Fulani weddings are well known for their beauty of their culture and also for the popping and vibrant colours that come to play. This bridal beauty look emphasizes everything about this and shows us how the accessories, outfits and a matching glam up will look so gorgeous on a bride.
The Makeup artist, Oteniara Makeovers tells us a bit on the inspiration for the shoot:
I was inspired by the rich culture of the Hausa and so I decided to create a look in appreciation of the culture from their outfit to their Jewelry. The Hausa/ Fulani brides always stand out uniquely on their wedding day.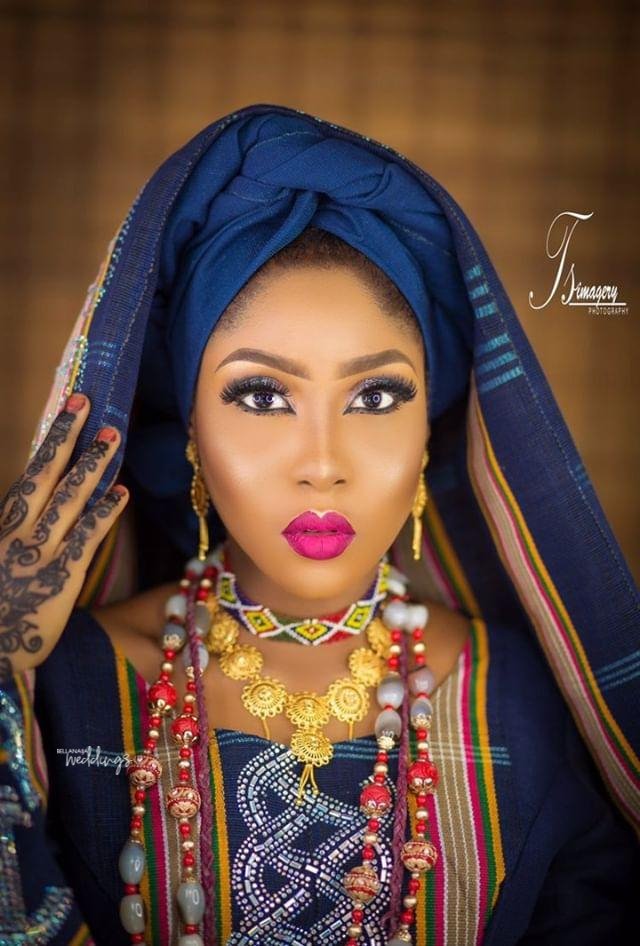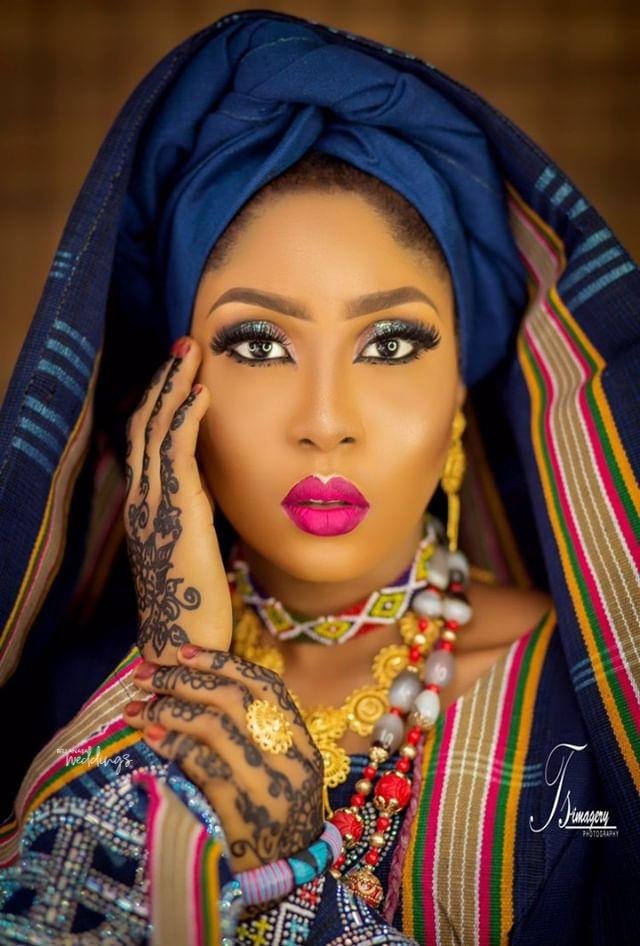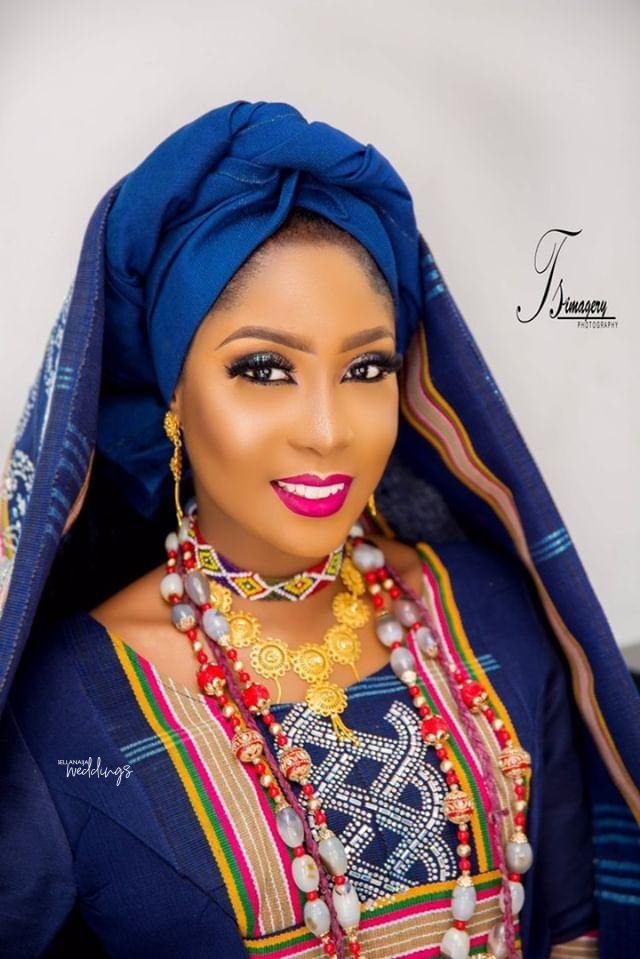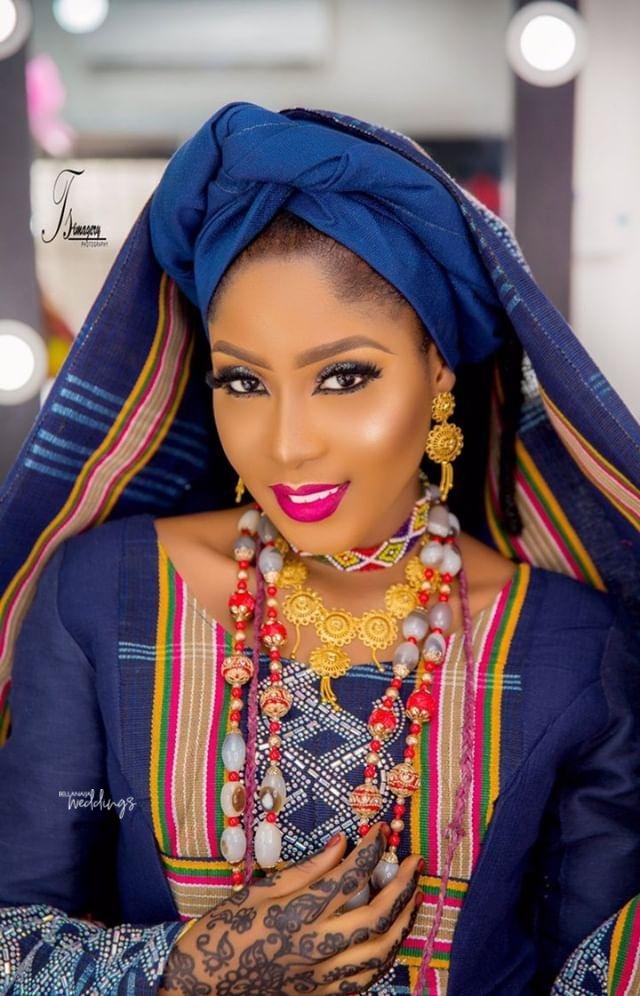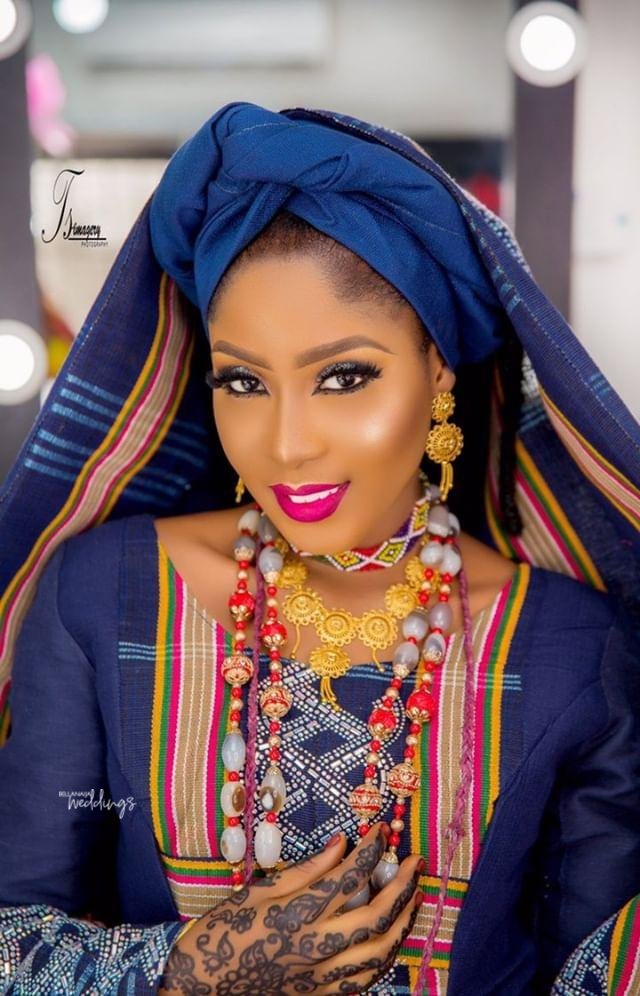 Credits
Makeup: @oteniaramakeovers
Asooke: @jenrewa
Jewellery and costume styling: @justbeadit_ng
Photography:  @royal_images