Editor's Note: Hello there! Trust the season is smiling upon you with sweet goodies. We've got goodies of our own as we will be bringing you fun and interesting features as we happily countdown to Christmas. On today's episode, we spoke to some wedding planners about what they would consider the most important planning tip for all couples looking to tie the knot. One answer was consistent and we would be sharing this with you as our very first gift! Enjoy!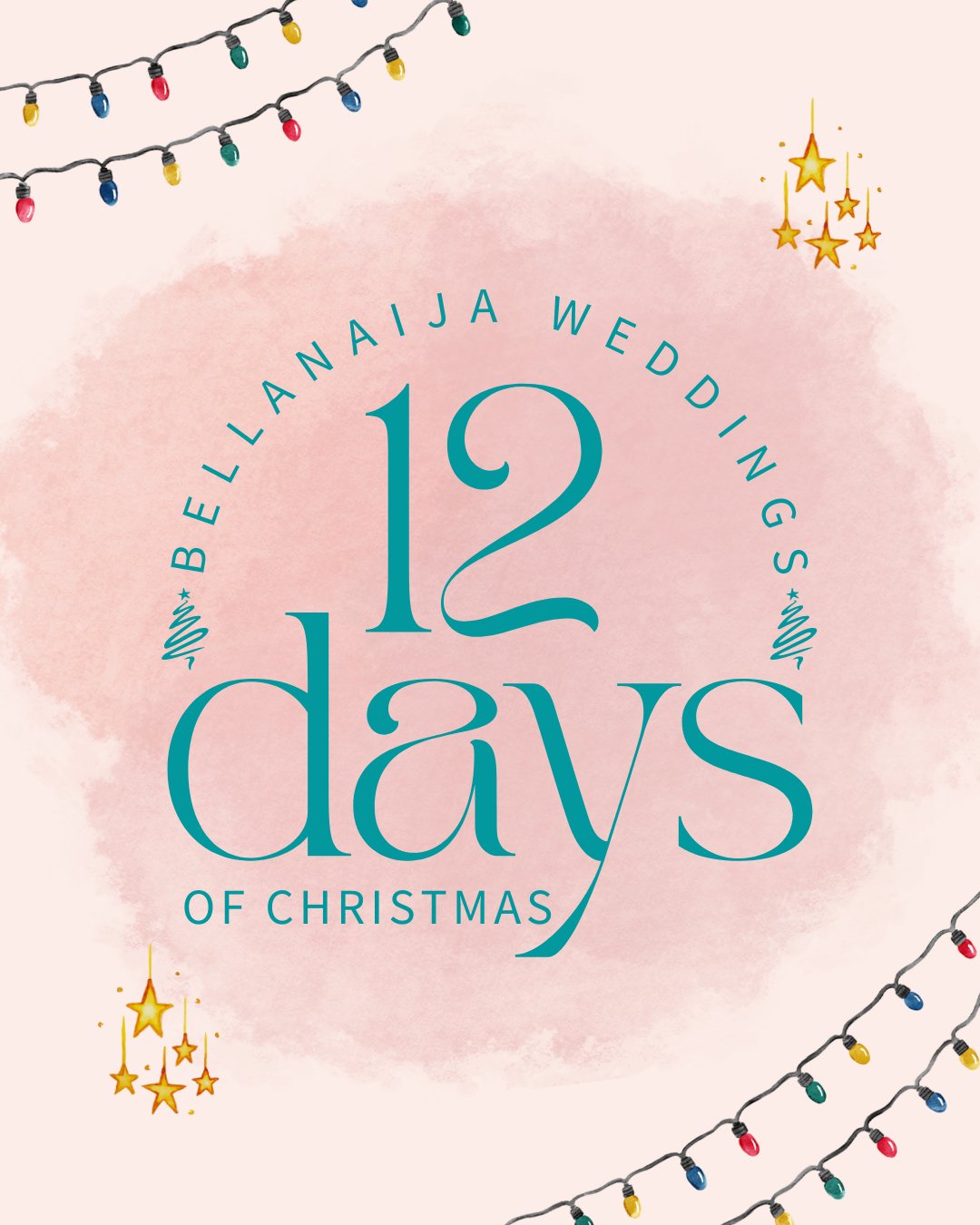 Wedding planning can be quite a lot. While it is an absolutely beautiful feeling as you get ready to tie the knot with your one true love, there's also a place for adequate preparation and a handful of work. In the spirit of the holiday and goodwill, we've made sure that our first gift to you this season is one that helps lessen the stress!
We spoke to ace wedding planners, Bisola Borha of Trendy Bee Events and Queen Ohamara of QMaravie Events and from our conversation, here's the number one thing to look out for when planning for your big day. Drum roll, please…
Start As Early As Possible!
Someone once said the major reason why plans don't pull together nicely is that we assume we have a lot of time. Once, you have decided to take that major step, you want to get on to planning as soon as you can. Give yourself enough time to put everything together and execute it properly.
On planning early, Bisola says, "start wedding planning early and pay deposits to hold down vendors you are convinced work for you."
"Sort out all your tasks at least 2 weeks before the wedding: This is extremely important for intending couples as you don't want to be extremely exhausted on the day of your wedding. The more things your handle earlier on, the more relaxed you will be and will definitely enjoy your wedding experience," Queen says.
Now, we know we said one major planning tip, but why give one when there are more? We've always got your back and so, here are some more tips just for you. 
Keep The Fam In The Loop
In holiday seasons like this, we're usually reminded about the importance of family. Weddings are also one of the major life events where the family also plays a very big role. So, it's no surprise that planners see how important this is as well.
Bisola: For African weddings, every family member that is a stakeholder must be carried along, to avoid friction and maintain peace
Queen: You don't want your mom or dad changing things 2 days before the event because they weren't aware of your plans. Remember, as their children, they also want what's best for you. Involving them in decision-making will make them feel part of your wedding and not left out as it is also a very special day for them.
Here are some other important tips from Bisola Borha of Trendy Bee Events:
Hire An Event Planner You are Willing To Listen To
If you hire an event planner you should let them manage you, as they are your event manager, instead of the other way around. You hired them because of their professionalism so allow them to manage and guide you based on their experience in the industry.
Book The Best Photographer You Can
Memories are priceless after spending all that money the pictures are the only thing you hold on to forever, get a very responsible creative photographer you are aligned with. Years after, you will be so thankful because they covered all the amazing memories you celebrate for every anniversary.
Cut Your Coat According to Your Size
This is huge! a lot of clients want the very very best and expect to get them at little or no cost because they have a planner. Please, do the market survey first during the early stage based on the things you like, then decide if you want to spend like crazy or rely strictly on a budget this way you can stay focused and tell your planner exactly what you want. Remember that everyone's brief and event are different. So, do you, but think through it first.
That's it for today, guys! Trust you loved our gift for the first day of Christmas. Check back tomorrow to see what we have "under the tree" for you!