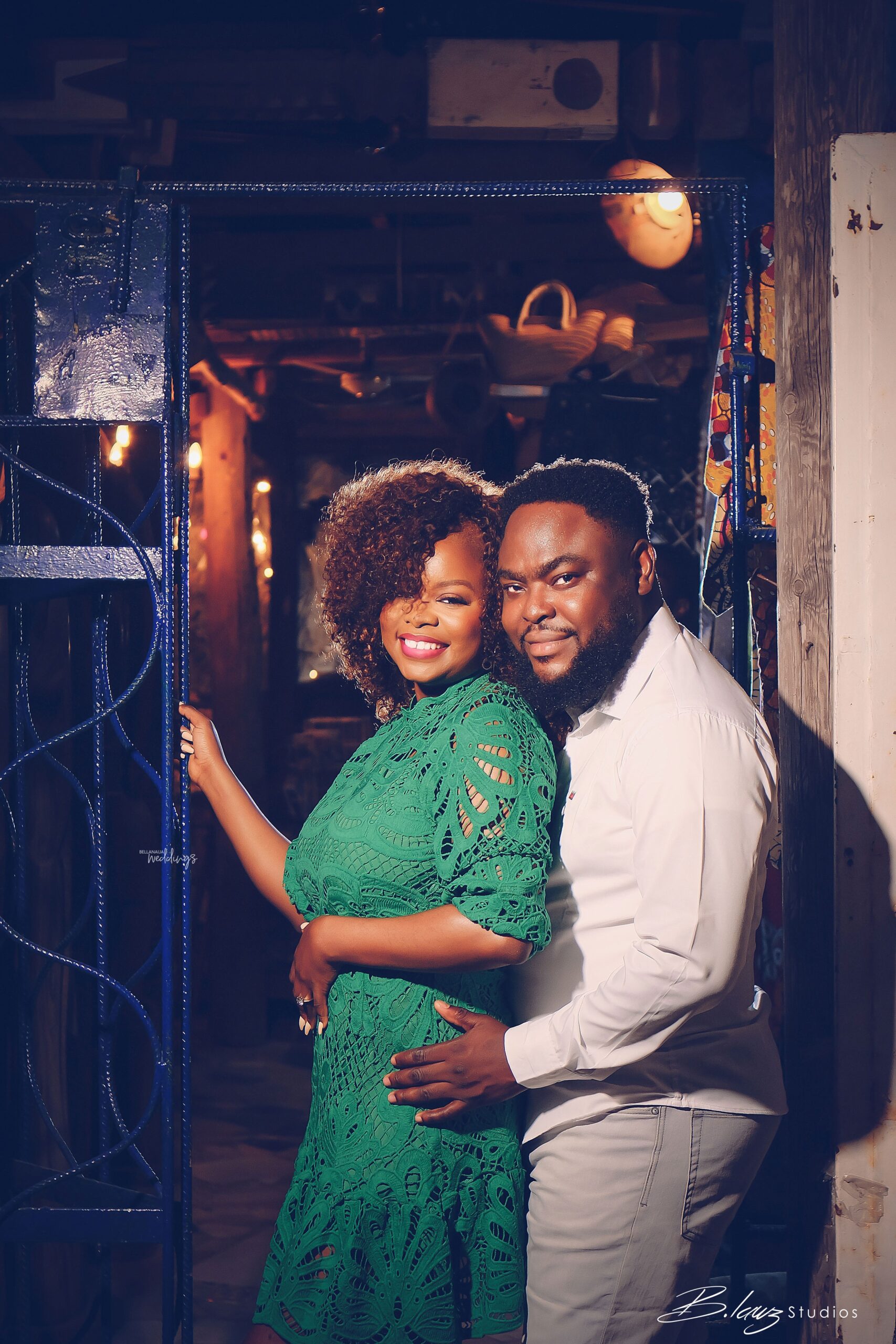 We love all the exciting events that lead to "happy ever after".  Ibidunni and Nifesi's love story is one sweet romcom and you'll love every bit of it!
The lovebirds met during a presentation at work. Nifesi heard Ibidunni before he even saw her and was instantly lovestruck! Seeing her beautiful face was the icing on the cake and you could say it was love at first sight! He knew he wanted to spend the rest of his life with her and he initiated a series of events just to get them closer. Ibidunni finally said 'yes' to Nifesi and theirs has been a sweet ride to forever!
Enjoy their pre-wedding photos and love story below.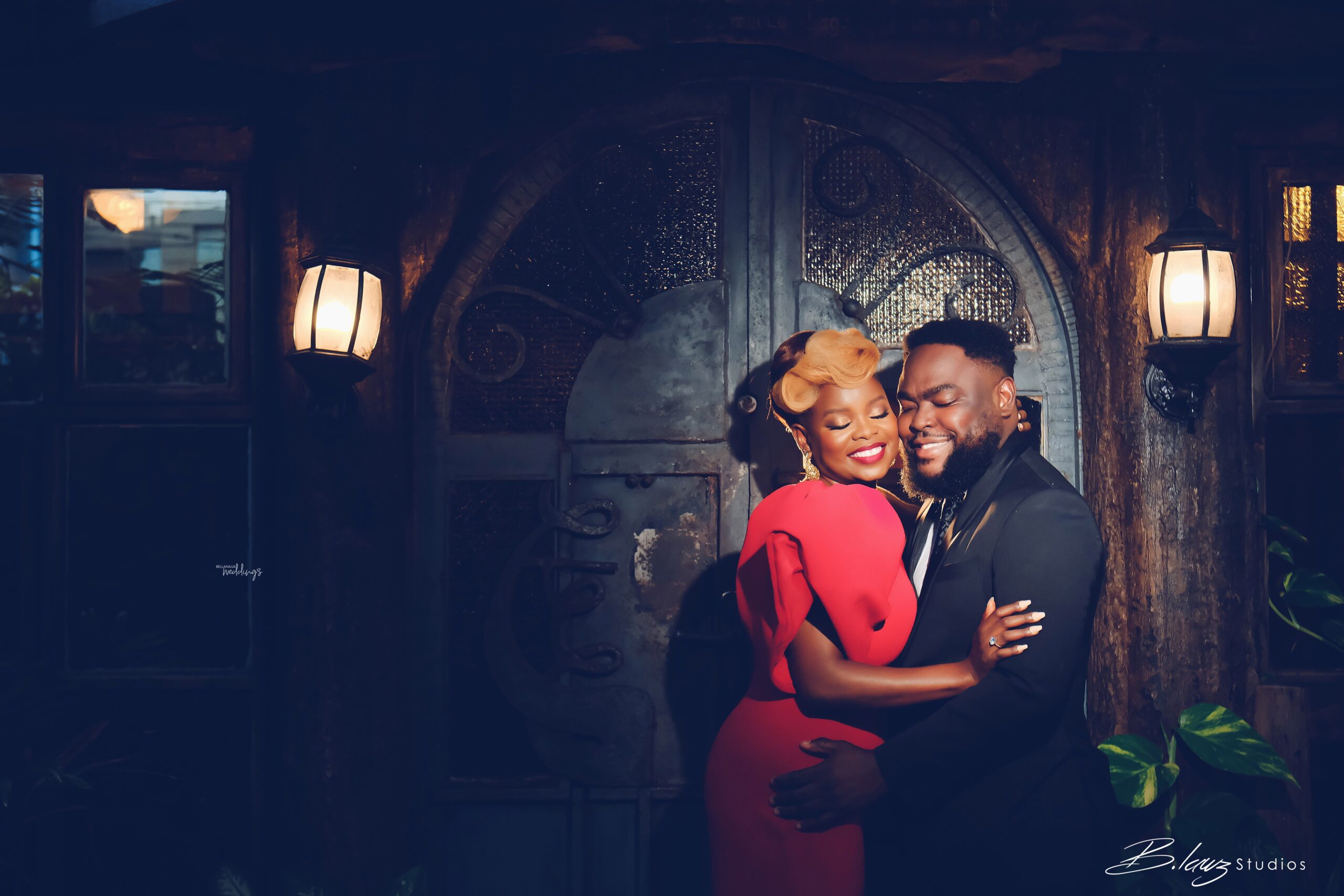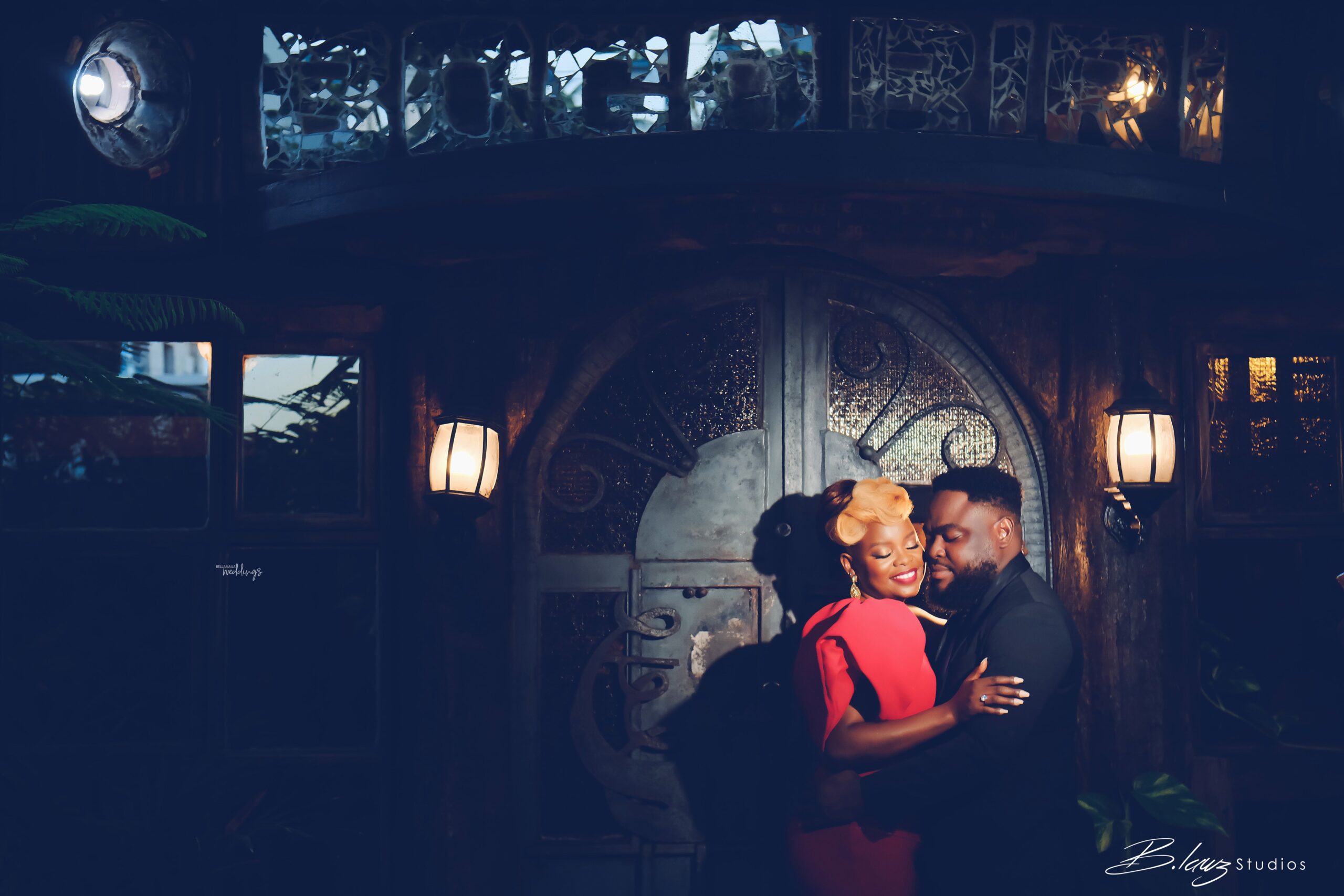 Their love story as shared by Nifesi:
Ours is a story of Divine Orchestration. It all started on her first day of work at a Sister Agency that we work with often. That lucky Monday, I got a message from her boss to run the Team through an ongoing project. So, I head to their Conference Meeting room… Oh, yeah, I forgot to mention, her office is just downstairs from mine. I get to the Board Room and proceed to the front. From the way she sat, she'd have to turn around to see my face, so, I didn't notice her till I walked around the long boardroom table. I refrained from looking her way because I could feel her watching attentively while I presented, and I wasn't sure how I would respond if our eyes met. Plus, I'm naturally shy, so I don't do well with new faces.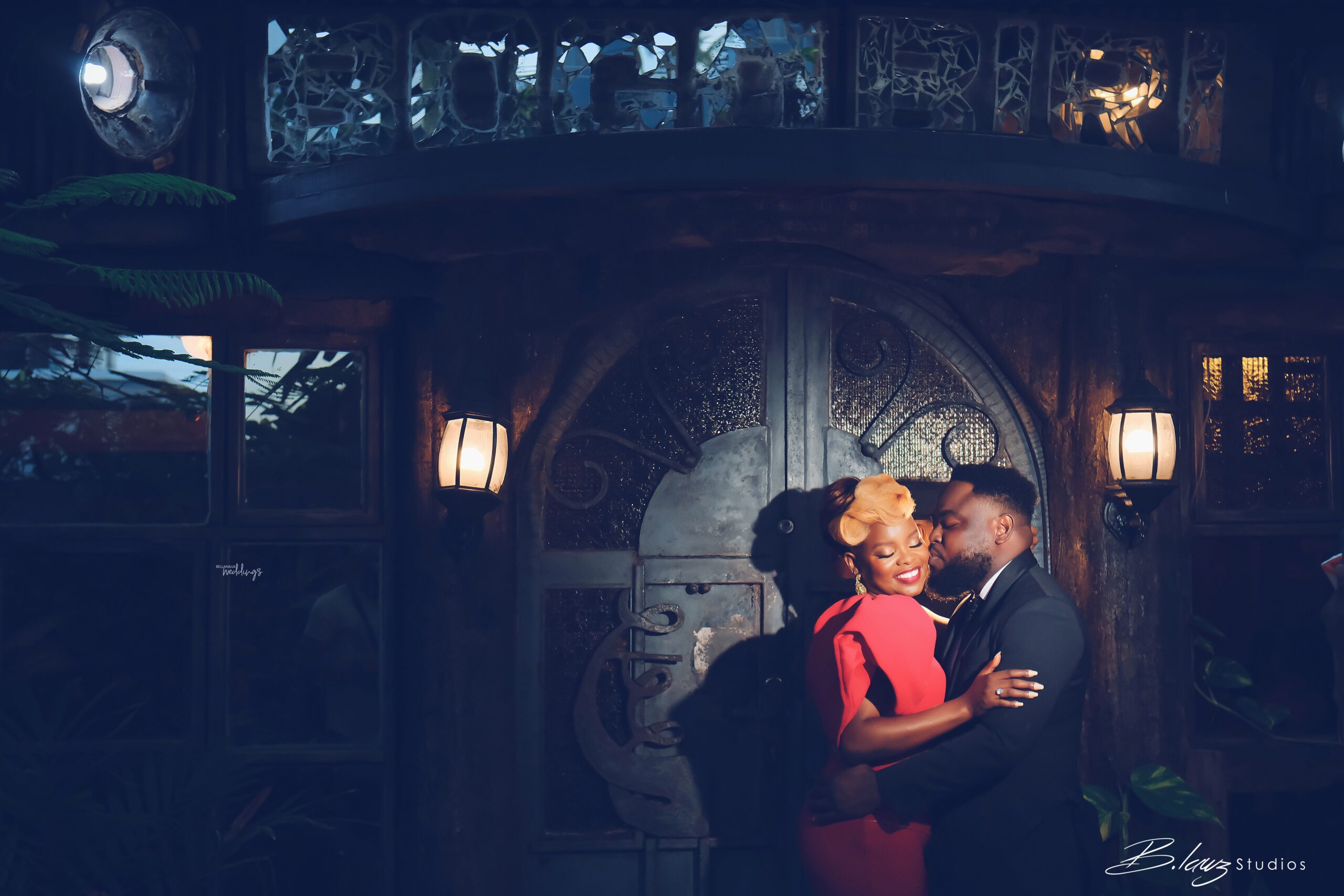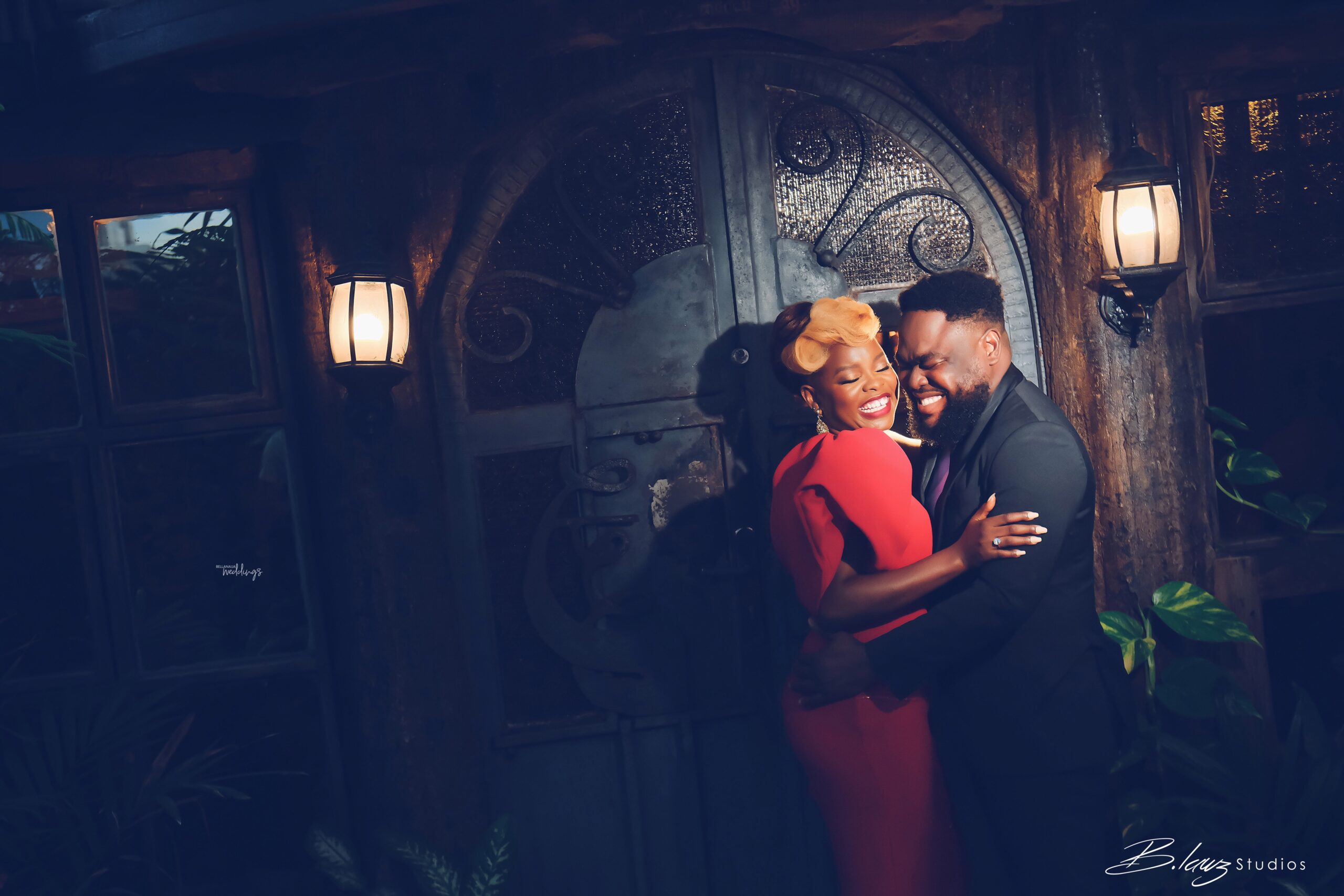 Soon, I was done with the presentation, it was time for Q&A. As I answered questions, I would occasionally turn to look at her boss rather than the person sitting across the table from me. Then she asked me a question, and I paused. I struggle with new faces, but I paused not because of her question, but because of how she said it. Her diction, the way she spoke, and the tone of her voice. Plus, she didn't ask the question as most Nigerians do… You know, 'insults or table shaking comments disguised as questions. You could tell her intent was to know more, to be clear. Not words put together to throw you off your game.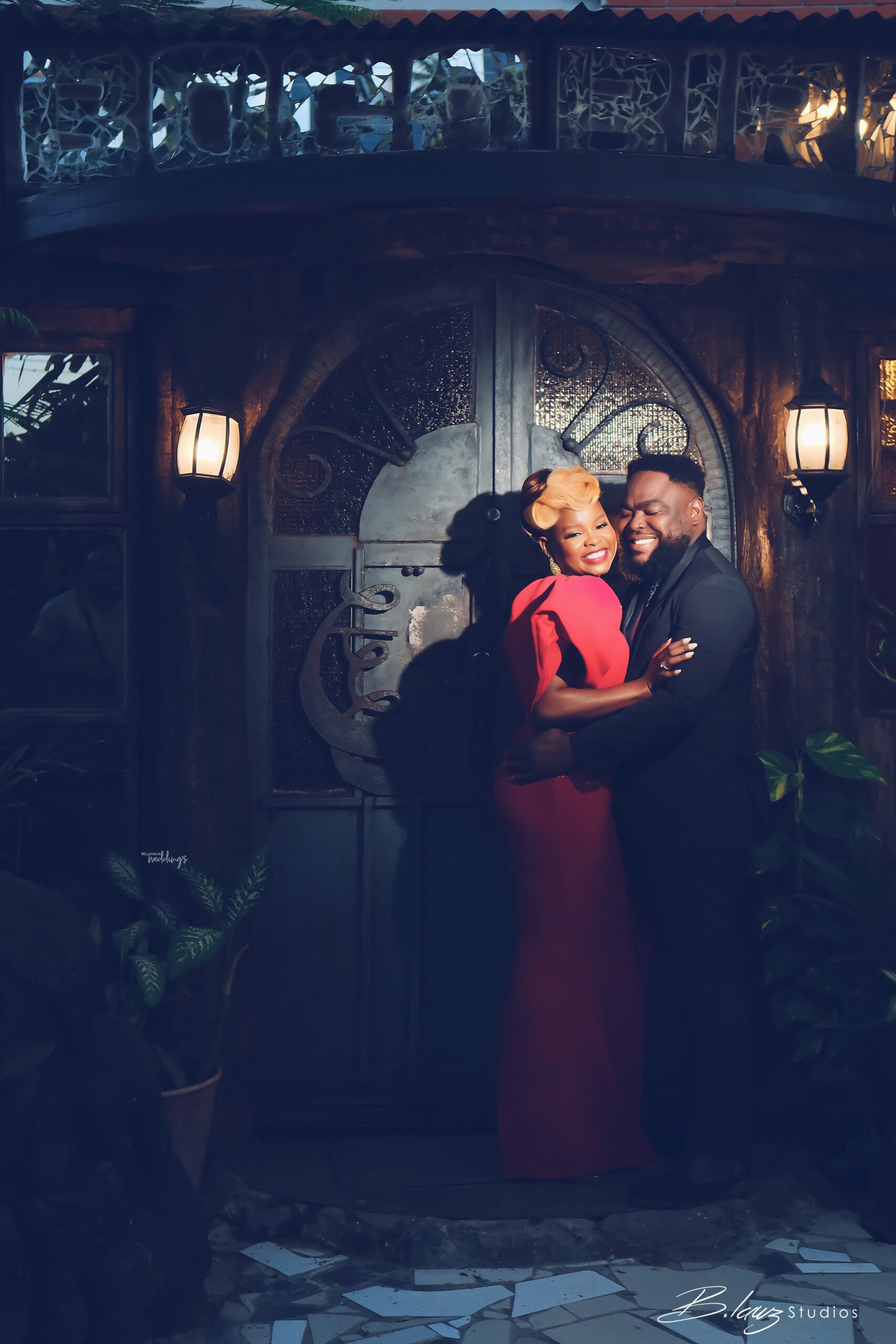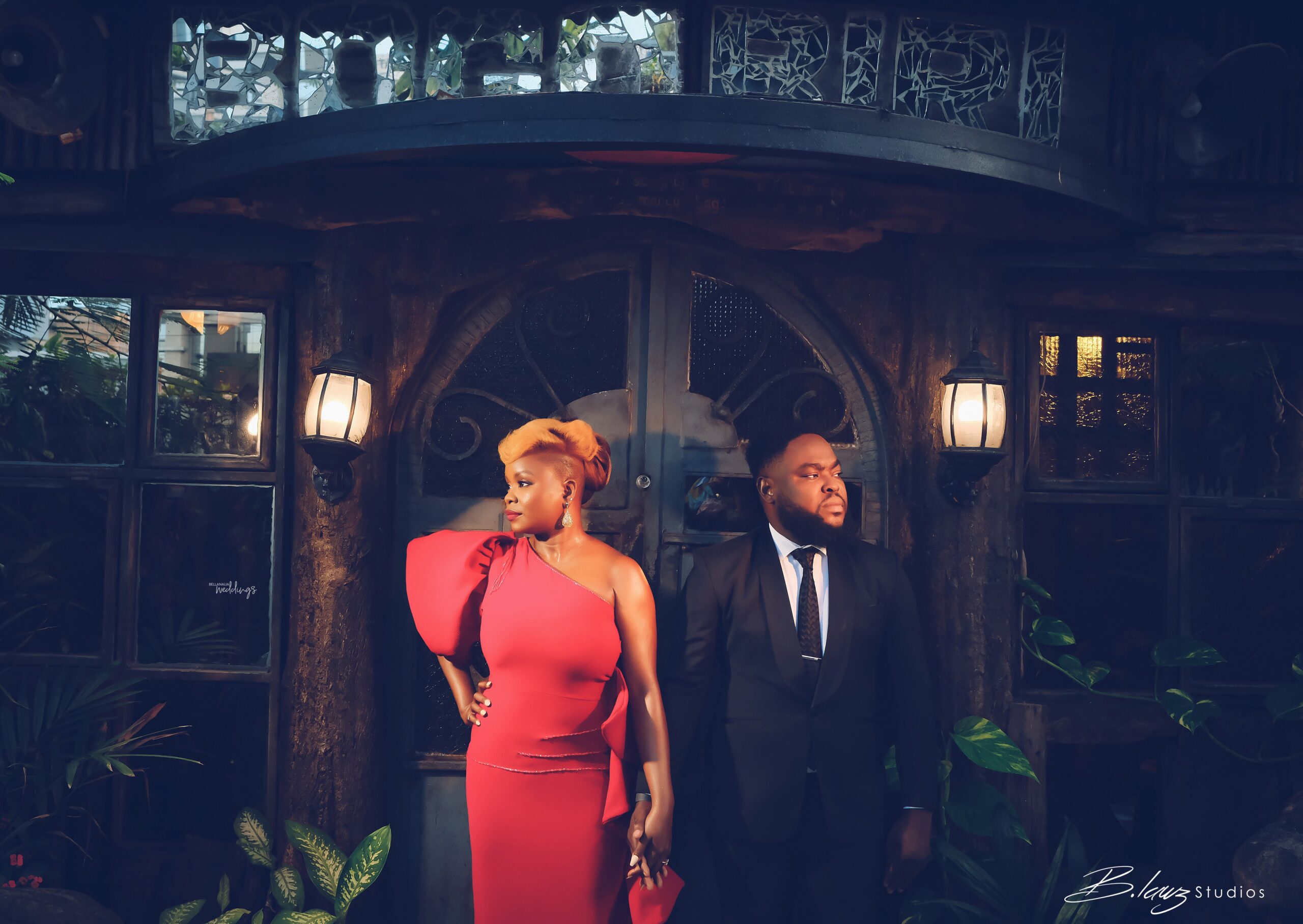 Then, I broke my own rule; I turned to answer the question. To date, I don't remember the question because one look at her and I screen-munched her face, her gap tooth, and the way she smiled. She wore these lovely spectacles that made her smile brighter even though her mouth was merely open. At this point, I could sense "Tom Cruise" deactivating my Mumu switch. All I know is… for the rest of the presentation, I wanted her and only her to continue asking the questions, "ask away the pusher of my Mumu switch!" When I finished the presentation, I left the meeting puzzled, I needed to know her name. I needed to know more, this time. I had questions… my questions had questions. Of all my years in advertising, this was the most rewarding experience for me.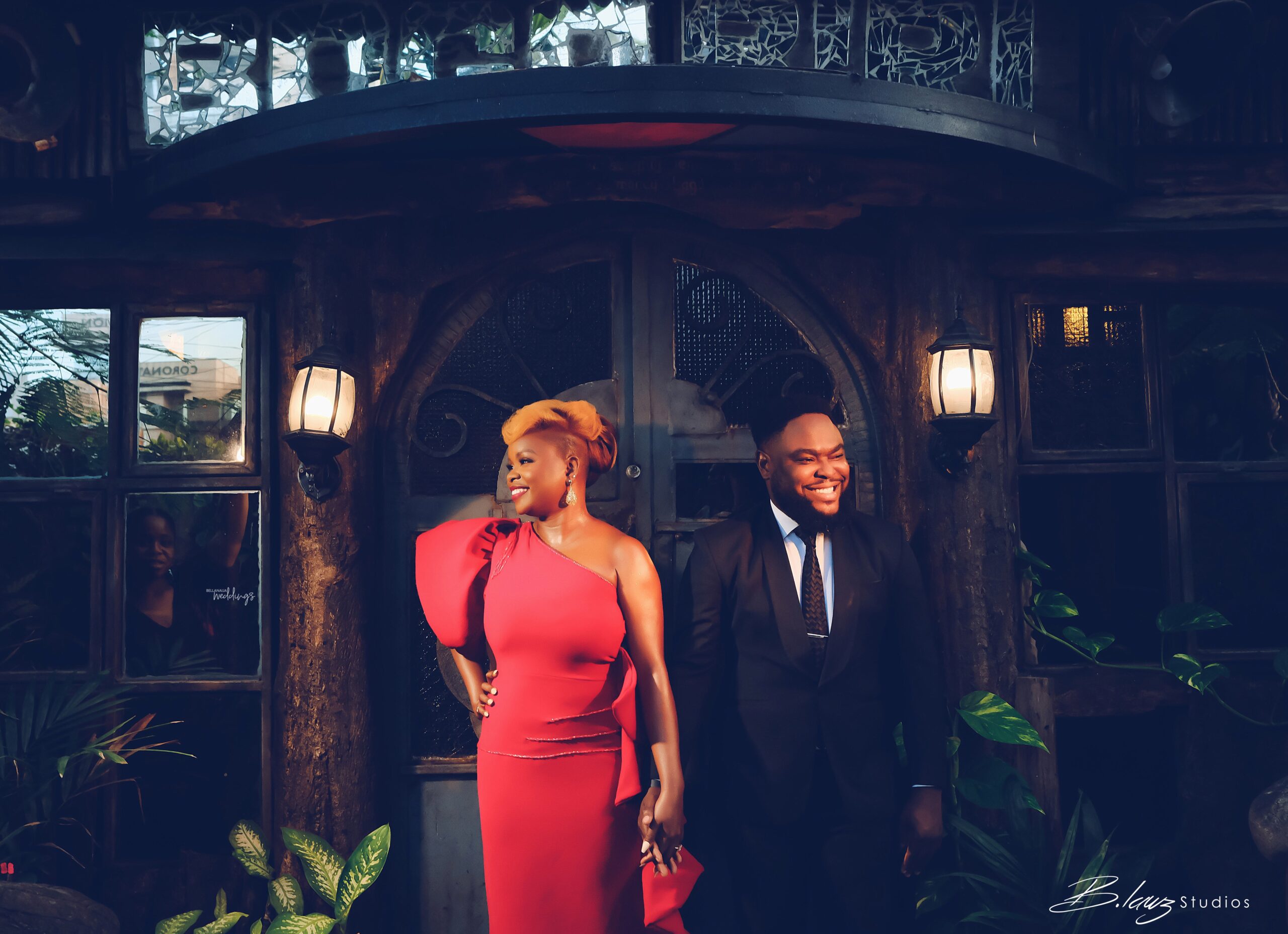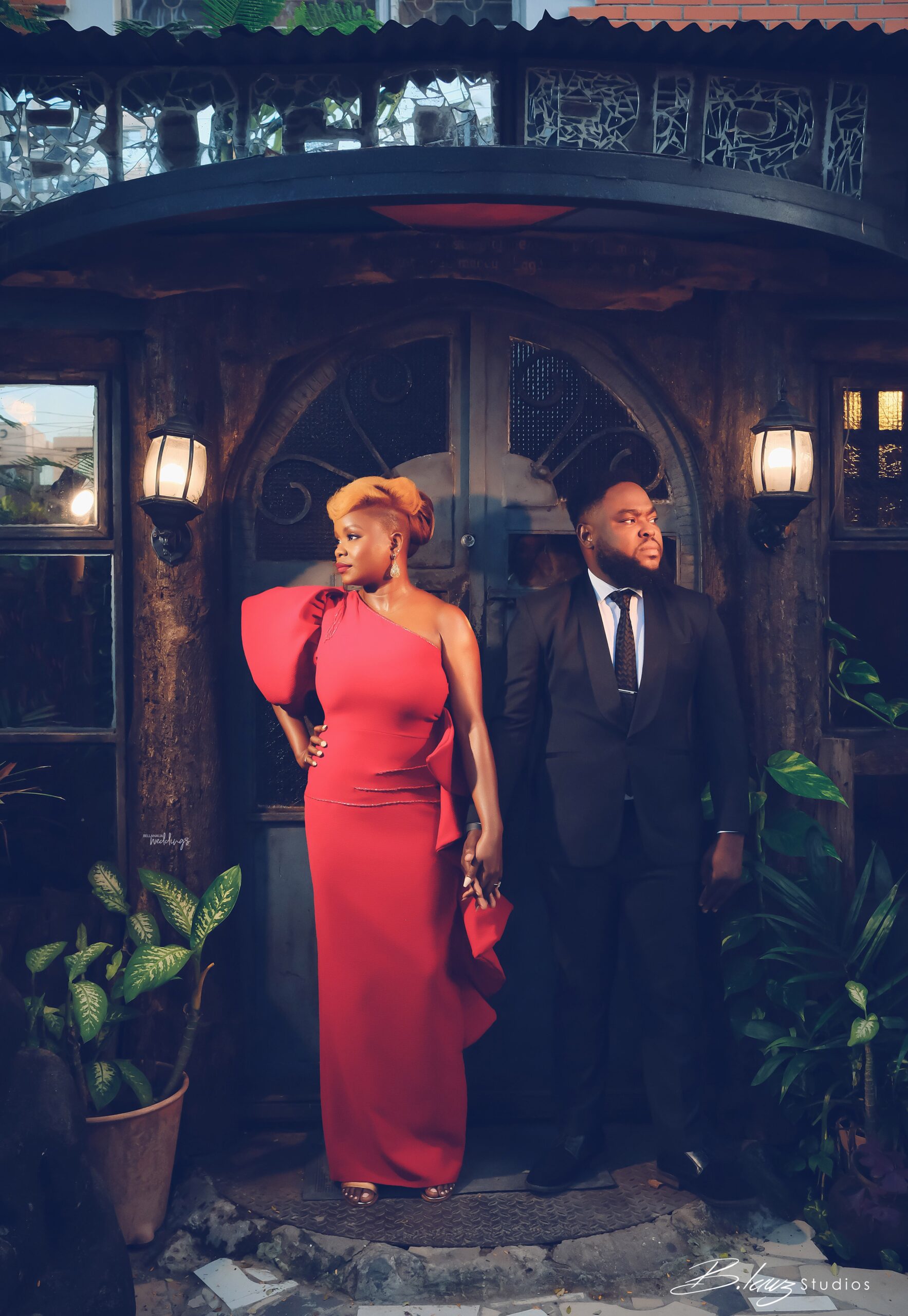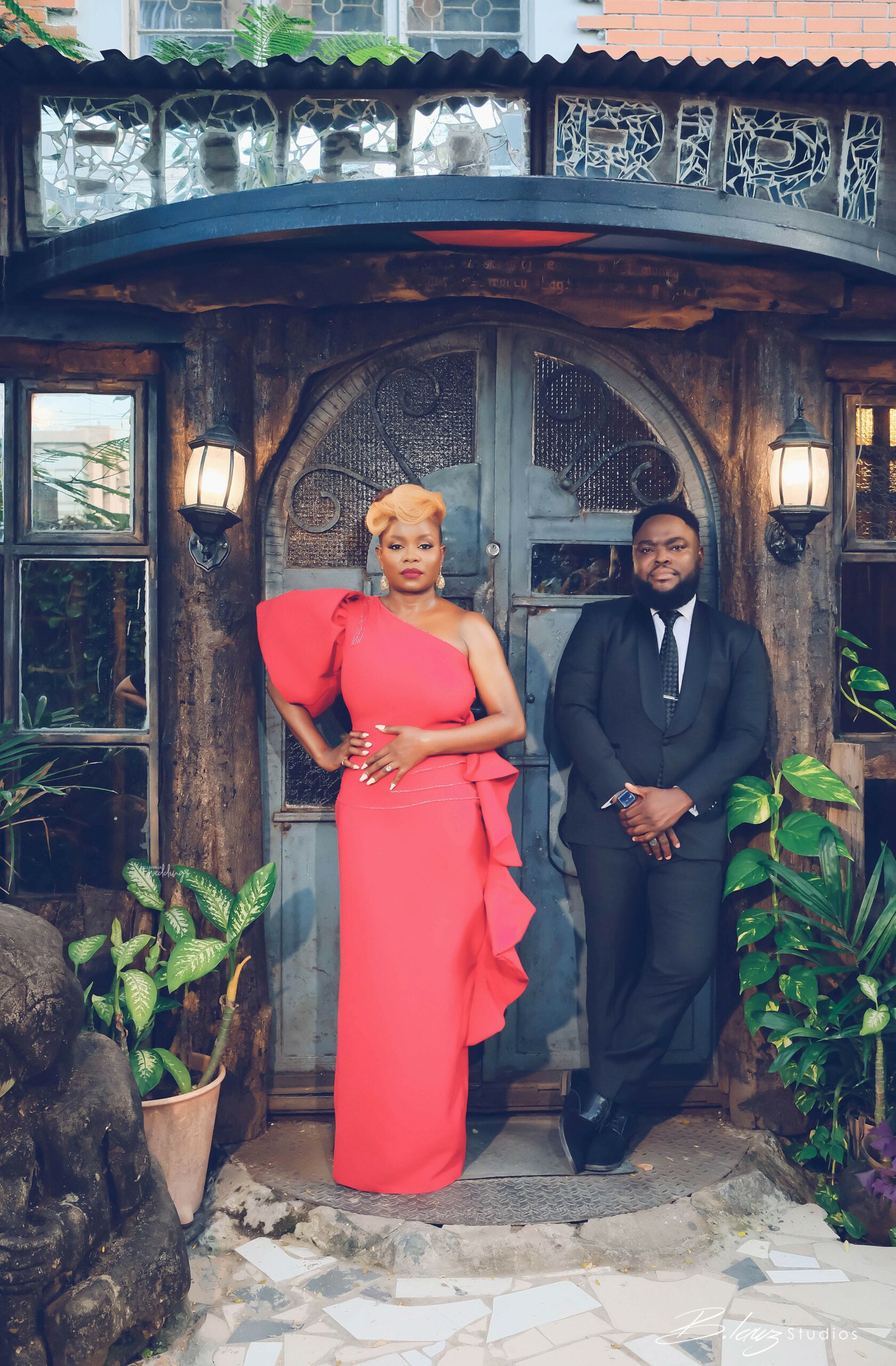 First, her name. I needed it and I had to get it… I'm gifted at surfing the internet for things, people, and information; generally, things I found important. So, I began this search but then had a brainwave; "Dude, go downstairs… pretend to have a question…start with 'excuse me, insert fake question… get your answer, walk away then pause to ask for the name just as you get to the door". That's what I did, again, I was lucky because she replied with both first and last names. Turns out, I wasn't the only one proud of my name. She adored her name very much and you could tell just from how she called it. You could tell her Yoruba was sound. She enunciated each syllable of both names well.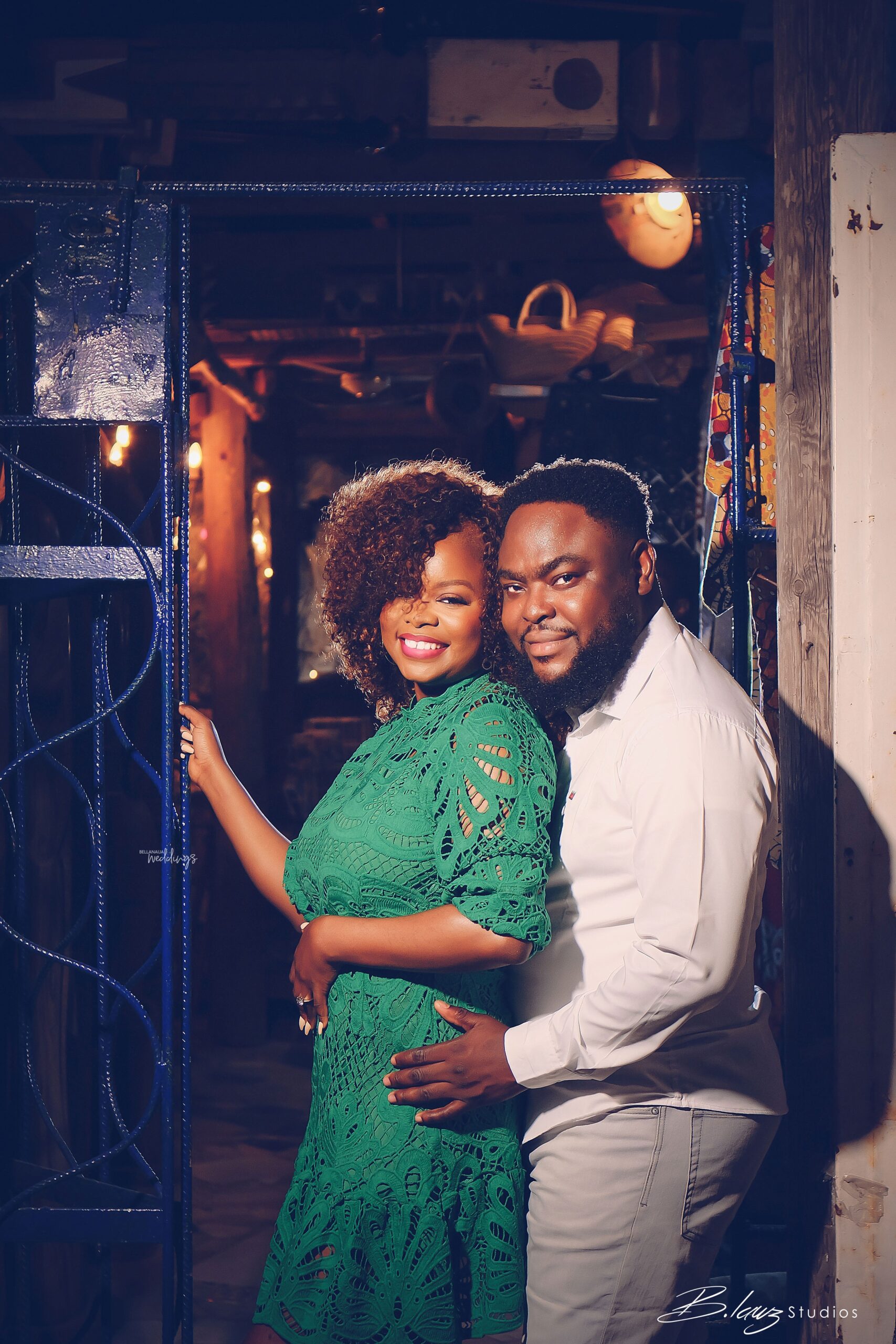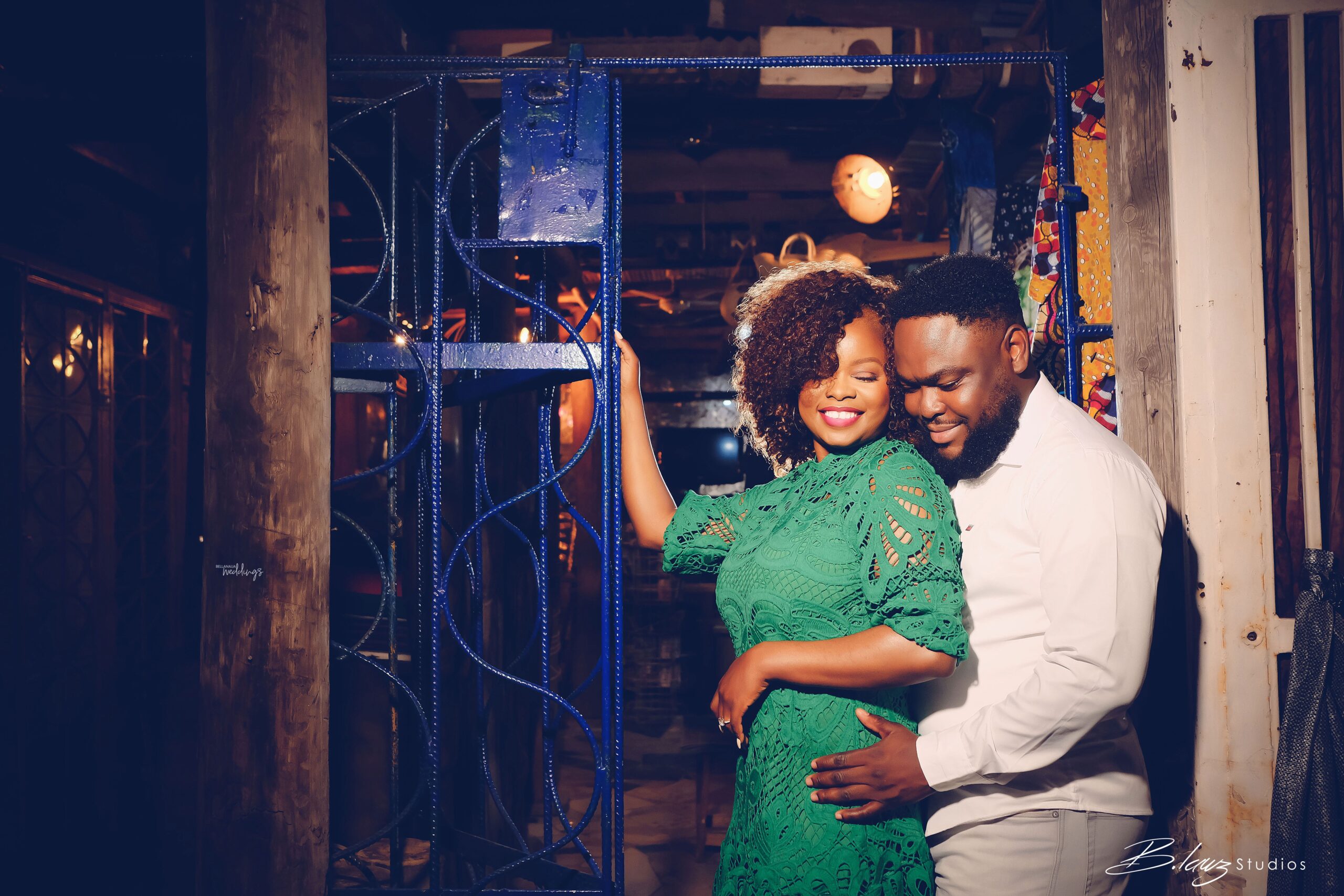 As soon as I learned her name, research kicked off – I mean I had been single for about 3/4yrs and I'm not the type of guy to play around. If I like you, it will show. I can have an unconvincing poker face, which can't hide certain emotions. It was easy for us to be friends because, after many conversations, we discovered we had over 30 friends in common. She's relatively from a large family with many branches just like I am. Plus, we pretty much had been within the same circle of friends for so long that it's amazing that the first time we came across each other was when she joined the agency! That's God engineering if you ask me.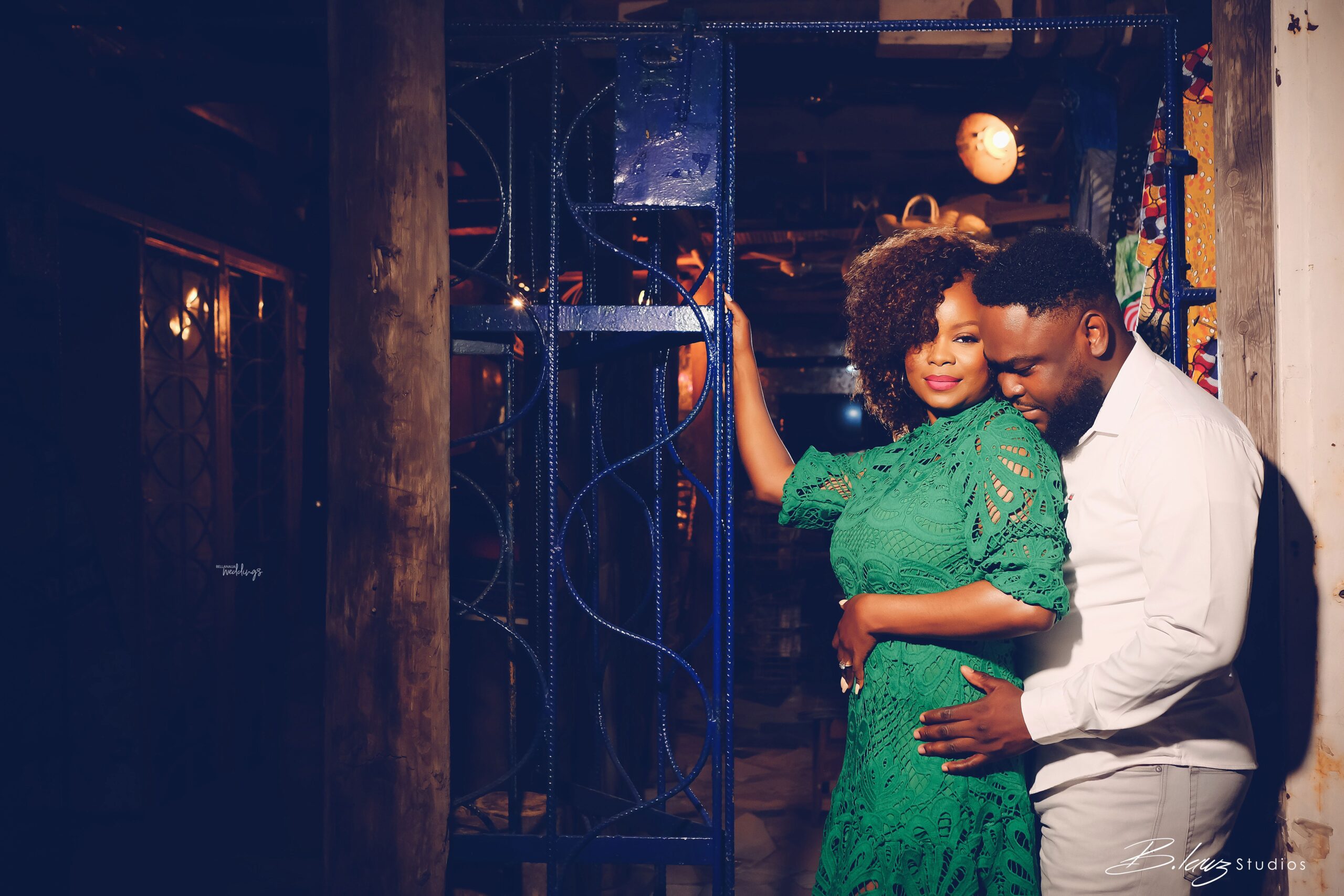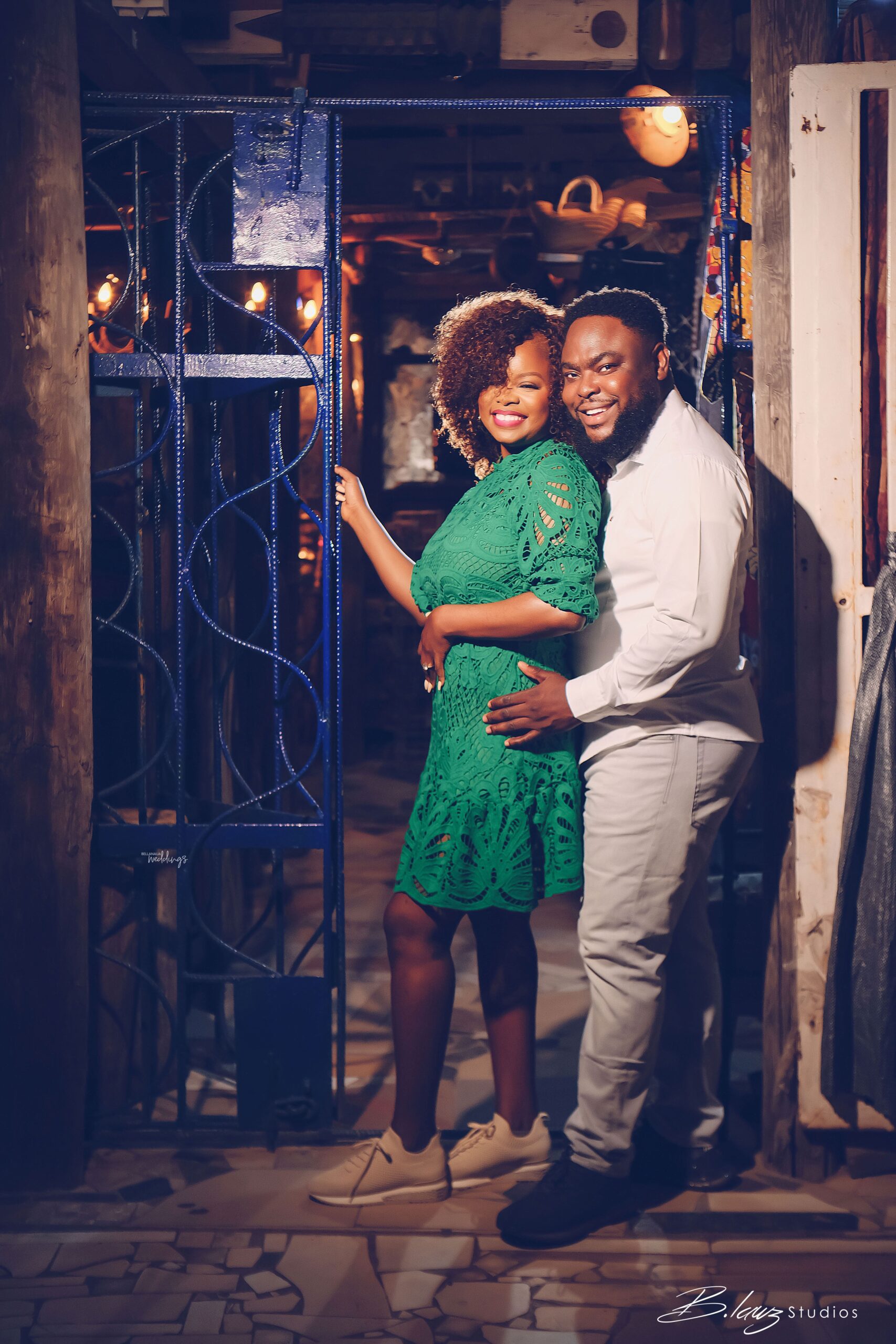 Skip! Skip!! Skip!!!
One day, I walked into her office when she was having lunch, and she invited me to join her. I took a spoon, and just as I was about to dash off, she asked me to join her. I had never stayed away from my seat for so long, but this day, I did. We sat, we ate, we laughed, we chatted, and the weird thing was, no one bothered us. She was shocked to learn I could cook, and sometimes, after she'd cooked for like four days straight, I'd surprise her with my speciality, Pasta. She was a fan of my Pasta, and she liked the way I played around with garnish. Sometimes, cheese, sometimes seafood, and sometimes scrambled eggs. Eating together and chatting allowed us to learn so much about each other and this was the evolution of our chemistry.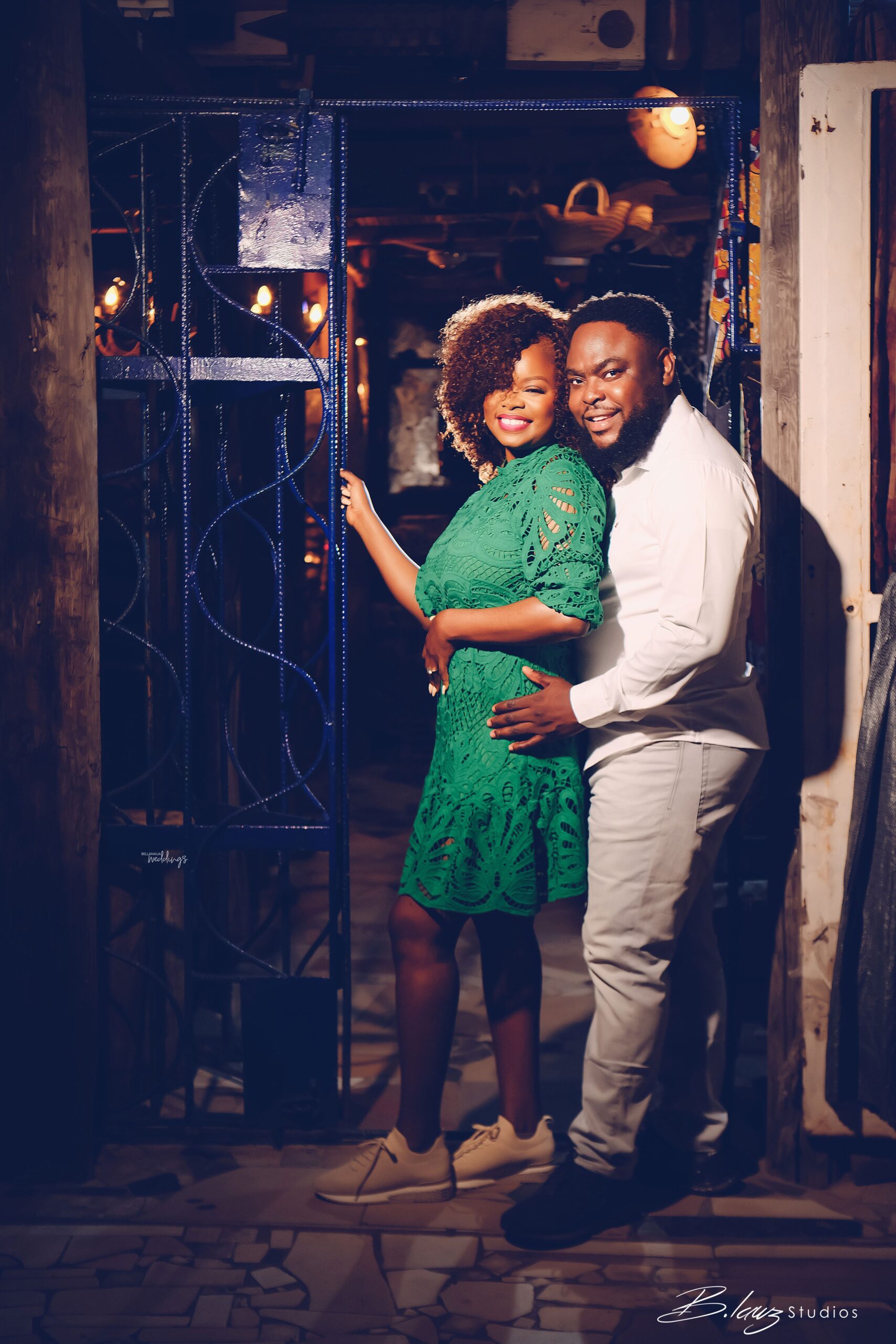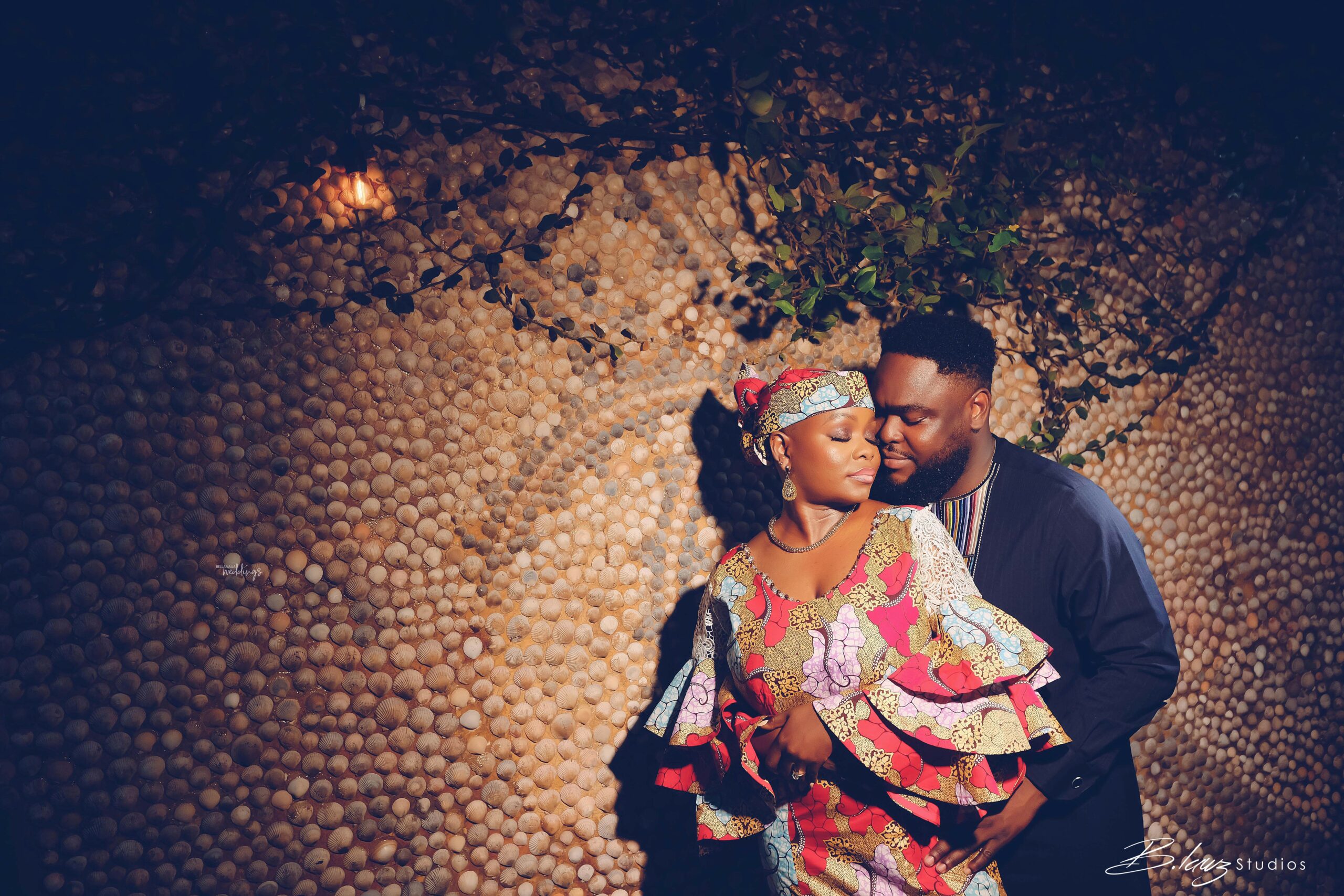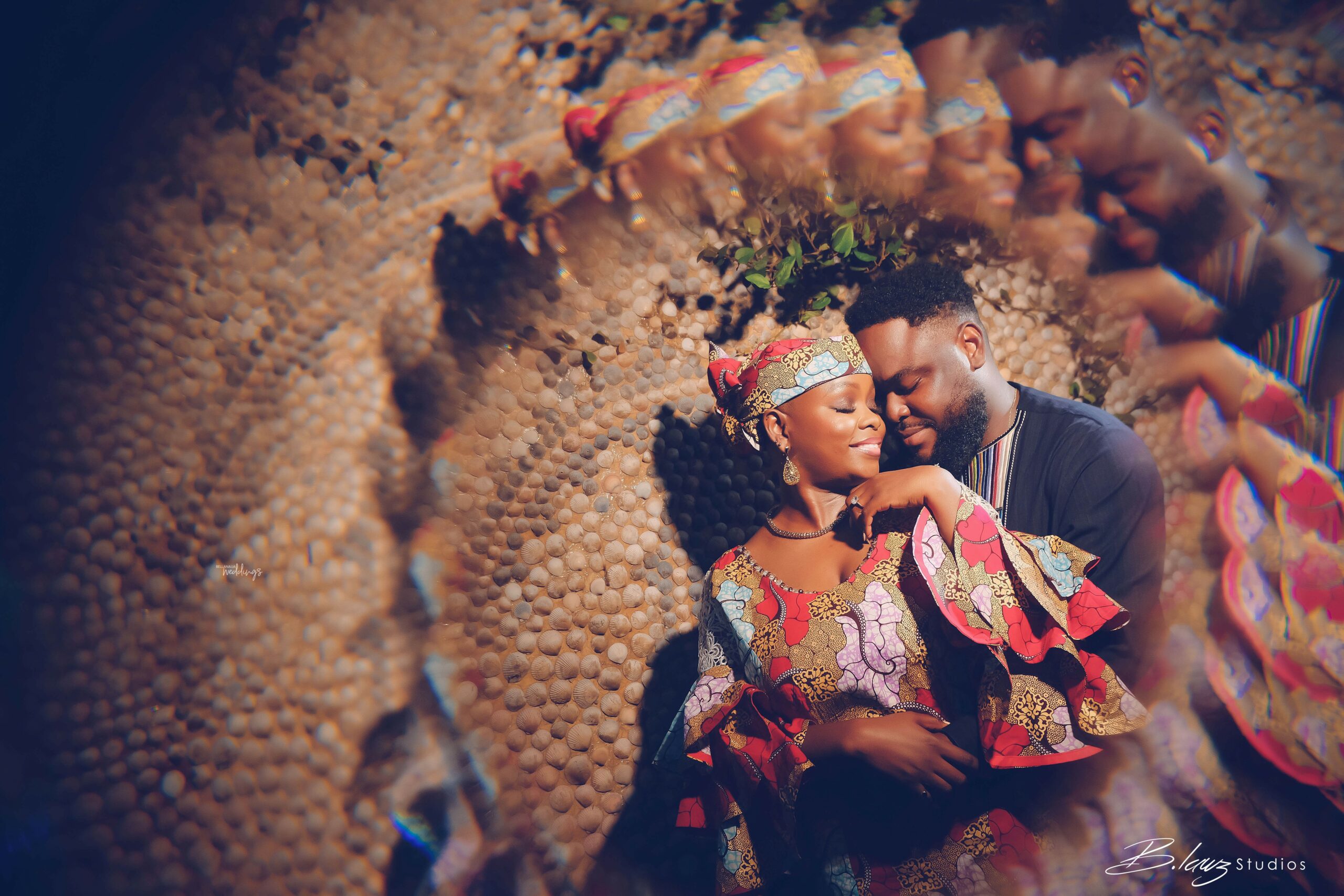 Another thing that helped us grow in love was that after work, I would change into my gym wear to take walks. I'd asked her to join me, and when she was less busy, she would come along. Our conversation would go on from arguments to chats to deep conversations, but it was obvious, spending time together was good for us, and we couldn't get enough of one another. It was through this that I got to learn we were in similar head spaces emotionally. I'll admit I was the first to fall, I was tired of living alone, and our conversation had surpassed the lunch dates, closing hours, after-dark conversation periods, etc.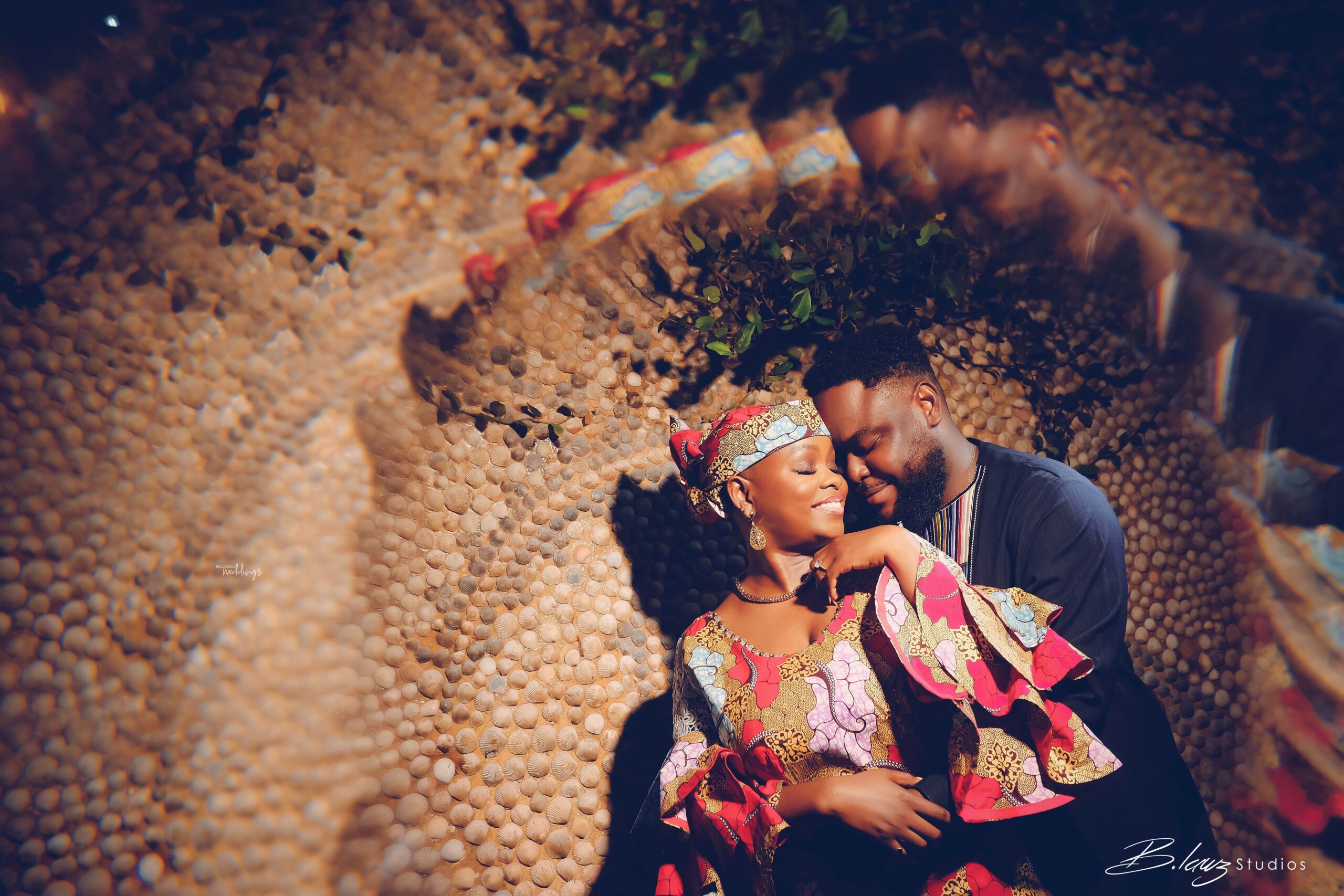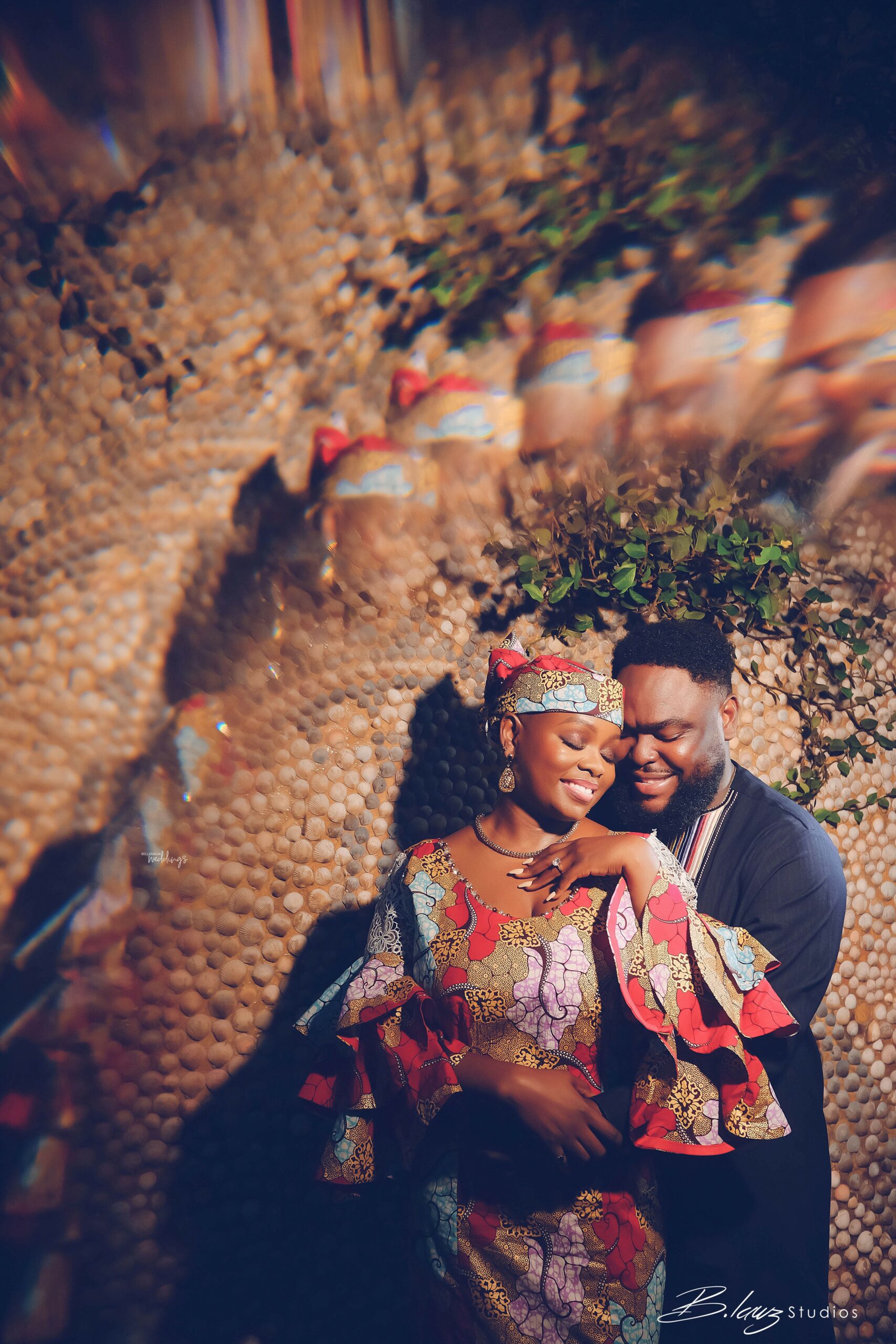 In no time, she became my everything. I told her I liked her and at first, she shrugged me off. Somehow, I was convinced we were meant to be together. There were too many coincidences, and these coincidences felt right.As usual, she started with the typical "Initial gra-gra"; she would switch the conversations sometimes, or she could just smile and tick me off like, "Guy, stop it!" On one work evening, I could see she'd had a hectic day at work and was exhausted, so I offered to drive her home. The plan was to drive to Berger, then hail an Uber back to the office, pick up my car then dash home to Surulere. (I had the time, living alone does that to any single guy) Just as we were driving into the house at Berger, we realized her parents were back home. It was then I learned her dad wasn't particularly keen on having 'boys' around. Especially at that time of the night.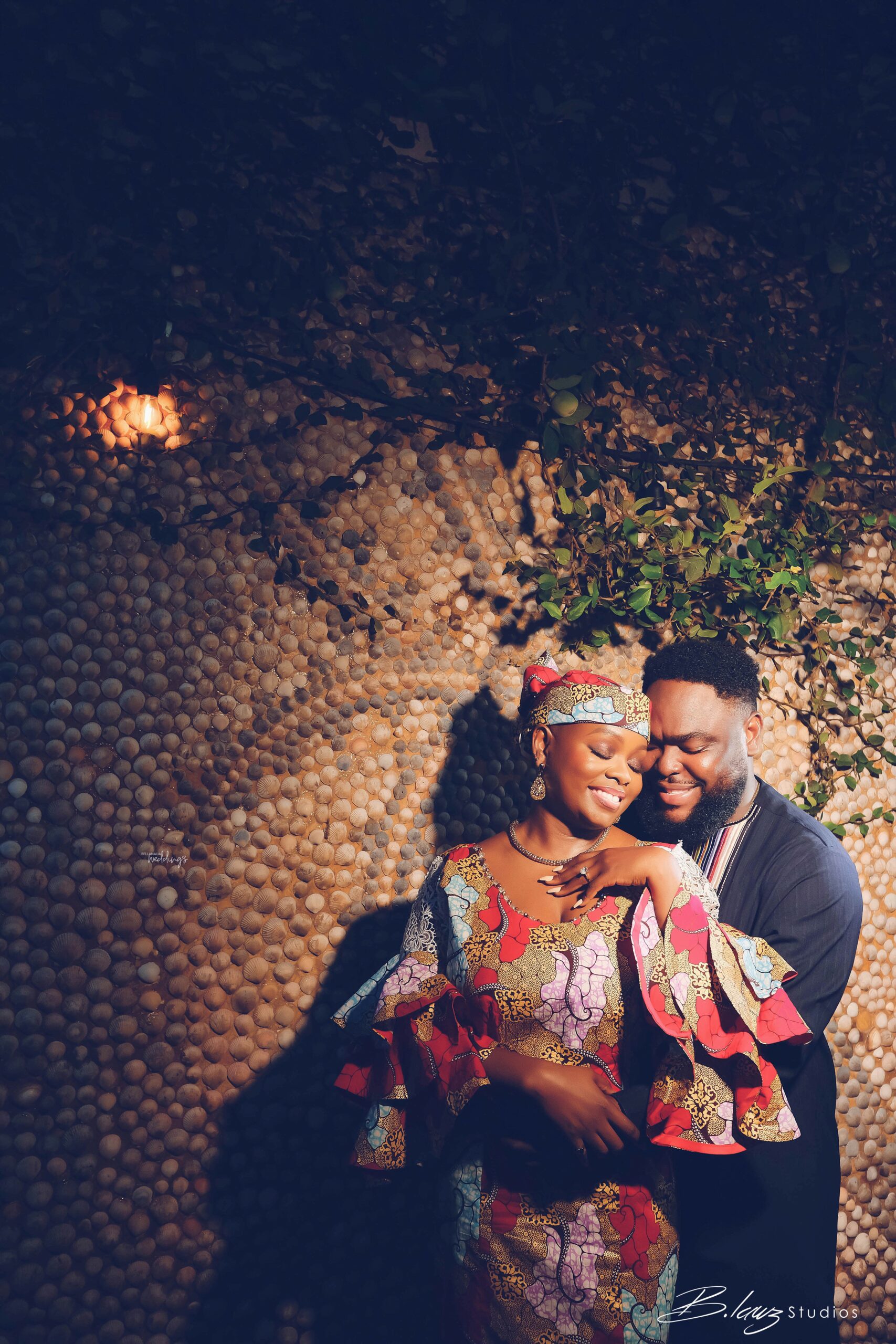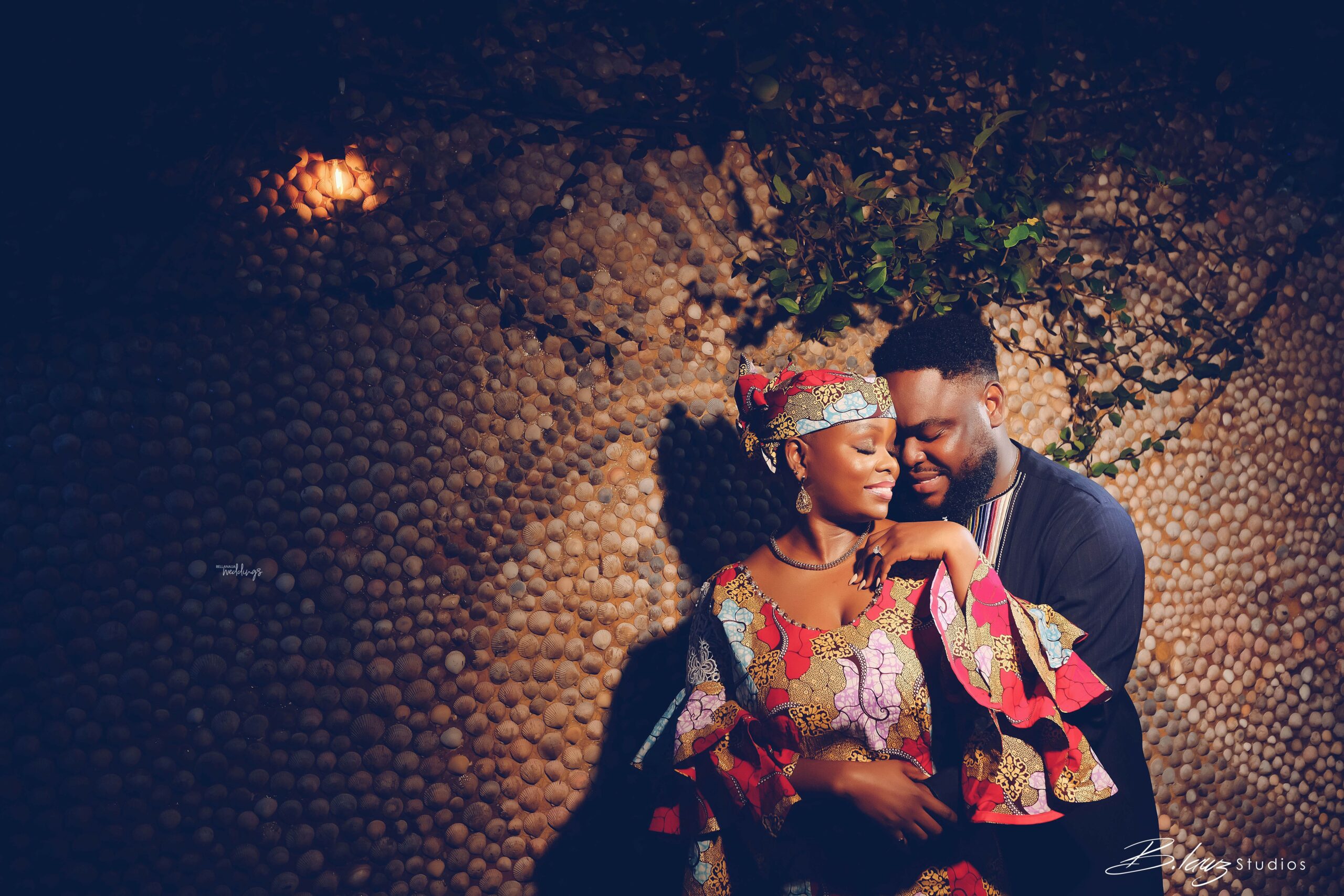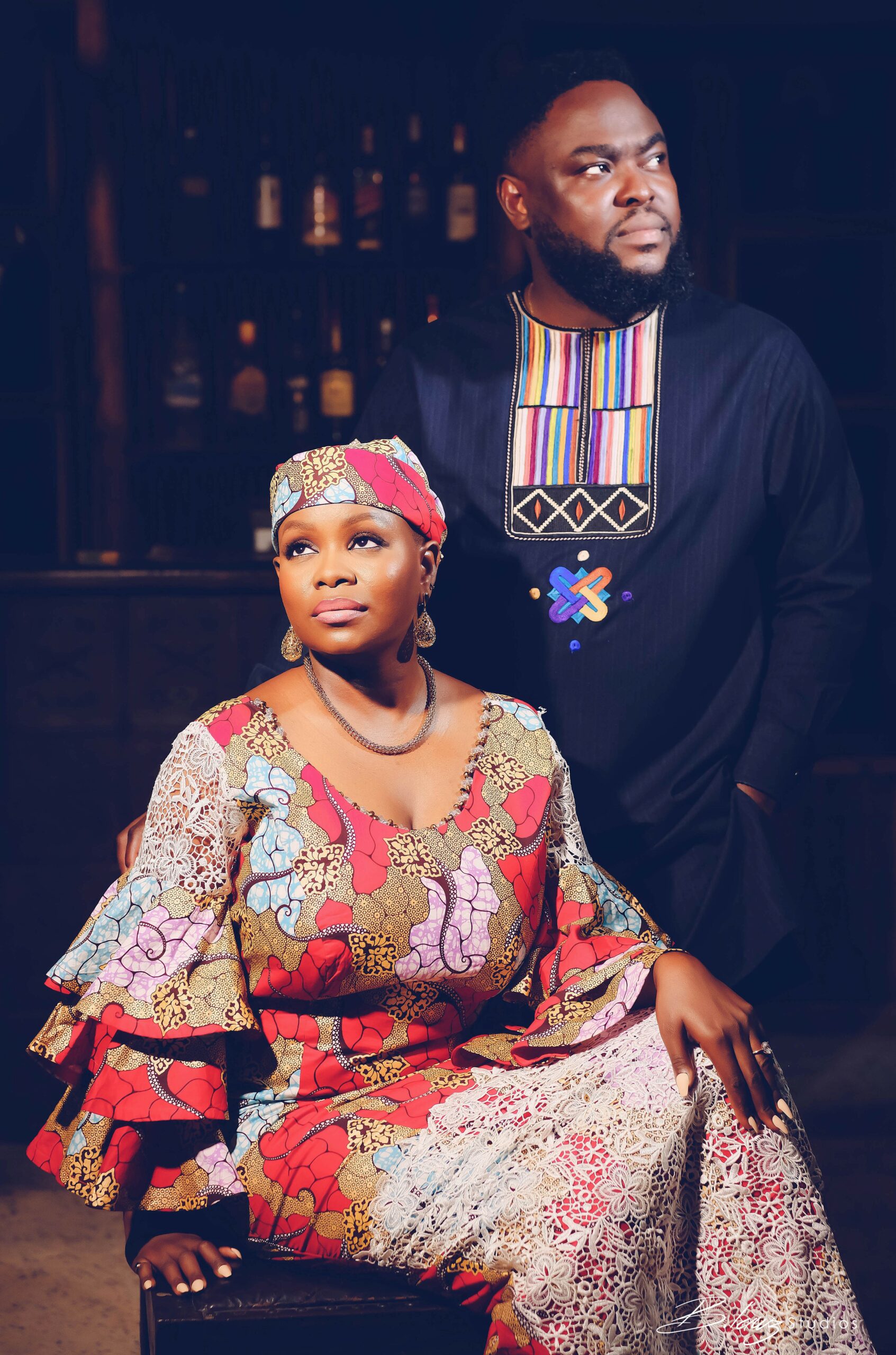 We needed to figure out how to get an Uber and gate pass for me to leave quietly. Lol. So, she sat me in the side parlour with the lights off to hide my cover. I was still contemplating what would happen if I was seen when her Mum walked in, almost like she knew I was coming. (Cue tense music from an action film) Yo!!!! Me, a shy guy… Getting caught hiding in someone's living room far in Berger with an almost implausible excuse. Quickly, I did the Yoruba thing and went down to greet her, "Good evening, Ma…" Calmly, she asked what I was doing there. I replied, "Ibidun asked me to stay here… because she didn't want to run into daddy … with MAN!" The rest of the conversation went smoothly, but my heart didn't stop shaking until I got back to my humble abode in Surulere.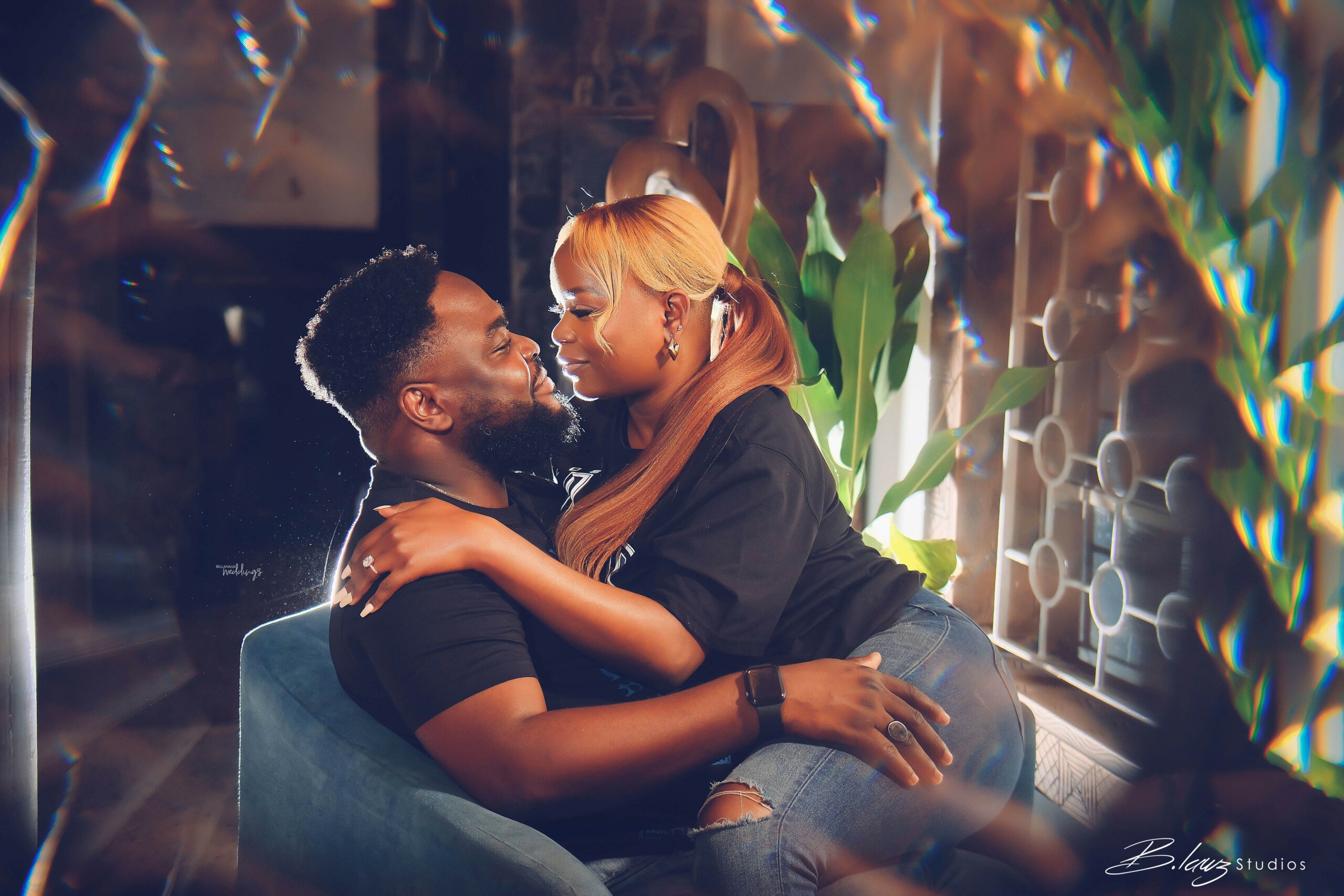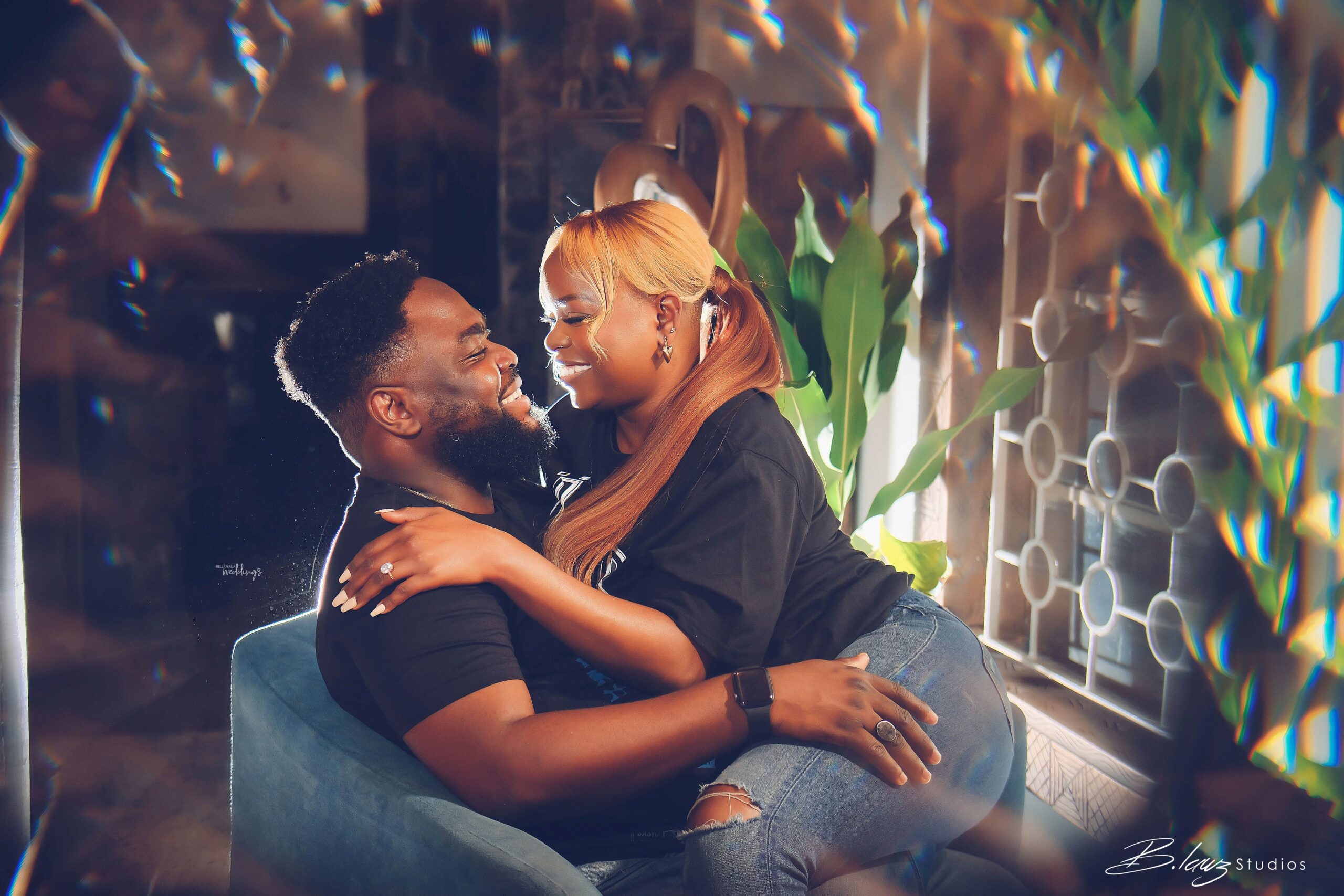 After that encounter, Ibidun was stressed about the last time I took her home, so she decided she wanted to keep her distance. Still, I continued asking her to go out with me on a proper date, and I continually made my intentions clear telling her; "You don't strike me as the girlfriend type… You're a wife and that's what I want!" She would smile and just internalize her answer with a blank response on her face.  One day, as she was unpacking her bags, as she had just gotten to work; I noticed her lunch bag, was a little lighter. I said, "No food for me today?" She turned around and said, "Why should I be bringing food for you? Are you, my husband?" I looked straight into her eyes, "Aren't we a couple already… I mean we are already doing what couples do. We aren't intimate yet… but it's a matter of time, you know it's going to happen." If I could ever accept myself as a Jackass, it would be that day because that was the first time, I saw her react to any of my proposals, she turned to her bags and continued unpacking to hide the smile creeping up on her face.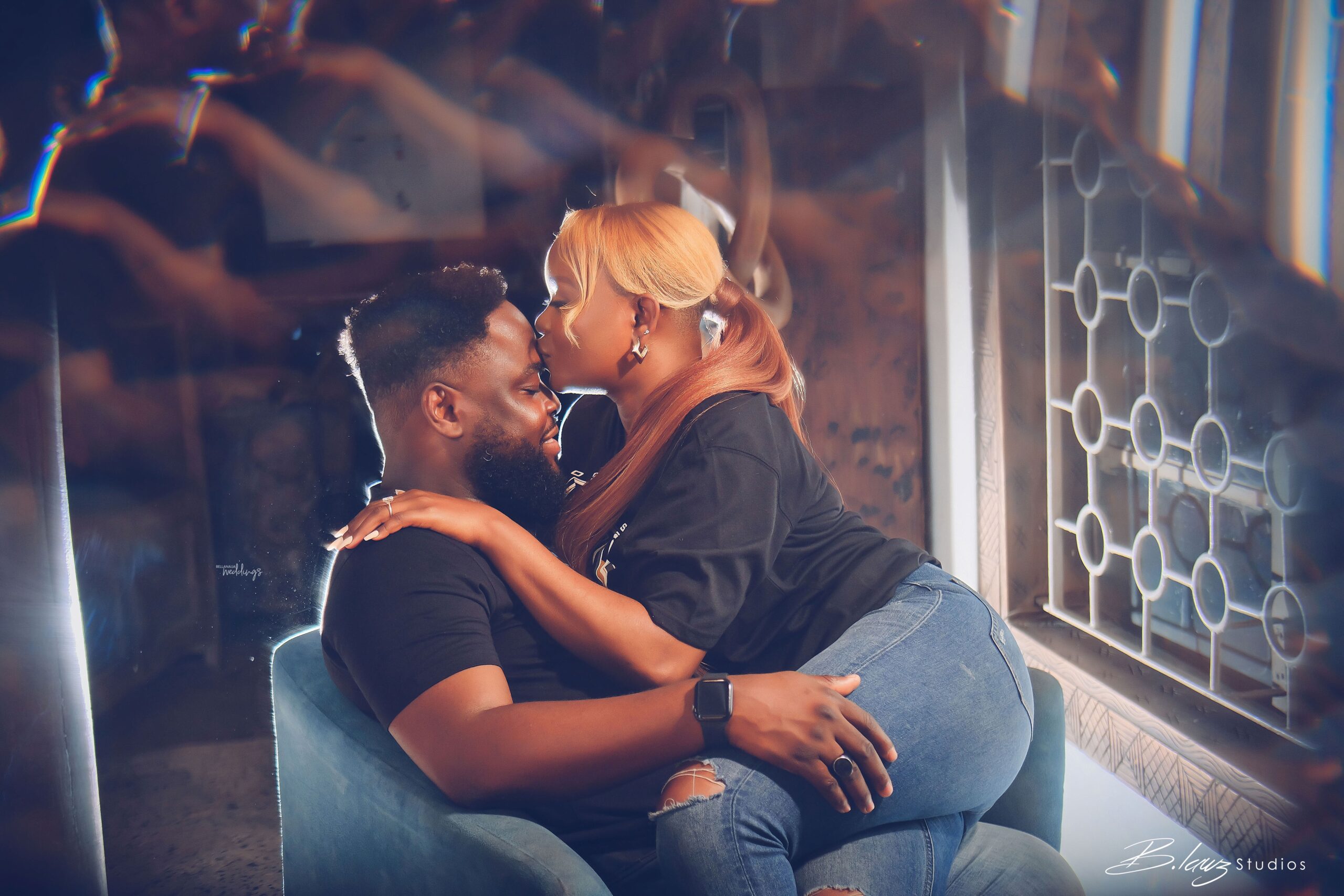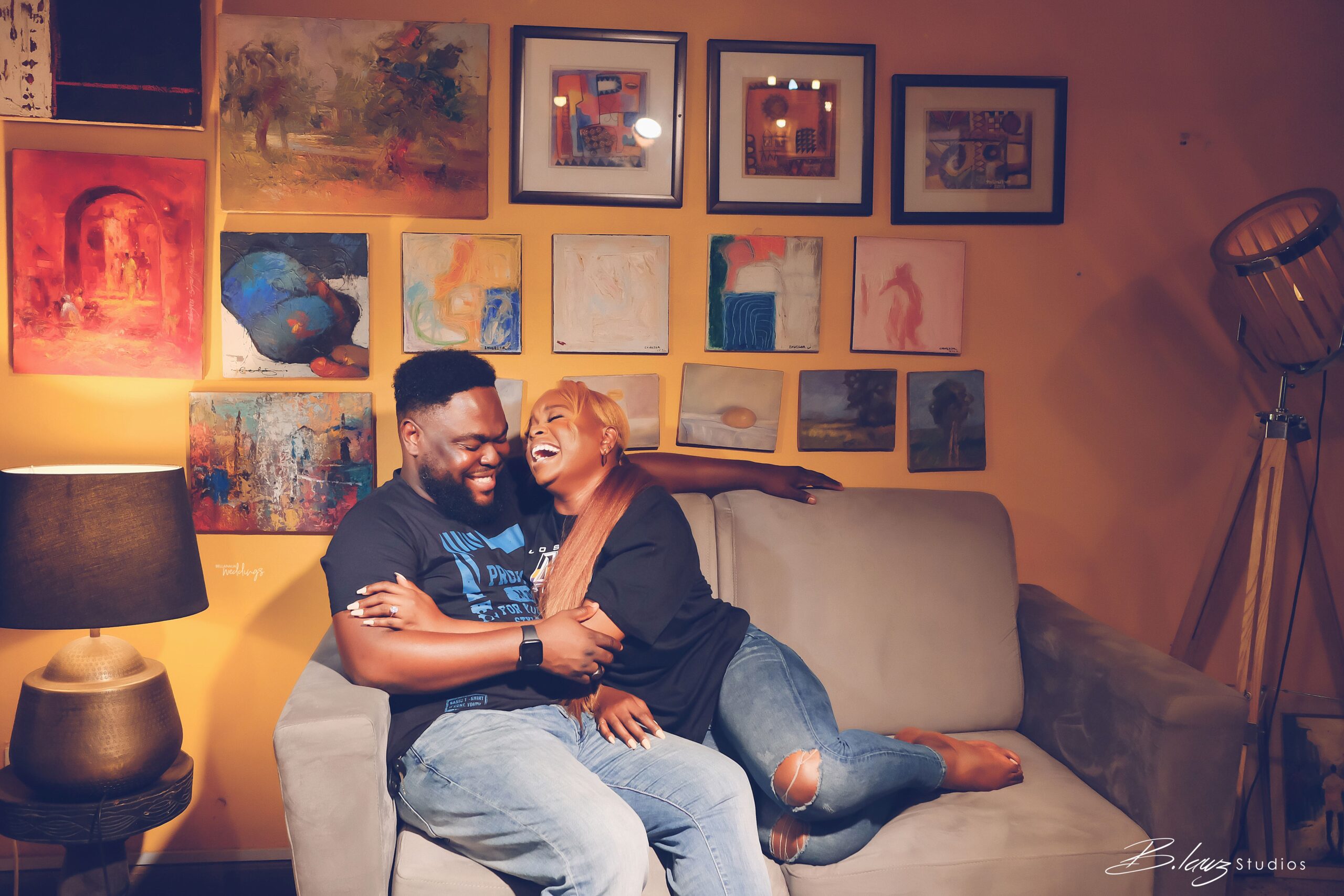 Without looking at me, she replied, "I was thinking we could go out for lunch… instead of always eating in the office. What do you think?" I smiled, but ultimately, I knew her Mumu switch was mine from that point on. On my way home that night, I received a voice note from yours truly saying a lot of things that touched my heart. She detailed how the thought of going into another relationship scared her, but she would consider doing this afraid, but I'd better be ready because she doesn't want a time waster. I must have played that voice about 4 times, and another 5 when I got home. I needed to think deeply about my response, and I wasn't about to give a cheesy reply. So, I decided to sleep on it. The next morning, she was worried and furious because I didn't call and my defence was, that kind of conversation wasn't a phone conversation. I needed to look into her eyes, connect with her soul and speak from the heart because this was the point, I was going to let her know that I had decided to commit my life to her. And since then, it's been one blessing, after another, and here we are today.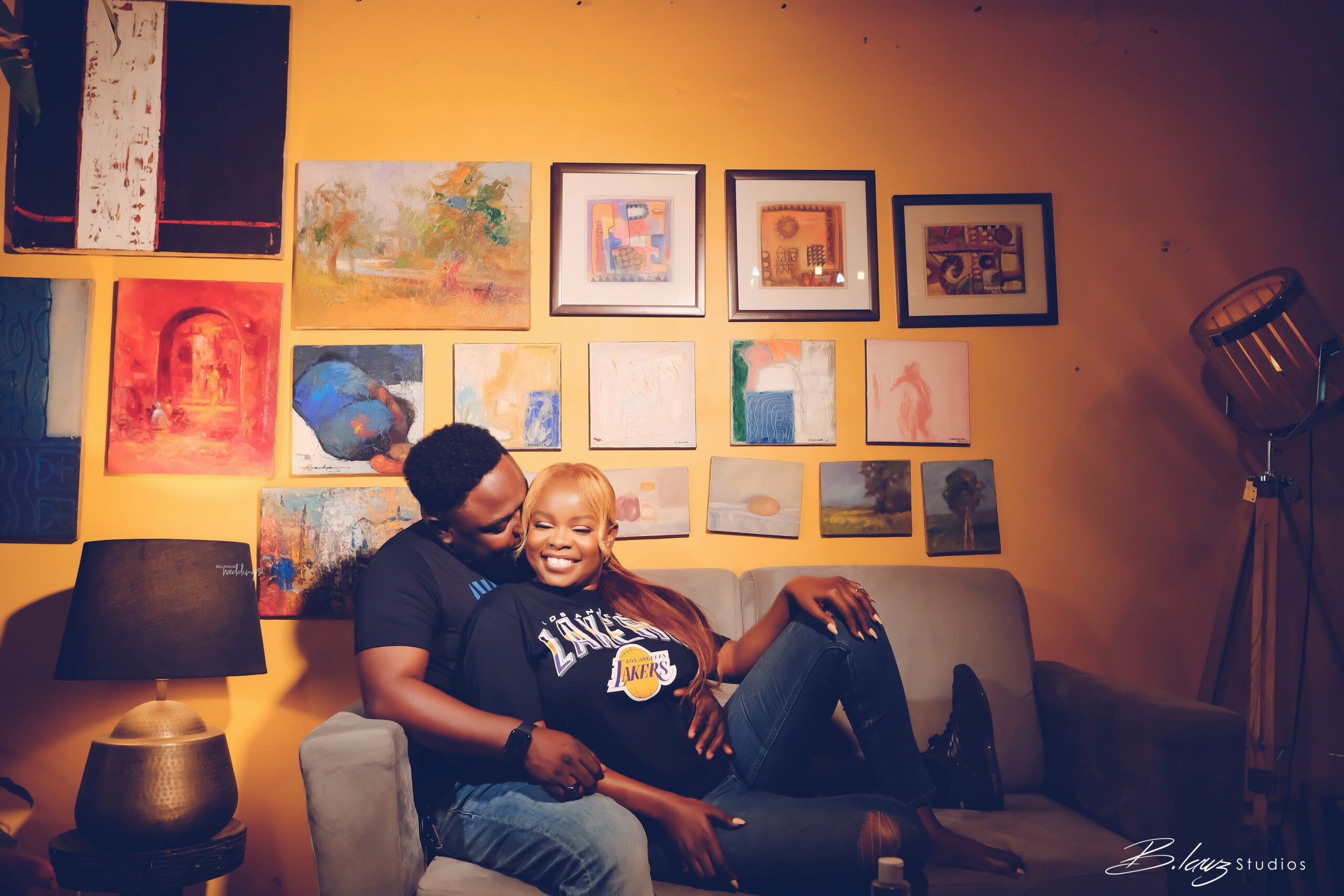 Credits
Bride: @hrhtinkerbell
Groom: @thebaruxh
Photography: @blawzstudios