Who doesn't love a good surprise! When the one you can't go a day without, goes above and beyond to pop the question, it's beyond just saying yes… It's the happy dance your heart makes at that moment; the joy that you get to spend forever with your person and all the beautiful hopes and dreams of a happy ever after formed in your eyes…
Today, we're drooling and taking in all the love from Ife and Vincent's super sweet #BNBling moment. The love birds had met at an event in College. 5  blissful years after the sweethearts made it official, Vincent decided it was time to take it a notch higher, so he put a ring on it! Vincent narrates their full love story with us – keep scrolling to enjoy it all. Event planner, FTK Konnect Events also gives us the full scoop on how they pulled off the pleasant surprise. Today, we feast on love! 😅
Enjoy the beautiful photos from Ife and Vincent's surprise proposal along with their love story and proposal story below.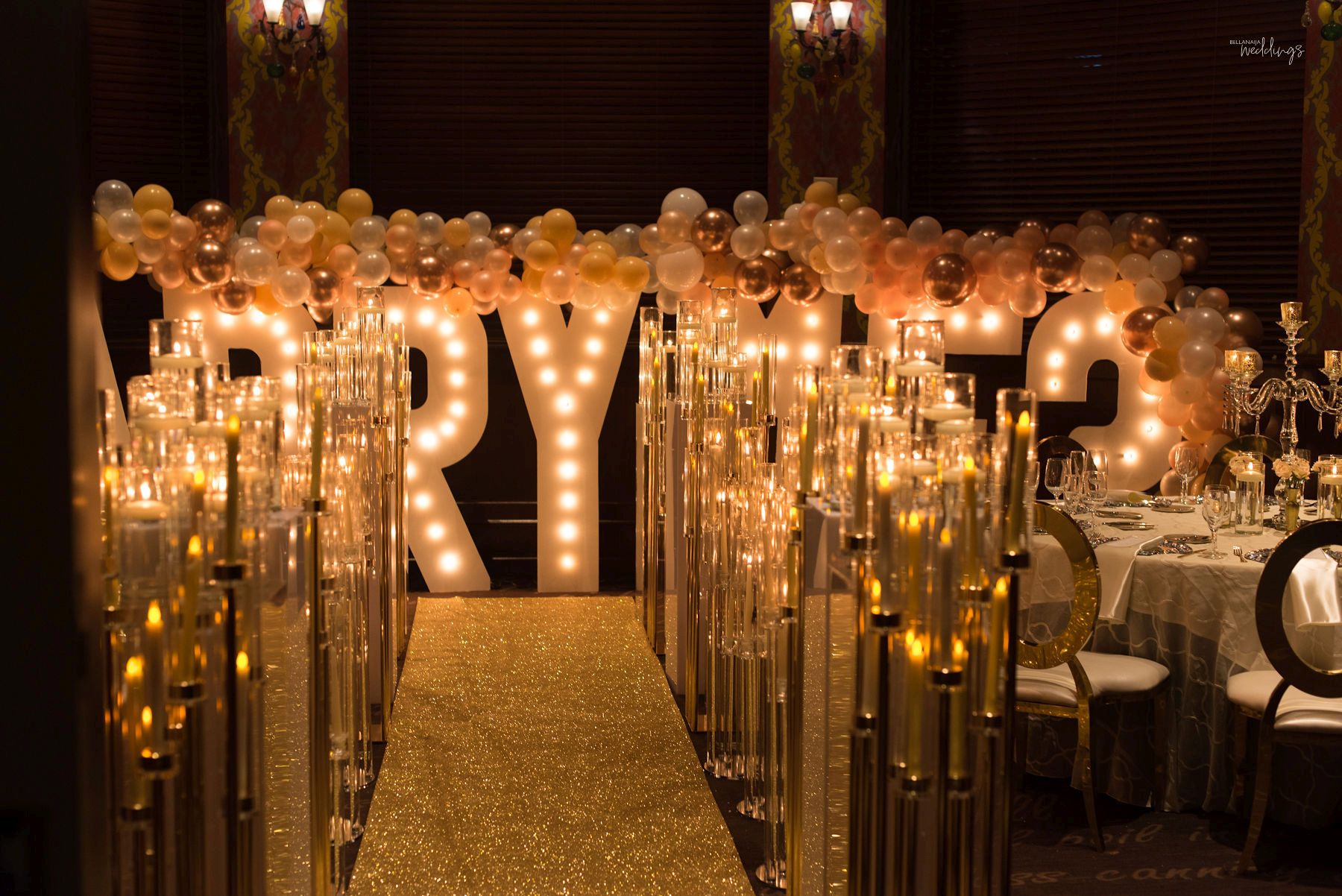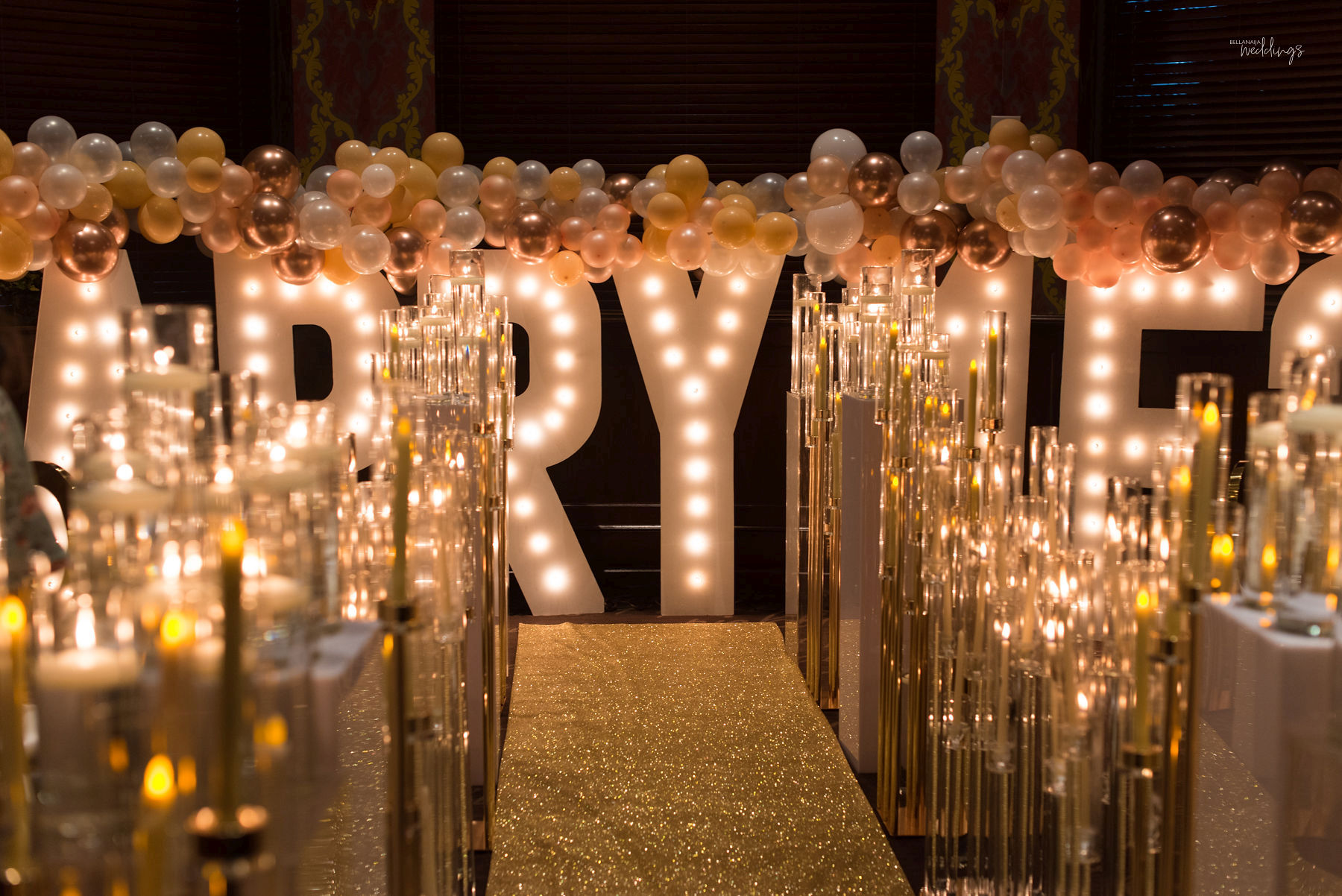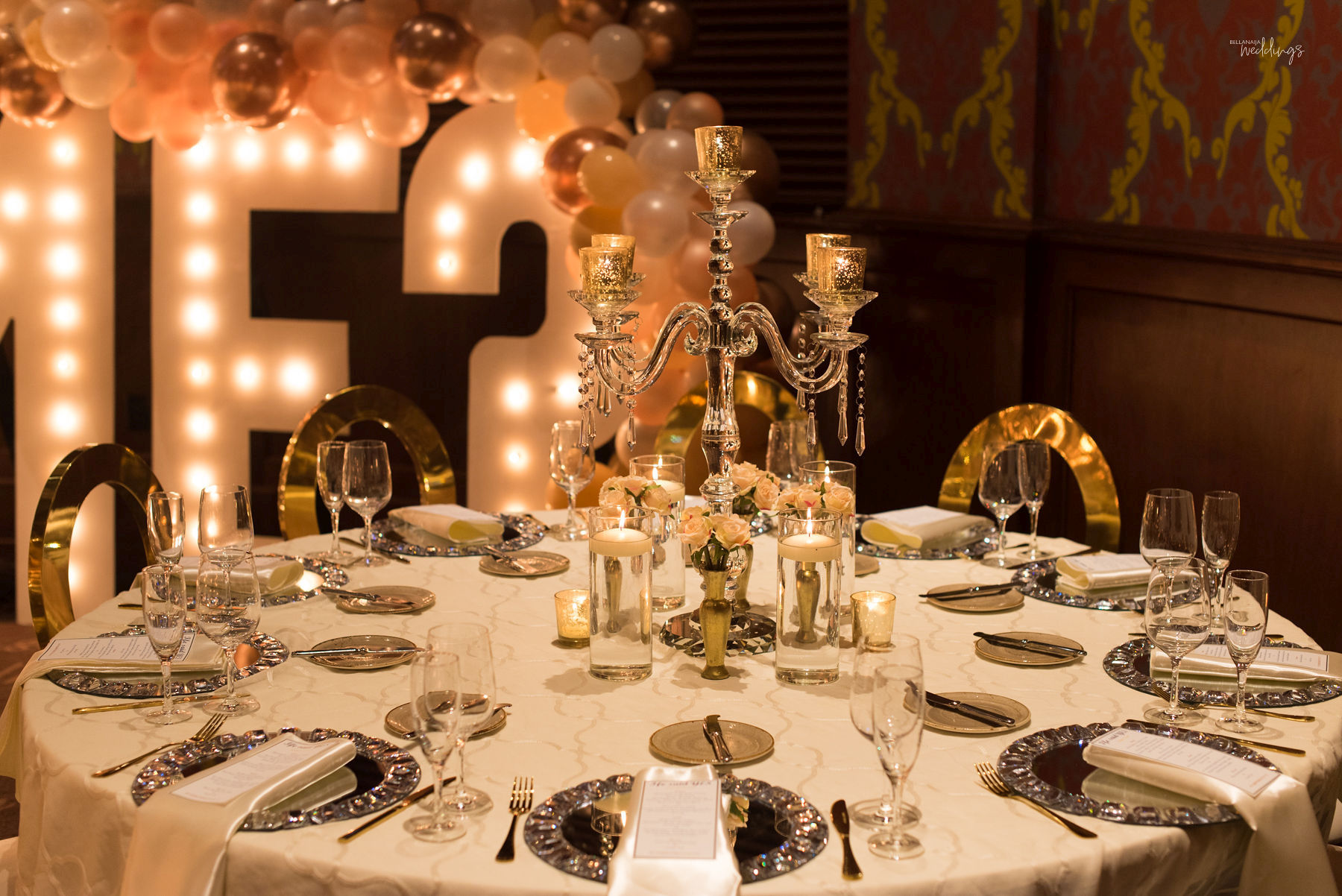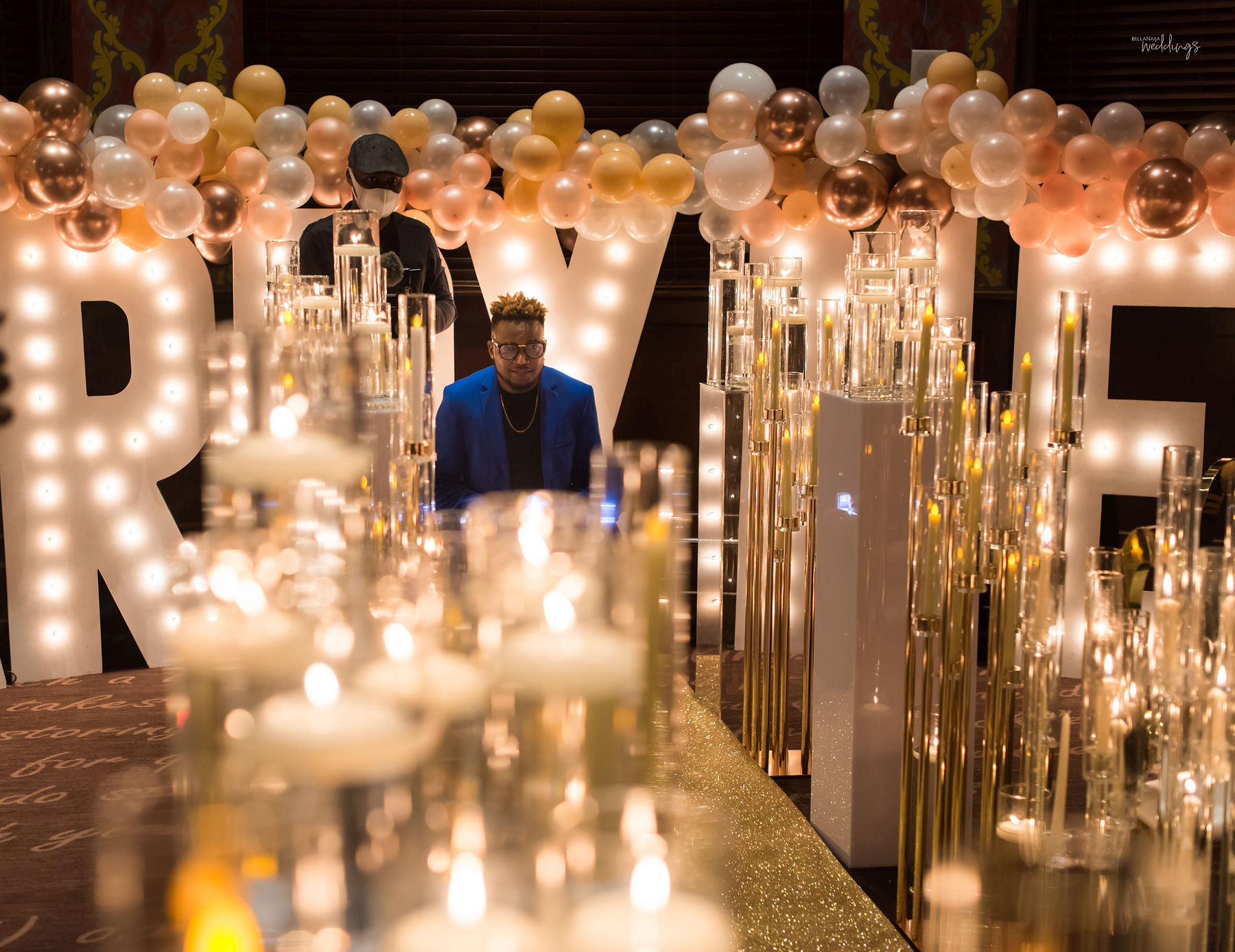 Their love story according to Vincent:
Ife and I first met at an African Student Association event in college. We talked for a bit that night and exchanged Snapchat handles. We would chat off and on and hung out a couple of times till I decided to ask her to be my girlfriend.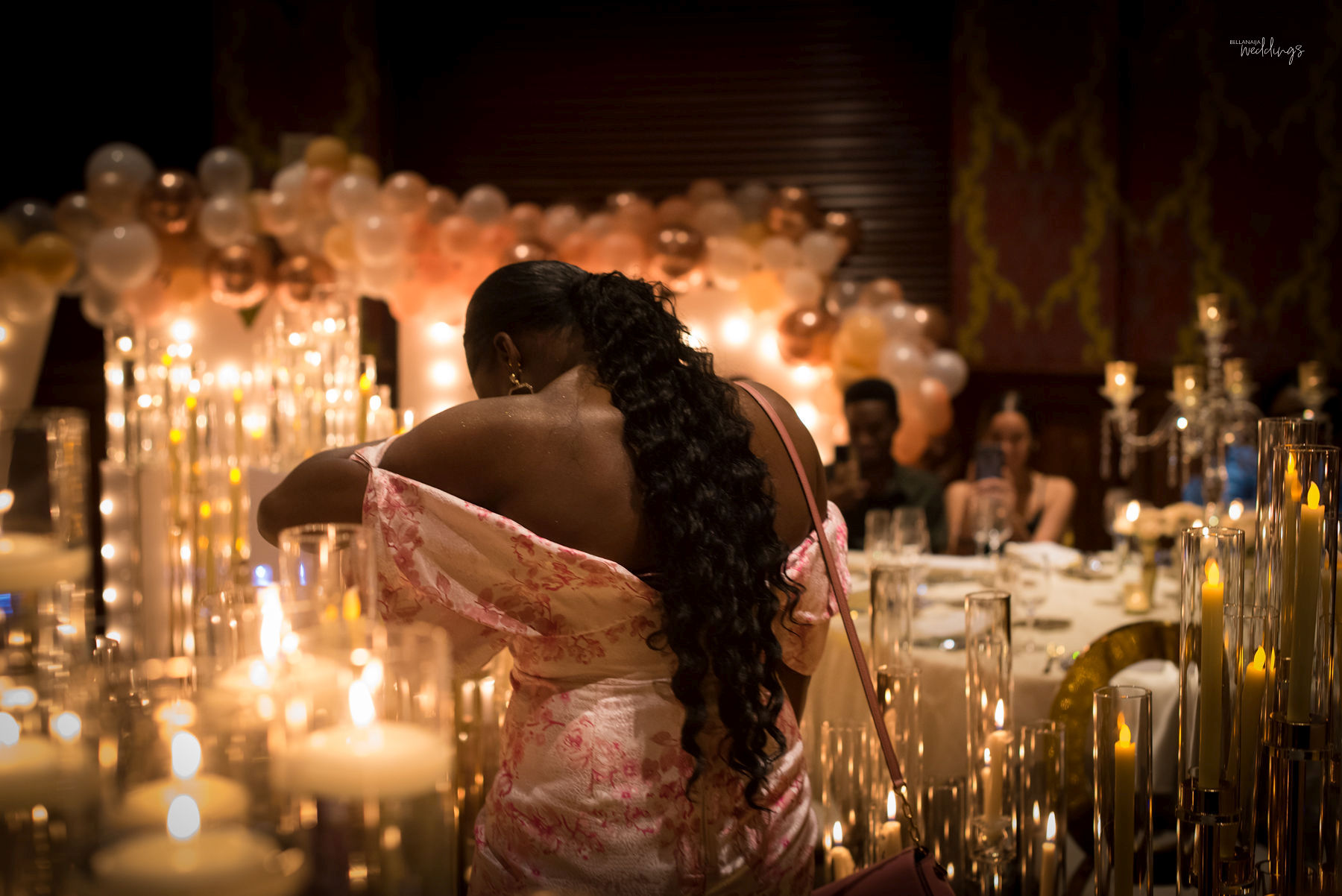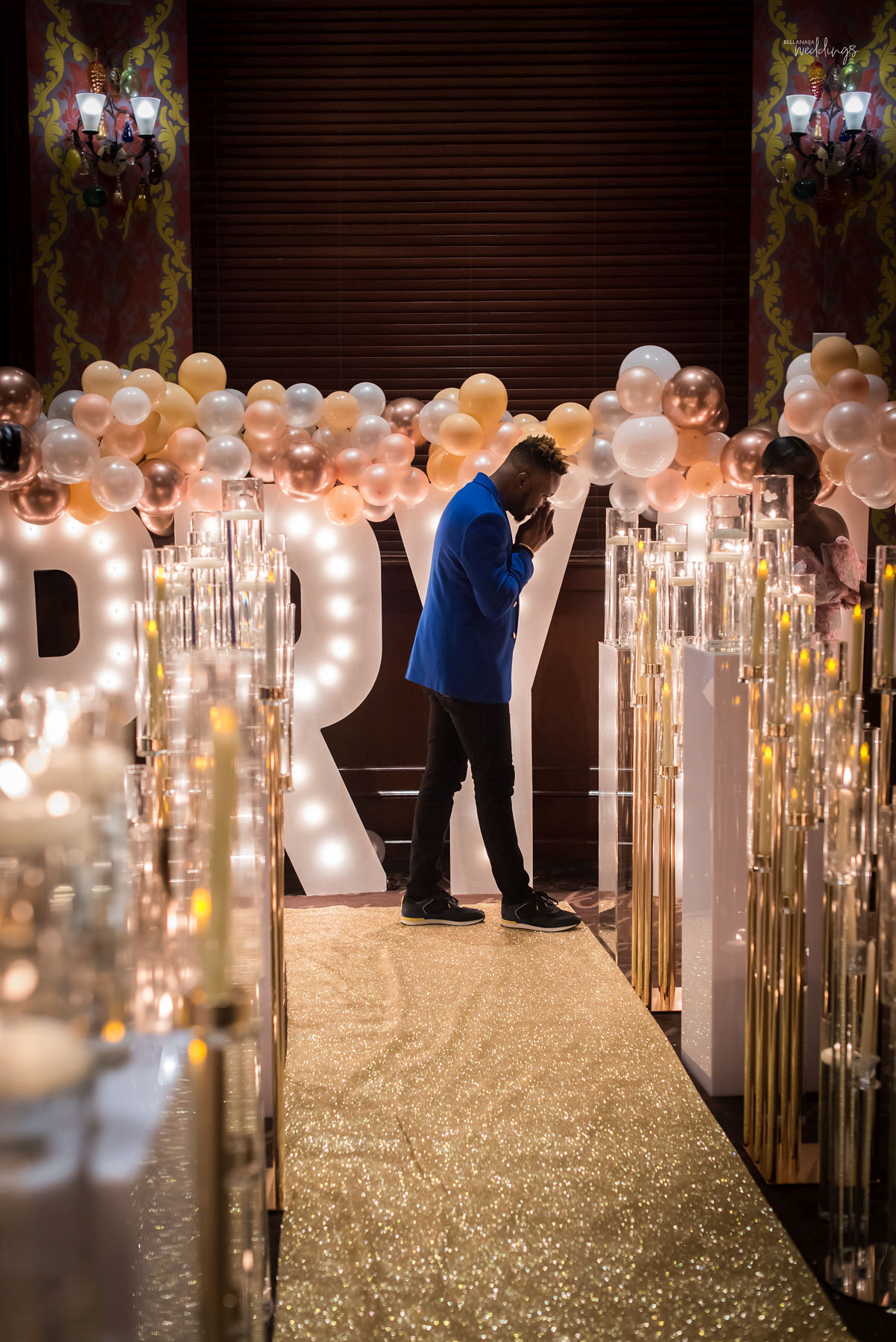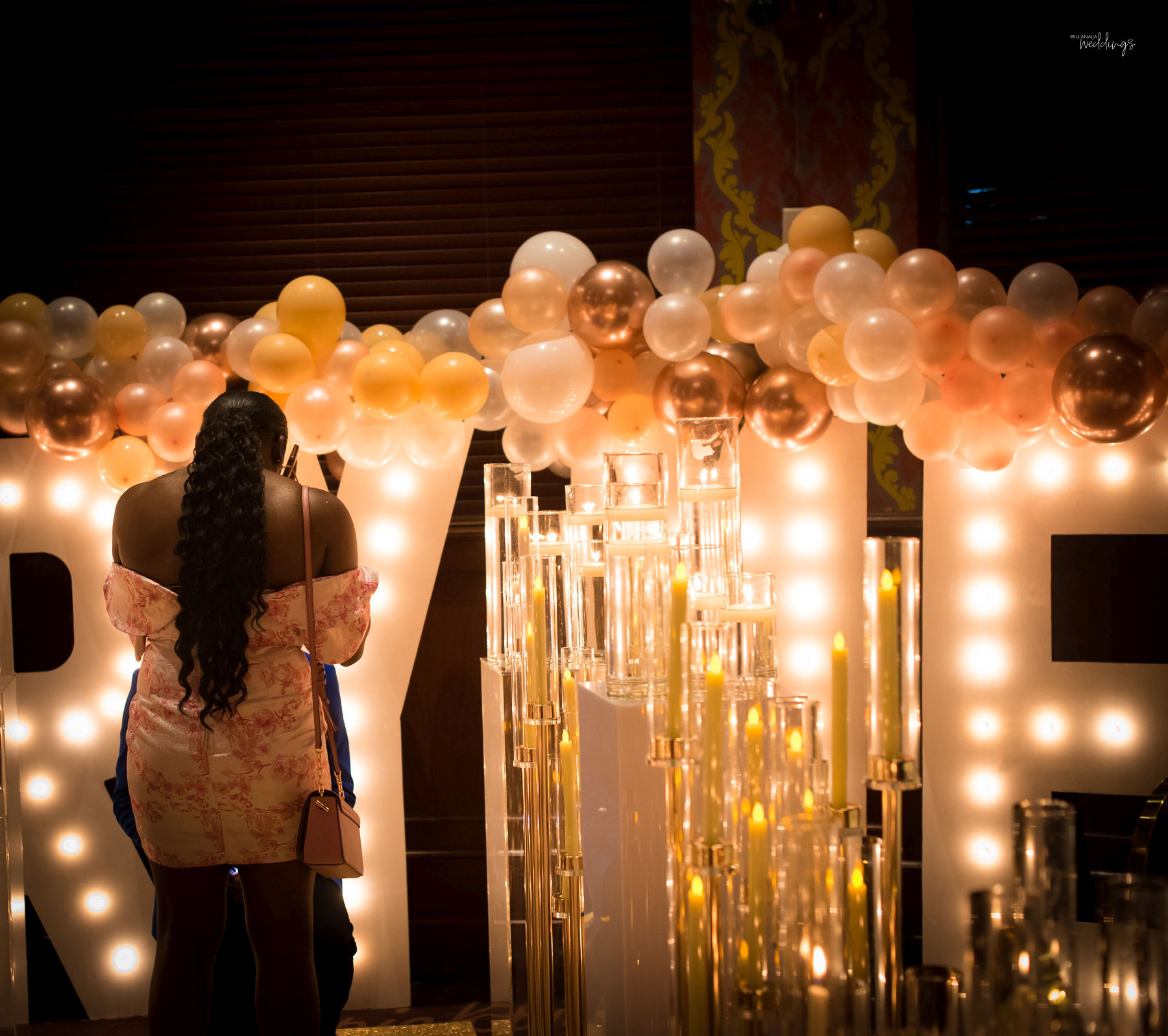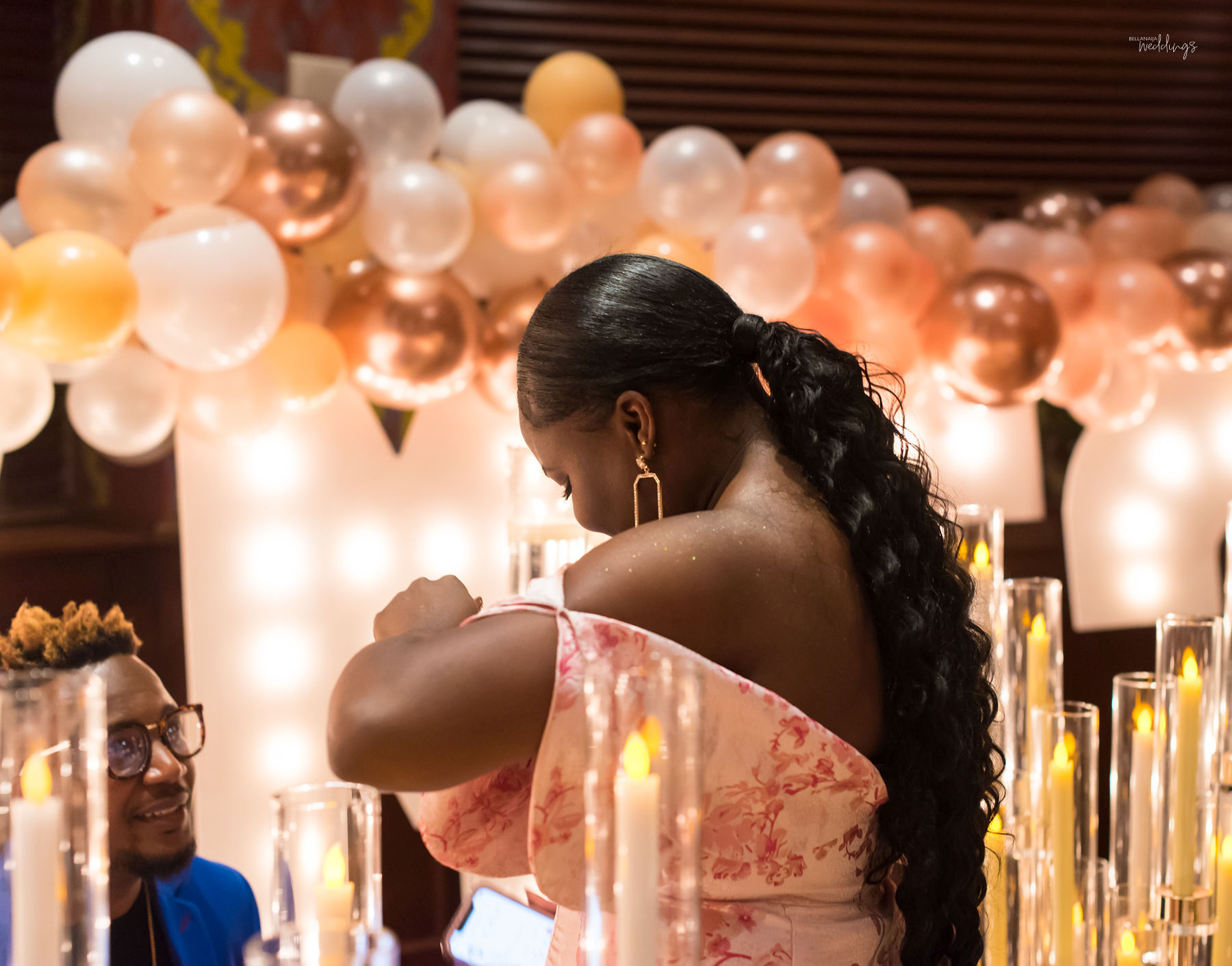 We've been dating for 5 years now. Getting a ring for Ifeoluwani wasn't super challenging as I sort of knew the style and shape she liked. The hardest part was that I didn't see a ring befitting at the go-to jewellery stores.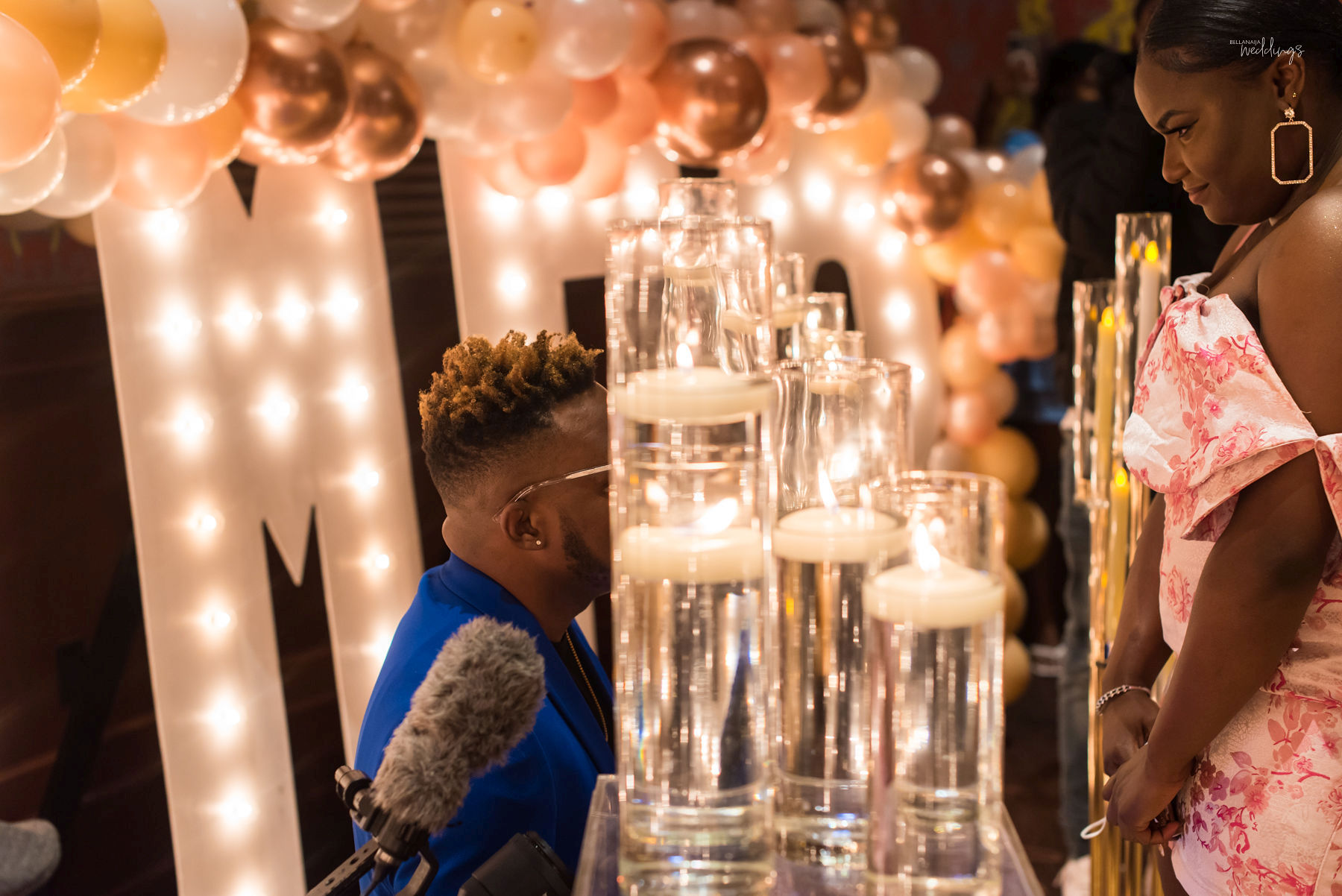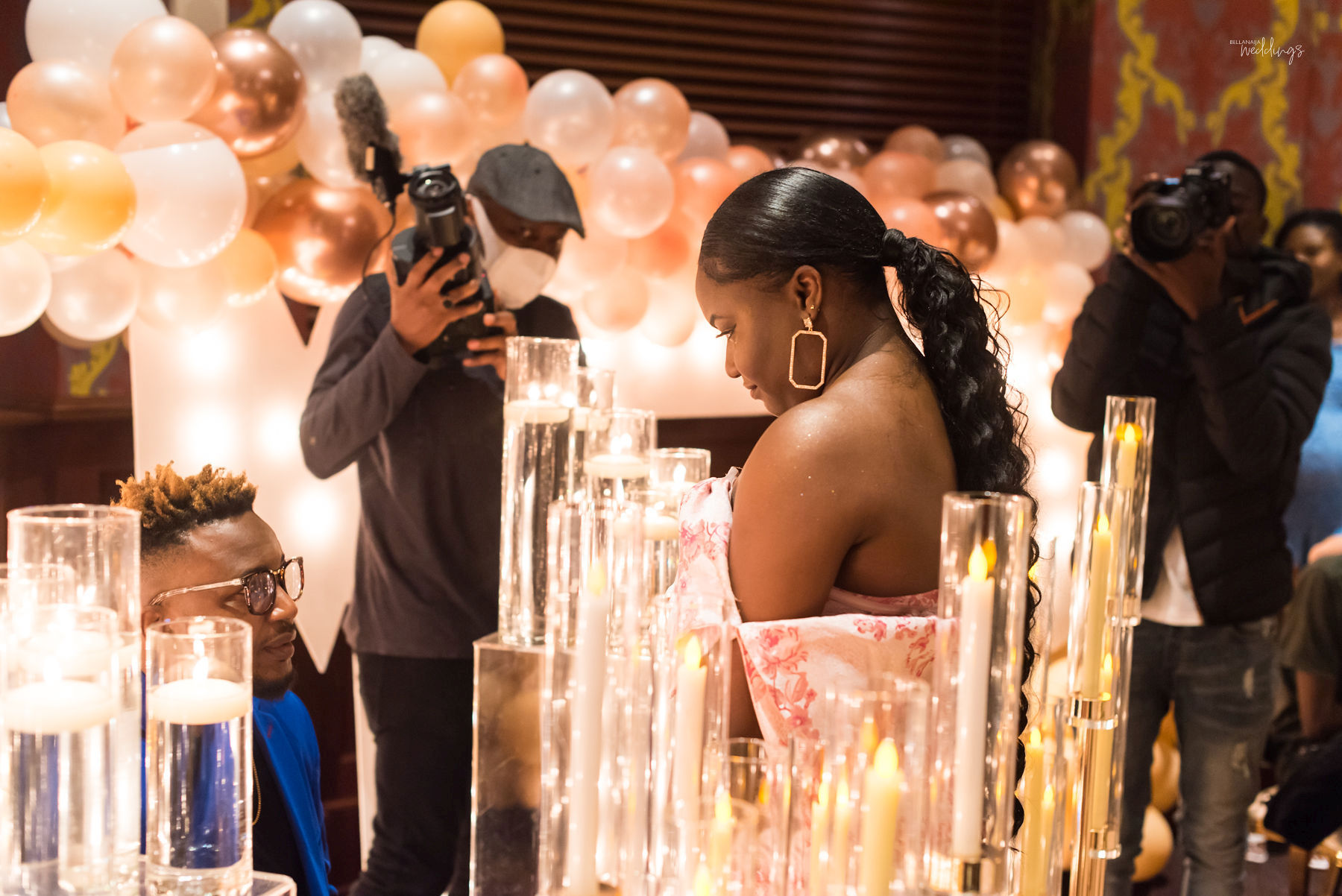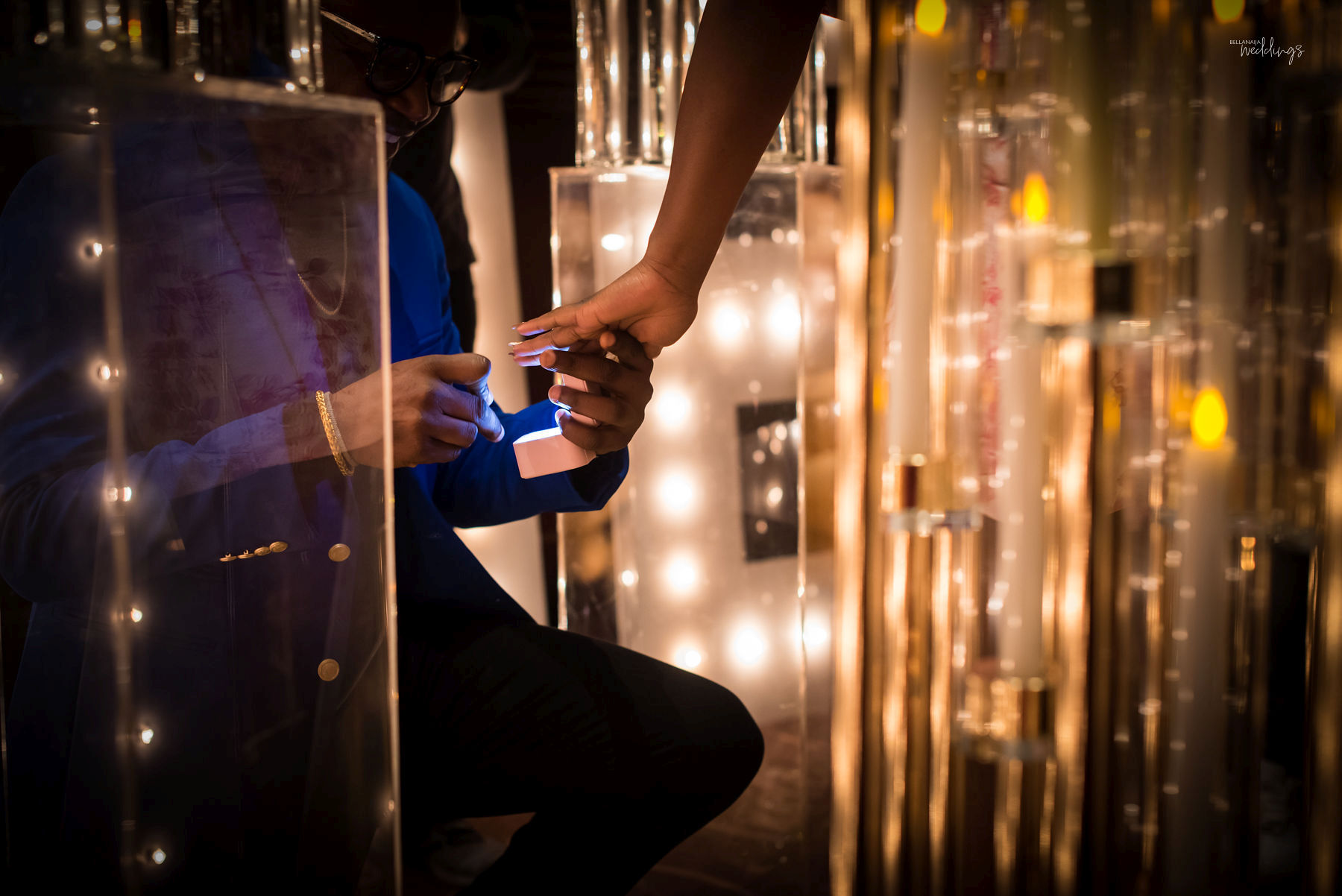 I decided to go the custom route. I did my research and emailed a couple of custom Jewelers. After months of communicating with the jeweller, I got the perfect ring.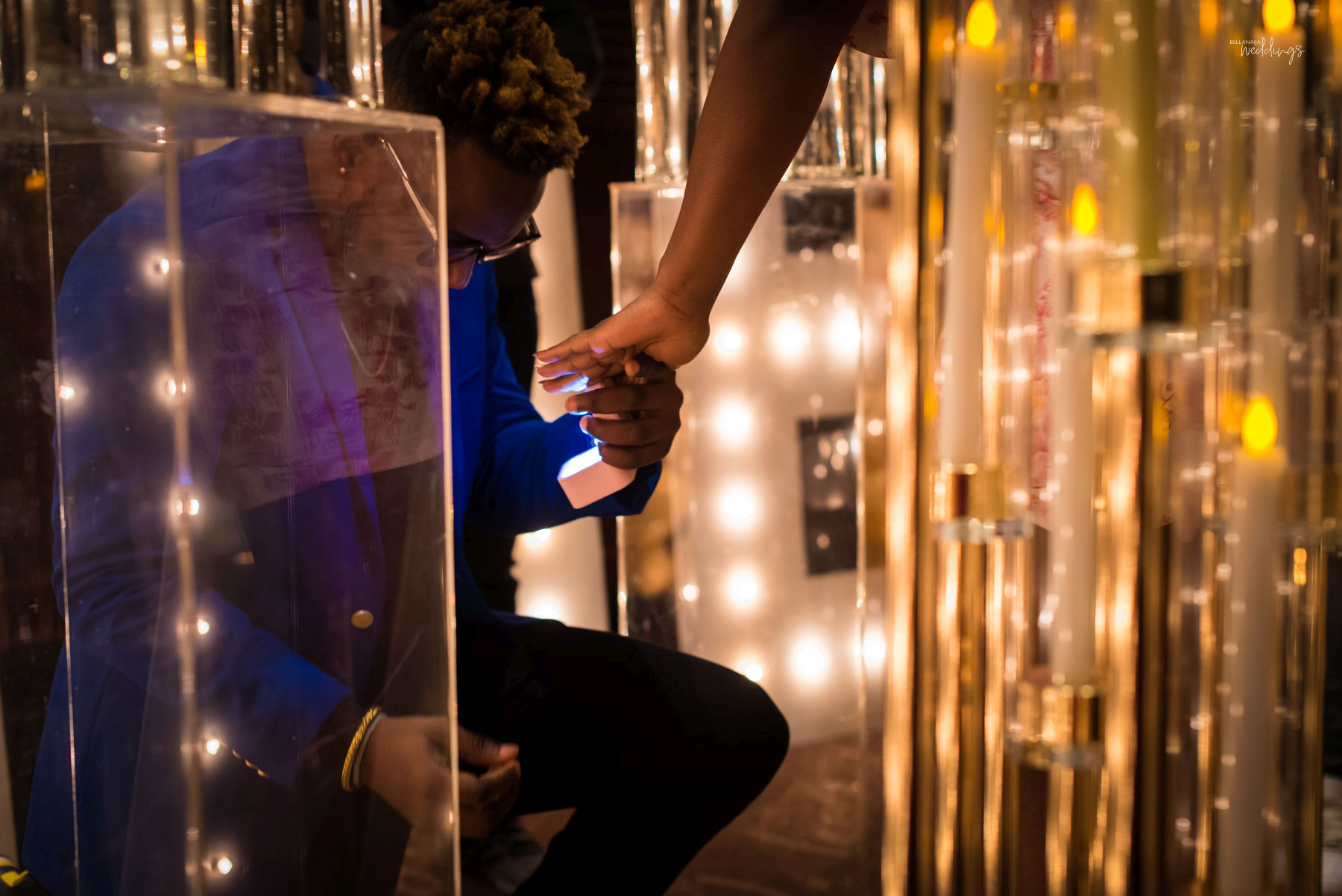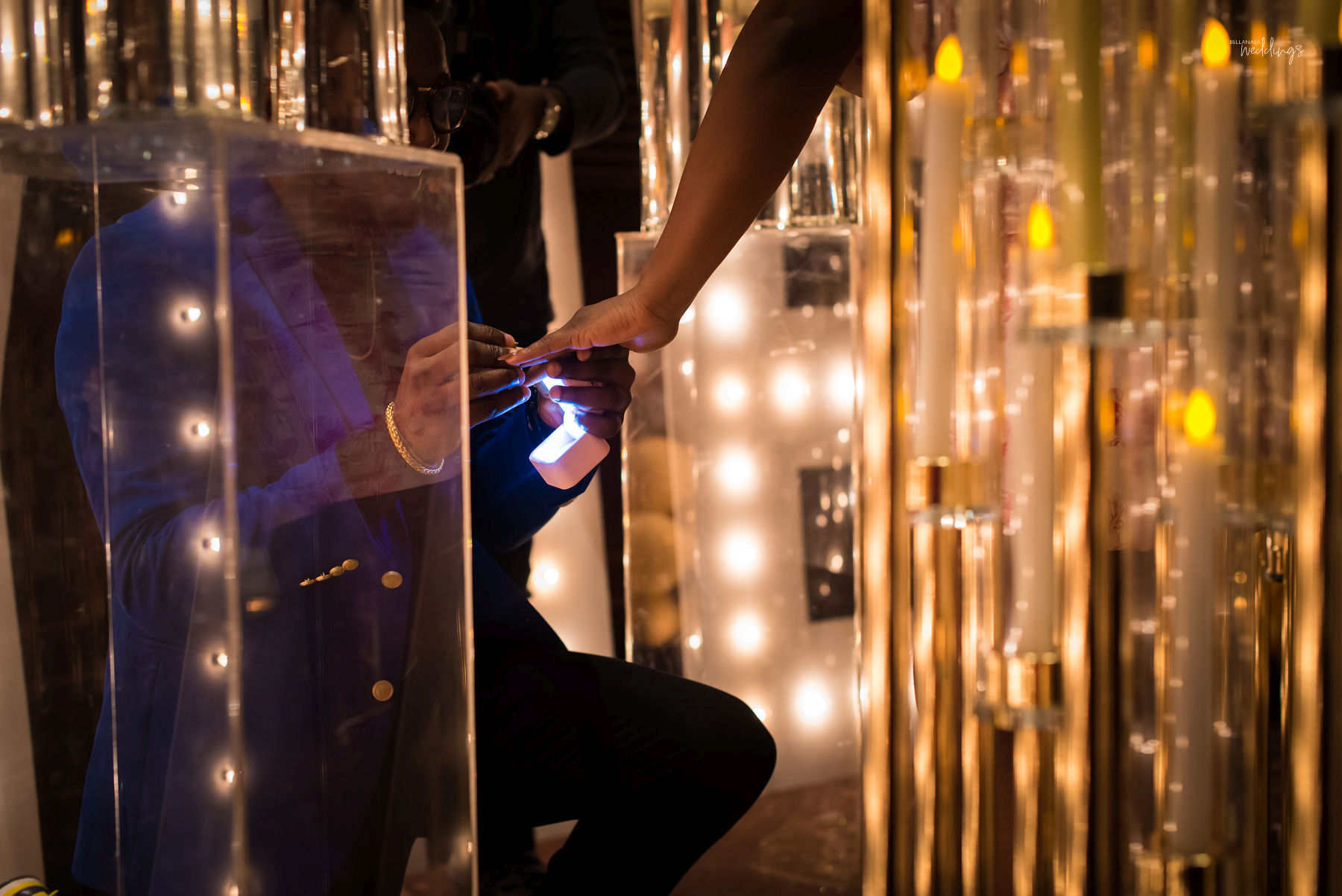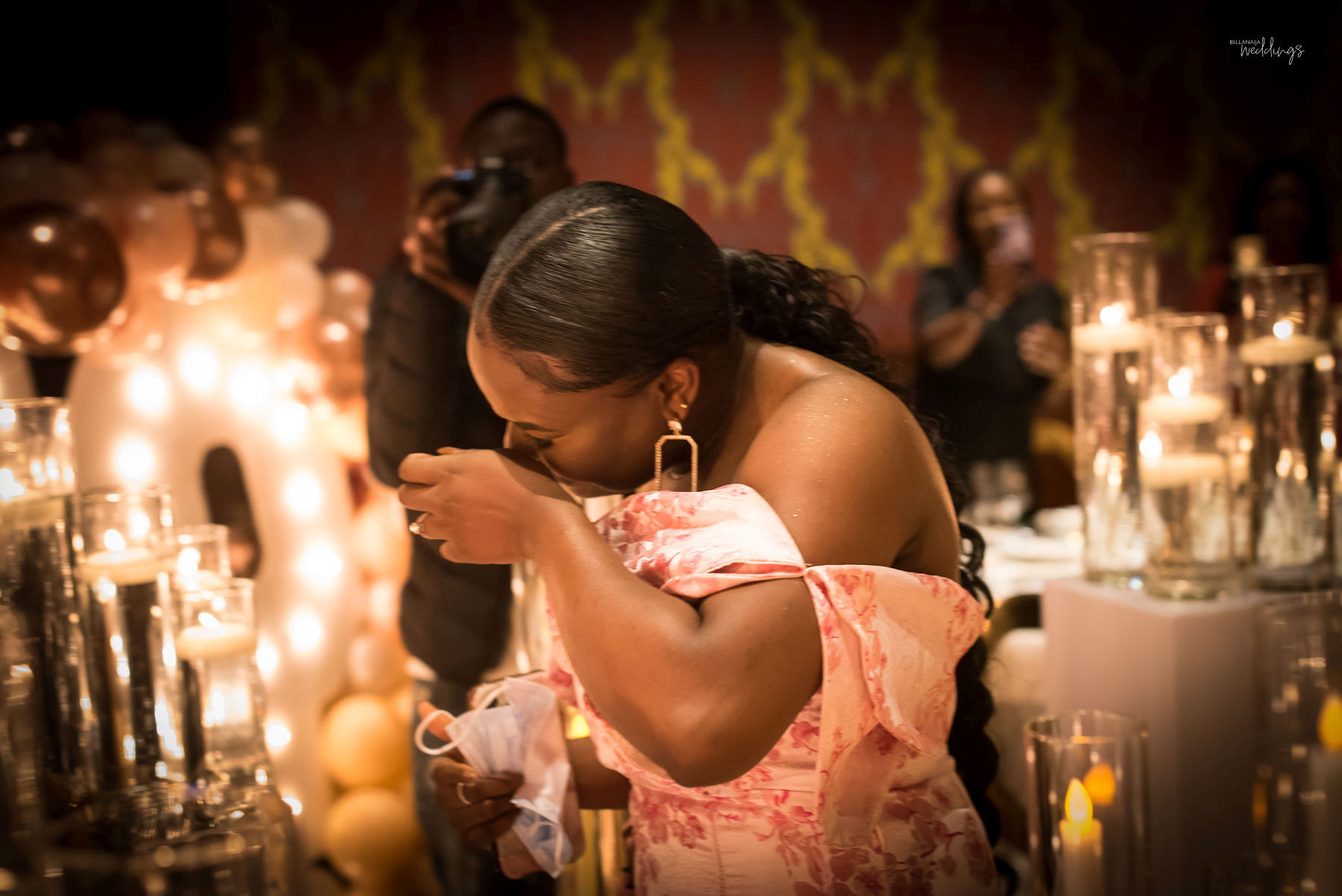 Let's read all about how the planner, FTK Konnect help Vincent pull off the amazing surprise proposal:
Vincent reached out to us at FTK~Konnect Events last year saying, "I'm pretty sure we would hire you as our wedding planner but first I'd like you to plan the proposal". They say there's a first for everything. This was the first time the team set up a consultation meeting solely with FTK and a groom-to-be.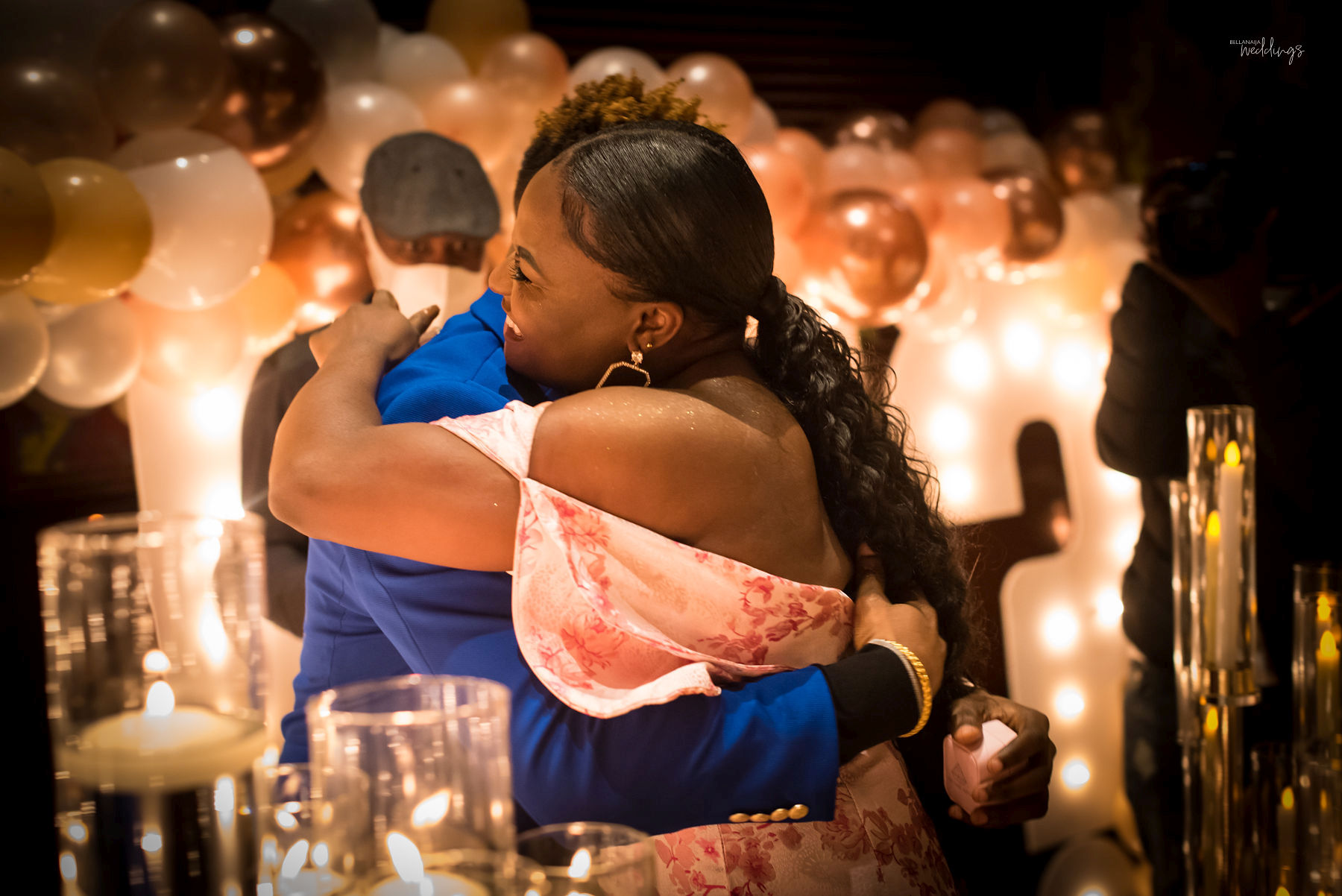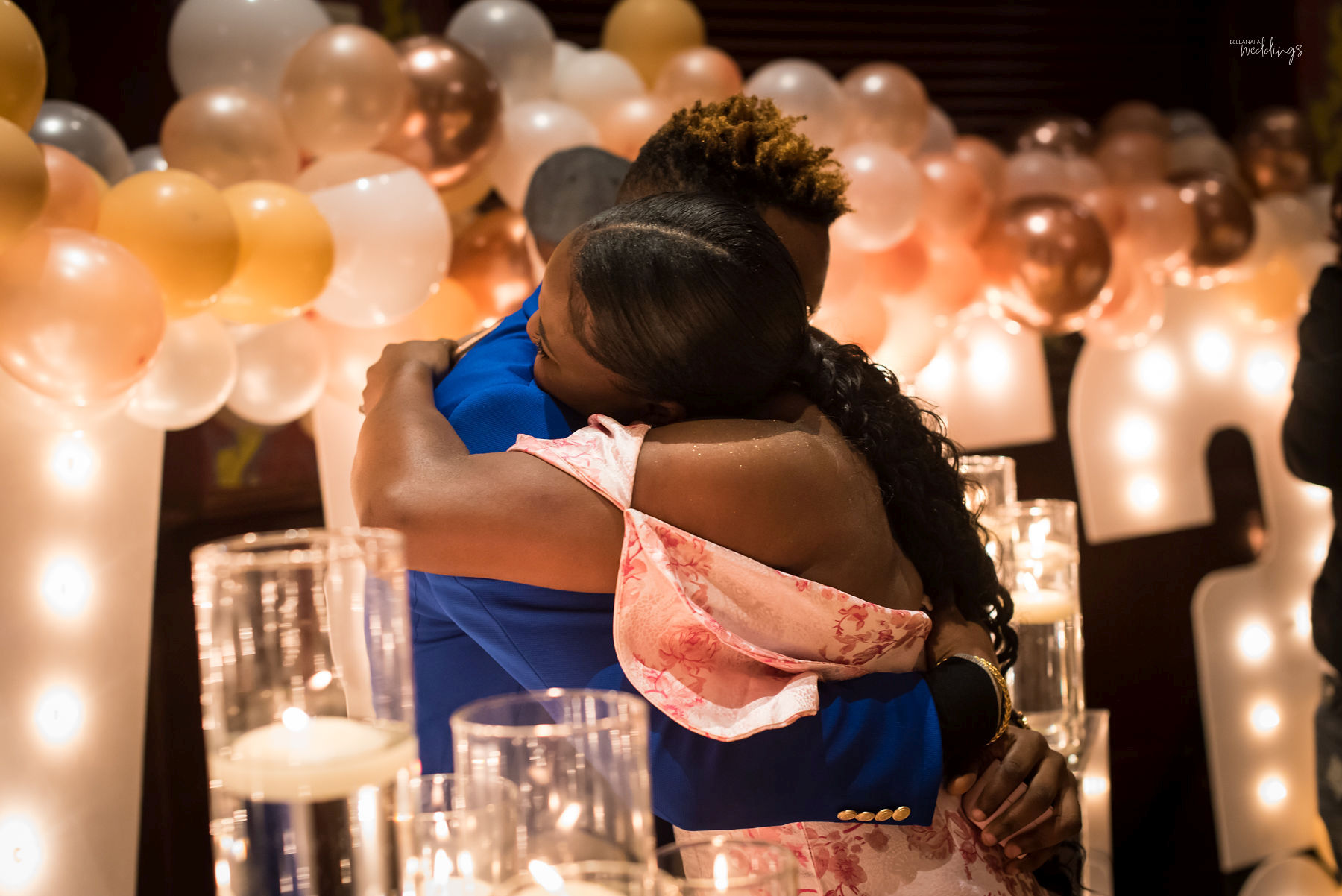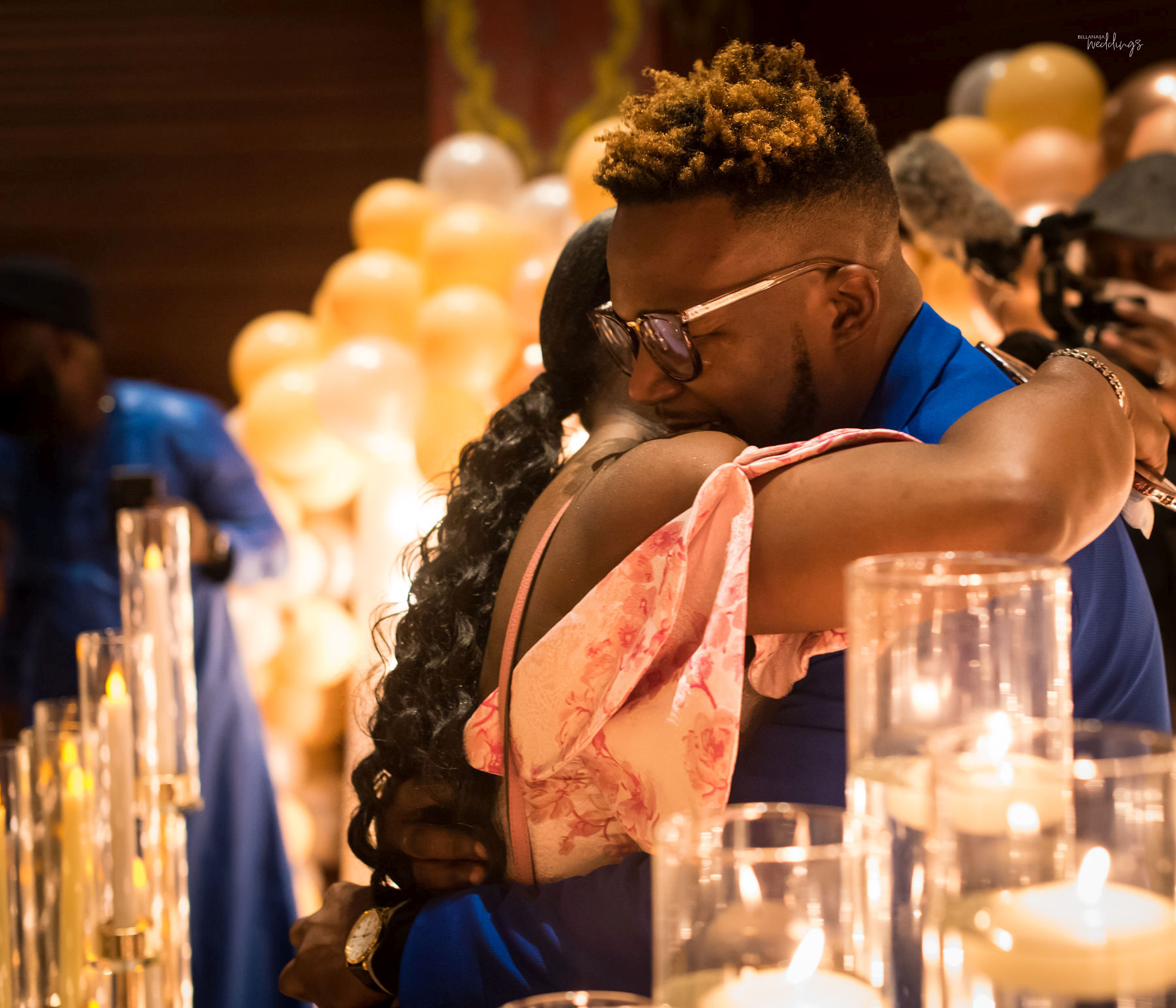 Fast forward to talking for several months, we bounced many ideas around. We eventually locked it in that we would wait to plan the proposal around September 15th which is Vincent's birthday. It was the perfect idea.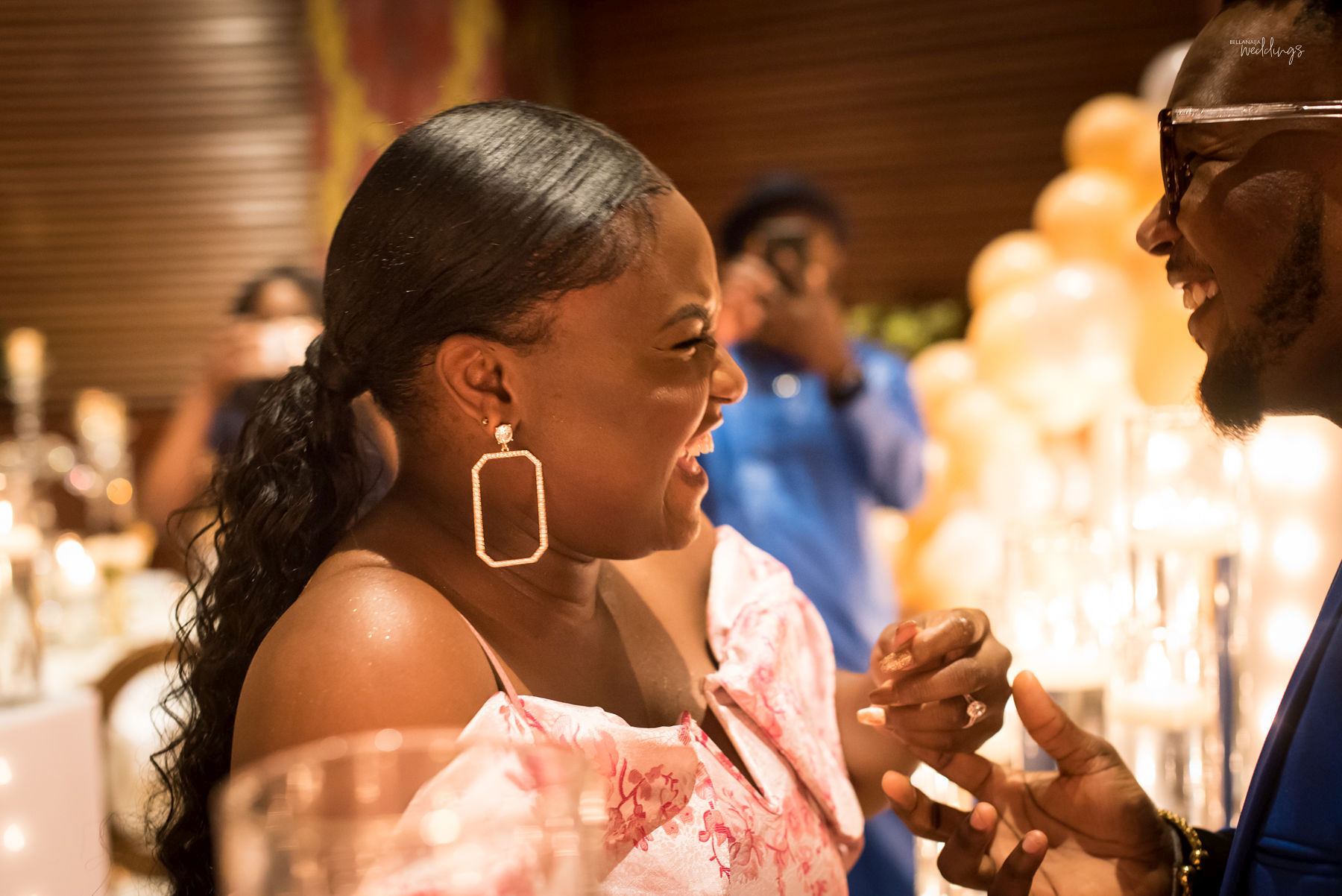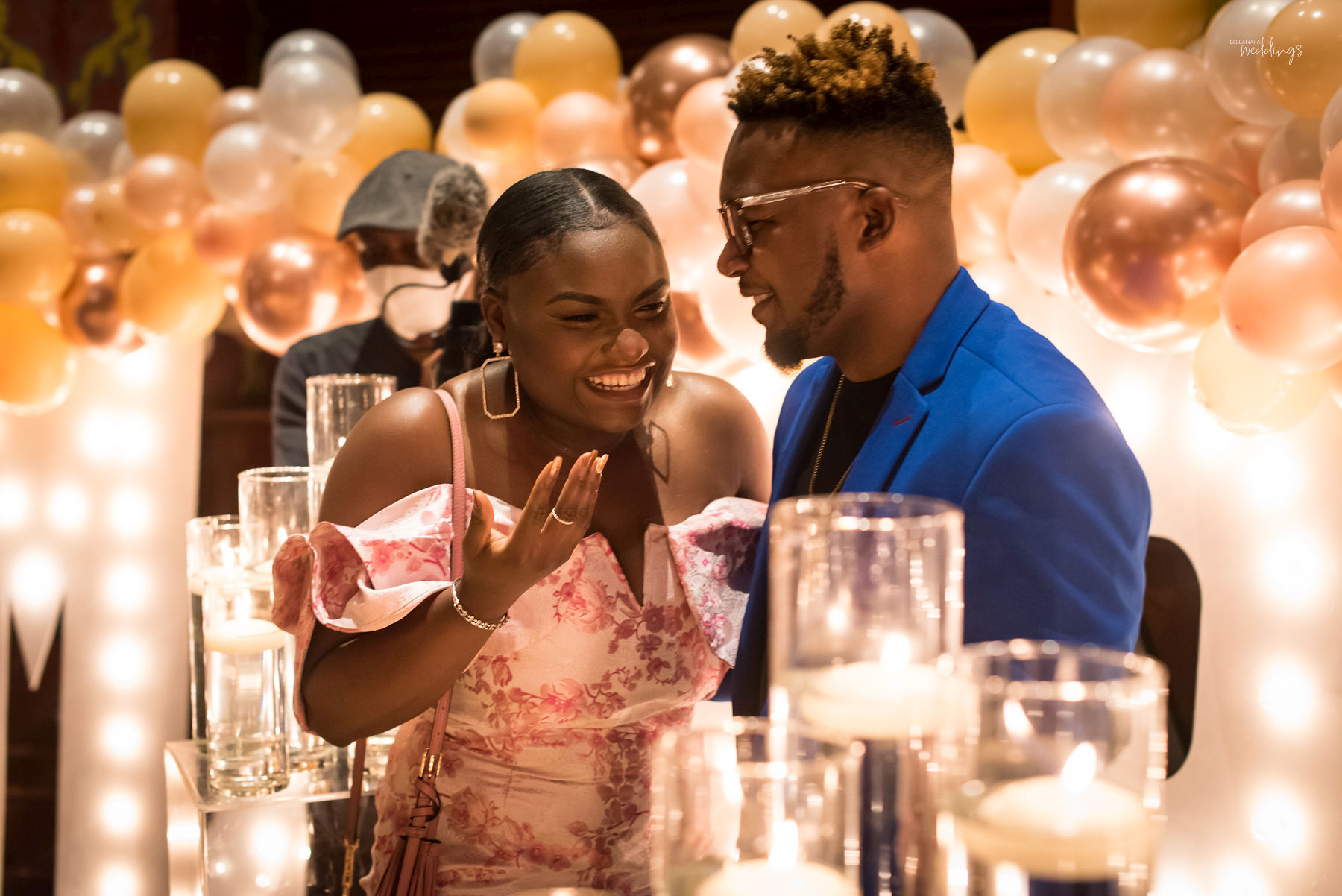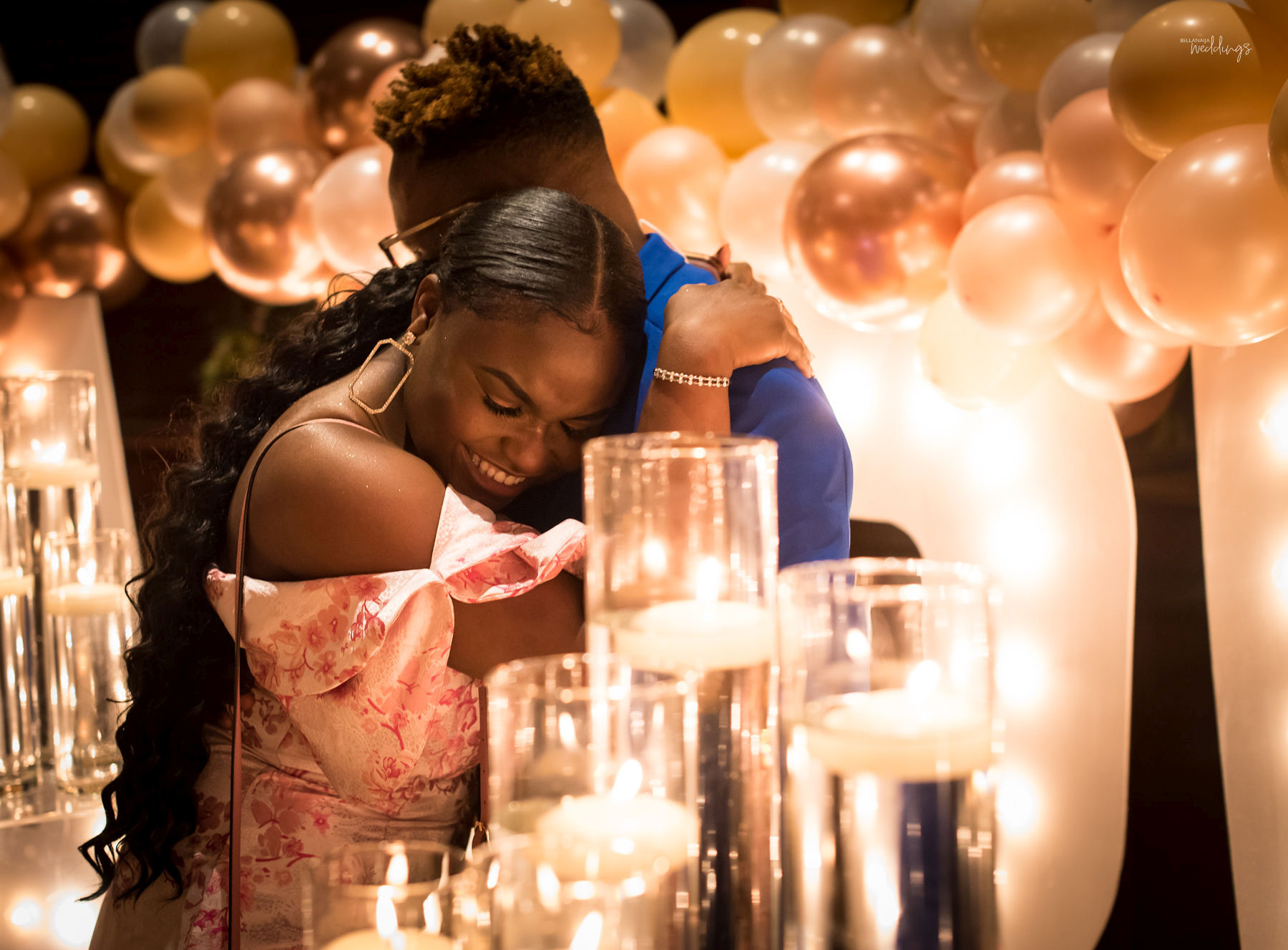 The couple had been dating for a while and typically plan birthday dinners for each other so it was going to be relatively easy to find a lush venue to tell Ife he has discovered if asked where he would love to dine for his birthday.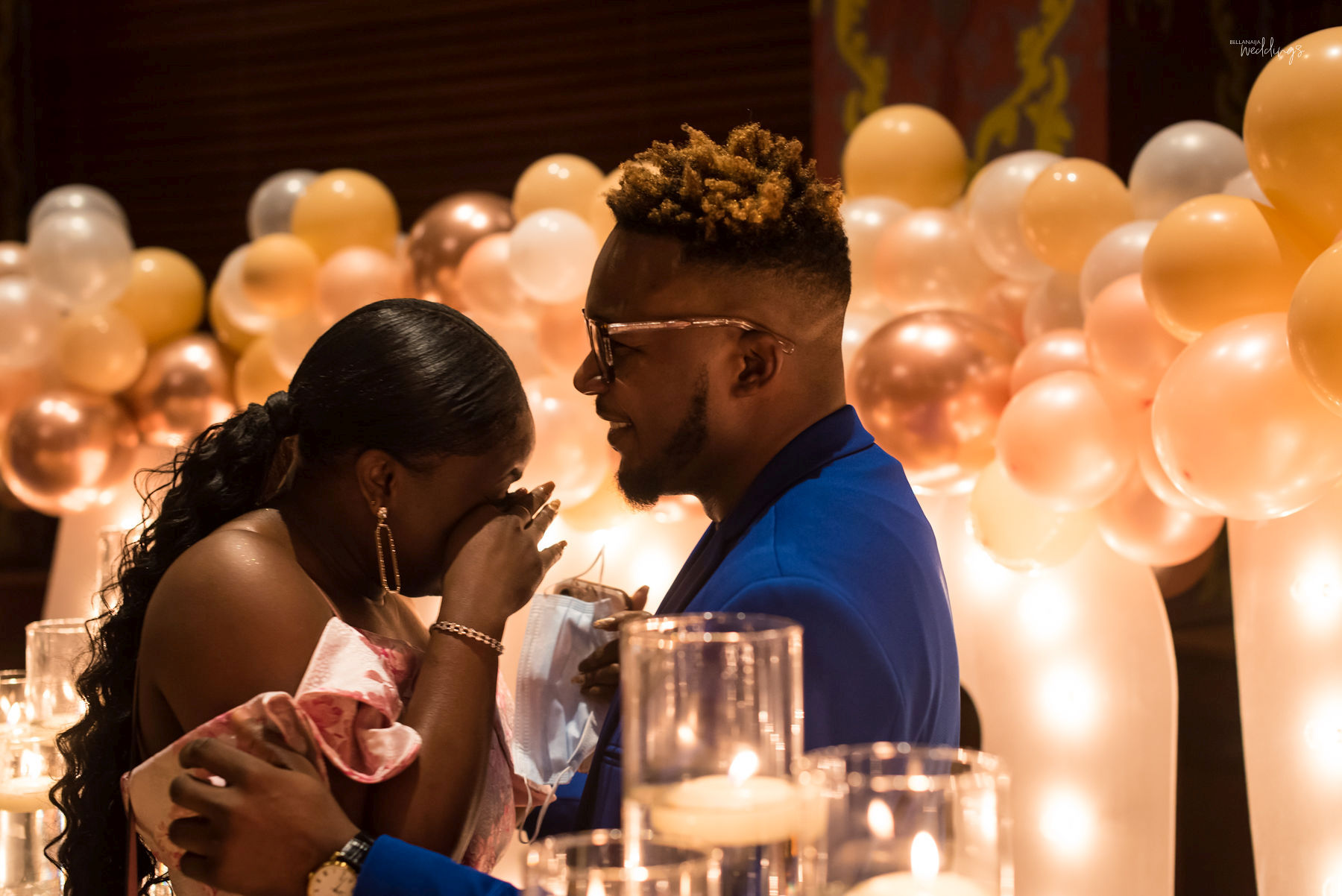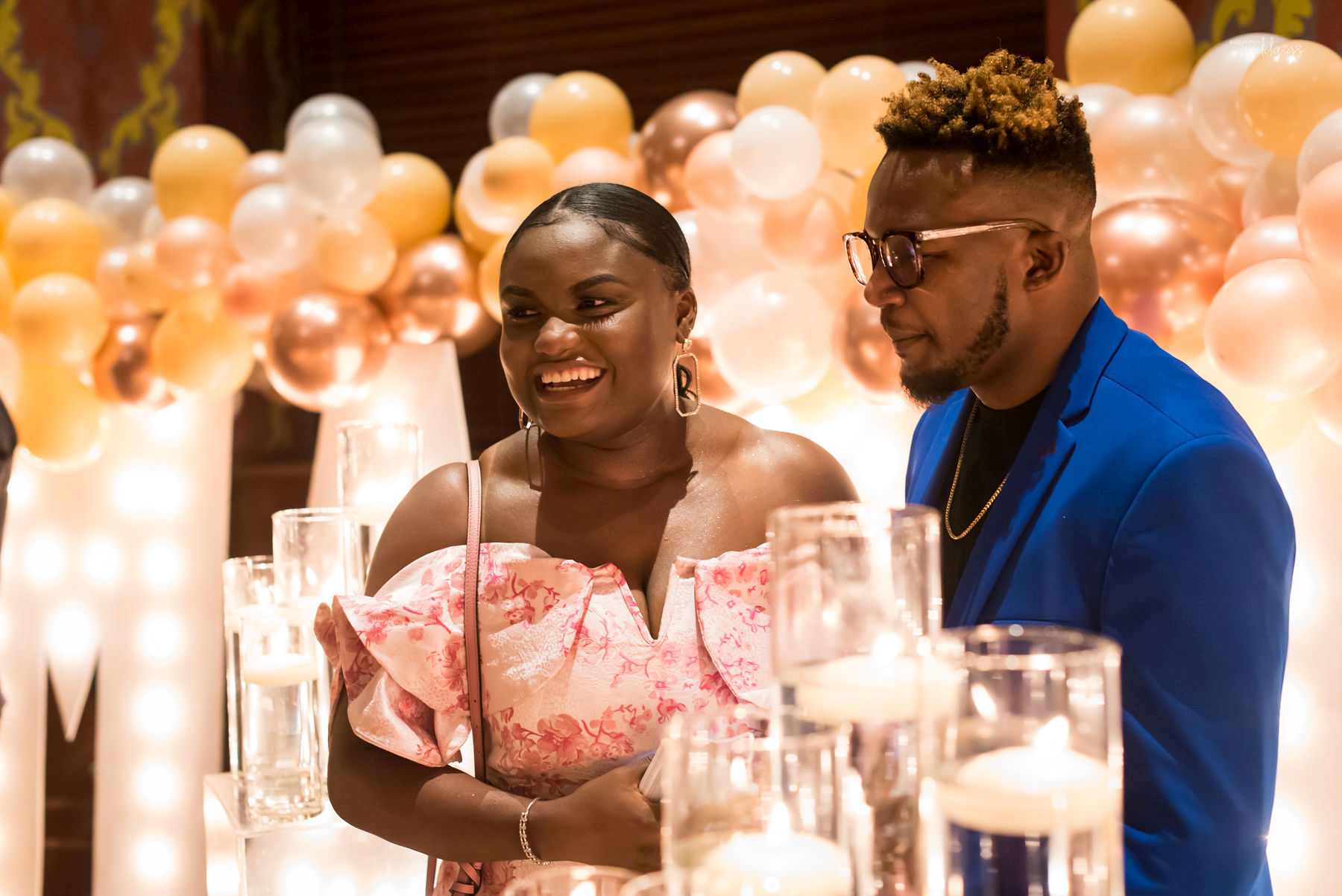 FTK did all the behind the scenes planning with the great crew at Intercontinental Hotel in Buckhead Atlanta to use their 5-star restaurant: Southern Art & Bourbon Bar. It was the perfect decision from thinking ahead of when Ife would call to make the reservation to planning all the fine details of the surprise proposal.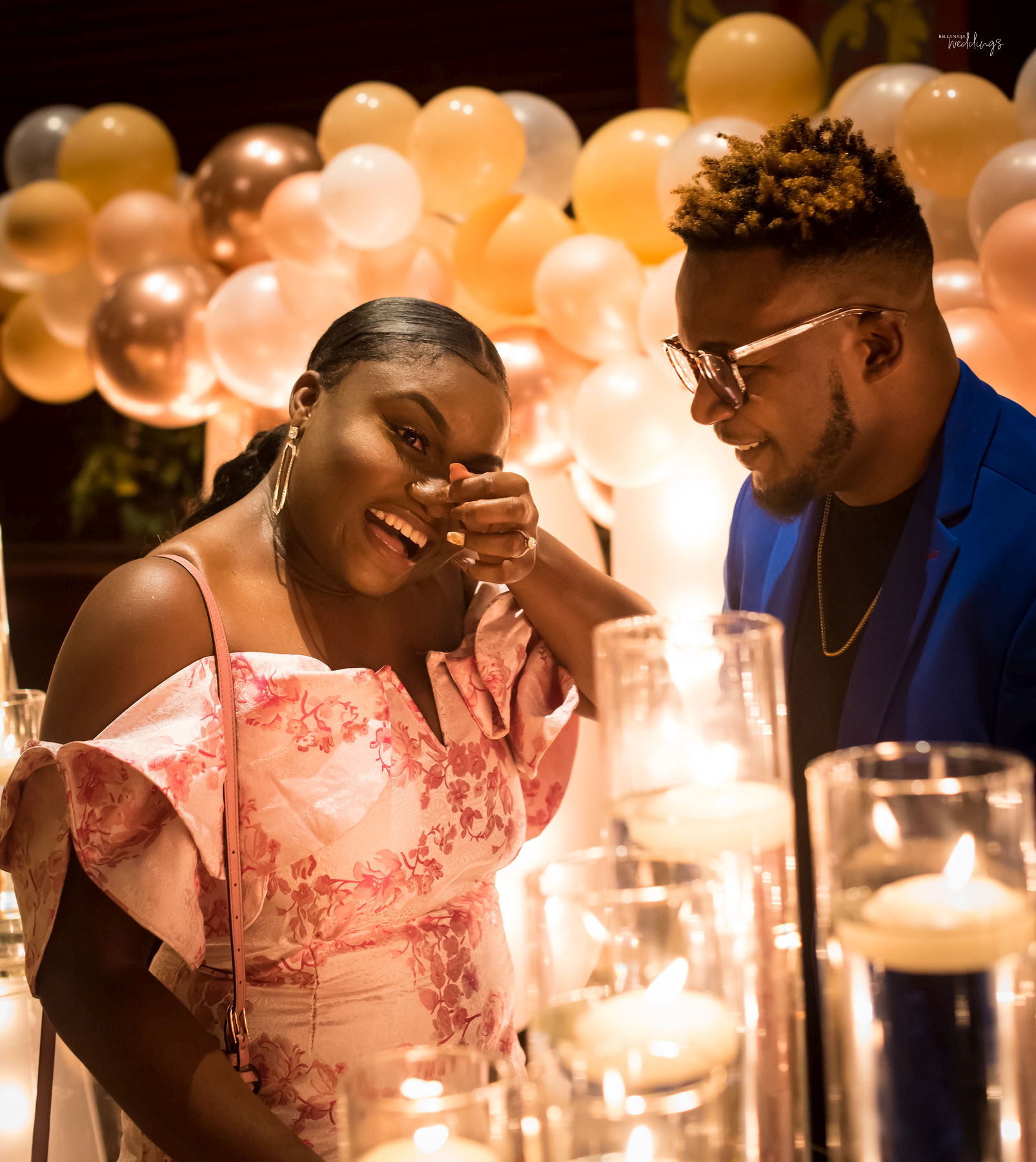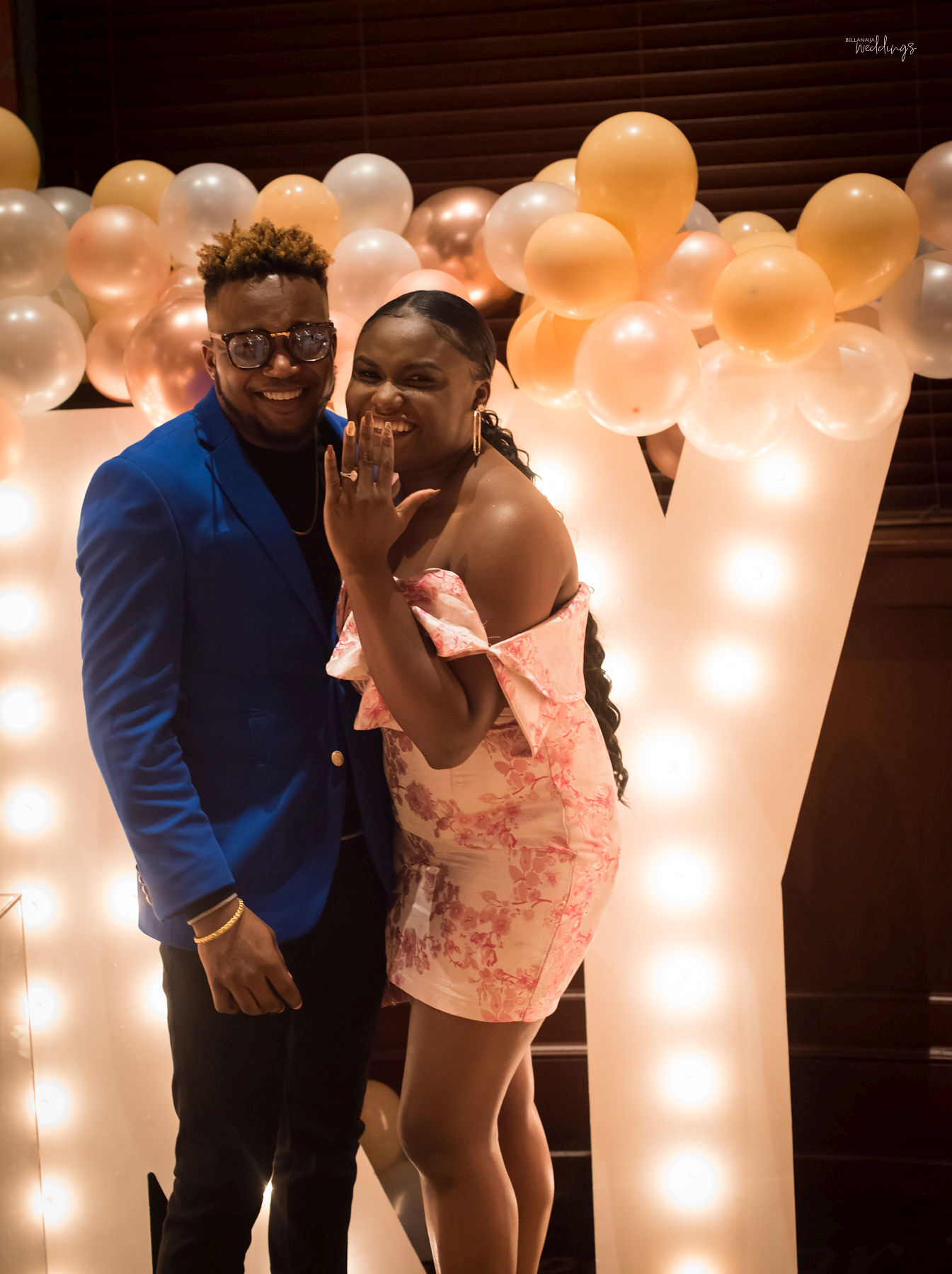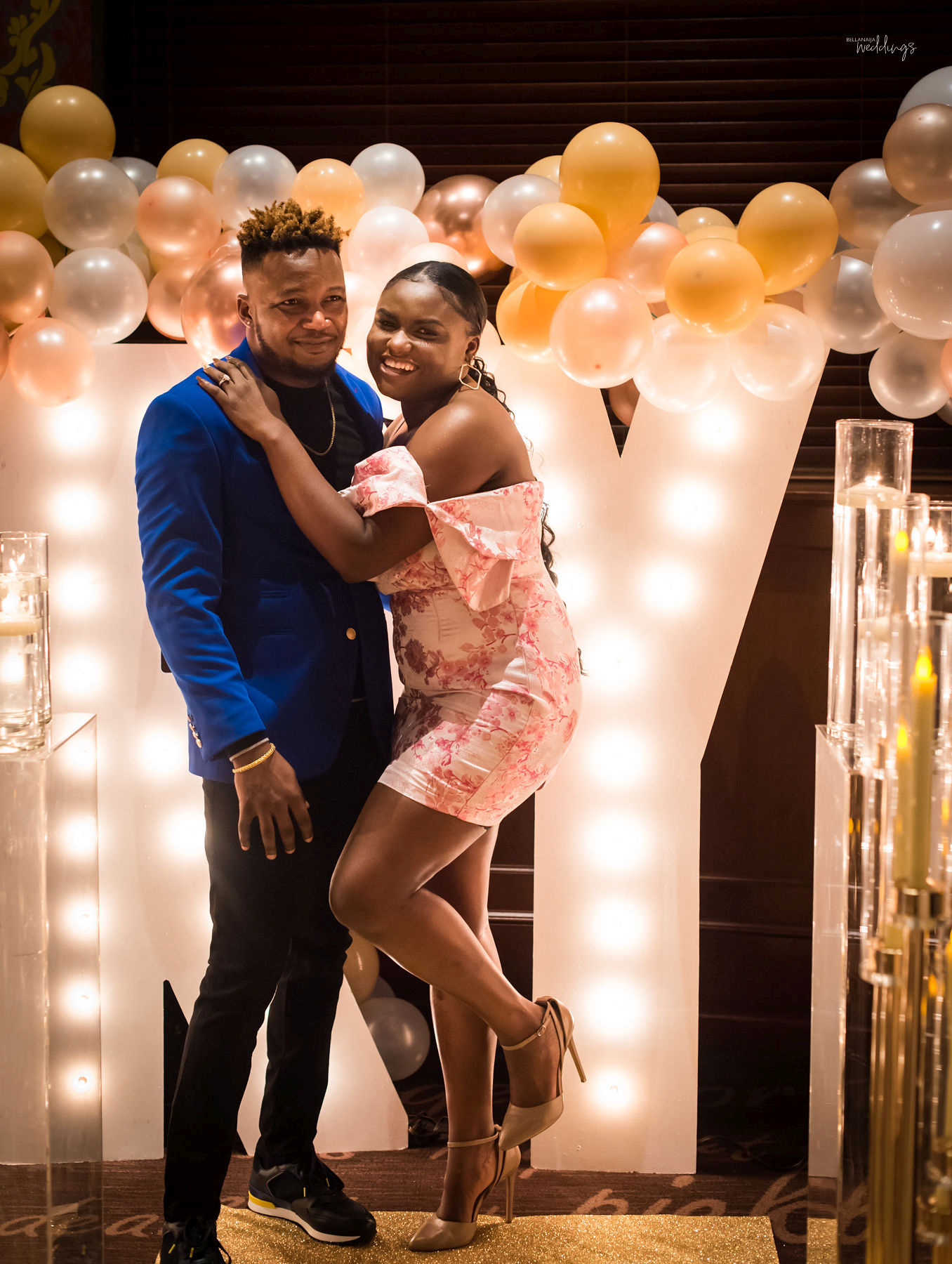 Who doesn't love a great surprise?! It was indeed a perfect plan stamped by heaven. We had planted a couple of hidden cam by Malek Foto Weddings as well as planned with the restaurant crew to spill water on Vincent once they got seated.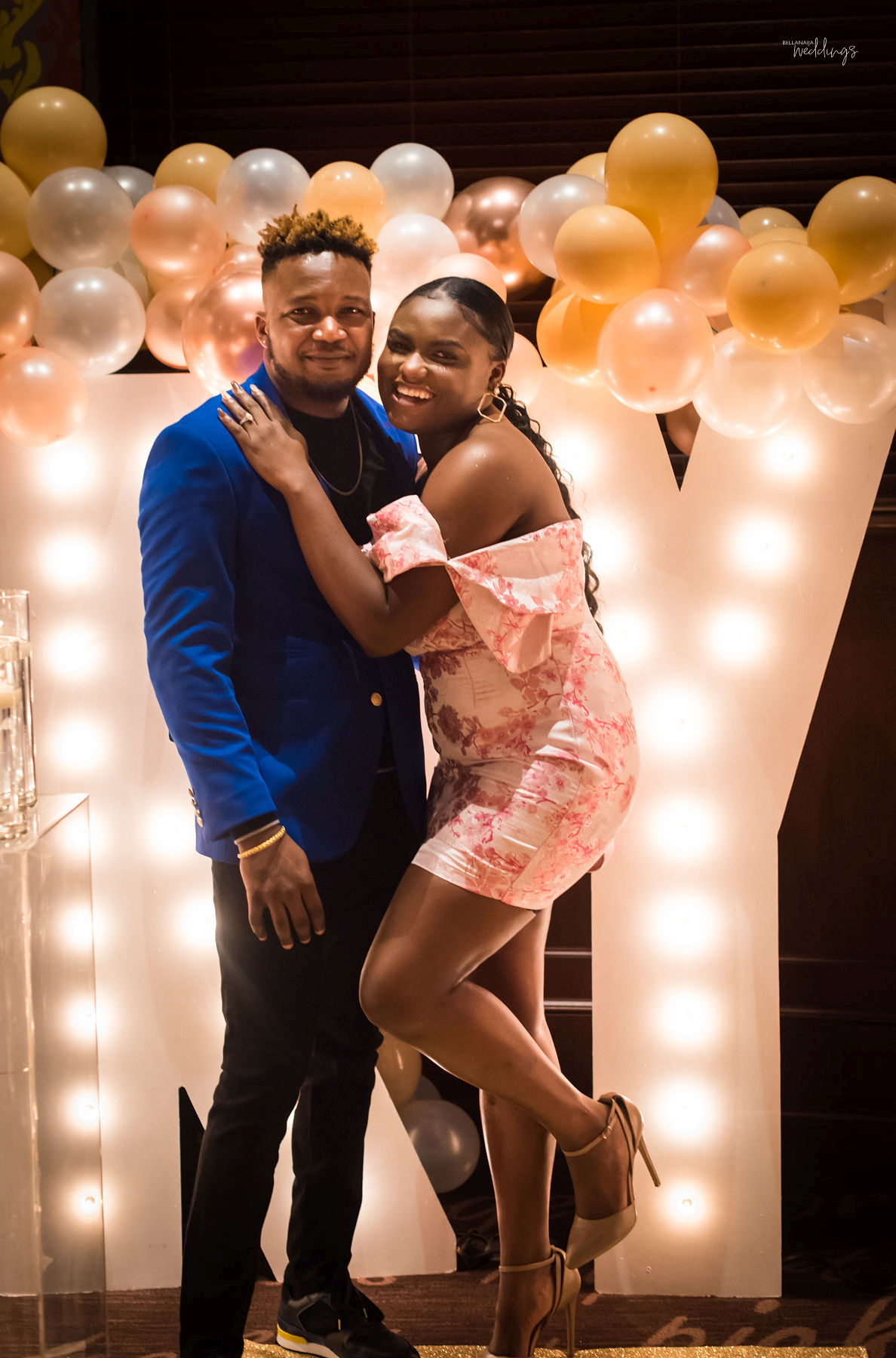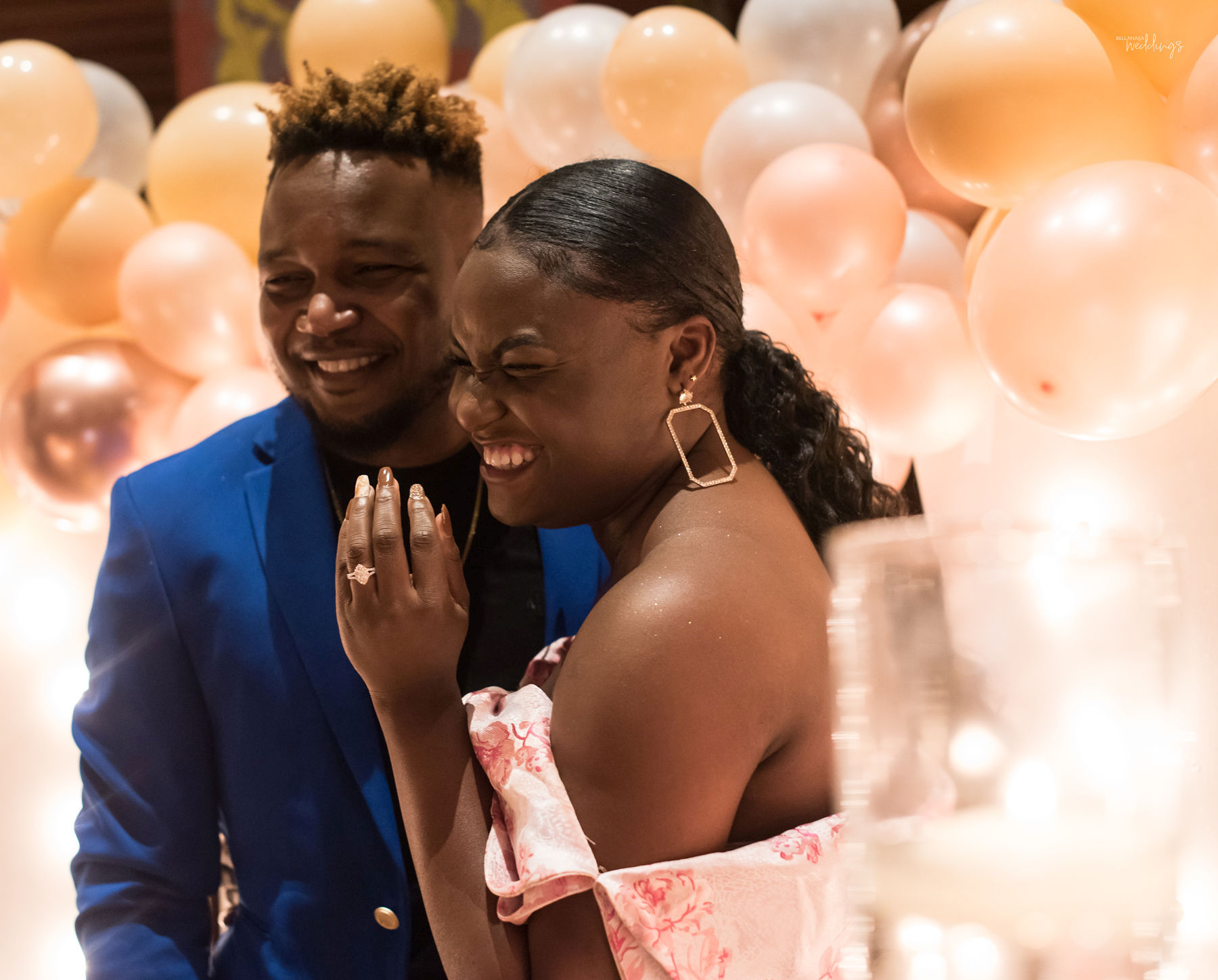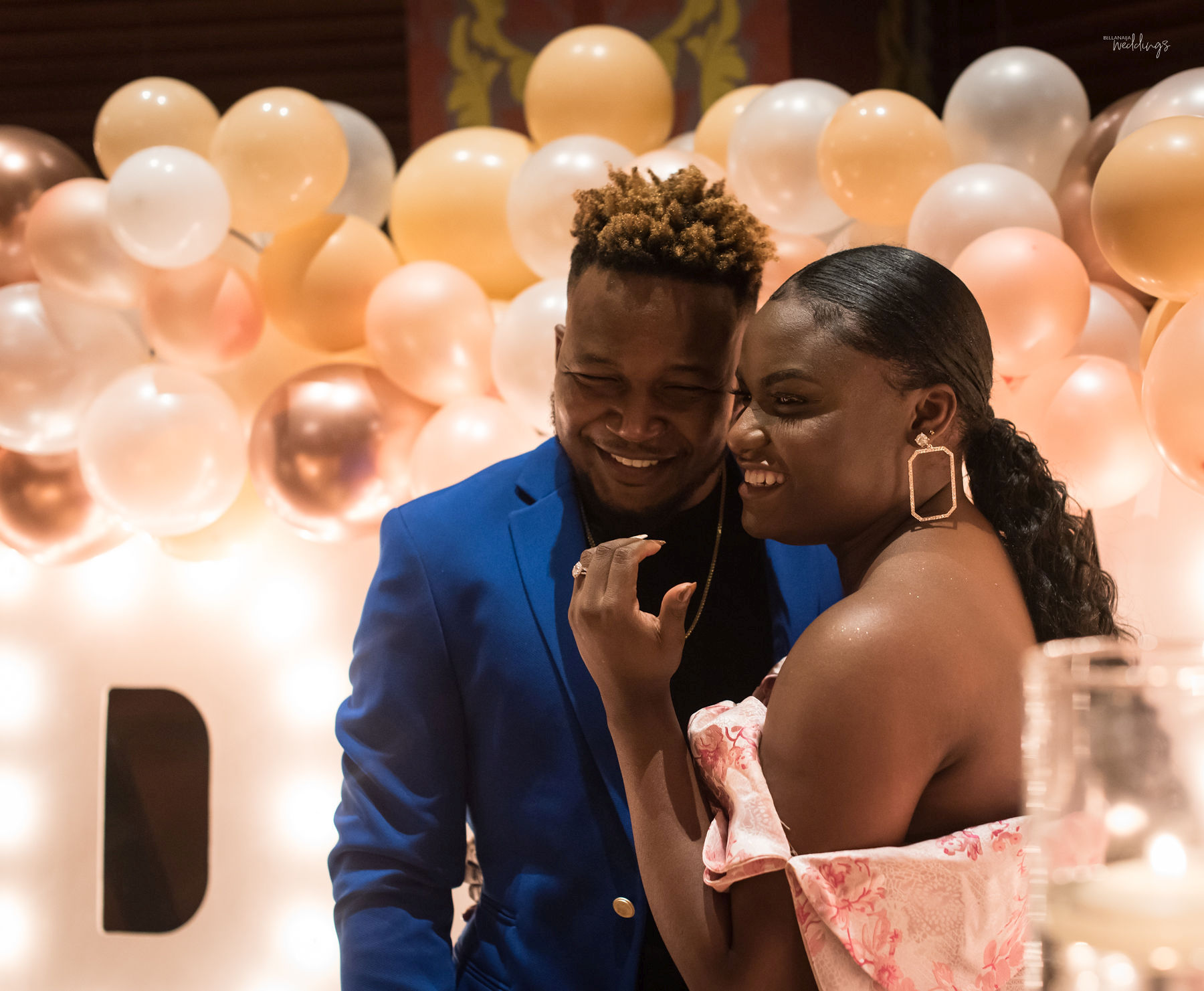 As seen on the video highlight- it literally went without a hitch! The restaurant hostess profusely apologizes to the couple as Vincent "supposedly upset then goes to the bathroom to clean up" hostess tries to impress Ife and says please let me make it up to y'all by taking you to our VIP dining room instead.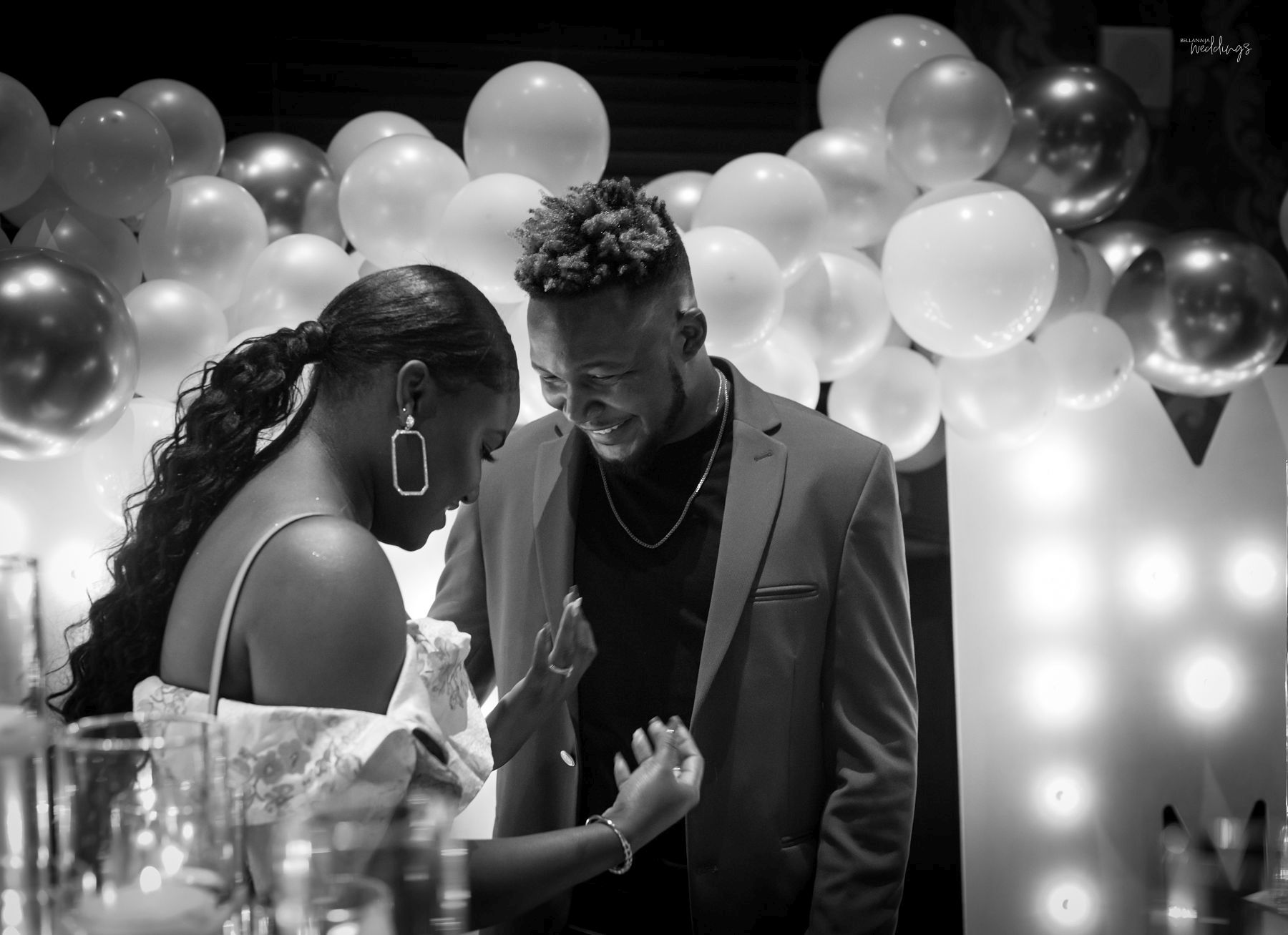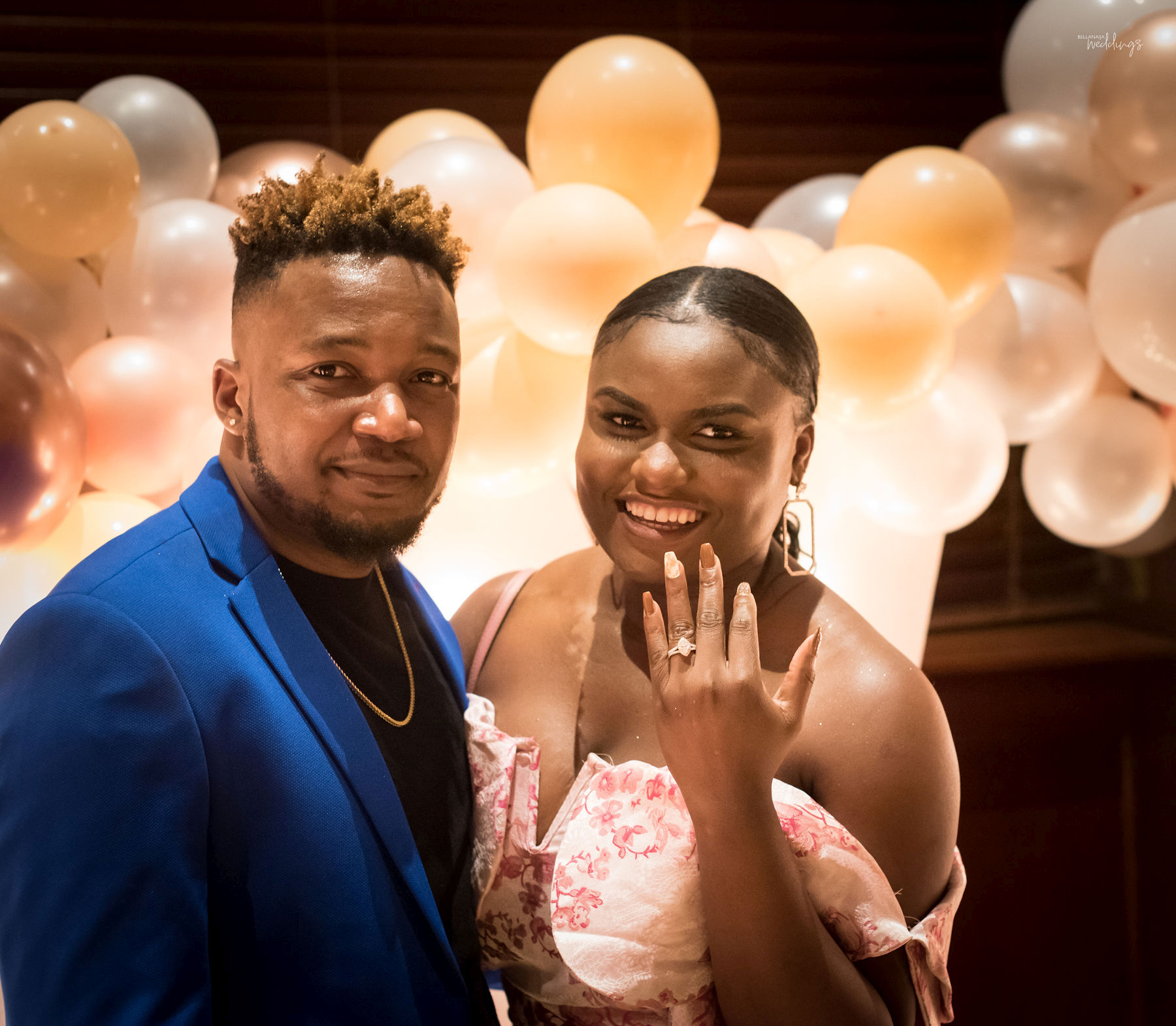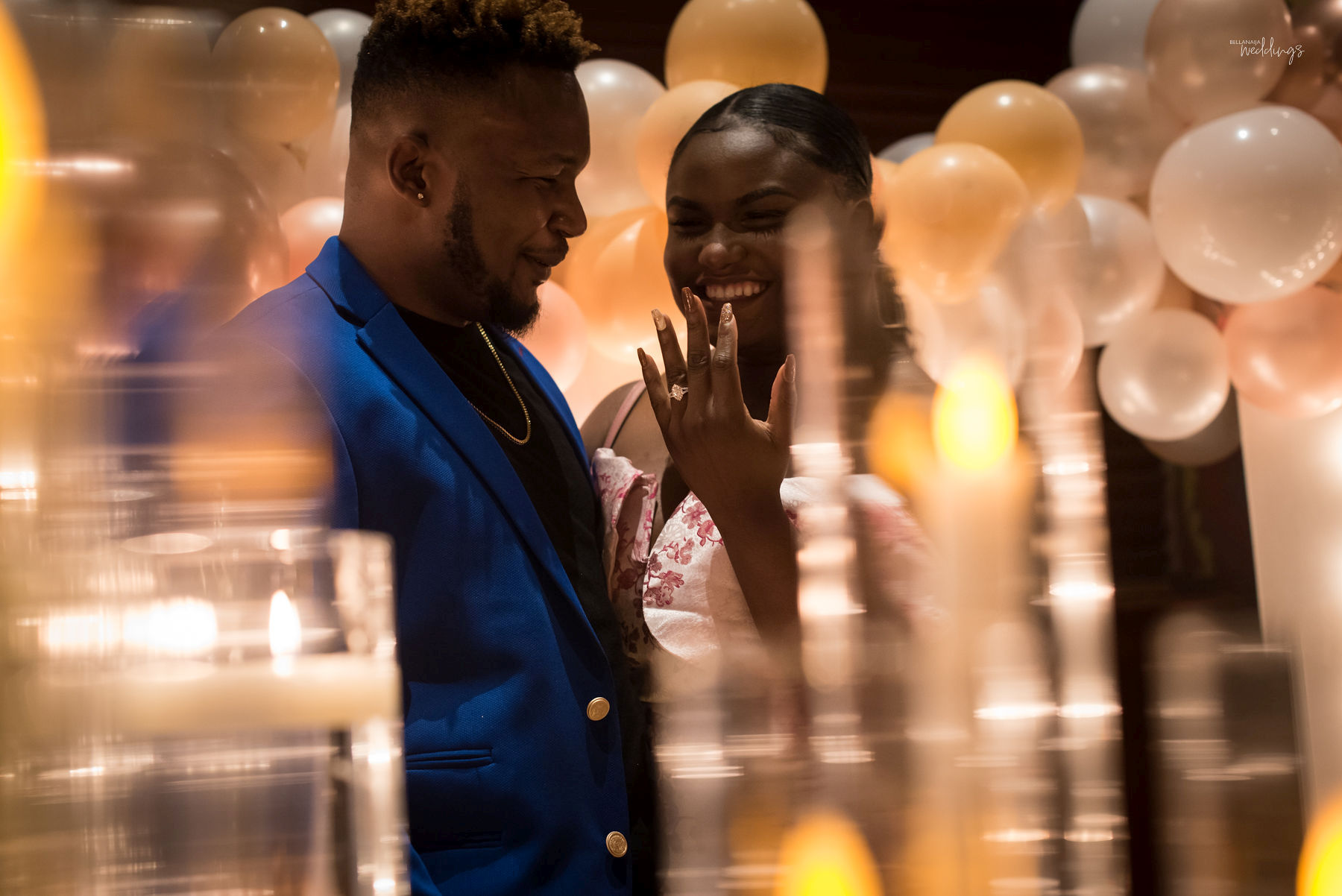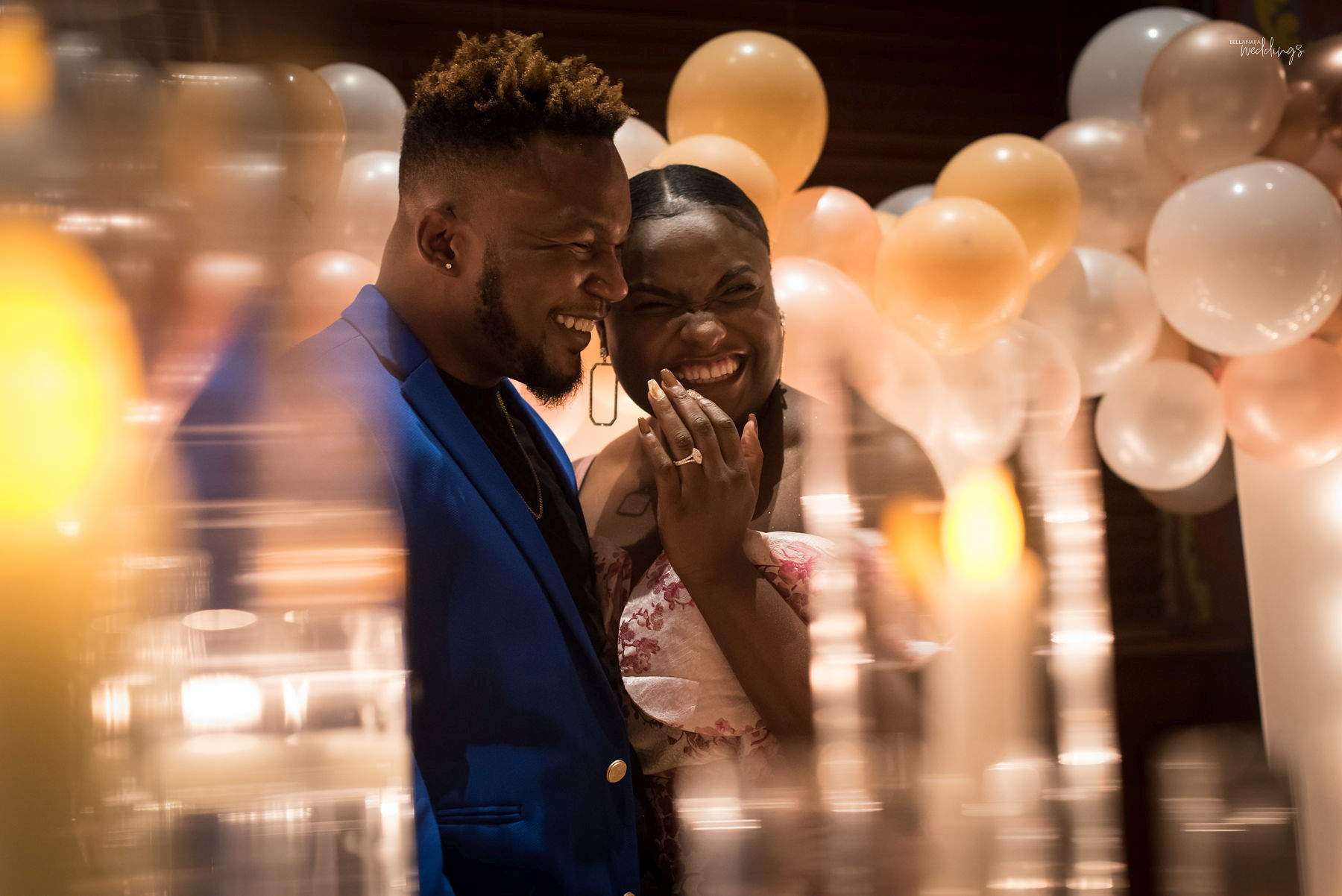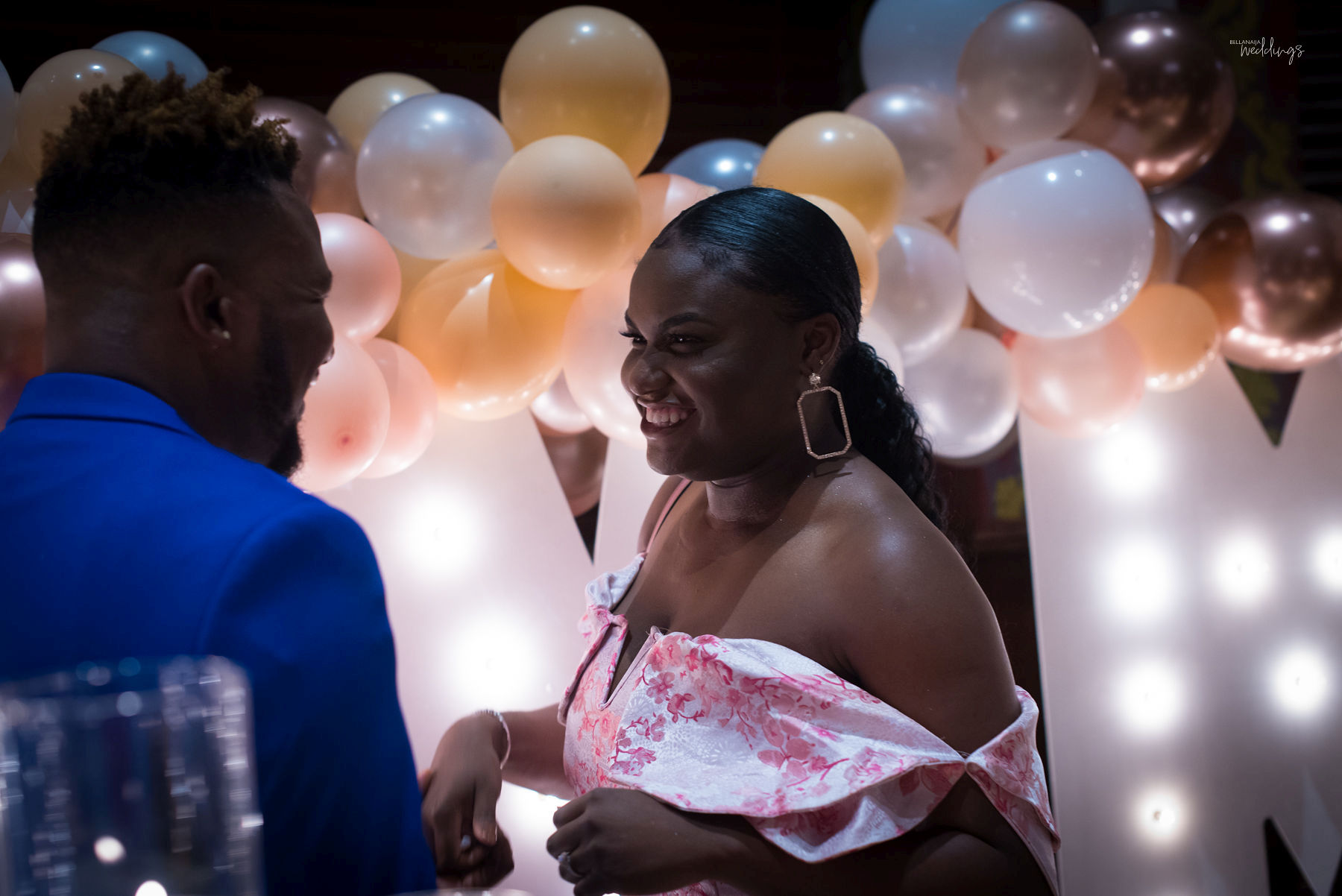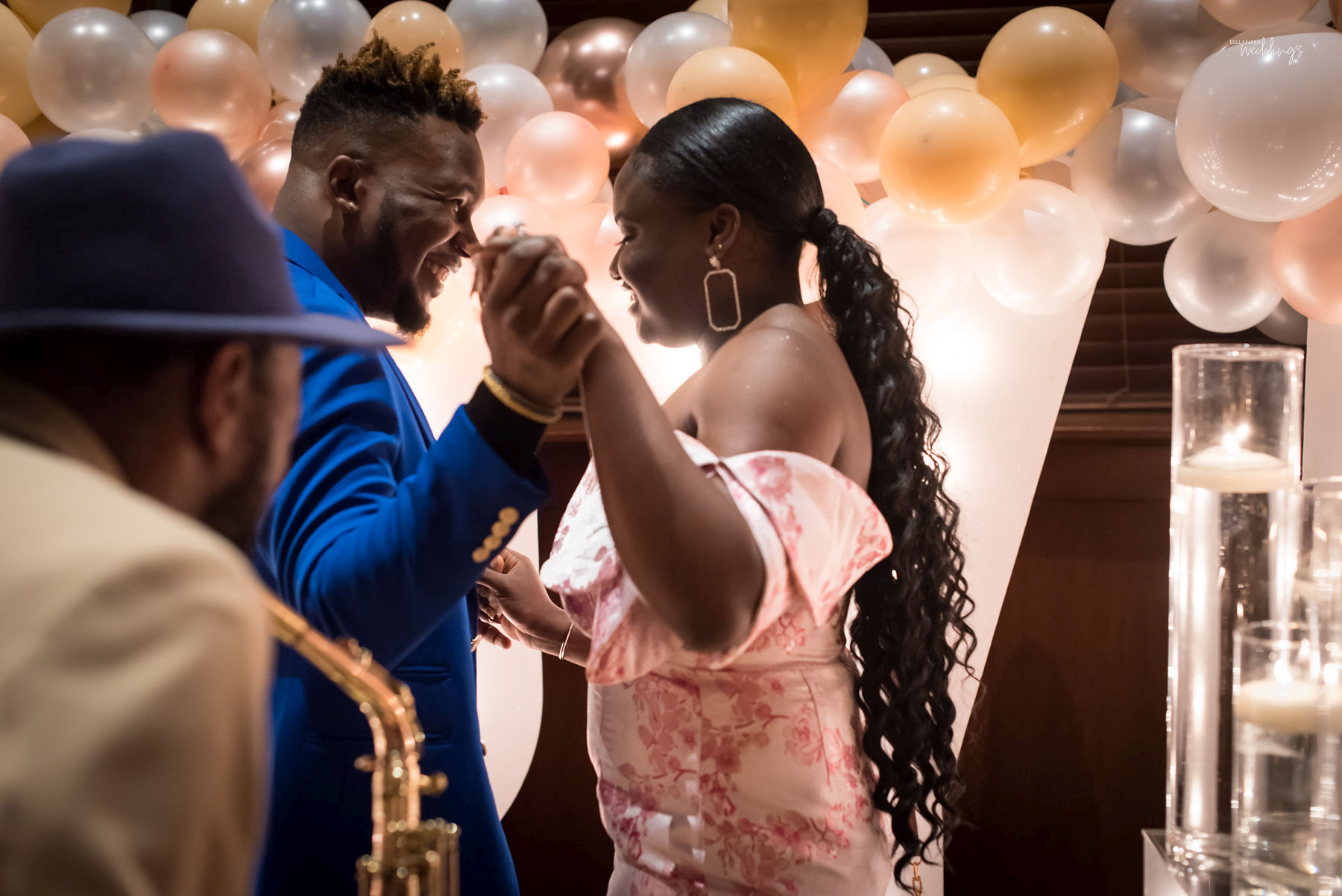 Our plan worked. Vincent looped around the hotel to grab the ring and get on his knee as the hostess walked Ife in… once she walked in, saw the ambience and her boyfriend on his knee – well they say the rest is history!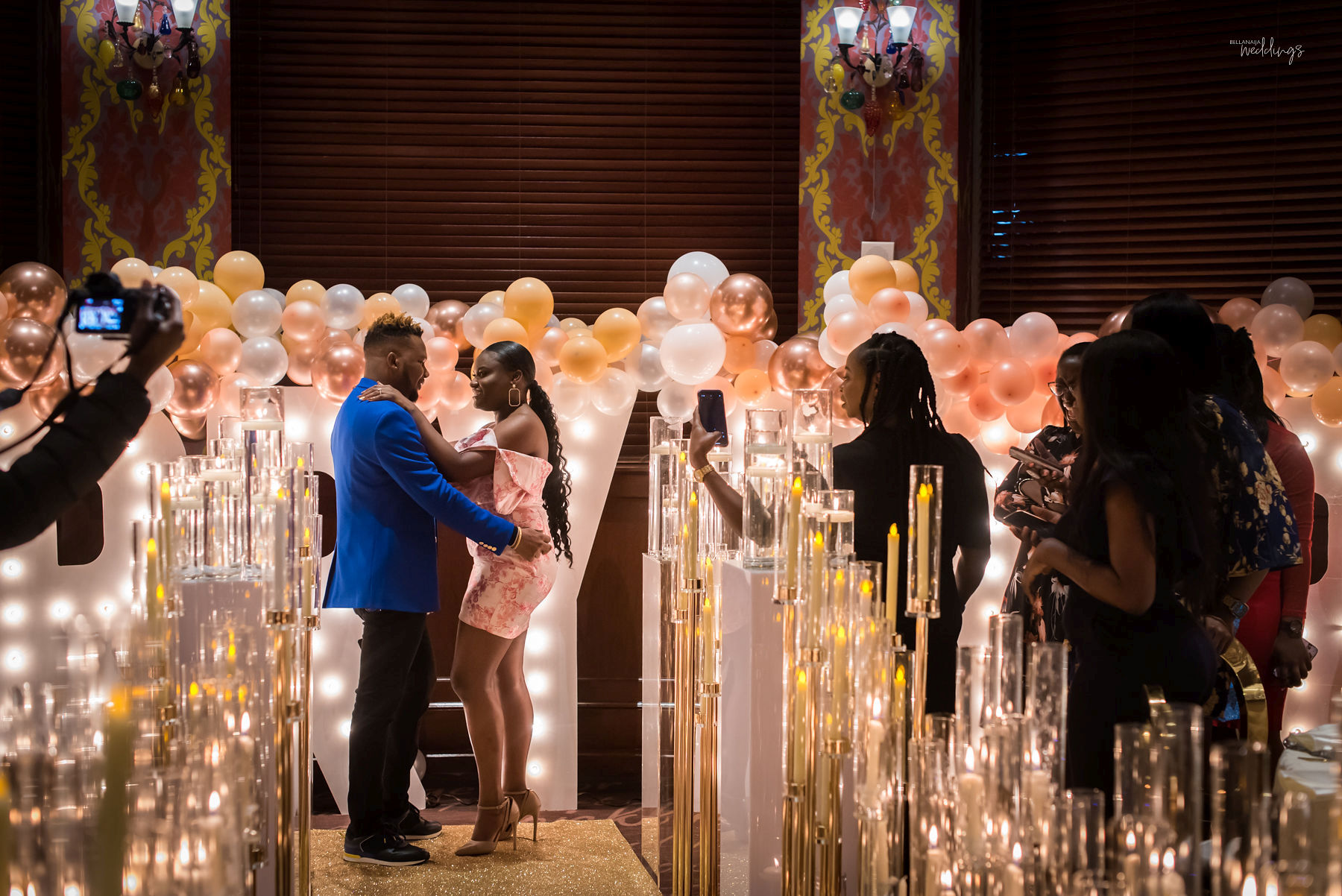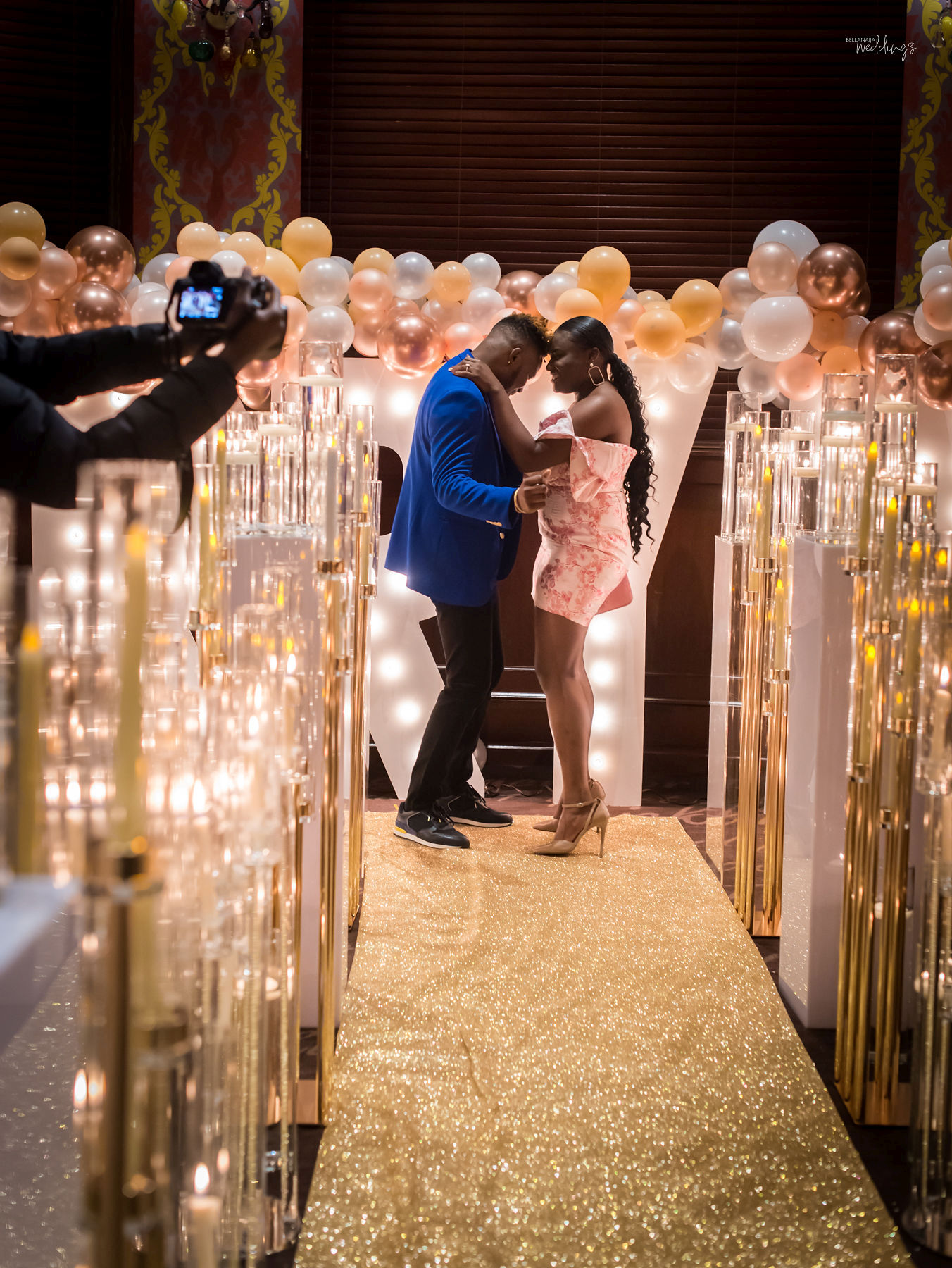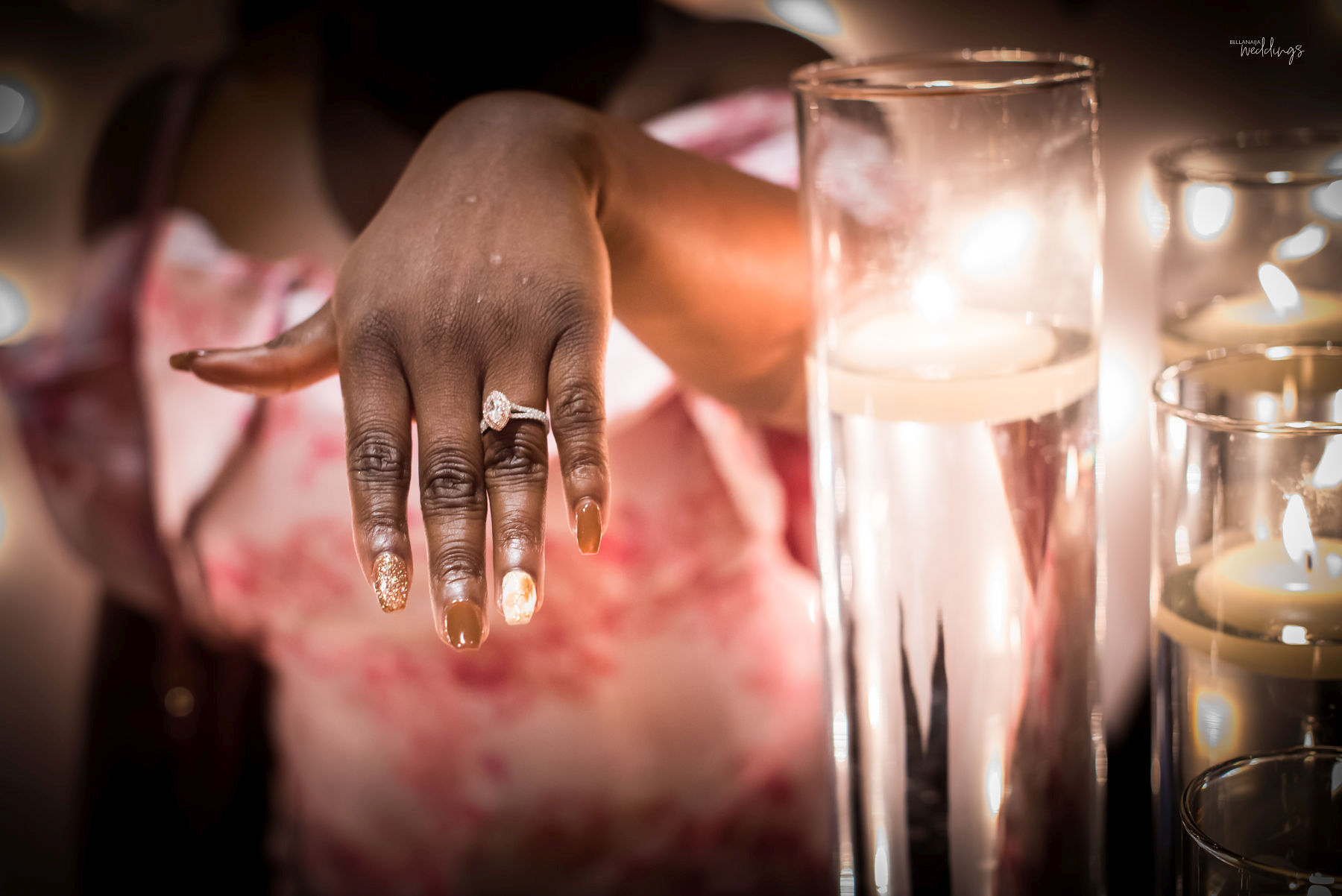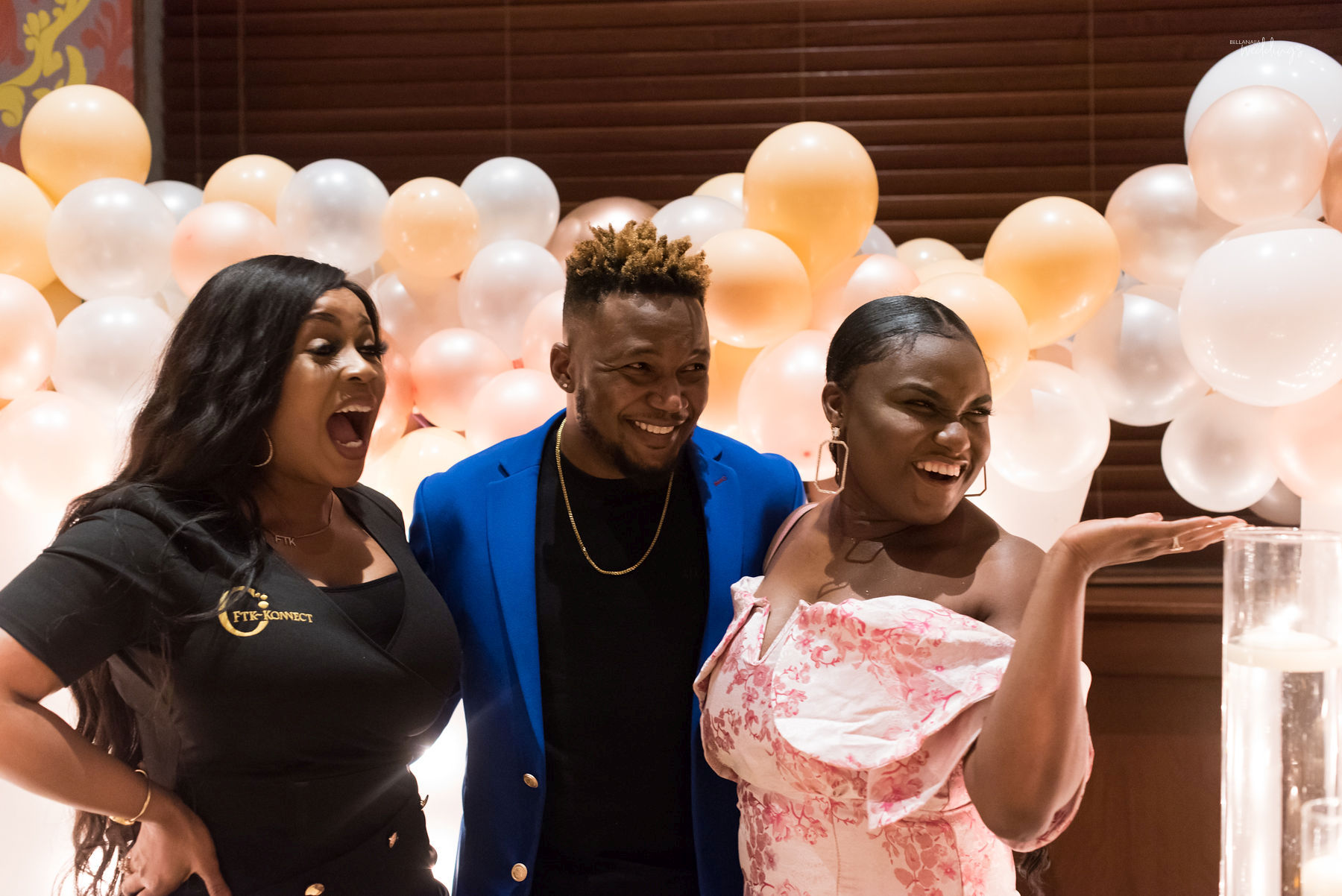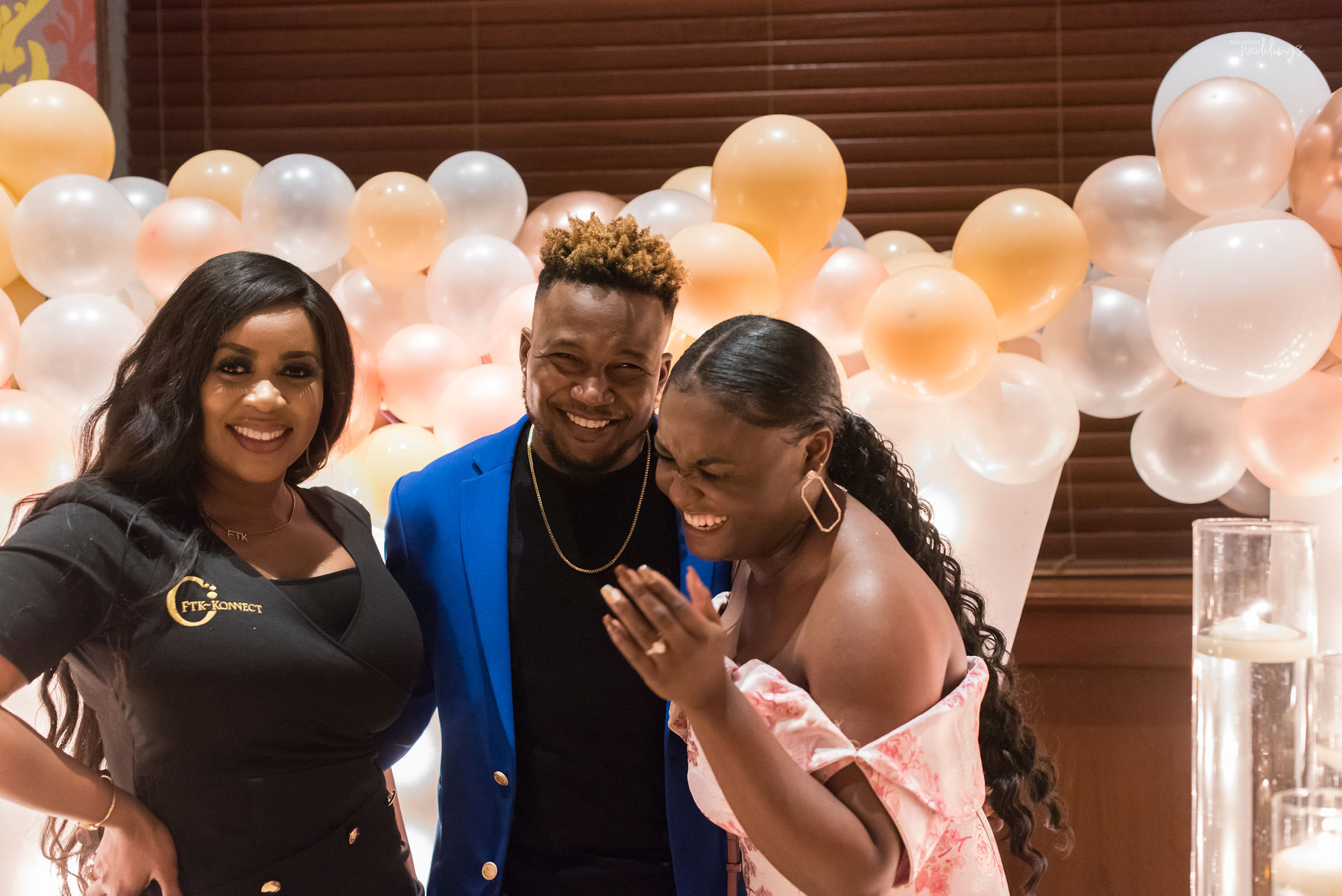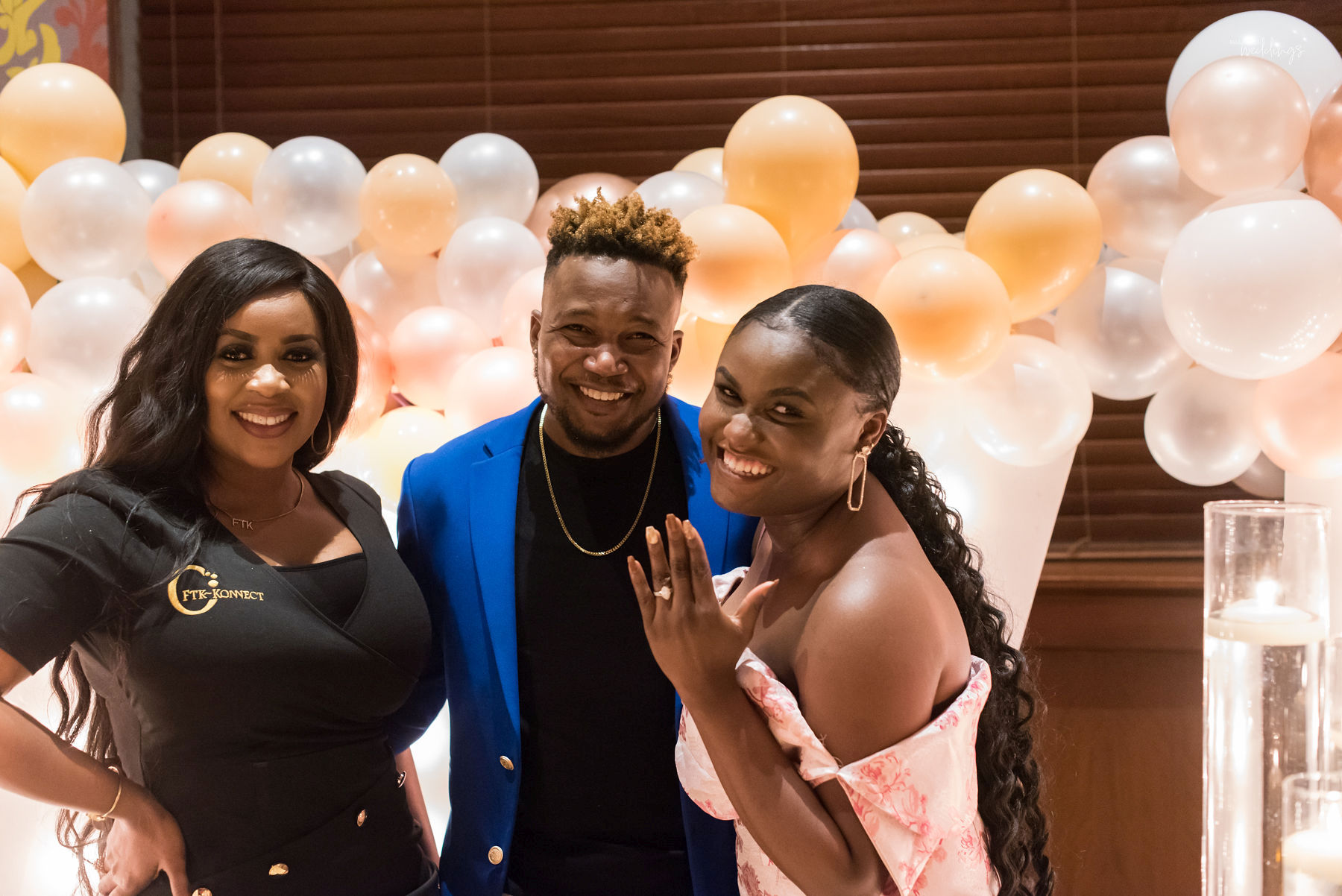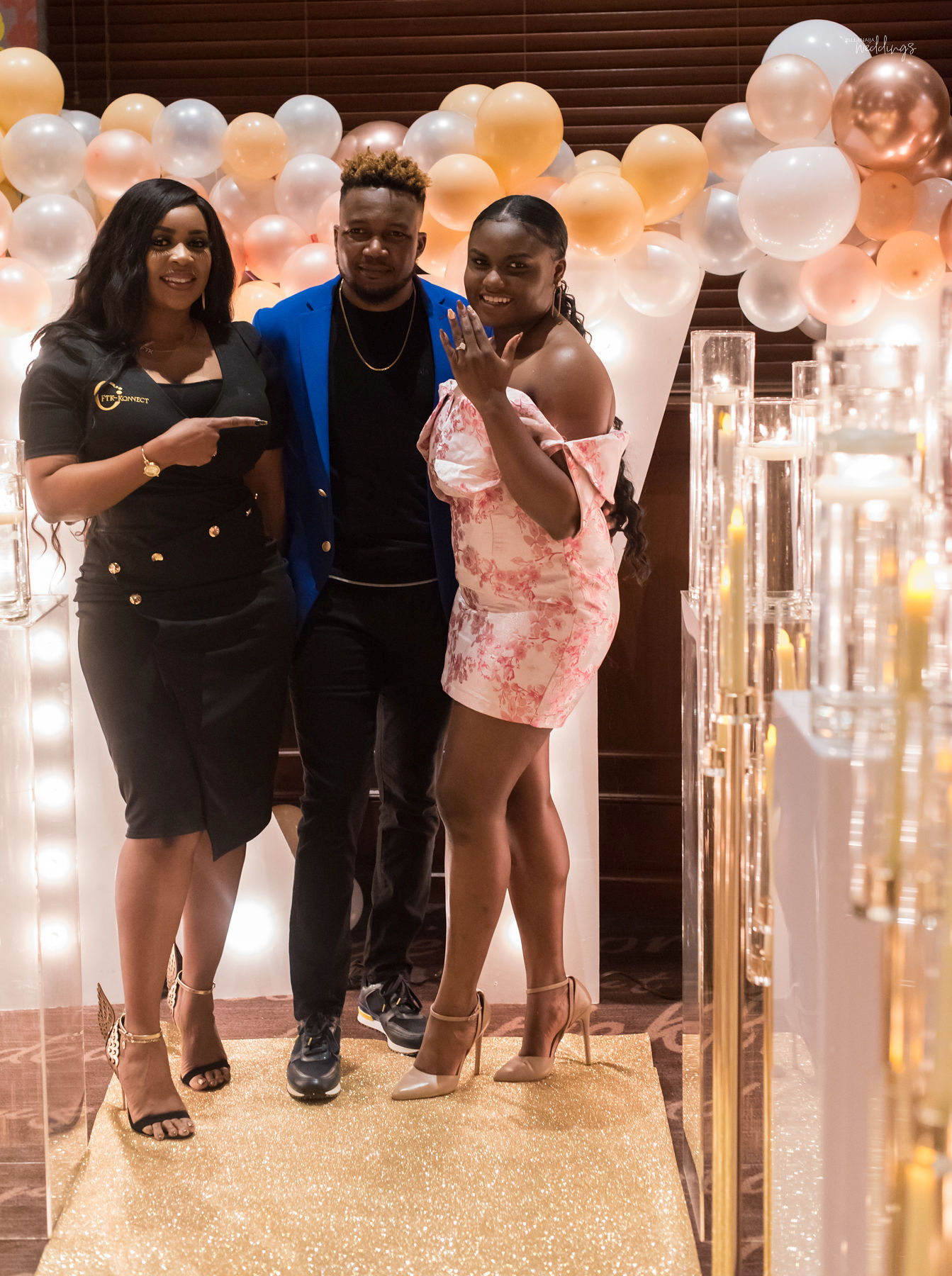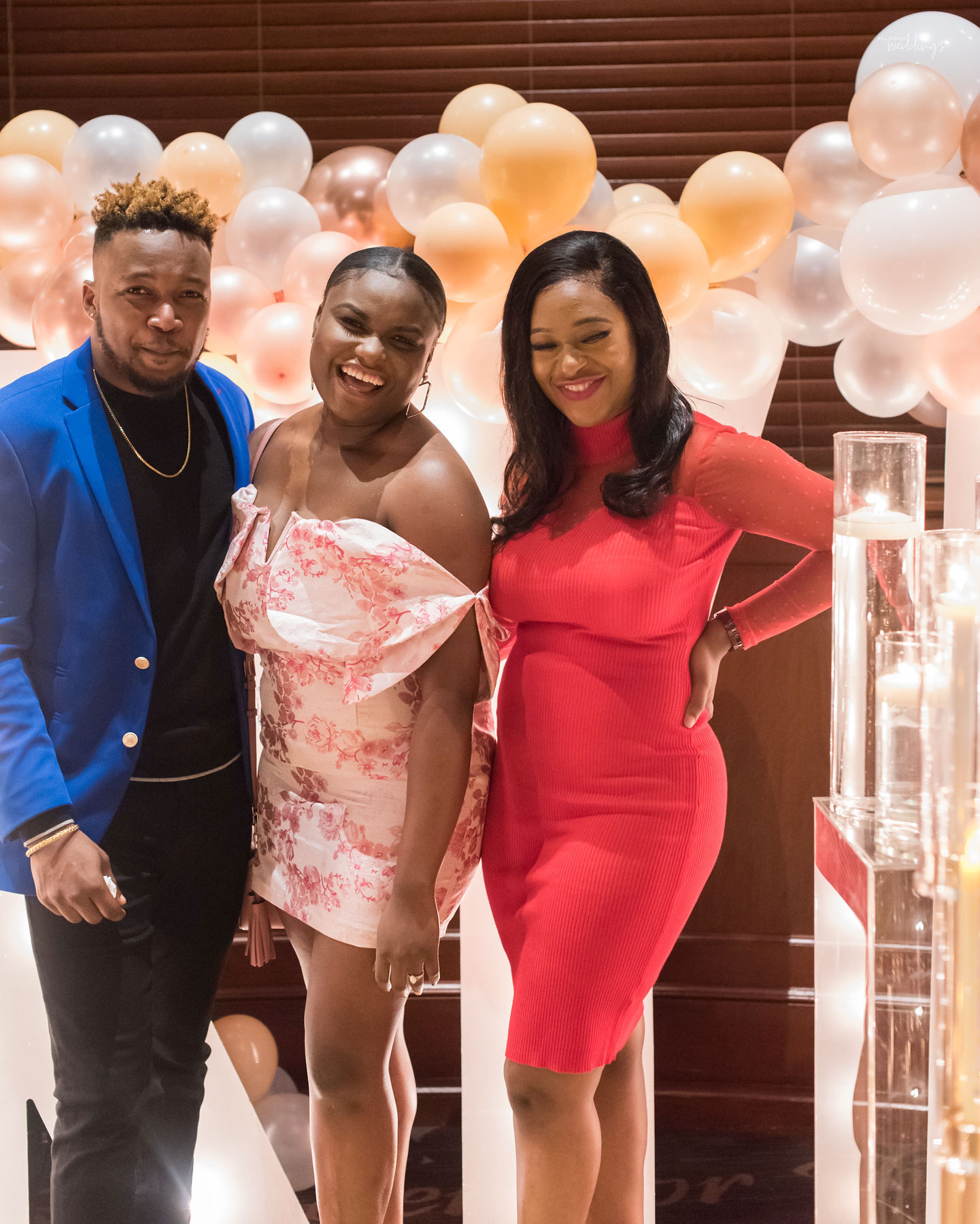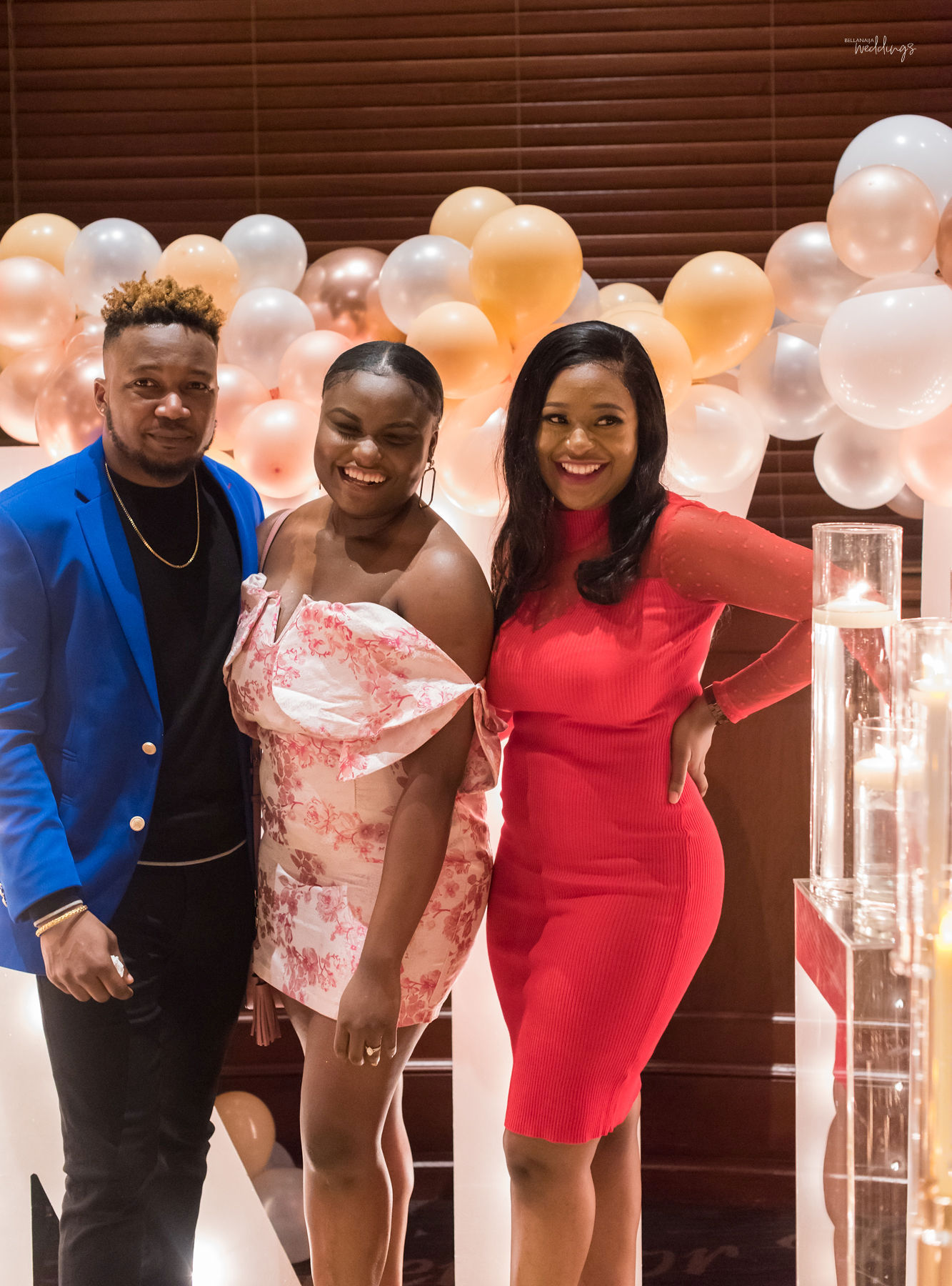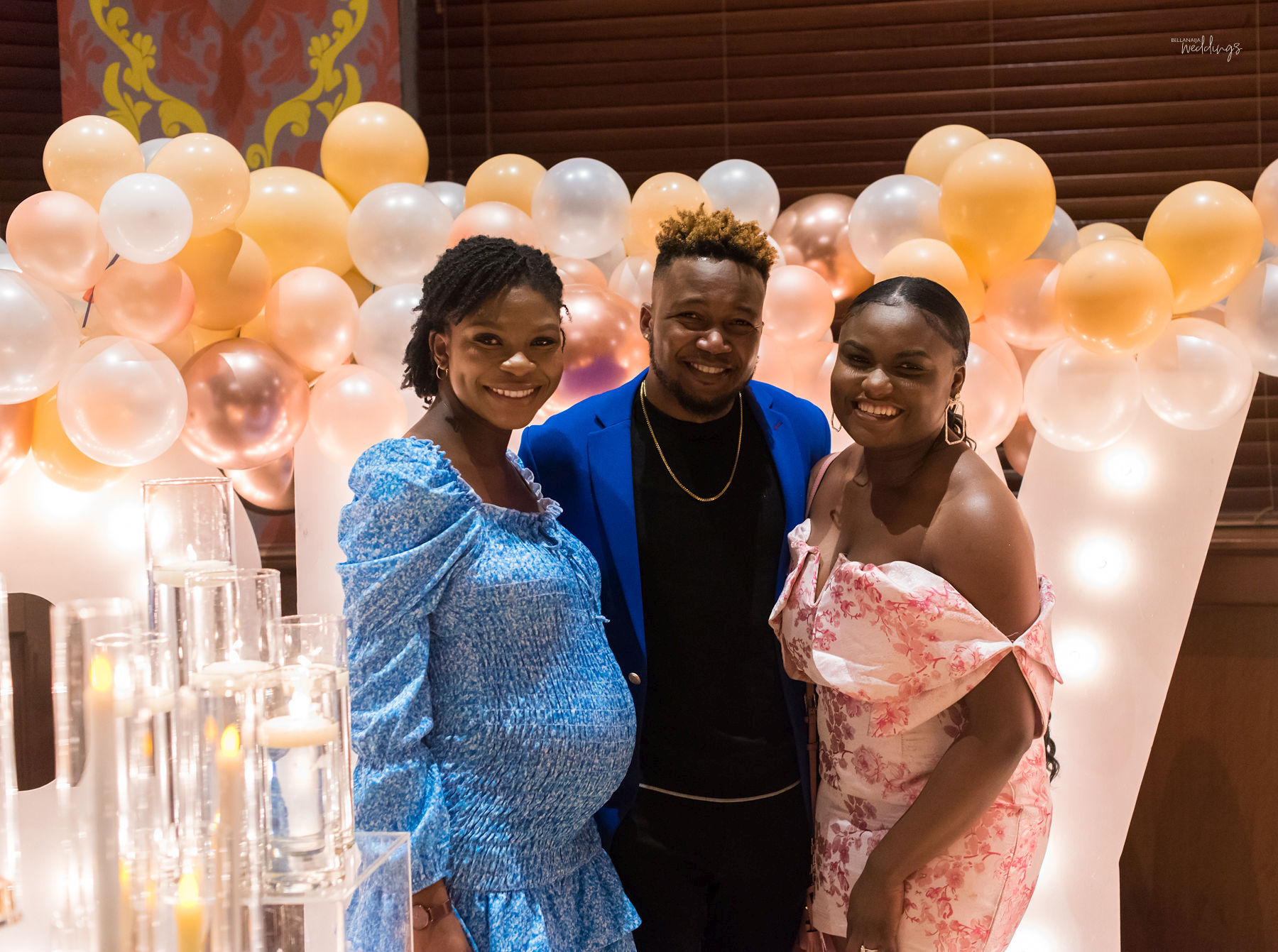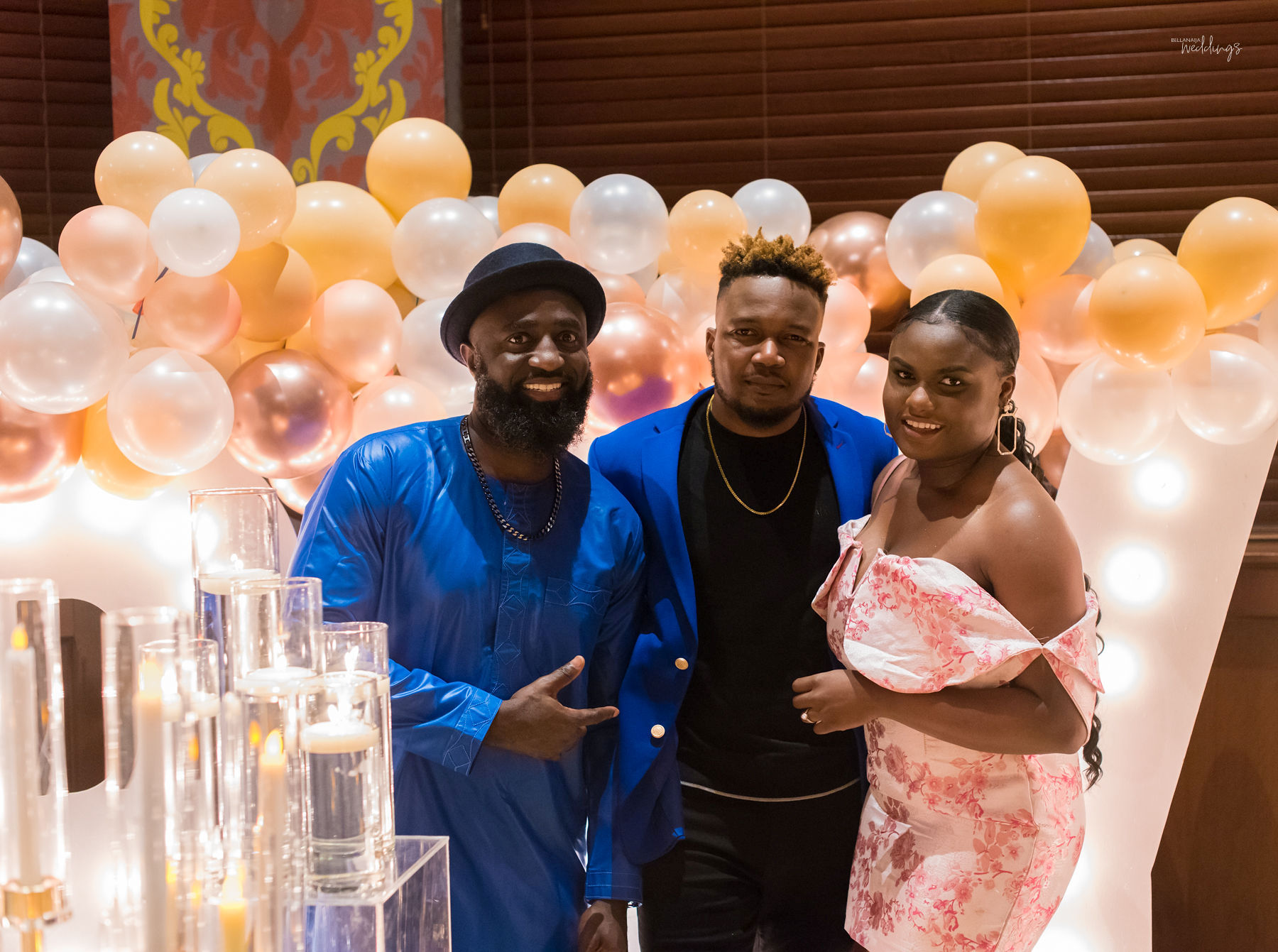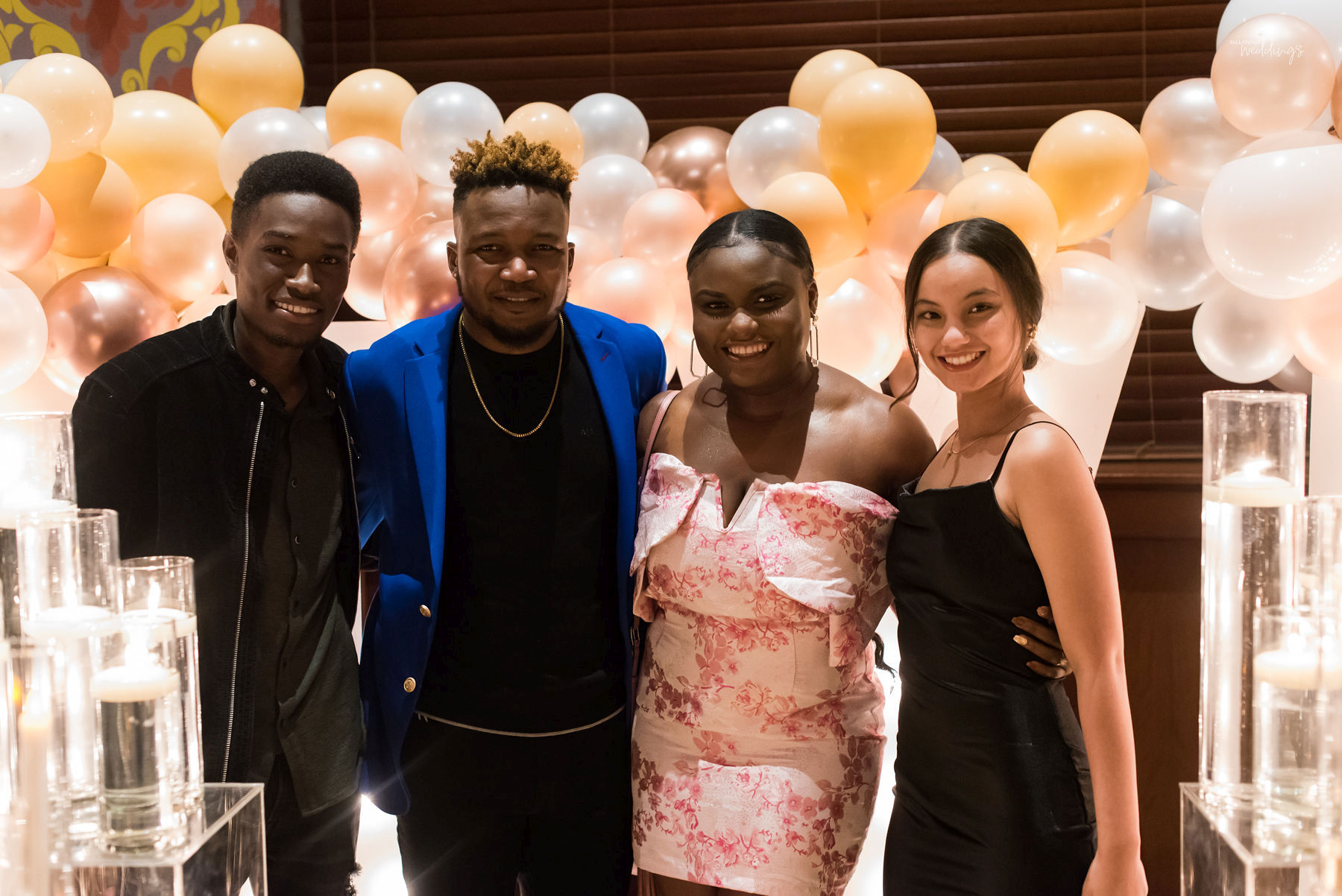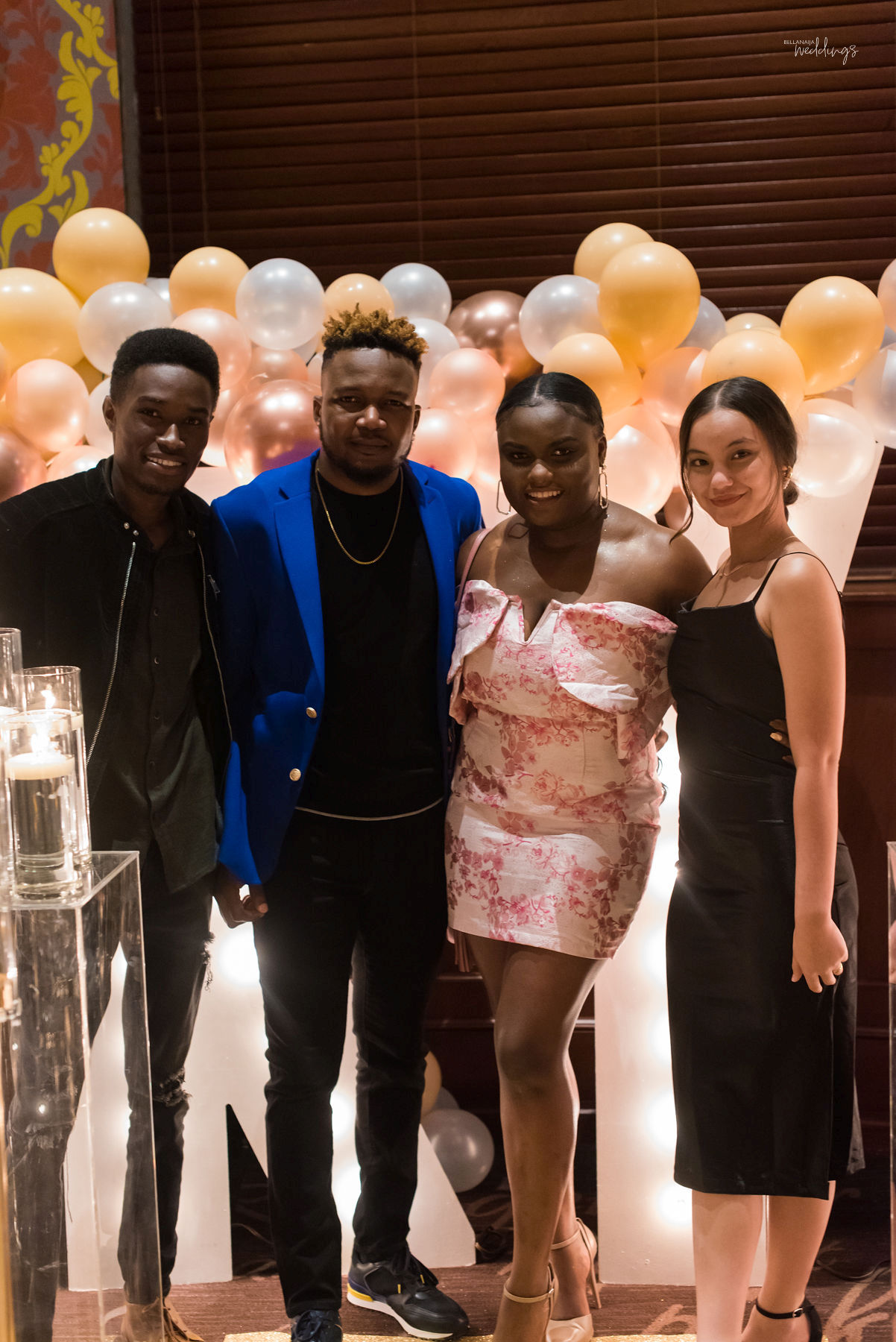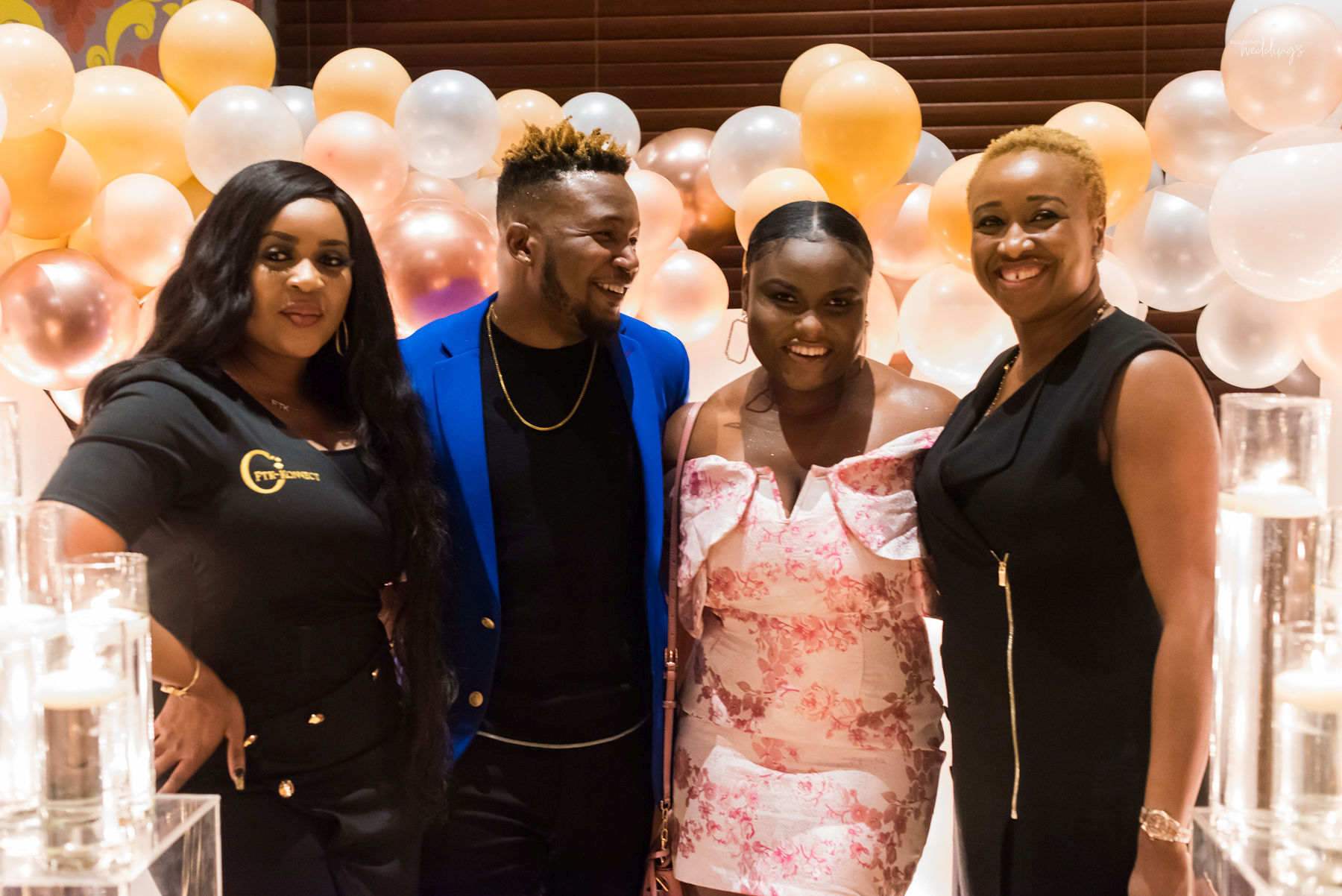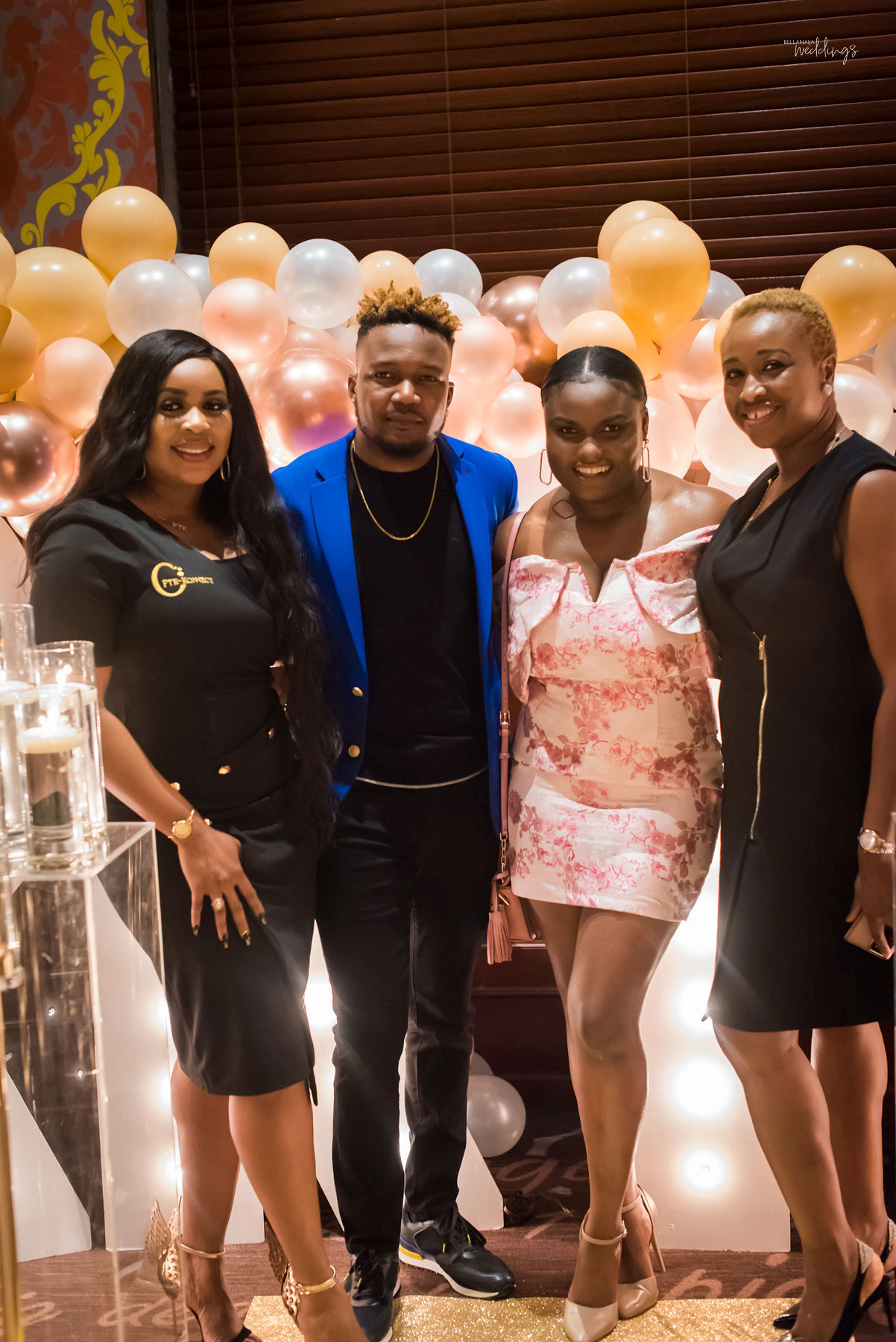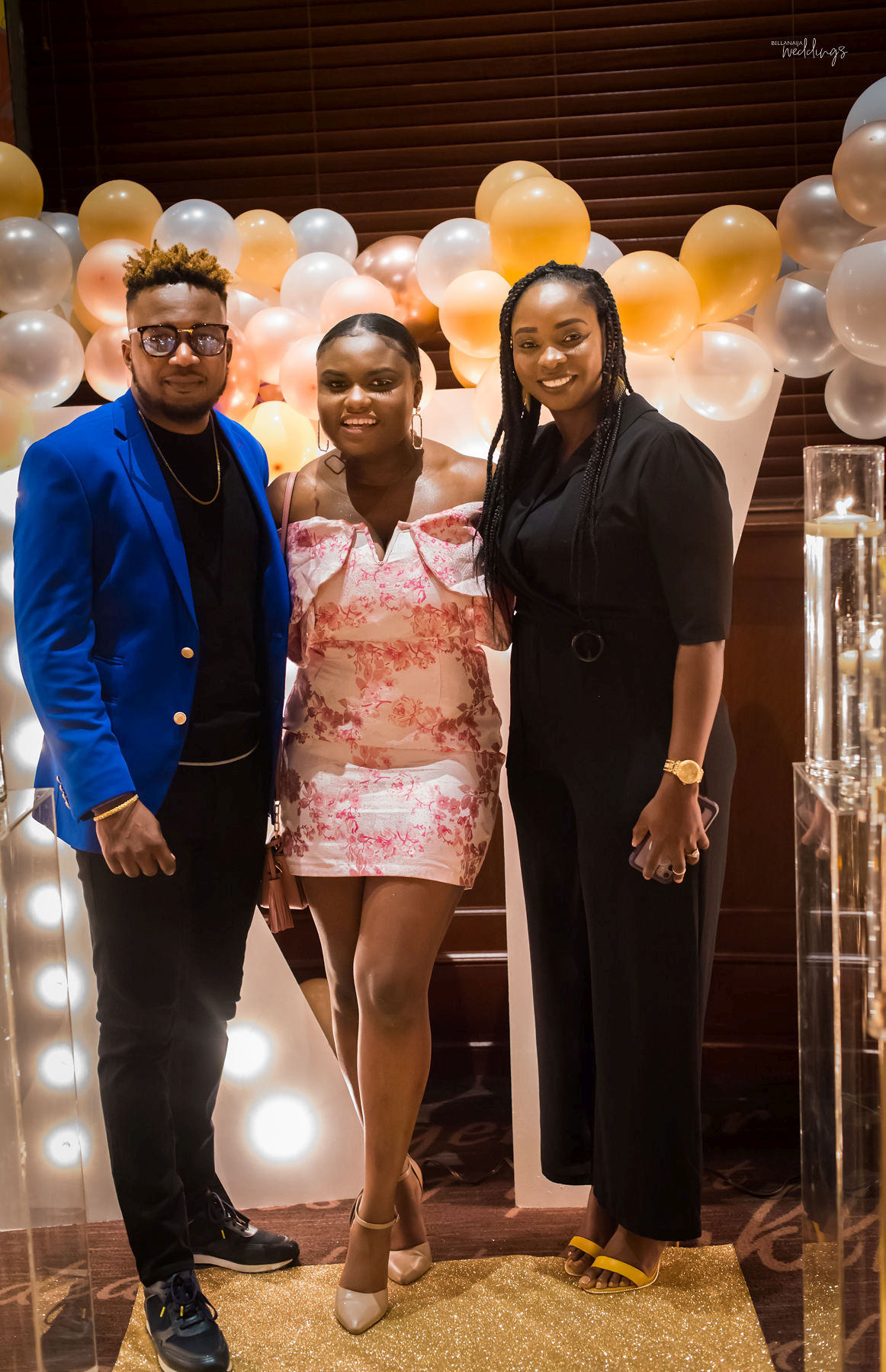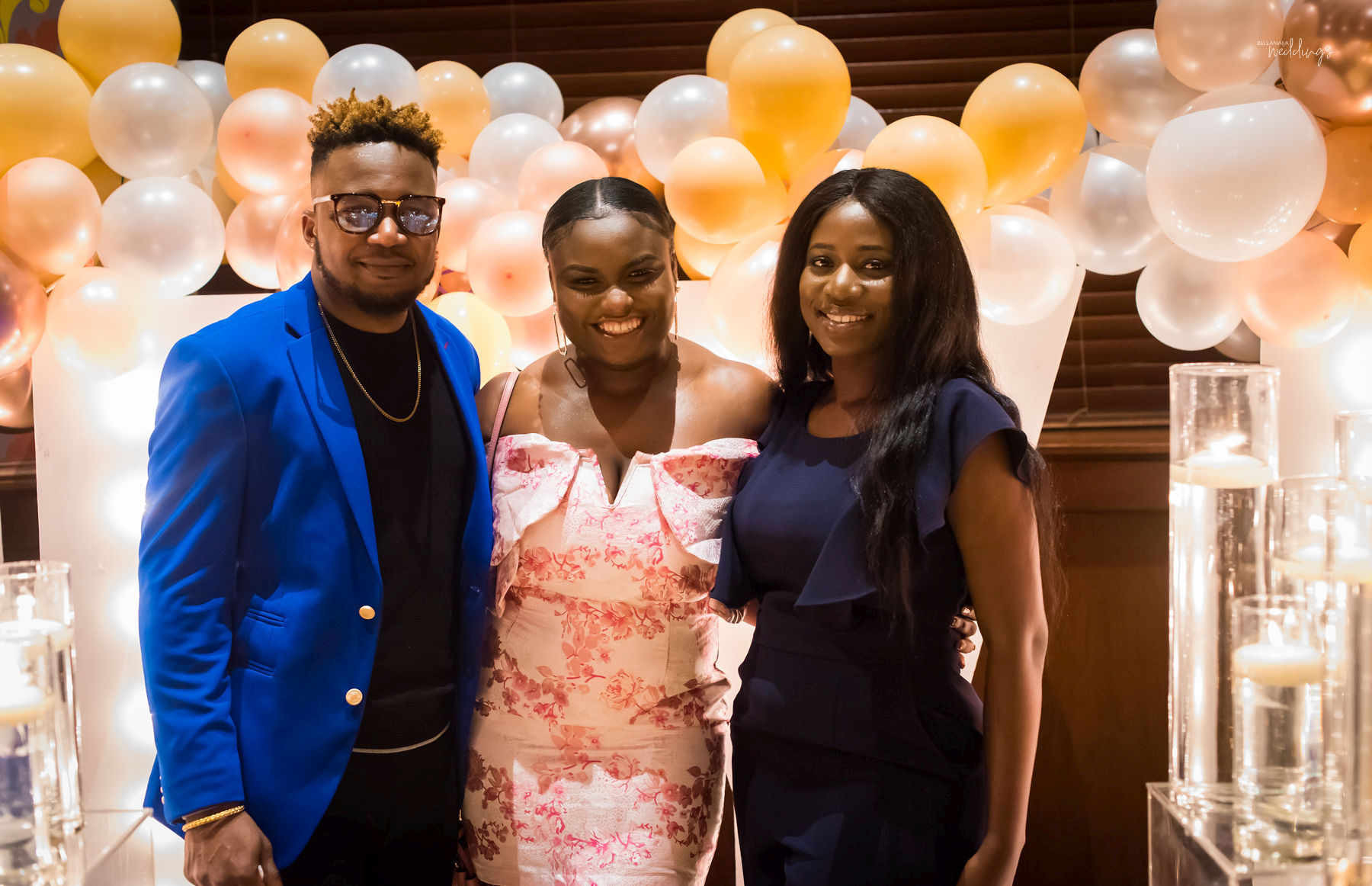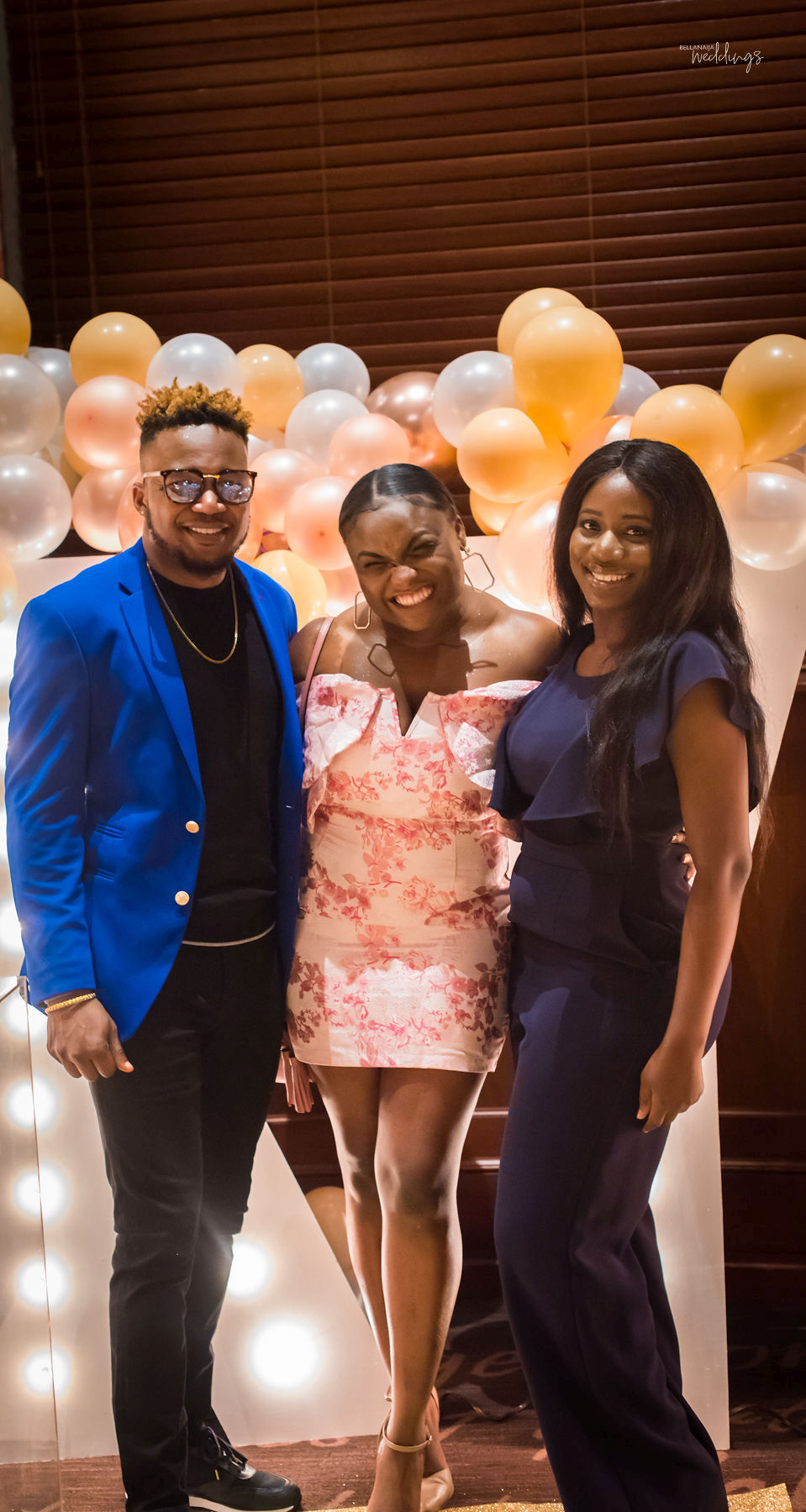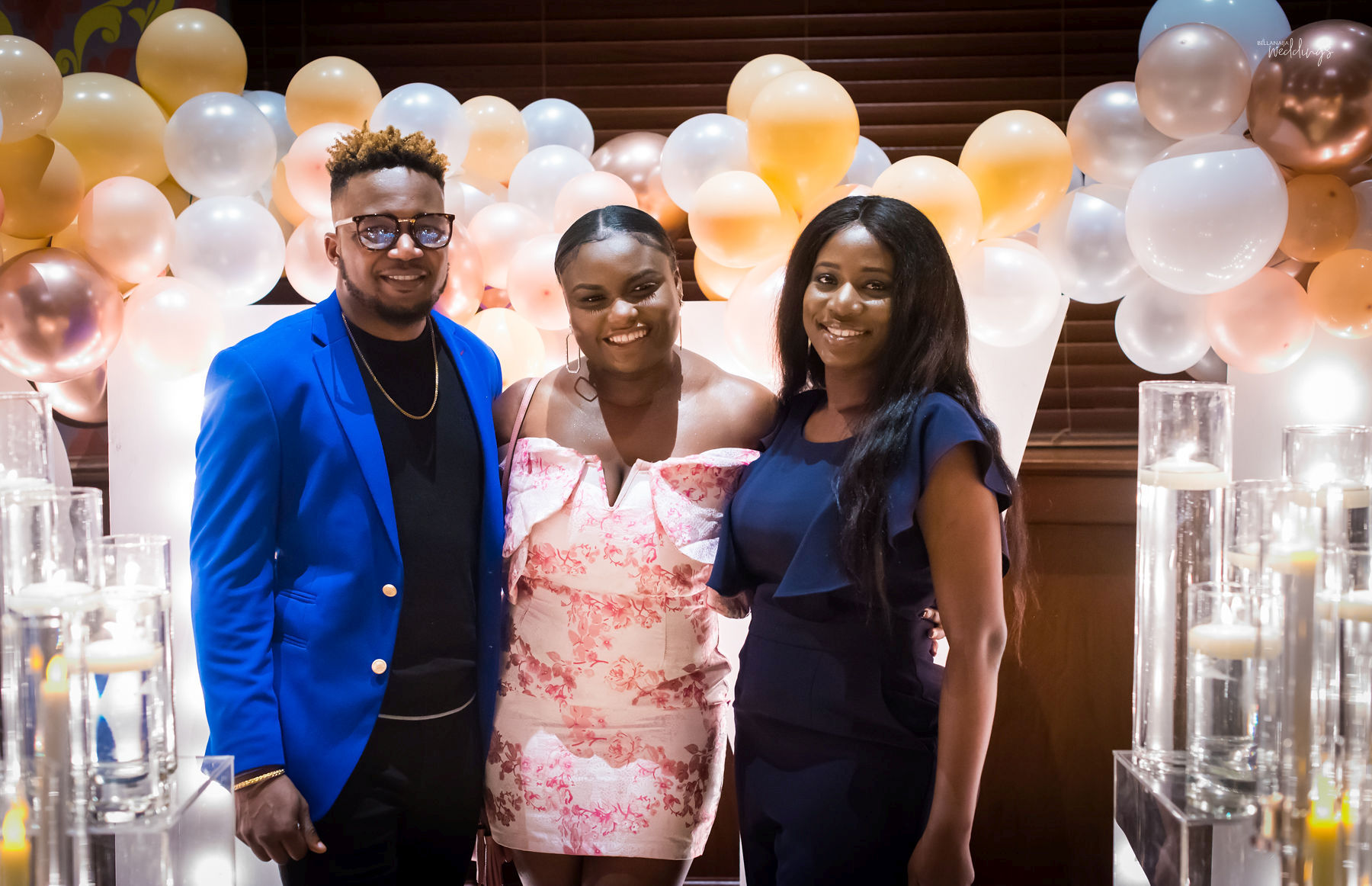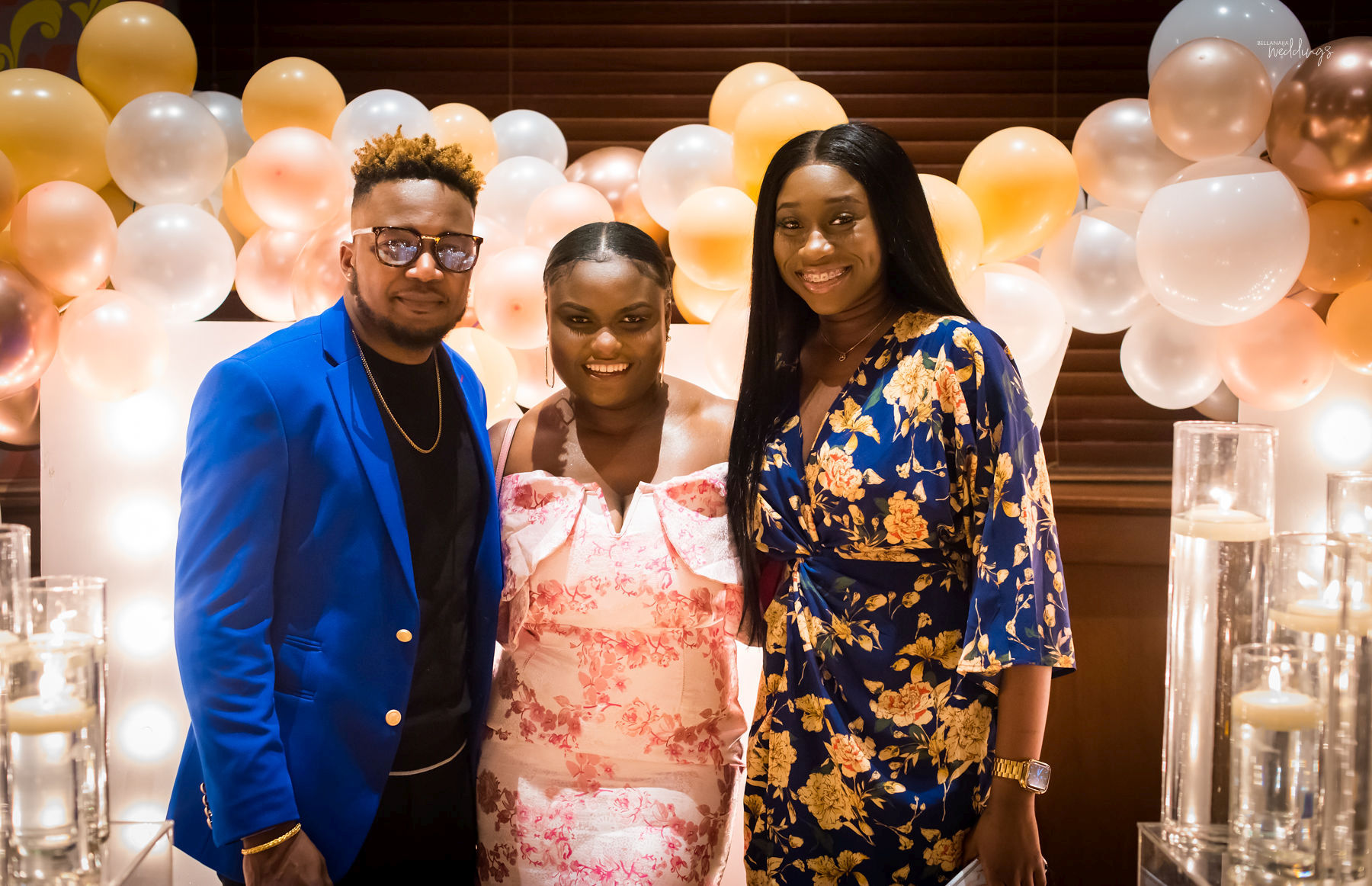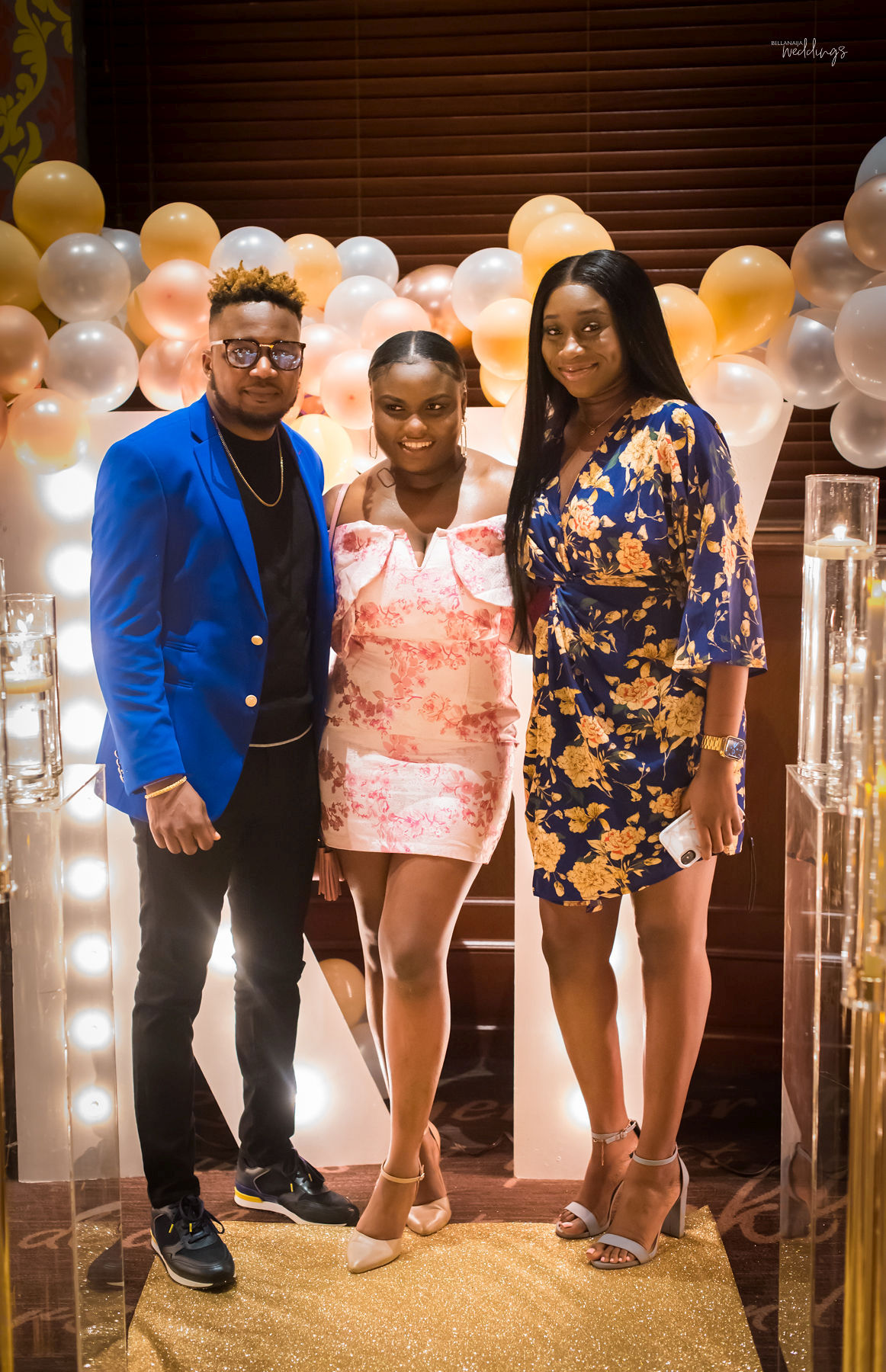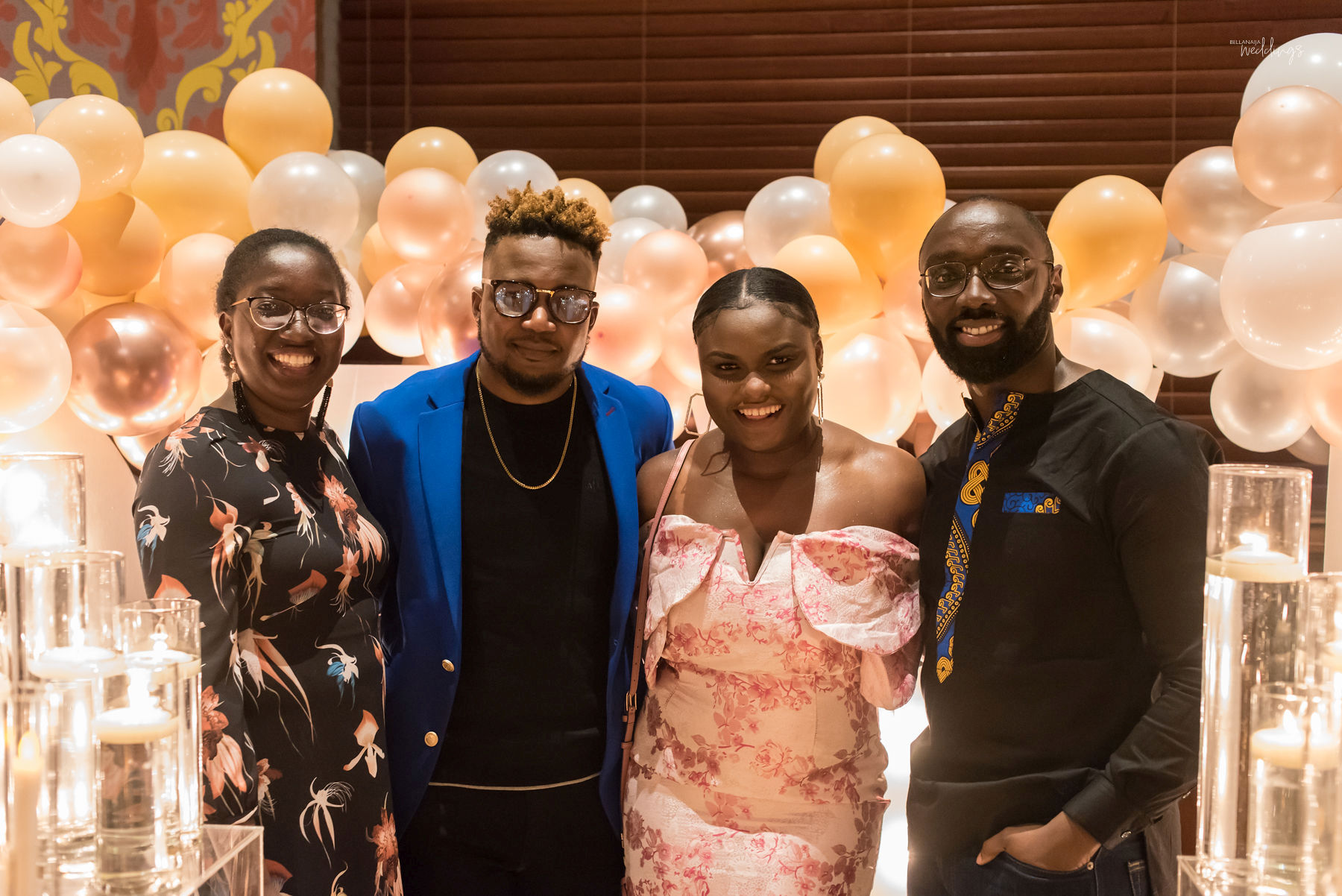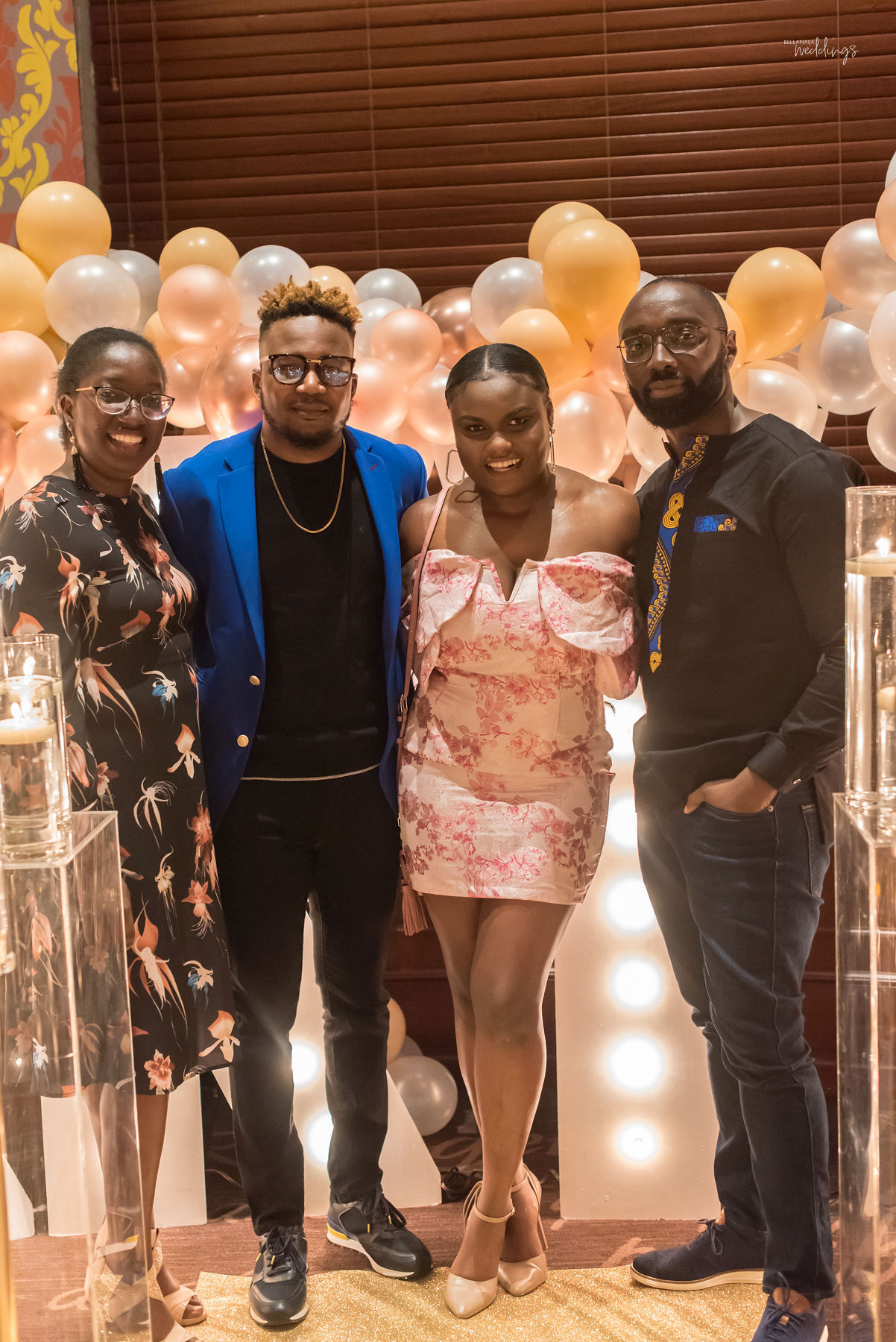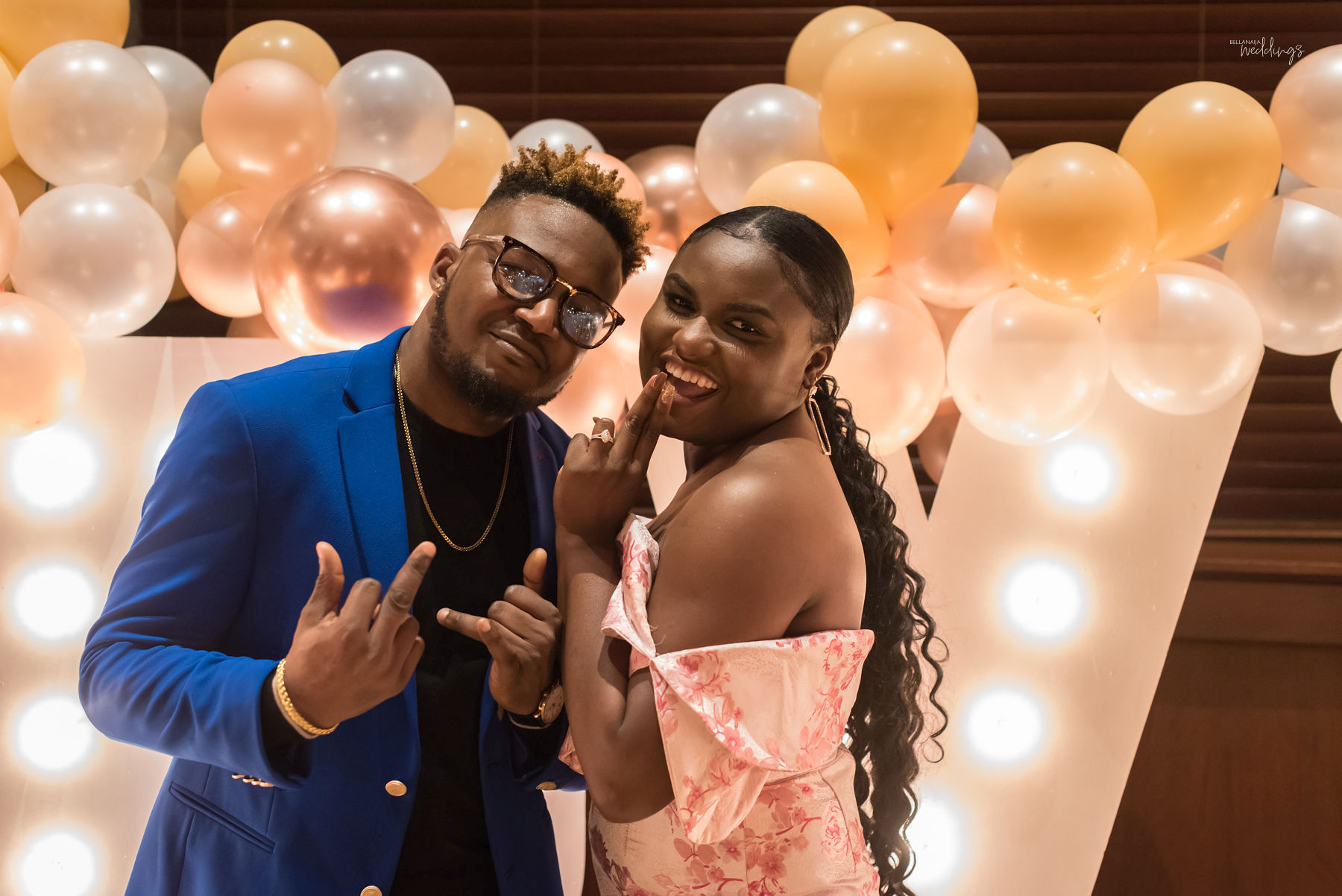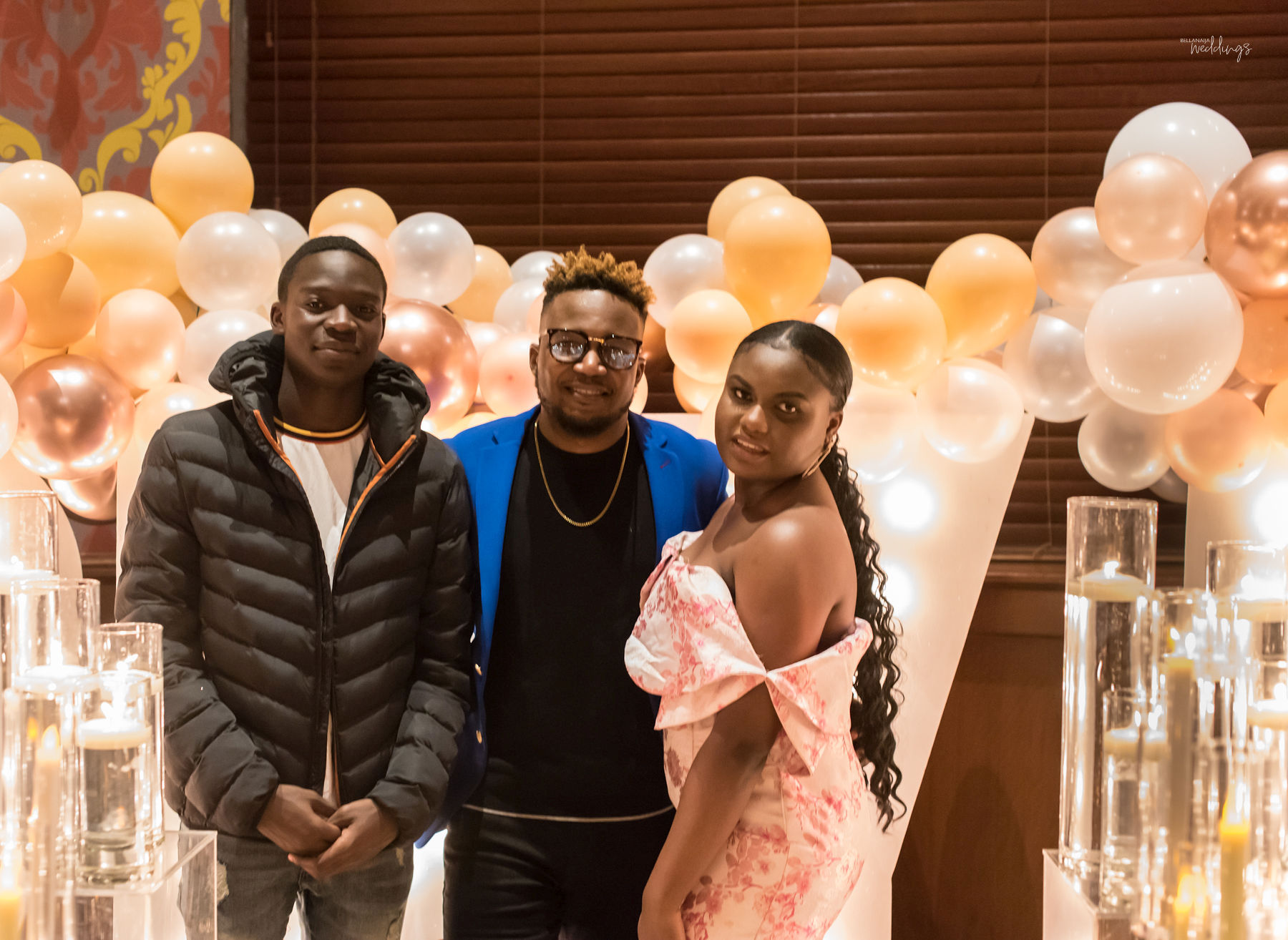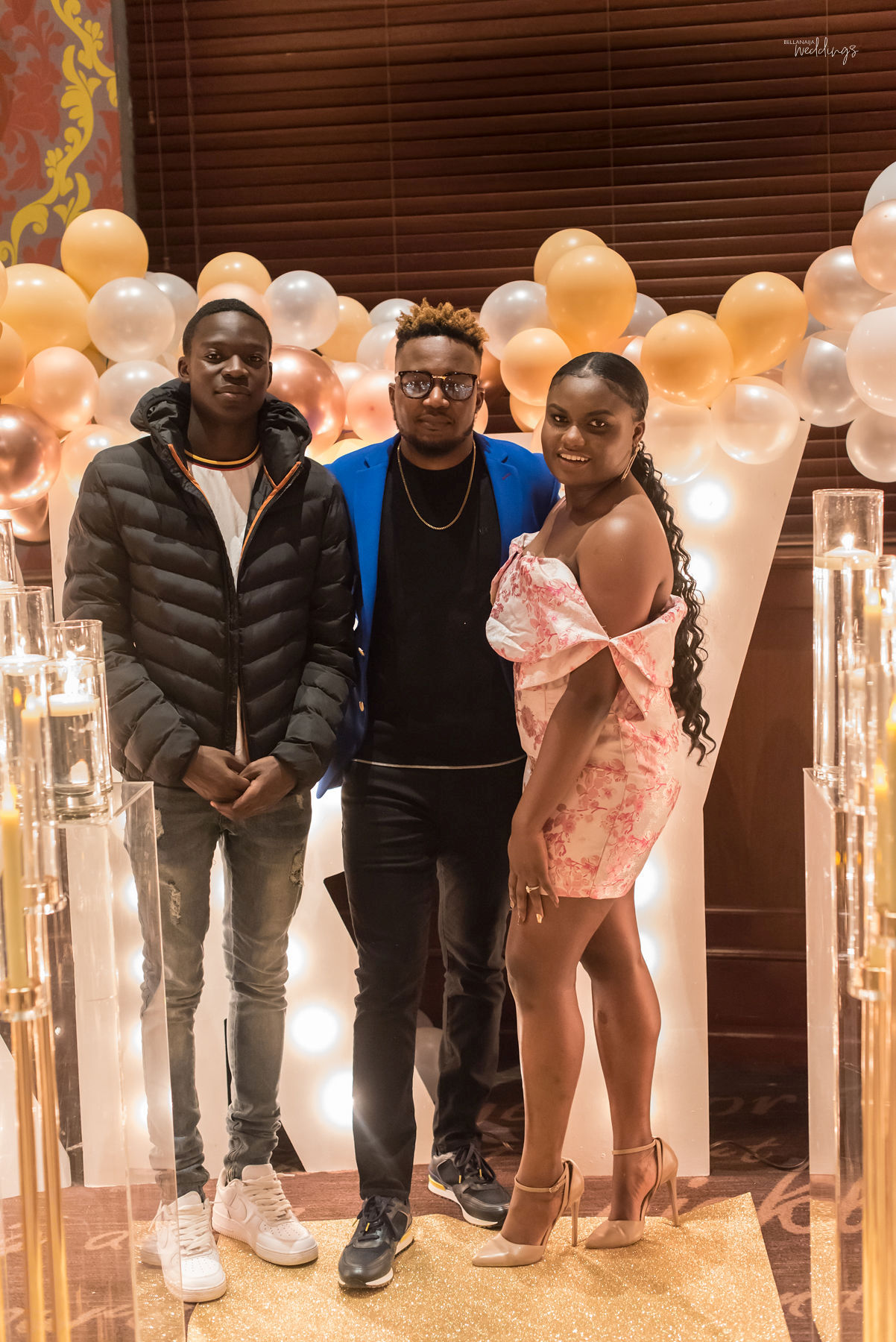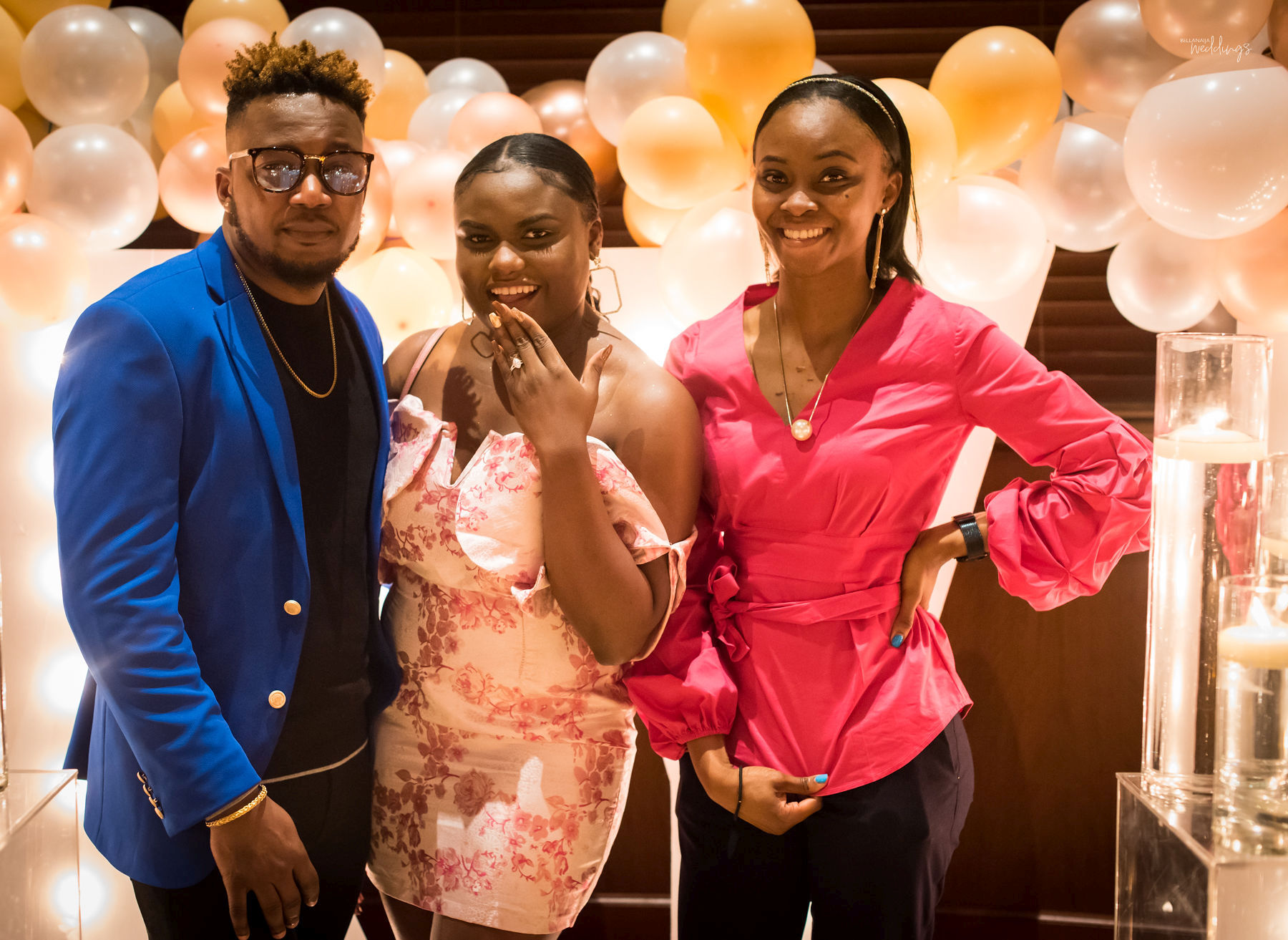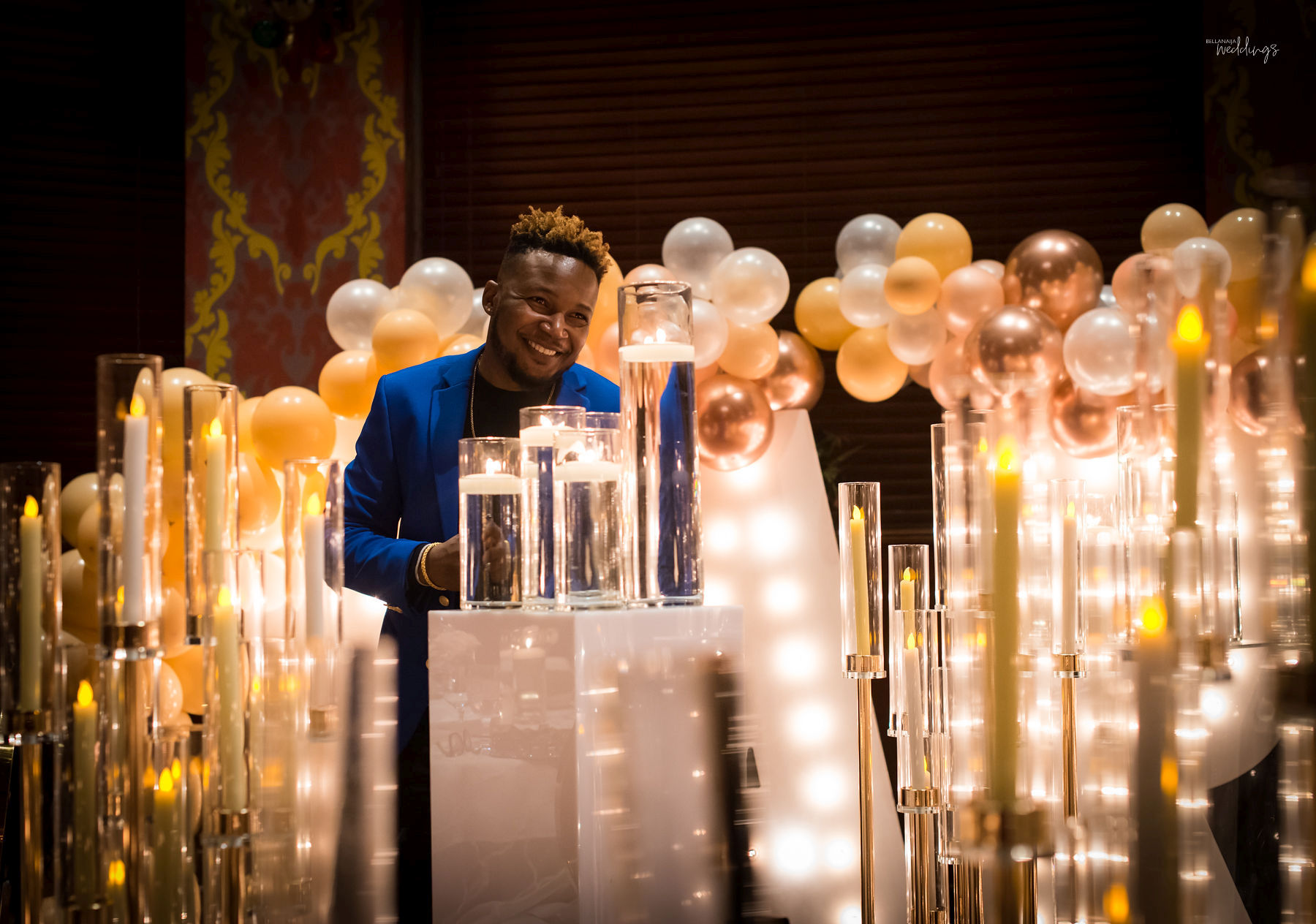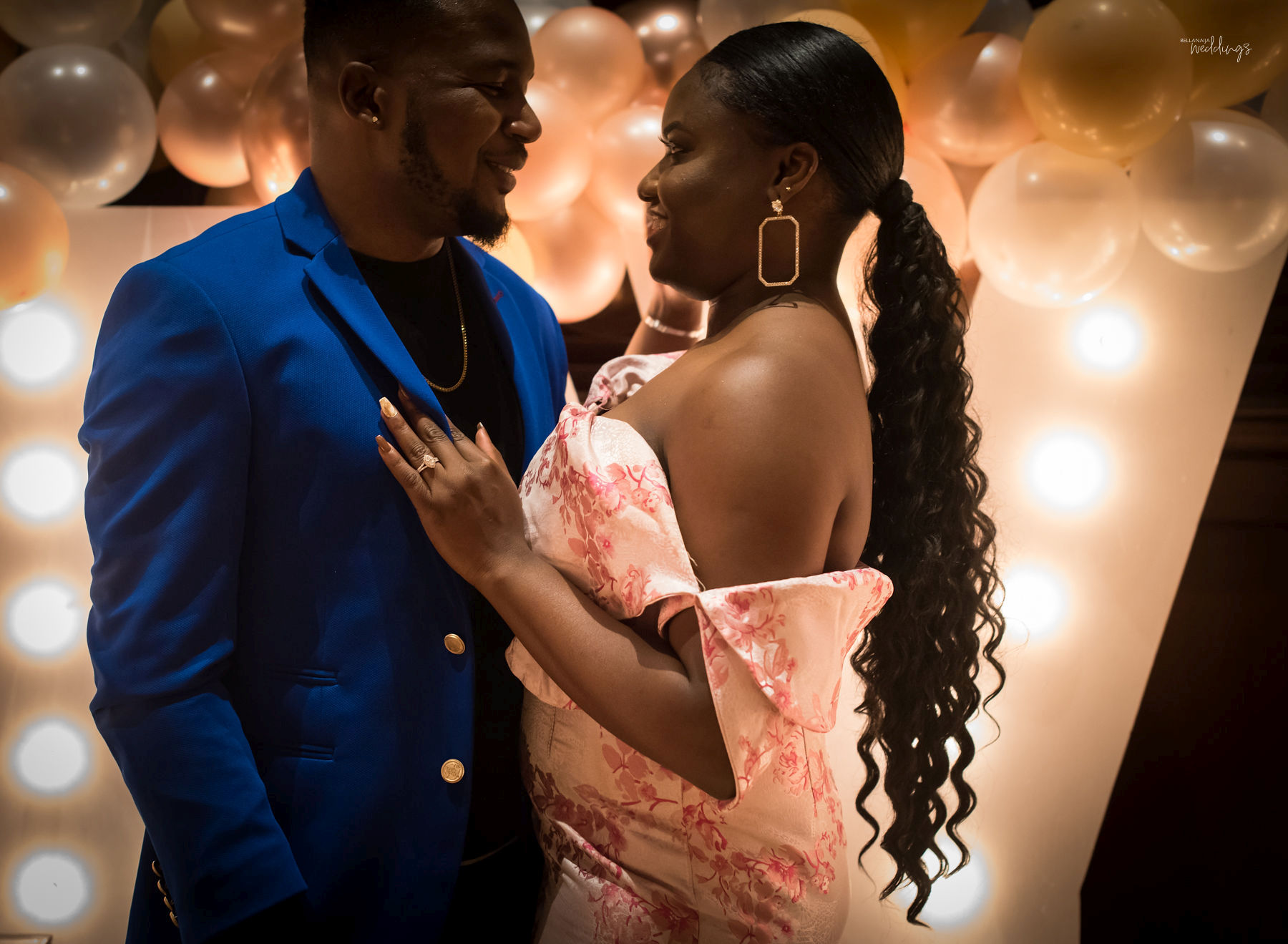 Credits
Planner: @ftkkonnect
Decor: @uniqueeventsbyshollah
Videography: @malekfotoweddings
Saxophone: @kenny.nightingale
Venue: @intercon_buckhead_atl | @southernart_bourbonbar
Ring: @happyjewelers
BTS: @webbyftk