Last week, Ghanaian actress, Zynnell Zuh launched her bridal styling company. With that launch, she released a couple of wedding dresses to launch her styling company- Zyellegant. We asked her a couple of questions about her journey to bridal styling and here's what she told us. If you haven't seen her bridal campaign yet, you should totally check them.
1. What inspired you to start a bridal styling company?
Zyellegant was born out of my personal style and passion for red carpet fashion statements. Over the years, I recognized that I had a flair for bridal red carpet outfits. I wanted to use this gift to put a smile on faces of brides across Ghana, Nigeria & Sub-Saharan Africa.

Beyond bridal styling, I wanted to build a brand that is committed to expanding the narrative on Gender Equality & Women Empowerment. I want to use Zyellegant as a platform to advocate against early child marriages and speak up against #girlsnotbrides. Now, Zyellegant is here.
2. What do you hope a bride feels on their big day after being styled/dressed by you?
I believe strongly that every wedding is the launch of a new home, it is the beginning of a journey to marital bliss, motherhood, and building a strong family that would never break. I want every Zyellegant bride to feel like our dresses embody their enthusiasm, passion and their dreams for their new home. I want every bride to genuinely know that we style them from a place of great love, passion for what to do and attention to the detail on the vision of what they want to look like on their wedding day.
3. Please take us through the journey of coming up with the beautiful dresses in your bridal campaign?
I sourced most of my fabrics for the collection from Accra then I partnered with Sima Brew to make the collection then I styled them. I also collaborated with Xclusive Bridals for some of the RTW Bridal gowns.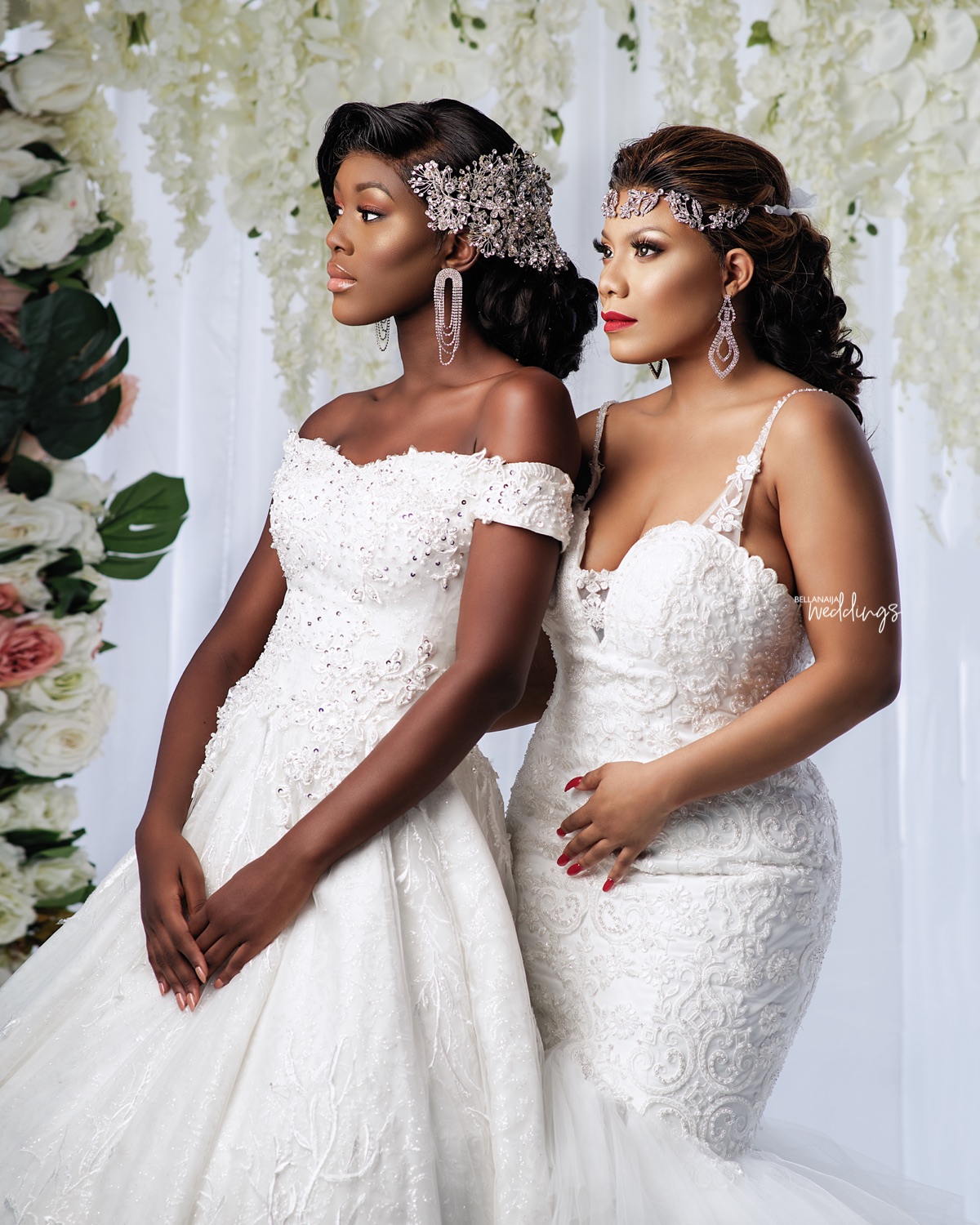 4. What 3 factors do you consider necessary for a bride's styling on her big day?
The Mood of the Bride: Our bride needs to feel relaxed, her peace of mind is the most important Zy factor, we want our brides not to feel anxious for anything before her styling.

Bridal Fitting: Her bridal fittings is another important Zy factor, she has to take her fittings days before her wedding day, this final fitting will include, full photoshoot, makeup, hair and accessories.

Time: On her wedding, everything needs to be coordinated on time, her hair, her makeup, her dress, and her accessories in other to have the most beautiful and happiest bride walking down the aisle on time.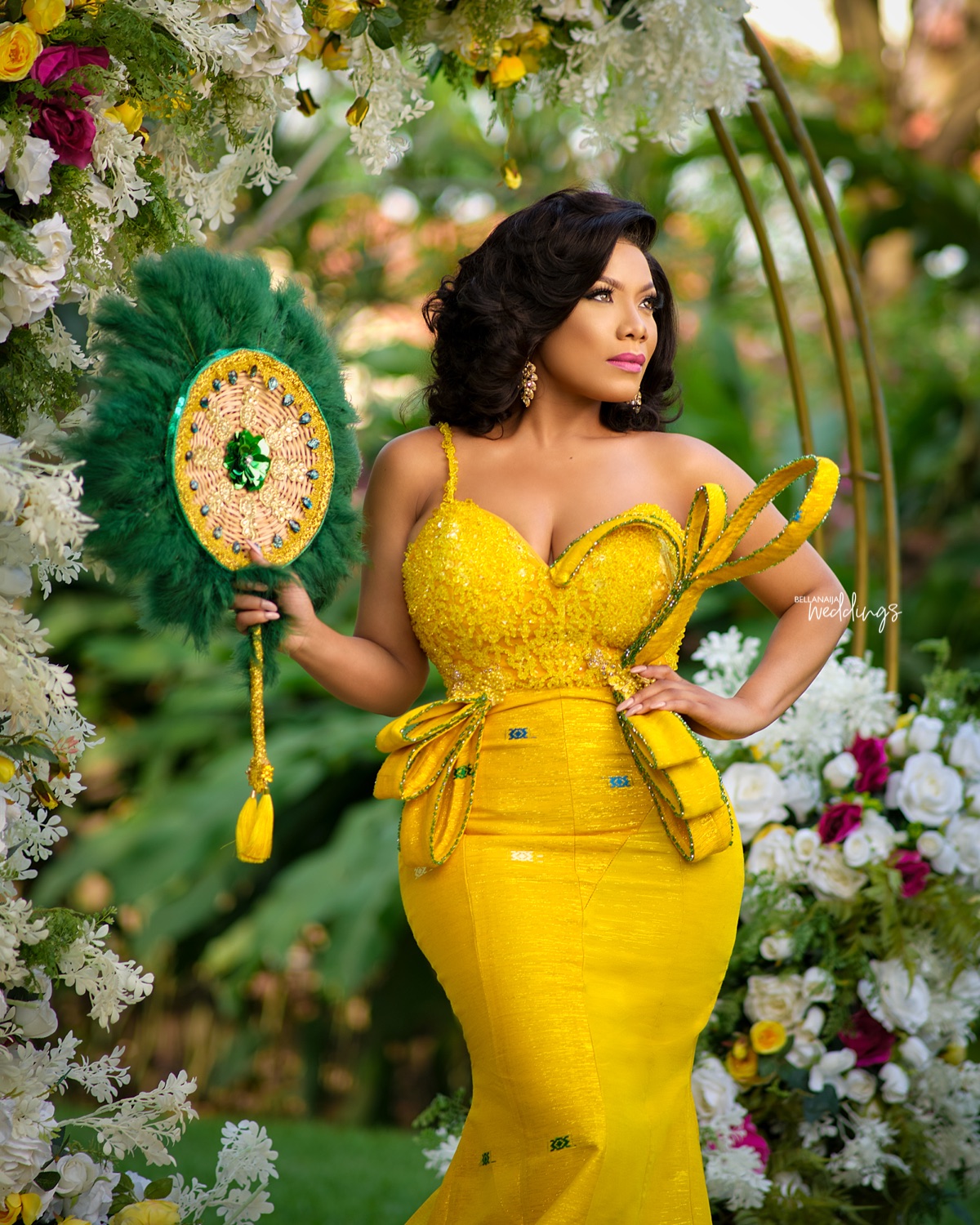 5. What advise would you give to new brides before they come in for styling?
Budget: I feel that there is a lot of pressure on brides to look a certain way that may be above their own capacity. I would advise every new bride to work within their budget and prioritize their marriage before their wedding.

Confidence: A confident bride is a confident wife. I believe that every new bride is starting a new journey. She needs to believe in herself and in her partner.

Faith: The Foundation of every marriage is God, I would advise every bride to build their marriage around their faith in God.

Mission: Have a mission, have a goal, a clear purpose and plan for what for the success of her marriage.