Guys, this beauty look is just too lit.
If you are an Itsekiri bride-to-be looking for a look to wear on your big day? We've got your back. You should definitely go for this look. Everything about this look is a statement. There is a royal vibe we are getting from this look and we are receiving this vibe with open arms.  We love adornment the jewelry gives the belle in this look. Also, the makeup and hair are just perfect for this look. You should definitely go for this look.
Let's hear something about this look from the makeup artist, ETR Beauty:
I and a group of vendor came together to create an Itsekiri inspired shoot. Itsekiri culture is a very rich culture that depicts elegance. The jeweler shows this by making the adornments in silver and gold. We went for a simple but elegant look, with a bit of sass in other to stay true to the culture of the Itsekiri.
See more beautiful beauty looks
here
.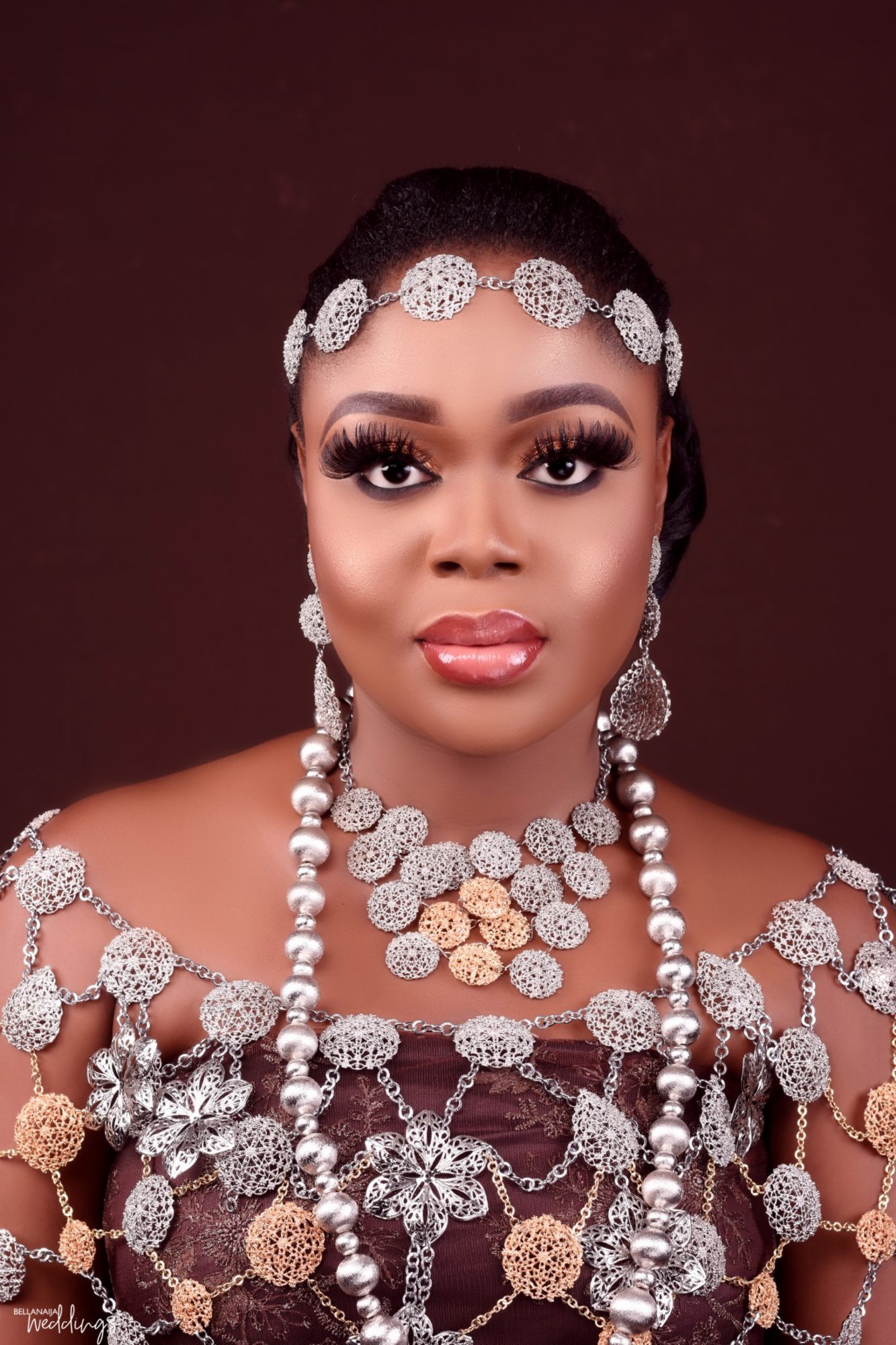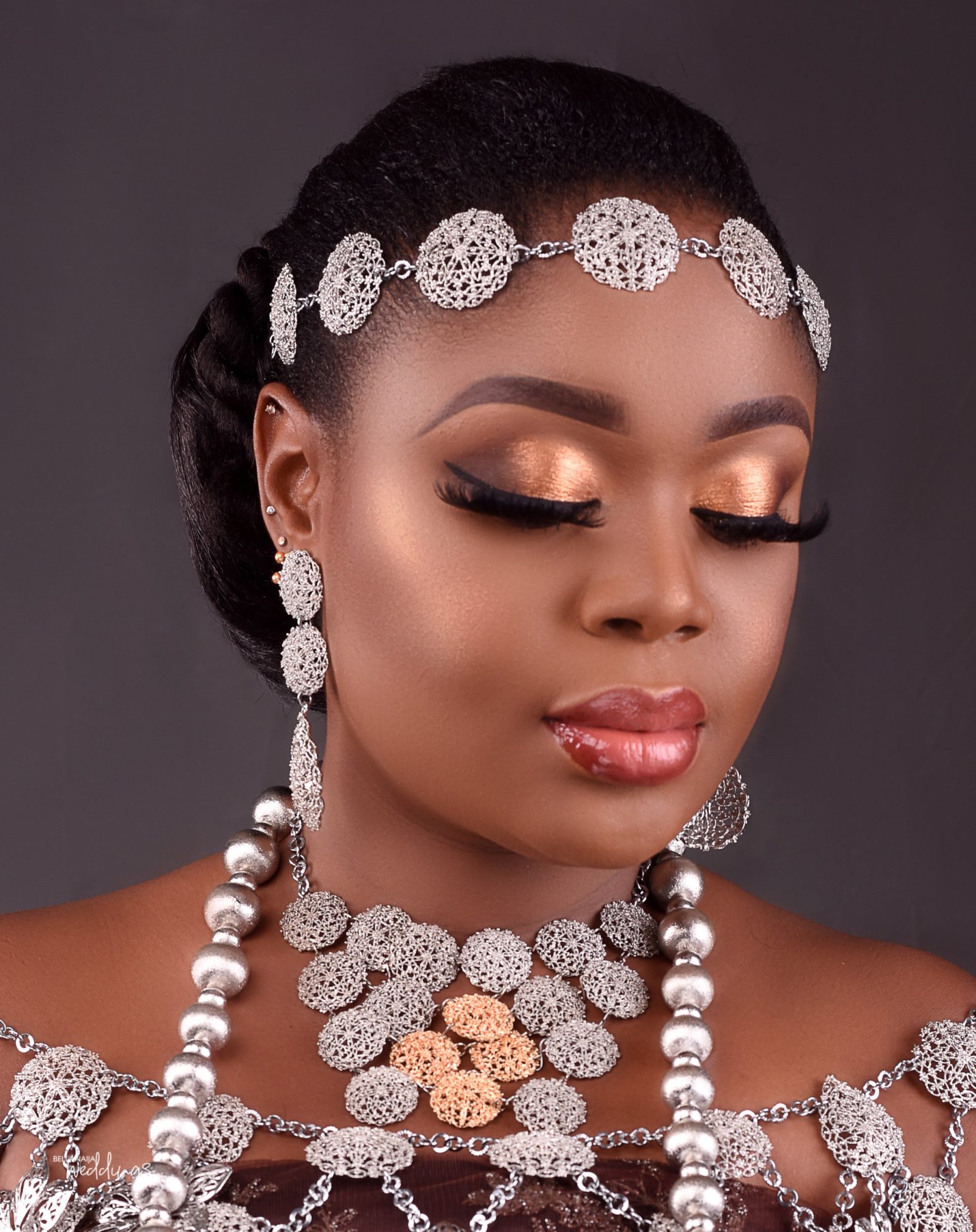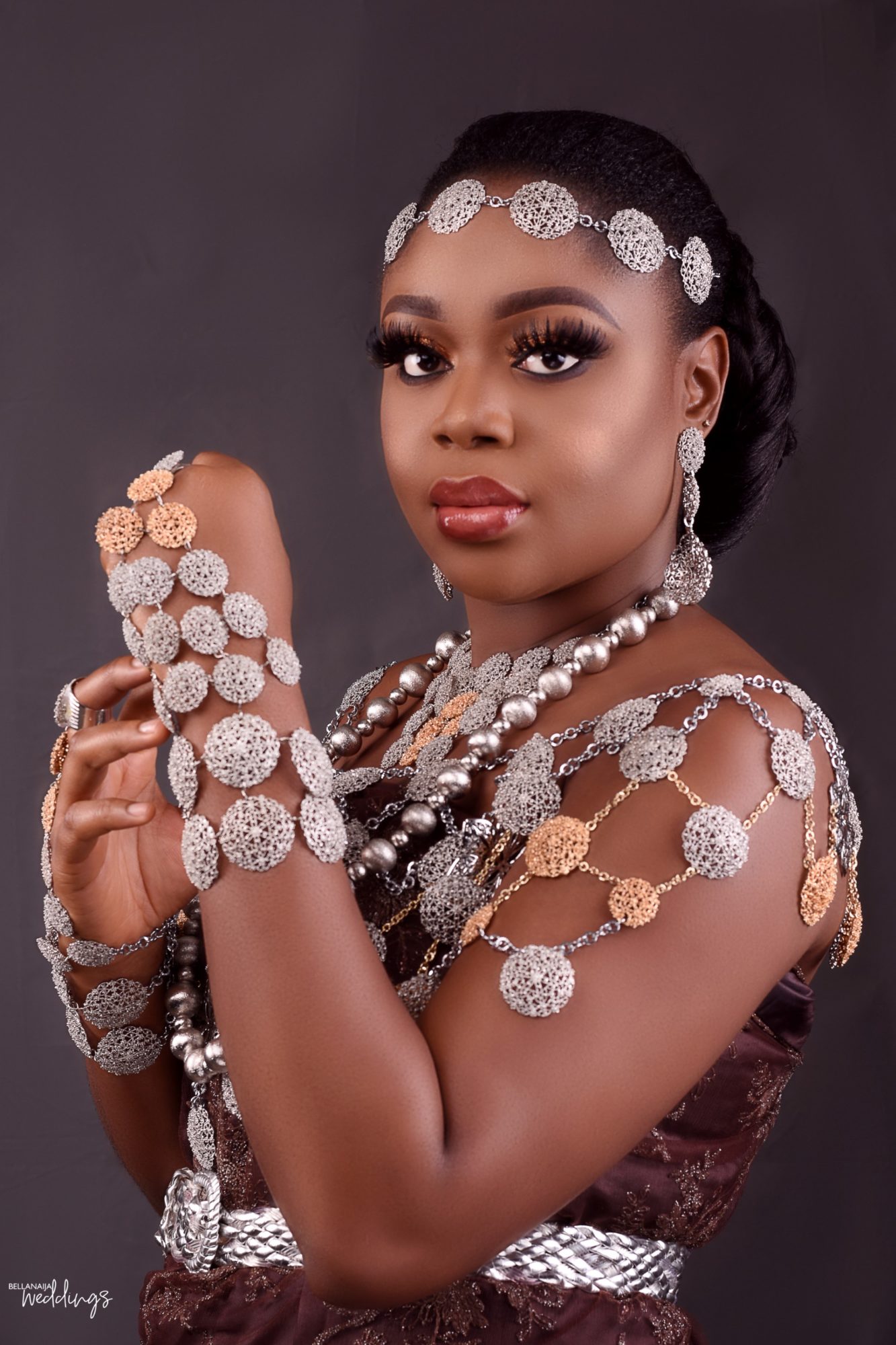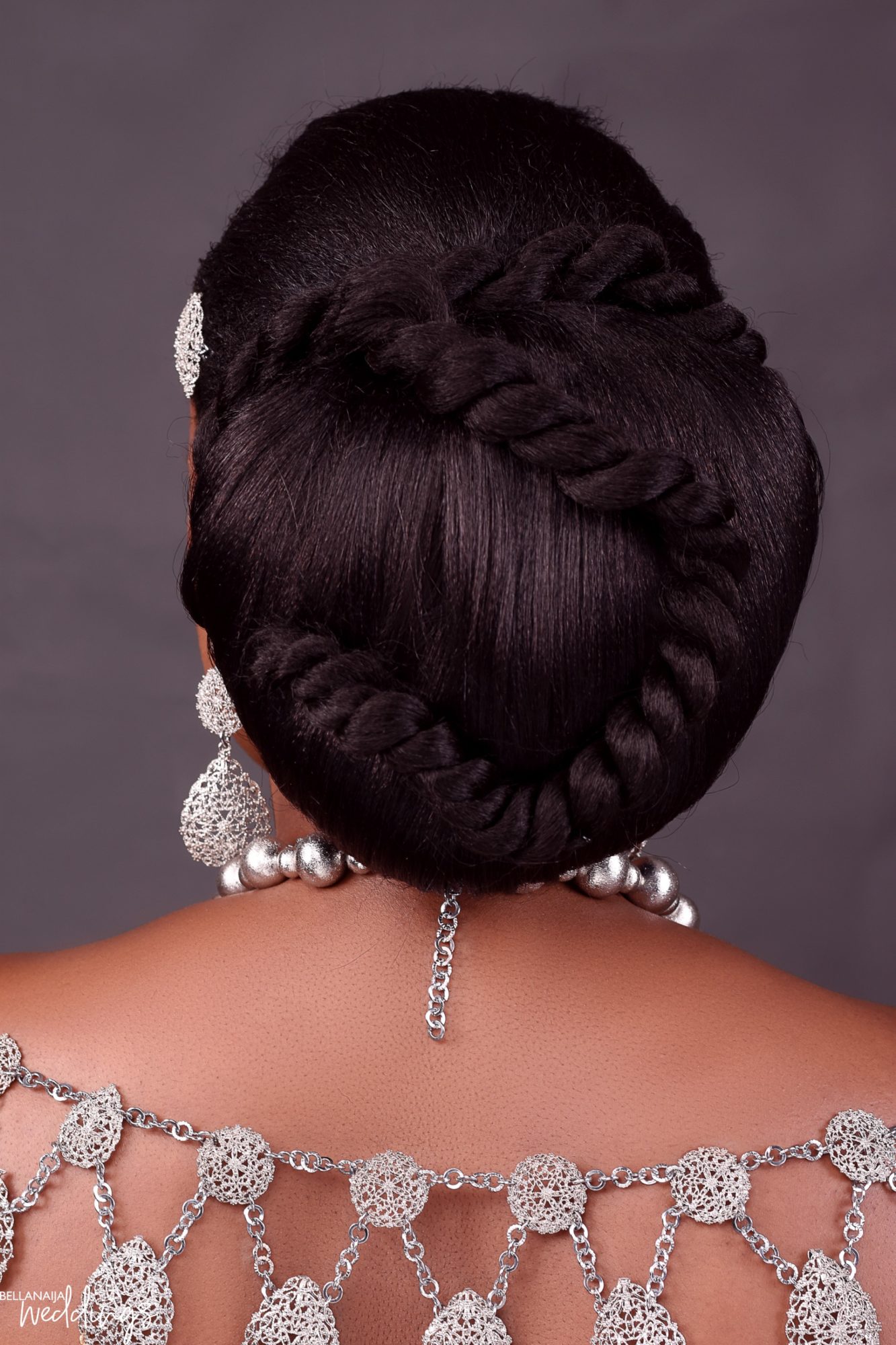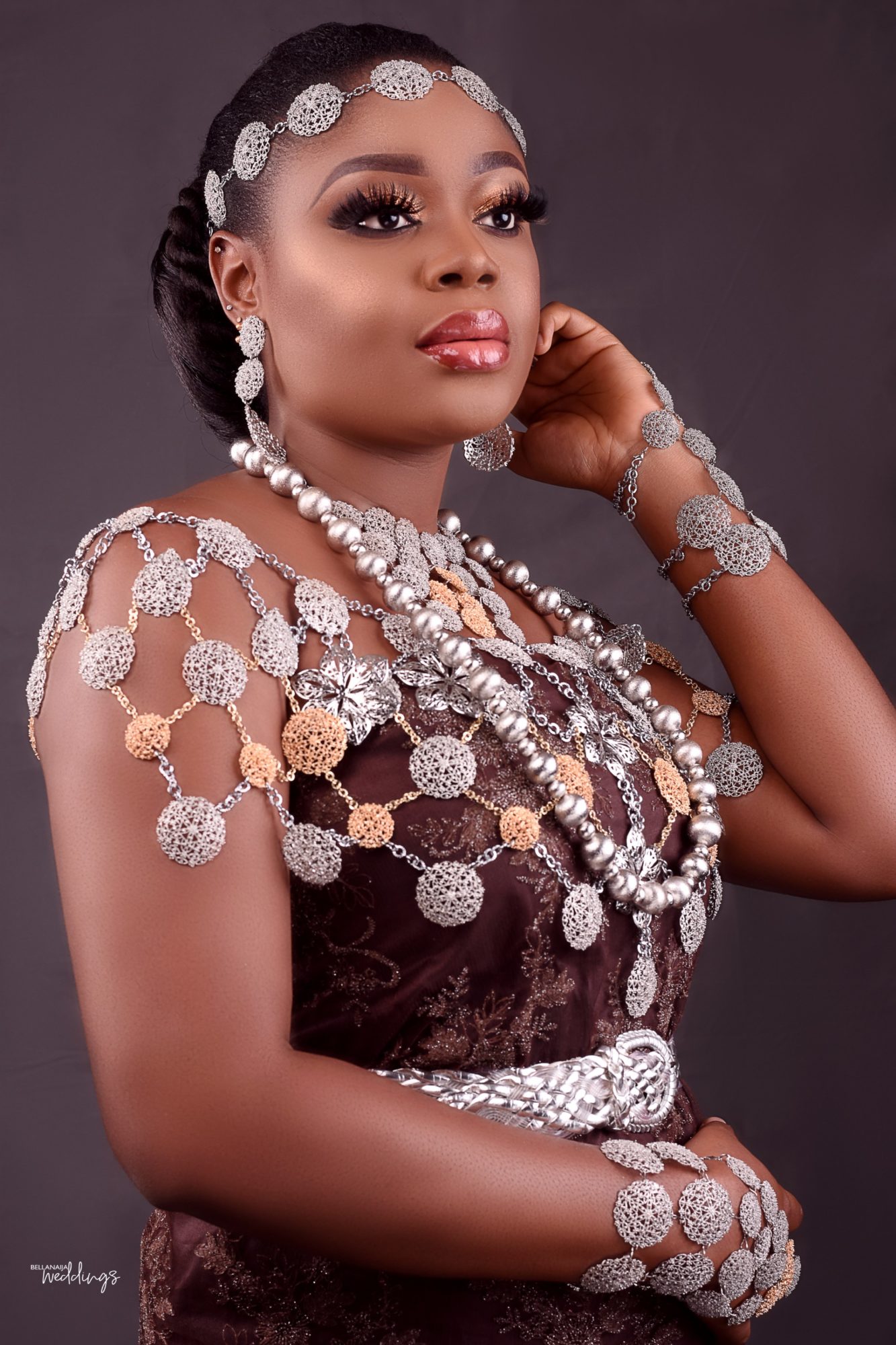 Credits