Janay and her forever love, Michael are counting down to walking down the aisle. We must say they are getting us all mushy and in love with their love story.
Their beautiful proposal story and pre-wedding pictures no doubt show how much they adore each other. They had two looks, the traditional look and then they got all dressed up in a pink dress and Michael in a black suit. Their memories were brilliantly captured by Enitan Photography, in Banks, London.
The bride-to-be, Janay shared their proposal story and you just honestly have to read through by yourself. Both the bride-to-be and groom-to-be also give us an insight into what part of their big day they are looking forward to.
Keep scrolling and do check out more features here.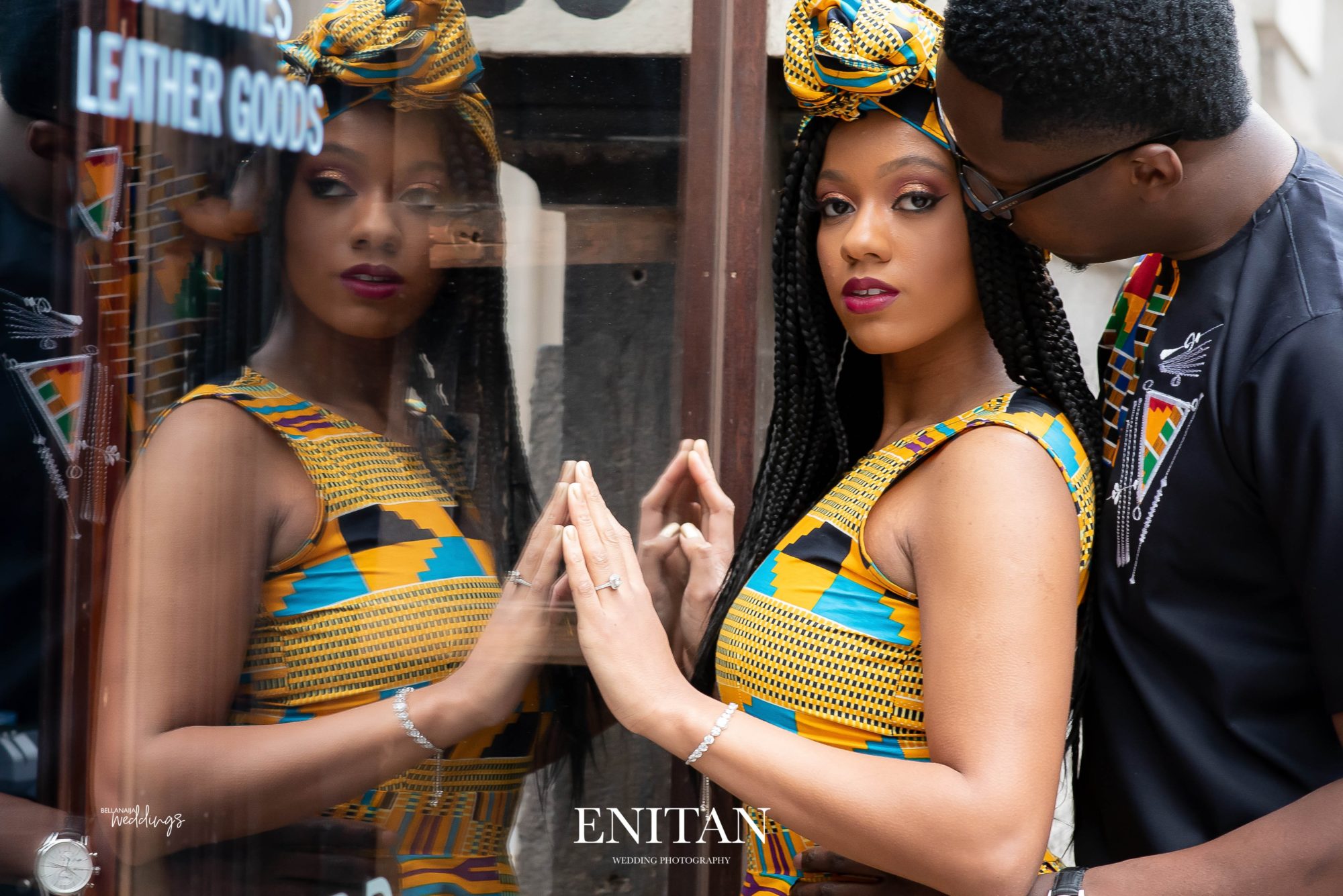 Here's how they met according to the bride-to-be, Janay:
I met my king at a church that we have both been going to for many years, but we didn't know one another. We saw each other a few times before, smiled and said hello but that was that. I later moved away to attend university for a few years, but on my return to church, he happened to be the first person I saw.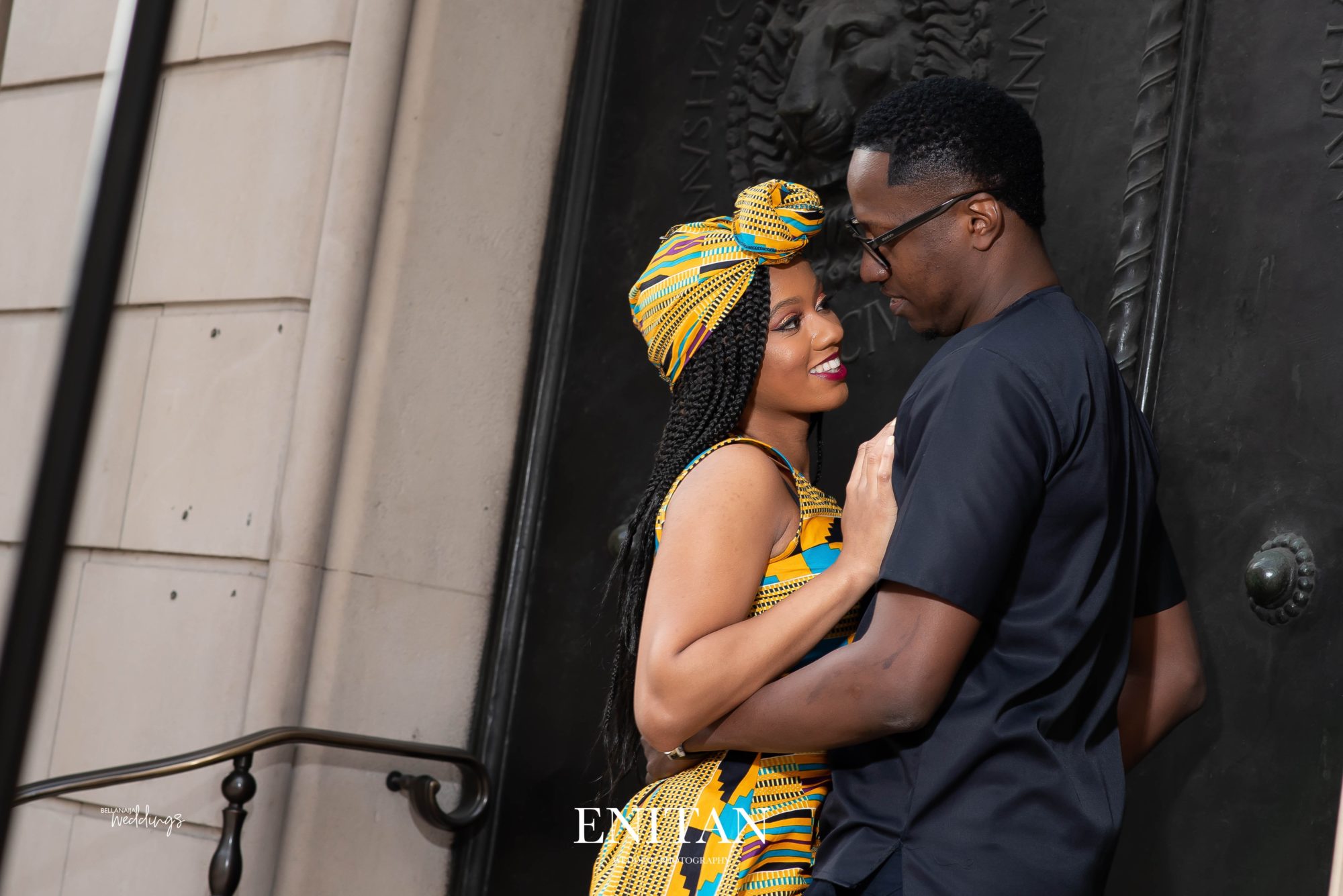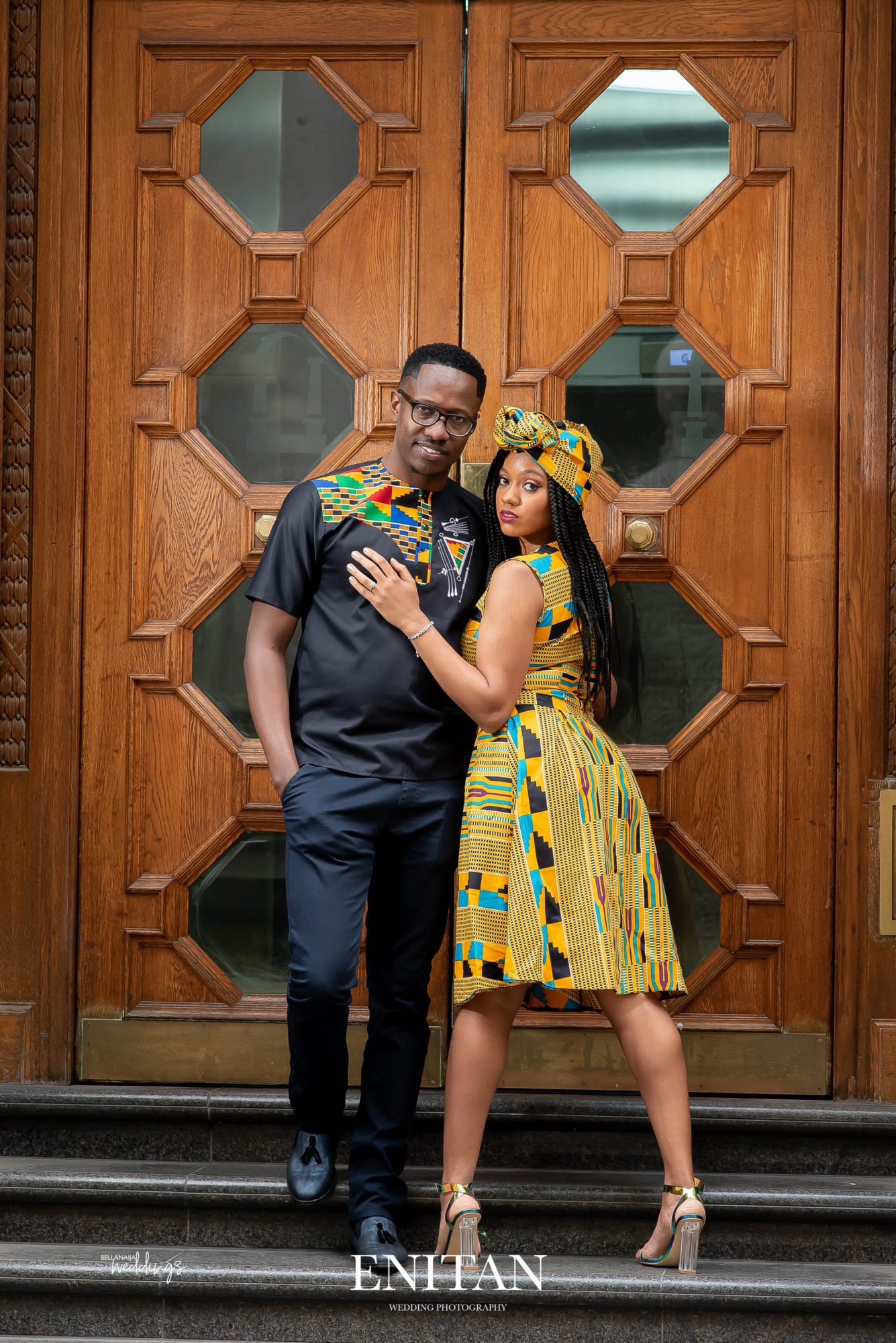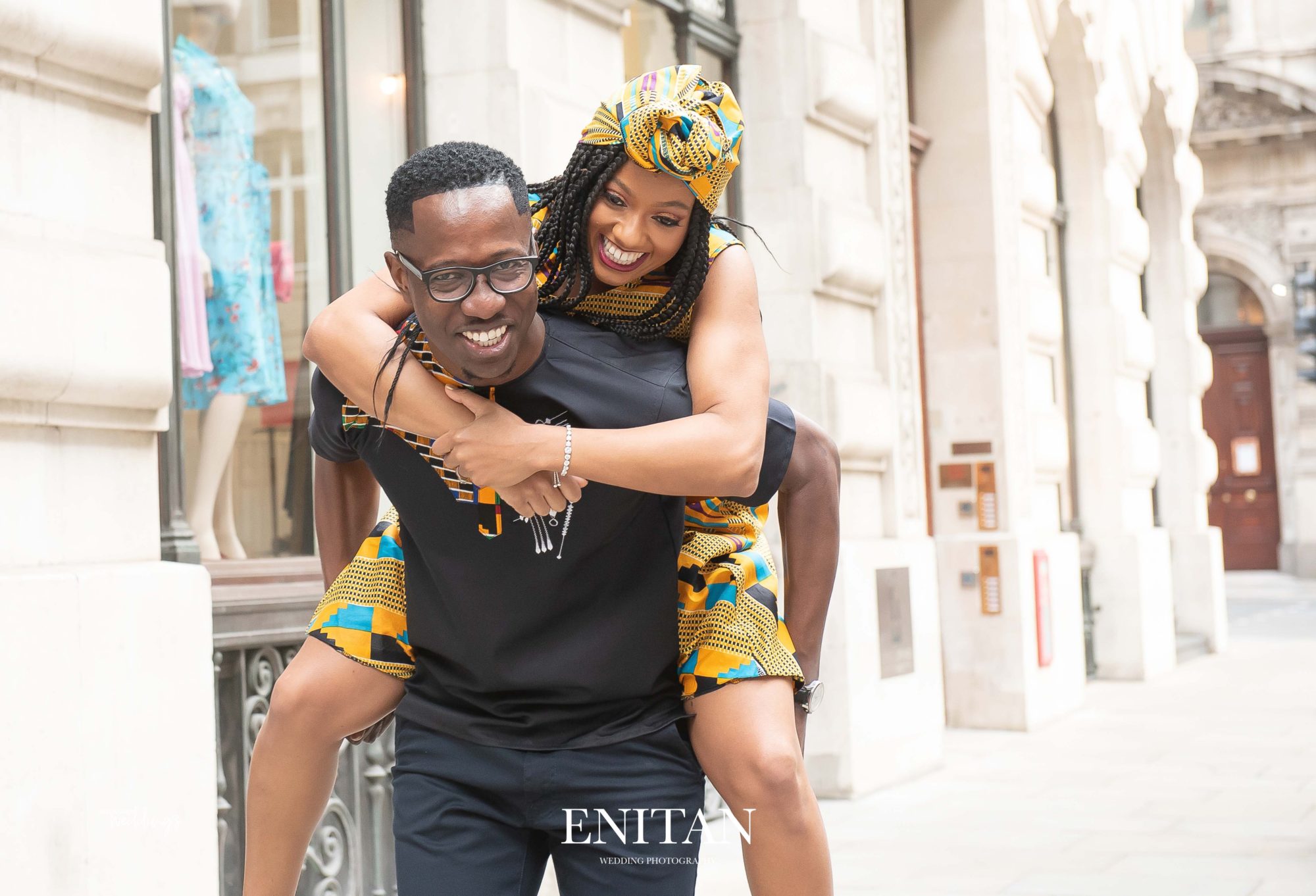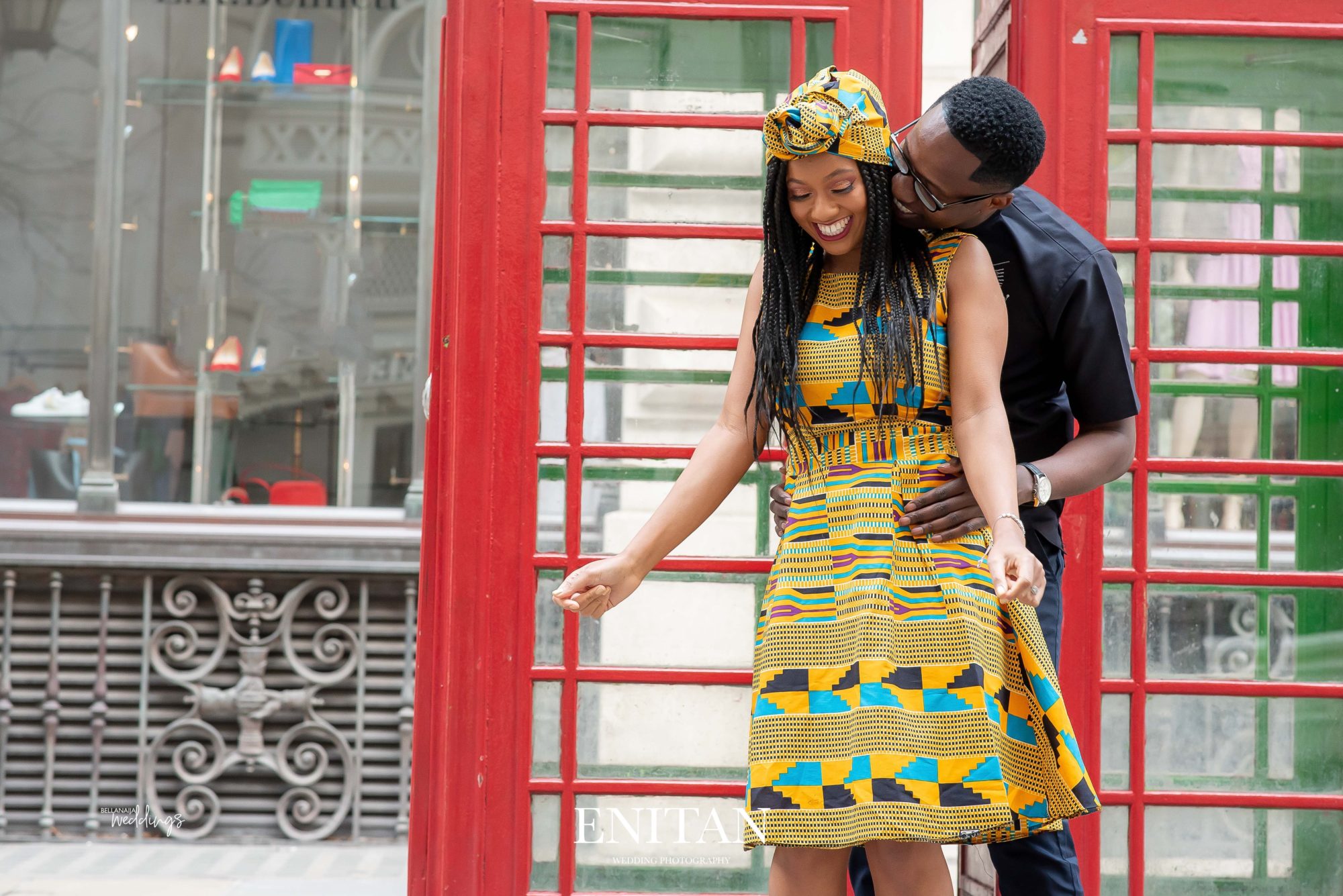 He approached me with such confidence and asked my name and we spoke for a while about business, which led to a Facebook friend request. As time went on, we got to know each other so well and became best friends. We both so align with each other's purpose in life that it was no doubt that God had brought us together. This was destined! I feel so blessed and happy to be spending the rest of my life with my you, King!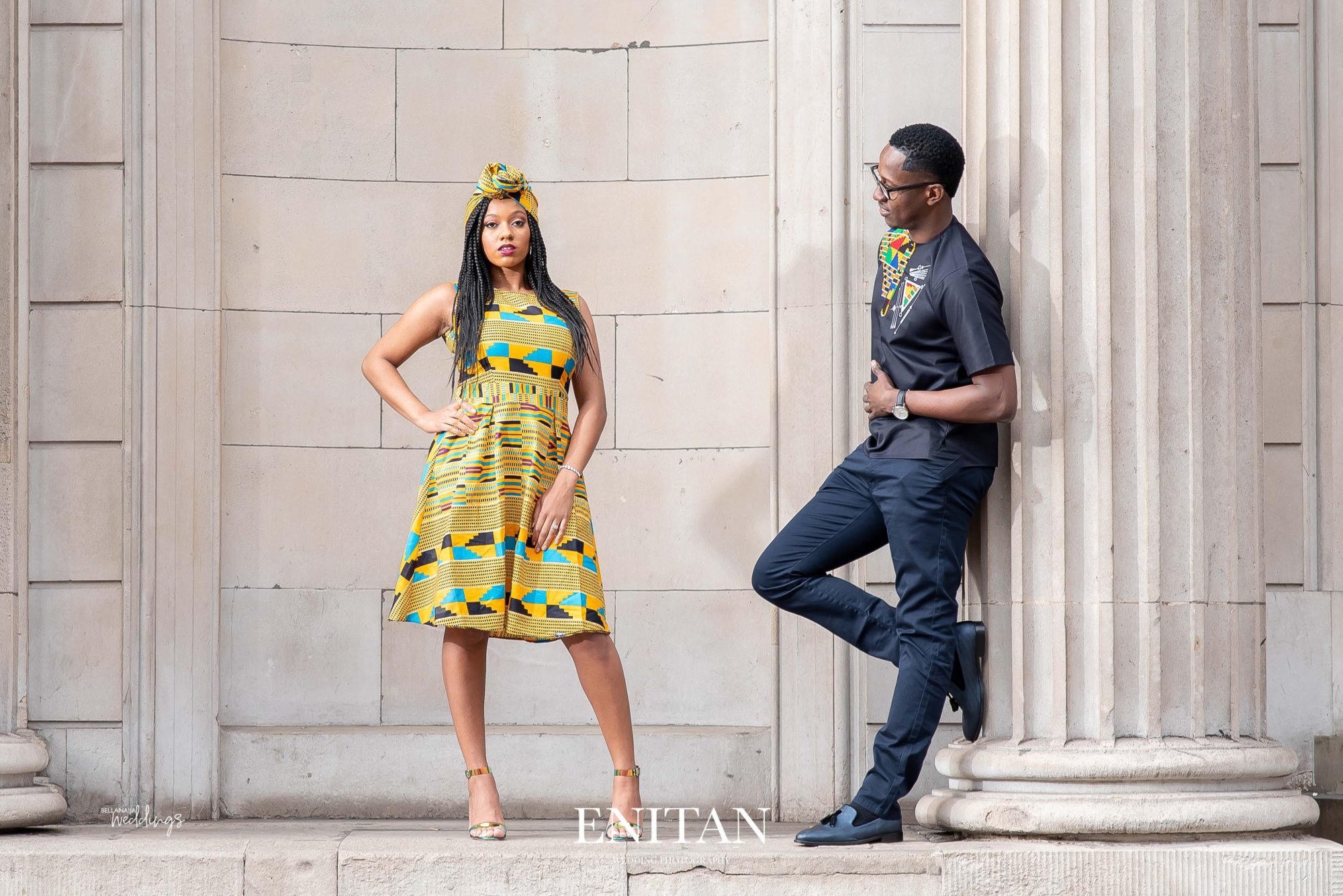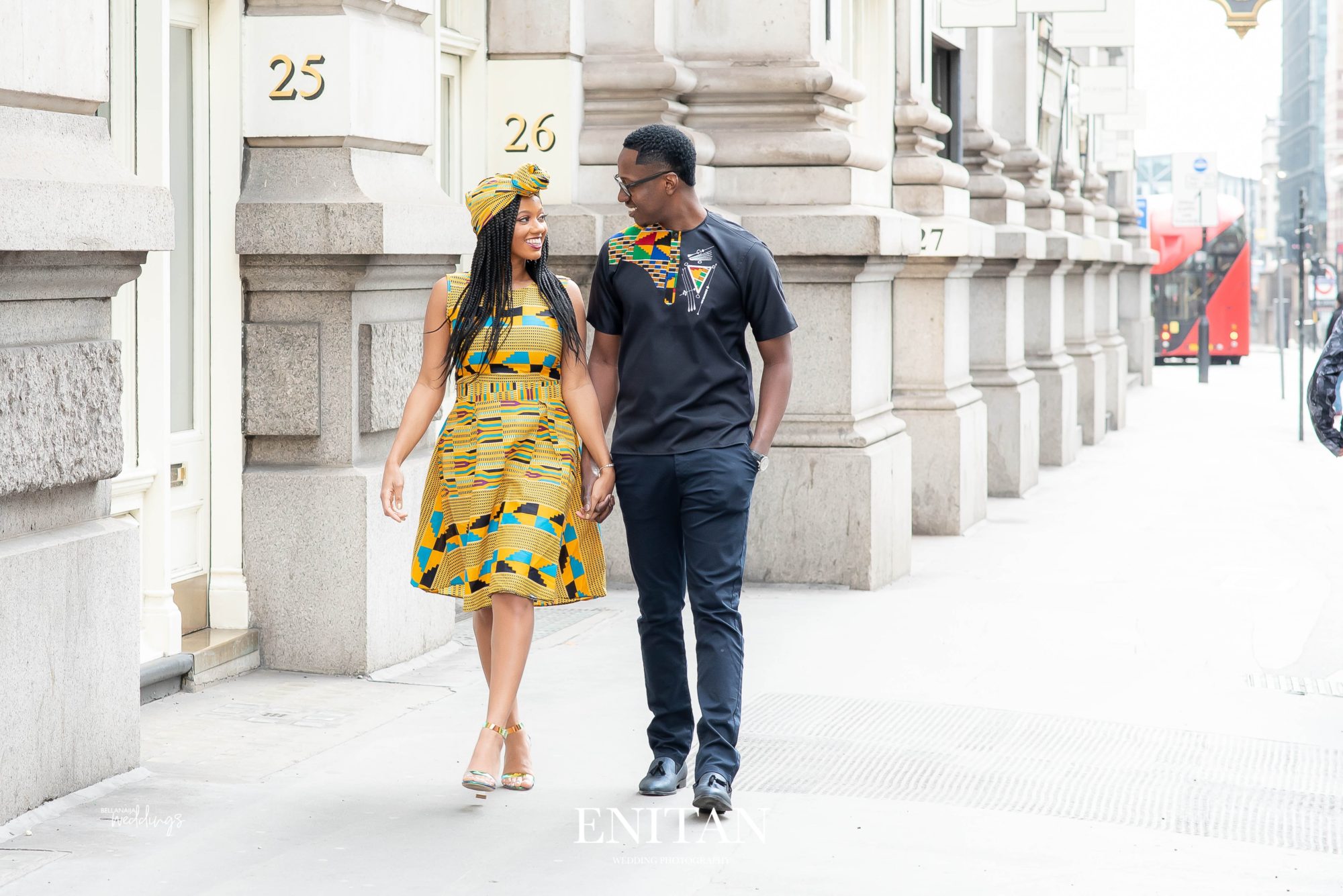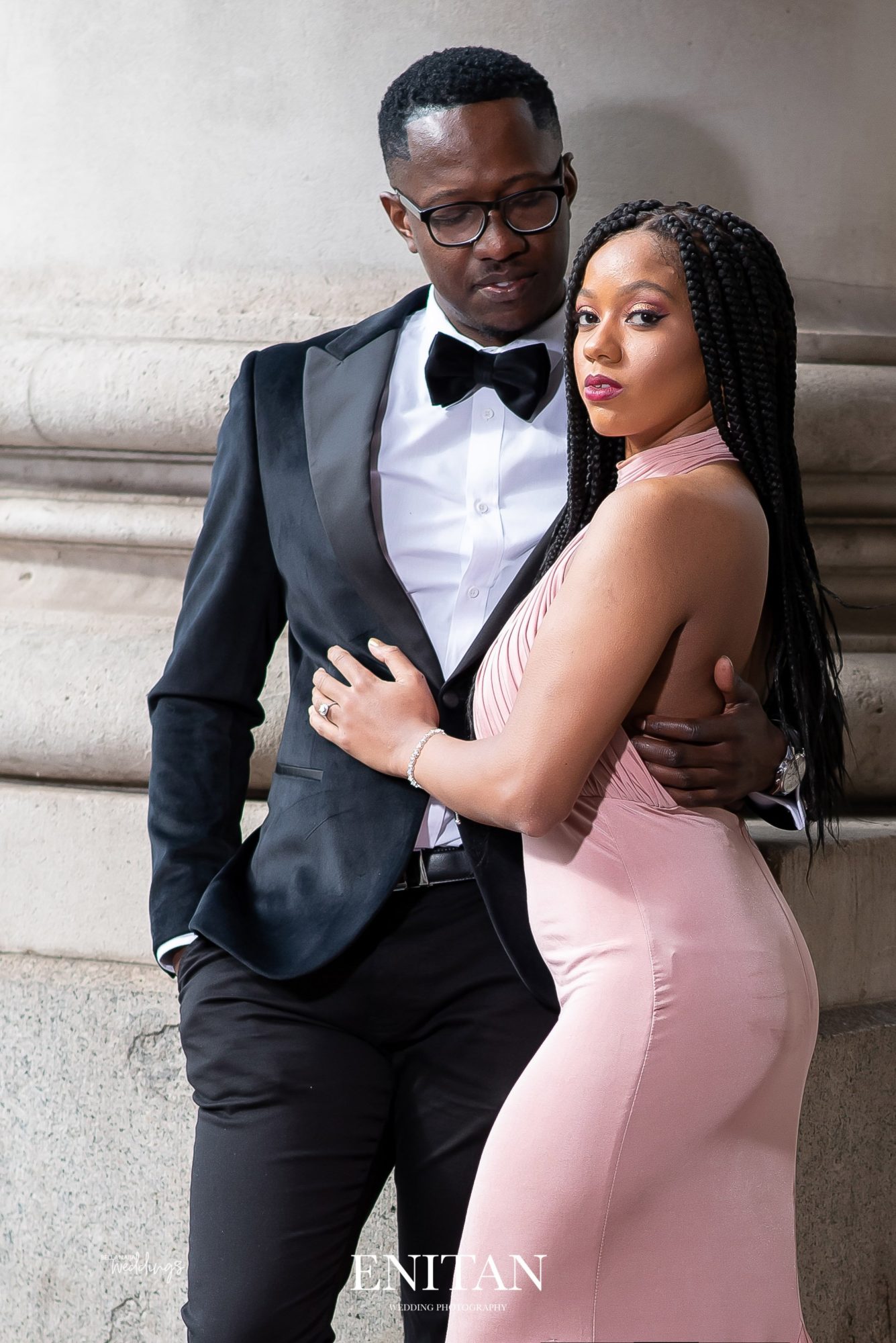 I was in New York away on a business trip. I landed back in the UK just in time for Valentine's day in the morning. Before I left for New York, my King told me we would be having a valentines day photo shoot to celebrate our anniversary, so I was prepared and excited about that because I love photos! To my surprise, once I arrived at the airport, he was waiting for me with a sign that said "Queen Janay" and beautiful roses.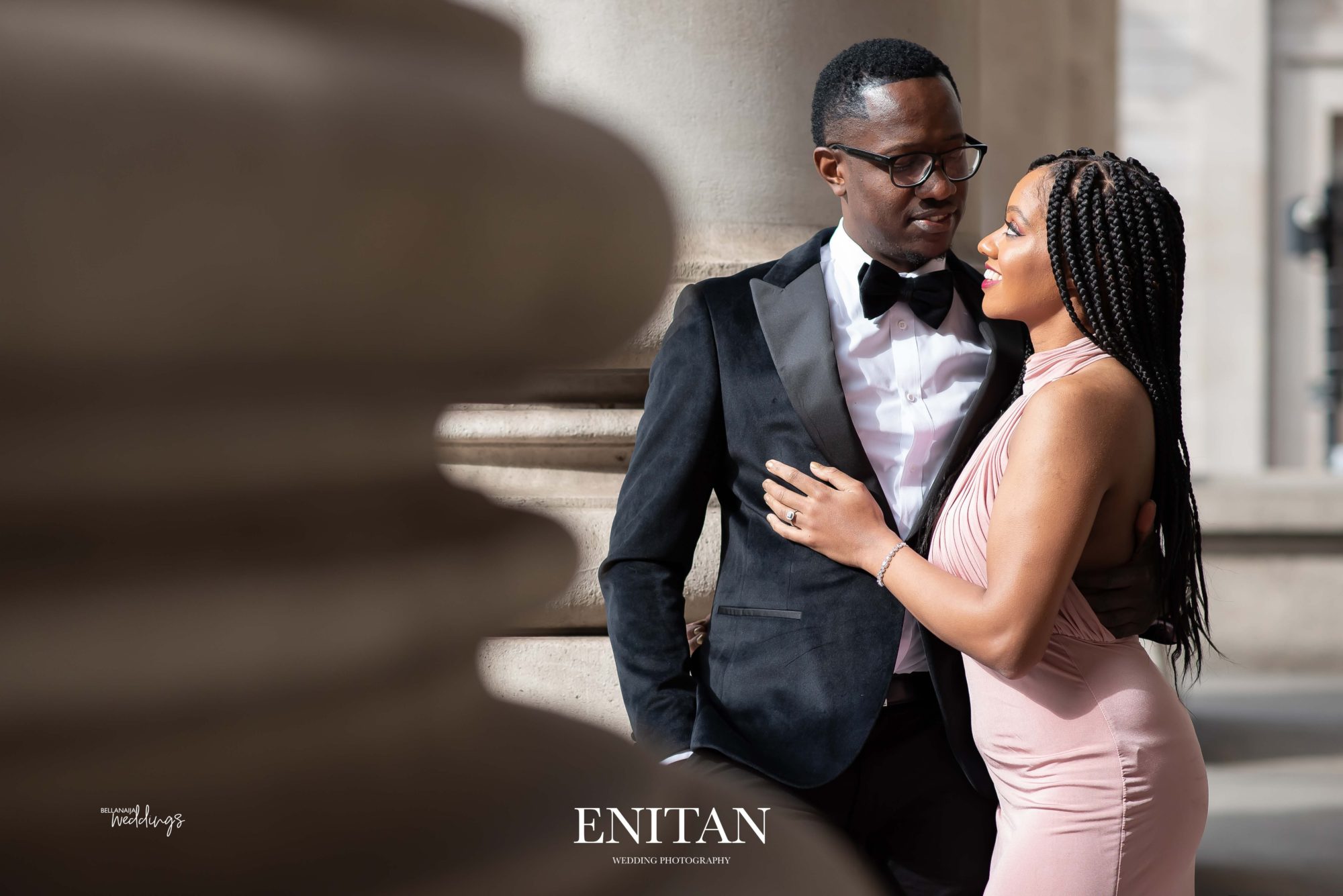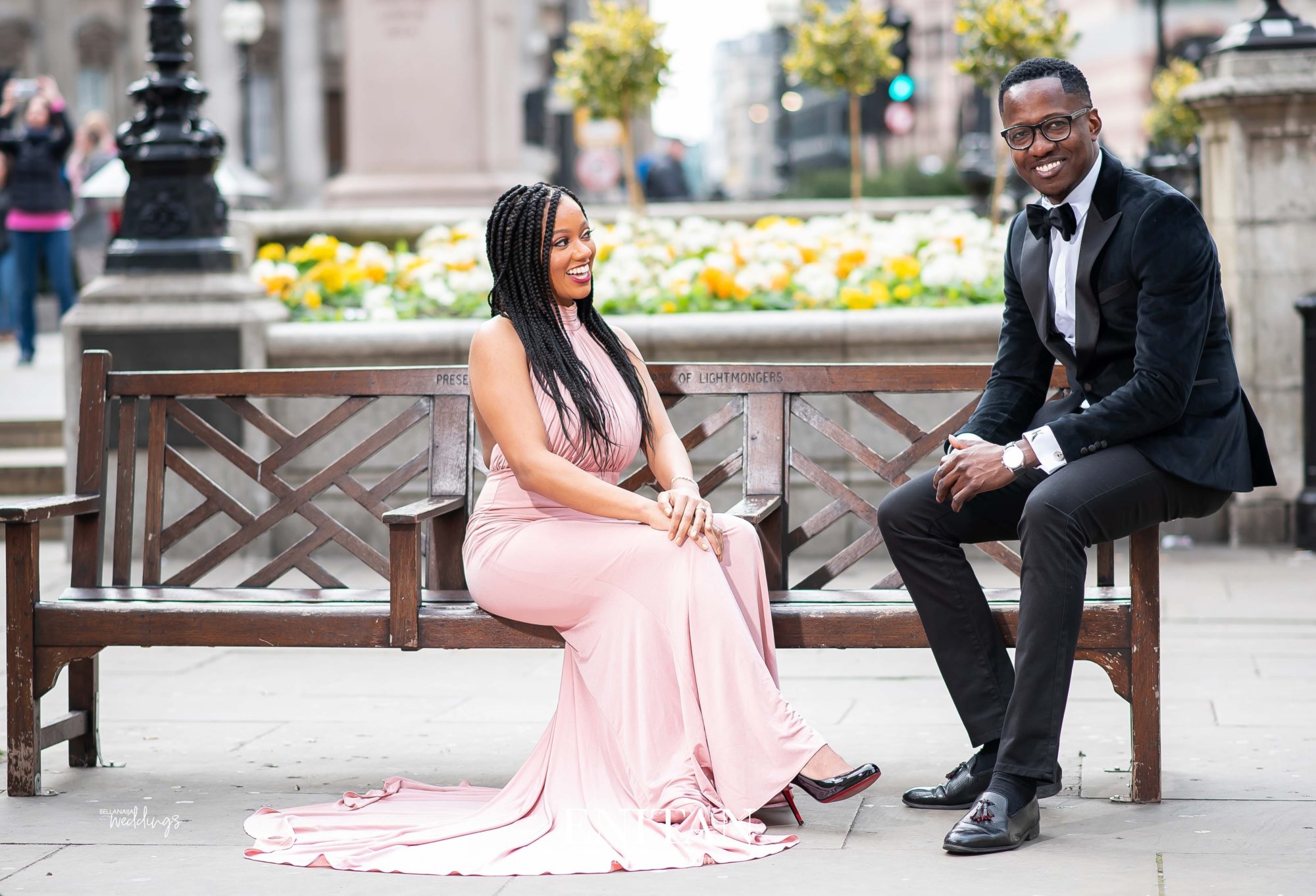 I was driven to the Shangri La Hotel at The Shard where I had my first surprise, a very lovely massage! We then had our first photo shoot, which was amazing. Once it was time for the second clothing change, we went back to the room to prepare, but again to my surprise, there were candles and rose petals everywhere and that's when he took my hand and got down on one knee and proposed to me. He placed the most beautiful ring on my finger and I said YES! I can't wait to marry my best friend and soul mate!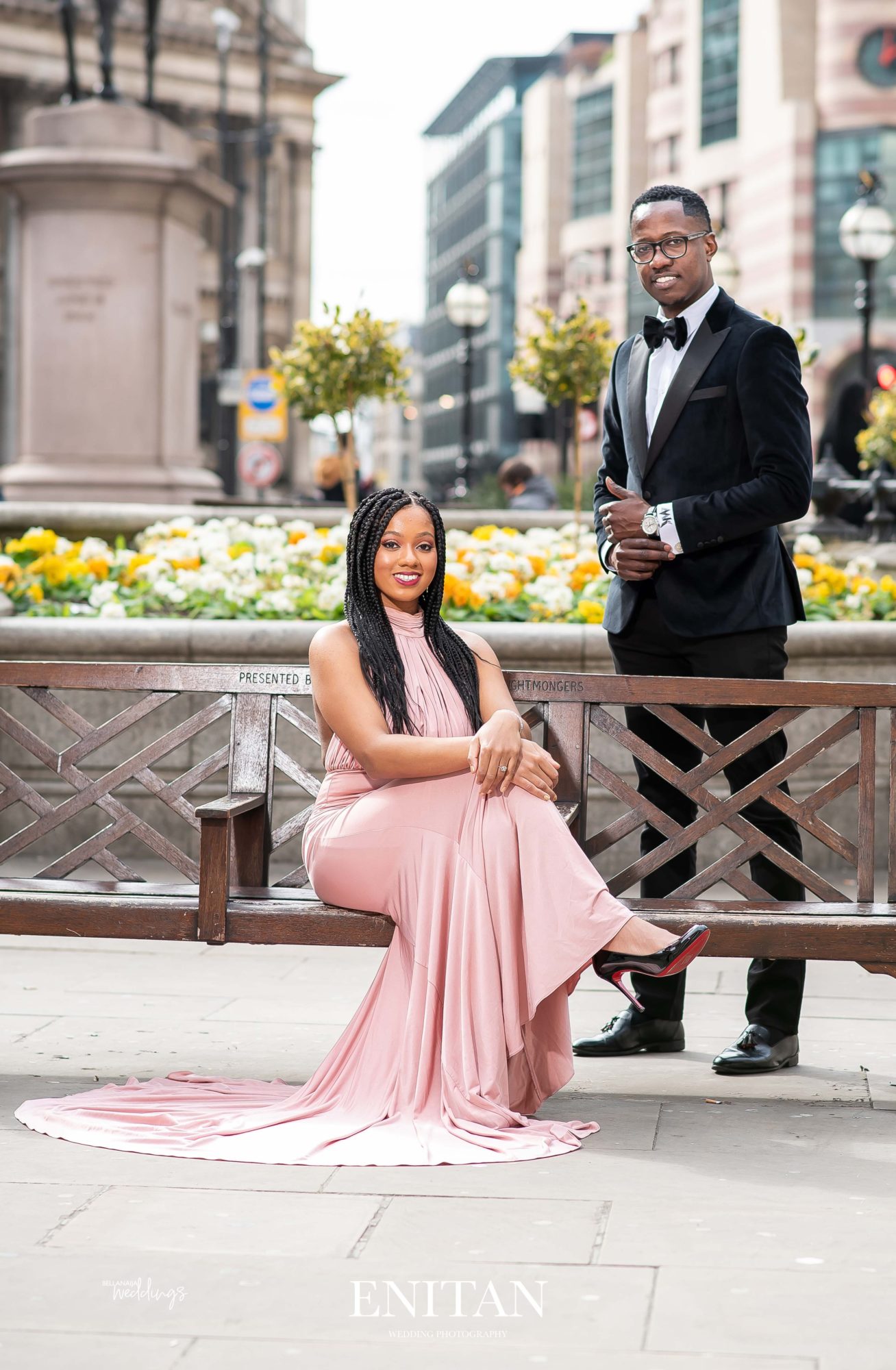 What are you looking forward to on your wedding day:
Janay: I can't wait to see how my husband to be will react, when he sees me walking down the aisle in my wedding dress.

Michael : I can't wait to see my wife-to-be walk down the aisle, I know she will look stunning!

Both: We are looking forward to partying hard with our loved ones and eating our wedding cake! ?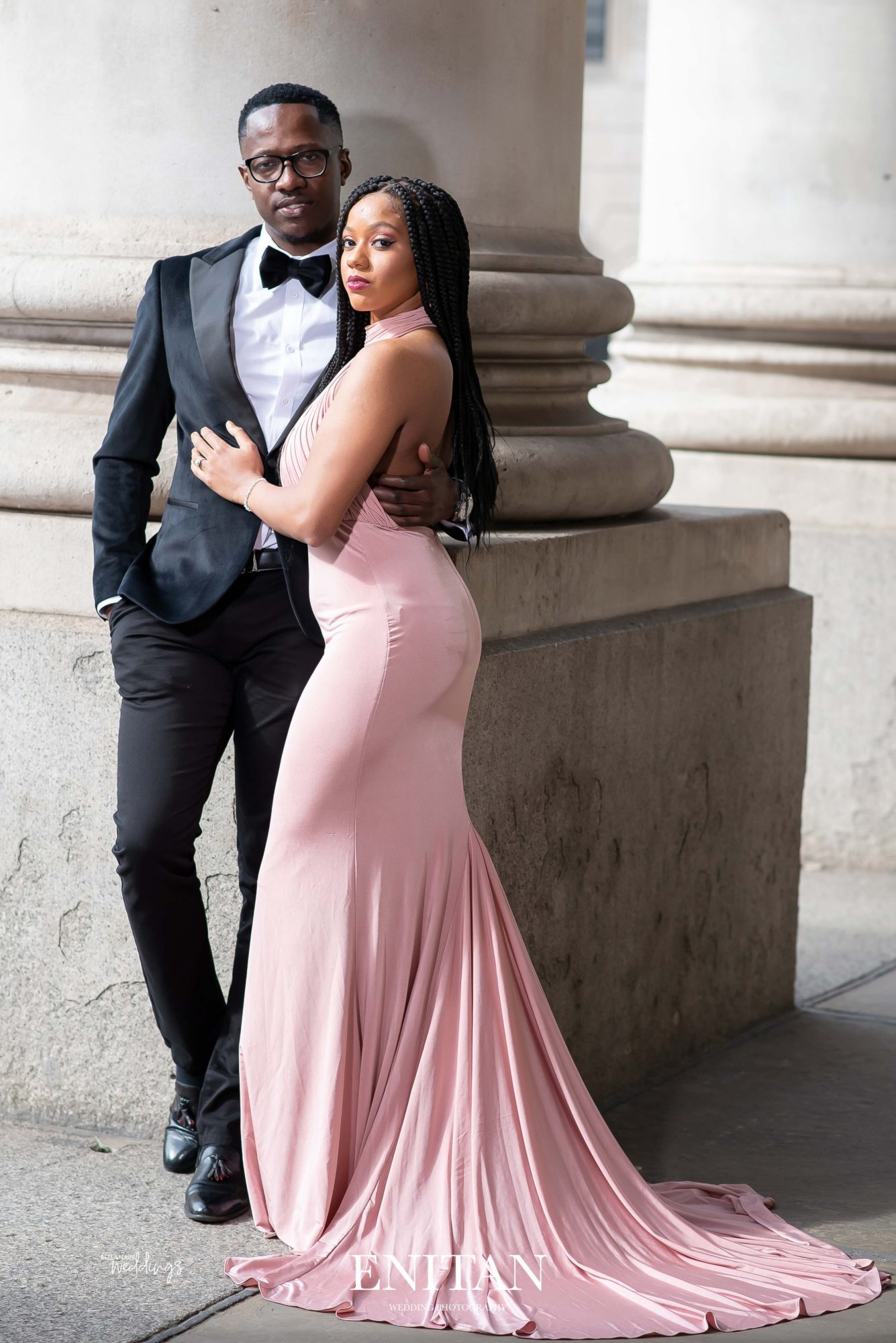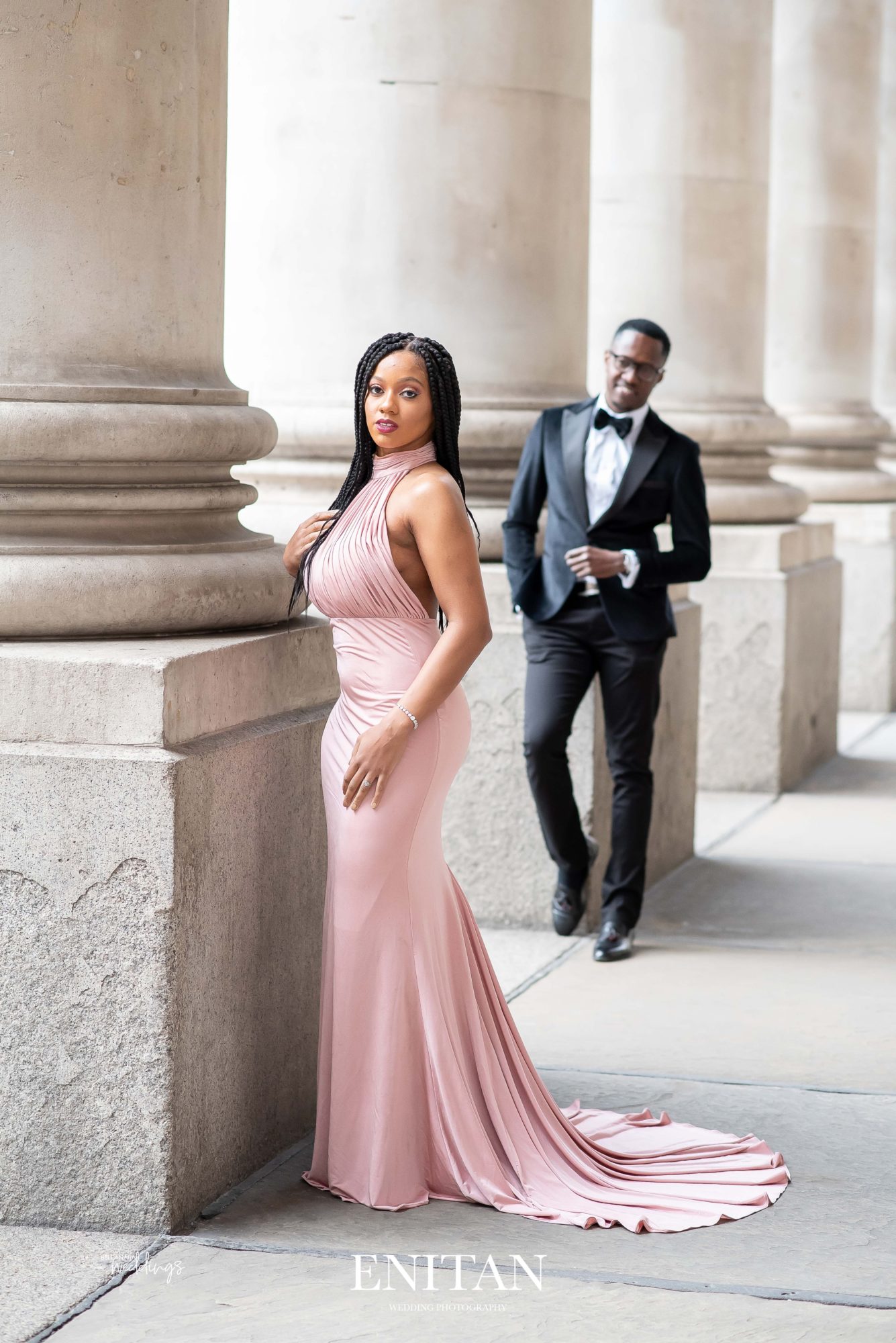 What advice do you have for couples planning their wedding?
Try not to let the wedding planning overwhelm you, take moments out to simply enjoy the journey with your partner. Most importantly, remember your wedding is just for one day but your marriage is for a lifetime, so make sure you prepare for this too!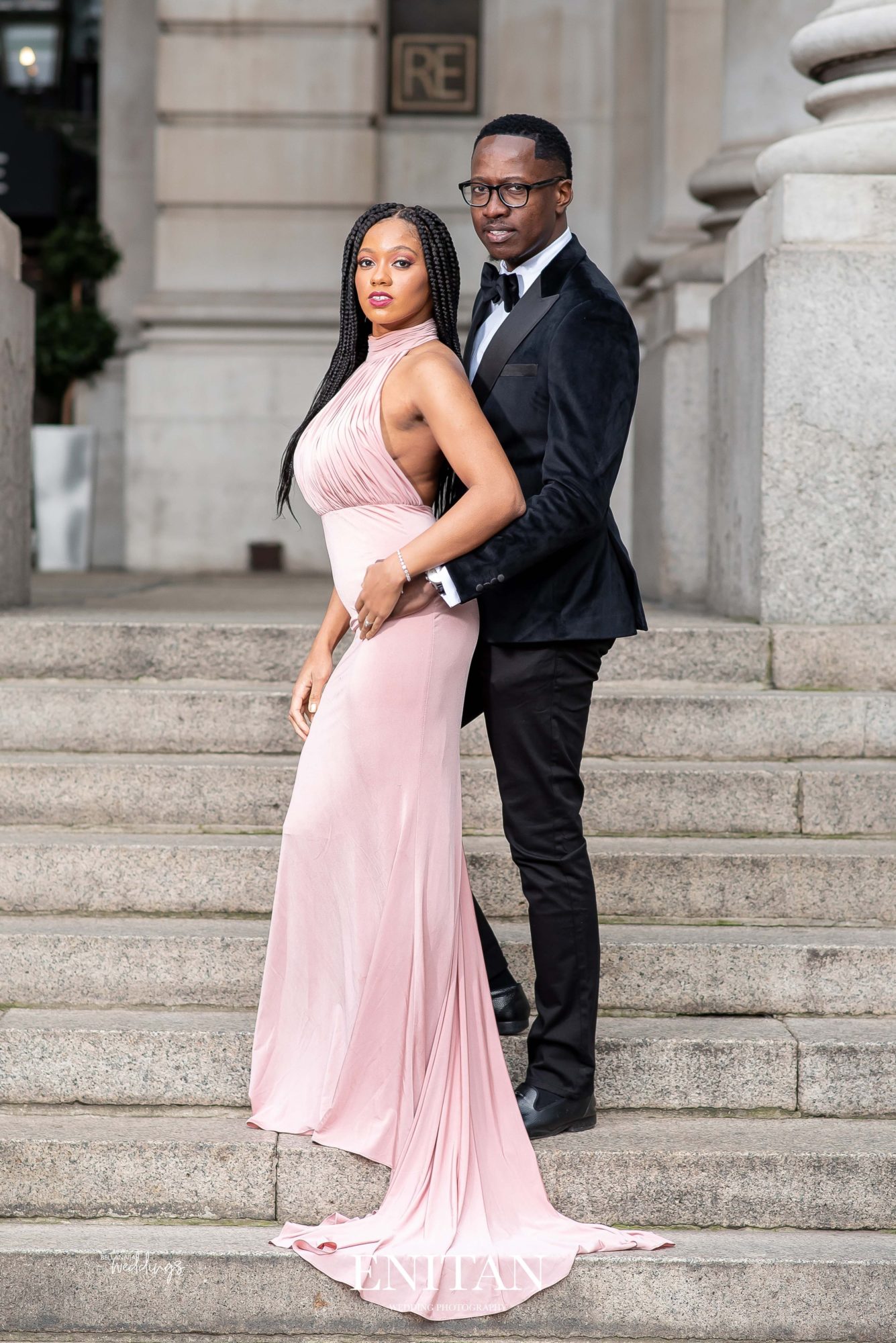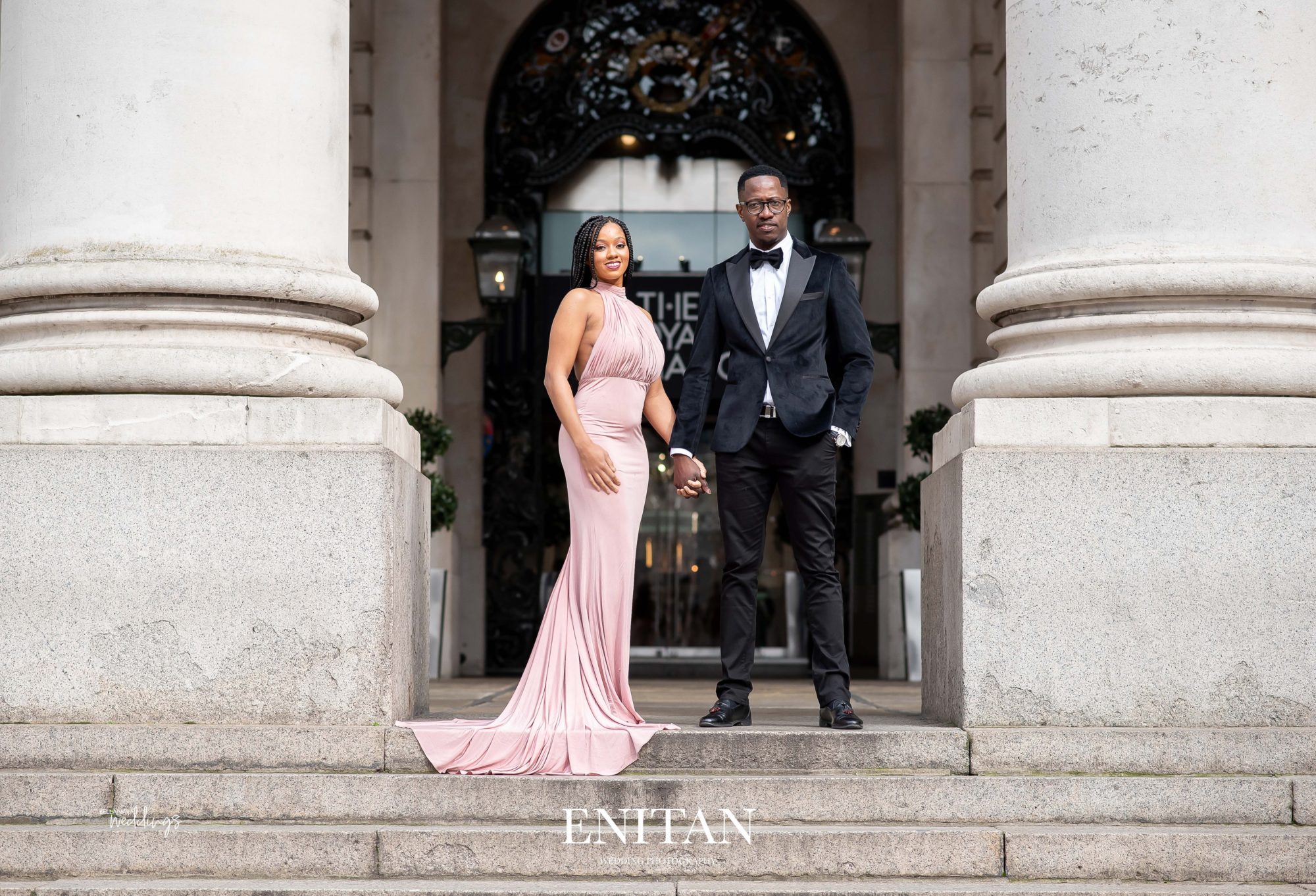 Credits
Bride-to-be: @alicia.x
Photography: @enitan_photography