One of our favourite things about love is how it finds you when and where you may likely not have expected! Today, our giddiness is for love birds, Jessica and Langston whose love story began on their journey to get a degree.
While both were studying in similar fields, love had its own plans for them and in time, it fully materialized! Now the Bissau-Guinean princess, Jessica and her Atlantan prince charming, Langston are taking their love down the forever path and we're beyond stoked for them. We're absolutely in love with their beautiful pre-wedding photos. The undeniable love in their eyes tells us all we need to know – the pair are head over heels in love and ready for the ever after!
Enjoy their beautiful pre-wedding photos and love story below.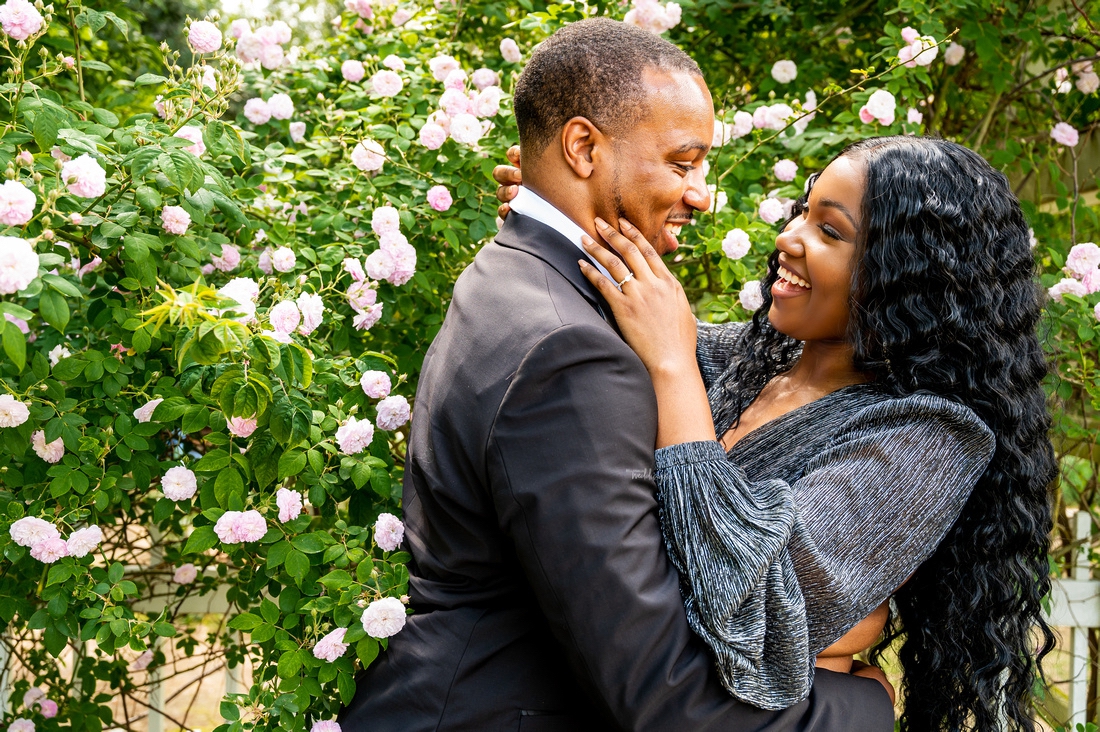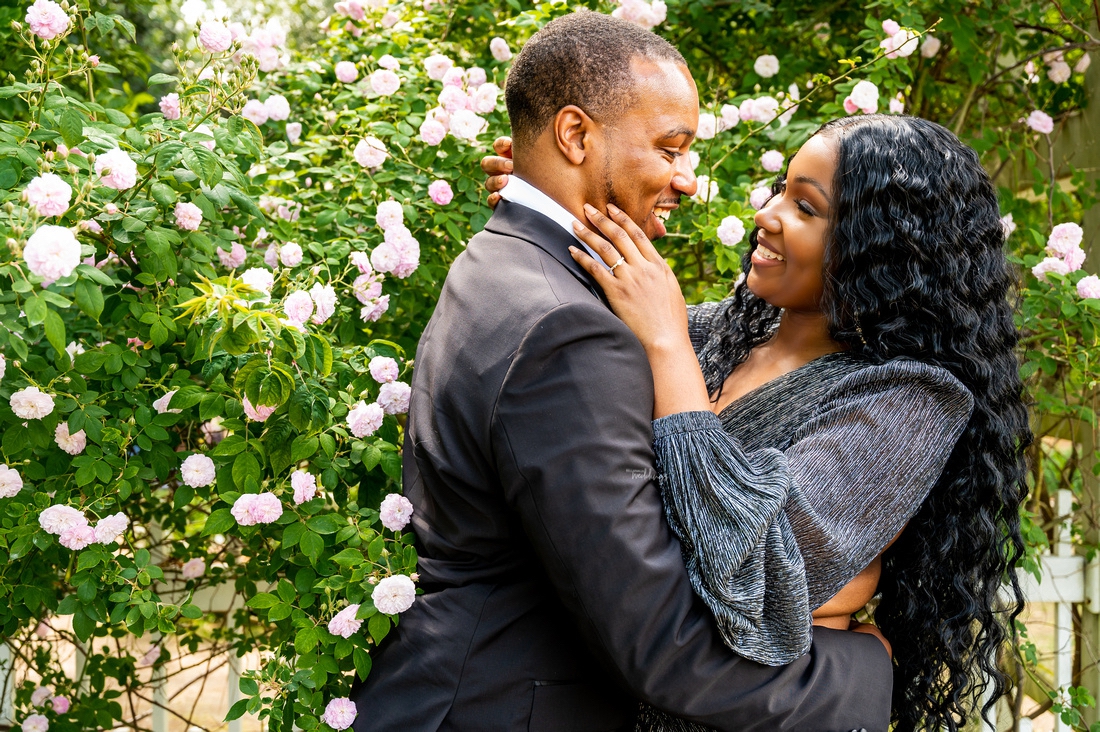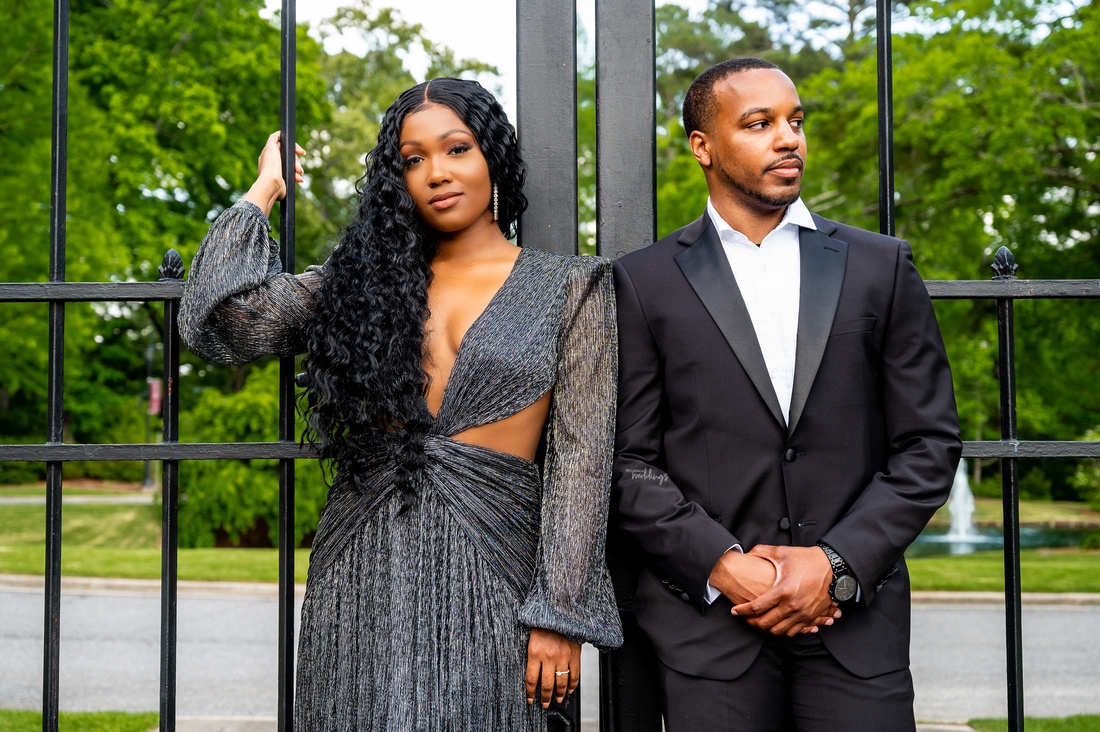 Their love story as shared by Jessica:
We met at Auburn University where we both went to school for engineering. I was doing my bachelors in Industrial and Systems Engineering while he was doing his PhD in Aerospace Engineering. I joined AEP which is the Engineering Academic Excellence program. He was also a part of AEP. We both tutored some classes to other engineering students. School got busy, and since I was more used to studying by myself, I stopped going to the AEP study suite. Instead, I would go to the library and study in one of the booths. Langston, because he was a PhD candidate and a genius in math tutored most of the hard math engineering classes. In my junior year, while I was taking differential equations, I started being more active in going to the AEP study suite. I asked the coordinator of AEP to put me into one of the differential equations study sessions (in which Langston happened to be the leader) and that's how we met. I remember sitting in his sessions and just looking at him and blushing. After the first session where we met, he asked me, "Please tell me your full name, I am so curious to know". I said no at first but then I ended up telling him, and then he said, "that's a beautiful name and definitely the longest one I've ever heard". His next question was for me to teach him how to pronounce my full name. I then told him, he tried 2/3 times and I had to tell him the pronunciation was good so that we can move to the math part. He asked me what subject within differential equations I was having difficulties with, and then he pushed his seat close to me and began to go over the book. He then asked me if I wanted to solve an equation on the board, which I did. After our session, he asked me more questions to get to know me better and then I went back to my apartment and called all my friends to tell them I had found my future husband. 😂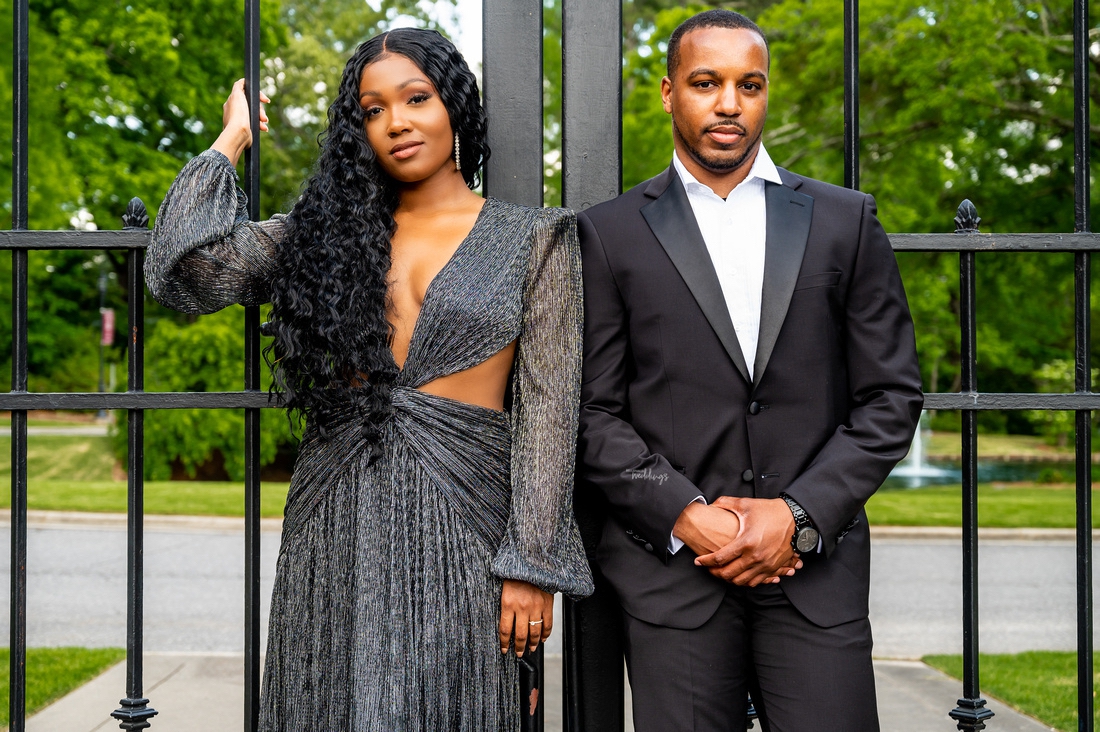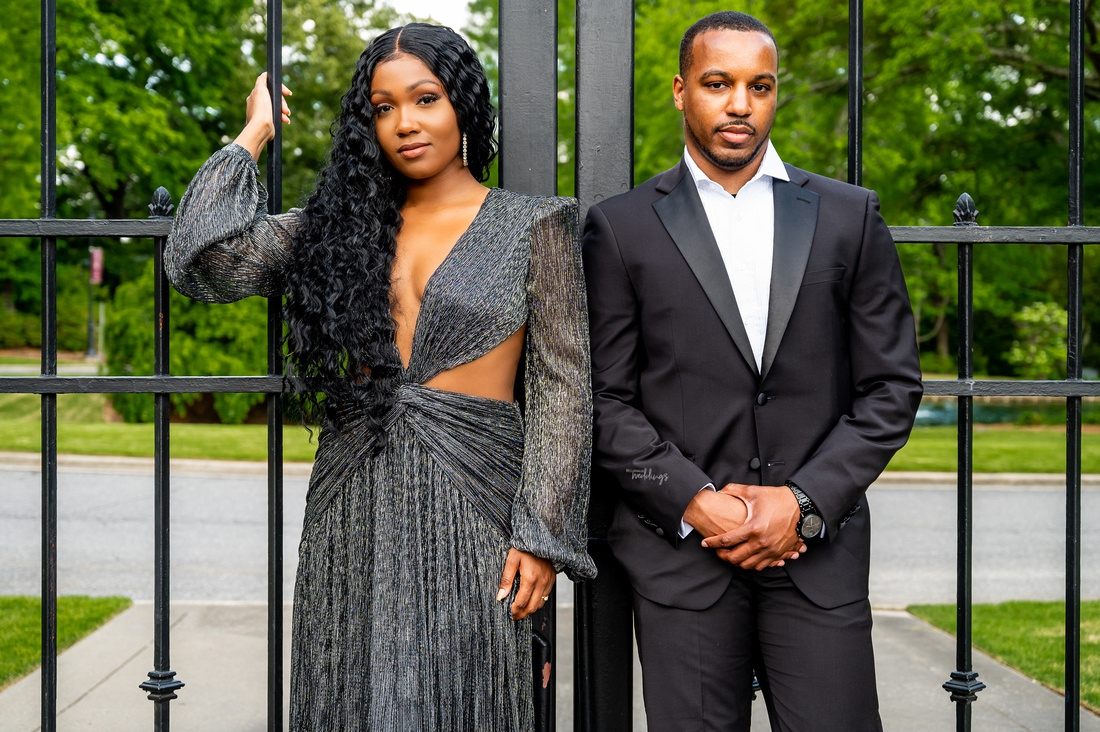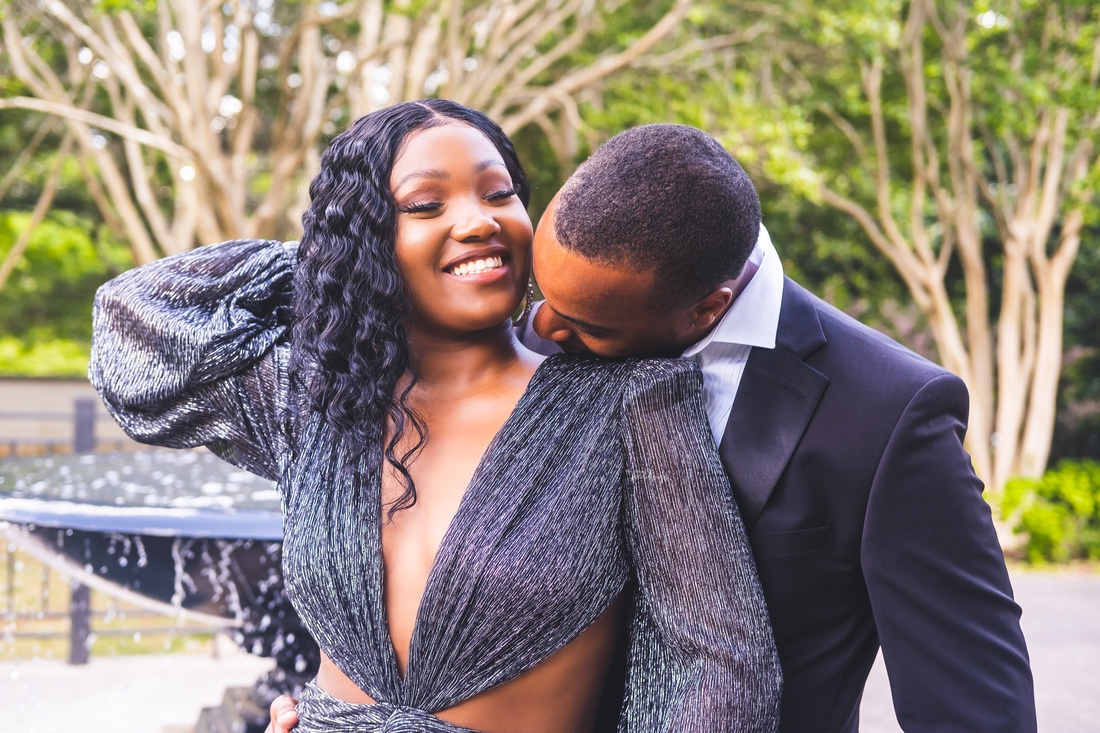 The more I spoke about Langston, the more everyone was interested in knowing him and excited to see our story unfold. Langston was nothing similar to any men I had before and that's what made me fall in love with him. I kept on going to his sessions and wouldn't miss one of them. The more I went, the more we spoke and got to know each other. All of this happened during study sessions. Lol. So, sometimes there were other people around us and a lot of people began to tell me: "Jessica, I think Langston likes you, I have never seen him act this way around anyone".  The thing is, I was thinking that too but I was not sure because Langston is one of those extremely nice people, he treats everyone with kindness so I did not want to assume he likes me until he says it. I waited the whole fall semester, every single day, thinking that he would finally say something but he didn't. December came, I went to Guinea-Bissau for the Christmas holidays and told everyone that I would stop thinking about him because maybe it was all just in my head. When I came back to the USA in January, I had already told myself that I would step out of AEP a little bit so that we don't see each other. I started going to the library more often instead of AEP. I would stay until nighttime and then take a bus to go home. Langston had a car but sometimes he would also take the bus. Our nighttime bus routine happened to be combined into the same bus because we didn't live far away from each other.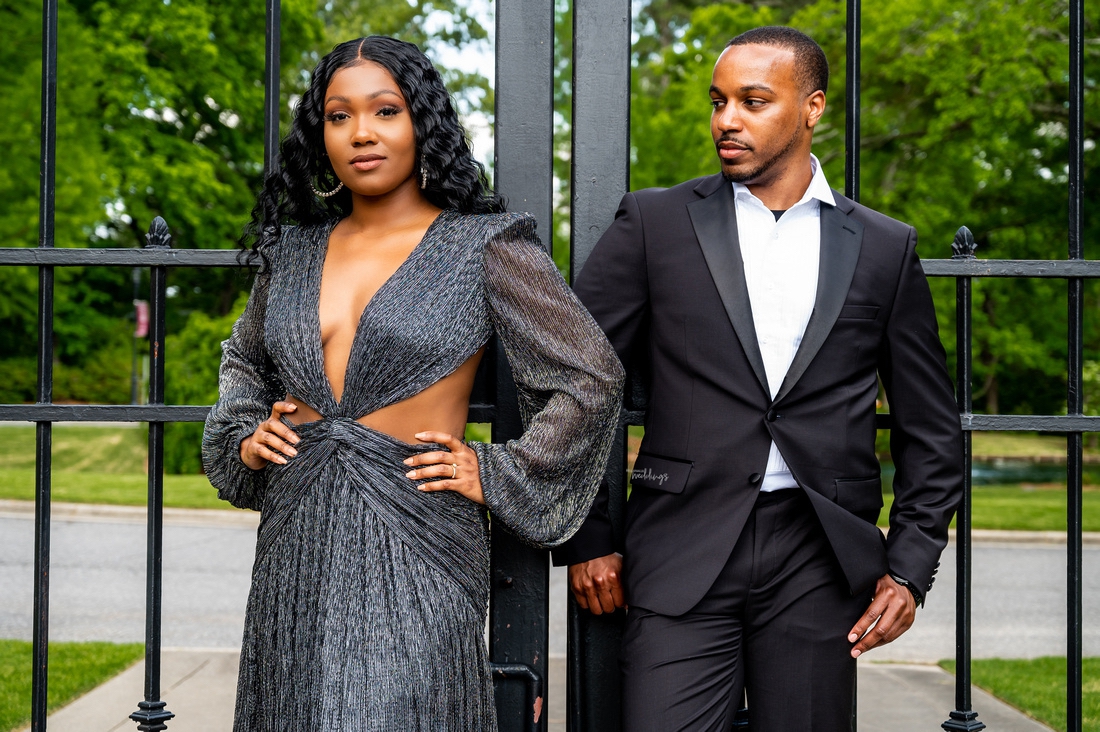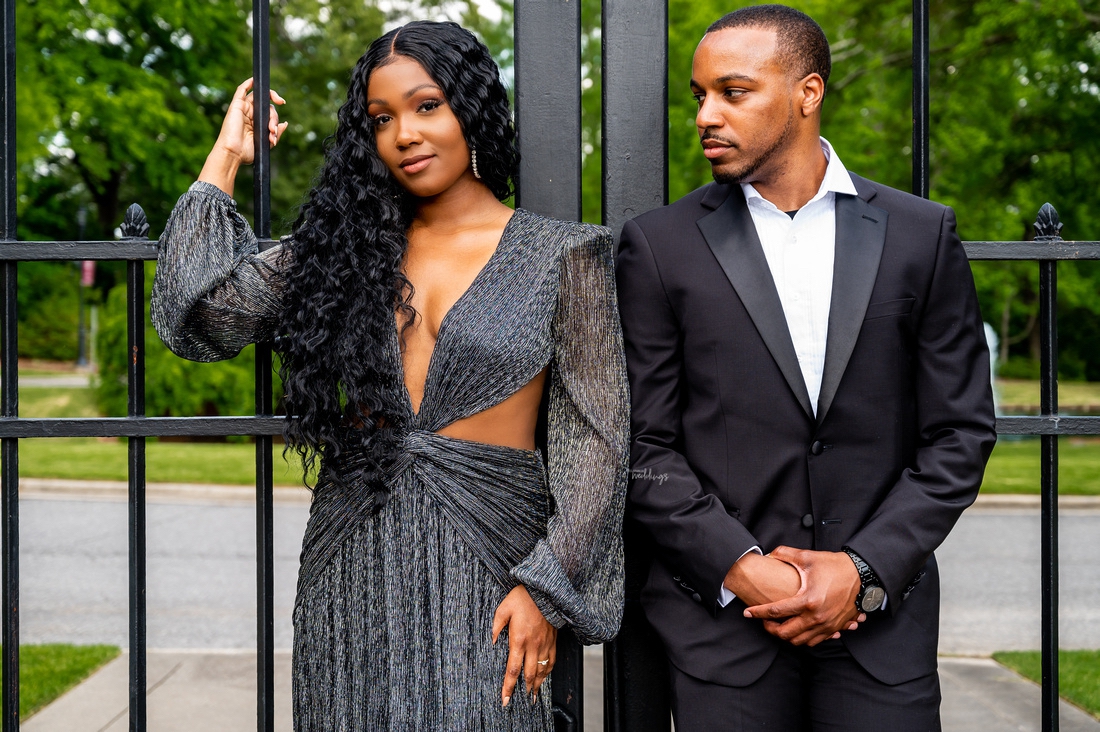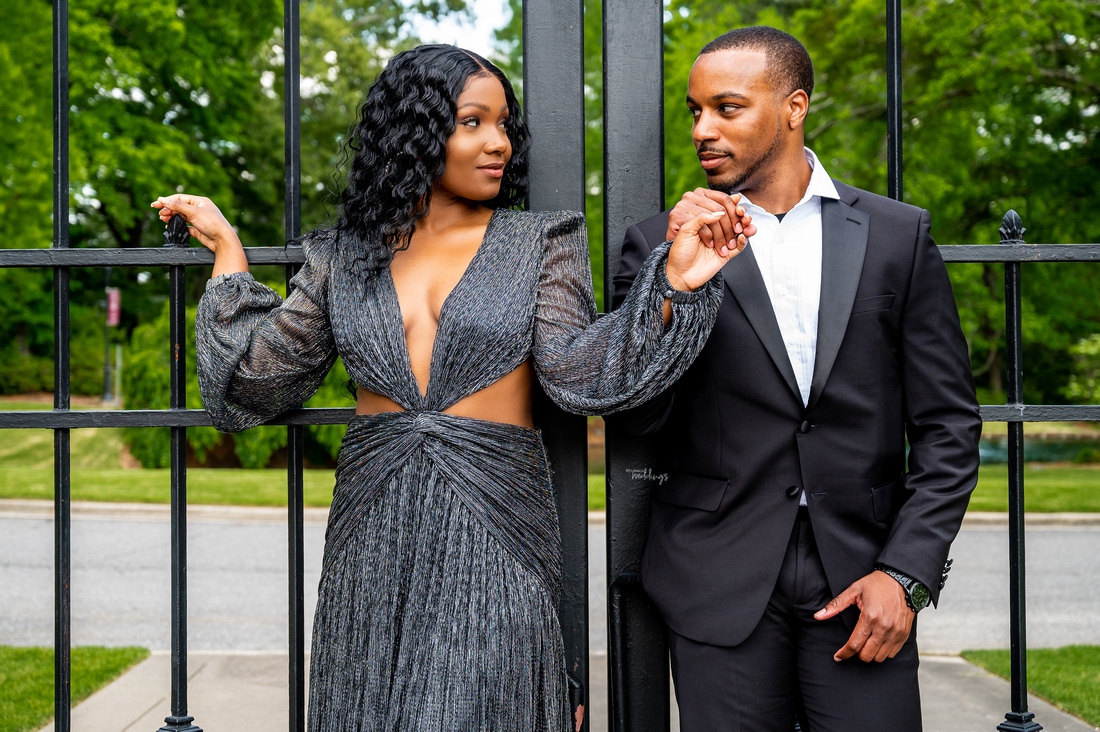 So, one of those nights while I was waiting for the bus, he came to me and said: "Hey Jessica, long time no see! Why did you stop going to AEP?" I responded:" hey, I just wanted to start going more to the library just like my freshman year, that's all". He then asked me how was my Christmas holidays and then told me about his… I was giving him very short answers lol but that didn't stop him from asking me more questions and telling me about what he did during the holidays and also his birthday which was a week before we saw each other. When the bus came, I went and sat on my usual seat (which is the one close to the window). He came and sat right next to me and again, kept on asking me a lot of questions lol. I kept on giving him short answers and then he asked me if I was mad at him and if he had done something wrong. I said no, my head just hurts. He then told me that he can't cook but he can make soup lol. I just smiled and said, I will be fine, I just need to rest and take some medicine. He asked me if I had everything I needed, and I said yes. He then asked me to start going to AEP more often, I told him I would. Then I went back to my AEP routine and he began "entertaining me again" 😩😂 Each time I went, our conversations got more personal. We kept on speaking and this man still didn't make any move towards asking me out until April, when a colleague invited the two of us and some other students to go to the cinema to celebrate her birthday party. When we got there, I and Langston somehow ended up sitting next to each other. After the movie, he asked me if I wanted a ride, I said "no, I came with Matthew, I'll ride back with him. But then he insisted and so I said yes. On our way back, he asked me to go on a movie date with him, but then I told him that it would have to be after finals. He agreed and said jokingly "please make a time in your busy calendar for us to go watch a movie". I smiled and then we both got silent for some minutes, he then held my hands… I was confused and didn't know what to say, so I just stayed quiet.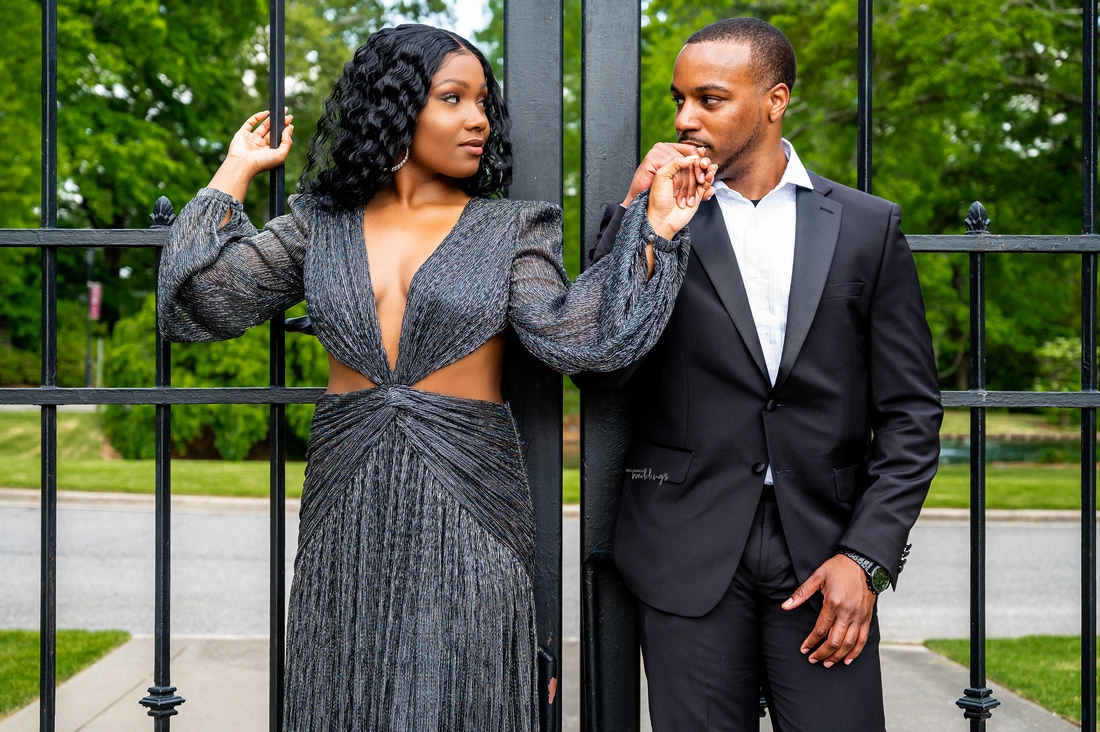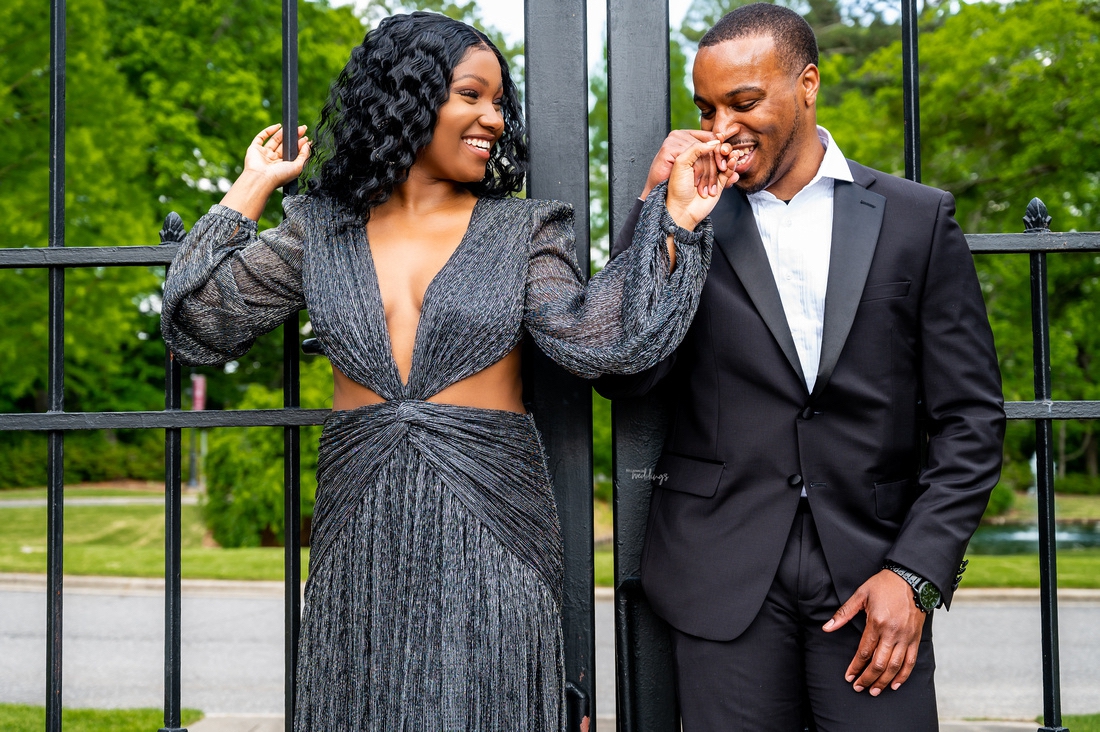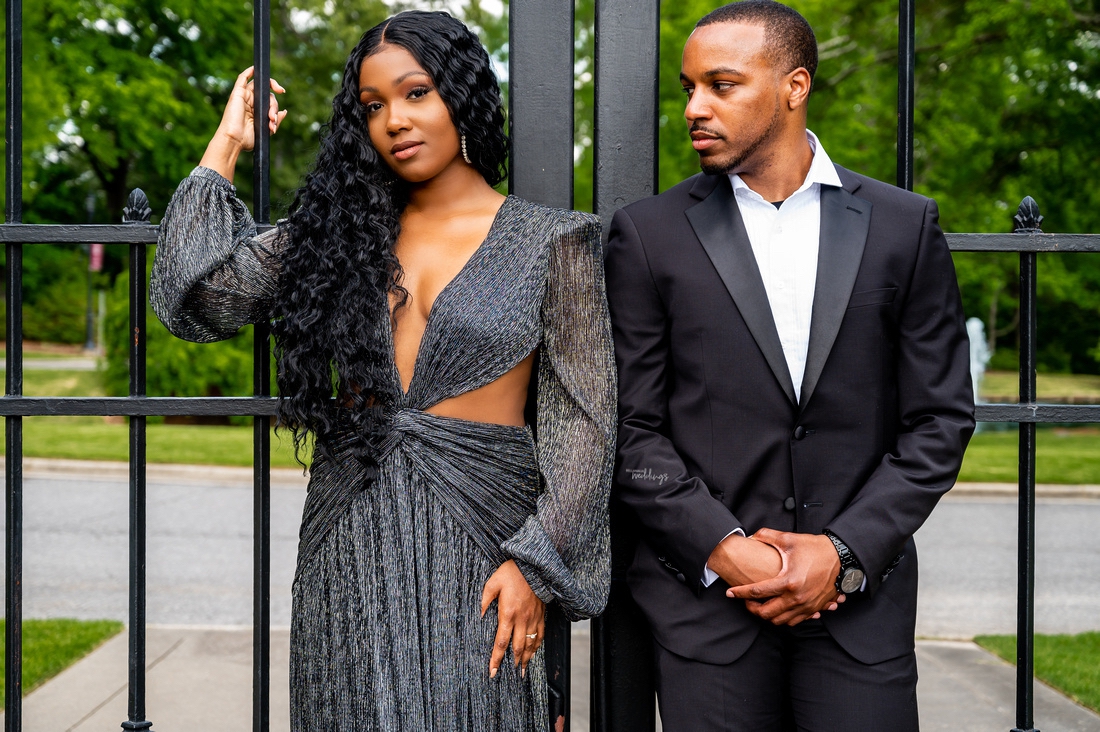 When we made it to my place, I opened the door and told him "thank you for the ride". He said, "you're welcome, goodnight Jessica". We ended up going on that movie date, before my finals and he held my hands through the entire movie. A week after that, he won a National Aerospace award and invited me and some of the students he was tutoring to go out for a dinner. After dinner, he asked me if I wanted to hang out with him and watch a movie, I said okay. I sat so far away from him during the movie that he ended up asking me why I was so far away lol. He got closer to me and kissed me at the end of the movie. After that, I went home (I couldn't believe what has just happened). I then asked him to meet me the next day so that we can speak. I asked him what was his intentions with me and why did he kiss me? He responded saying: "Don't worry, I will never hurt you or break your heart. I really like you and I would like to get to know you more." I said okay, and then we started going out on so many dates, almost every weekend. On June 5th, a little bit over a month after we started going on dates, he officially asked me to be his girlfriend and of course, I said yes. Exactly after two years of dating, on June 5th of 2021, he asked me to marry him in the most beautiful way. He took me to the Westin hotel in Atlanta to celebrate our 2 year dating anniversary with a dinner on the rooftop. Right after our dinner, he asked the lady that worked there to take us a picture, and while I was posing, he got on his knees and asked me to marry him. It has been a year since our engagement and so much has happened. Life is definitely better when you get to share it with your best friend who is also your future husband.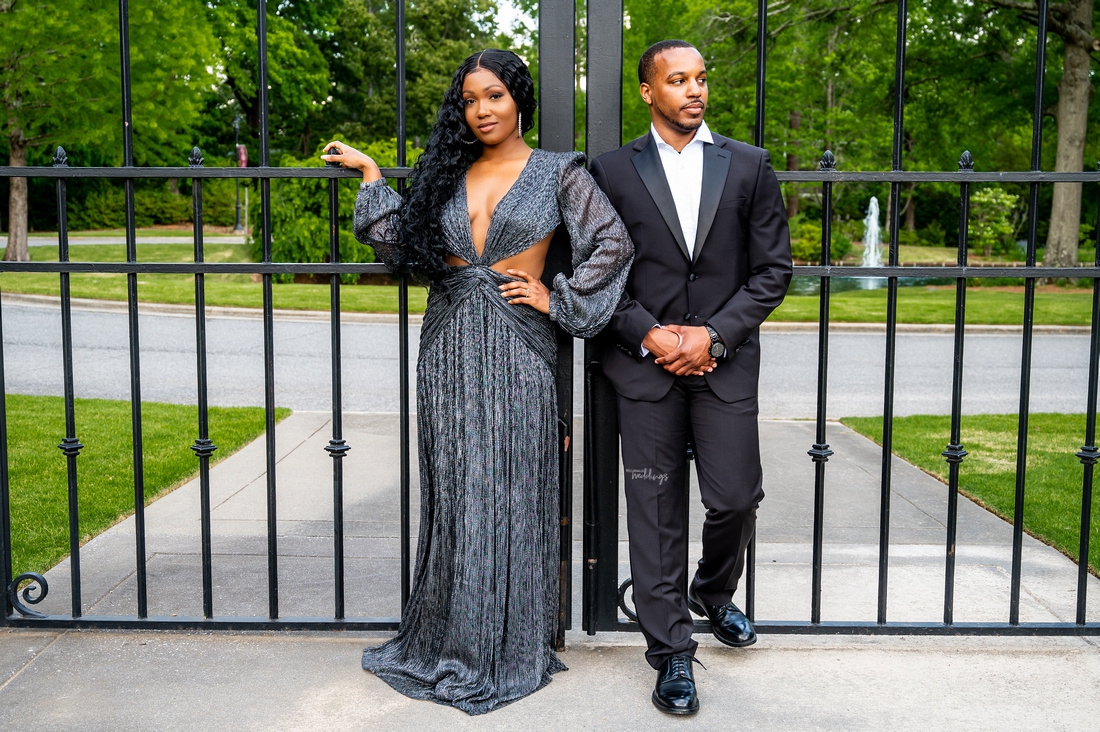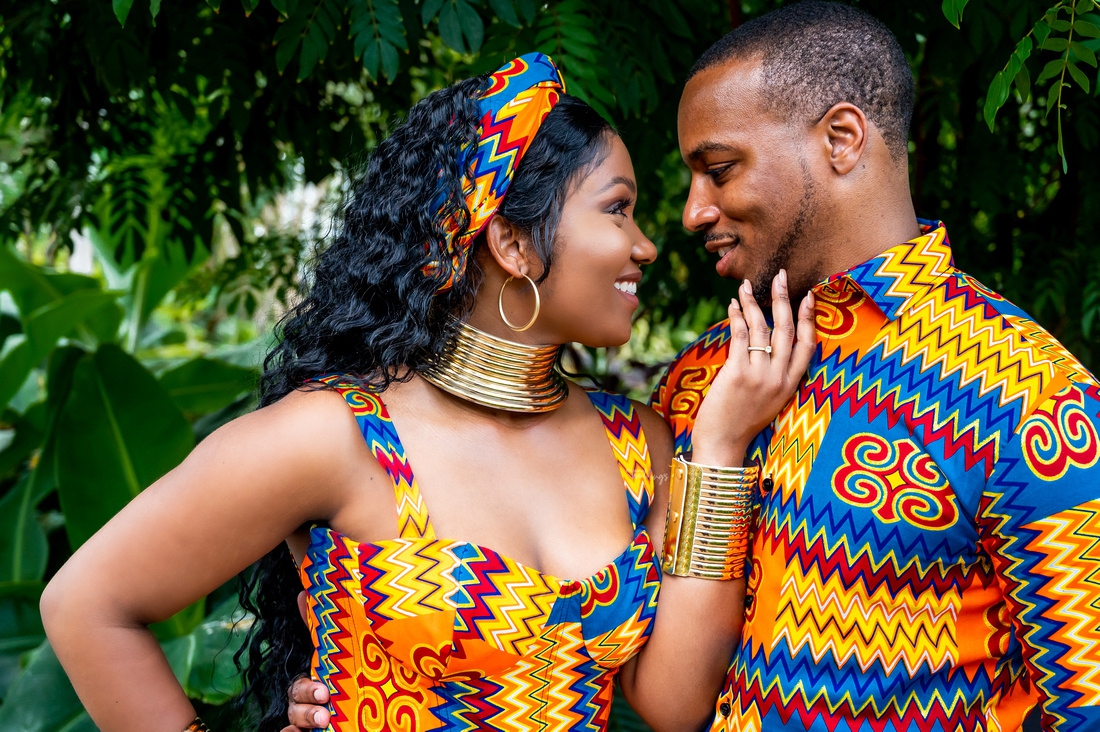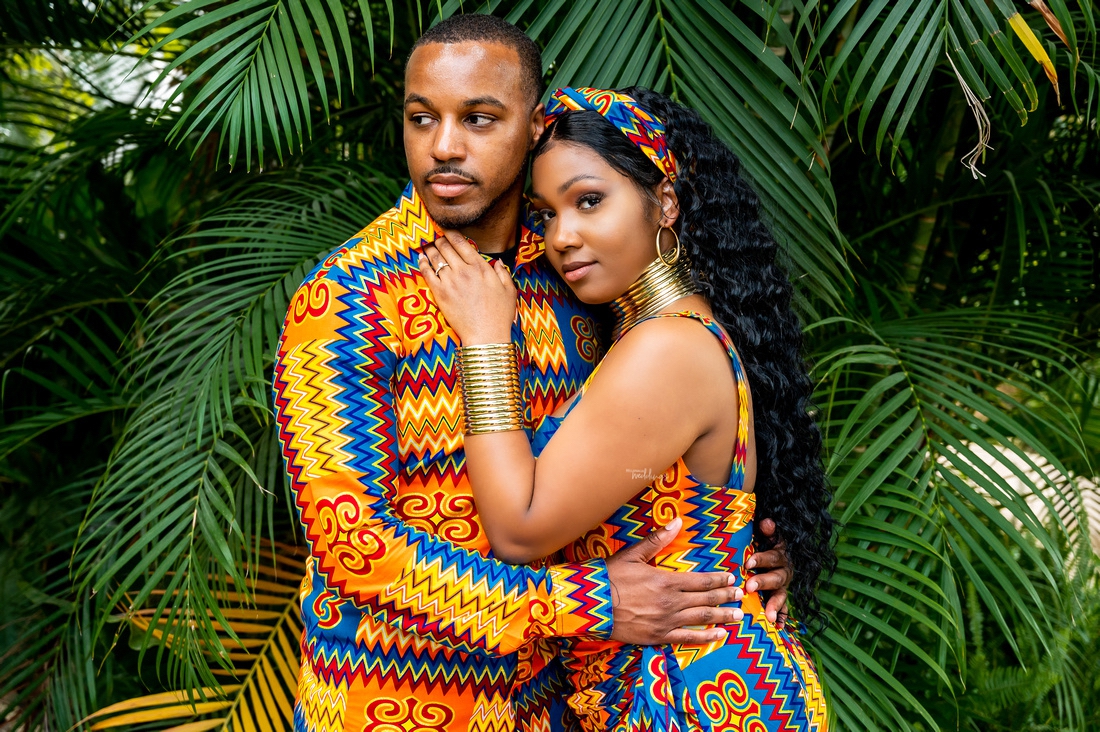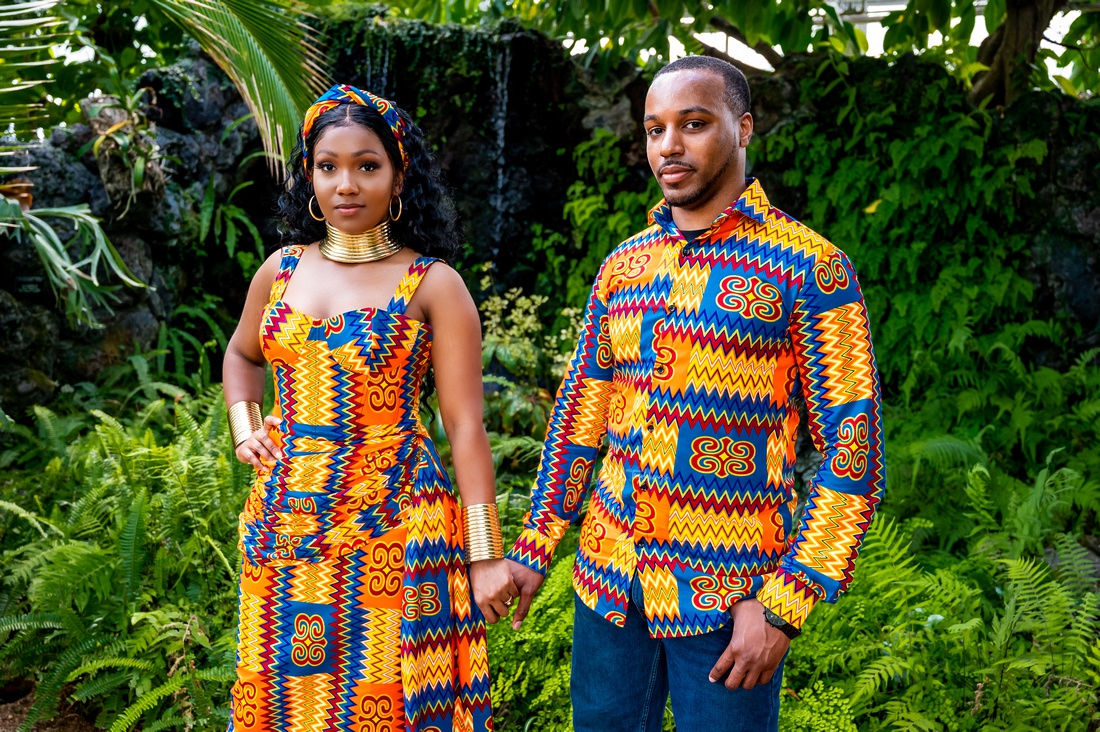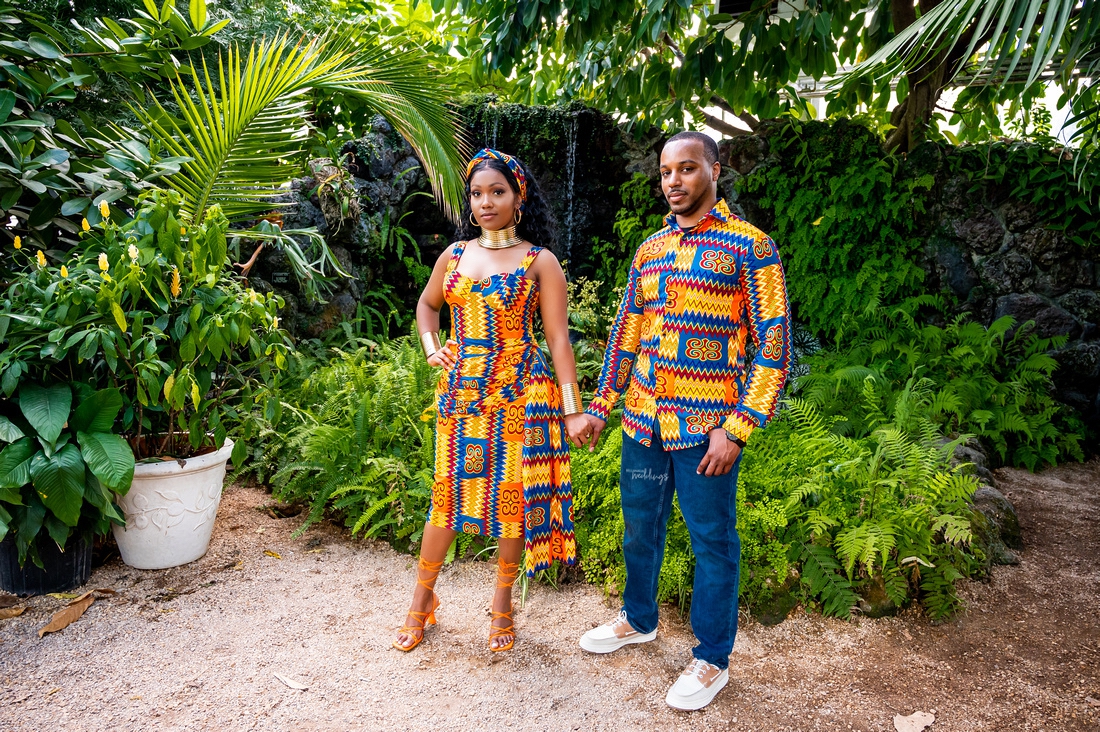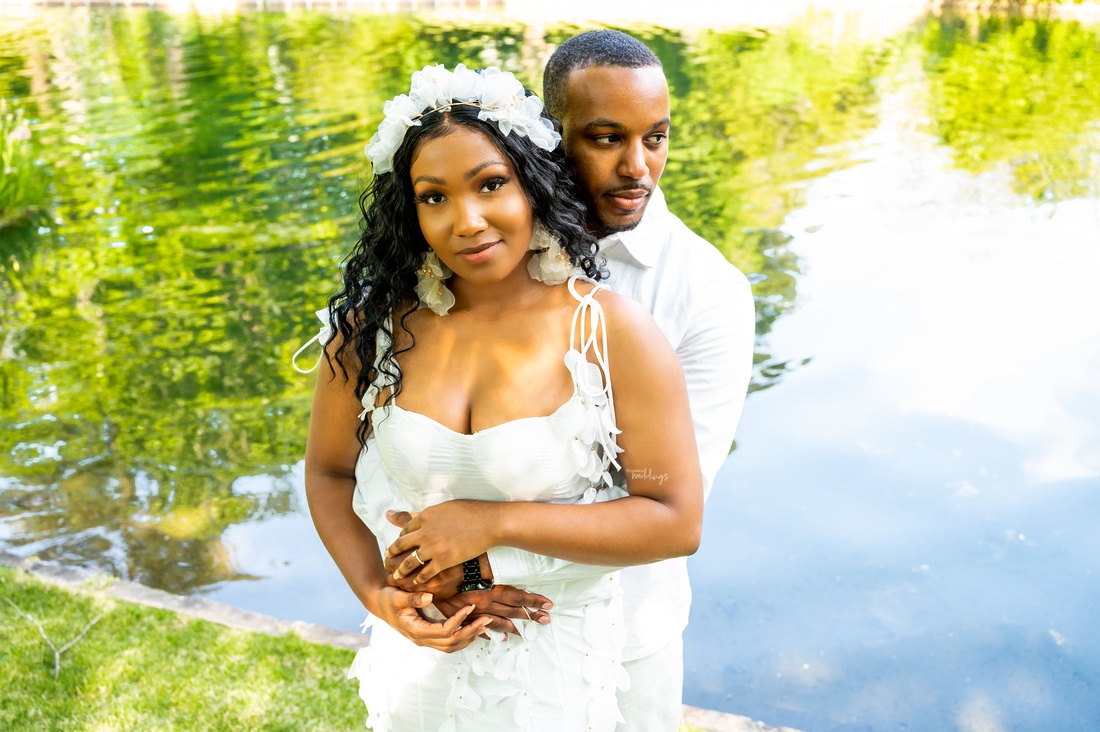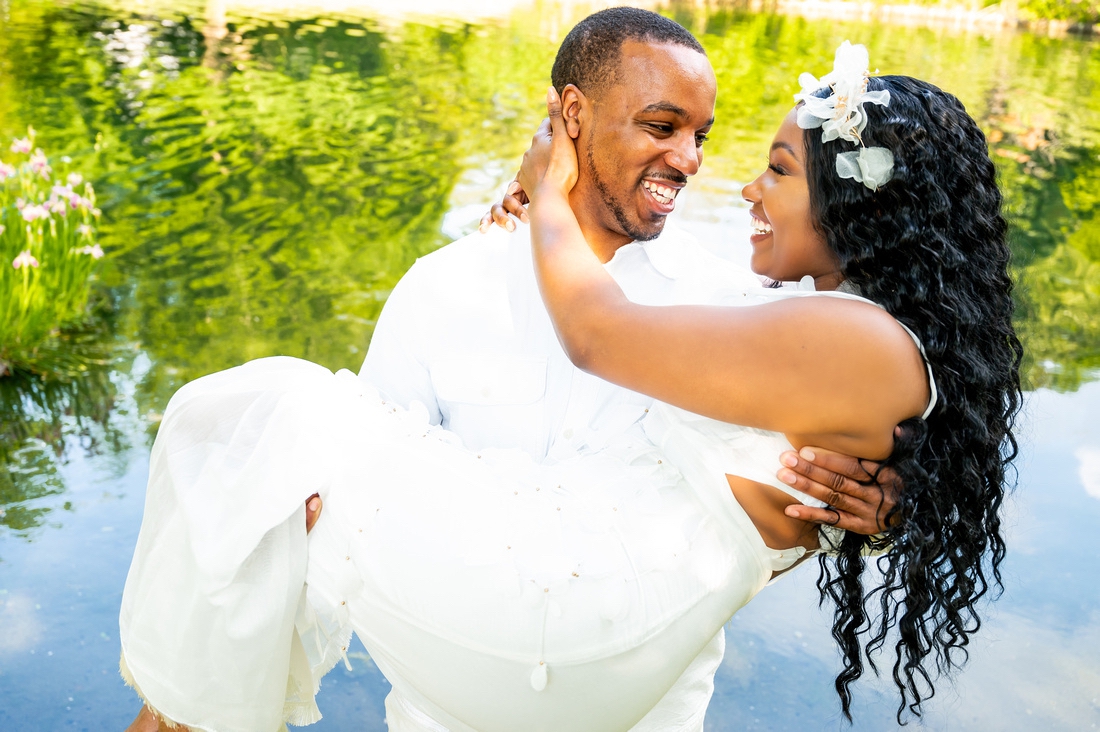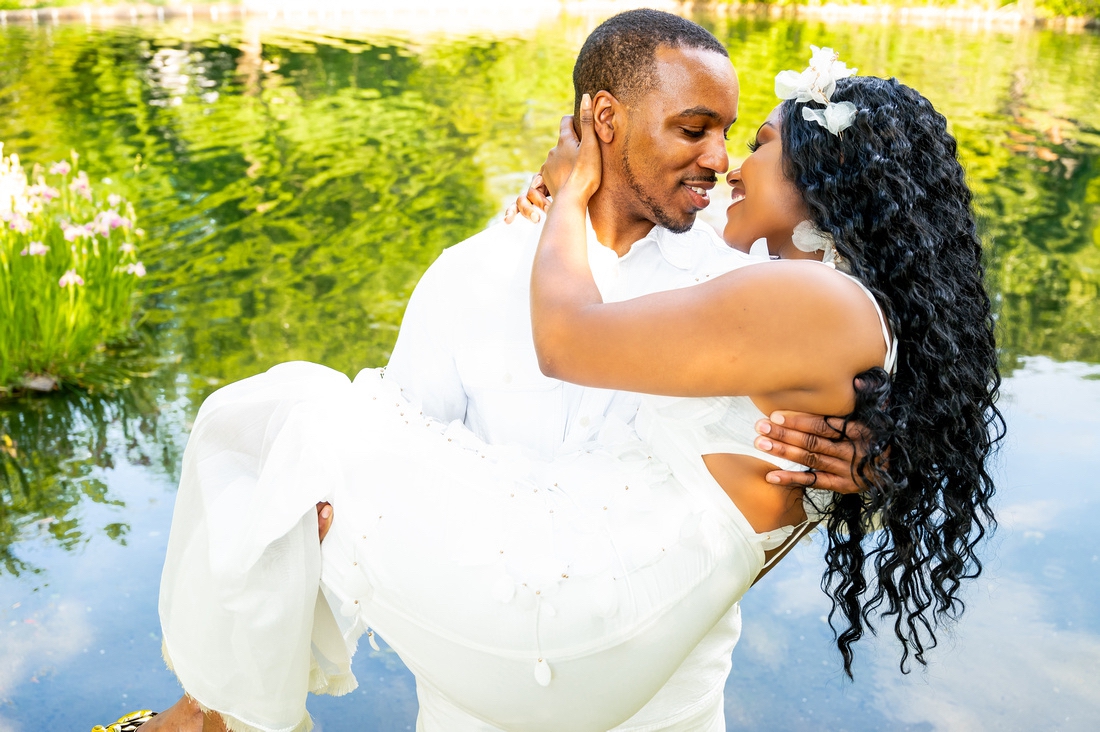 Credits
Bride-to-be: @deemeloj
Photography: @thepriceapproachphoto