Jessica and Skalid are traditionally hitched!
They met in high school became friends, then very good friends until Skalid broke the ice, and now here they are ten years after. The couple tied the knot the Igbo way and it was a rich display of love.  One thing about Igbo weddings is that they are rich in colour and culture. This wedding was nothing different.
Natalie slayed all through the day; from her robe to her first outing and then finally her second look for the day. Keep scrolling to see the photos from their big day and also read their love story as told as the bride.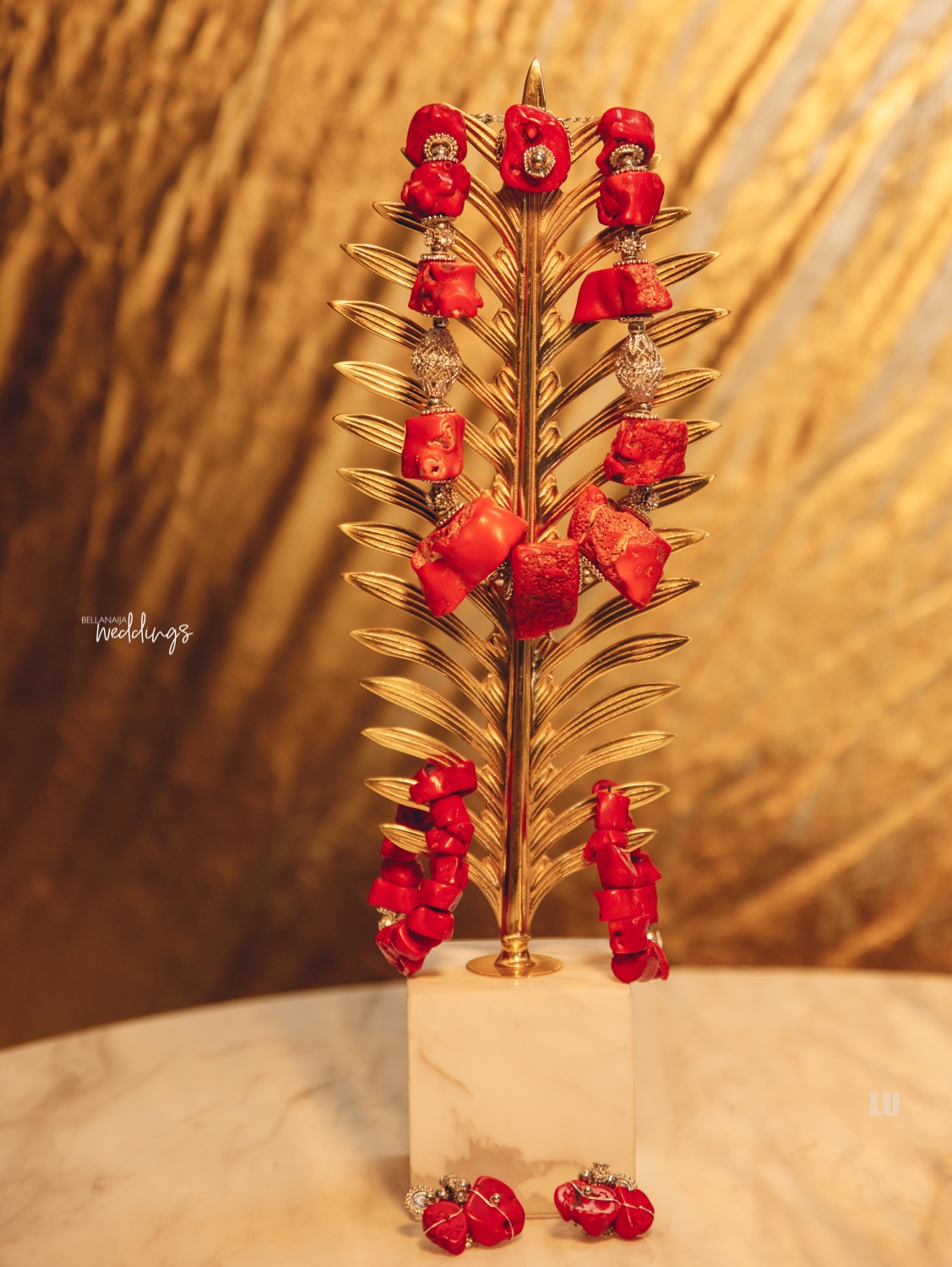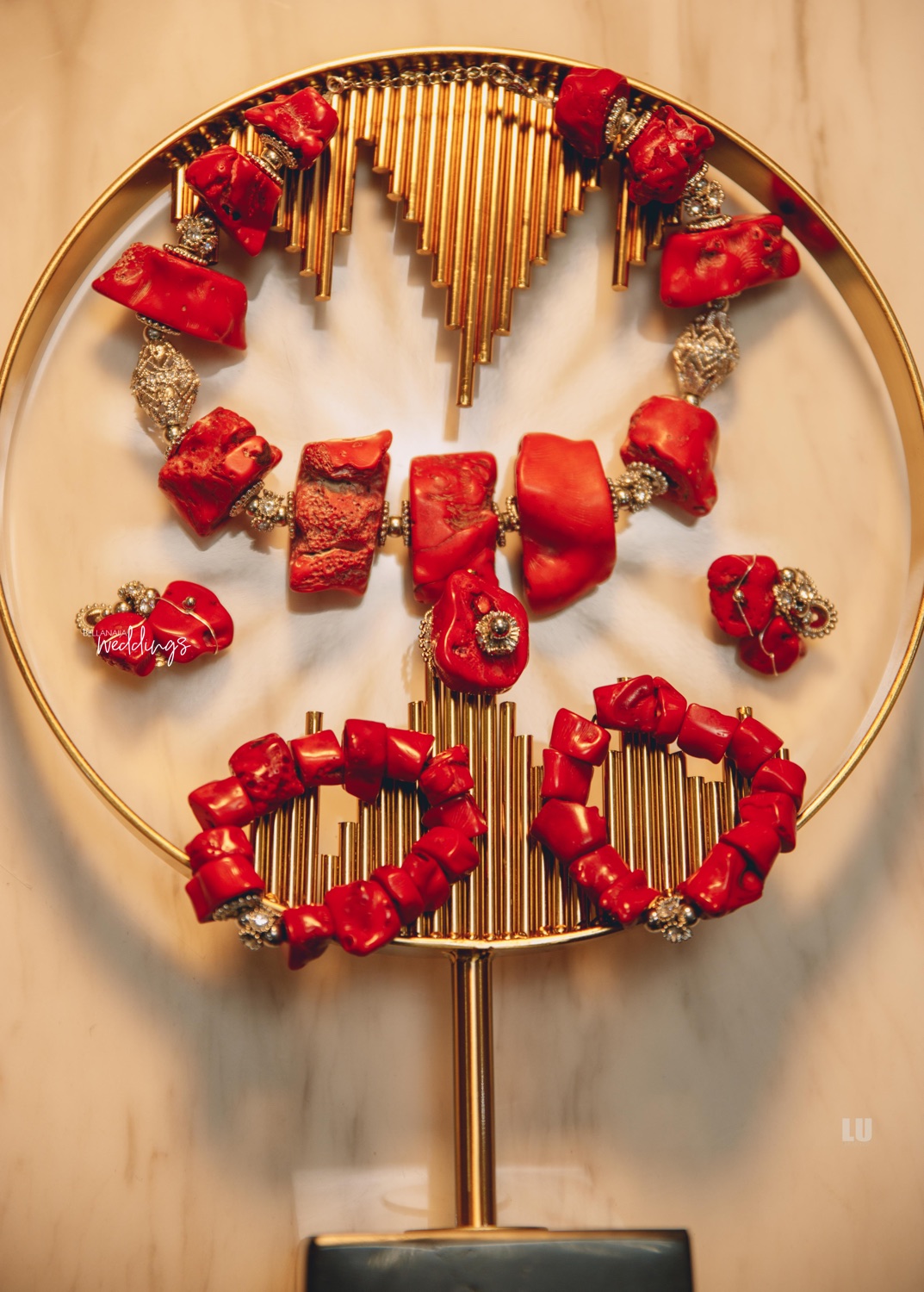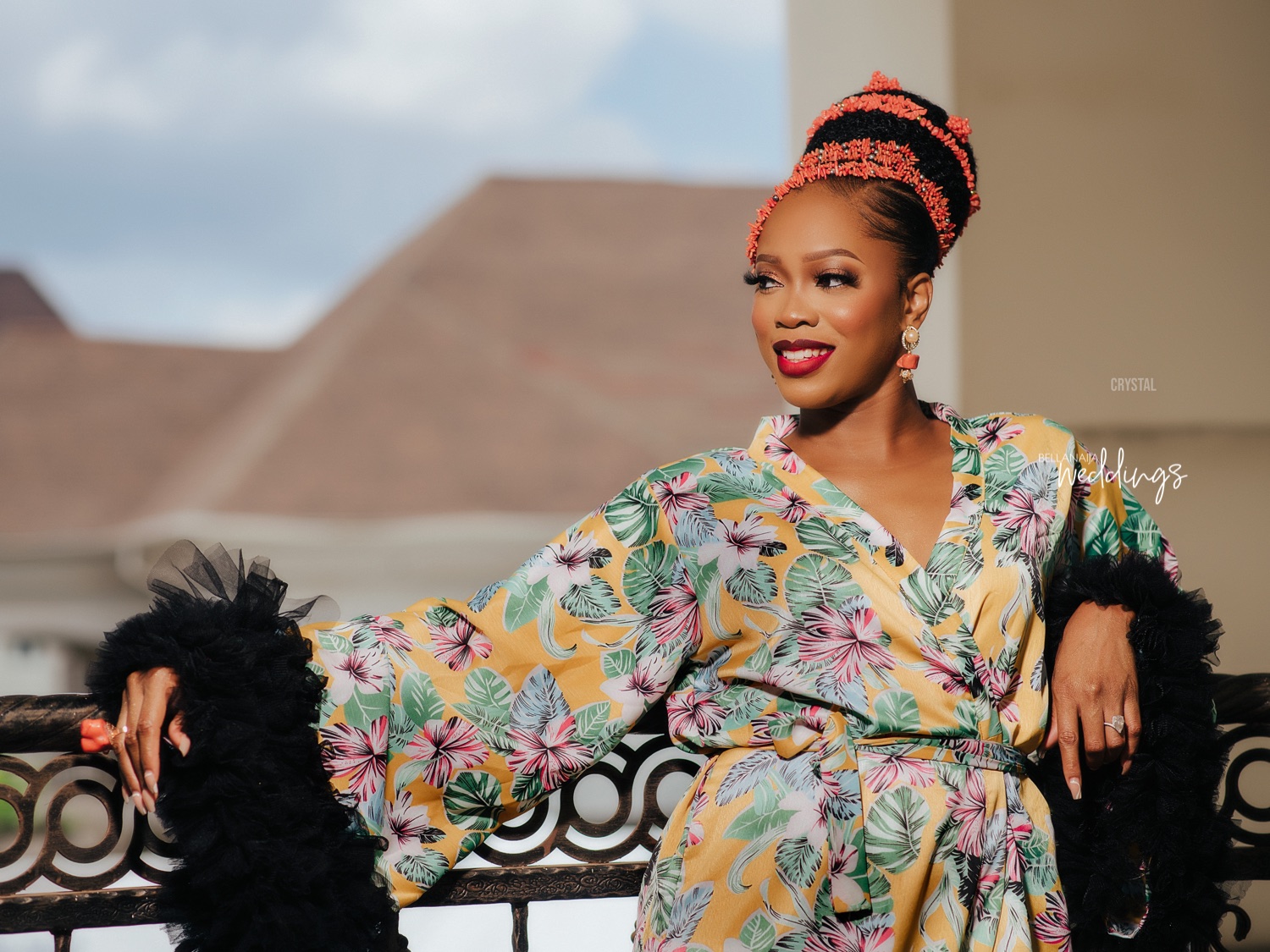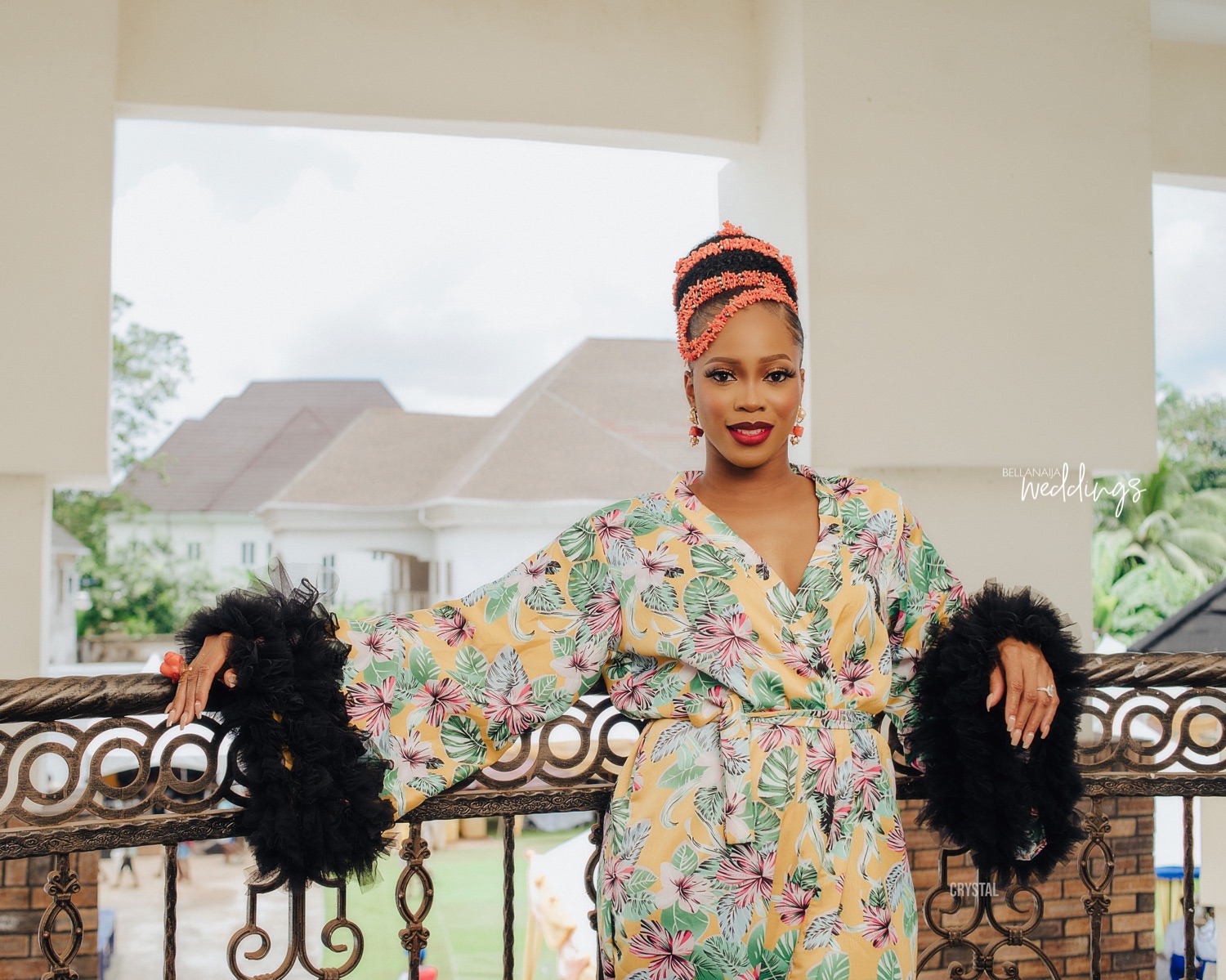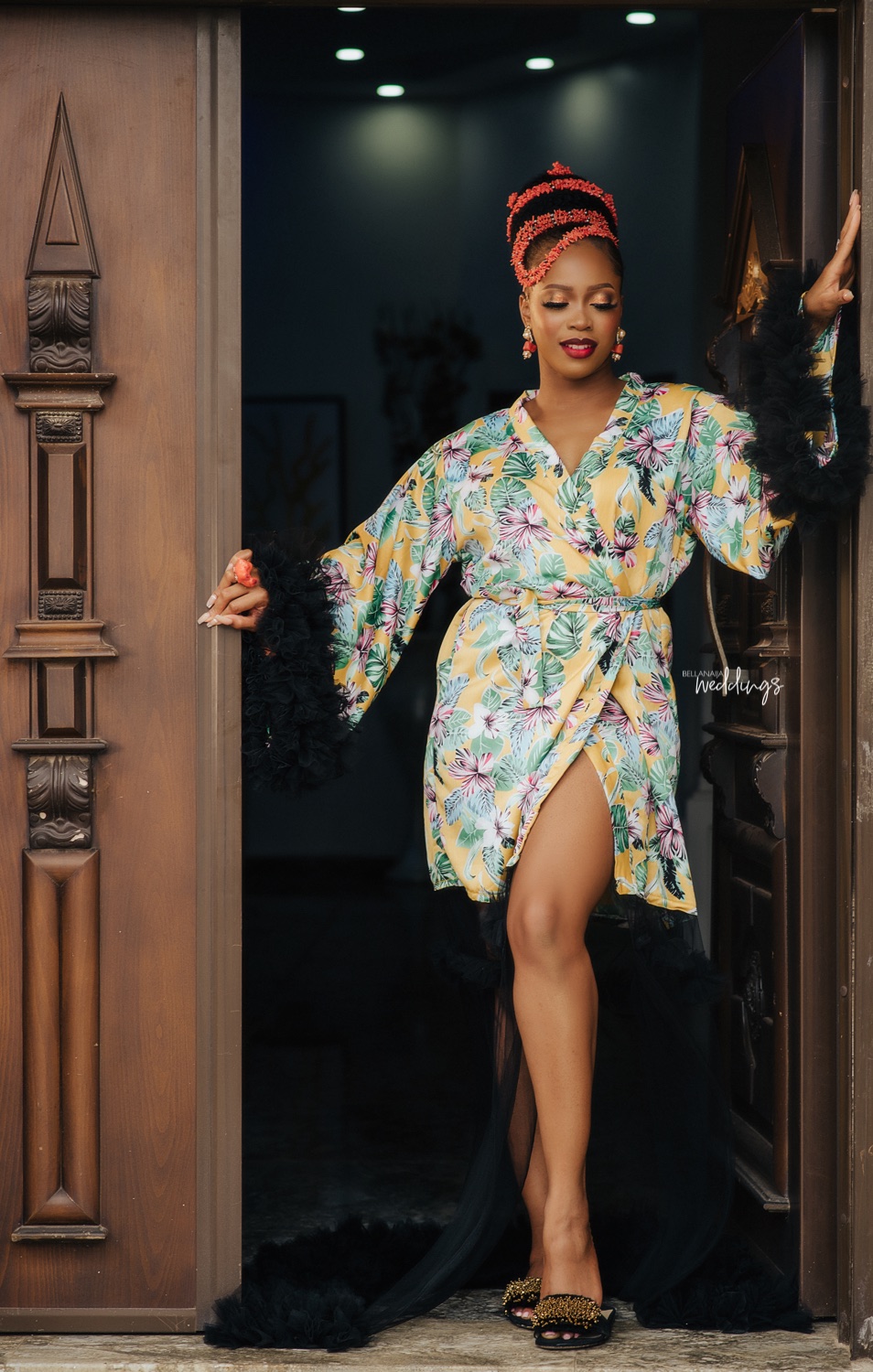 Here's how it all started according to the bride, Natalie:
I met Skalid through my brother, he had just transferred into their high school in SS2. When we met, we just clicked off as friends, I travelled for school and he did as well but we stayed connected. He was so kind and a pretty fantastic friend, he was there through all the yeye boyfriends 😅 .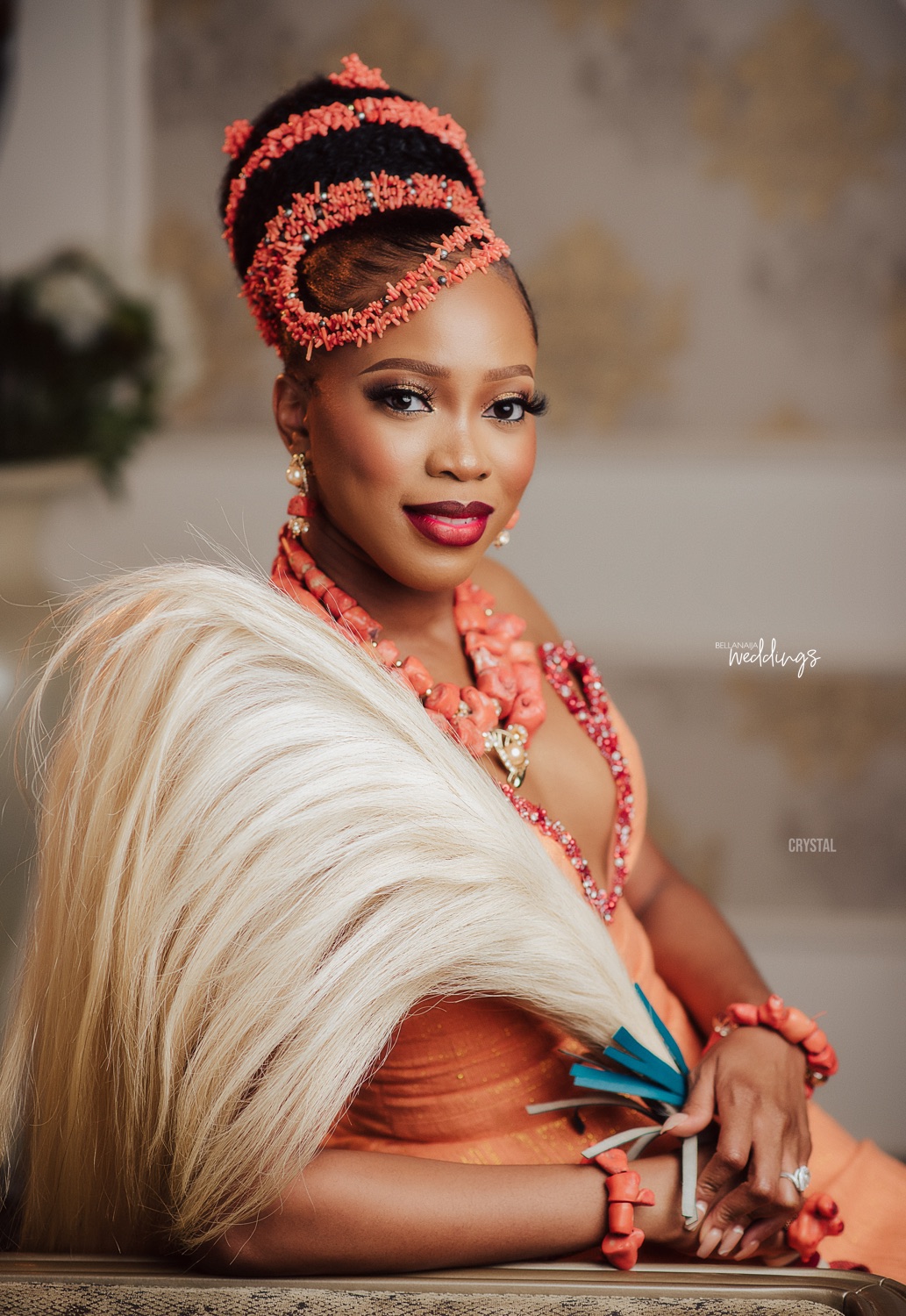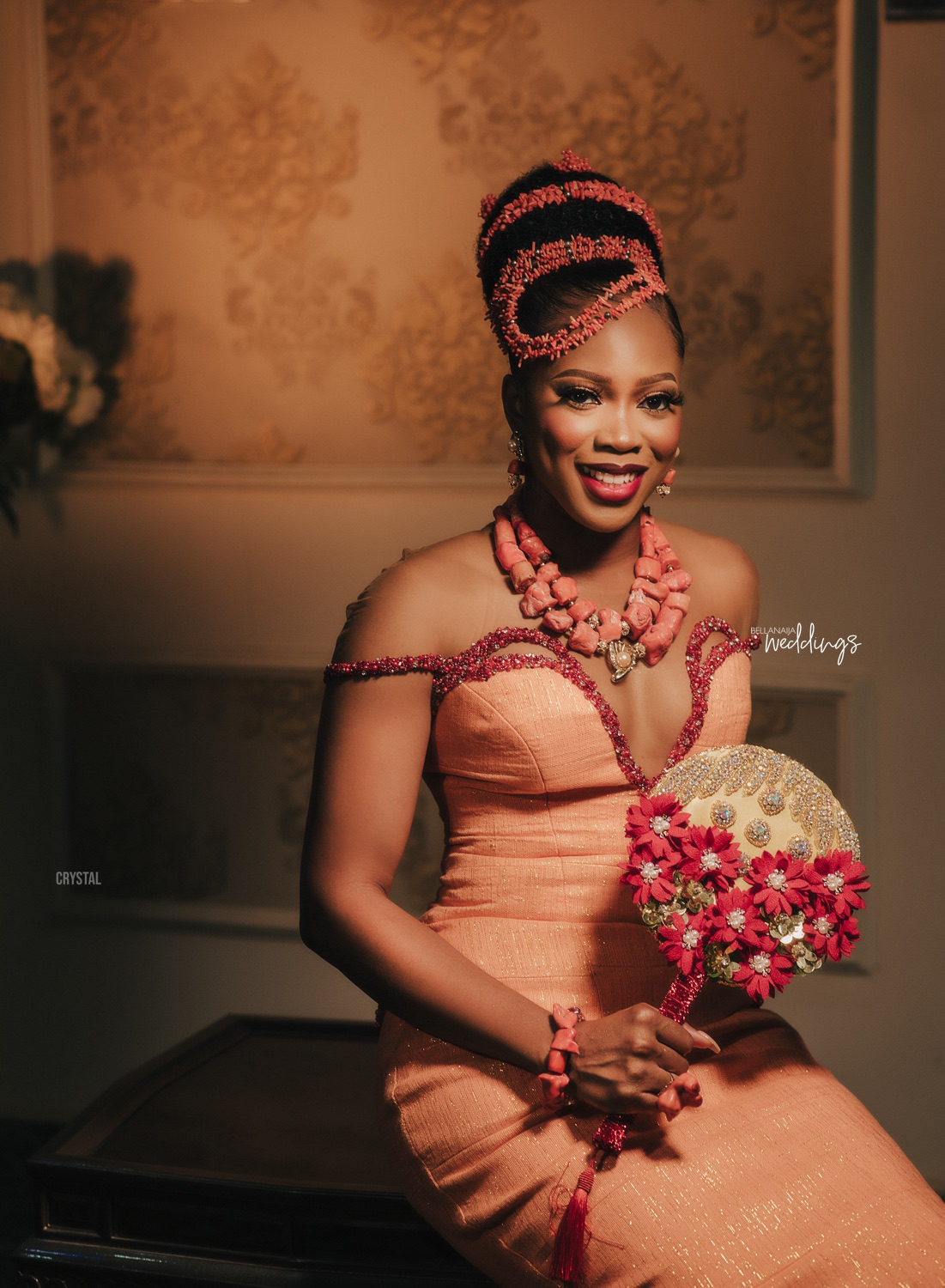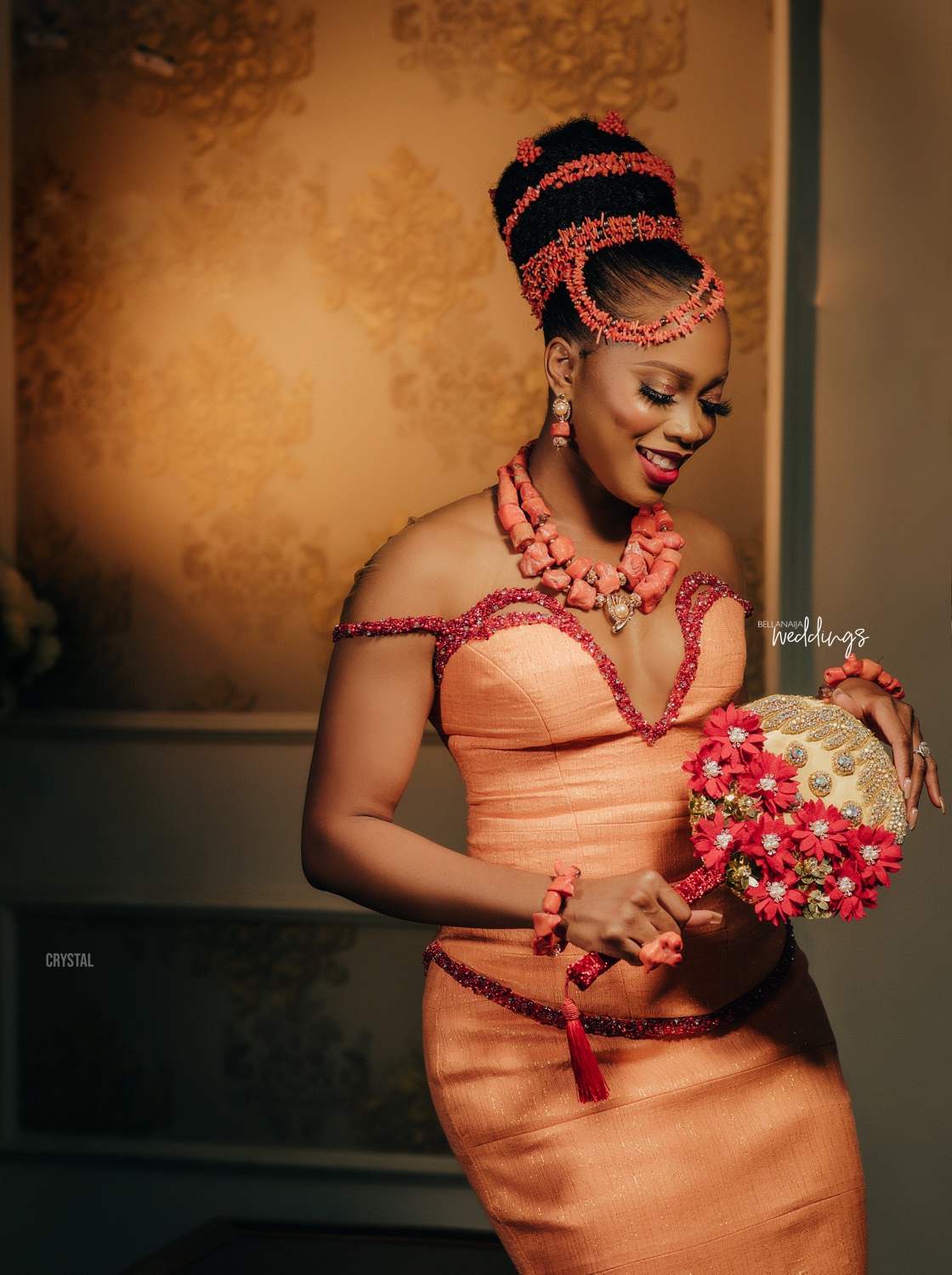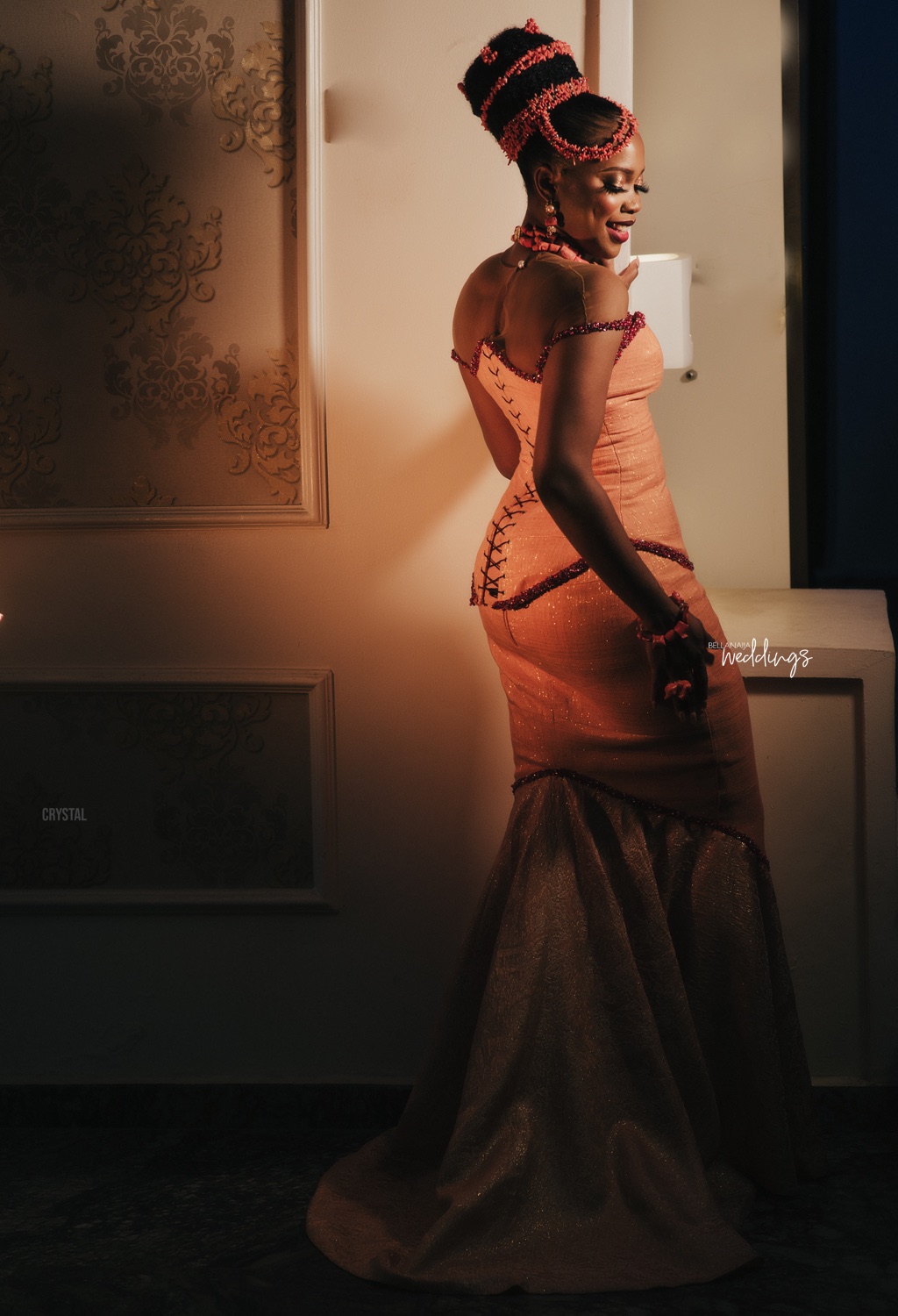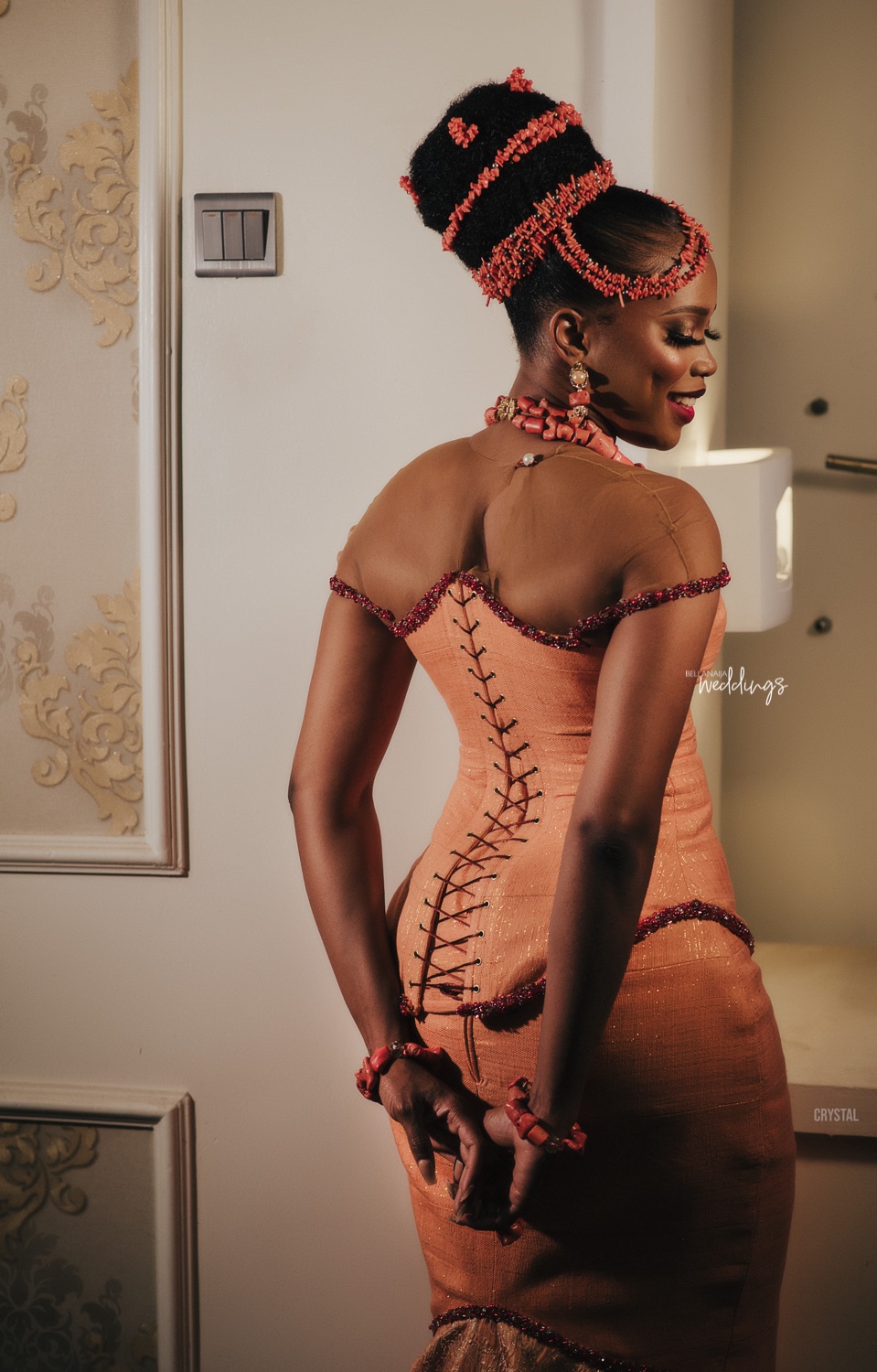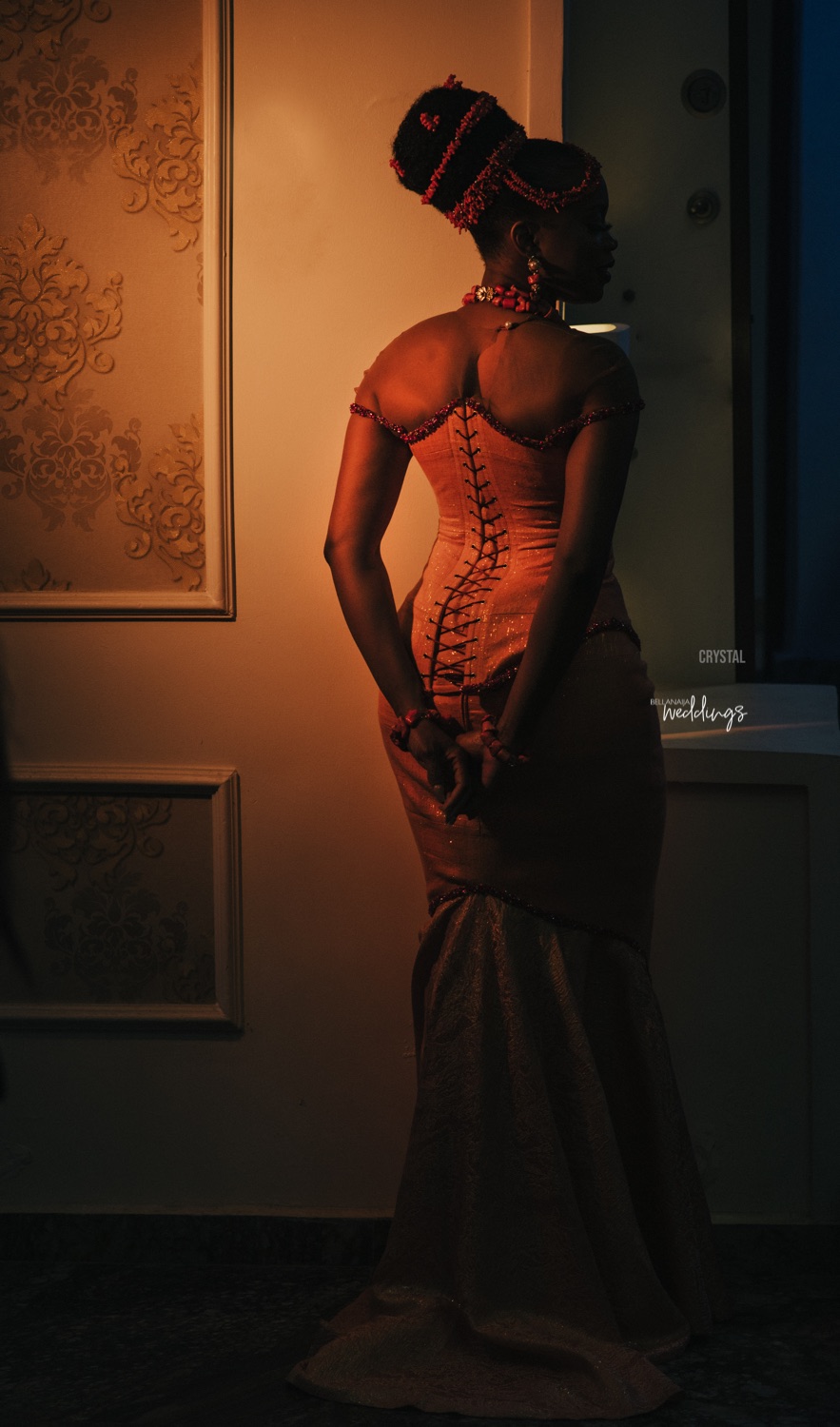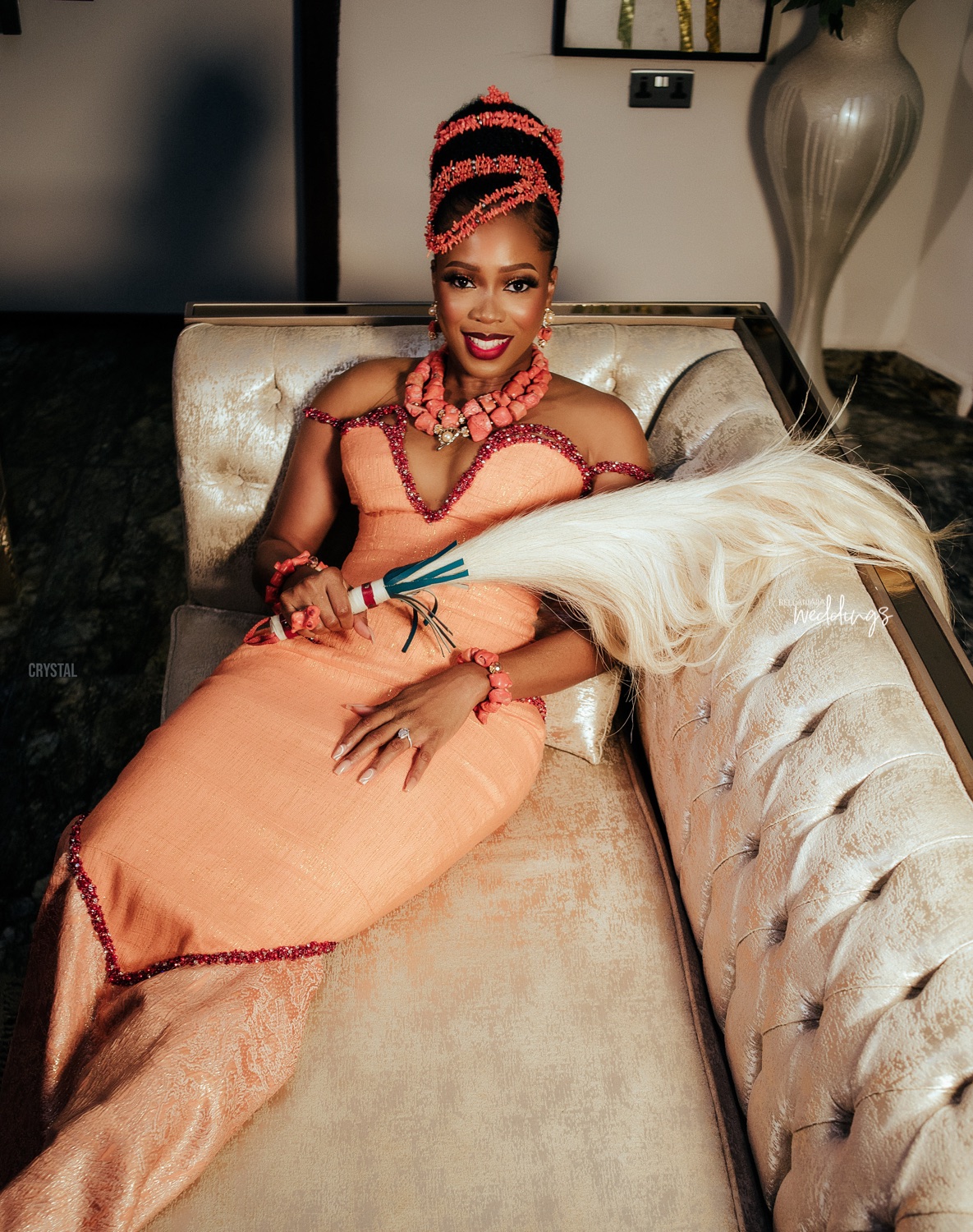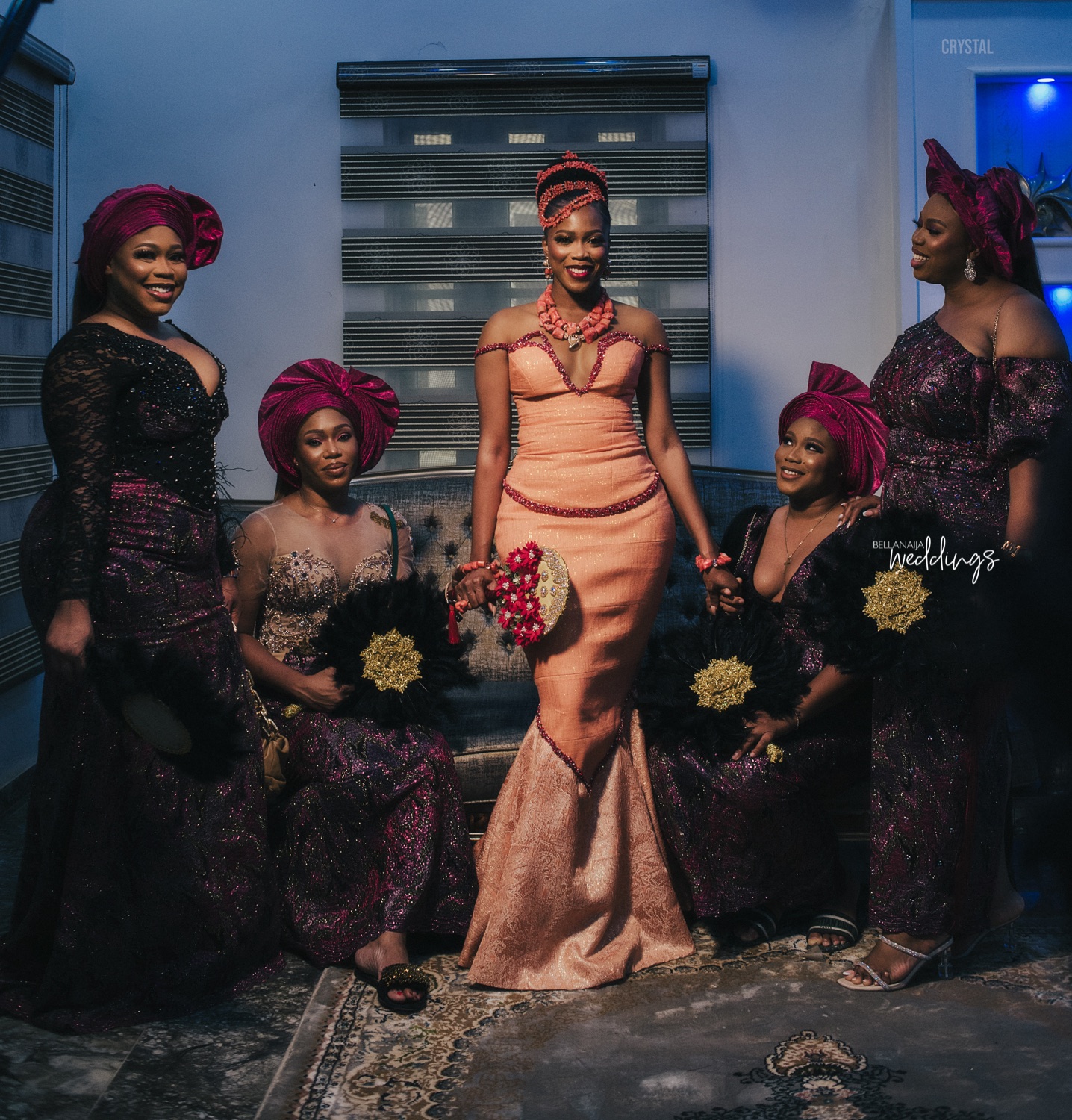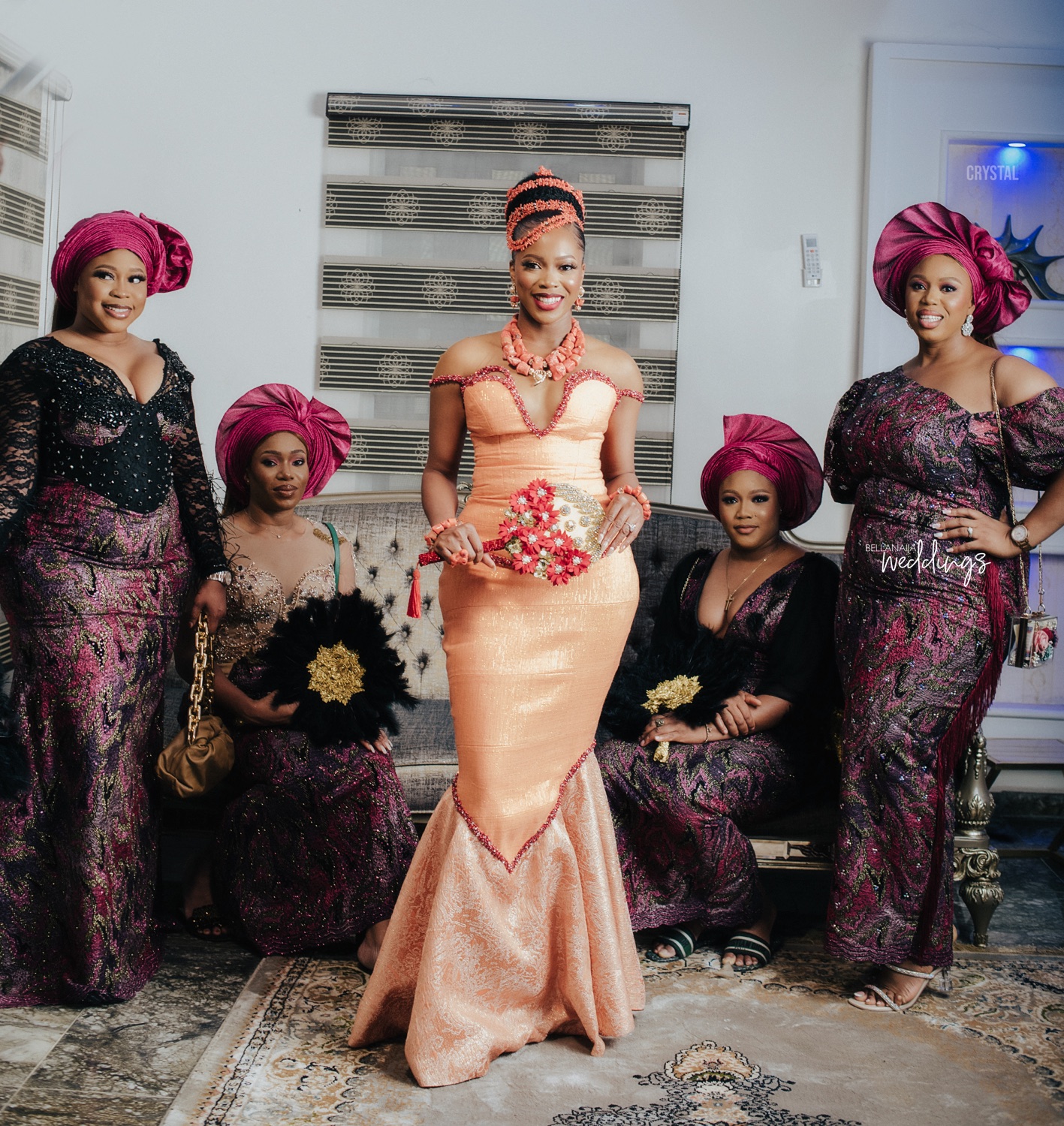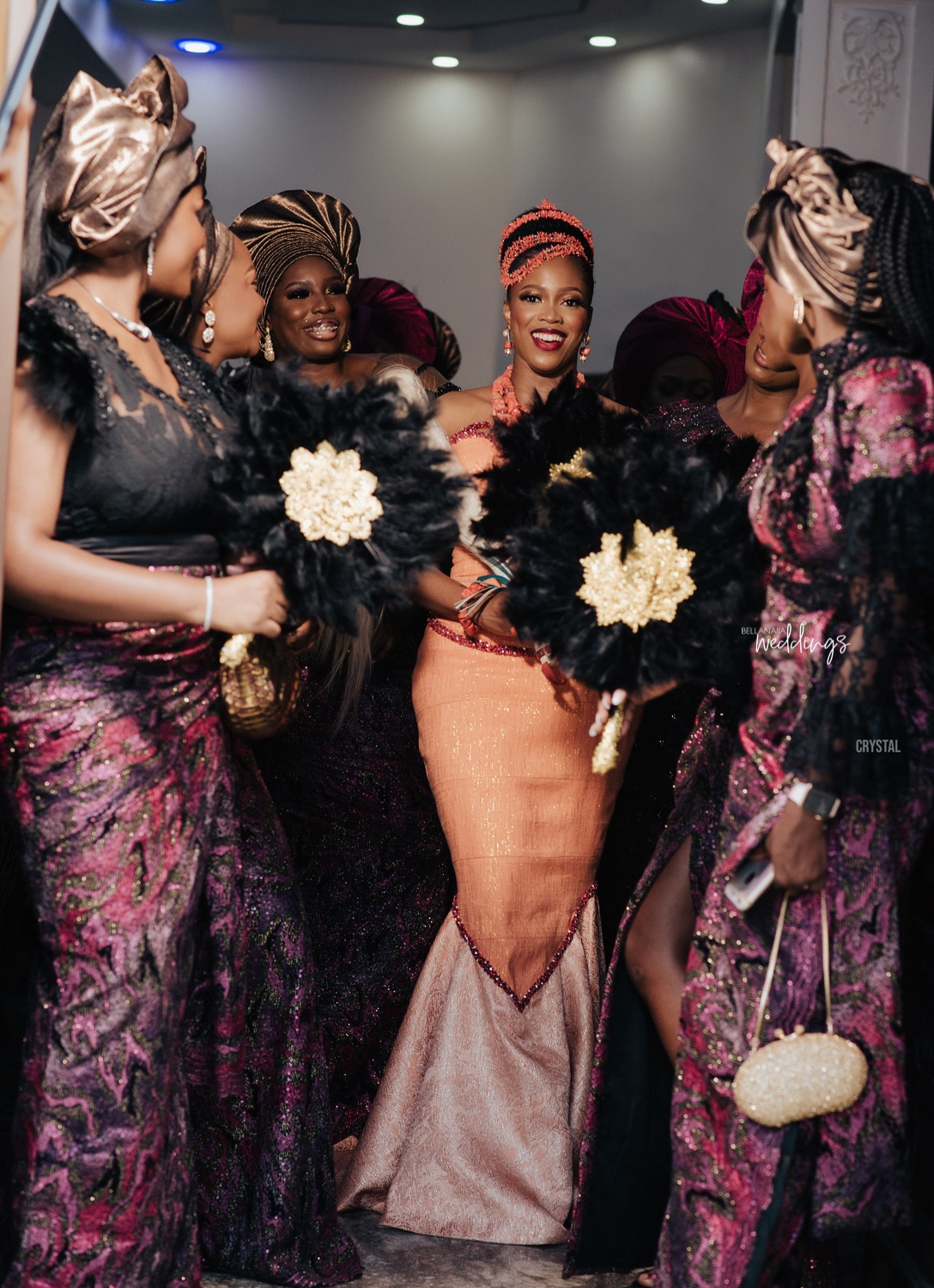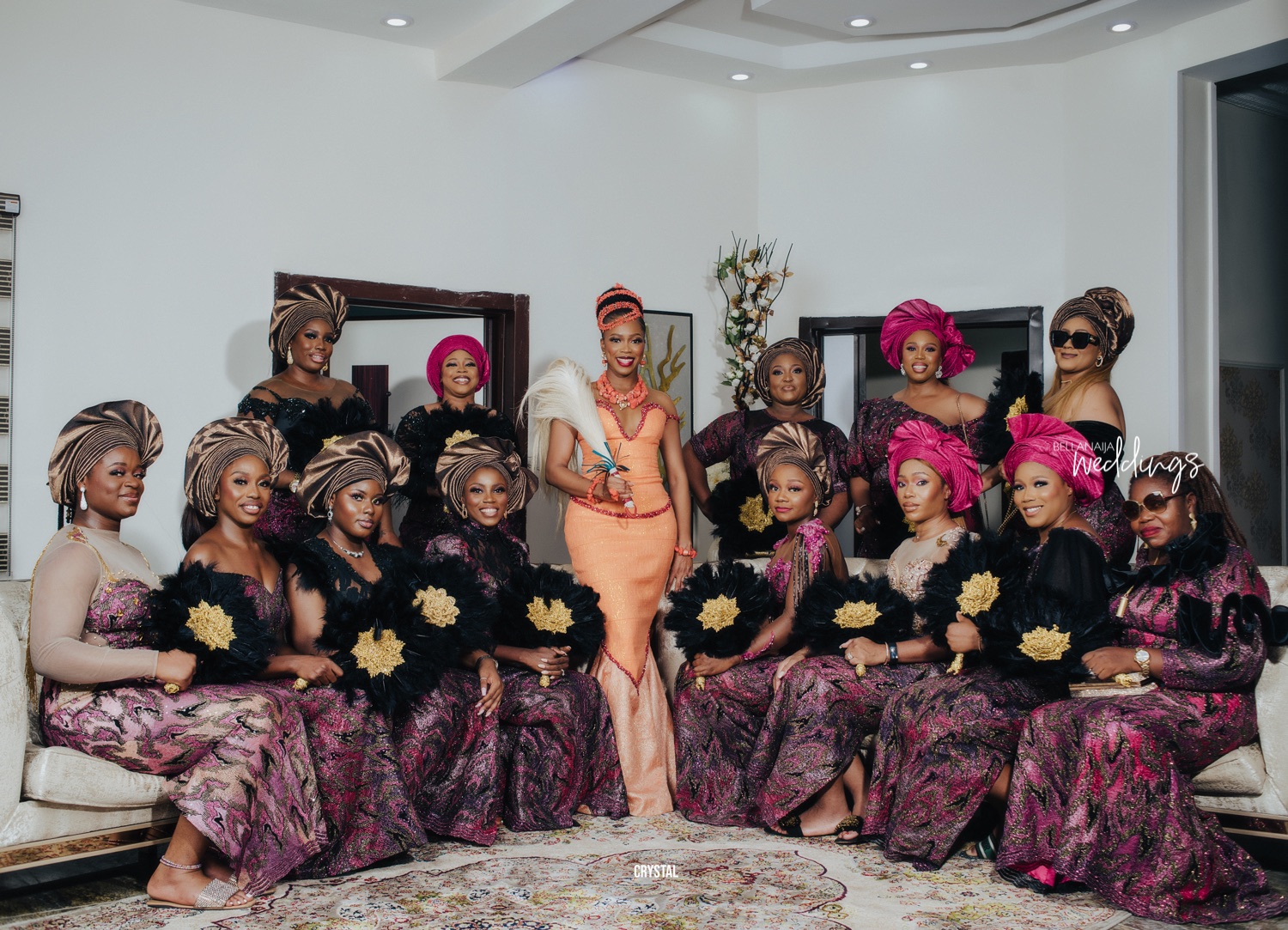 For 10 years, we just stayed platonic friends. I didn't even know Oga liked me and just never talked. Lol, bad man is sleek like that 😉. Although I knew my name was his Apple password for years so I guess I should have gotten the hint 🙈. Anyway, fast forward to 2018, I was thinking about settling down for marriage. I kept telling him, I know I'll get married soon. So I decided, I should go on a final vacation with one of my friends one last time before I get married( I was so sure I would get married in like 1 year time and I didn't have a boyfriend oh 🤣). He was available as usual( I swear I should have gotten the hint).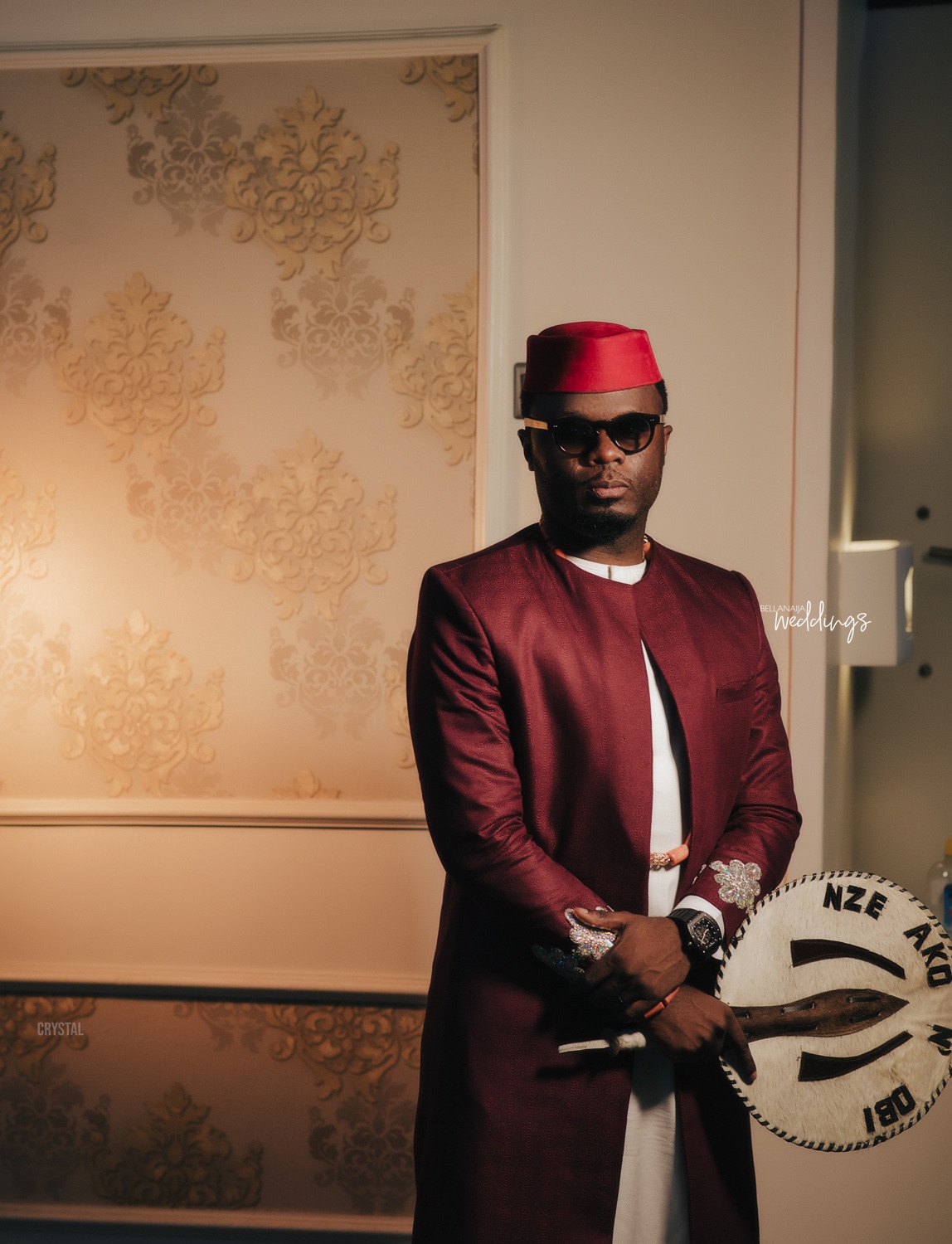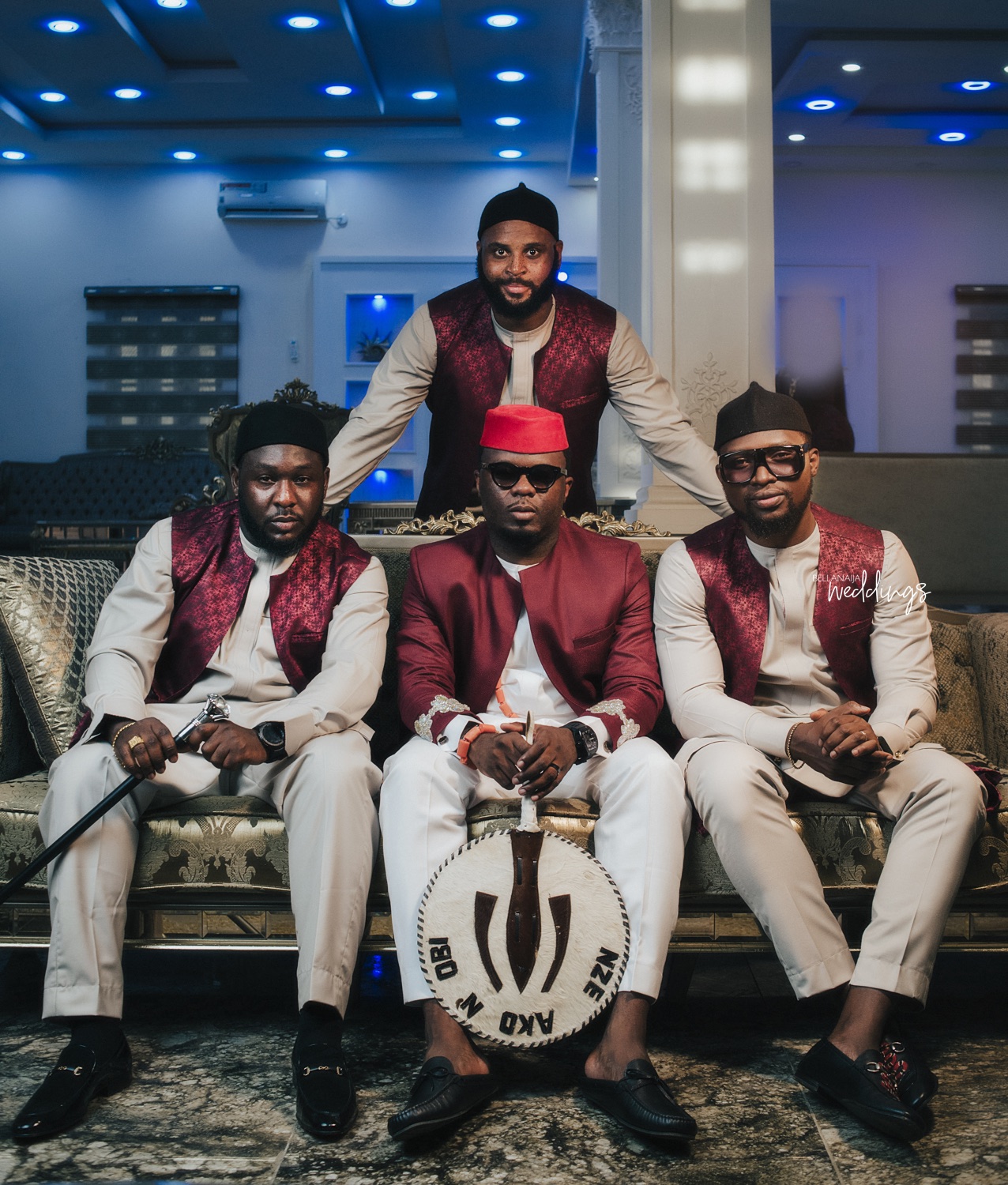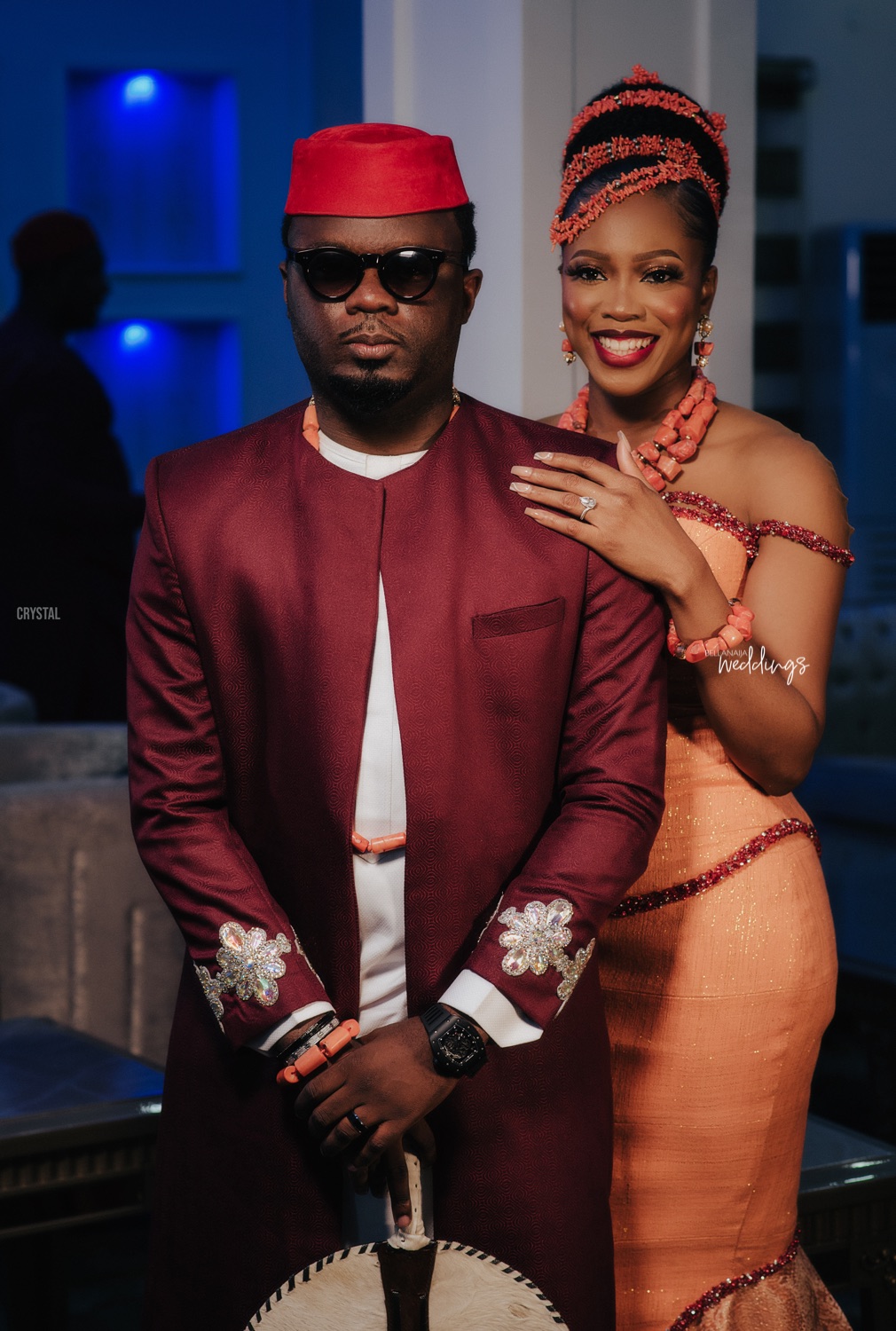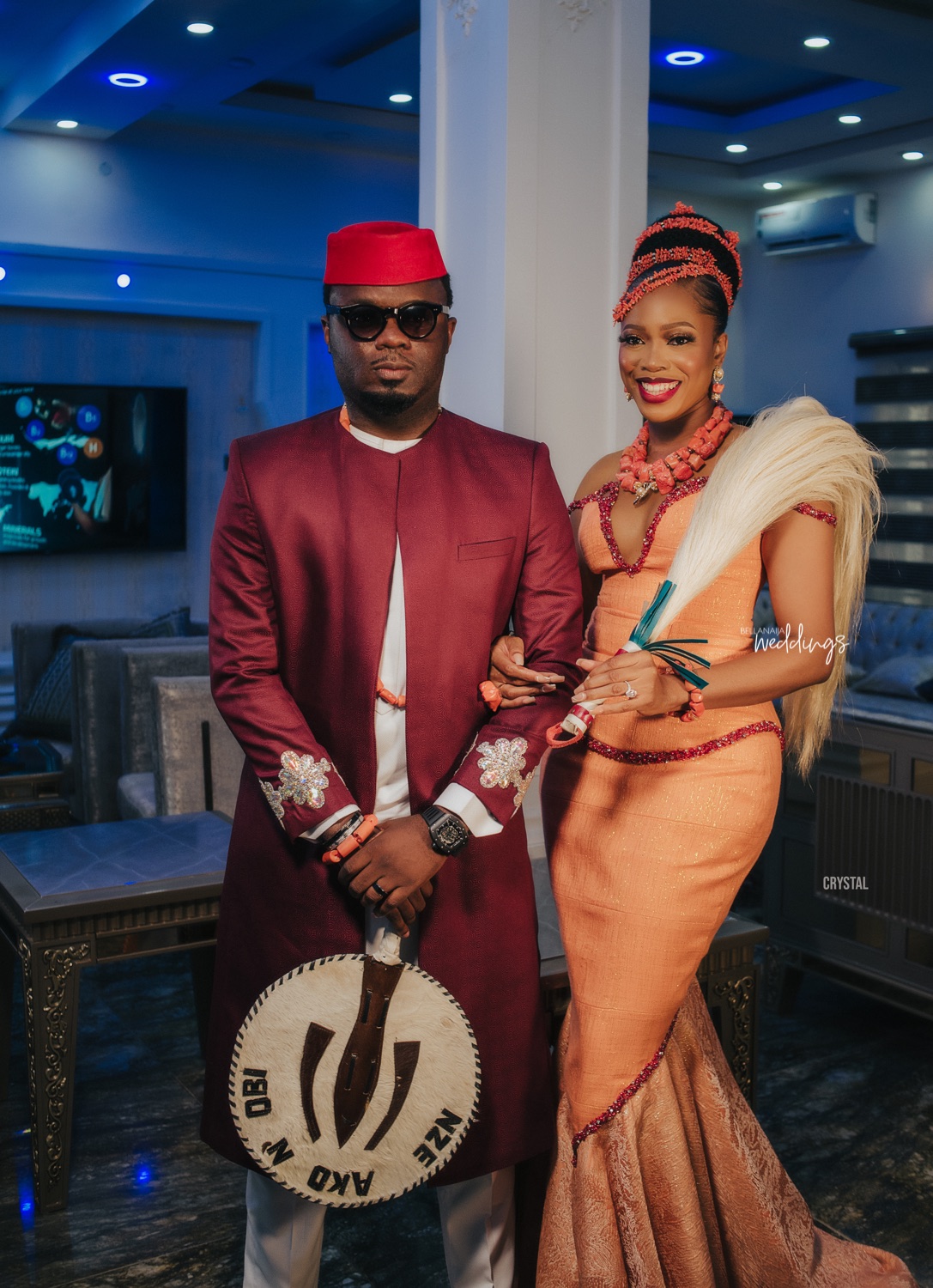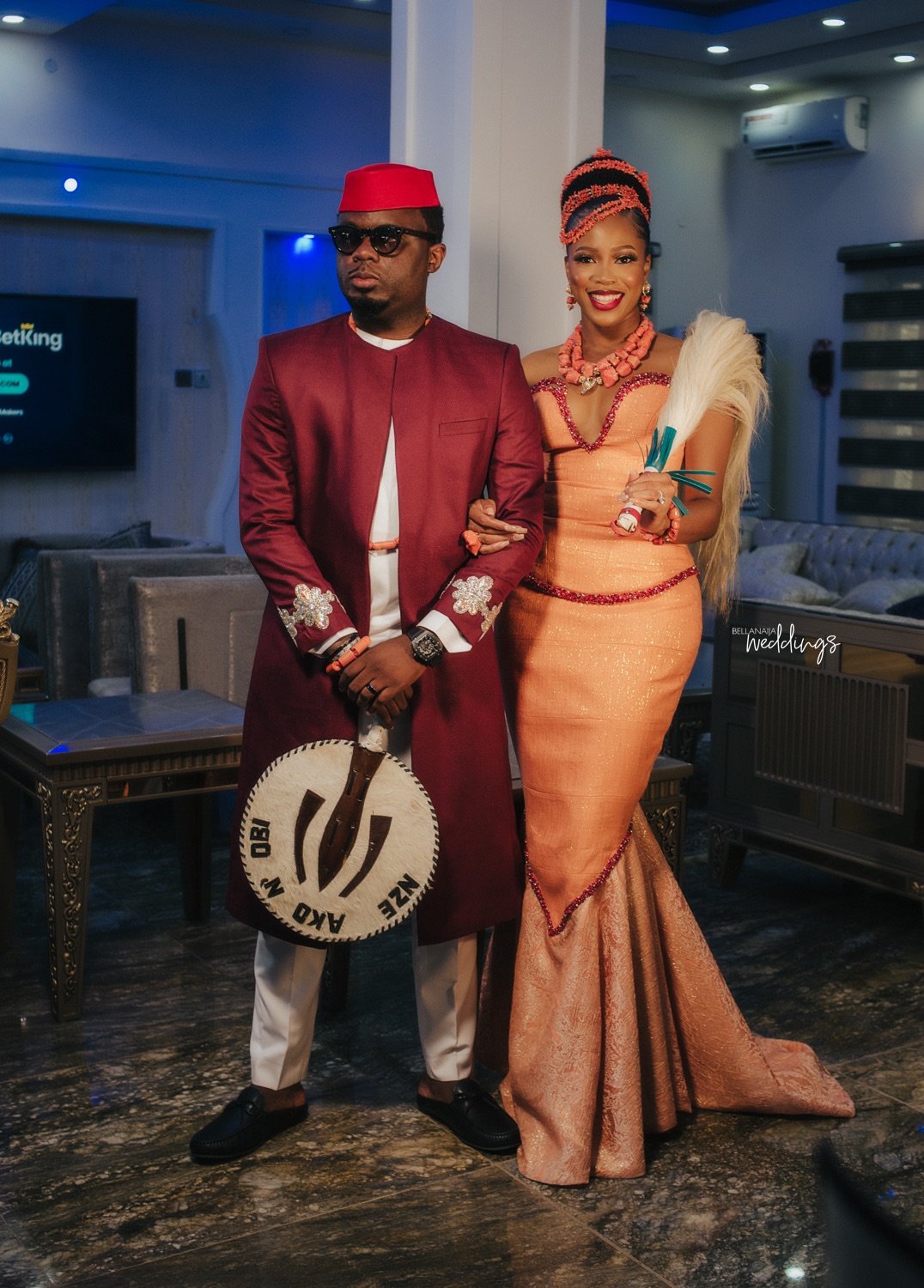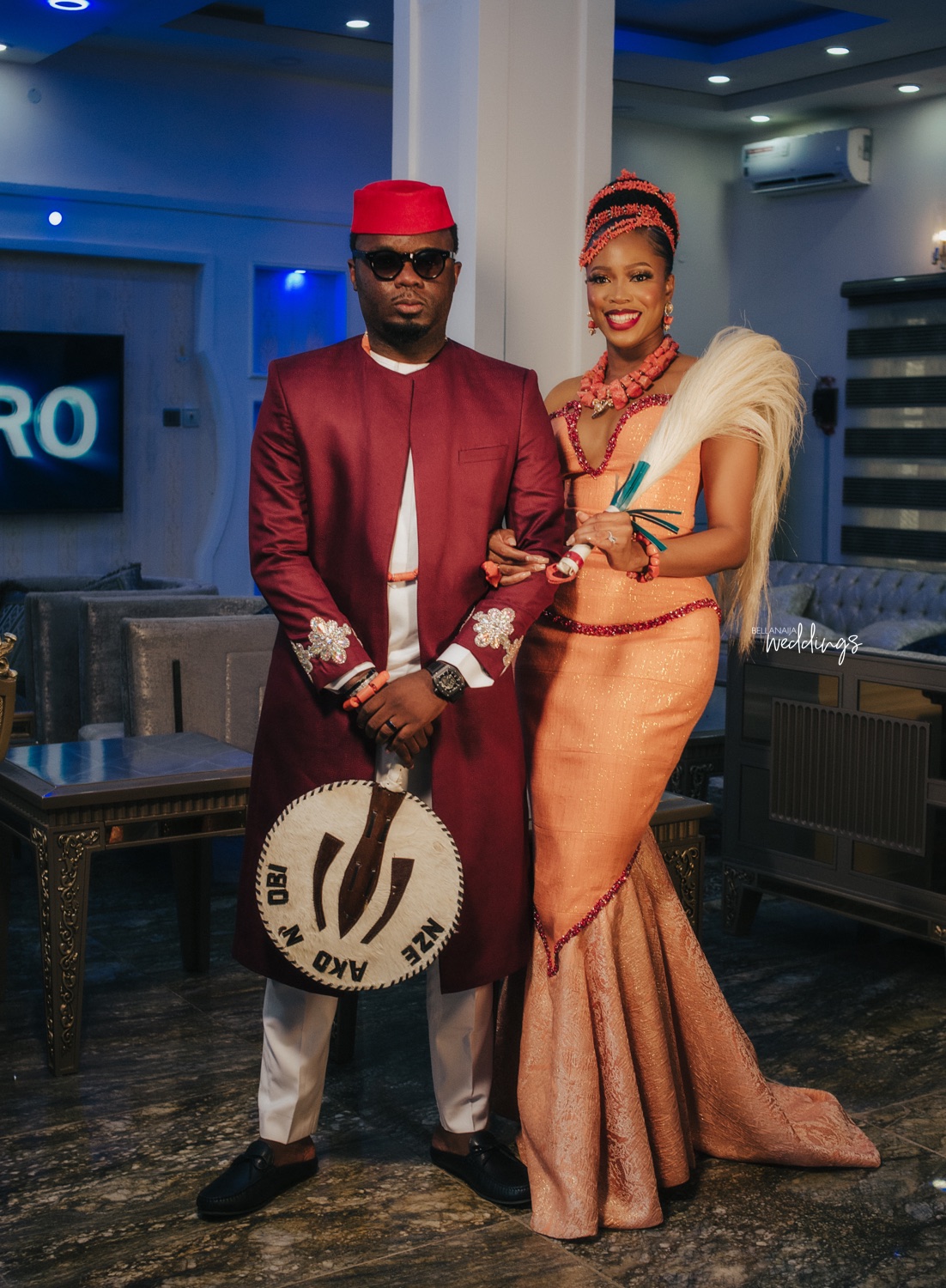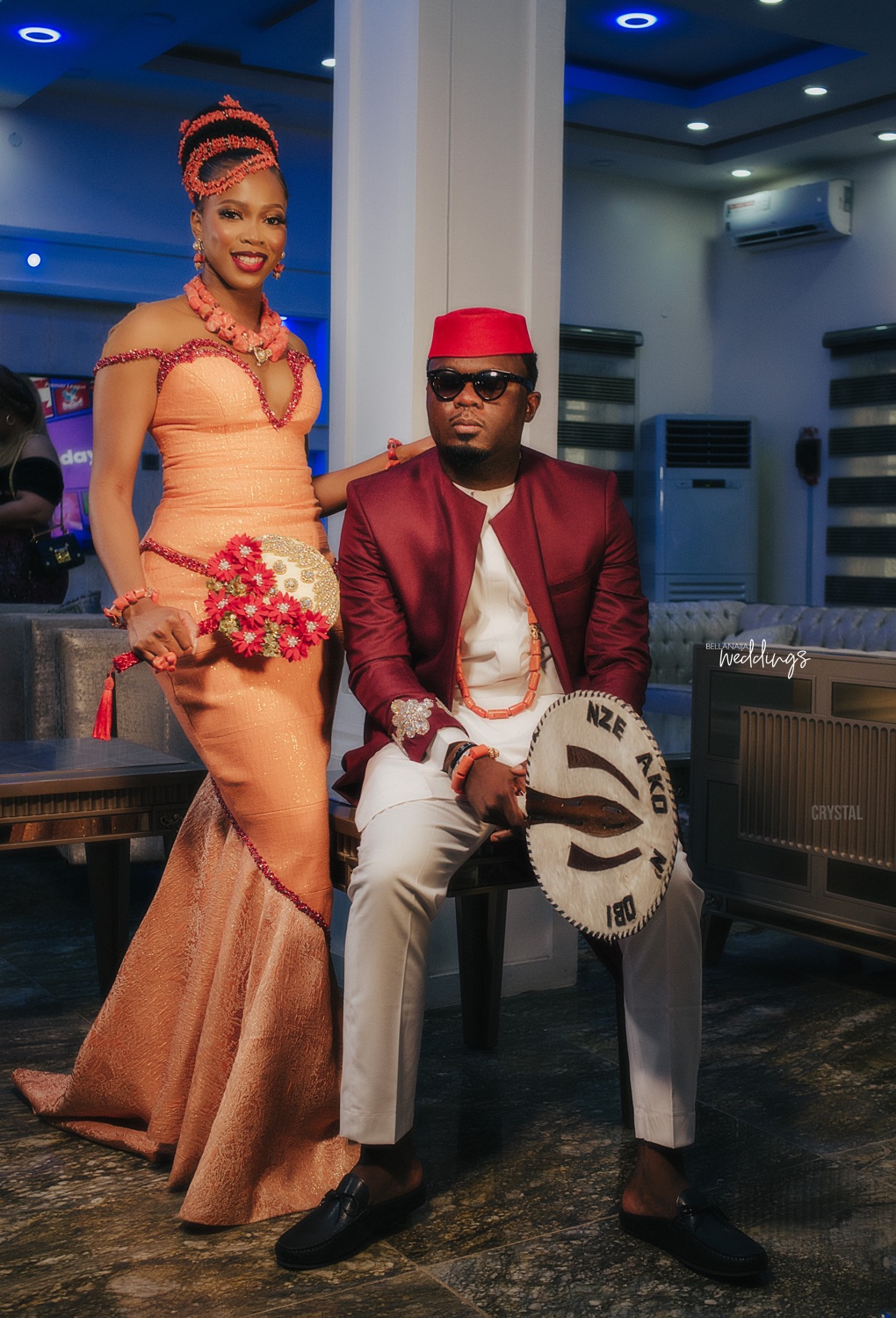 We met up in London and had a great time as friends. I think it was during this vacation Oga realized that "Omo this girl is serious about getting married soon". He now started leaving hints, and as a sure girl who fancied the fine boy a little bit, I didn't dull. Now, 10 years later, here we are ❤️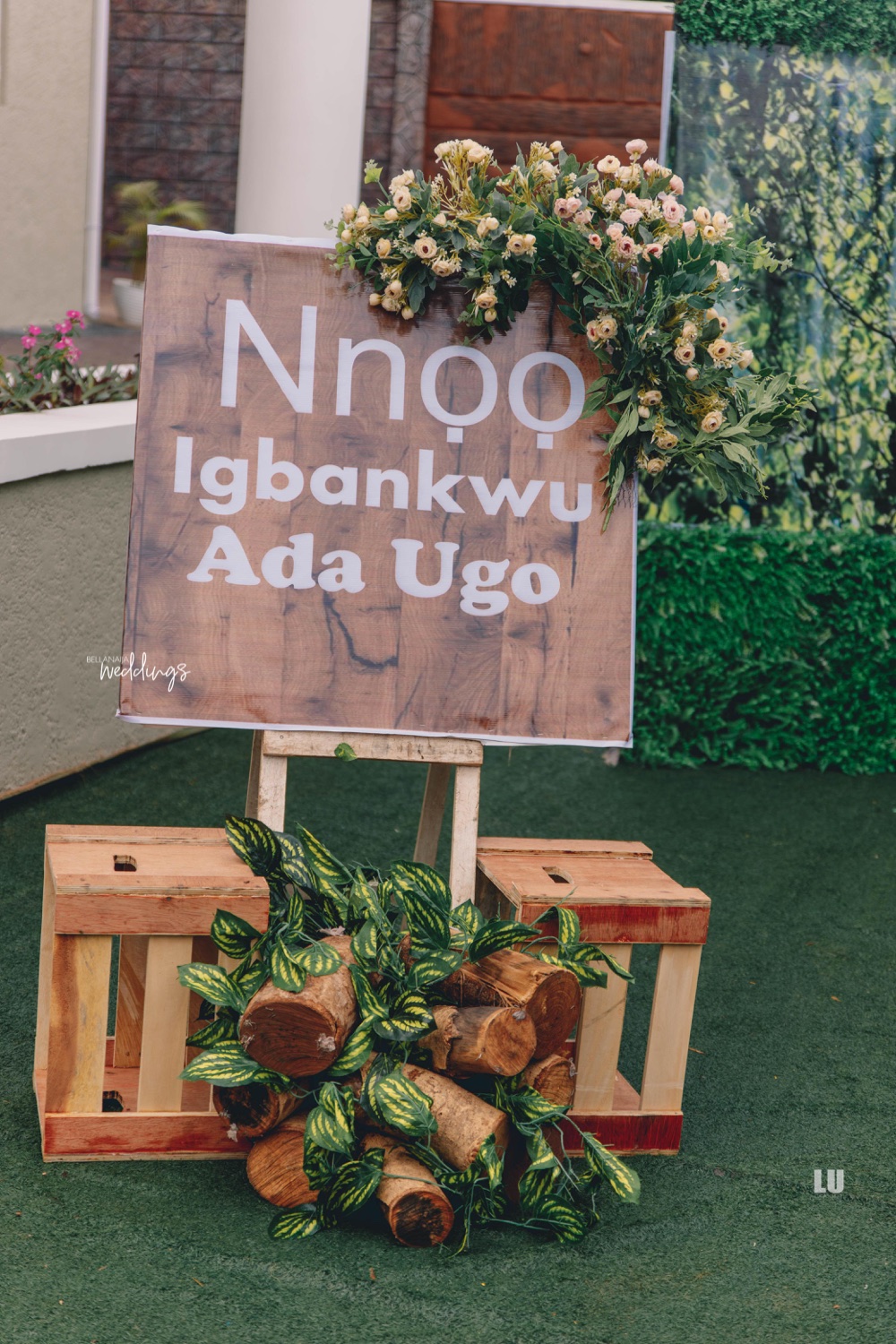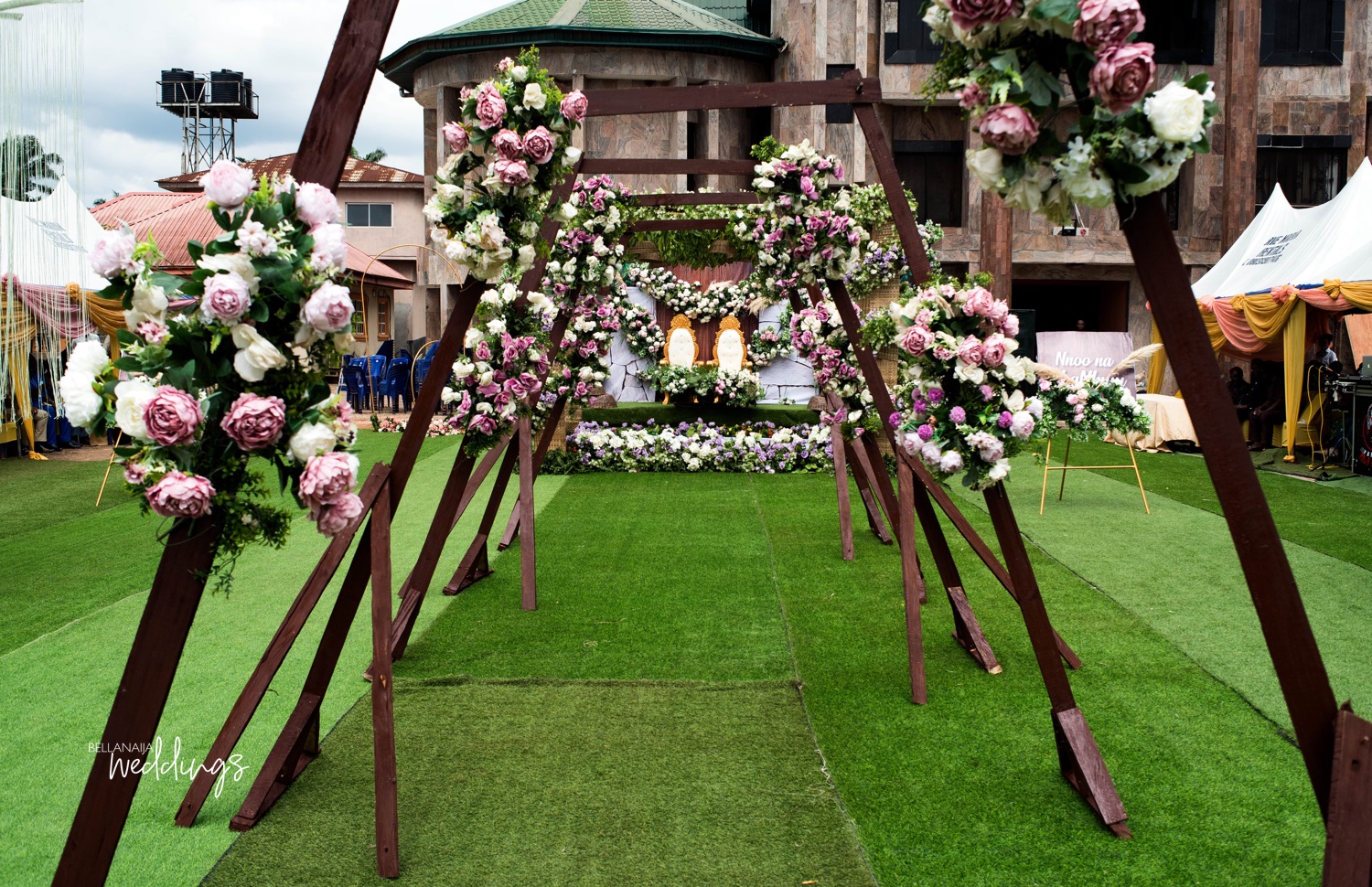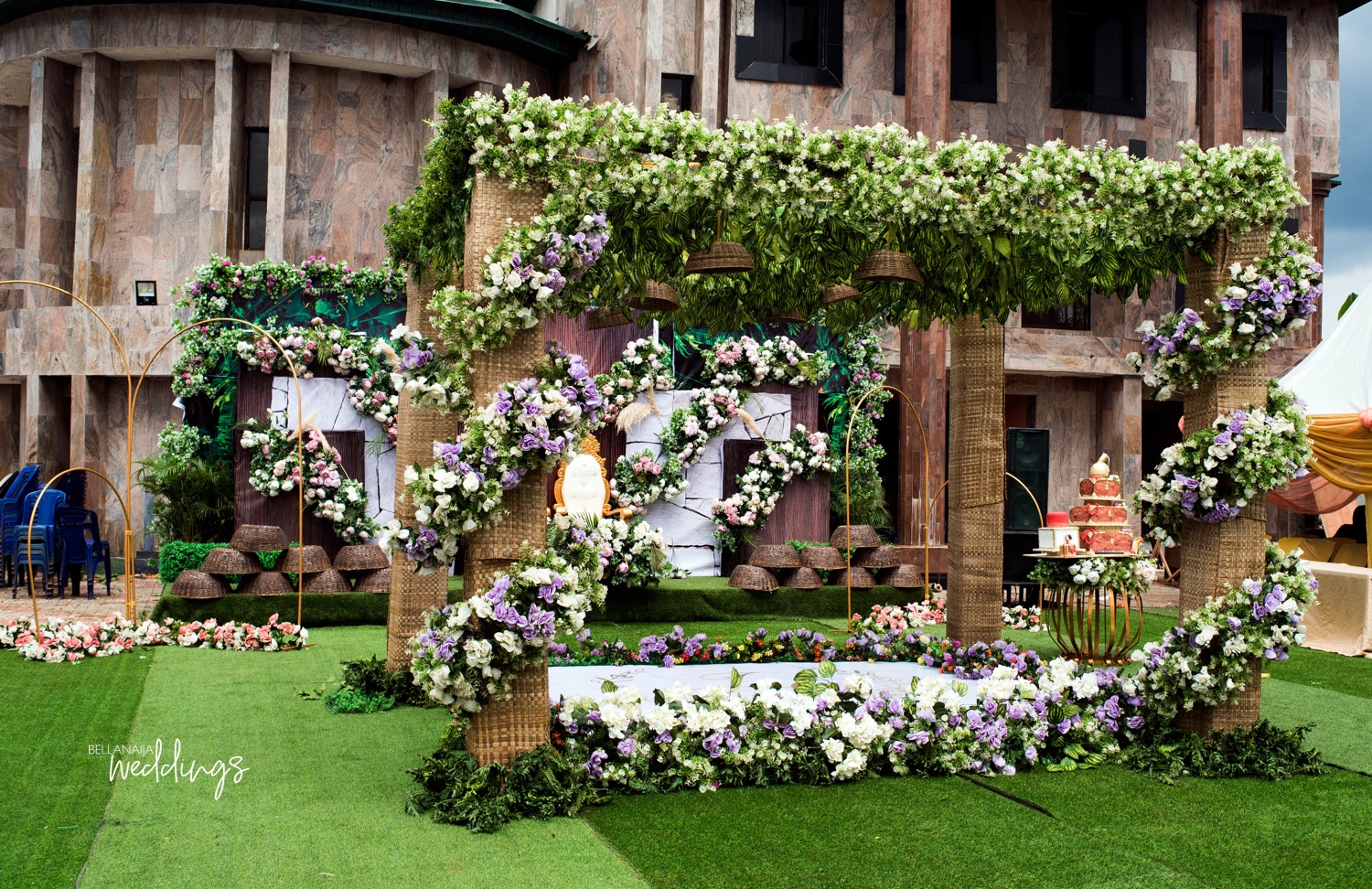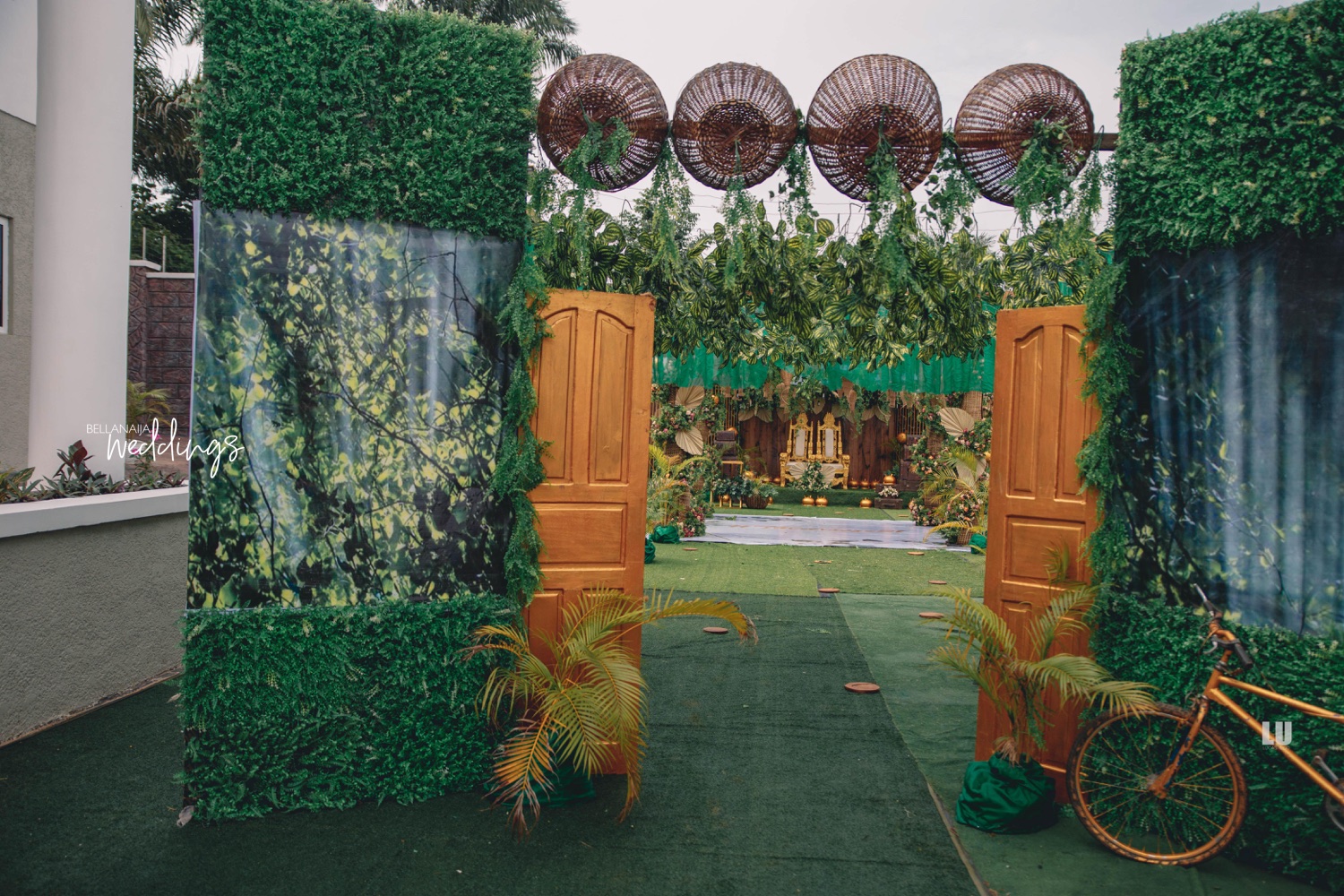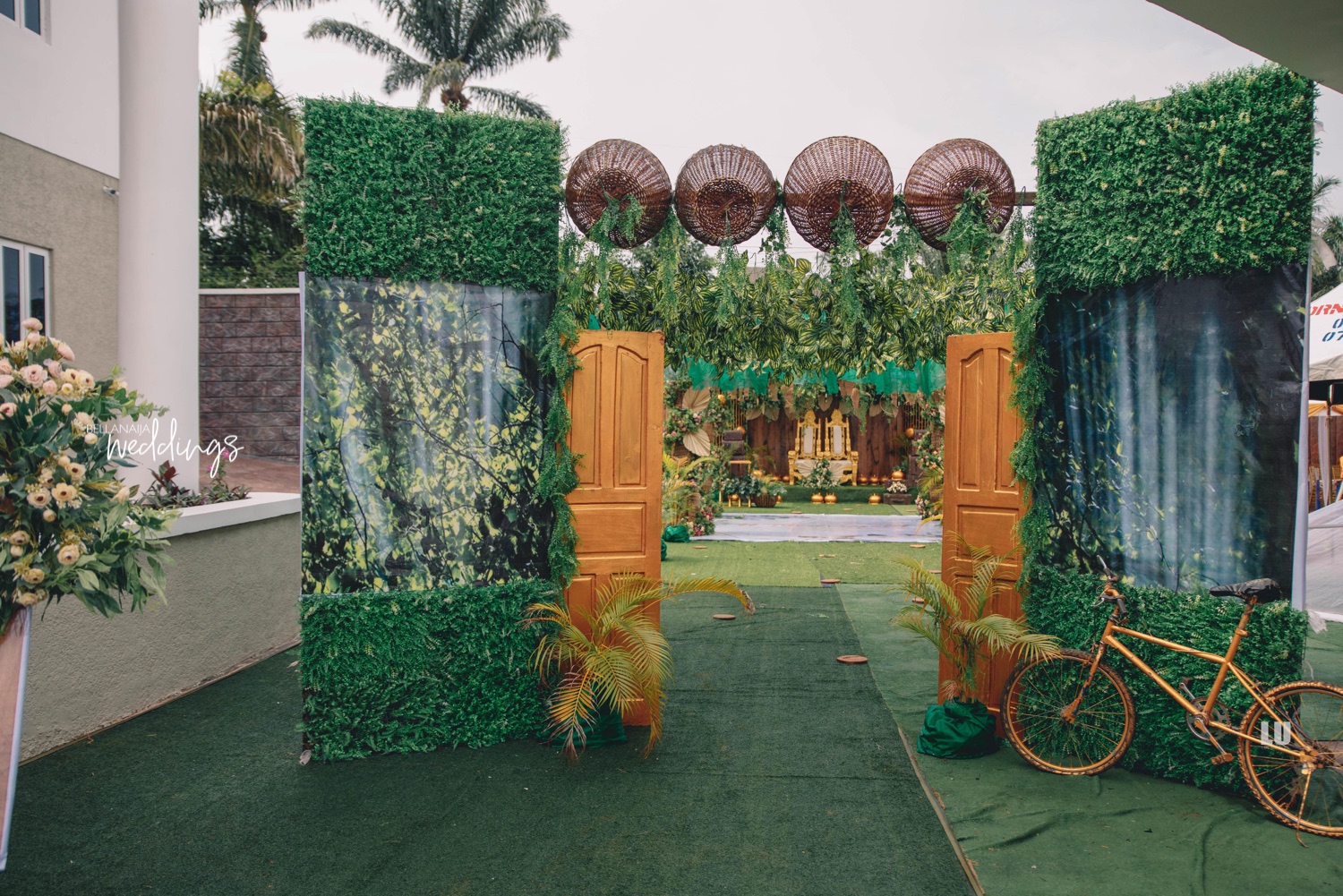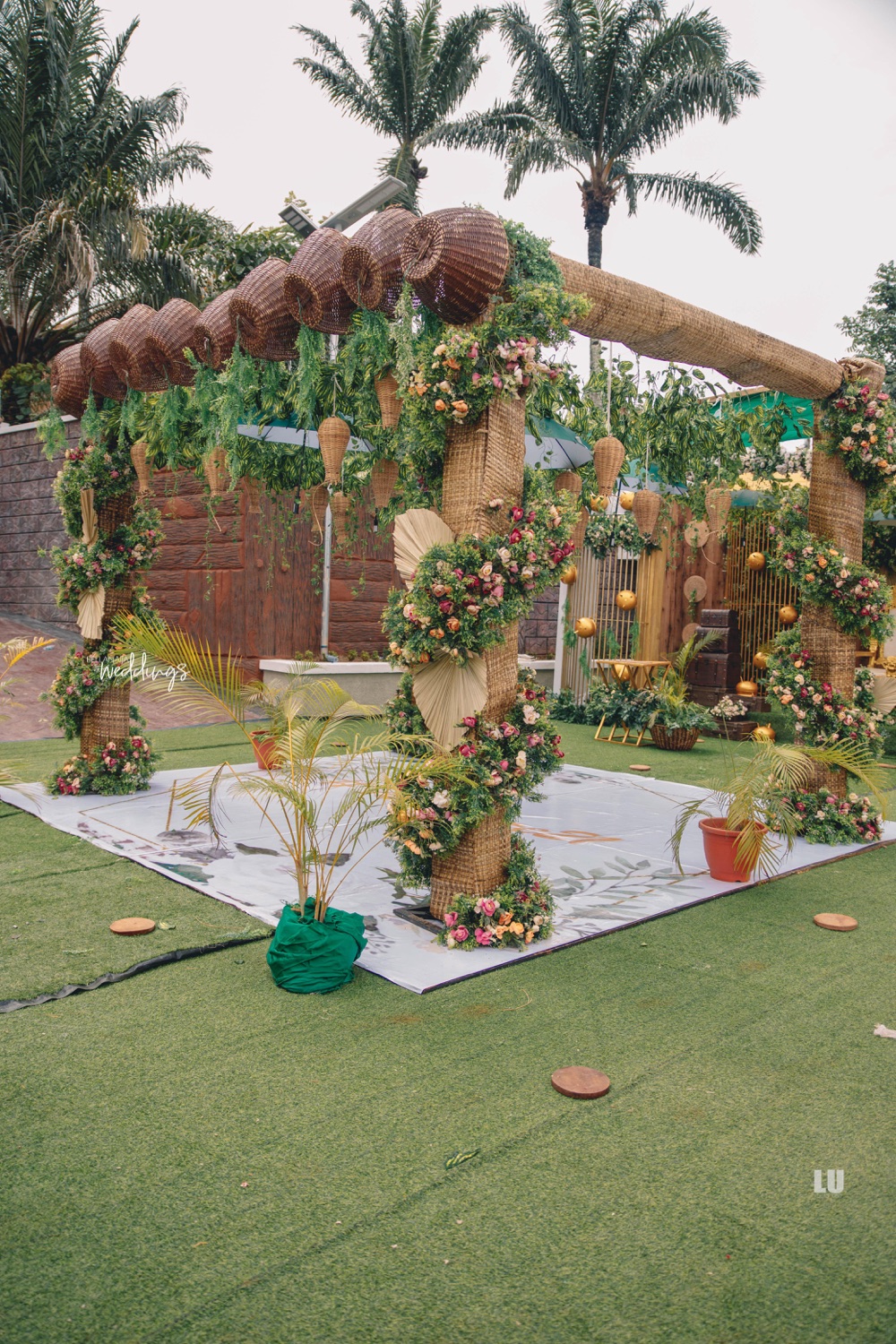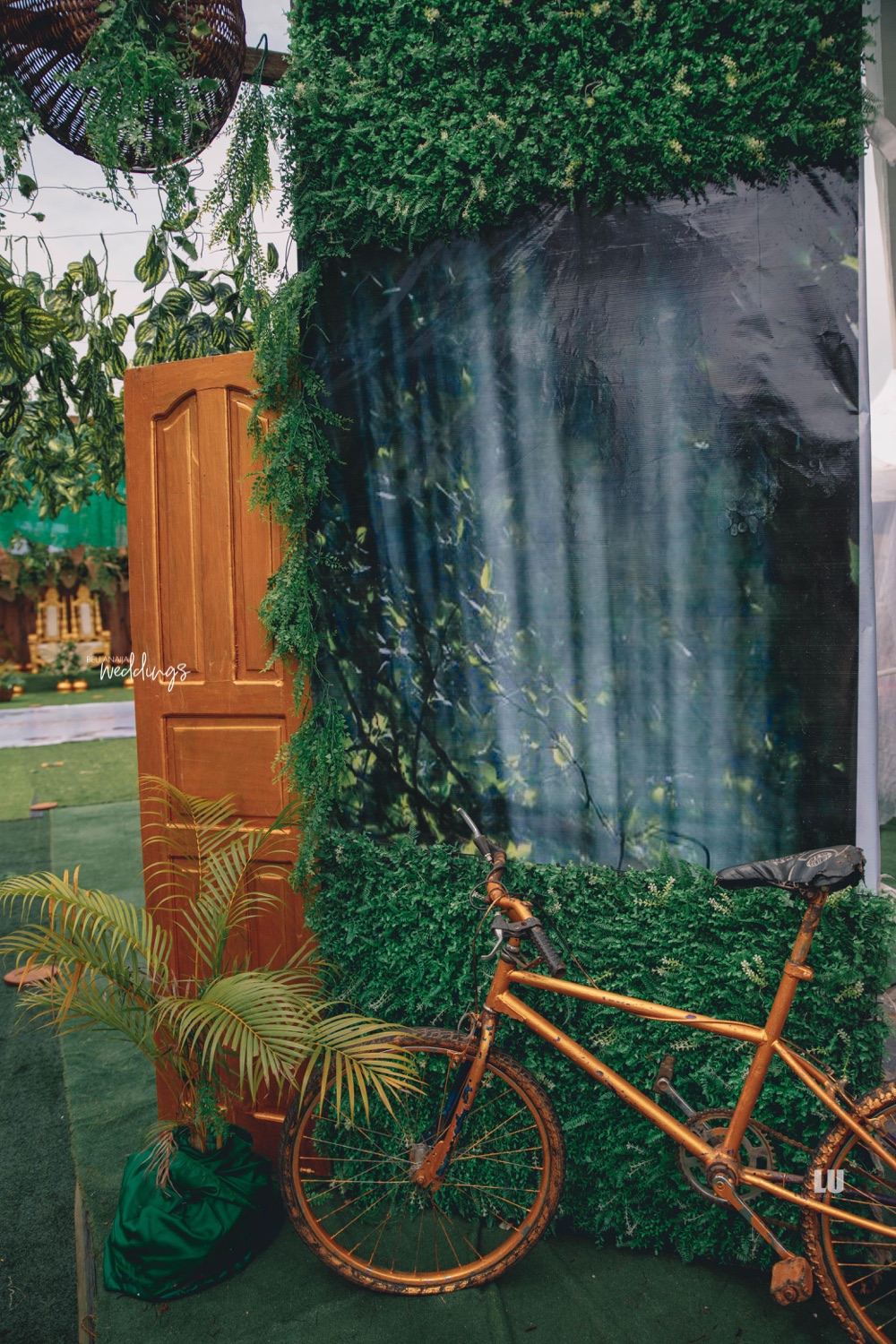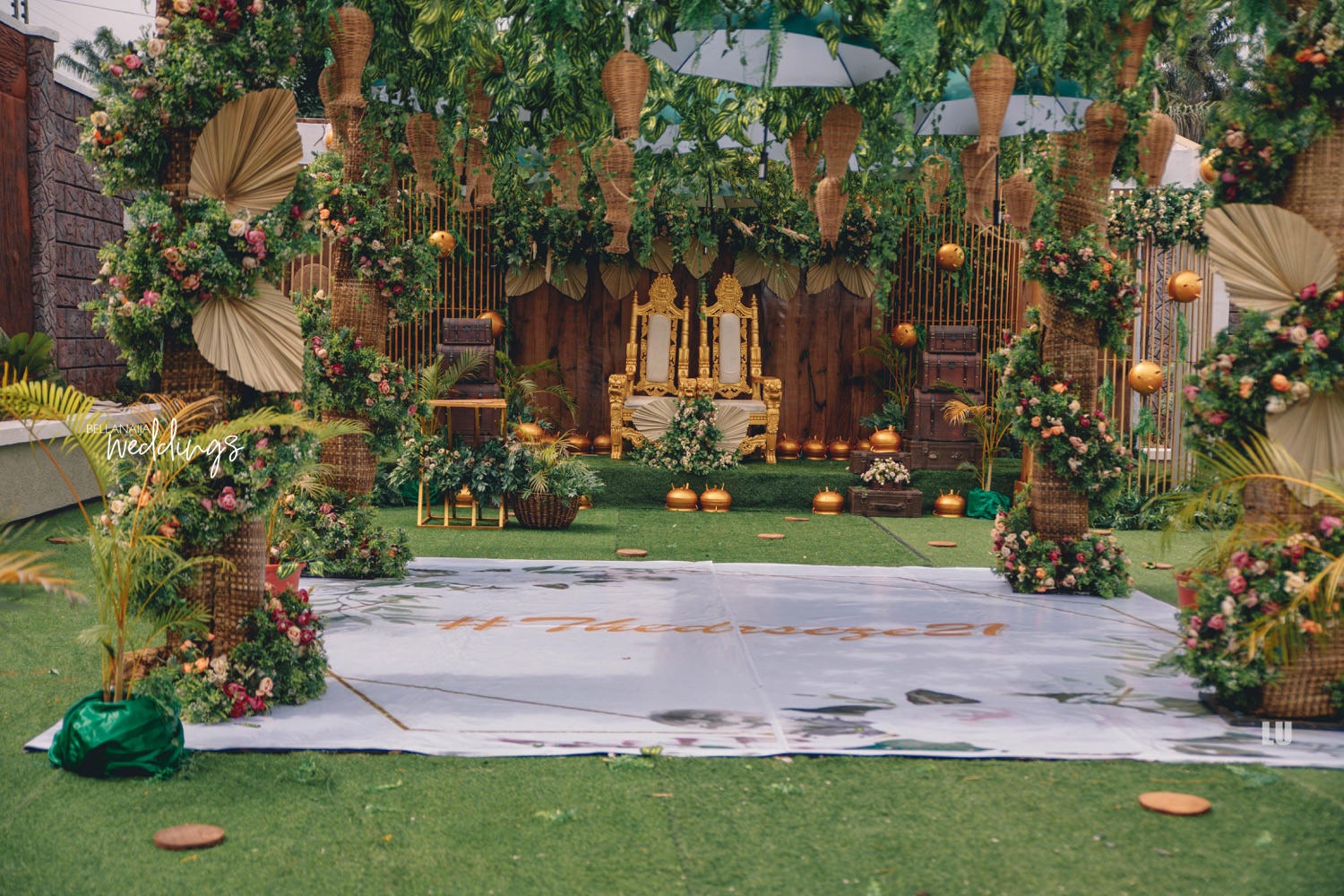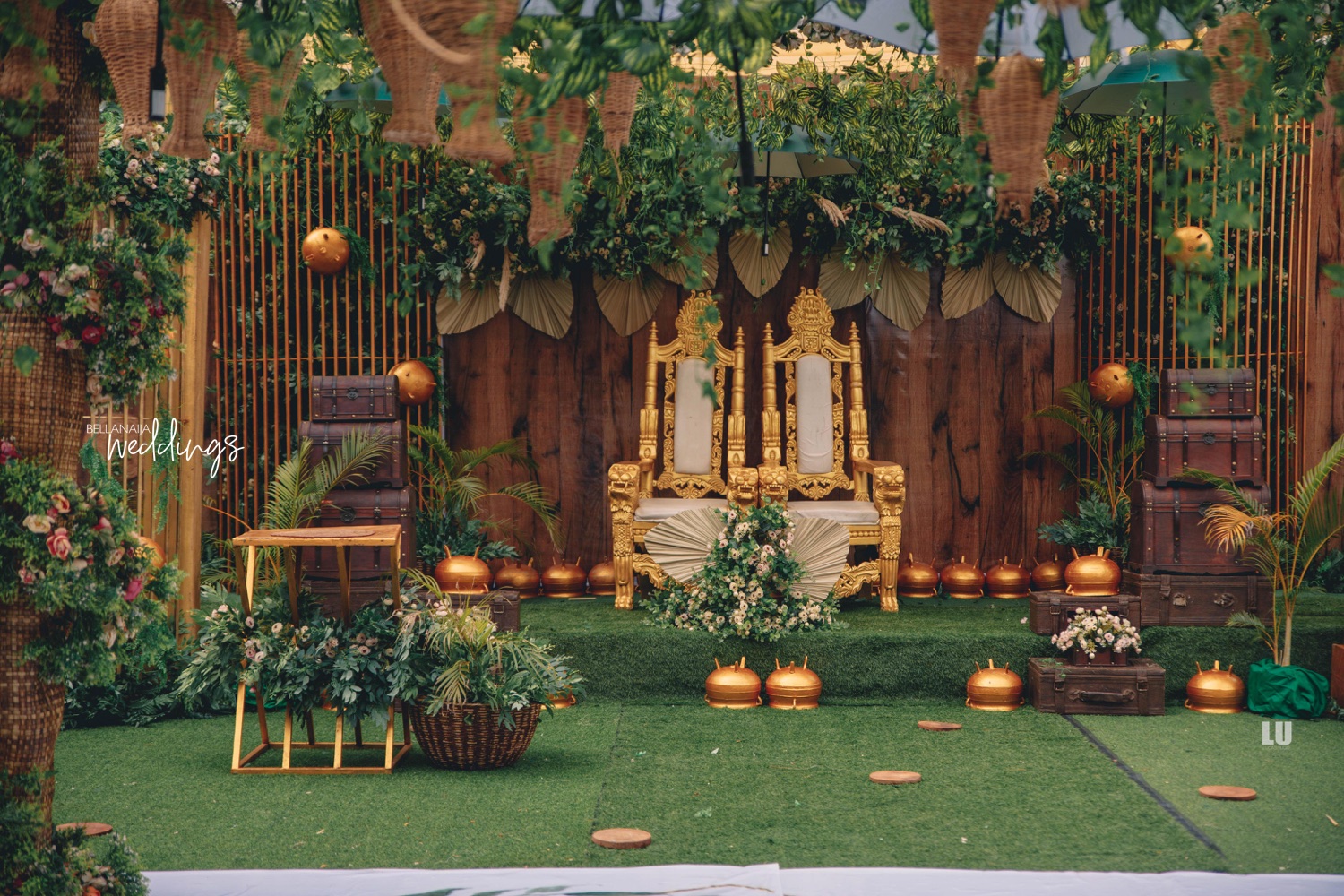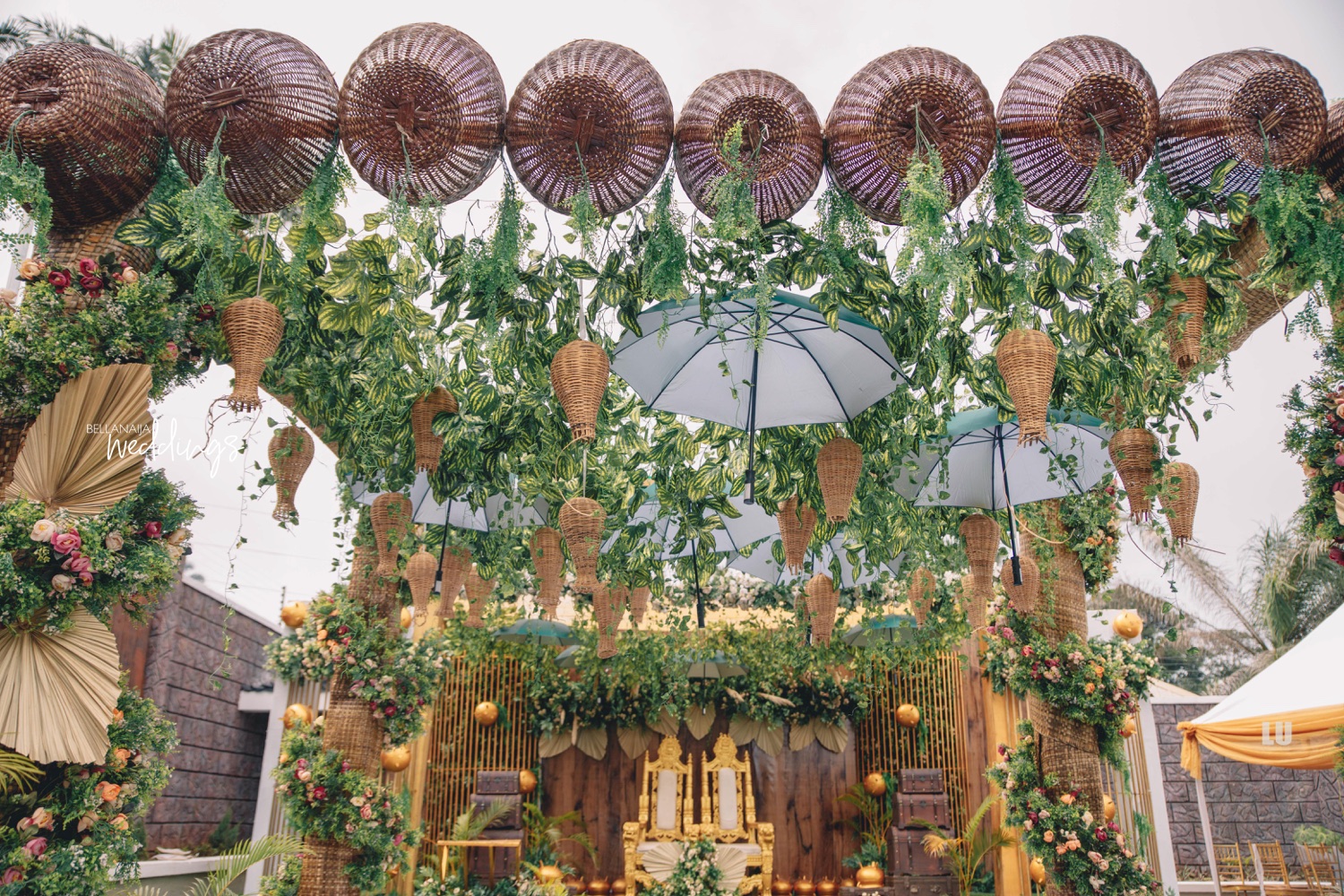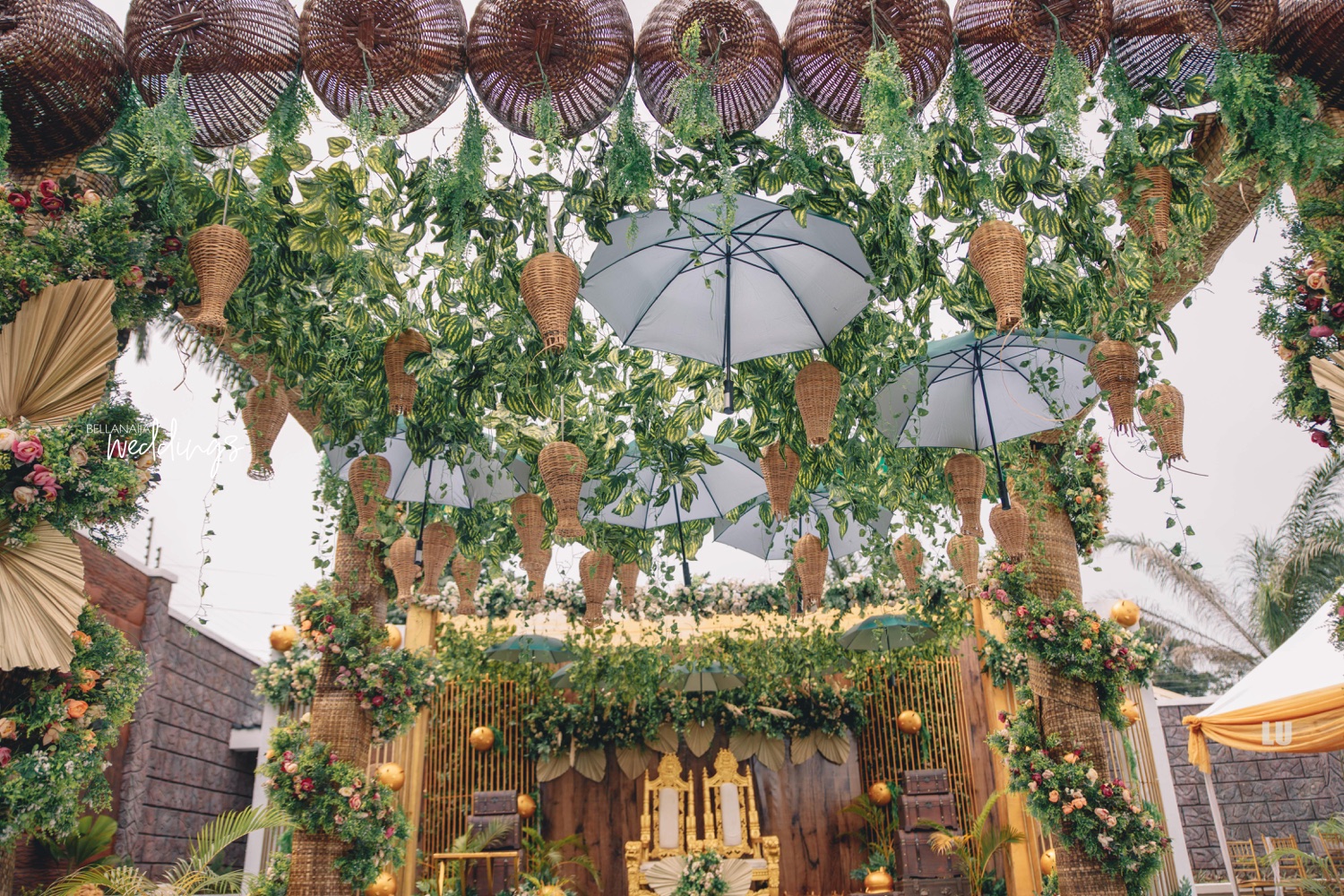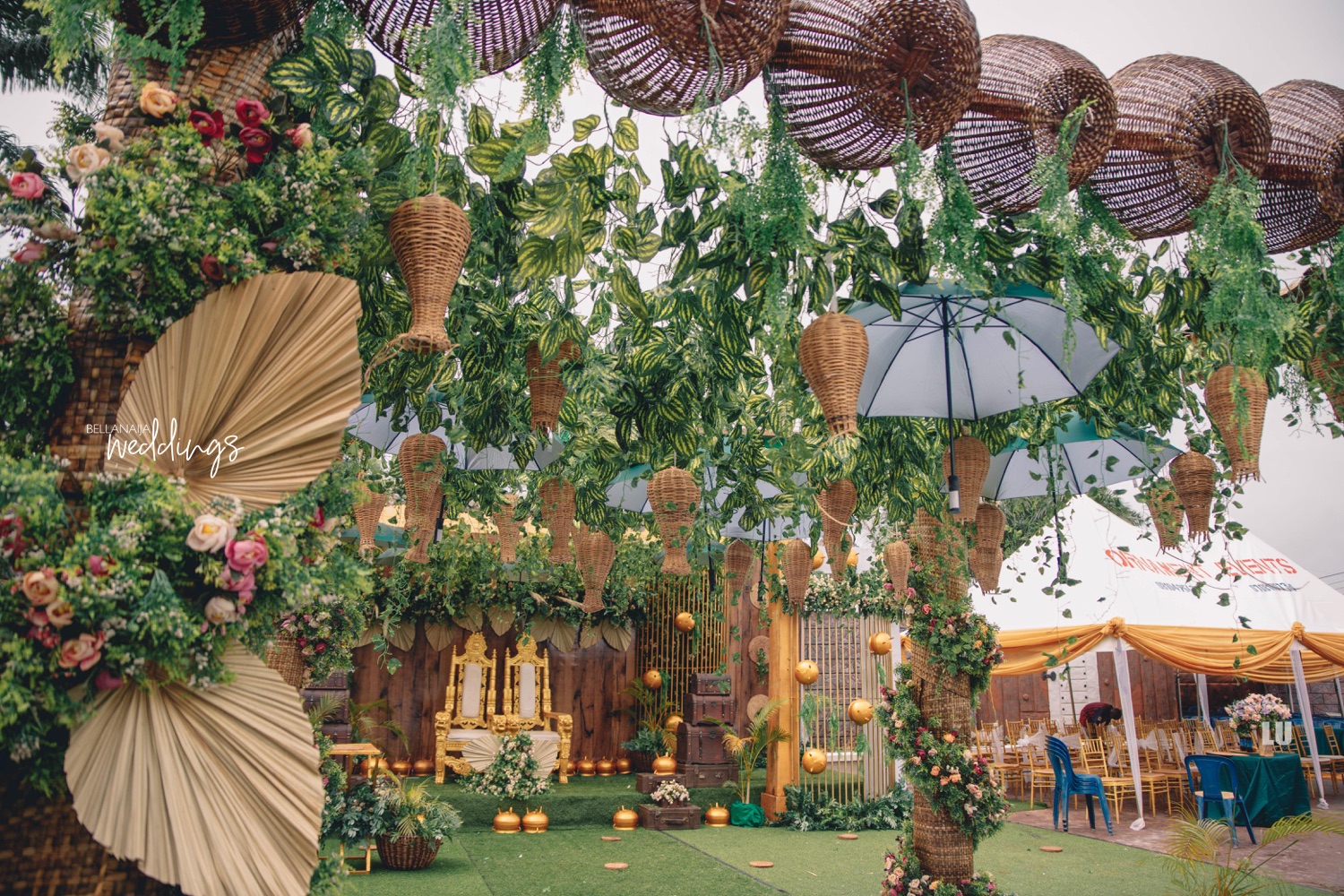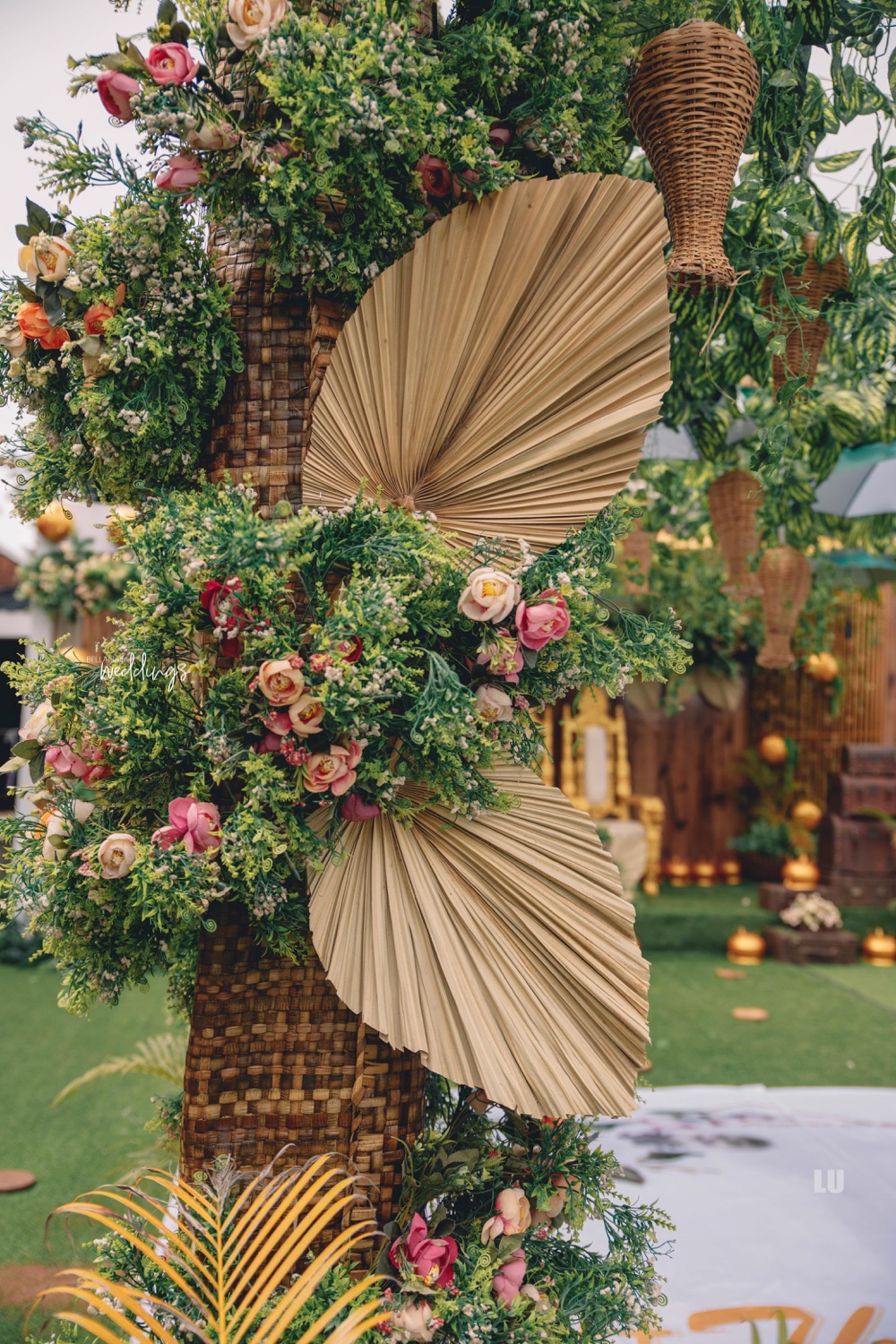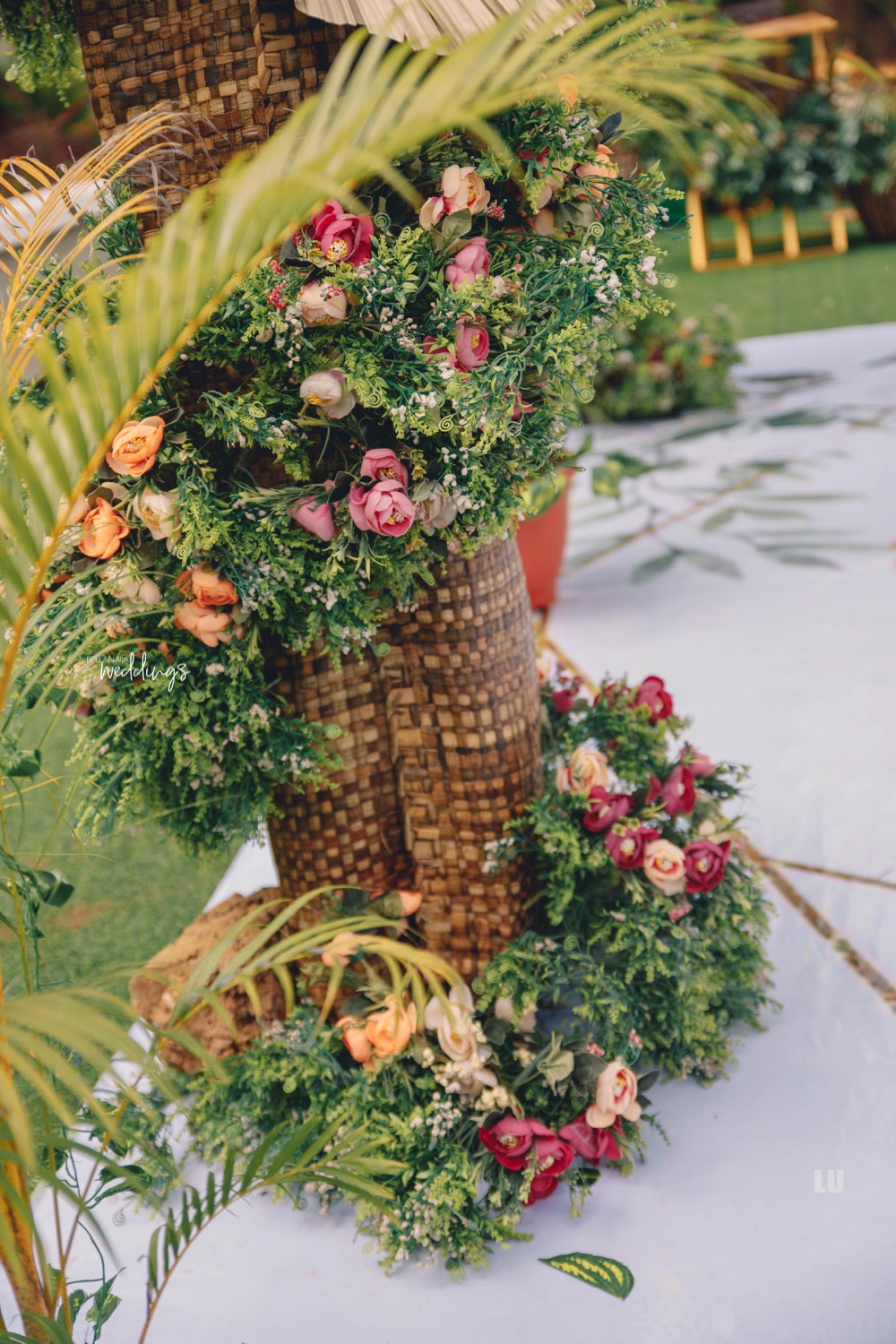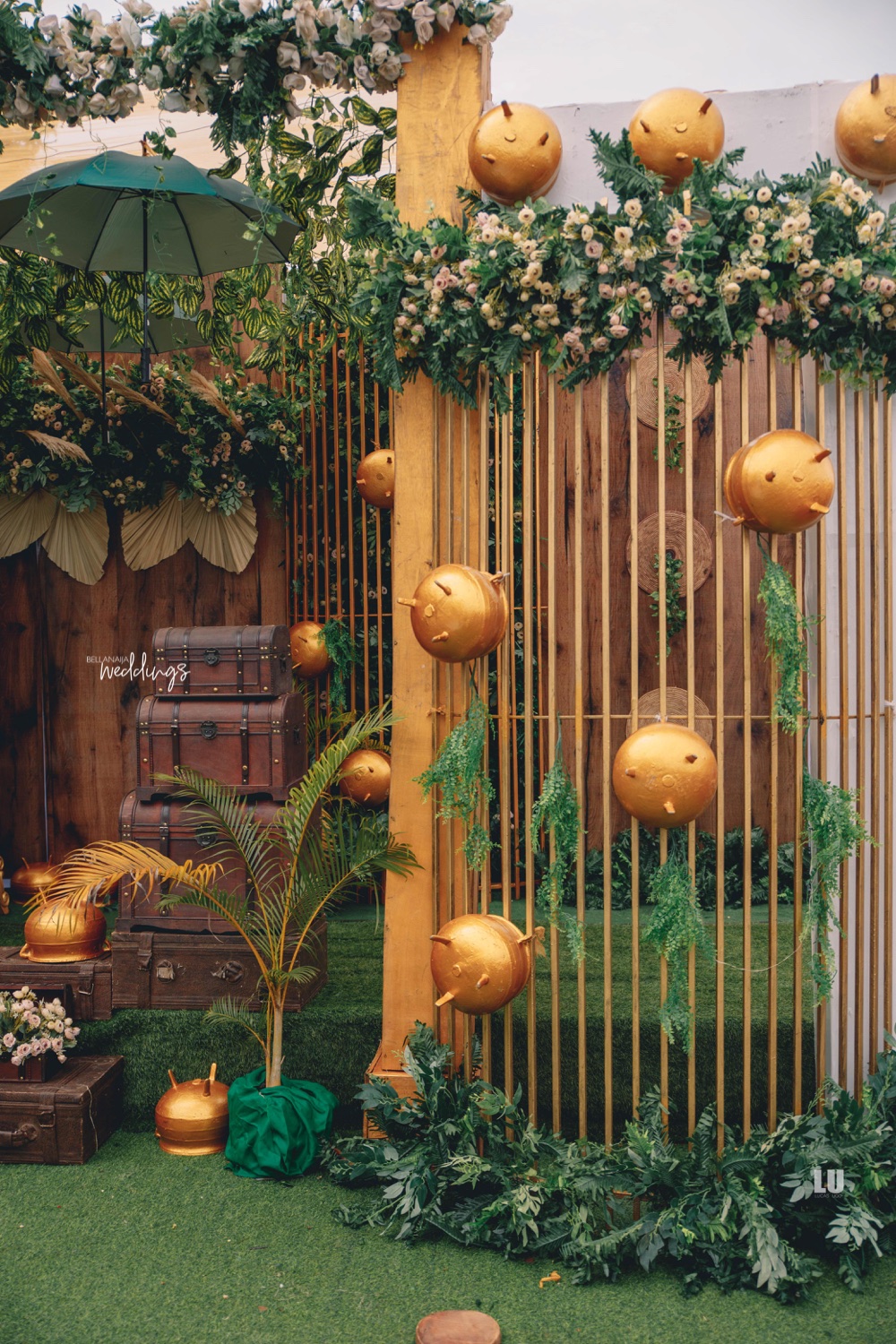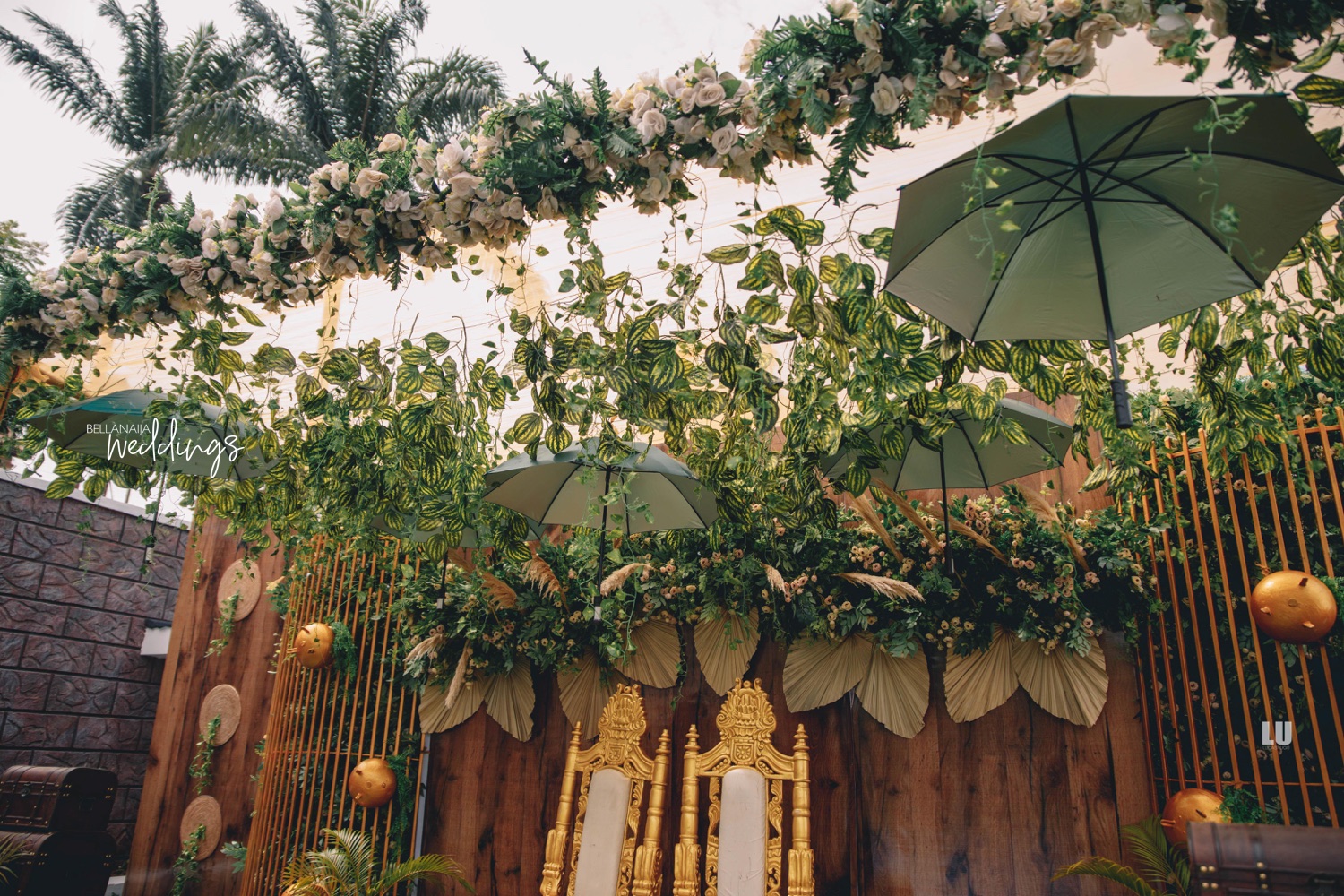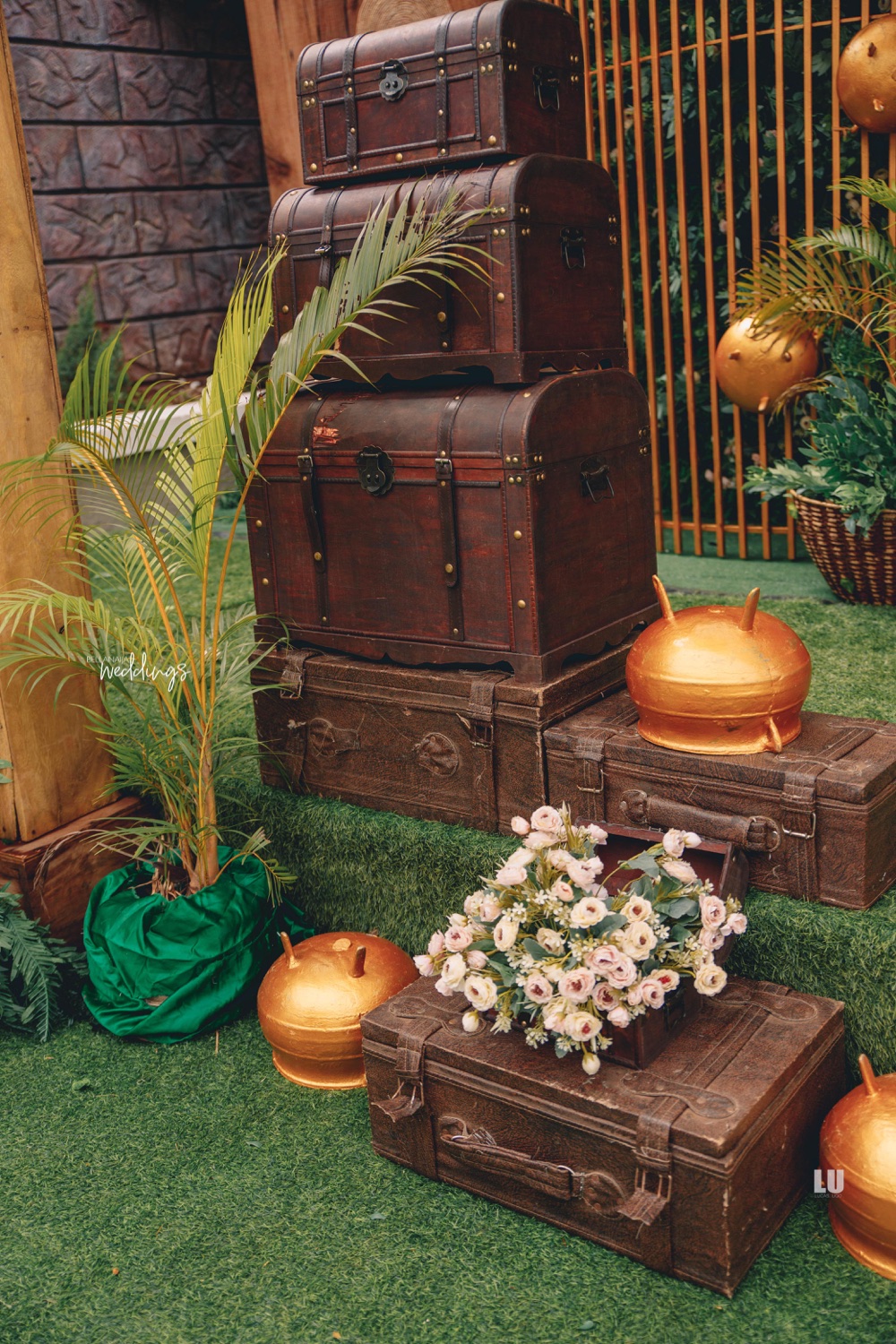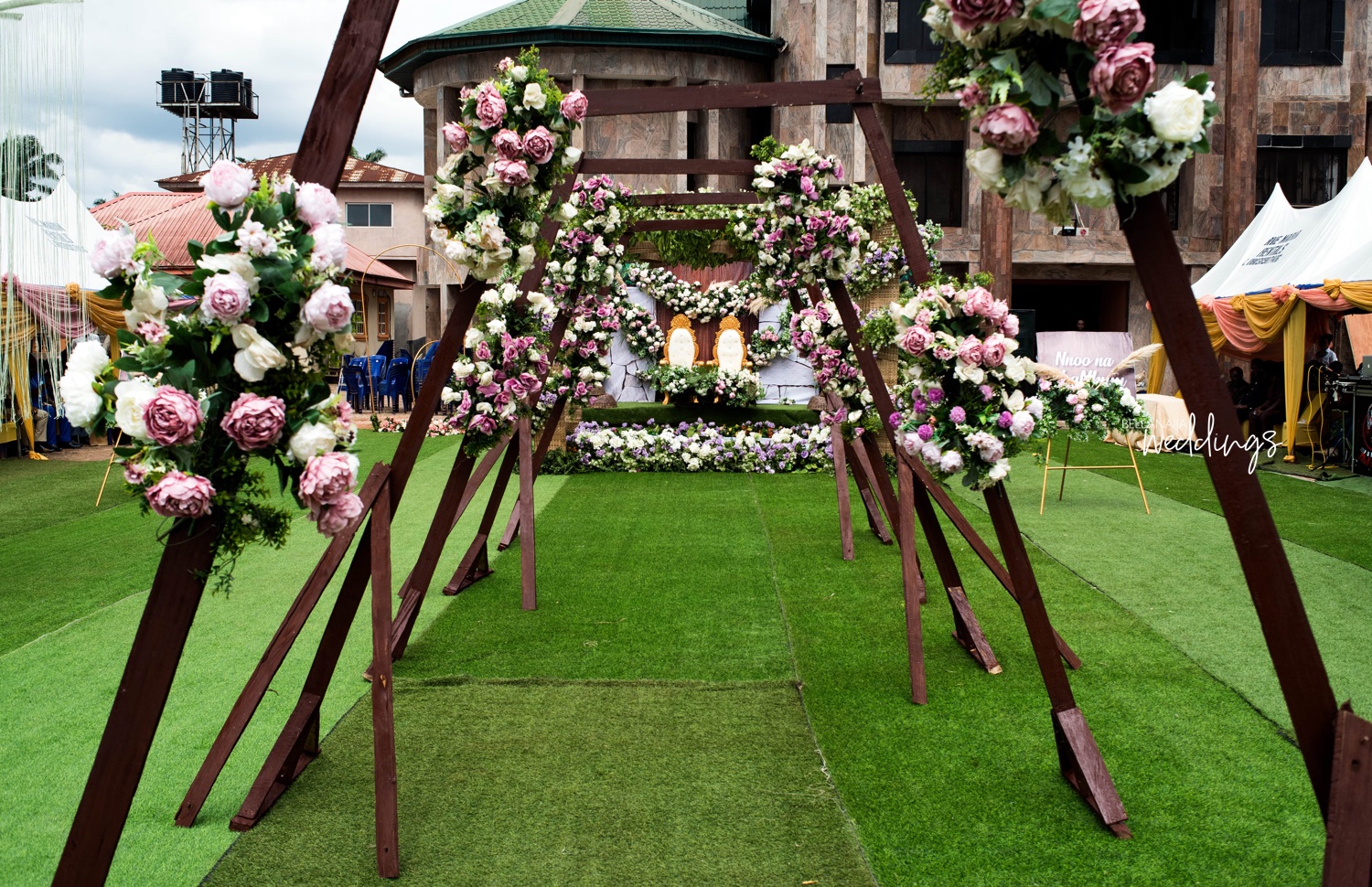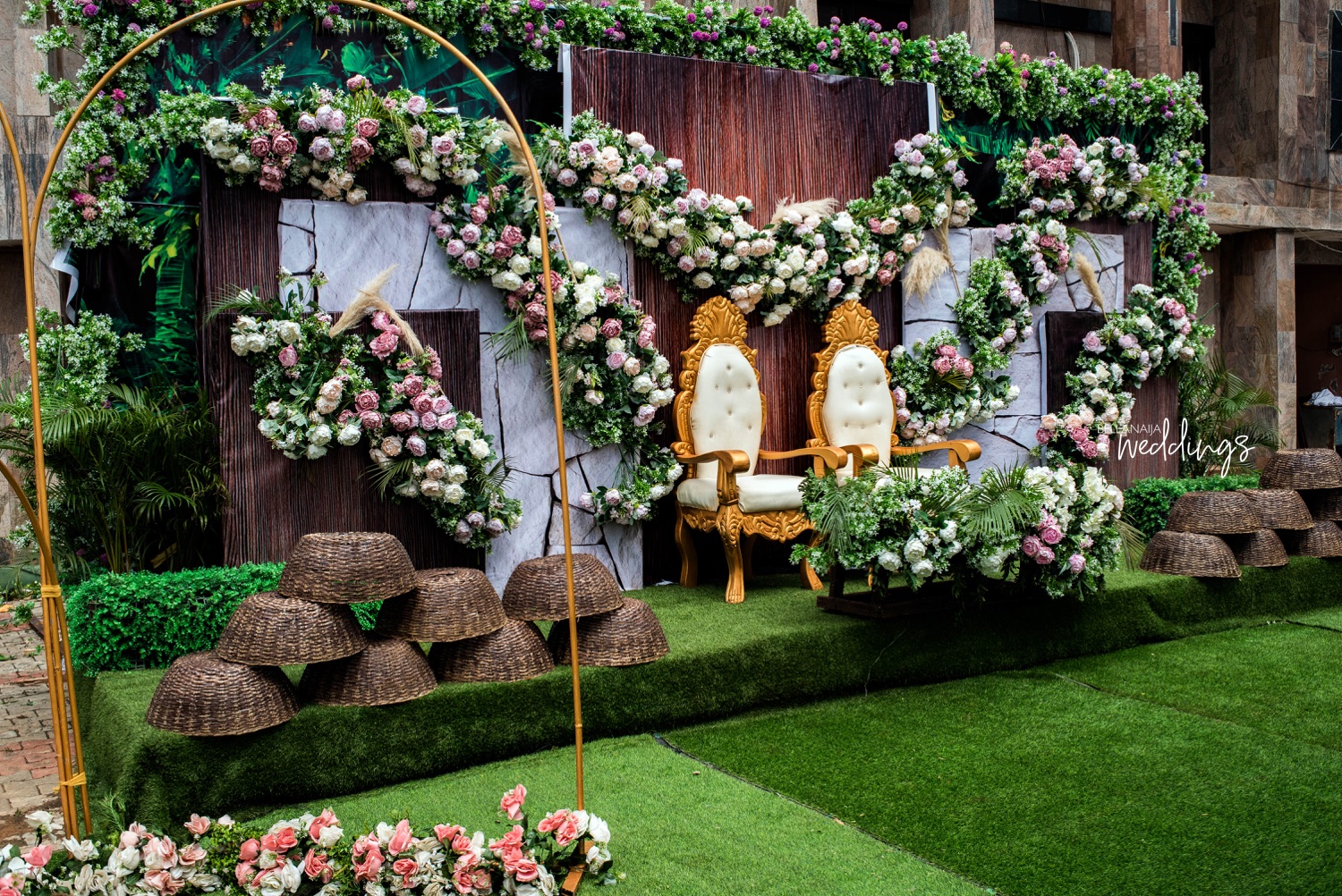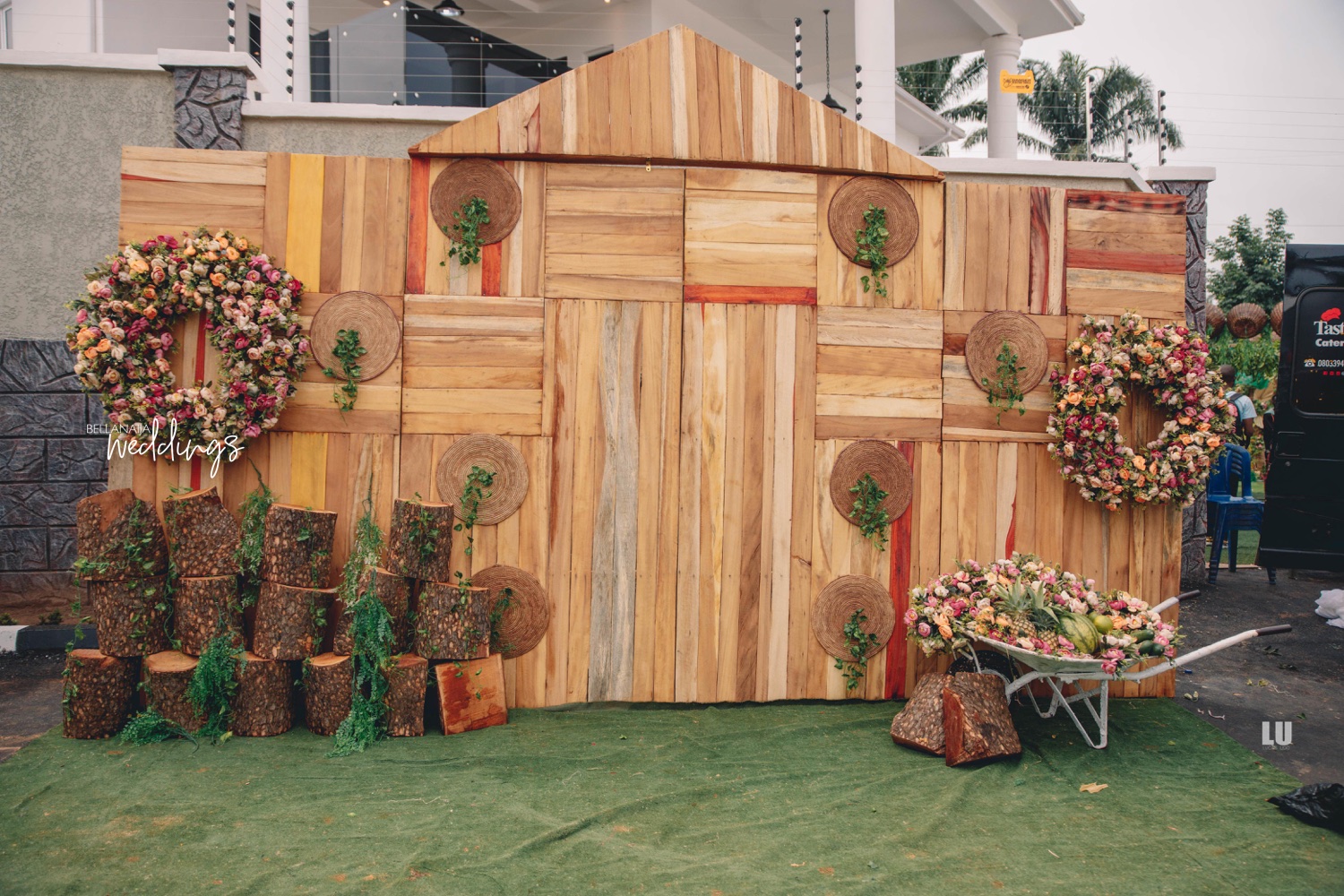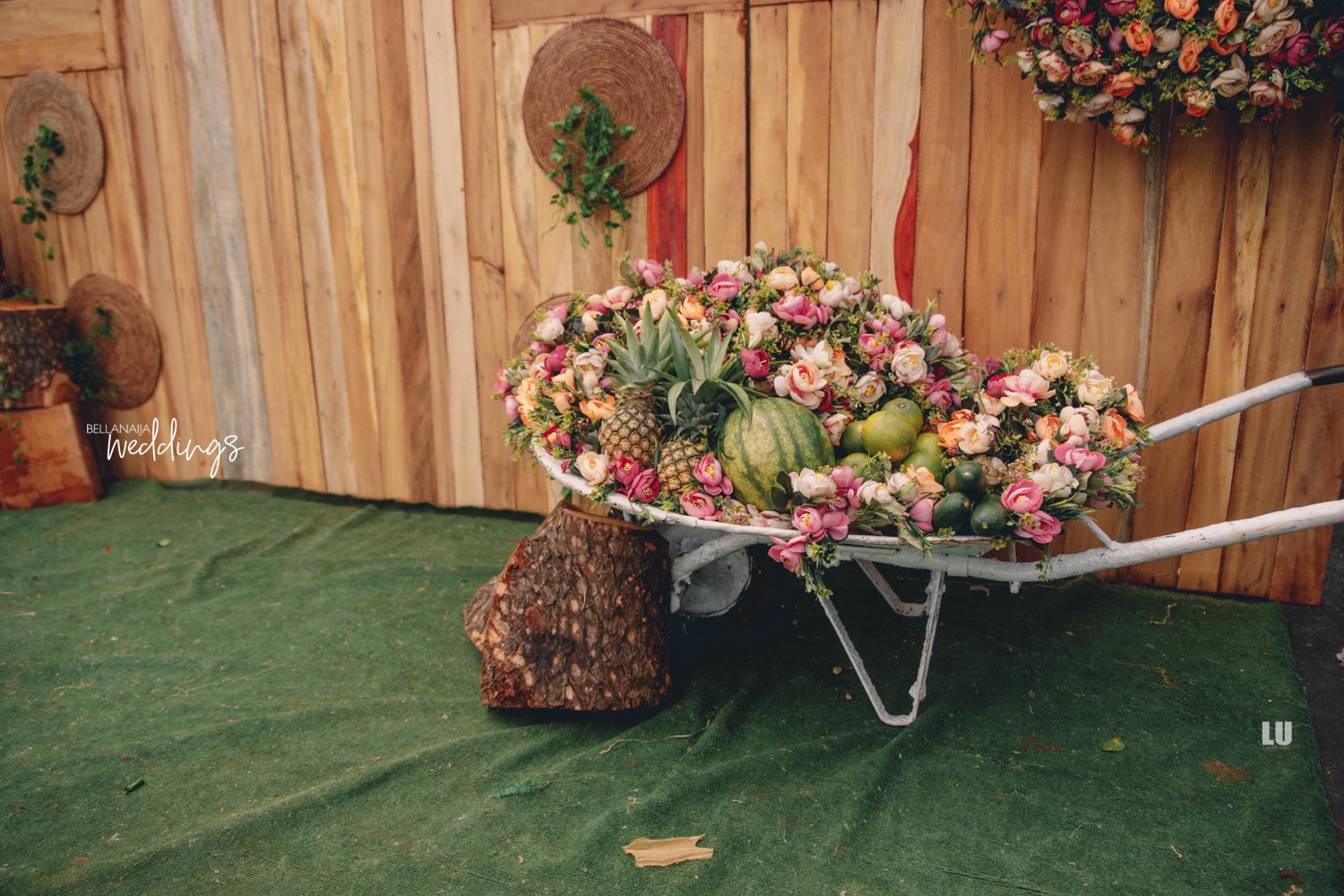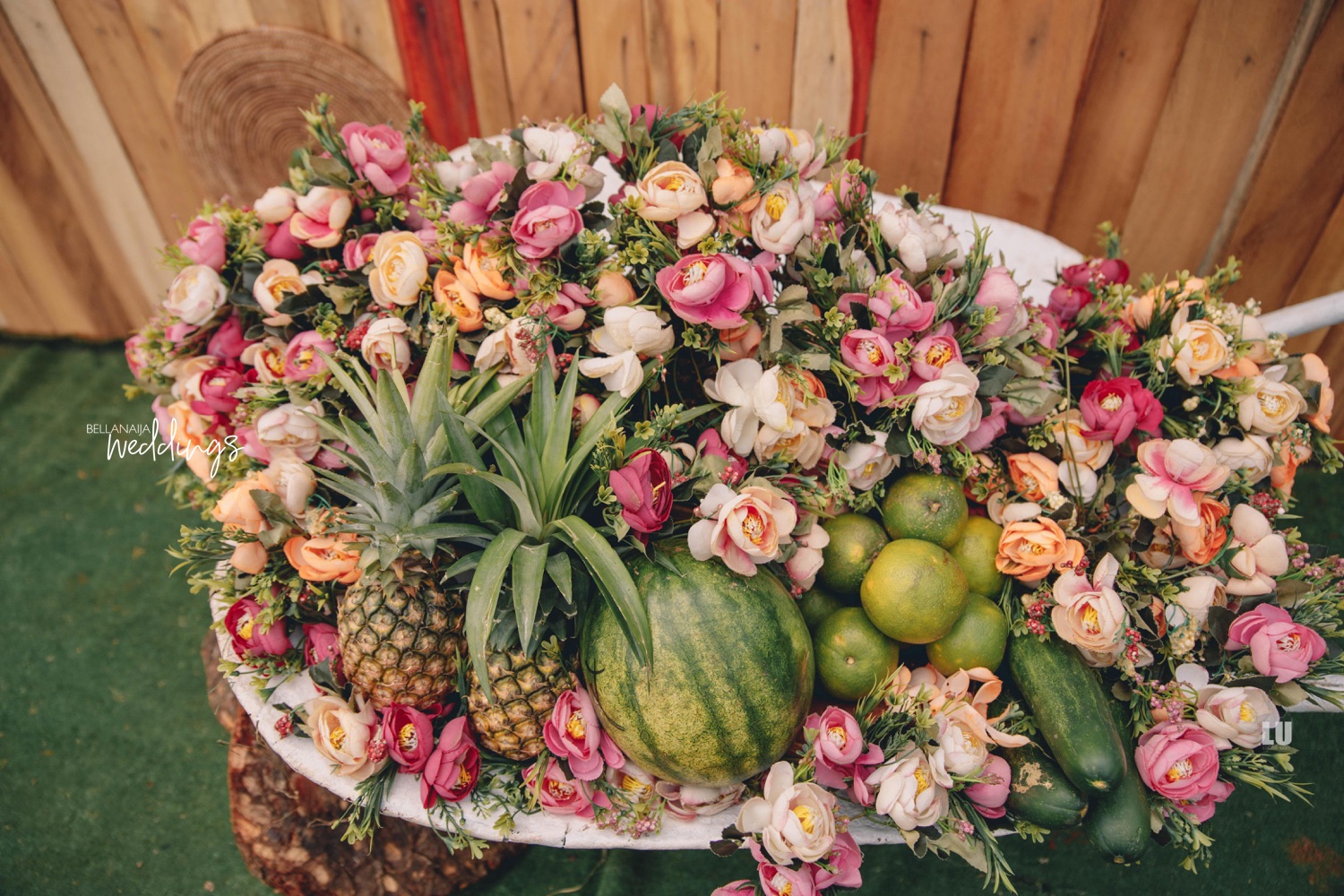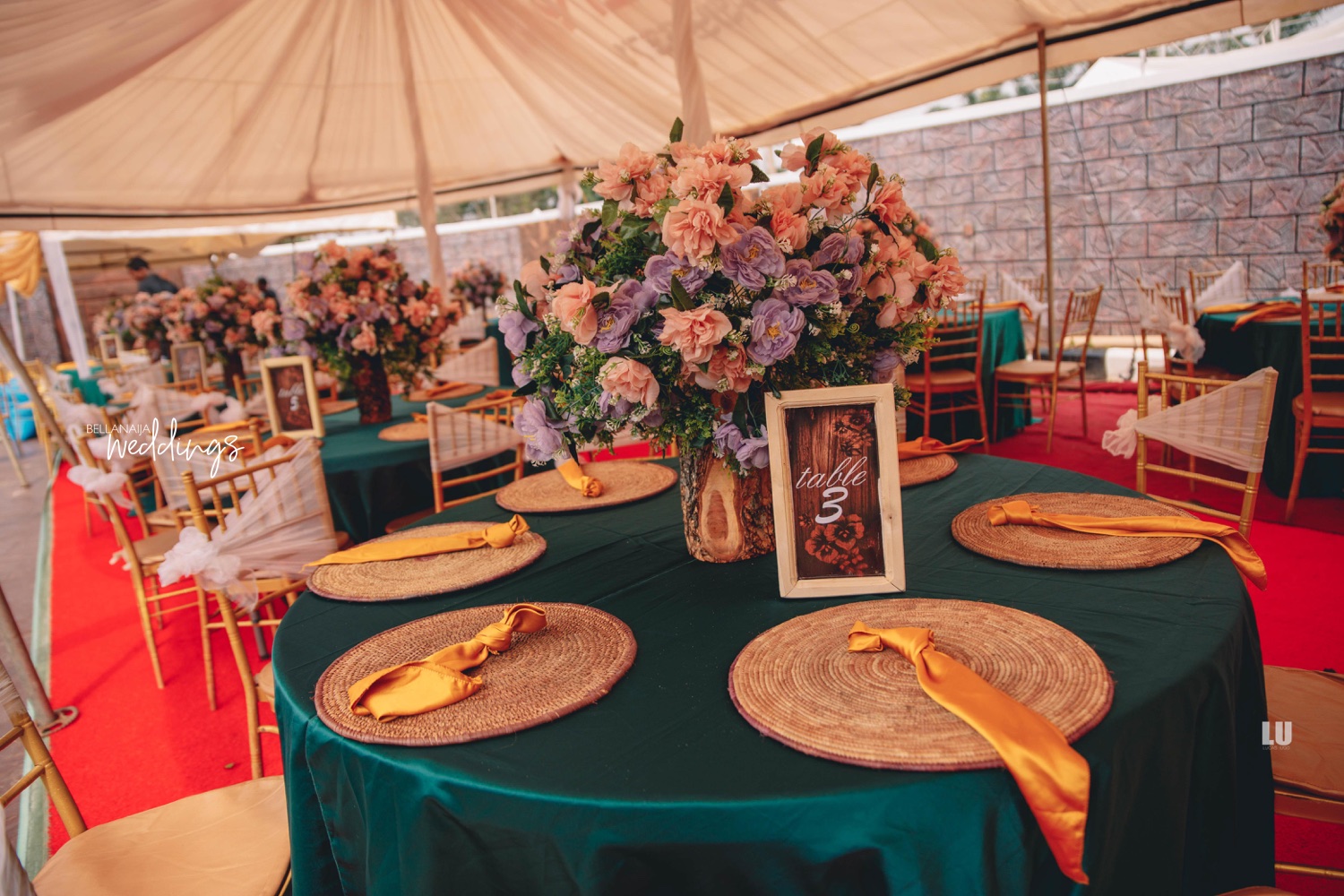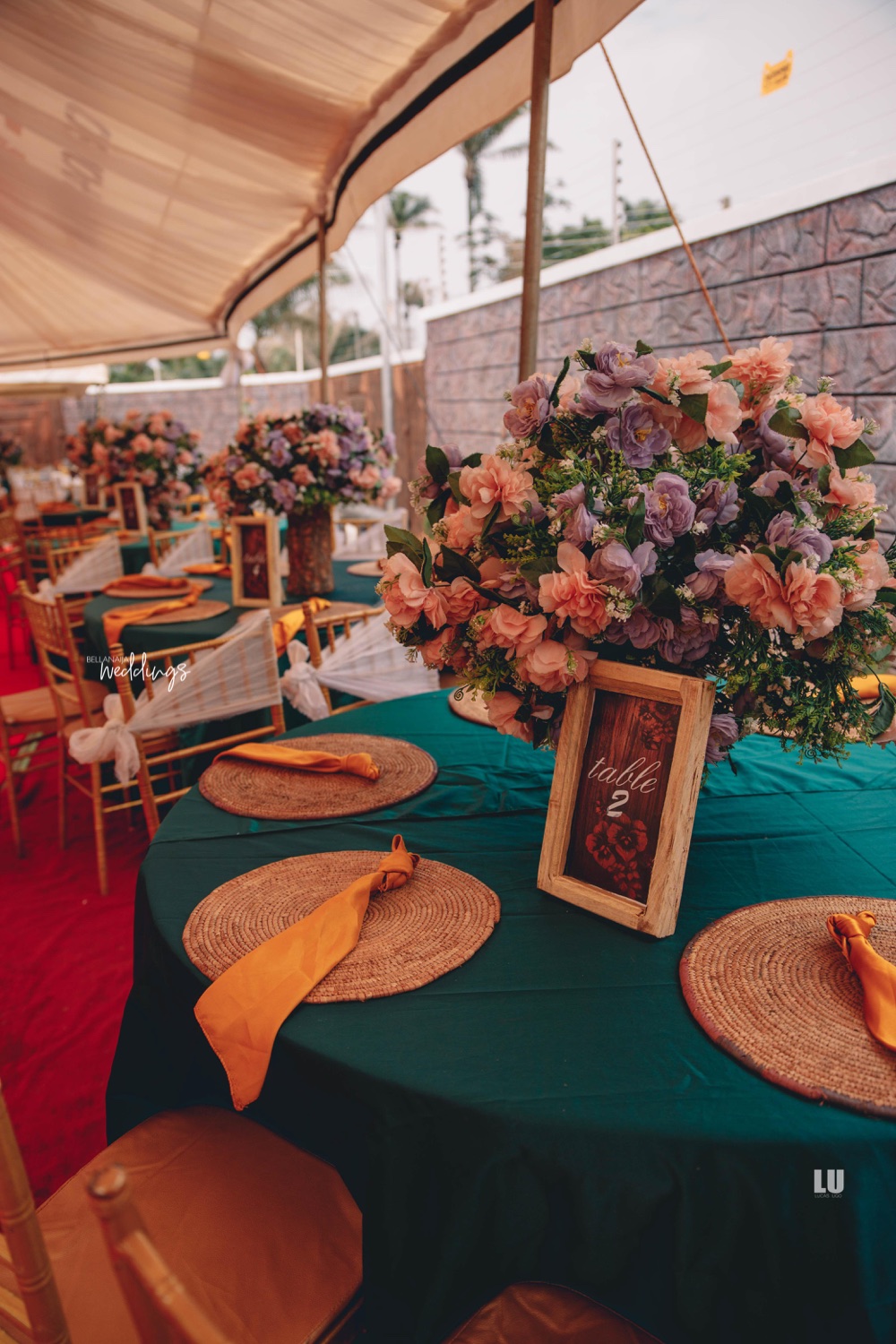 The second look of the day.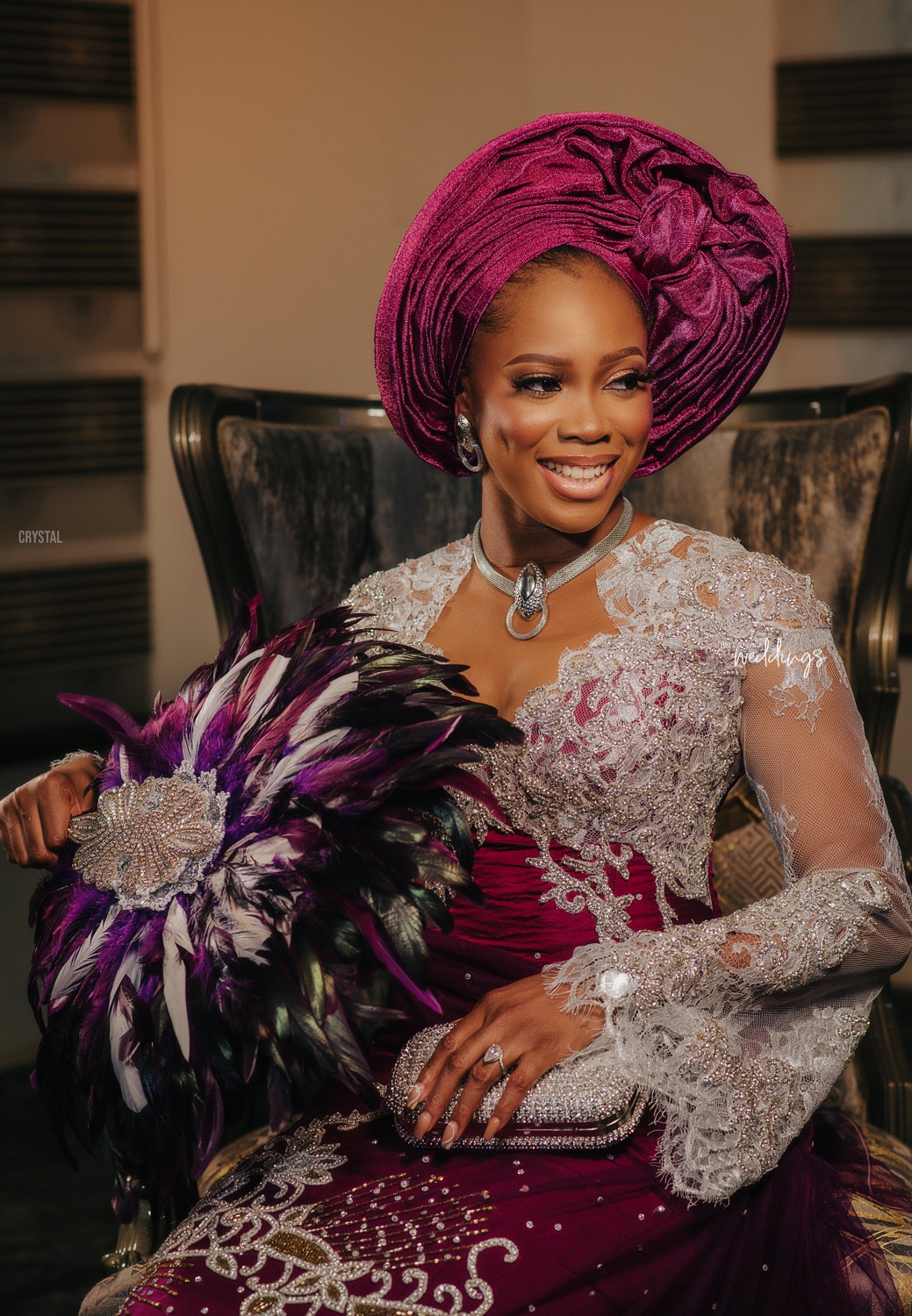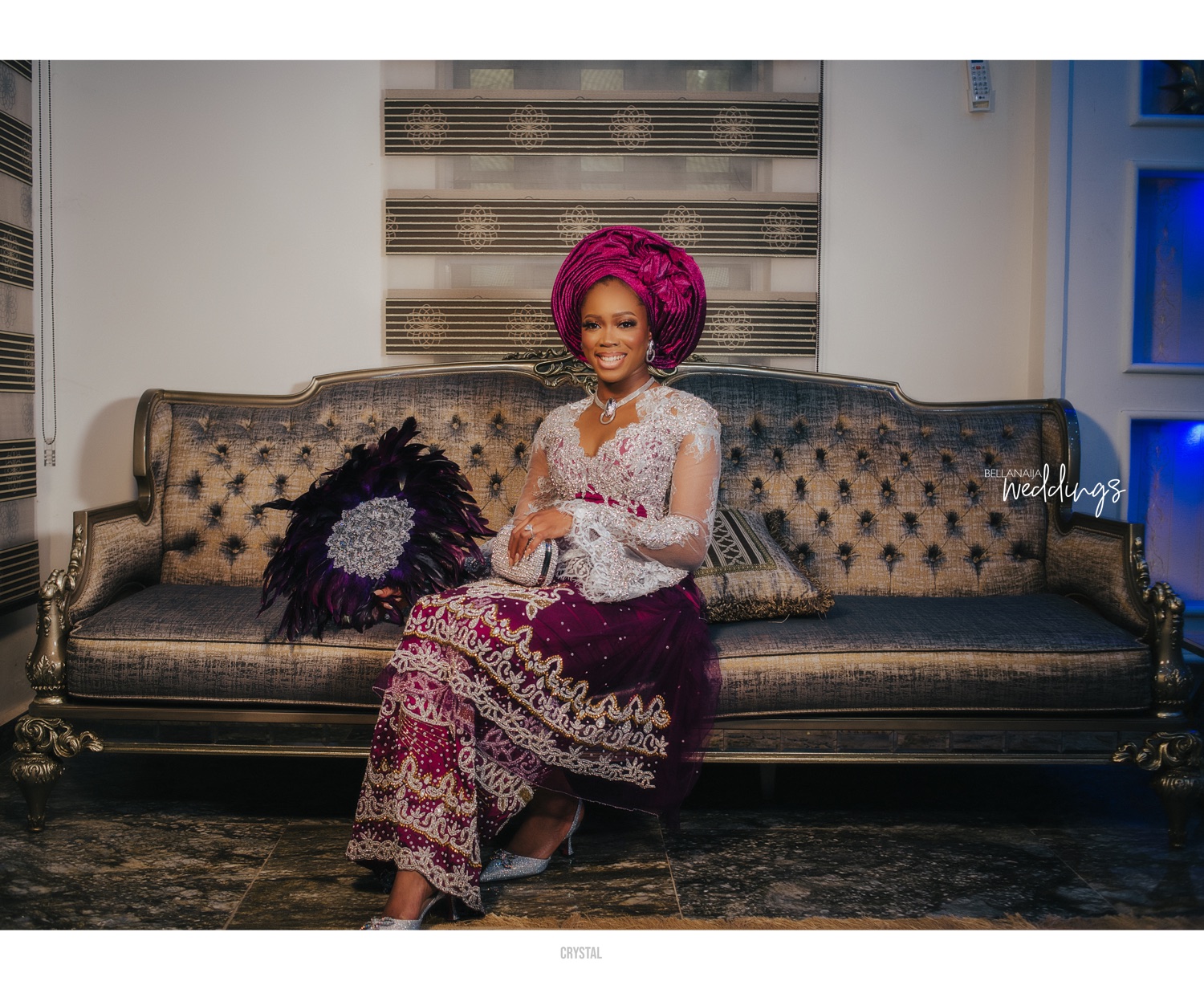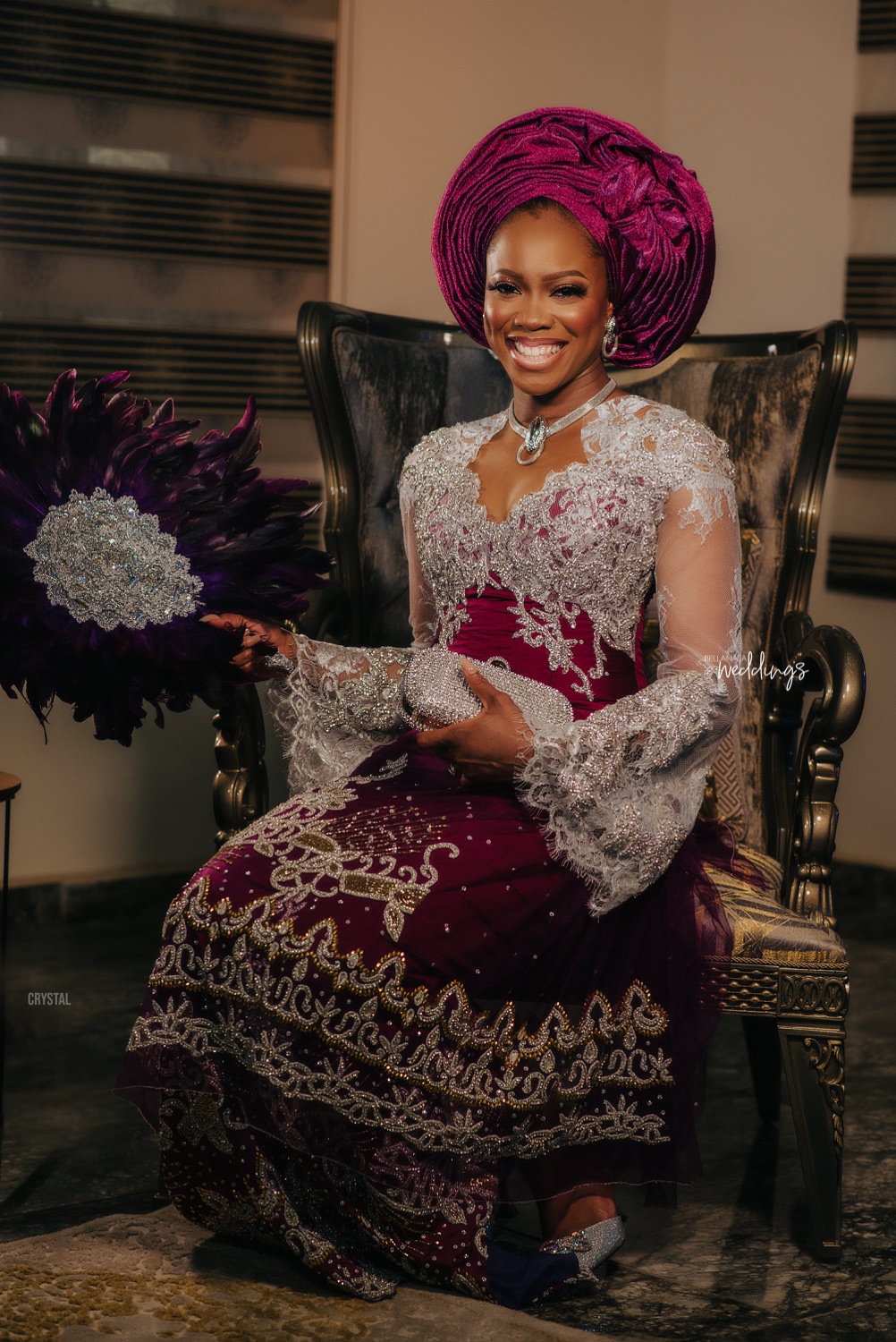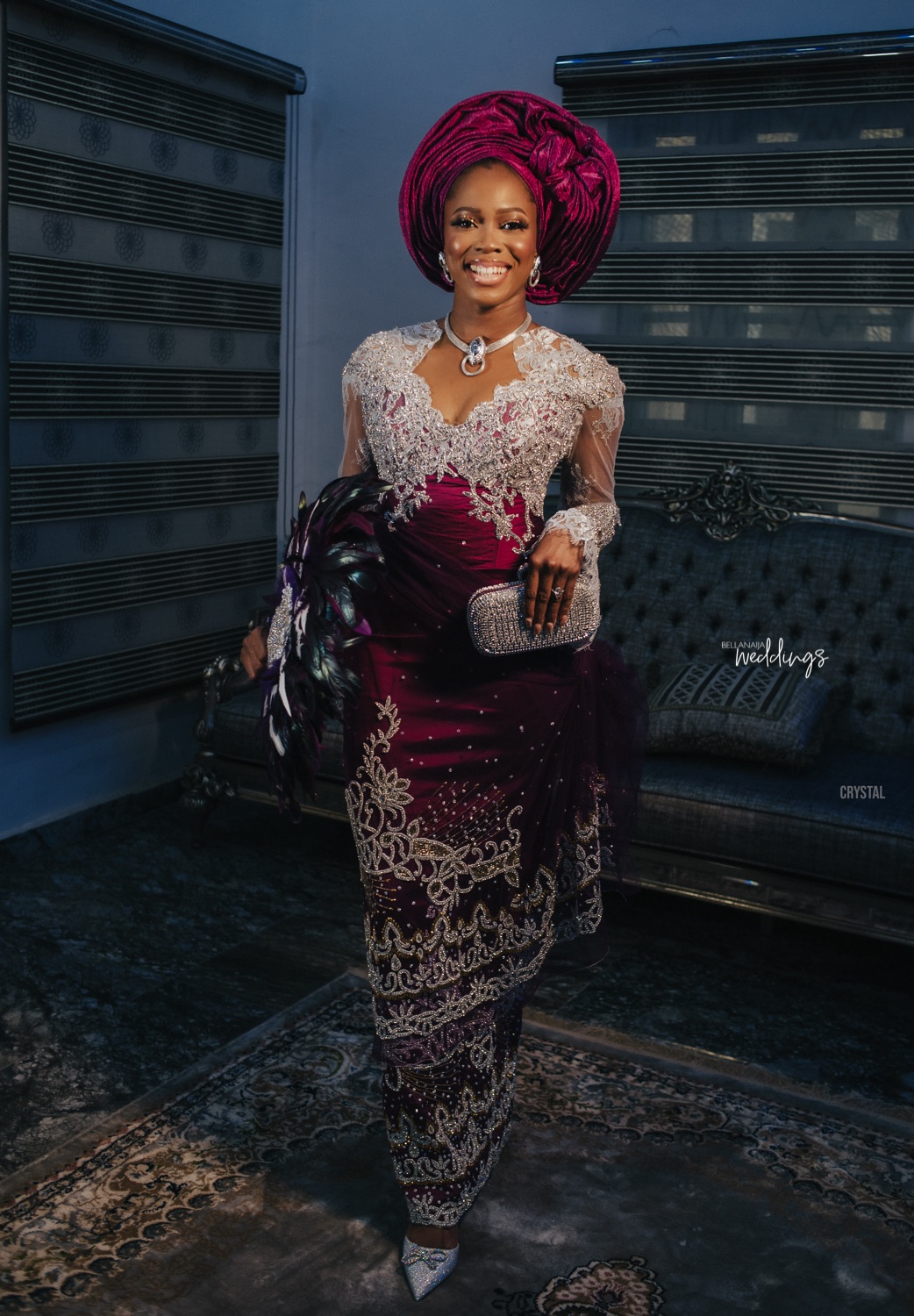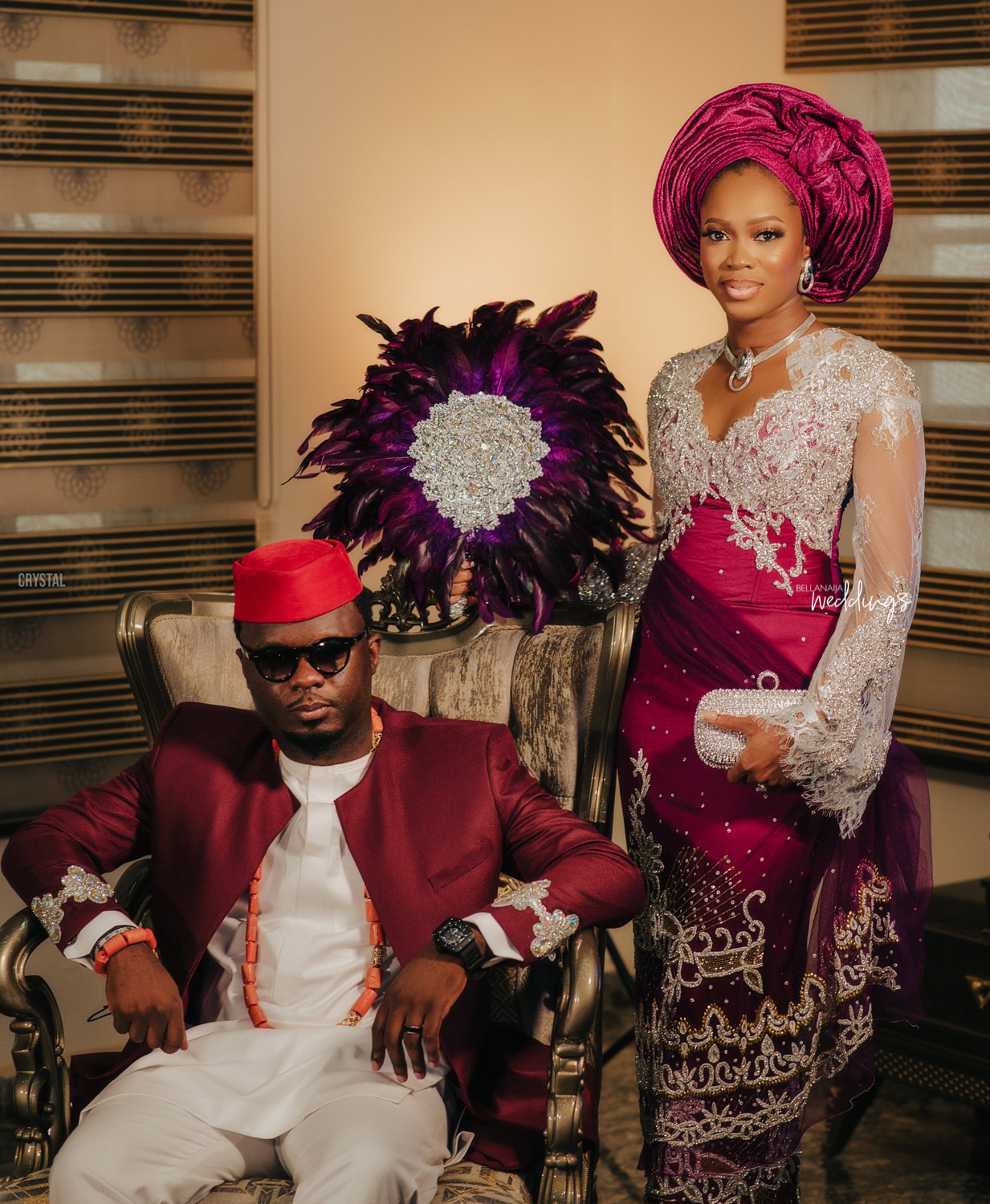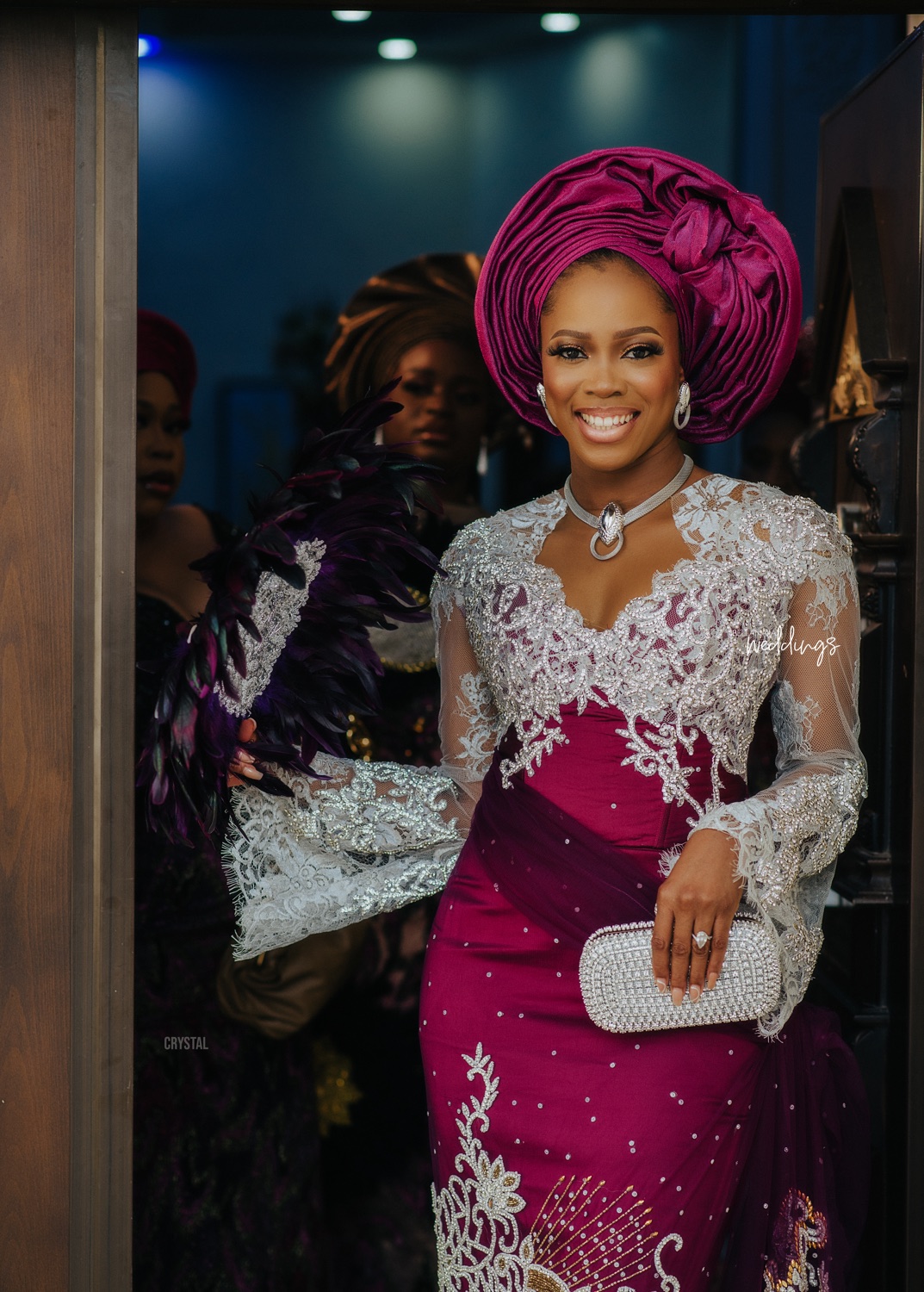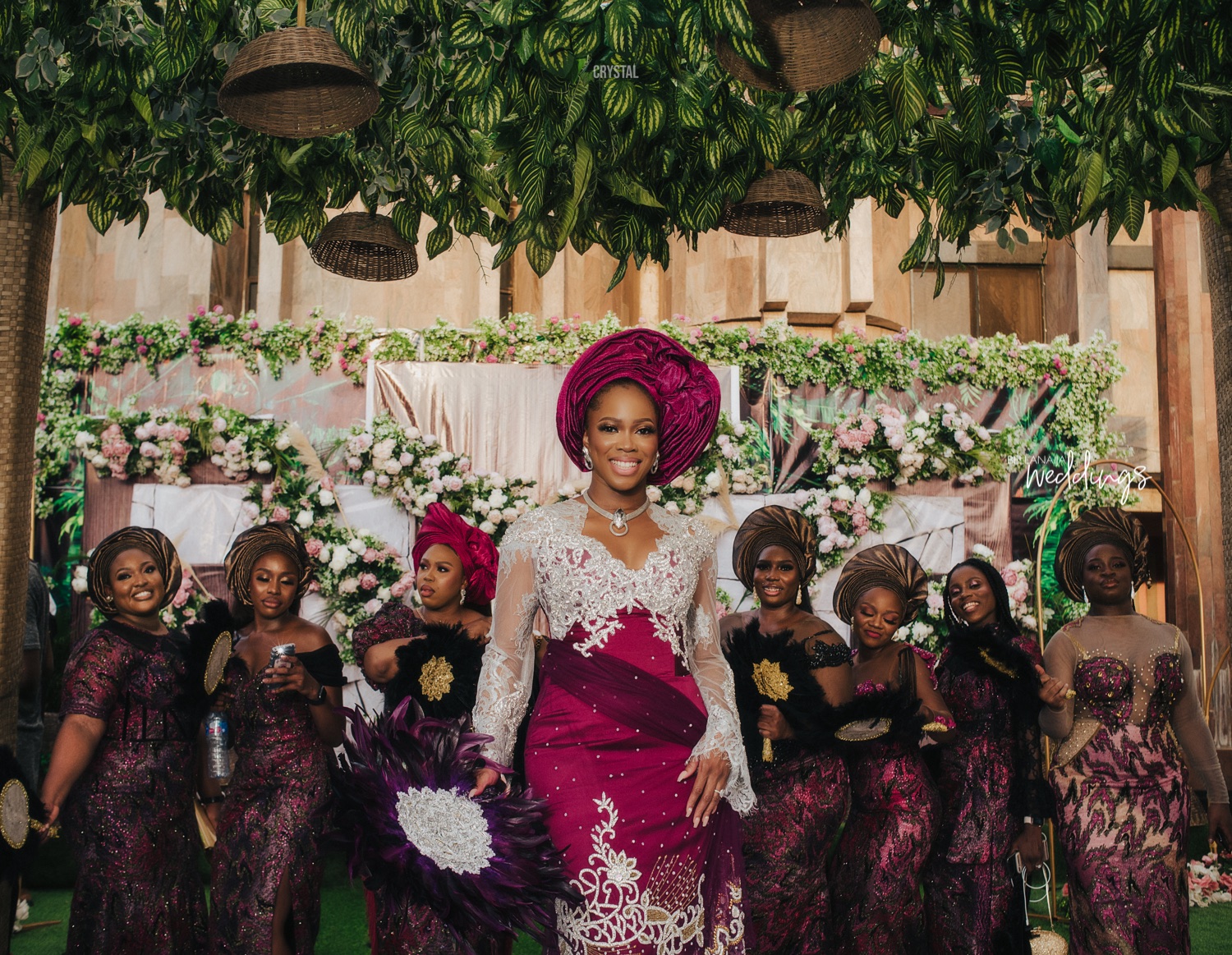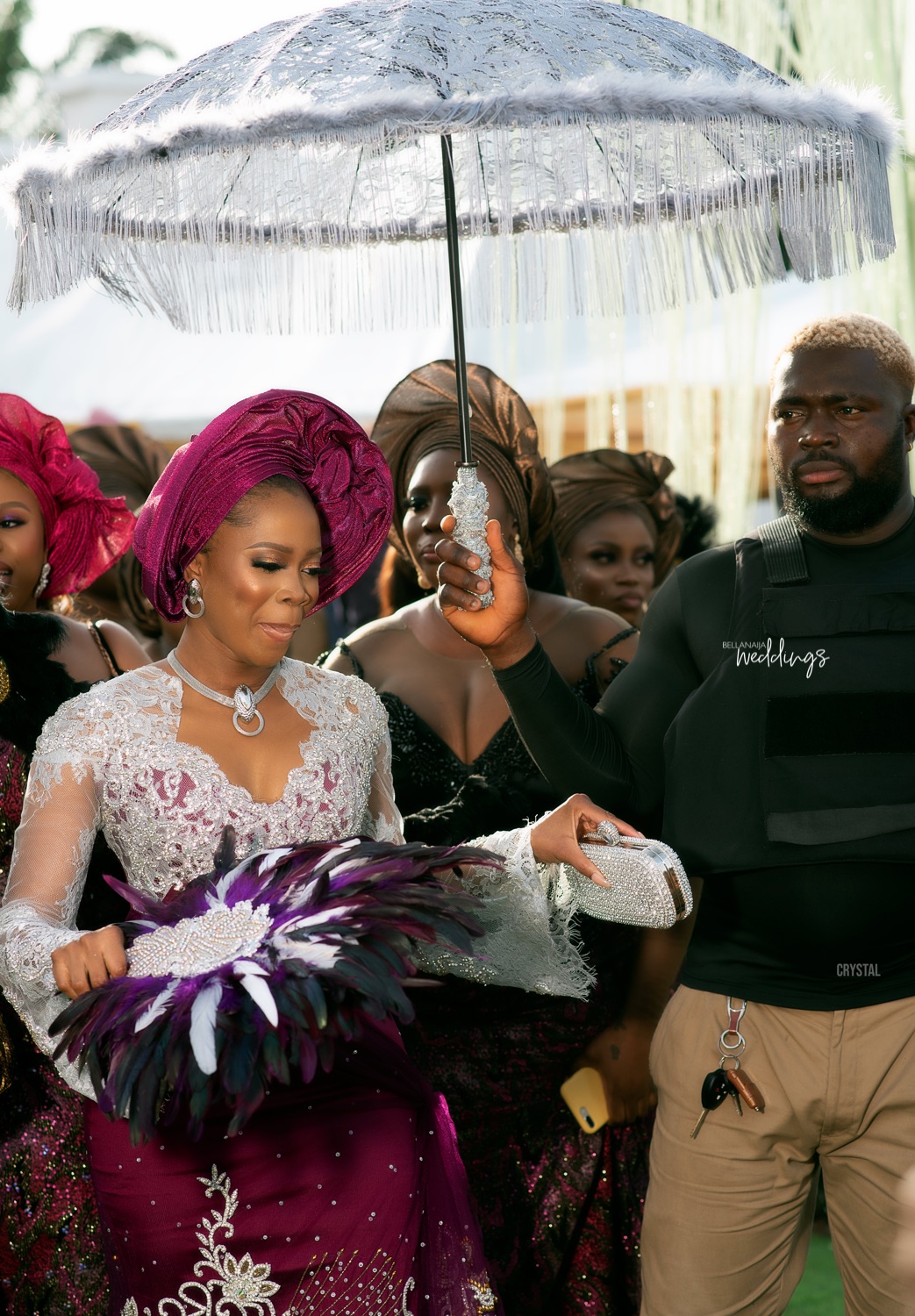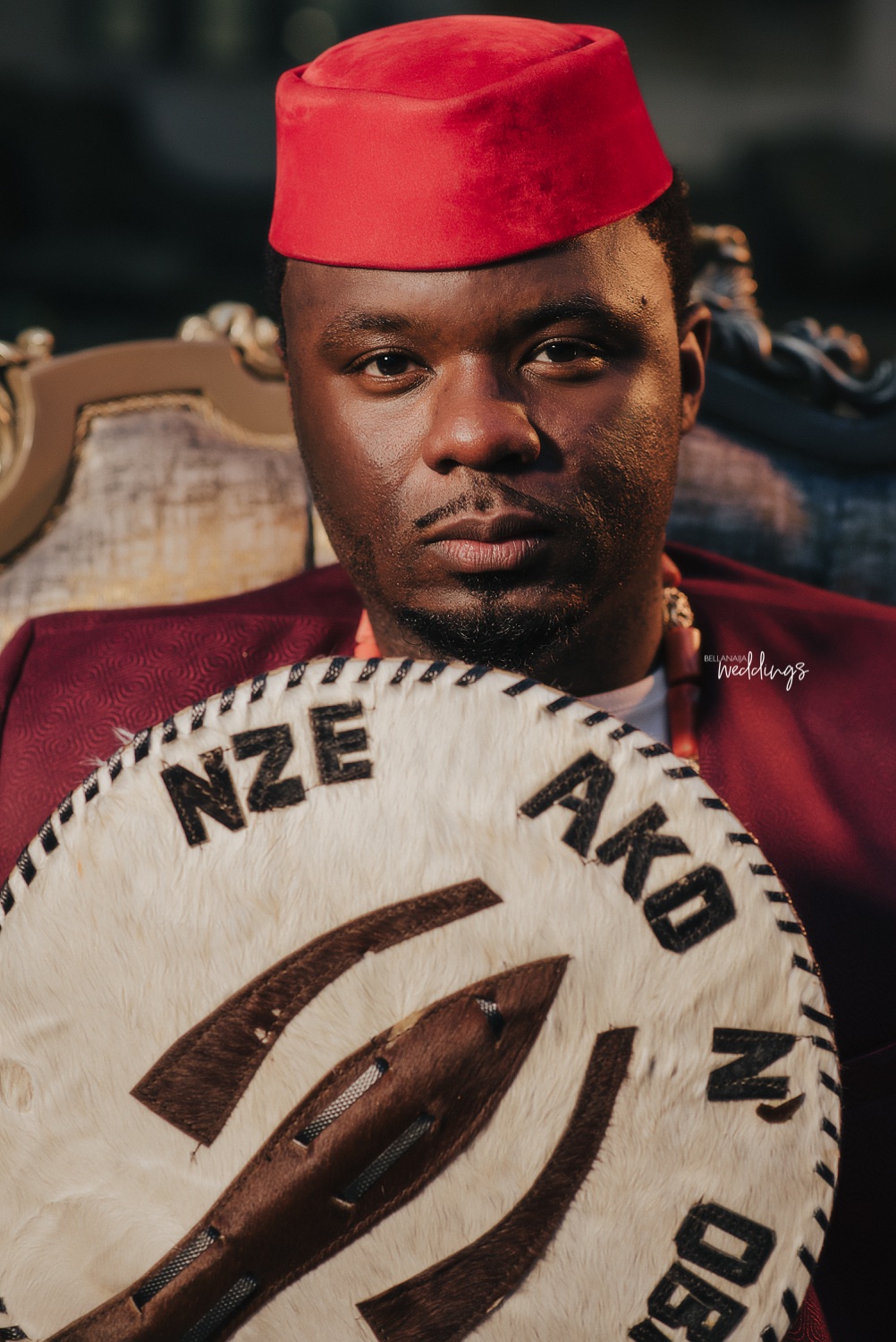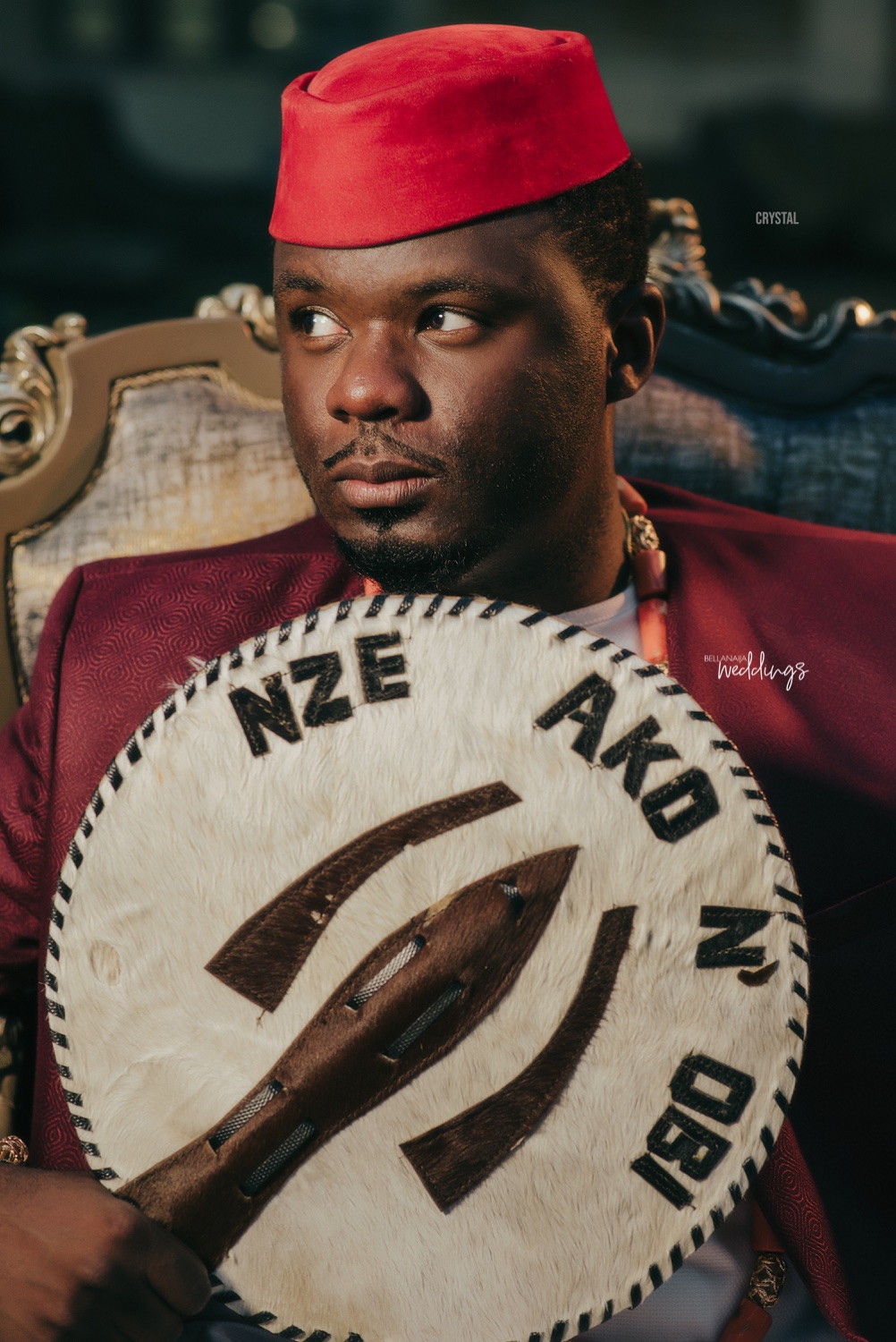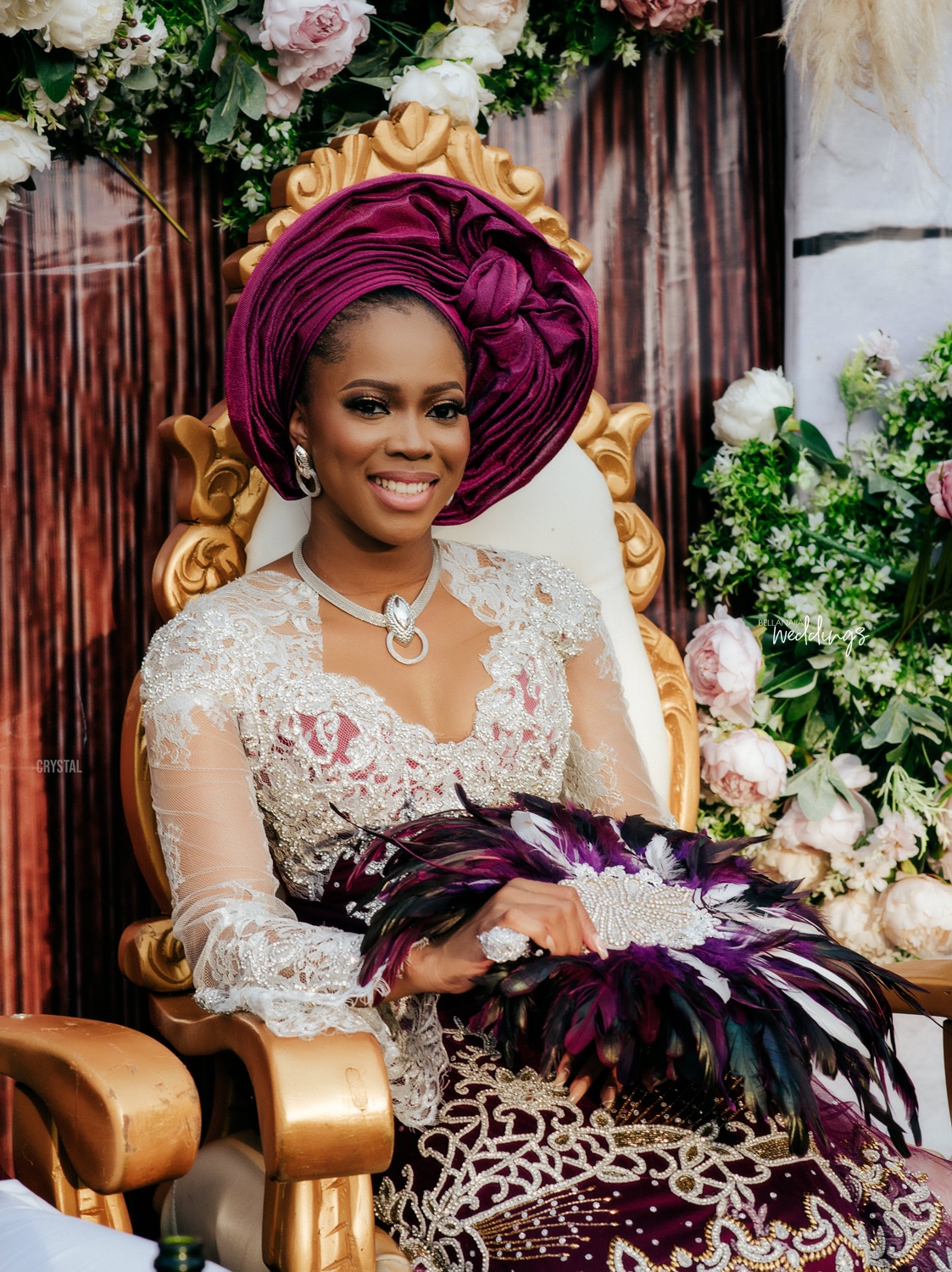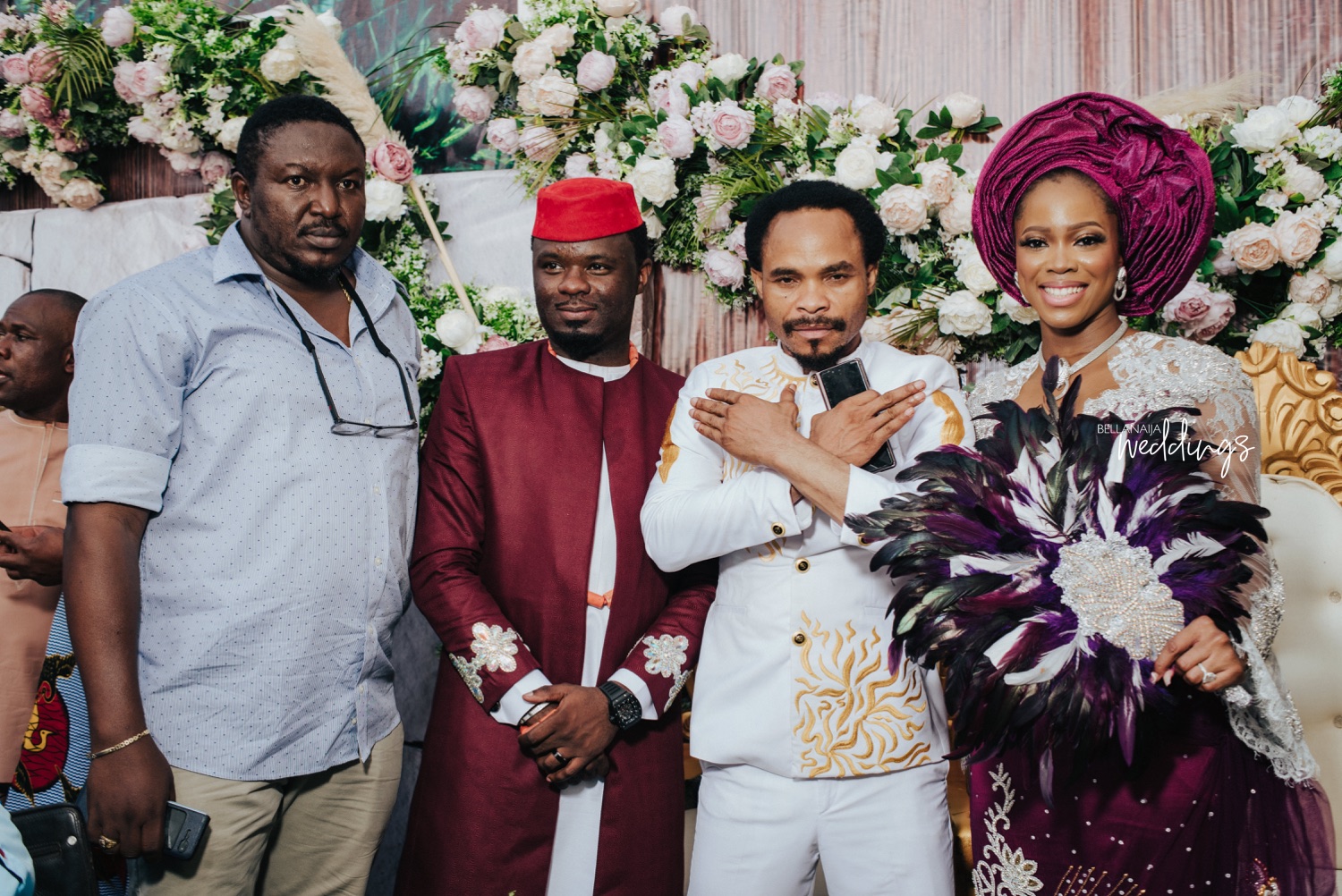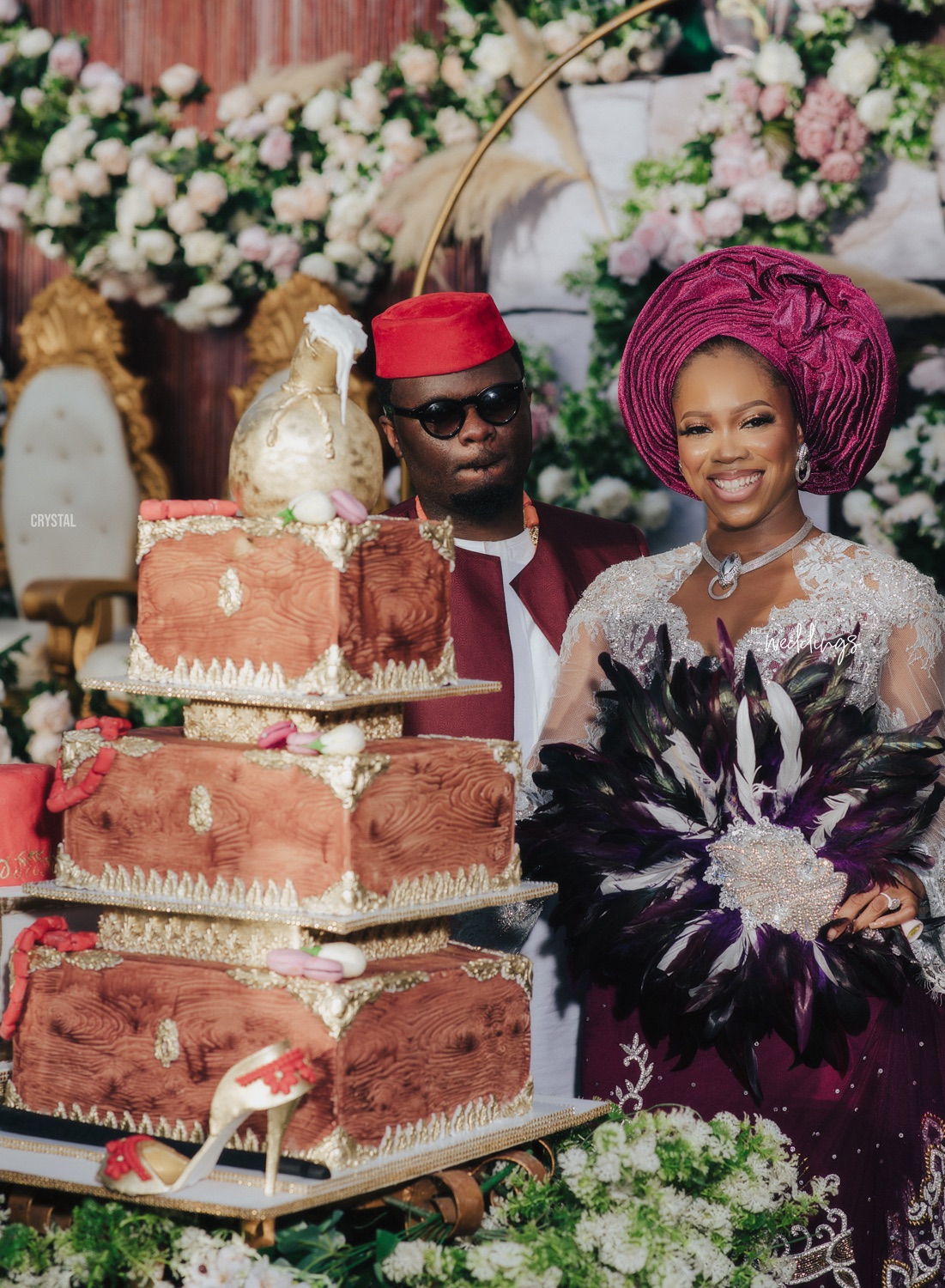 Credits
Planner: @eventsbynatalie
Bride: @jbunnieu
Bridal styling: @themelangestyling
Dresses: @emaginebybukola
Makeup: @sleekbeautyshop
Hair: @jovoria_beauty
Decor: @chuksbevents
Photography/videography: @crystalmediaphotography
Beads & Accessories: @nenejewellryandcraft
2nd outfit accessories: @swaroski
Cake: @plumberrycakes
Dj: @funky_djpop
Finger food: @koksy_foods
Food: @delocaldish
MC: @mcapple
Security: @bss_security_ng
Ushers: @riteushers