You already know how particular we are about brides! We just can't get enough of the awesomeness that a bride exudes on her big day.
For Kemi, it was a massive tank of gorgeousness and grace – call it beauty overload! ?
Kemi and the love of her life, Dolapo had won the all-expense paid wedding courtesy of Union Bank and yours truly, BellaNaija Weddings. Now you def know it had to be nothing less than extraordinary. So, we had the service of ace bridal stylist, Lavish Bridals. Kemi's happiness knew no bounds and was so lovingly contagious. You know what they say about happy brides. Yes! They're most certainly the prettiest! Kemi's natural elegance shone through and gave us the perfect bridal looks to swoon over.
For her first look, Kemi was a graceful swan princess. Her grace and poise were just so impeccable. Little wonder our groom, Dolapo could barely hold back on his tears of joy. Of course, it didn't end there. Time for the after-party came and Kemi was a complete showstopper. We're still gushing over her chic and classy silk dress. You must def be wondering how we were able to pull this off in such a little while.  Well, wonder no more, we've got all the answers you're looking for. The bridal stylist gives us the full load down, from the selection process to the inspiration behind her look.
While you take in all the allure that is our beautiful bride, see also how it all came to life according to the bridal stylist, Lavish Bridal.
Keep scrolling to enjoy!
Here's what Lavish bridal has to say:
It was Monday morning when we got a call from the Team at BellaNaija Weddings. Mercy of BellaNaija Weddings first told us about the project #AFreeUnion sponsored by Union Bank. She explained that she would like us to come onboard as the bride's stylists. We were super excited at the chance to make a bride's dream come true! The challenge, however, was that the deadline was in 7 days. We took on the challenge because we have a reputation for being solution providers. It took a while to hear back as the team went through several applications to pick the right couple.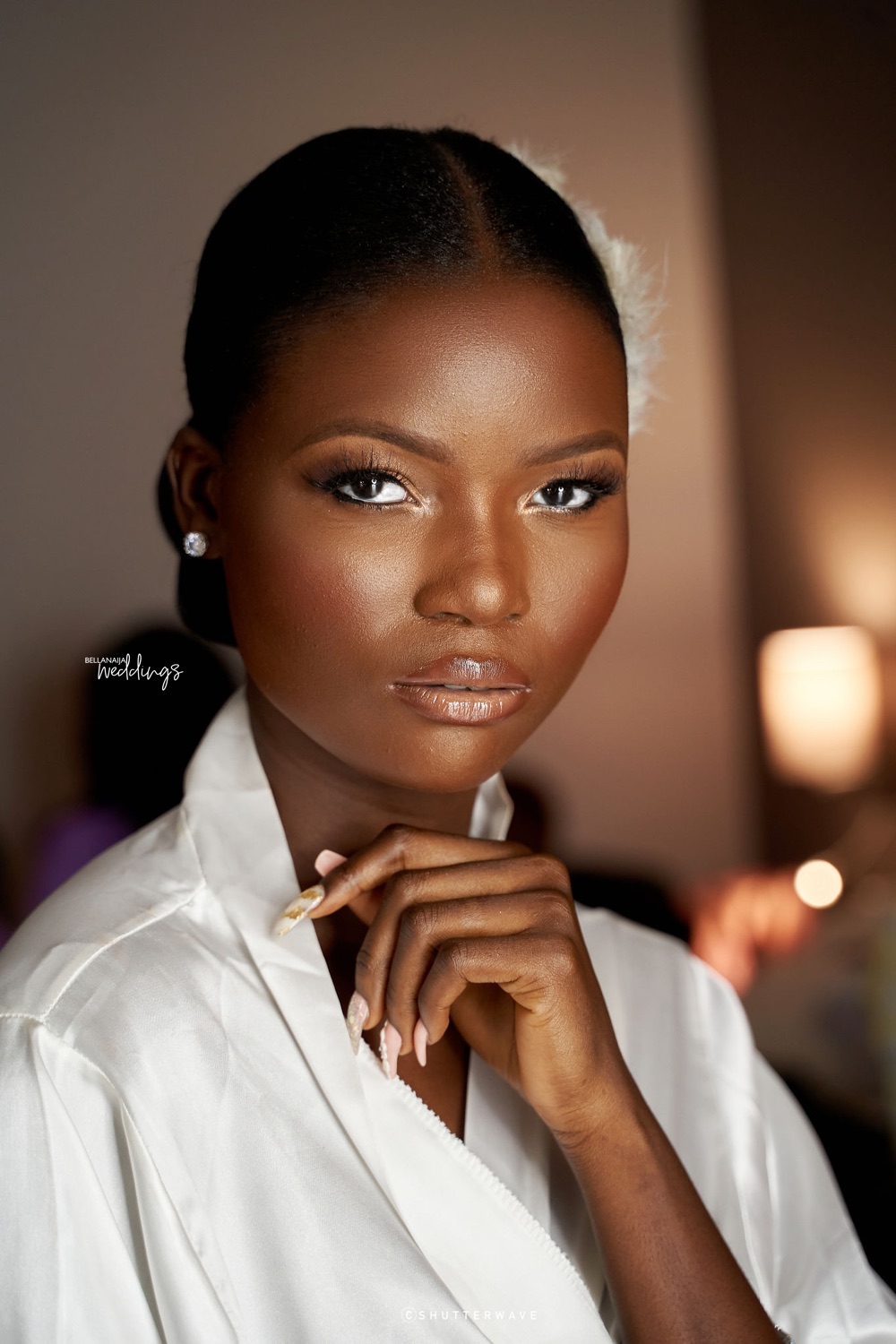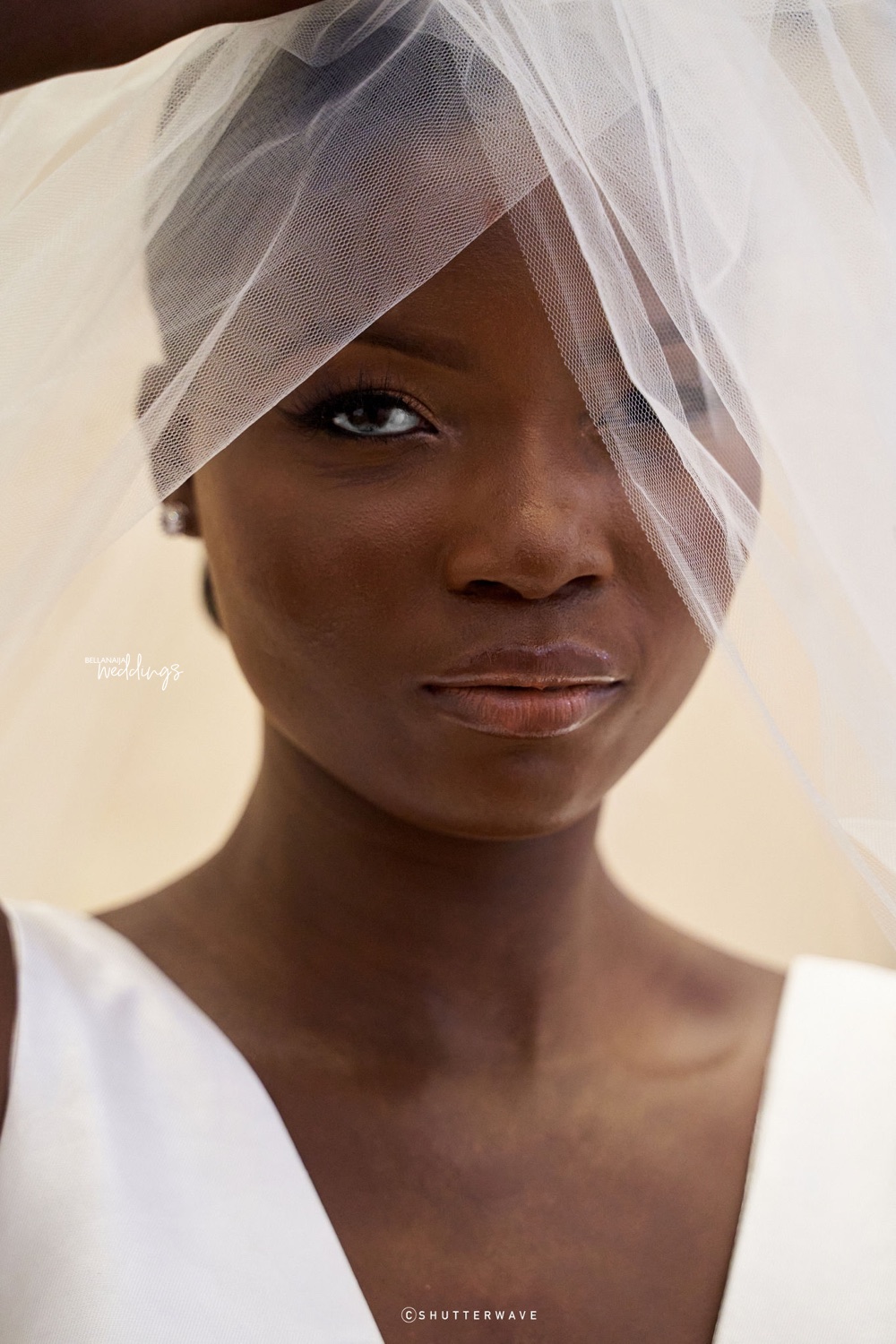 By Thursday, we met the beautiful Kemi and we were immediately stunned by her beautiful skin, grace and amazing personality. At our bridal lounge, a one-stop-shop for brides and celebrants we conducted a short consultation to ensure we incorporated Kemi's wishes into her dream look. By Friday the race started to create two stunning looks for Kemi in less than 48 hours. We came up with a concept and started the process of selecting the right vendors to come on board.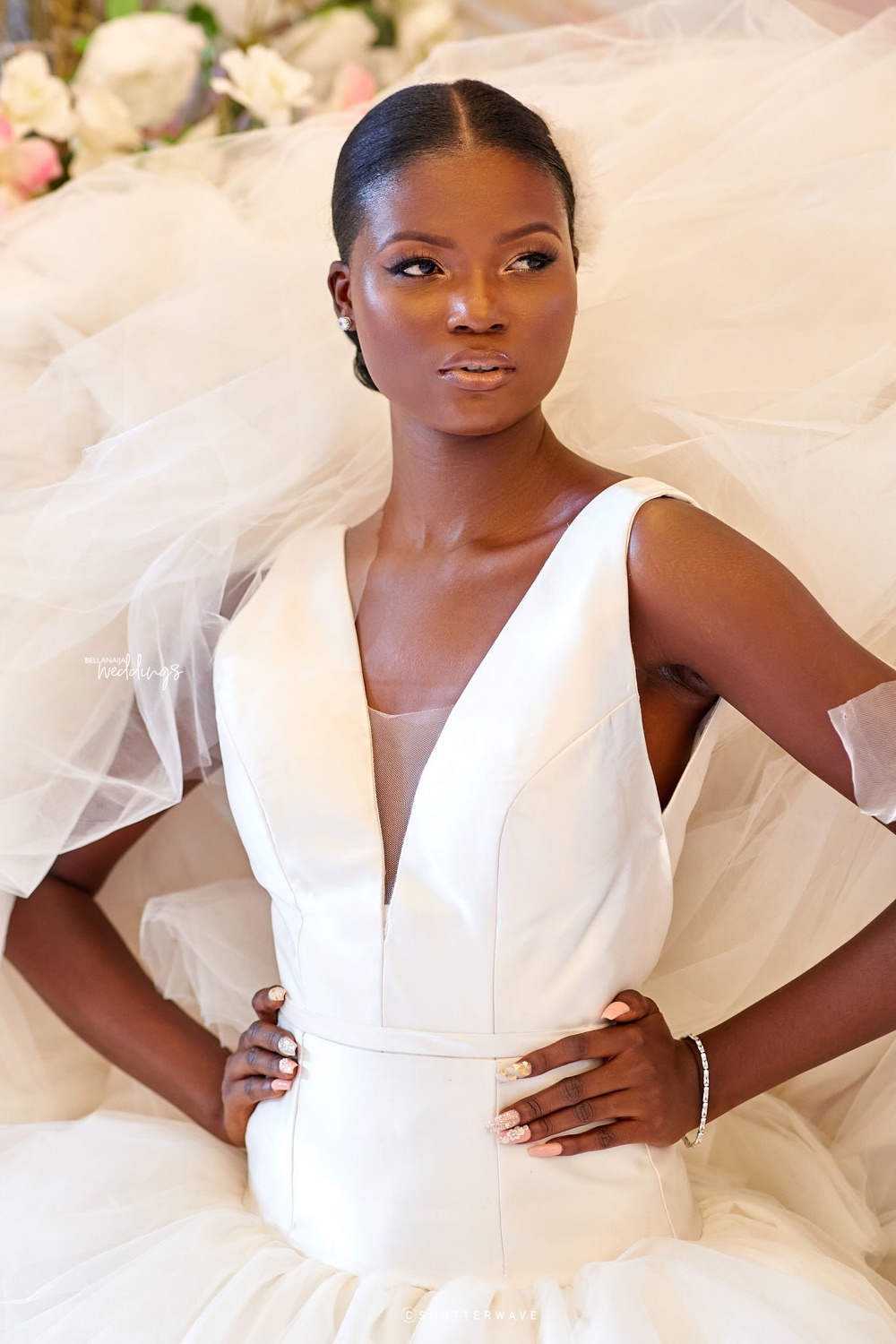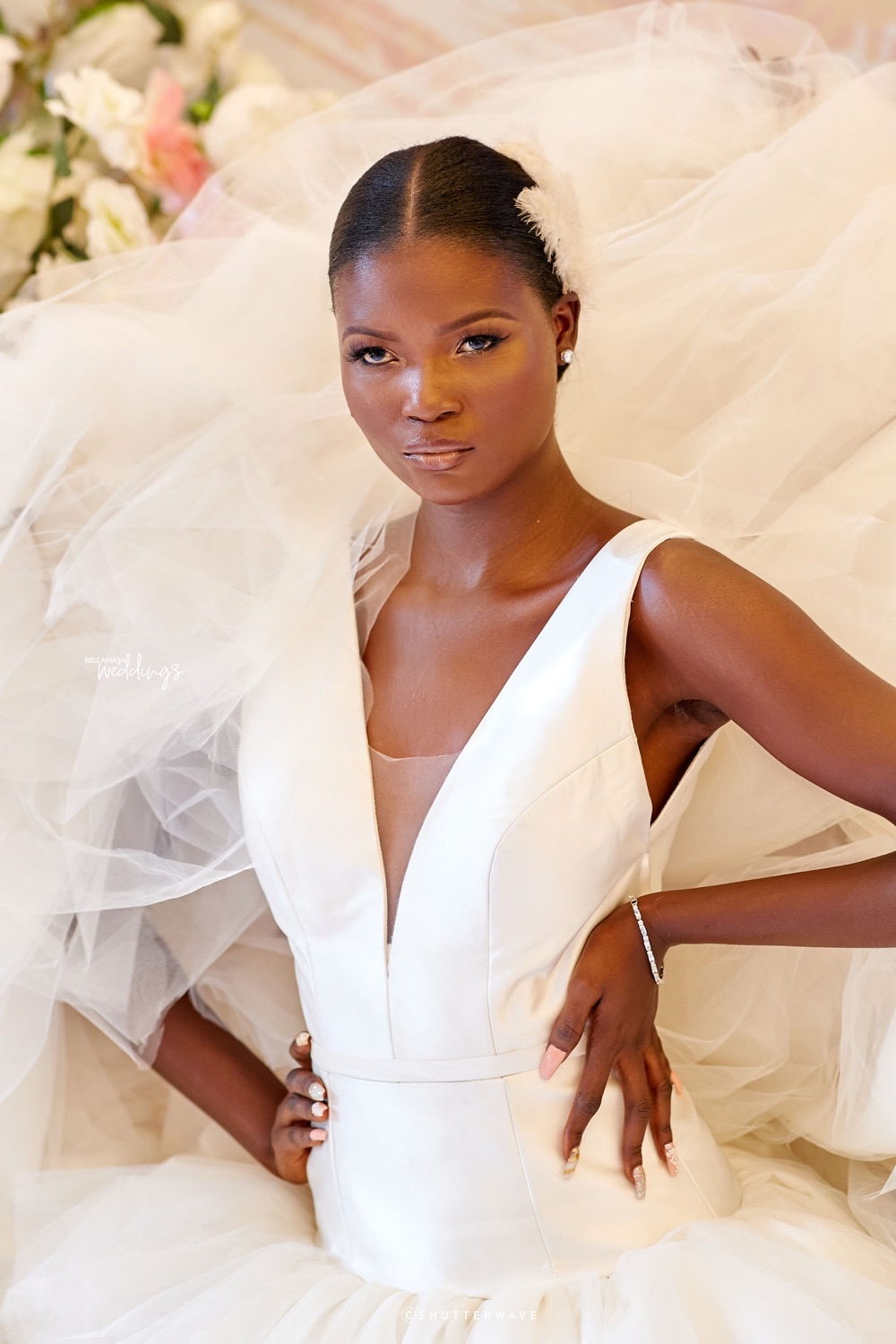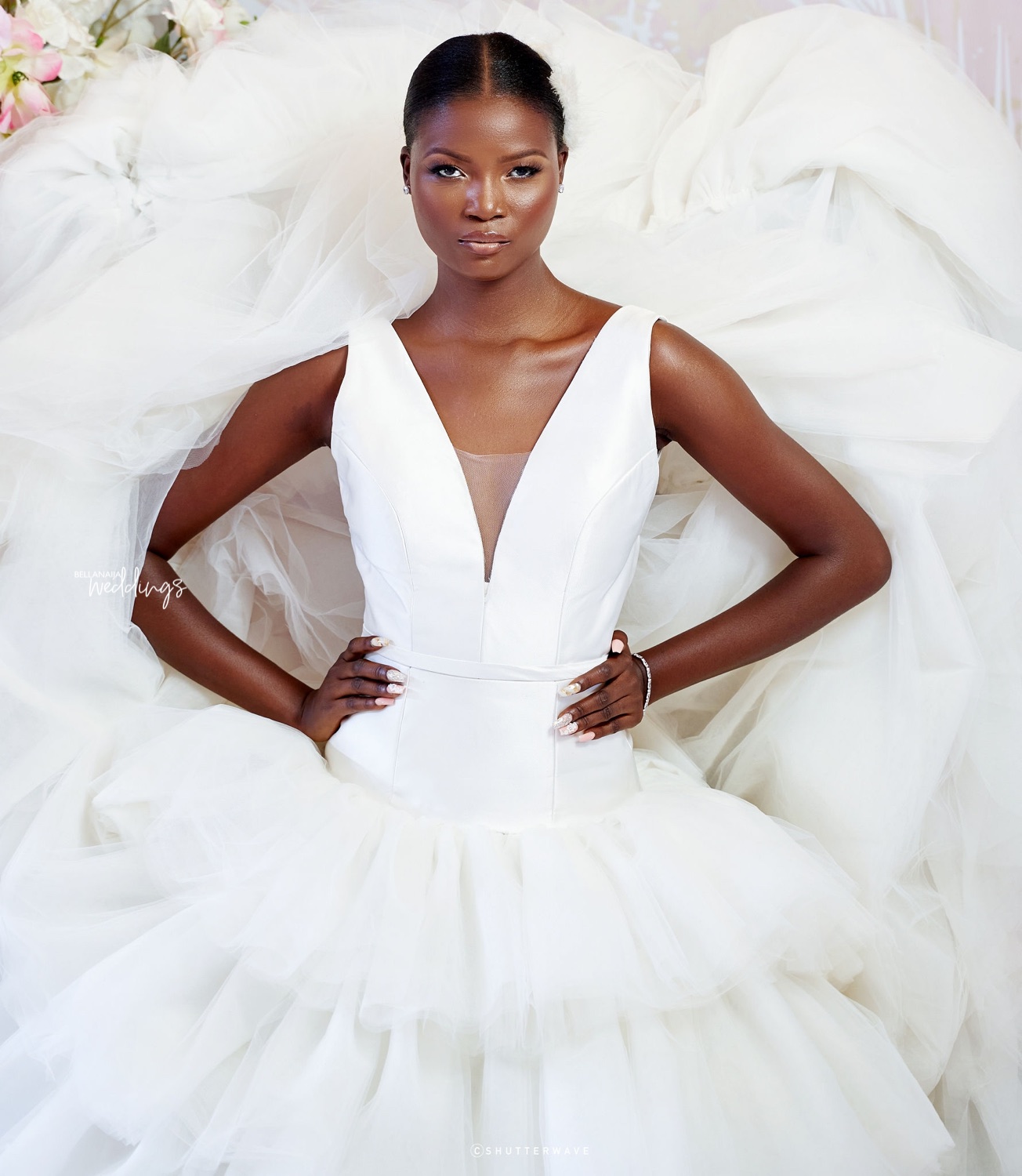 Our inspiration for Kemi's look was the swan because of her grace and poise. So you'll see lots of fluffy tiers, feathers and delicate shades of ivory in her look. Her "something blue" was her bouquet which immediately catches your eye when you look at this stunning bride. Coincidentally. It also represents Union bank's colours.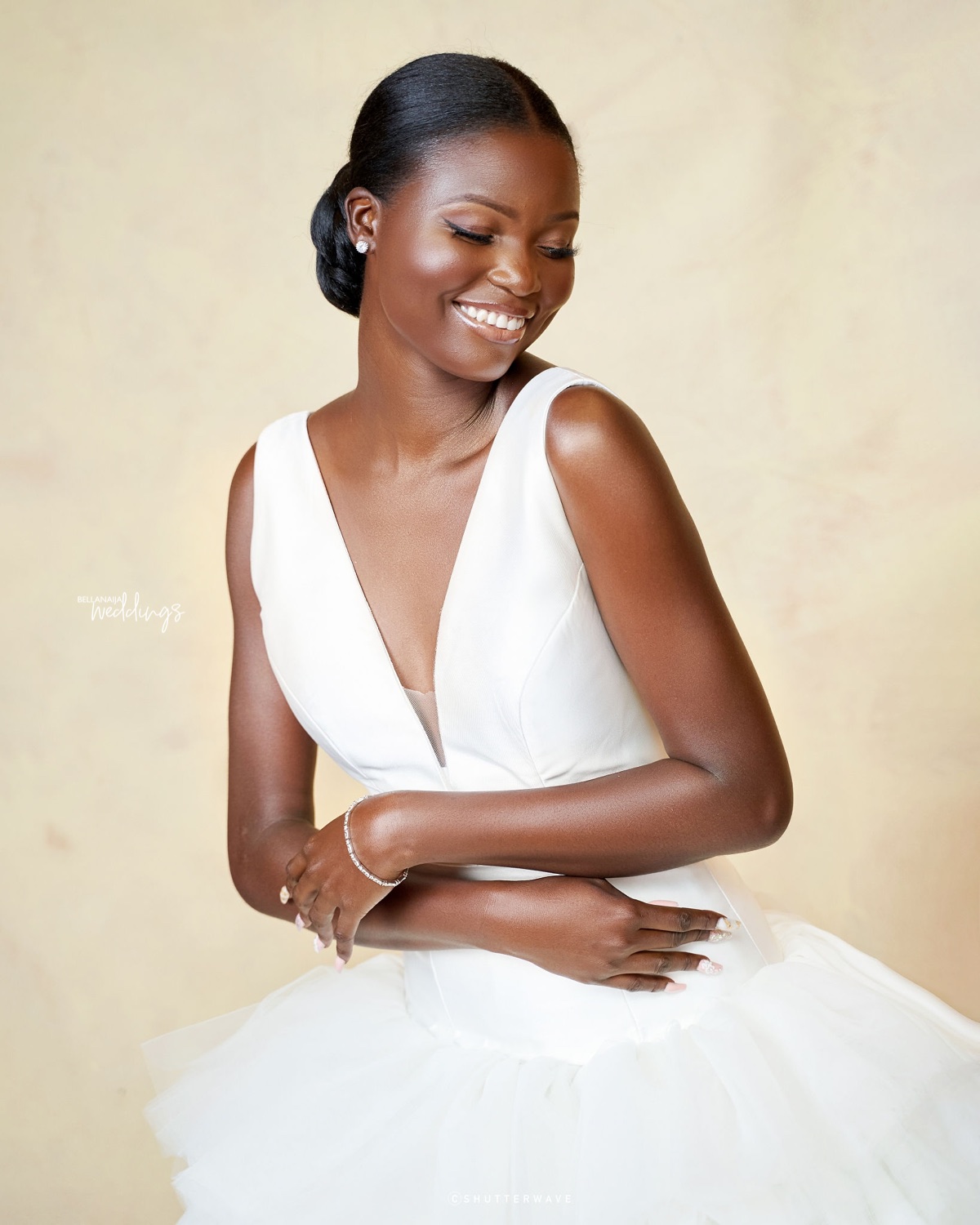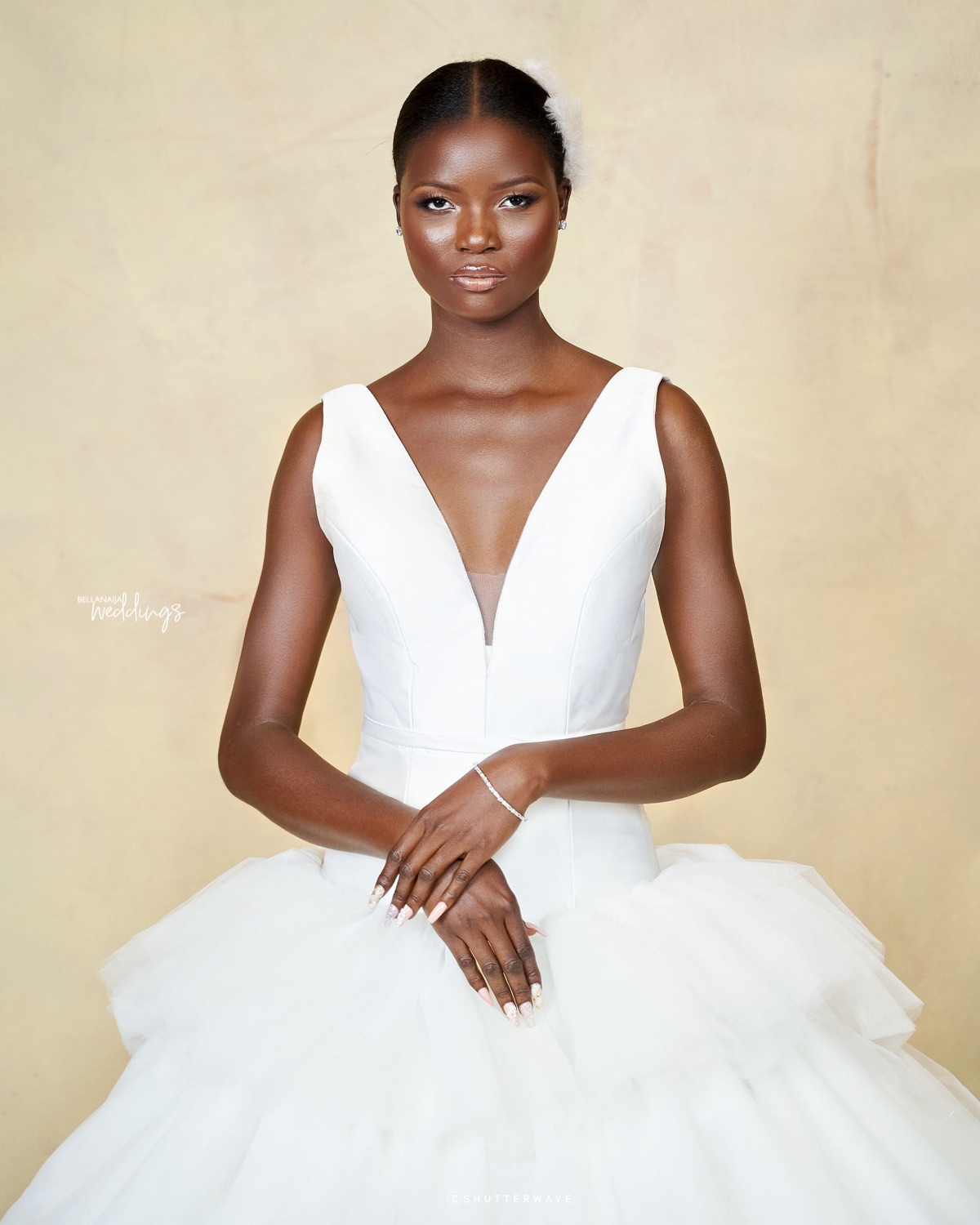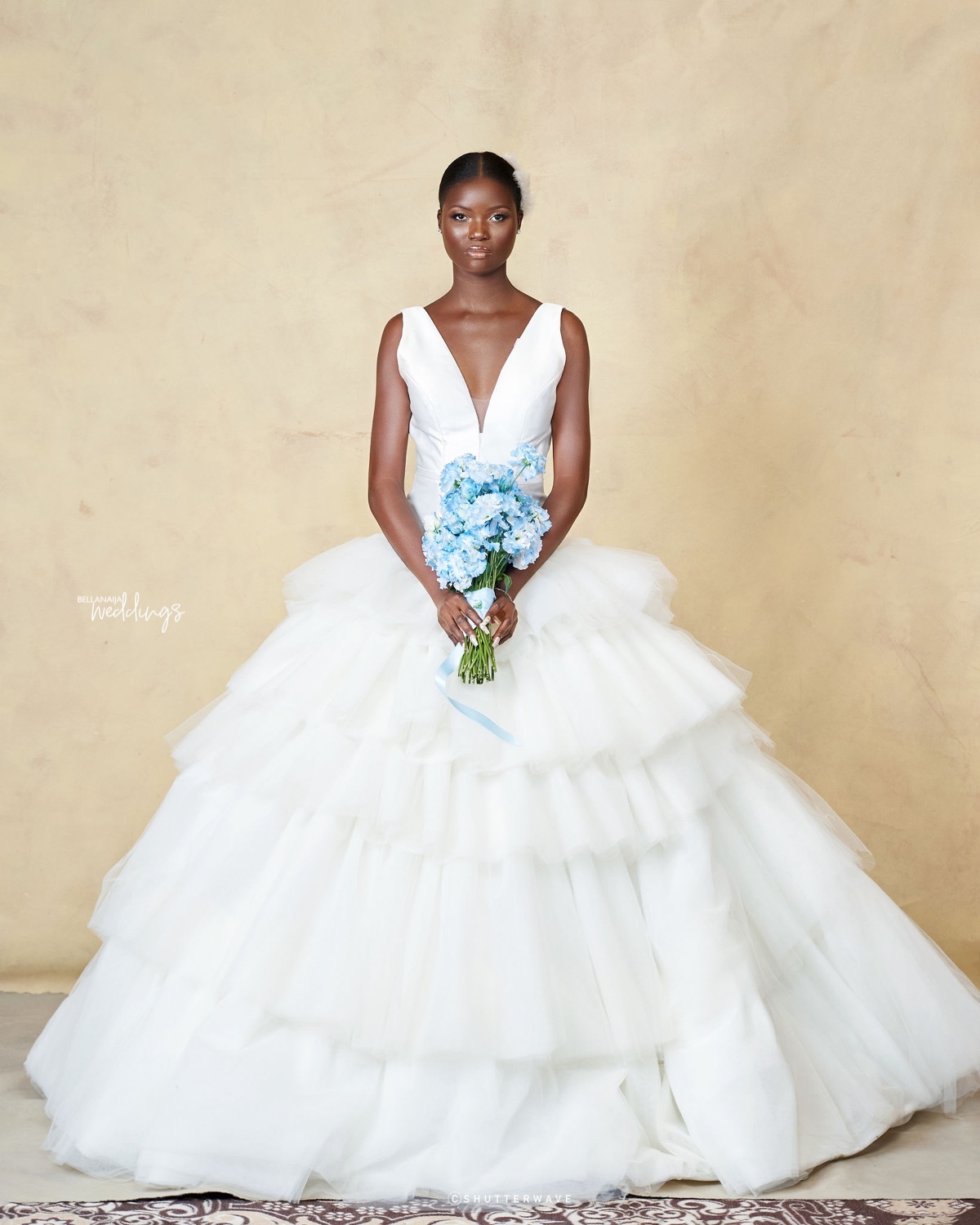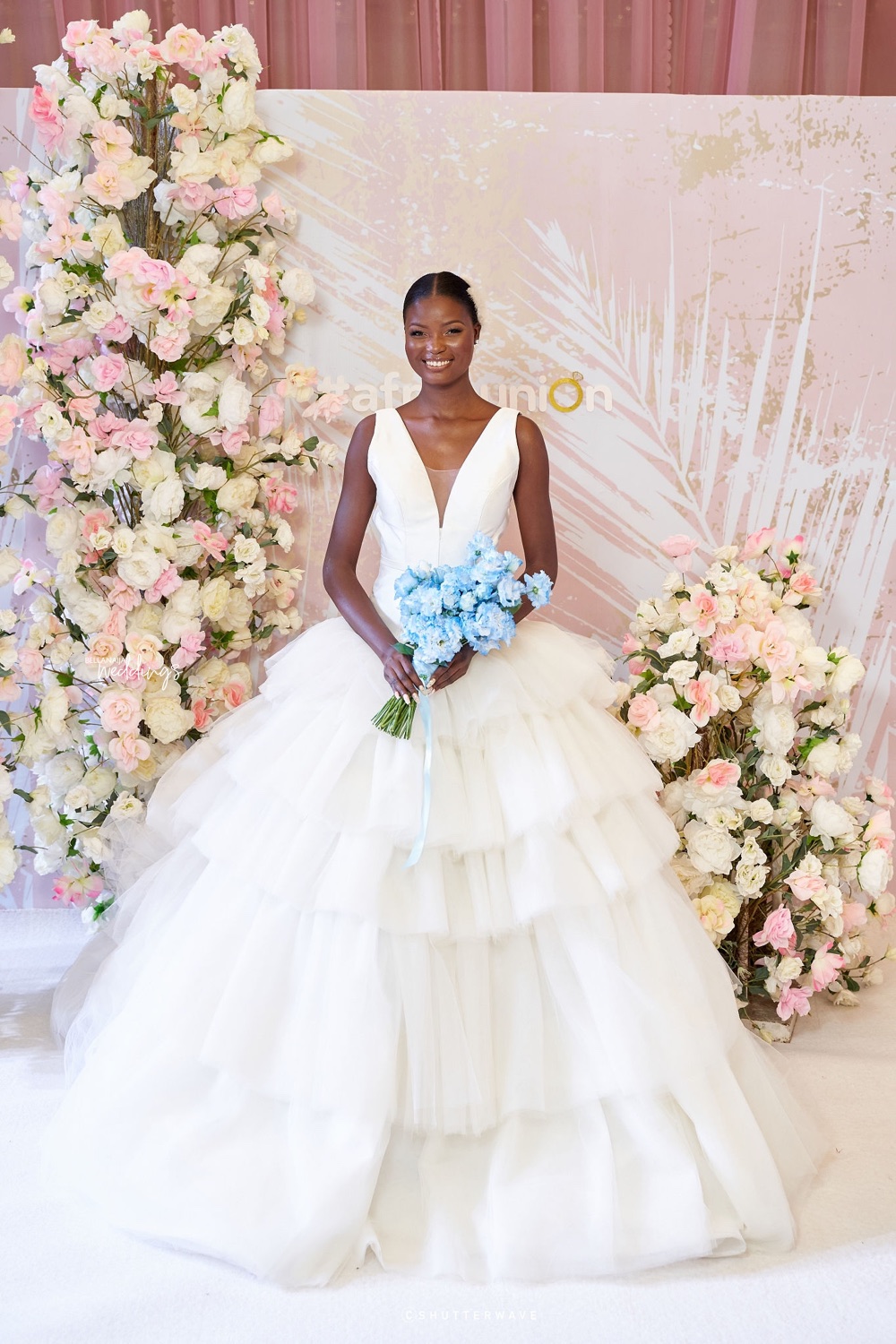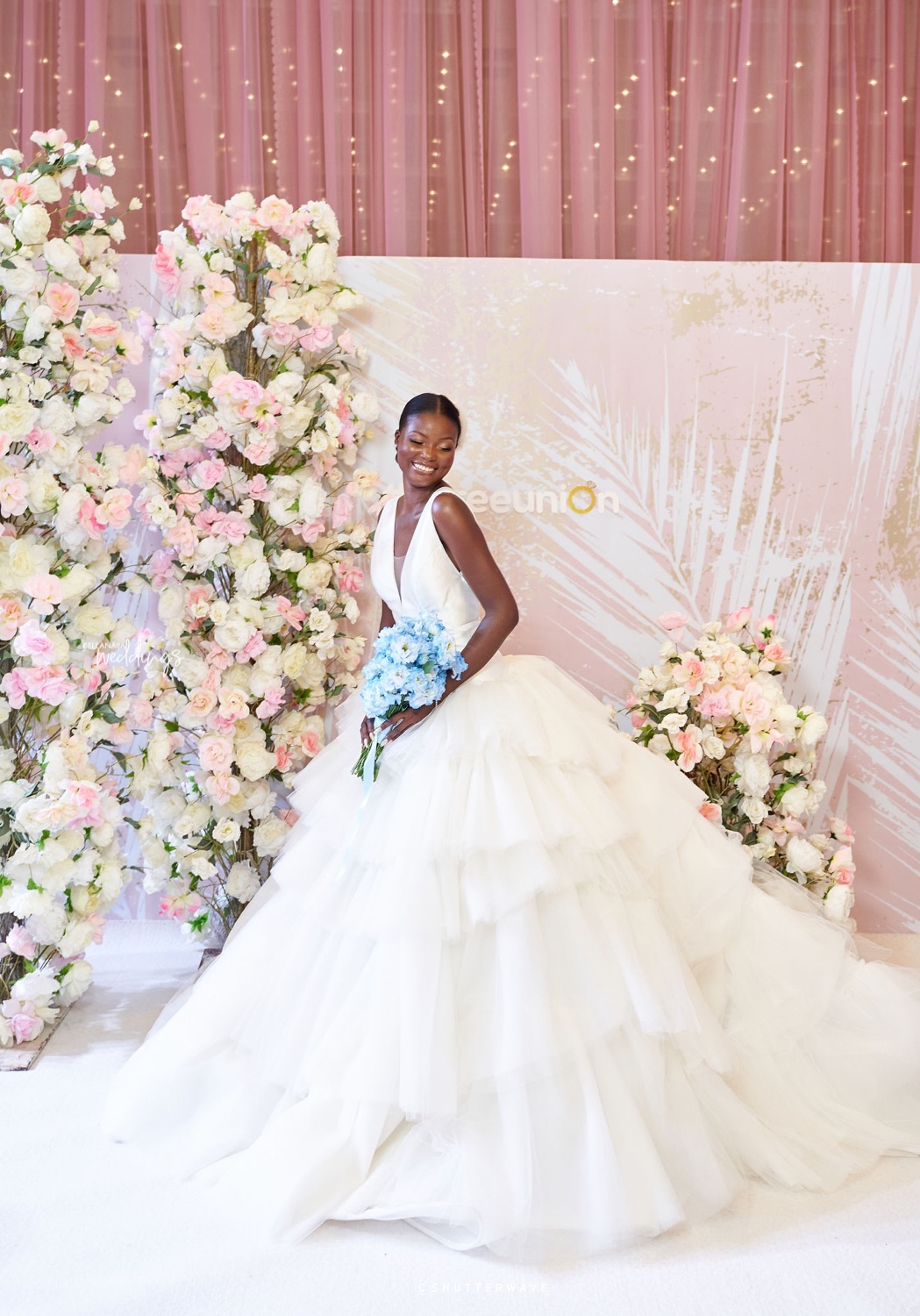 We are so honoured to have worked with such an amazing bride, who loved her looks and carried them amazingly. This was no small feat as our team of vendors and the lavish team were able to put this together in less than 2 days!! We could not be prouder of the power of teamwork and excellence that was displayed on this project.
View this post on Instagram
Now check out Kemi's classy reception look: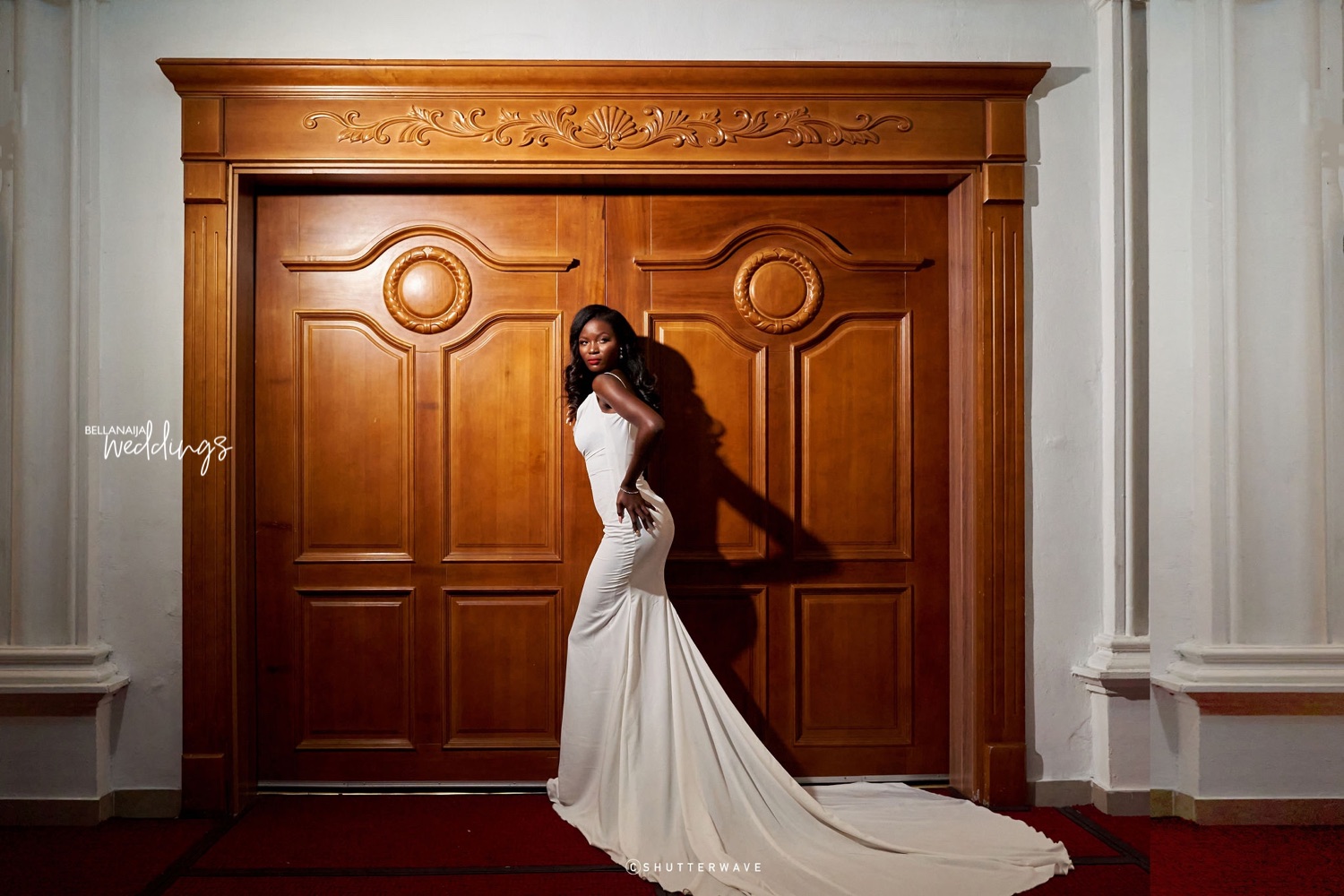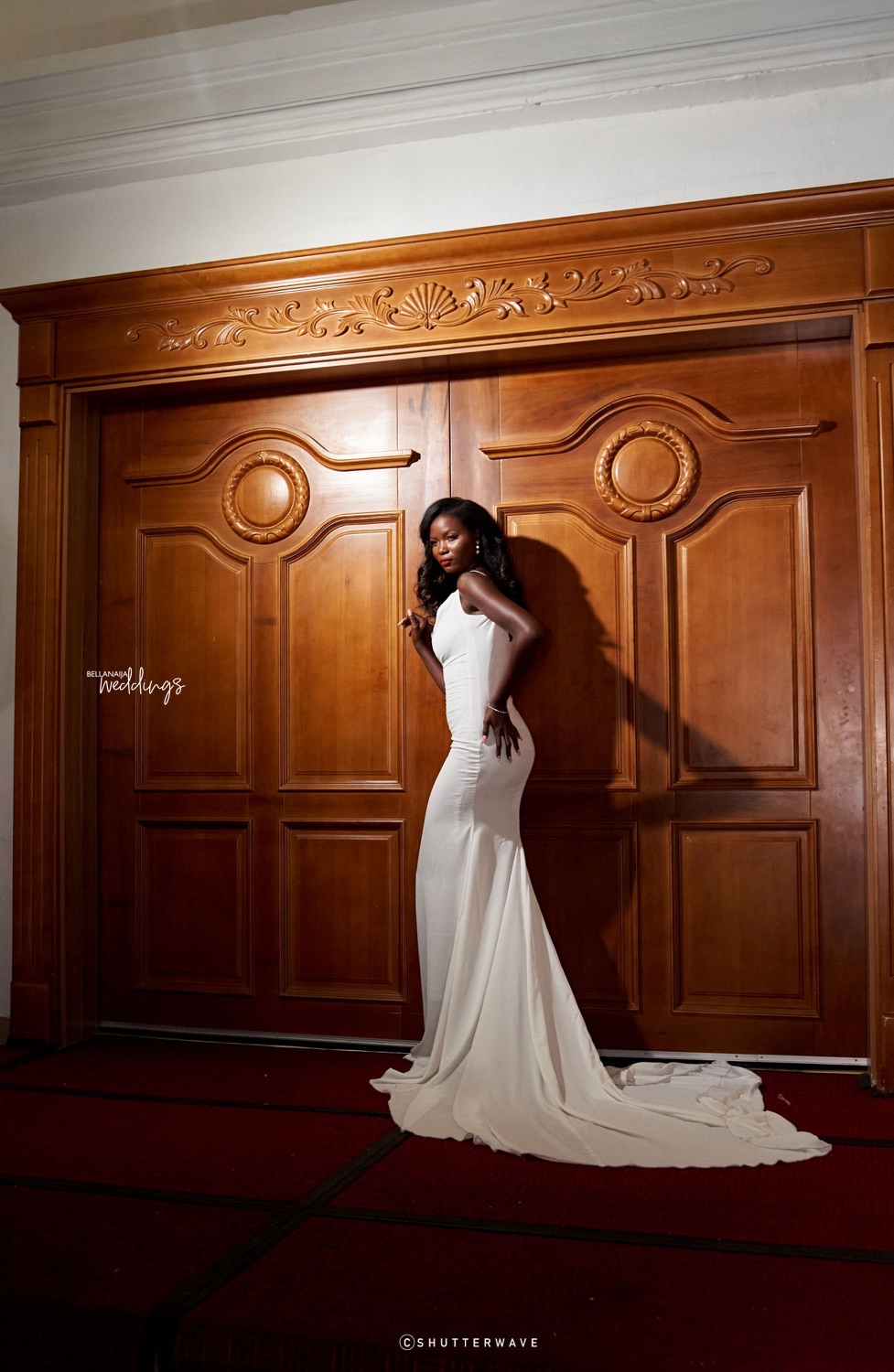 Credits
Bride: @theKemiamusan | @hairbythekemiamusan
Groom: @official.shabi
Planner: @trendybeevents | @bisolatrendybee
Decor: @saraoevents
Bridal Styling: @lavish_bridal
Wedding Dress: @yemishoyemi
Bridal Suite: @koachellah
Reception Dress: @house_of_dova
Accessories: @elsiejoybridal | @bhe_accessories | @chic_elle.ng
Bride's Ring: @bozdiamonds
Hair: @tobbiestouch
Makeup: @bimpeonakoya
Photography: @shutterwavephotography | @joe.omens
Videography: @cinematicsng
Venue: @themonarcheventcentre
Bouquet: @adelasflowers