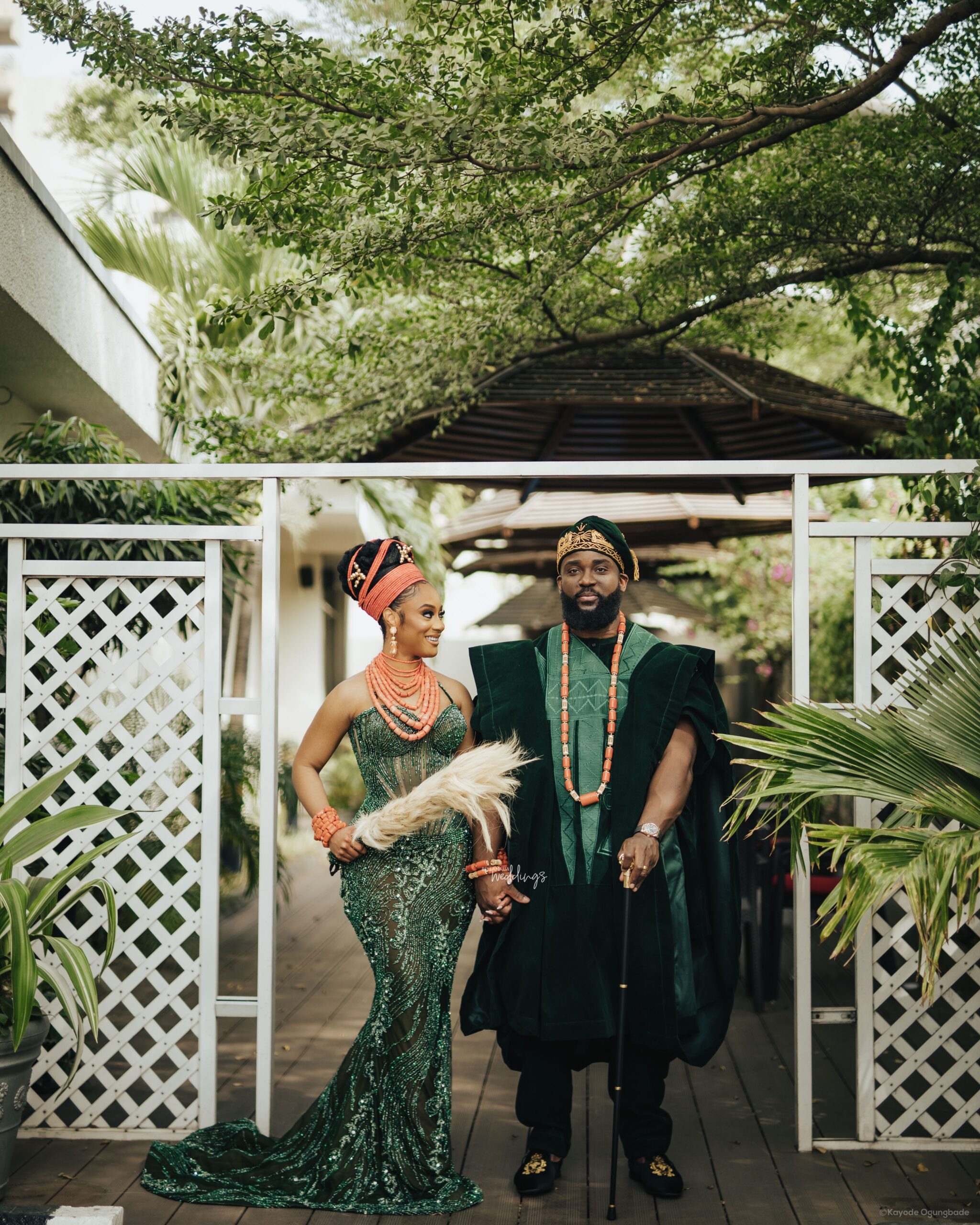 One of the things about love that never ceases to amaze us is the fact that it knows no borders. Khadijah and Lanre are lovebirds who get to enjoy this magic of love.
Today, we get to enjoy the colourful blend of cultures highlighting Khadijah's Jamaican heritage and Lanre's unique Igbo and Yoruba culture. You've got to believe us when we say it was all shades of beautiful. The sweet couple came through with their outfits exuding class and style!  Their wedding was a celebration of love amidst a rich display of culture. #FromIdotoIdu Jamaican-Nigerian trad was indeed one for the books!
Enjoy their traditional wedding photos below and catch up on their white wedding here.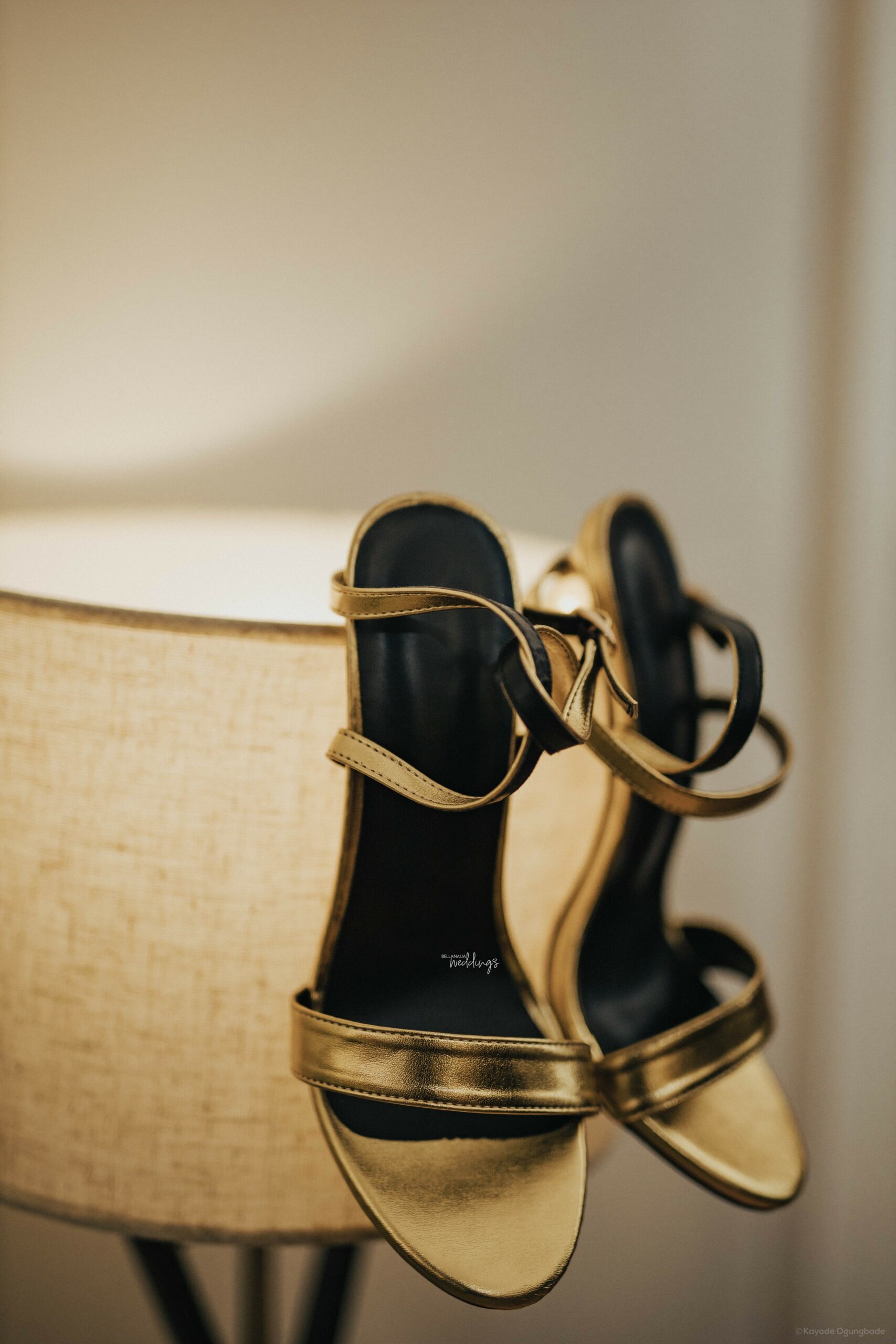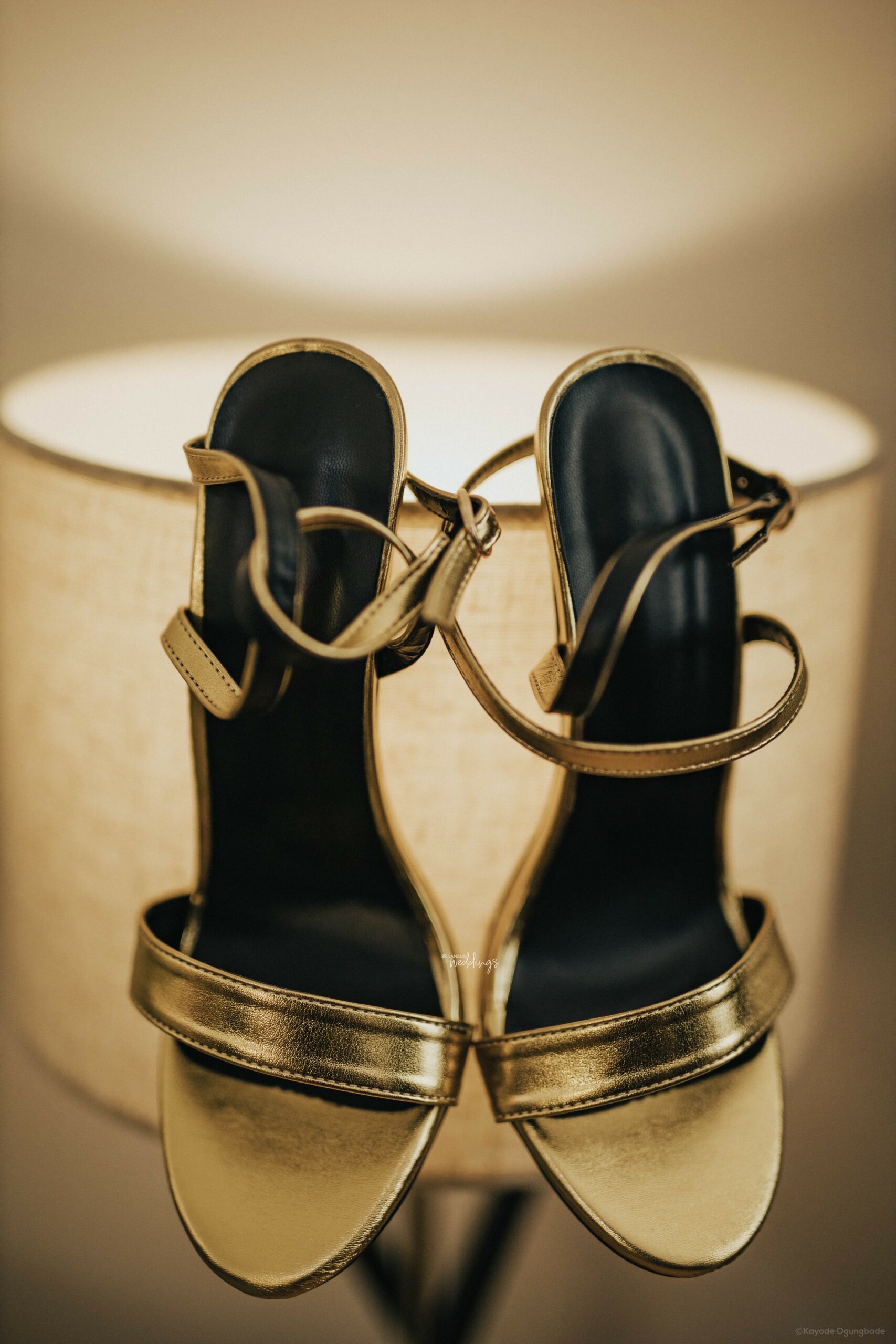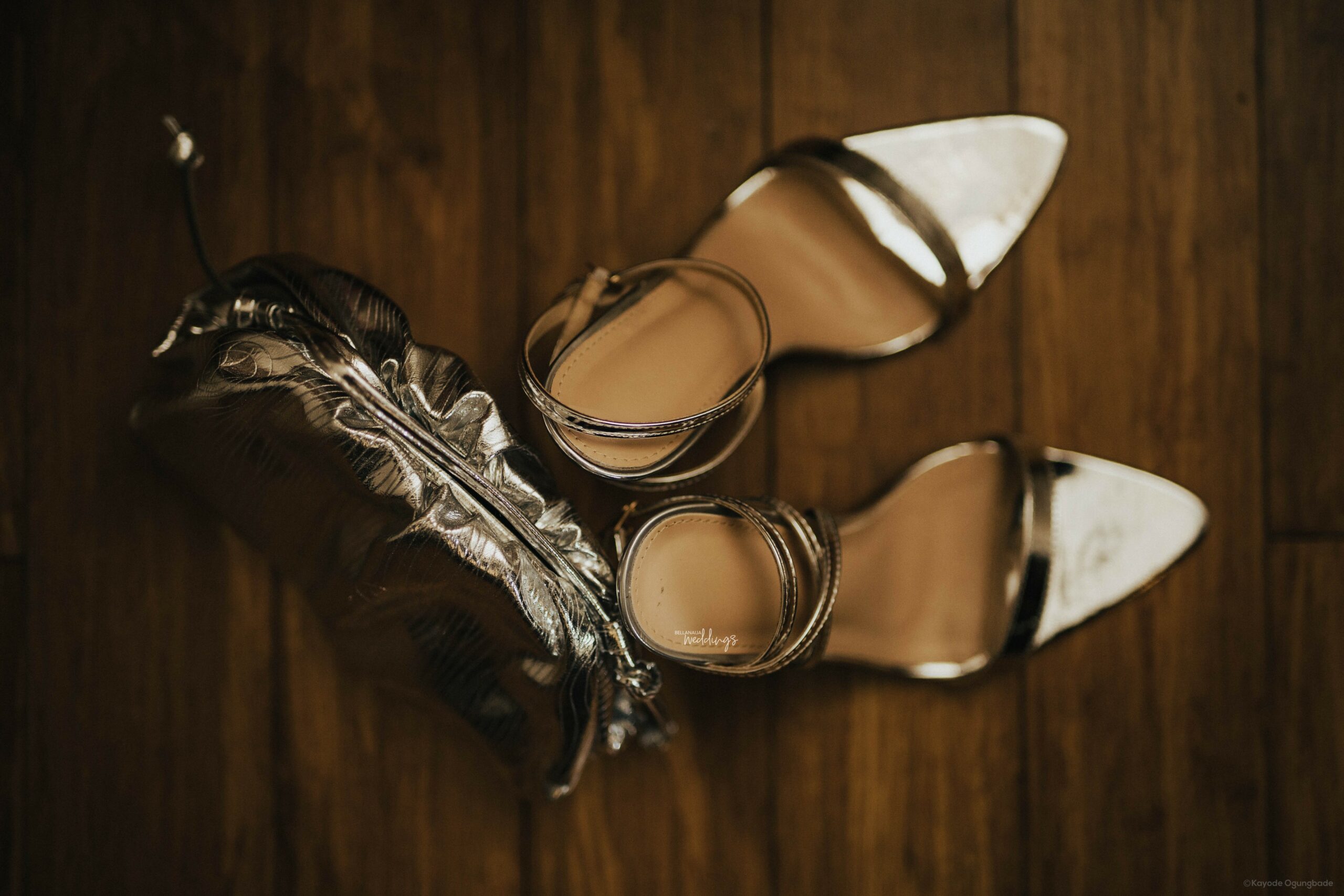 Khadijah in all her beauty 😍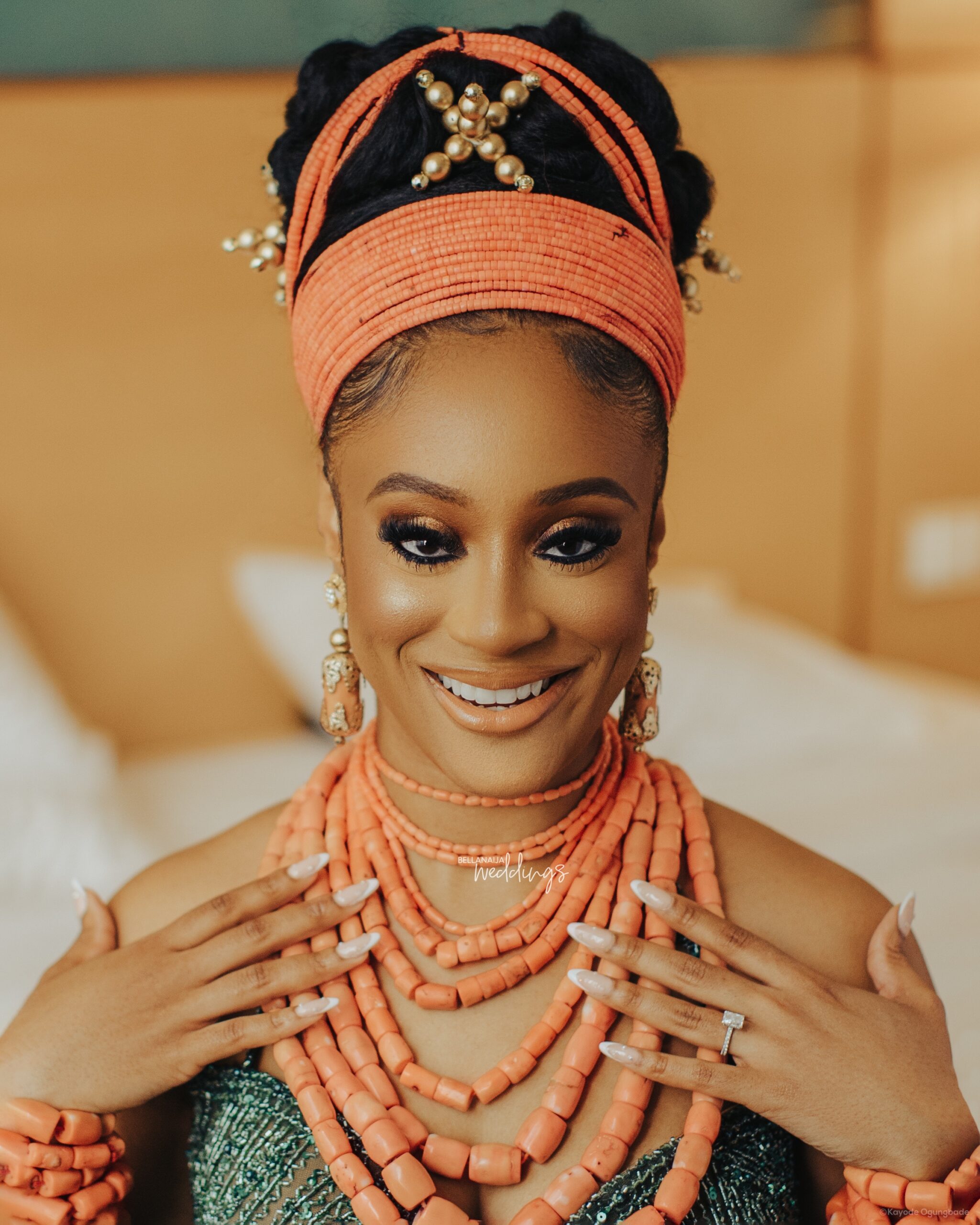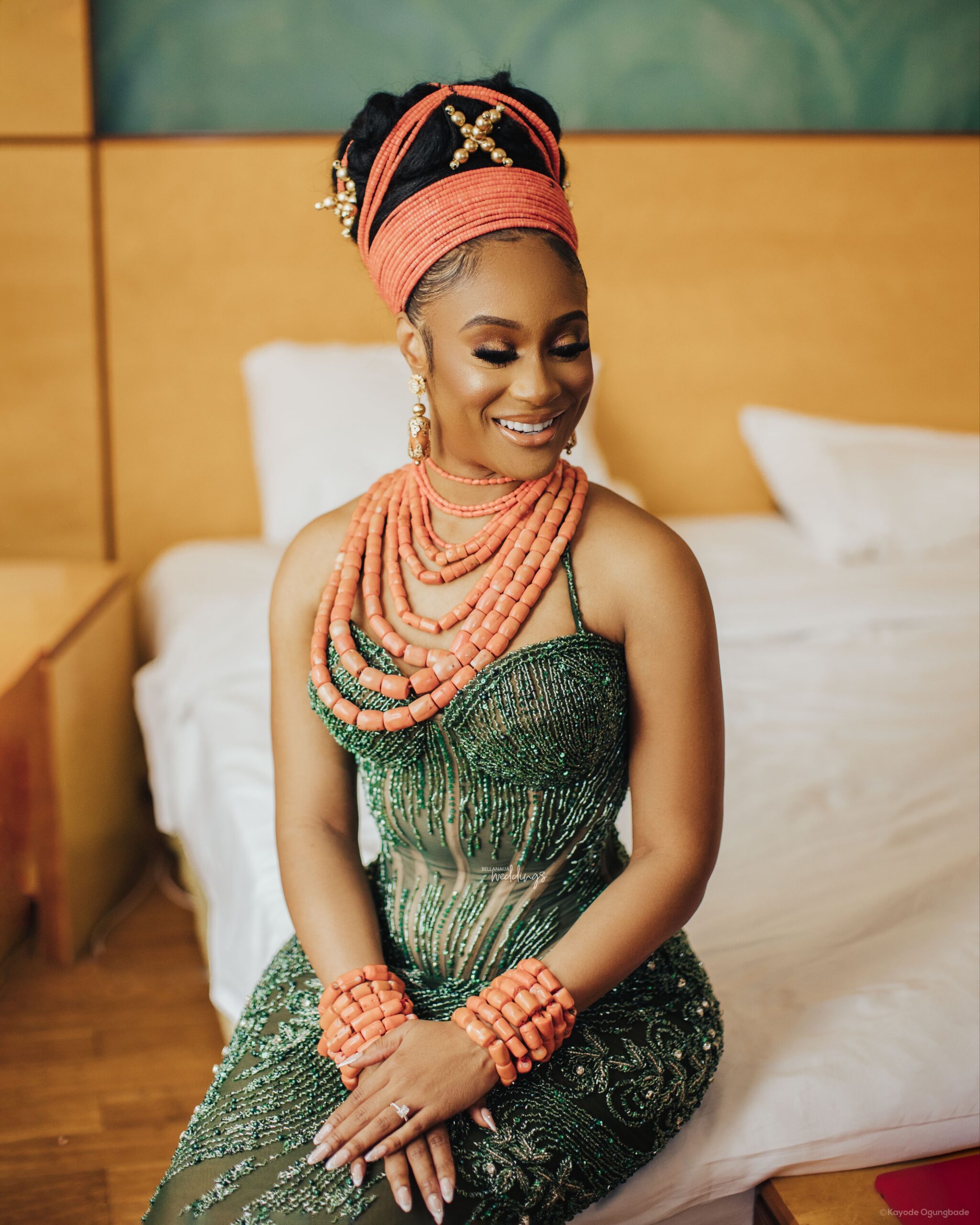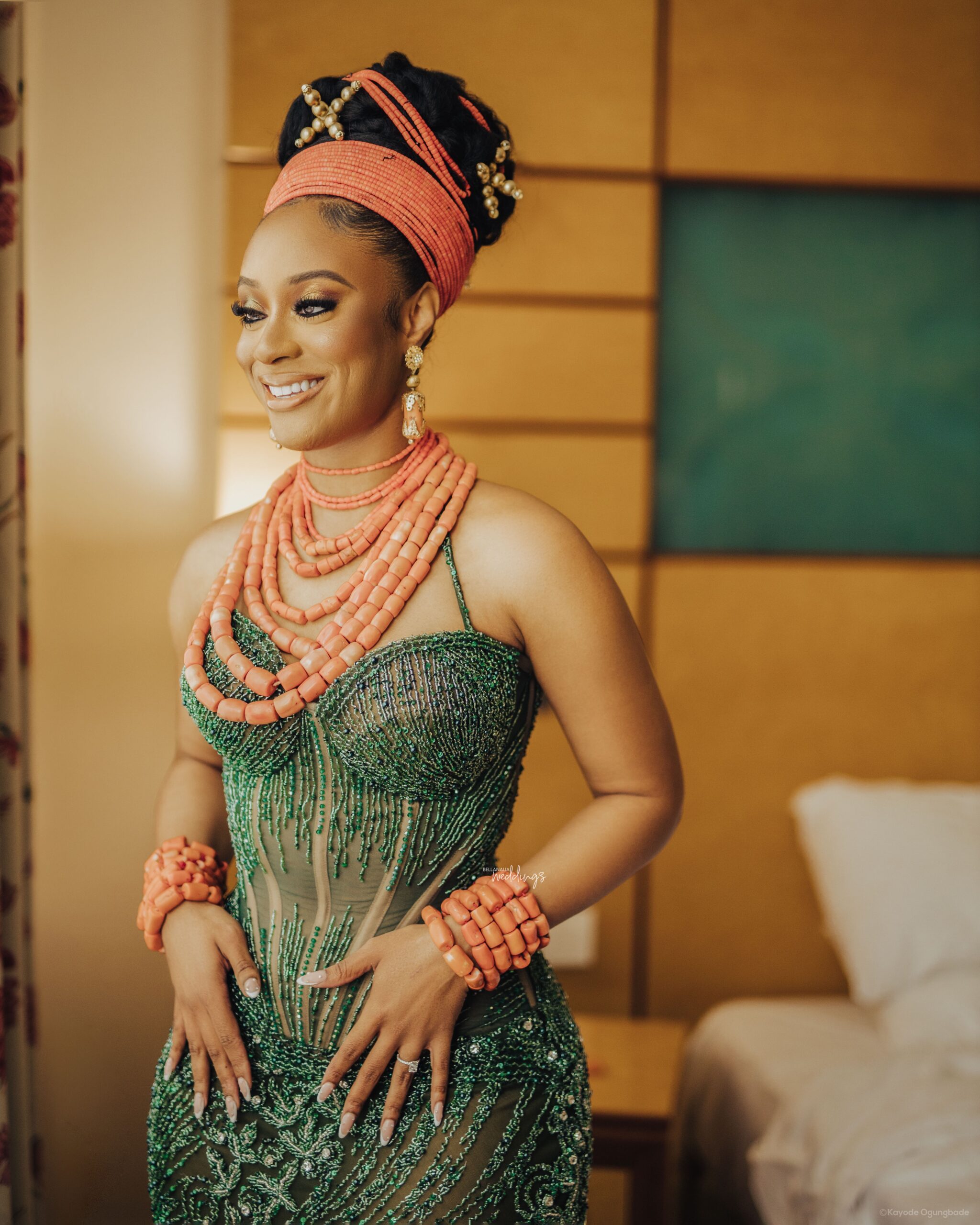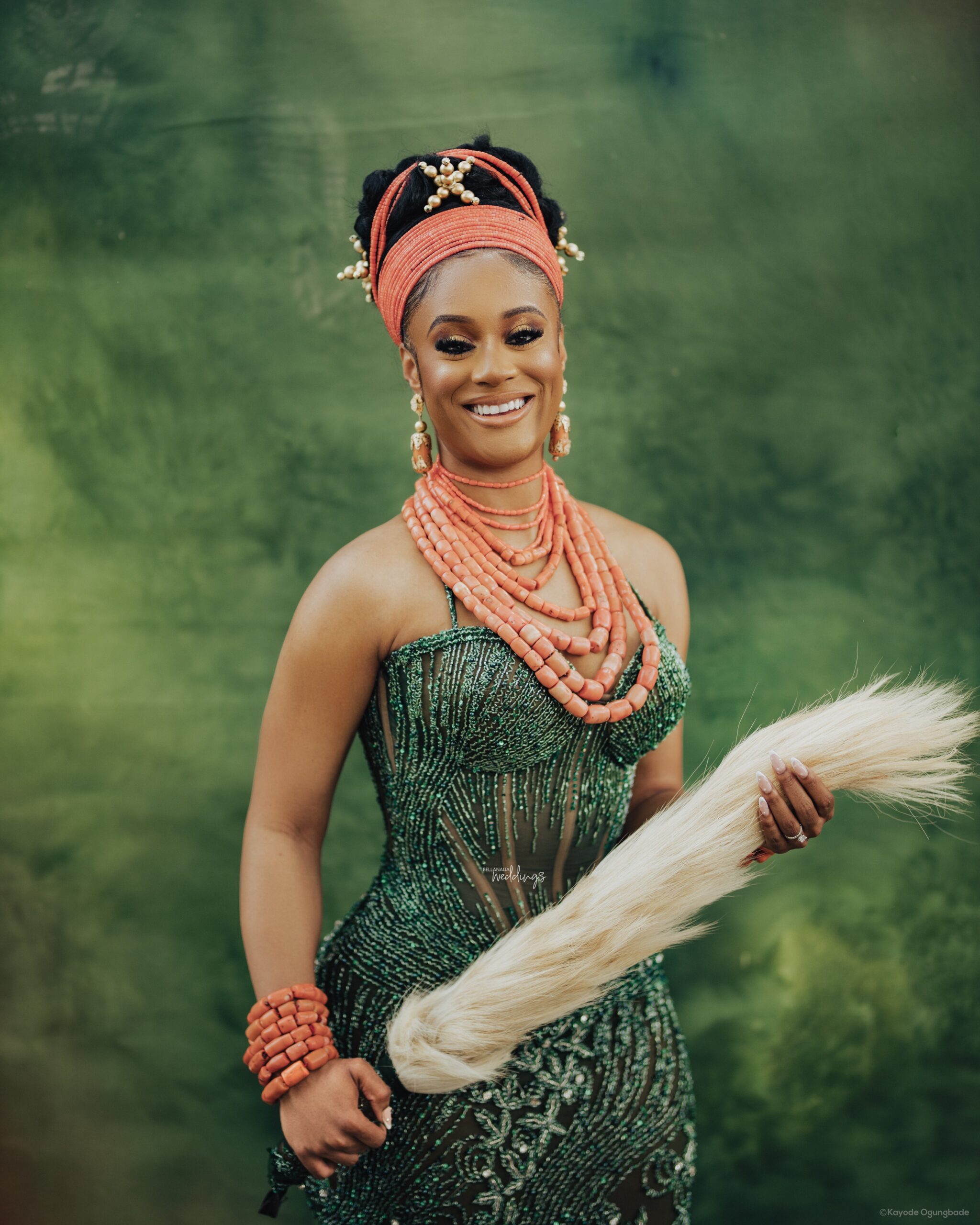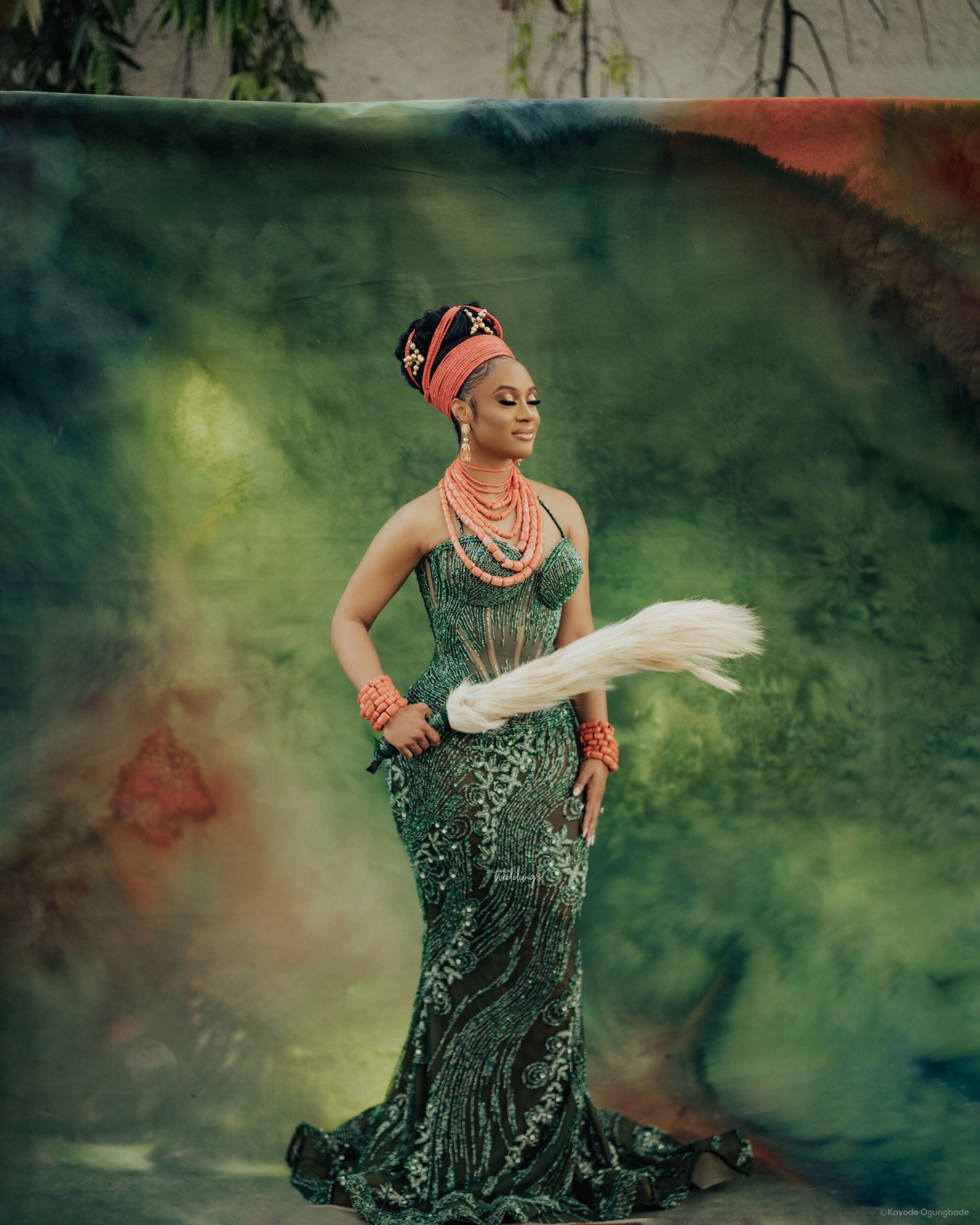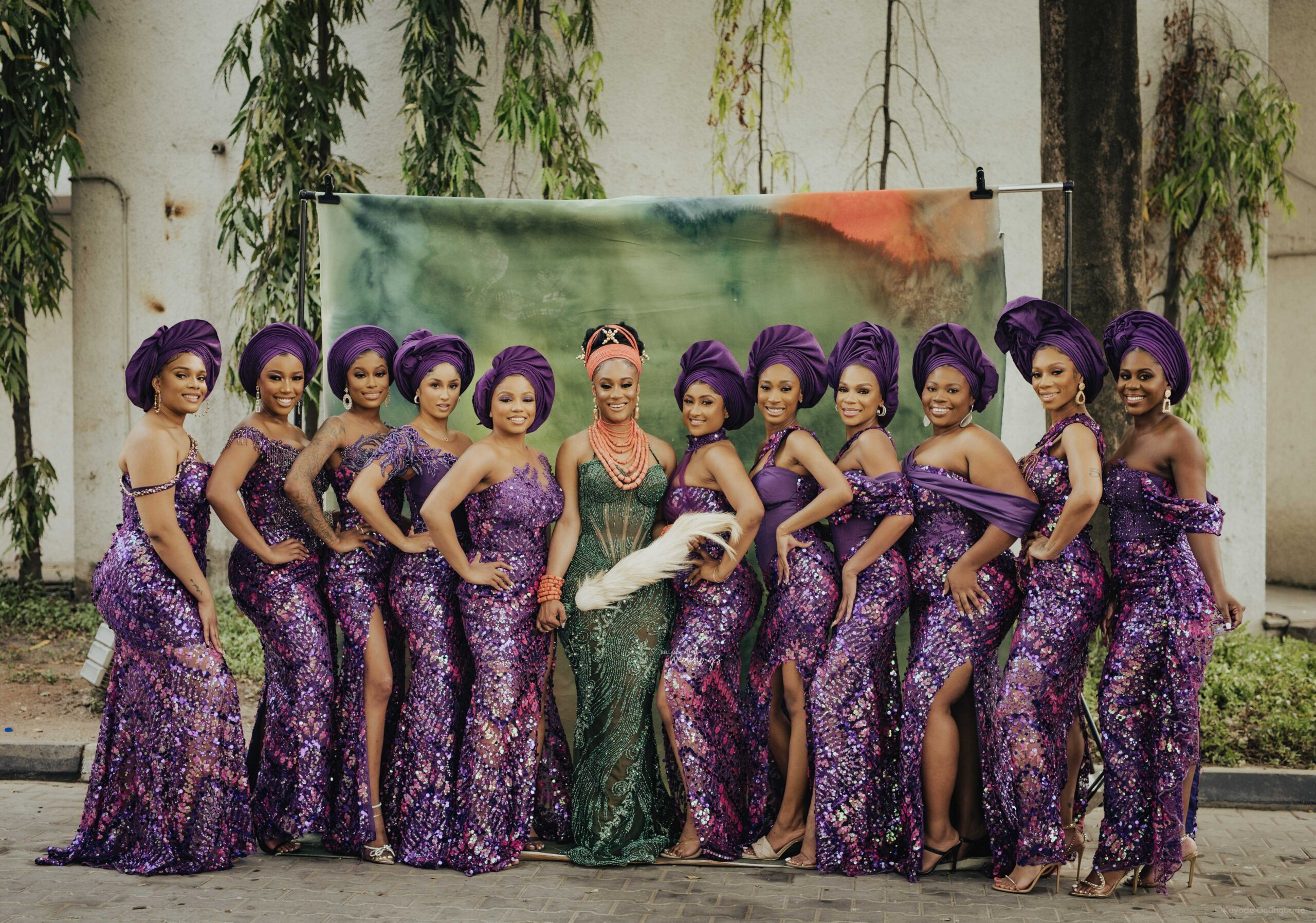 Lanre isn't taking it easy with the dapper look!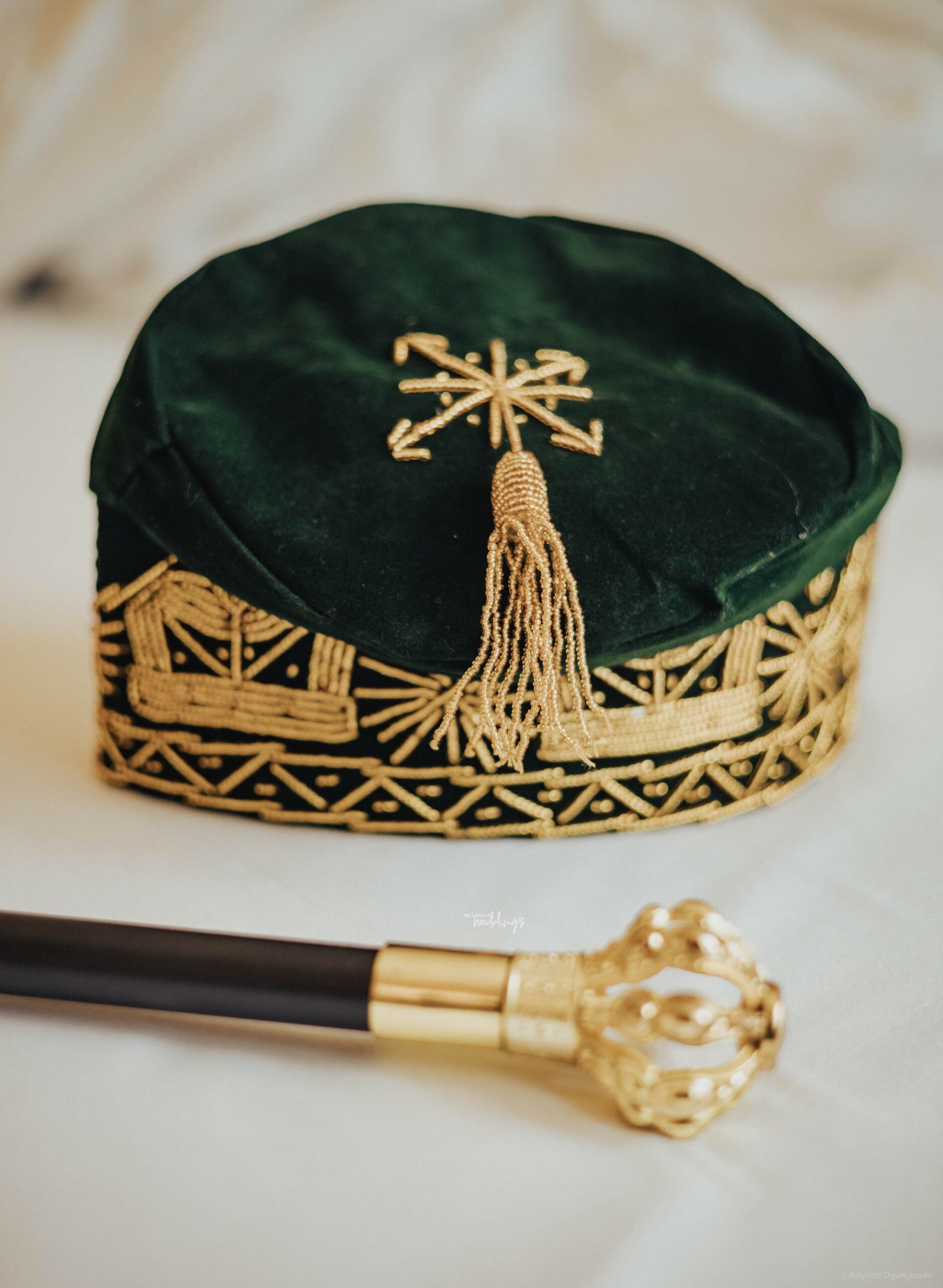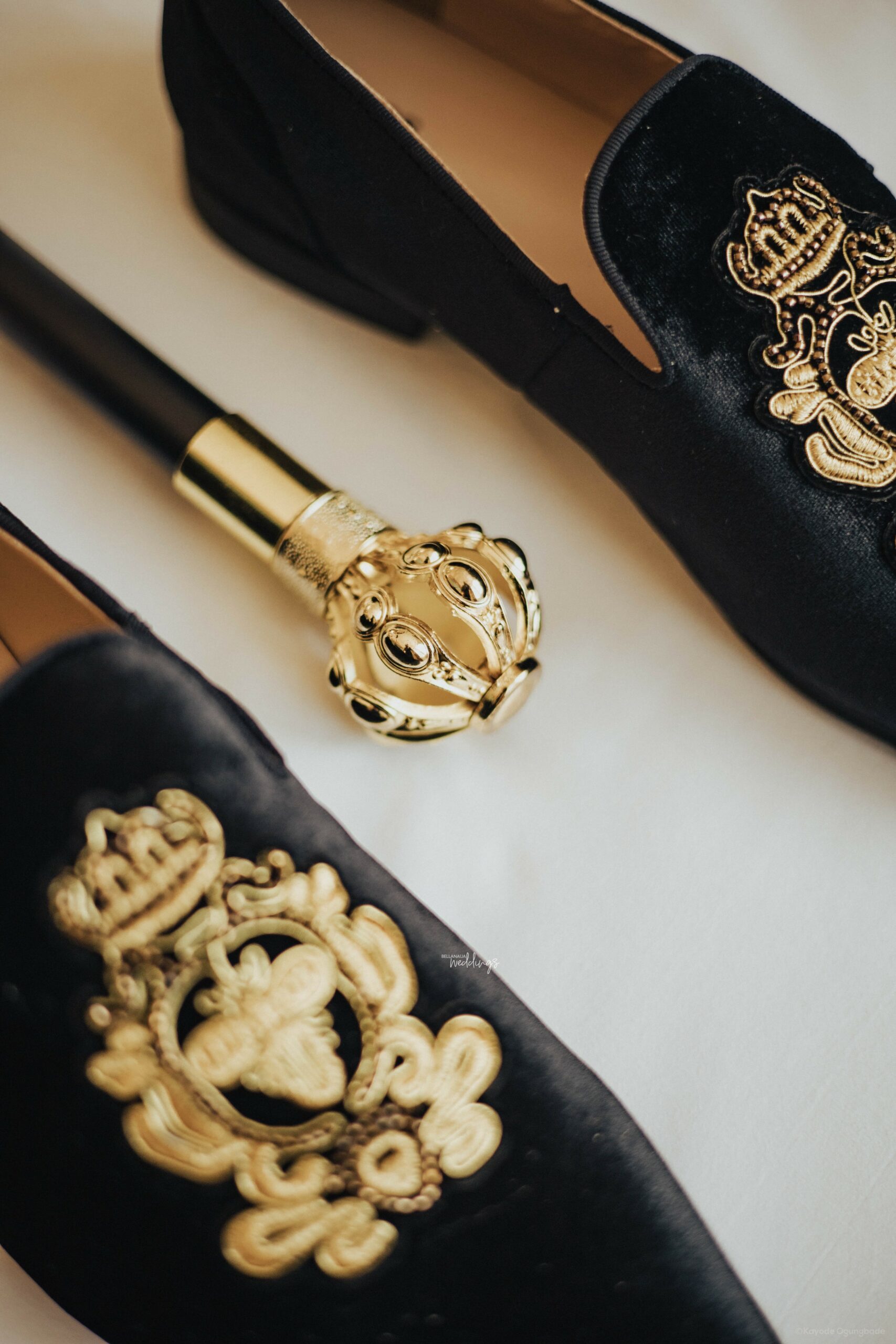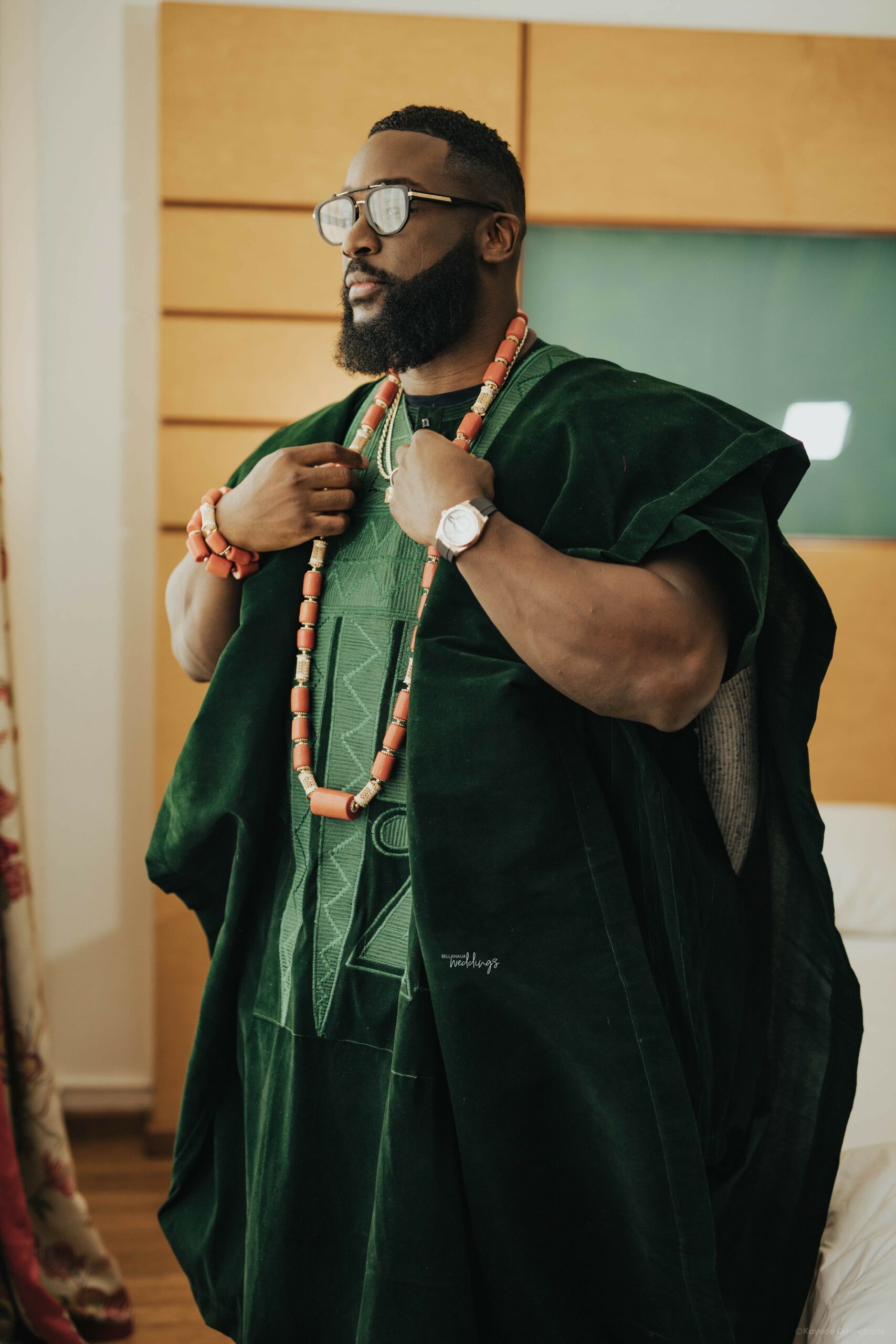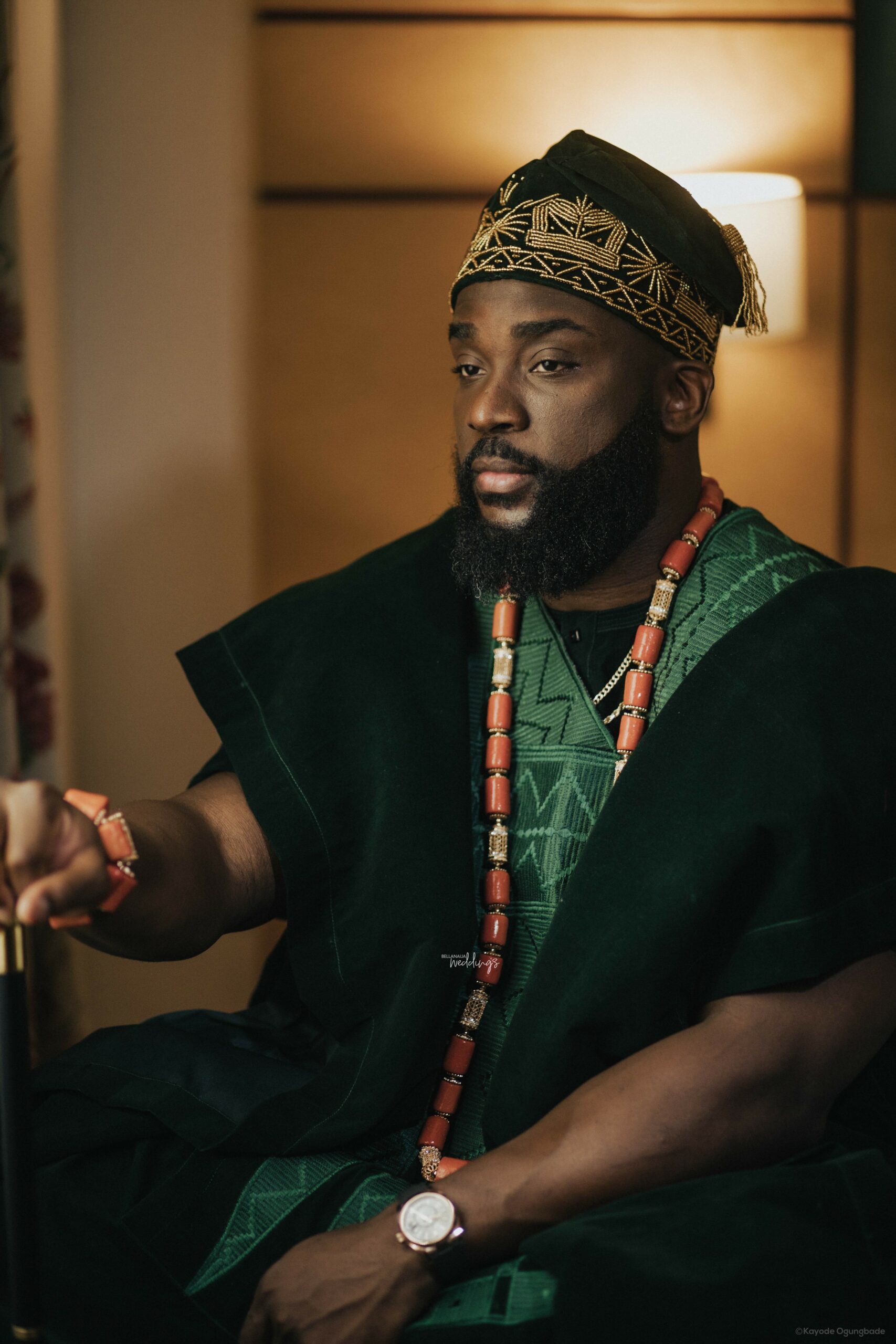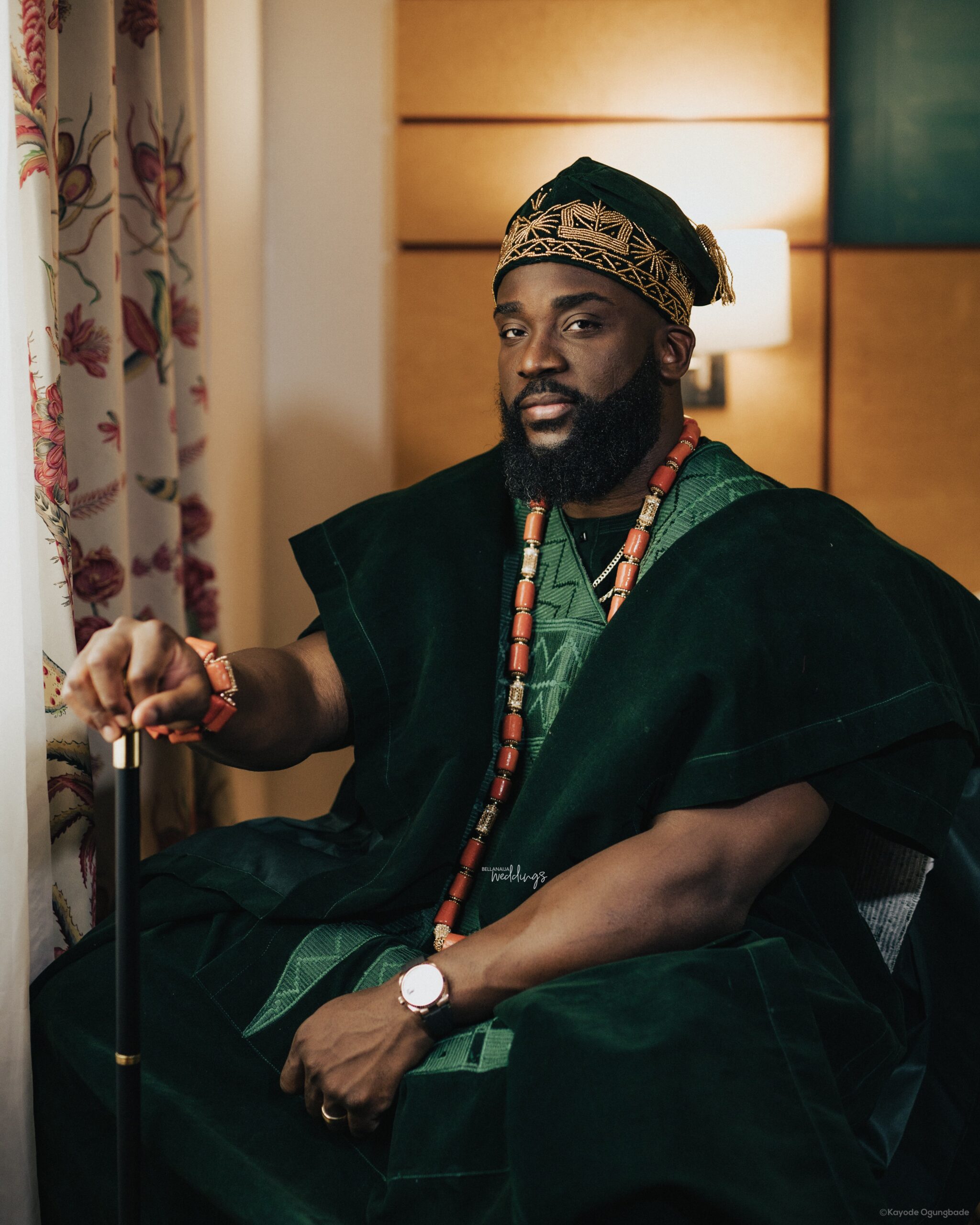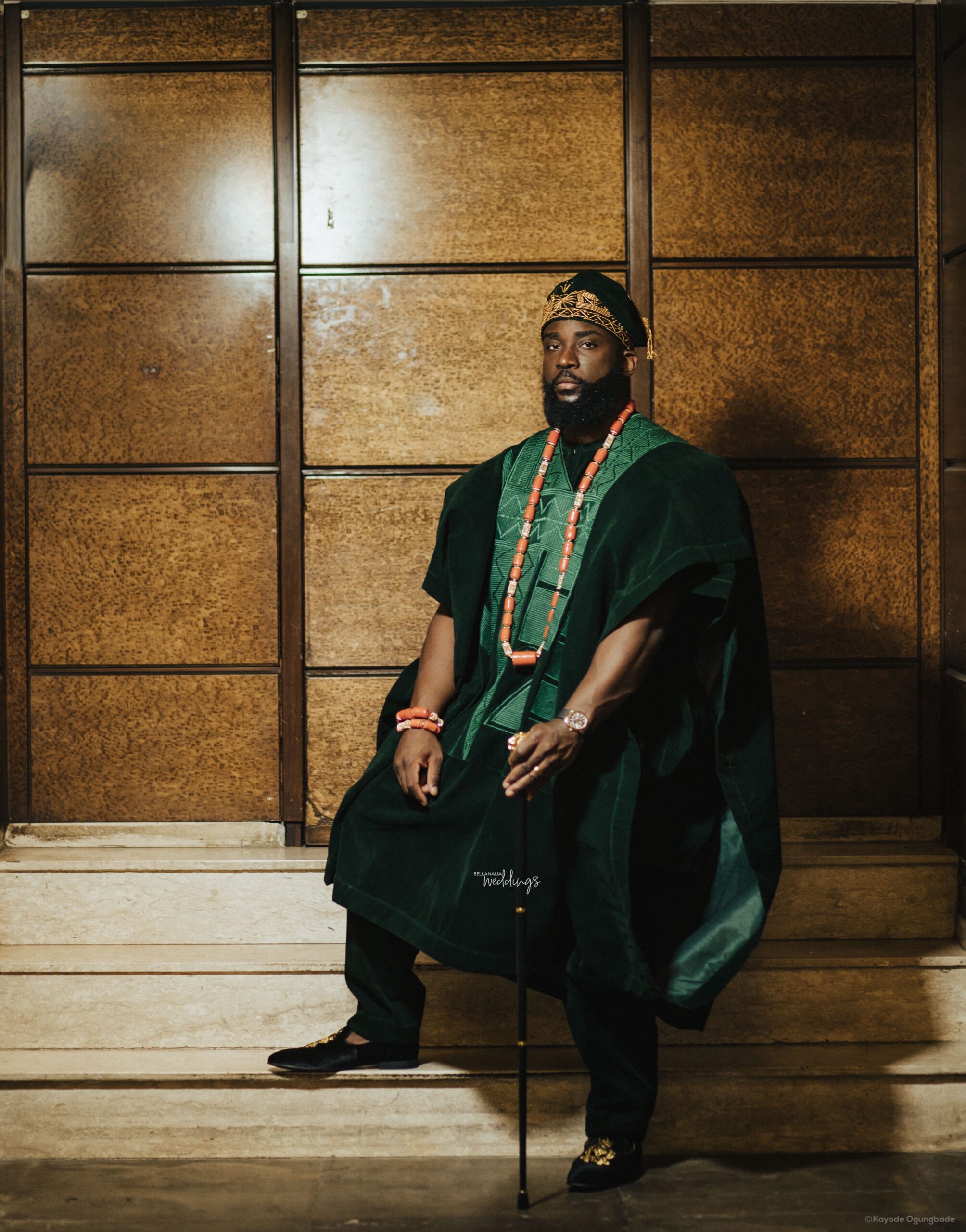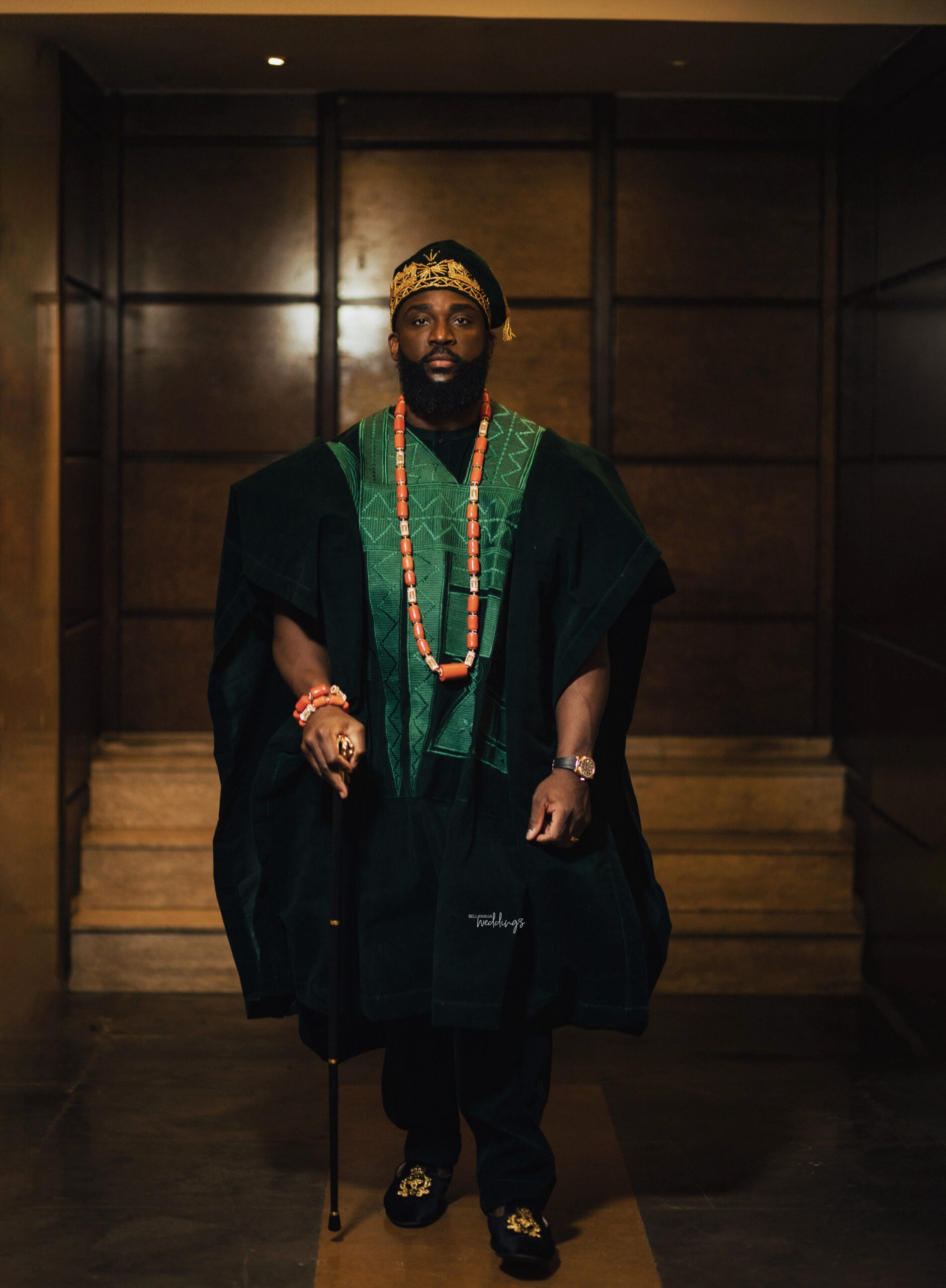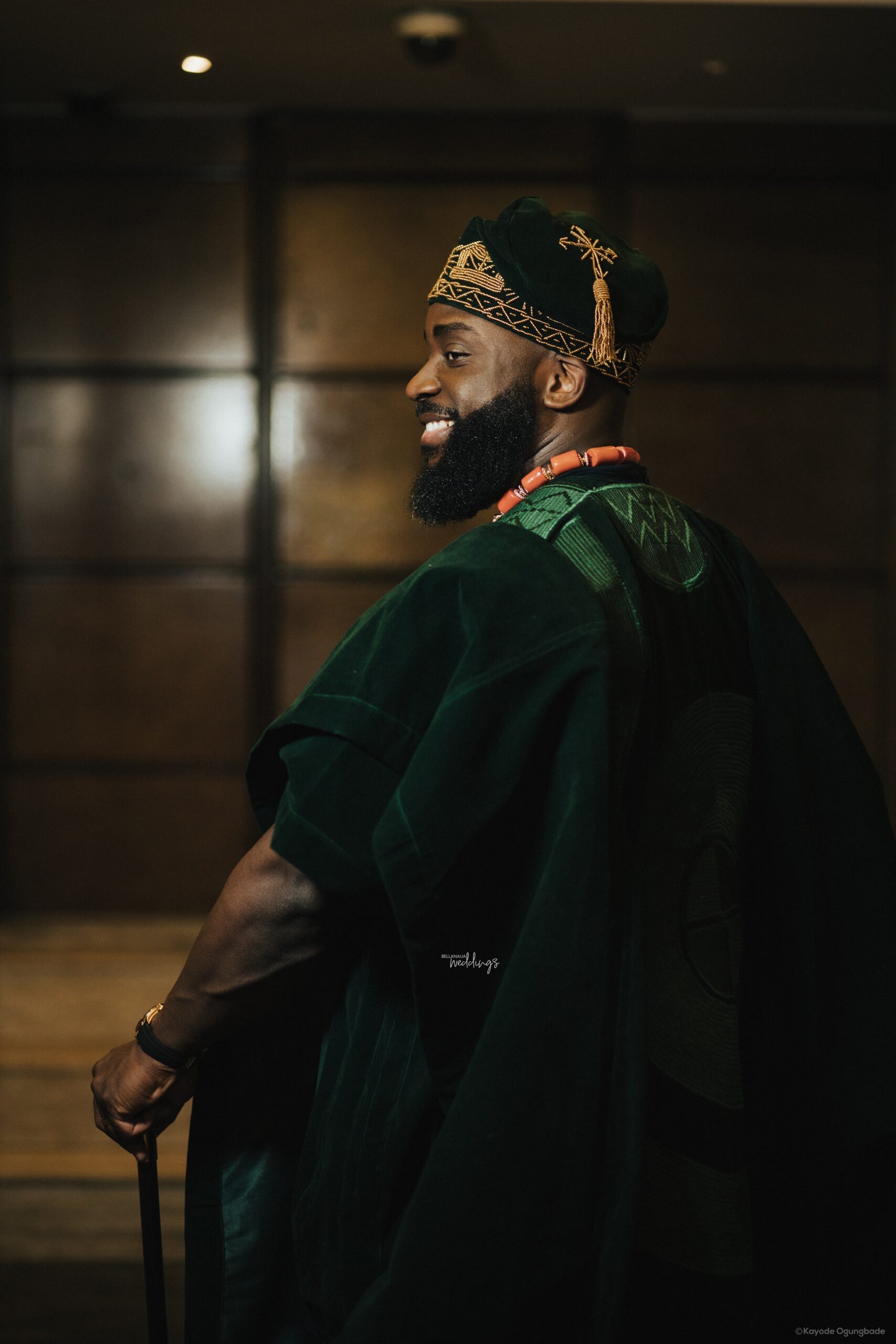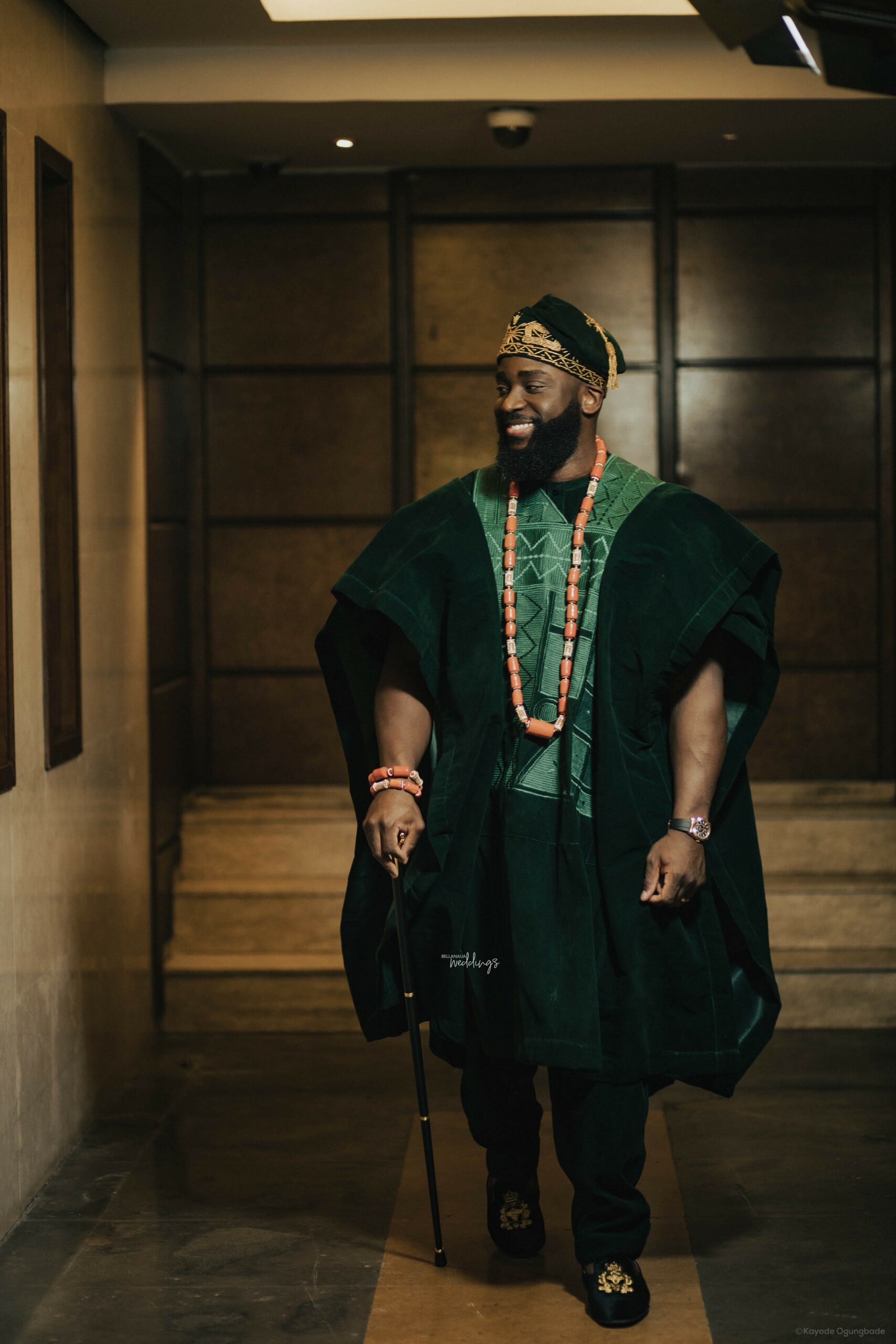 The squad is ready!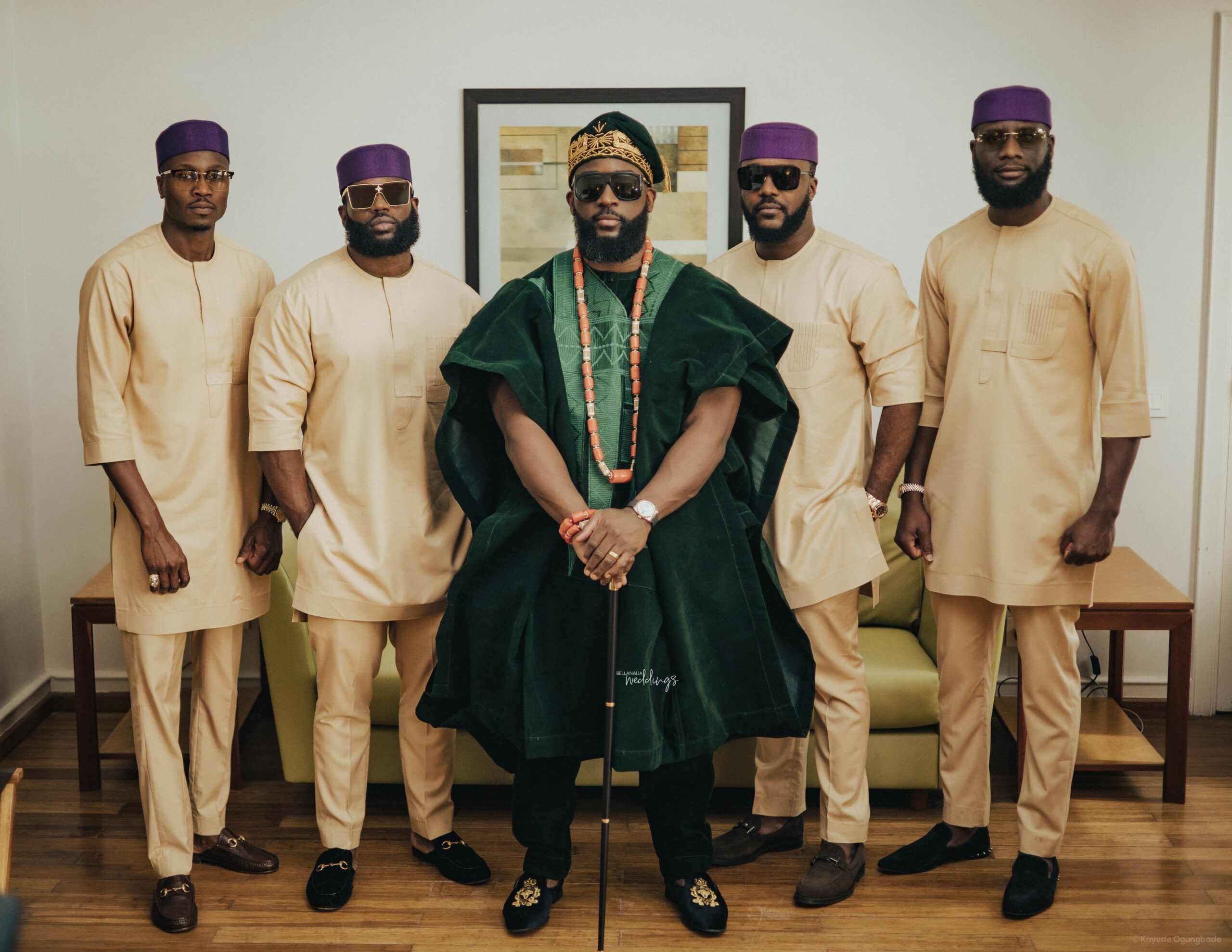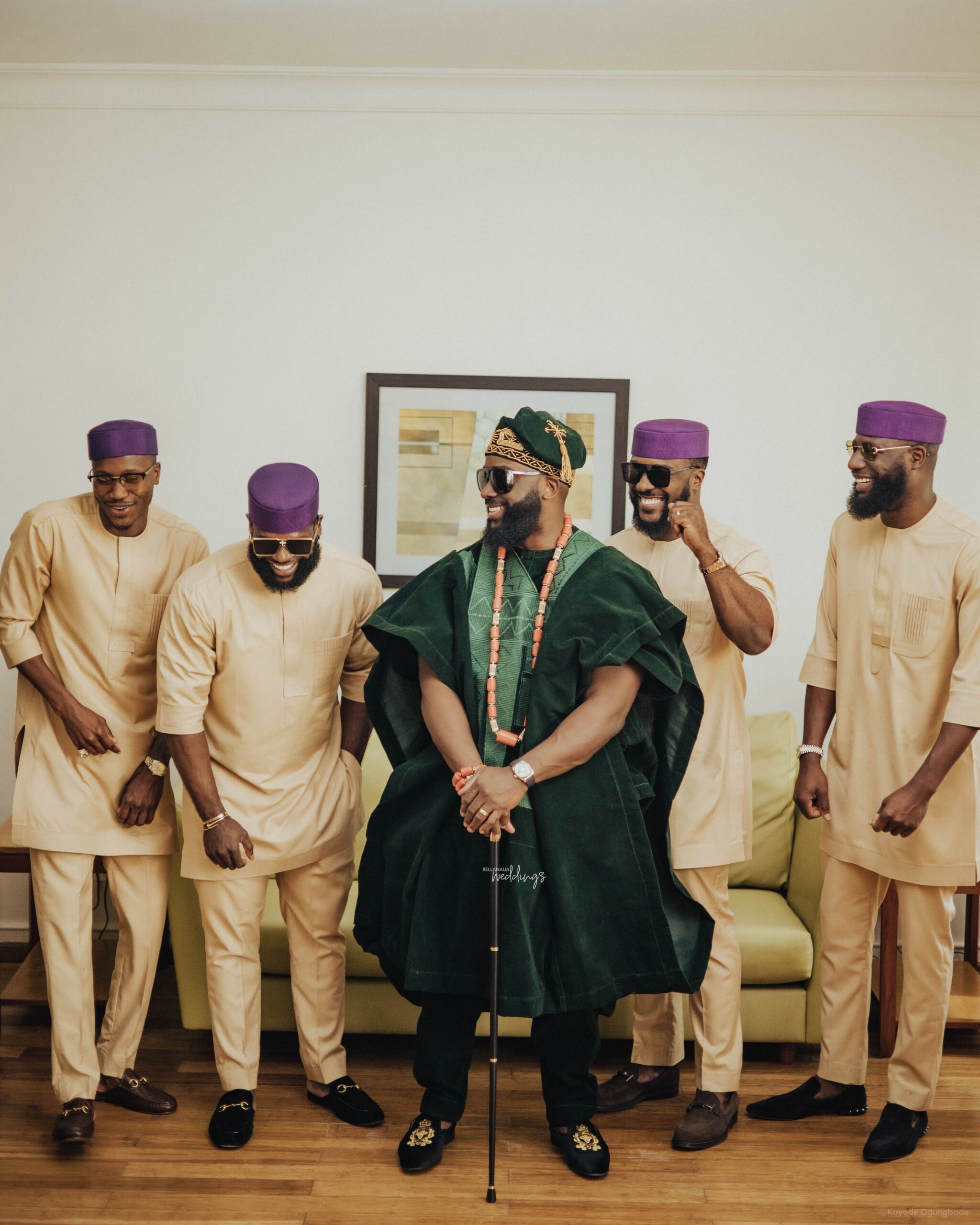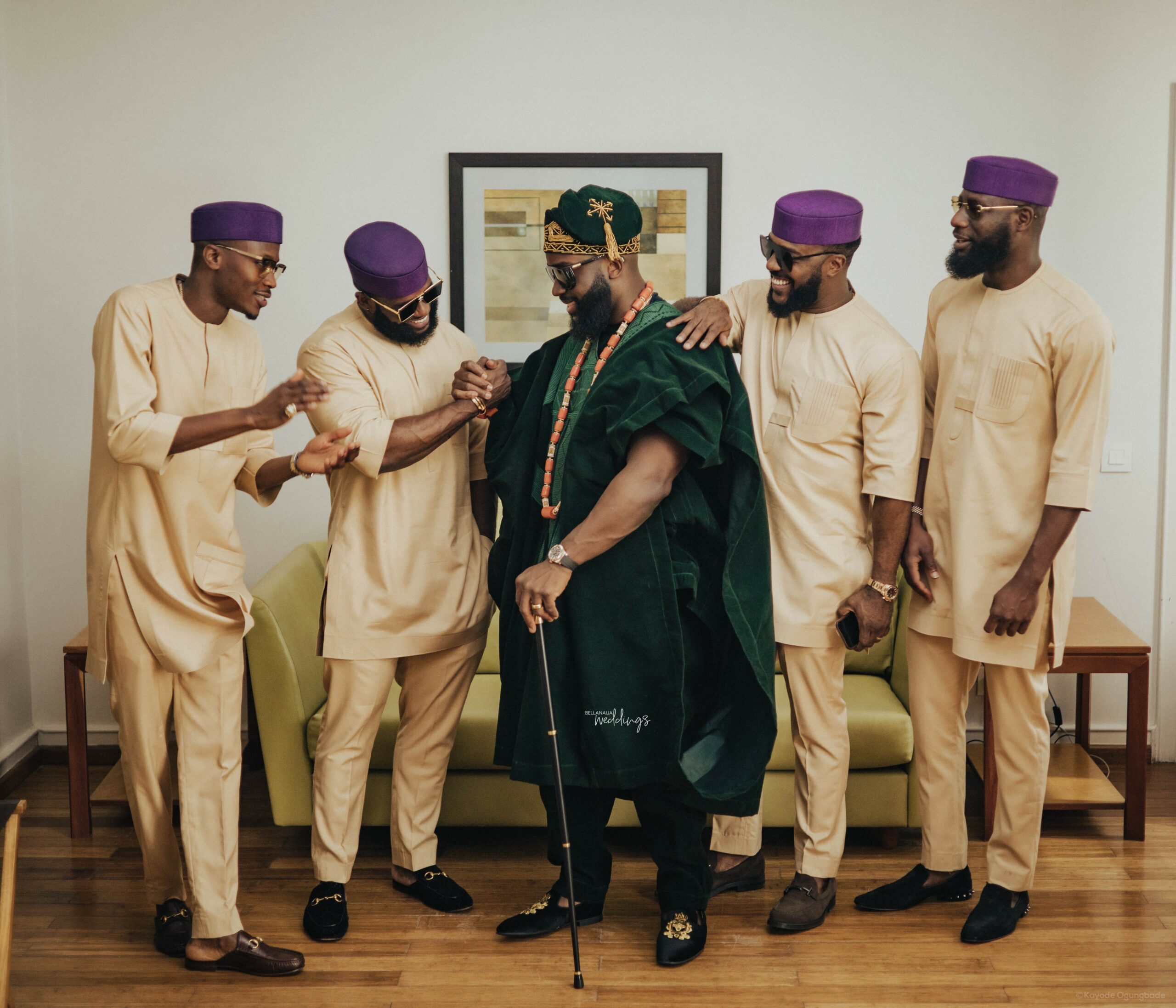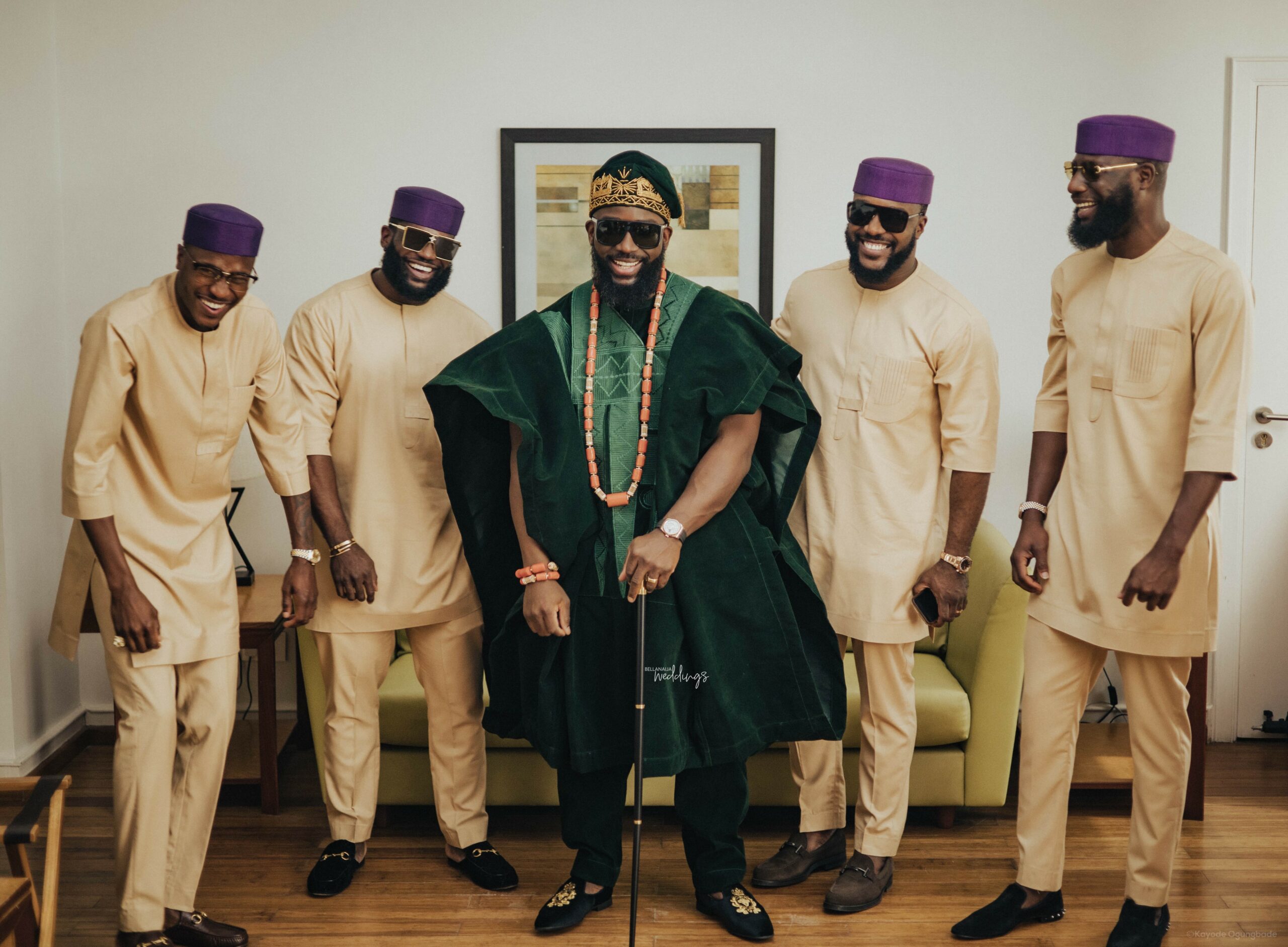 Now, let's have the first look 😍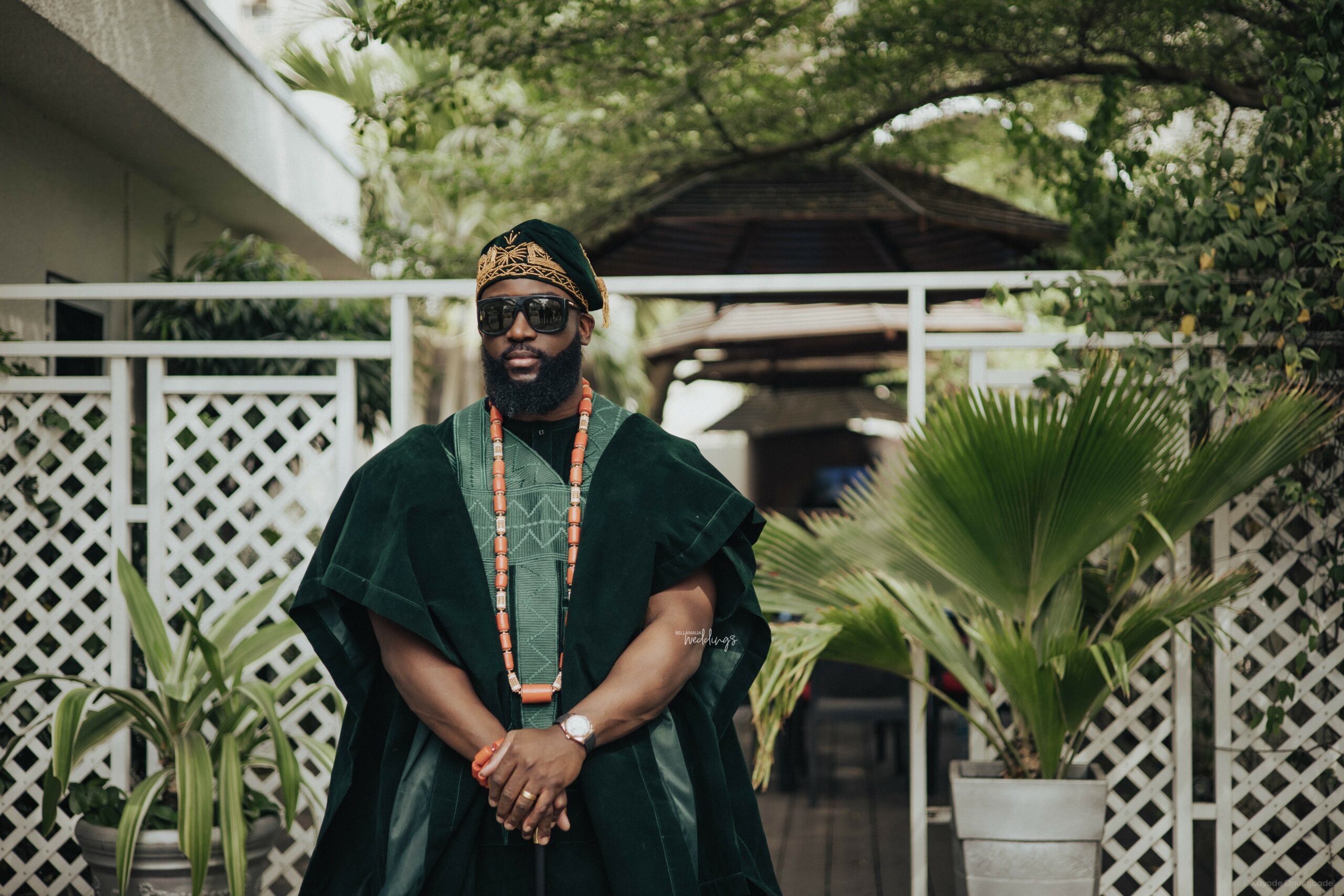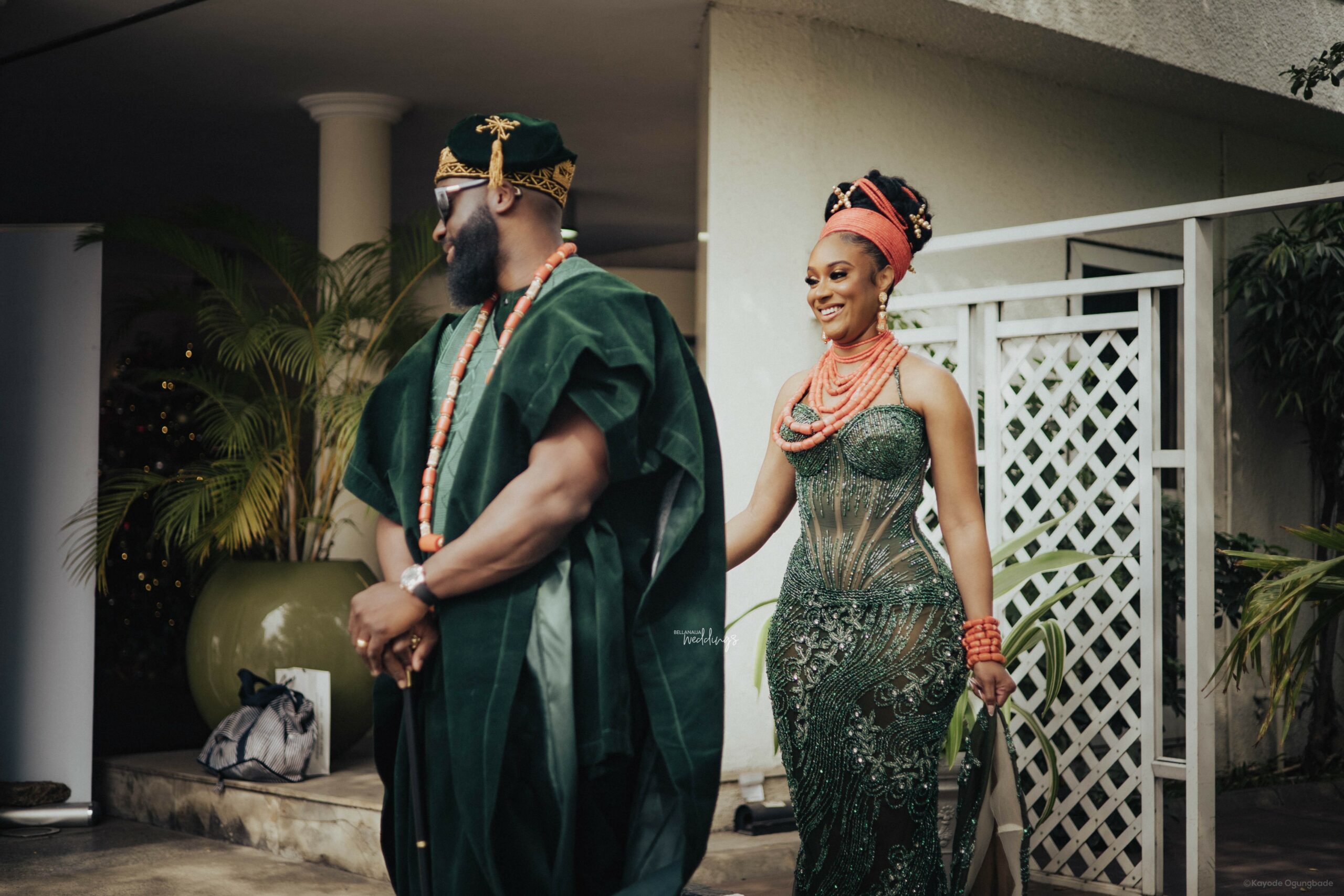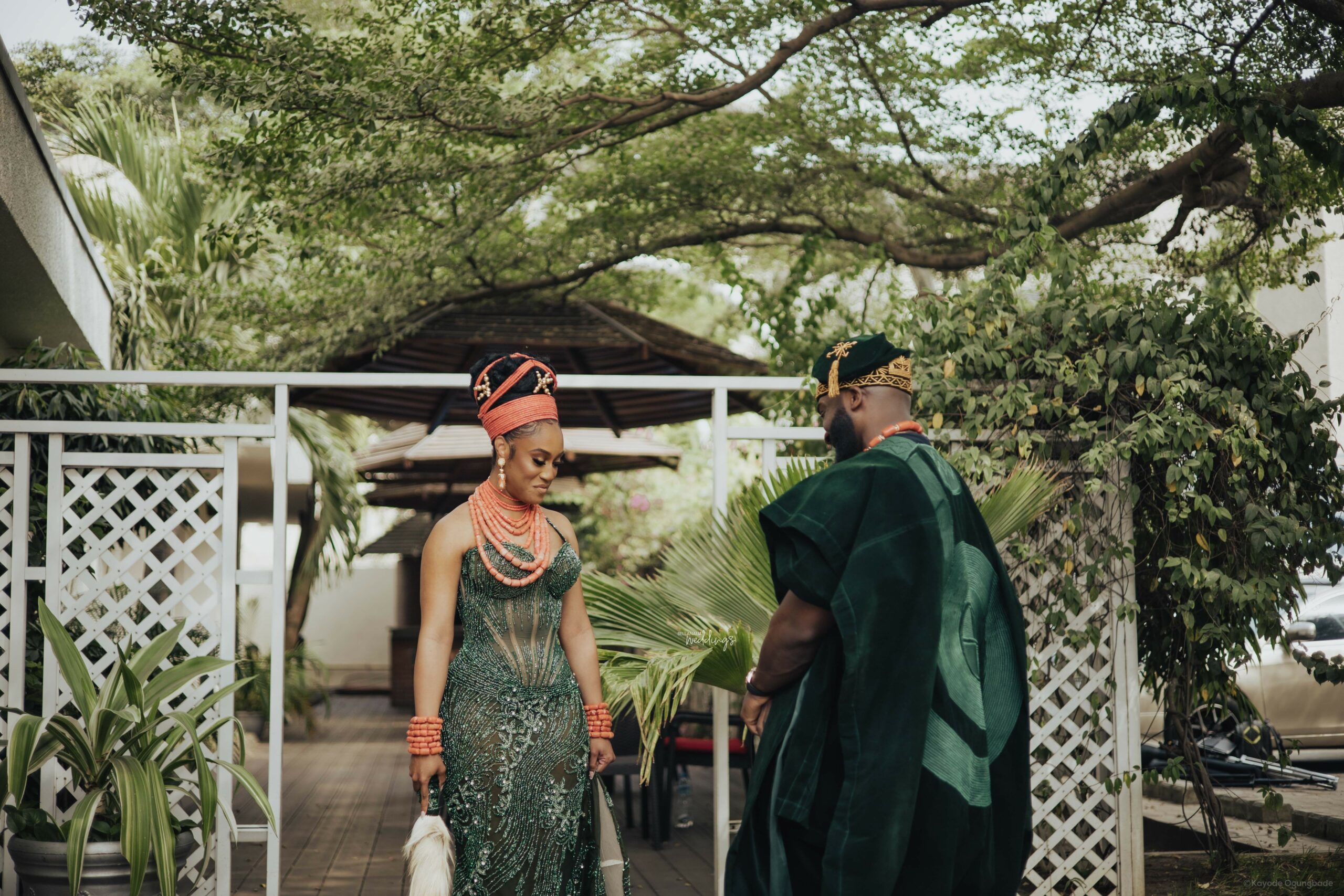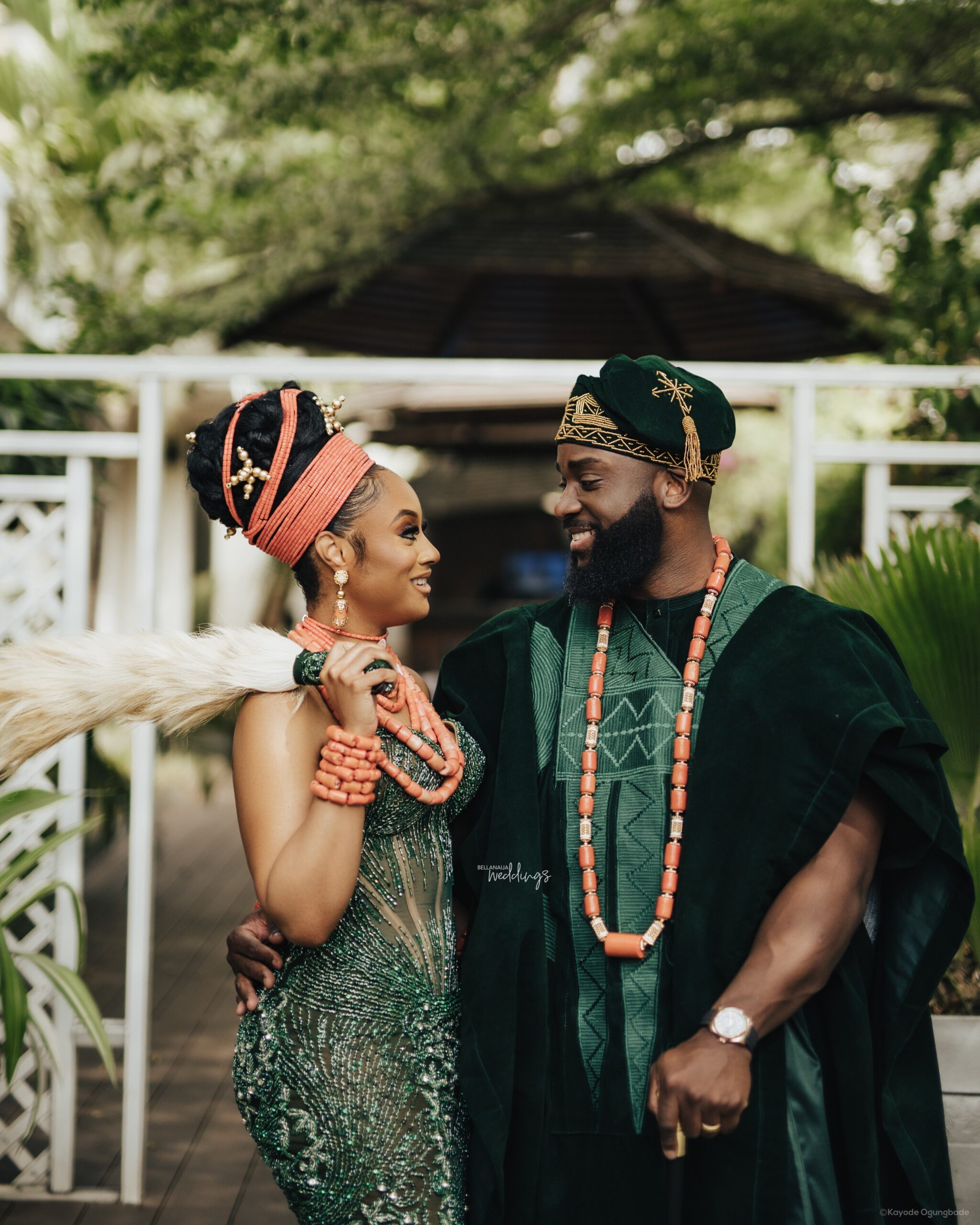 Repping culture in style and elegance!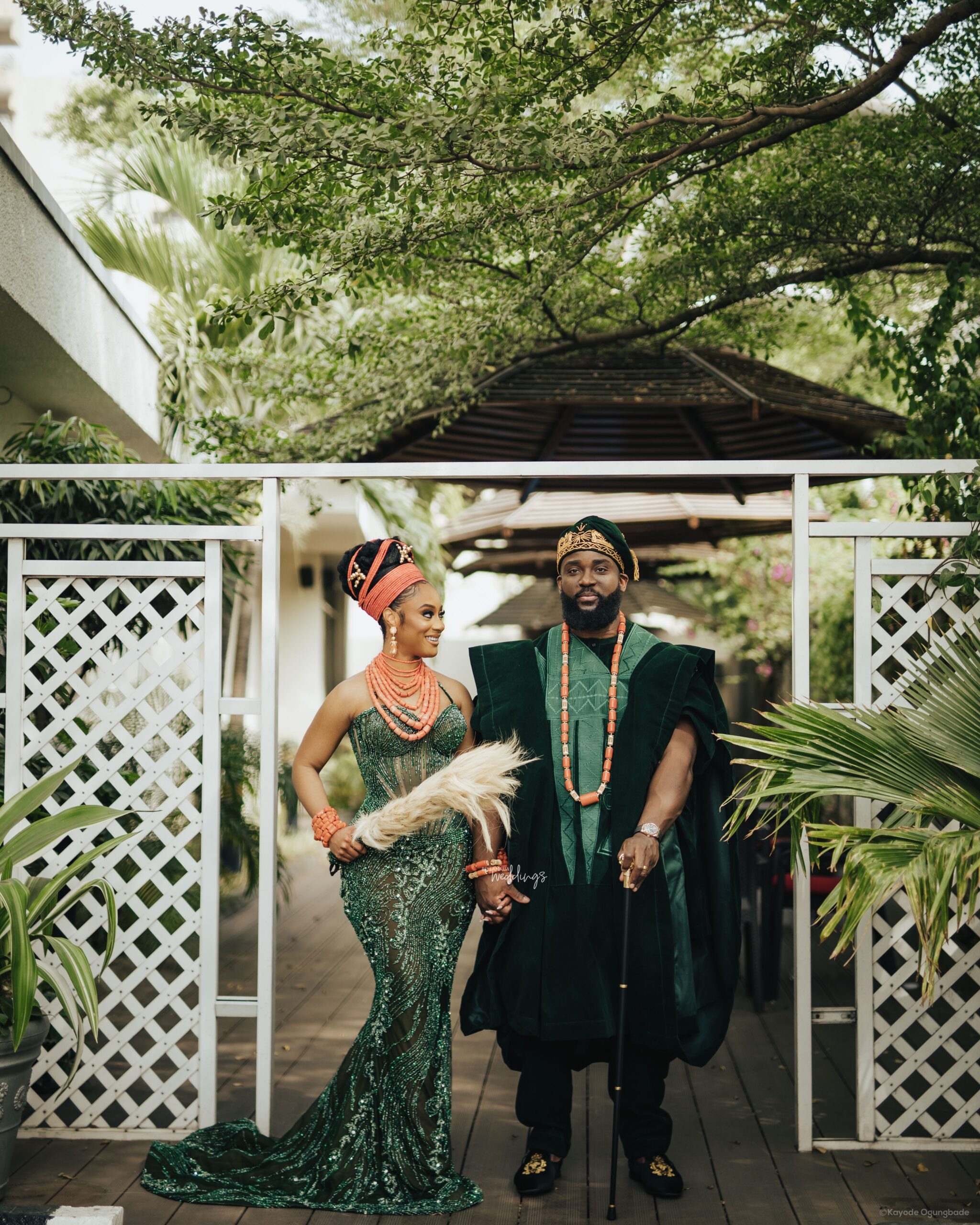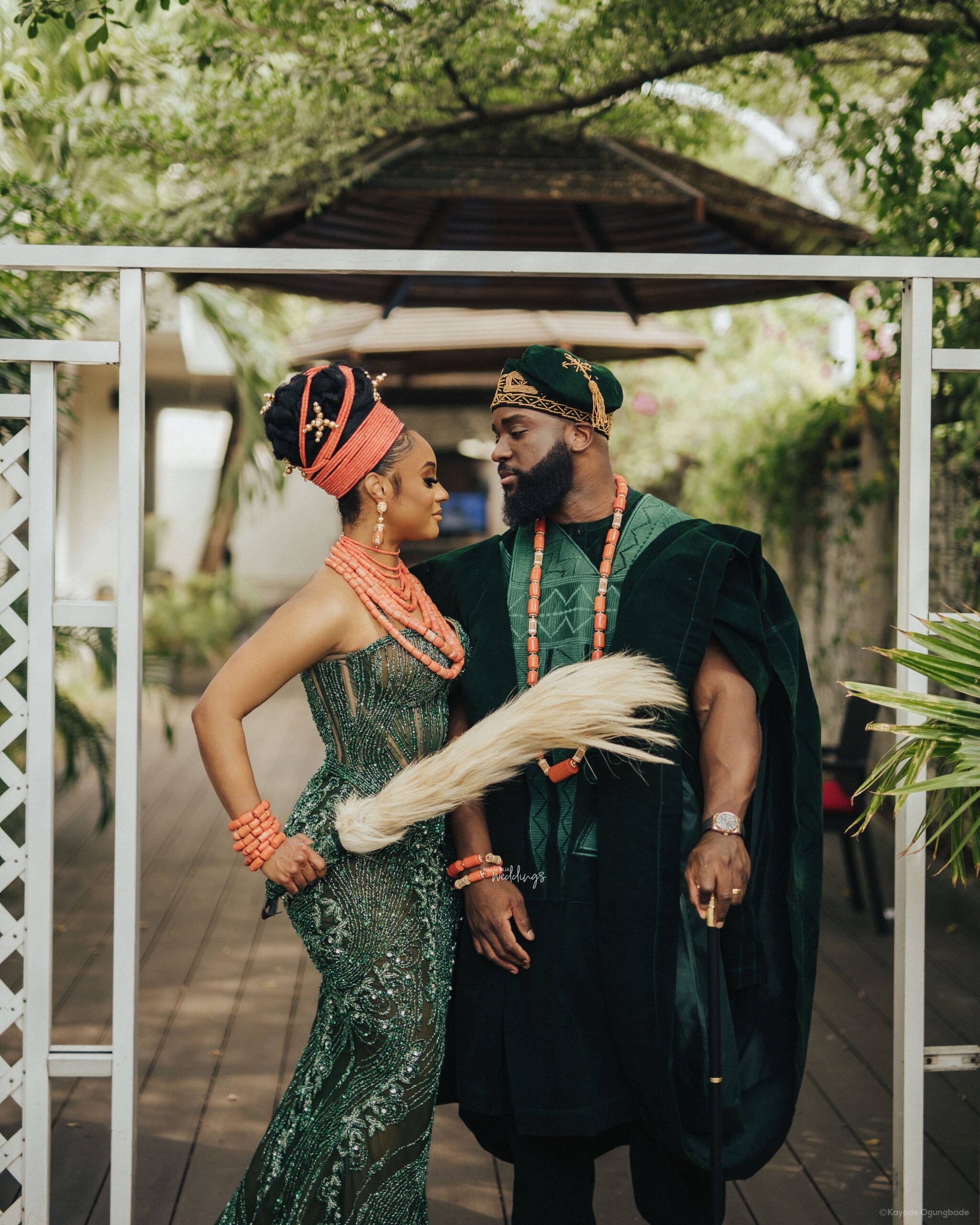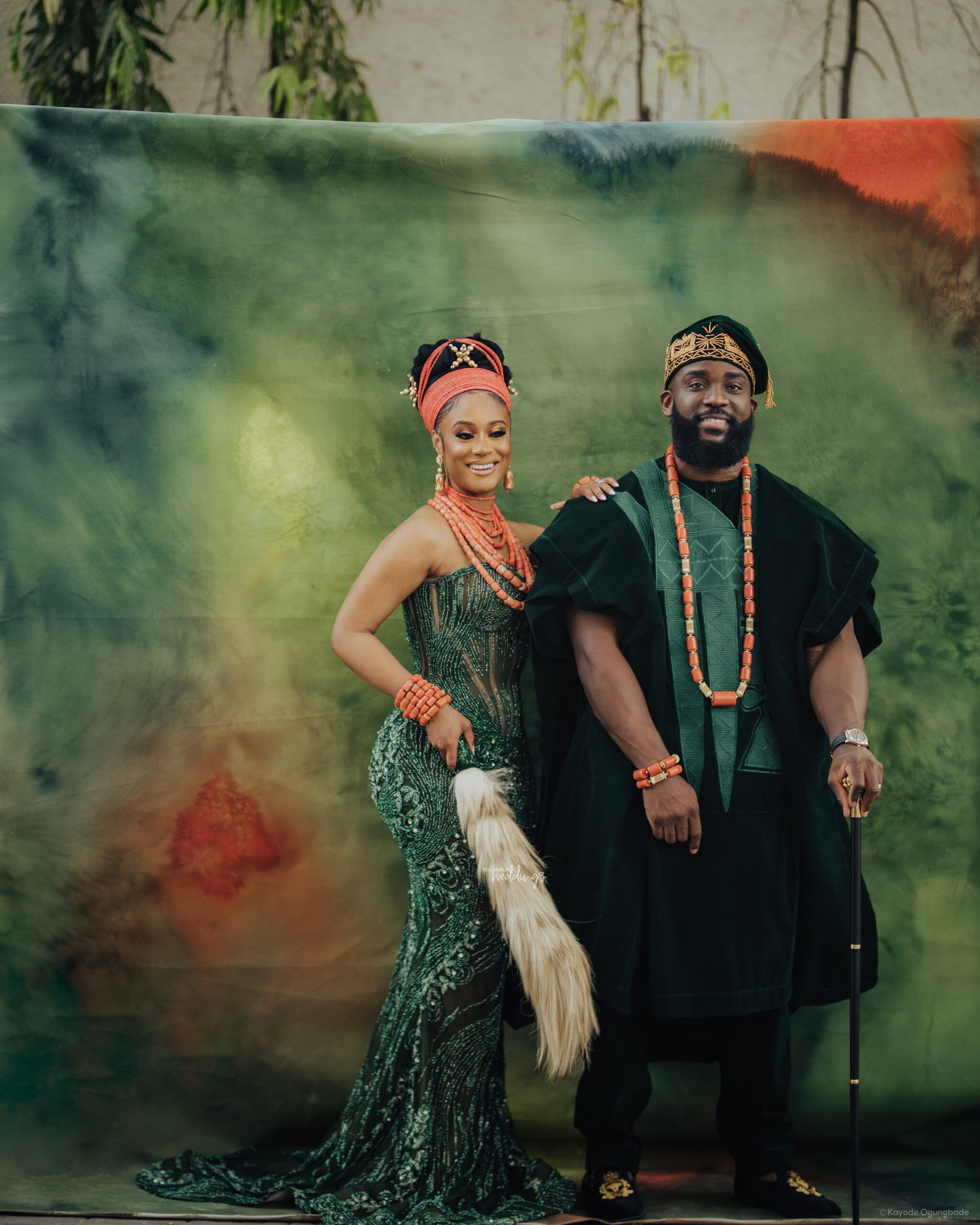 Let's take in the beauty of this lovely decor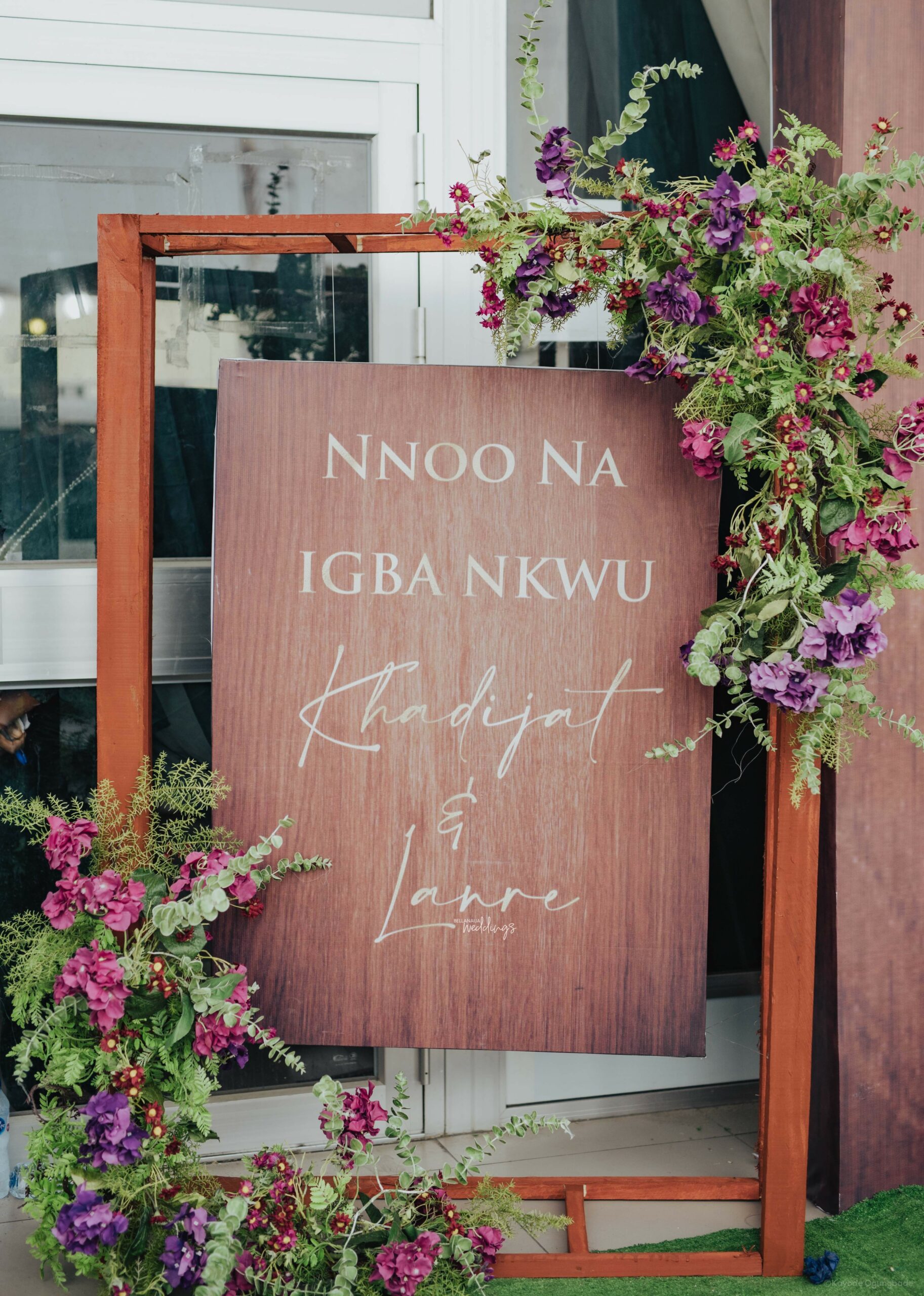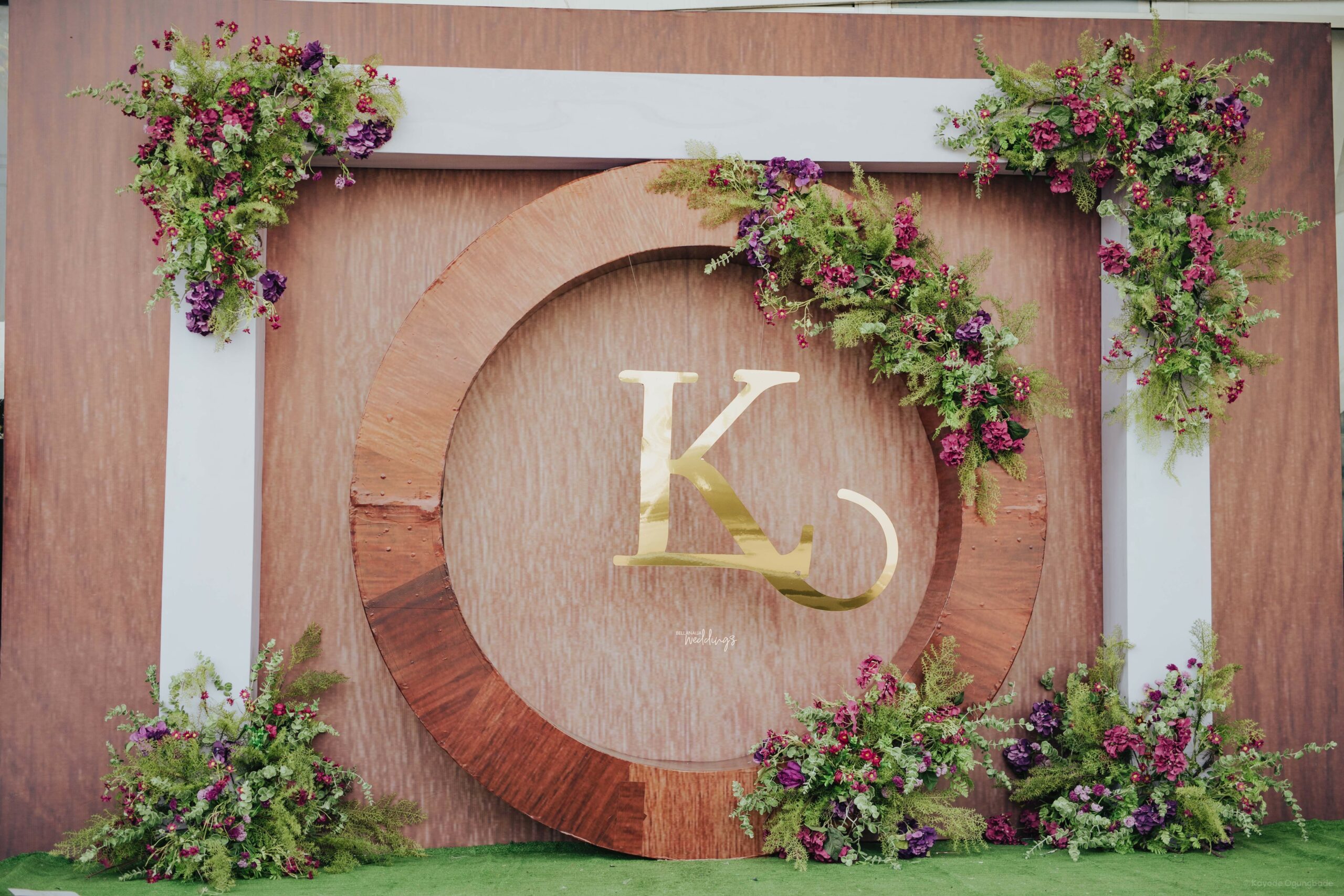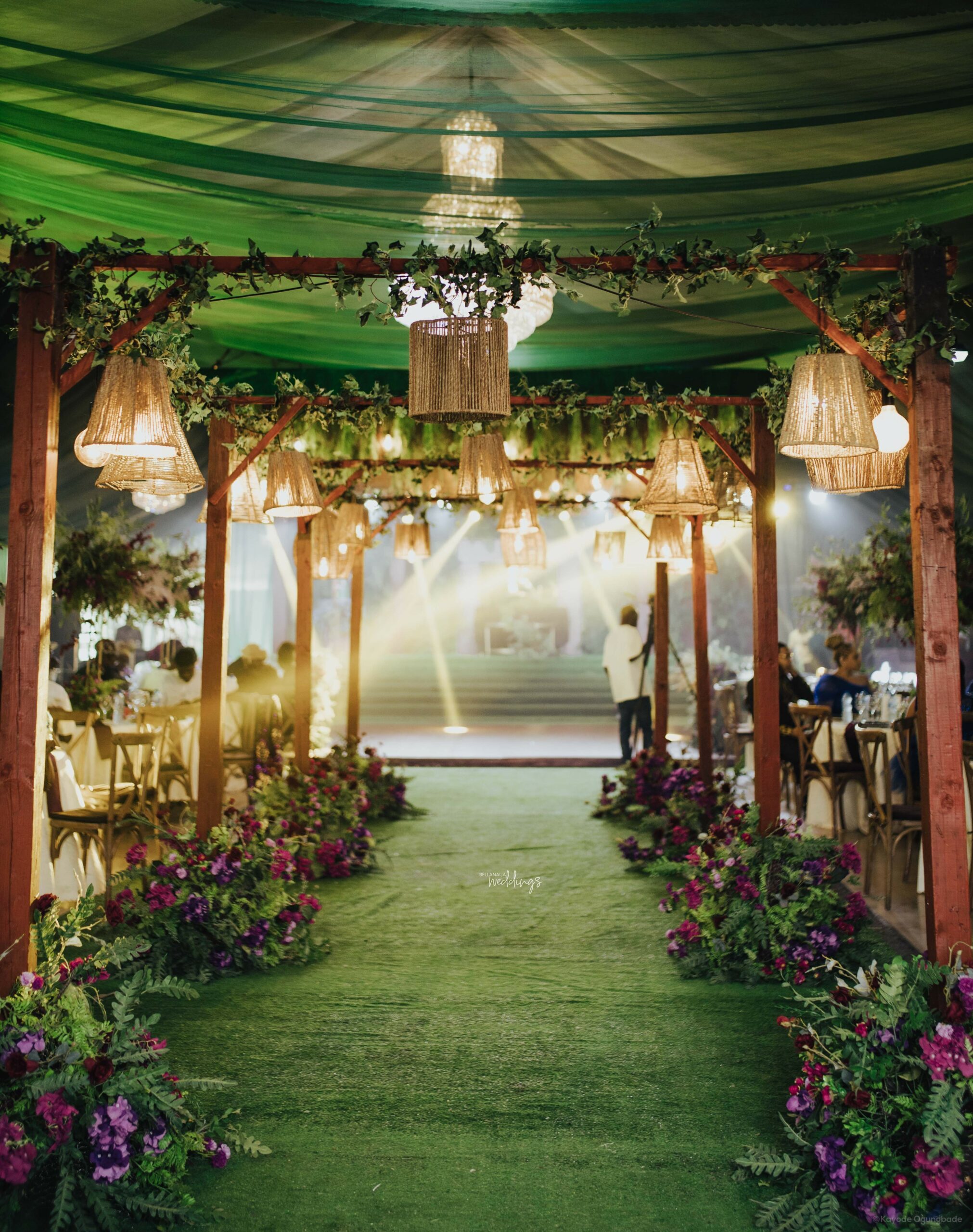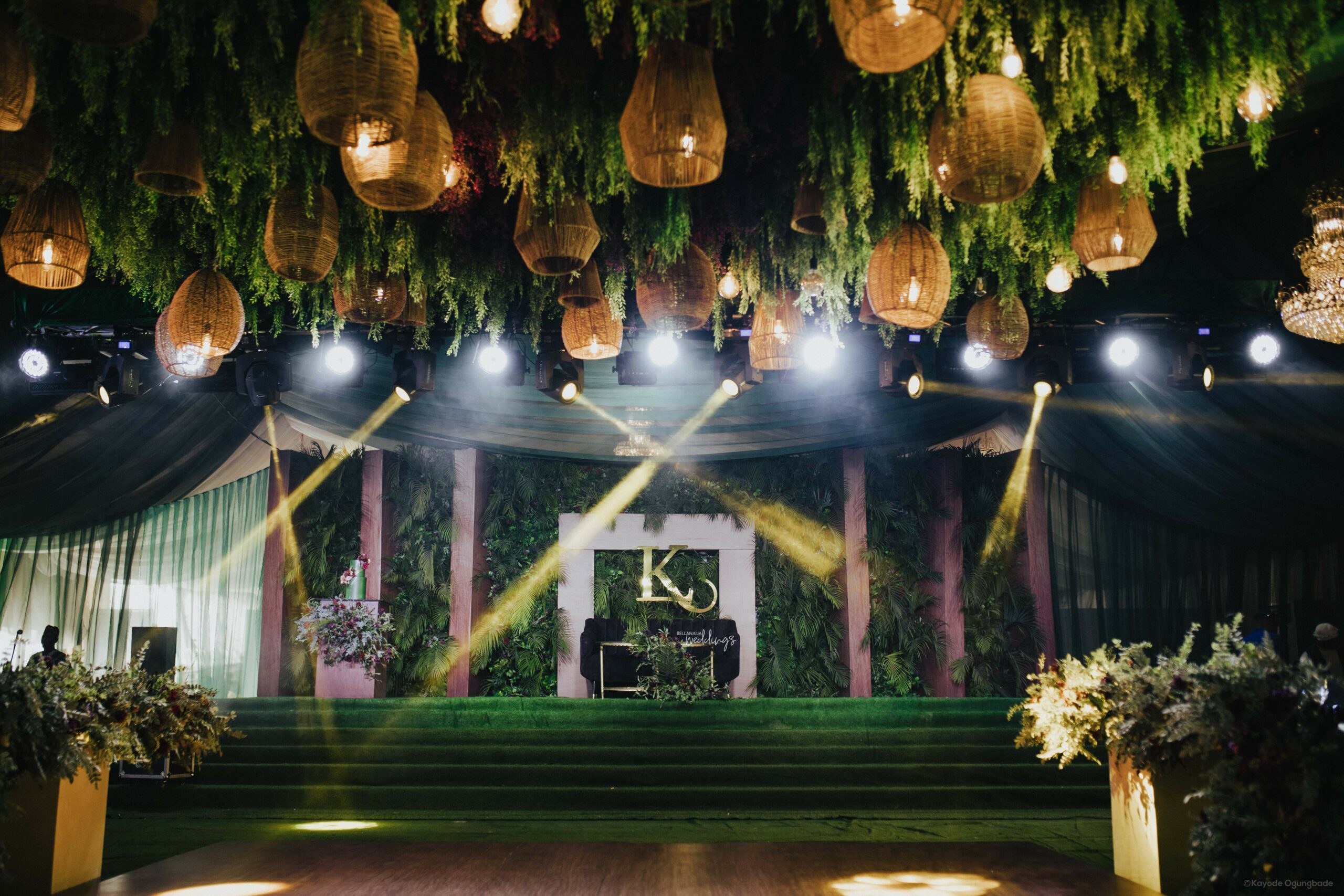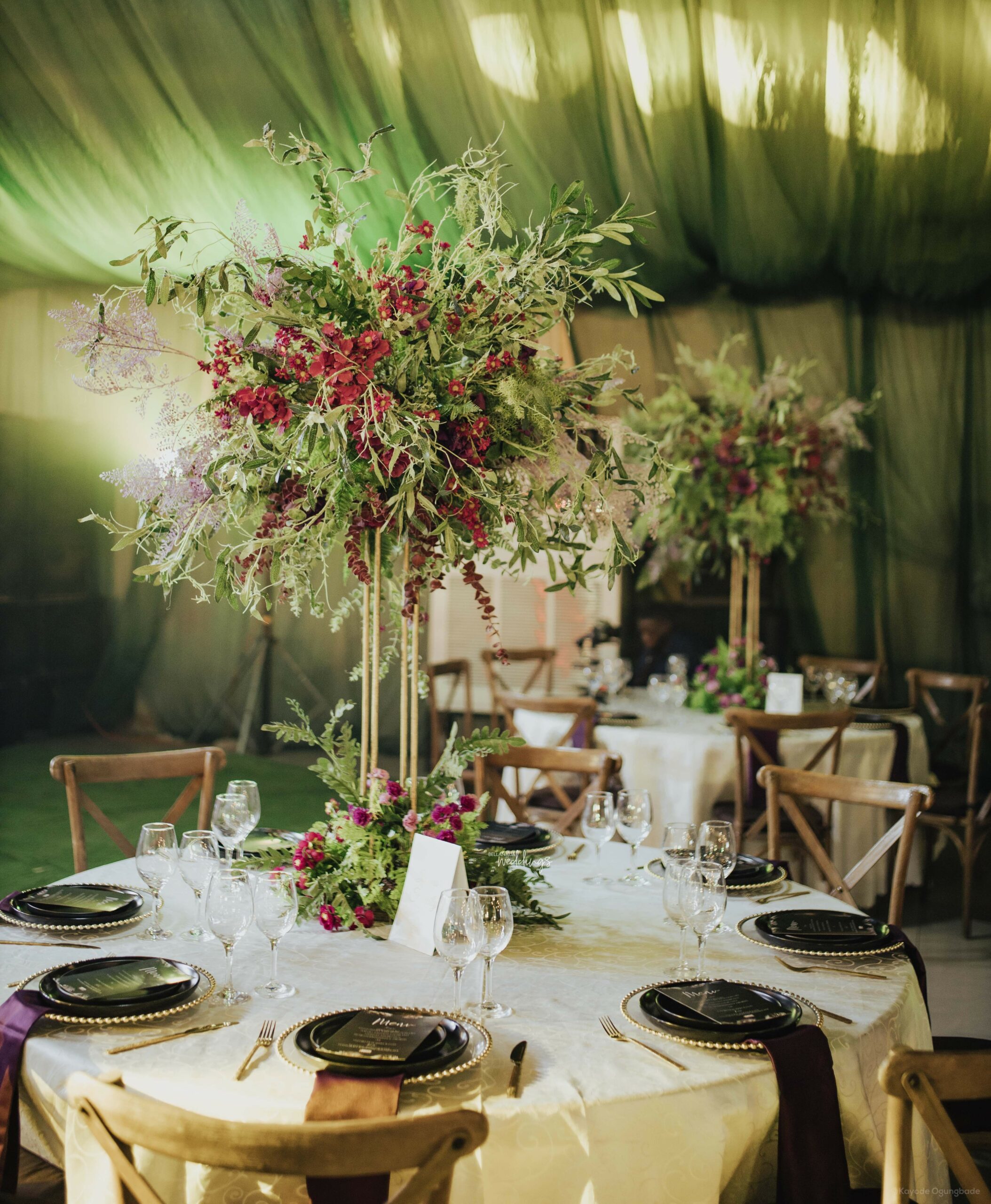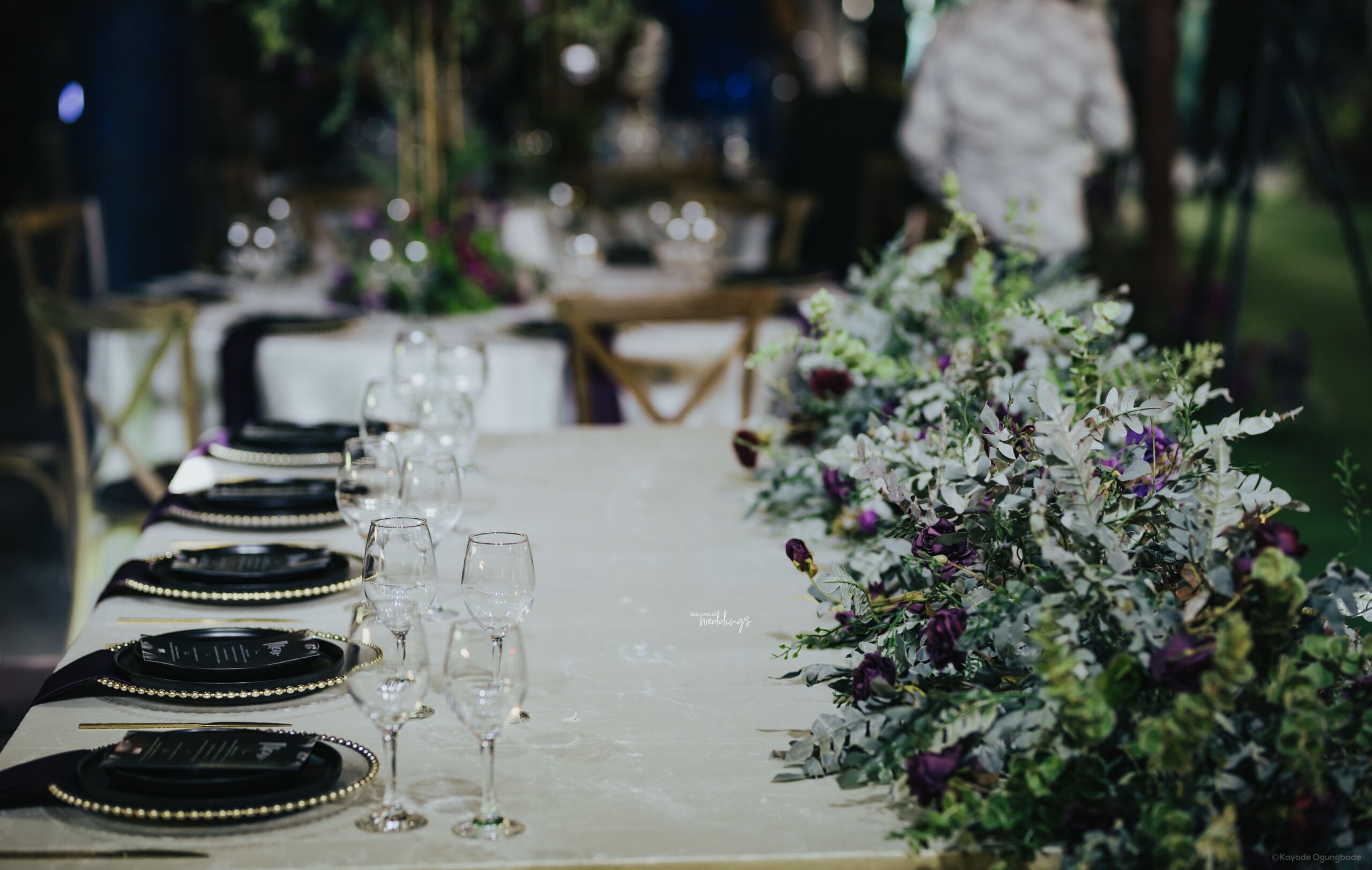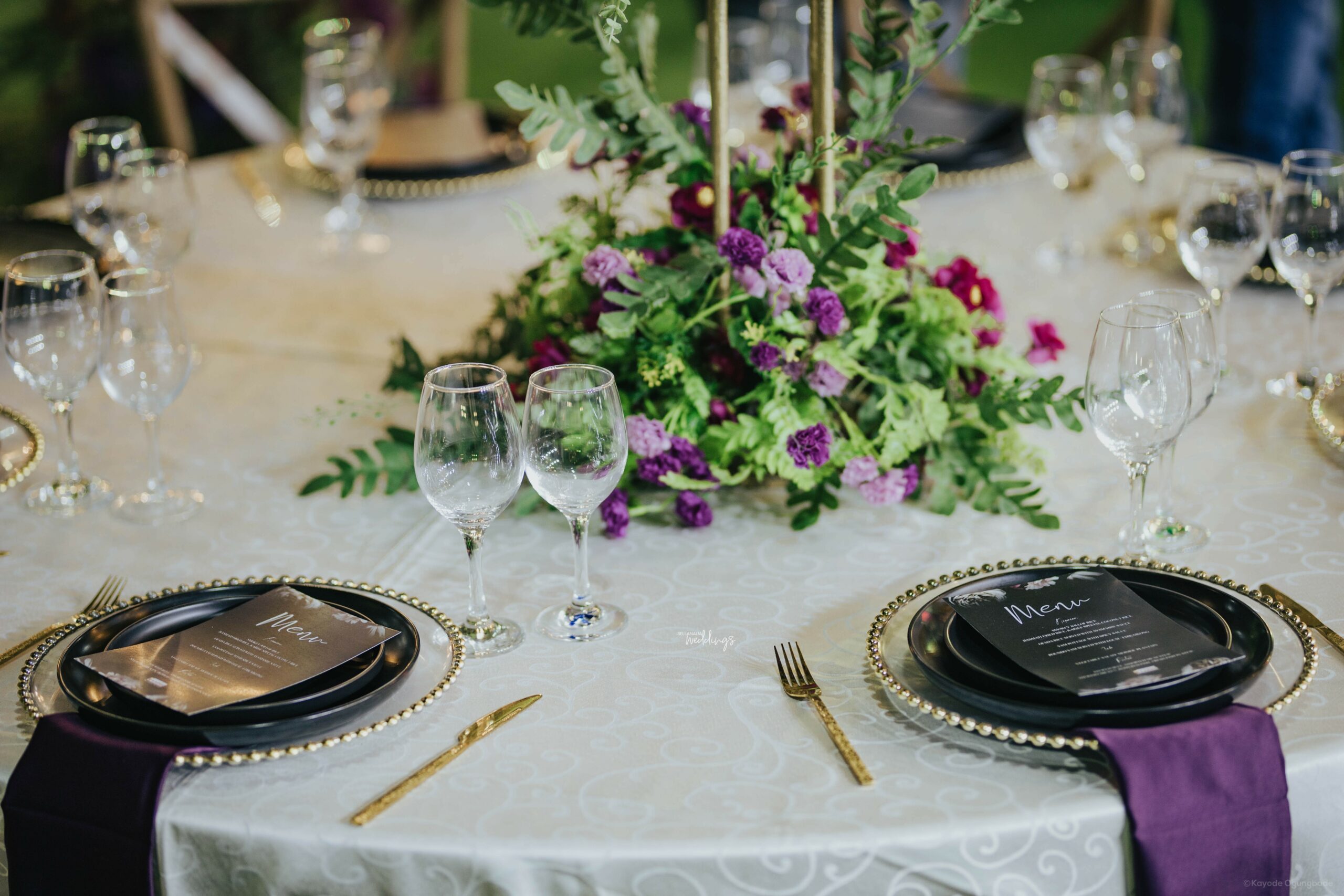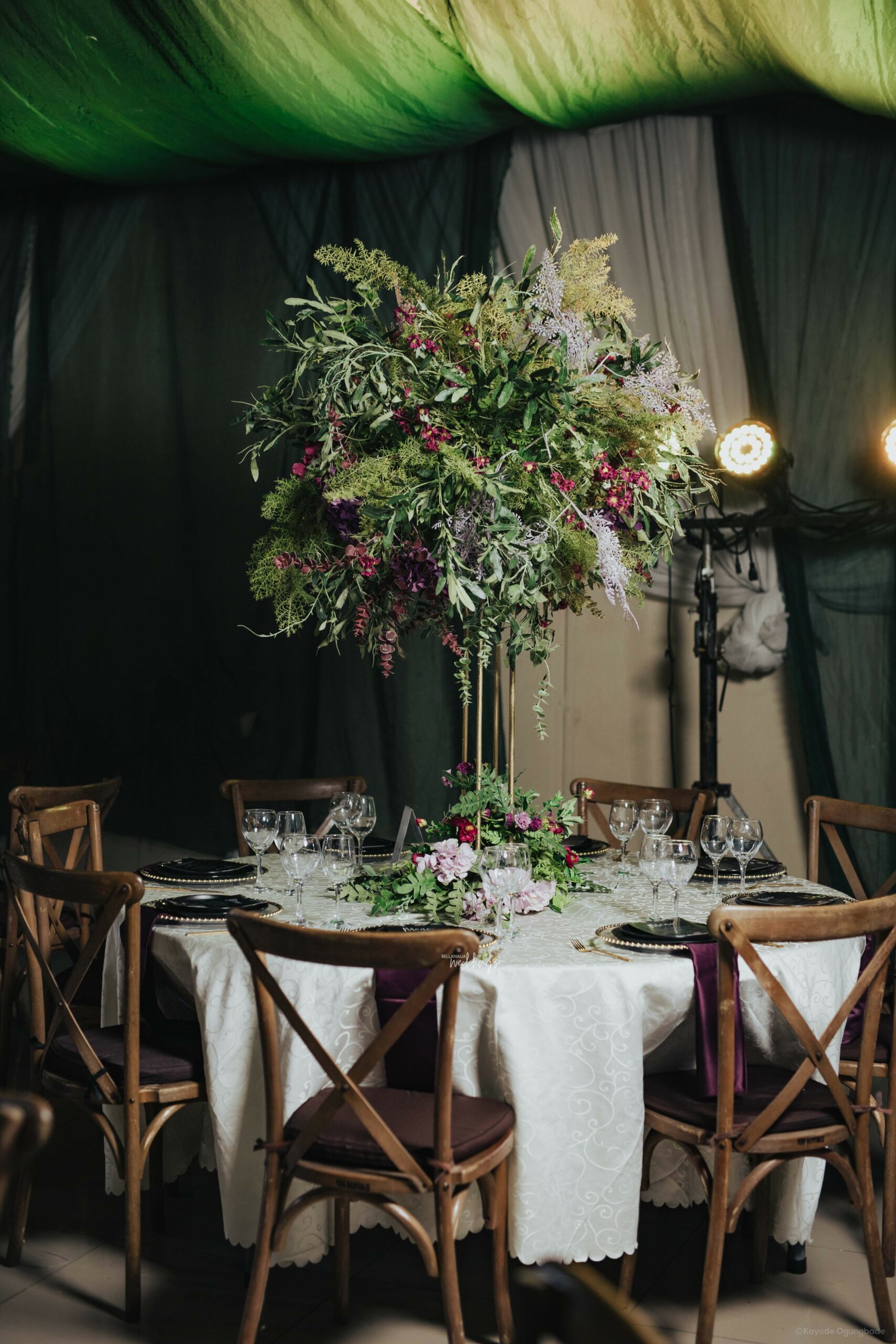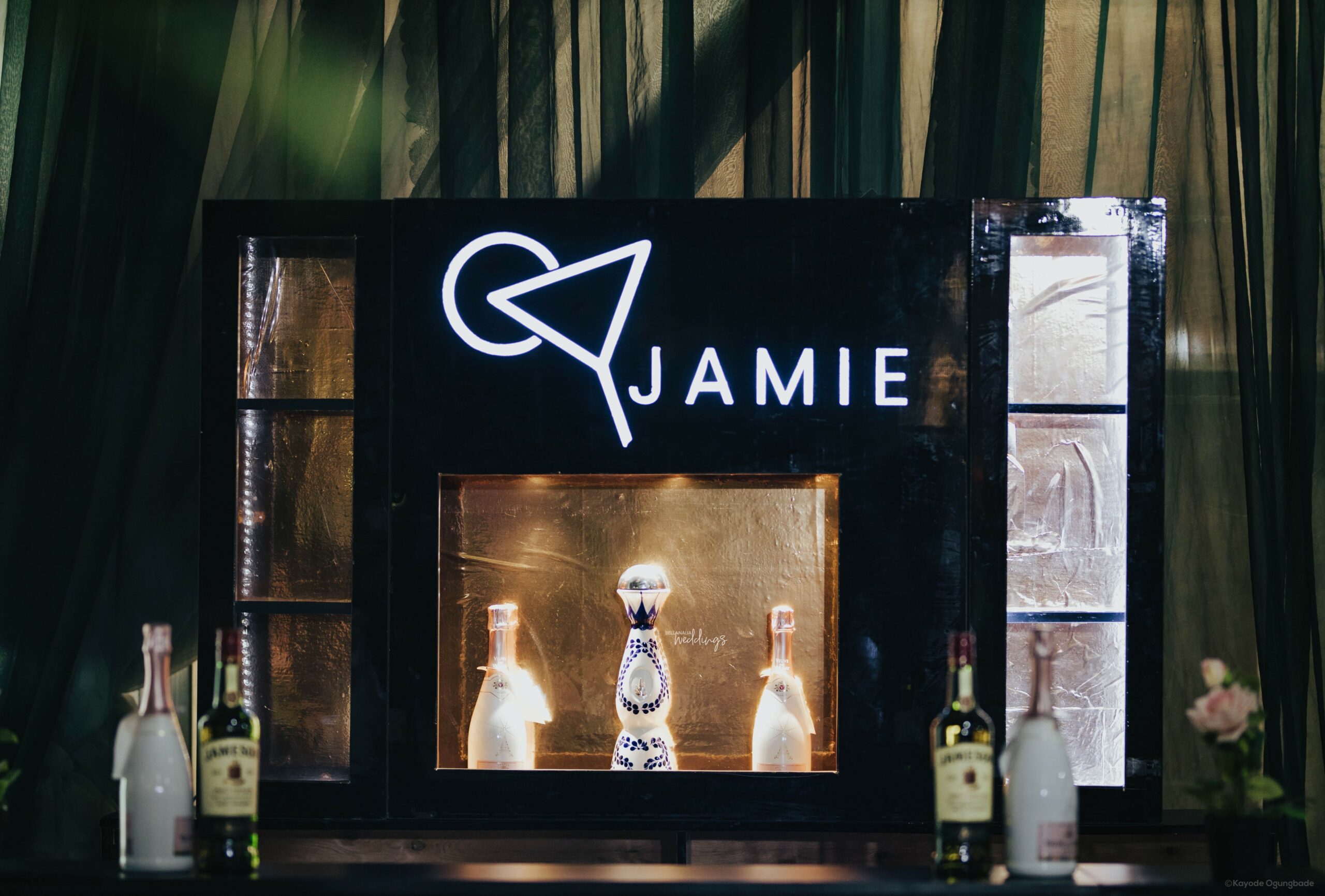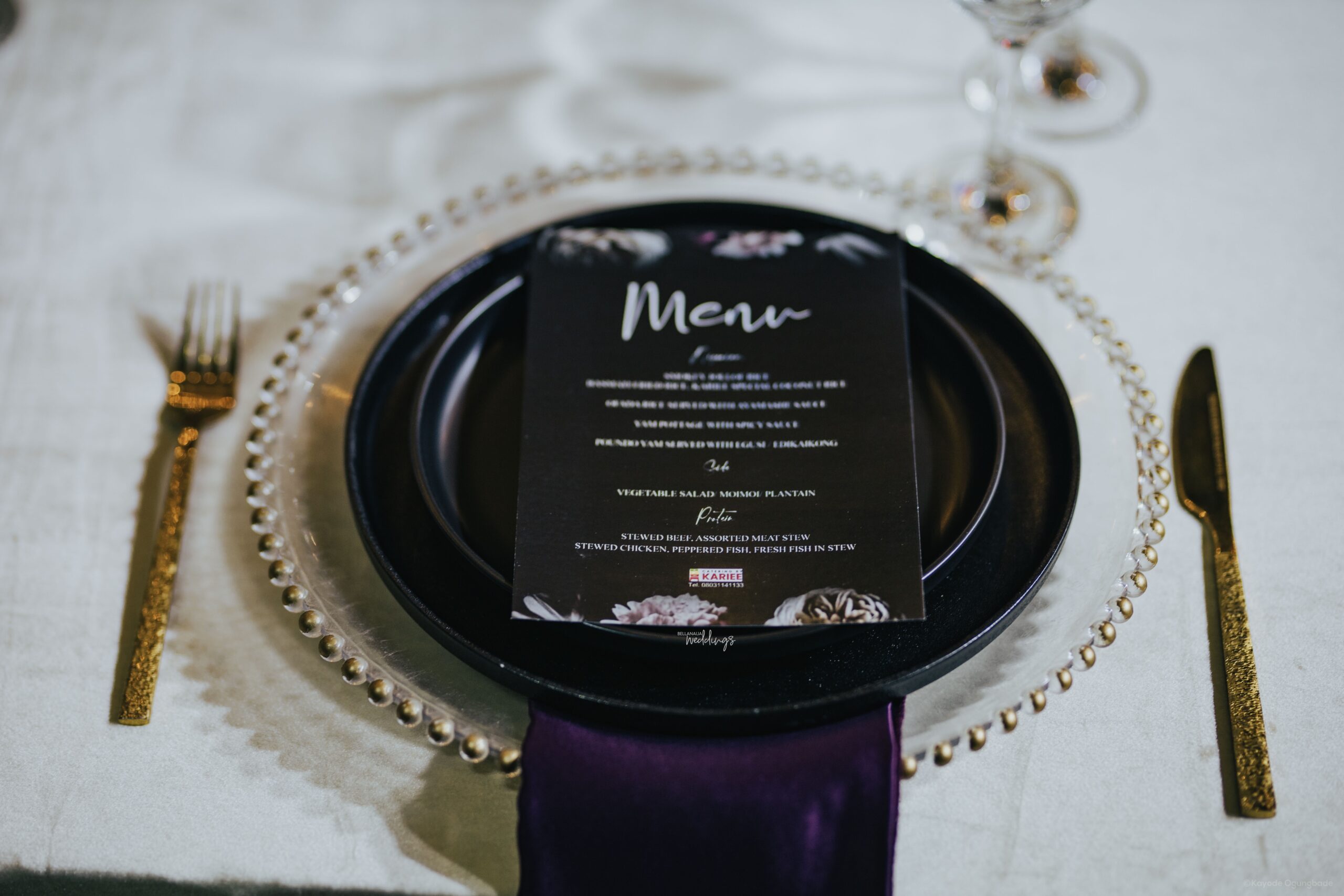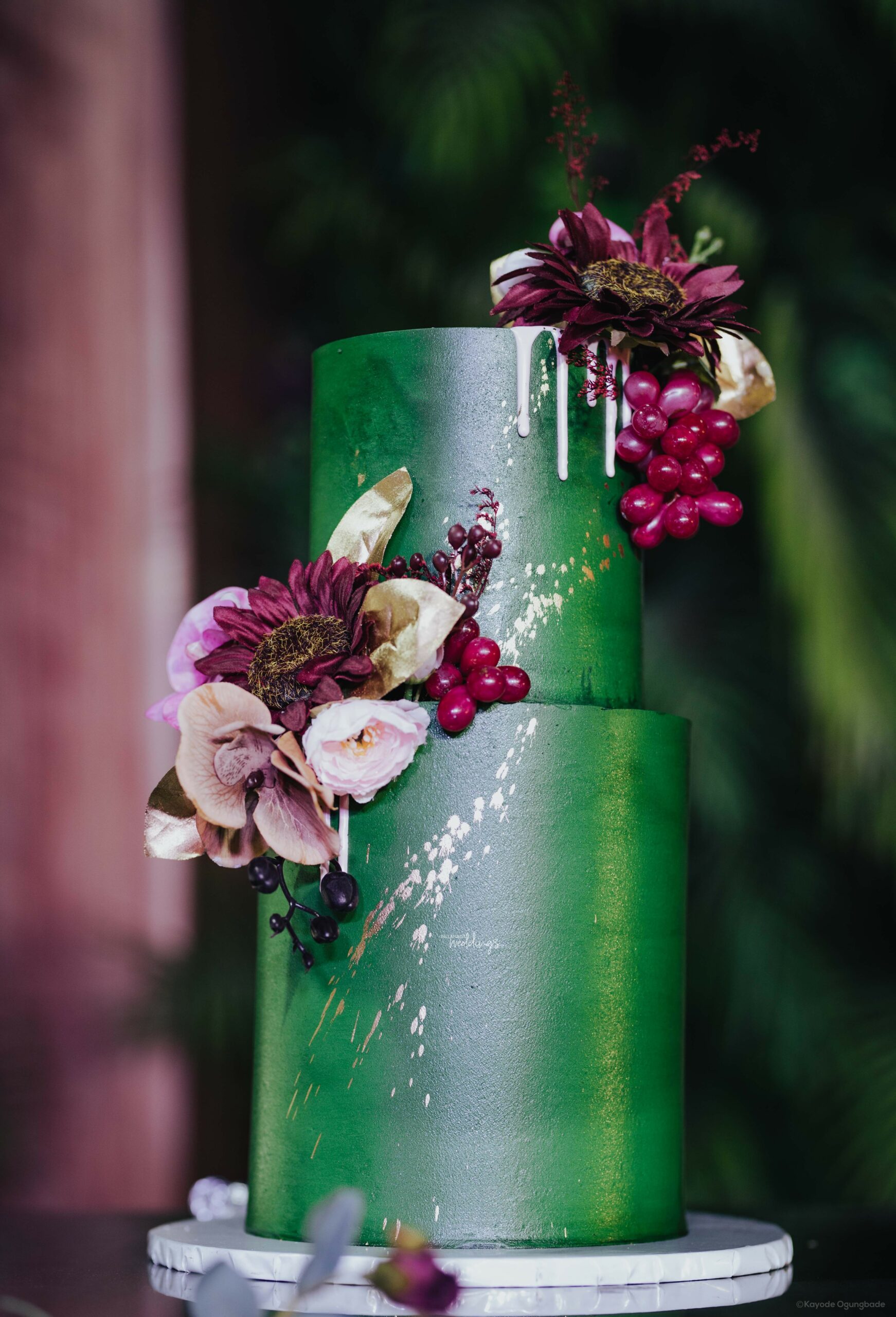 Let's get this wedding started!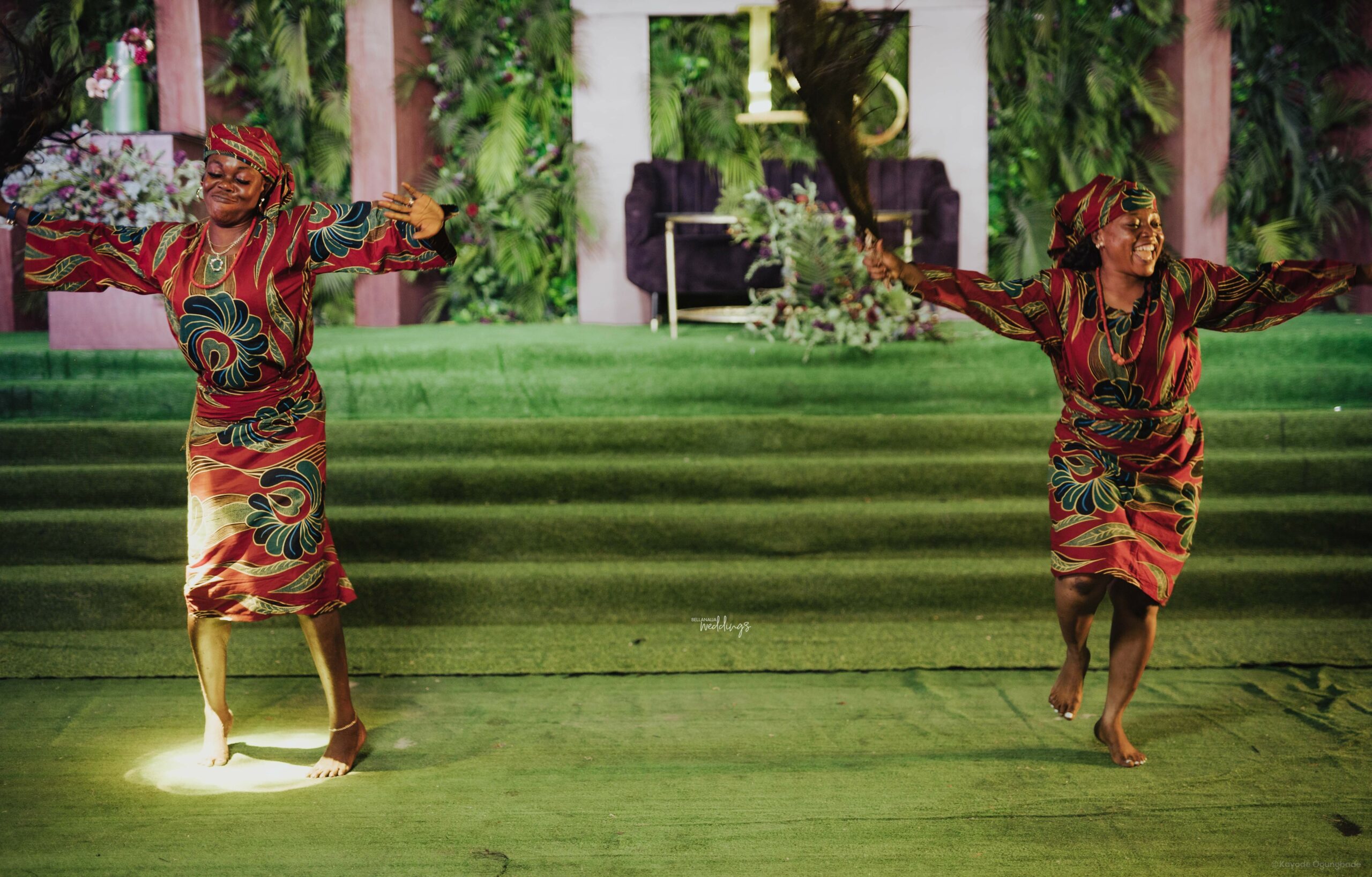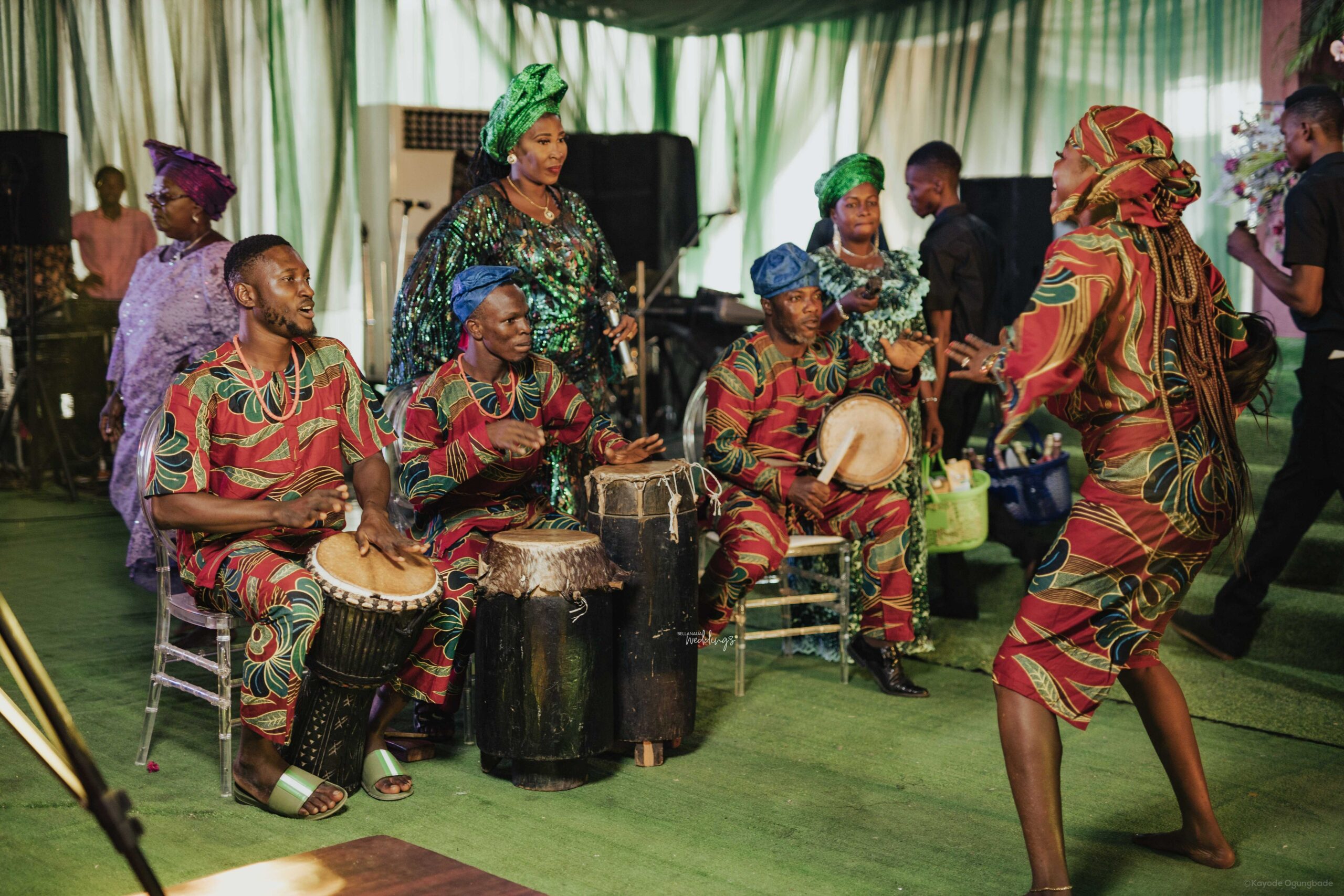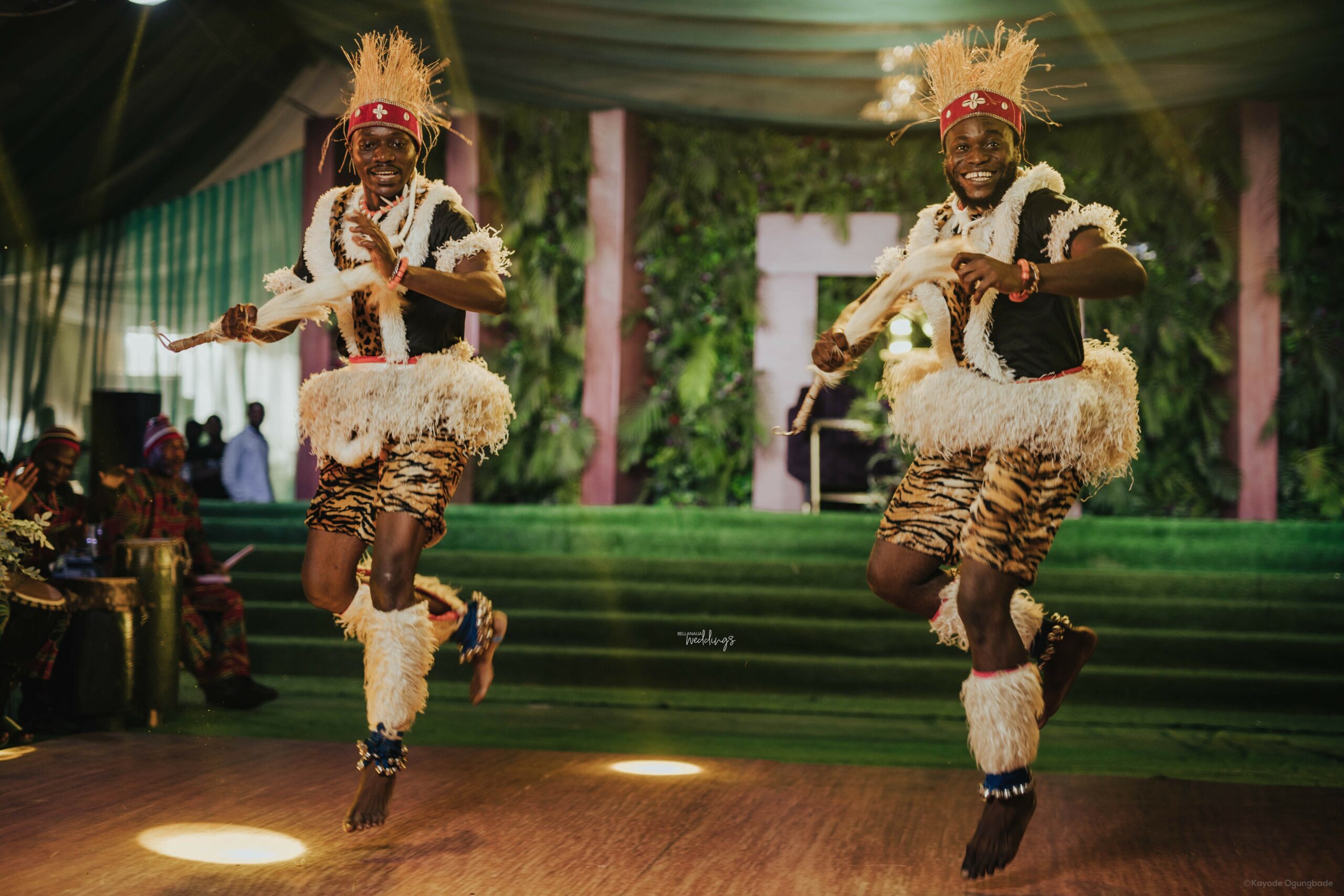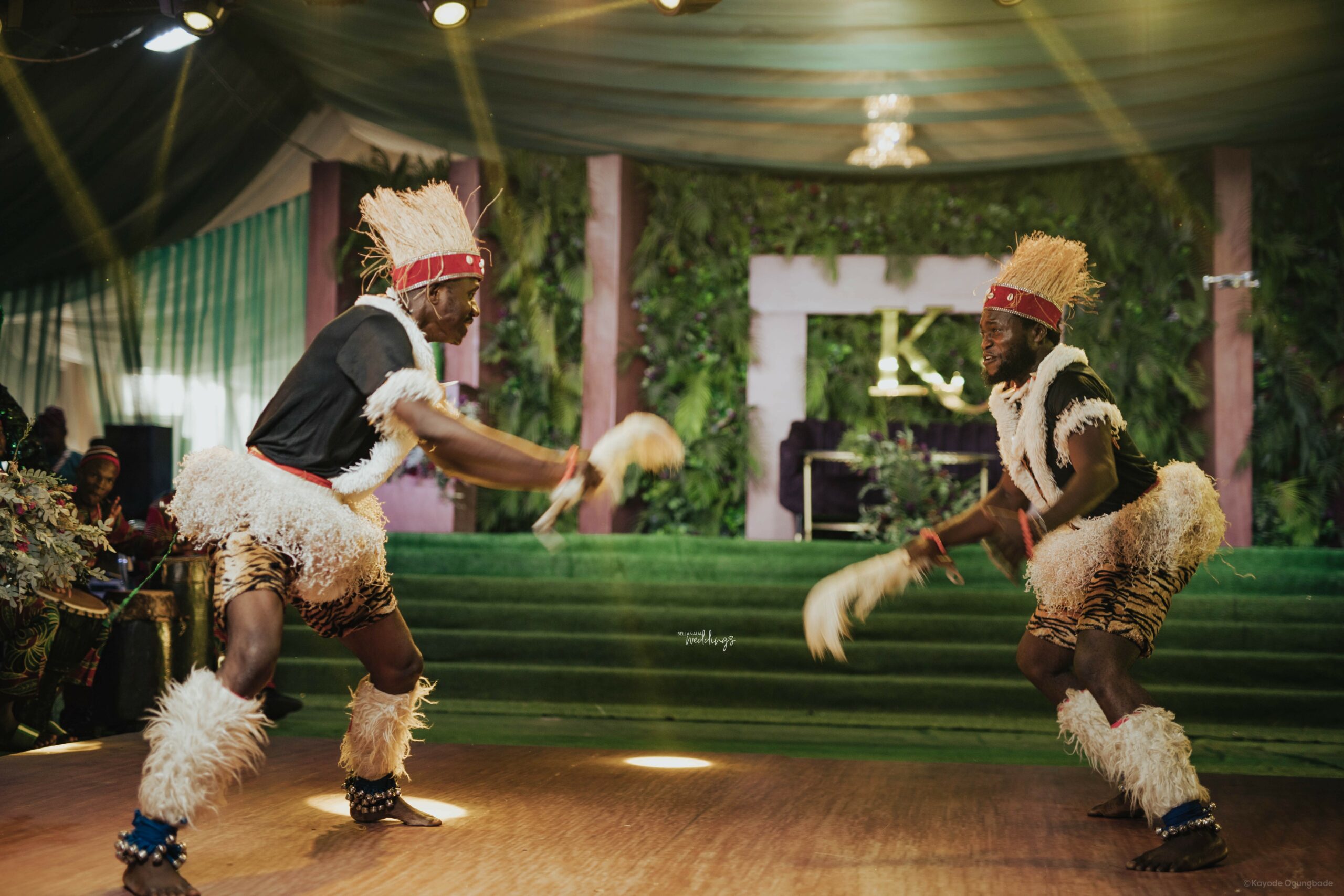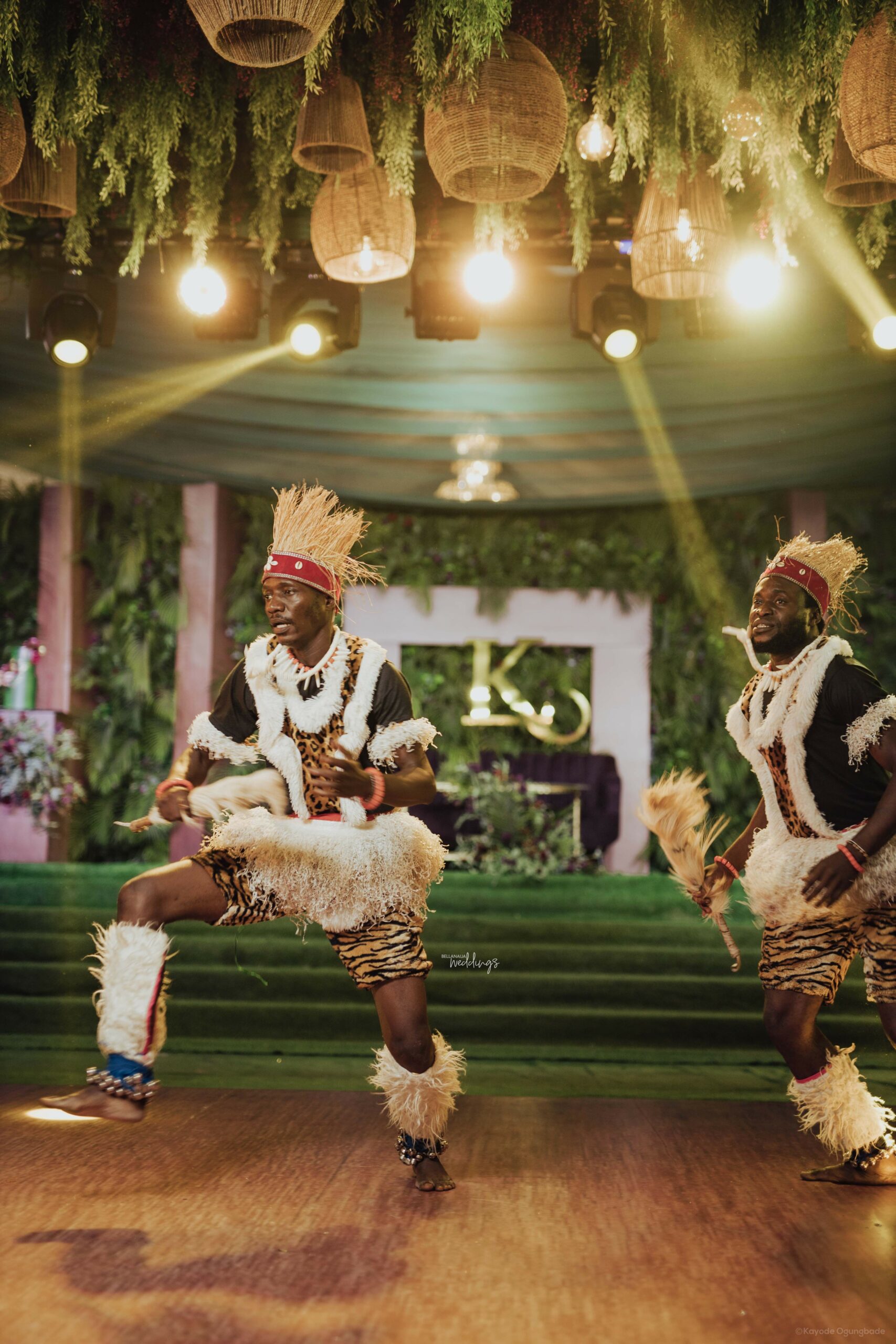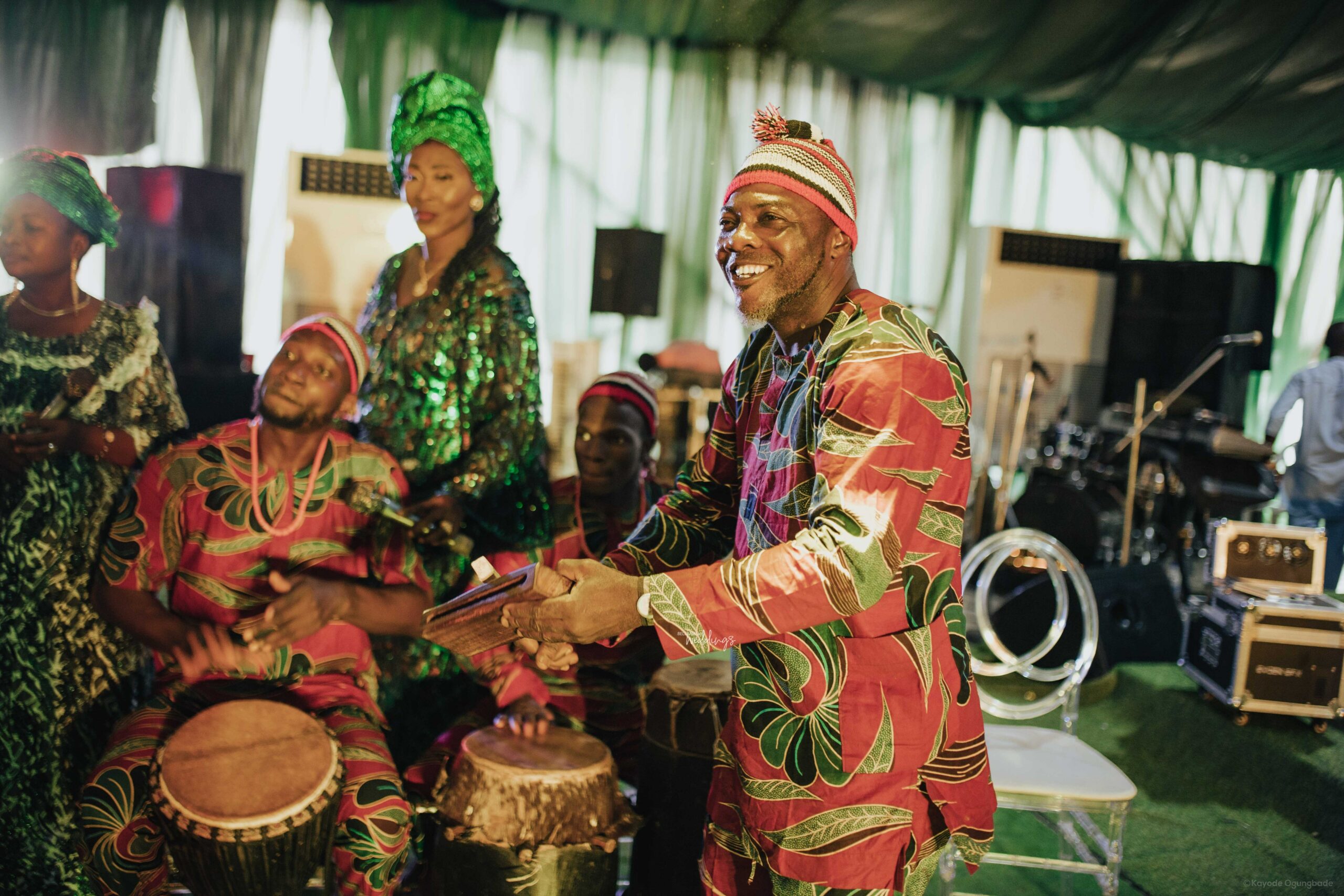 Here comes the groom!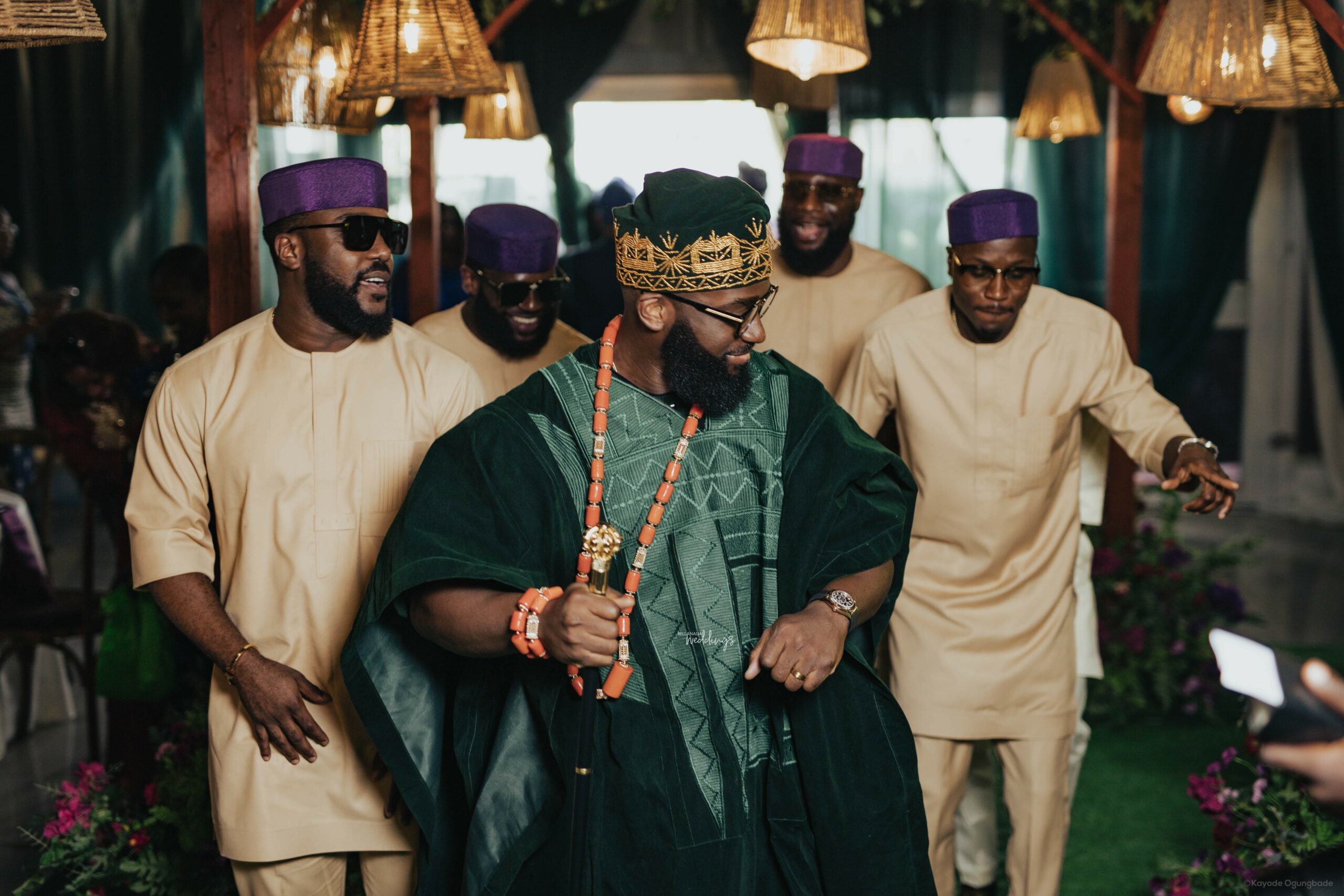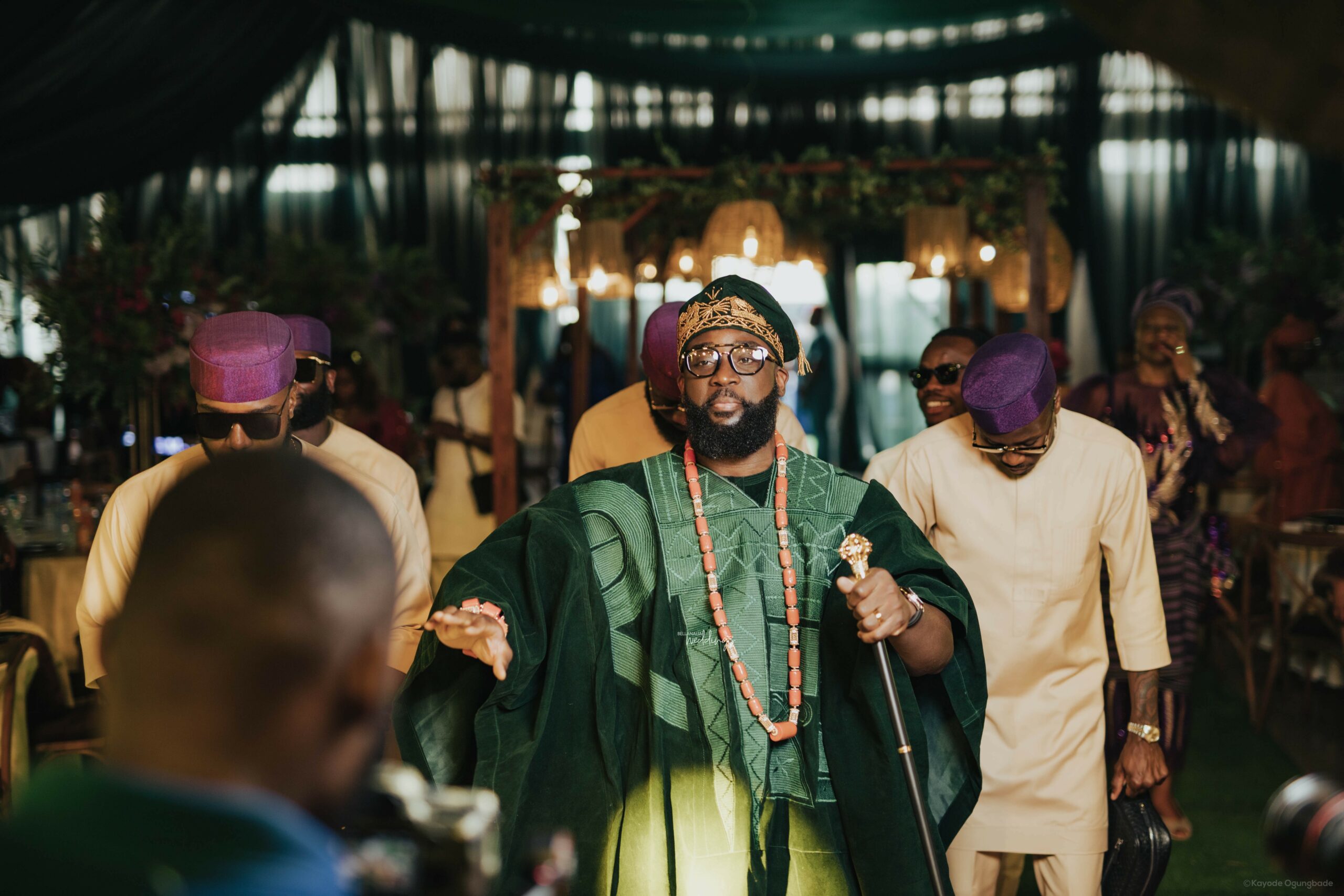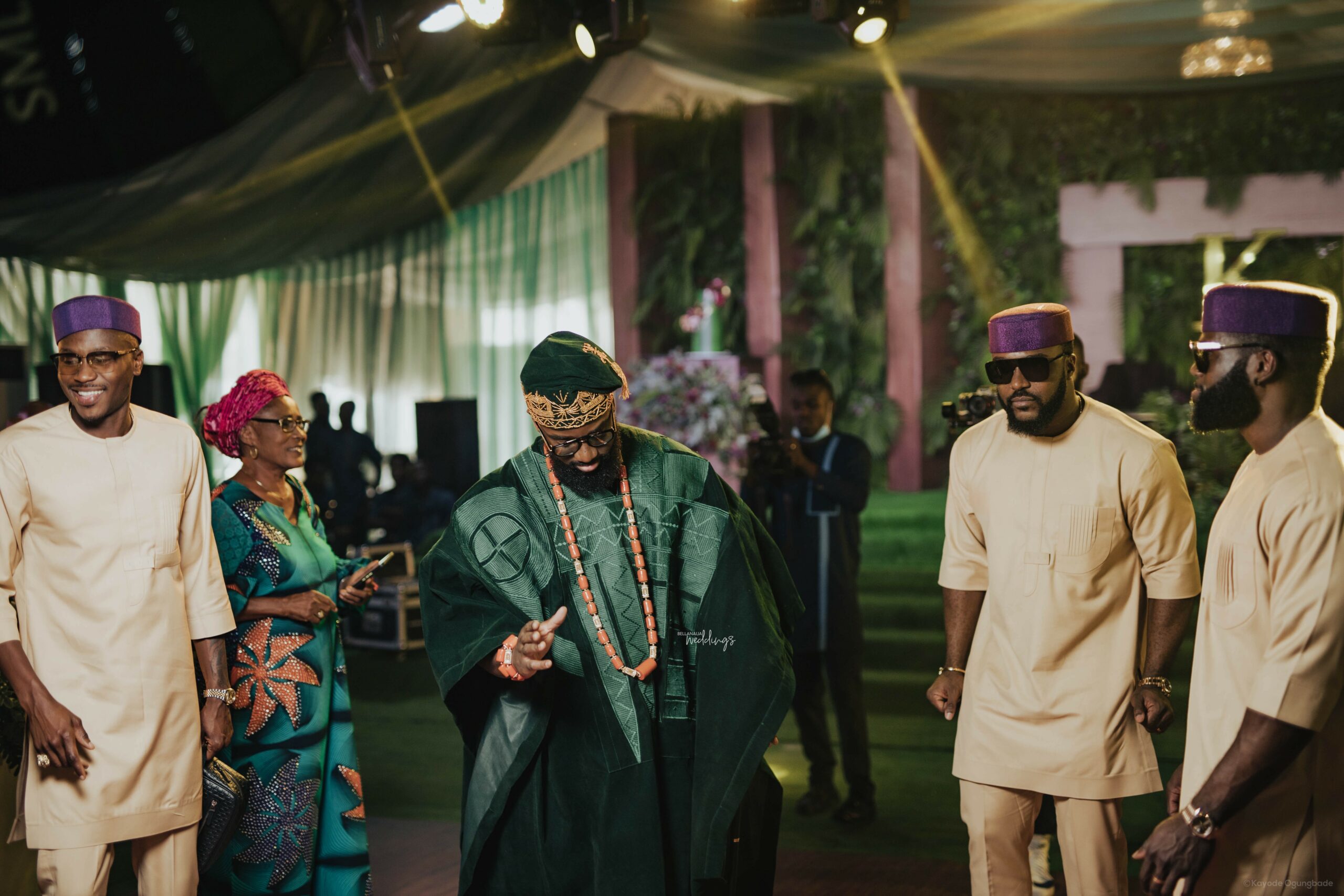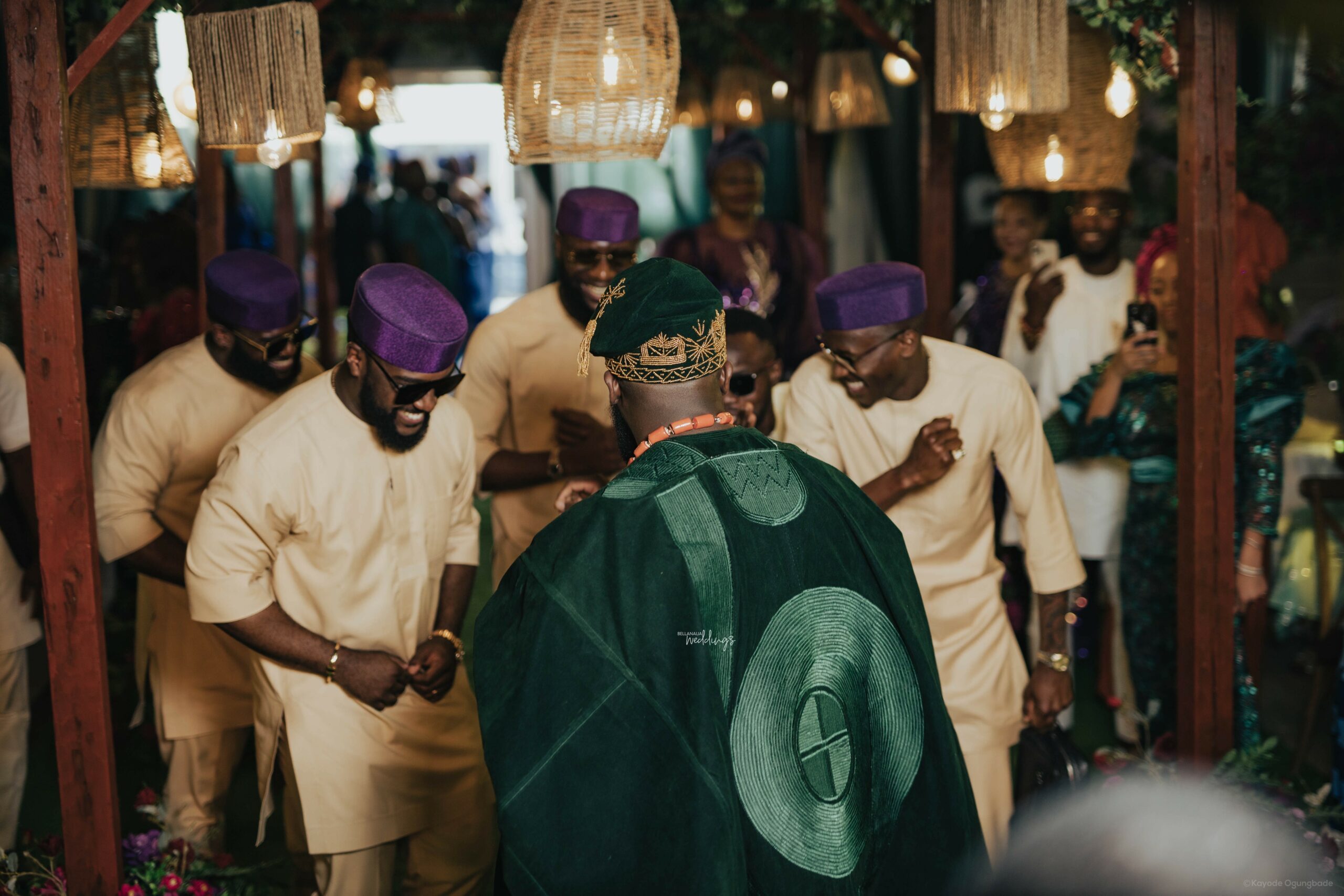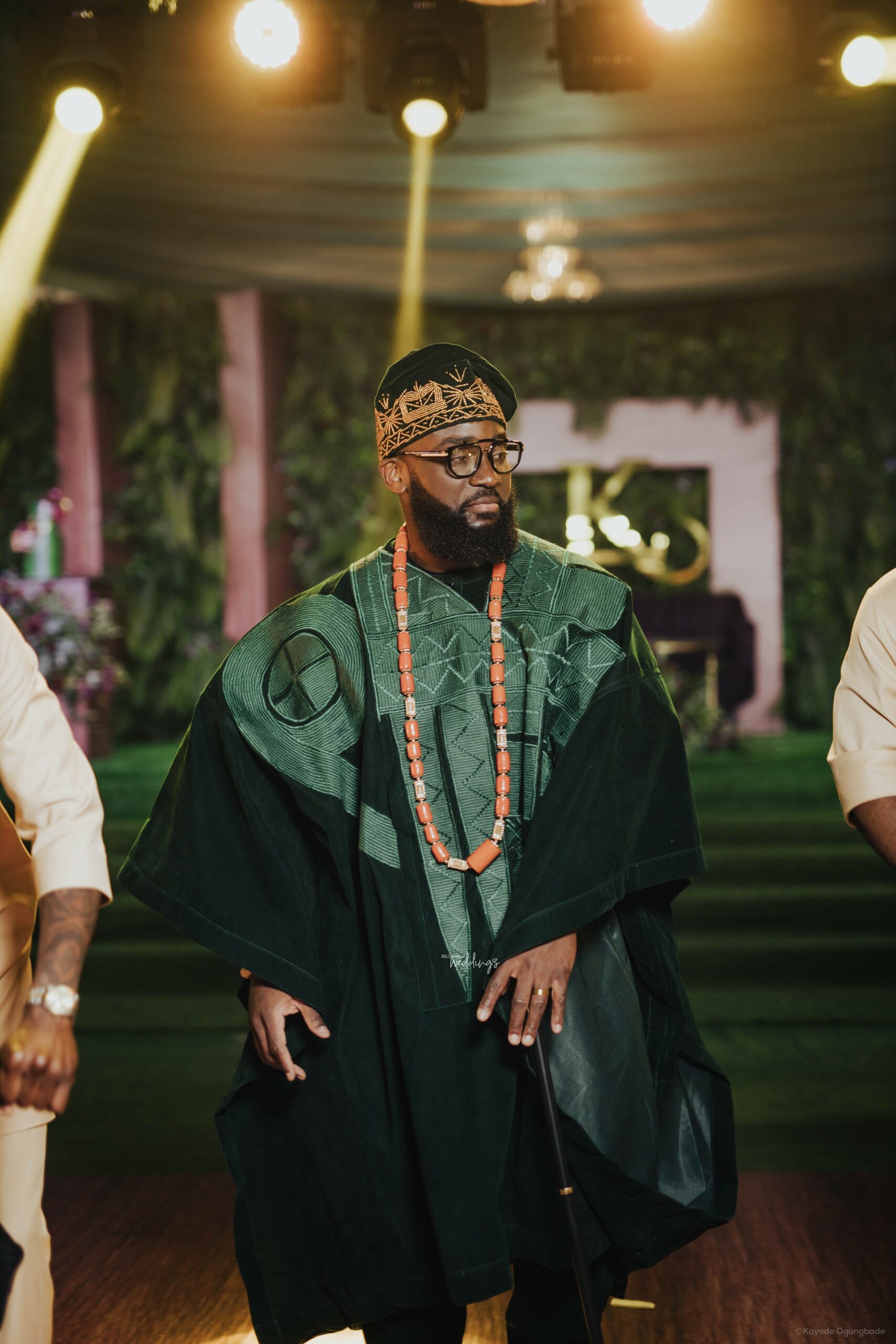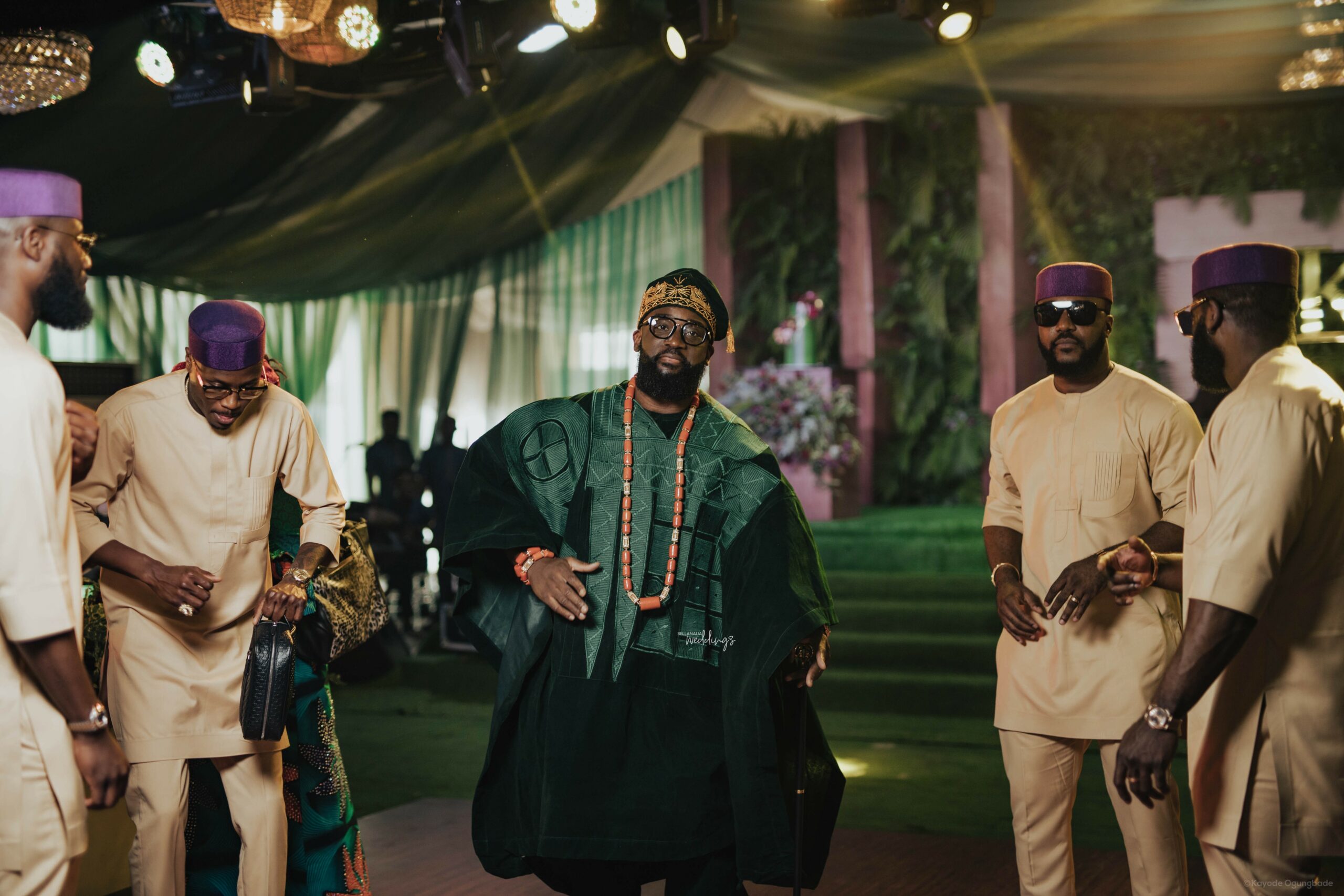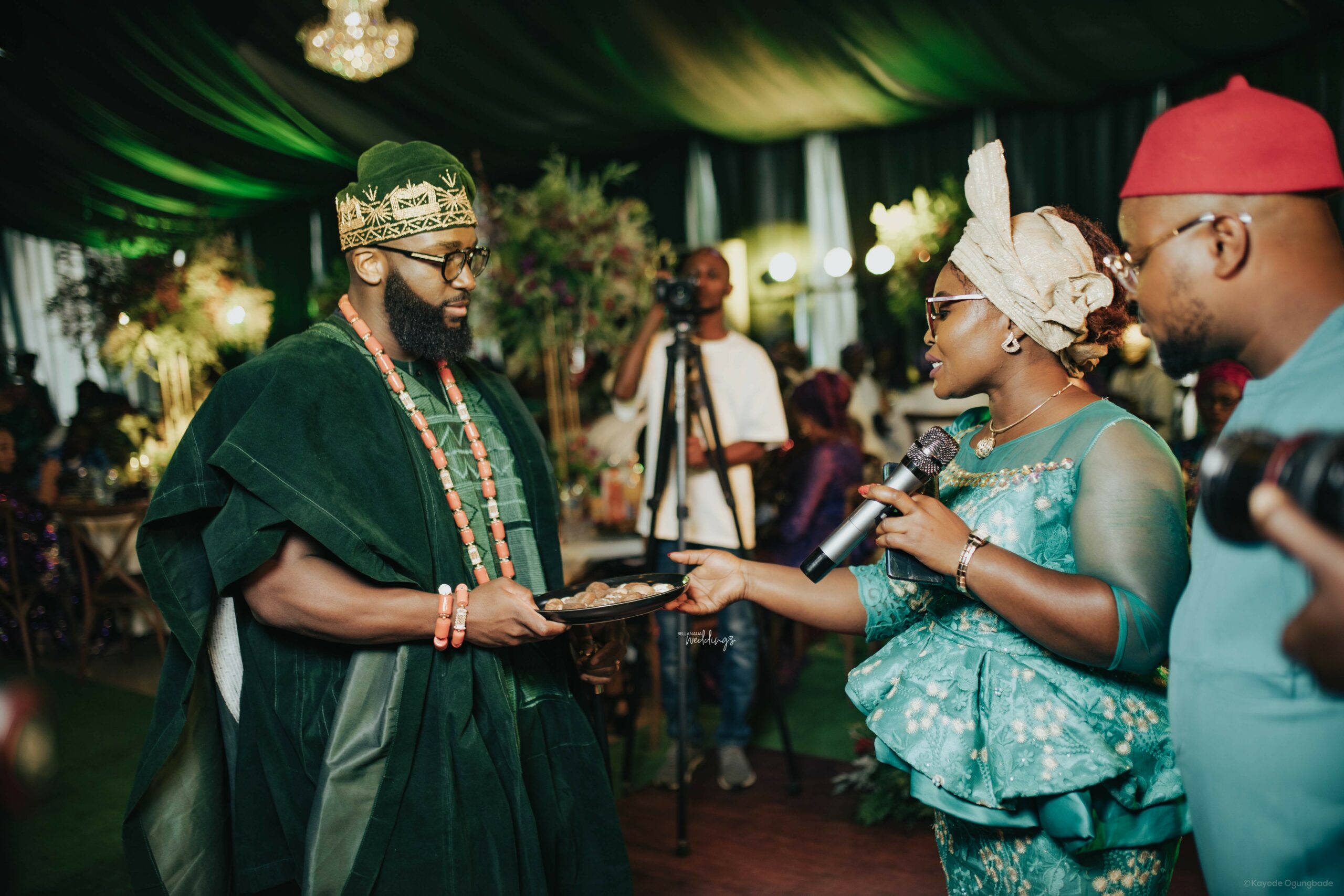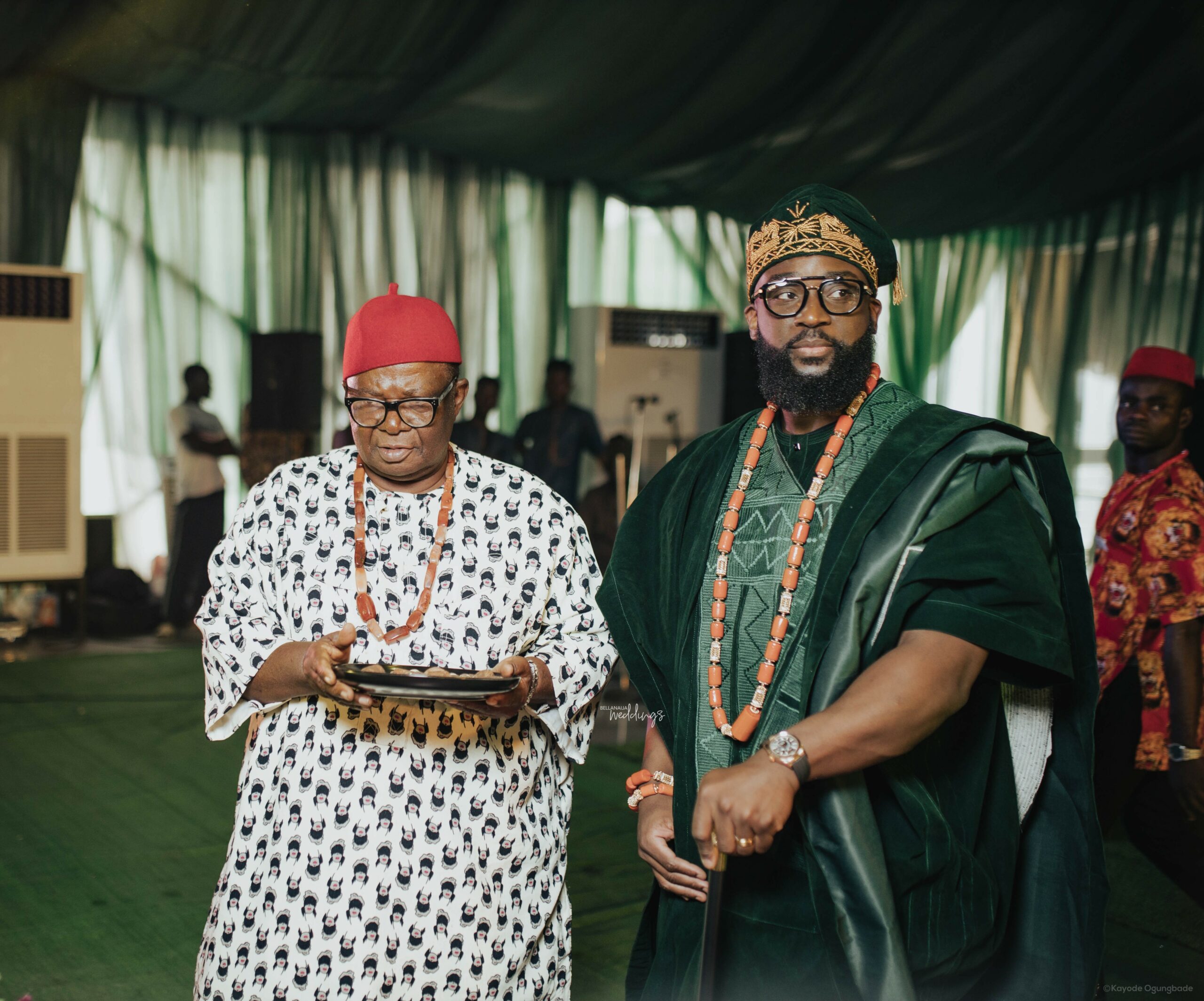 The beautiful  bride is here!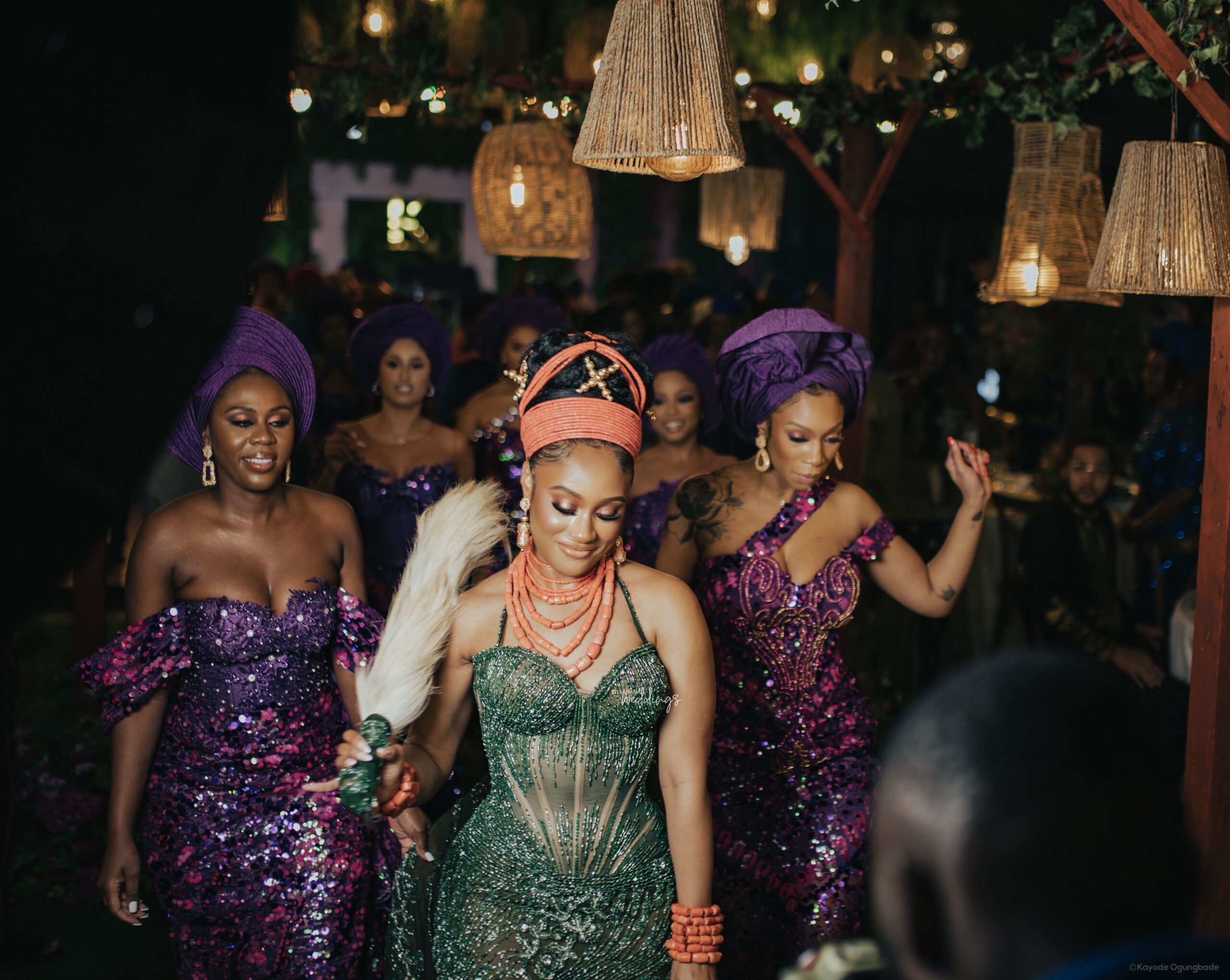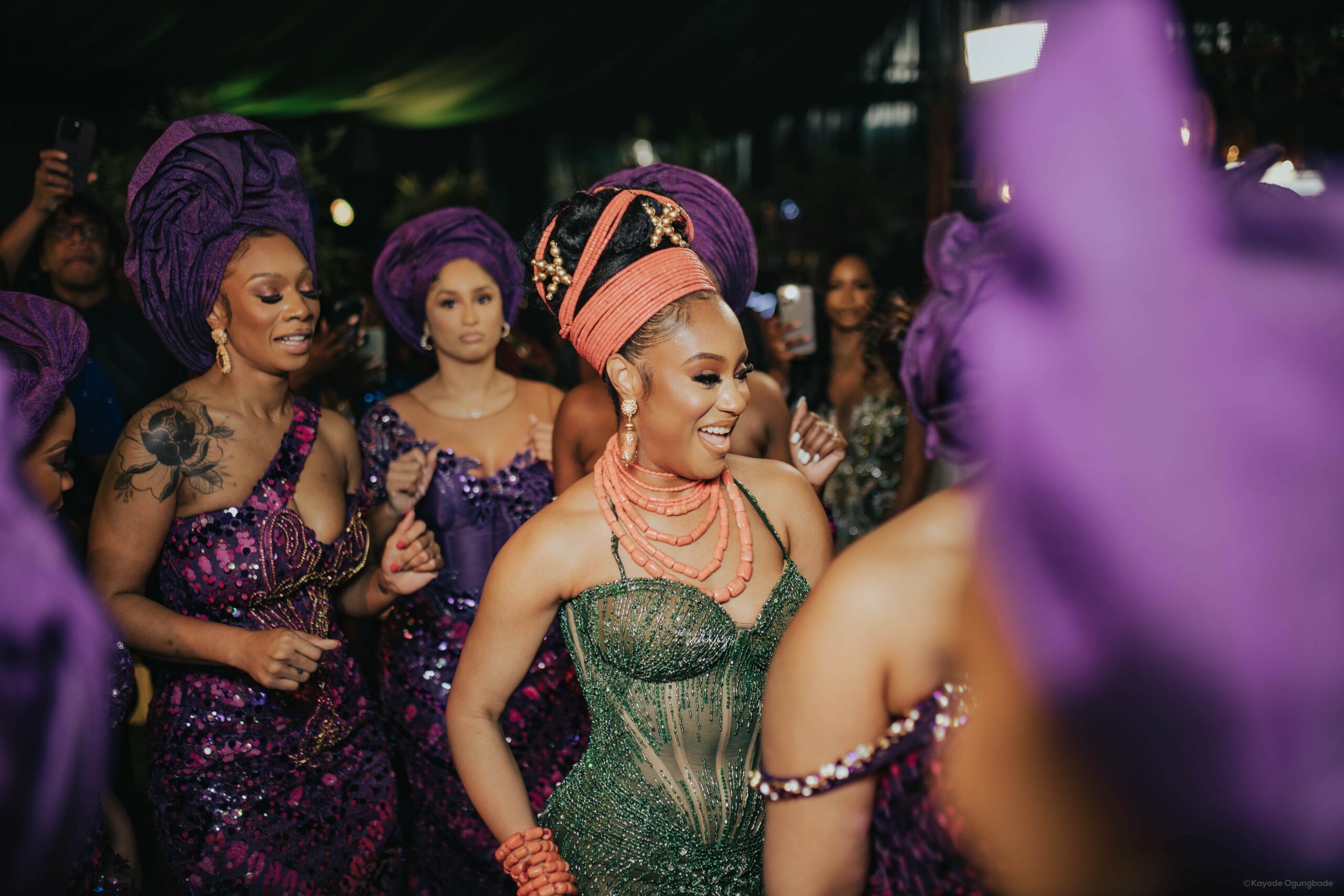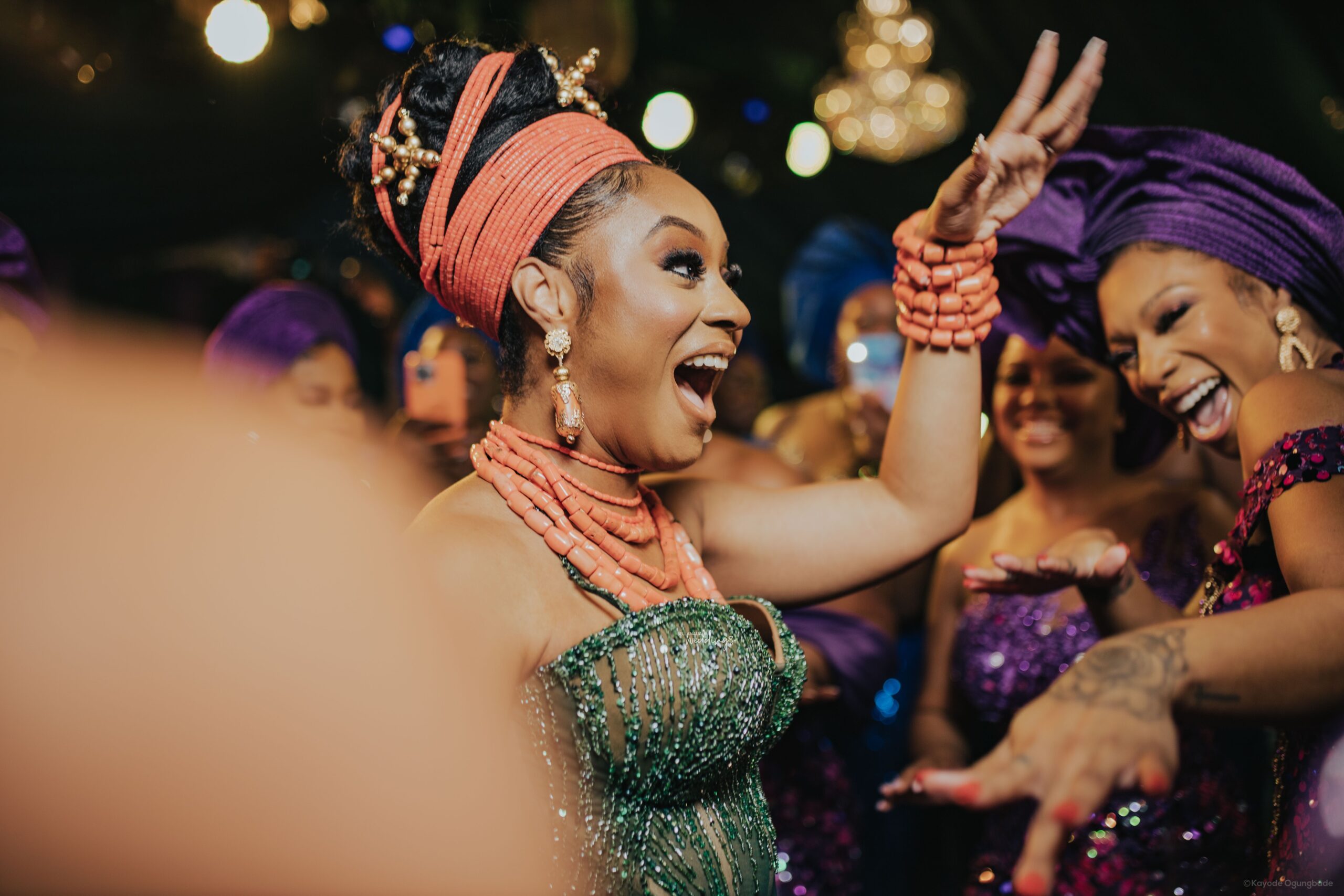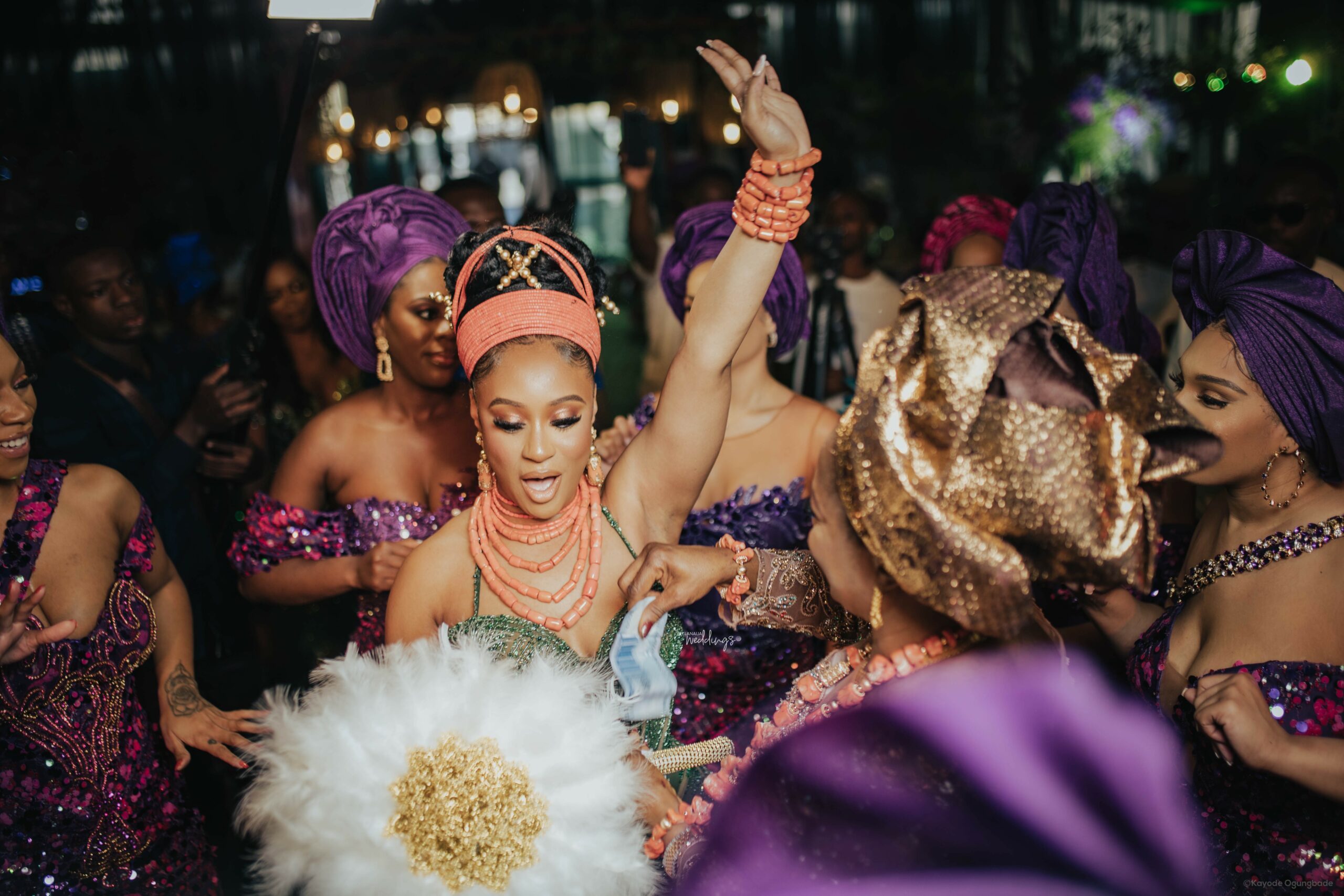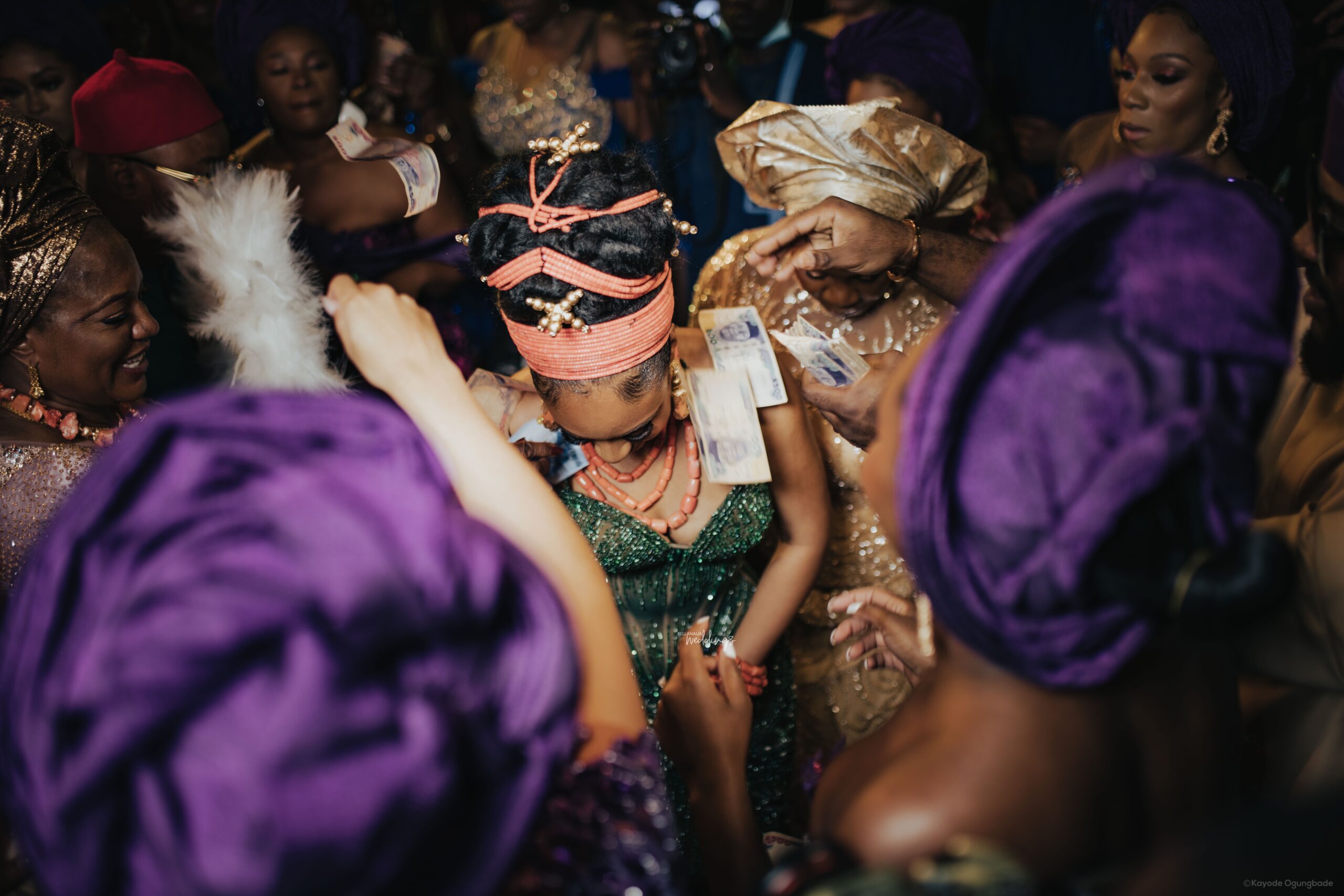 Time to find the groom!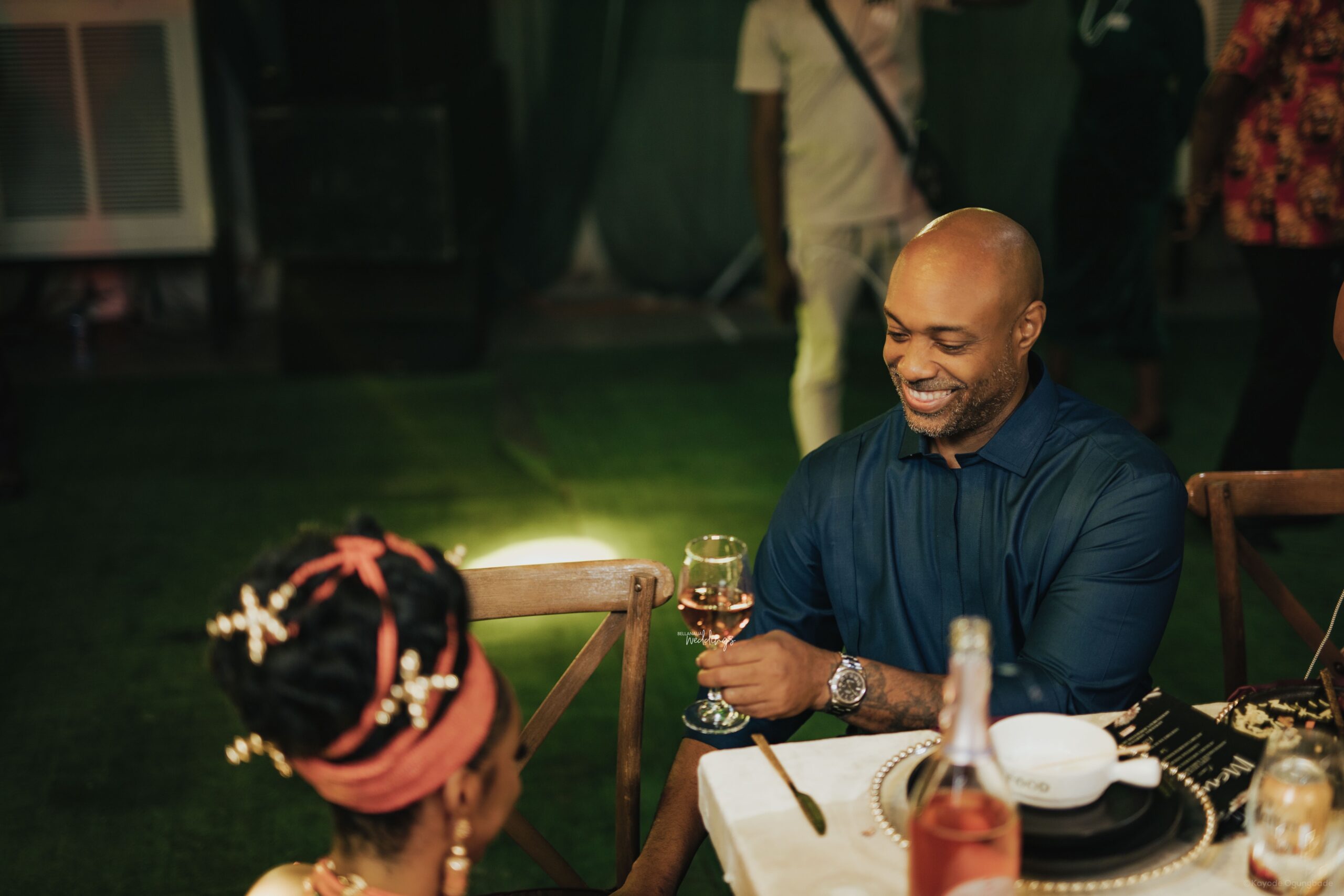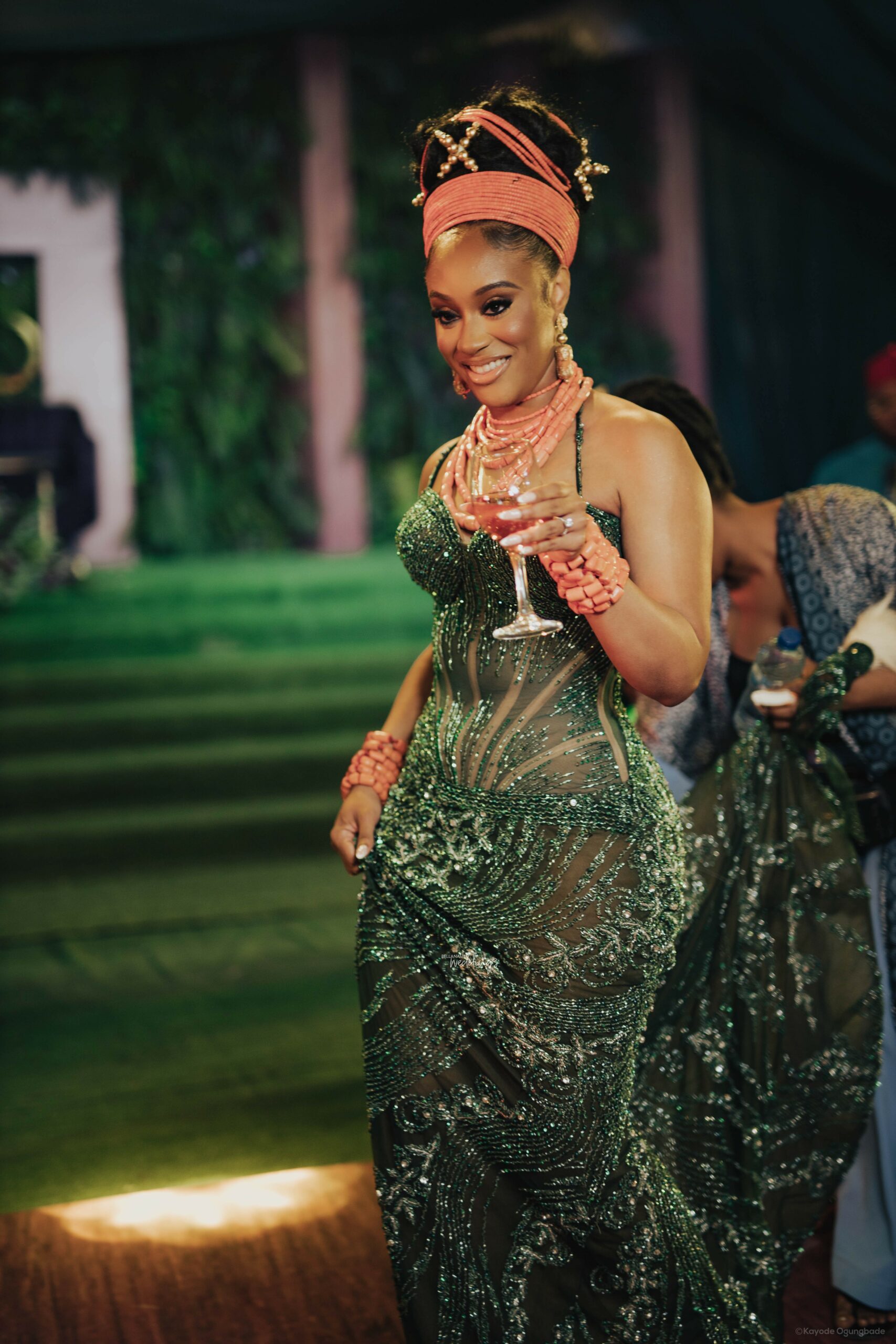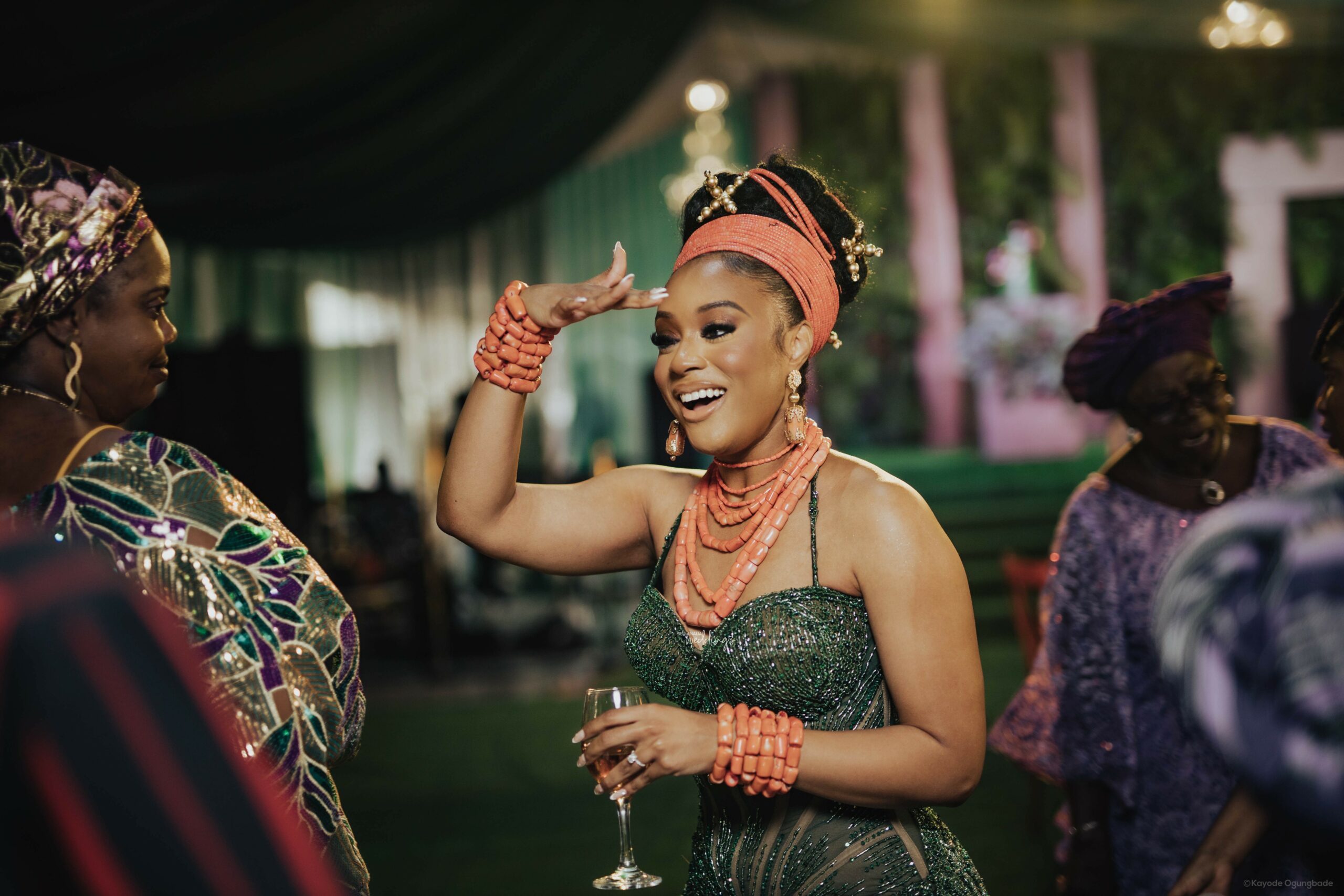 Yay! found him!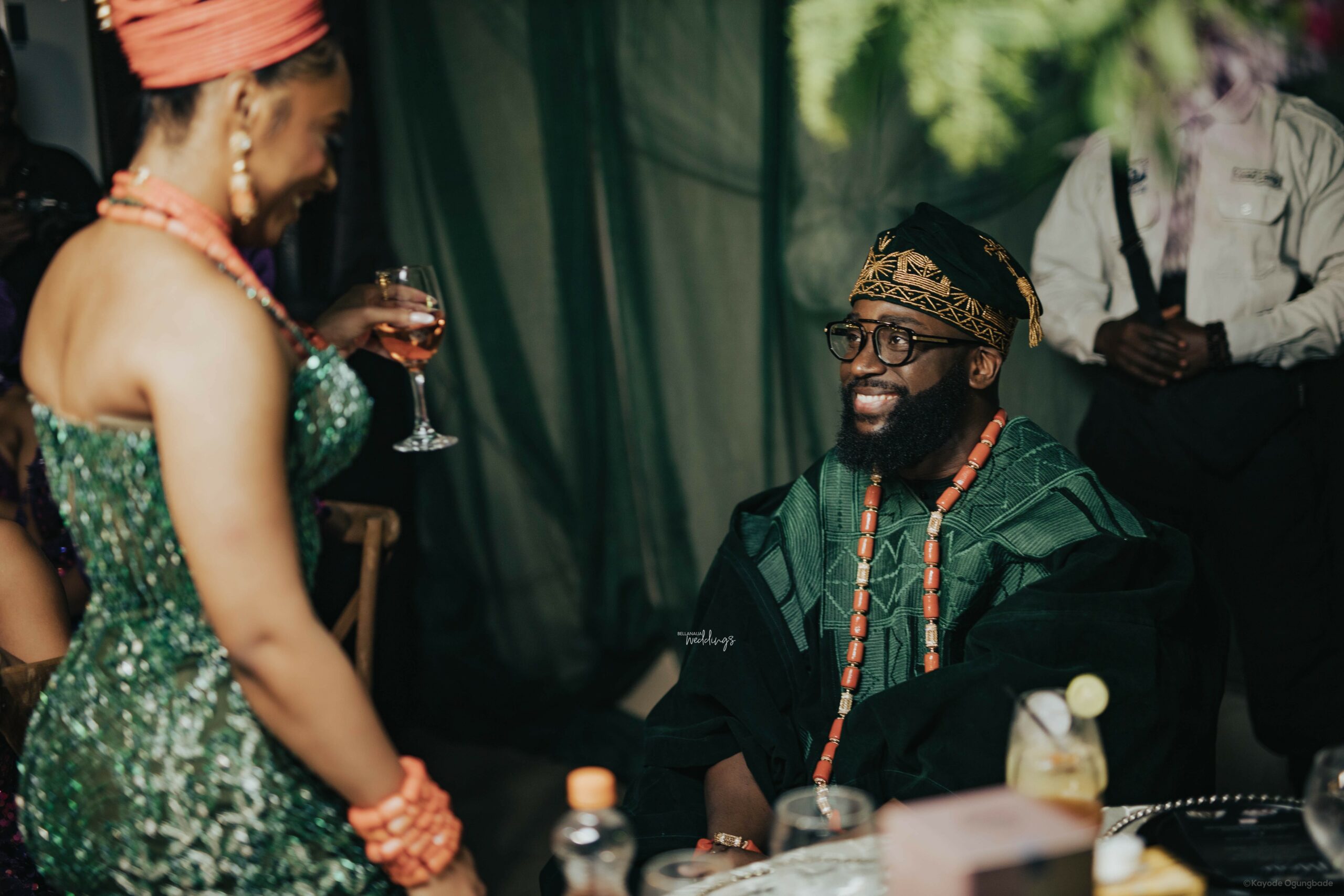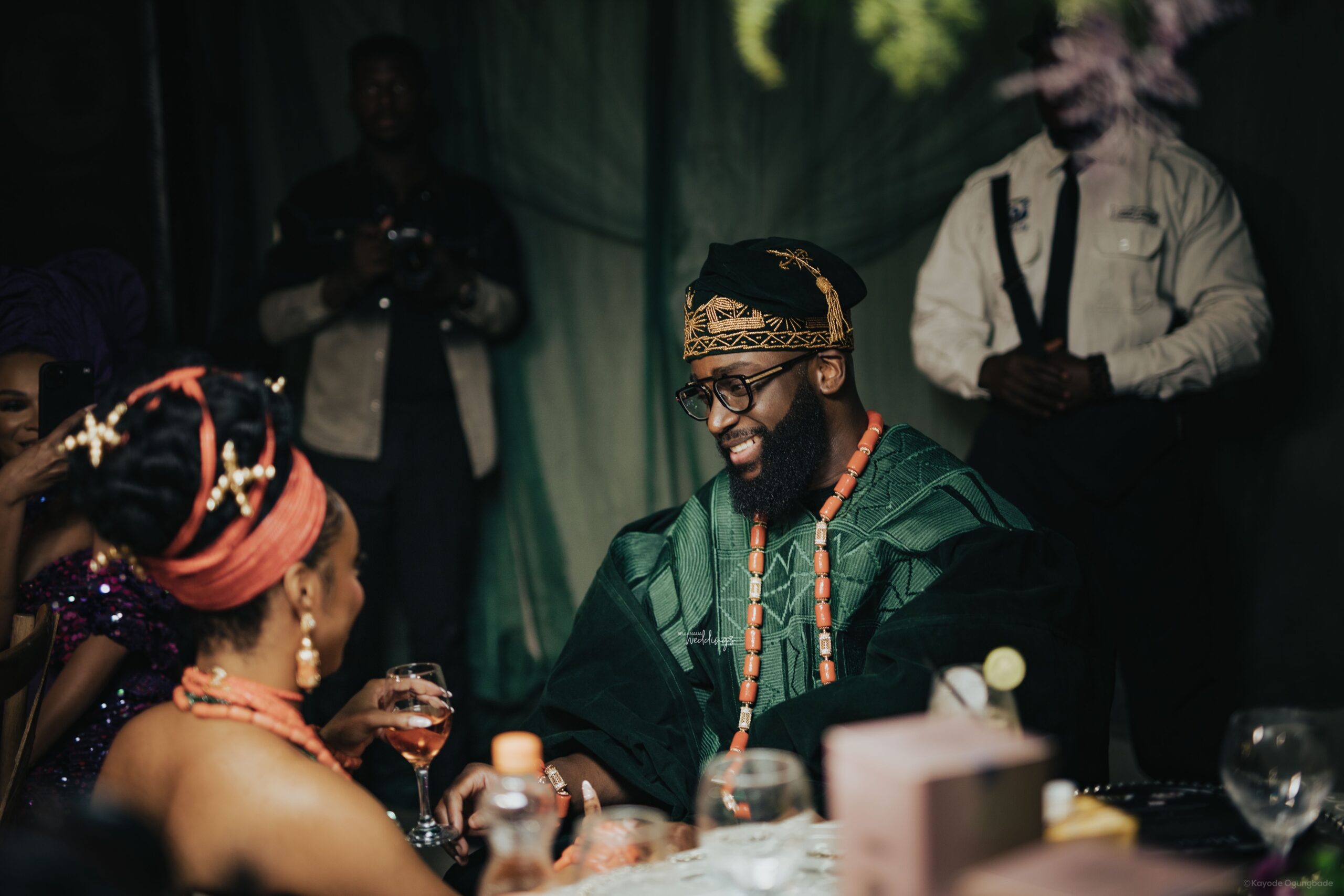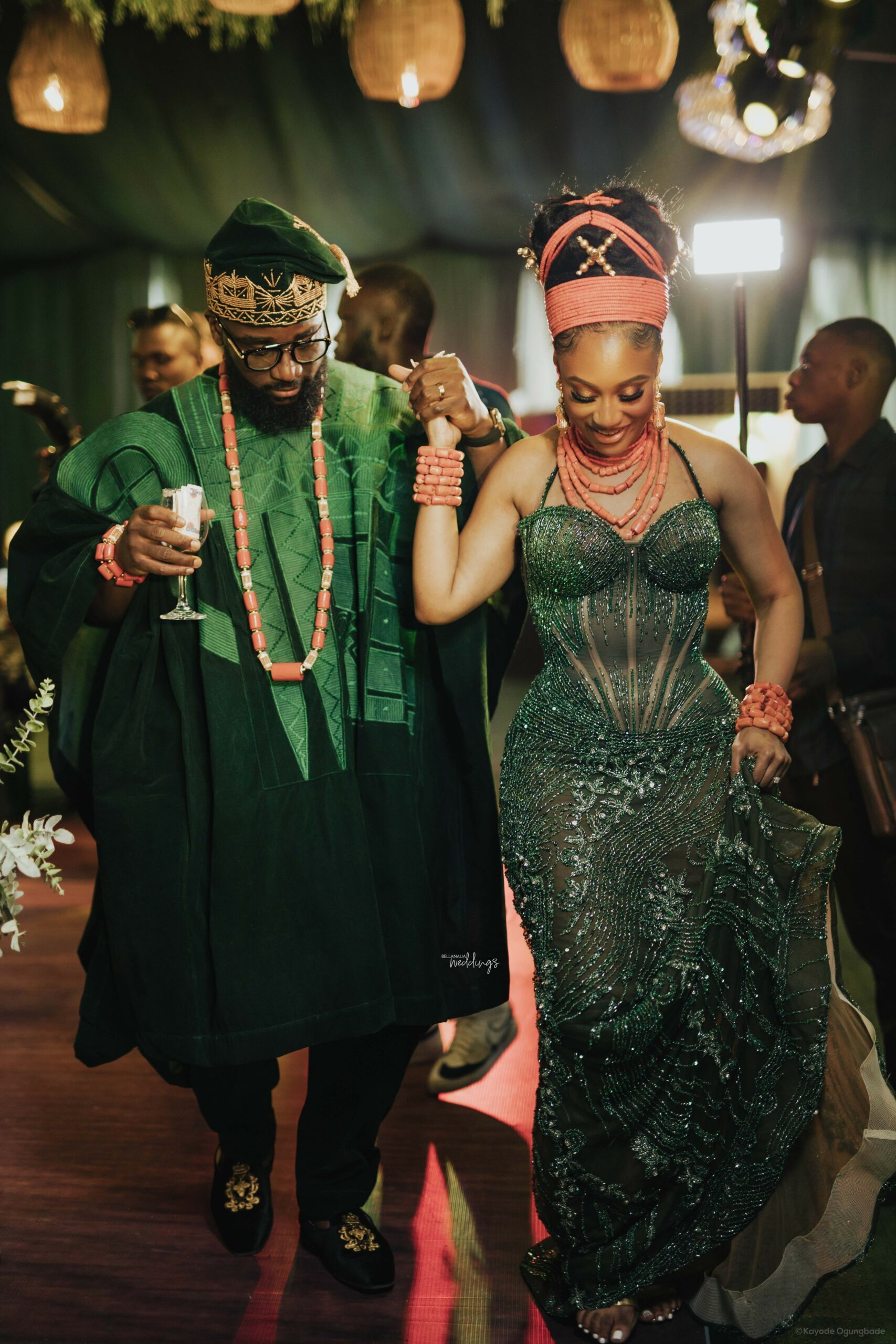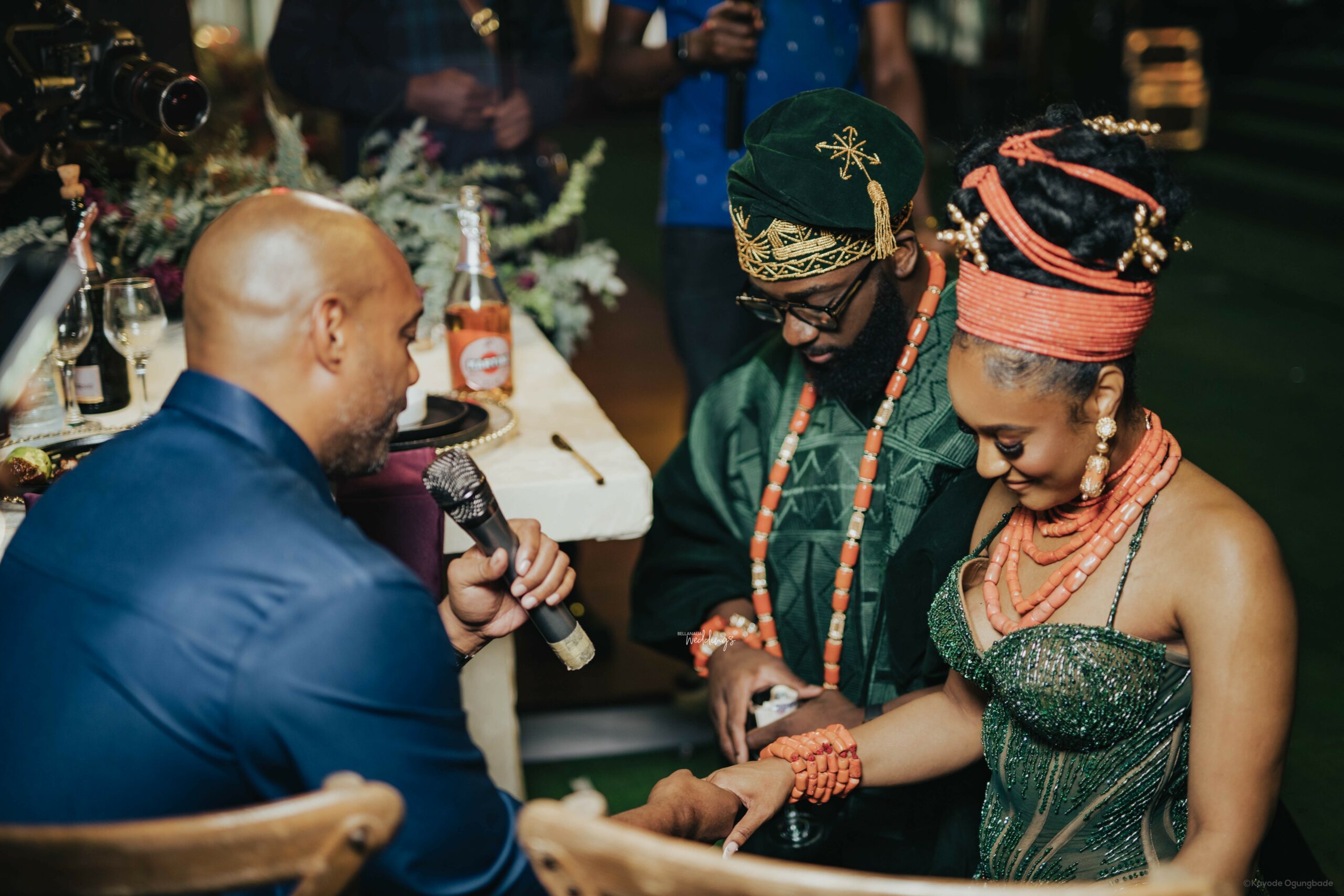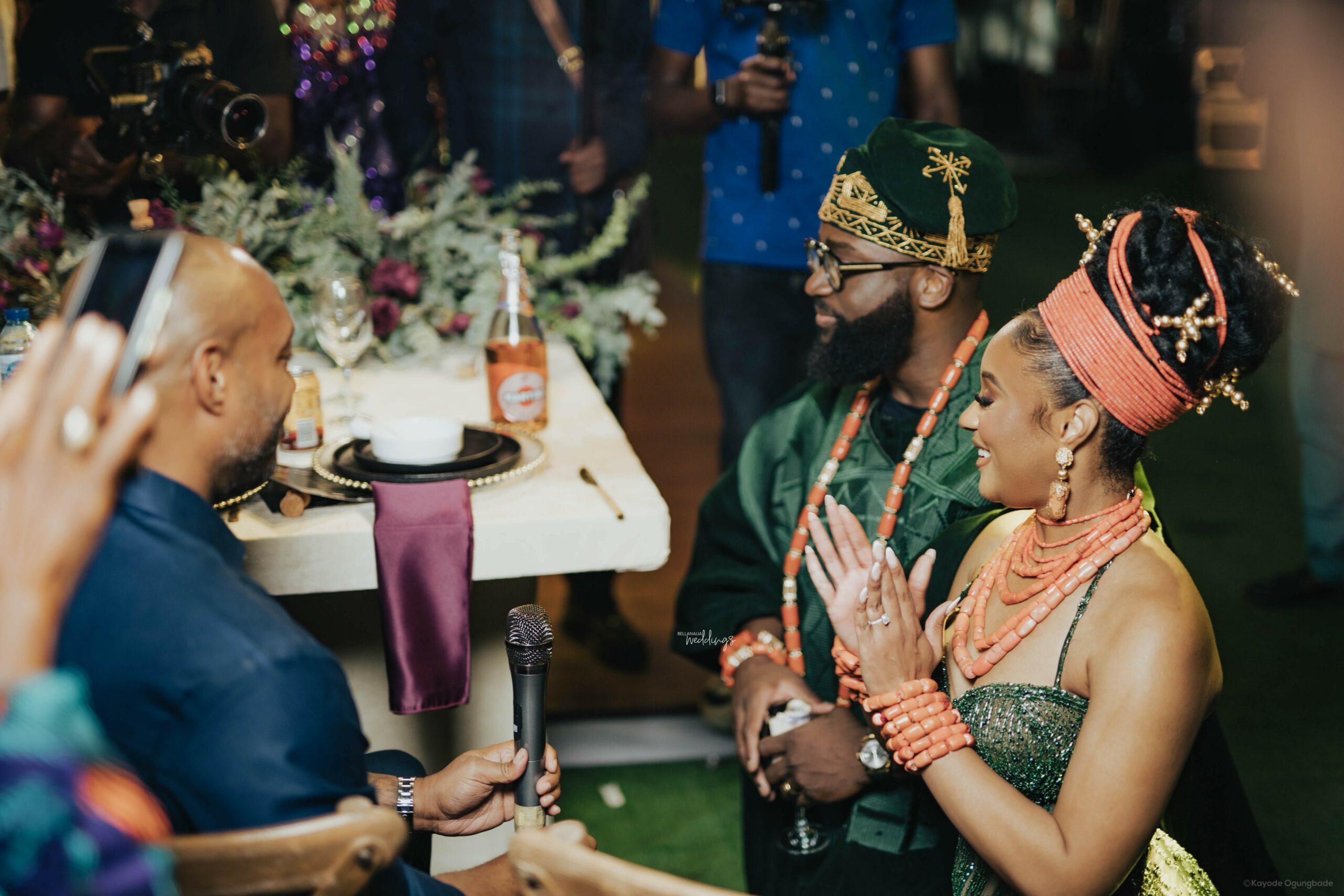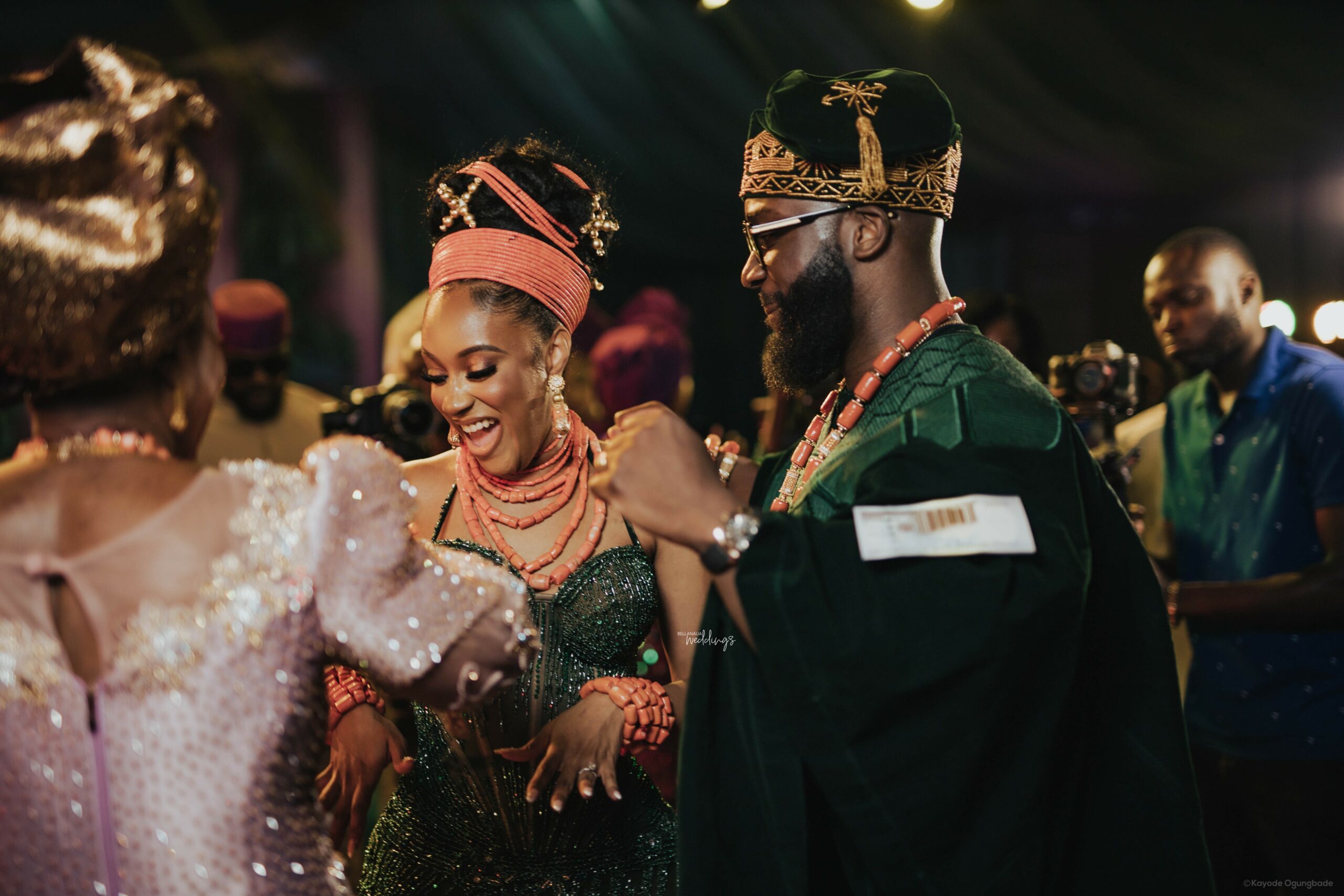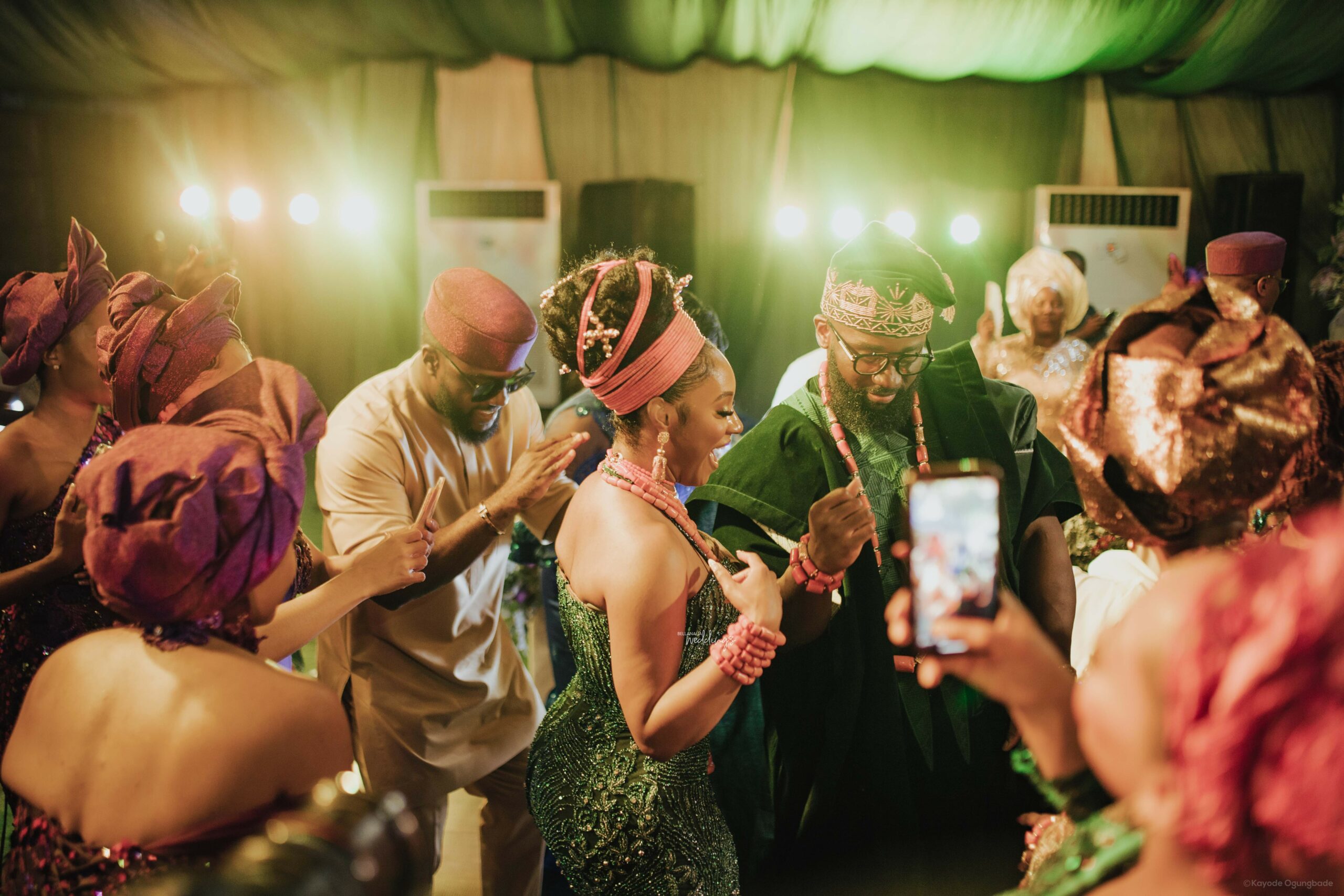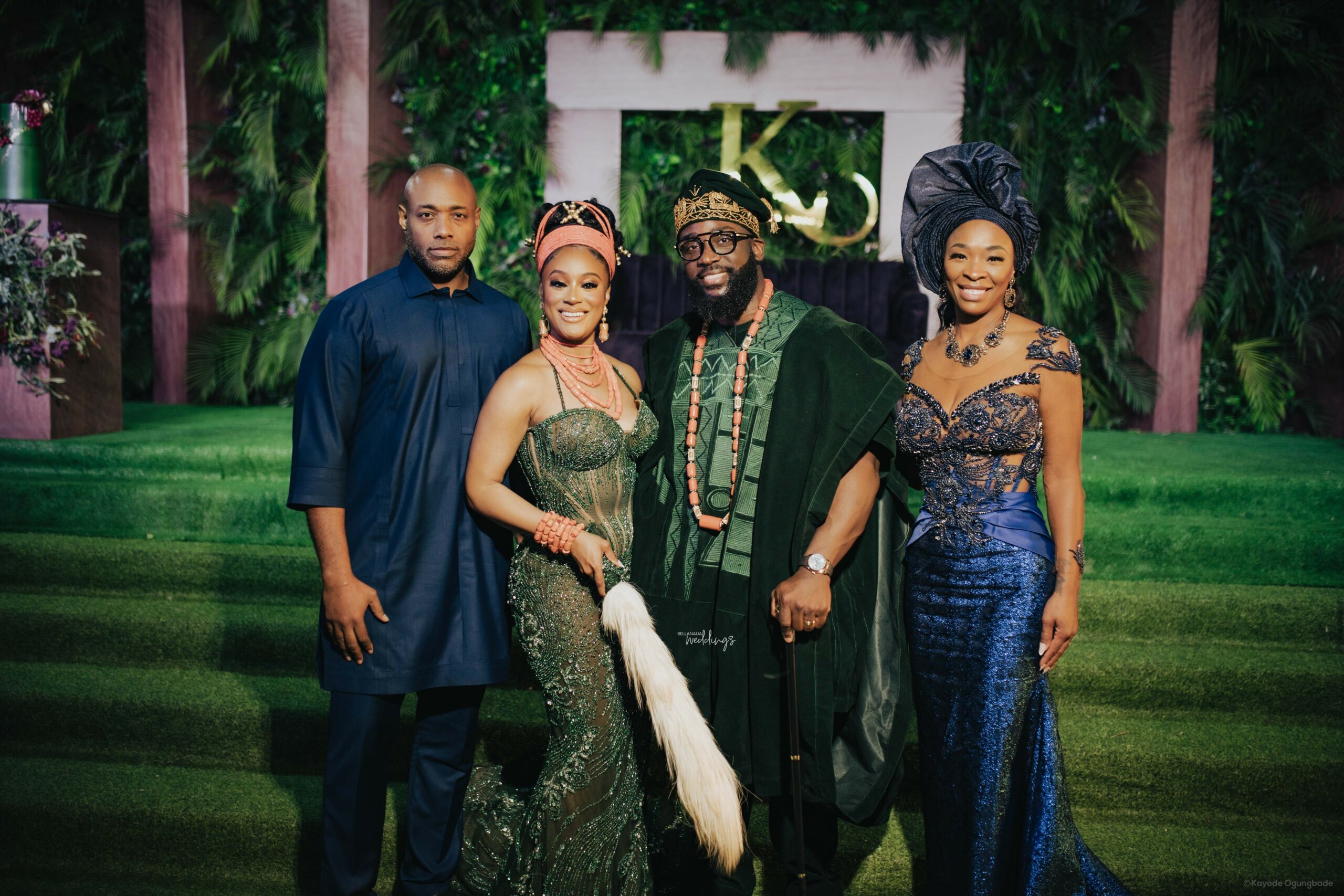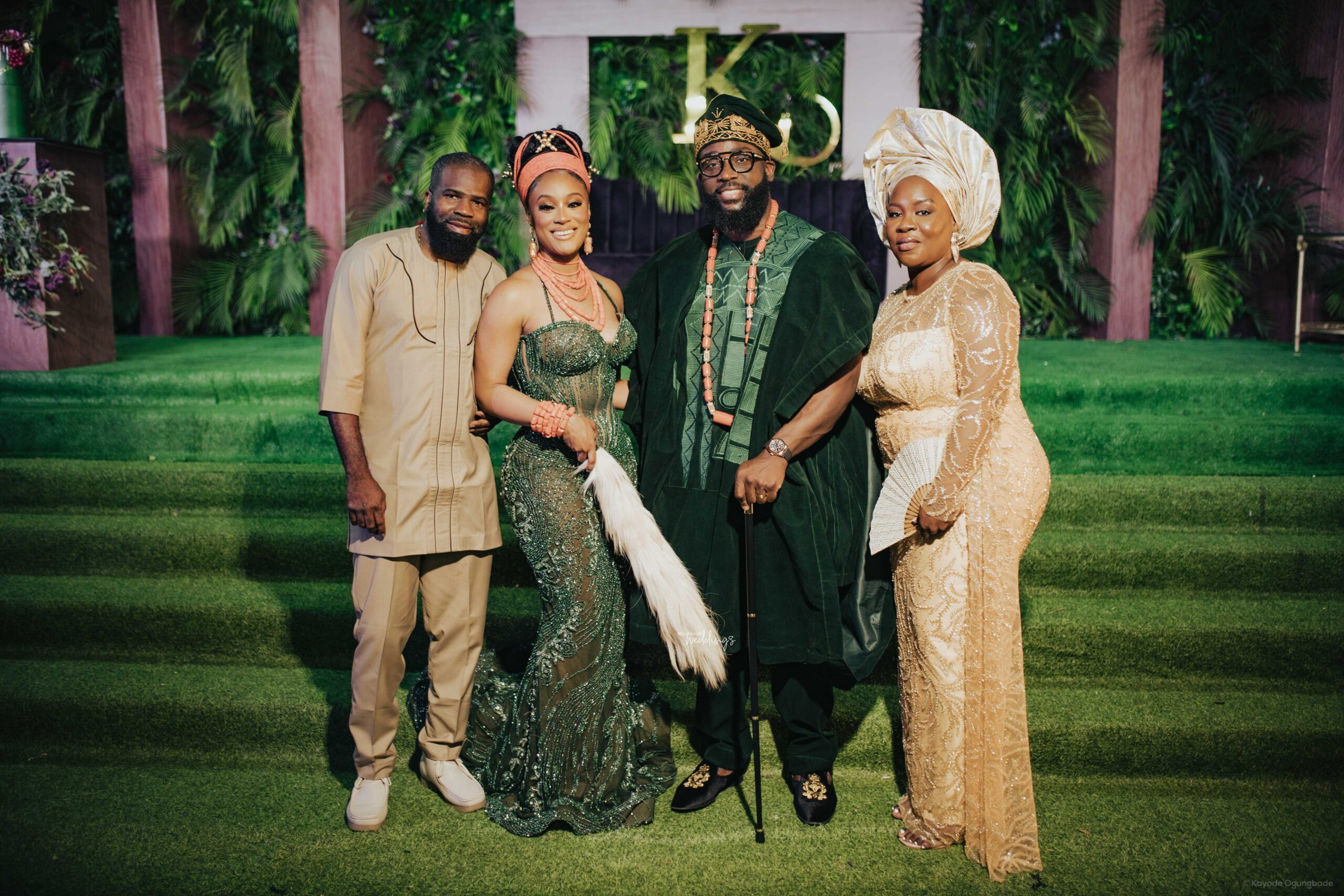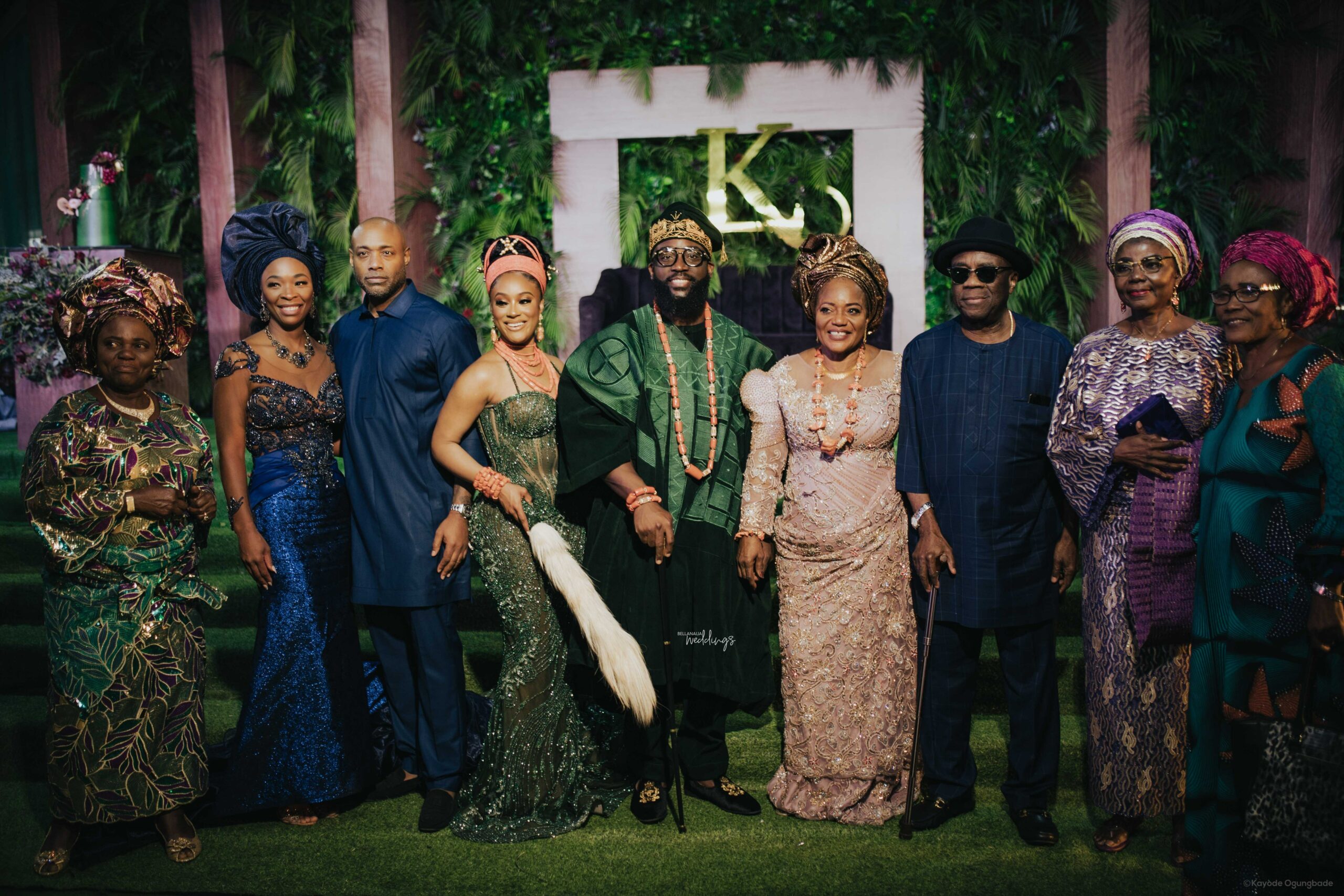 Now Mr & Mrs!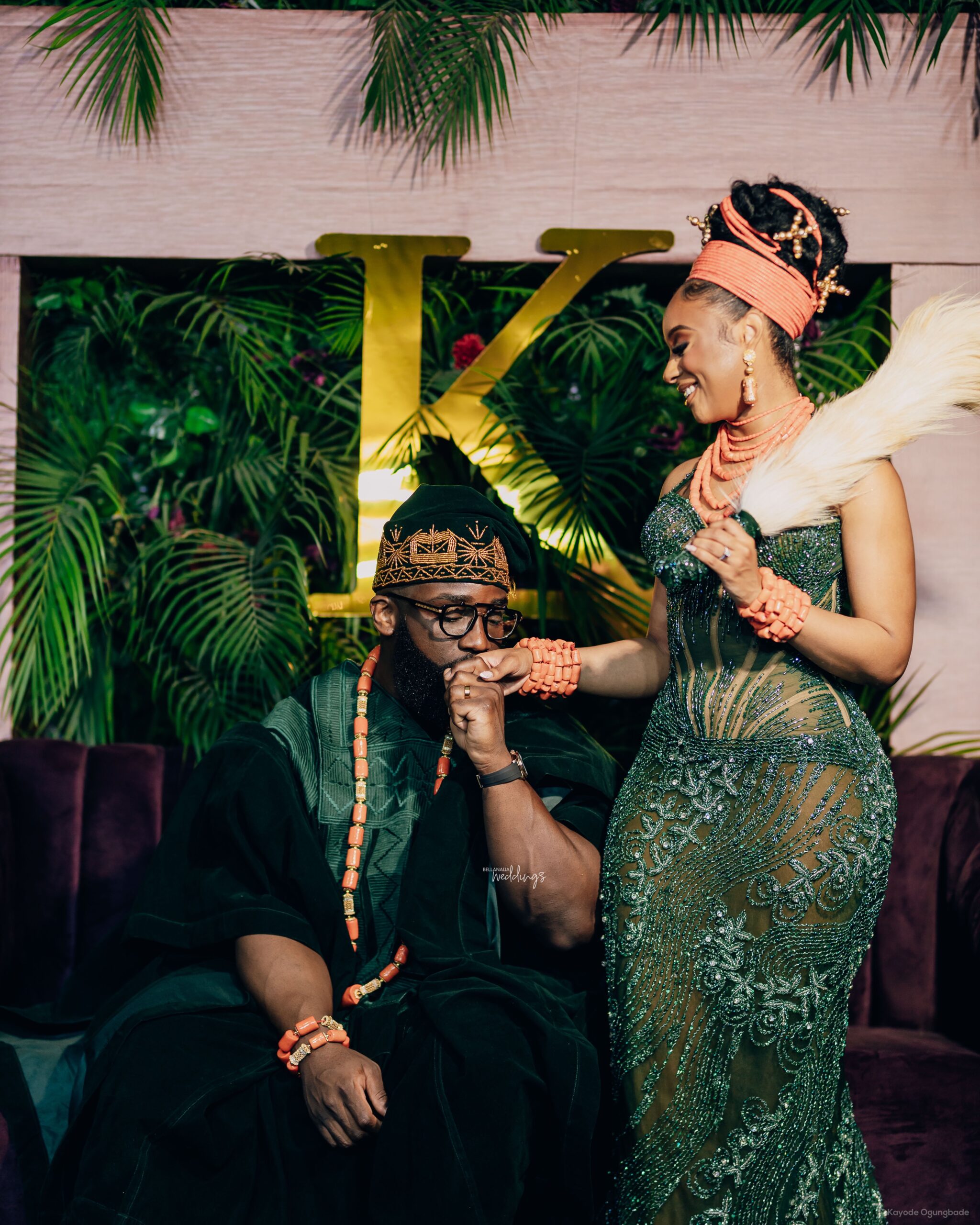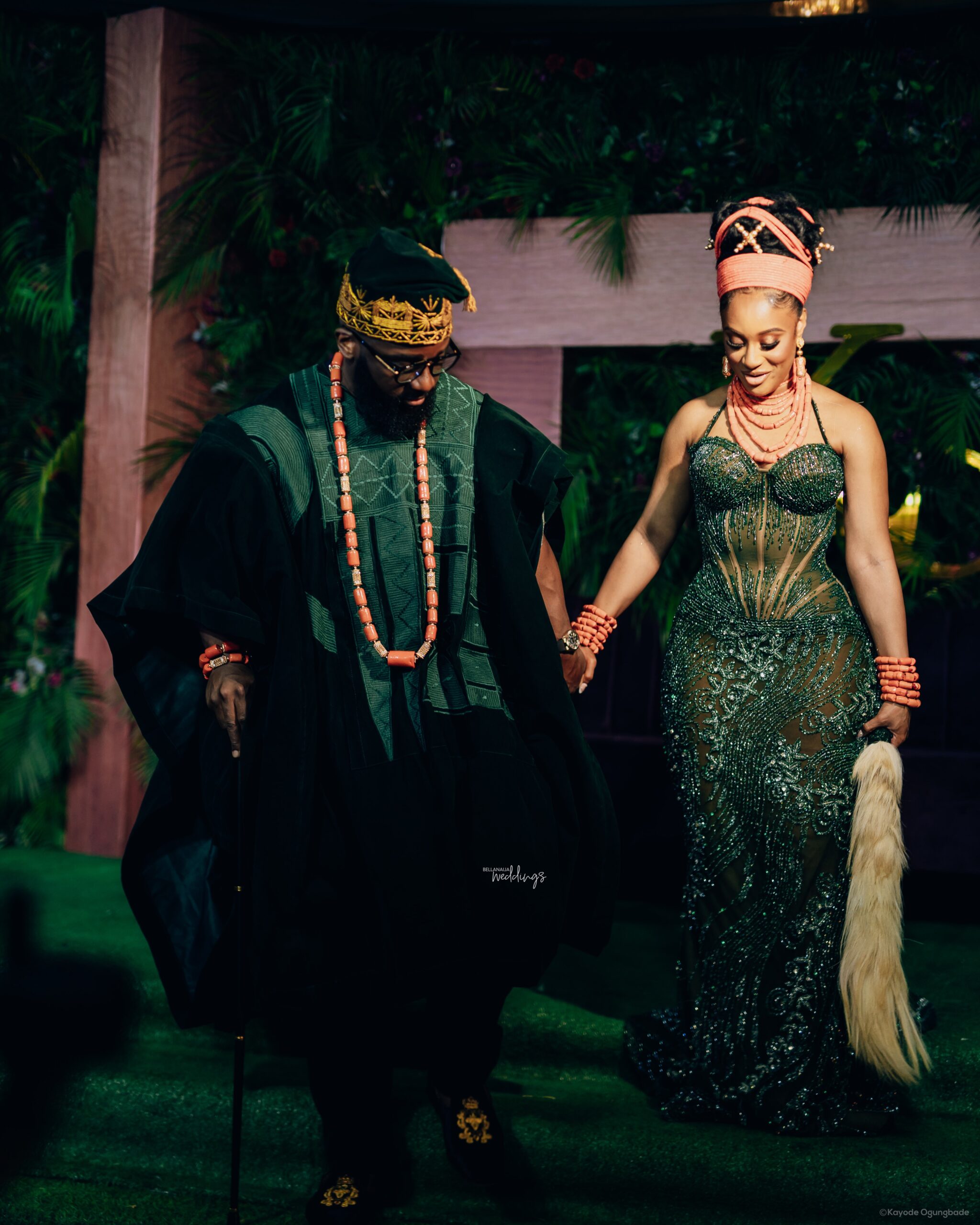 Khadijah's second look is fire!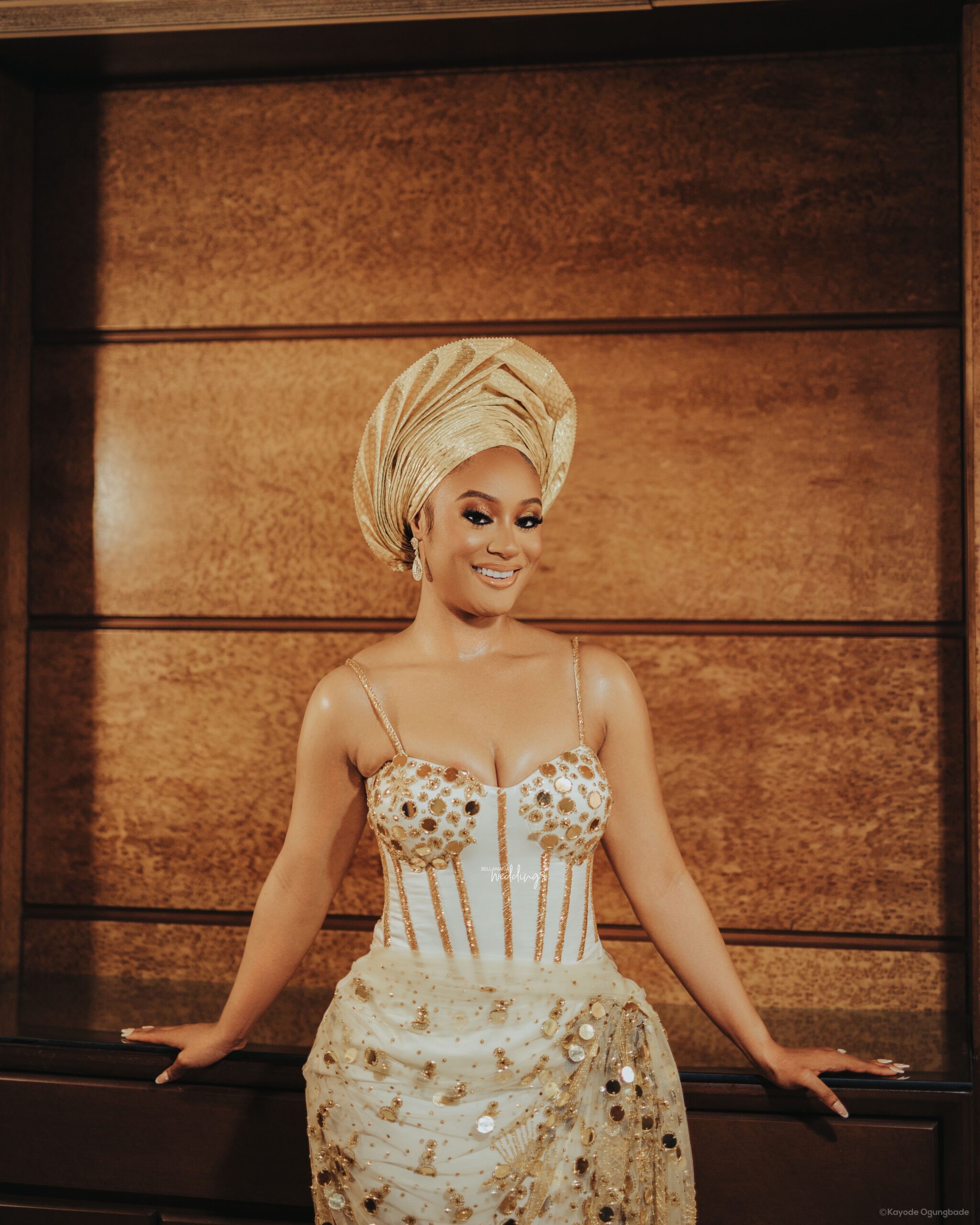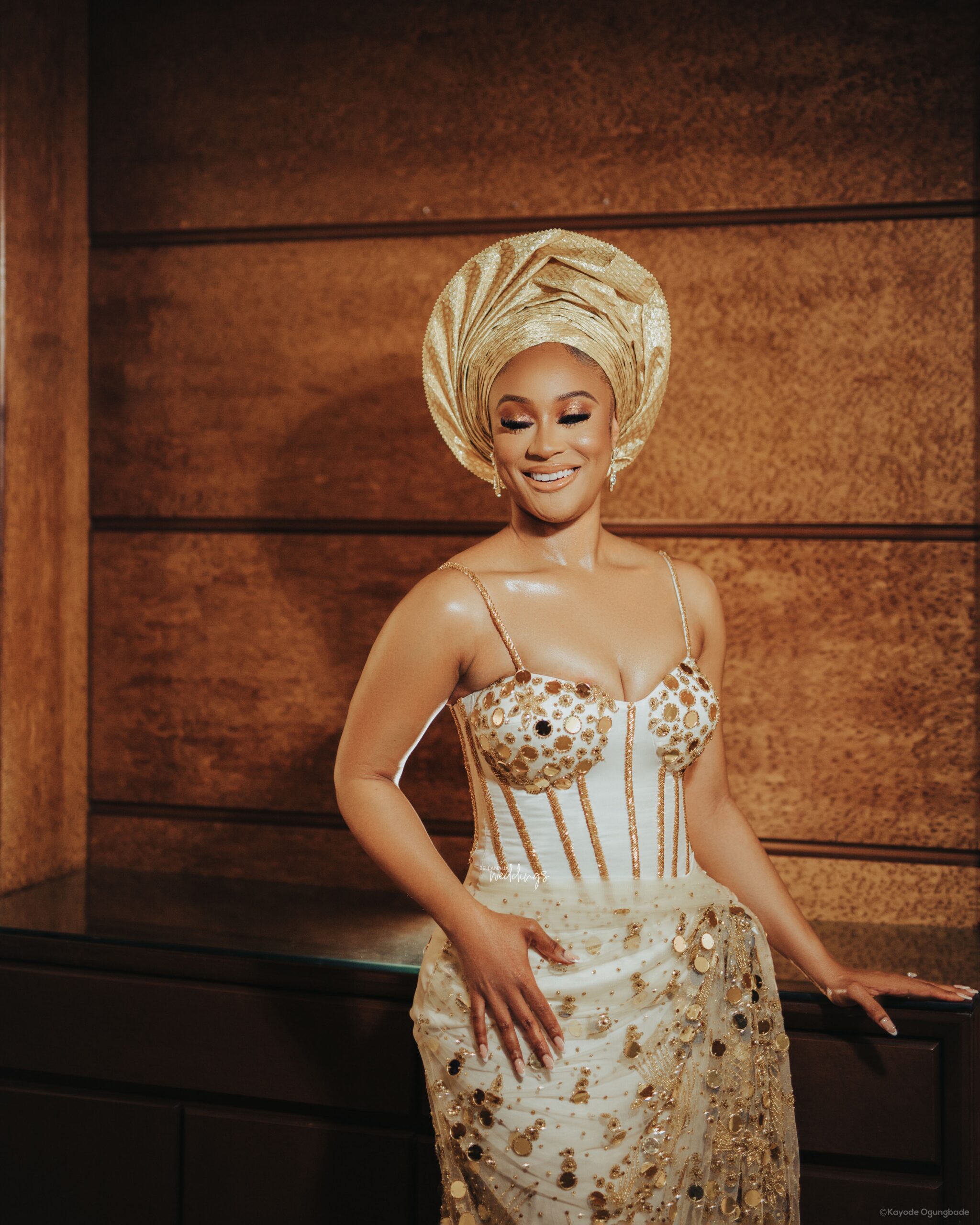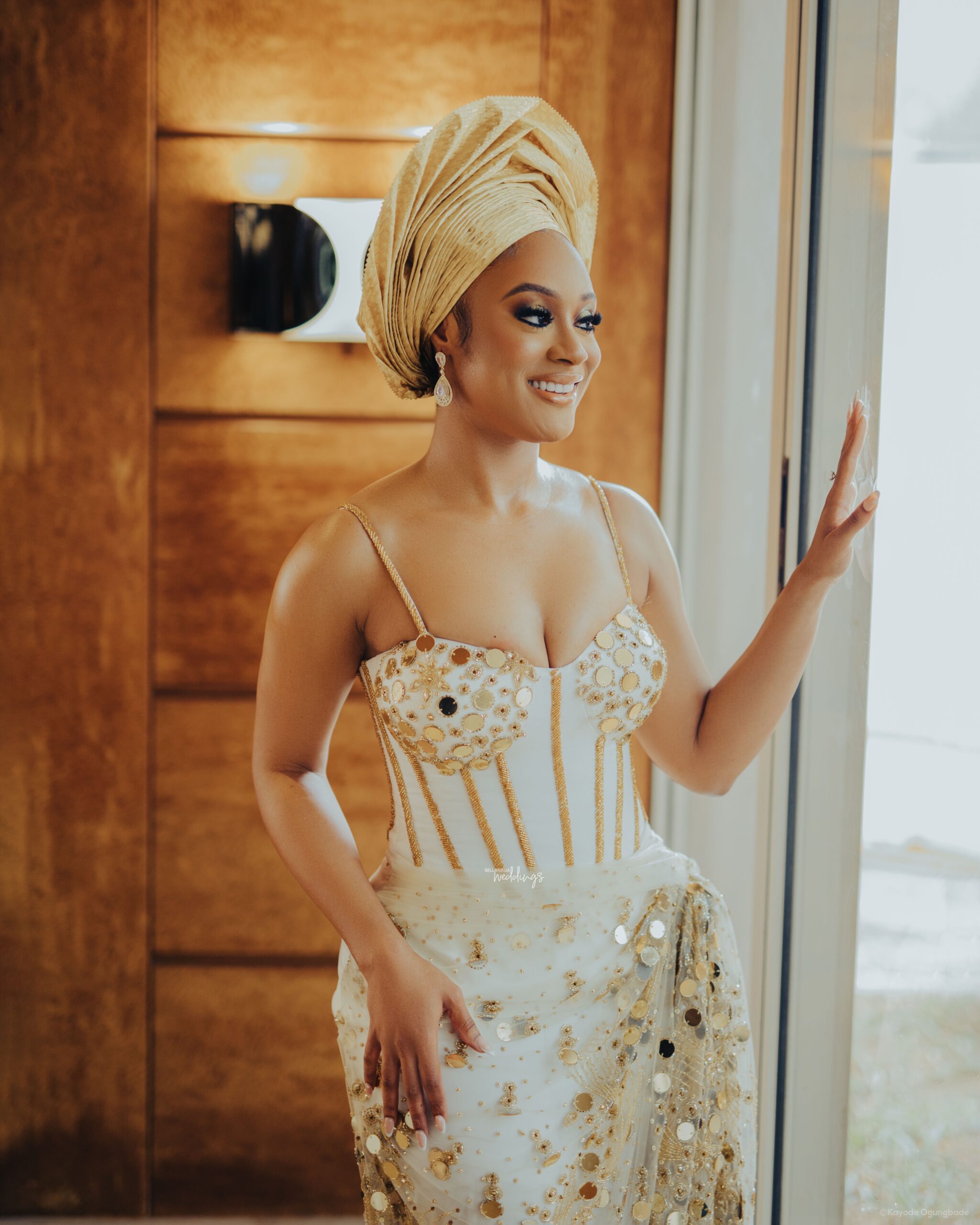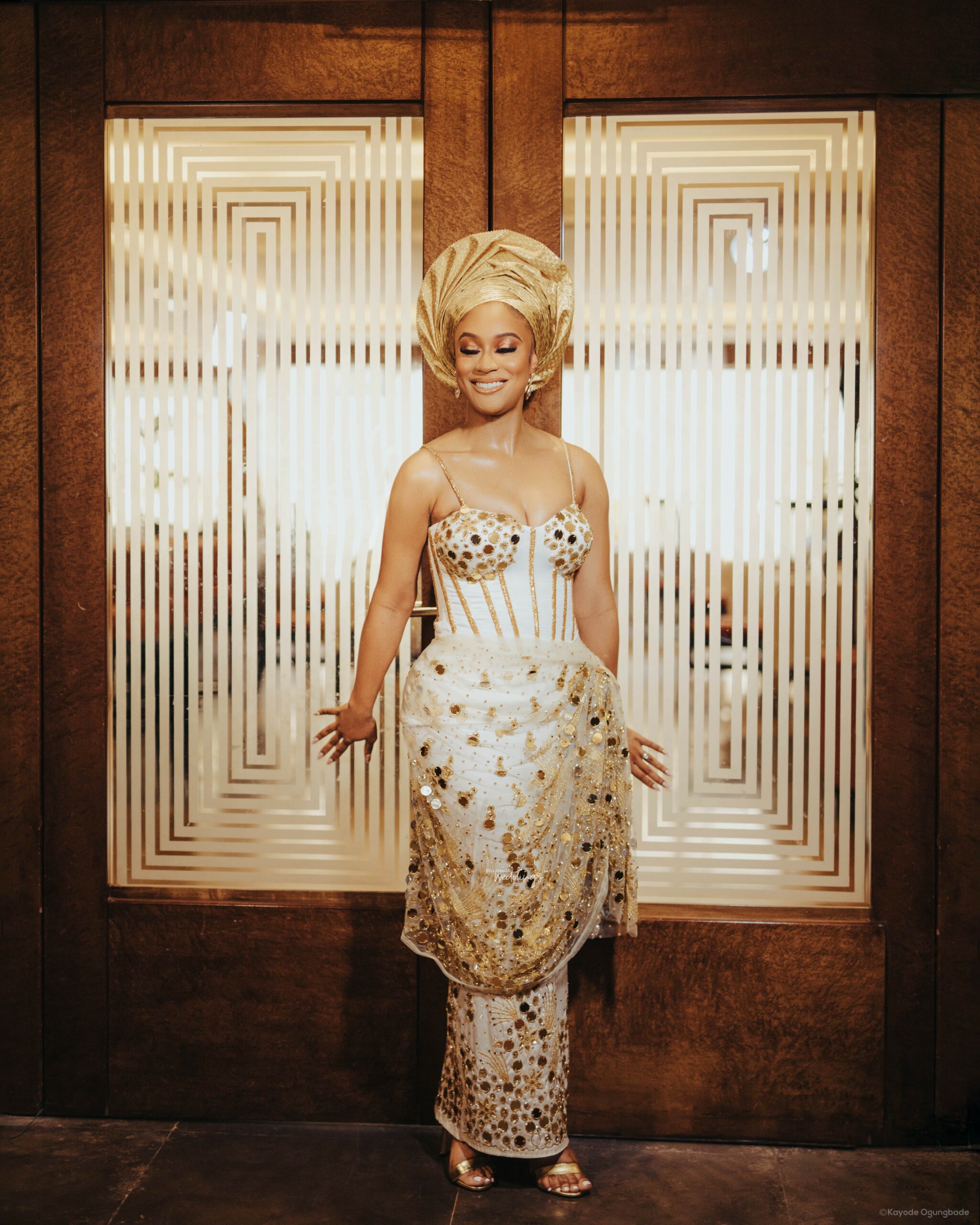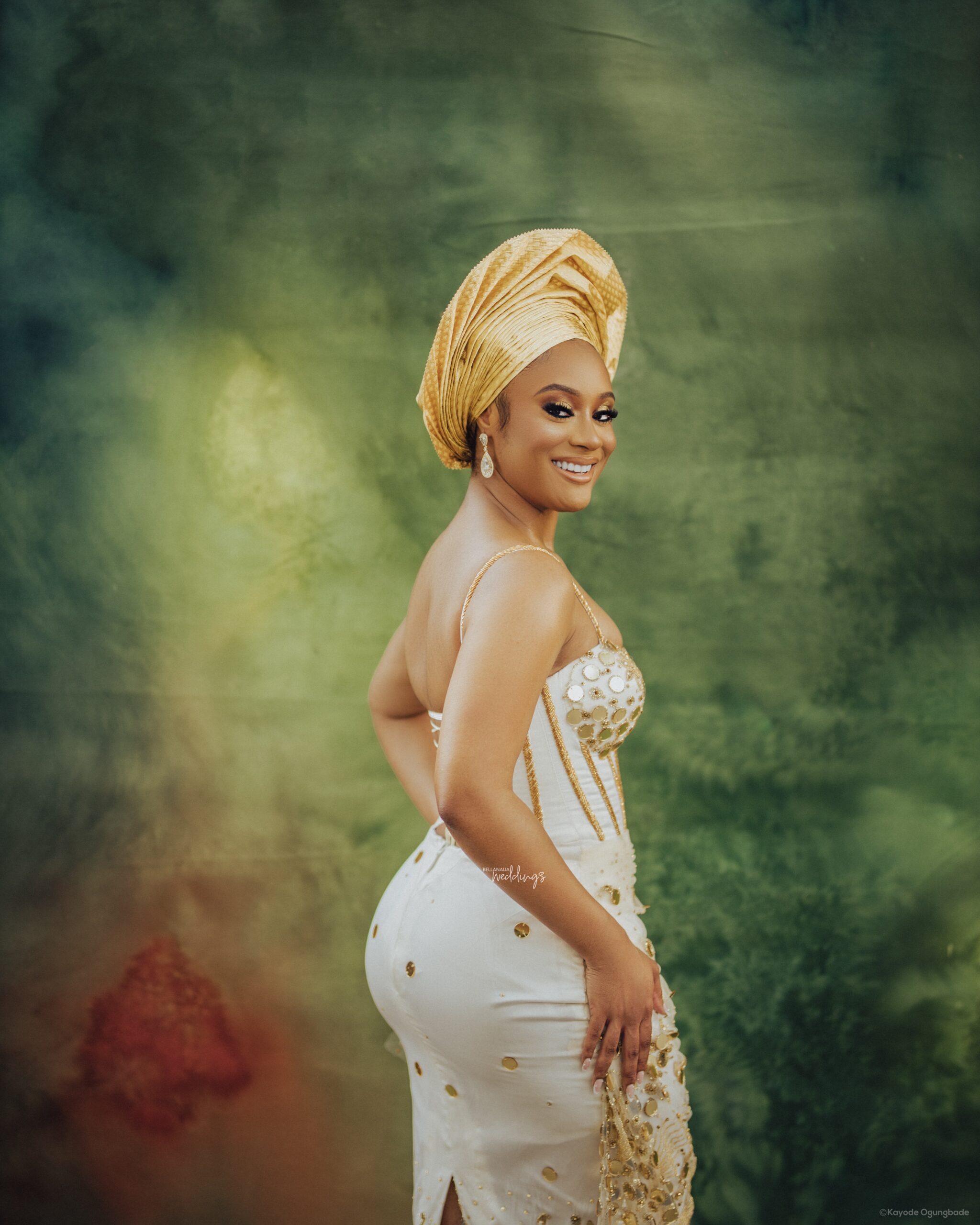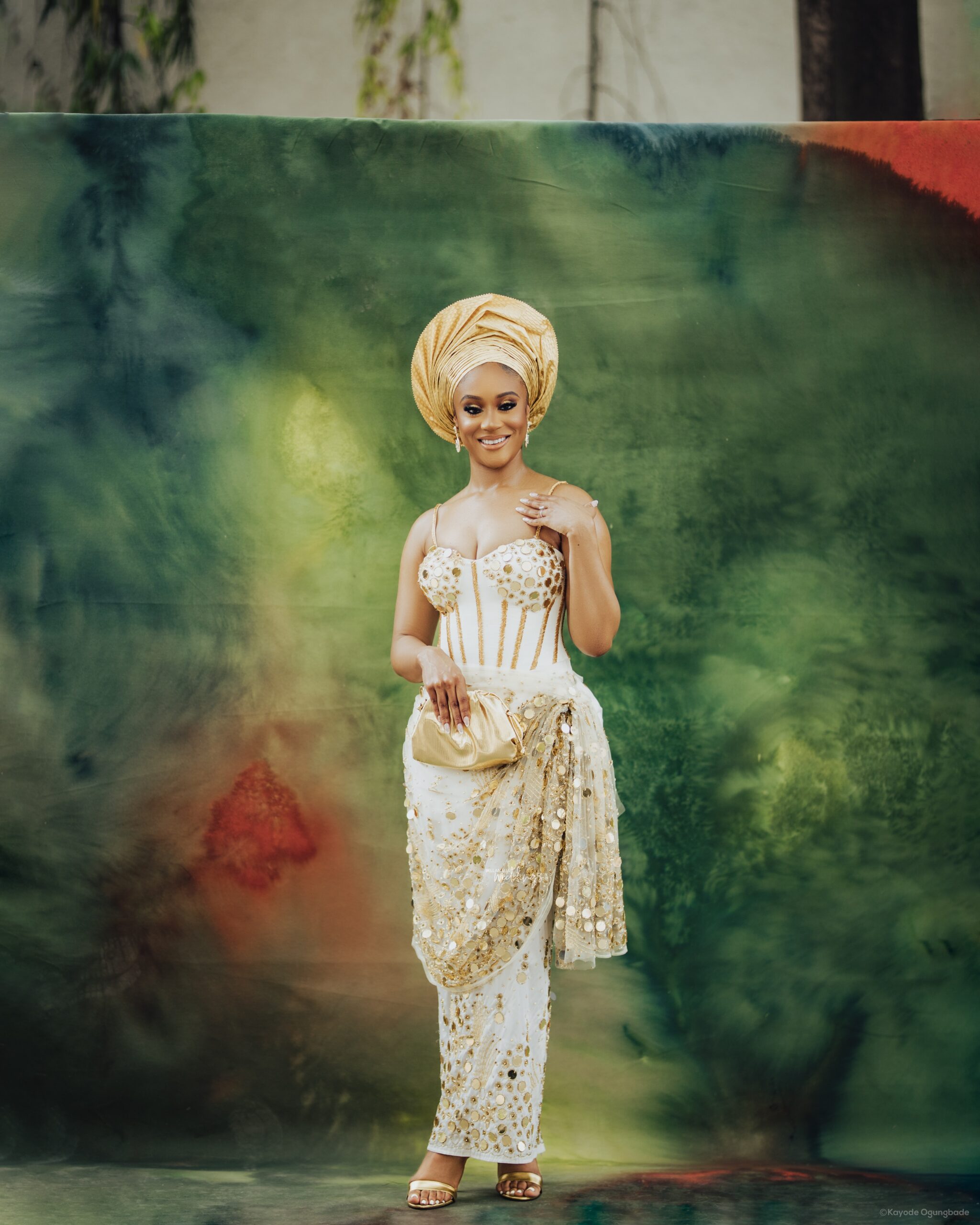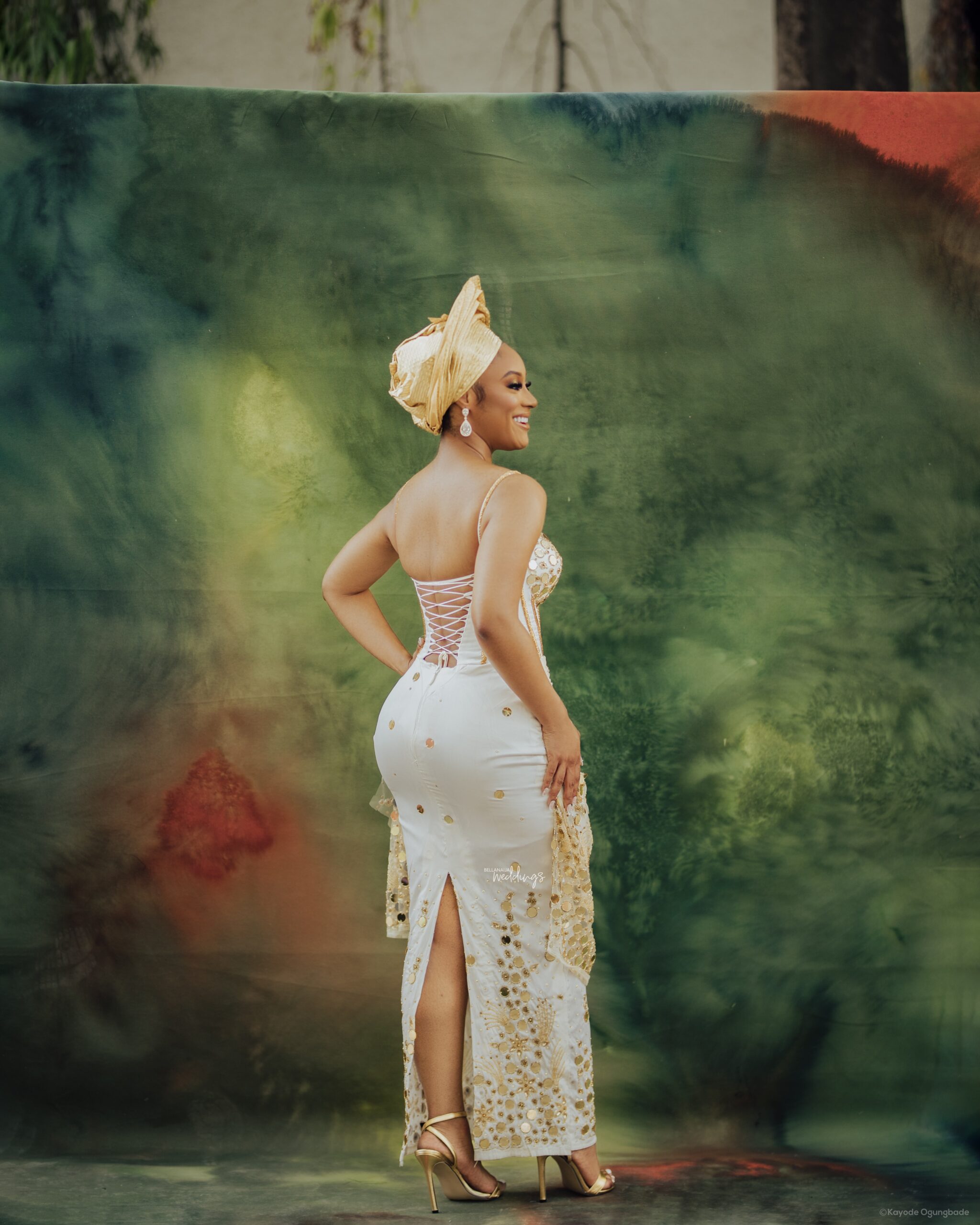 Mr & Mrs Coming through with the heat!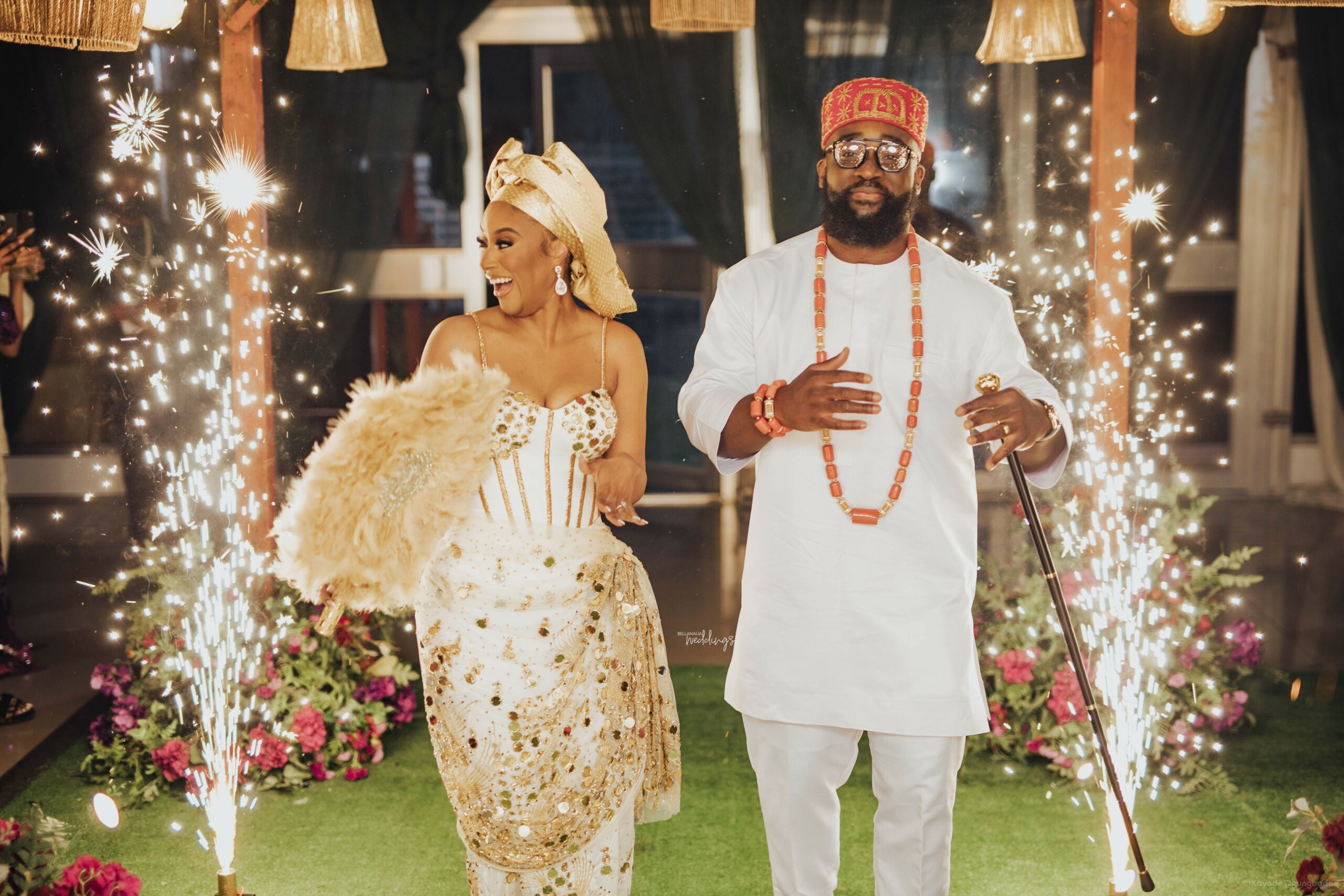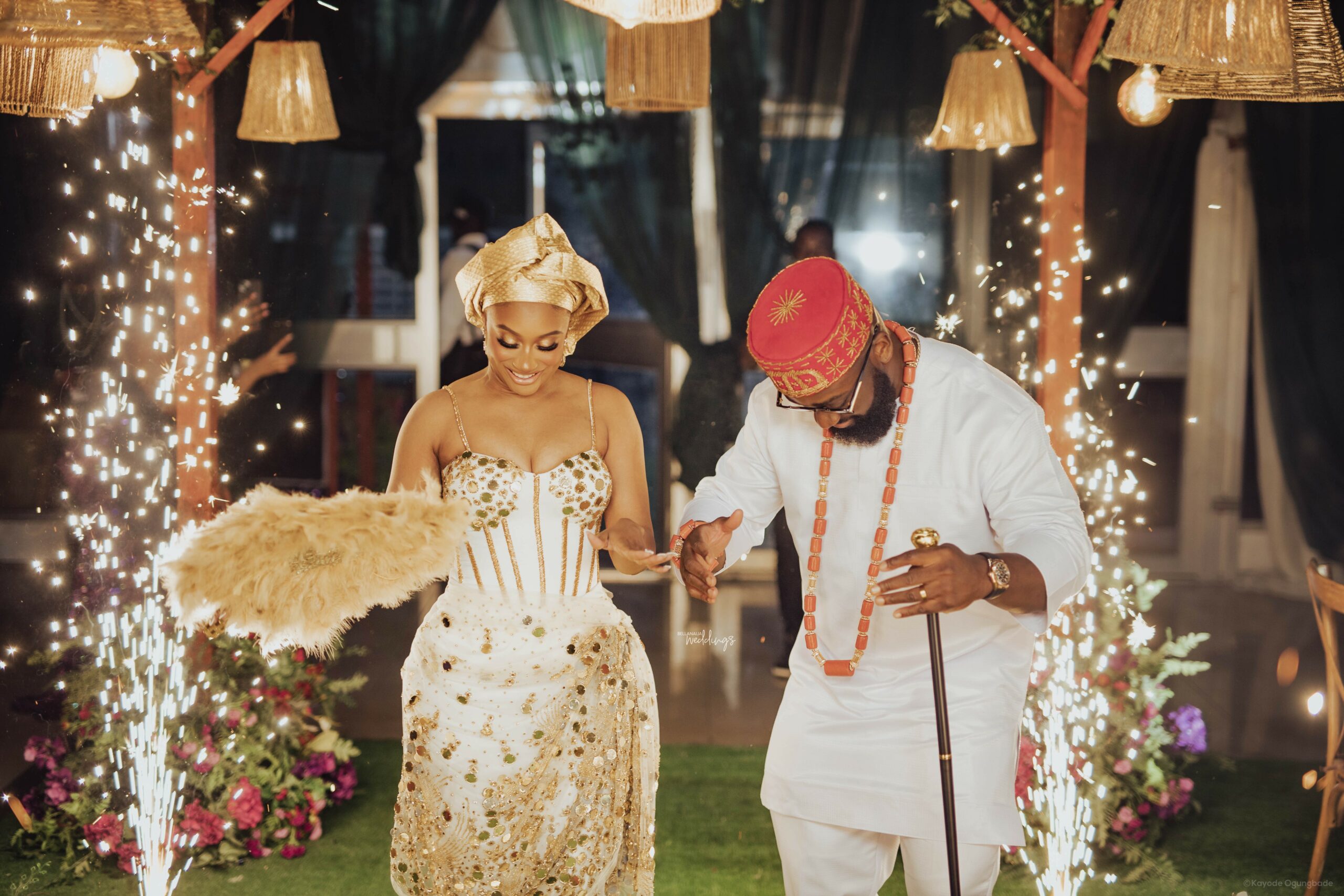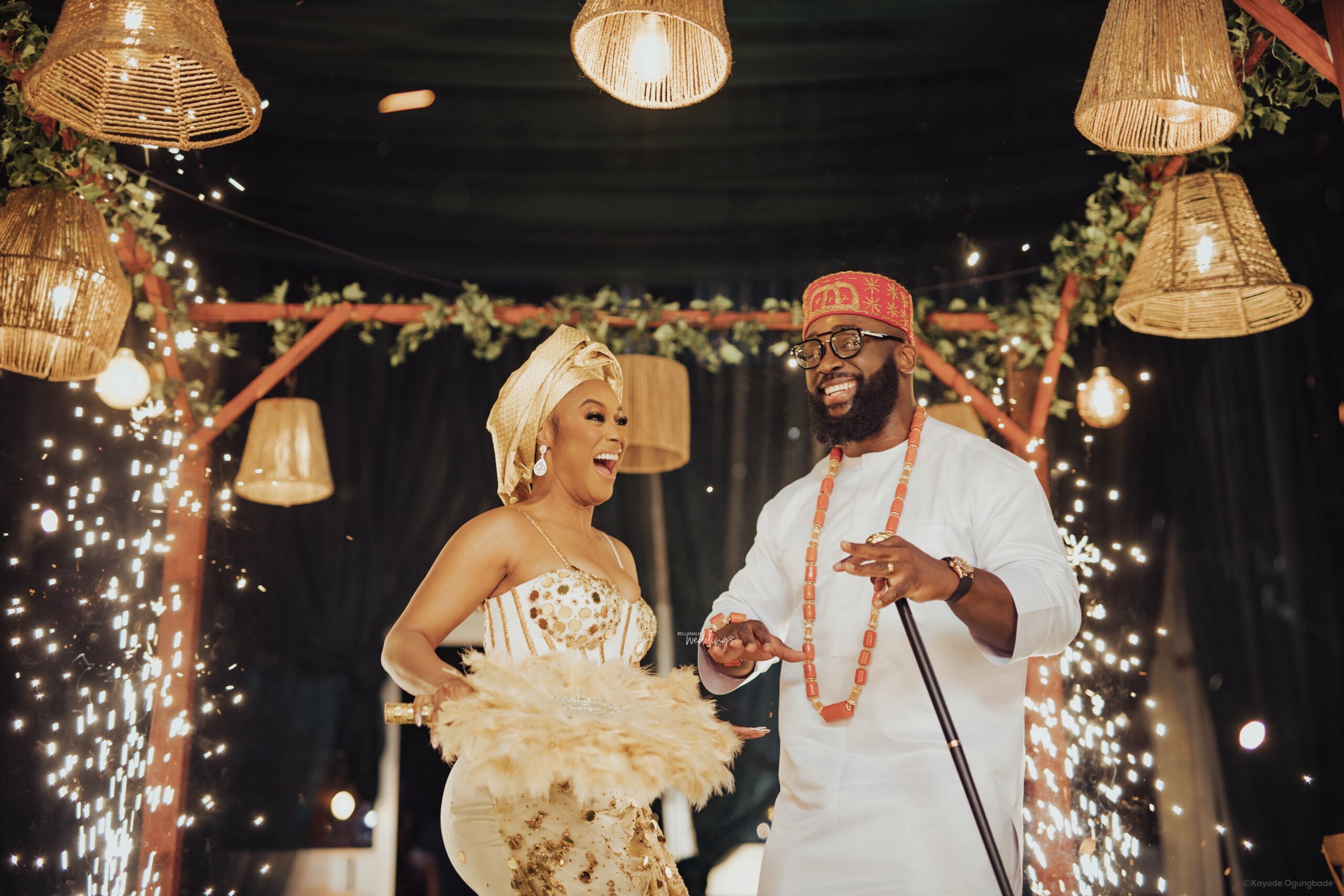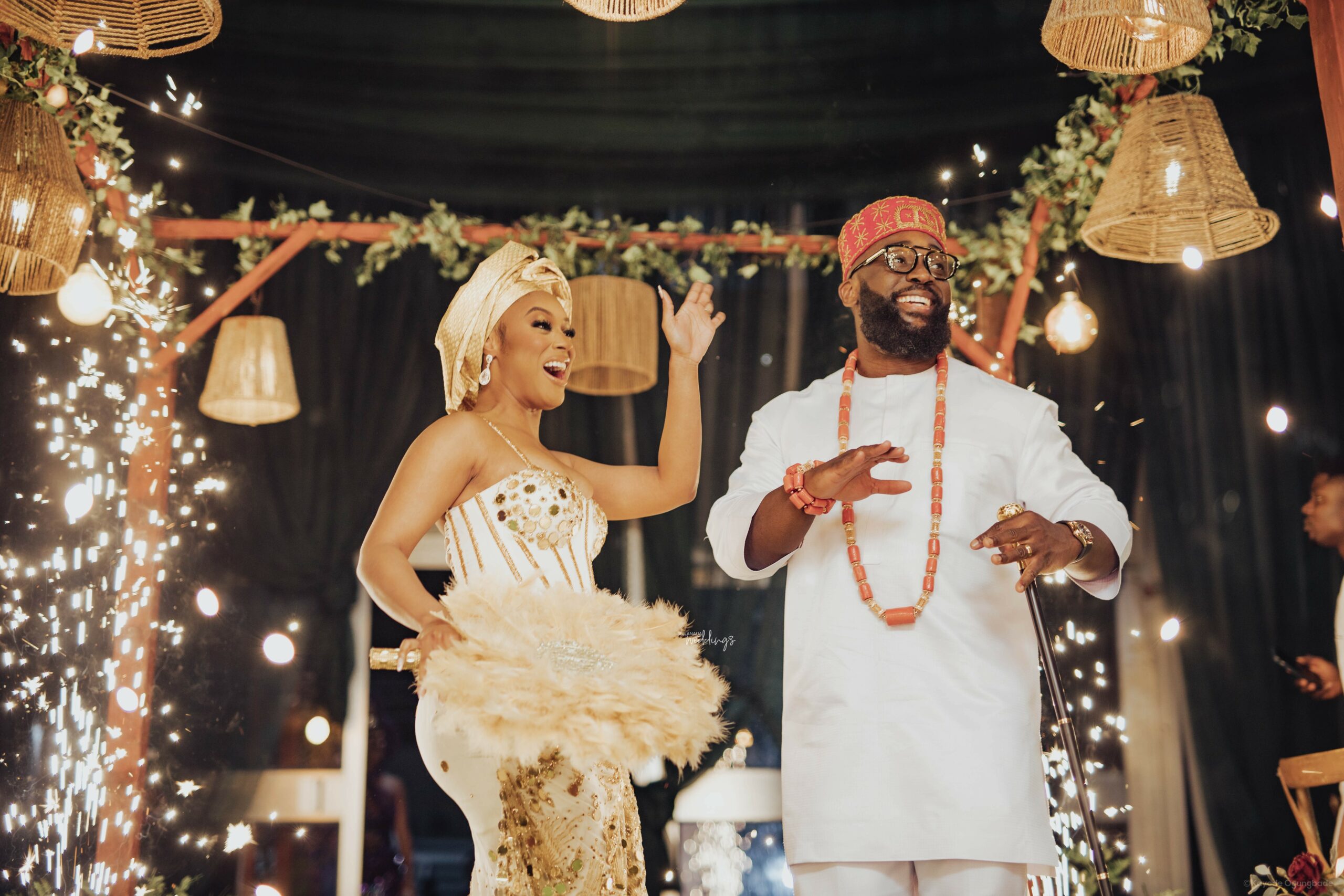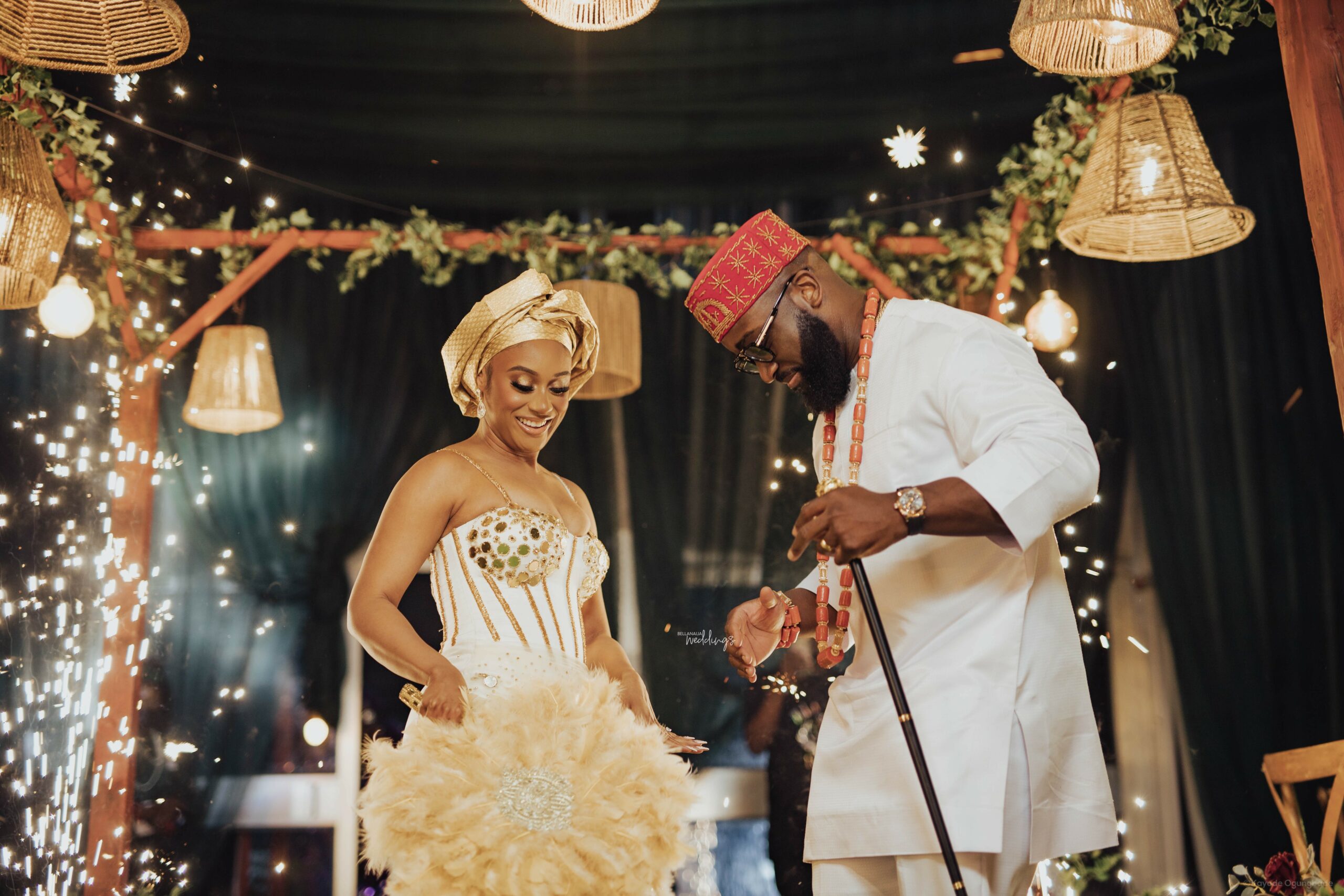 Let's celebrate this love with some cake!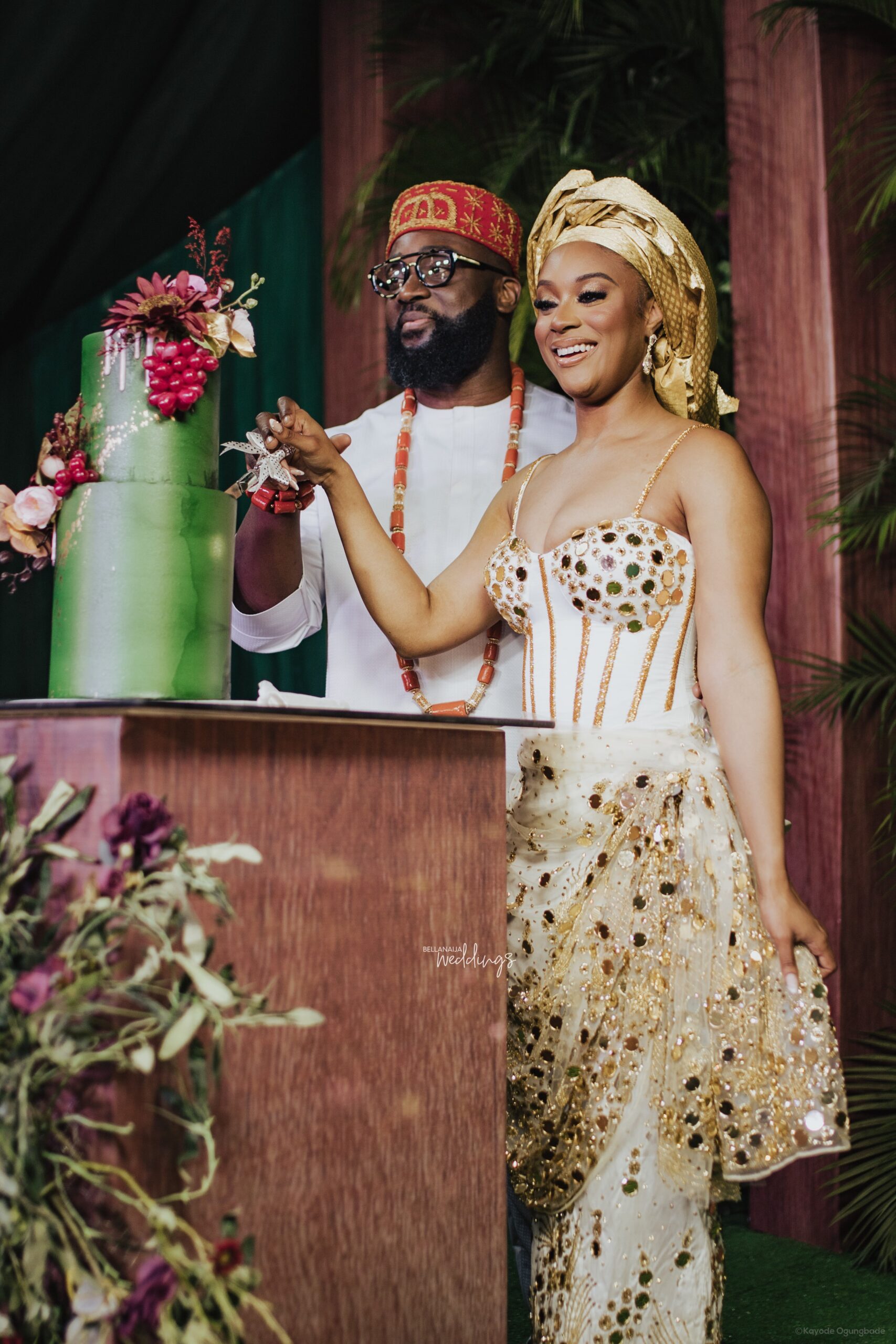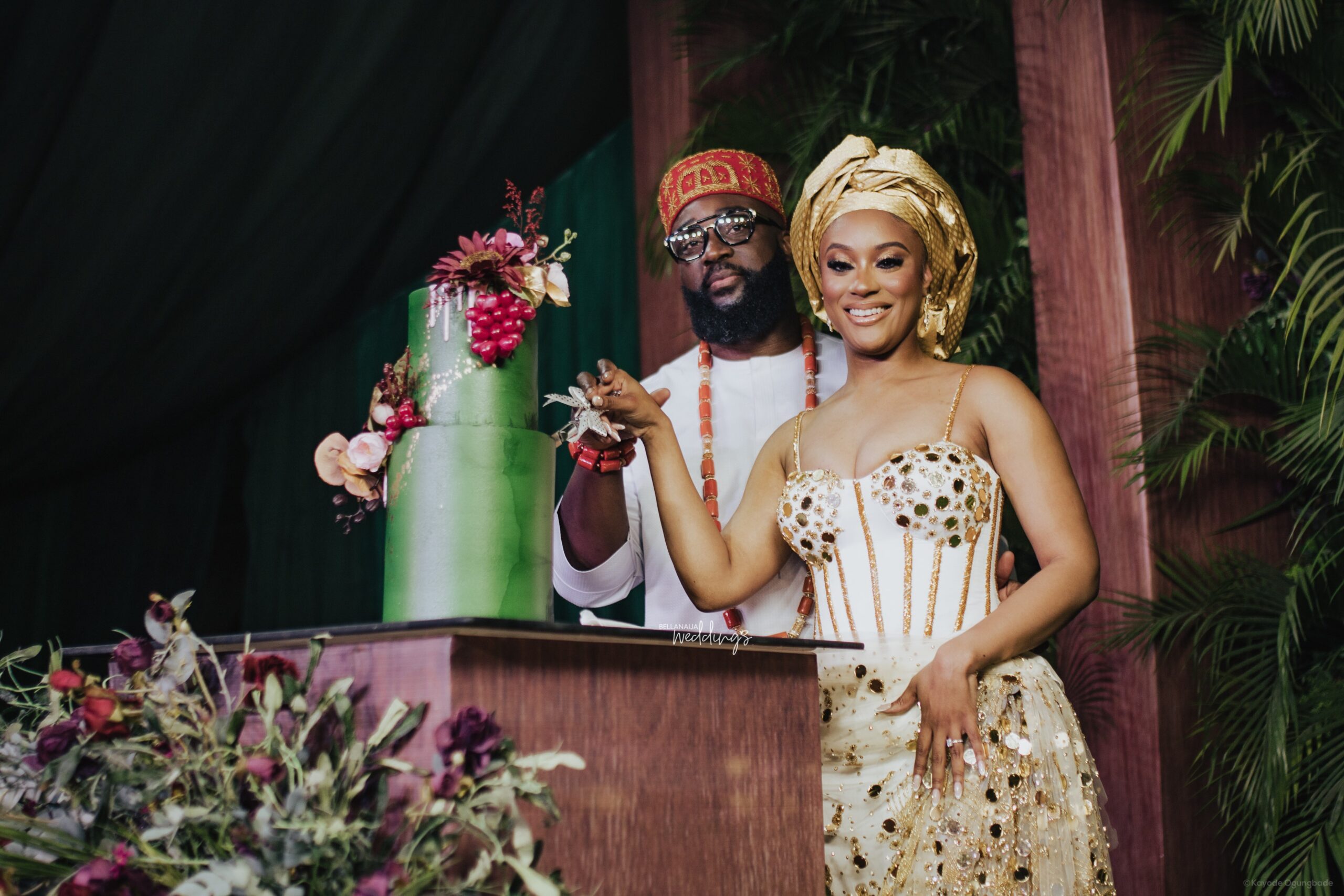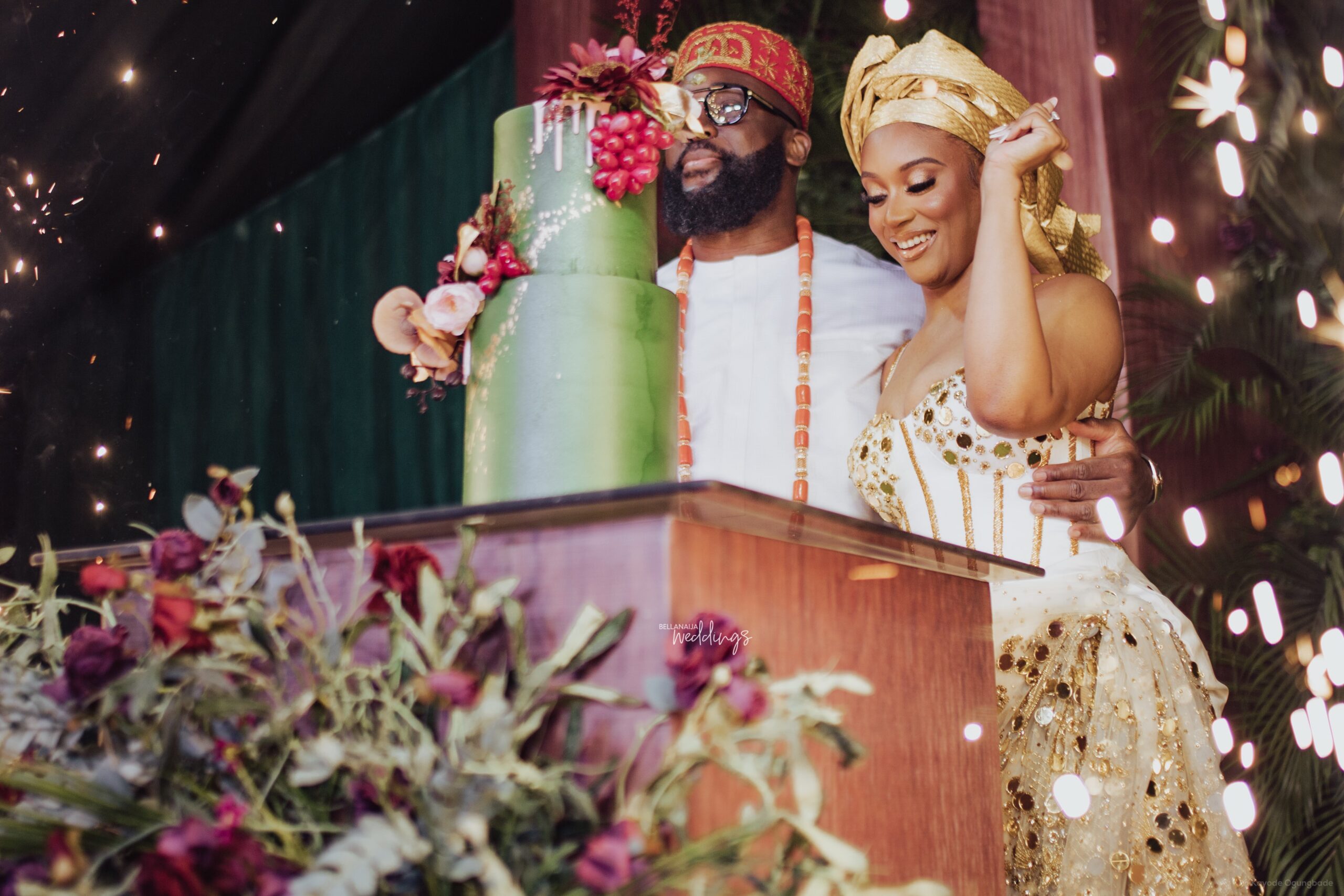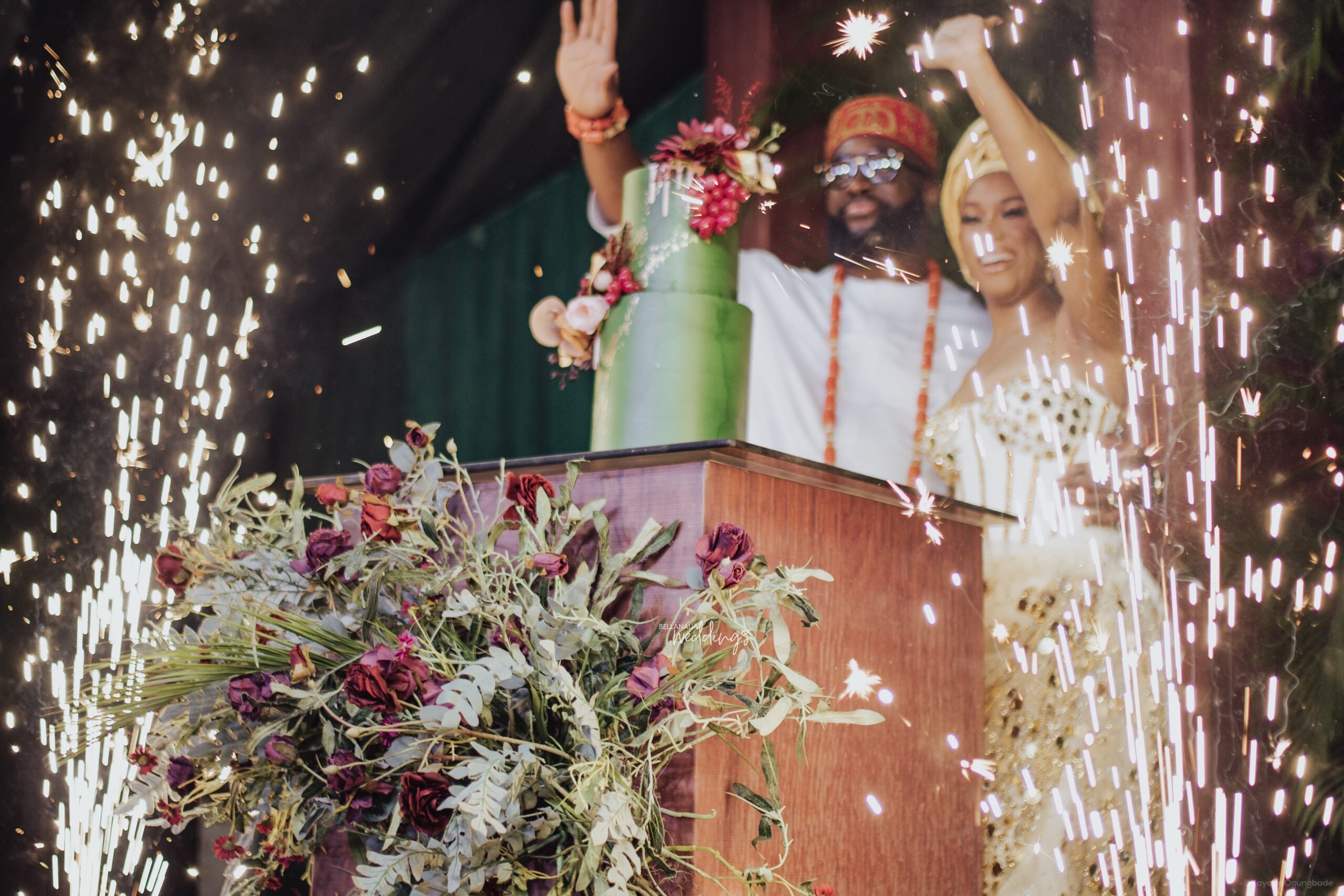 It's all fun from here!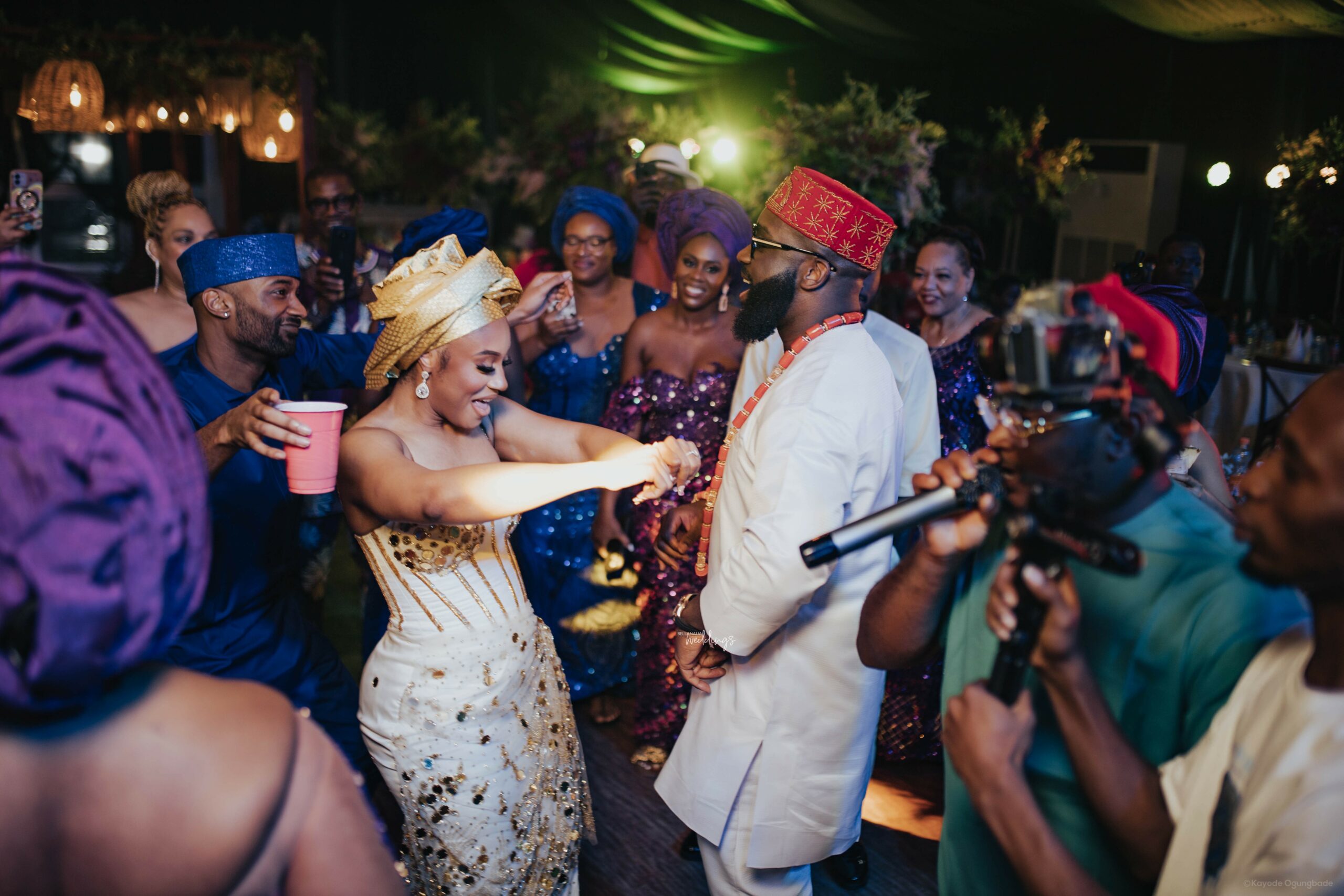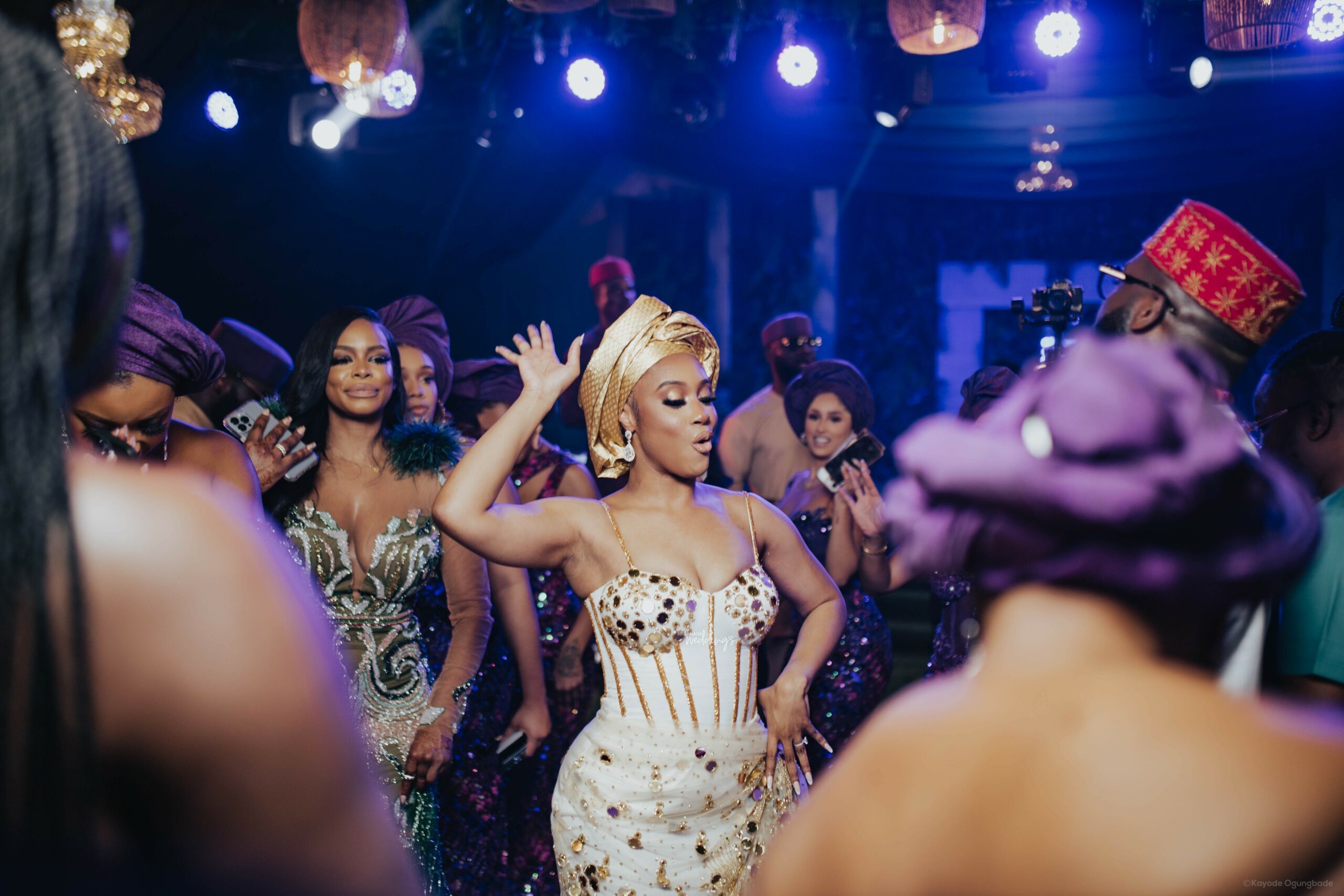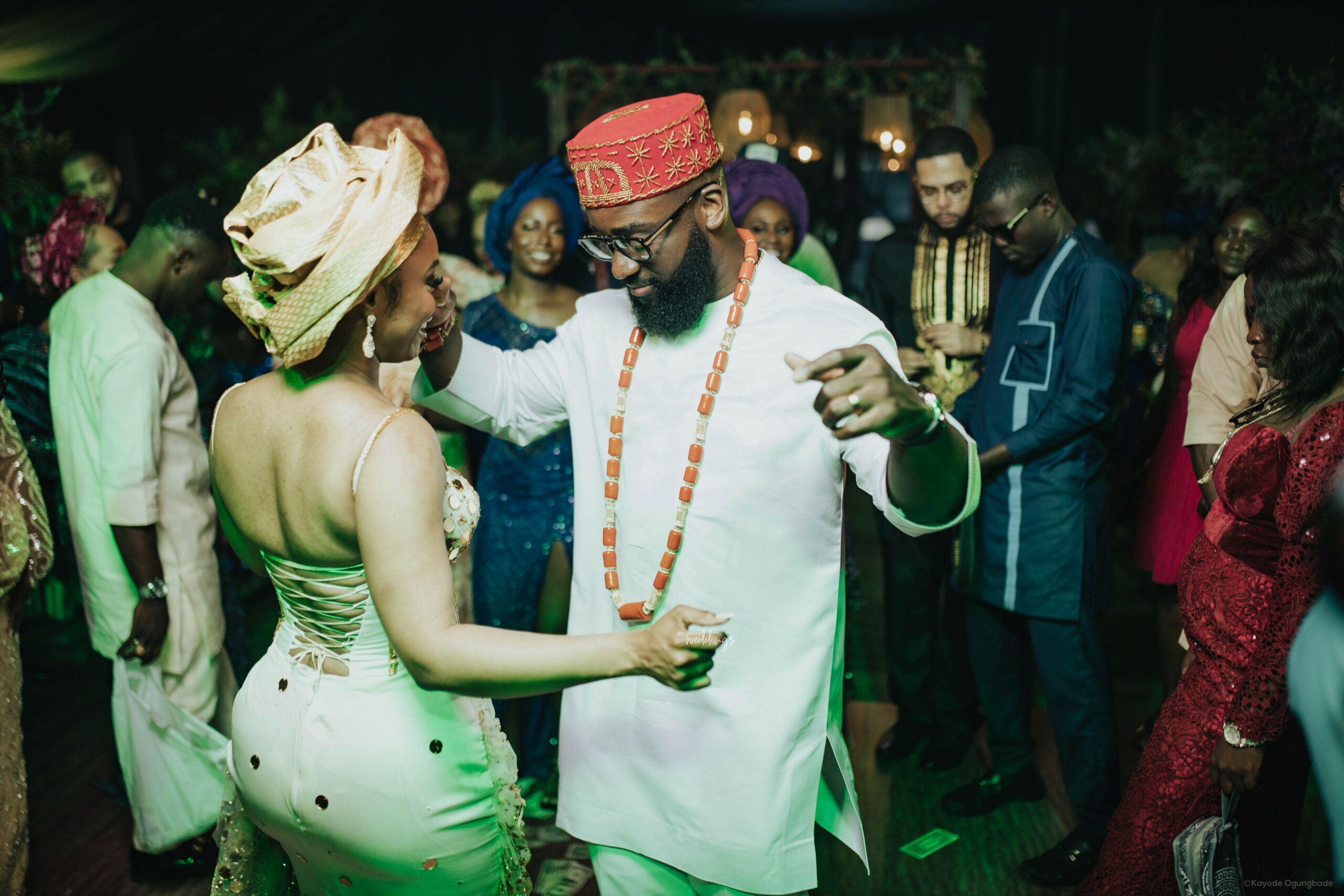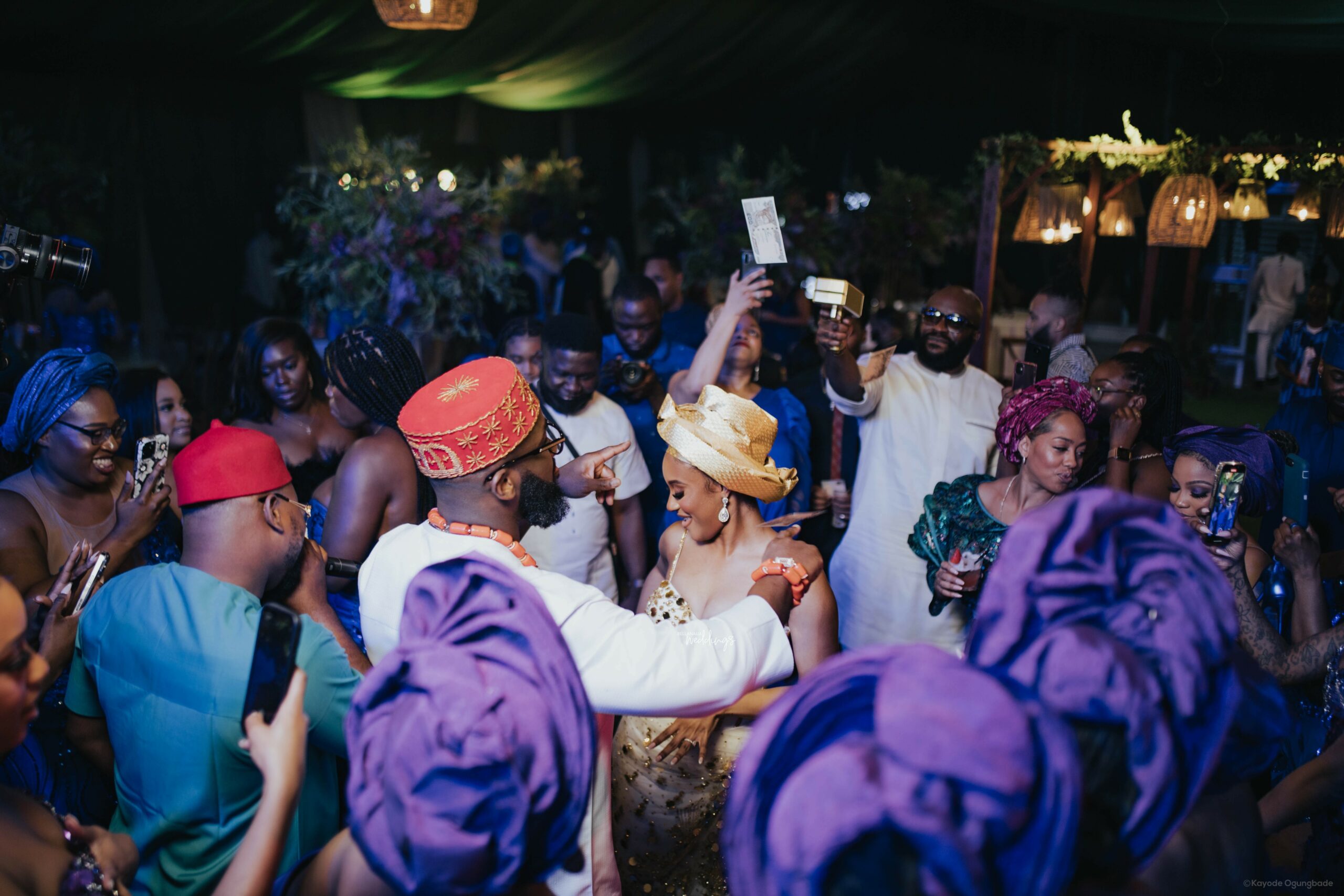 Credits:
Bride: @khadijah.udu
Planner: @etaleventsng
Makeup: @makeupbynimzy
Hairstylist: @fabuloushairdo
Green Dress: @marveeofficial
White dress: @tojufoyeh
Agbada: @kinghakbal
Photography: @kayode_ogungbade