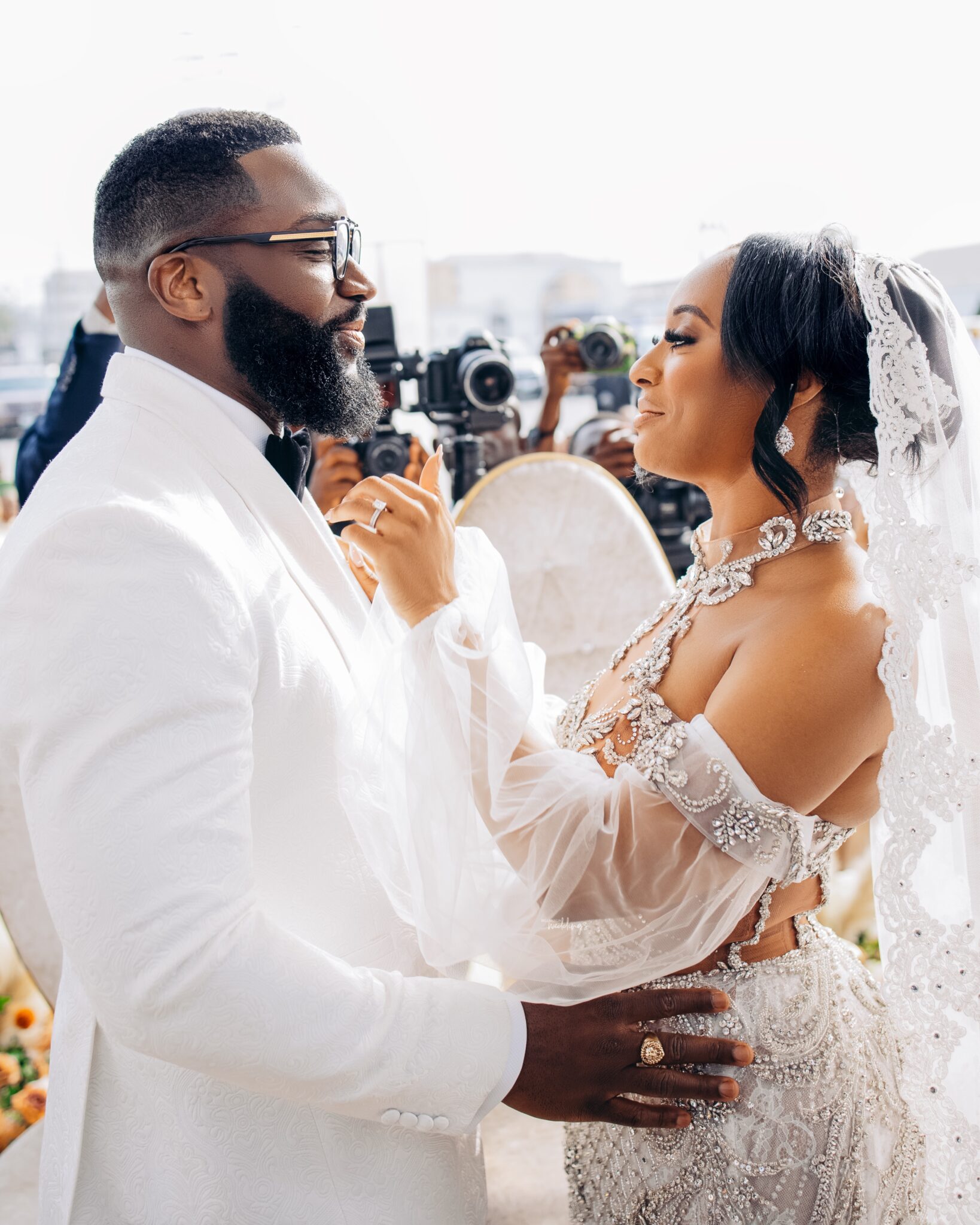 All around the world, one thing is constant – love transforms lives in the most magical ways.  Today, we see this magic as Jamaican beauty, Khadijah exchange vows with her Nigerian price charming, Lanre.
The lovebirds had an instant connection he moment they set eyes on each other. You can catch up on their sweet story here in case you missed it. This connection grew stronger over the years, leading them to the alter. Khadijah made a forever promise to the love of her life and we couldn't help blushing hard. She looked into his eyes and said those words with such assurance. These two are smitten and it is just so beautiful to see.
Enjoy the video below and catch more trending videos here.
Credit
Featured Image: @abayomiakinaina