Some love stories just make us believe that some people were really destined to be! That instant connection that cannot be explained nor denied – oh the beauty of love!
Kim and Damola really have us overjoyed with their beautiful pre-wedding photos and love story. You already know we love us some sweet "Aww" story. When Kim and Damola had stepped out for a wedding about 5 years back, we're pretty sure it wasn't with the knowledge that they'd meet their soulmate there. However, they did and it's been love ever since. Trust us, you definitely want to know how it all played out.
Kim gives us all the details and we bet you'd be blushing along with us as you scroll. Damola had popped the big question last year in a surprise proposal at Kim's birthday. They're now setting the big day in motion with these lovely pre-wedding photos.
Enjoy all the photos below.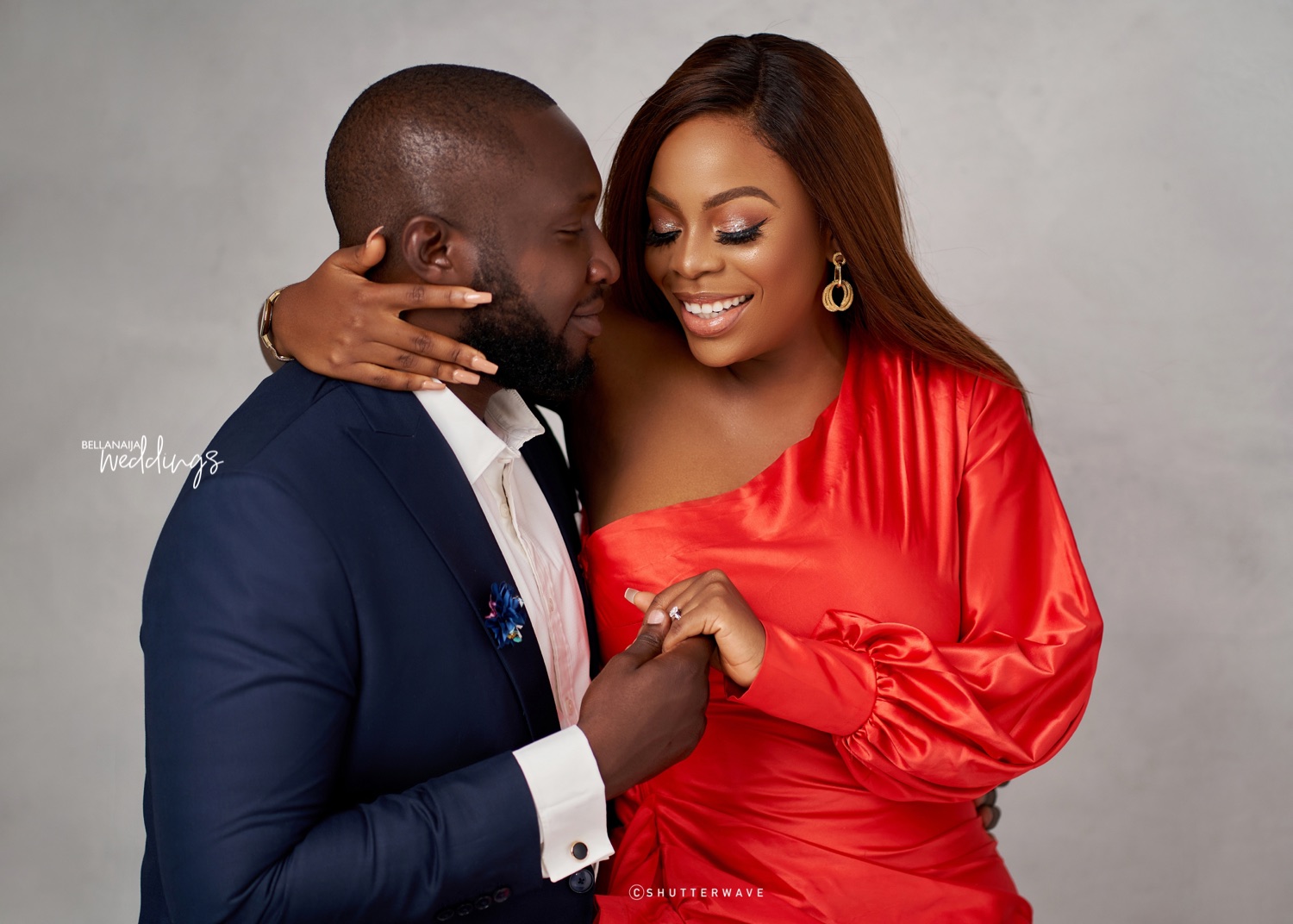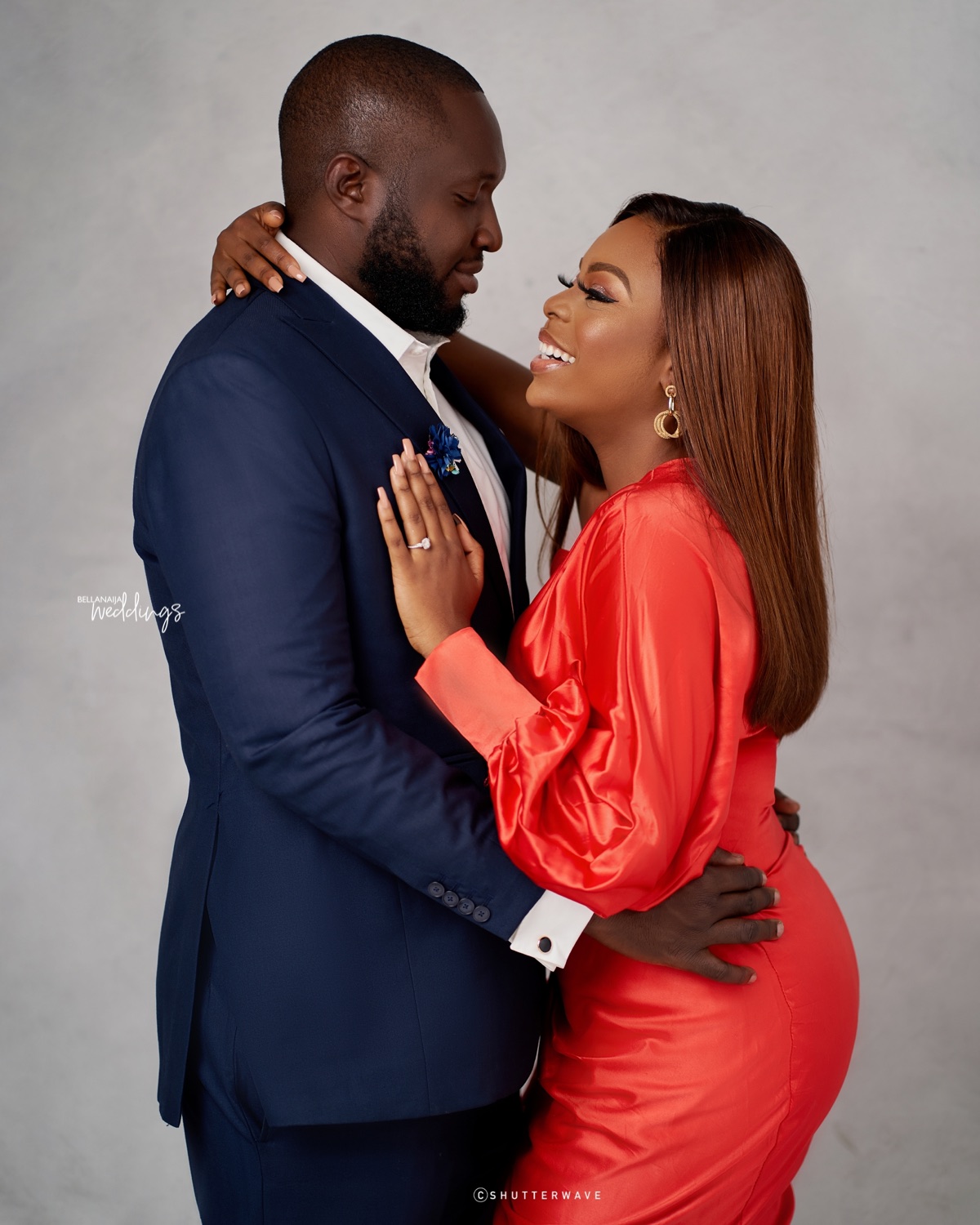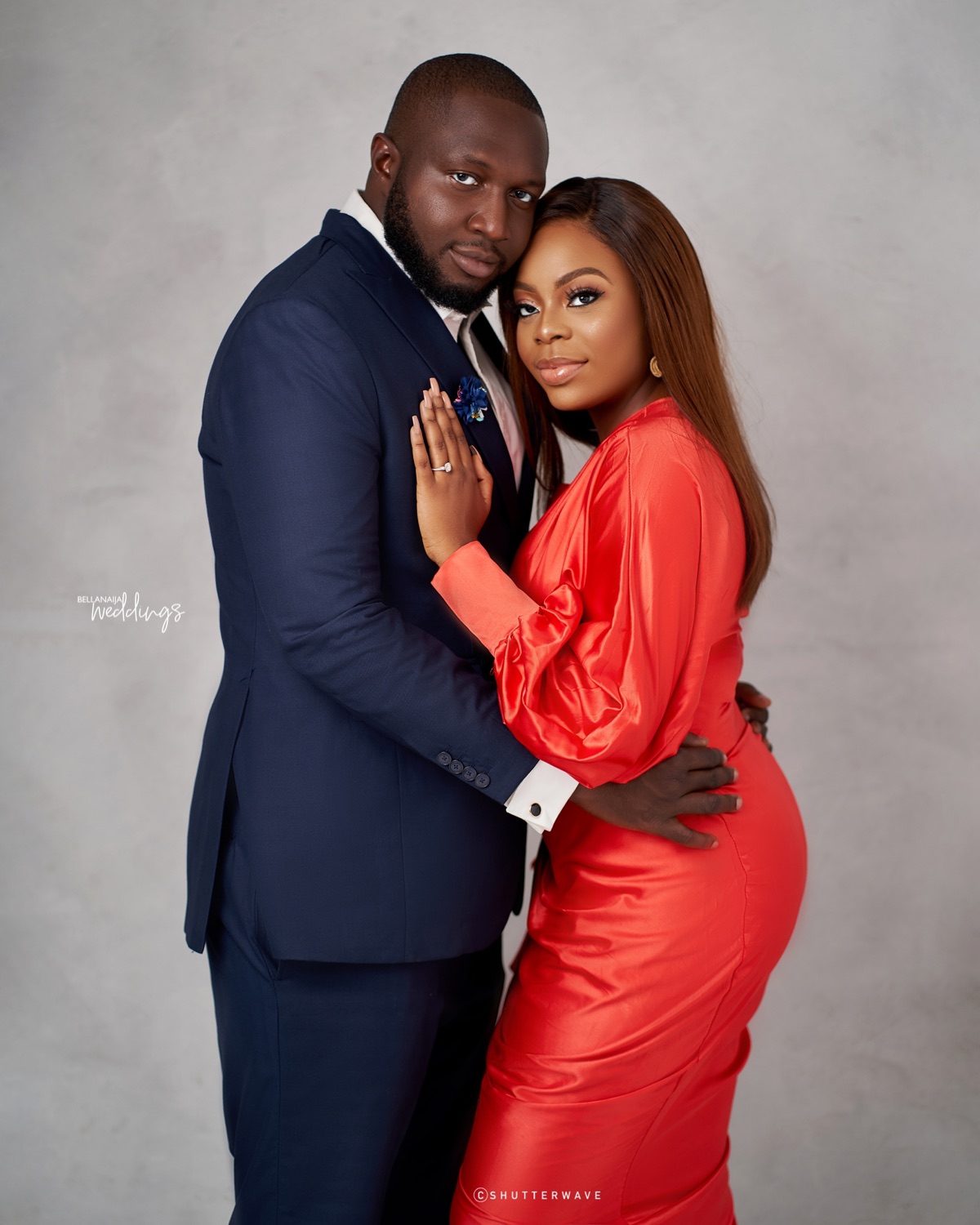 Their love story according to Kim:
We met at a friend's wedding about 5 years ago in Lagos. I noticed him staring but I just kept my cool and kept forming babe. He stared so much he noticed I hadn't gotten anything to eat. After some time, he walked up to ask if I wanted small chops. As a foodie, I couldn't help but say yes. He got me two plates and sat next to me. Apparently, he stared so much that the photographer noticed, told us we looked like a cute couple and asked to take a picture of us.

There I was taking a picture with a complete stranger. After I finished my small chops, he then asked me to dance with him. Days later, we went to one of our favourite Restaurants to date to have dinner. We talked like we had known each other for years and basically started dating that day. Now here we are.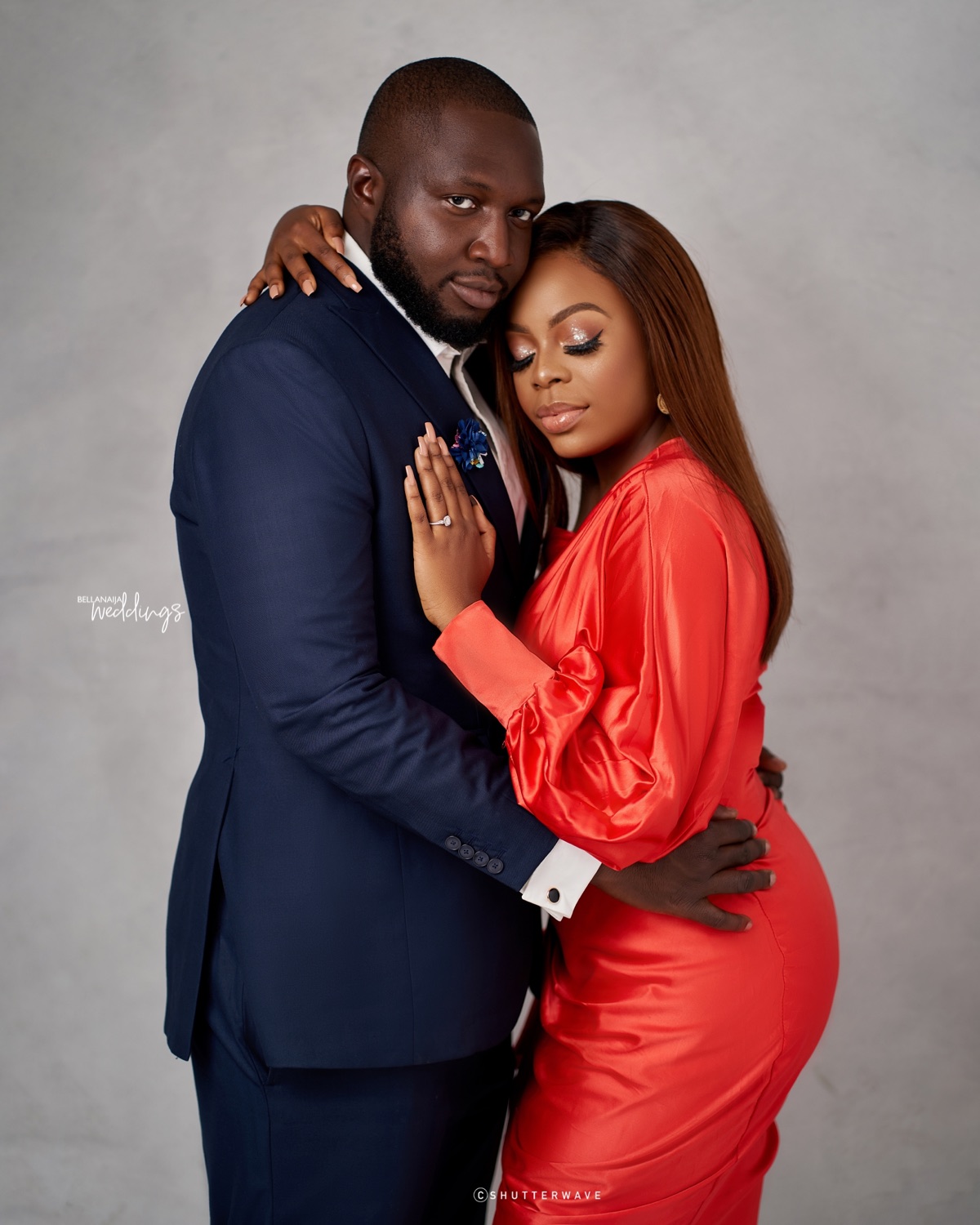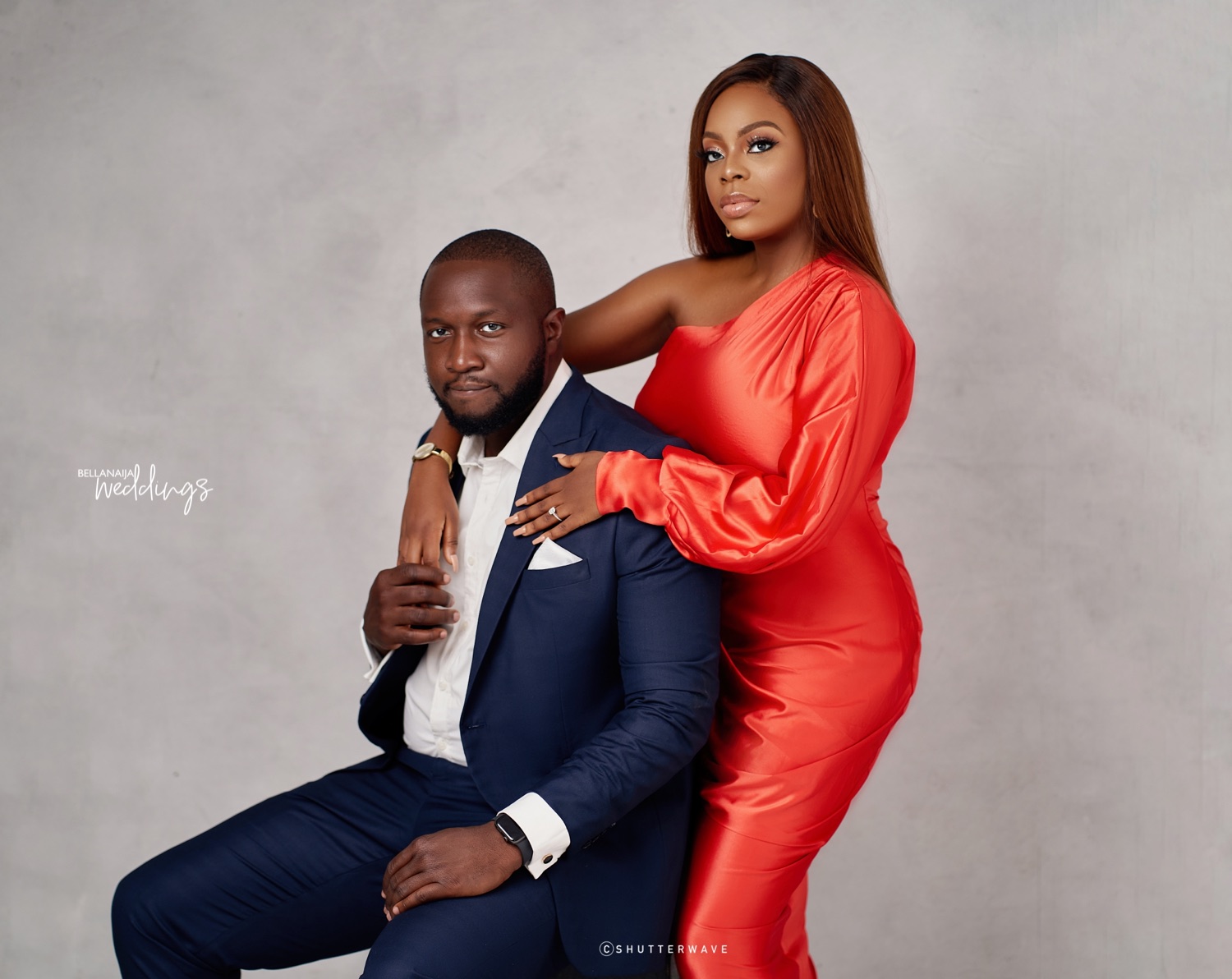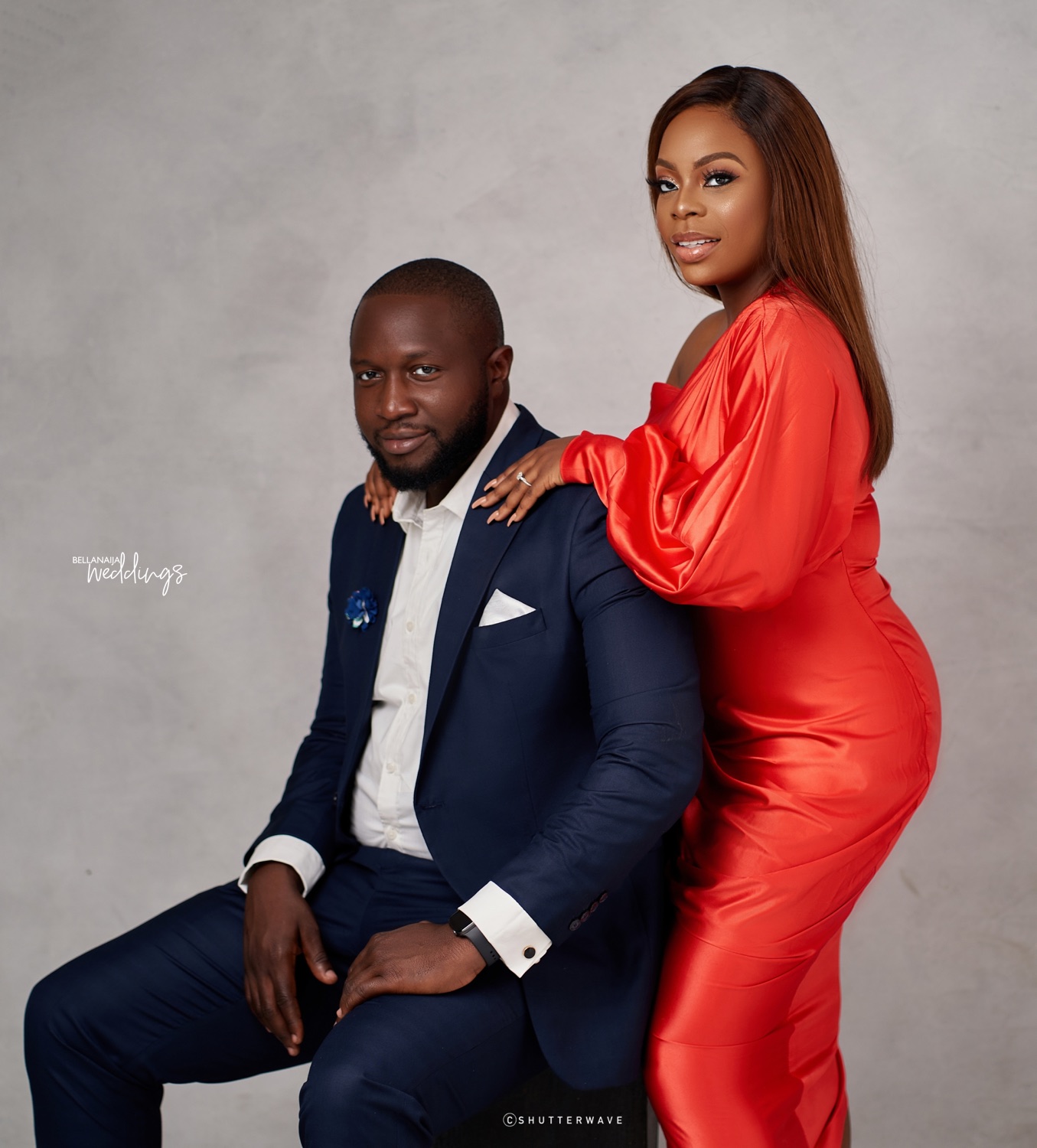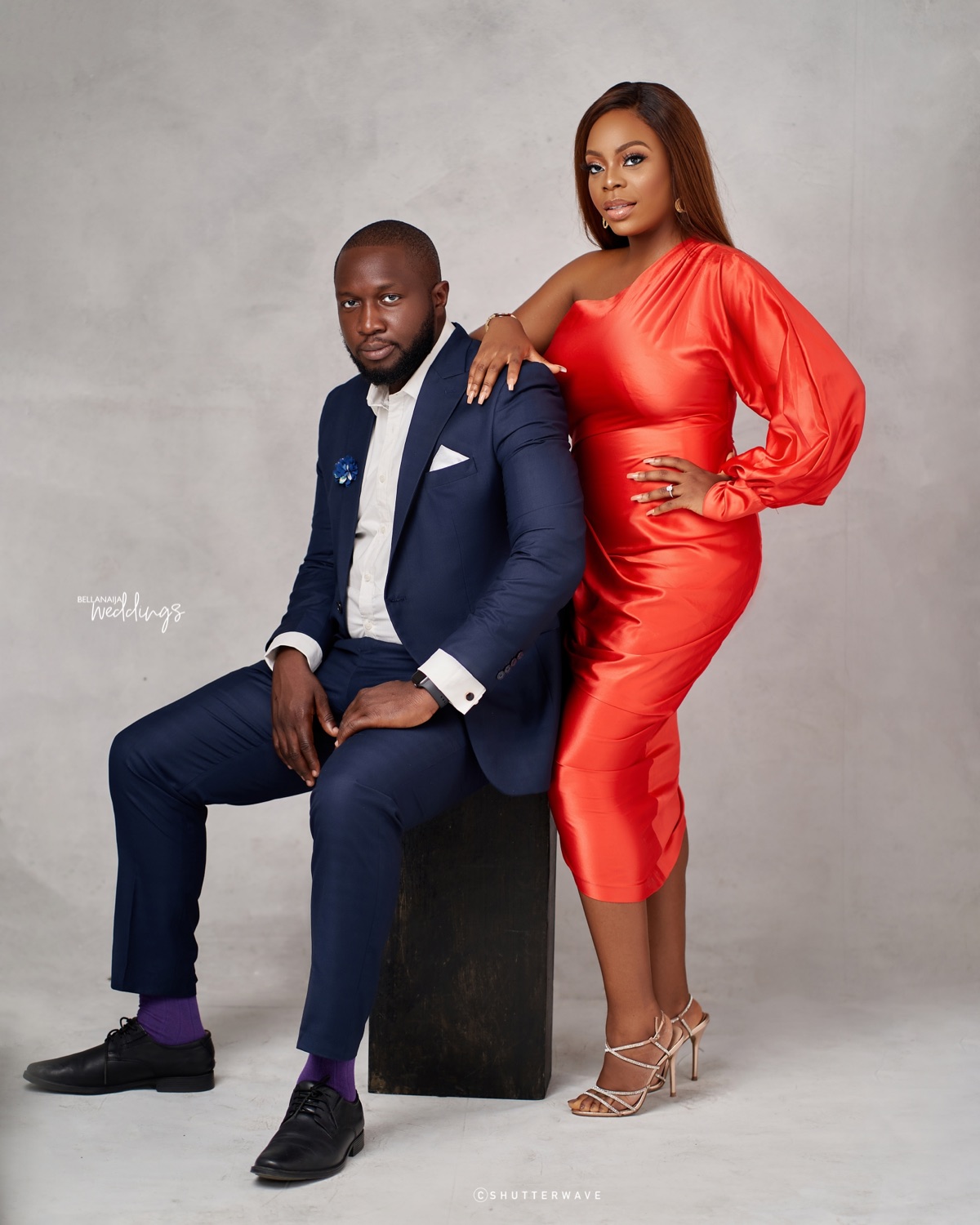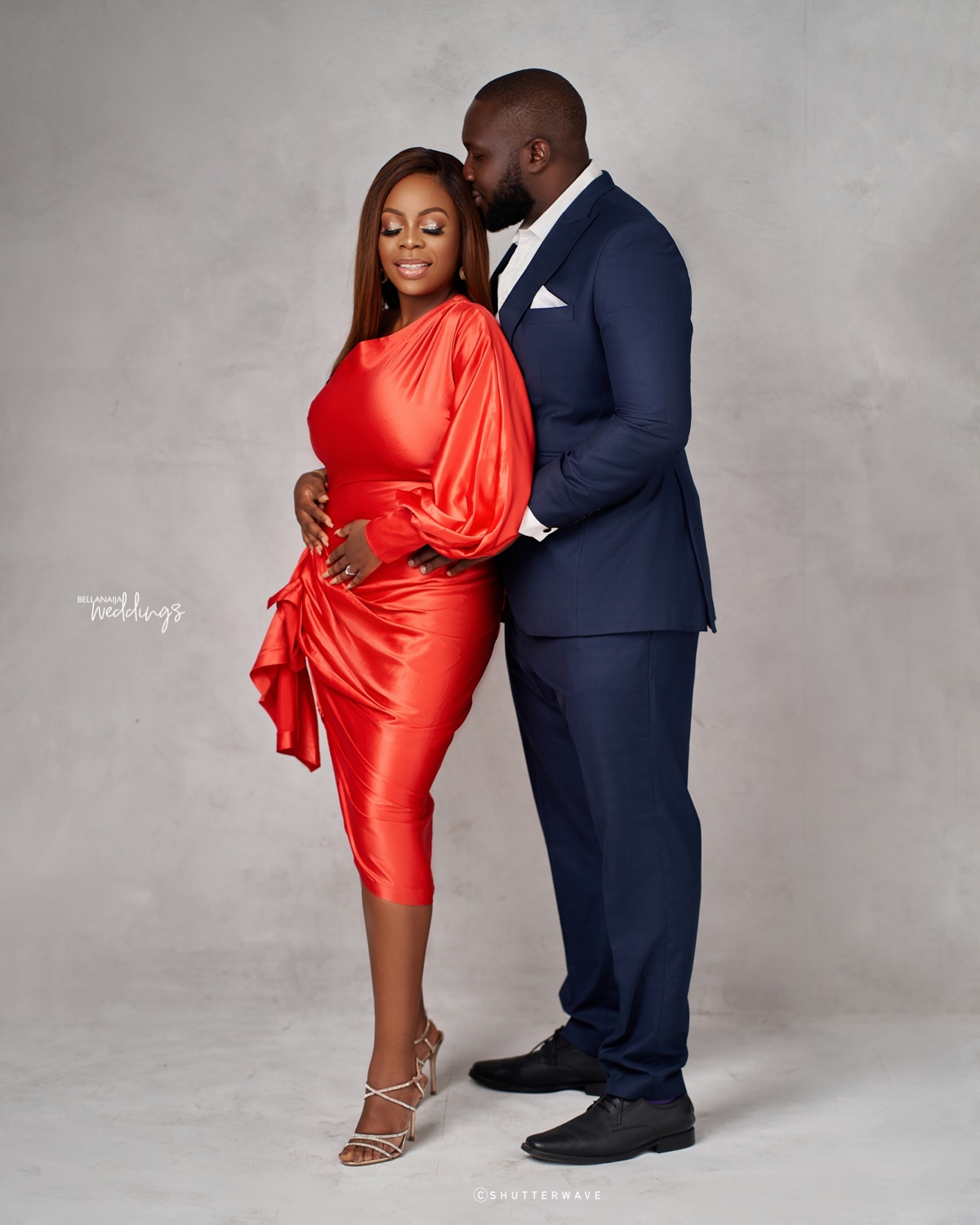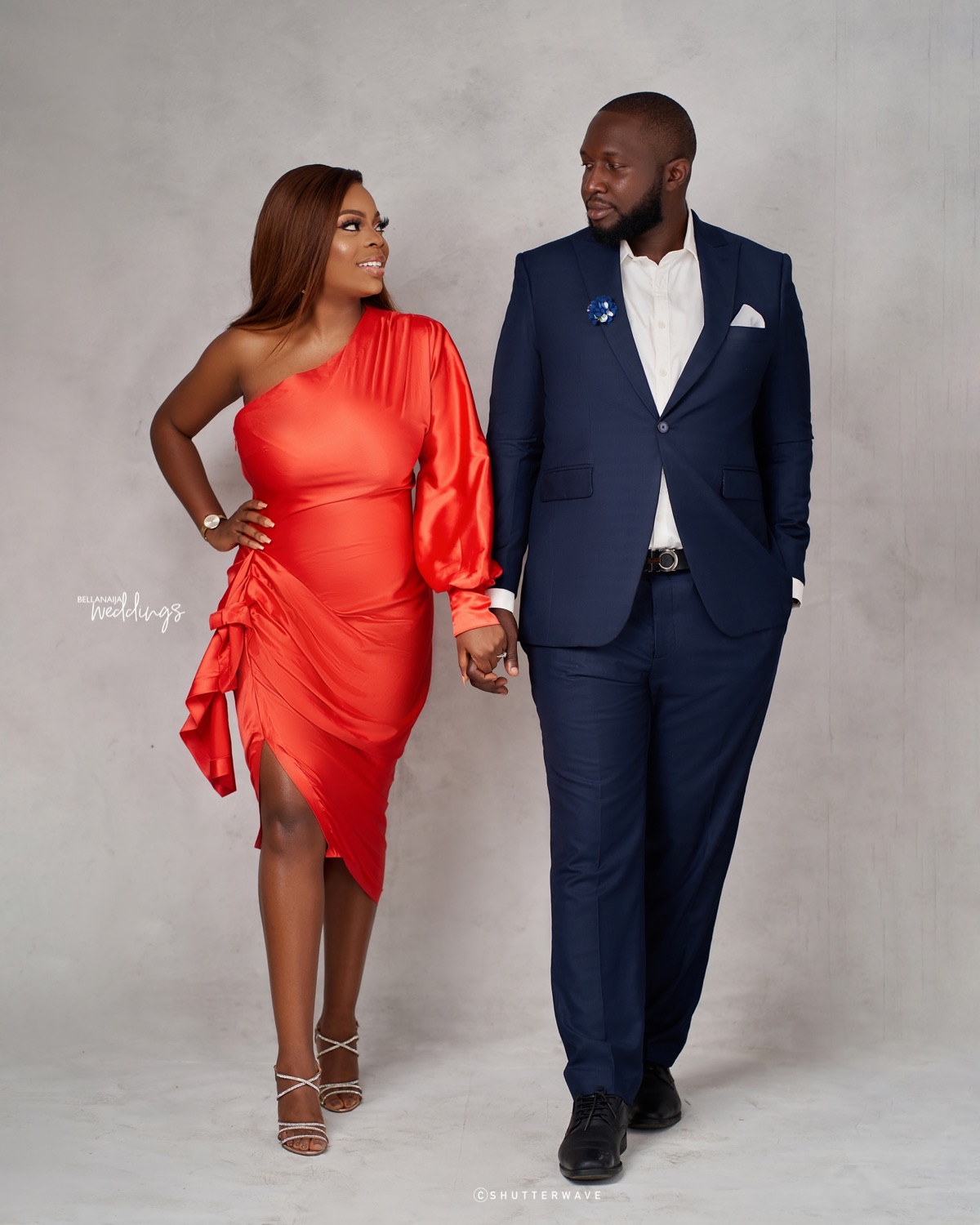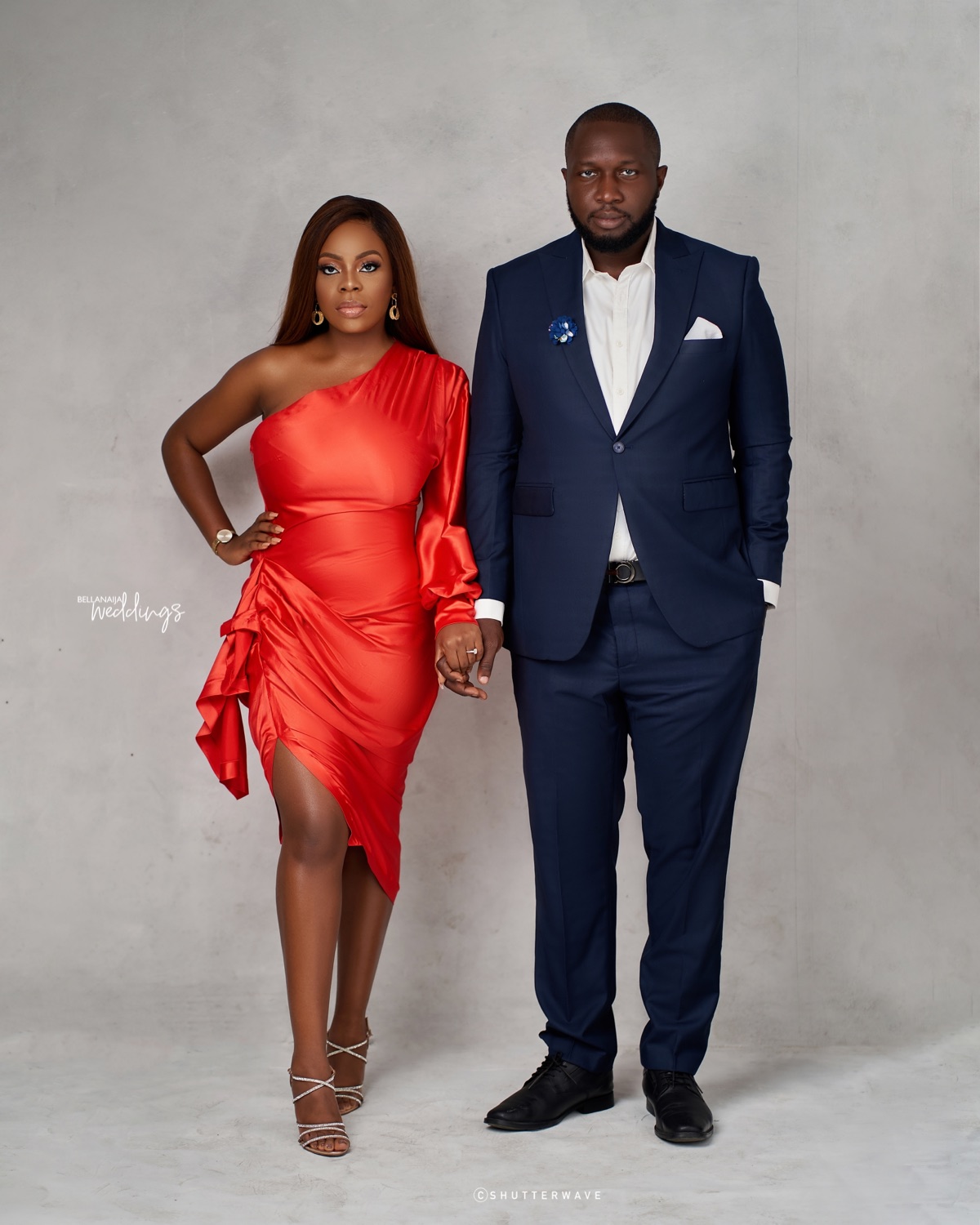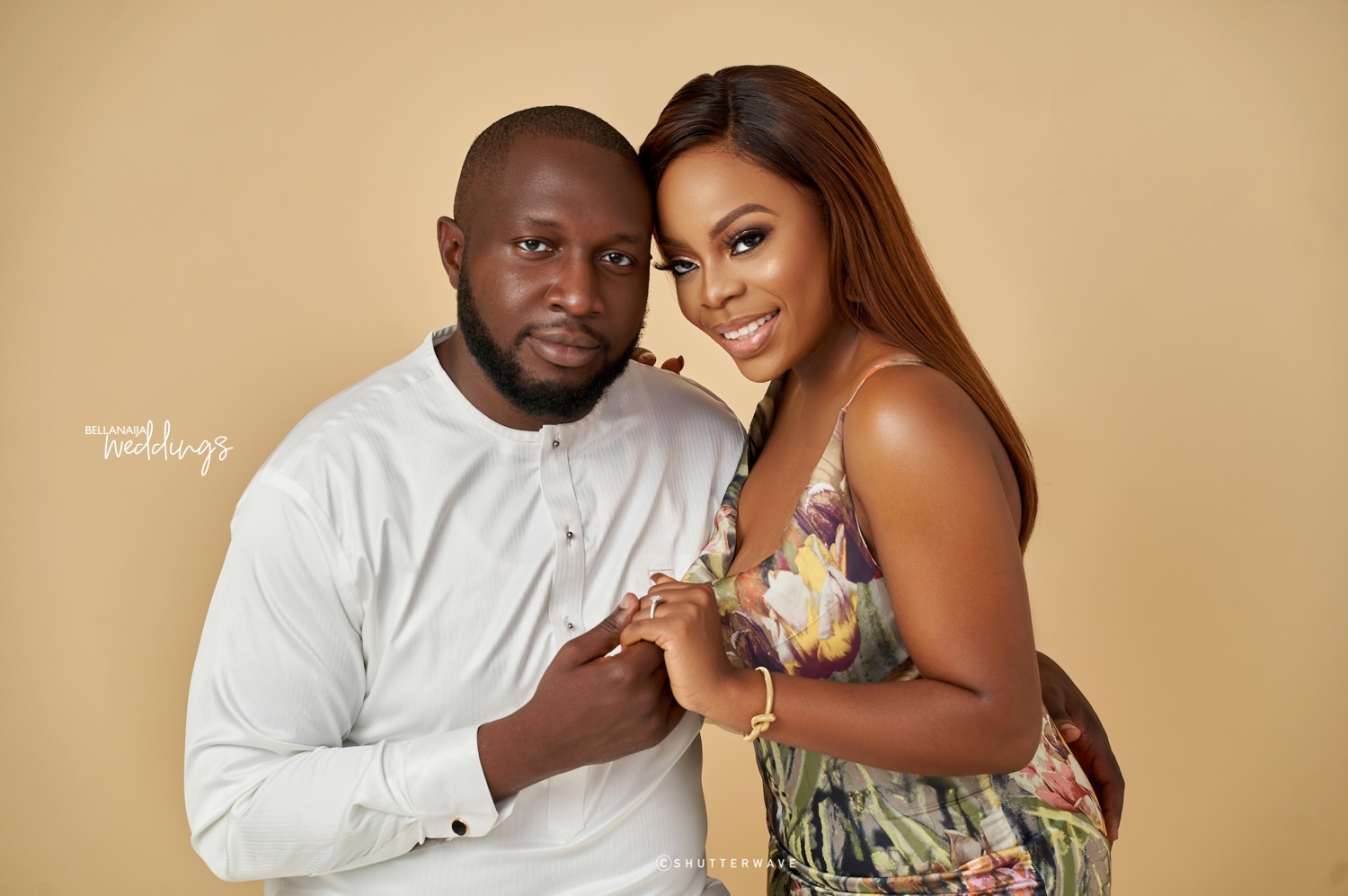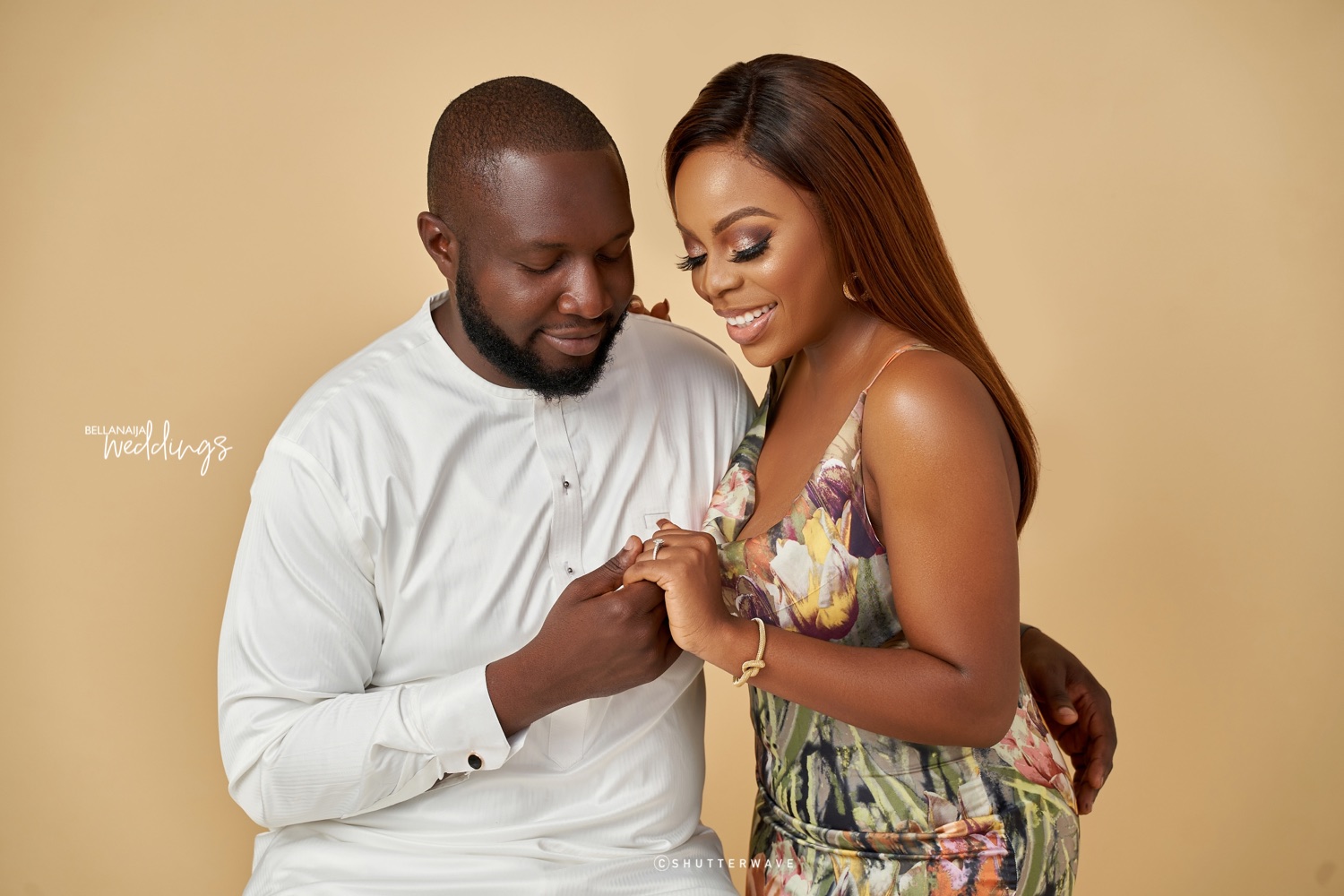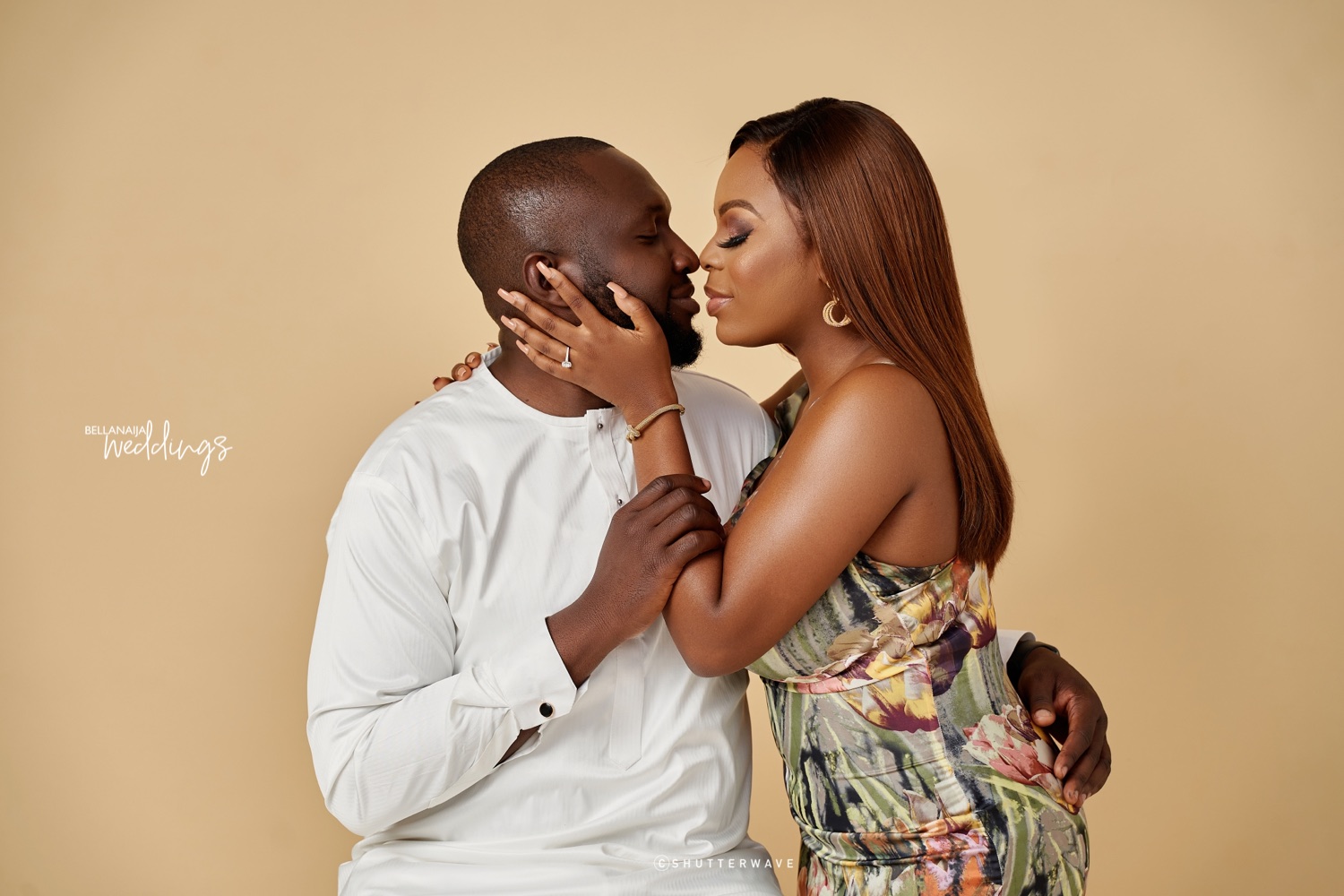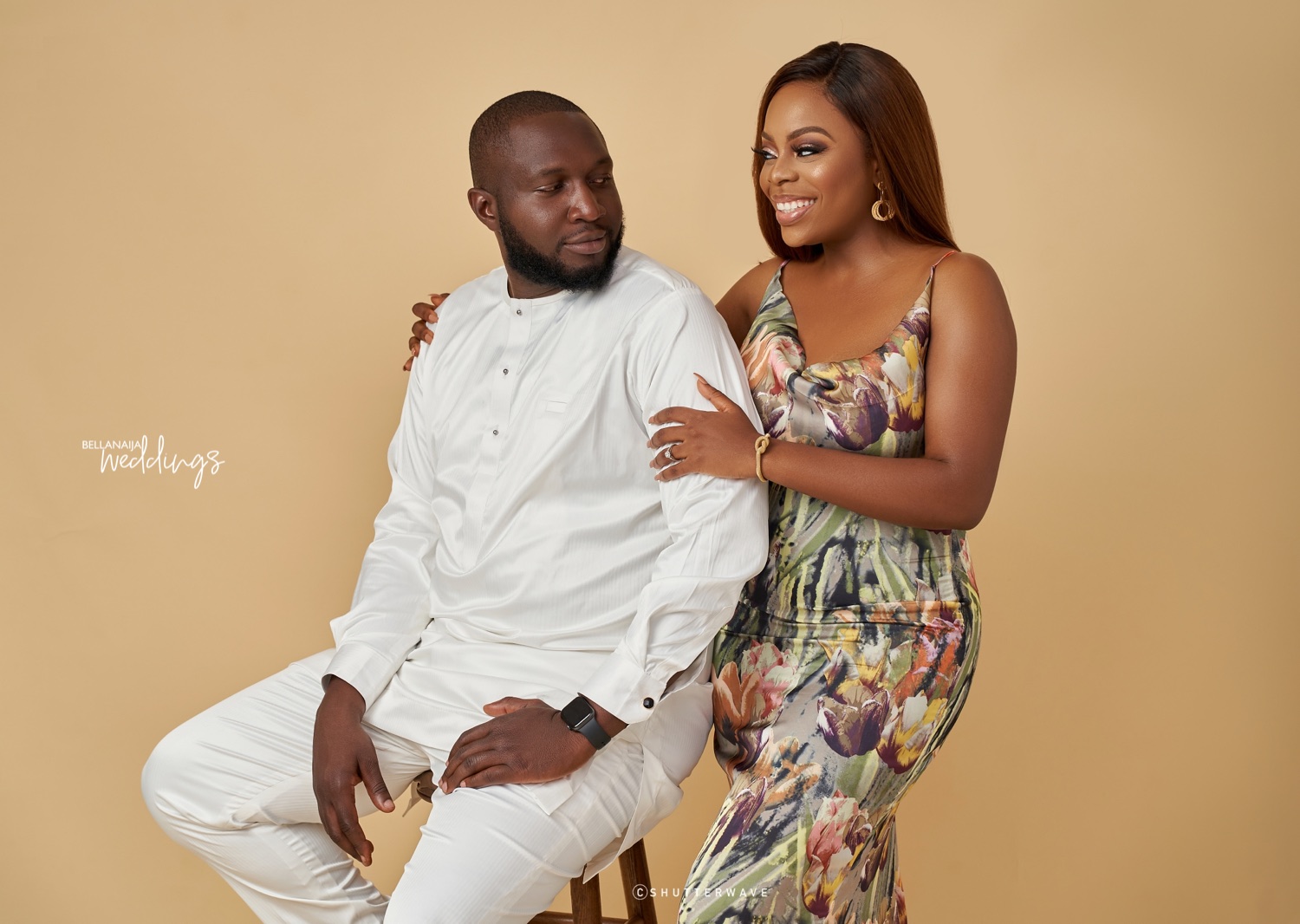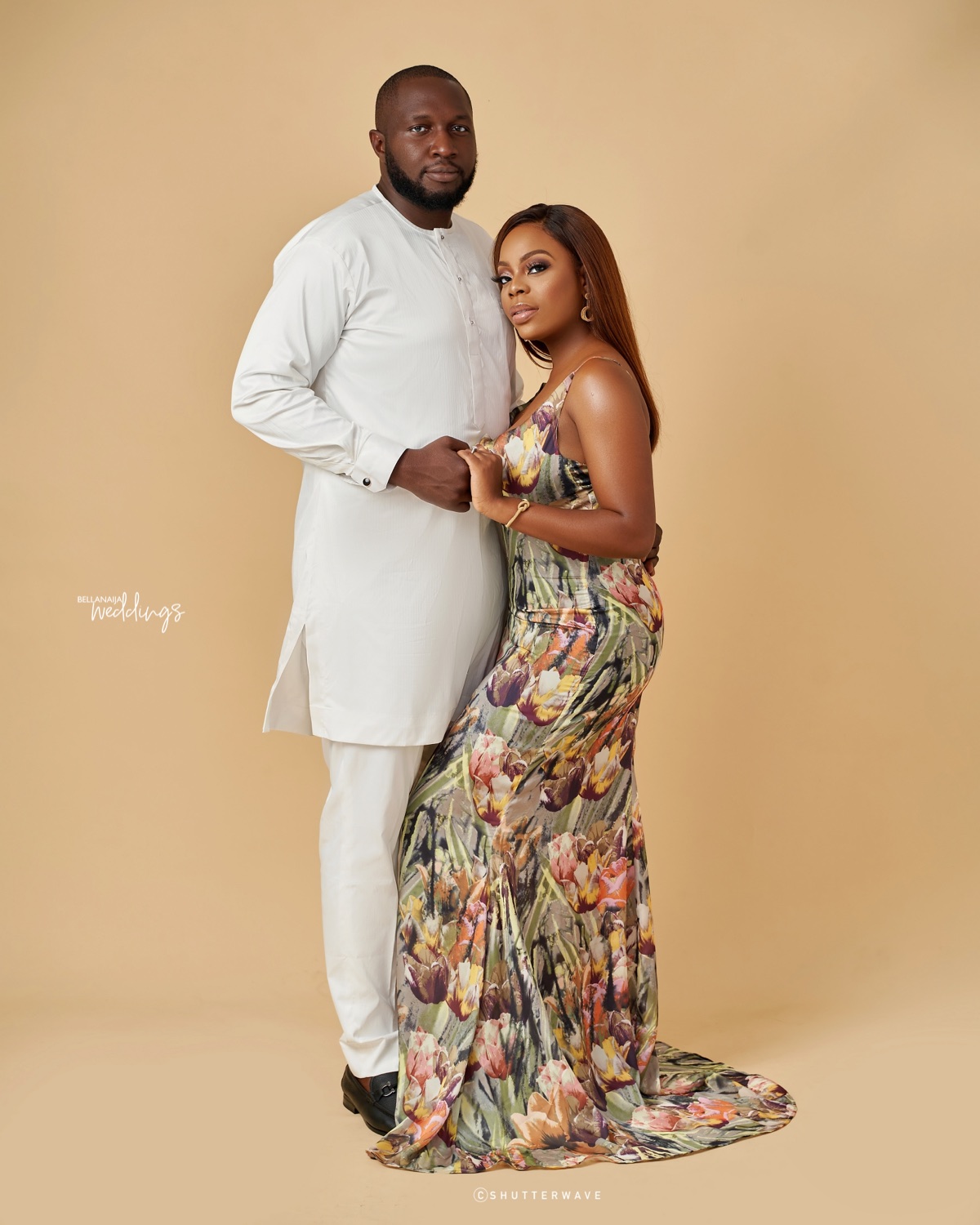 Credits
Planner: @mimiluxe_events
Groom's outfit: @ama_lagos | @hugo_official
Bride's Outfit: @ibilolaogundipe | @ayabawoman
Makeup: @artistrybylisaa
Photography: @shutterwavephotography