We still want to help you pull off the perfect proposal for your lover this Valentine weekend!
Are you wondering how do we plan to do that? Well, BellaNaija Weddings and Union Bank will be giving away an all-expenses-paid proposal to one deserving couple. It's the season of love and what better way to celebrate love than by helping one couple with their #BNBling moment. All you need to participate in this special opportunity is in these two quick and easy steps.
Now if you have questions about the #AFreeUnion proposal that will be happening on Saturday, February 13th, 2021. We have put together some of the frequently-asked-questions and have provided answers just for you.
How do I apply for the Union Bank all-expense-paid proposal?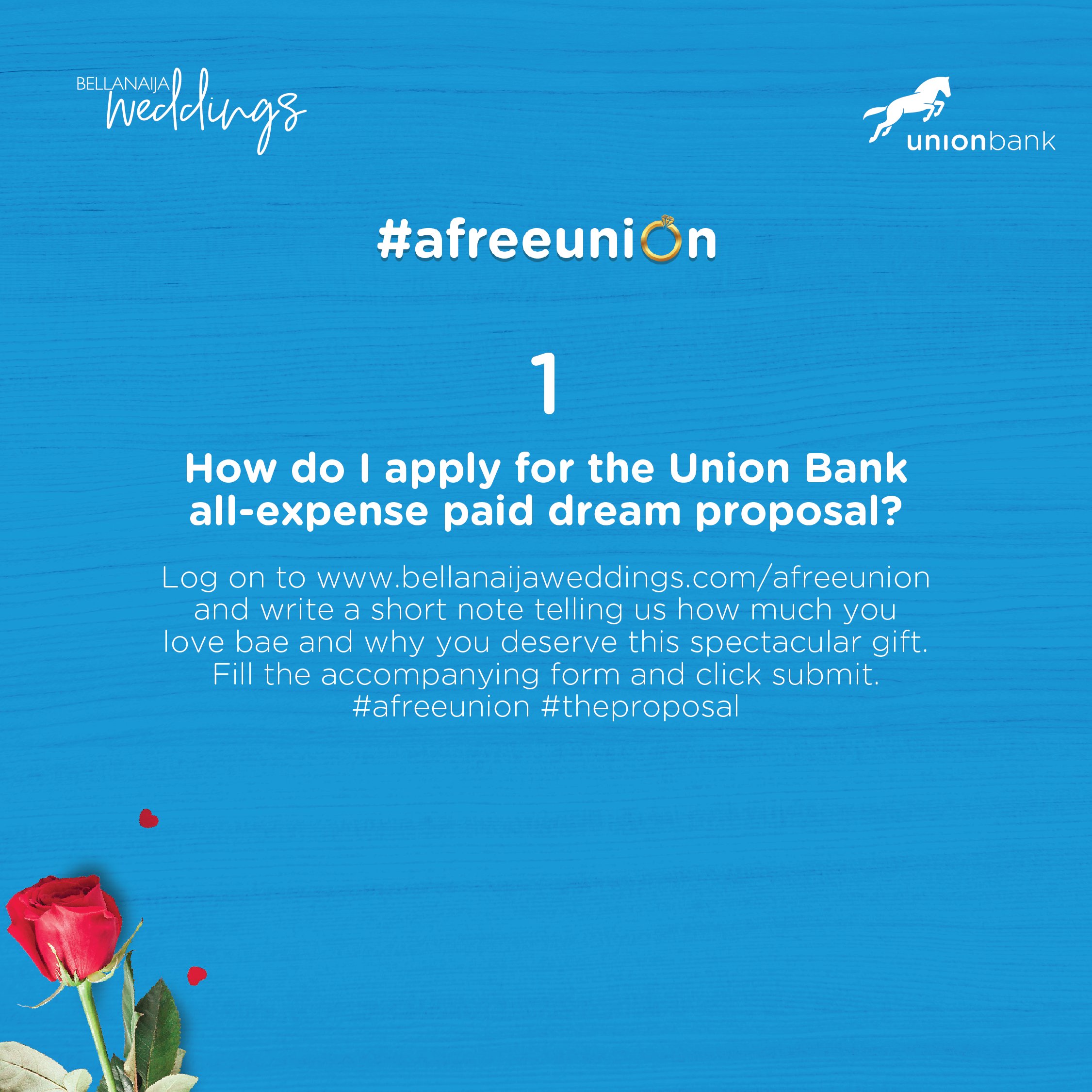 You can apply here: www.bellanaijaweddings.com/AFreeUnion.
Can I apply without a Union Bank account? Can I apply for a friend?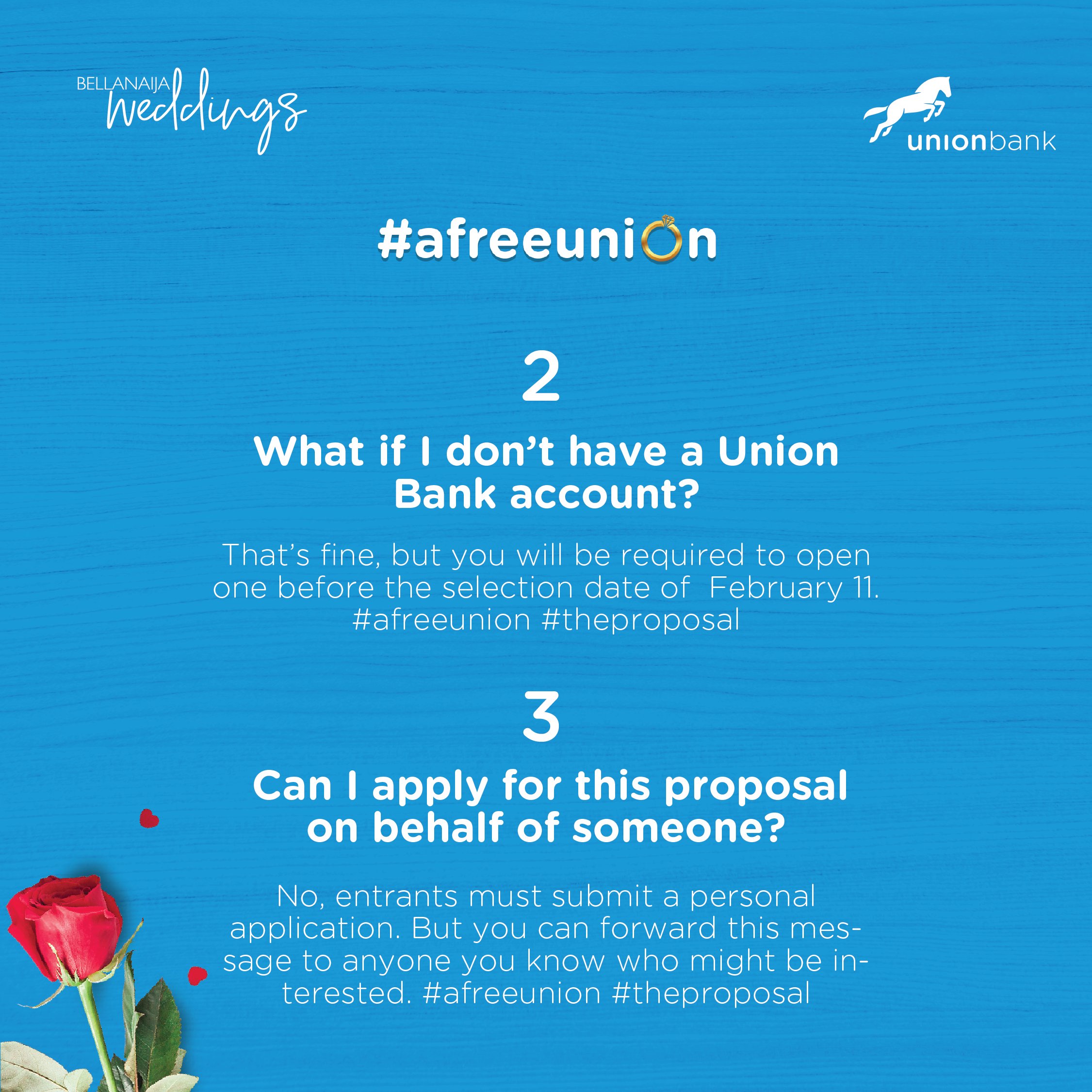 What do I have to do to make my video stand out? Will there an announcement when the winner is selected?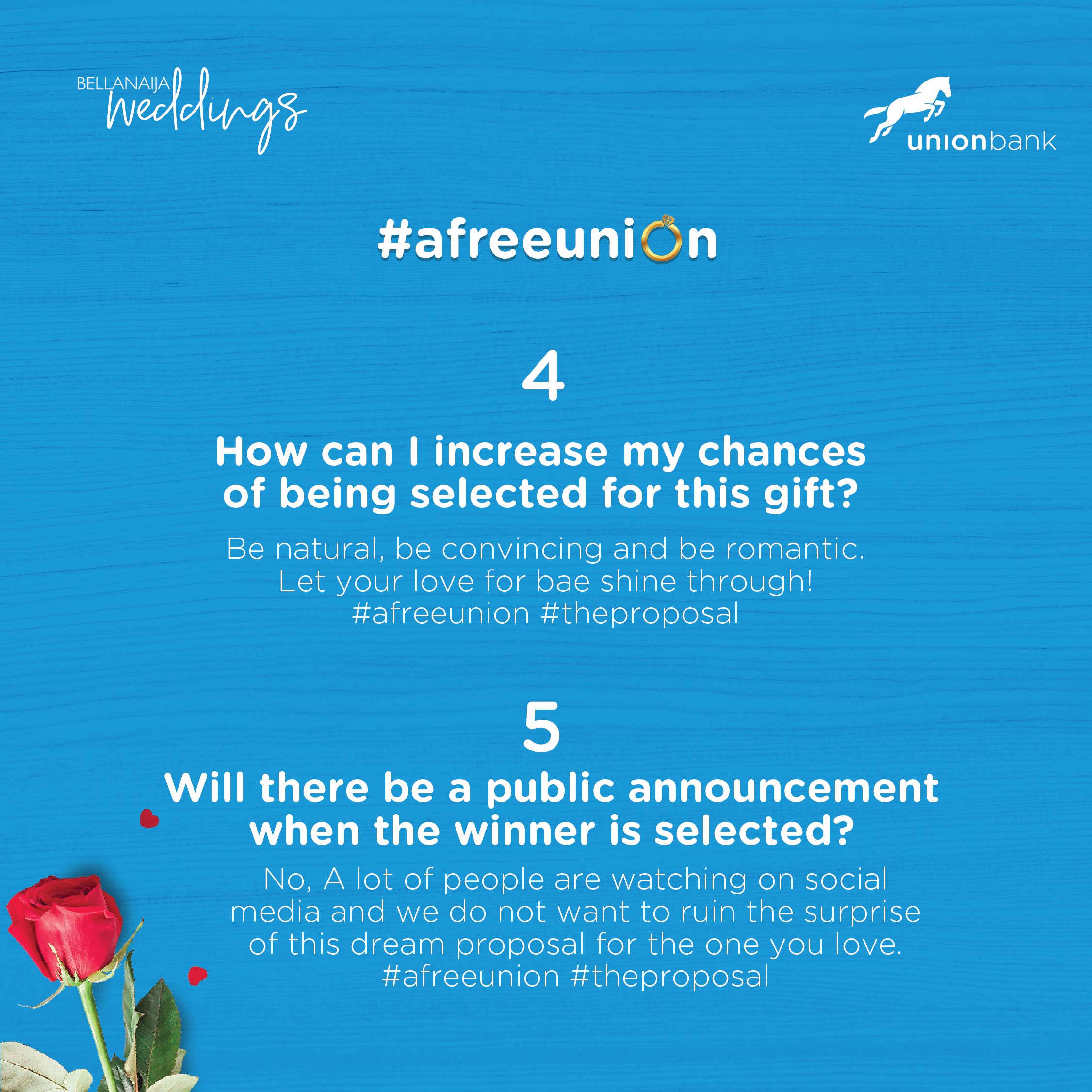 How will Union Bank & BellaNaija Weddings know the kind of proposal to create for the winner? Is it really free?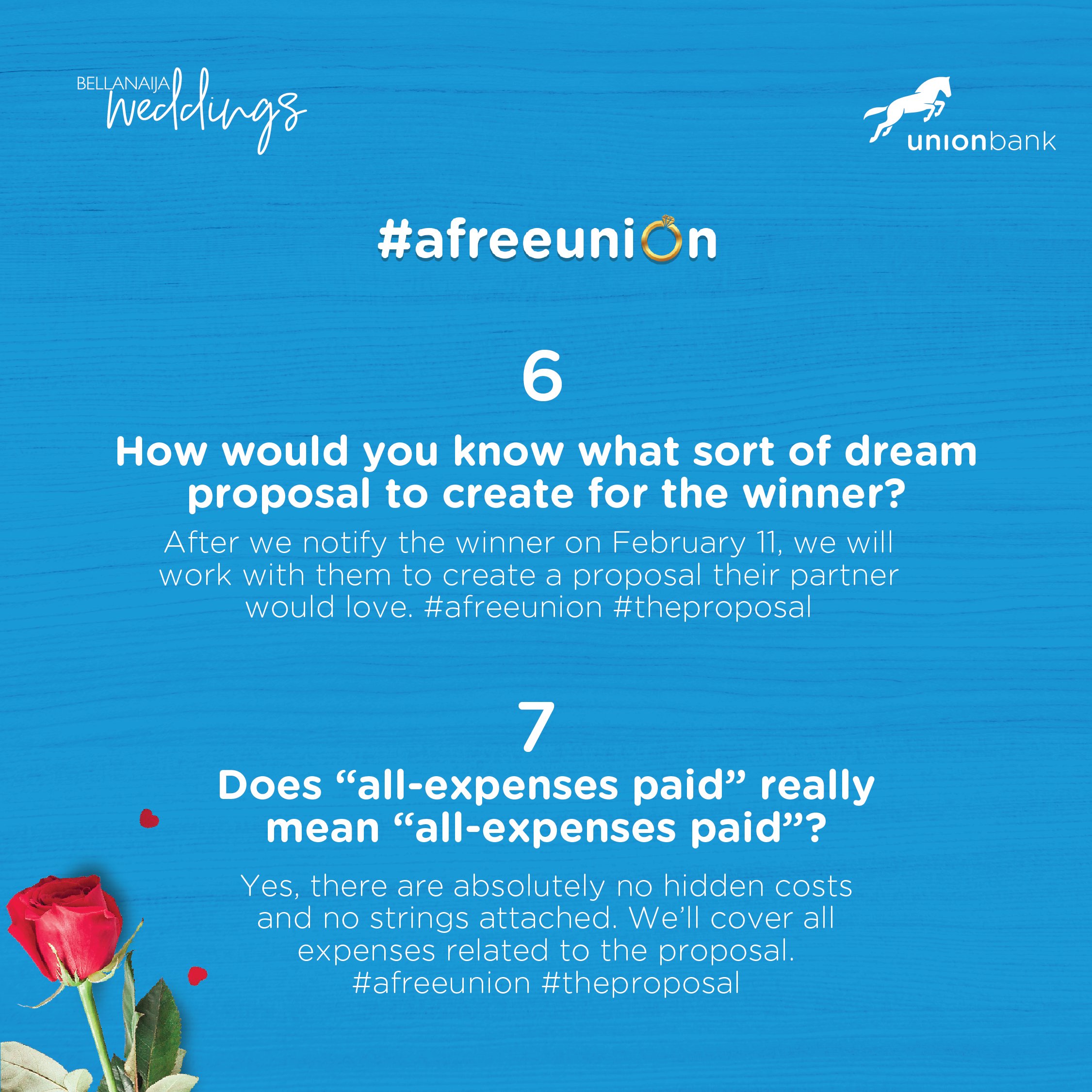 If I happen to be the winner, how will I know that I have won?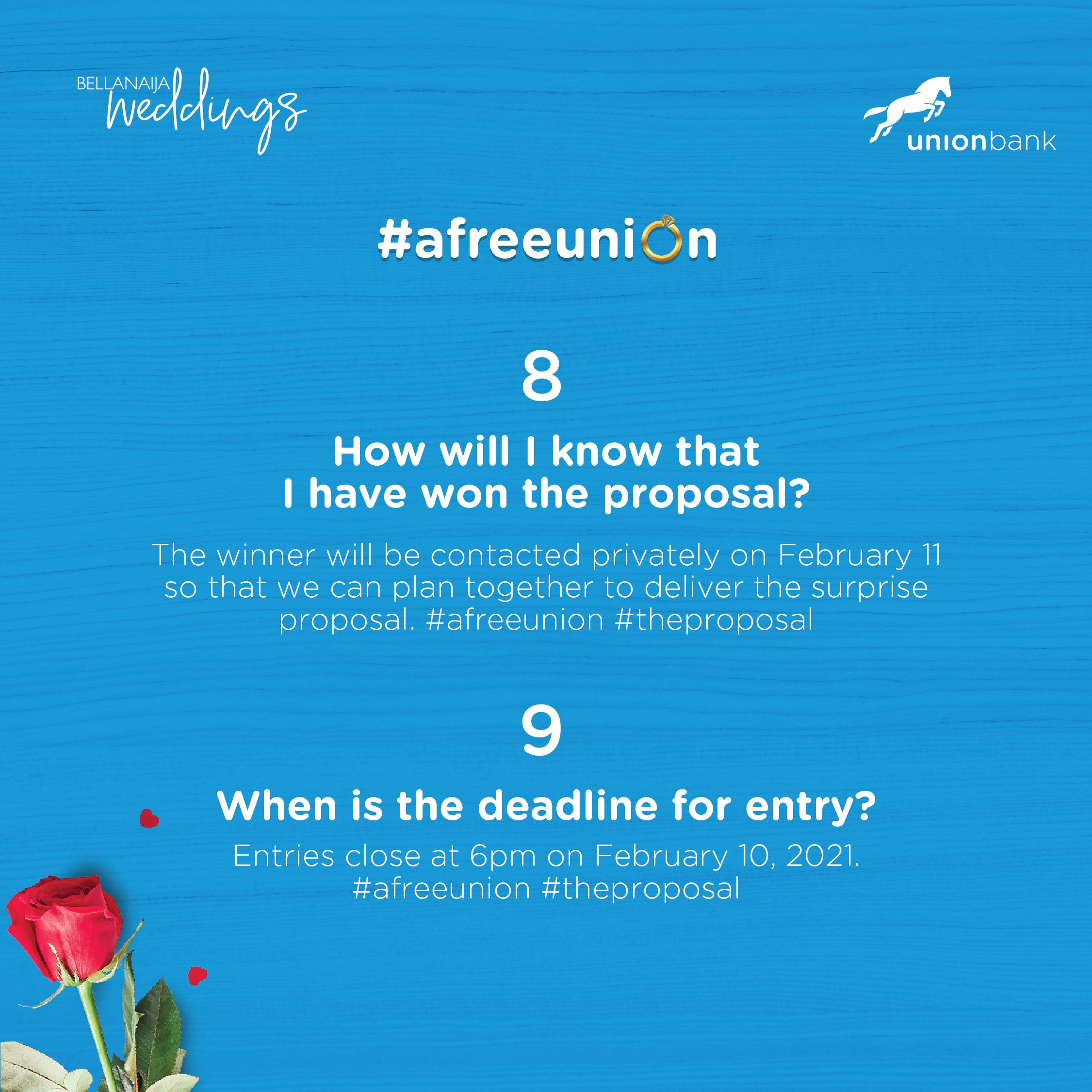 Wow, I'm really loving this! Can I put in my entry more than once?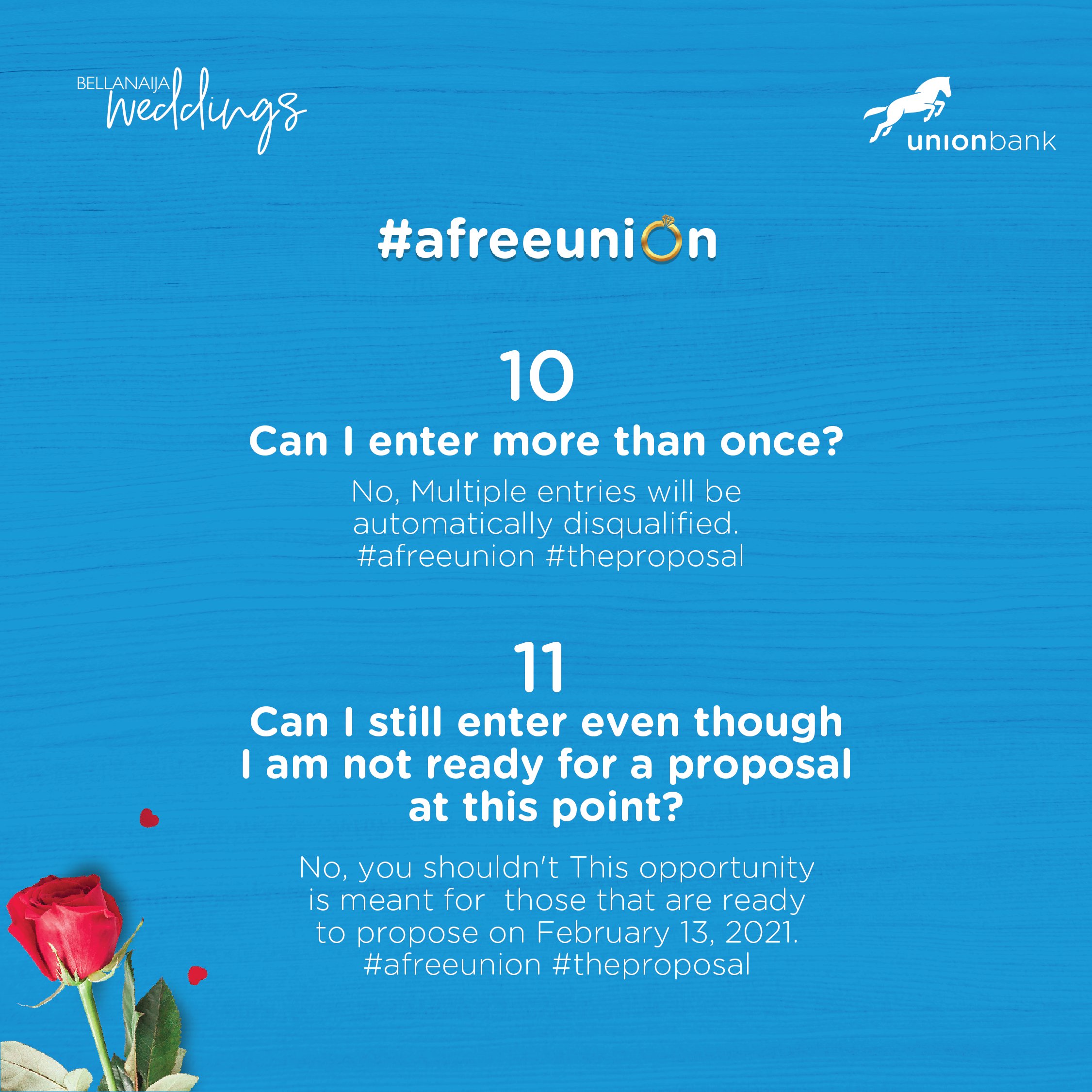 What if it's a long-distance relationship, can I still apply?