Traditional weddings make us so happy! The beautiful burst of colours, vibrant display of culture, and the richness of cultural heritage all blend to fill our hearts with joy. Today, we're basking in the joy that the sweet mix of love and culture gives and it's all thanks to Lisa and Oluwayomi.
The lovers tied the knot in a colourful traditional wedding and it was a beautiful blend of the Edo and Yoruba culture. The Edo beauty and her Yoruba prince charming stepped into the next phase of their lives in style and we absolutely love it for them!
The #AdeToRemember trad in the beautiful state of Georgia was a burst of colours, love, and cultural heritage. When you're done here, you should also check out their white wedding and beautiful love story.
Enjoy their beautiful trad photos below.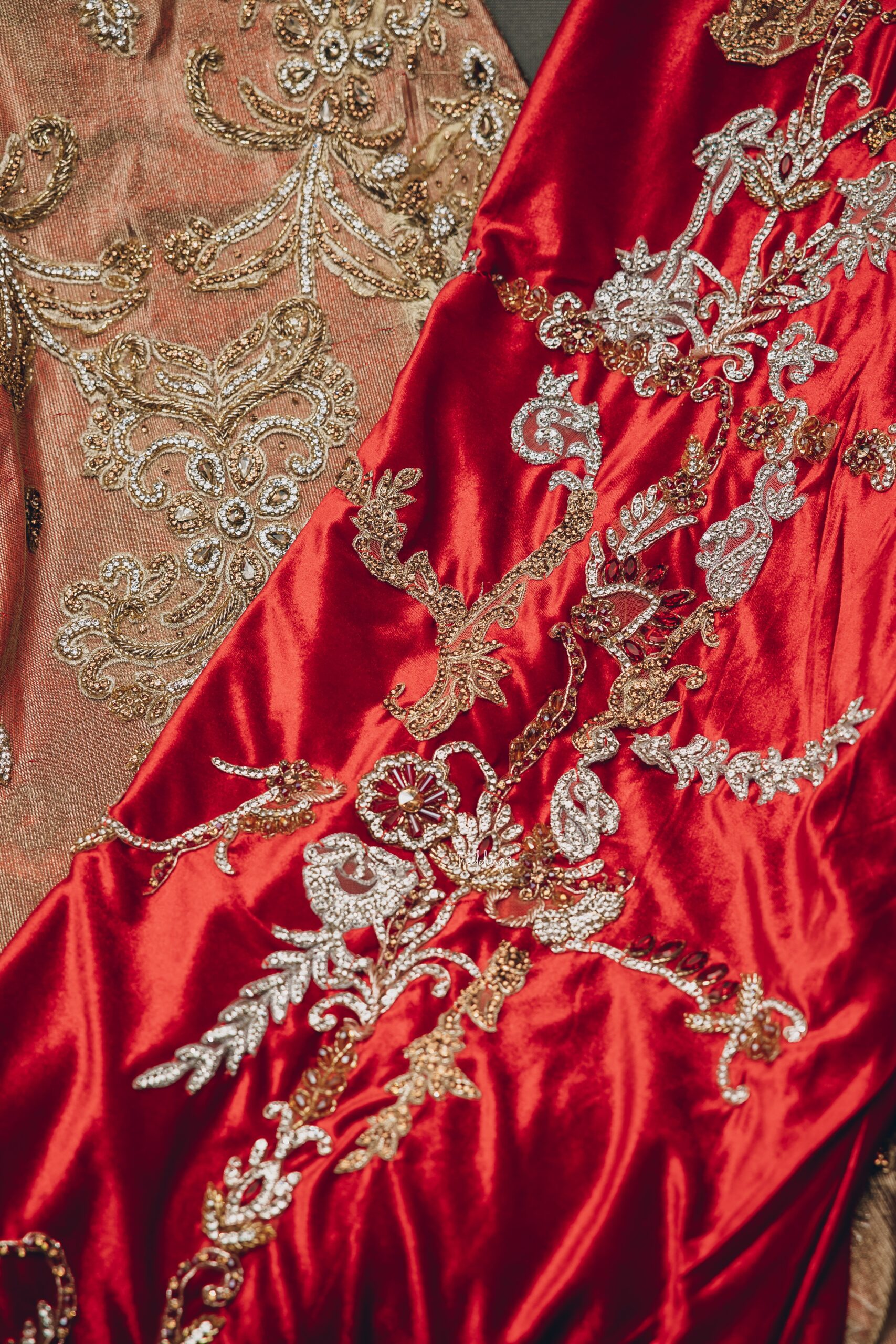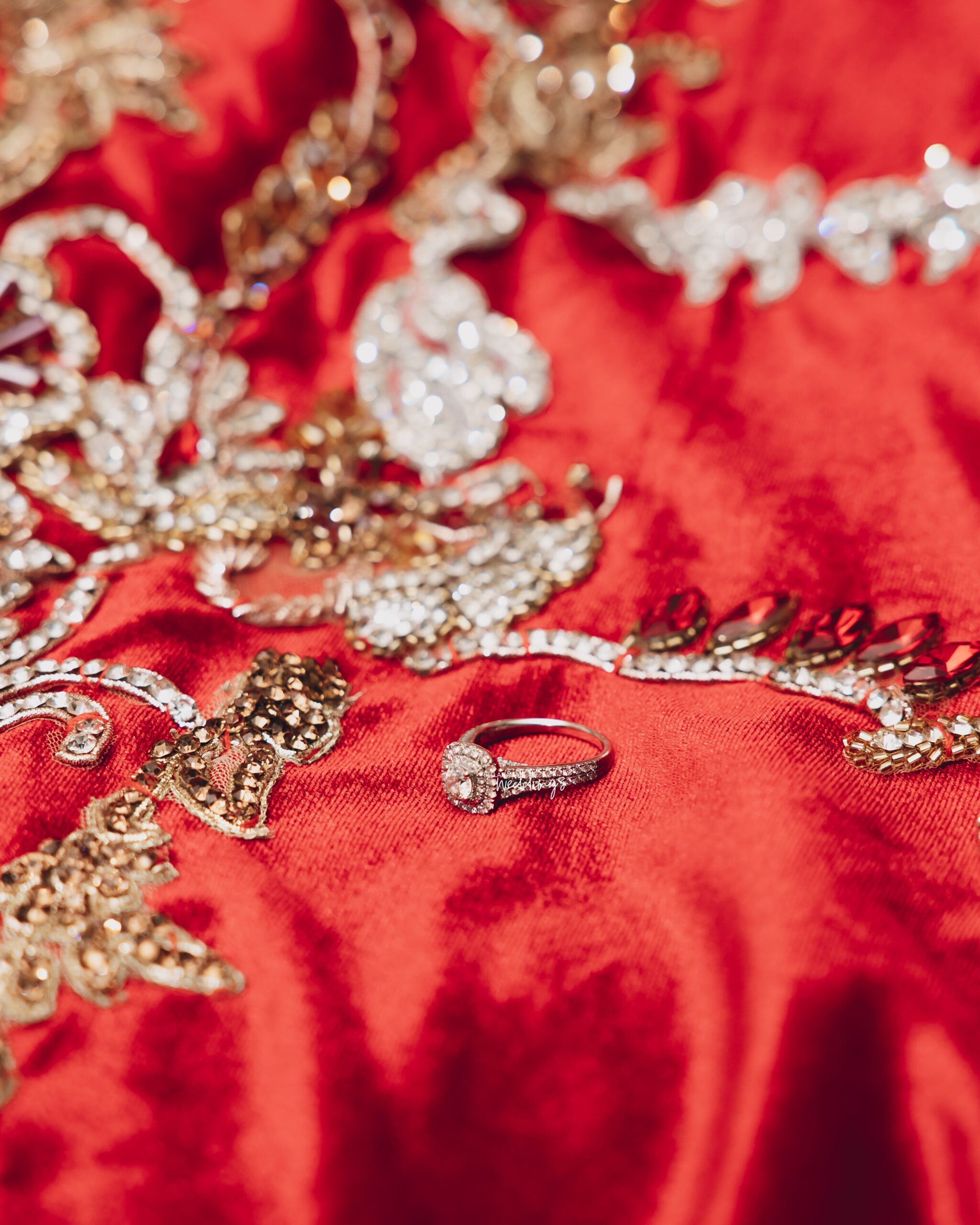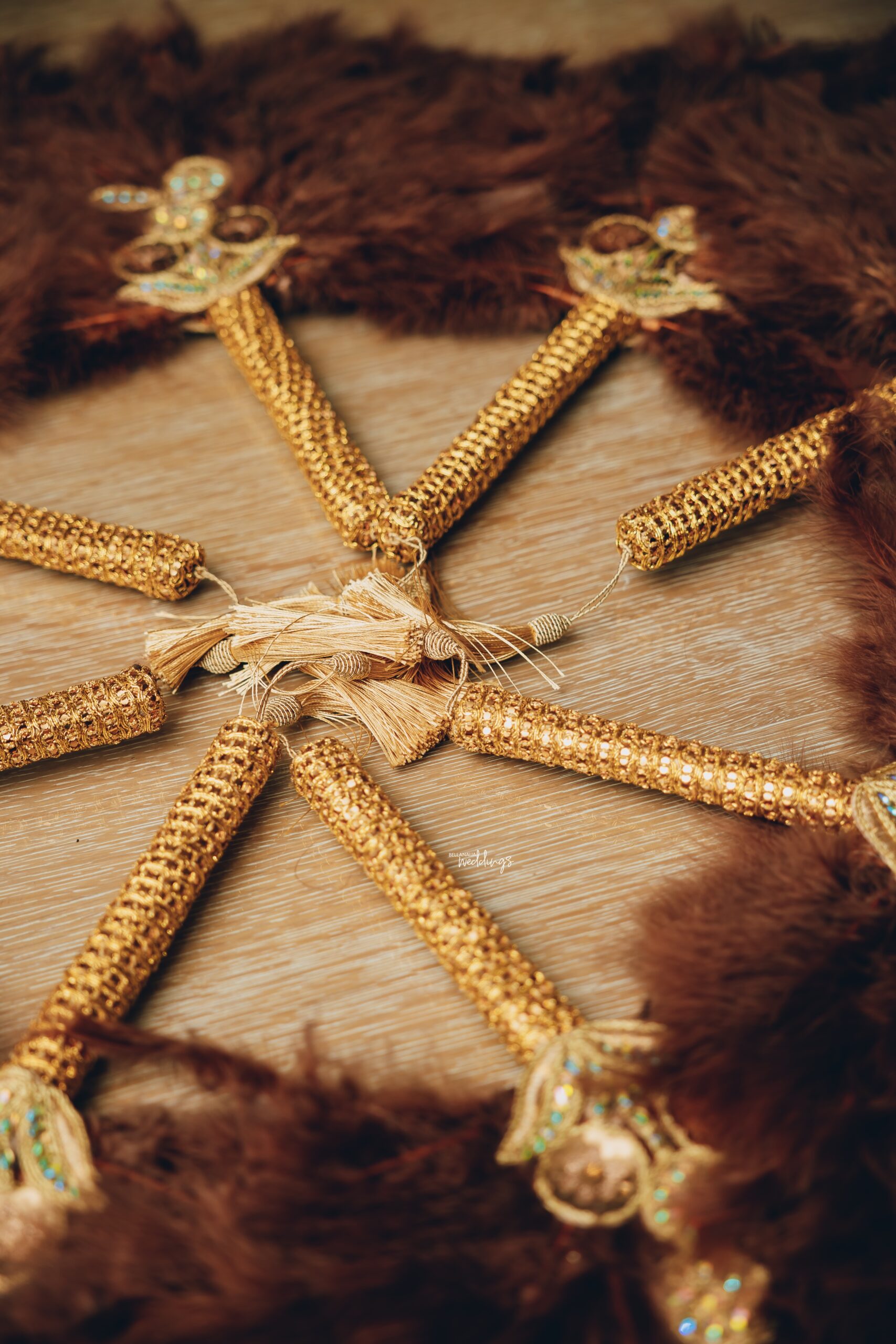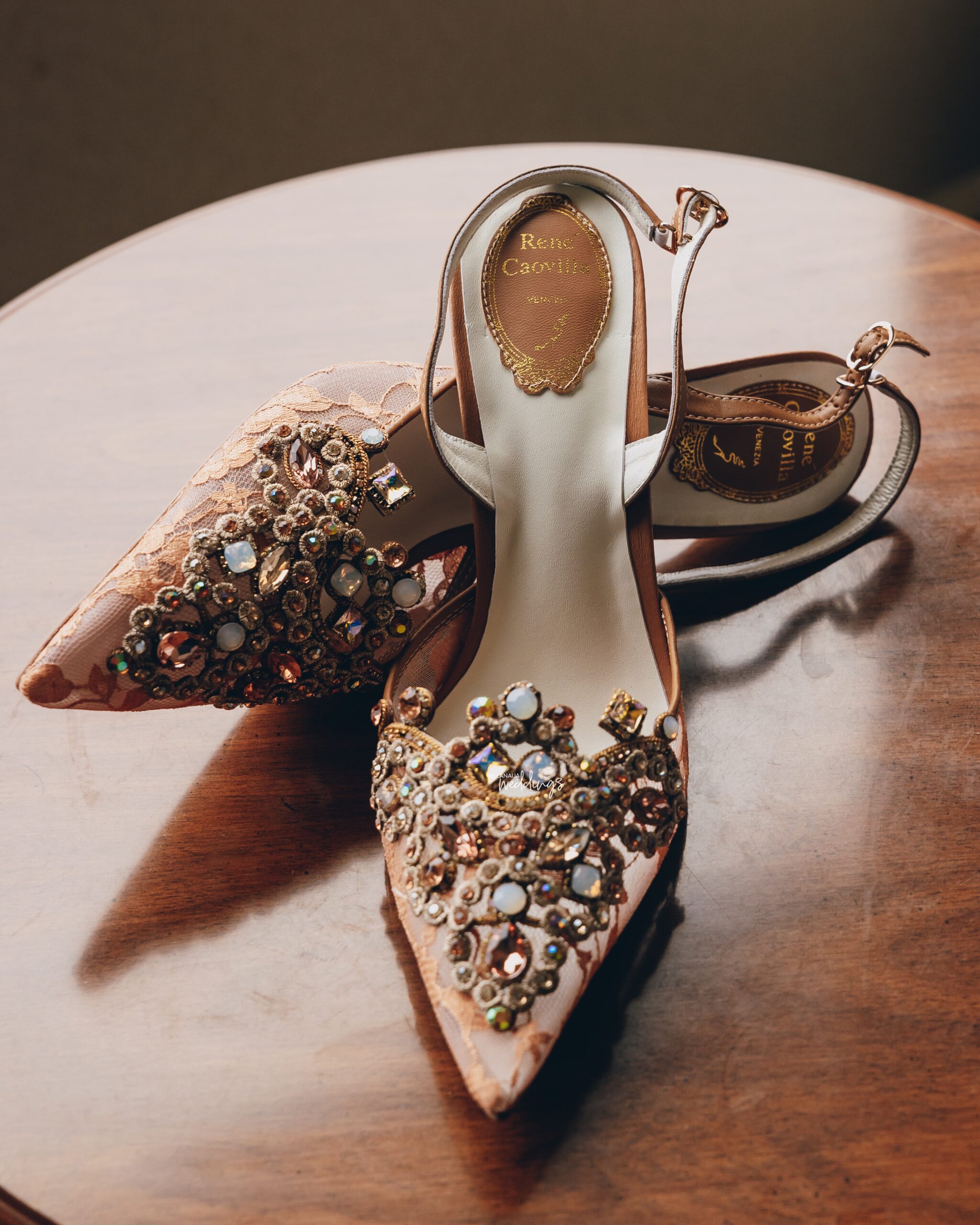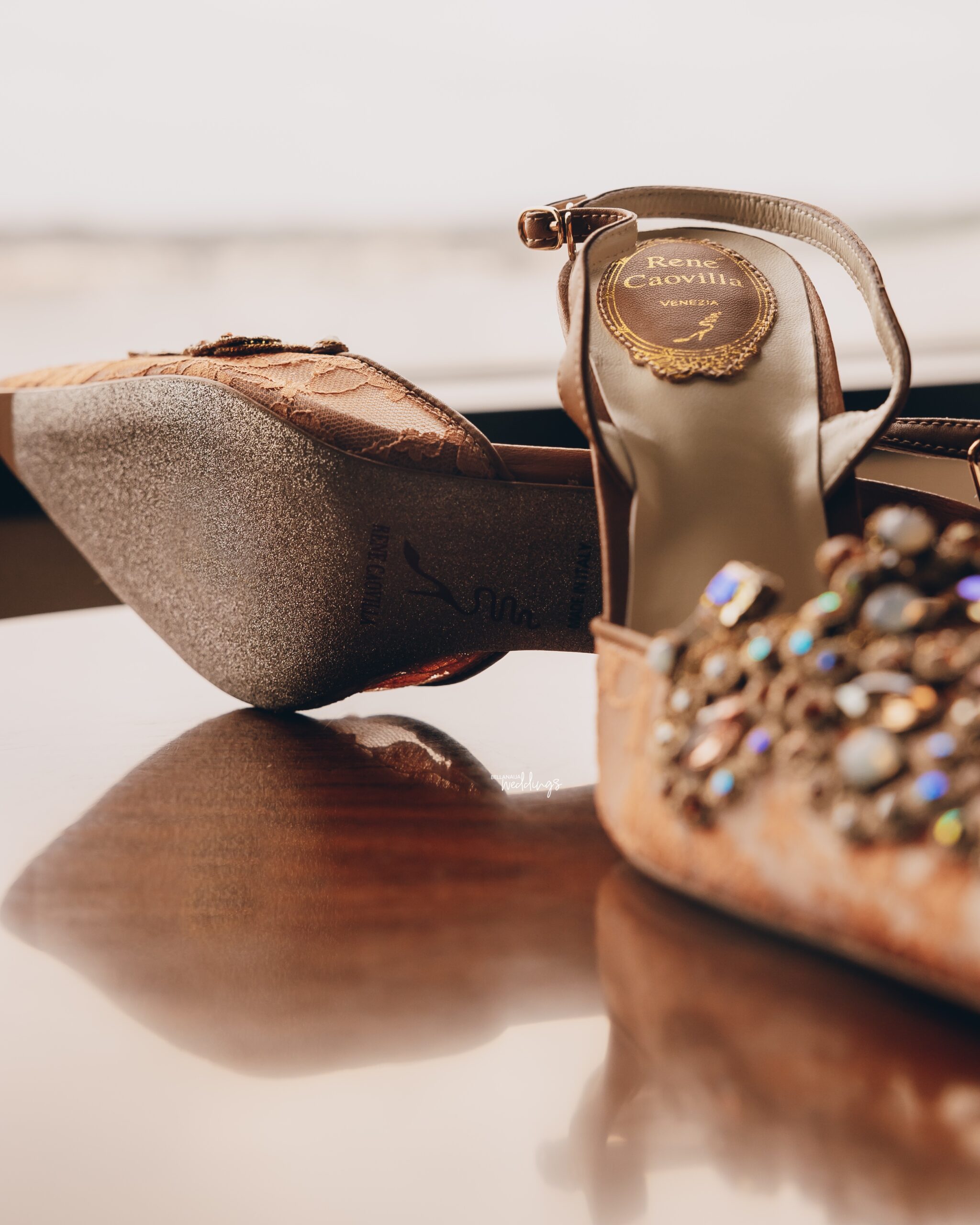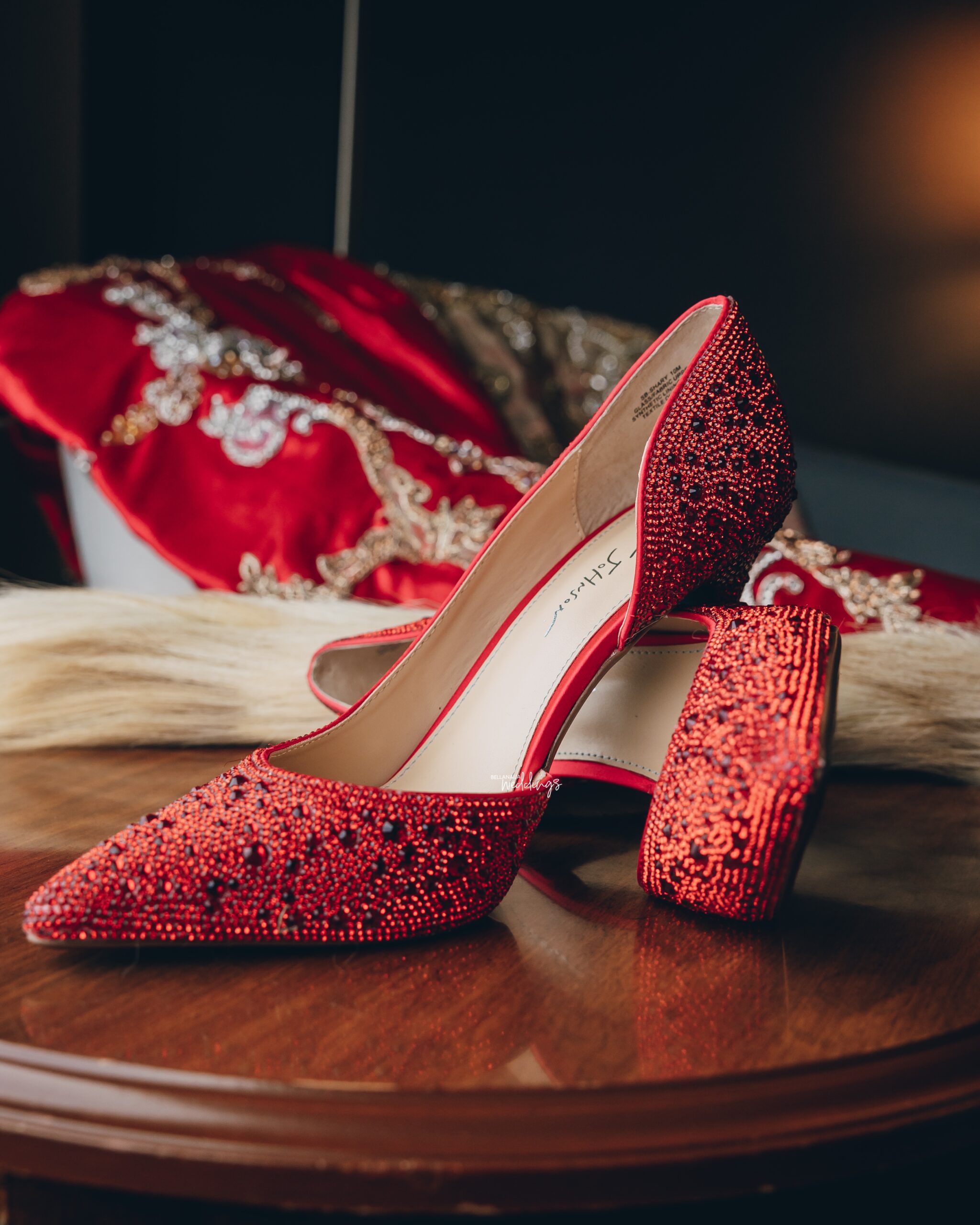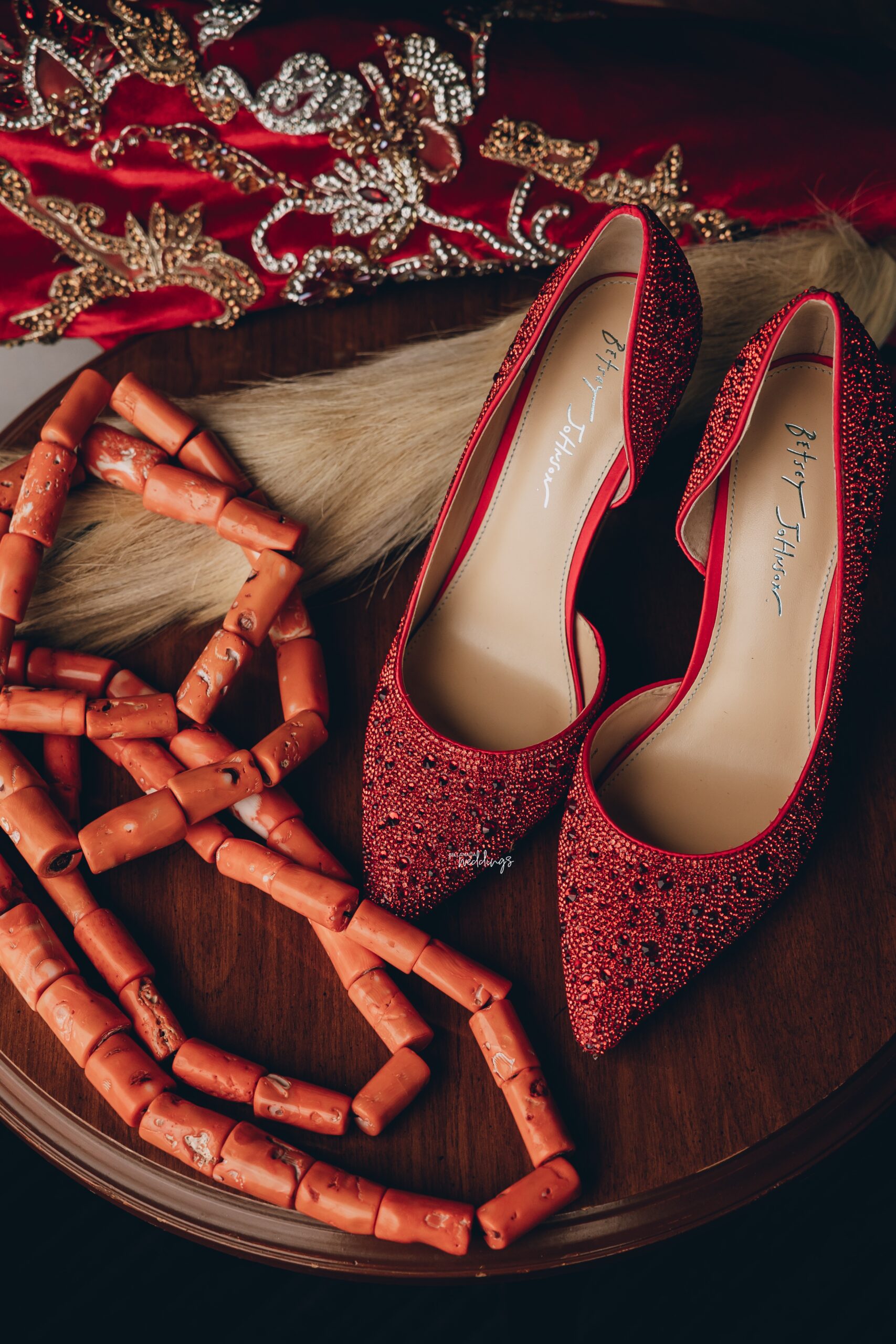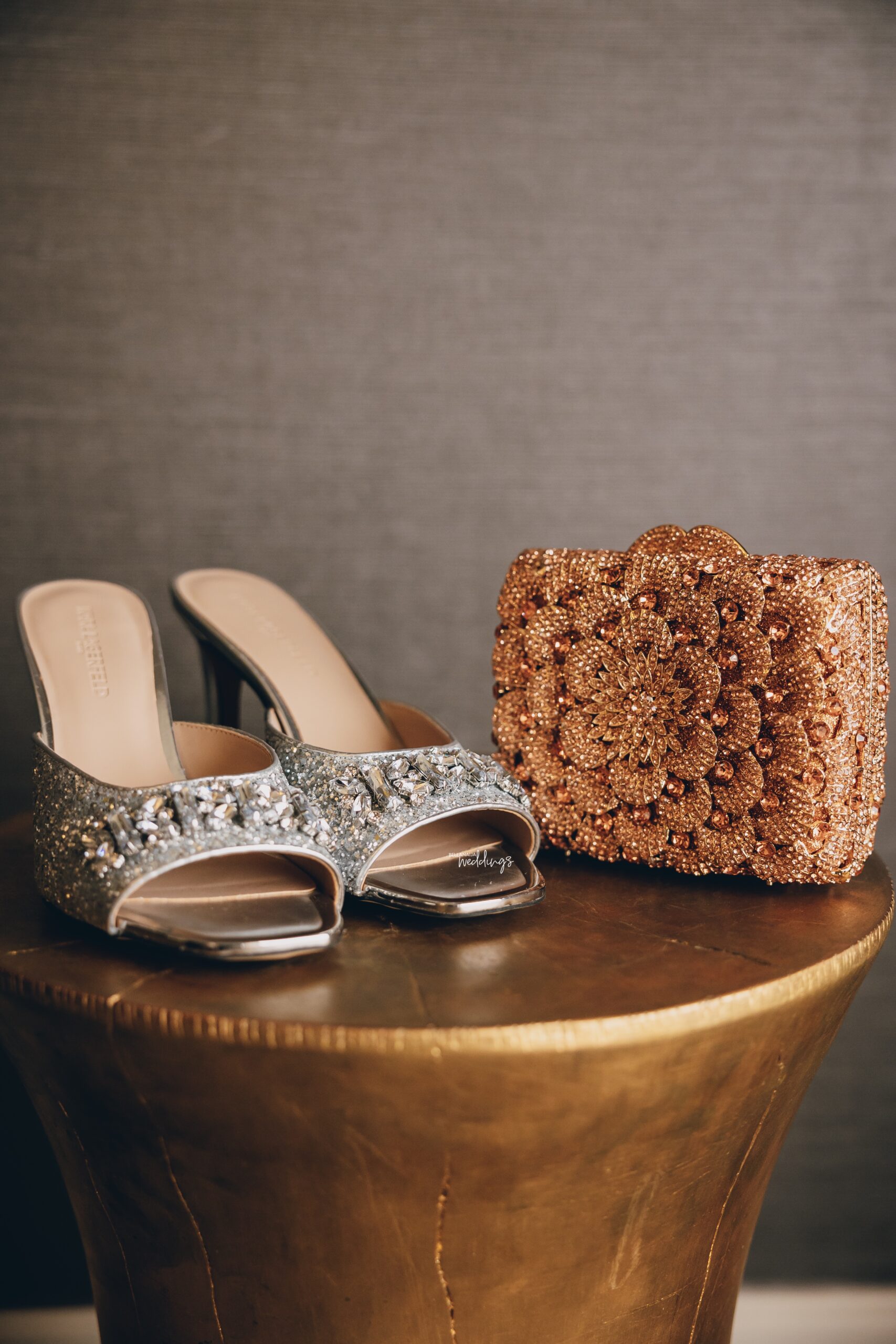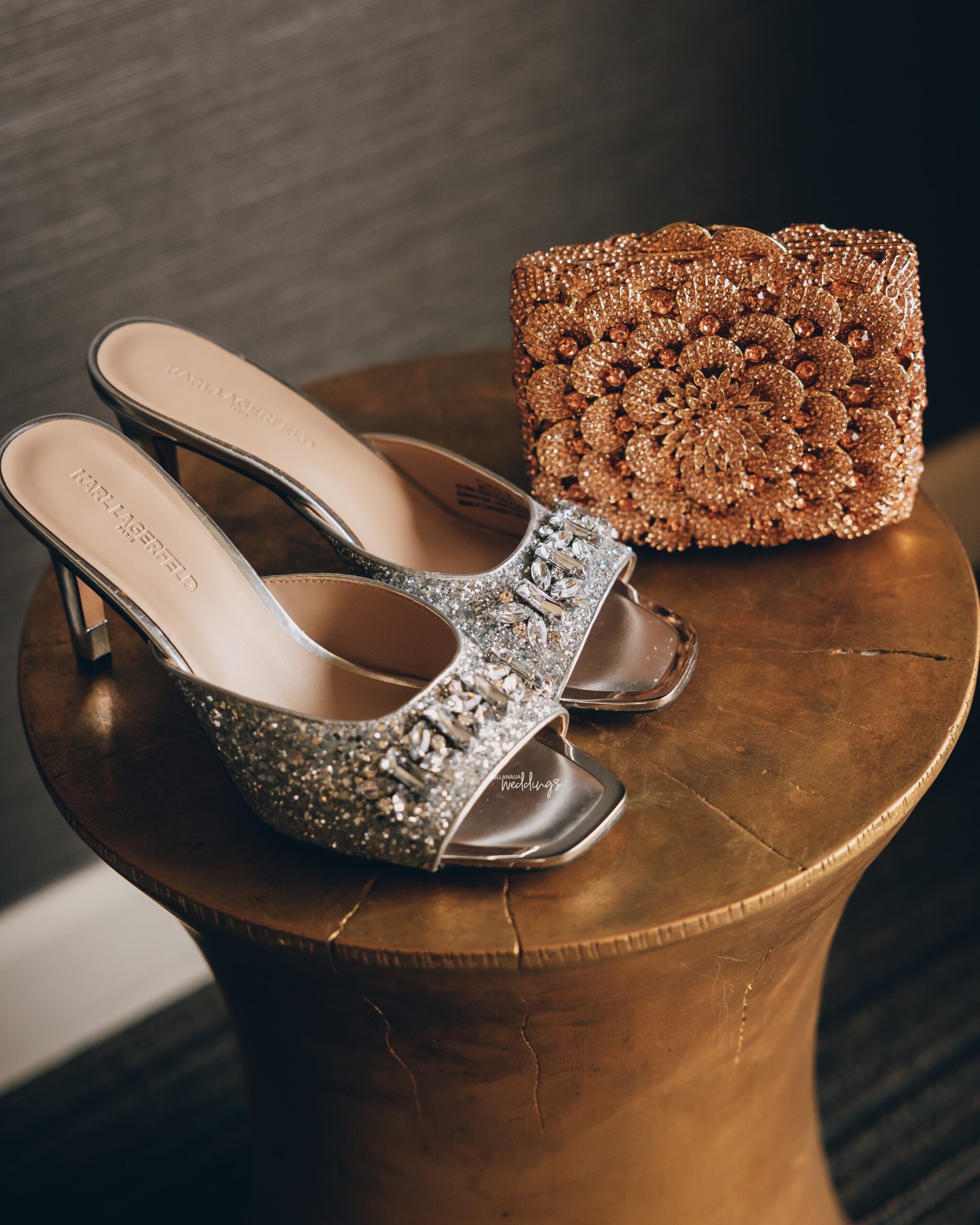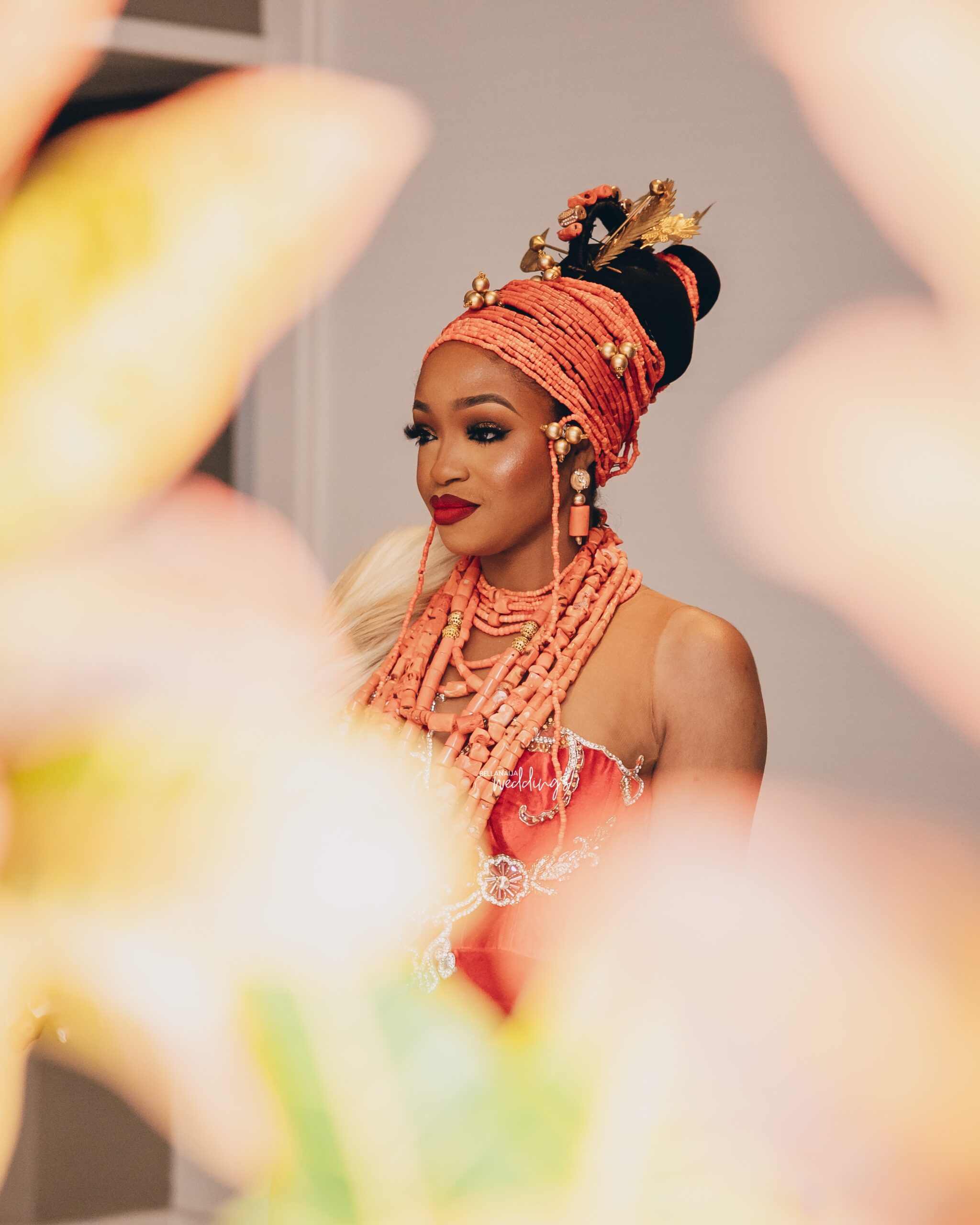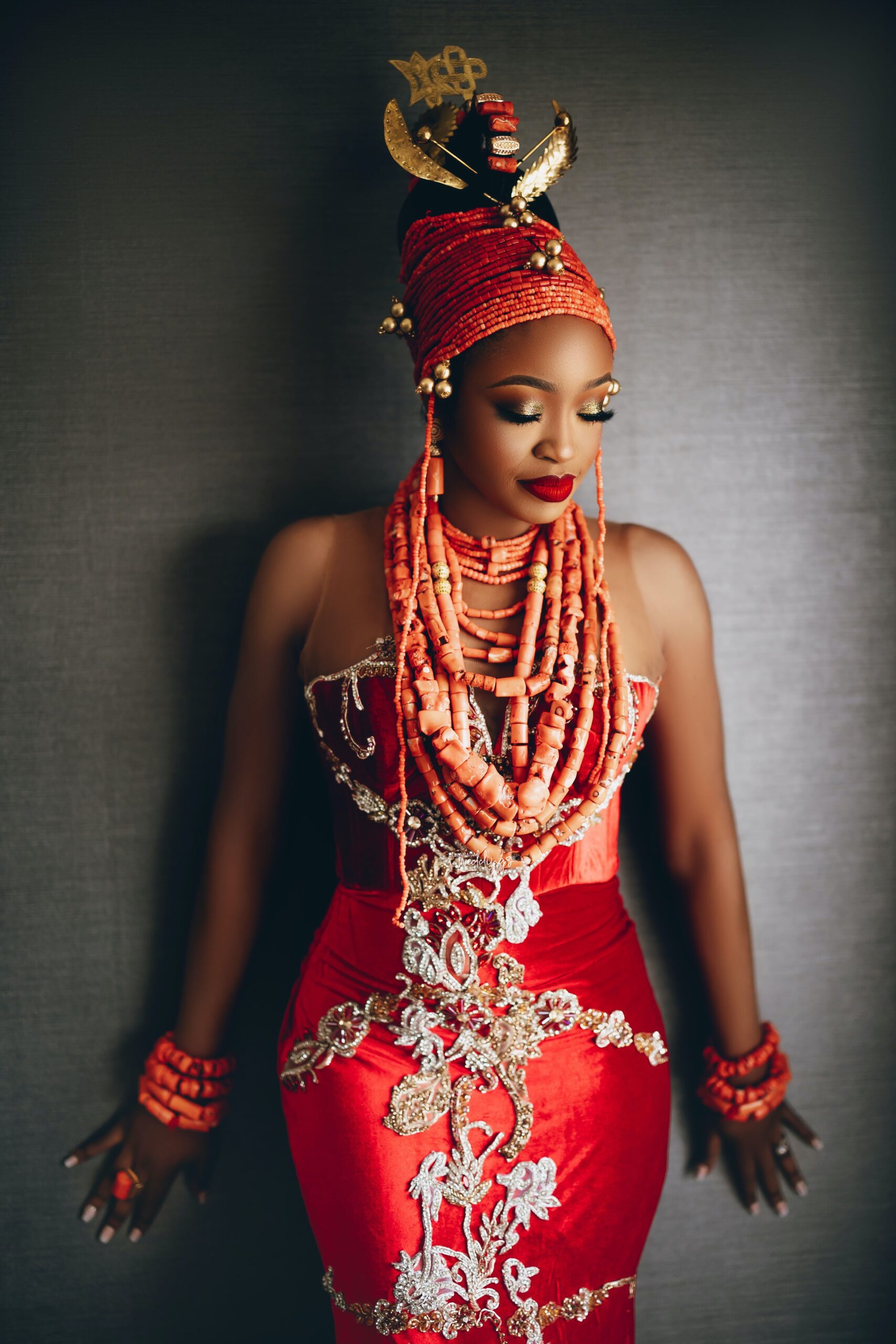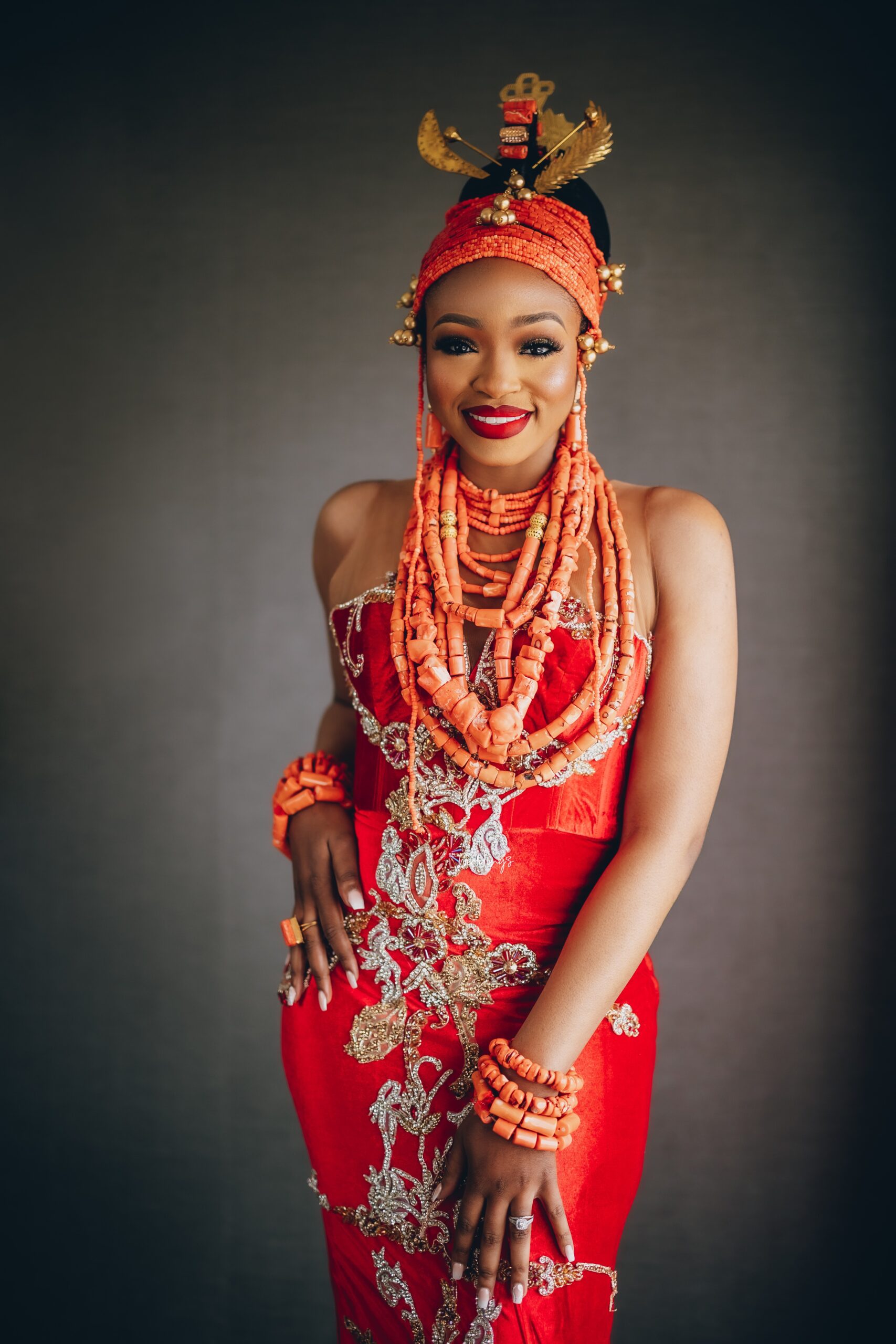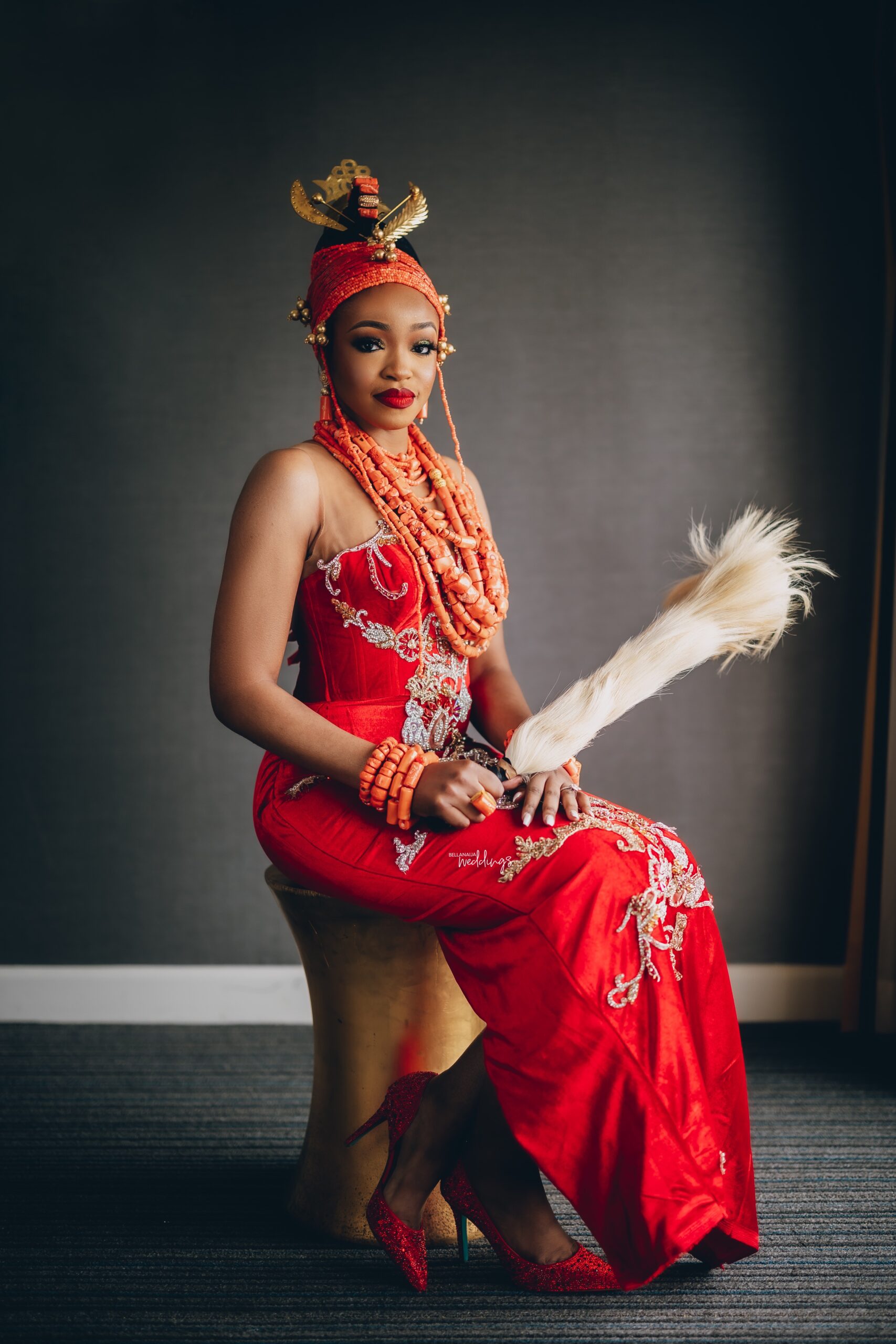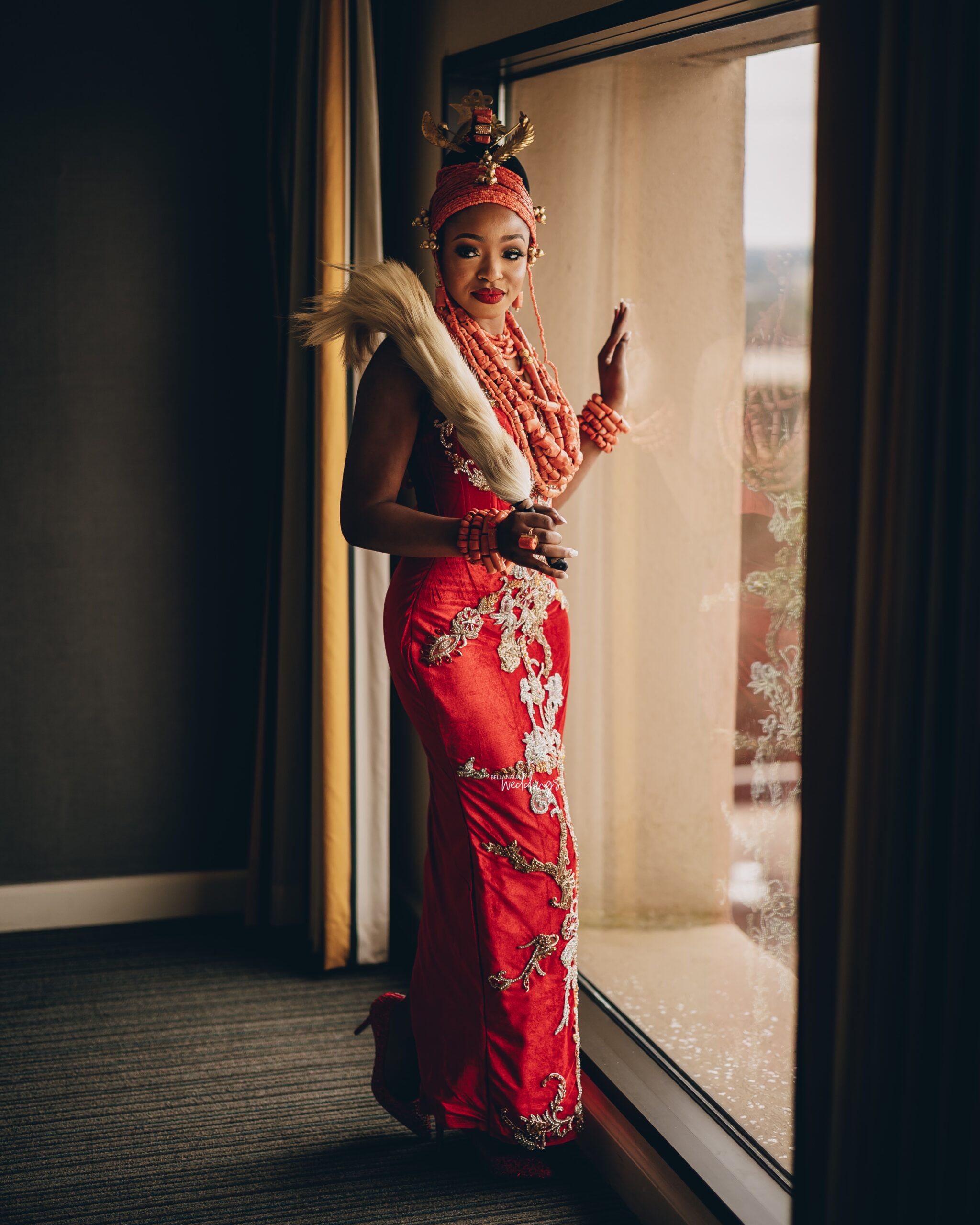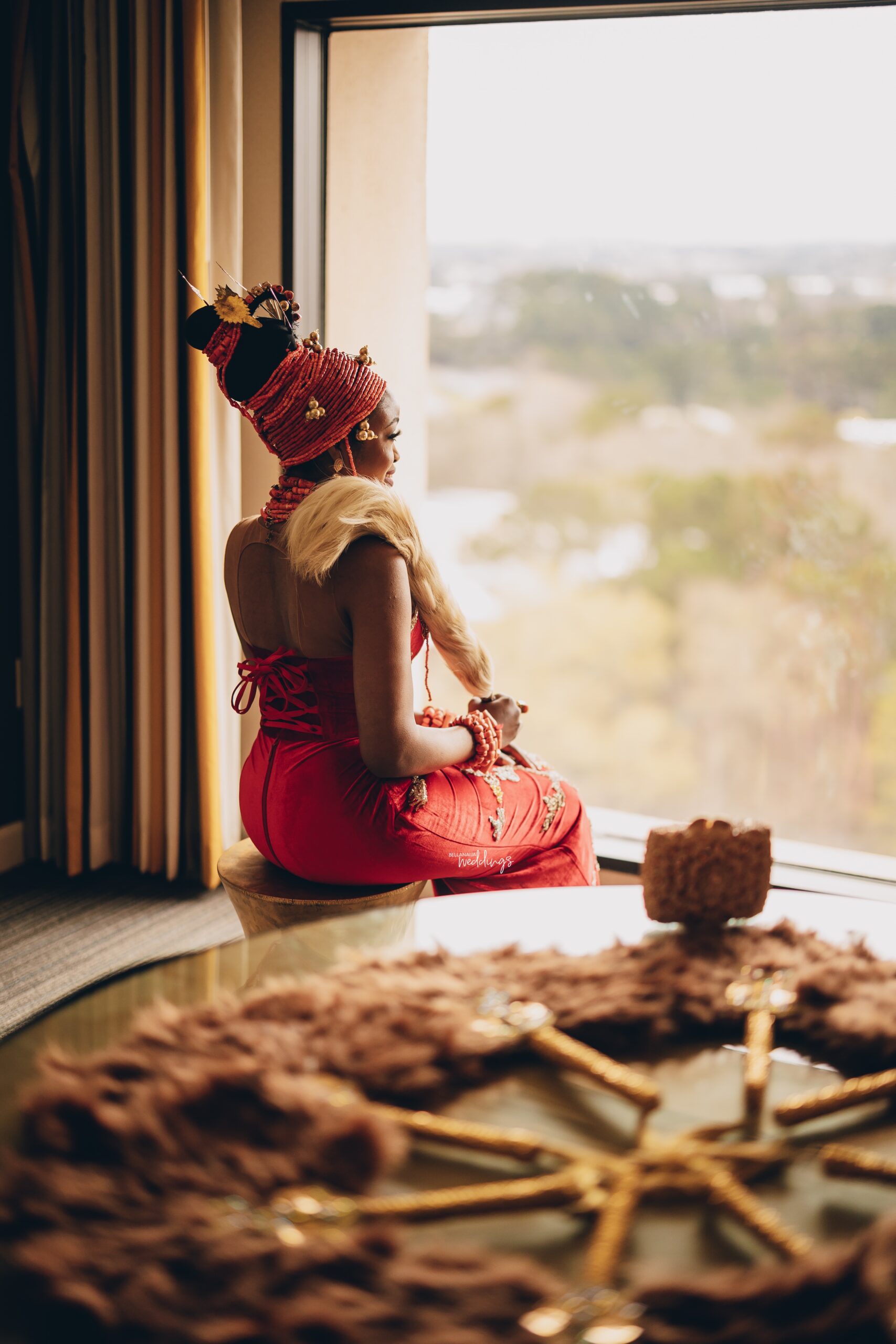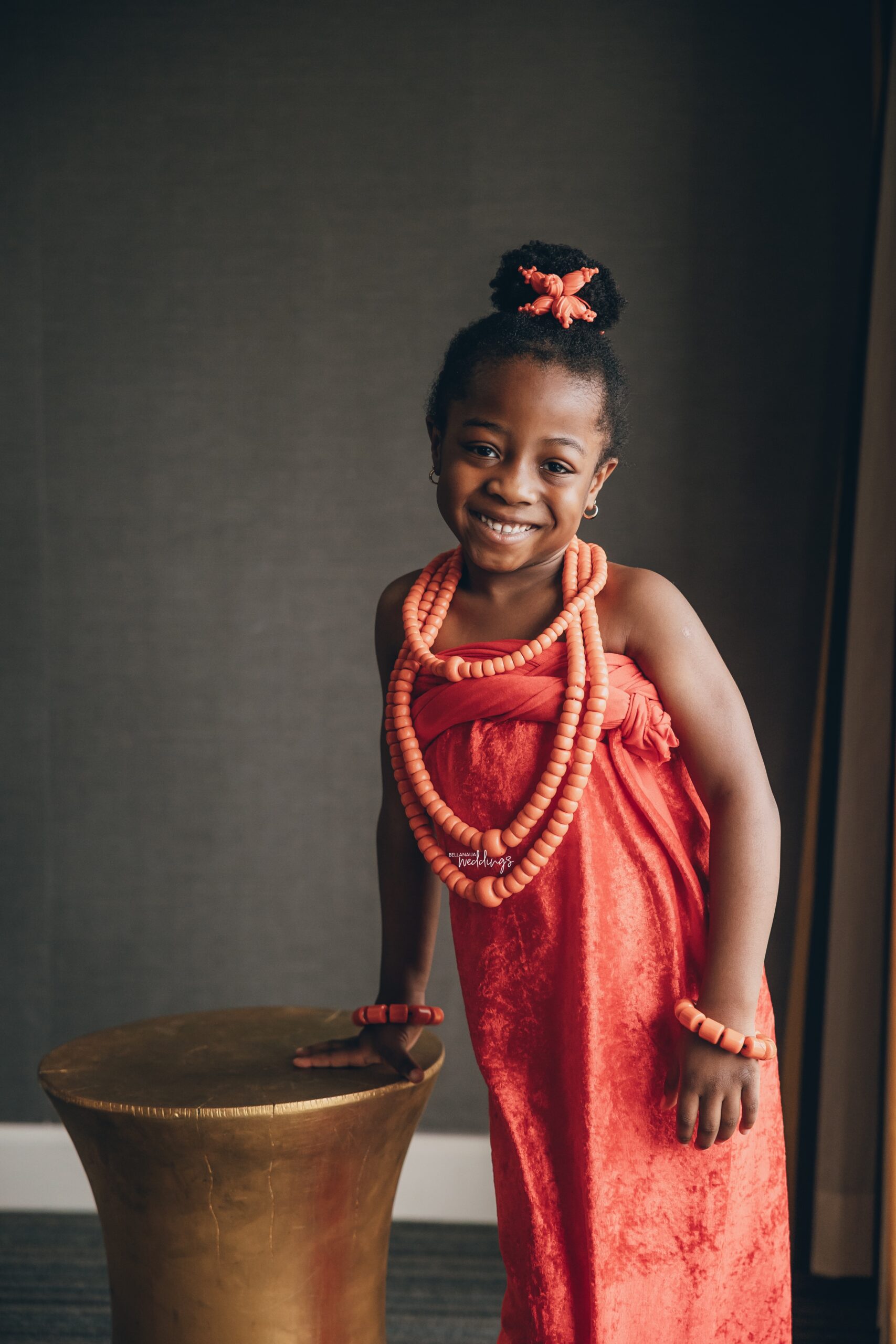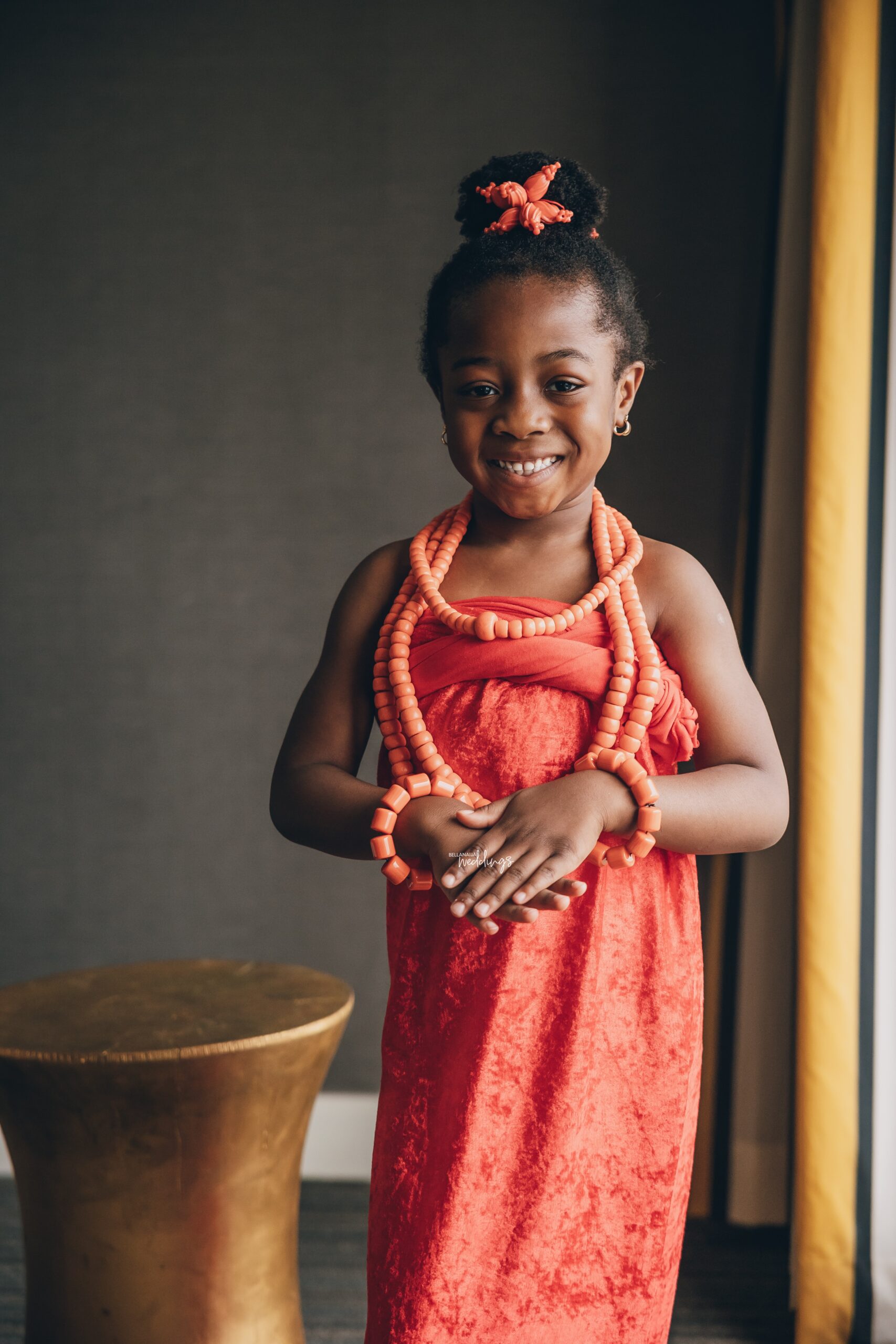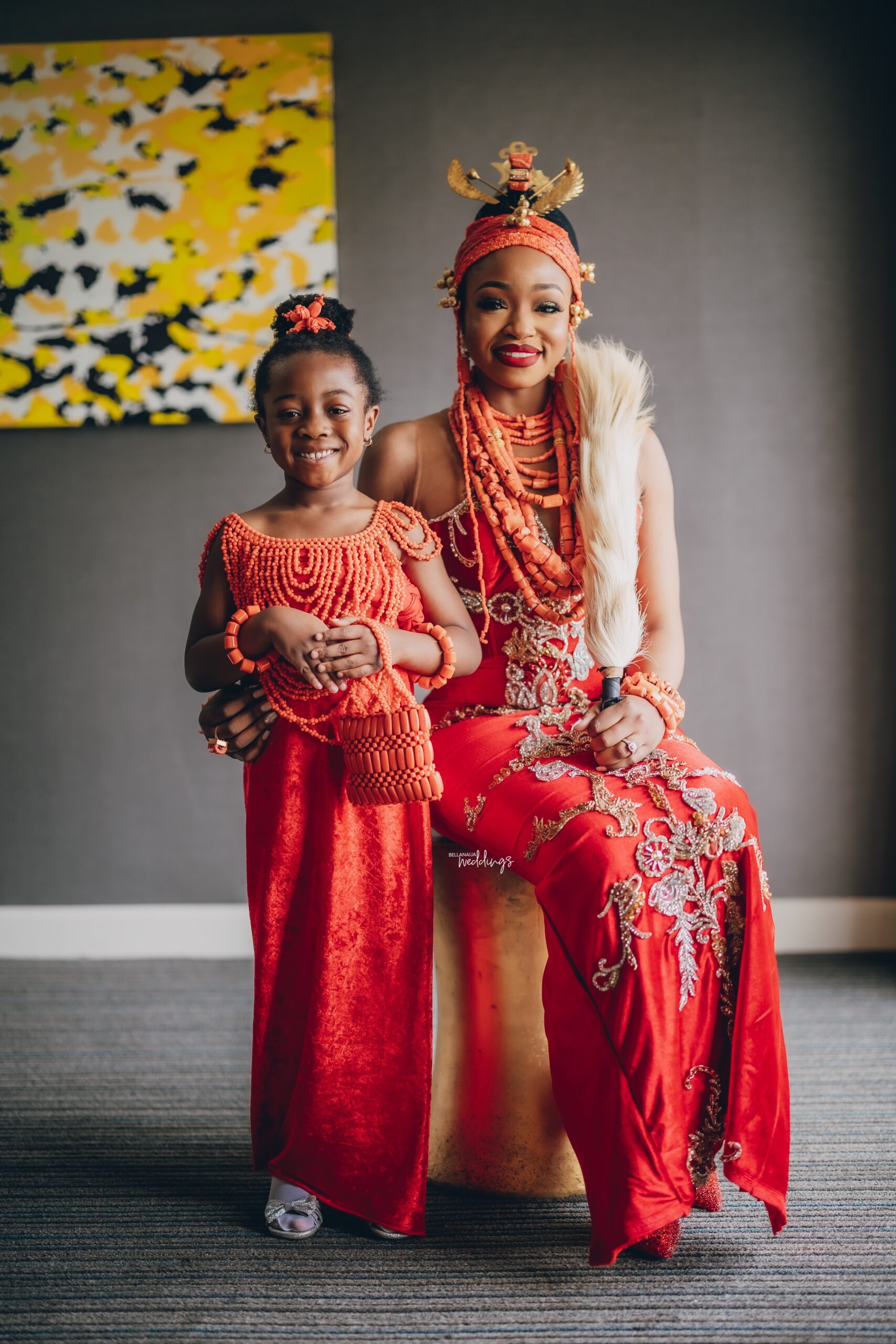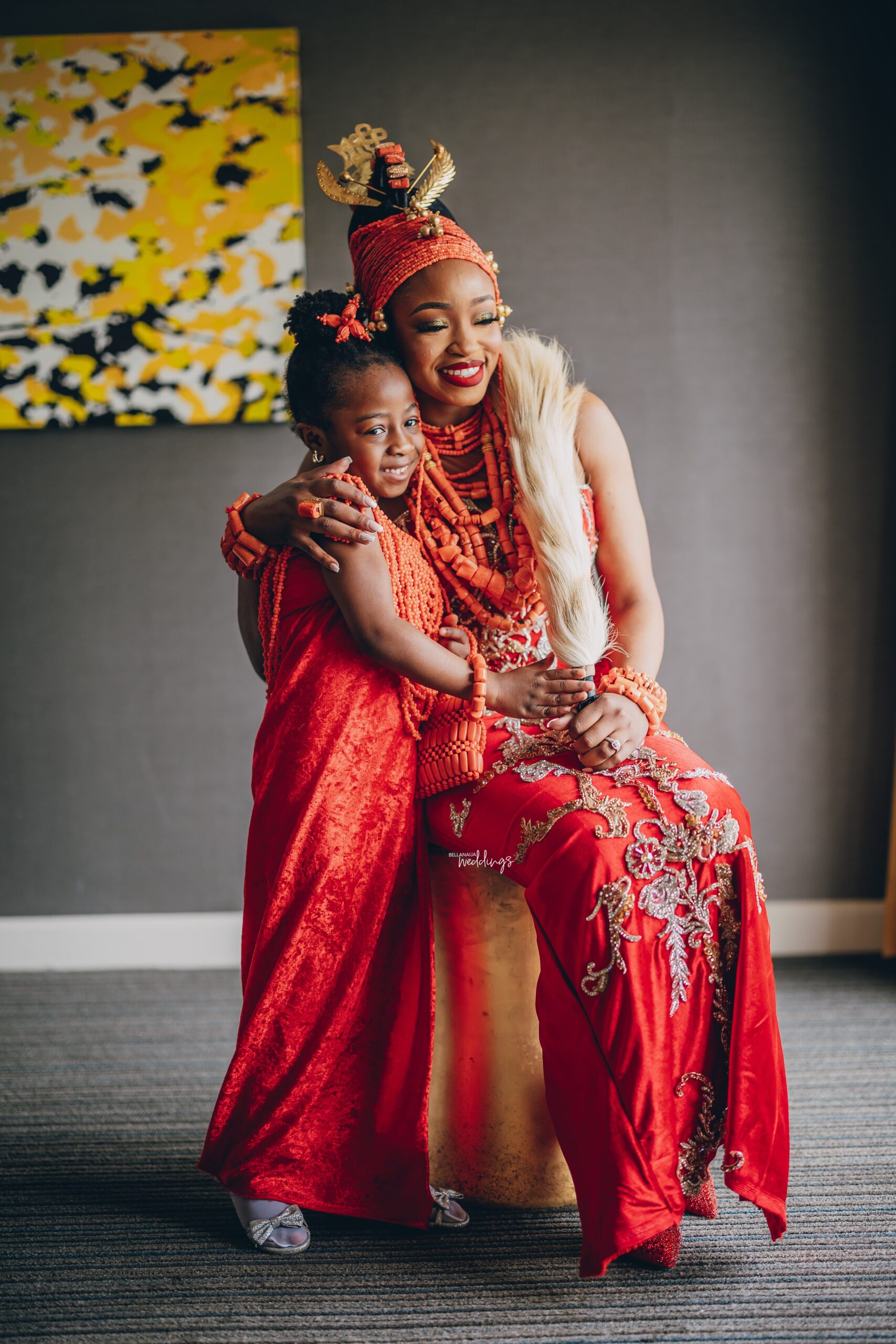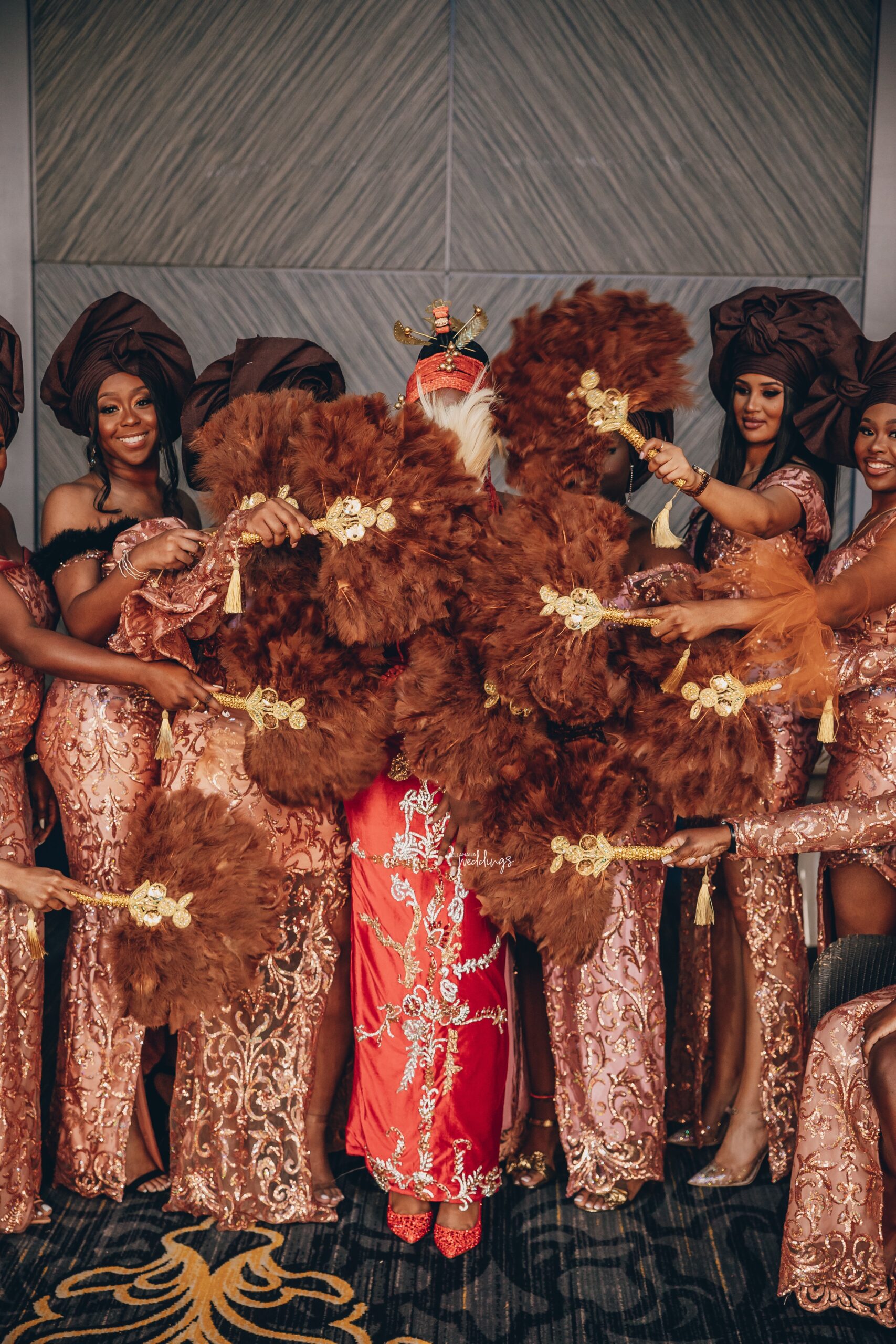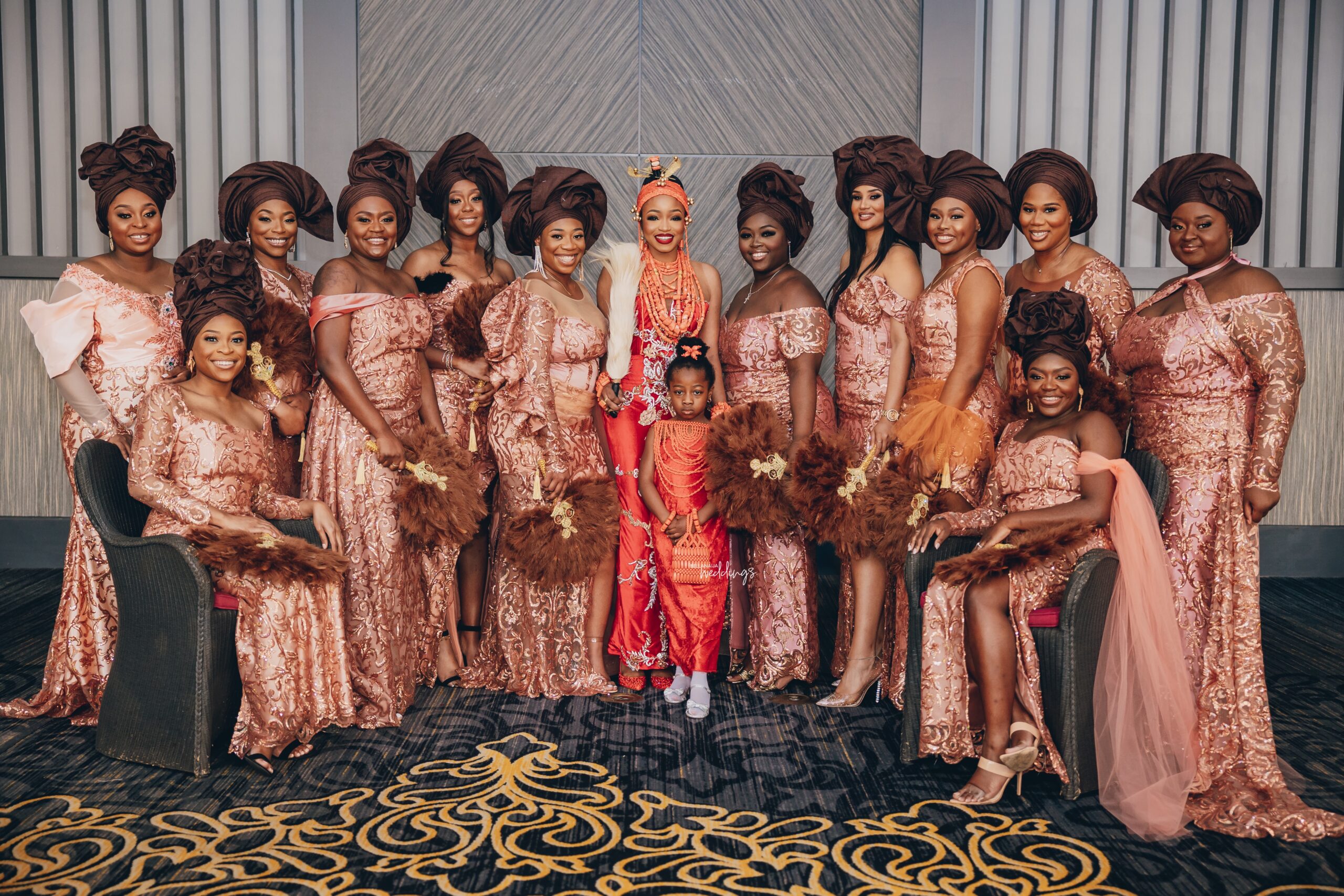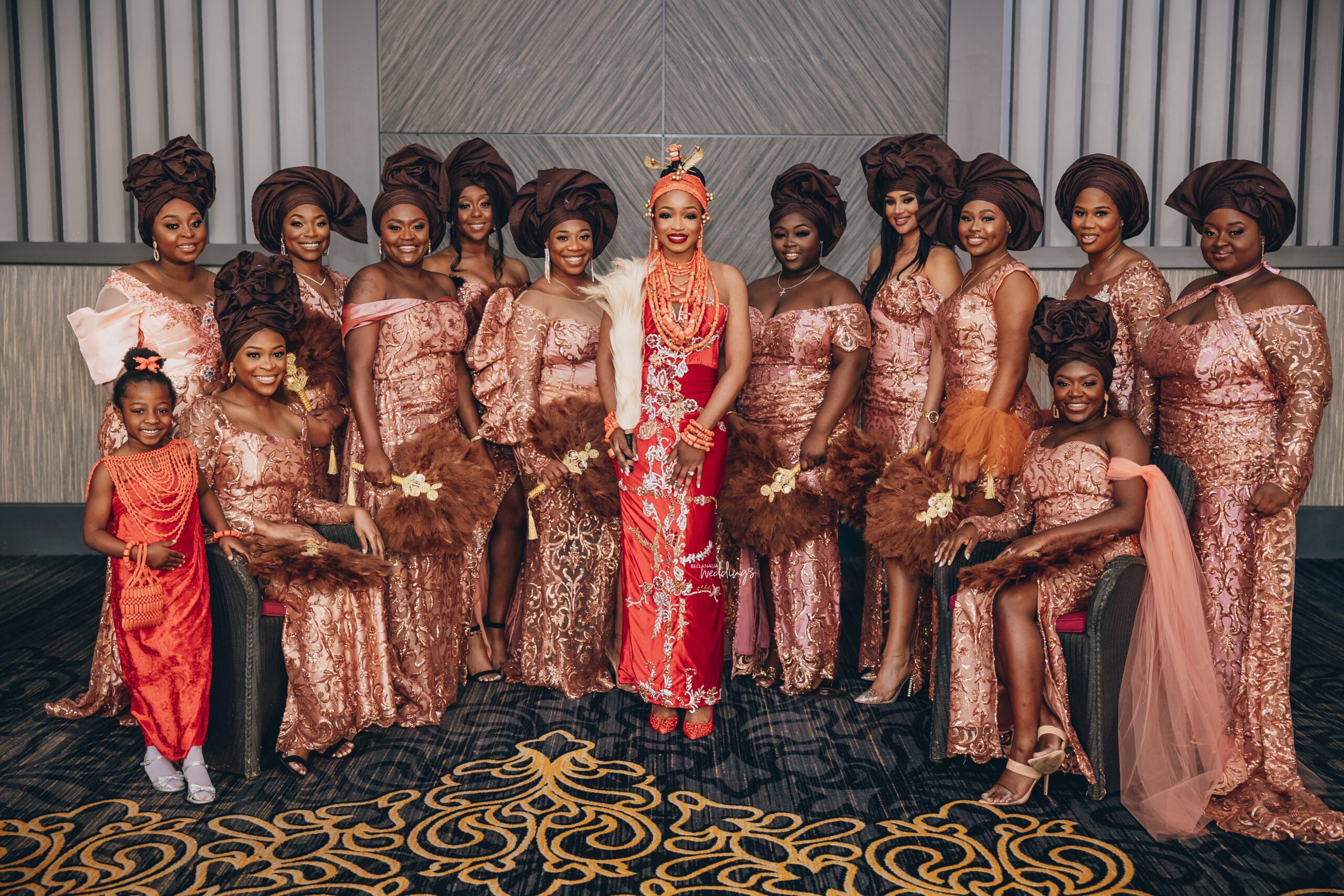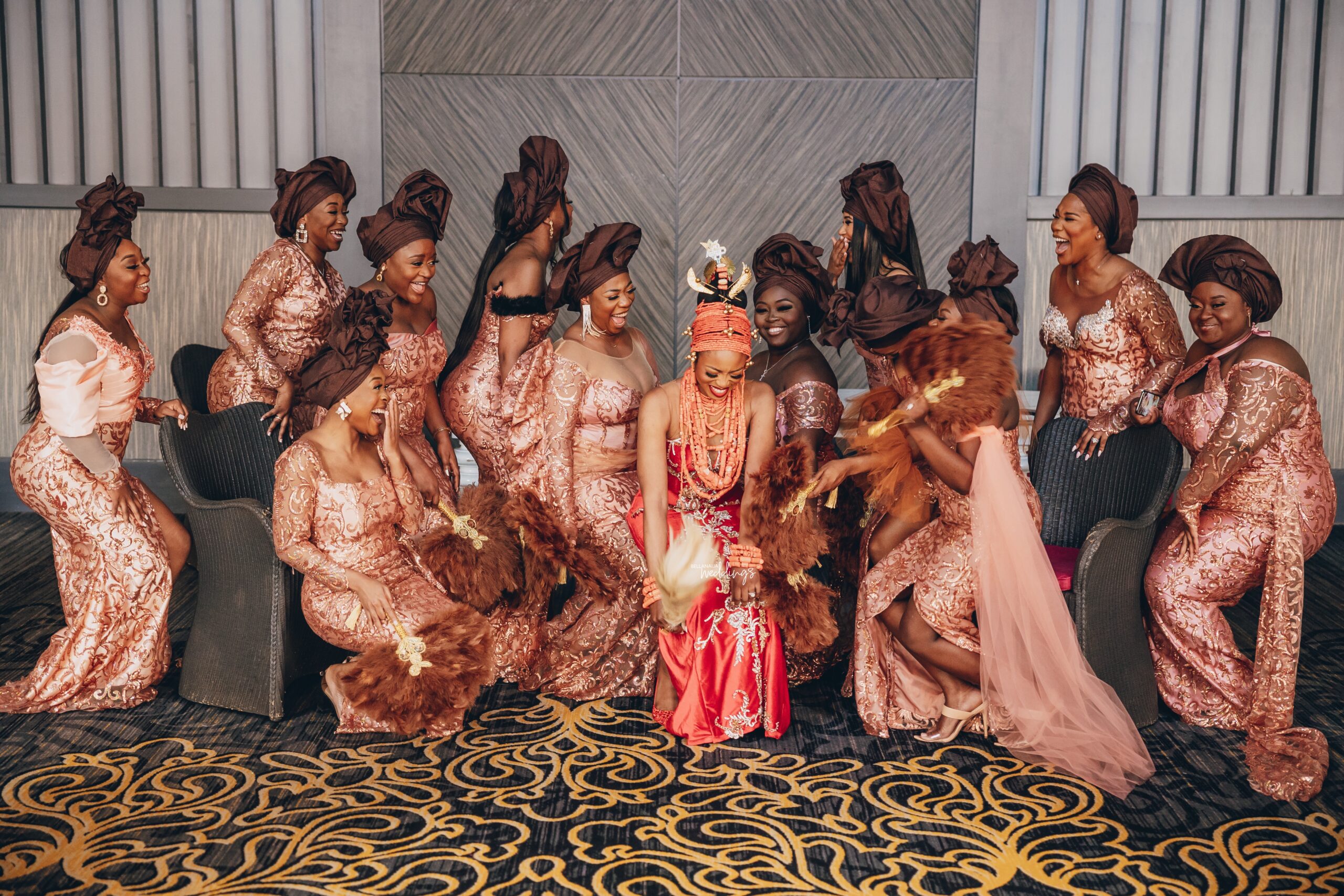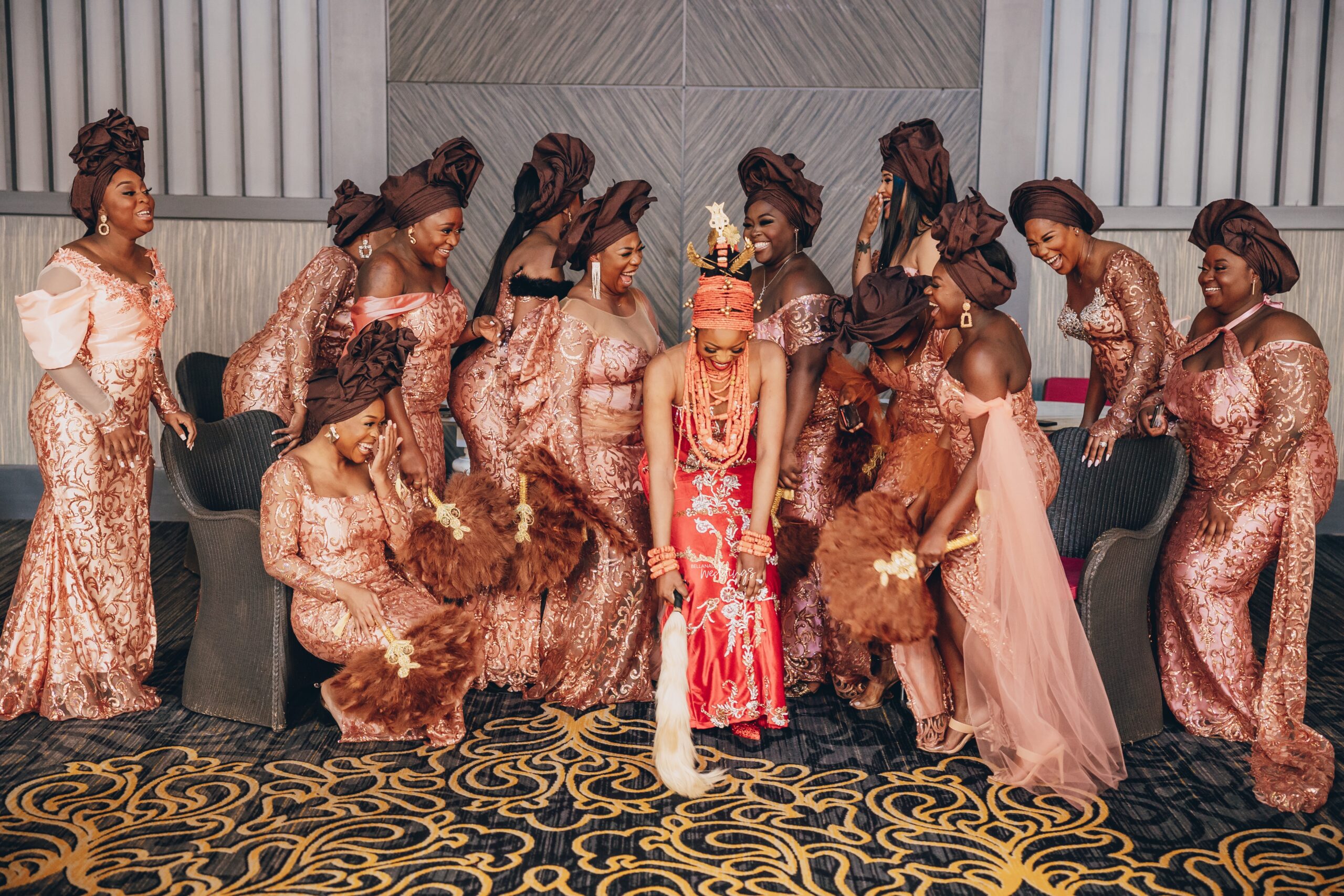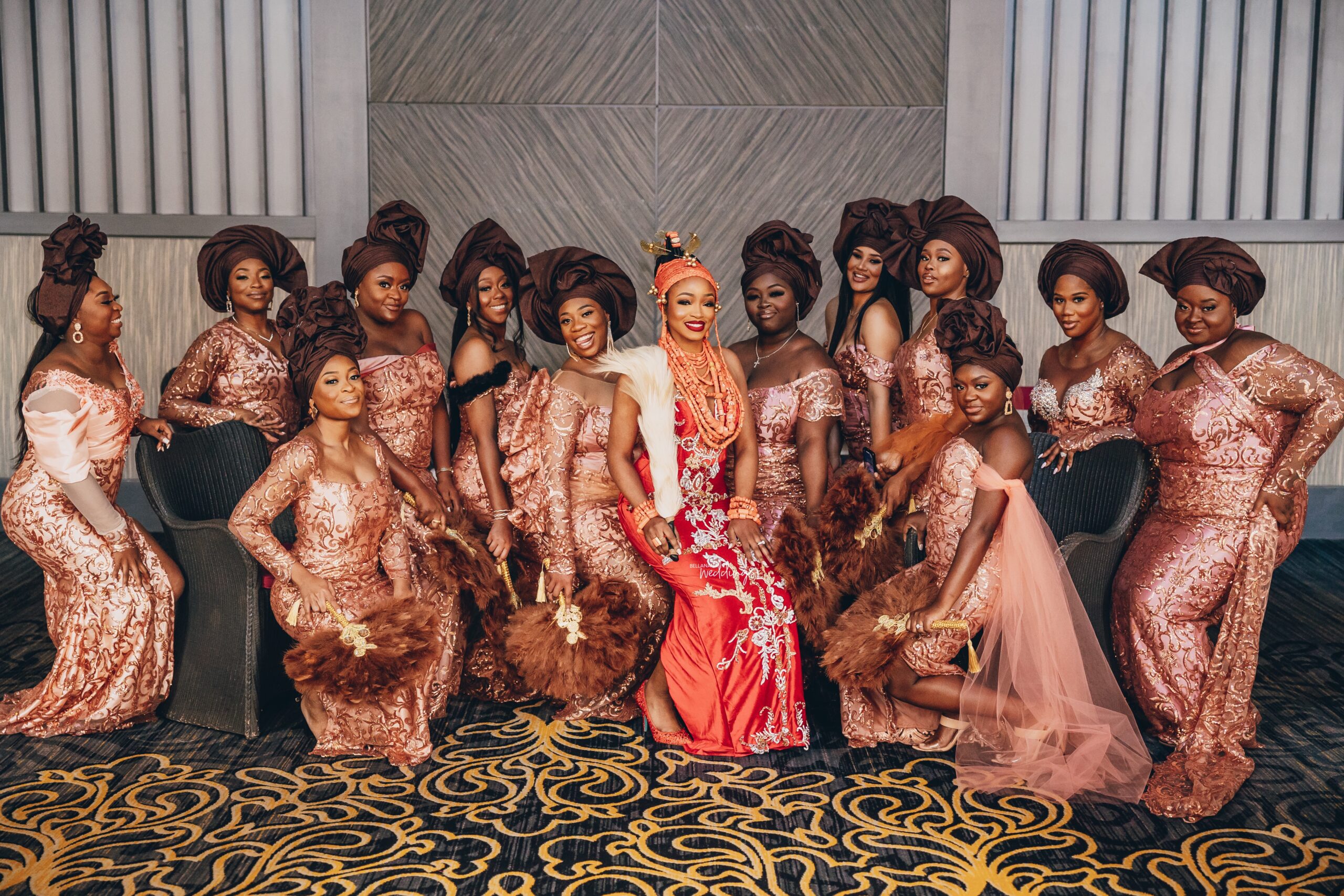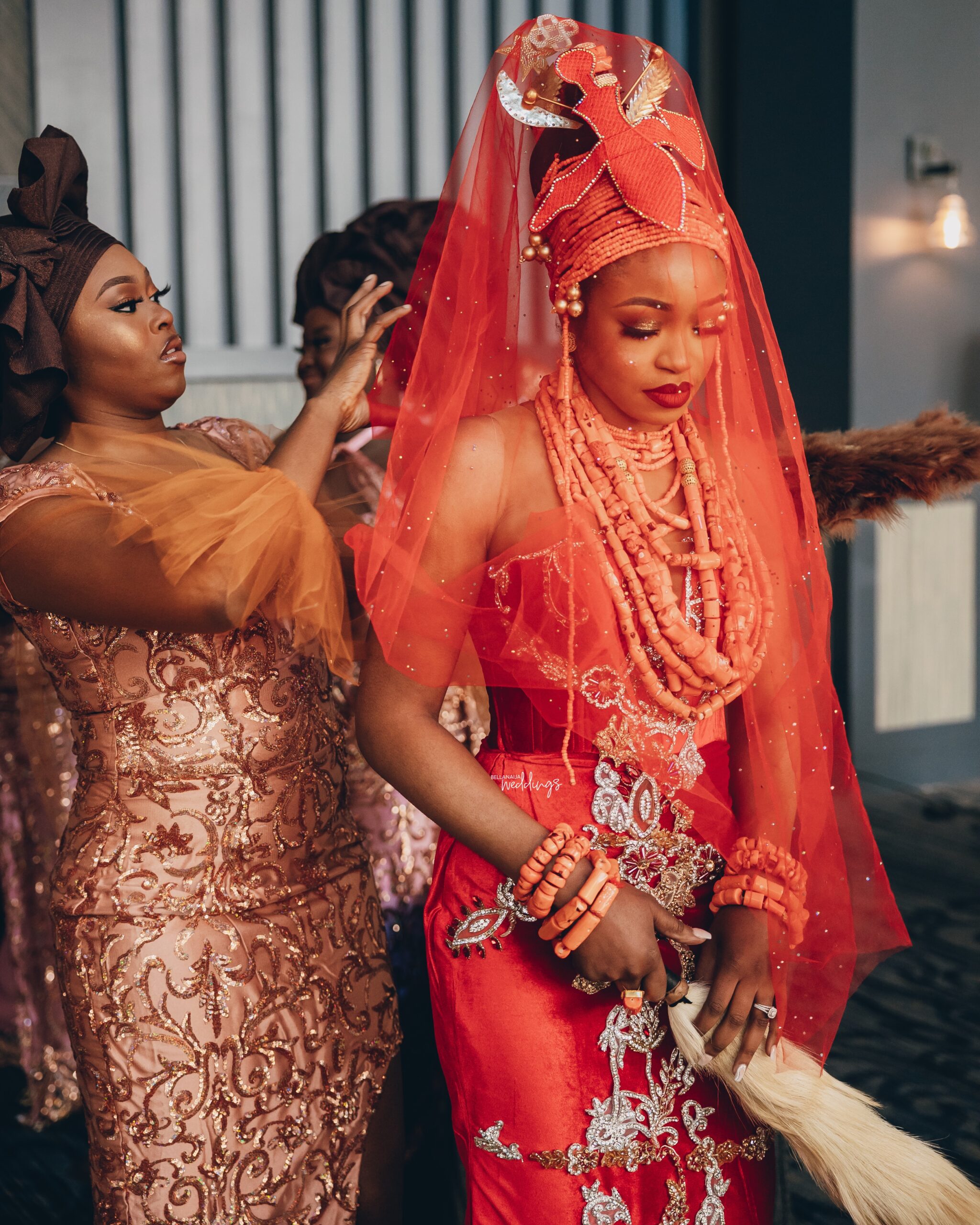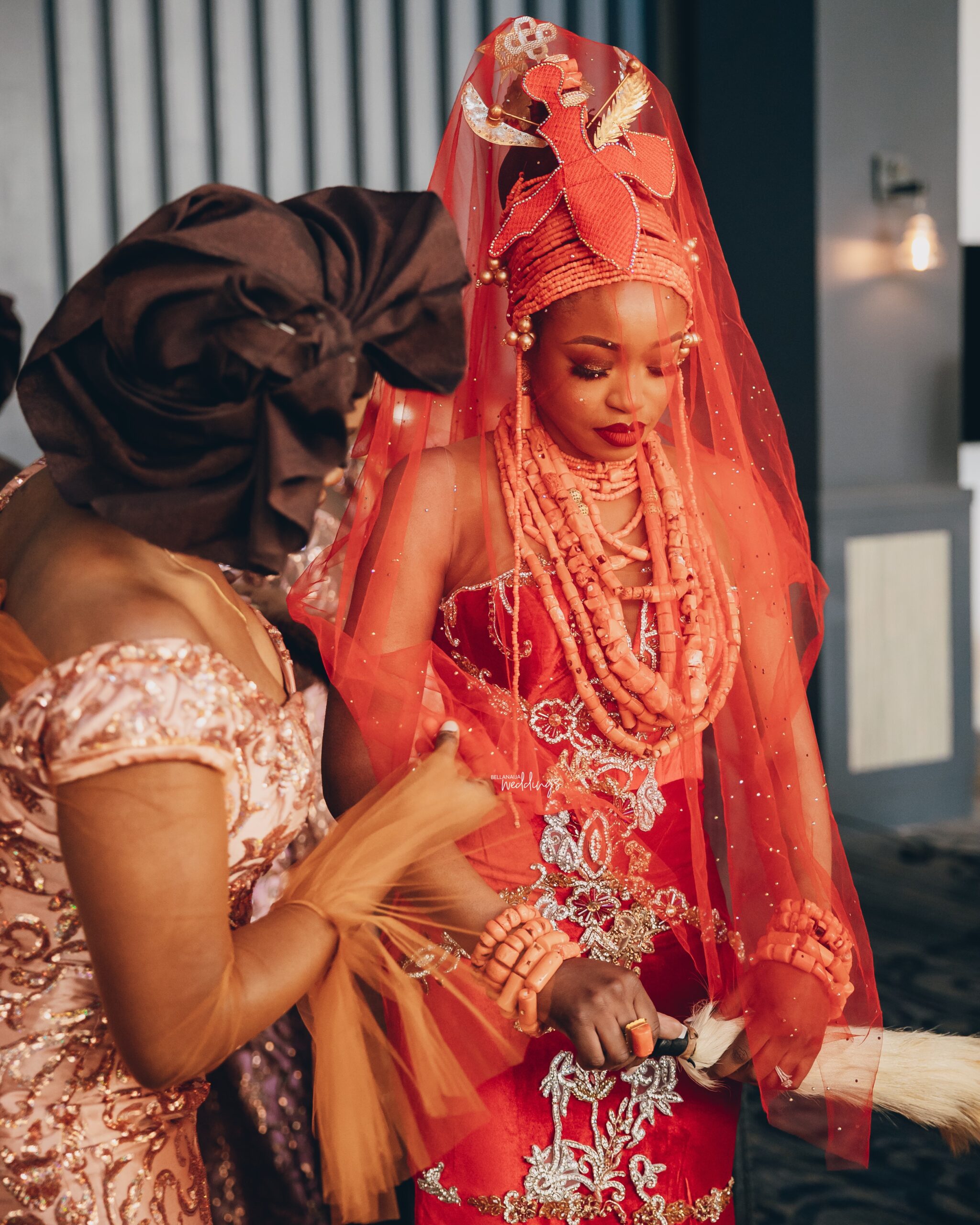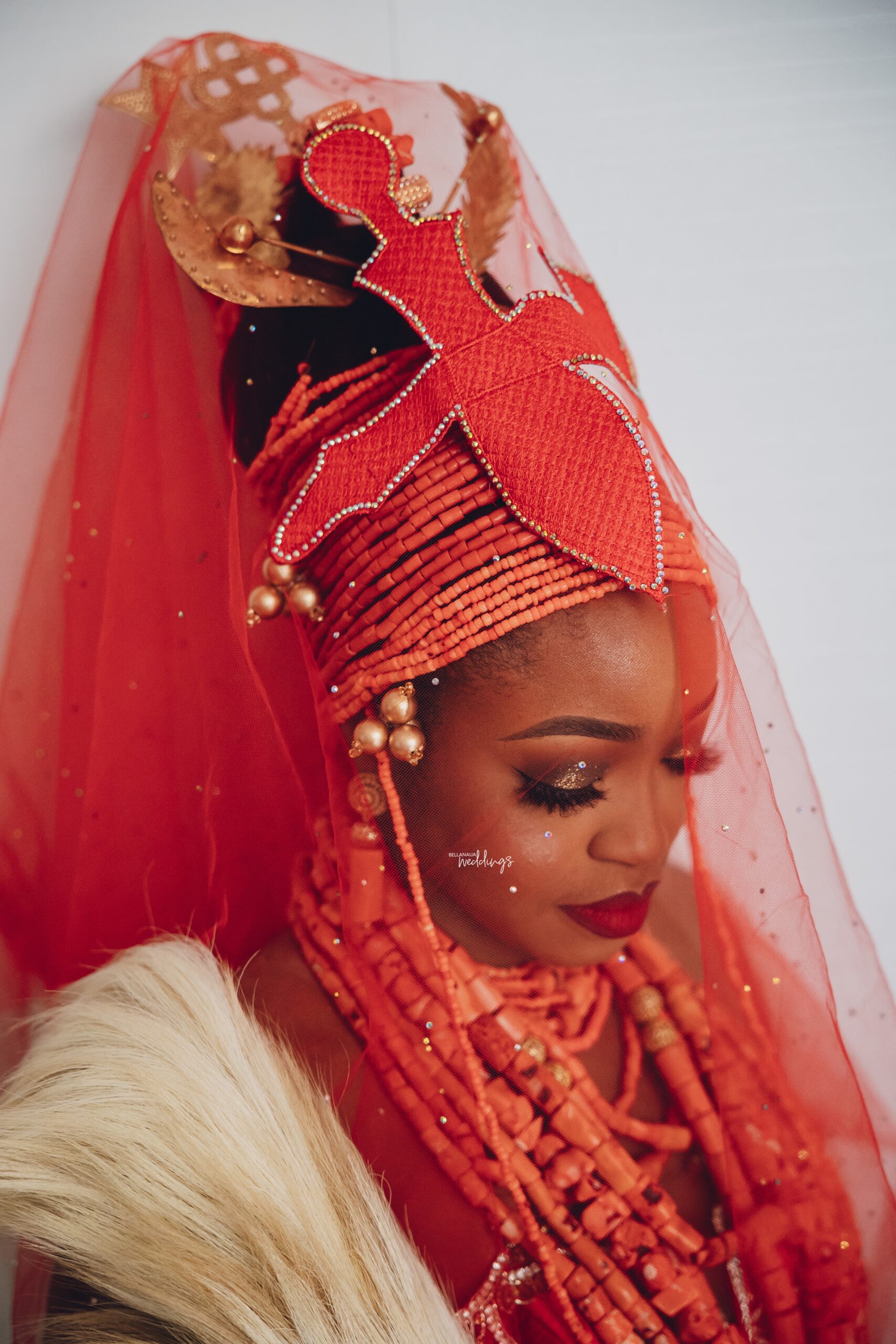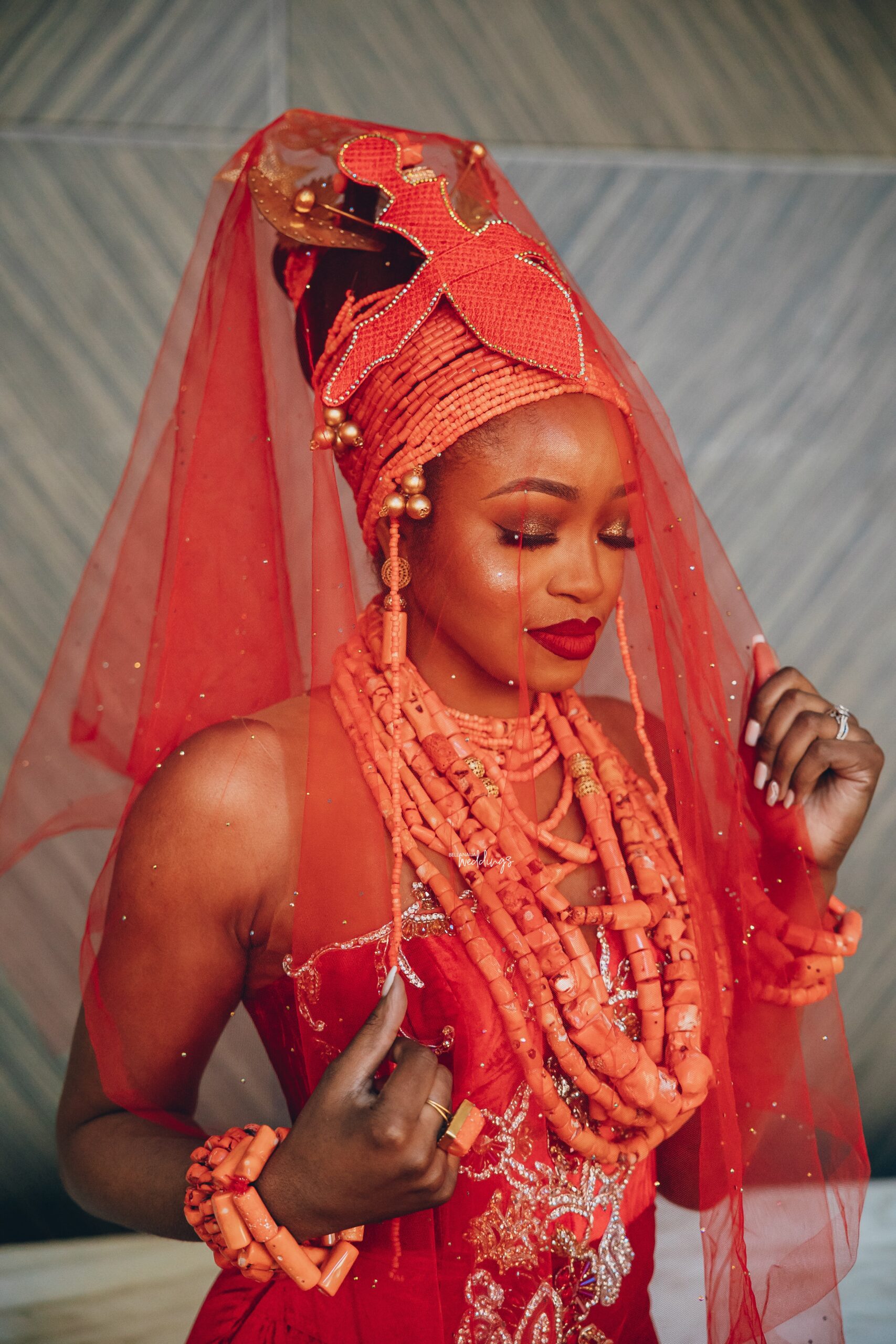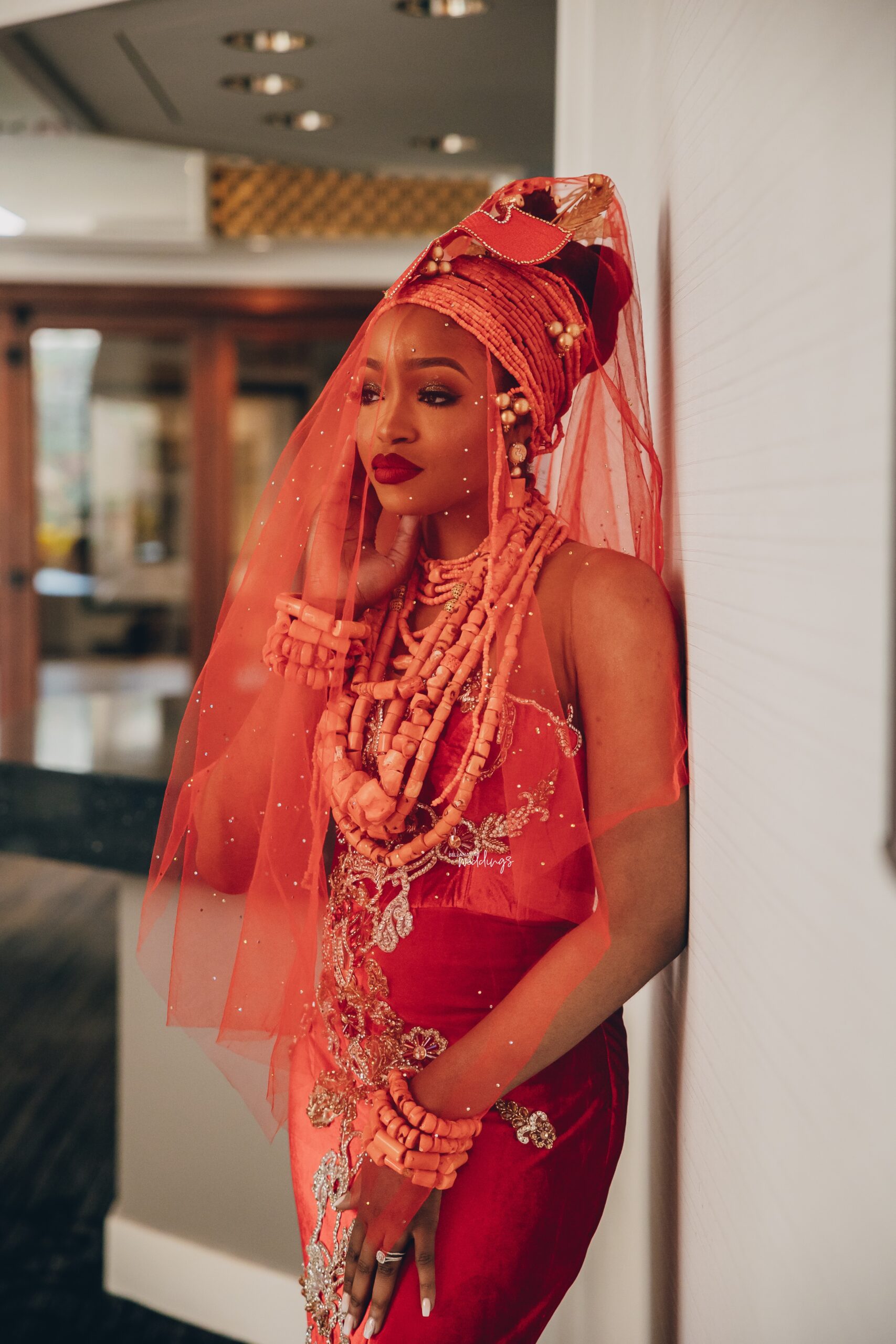 Let's head over to Oluwayomi as he also gets prepped for the big day.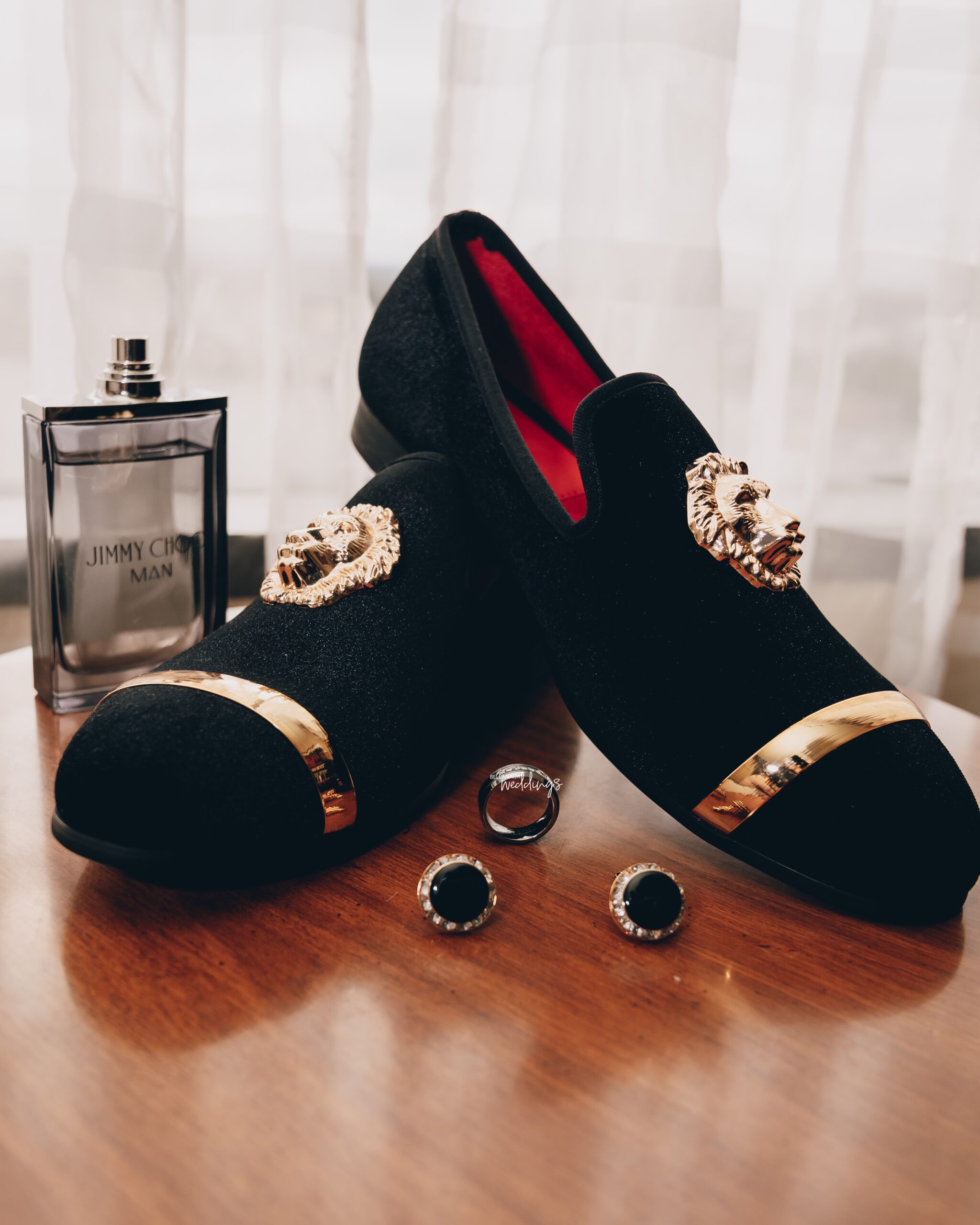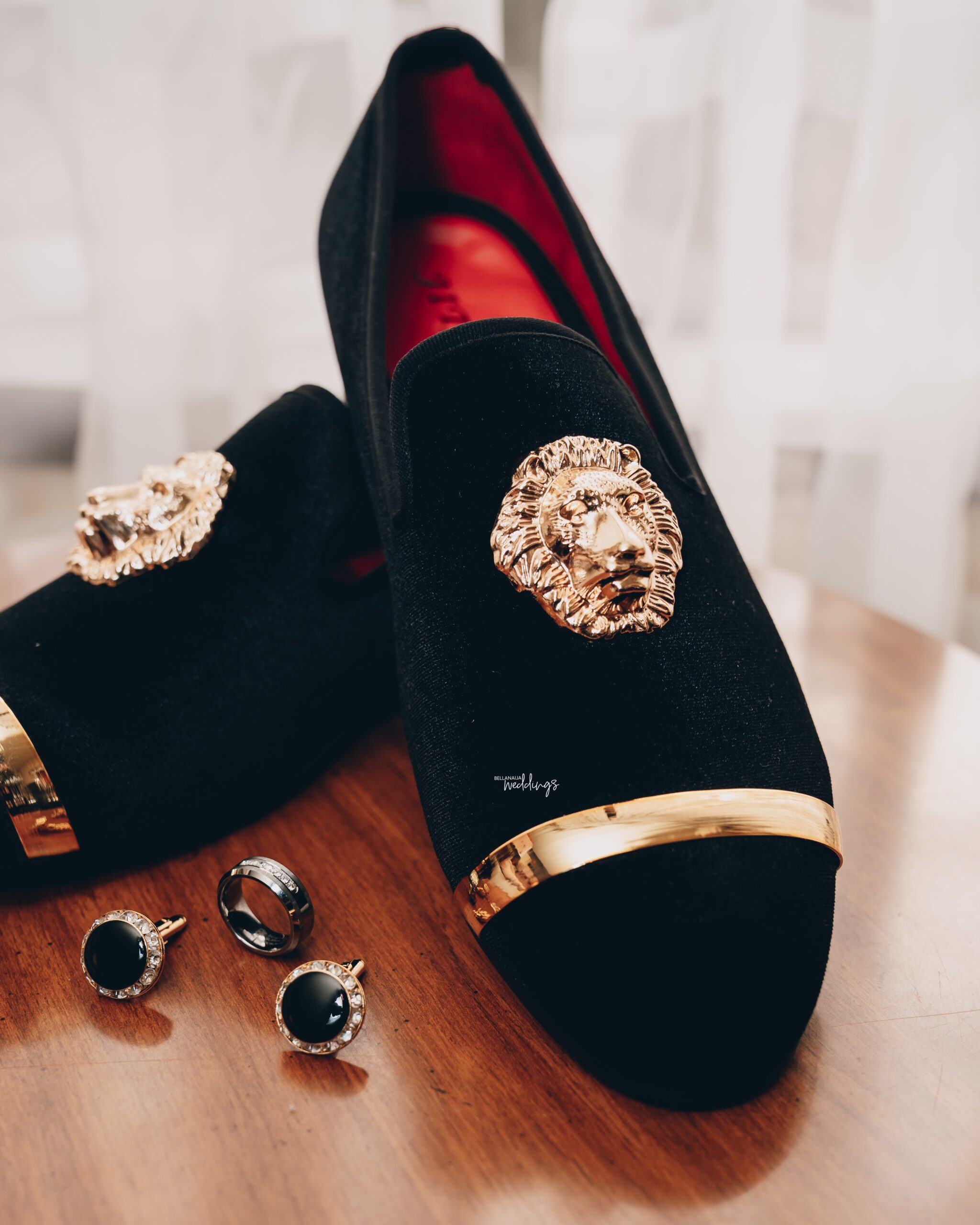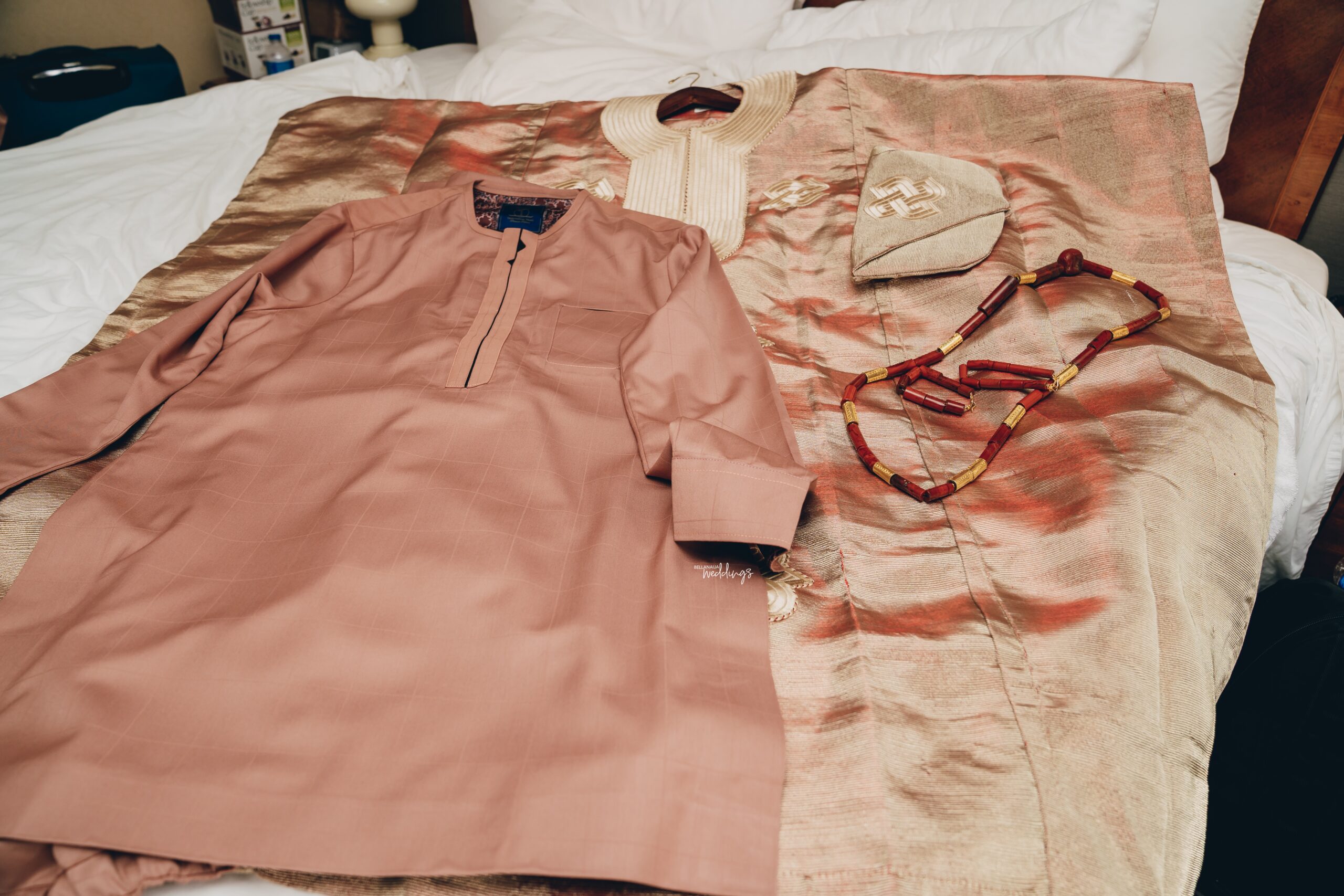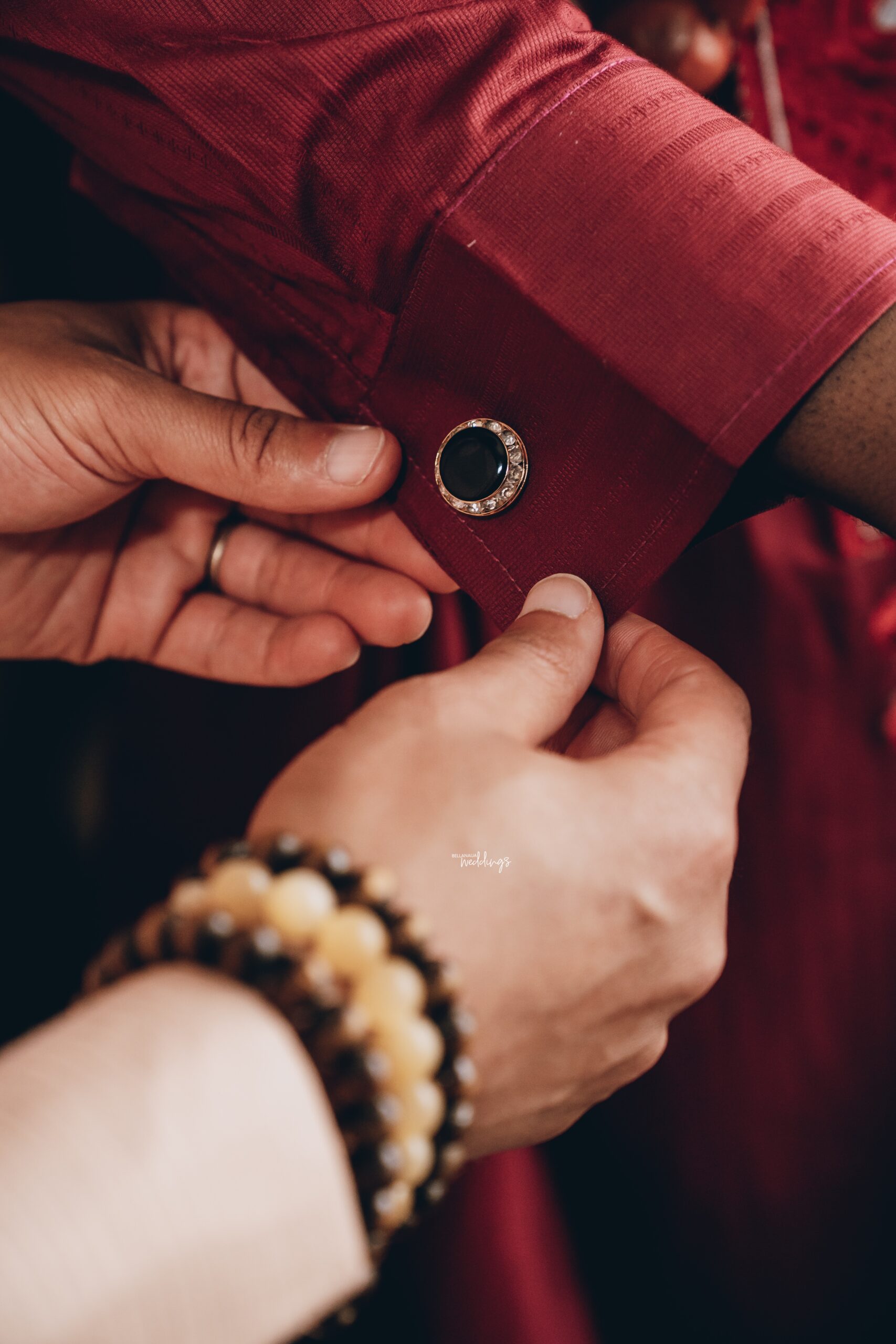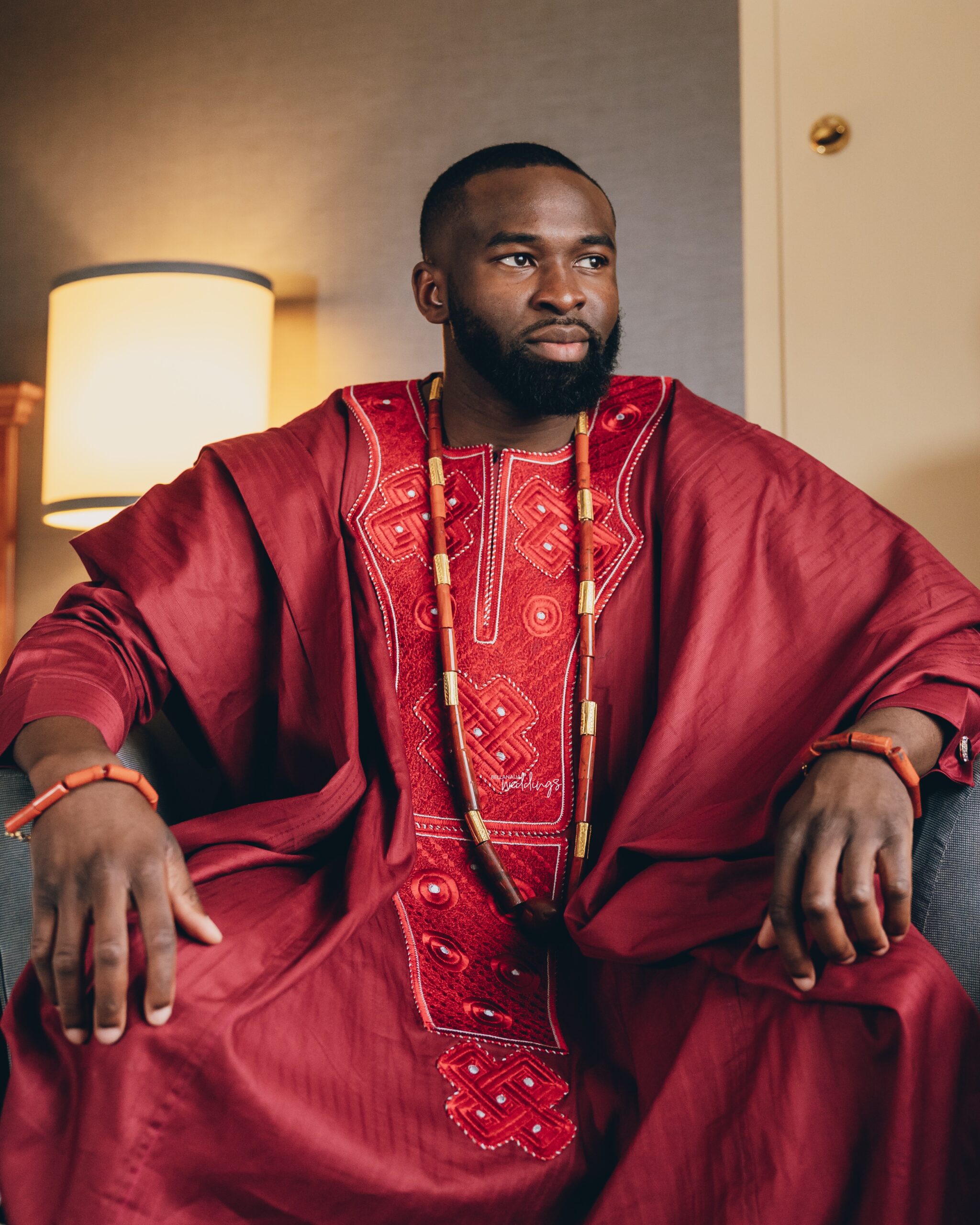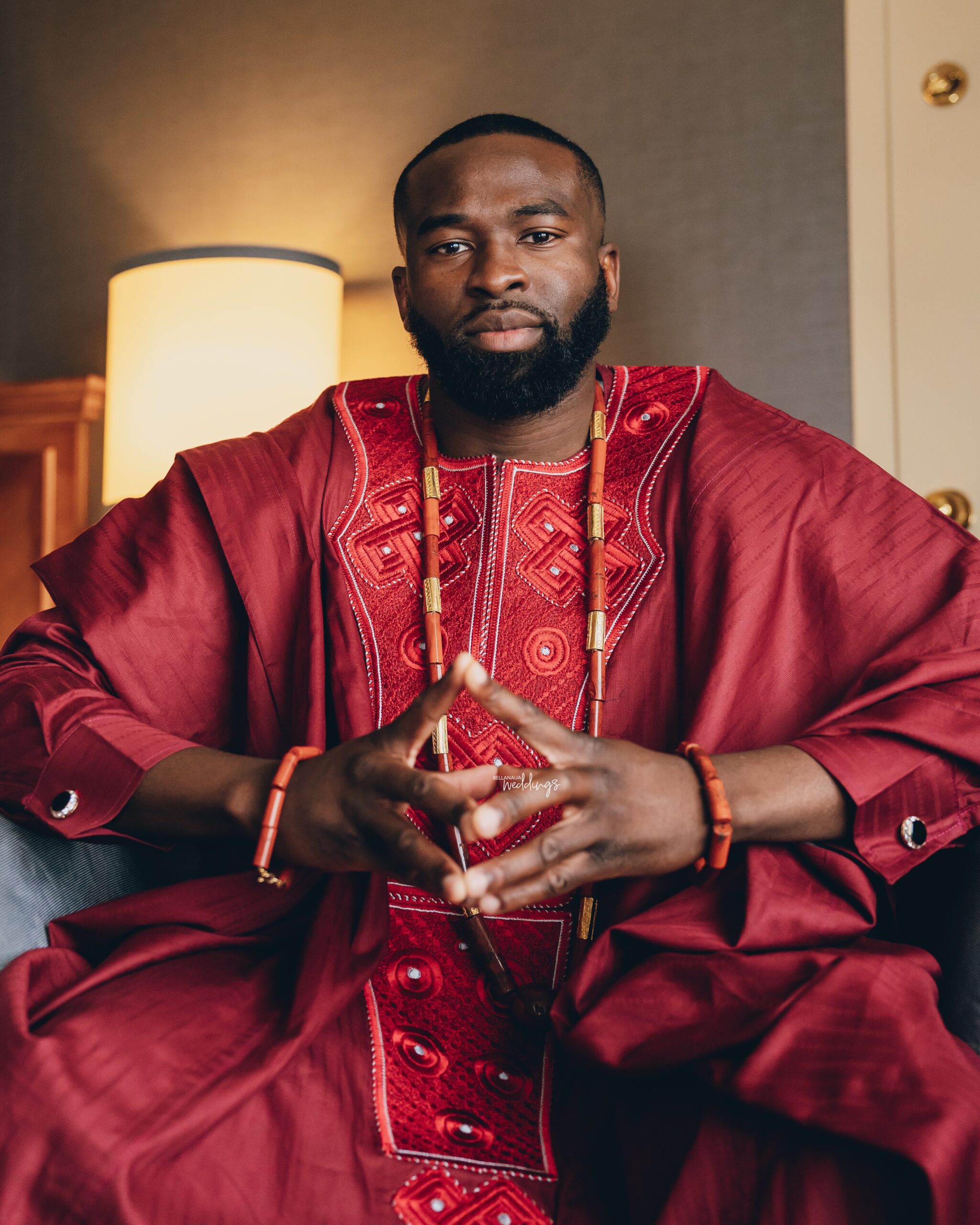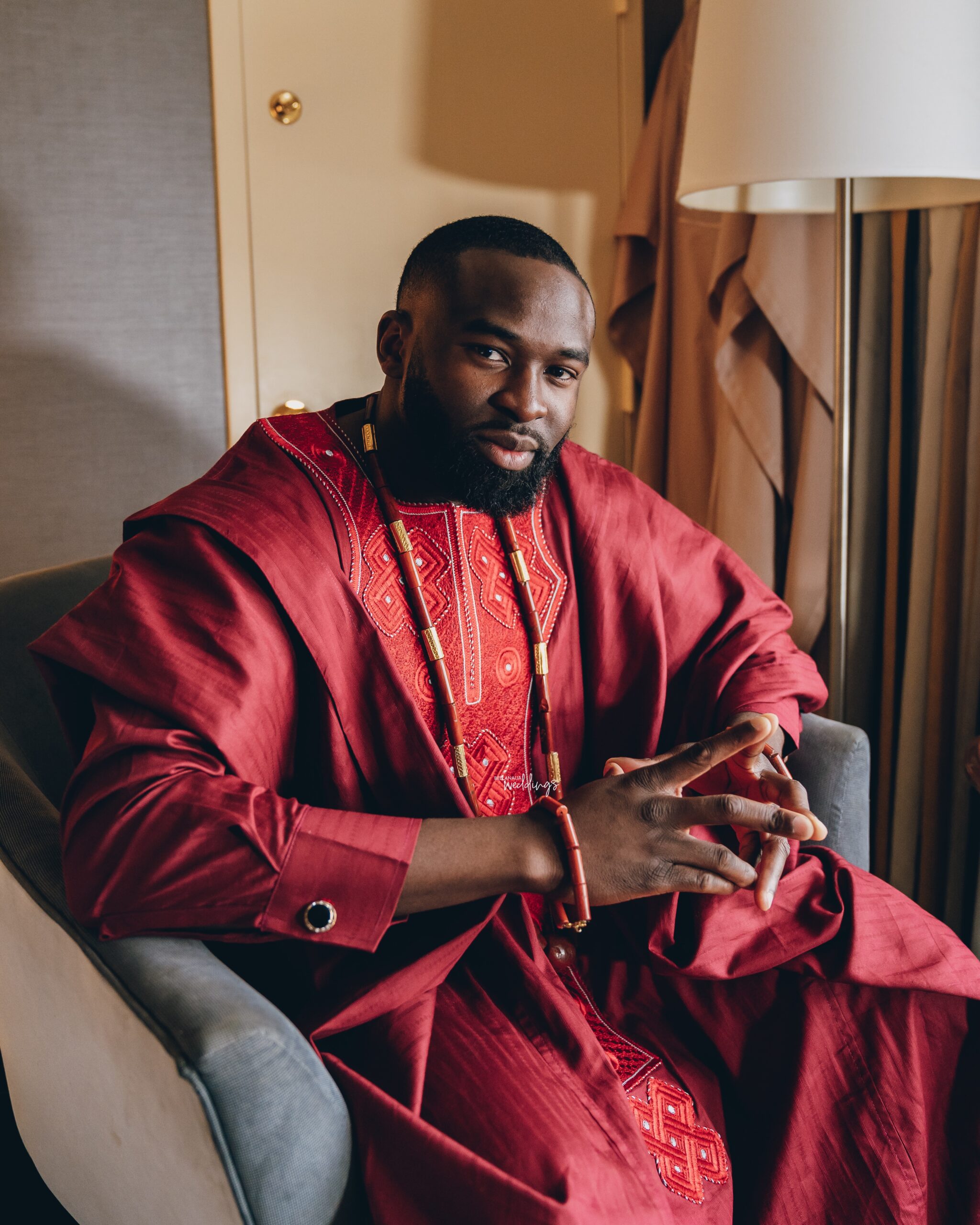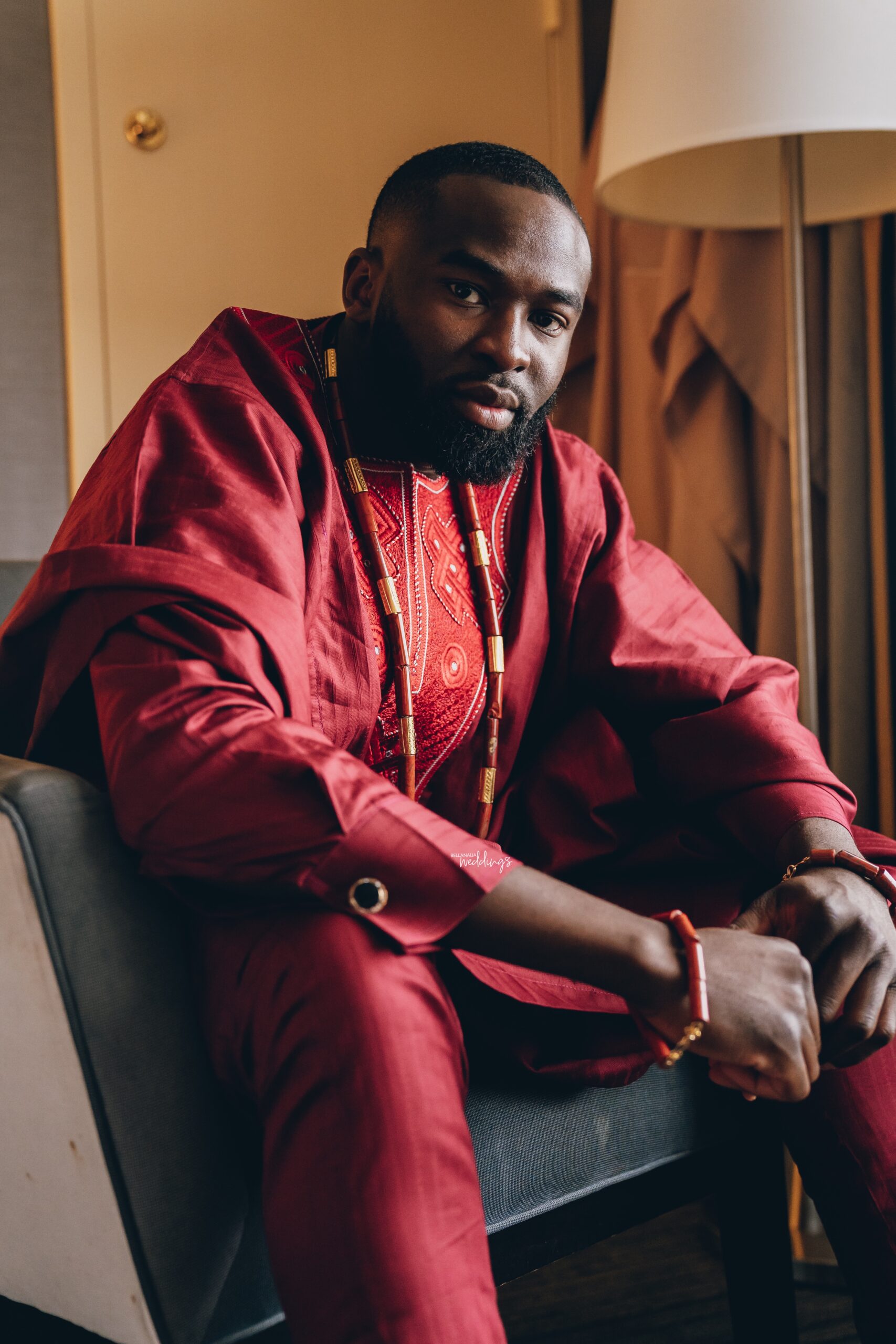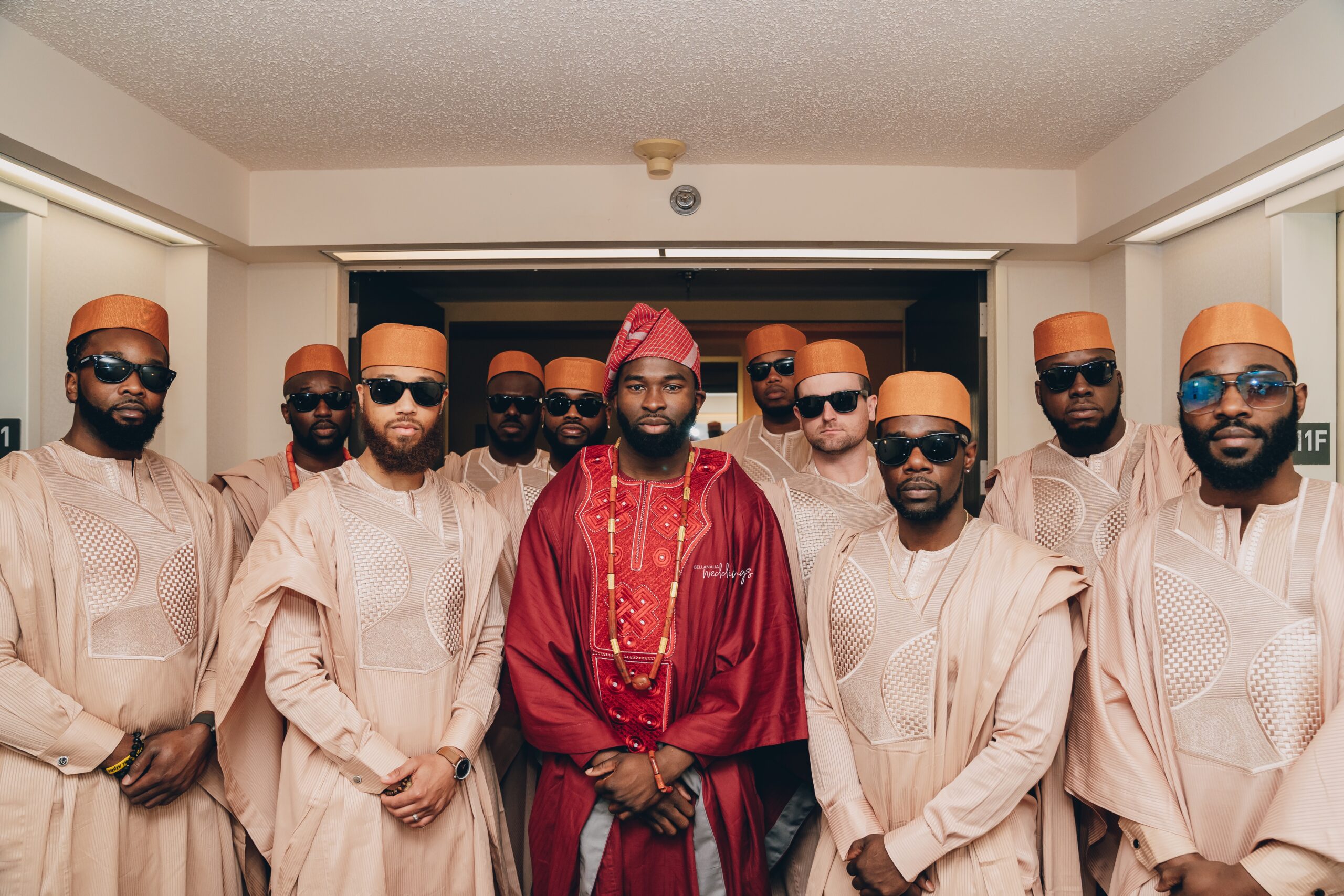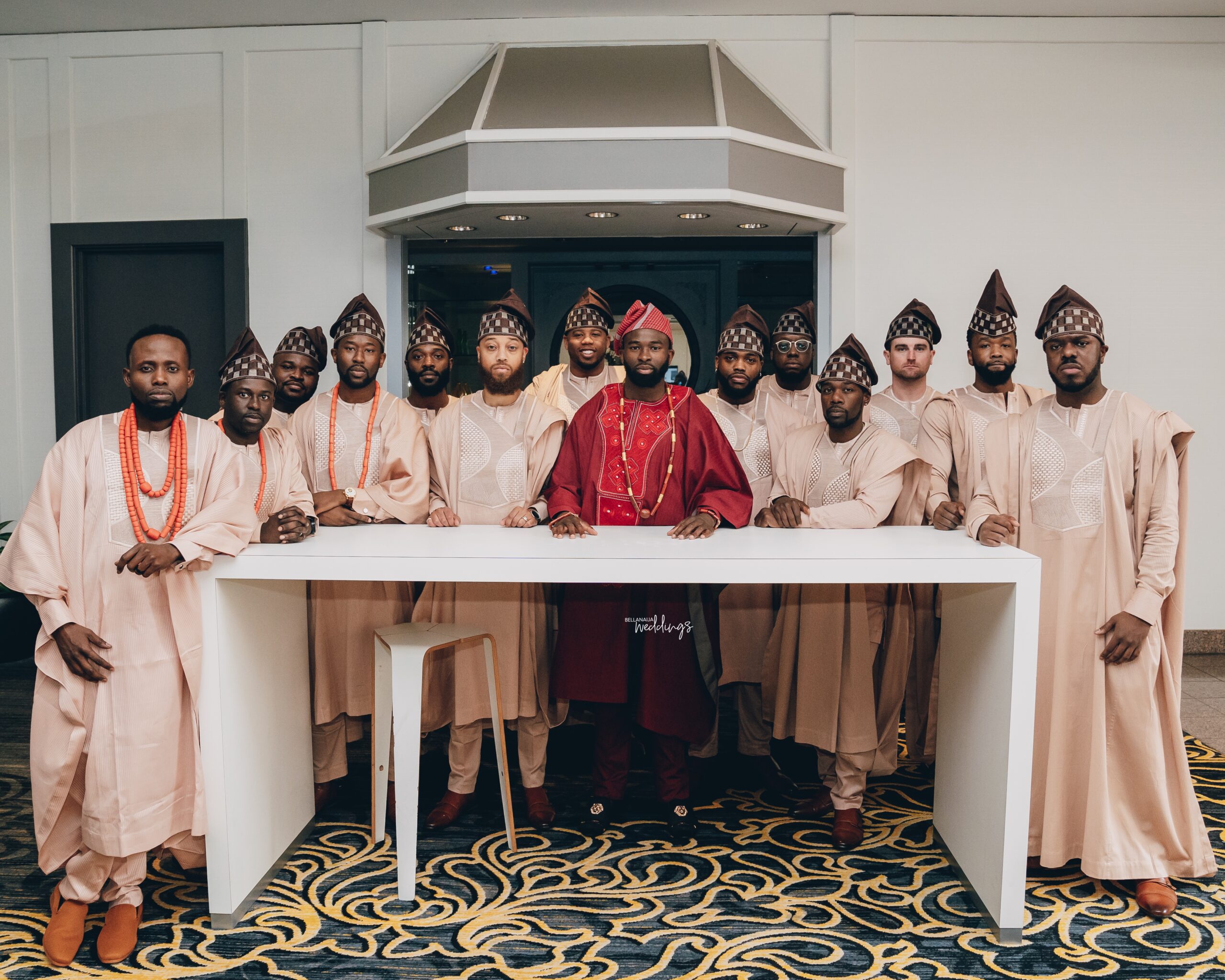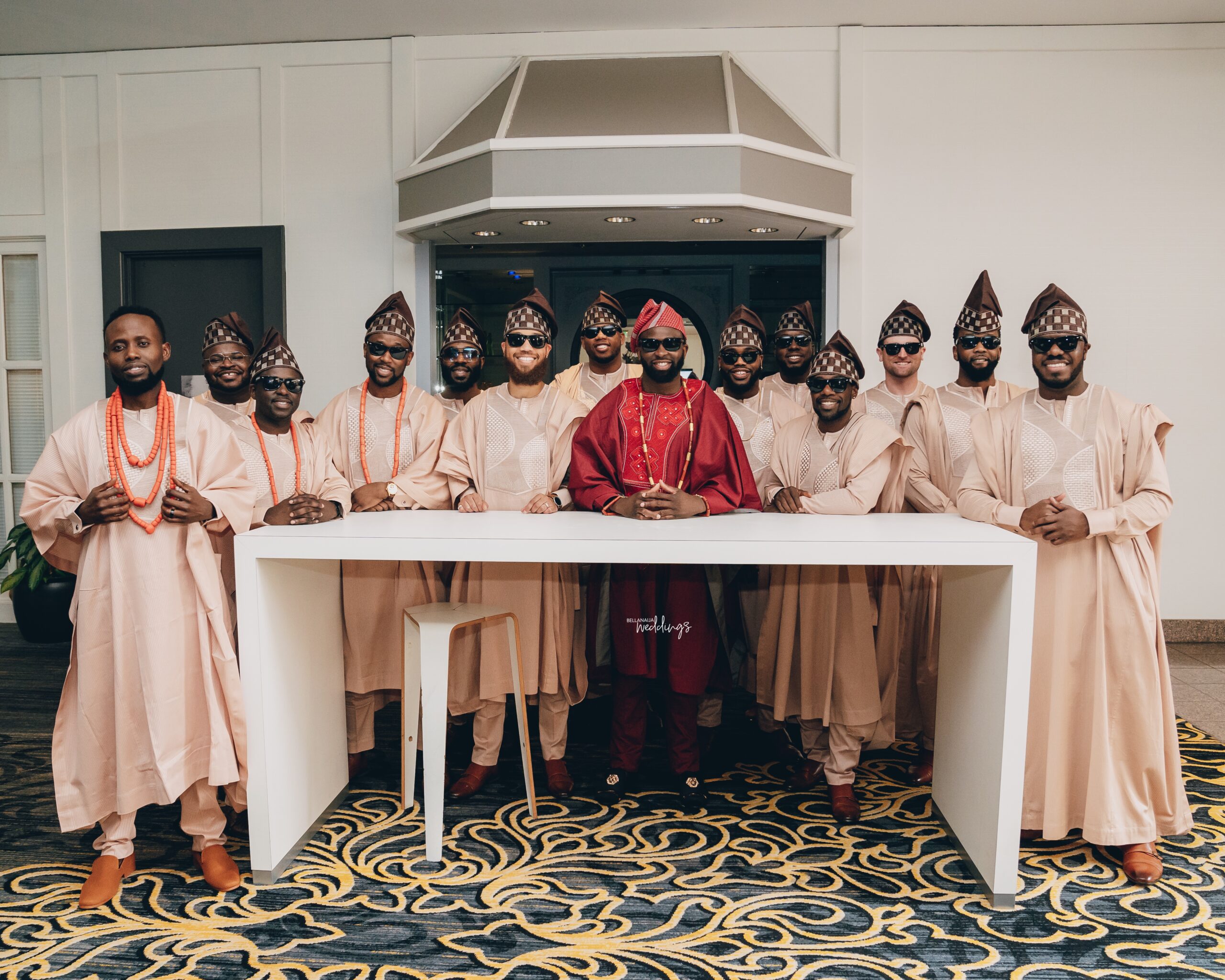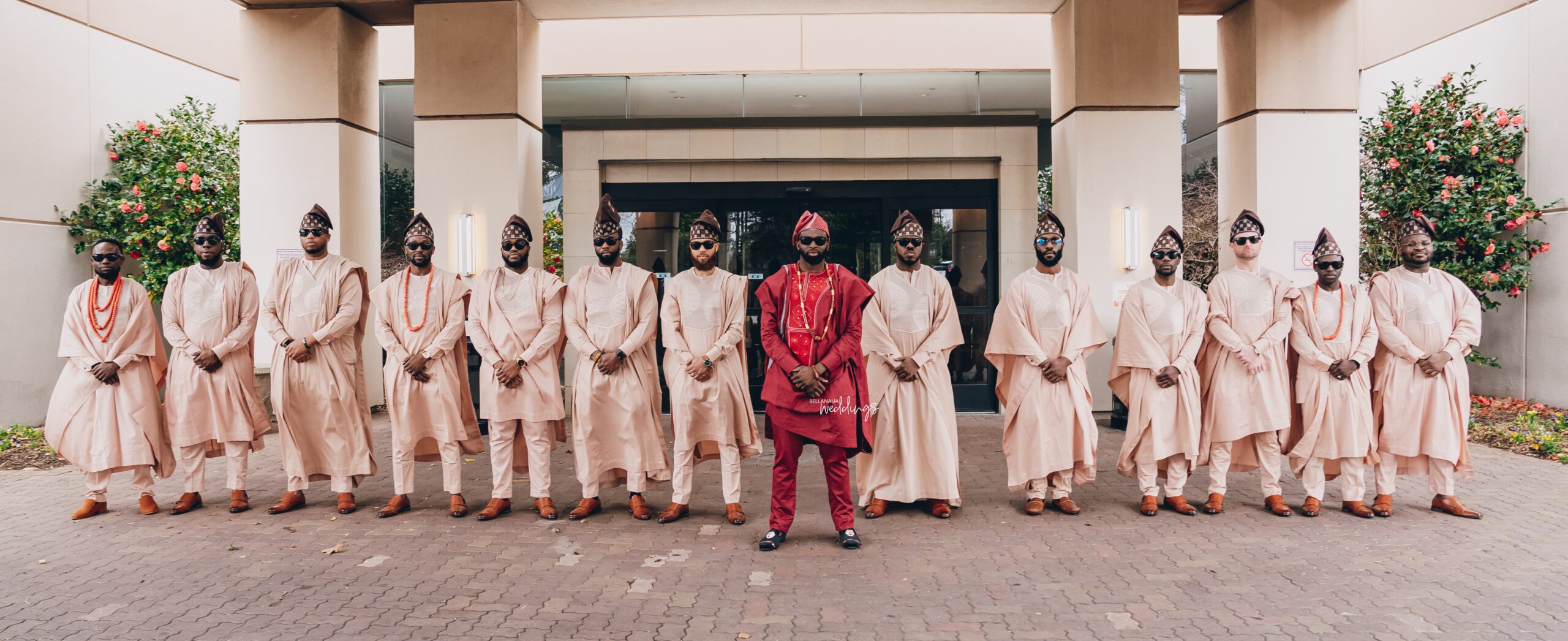 It's time for the ceremony…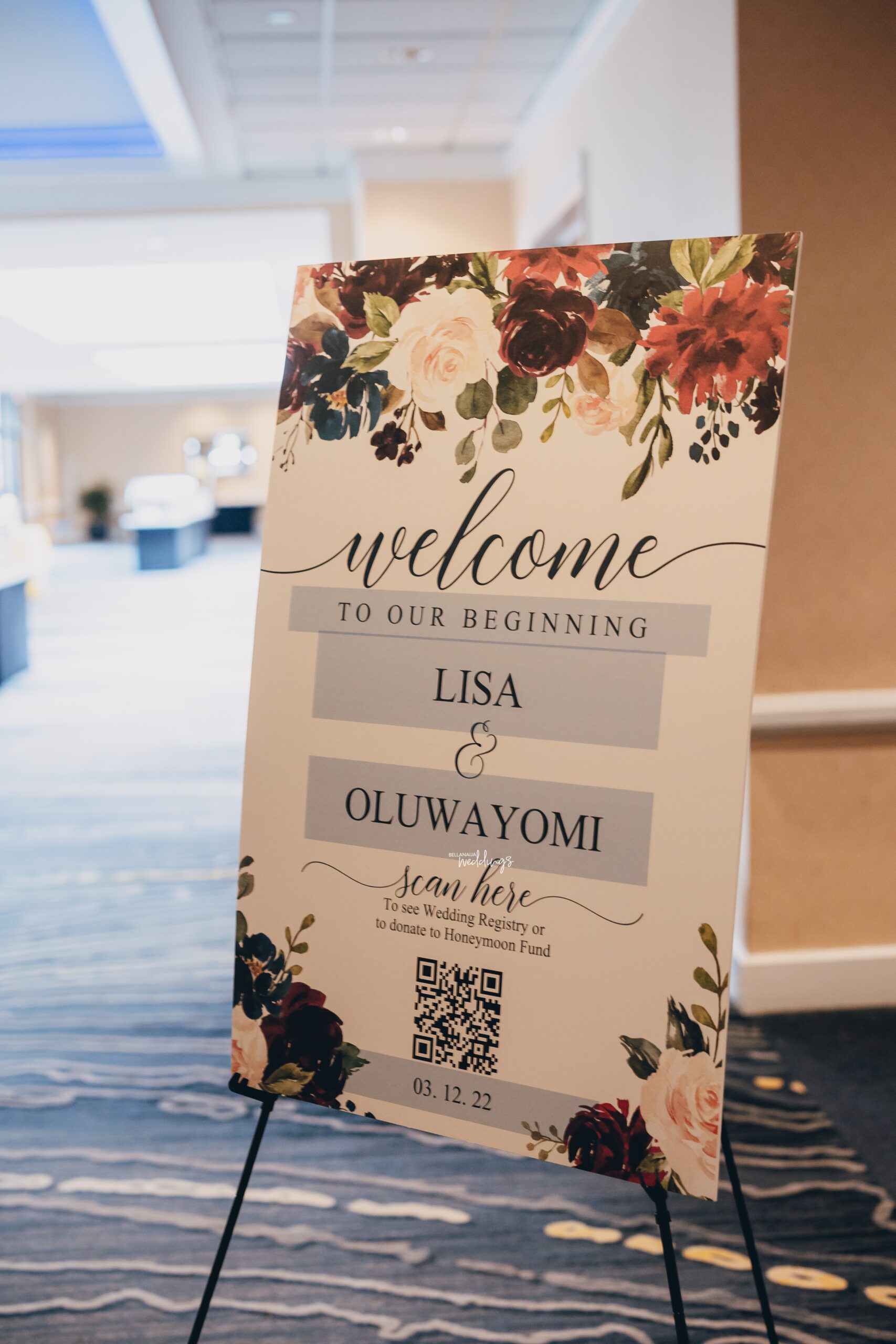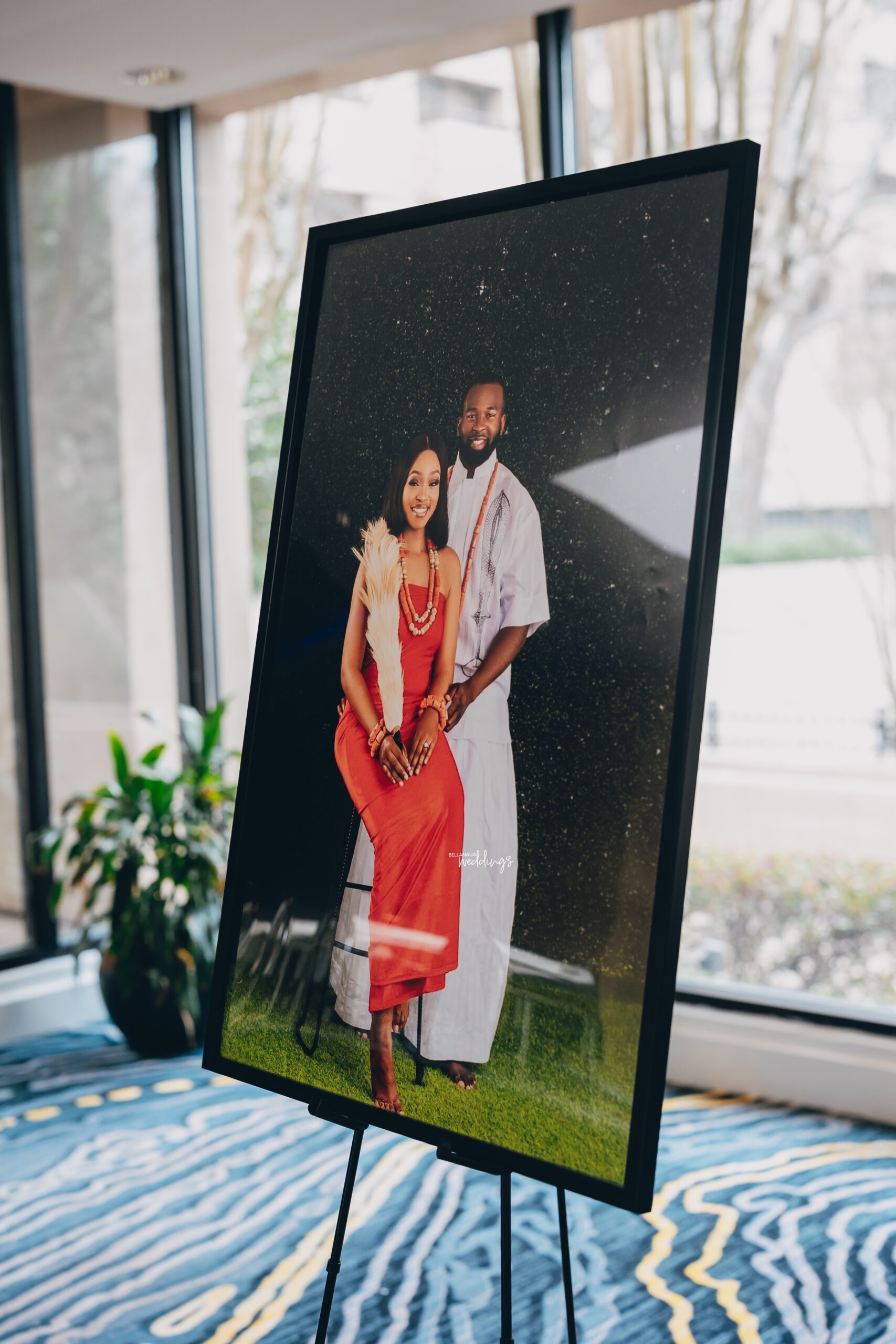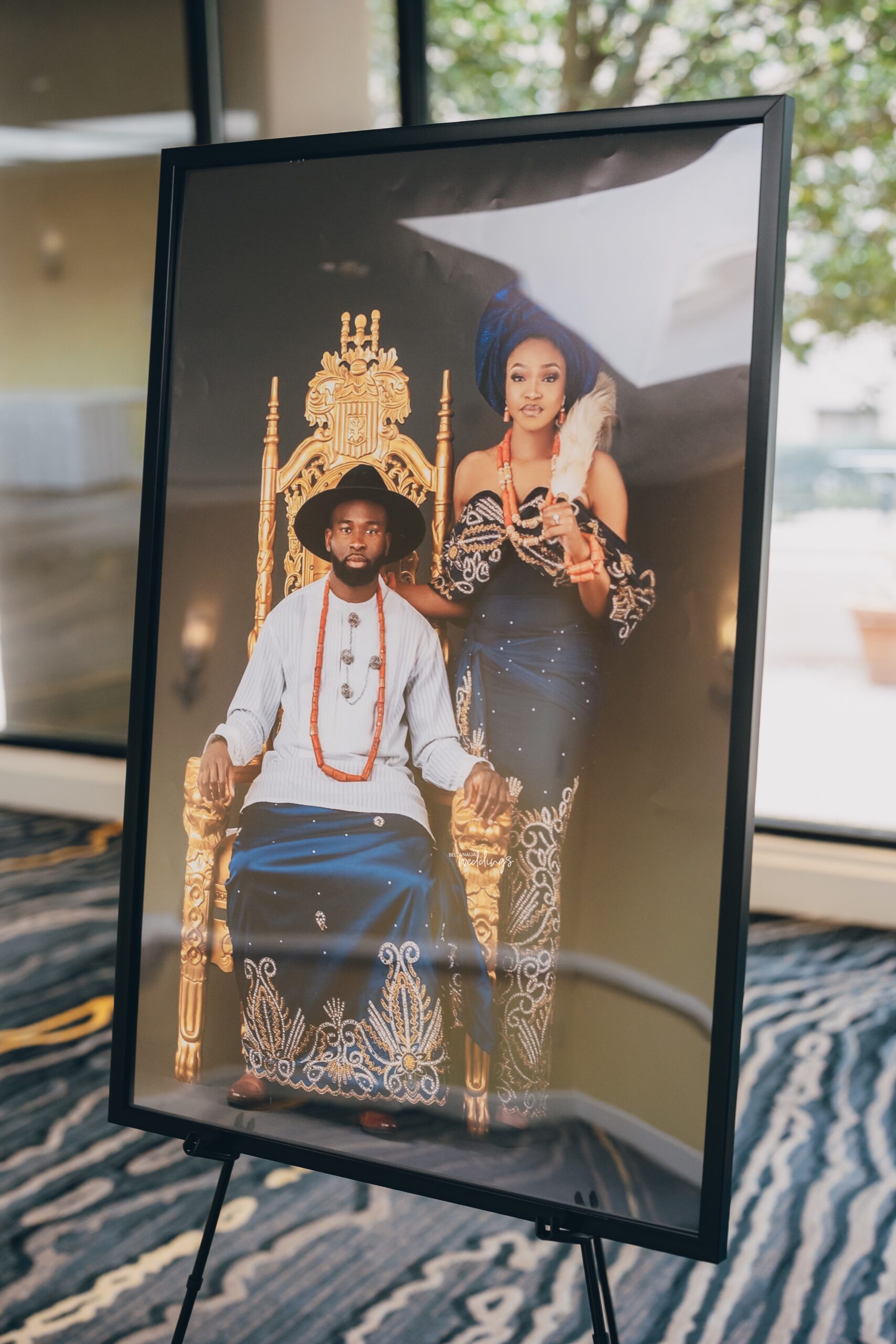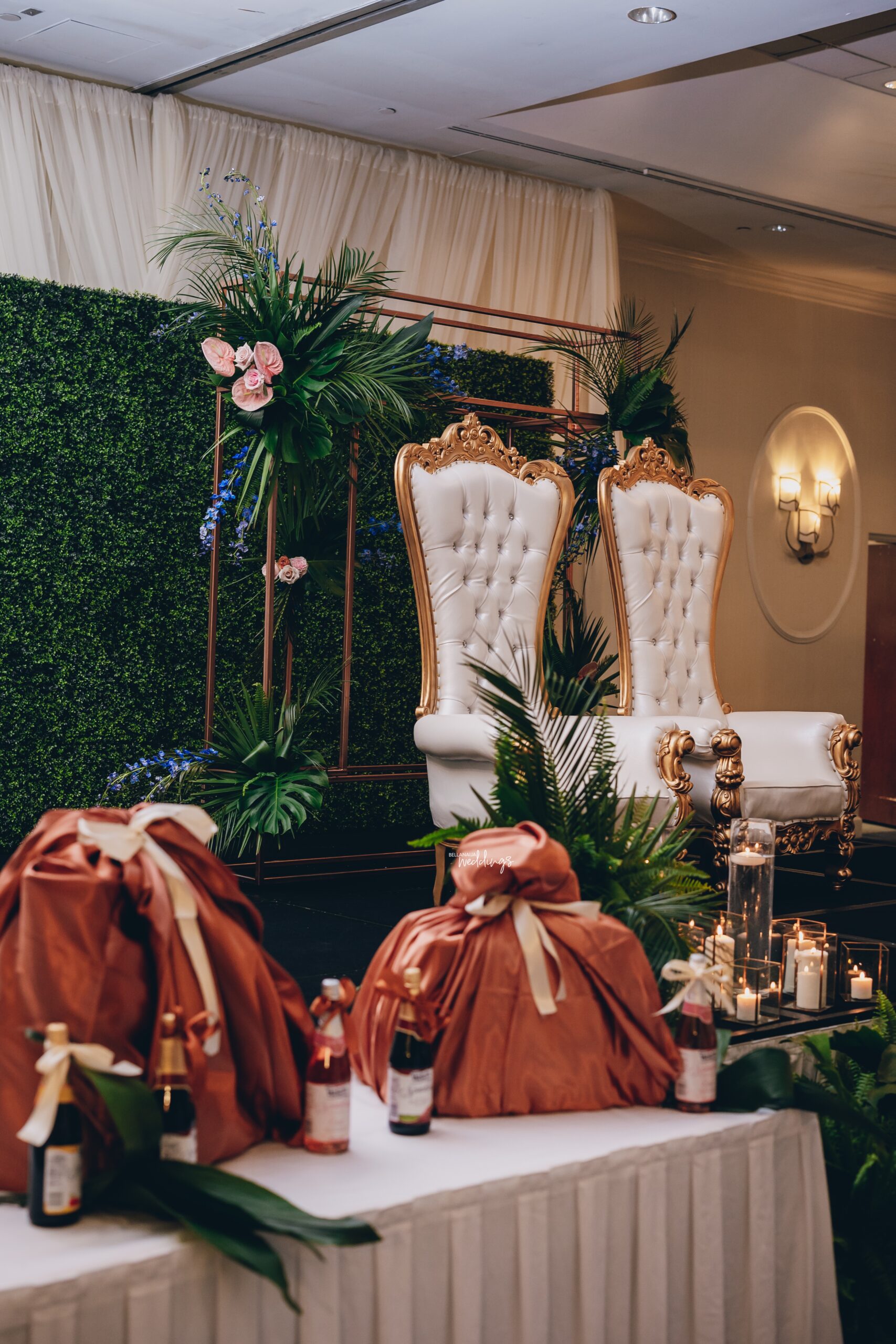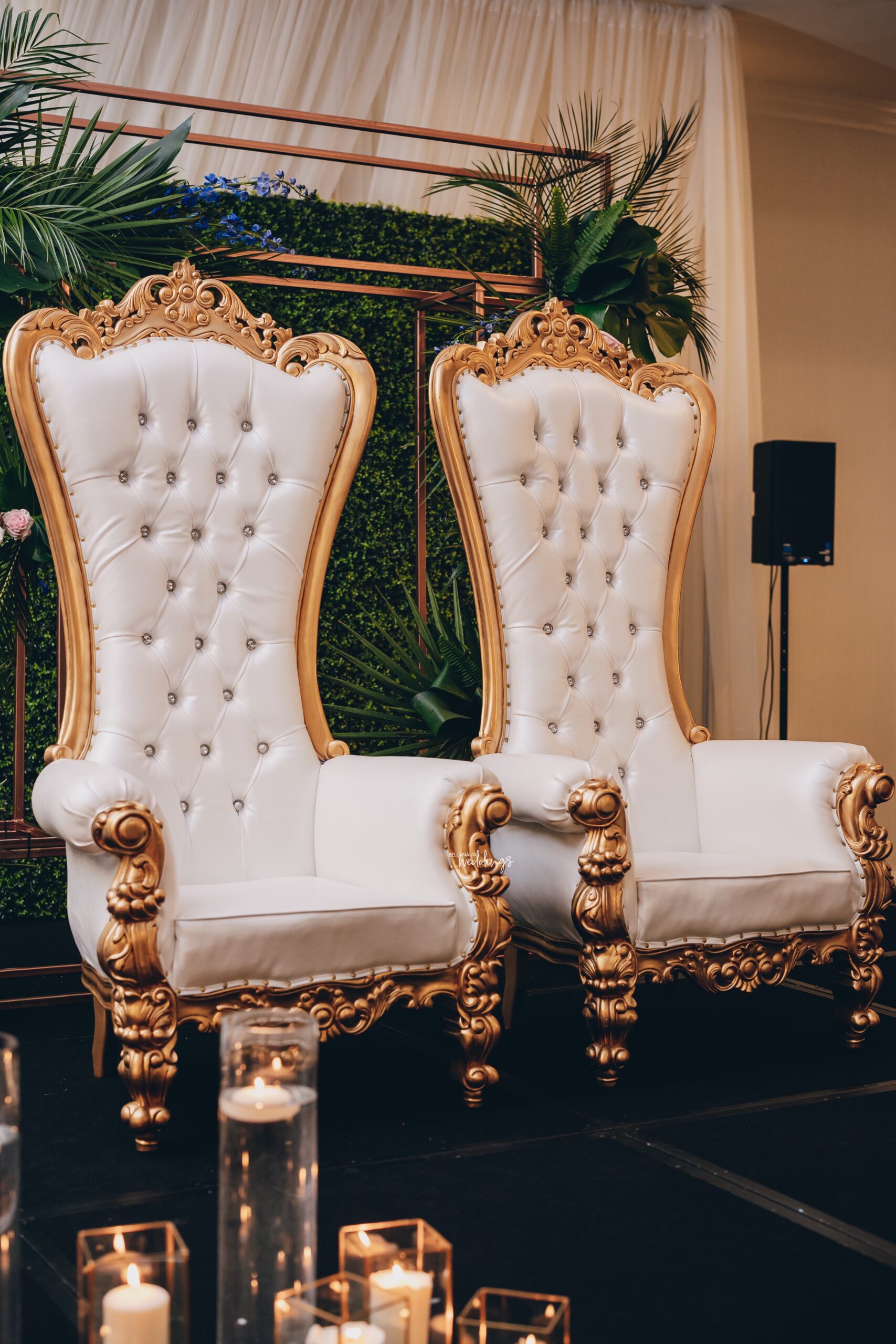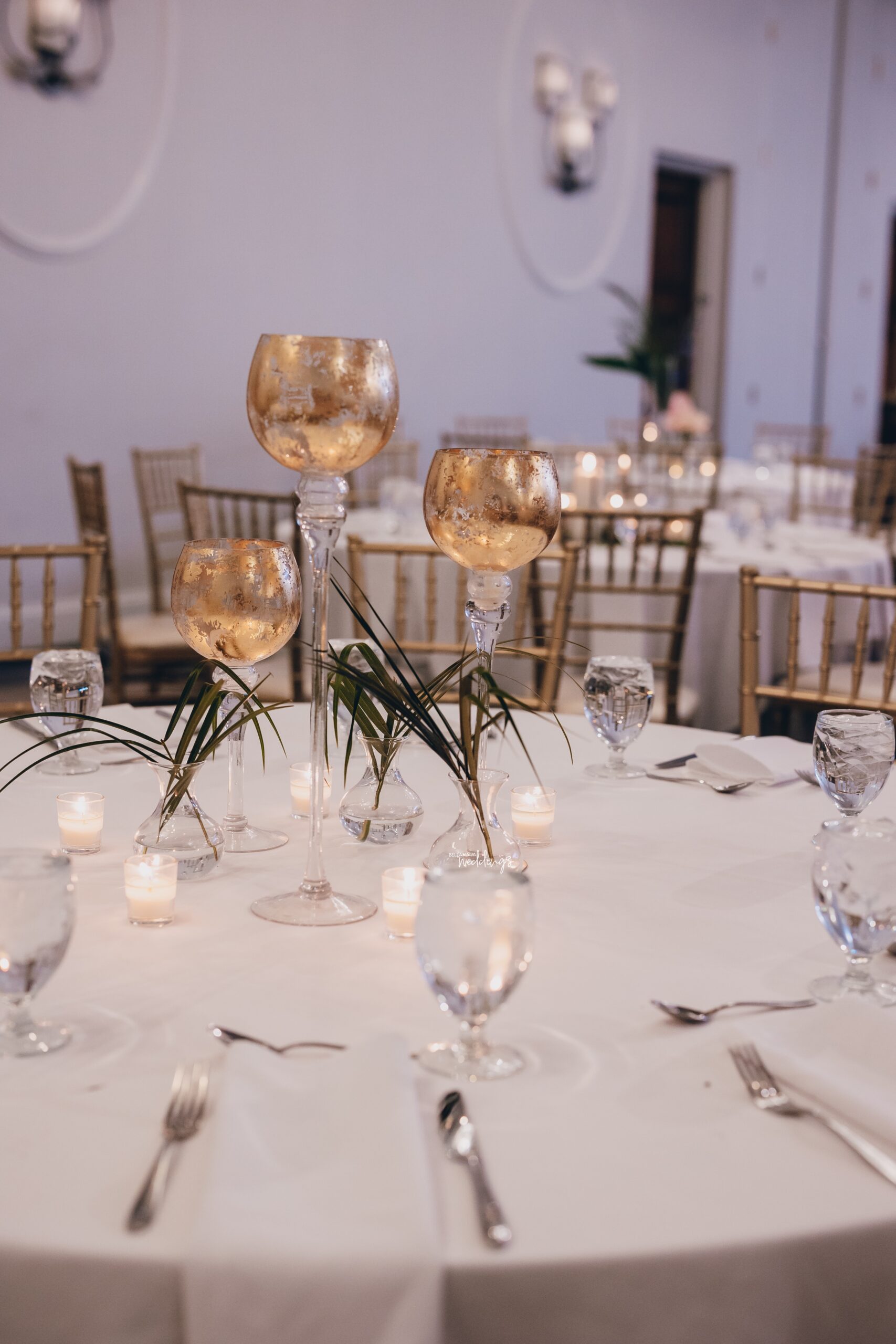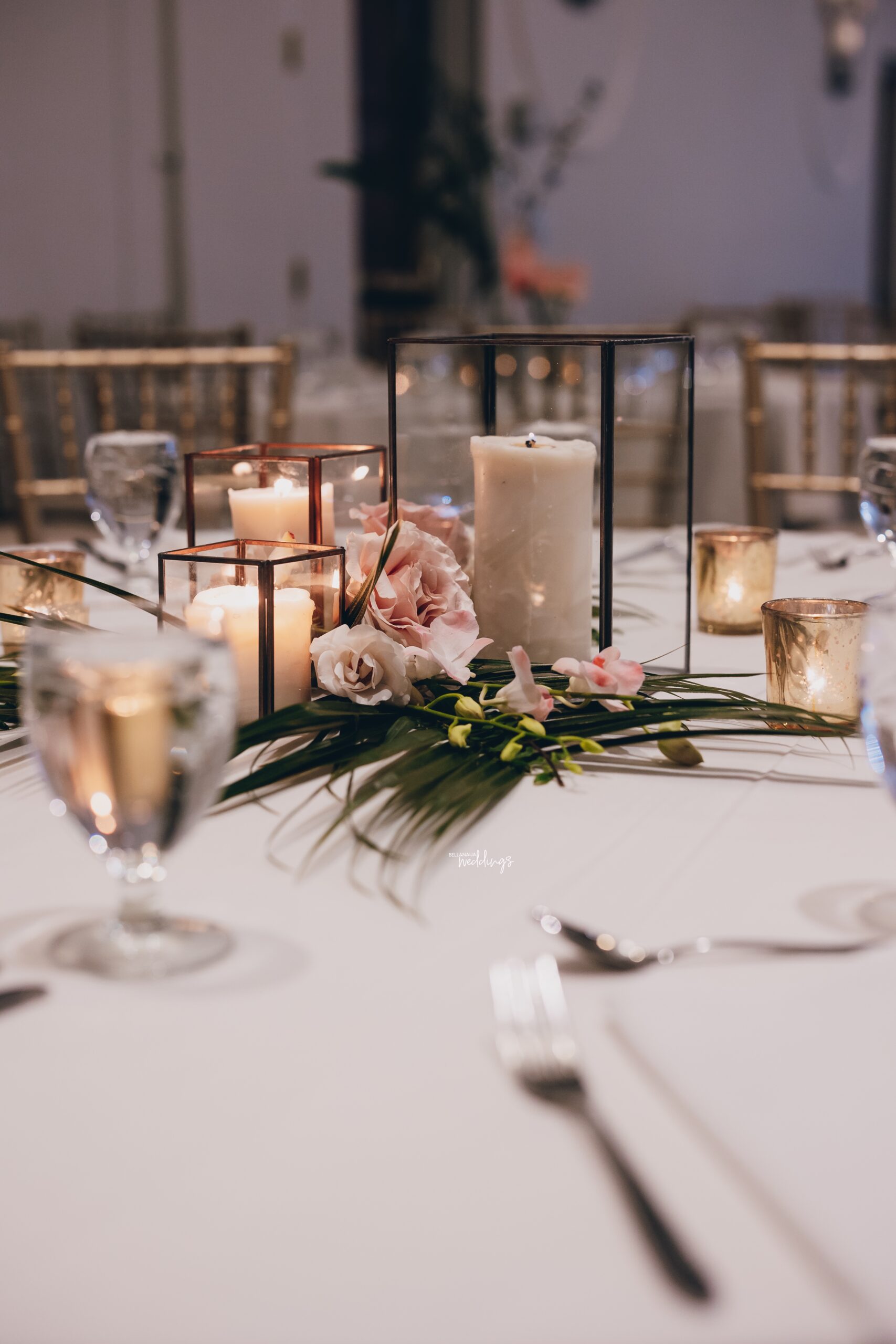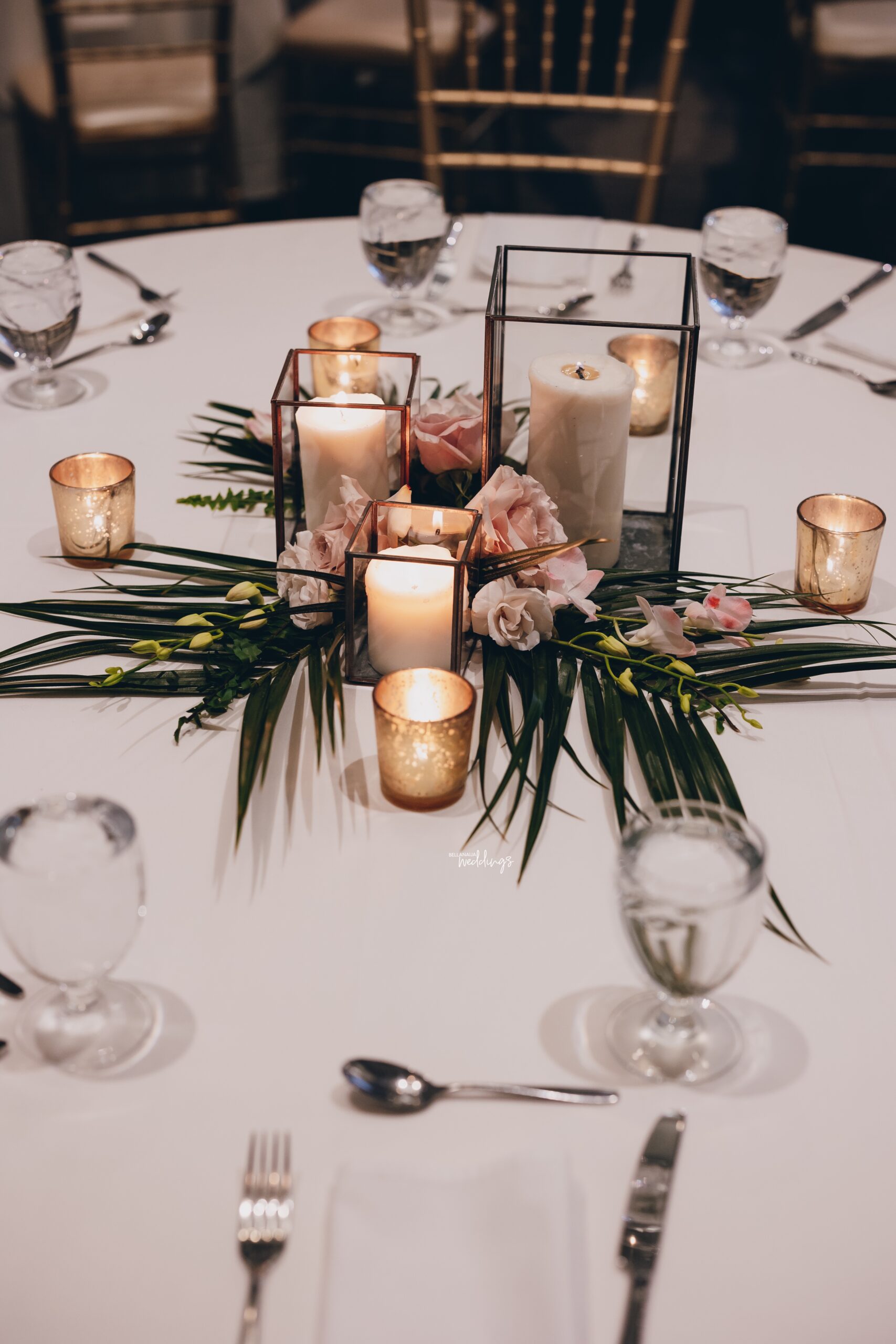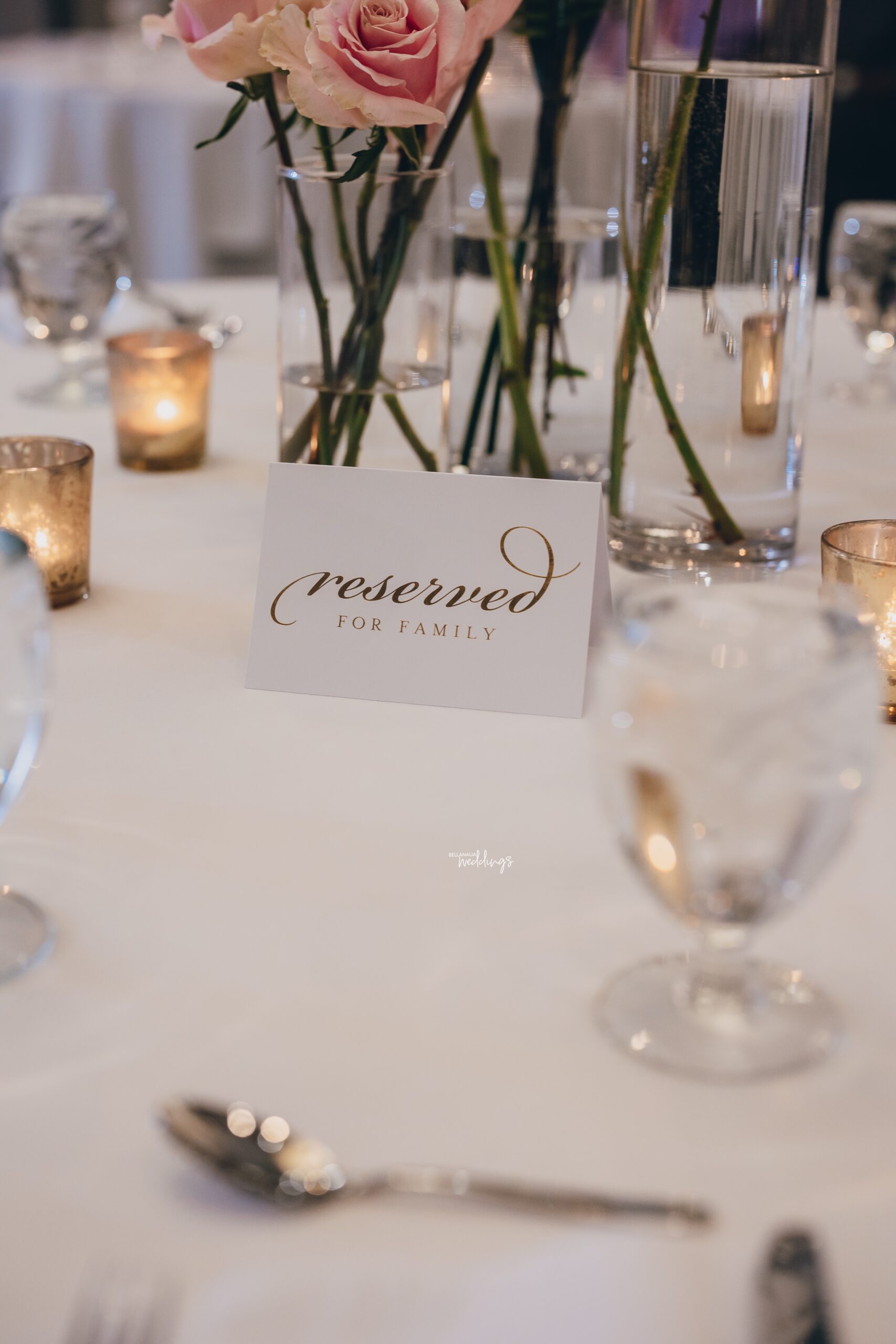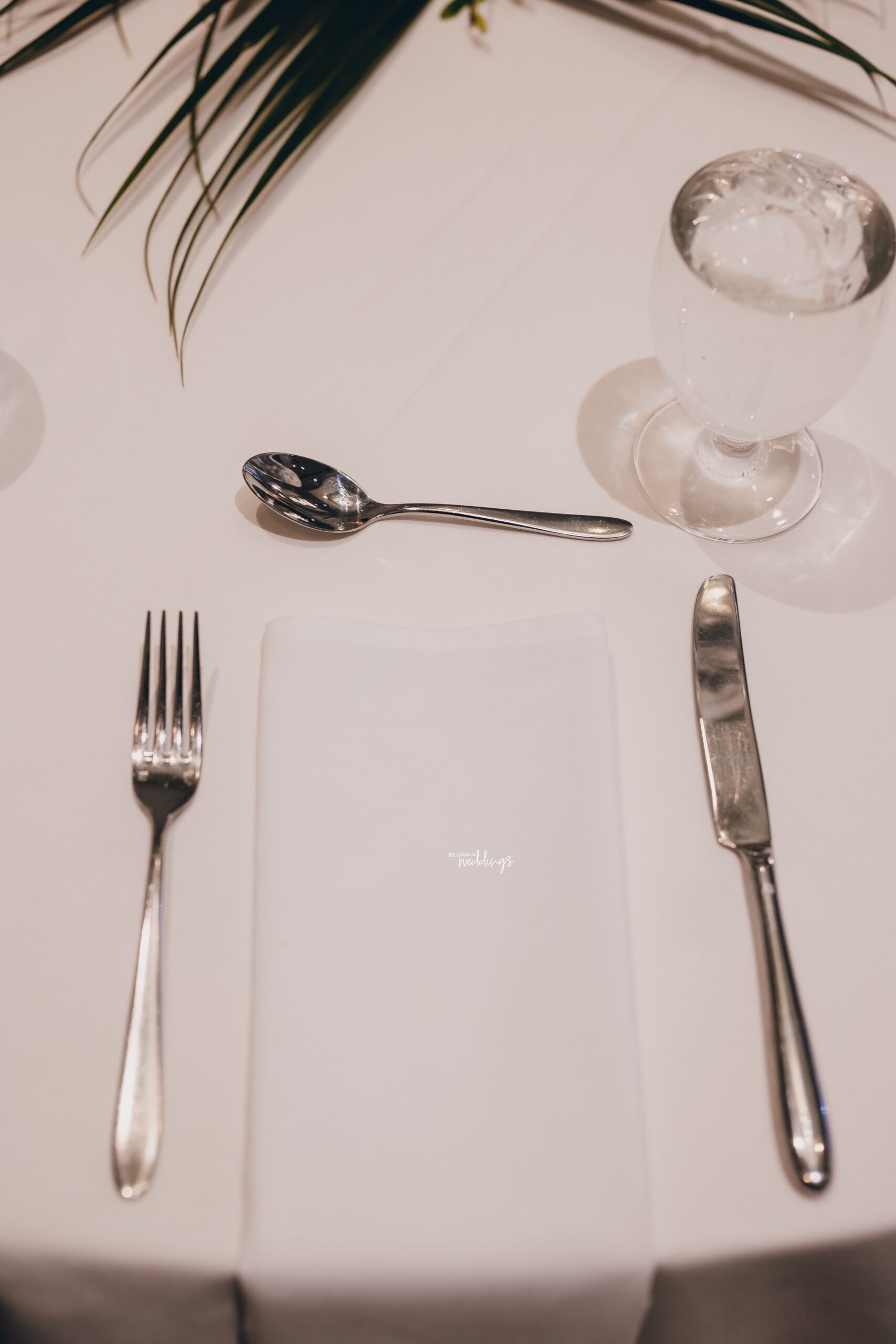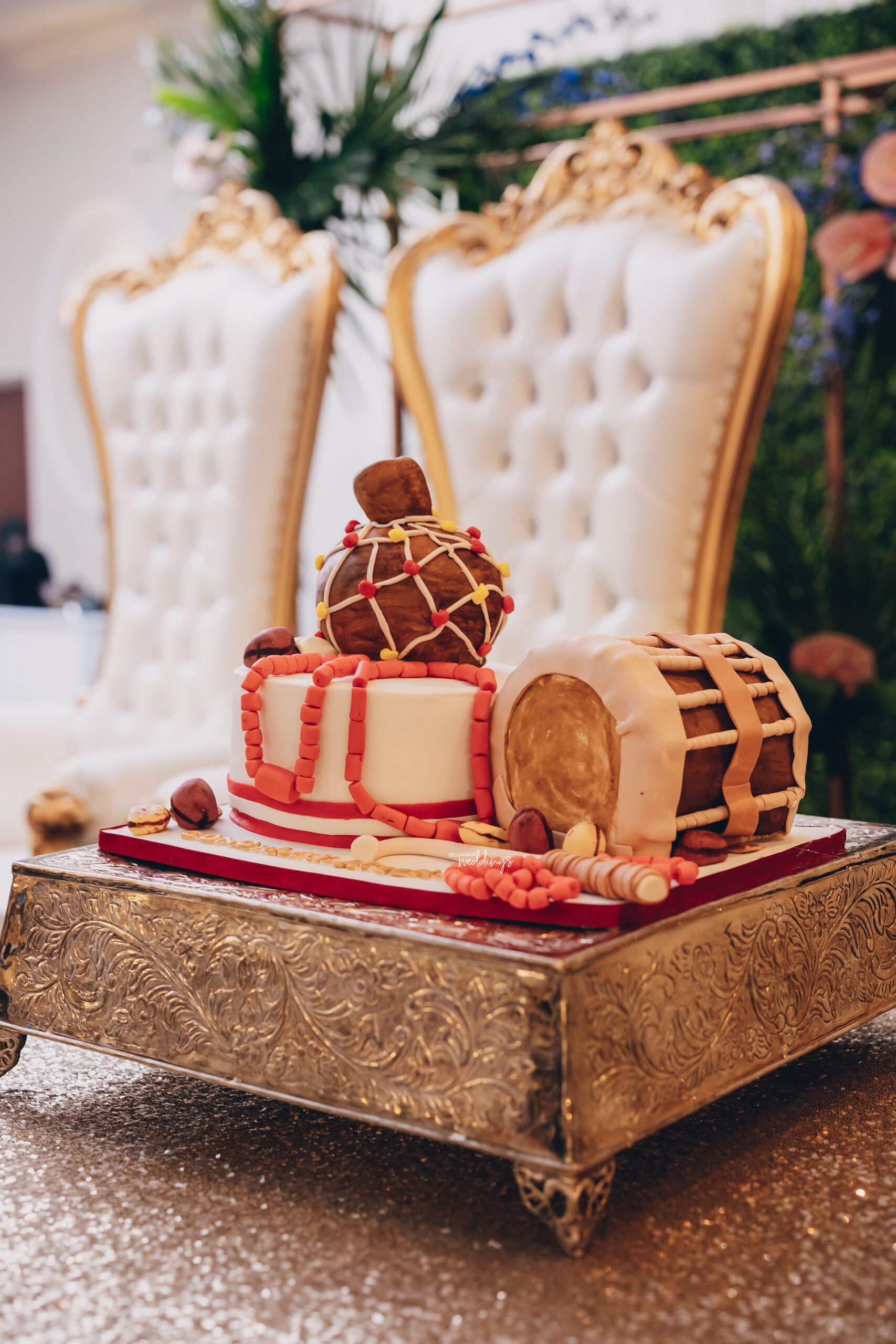 And so it begins!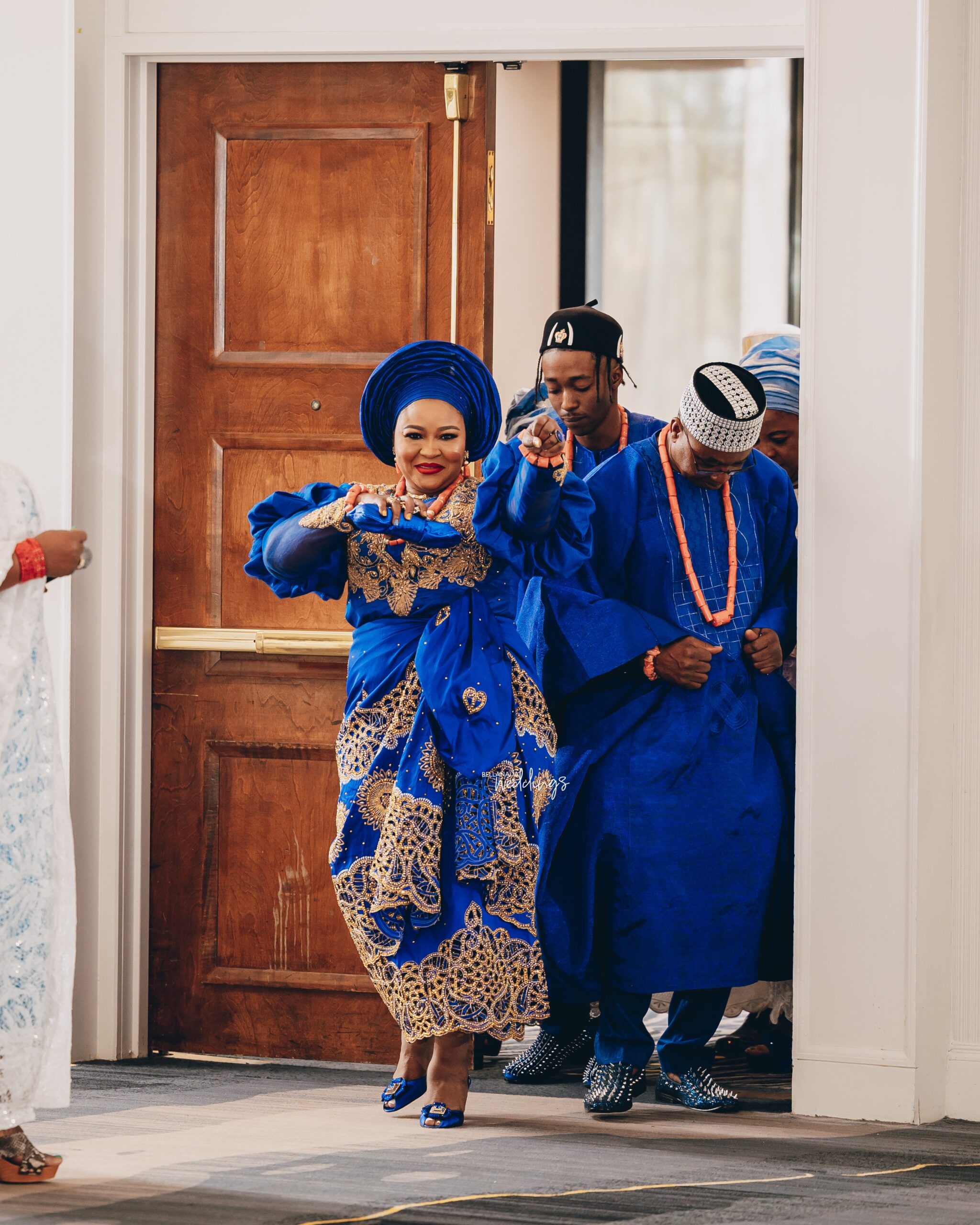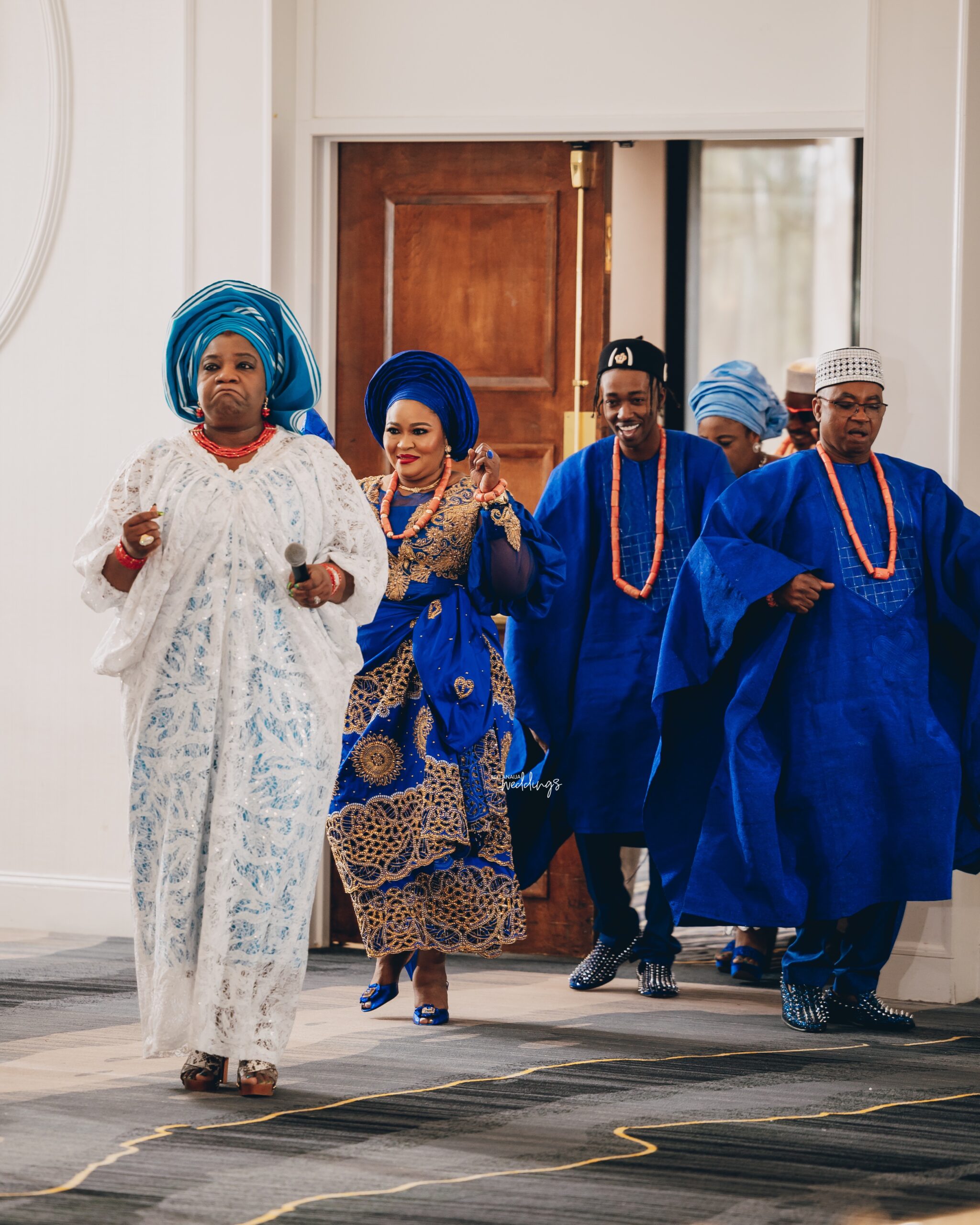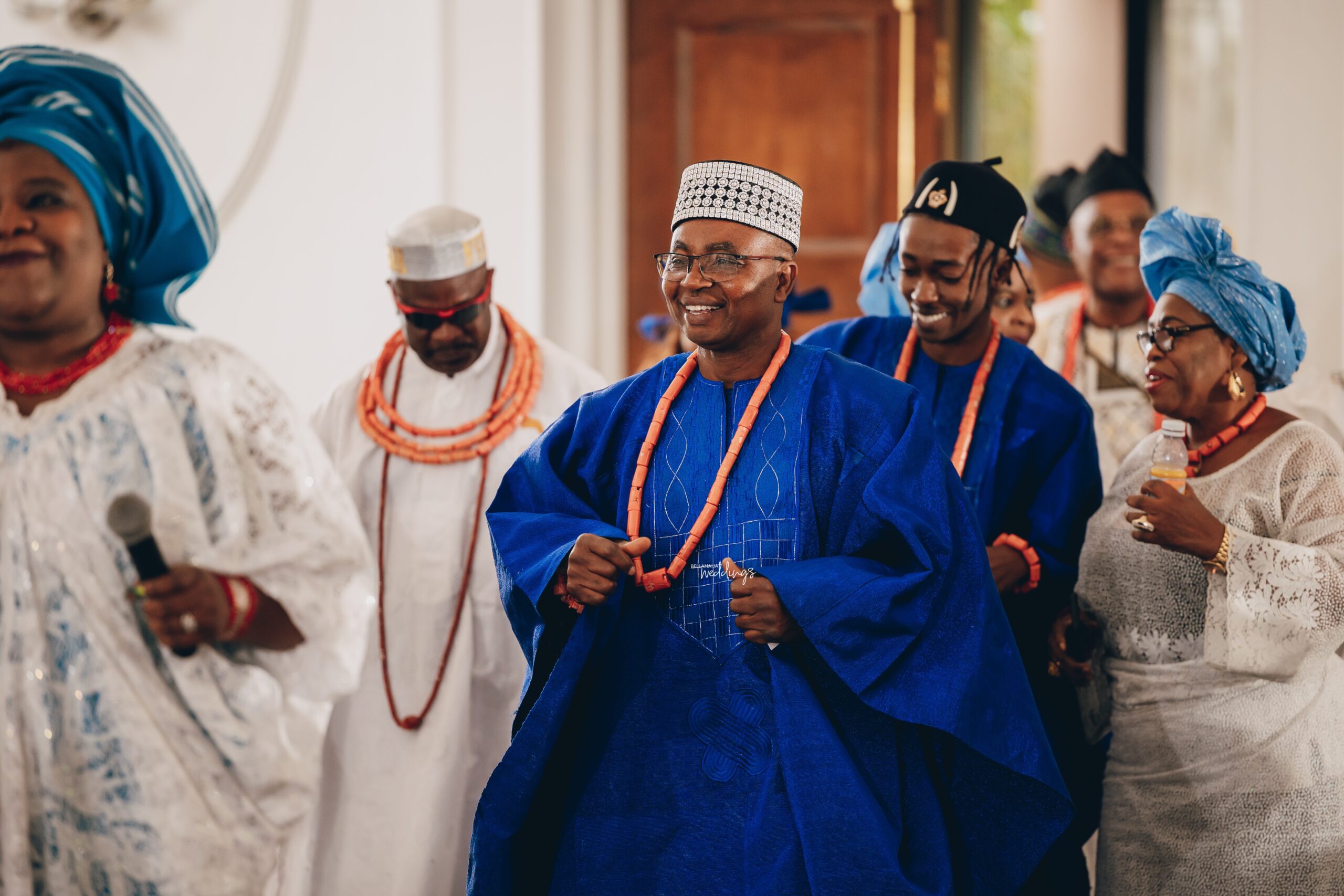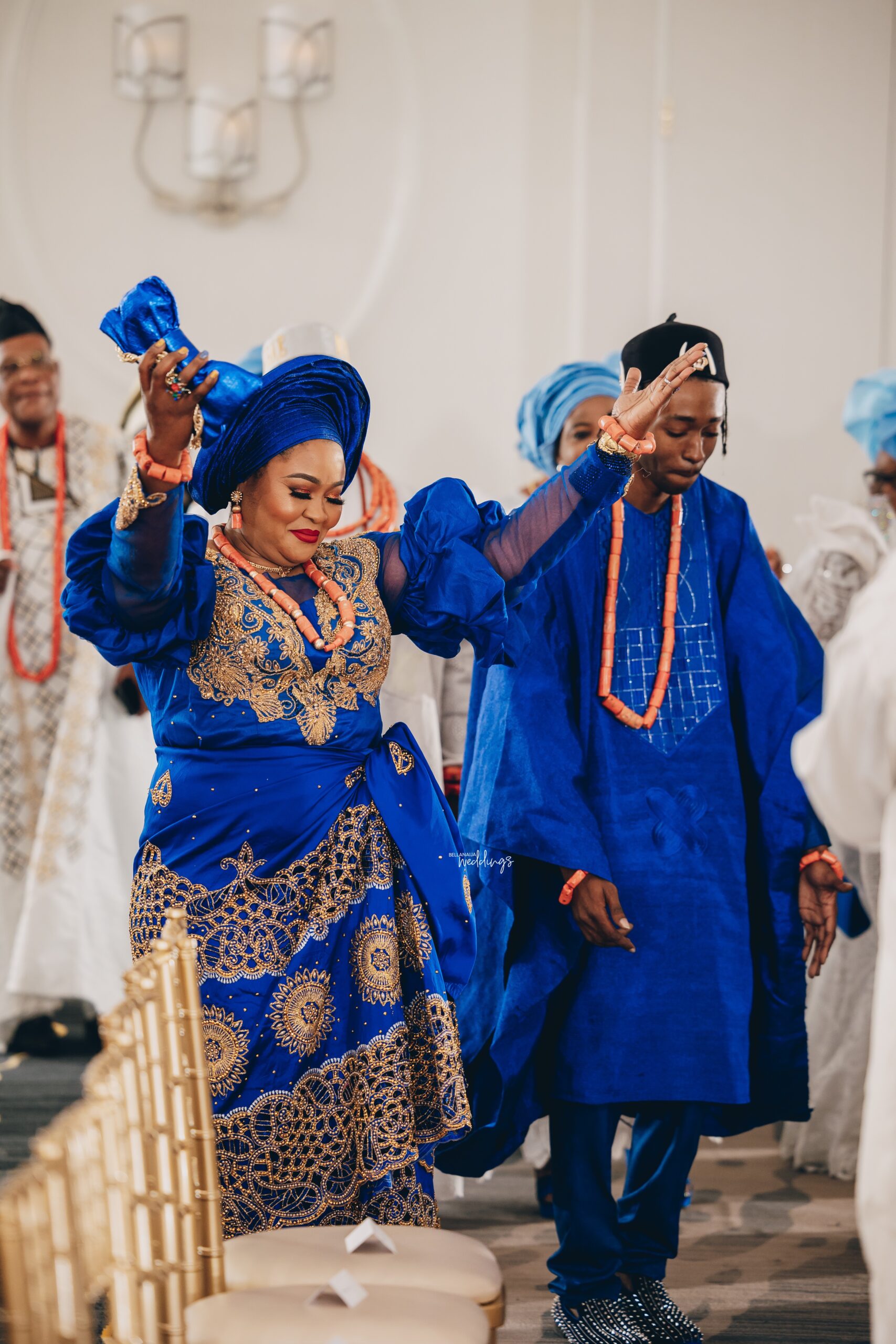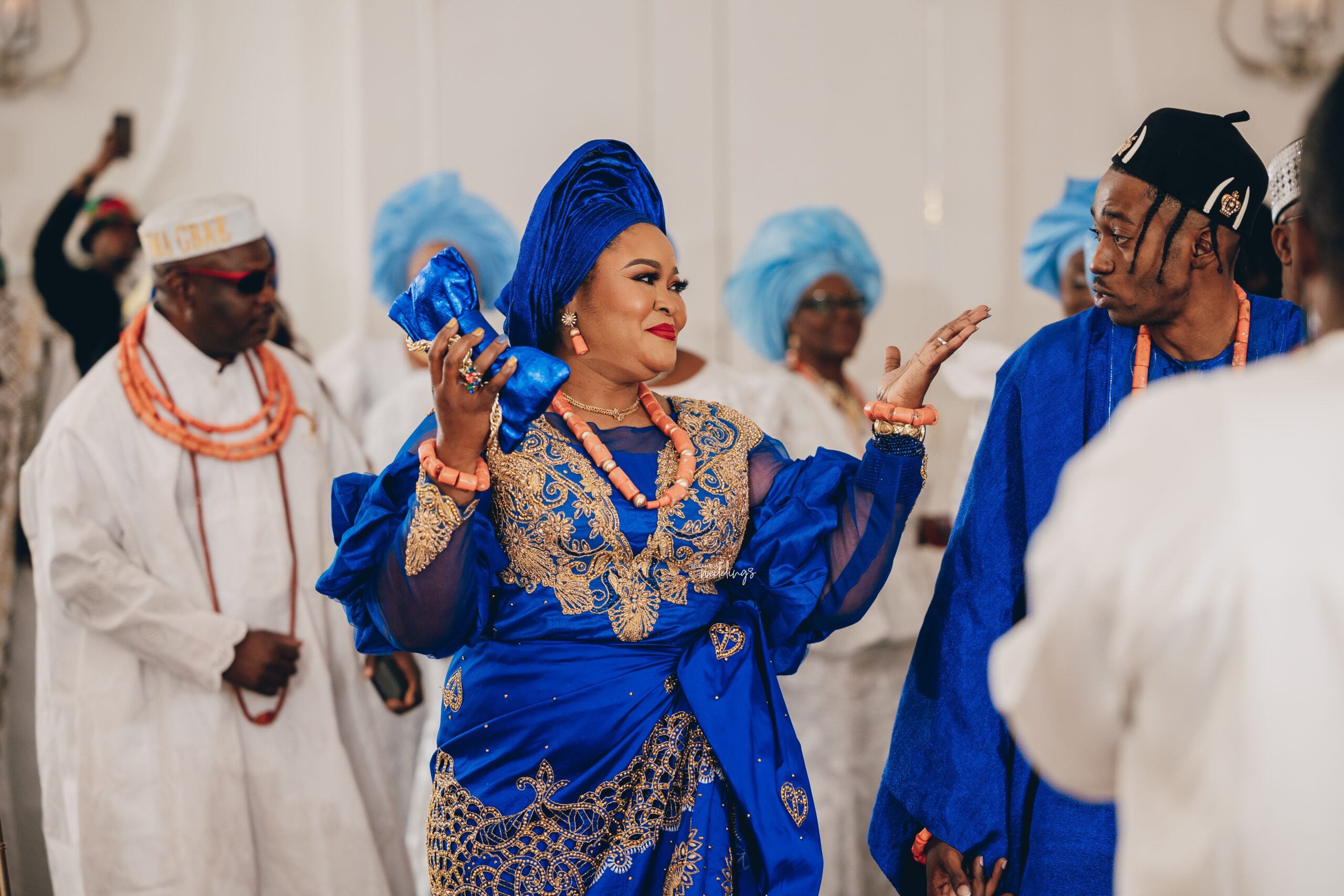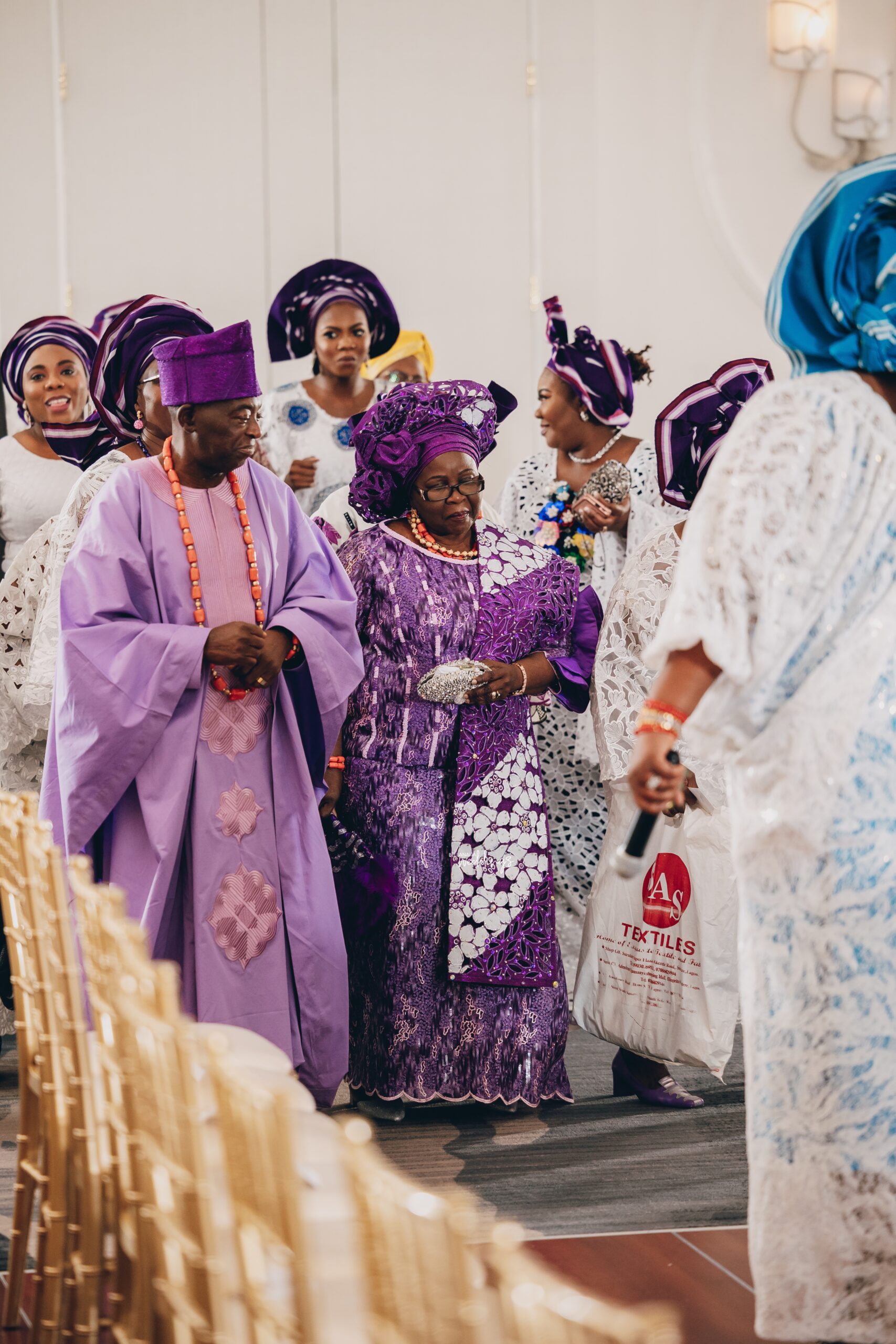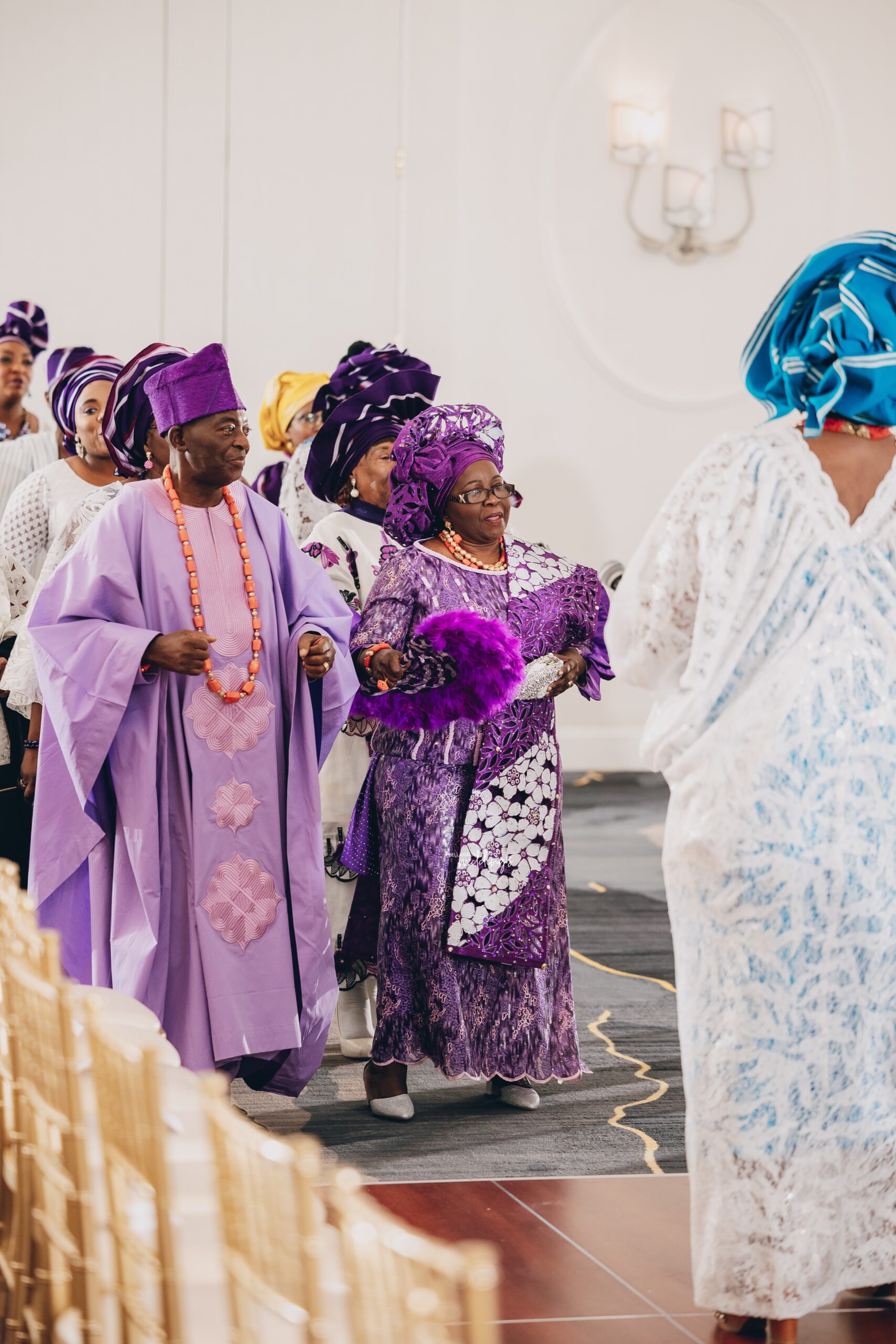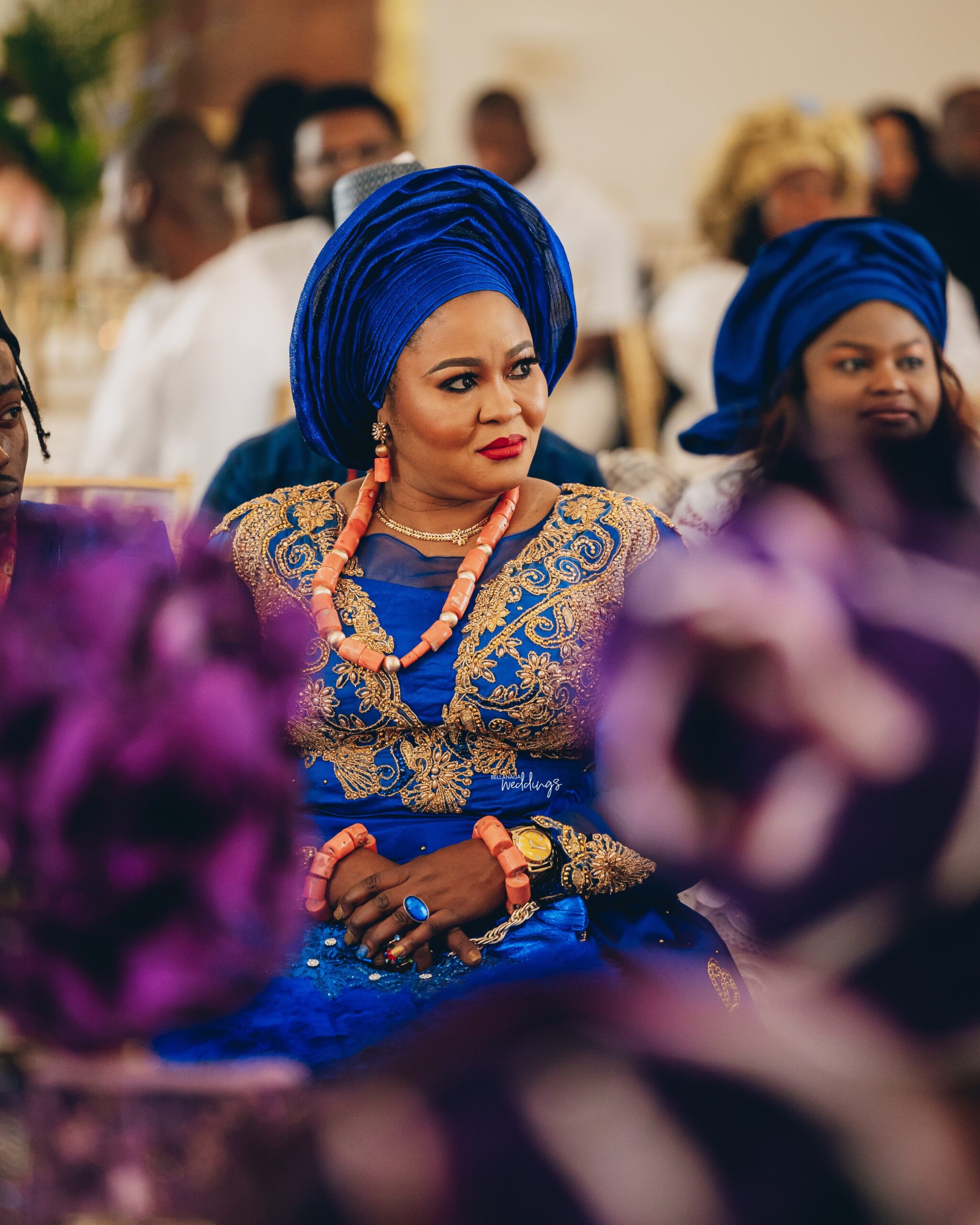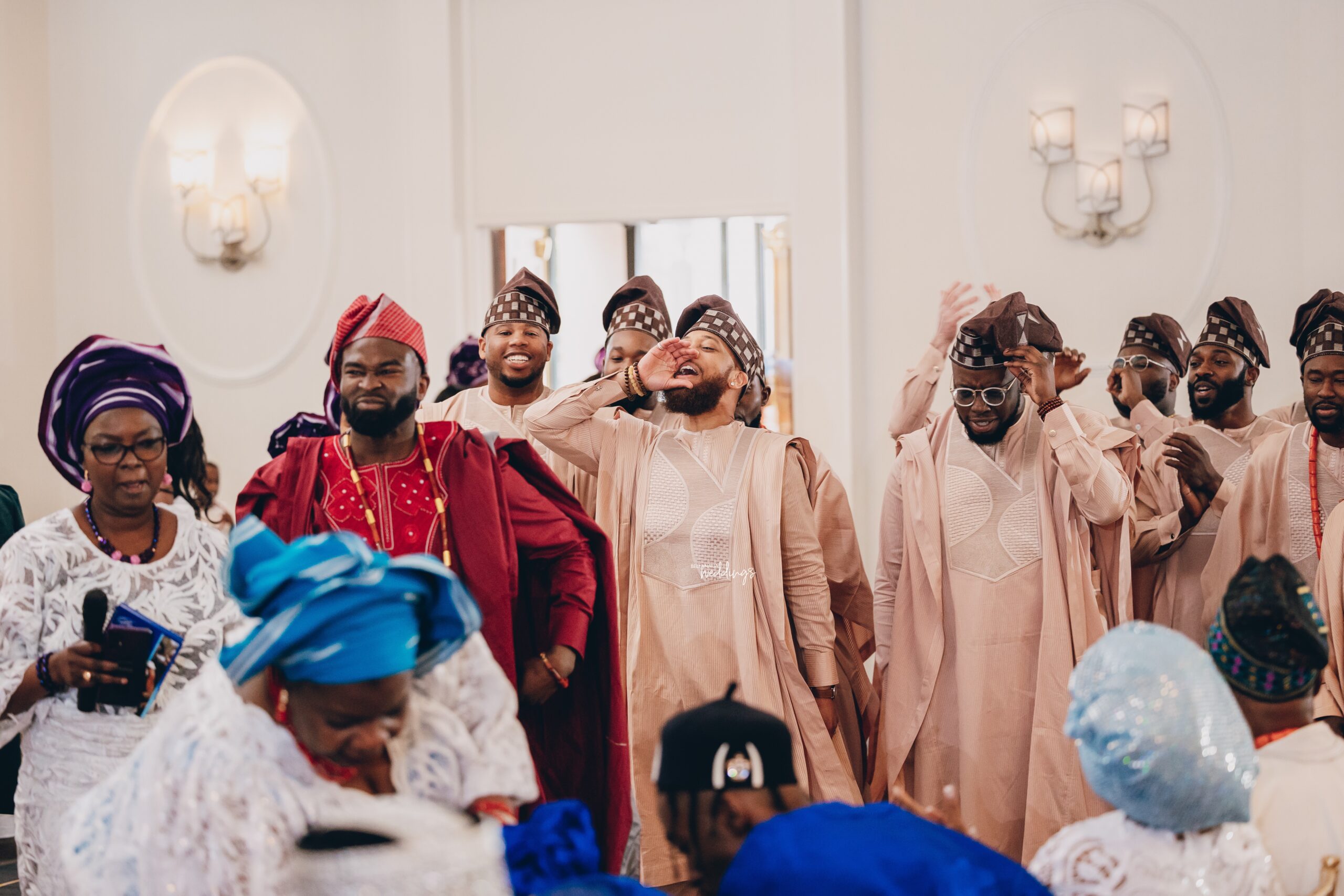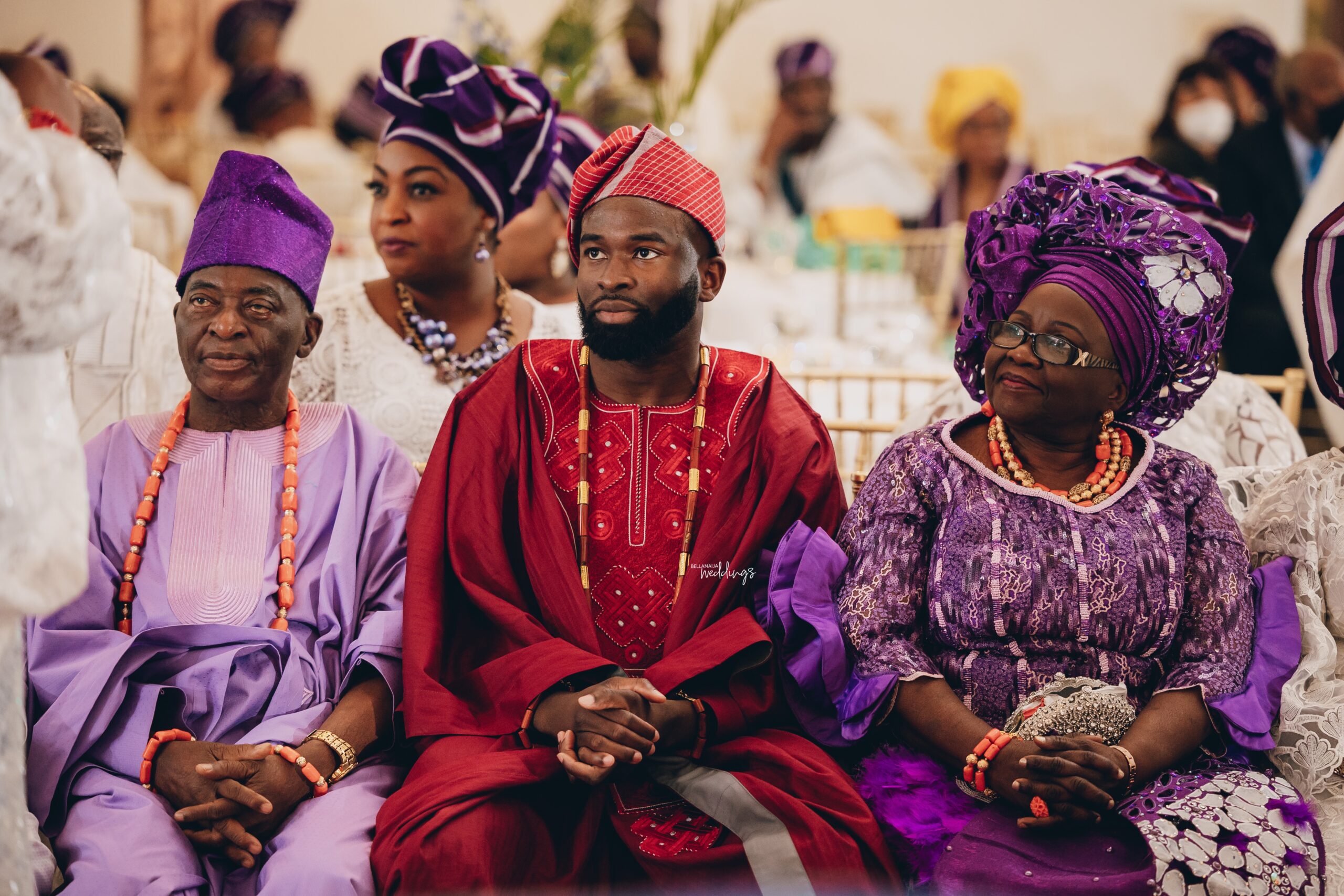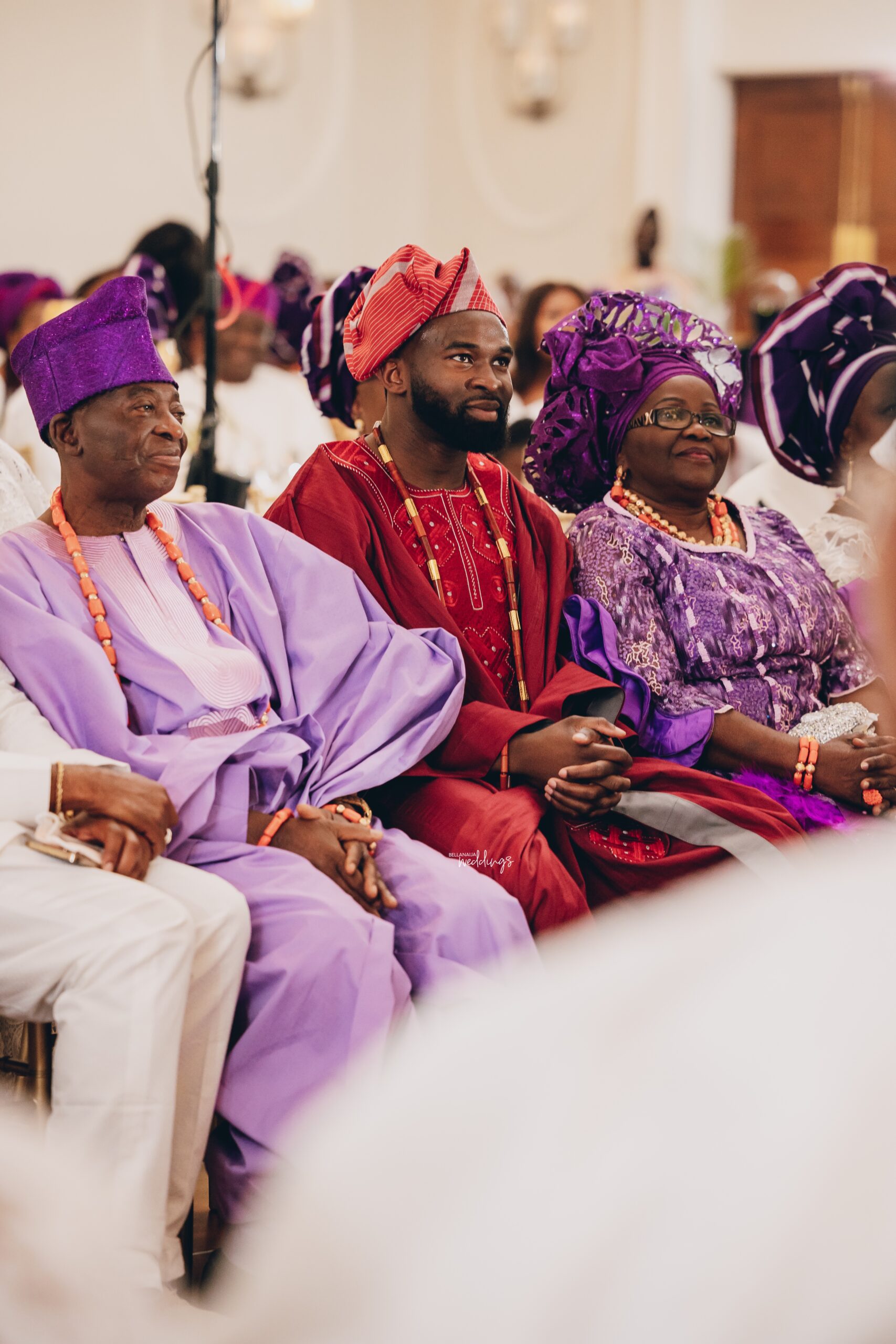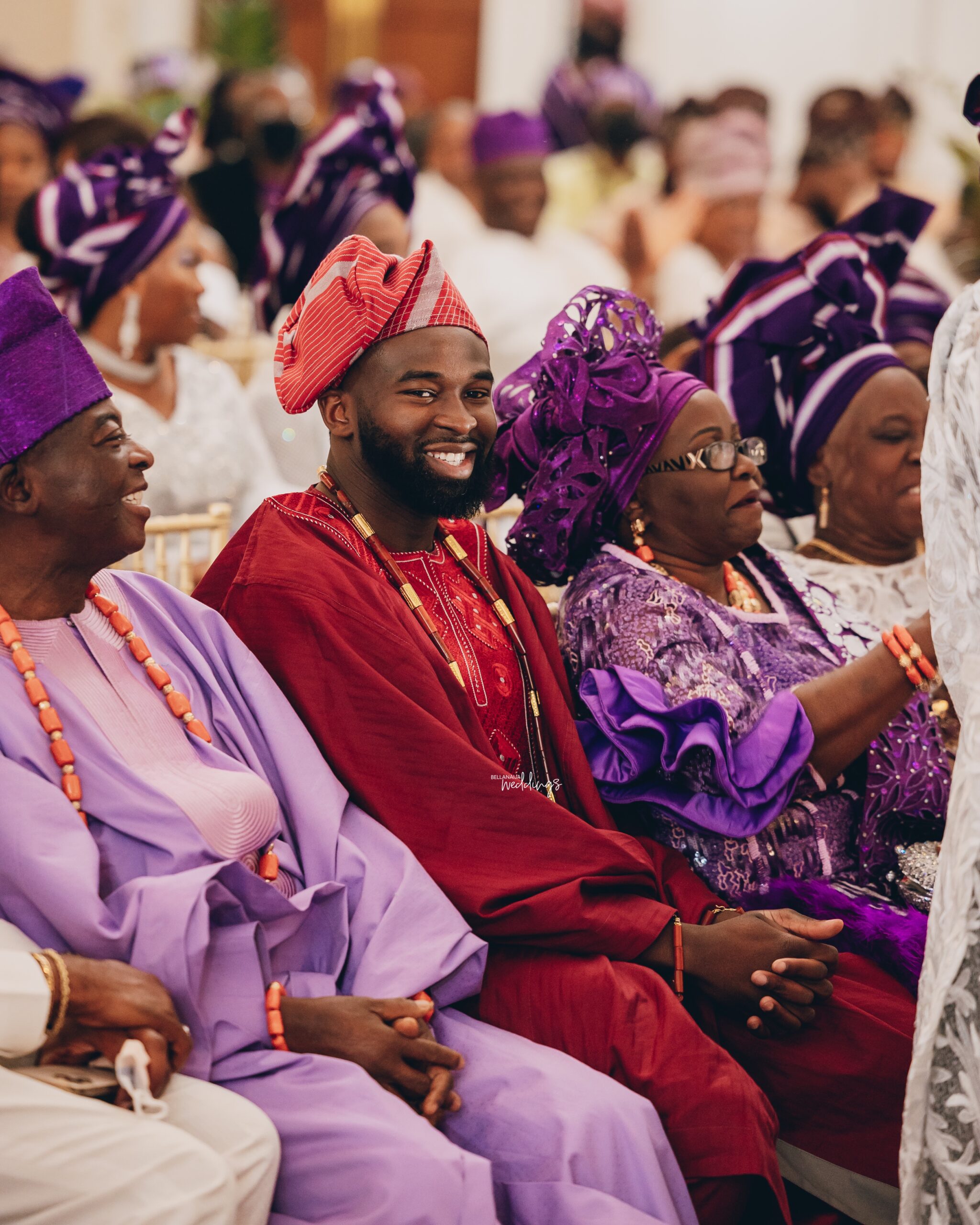 Here comes the bride…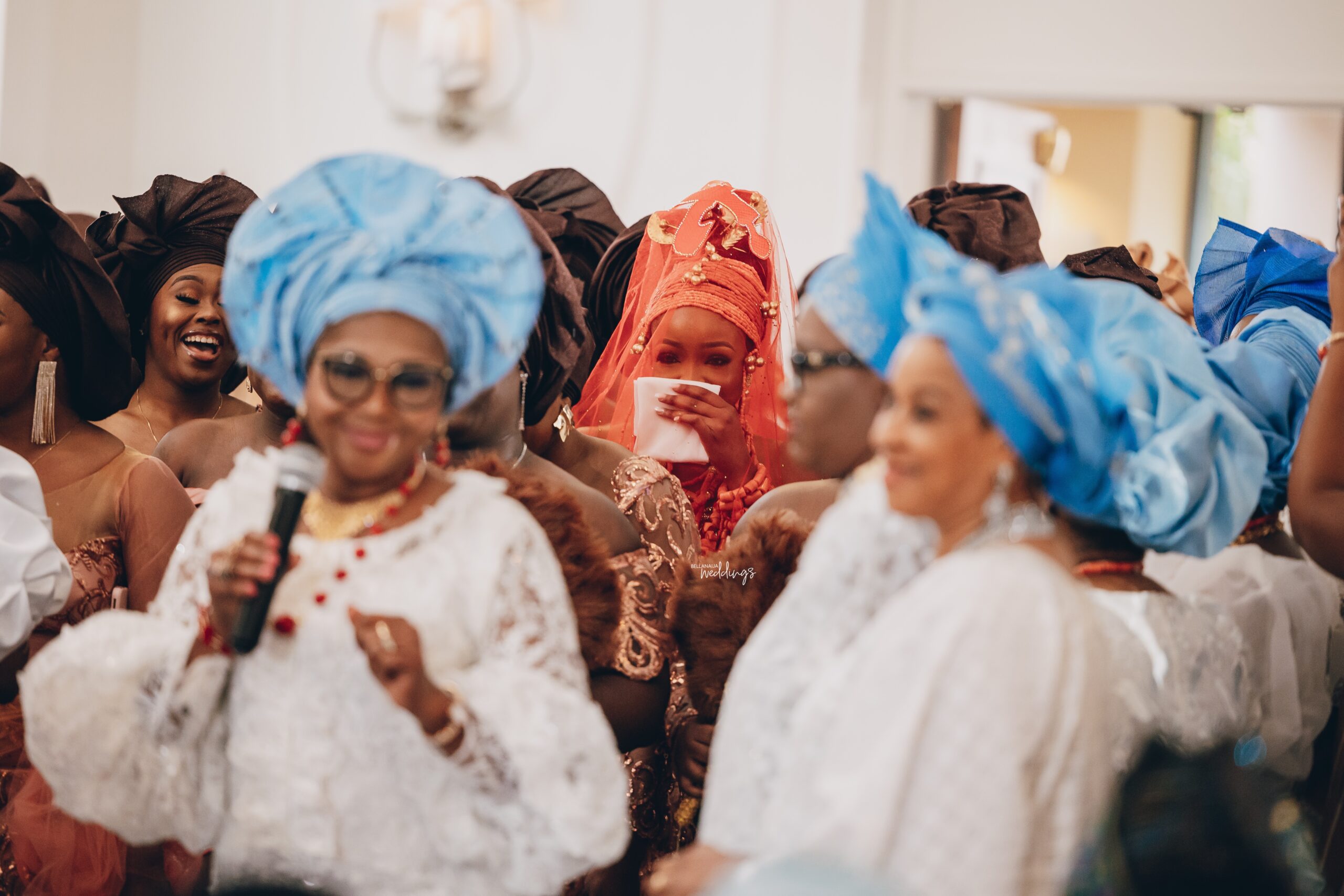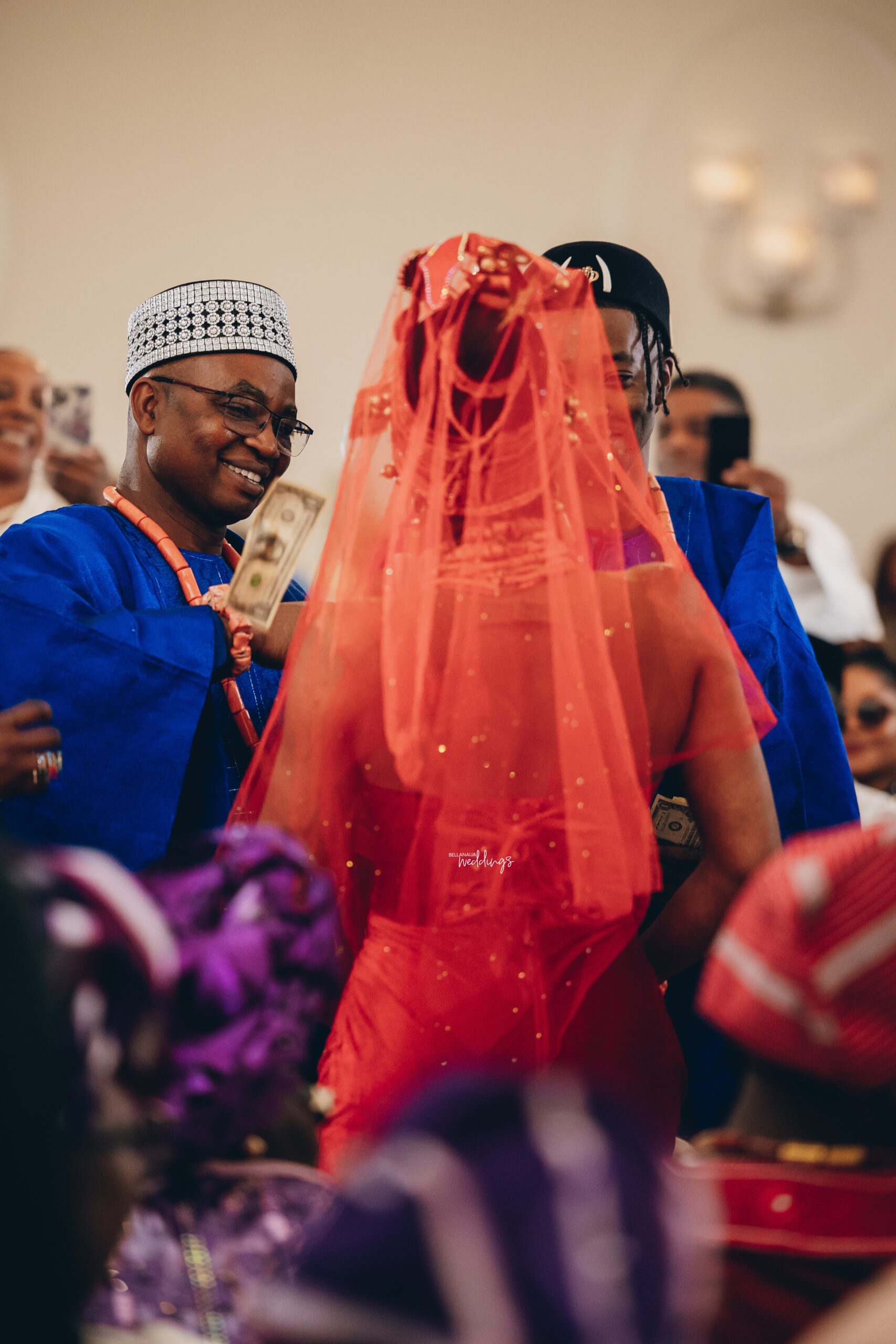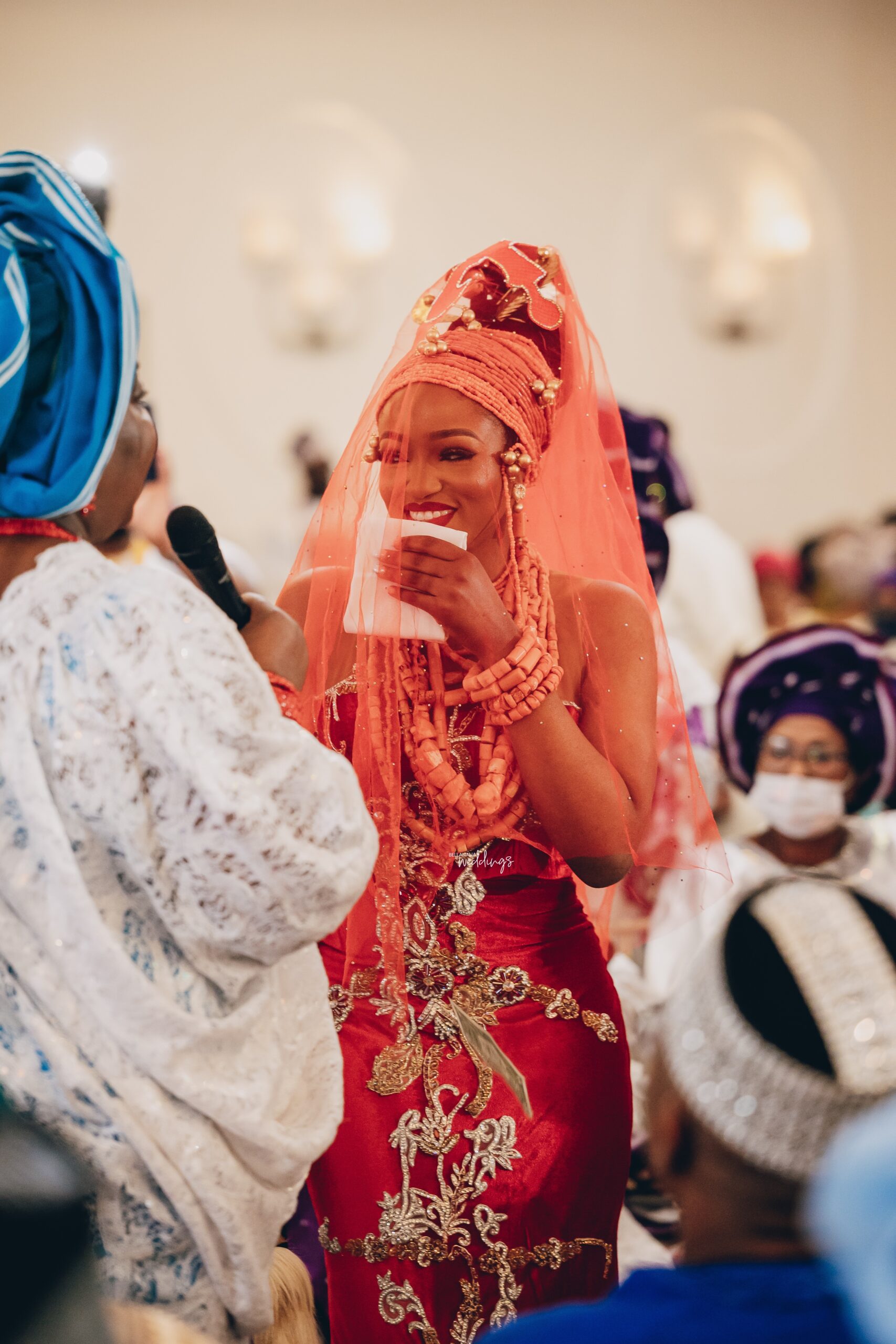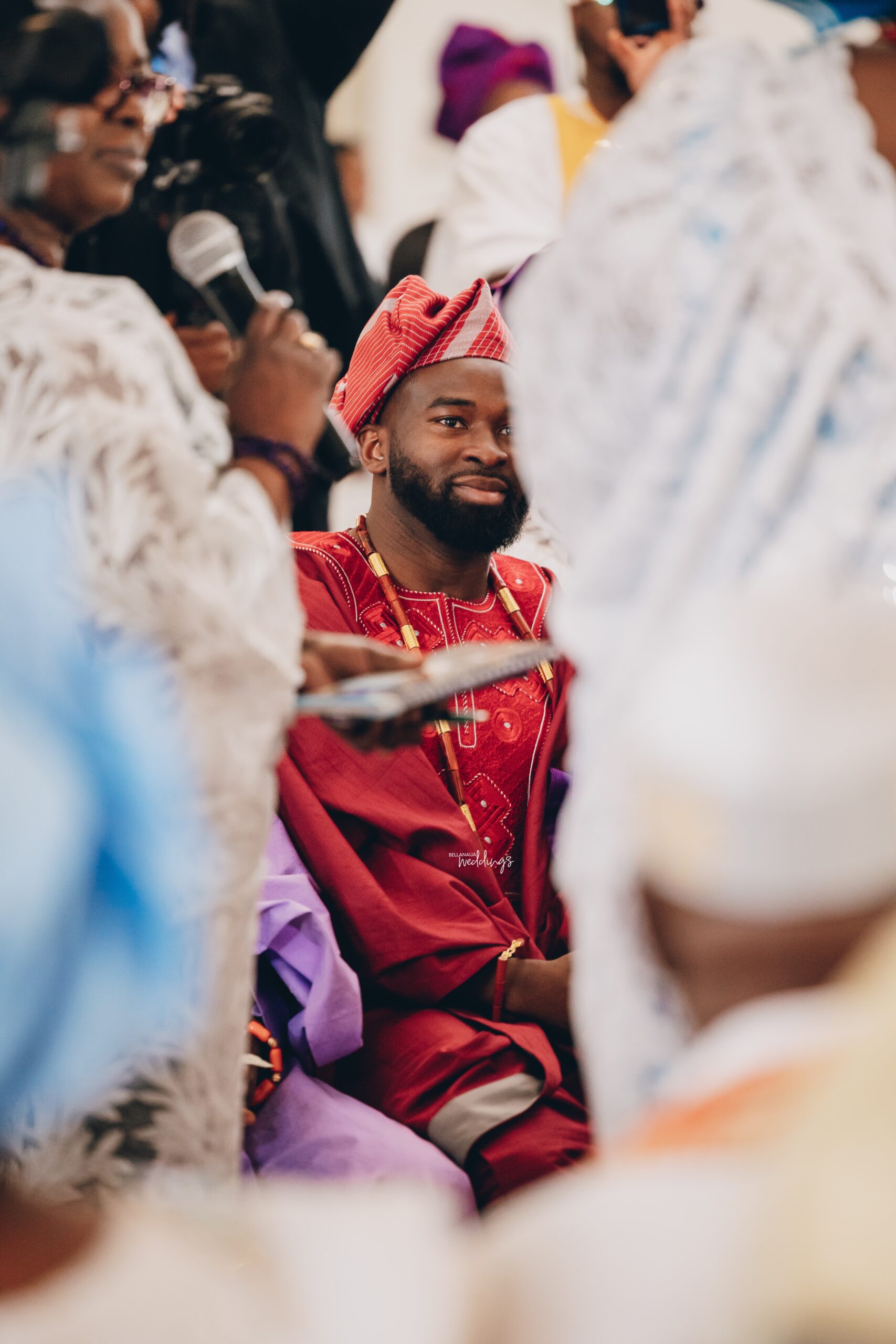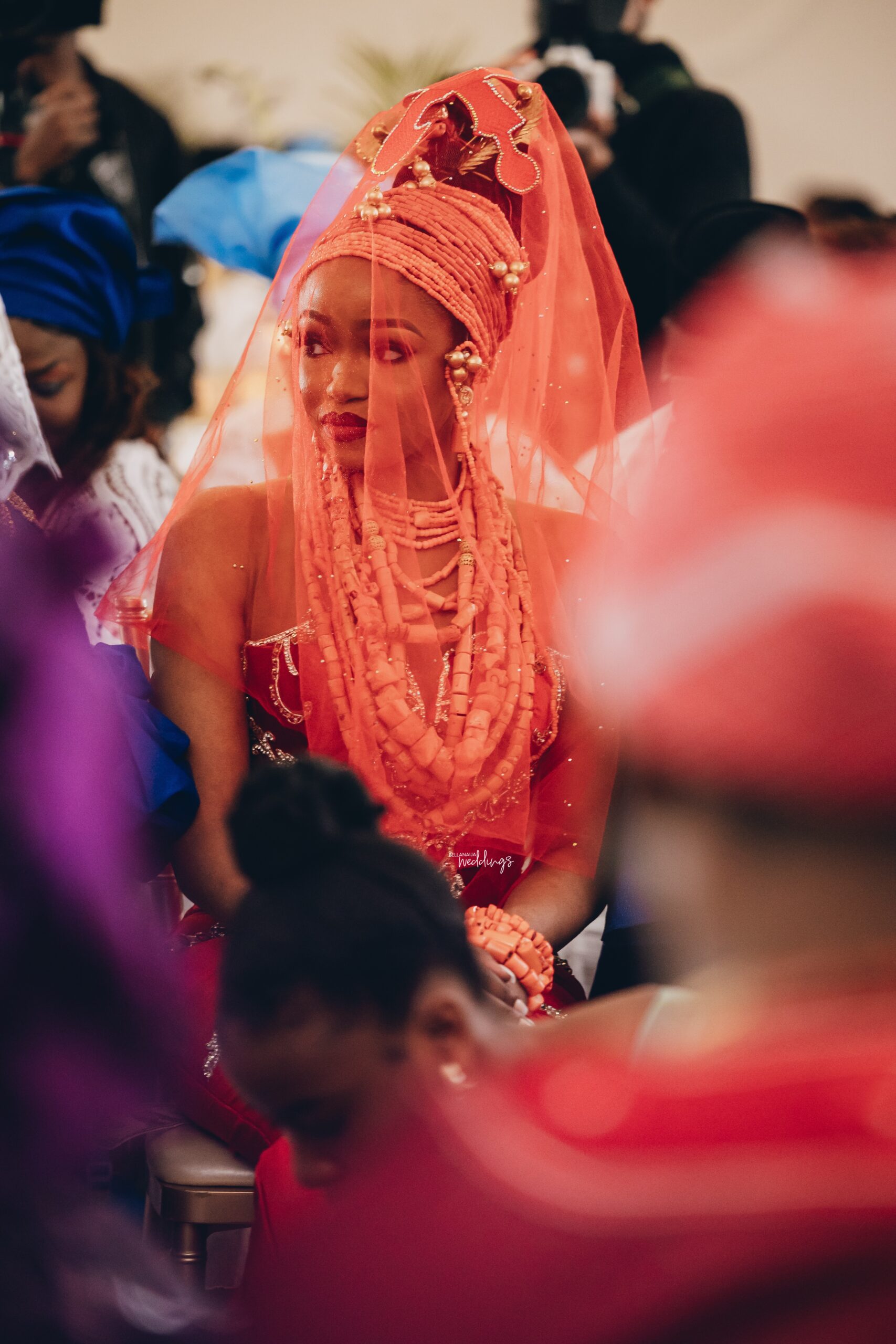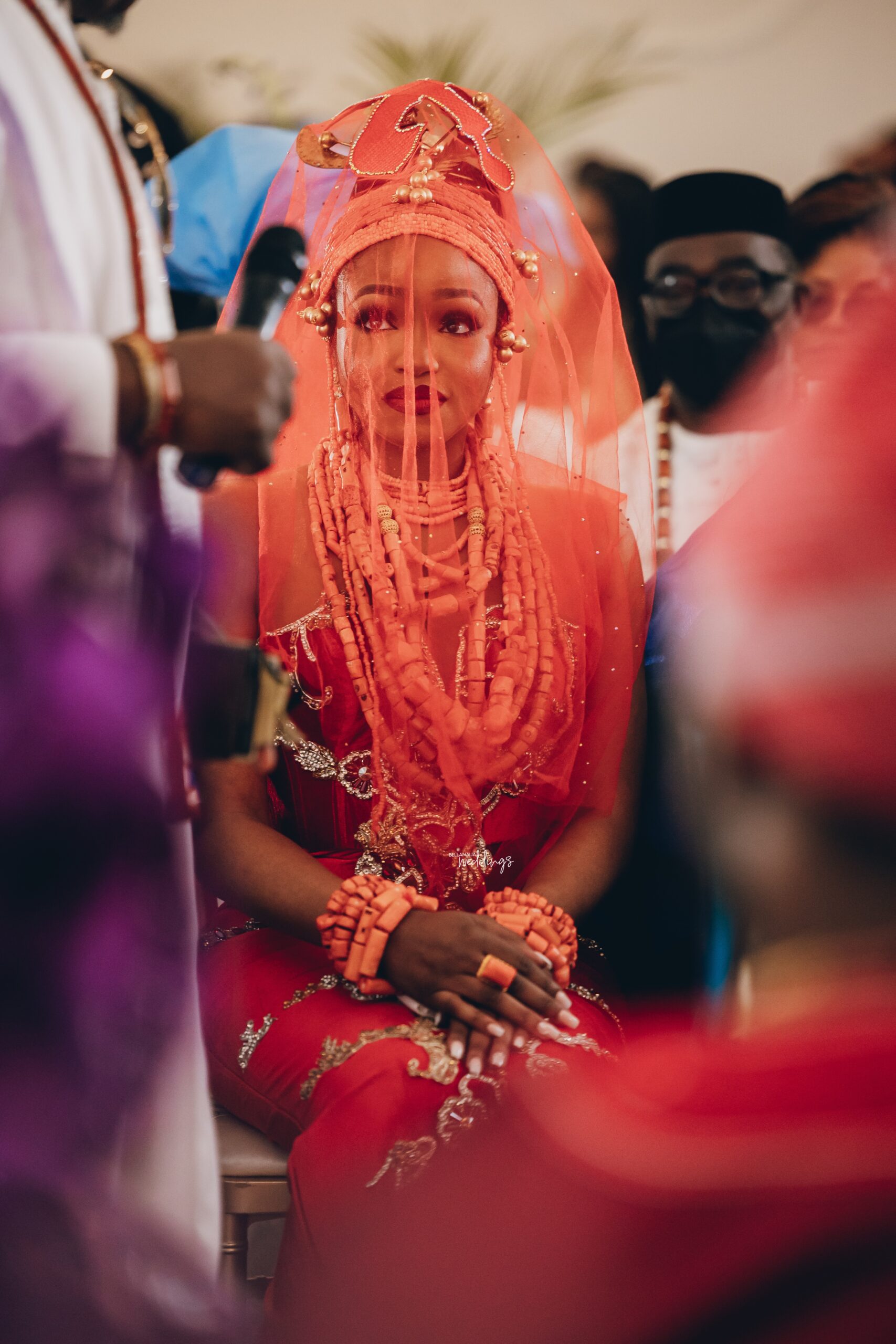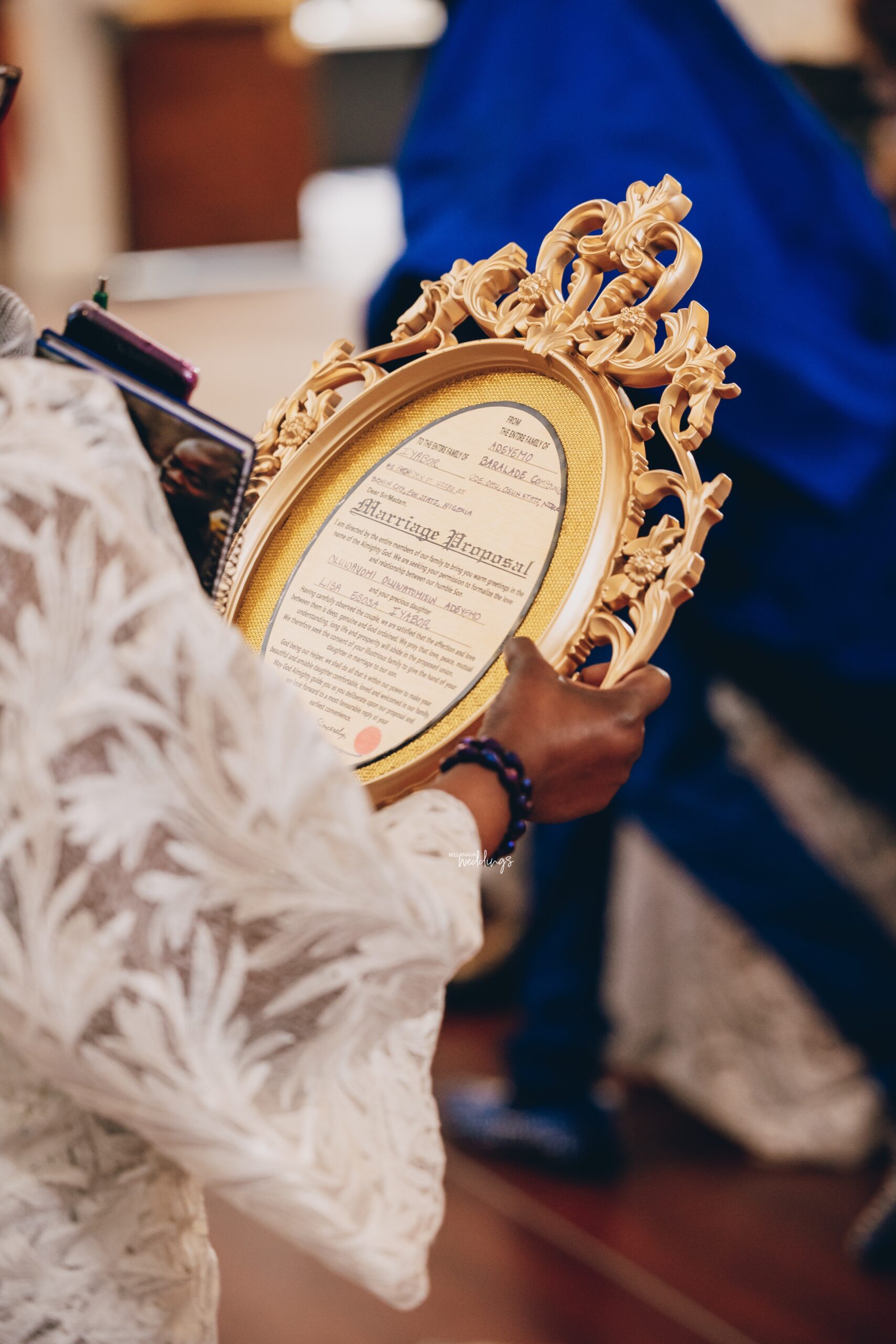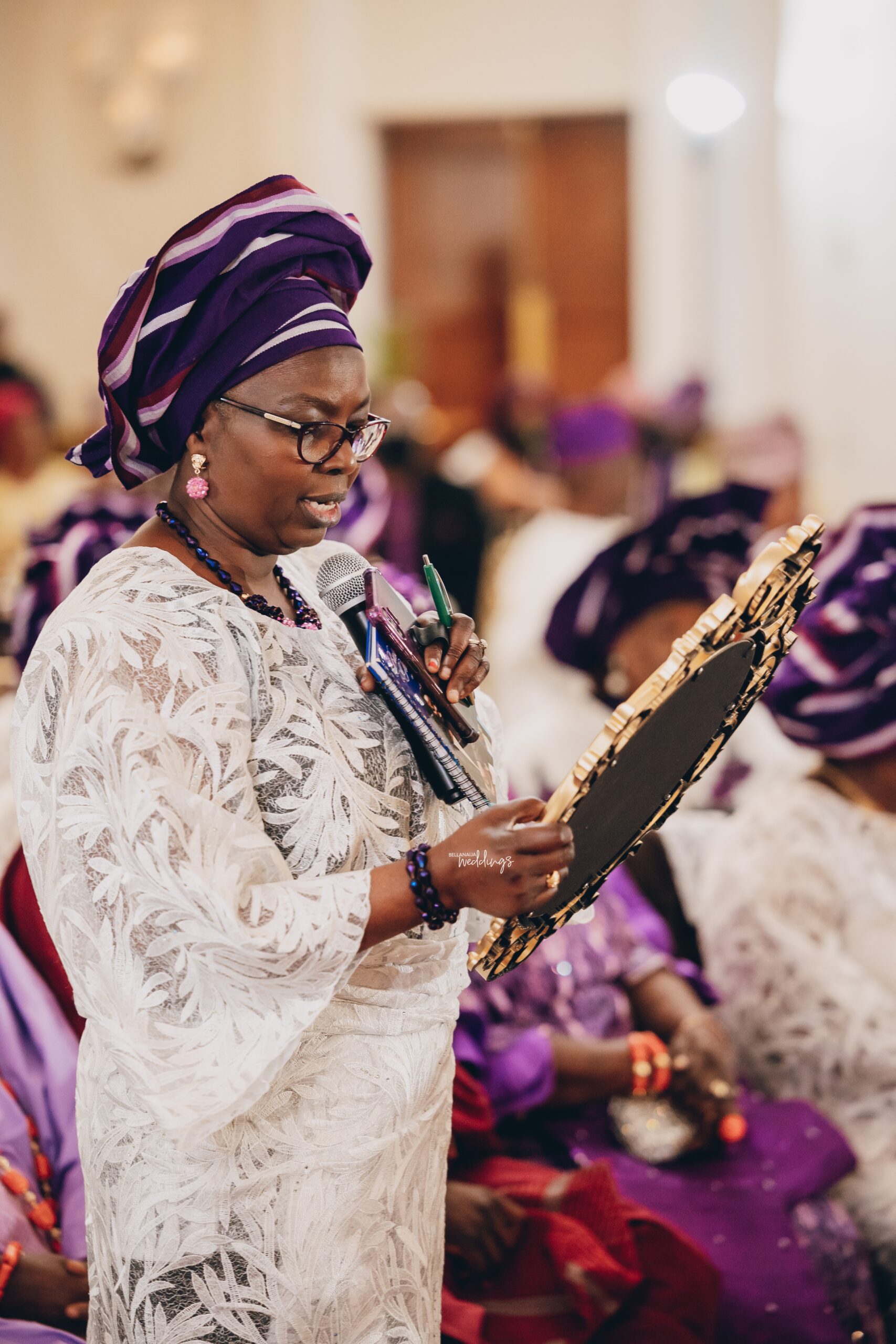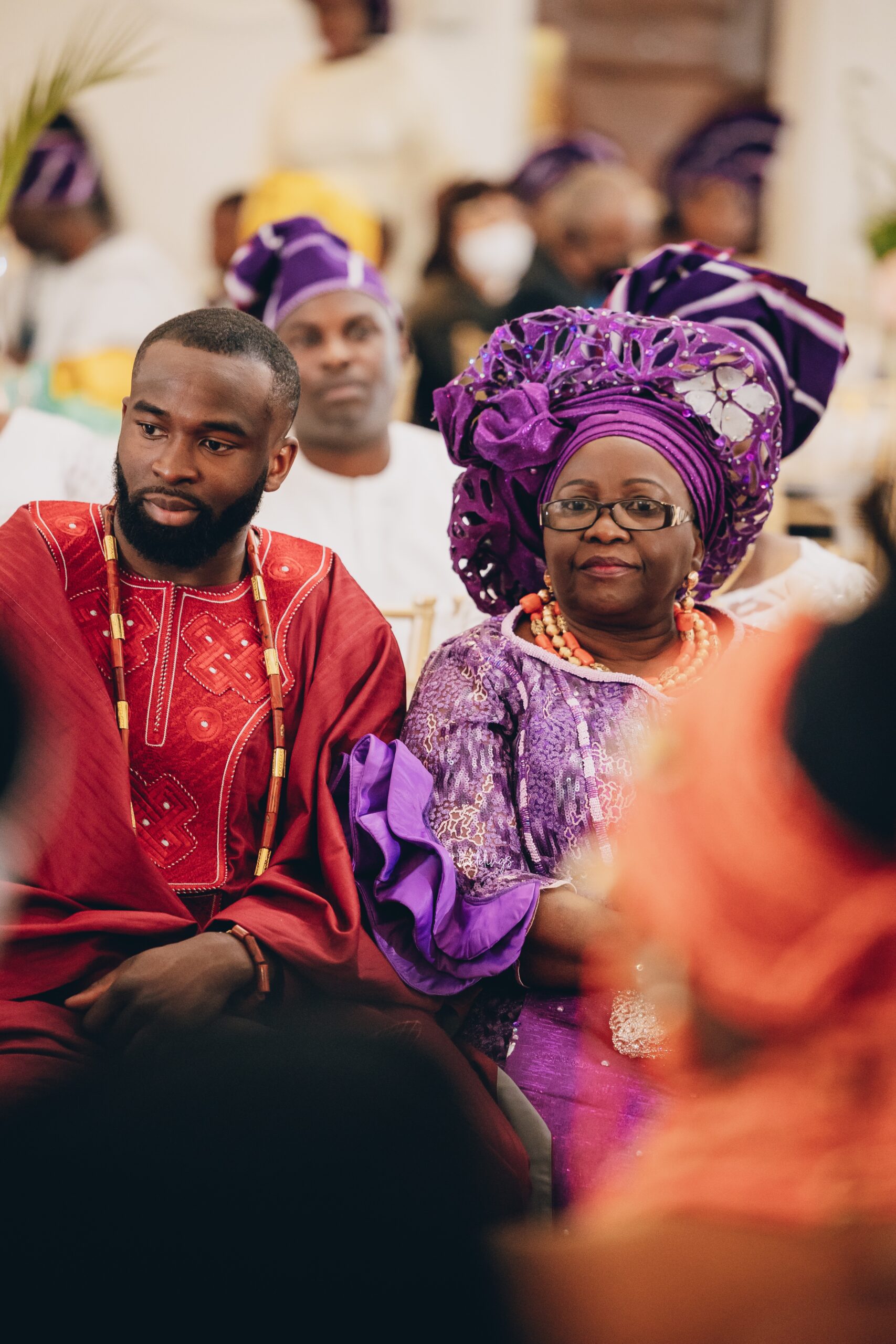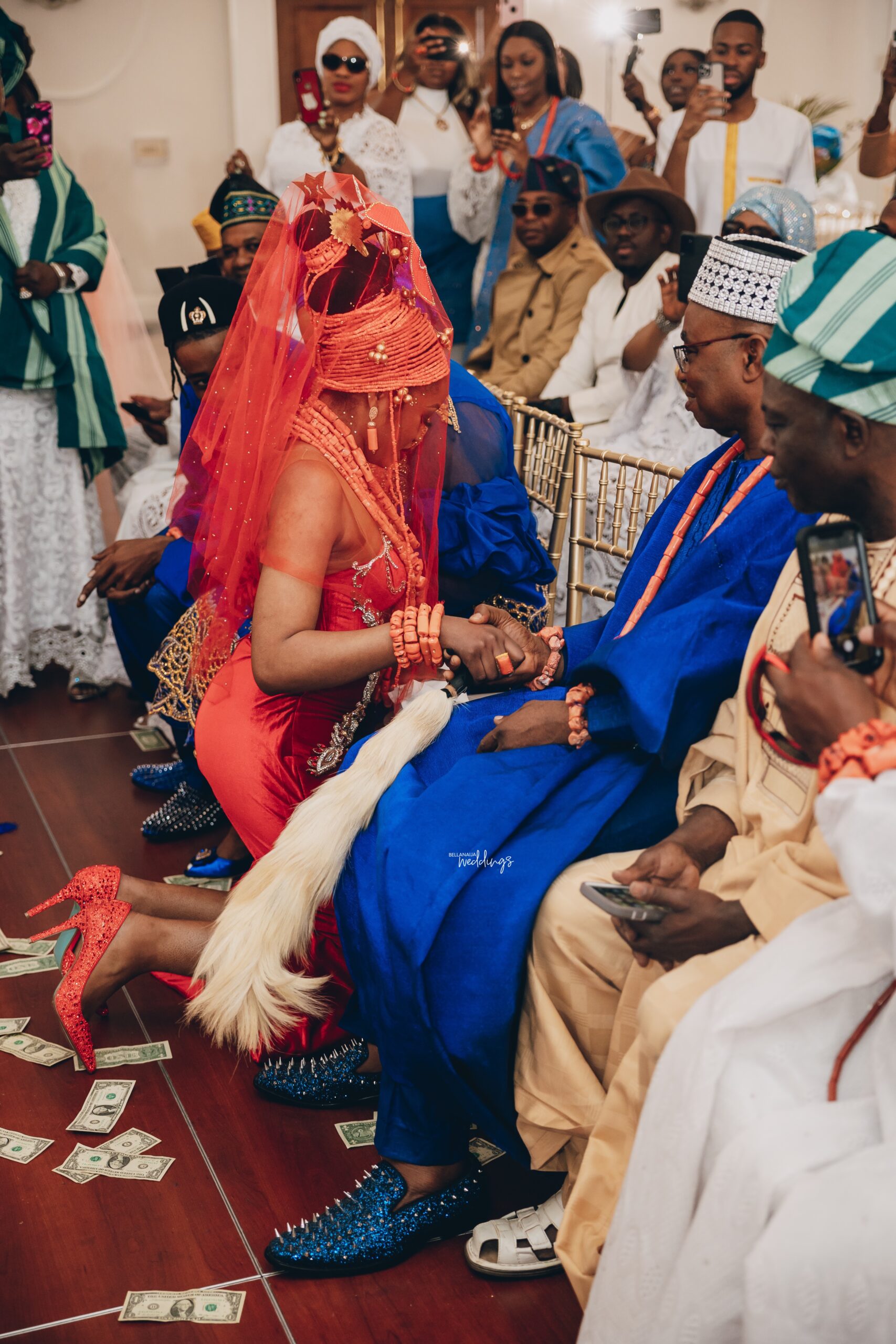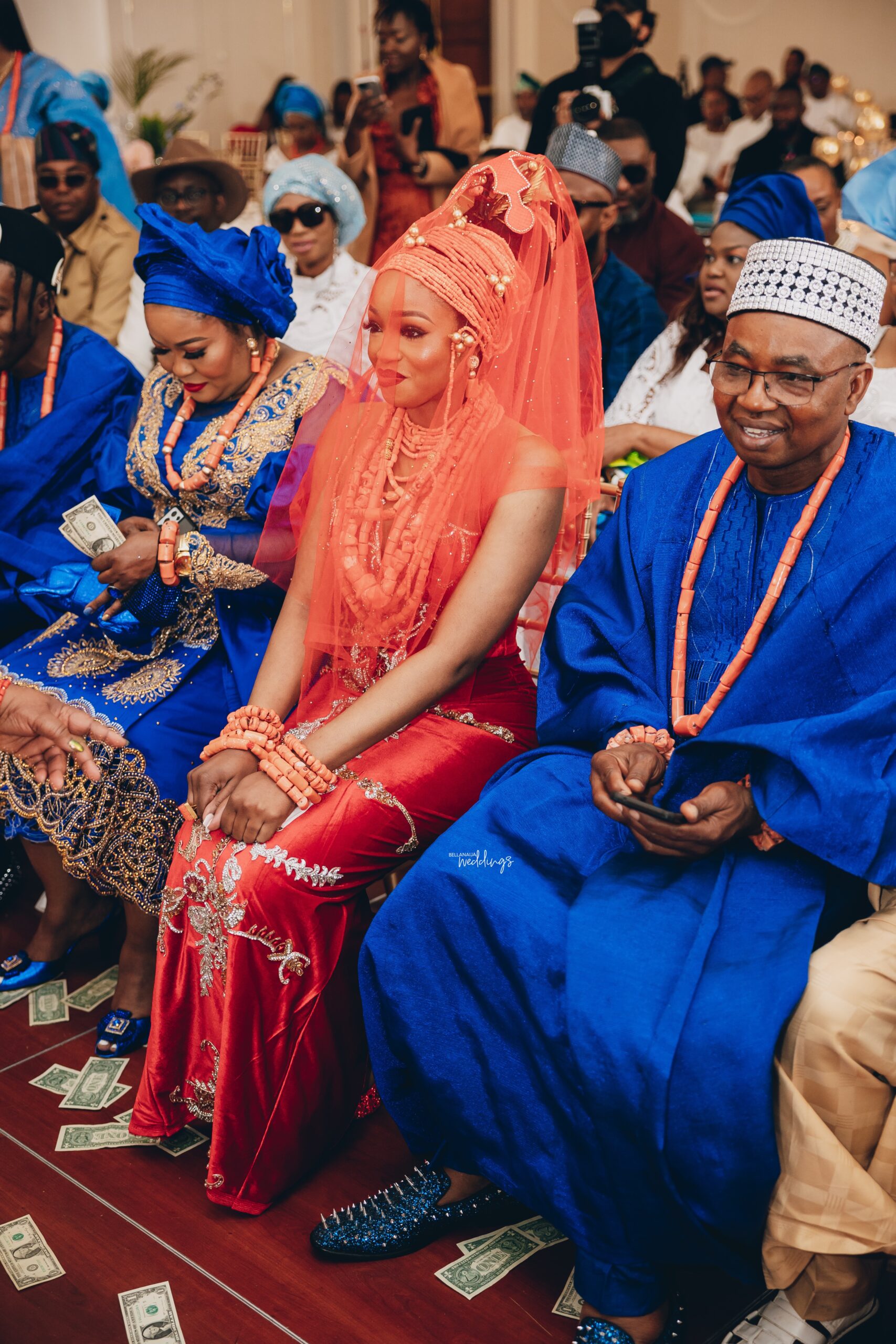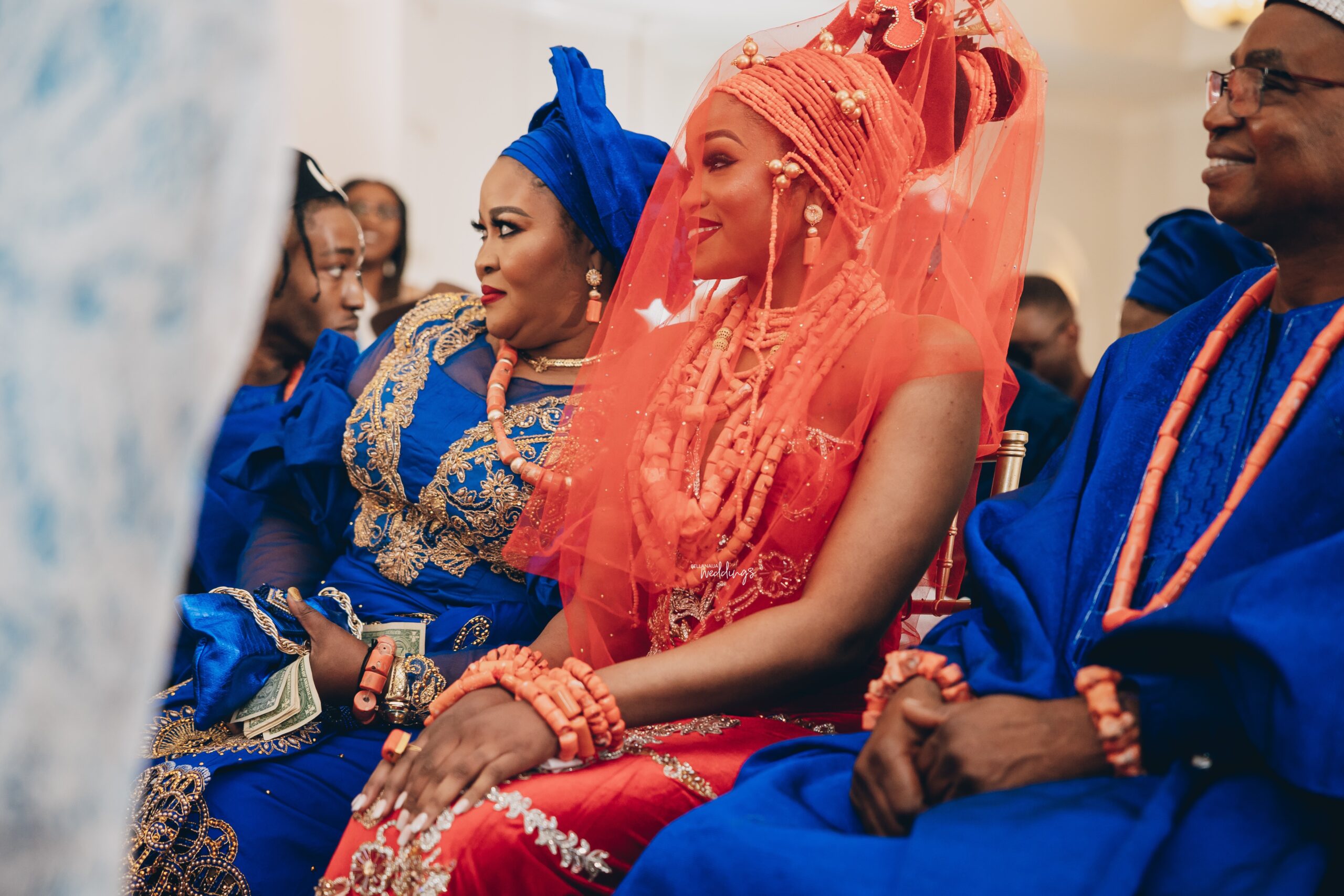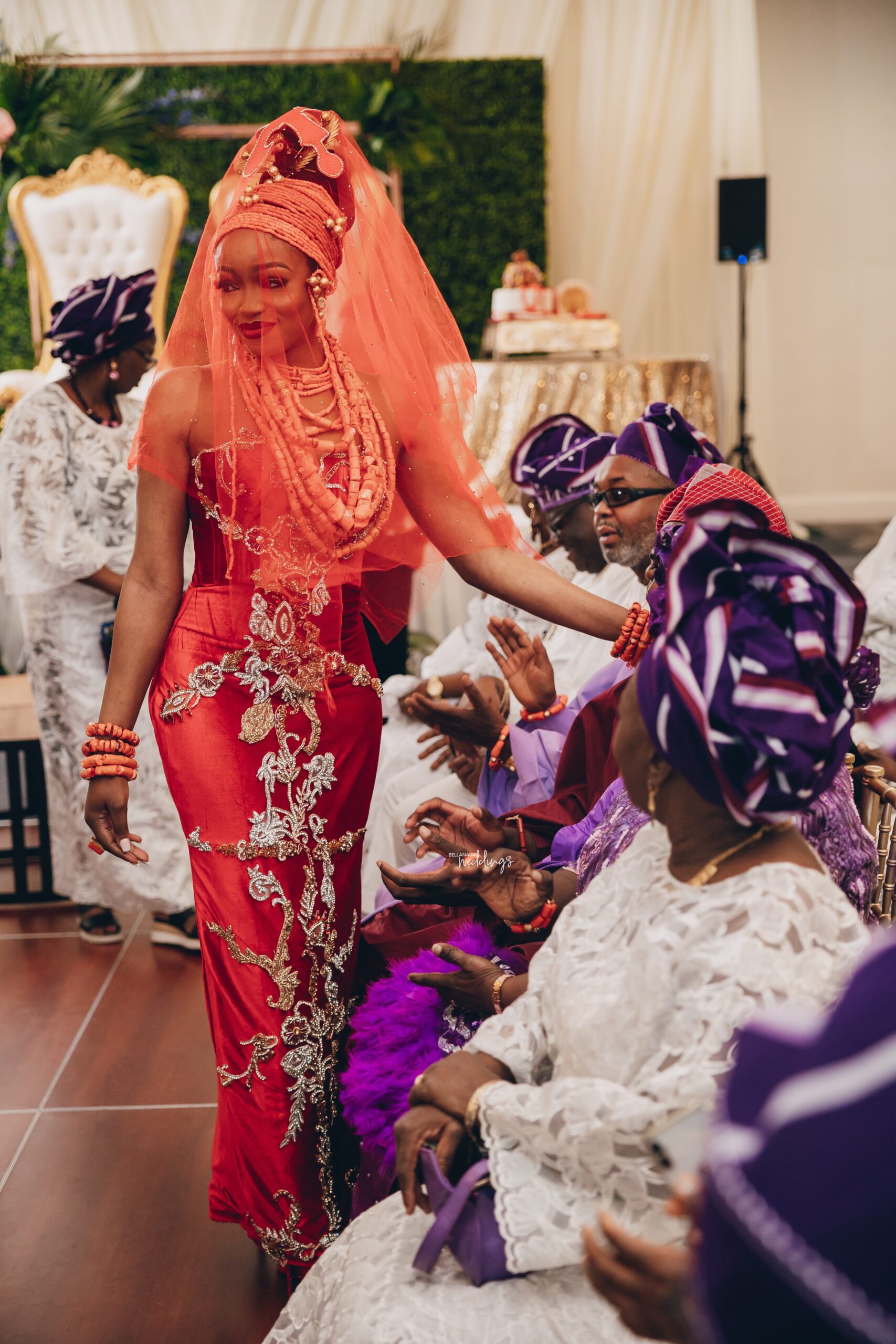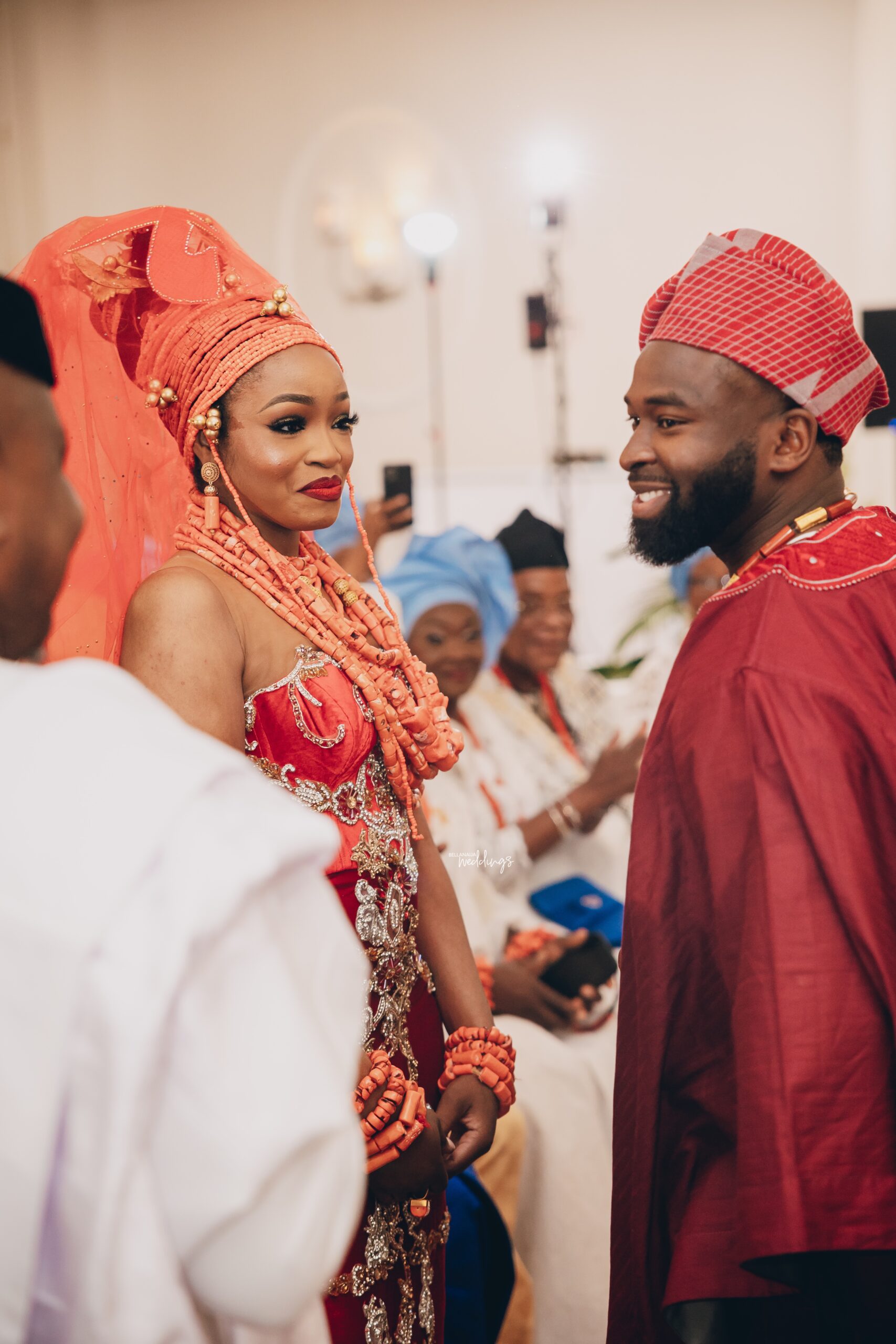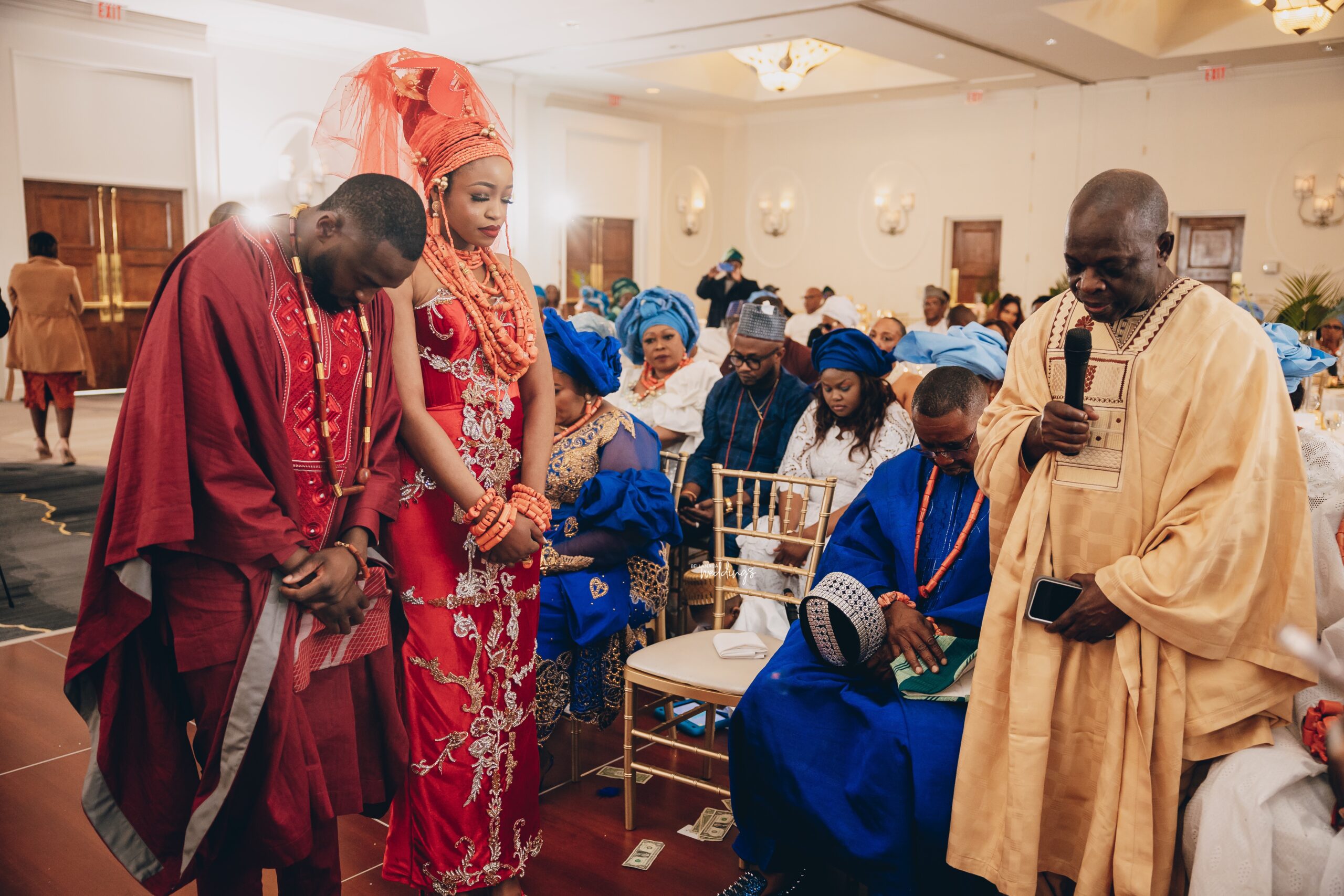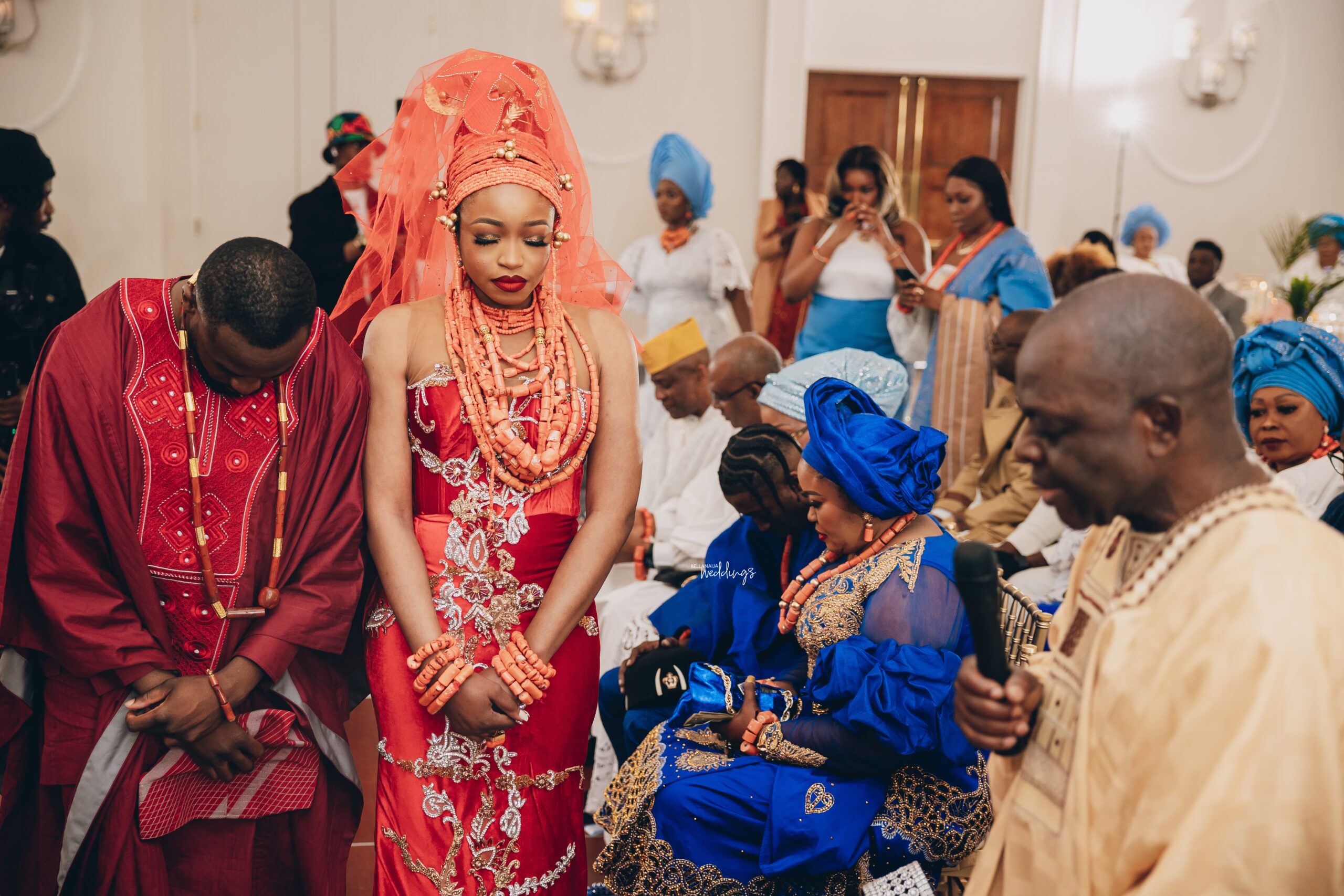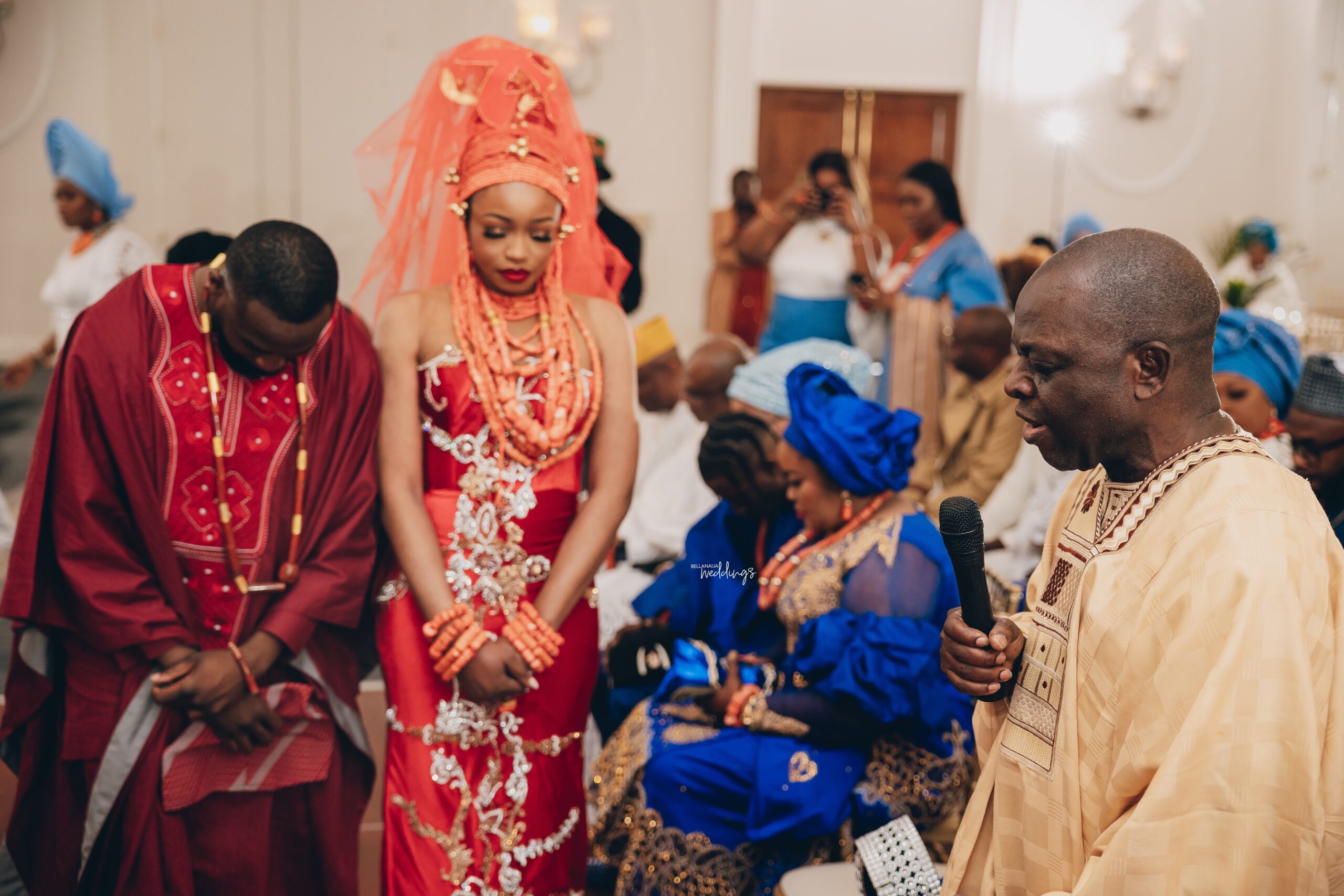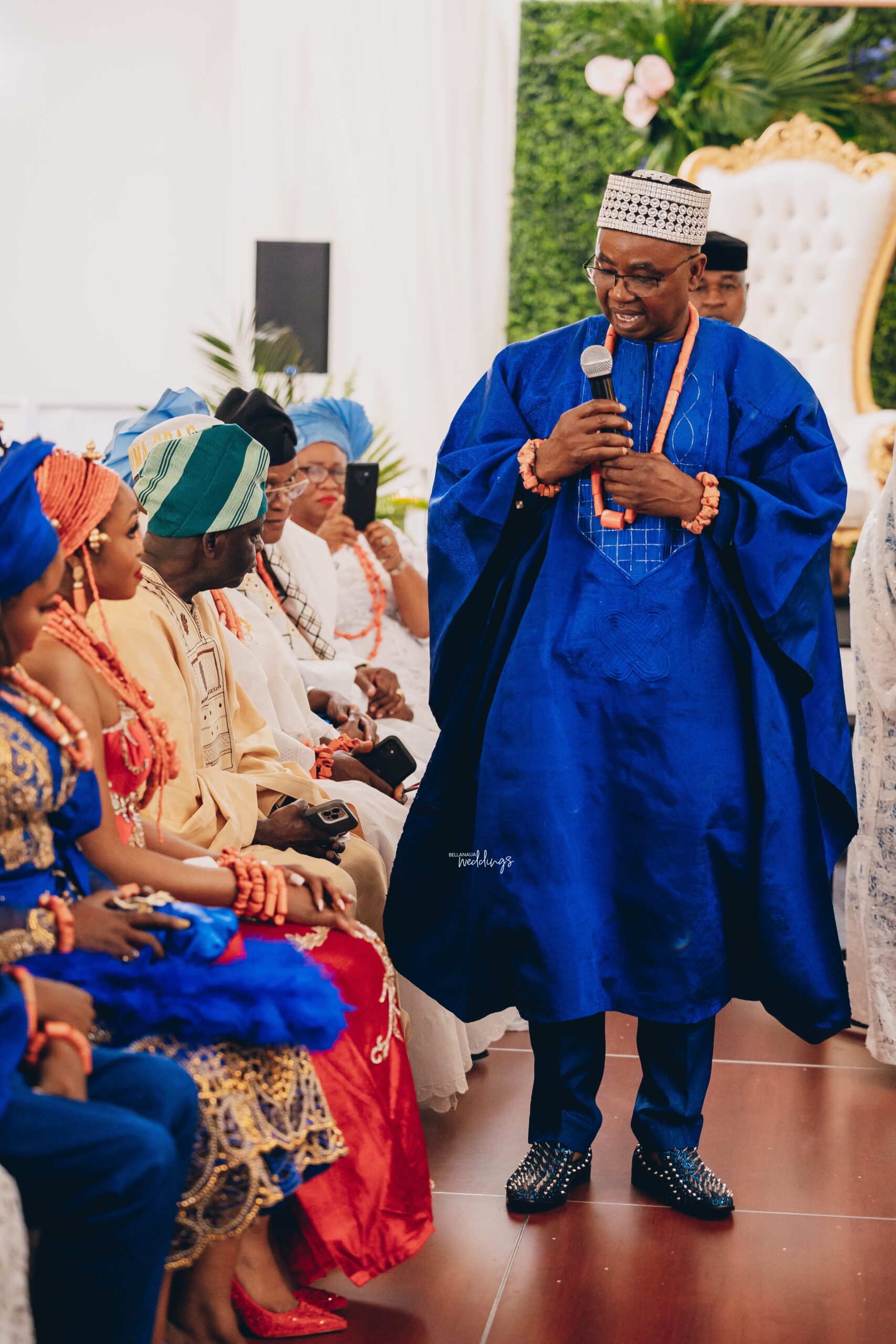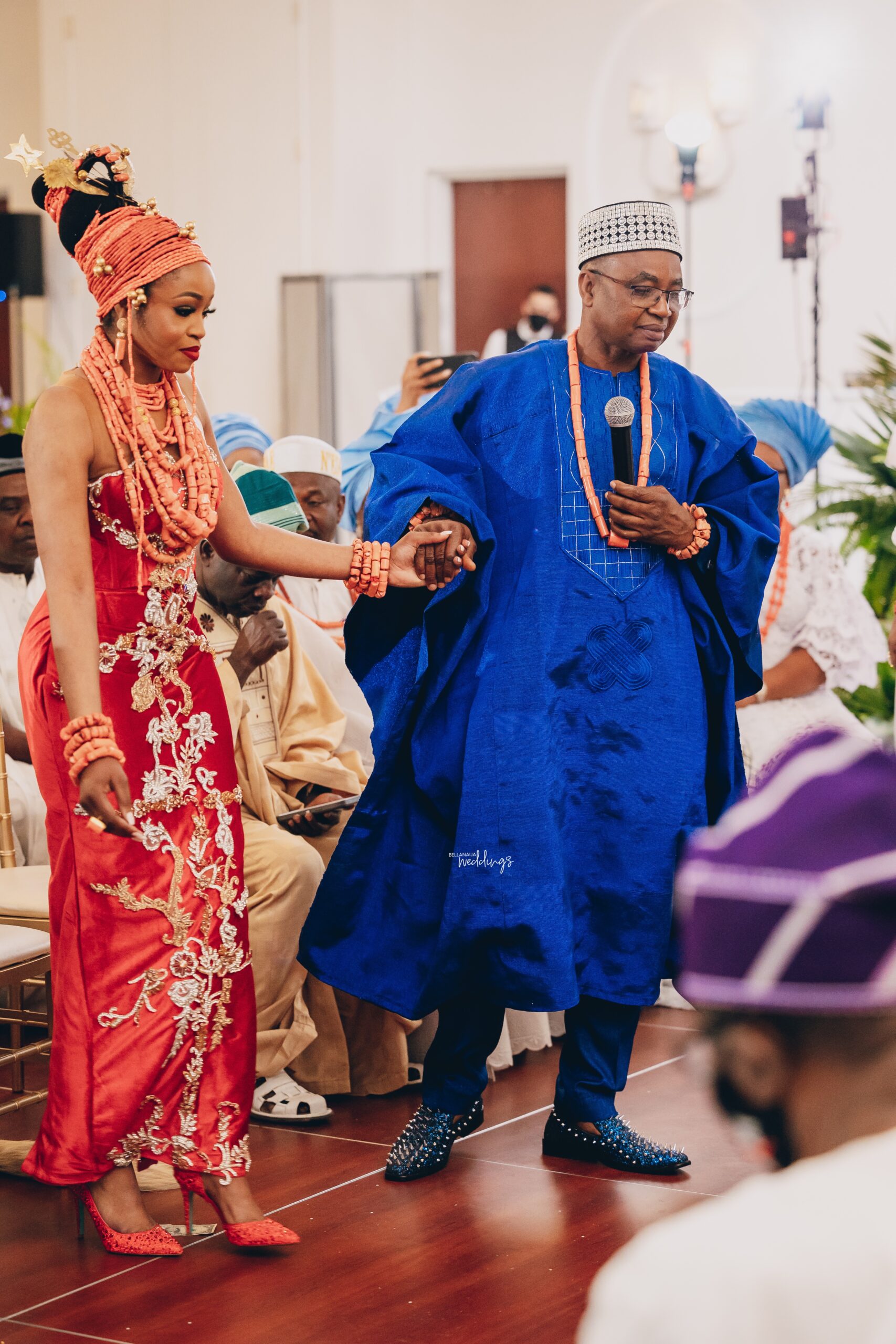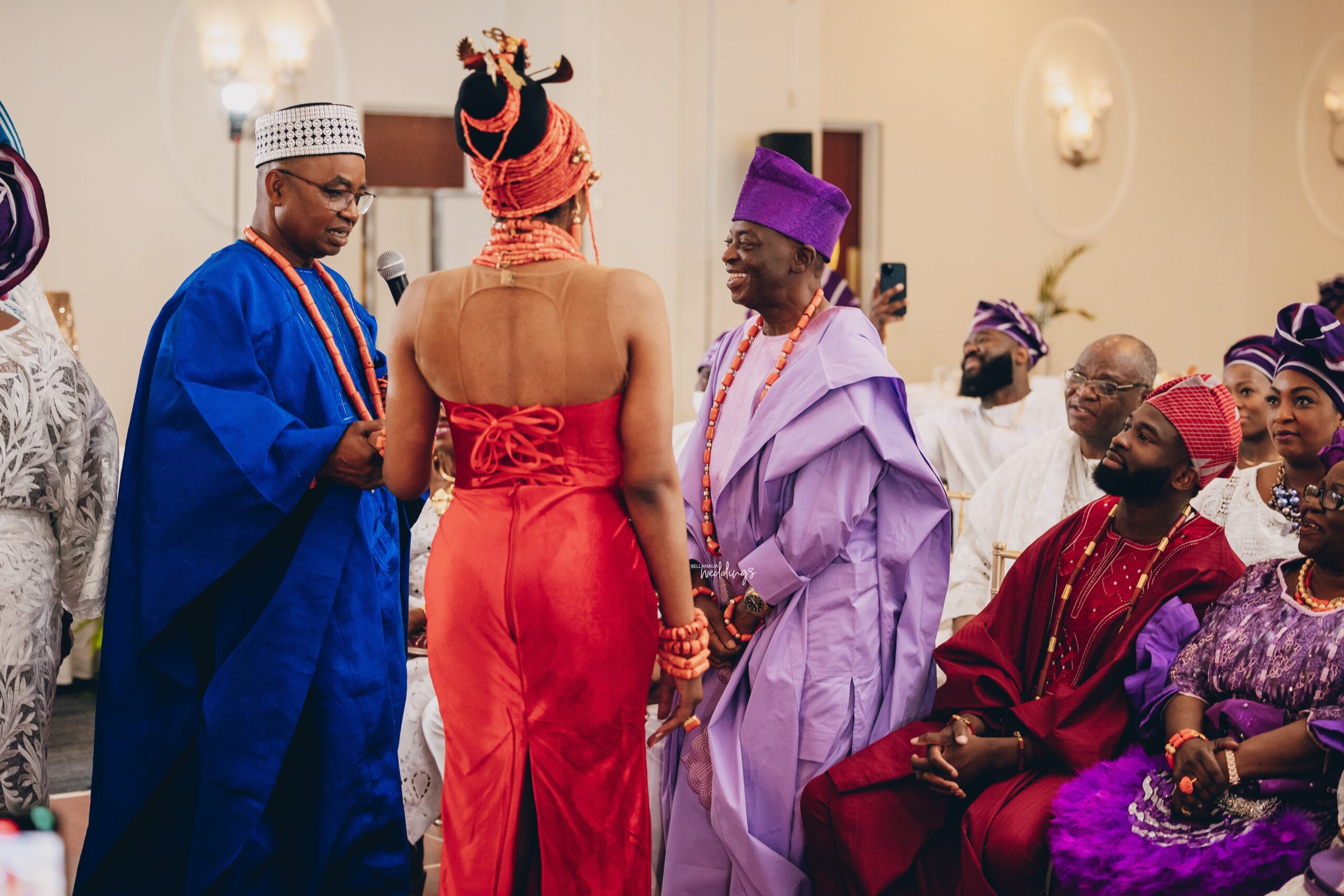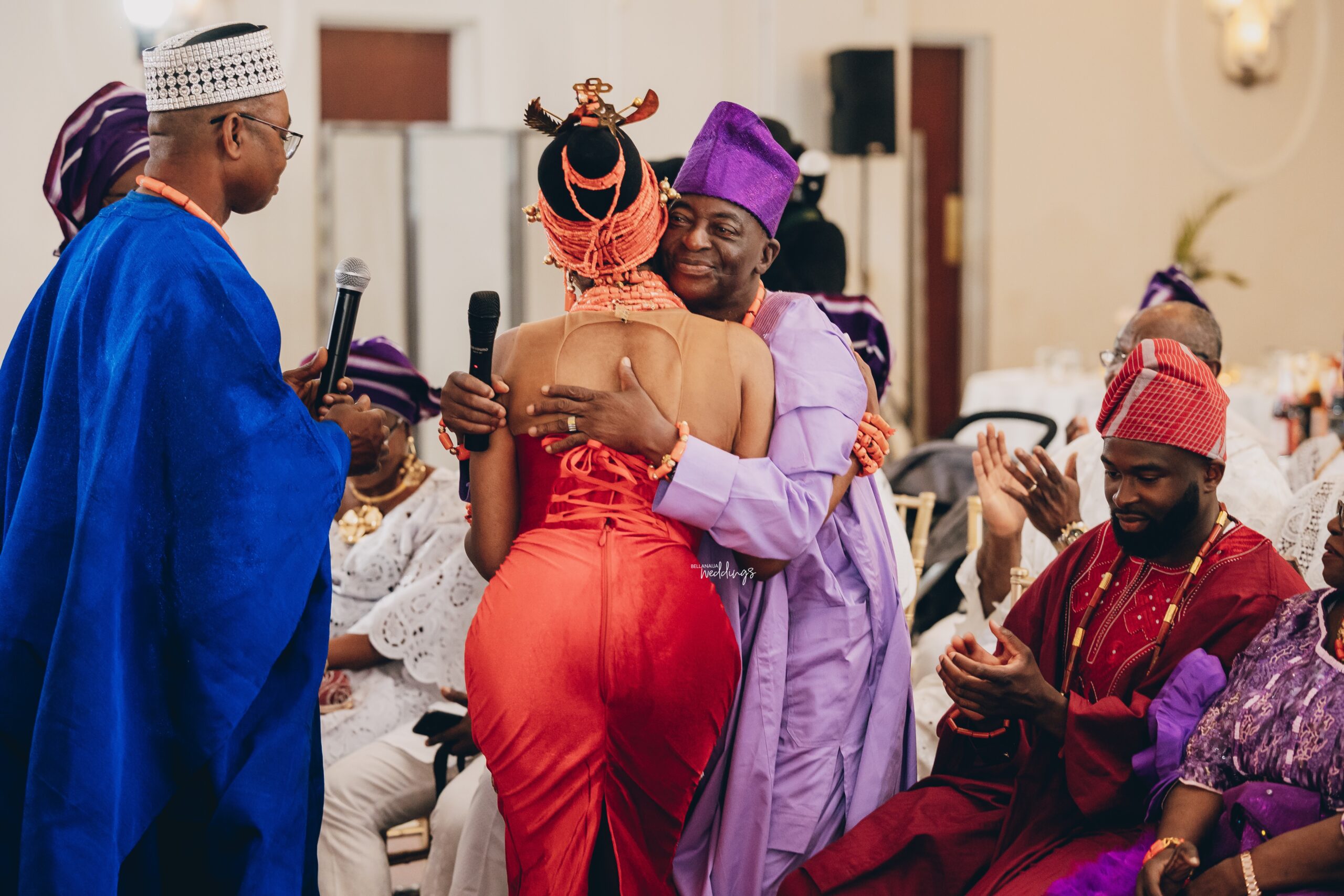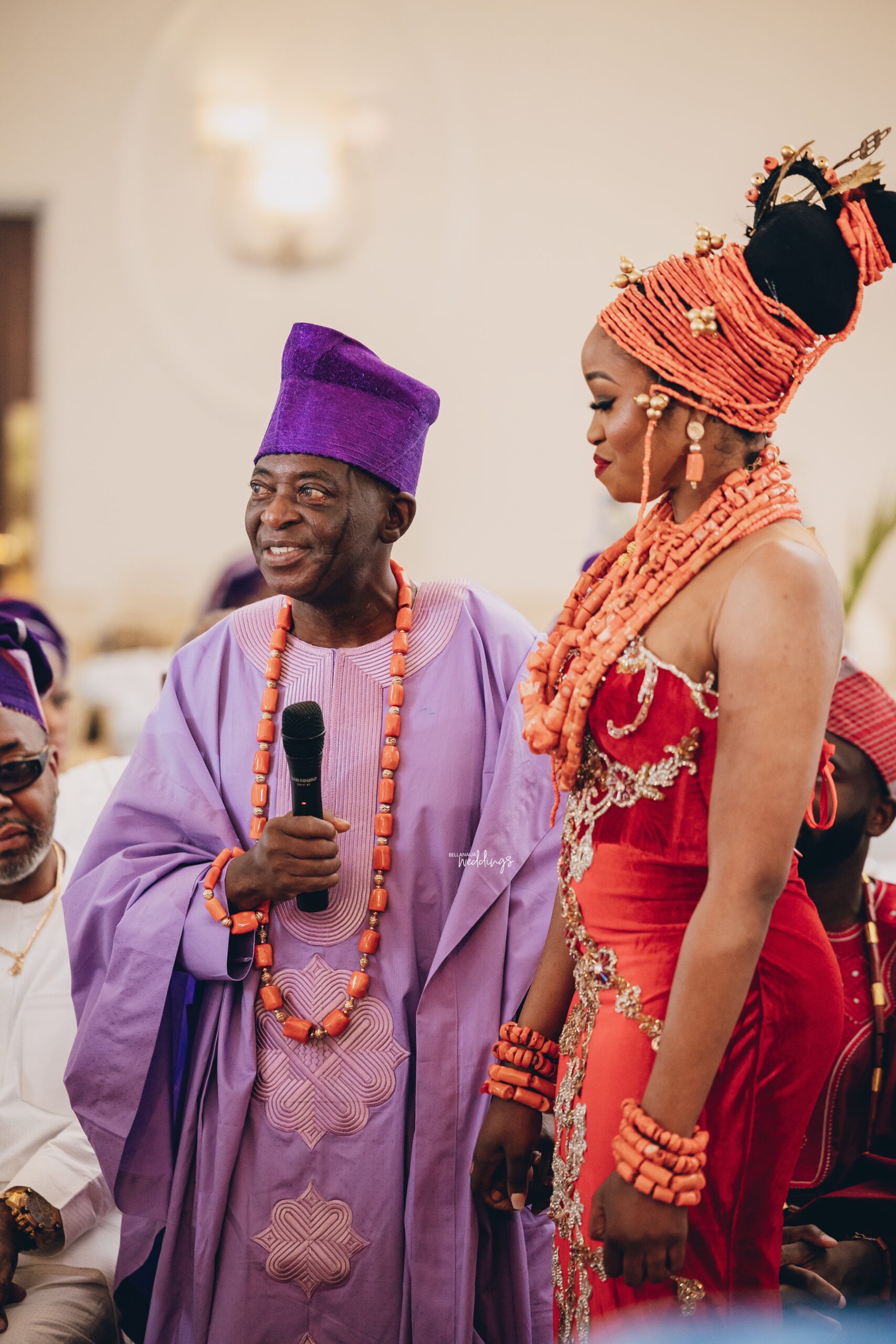 In the Edo culture, the bride is made to sit on her husband's lap. This signifies the last stage of the joining.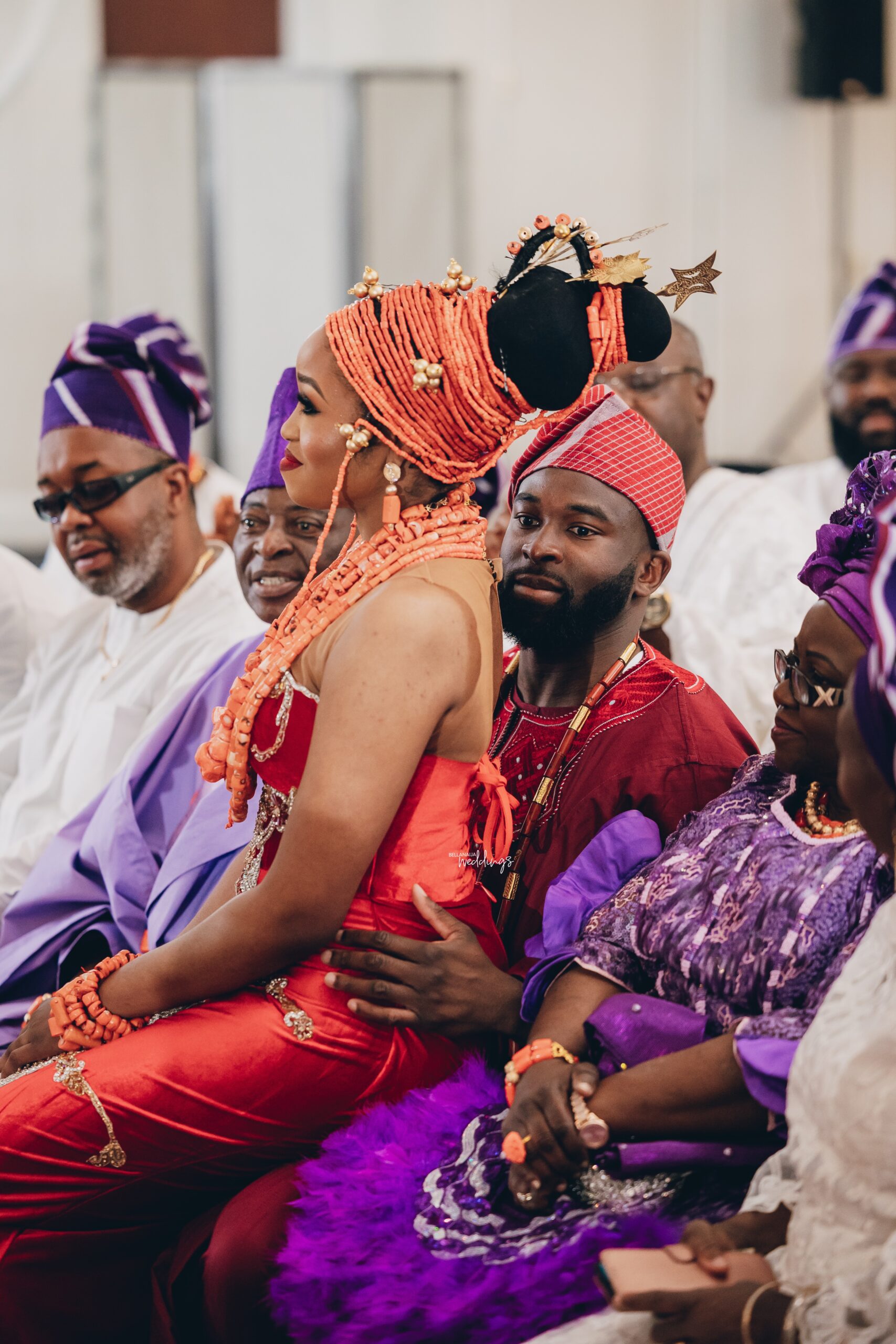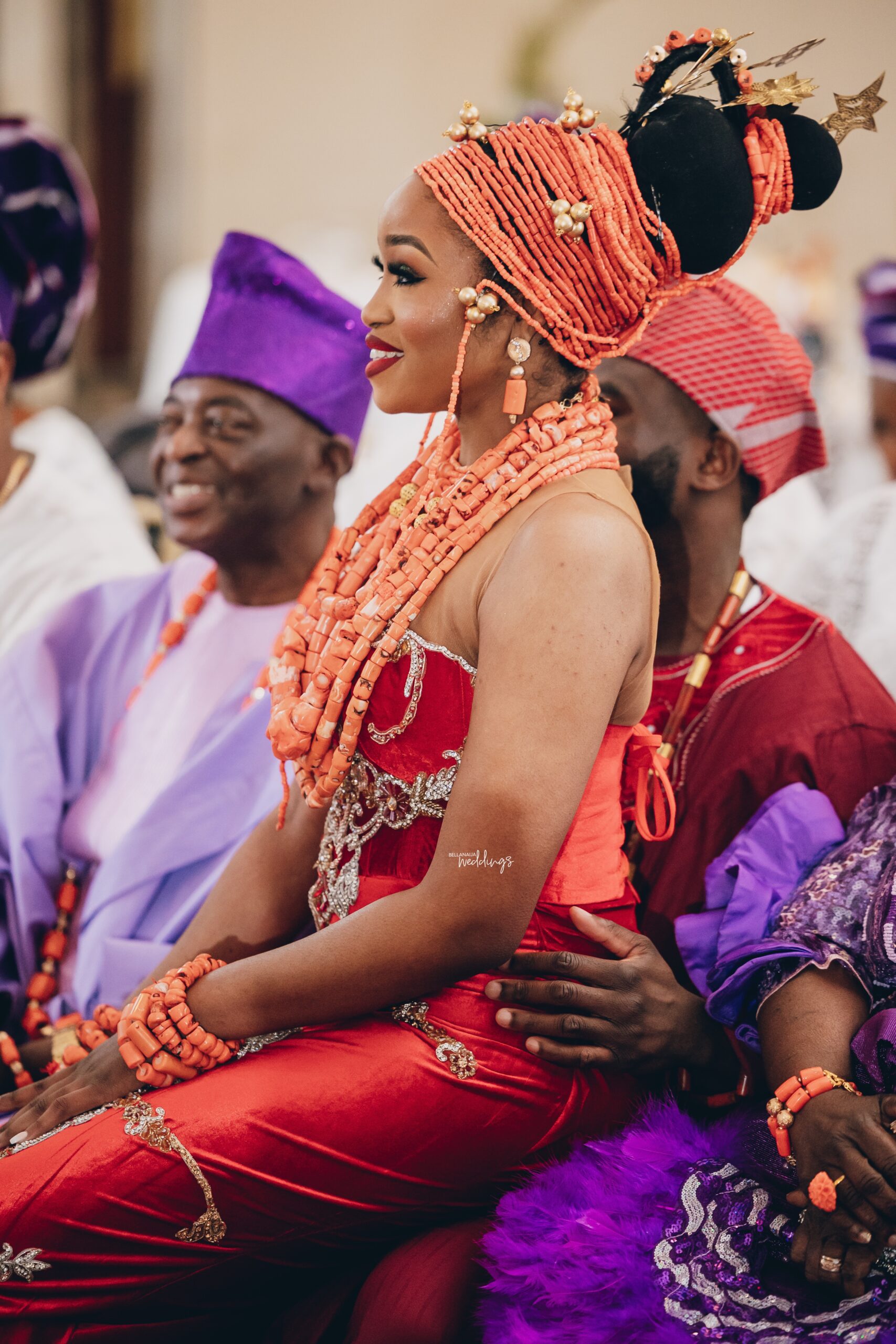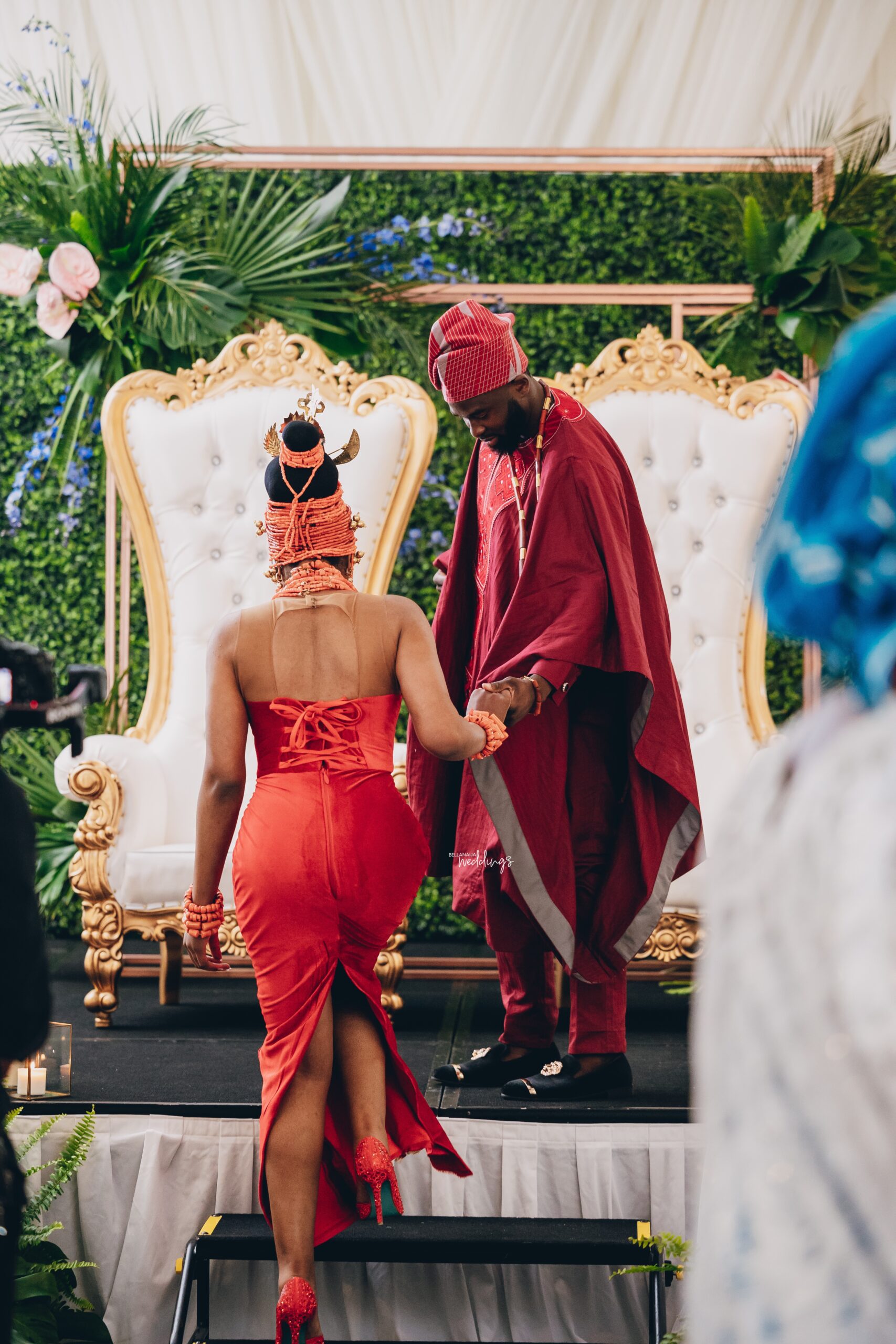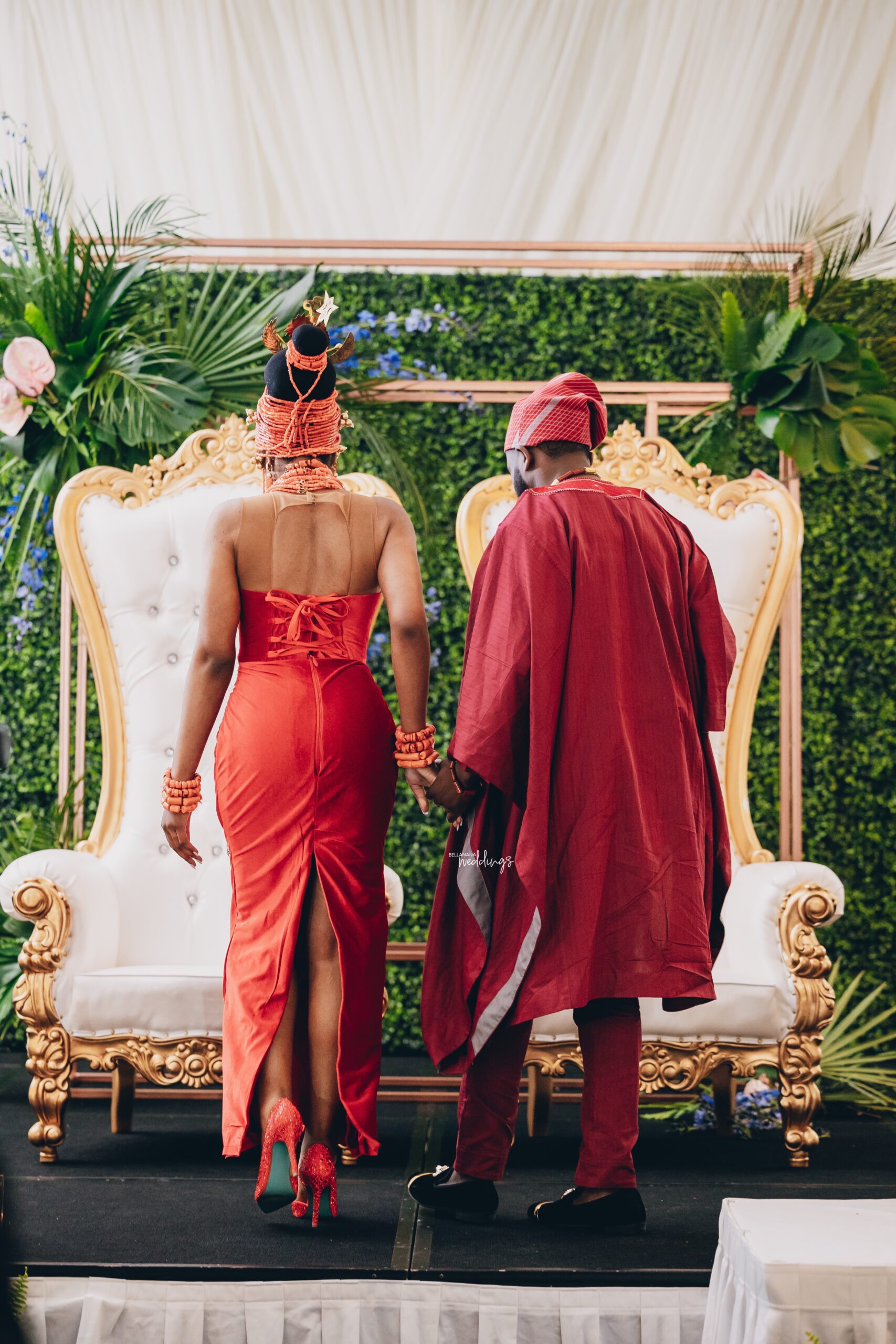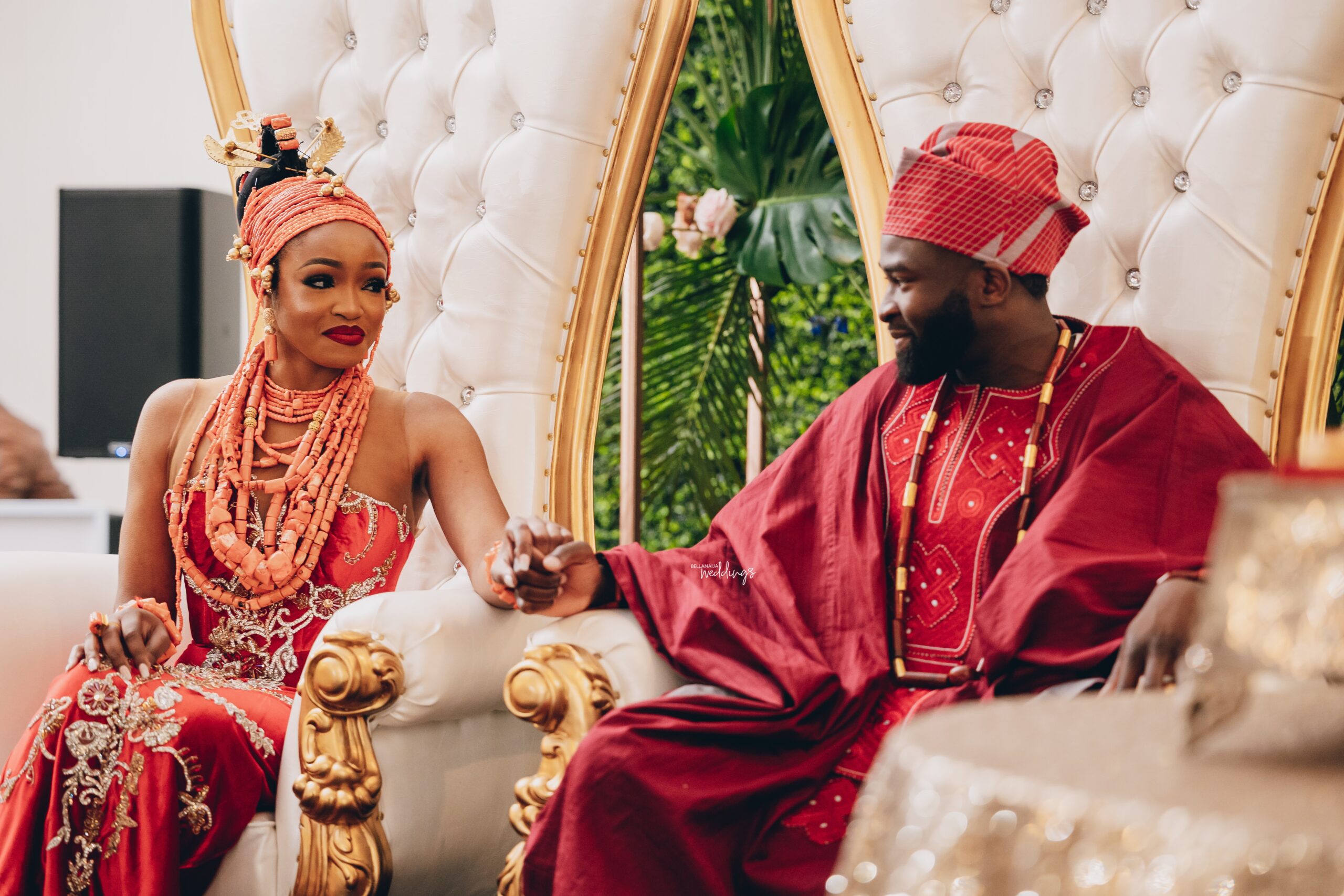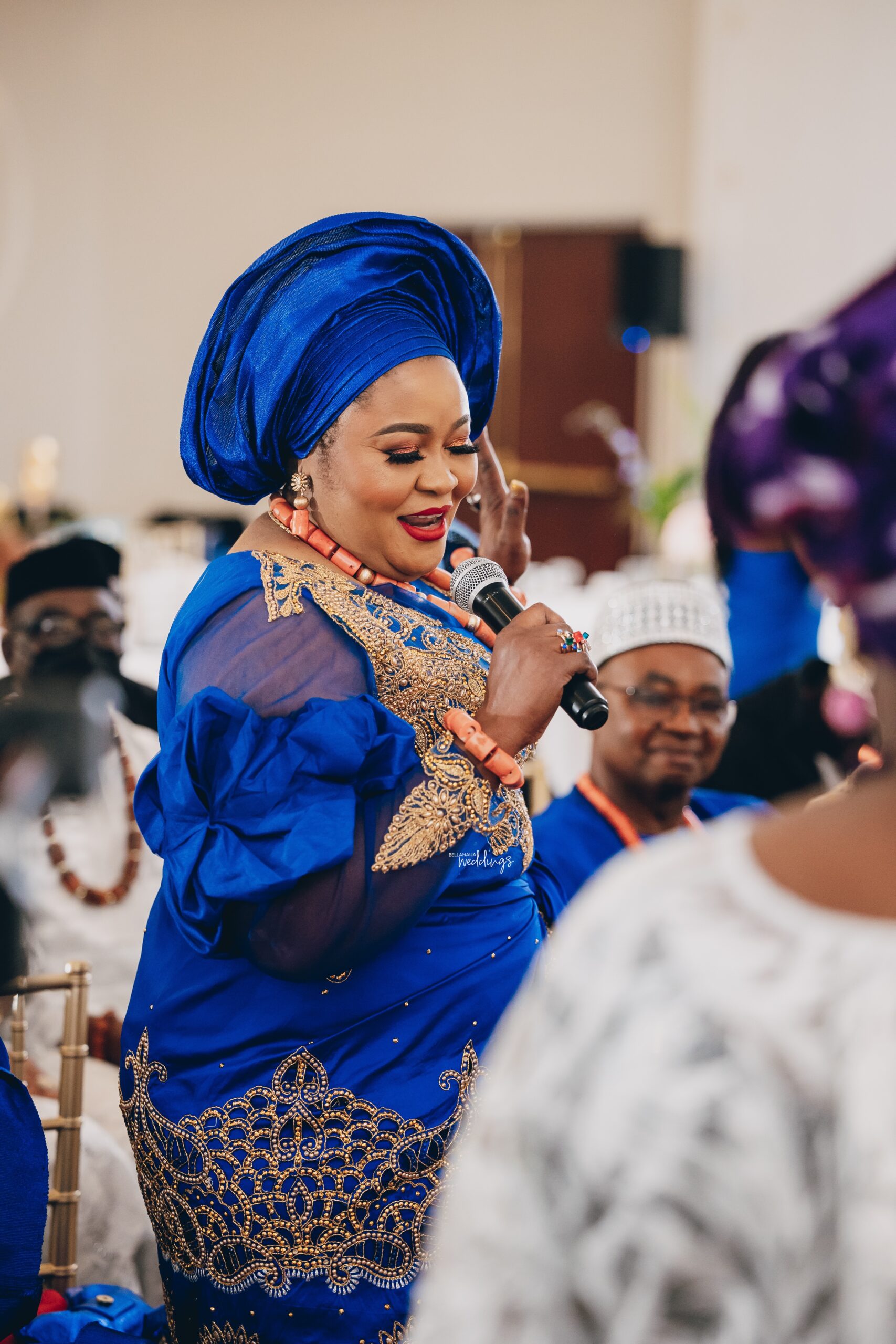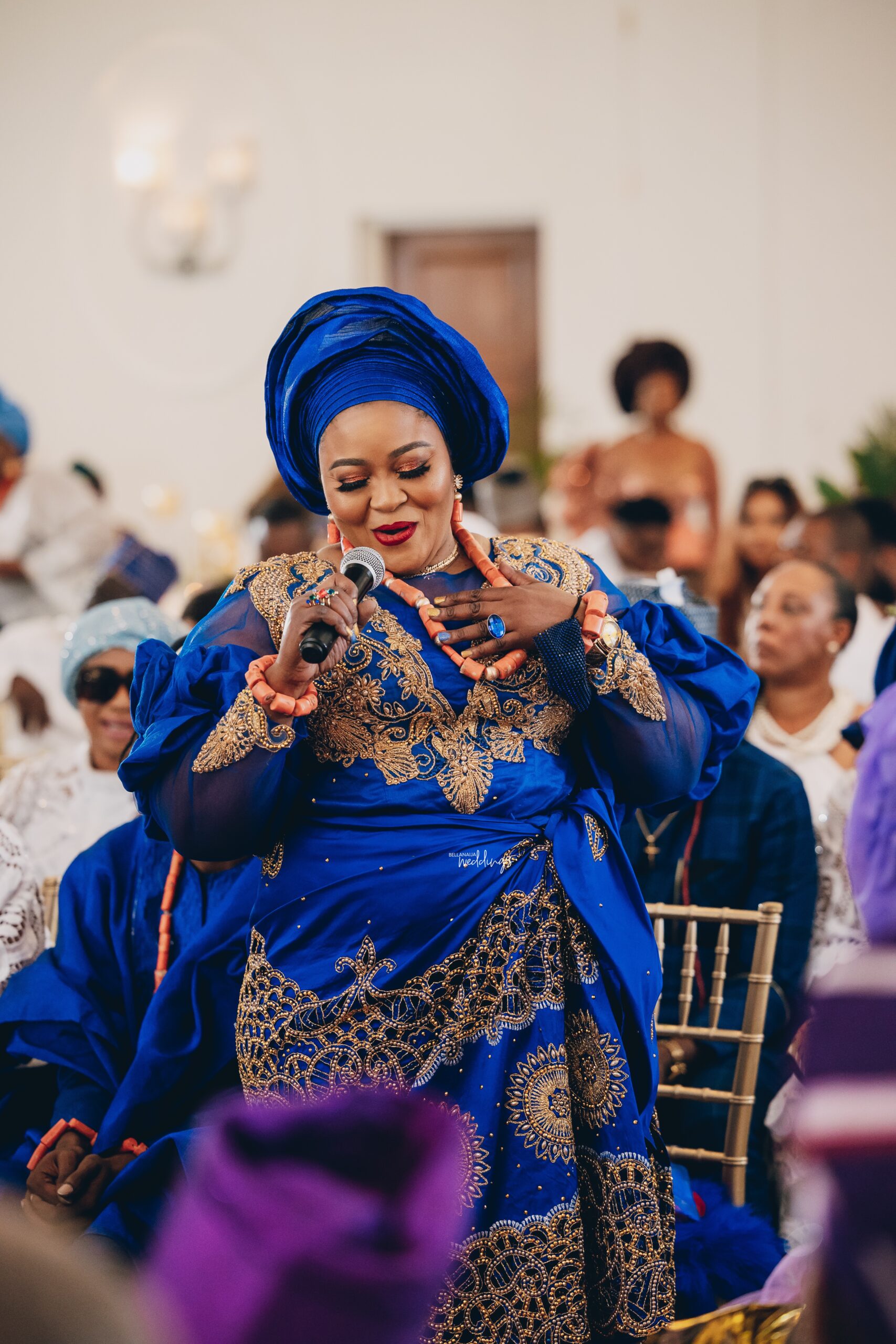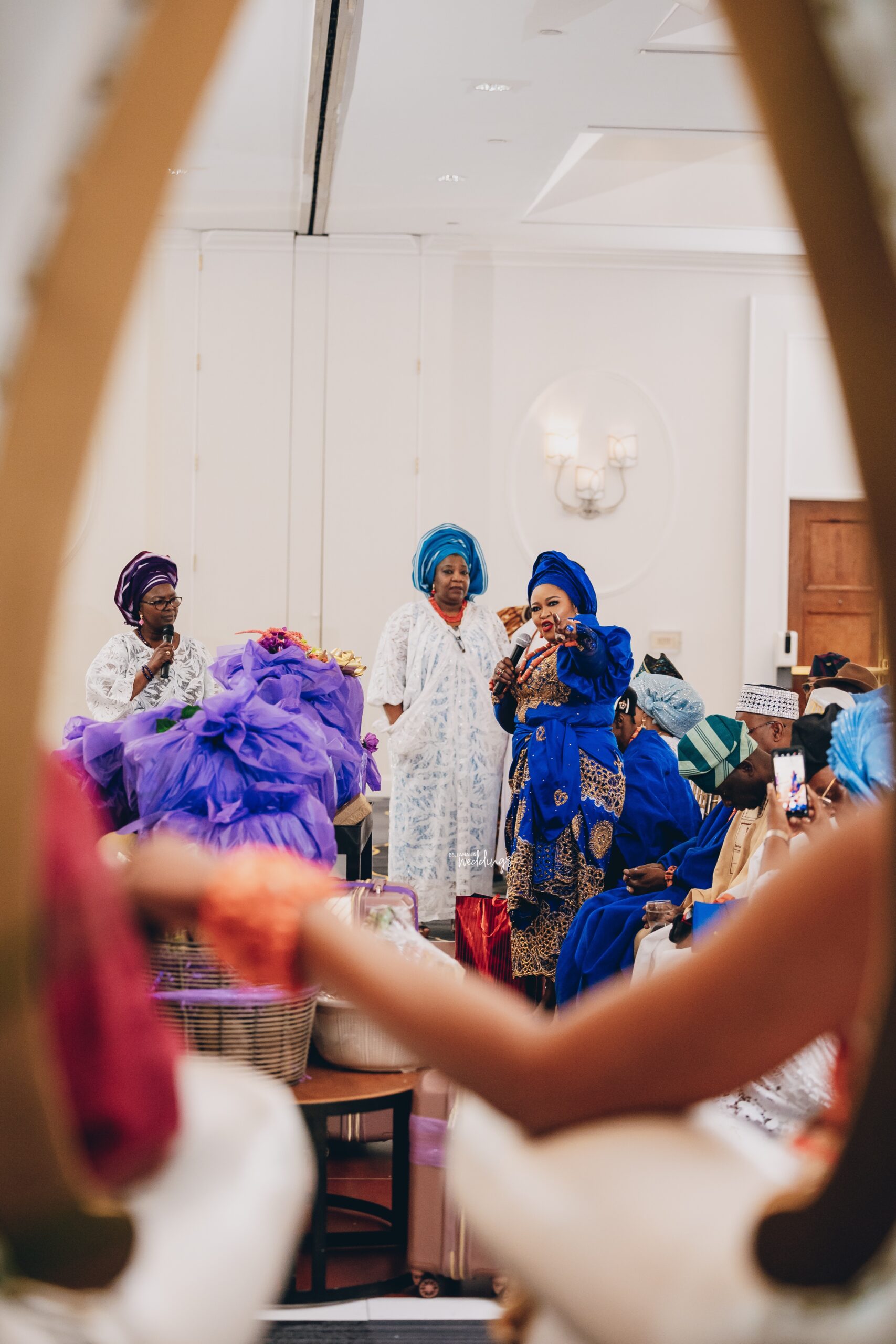 For their second appearance, the lovebirds came through repping the Yoruba culture…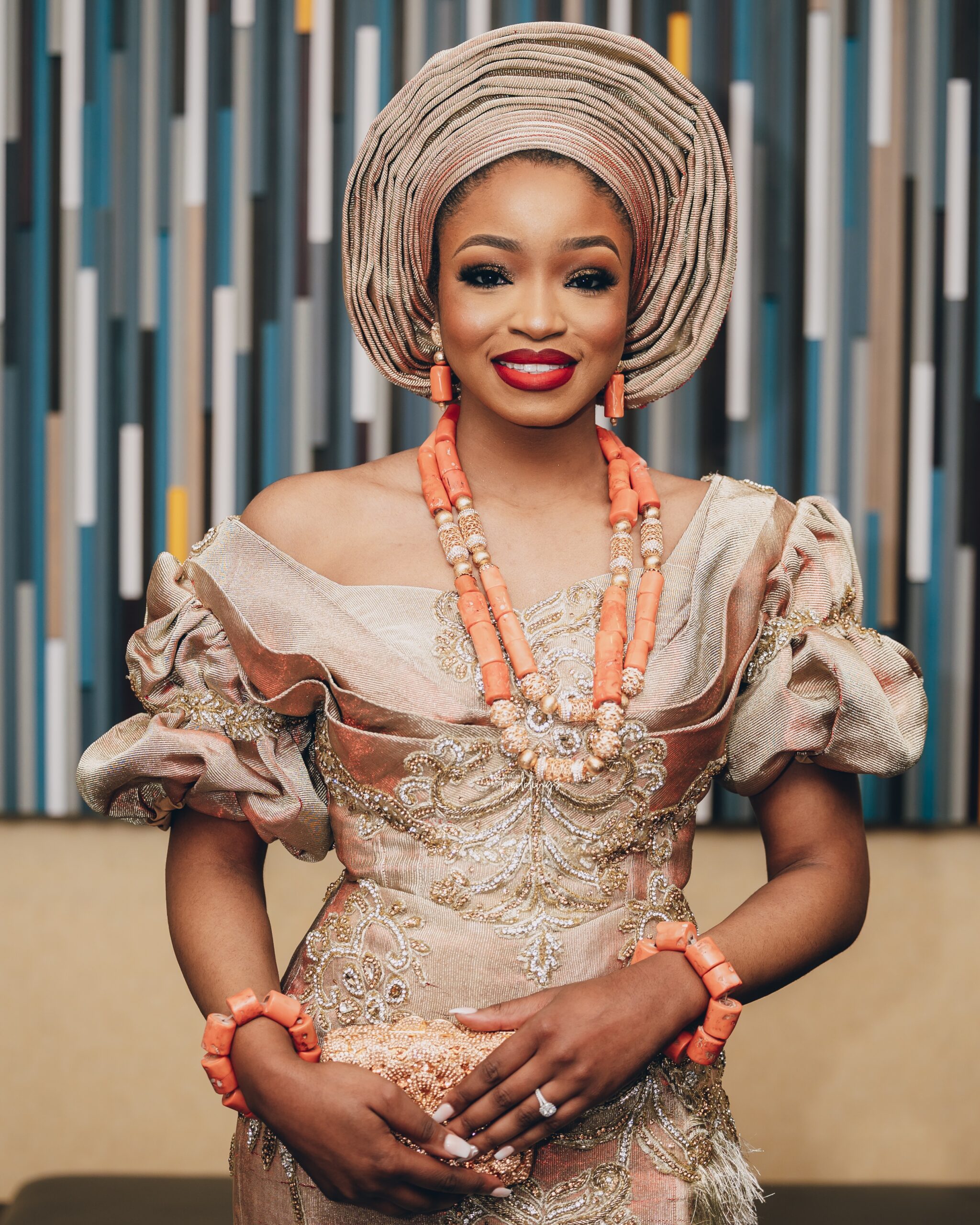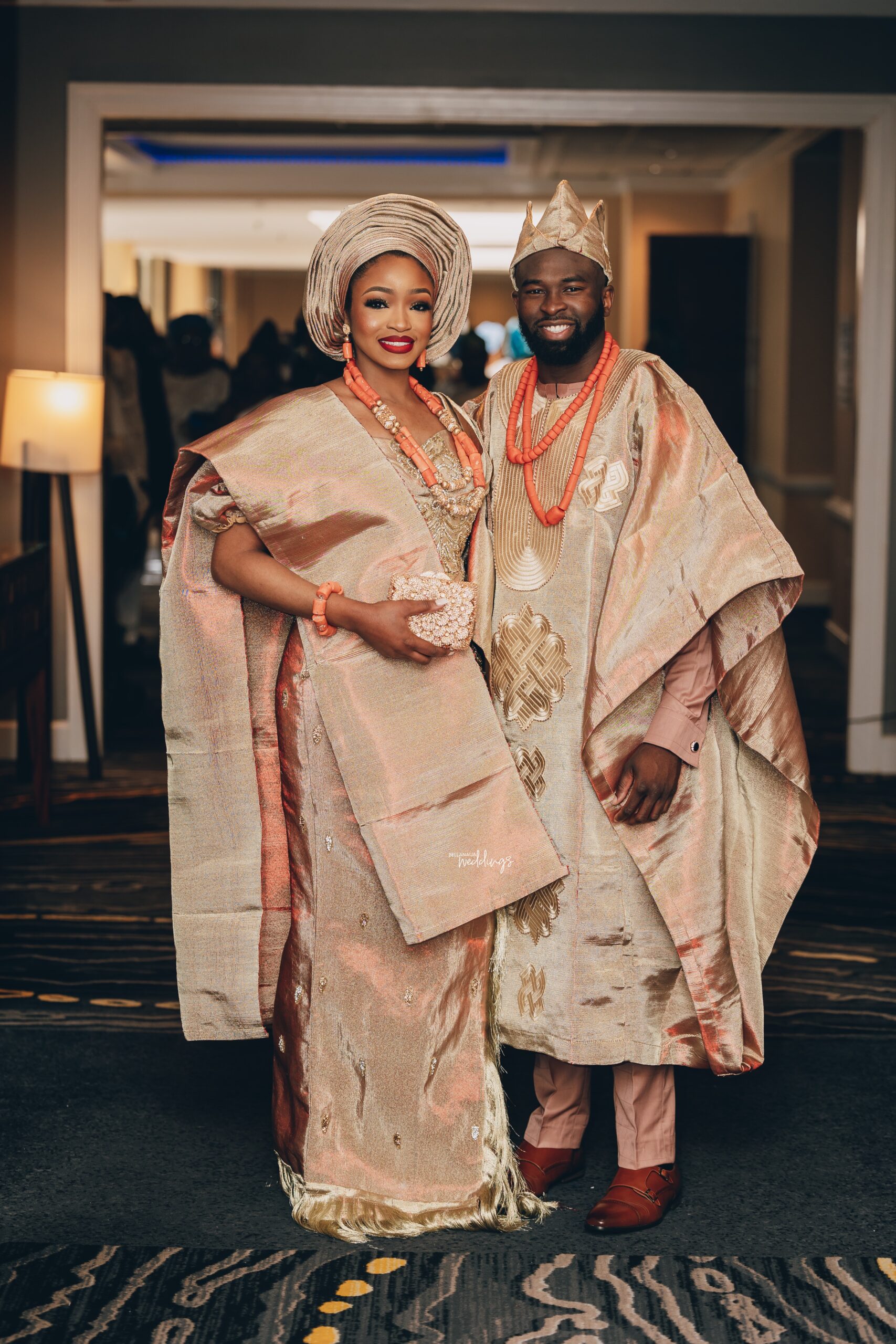 It's fun, laughter and joy, all the way!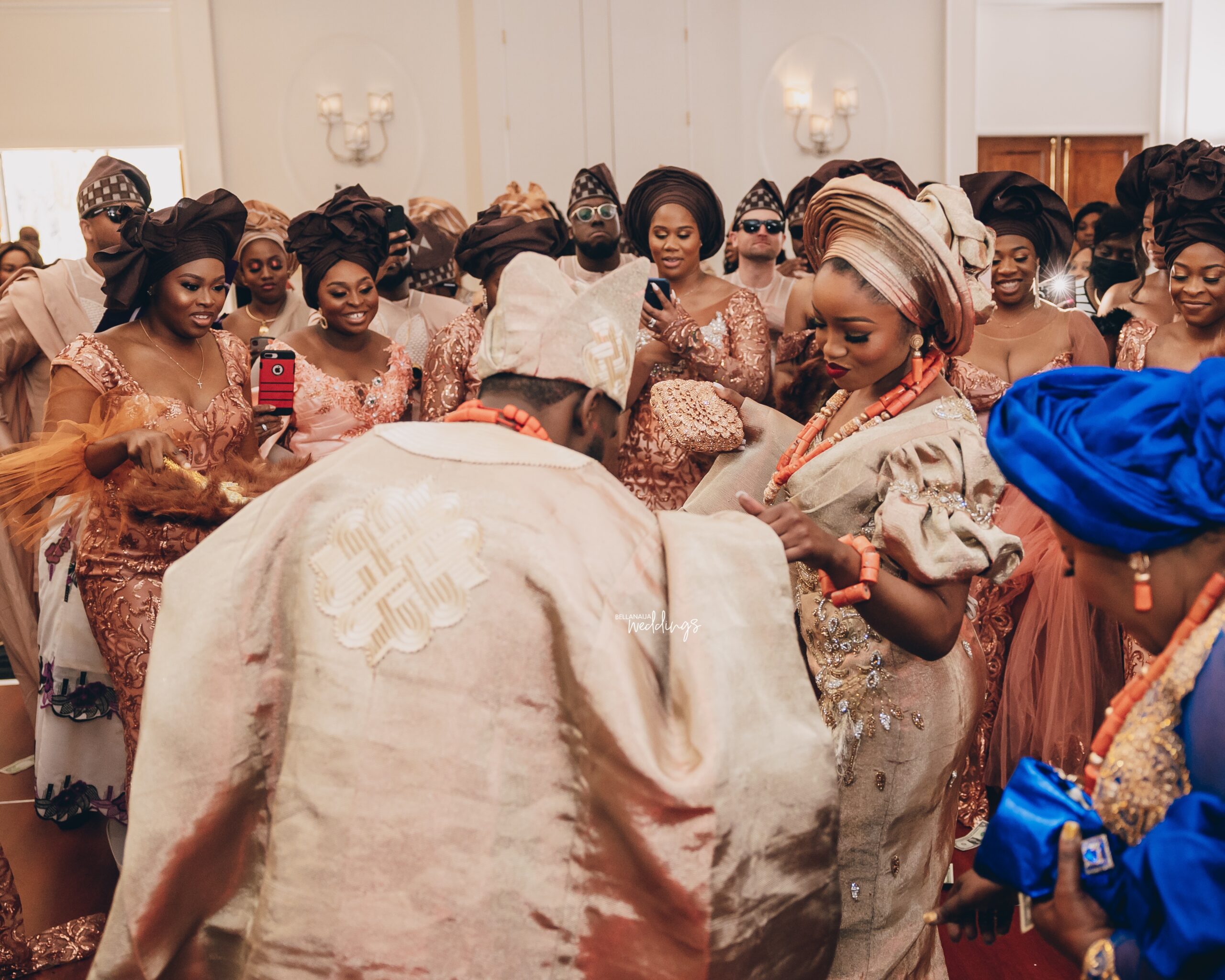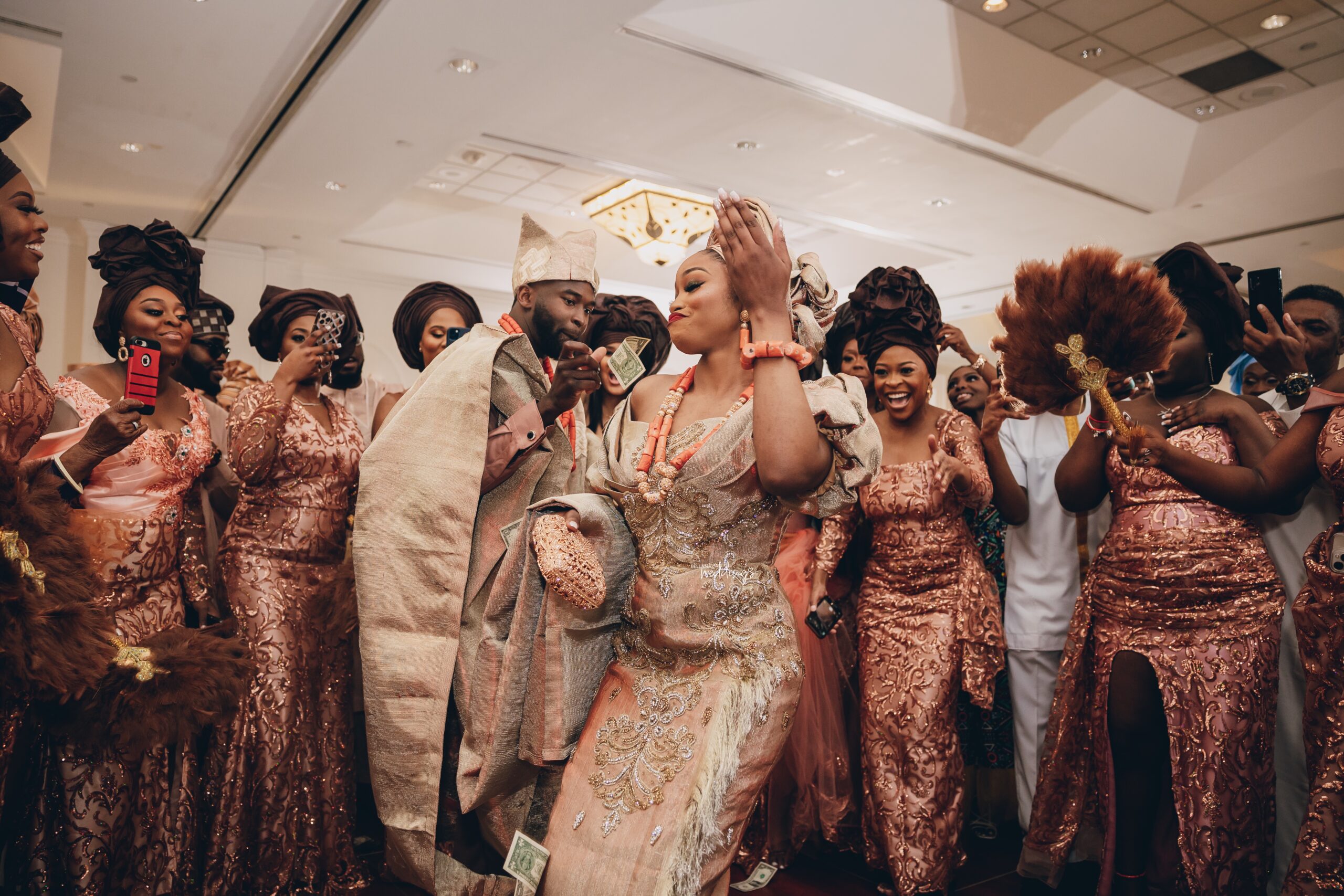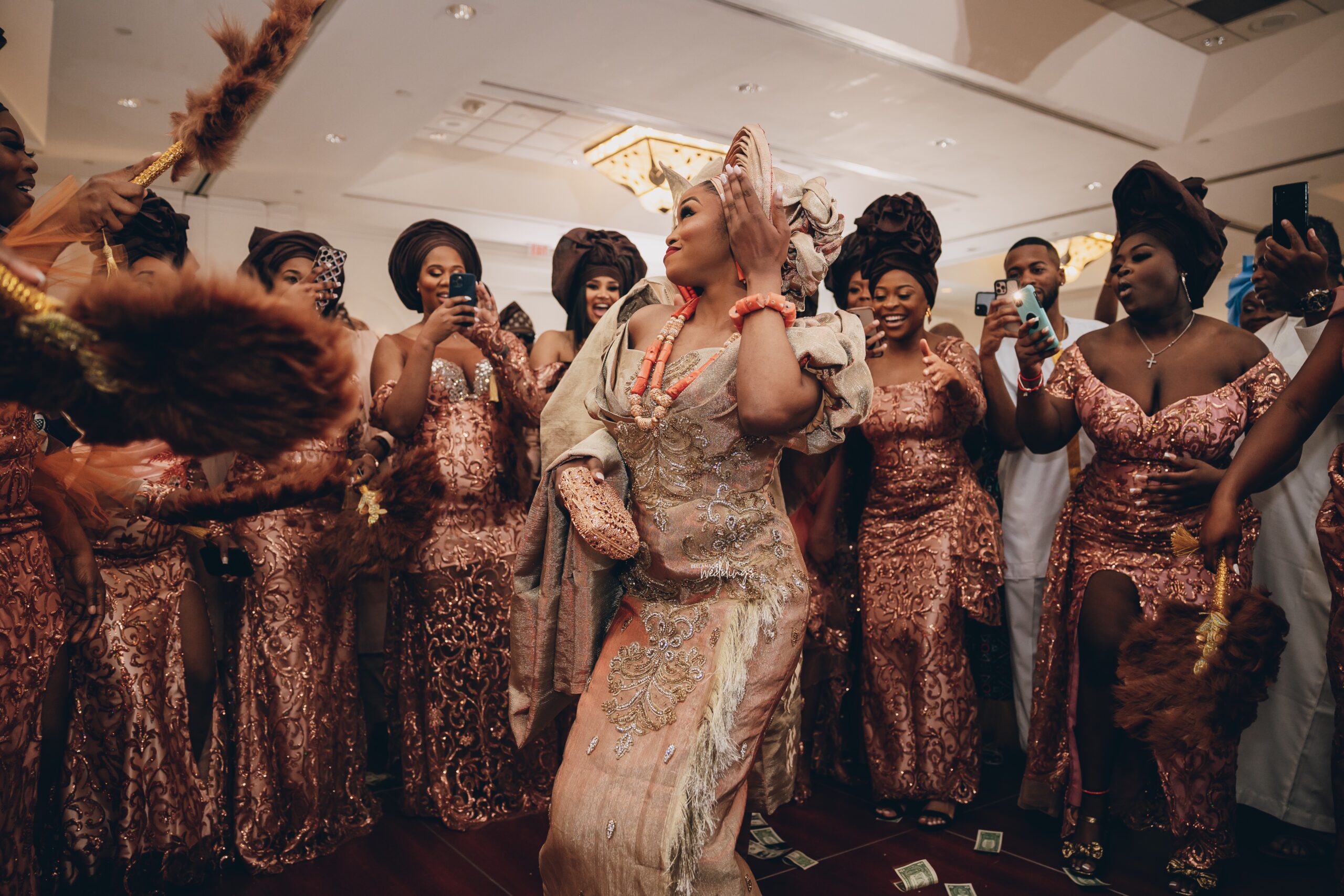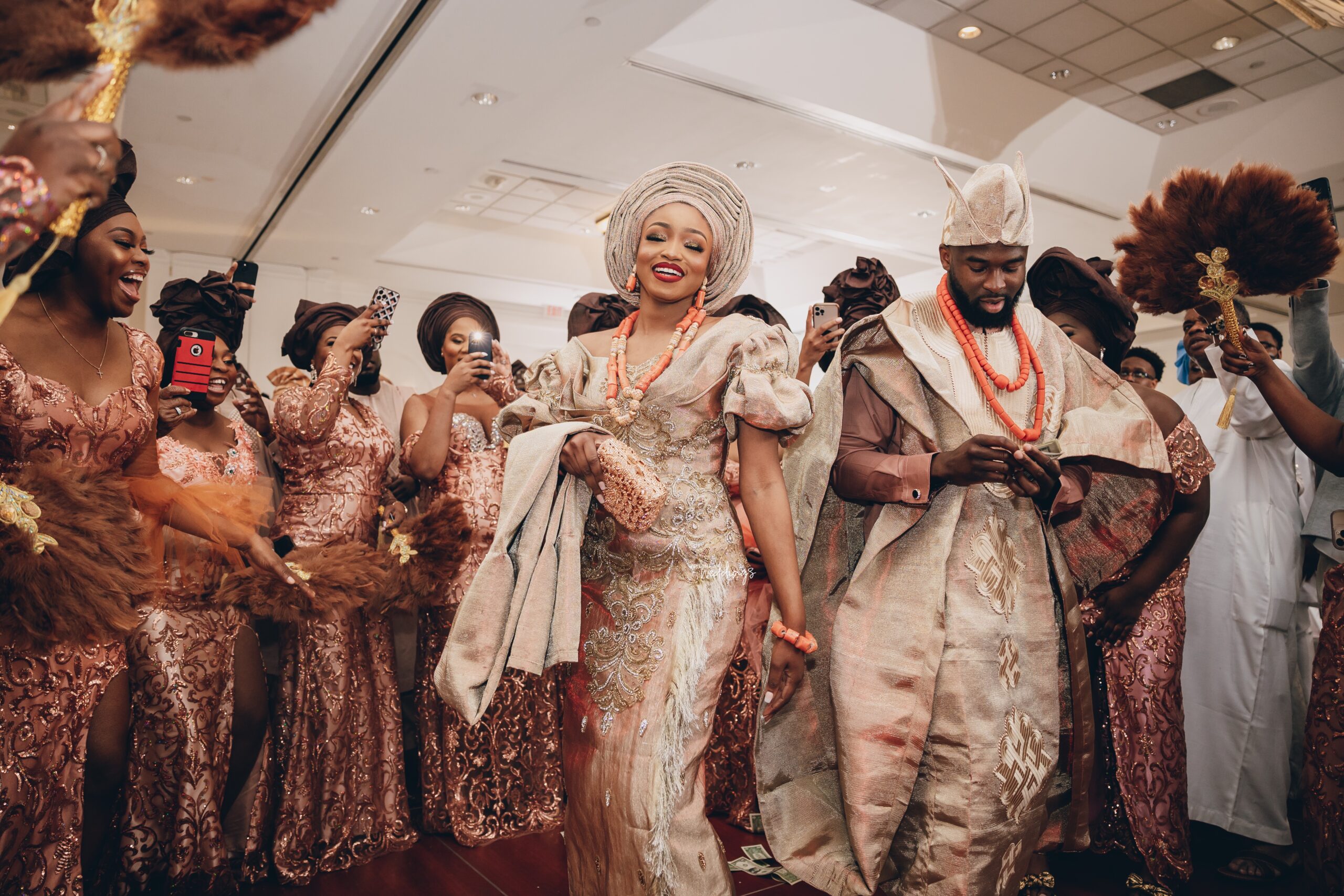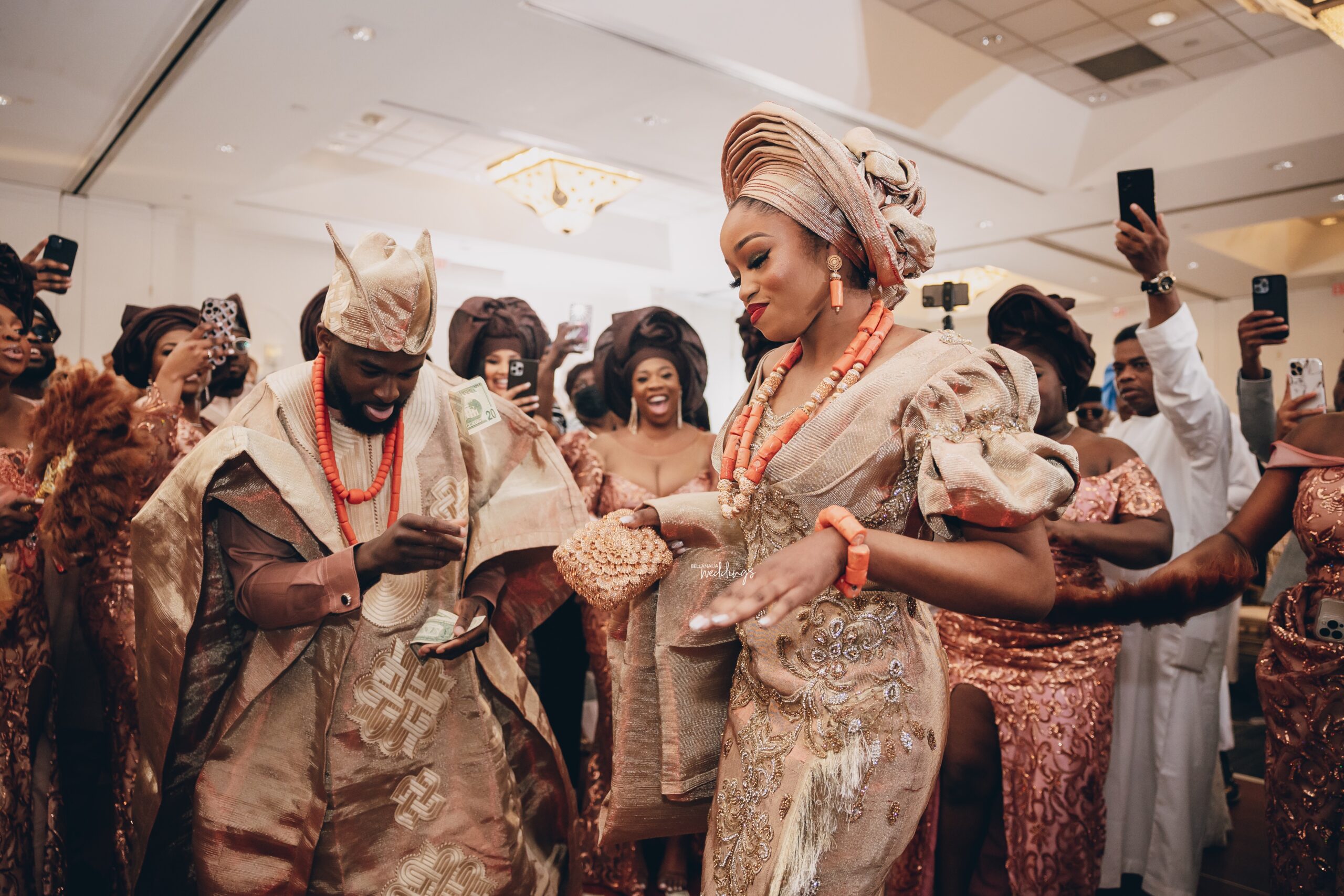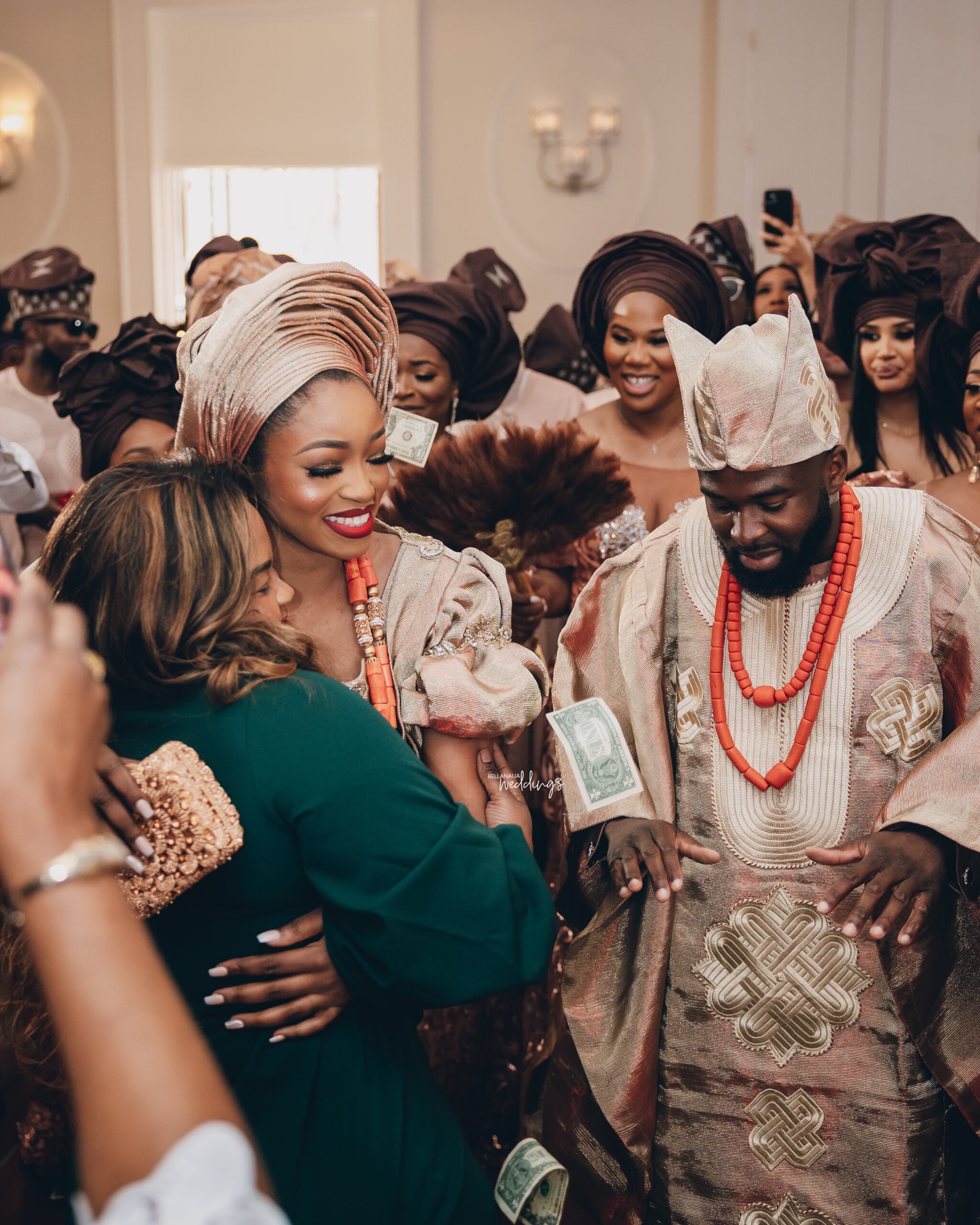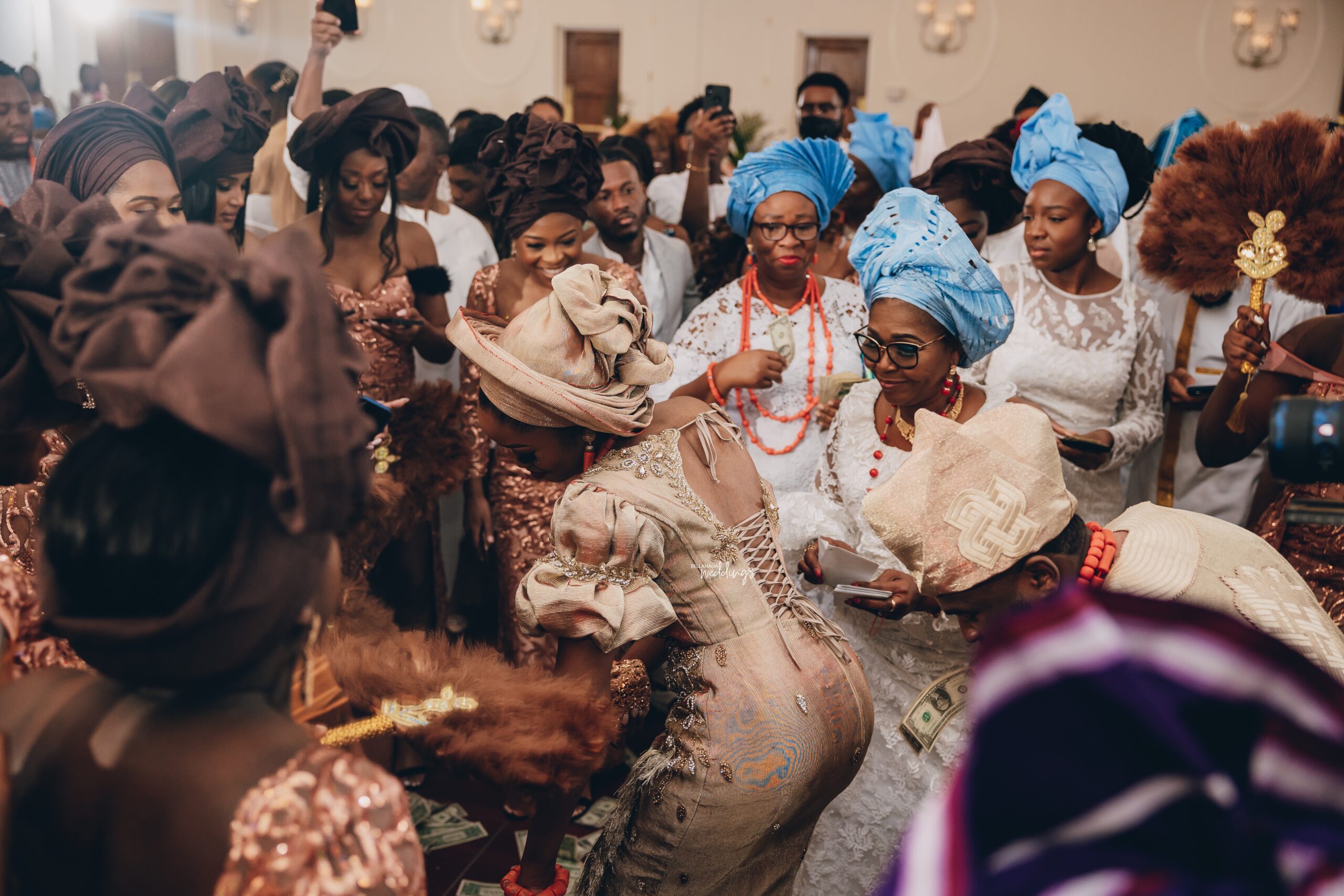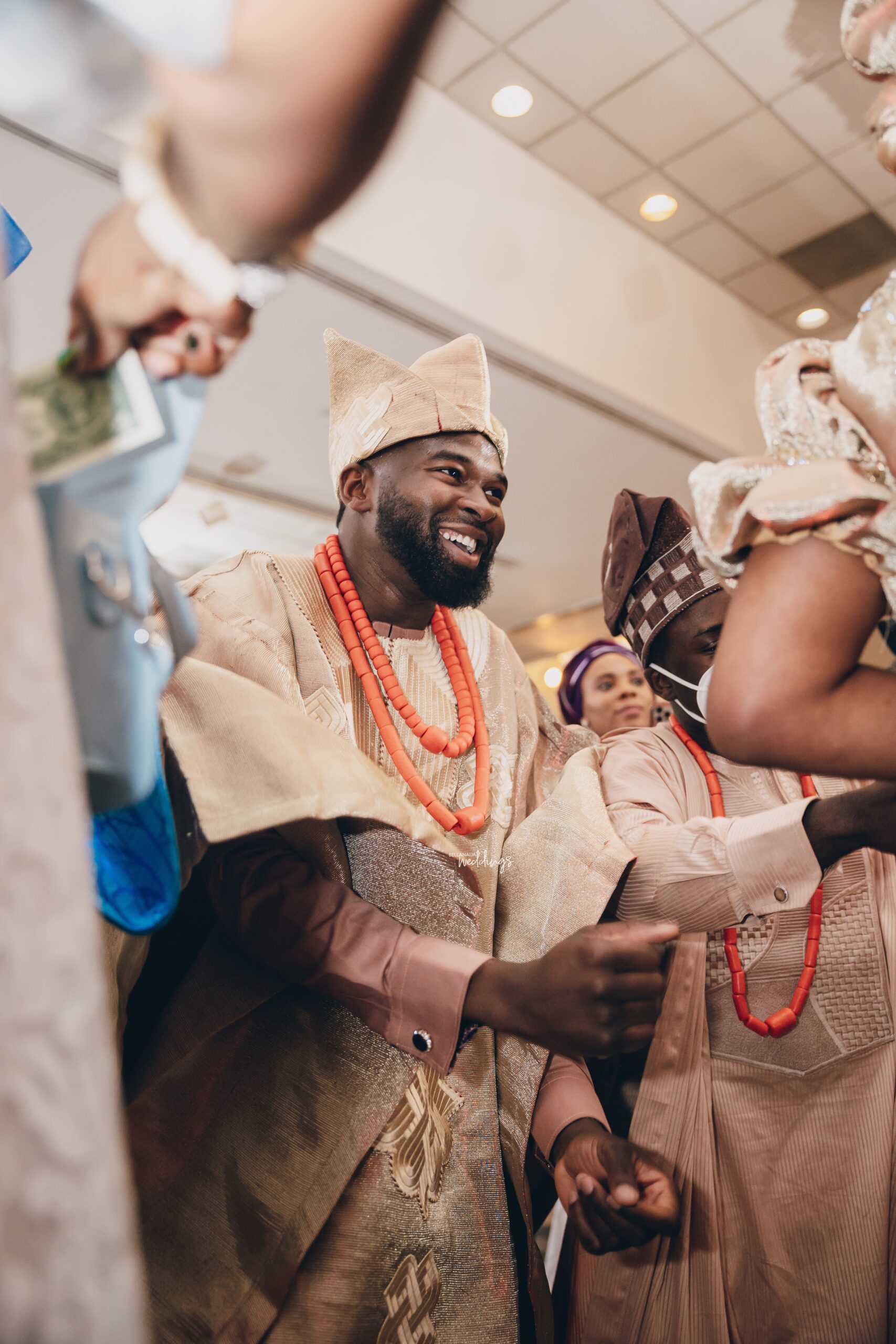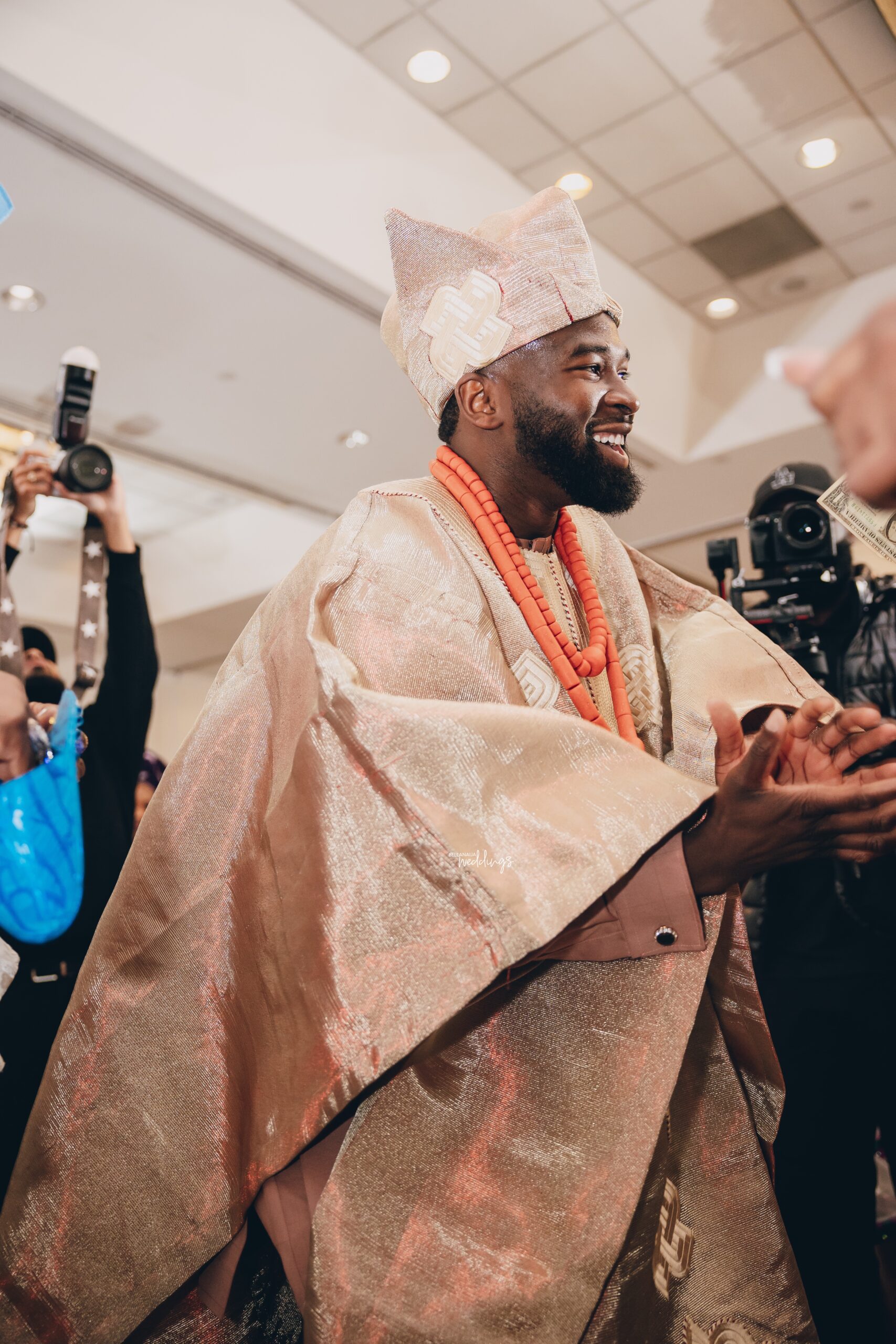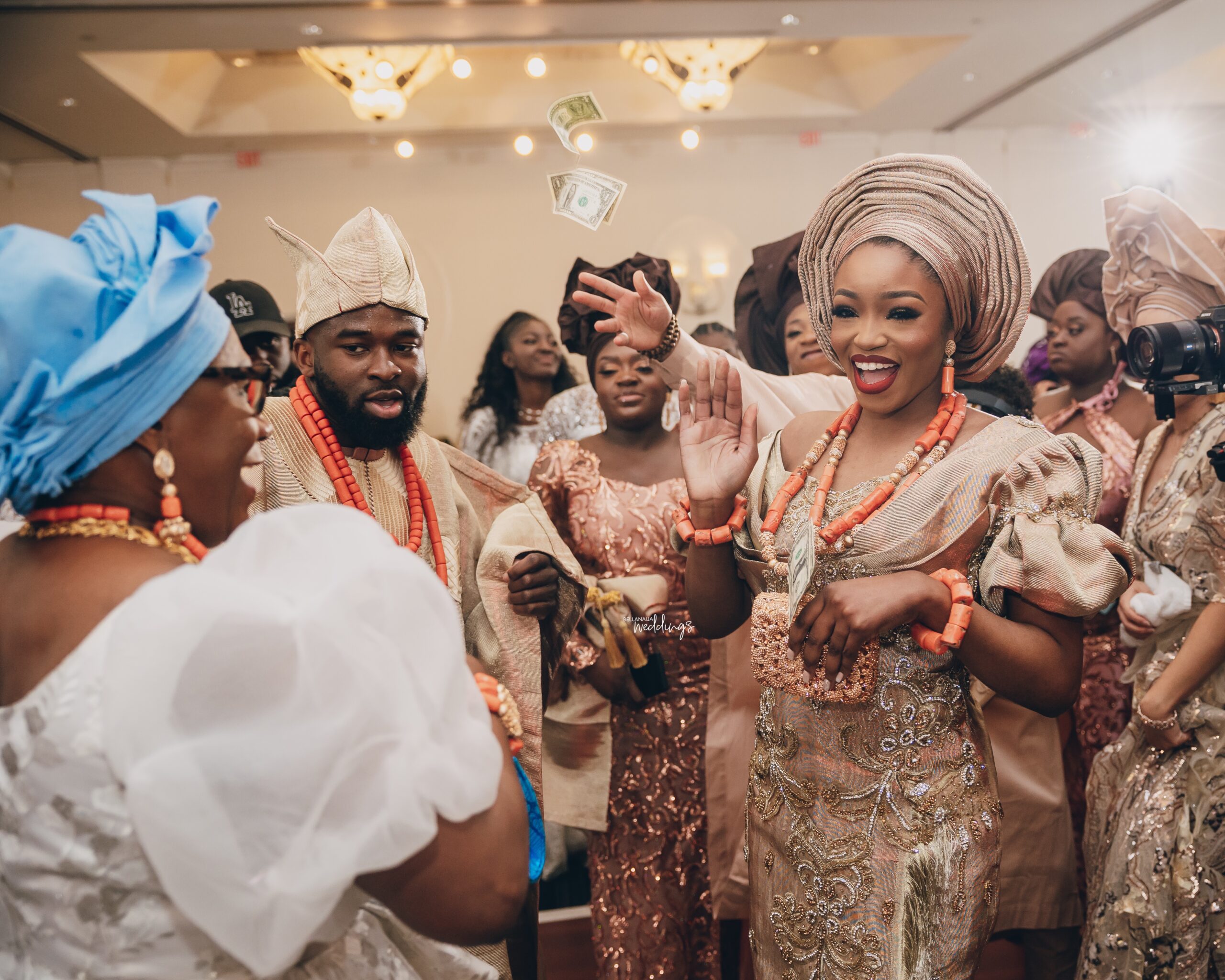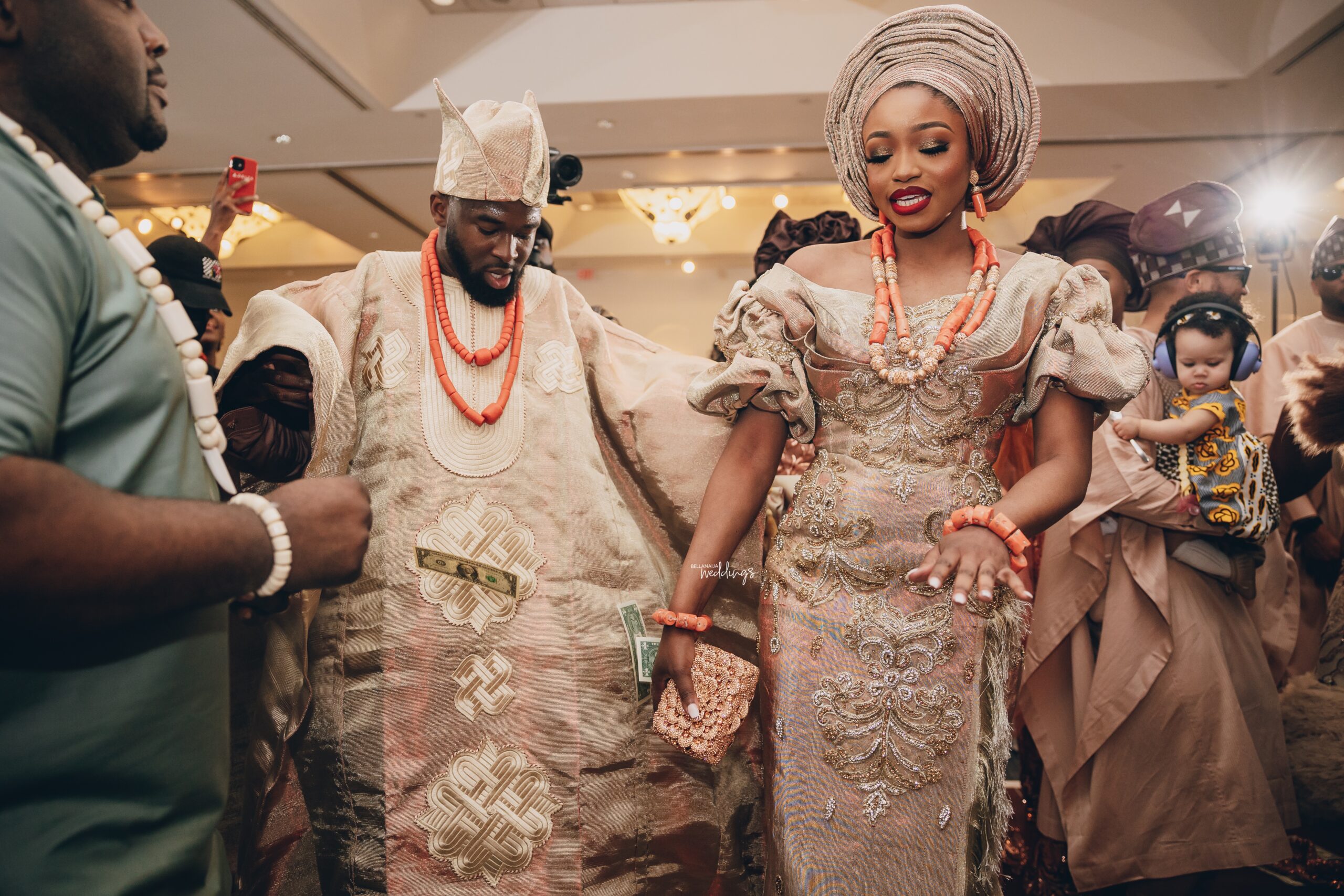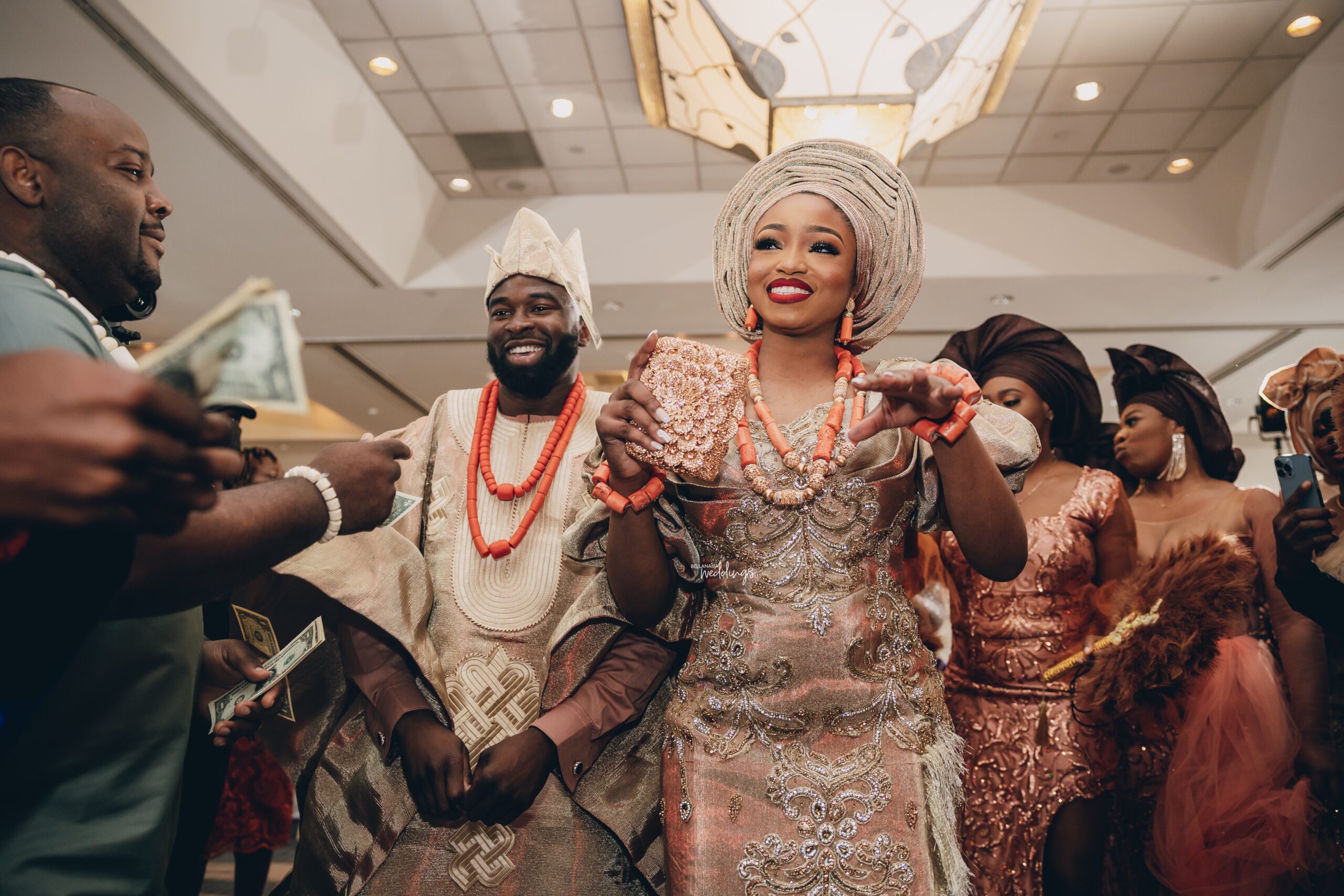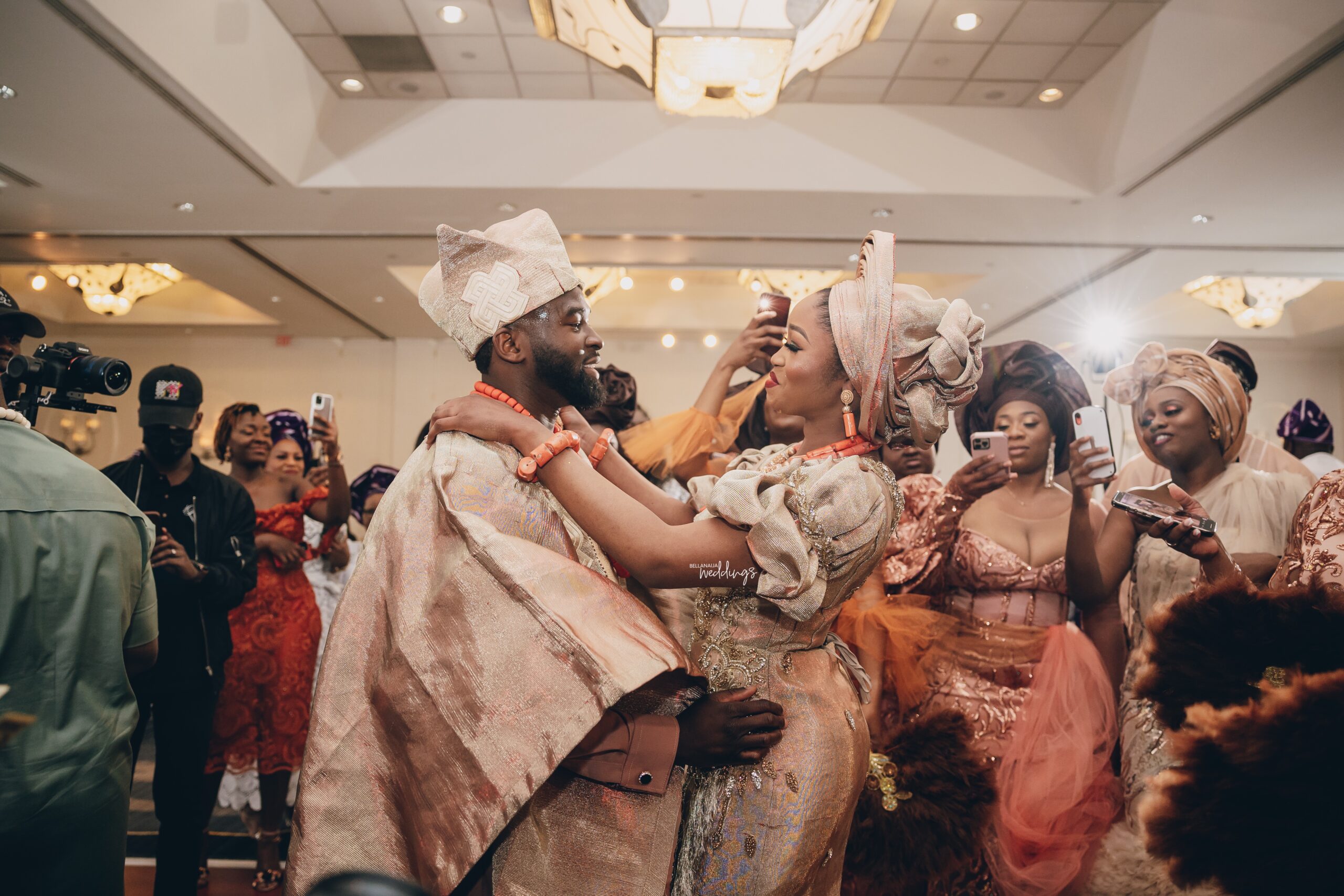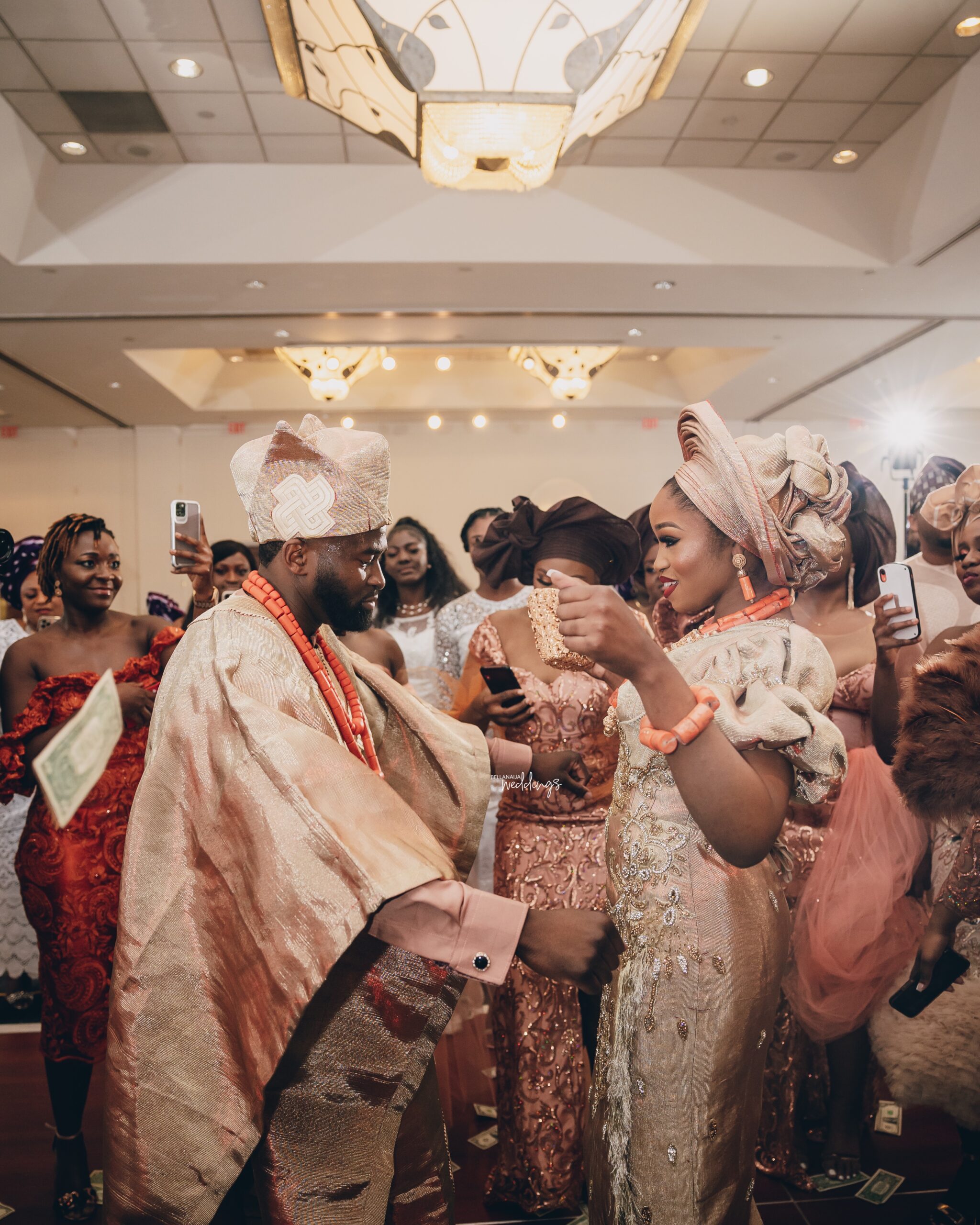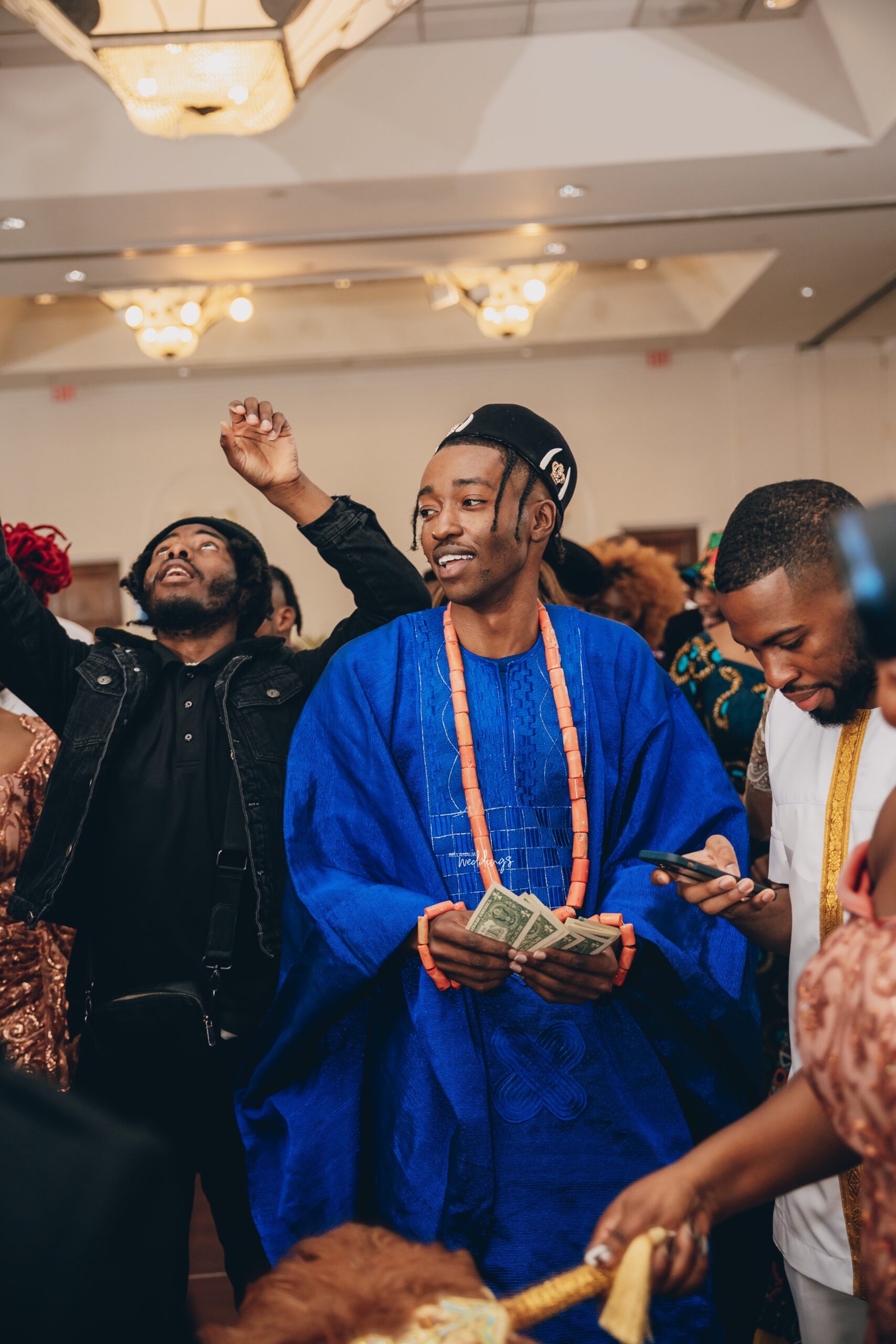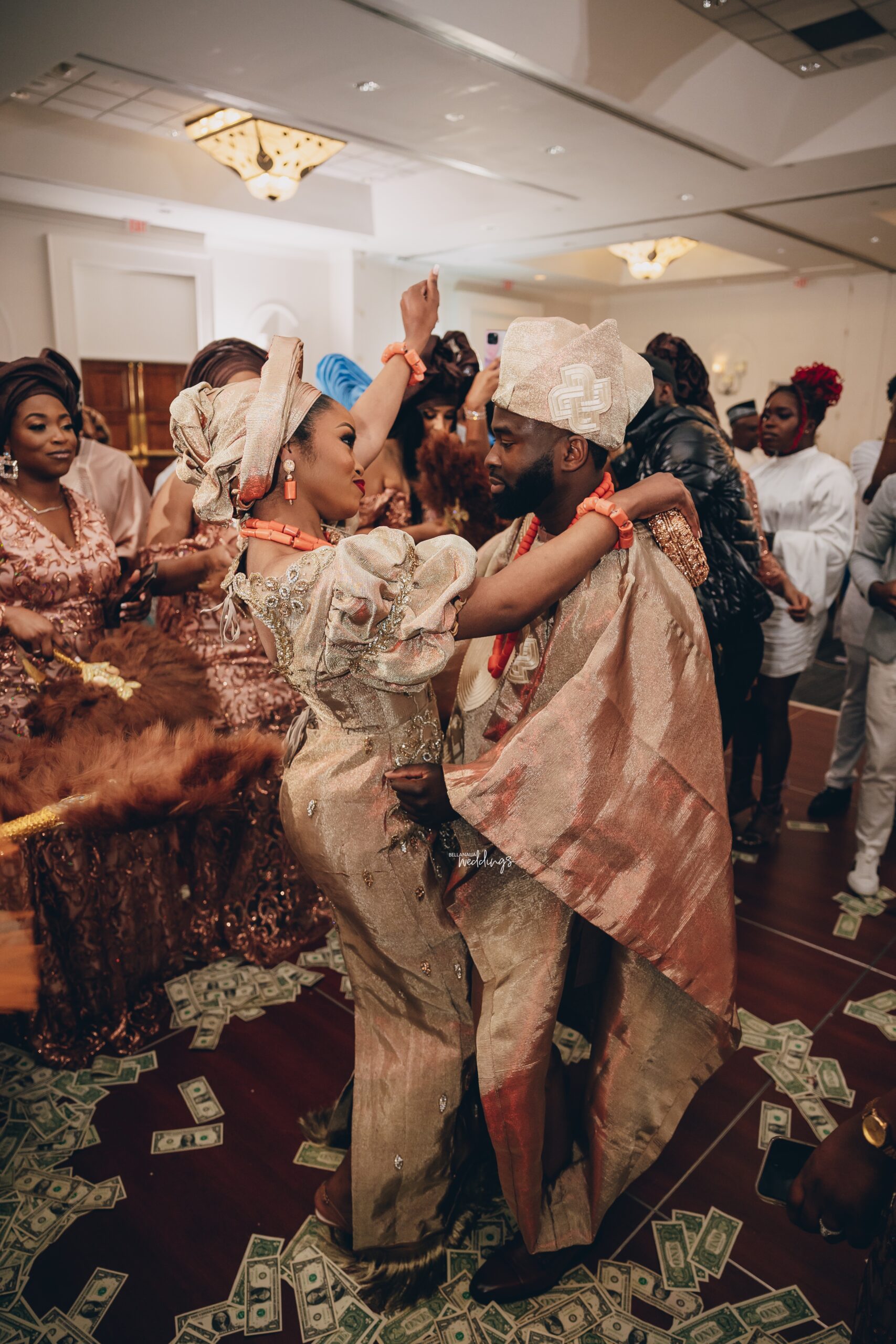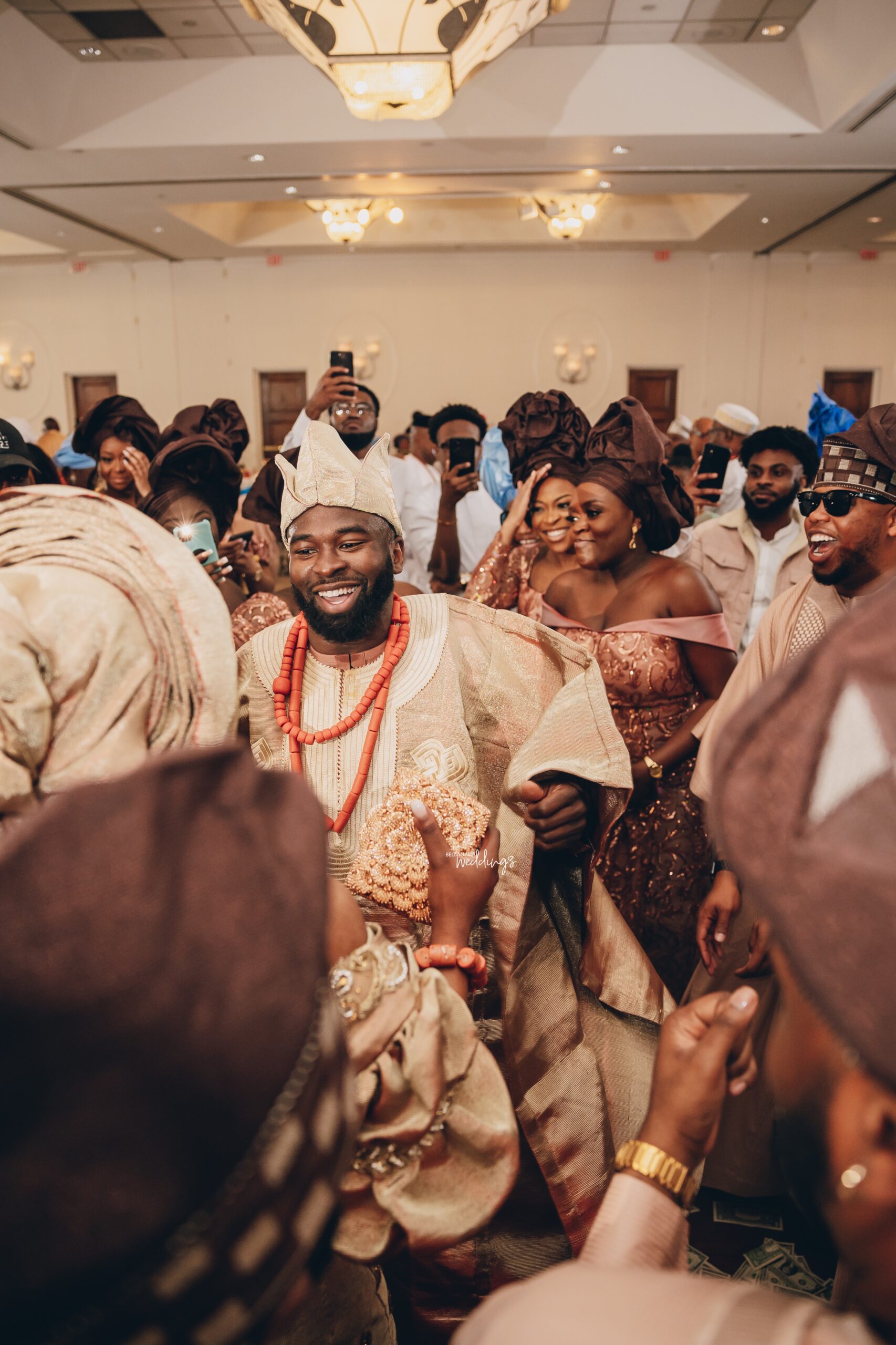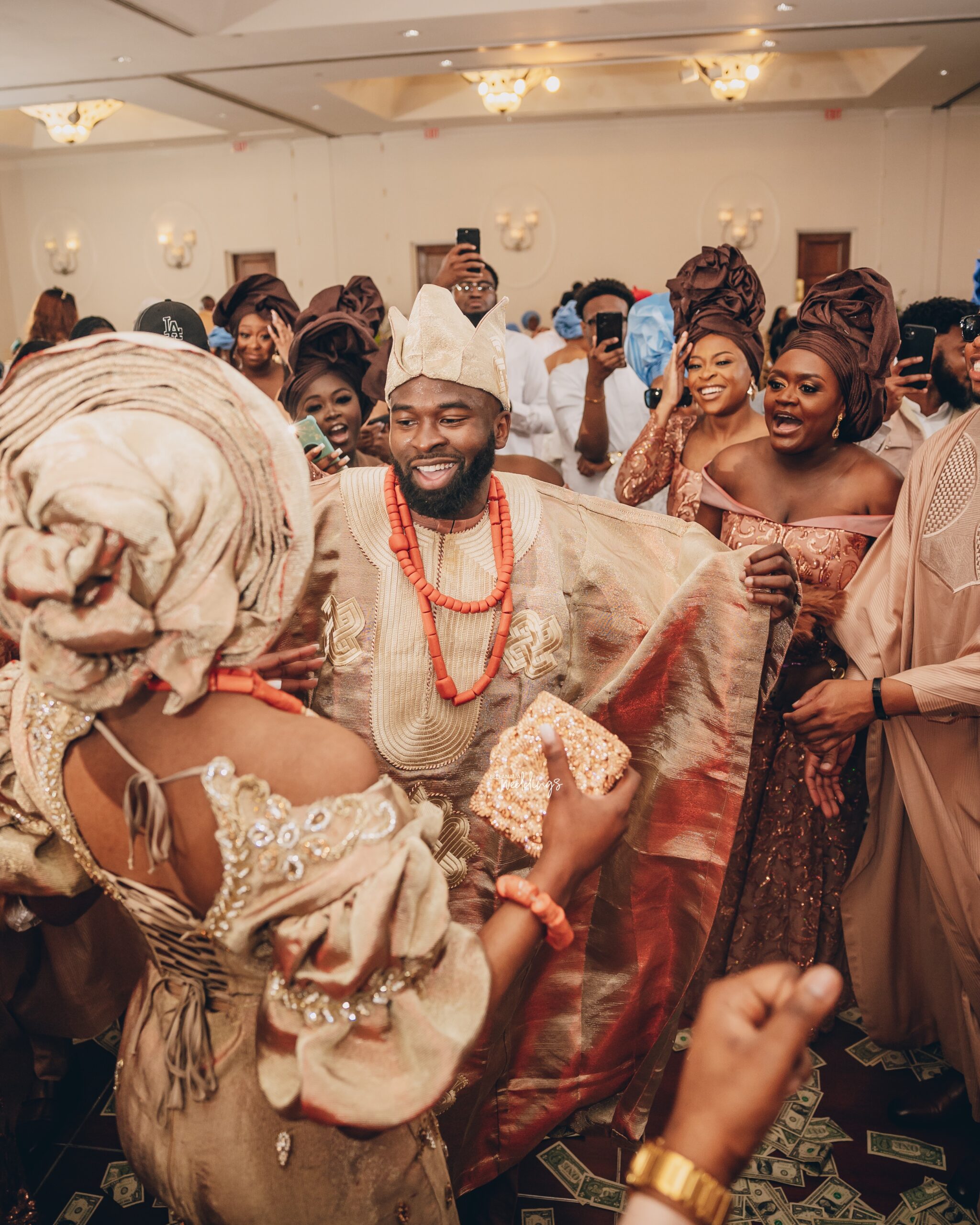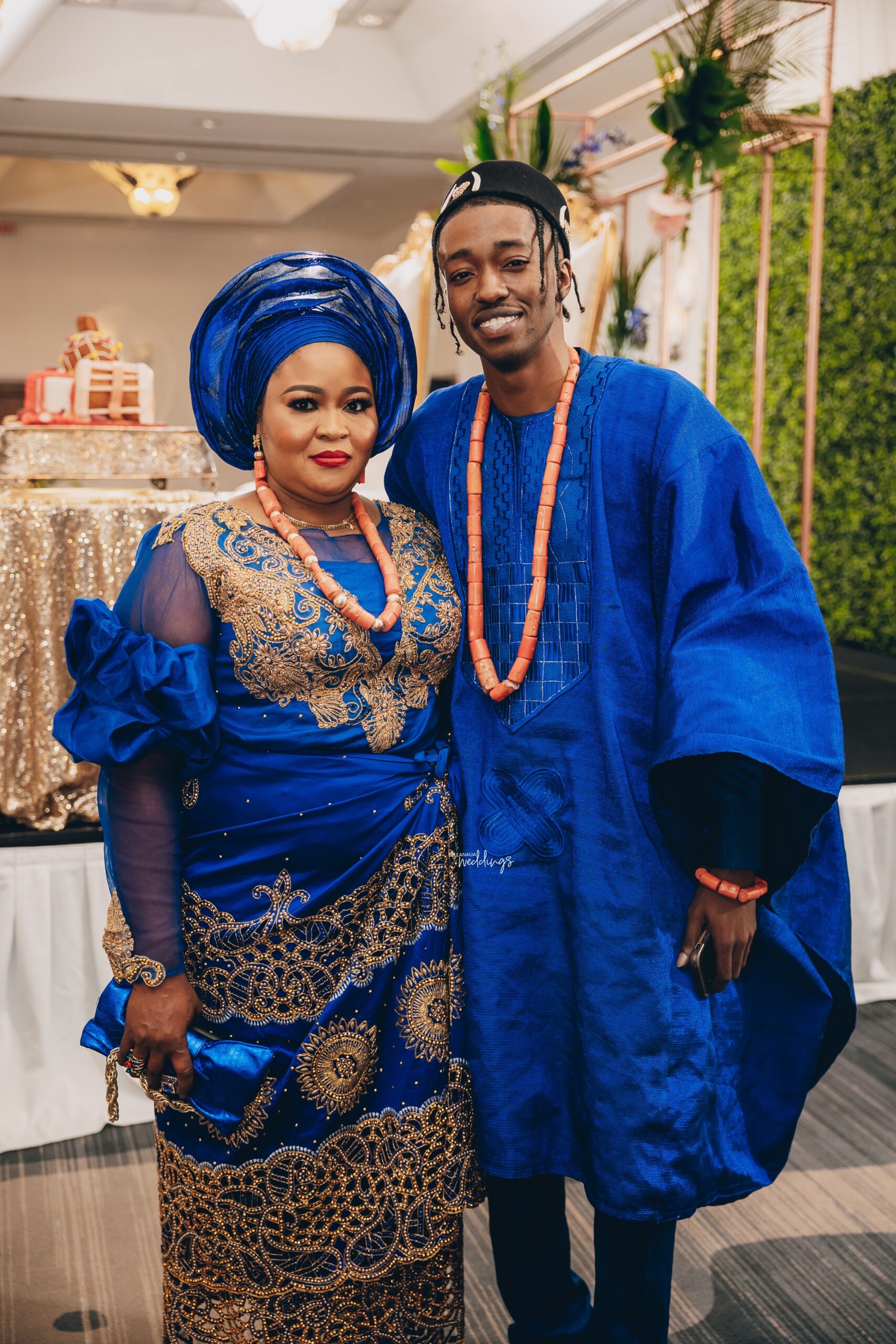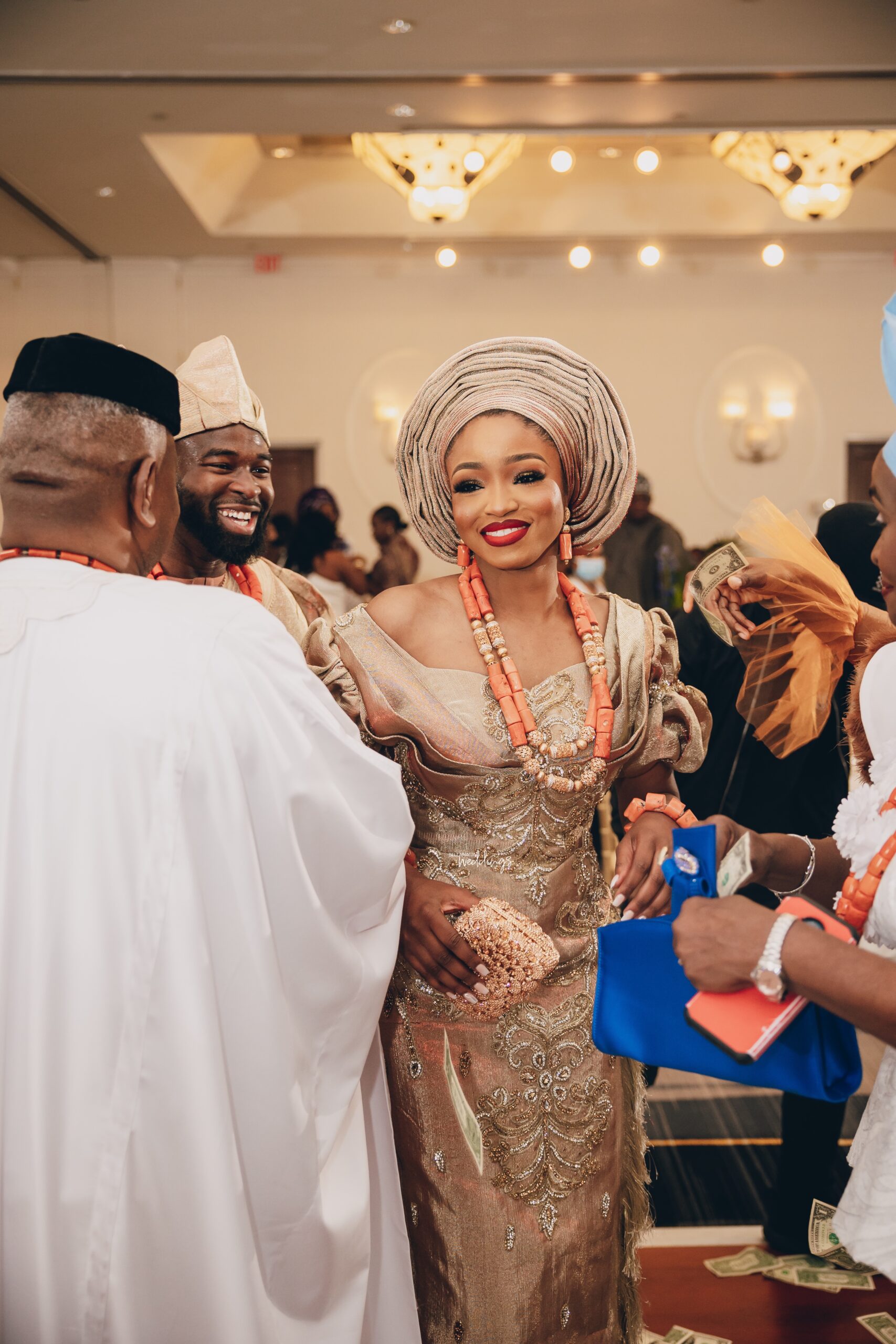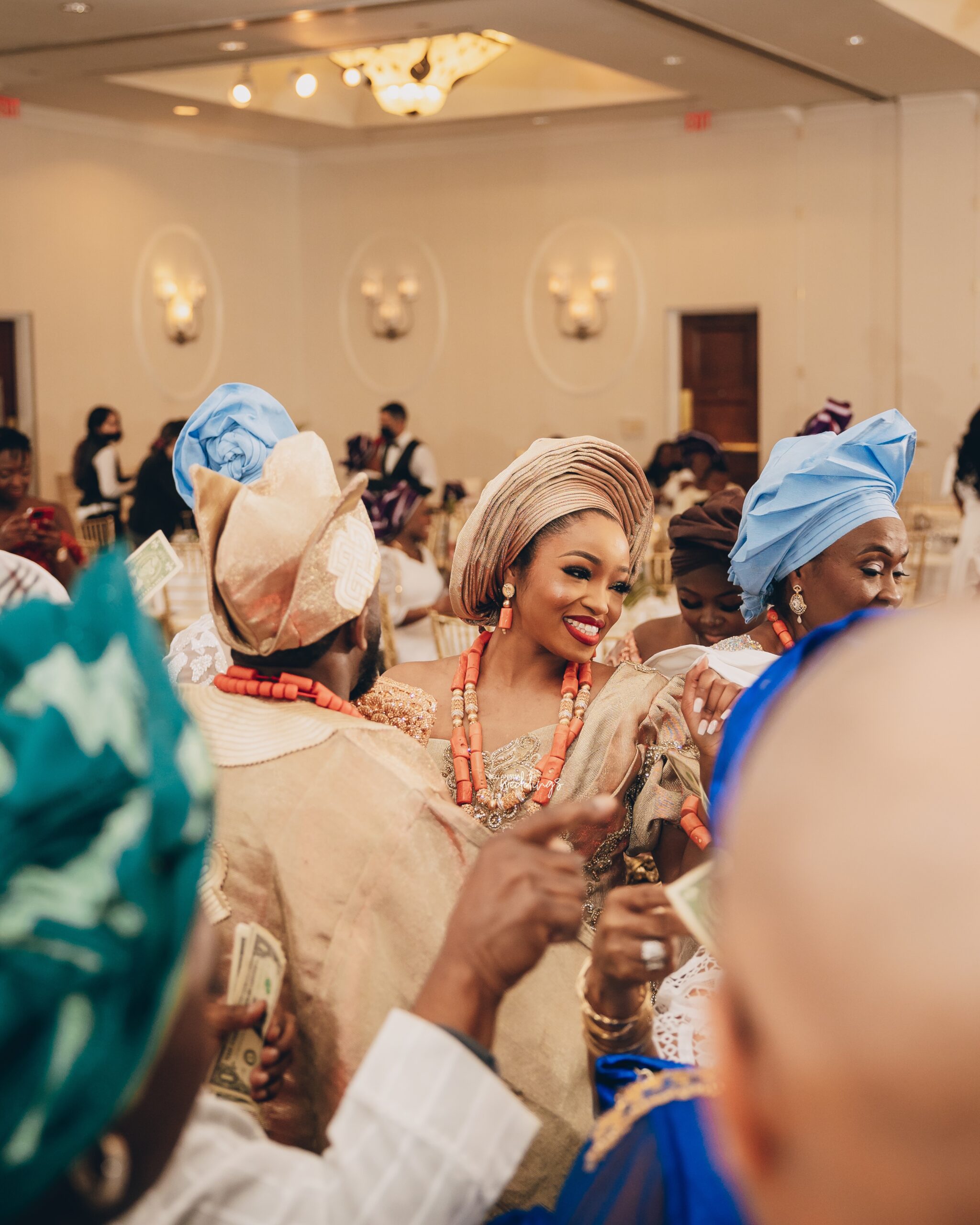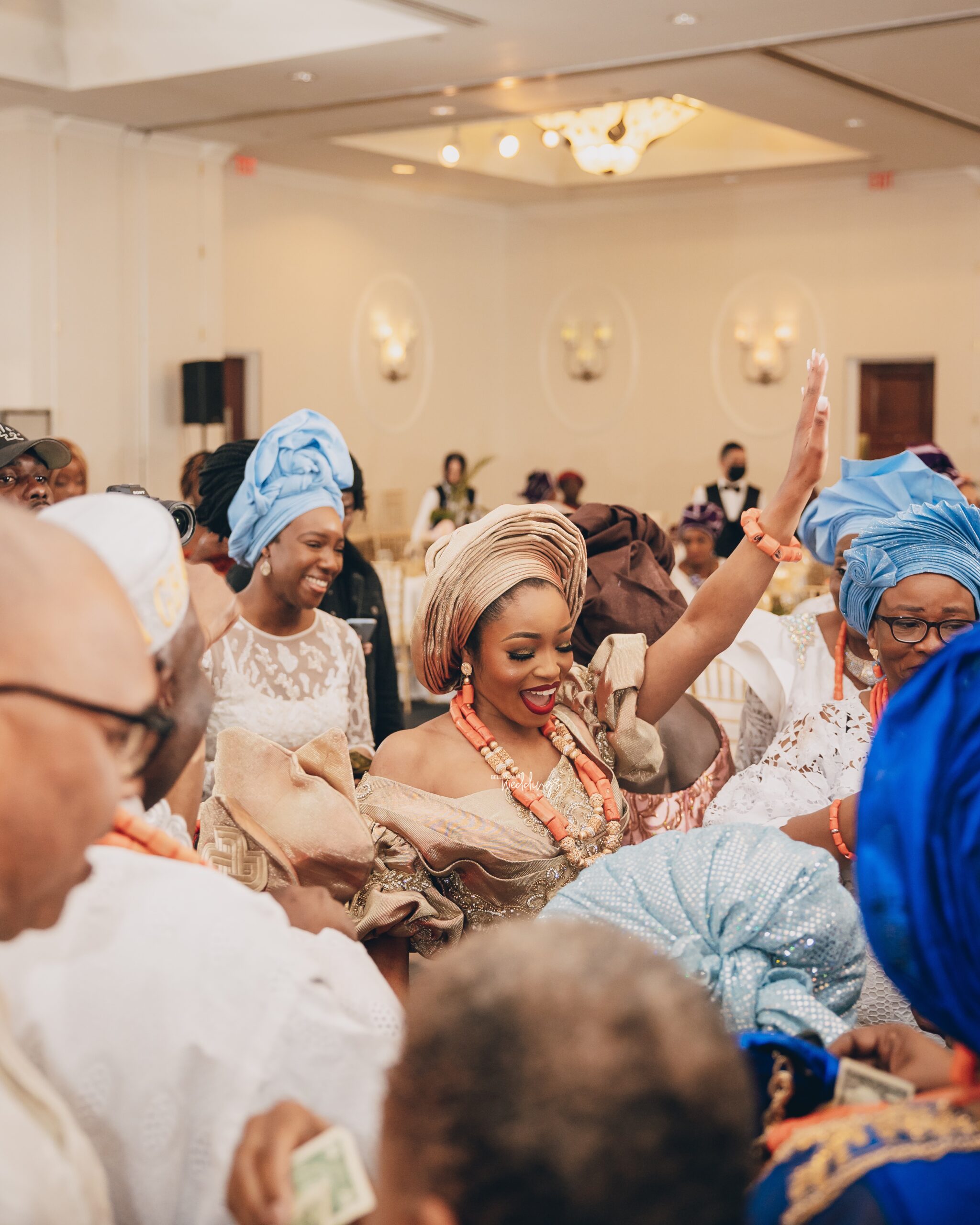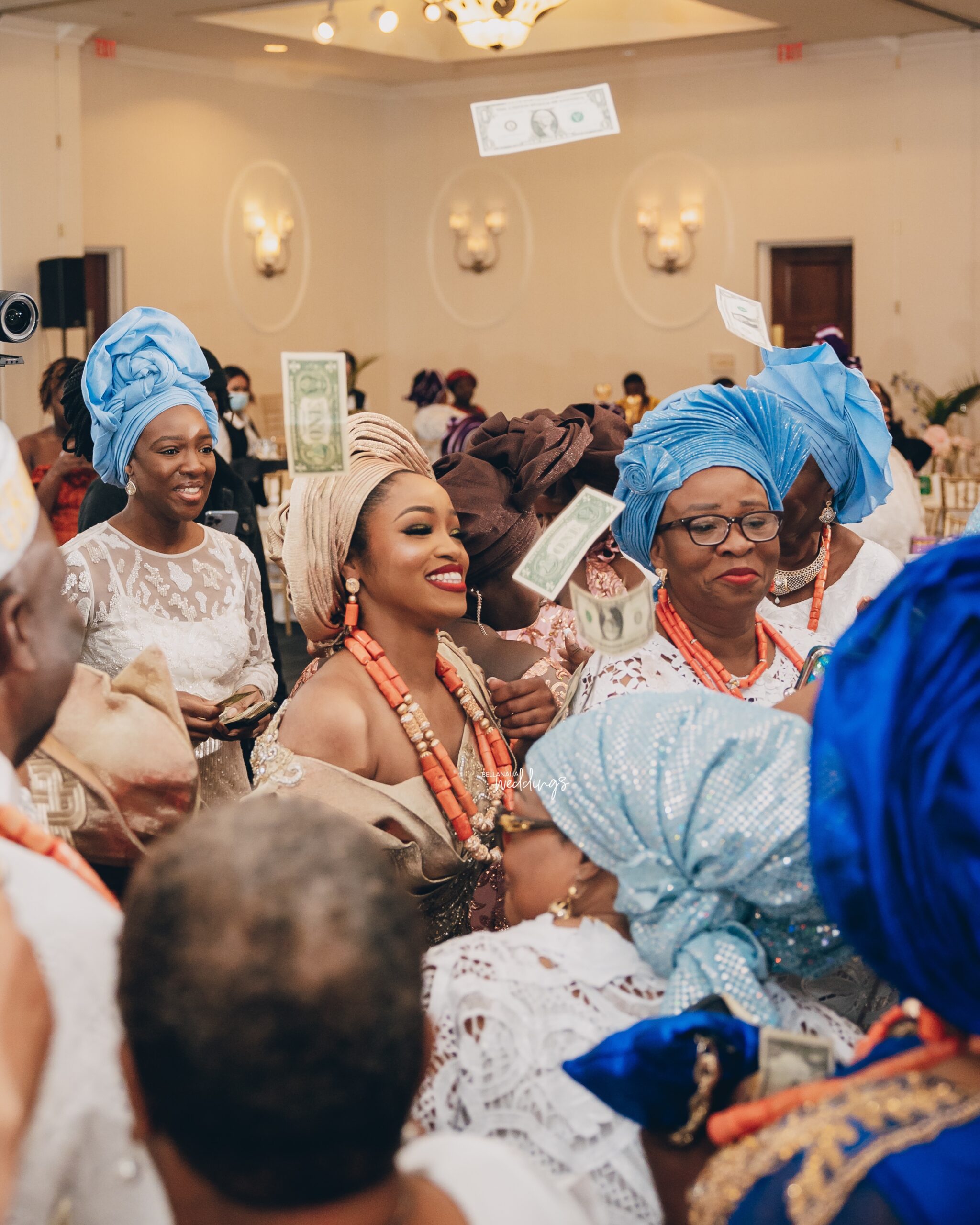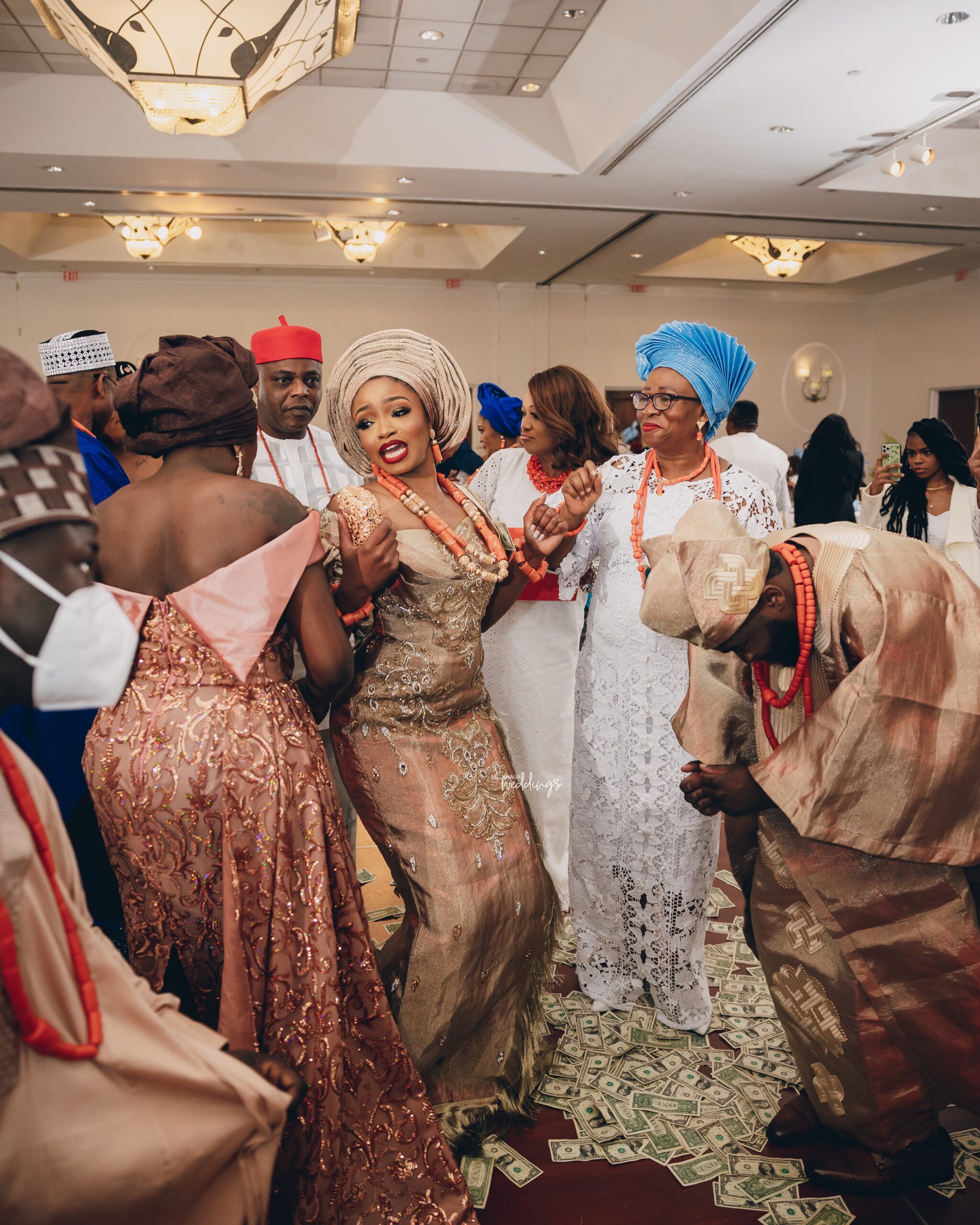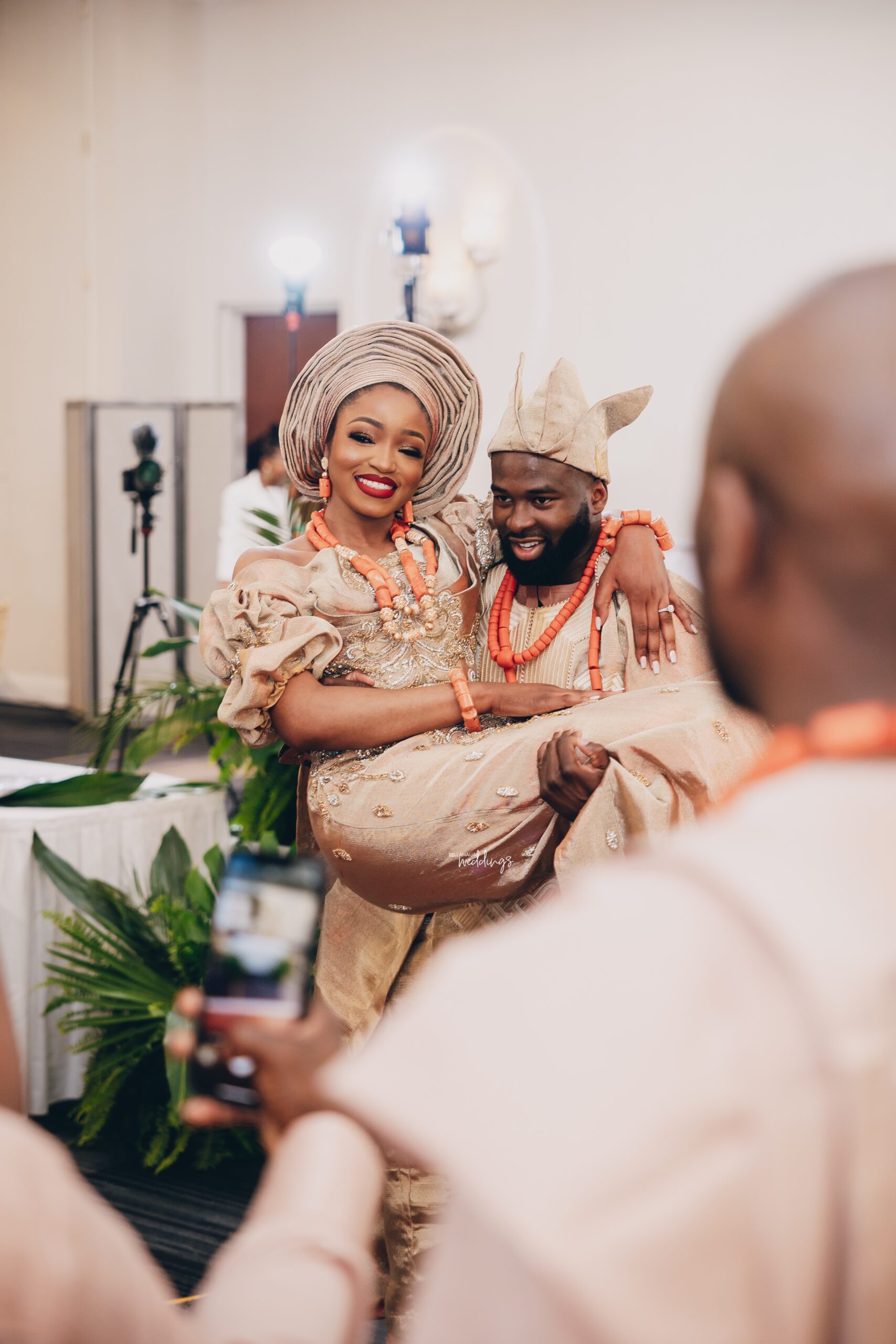 The third time is the charm and Lisa and Oluwayomi are definitely charming us with their elegant Teal look.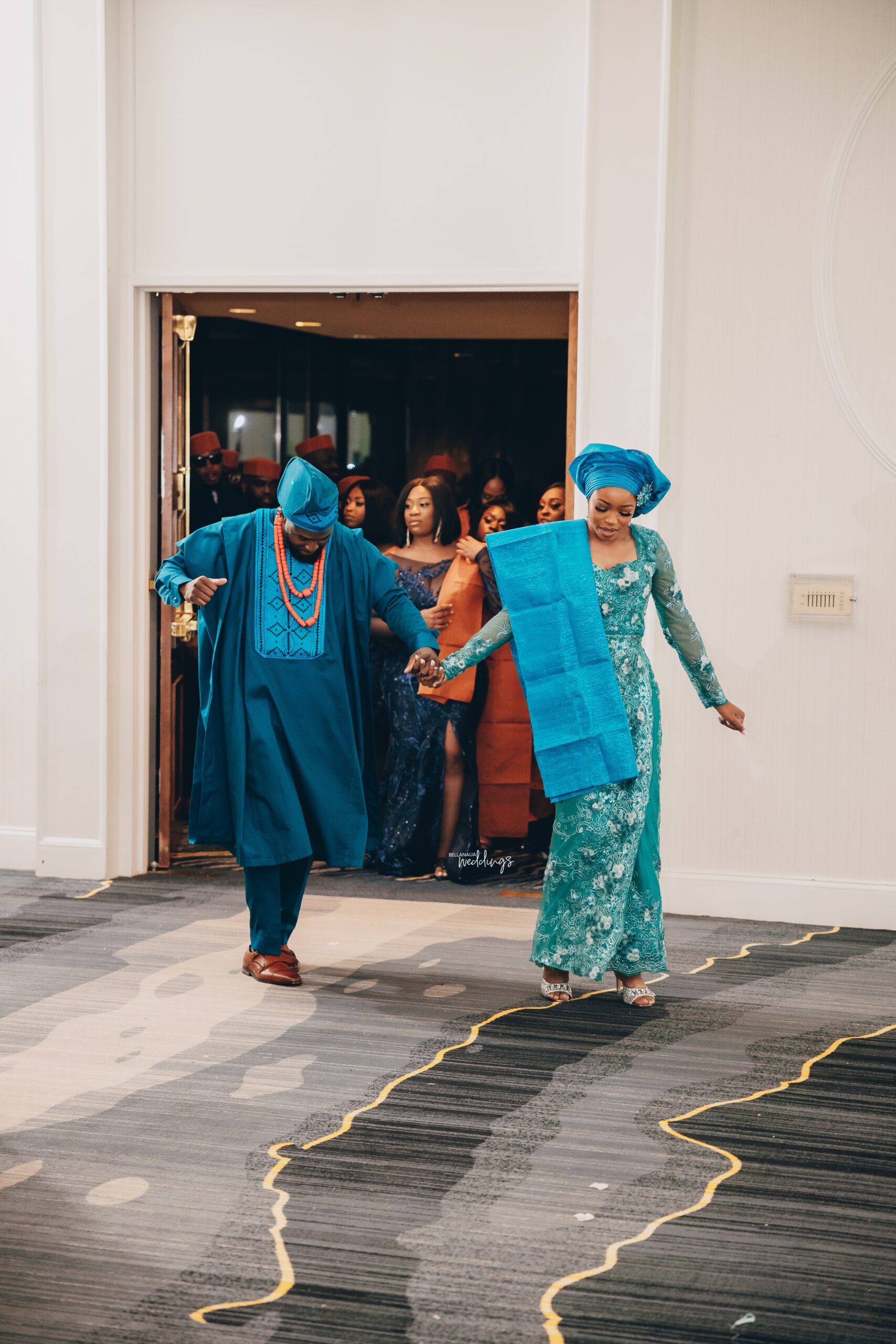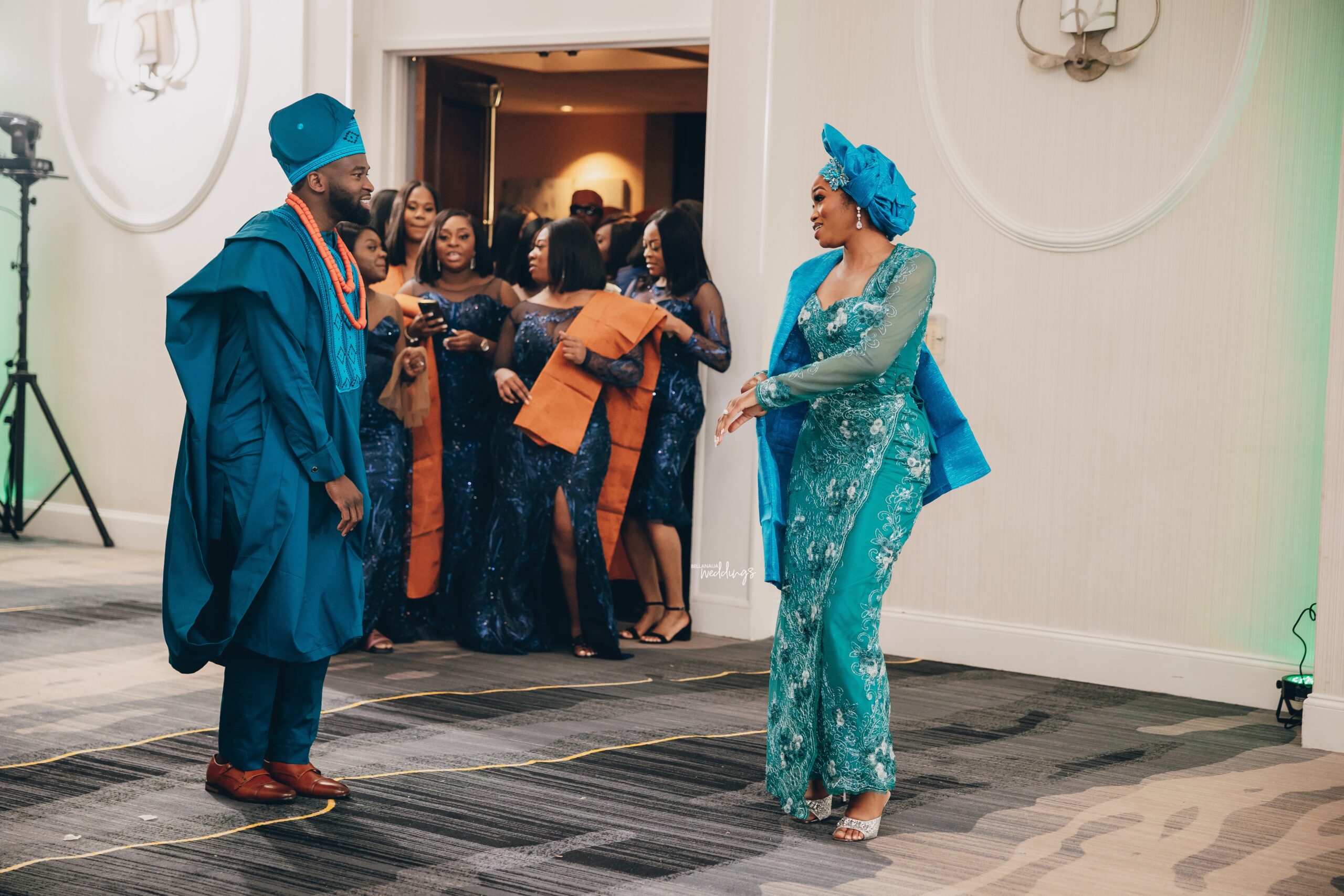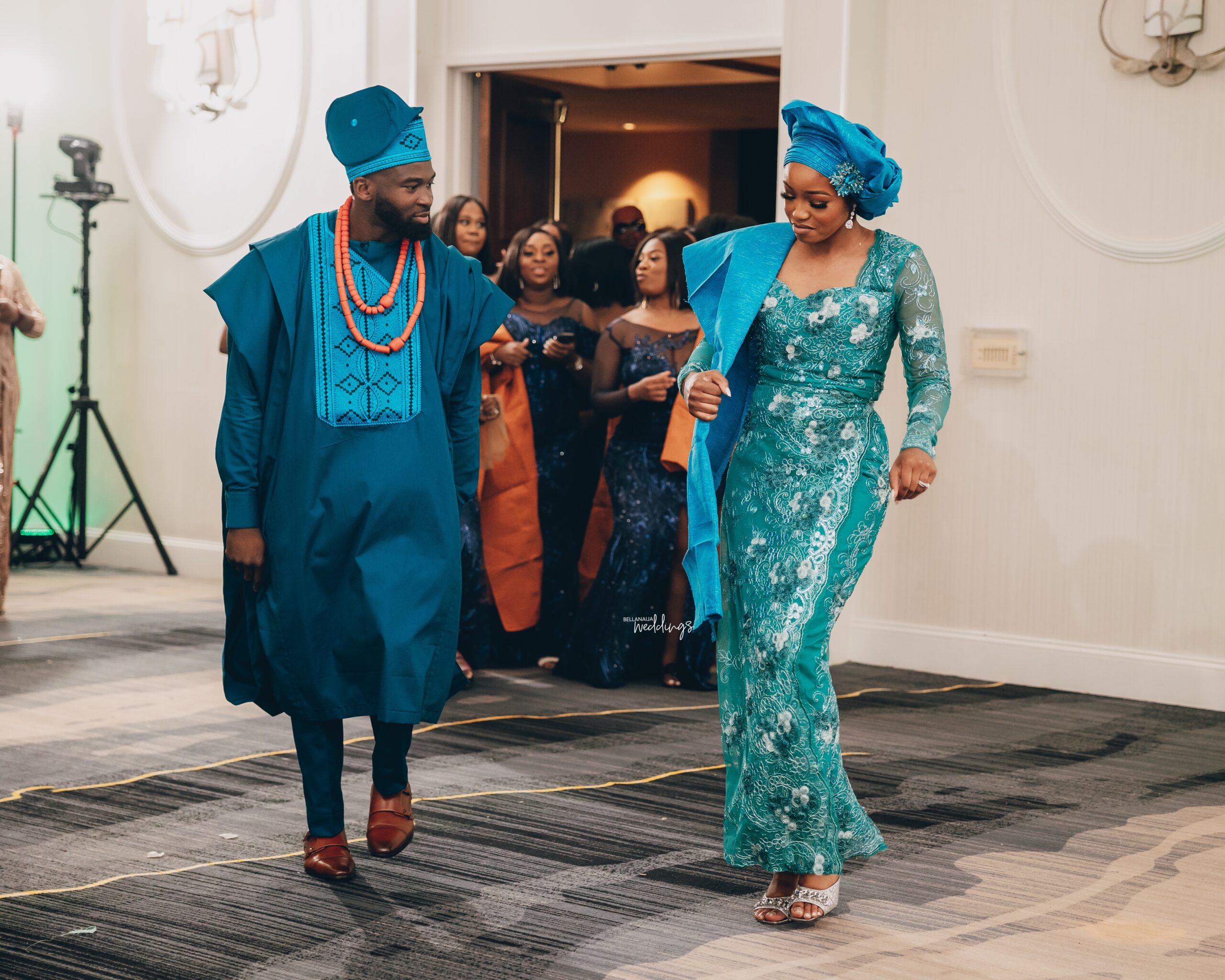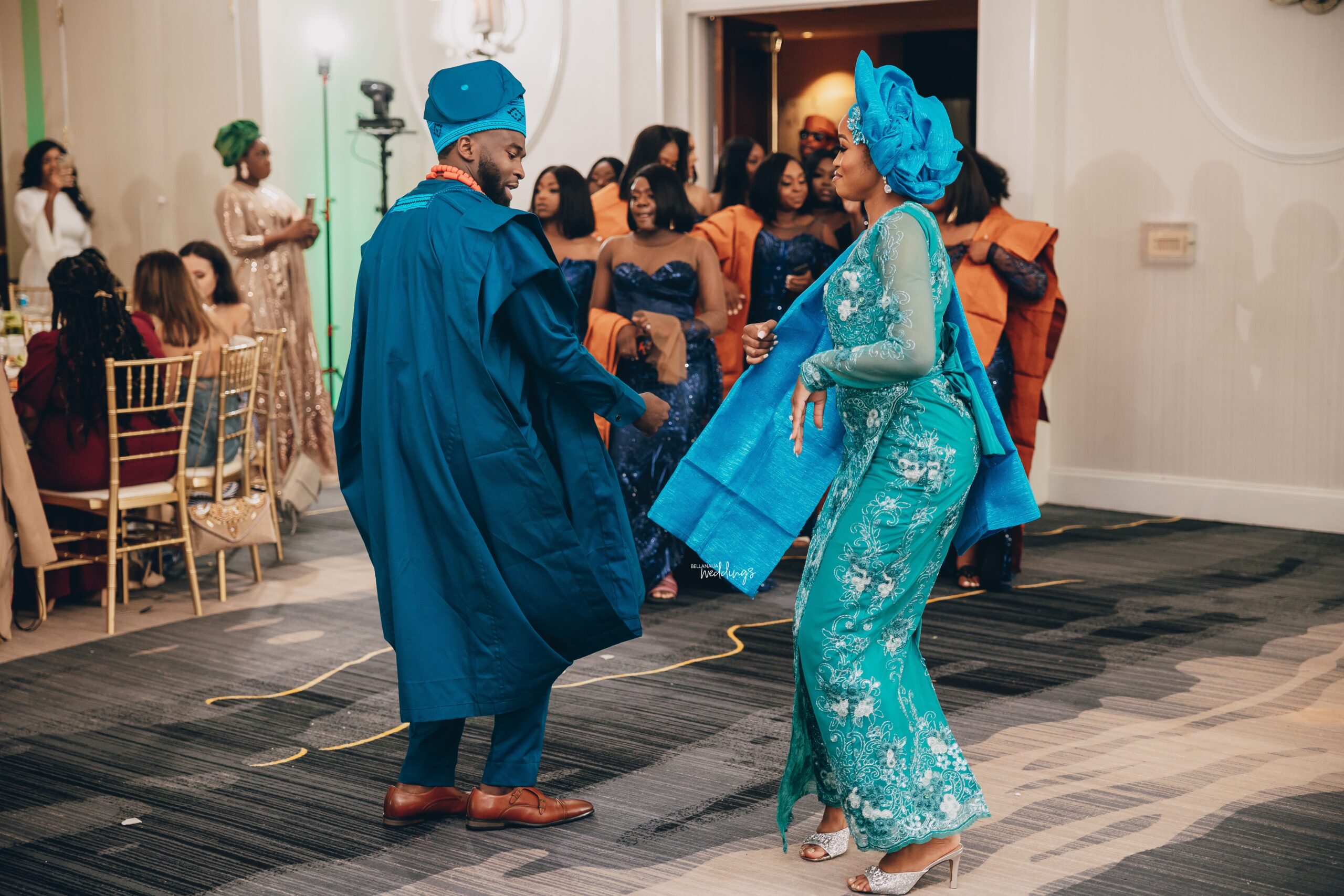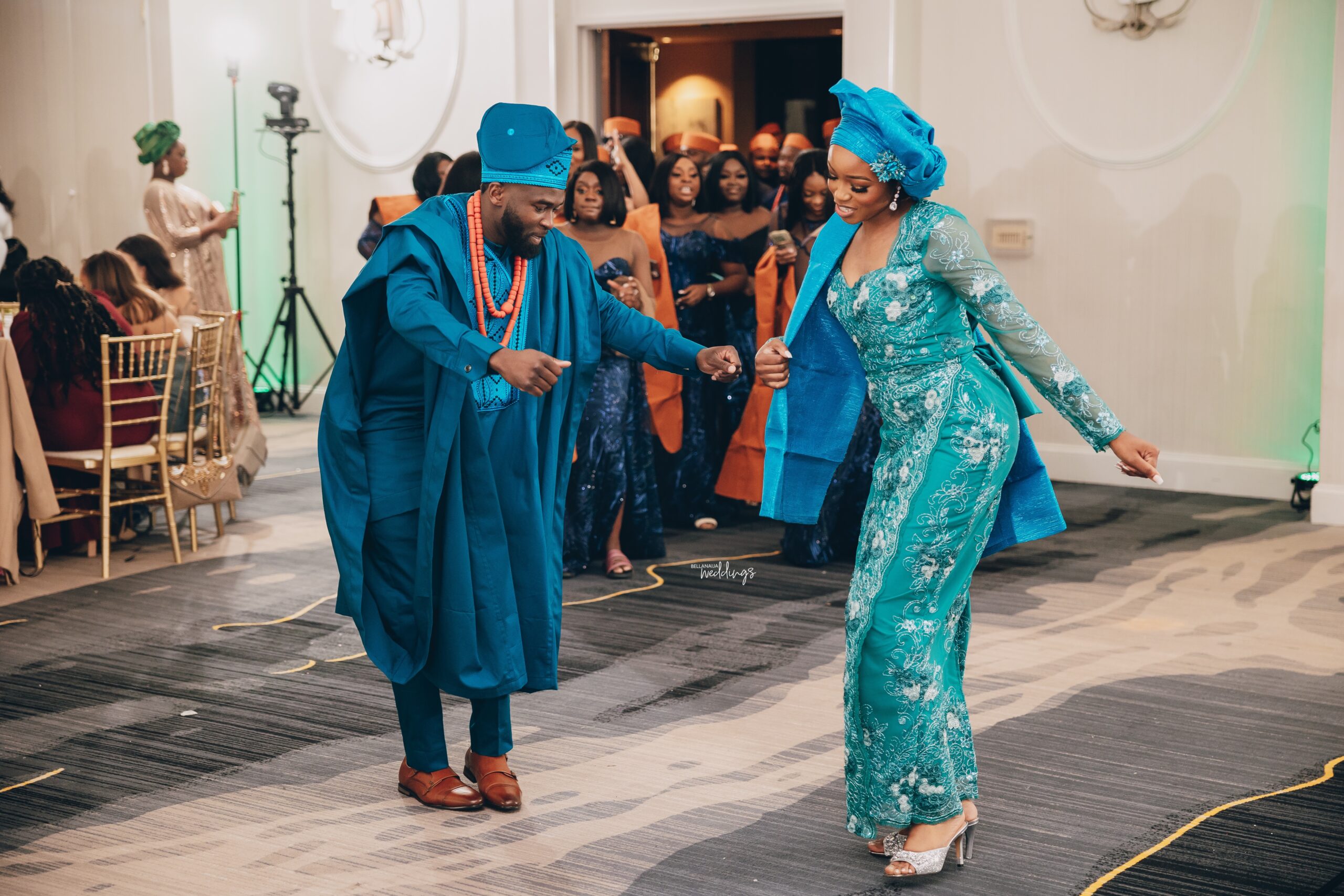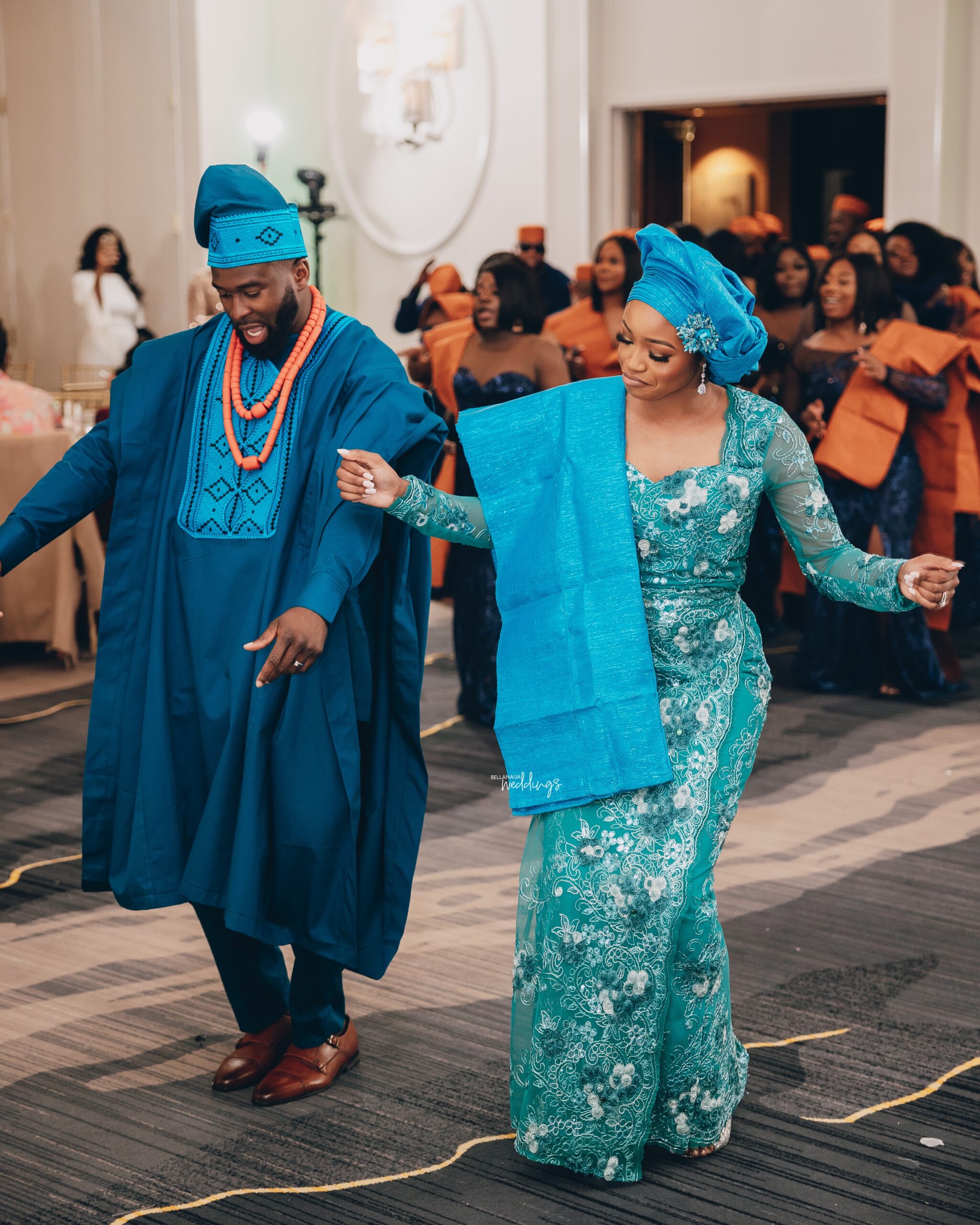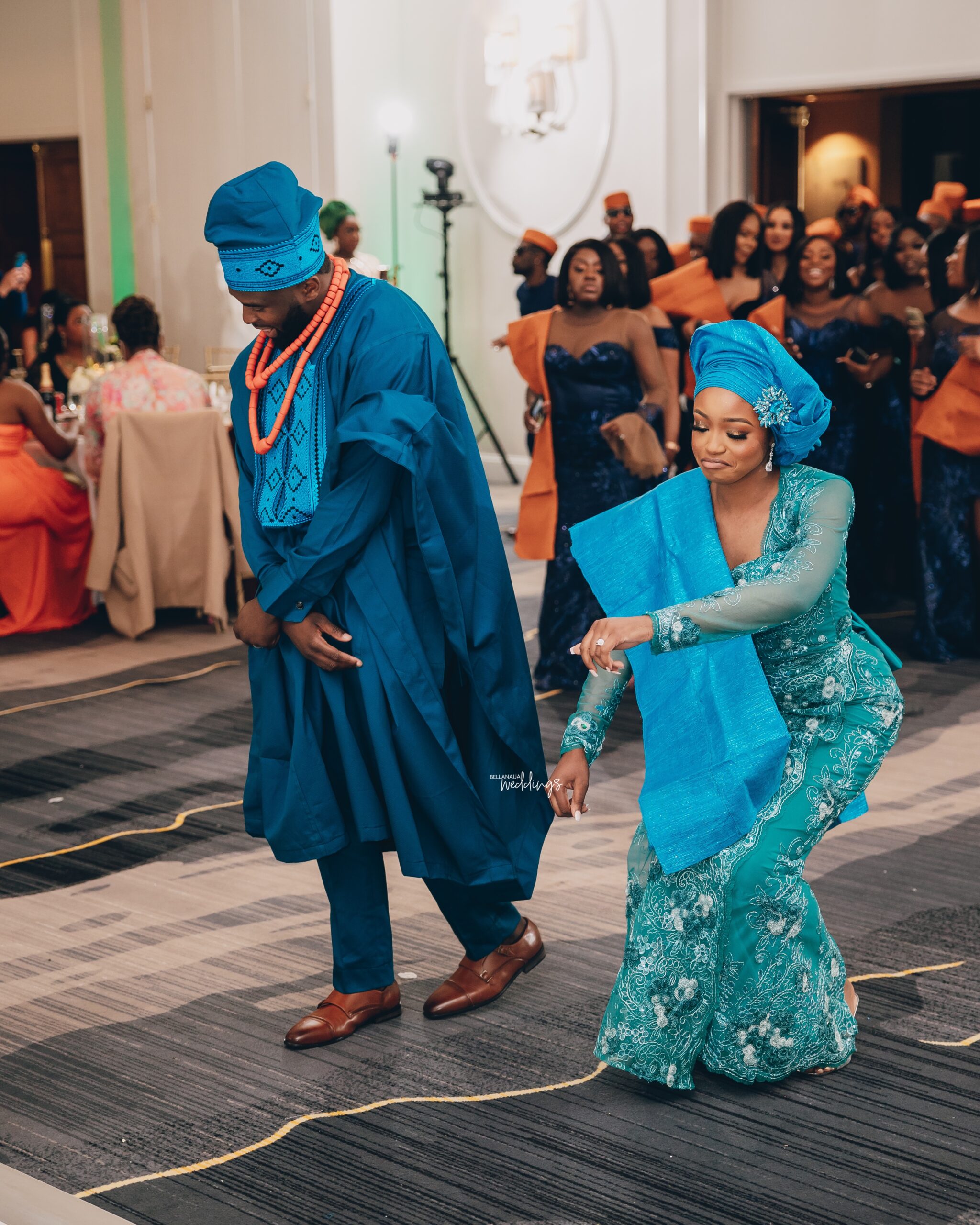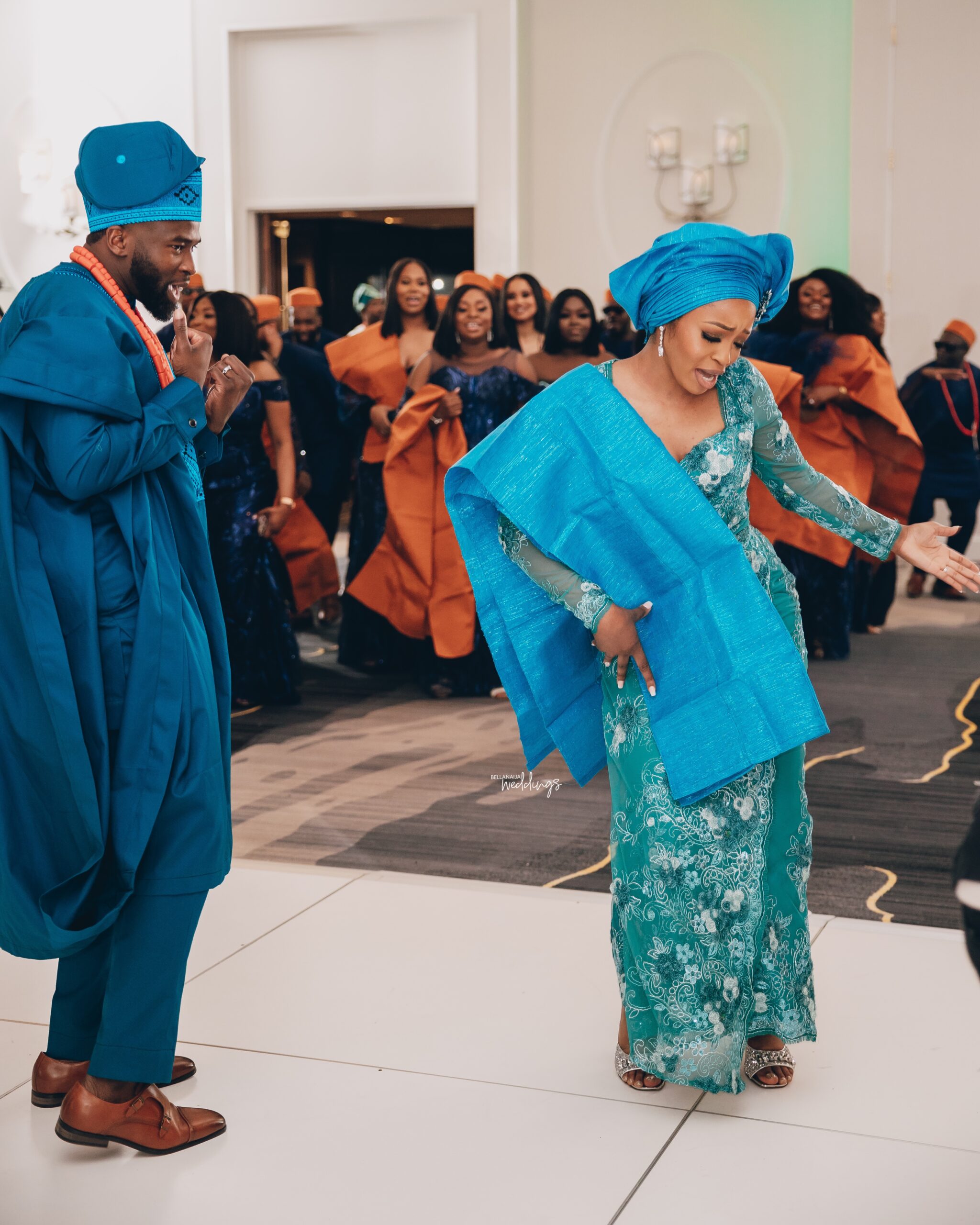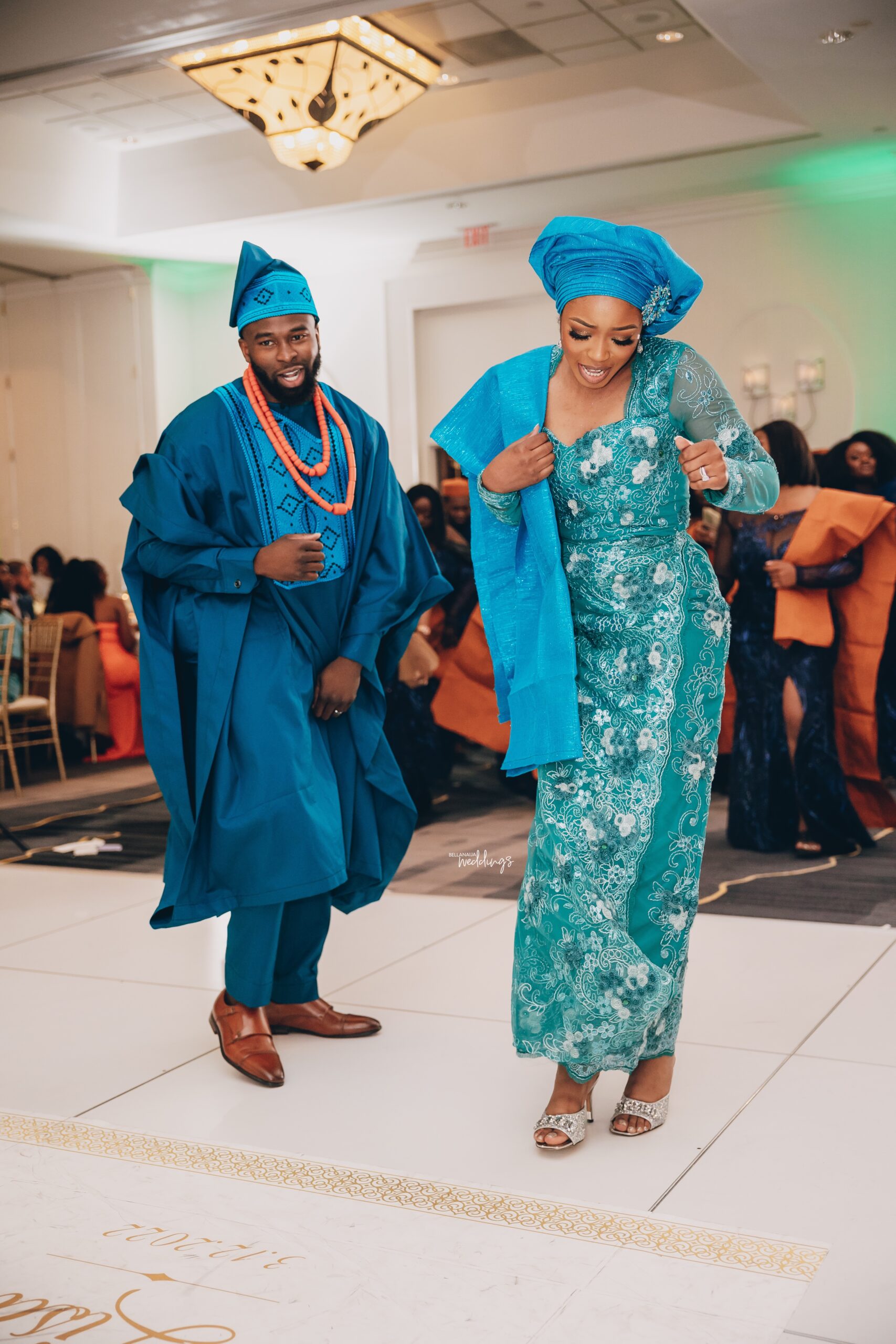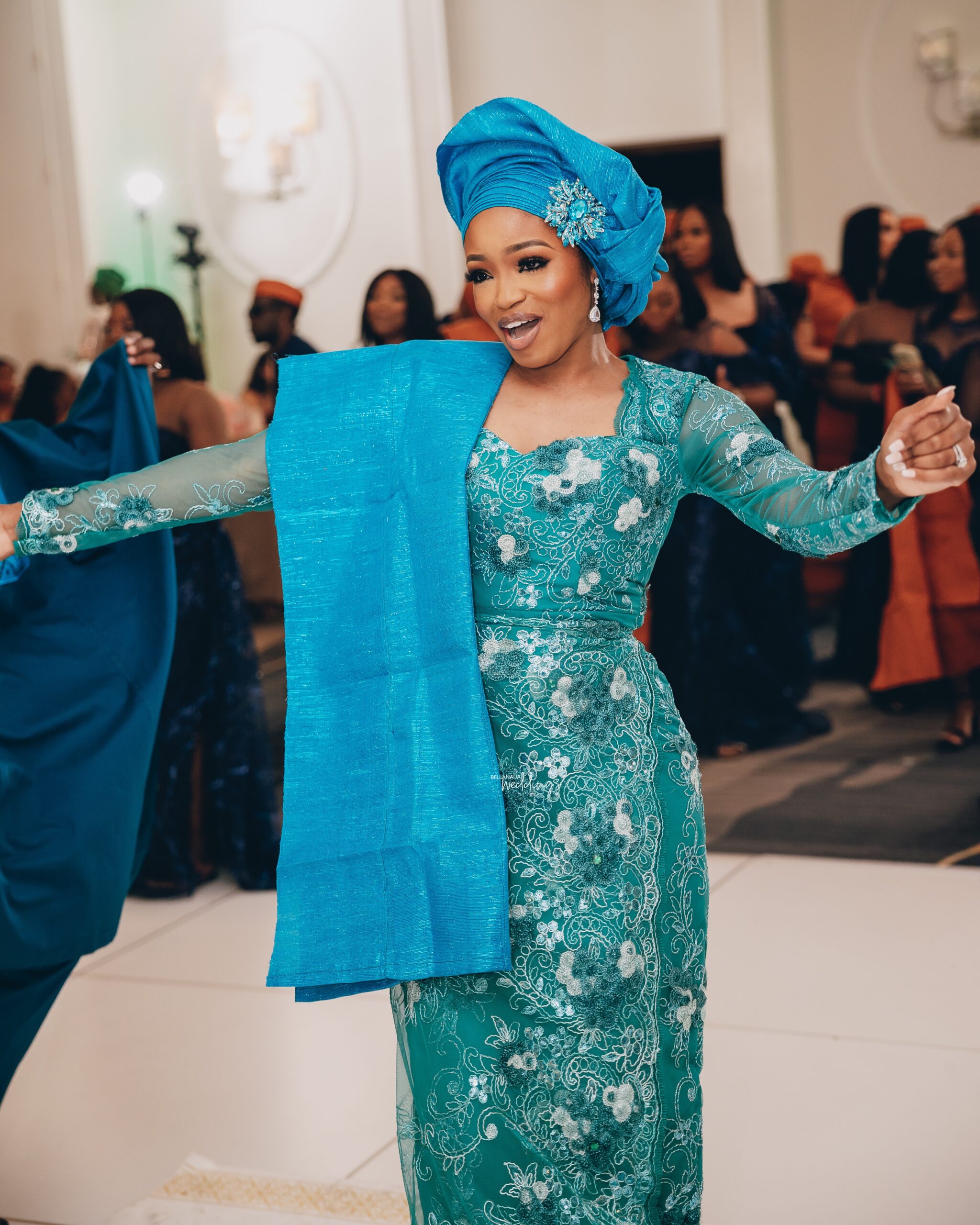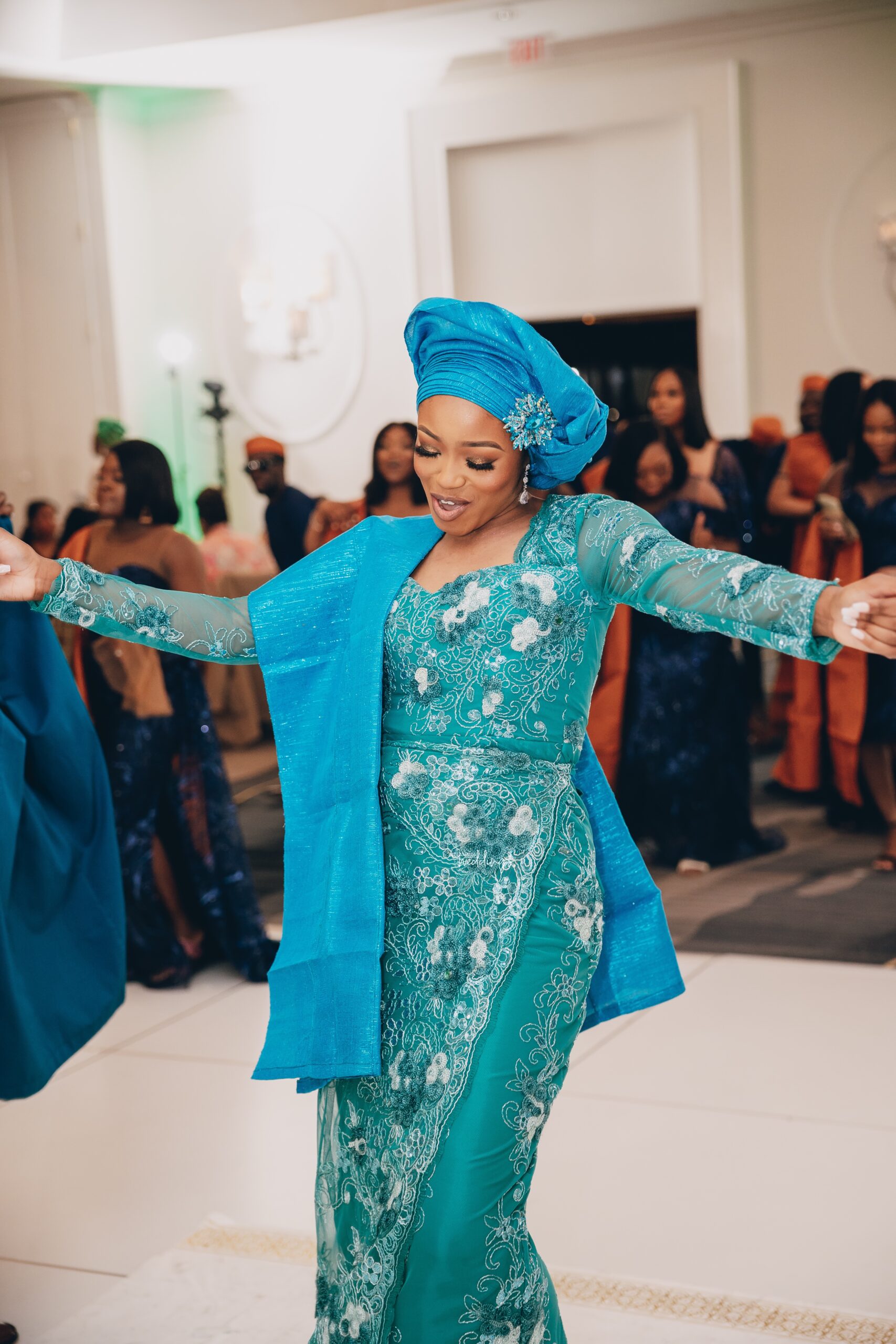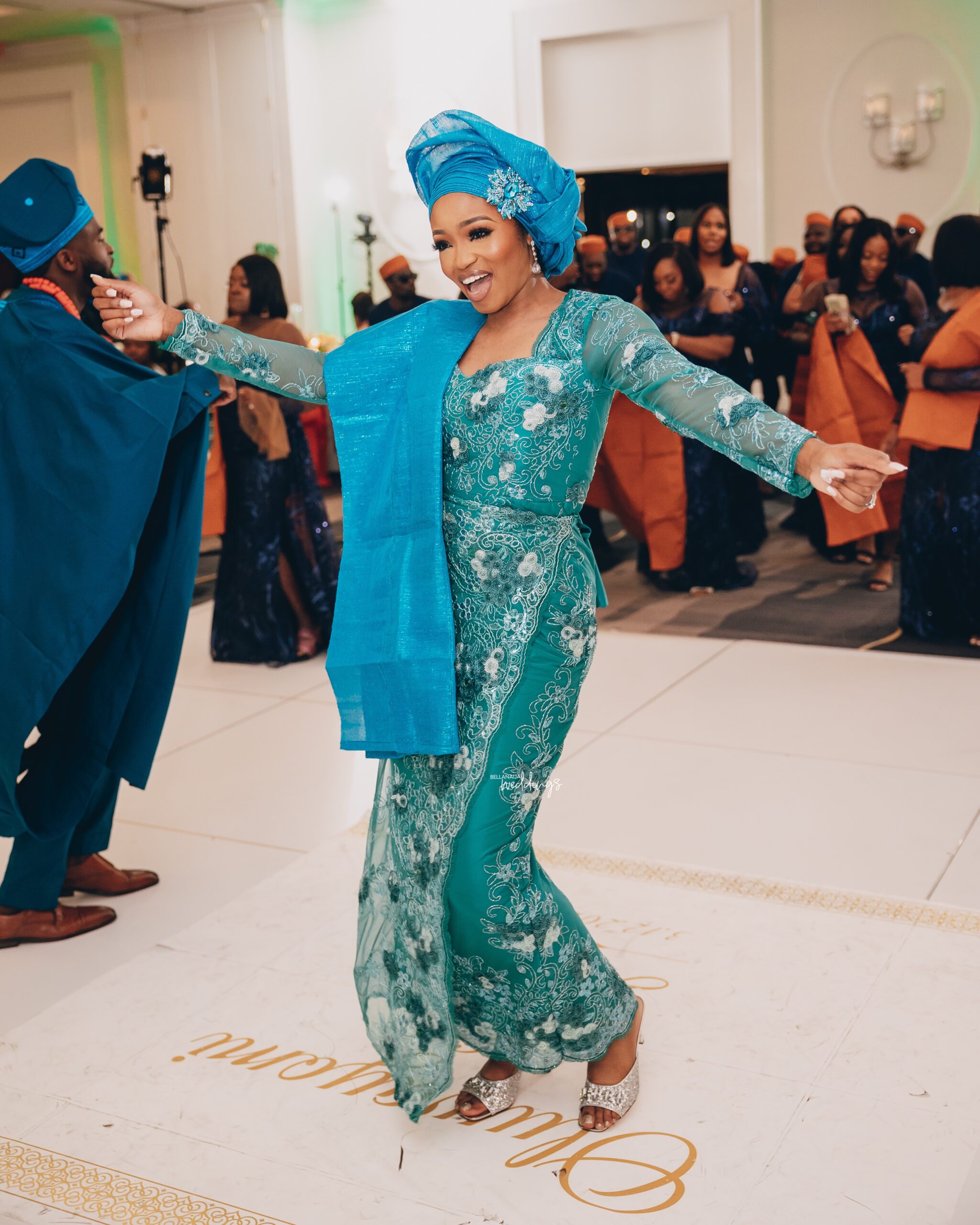 It's always and forever!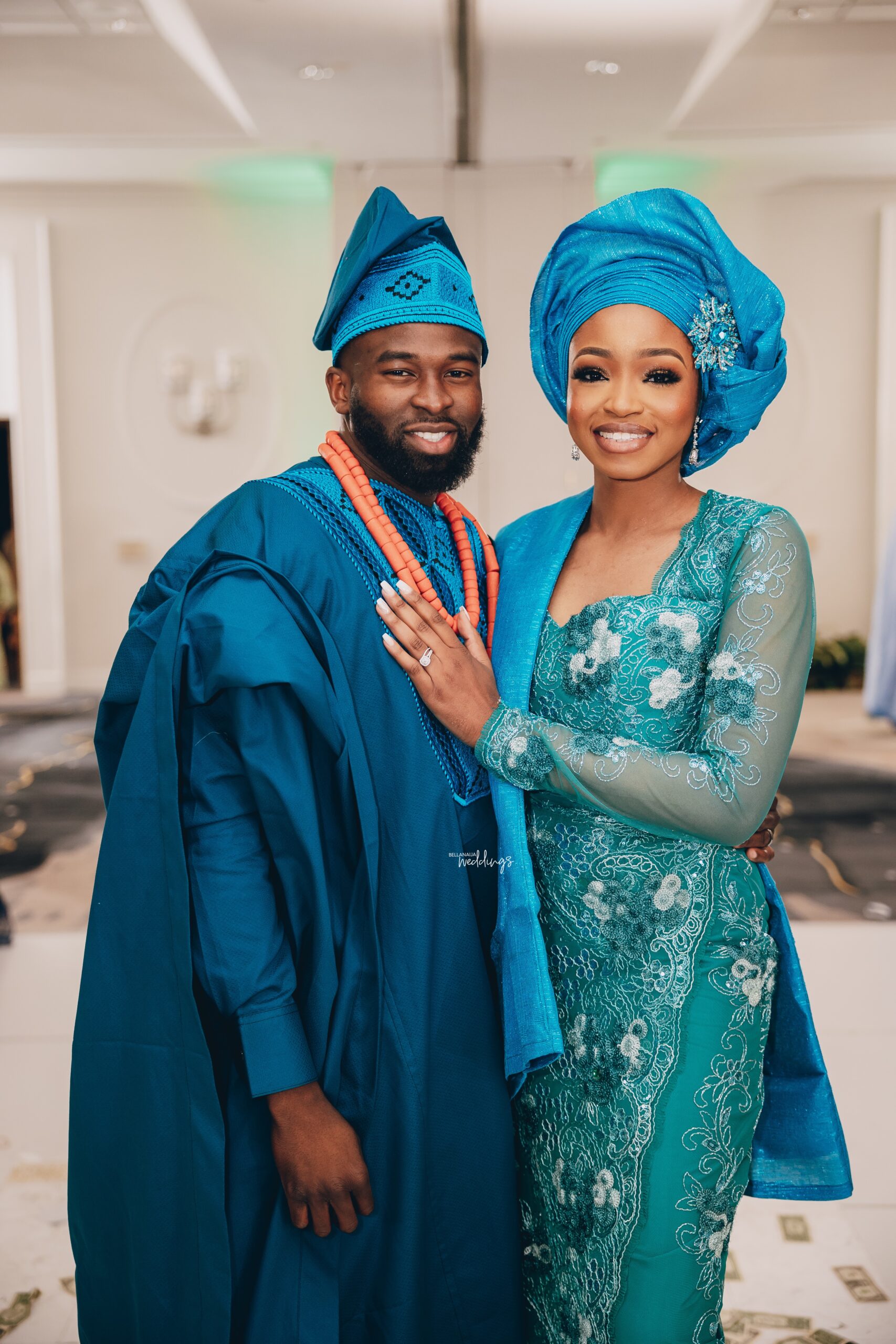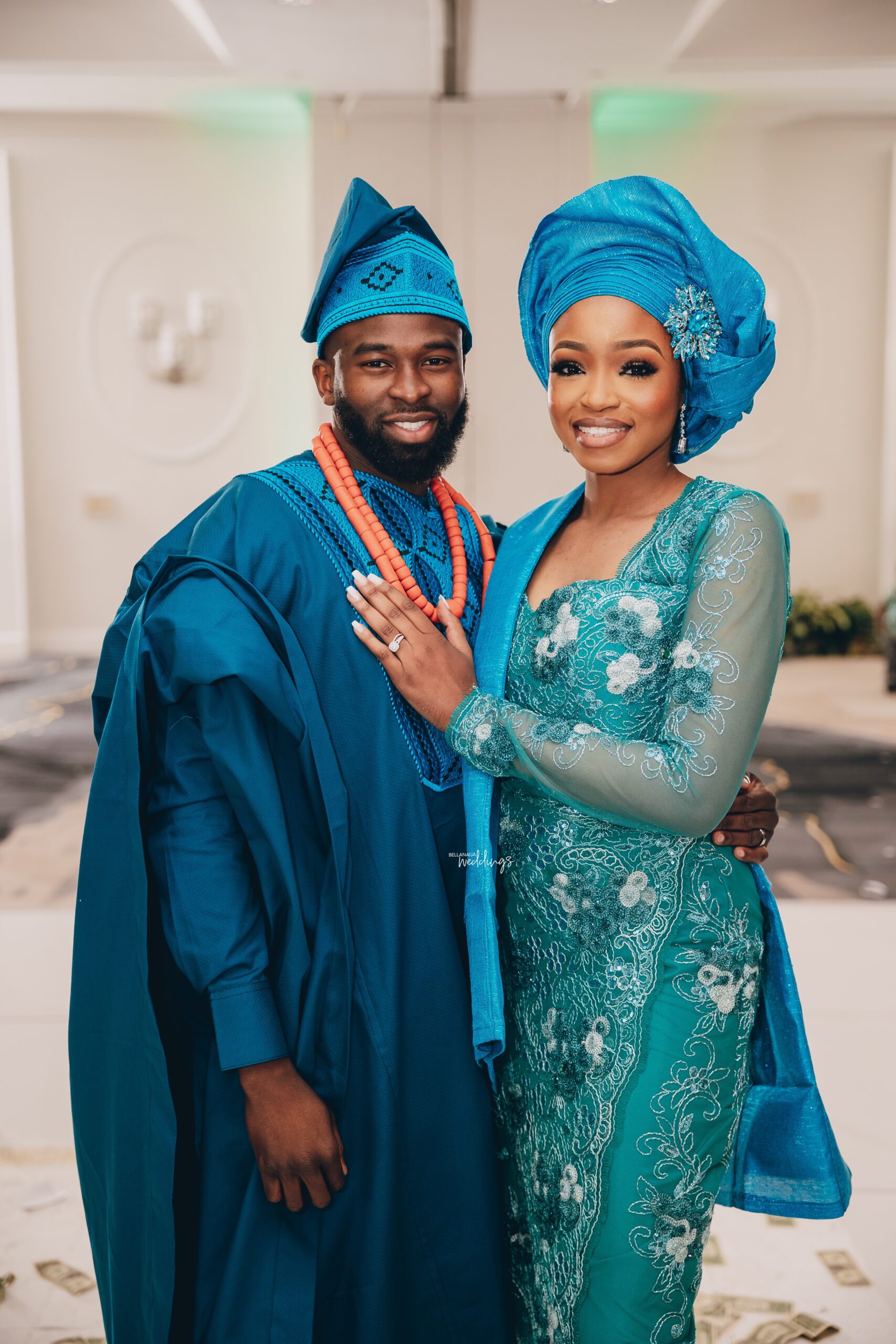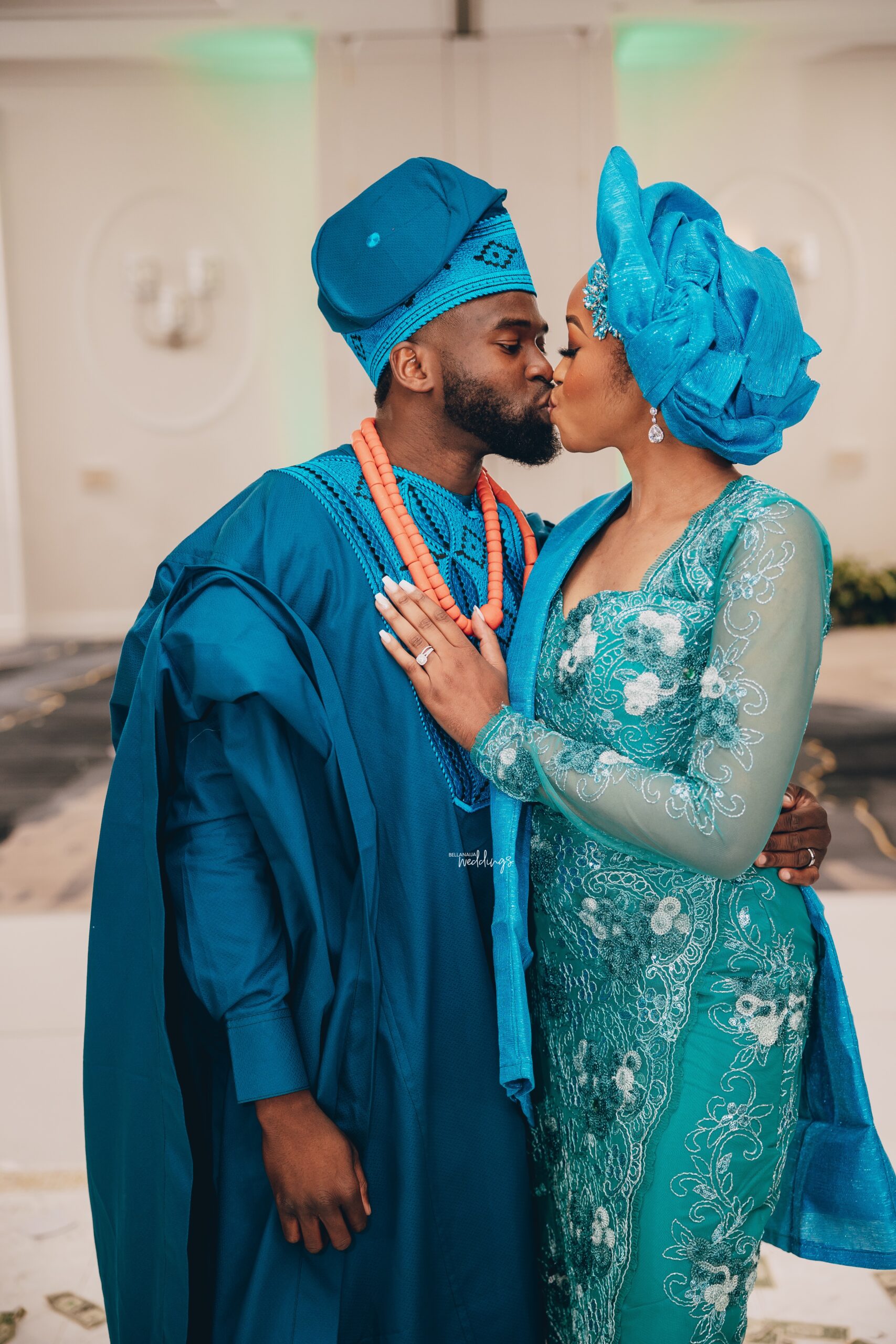 Credits
Bride: @lisaesosa
Groom: @yomitsunami89
Photography & Videography: @aloveexperience | @dakadavid_ | @calvinmauricemedia
Day of Coordination: @cremedelechic
Asoebi: @oreofe_fabrics
Coral Beads and Okuku: @heysoso.lux
Bride and Groom Asooke: @tisbeeasooke
Edo Bridal Outfit: @threadboxbykay
Teal Bridal Outfit: @stitchercouture
Bridal Makeup: @tomilolaofbiggles
Bridesmaids Makeup: @maryshine__pro | @bebeautyartistry
DJ: @djmajestyentertainment
MC: @kappacinco
Uplighting: @dj_halo_ace
Cake: @ittakesthecakelawrenceville