Wondering about a Nigerian-Ghanaian traditional engagement/wedding? Then you need to check out this feature.
#Jalo18 was all shades of beautiful! As you know, the traditional ceremony is centered around the bride so Lola's Yoruba culture was in focus plus the groom and his family's culture was also celebrated.
After you've viewed and loved this feature, check out the couple's Nikkai ceremony and reception HERE.
Now guys, let's get into Lola and Jamil's love story plus their beautiful traditional ceremony.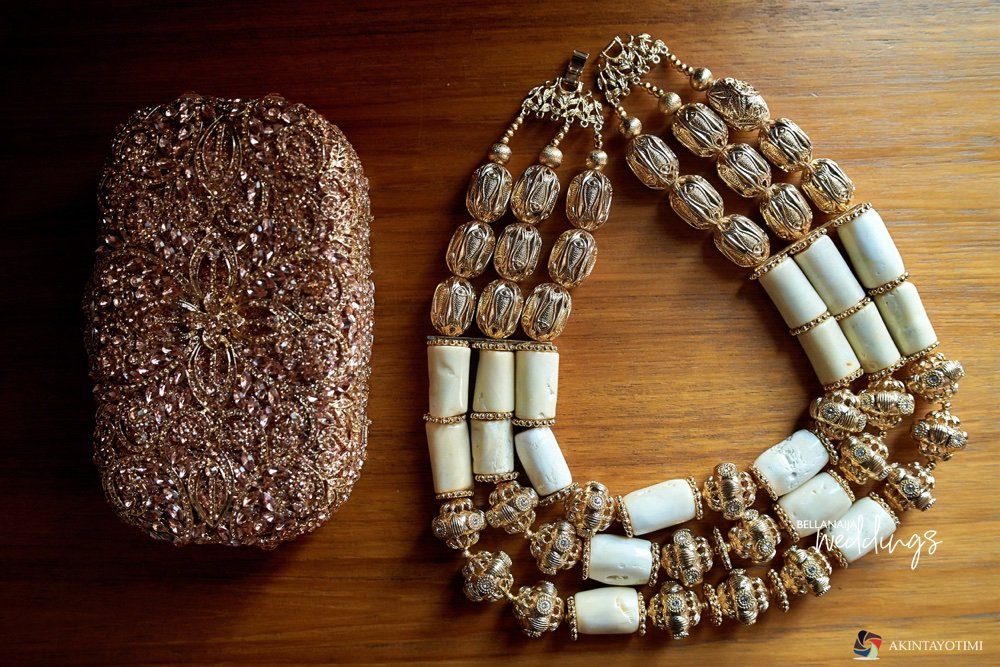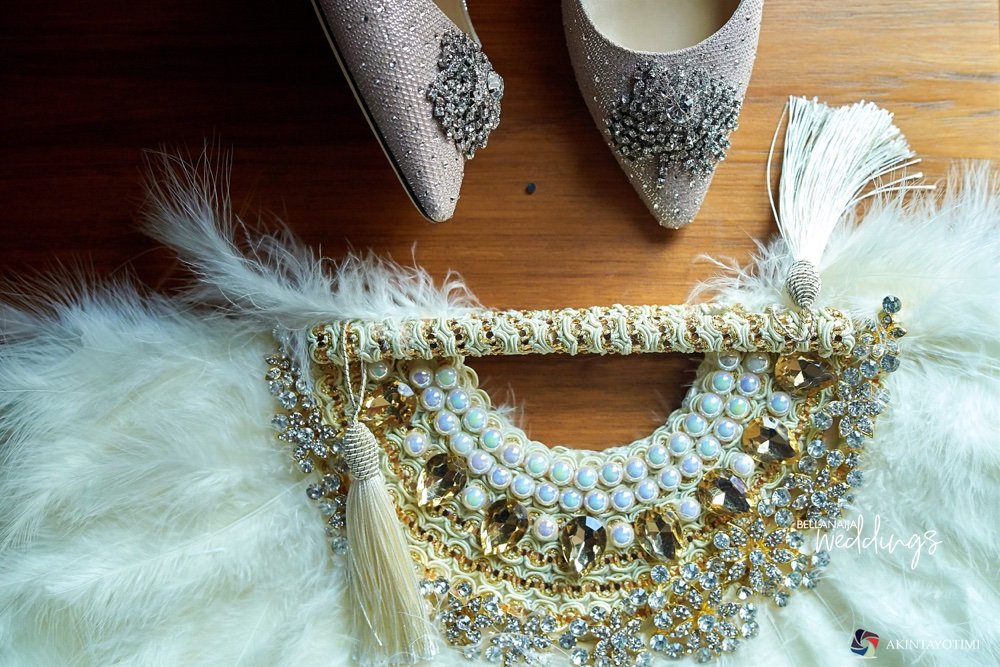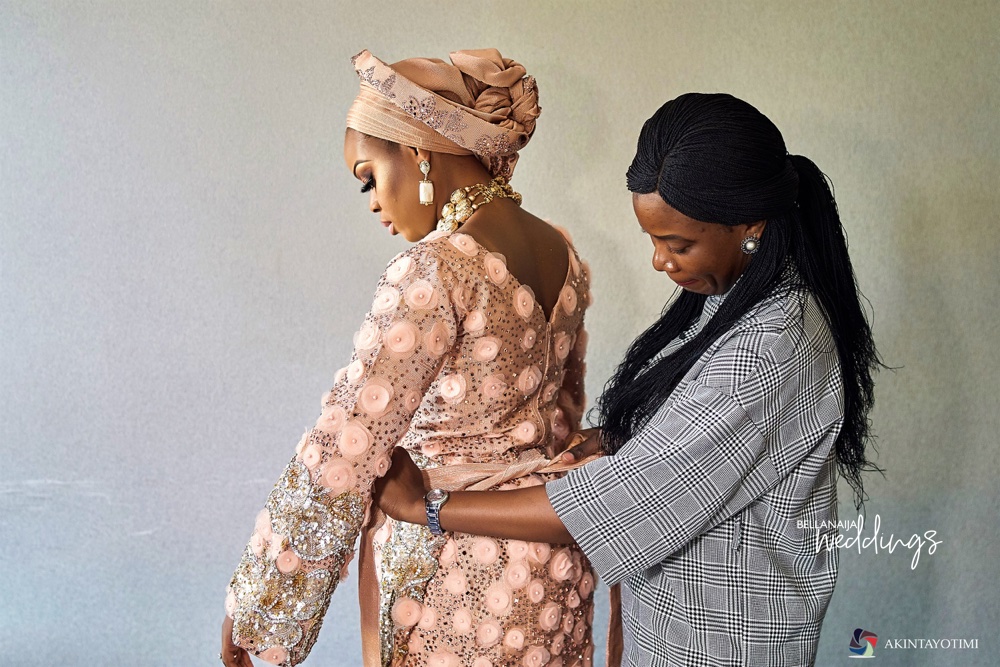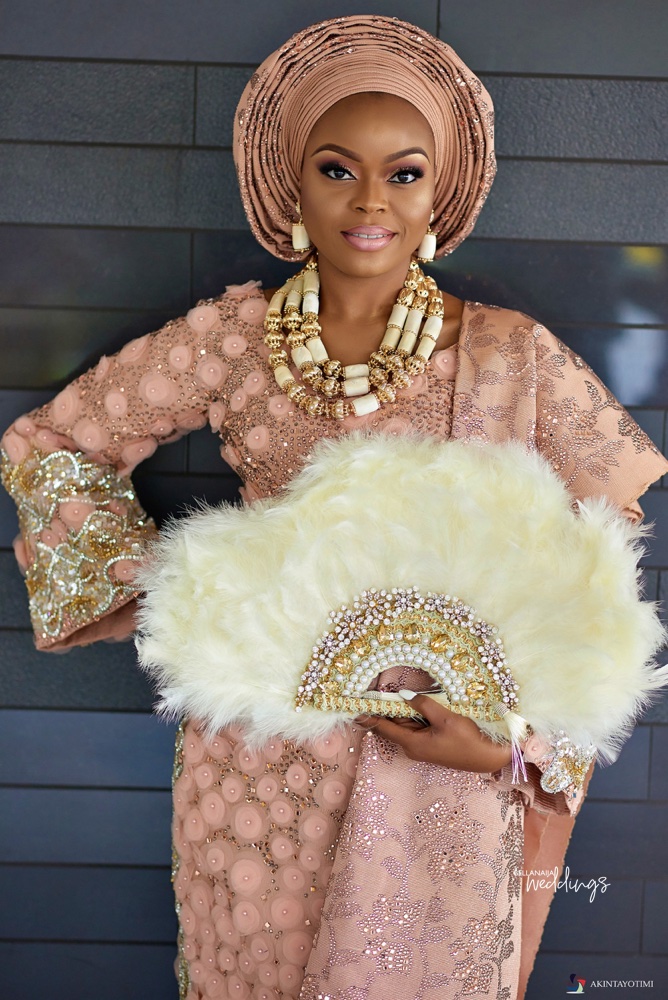 The couple first met in London. "I started my first year at Bedfordshire University. As it was freshers week, I and the rest of my friends decided to go out and enjoy freshers week before the hard work starts. After the party, we were waiting outside the venue for our cab, all of a sudden these two cars pulled over". Lola shares.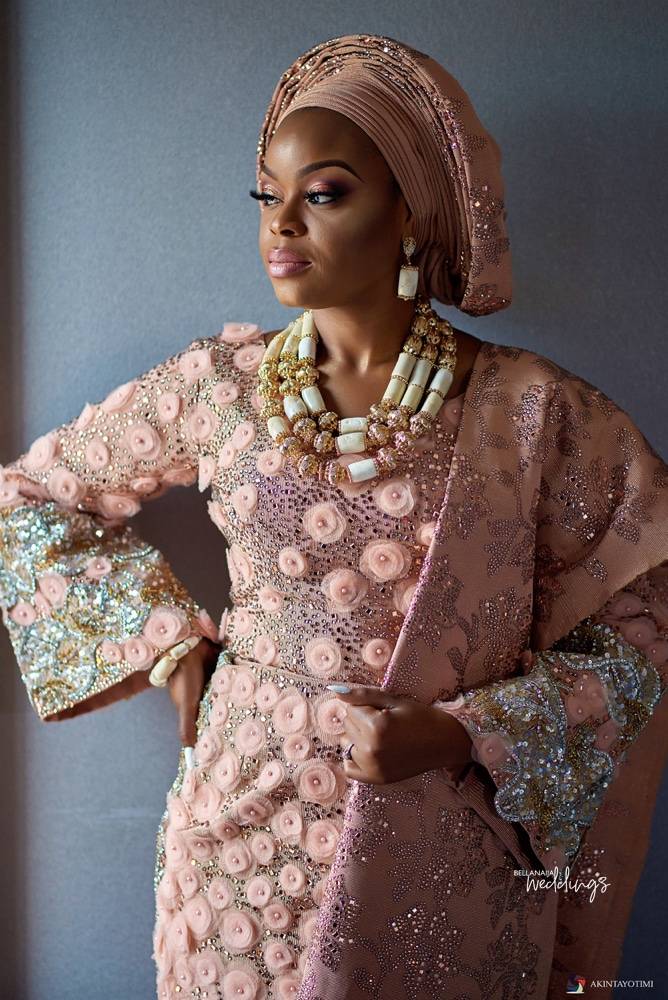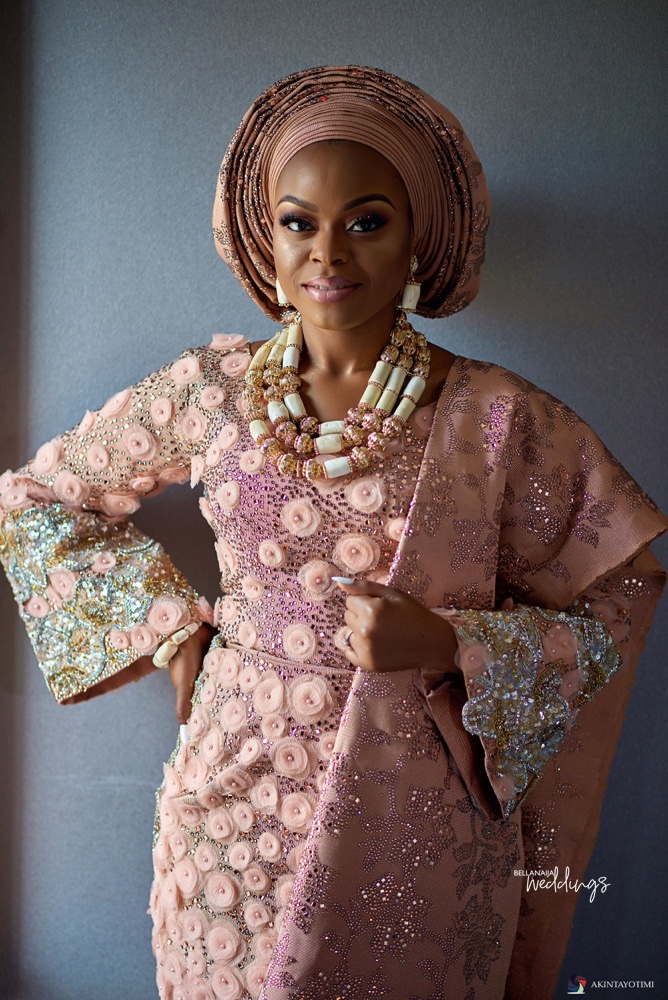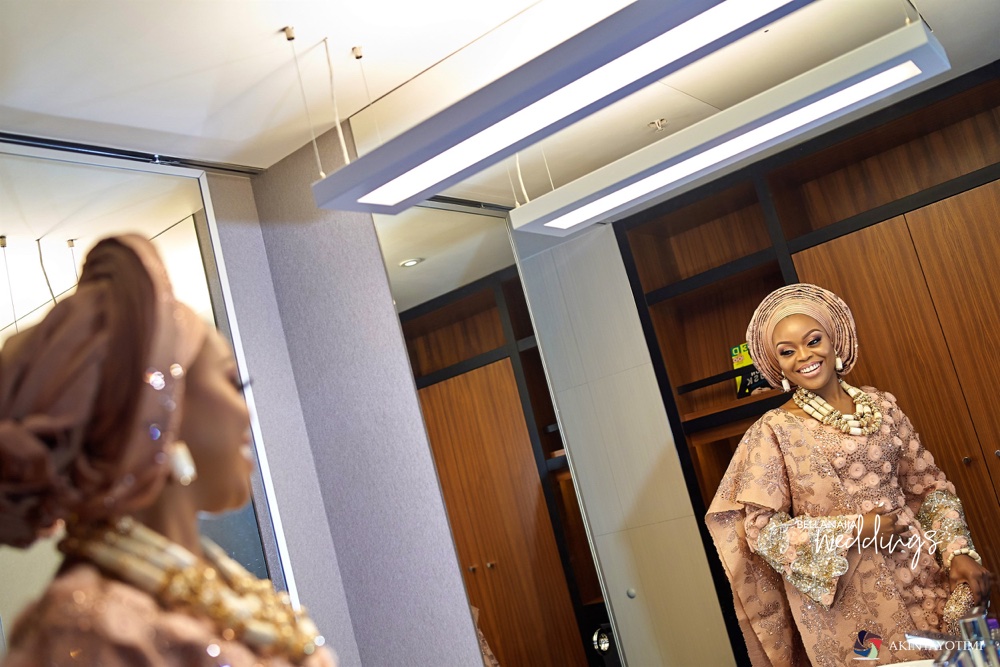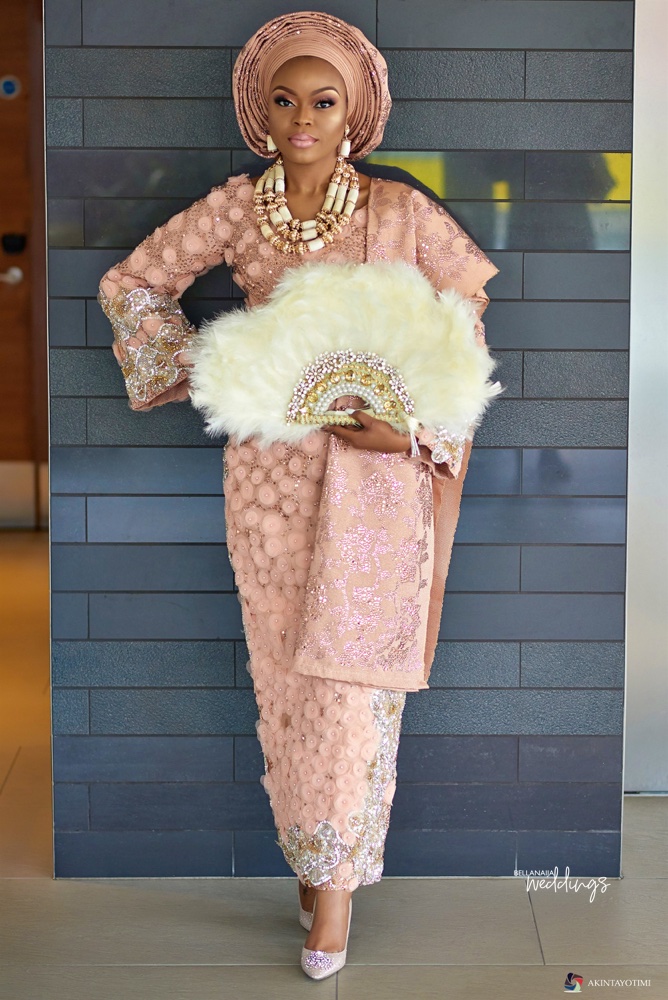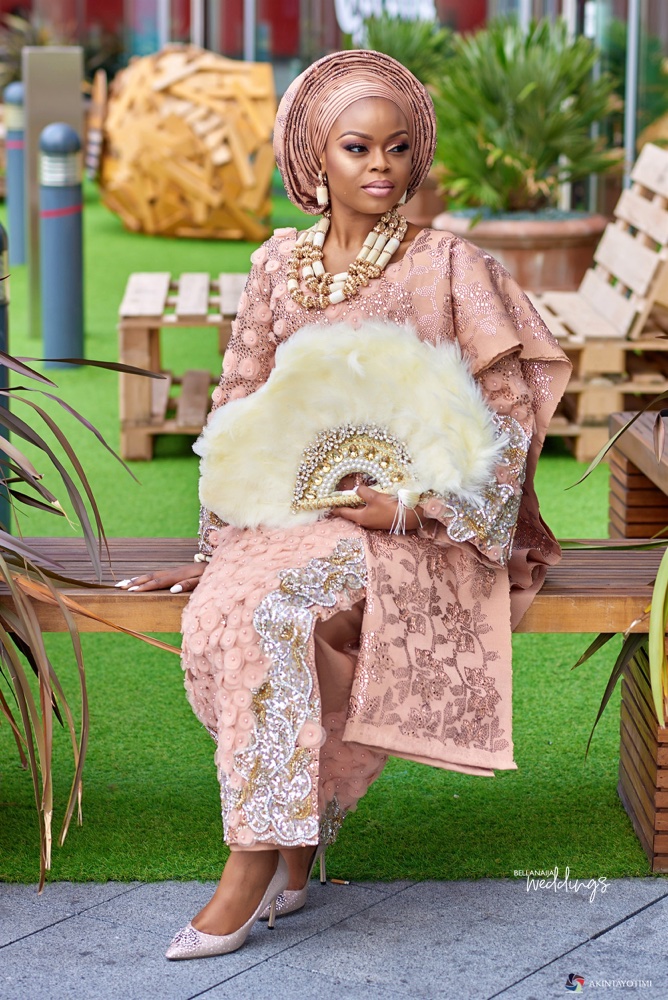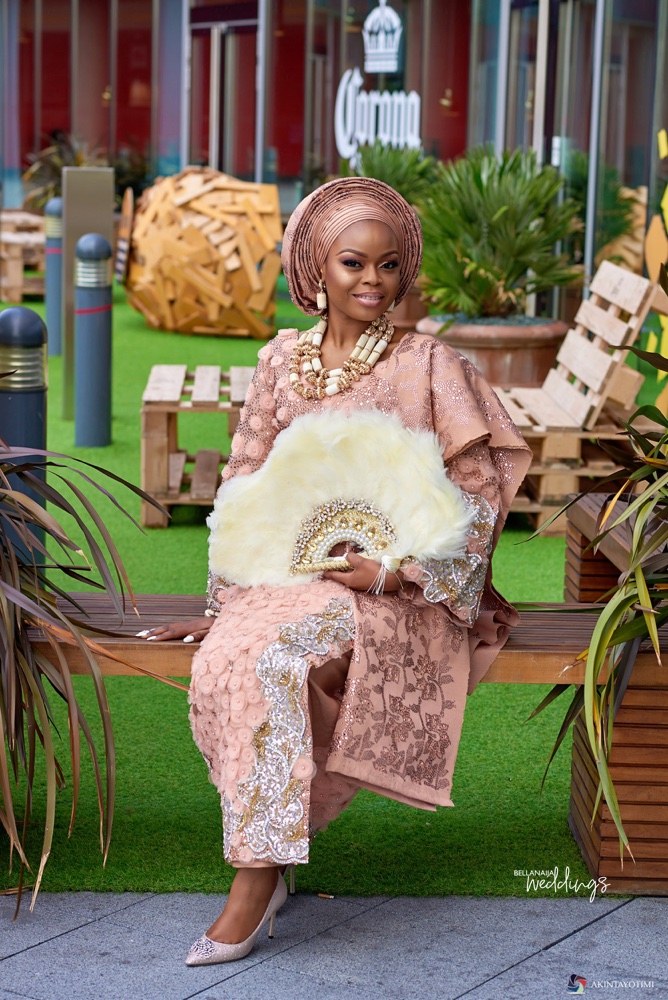 Then these four guys came out of the cars, one of the guys (who happened to be Jamil) walked up to me and said 'Can I have your number?' and I remember thinking  to myself, this guy is brave o! But it was freshers week and we were having fun so I just gave it to him.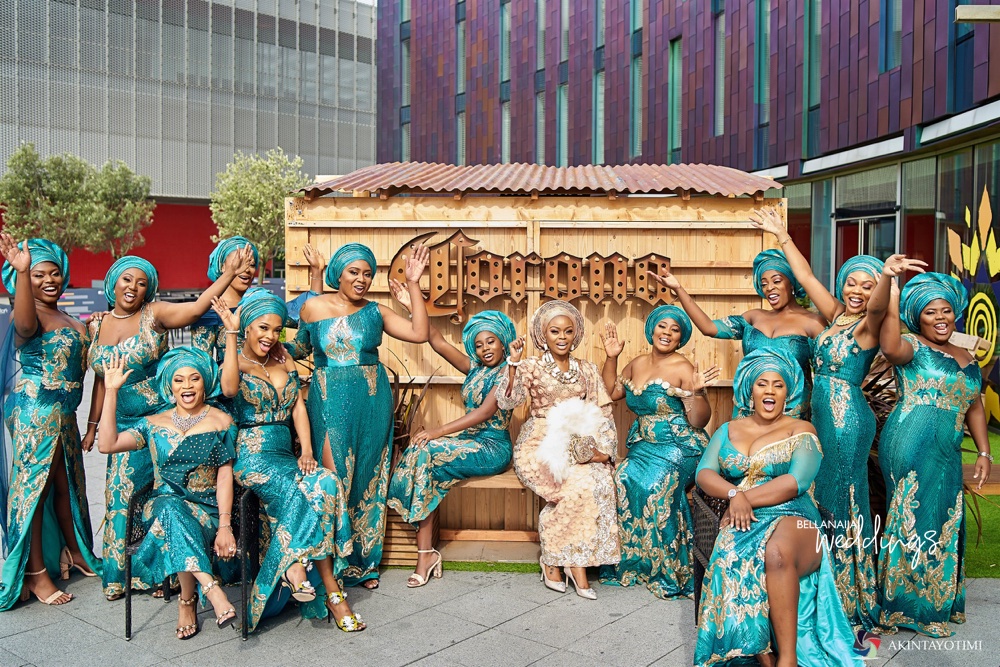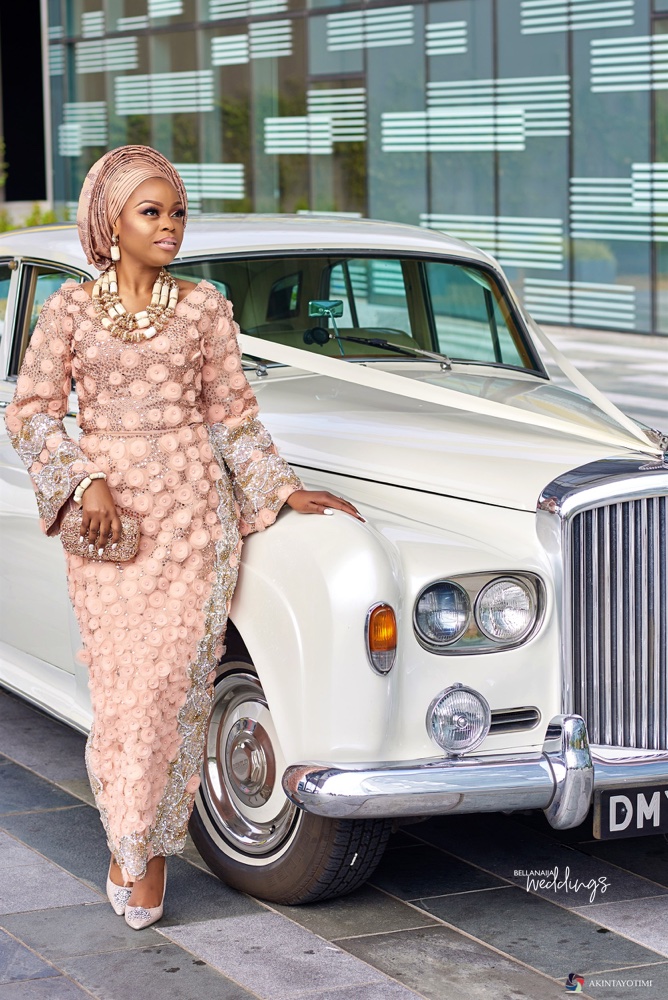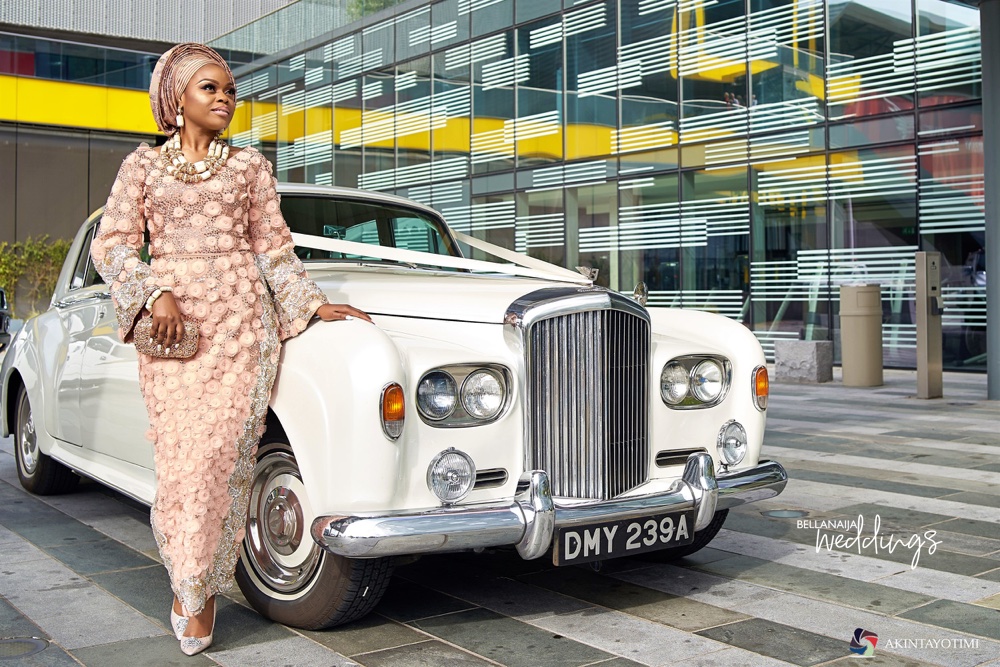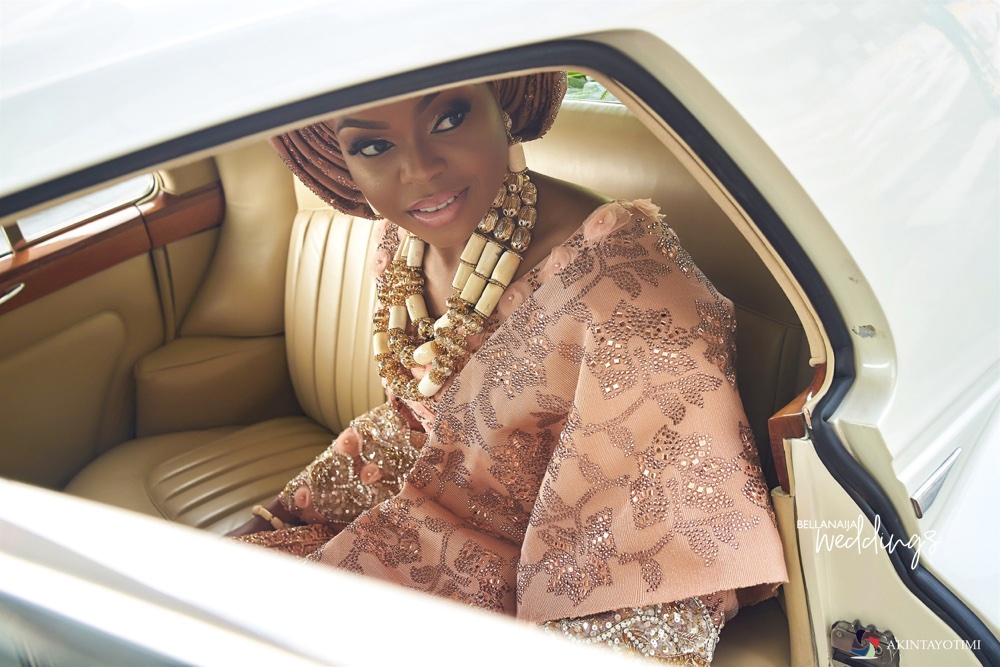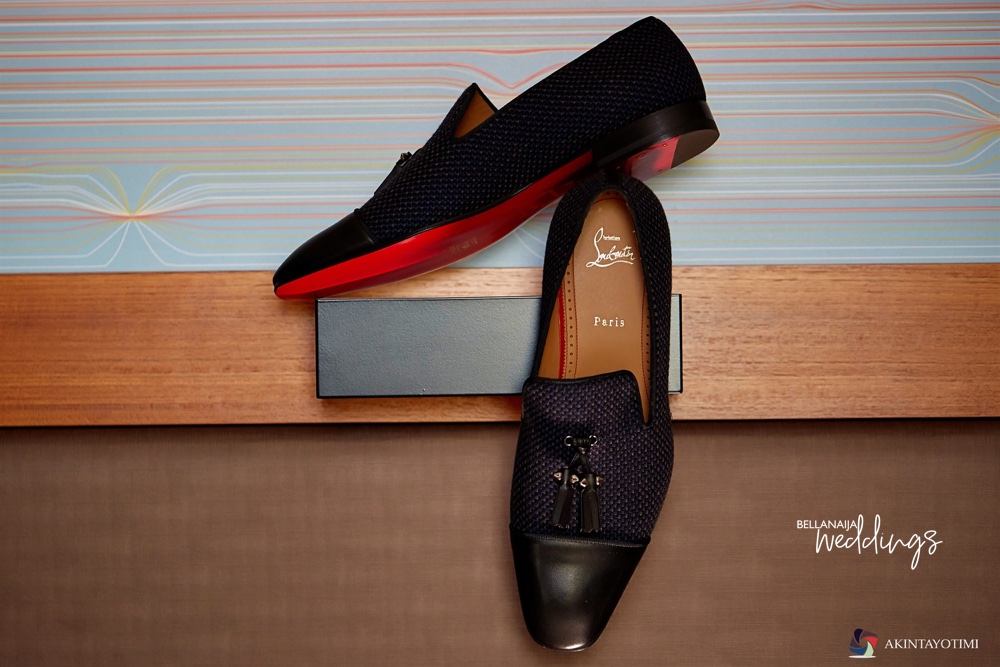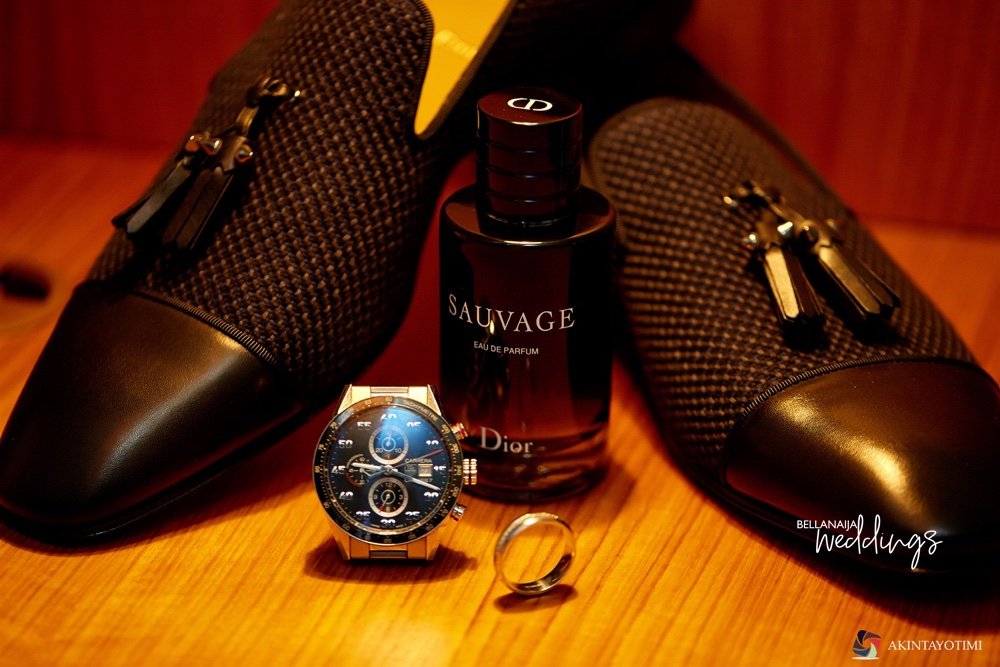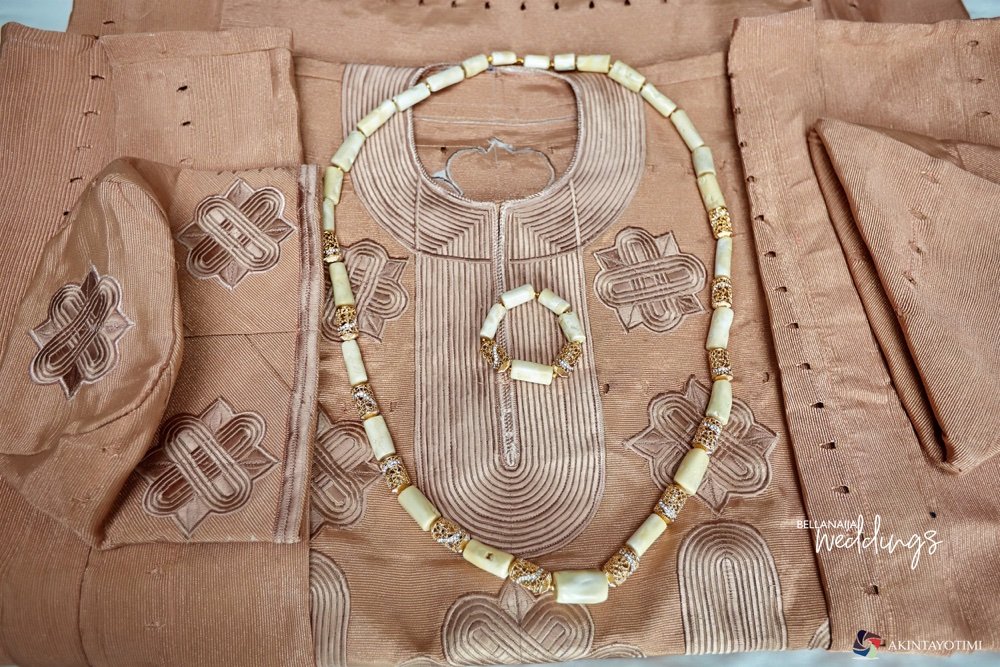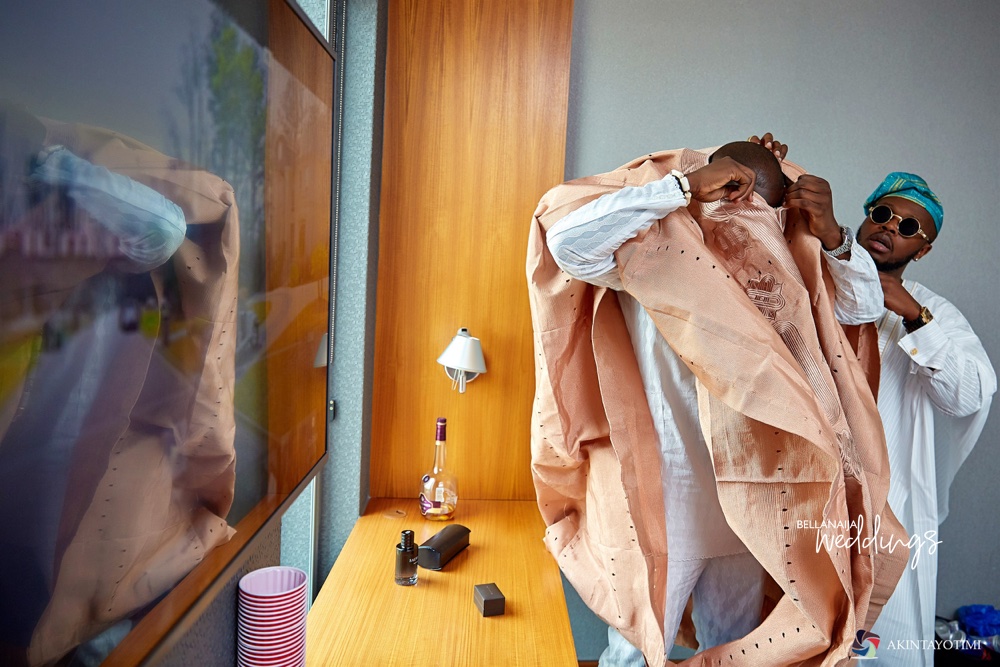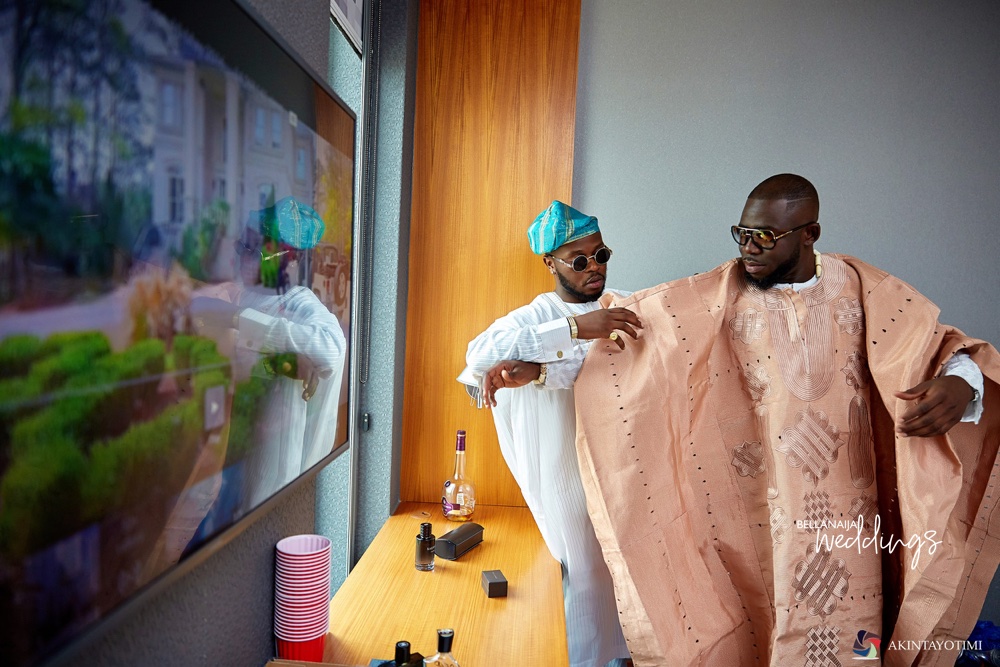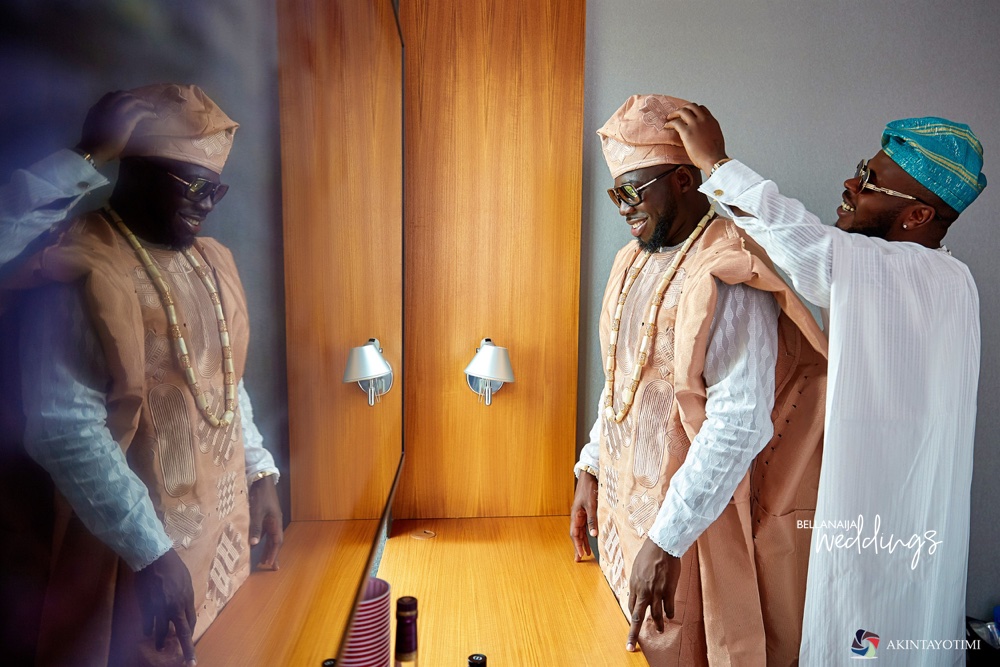 When we got home and all the girls were talking, I discovered Jamil took mine and another girl's number. I was fuming because I actually thought he was nice, so then I had my guard up like this guy must be a player. The next day, Jamil and his friend came over to our accommodation, I completely ignored Jamil but he kept trying to talk to me and get my attention. Eventually, we ended up in the kitchen and got talking, I discovered he was actually funny.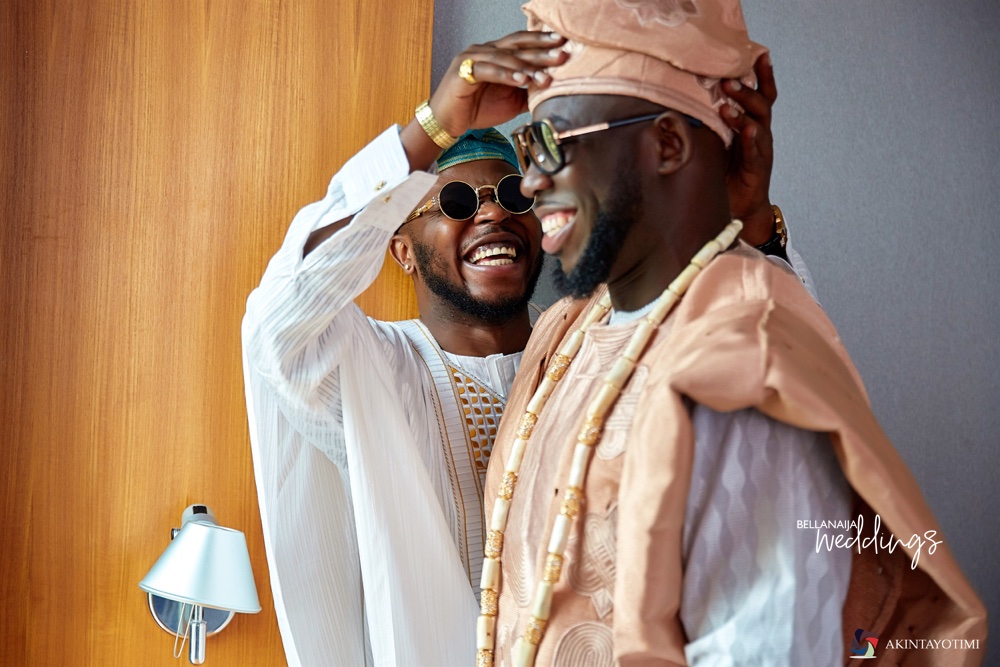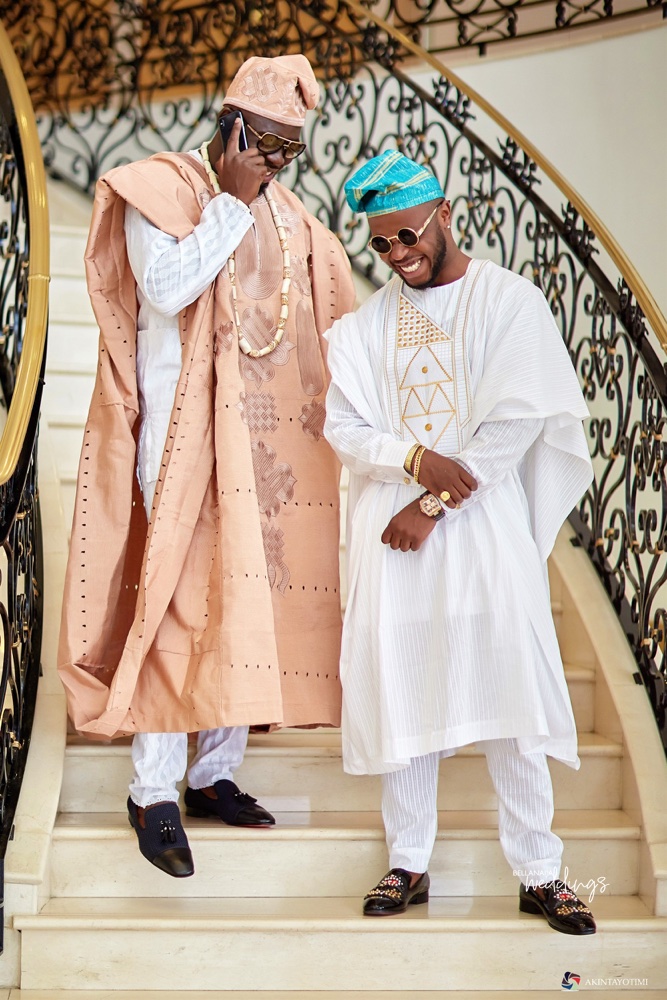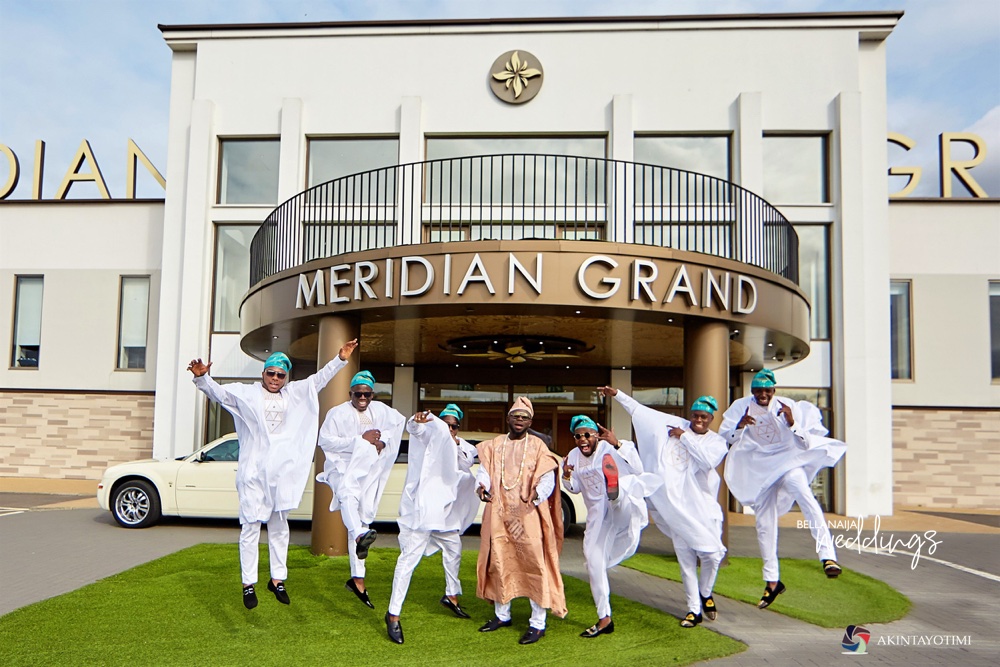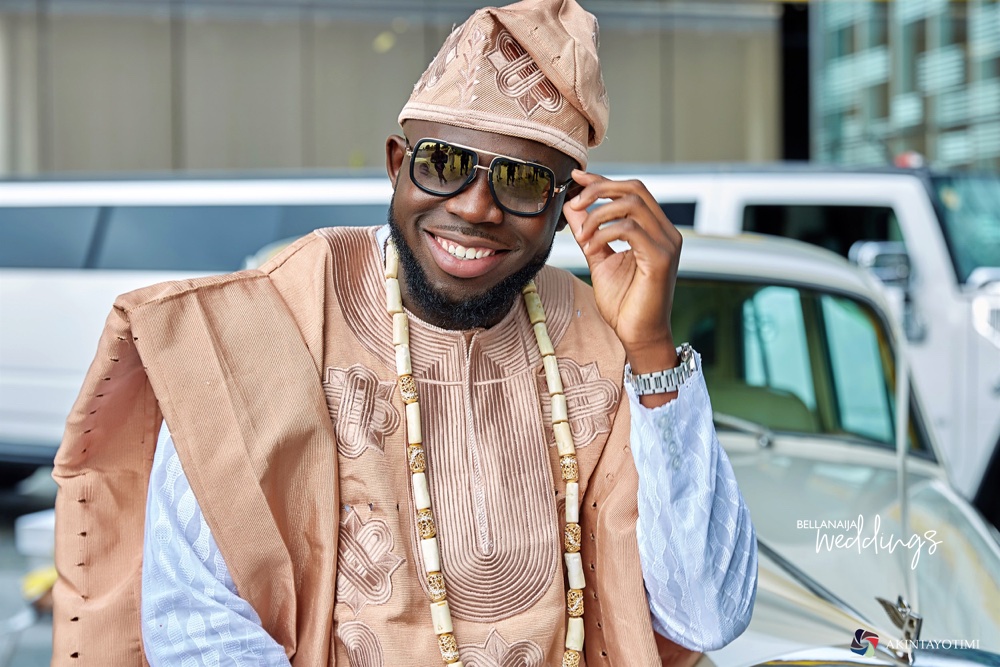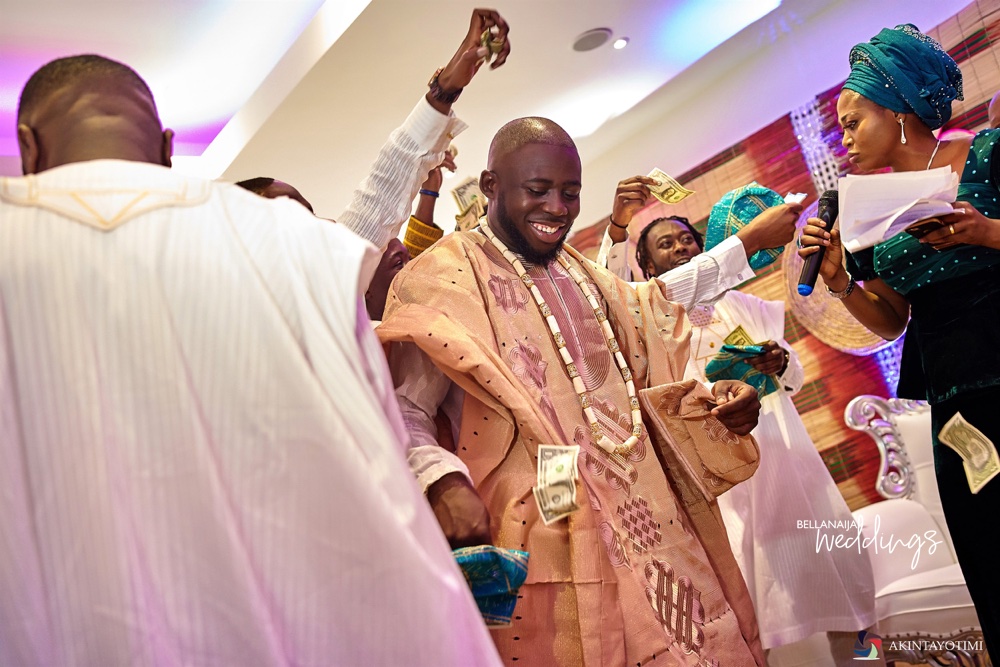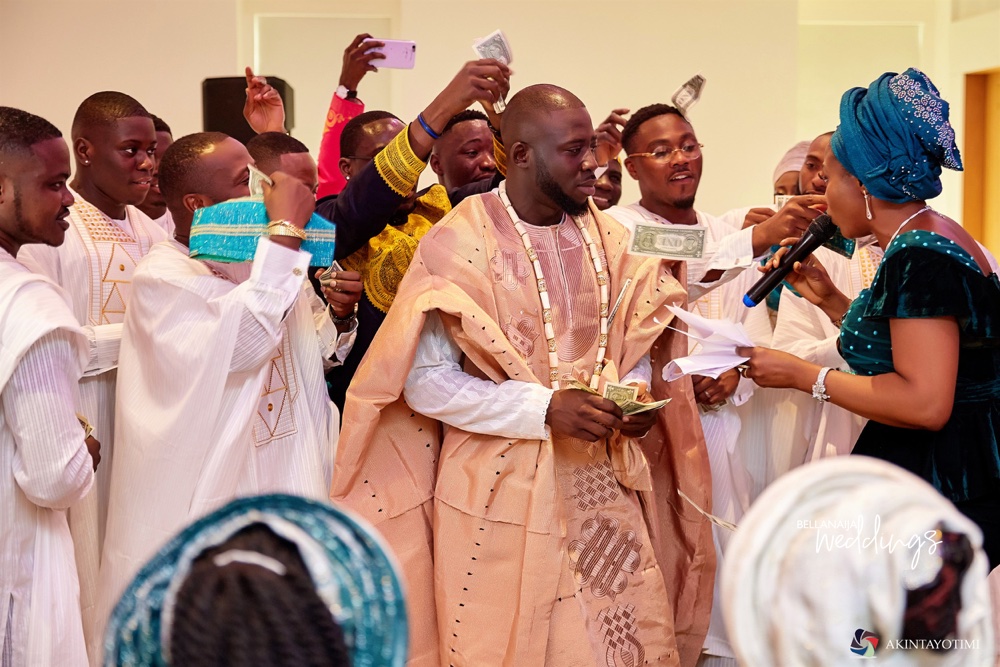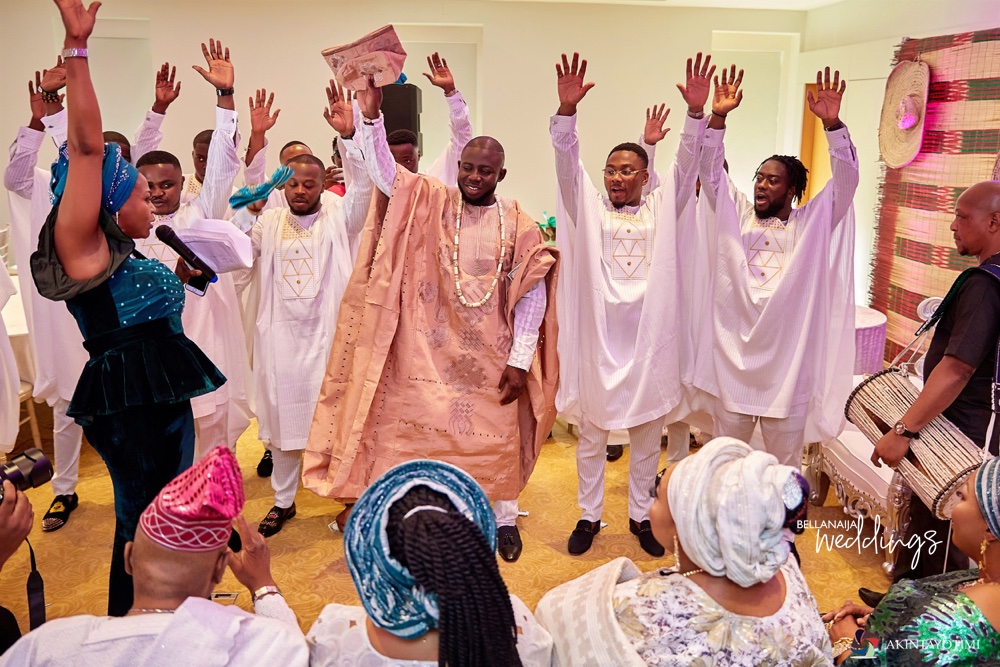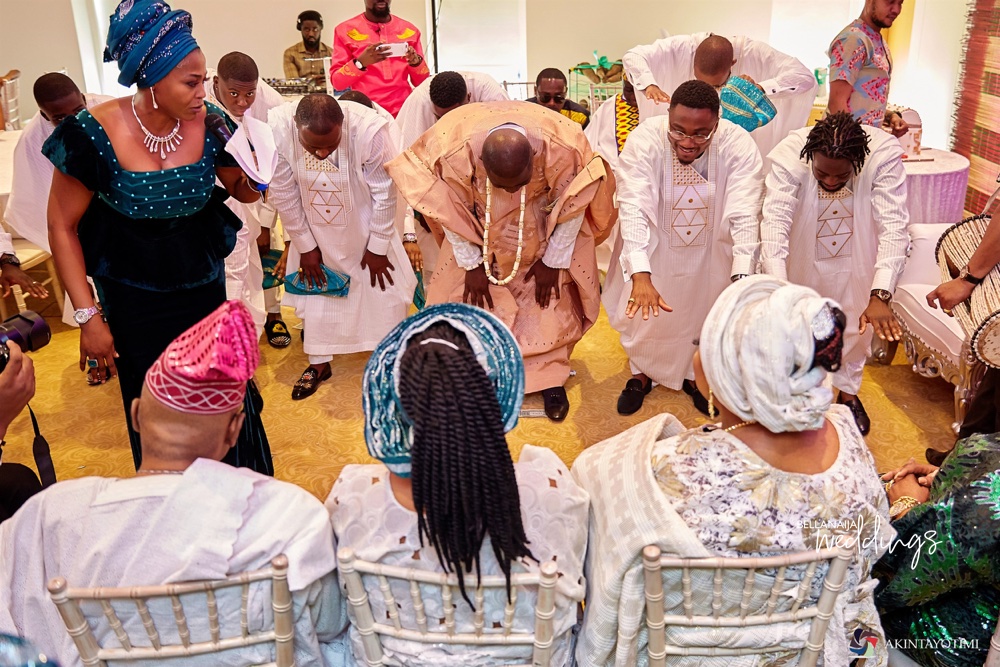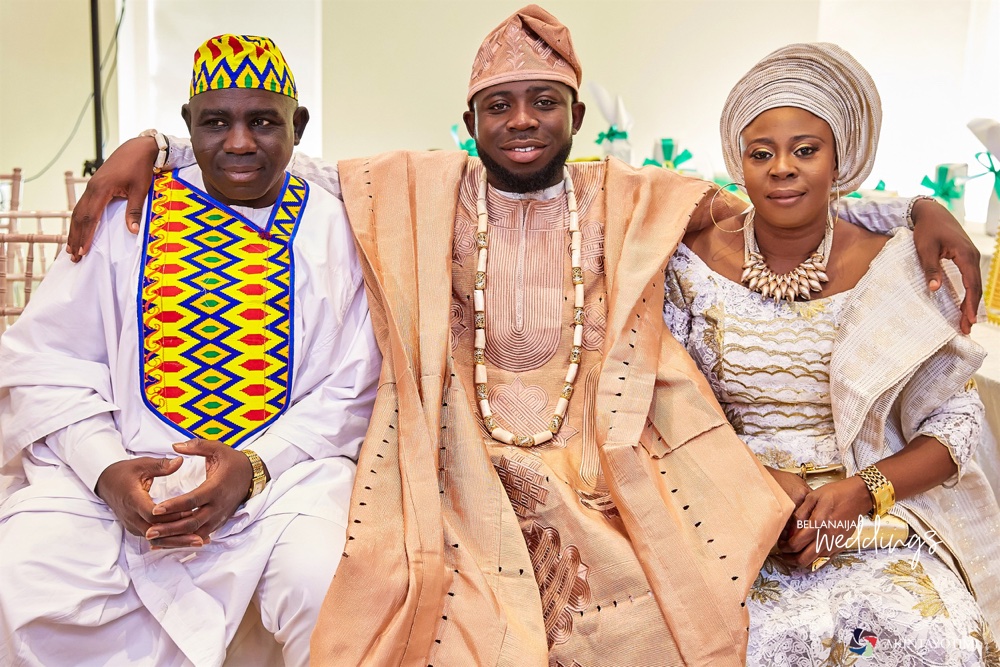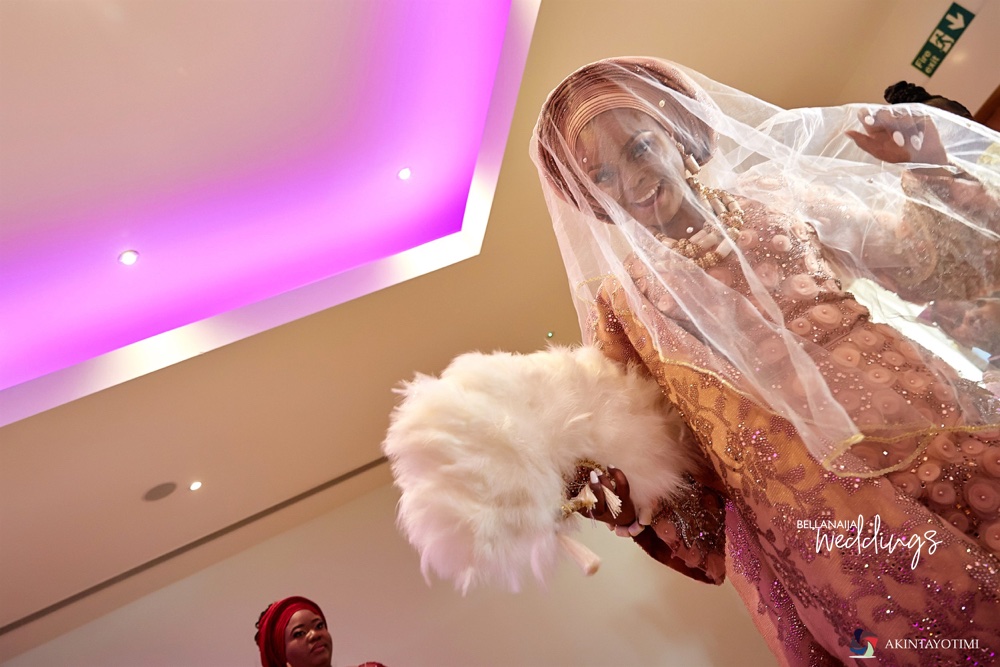 Fast forward, we then started talking each day getting to know more about each other. We went on our first date to a Chinese restaurant in High Wycombe. It was a fun date, anytime I was with Jamil, I always had this butterfly feeling, we just clicked and was comfortable around each other.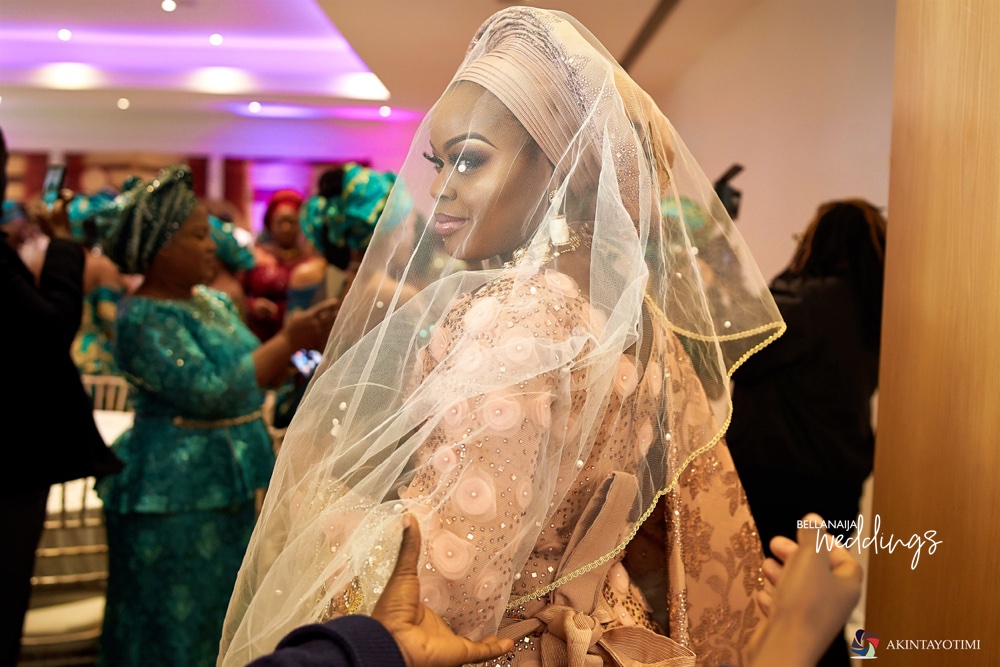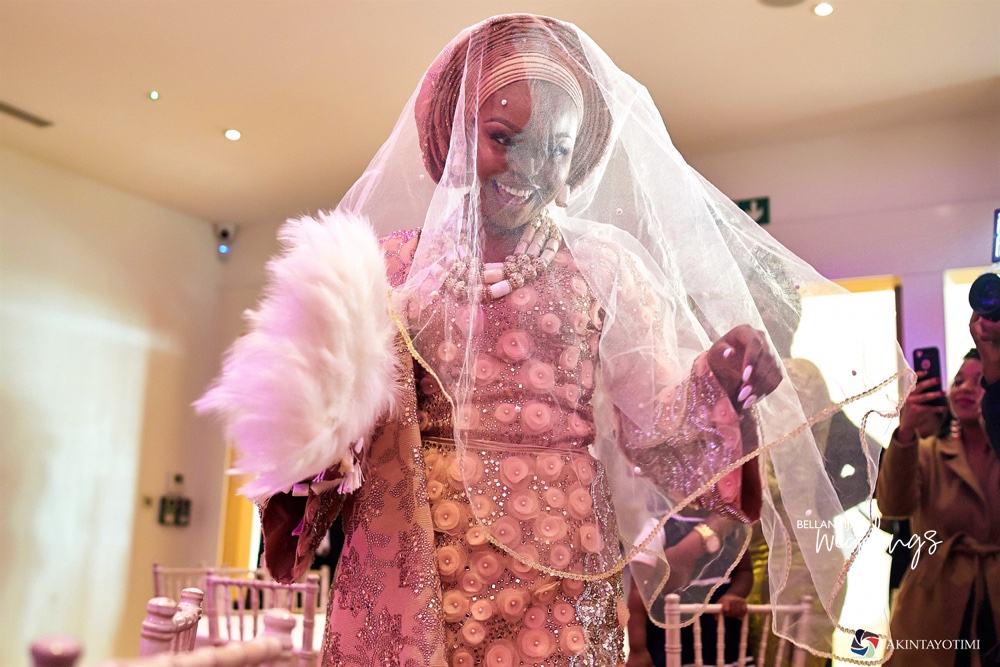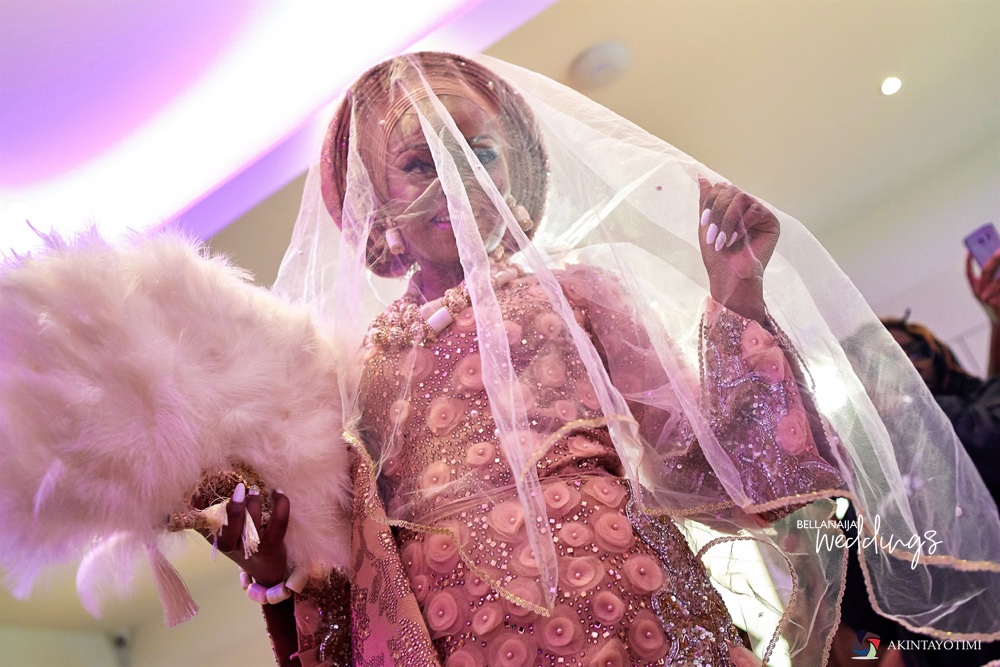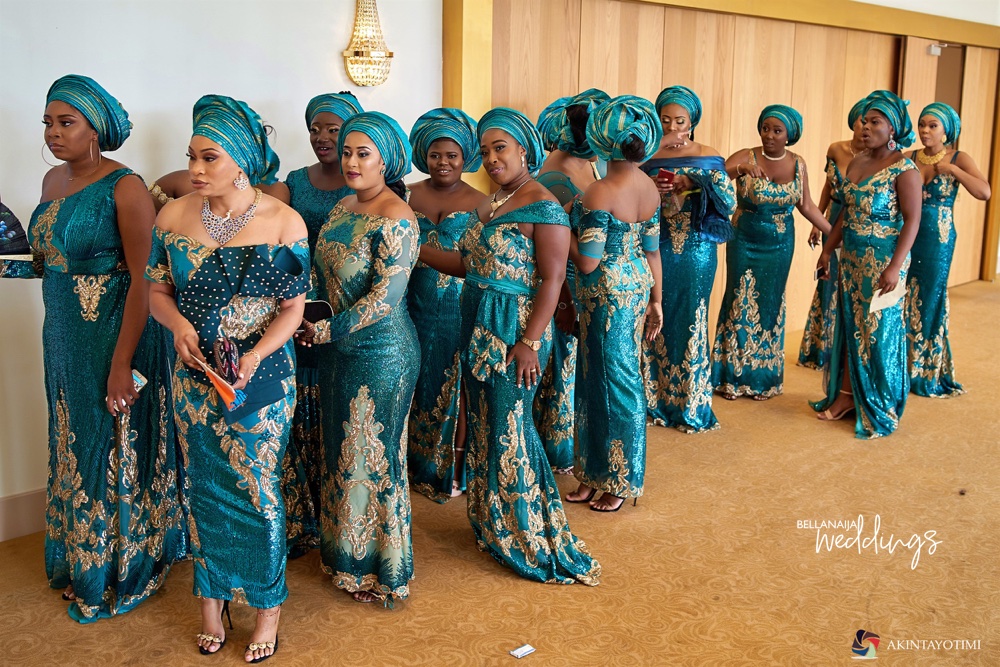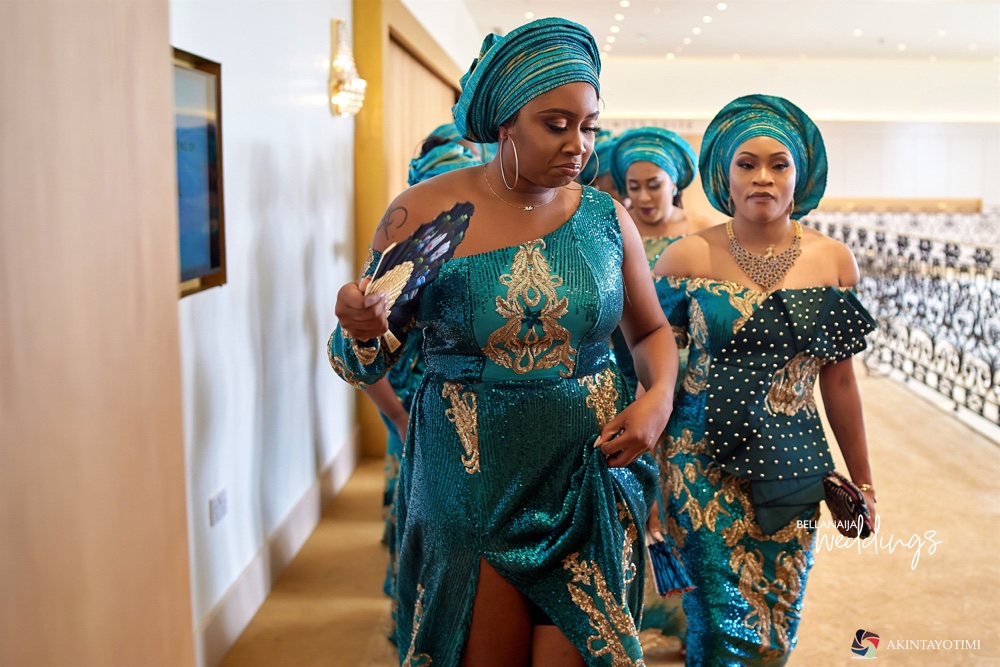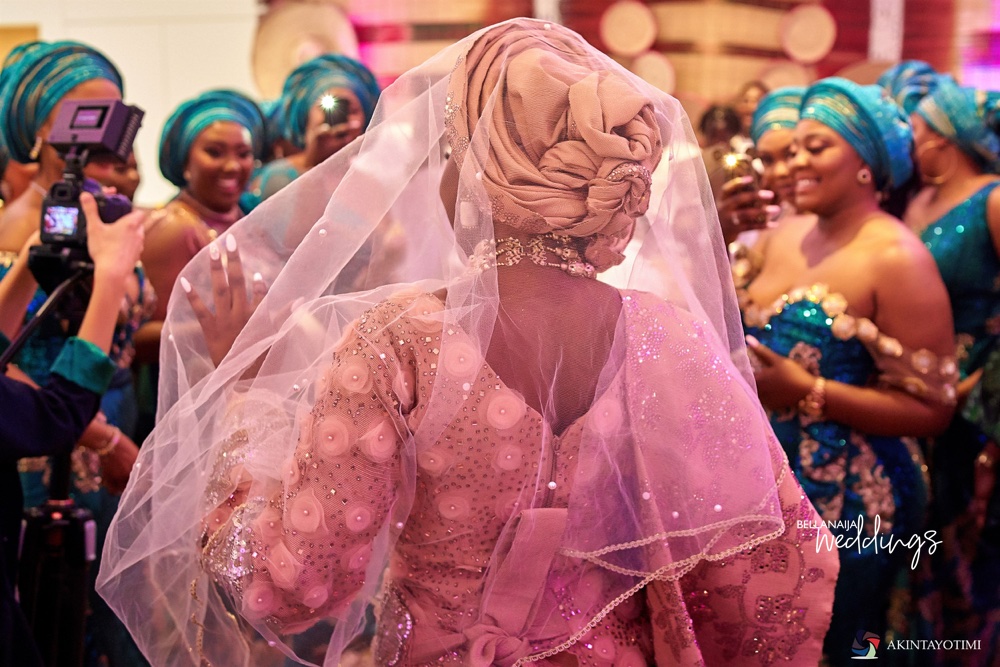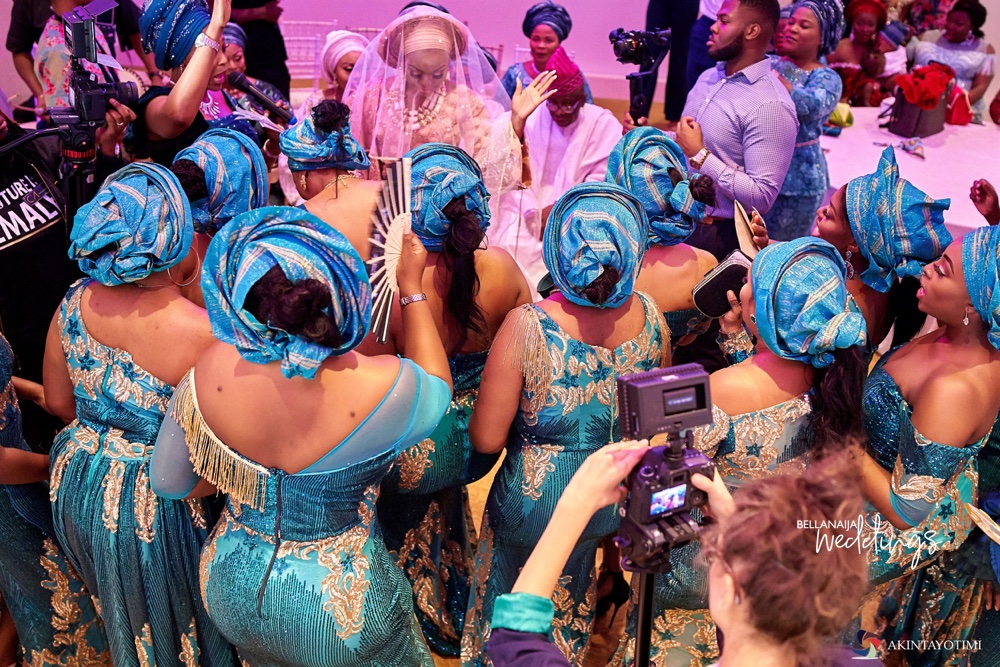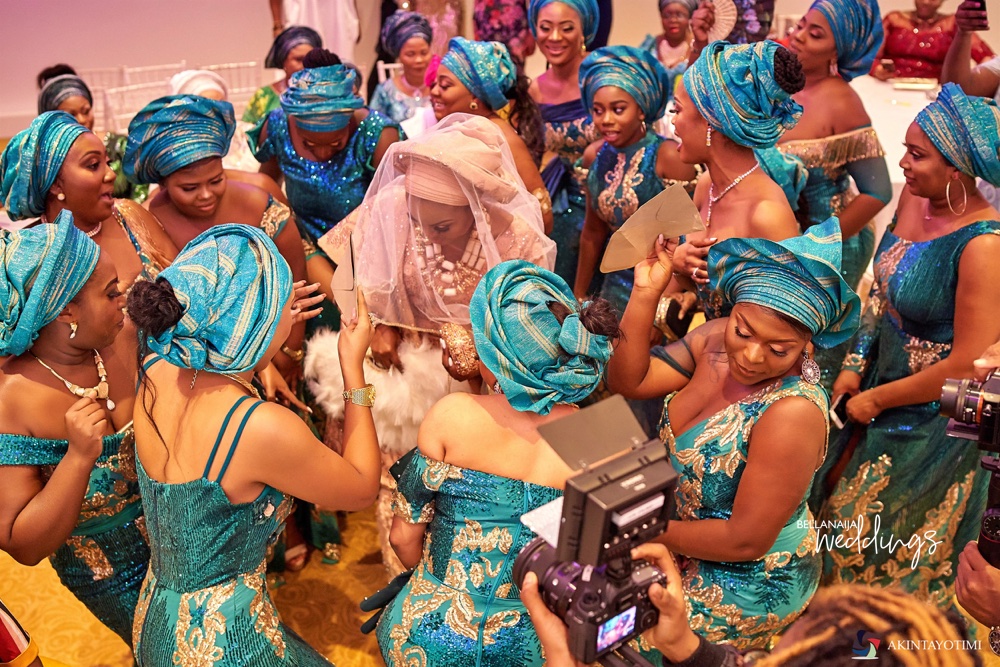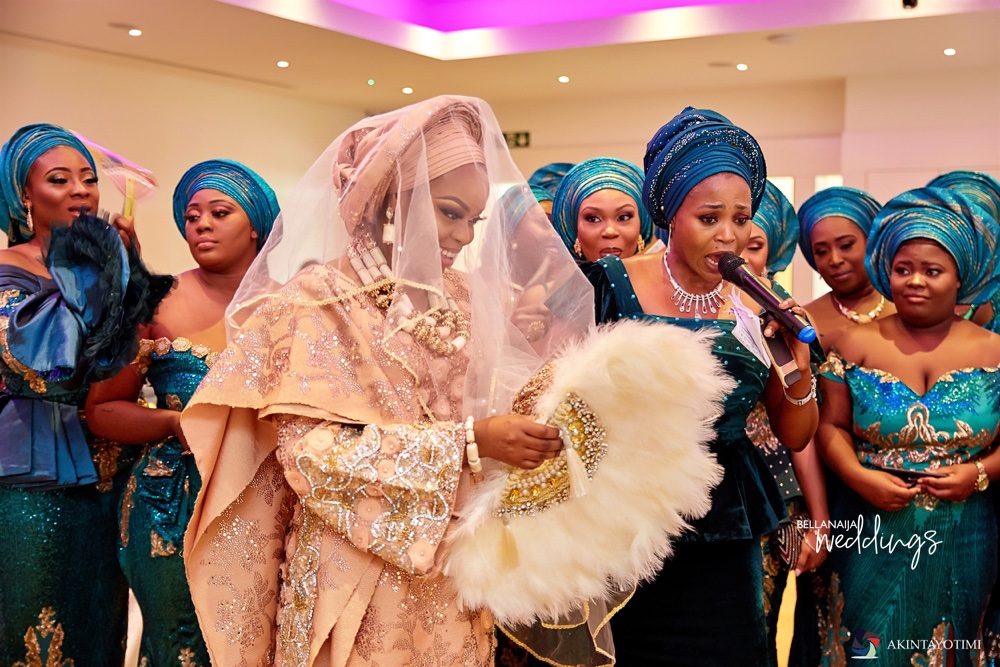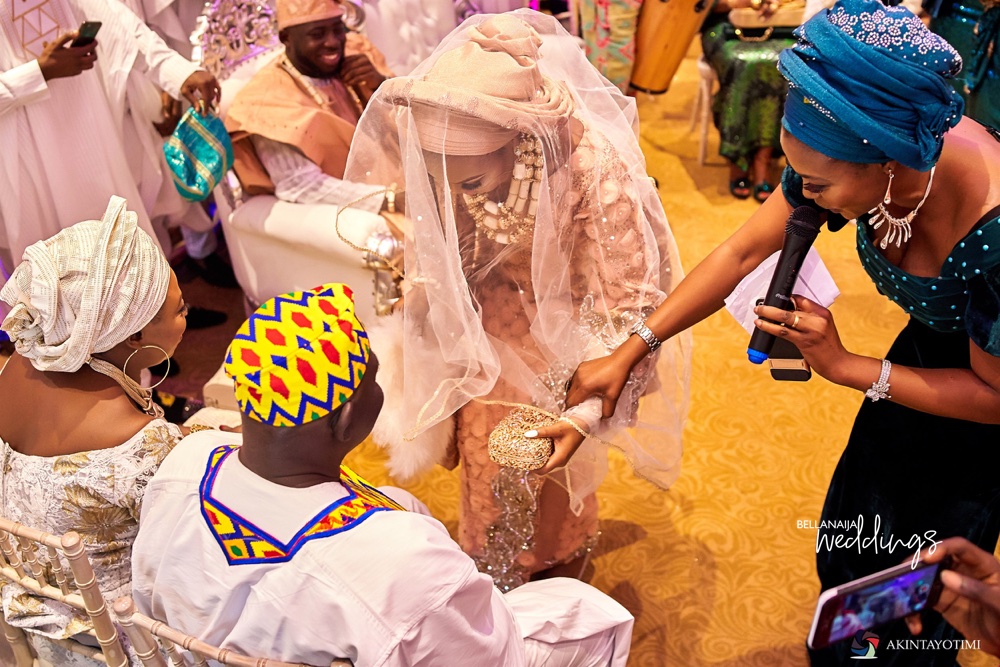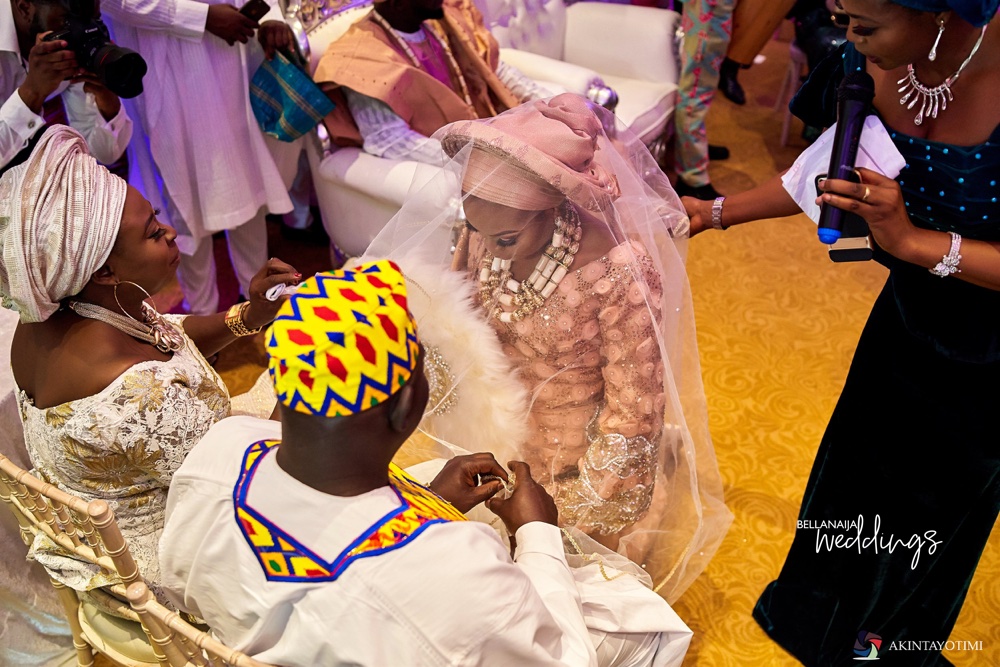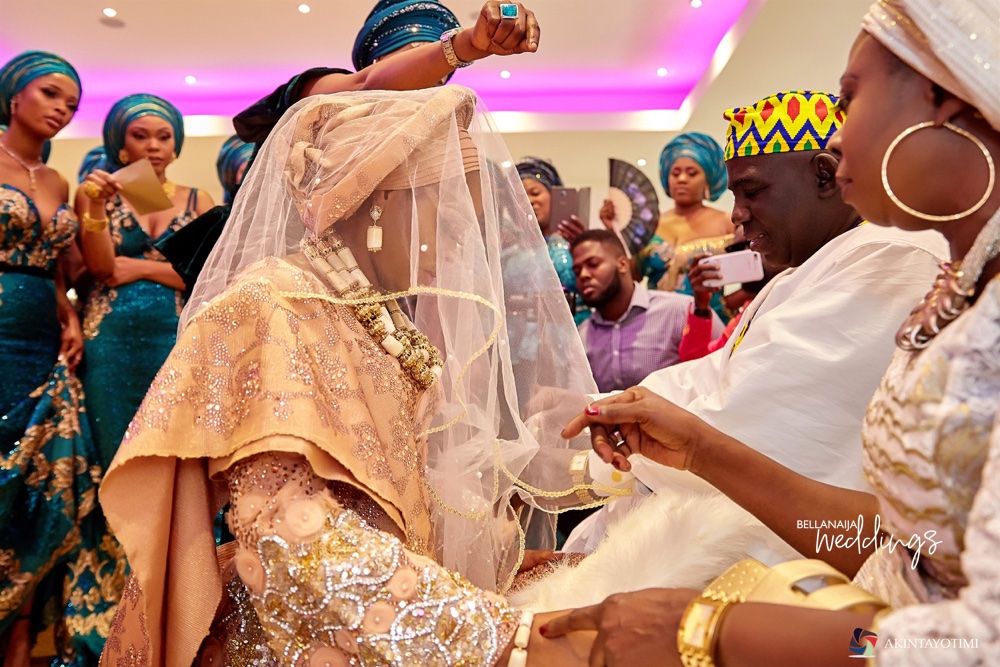 However, I felt I couldn't date him because he was not Yoruba, he's Ghanaian, I thought to myself how would I introduce him to my mum. Although we were not dating, we still maintained a good friendship, I would go to Luton from London to cook for him. We would talk on the phone about girls he was seeing and when I had any guy problems Jamil was my personal Adviser.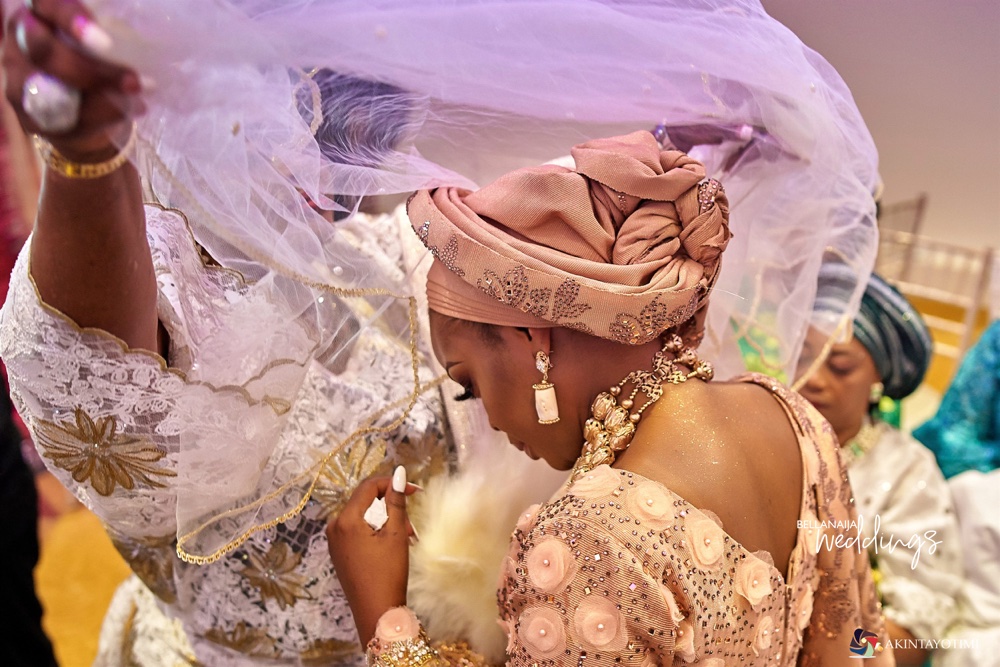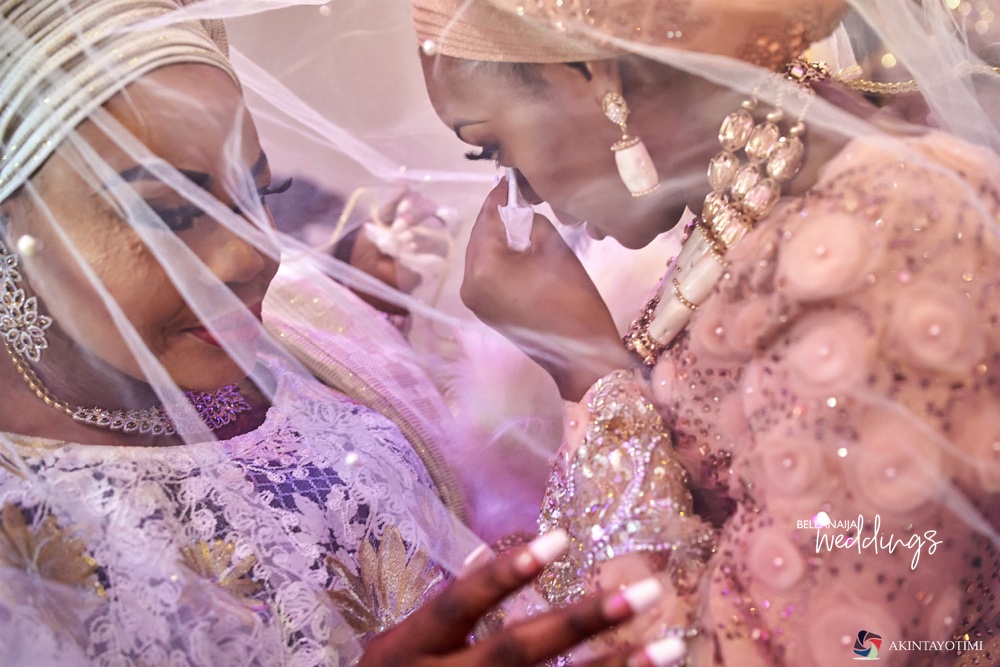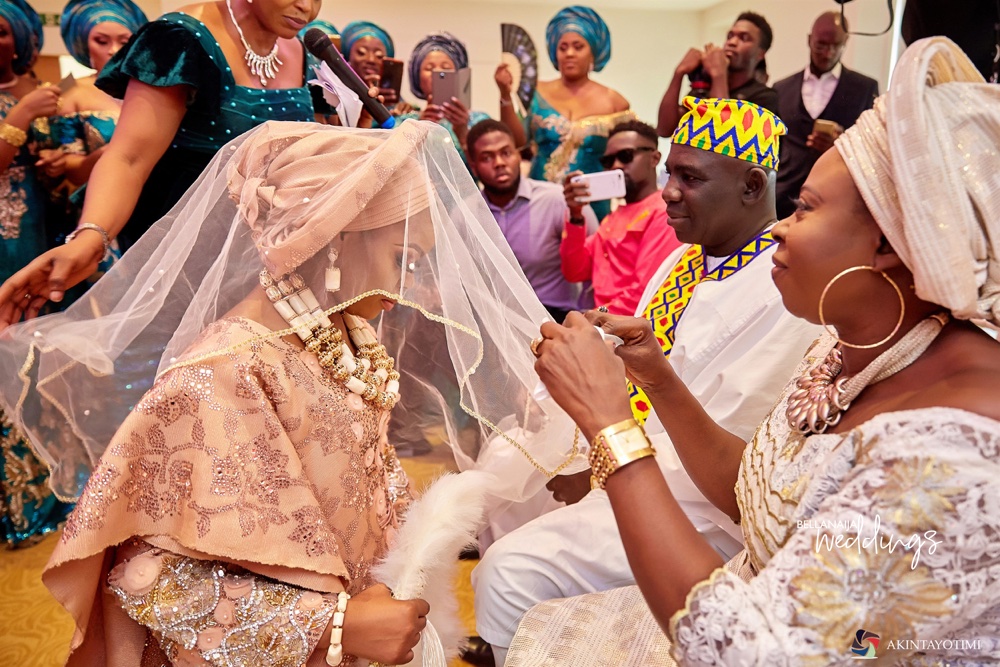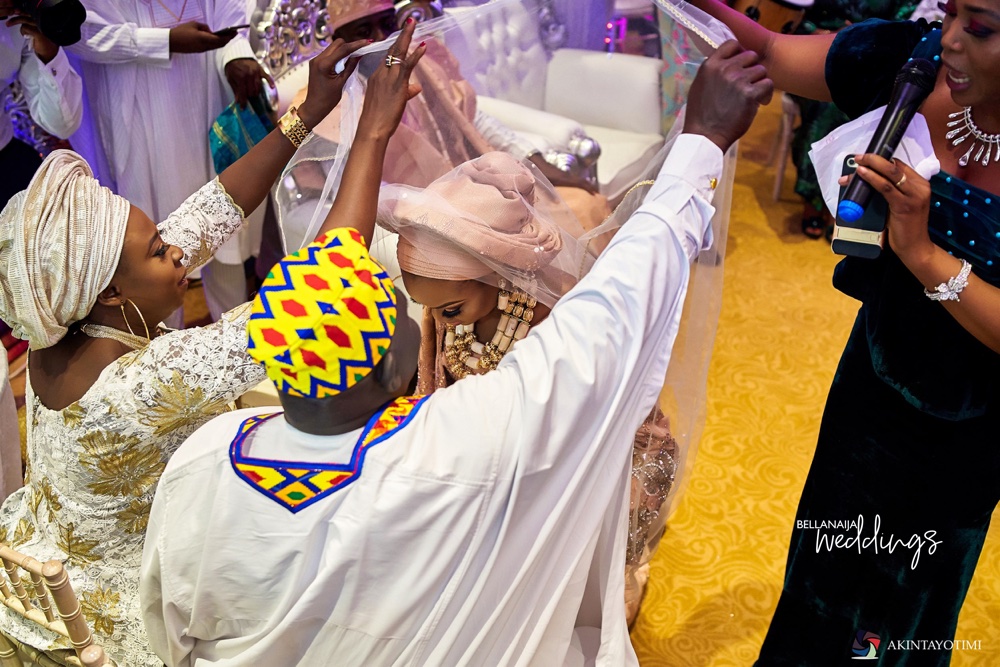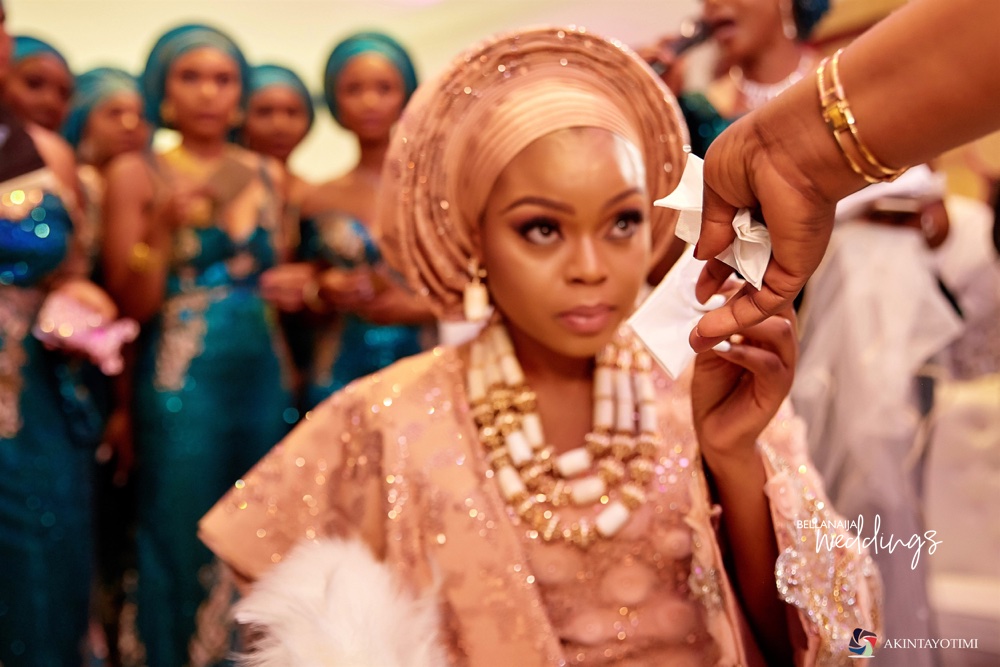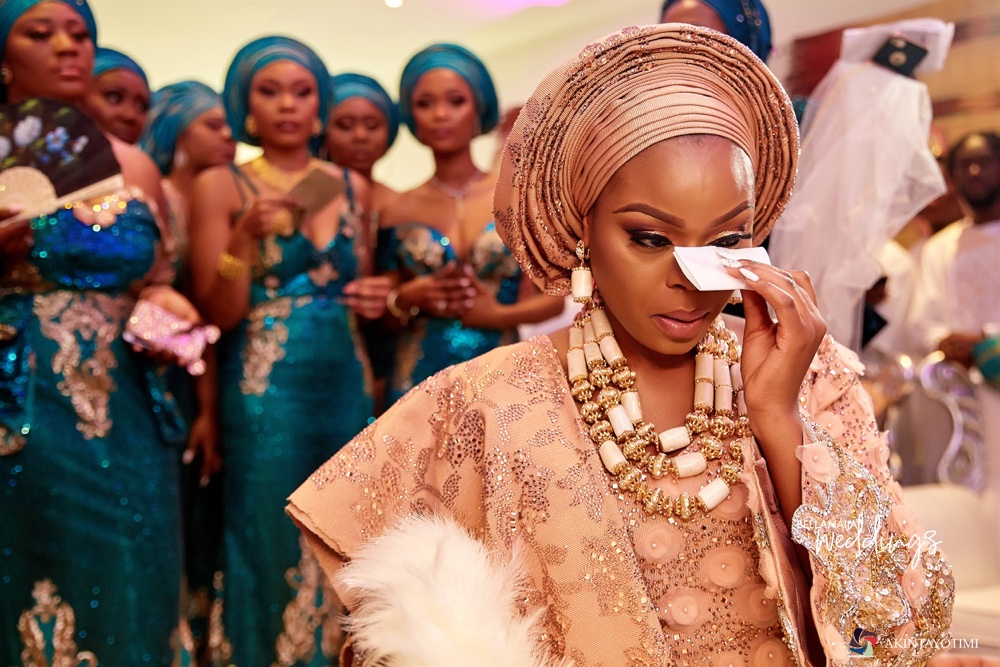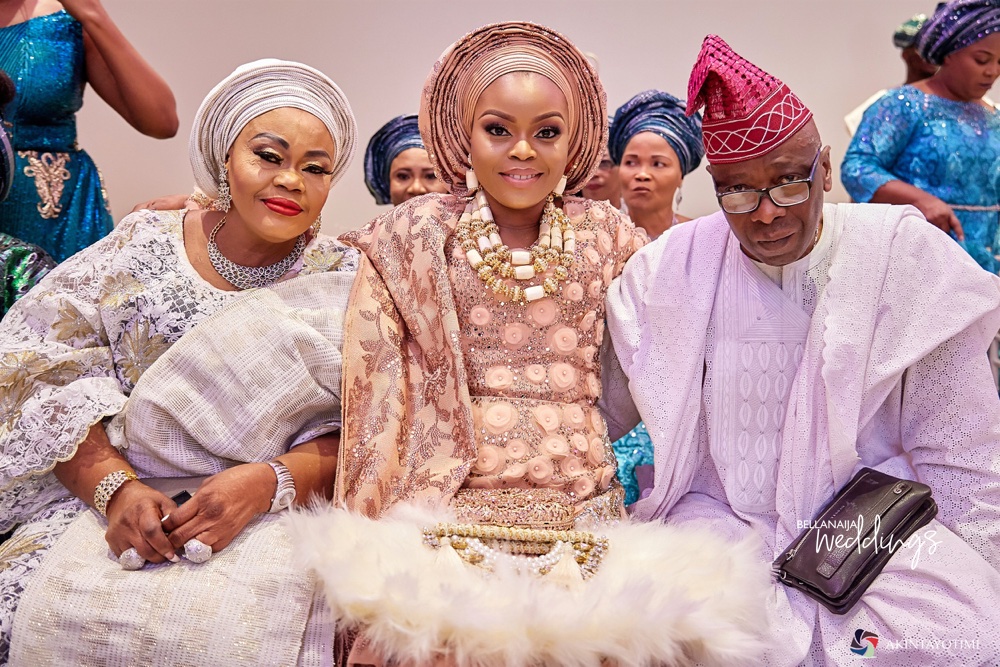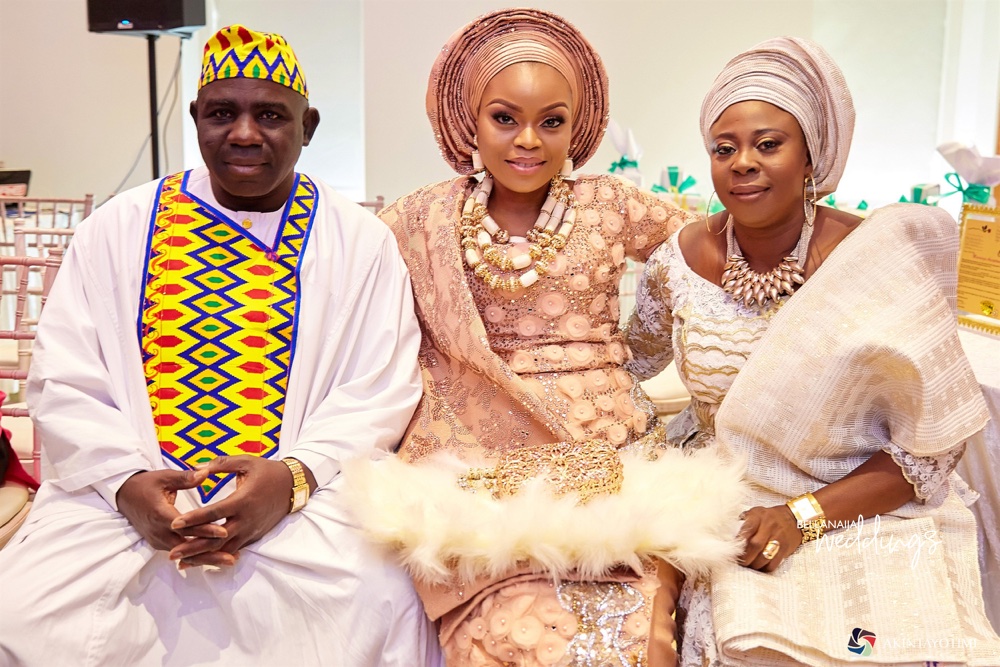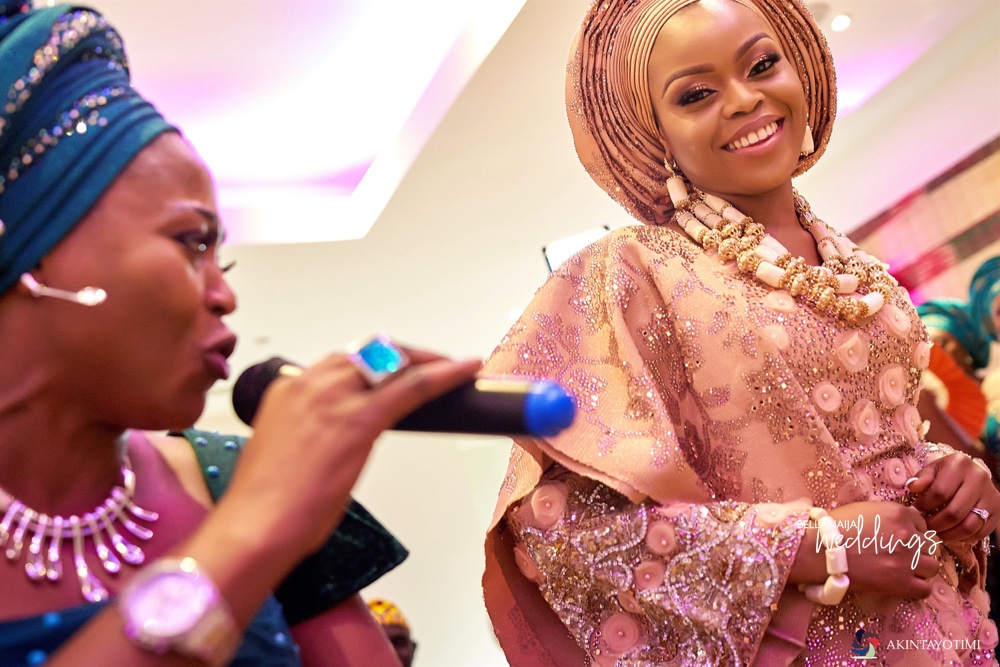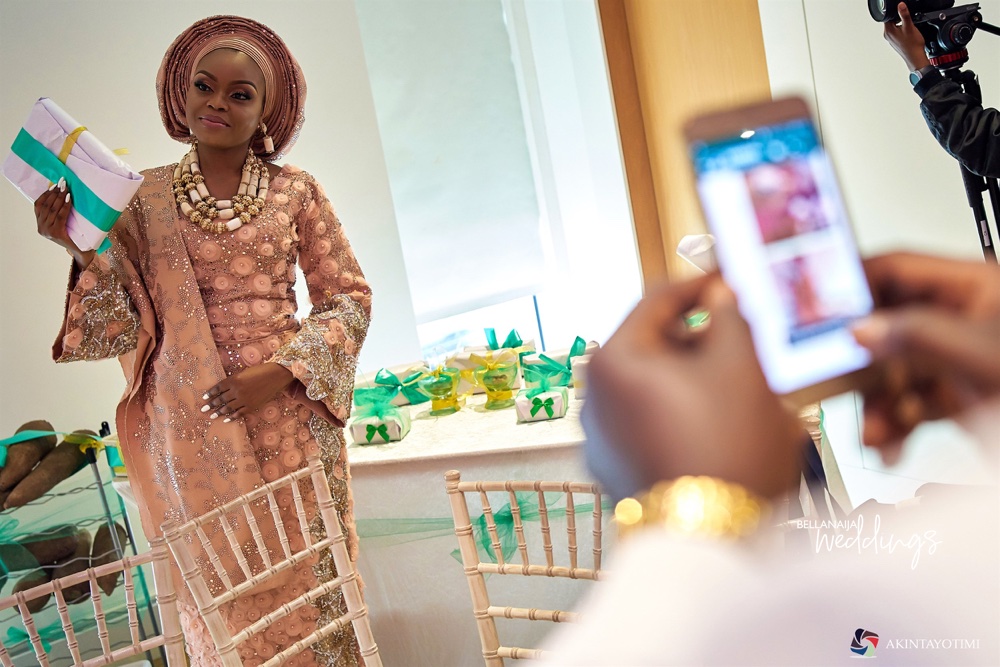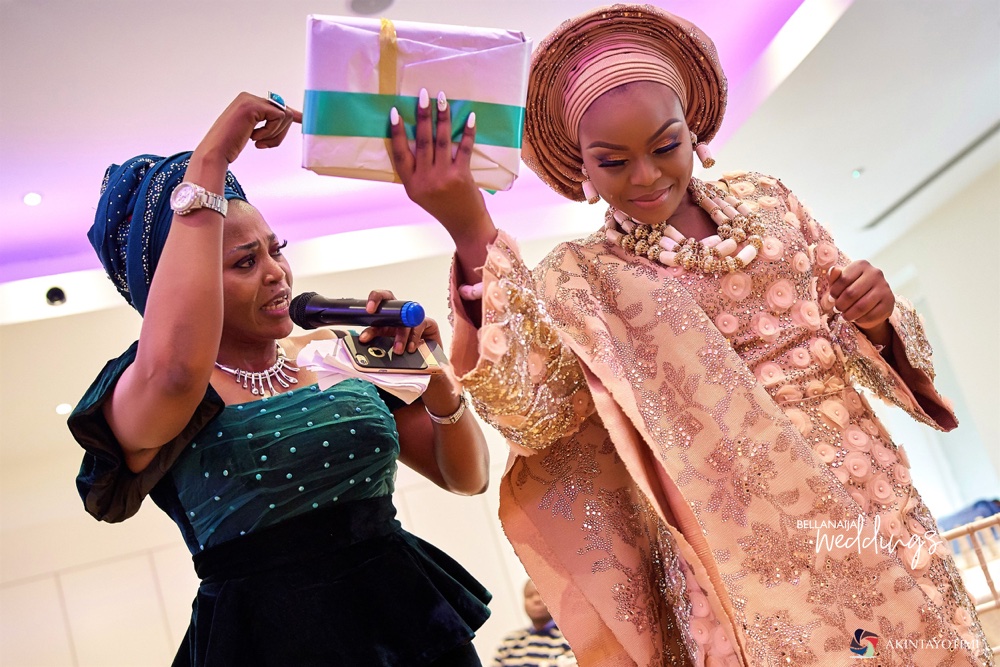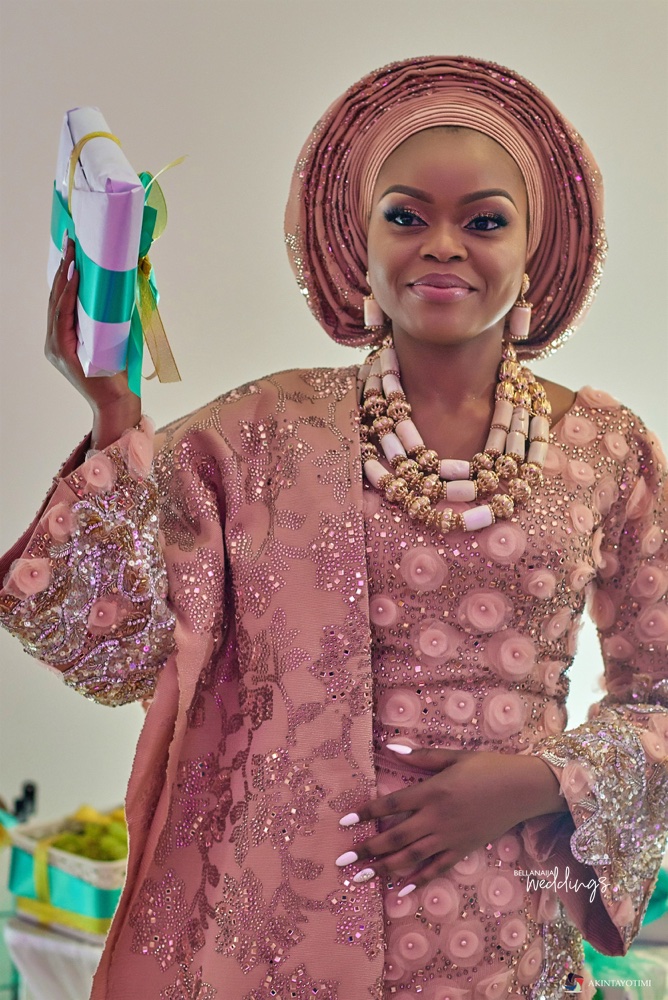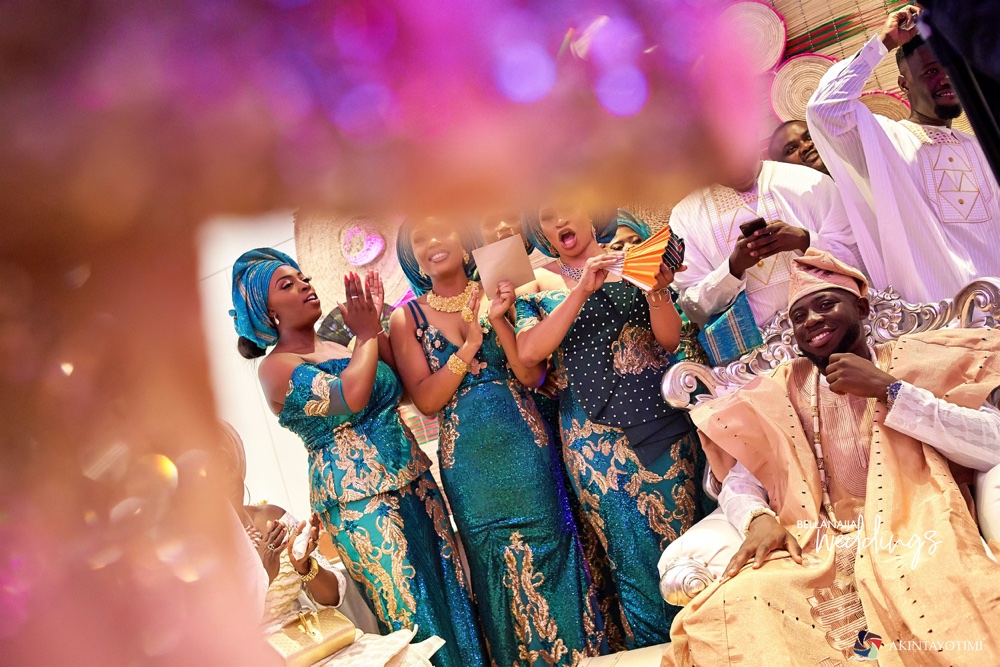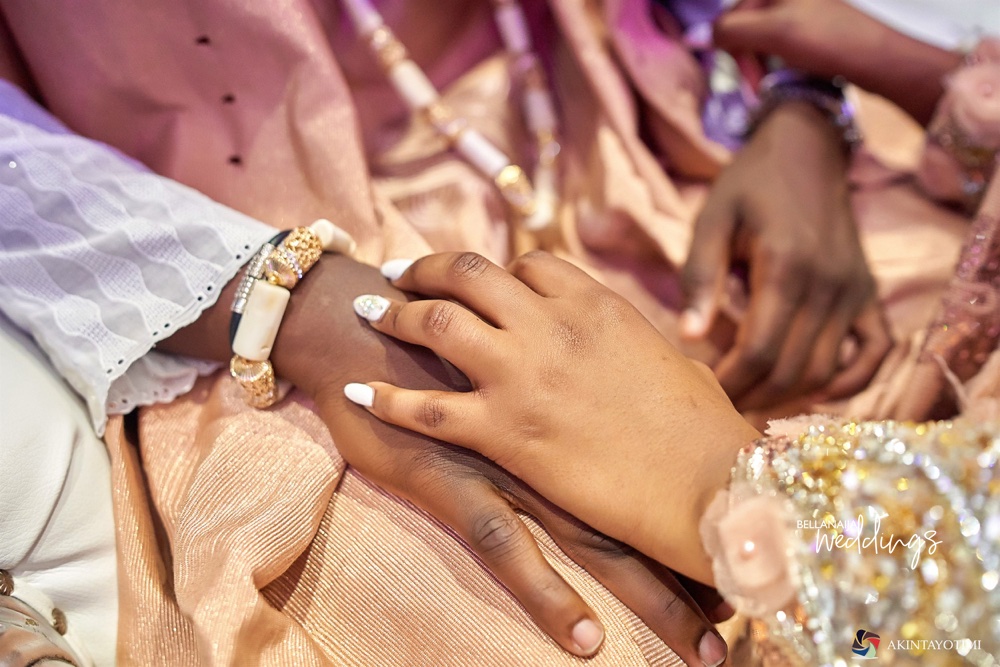 Four years later, I and couple of the girls from university decided to meet up in Luton to catch up on life after university. Jamil was still living in Luton at the time so we went to his house after having dinner. Jamil was so accommodating, he even gave one of the girl's sister money for a cab and he just made sure everyone was fine. And of course, I noticed the maturity, the growth, and all the qualities I have been looking for in my ex-boyfriend which I didn't see.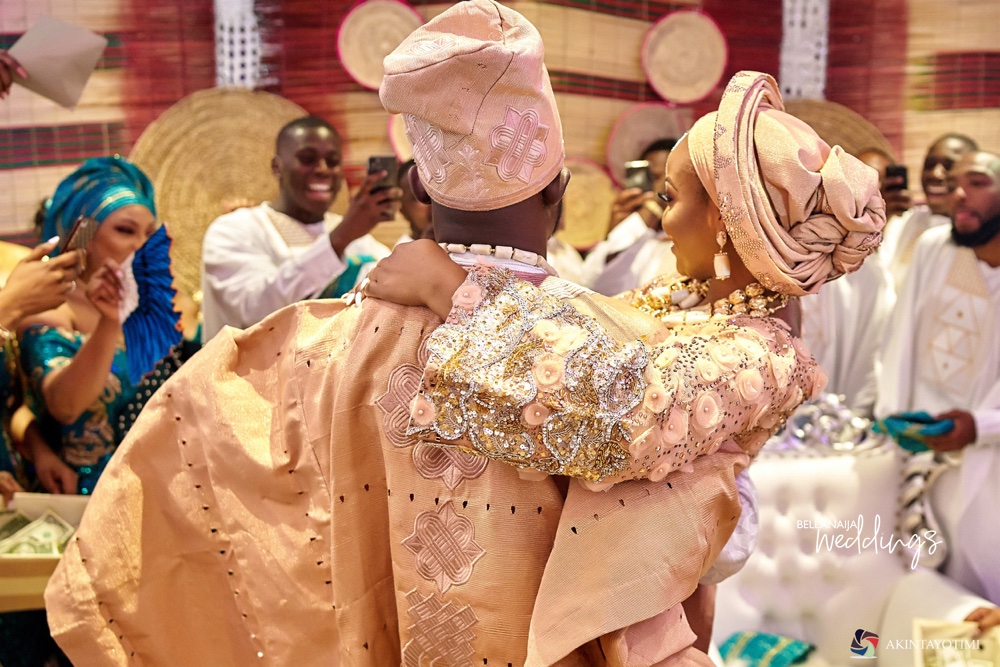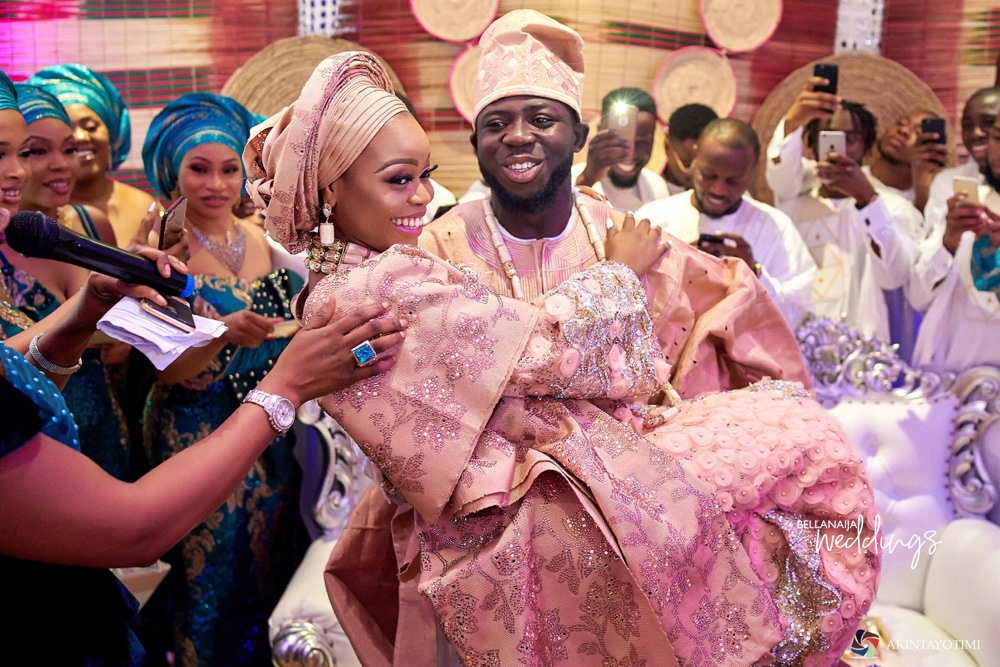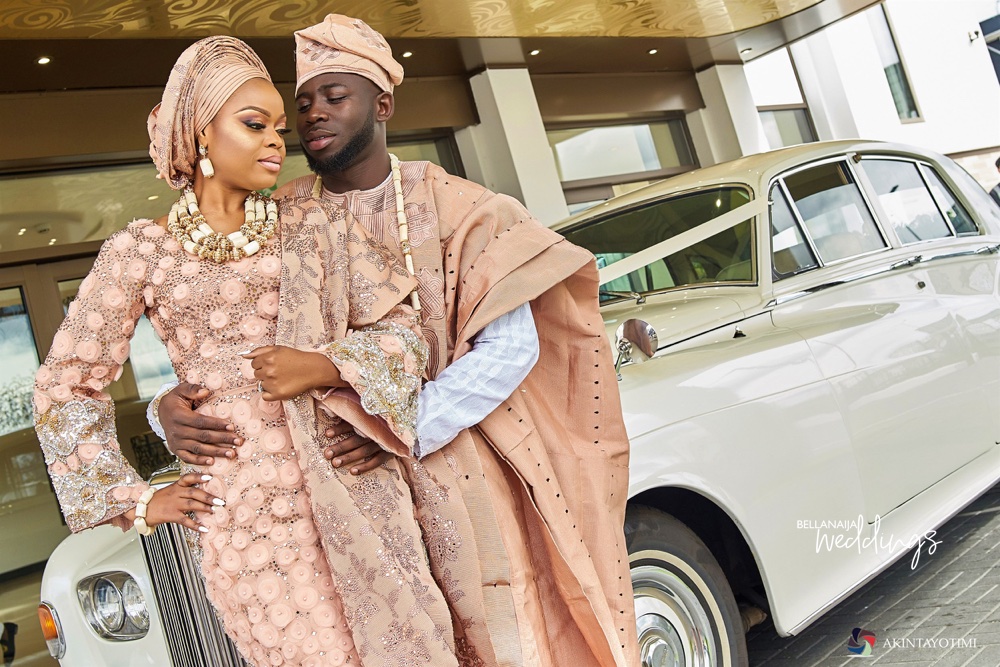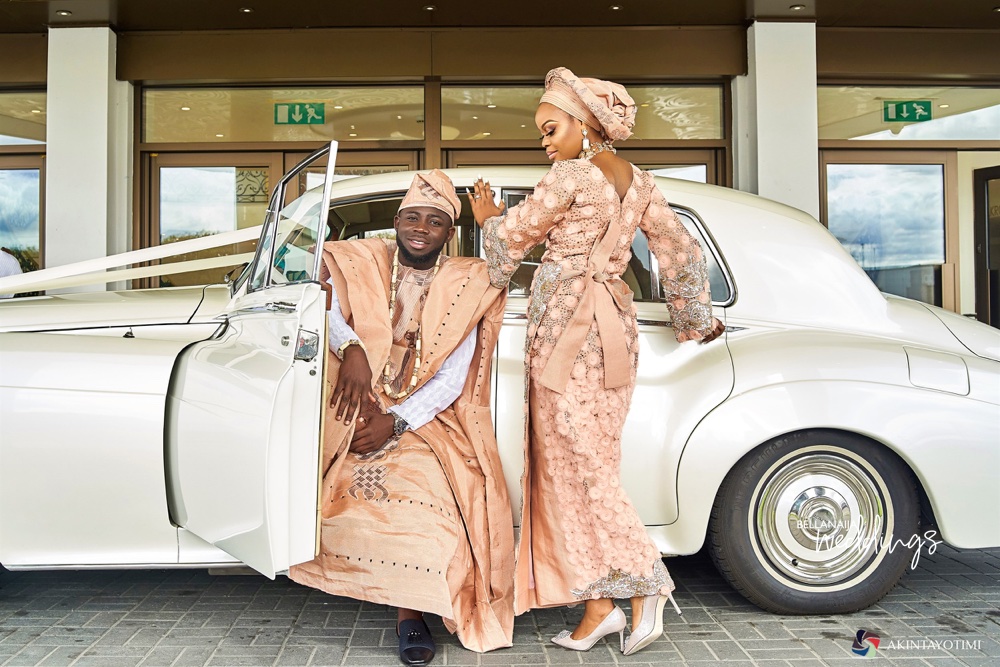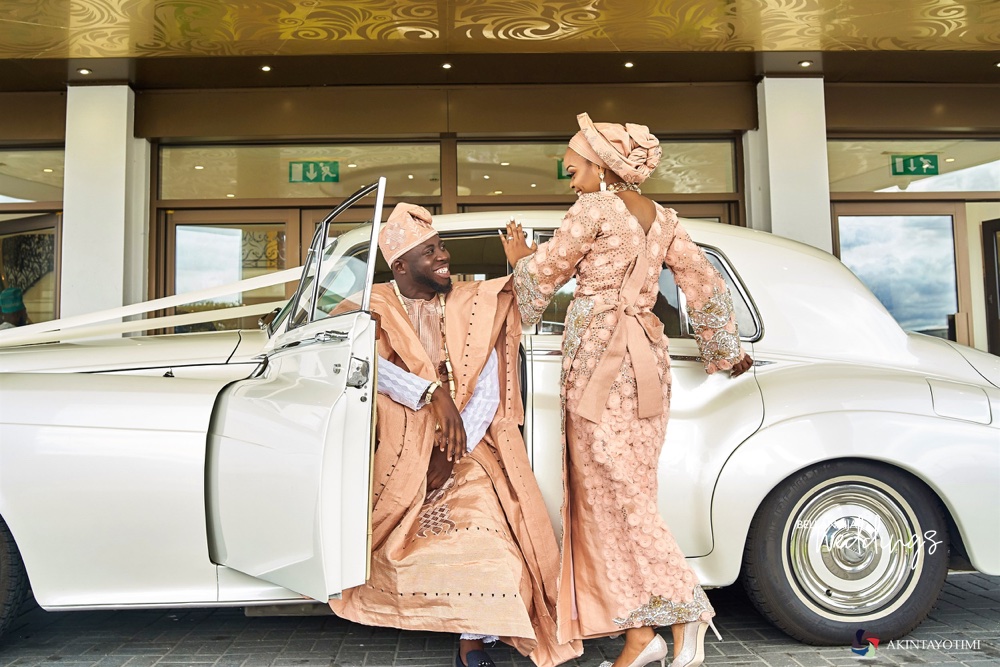 Hey, we got the Ghanaian party too!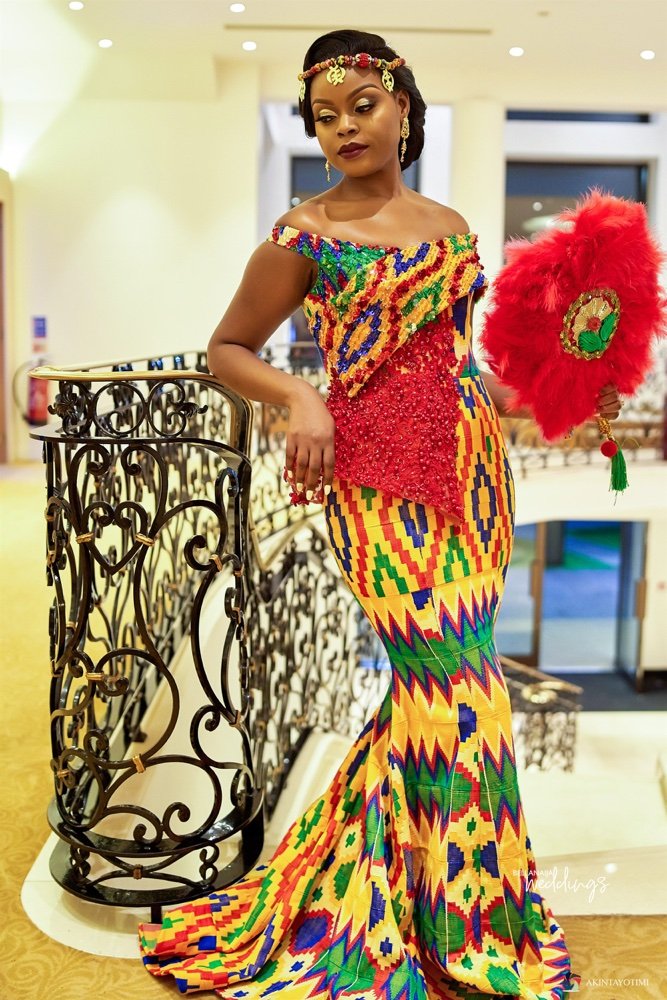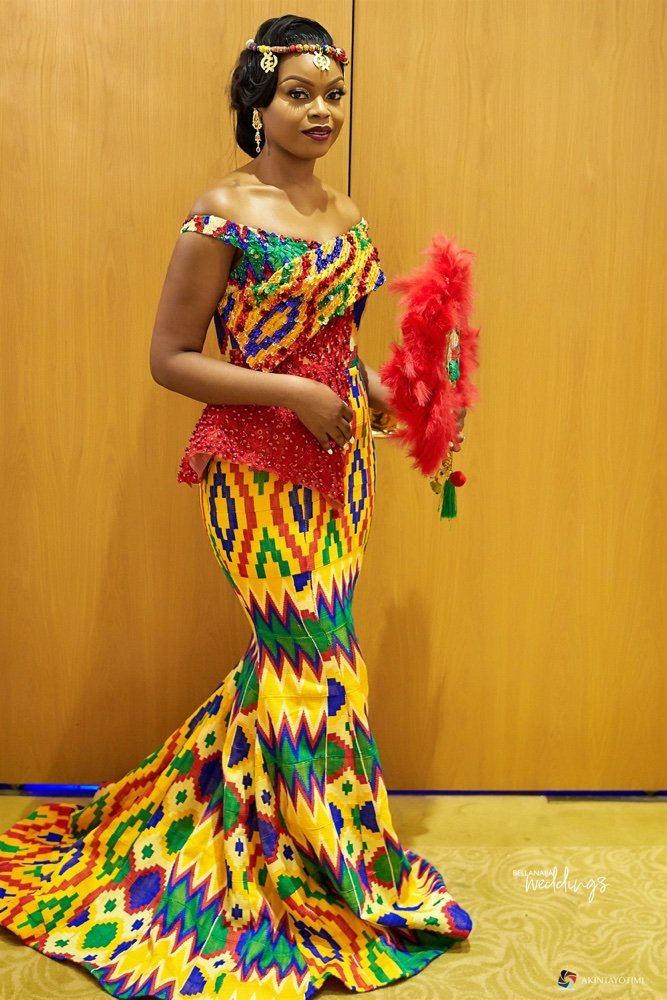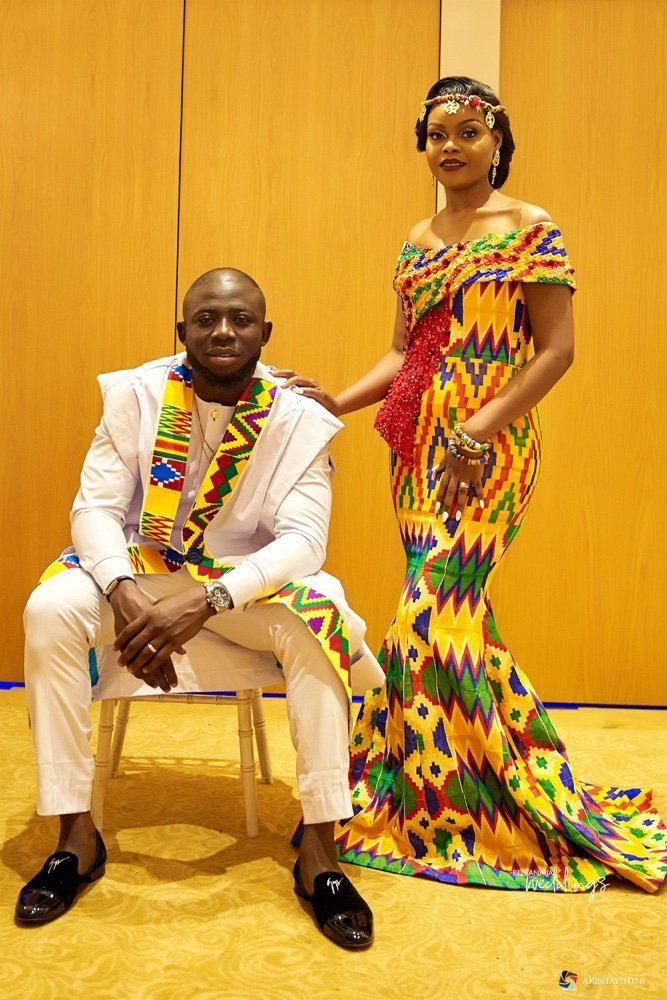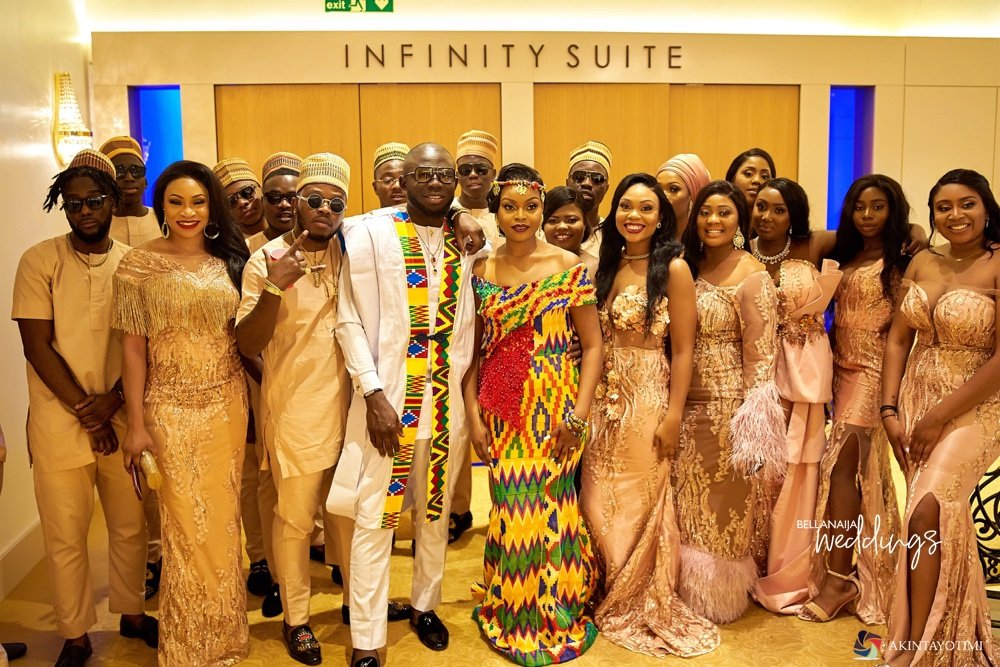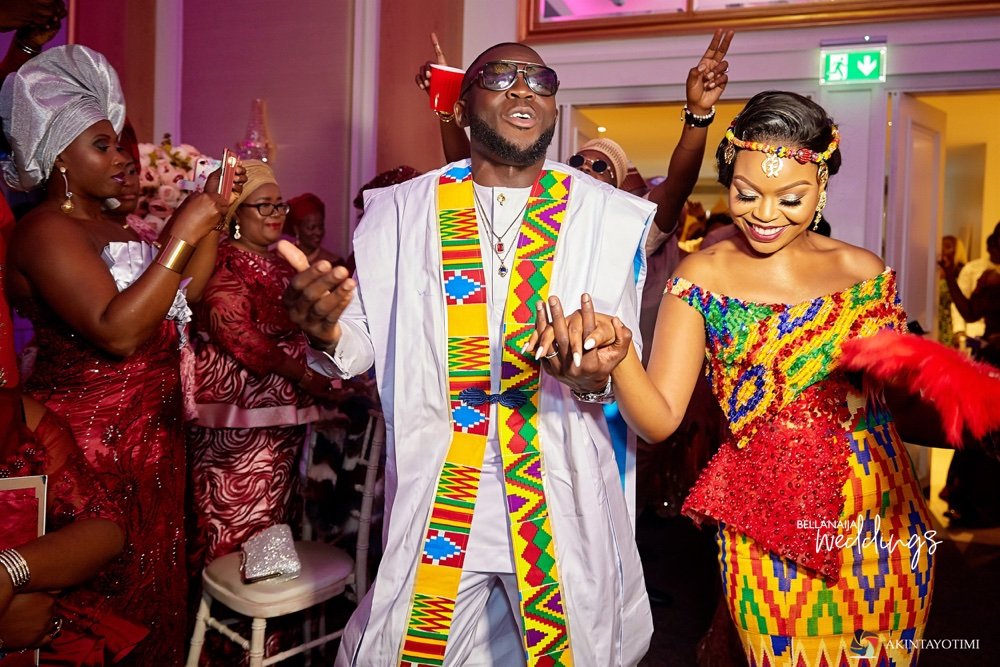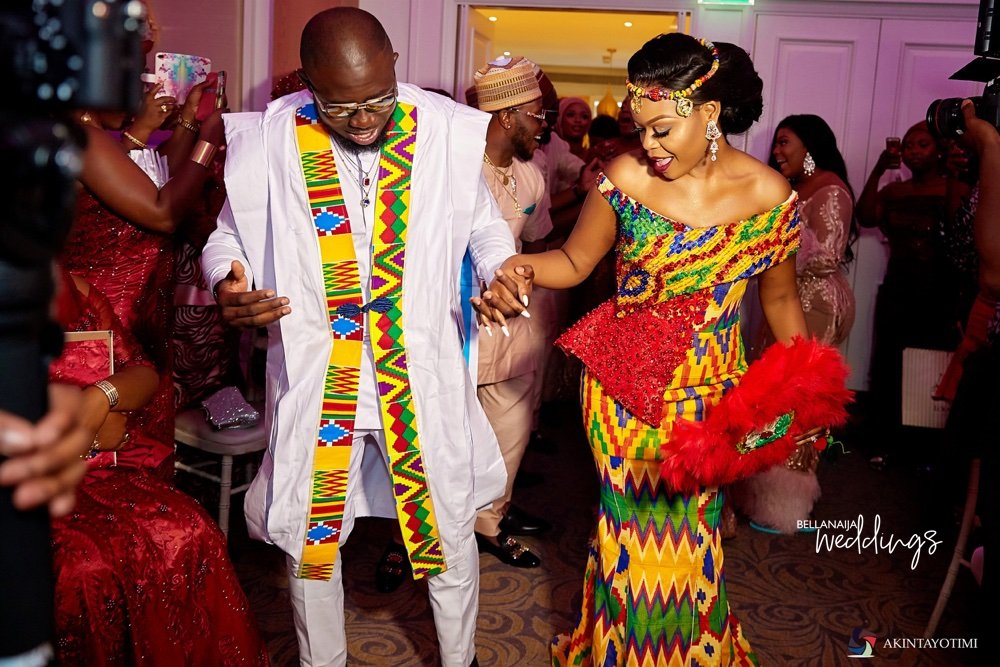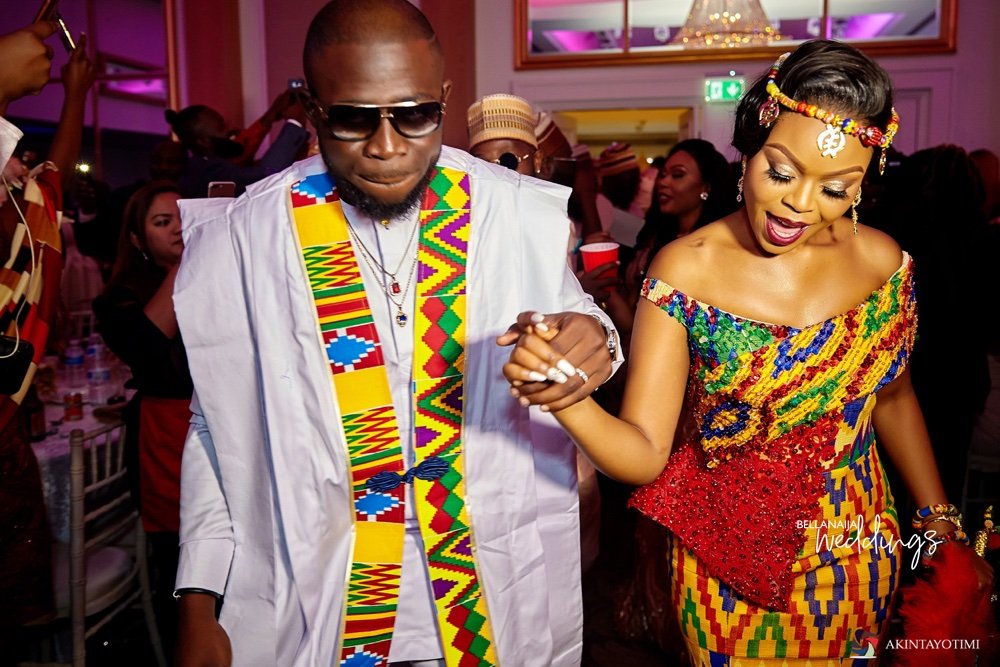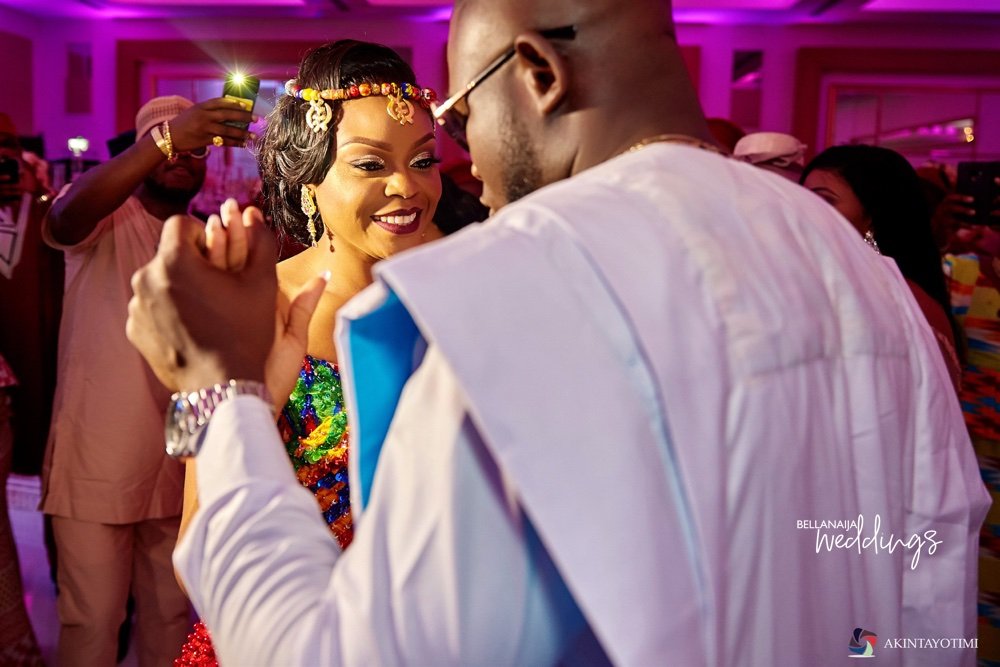 Jamil is calm, understanding, generous and always ready to help anyone in need and of course, he is tall, dark and handsome LOL. The only thing that was stopping me from dating him was that he was Ghanaian, (it sounds so silly now). I decided that day that he was the one I have been looking for. A week after, we went on a date and the rest is history!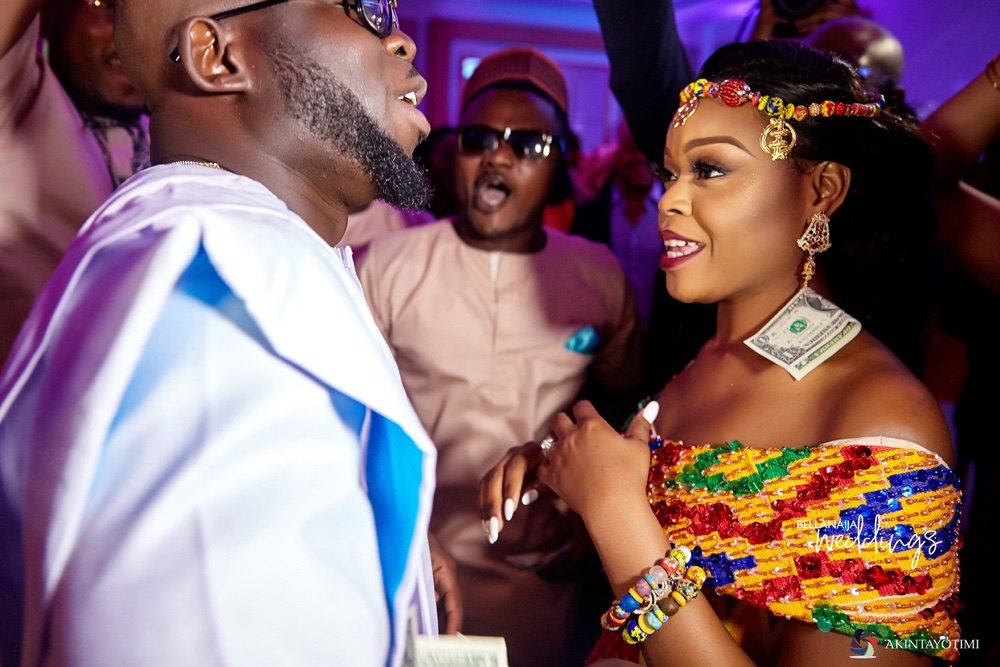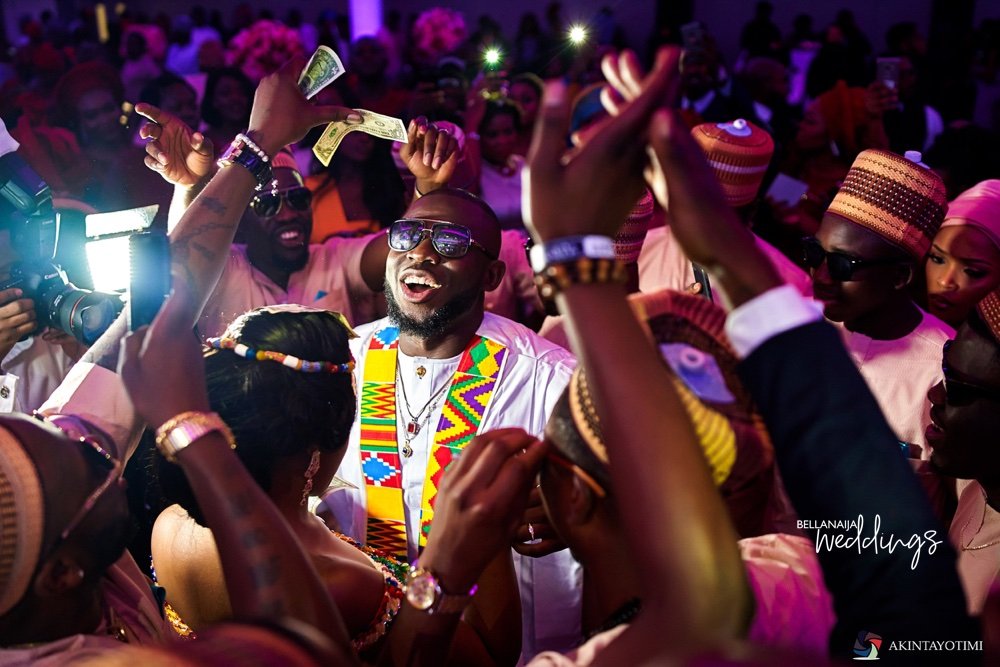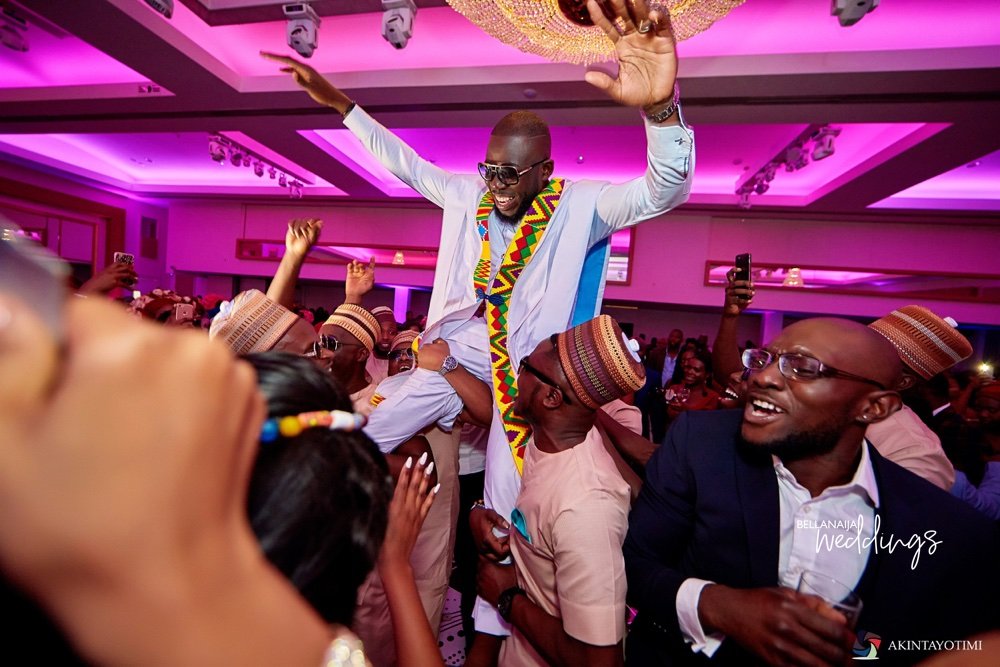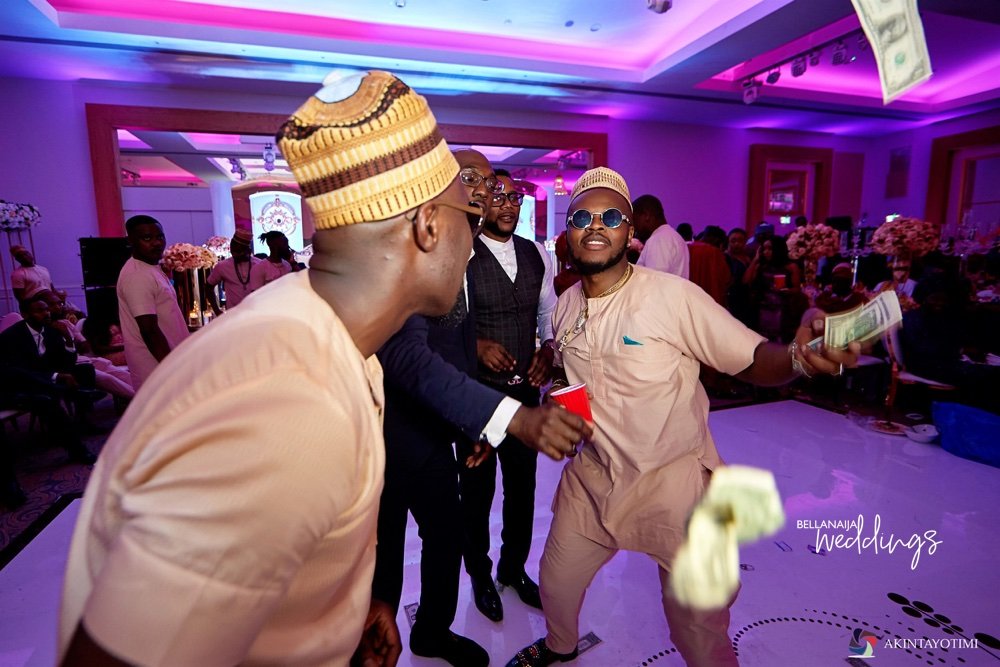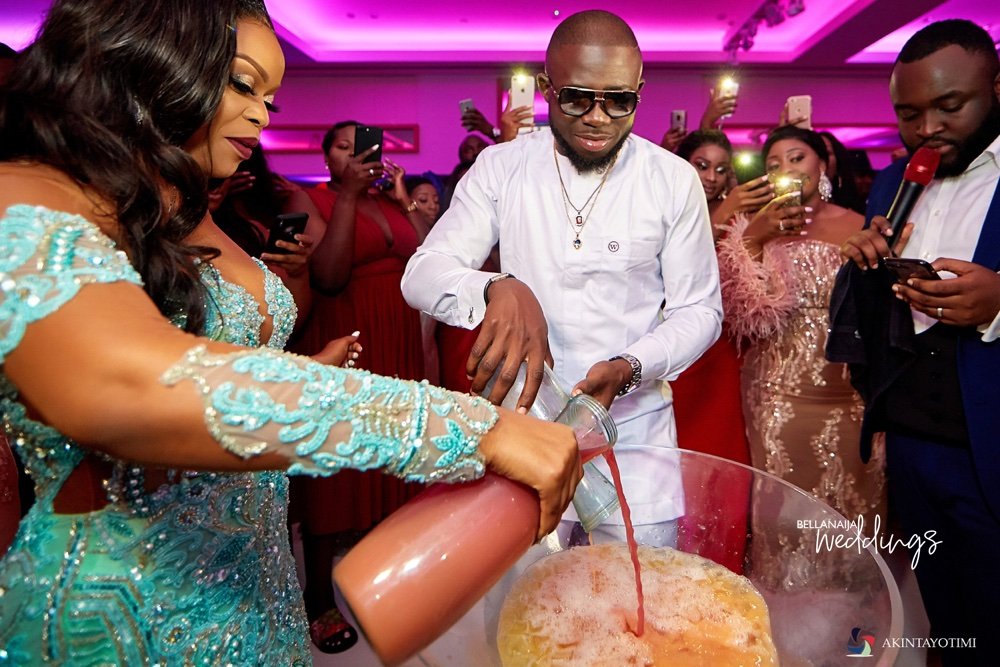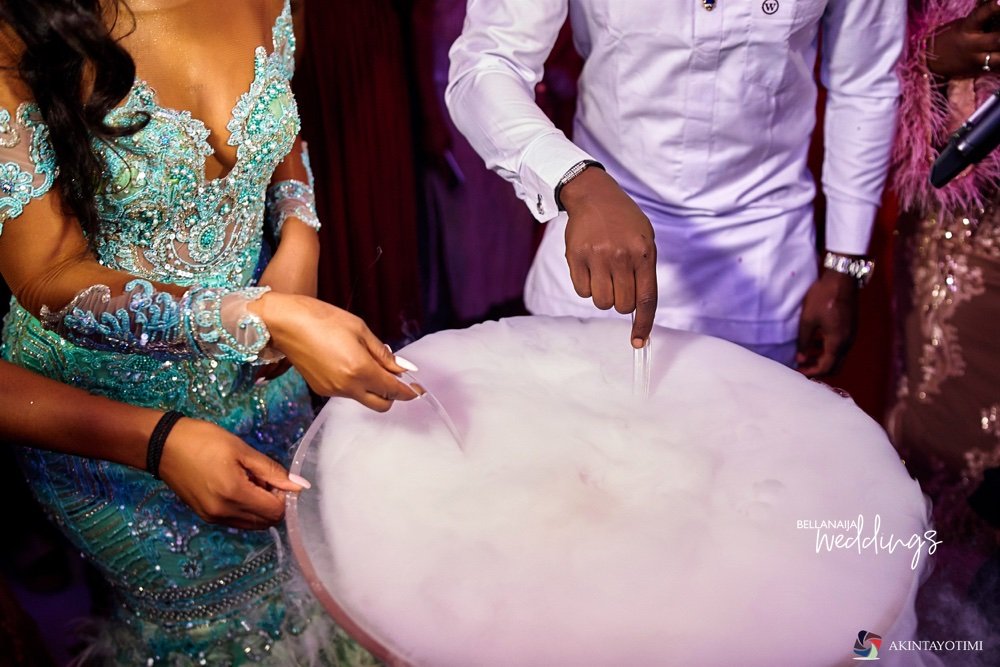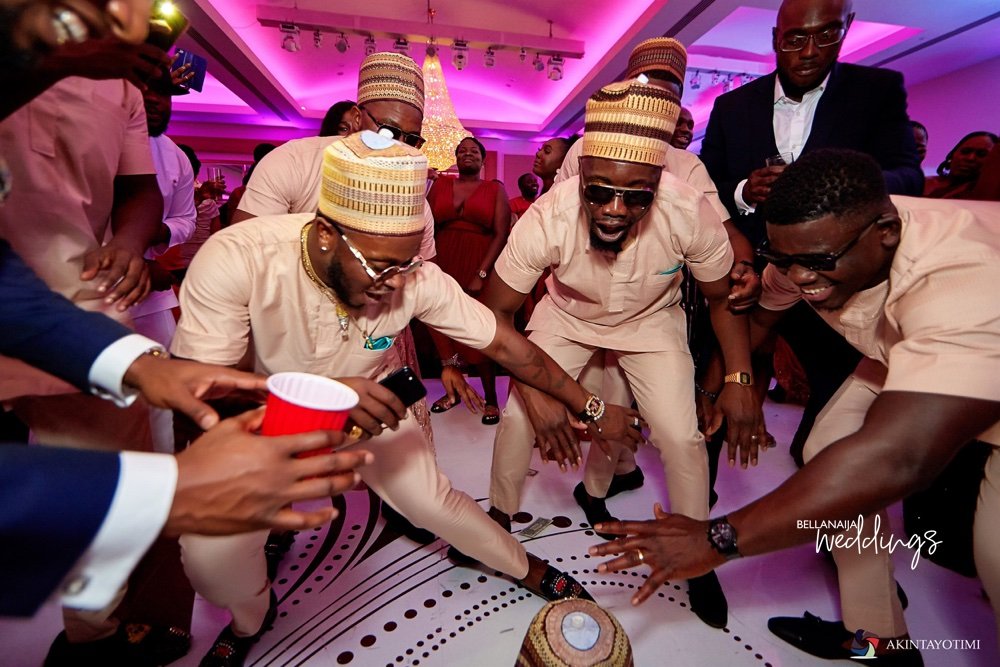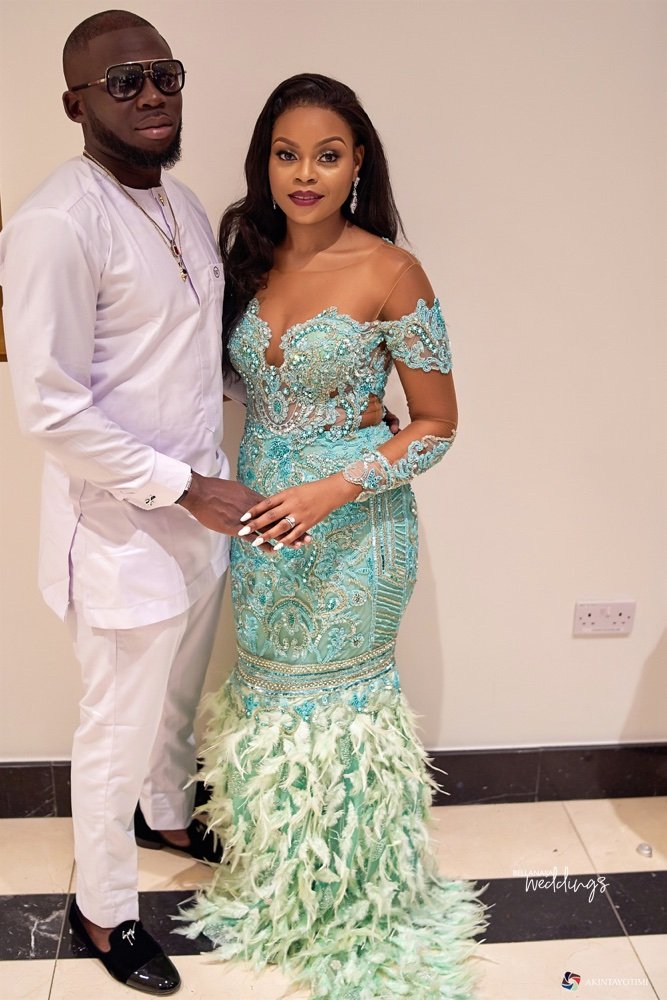 Read the rest of their love story on their Nikkai ceremony feature HERE.
Credits
Bride:@honeylola
Groom:@minimillz
Photography:@akintayotimi
Asooke:@bimms24
Beads:@tavinbeads
Gele:@dupe_gele
Planner:@roeweddings
Decor:@royal_event_wedding_decor
Venue:@meridian_grand