Have you ever wondered how to ask your best girls to be your bridesmaids? If you have, this feature is surely for you.
Bride-to-be, Marbel asked her girls to be a part of her big day in the most special way. Ahead of Marbel's destination wedding in Puerta Vallarta, Mexico, she treated her 6 #BellaNaijaBridesmaids and 2 maids of honour to a luxury lunch party.
The theme was gold, so hence the tag- #MarbelsGoldenRequest, her bridesmaids all came in gold dresses or a touch of gold. The #MarbelsGoldenRequest event was planned purely for this purpose and we can bet that these ladies certainly had a good time, catching up, opening their boxes altogether.
You know, the party is never complete without the groom showing up to honour his babe and the ladies in her life. So keep scrolling and enjoy every bit of the #MarbelsGoldenRequest.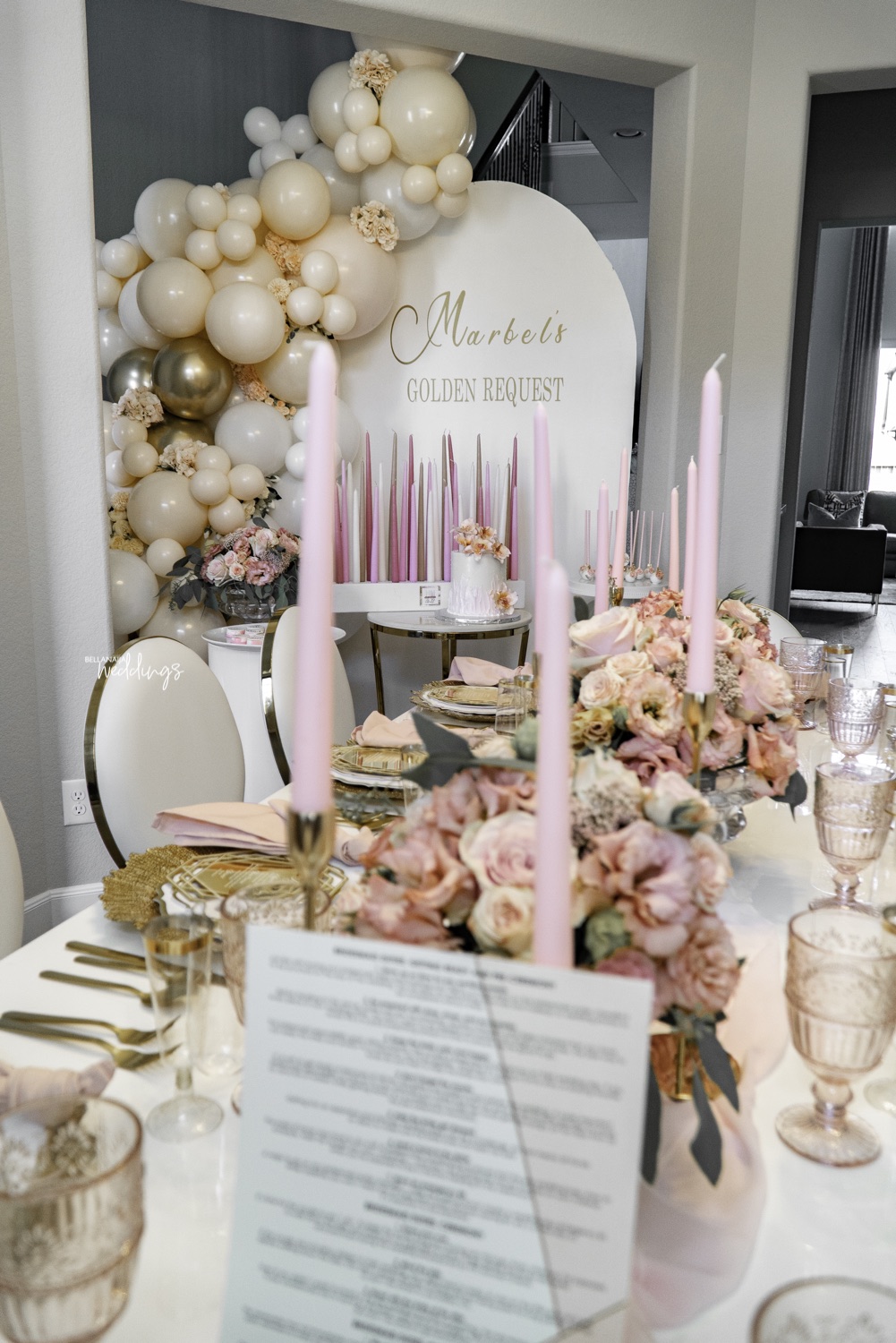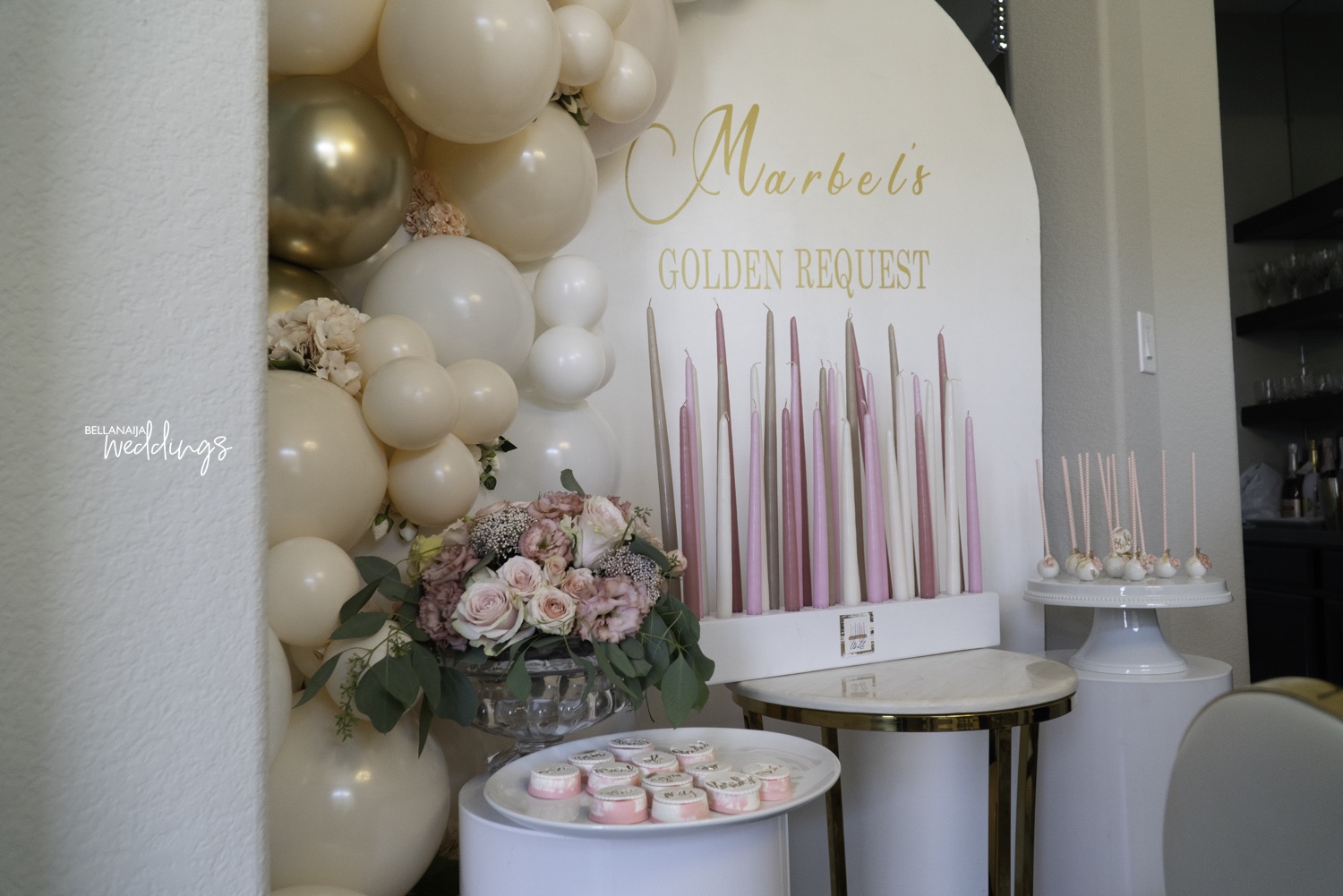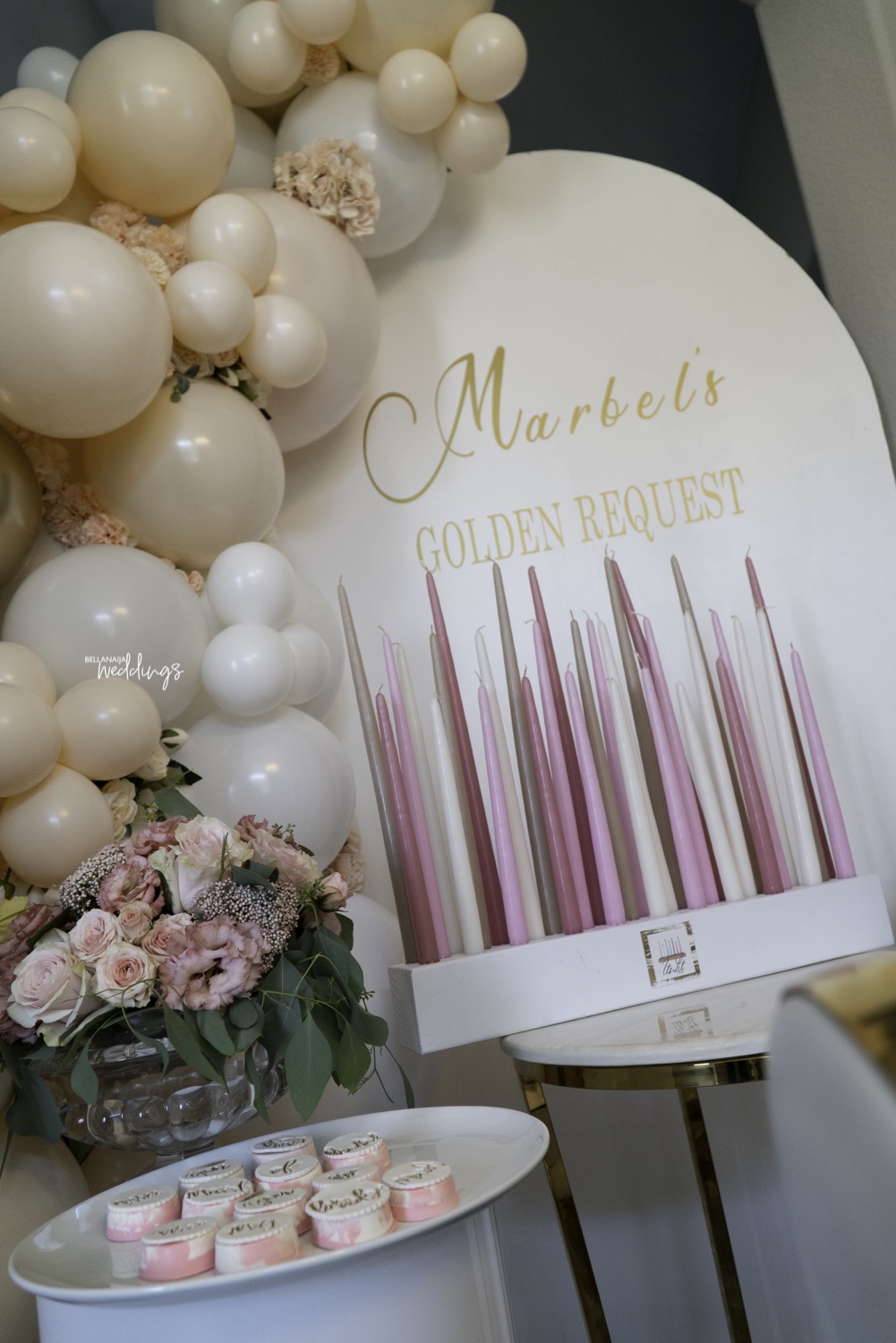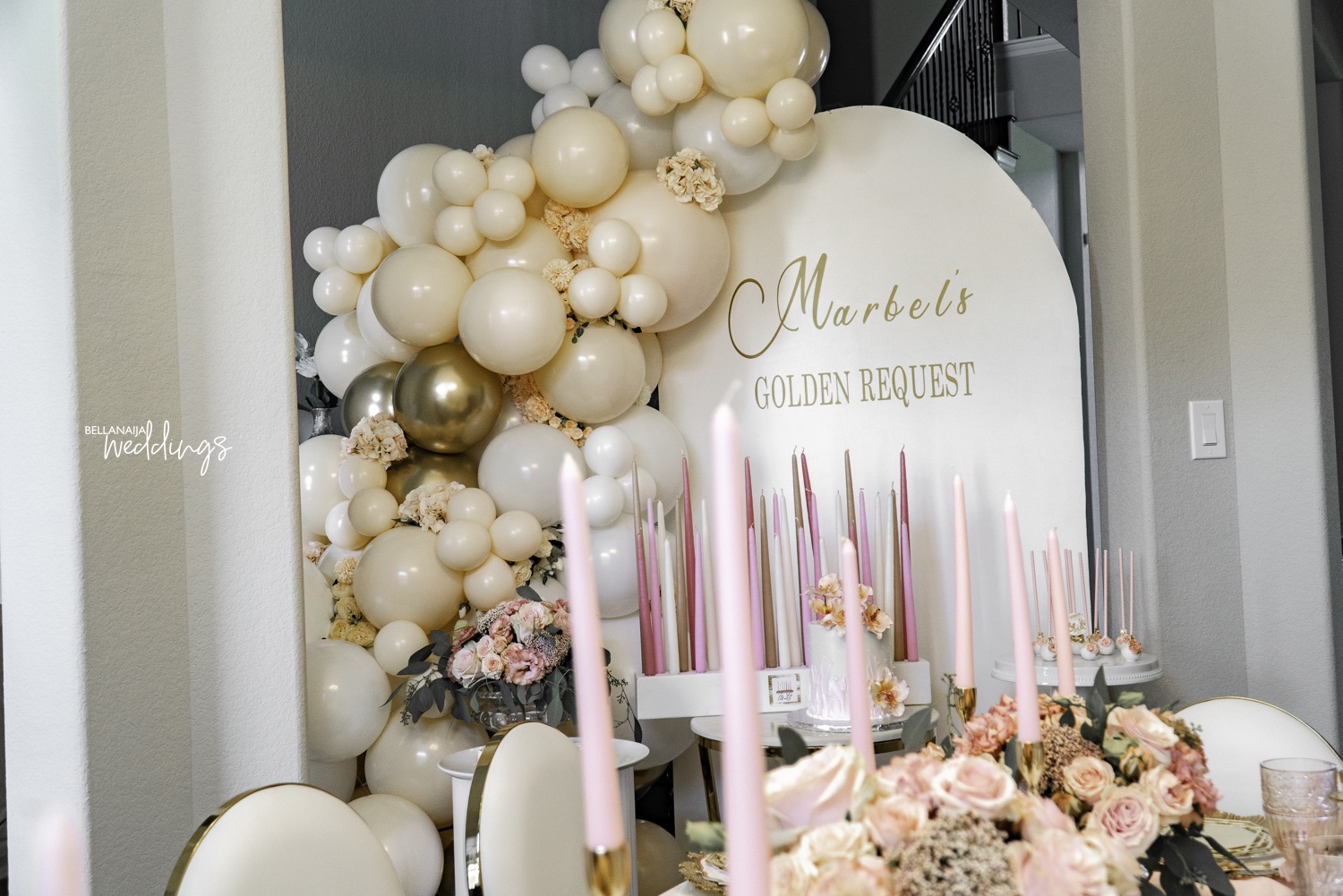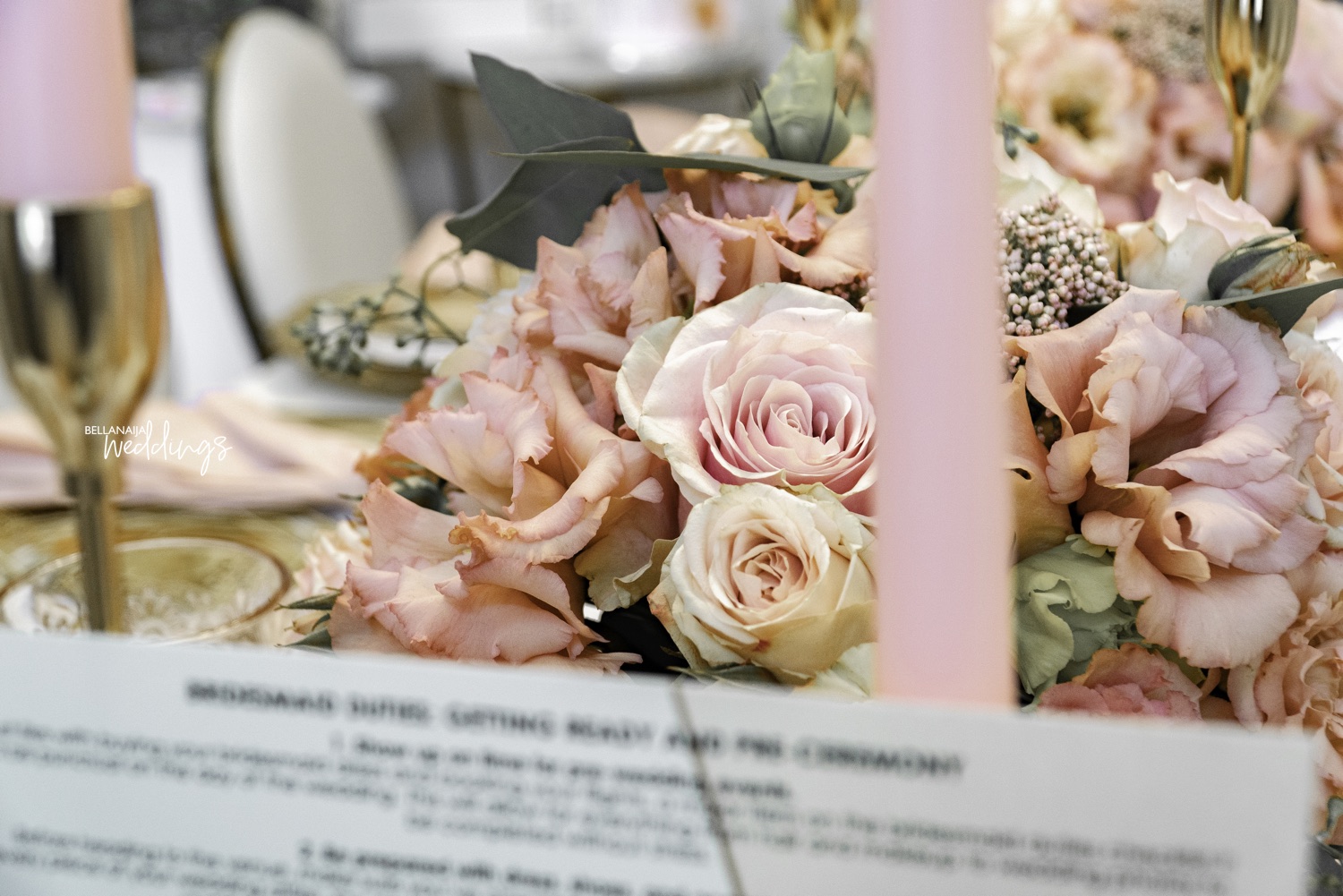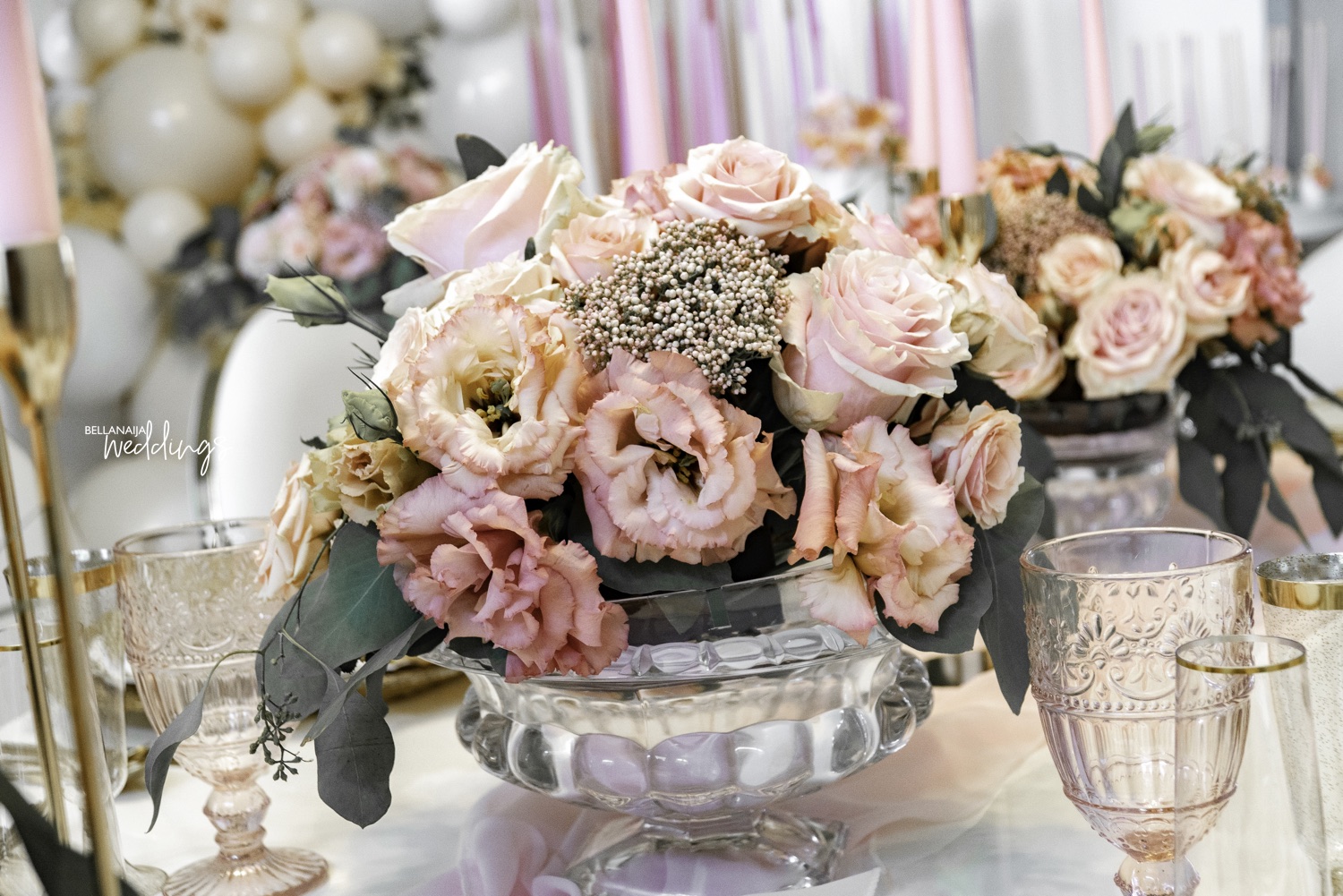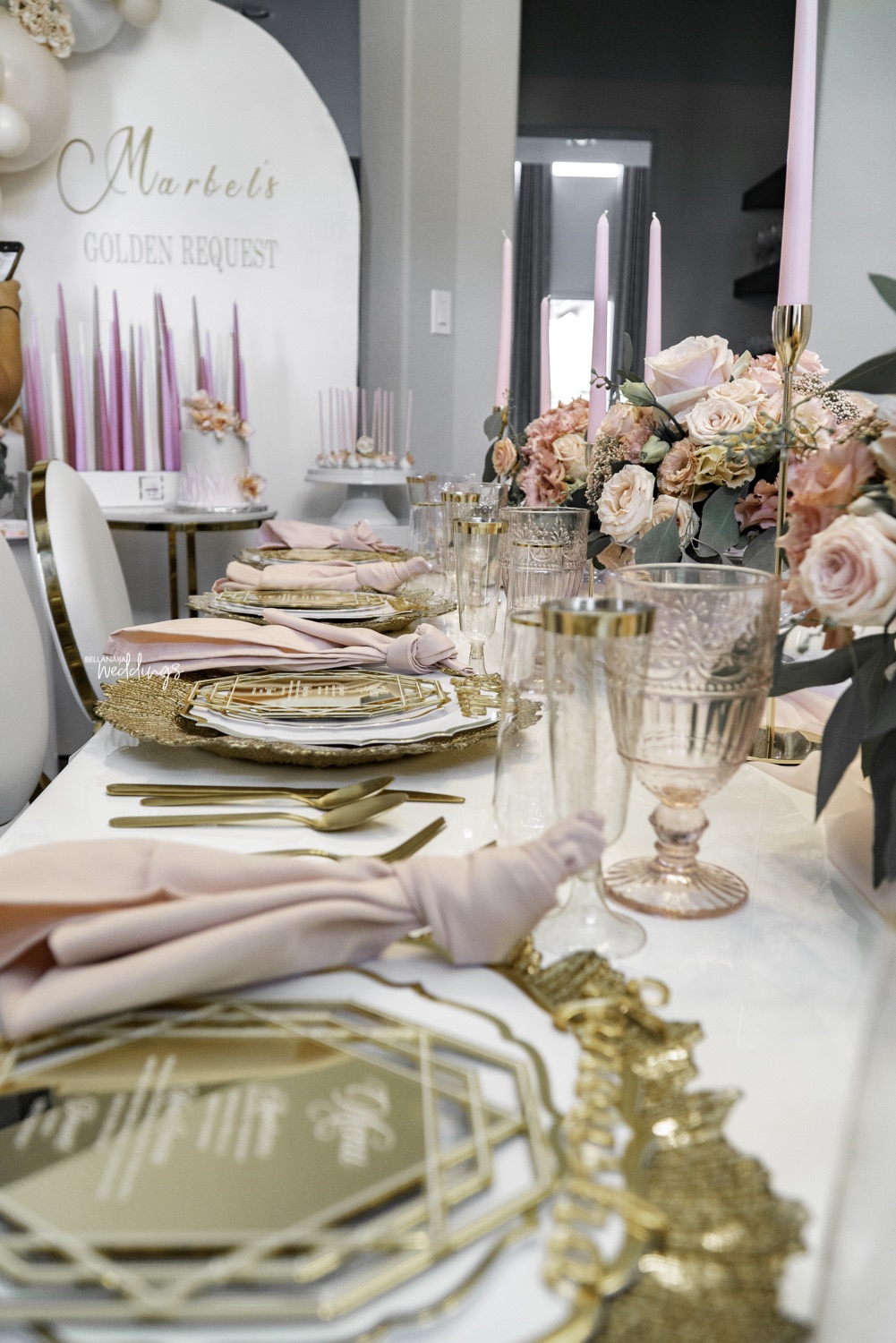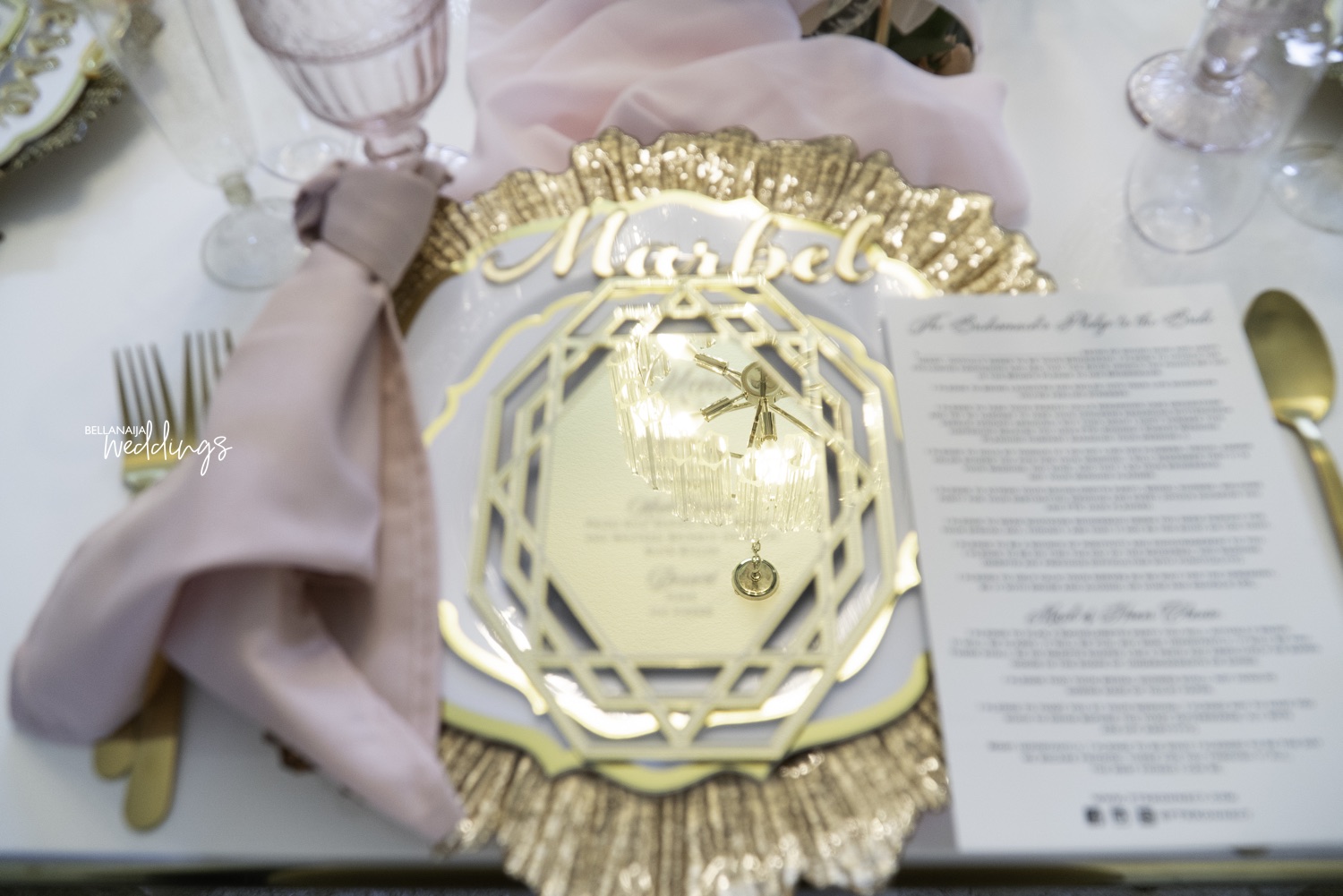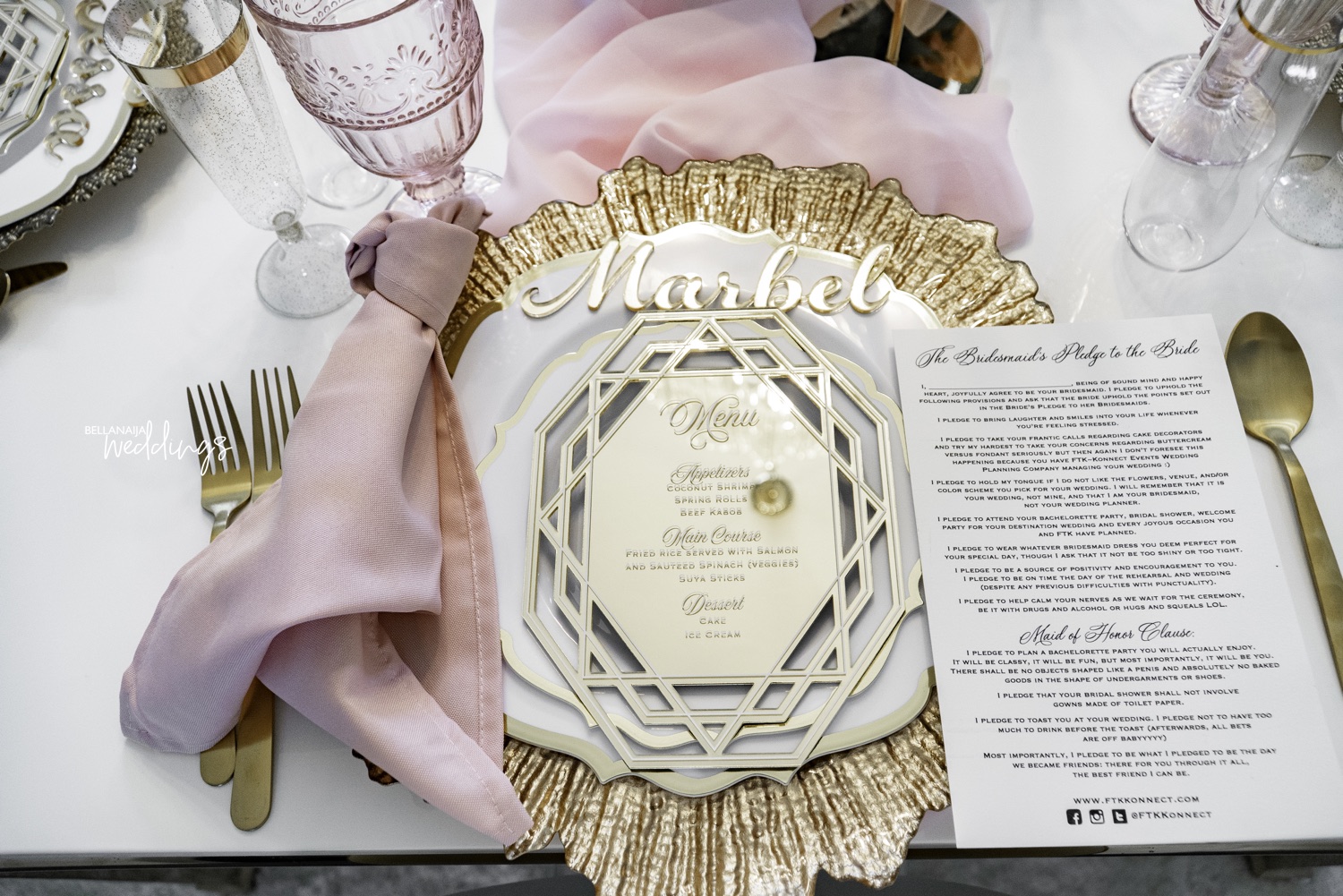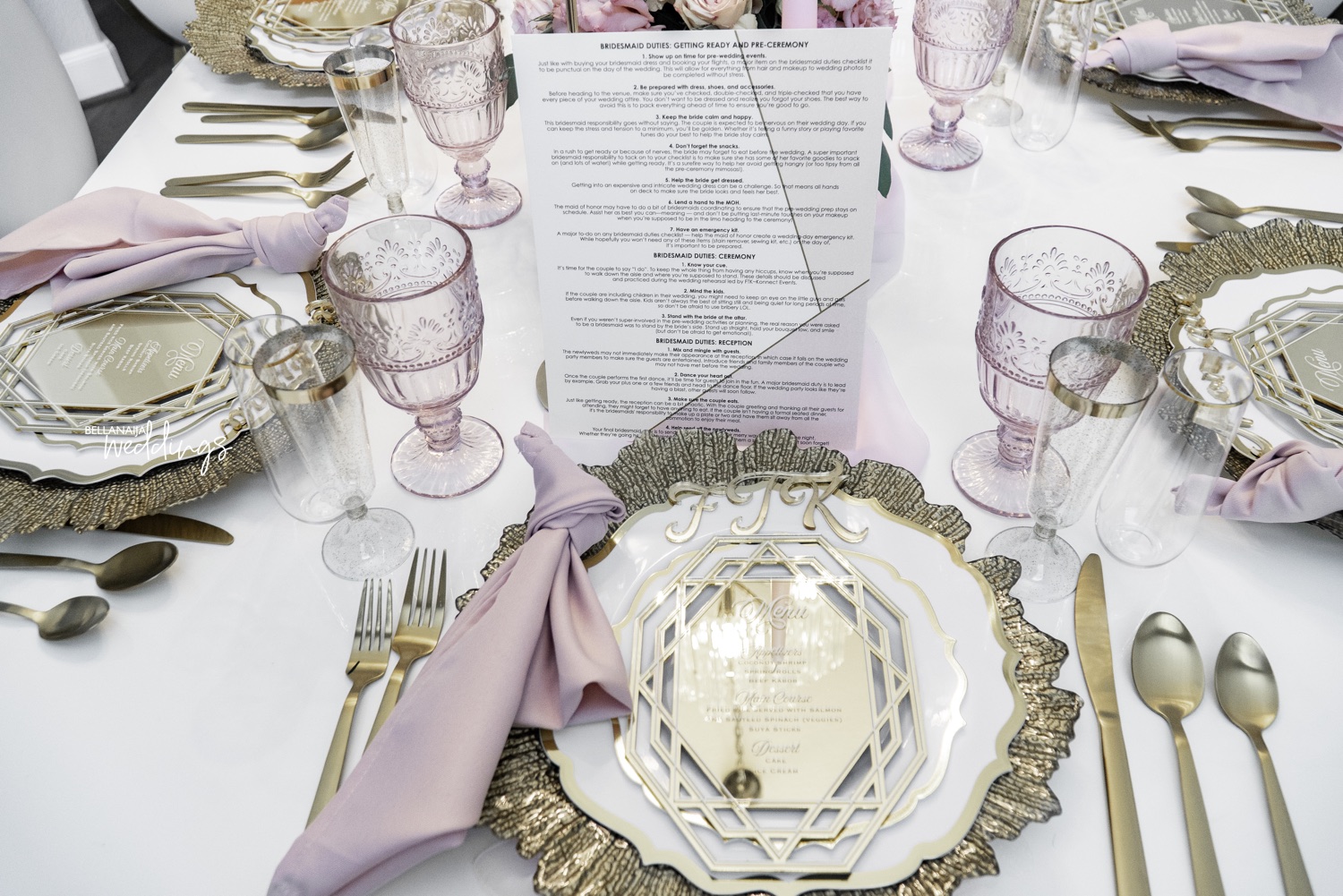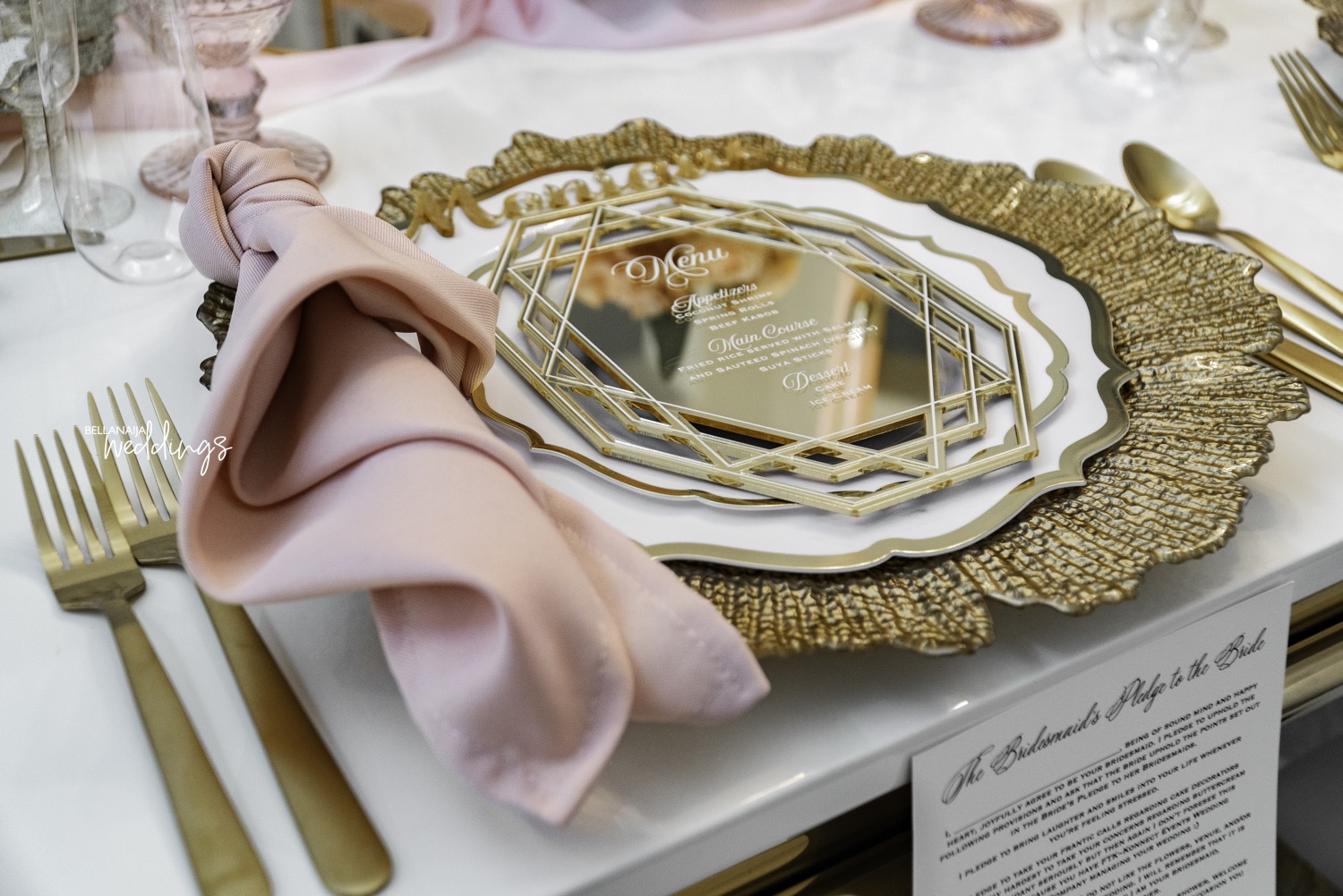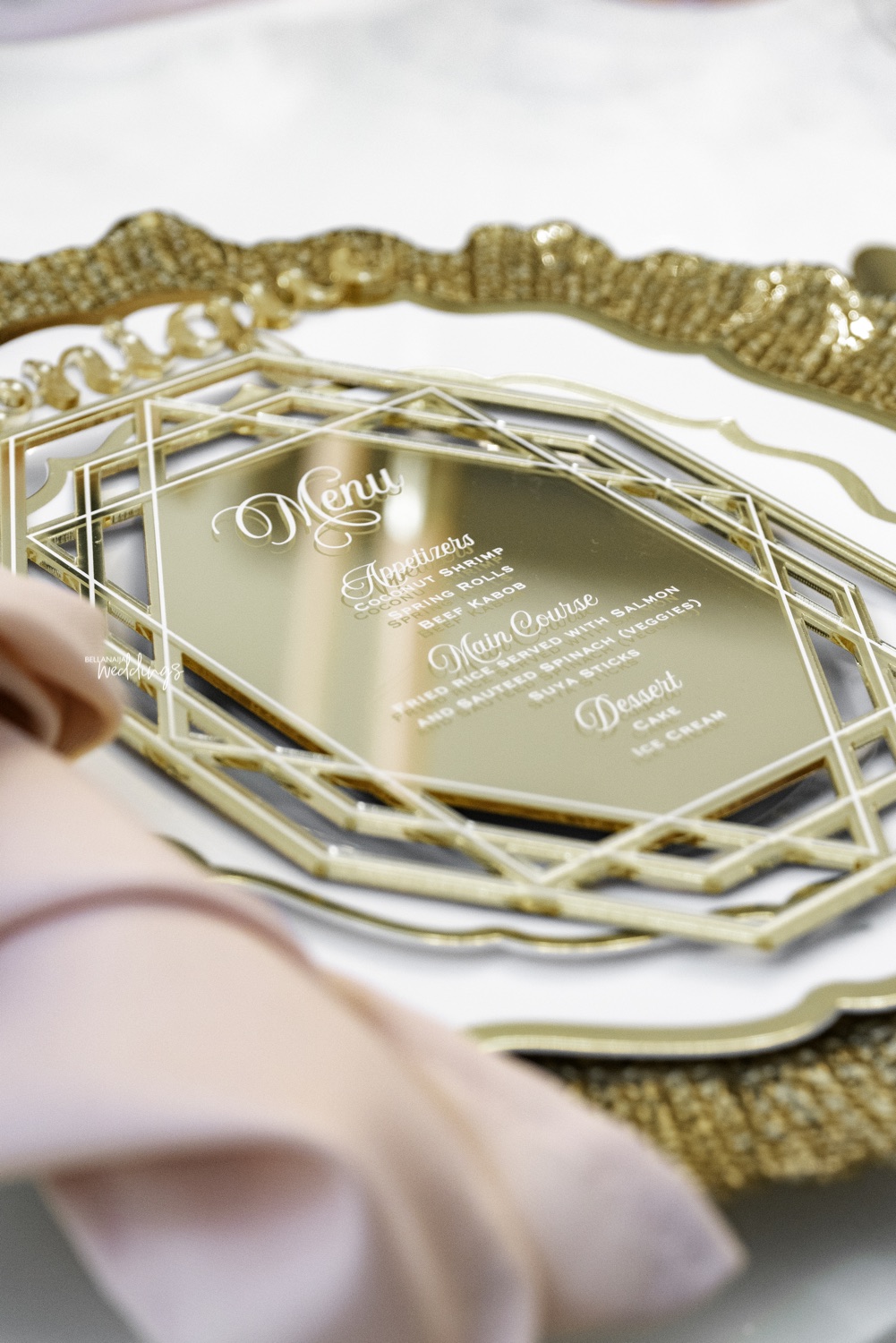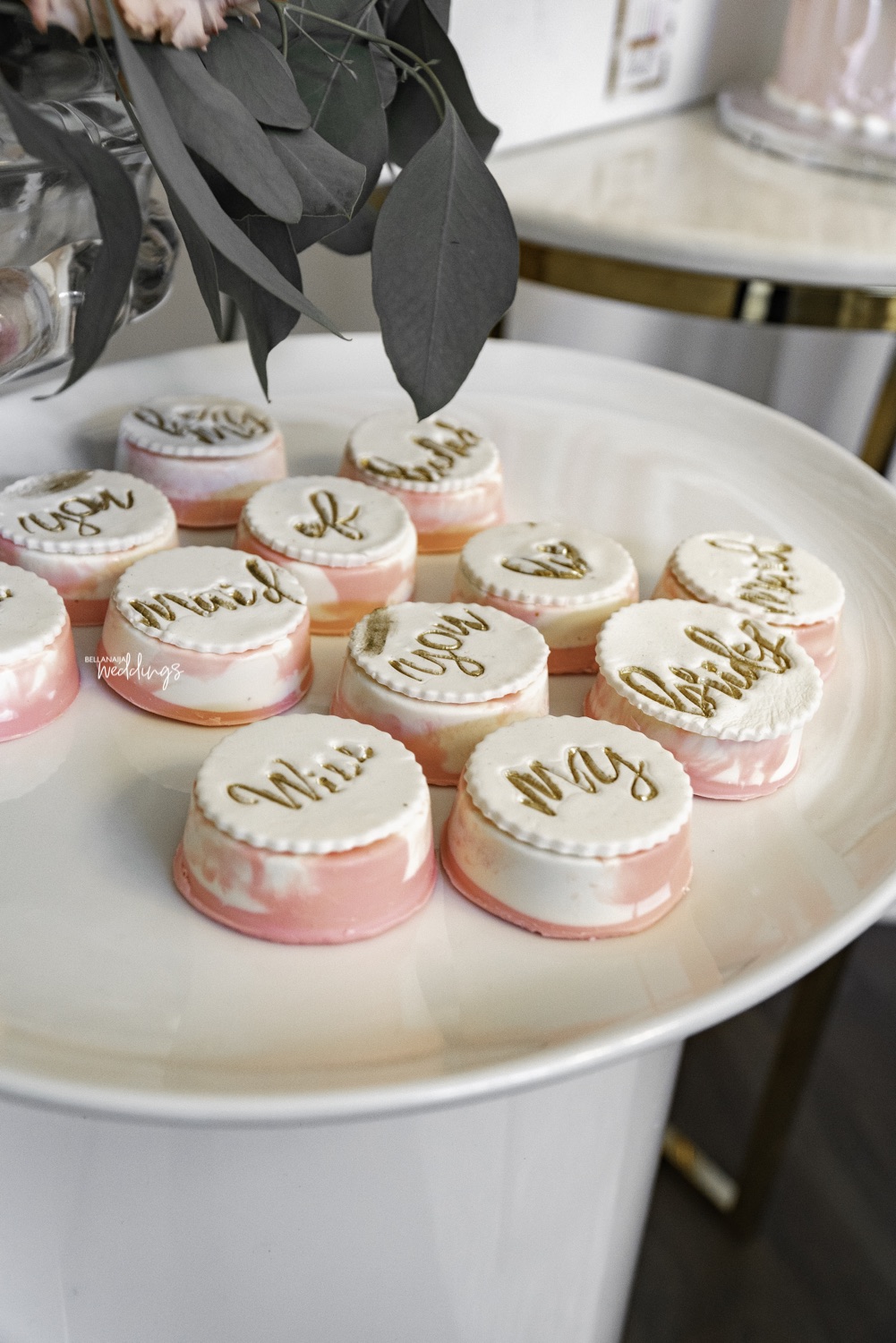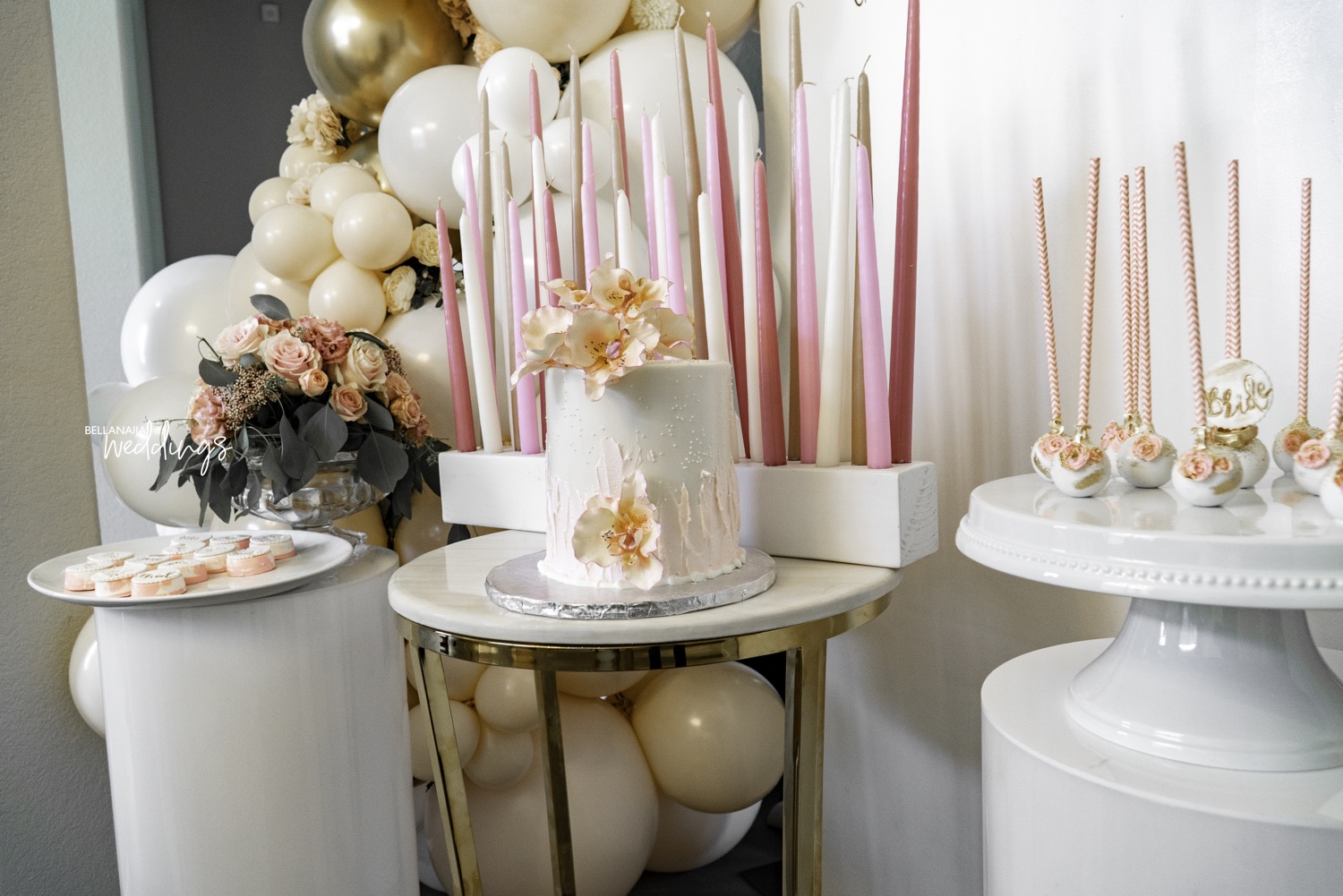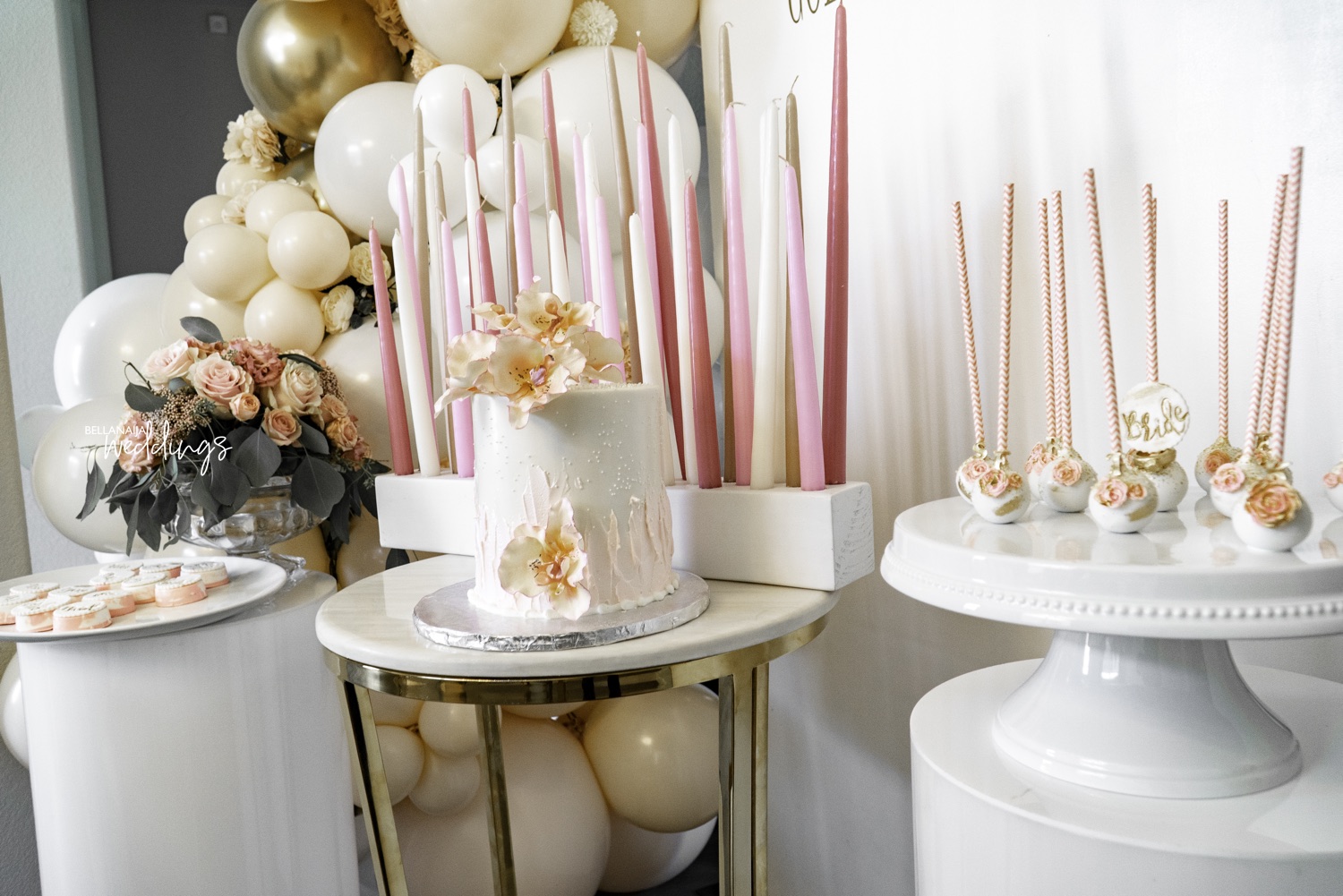 Why did the bride decide on a bridesmaid proposal?
The bride wanted to plan something special and inclusive of all her bridesmaids and as such half of them flew out of town to Houston, Texas not knowing exactly all the details other than that the bride wanted to have an important meeting with her 6 bridesmaids and 2 maids of honour. The wedding is a destination wedding set for Puerta Vallarta in Mexico so the bride thought treating her bridesmaids to a luxury lunch party will set the right pace and expectation of what is to come during their destination wedding next summer. For destination weddings the earlier you let the bridesmaids know what's up the better.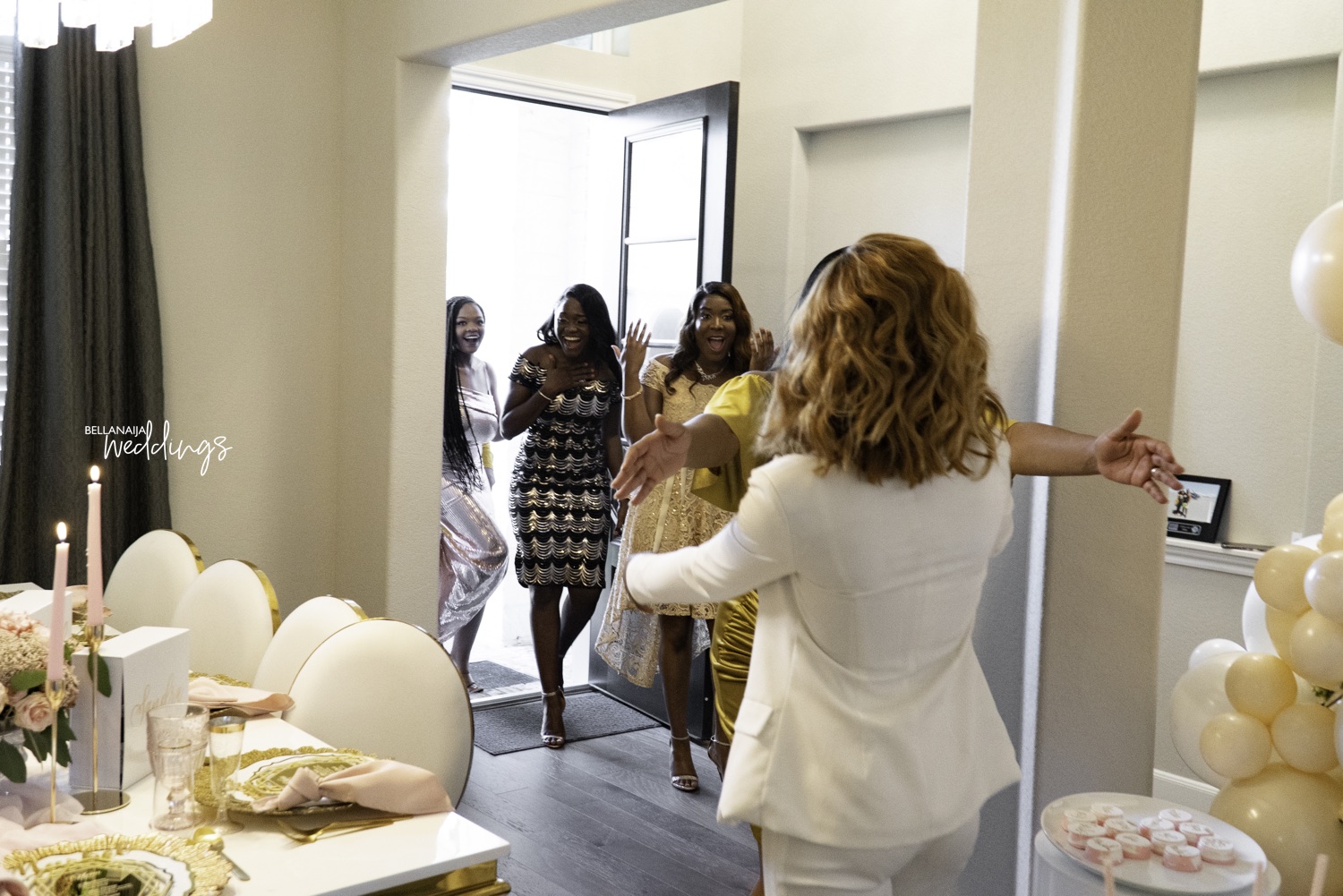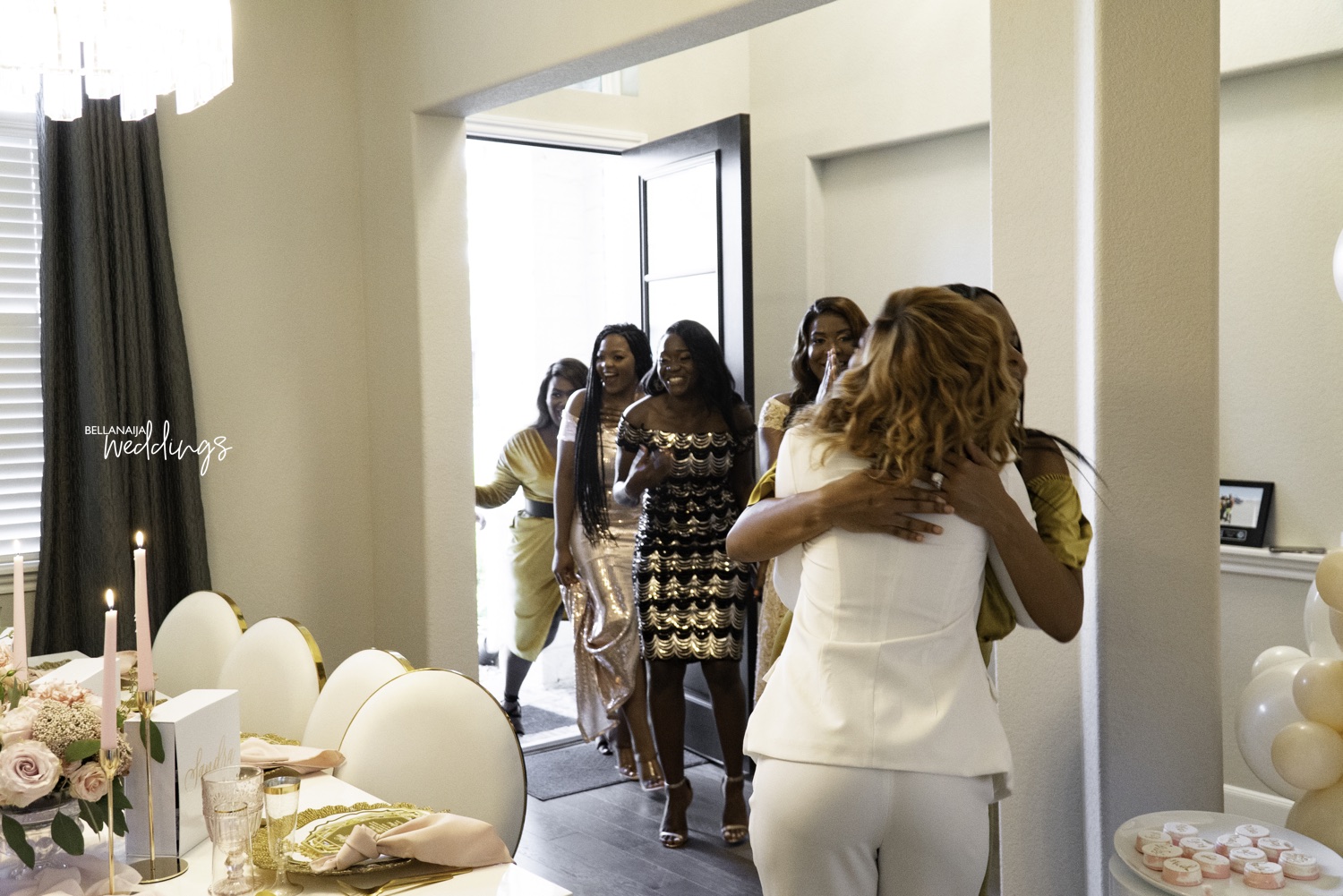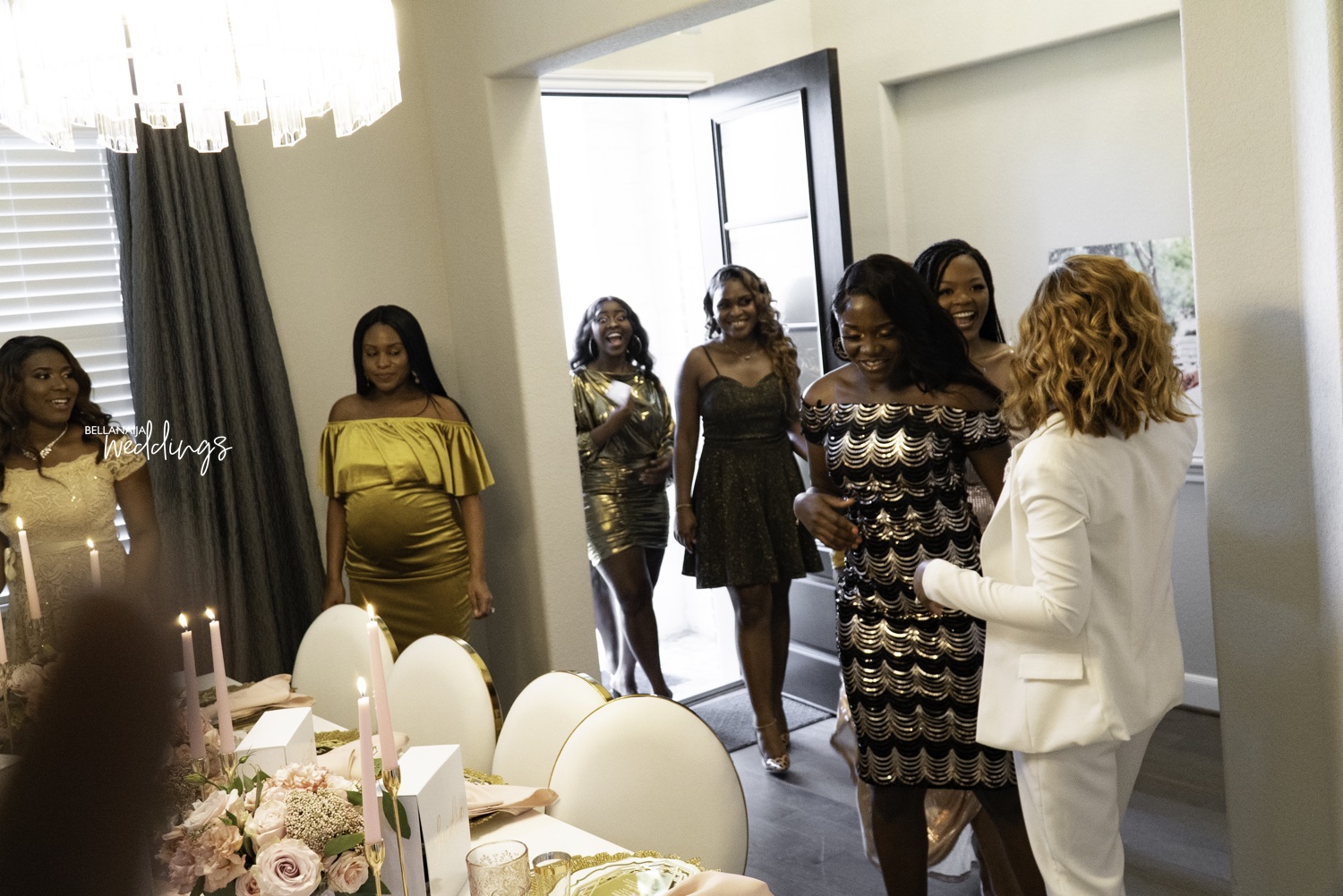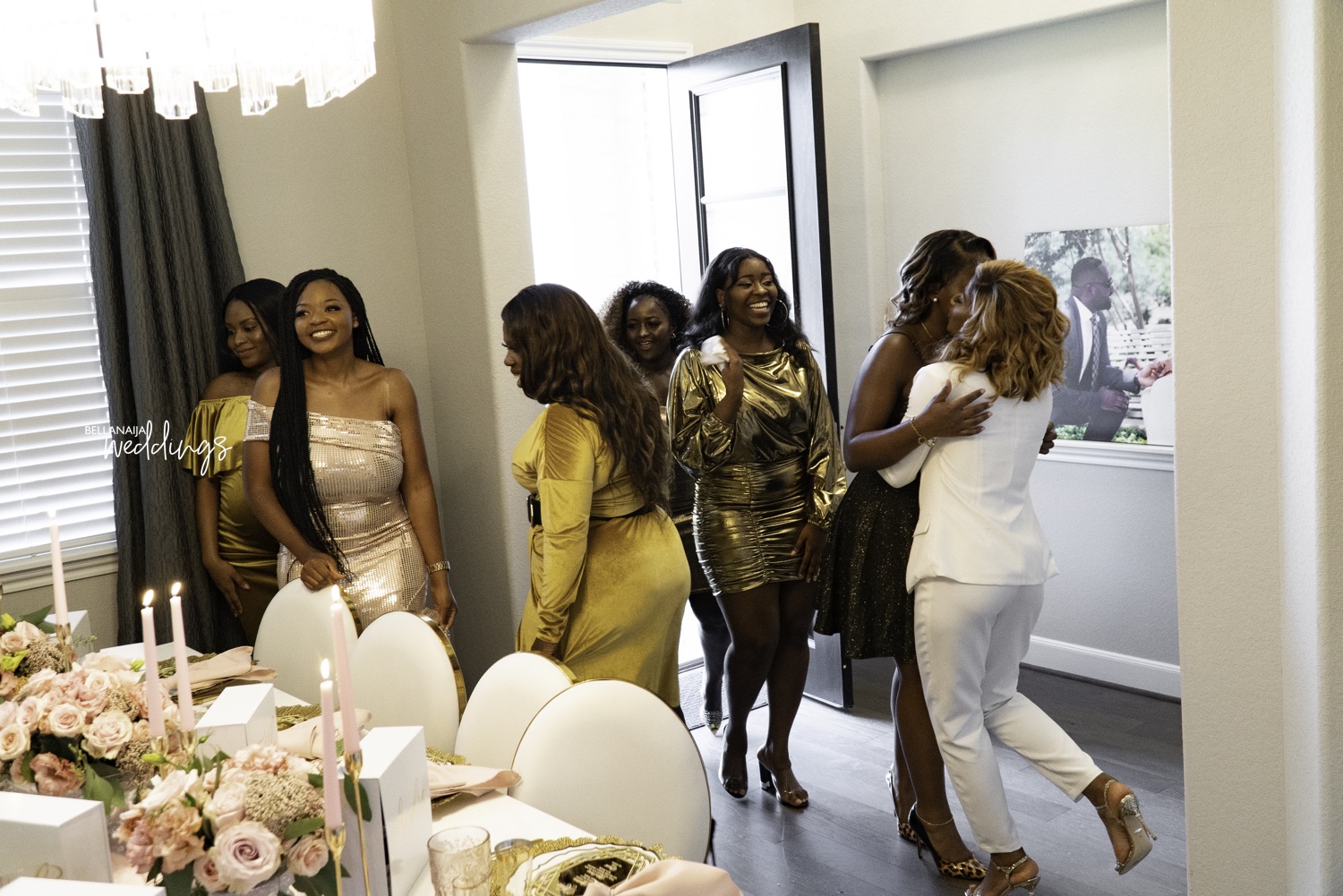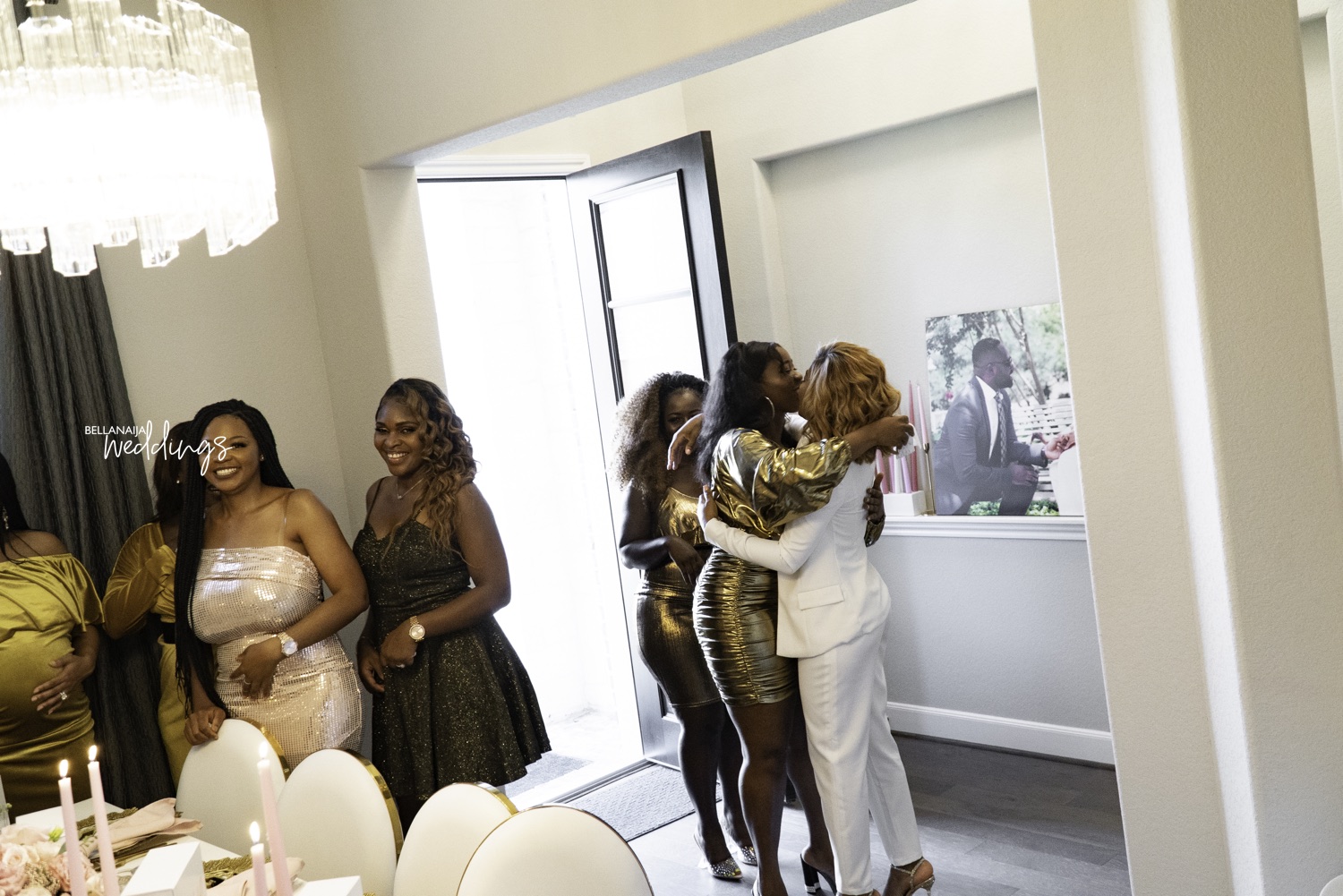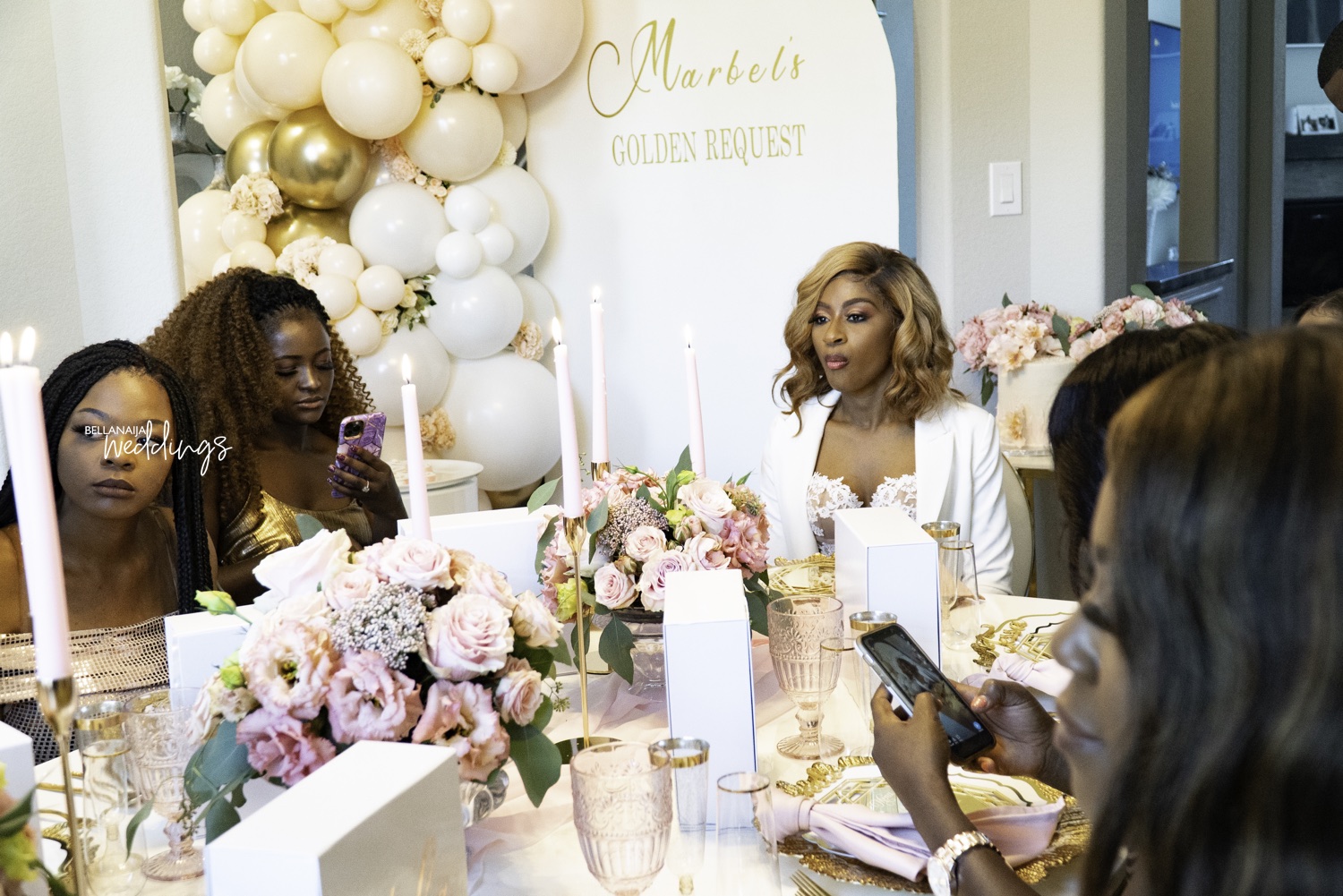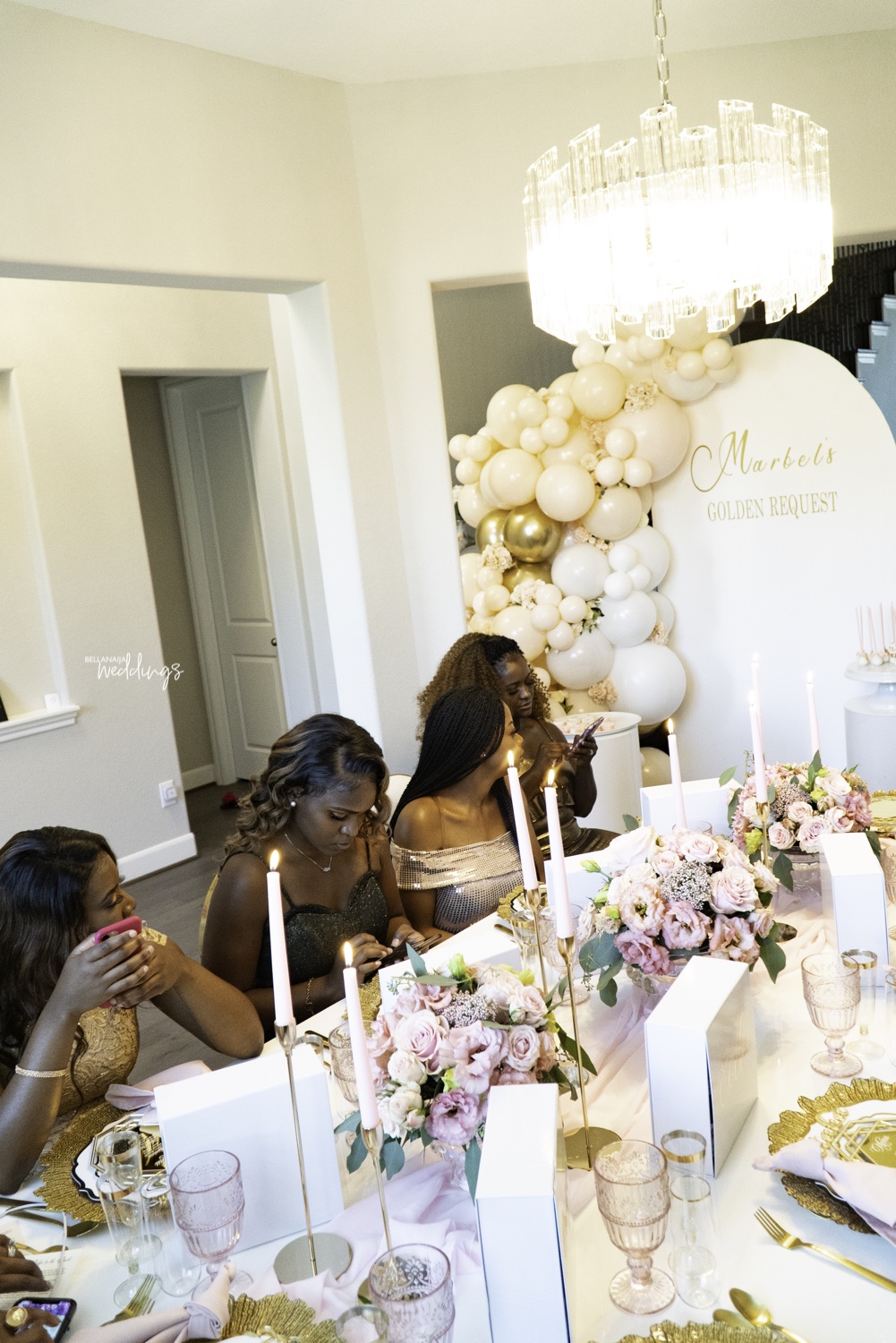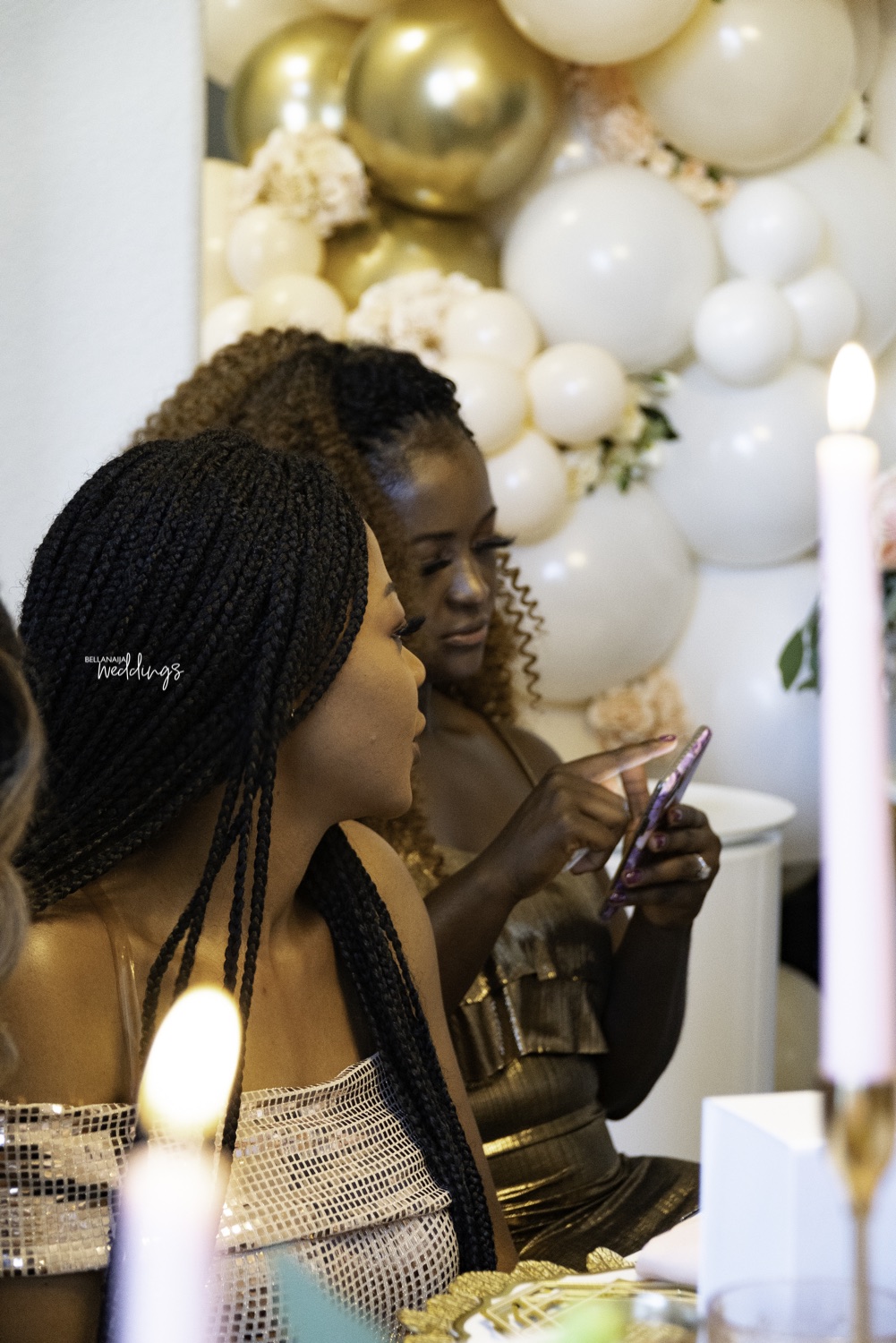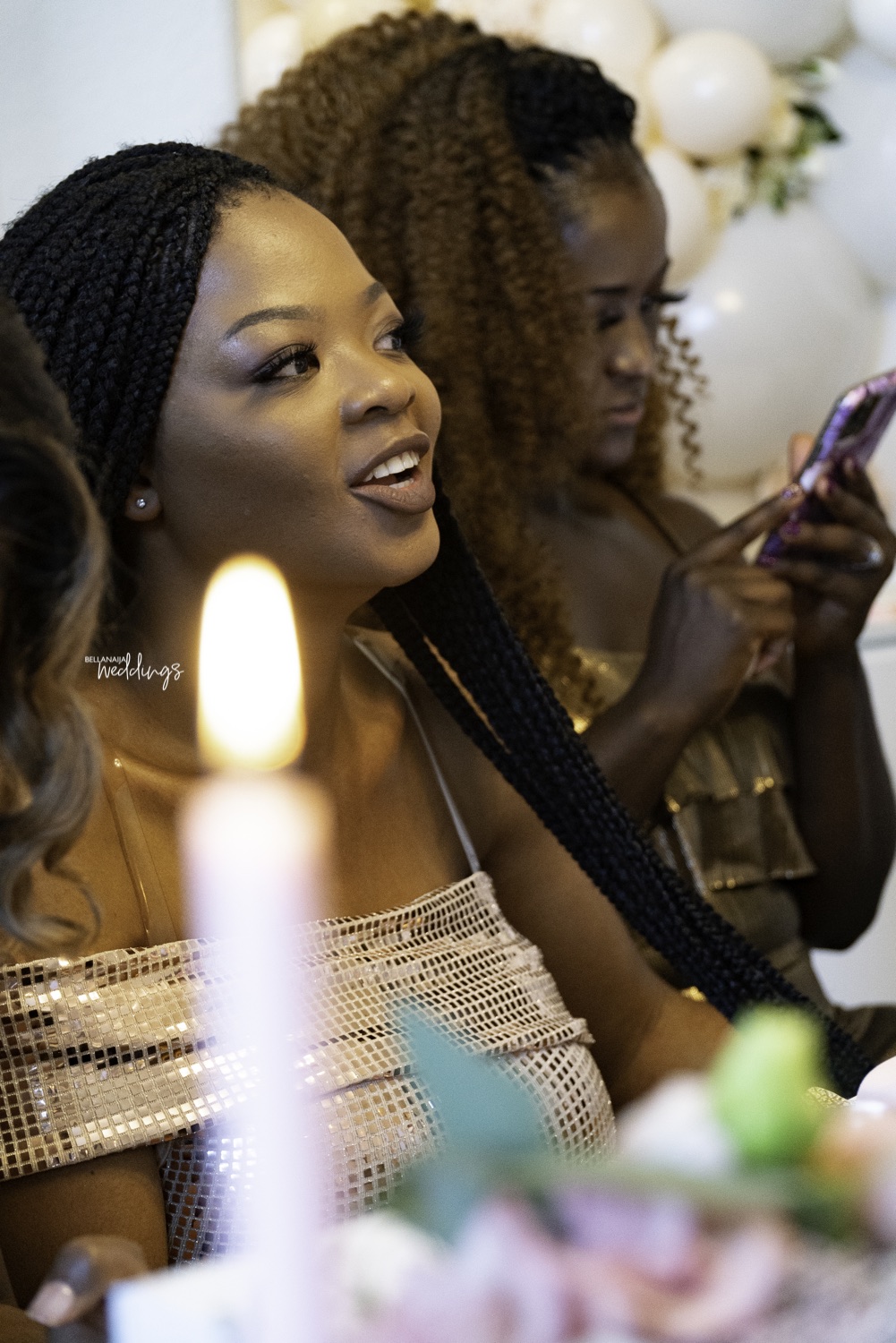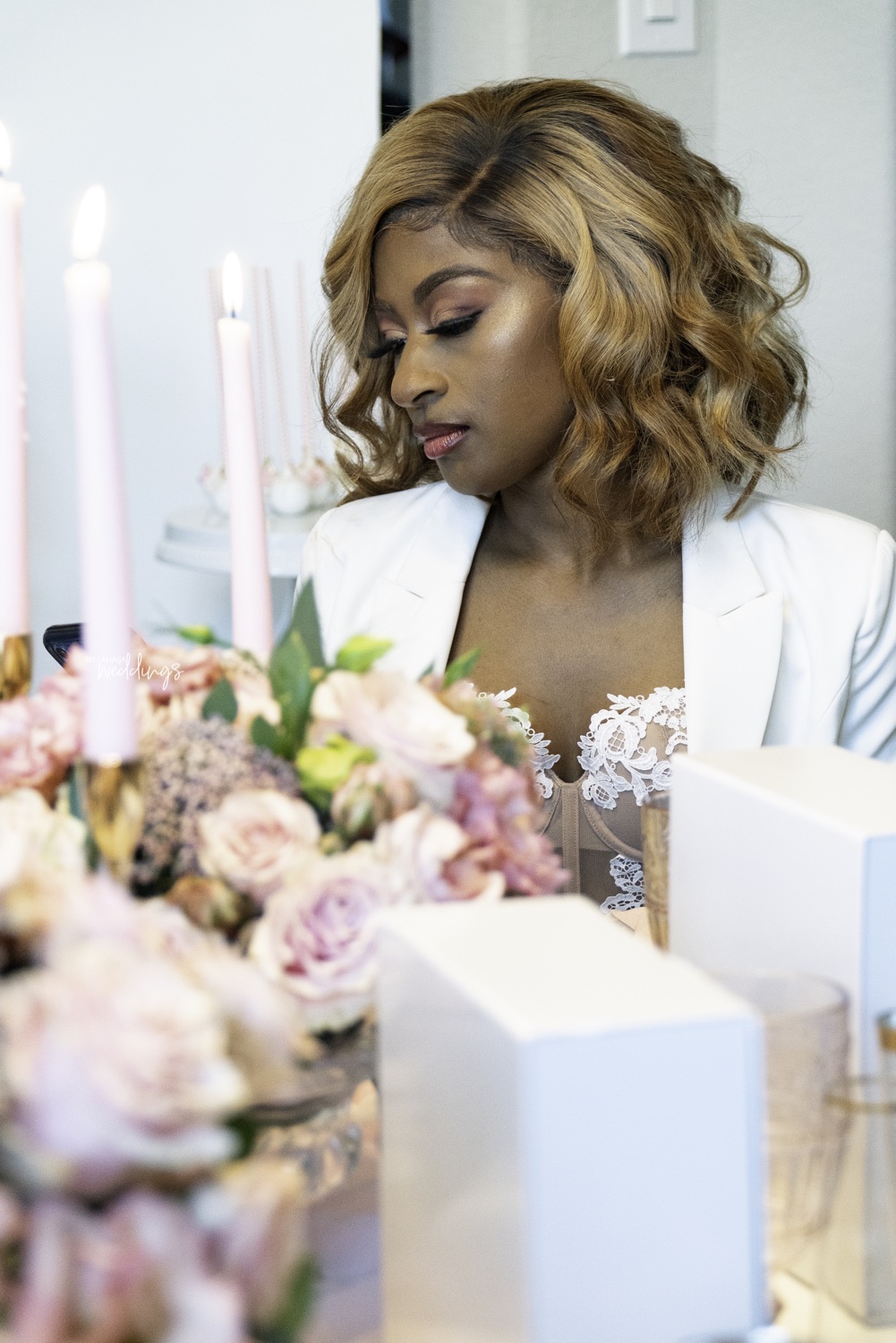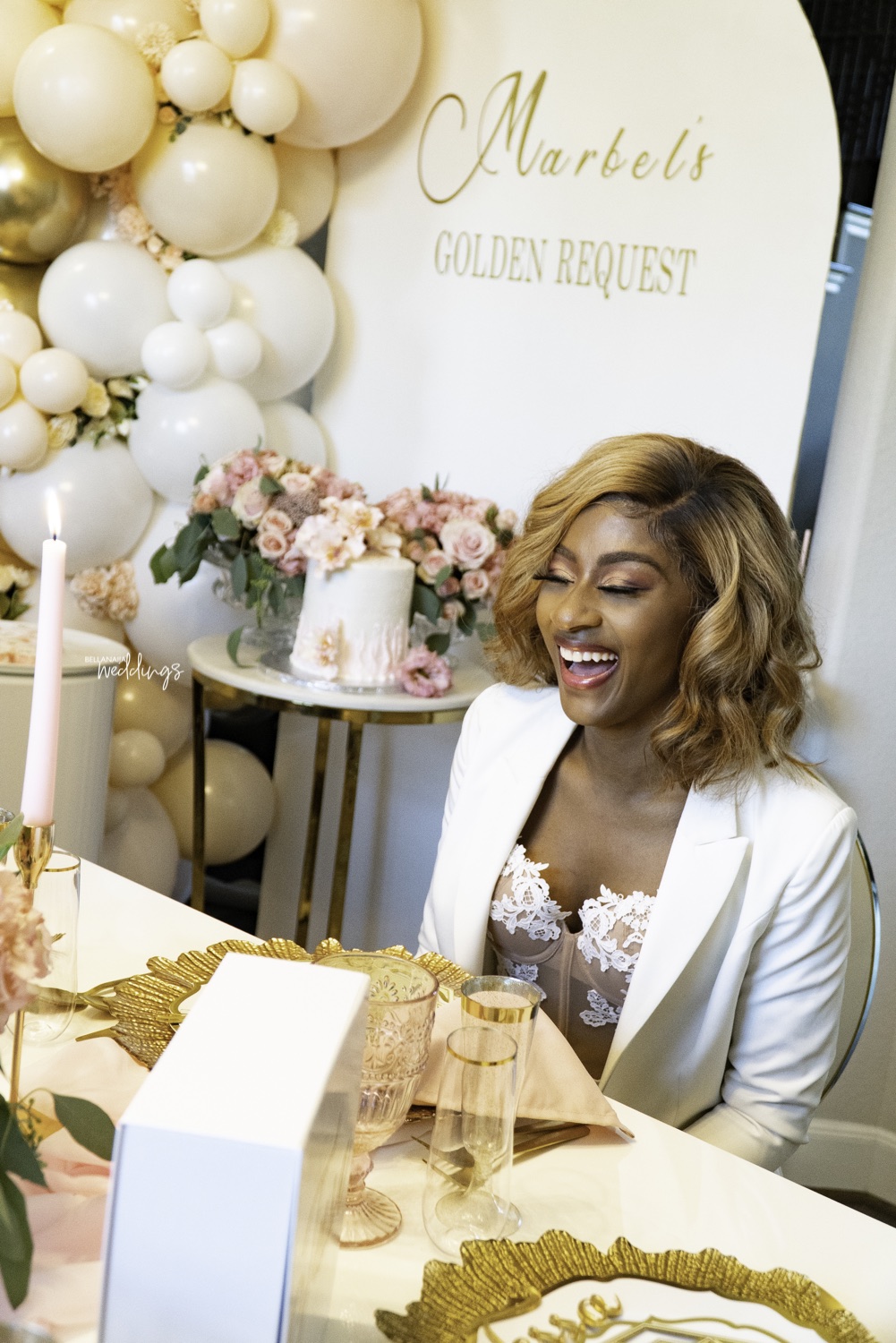 What was the theme of the event?
The theme of the event was gold hence why FTK coined the event Marbel's Golden Request. All bridesmaids were told to come in a gold dress or a rich of gold. Marbel is the name of the bride and this was her Golden request for her friends to be her bridesmaids and maids of honour in Mexico next summer.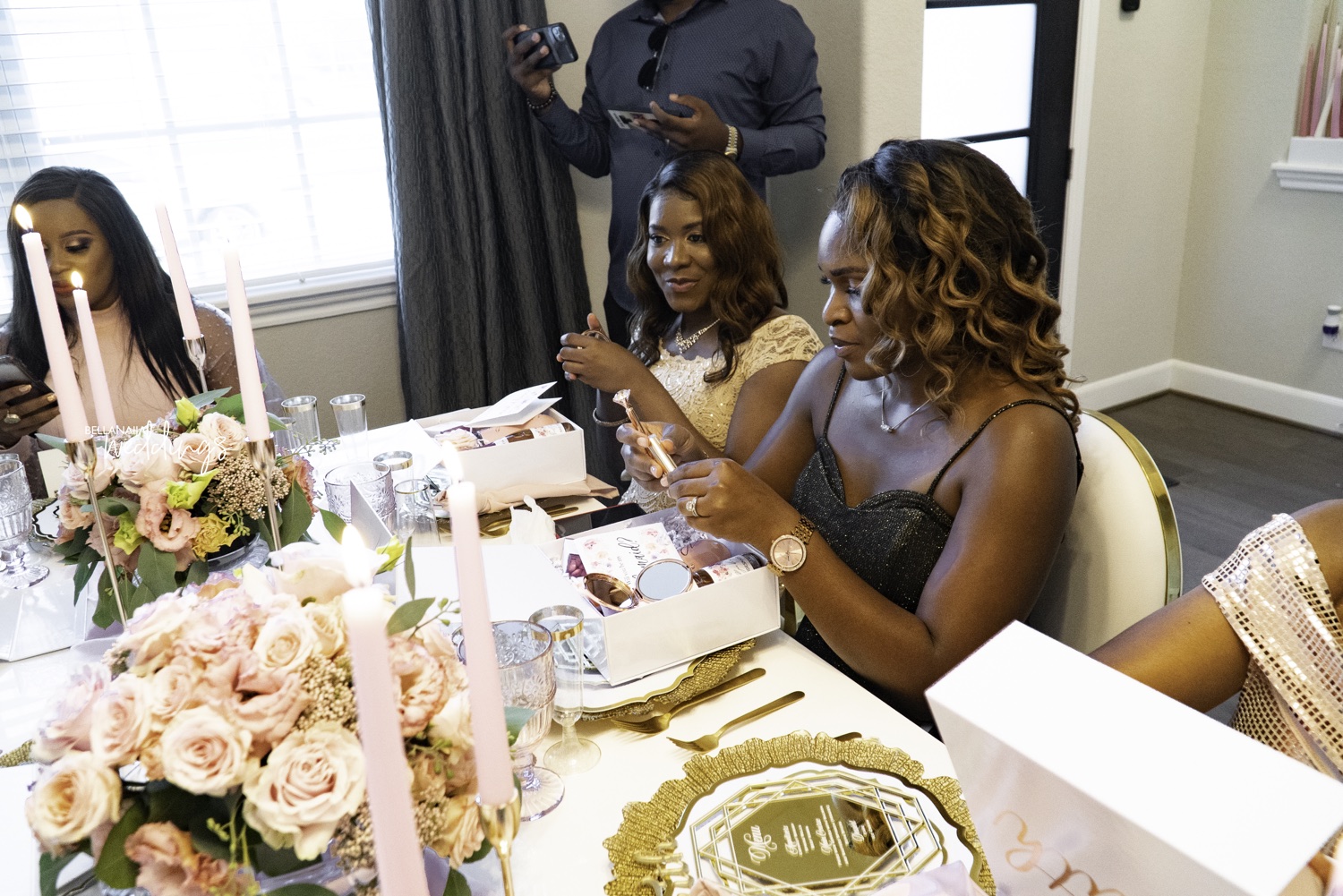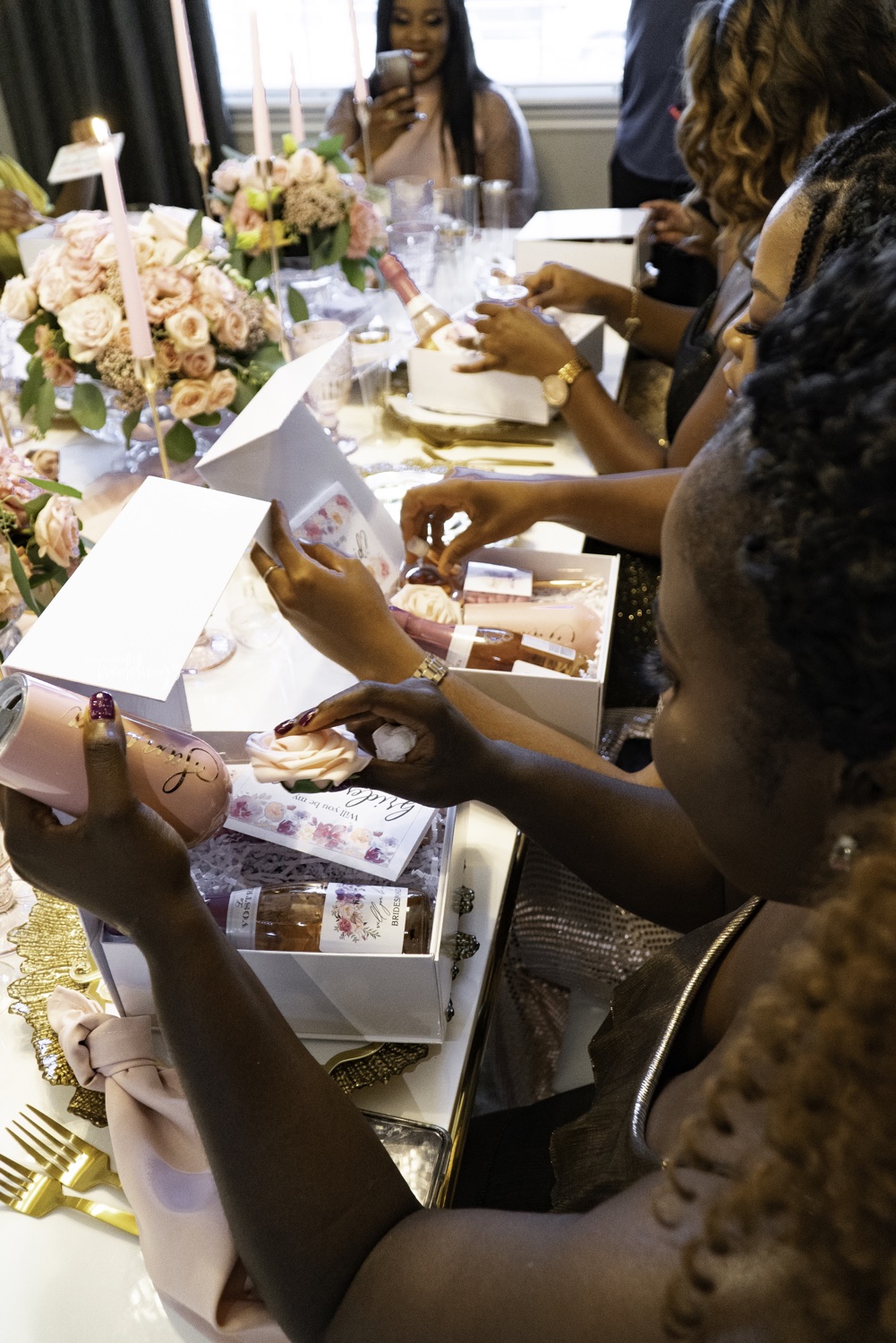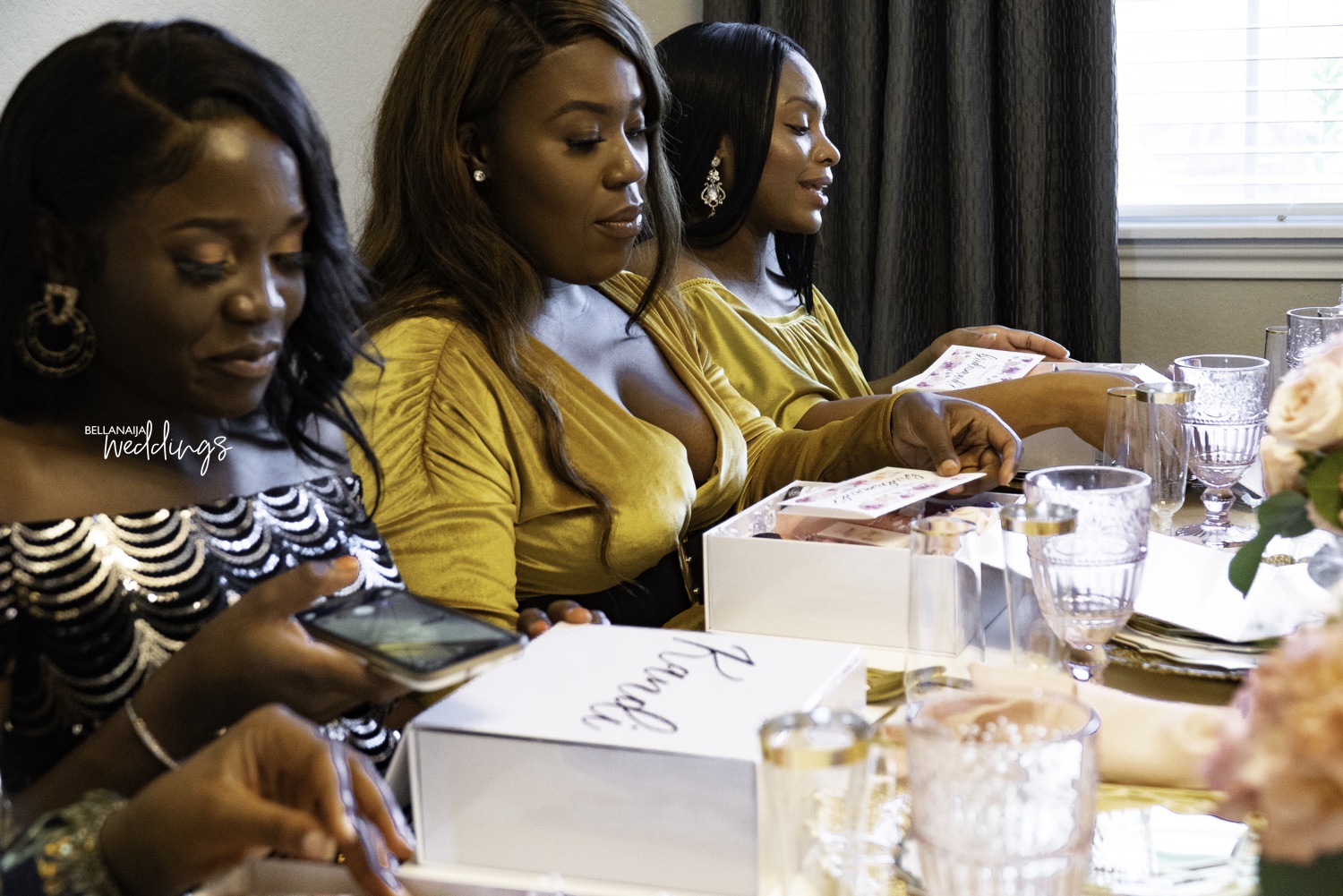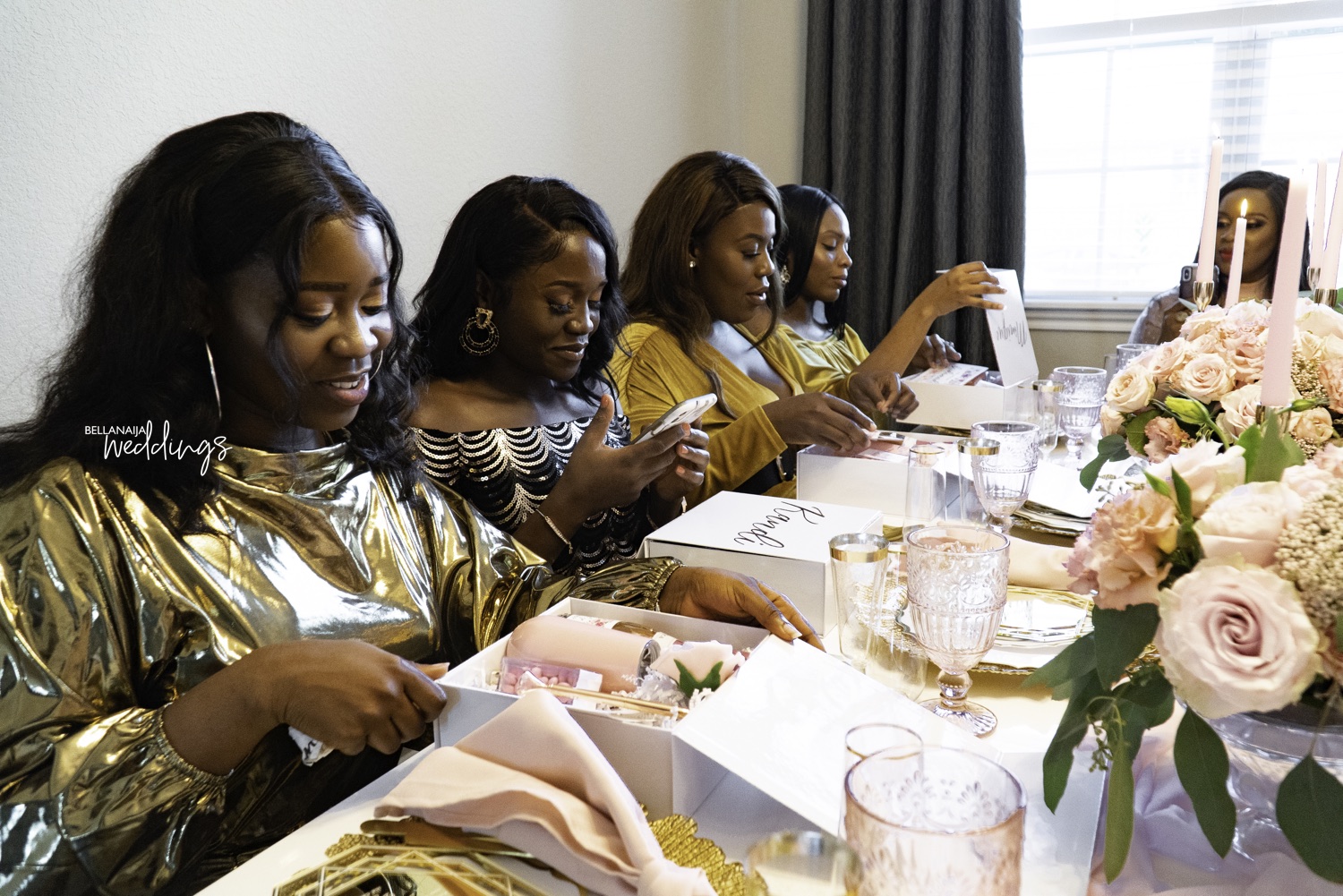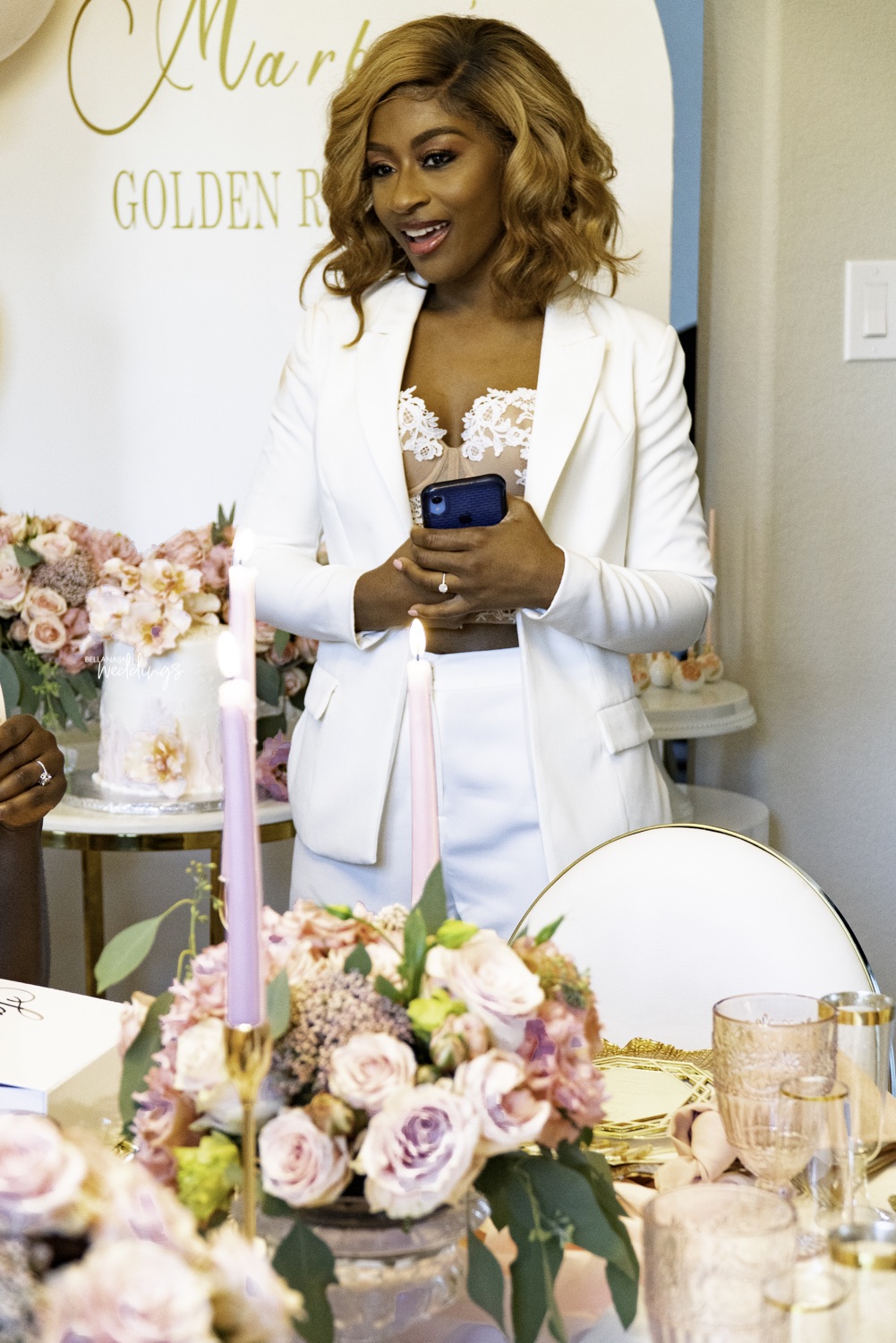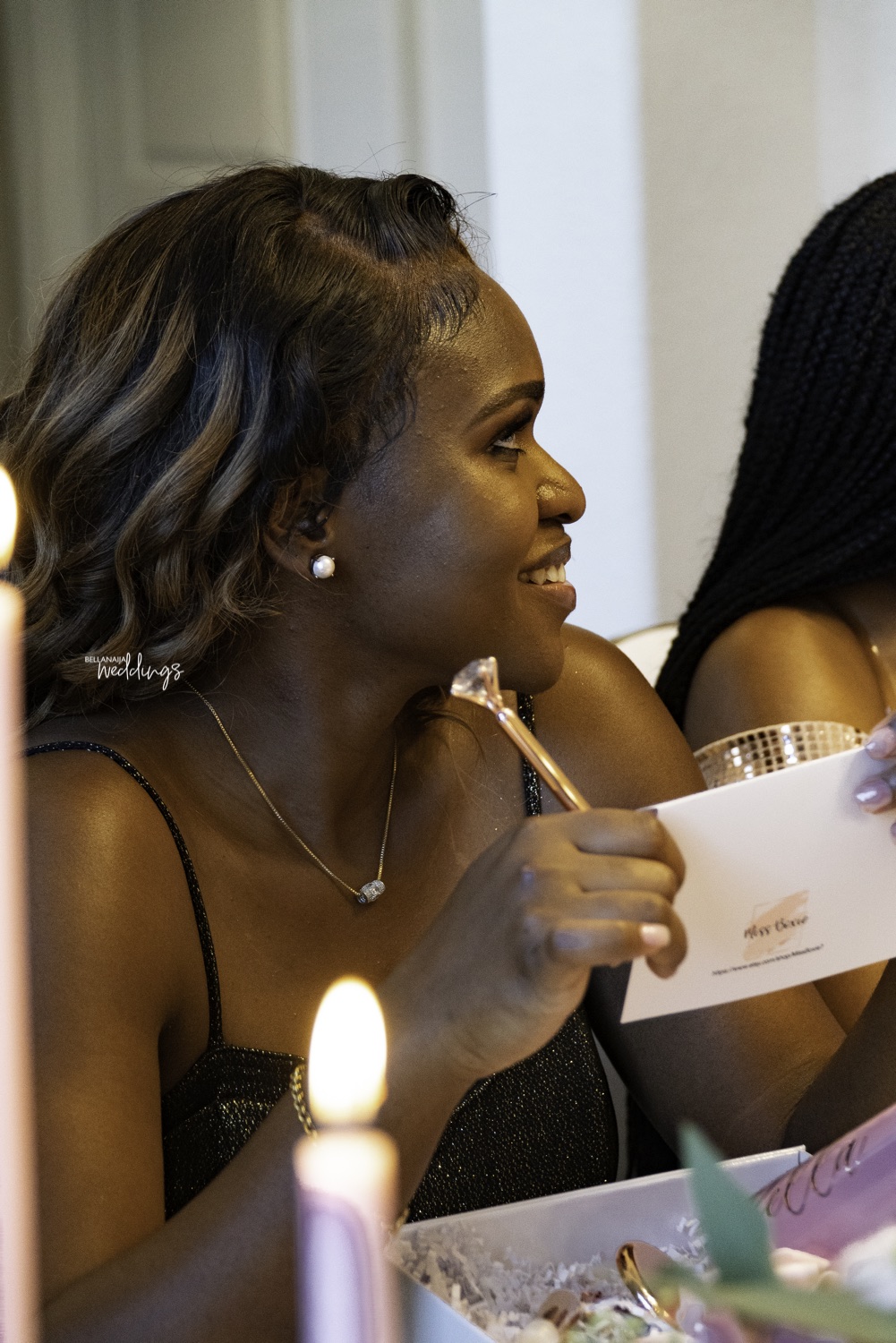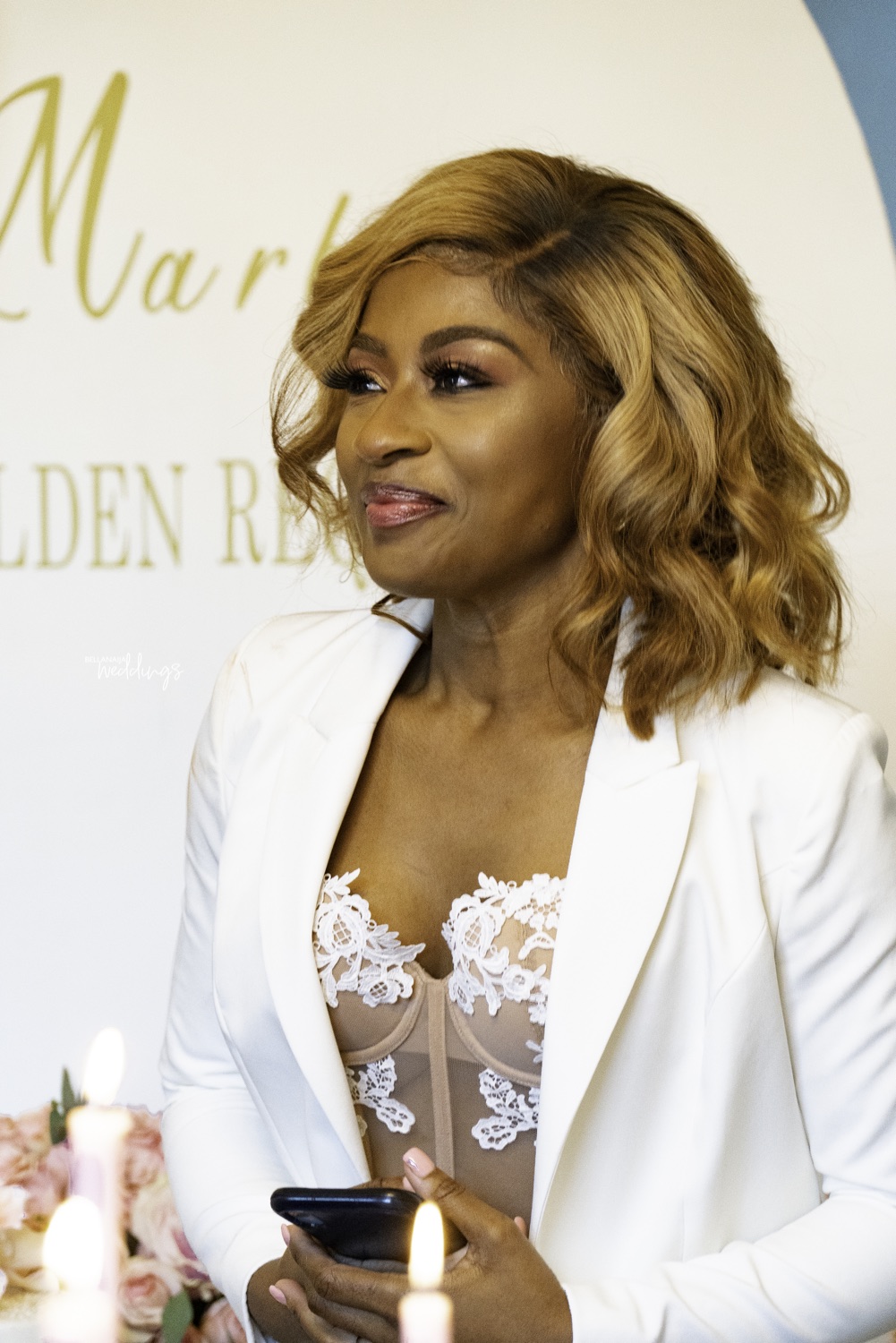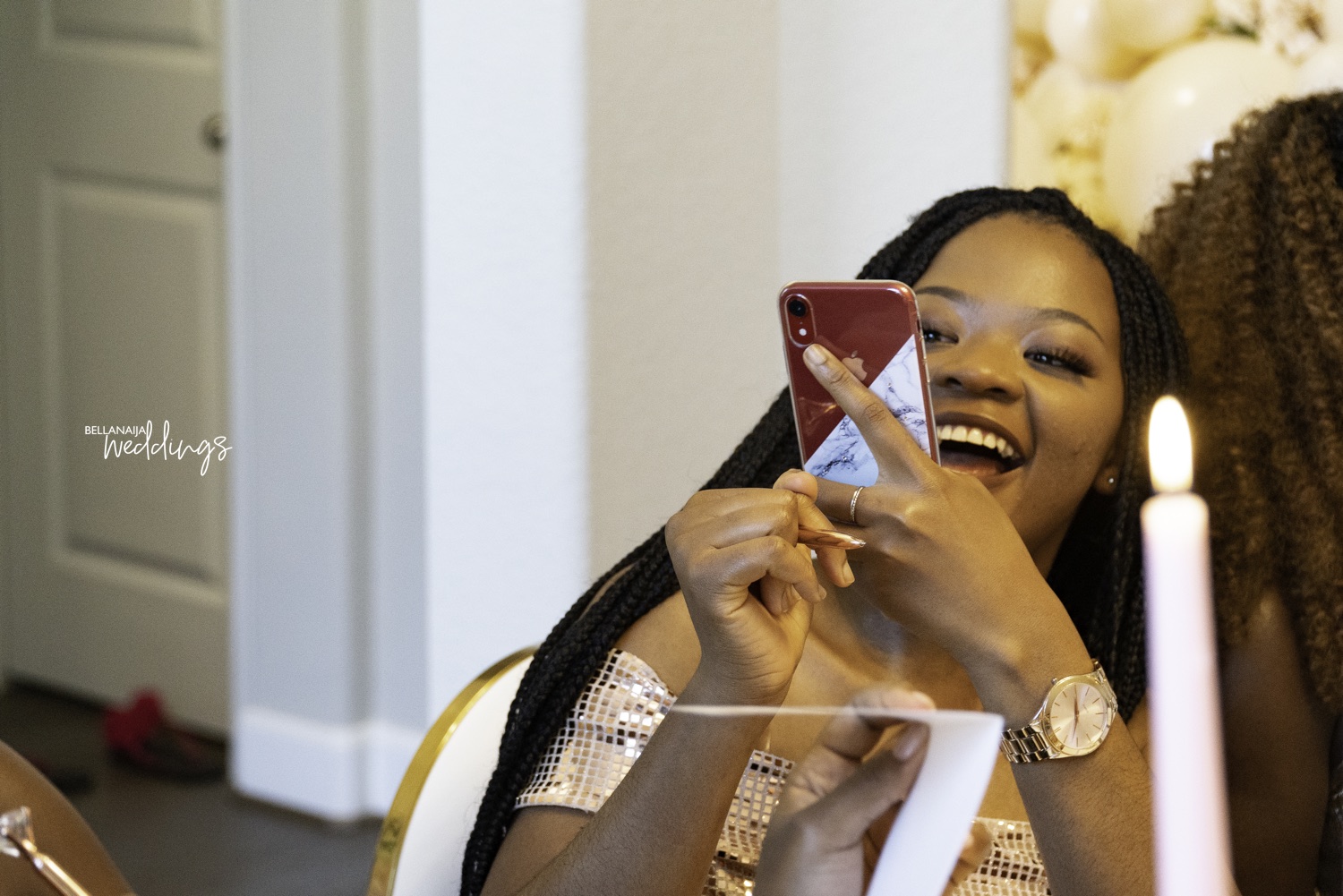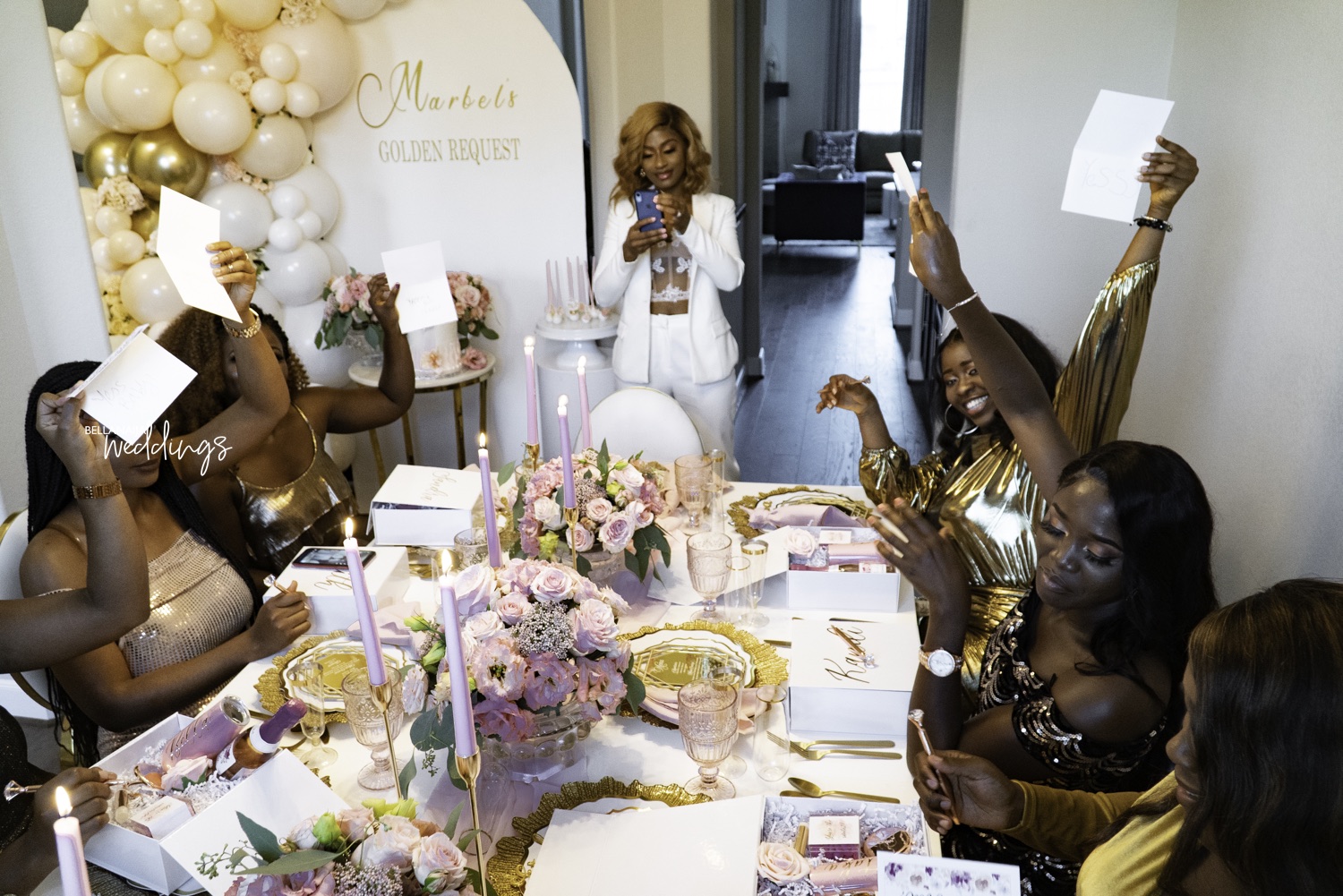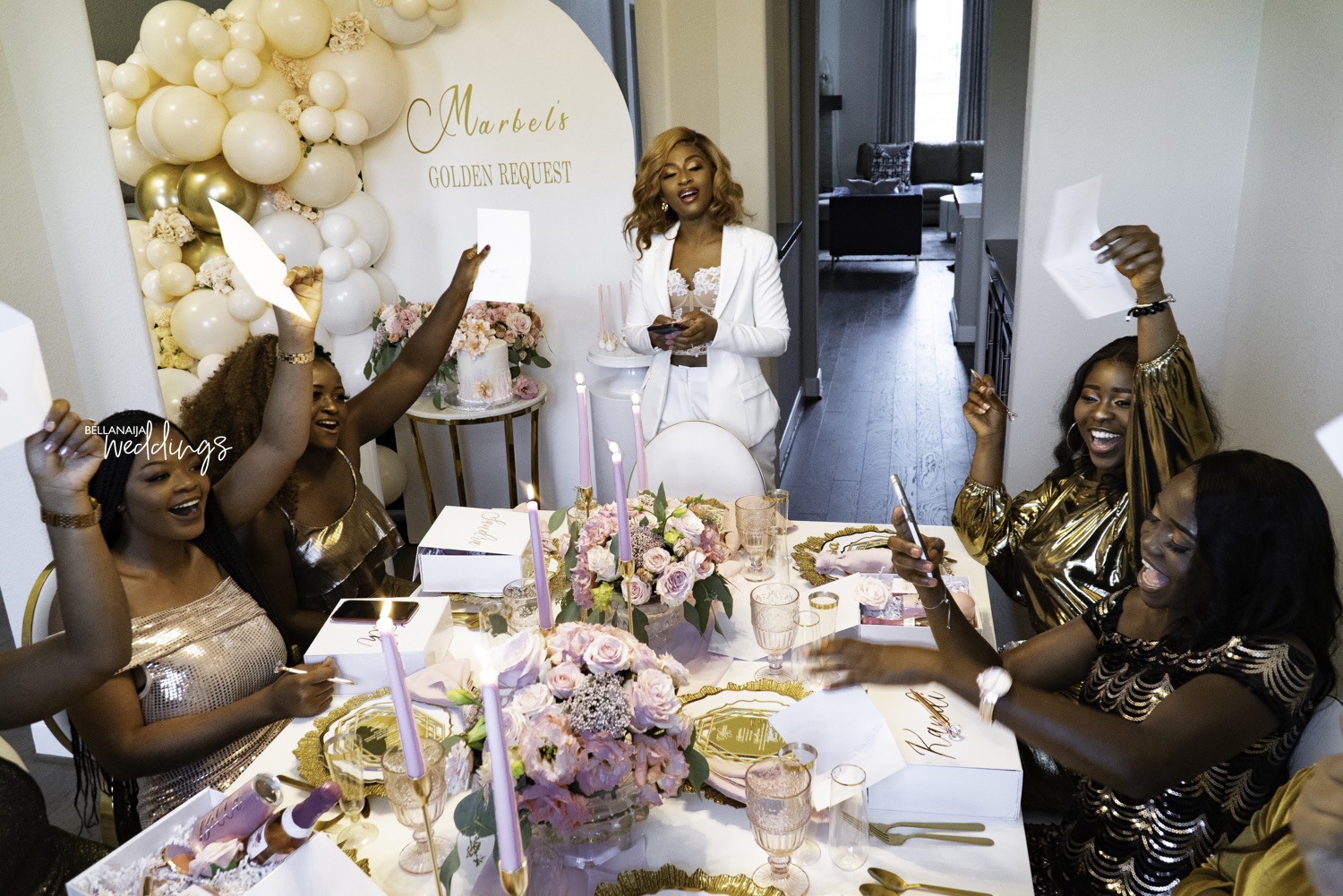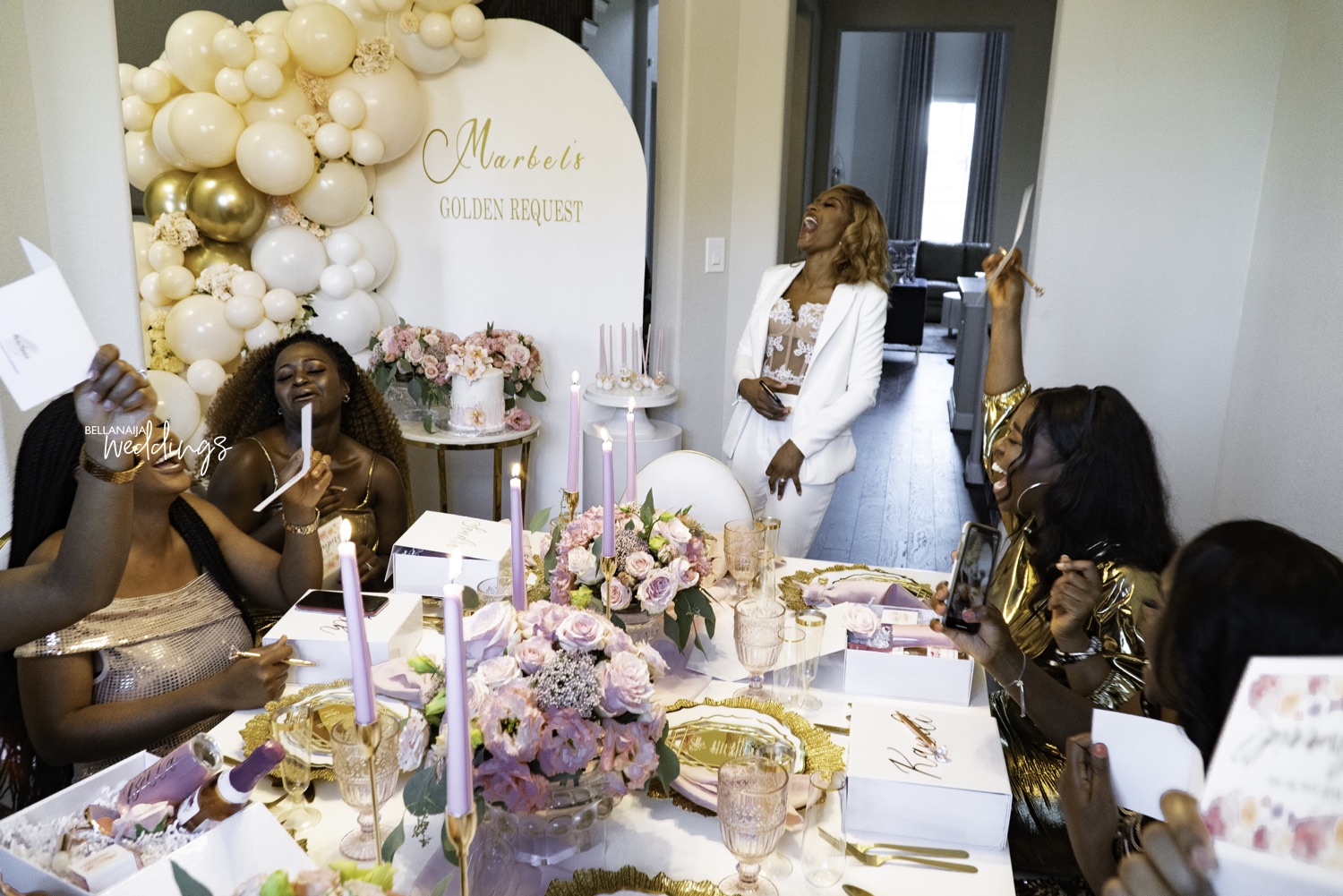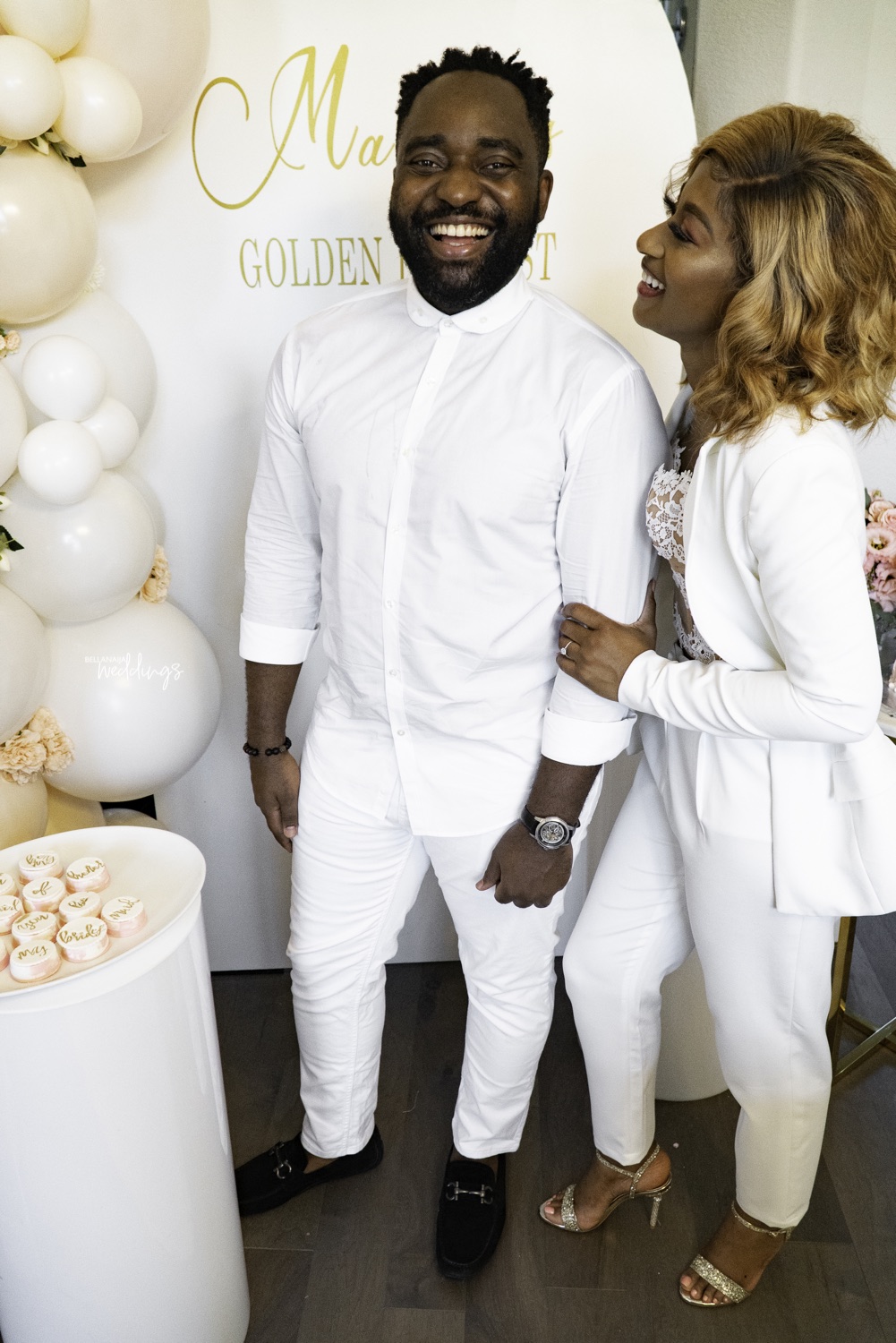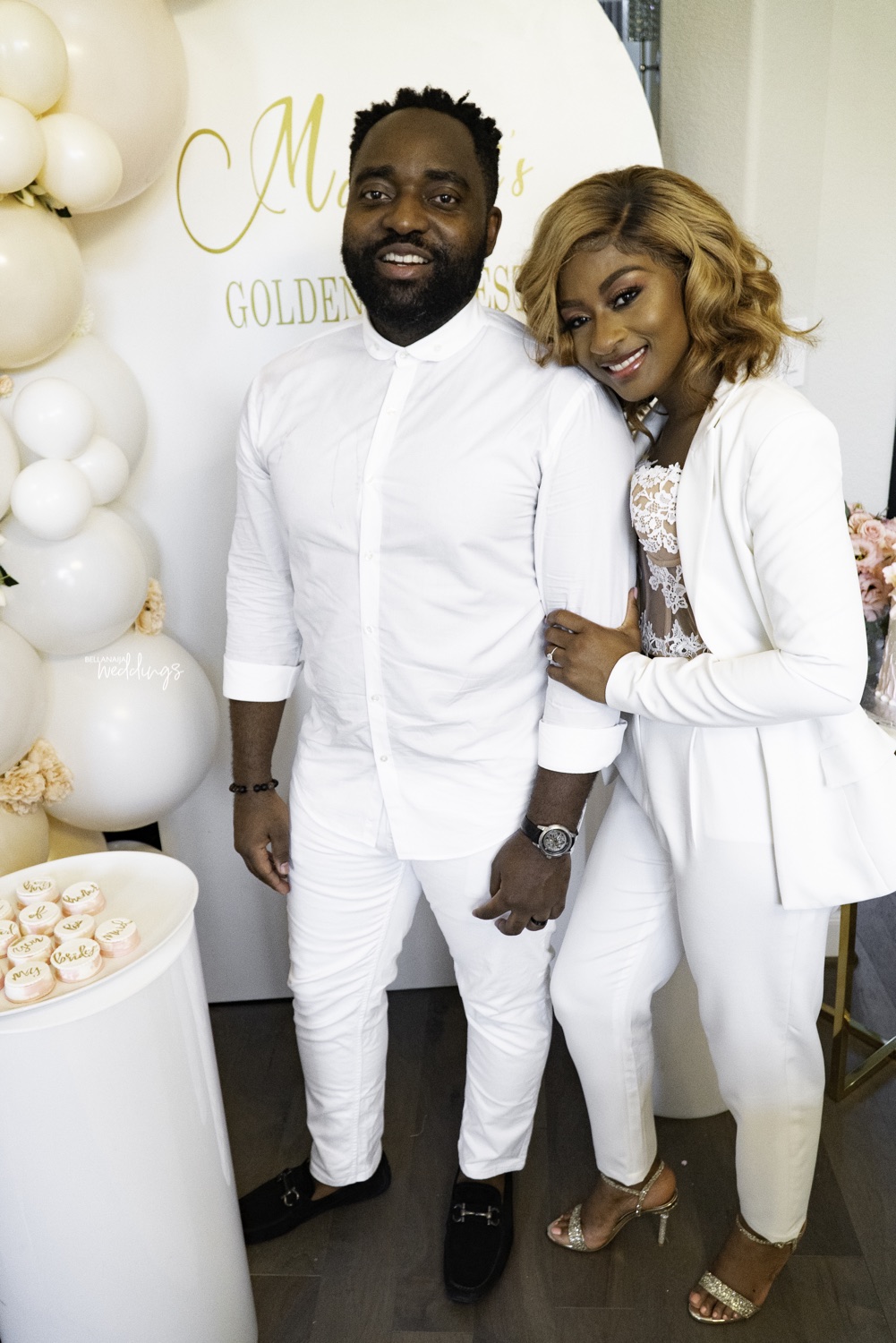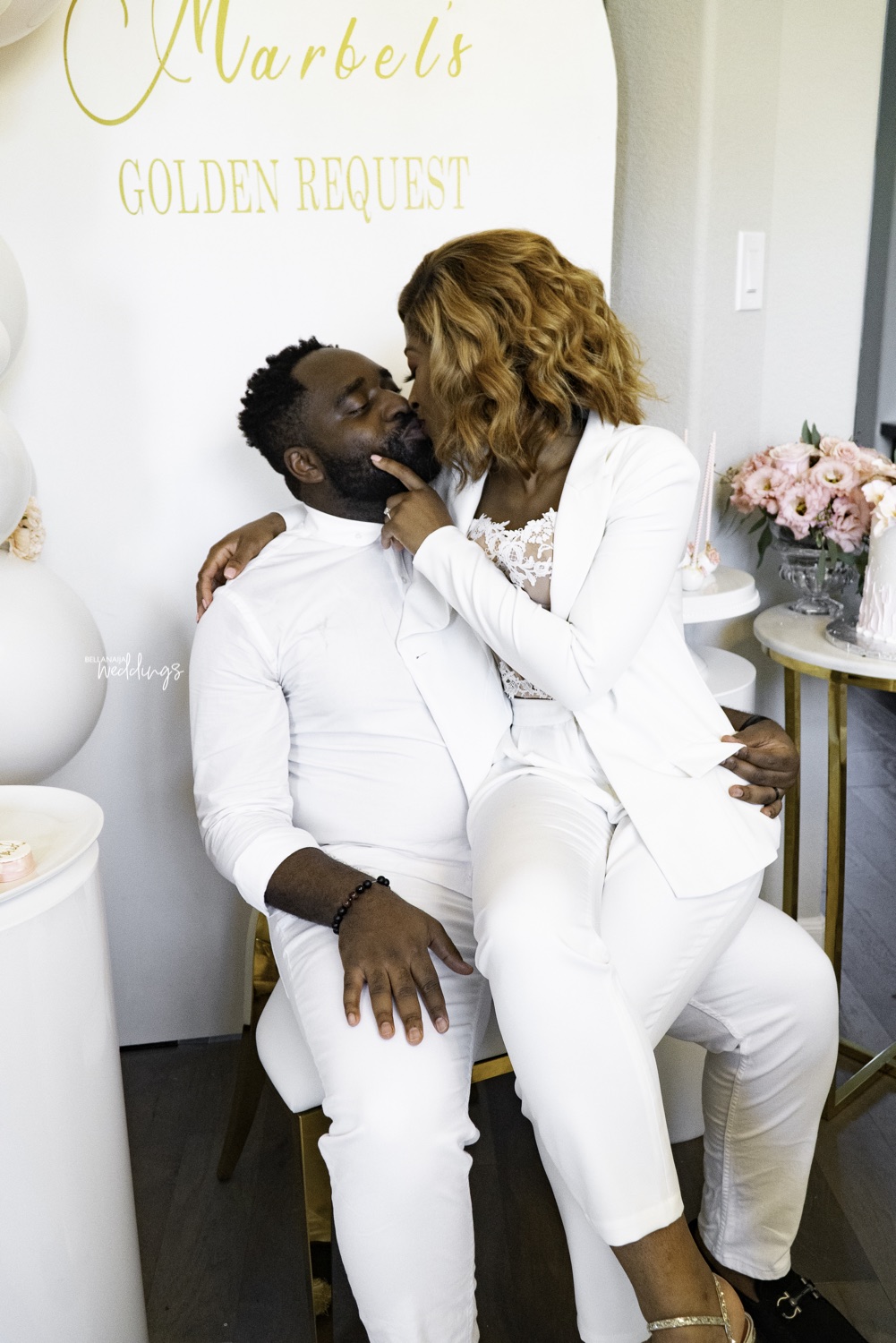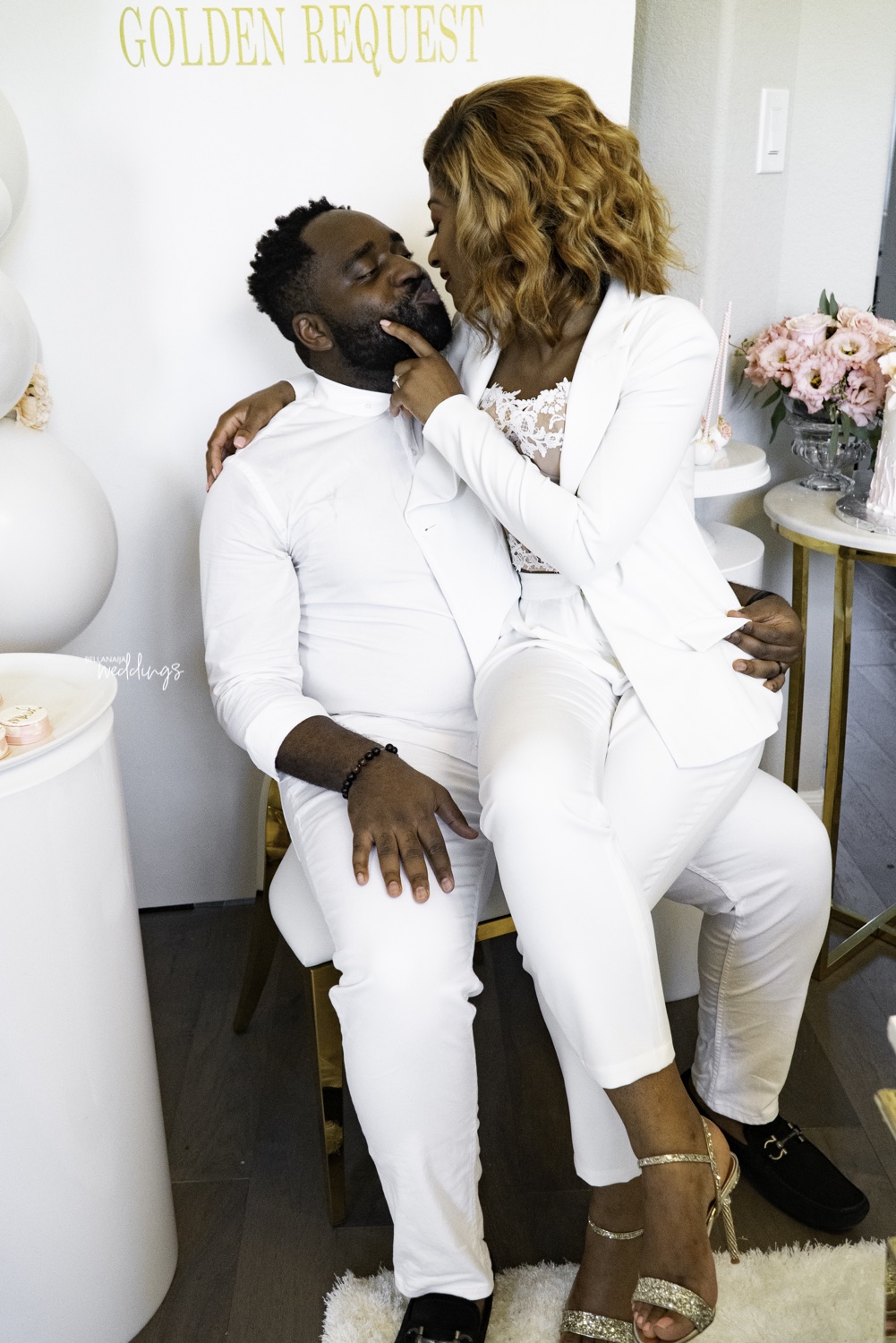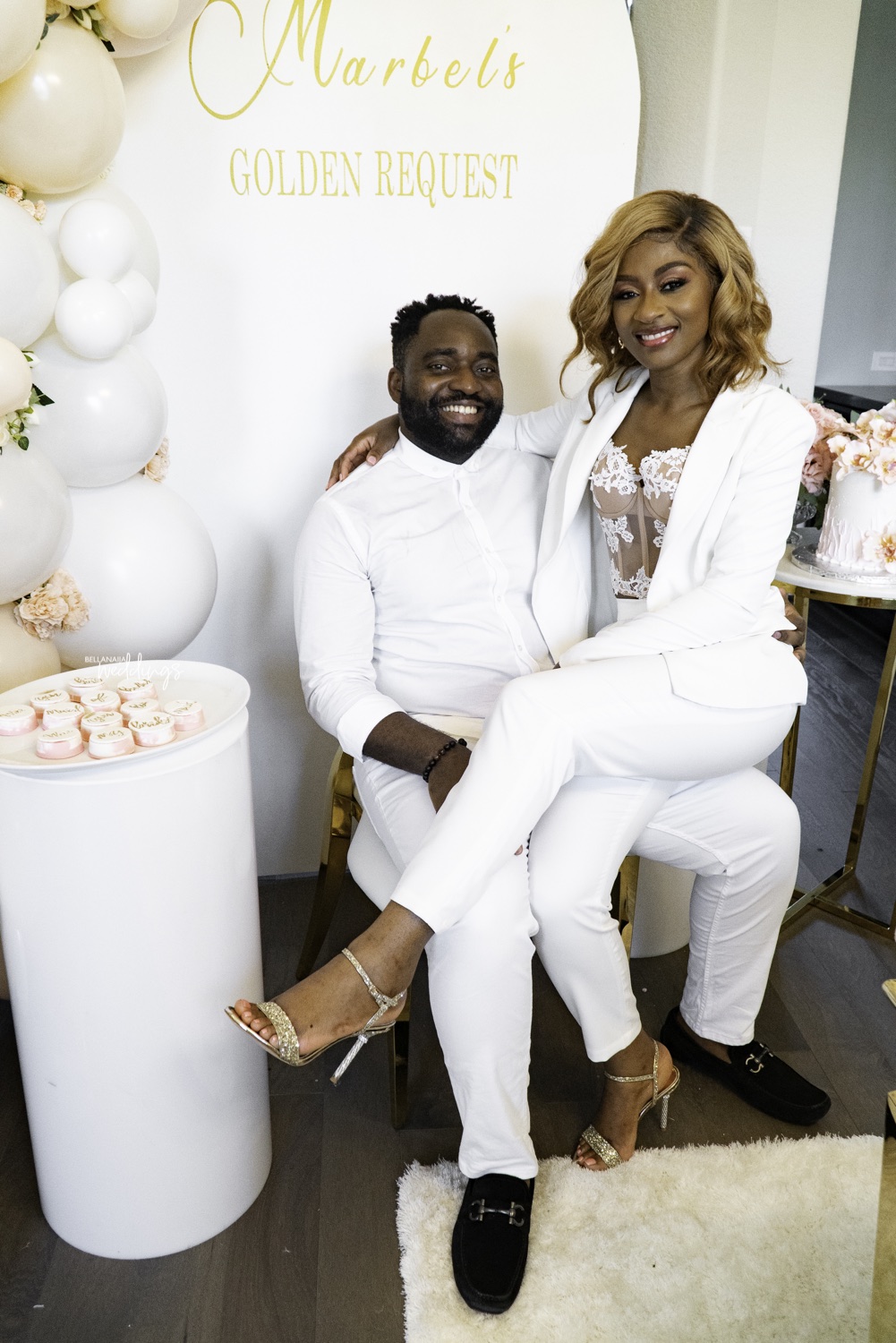 How did the entire event go?
The entire event was lush and classy. A luxury table set for 10 inclusive of 6 bridesmaids with loads of lovely gifts in their boxes 2 maids of honour, the bride and the planner who designed the table herself – FTK.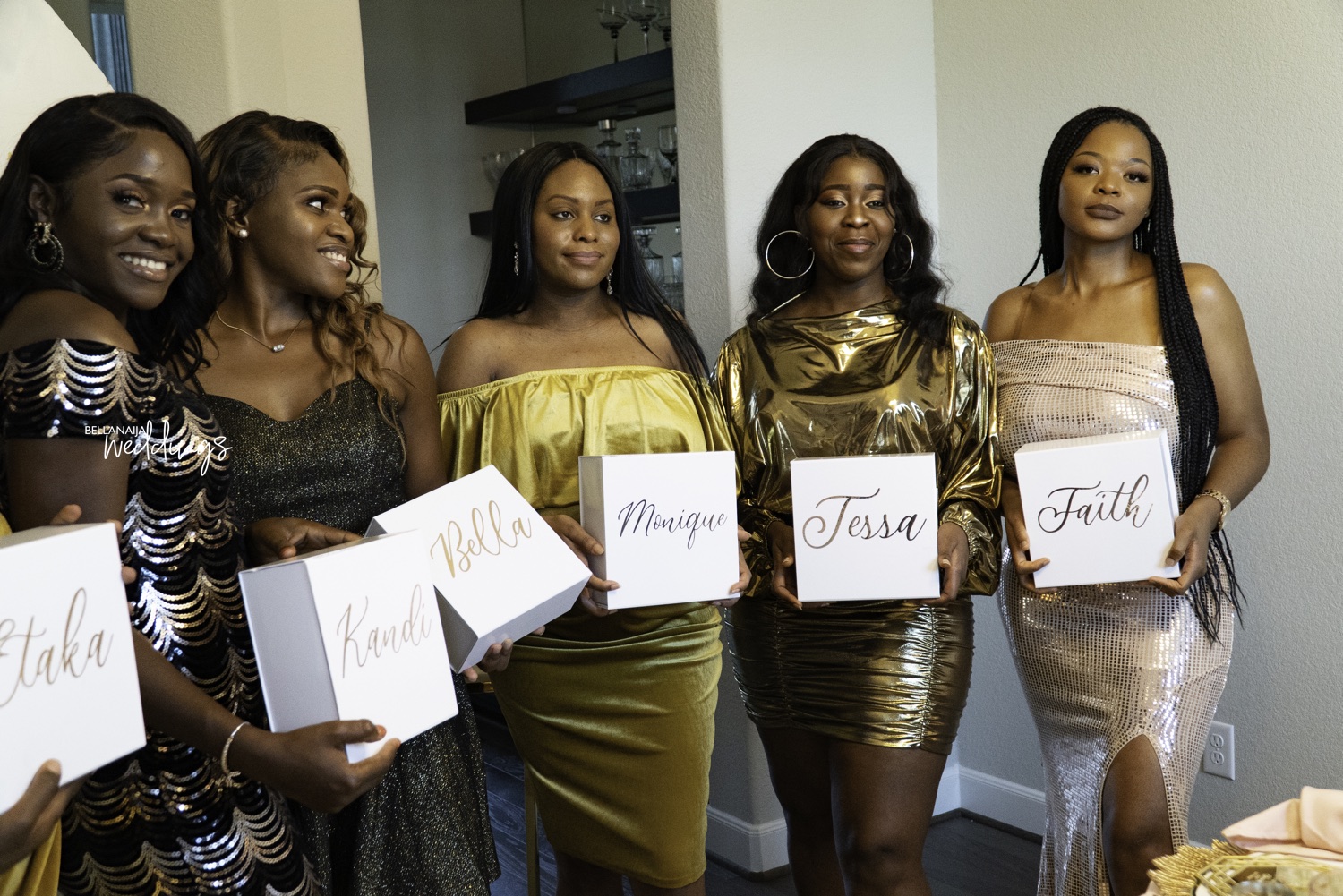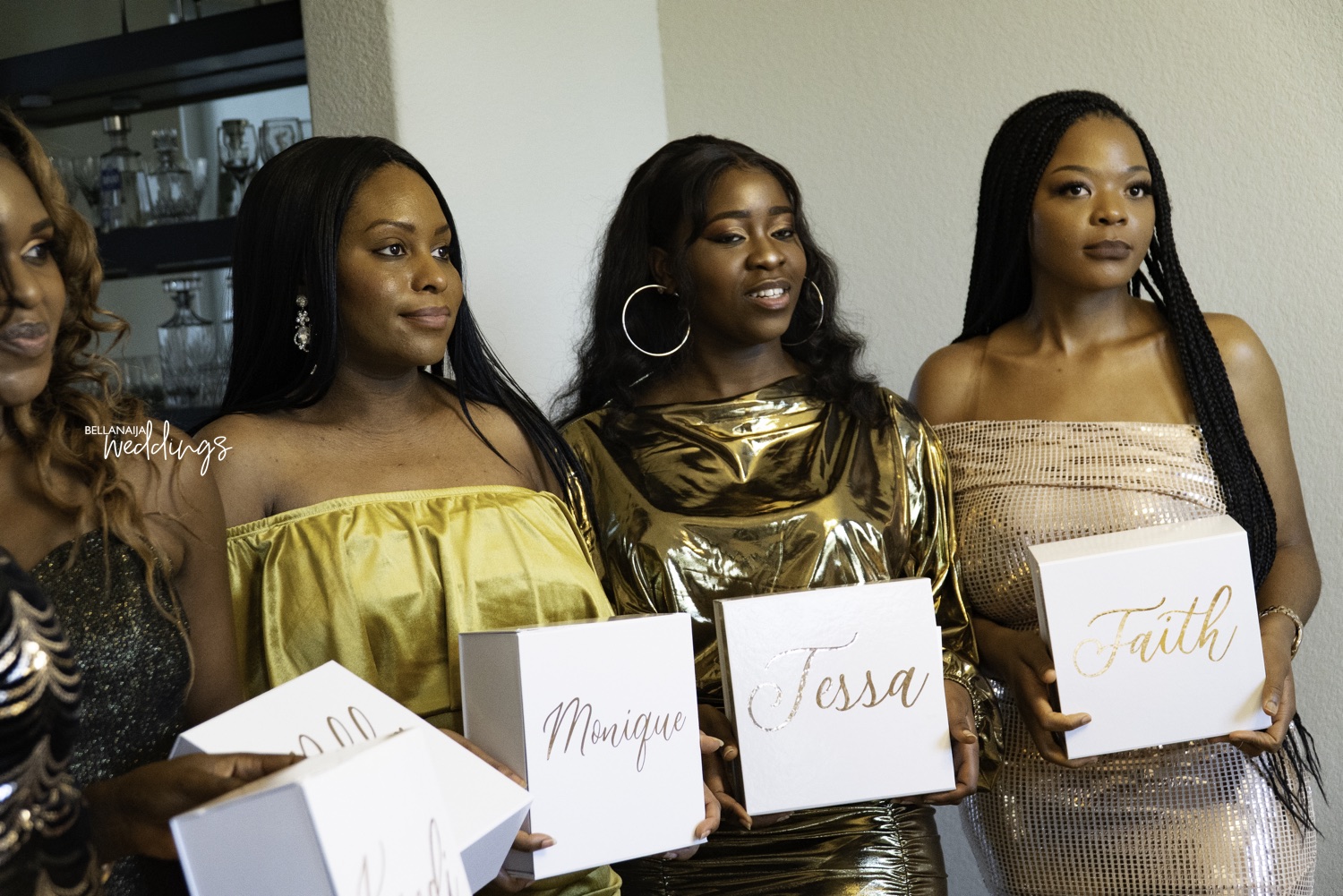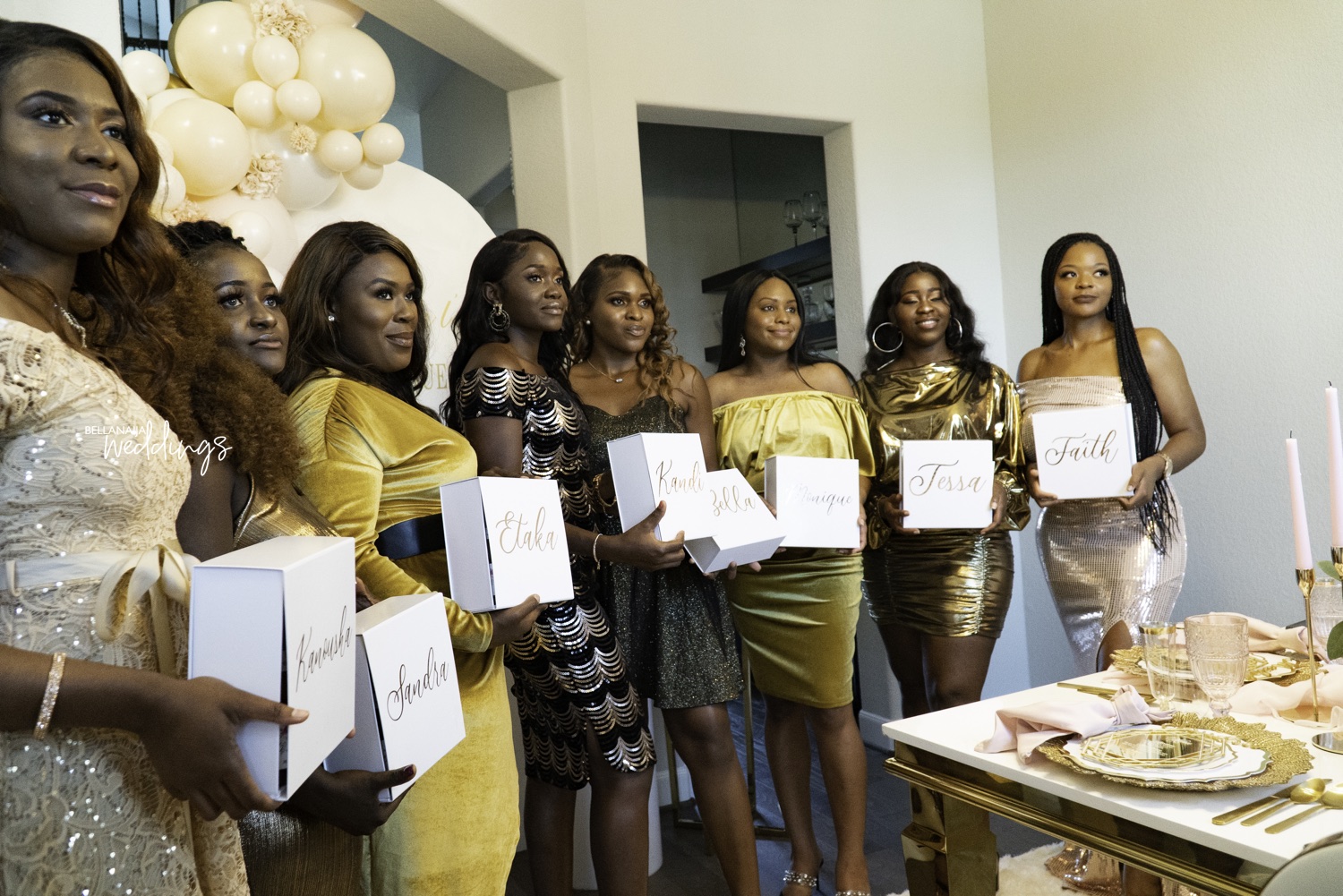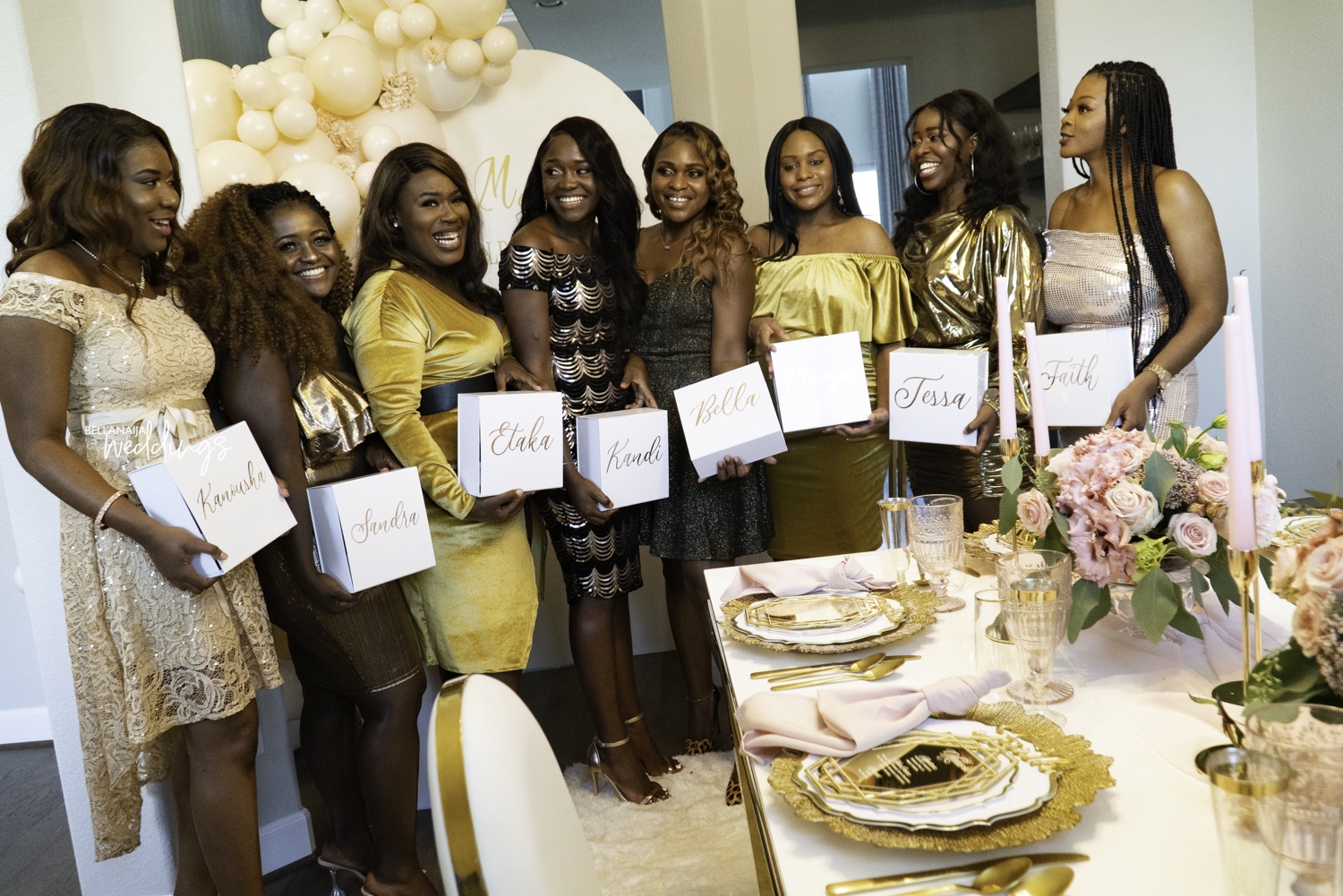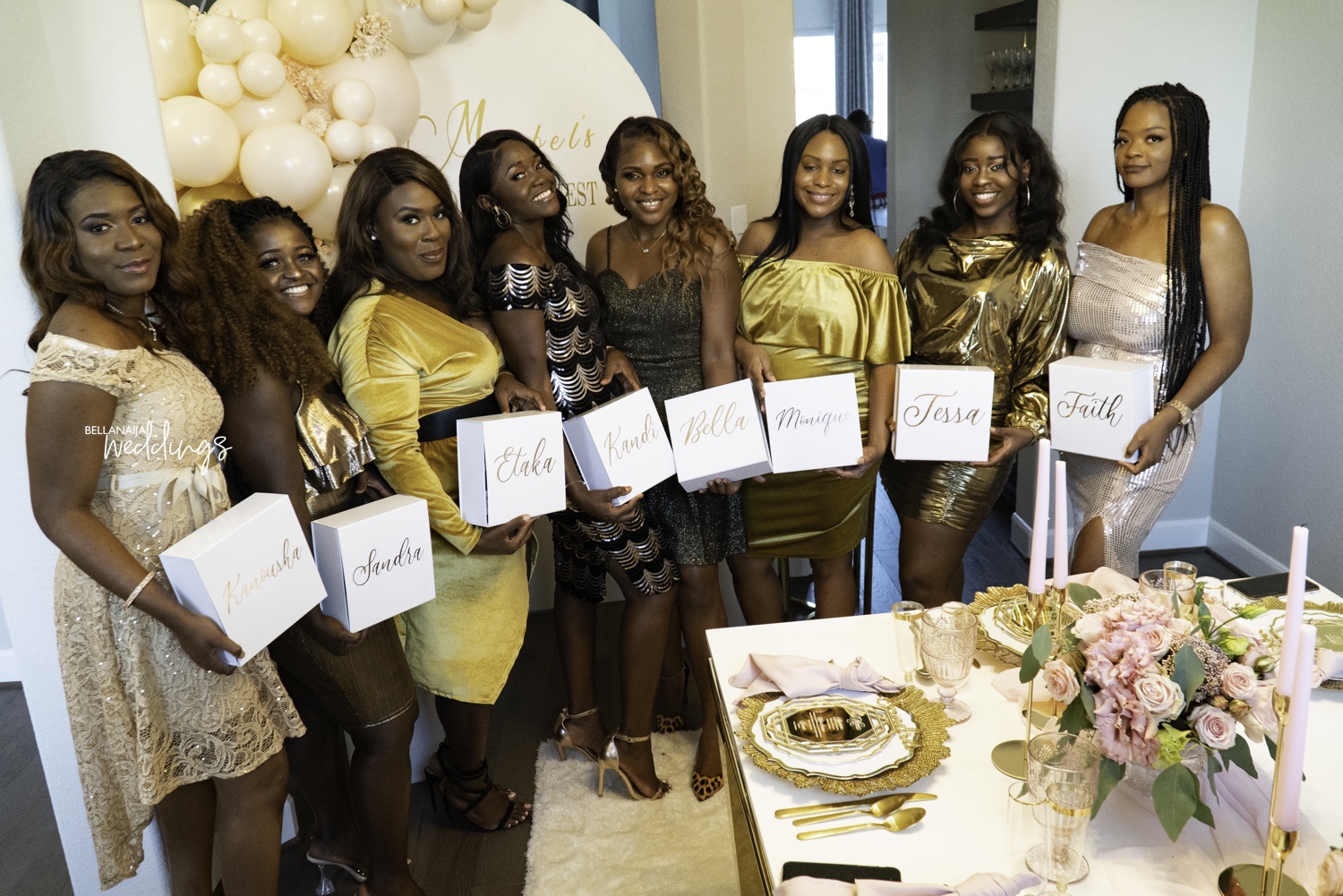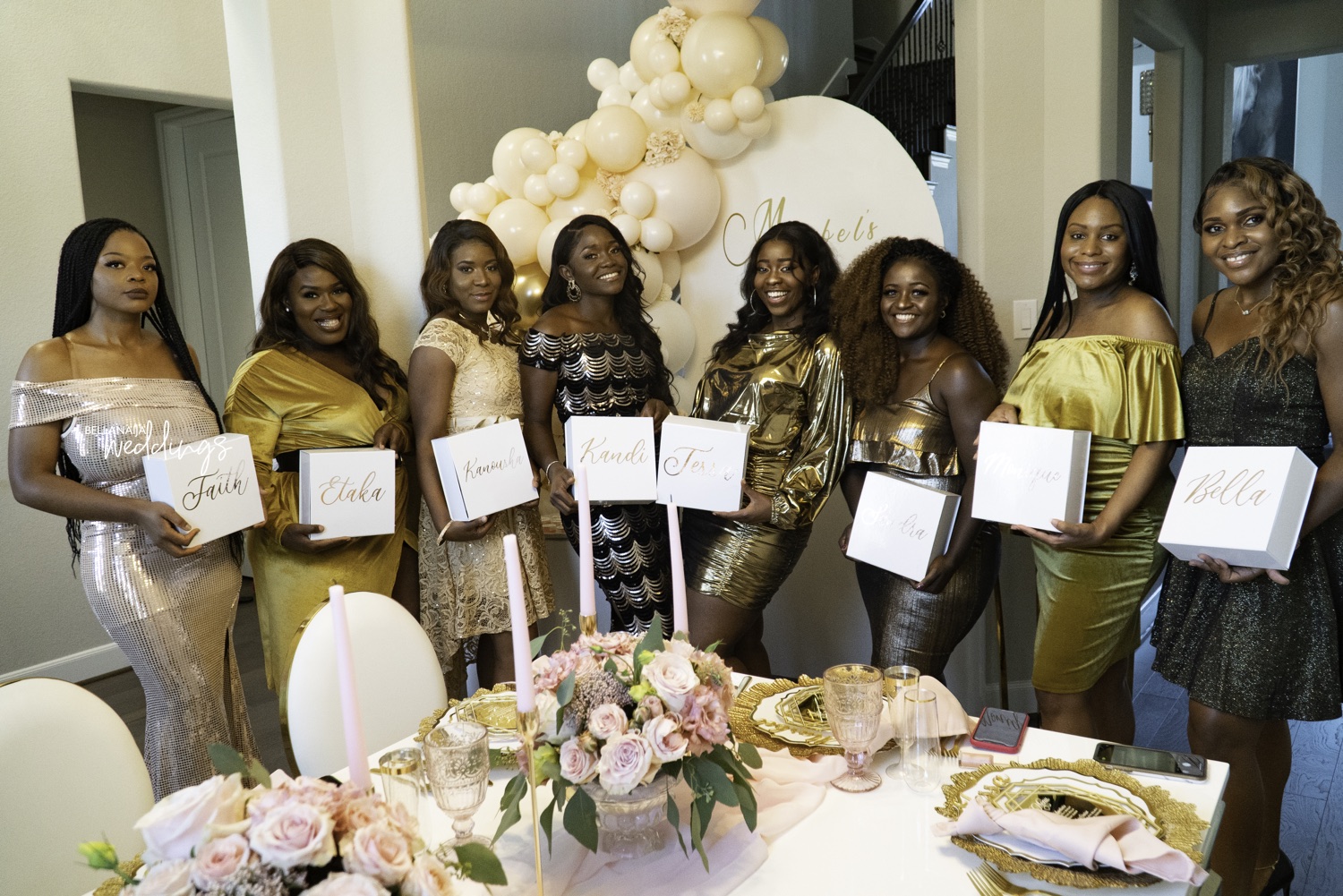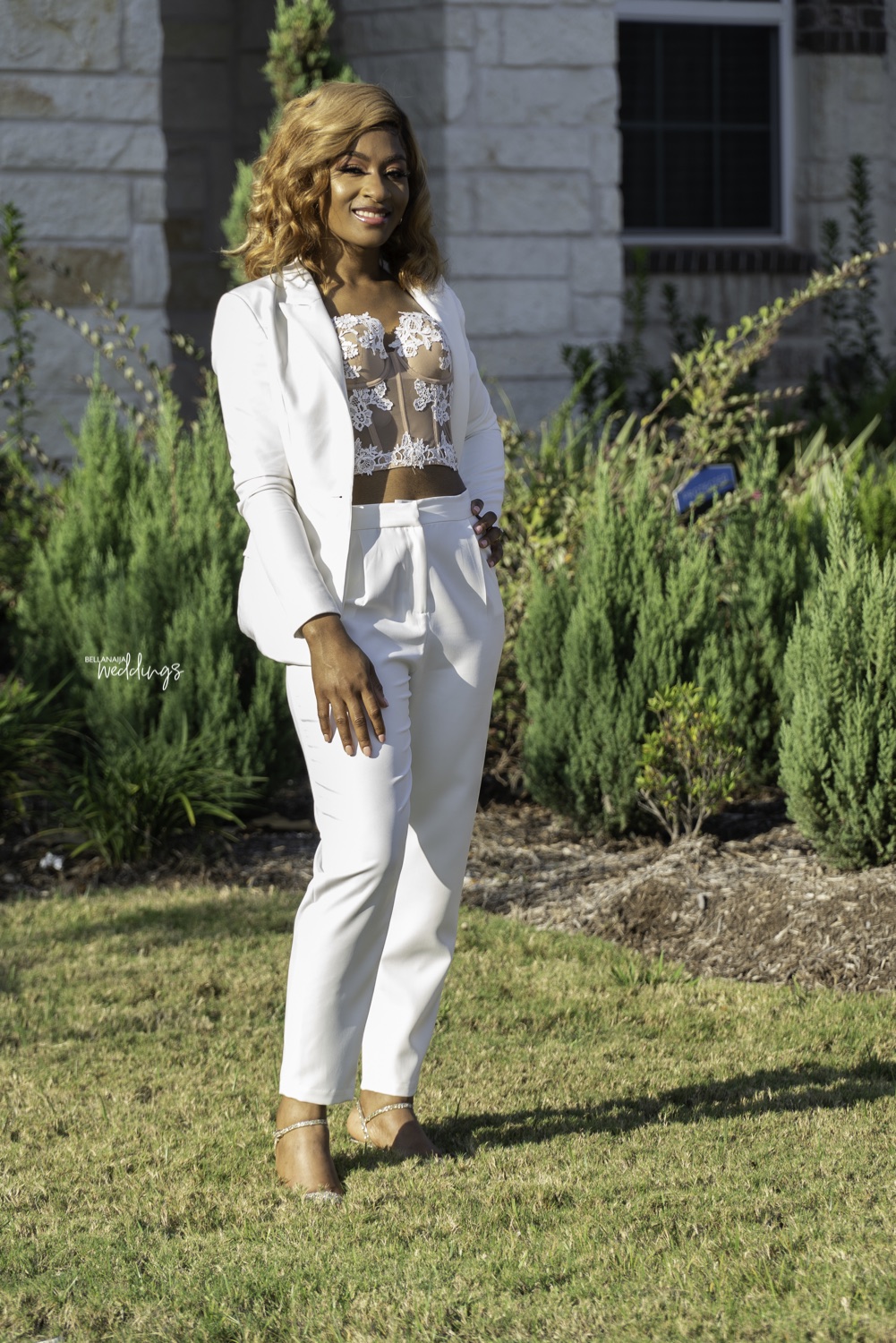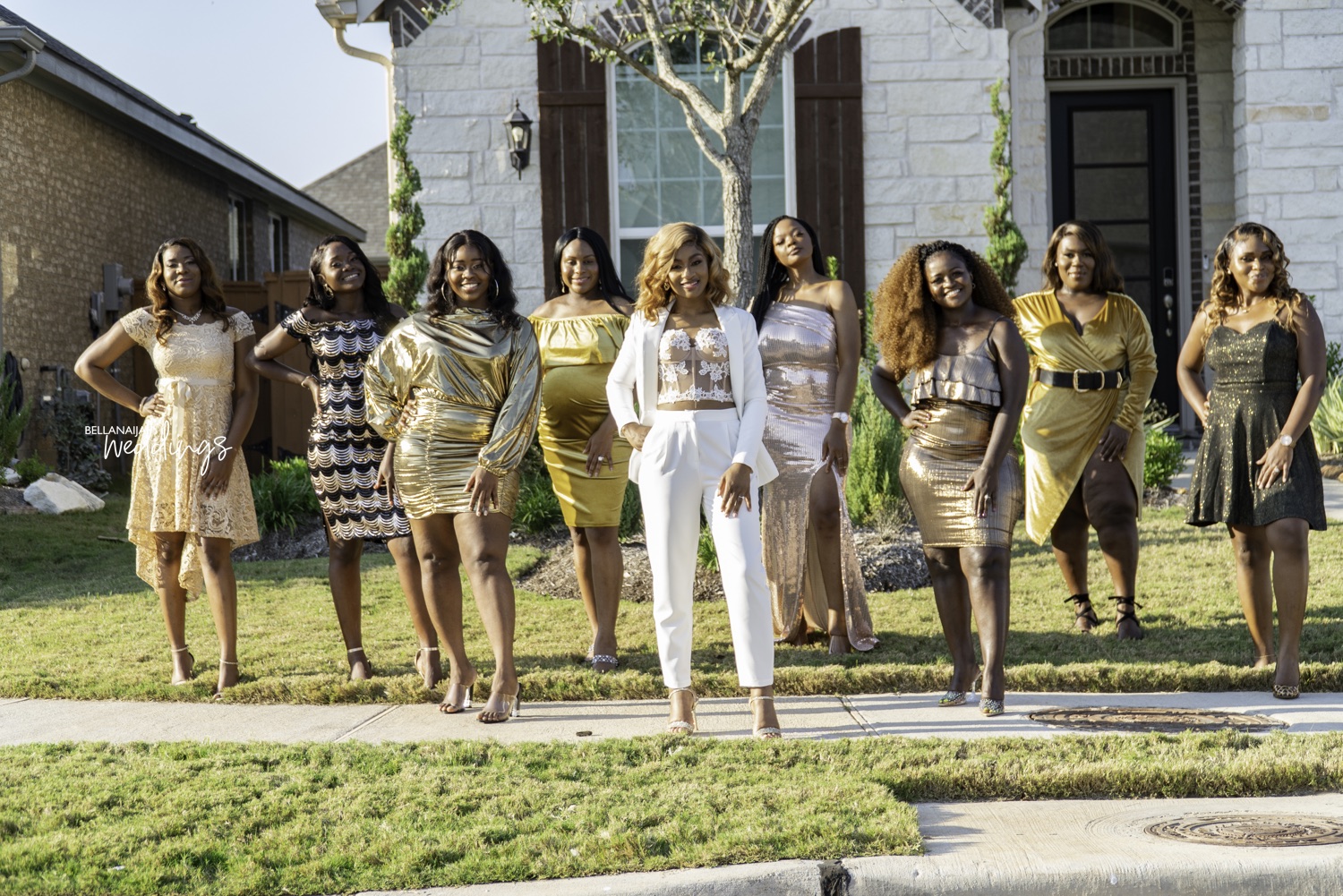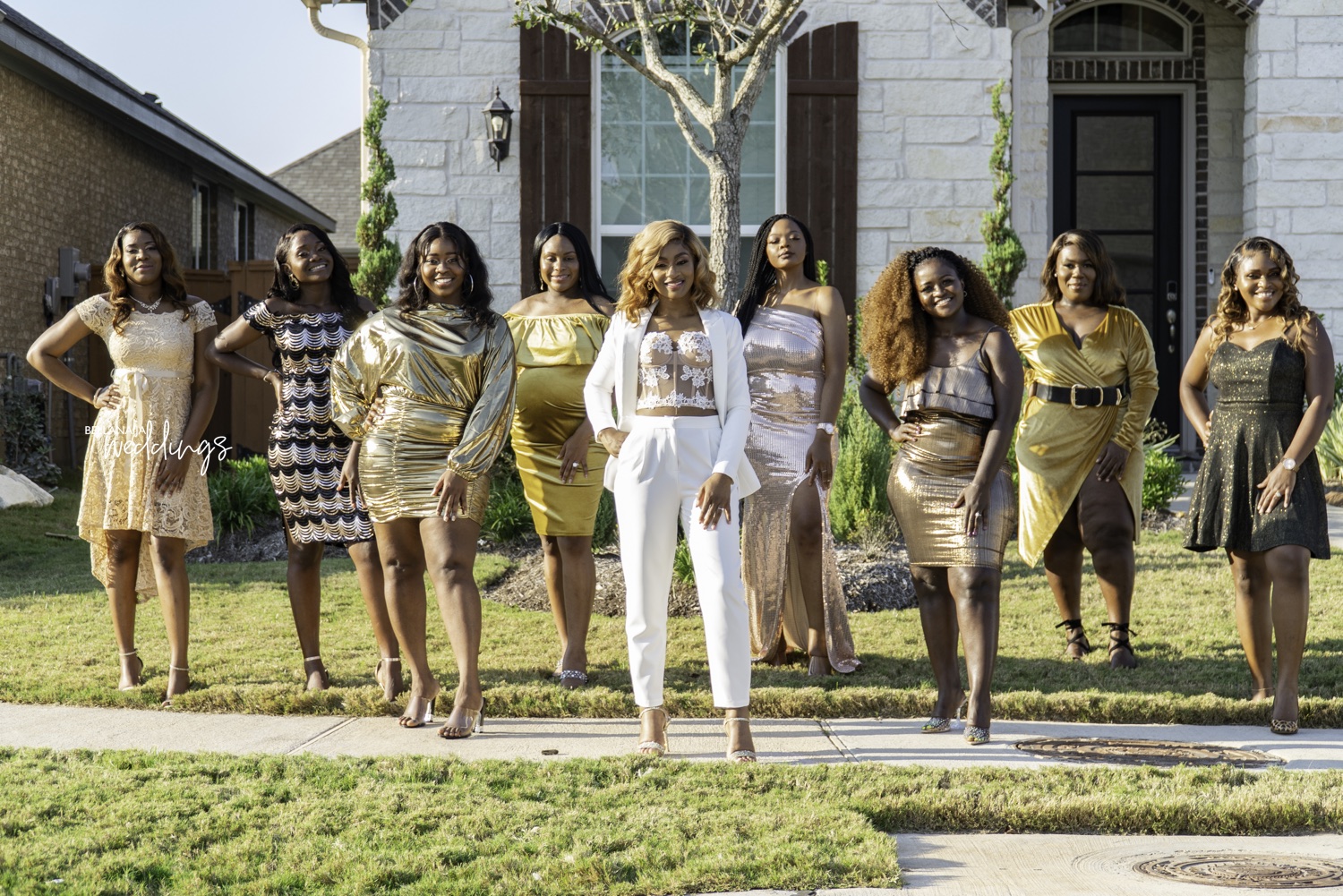 Credits
Designer & Planner: @FTKKonnect
Bride: @Mrz_Atanga2
Menu & Names: @Isabellainvitations
Florist: @OnceandFloralHouston
Decor Rental: @ItsLit.HTX
Table, Chairs & Chargers: @avaloneventrentals
Balloon Design: @Pinkperidotevents
Cake: @Edet78
Photography: @TSanders____
Cake pops: @Kabsykreations