A Nigerian aunty has successfully linked up two people. So next time, one of your aunties try to link you up, maybe you should consider it ?. She might just be the link between you and bae.
Back to the gist for today, we are currently loving up on MaryAnn and Wale.  The beautiful #TheMWunion couple started this journey after Wale's aunt gave him MaryAnn's number and insisted he called her. A month after, he hadn't called until this same aunty reminded and he made that call. That one call was what birth #theMWunion. On behalf of all the #BellaNaija Weddings beauties, we say a big thank you to our aunty.?
Here's how the bride-to-be, MaryAnn recalls their meeting:
We were introduced to each other by Wale's aunt. She had given my number to Wale and asked him to call me. On the other hand, she also told me to expect a call from him. Two months later, no call from Wale. I figured it was not going to happen, so I moved on.  One faithful day in December of 2016, he called while  I was in a meeting. I saw a missed call from a strange Nigerian number. I thought to myself "who is looking for me please" Before I could call back, he sent a WhatsApp message saying: "Hi my name is Wale and I got your number from Aunty Bunmi." "OMG! It is the same Wale mommy was talking about" I said to myself. I was so shocked I did not realize I said out loud in my meeting, "Wow, he finally called!" I replied to his message and he called back.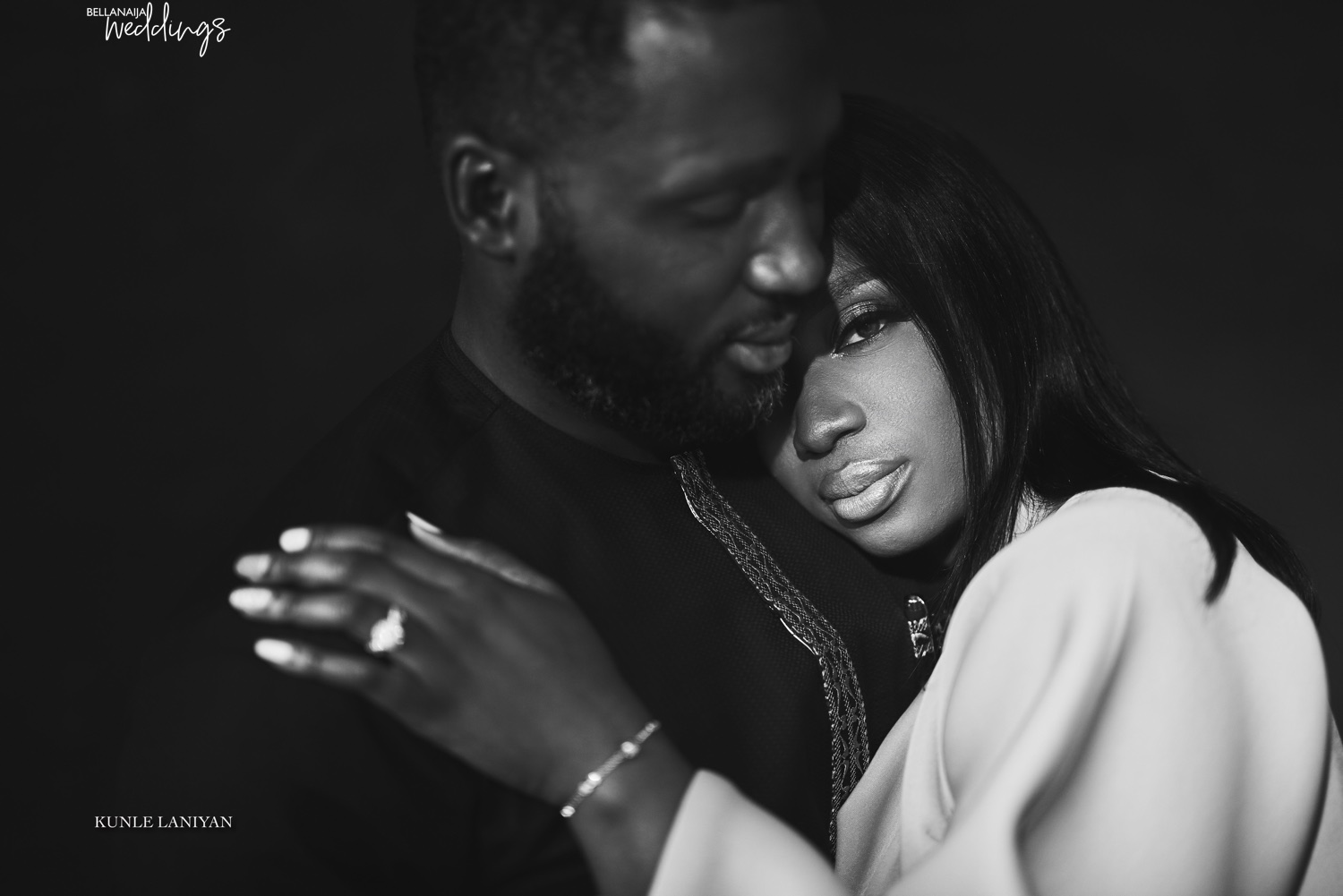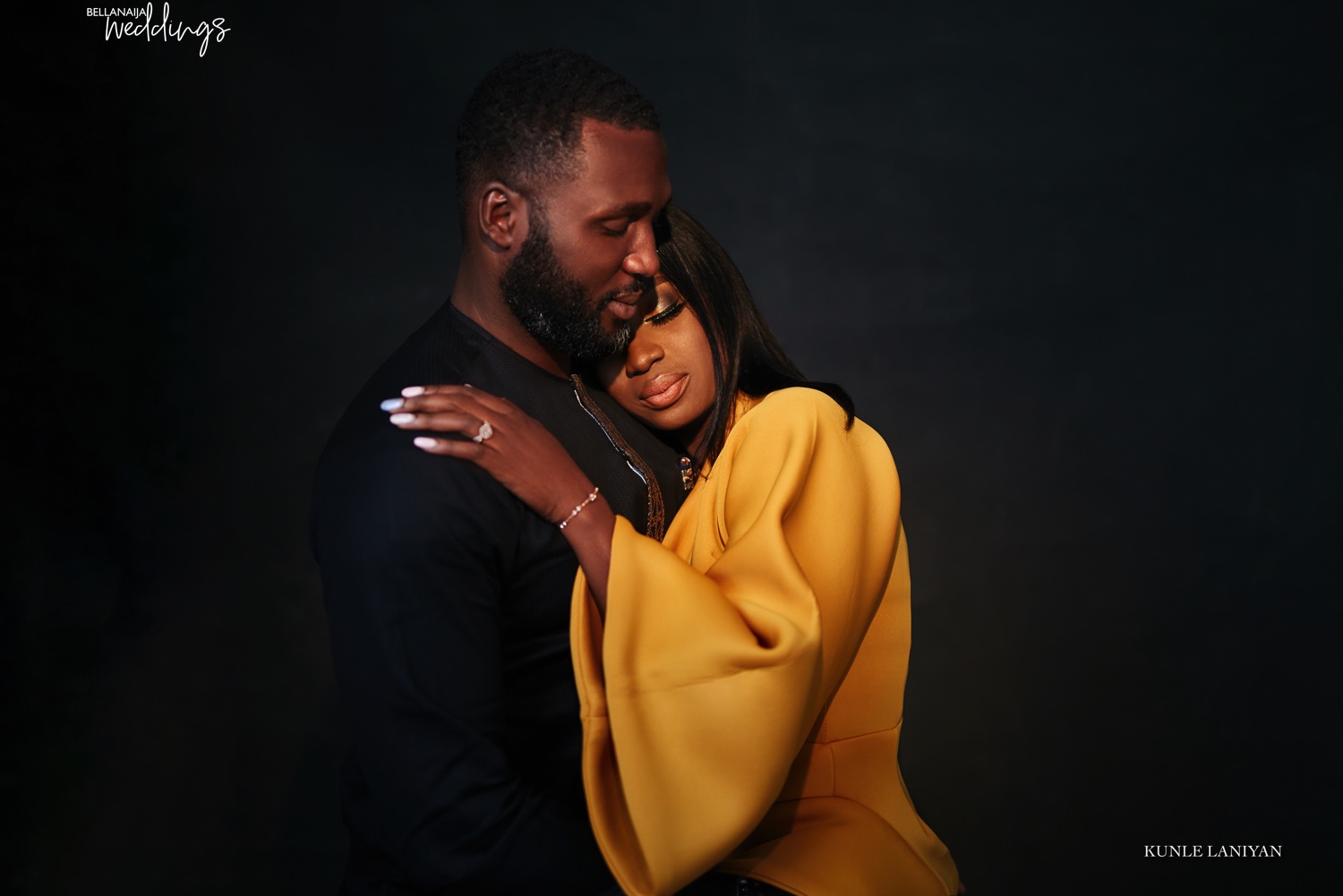 Little did I know this was ordained by God. He kept talking and asking questions upon questions. It felt like I was at a job interview. Wale asked me more than 25 questions that day; yes, I counted! After he hung up, I was like "phew, who is this guy?" He intrigued me. As a sure guy, he called again that day to continue his "question game." I kept saying to myself, "oga has credit to waste o", why am I even indulging this guy. But I couldn't stop, he cracked me up.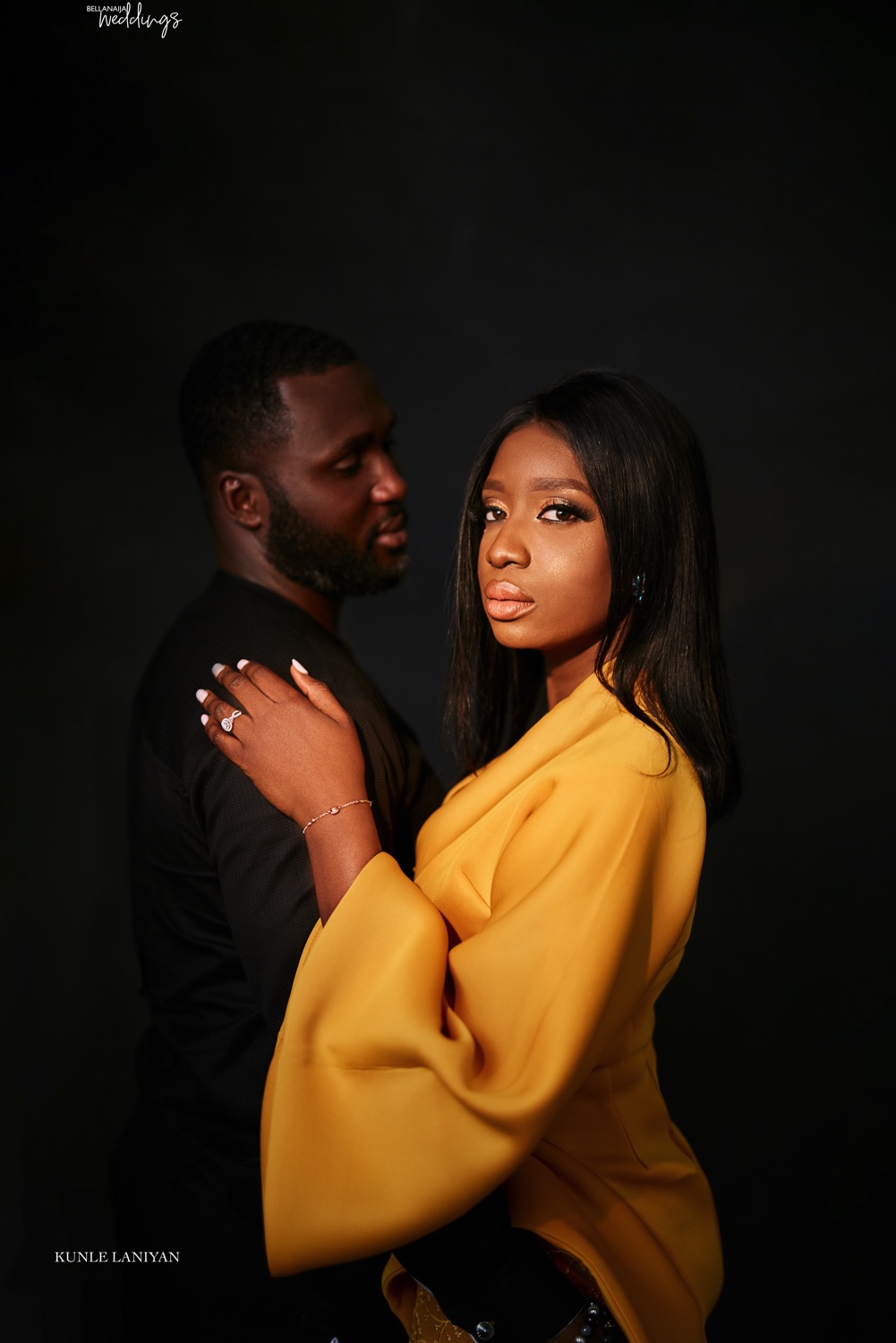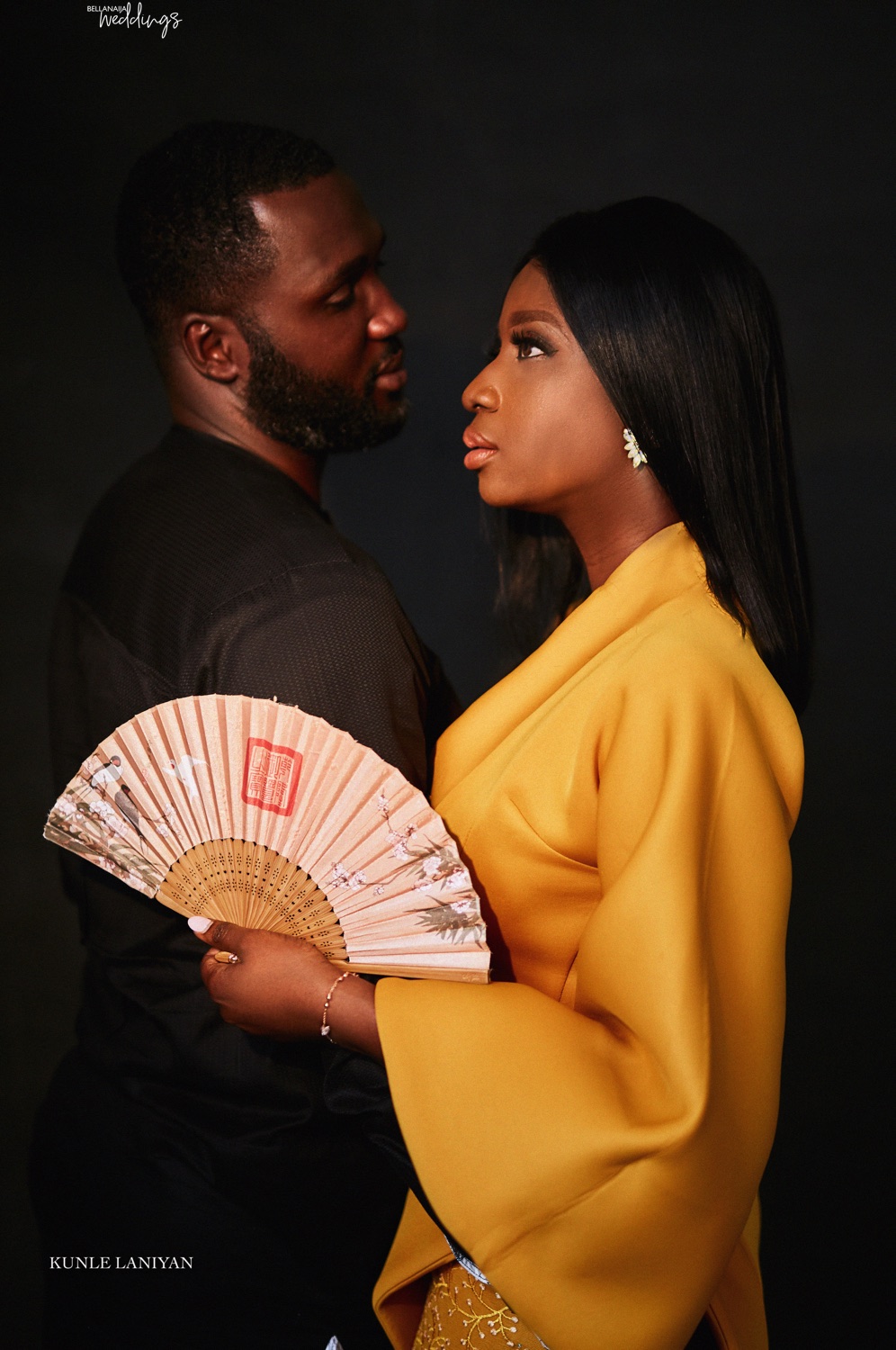 We have literally talked every day since then. As our relationship began blossoming and becoming more intense, I insisted on seeing him before starting any serious relationship. He made his way to my little town in Indiana. We solidified our friendship, overcame all the obstacles, and now I get to marry my padi! my guy! My best friend! OlaMi! you are the perfect gift! The answer to many years of prayer. I have no doubt in my mind that God handpicked you for me. I will love you every day more than the day before!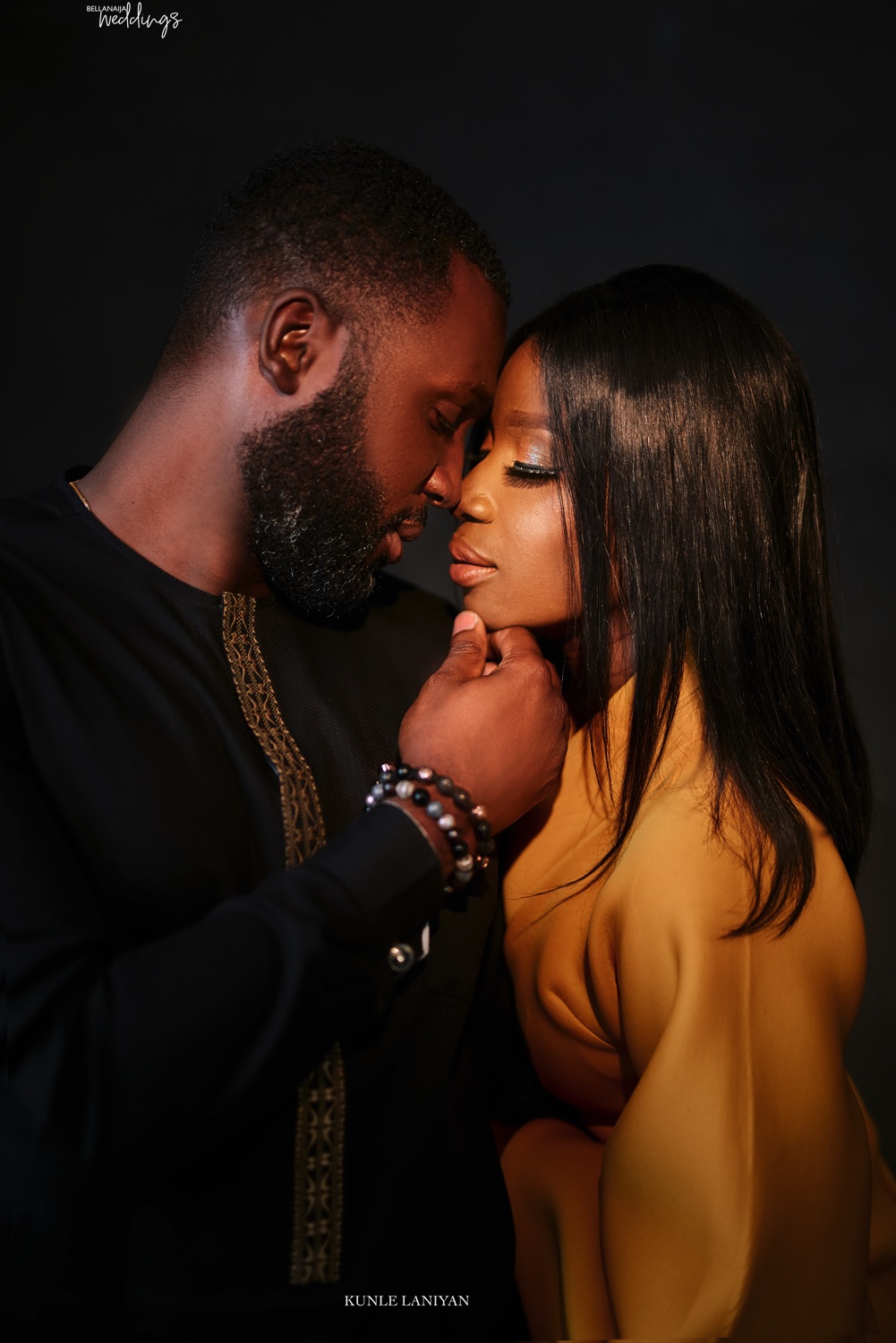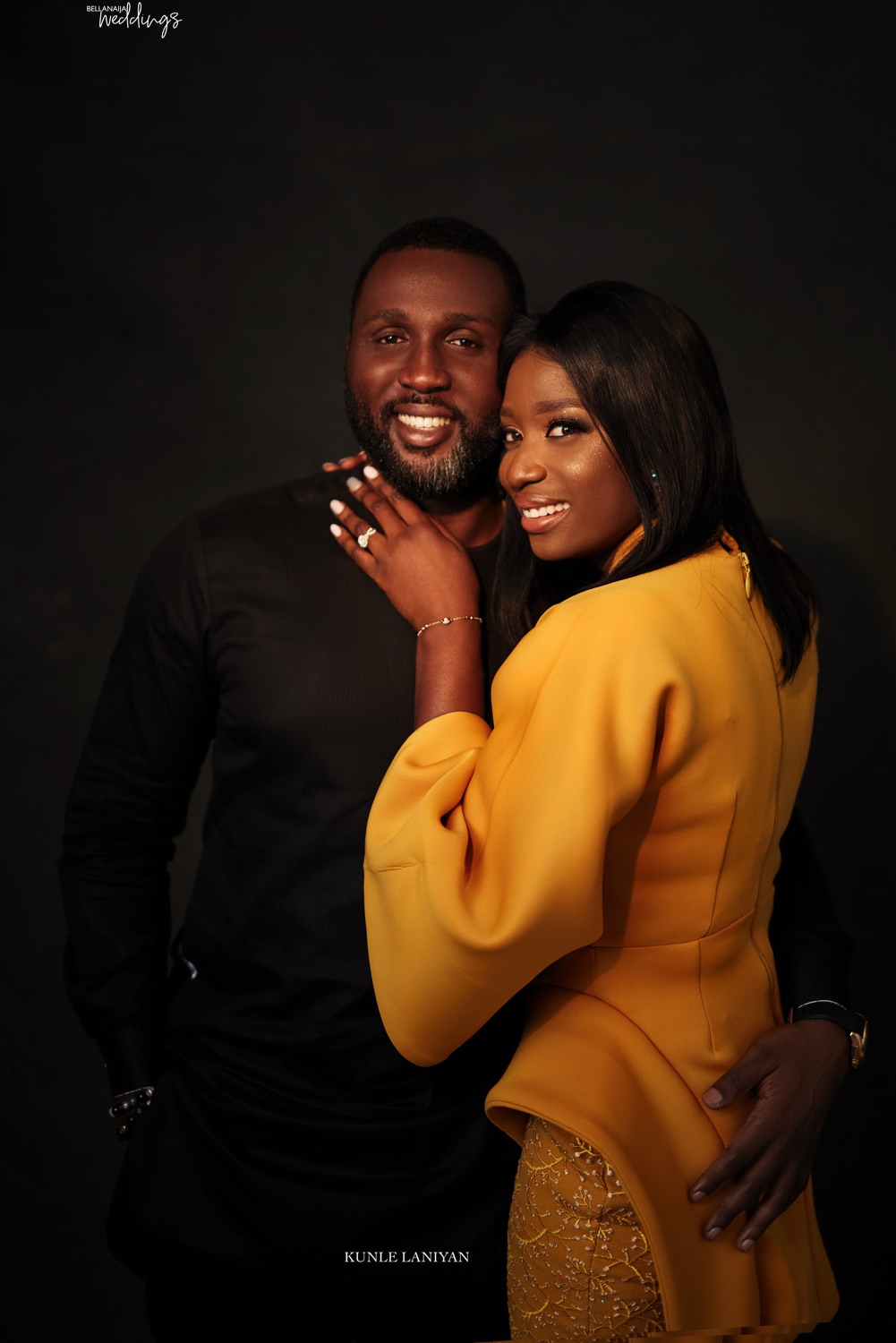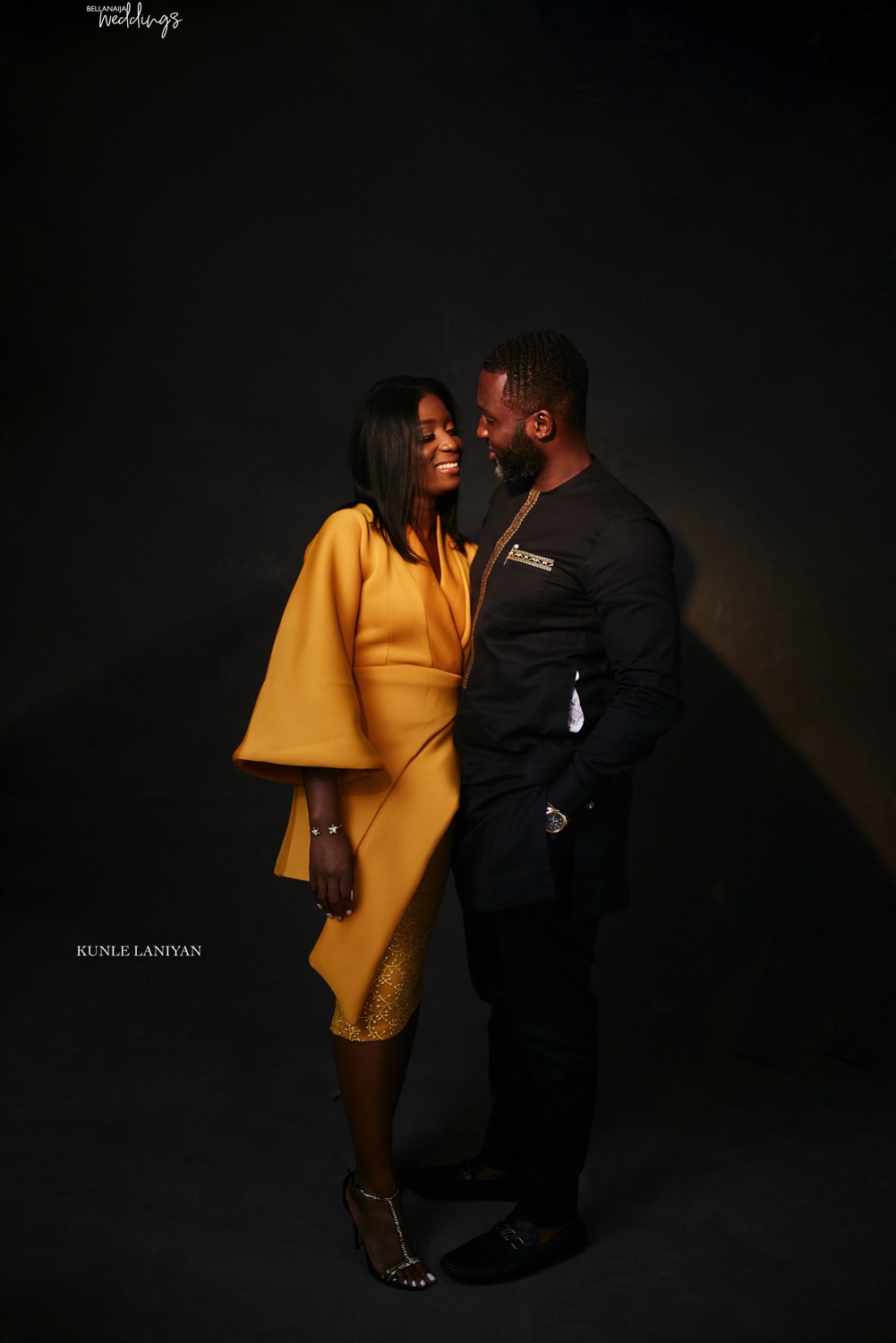 Here's how it all started according to the groom-to-be, Wale:
My adorable Amen! It all still feels like a dream, now we getting married. I remember vividly that faithful Thursday afternoon as I drove out for lunch that never happened because I spent the whole time talking to you. I called Maryann for the first time, the call went into voice mail and then I dropped a message, after which she replied and I called back. My Aunty had visited Nigeria earlier in October, while we went out for dinner, she asked if I was dating, I responded I had just come out of a relationship and wasn't keen on getting into another. She returned to the US and gave me a call one day to talk about a certain lady she wanted me to talk to. She gave me Maryann's number and asked me to call her since I am the Man, lol! I said ok and never called. I really didn't believe in it, to be honest. She called back a few times to ask if I had called and I said no. She went on about me having to make an attempt to call at least and see what becomes of it. I think this was about the third time she had called repeatedly on this issue. Mind you, we didn't speak often before then.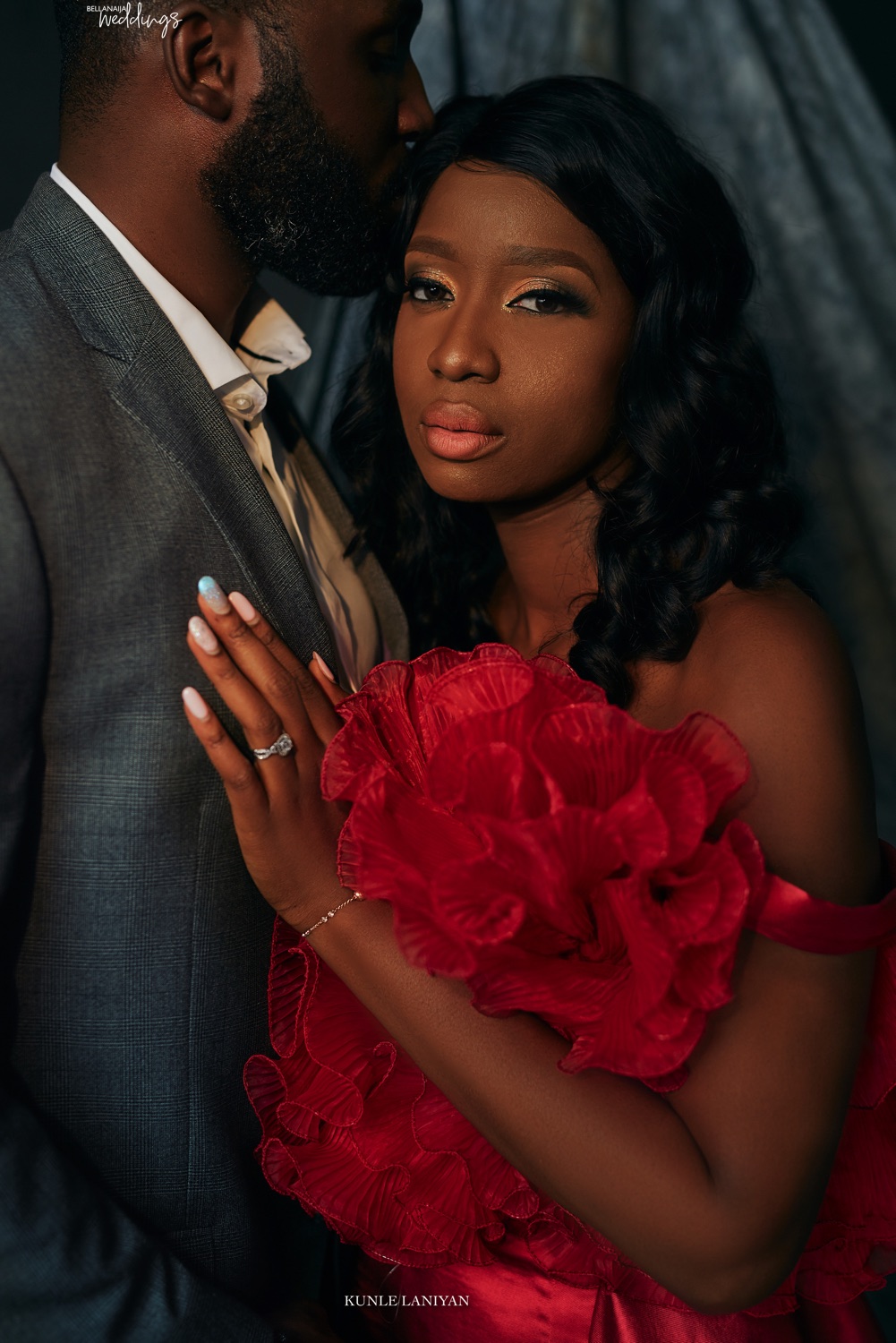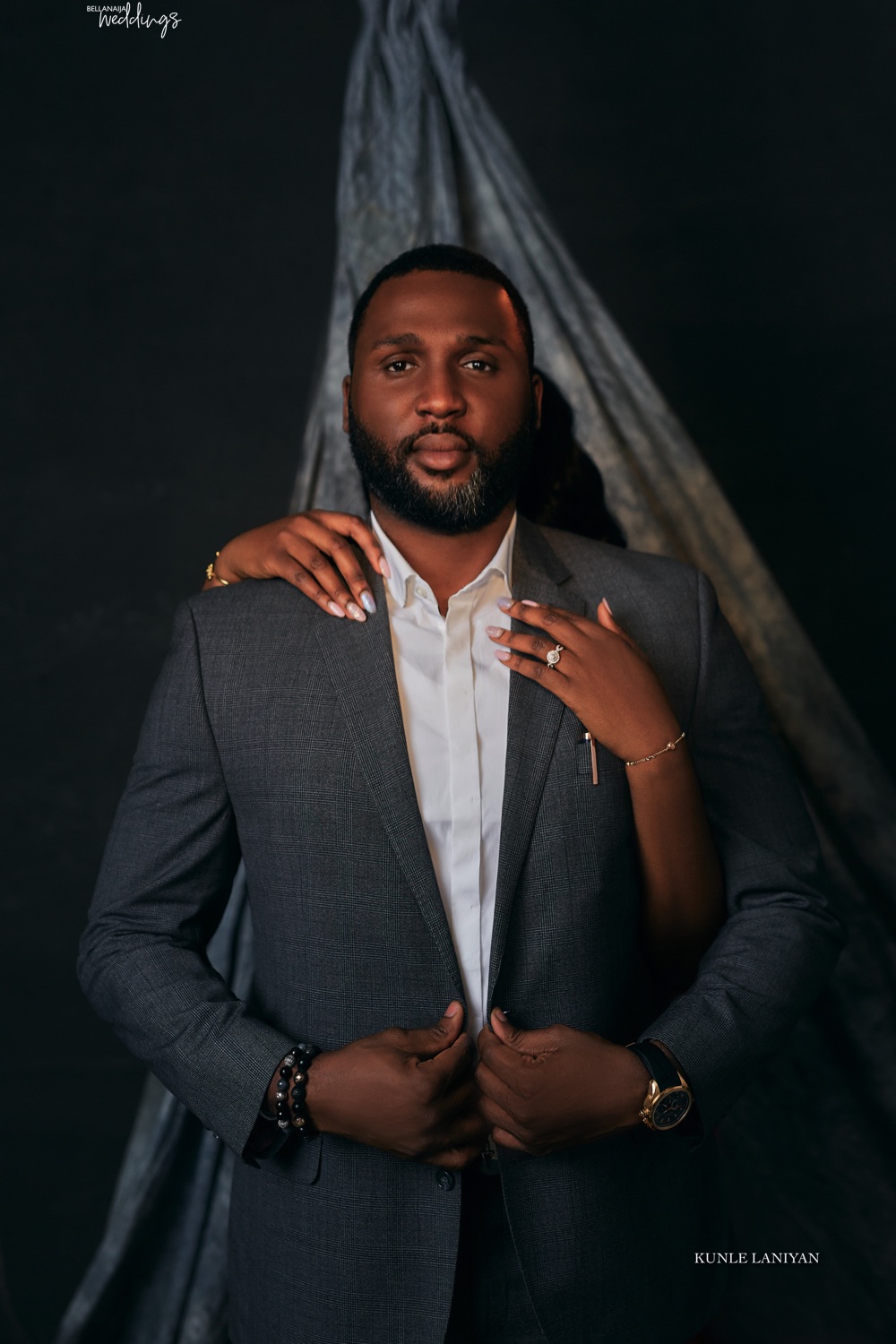 Back to the Thursday afternoon of December 2016, I decided to call and that was only the beginning. Maryann and I began to talk from then on every day until today! It started off as friendly calls, and then I really wanted to find out who she really is. Our conversations were pretty interesting until I was convinced to give it a shot. I bet she struggled to give in at the time because she hung on to a tiny thread without promise *wink*, knowing to me she only needed affirmation. She wanted to be convinced before letting off the hook she was hanging by! My promise of a visit to her kept shifting because of my Bank job. I eventually made the trip to visit her in June of 2017.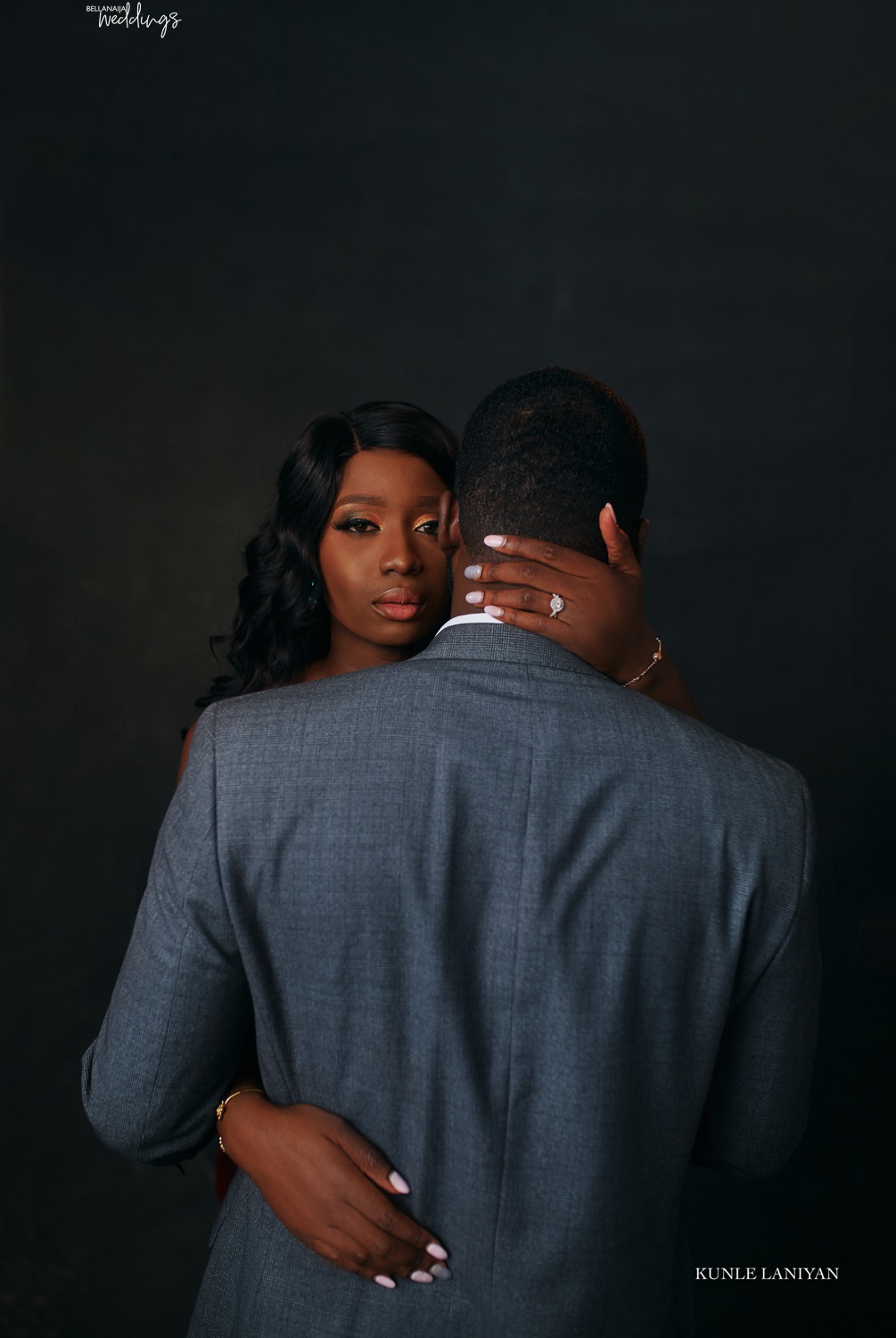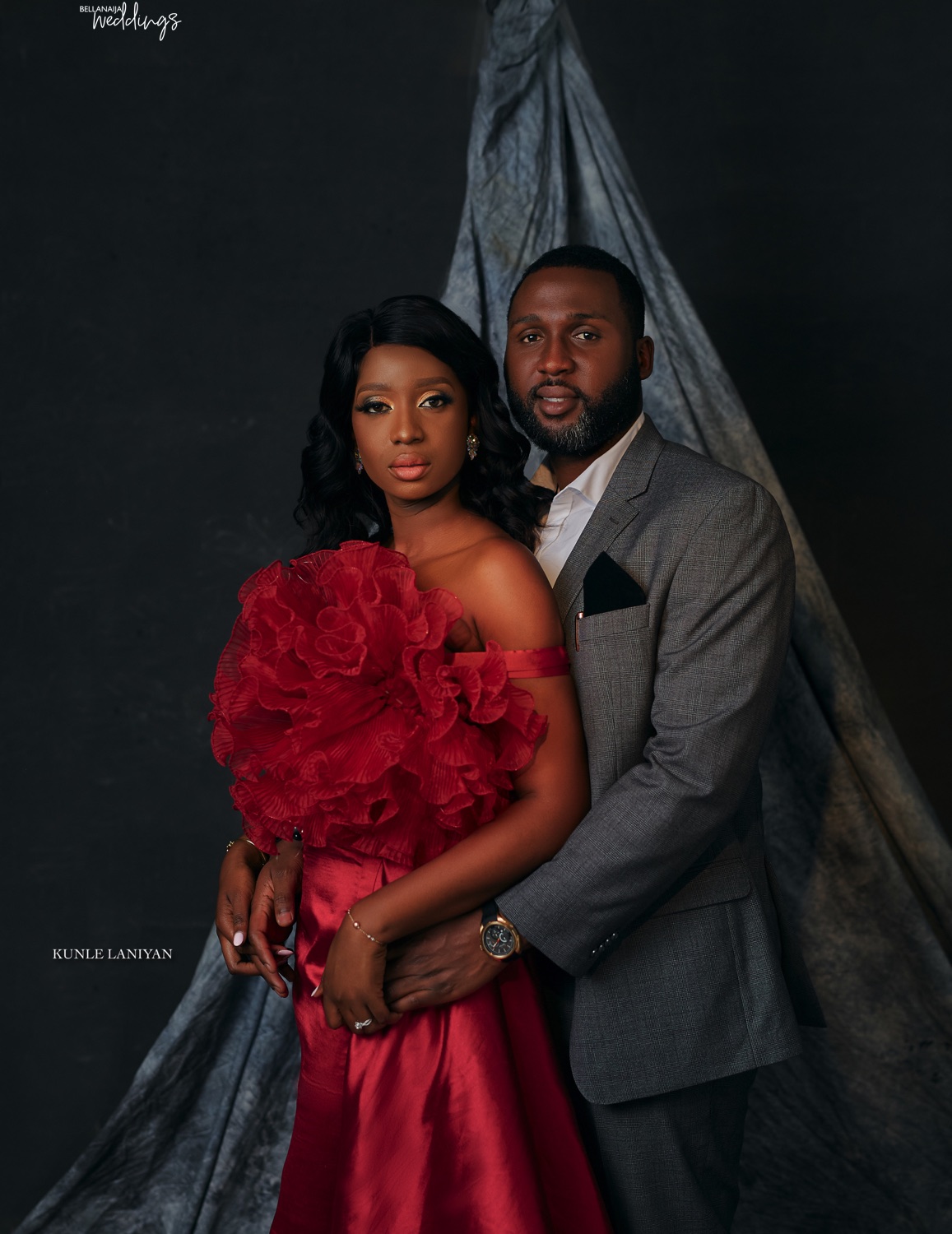 Behold a slim lady in a black dress pulled up, although thrilled at first sight, but without surprise because I had looked at several of her pictures a gazillion times. That trip was highly exciting, although a roller-coaster one. And I remember saying to myself at one time during the visit that once I leave, she would never hear from me again, unsuspicious of the power of a "Charming" Benin woman. She thrilled me like never before, painless effort to ensure my time was well spent, and of course very gruelling to phantom the grace to which she went about just everything. Seamlessly and without a doubt, I told all my friends that cared to listen the moment I returned from that trip, I had found my wife! We went on from there and without an effort, we began to plan a life together. Our friendship blossomed beyond comprehension, our fondness never wore out, and here we are about to begin a journey of a lifetime.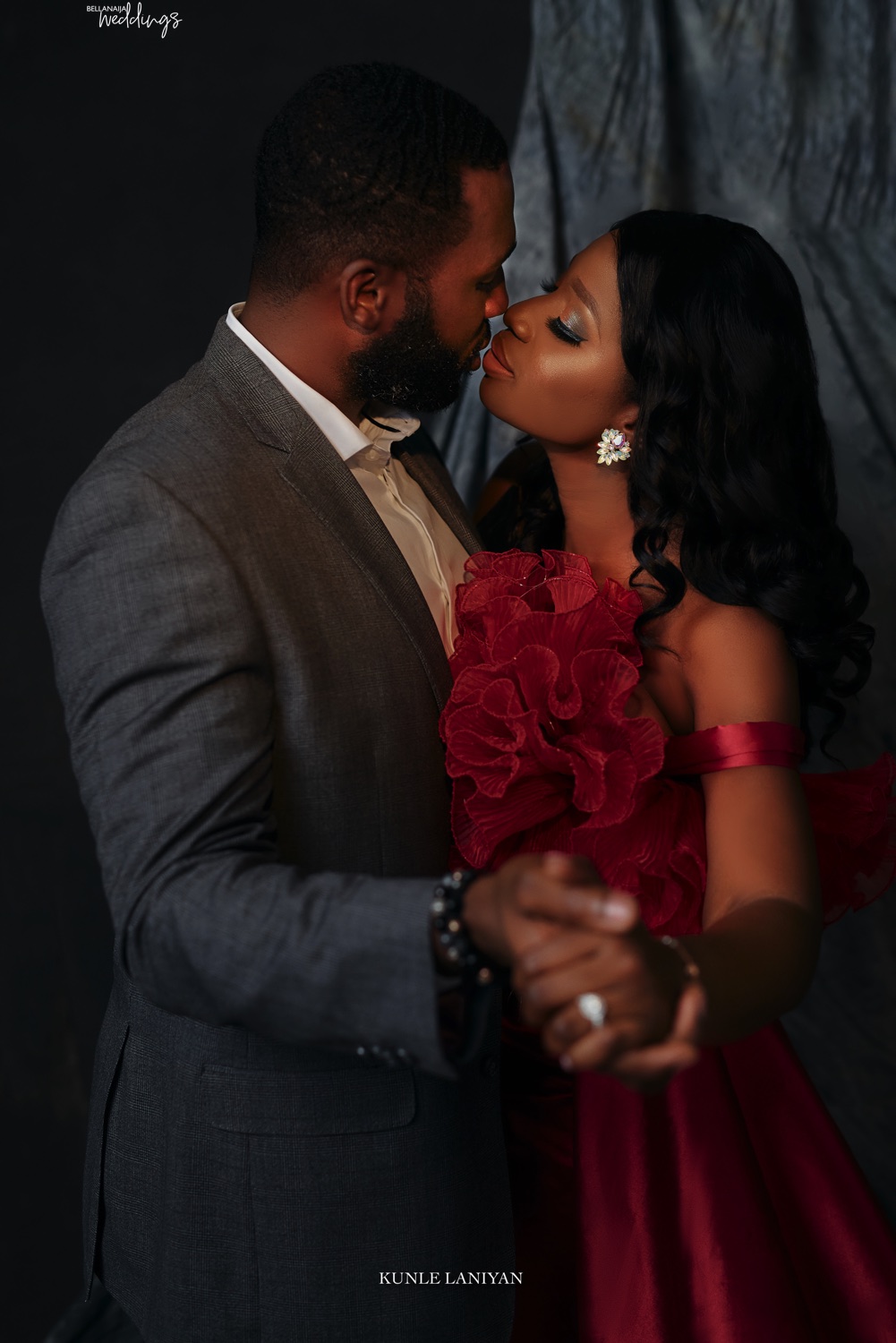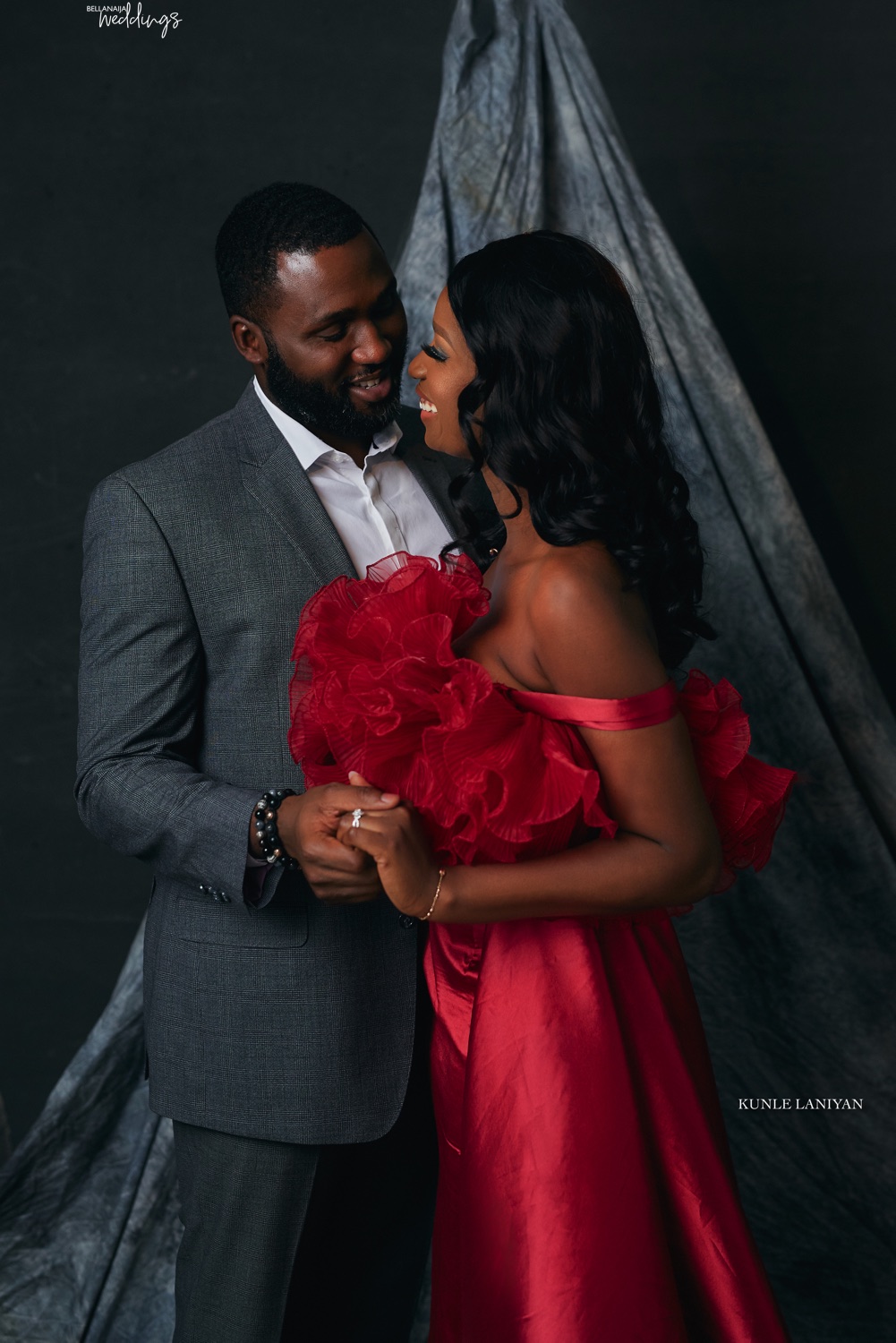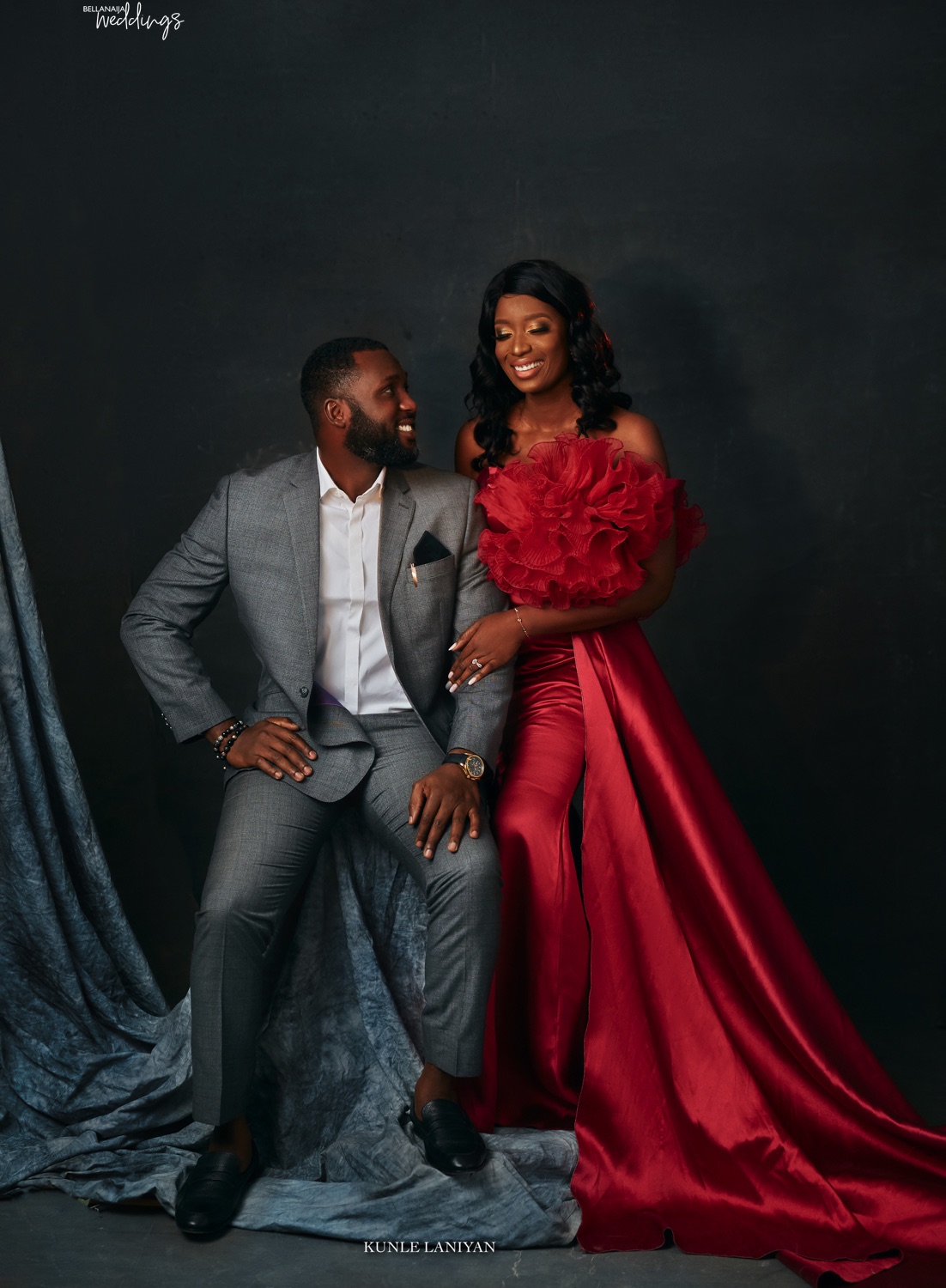 Baby, you are God's best gift to me and your sacrifices each day to get us here is one that I don't take for granted. It's amazing how I have loved you from the first time I set eyes on you till today and forever! I can go on and on but, I would say; To my wife to be, you have earned yourself a Man that is willing to be all you ever wished for in a Husband. Love you, Sweetie!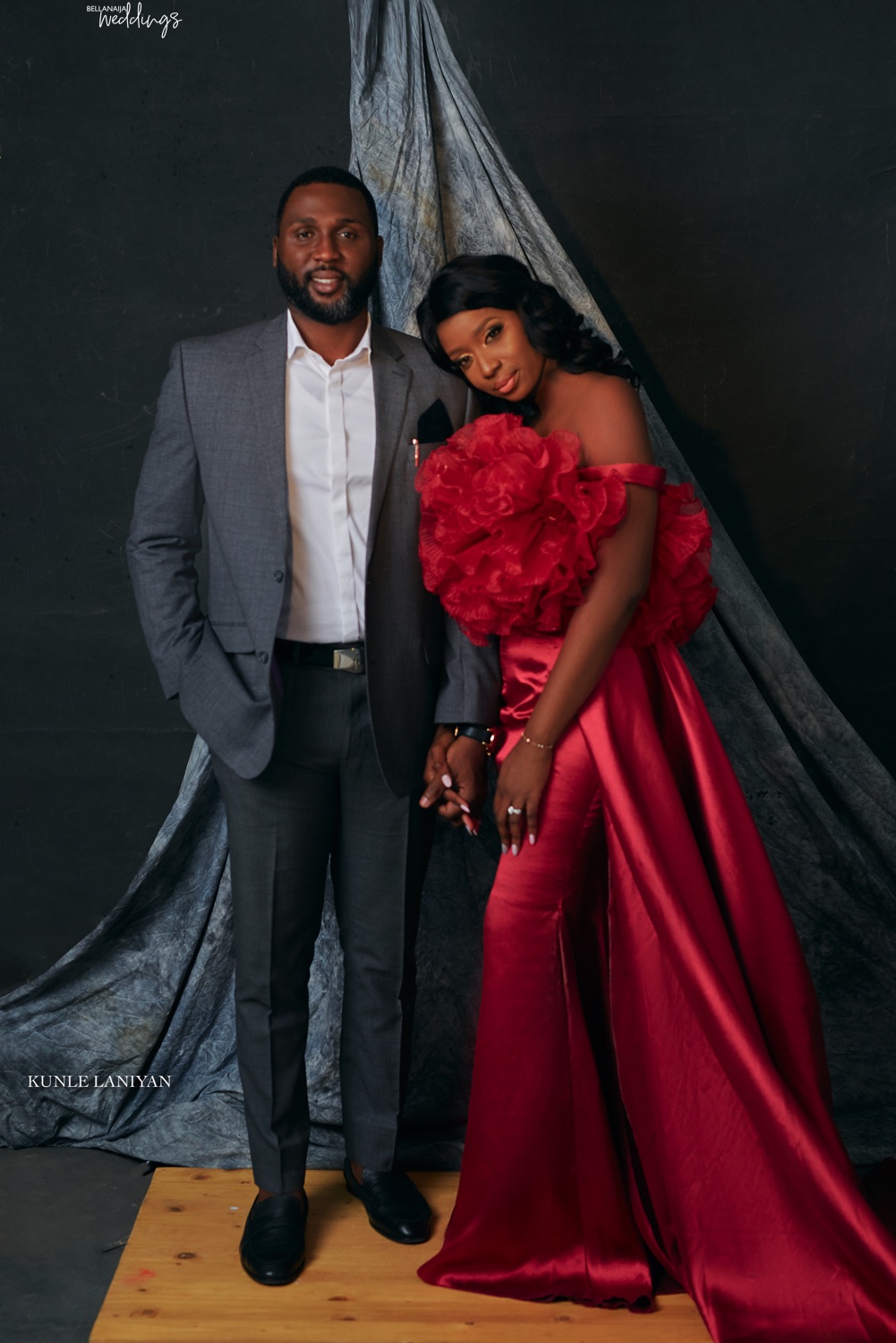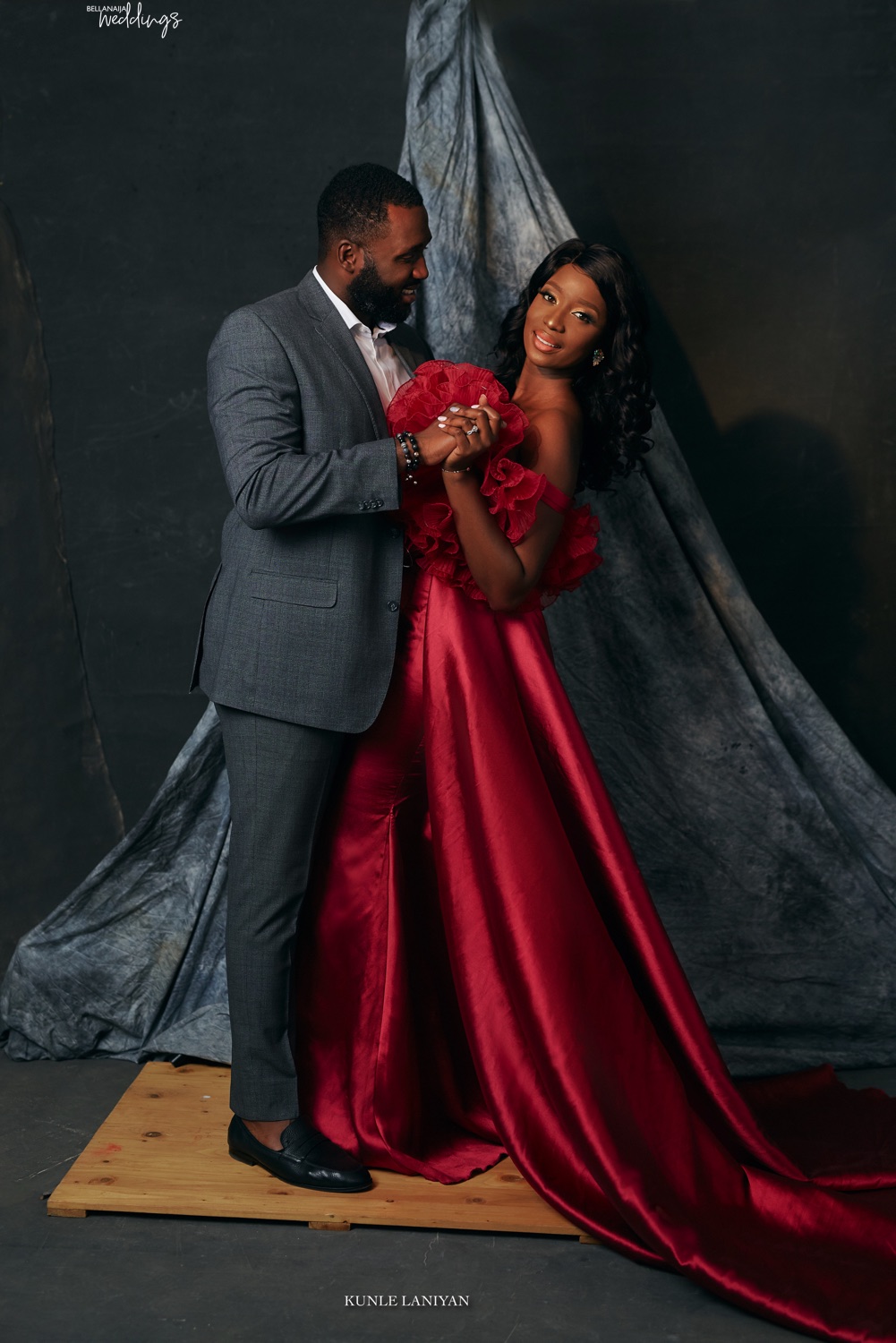 Credits
Bride-to-be: @call_me_dash_
Groom-to-be: @mr__Wale
Planner: @exquisite_events_abuja
Photography: @kunle_laniyan
Makeup: @ronaldthe7th
Outfits: @divalukky | @delwani