A night out with friends and somehow the universe and all its elements seemed to agree that it was time for Mobola and Taiwo to meet. Even though Mobola refused to give out her number to him that night, it didn't stop the beautiful connection that was to start and grow into forever love between them.
We love their pre-wedding shoot that is giving us the city view and garden view altogether. The bride-to-be shares in full details how they met and how her man dropped on a knee and popped the question. Read all about it below and feel free to catch up with more love stories in this category.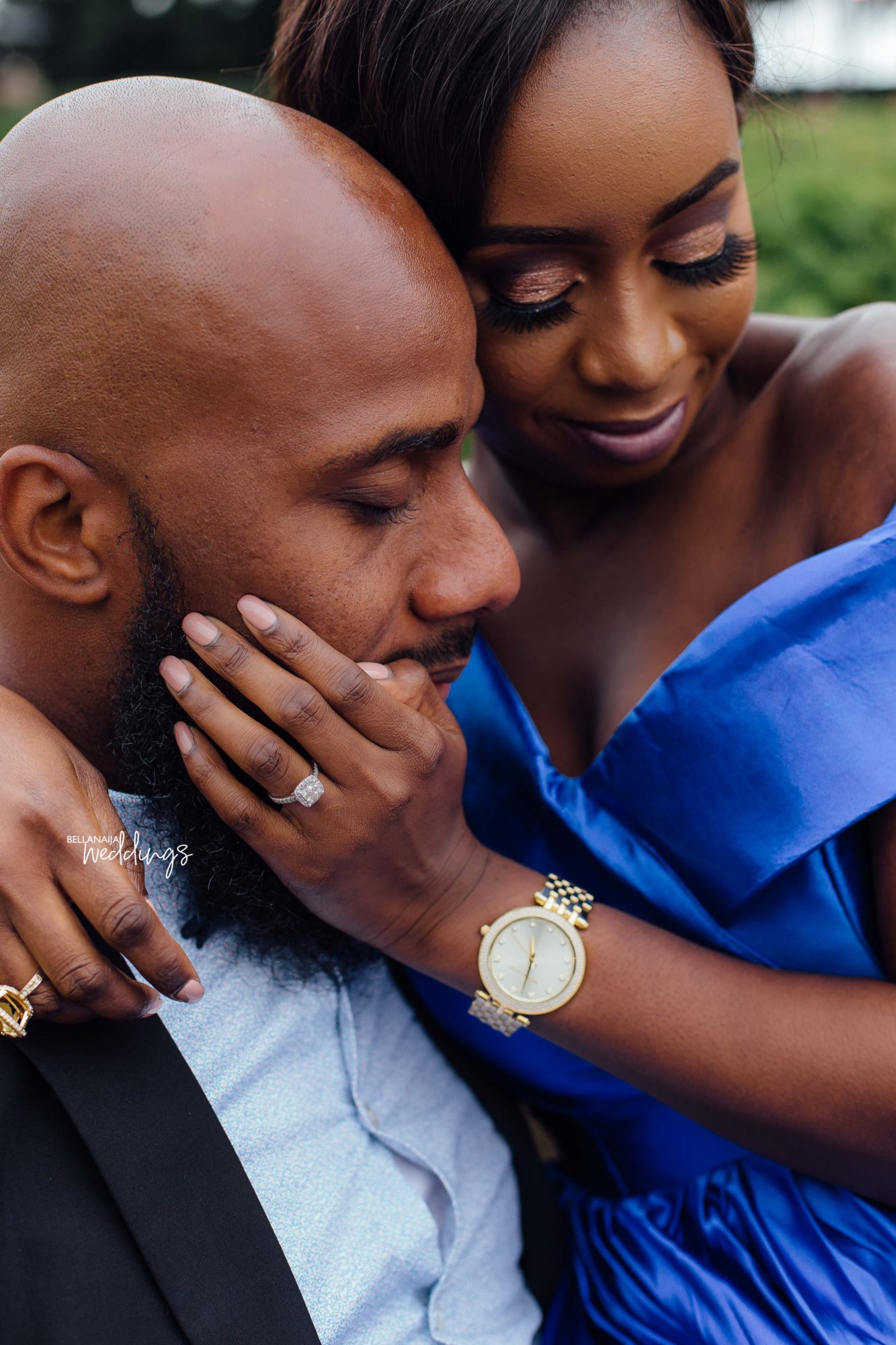 On a random night in May 2013, my friends and I decided to go to a Nigerian social event. I had box braids and wore a little black dress while having a good time with my girls. The event ended and while we were heading towards the door, a guy in a blue blazer came up to me and said, "You look like a gorgeous Nubian queen."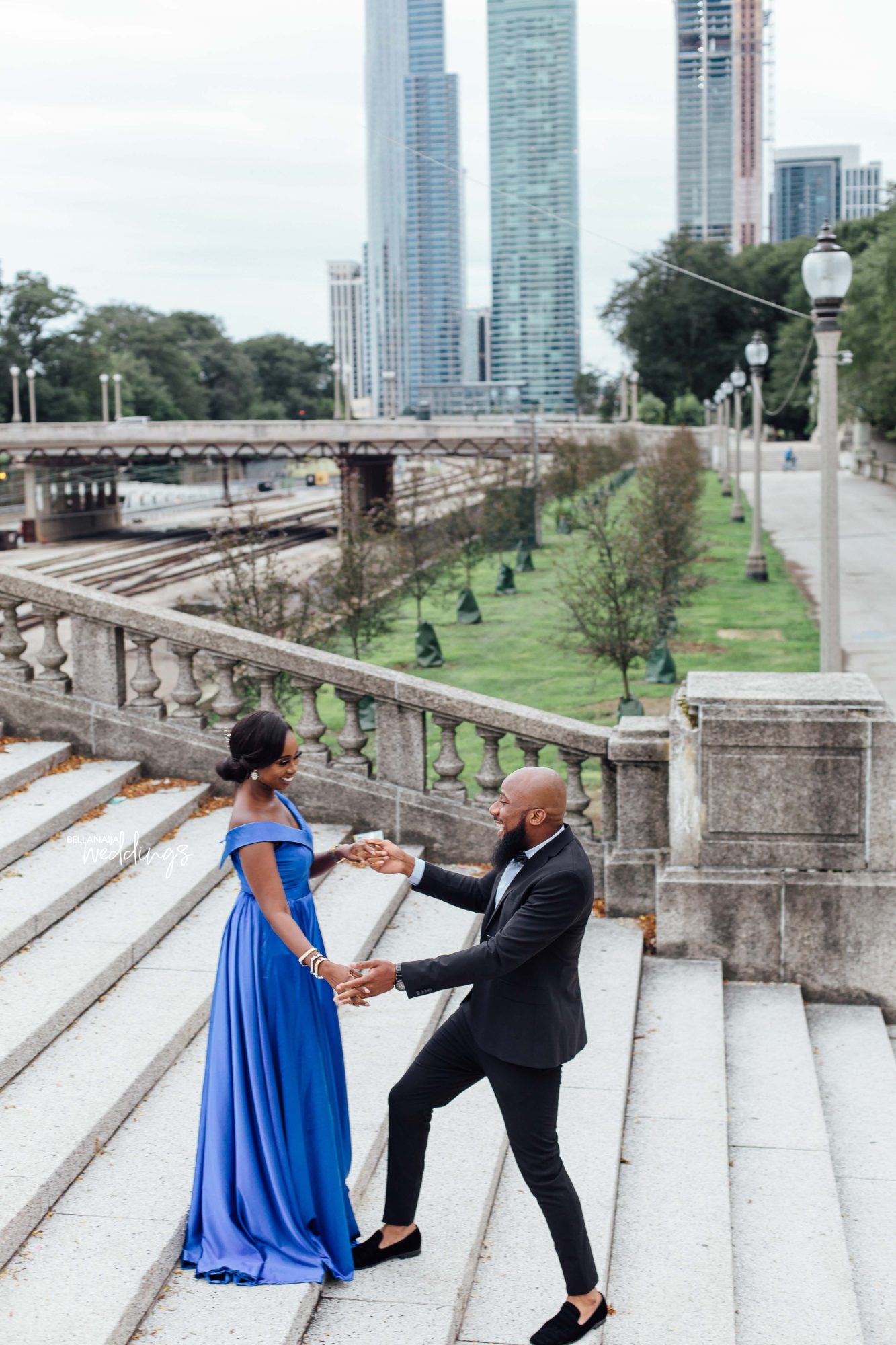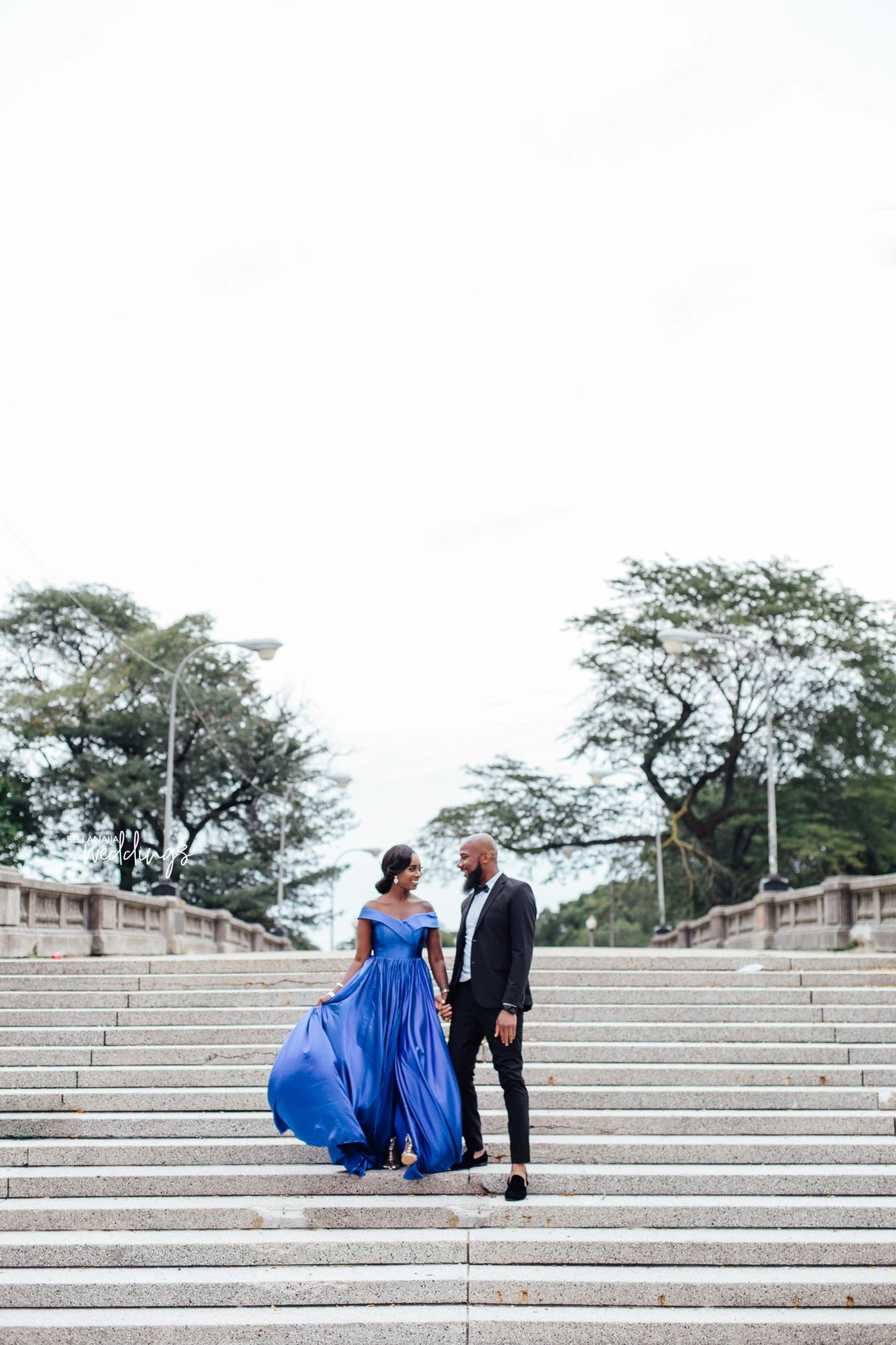 I thought he was corny but I smiled because his approach was cute. He introduced himself and was trying to spark a conversation. I told him that my friends and I were leaving. He asked for my phone number, then I said "Sorry I don't give out my number. You might be a creep" (playing hard to get). We laughed, then he initiated that I took his number instead and if I want, it's my choice to give him a call.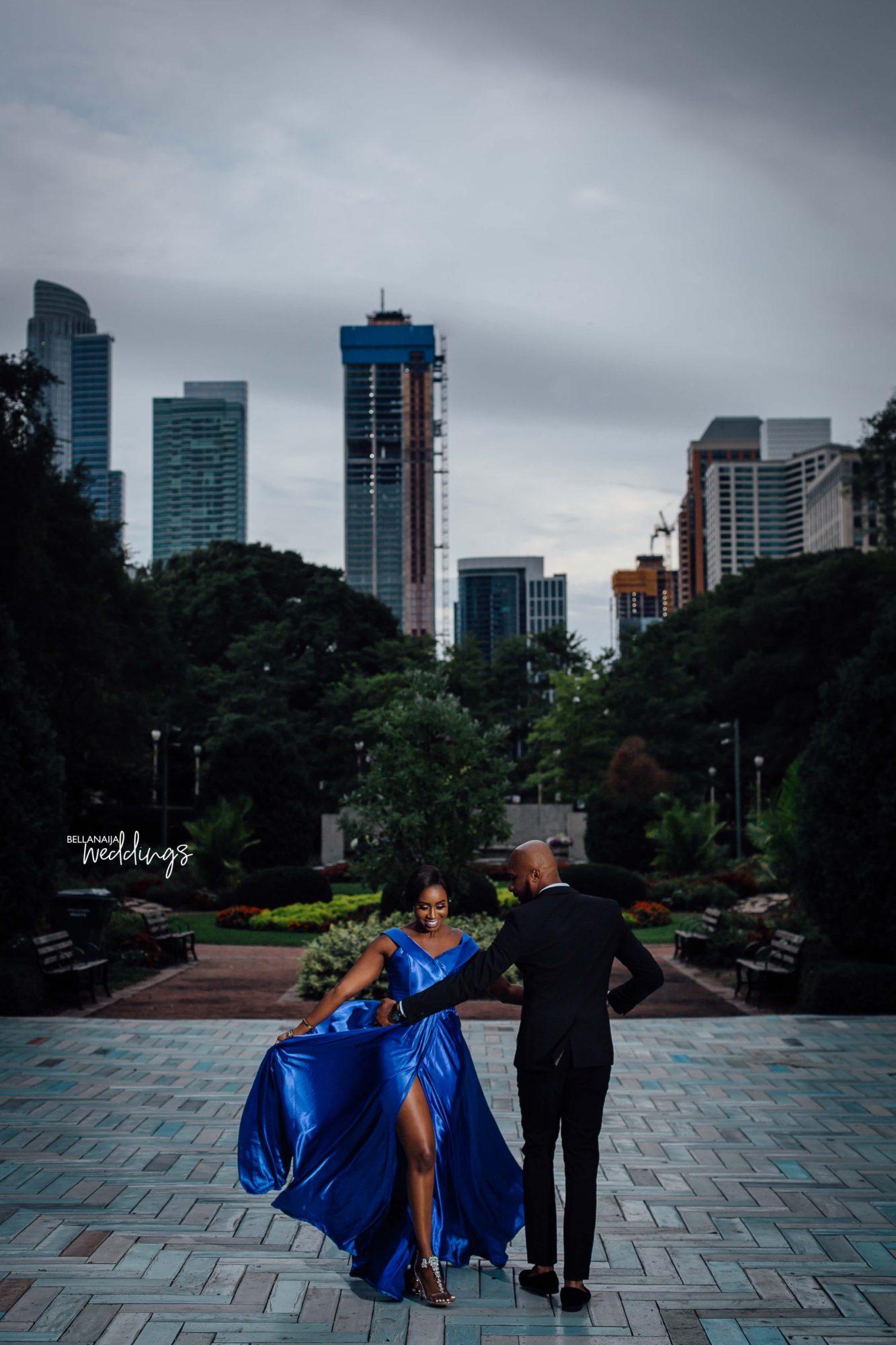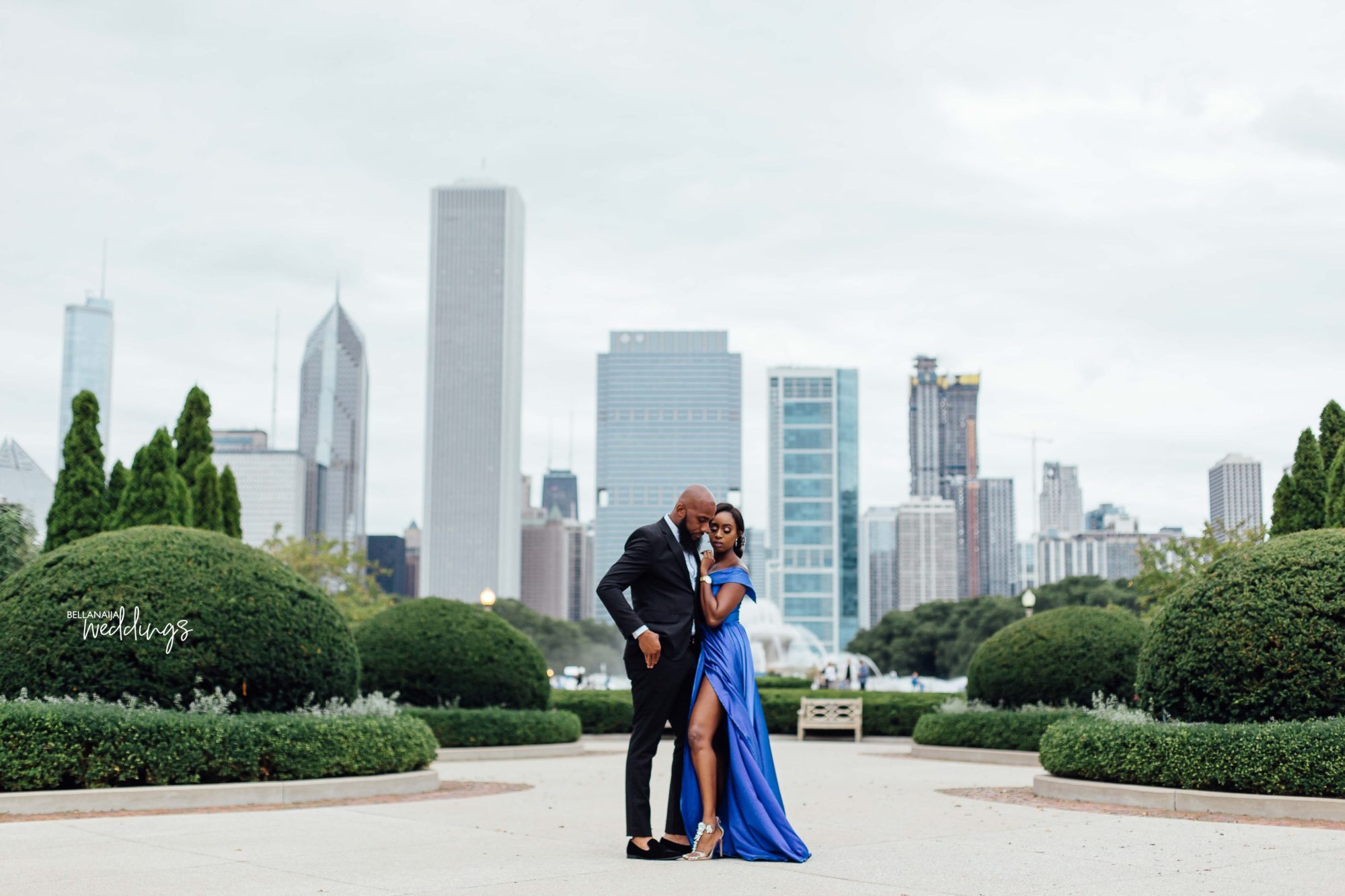 A month and a half went by, I finally decided to text him because I was bored. Being my goofy self, I sent a prank text to him pretending to be someone else (you know, just to see how many girls he talks to). The conversation was hilarious, he finally ran out of guesses. I revealed myself and he was laughing so hard. I asked what's funny, he stated that he never thought he'll hear from me again and that he told his friends about the beautiful lady he met the other night but haven't heard from.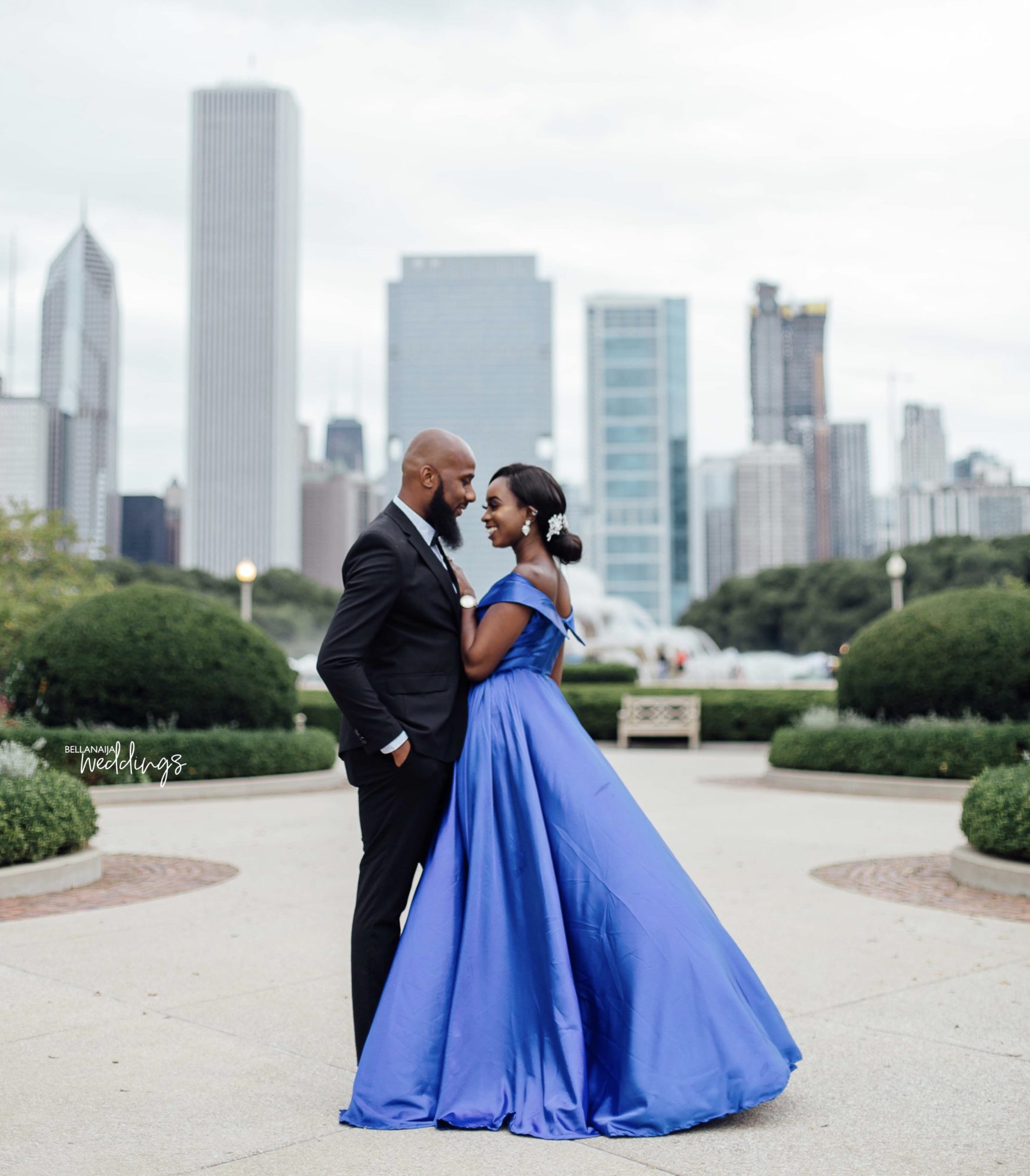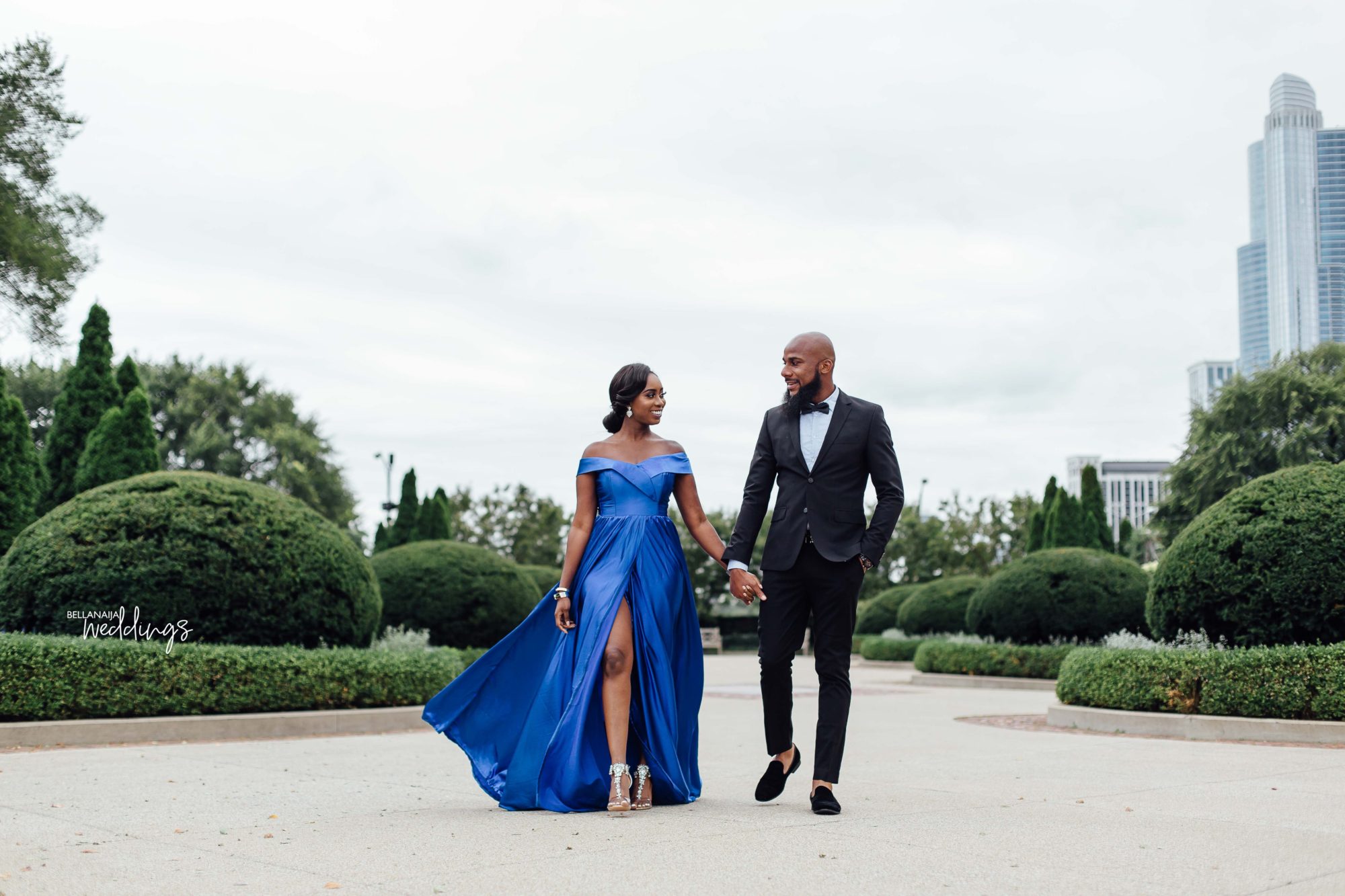 It turned out that night was actually his birthday. From that time, we skyped often and spoke frequently. Our first official date was at a P-Square concert. He was so charming and fun to be around. Fast forward to five years later, we are still madly in love.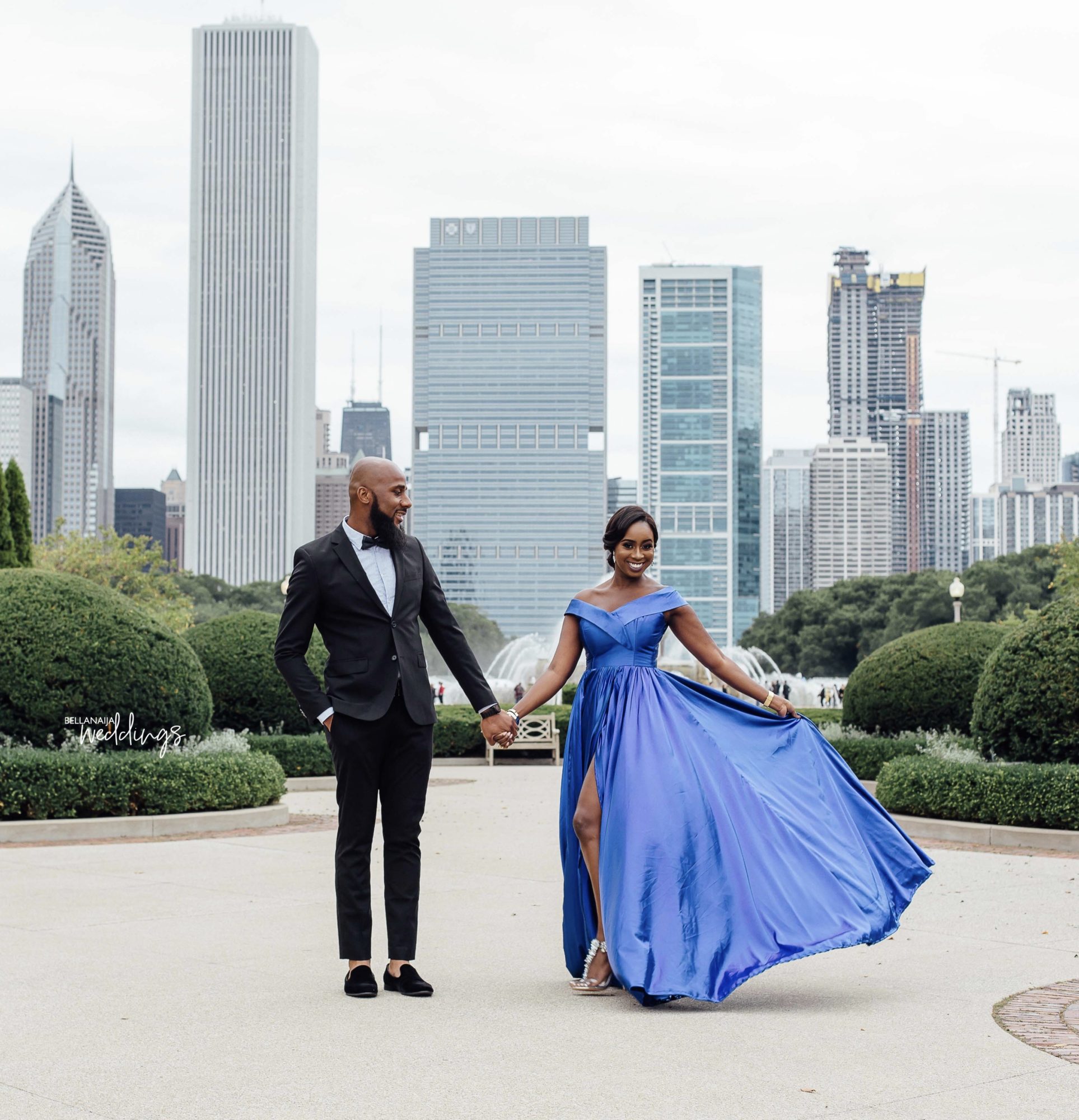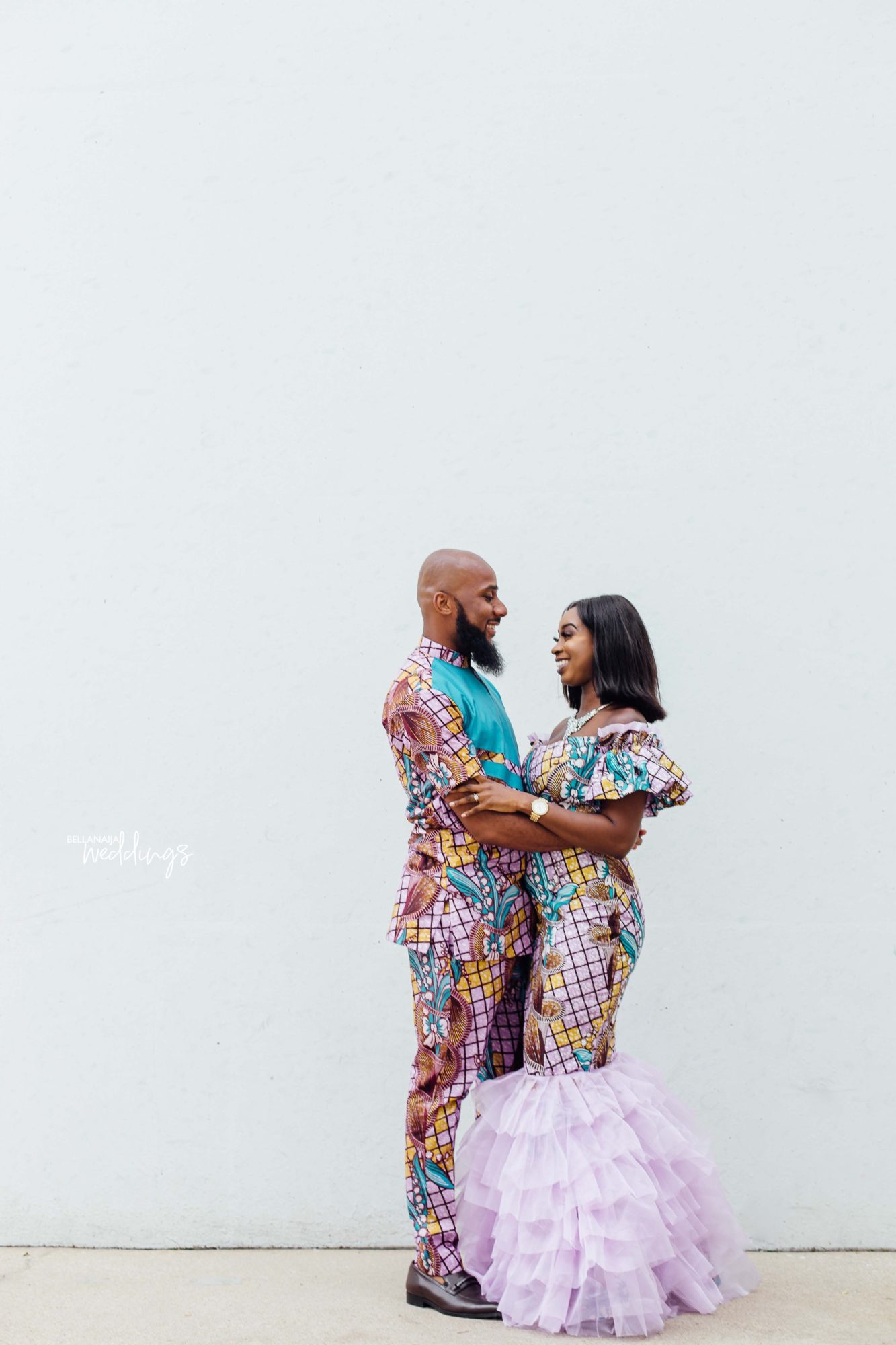 And when it was time to propose, here's how Taiwo popped the big question:
Taiwo planned our 4 years anniversary date by surprising me with a helicopter ride and dinner. He even invited my family and friends, who were all part of the plan all along. When he dropped to his knee, I couldn't believe it was happening. I was super shocked and overwhelmed with joy. Who knew one random night could lead to forever with my bae.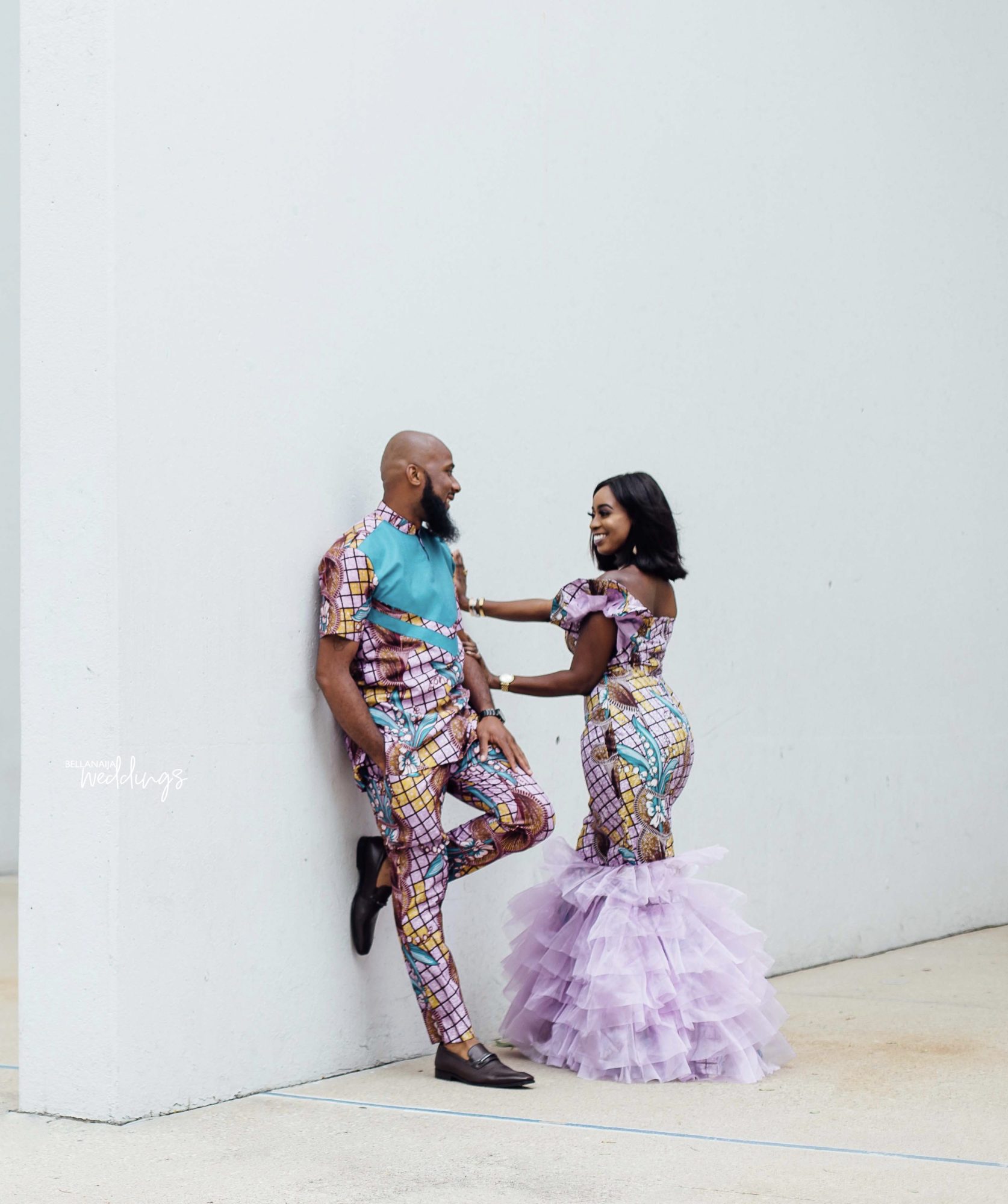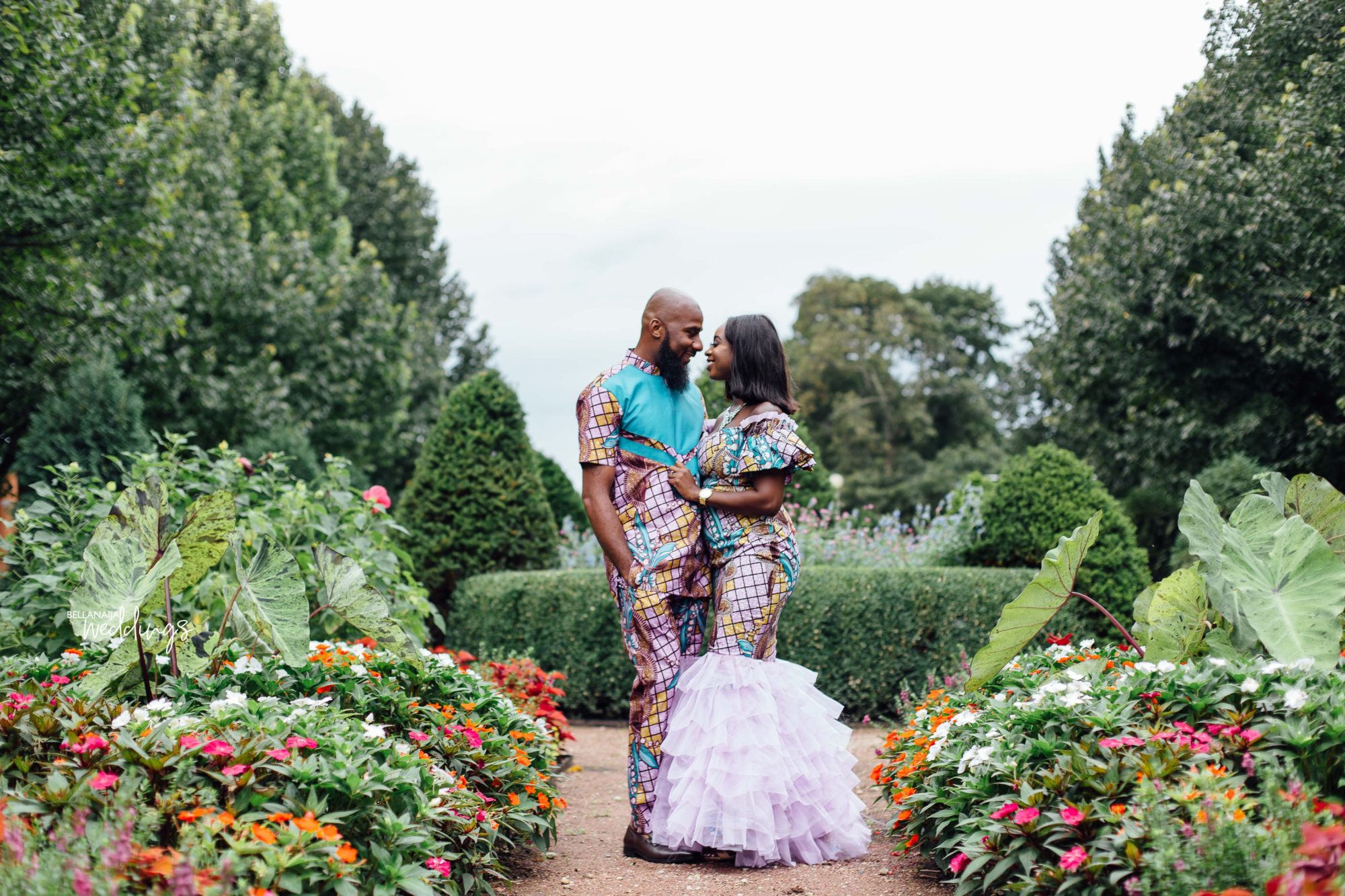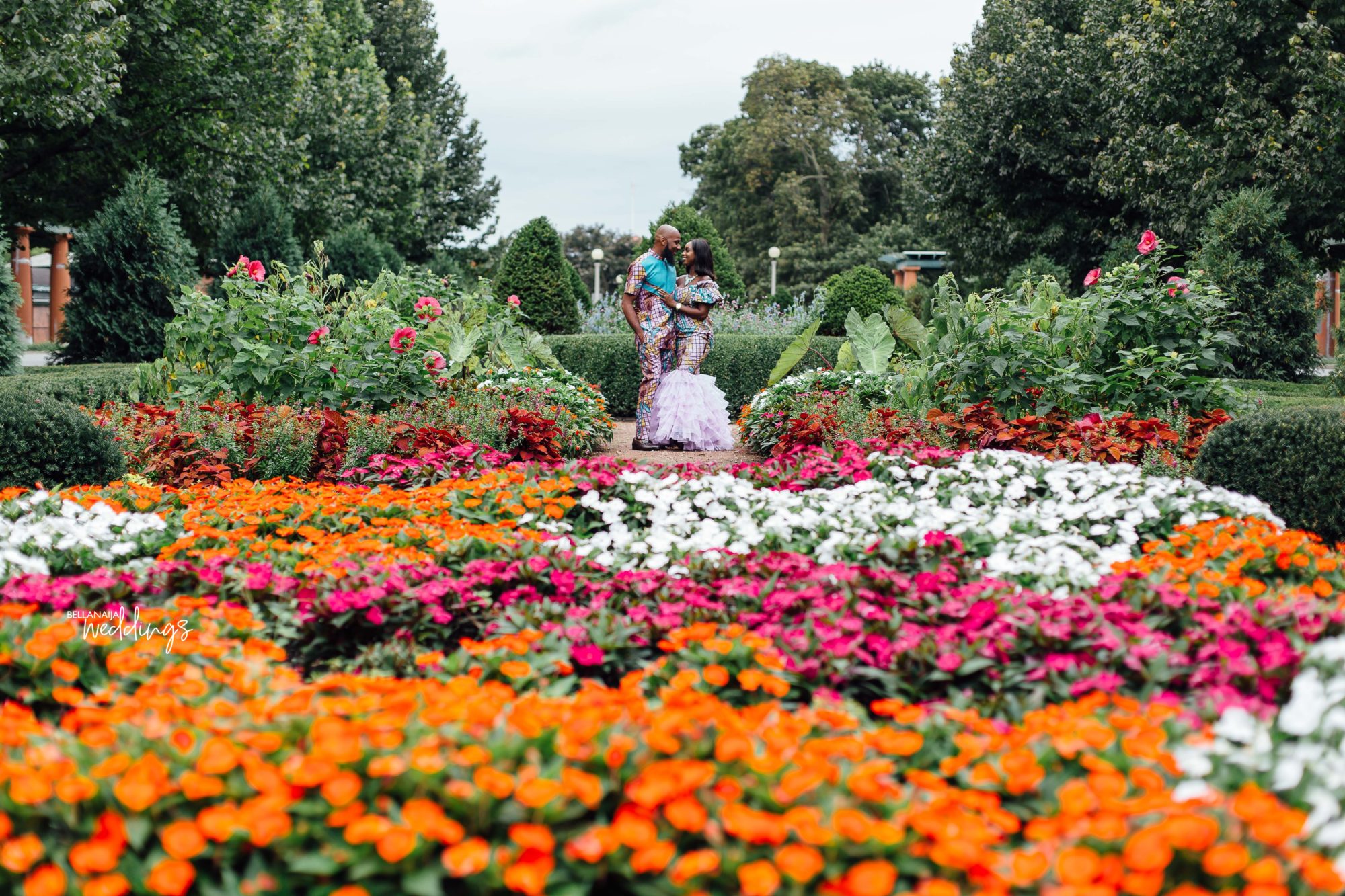 Credits
Bride-to-be: @sweetnviciouss
Groom-to-be: @taiwo.fela
Photography: @chuckolualabi
Makeup: @olaidestouch
Dress: @real_puducci
Hashtag : #MoeAndDave2019