When you find your person, you know that you want to have them by your side forever. Mosunmola and Oladipupo found love in each other and it has been an absolutely beautiful journey of love.
They were coursemates at the University of Lagos who eventually became good friends. This friendship eventually grew into a sweet relationship. Though time and distance happened, nothing was enough to come between their love. Today we get to bask in the sweetness of love as we go through their white wedding photos.
After they exchanged their vows in a lovely indoor ceremony, the couple switched things up with a fun reception party. Mosunmola made an absolutely gorgeous bride and Oladipupo was one dapper groom. The couple also shares their sweet love story and we bet you will love it as you keep scrolling.
Enjoy their white wedding photos and love story below.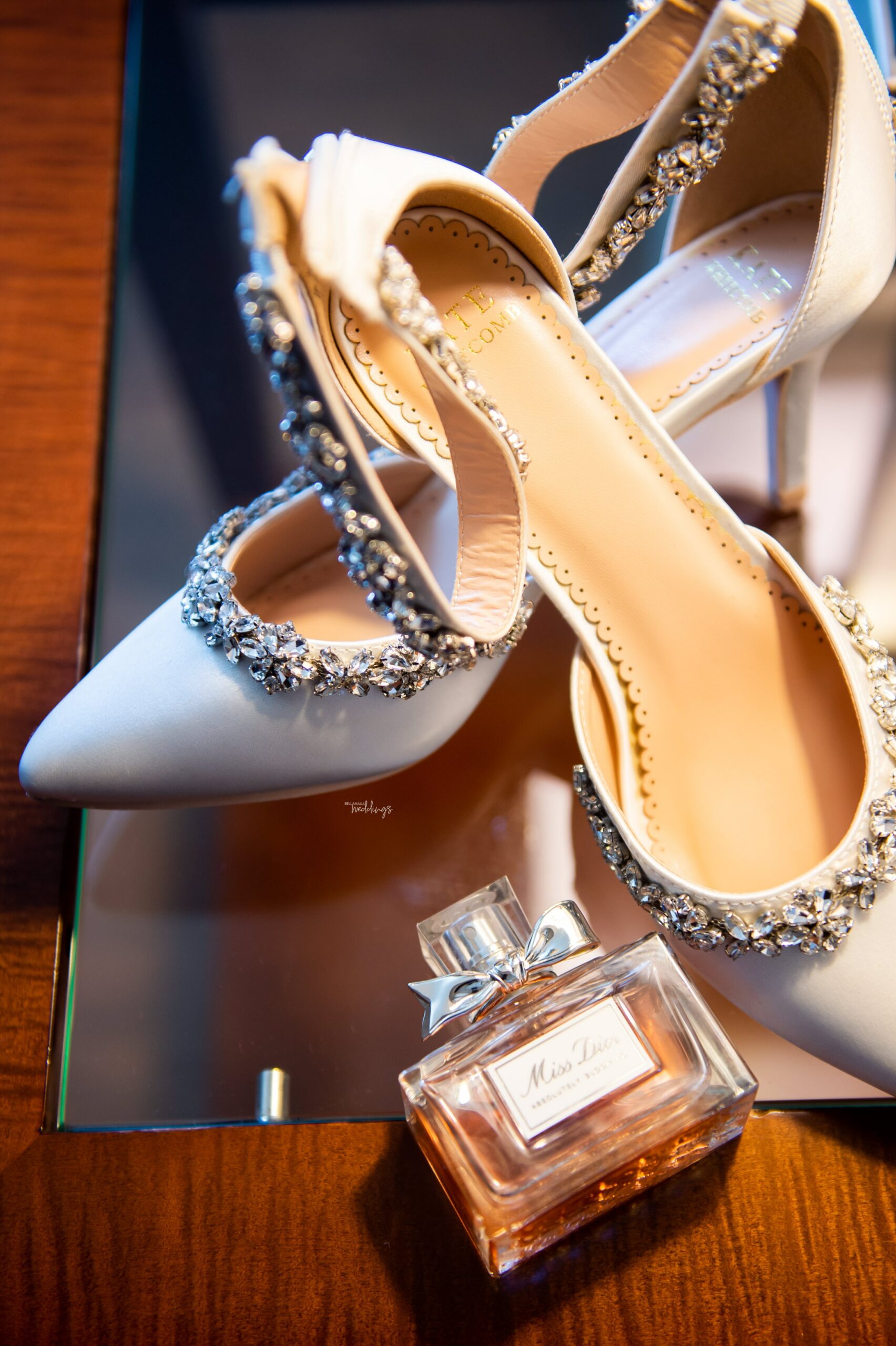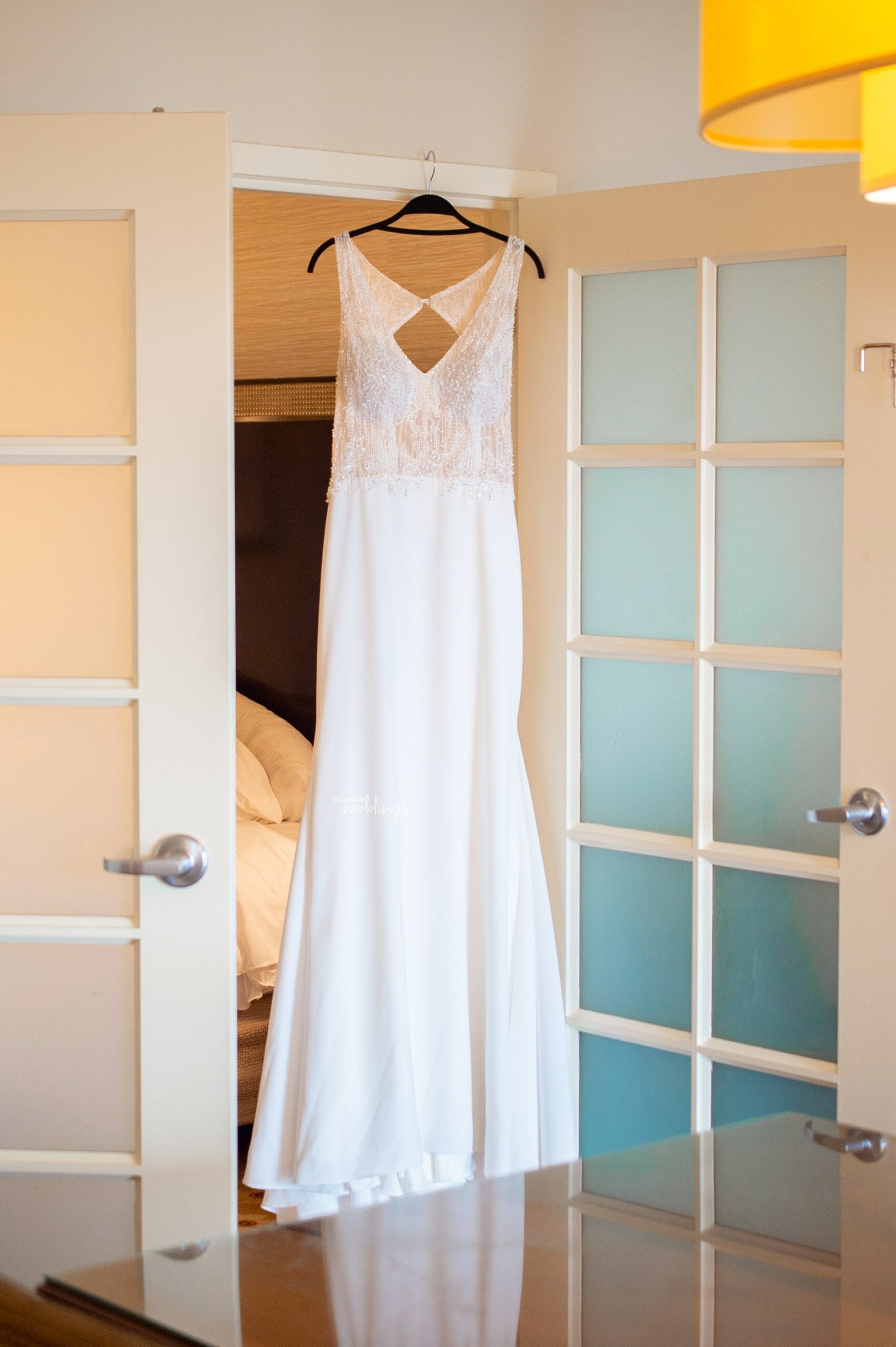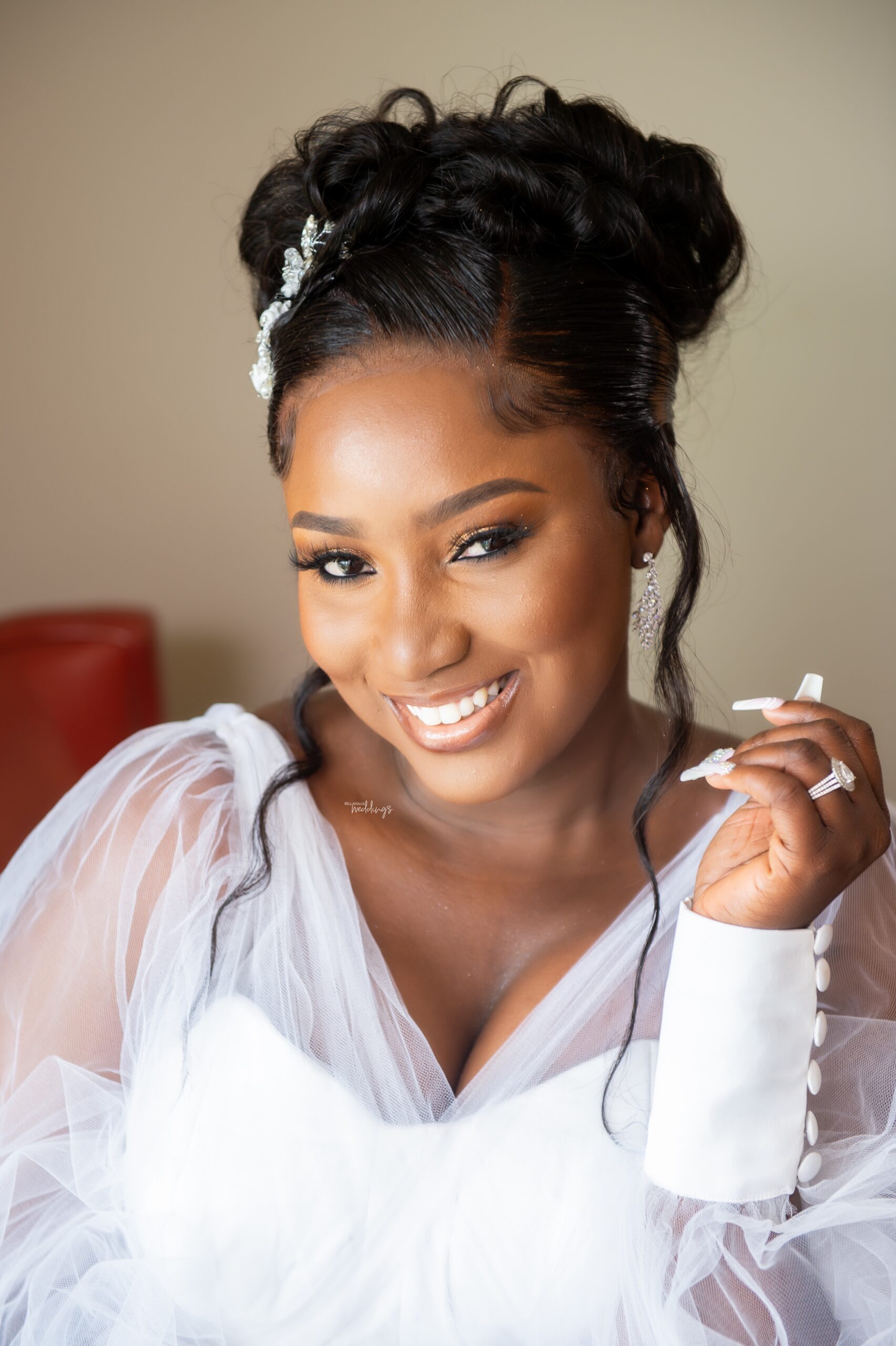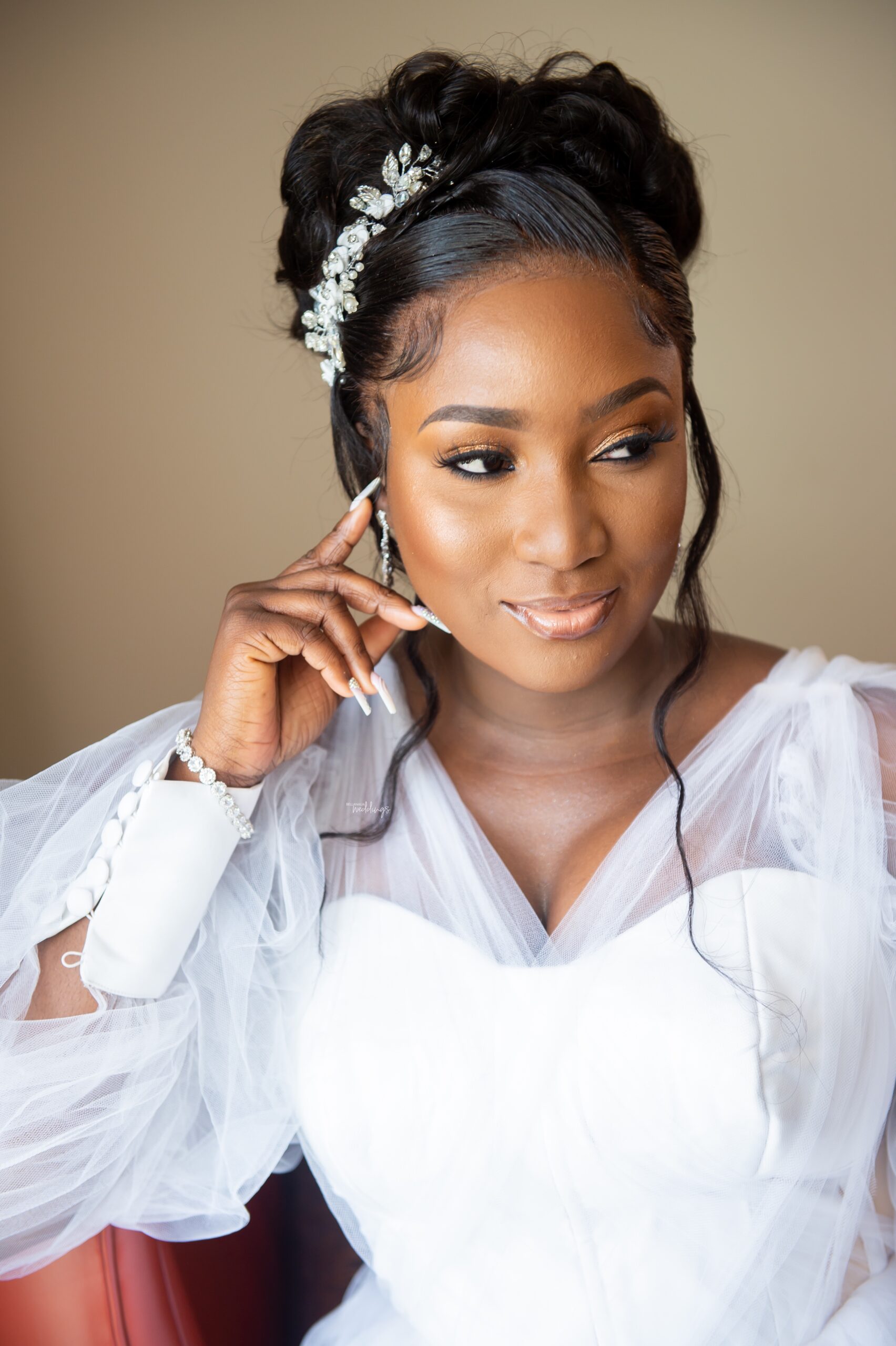 Their love story as shared by Mosunmola:
The year was 2010. We both arrived at the University of Lagos, Nigeria, to study Electrical and Electronics Engineering. So we started out as classmates doing our own thing to ace school. Along the way, we became good friends naturally because we had common friends, had similar values, attended the same fellowship, and studied together. Eventually, we got super close.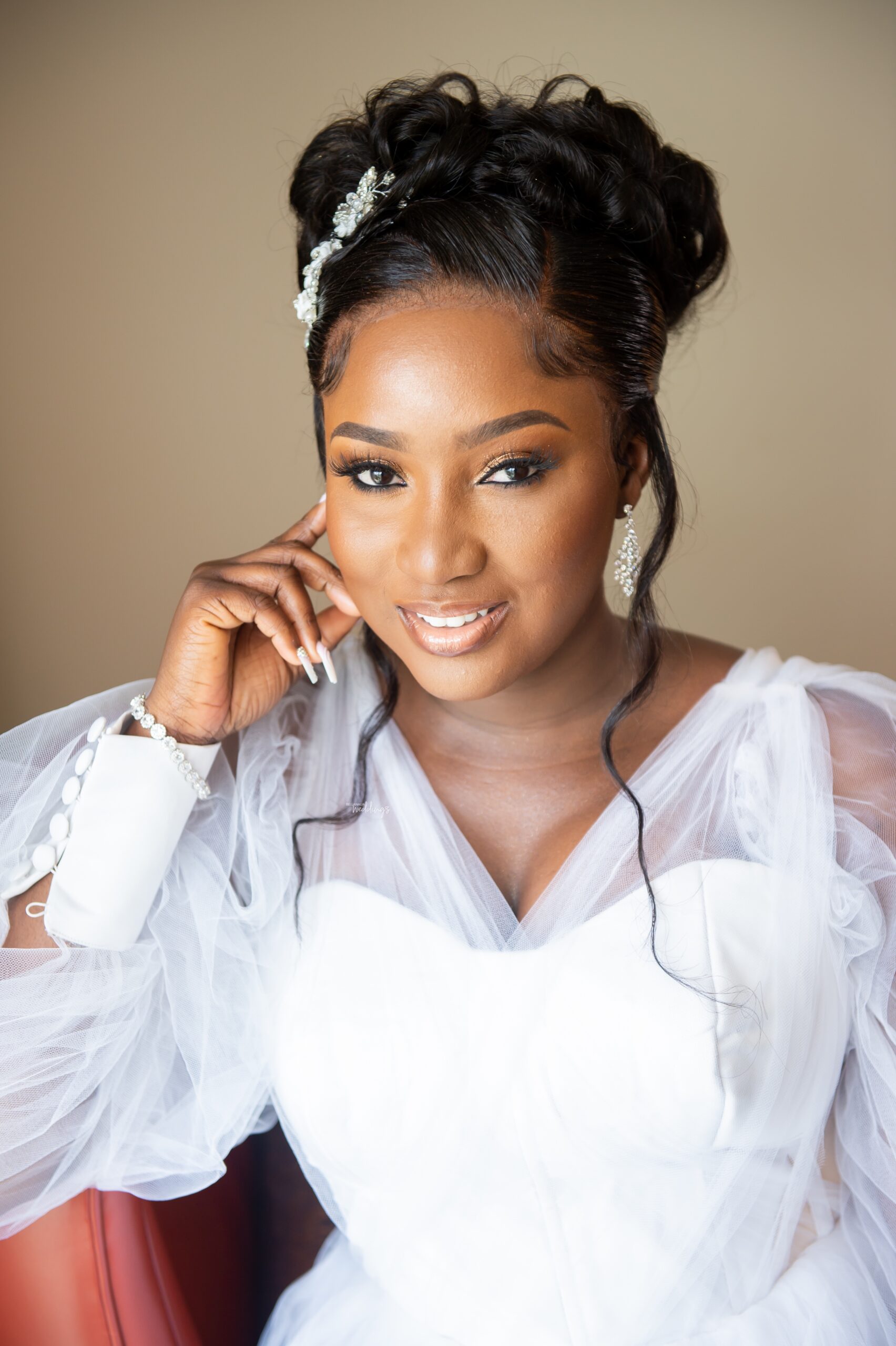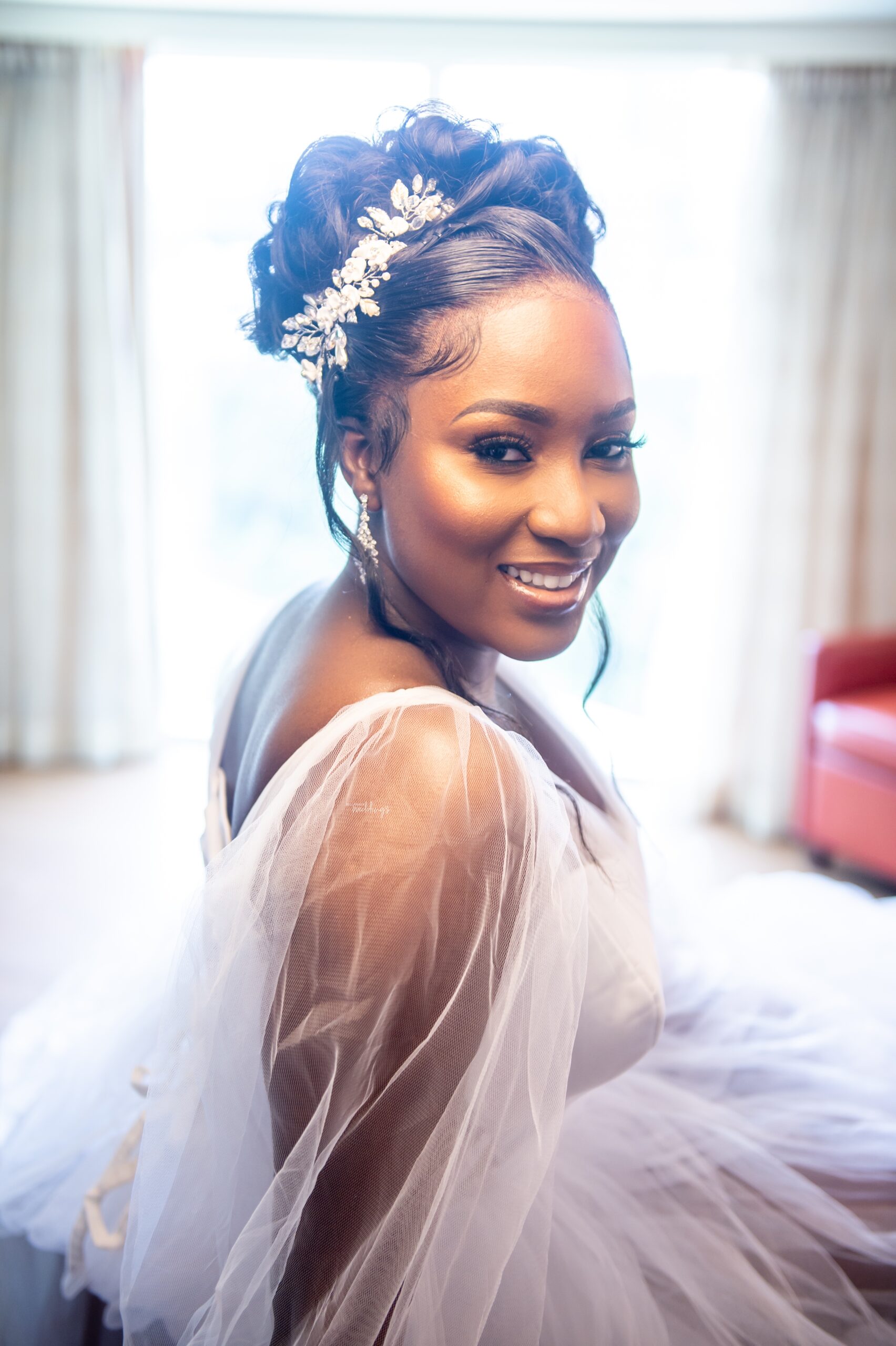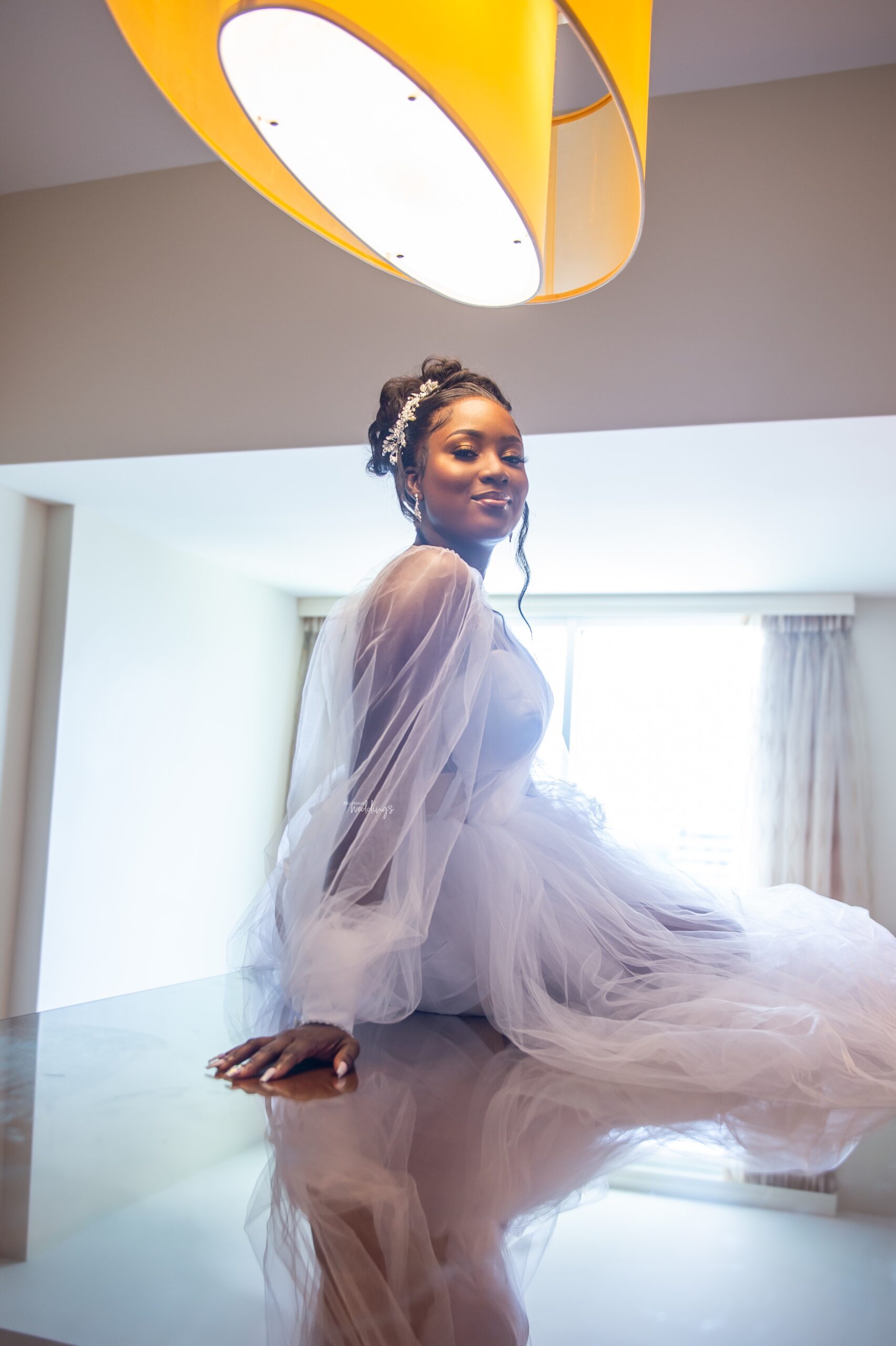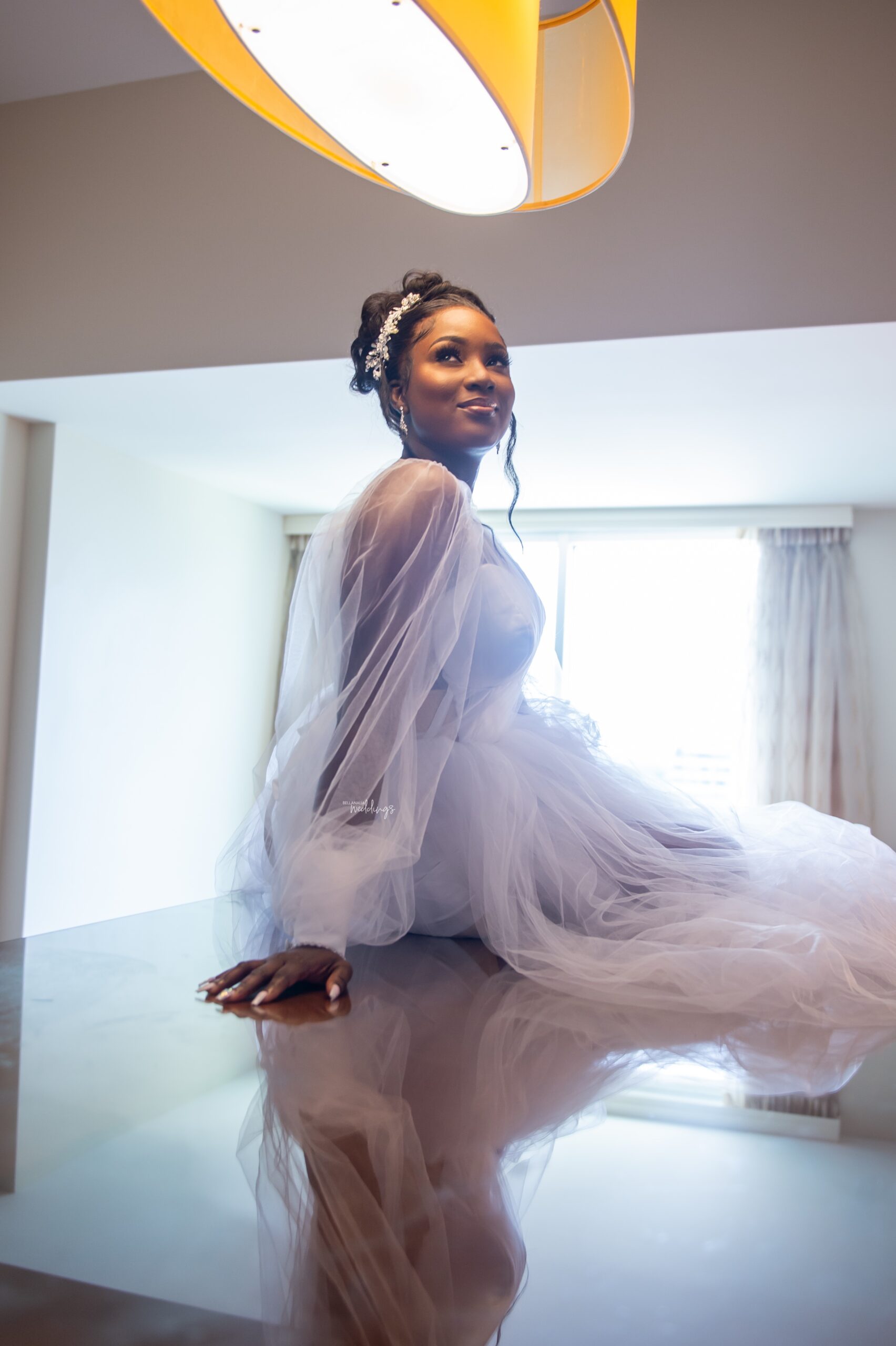 December 10, 2015 is when we made it official and started dating. It was all fun and games until I had to relocate to the United States after graduation, while Ladi stayed back in Nigeria. We made a choice to continue our relationship despite the long distance.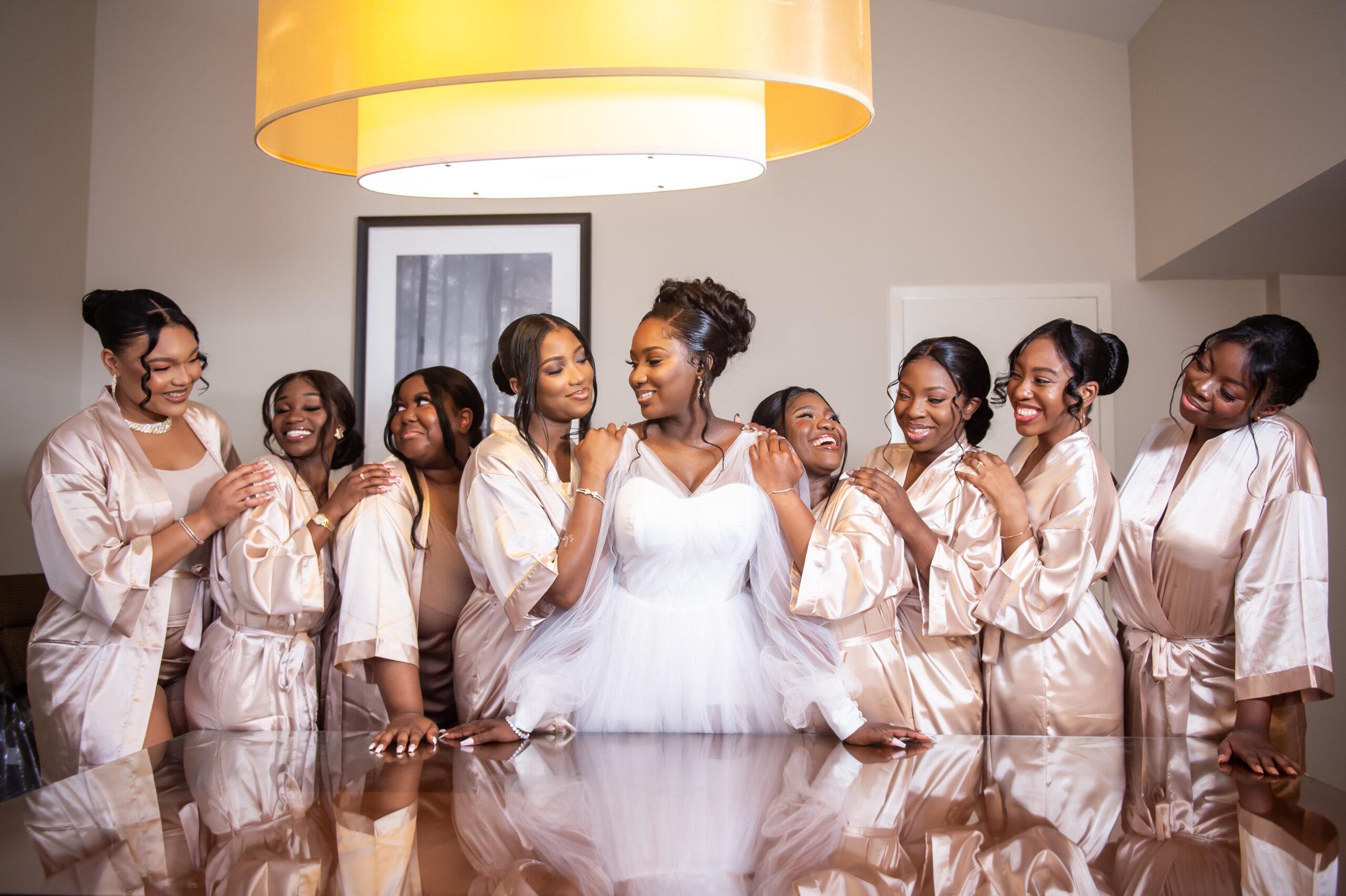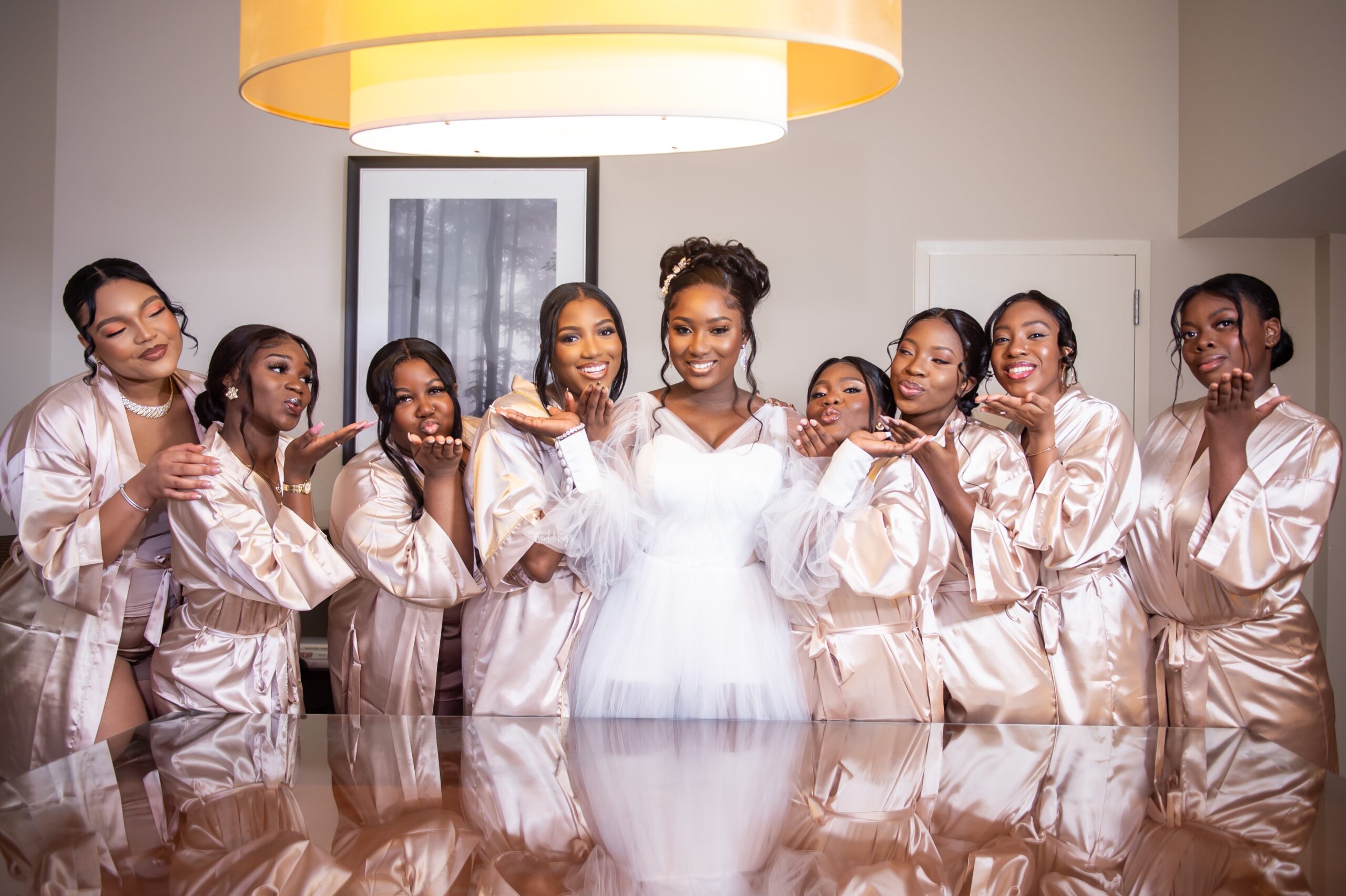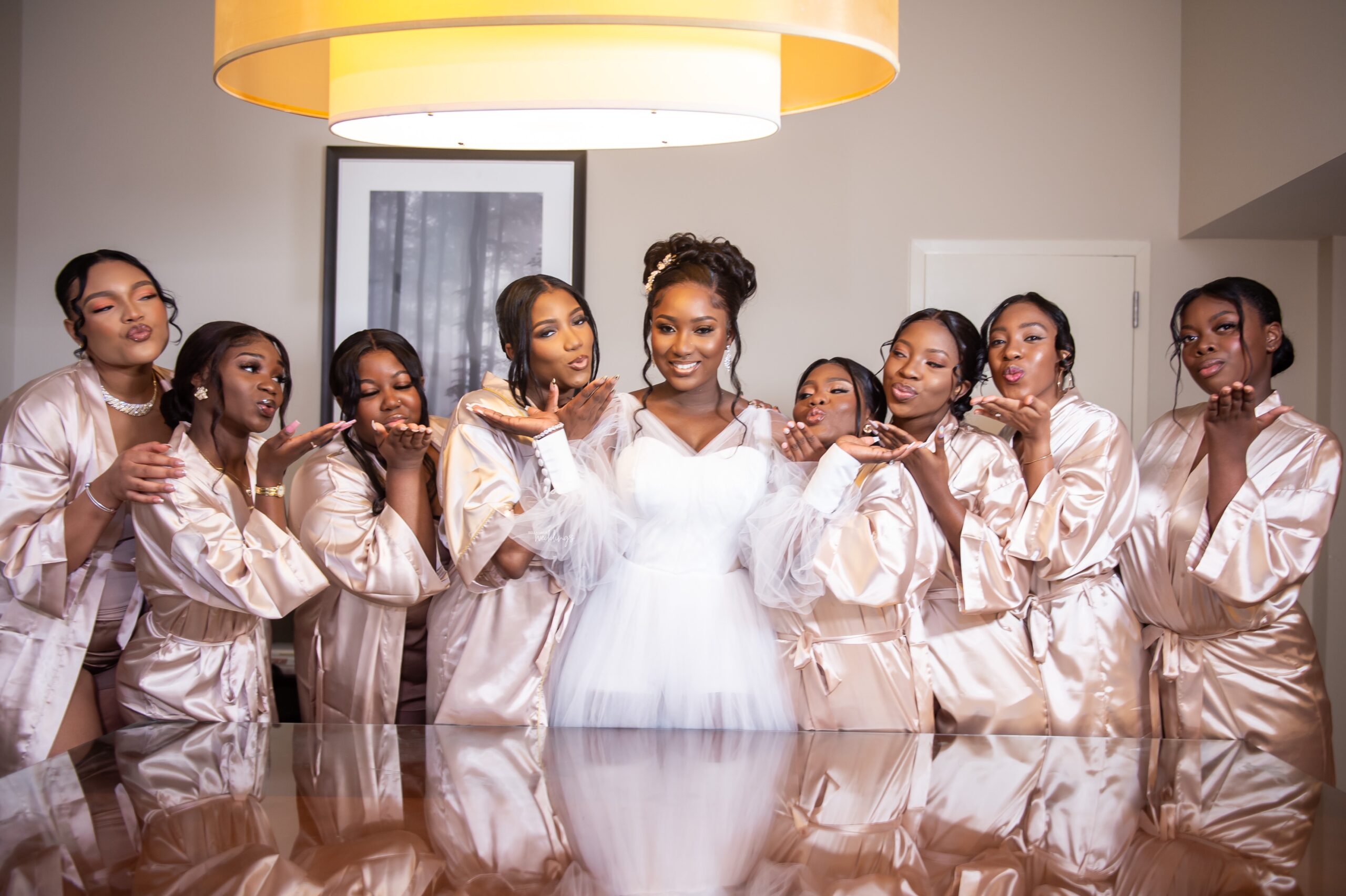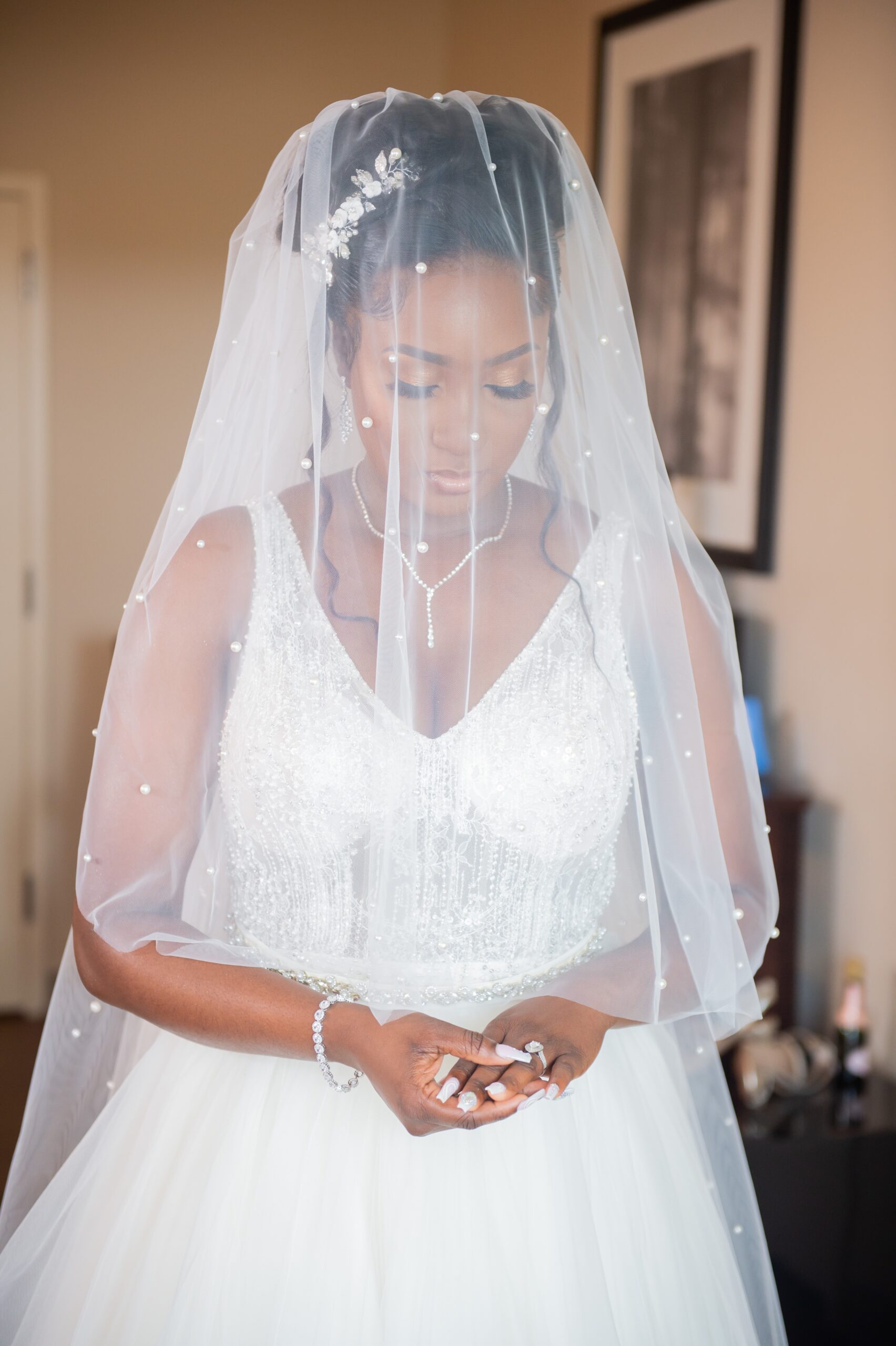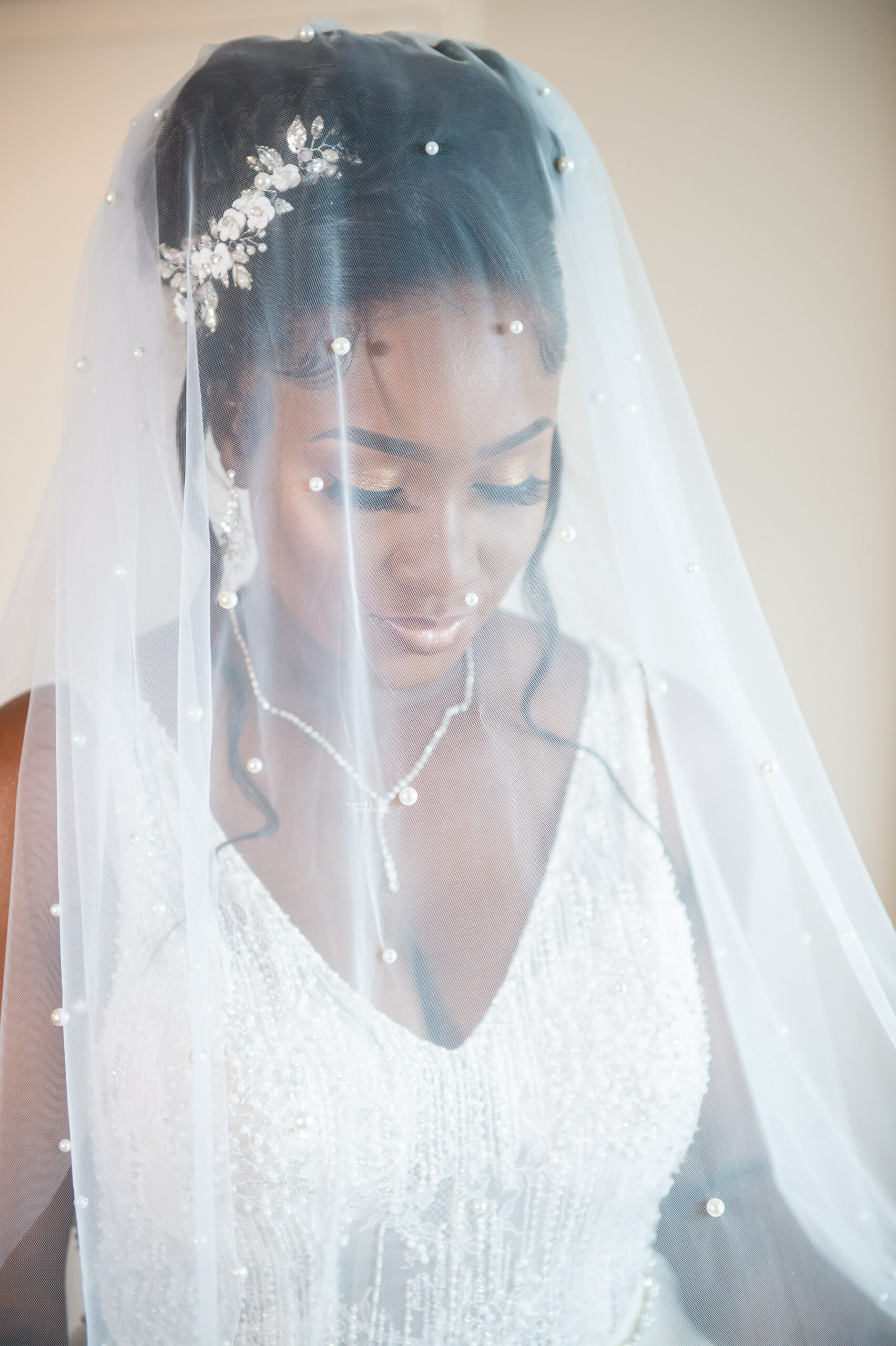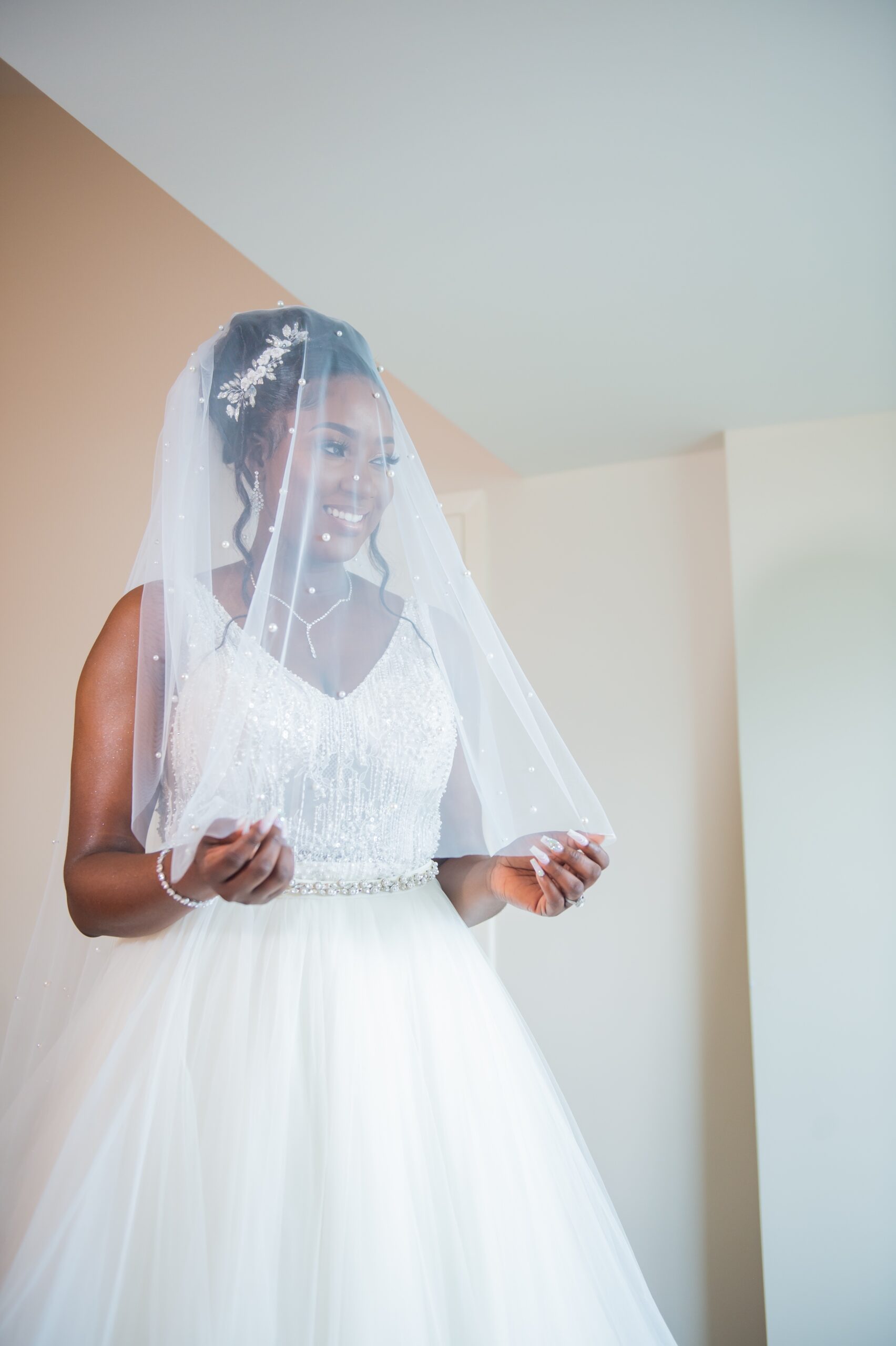 While it was difficult and stressful not just because of the distance but also the wide gap in time zones, we grew stronger than ever because we focused on a collective goal to be together. We were able to meet up a few times in person but it was nowhere near enough so we were creative and deliberate with our communication and made sure that no day went by without us talking to each other and being fully aware of what was going on in the other's life.
Let's check out Oladipupo and his squad…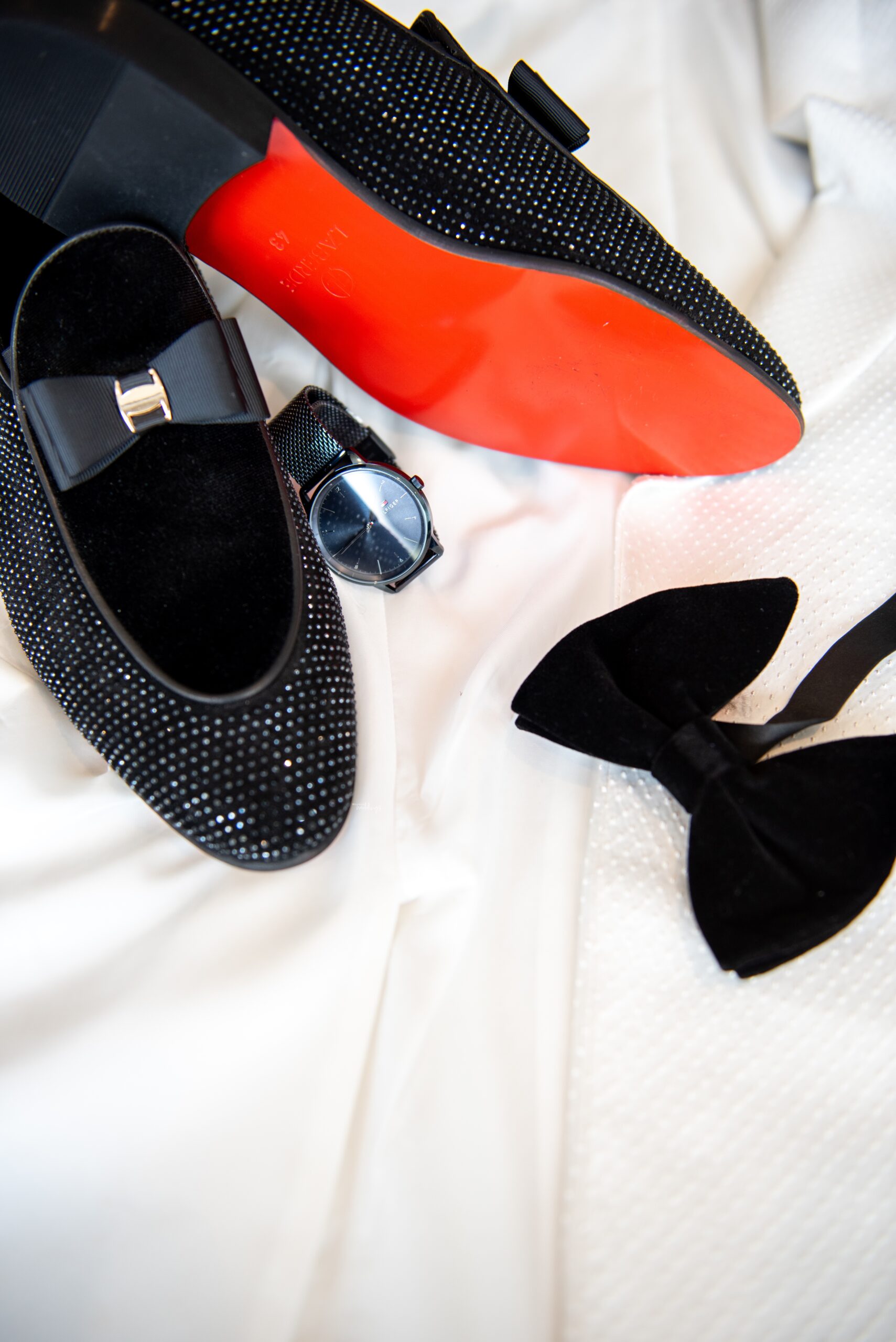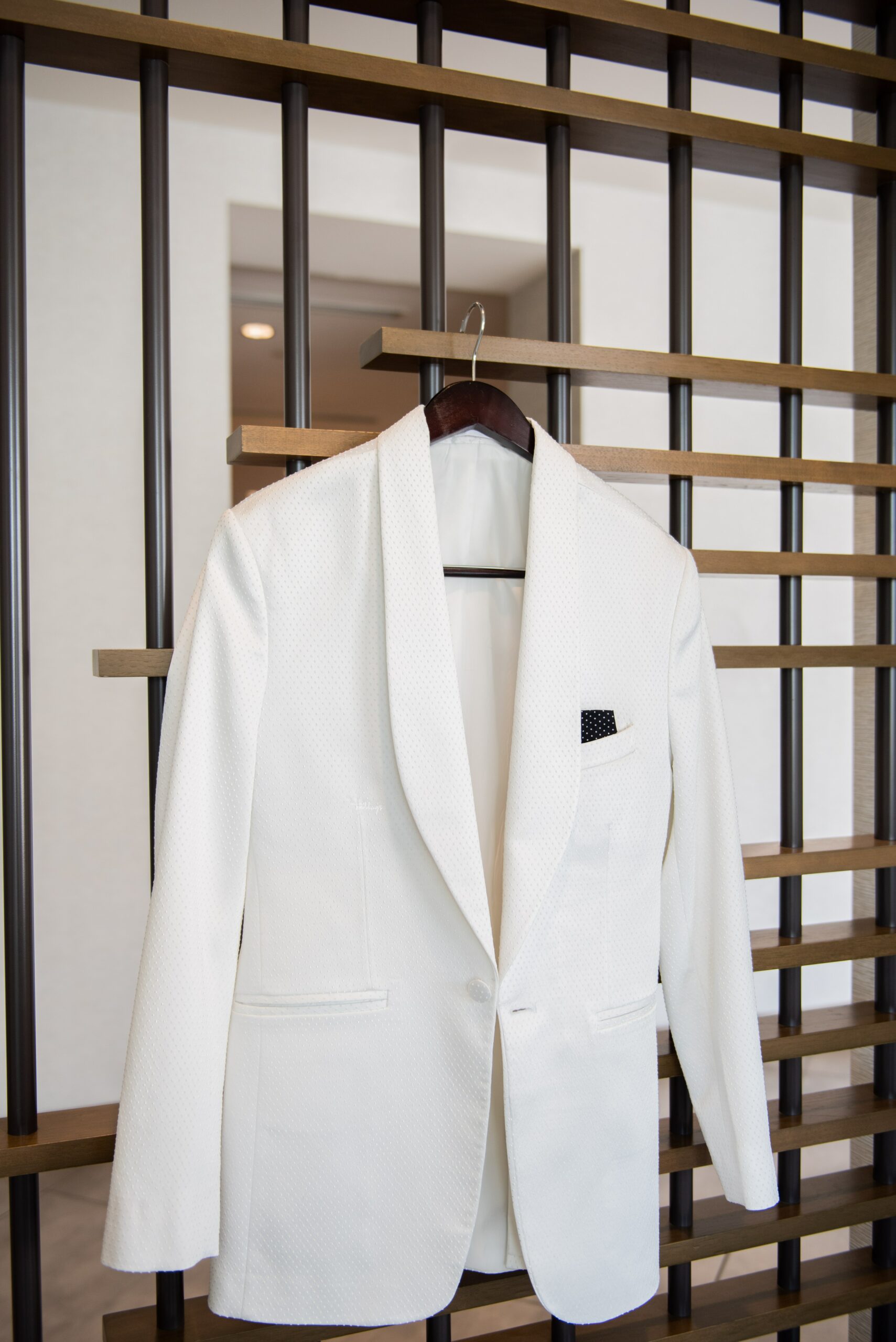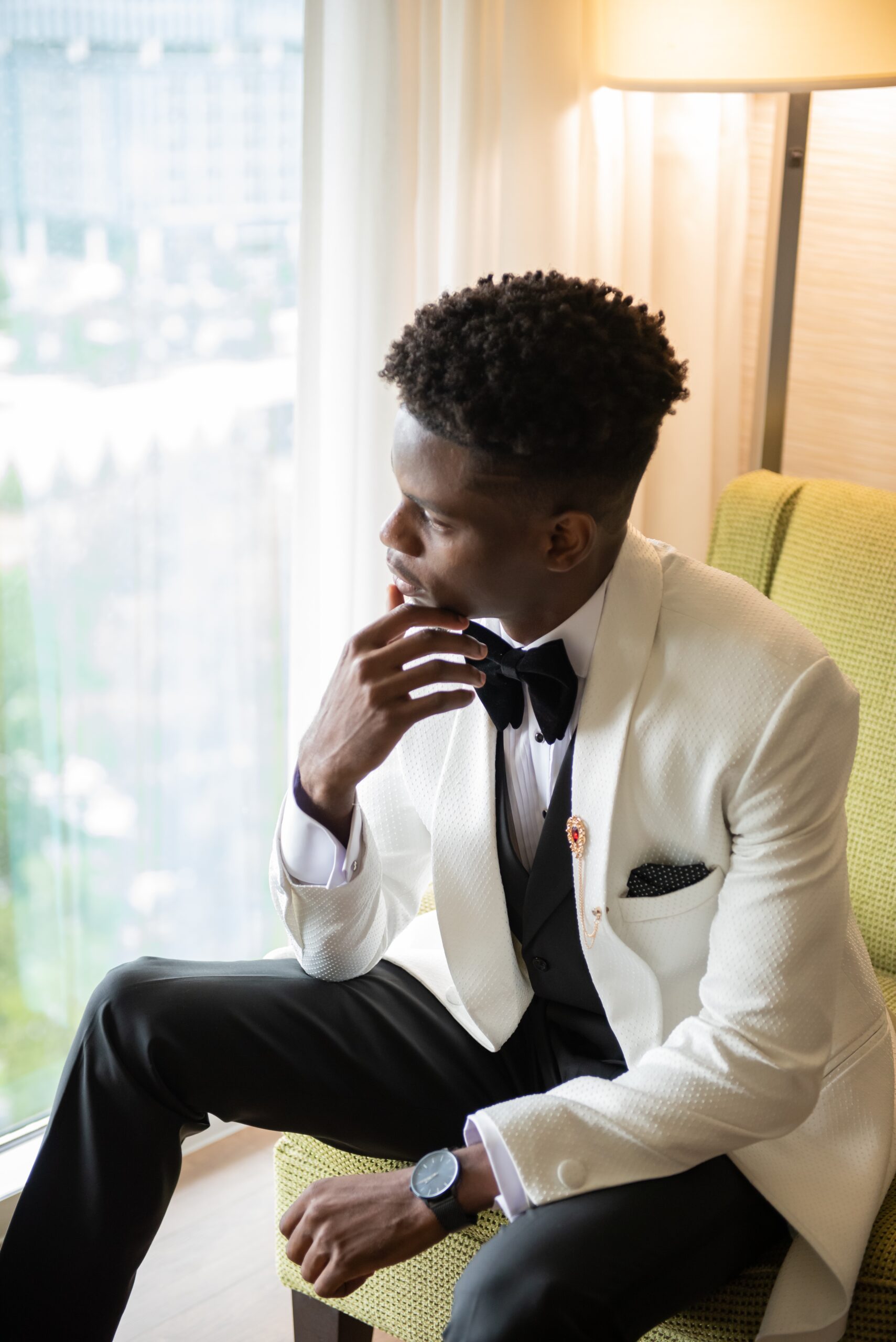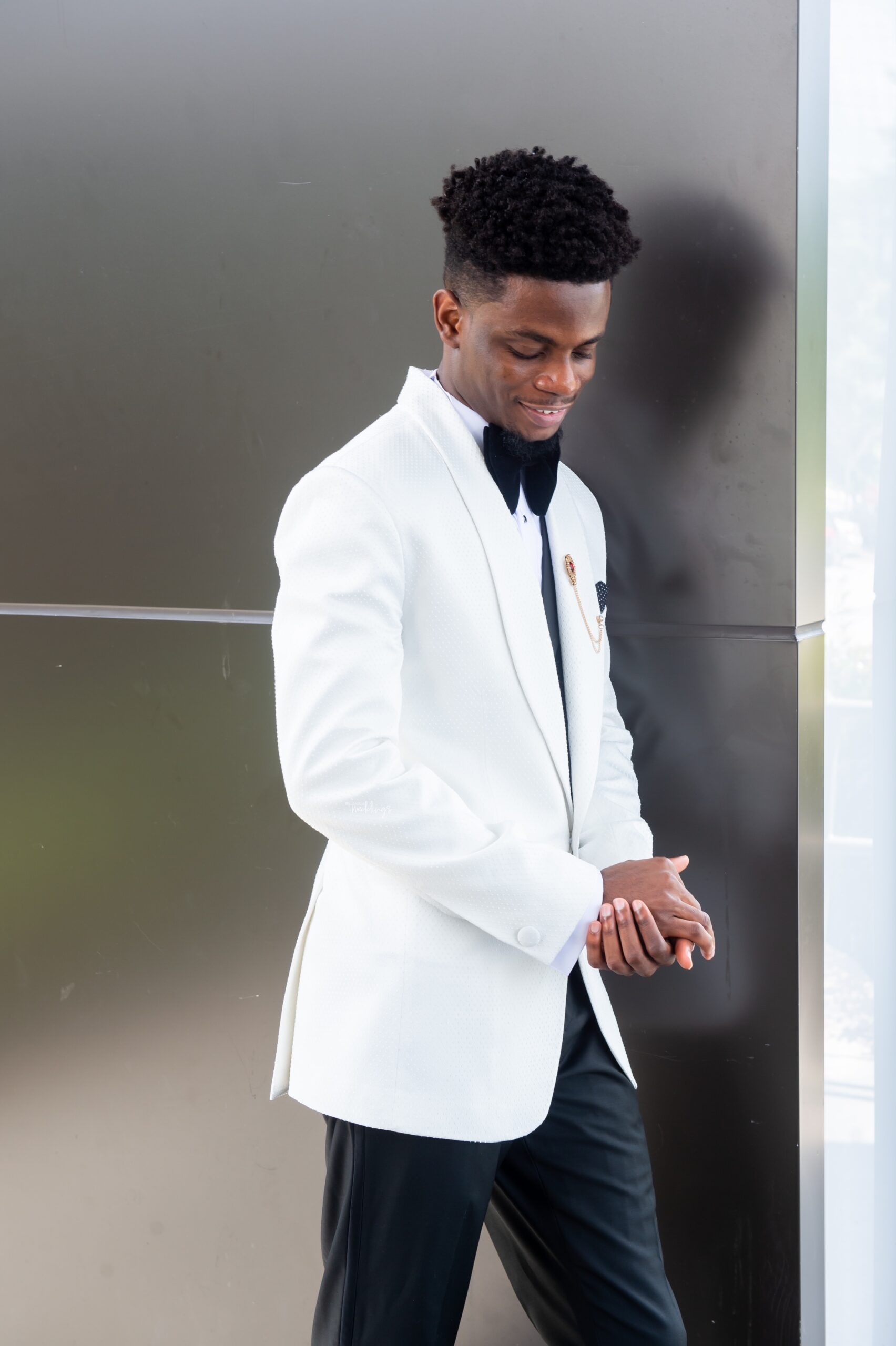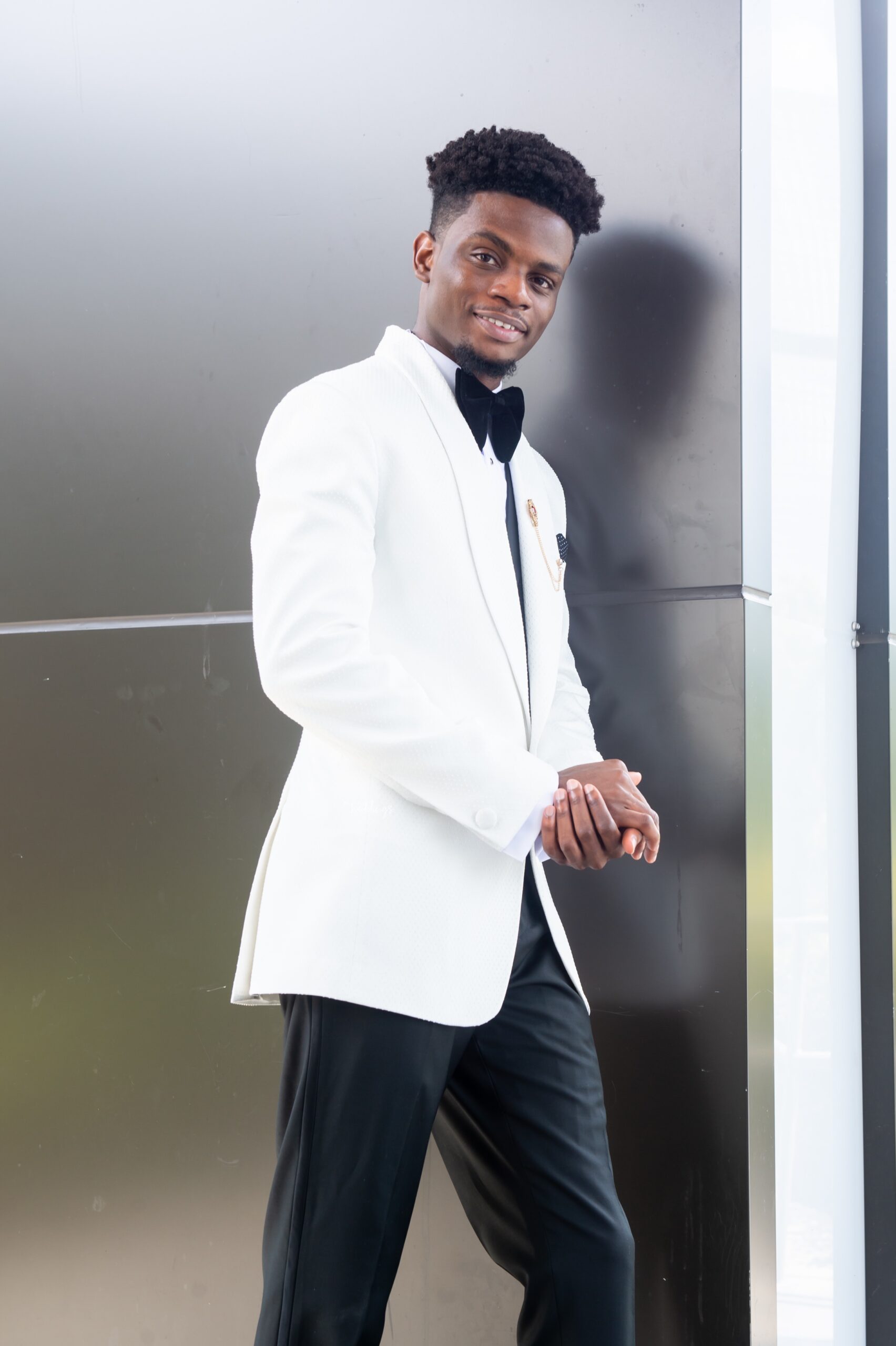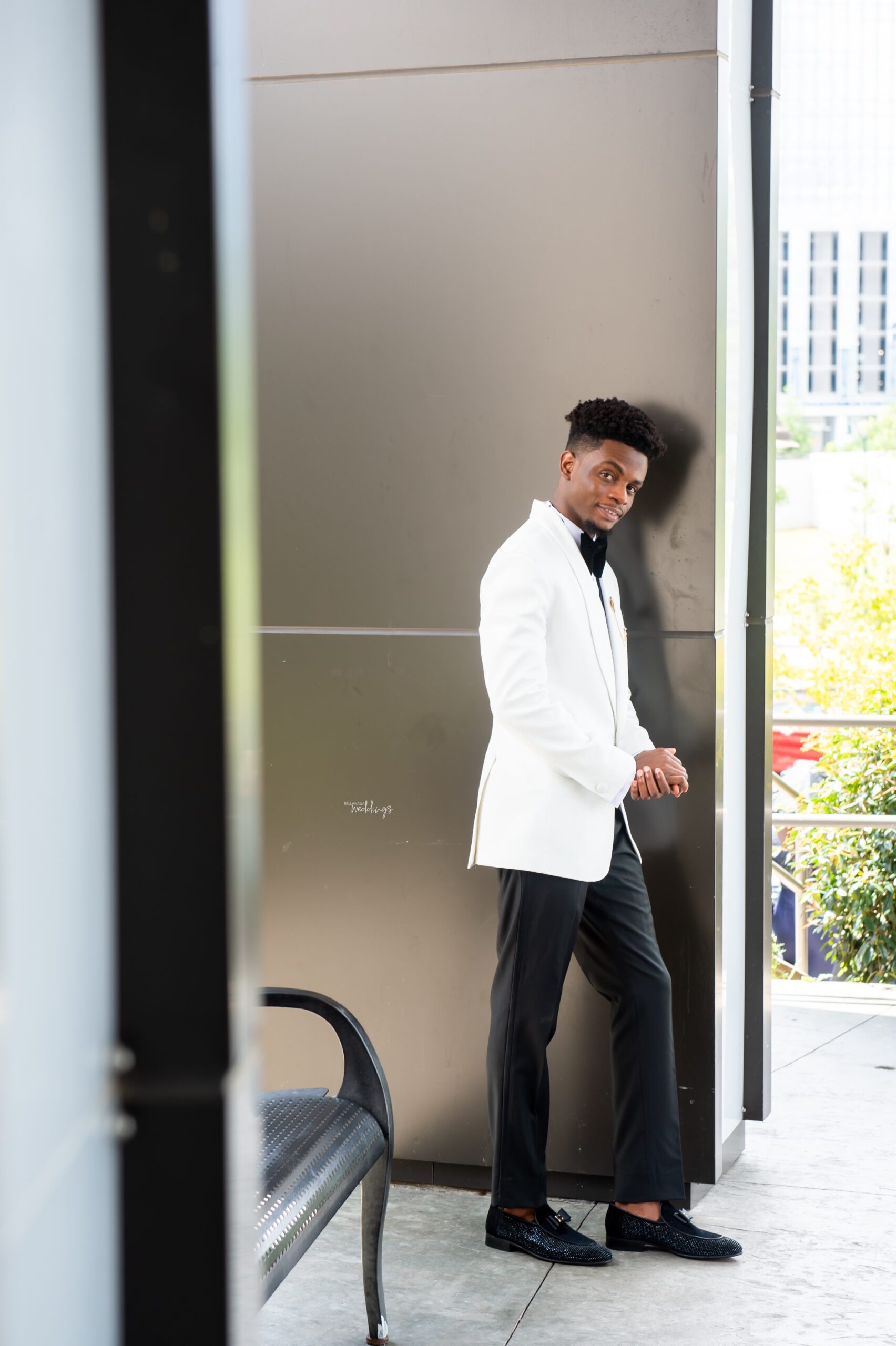 Ultimately, communication, understanding, forgiveness, a deeply rooted friendship, a be together plan and trust kept us going and brought us back together in the same country in April 2021. 11 years of friendship eventually brought us to this point where we decided to spend forever with each other.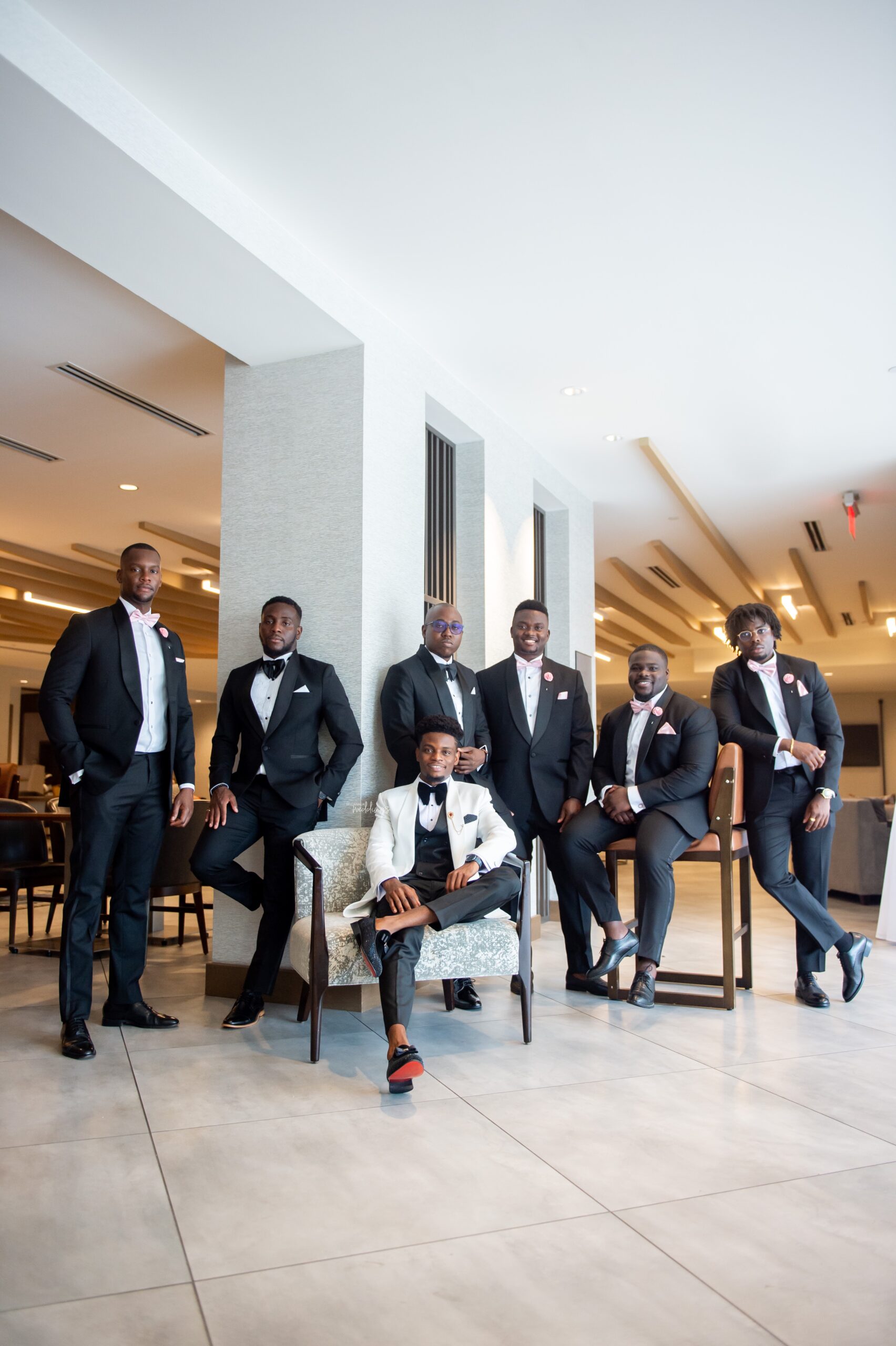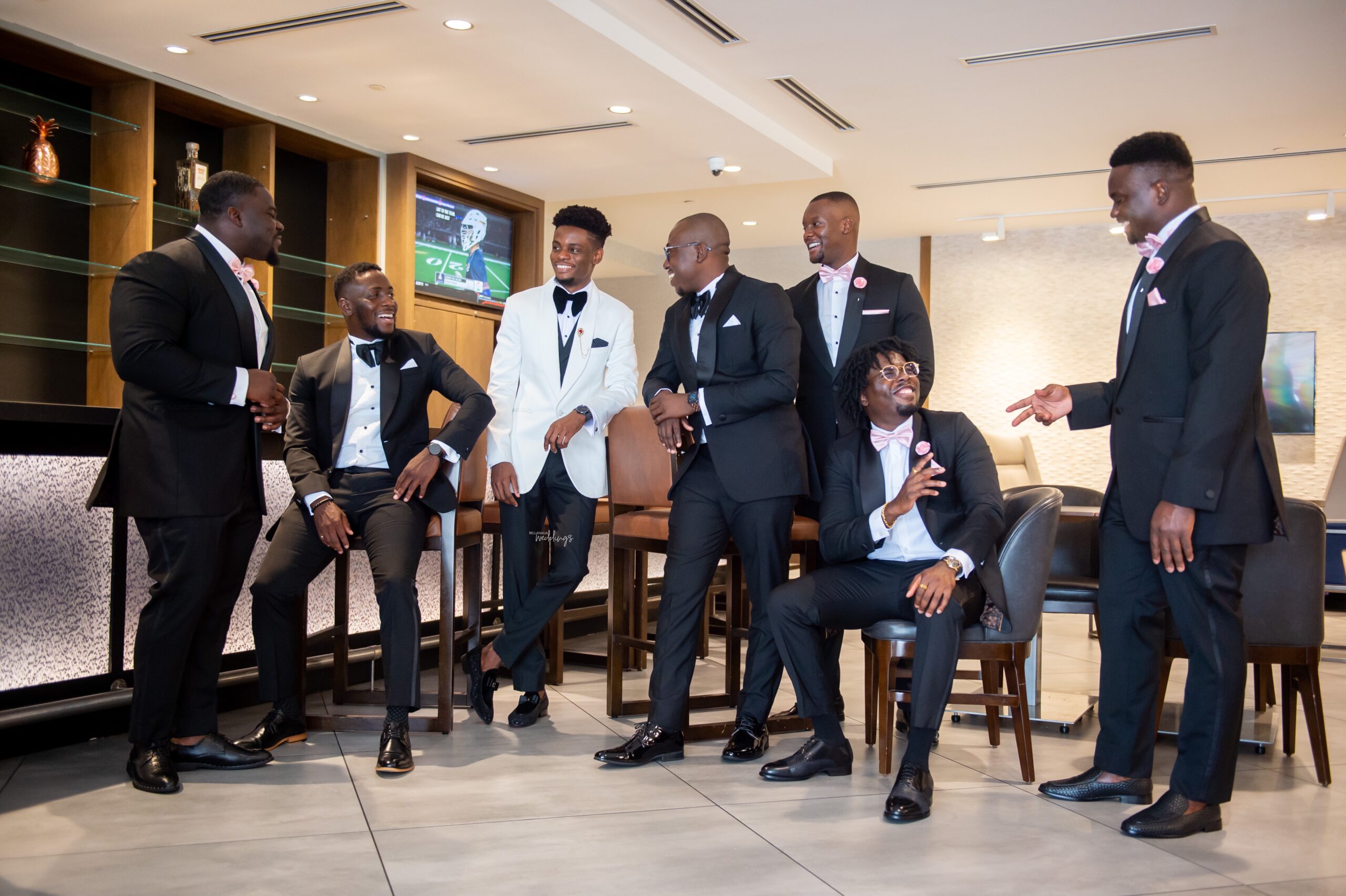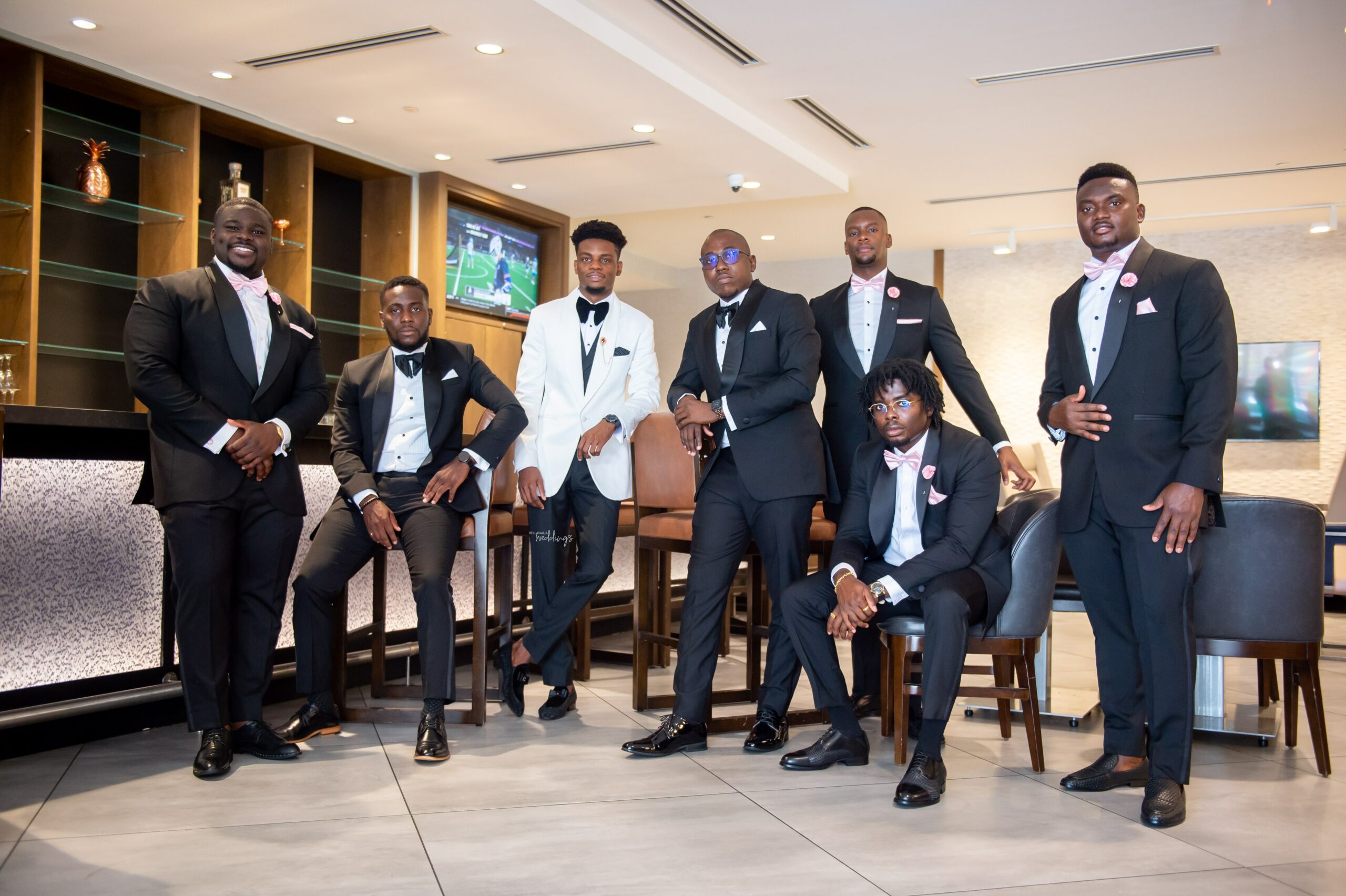 Let's take it to the ceremony…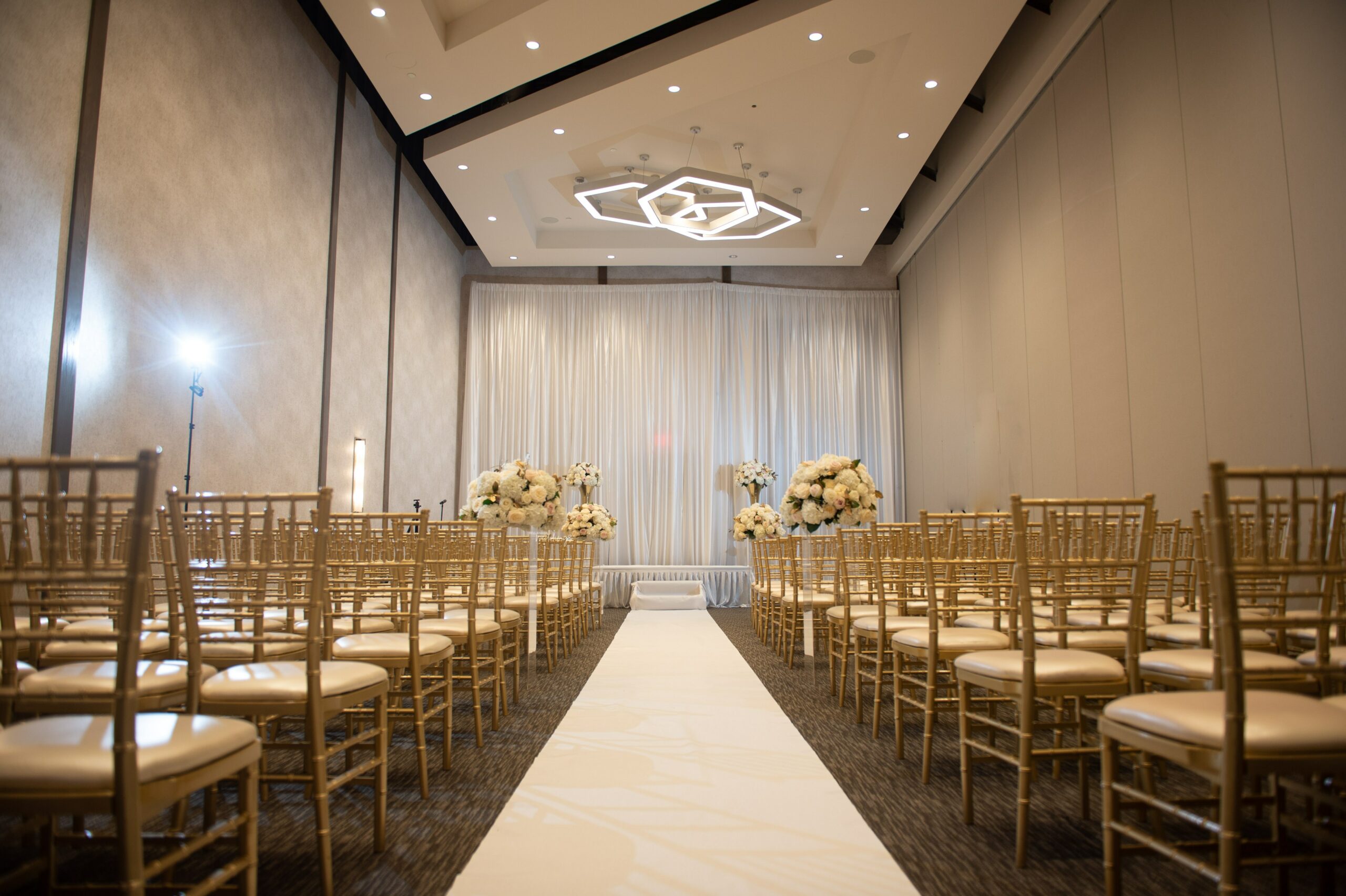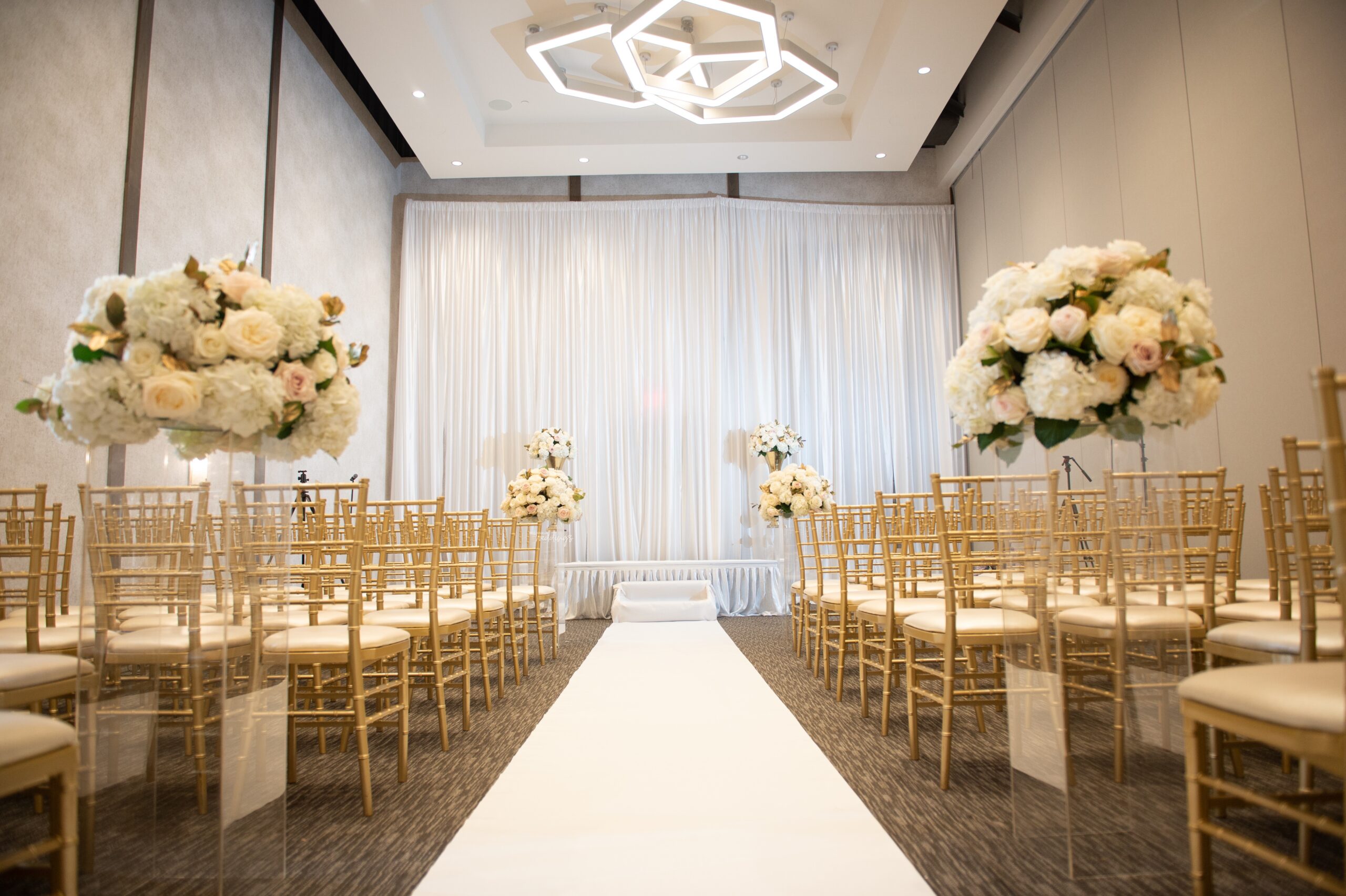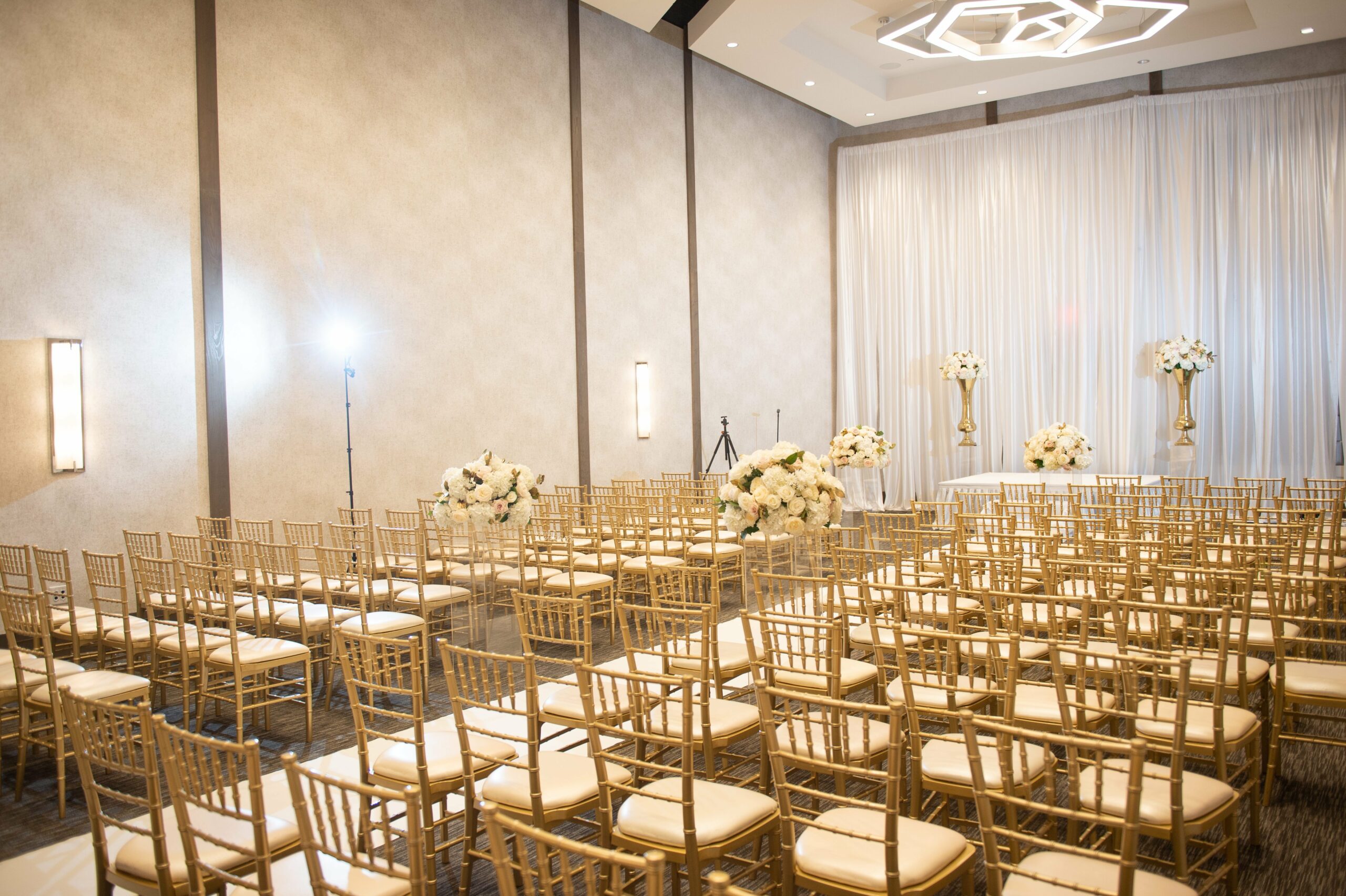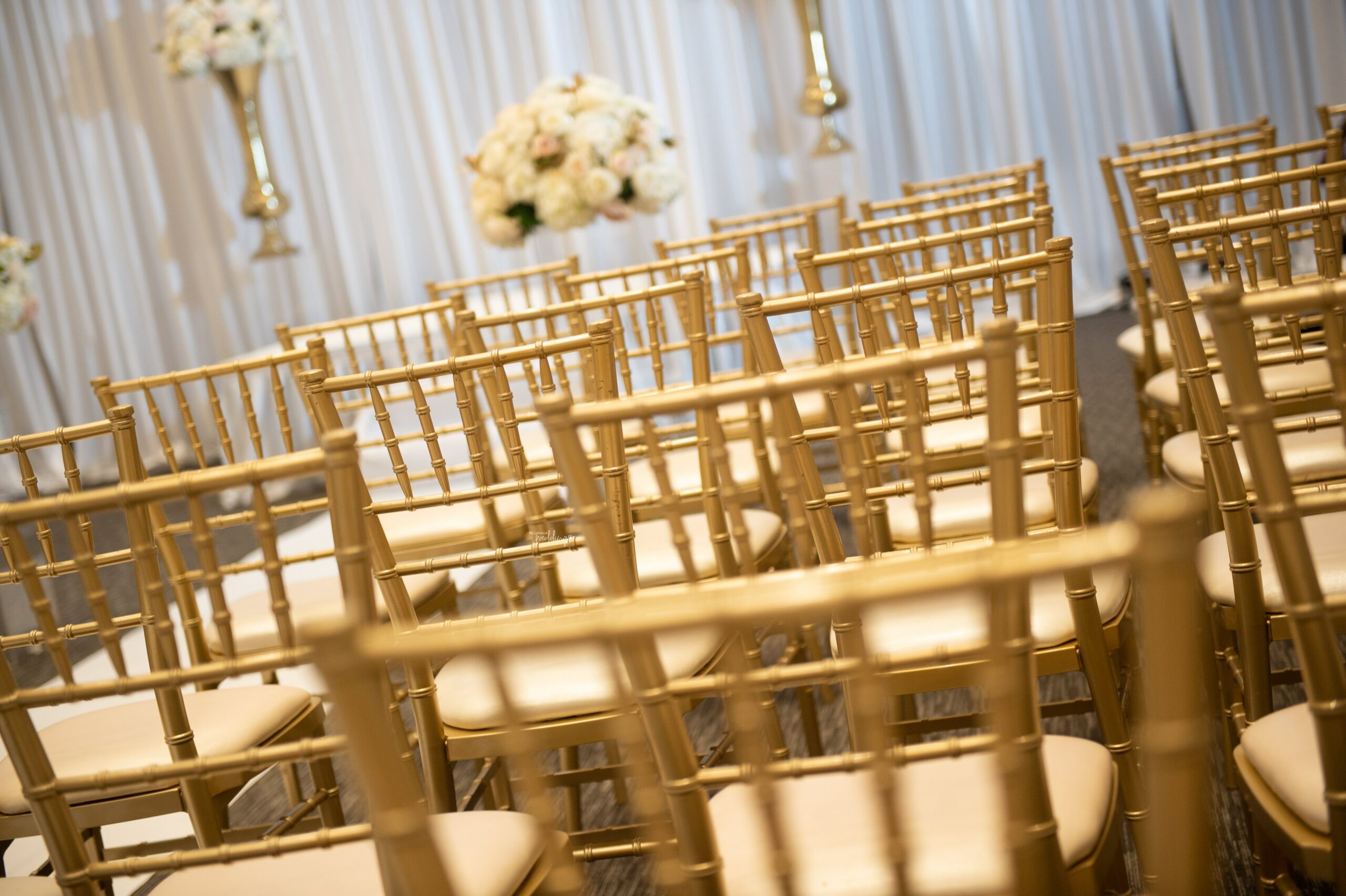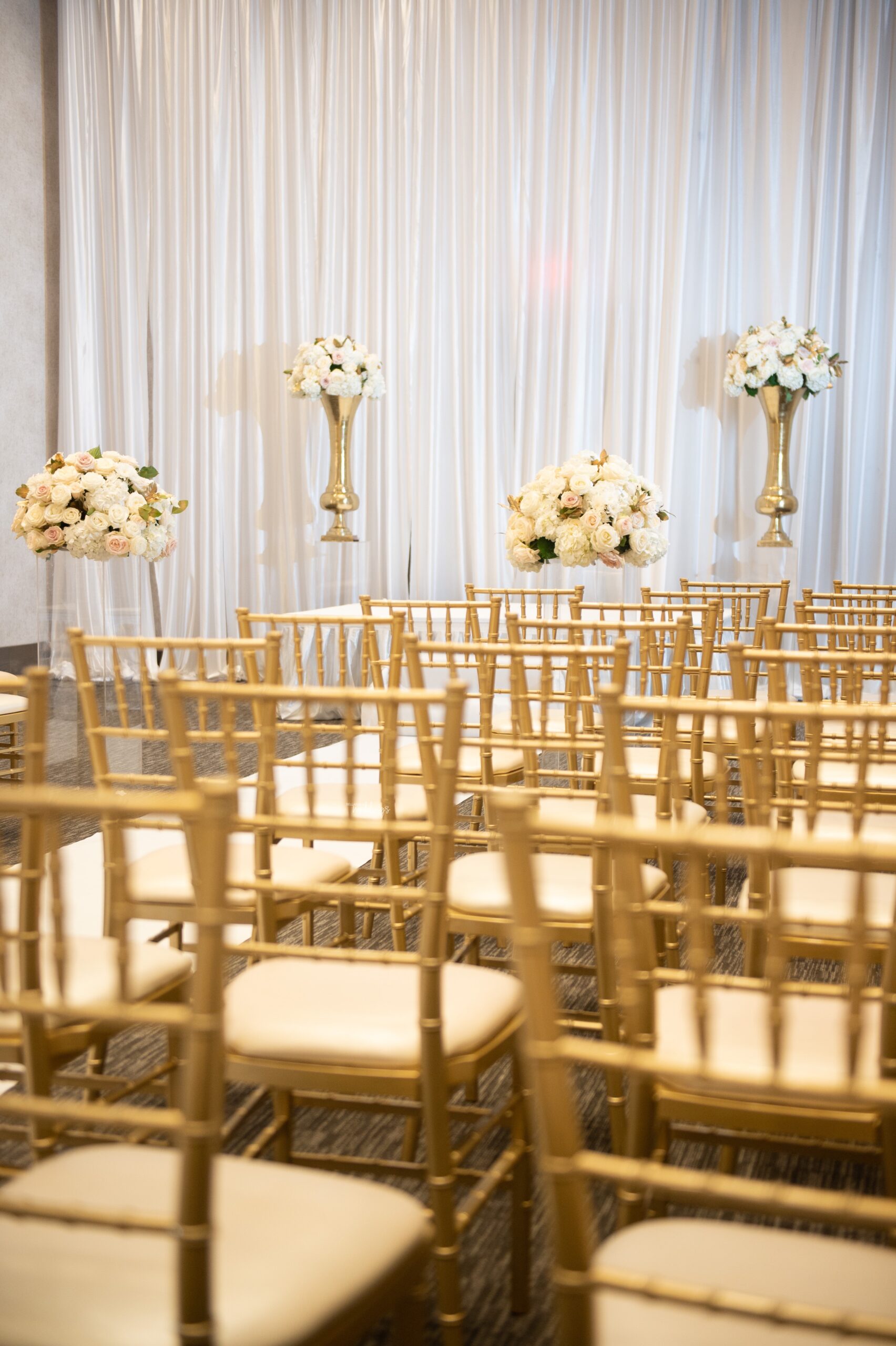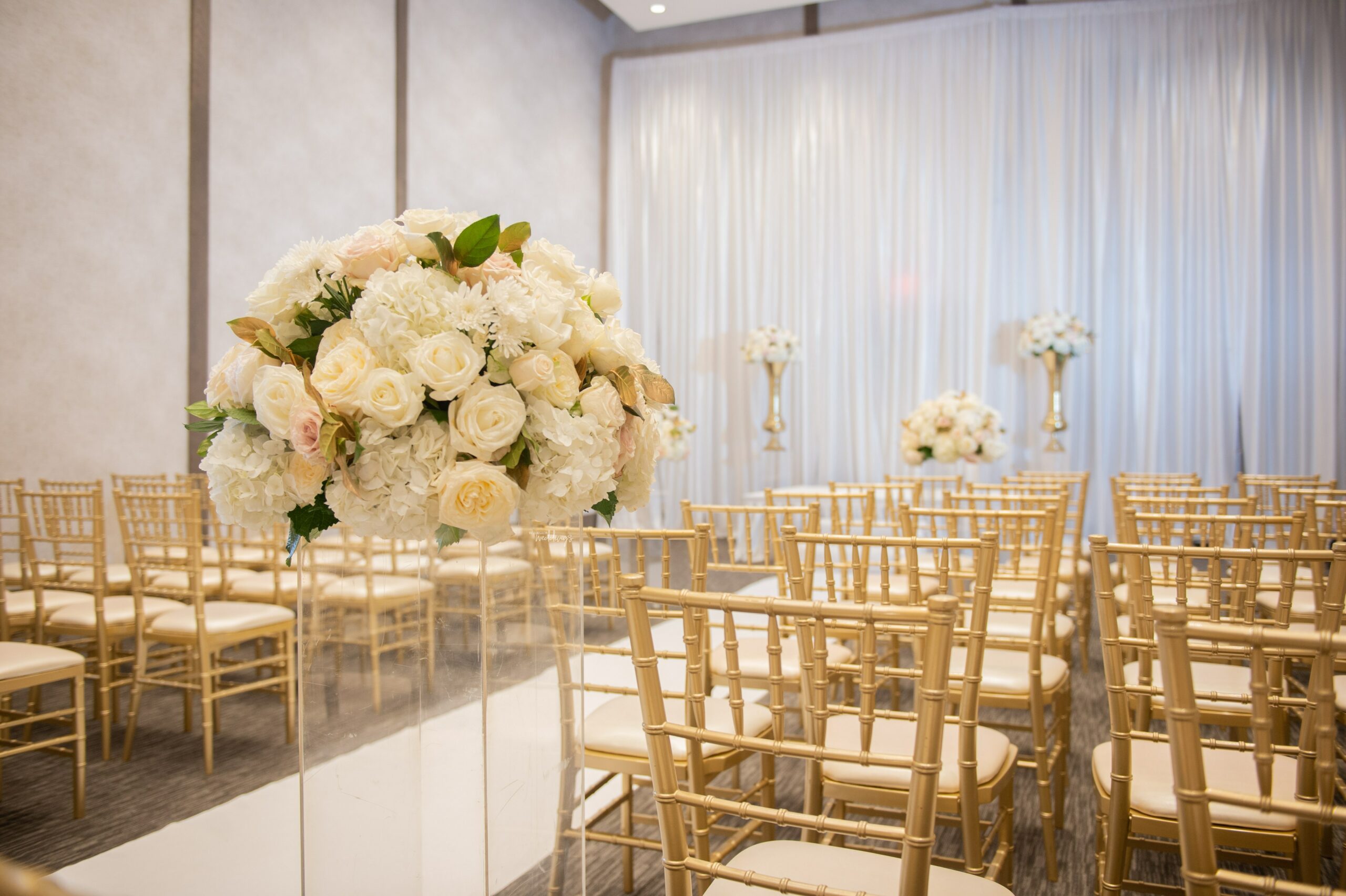 A dashing groom, love to see it!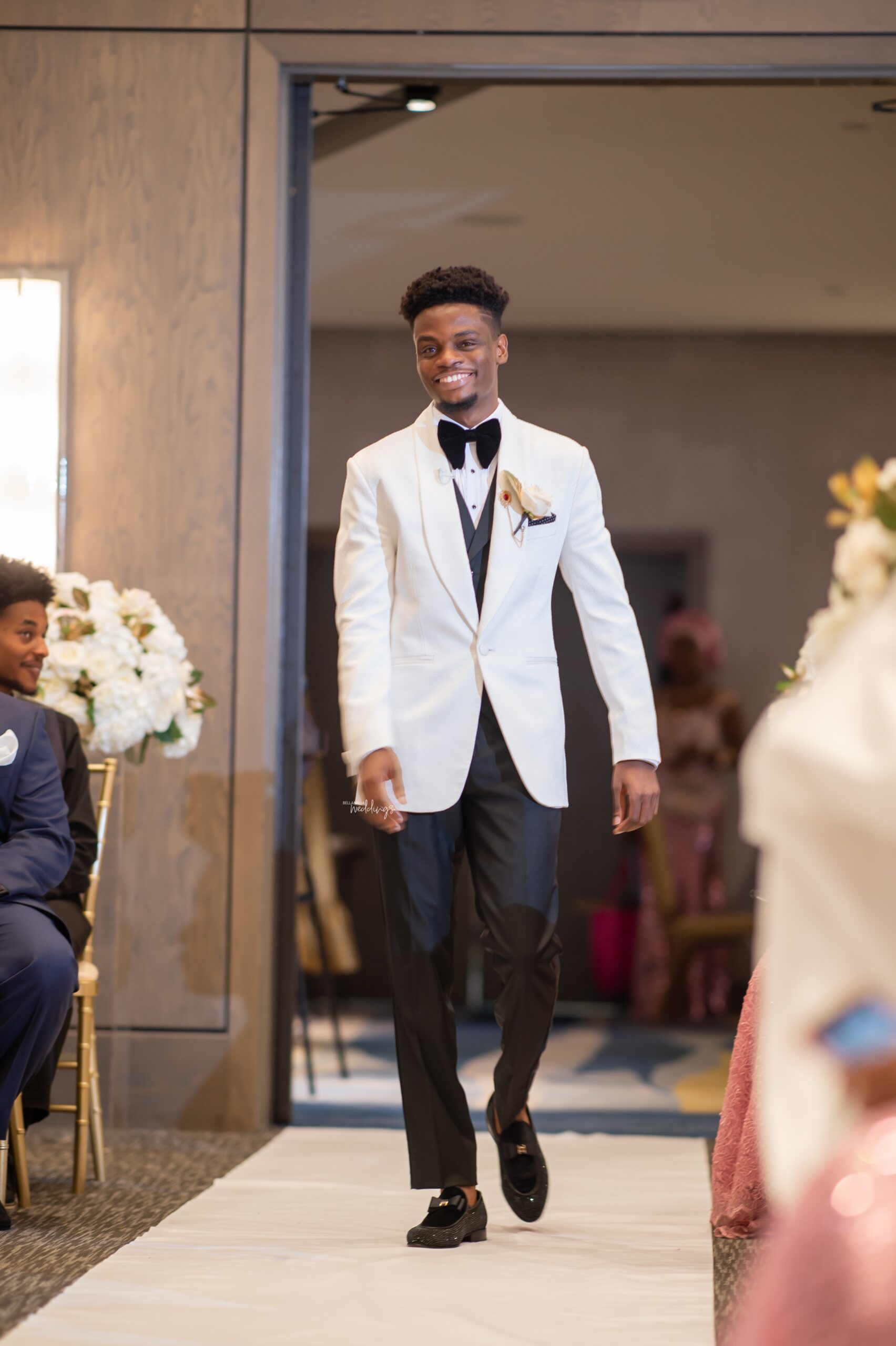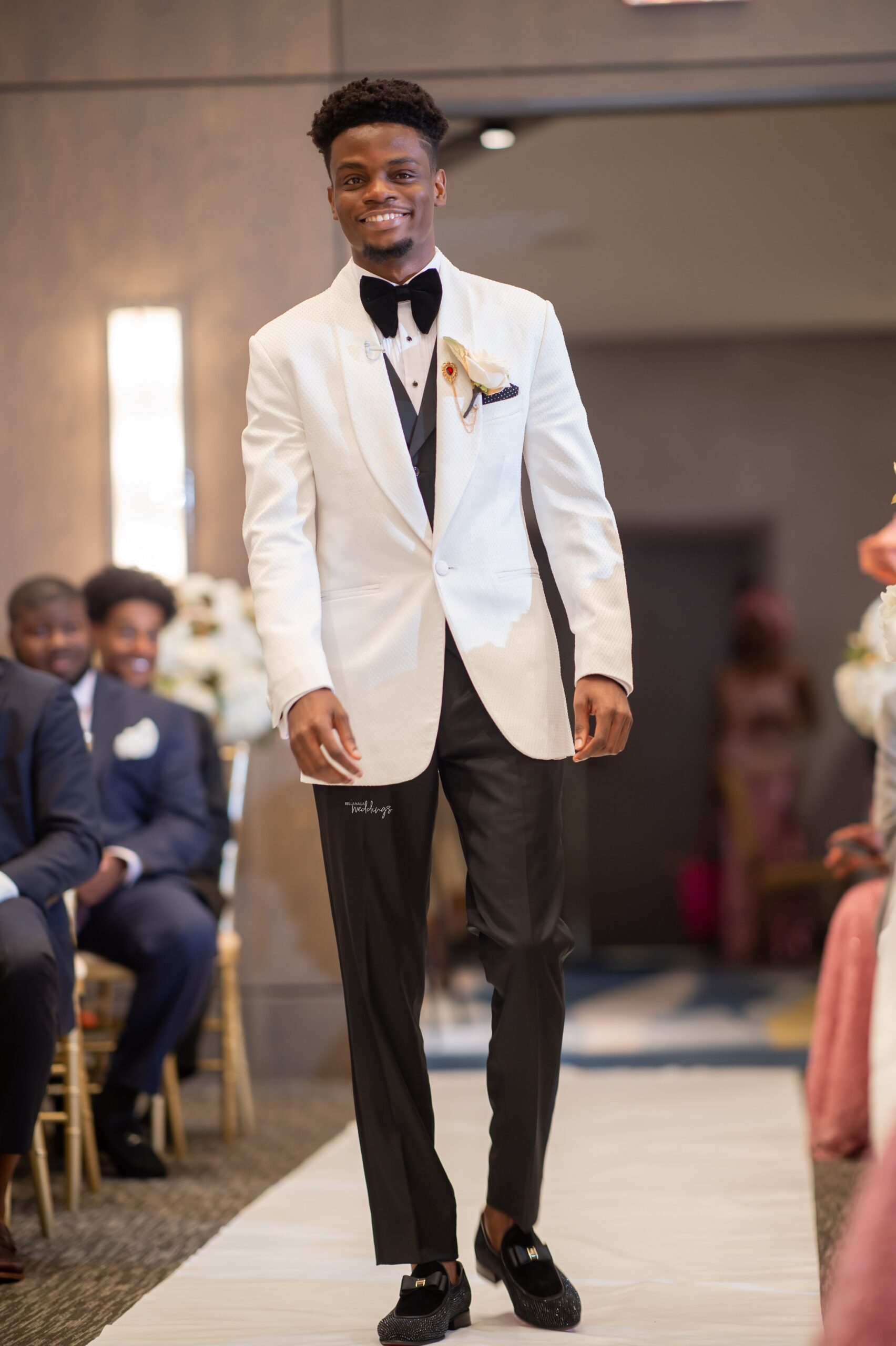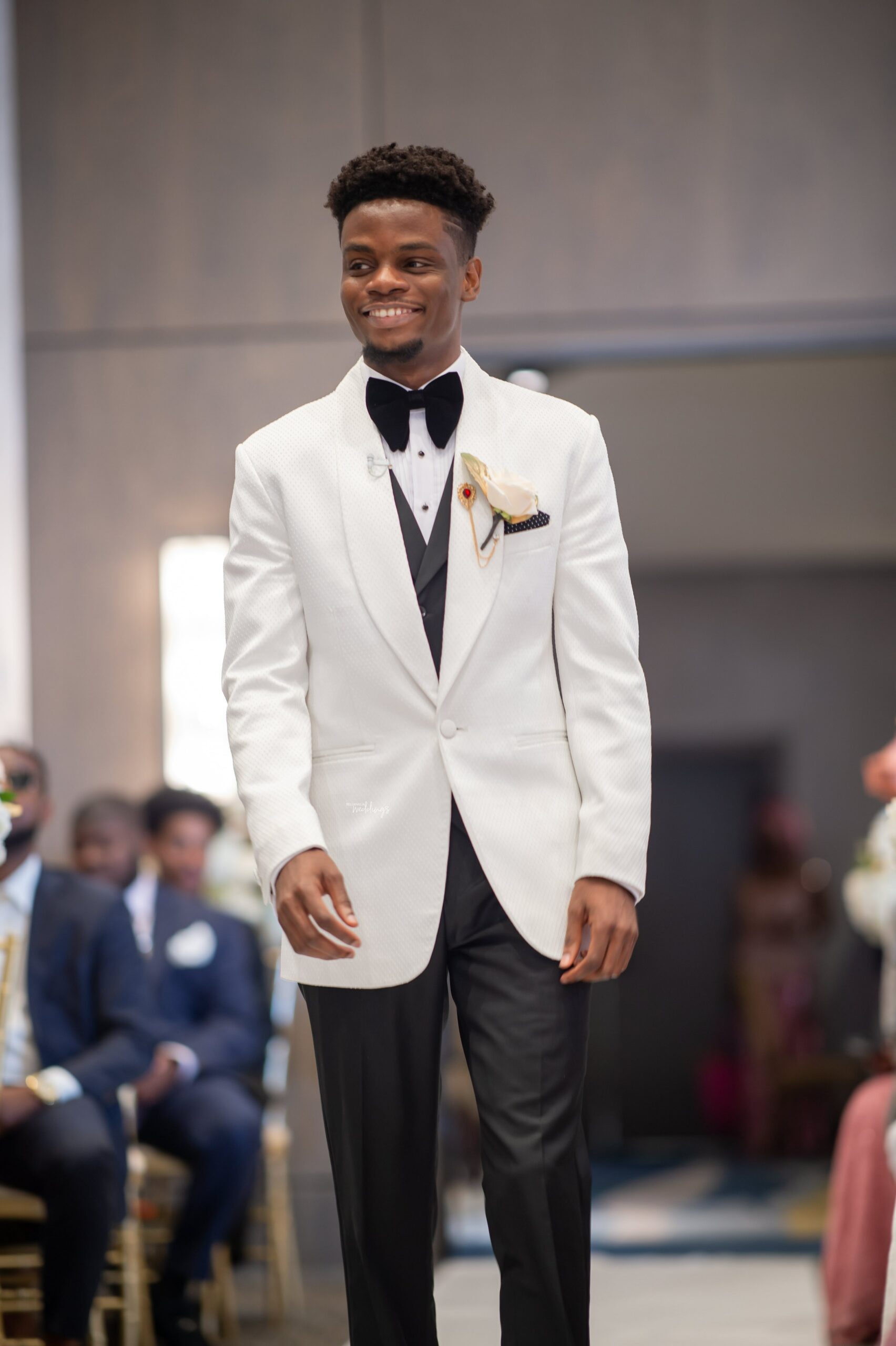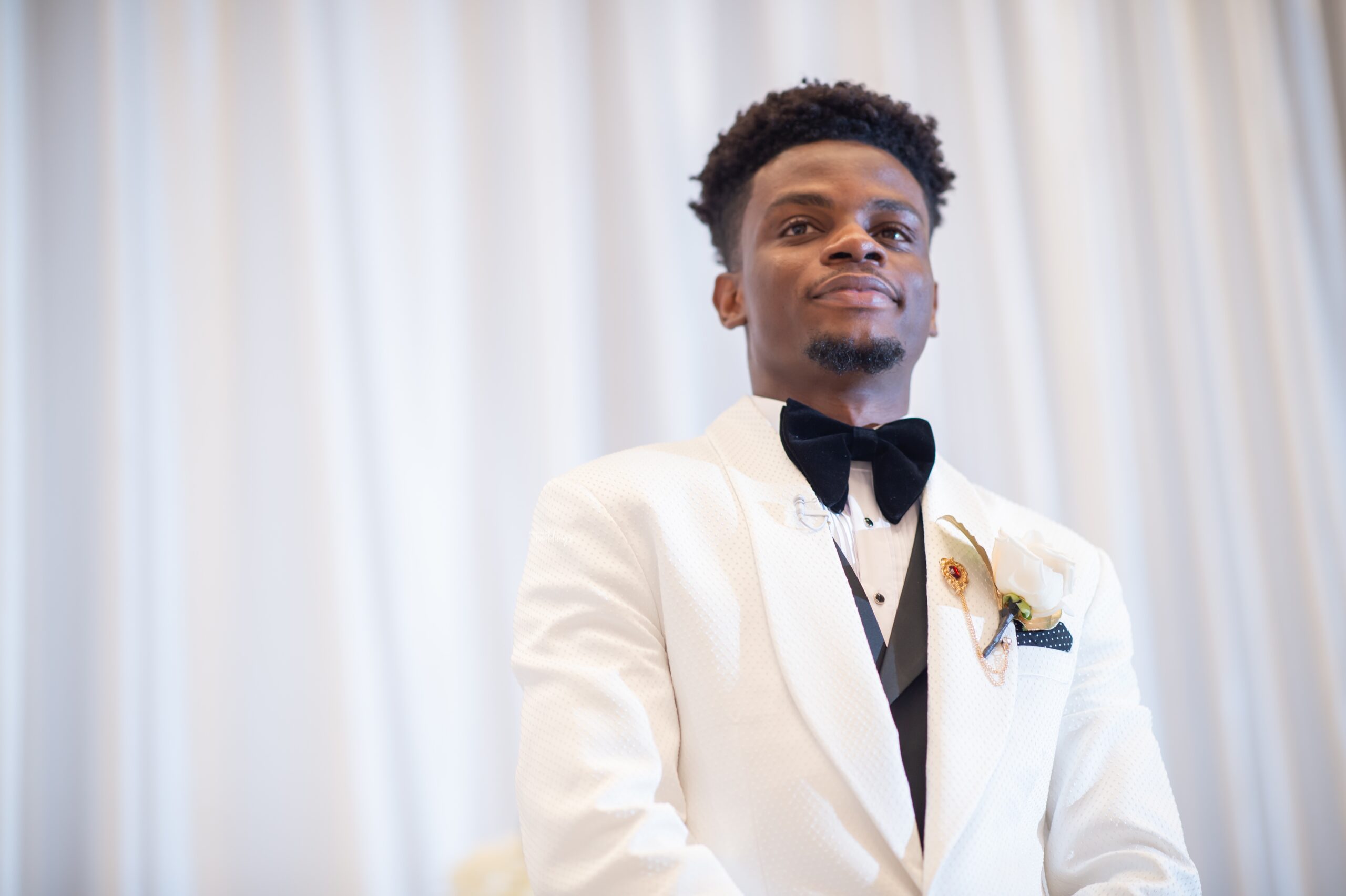 Here comes the bride…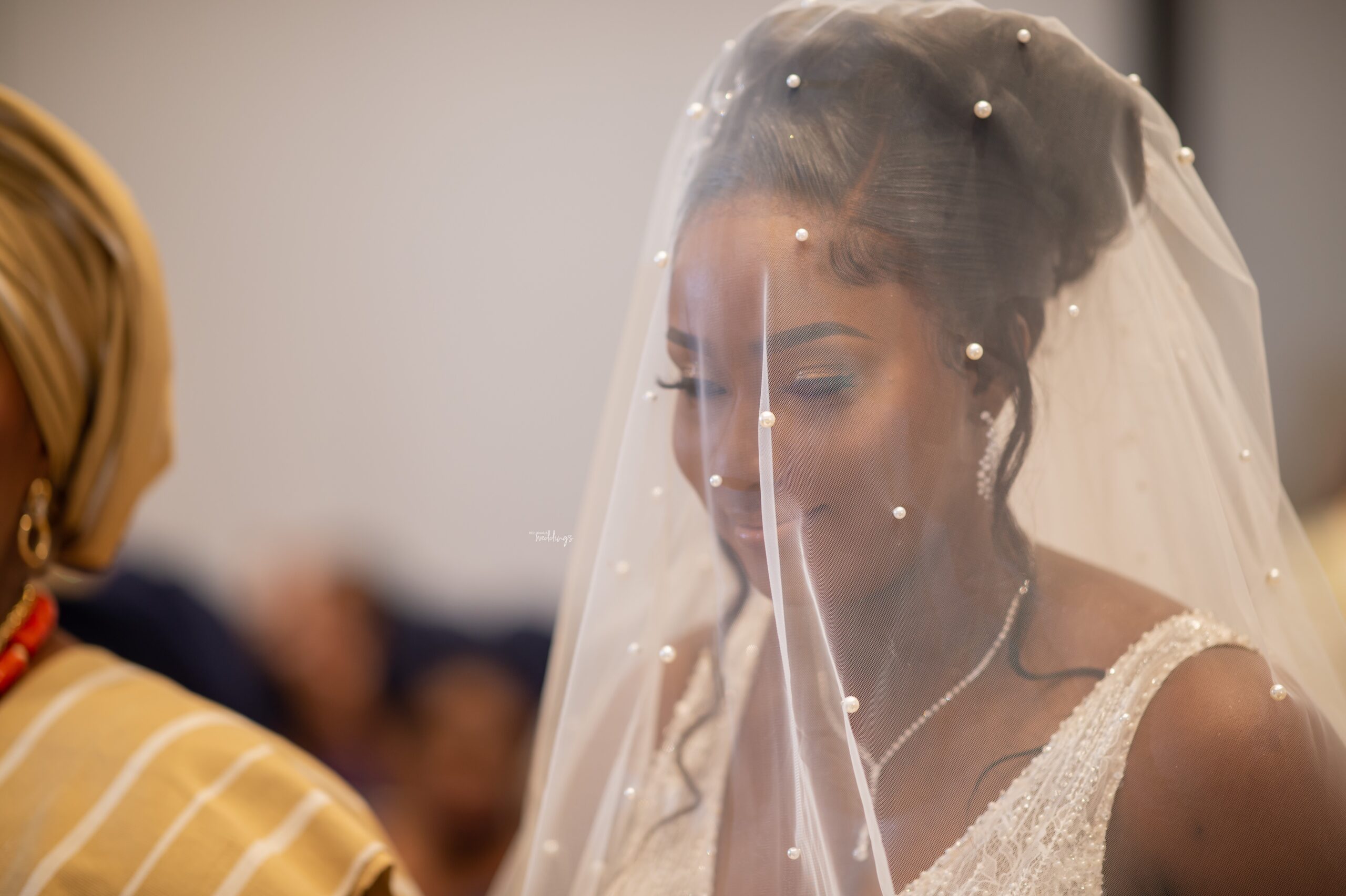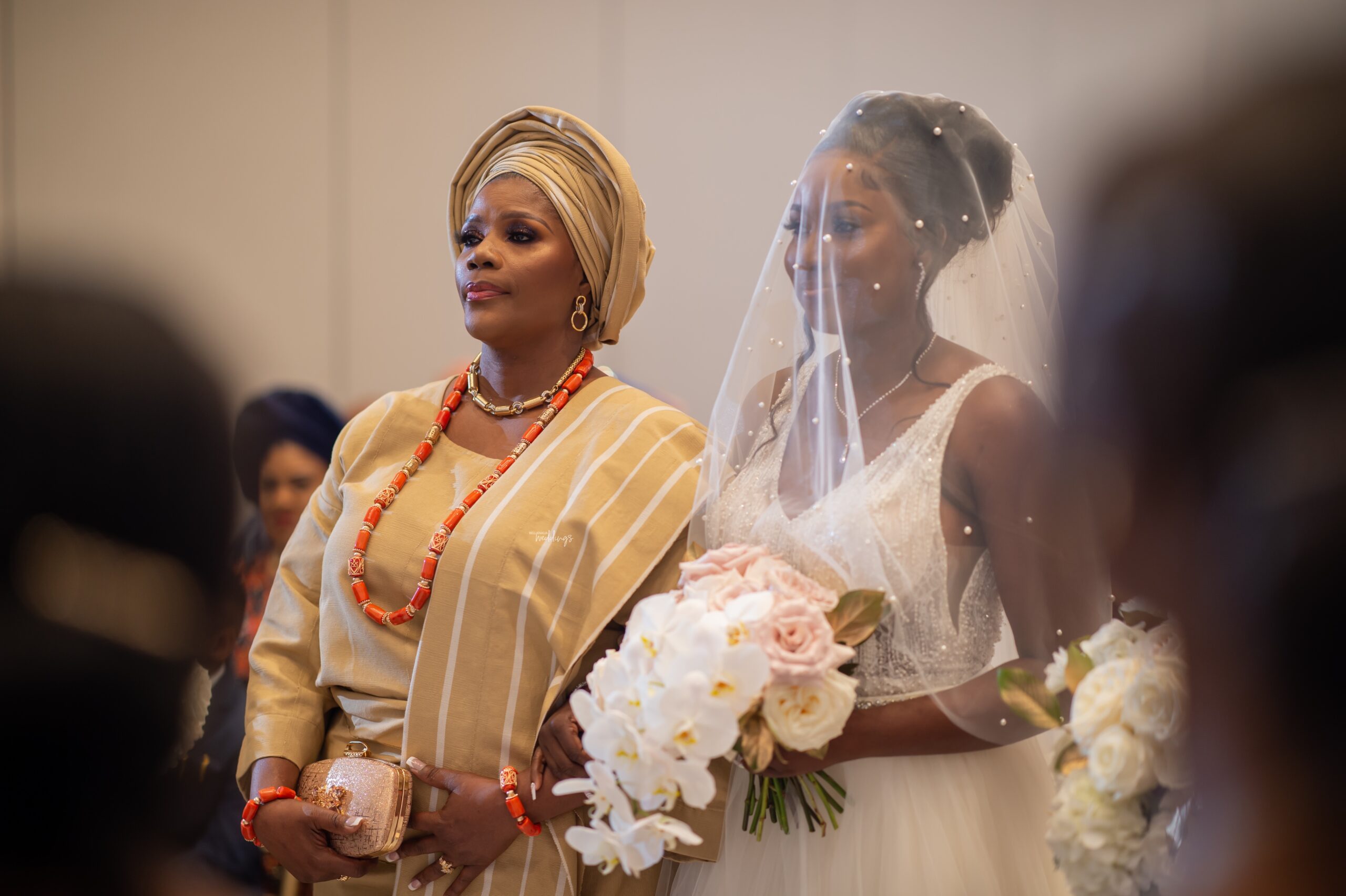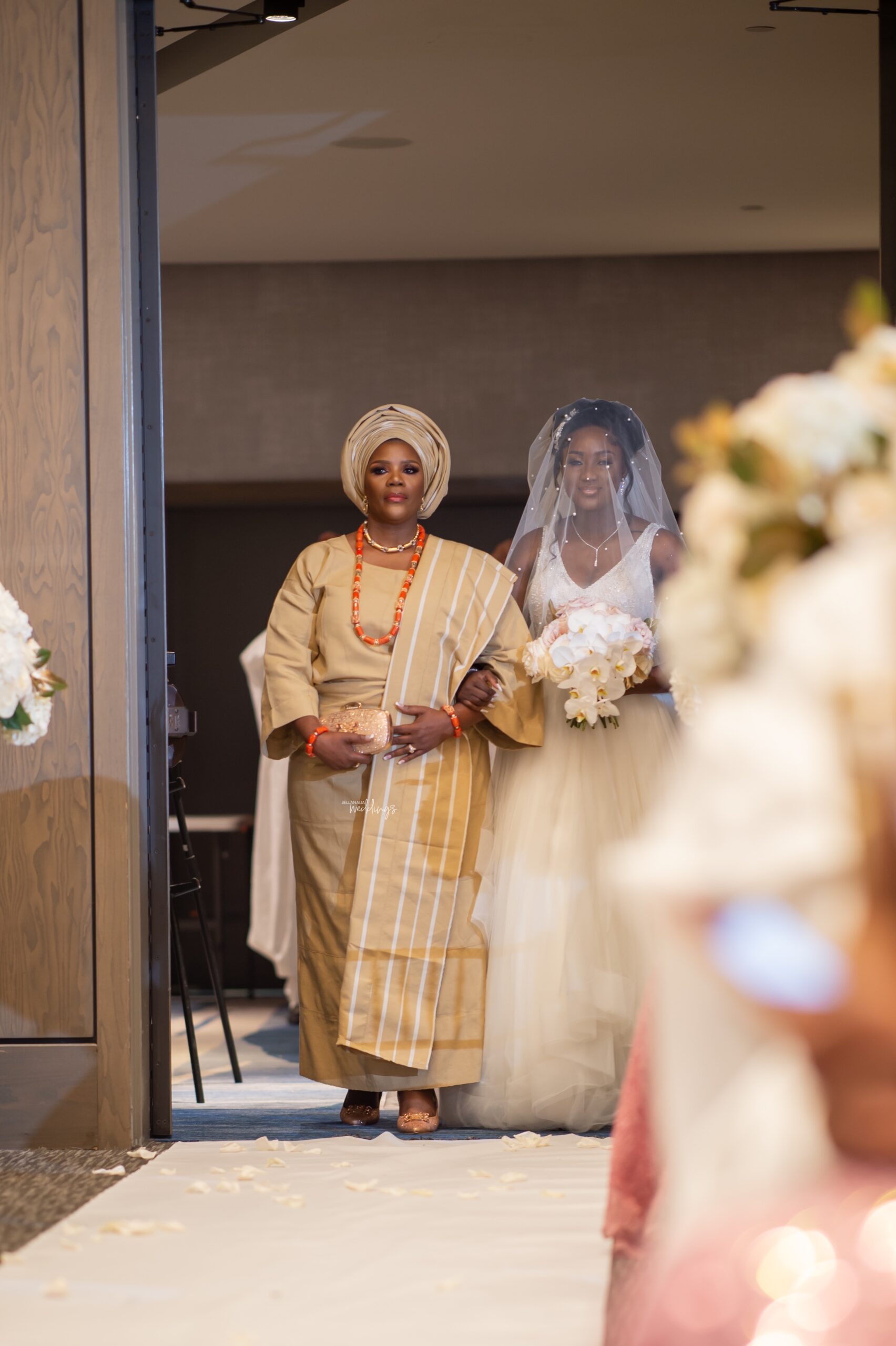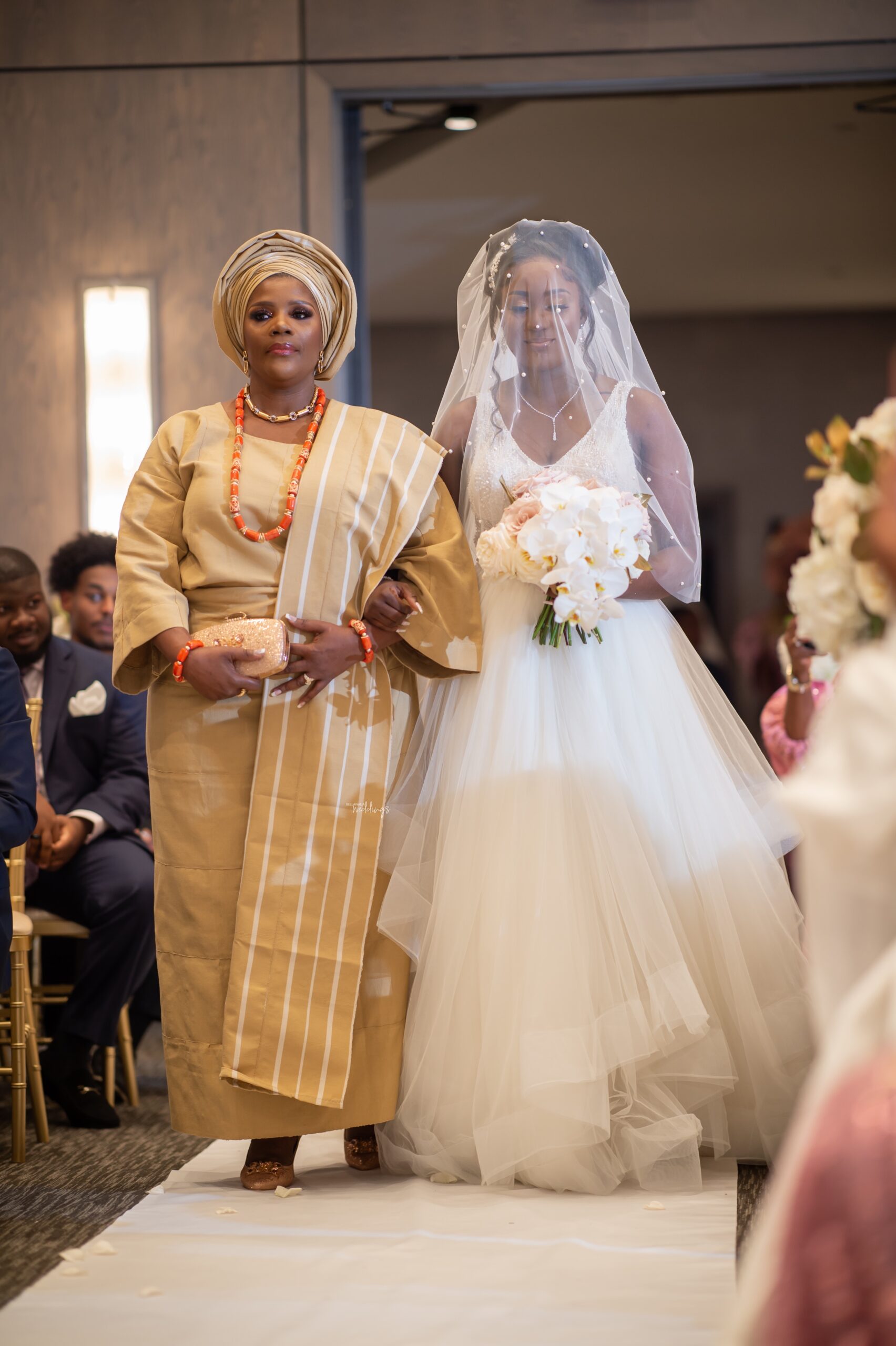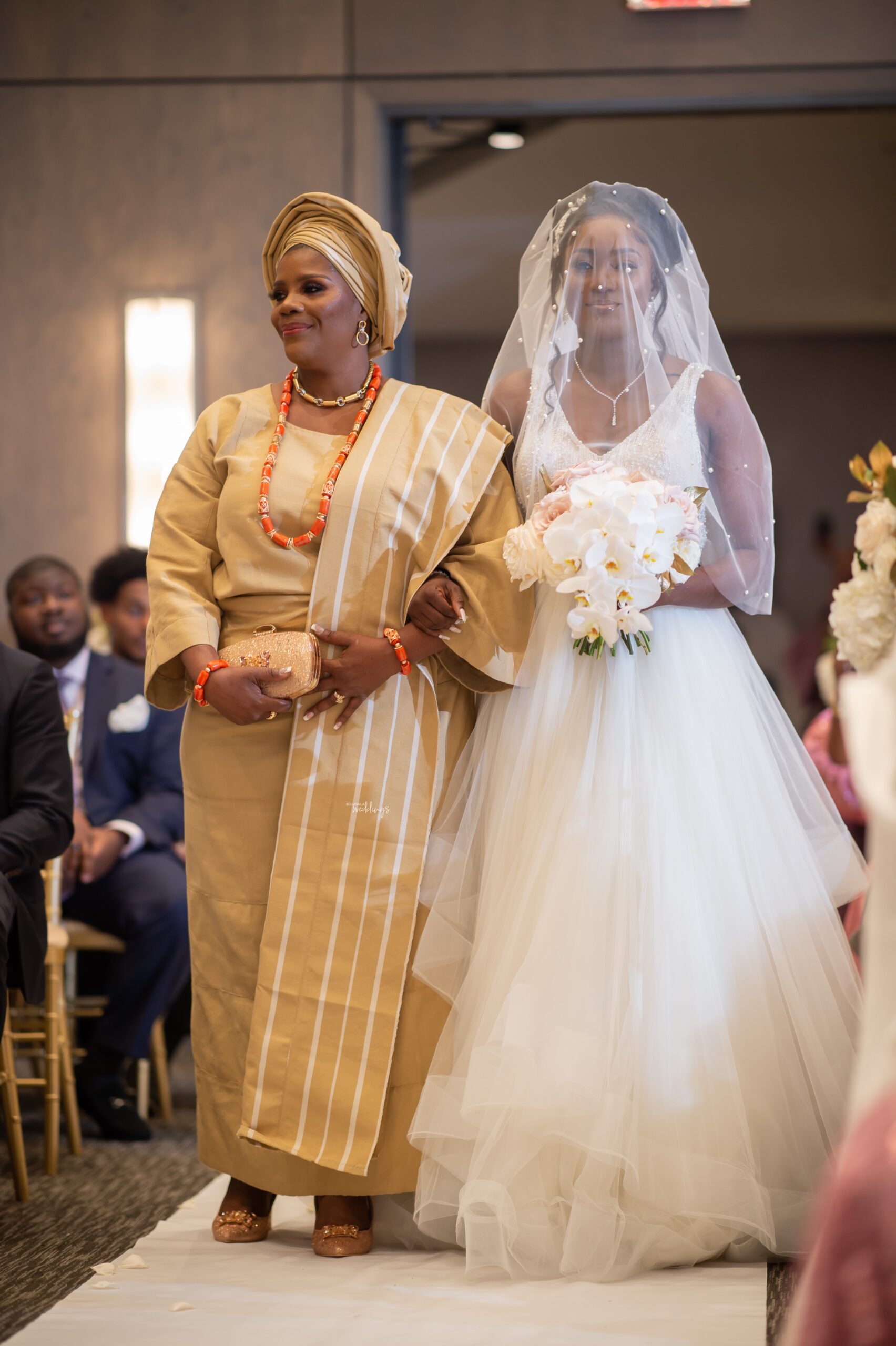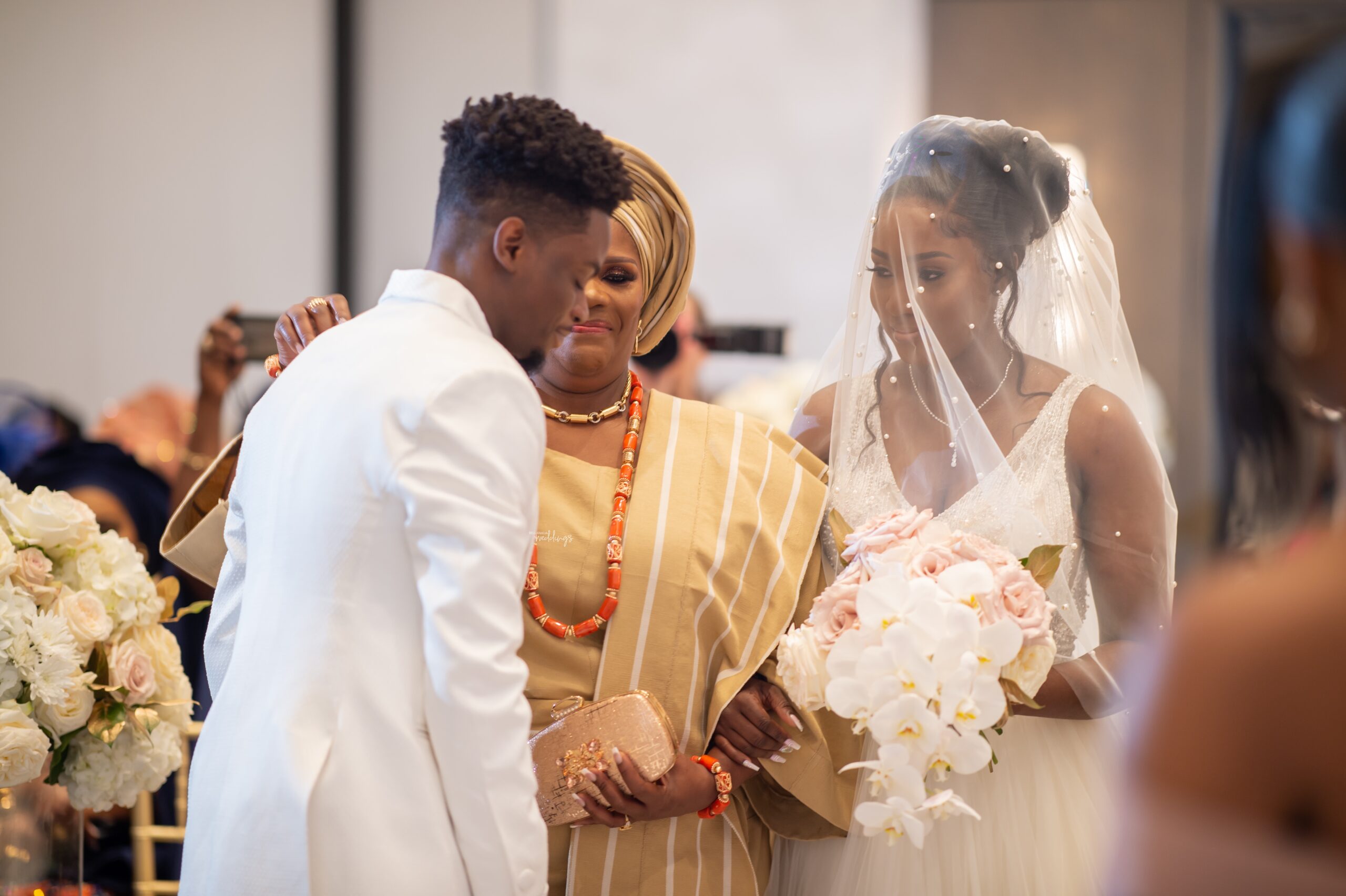 …And two shall become one!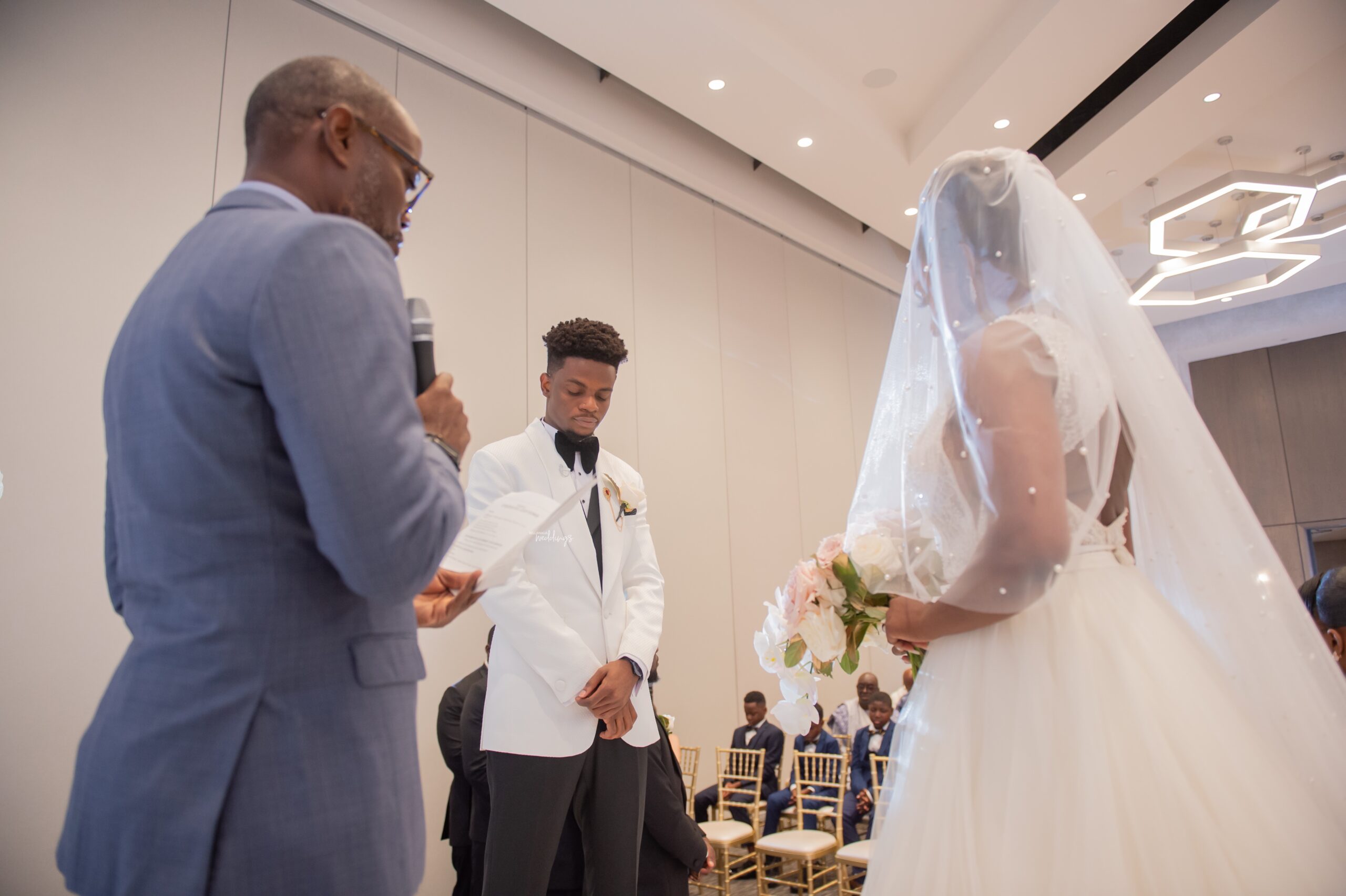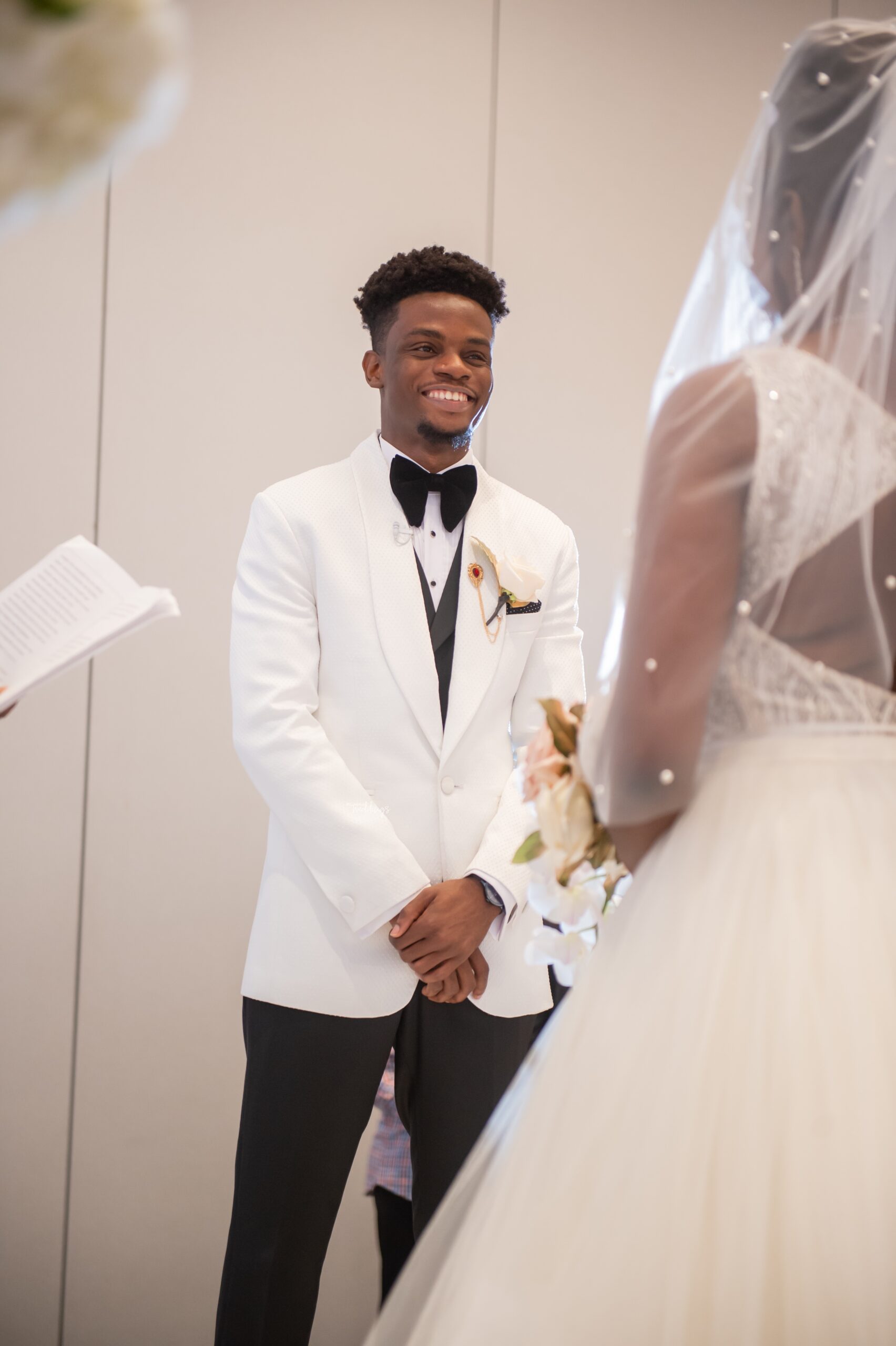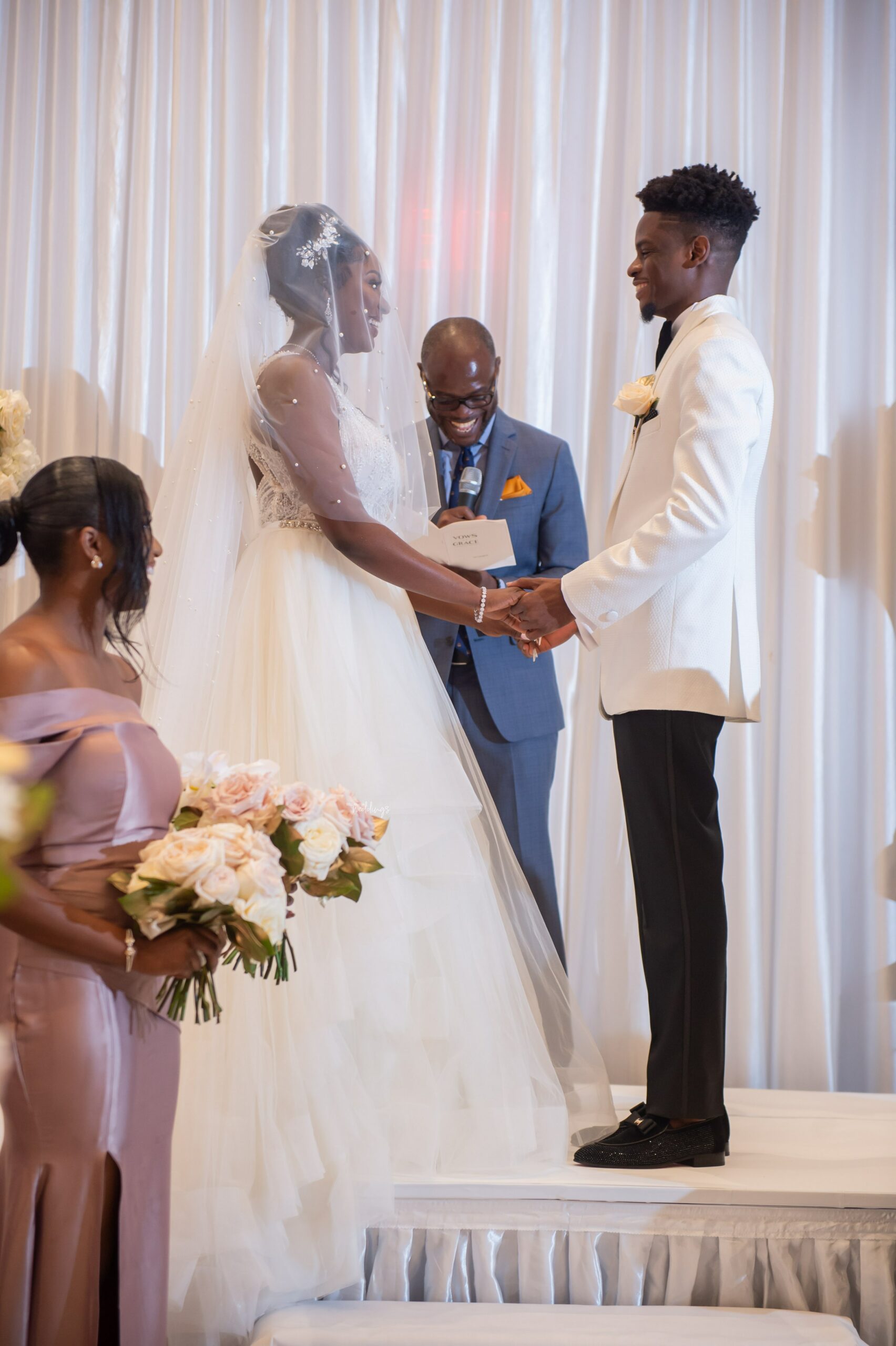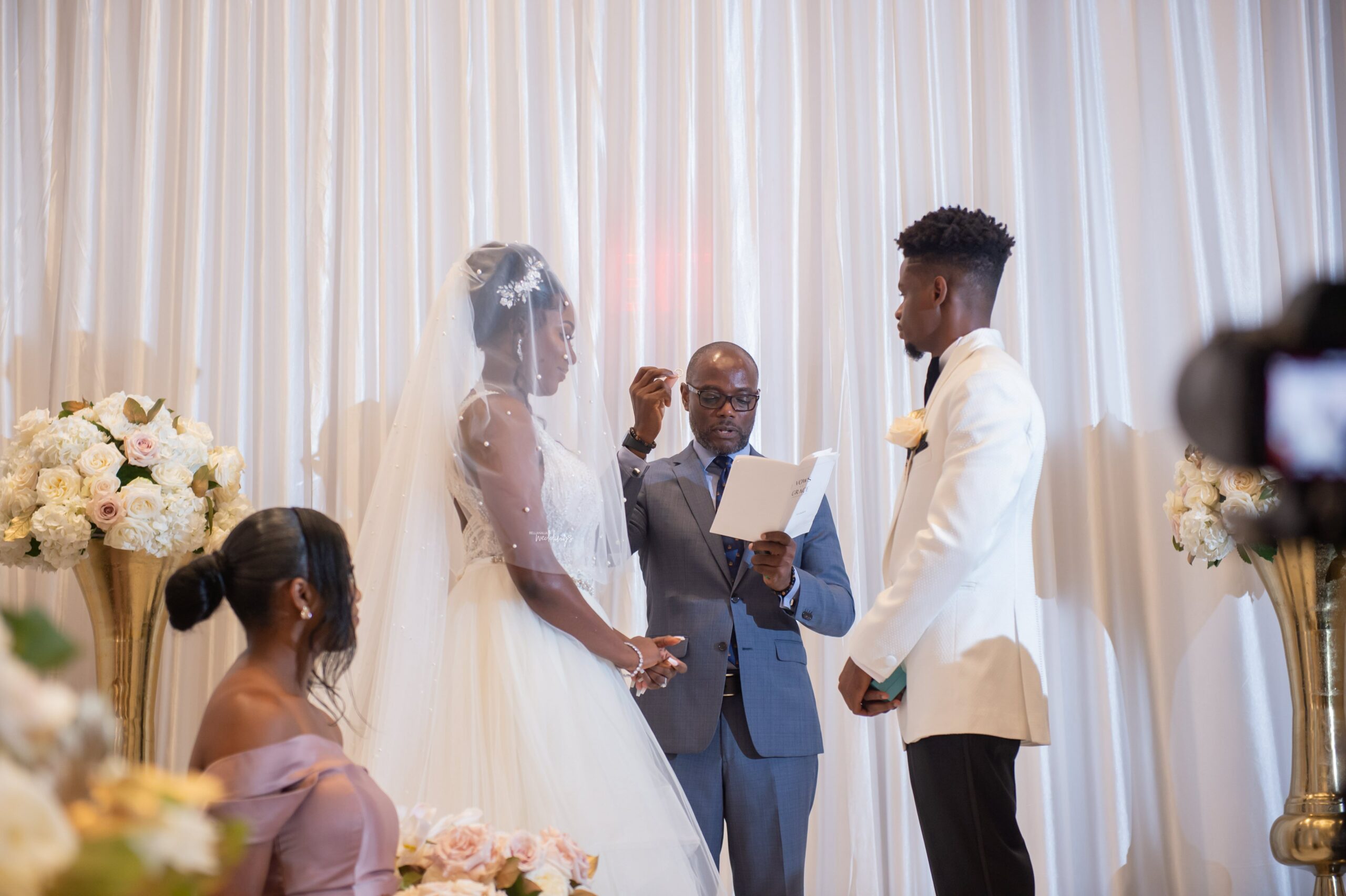 With this ring, I thee wed…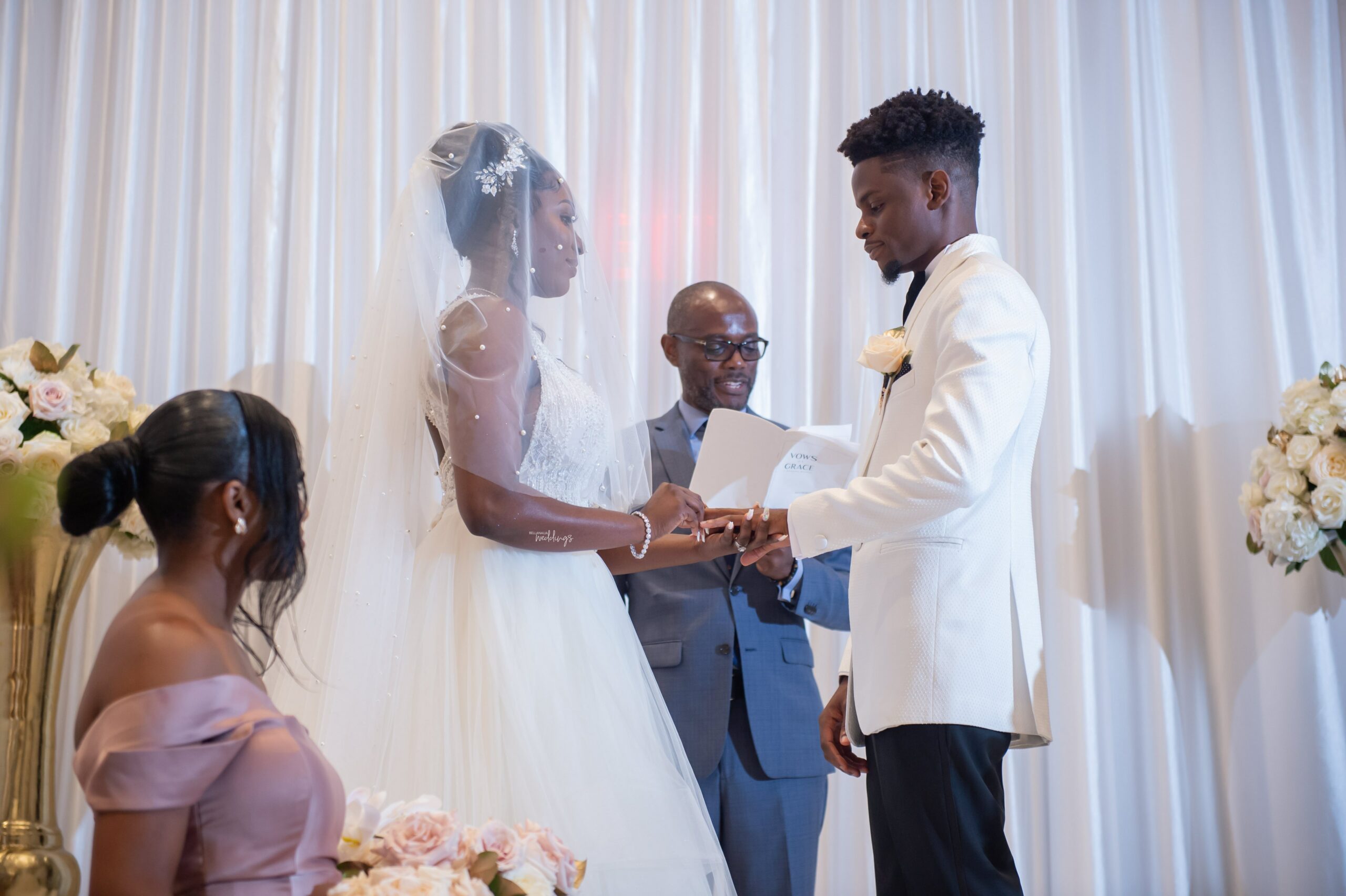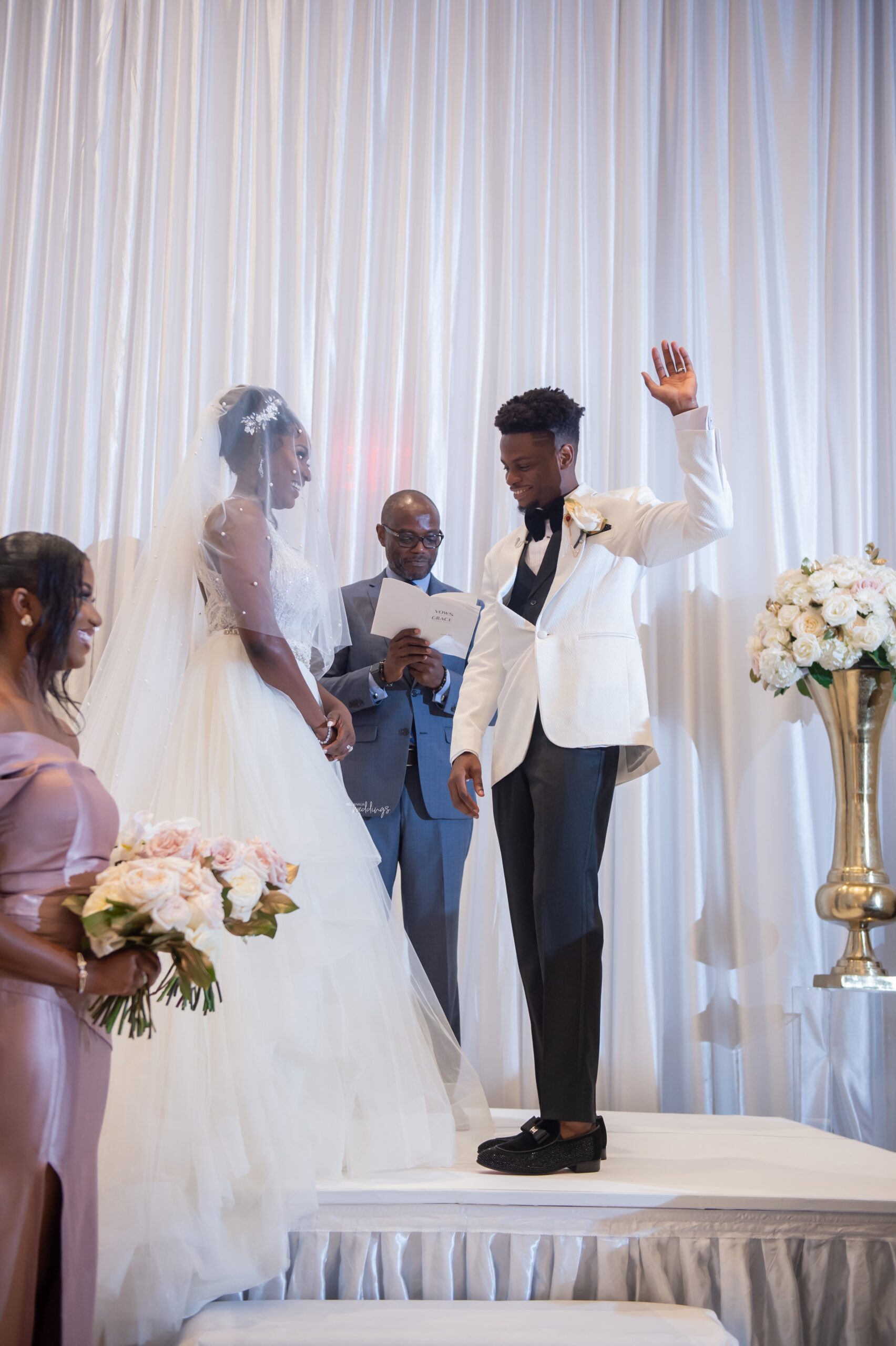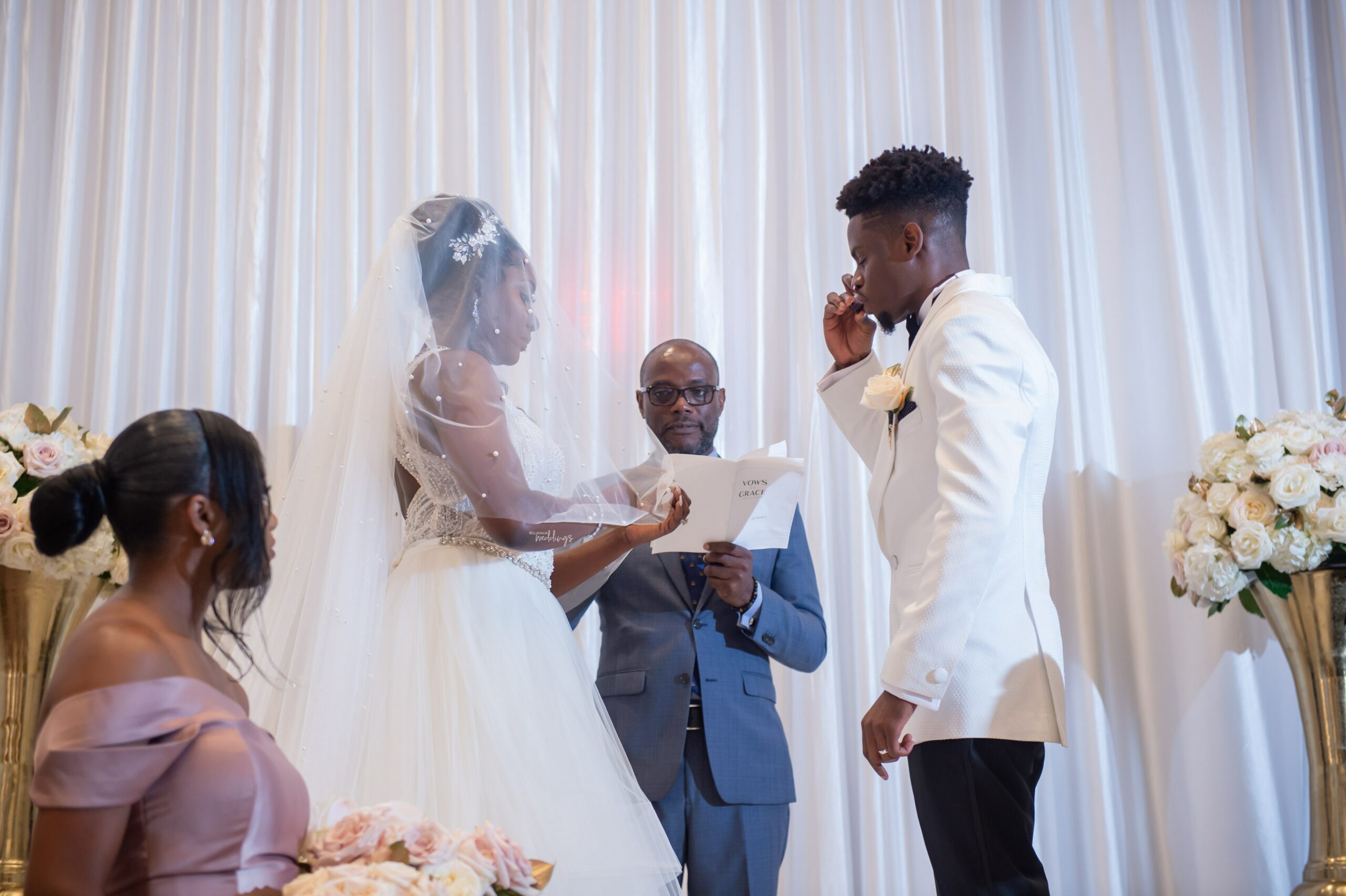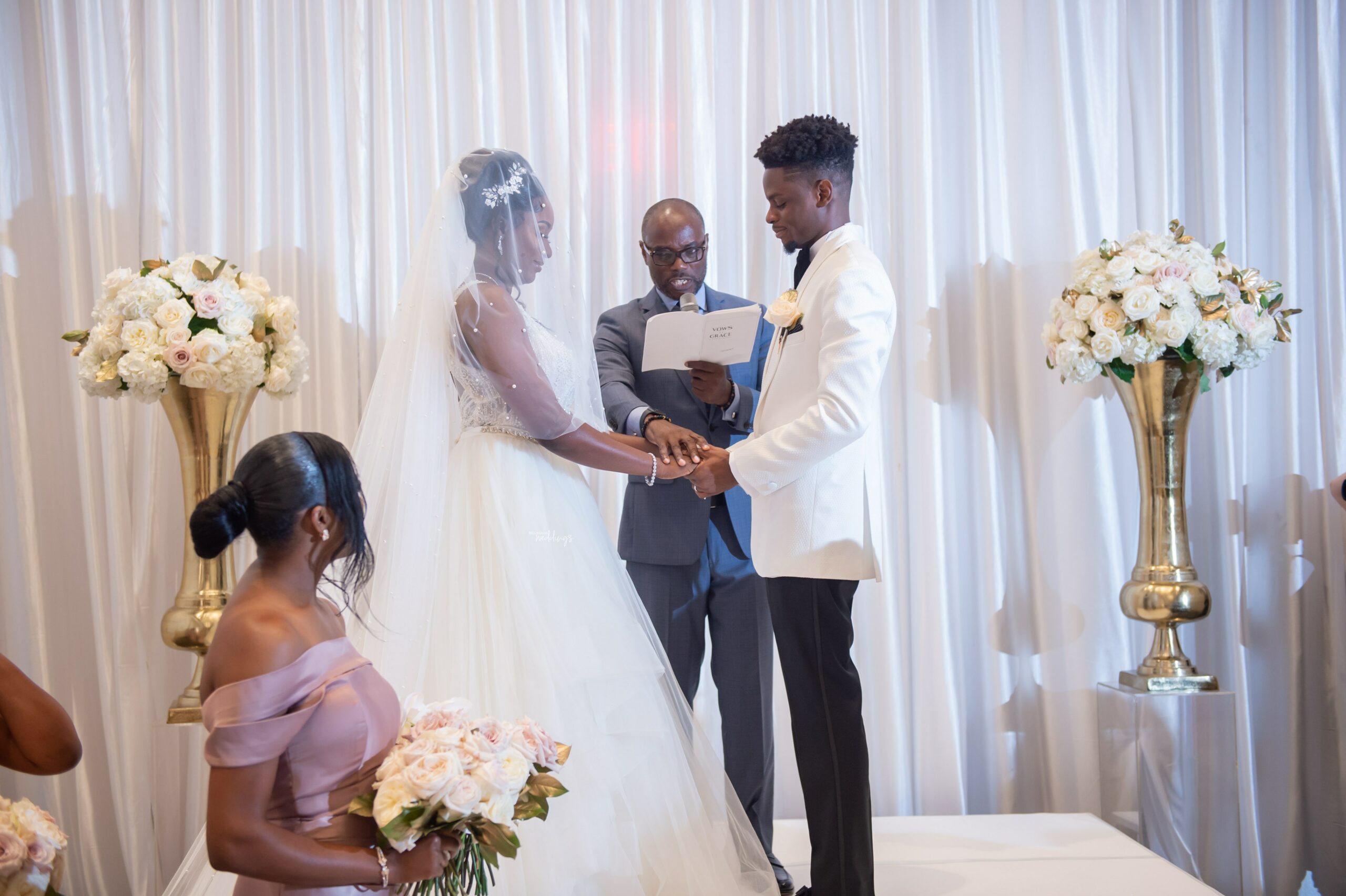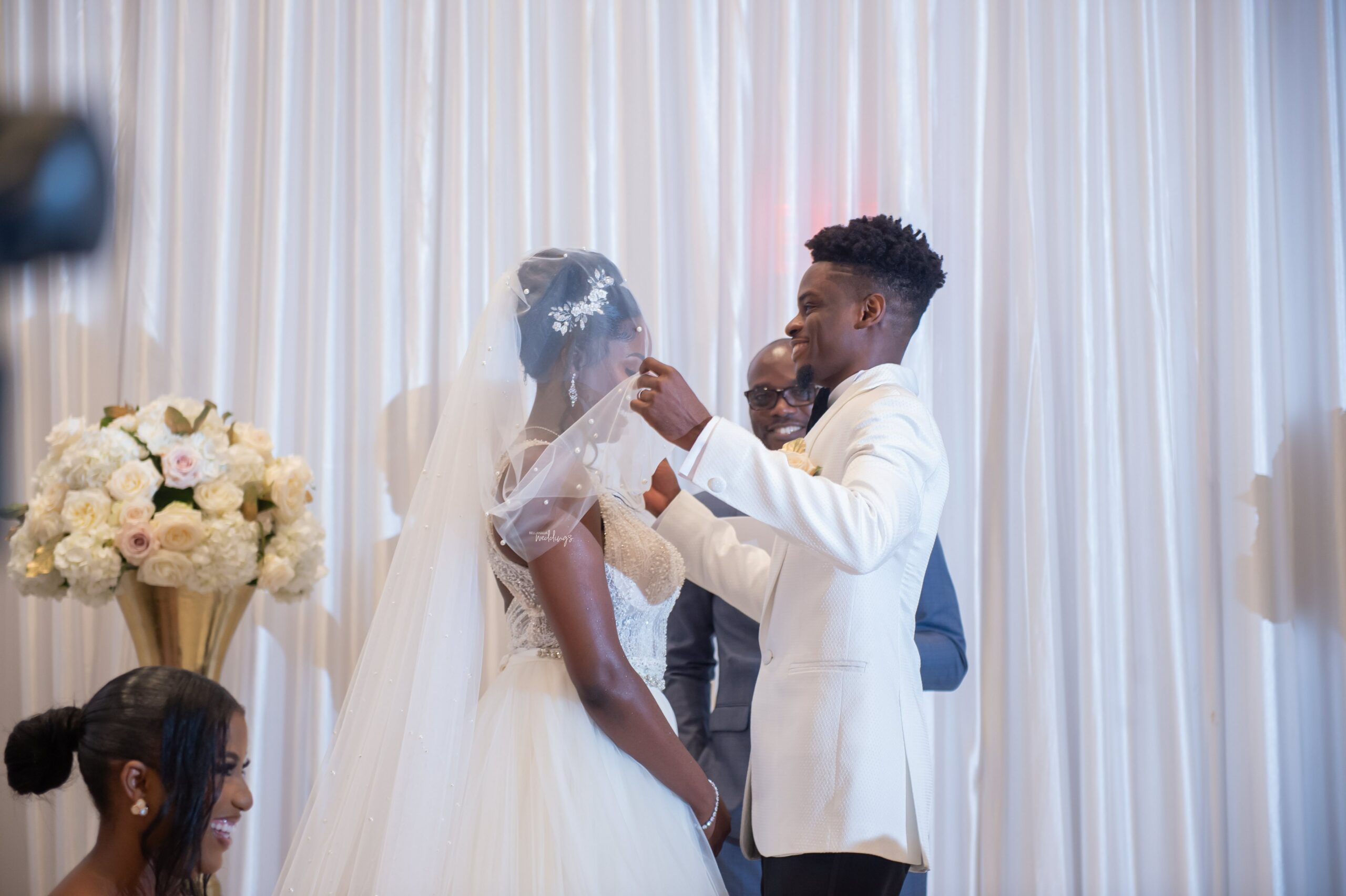 …and sealed with the perfect kiss!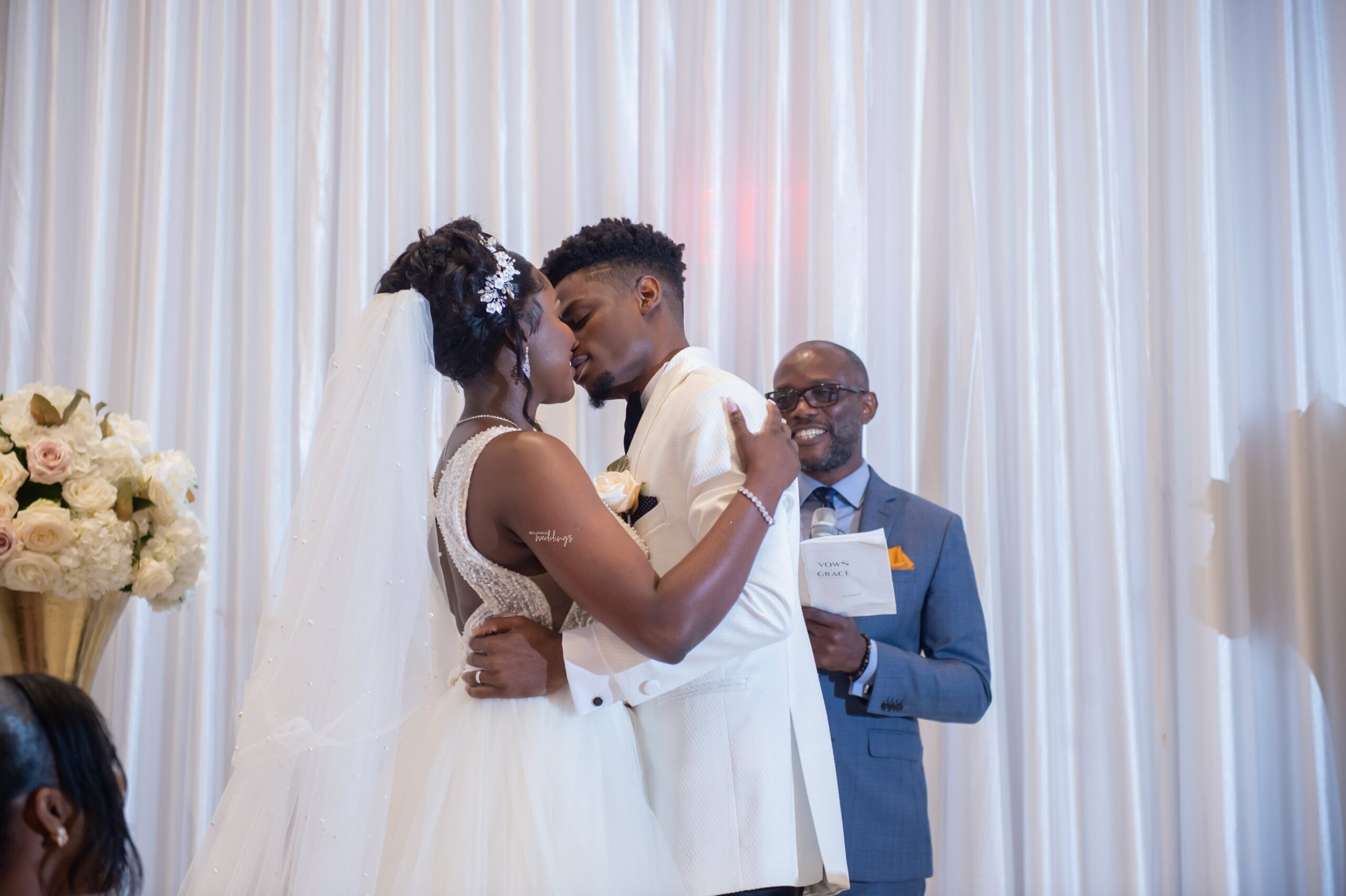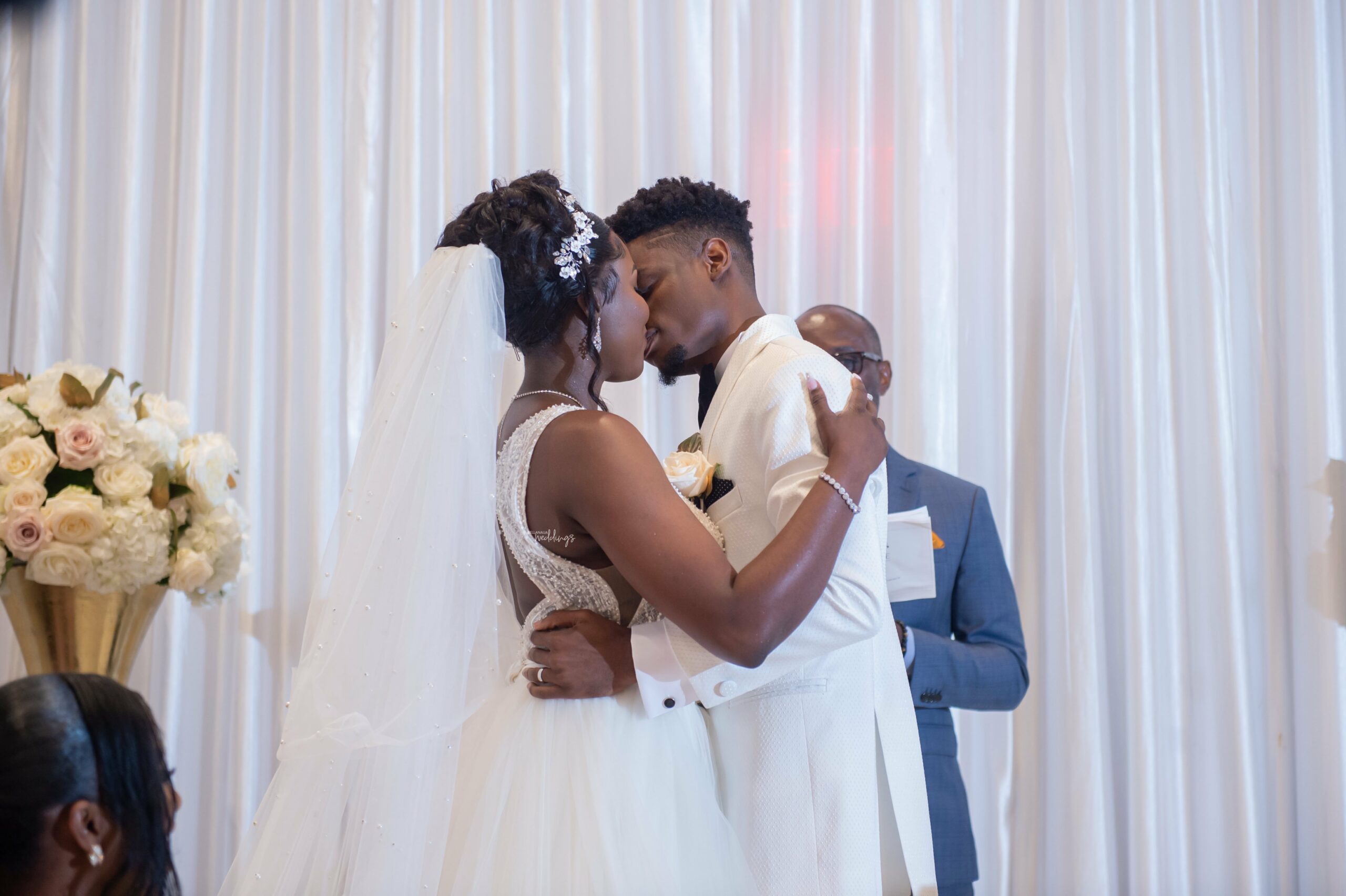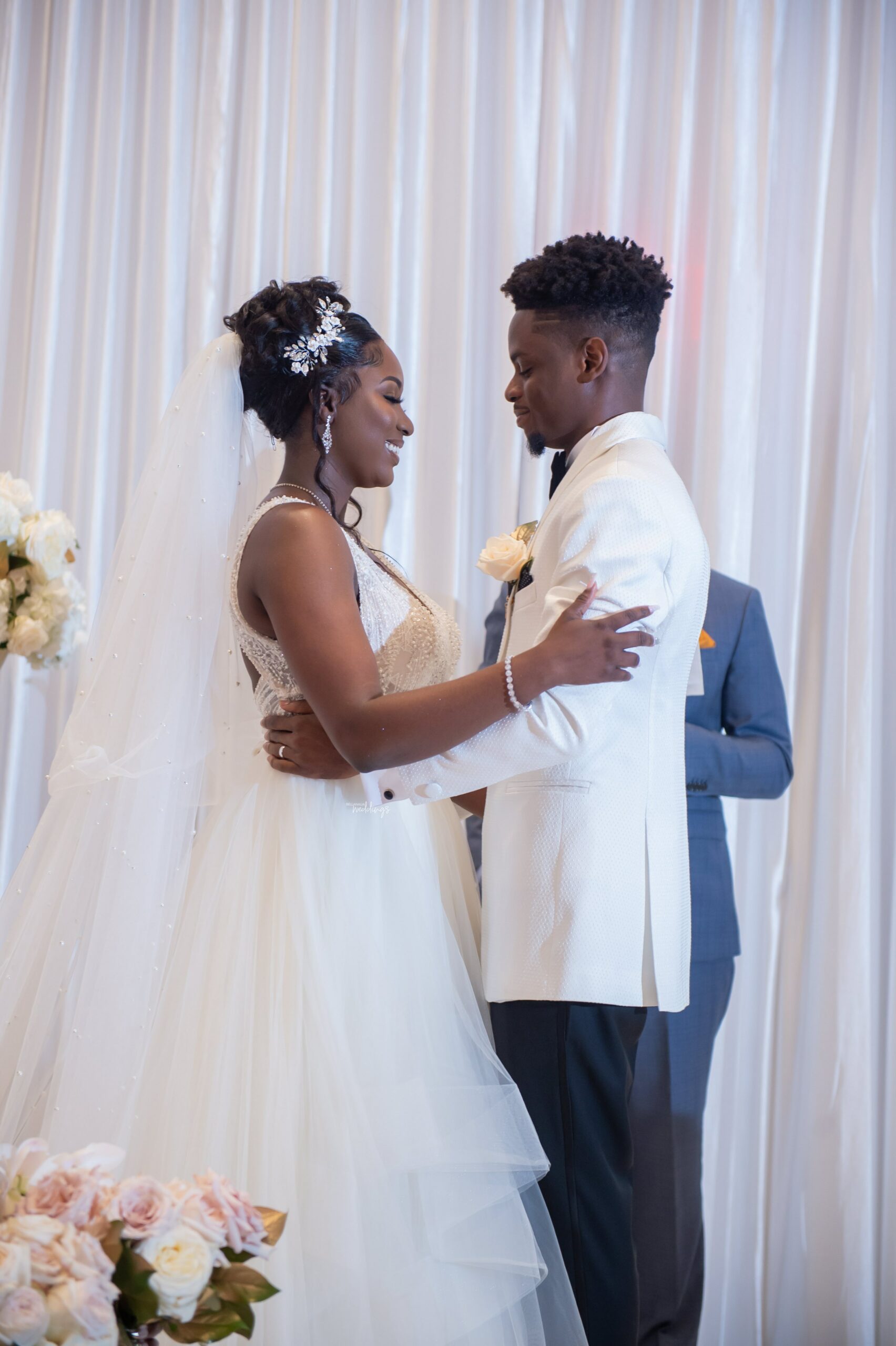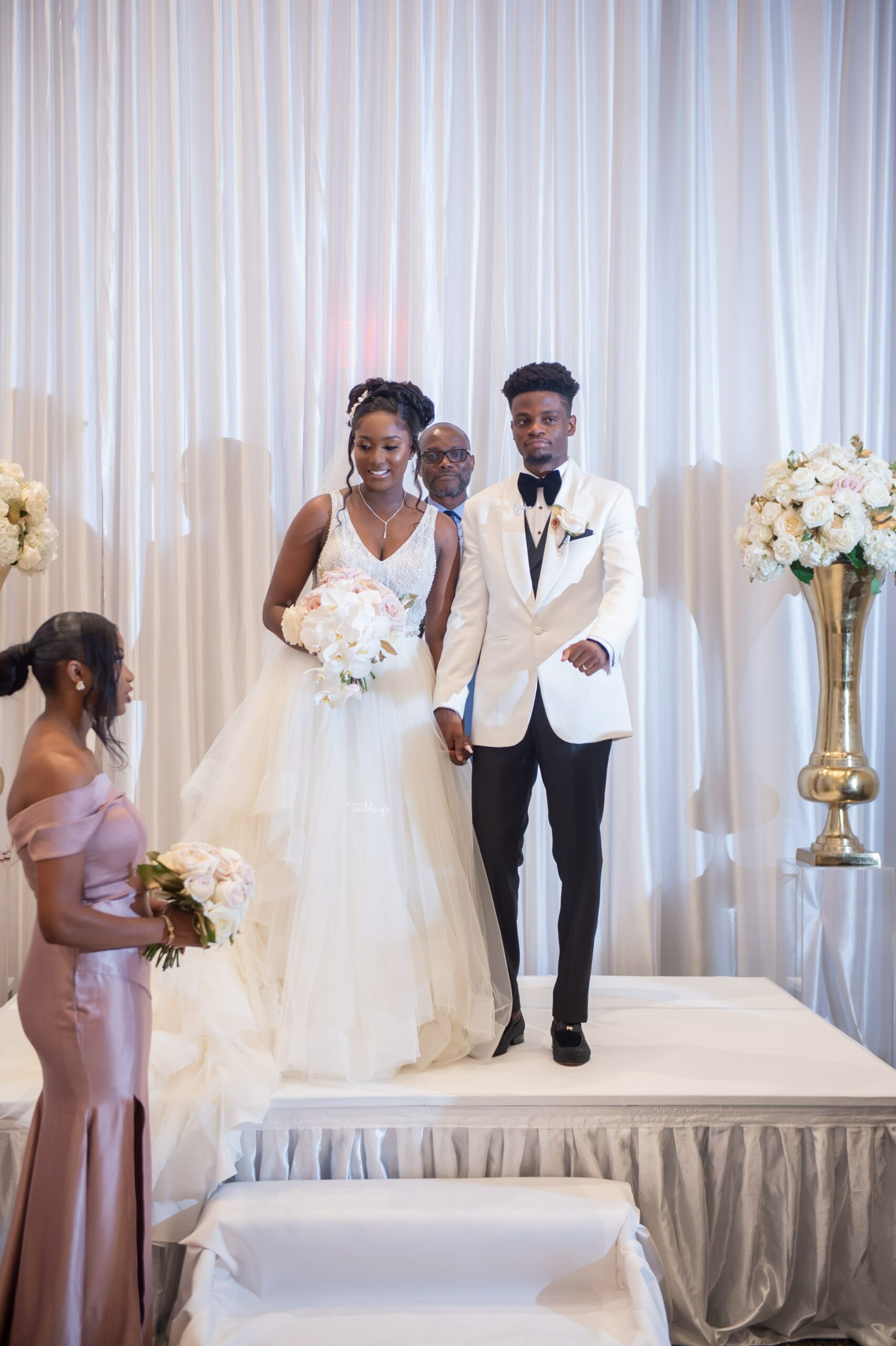 Off to forever…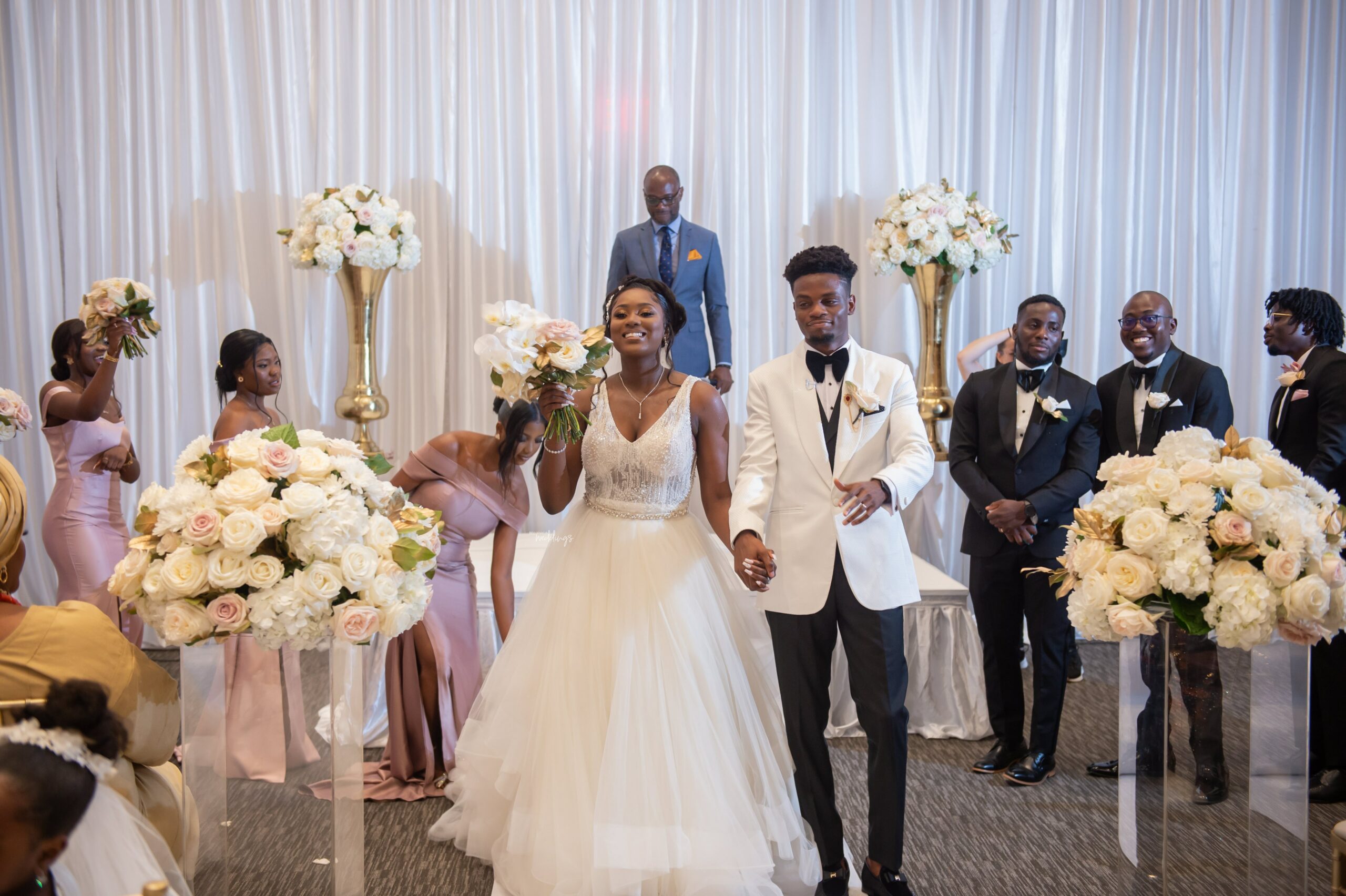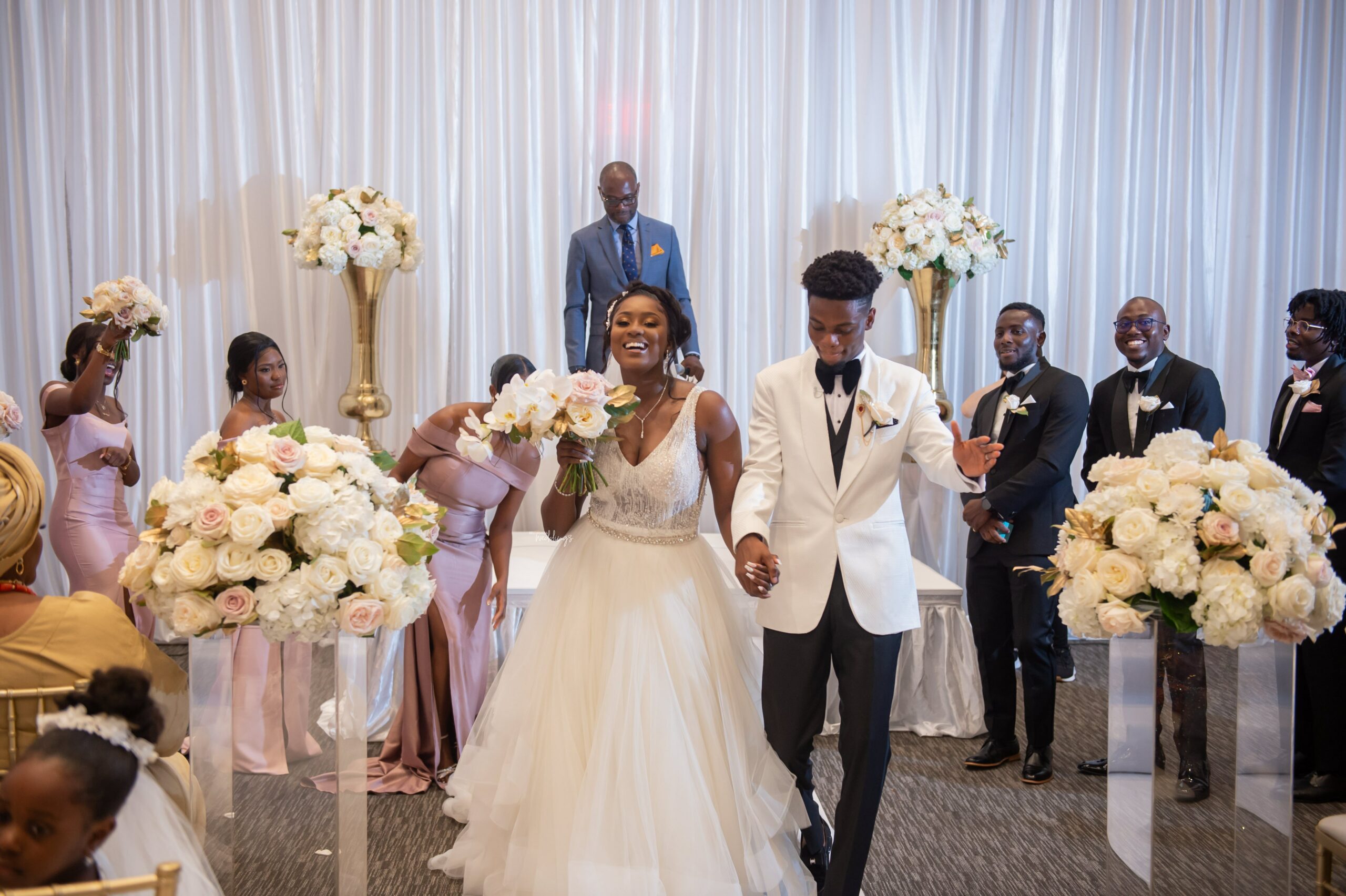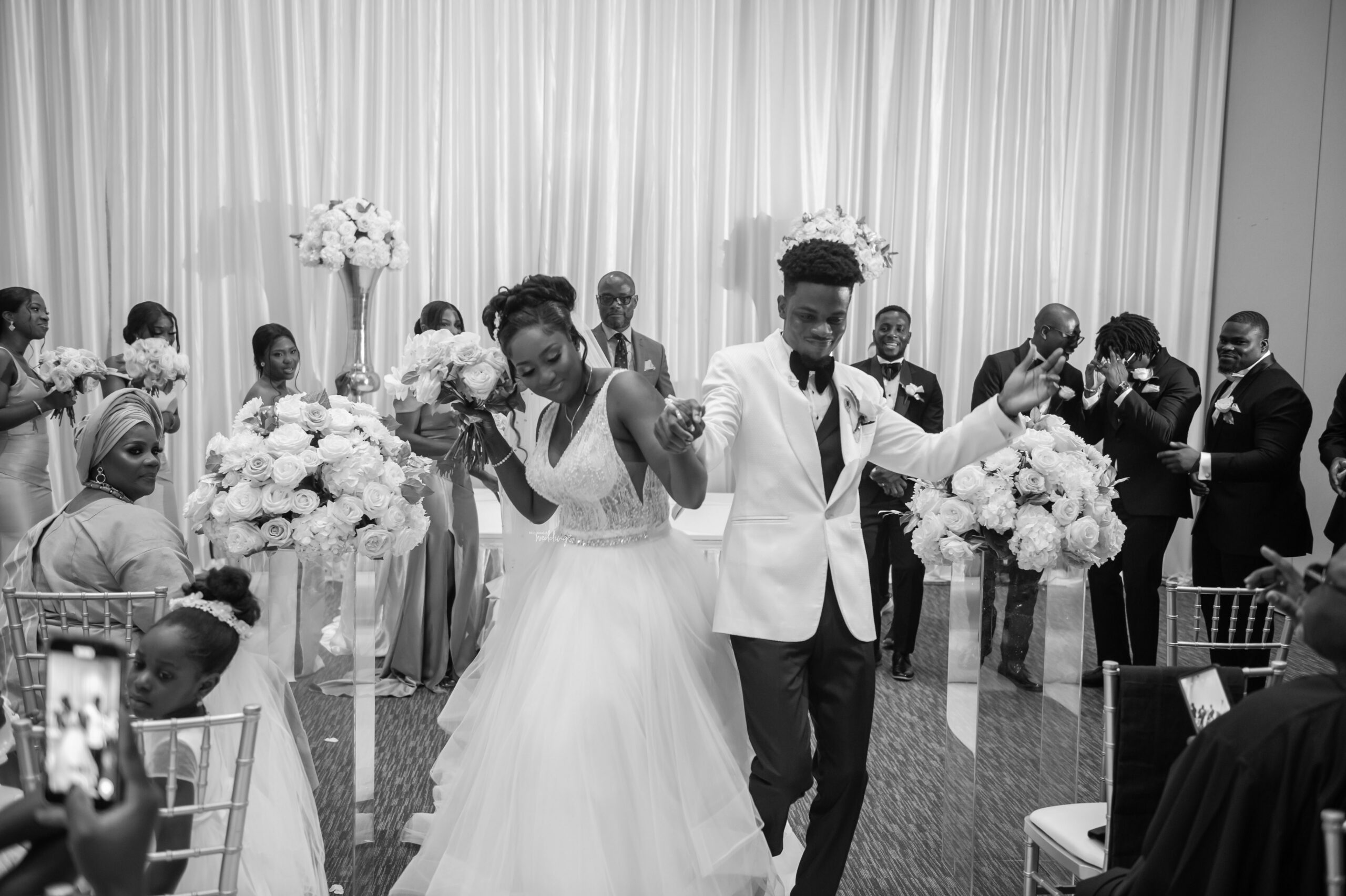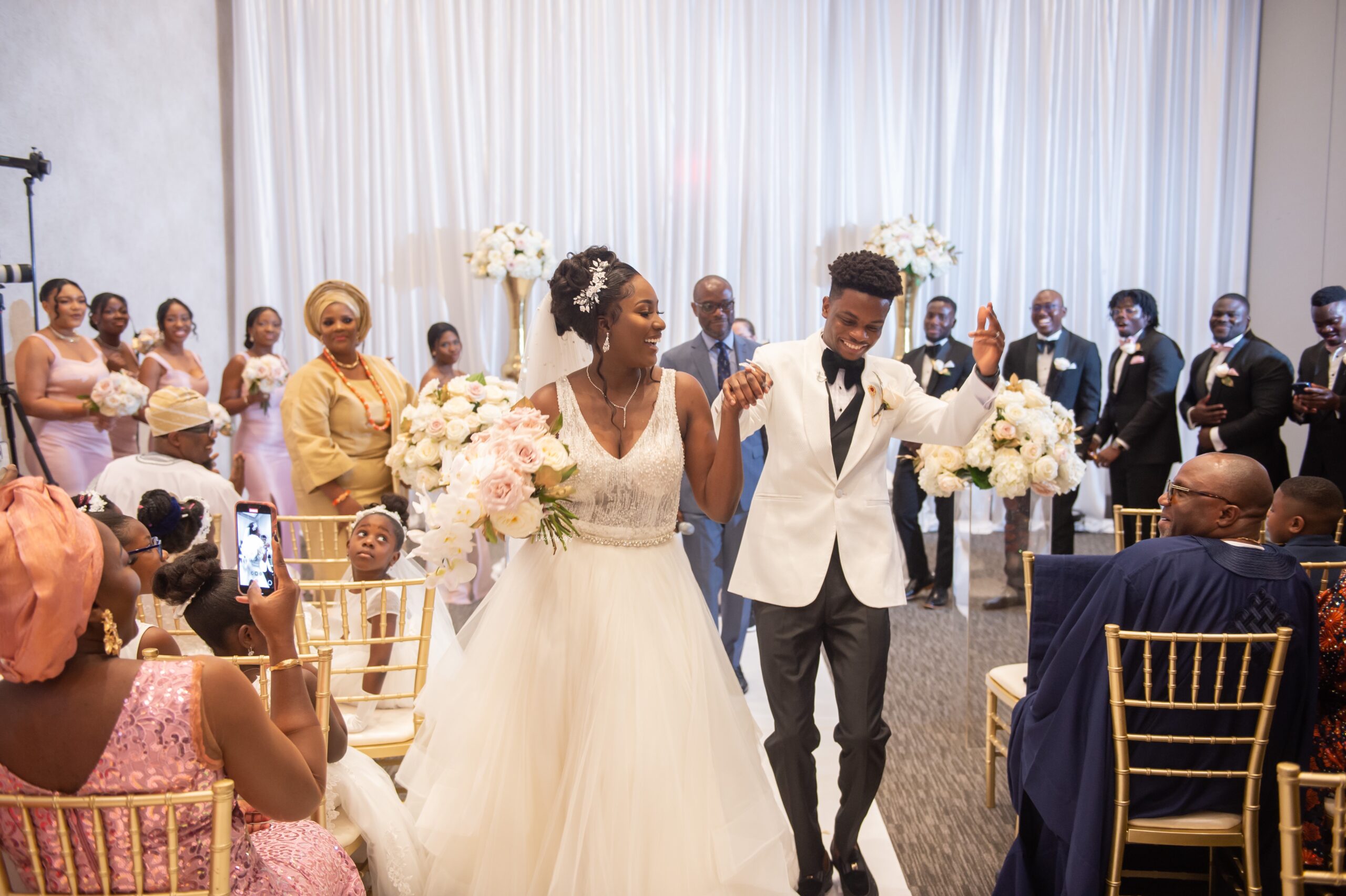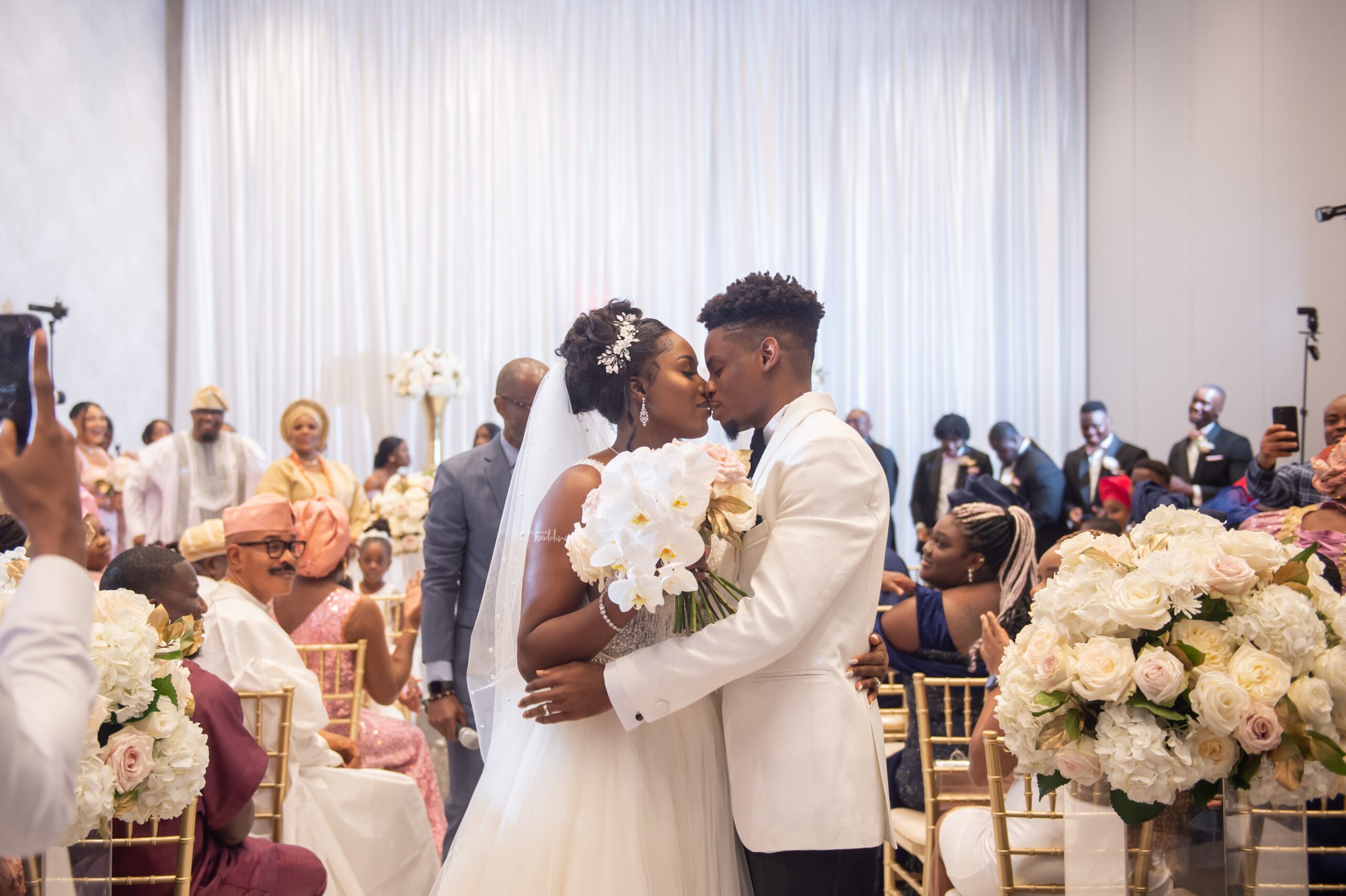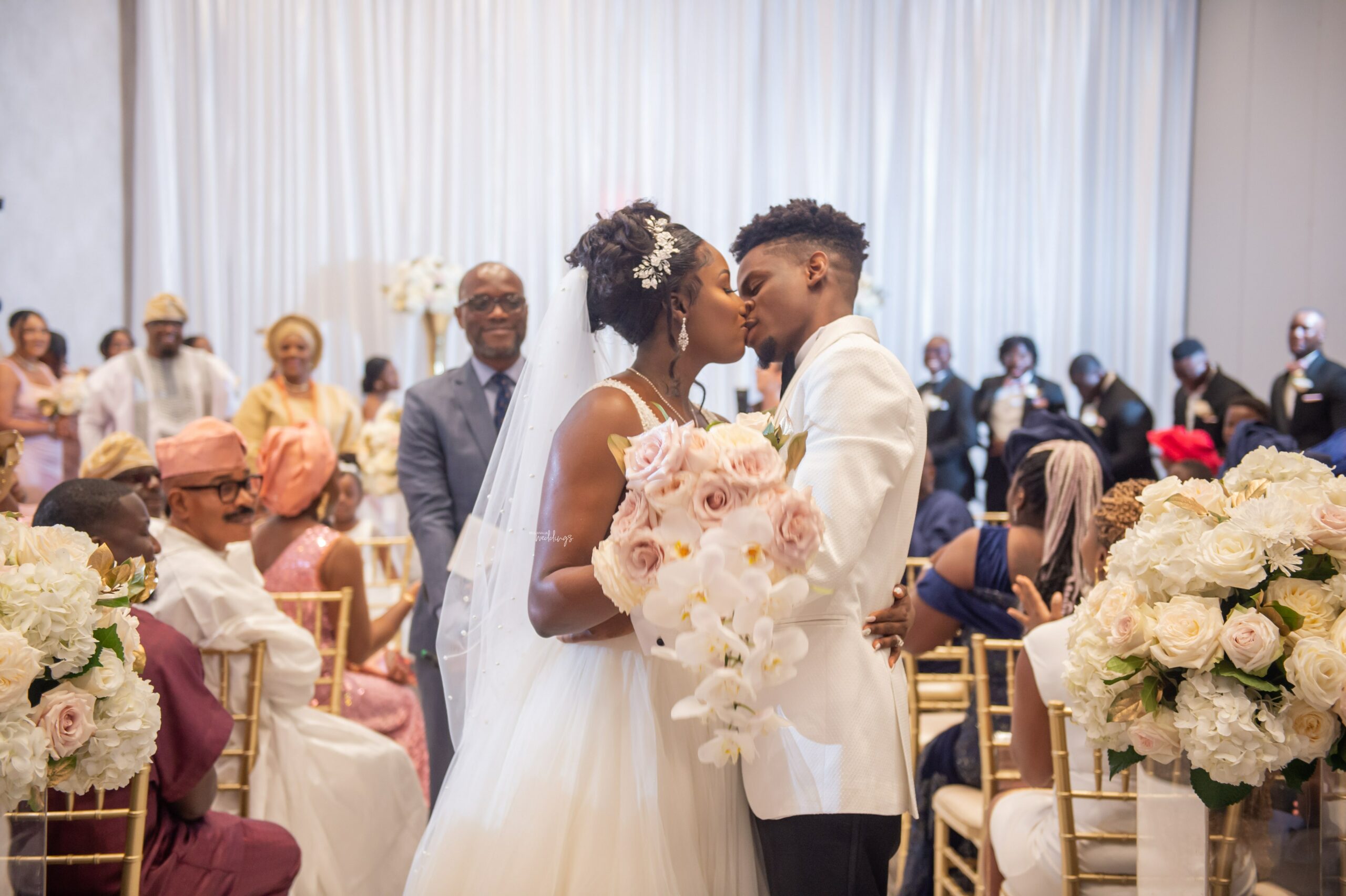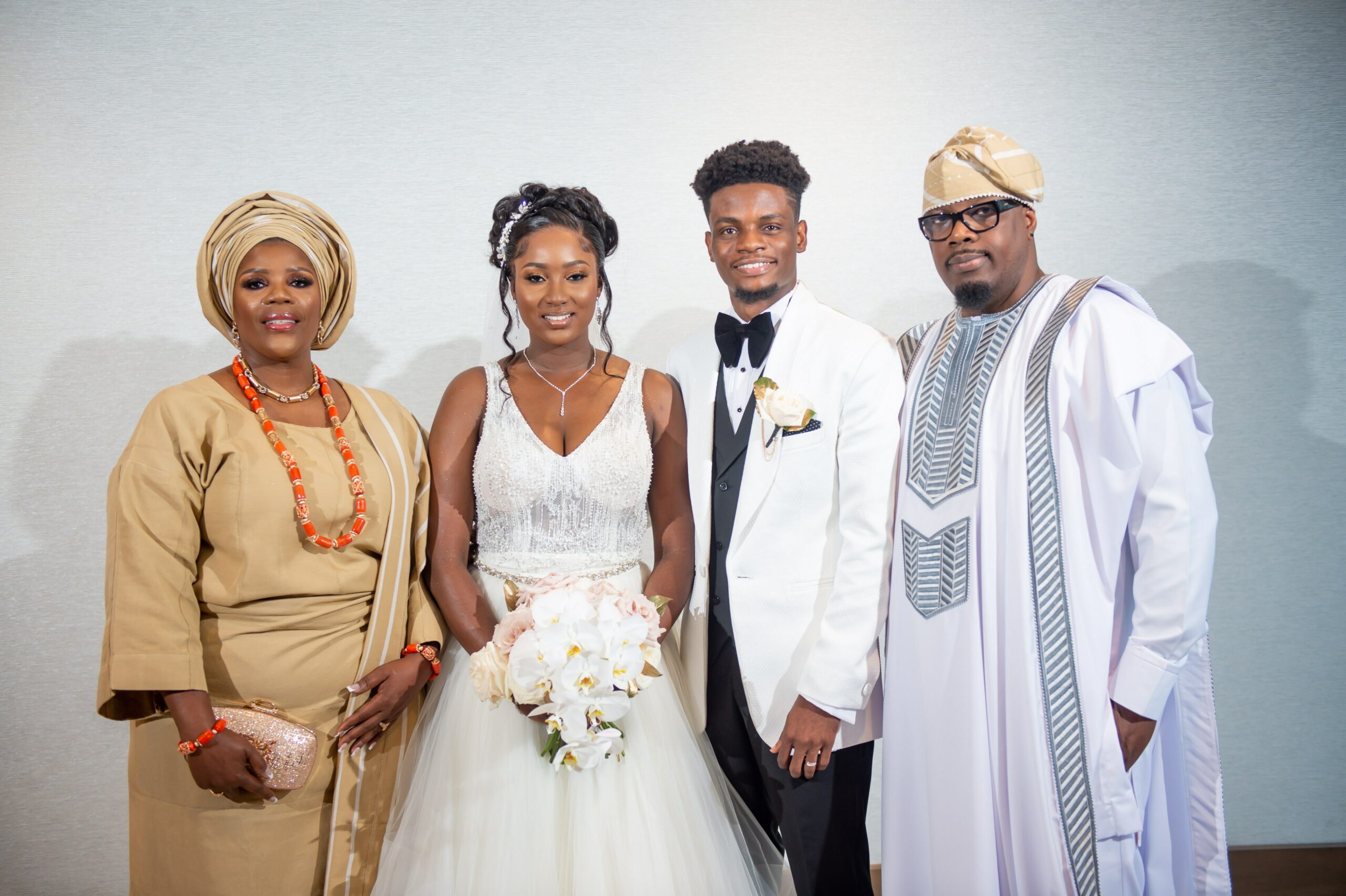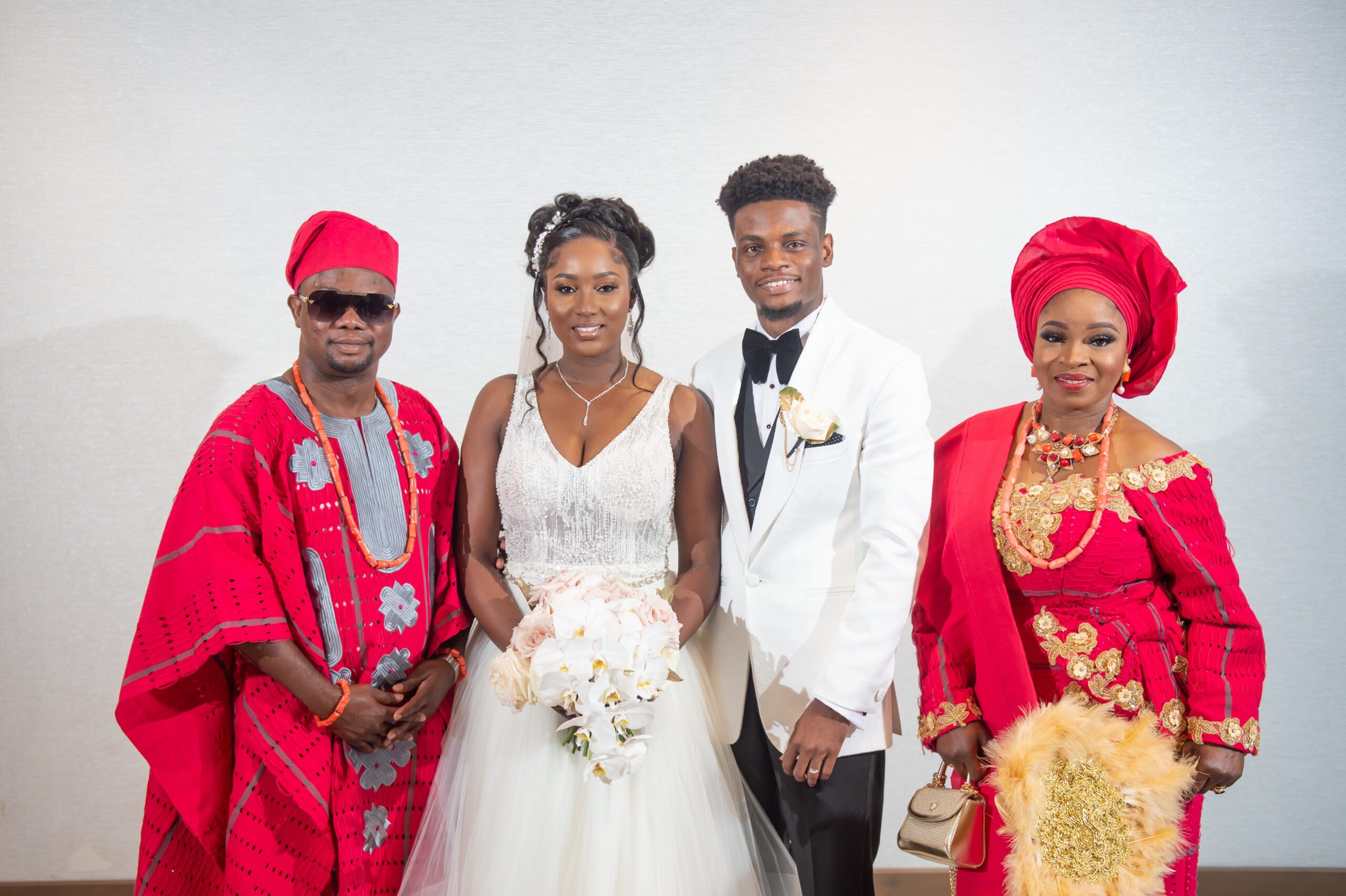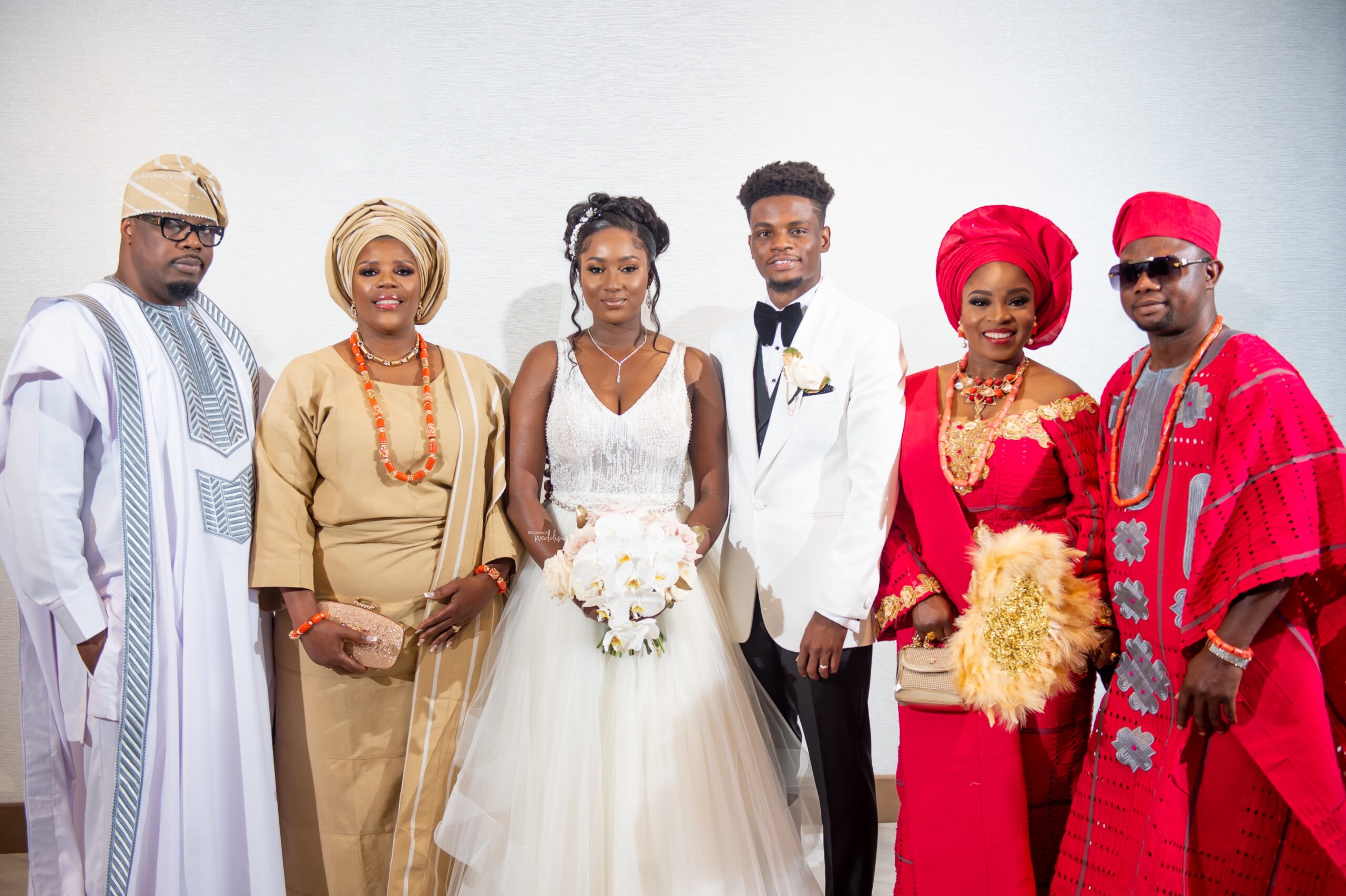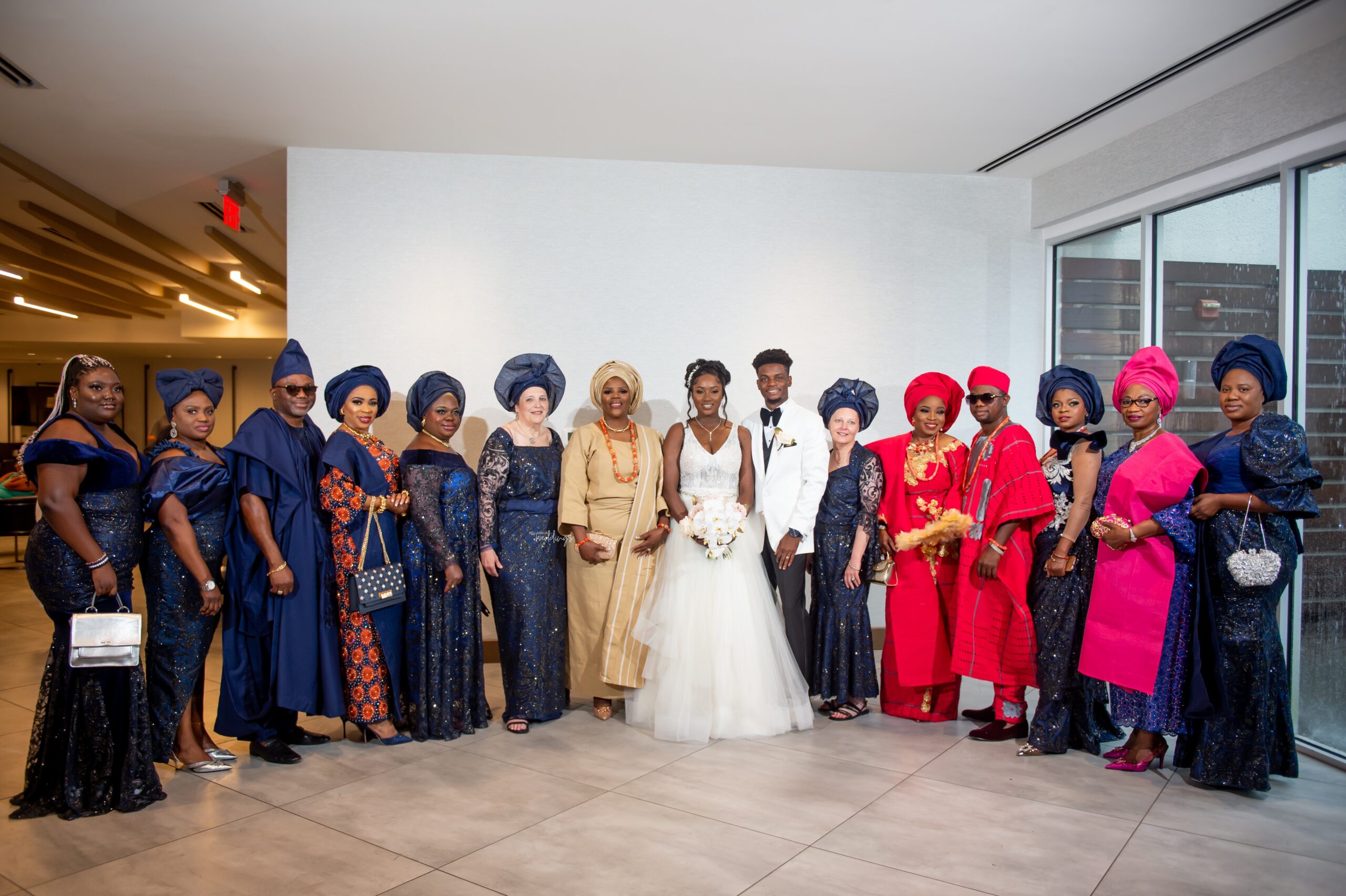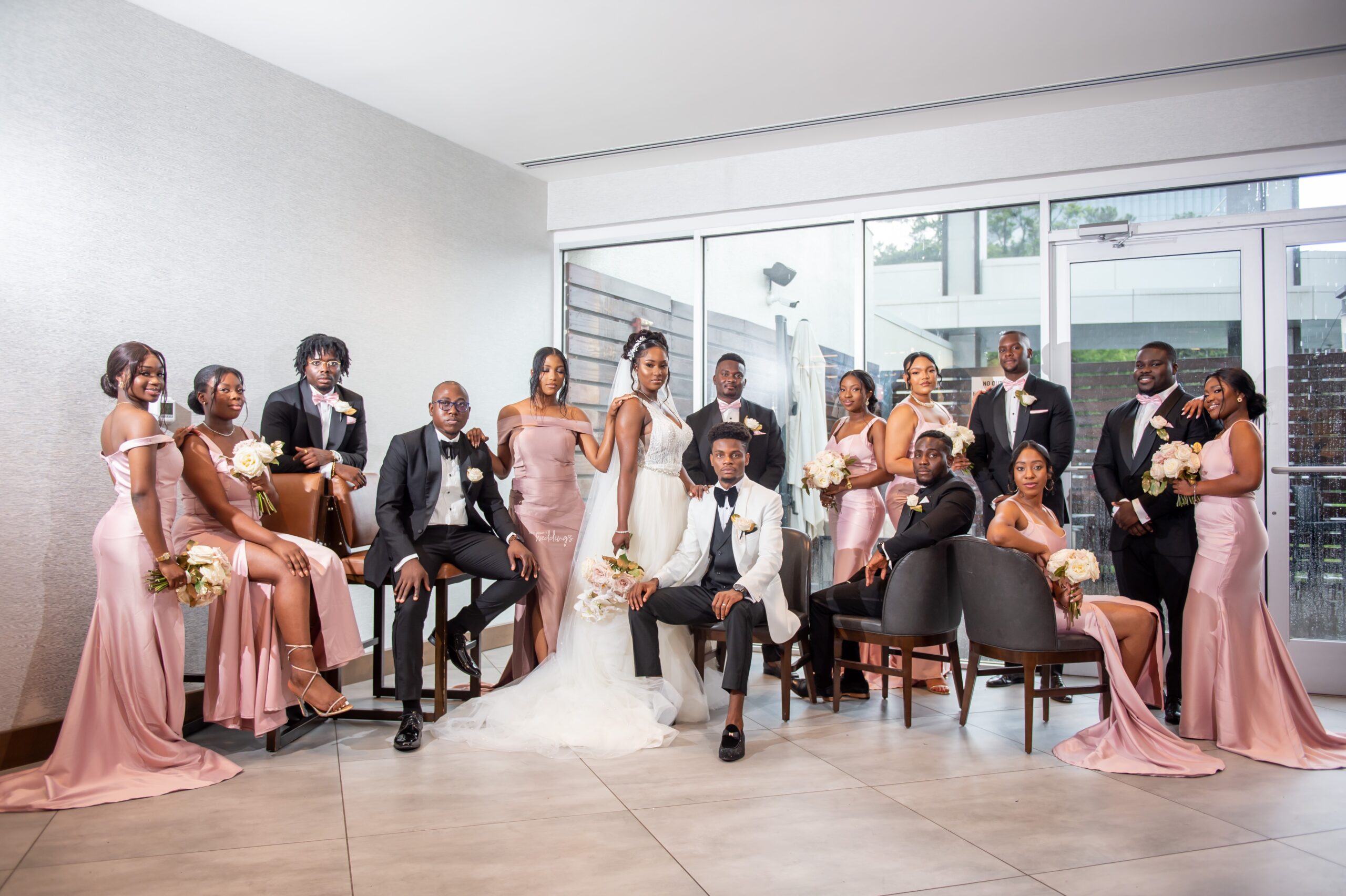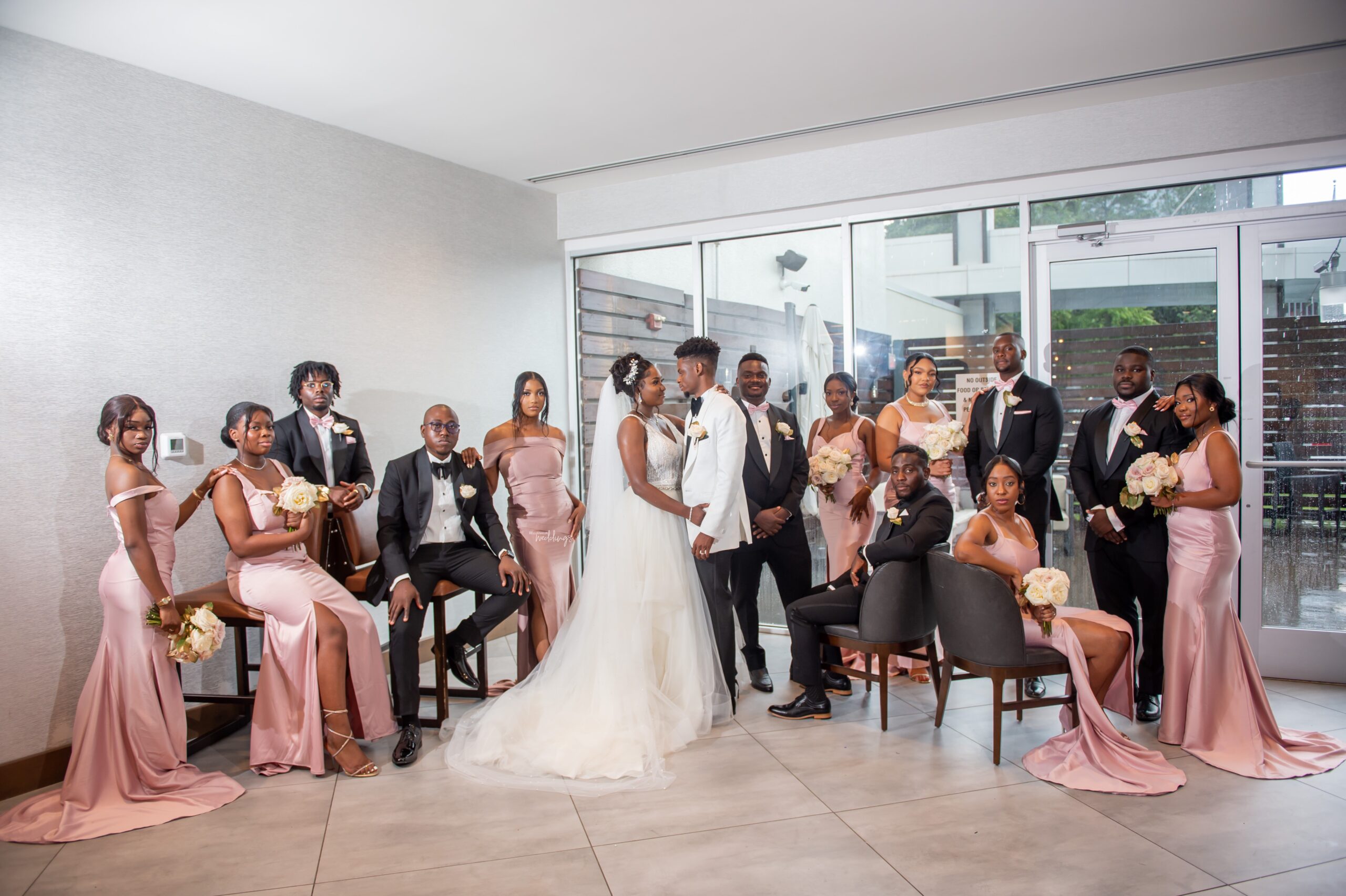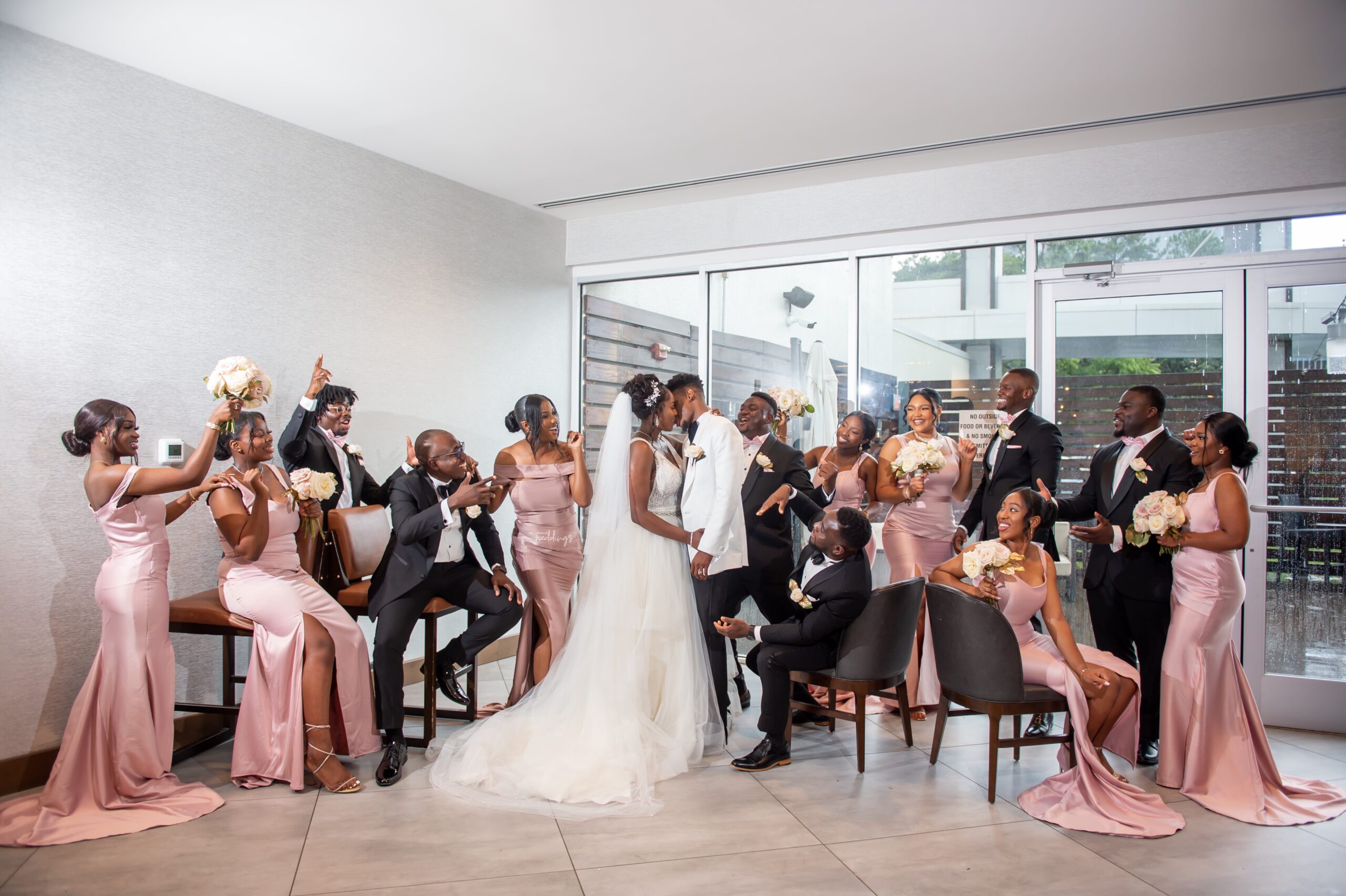 It's reception O'clock!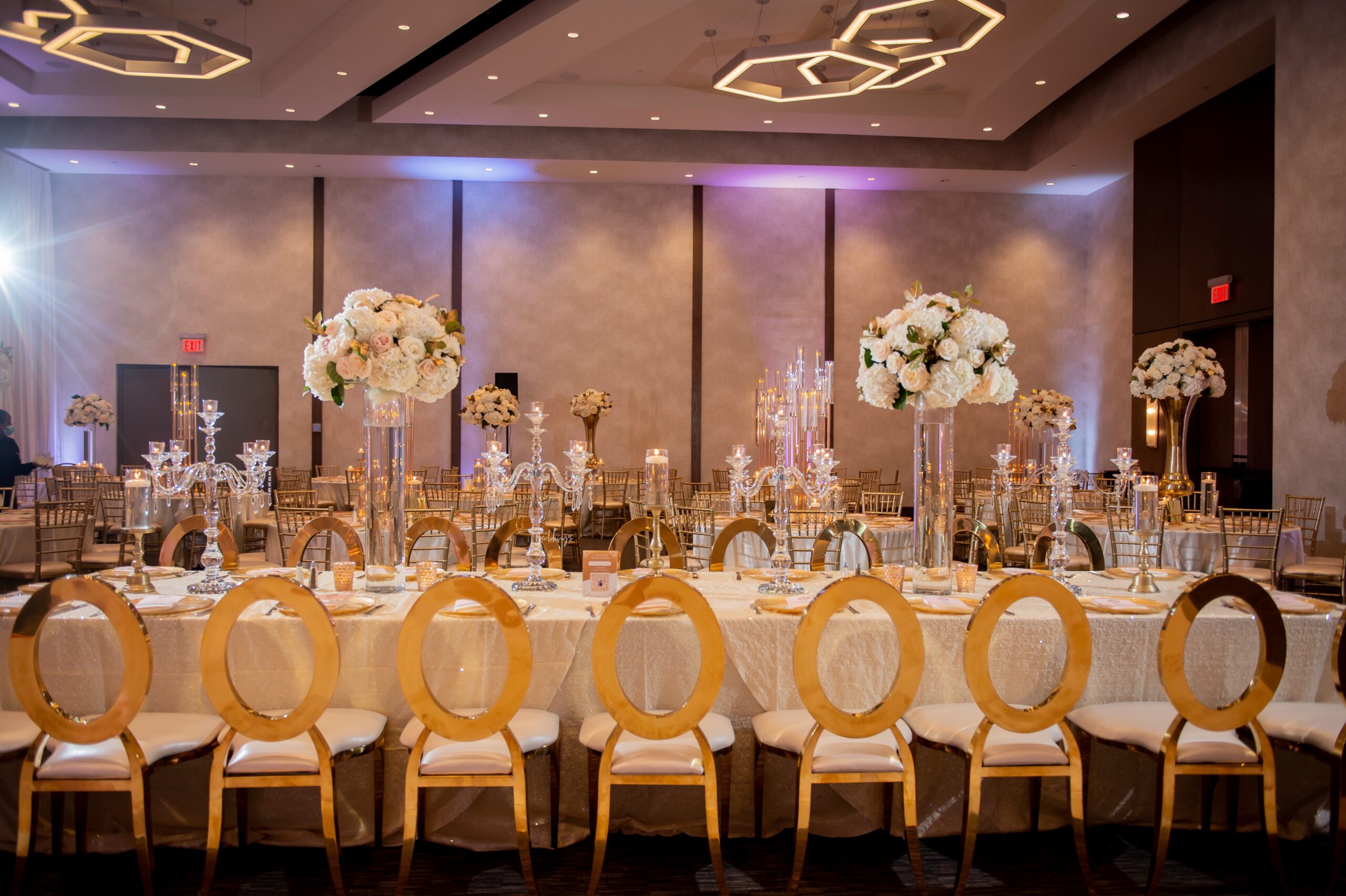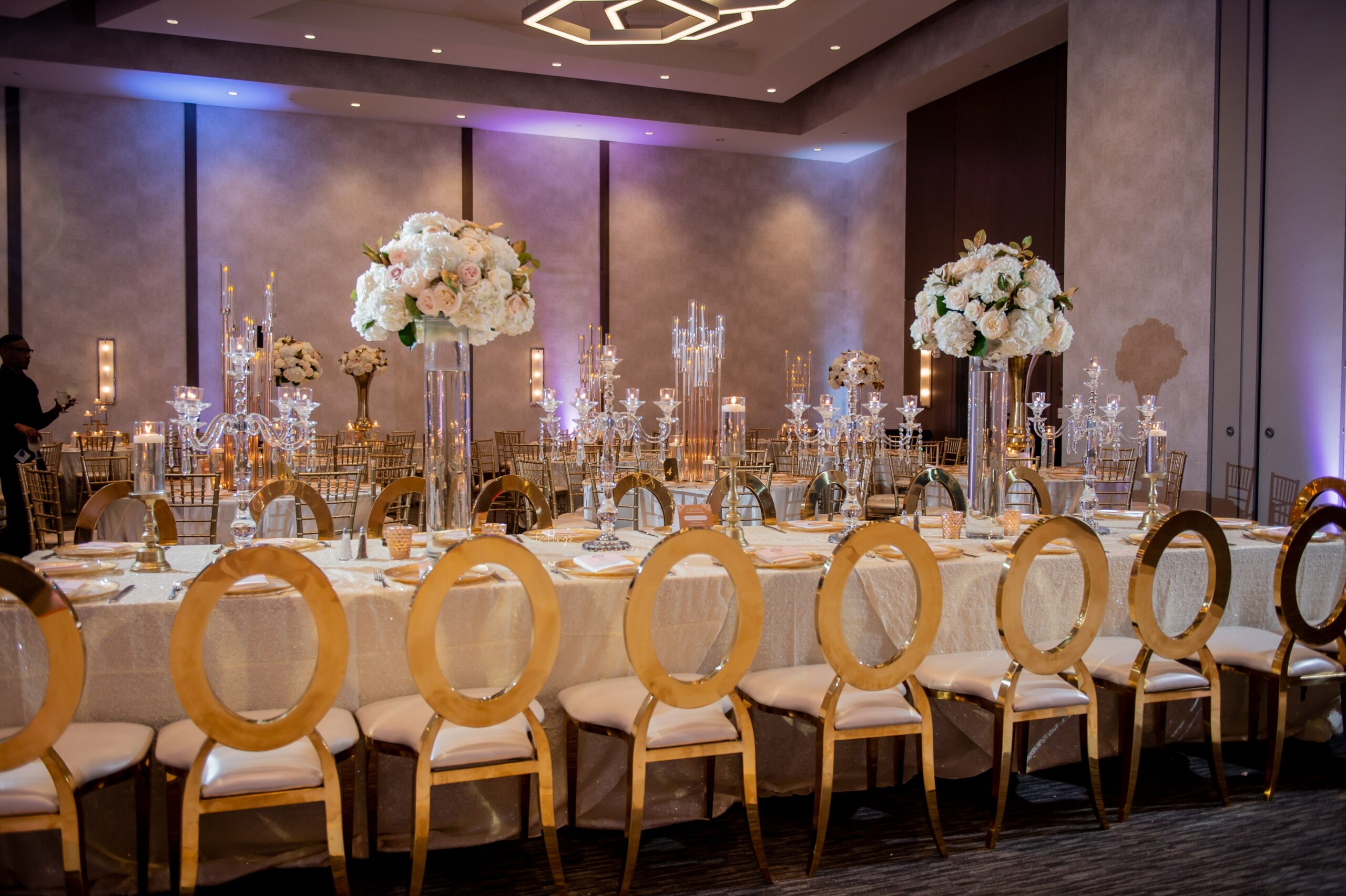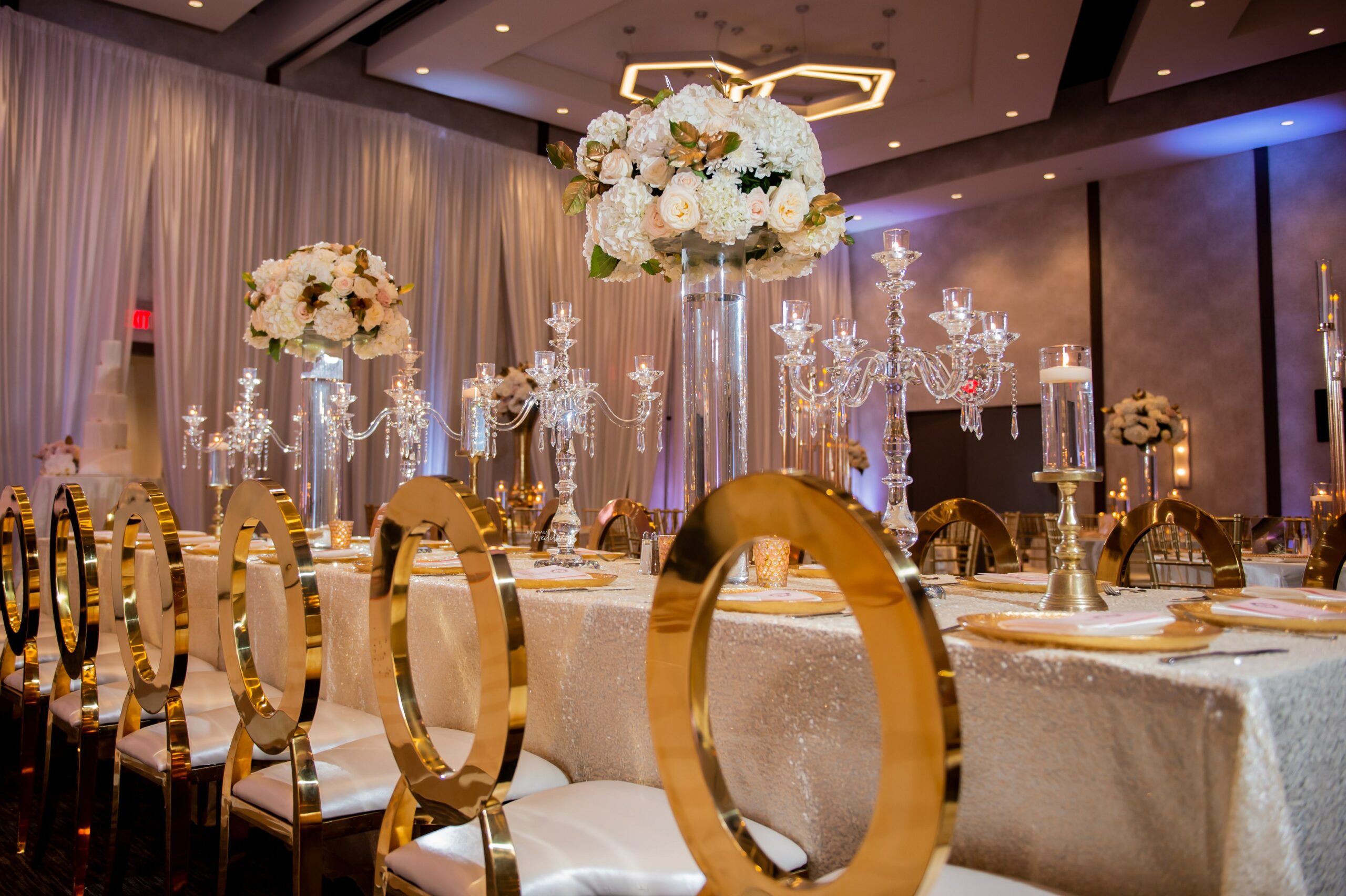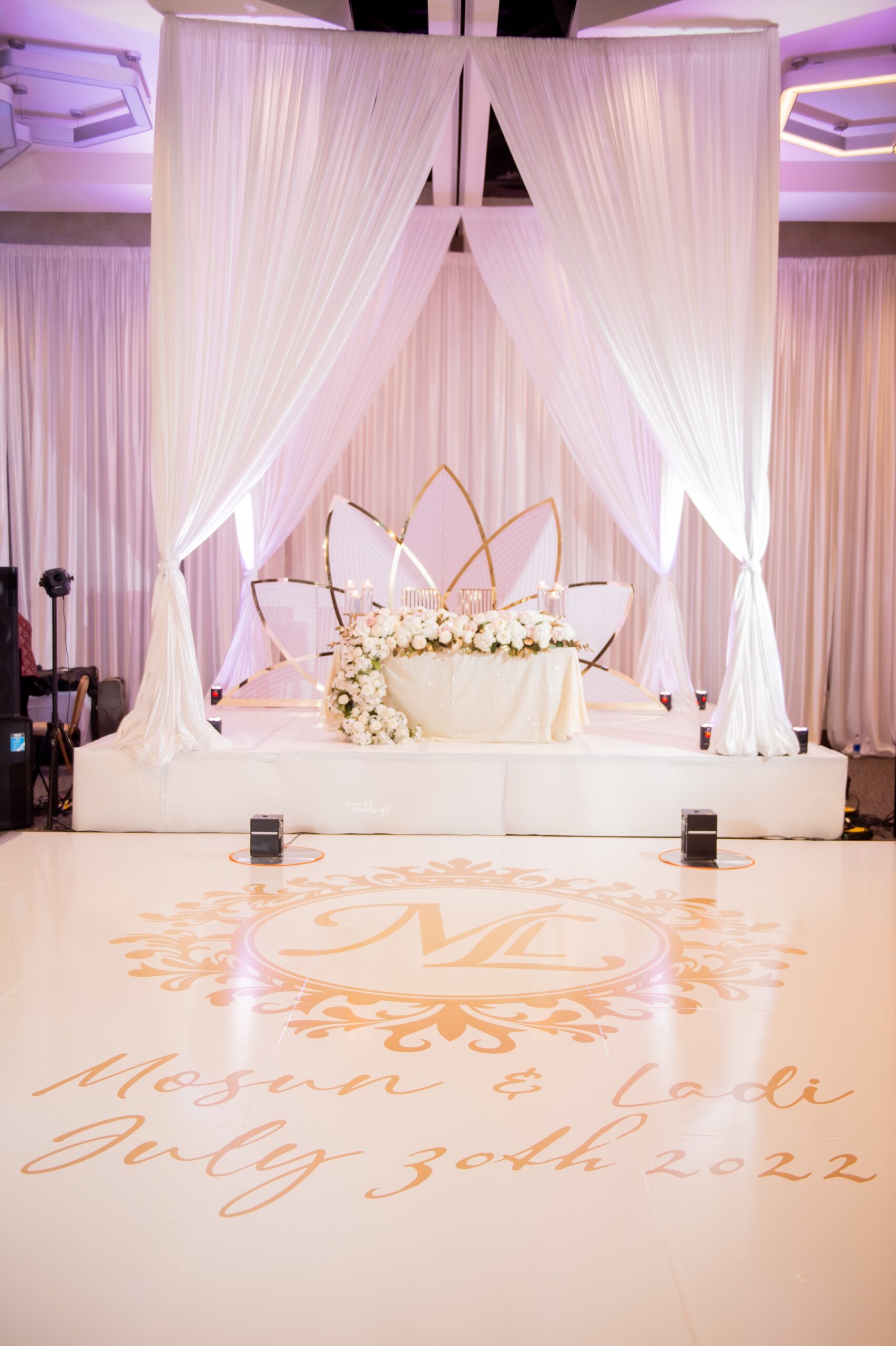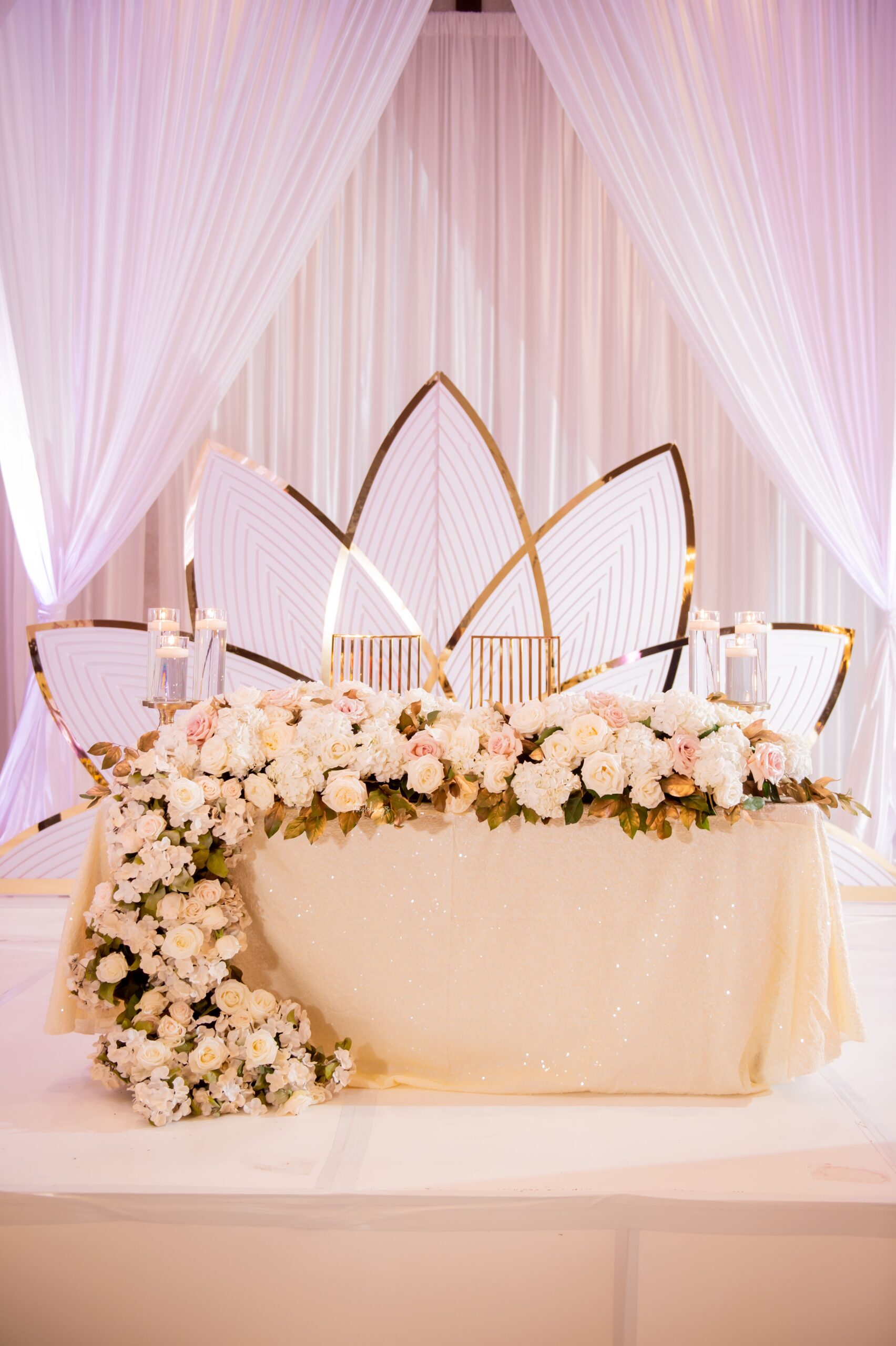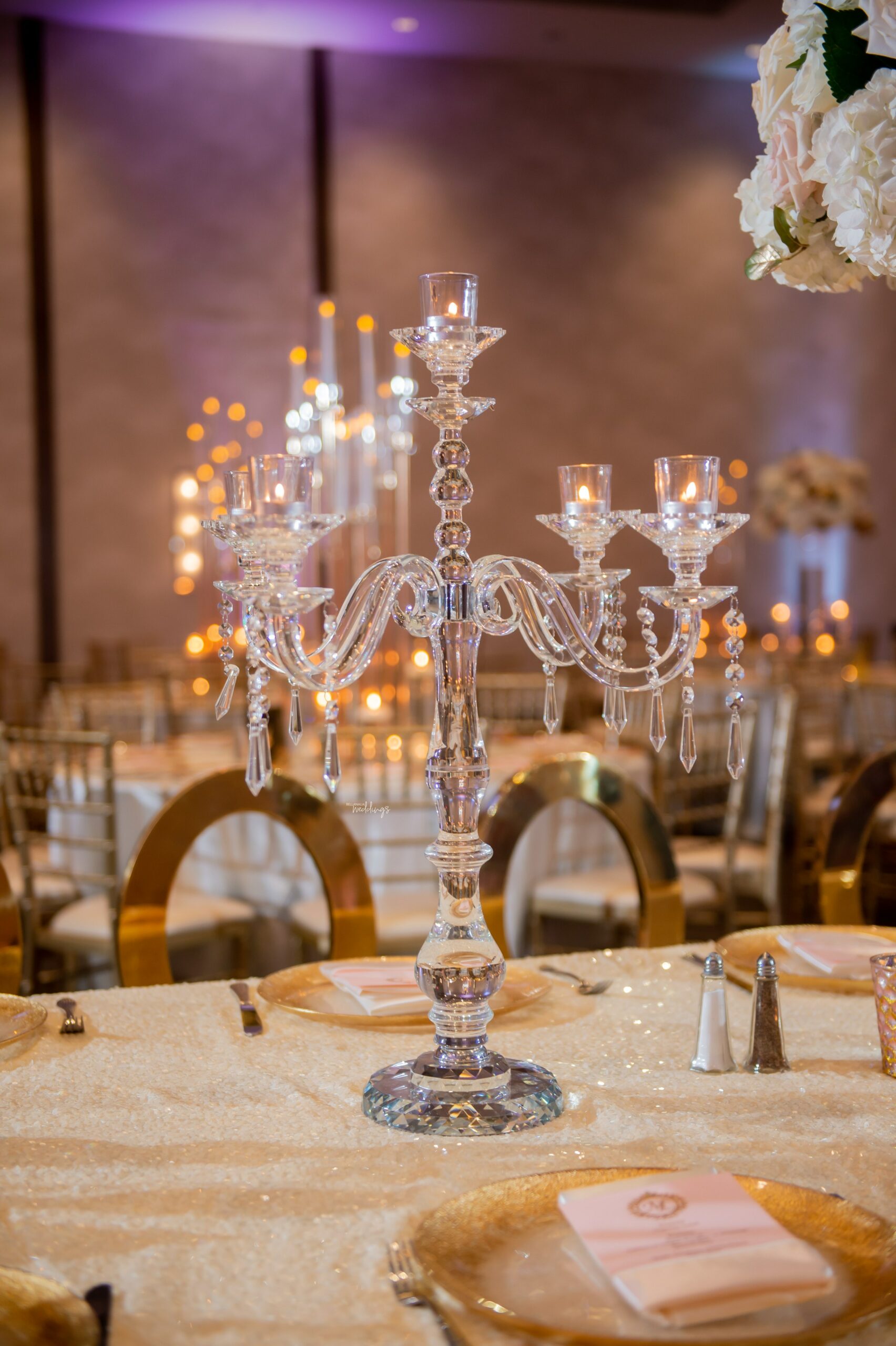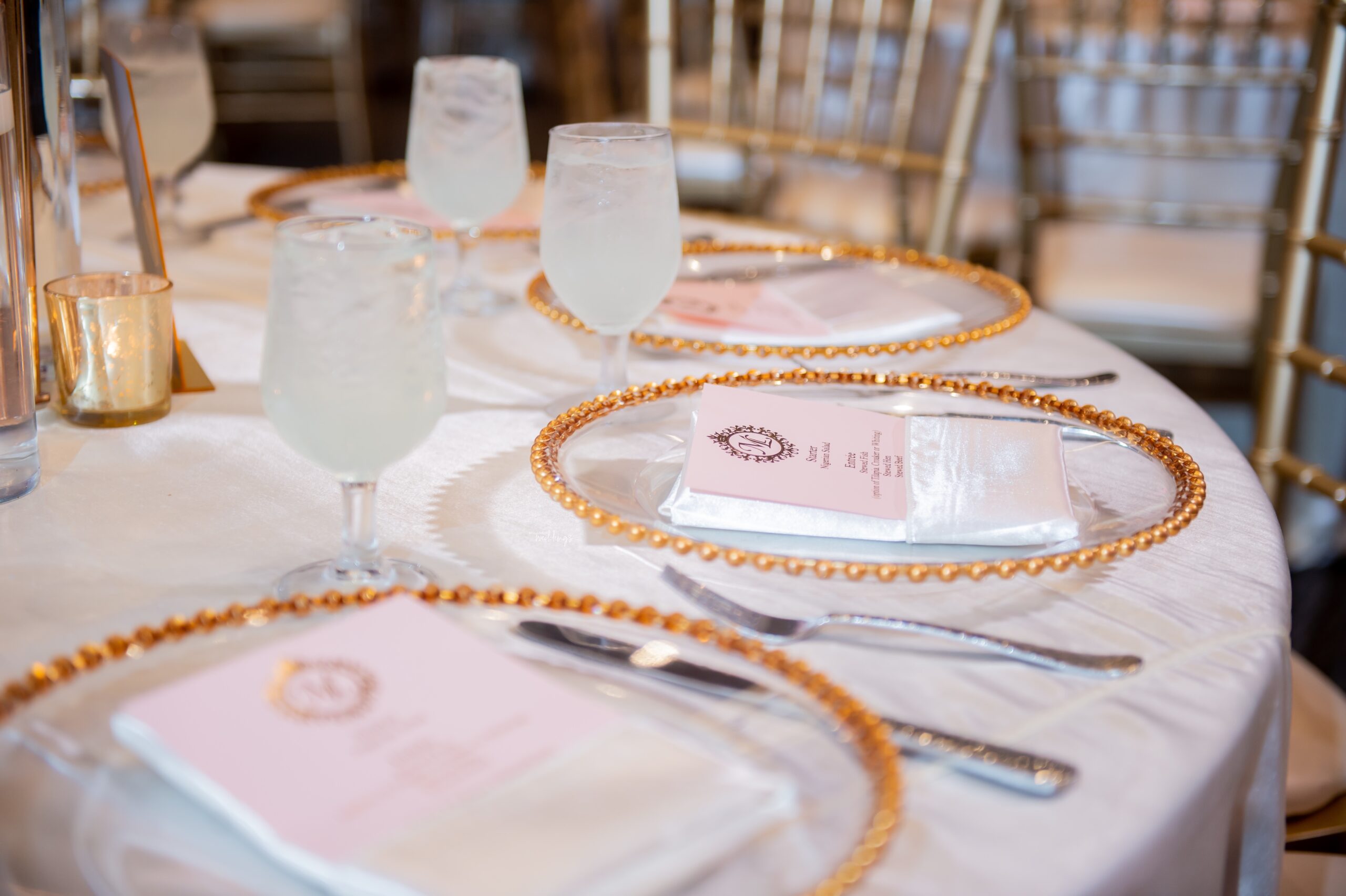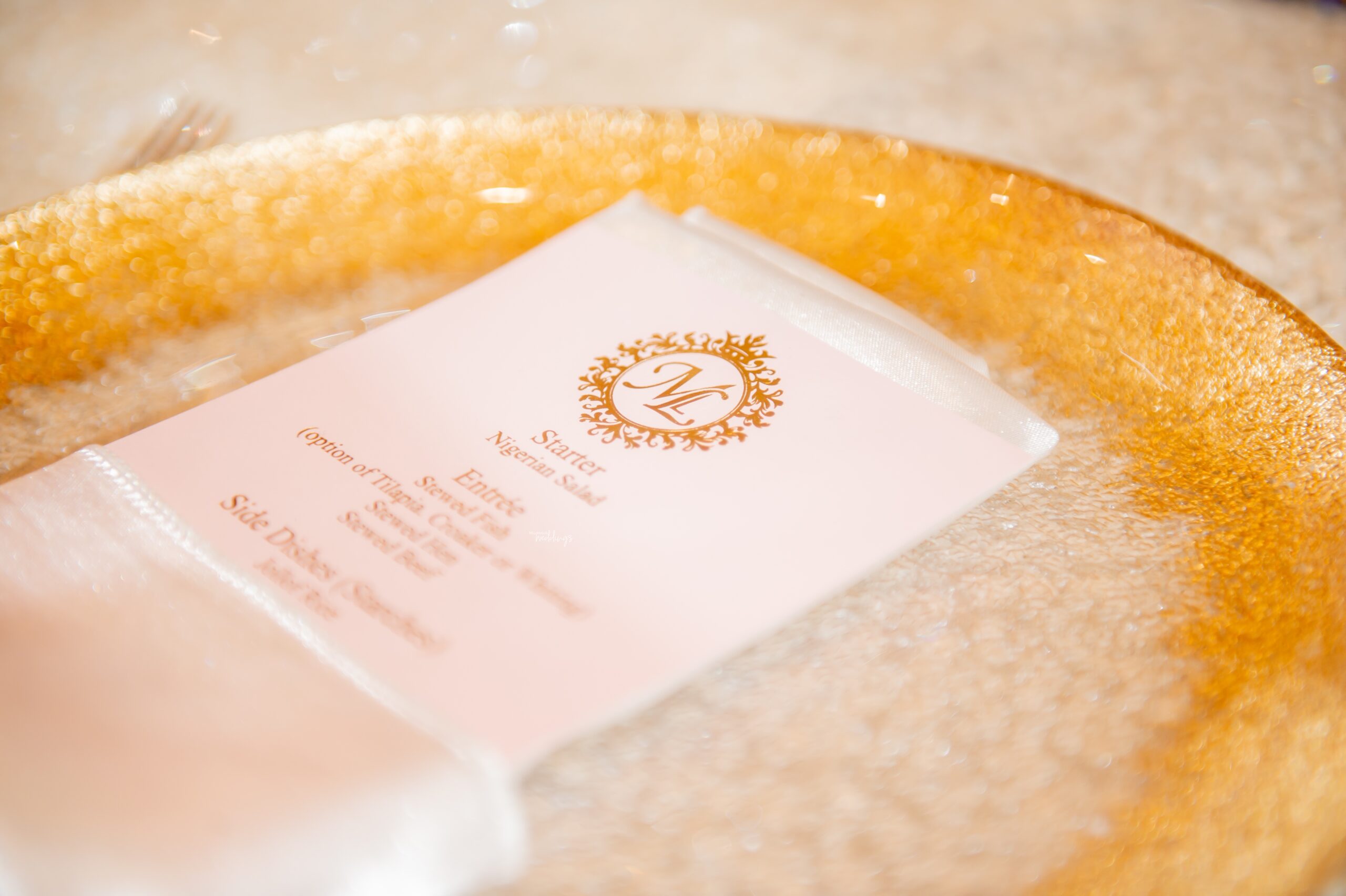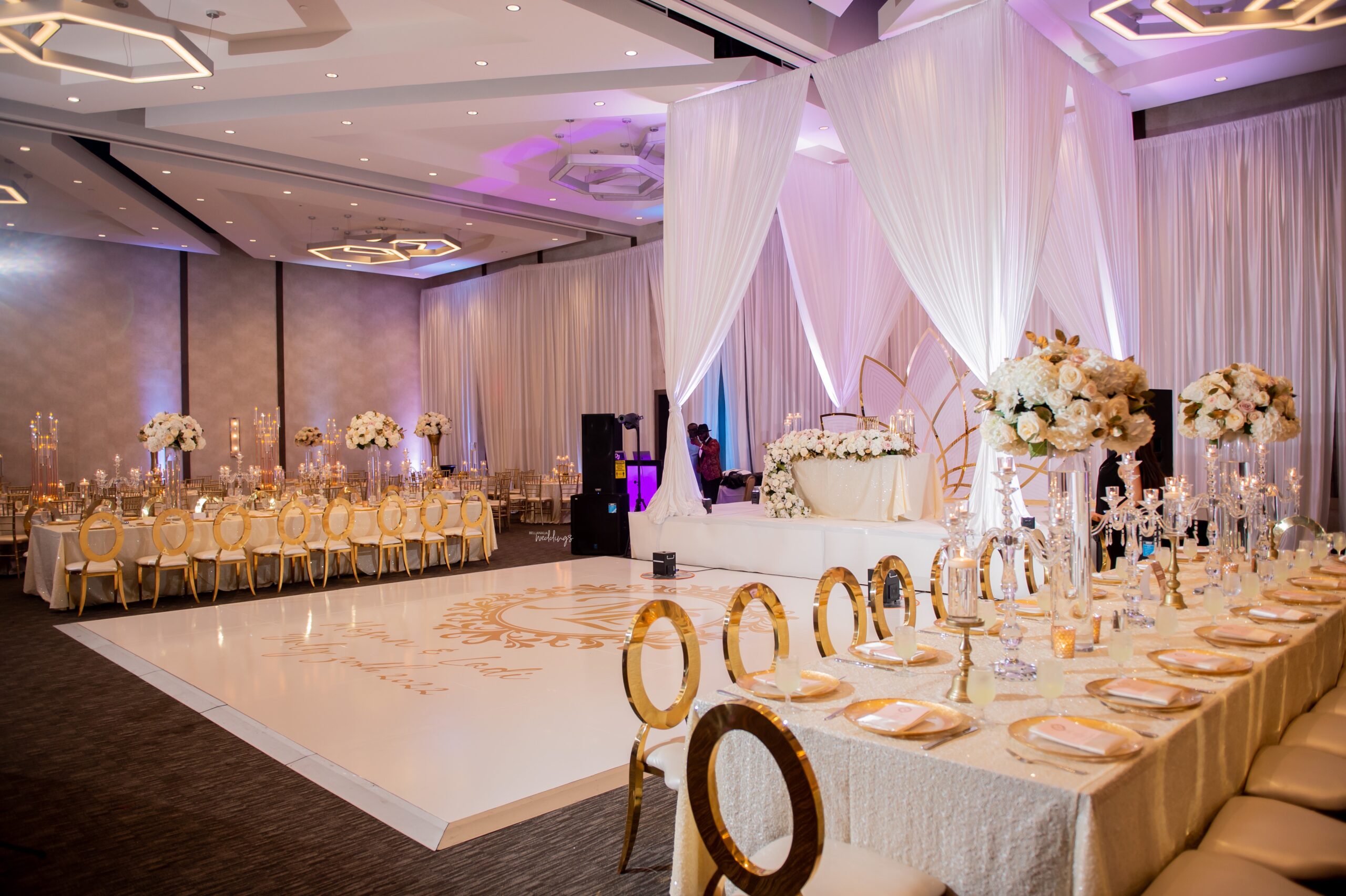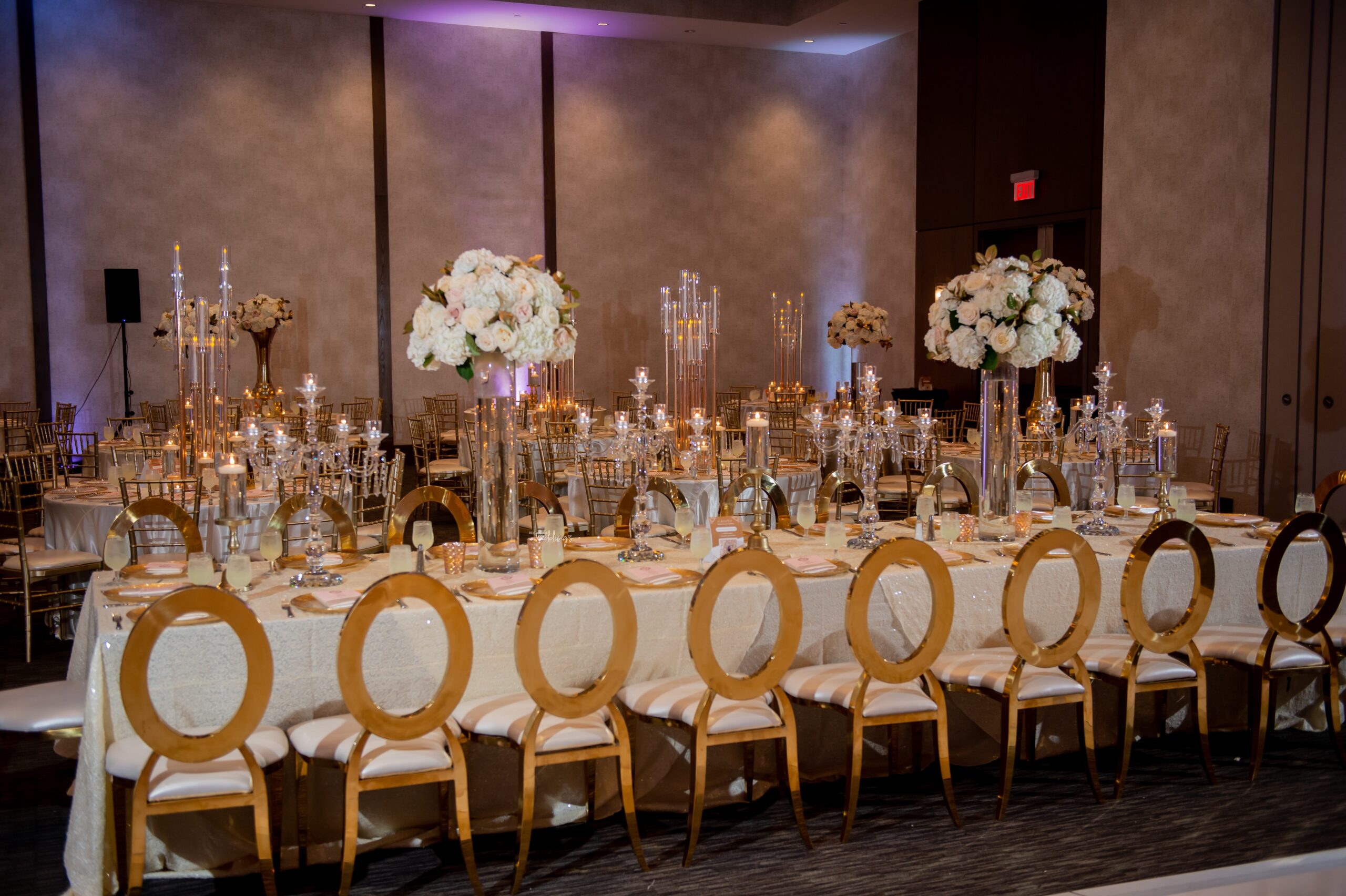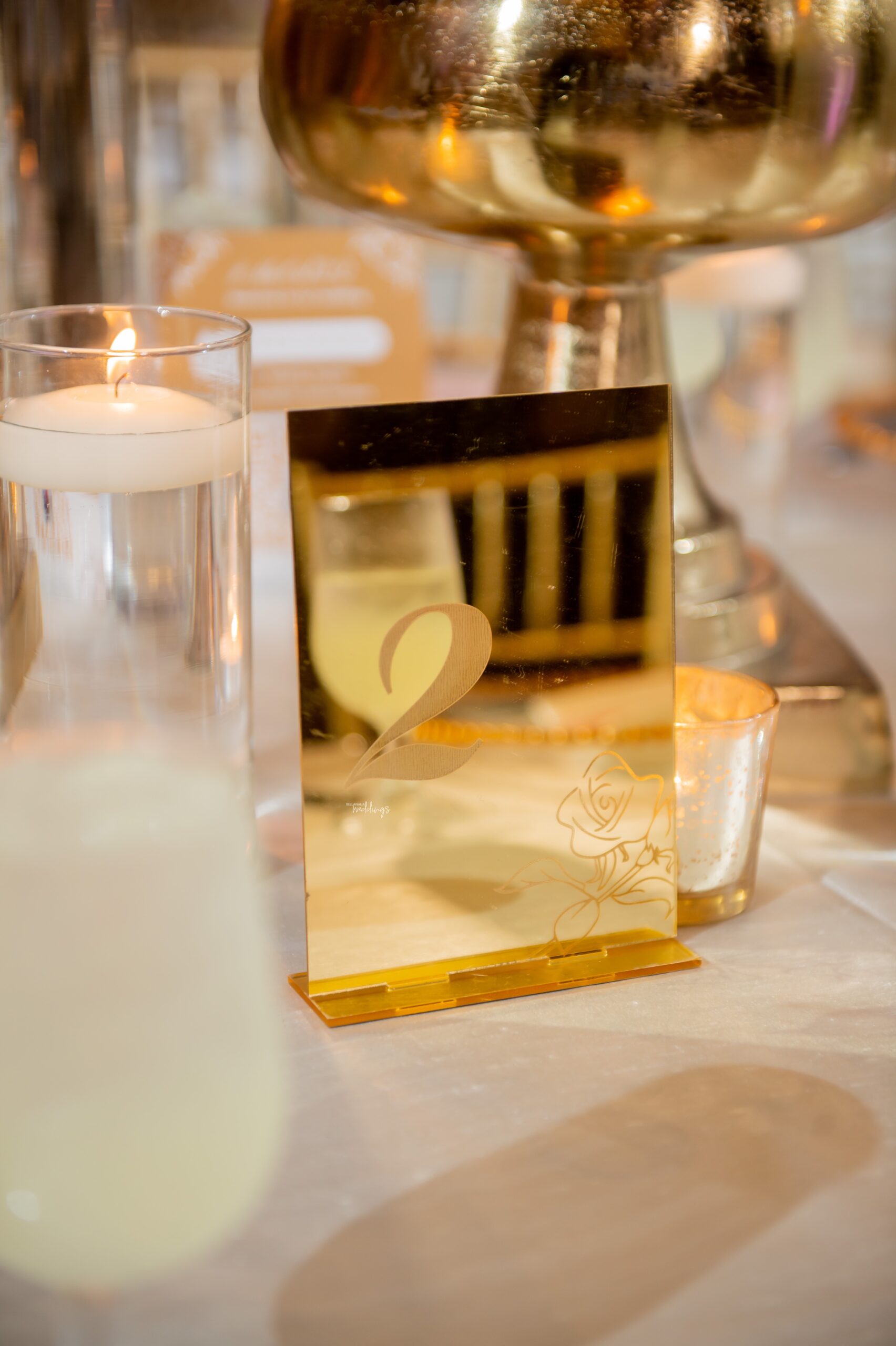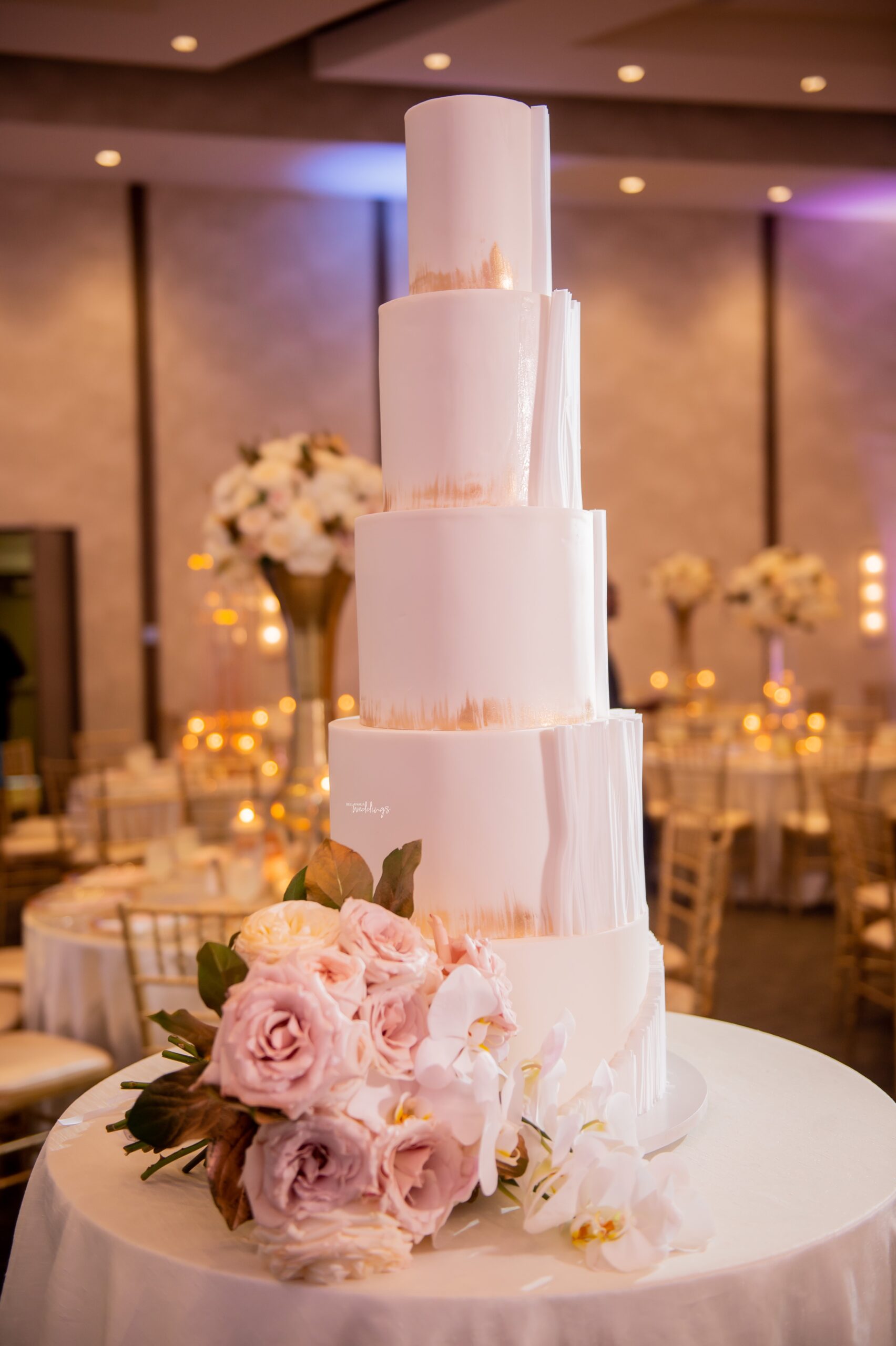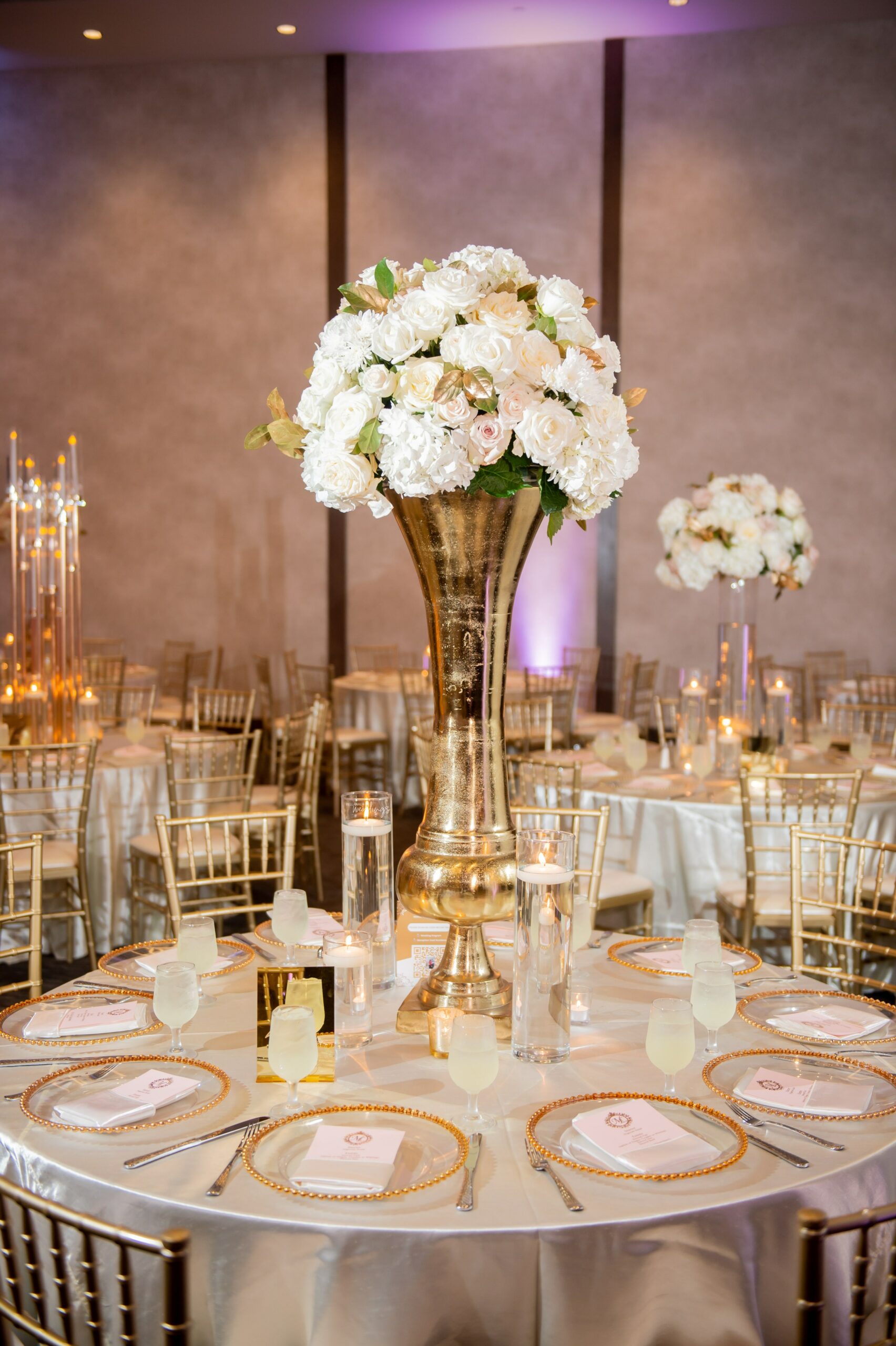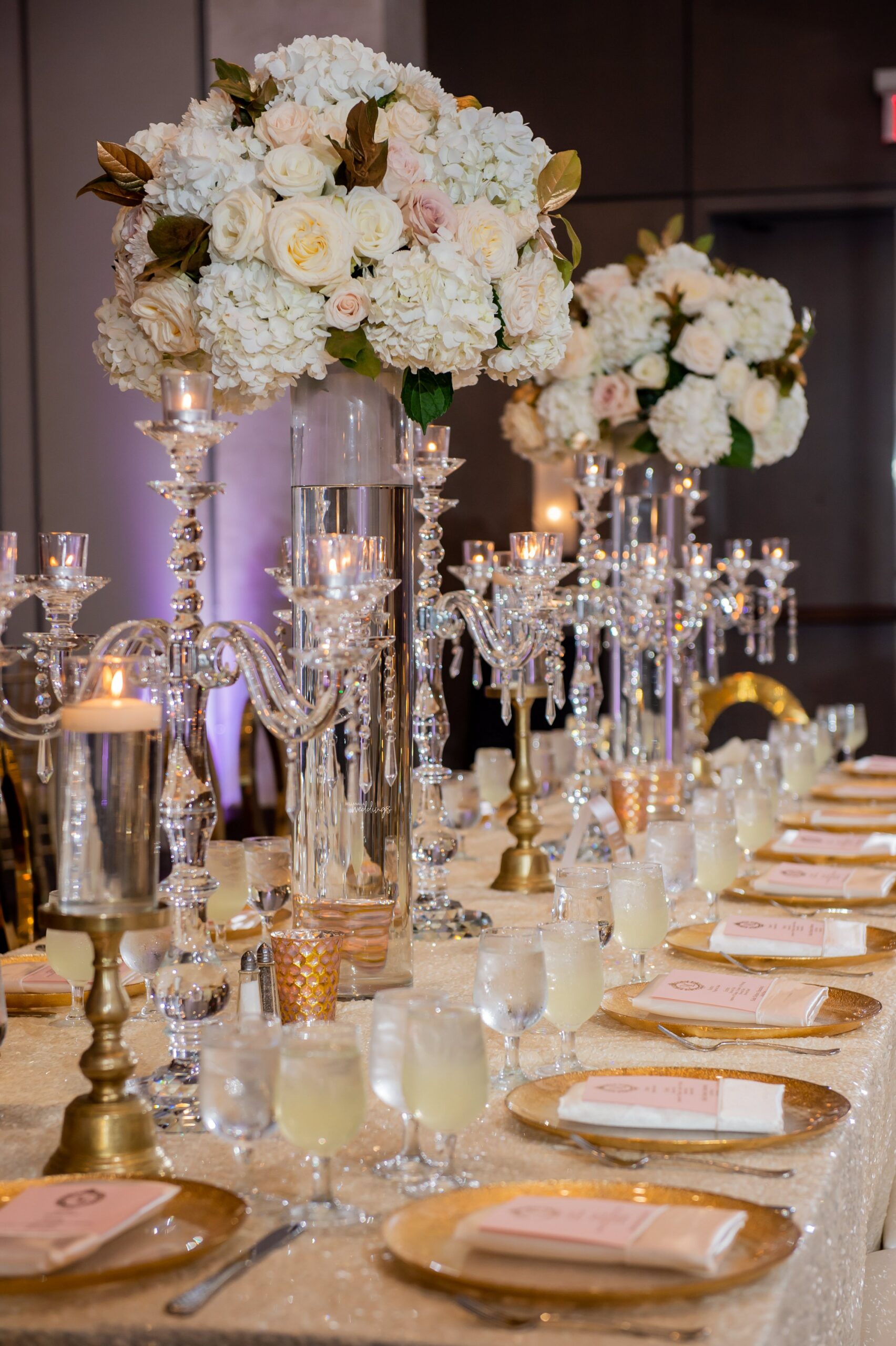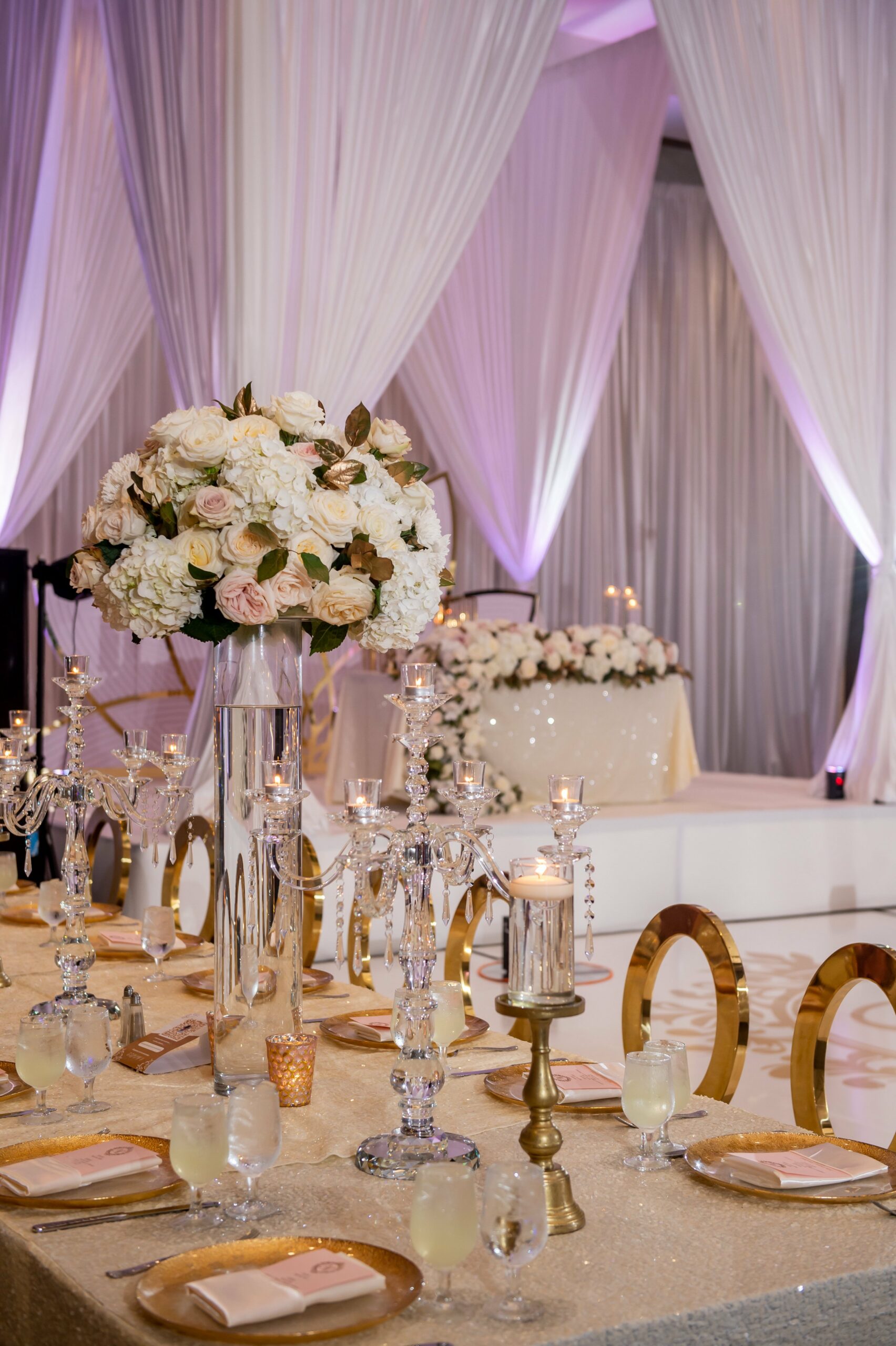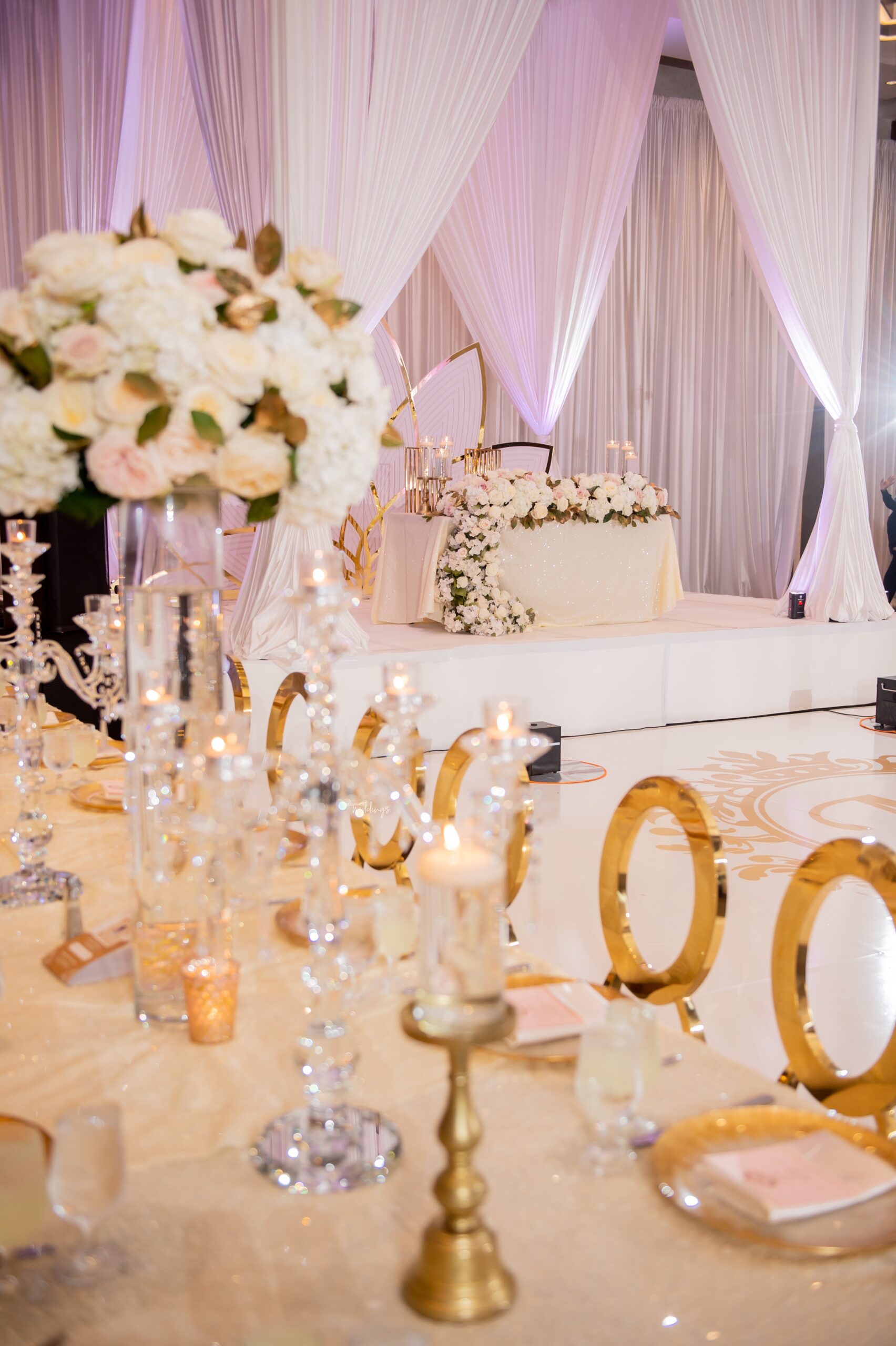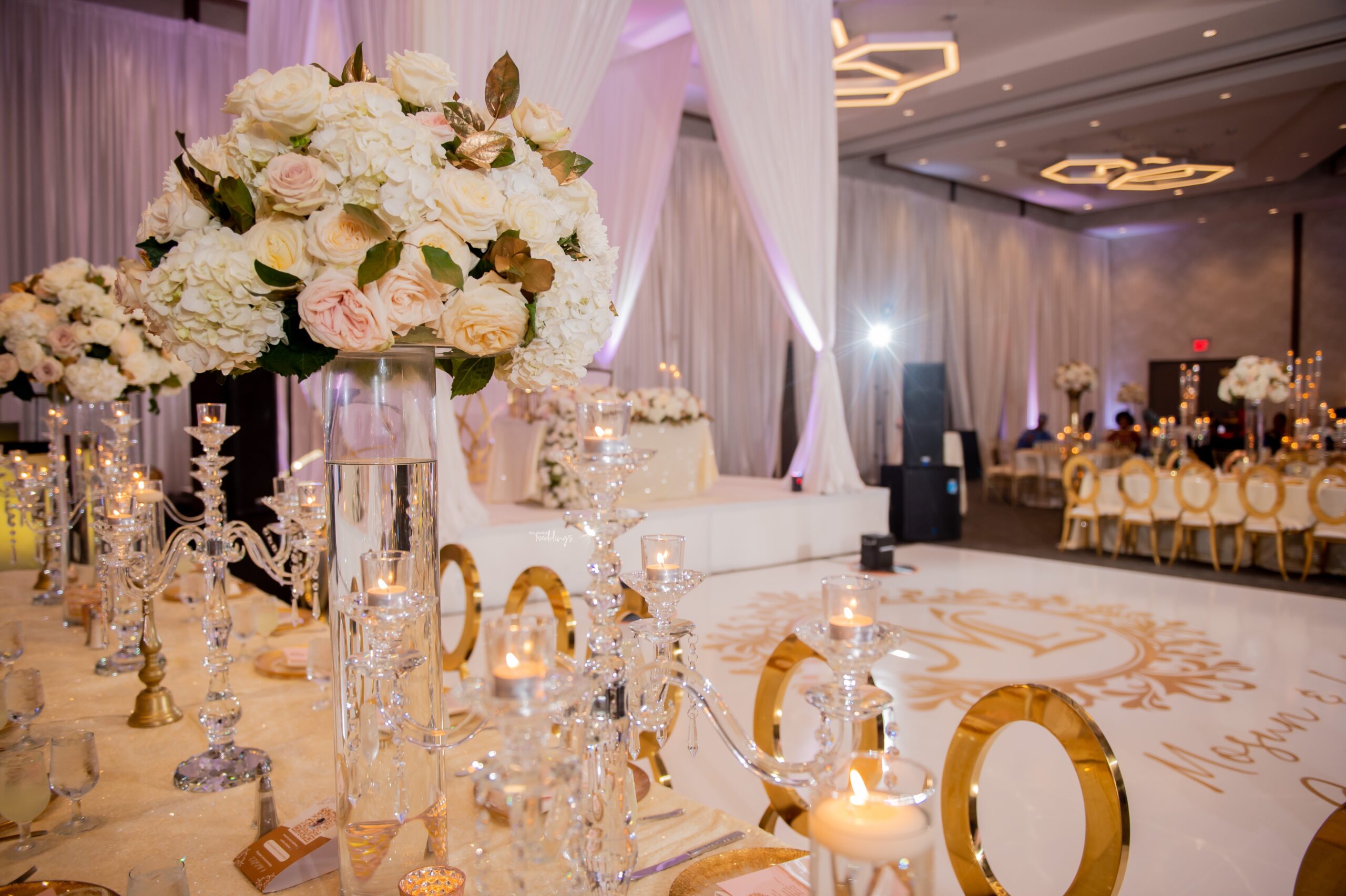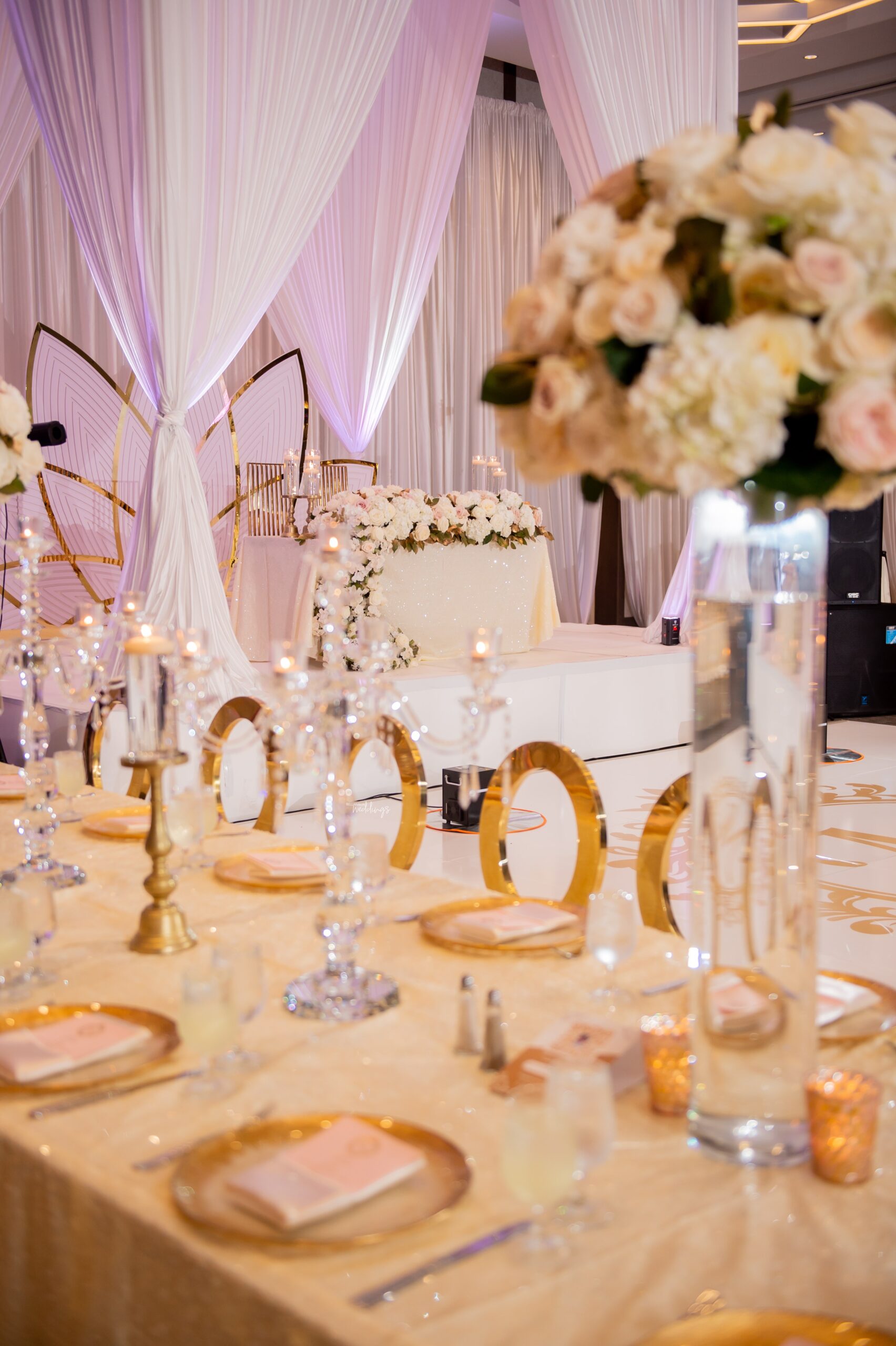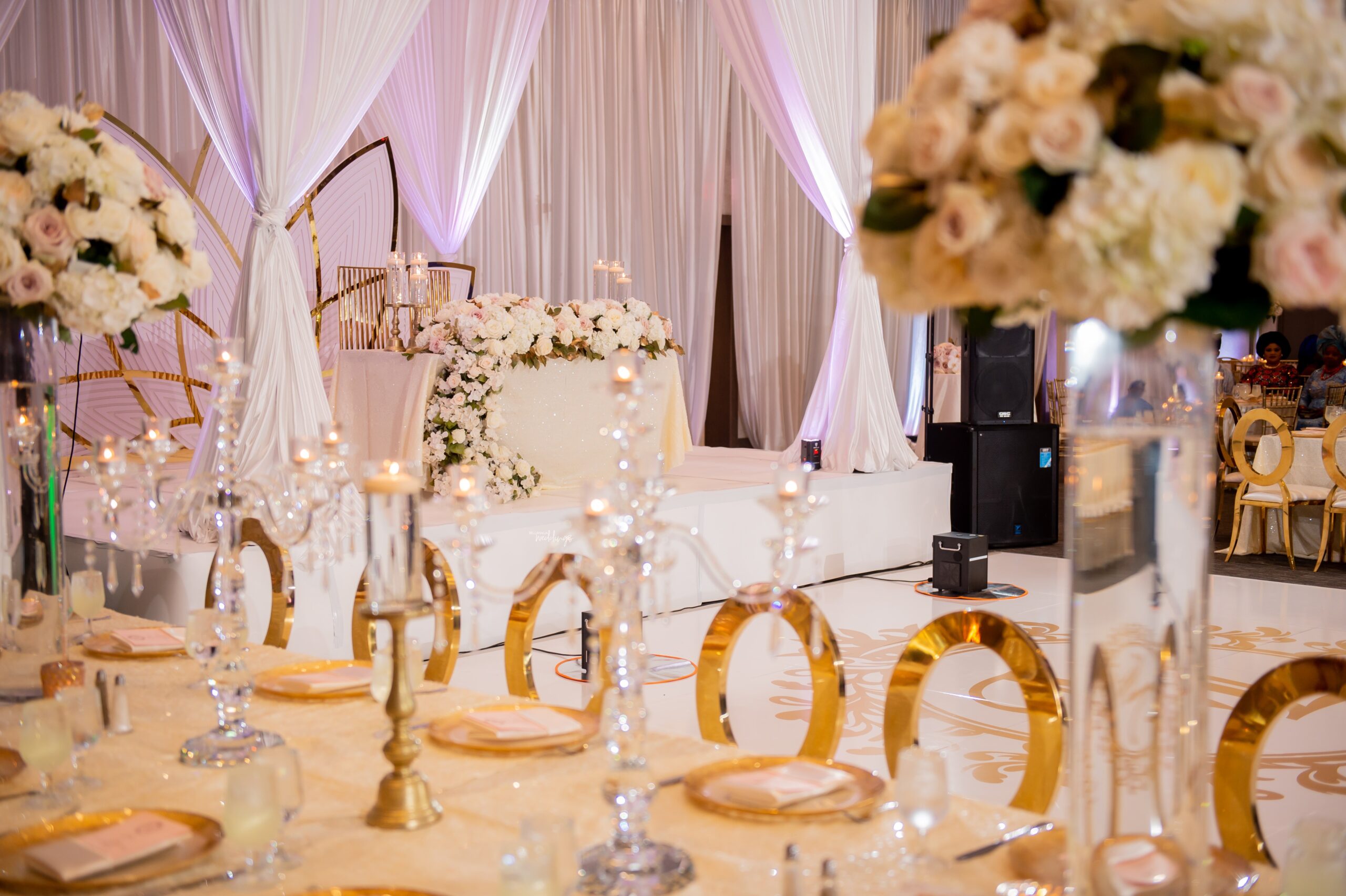 The couple's first look at the reception hall…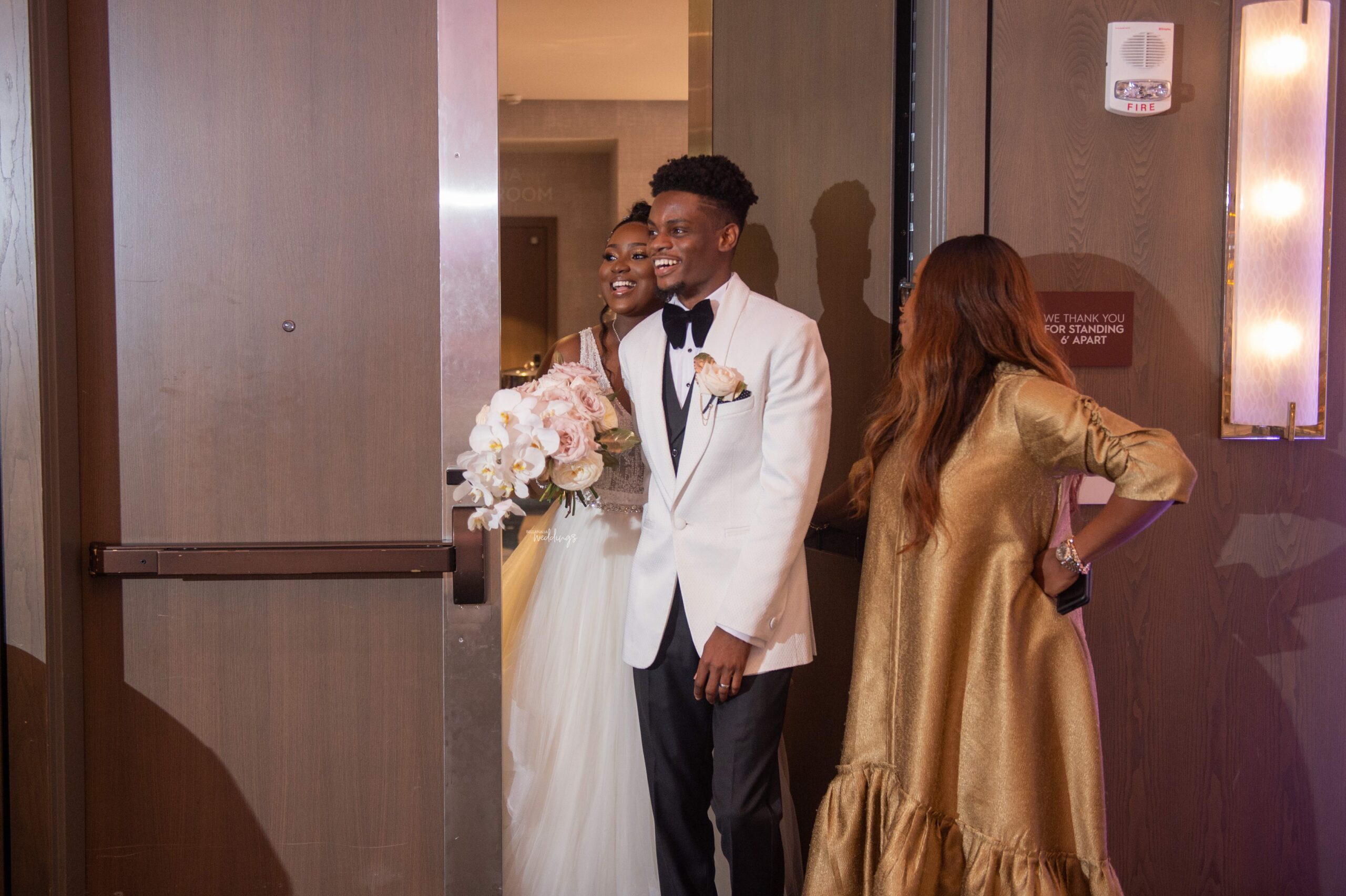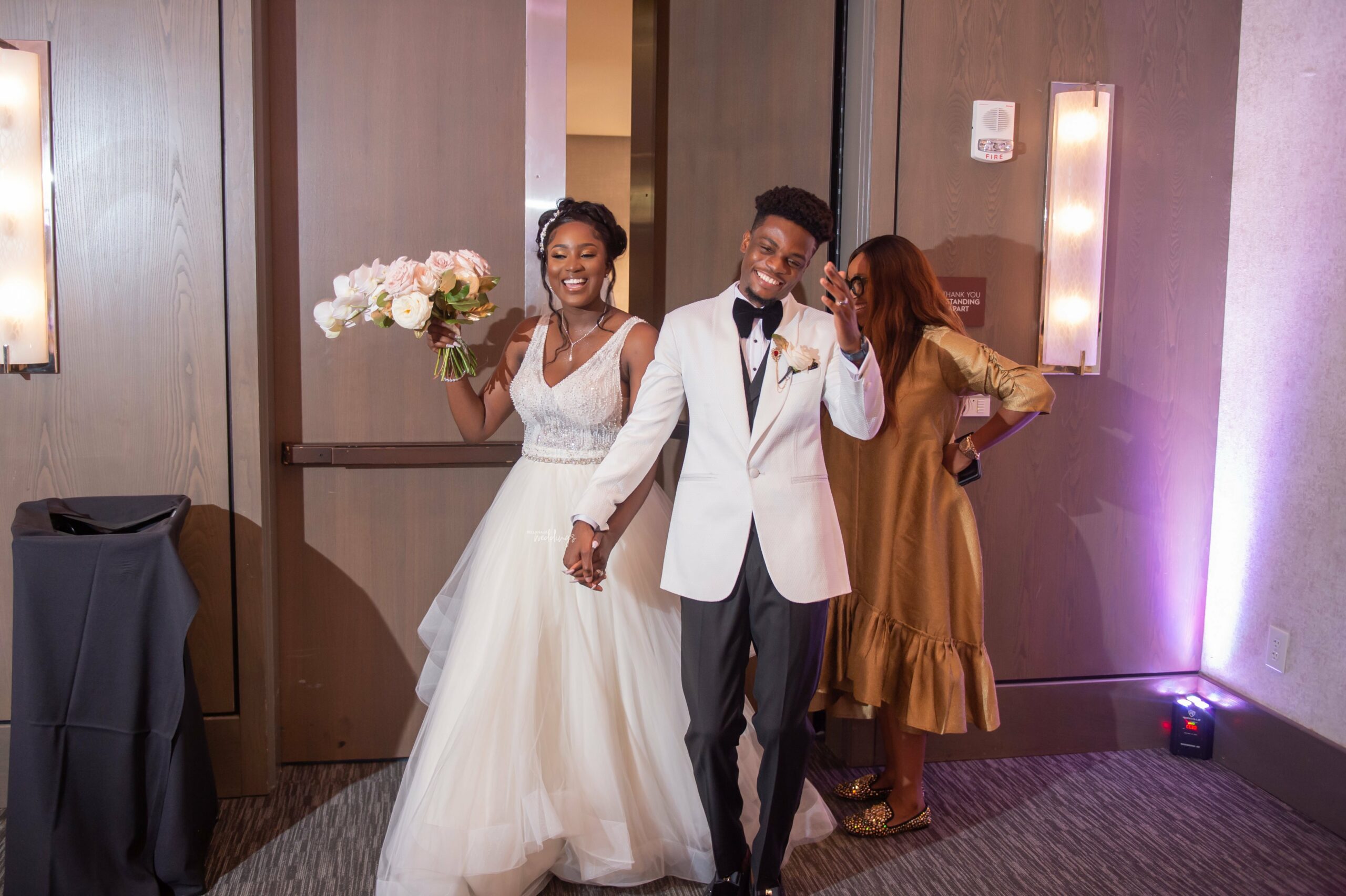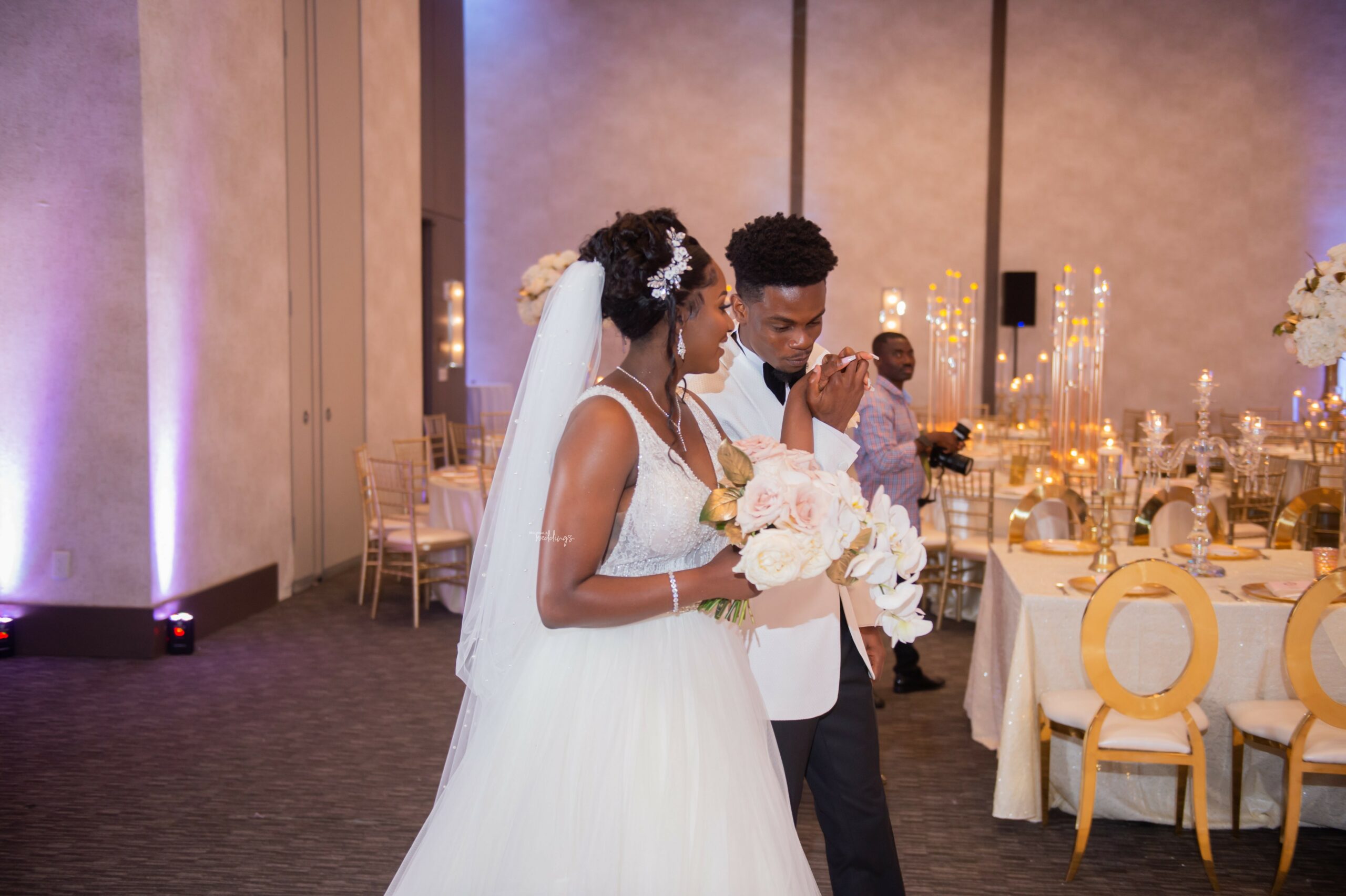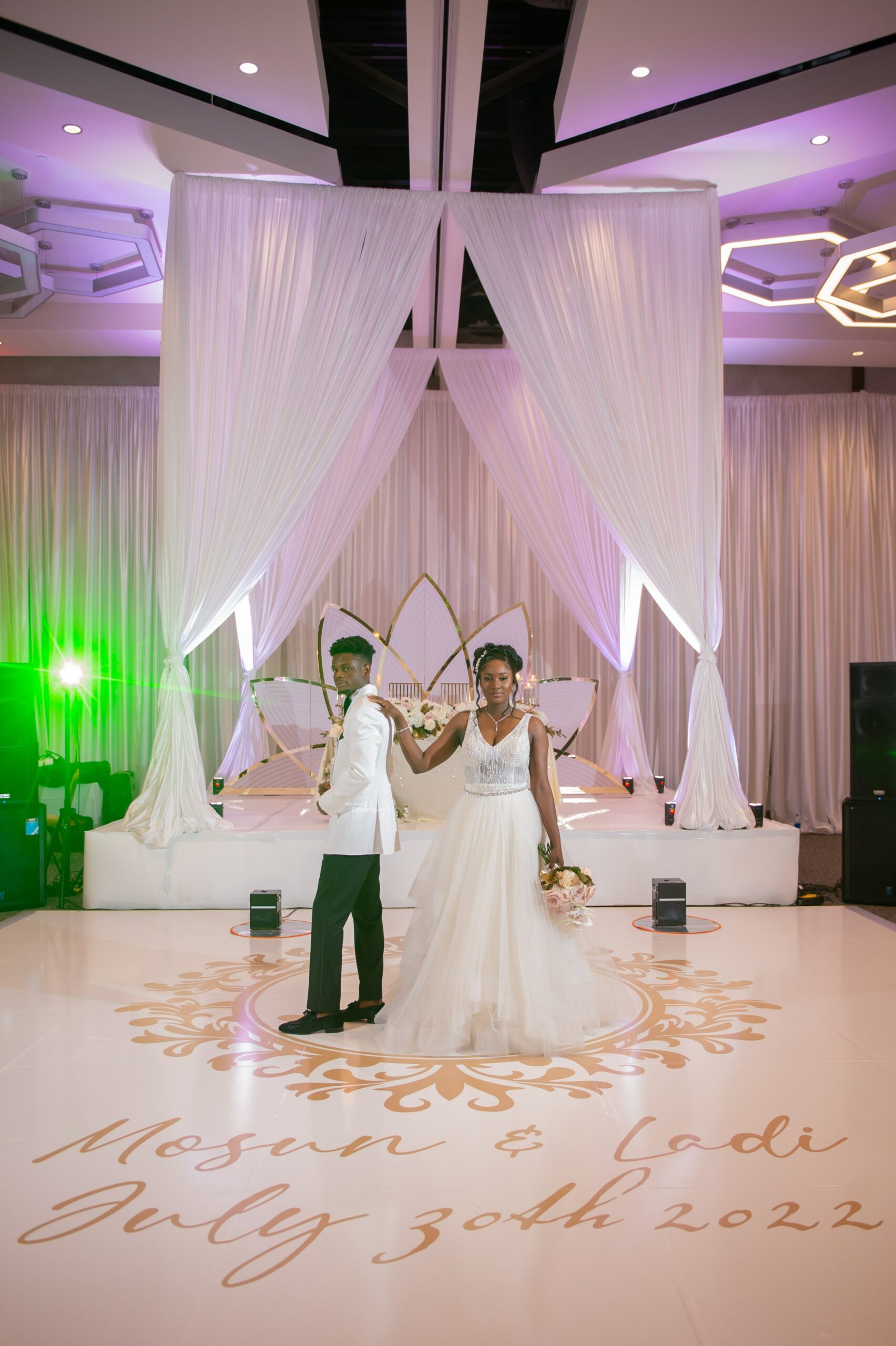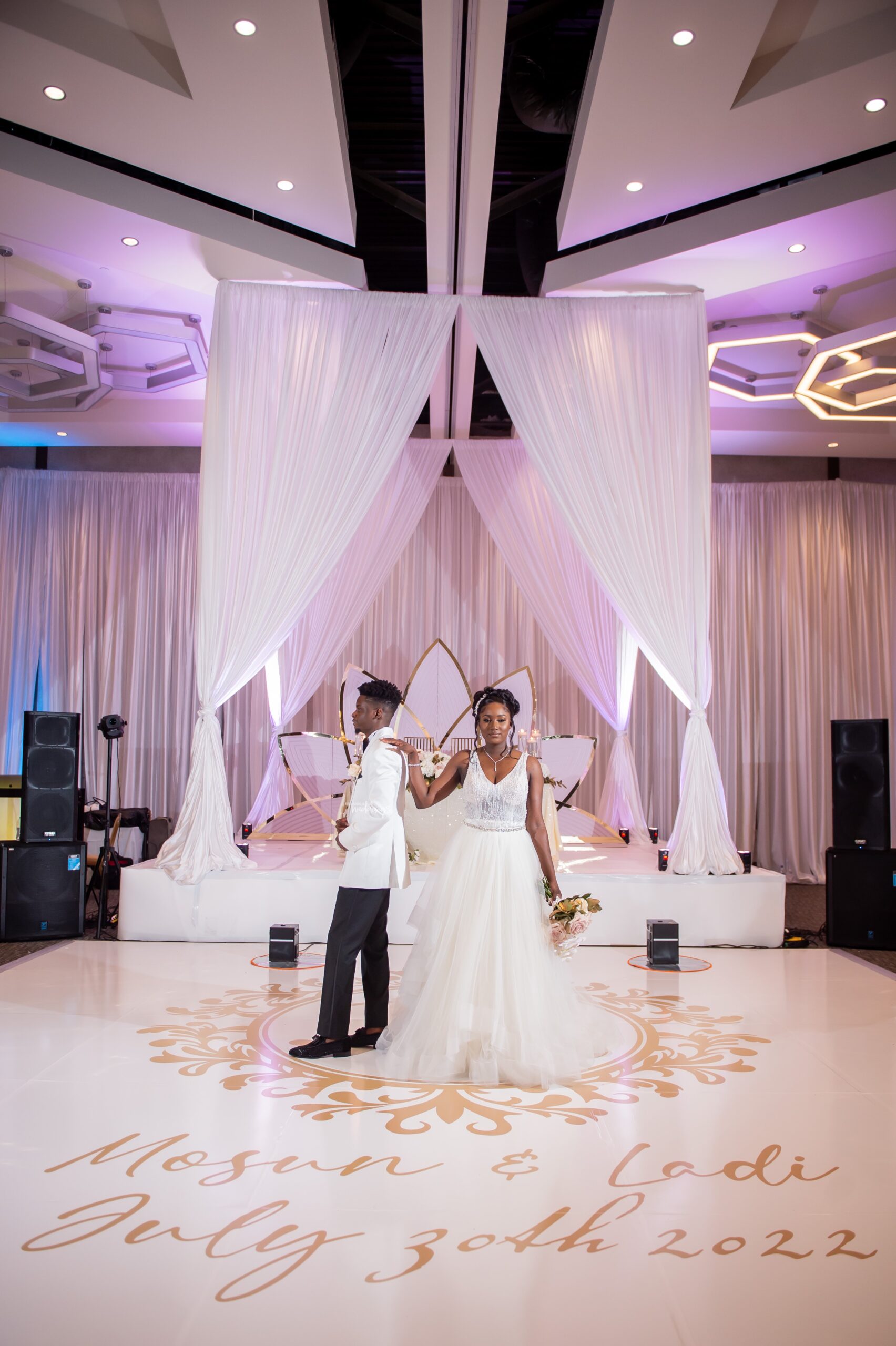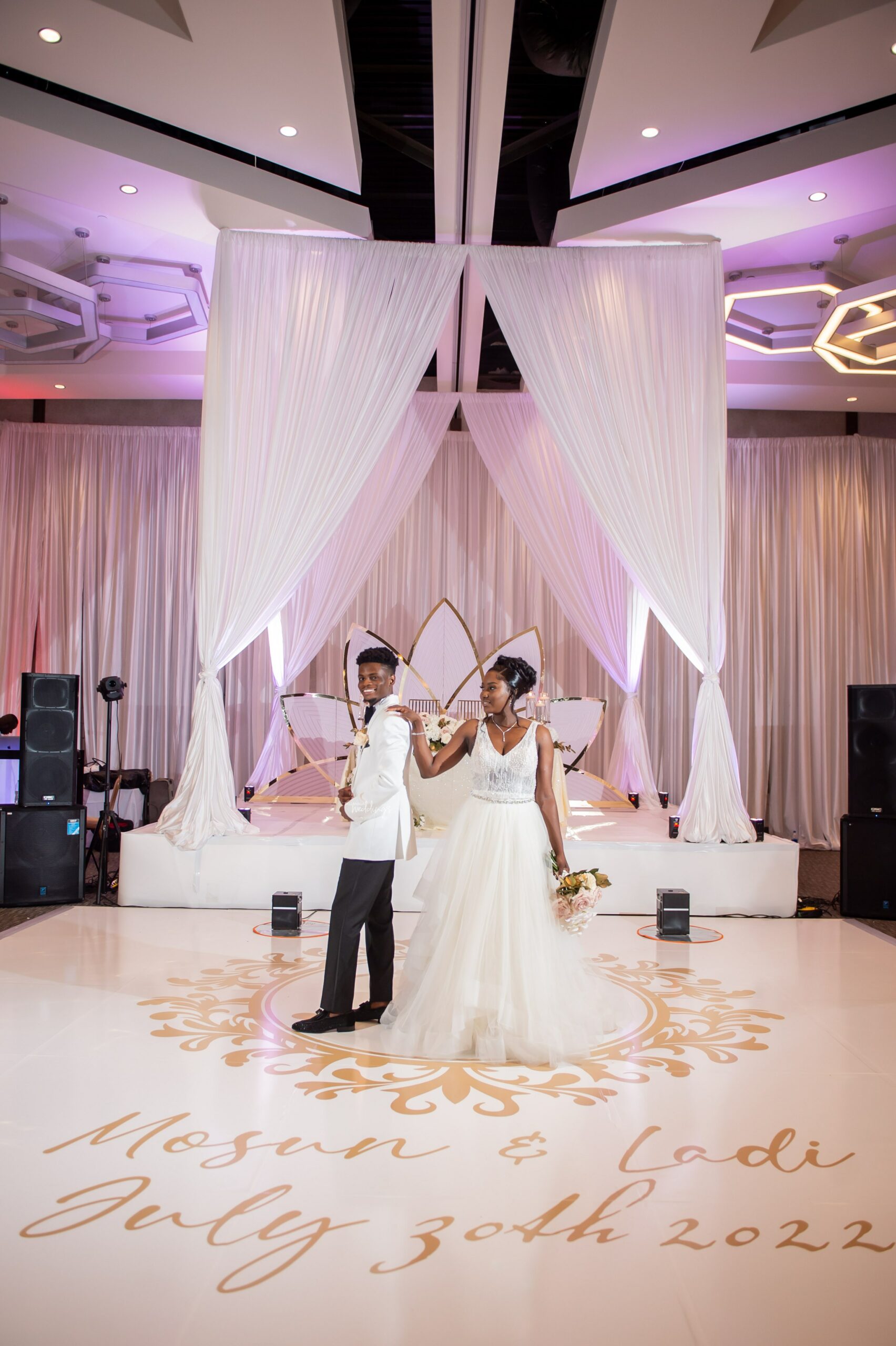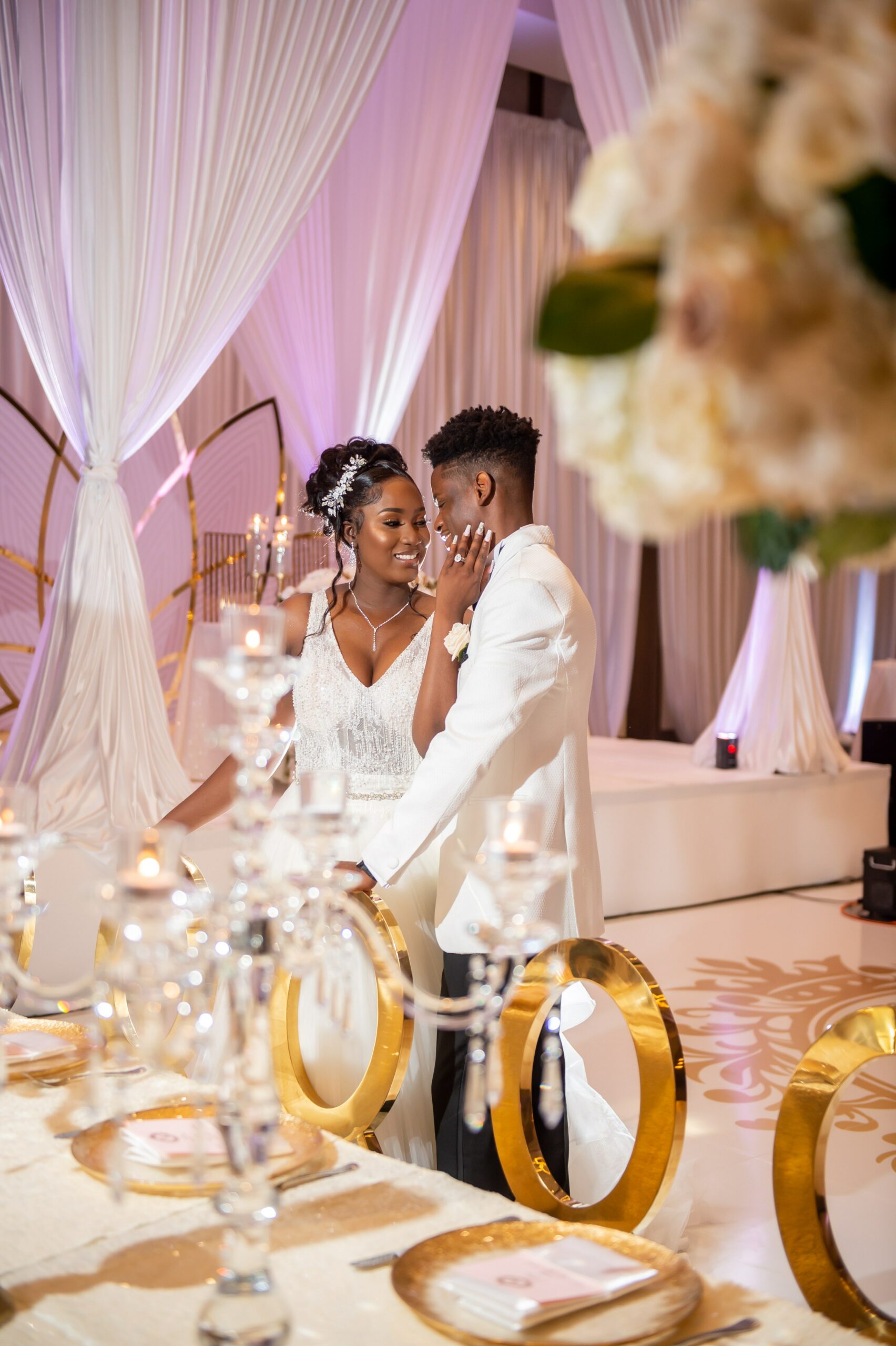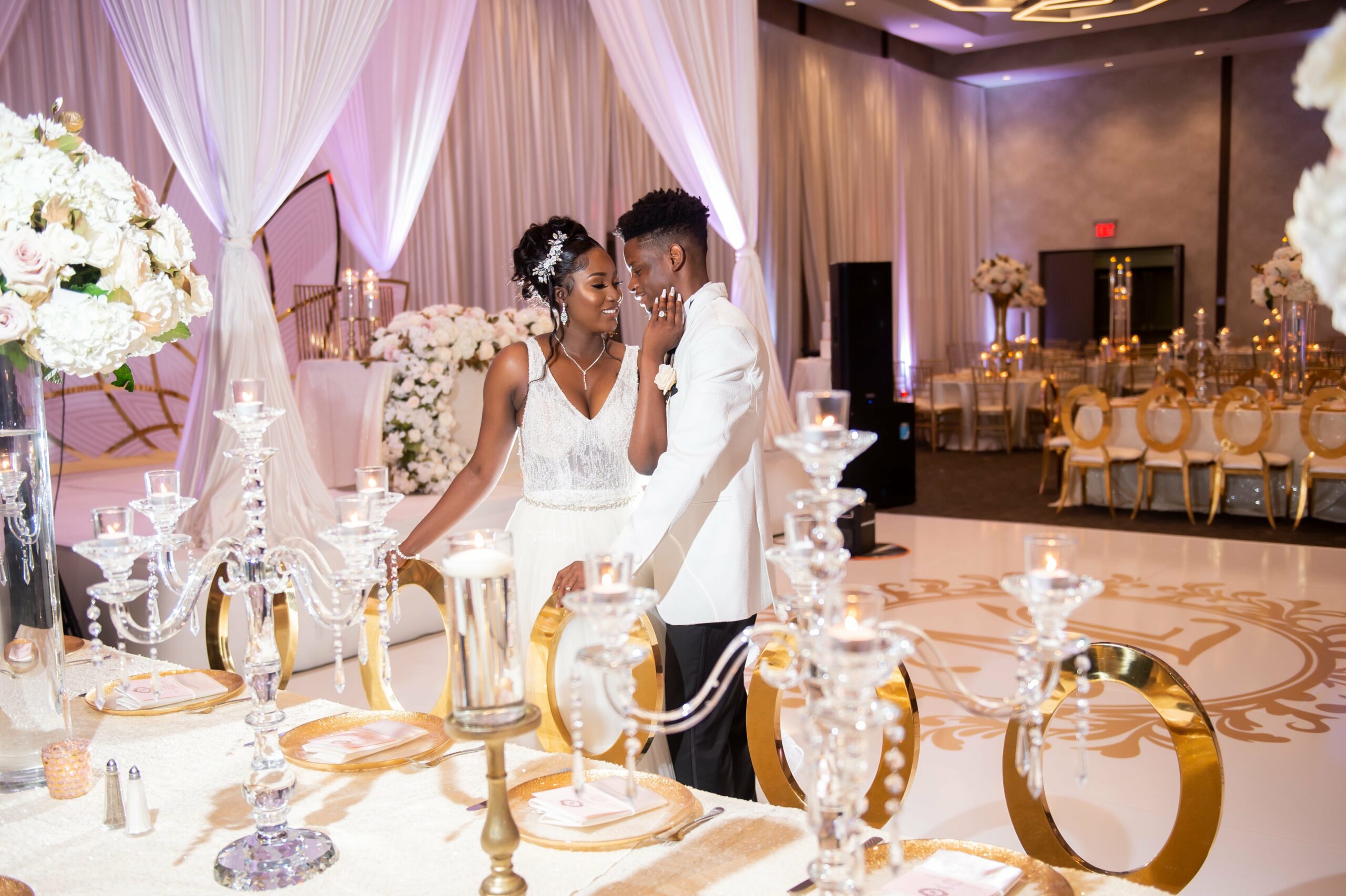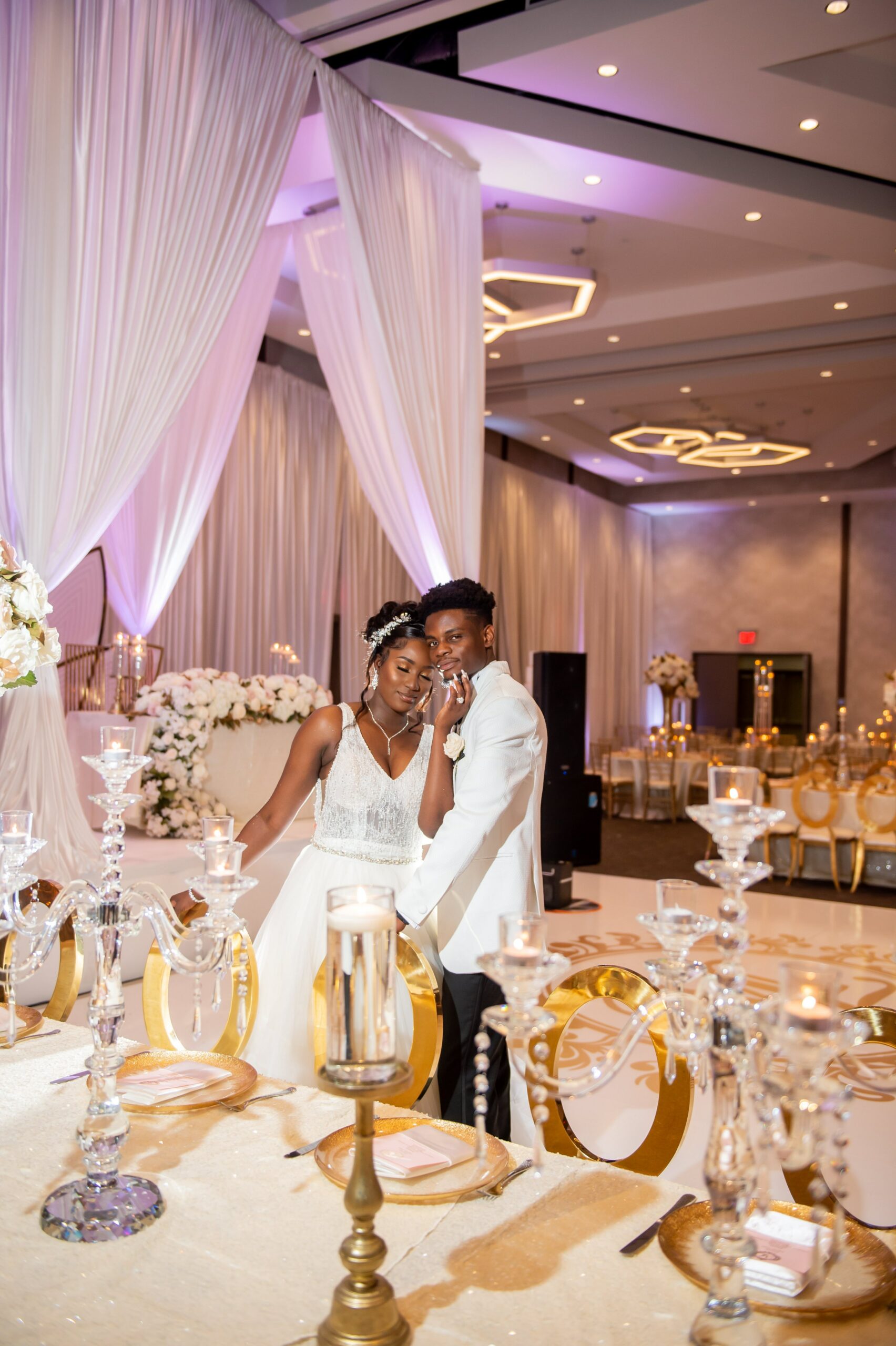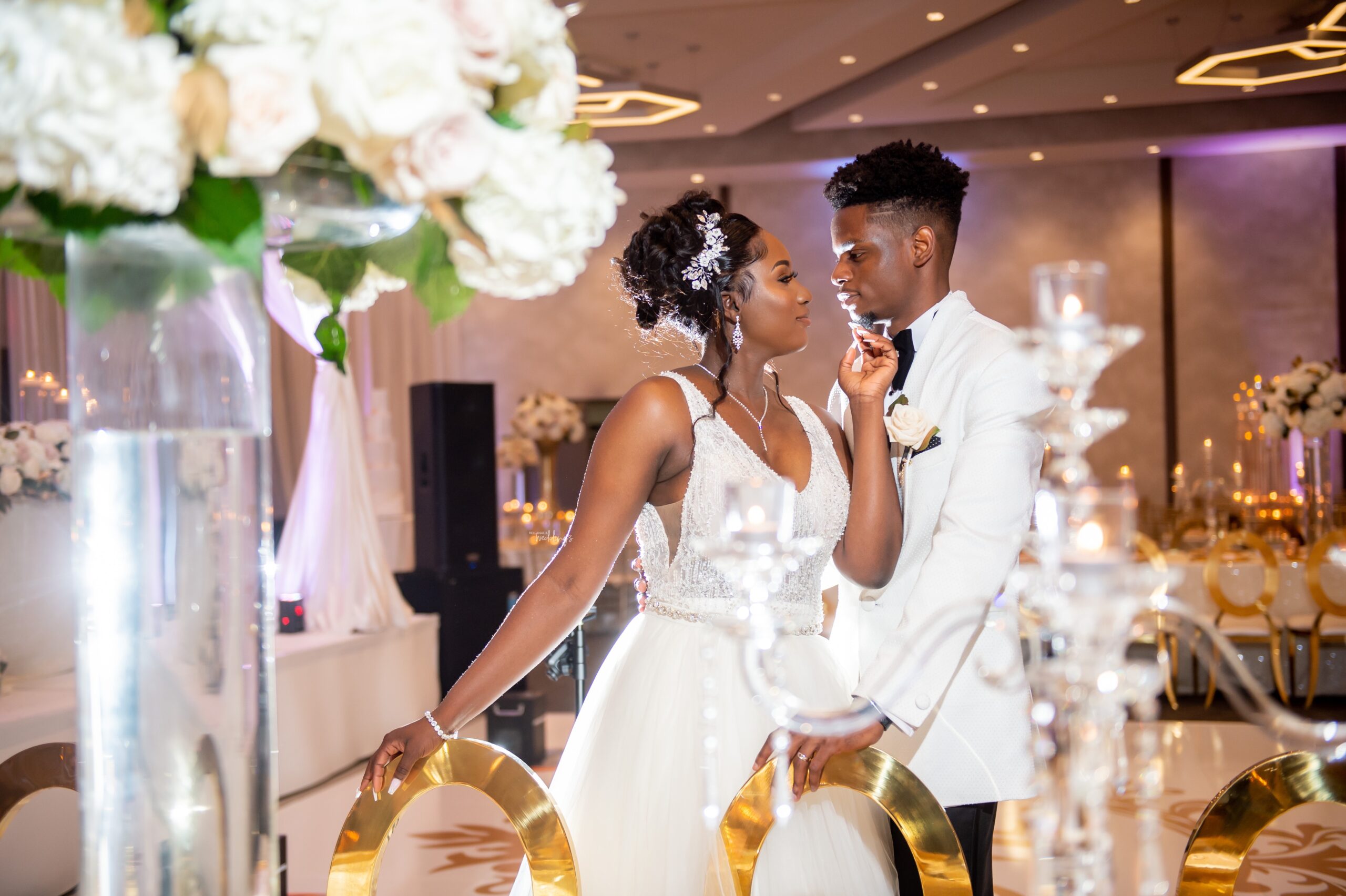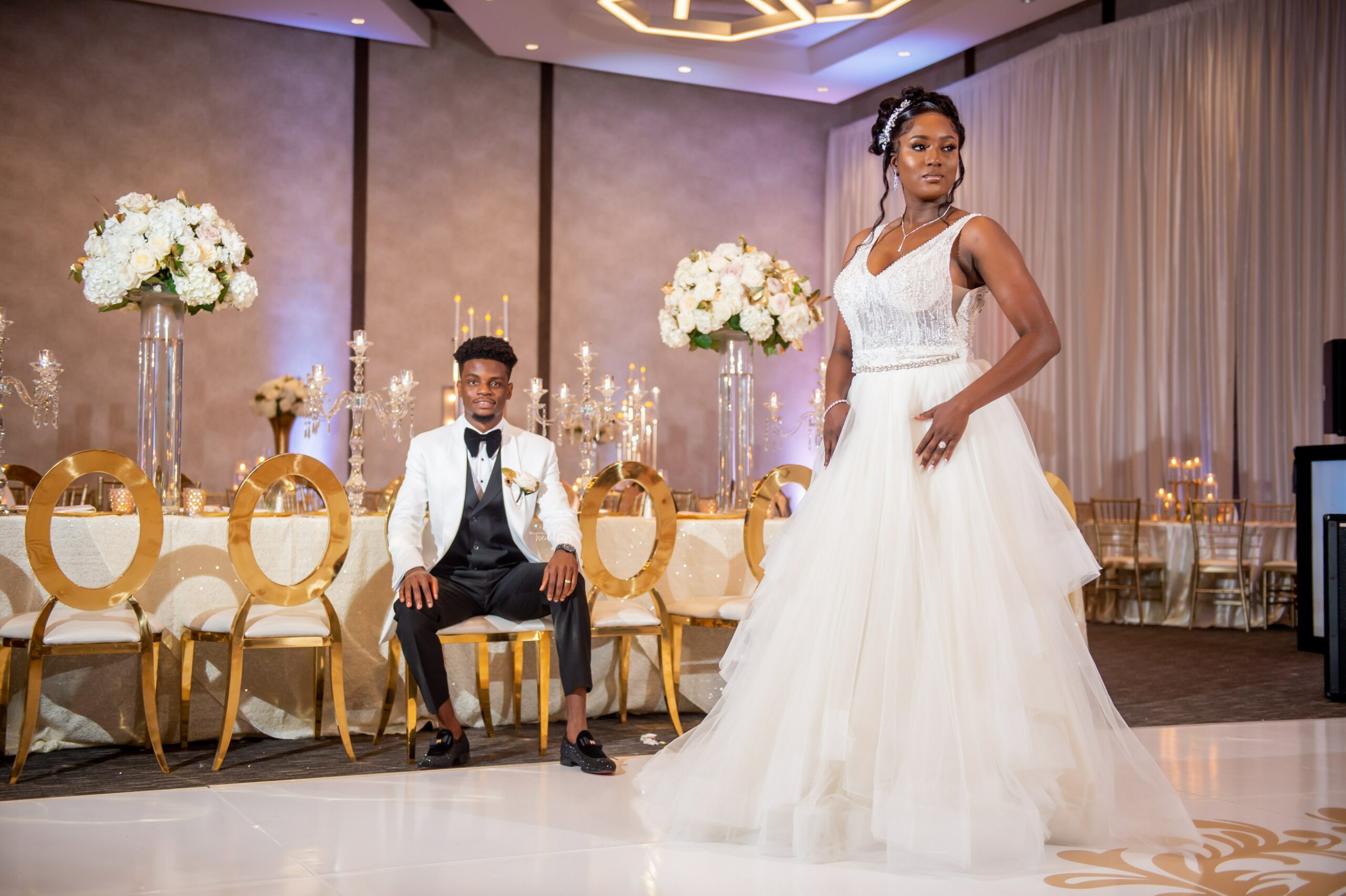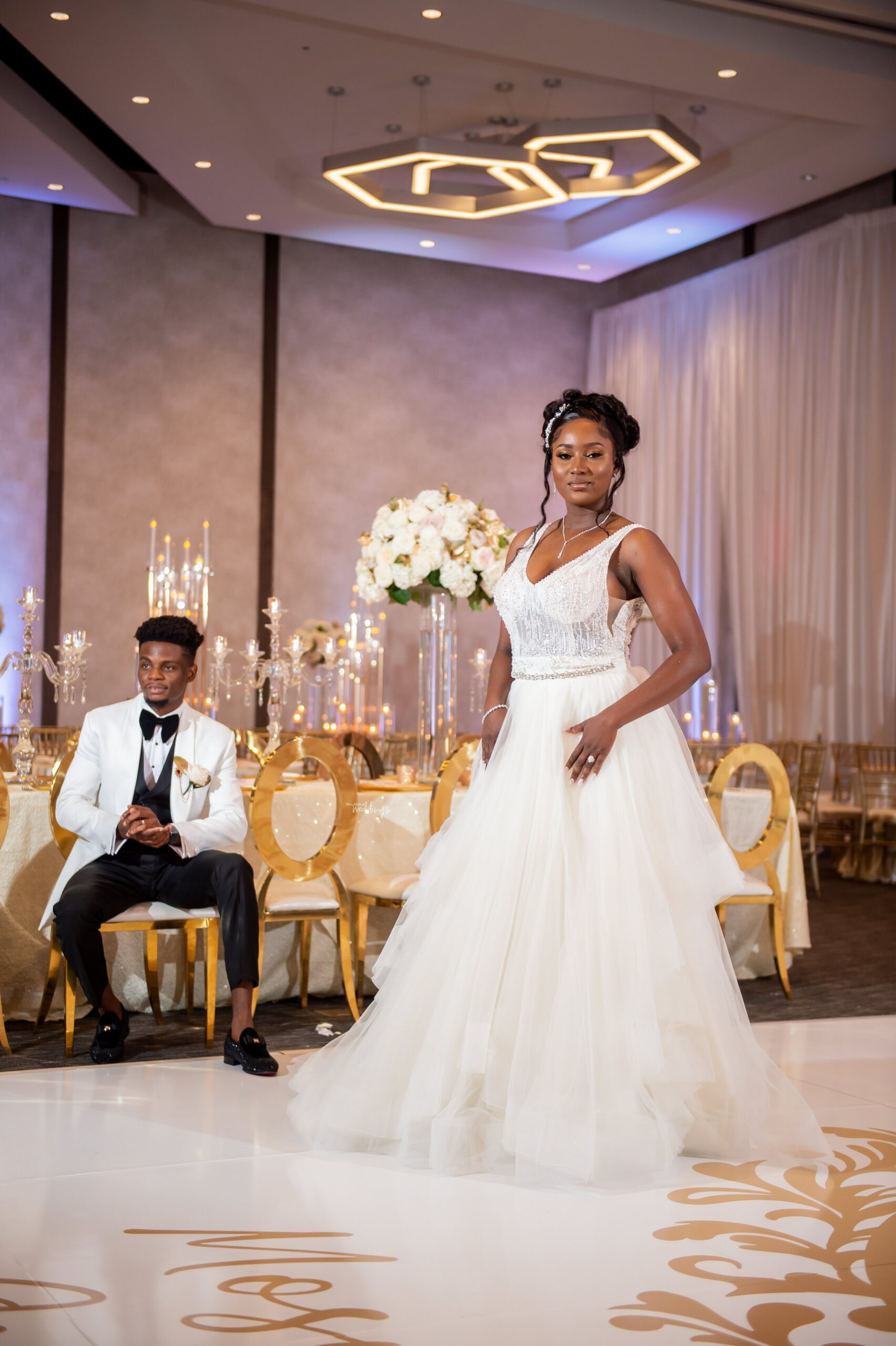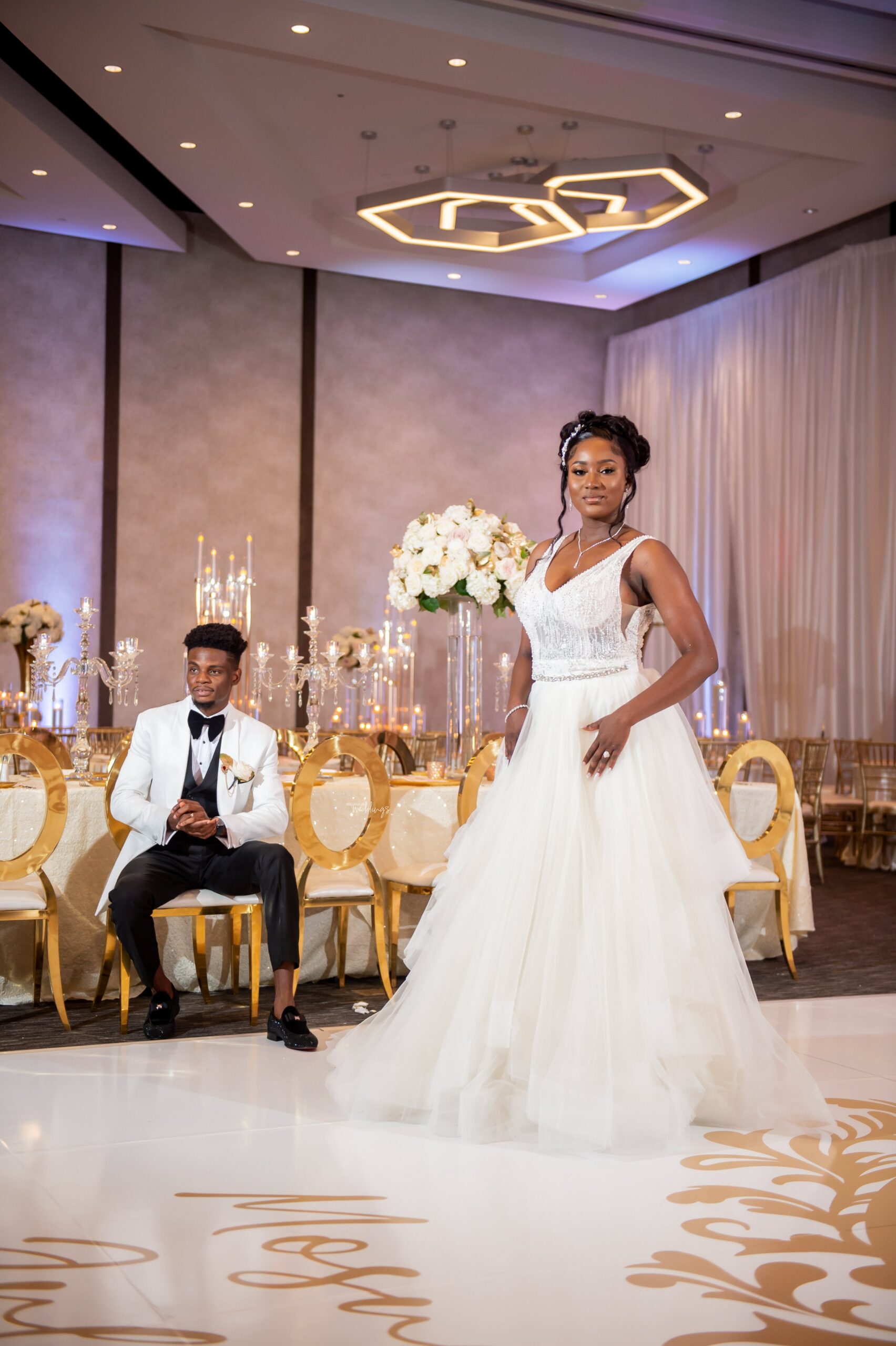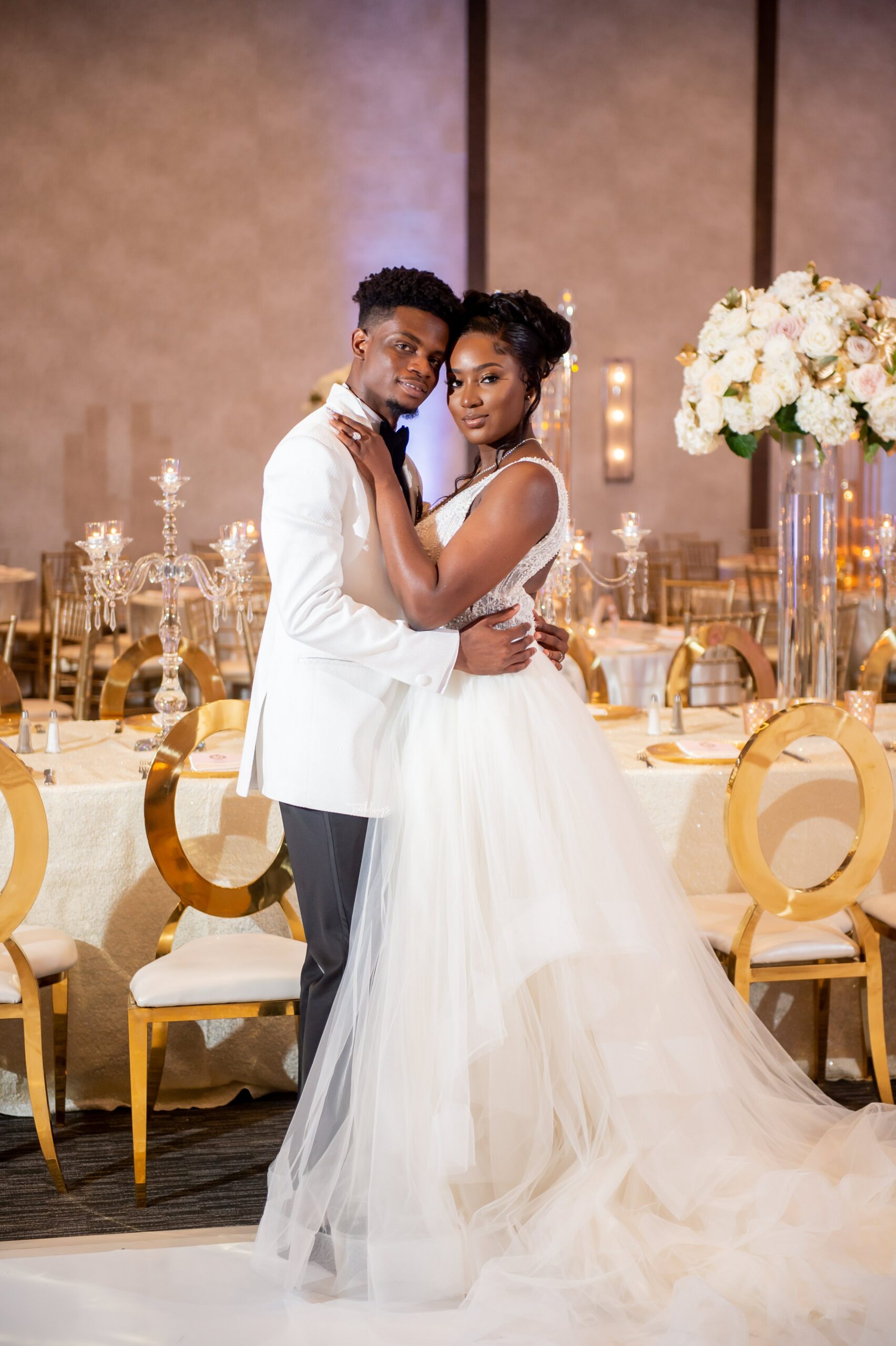 Let's get this party started!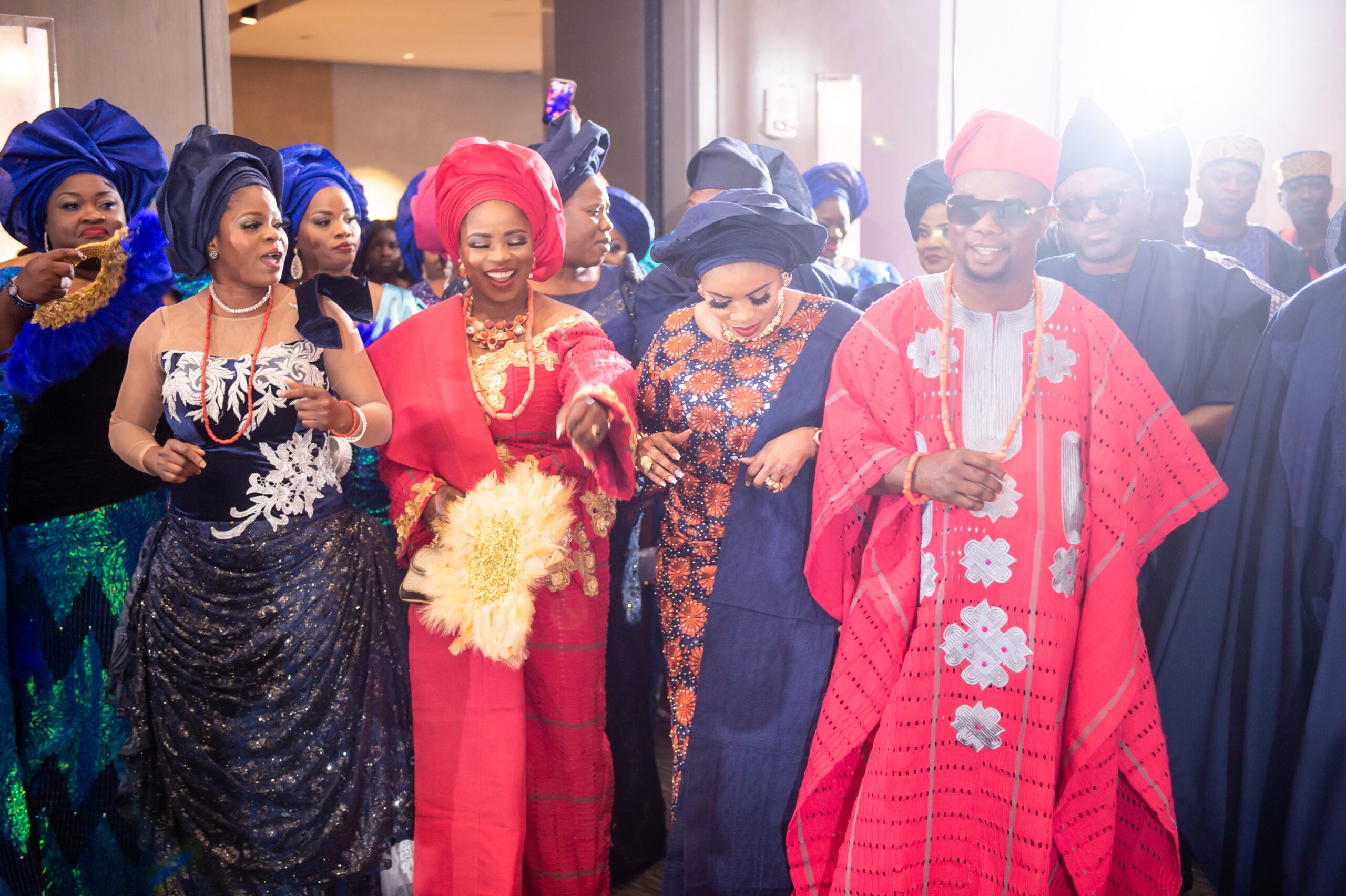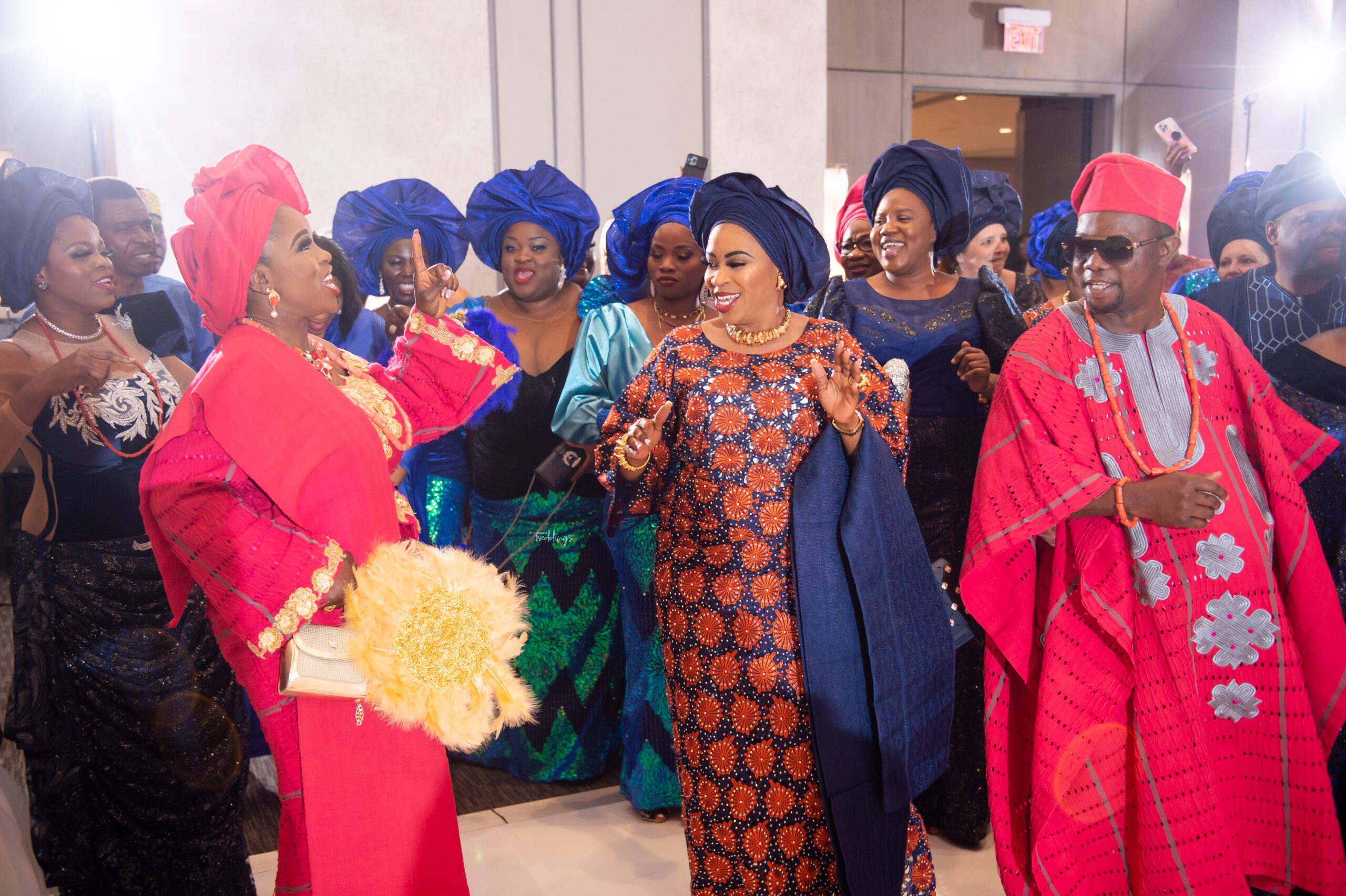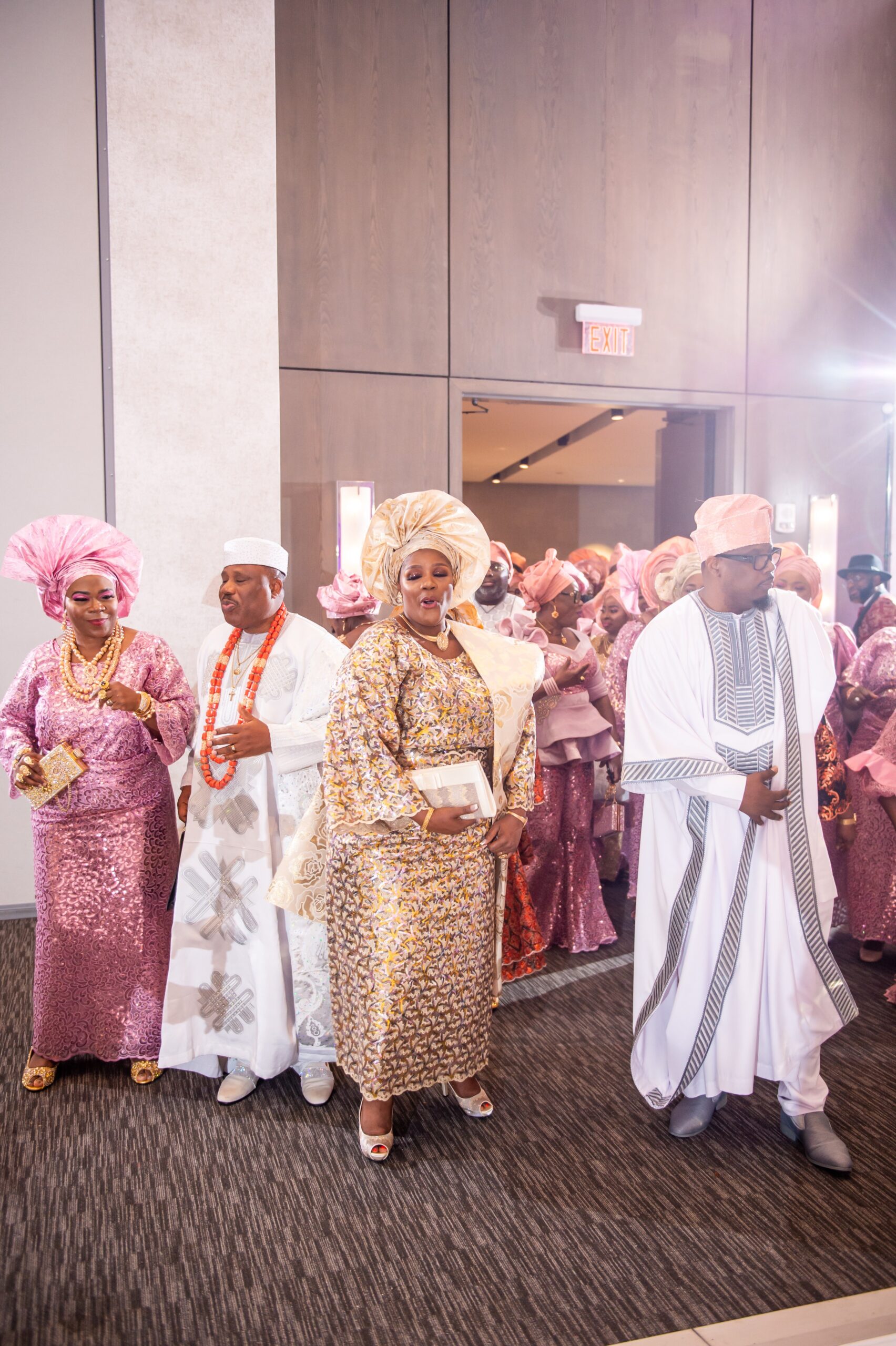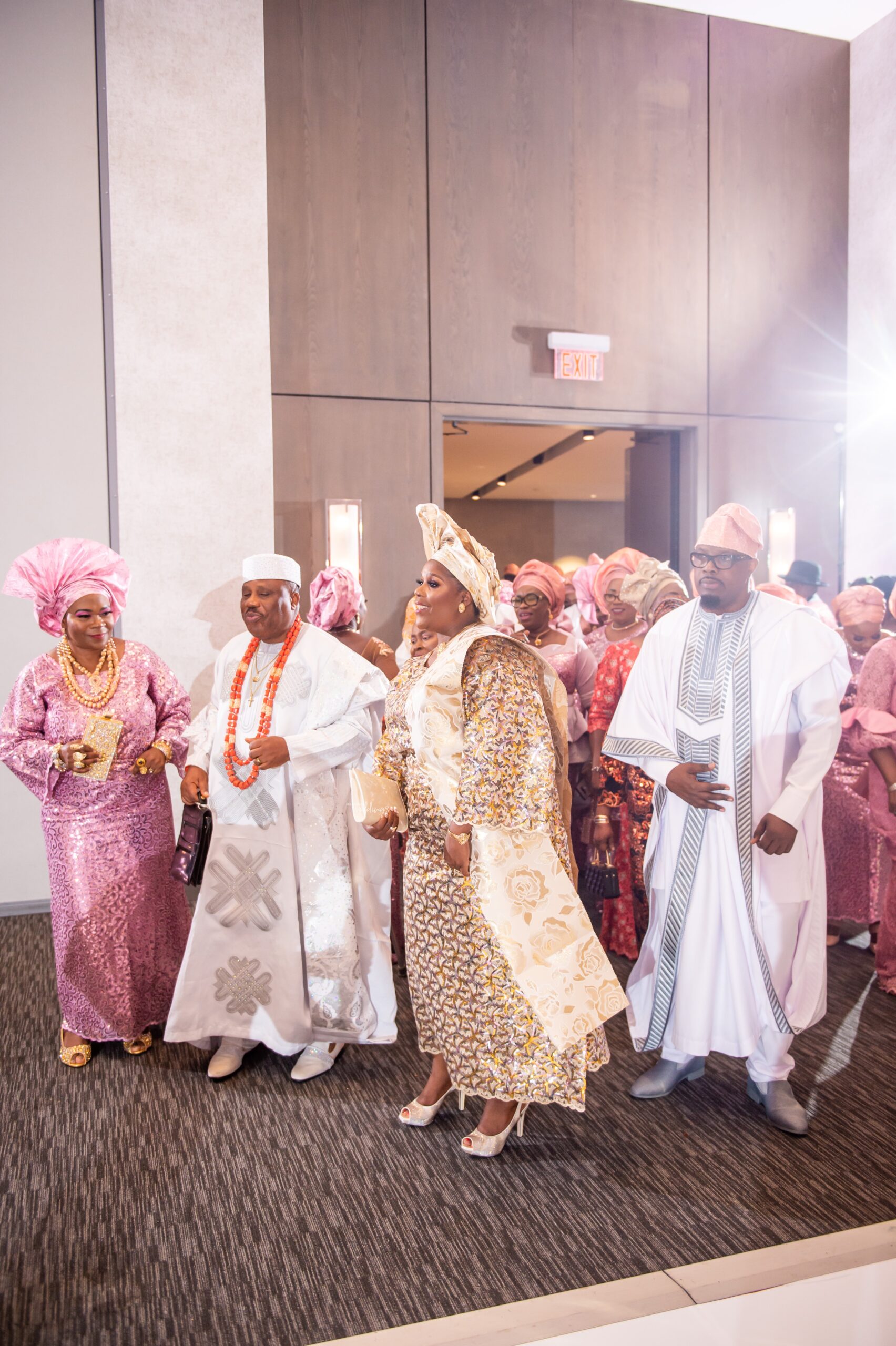 Bridal squad coming through!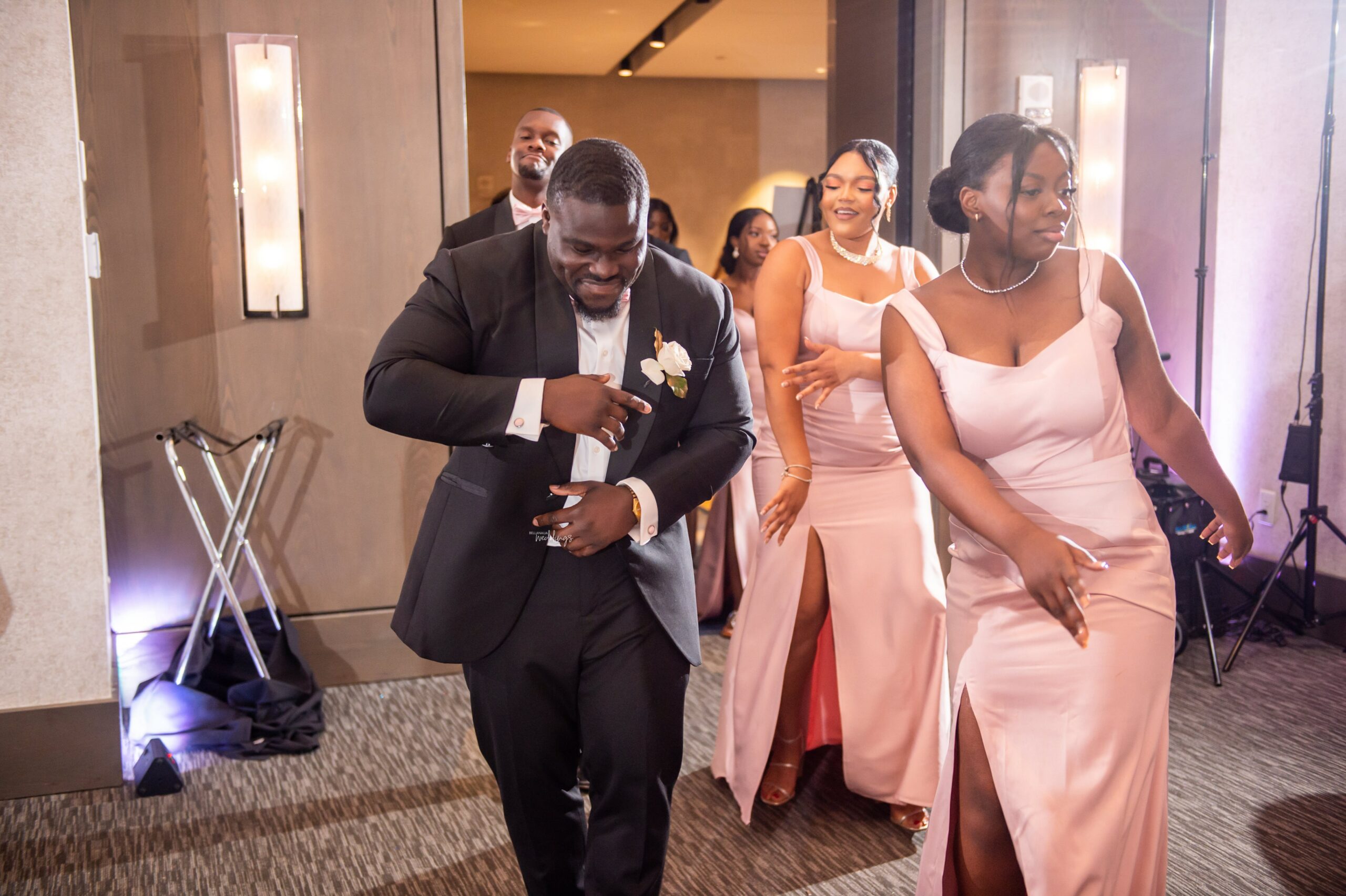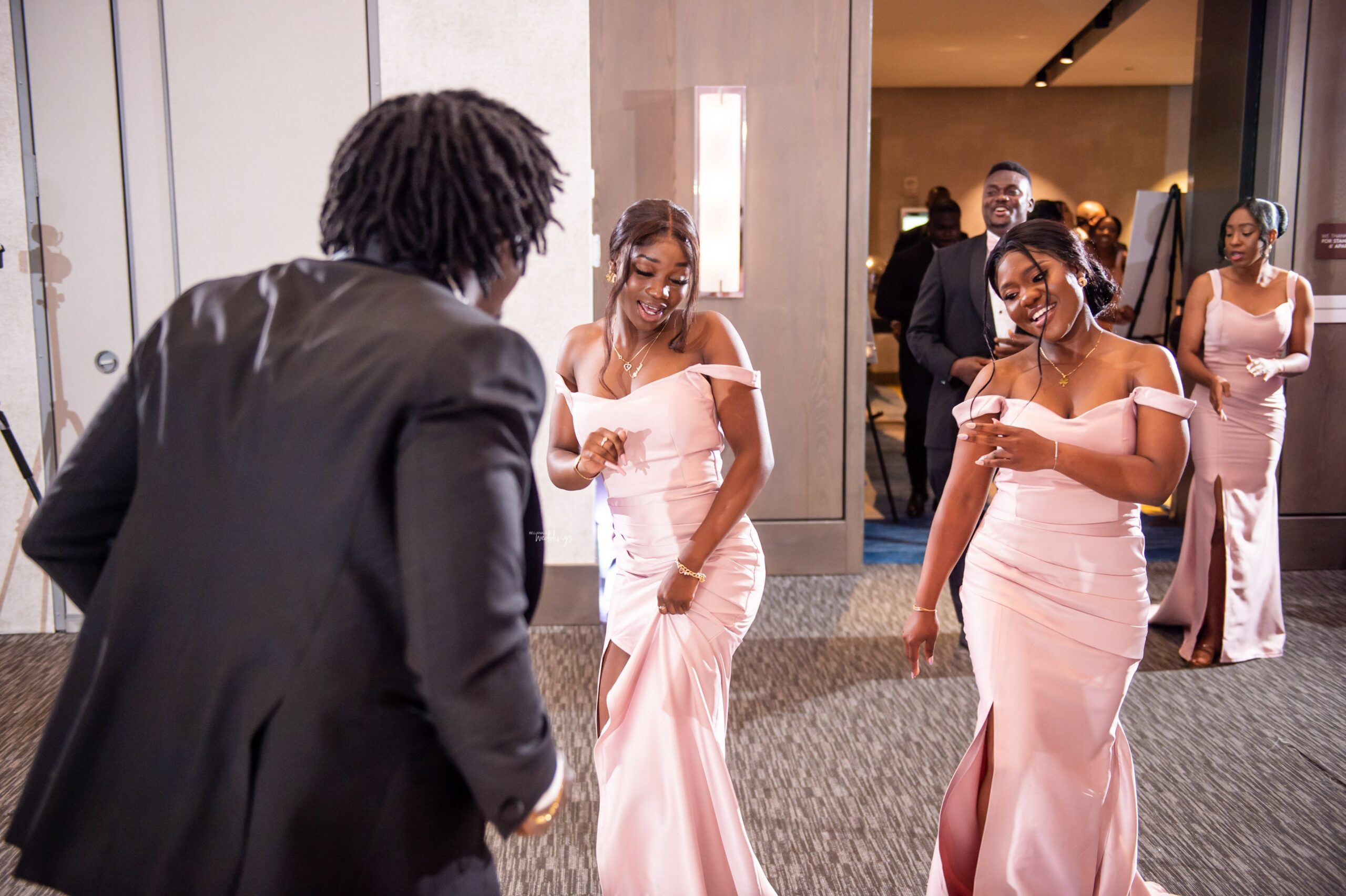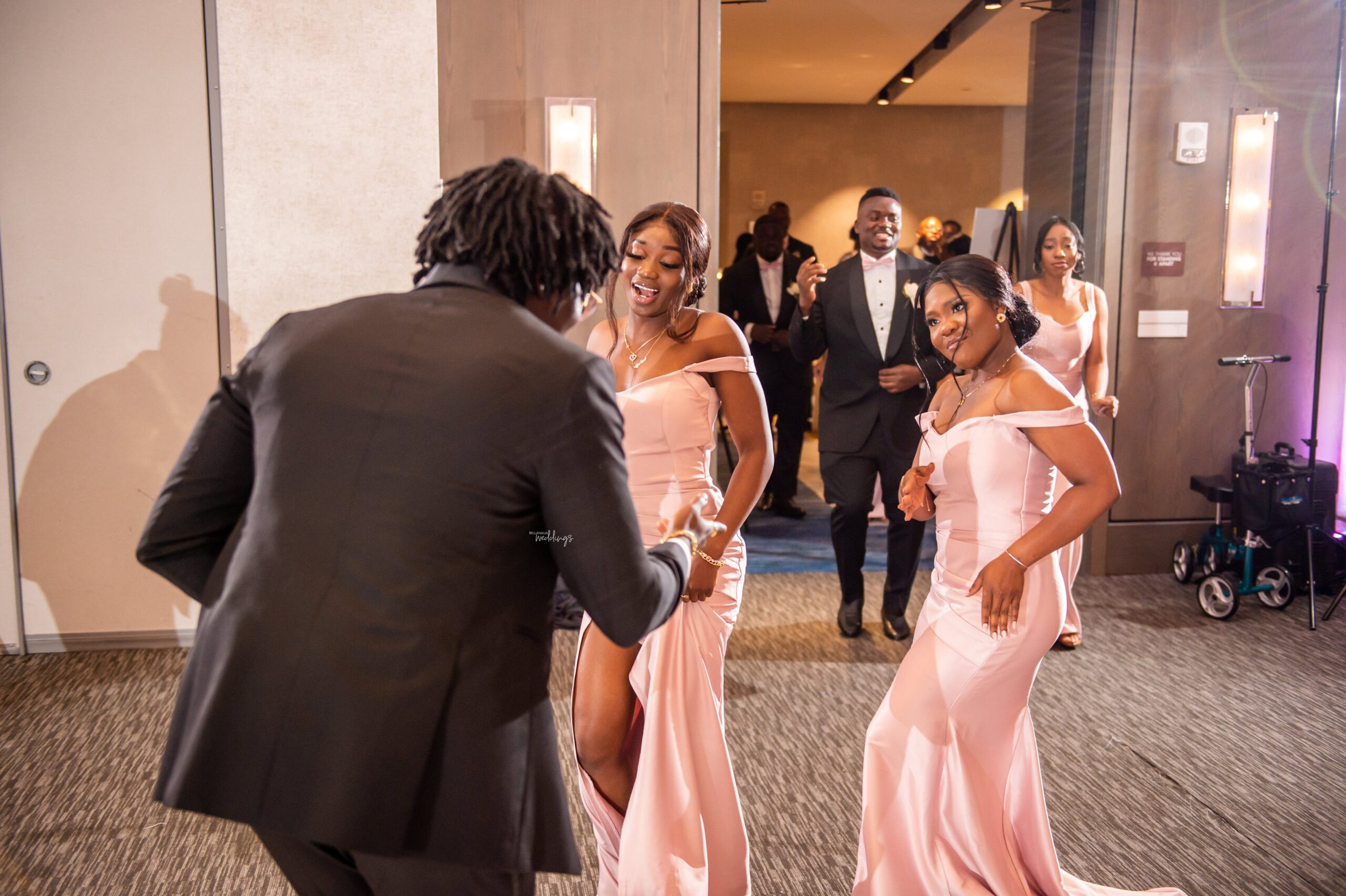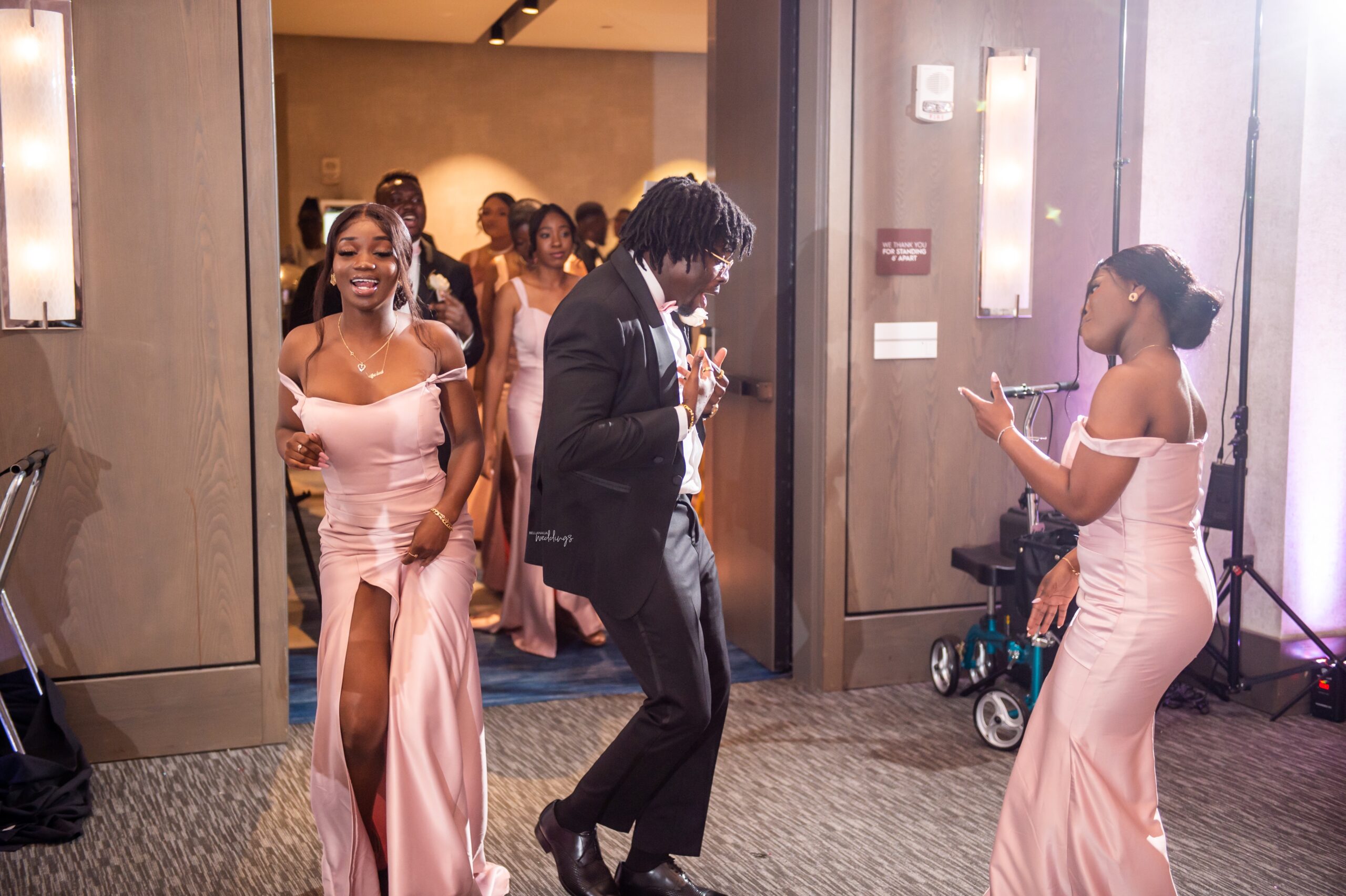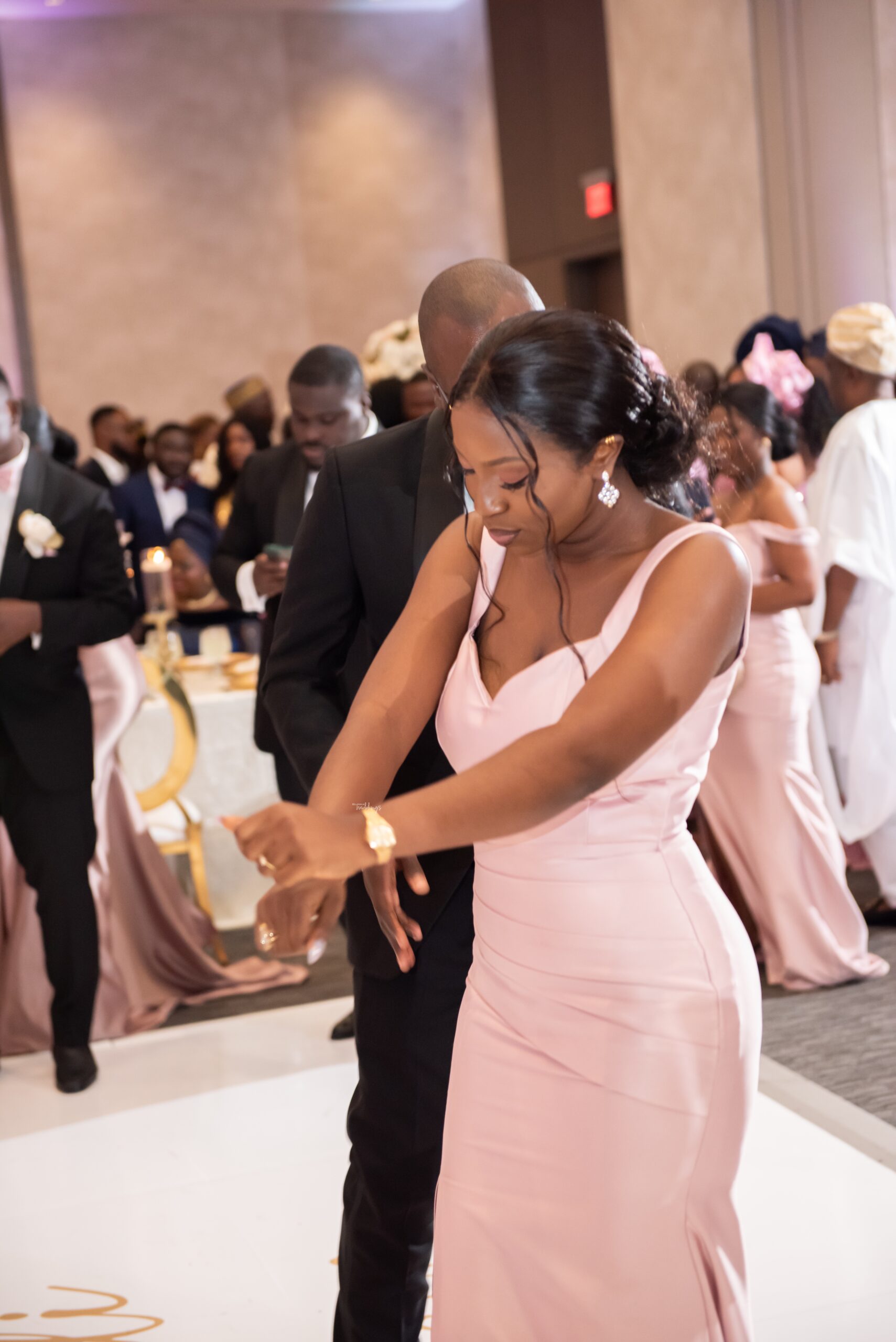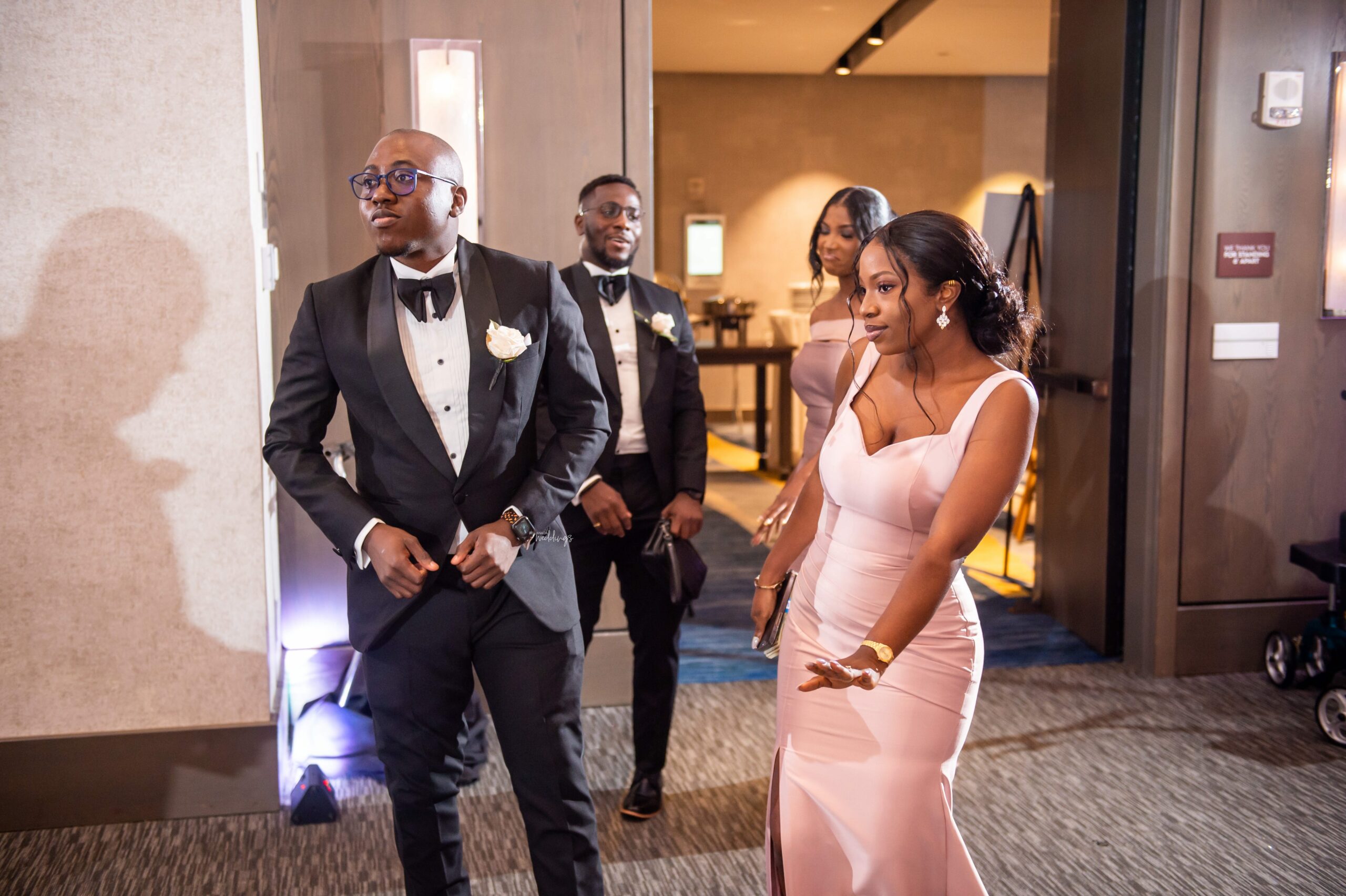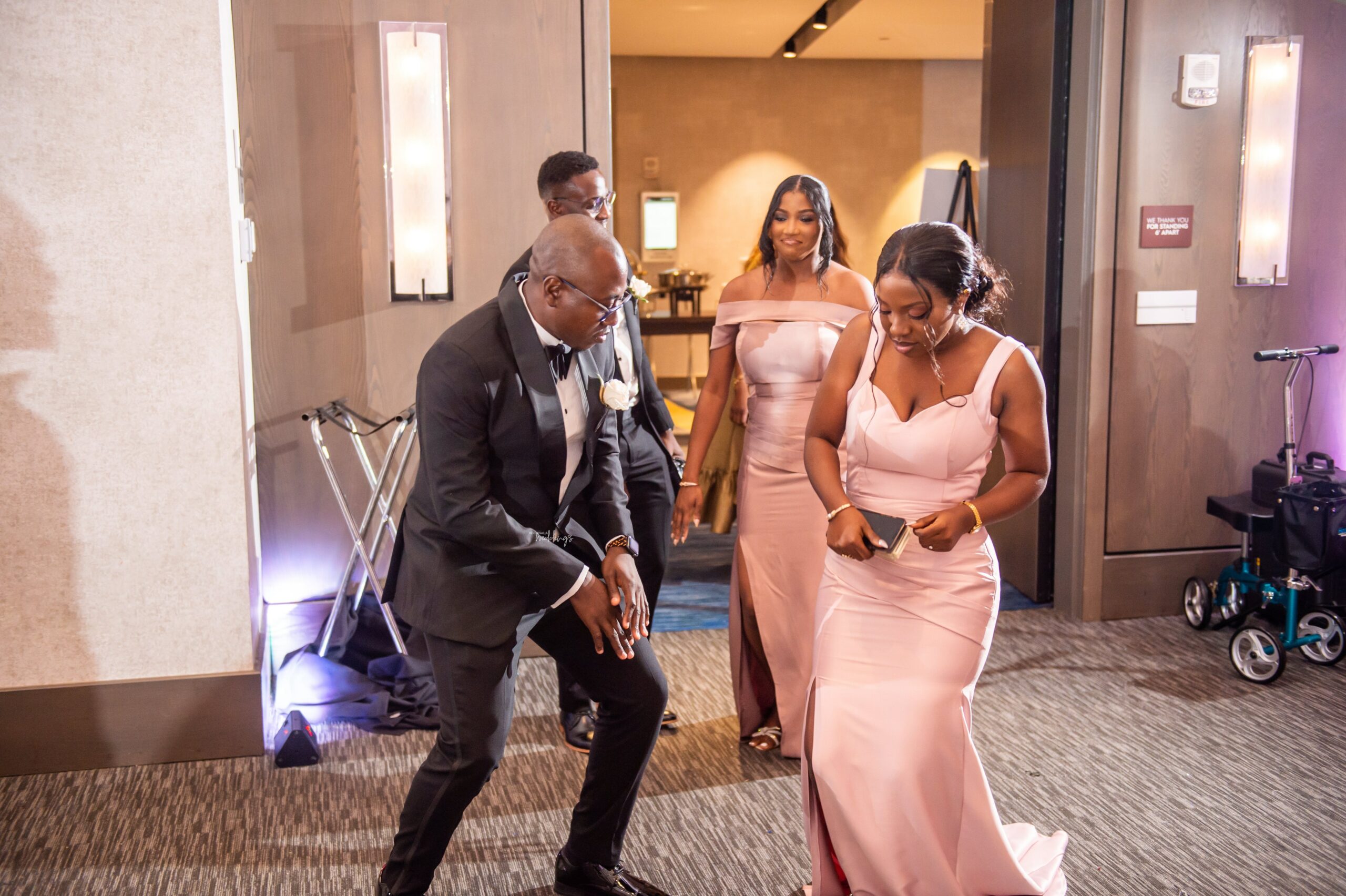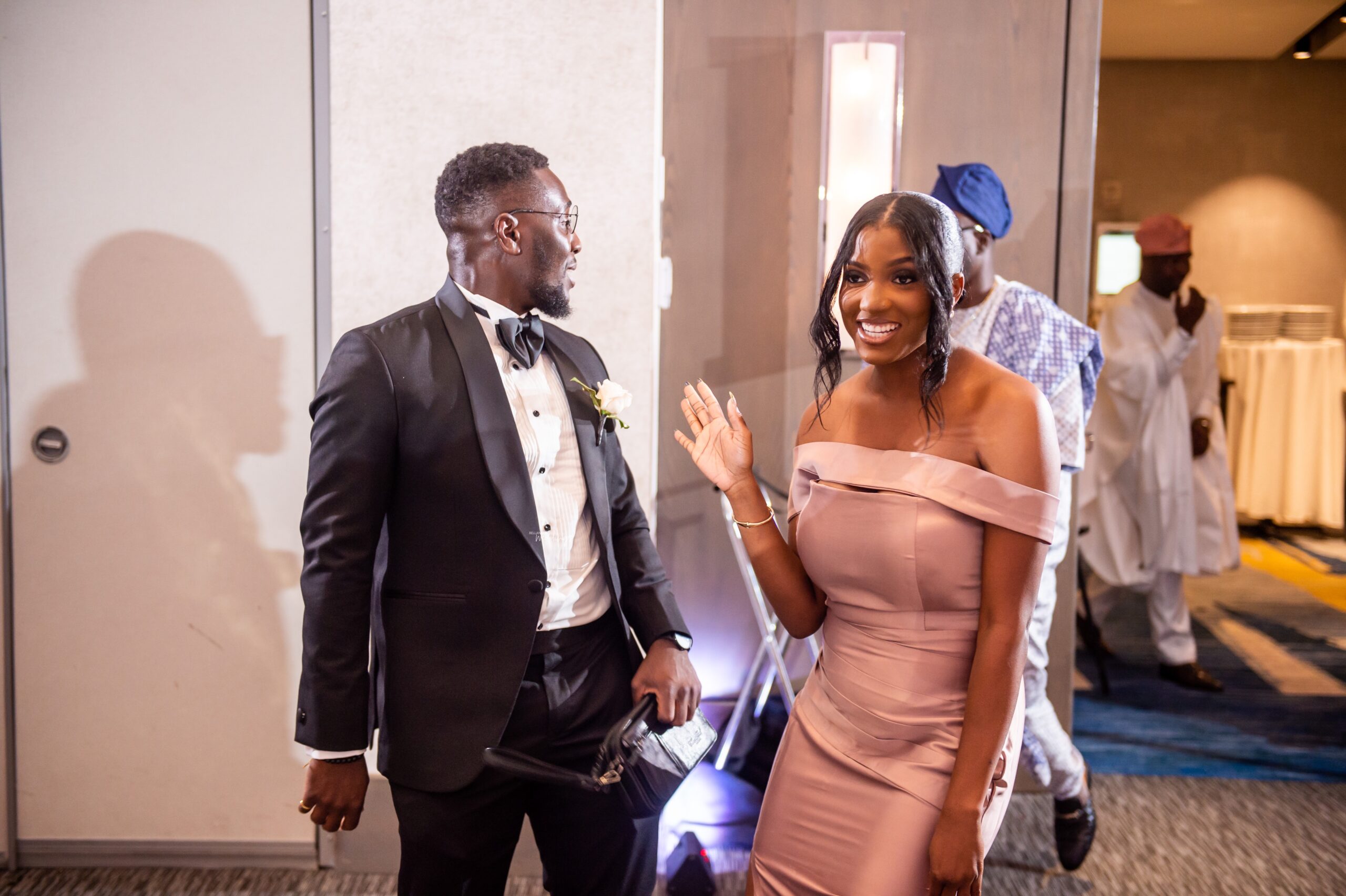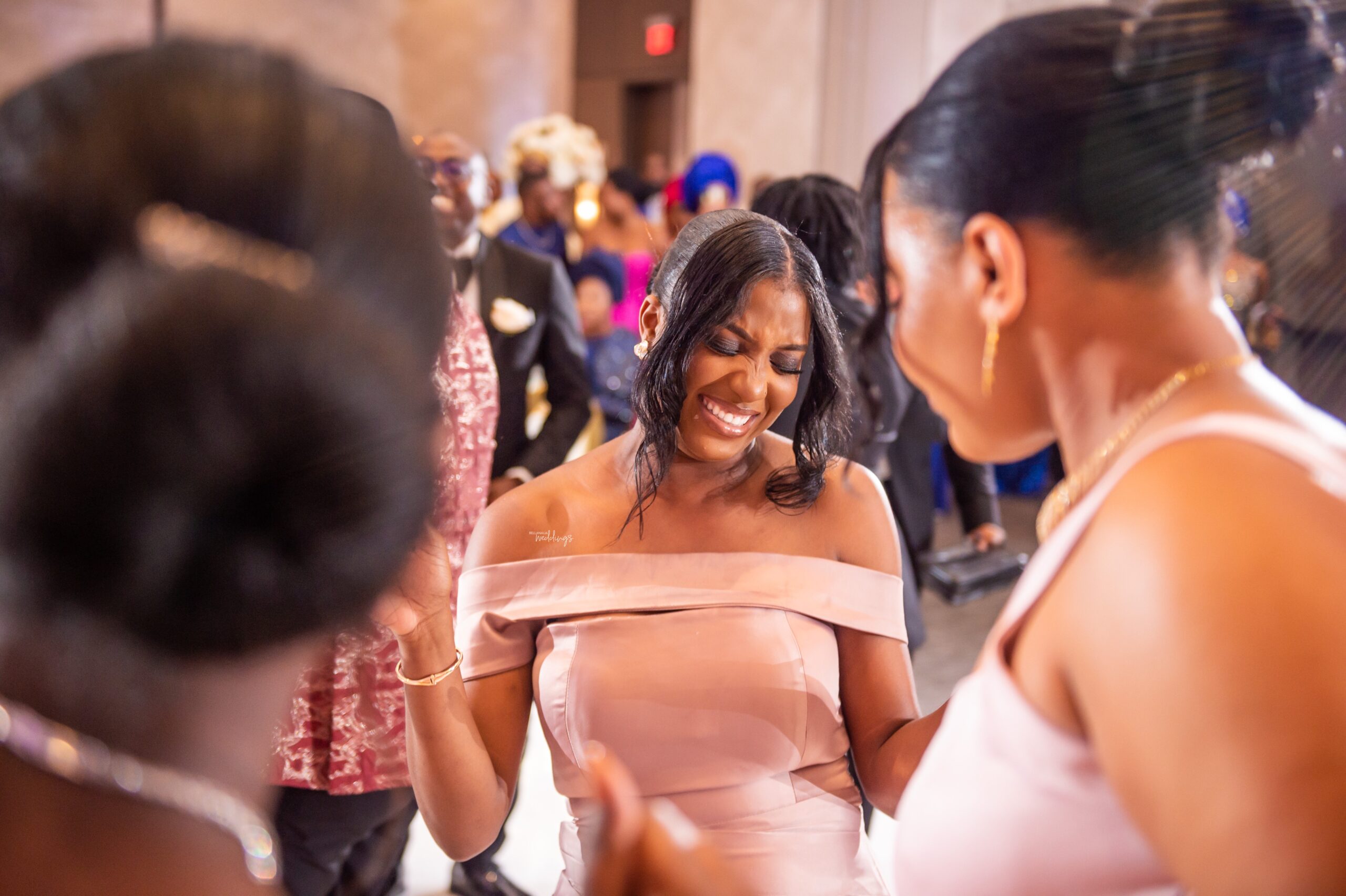 Here comes the latest couple!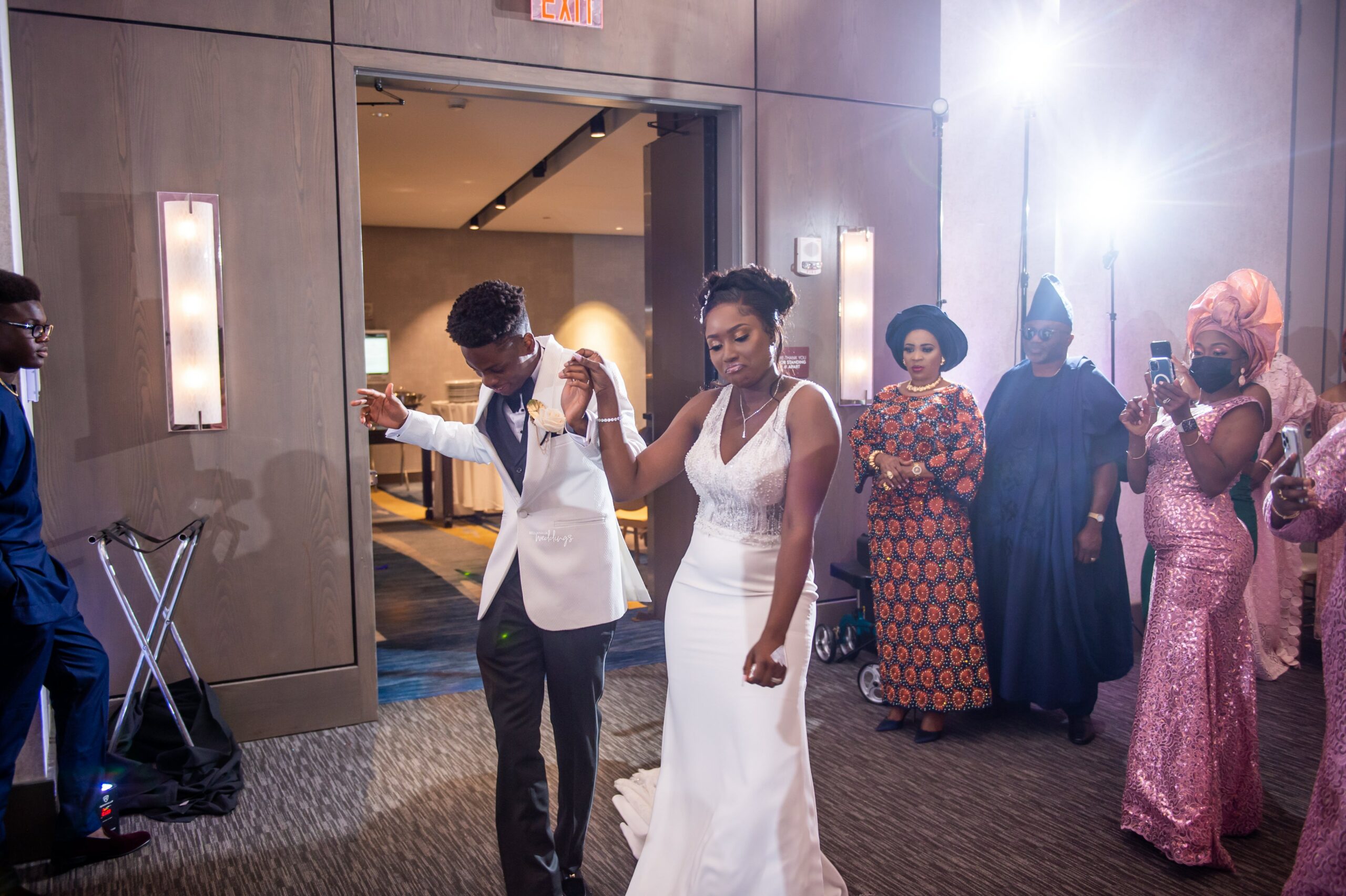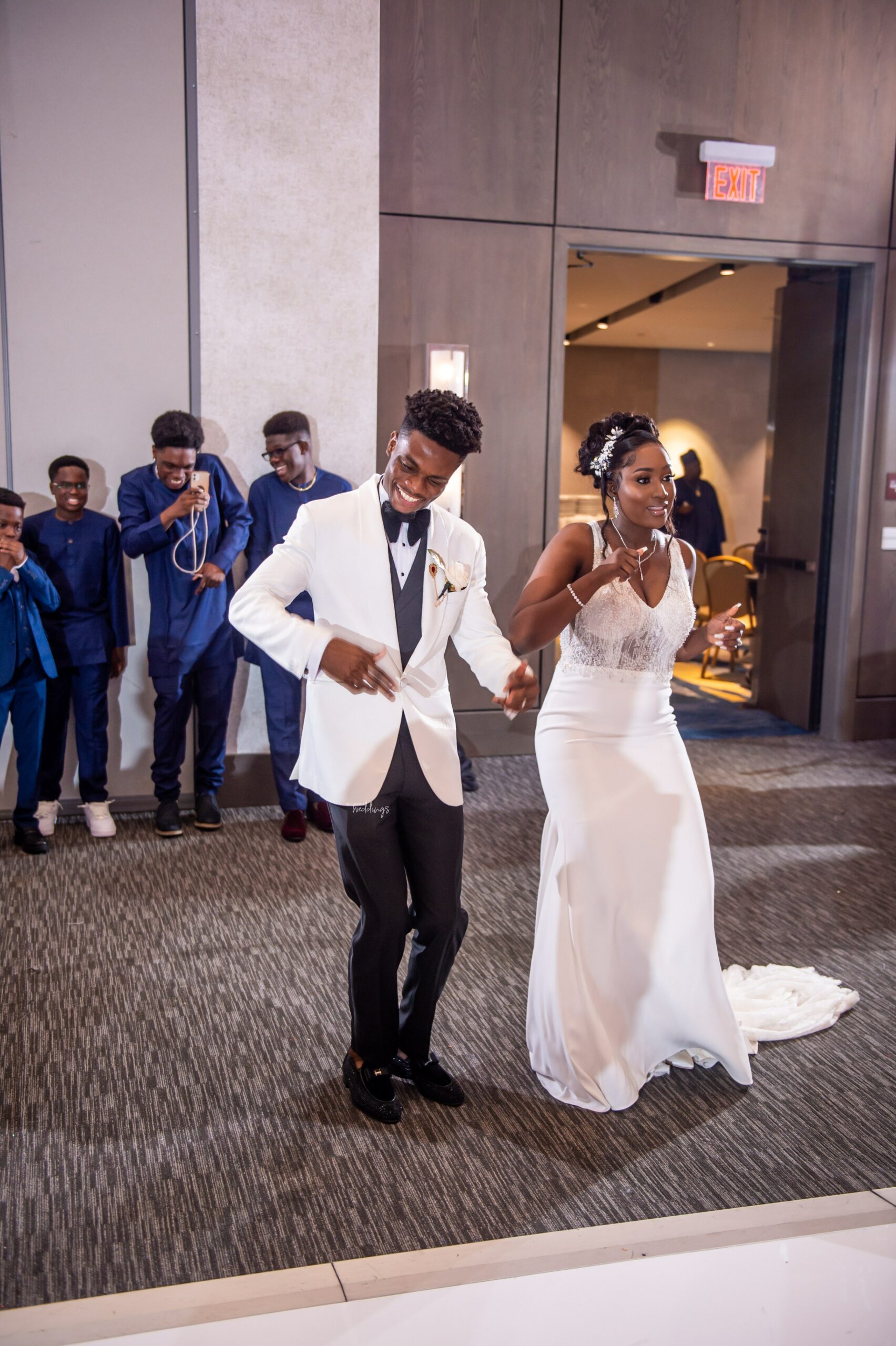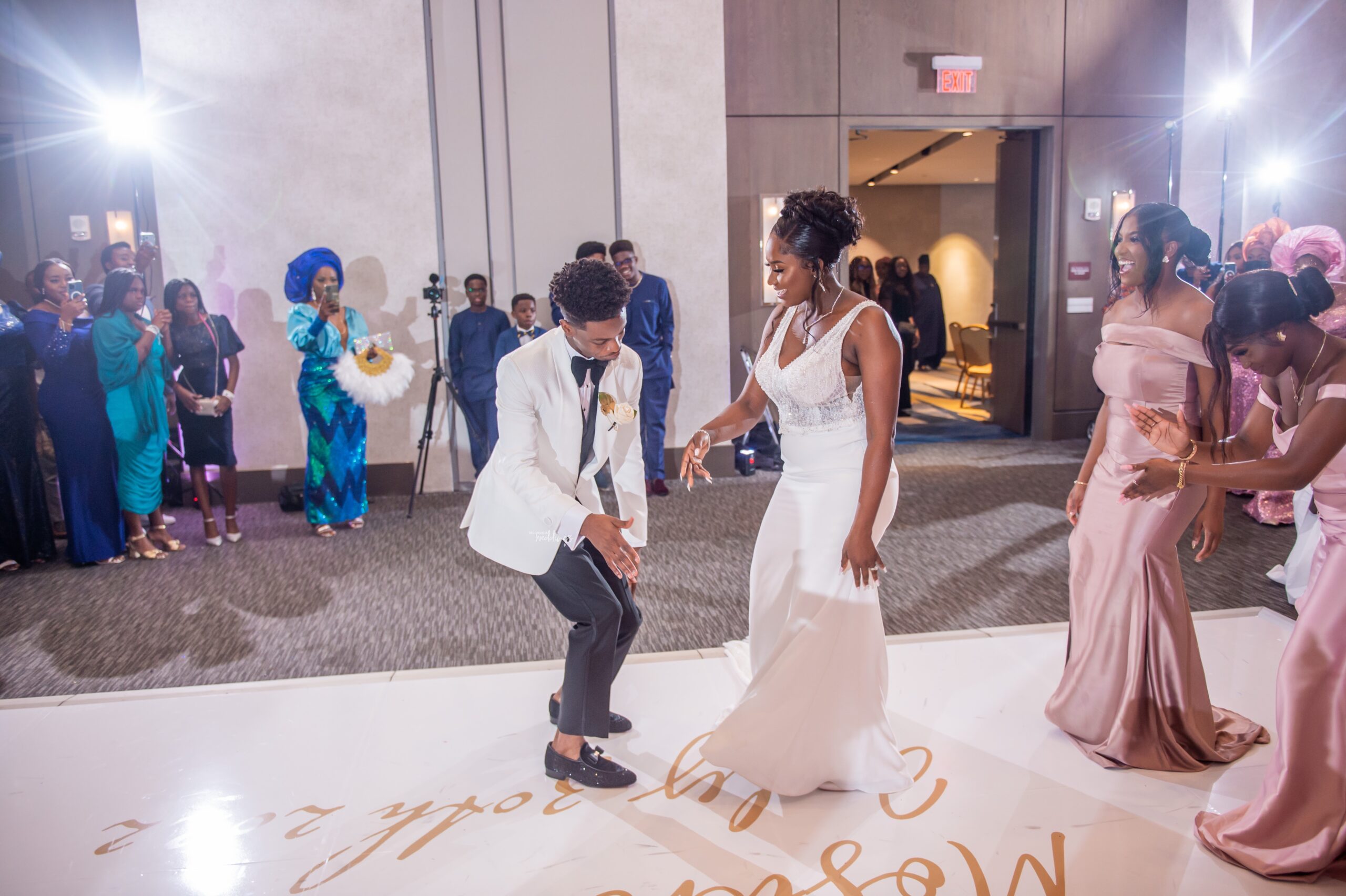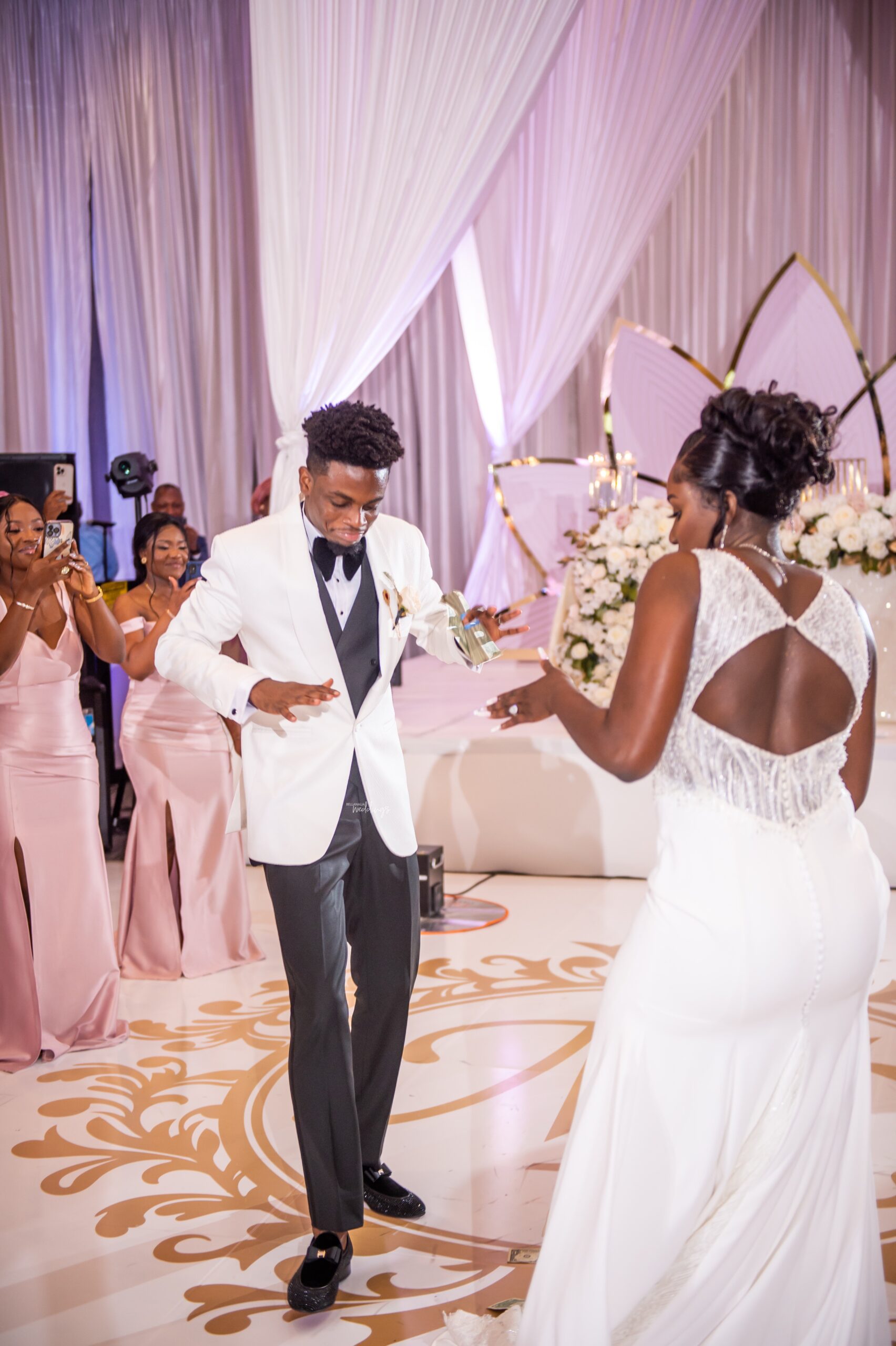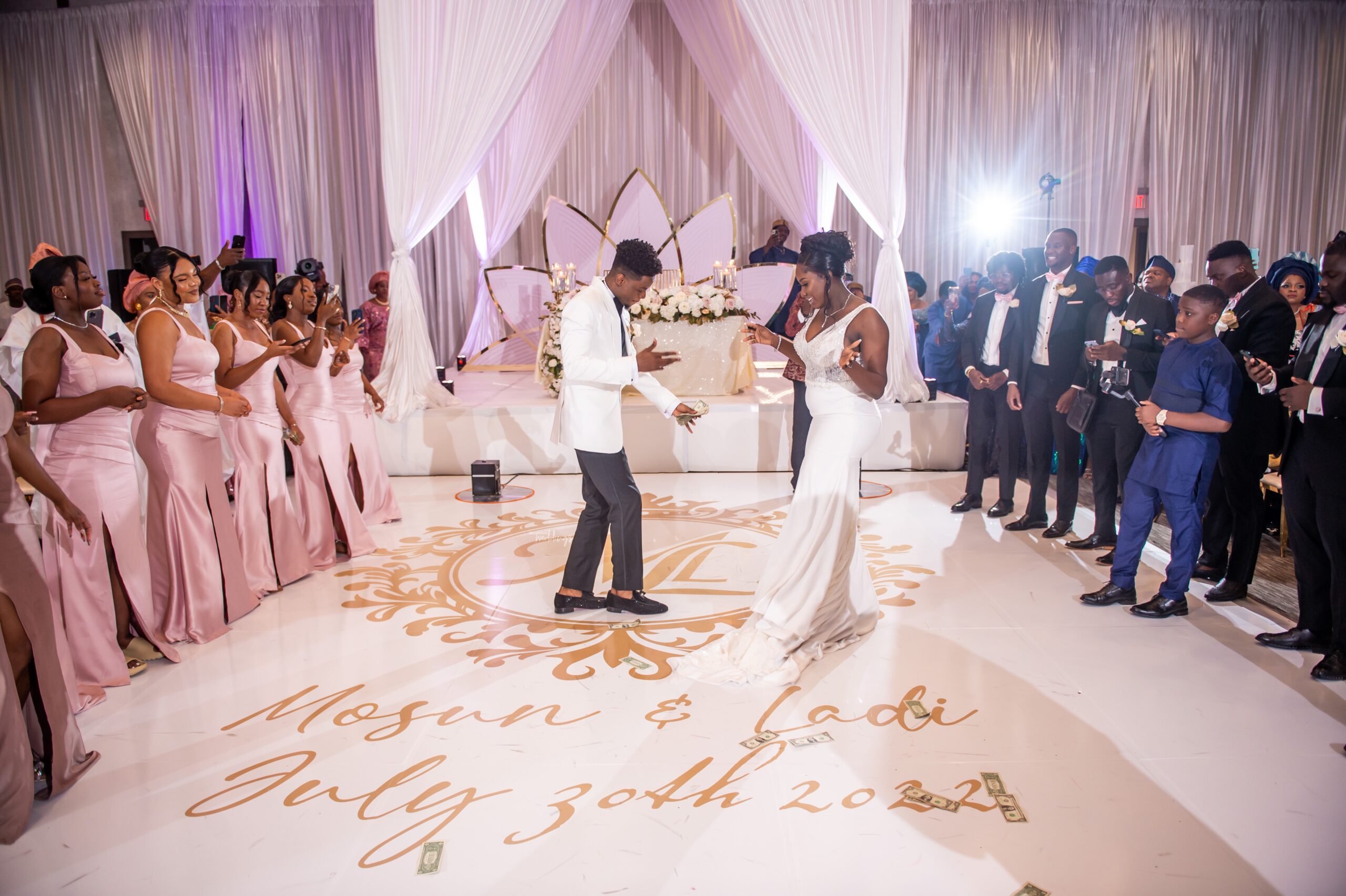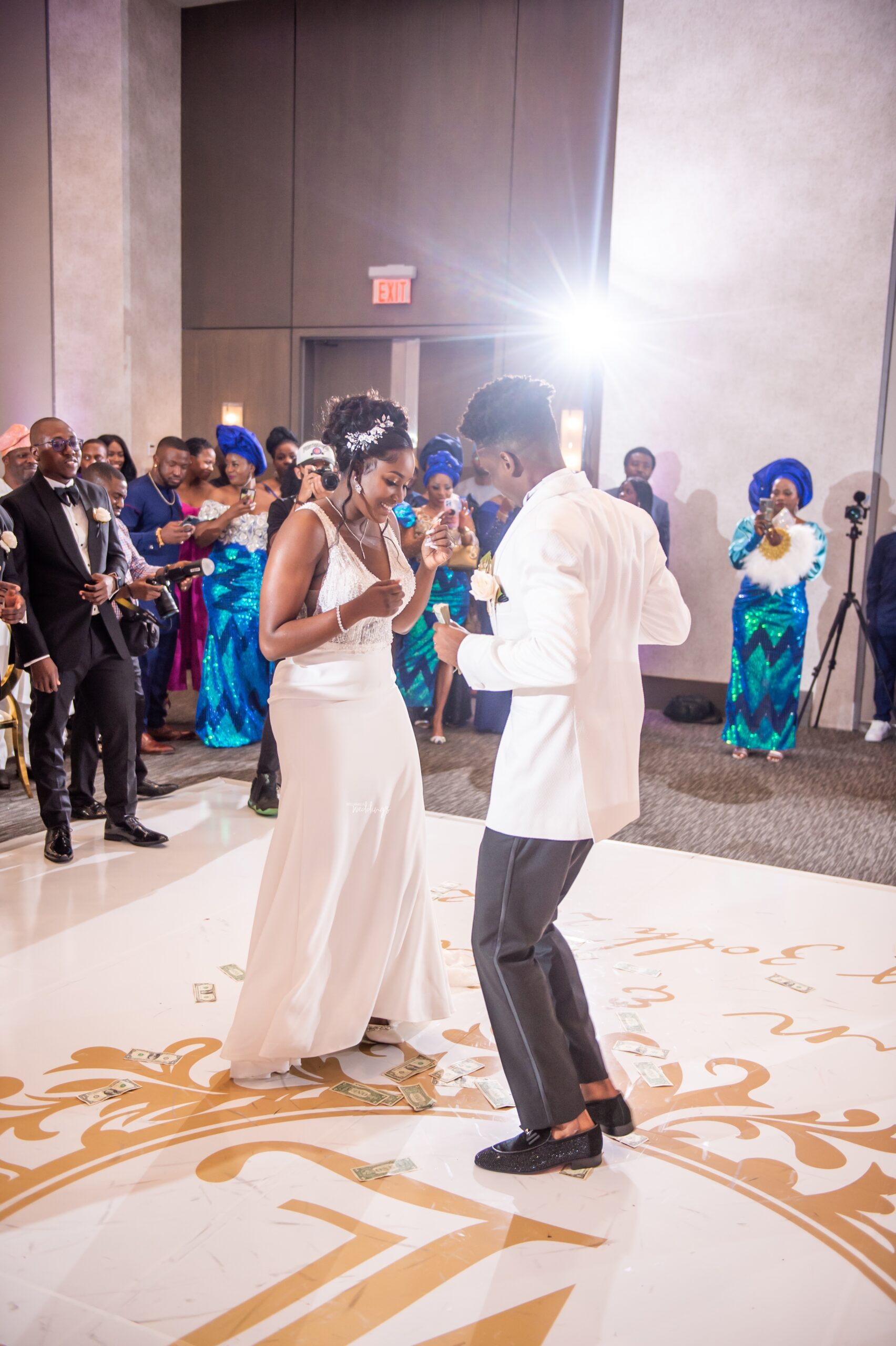 Sweet mother-son dance moment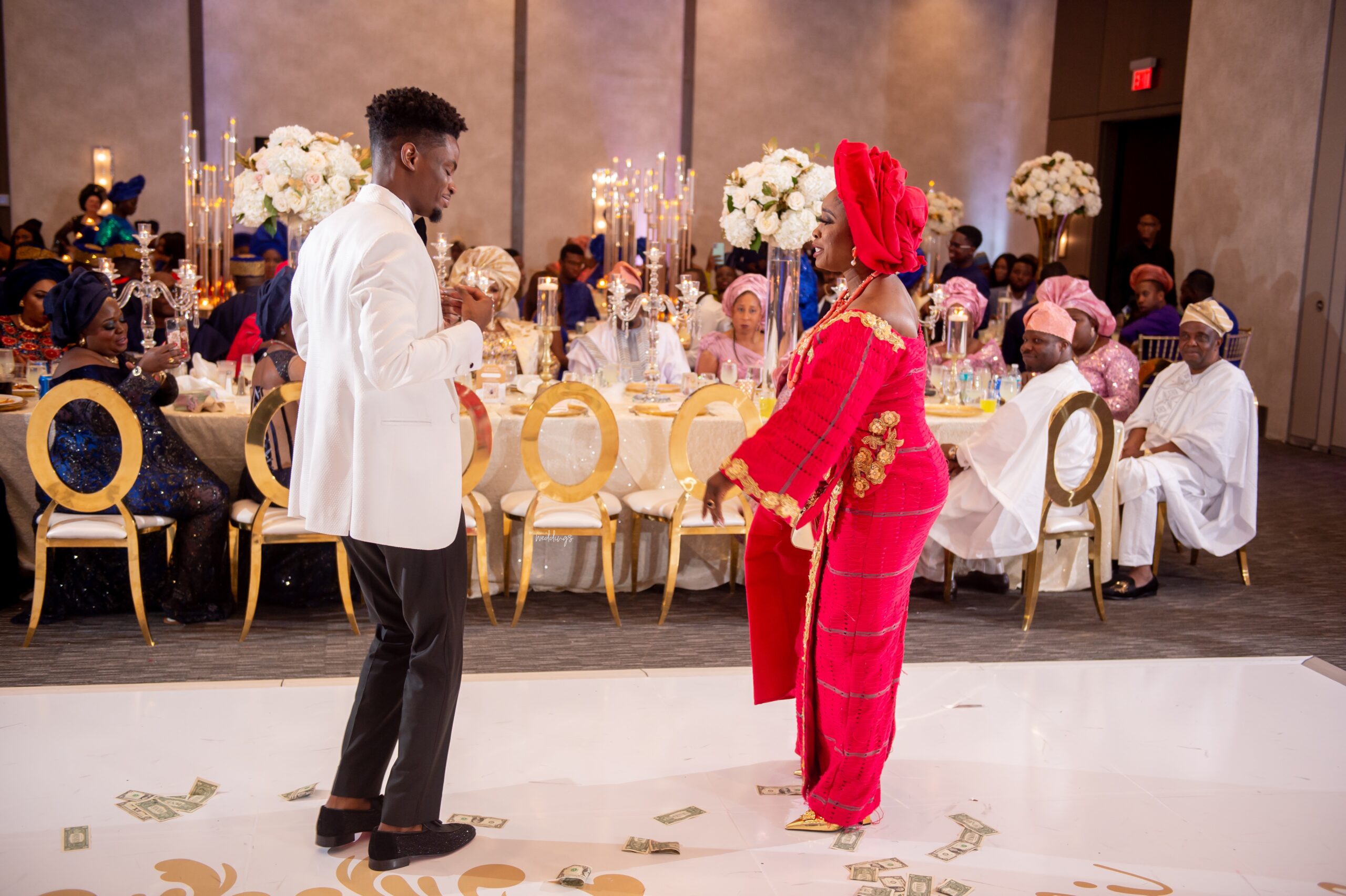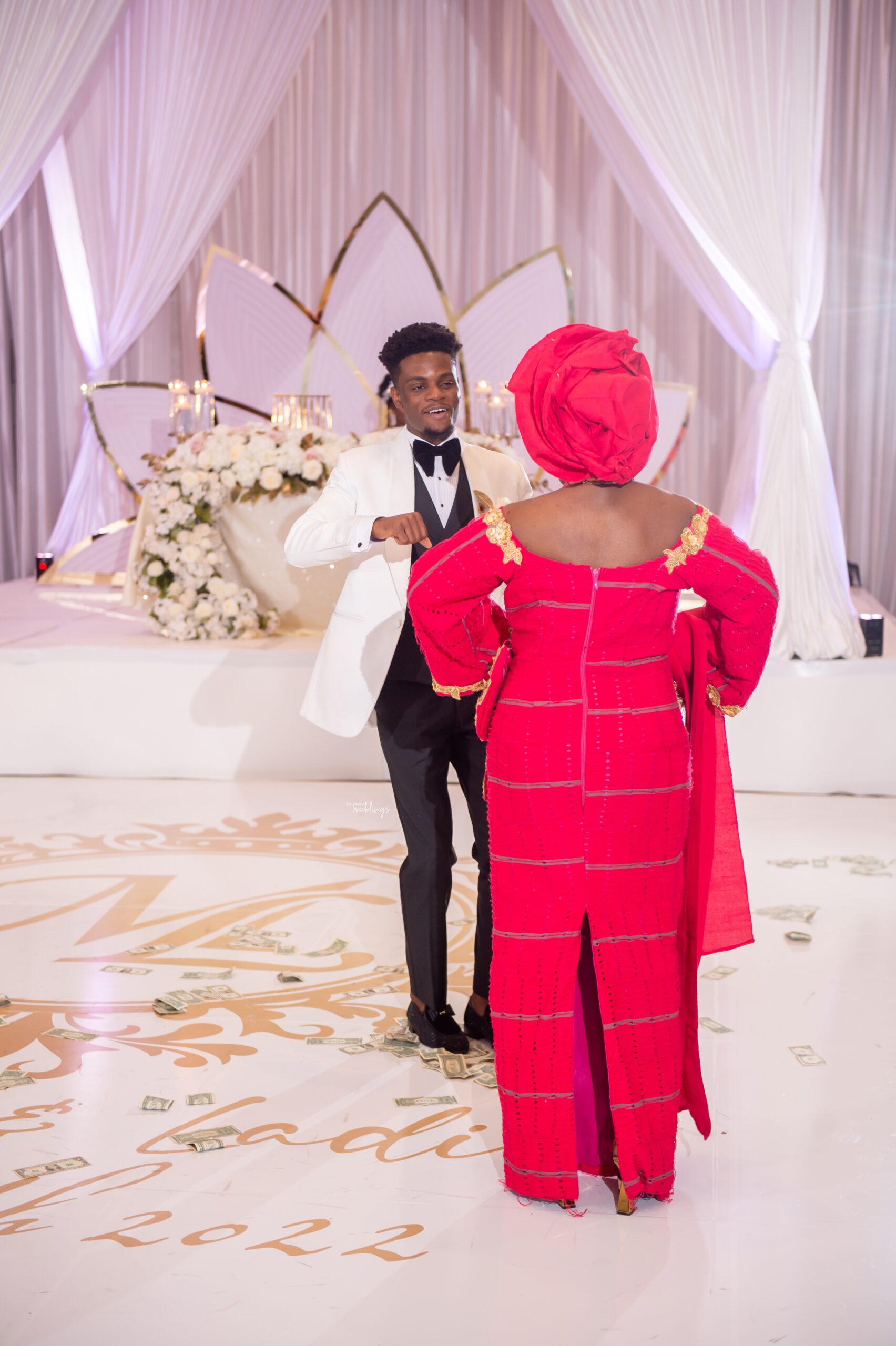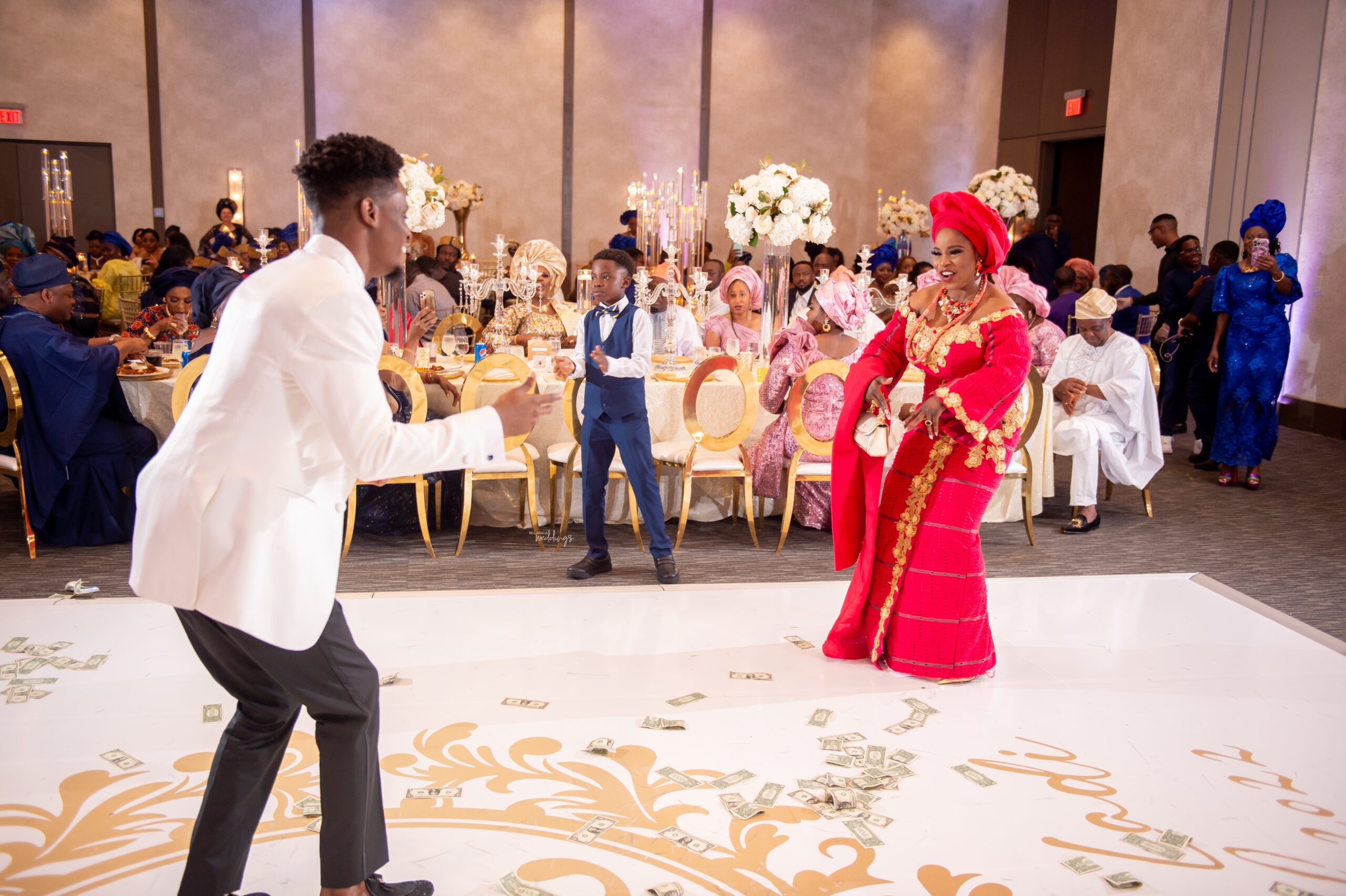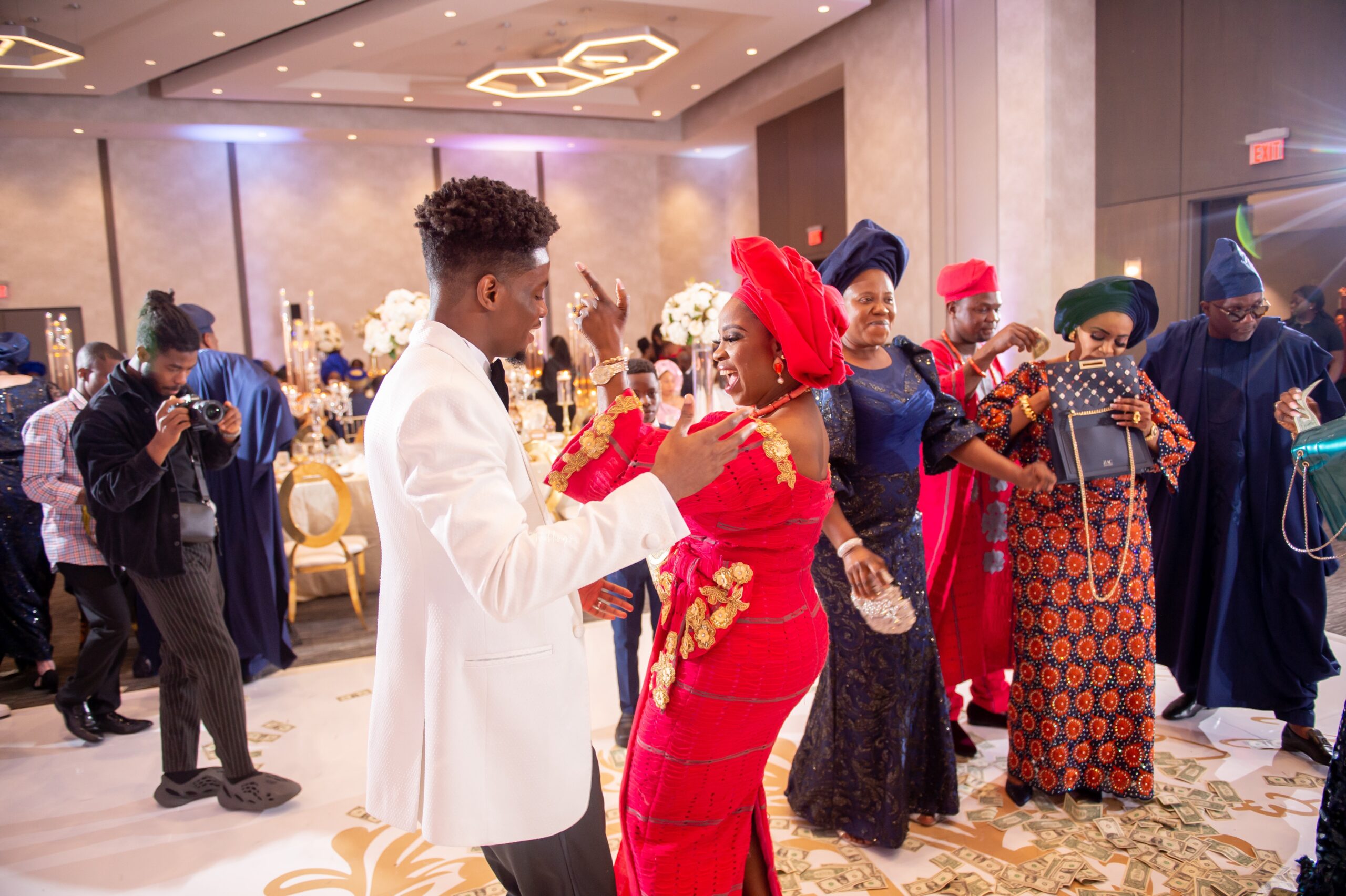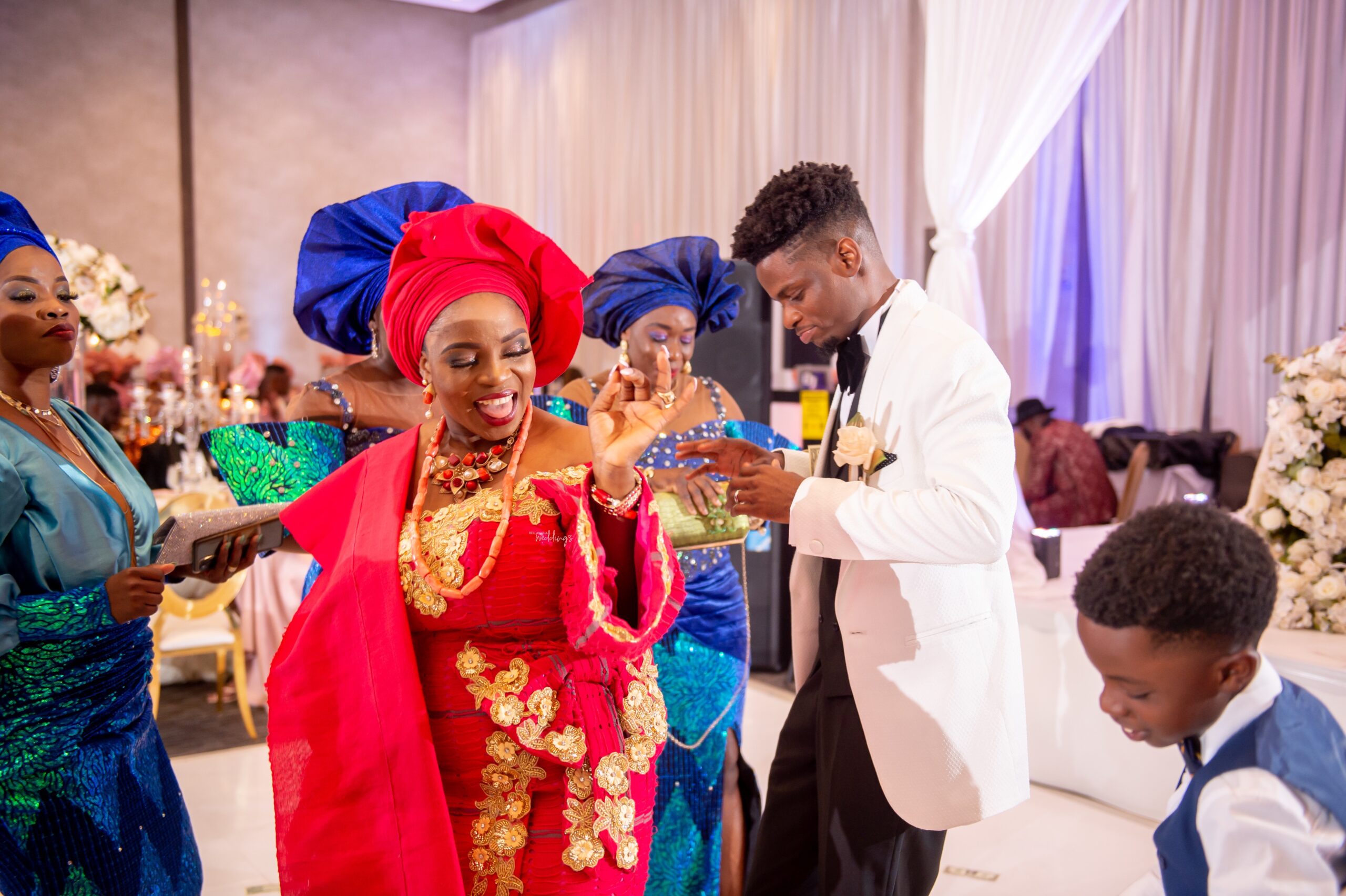 Don't we just love a sweet mother-daughter moment?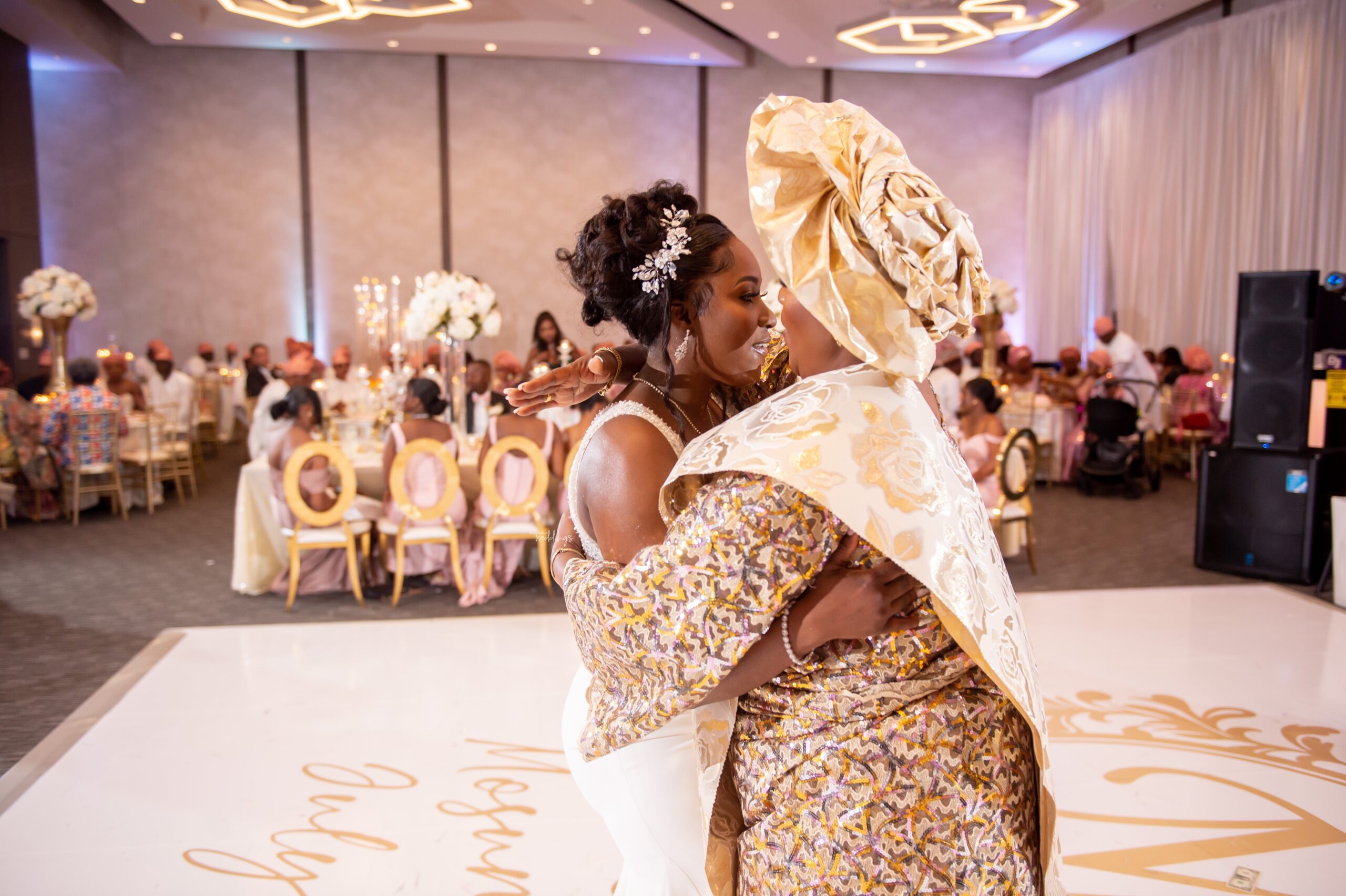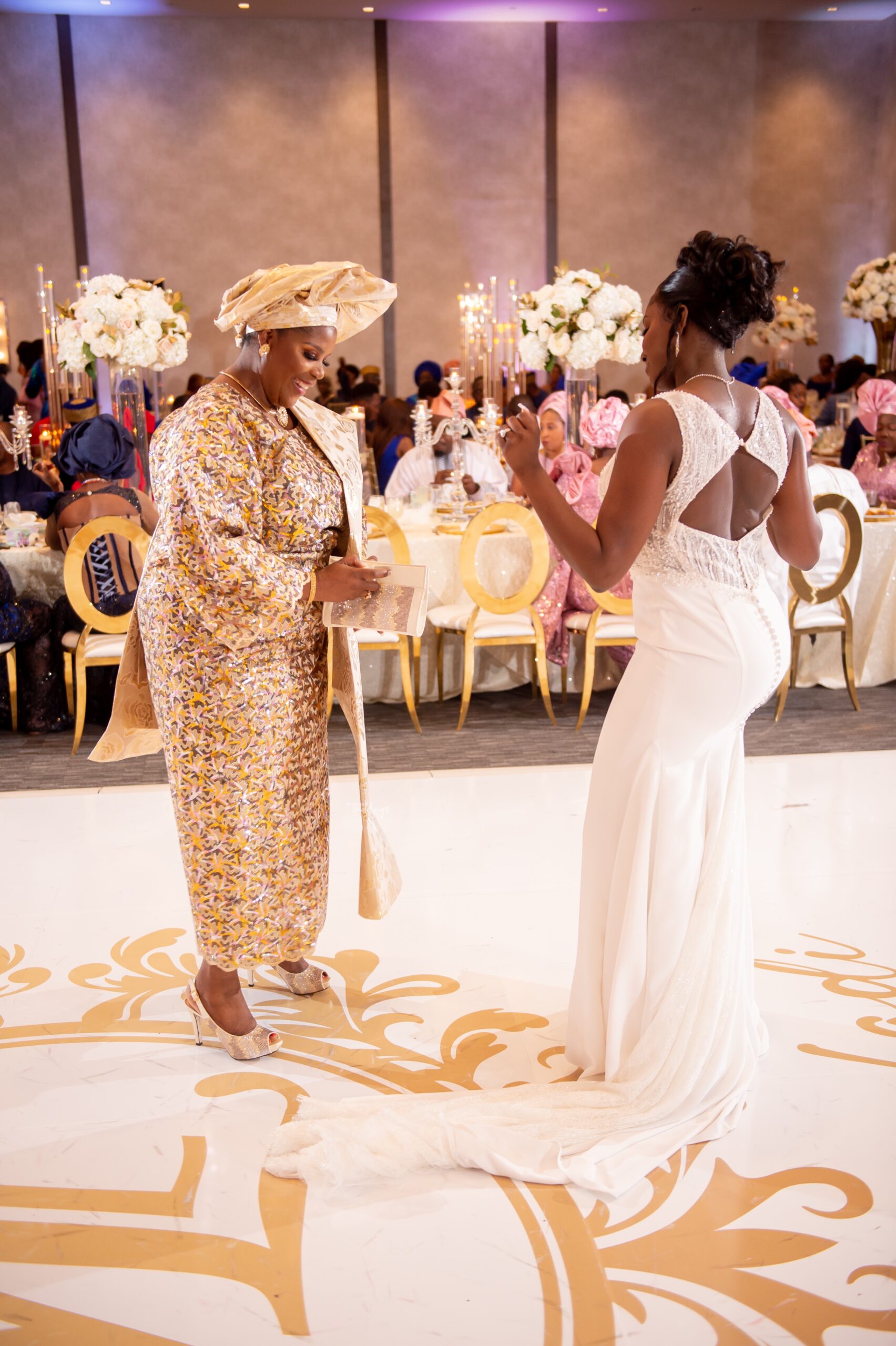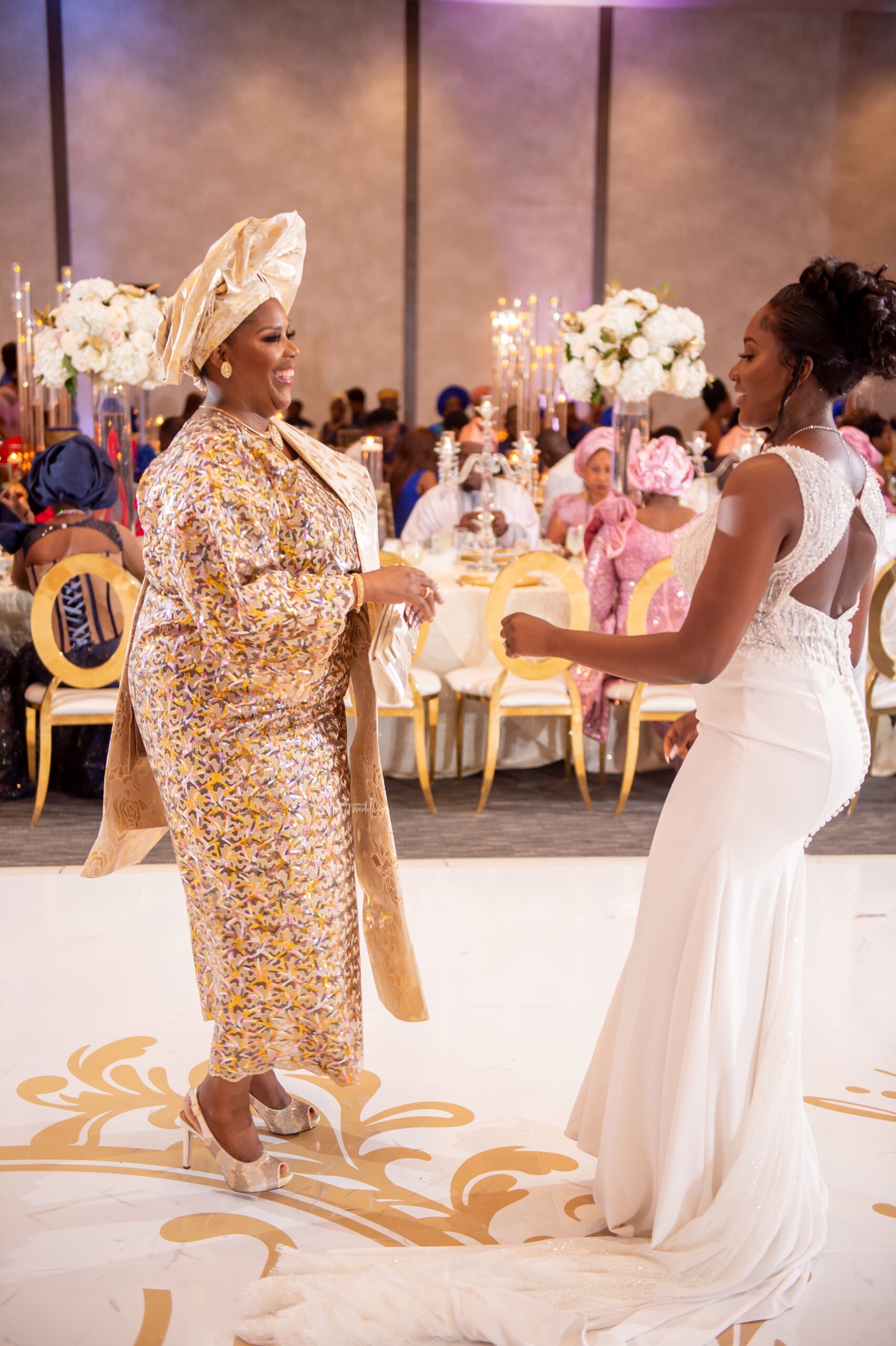 Time for the first dance…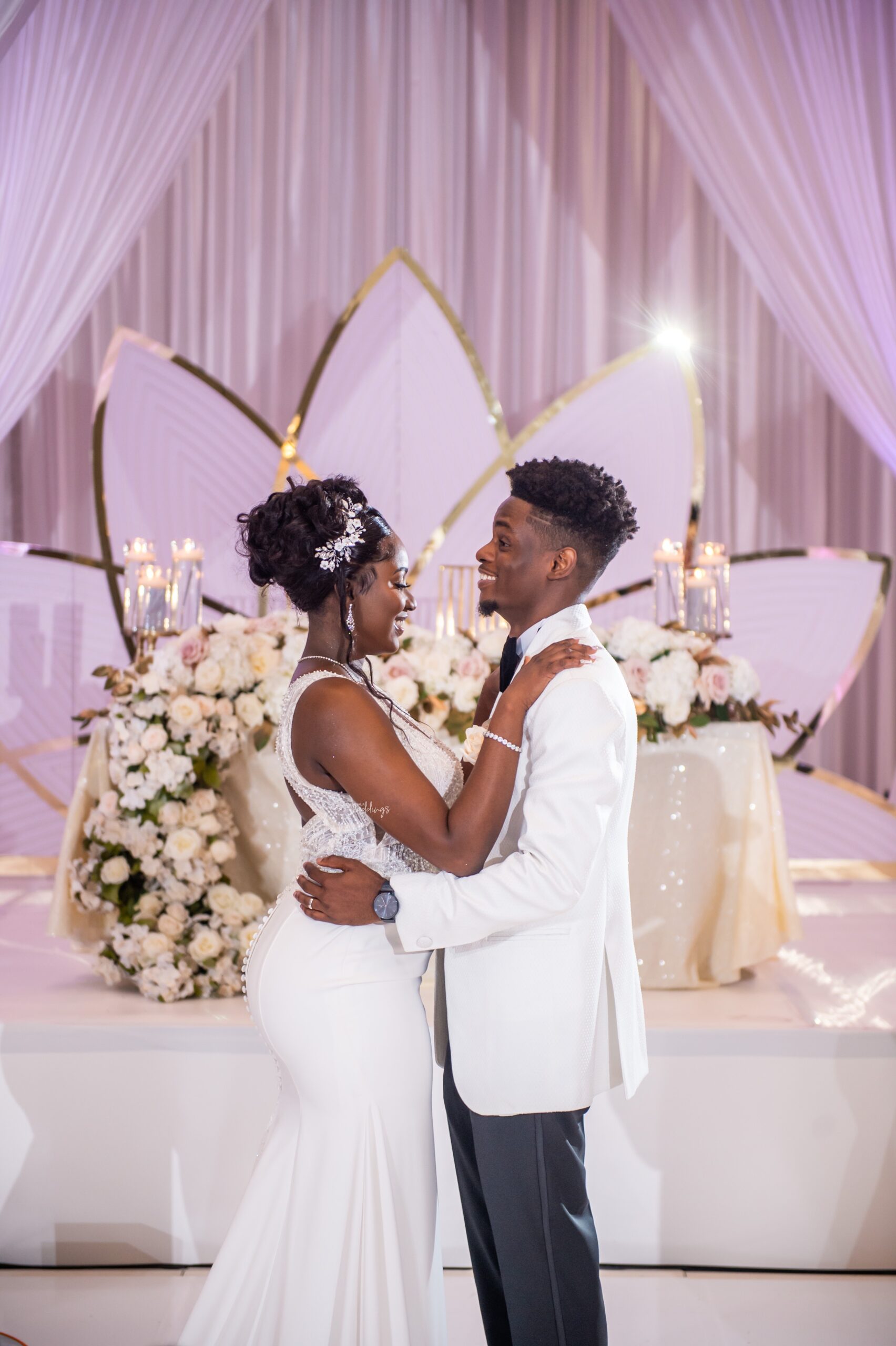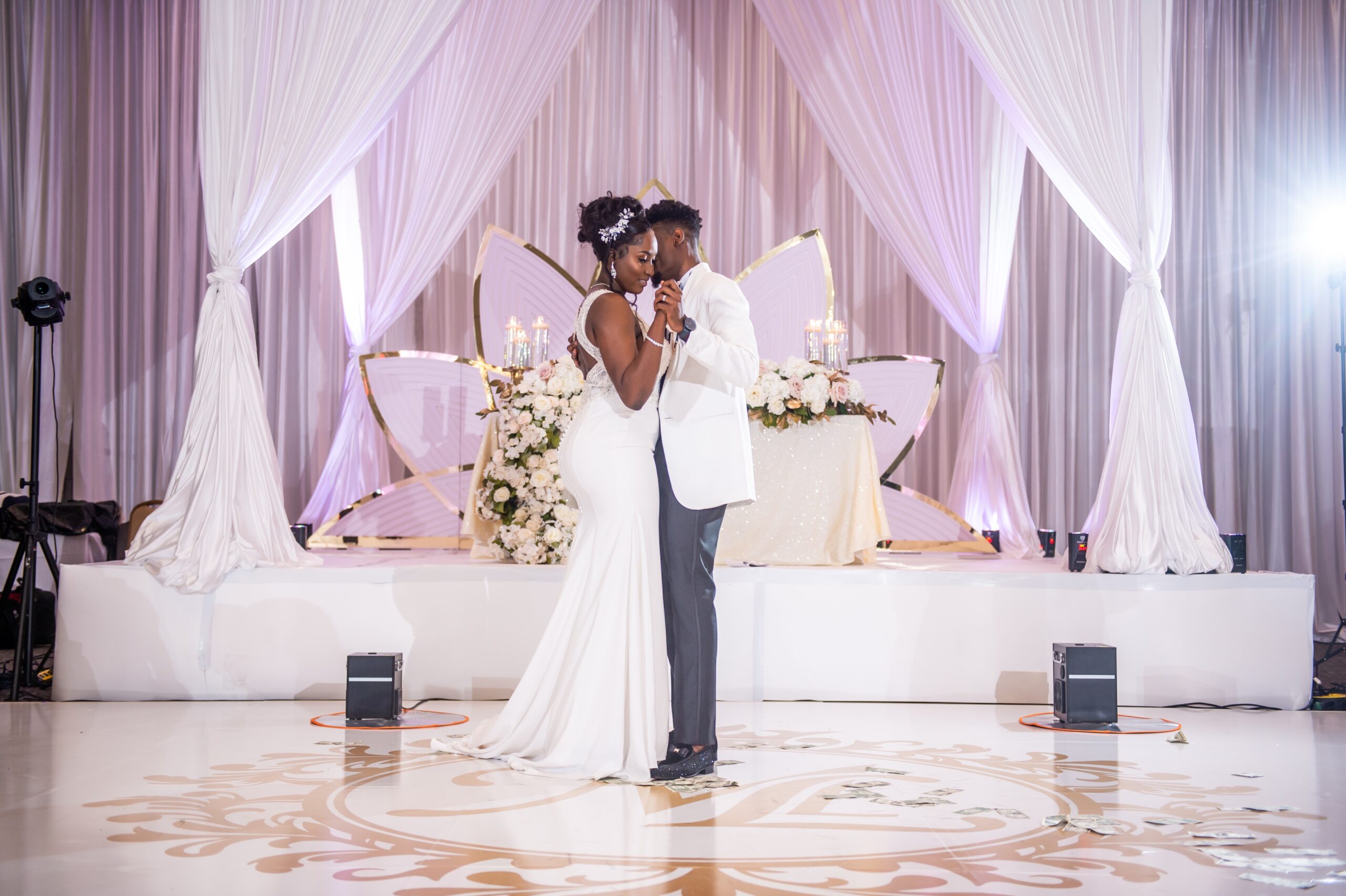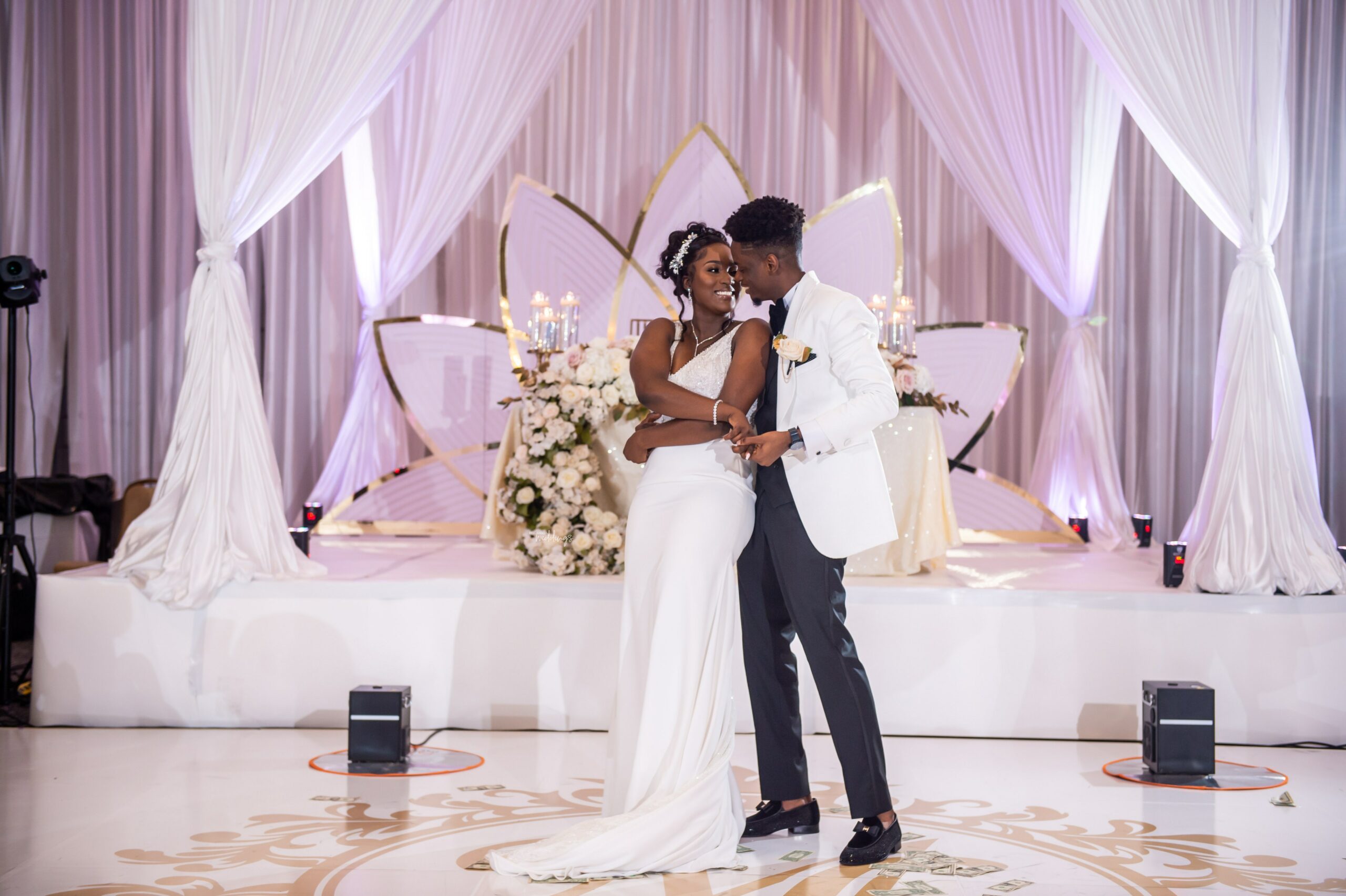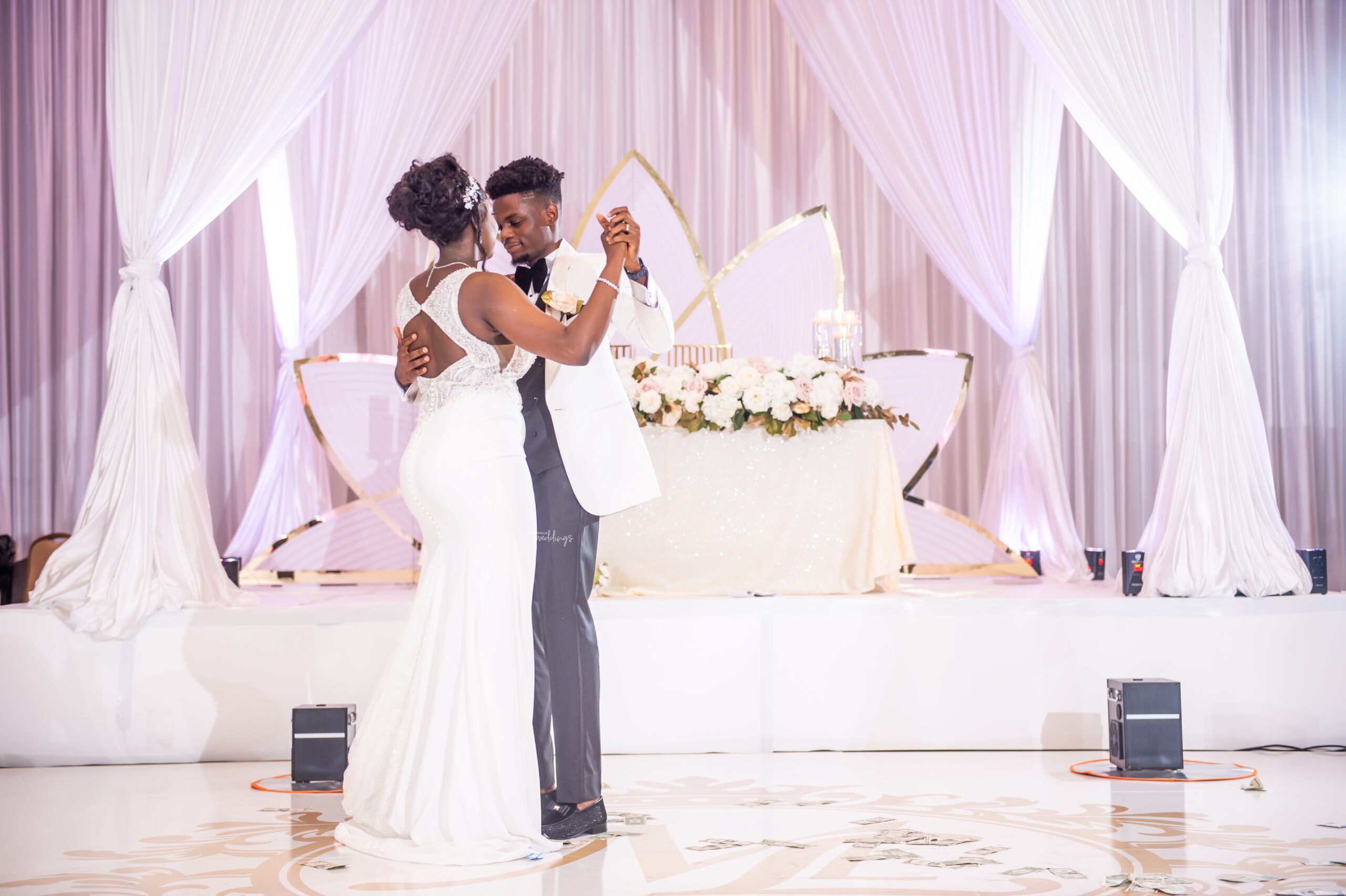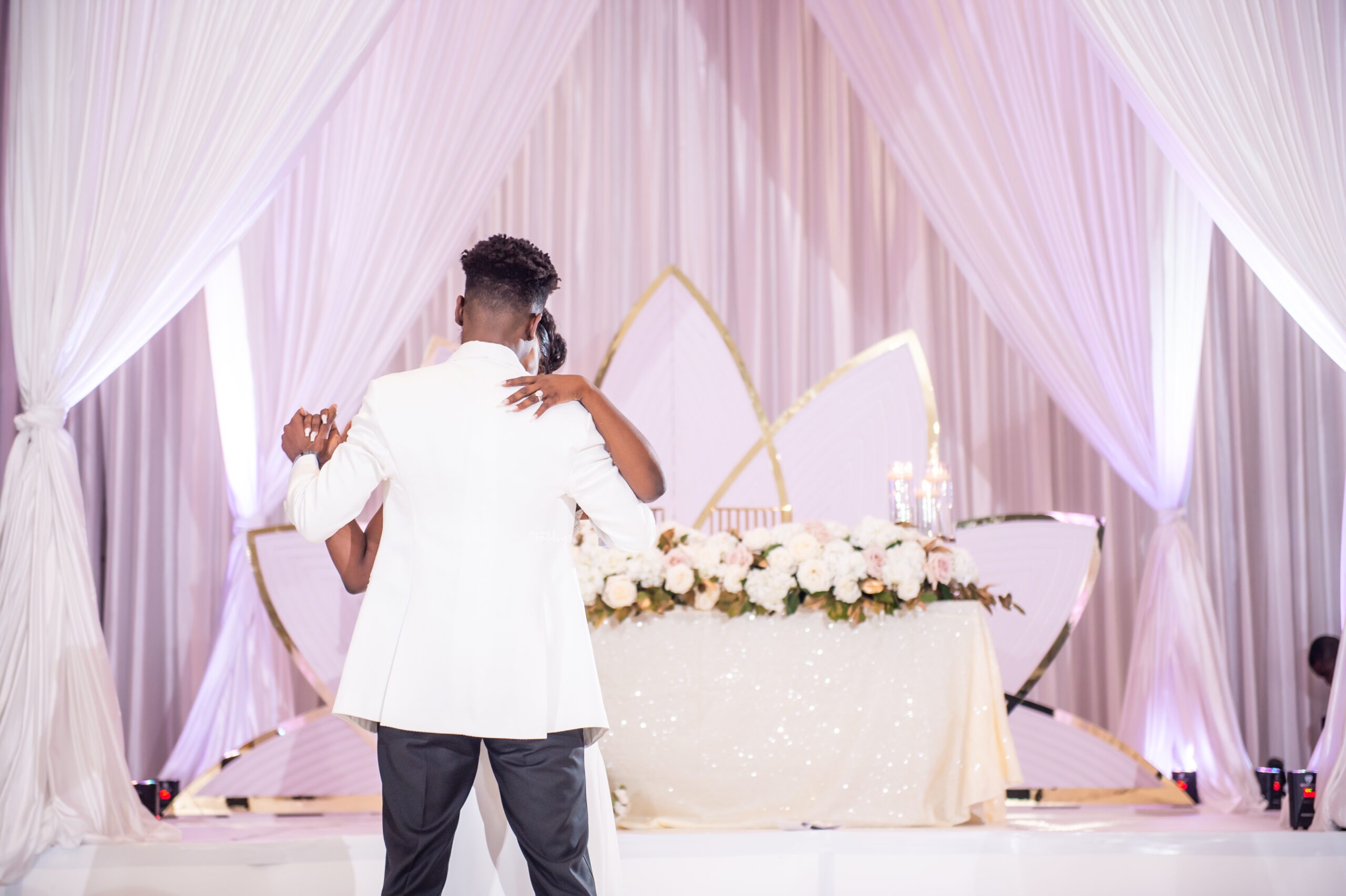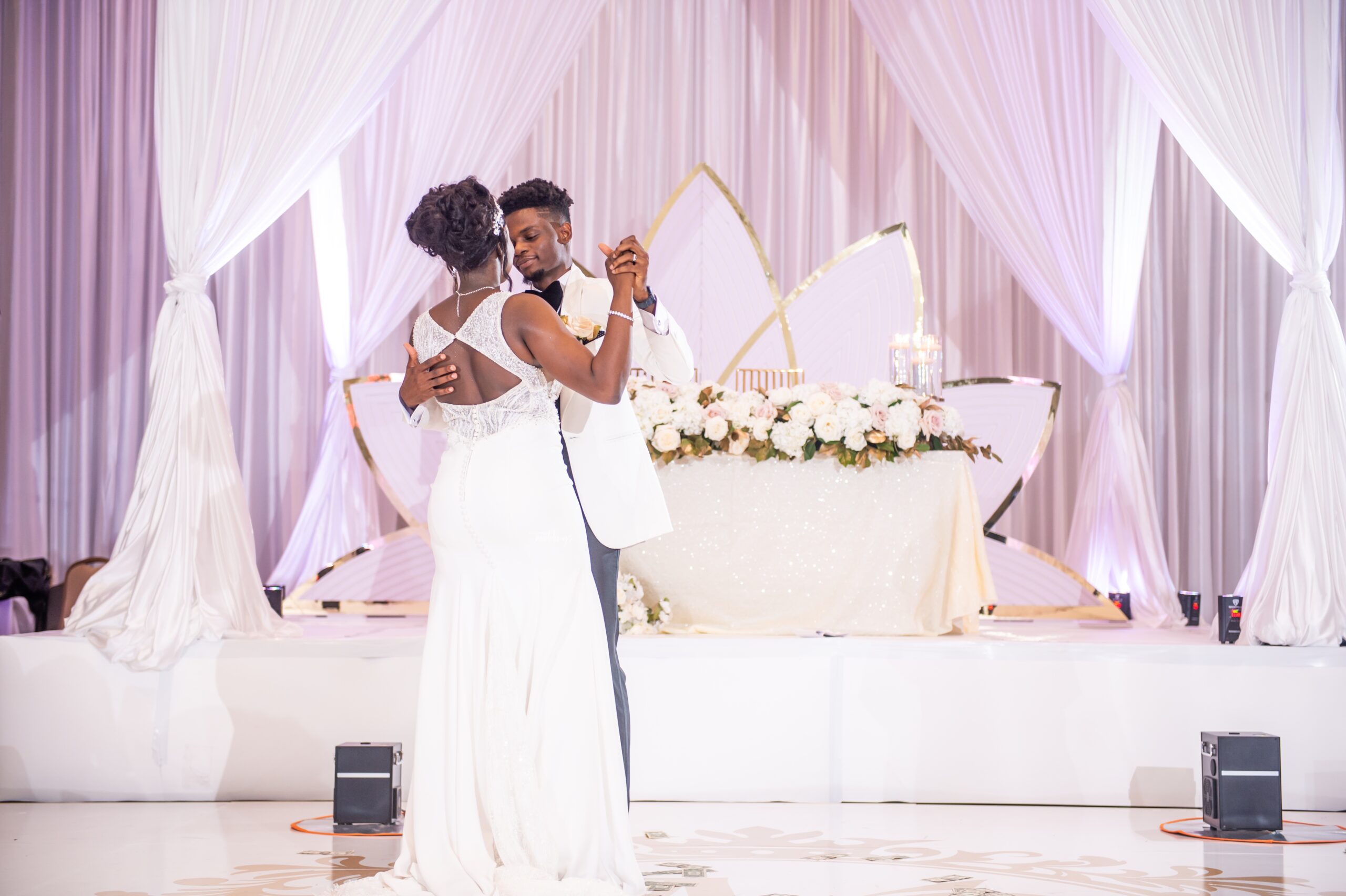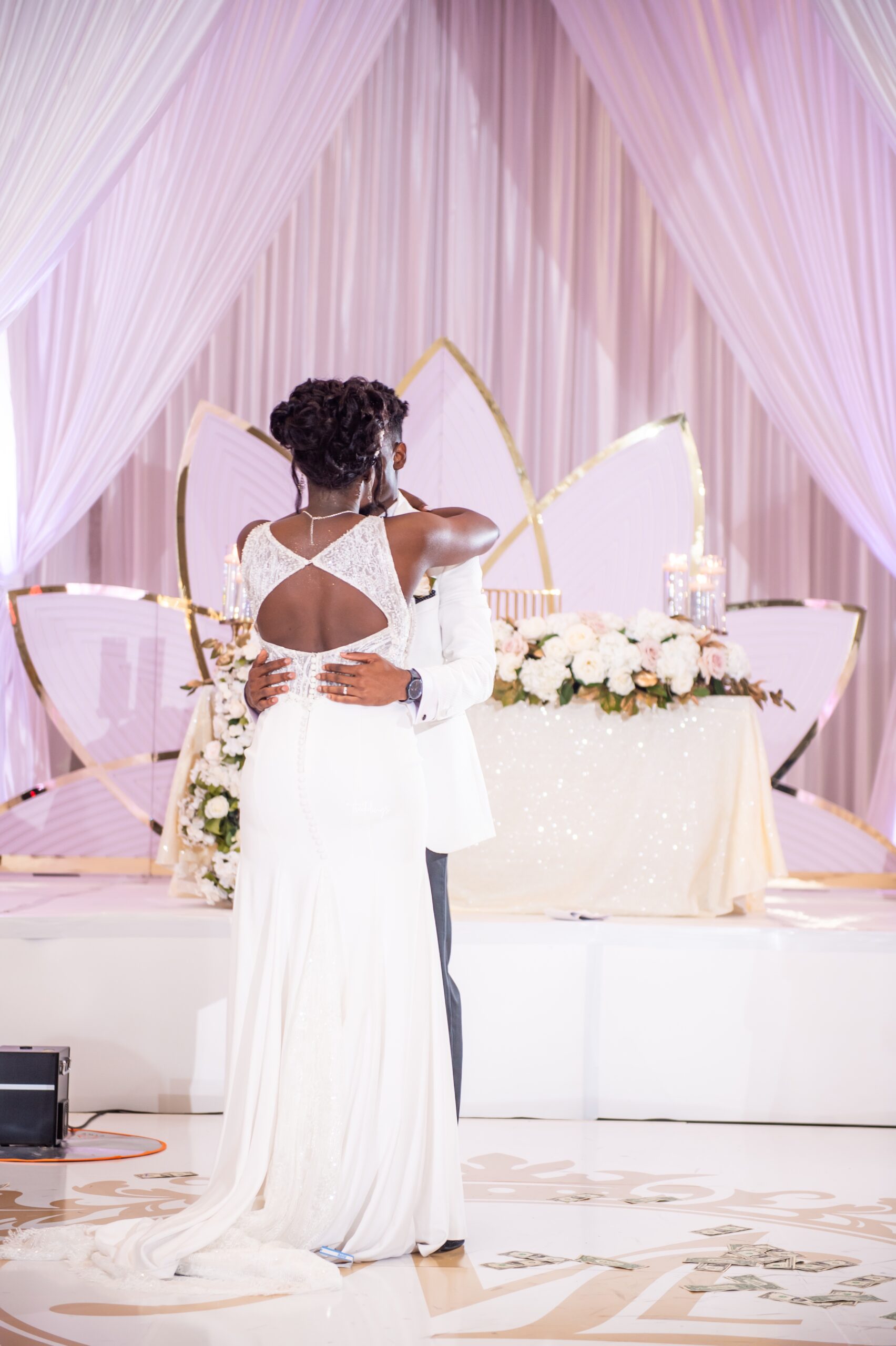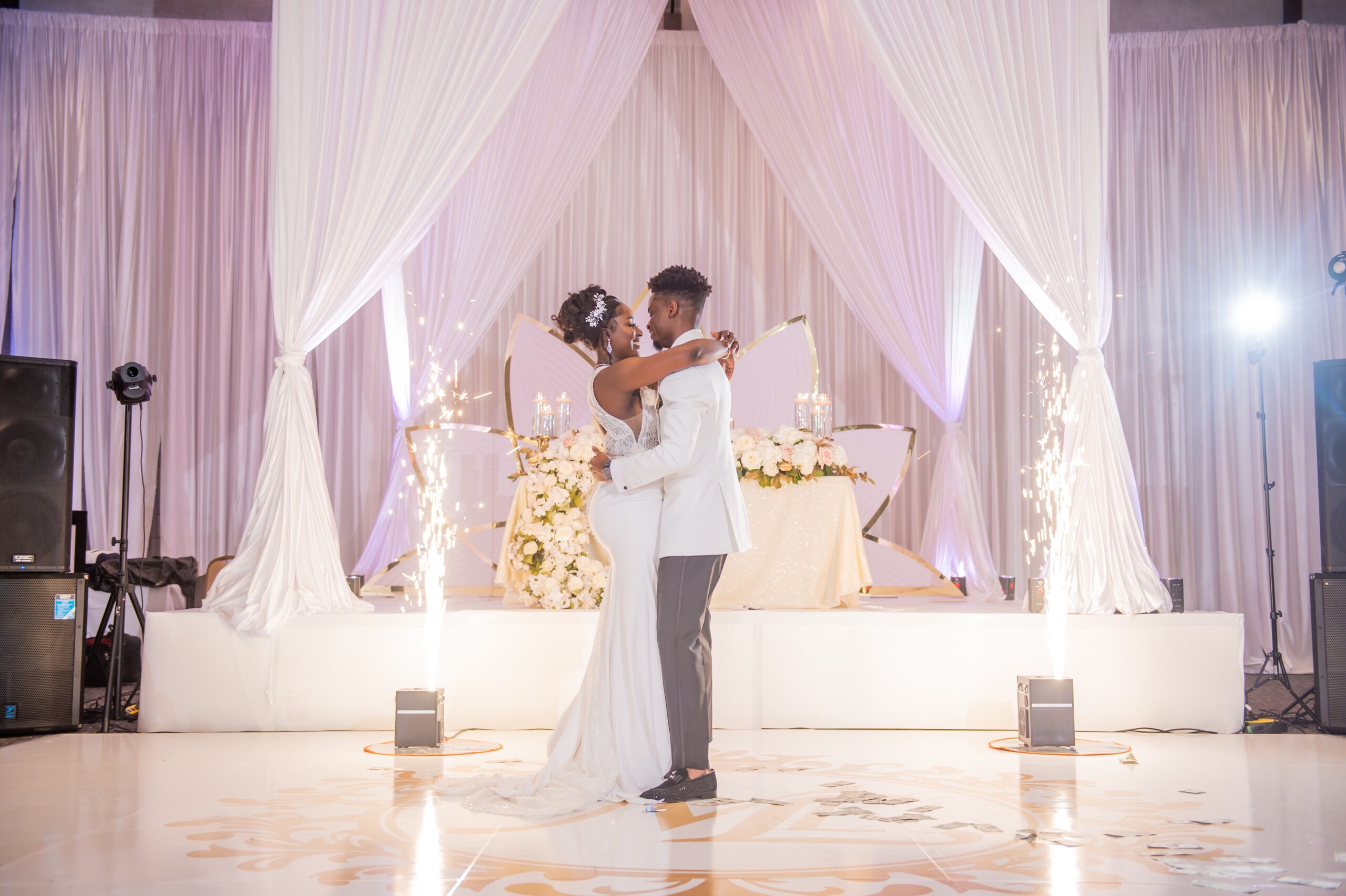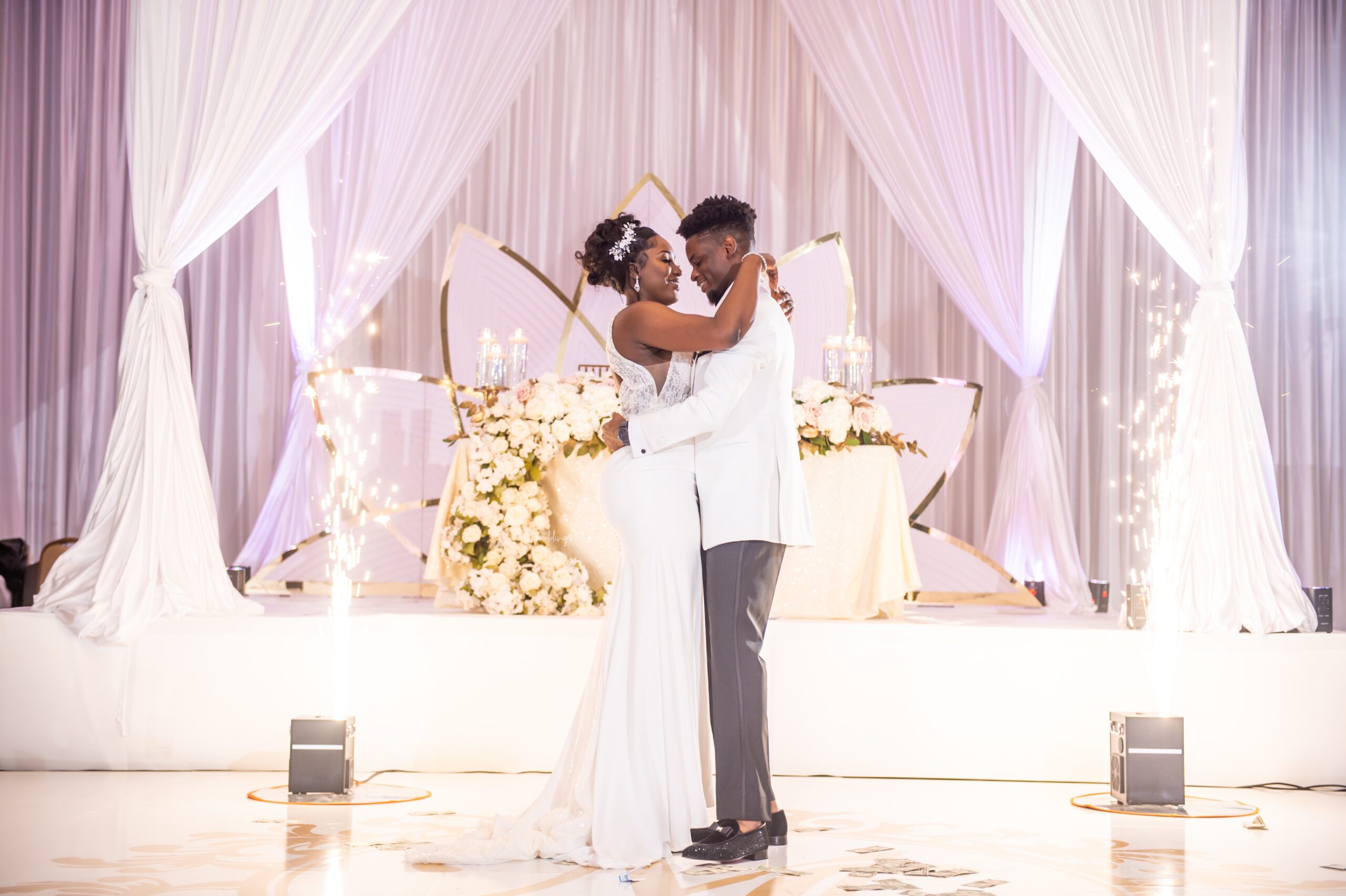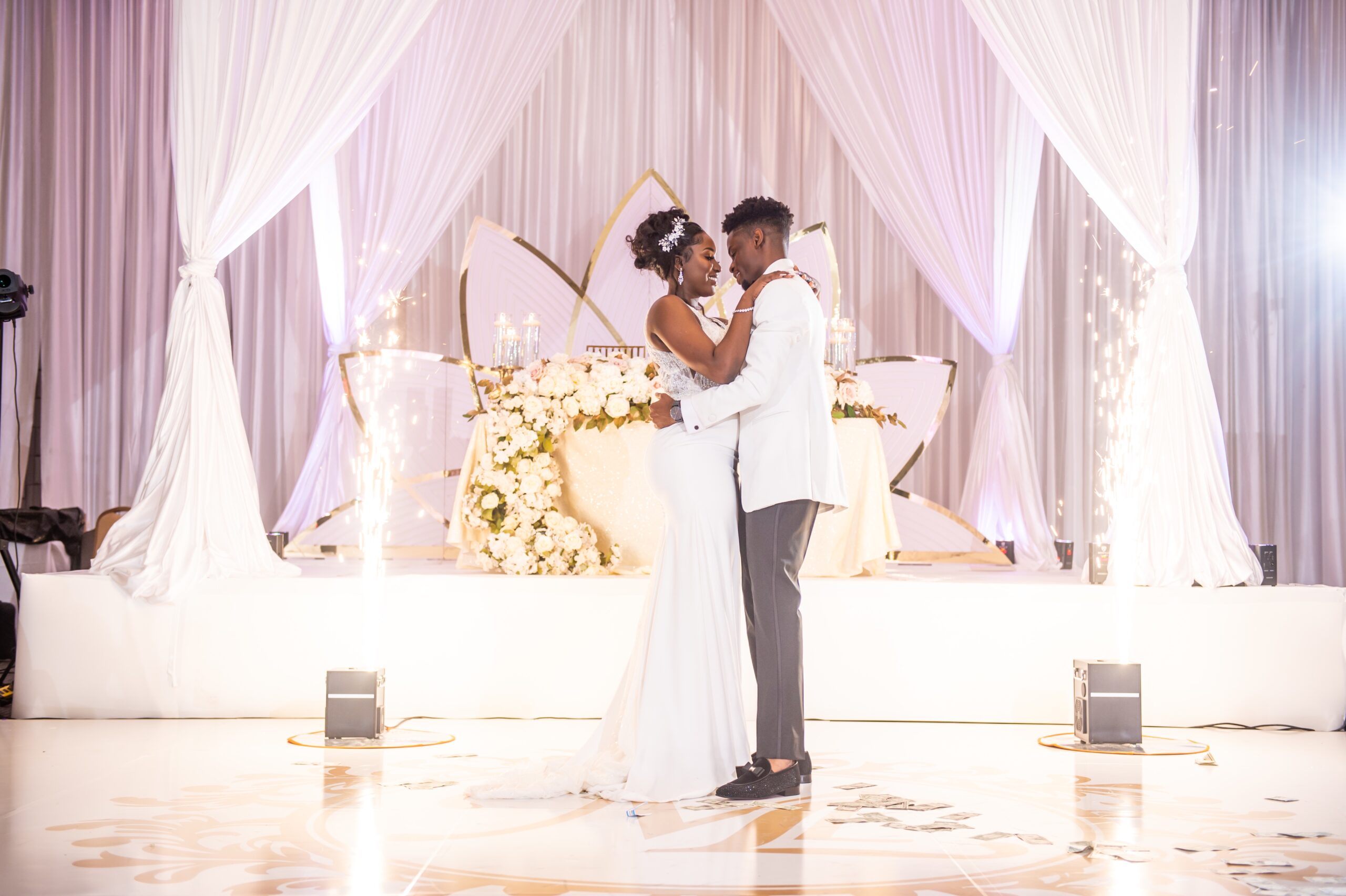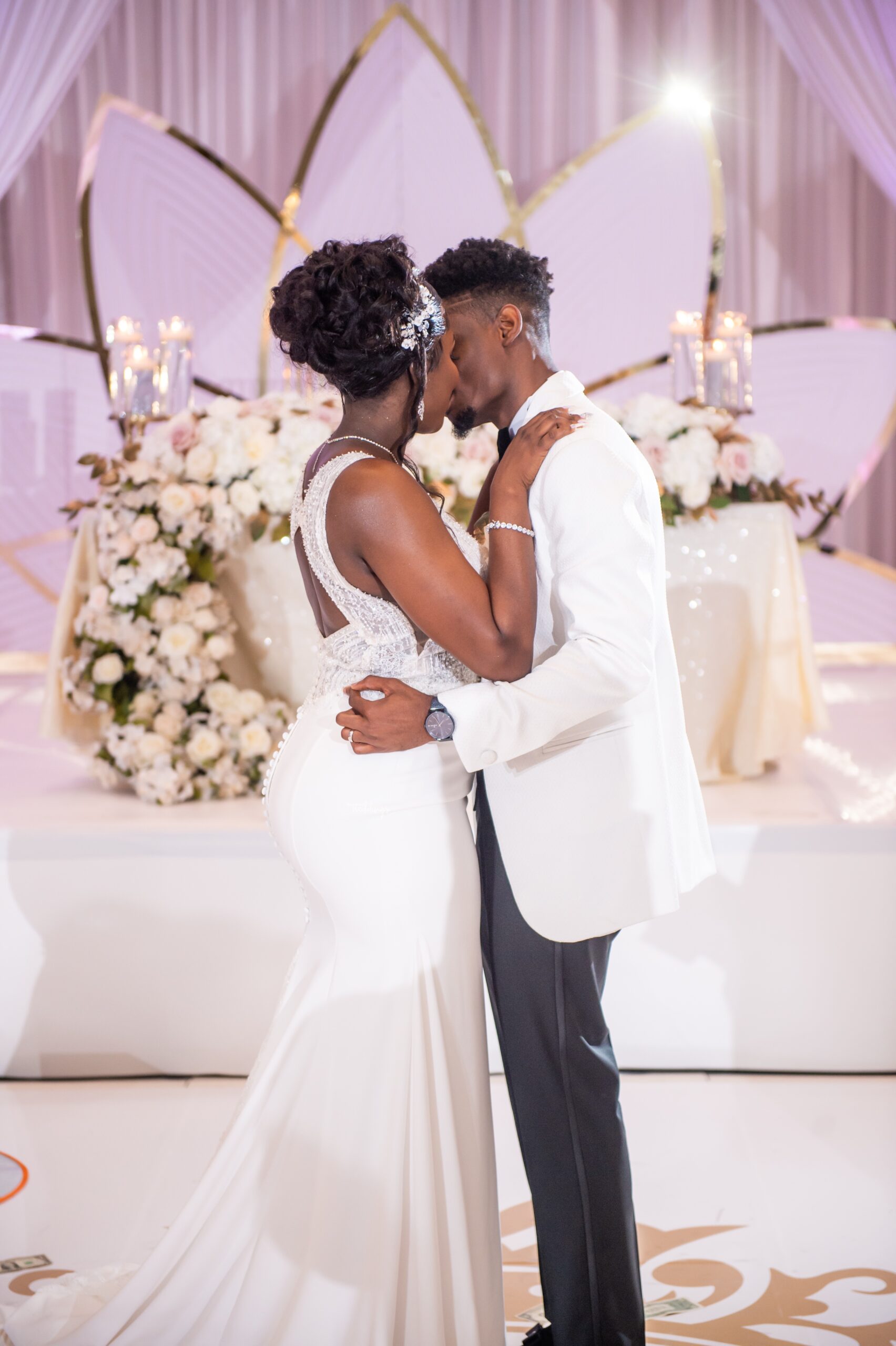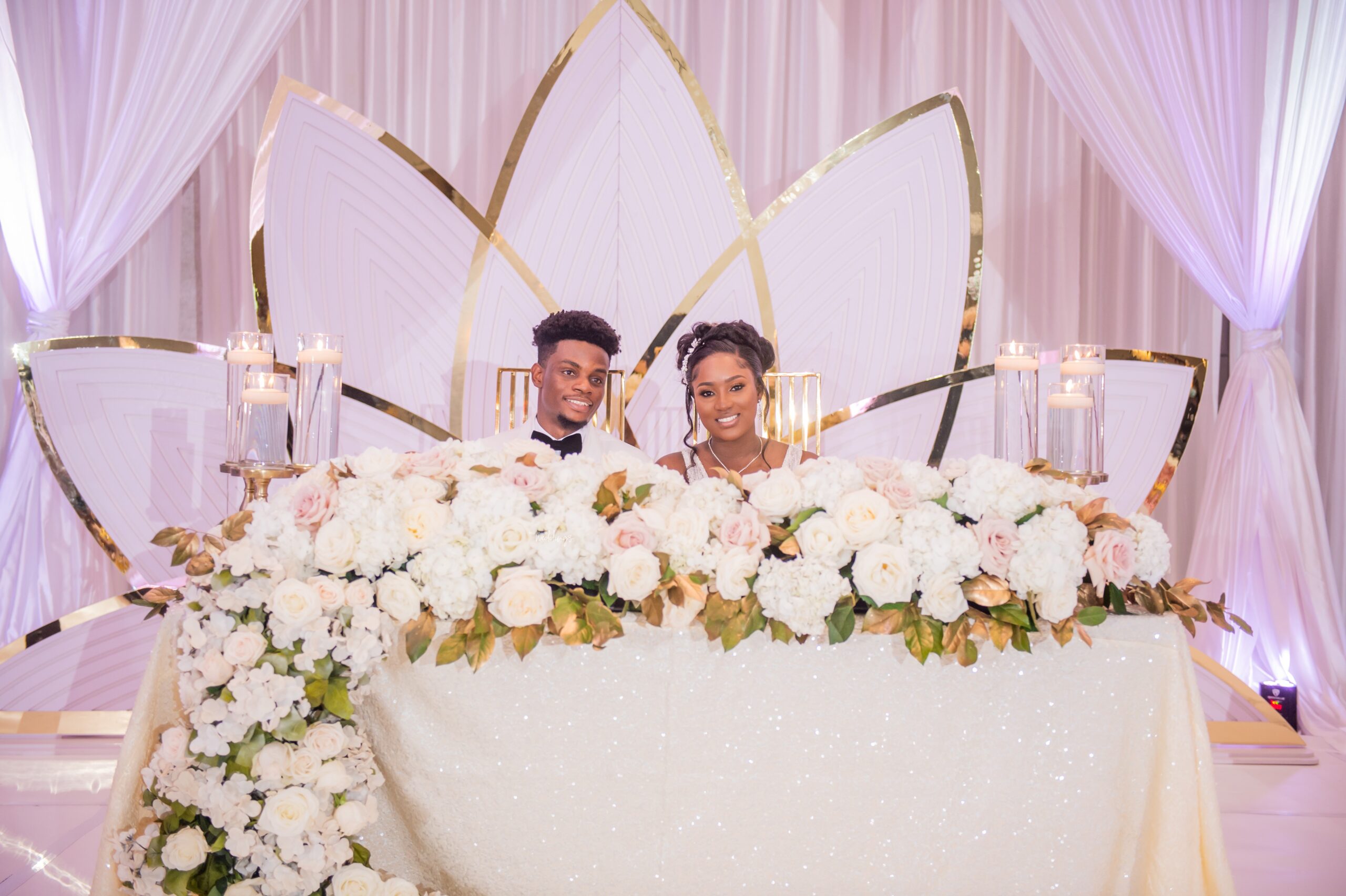 What better way to celebrate a new beginning than with cake!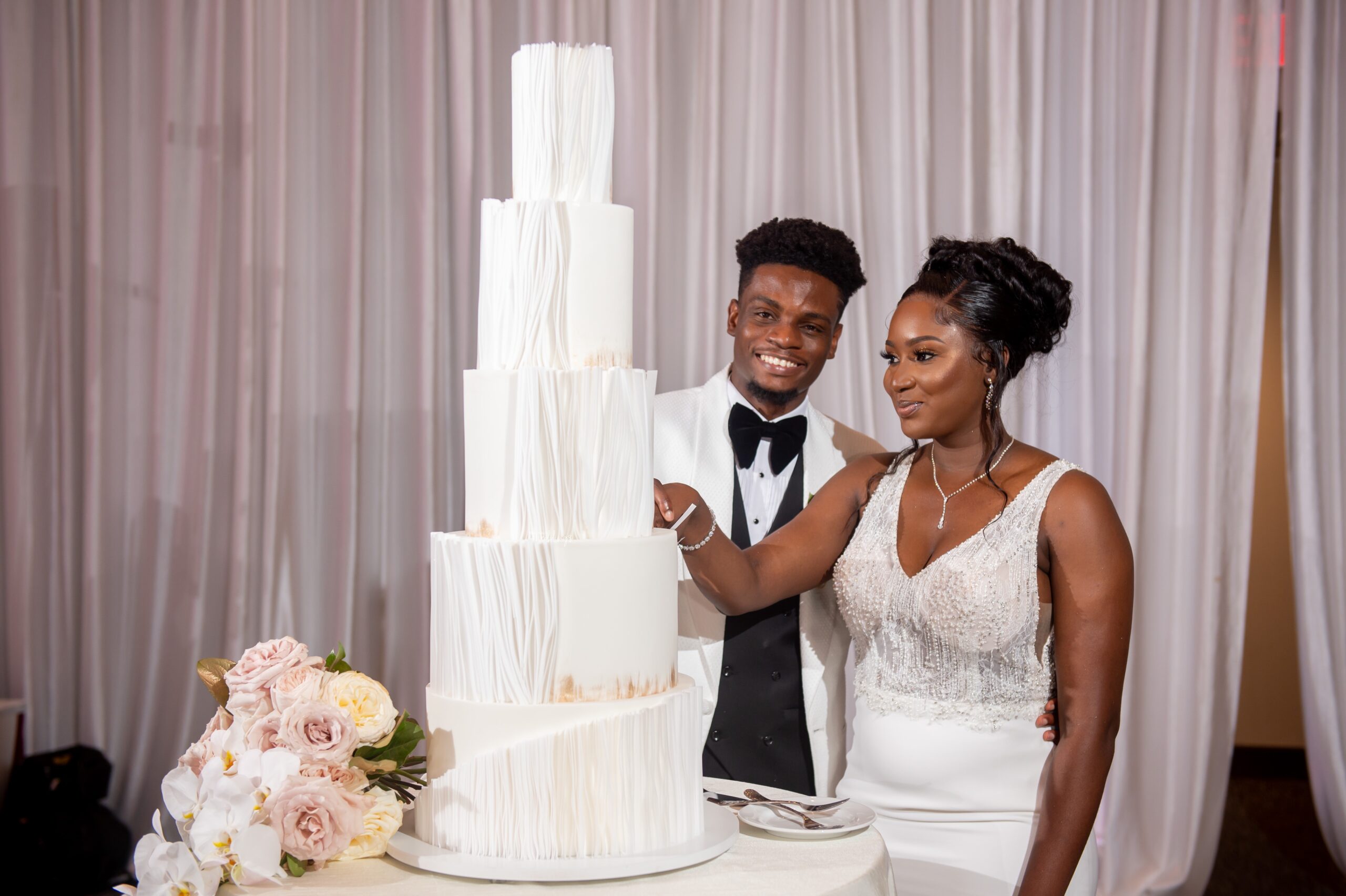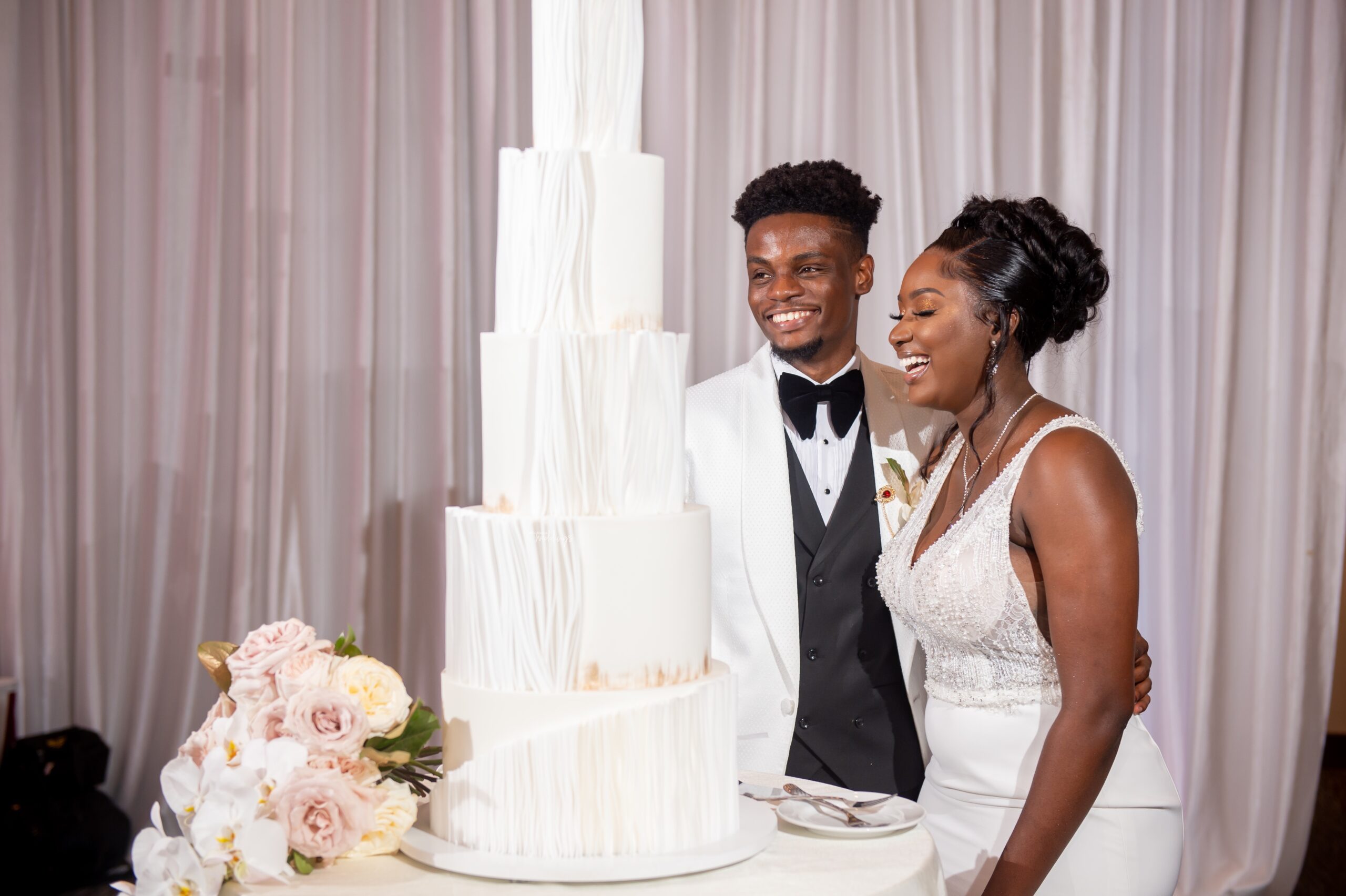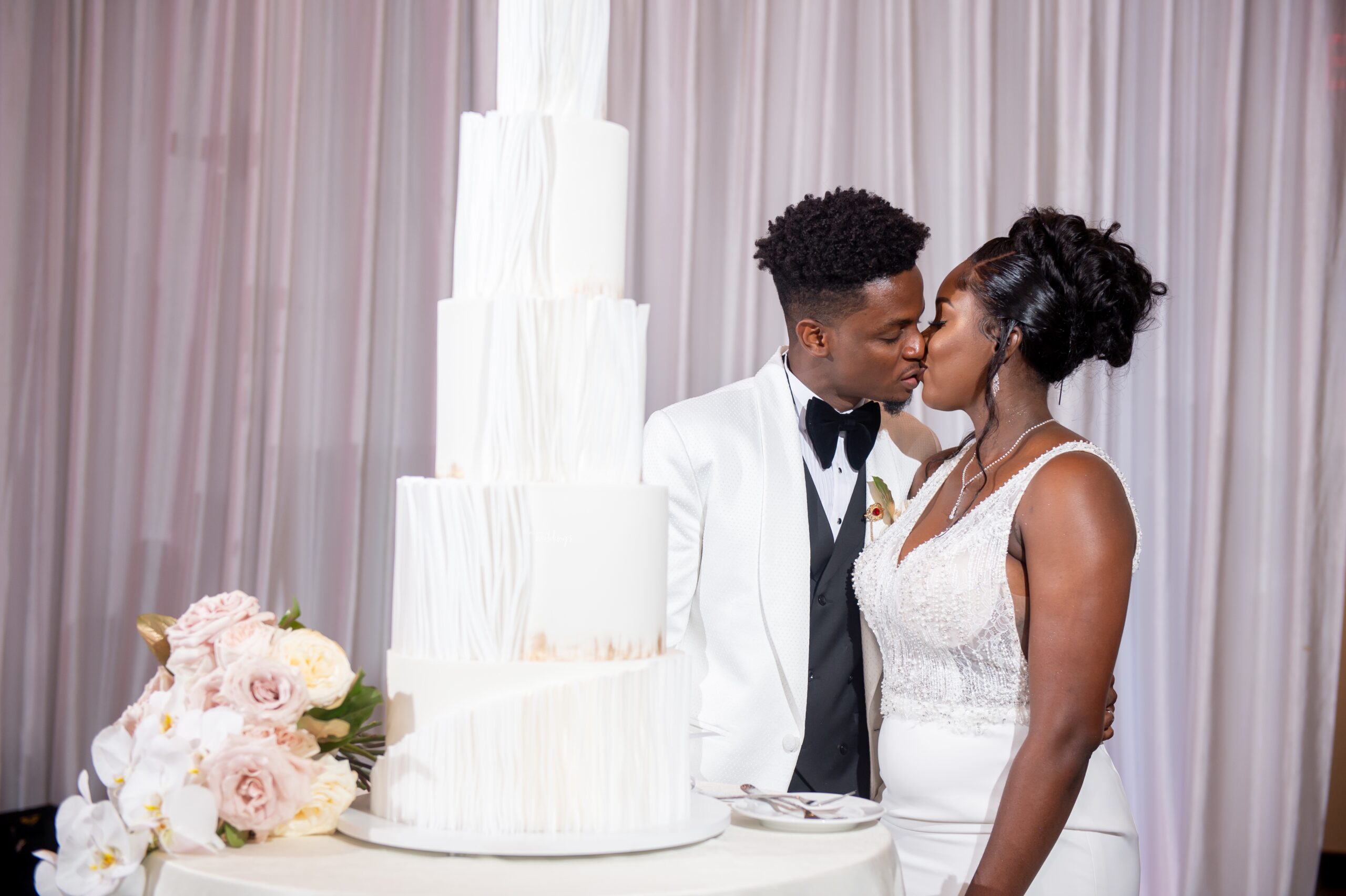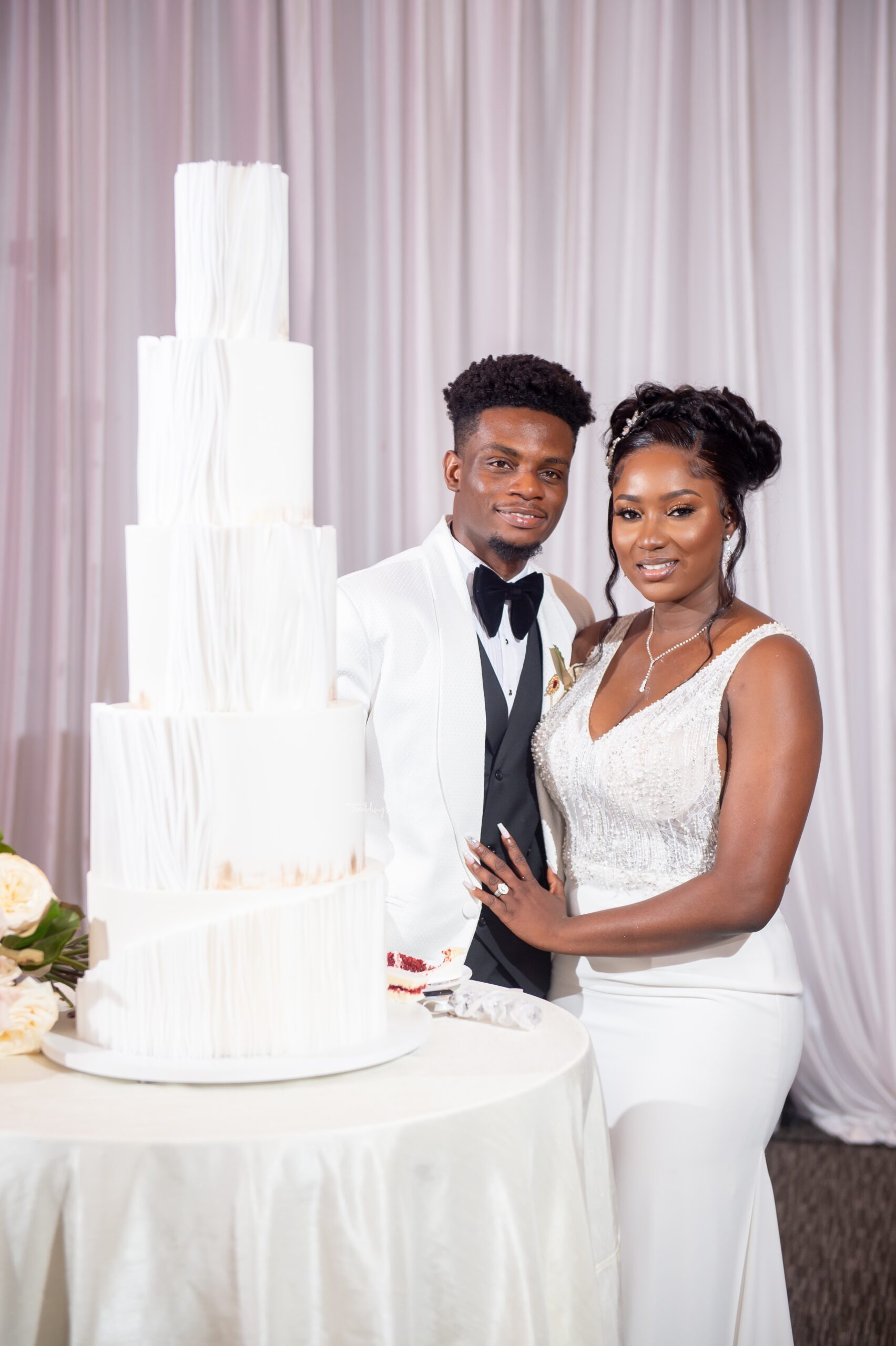 So, who's next?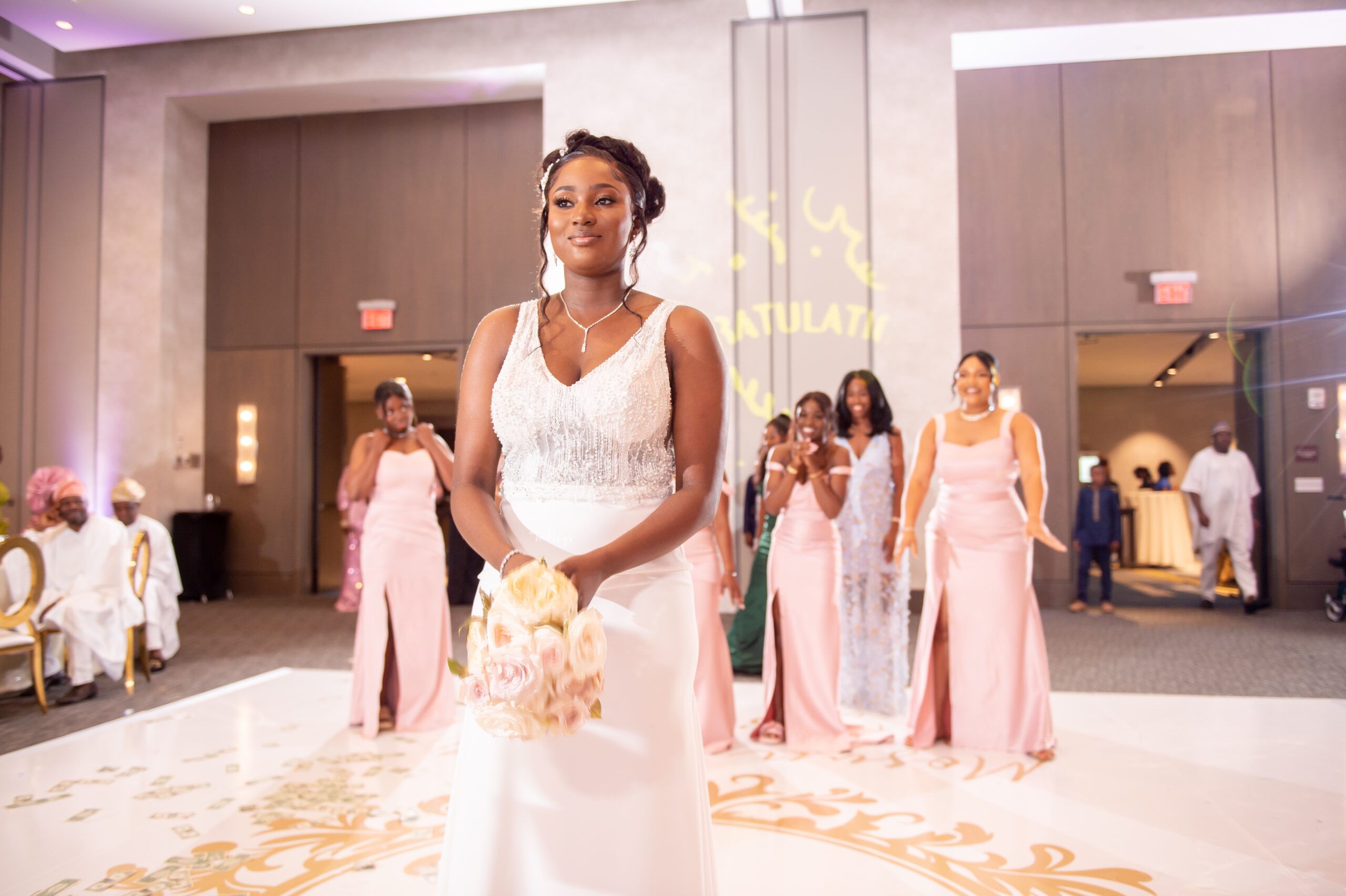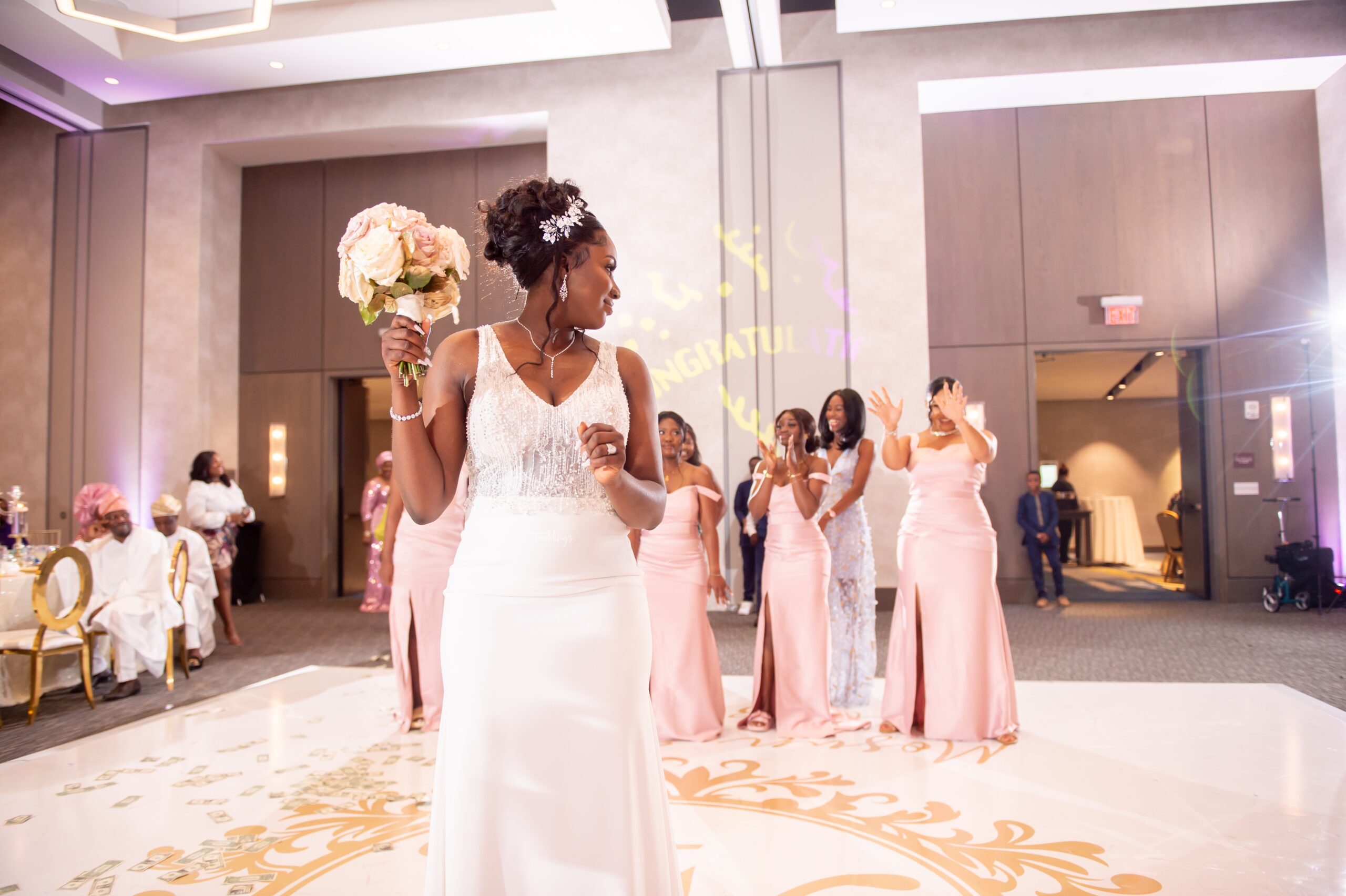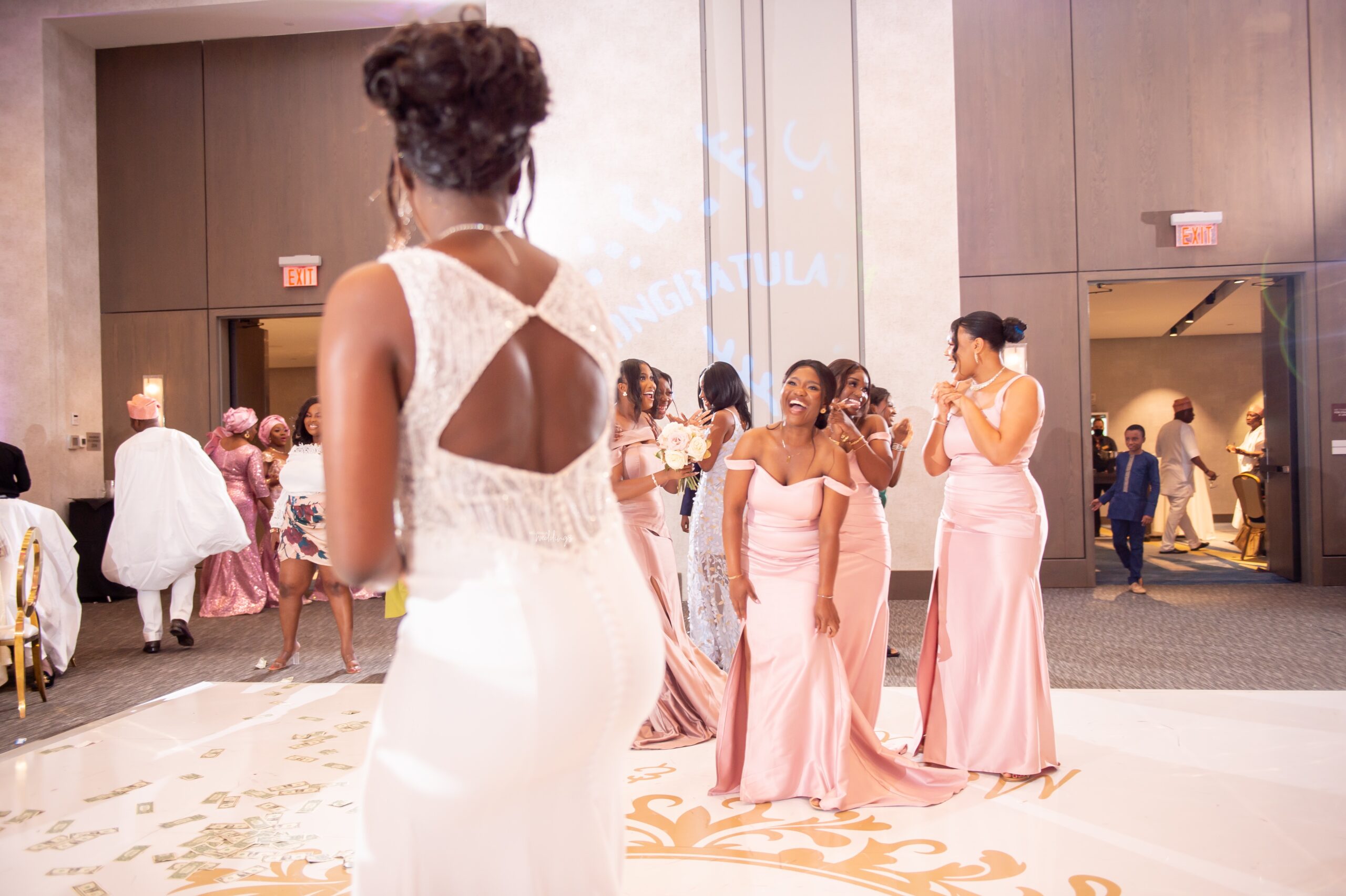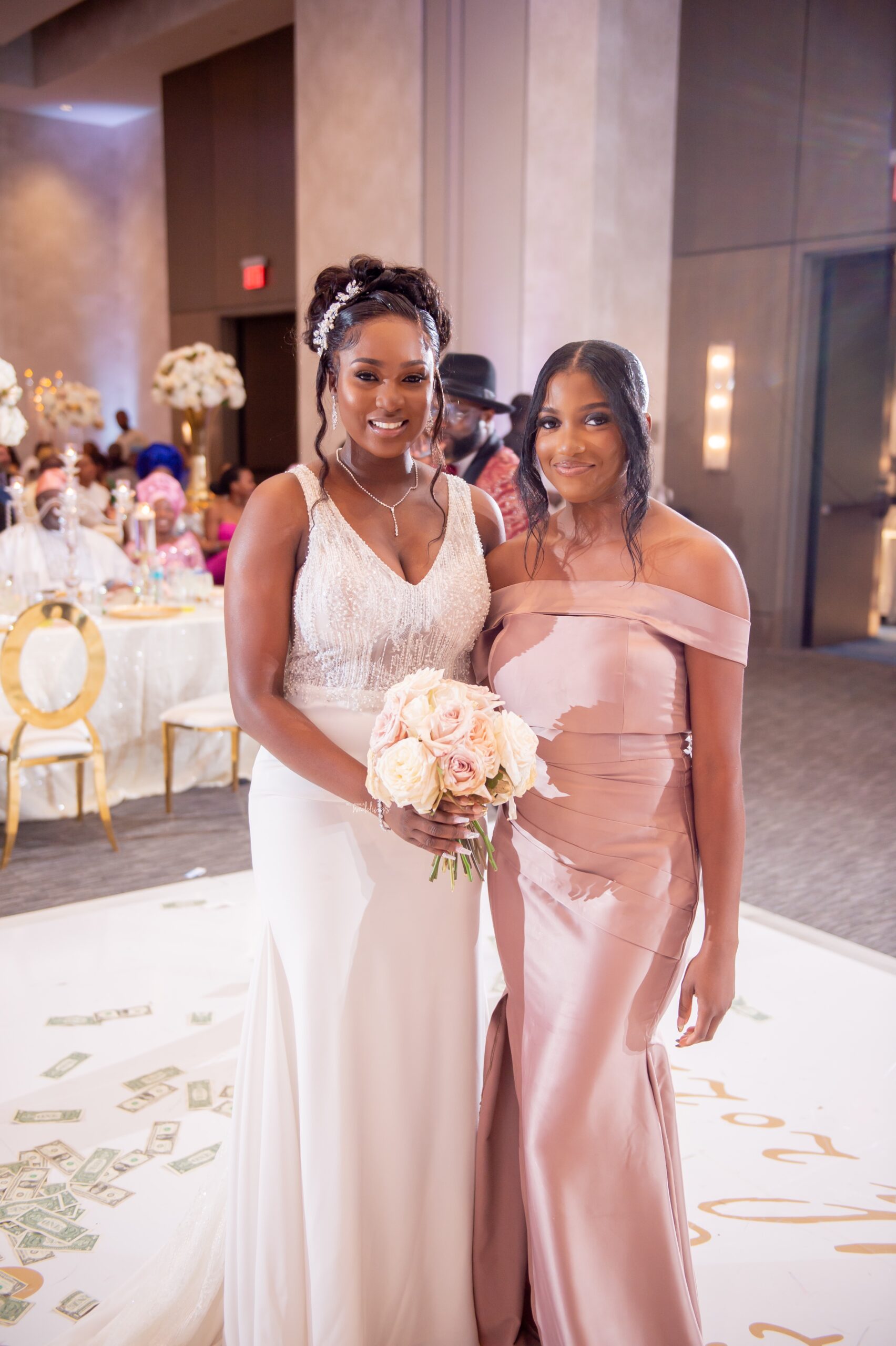 Let's switch things up a little!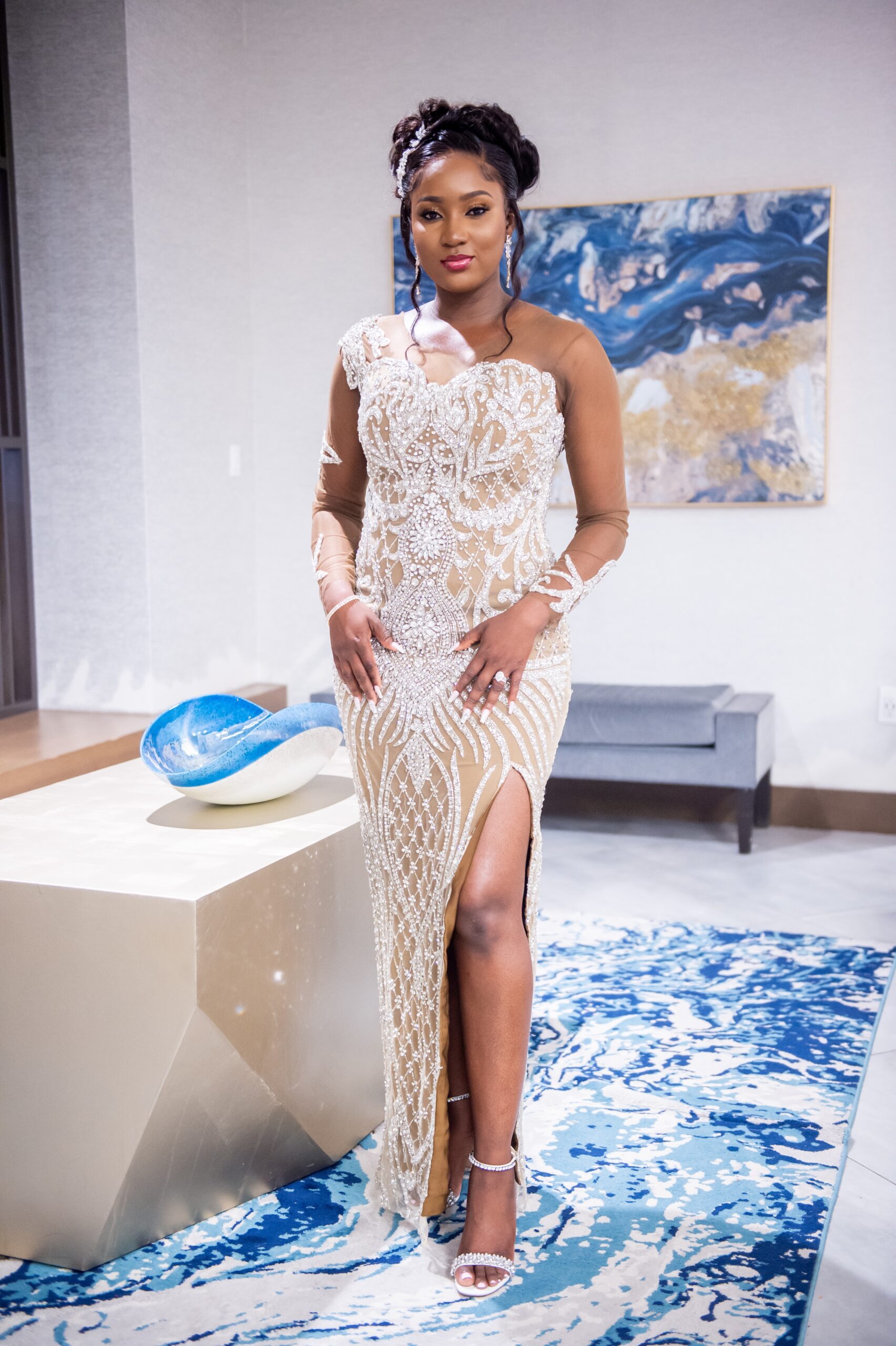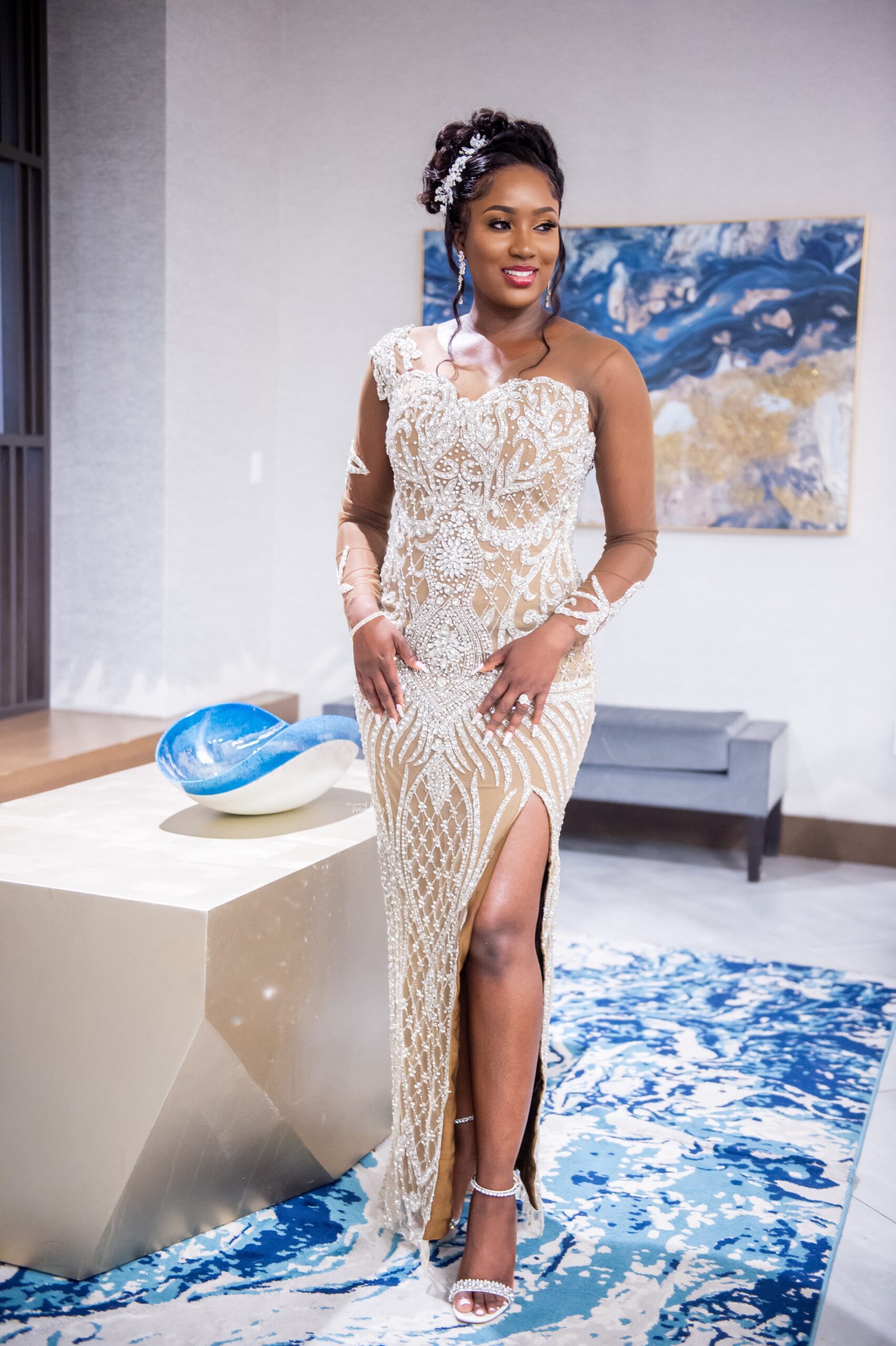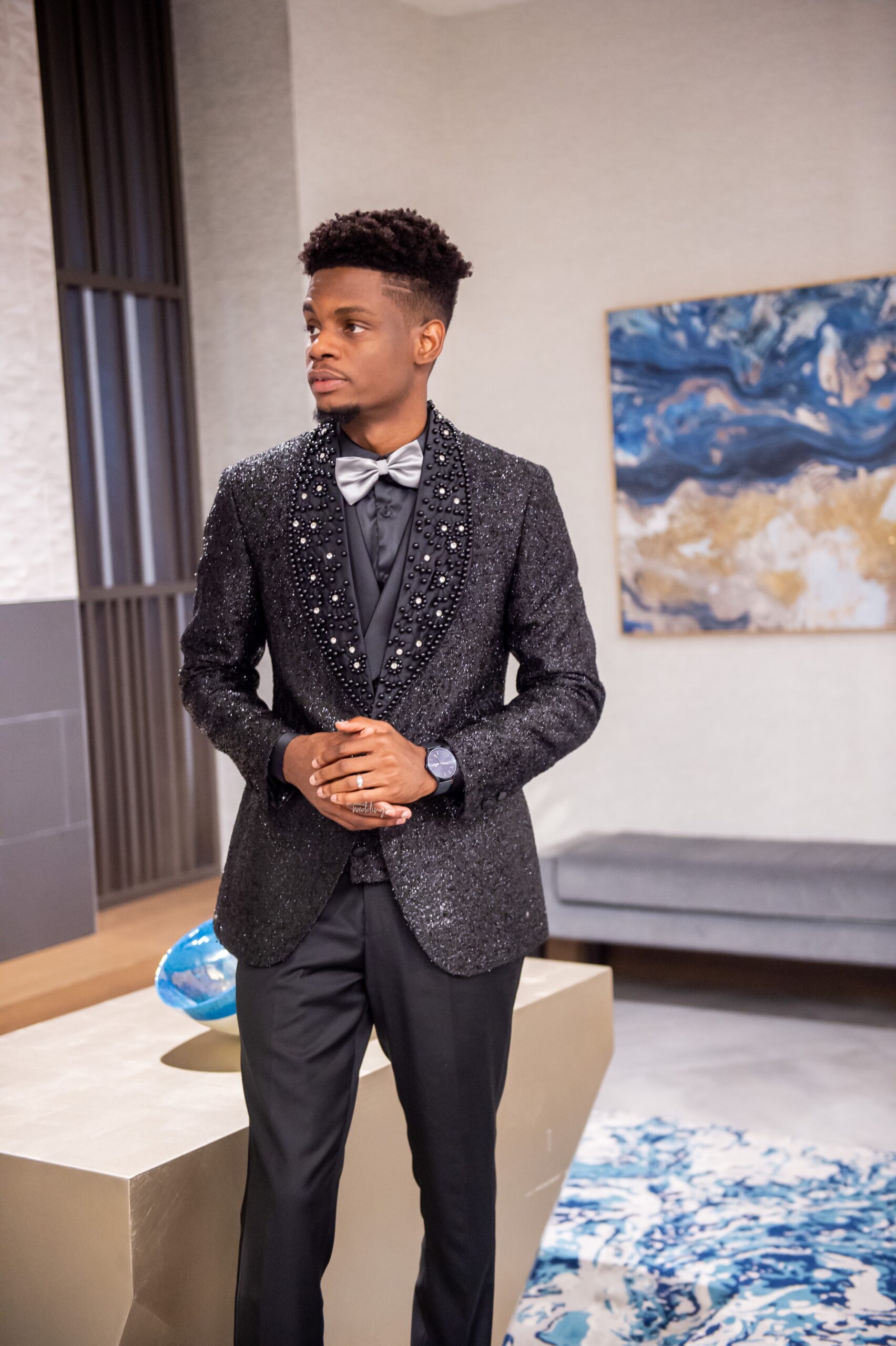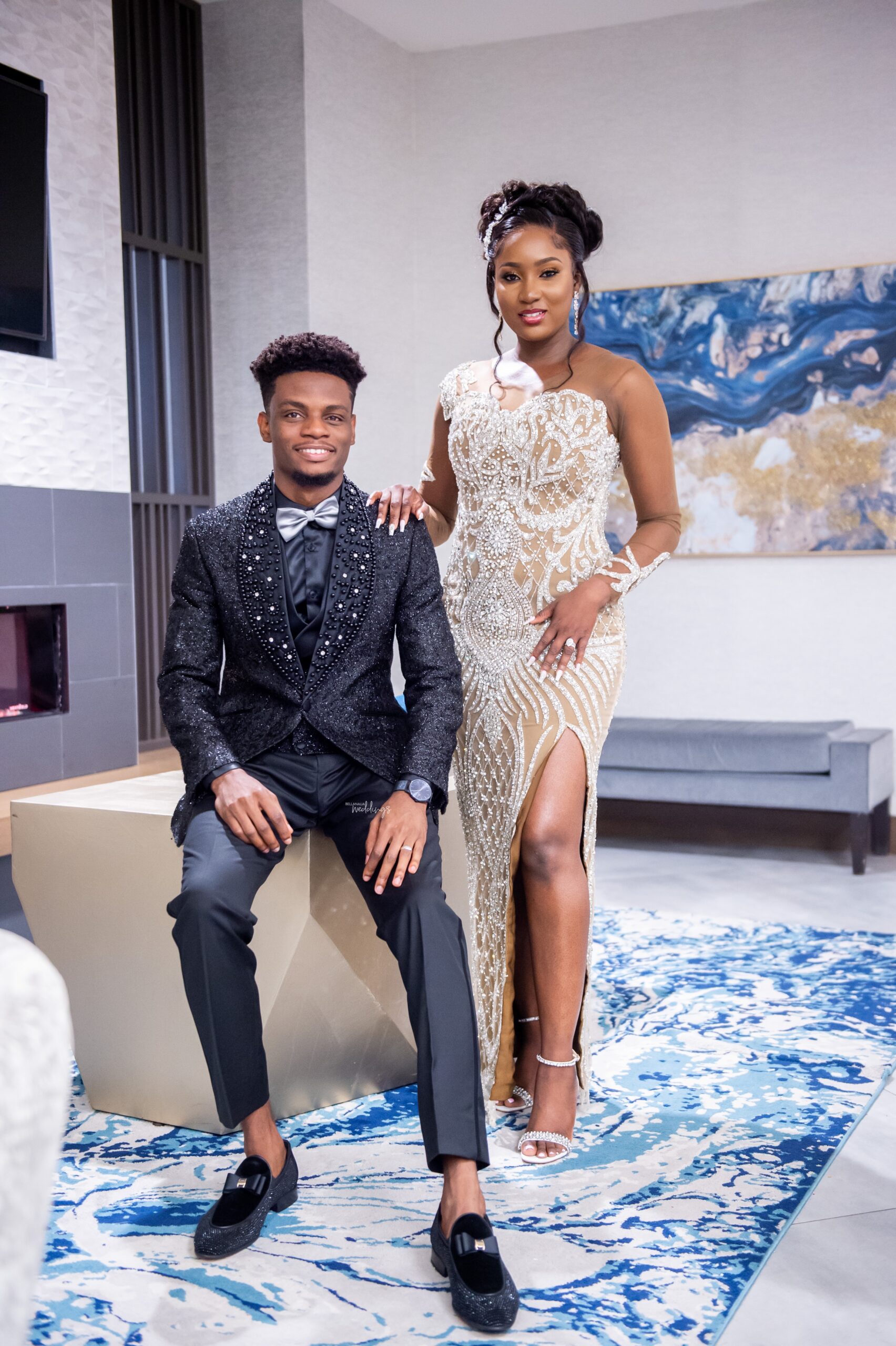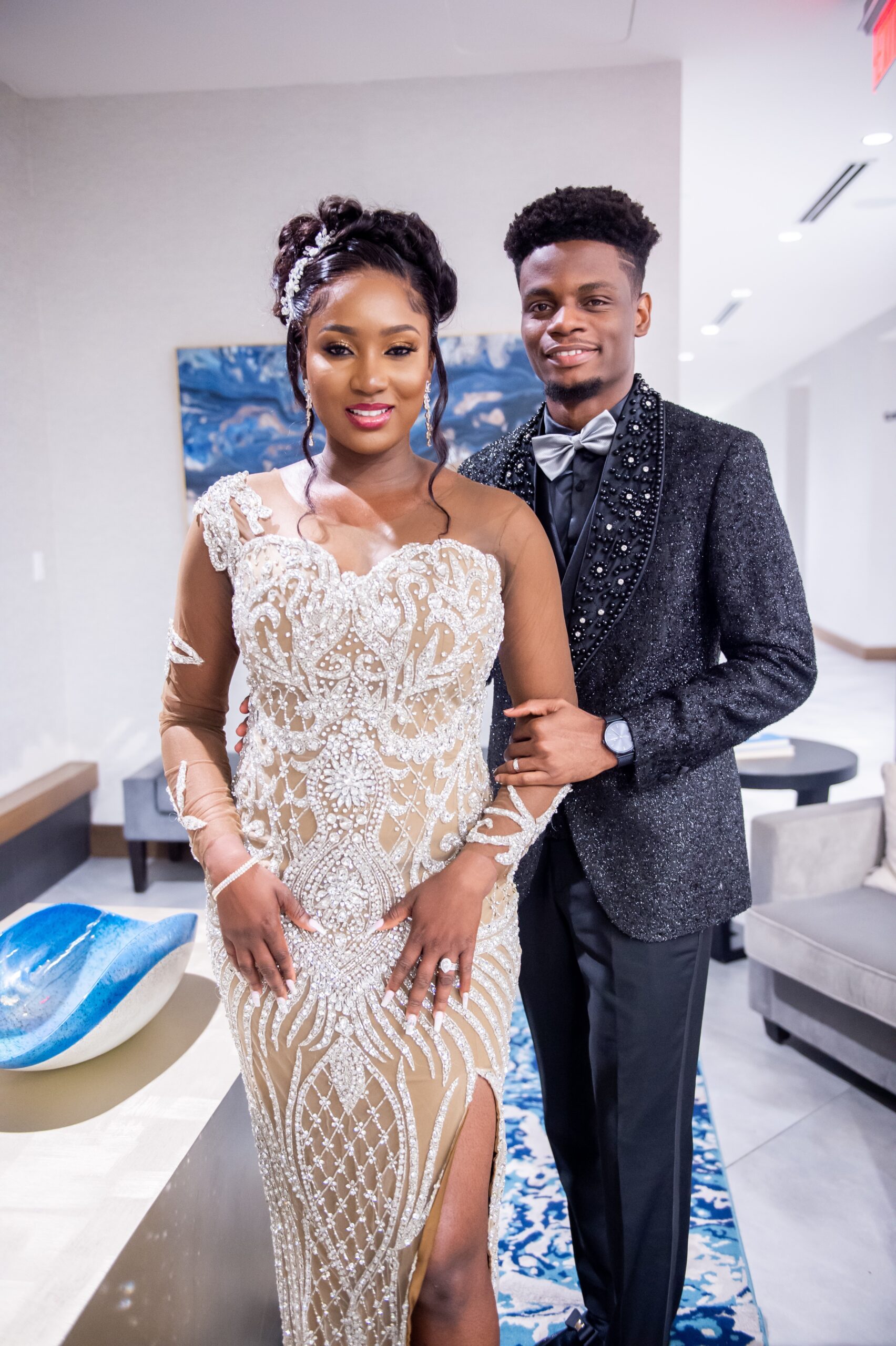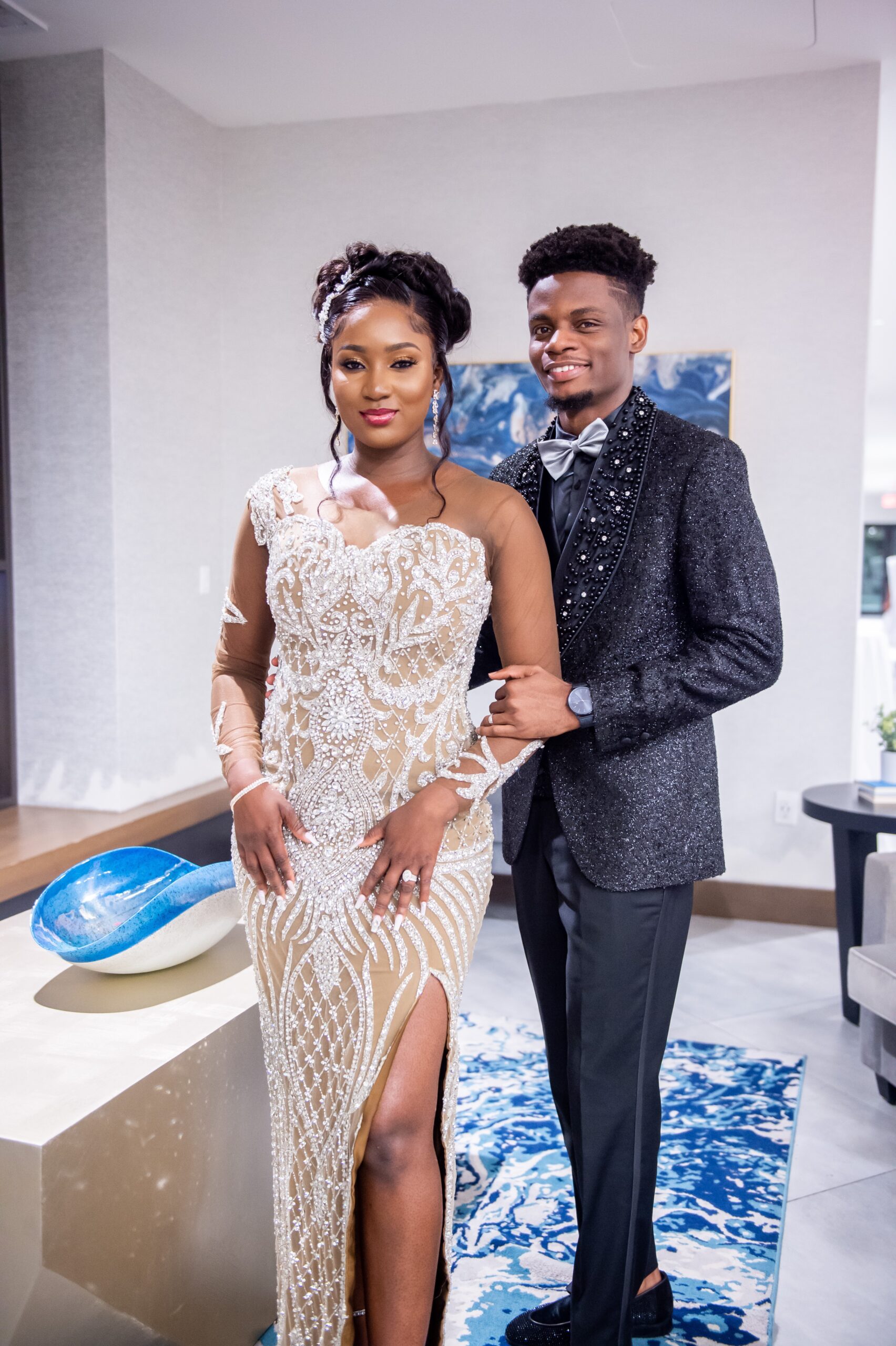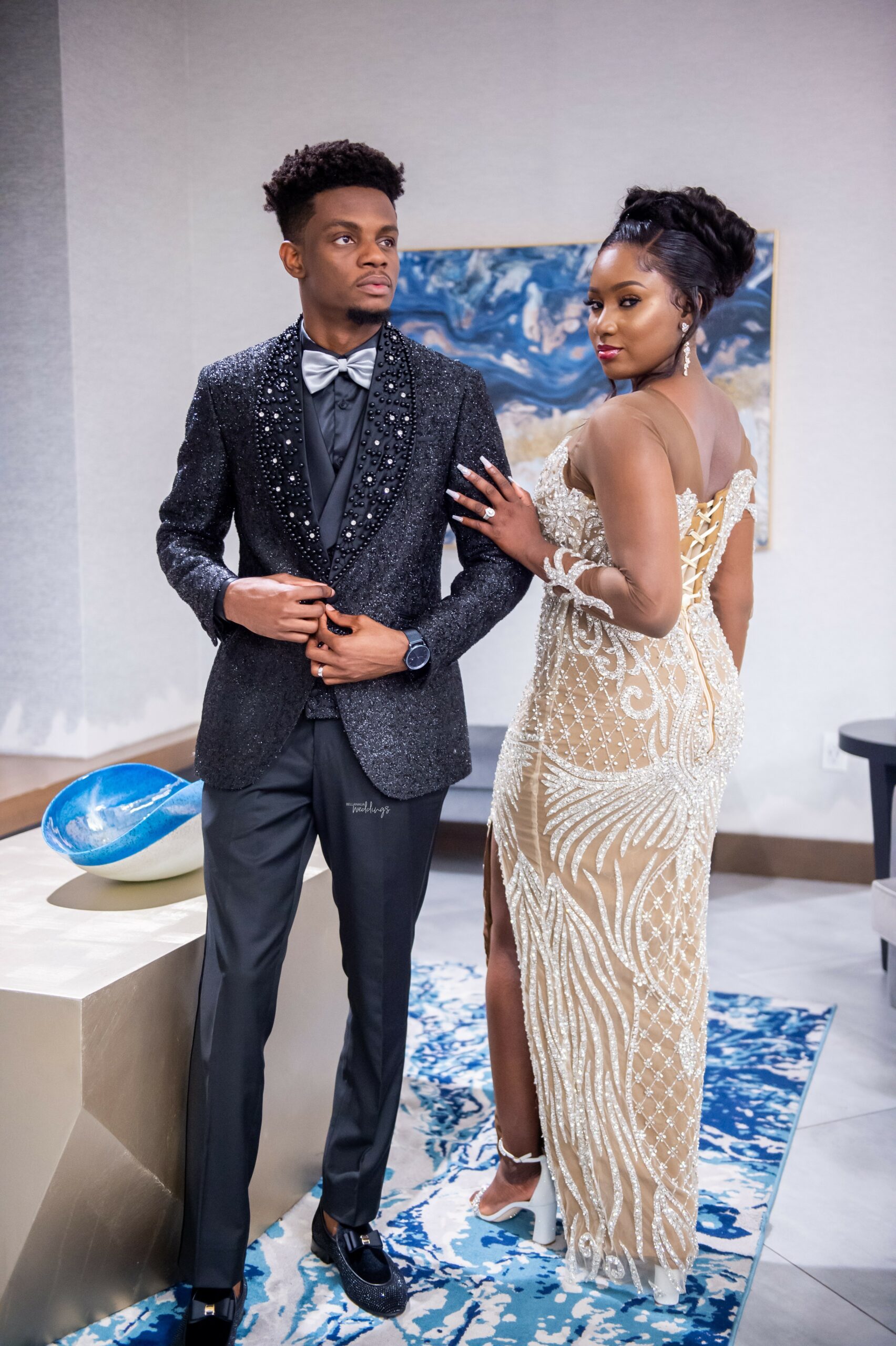 It's about to go down!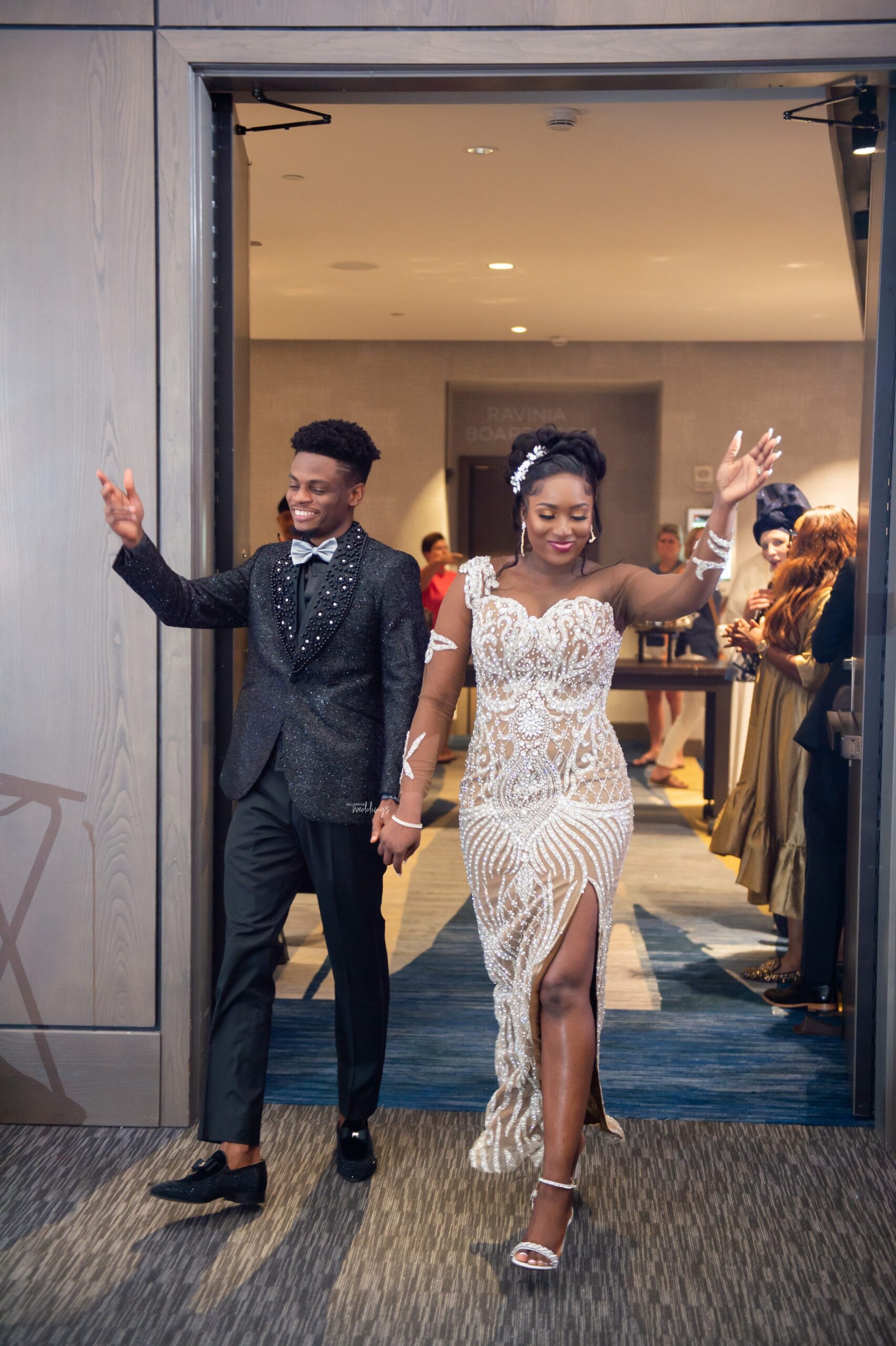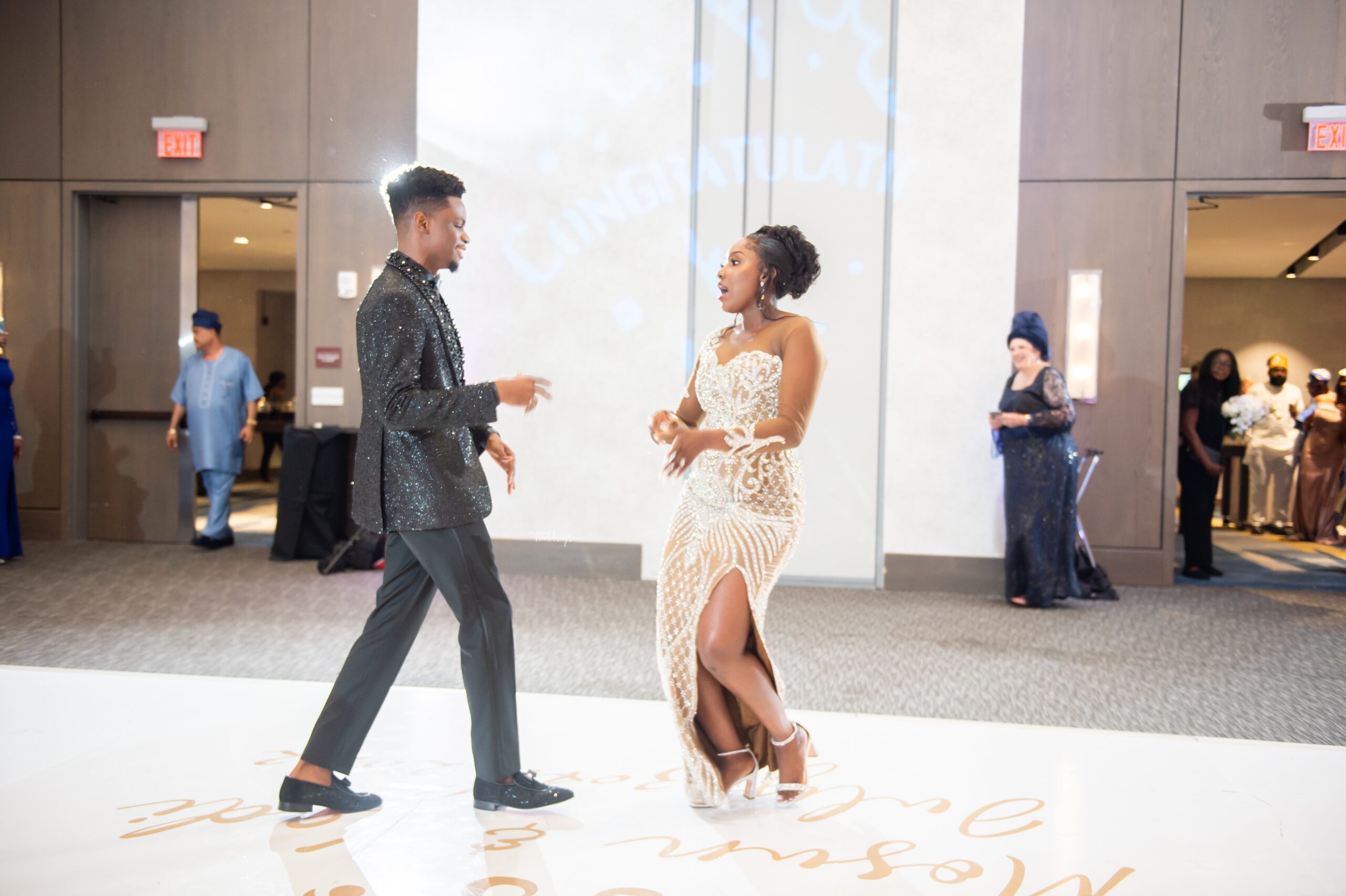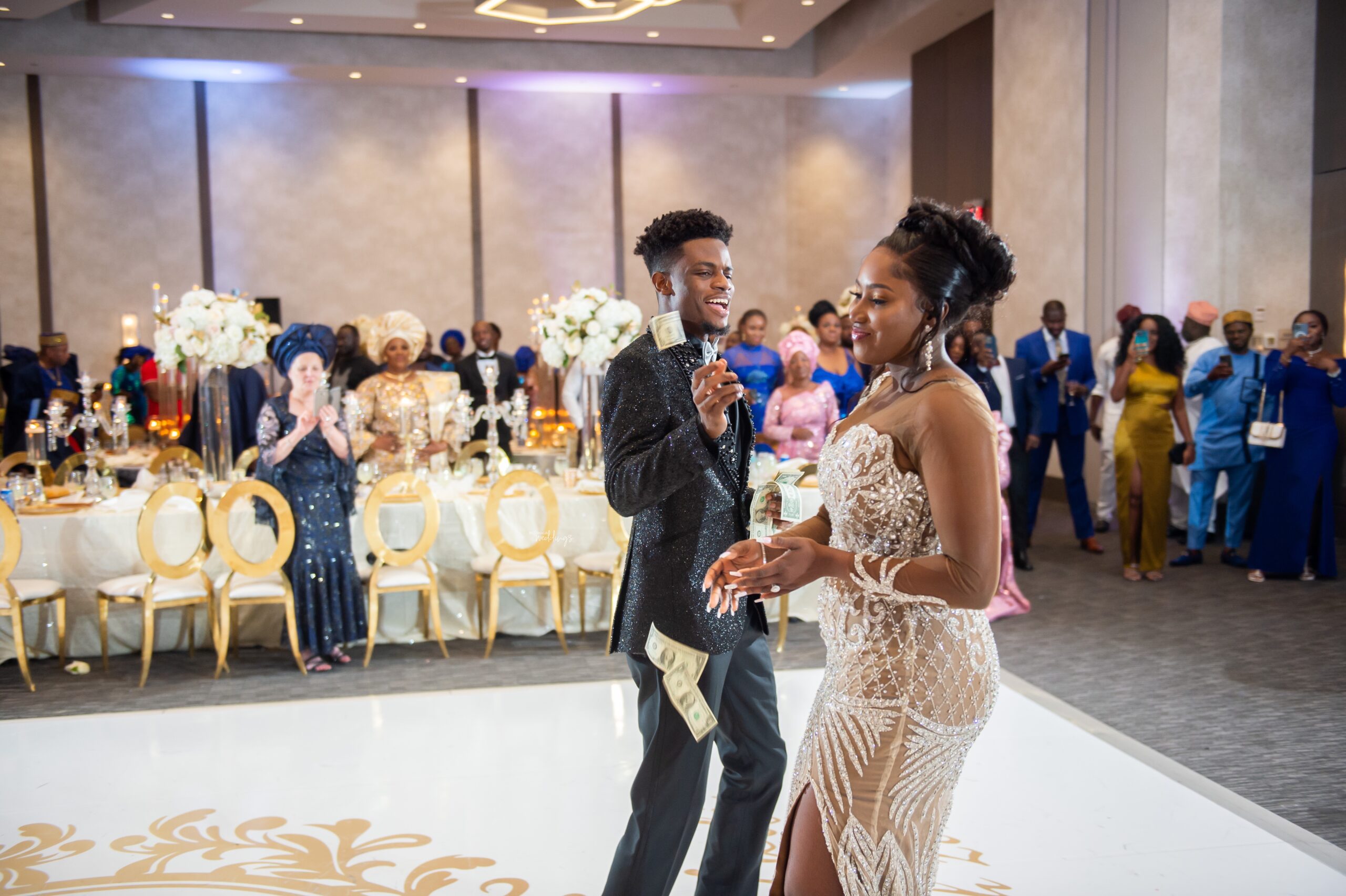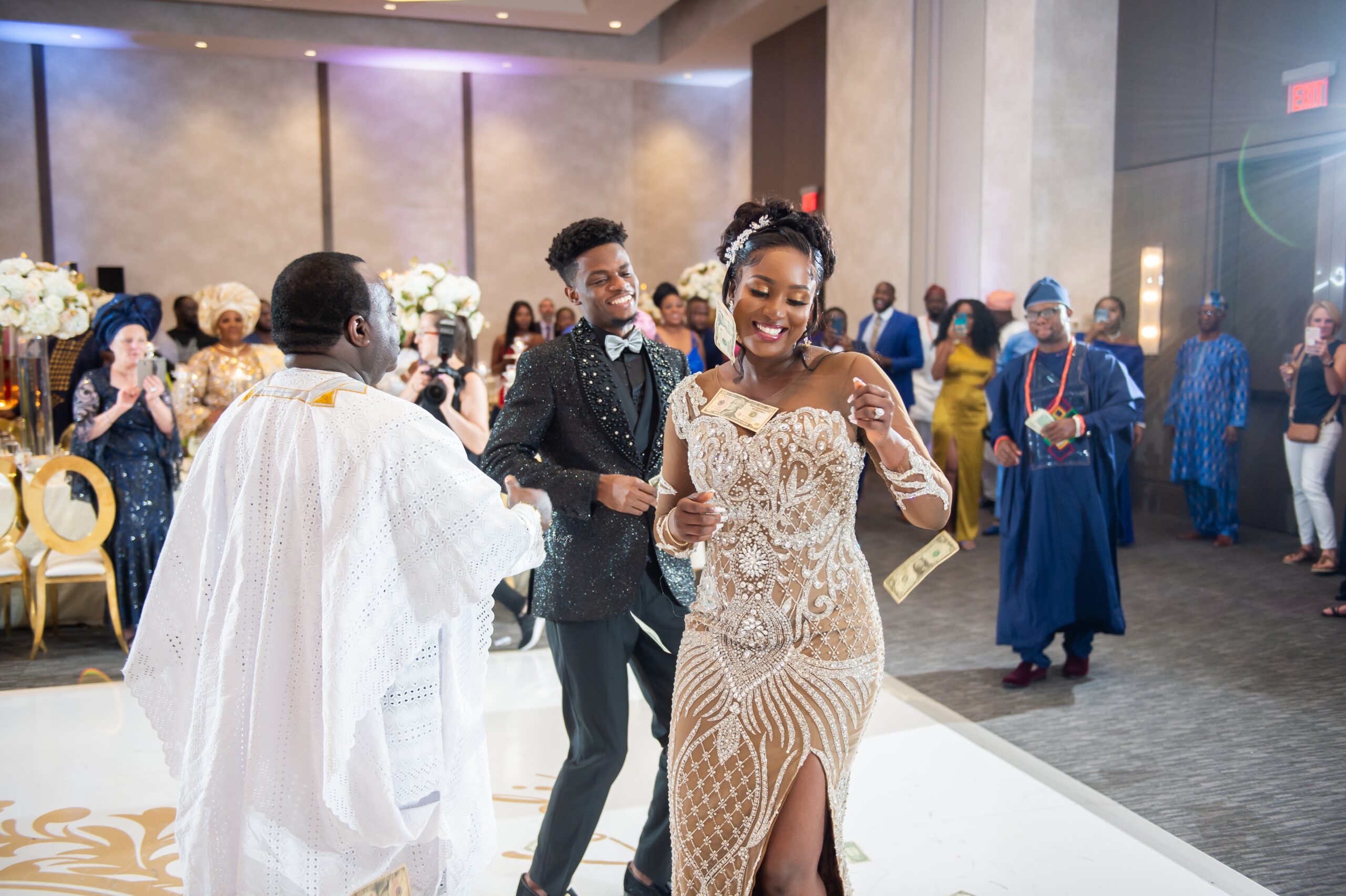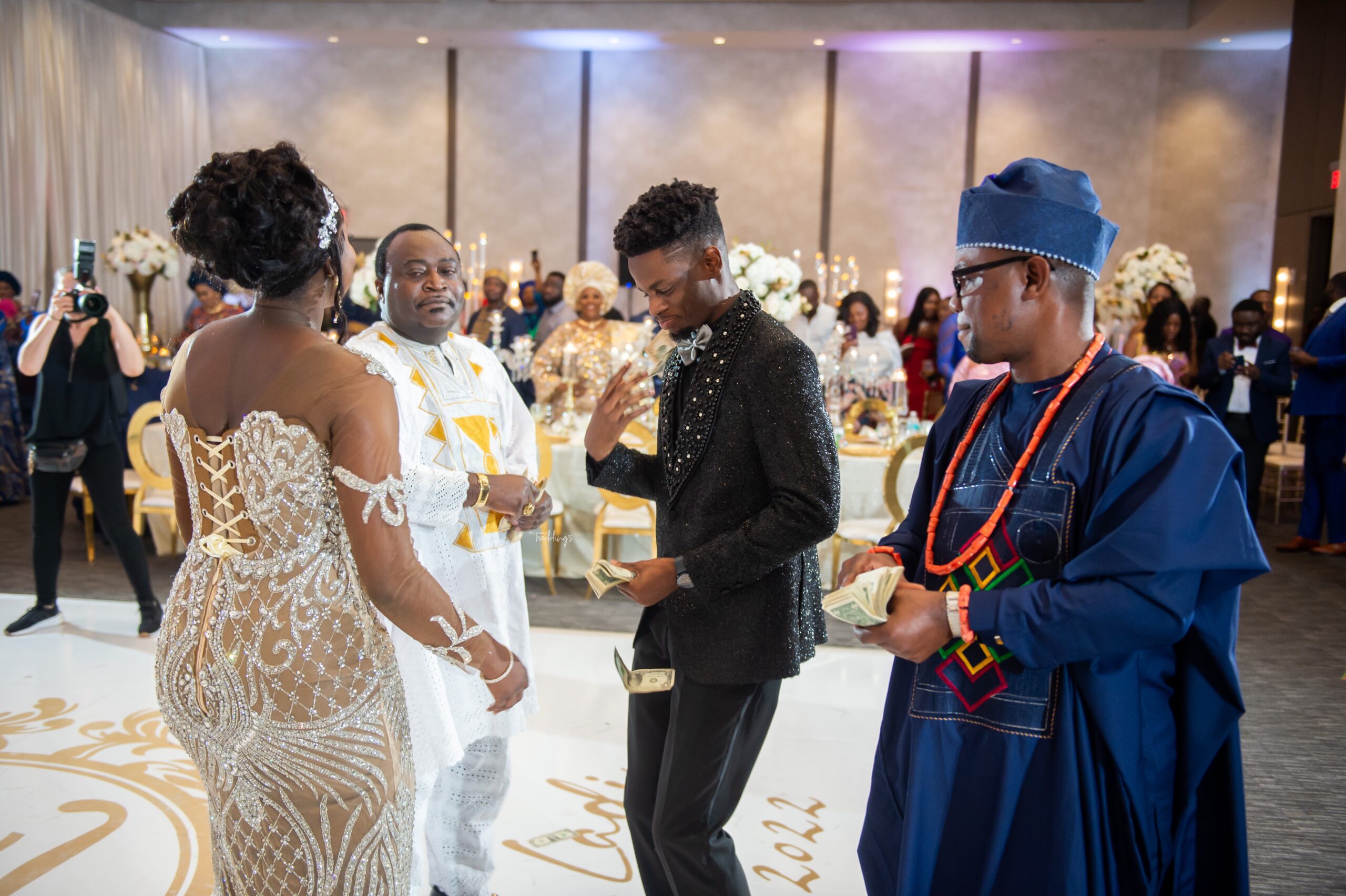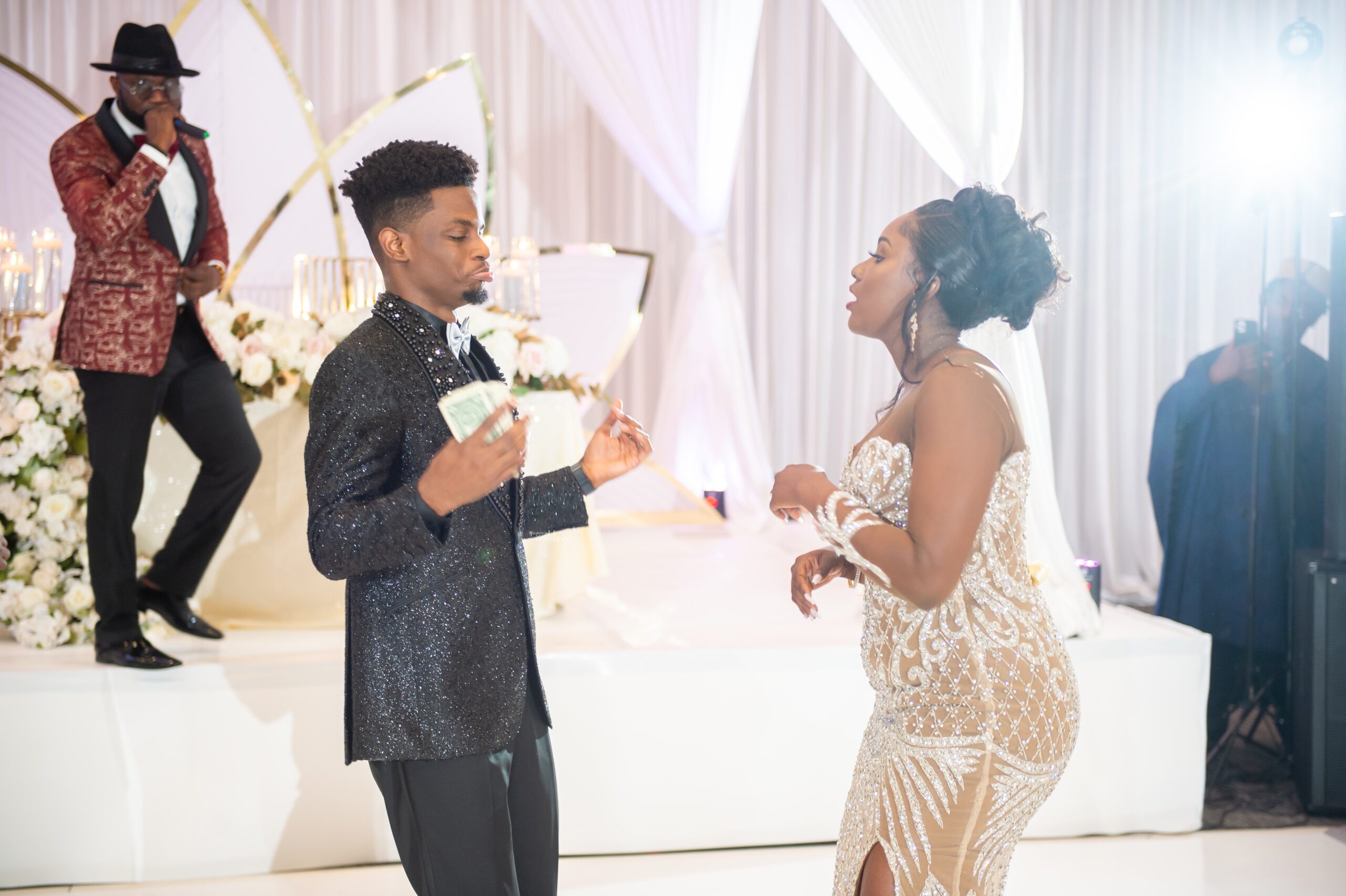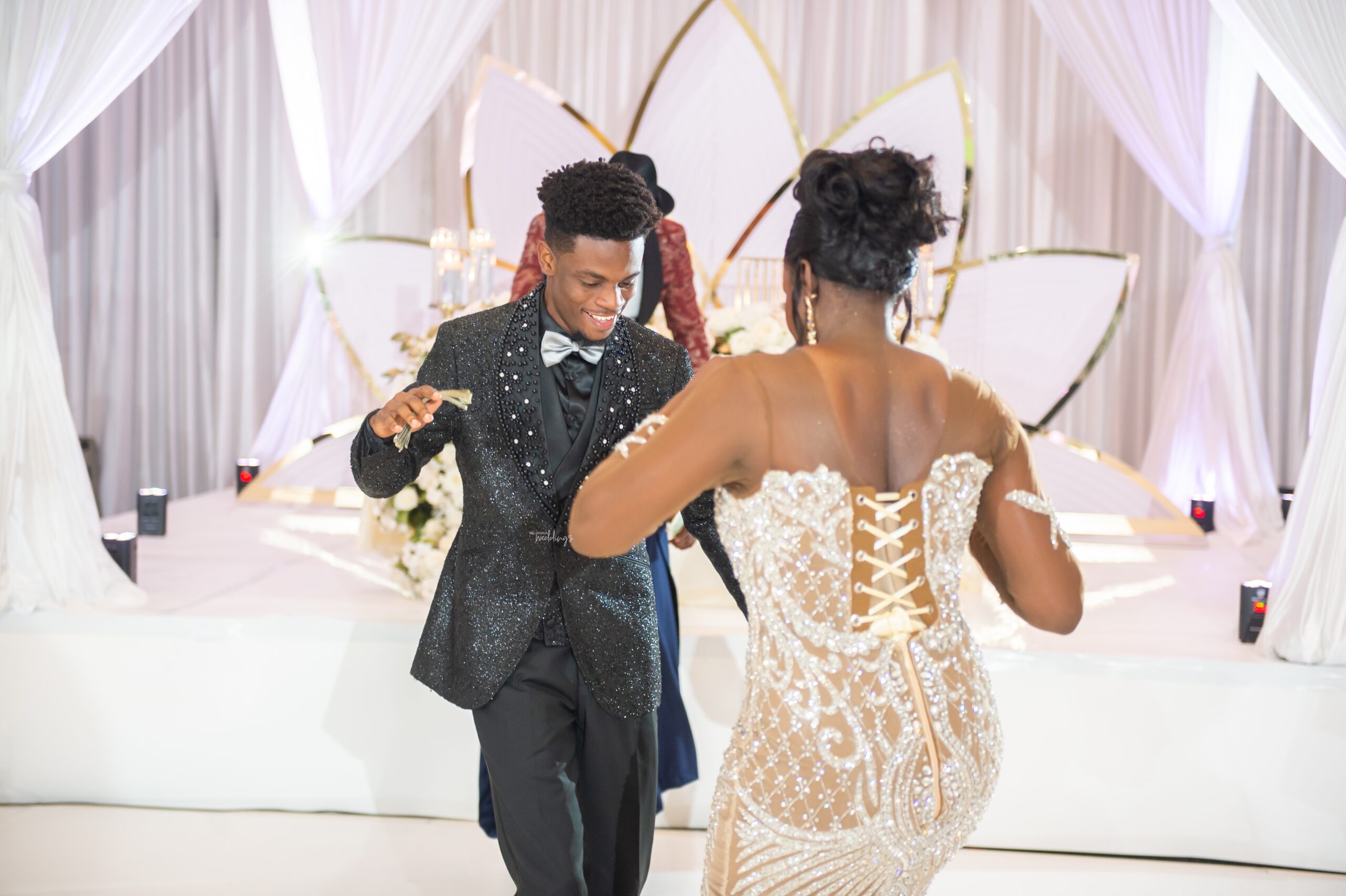 It's all vibes and fun from here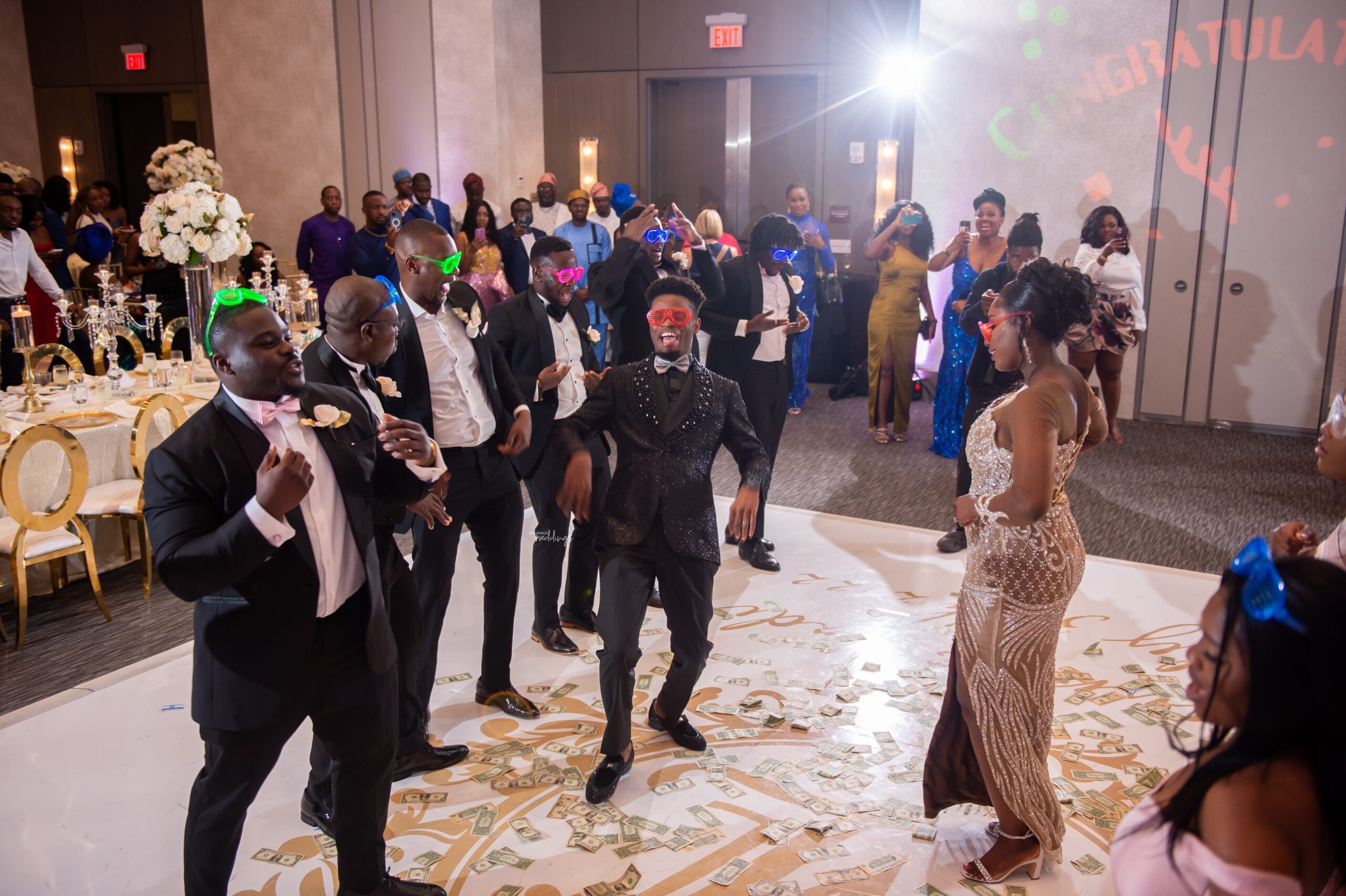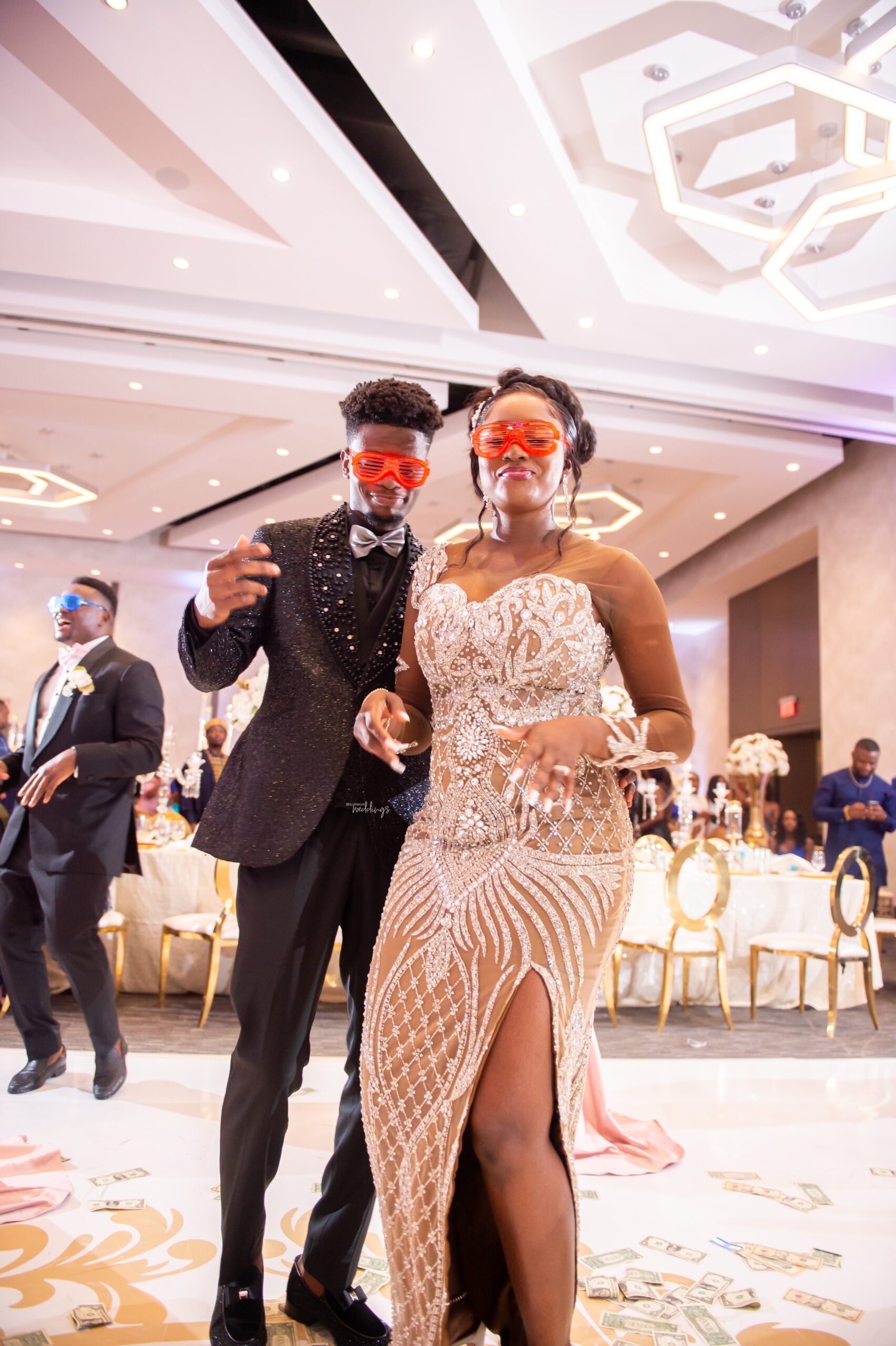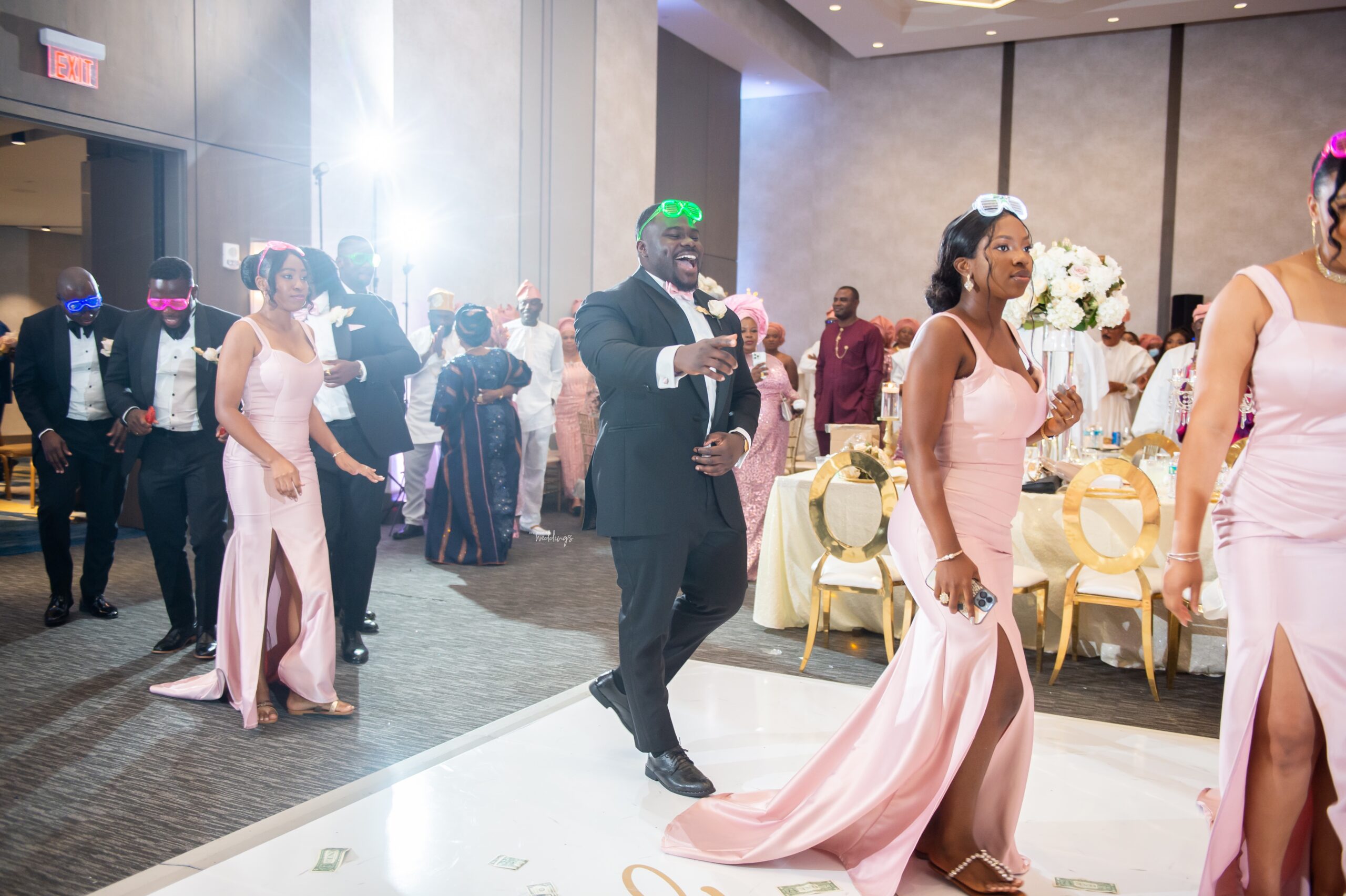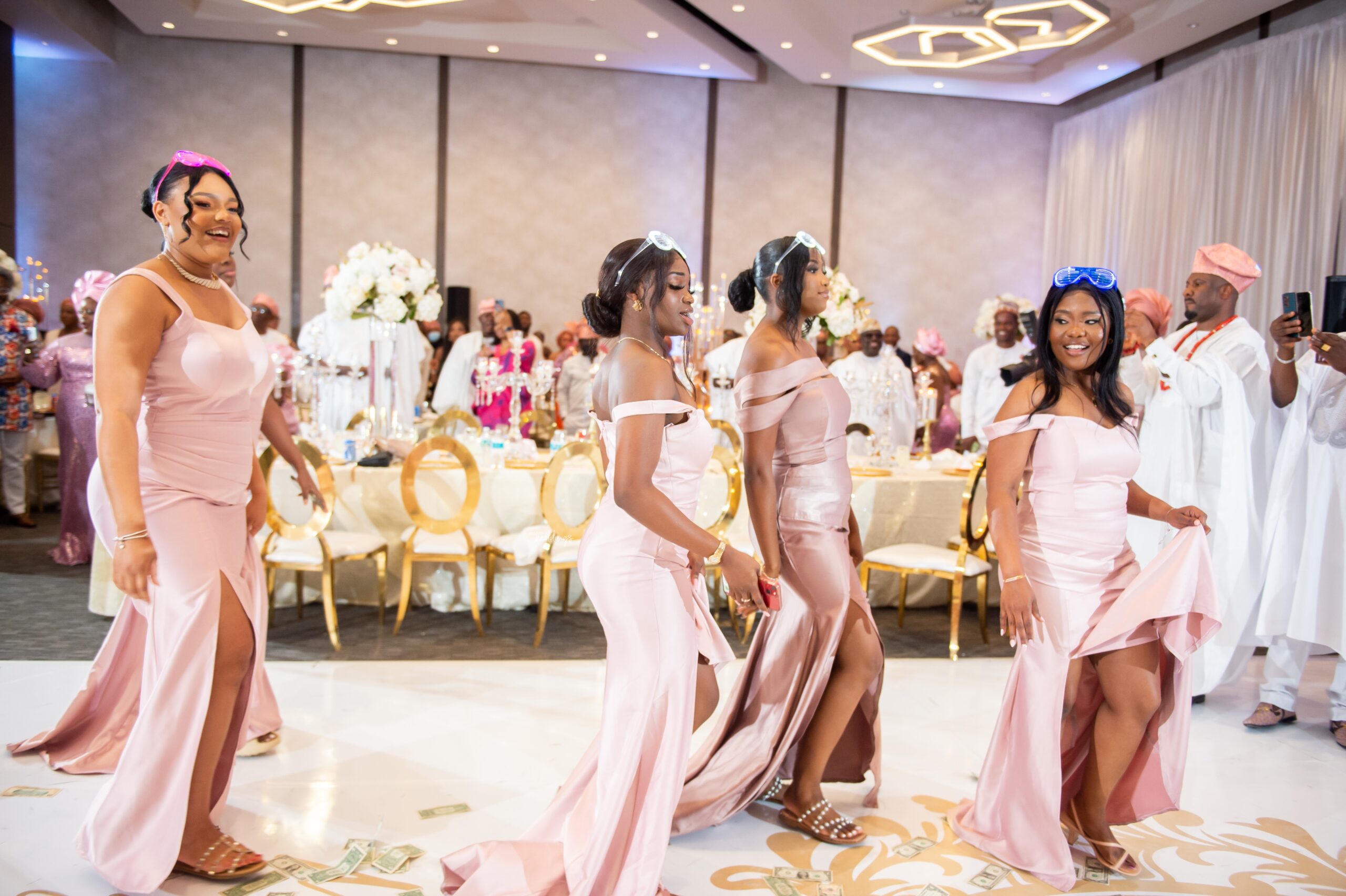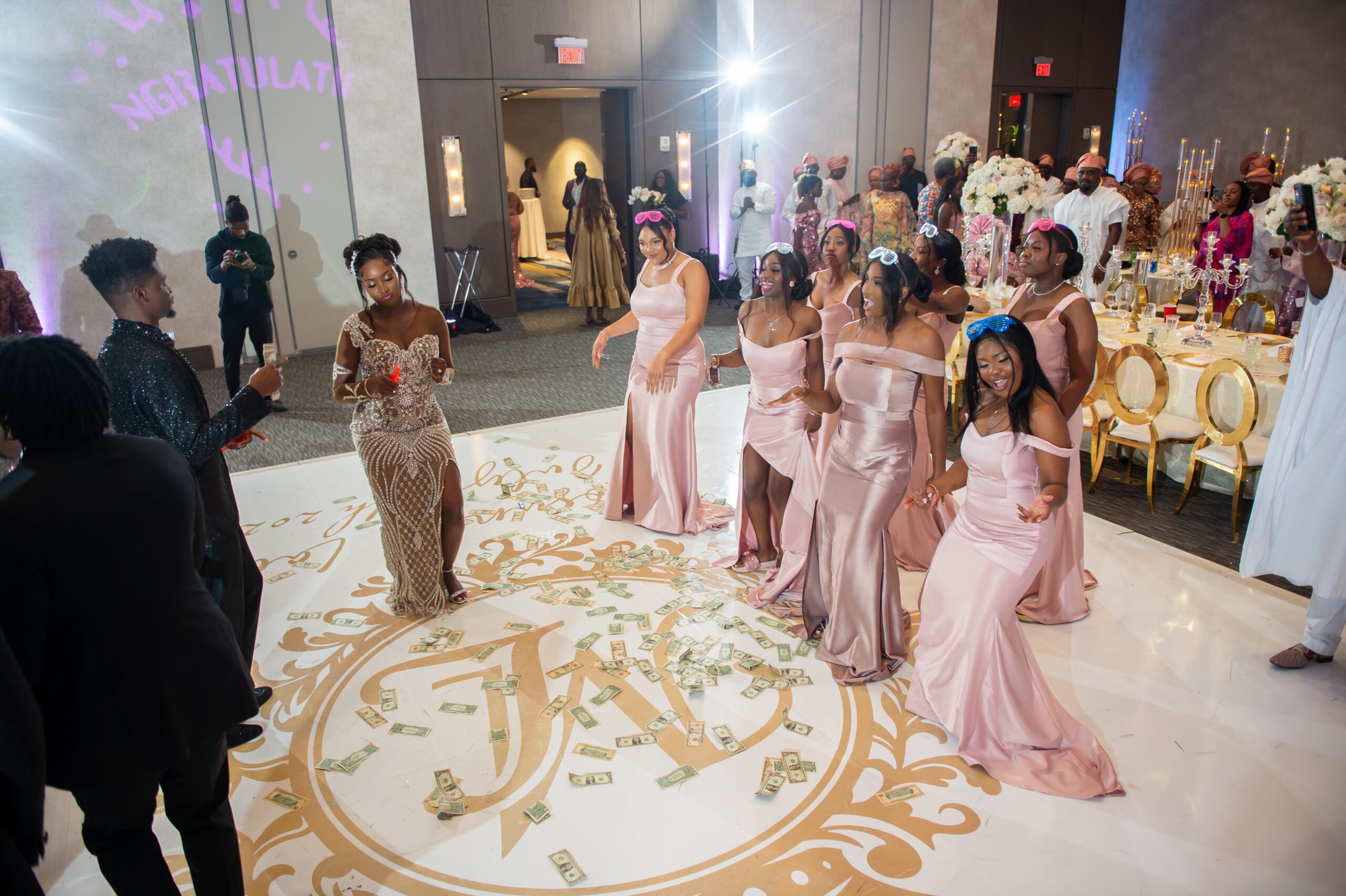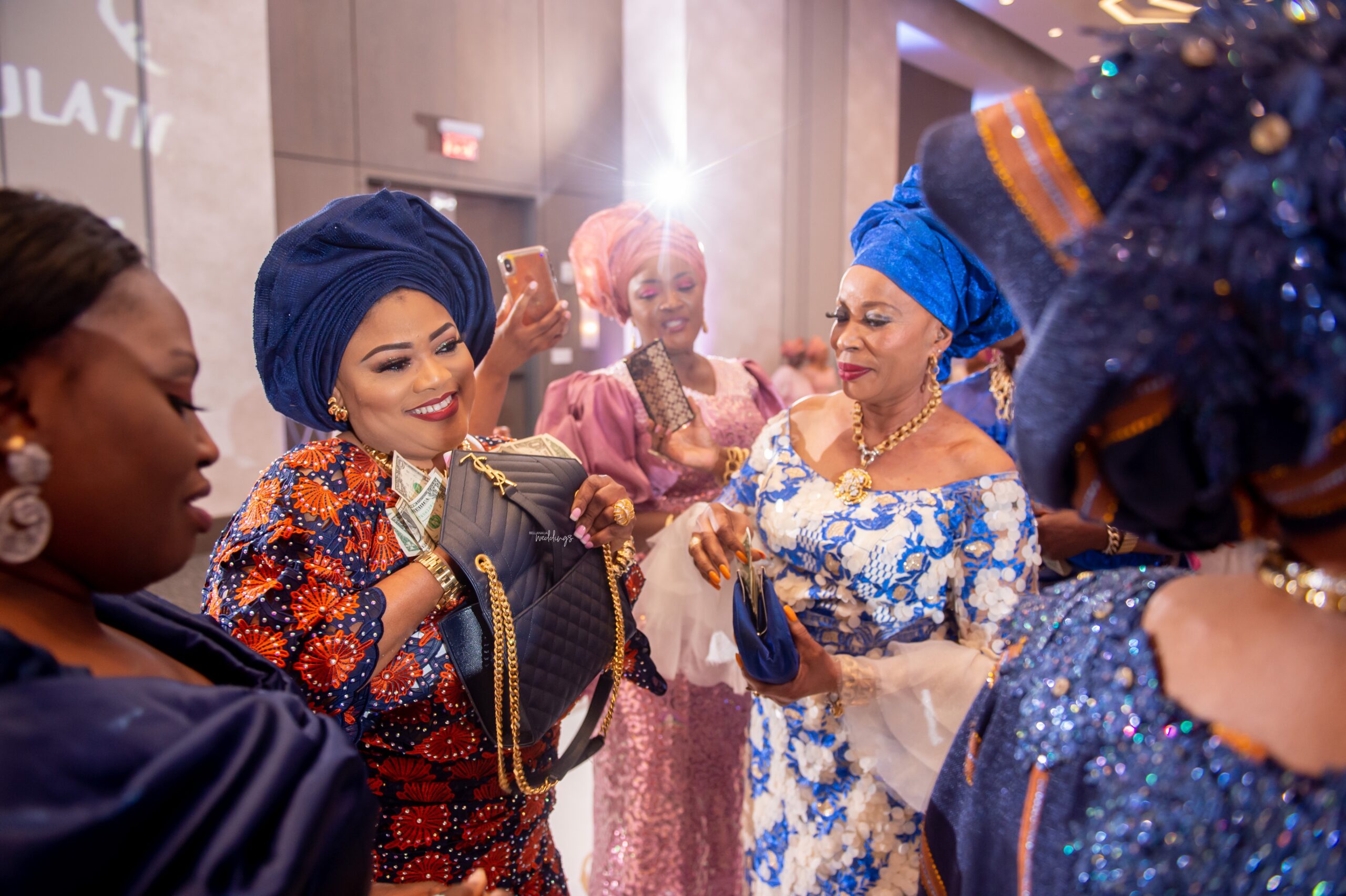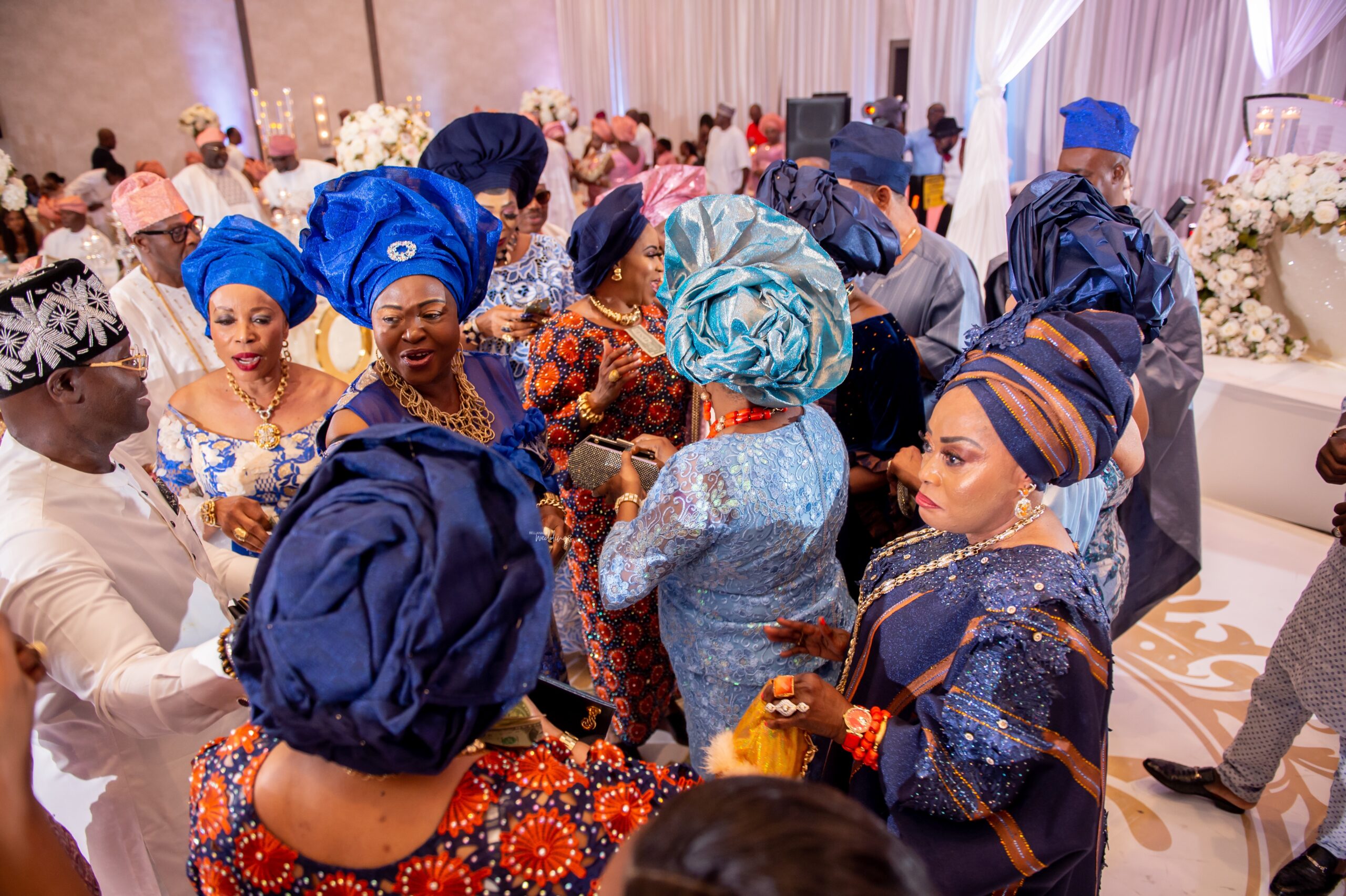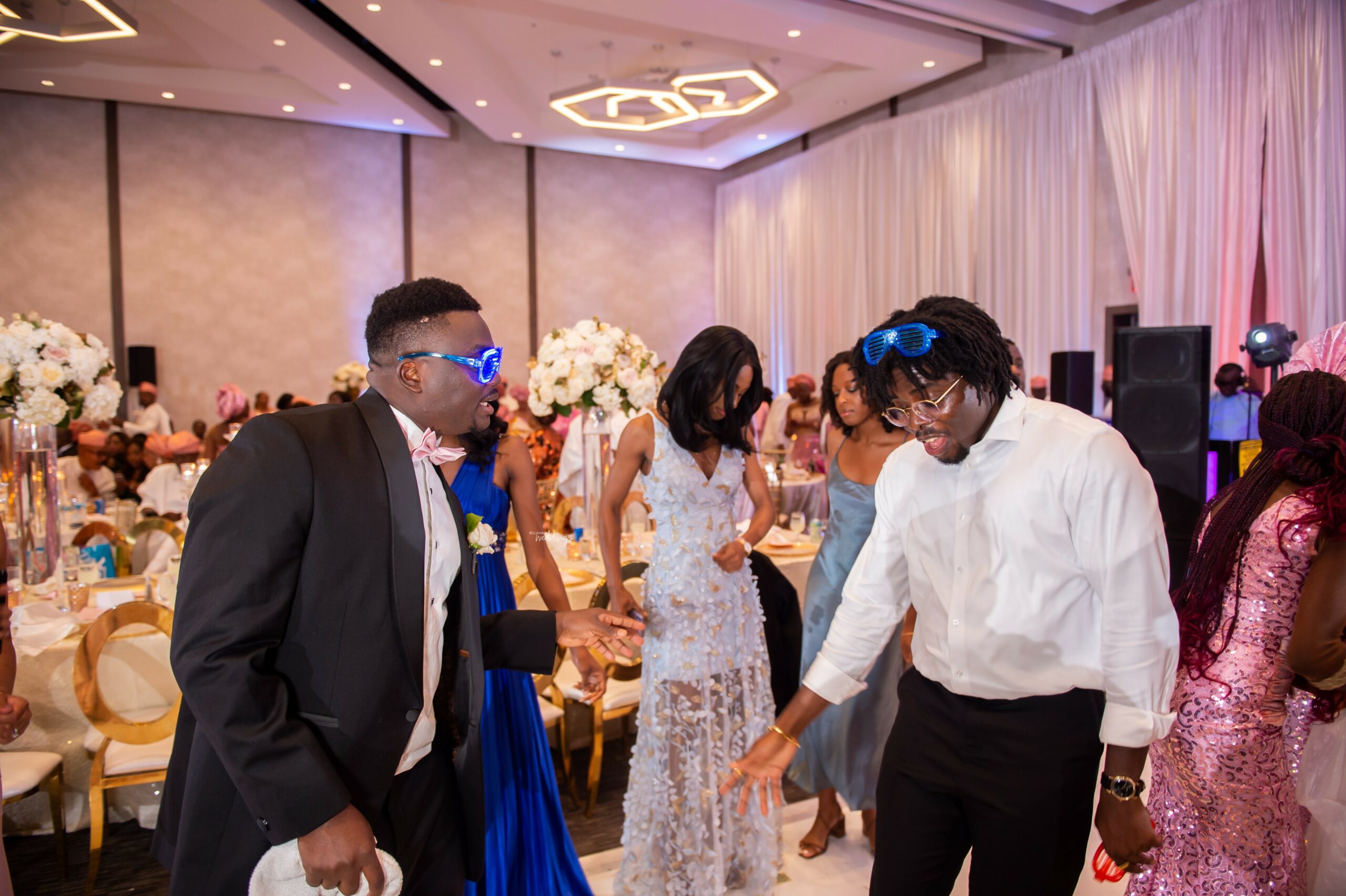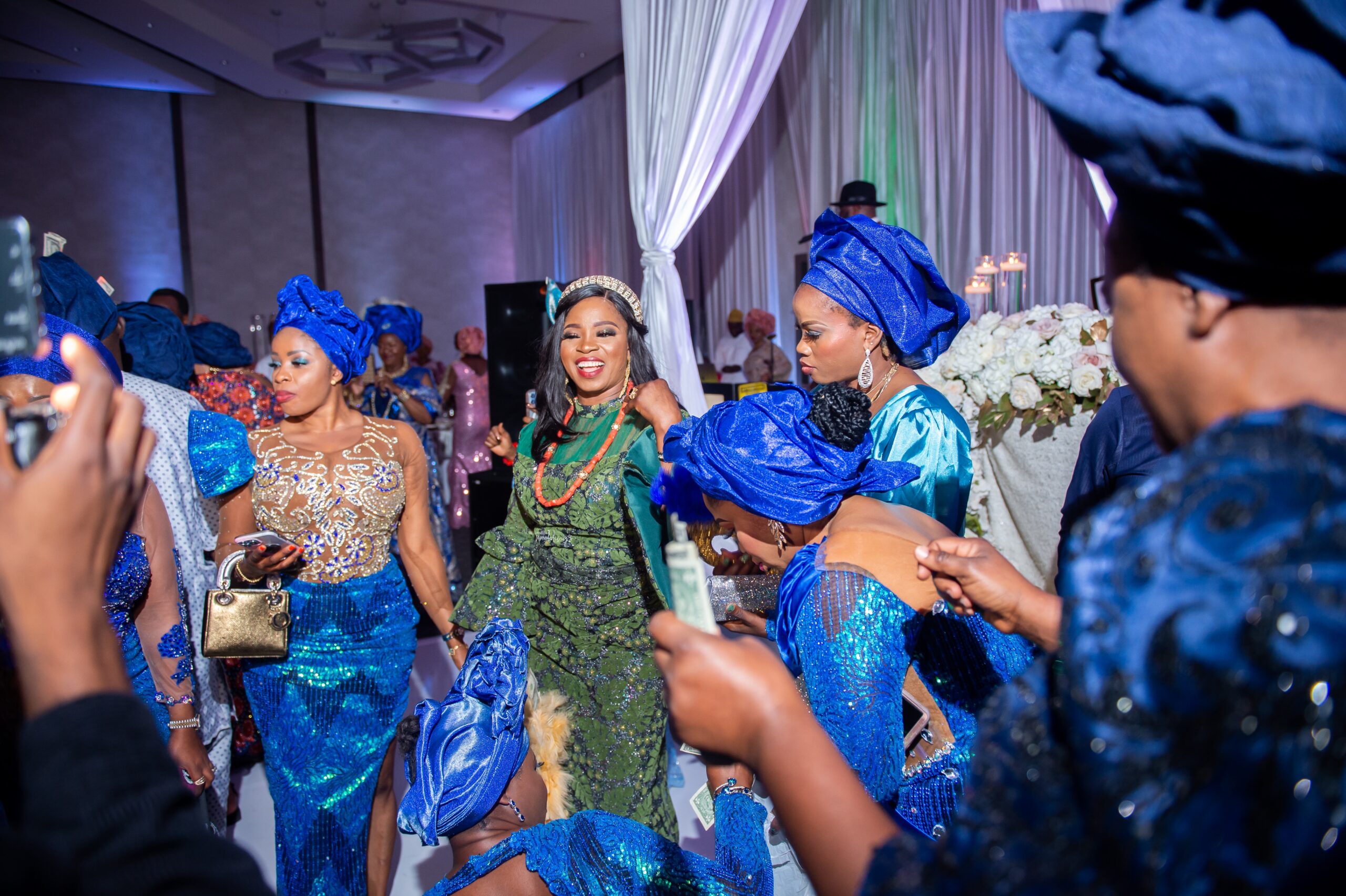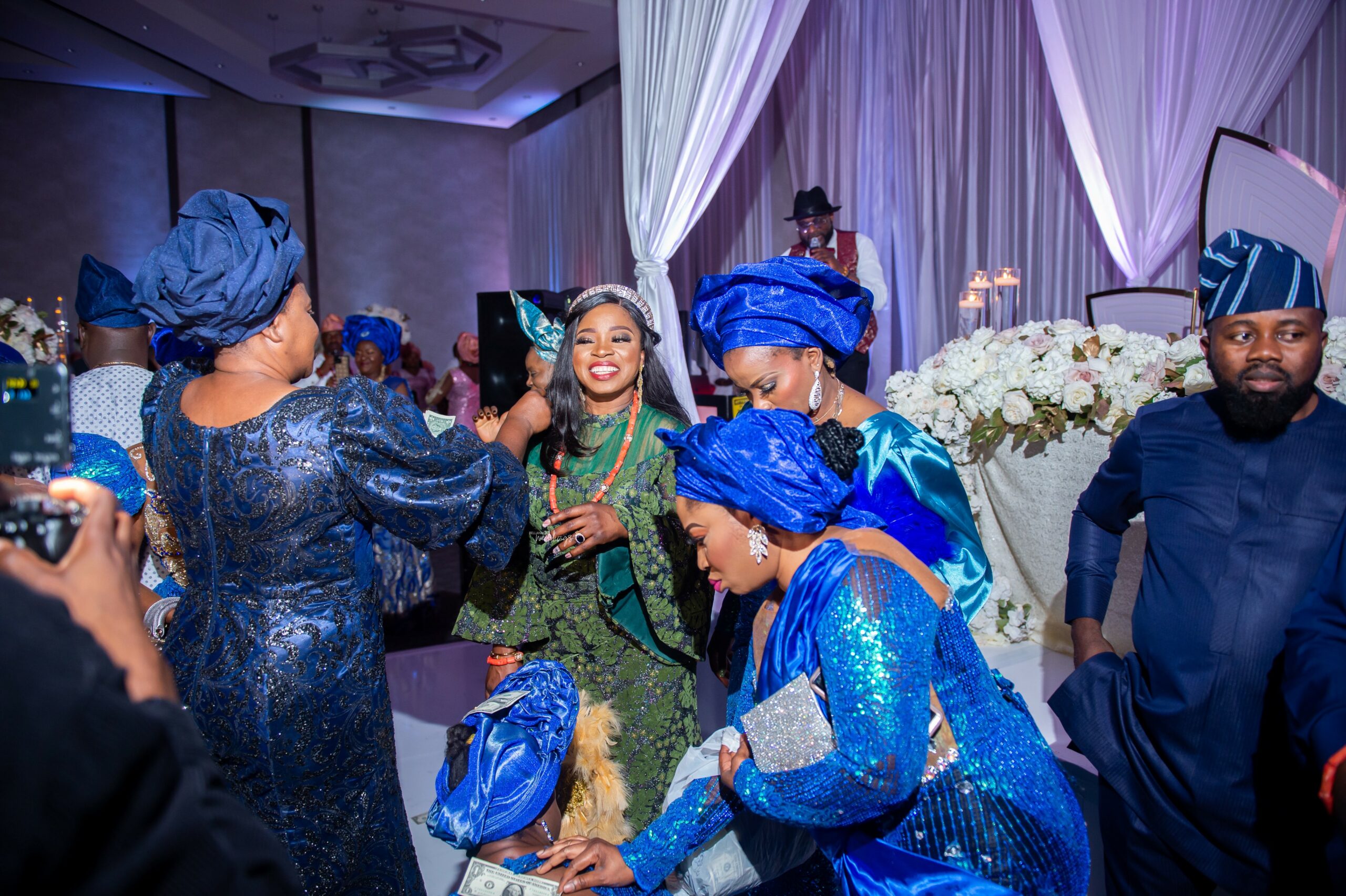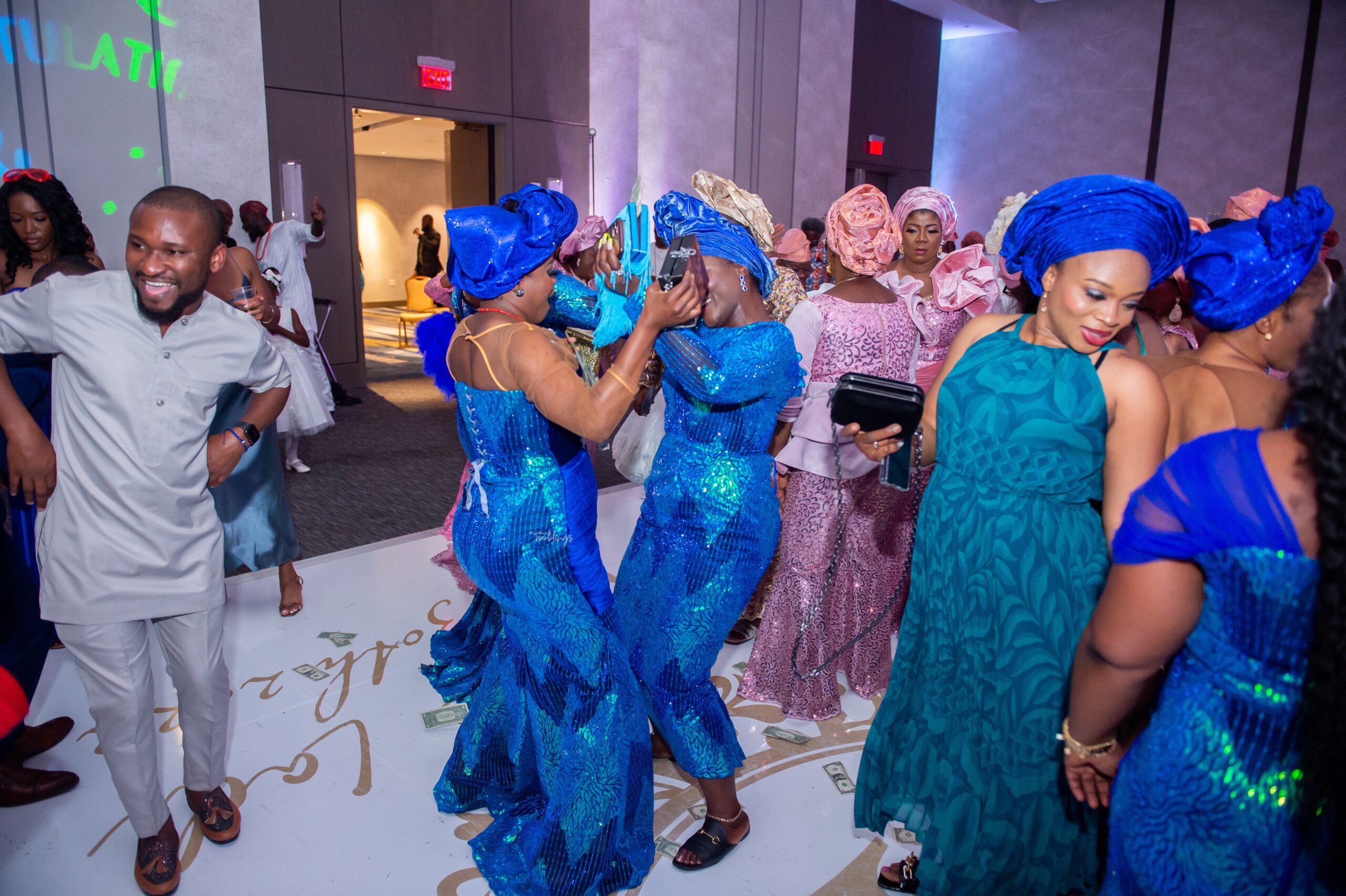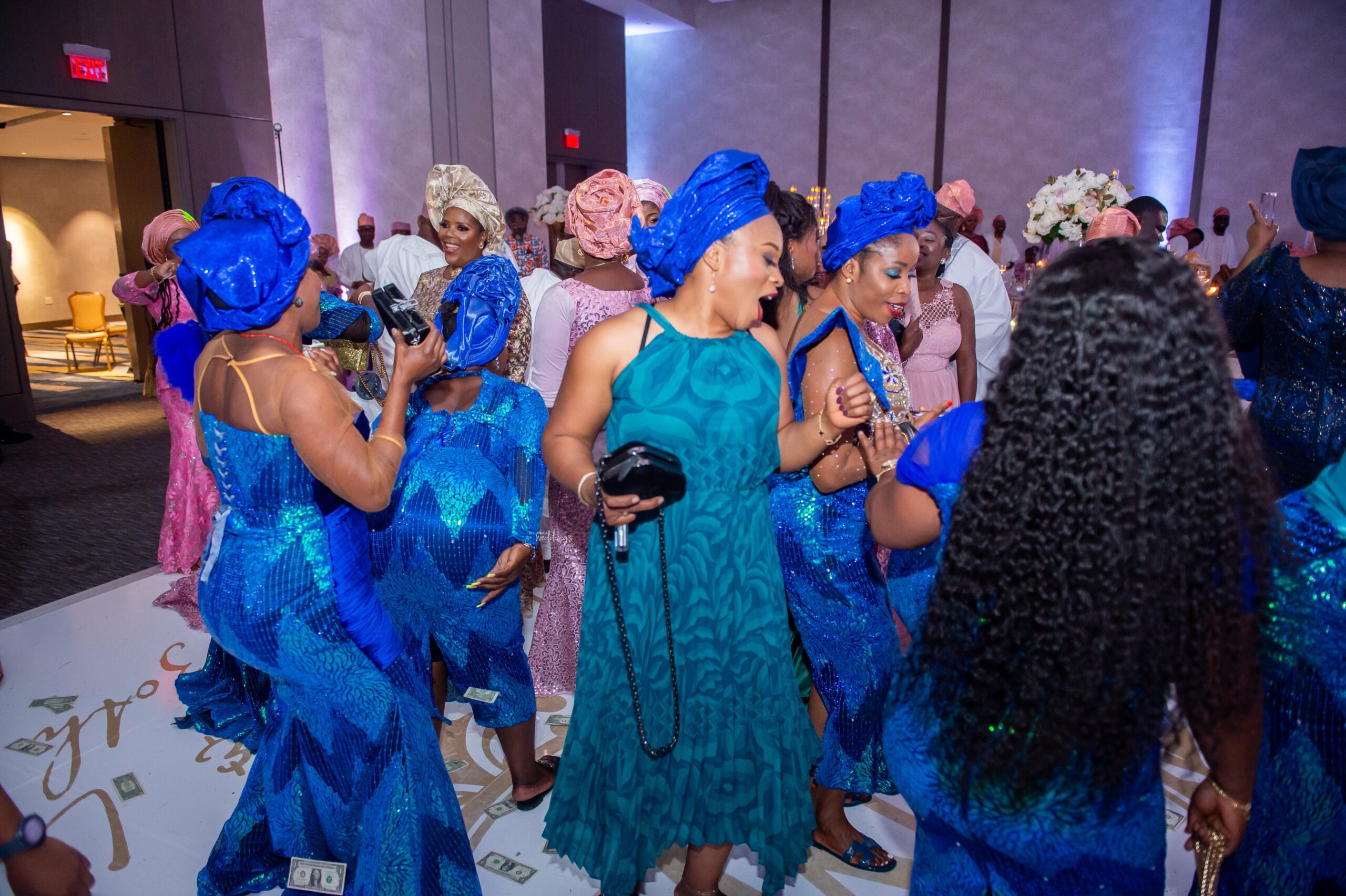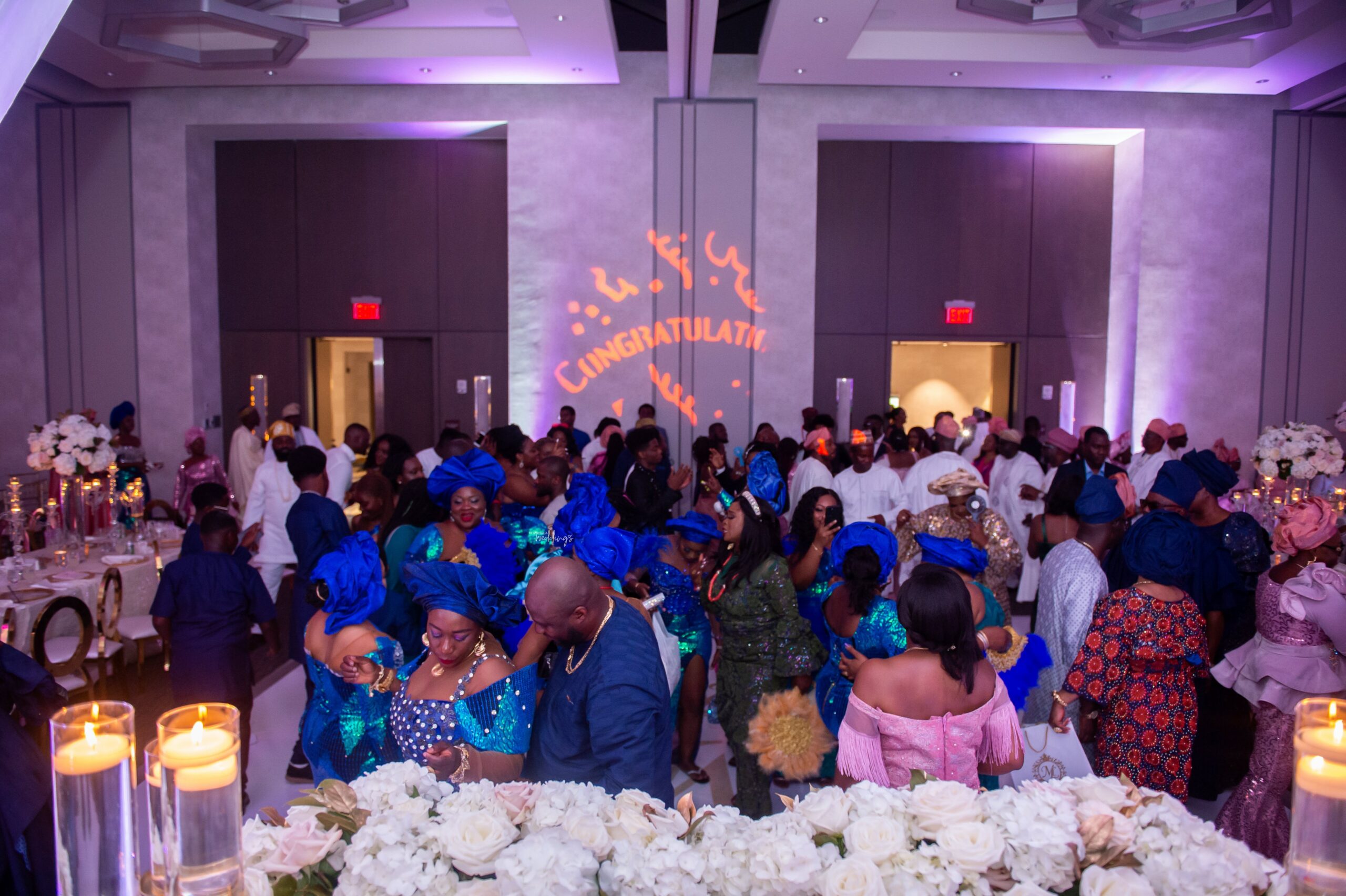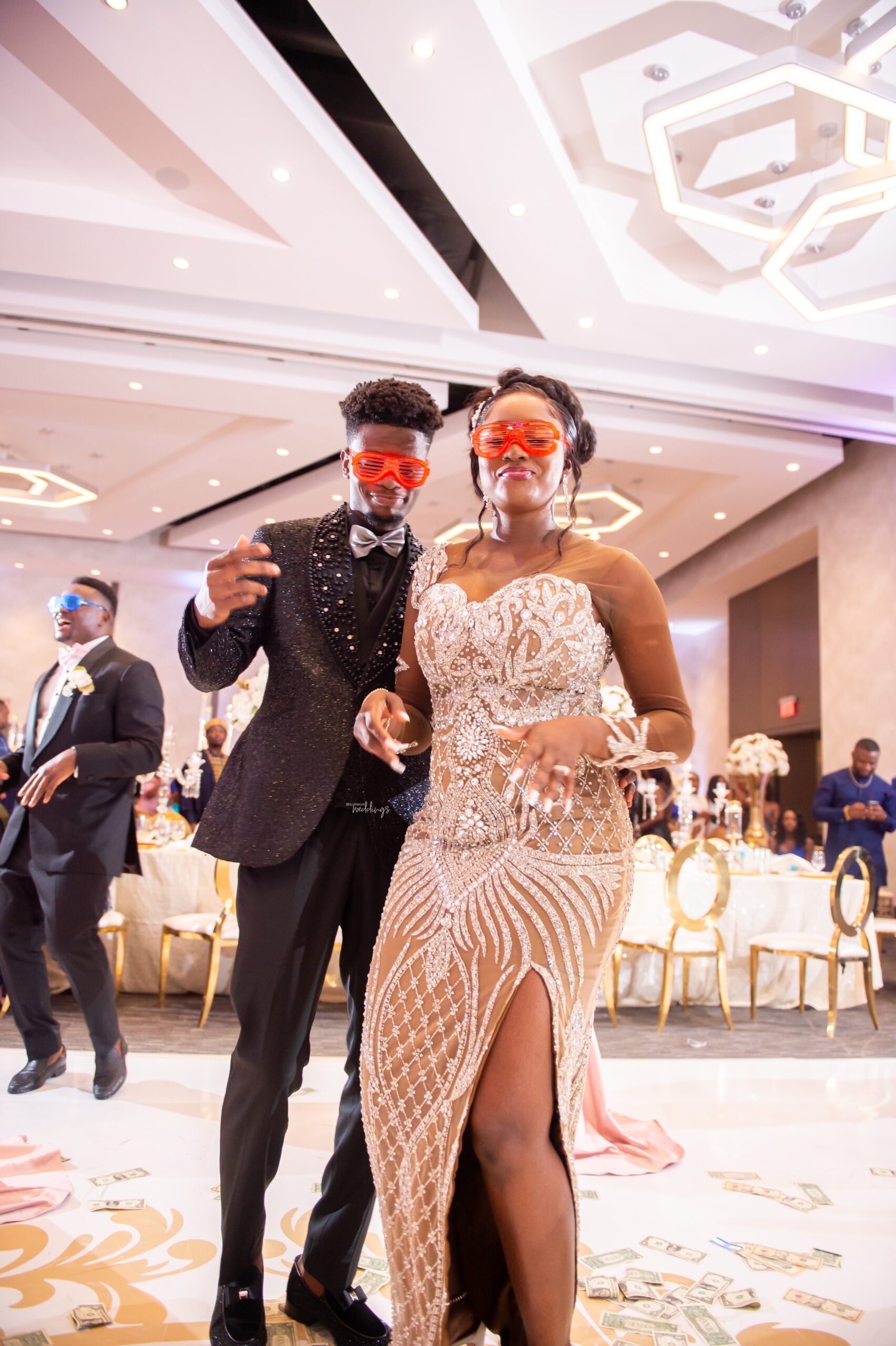 Credits
Bride: @msmolaa
Groom: @fyverfaya
Planner & Decor: @uniqueeventsbyshollah
Makeup: @cdmpromua
MC: @mcmilarito
Hairstylist: @kelechi_wigs
Photography: @inijephoto
Videography: @dakadavid_
Reception Dress: @j_solofficial
Groom's Tux: @kimonokollection
Groom's second outfit: @laberde.official
Bridesmaid's outfit: @j_solofficial
Groomsmen Tux: @kimonokollection
Wedding cake: @juliemillercakedesign