Don't we just love destination weddings! Something about saying "I do" to the love of your life under an ethereal ambience with your closest friends and family to cheer you on just hits all the right spots. If you're just like us, then here's your ticket to the virtual attendance of Muinat and Bolaji's magical destination wedding in Dubai. 😅
Muinat and Bolaji's love started from a summer night out in New York and a new chapter began in the beautiful city of Dubai. After their vibrant traditional engagement, the lovebirds exchanged their vows into the sunset in the most beautiful way and then went on to party the night away with an equally magical reception and after-party.
Muinat's style was simply top-notch as she served us premium style, back to back! Her vibes on her wedding day gave us all the giddiness, especially with her viral transition video. Now, we get to see even more of that undeniable energy with these beautiful wedding photos. Bolaji was also a proper gentleman with his looks, as he gave stylists a run for their money!
Now, the vibe check on this wedding would definitely score an all-time high as everyone was simply lit! We can't get over the positive energy radiating from #theBMW2021 white wedding.
Enjoy their beautiful photos below.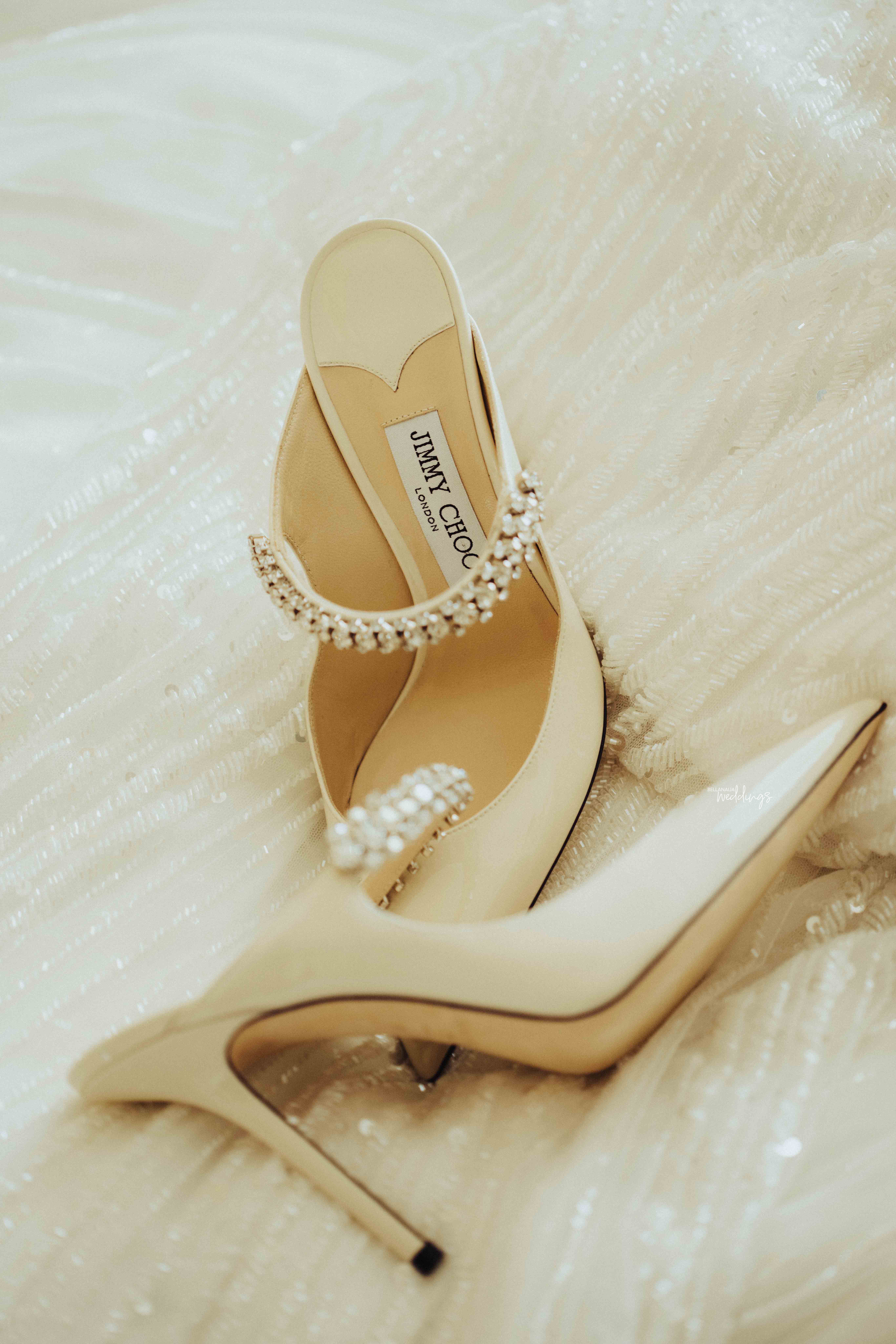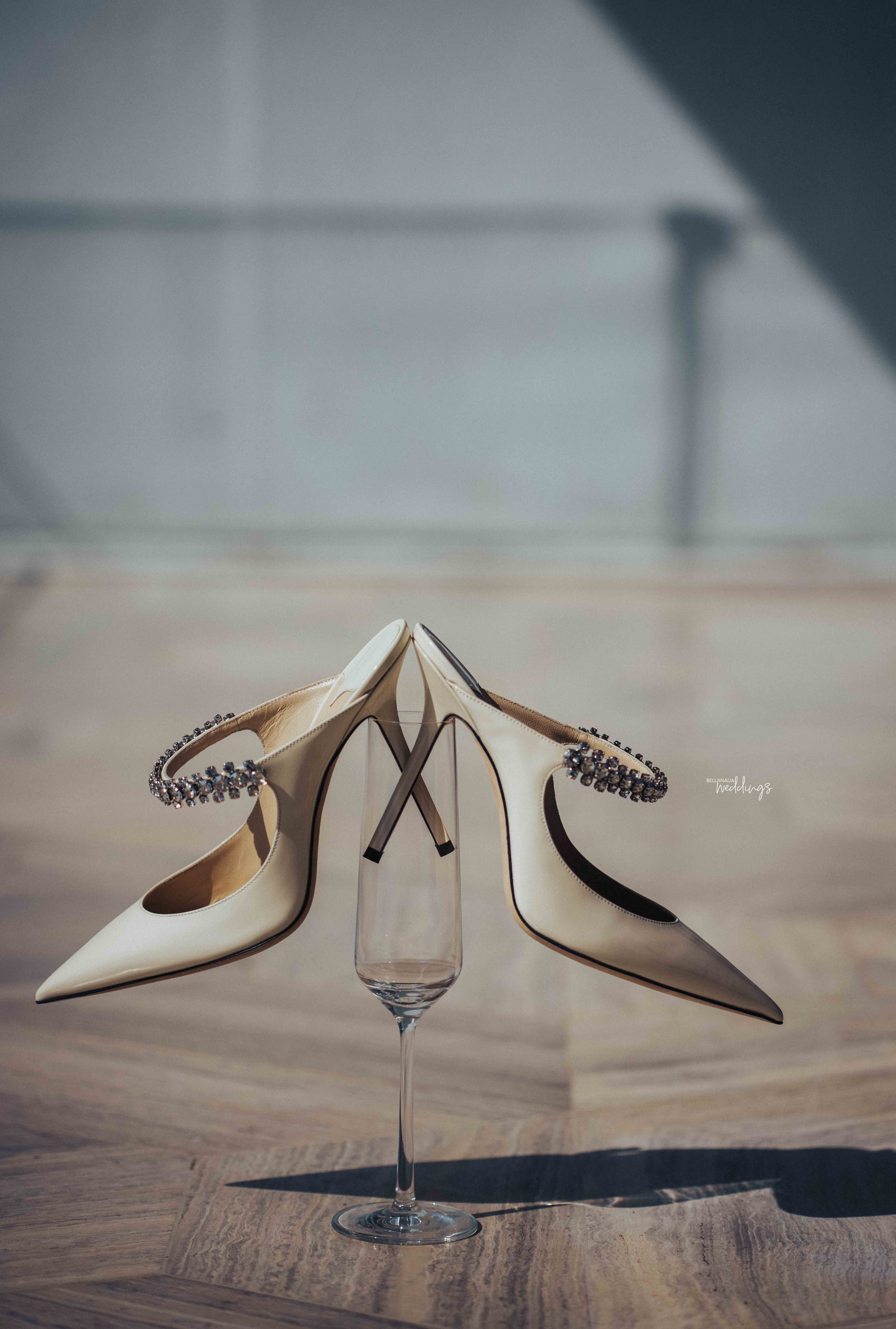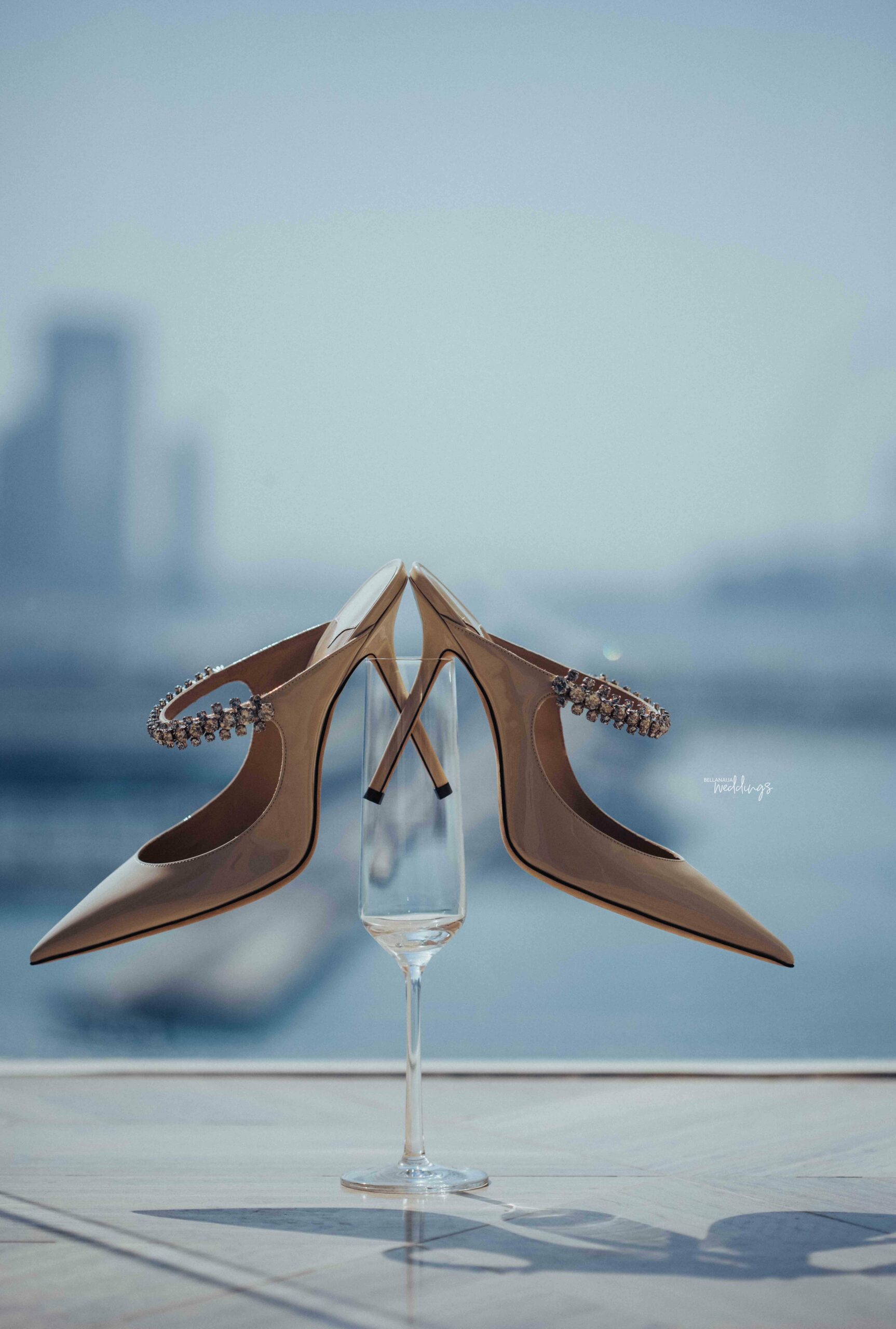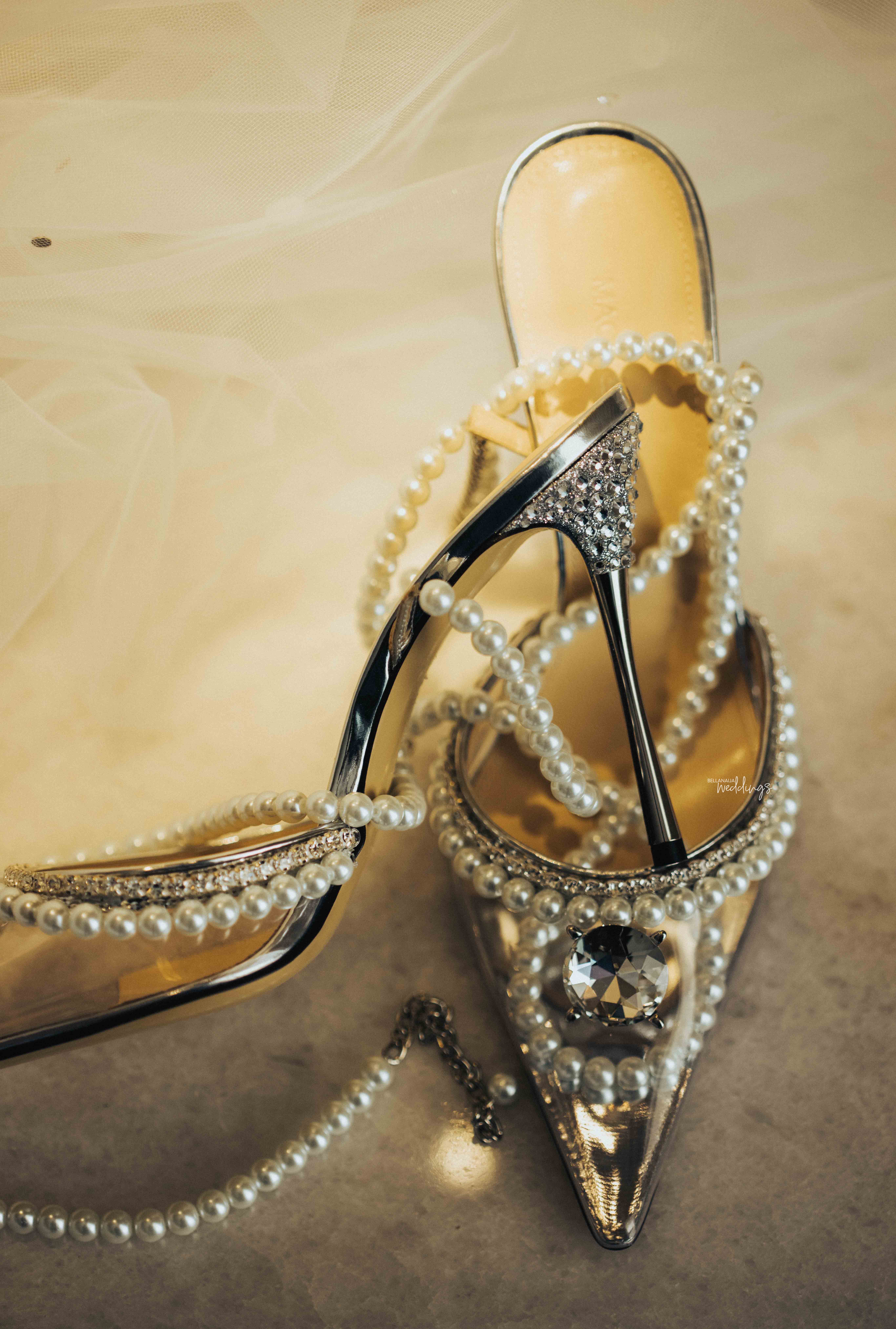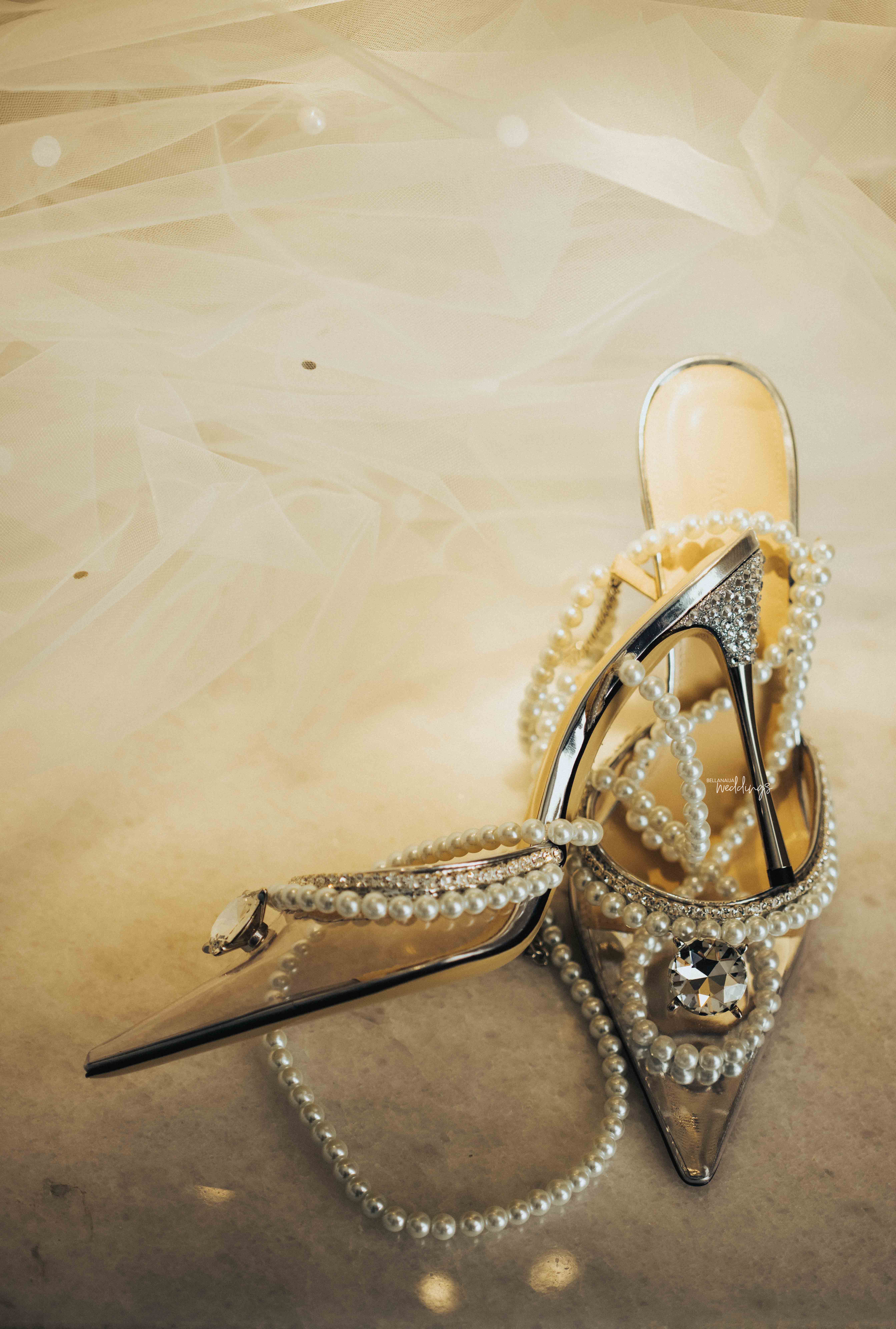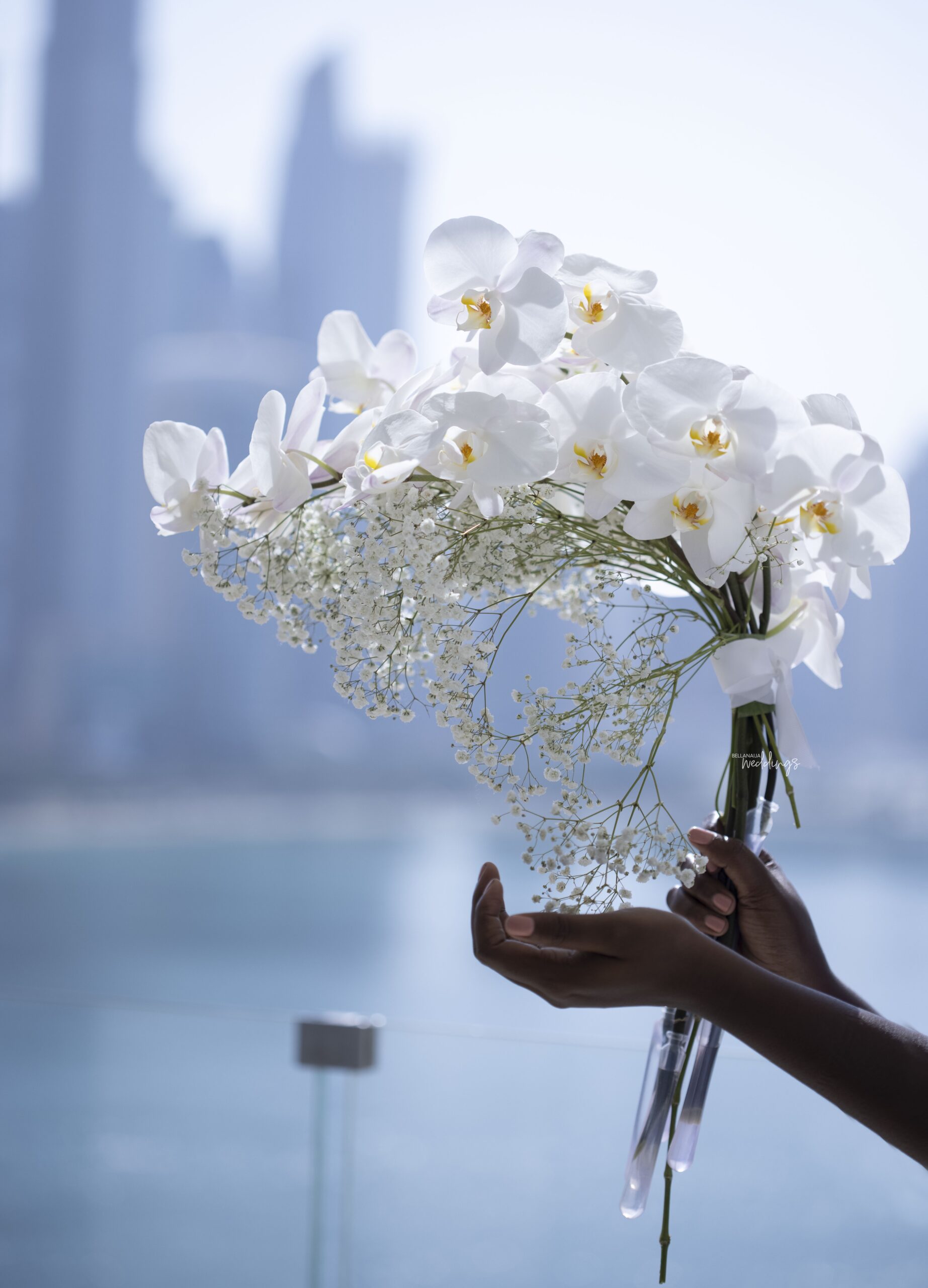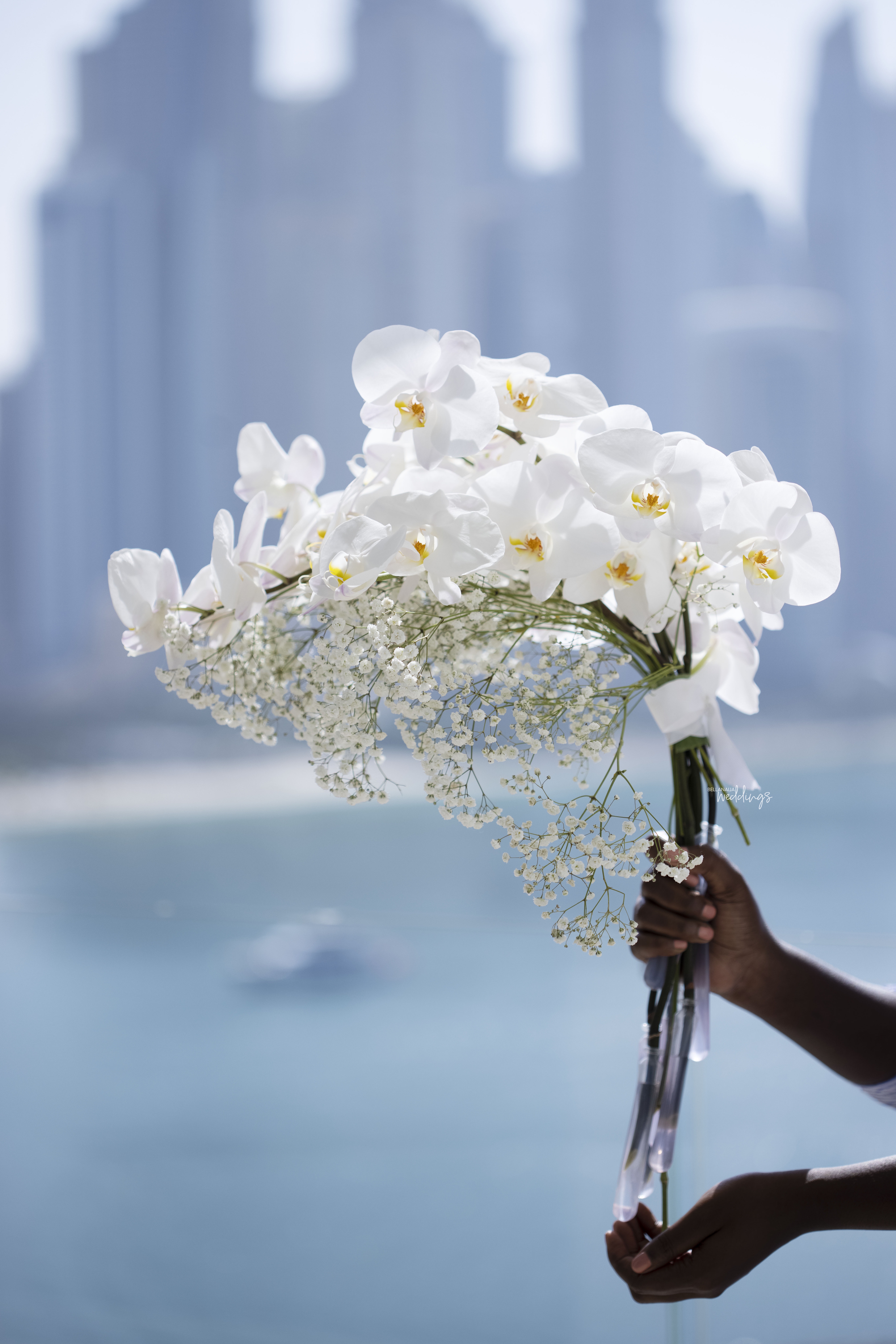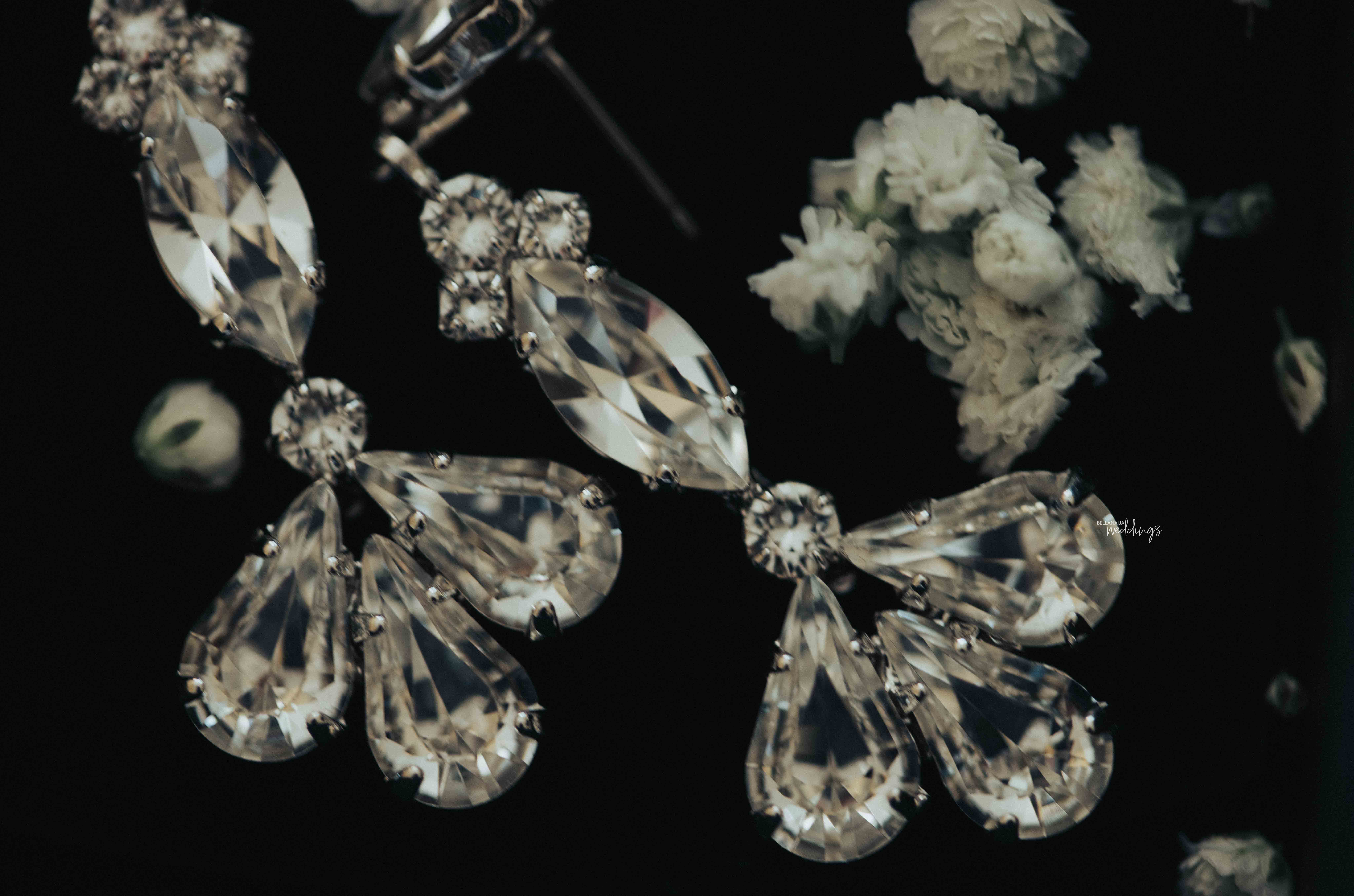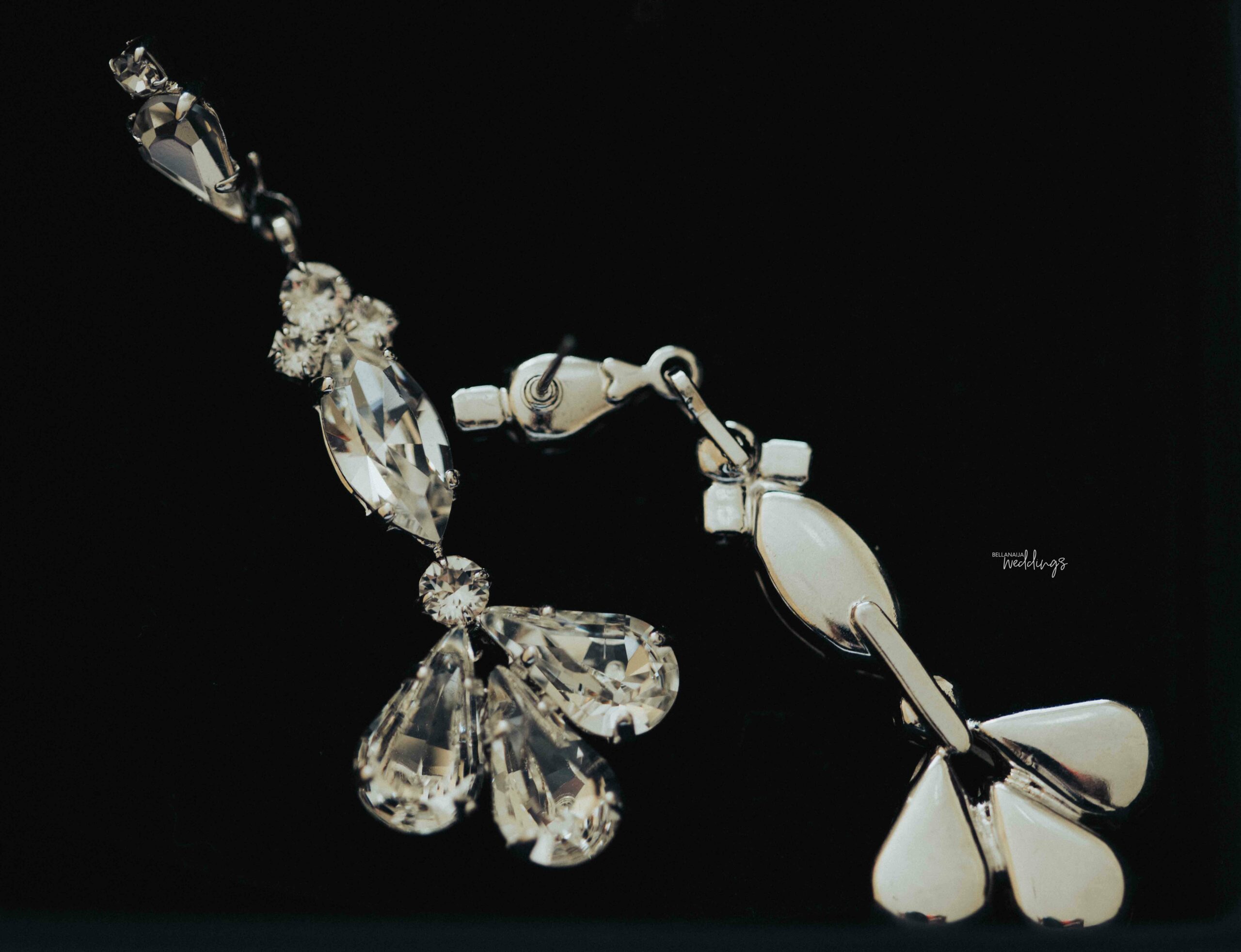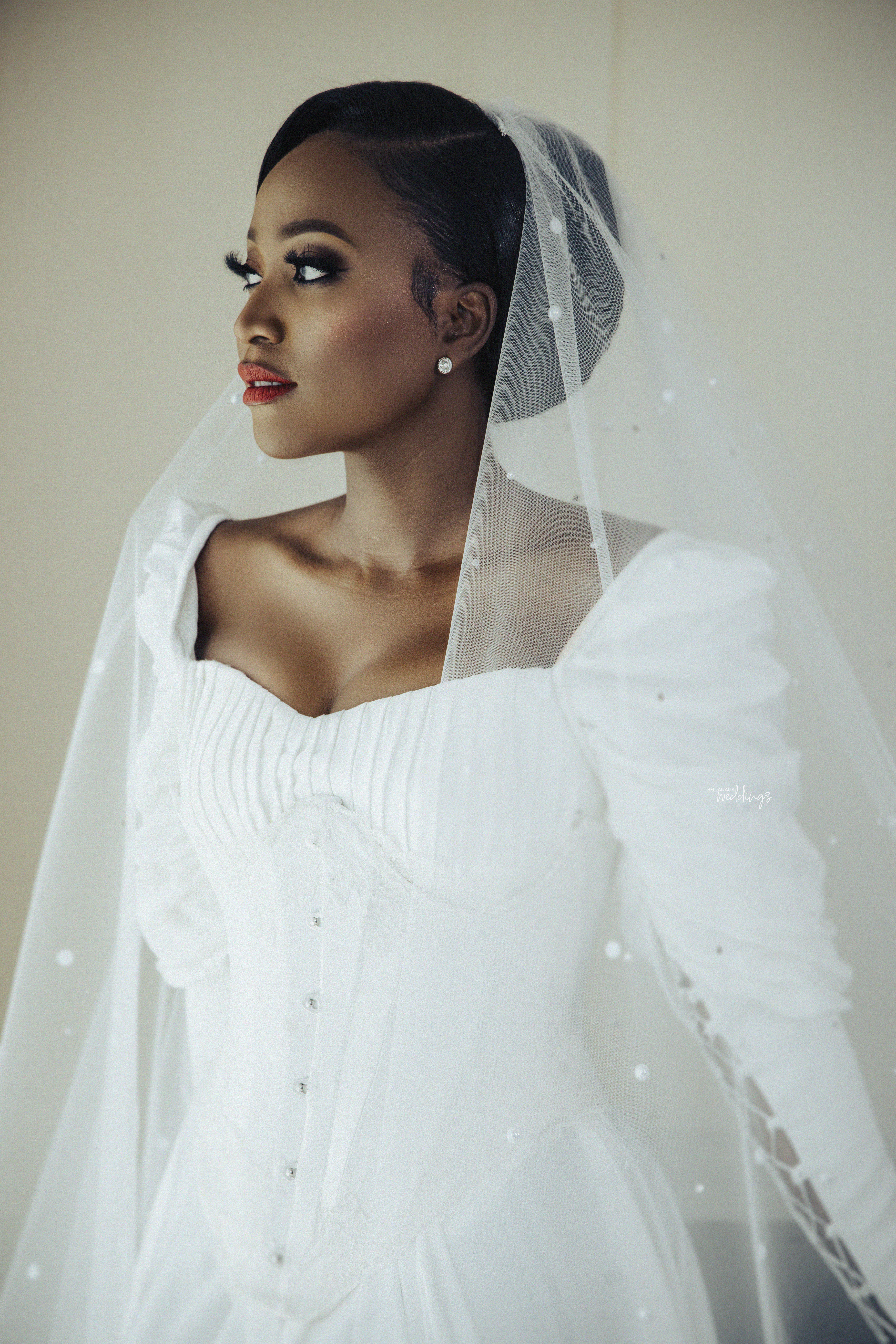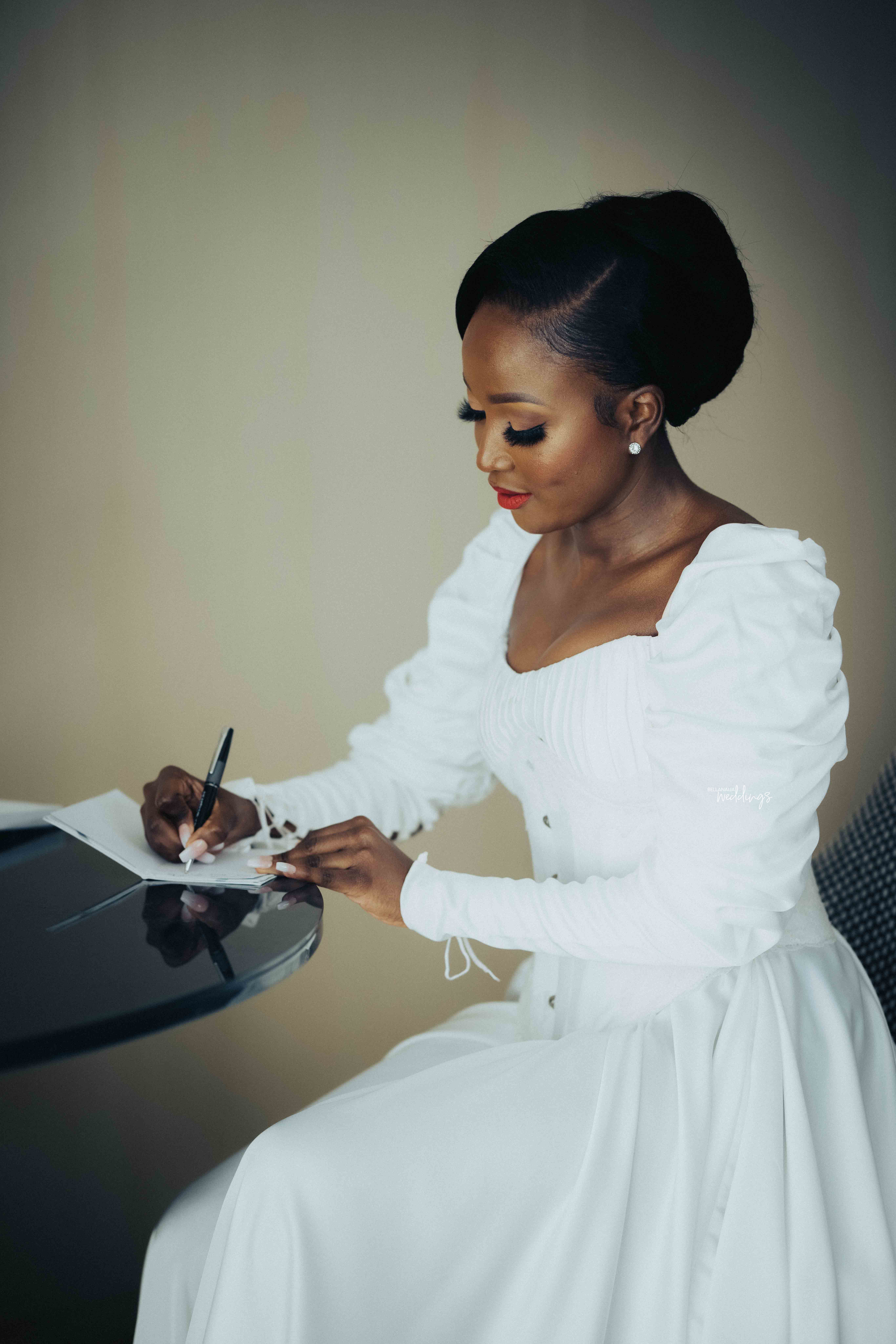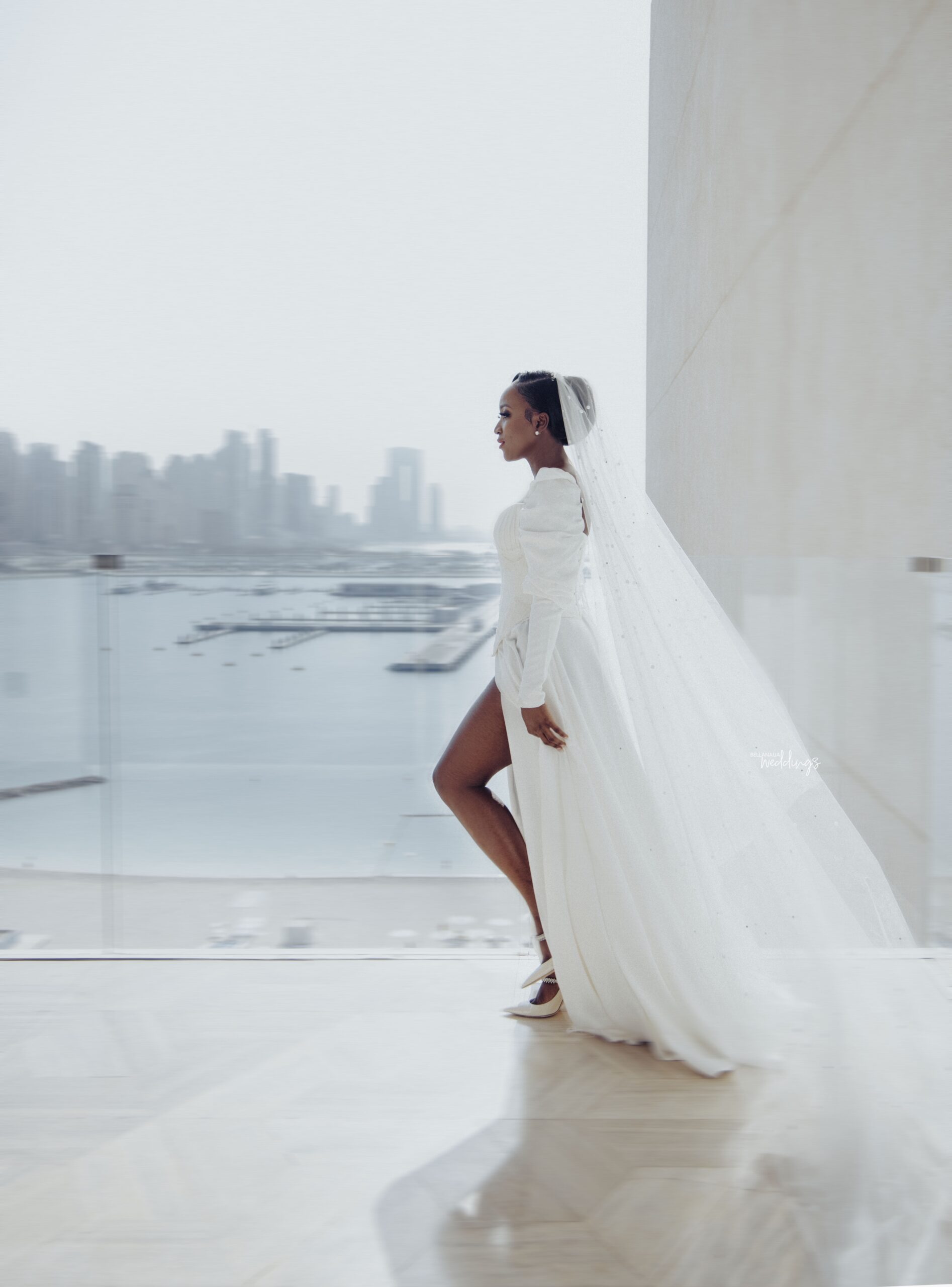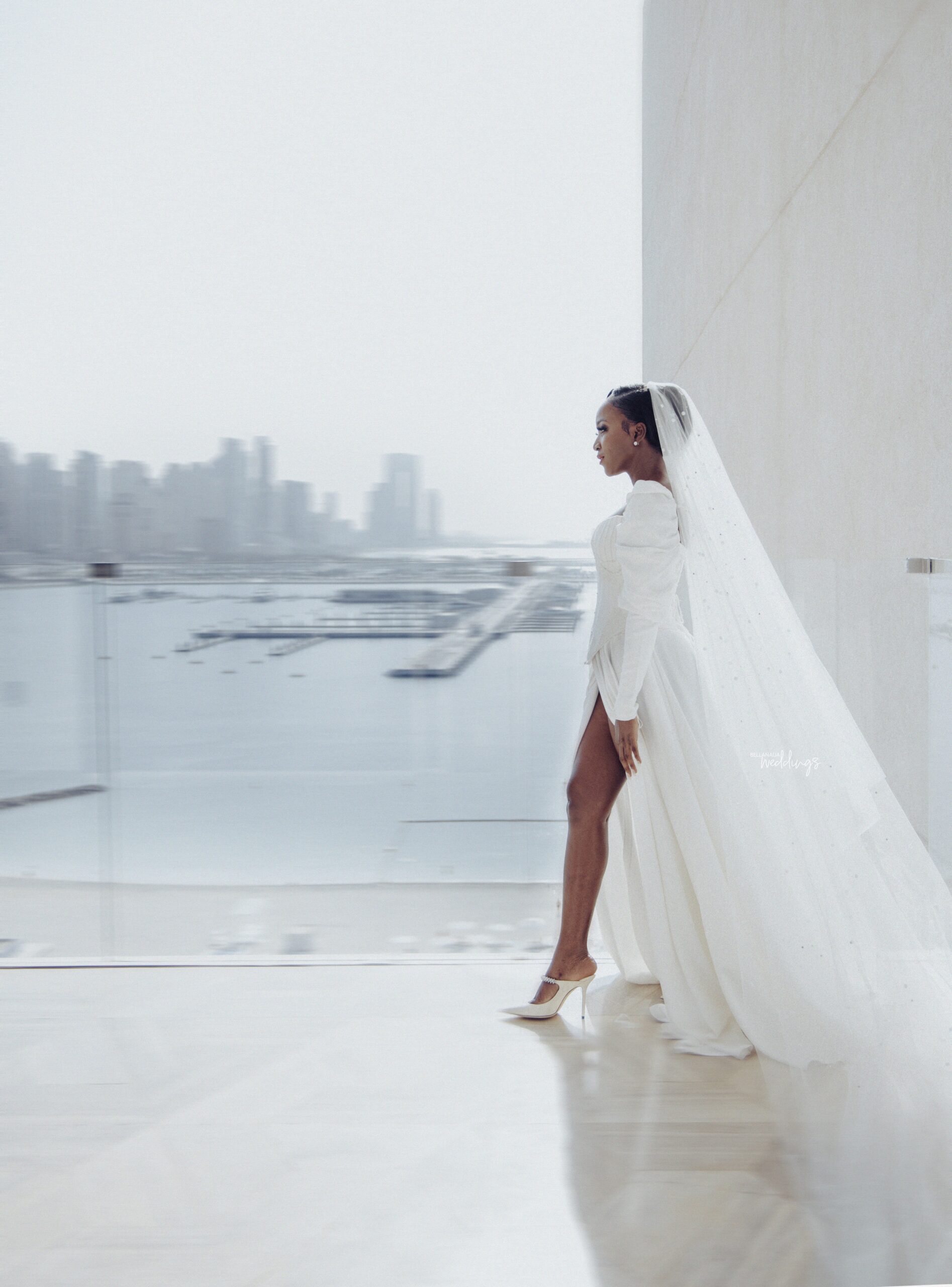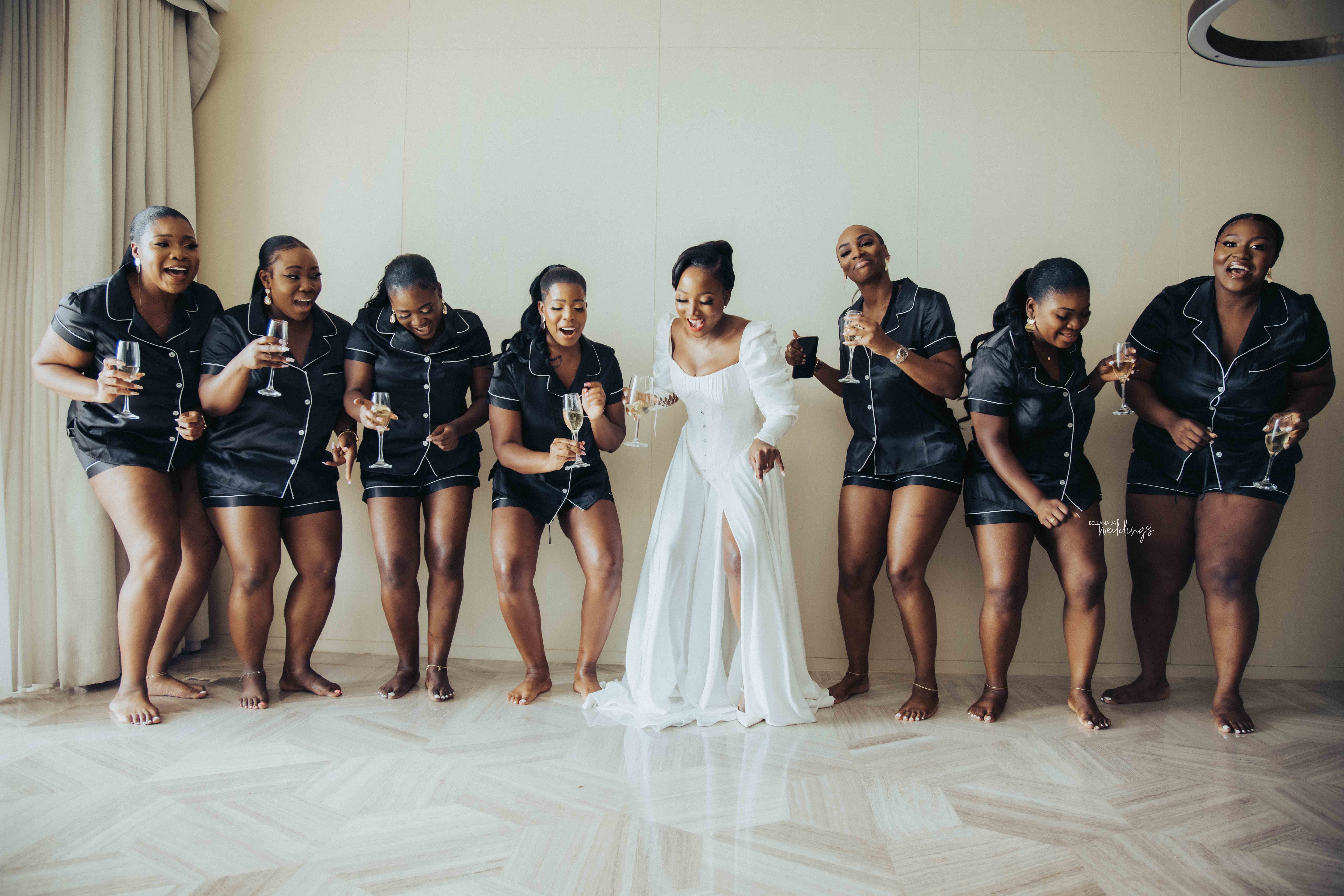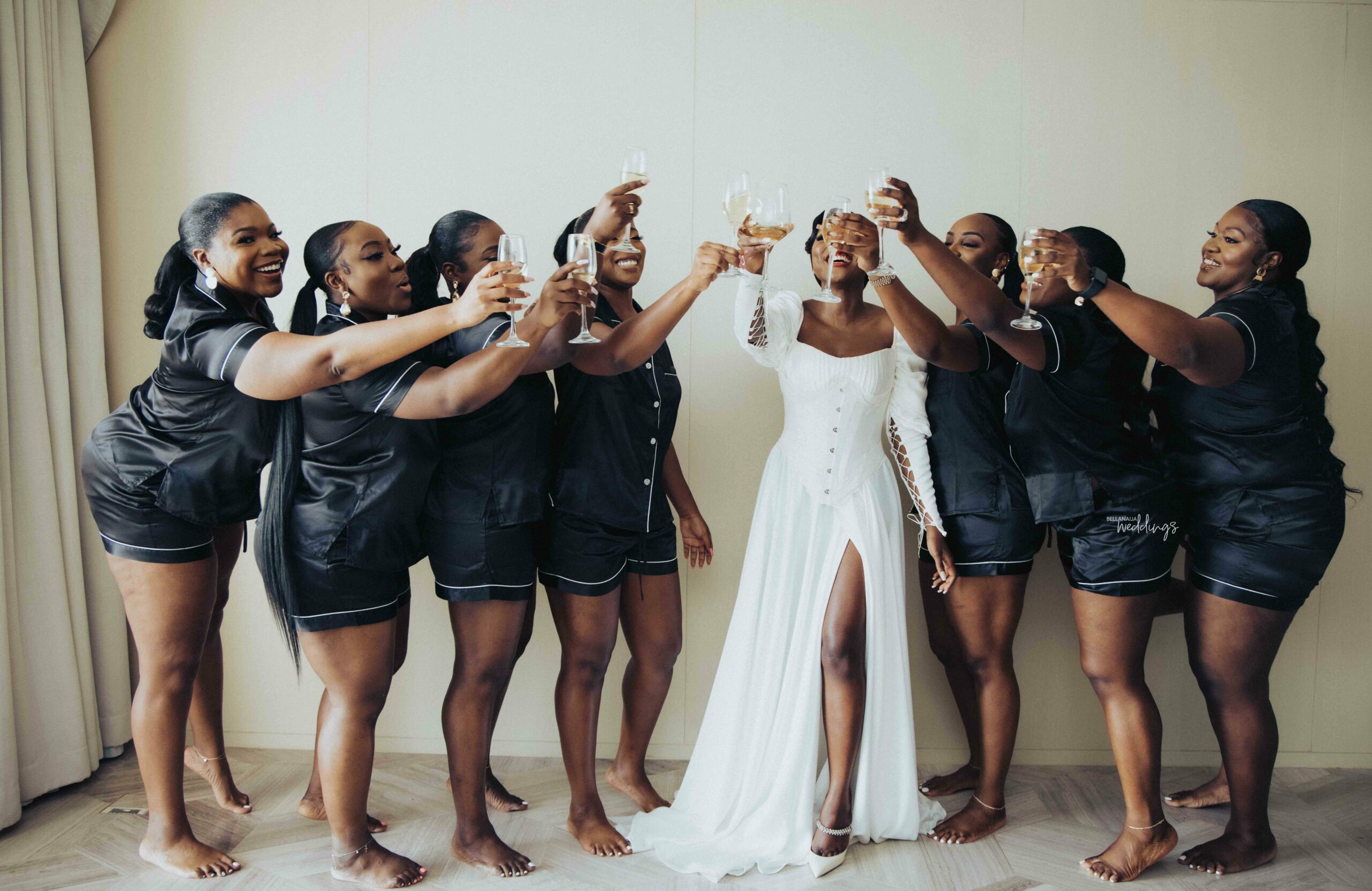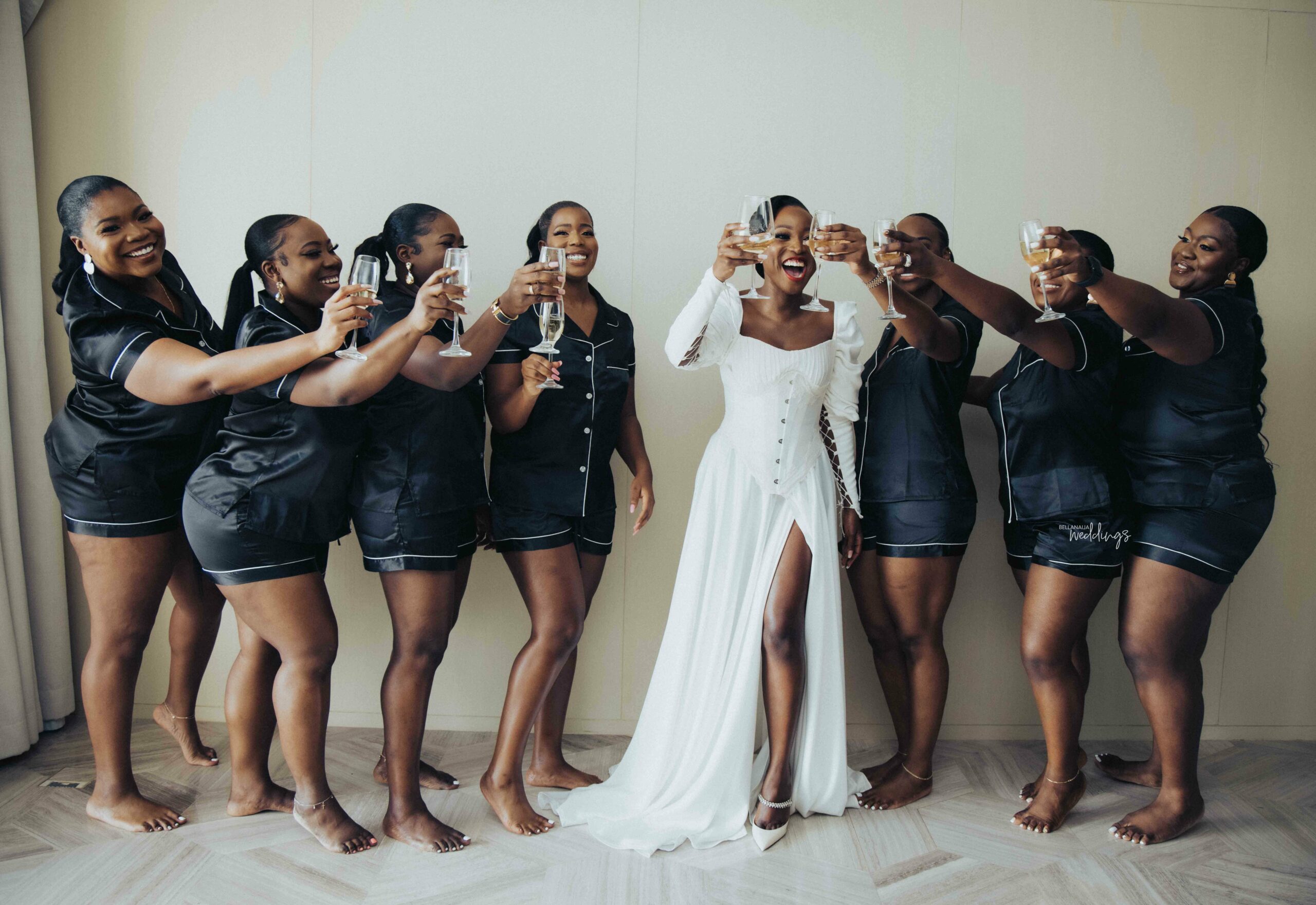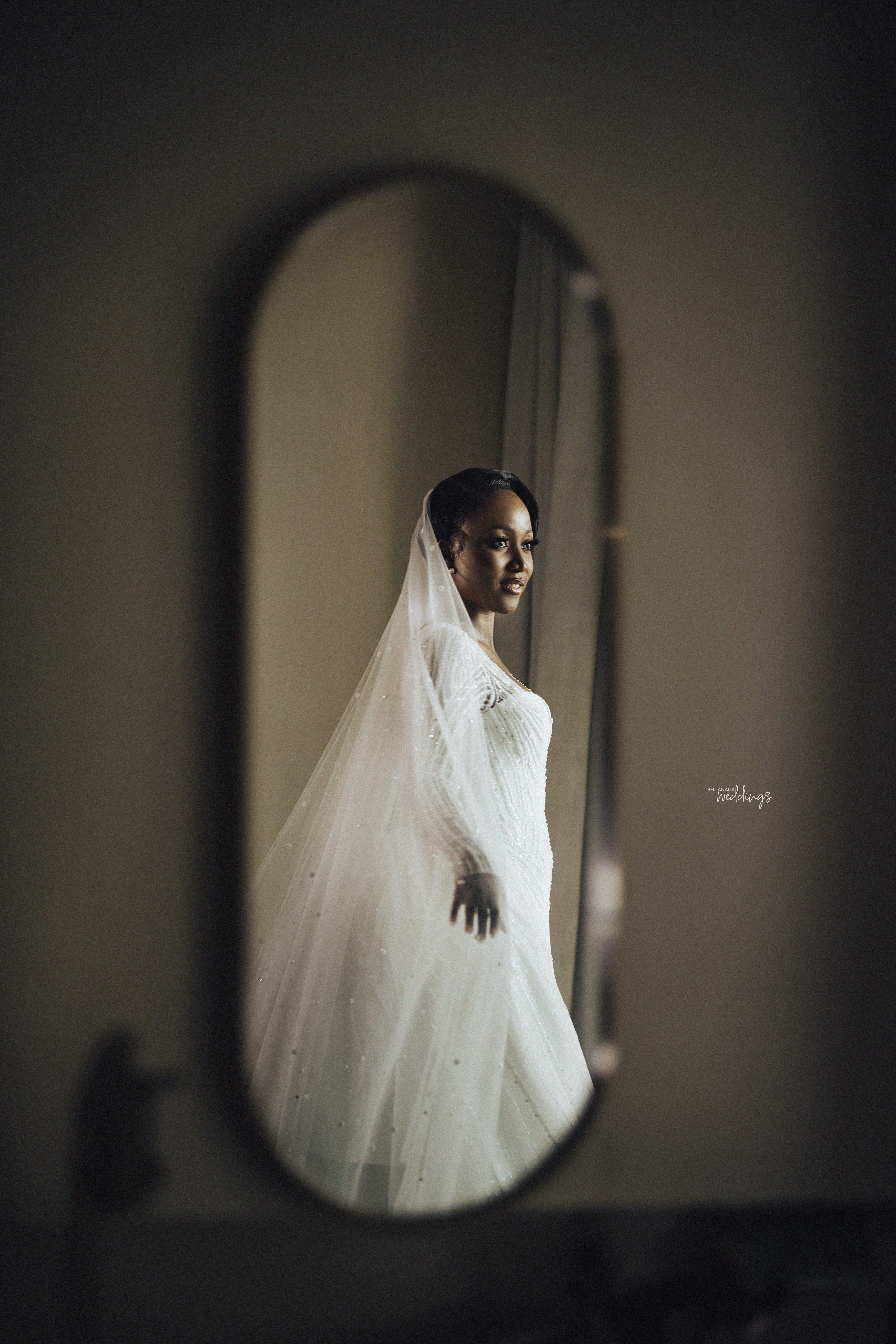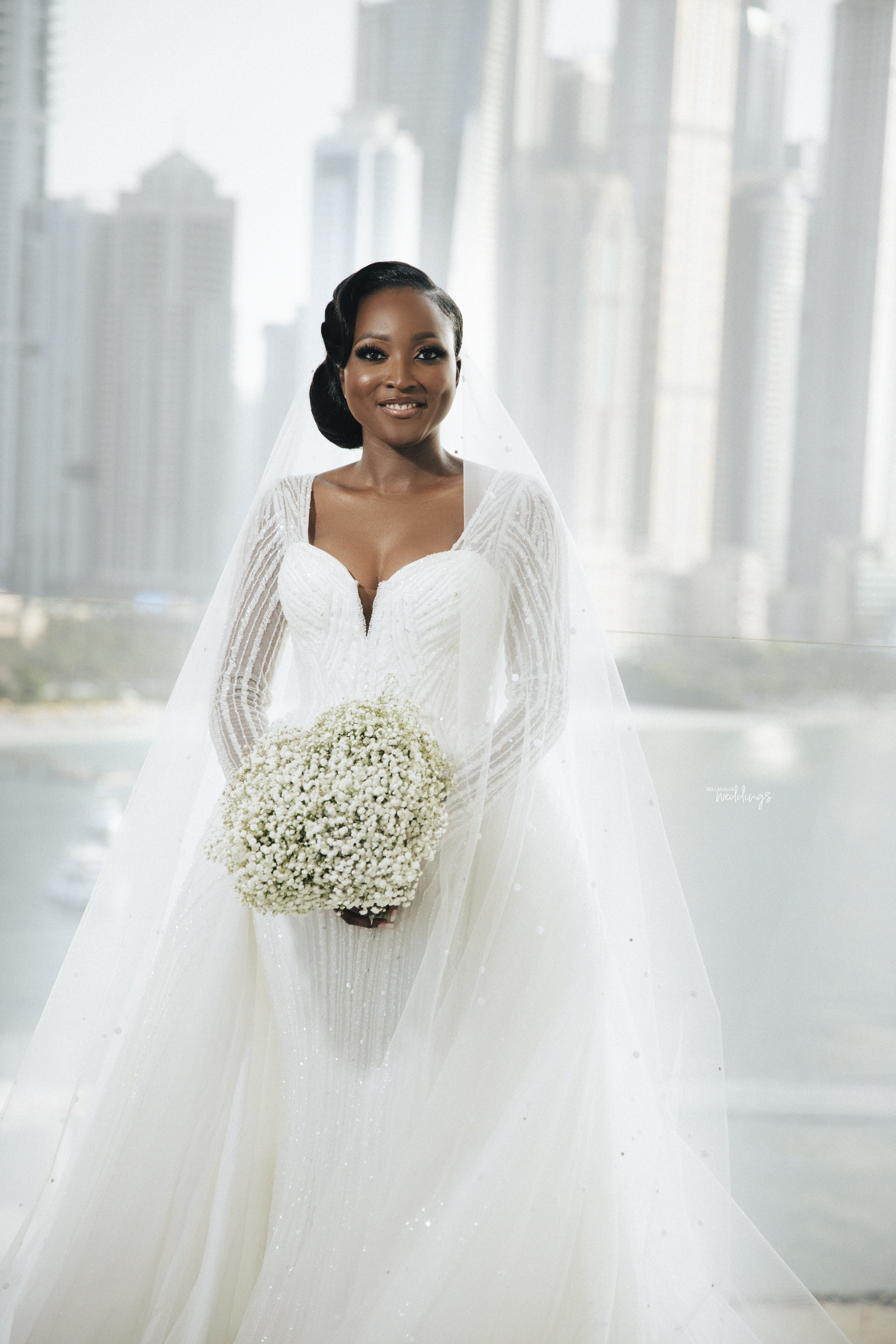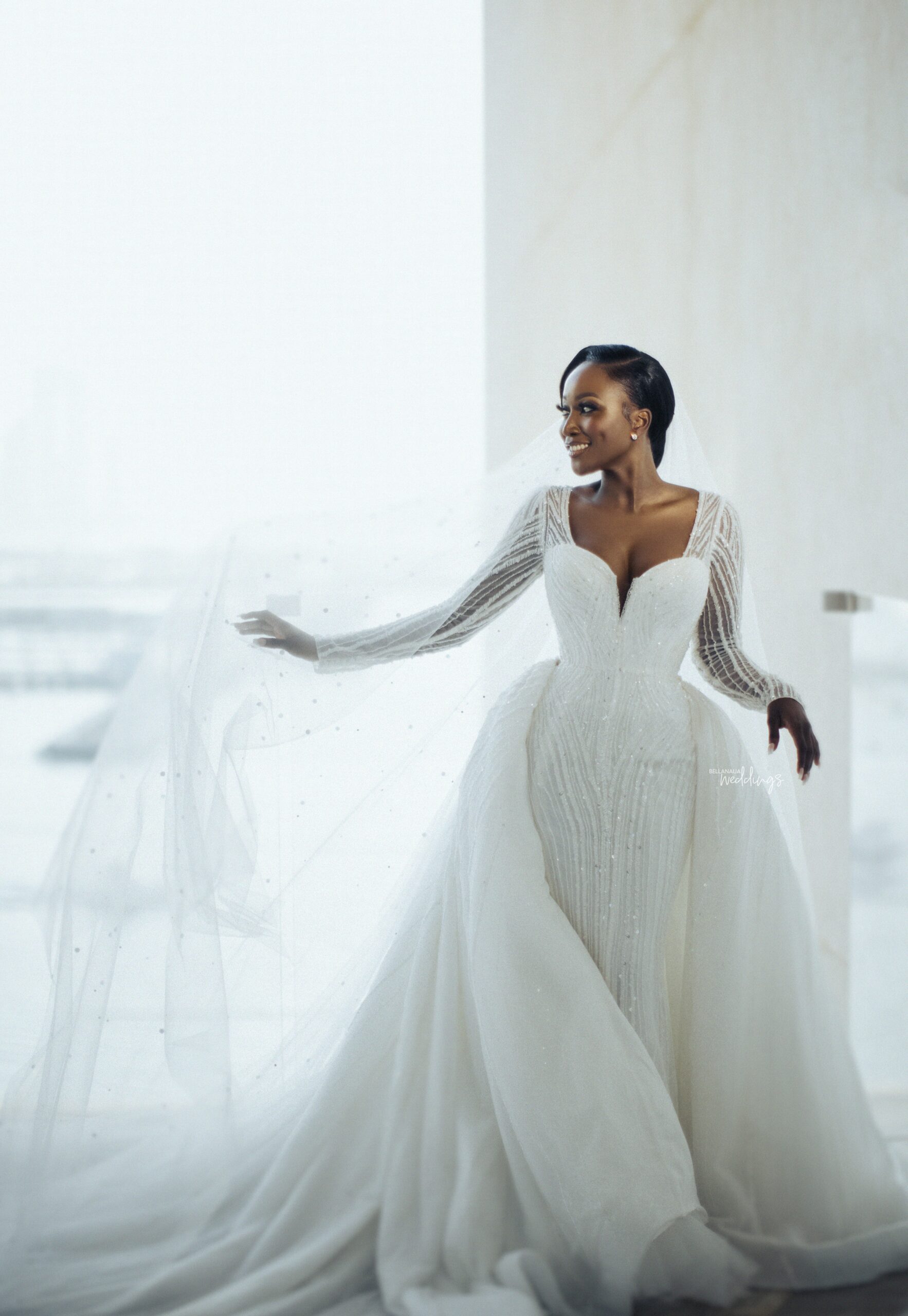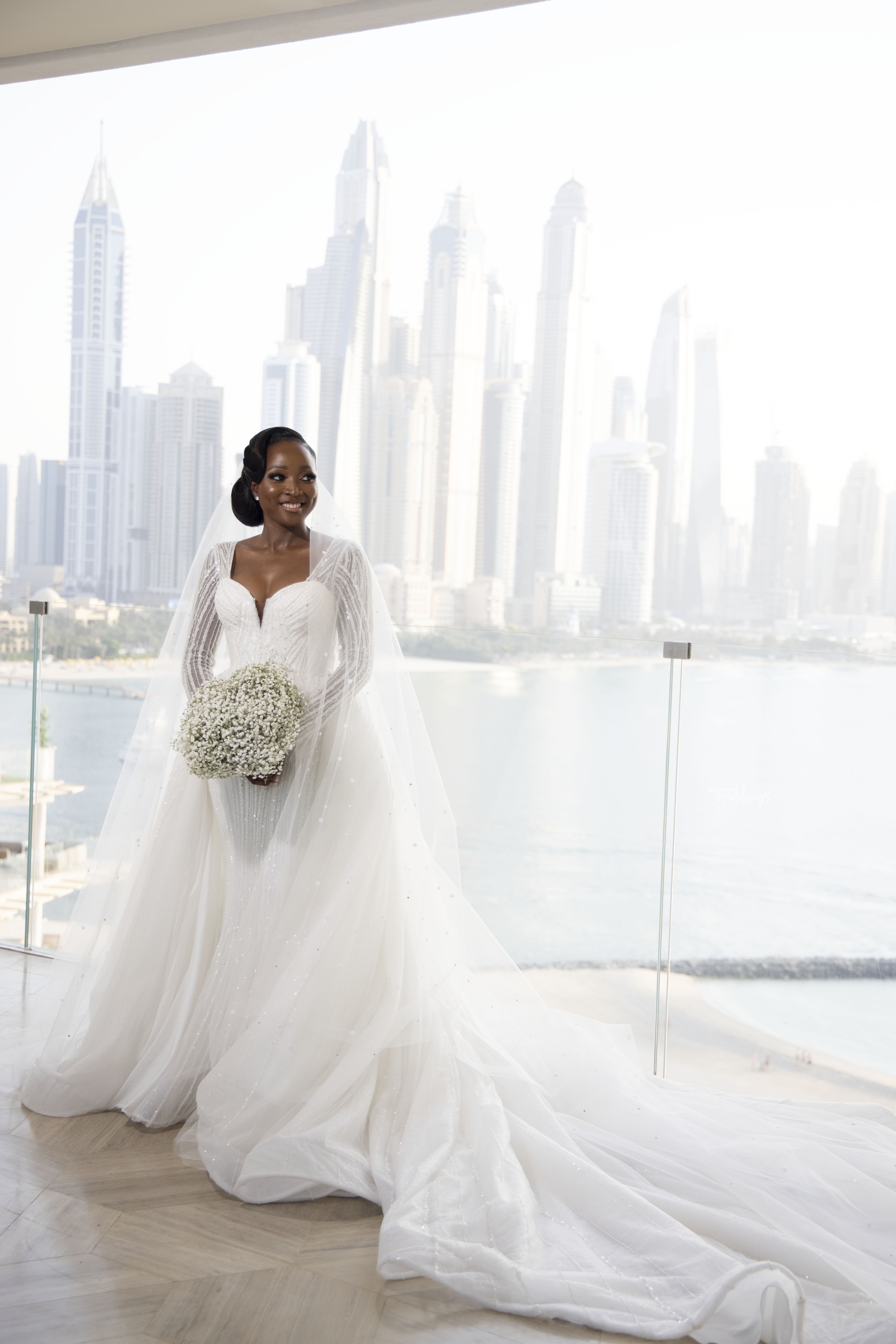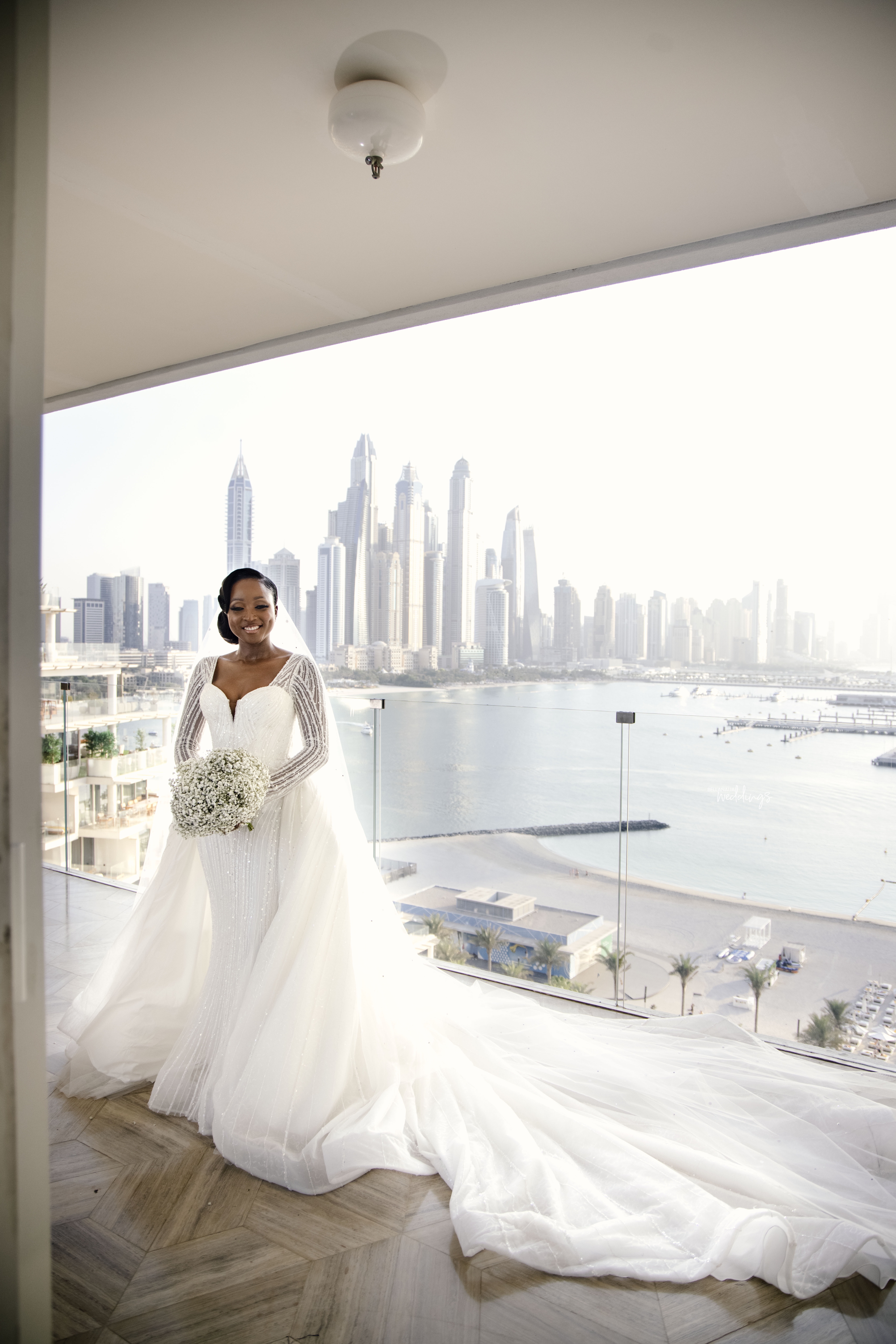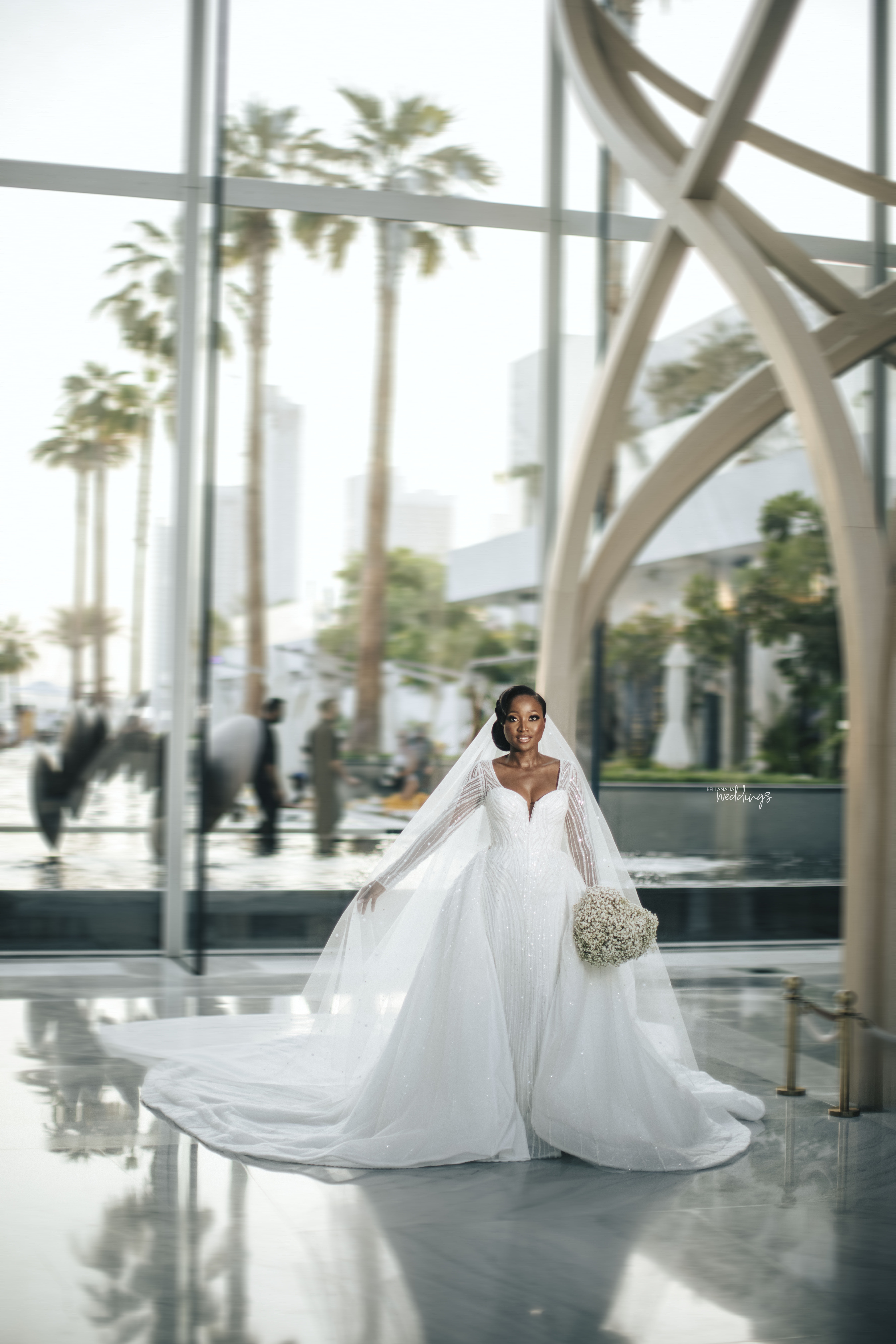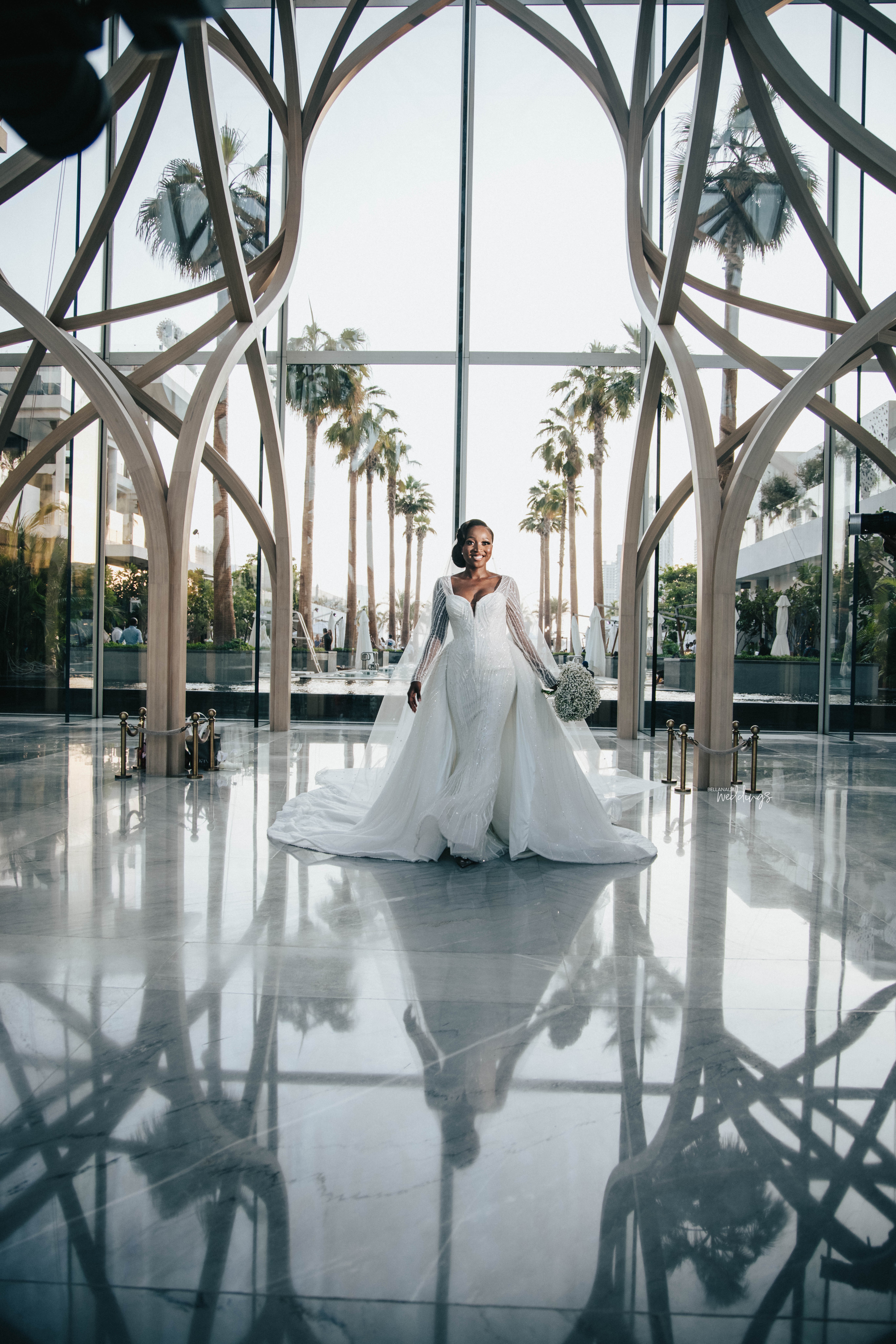 Let's check out Bolaji and his squad as they get ready as well.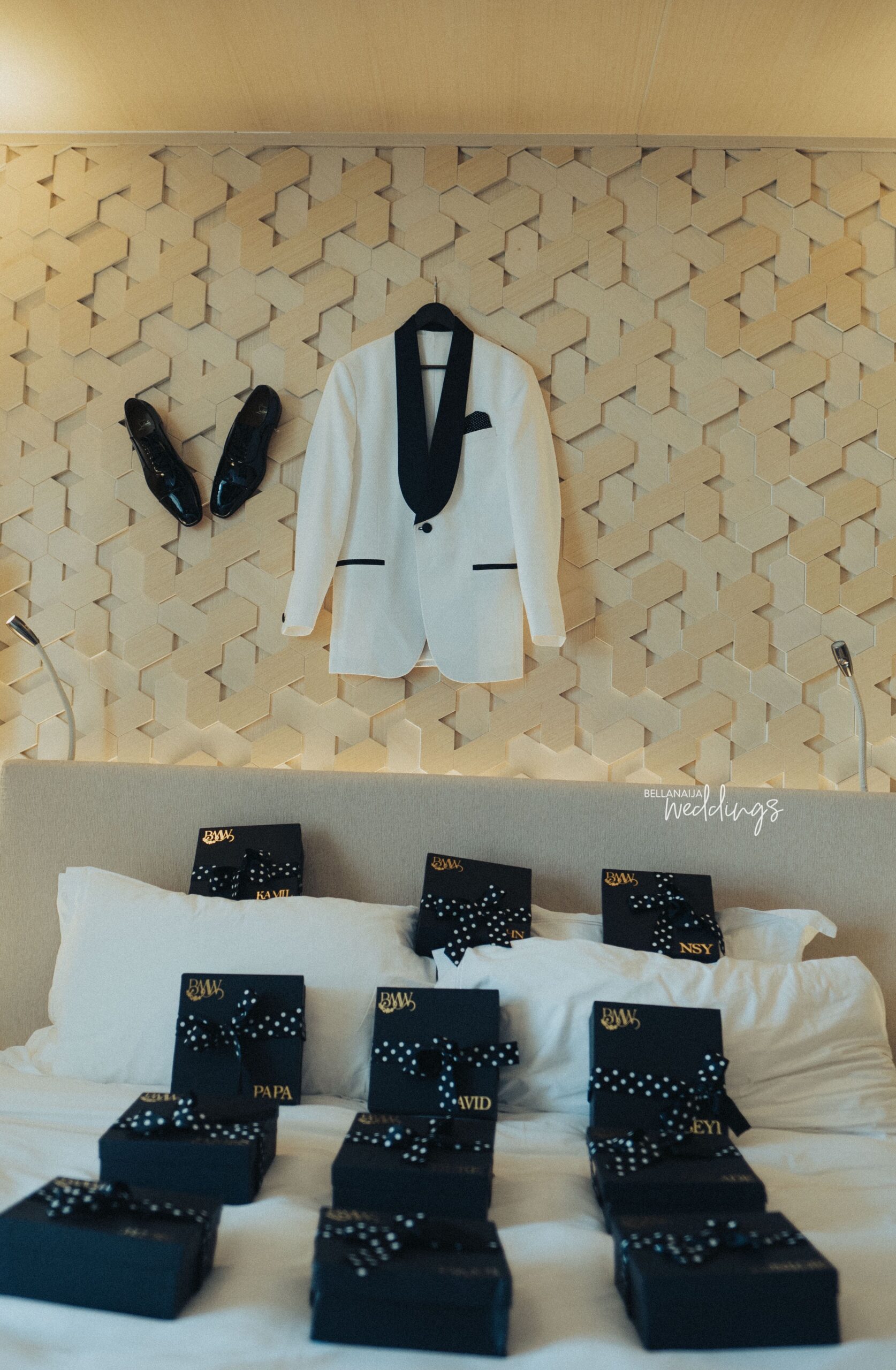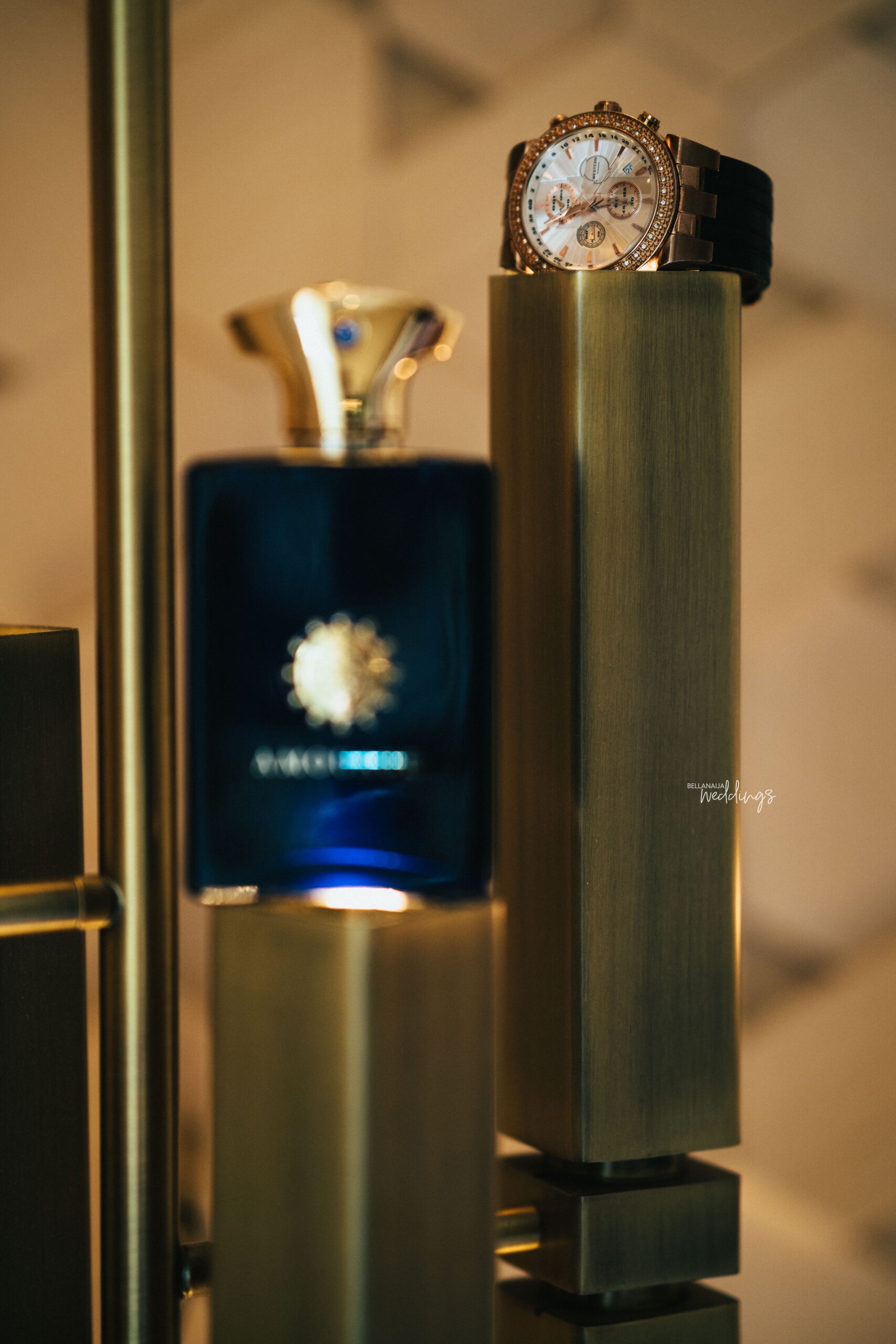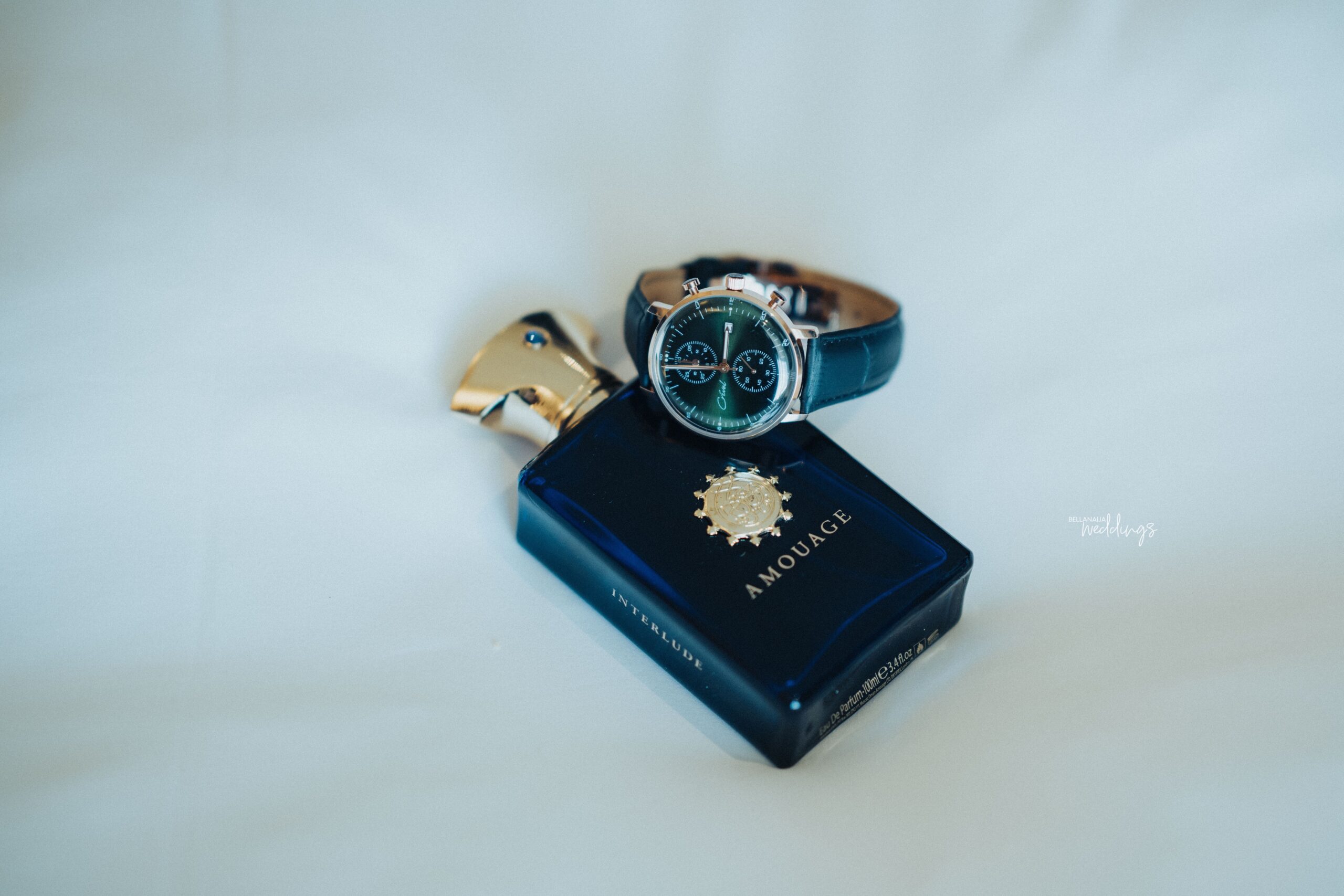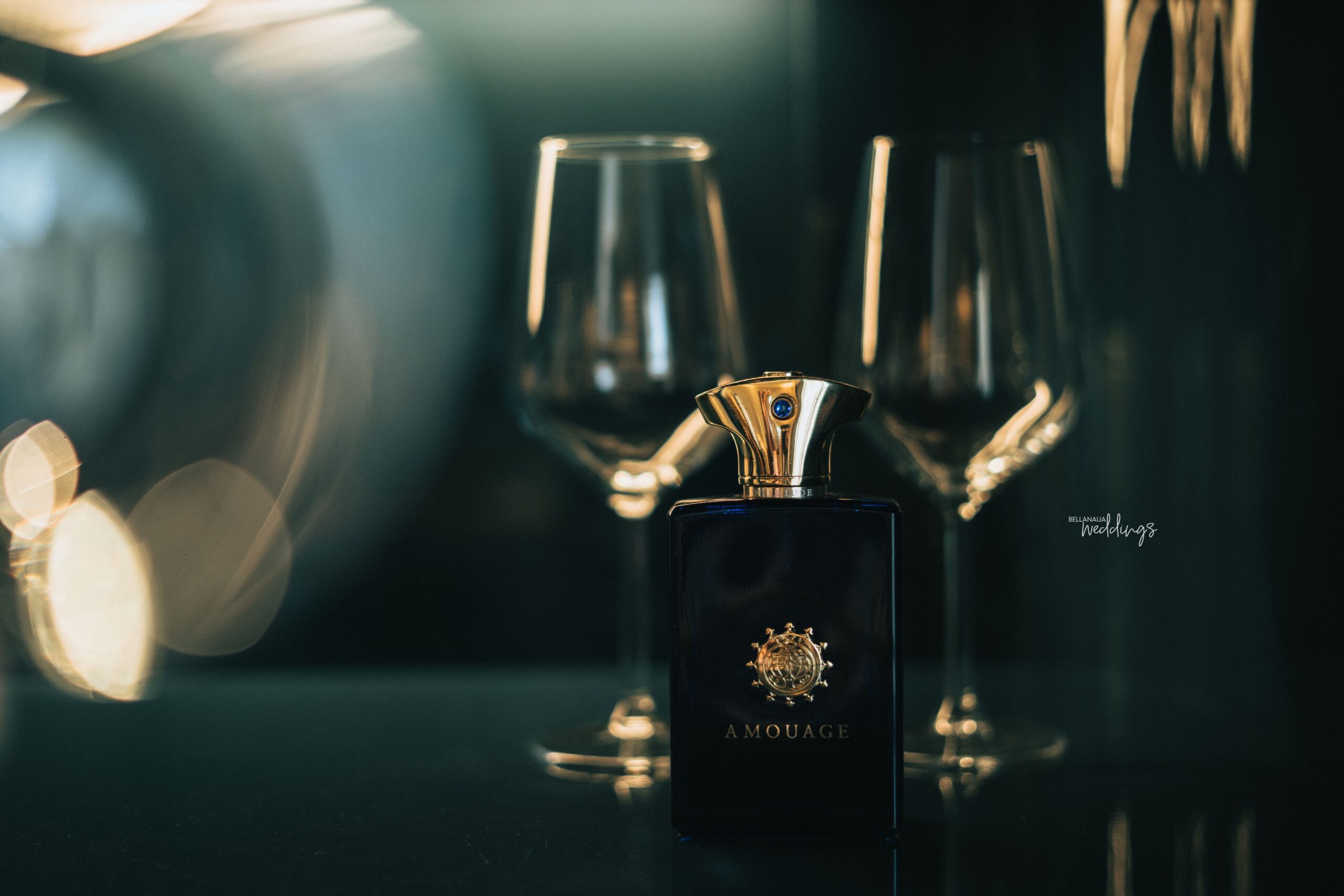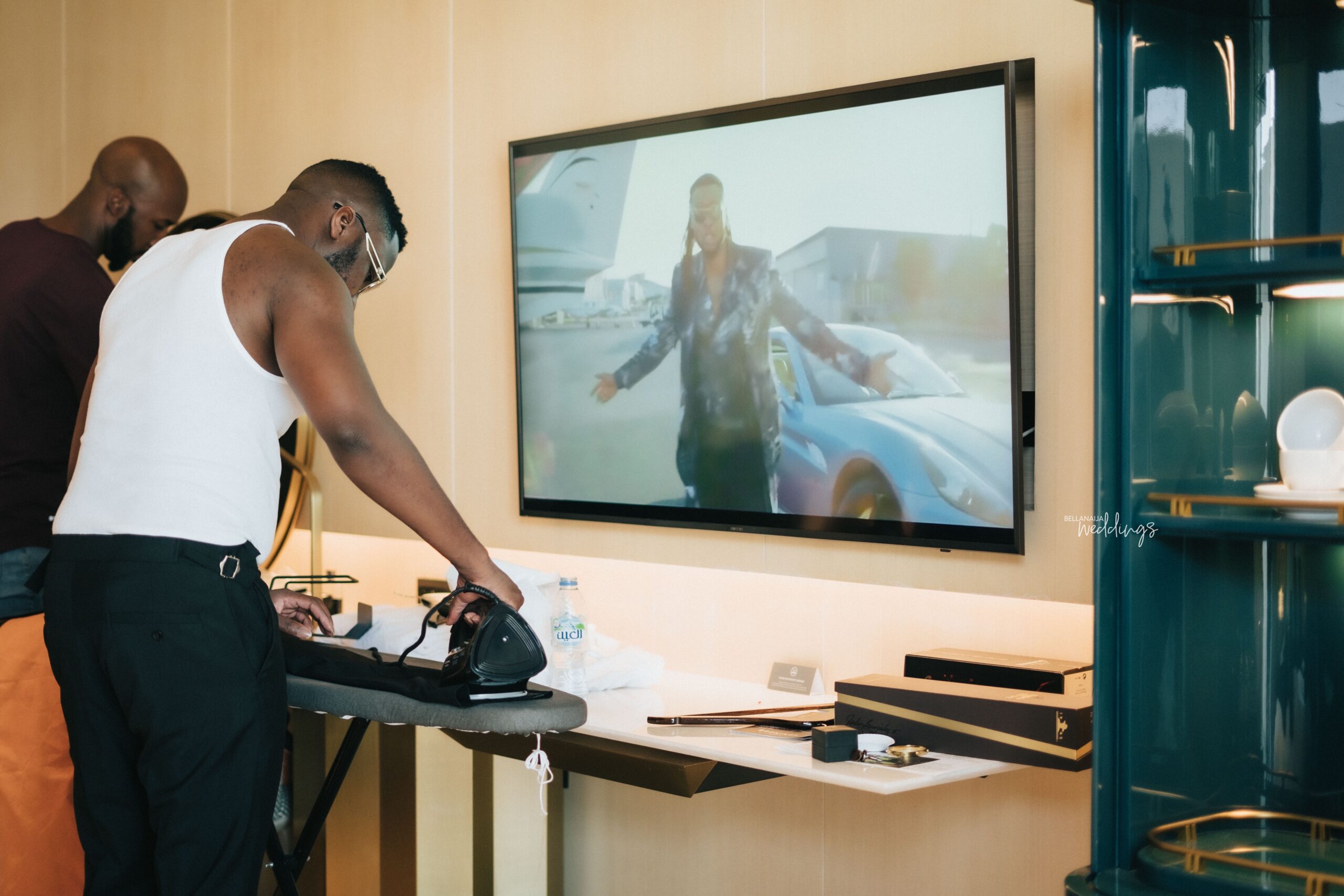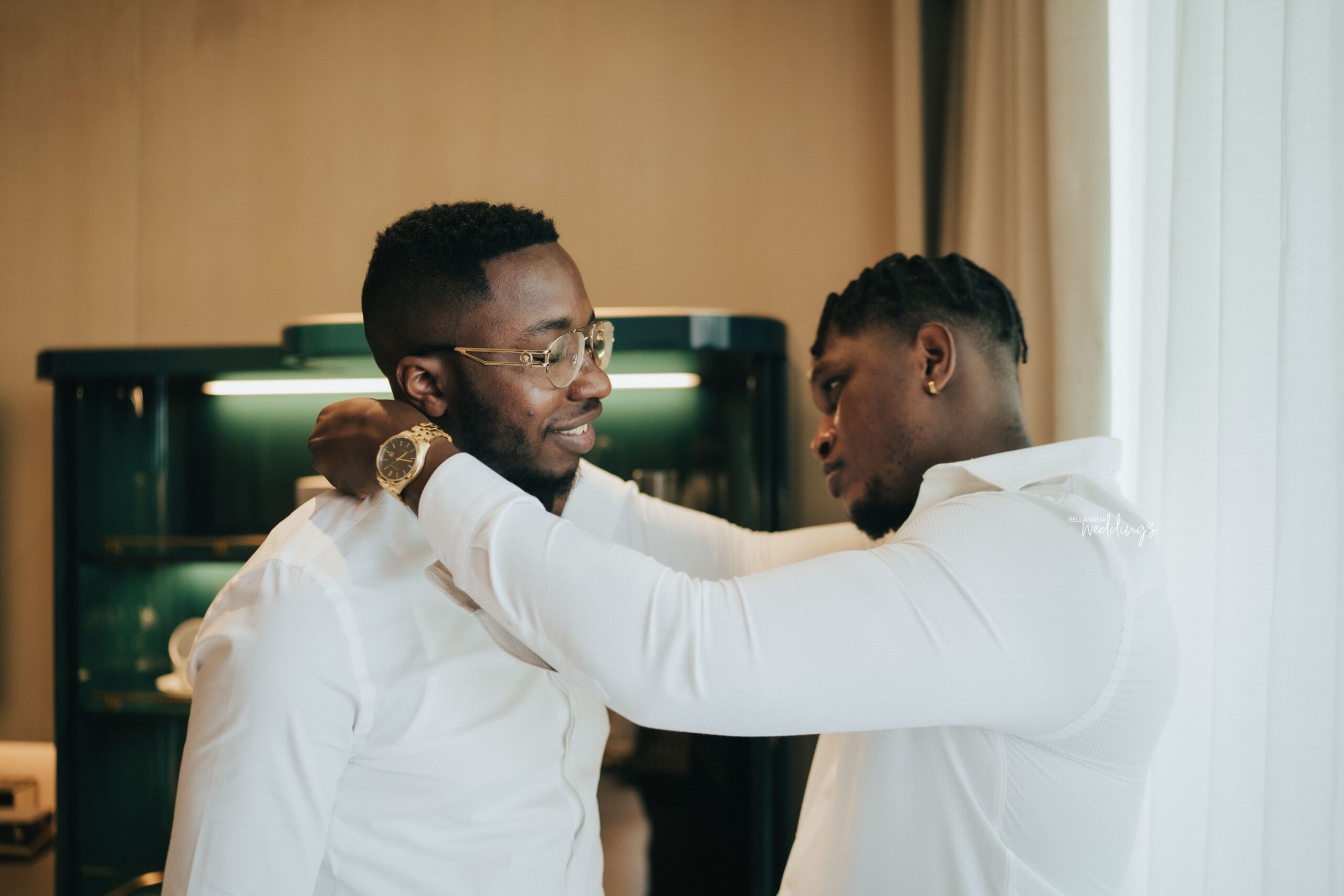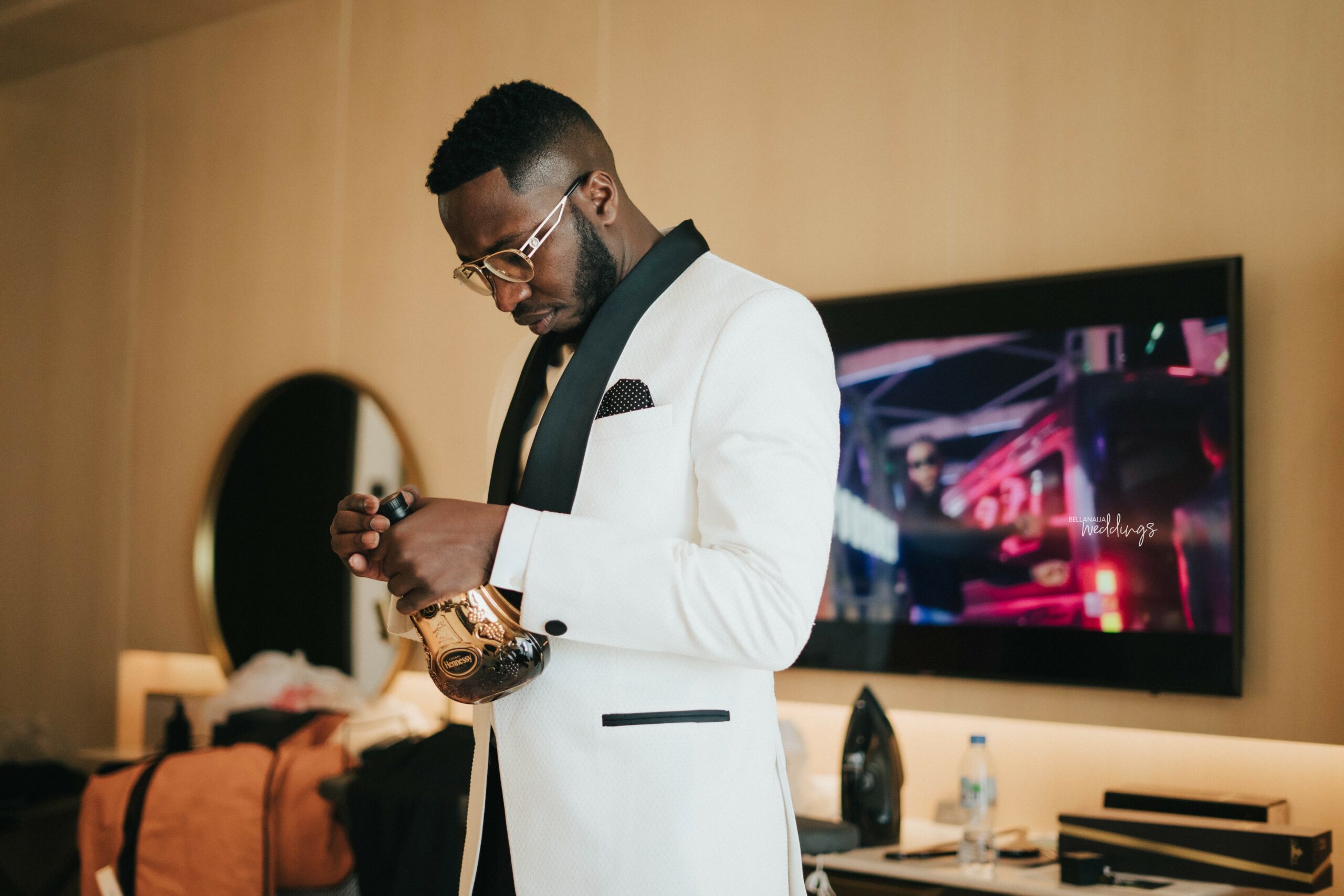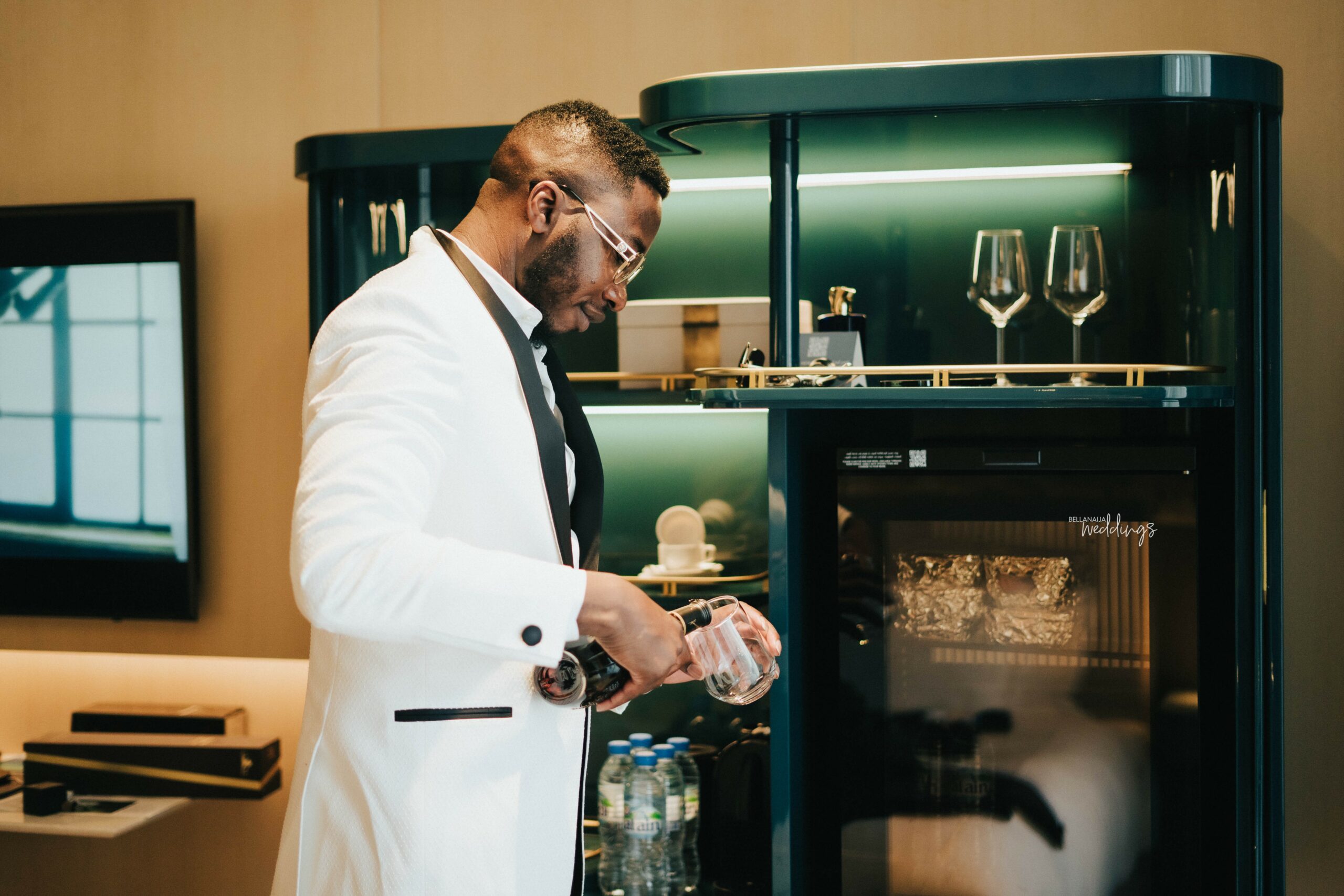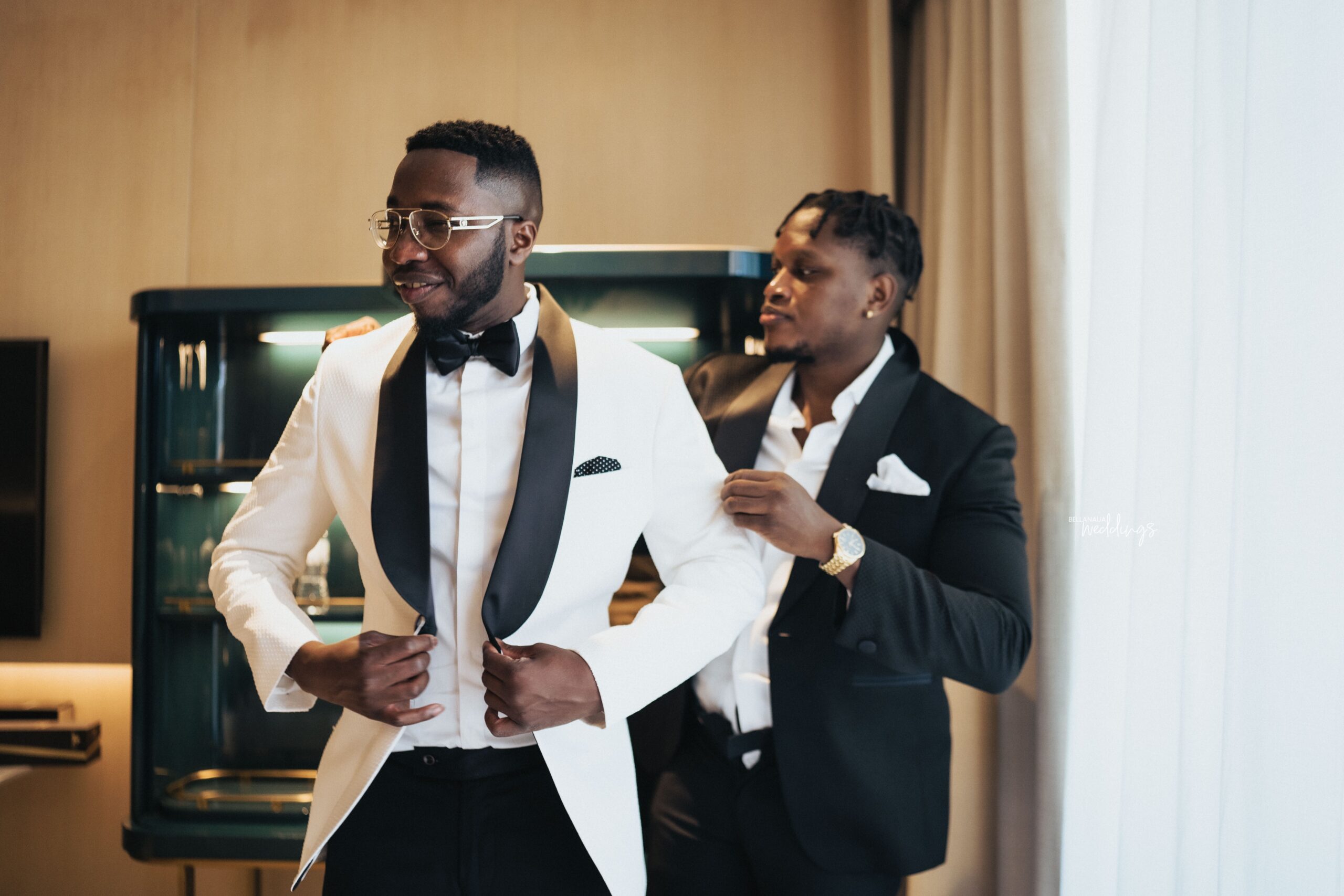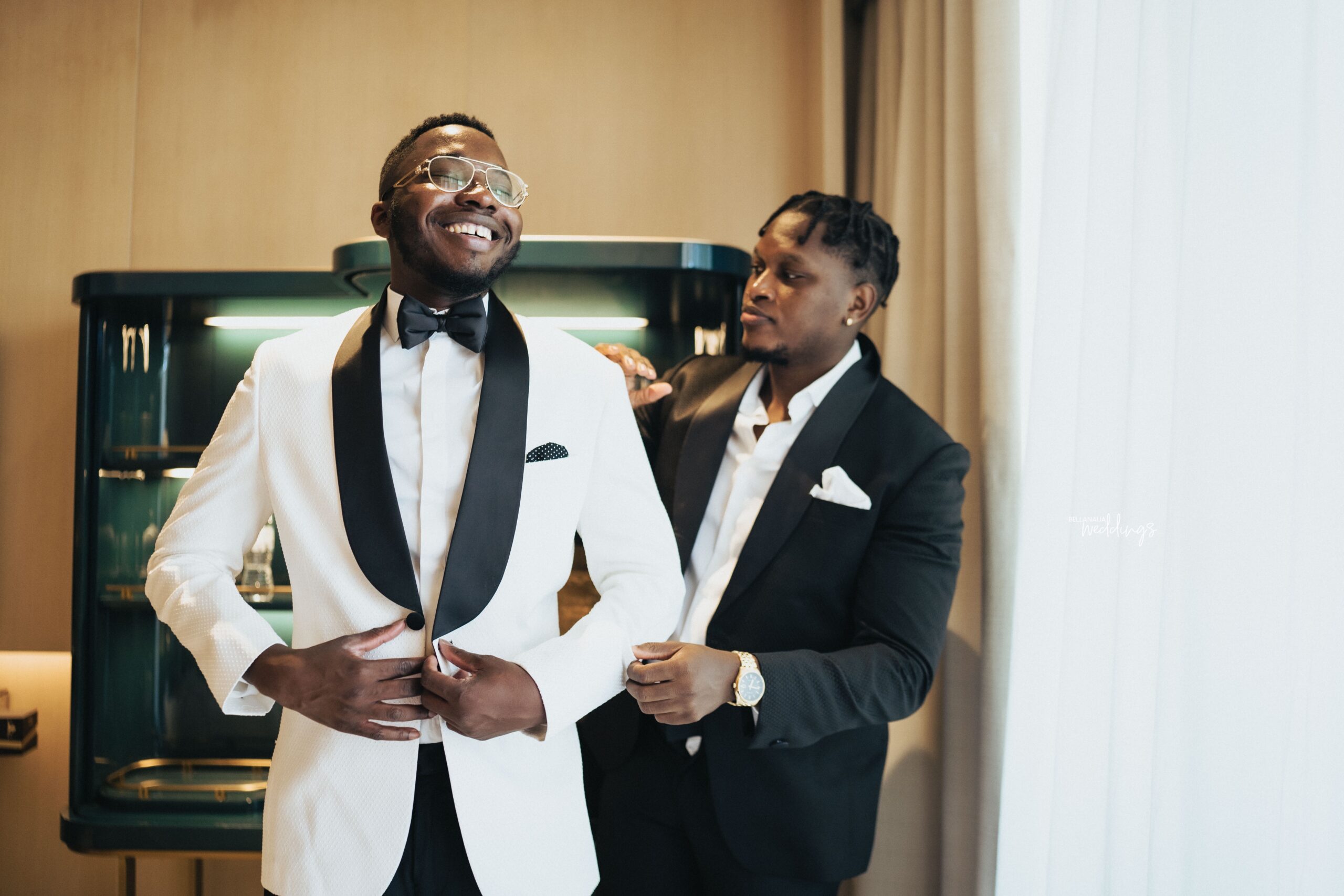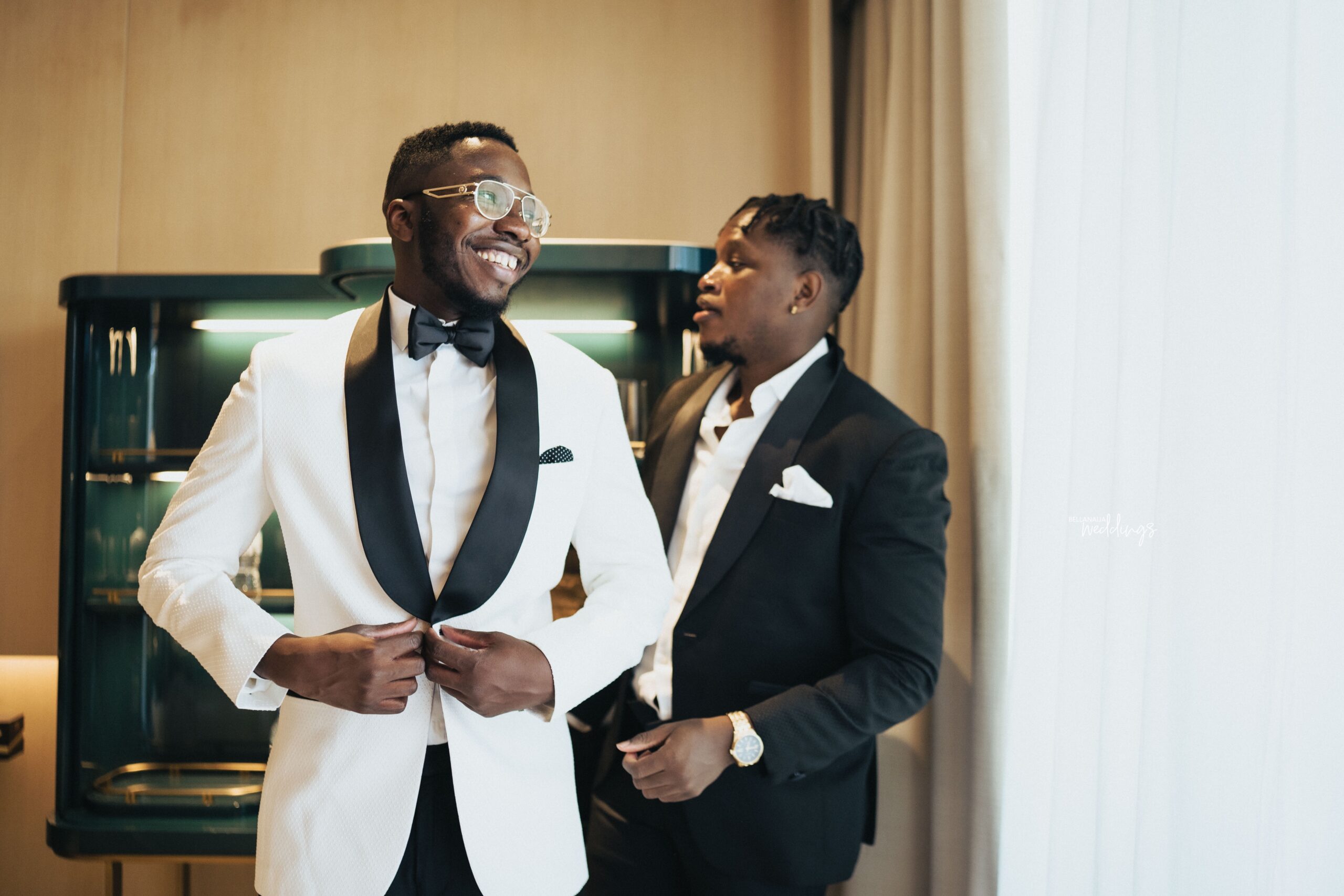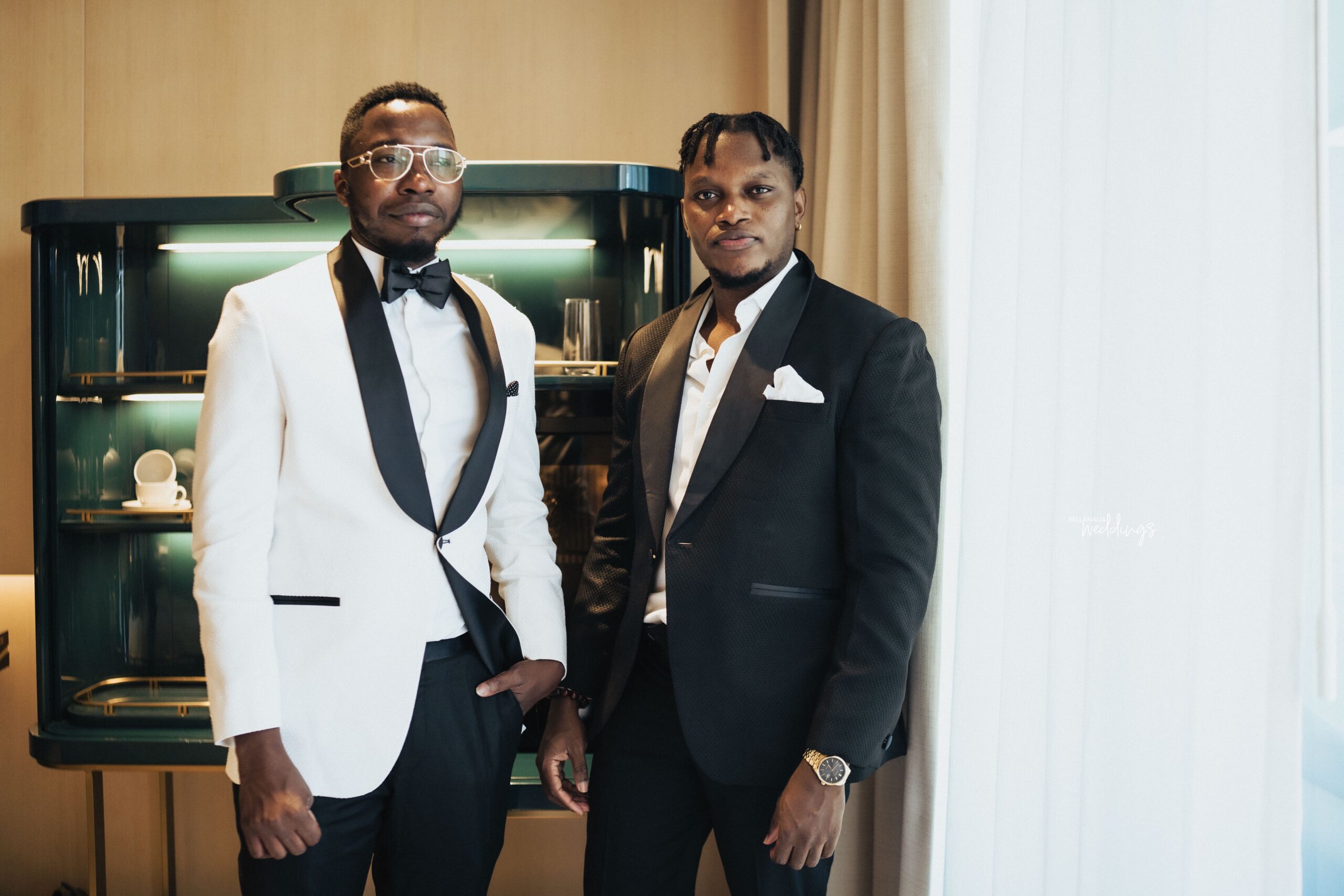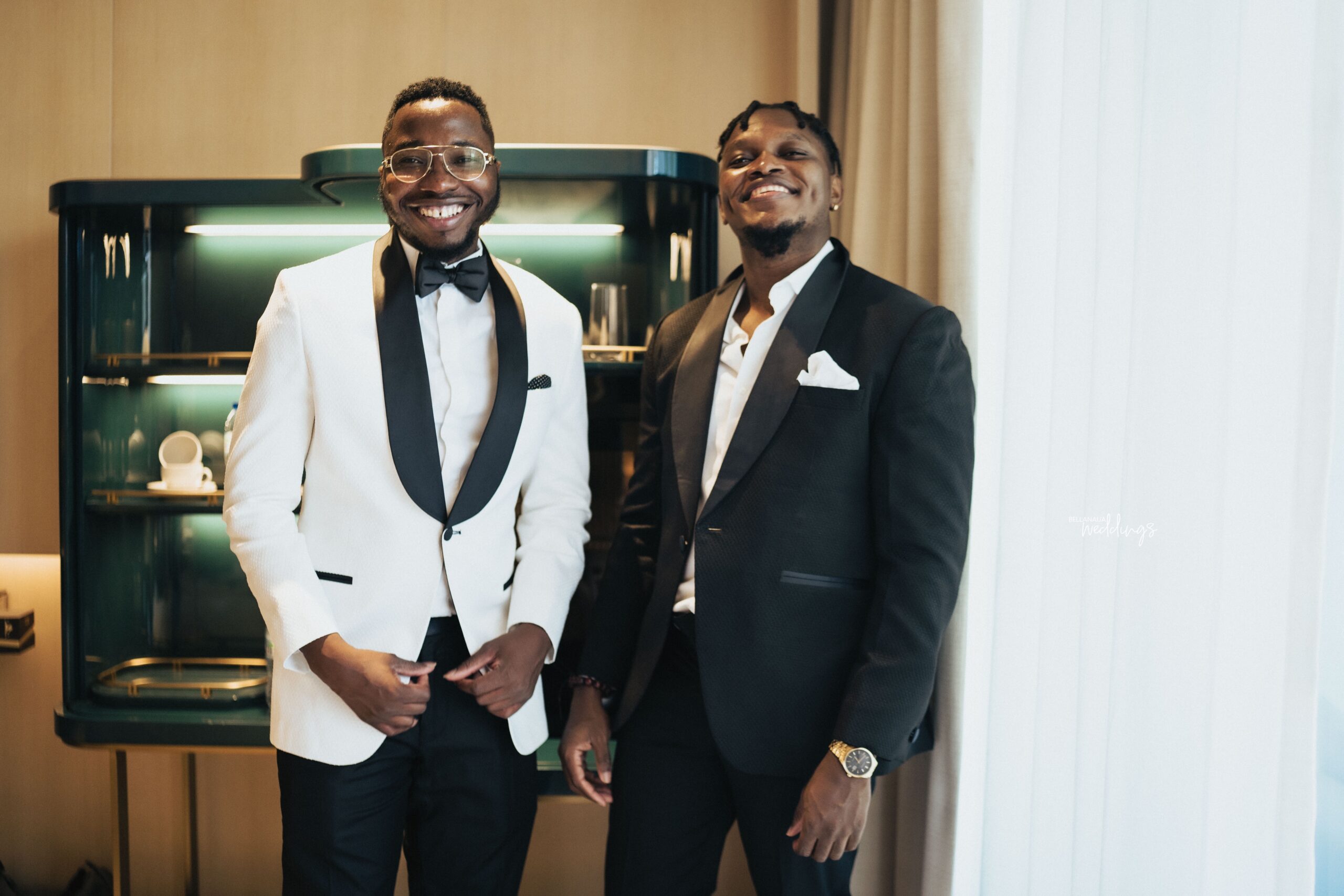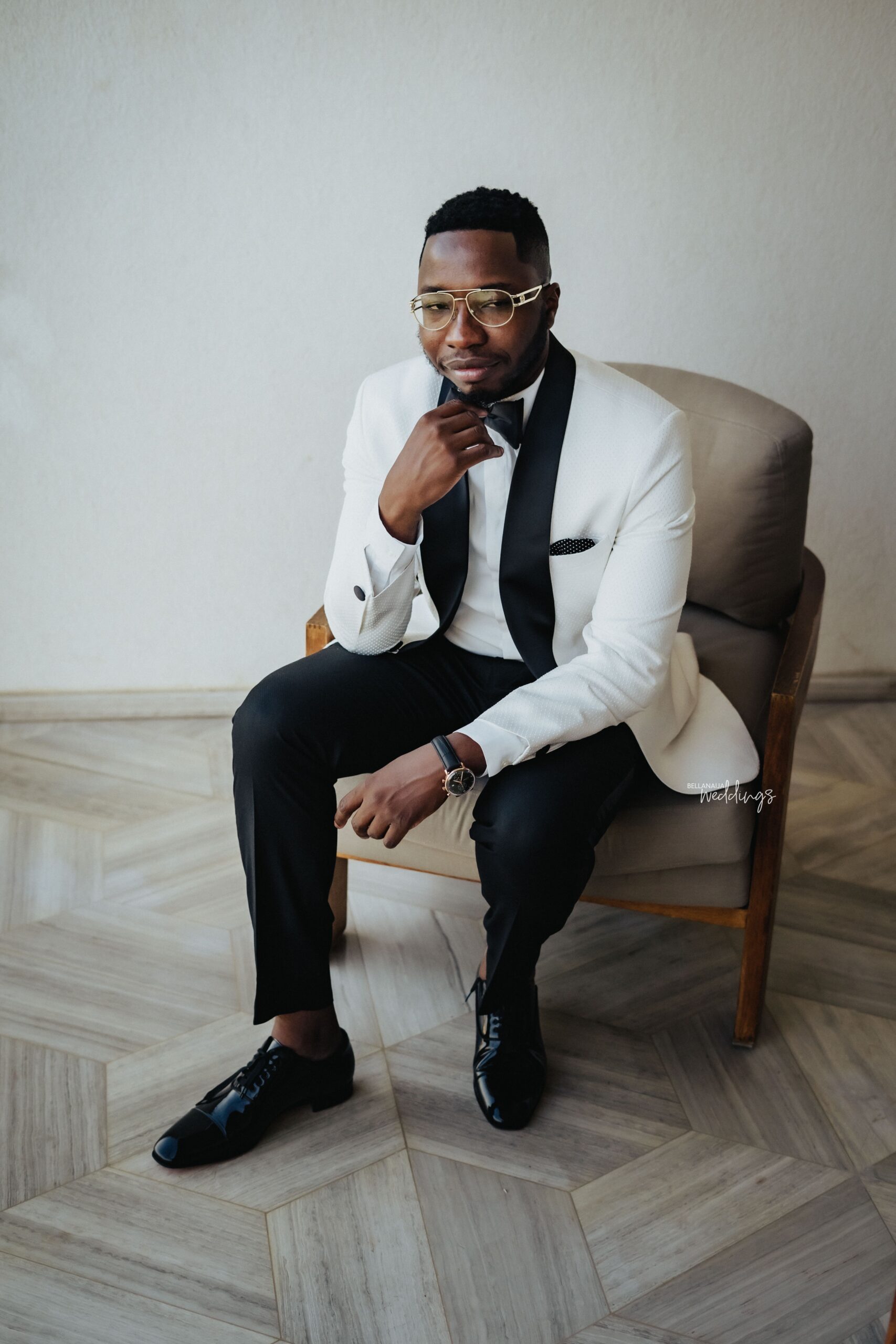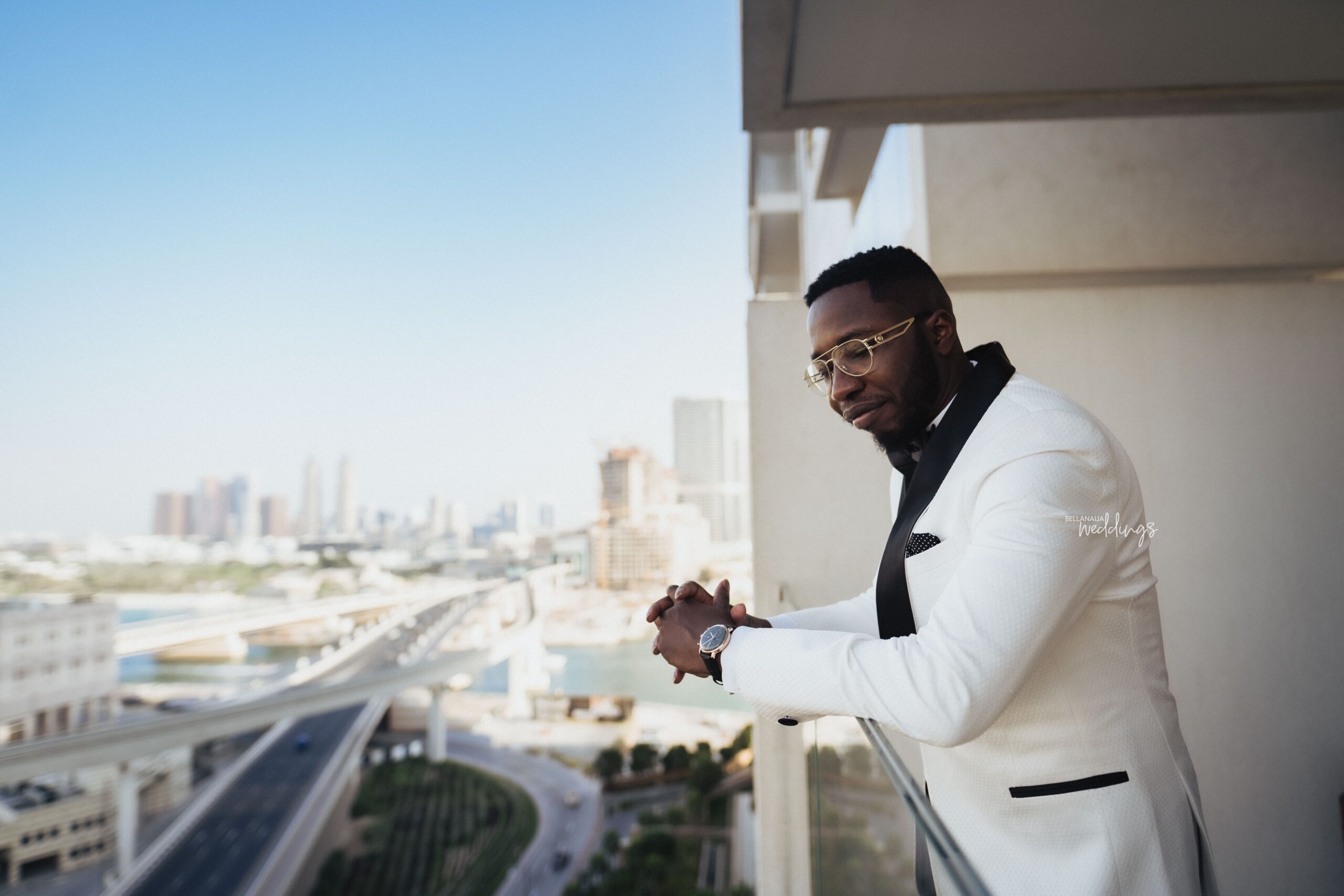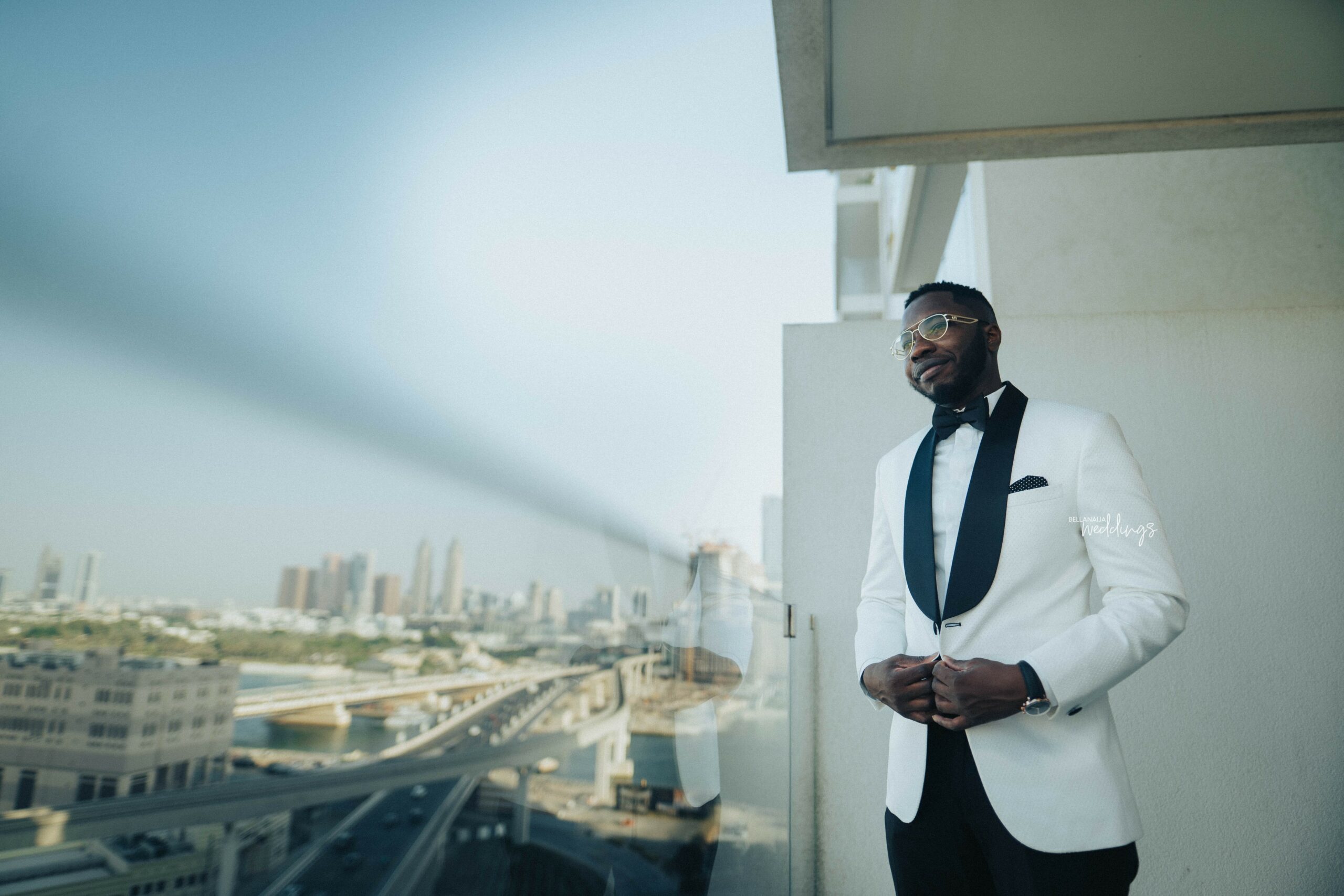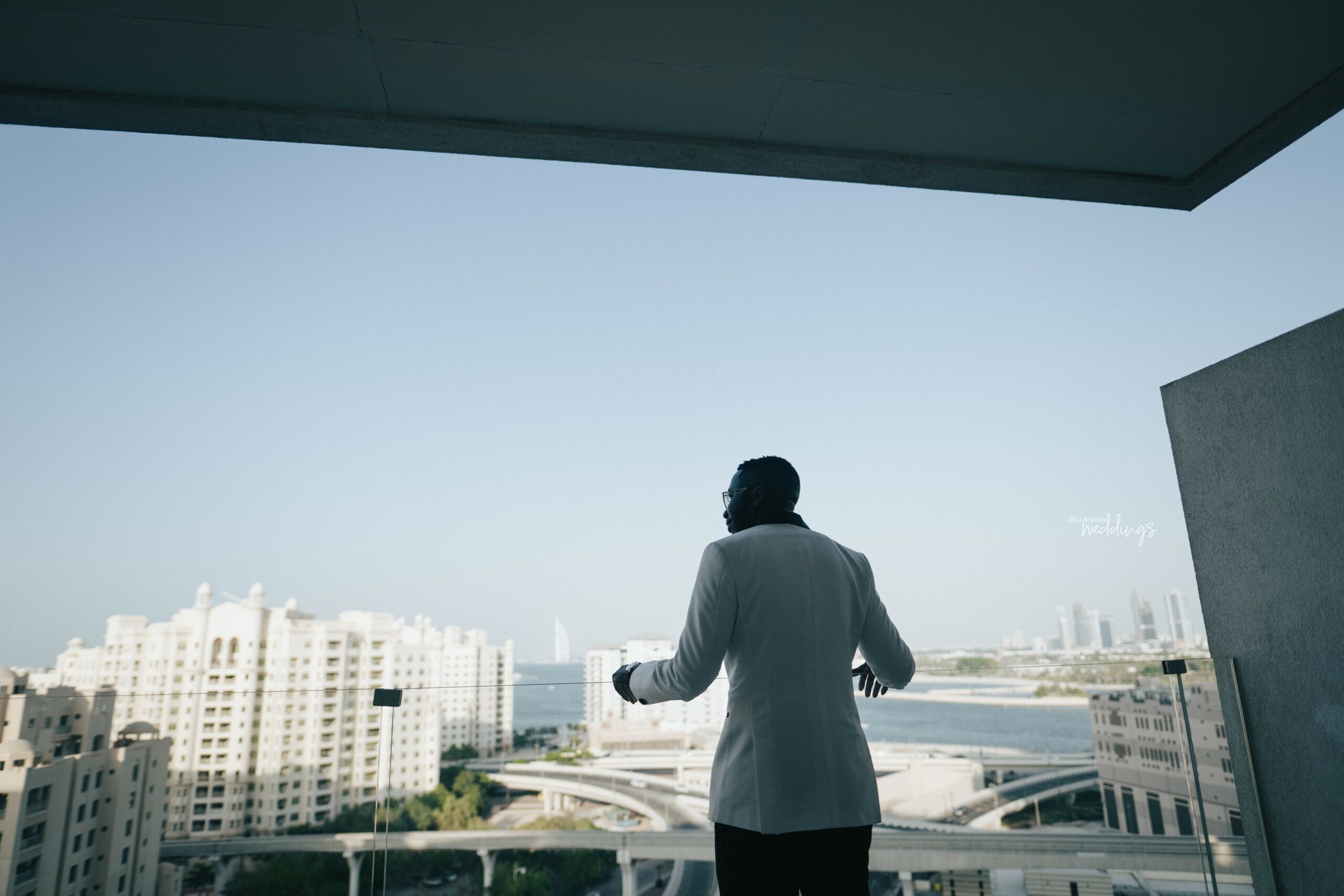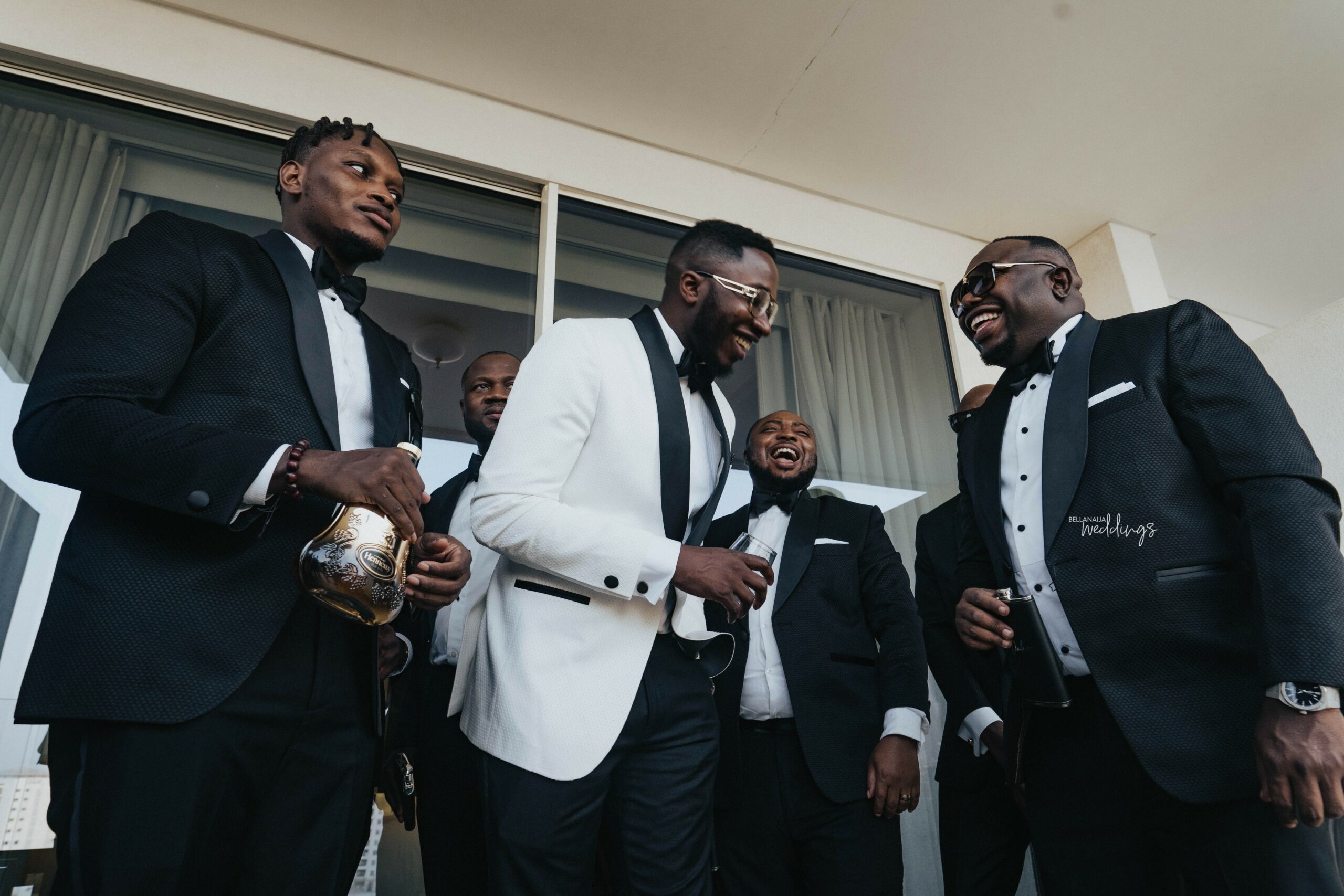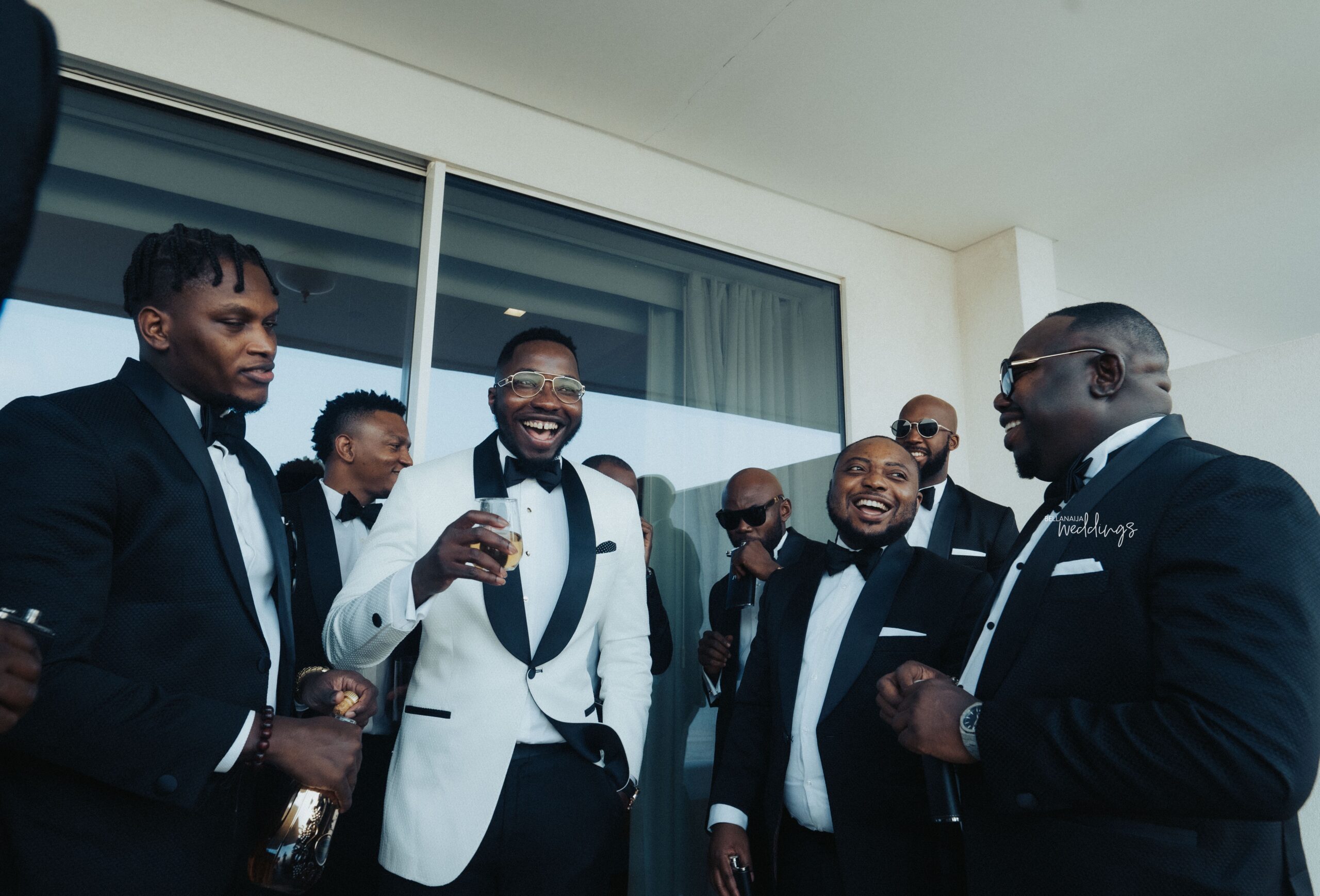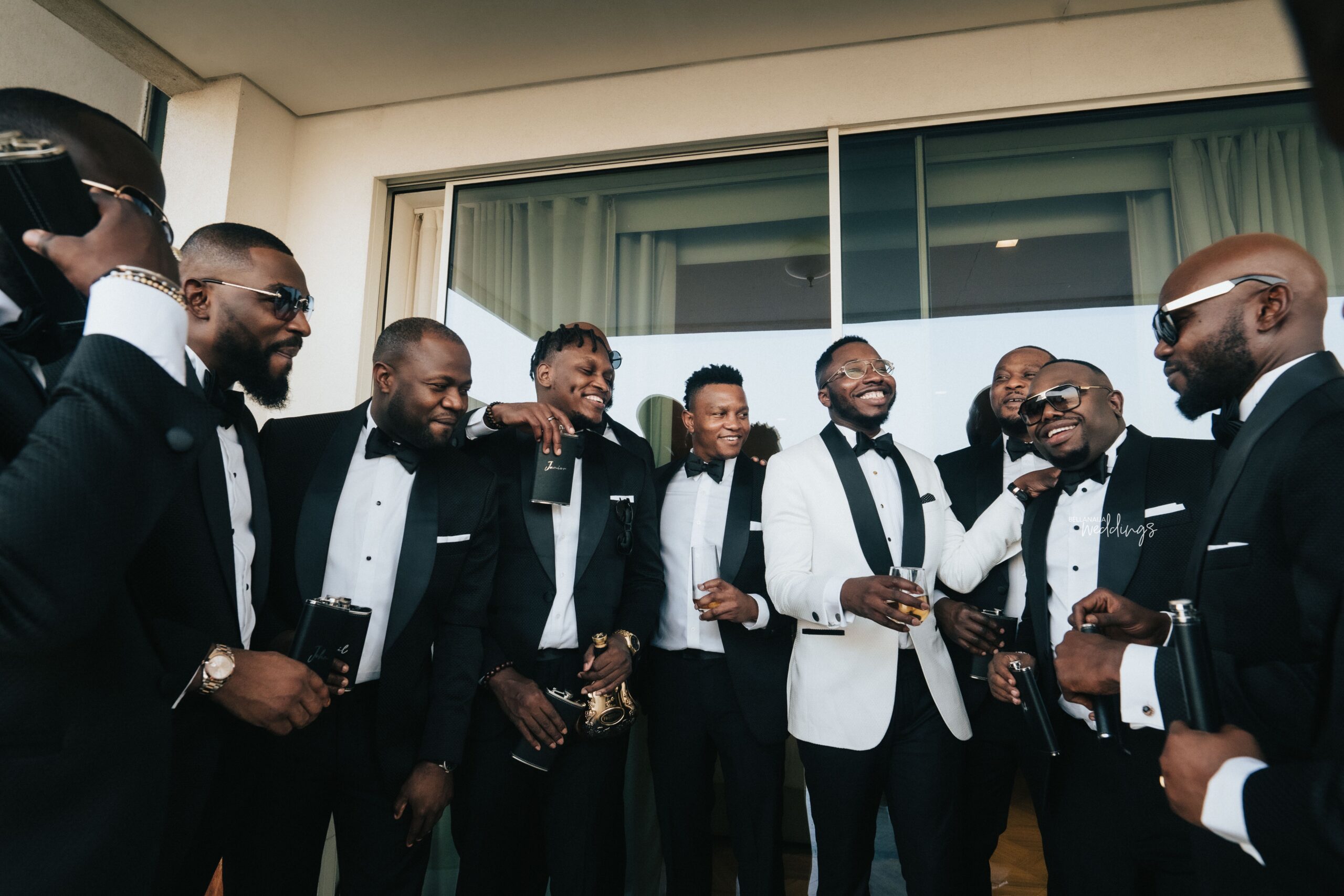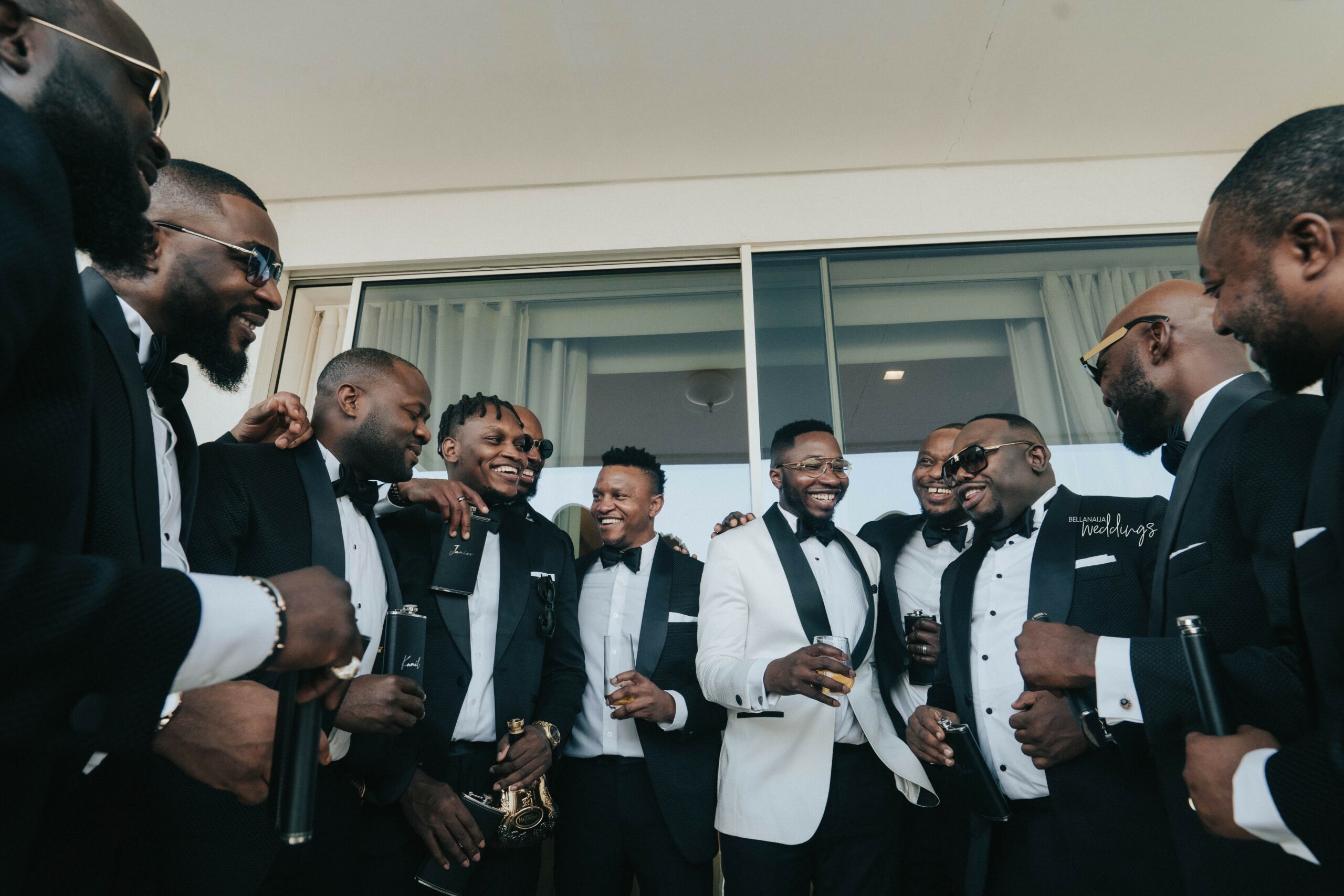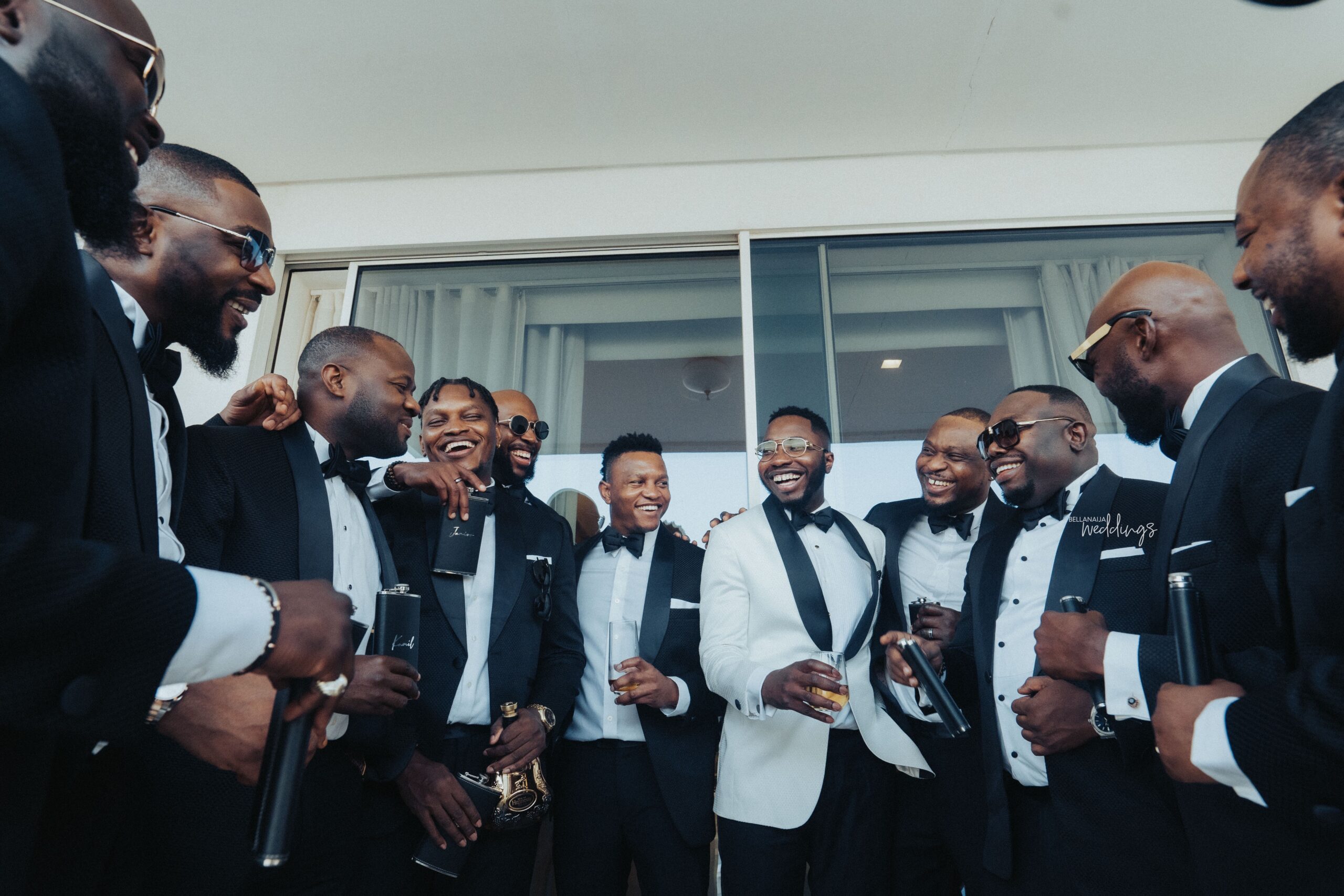 Let the ceremony begin!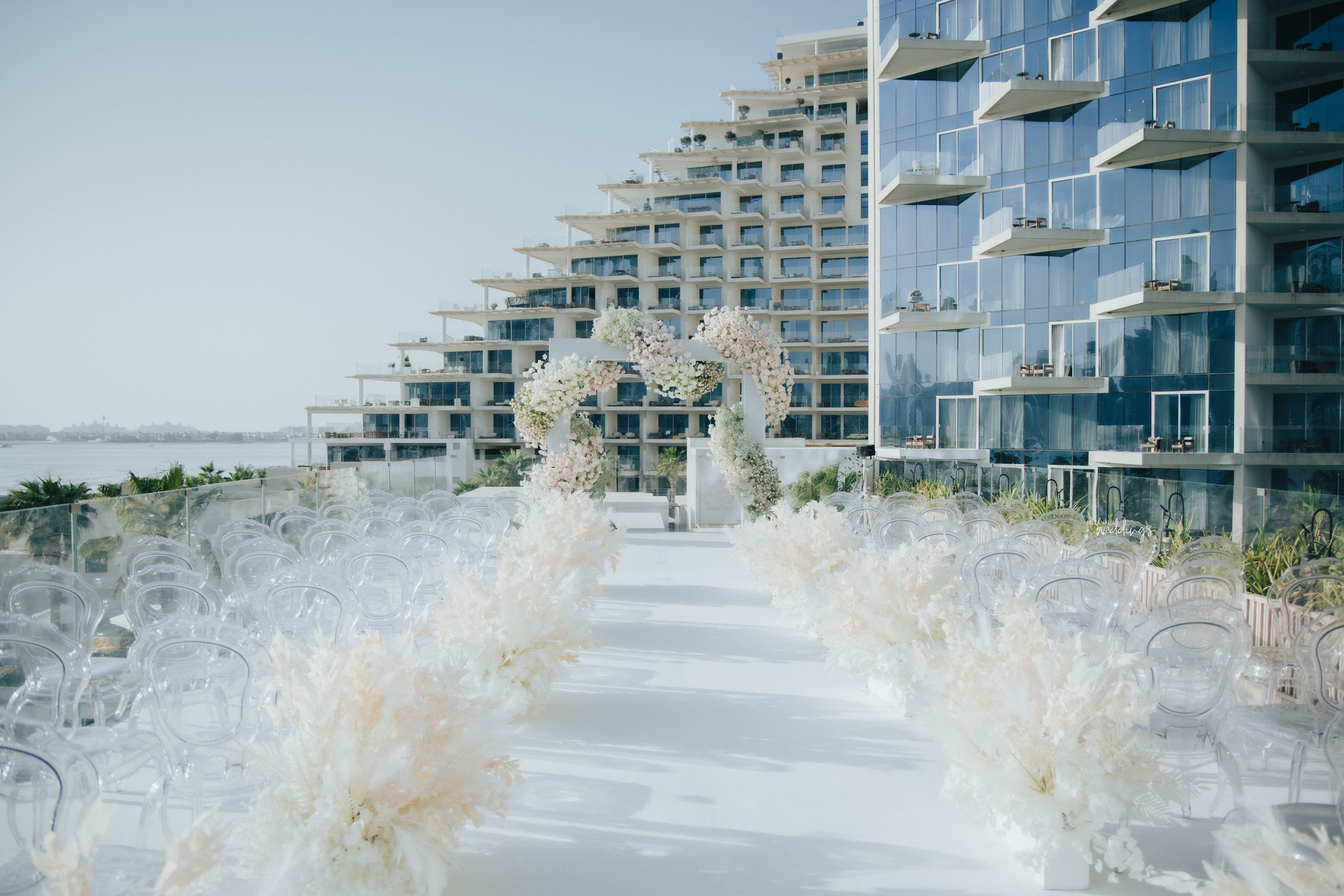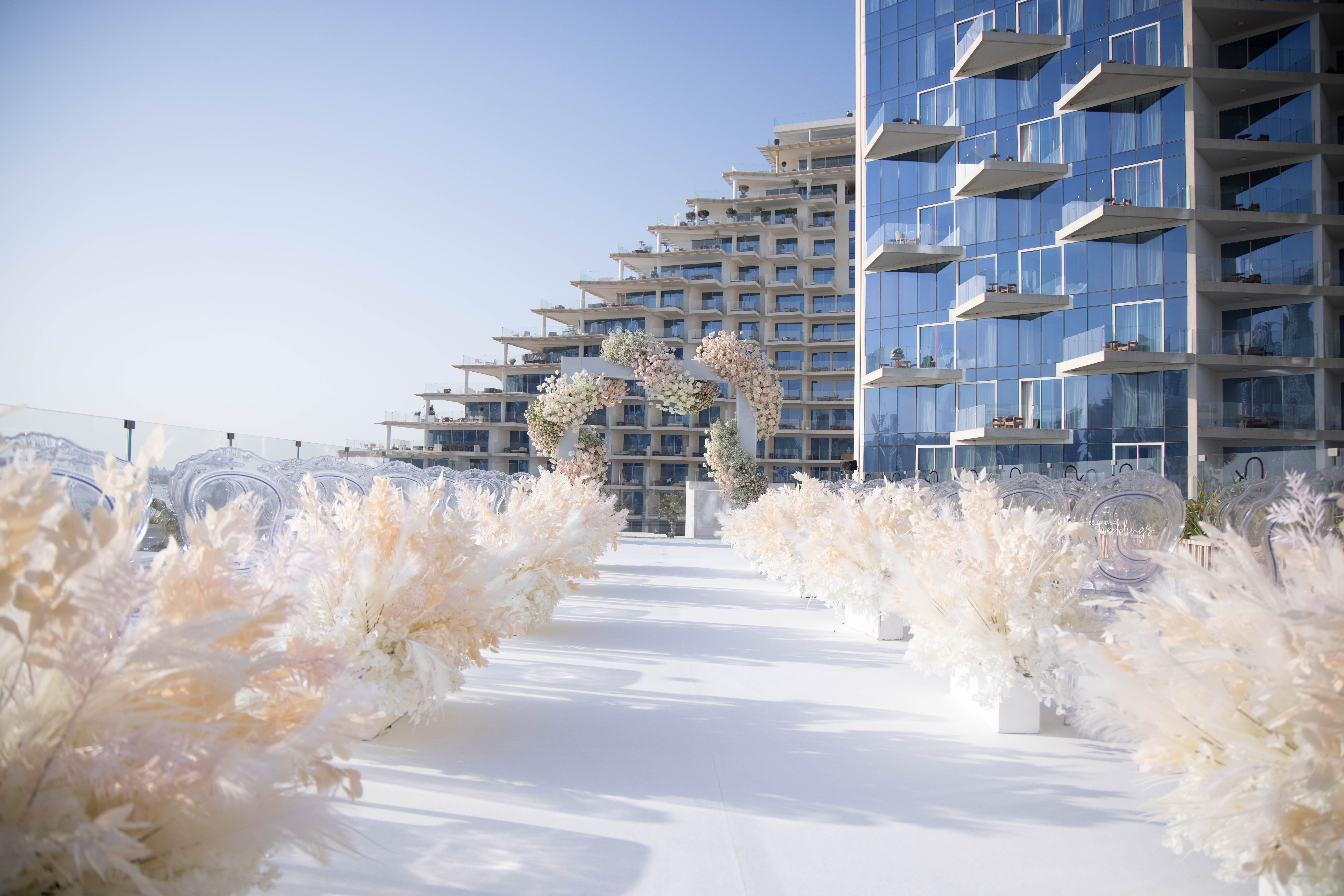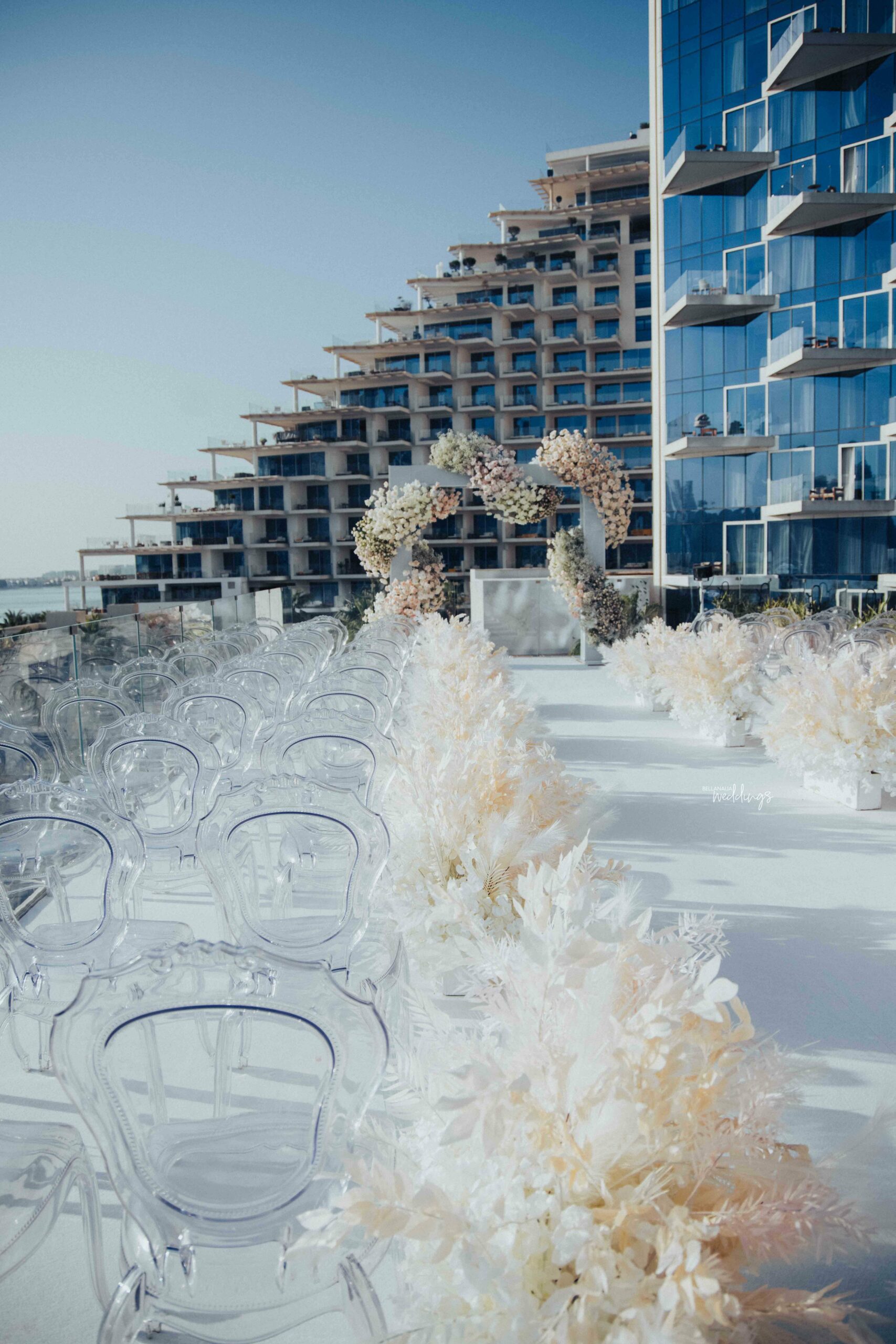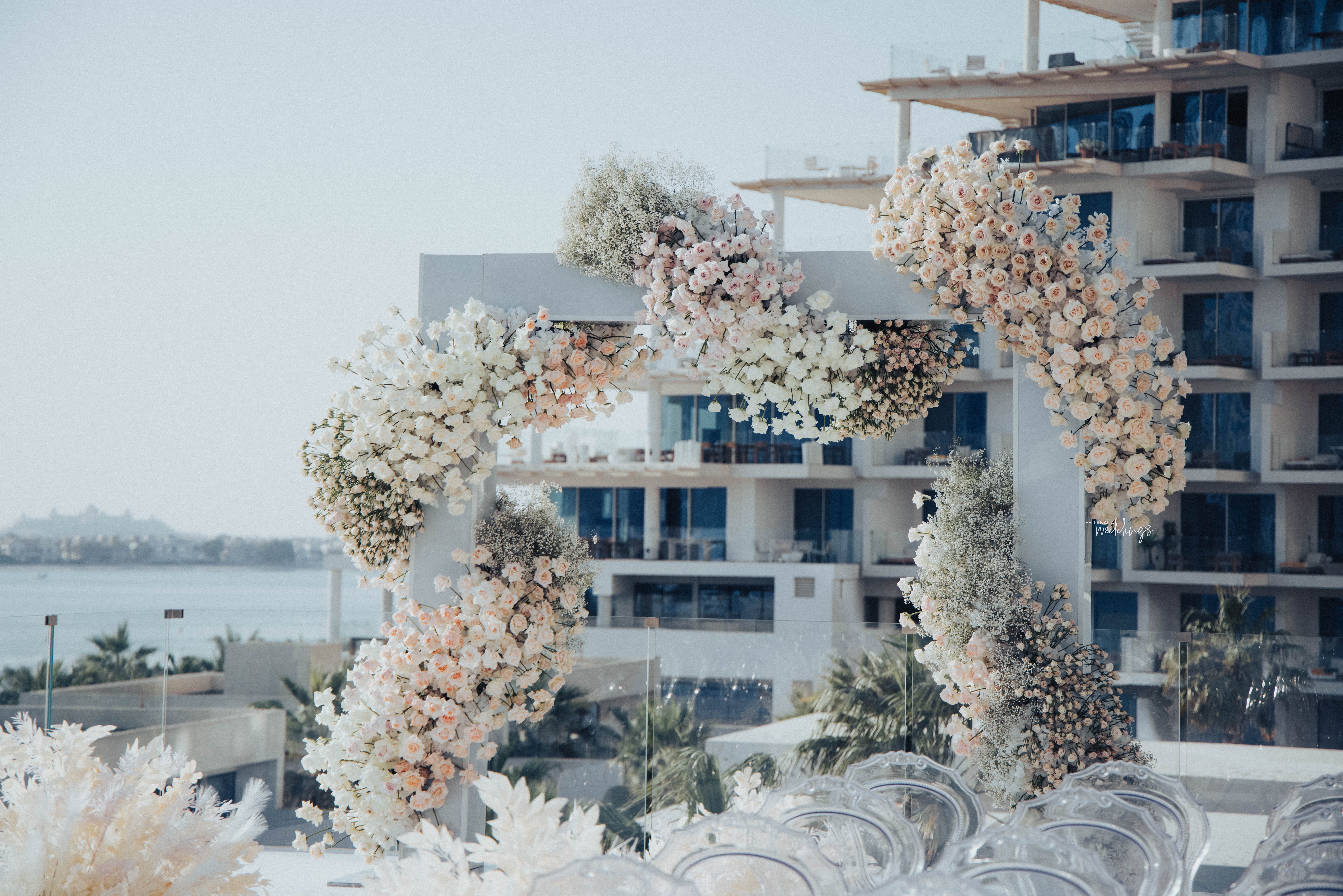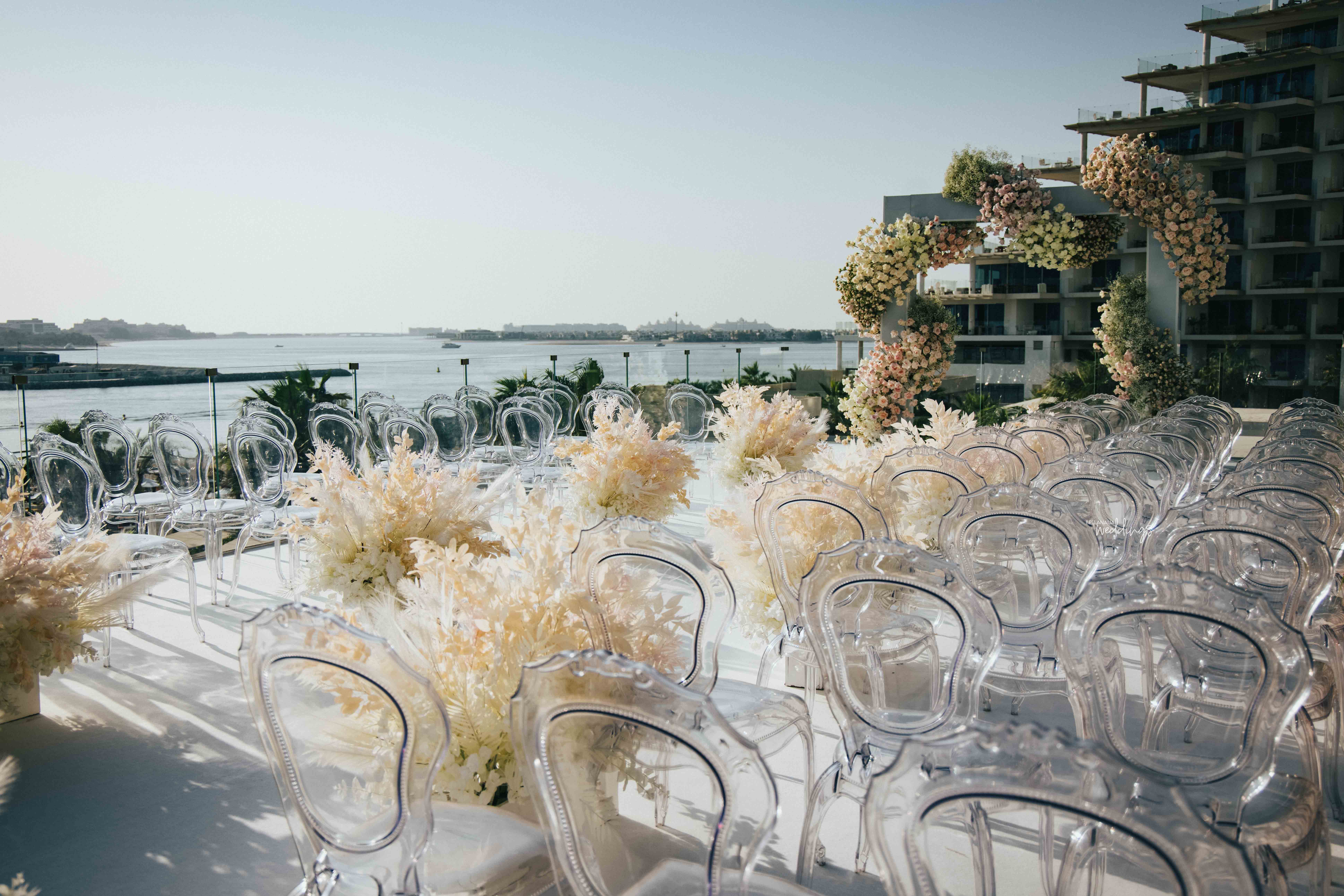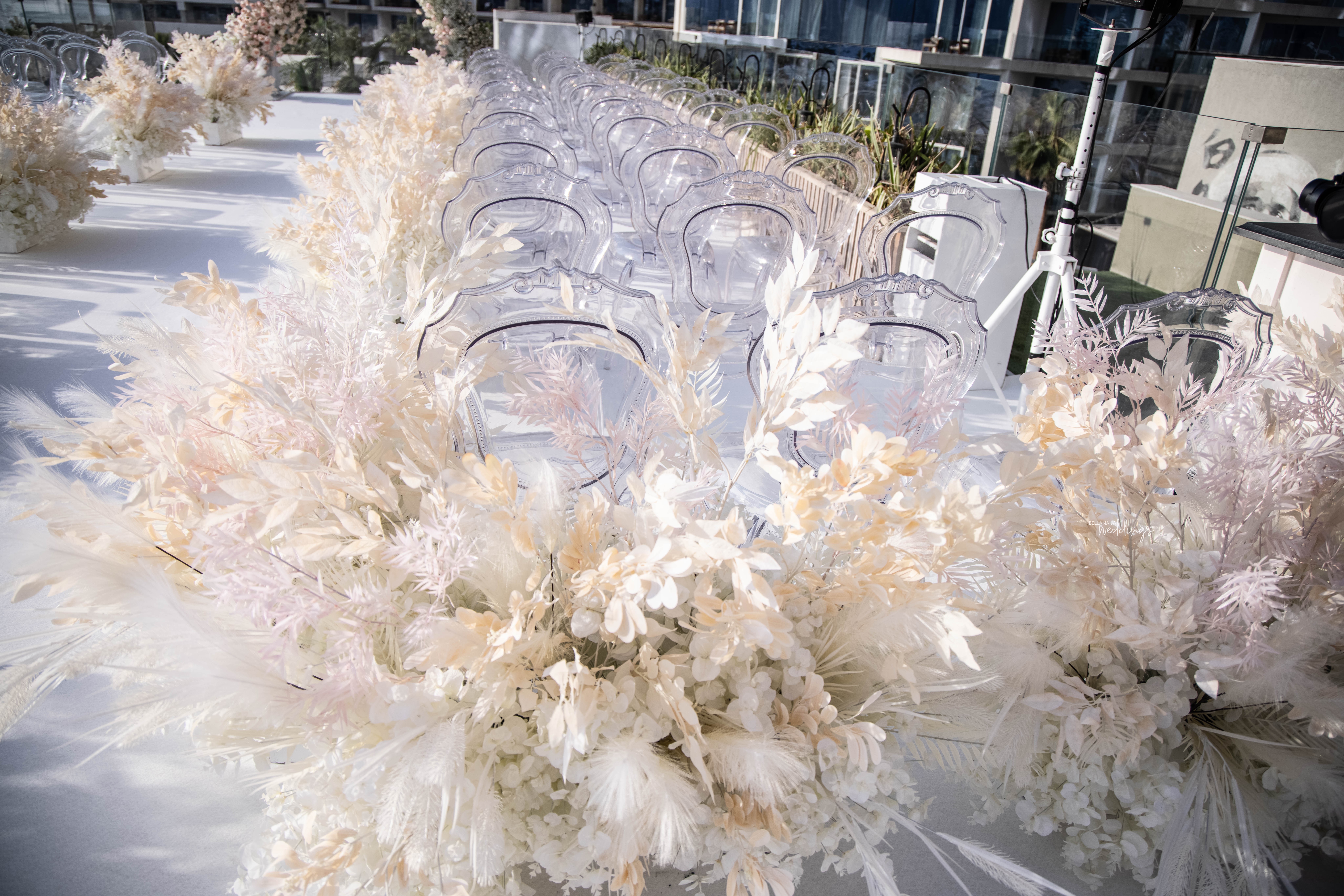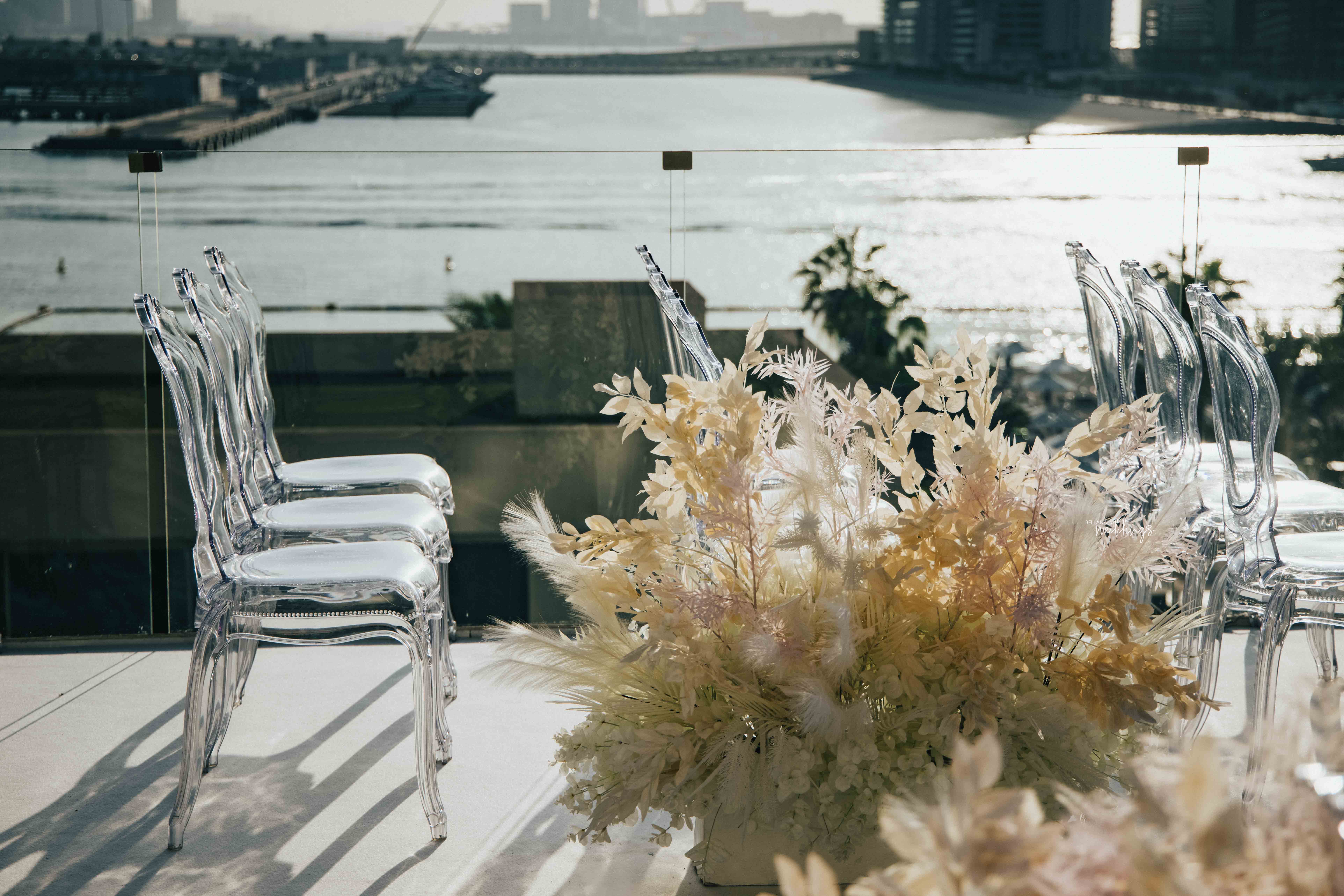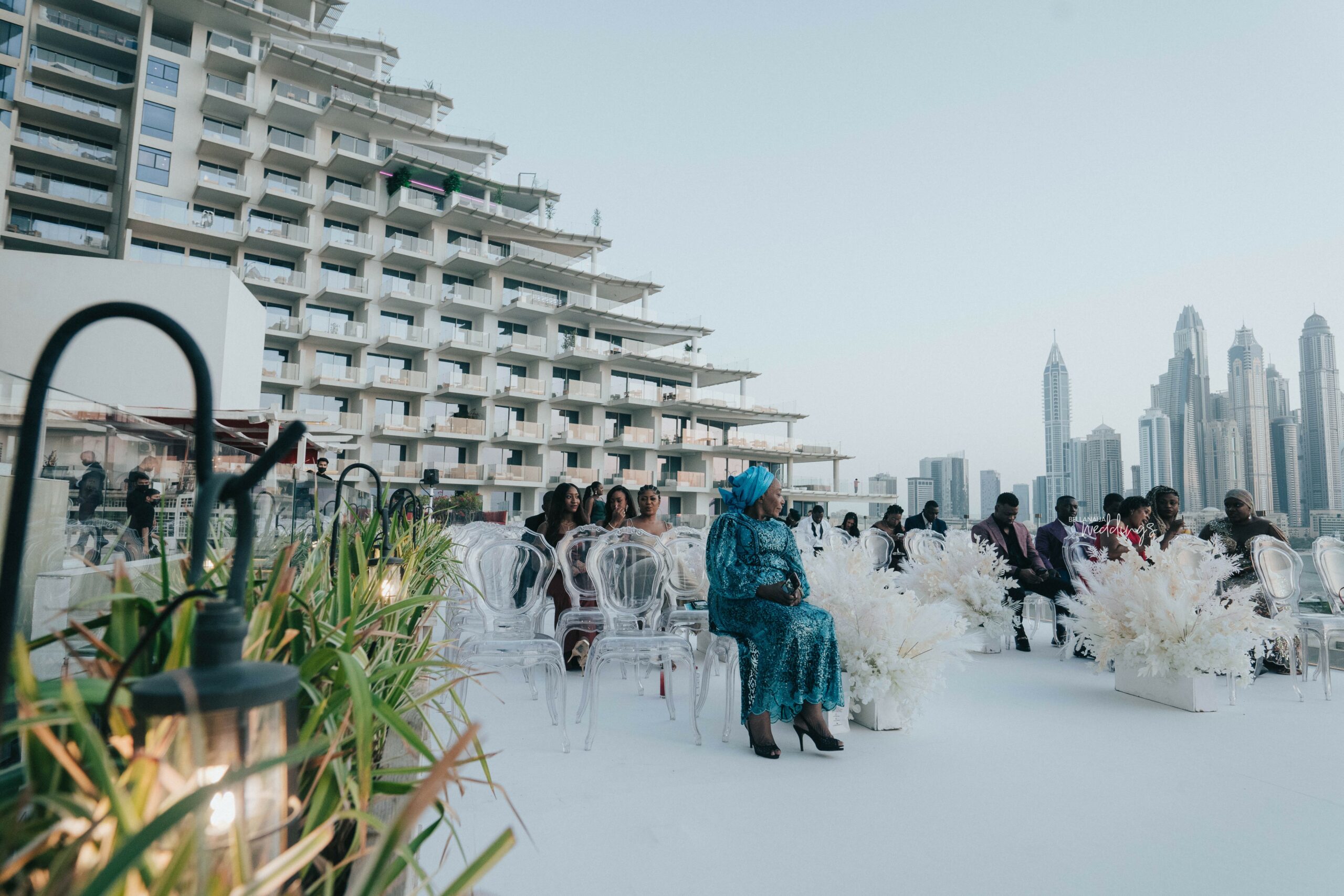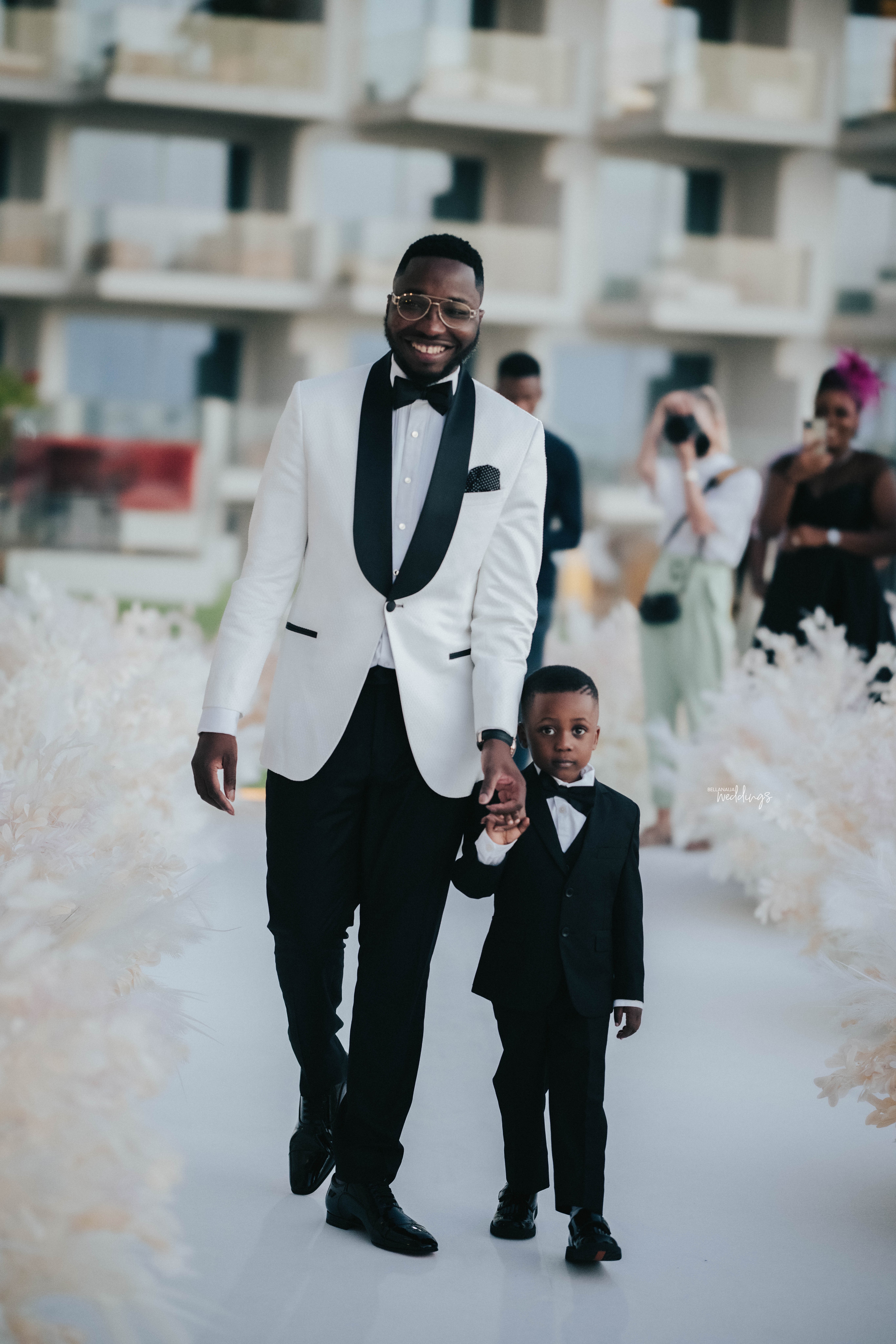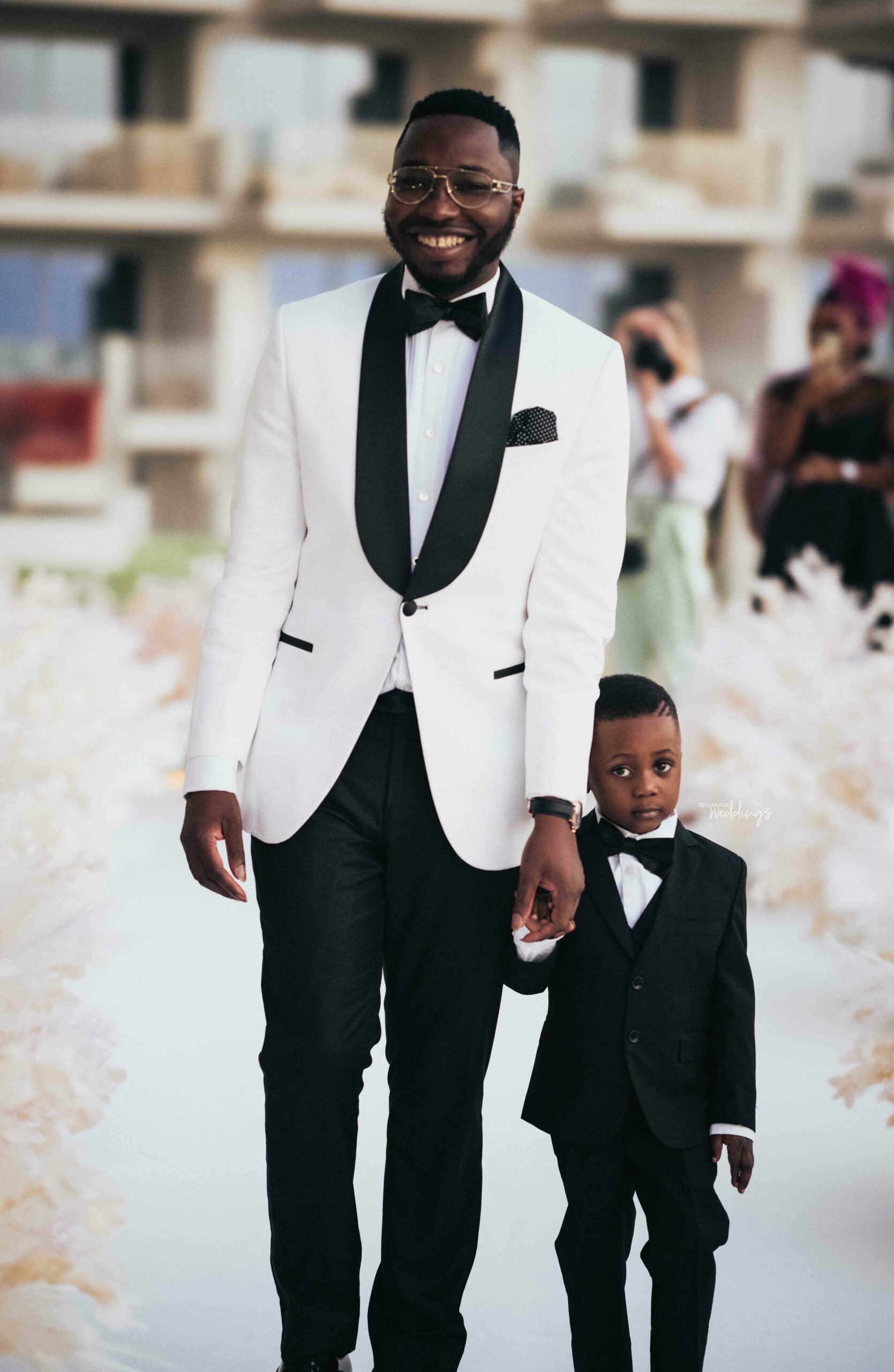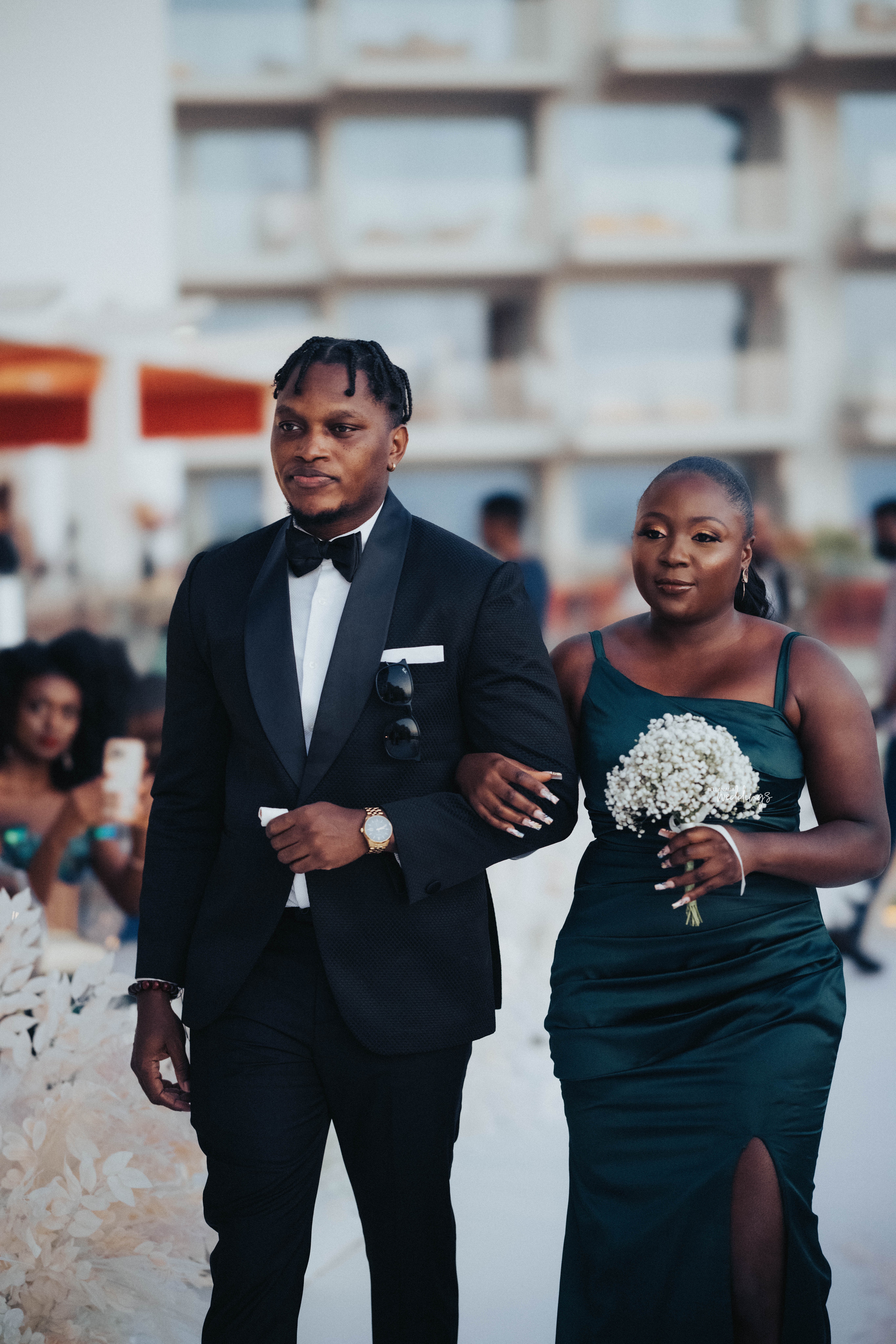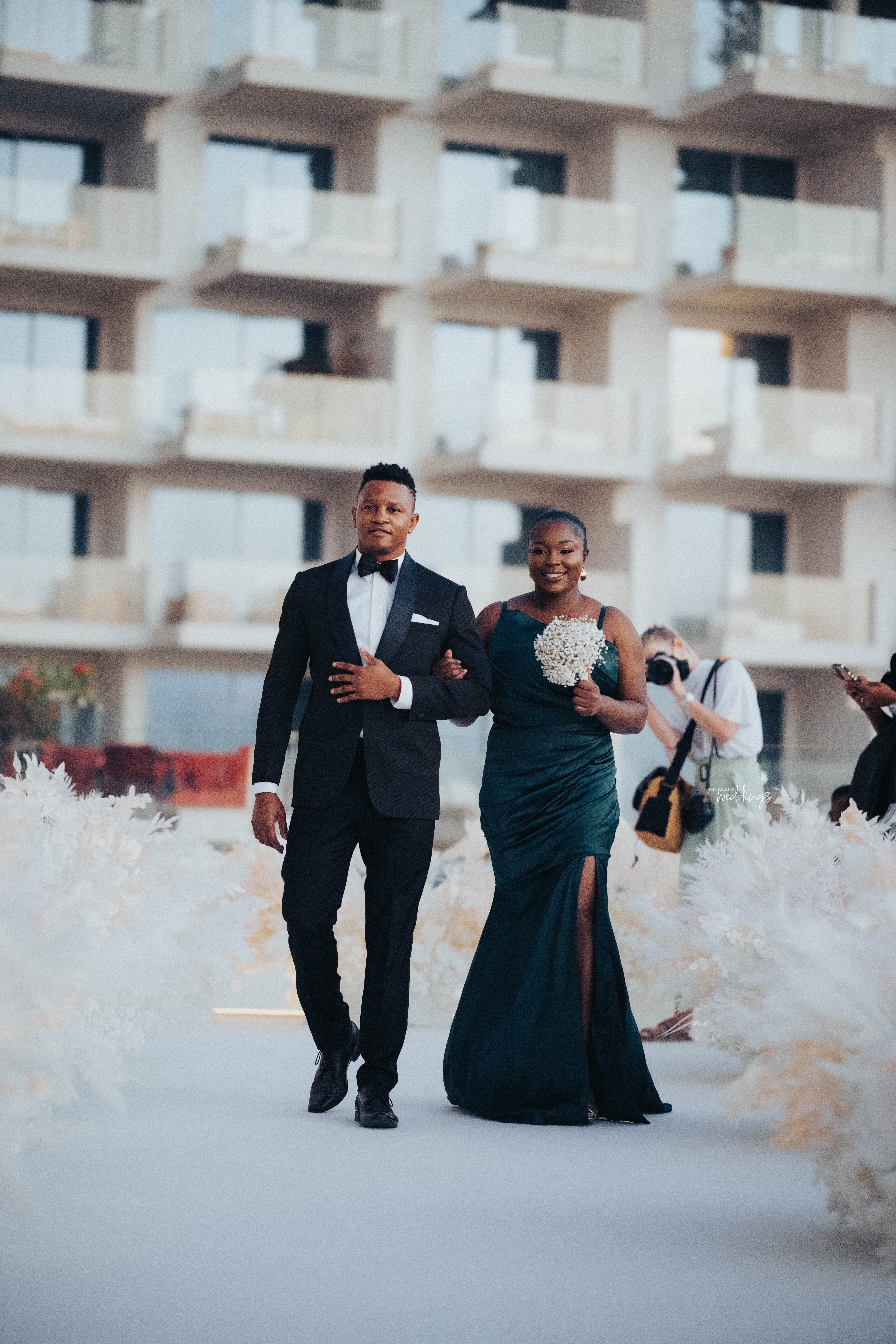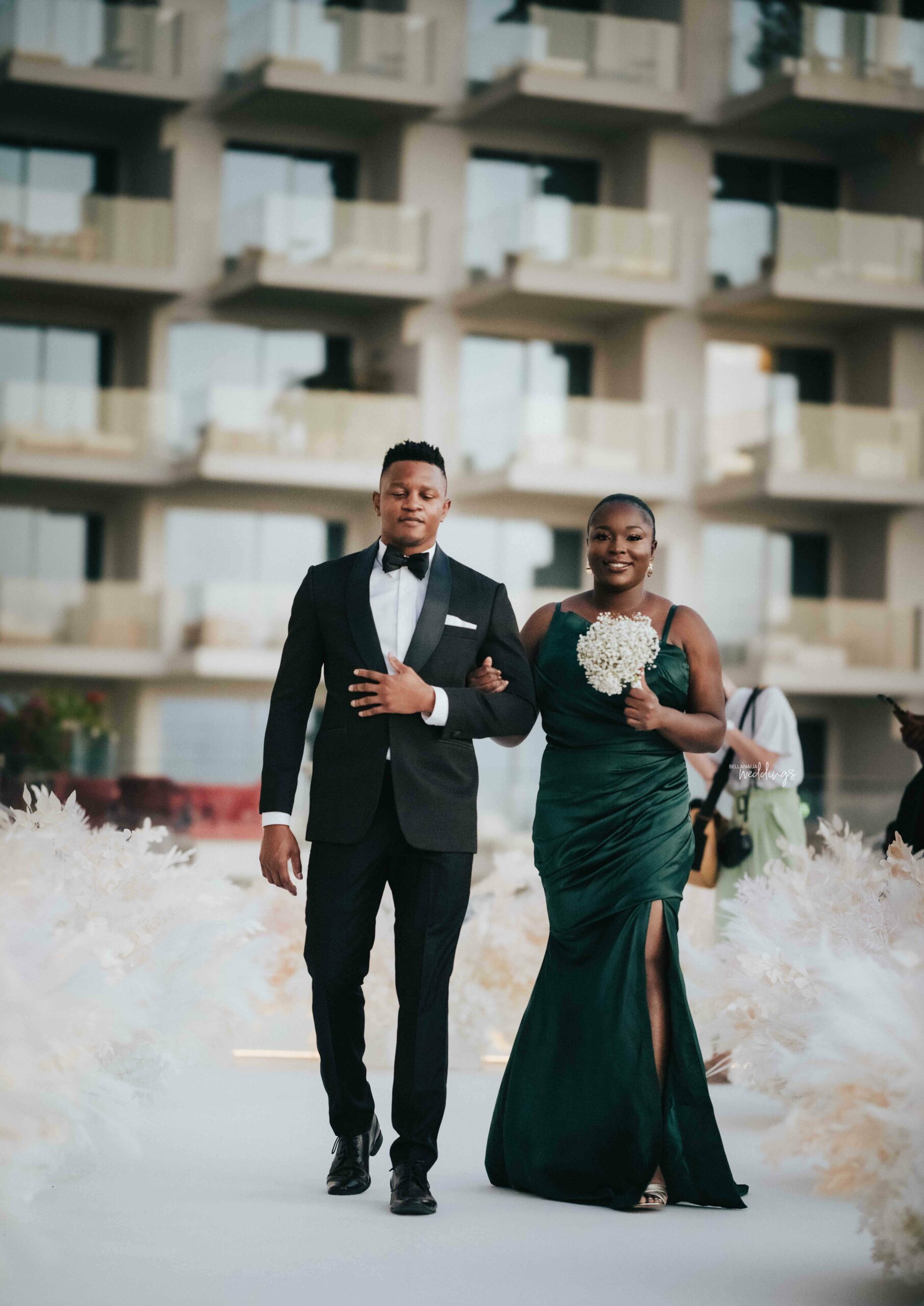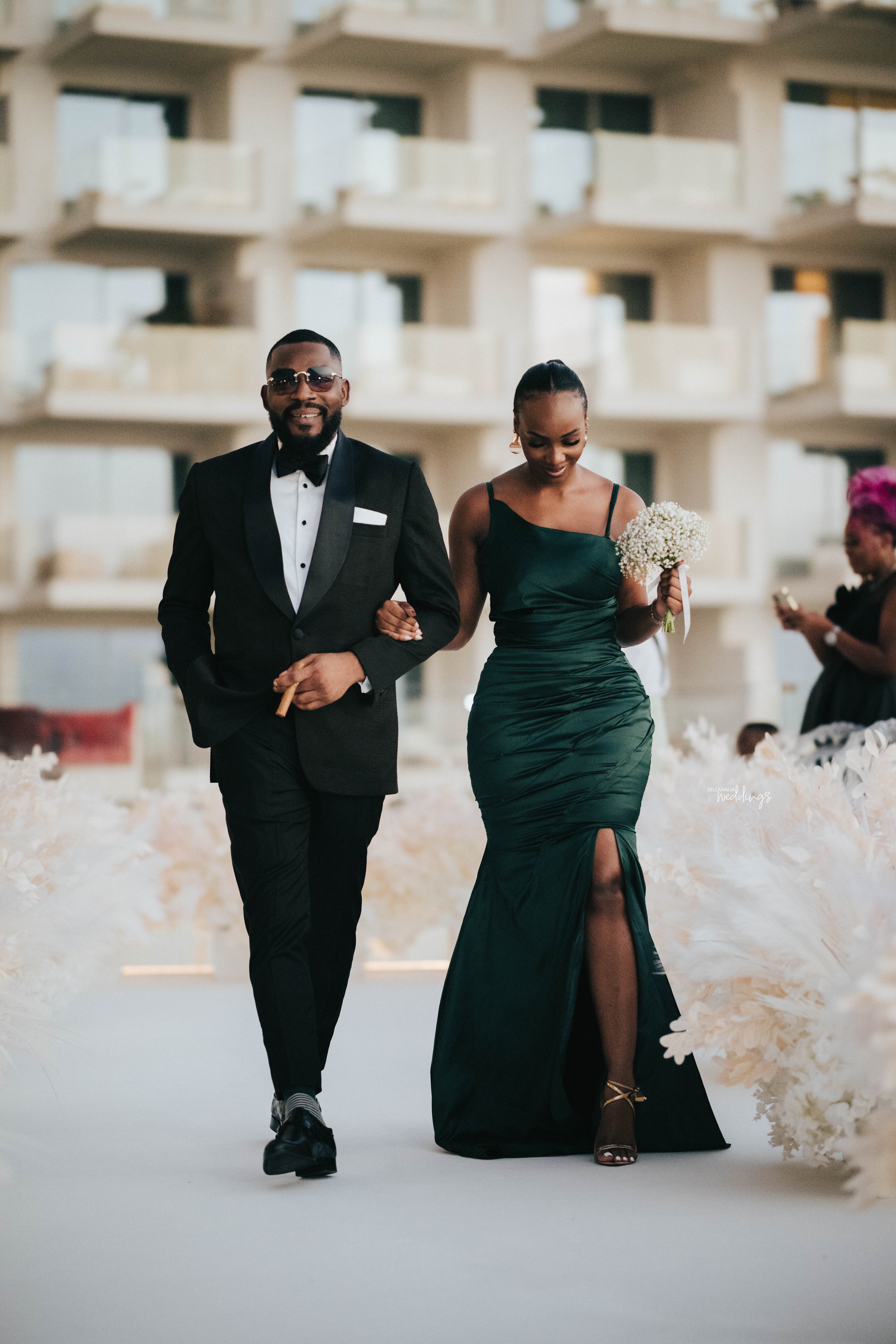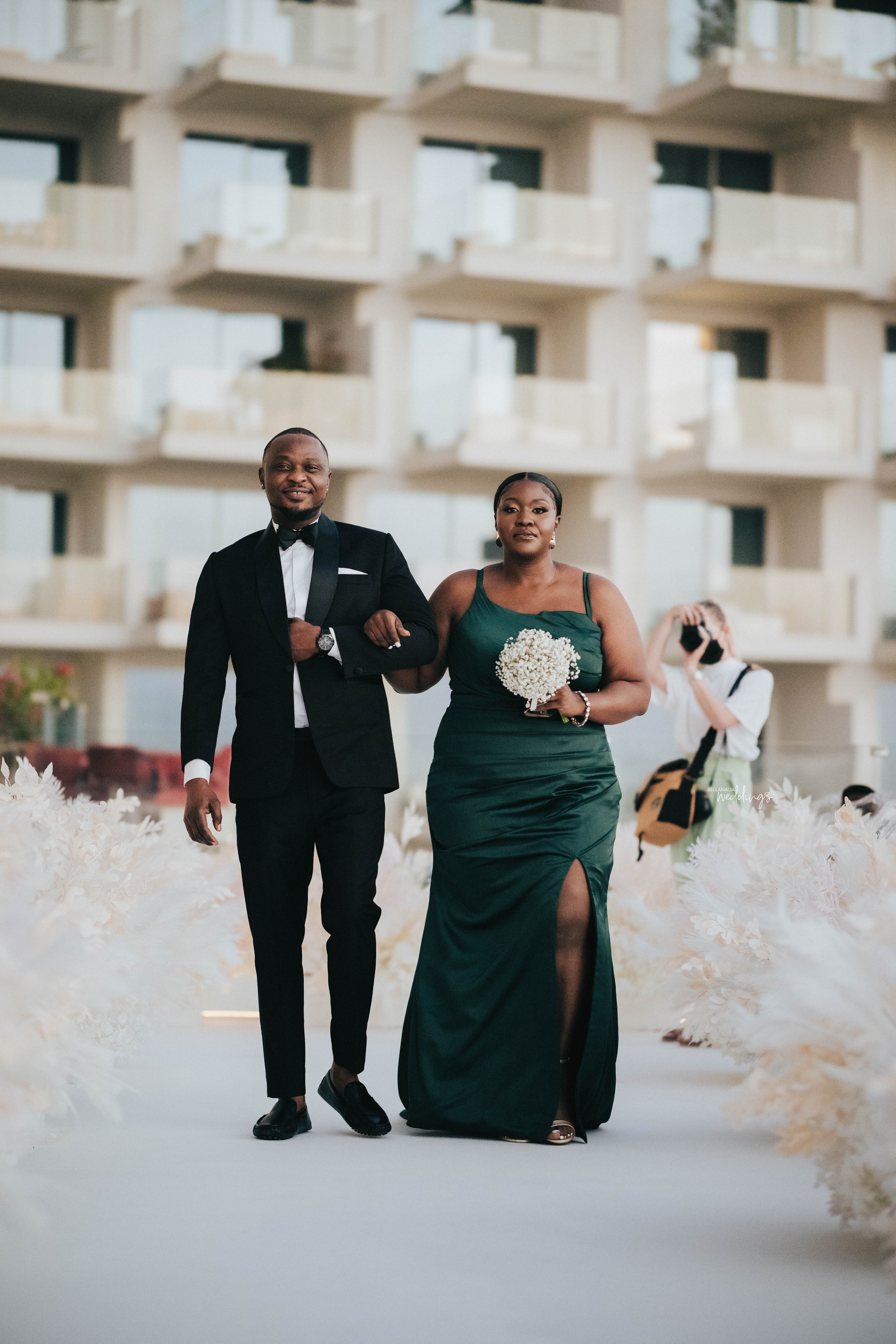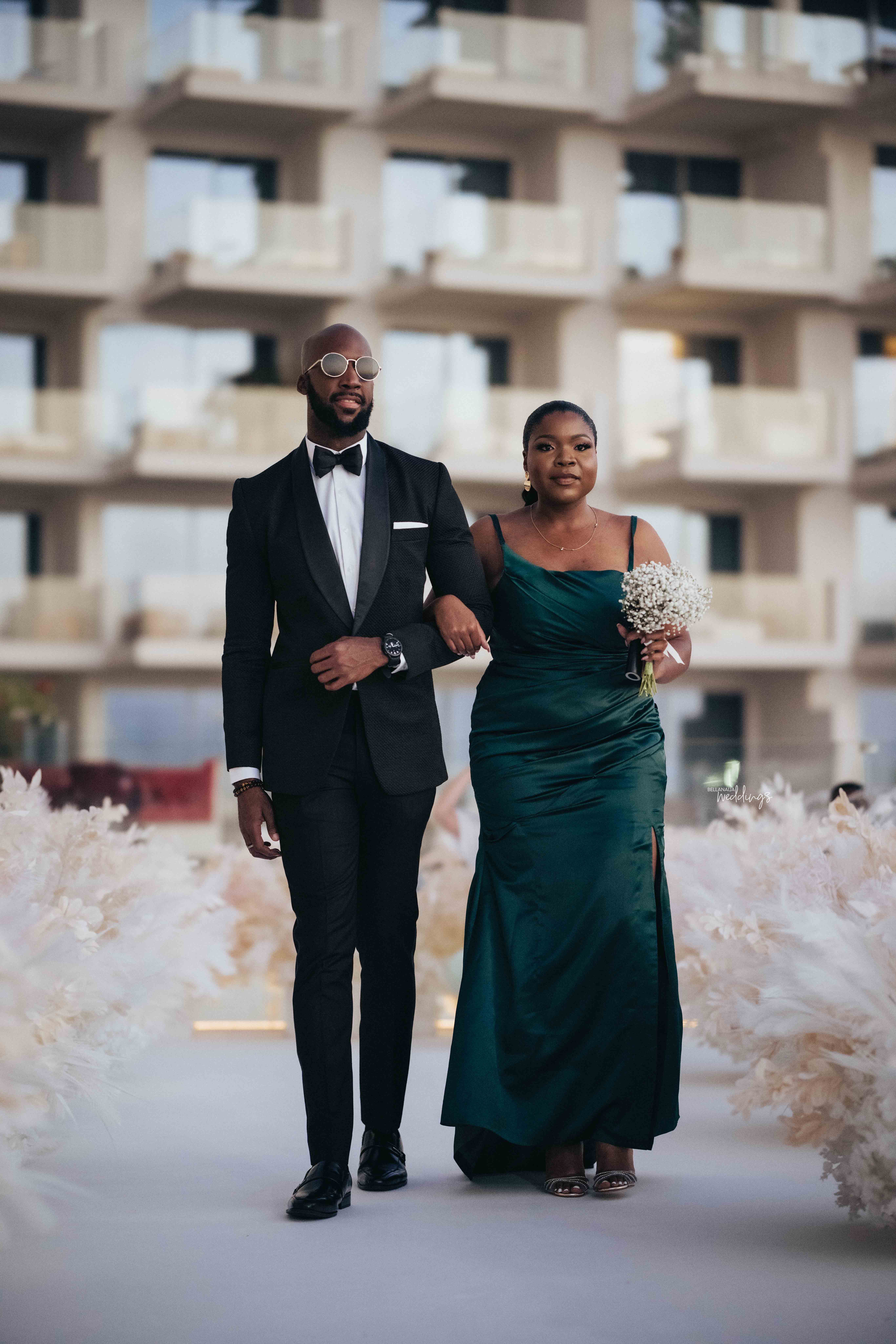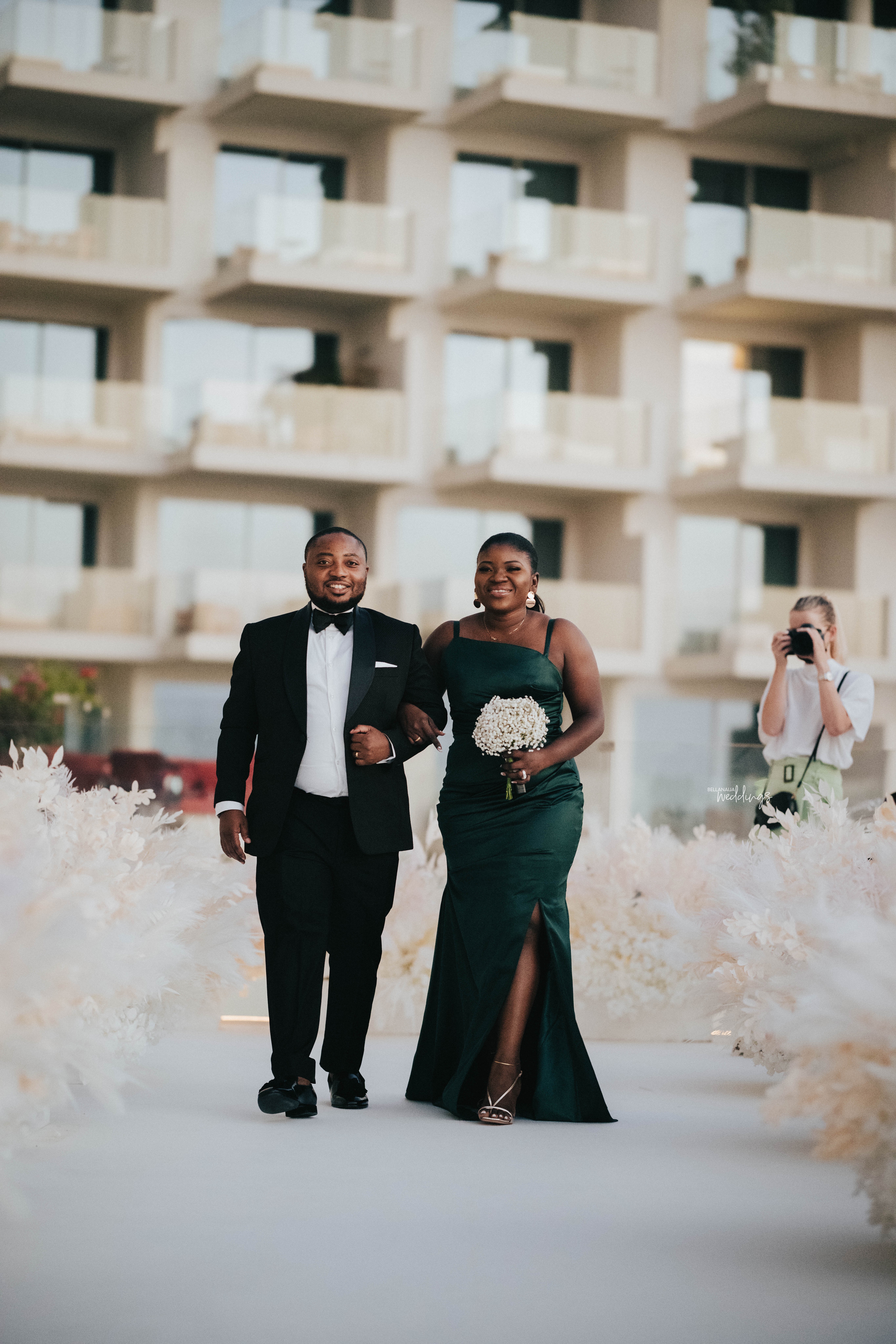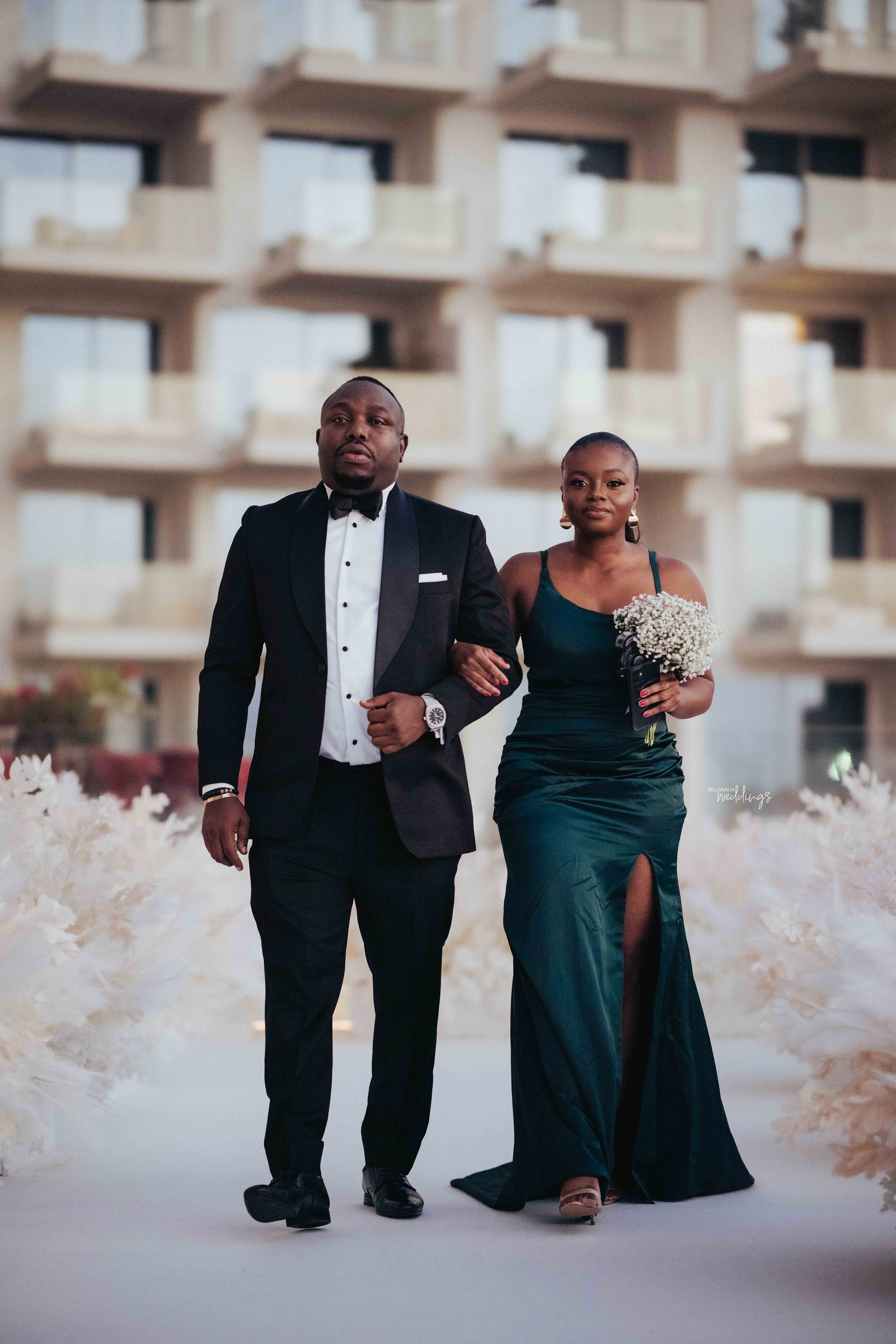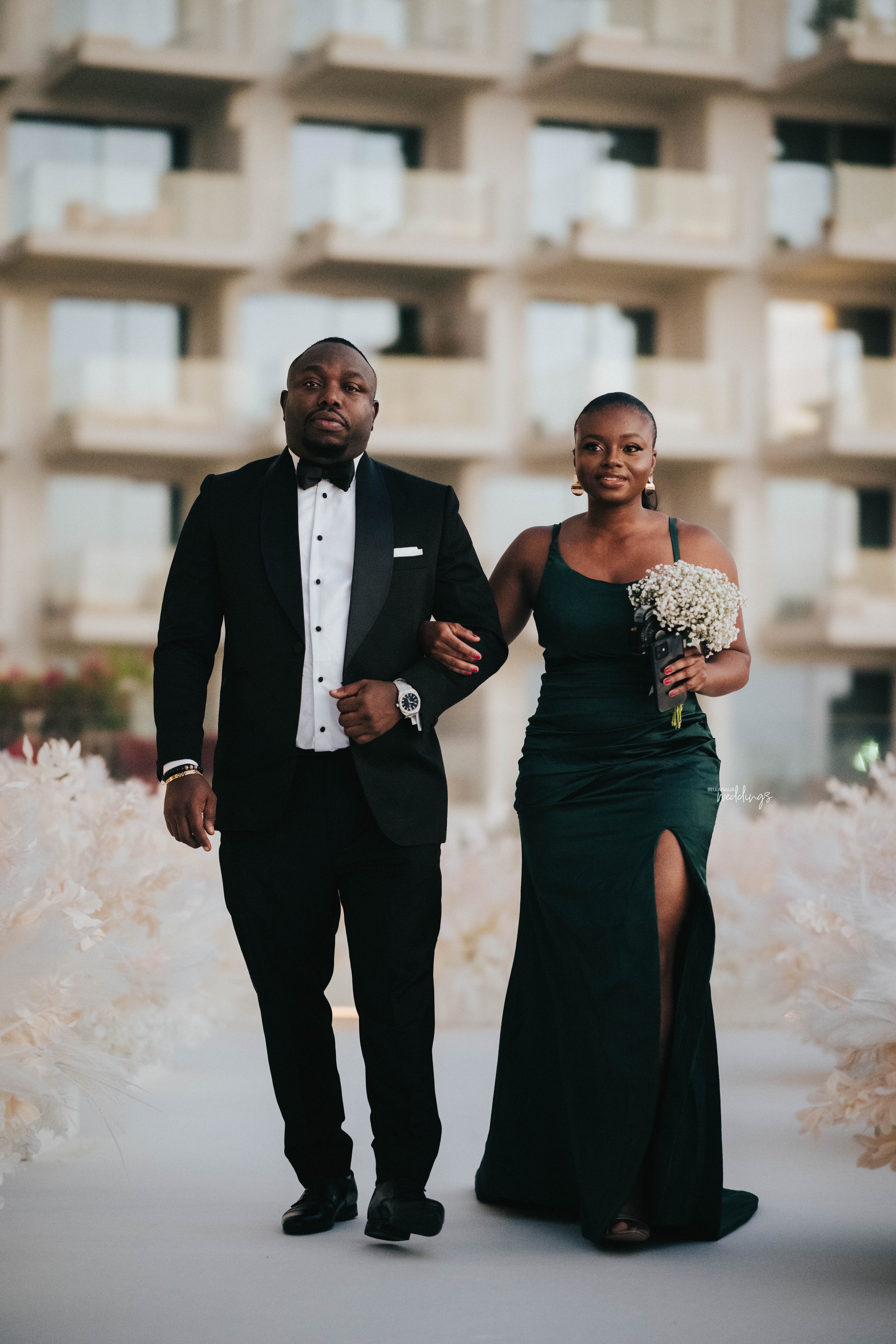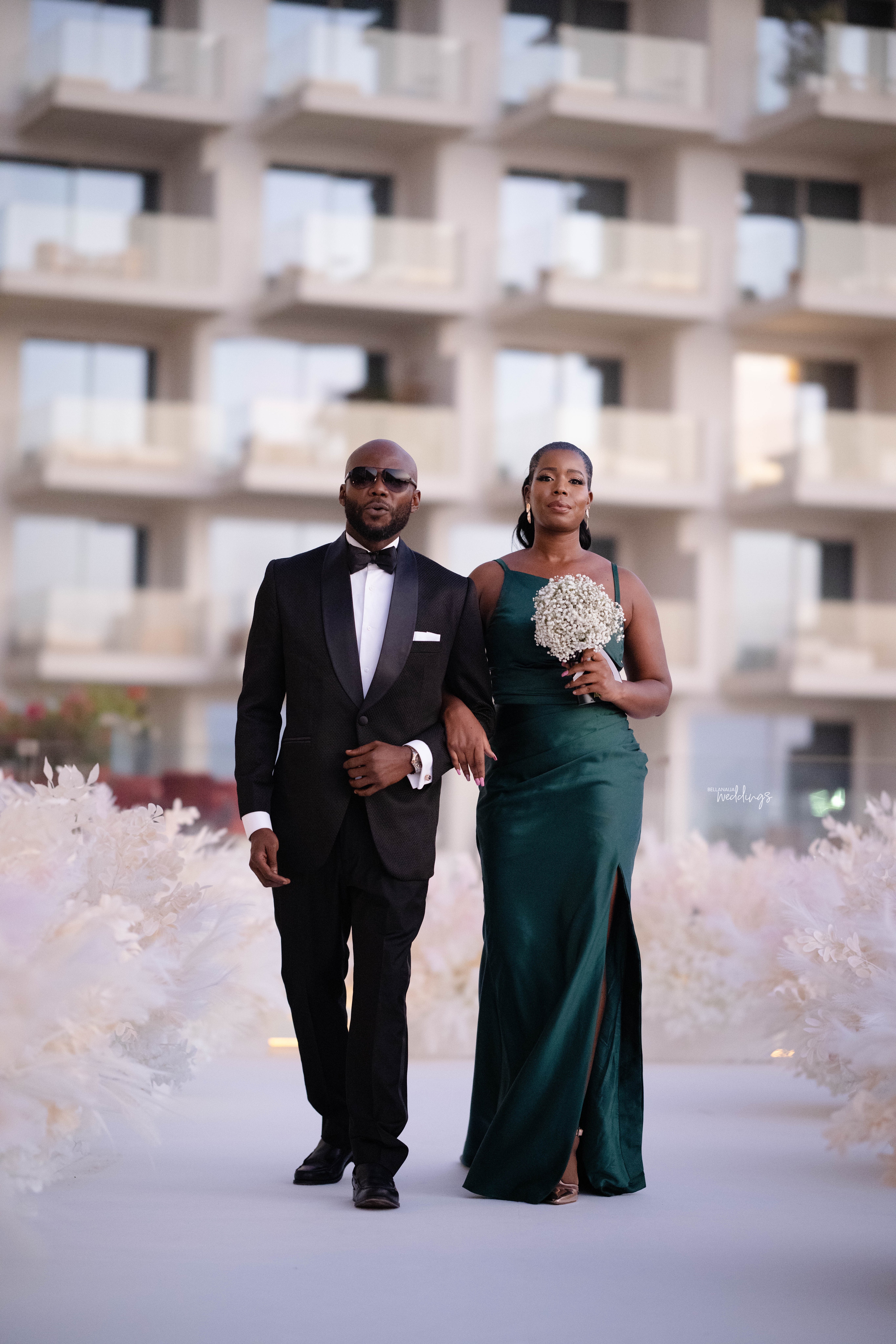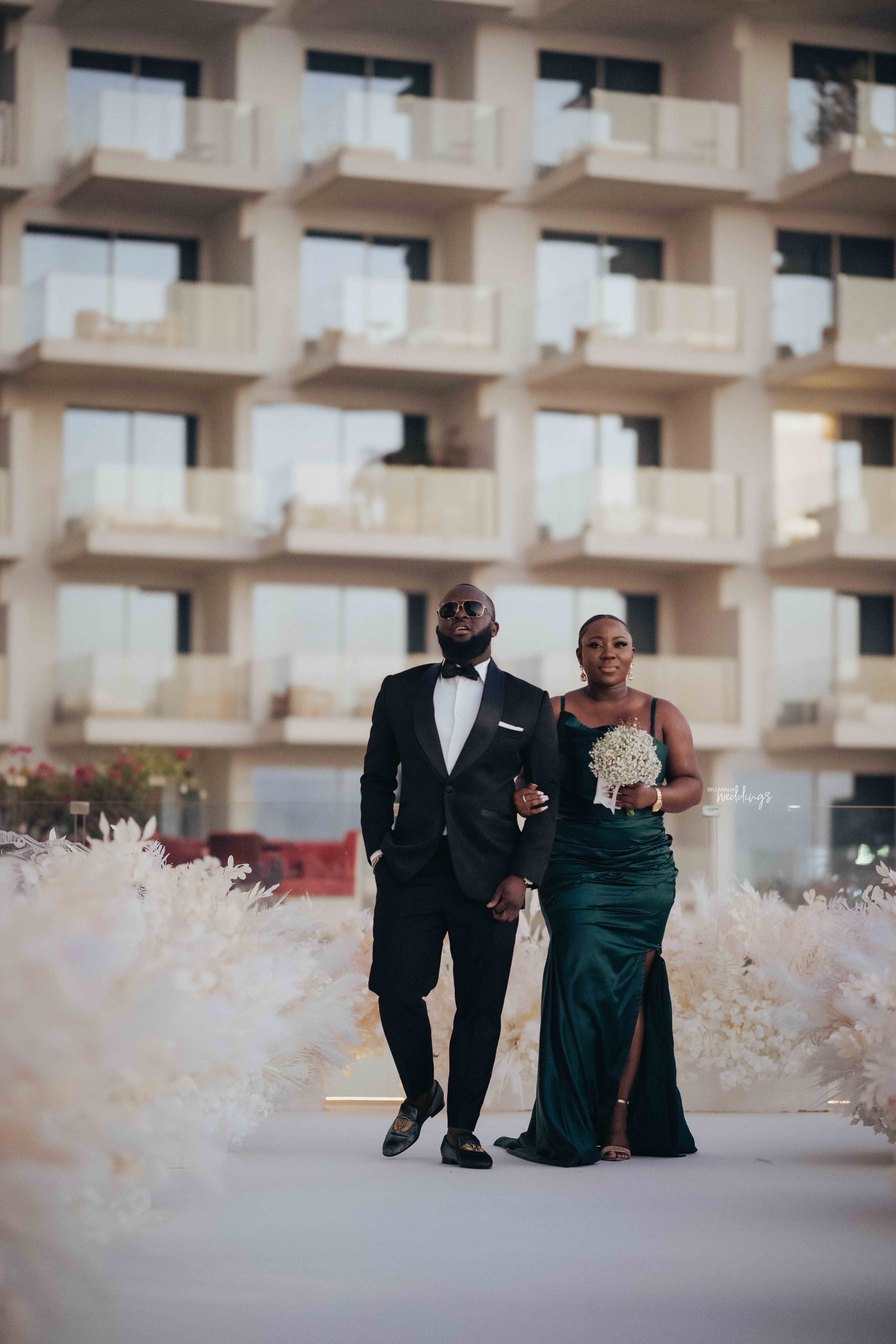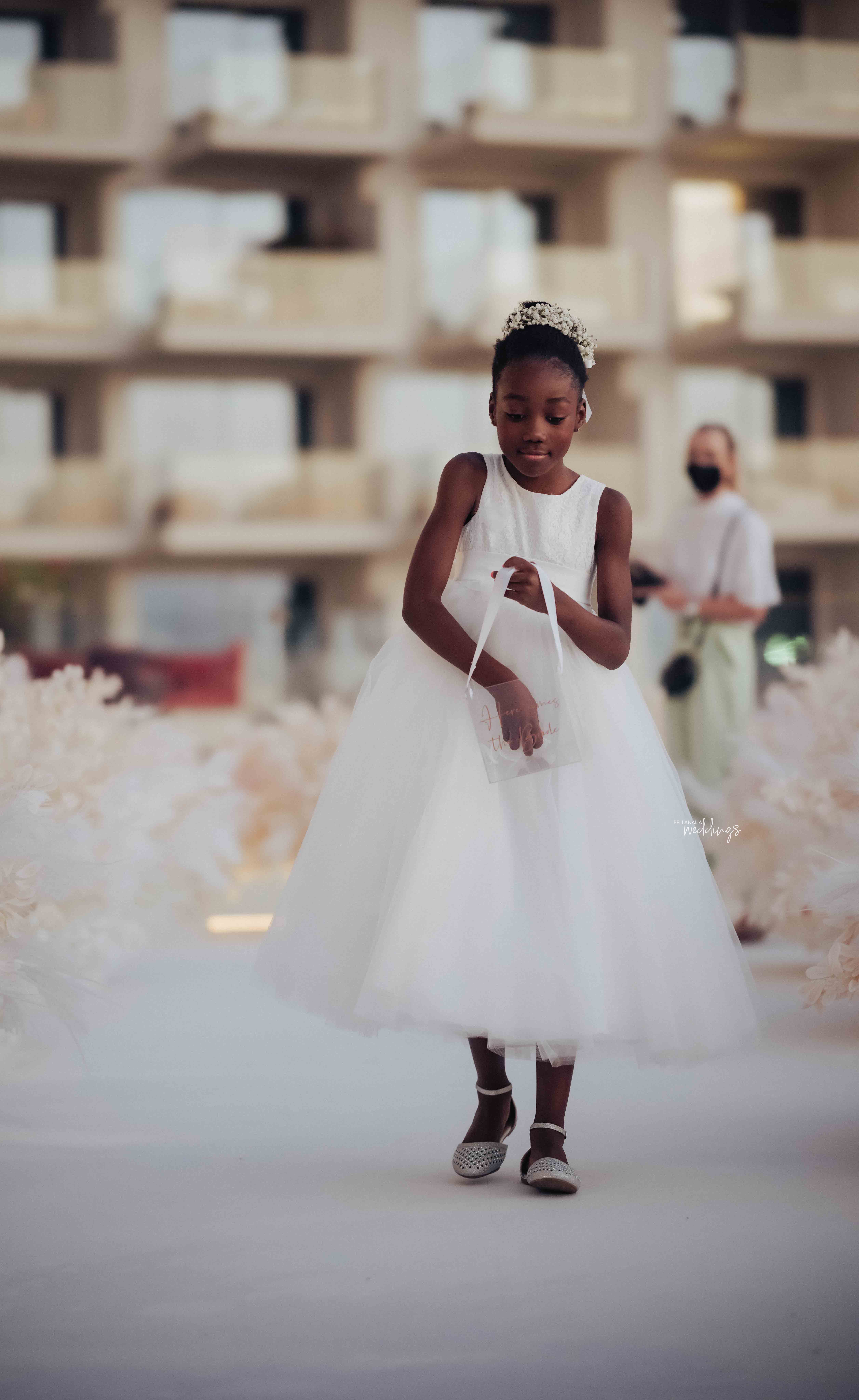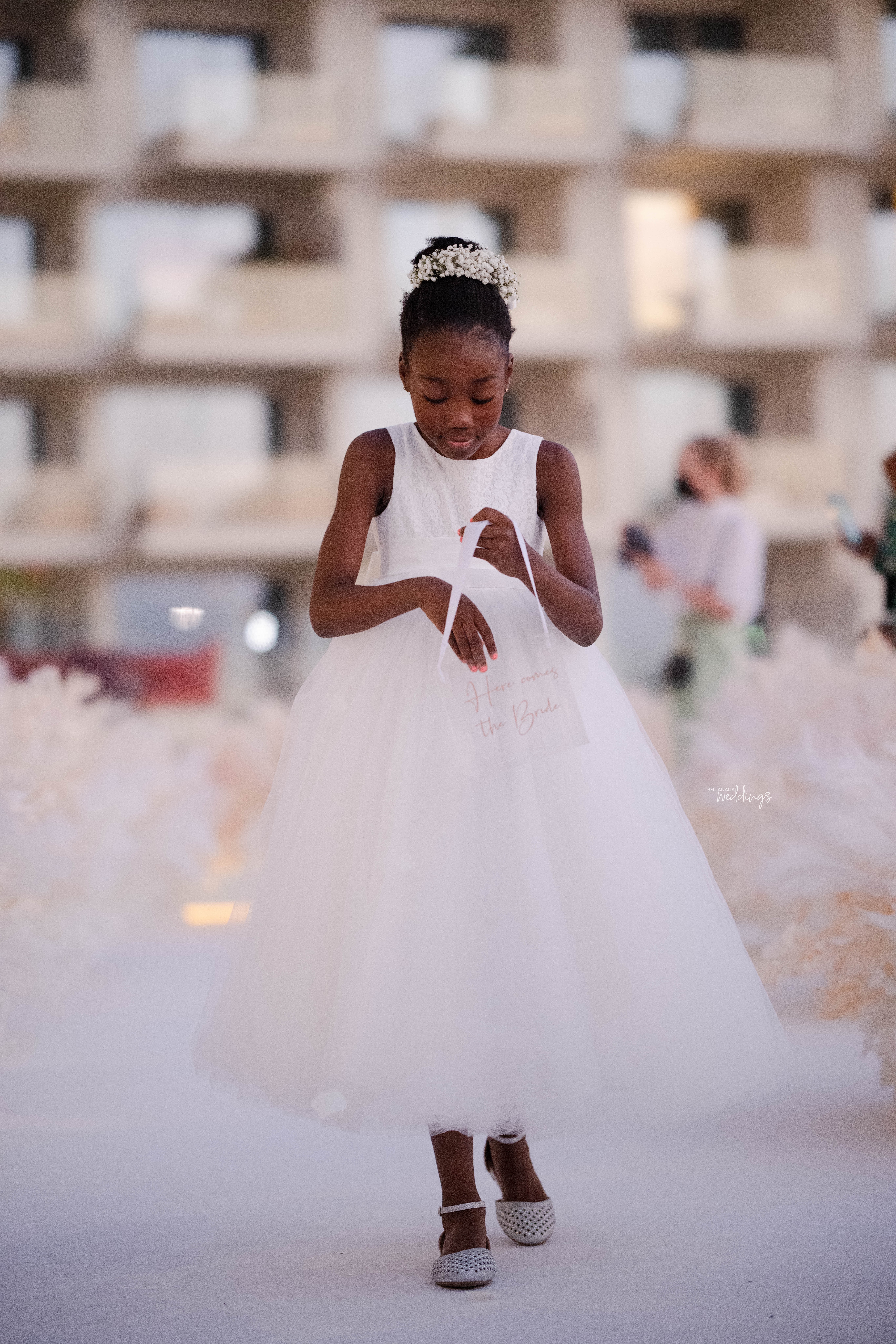 Here comes the bride…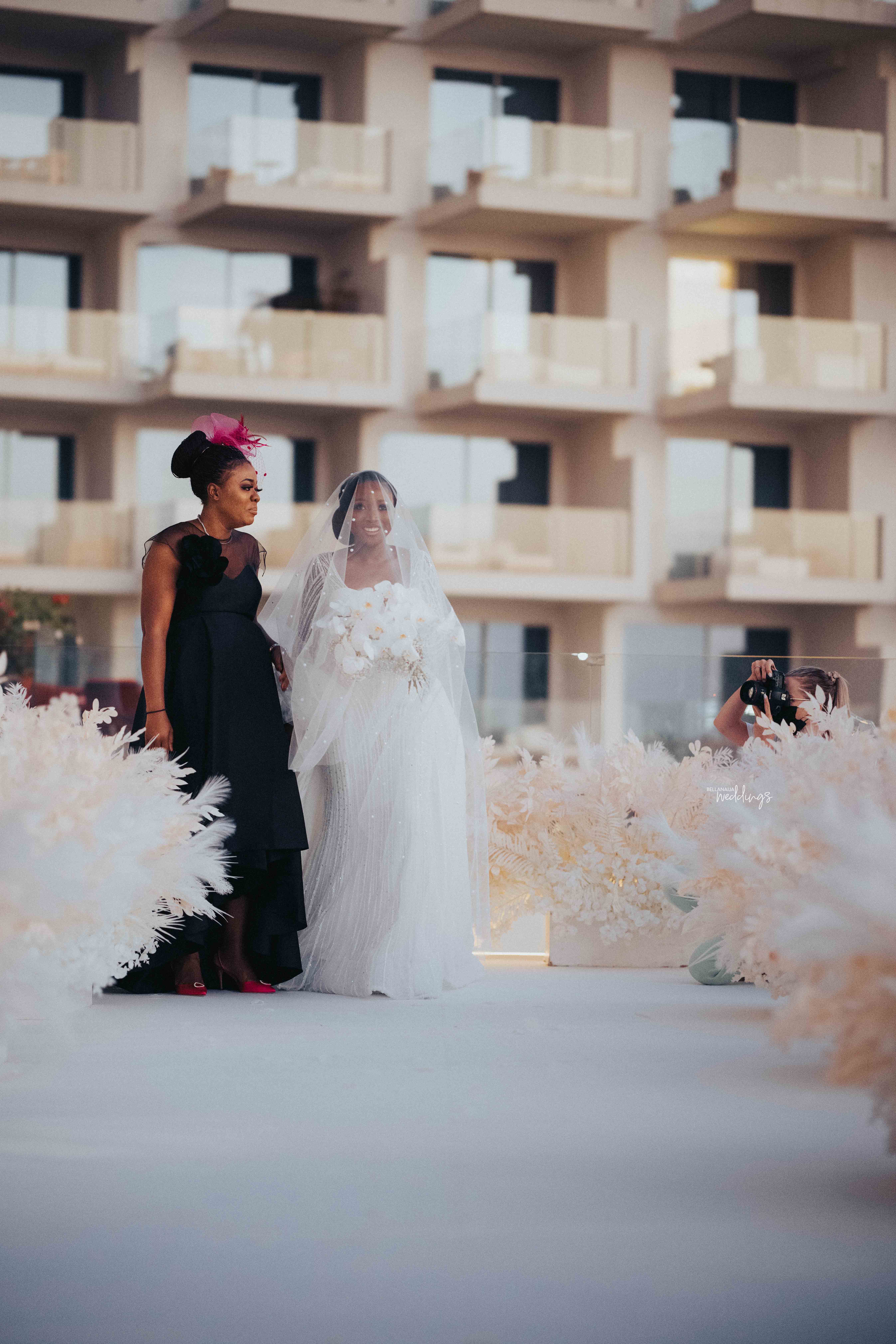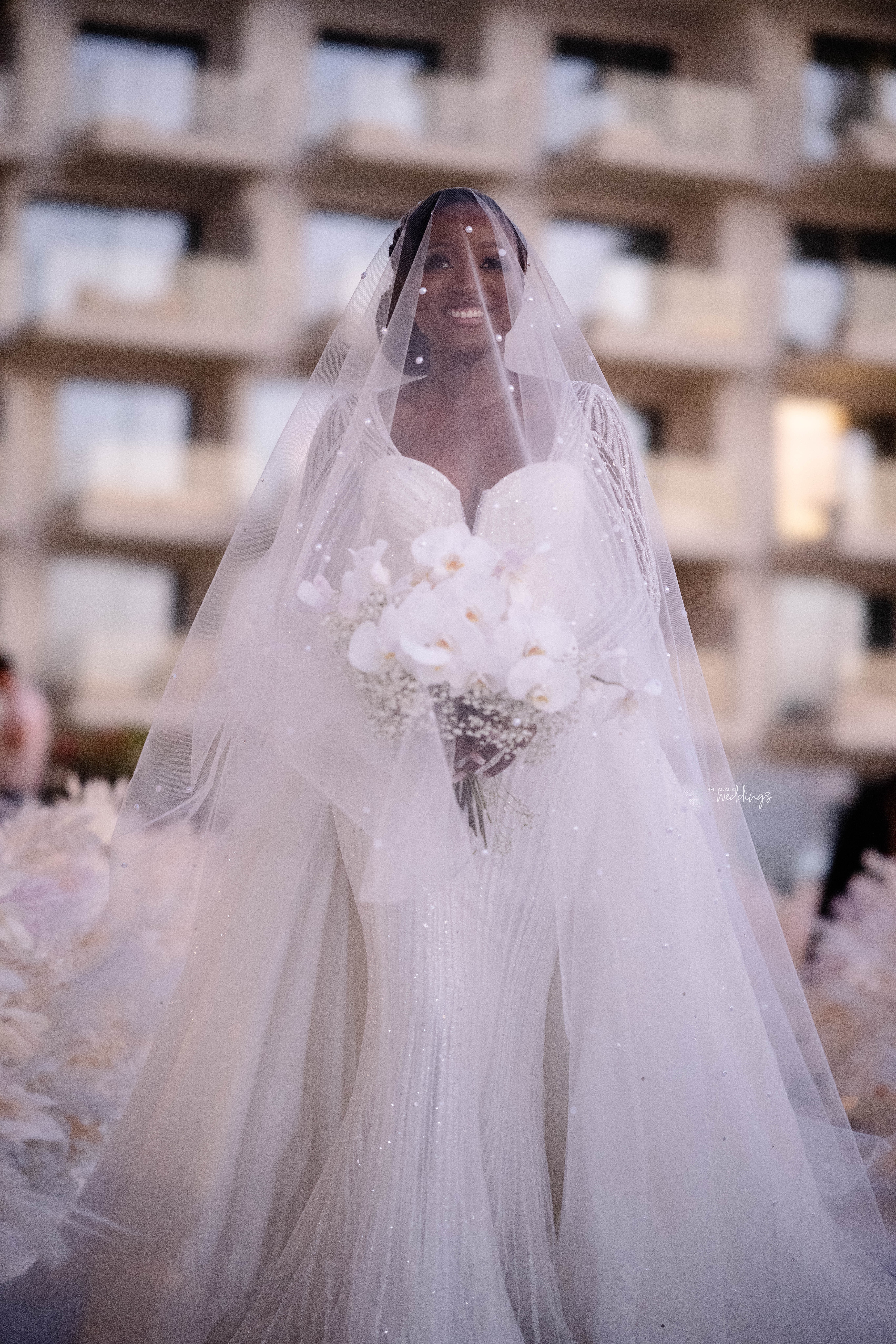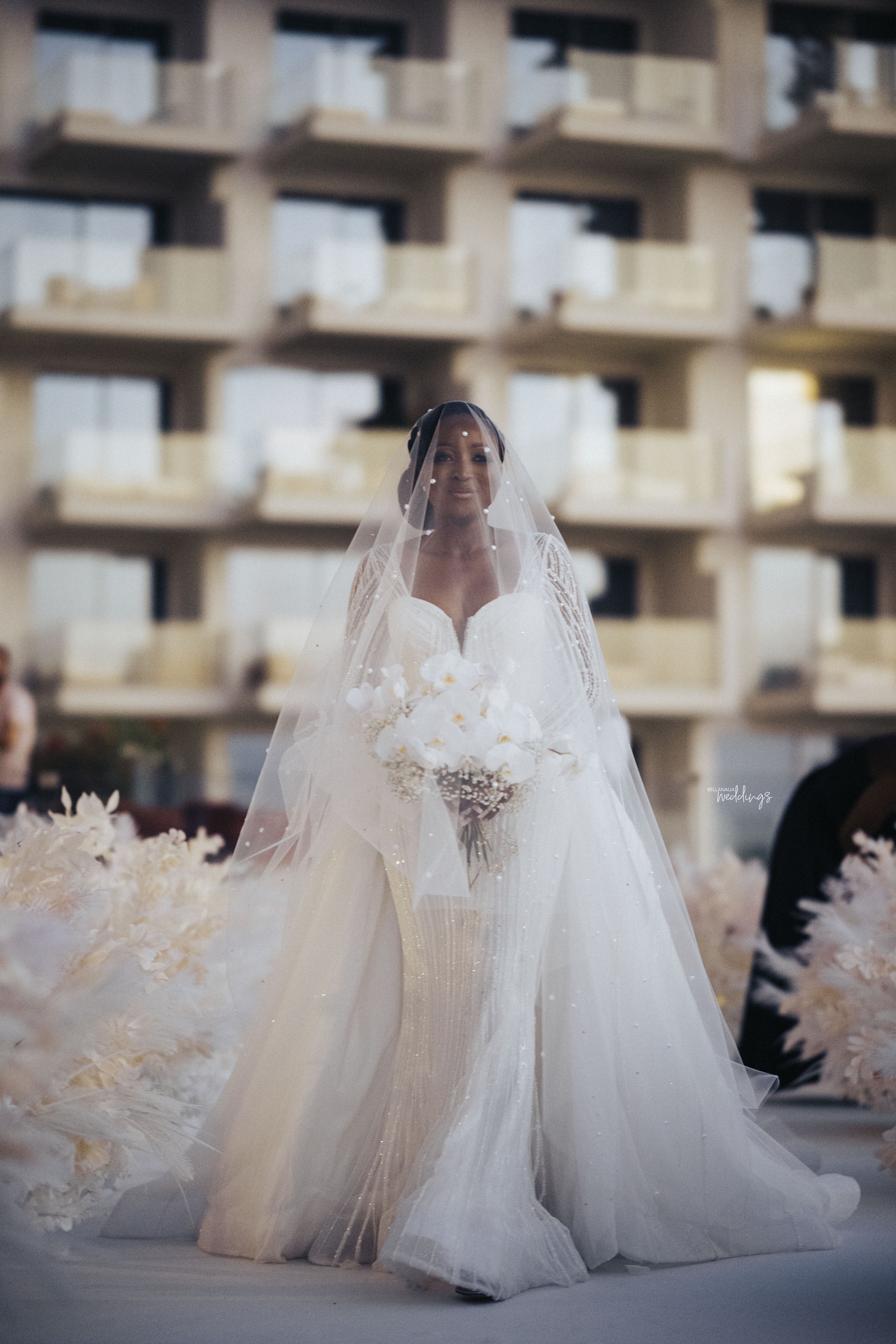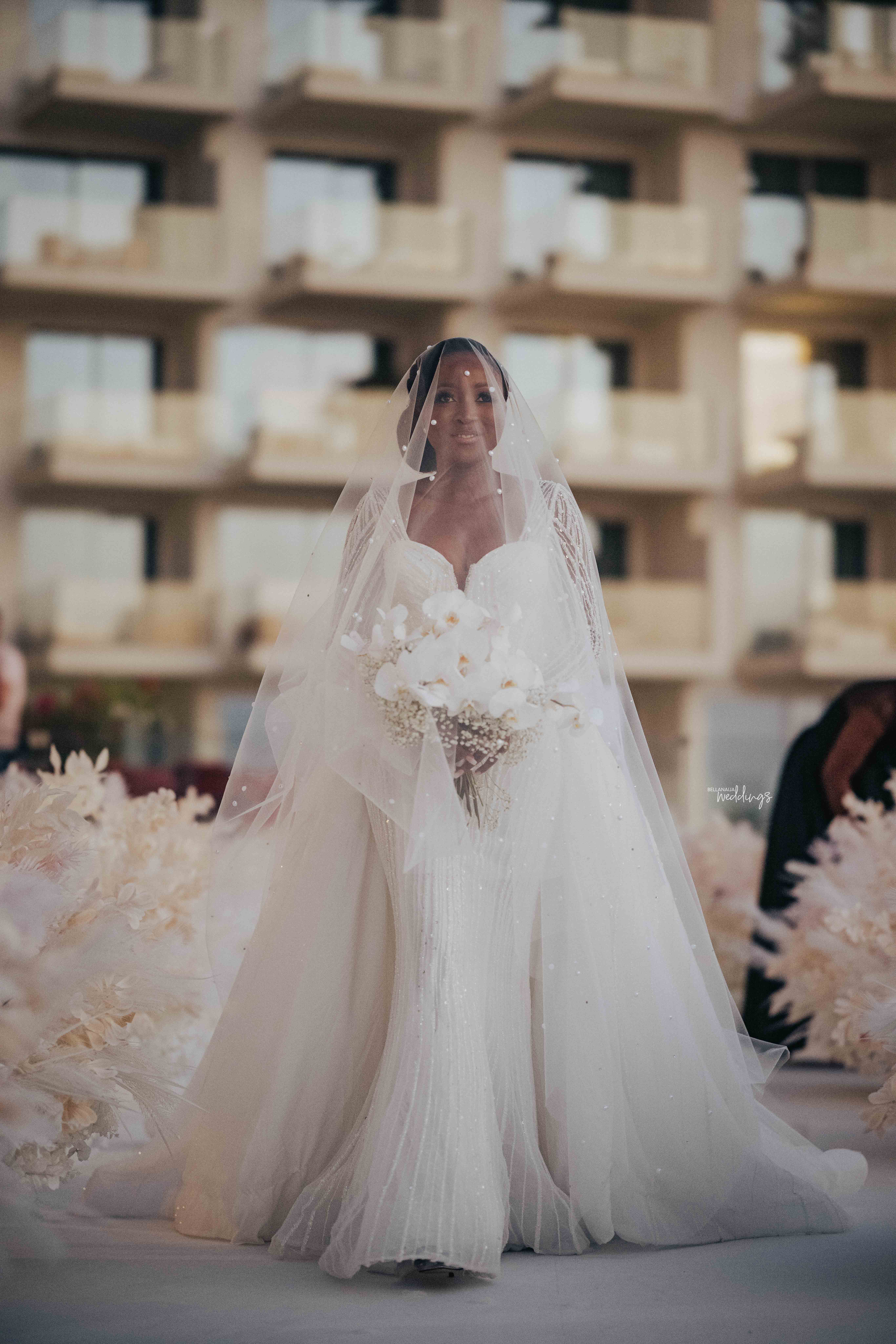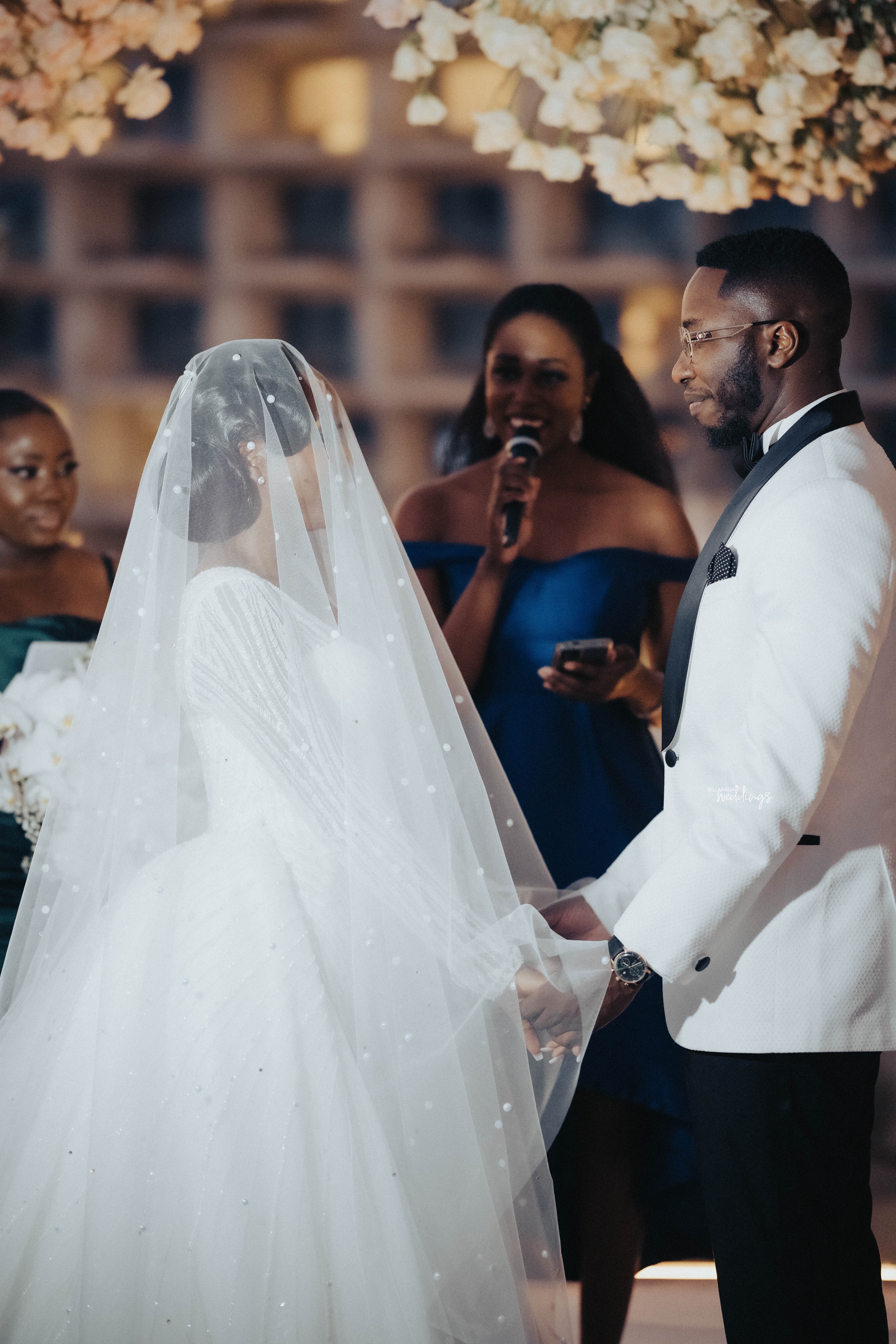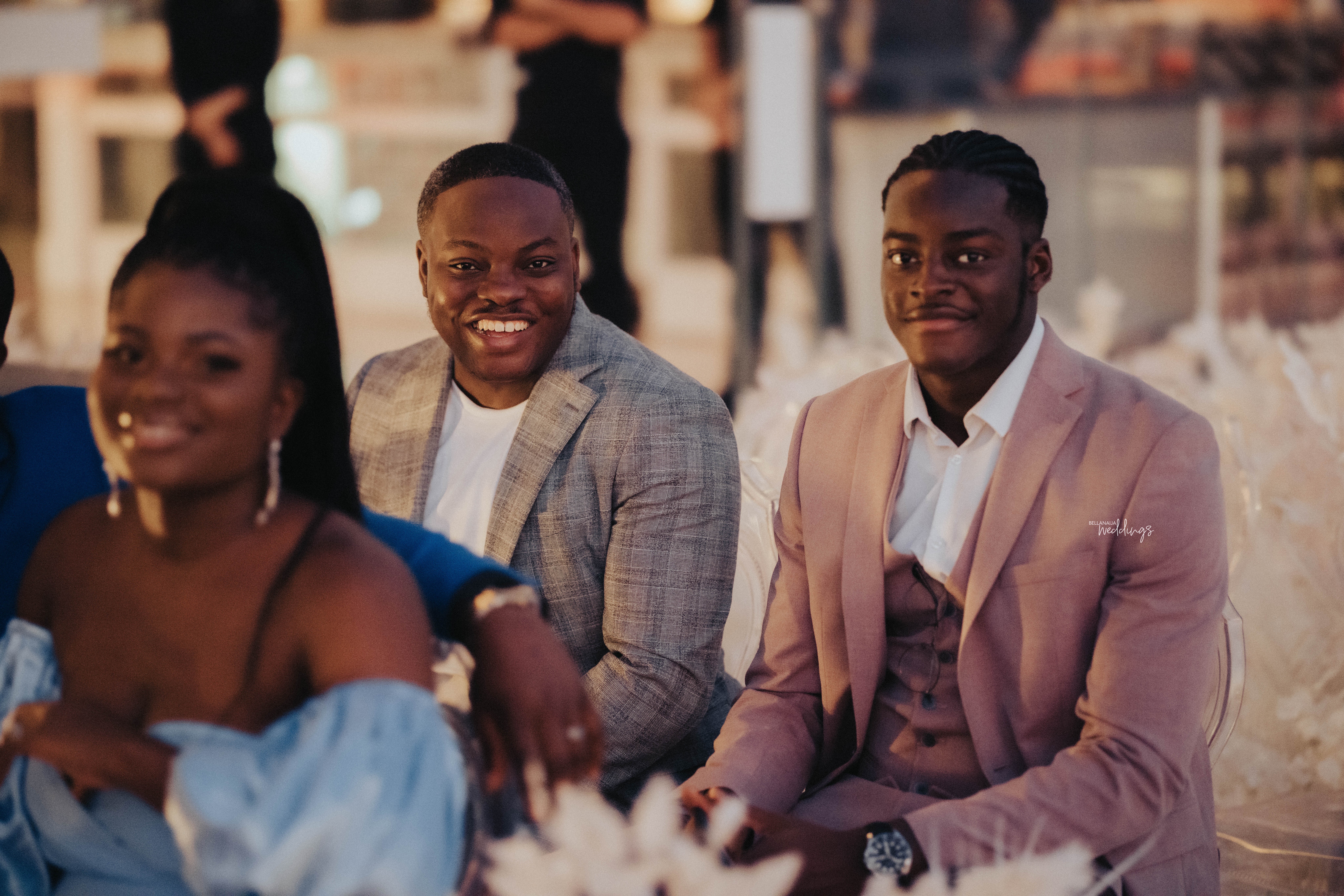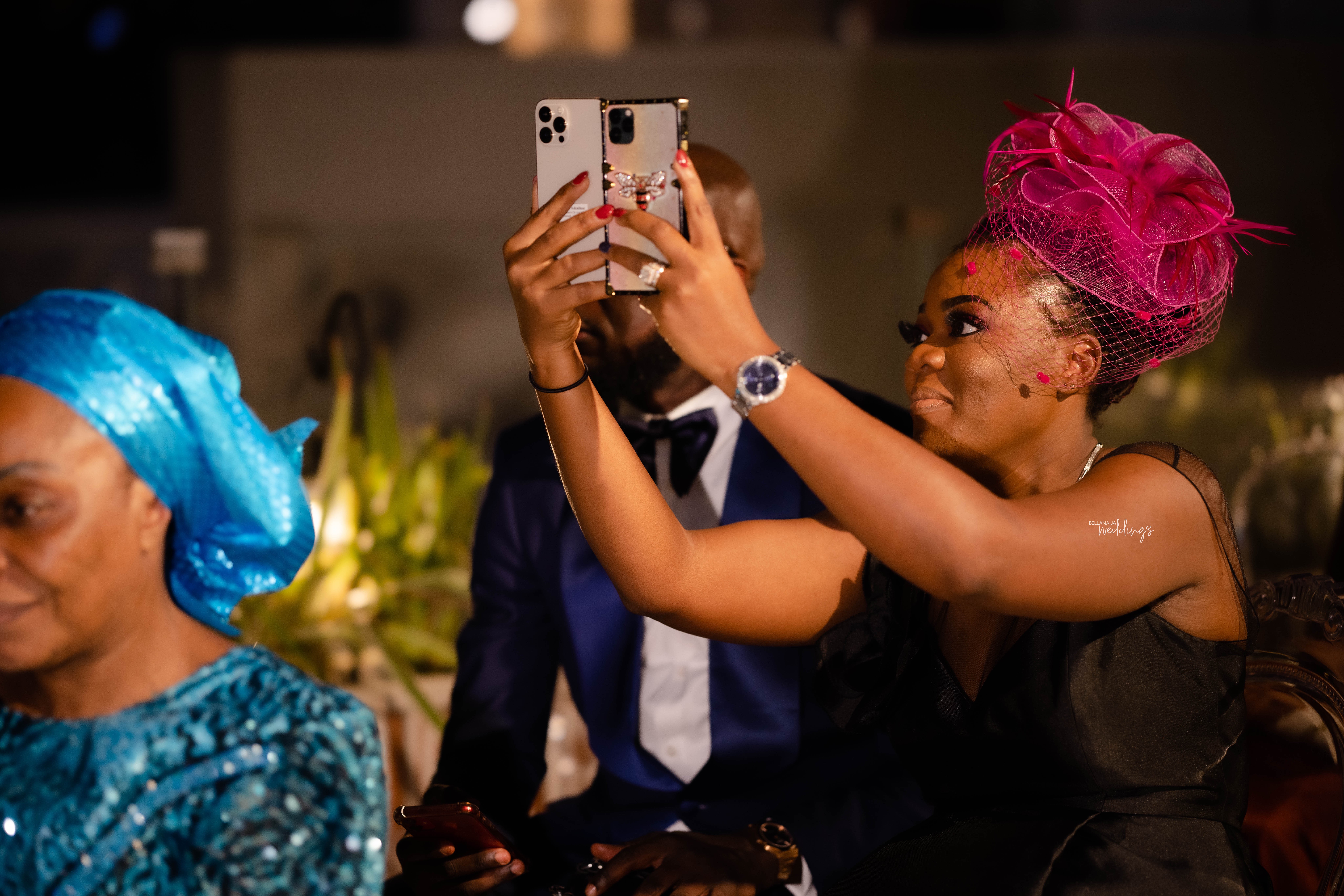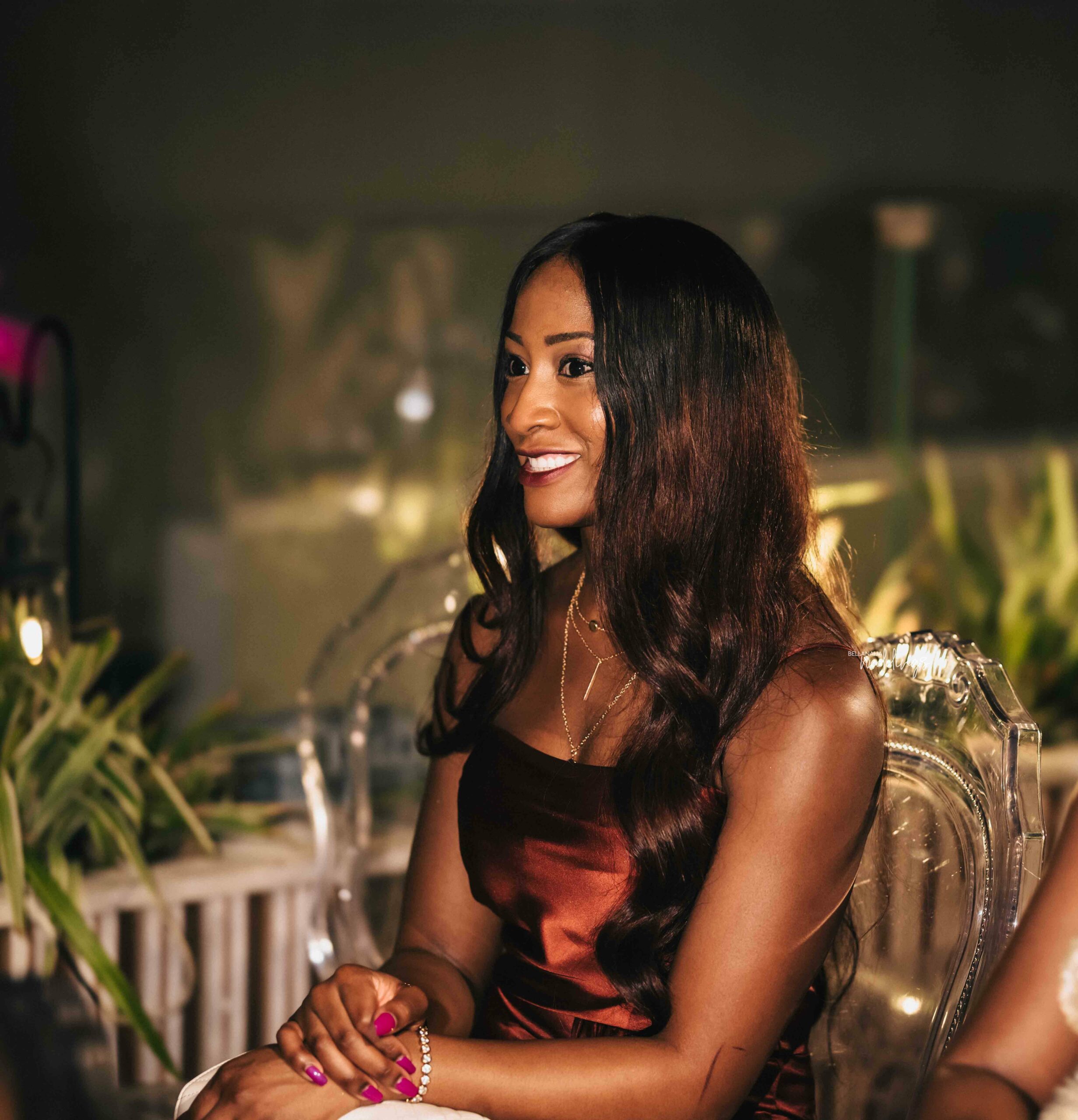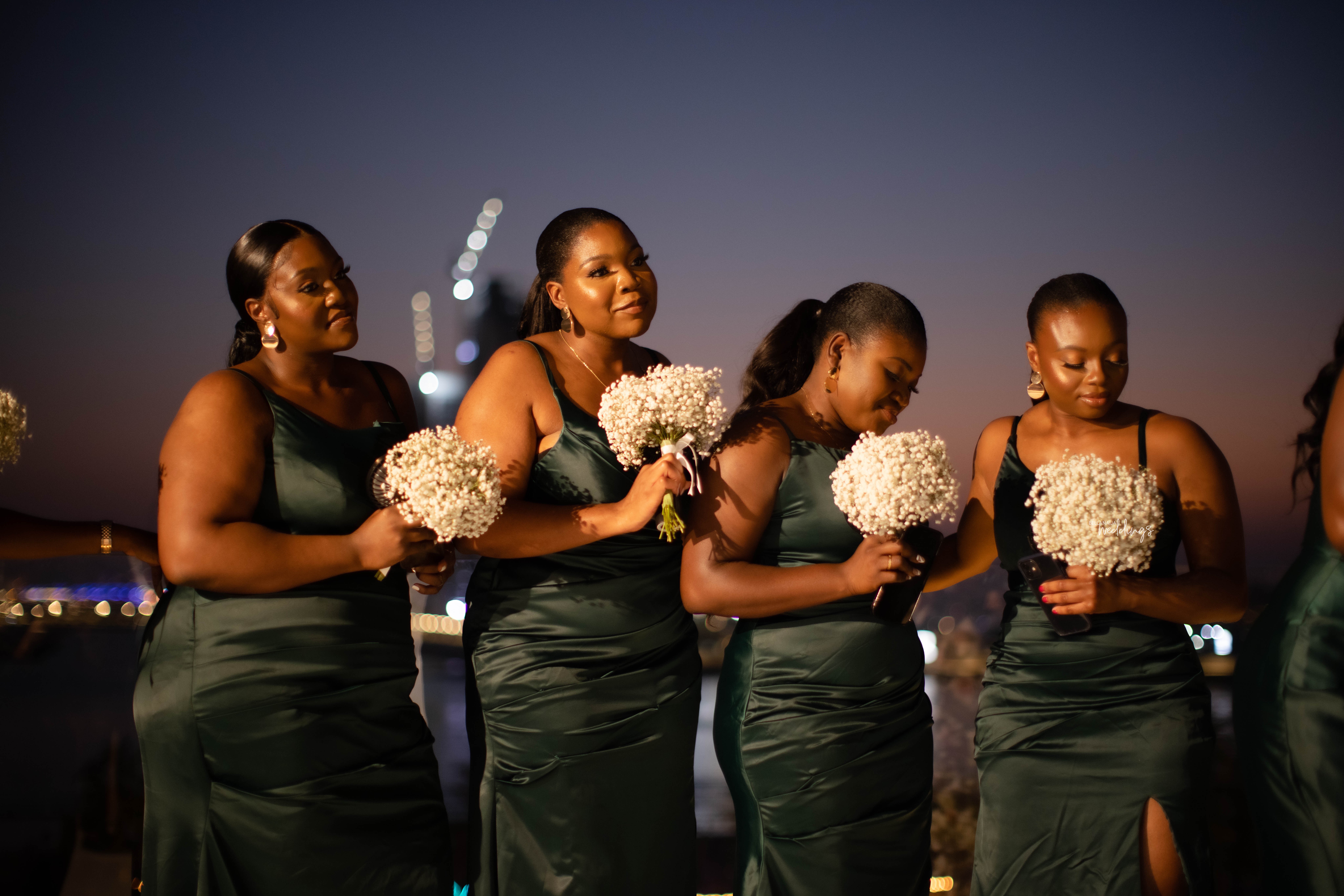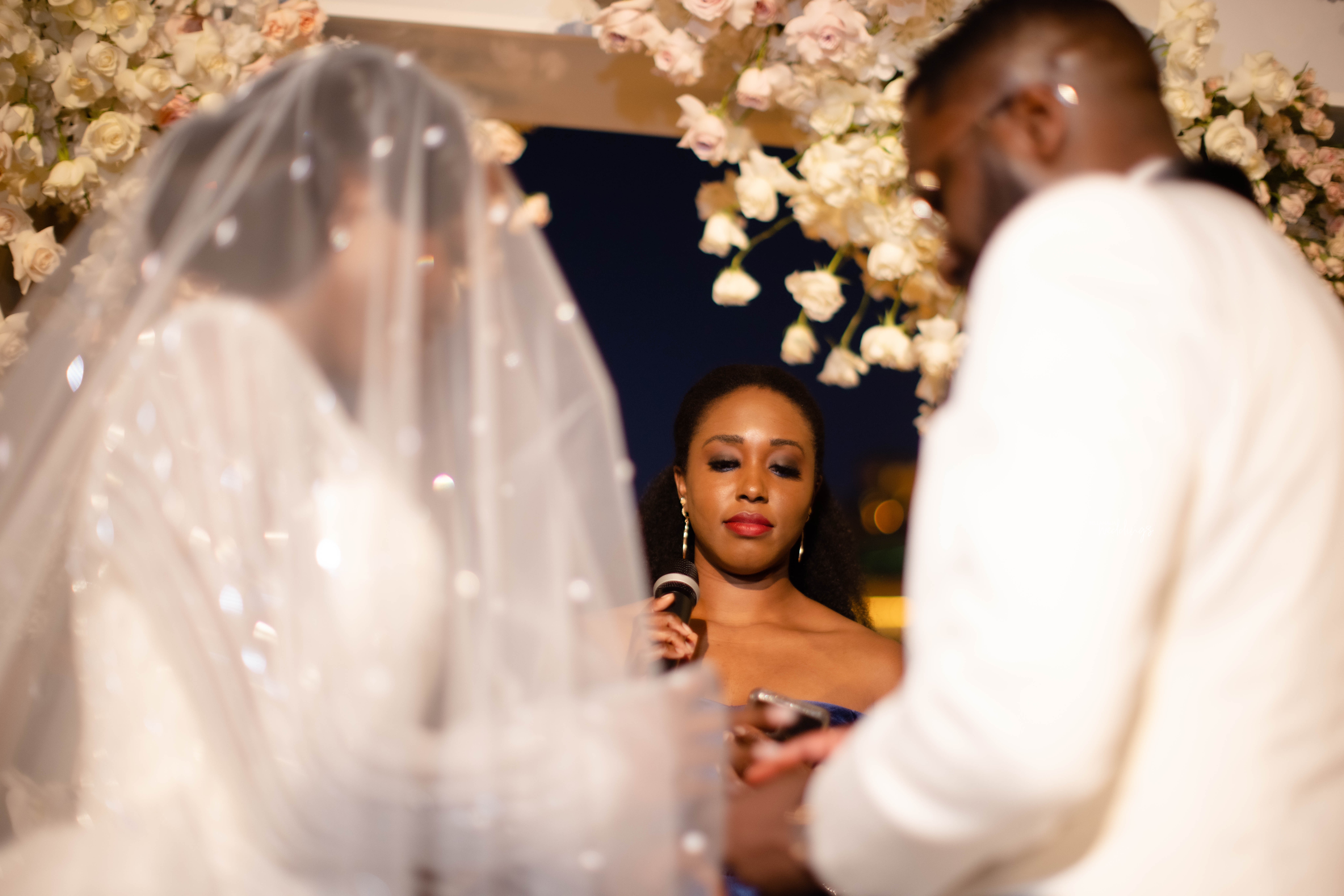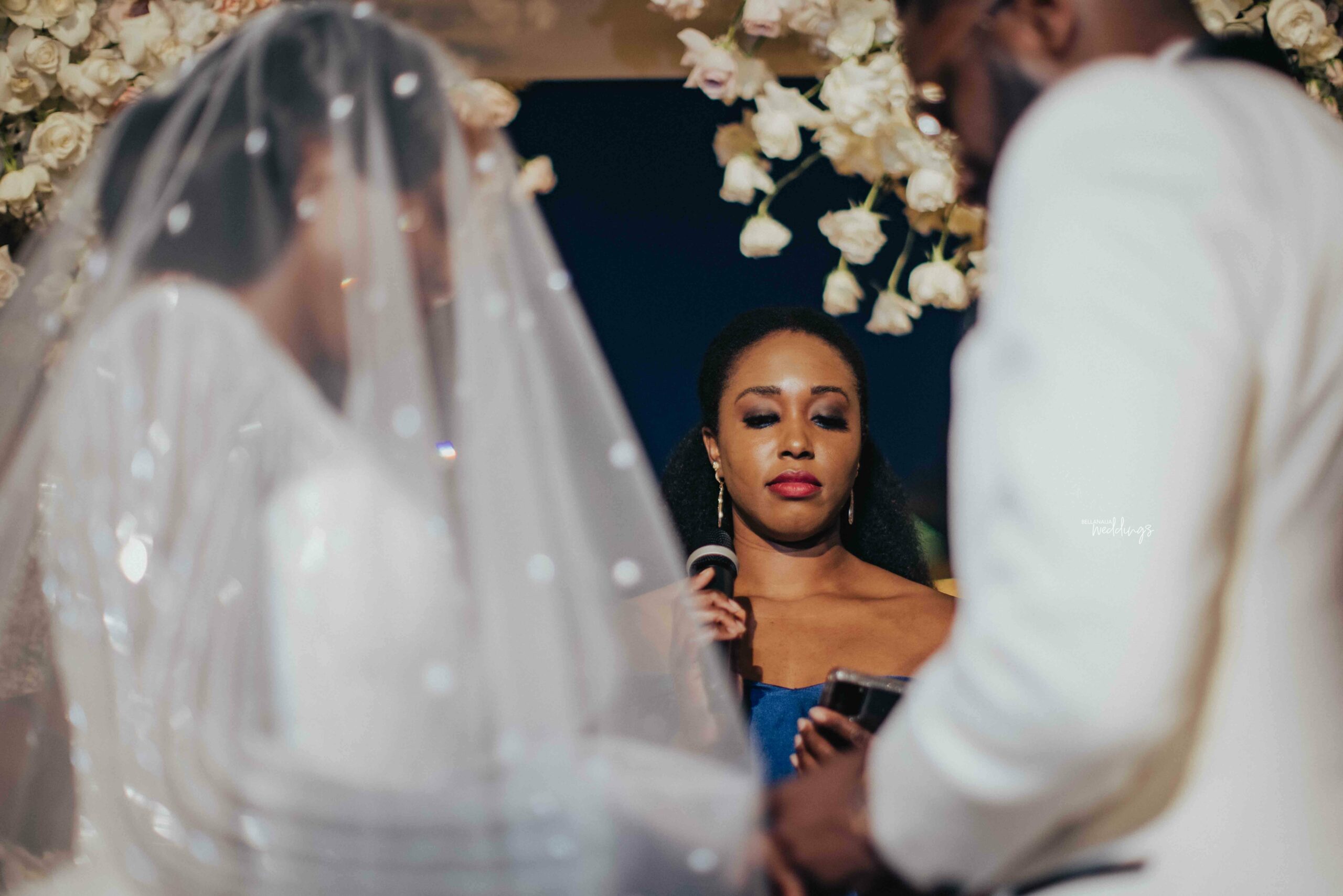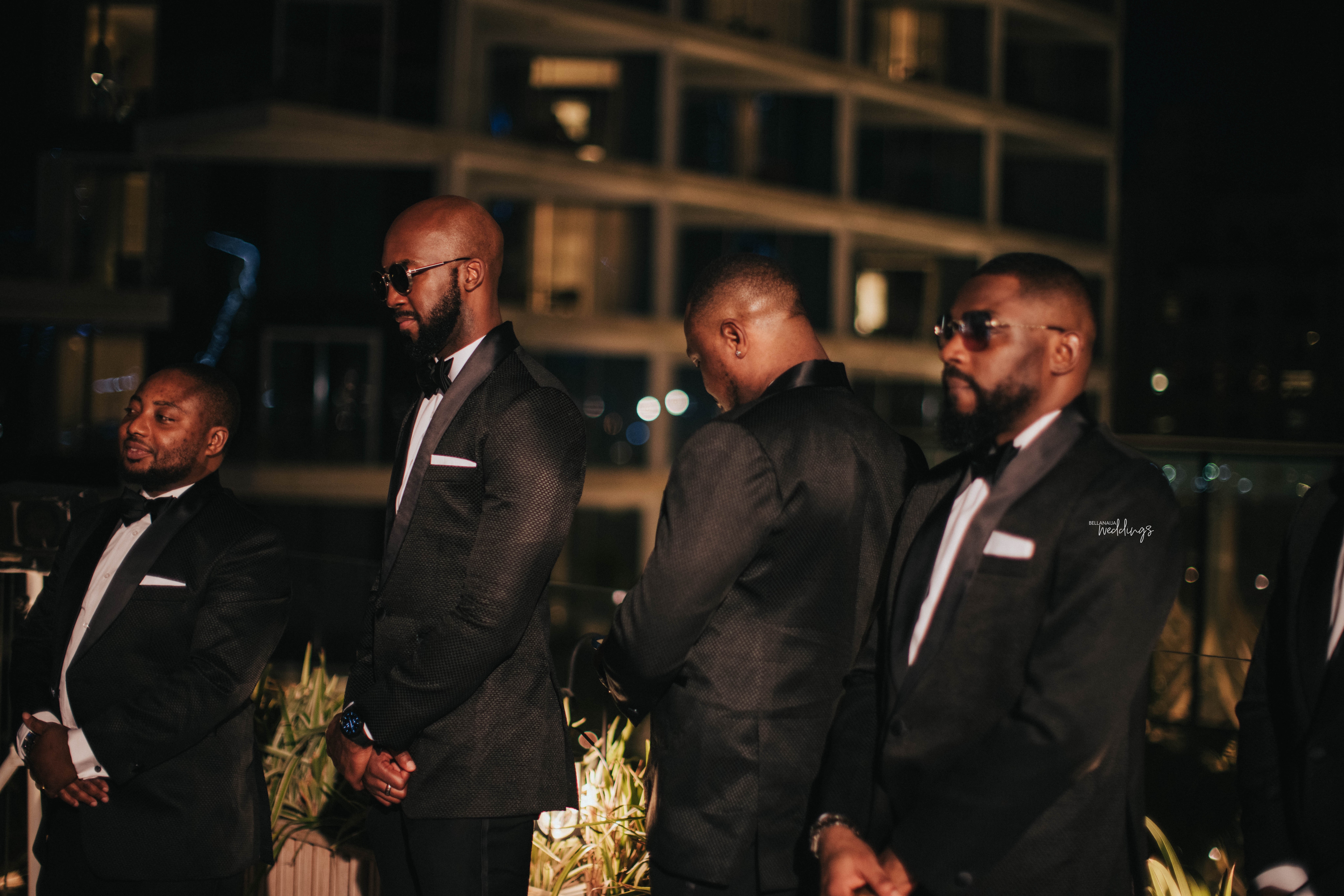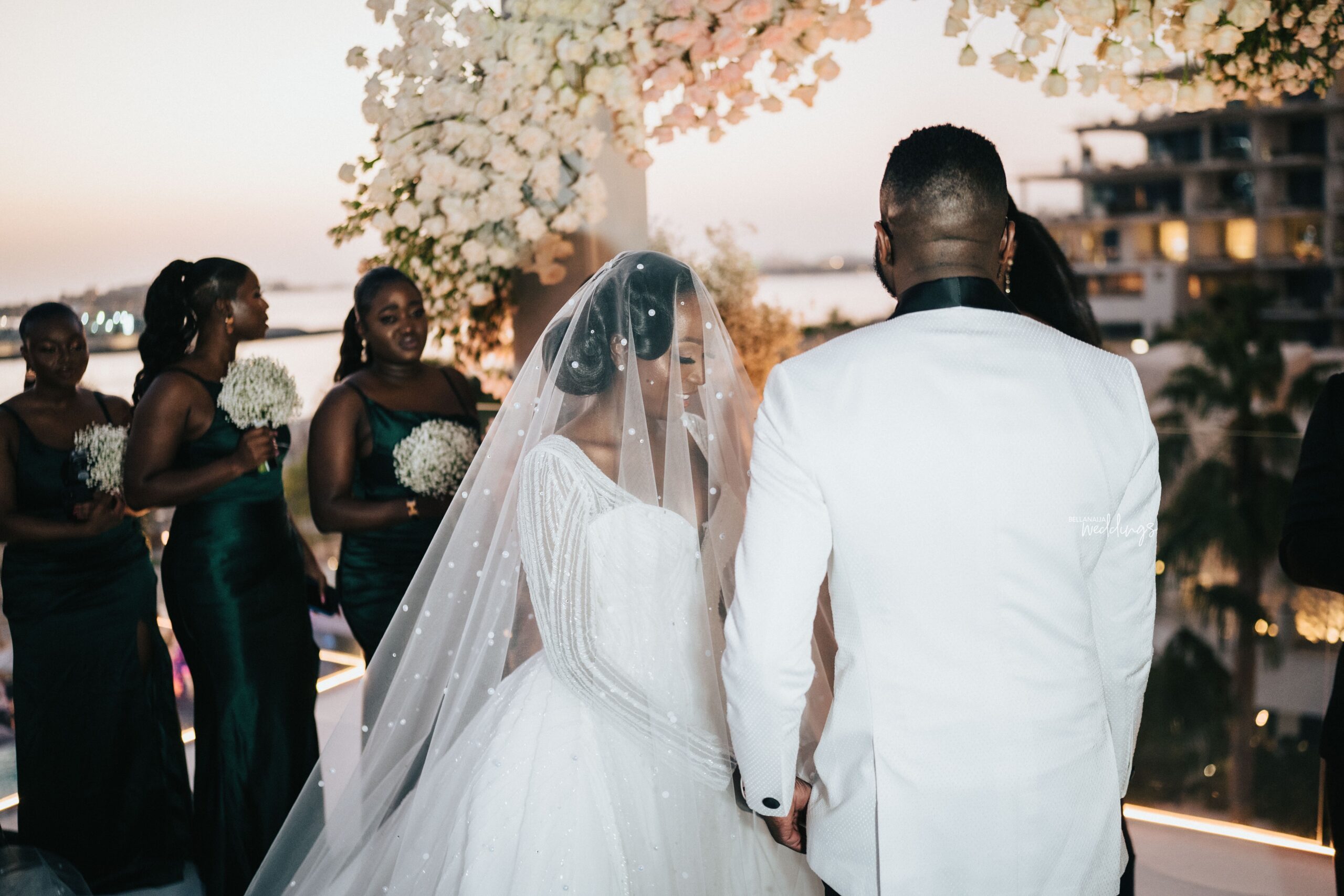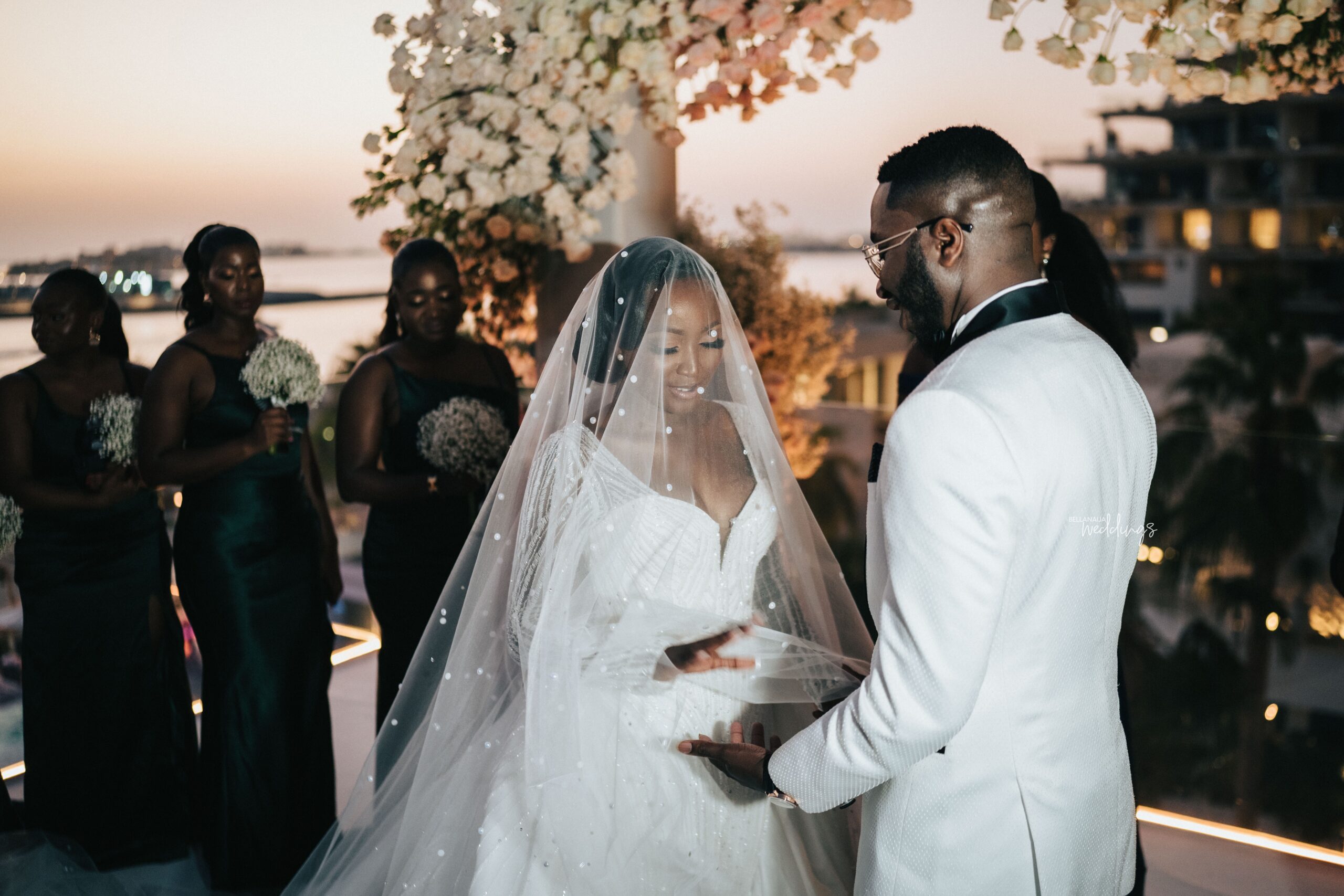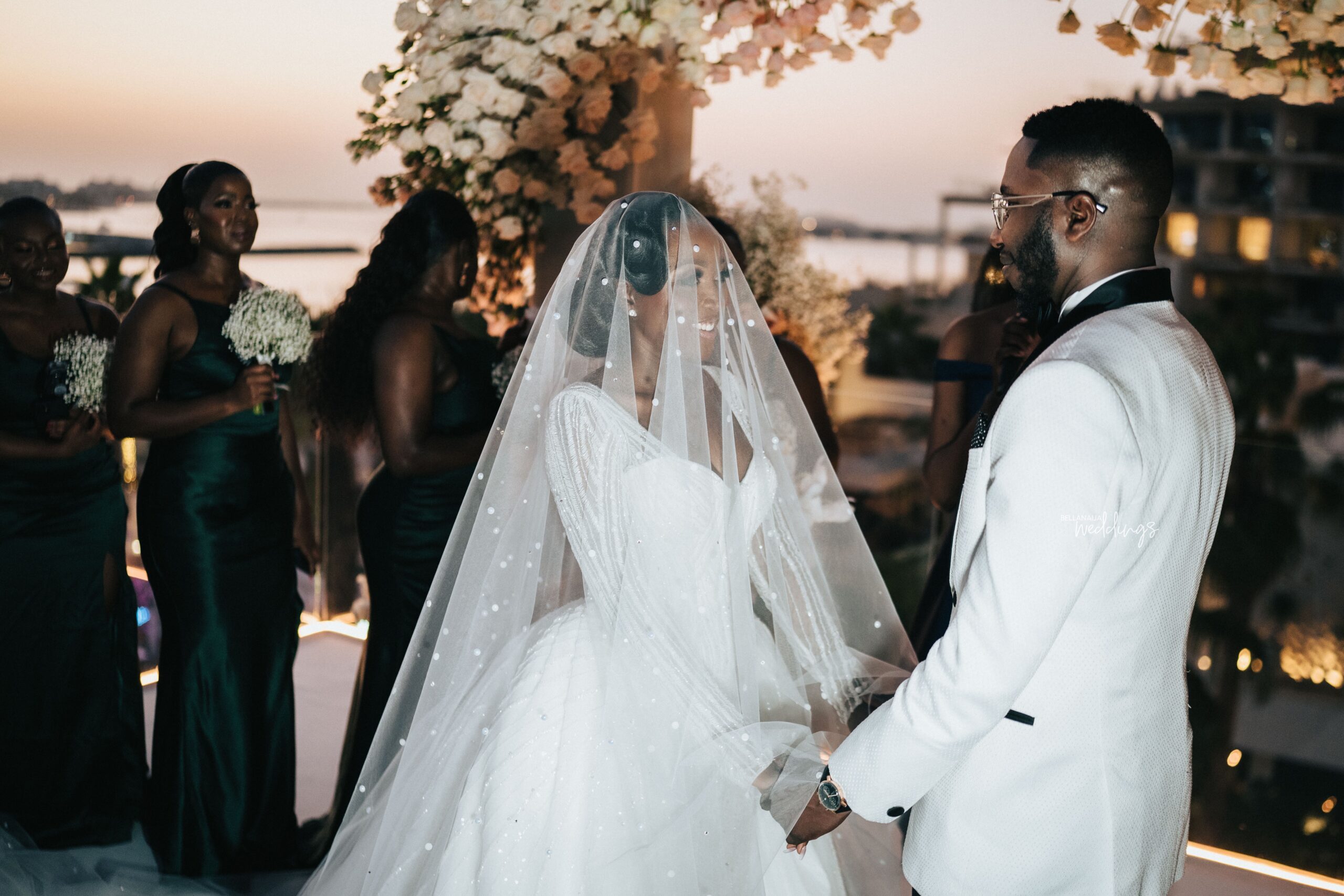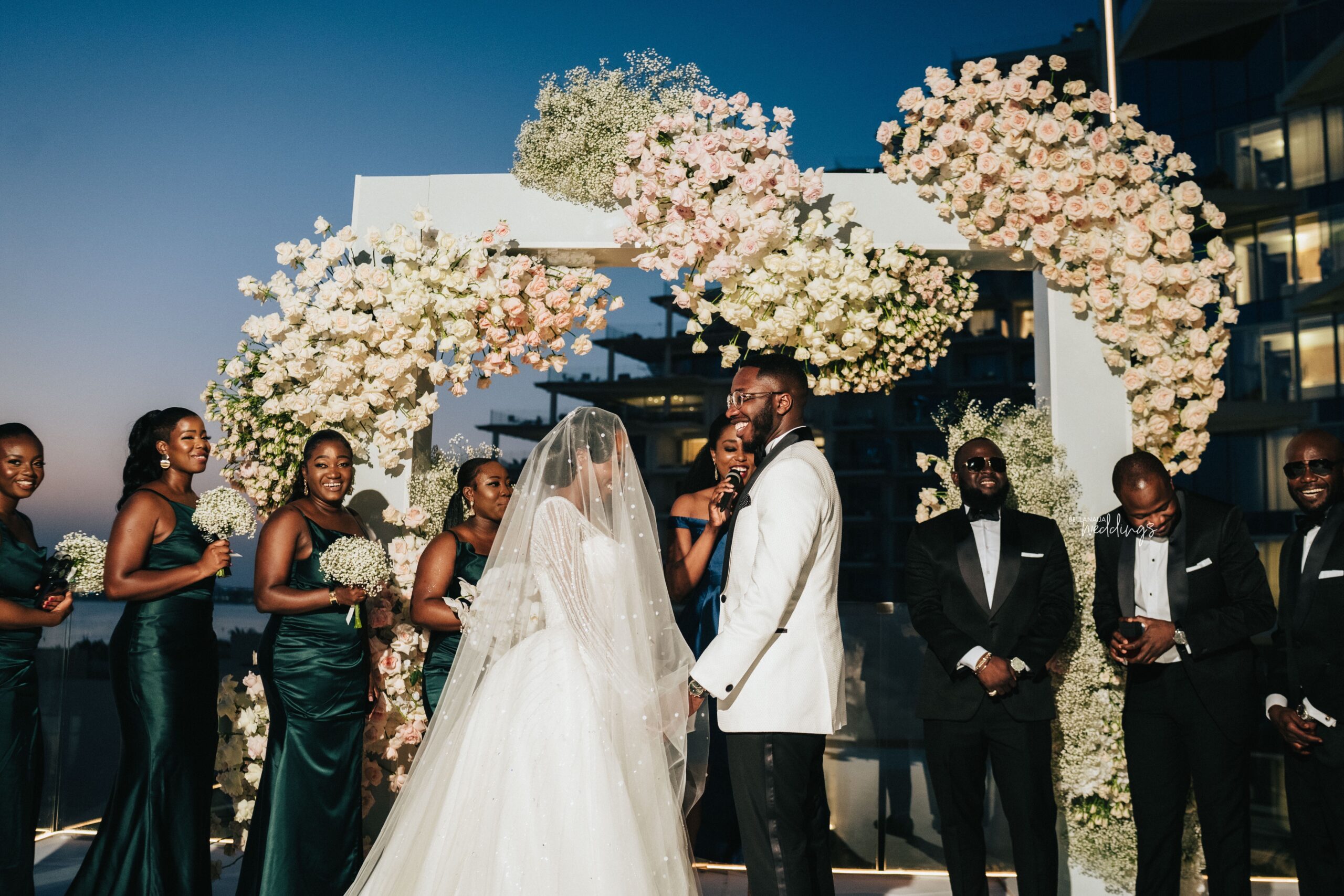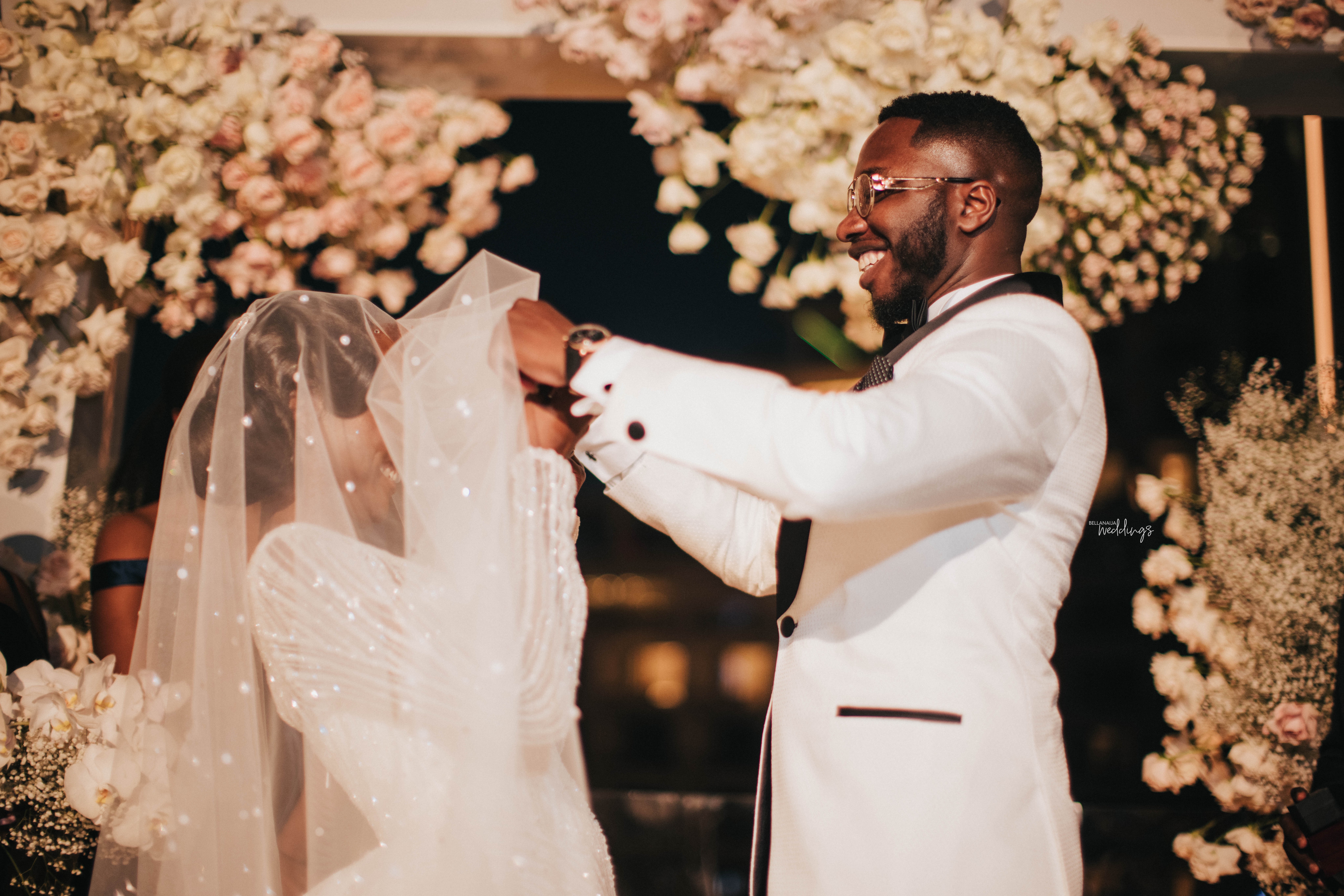 Sealed with a kiss!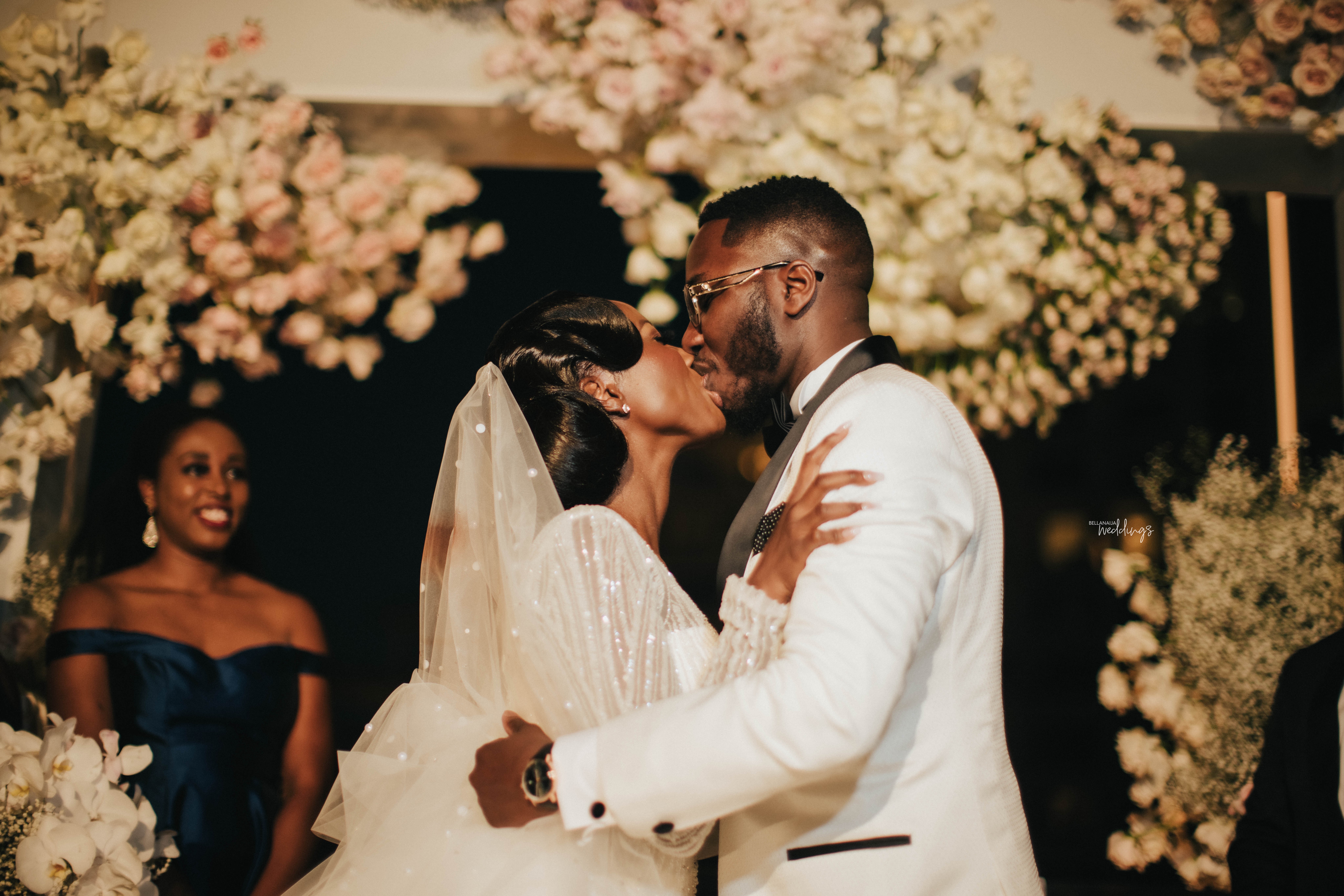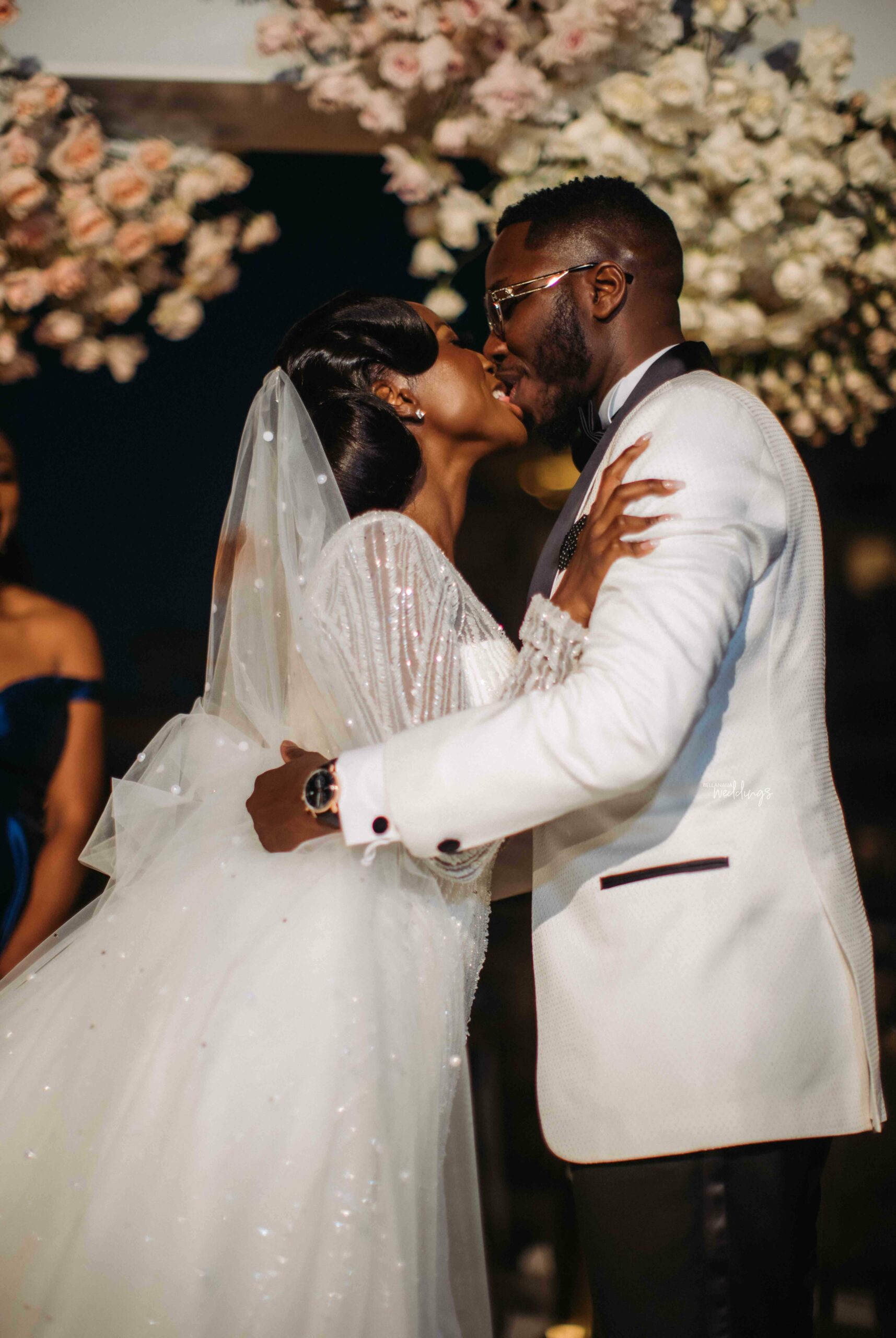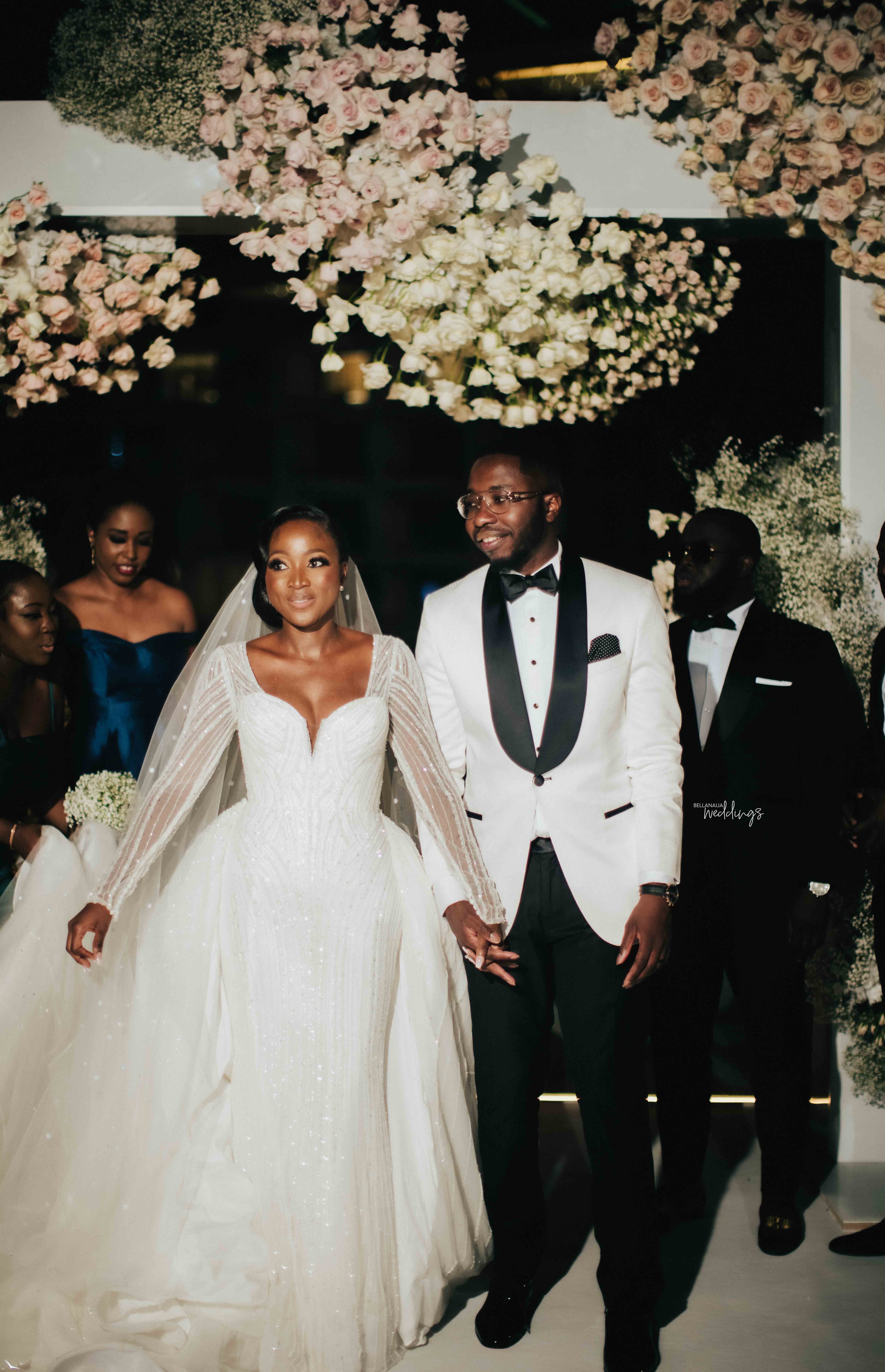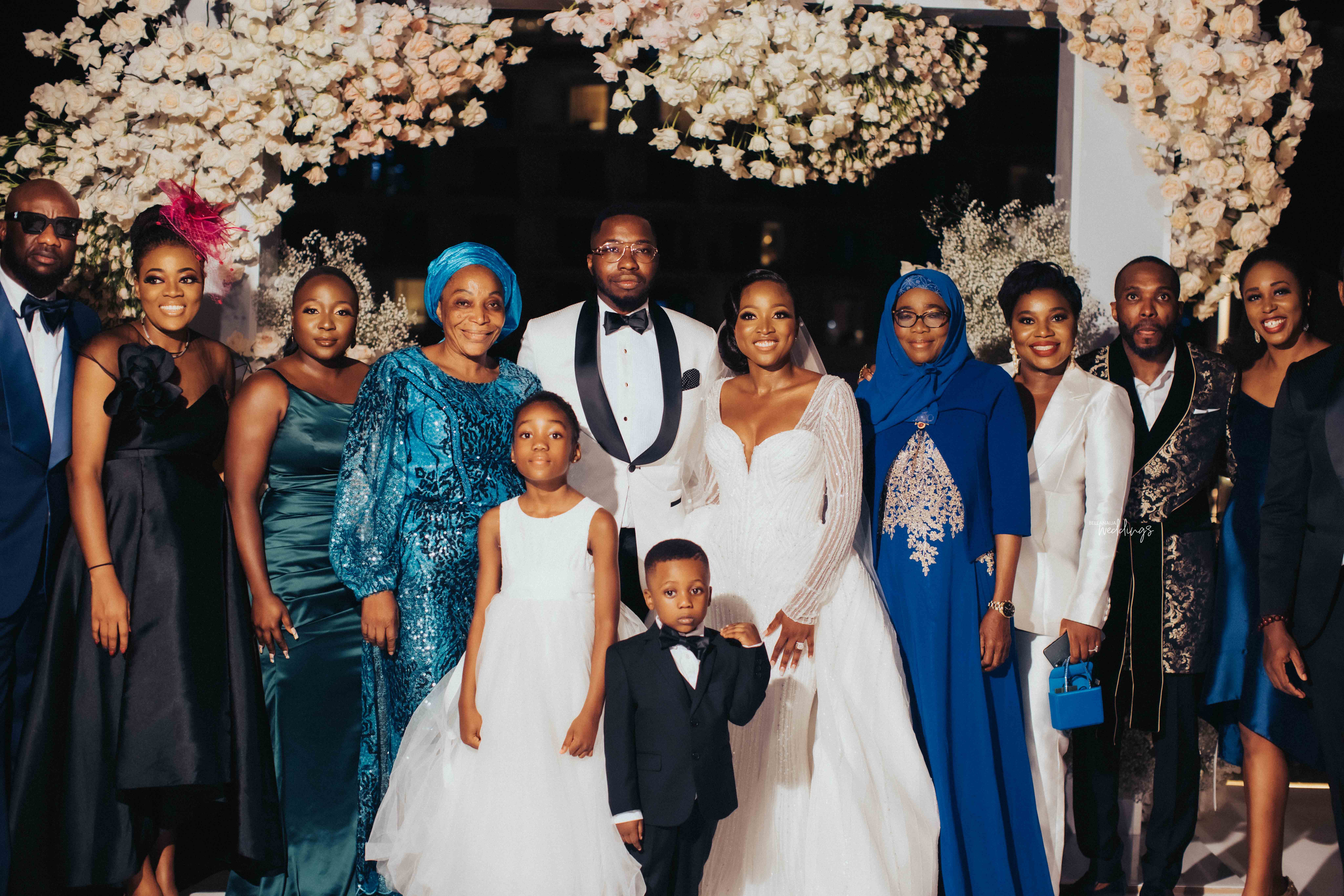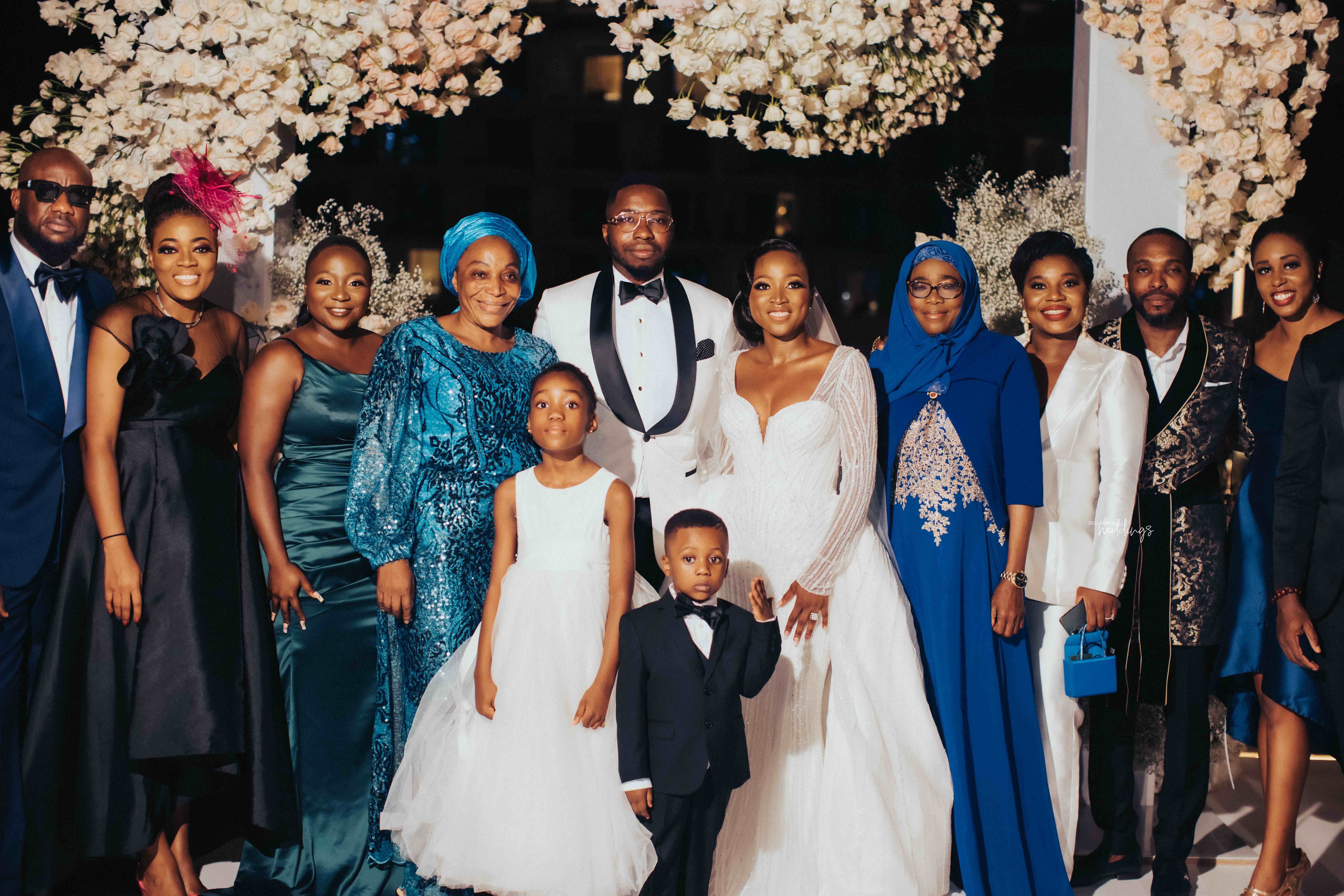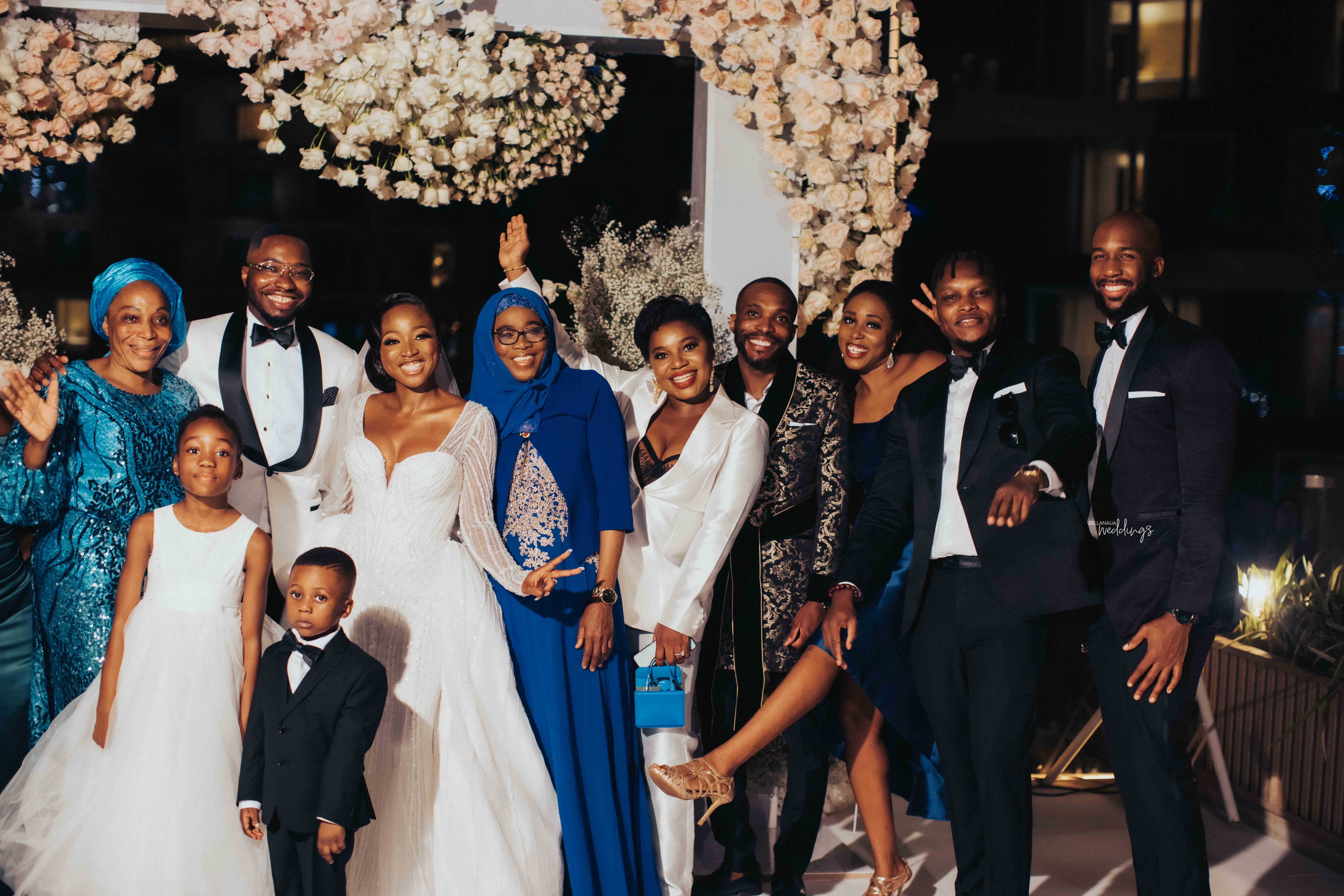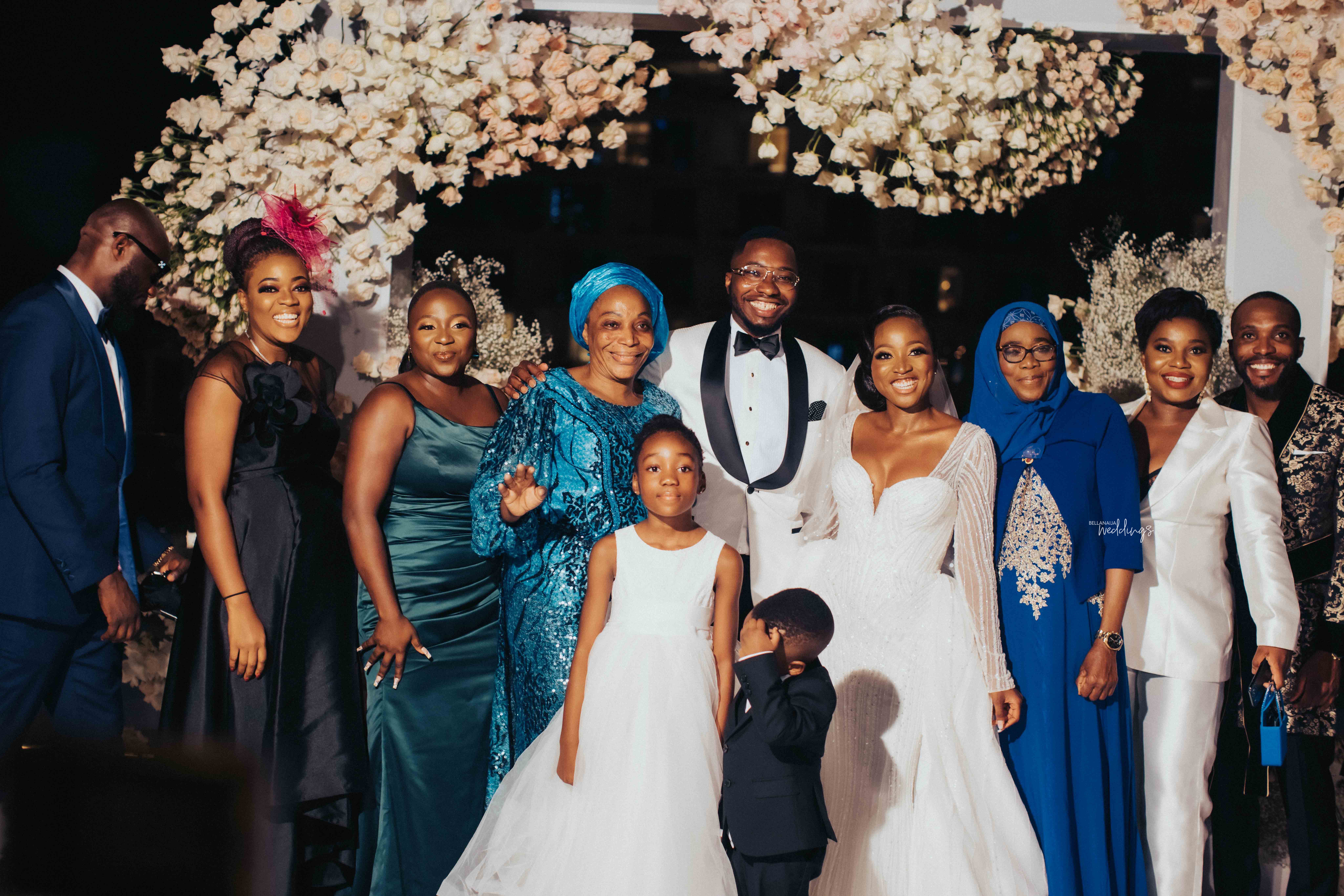 Now presenting Mr and Mrs! 😅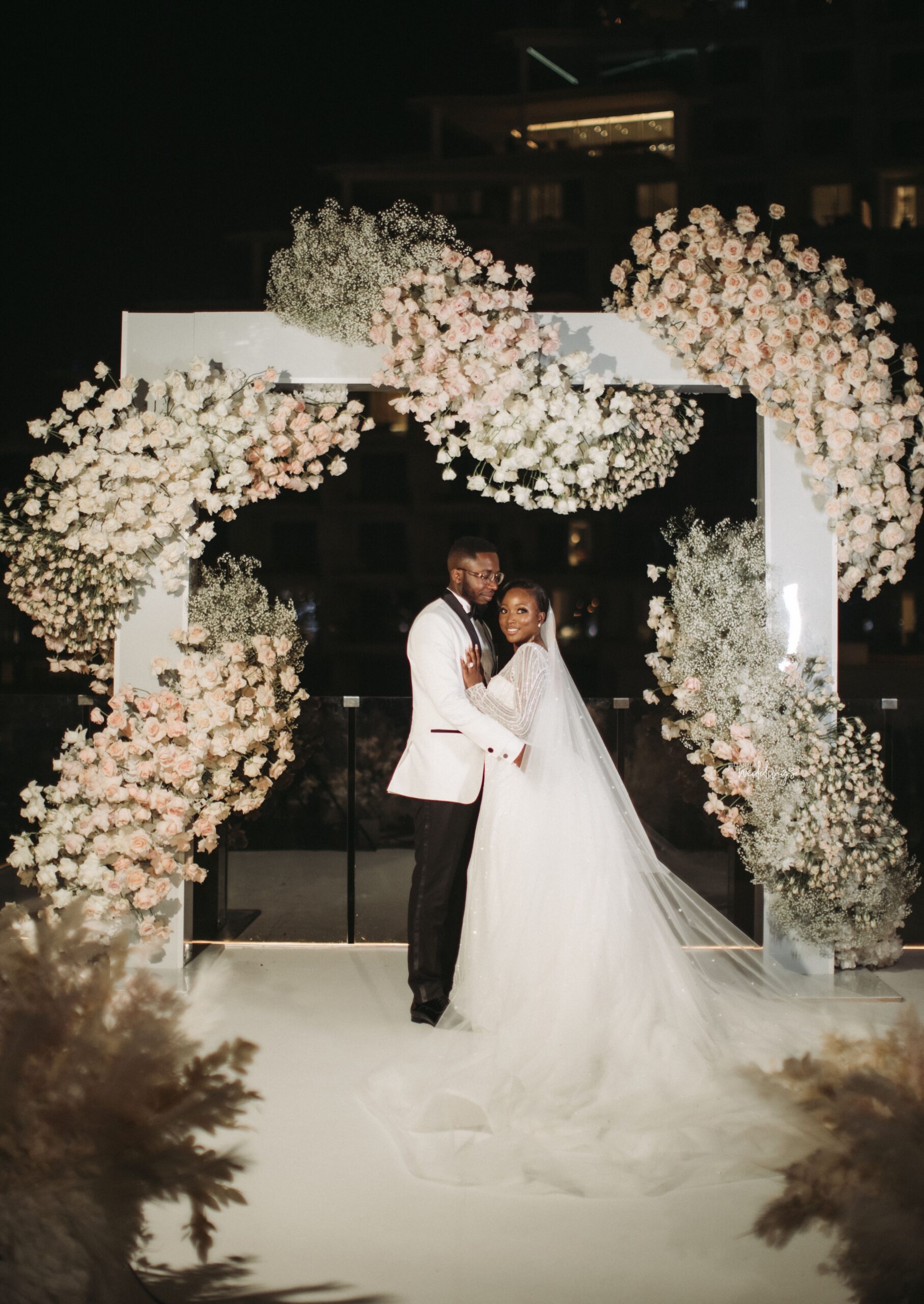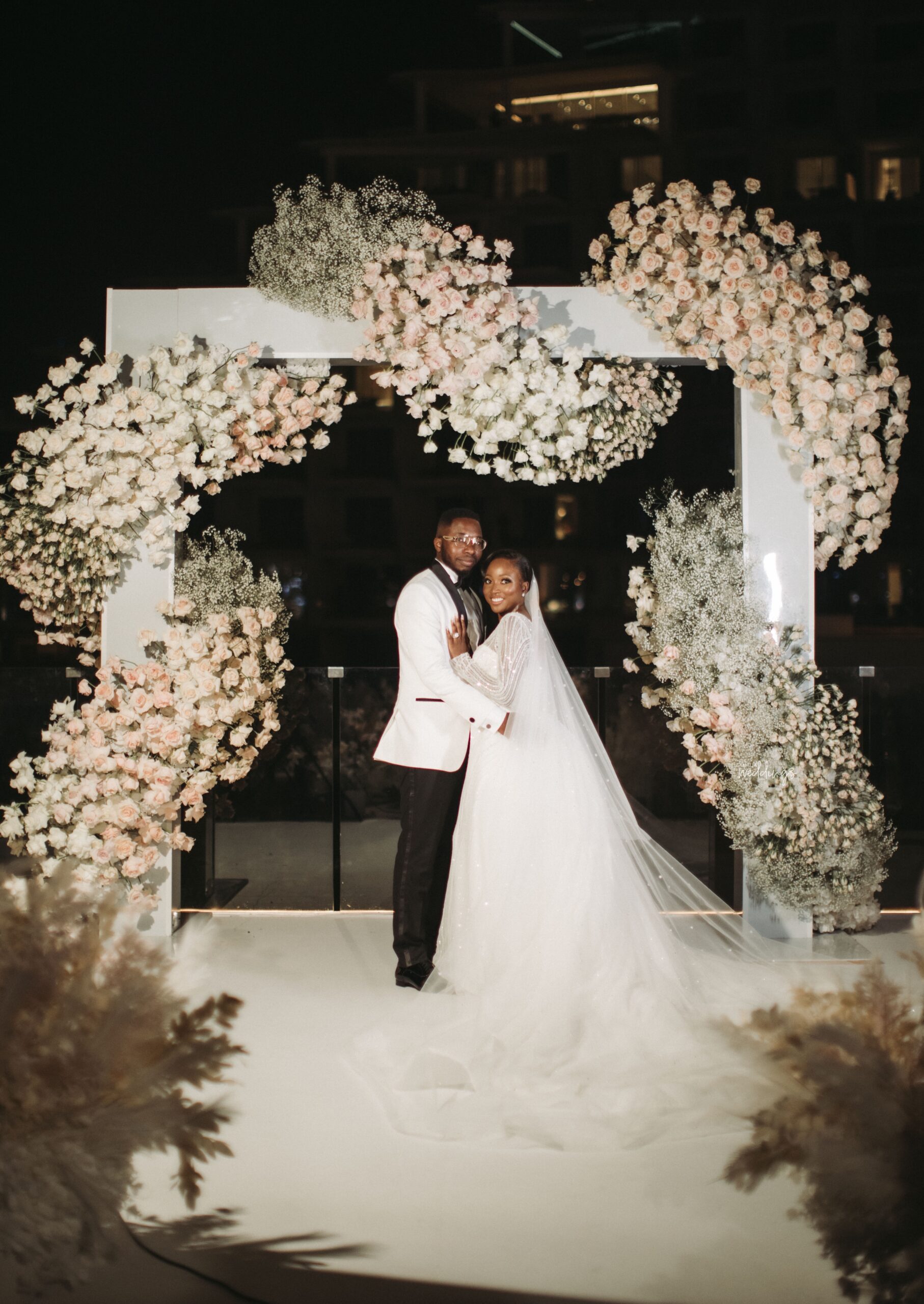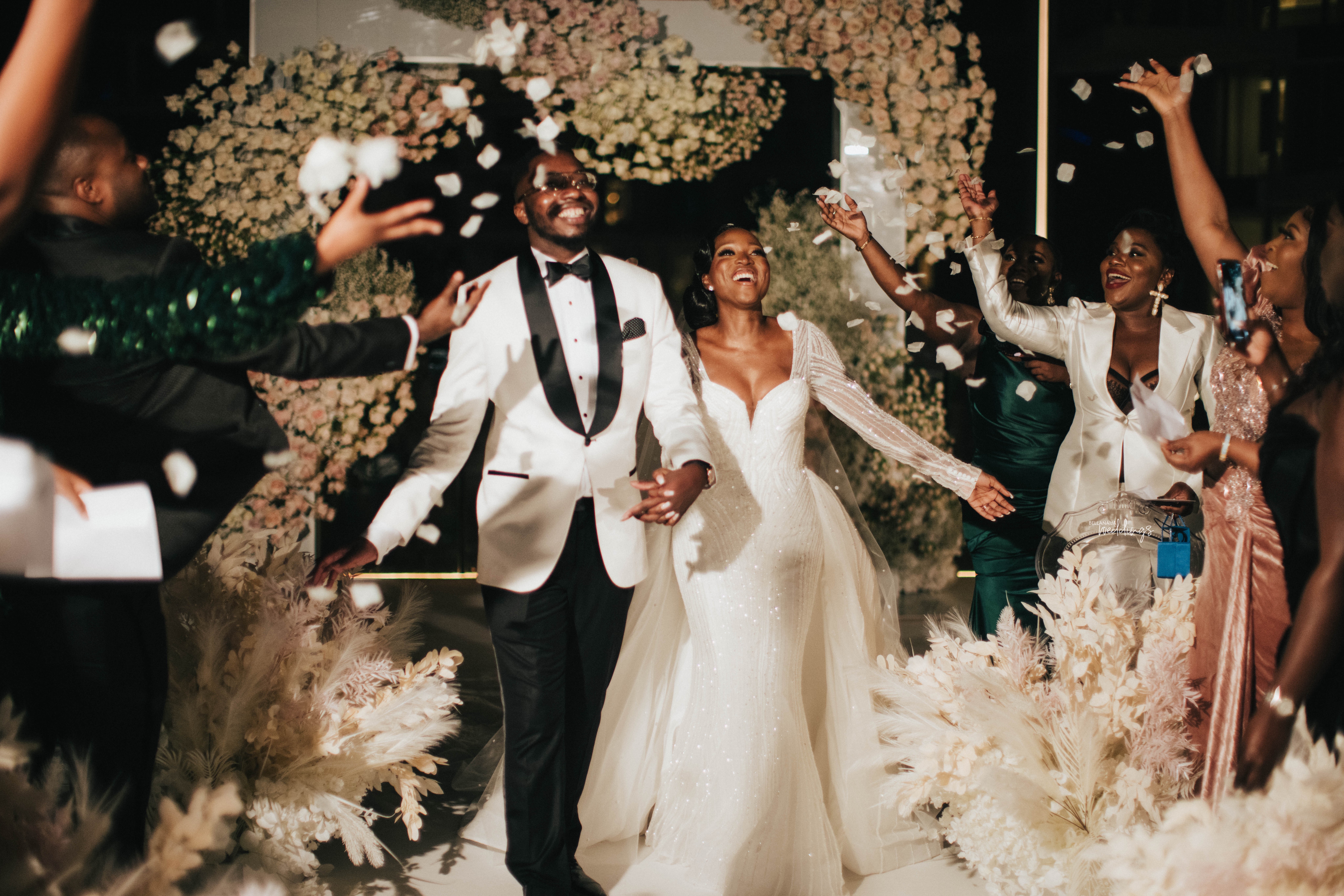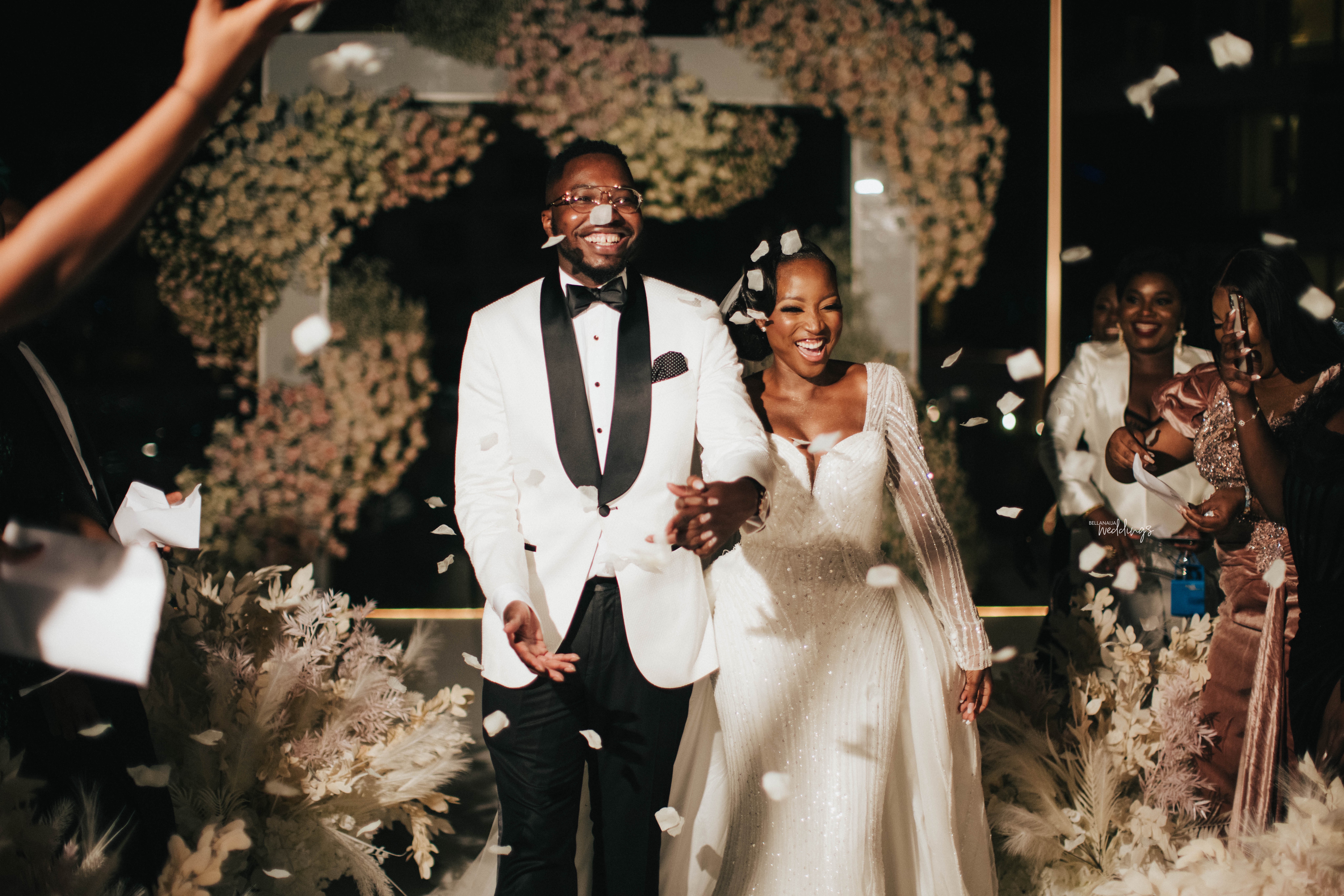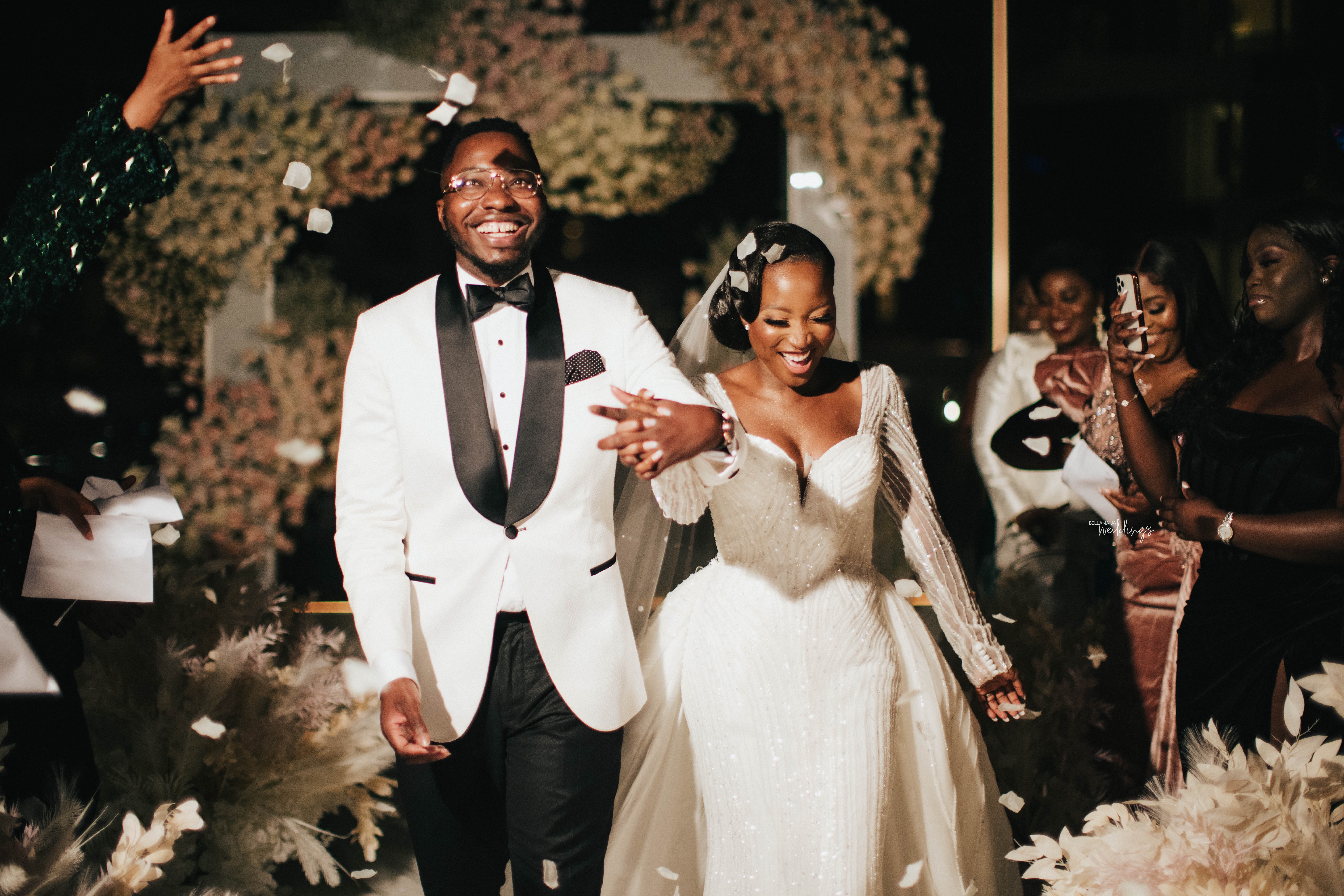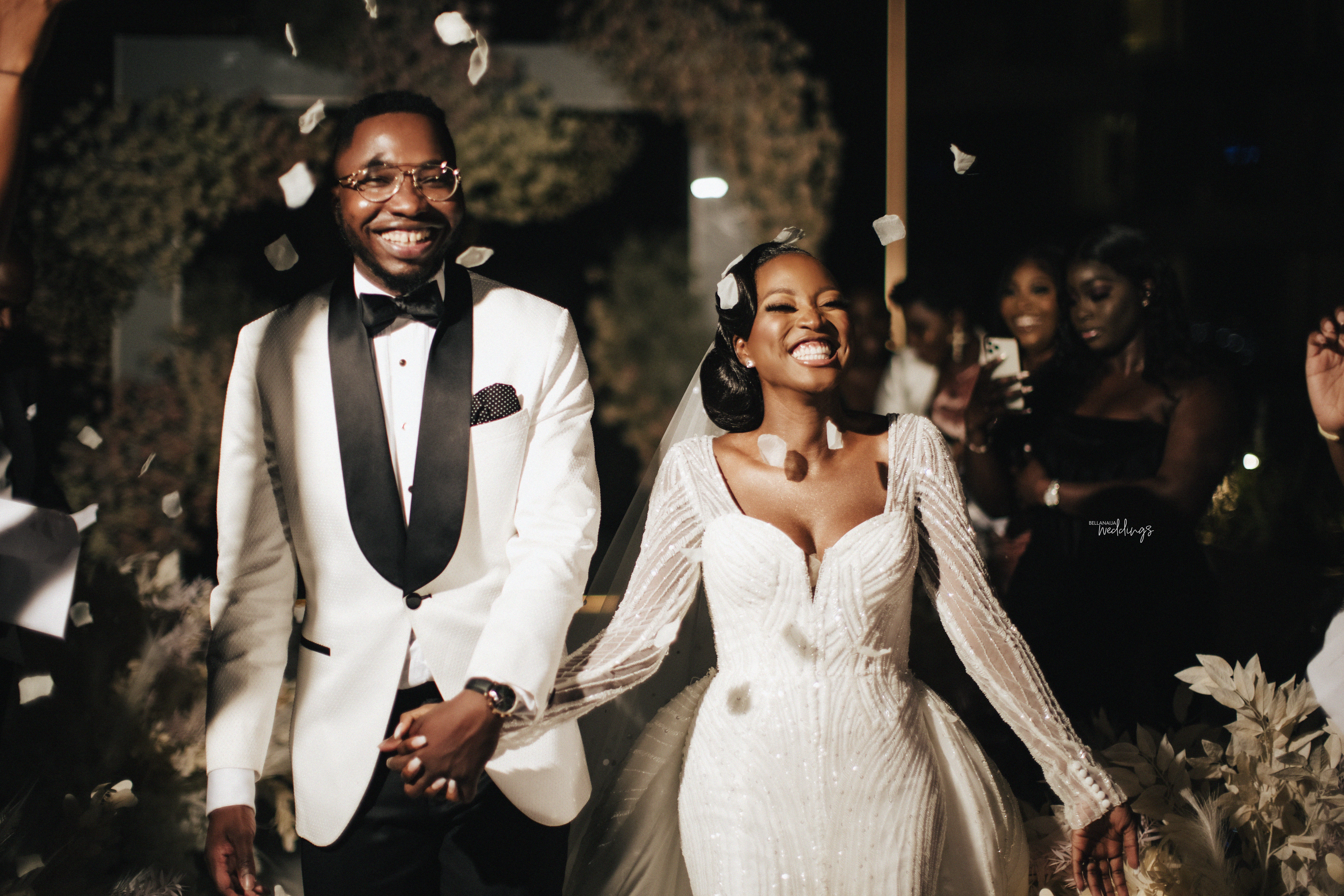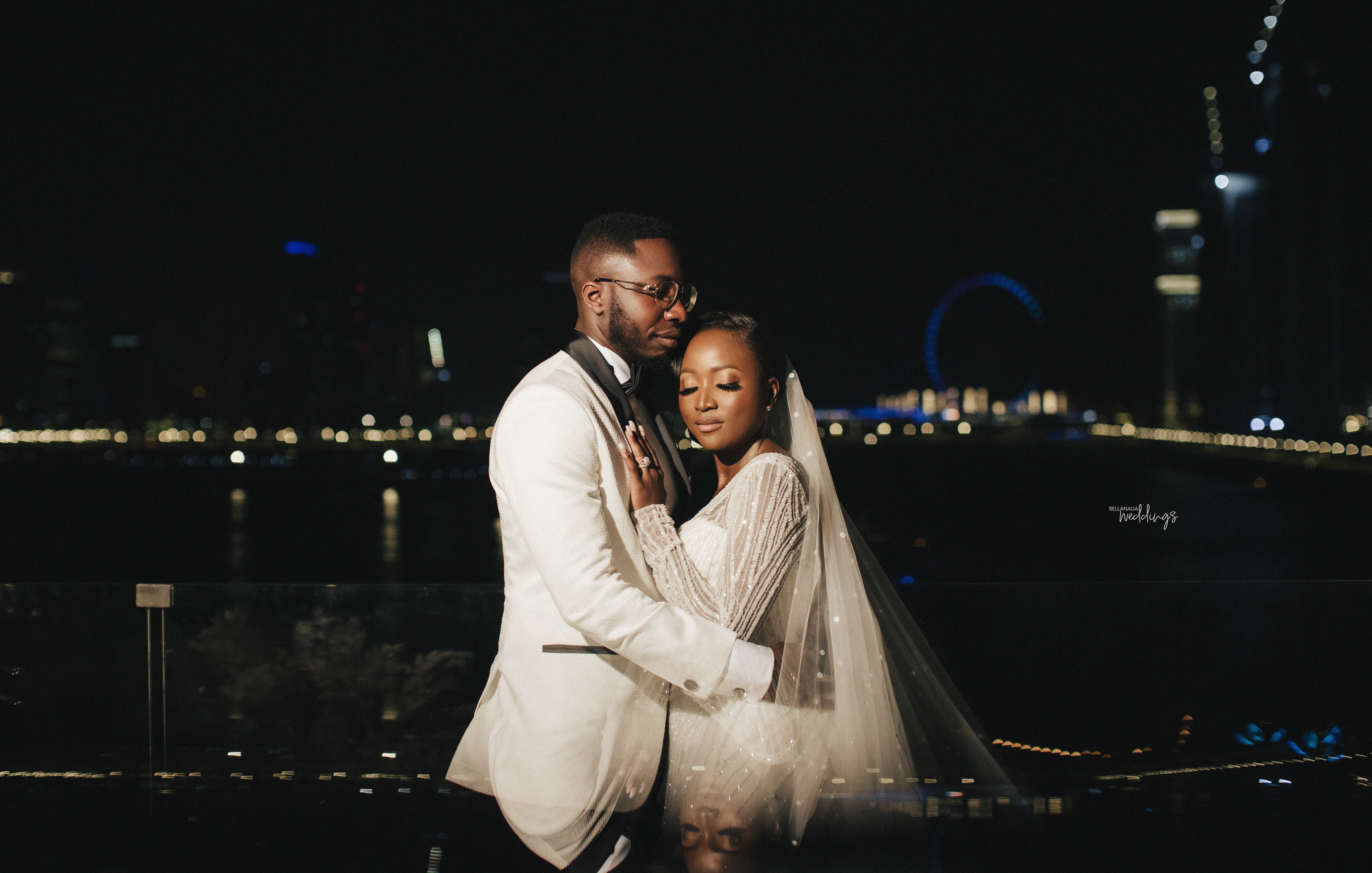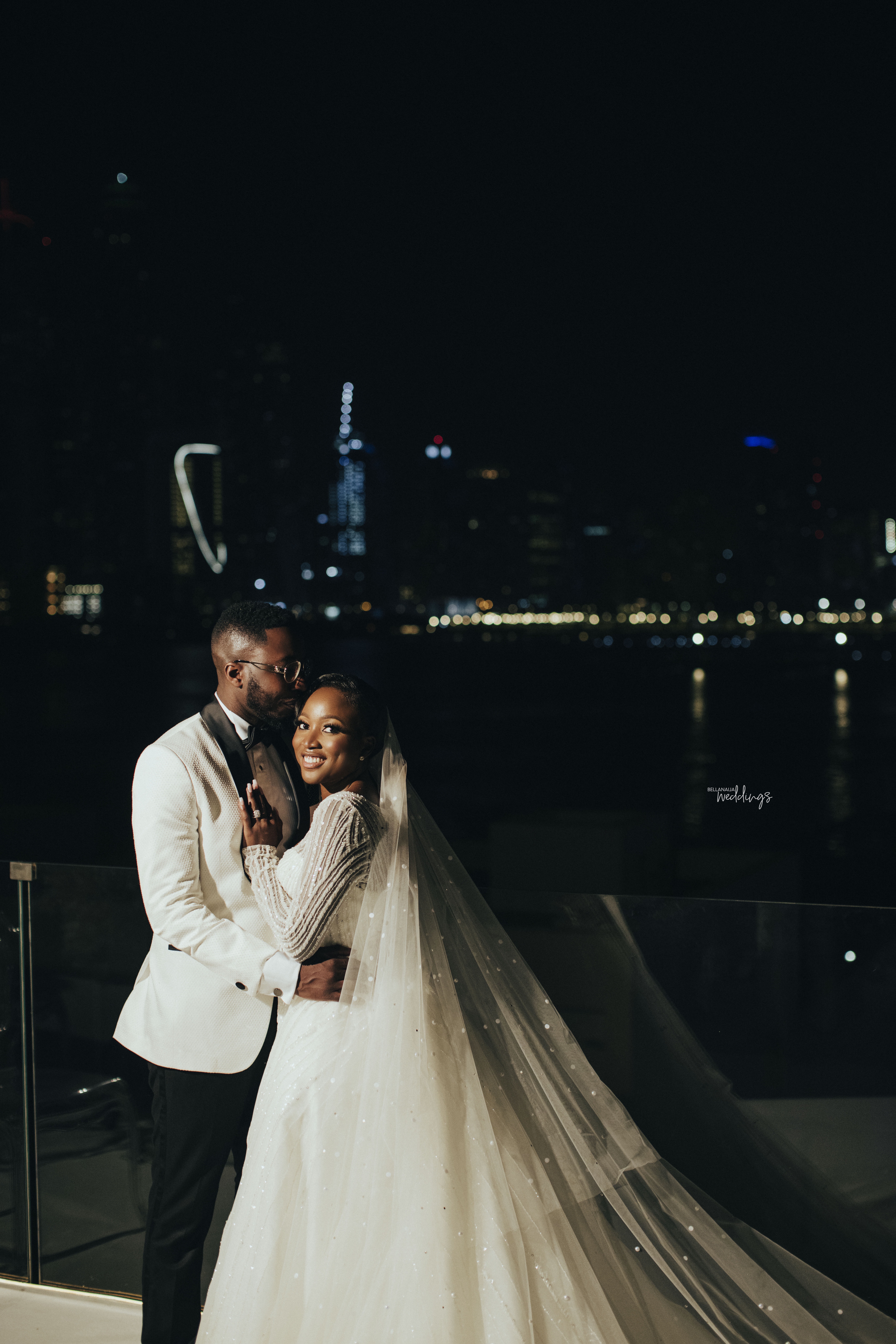 Cheers to married life!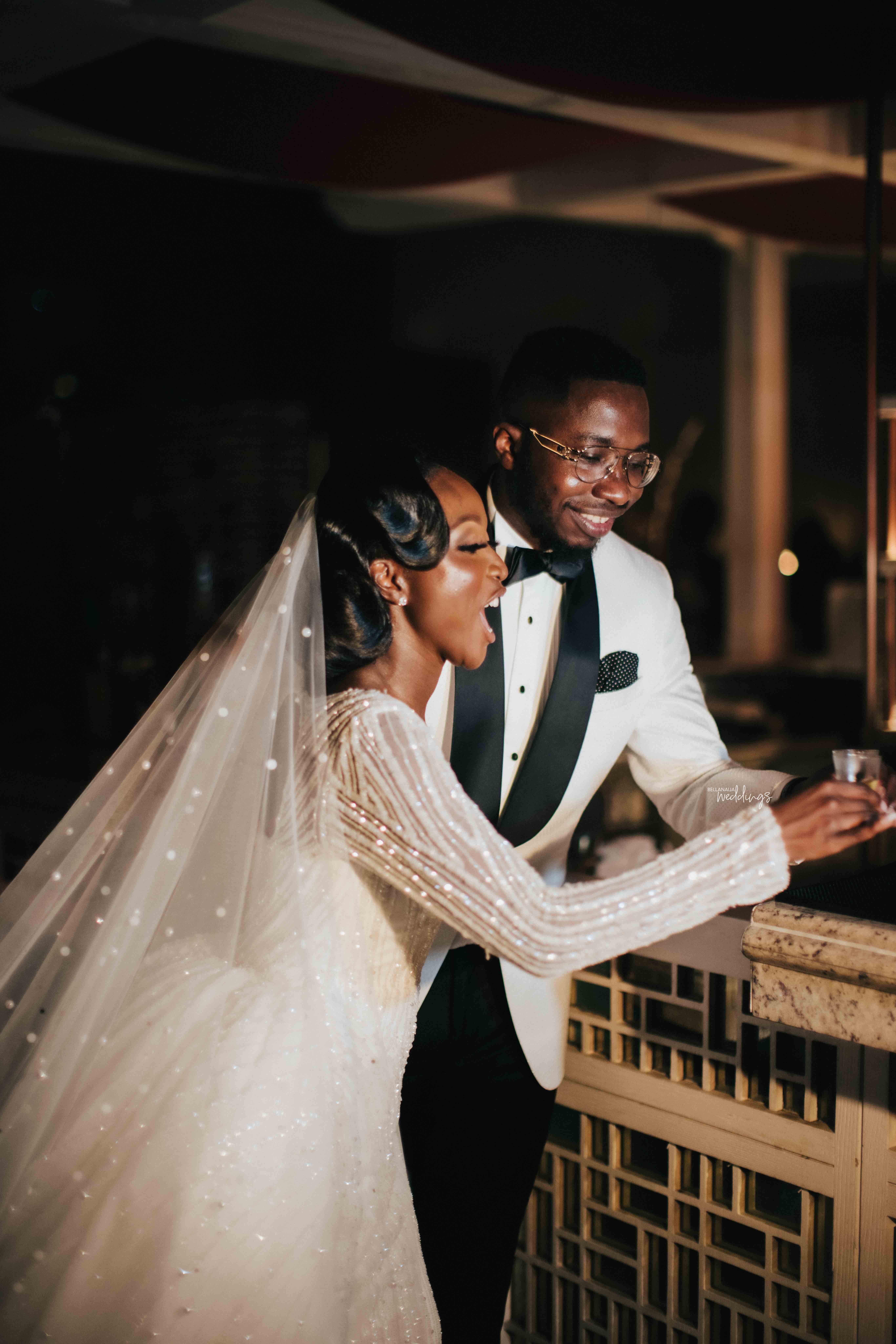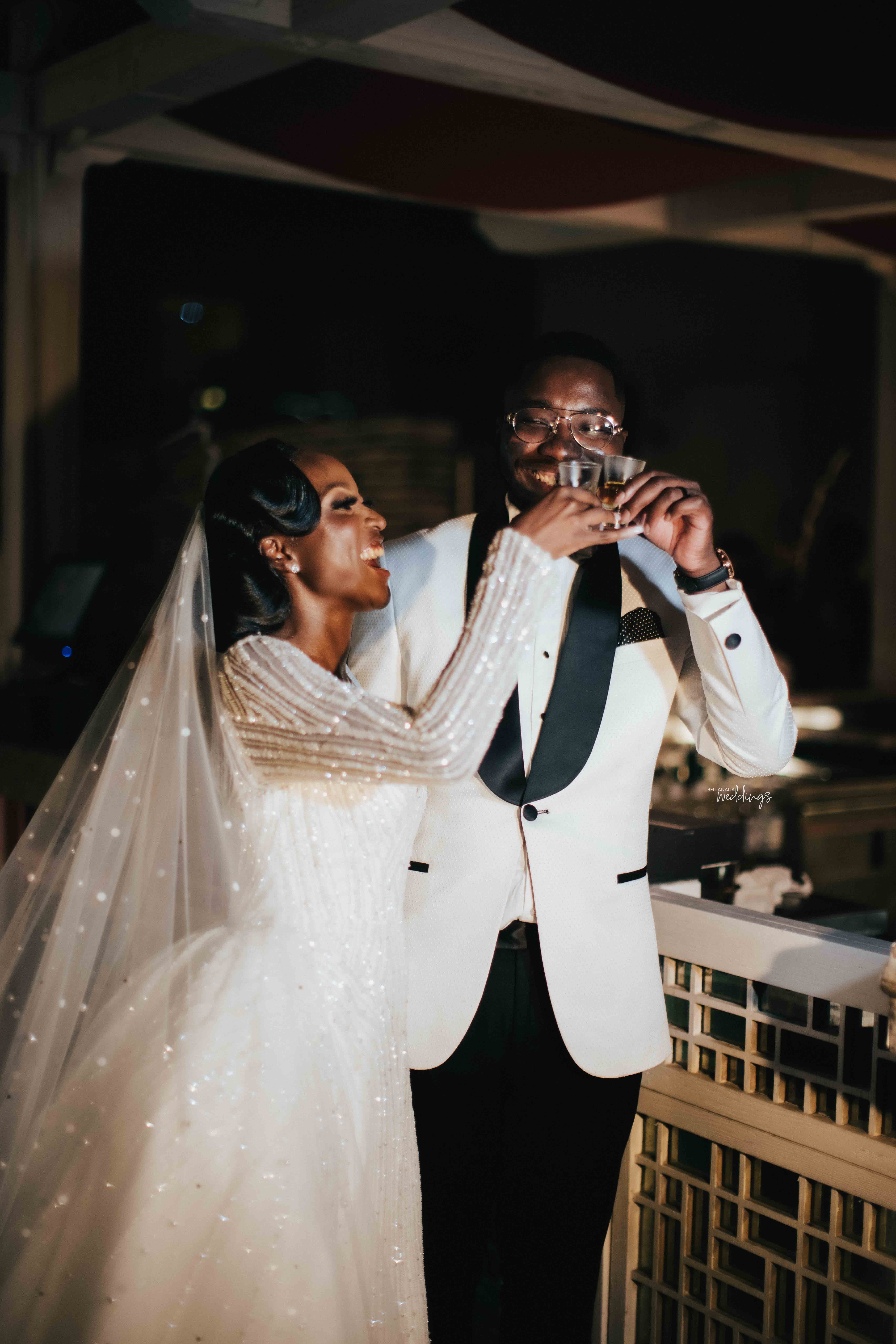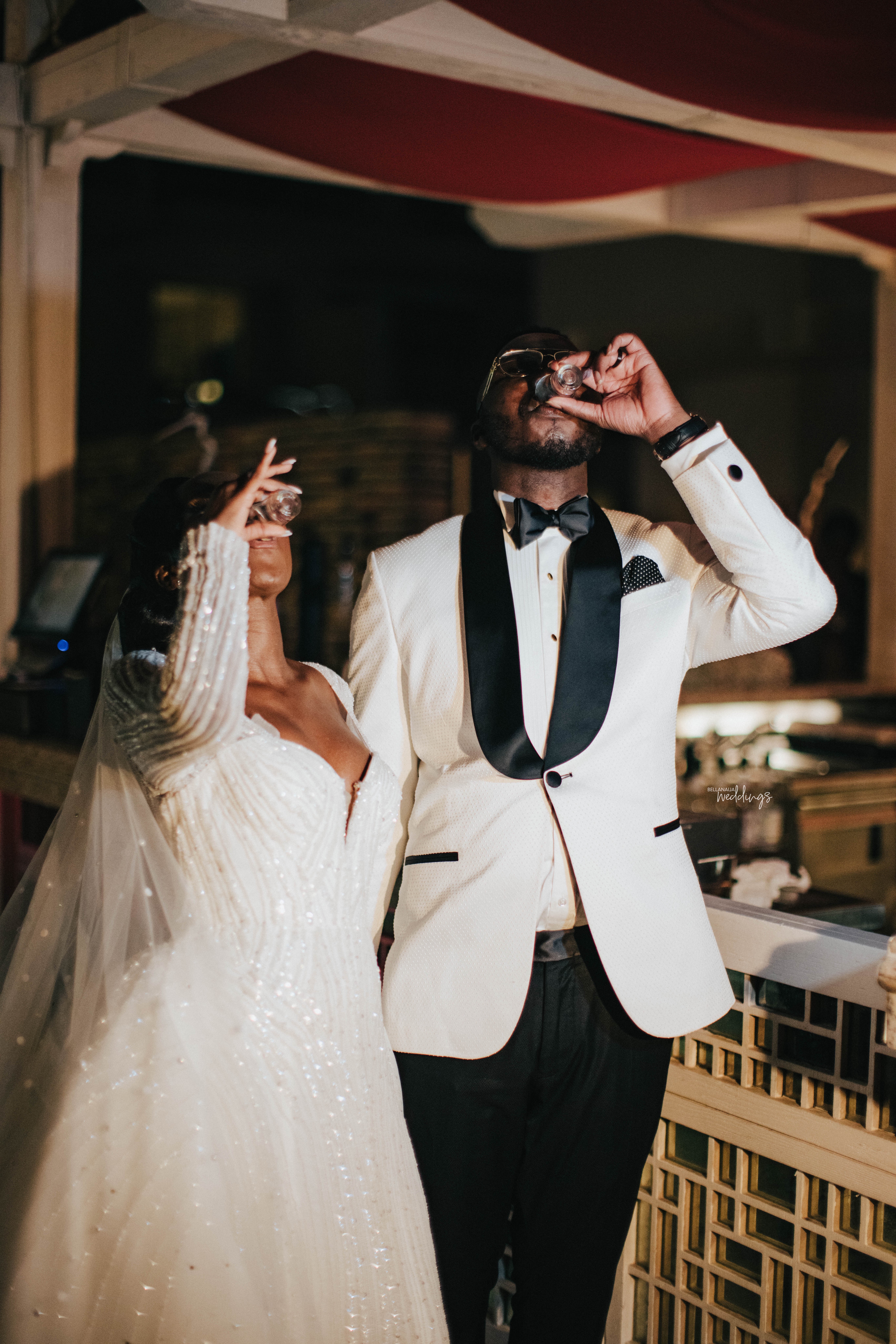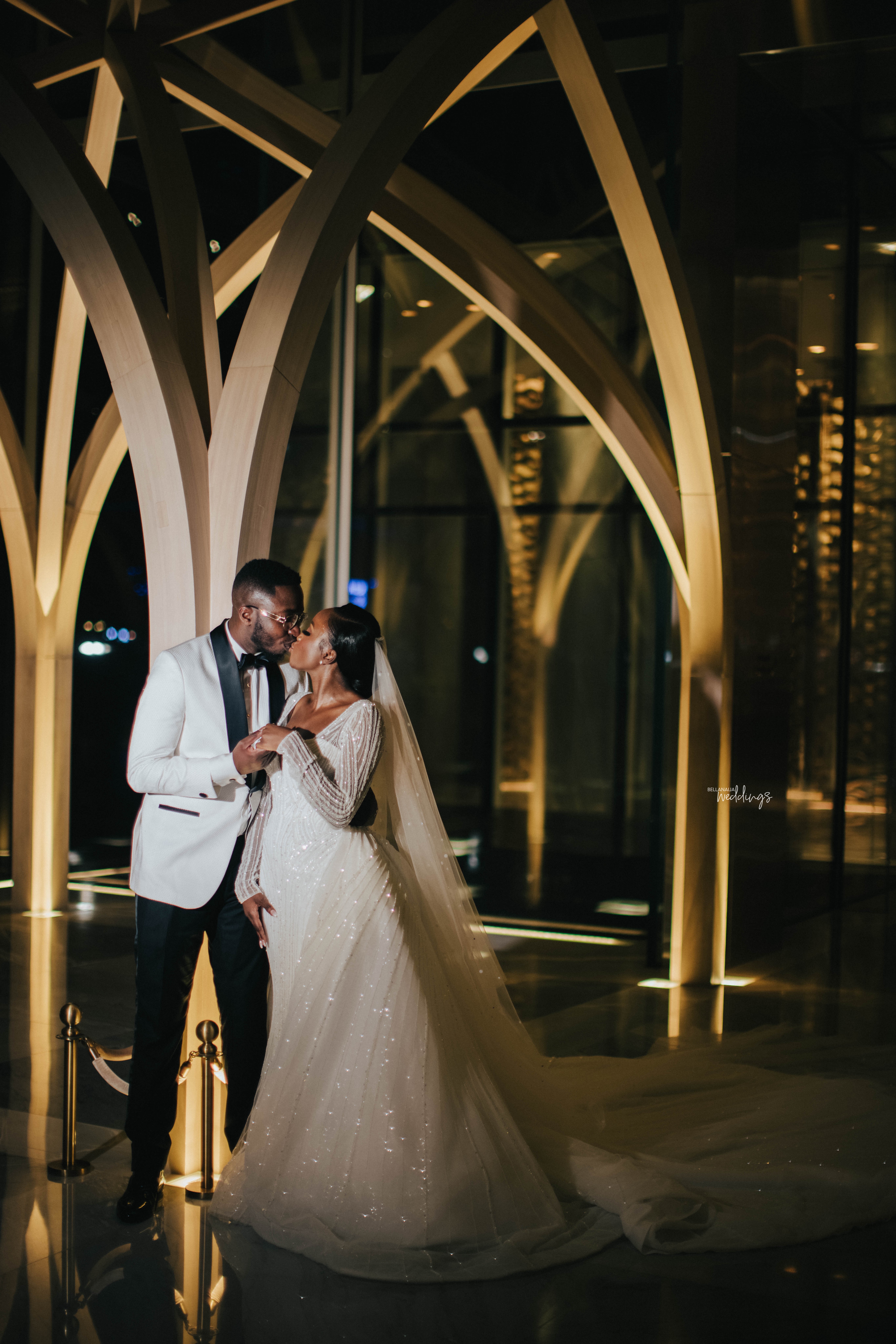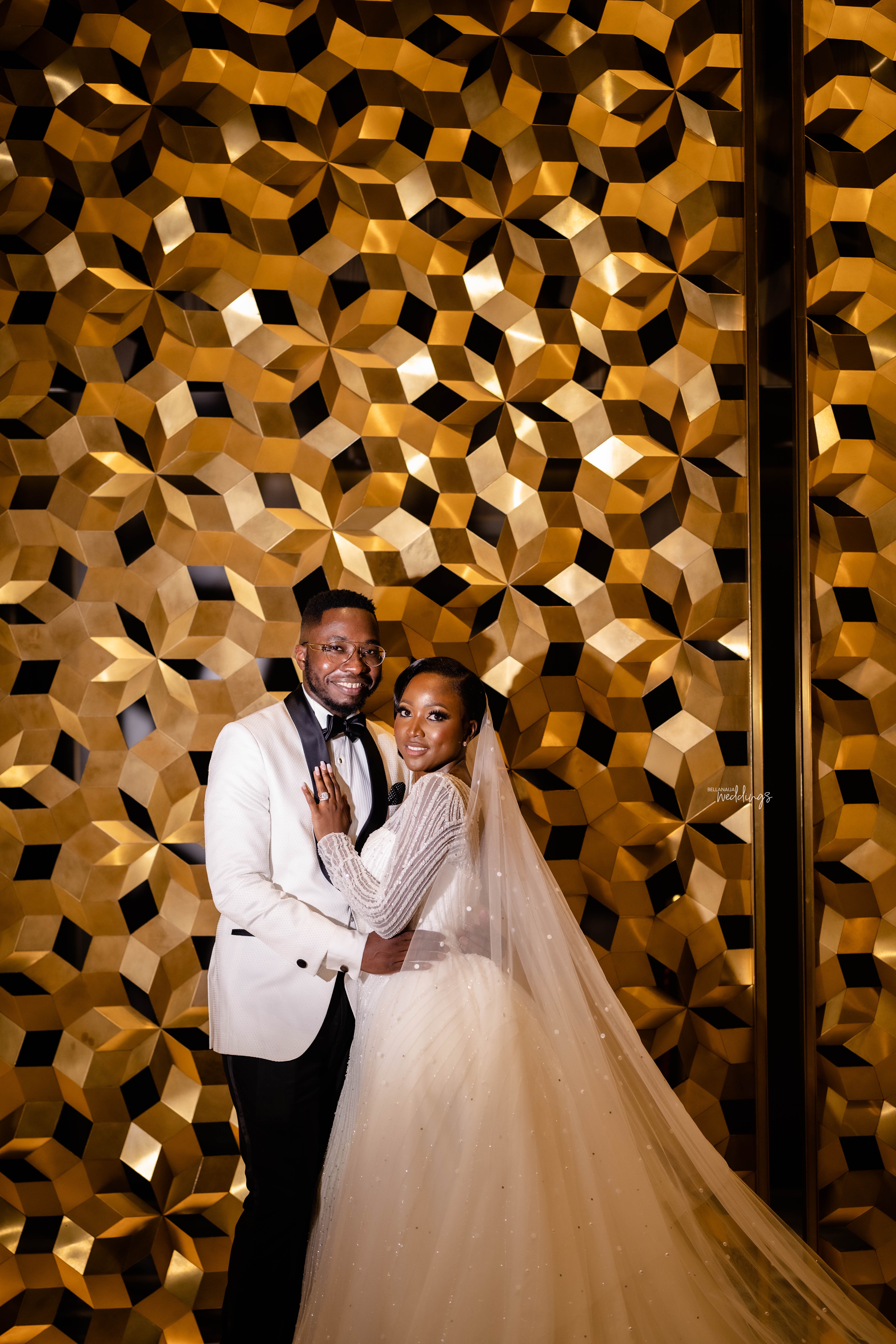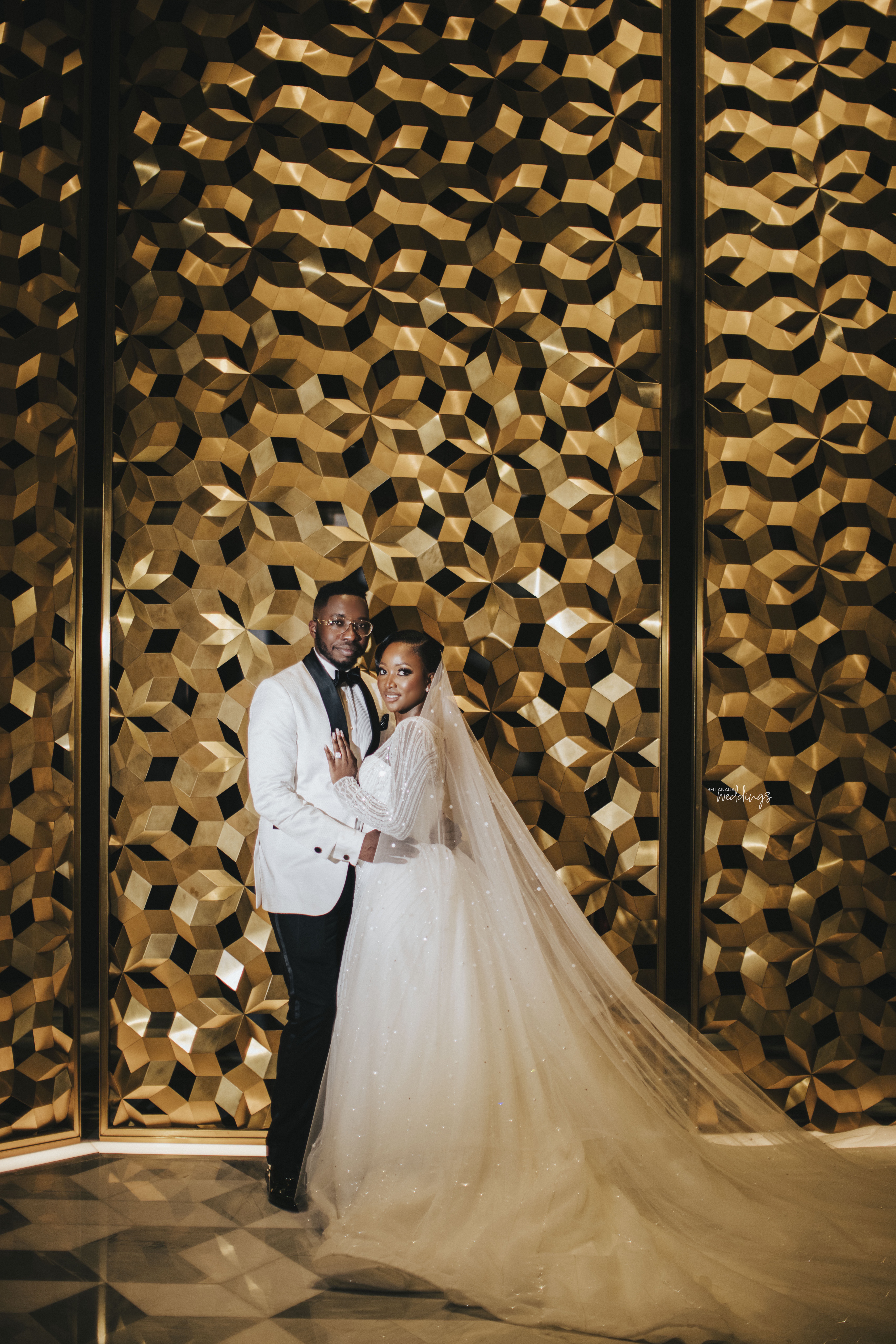 Let's take in the beauty of the reception hall…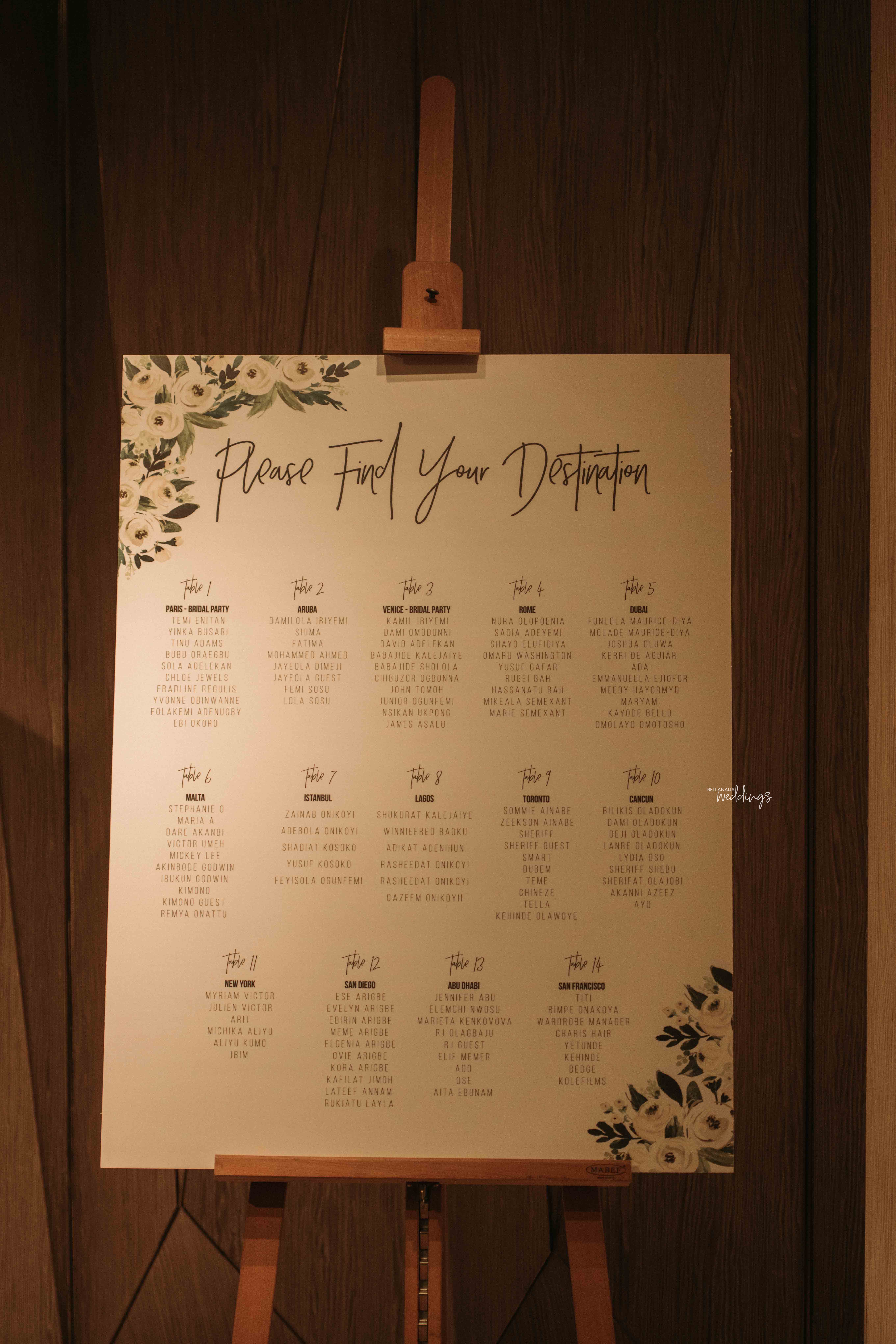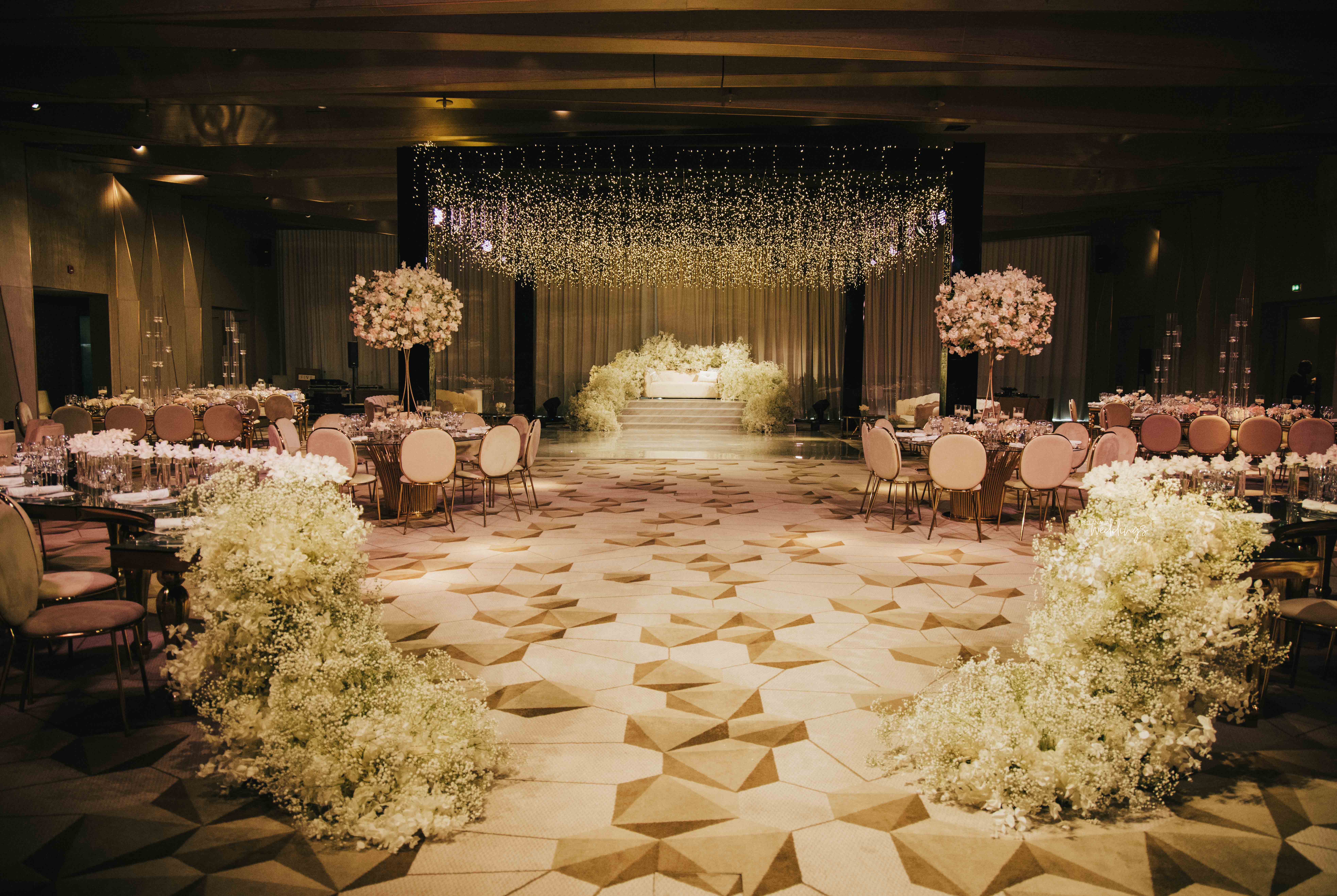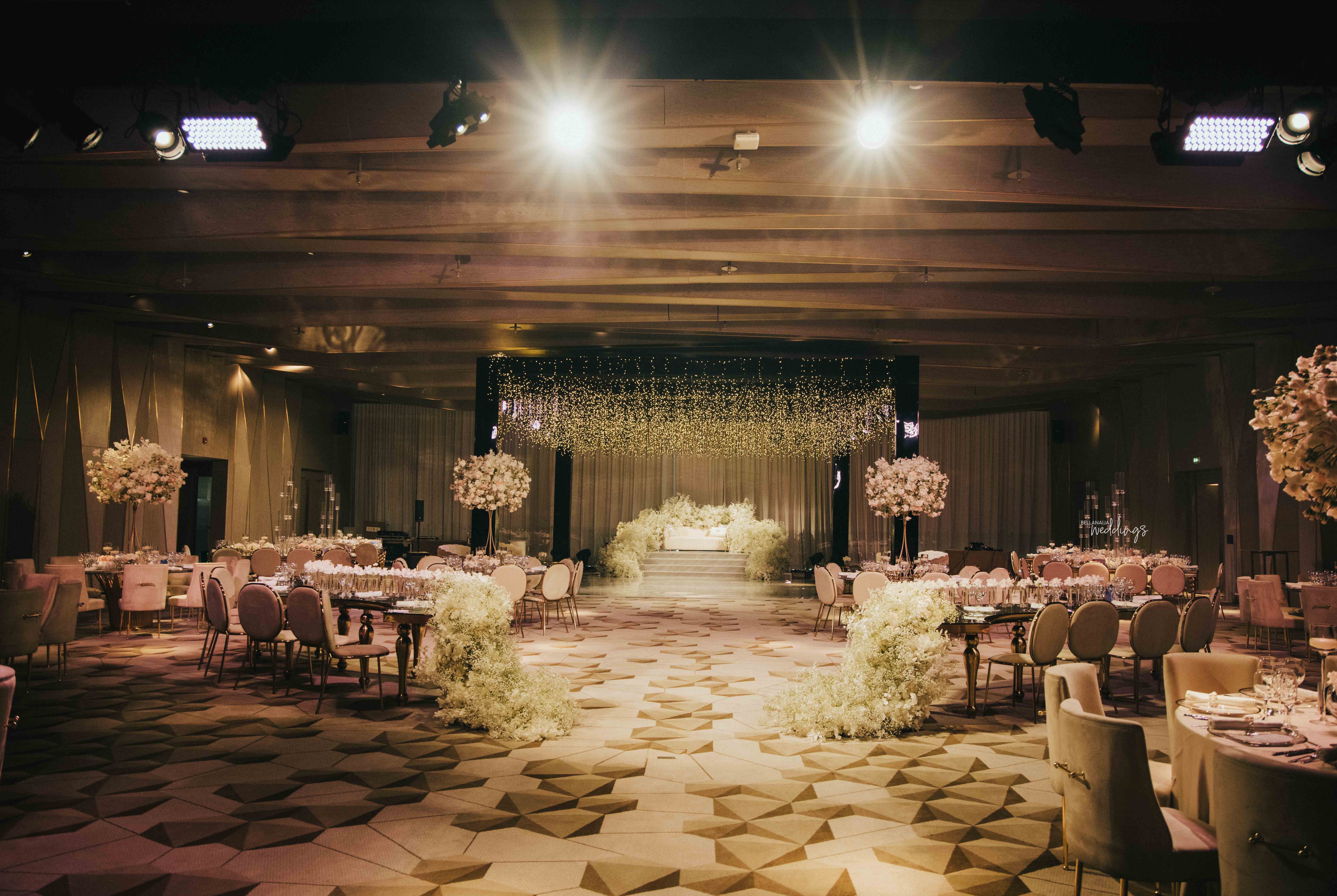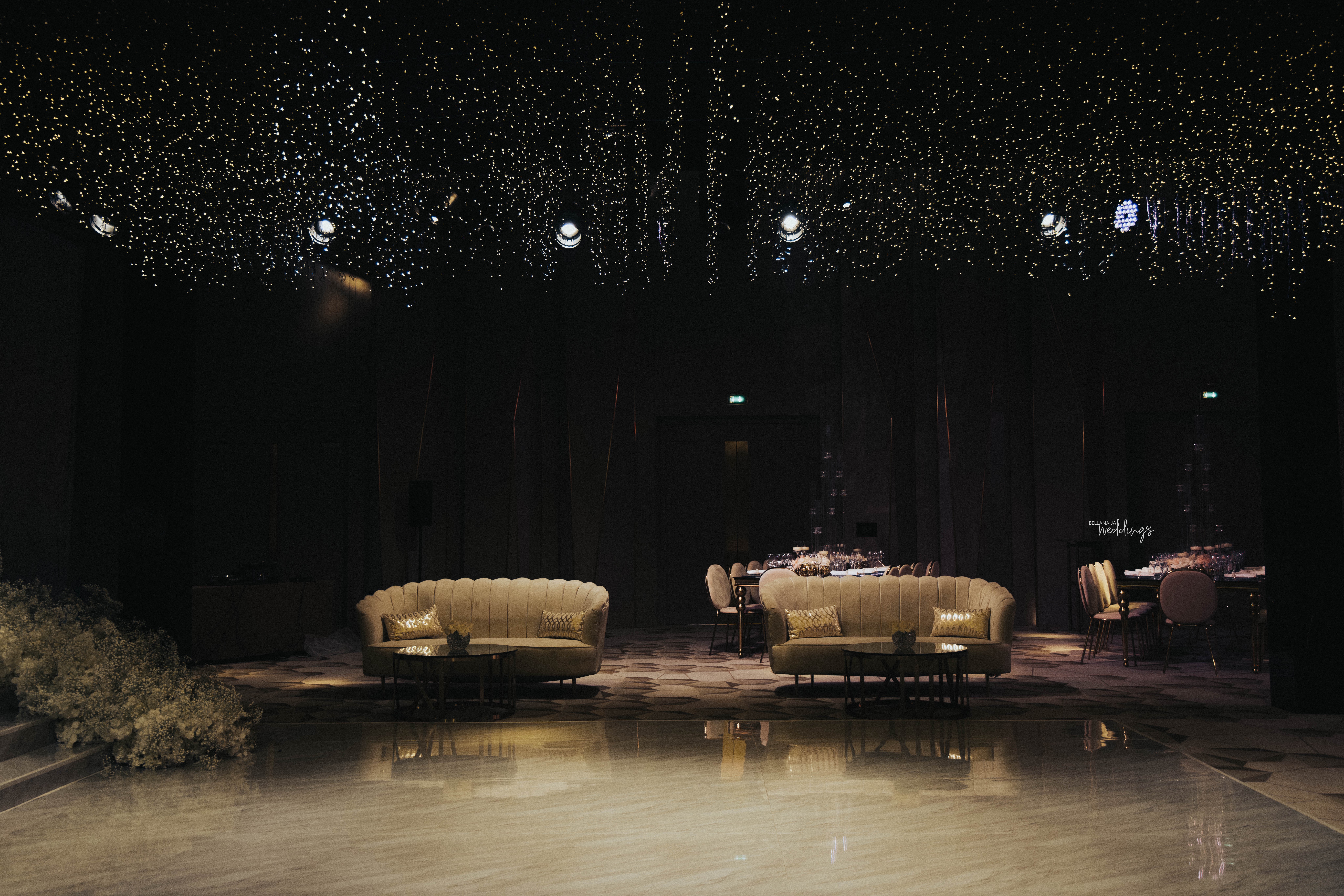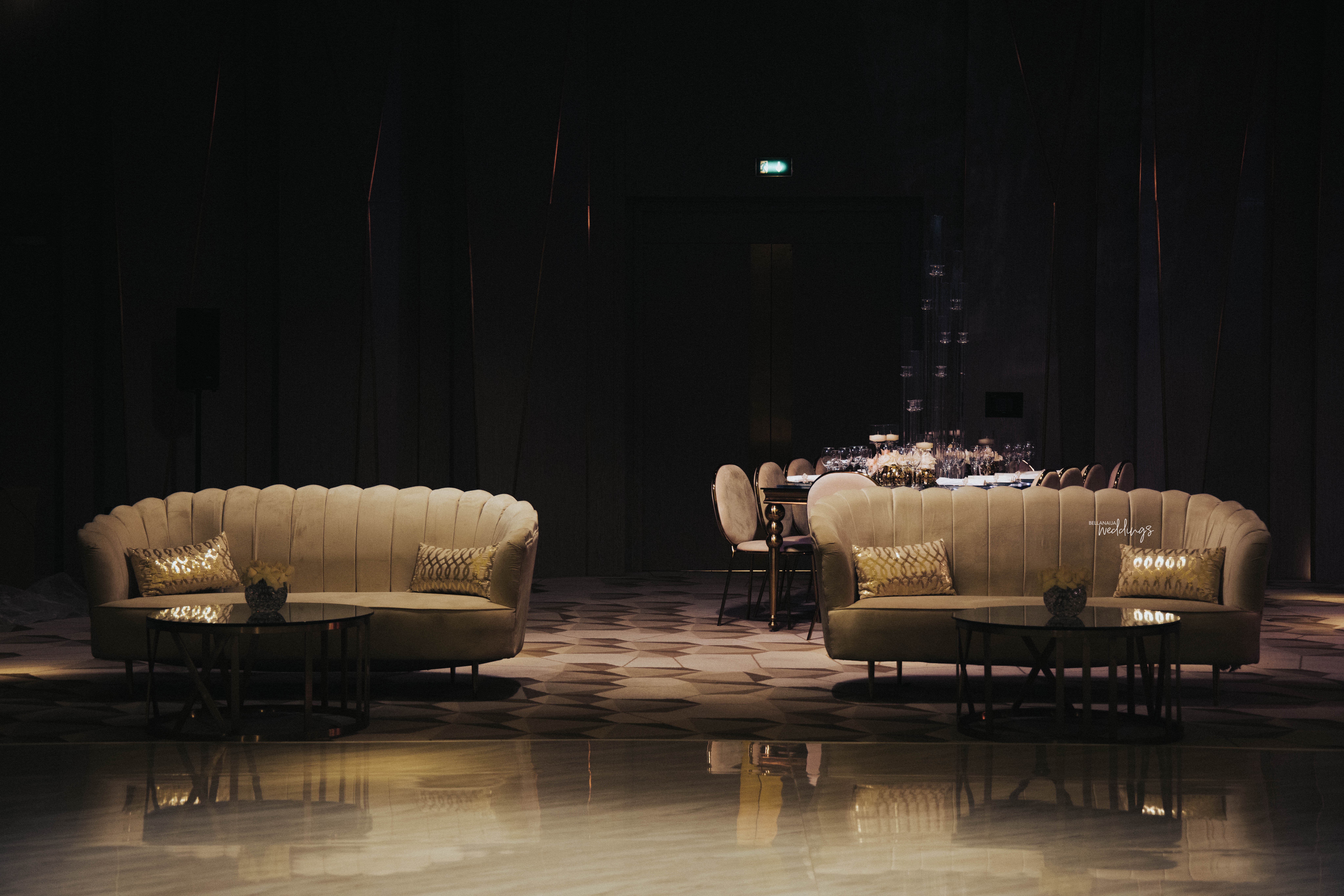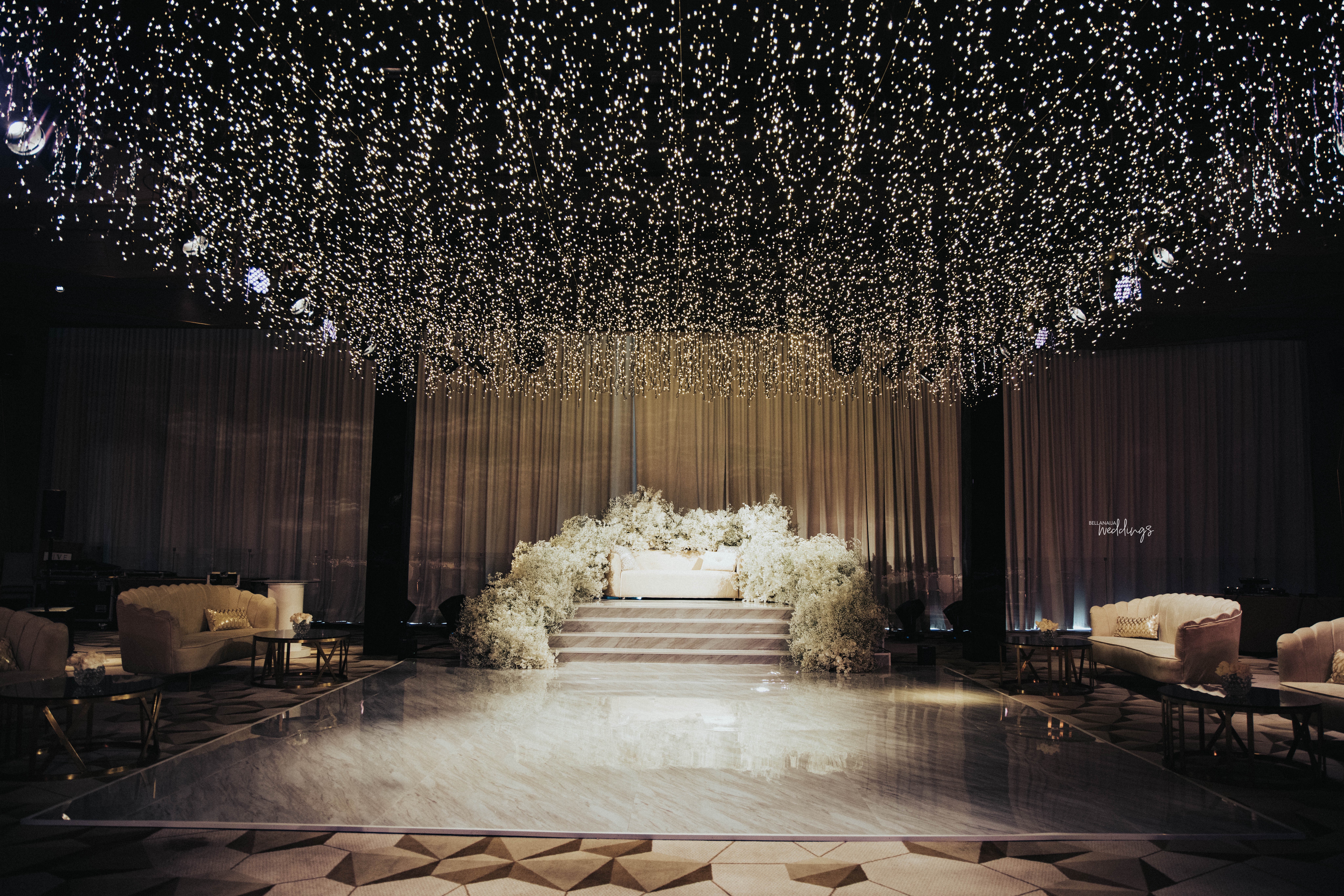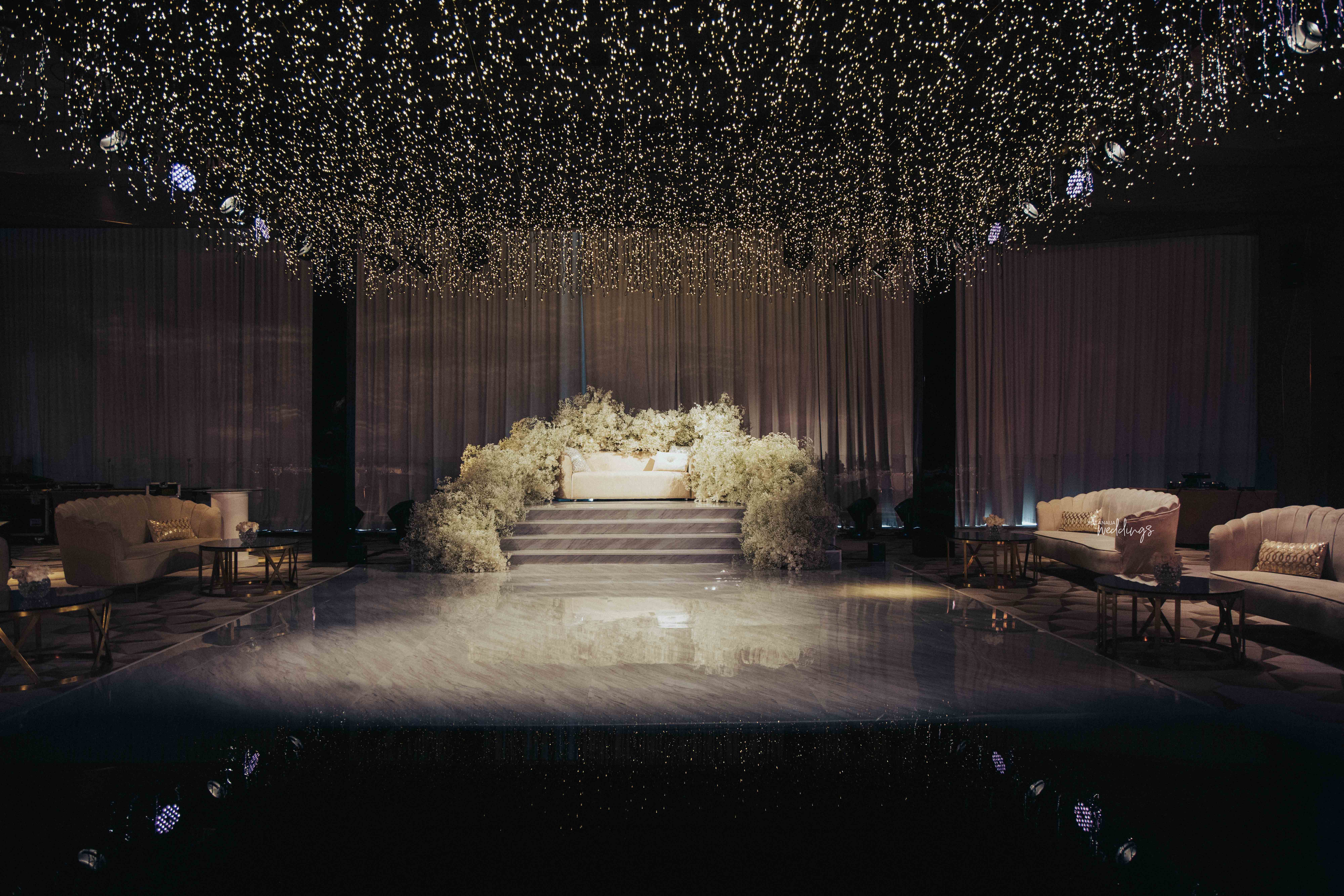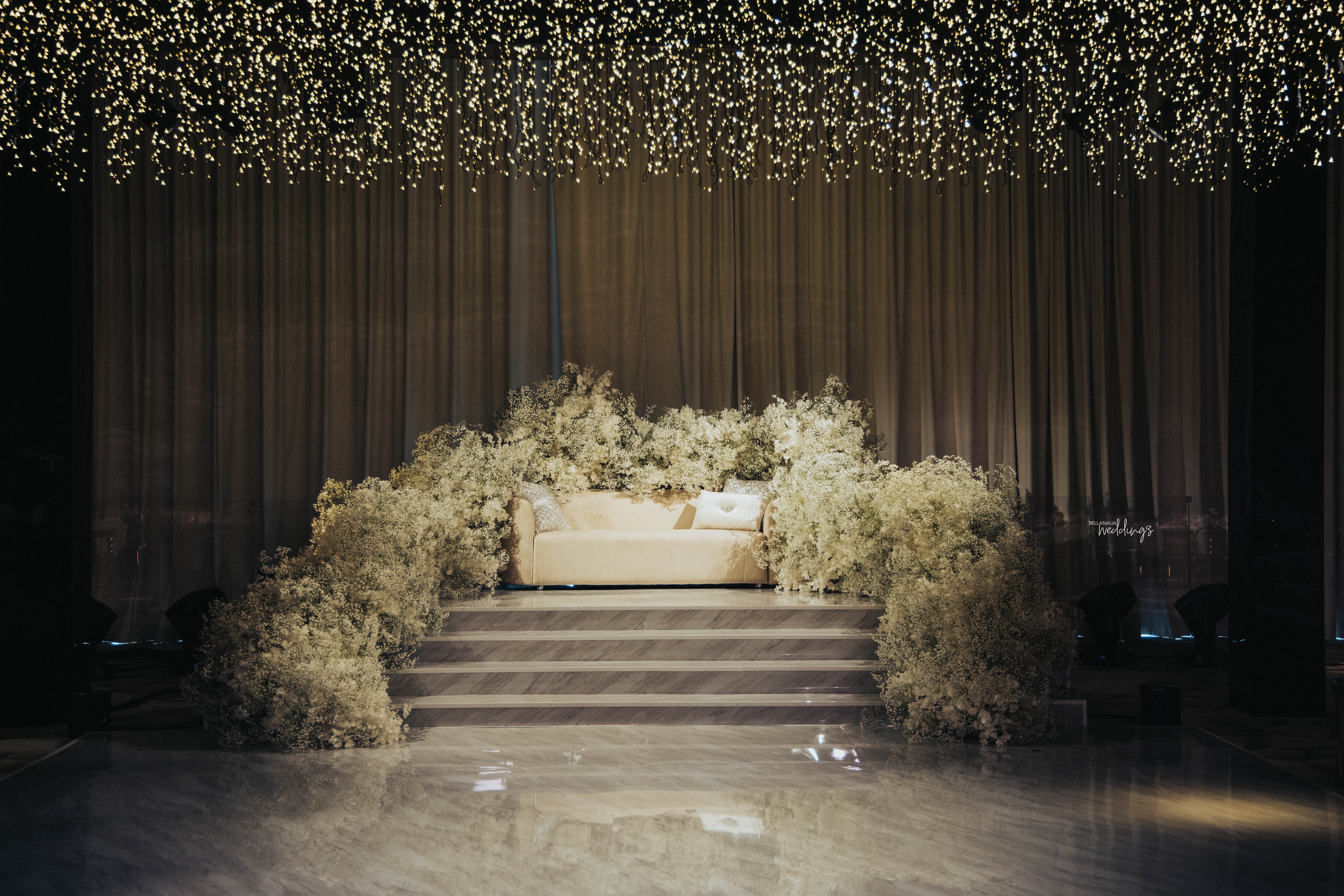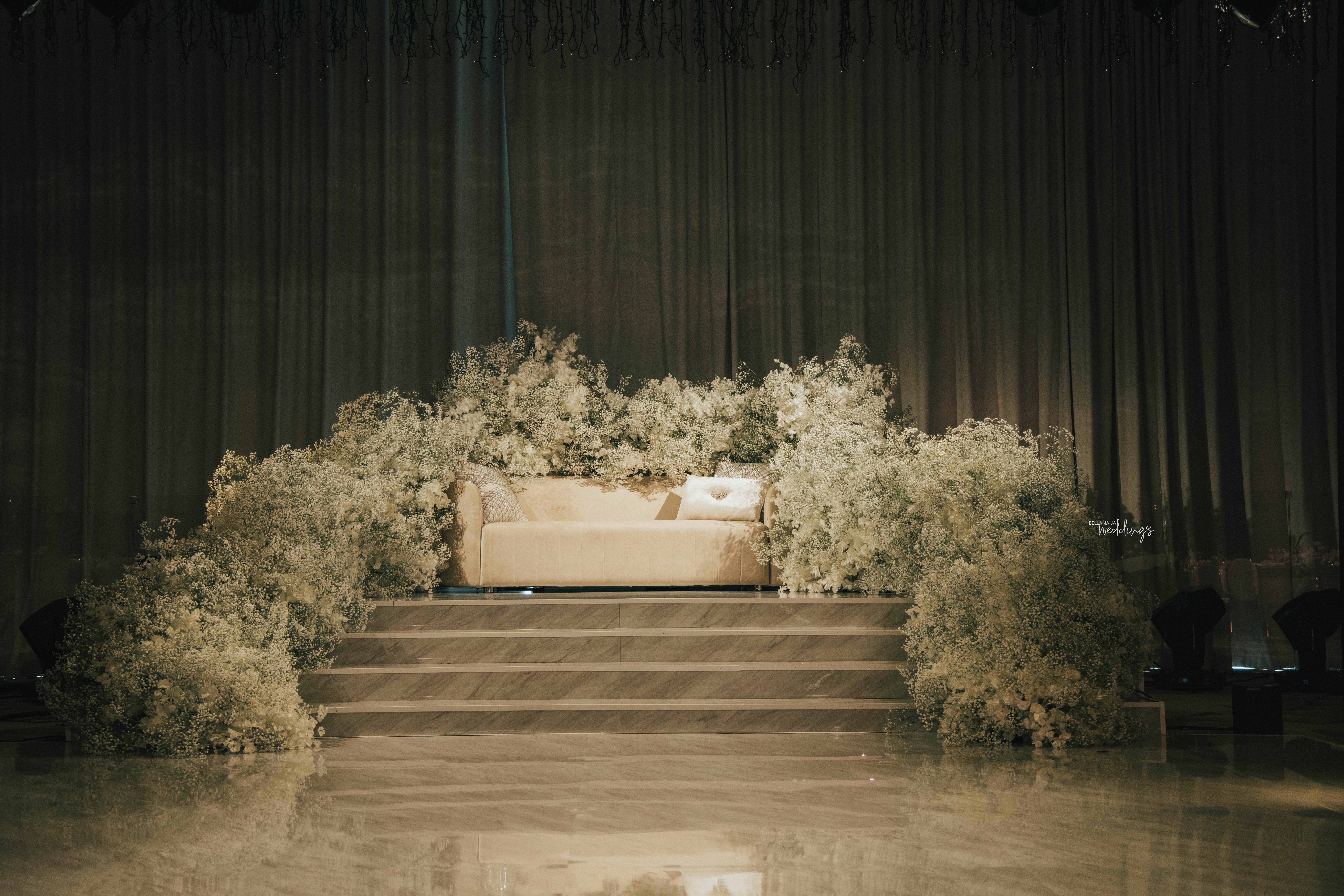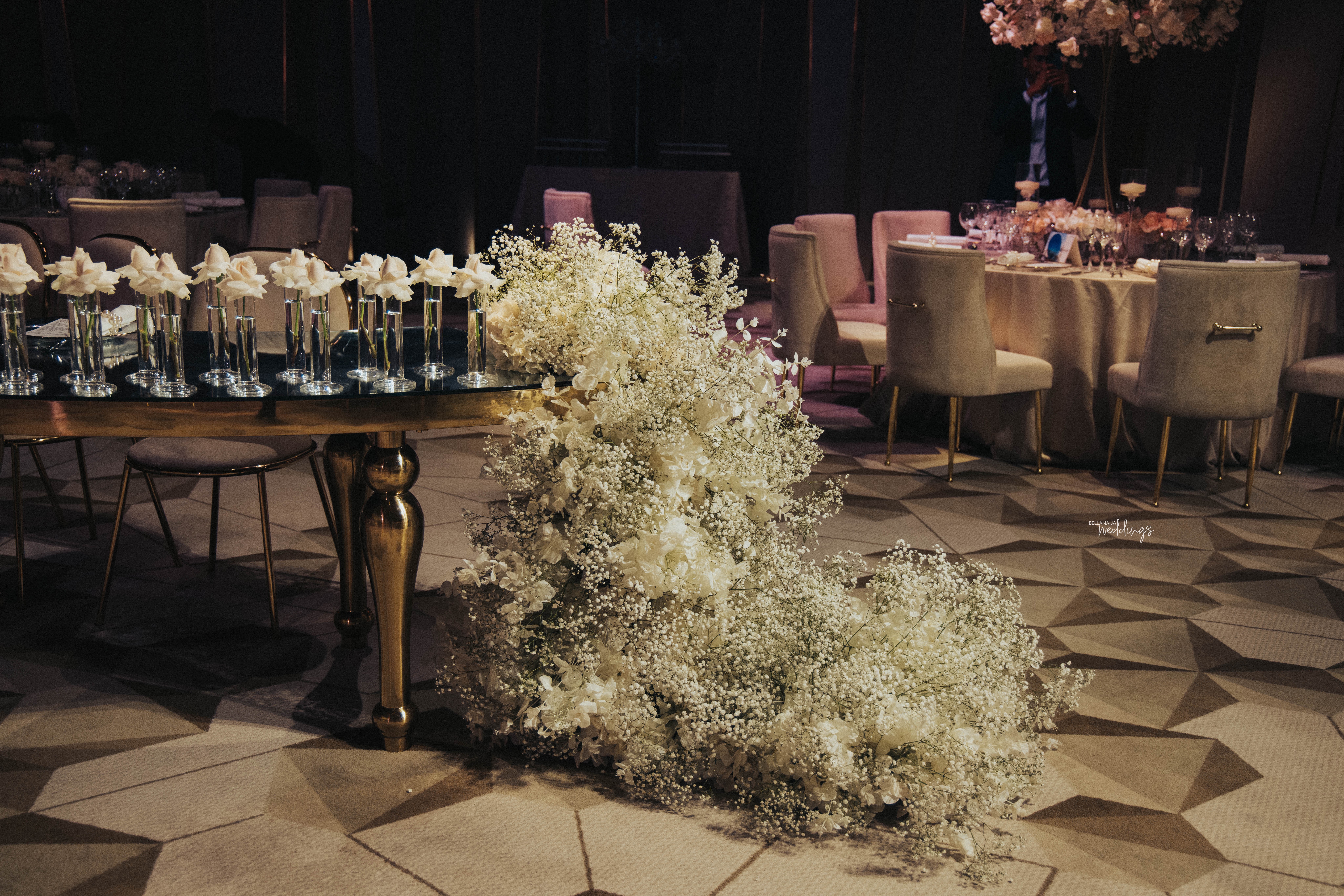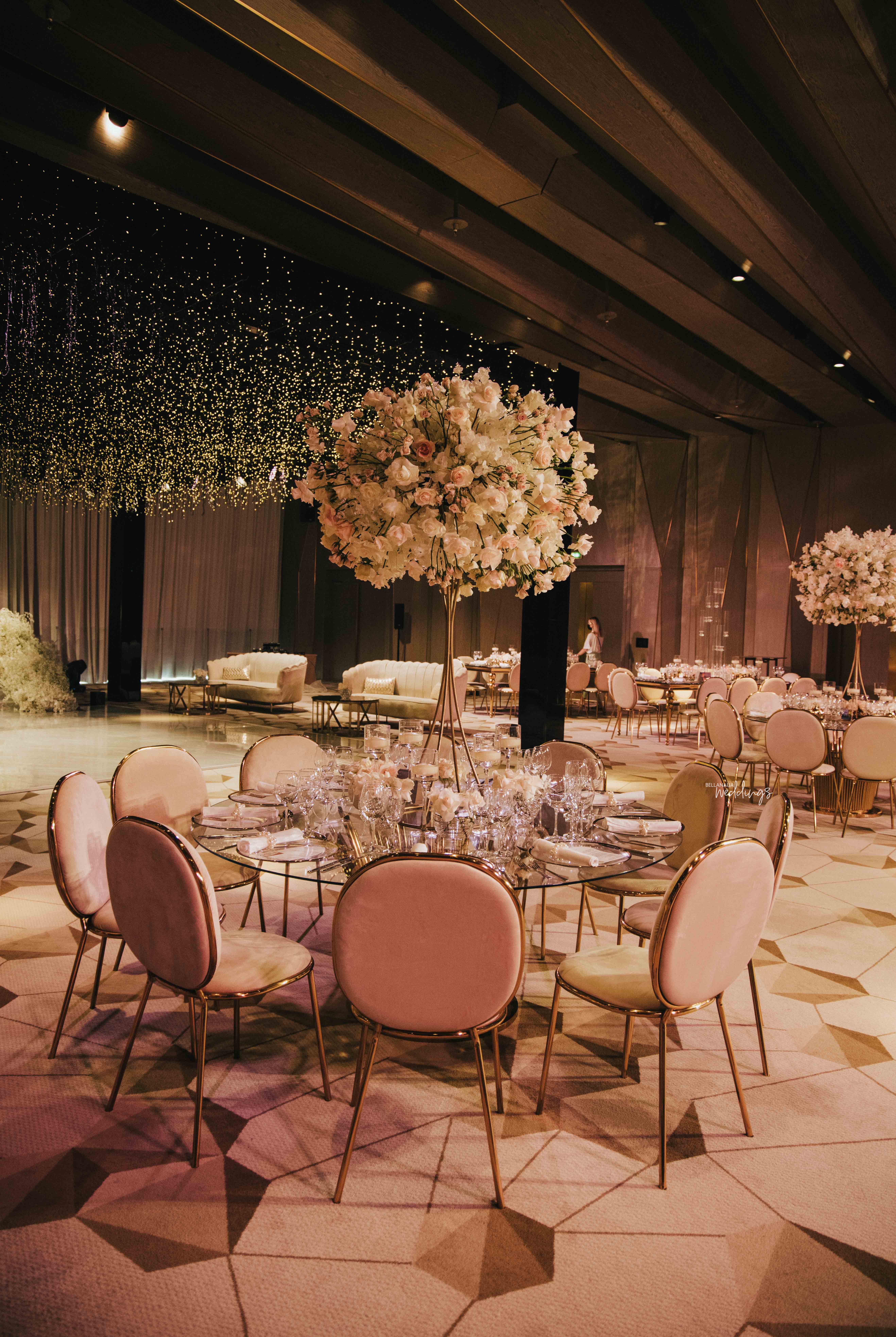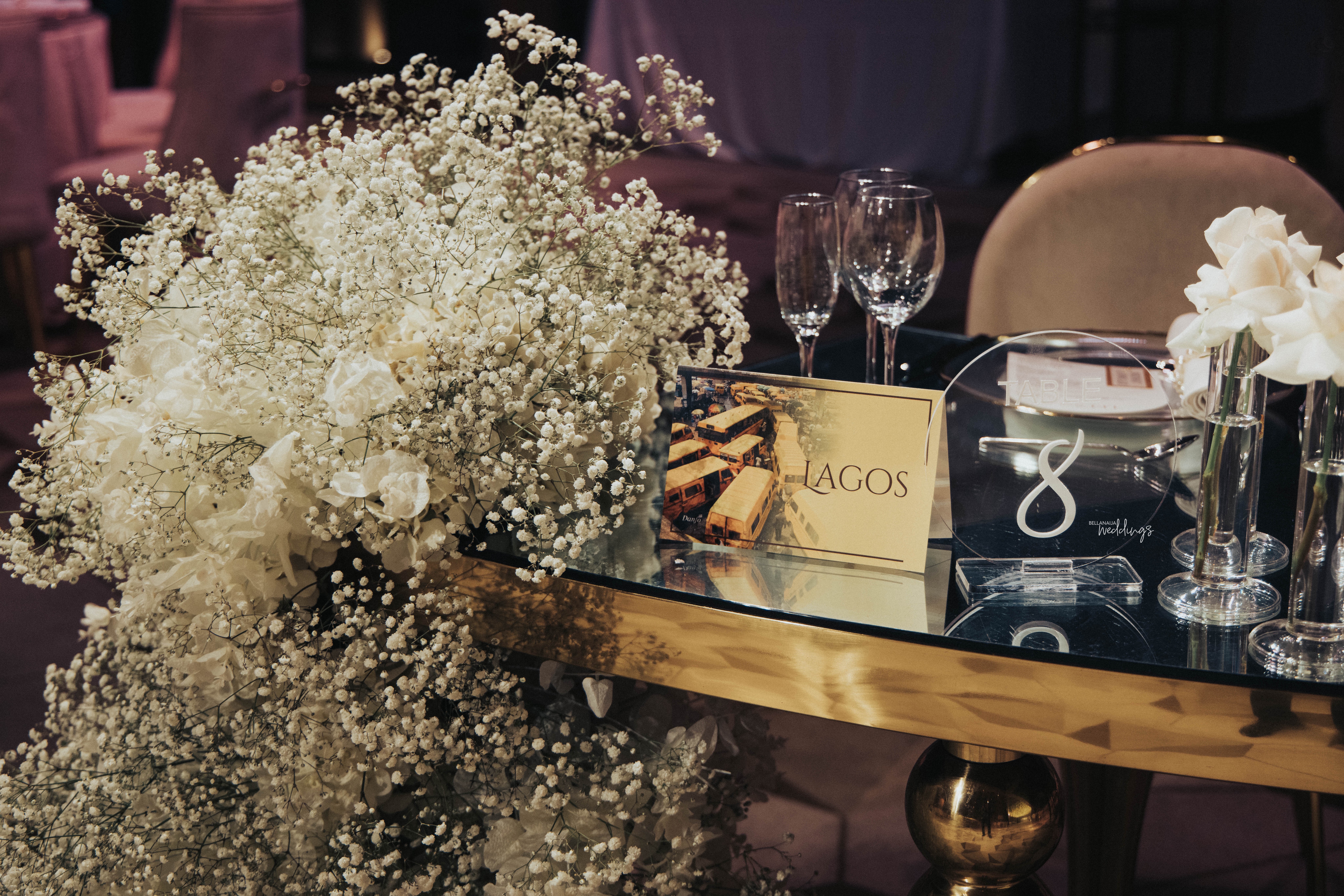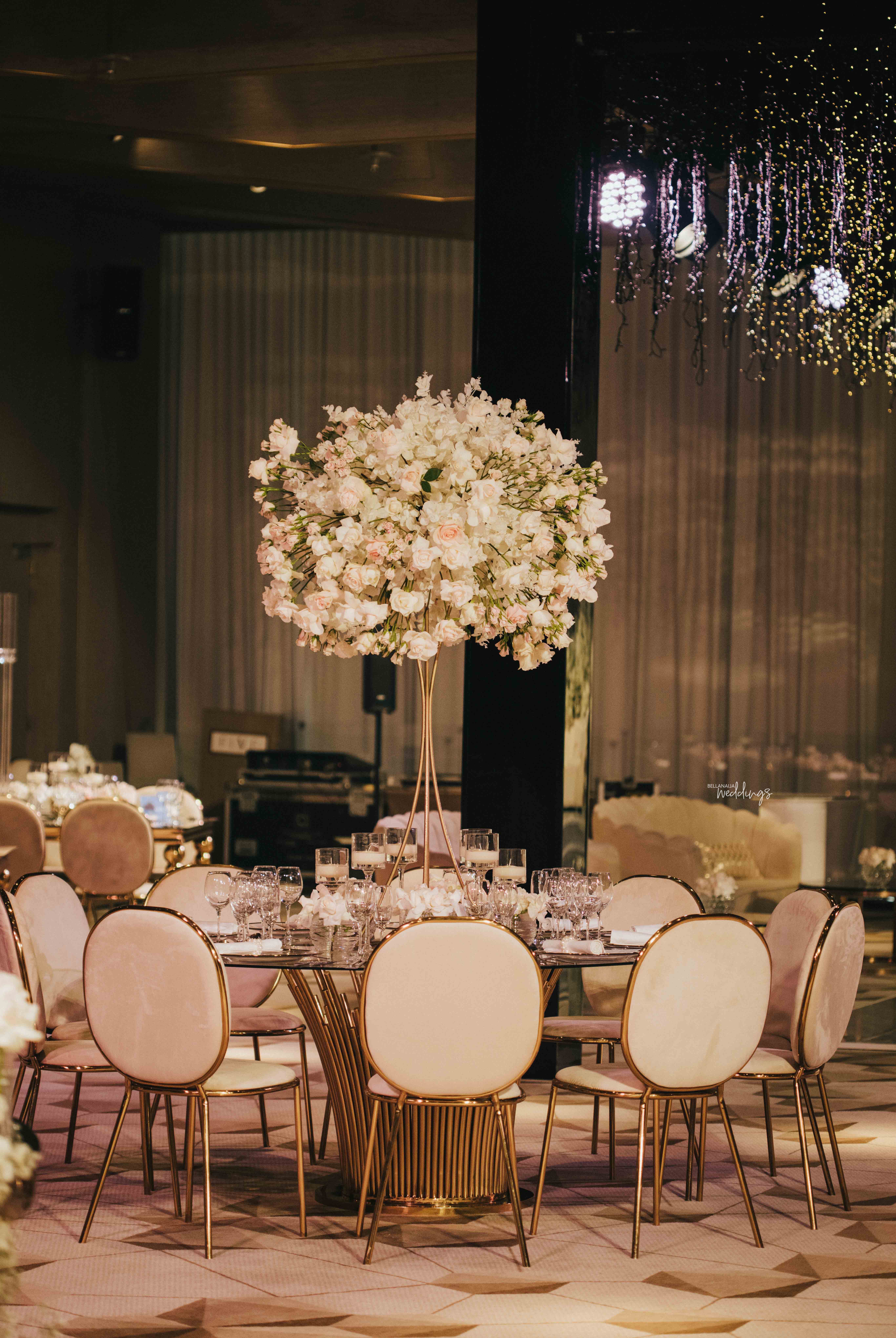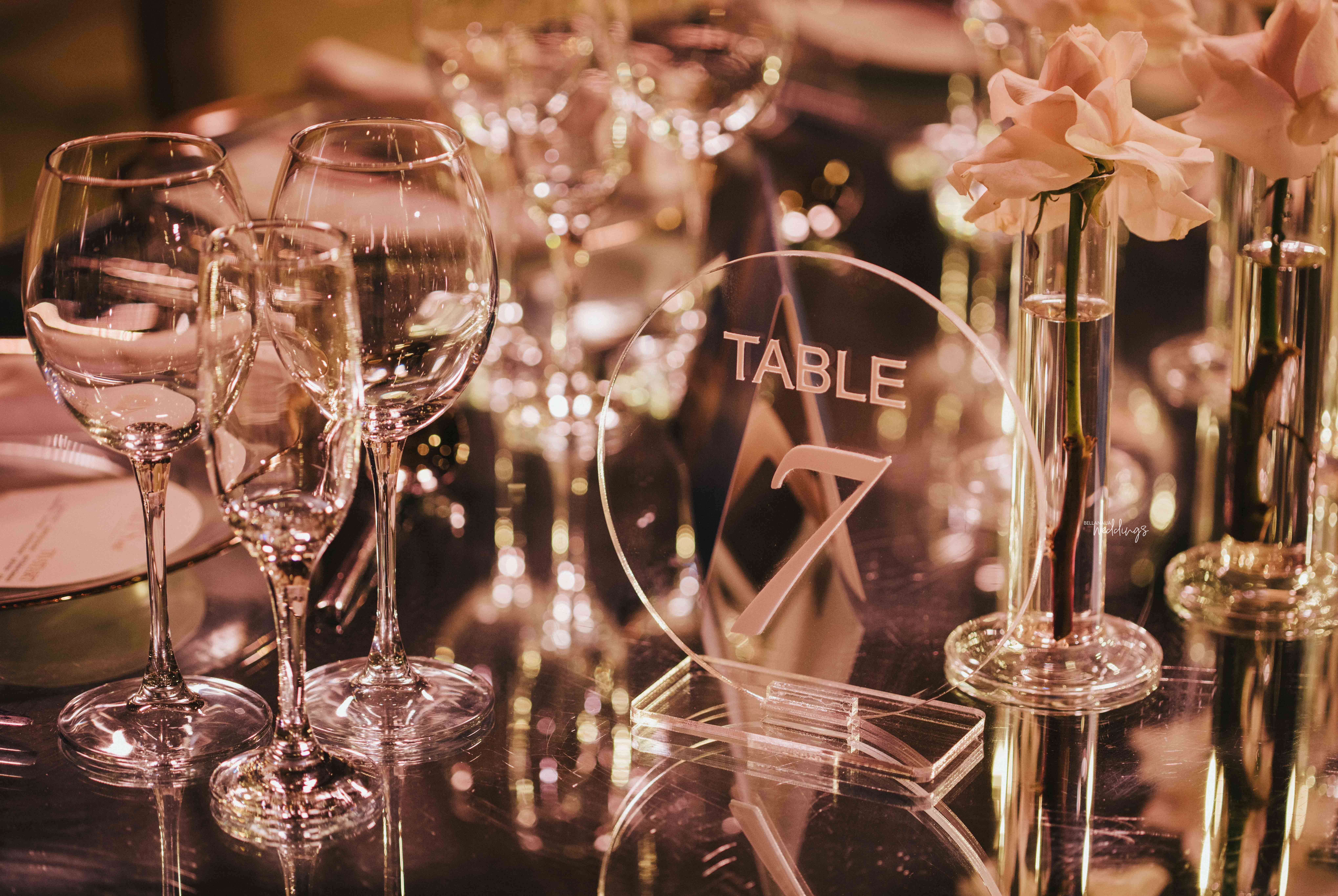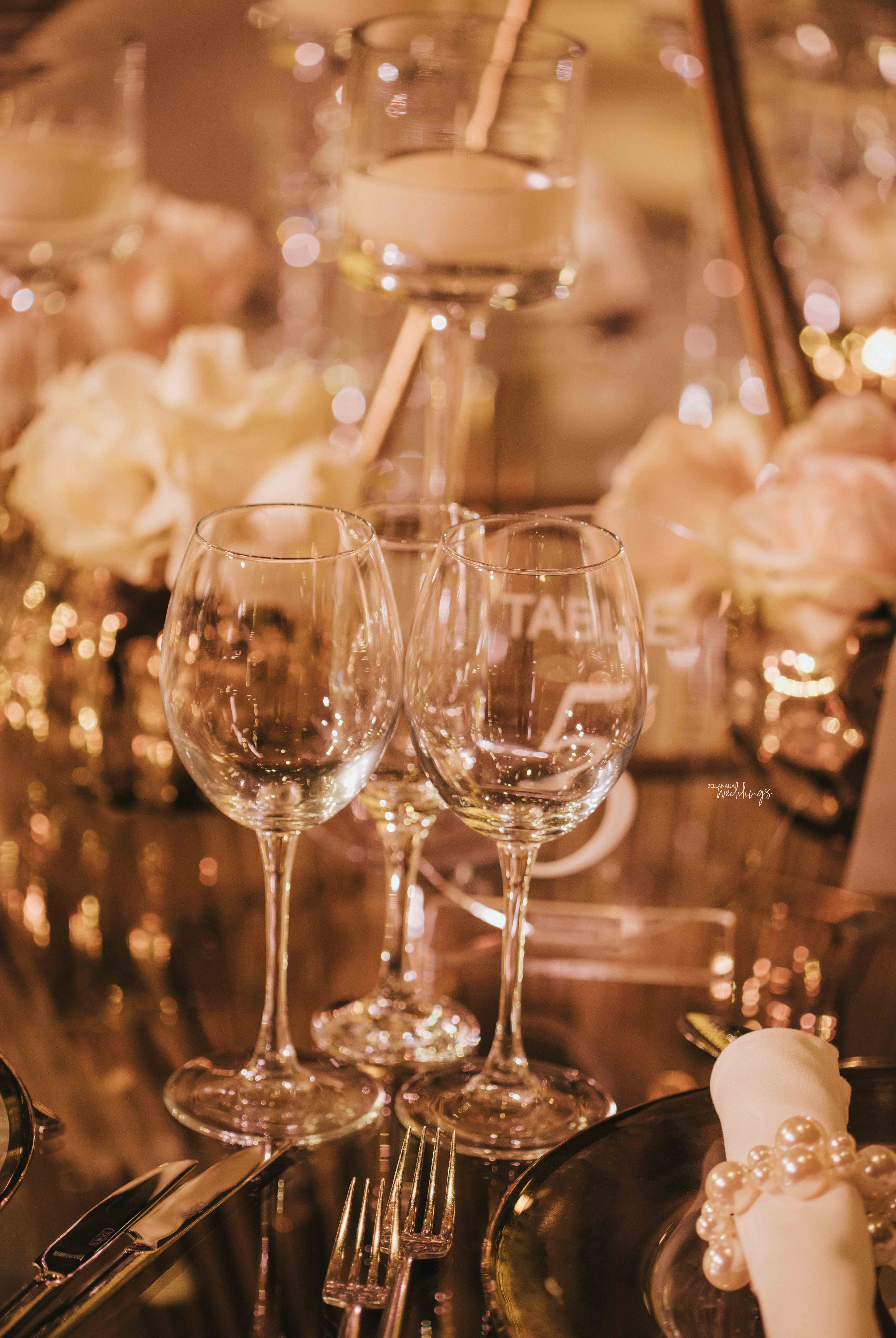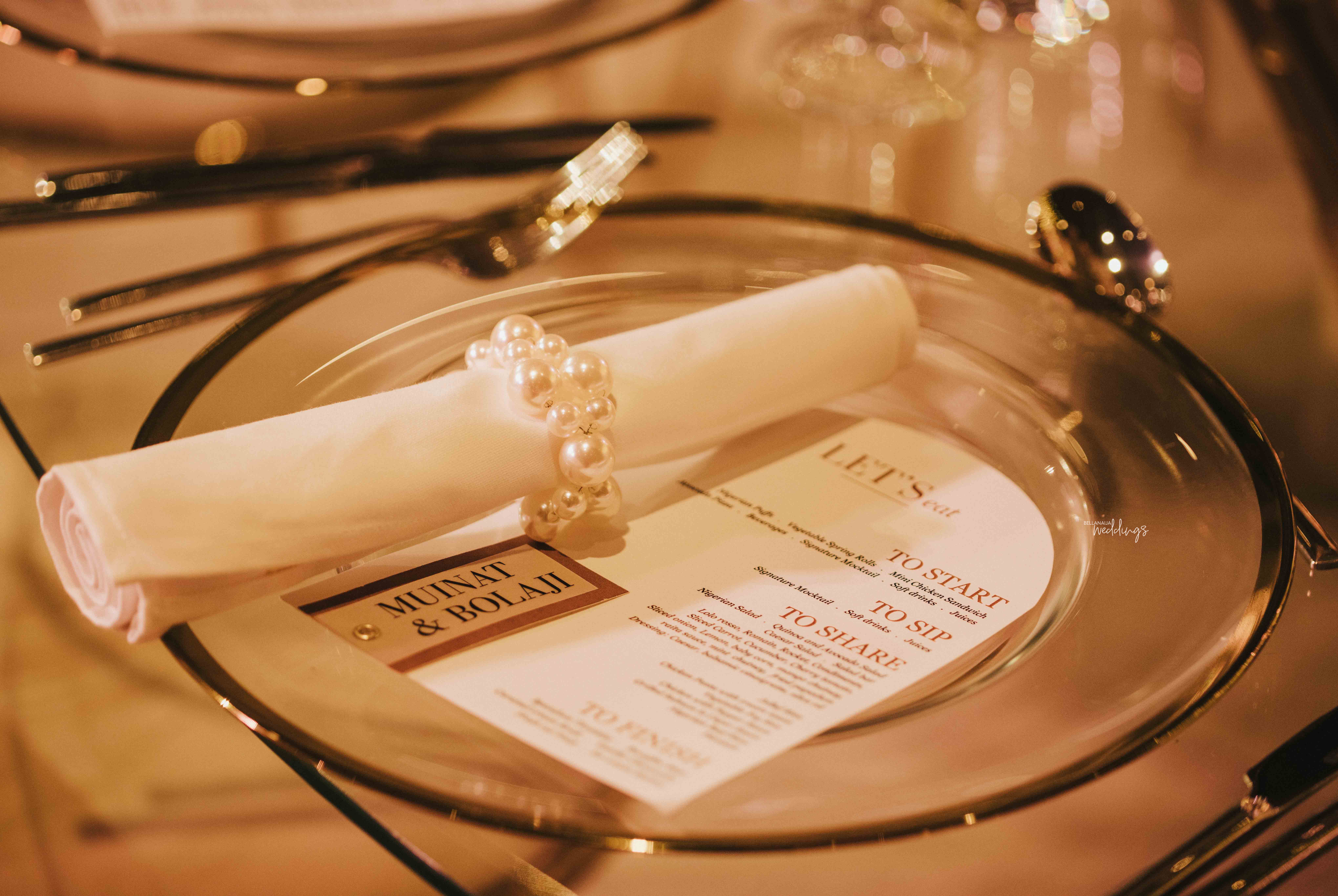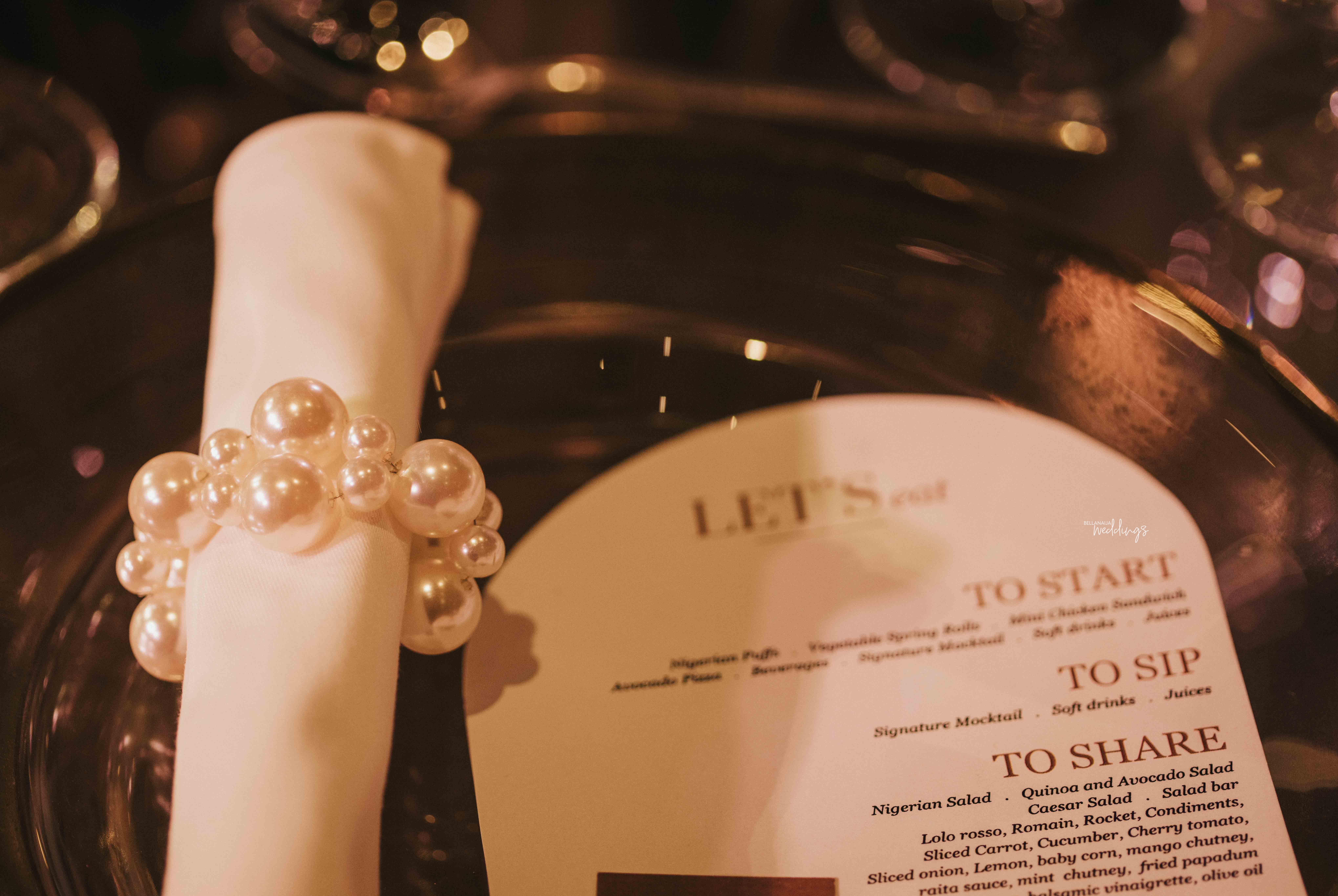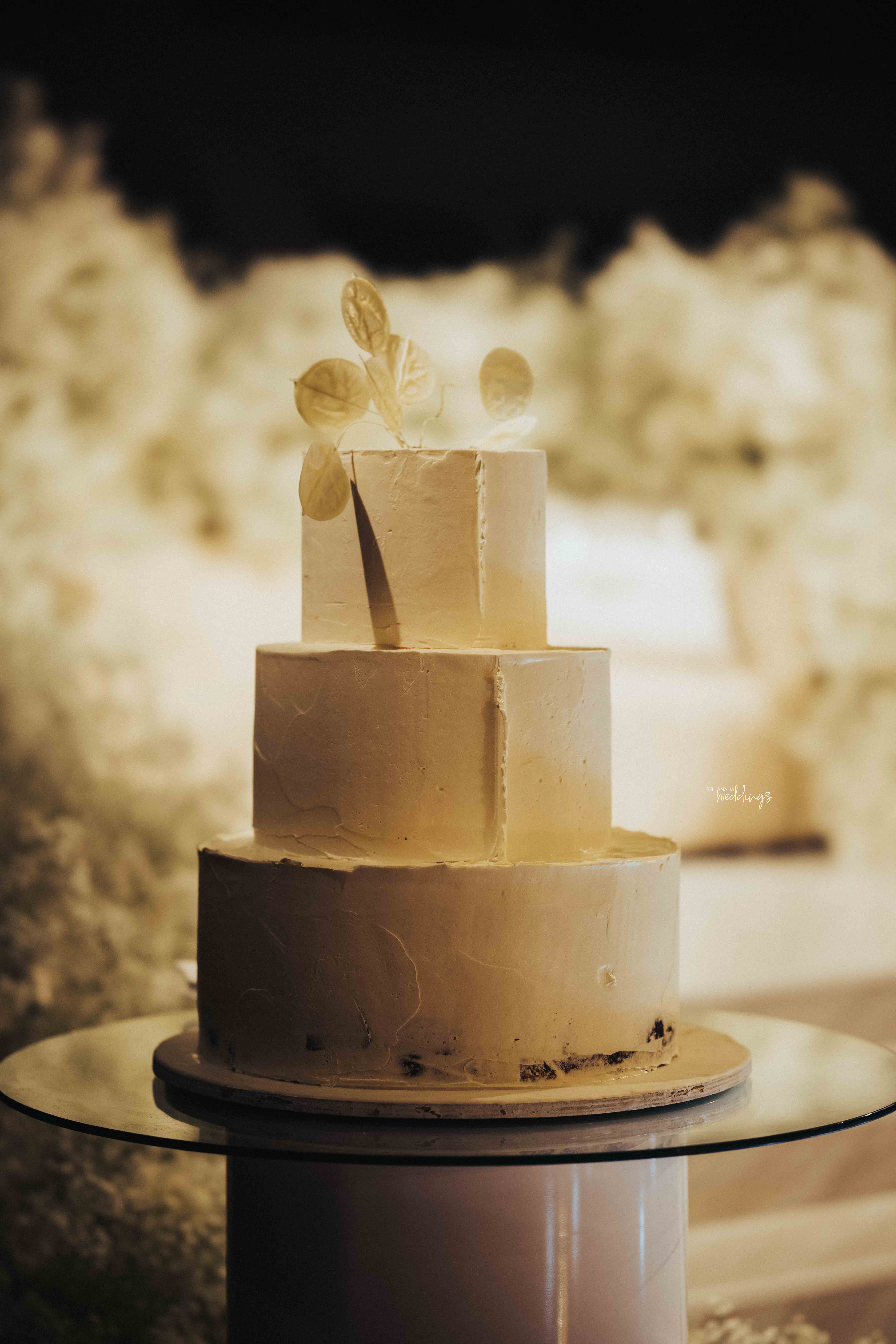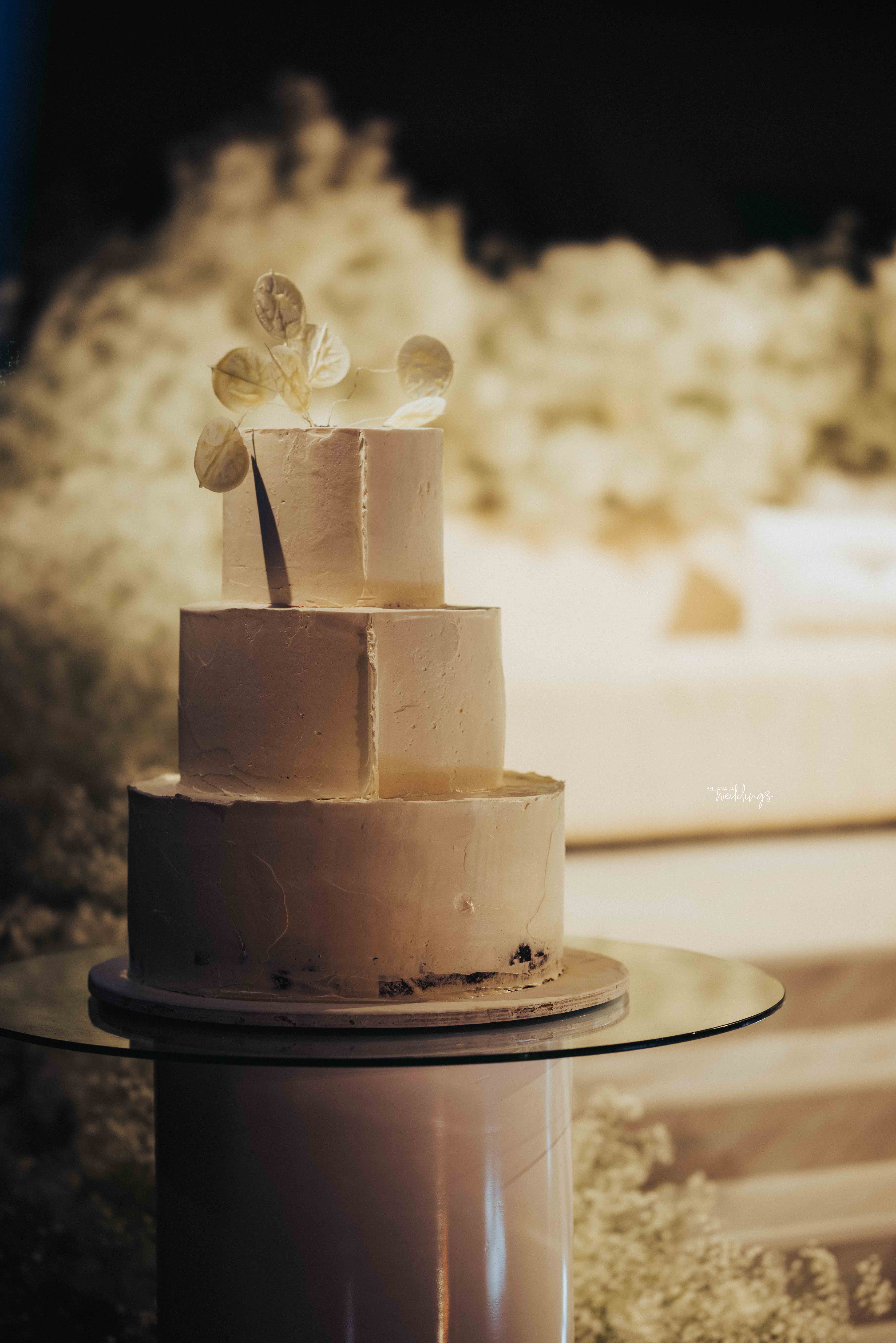 Their joy on seeing their beautiful reception hall is simply priceless.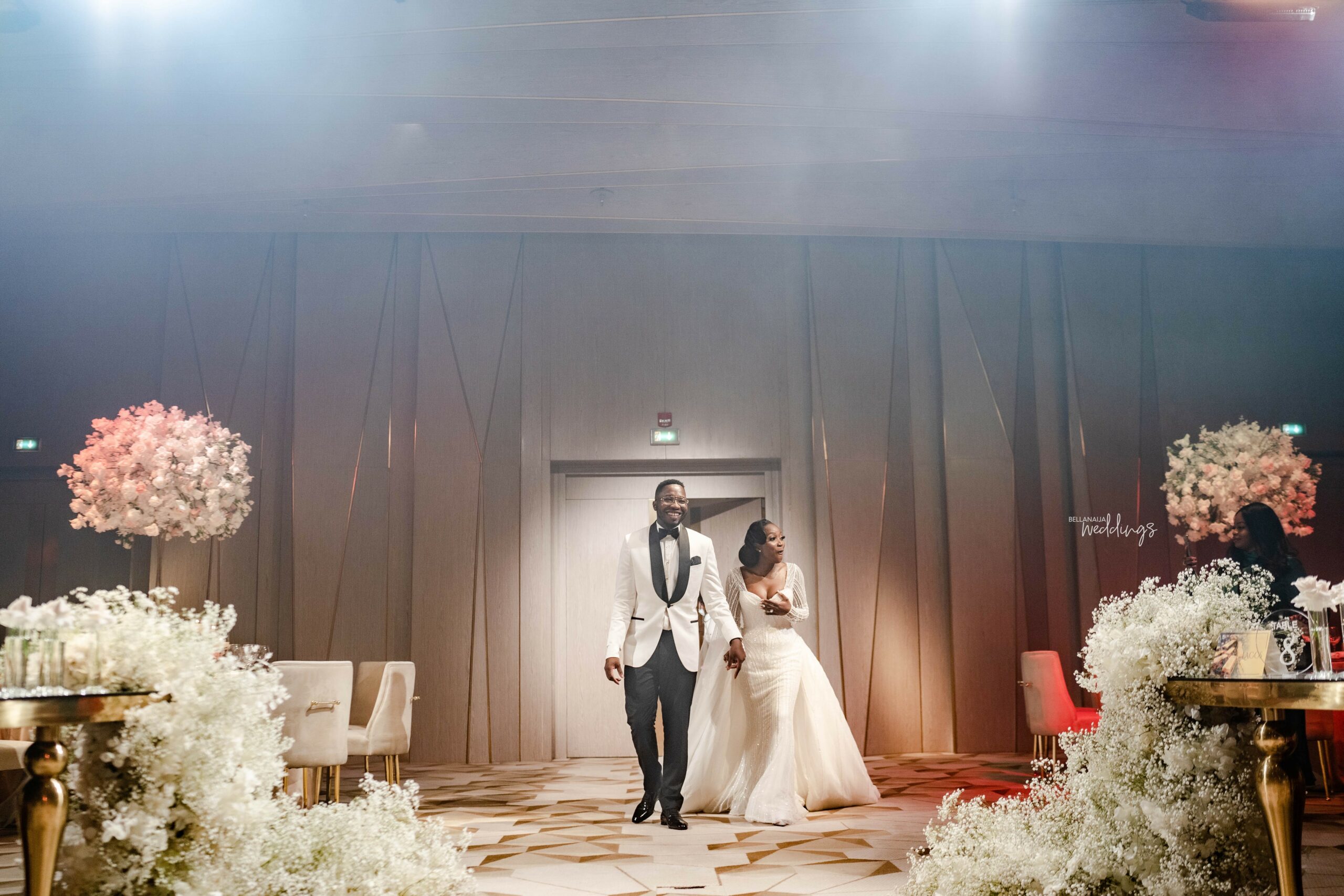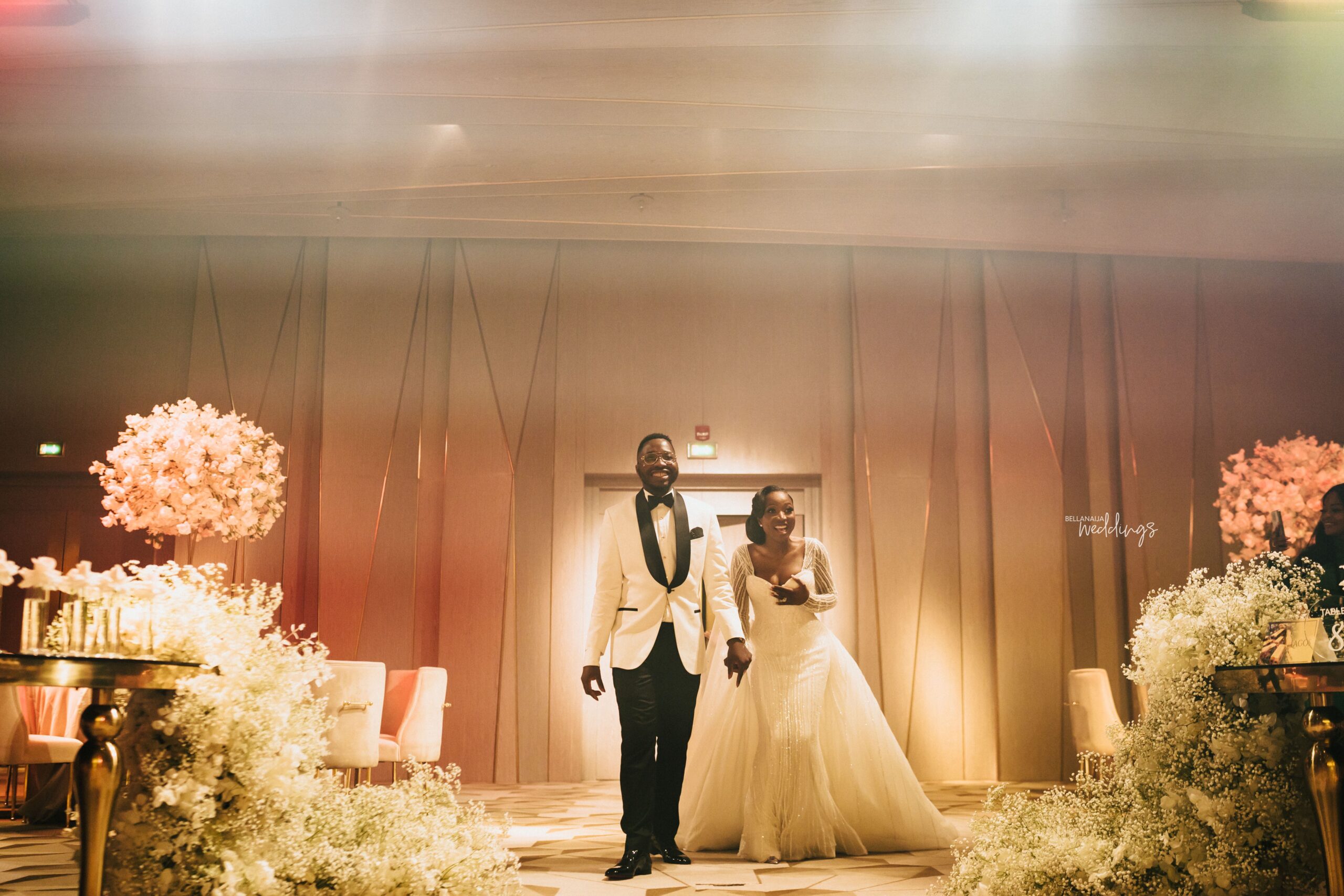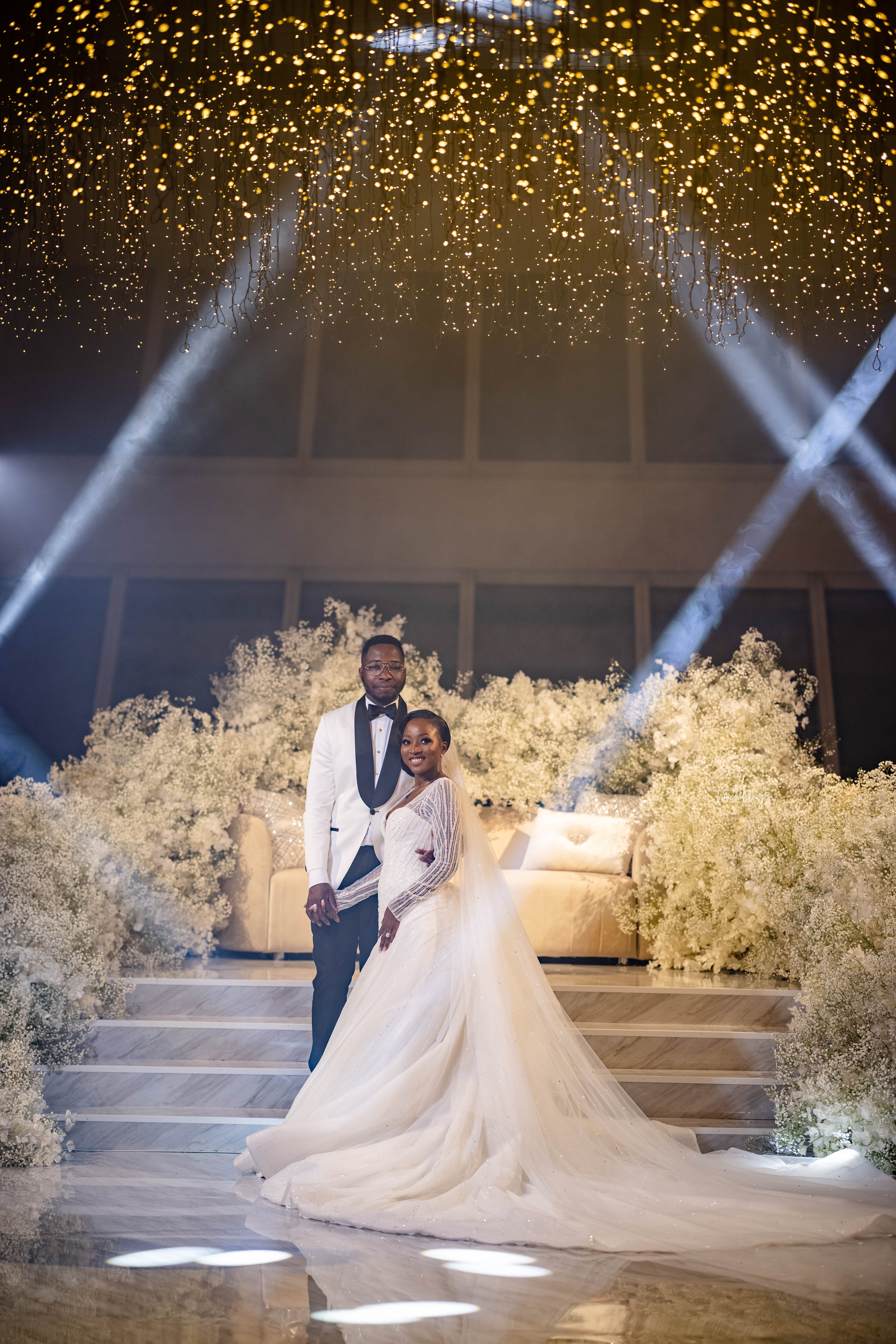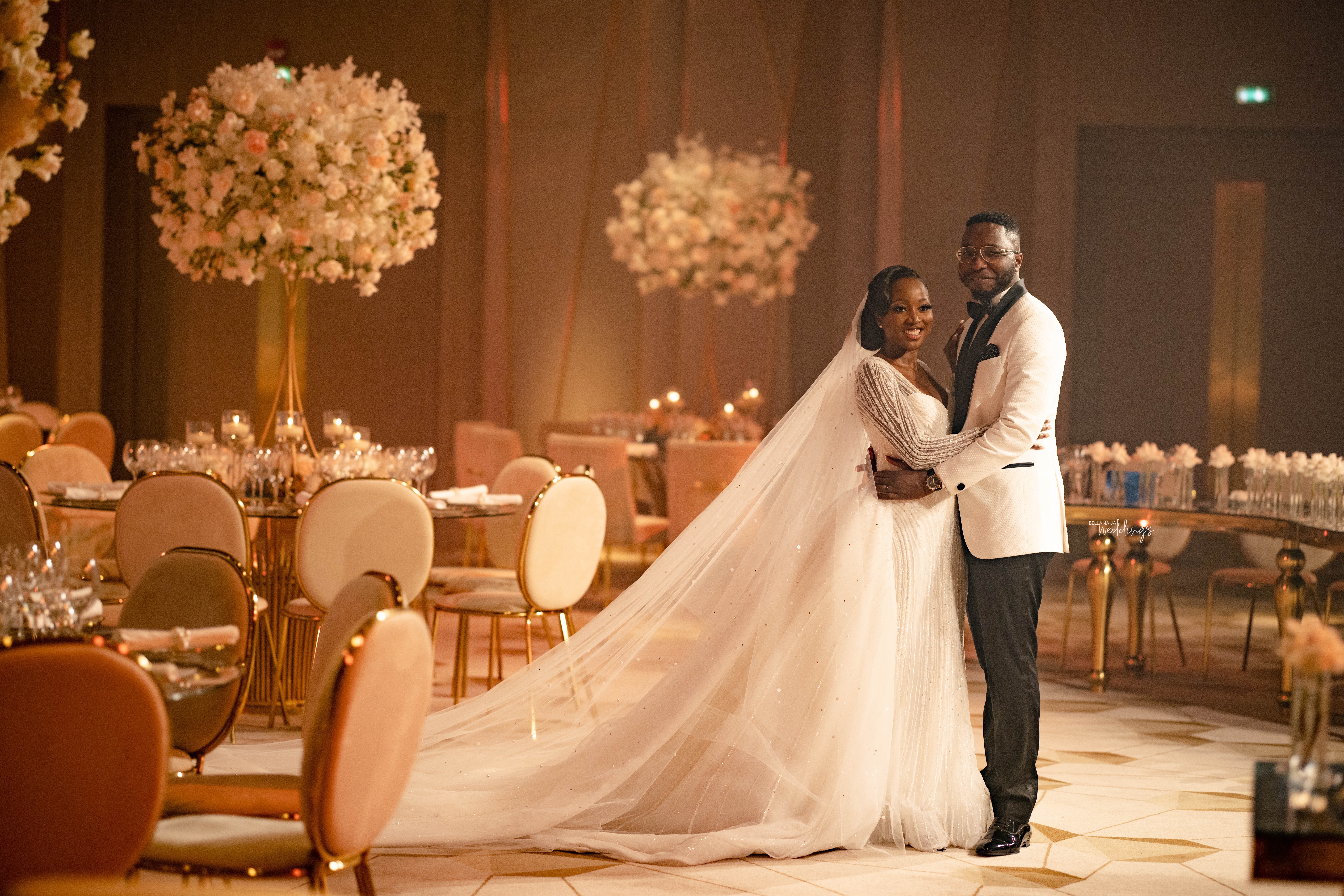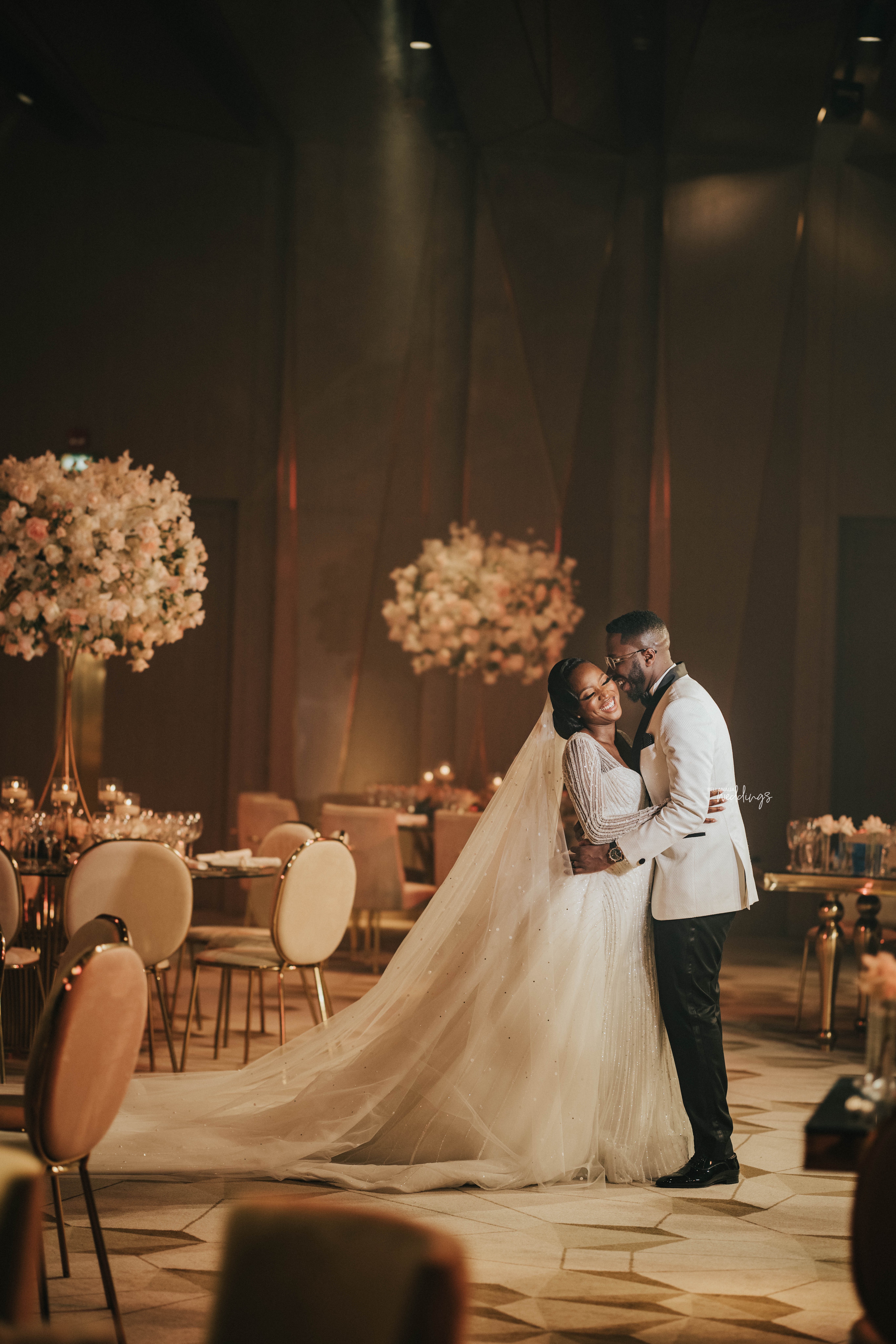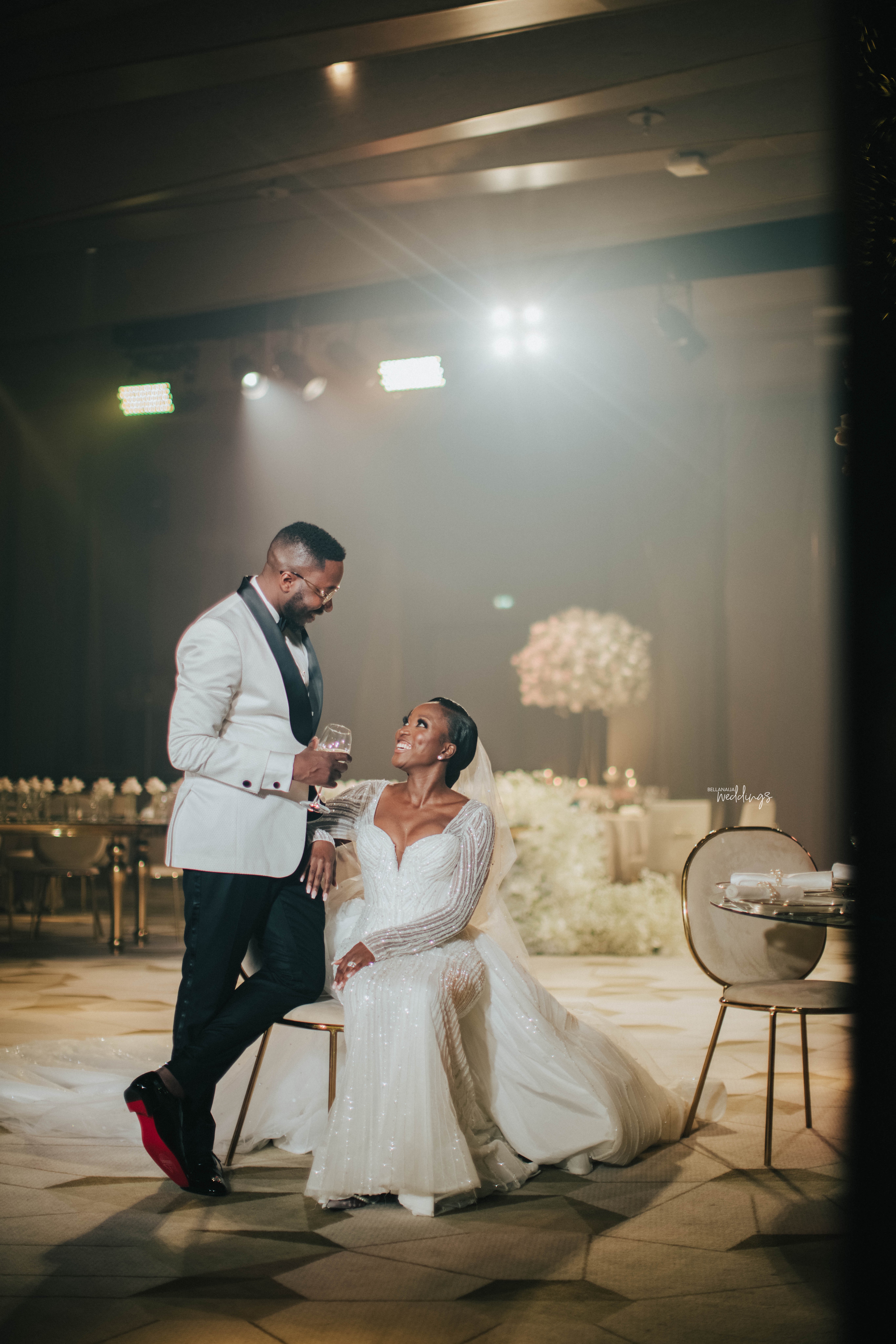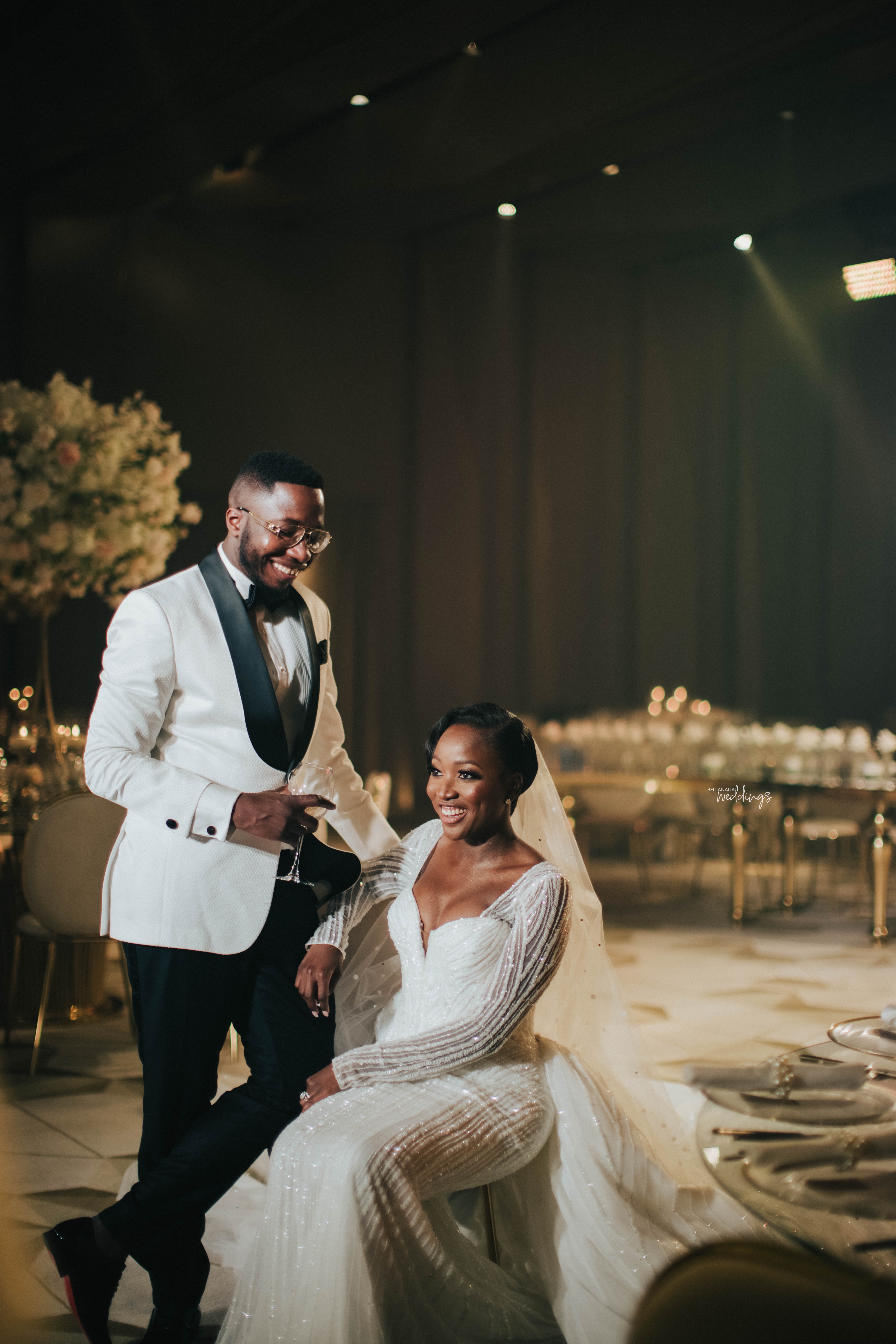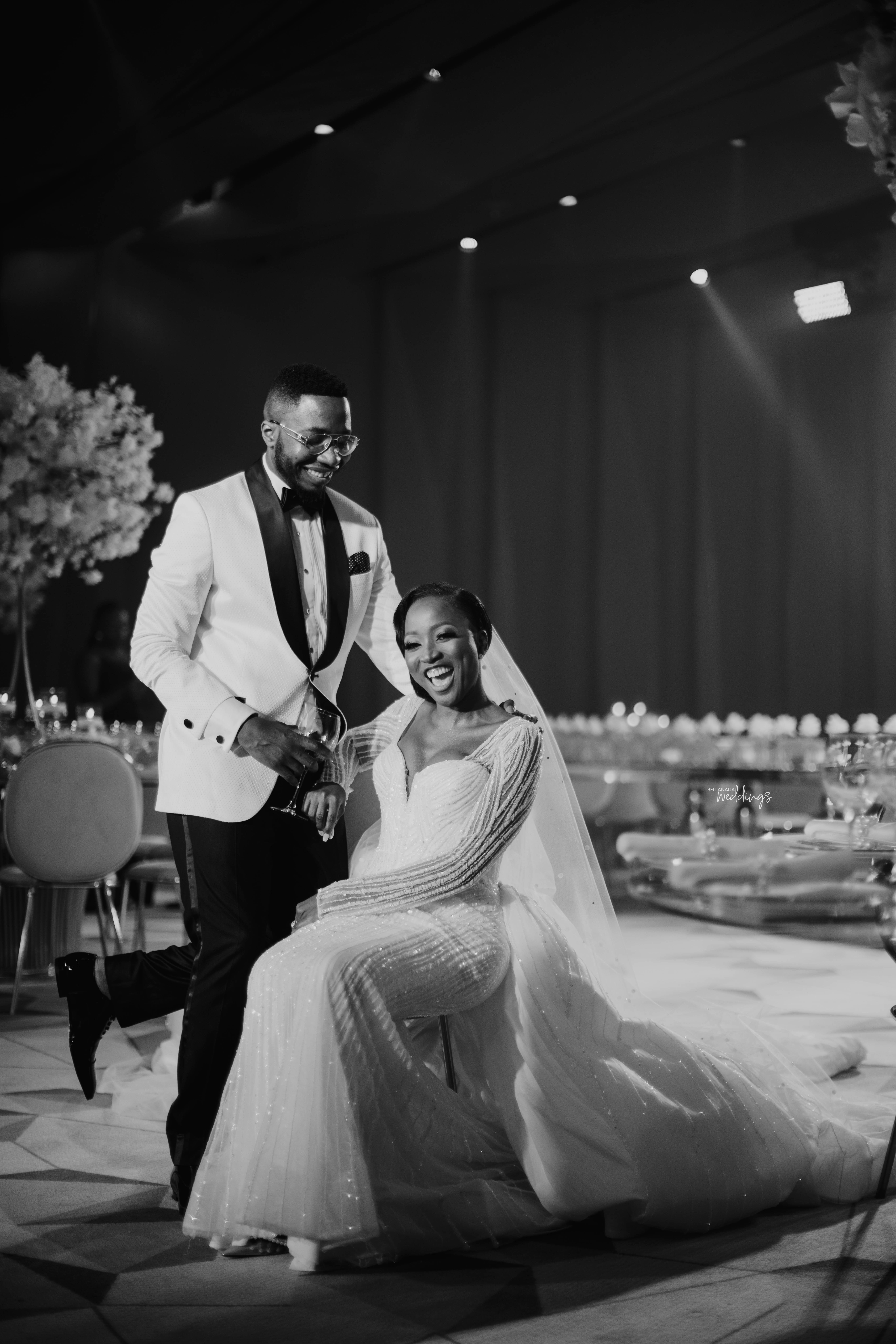 Talk about a squad with sauce!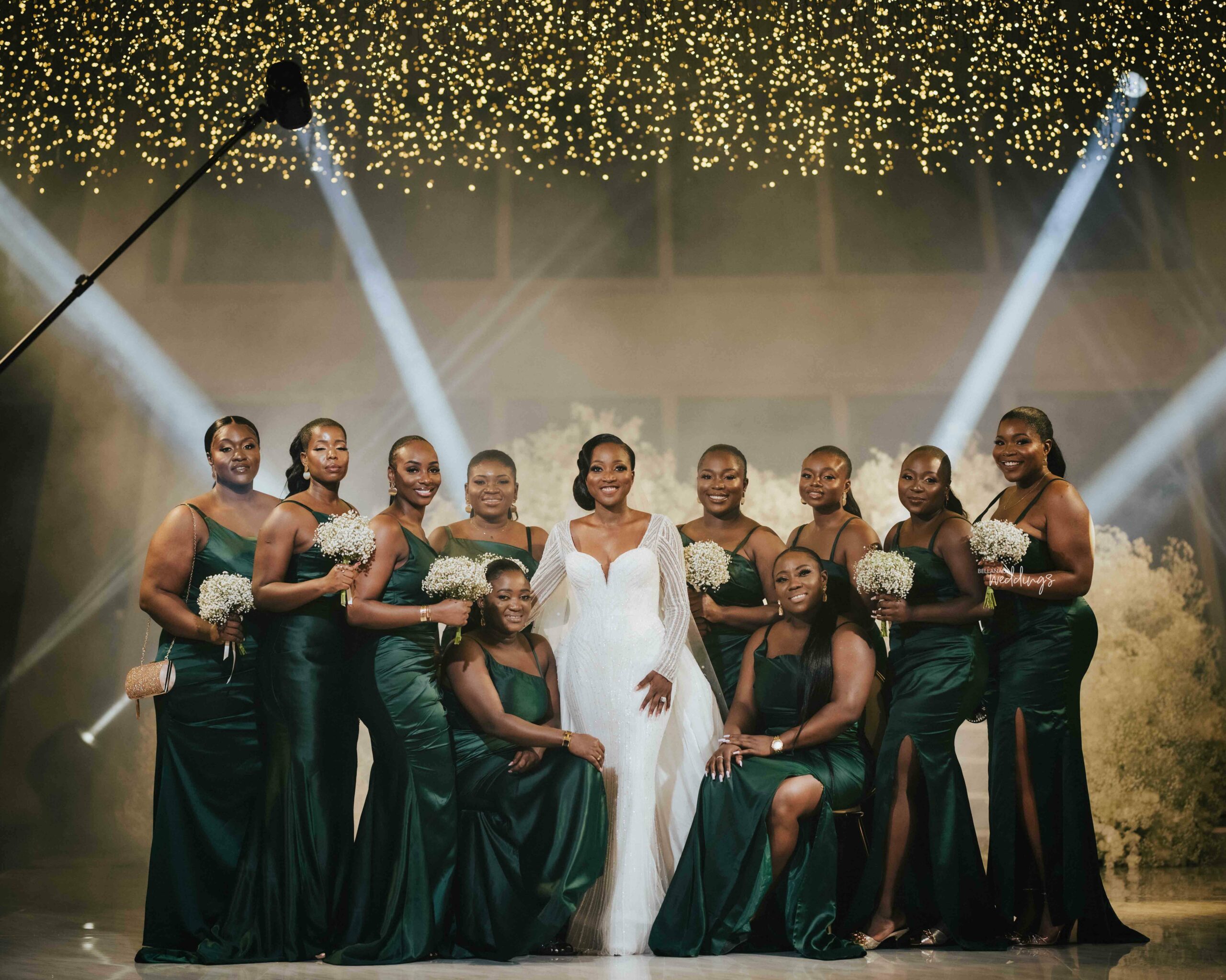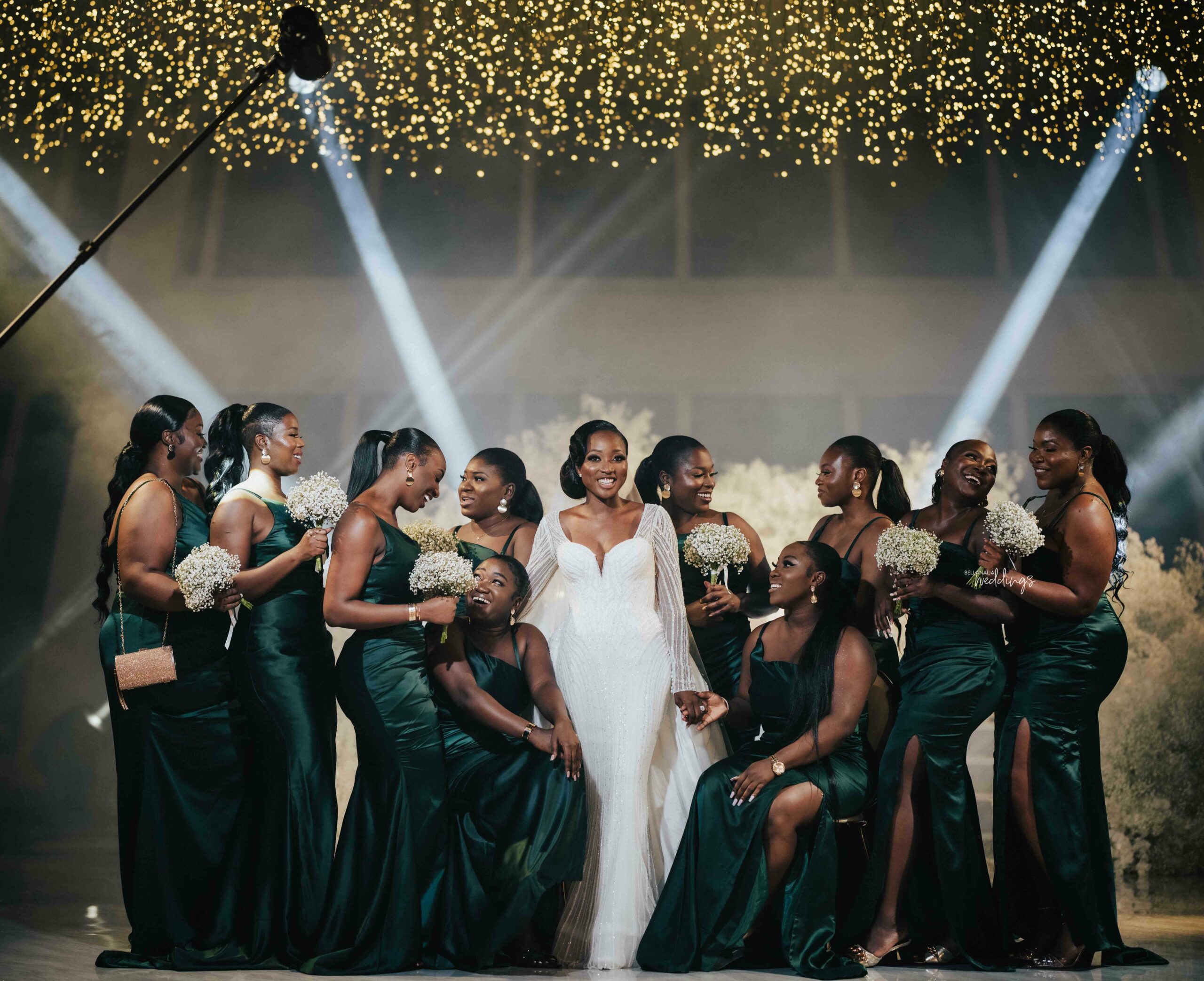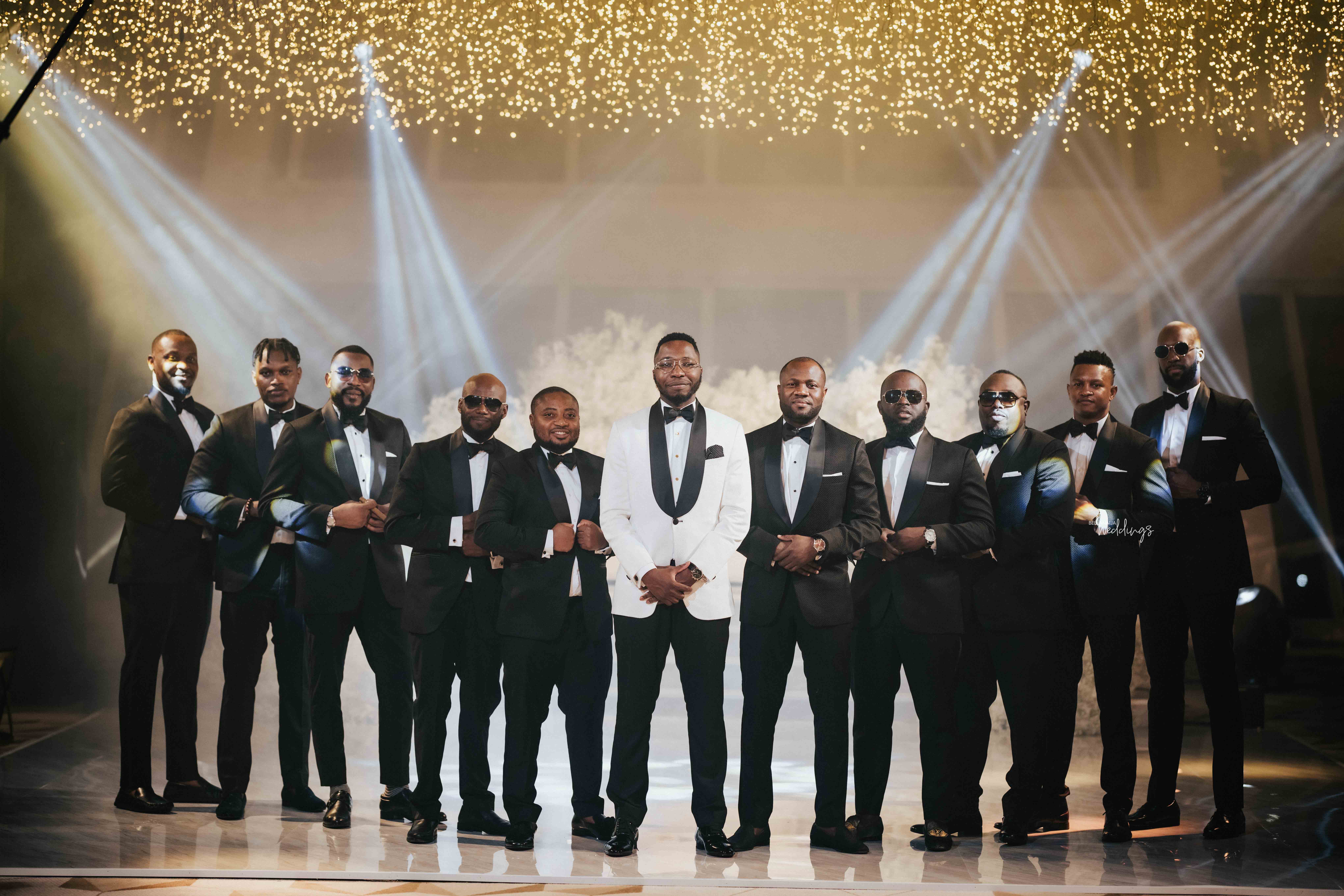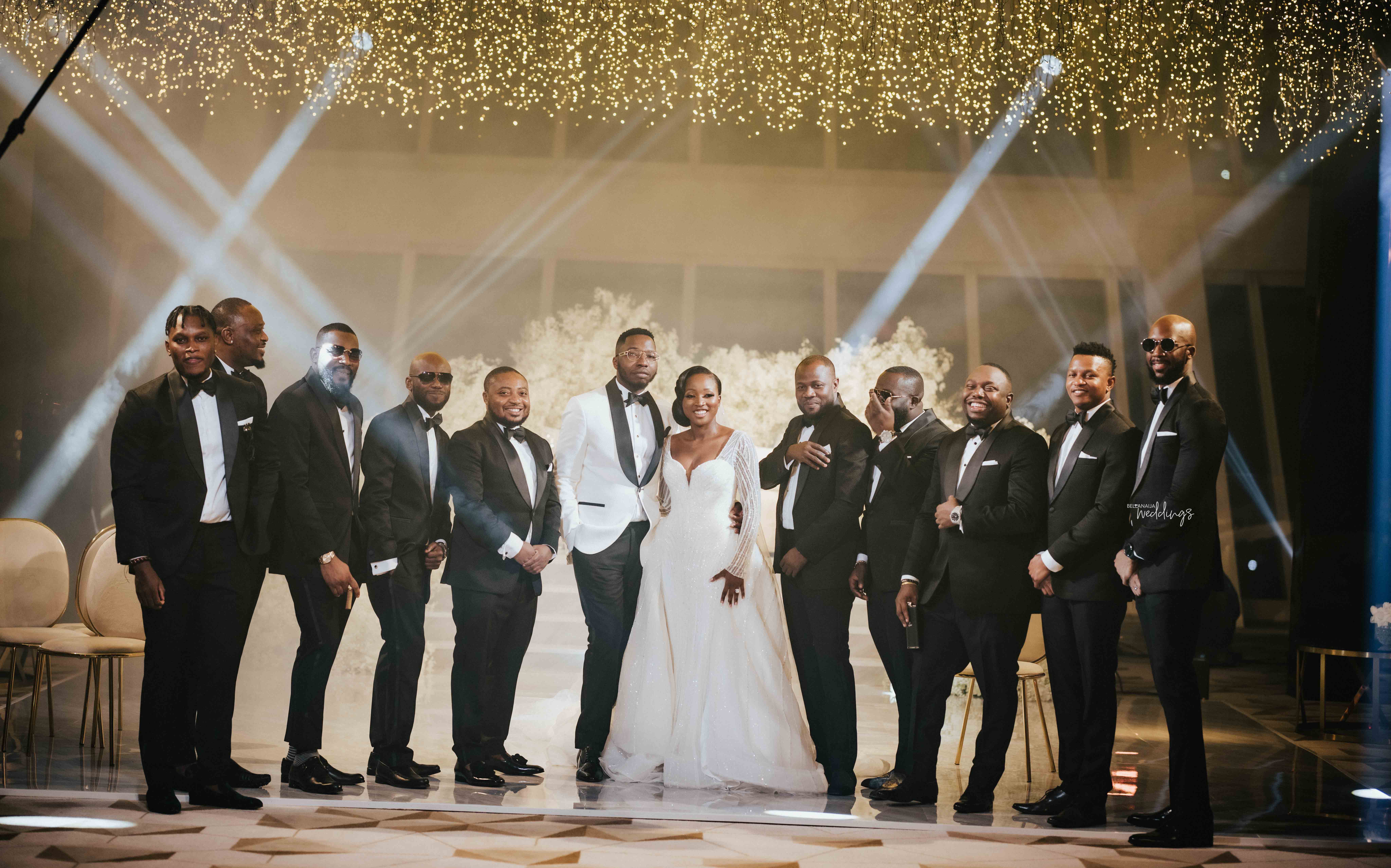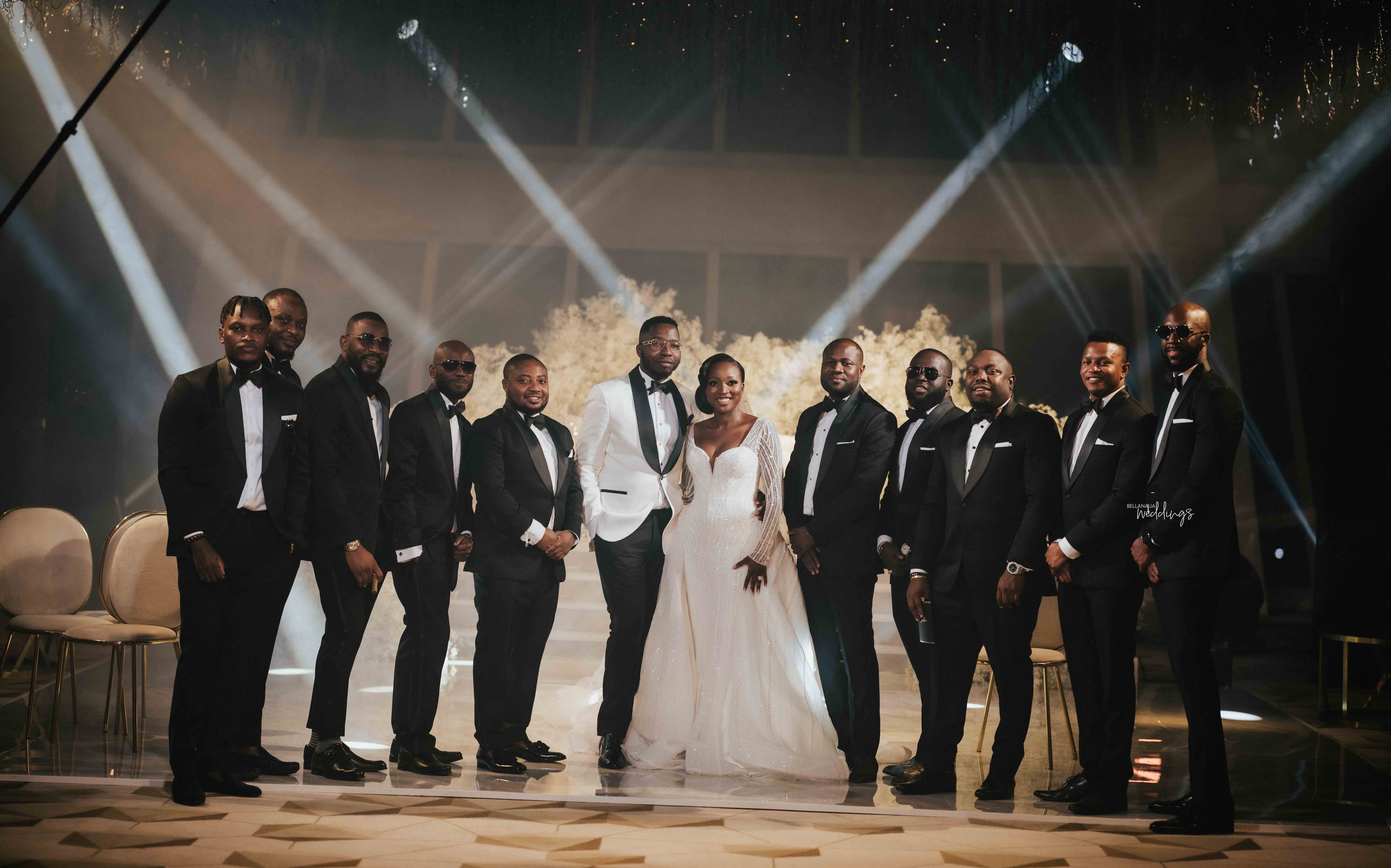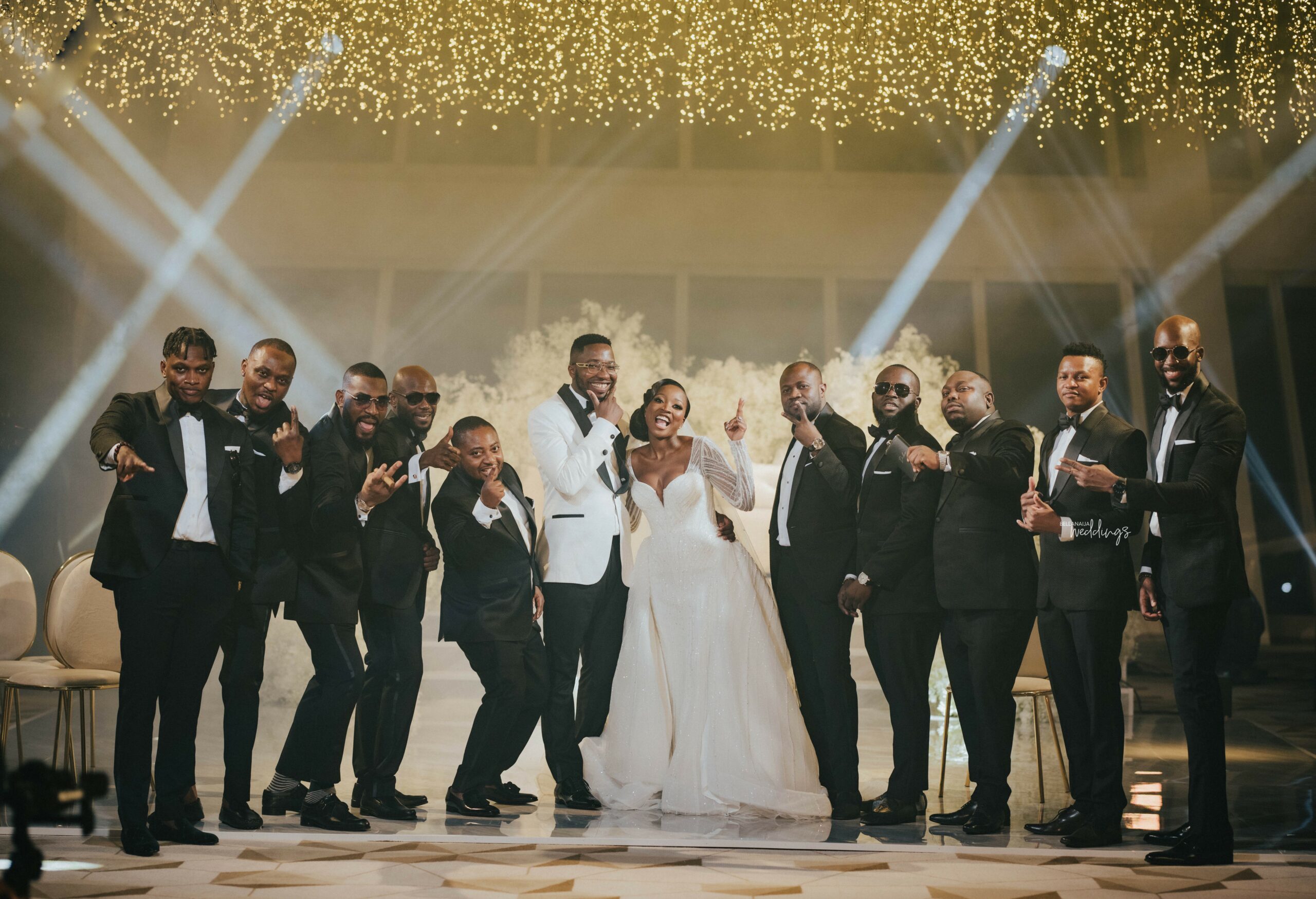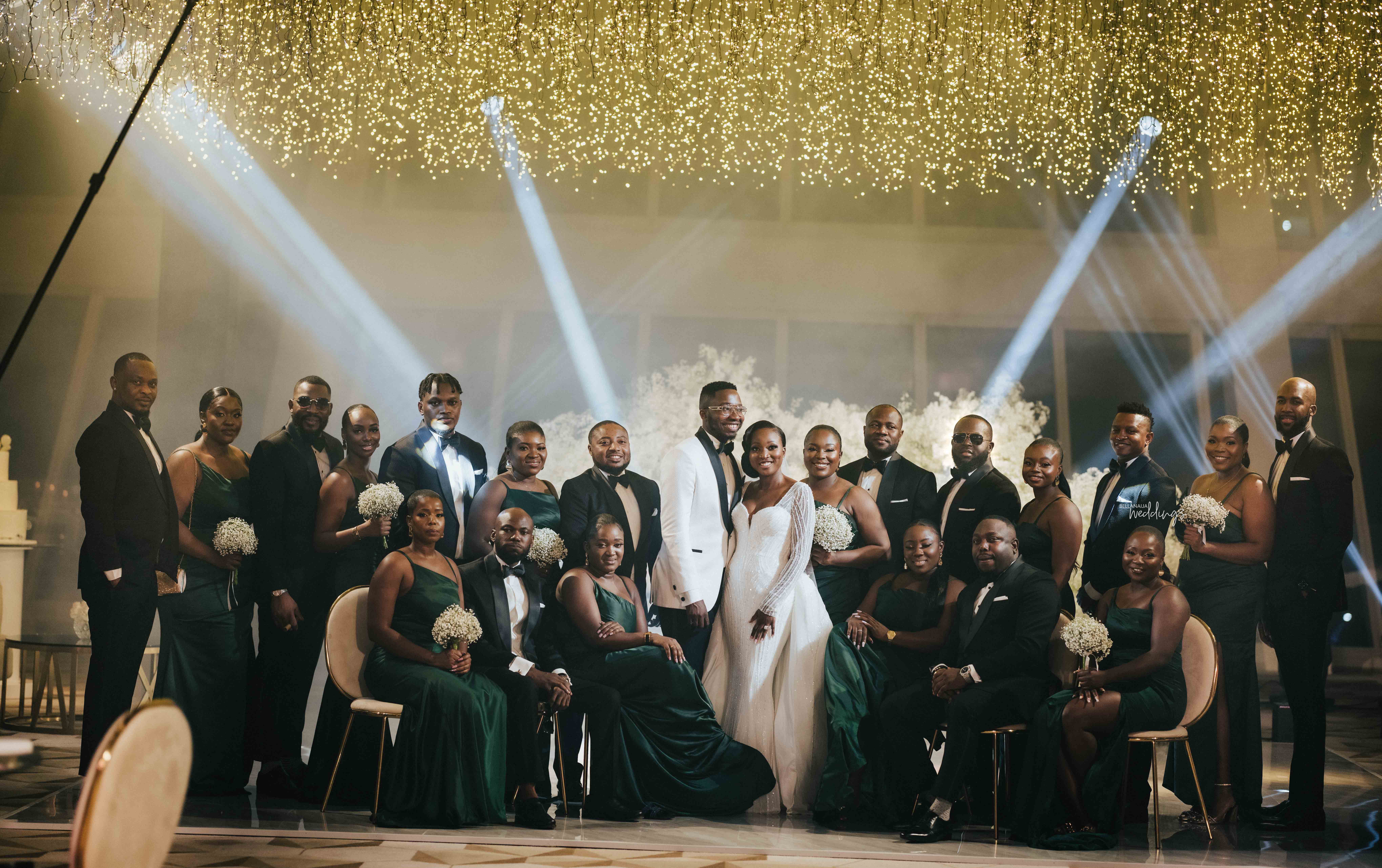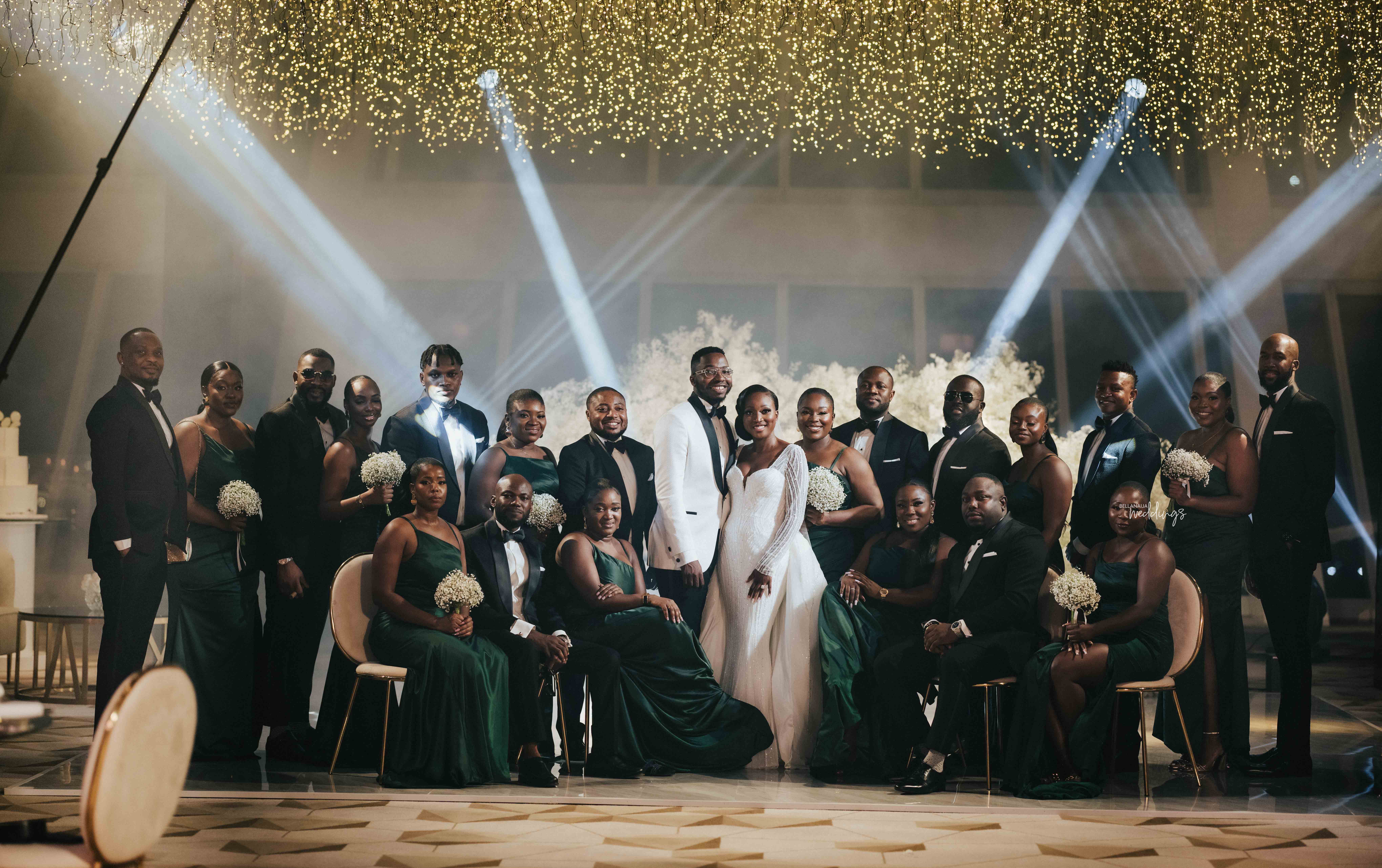 Let's get this party started!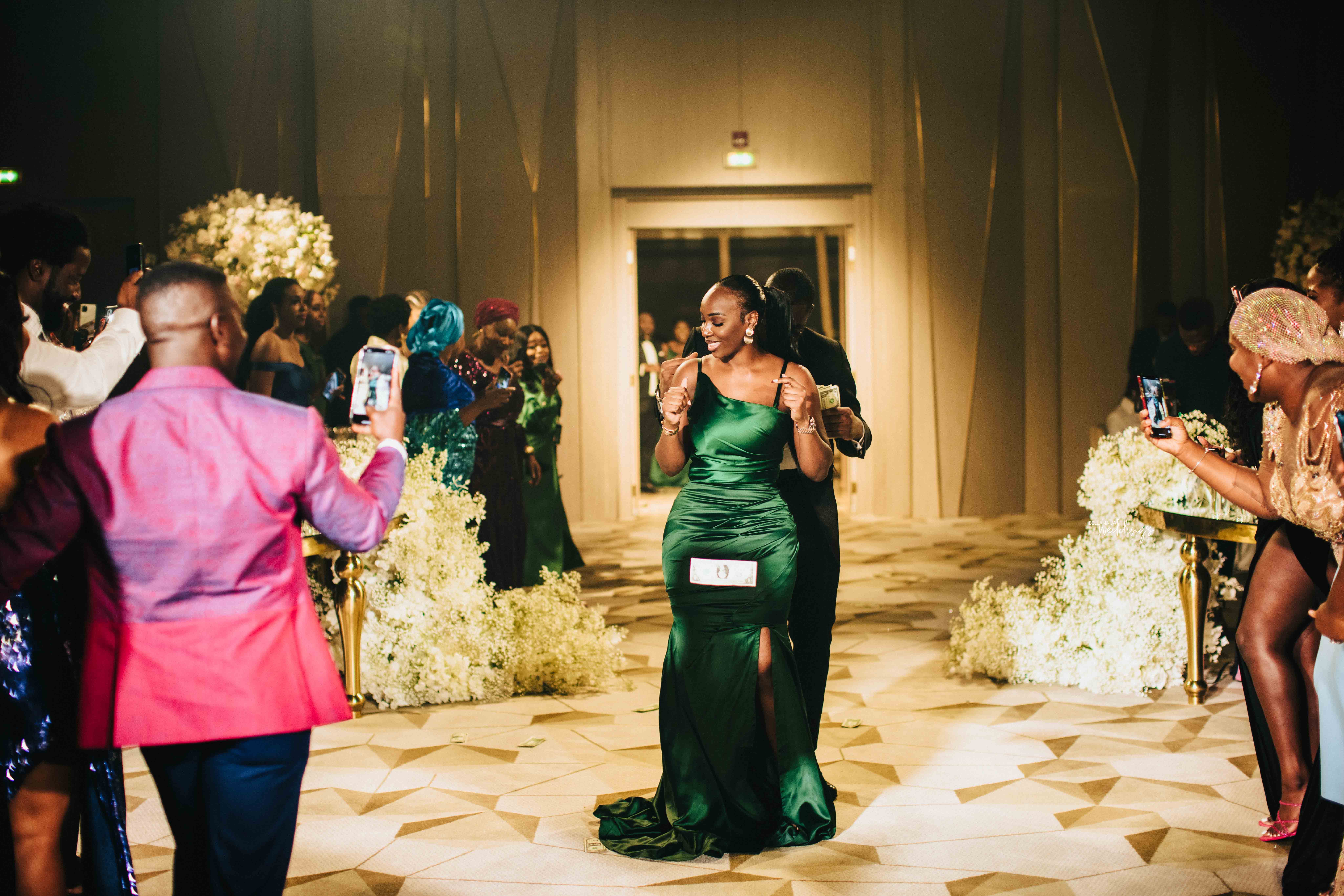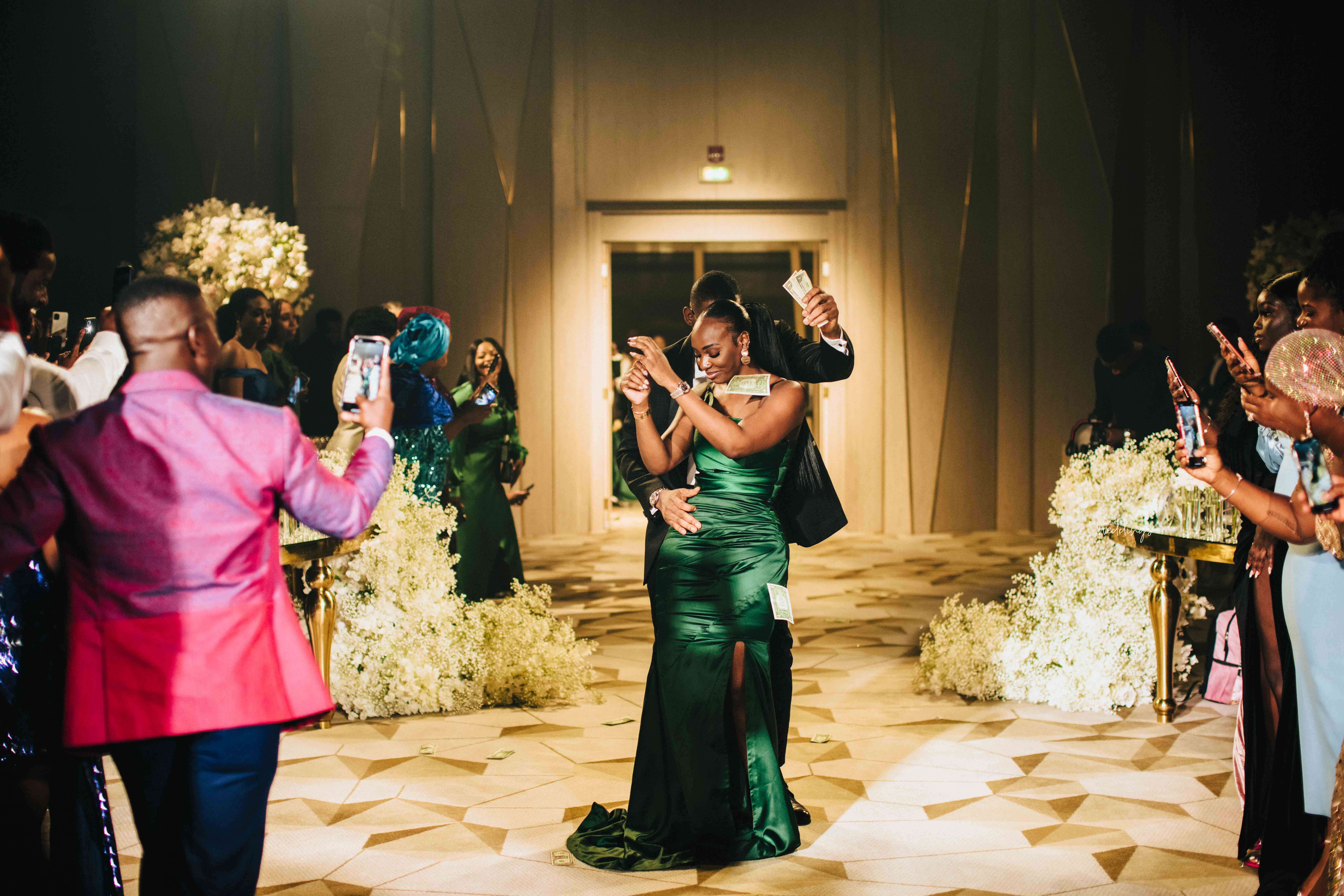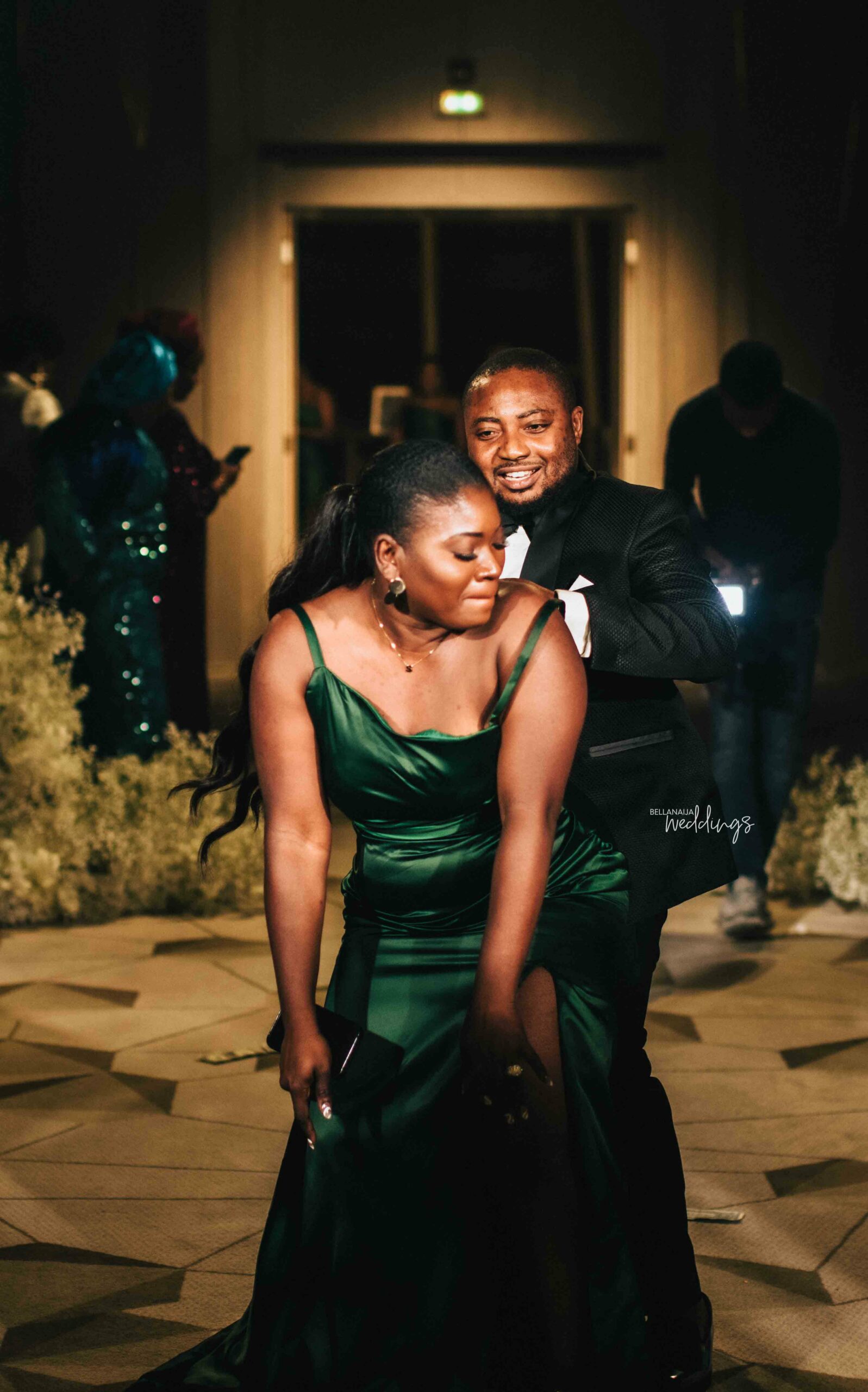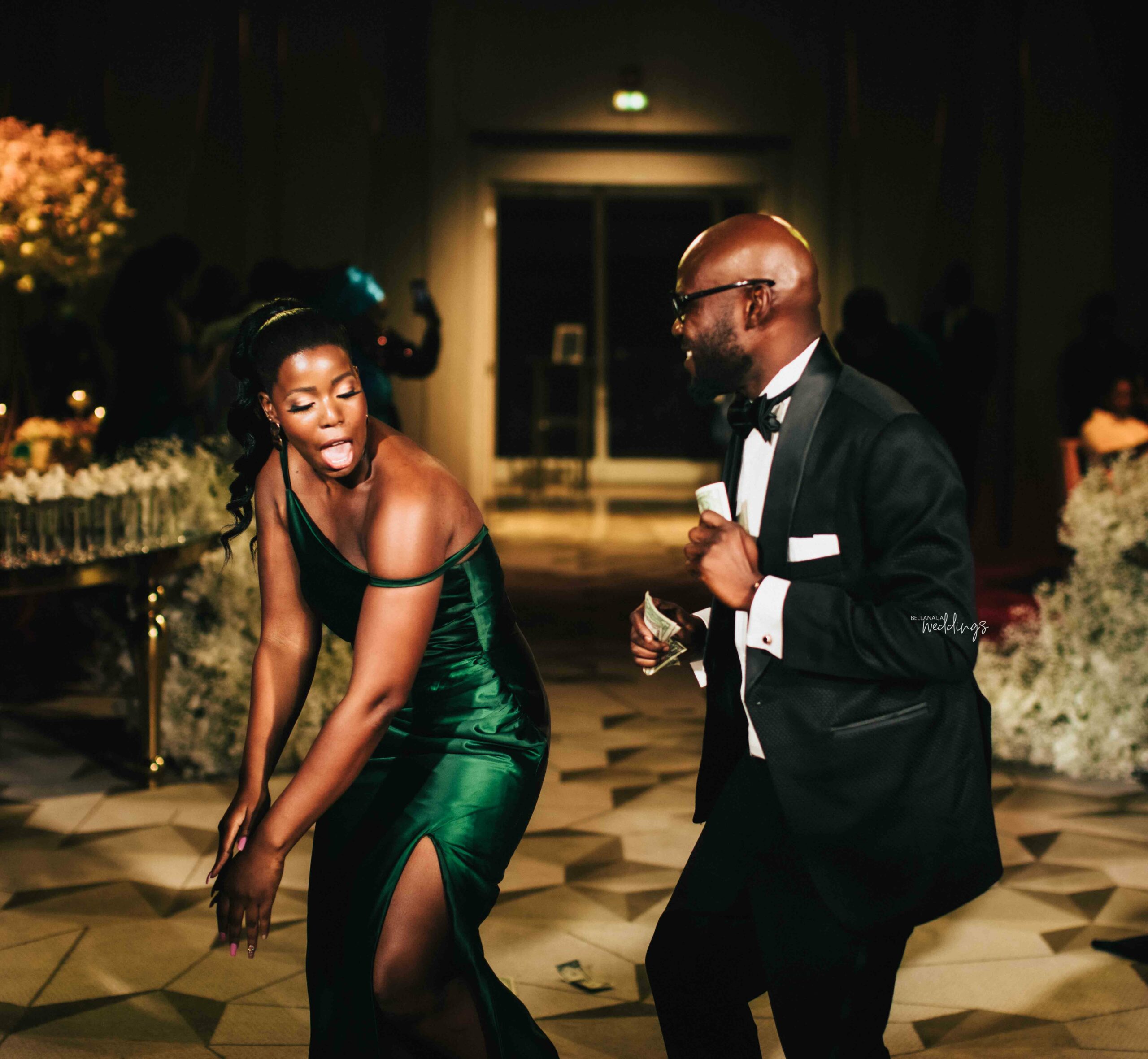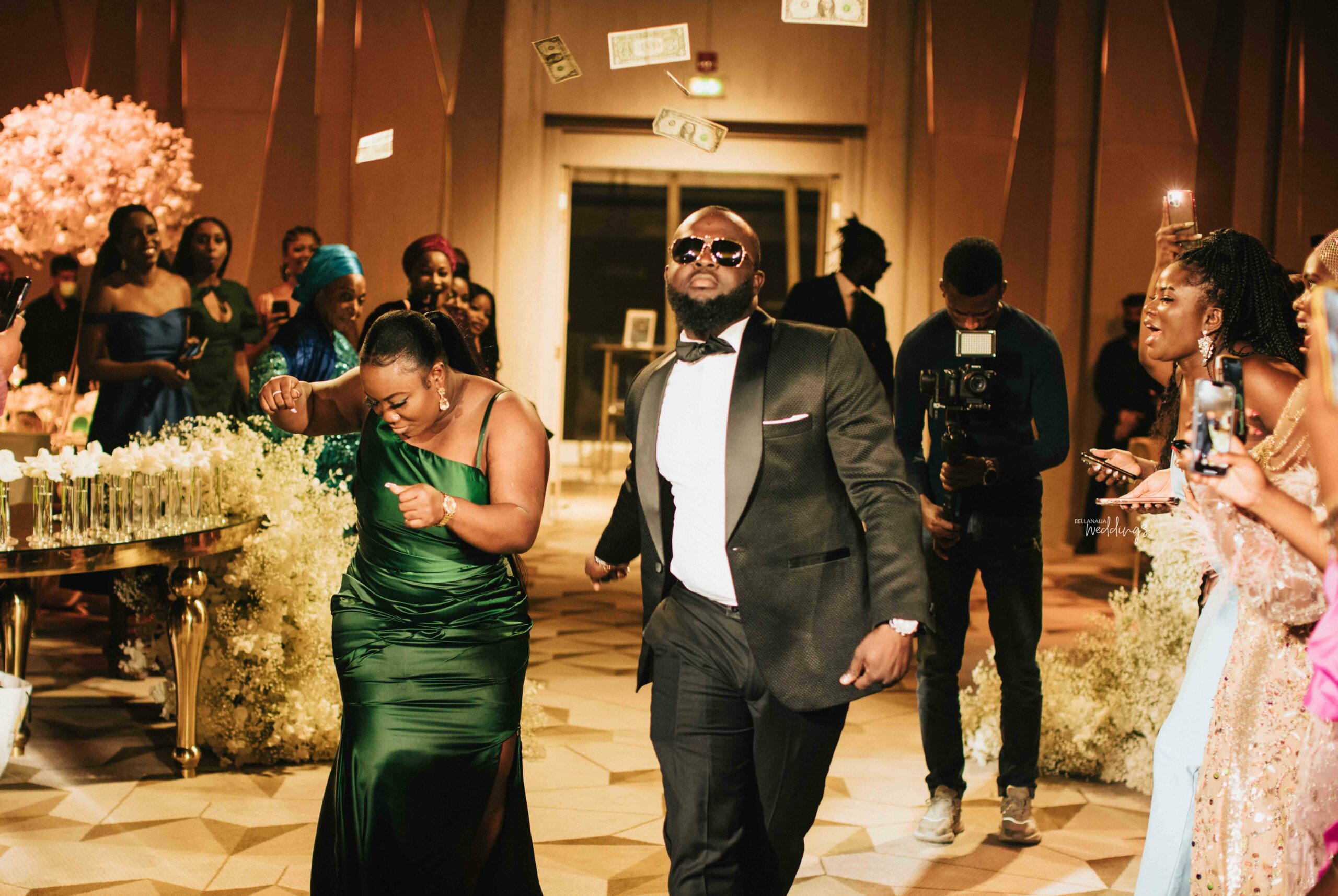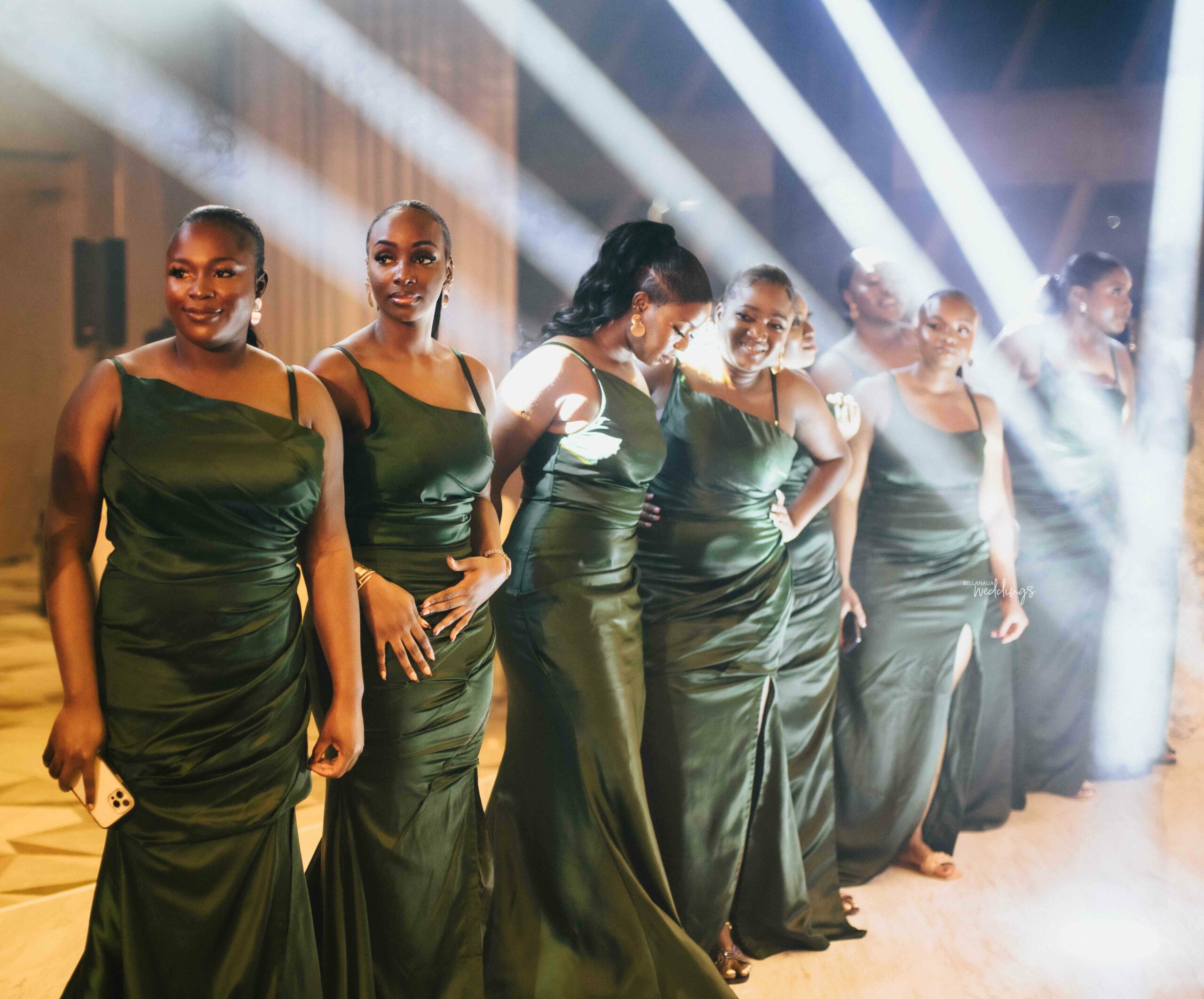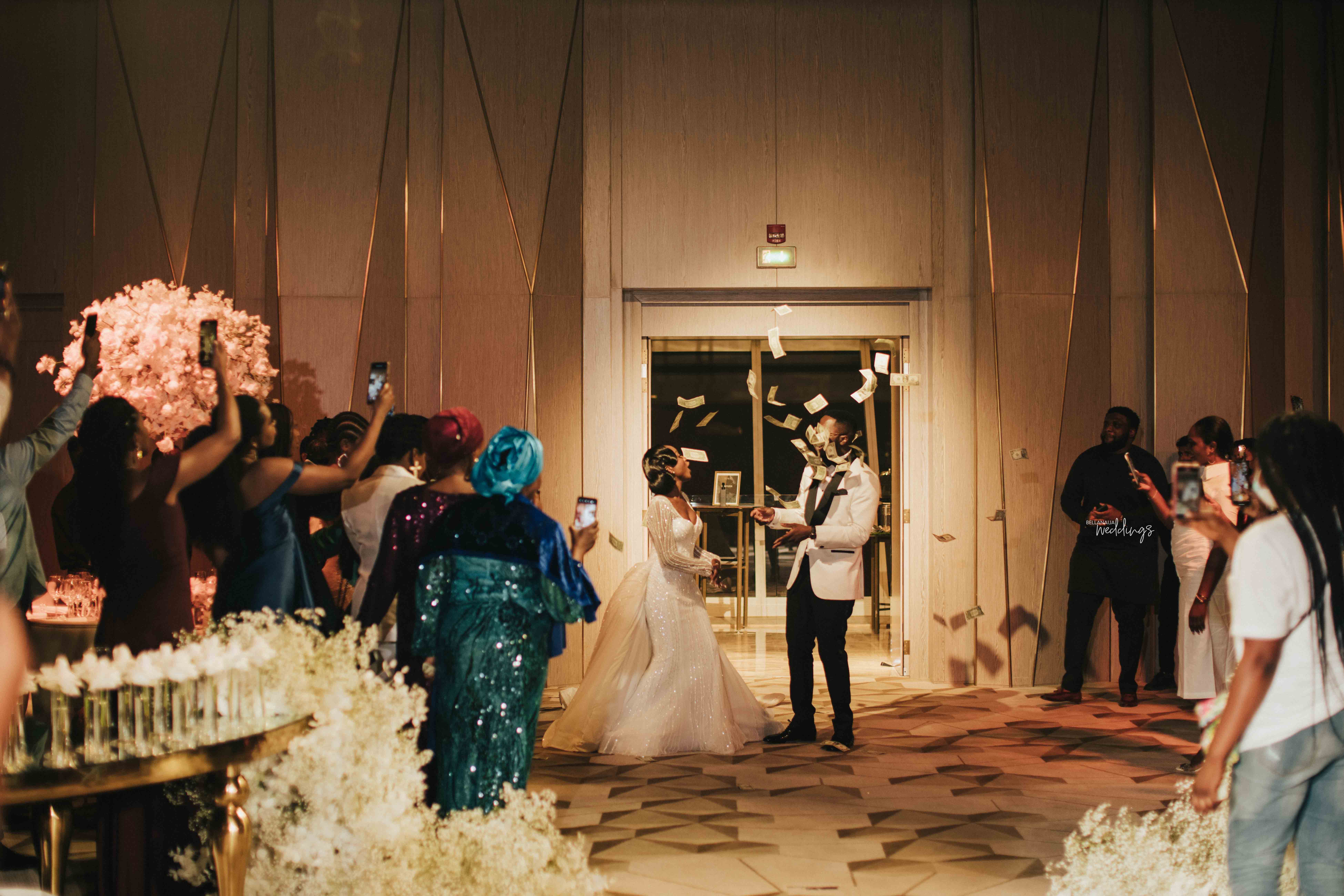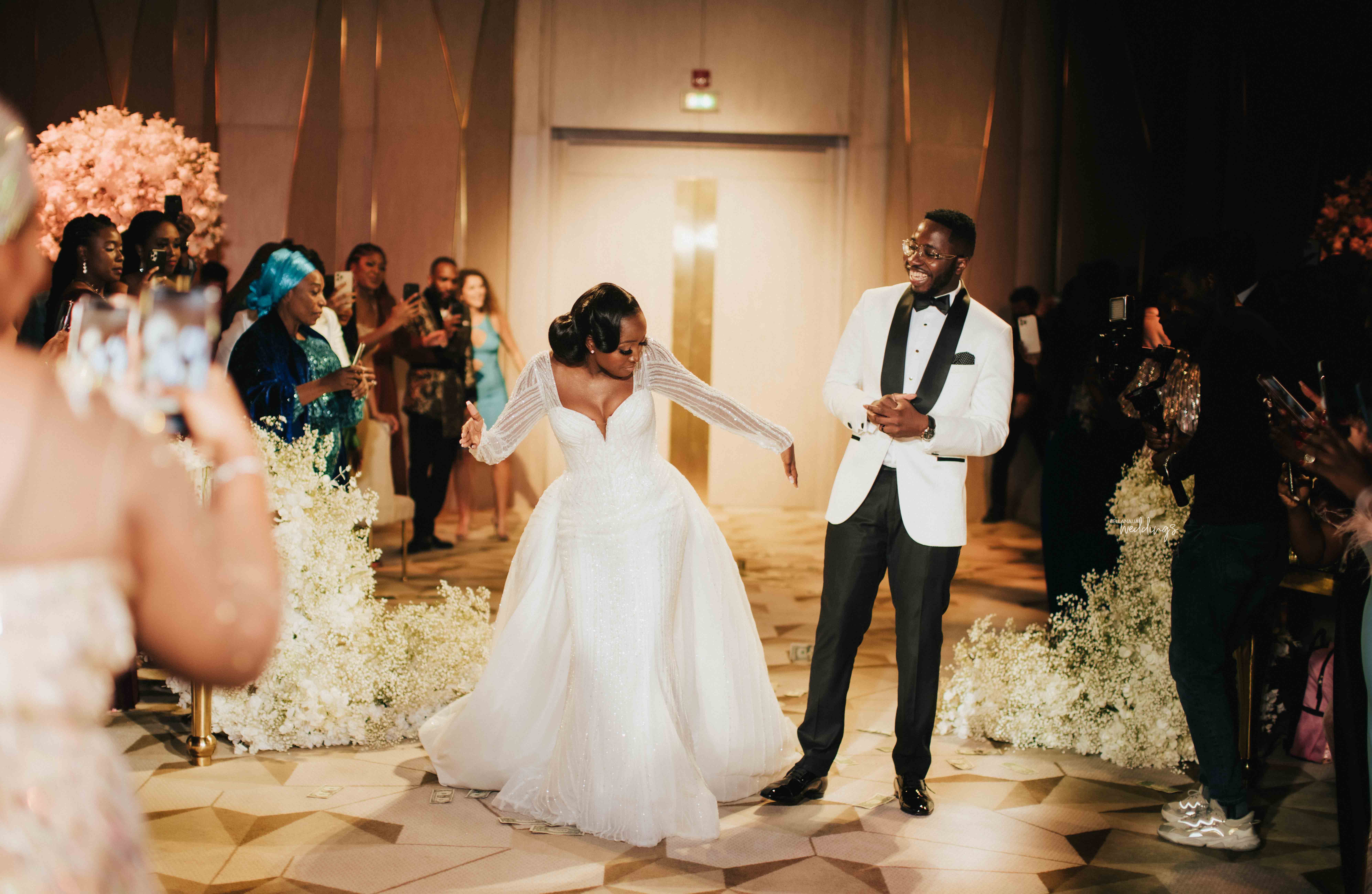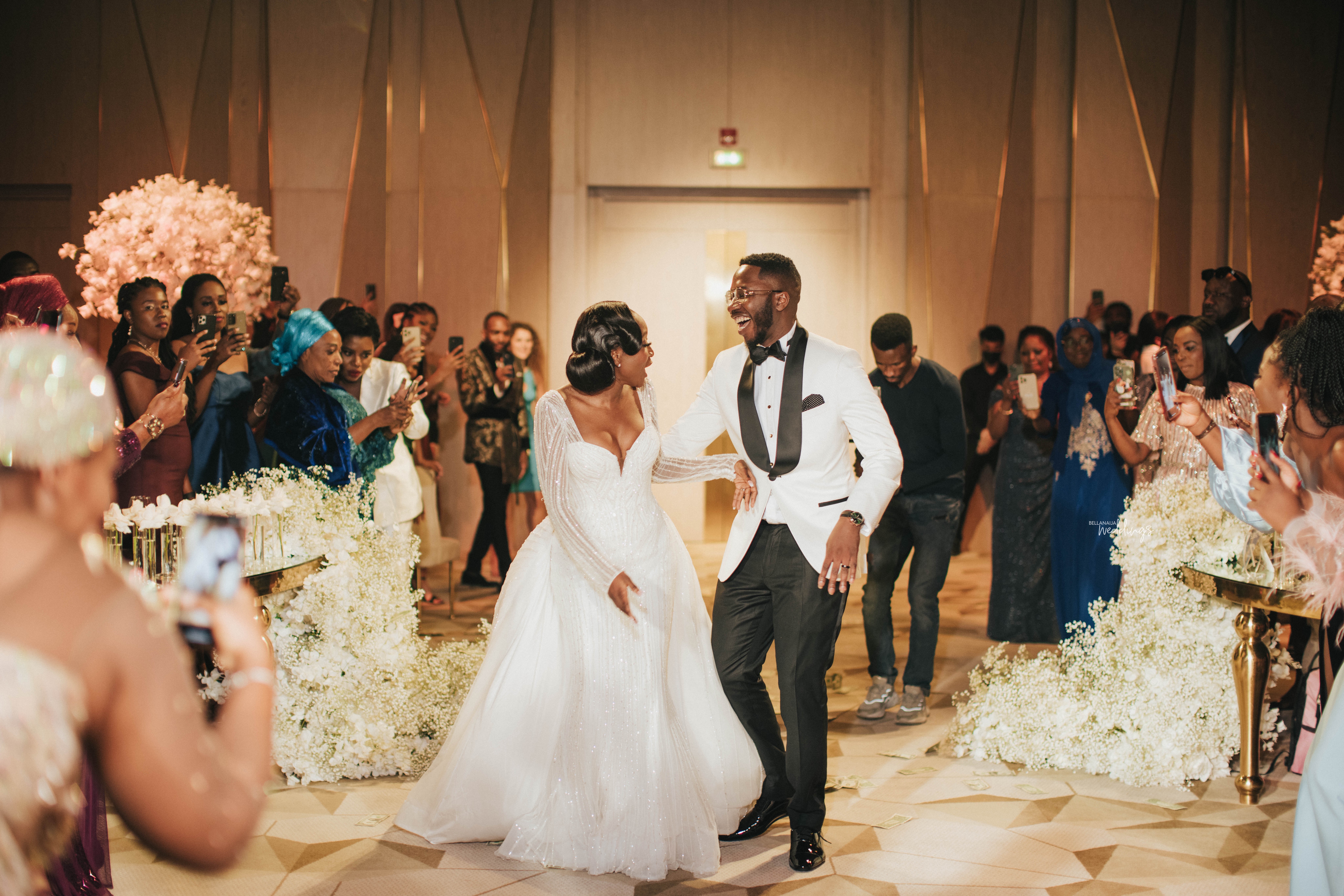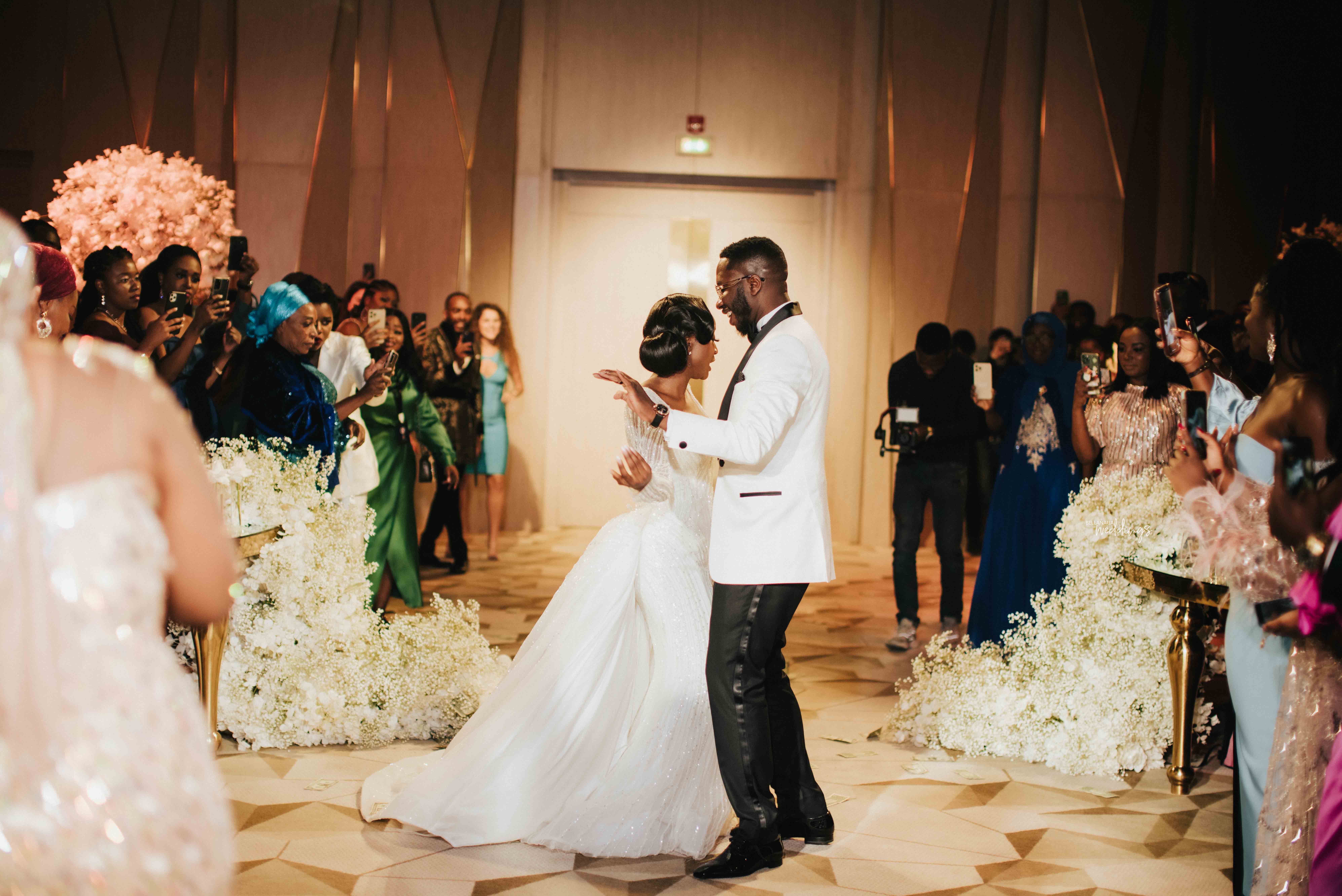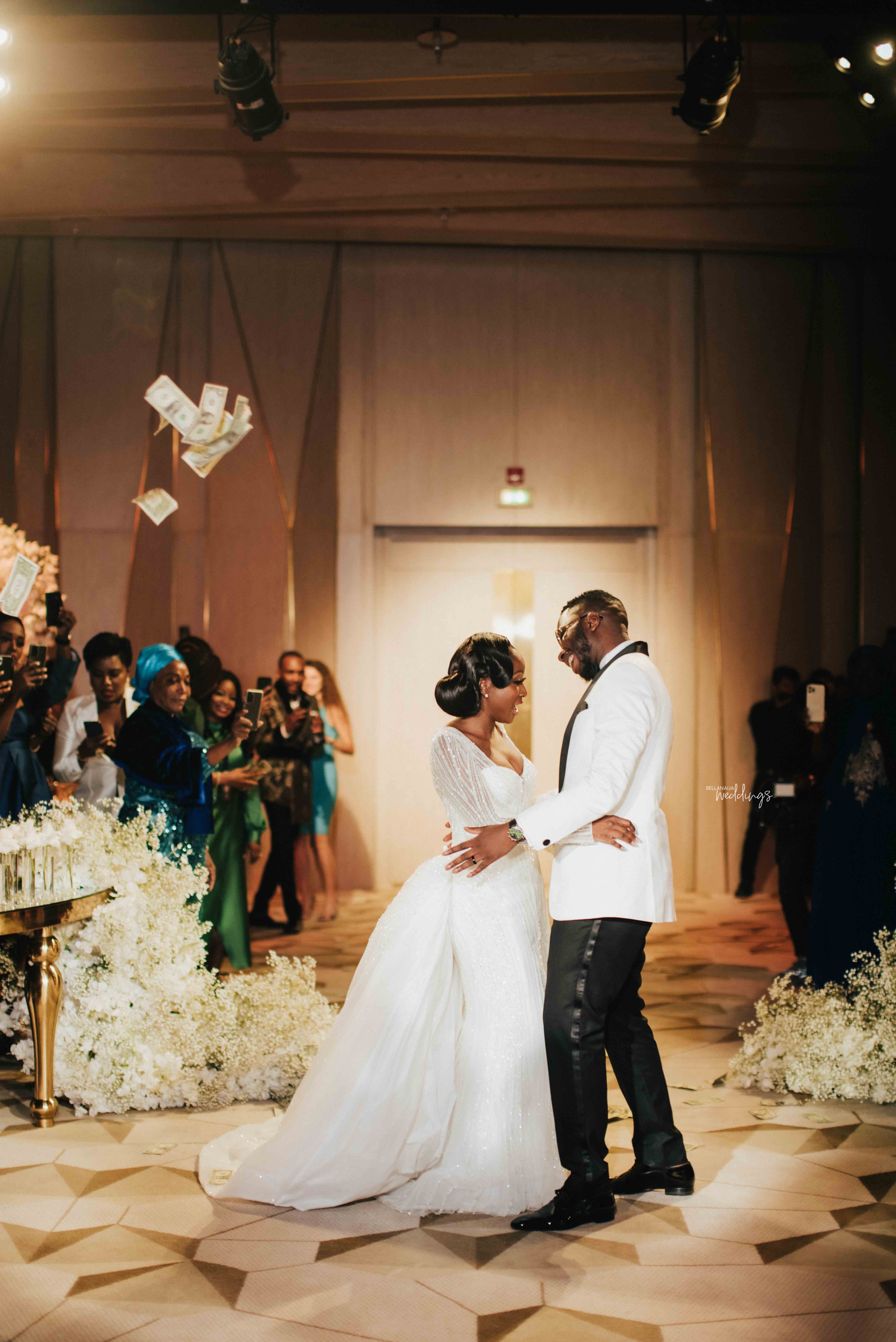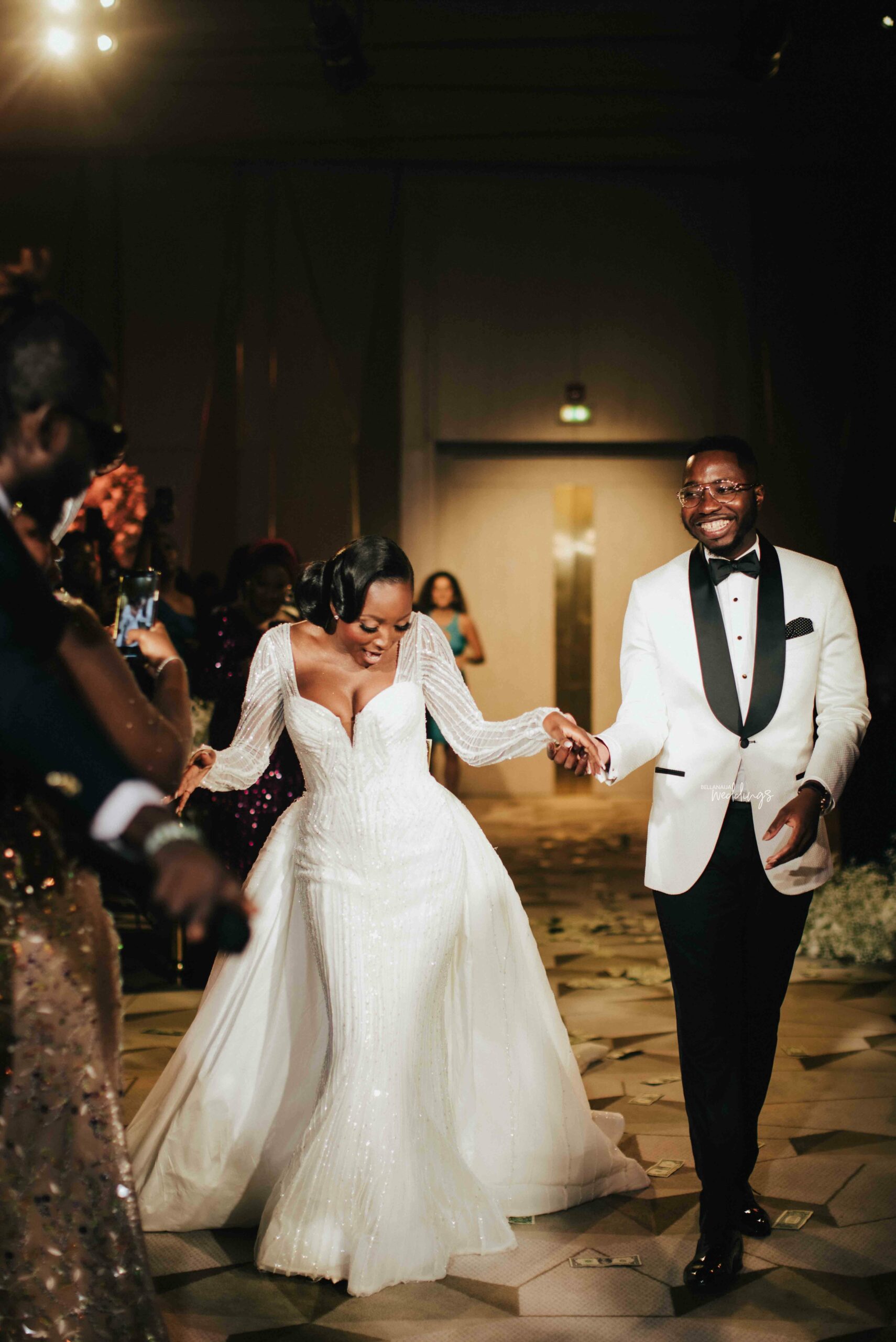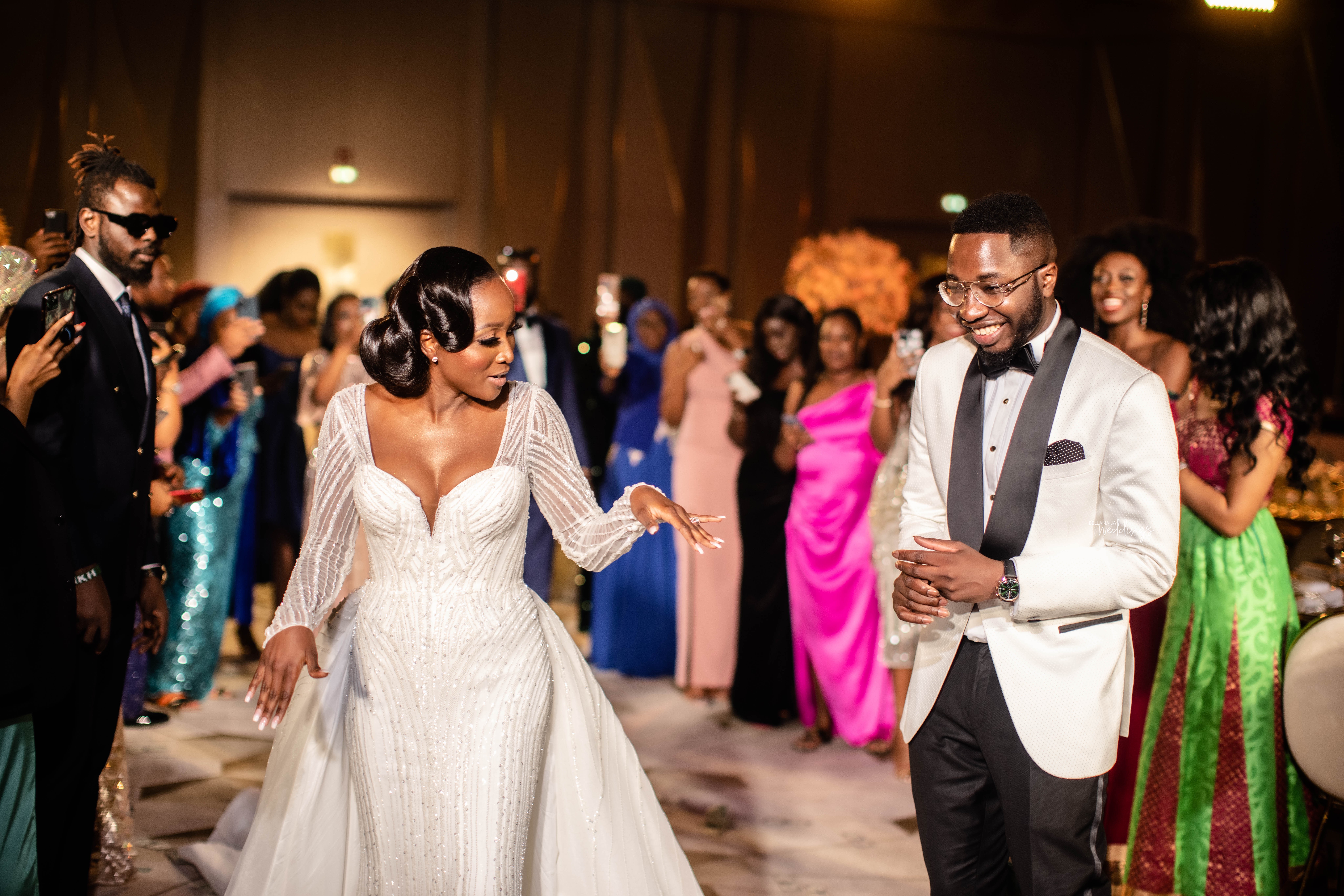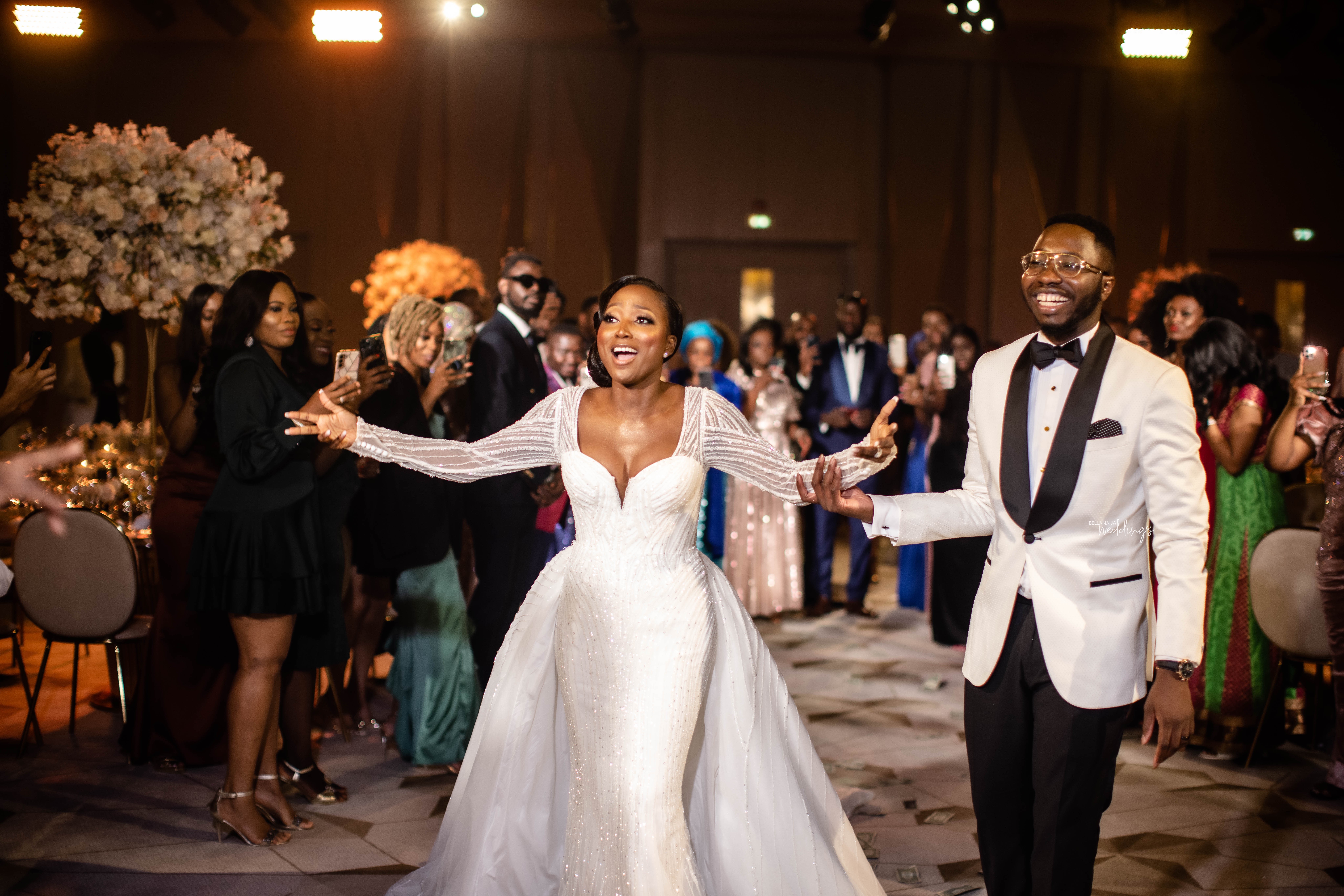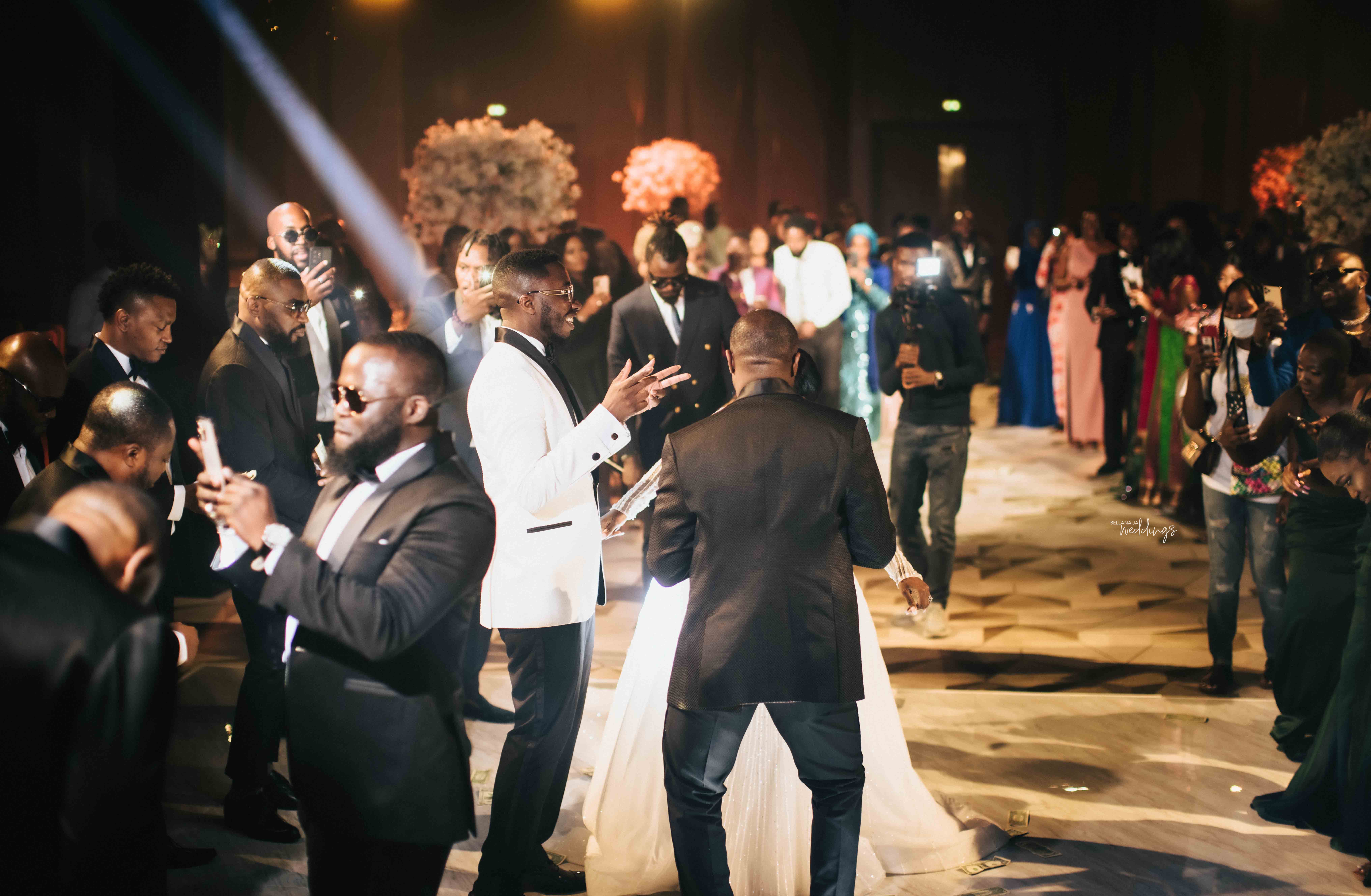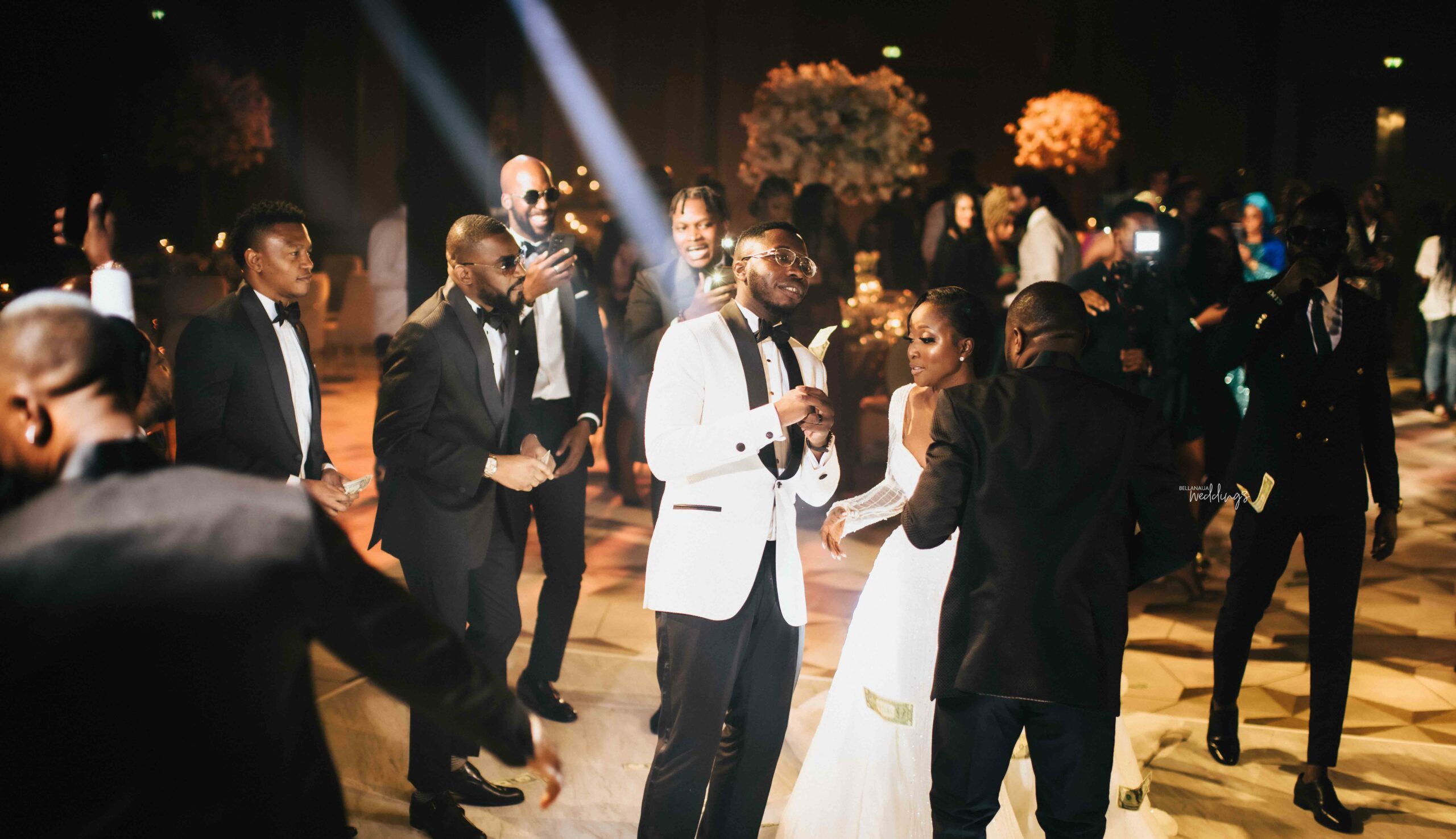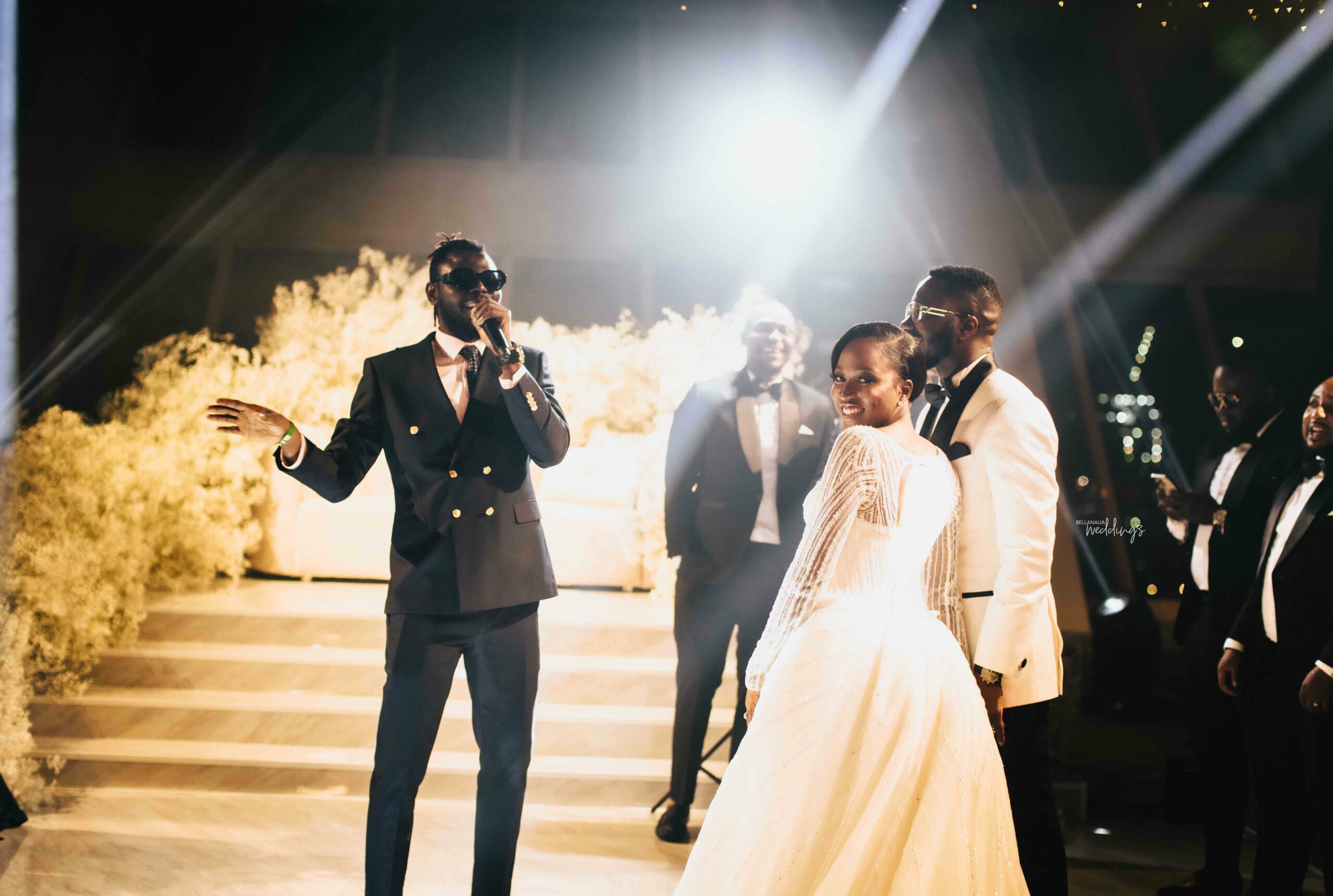 Now to the cutting of the cake!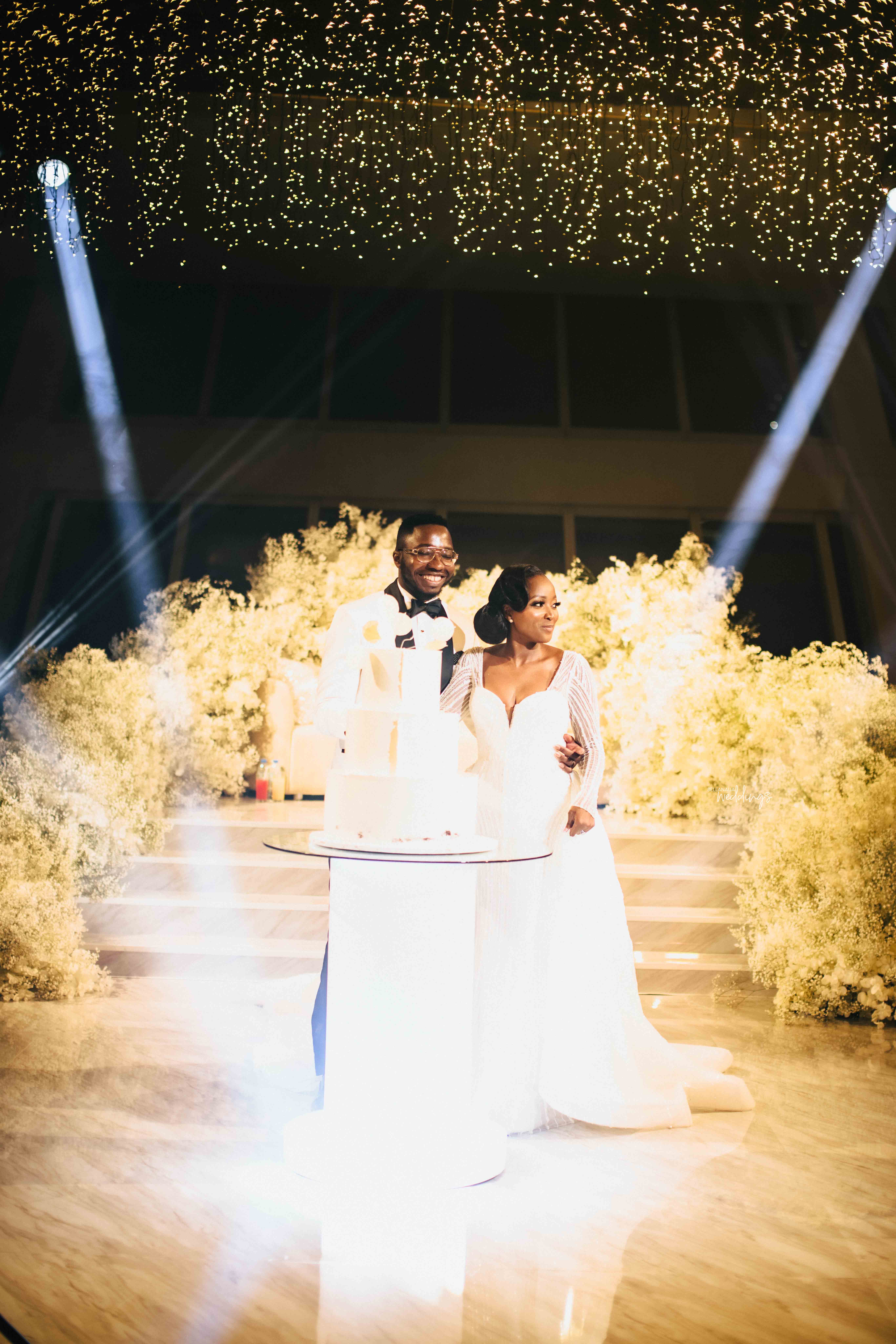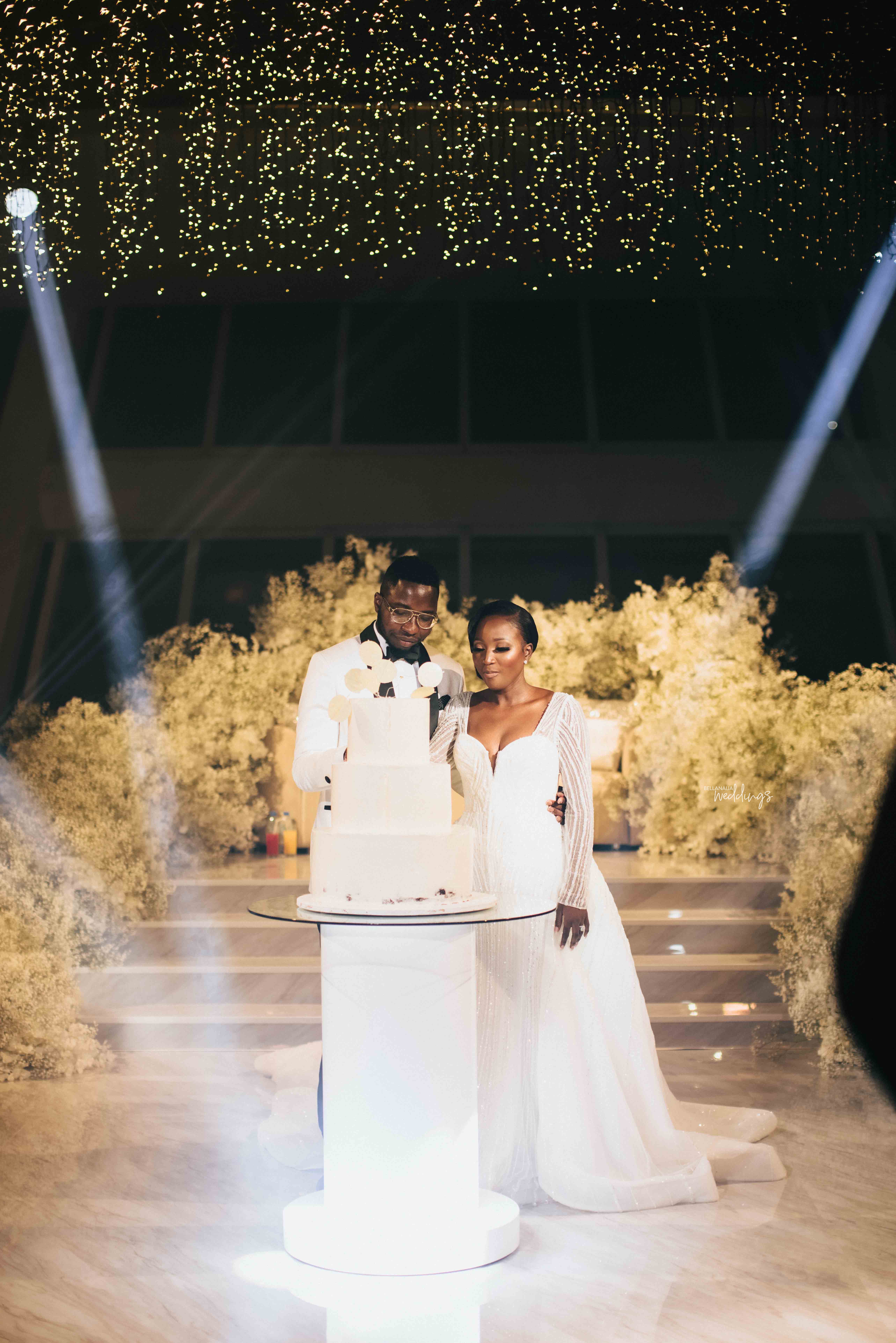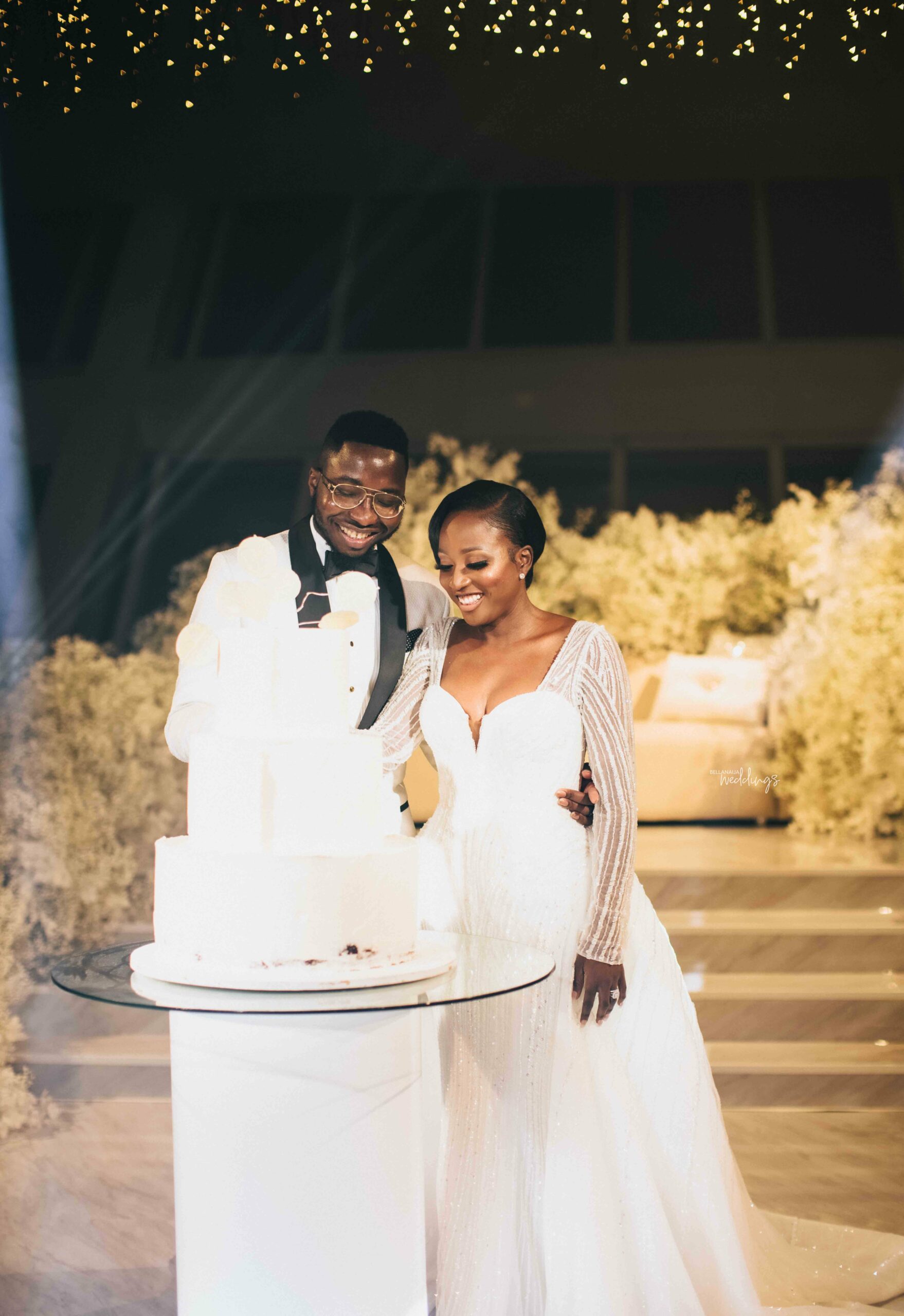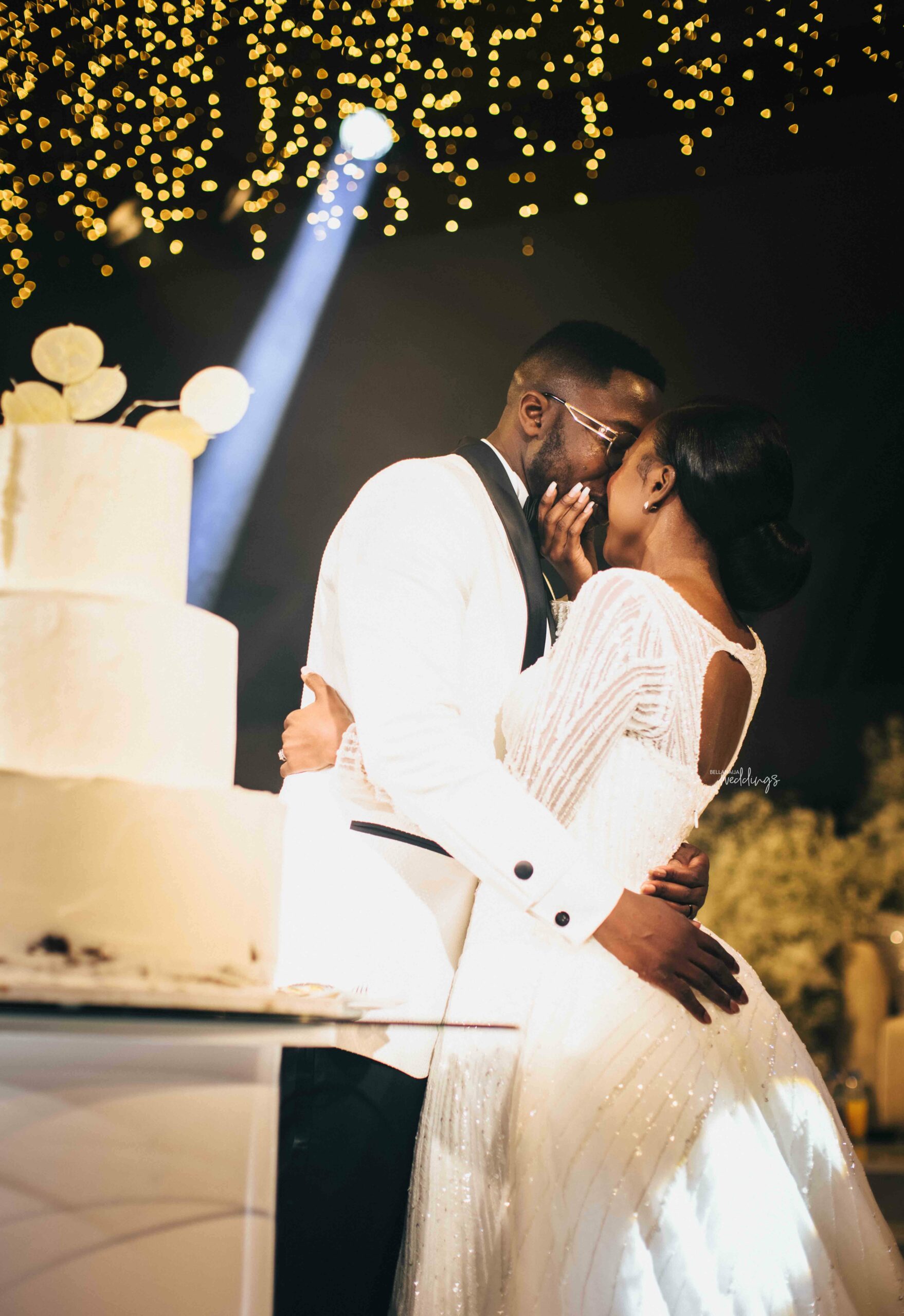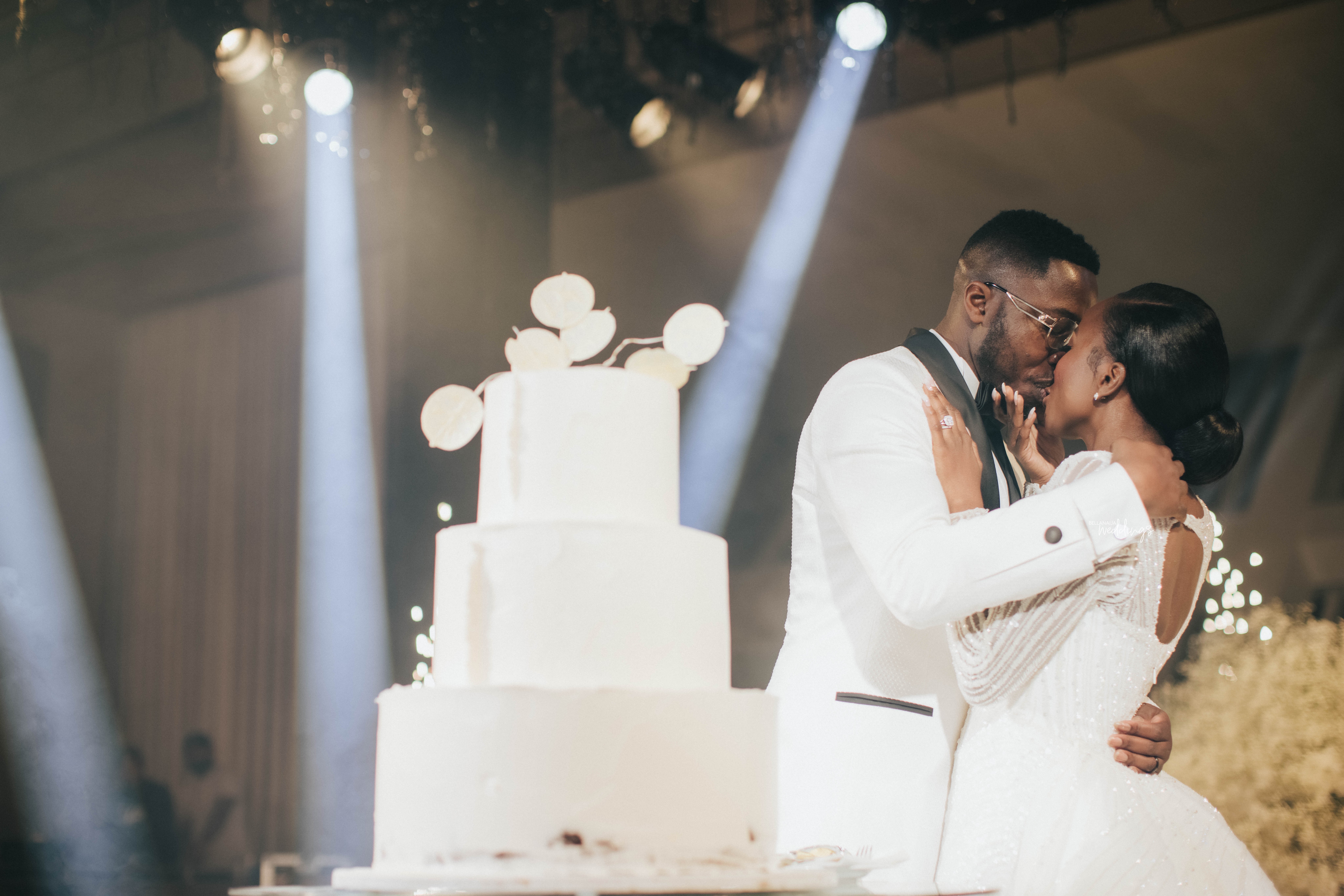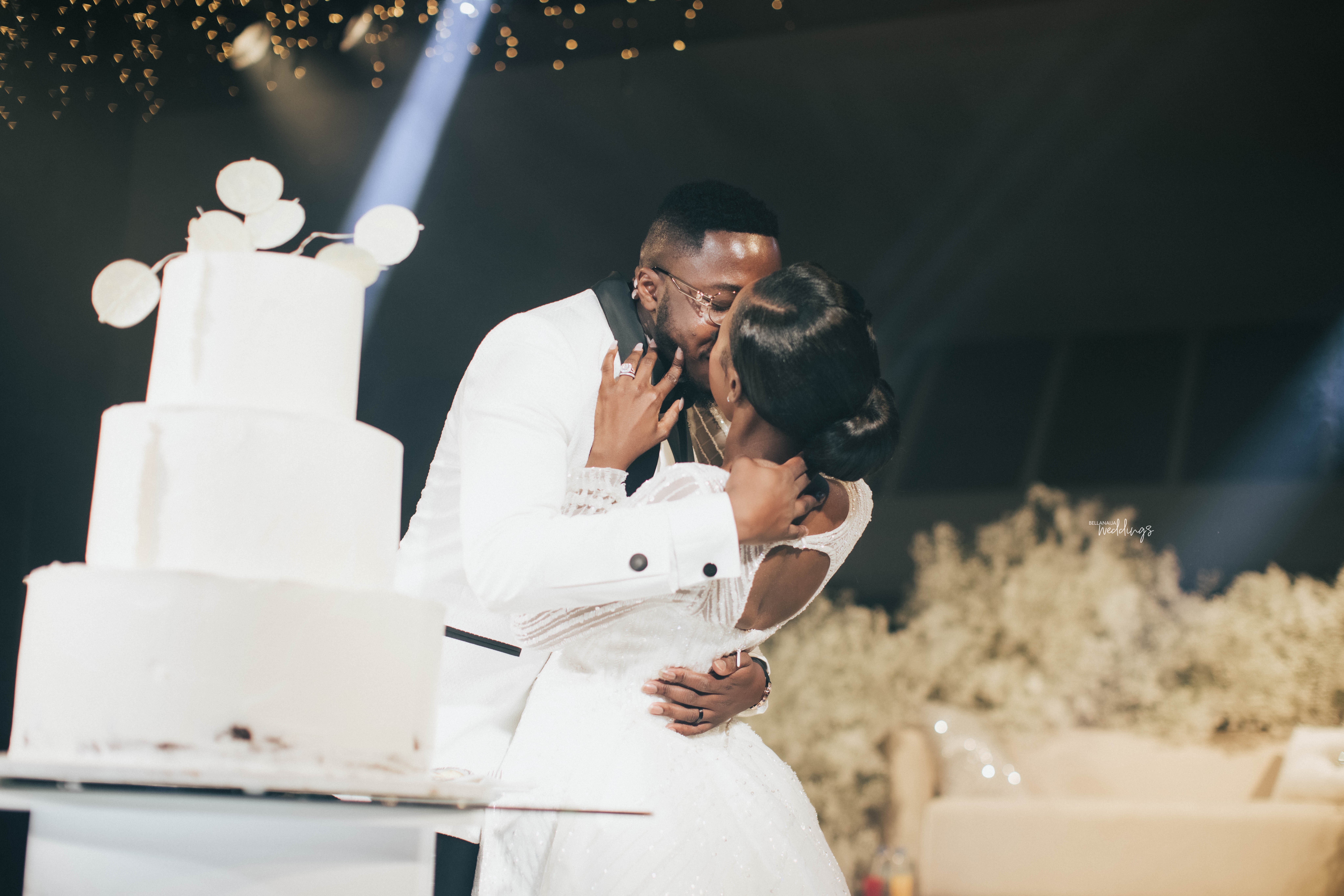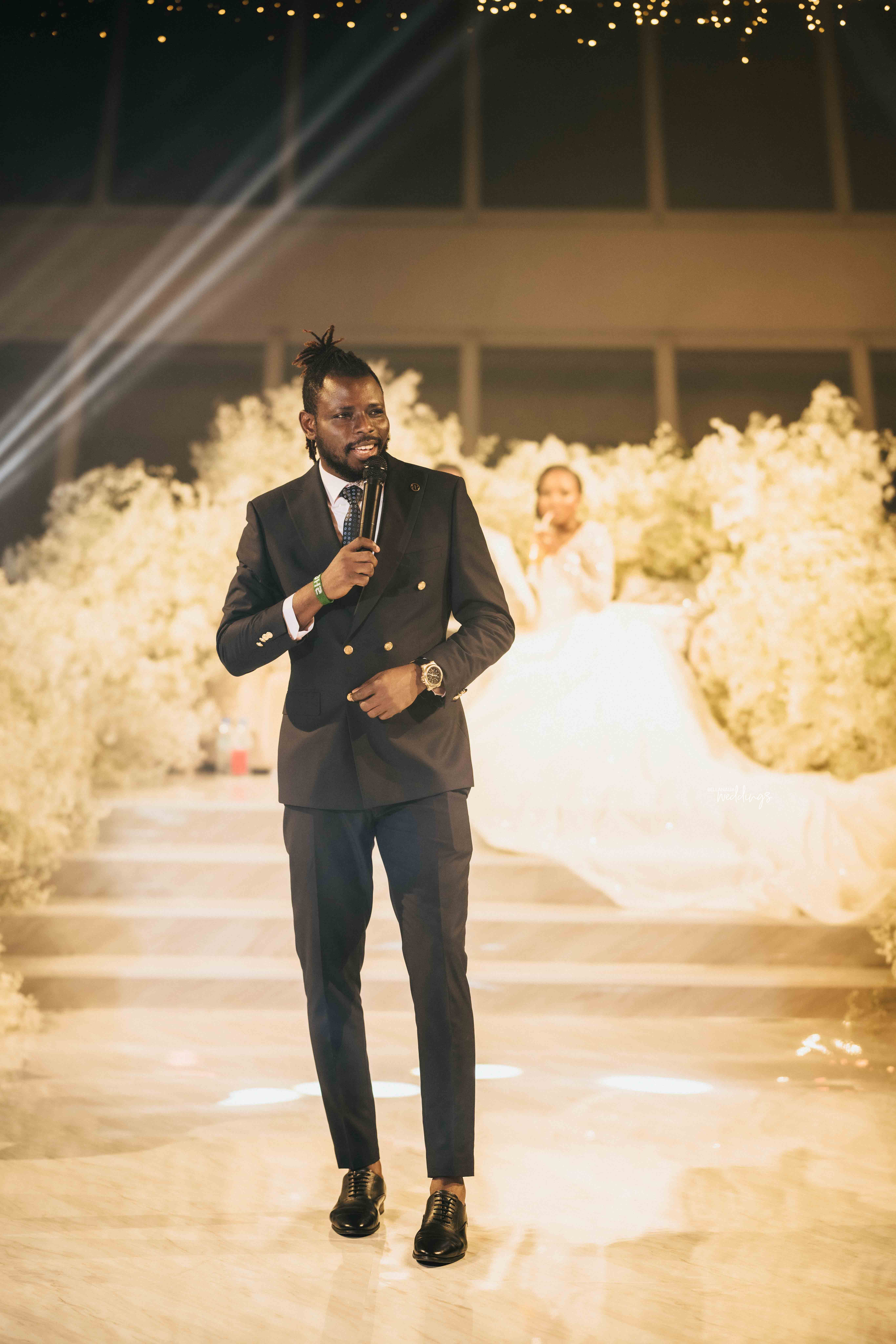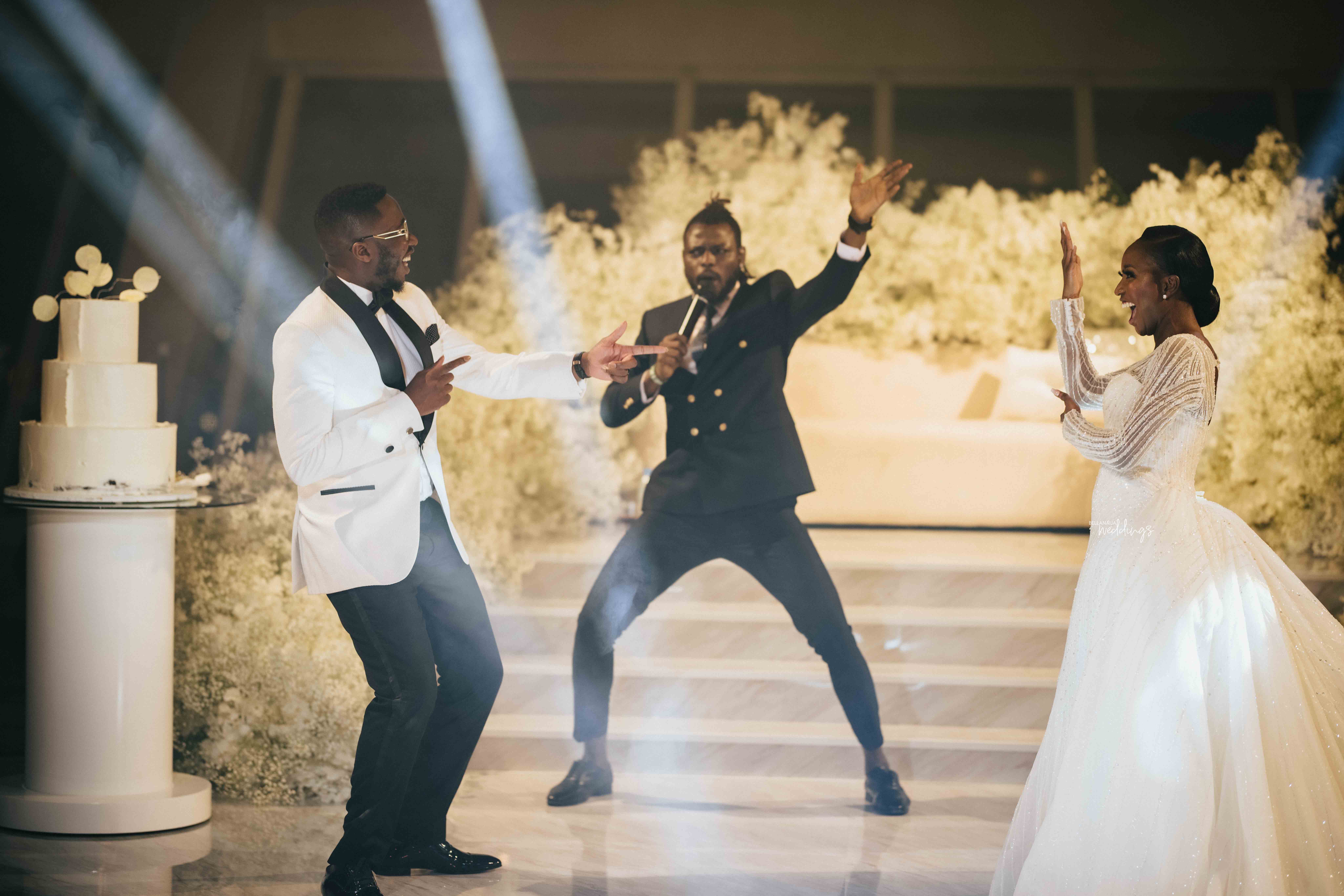 A magical first dance…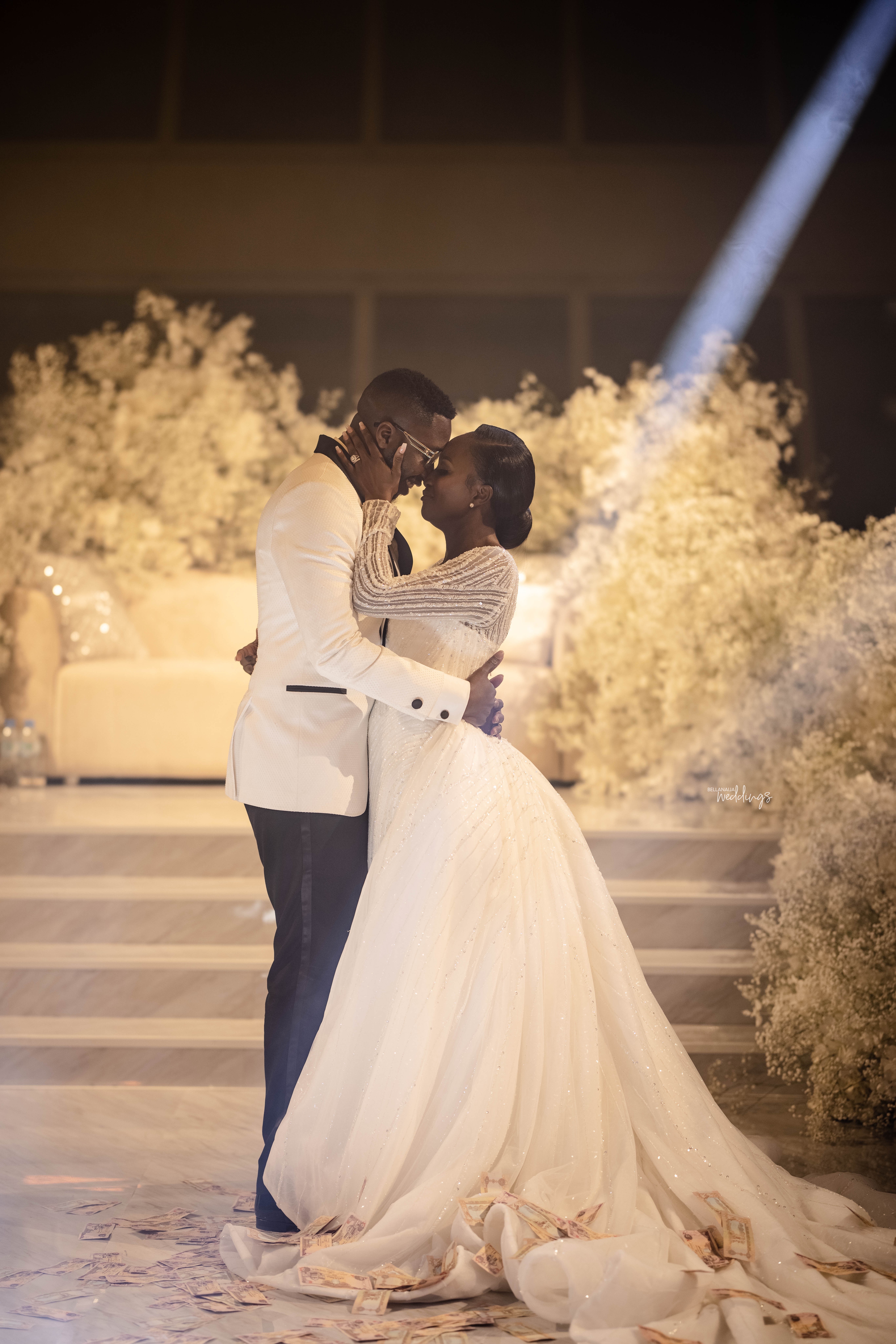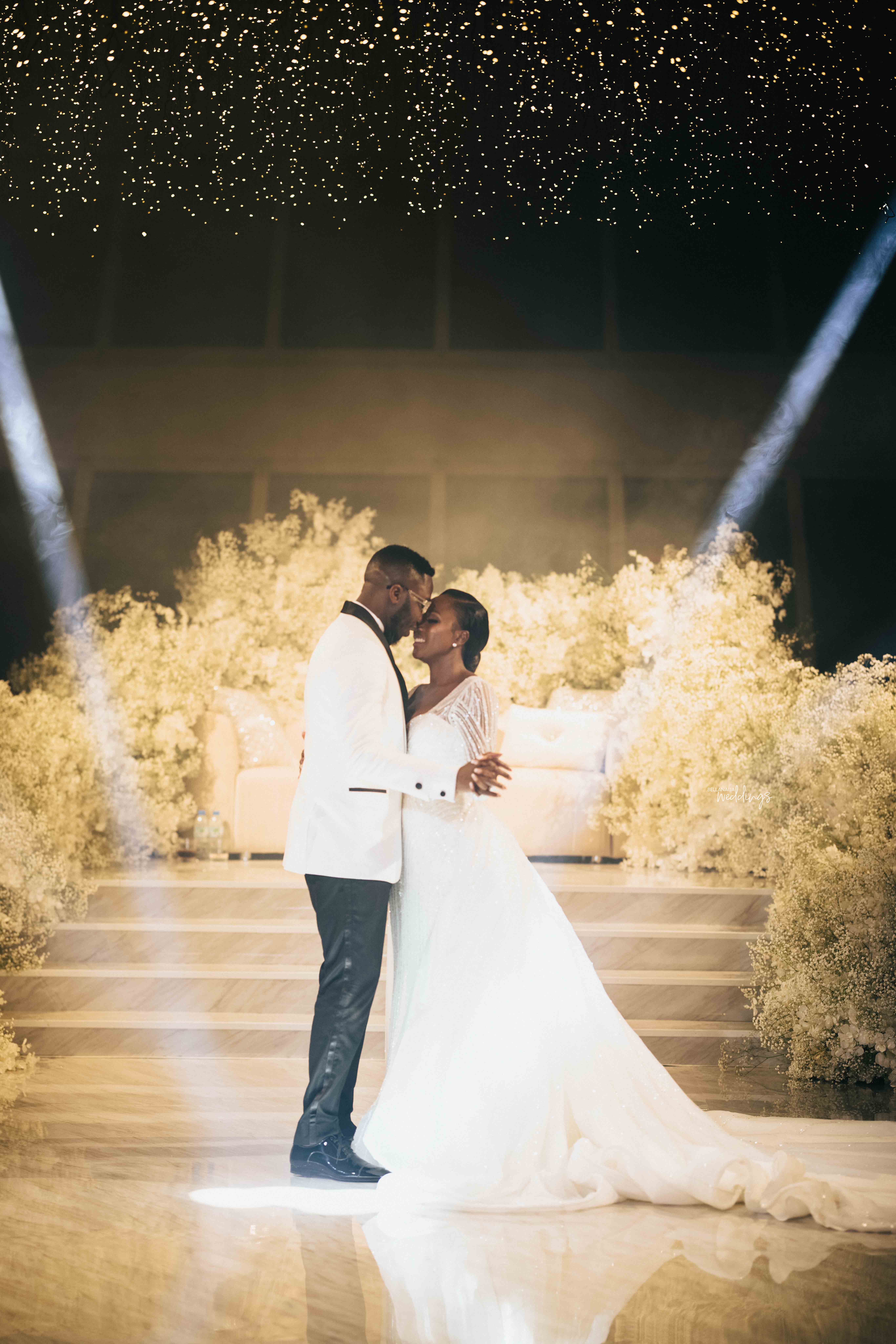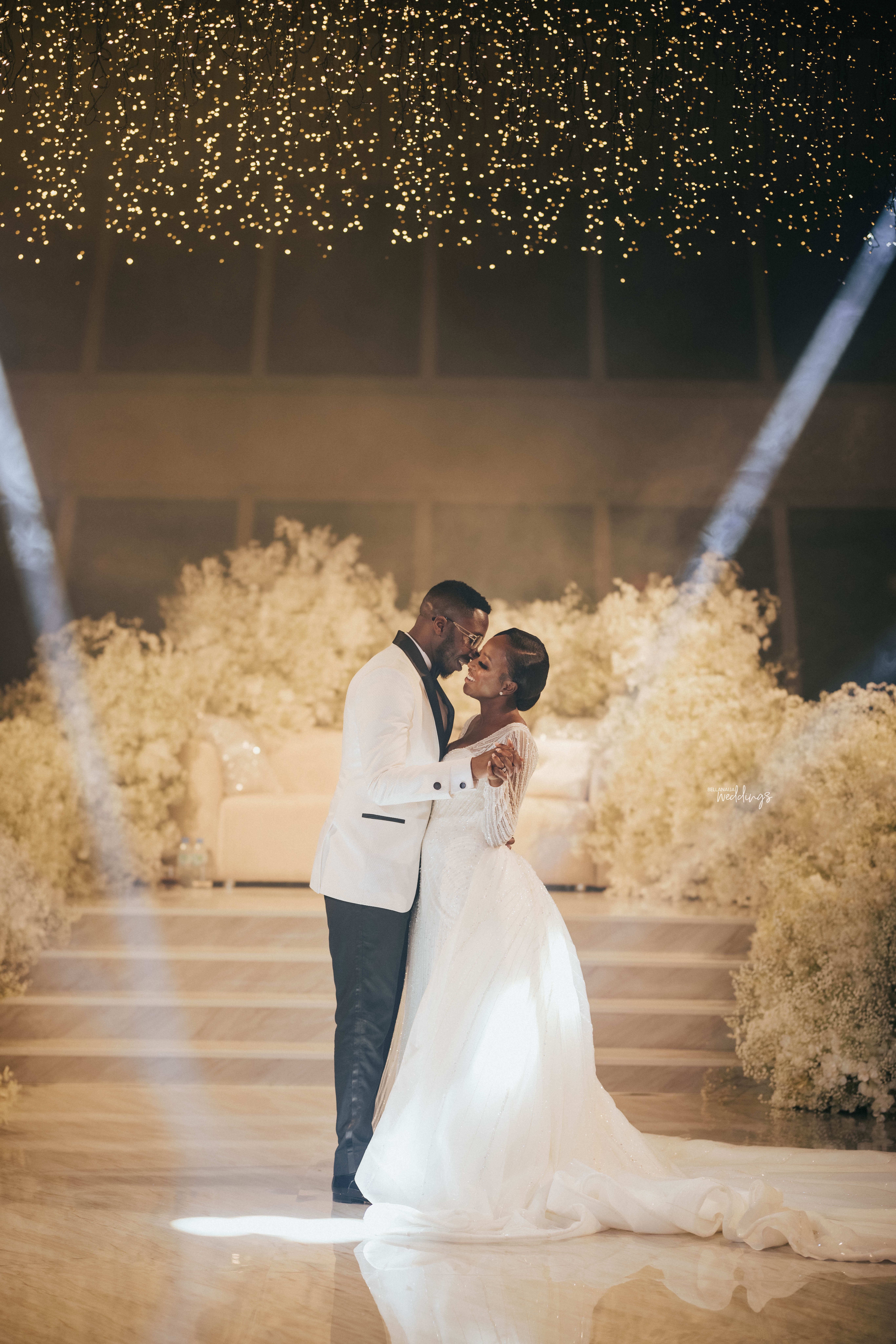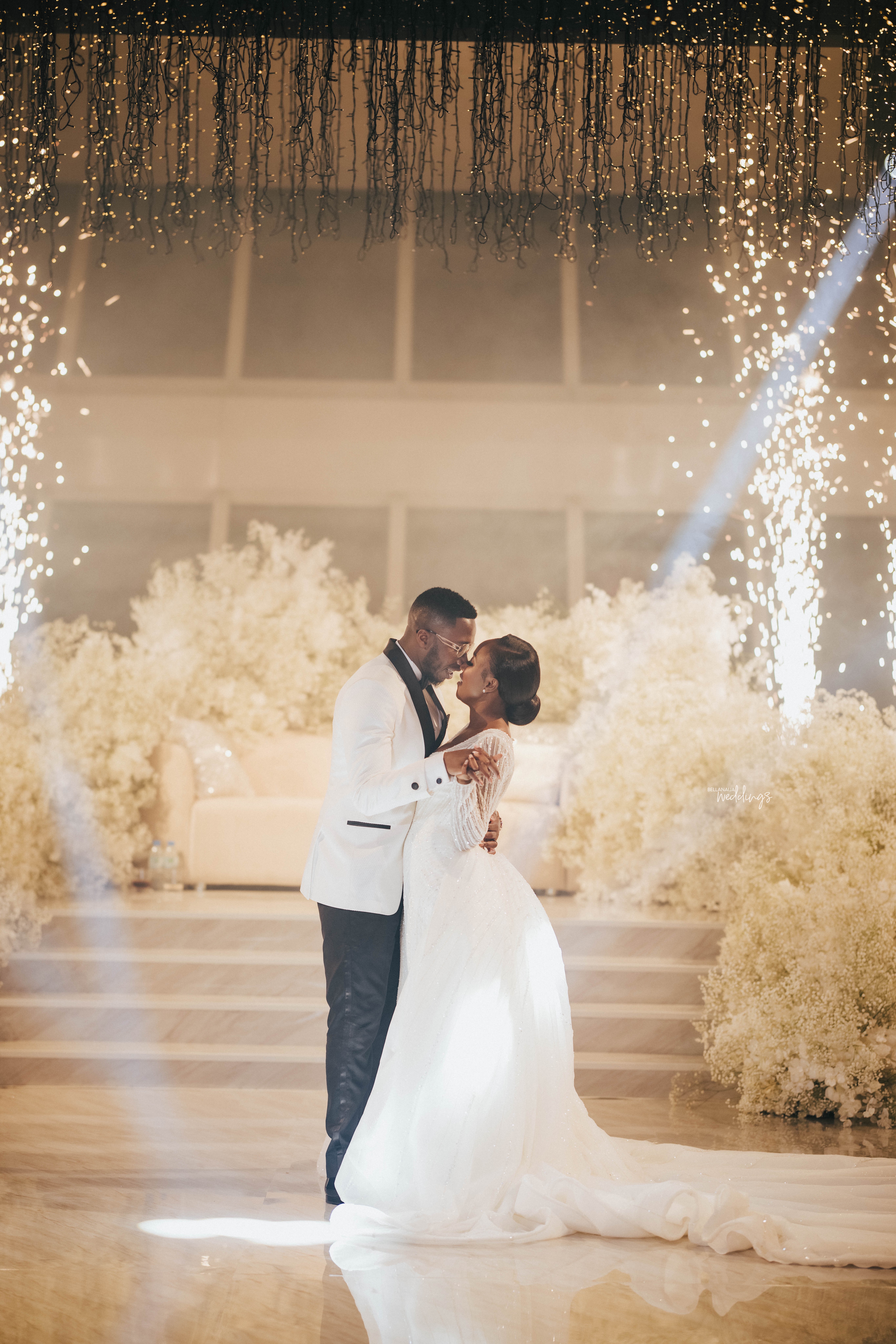 The heartwarming mother -daughter dance…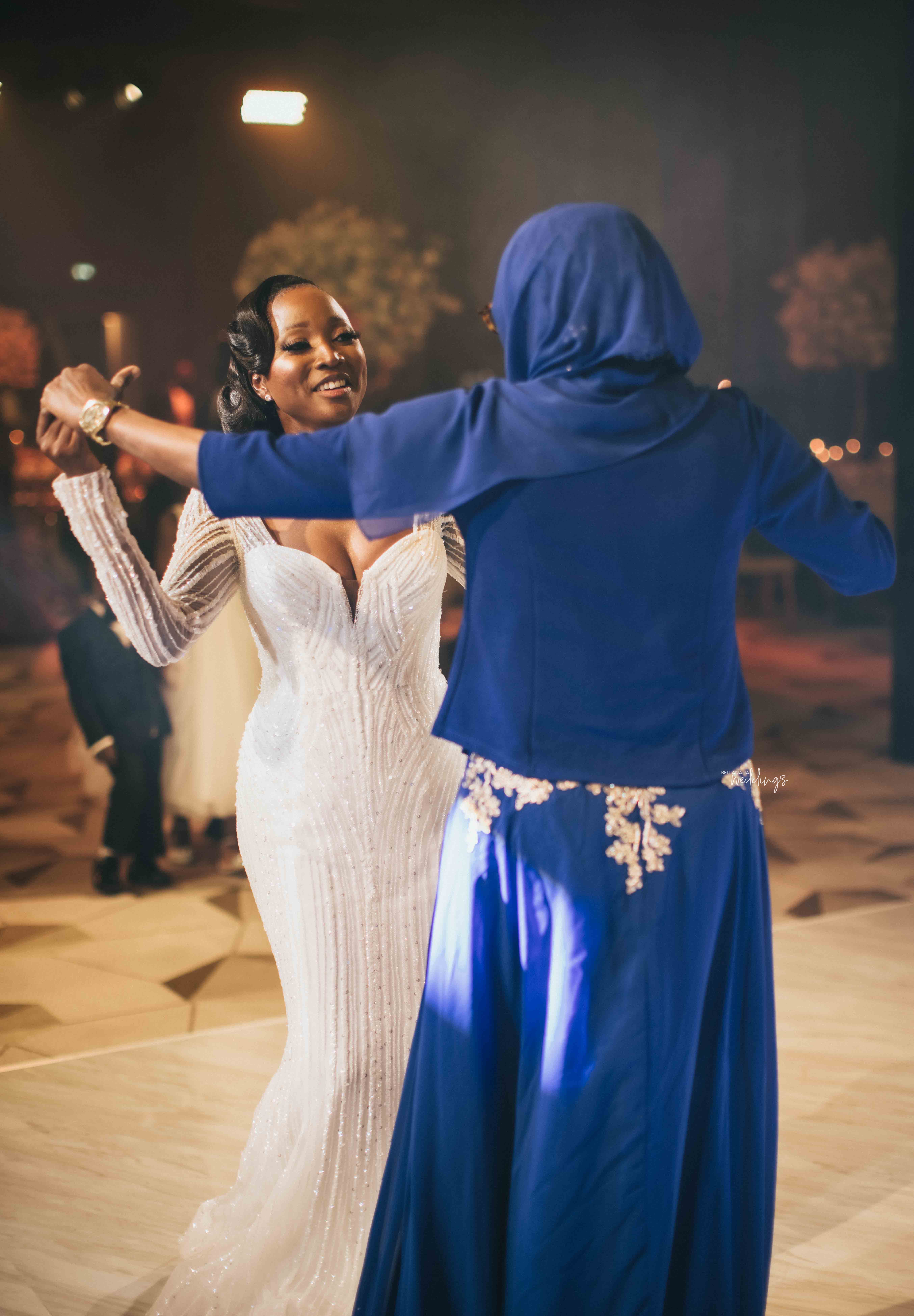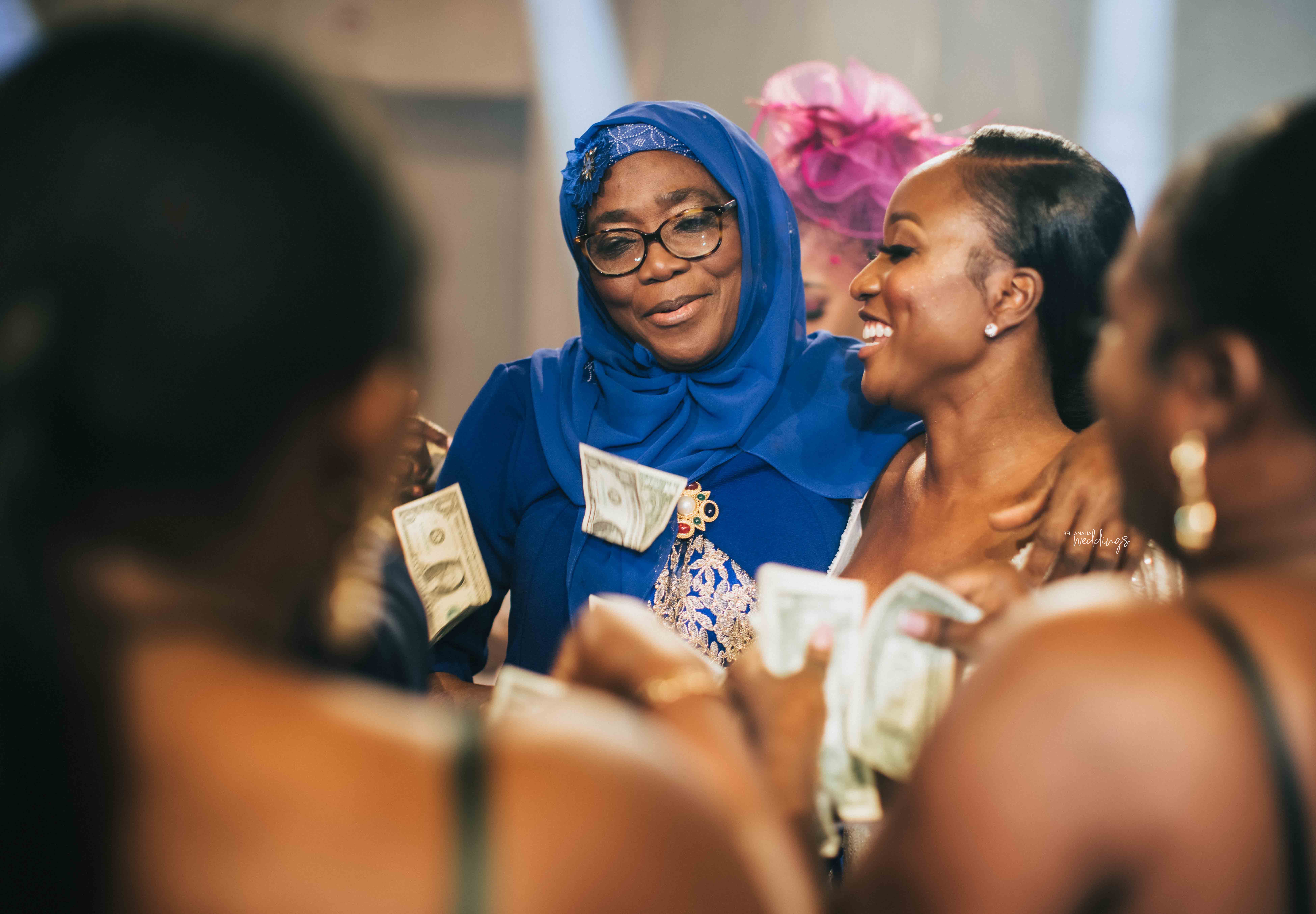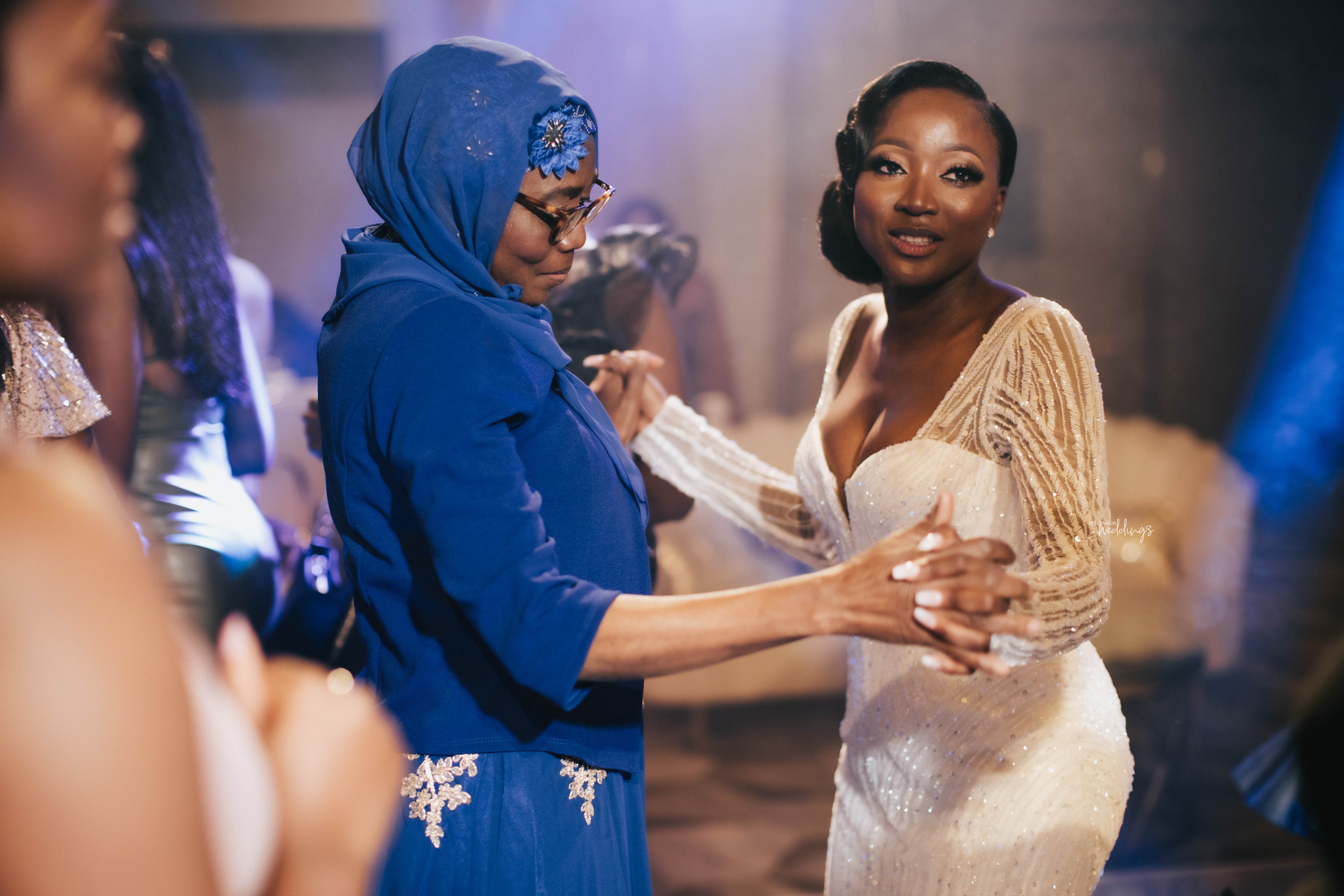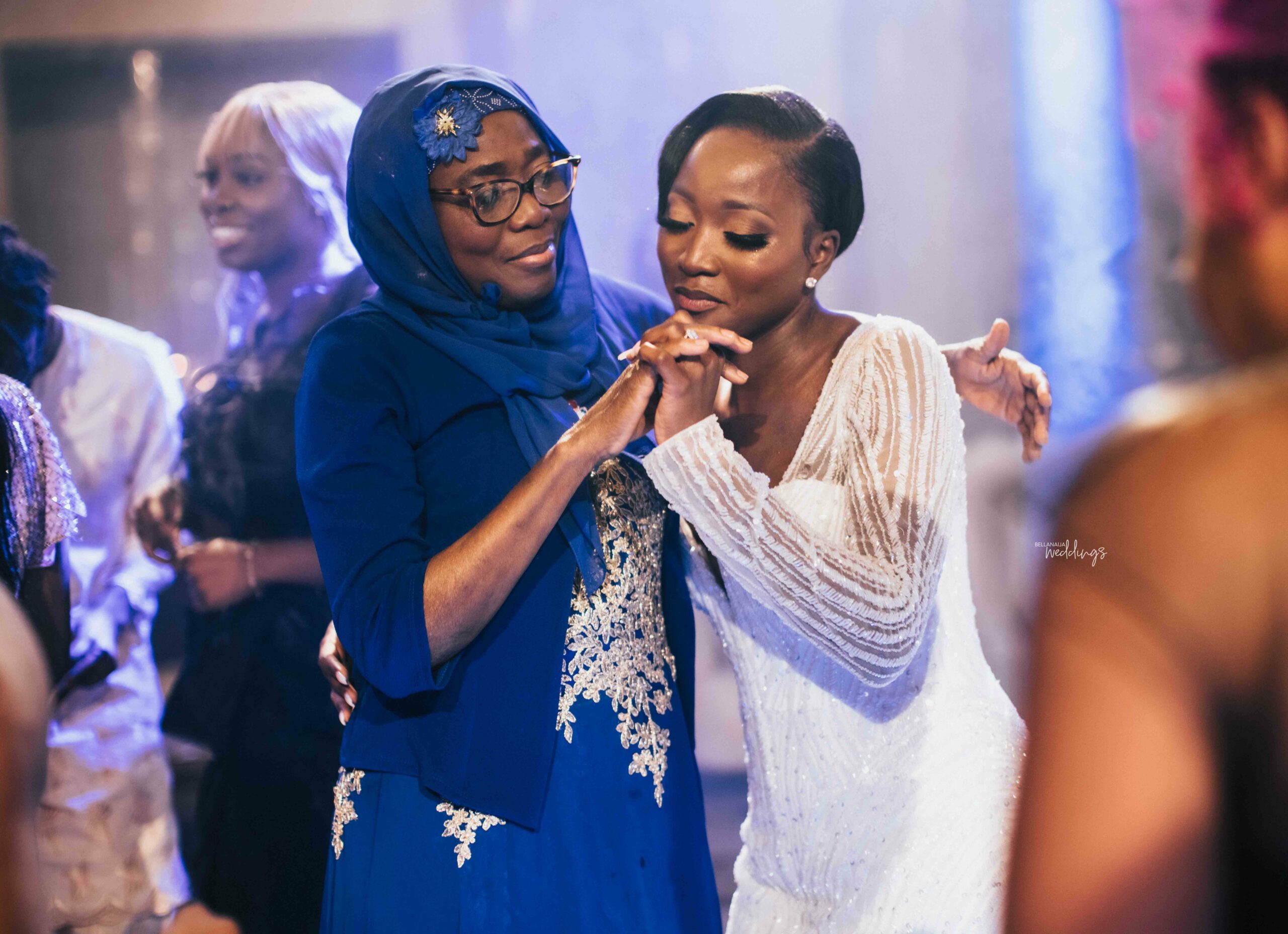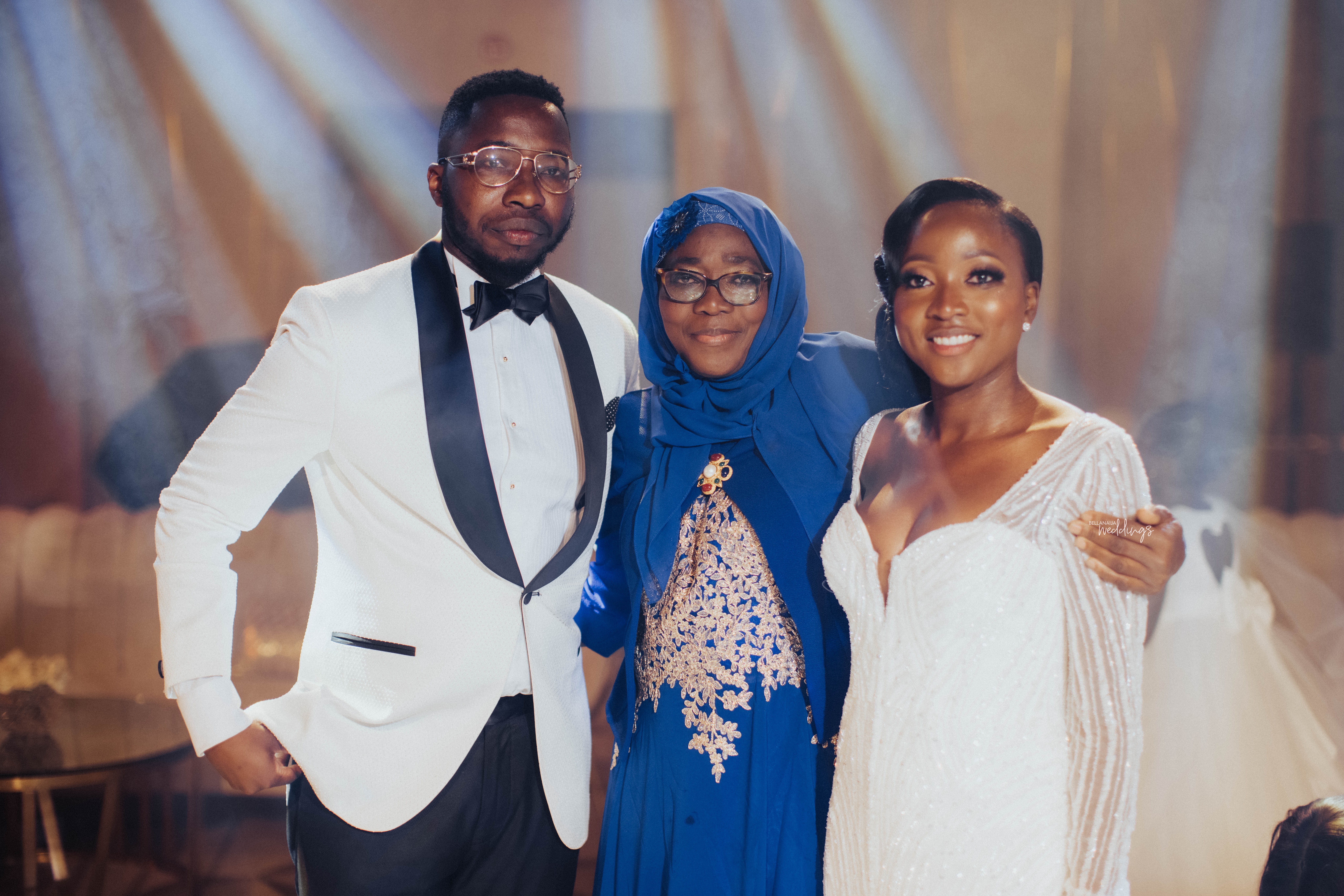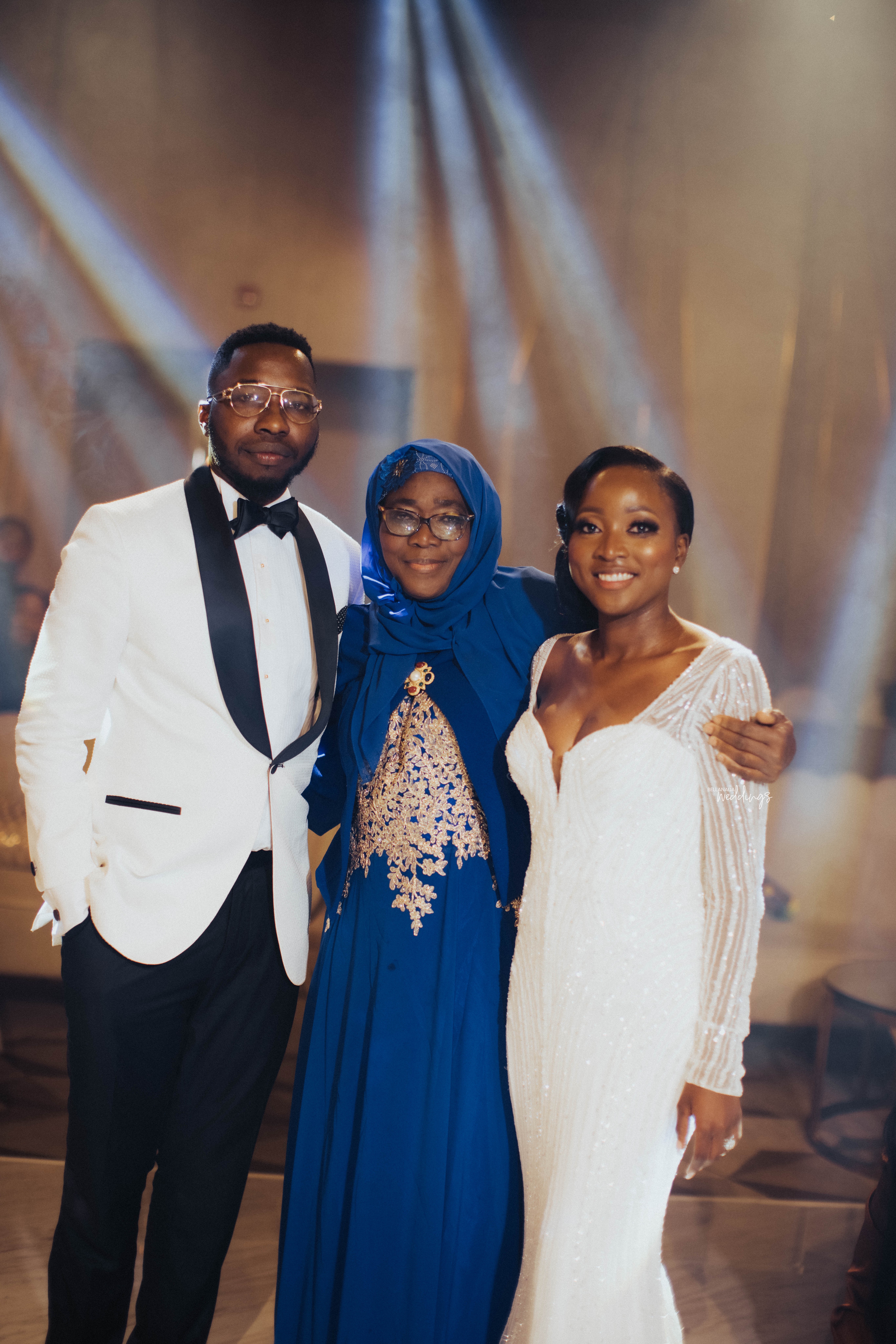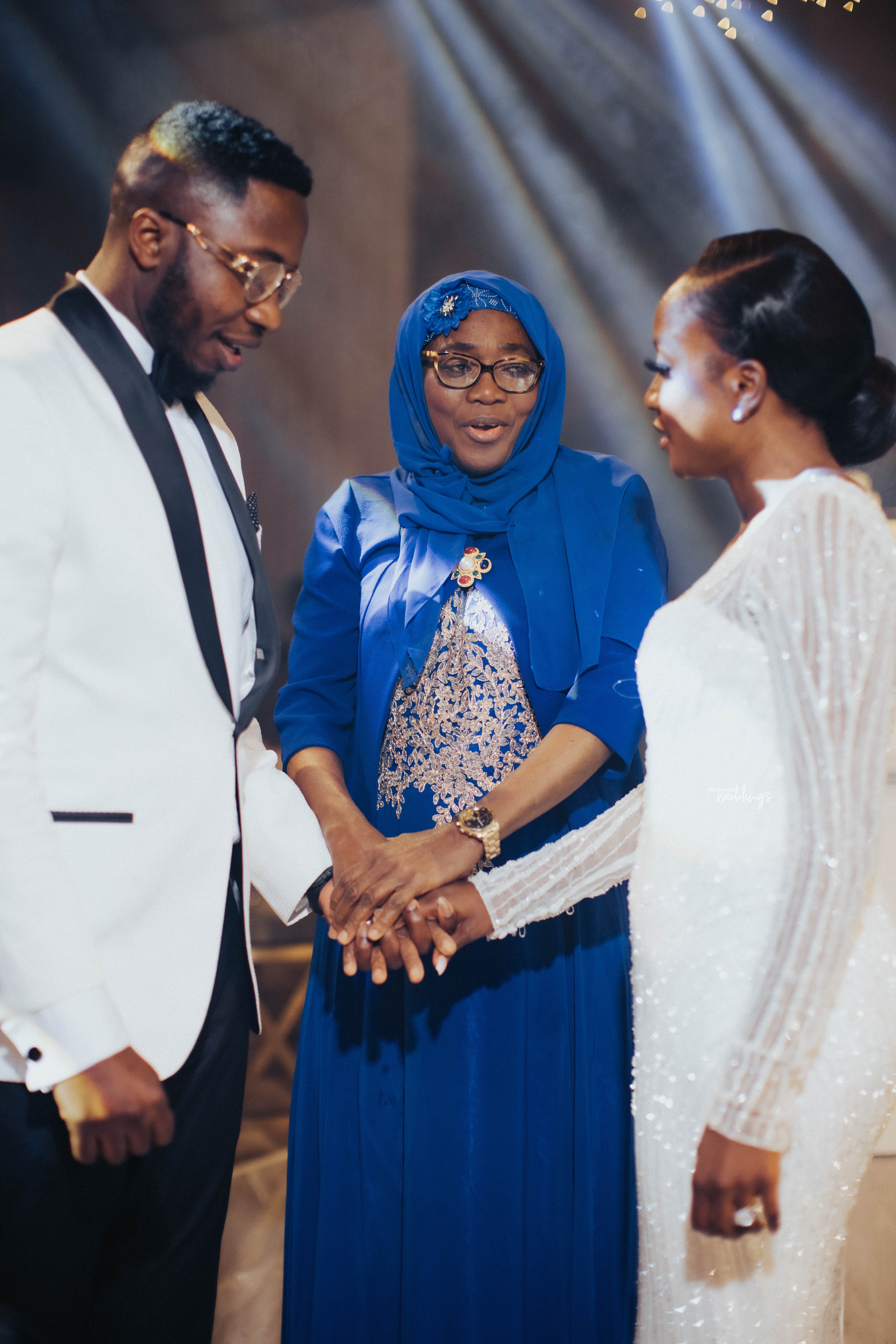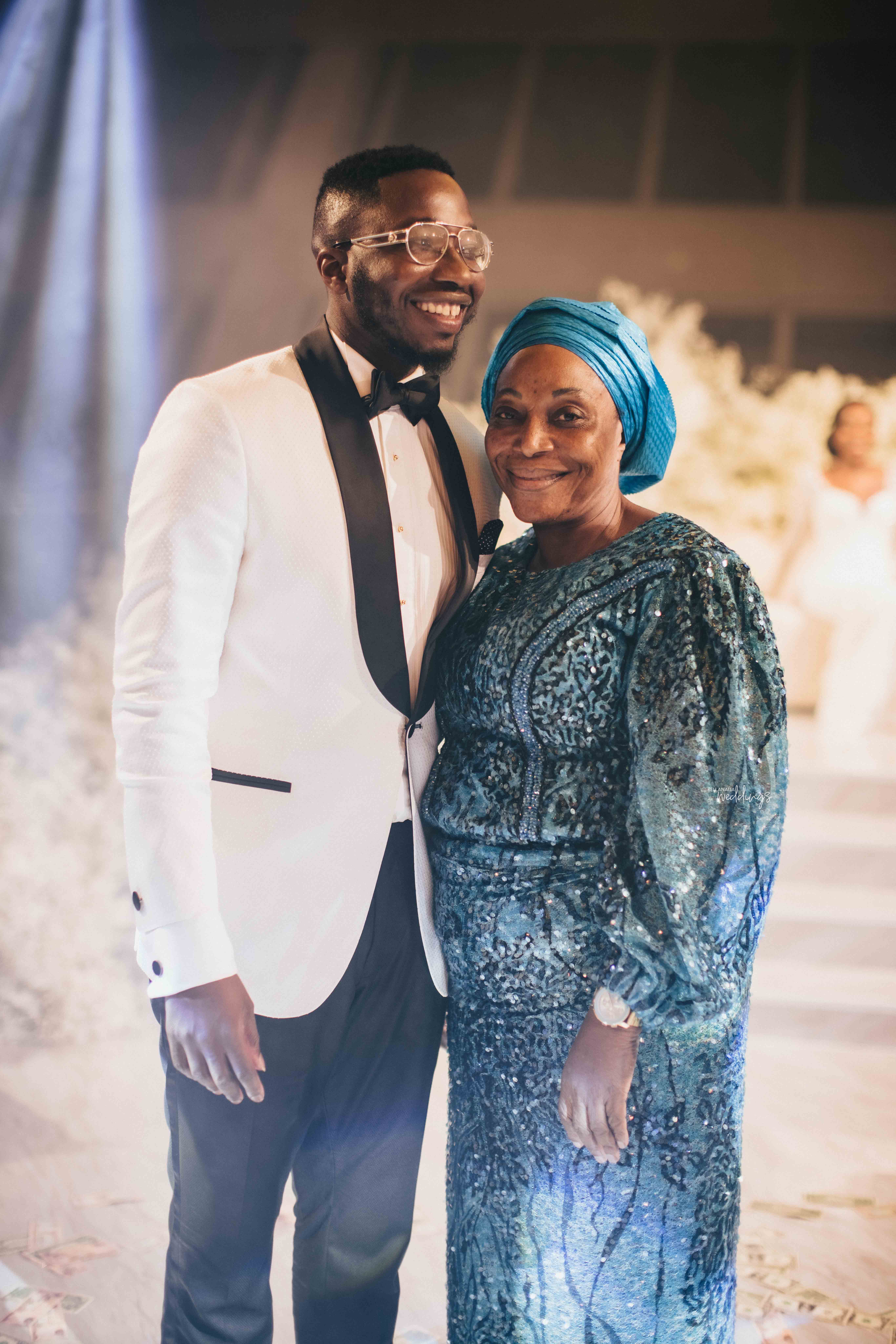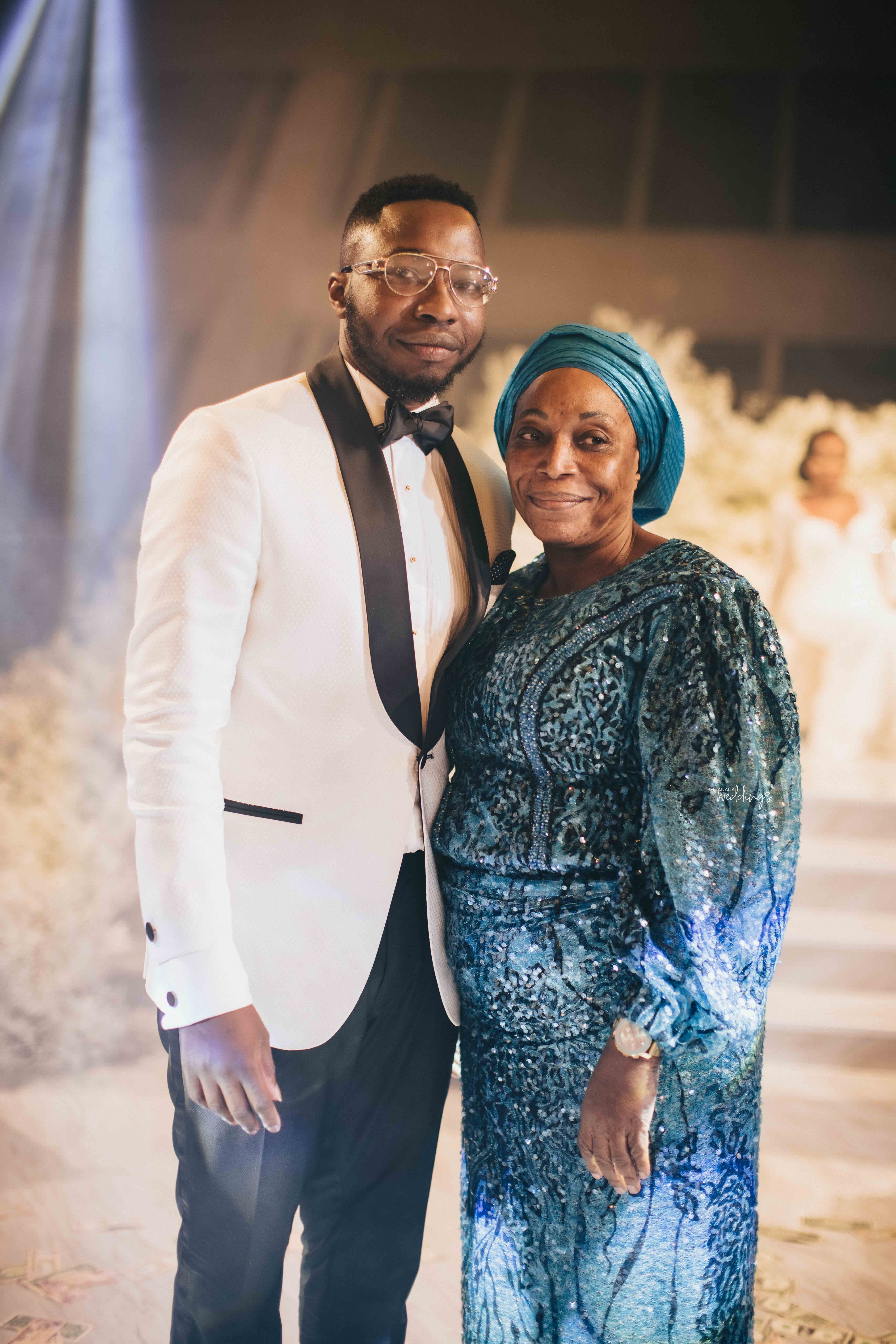 It's all fun and games on this end!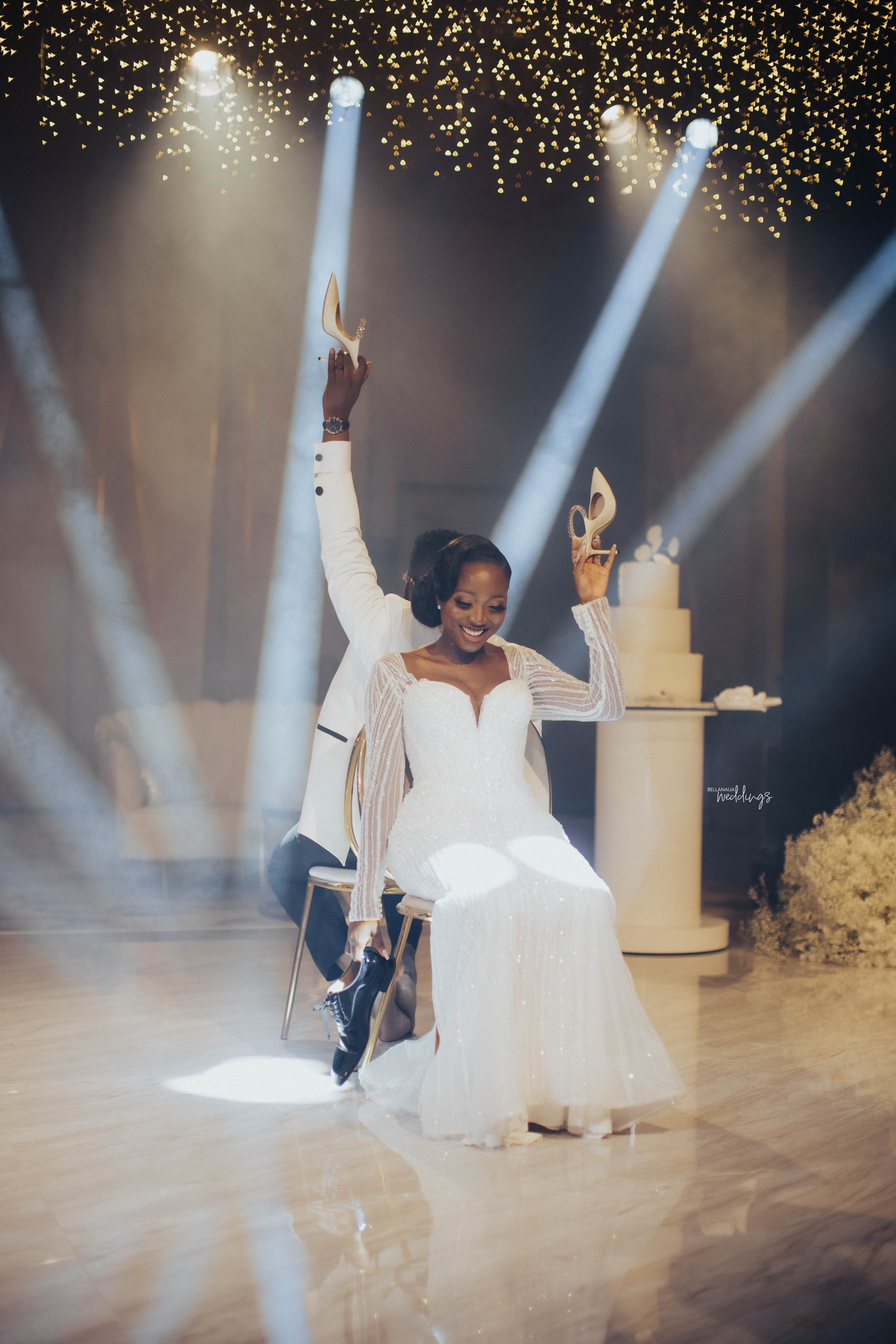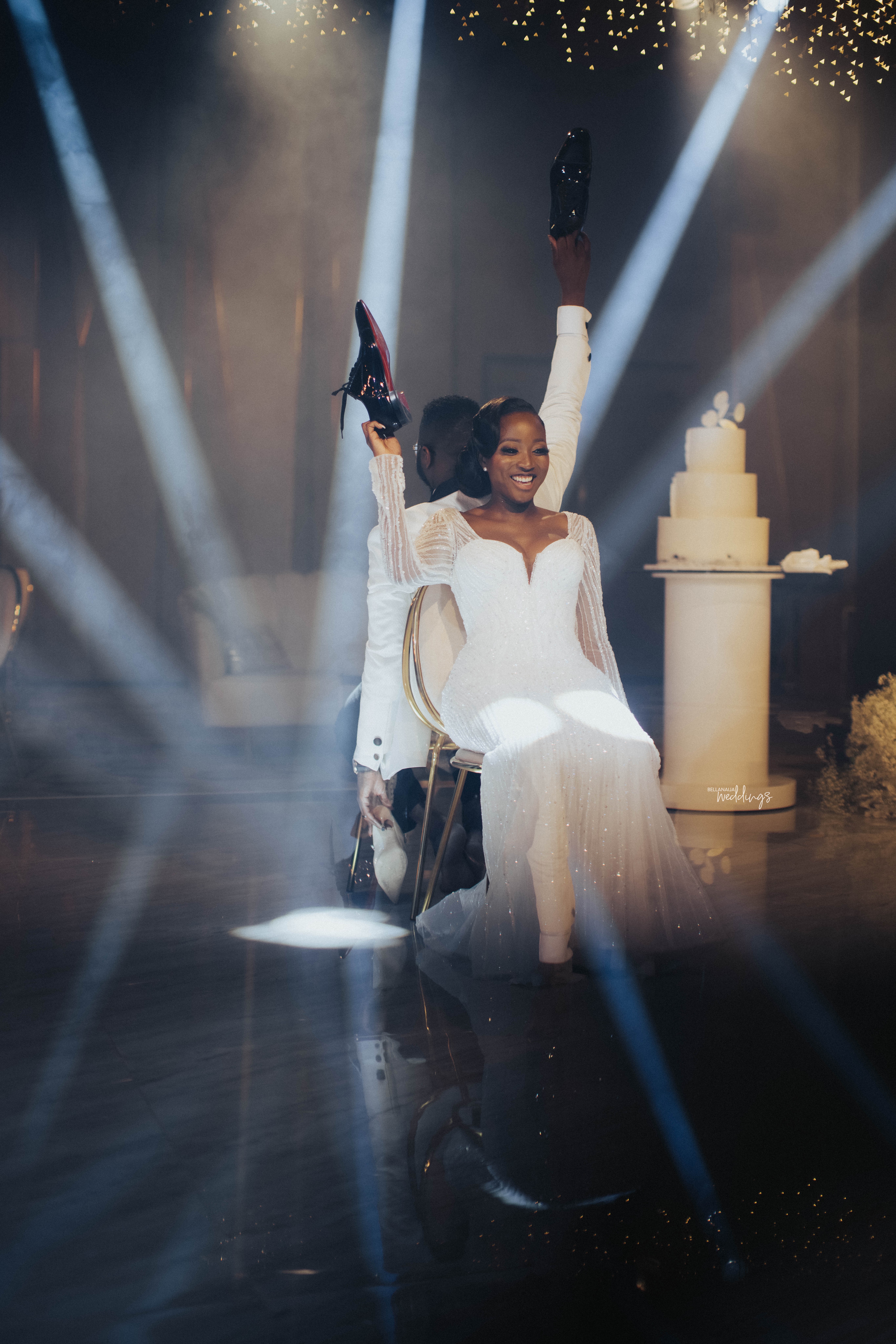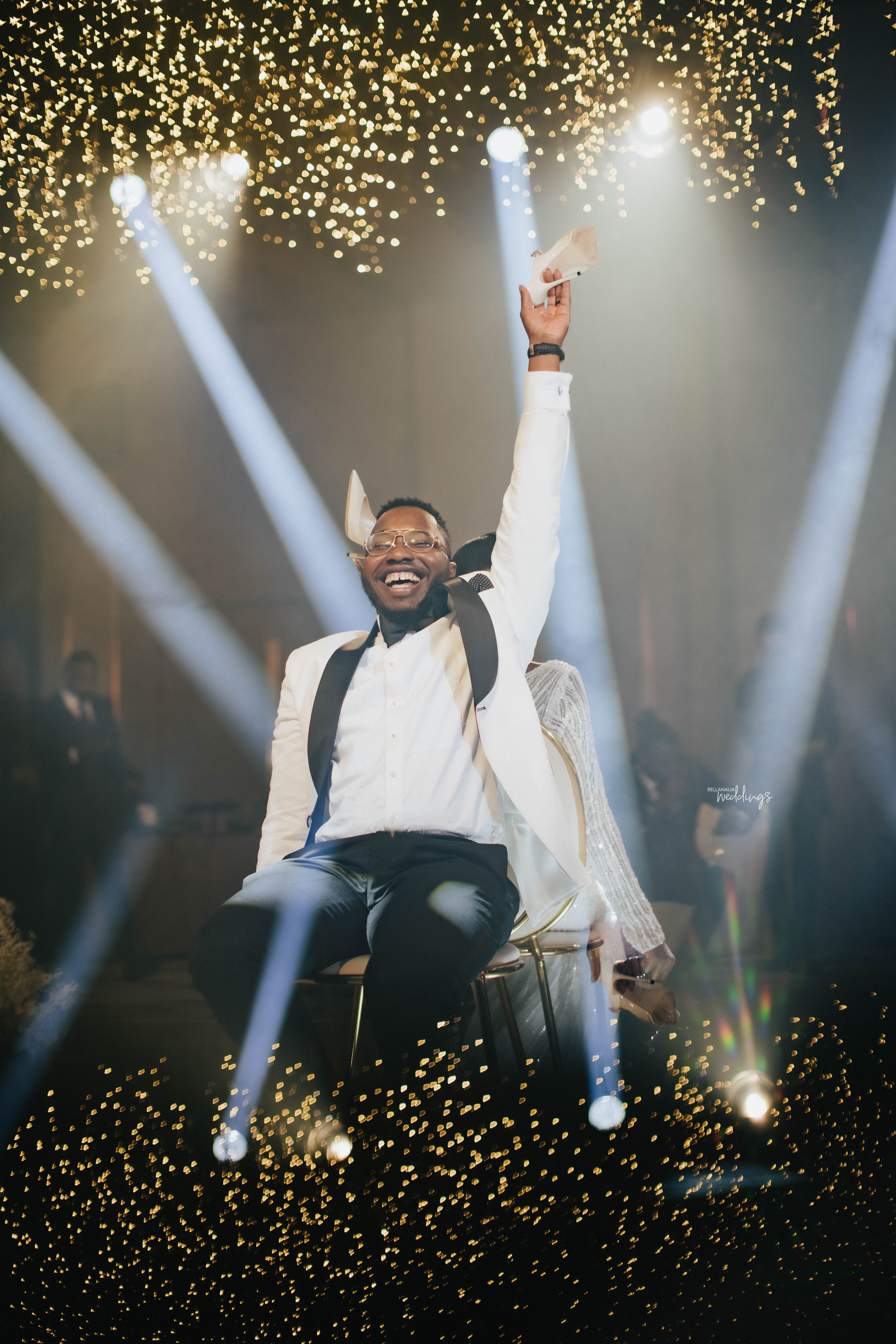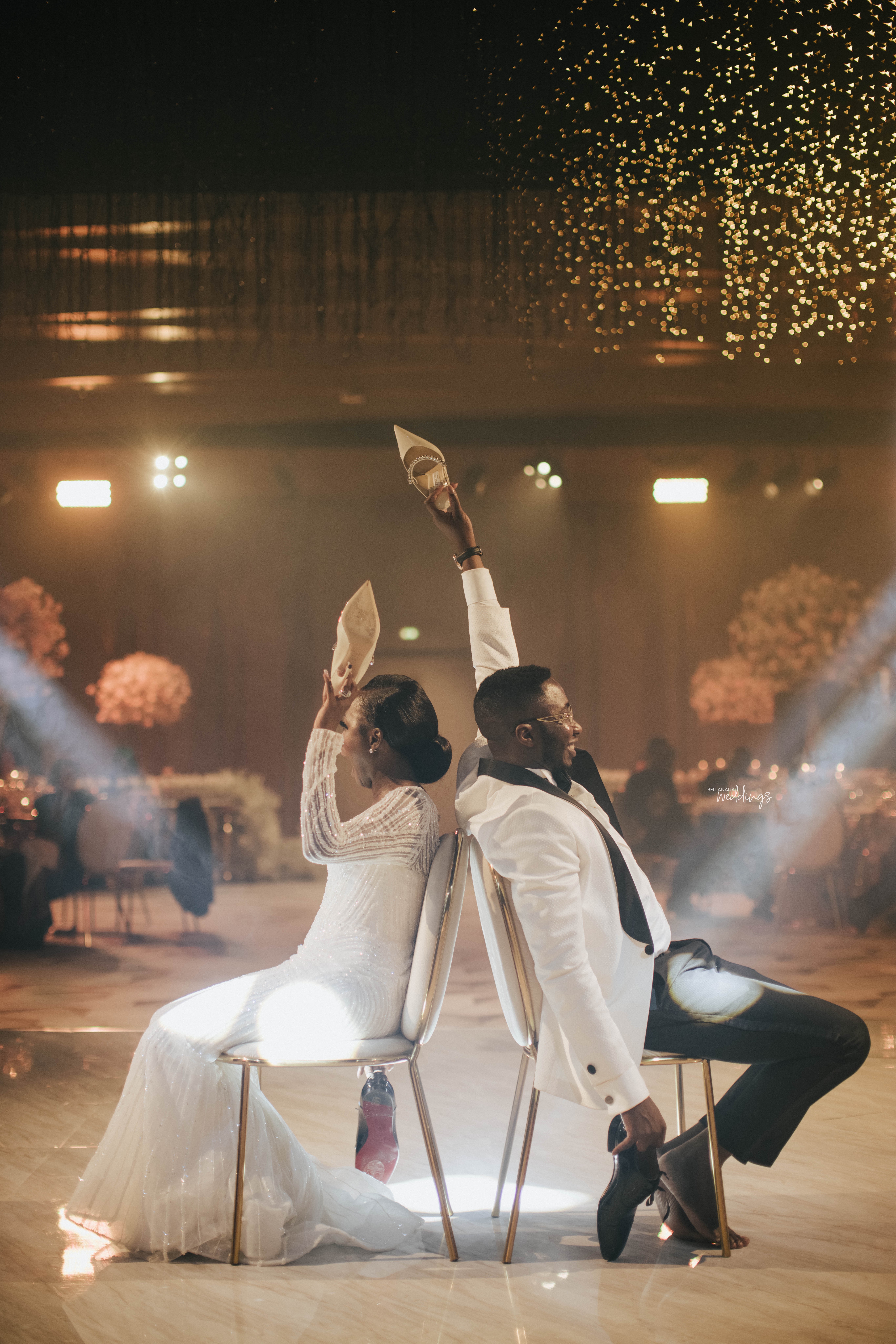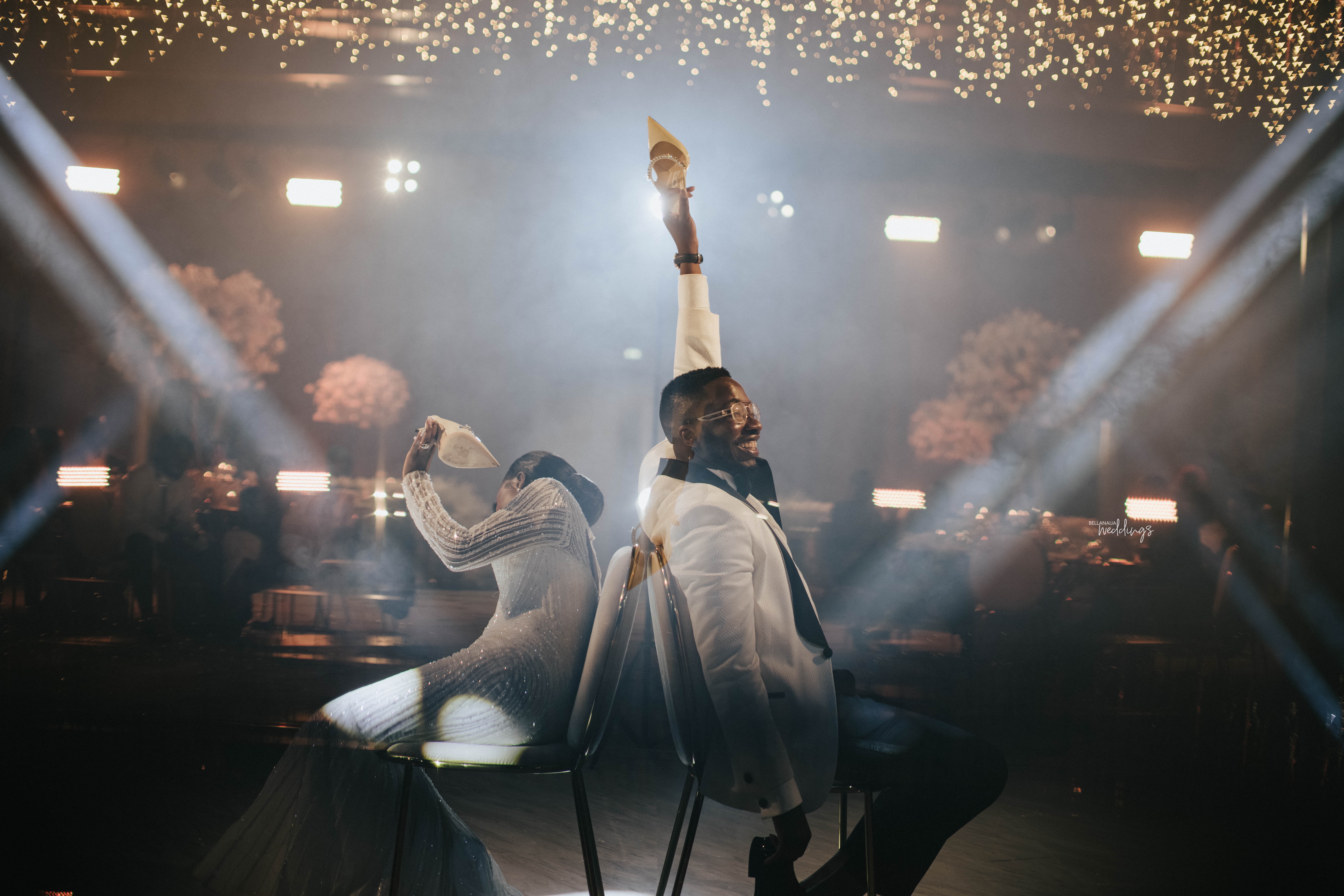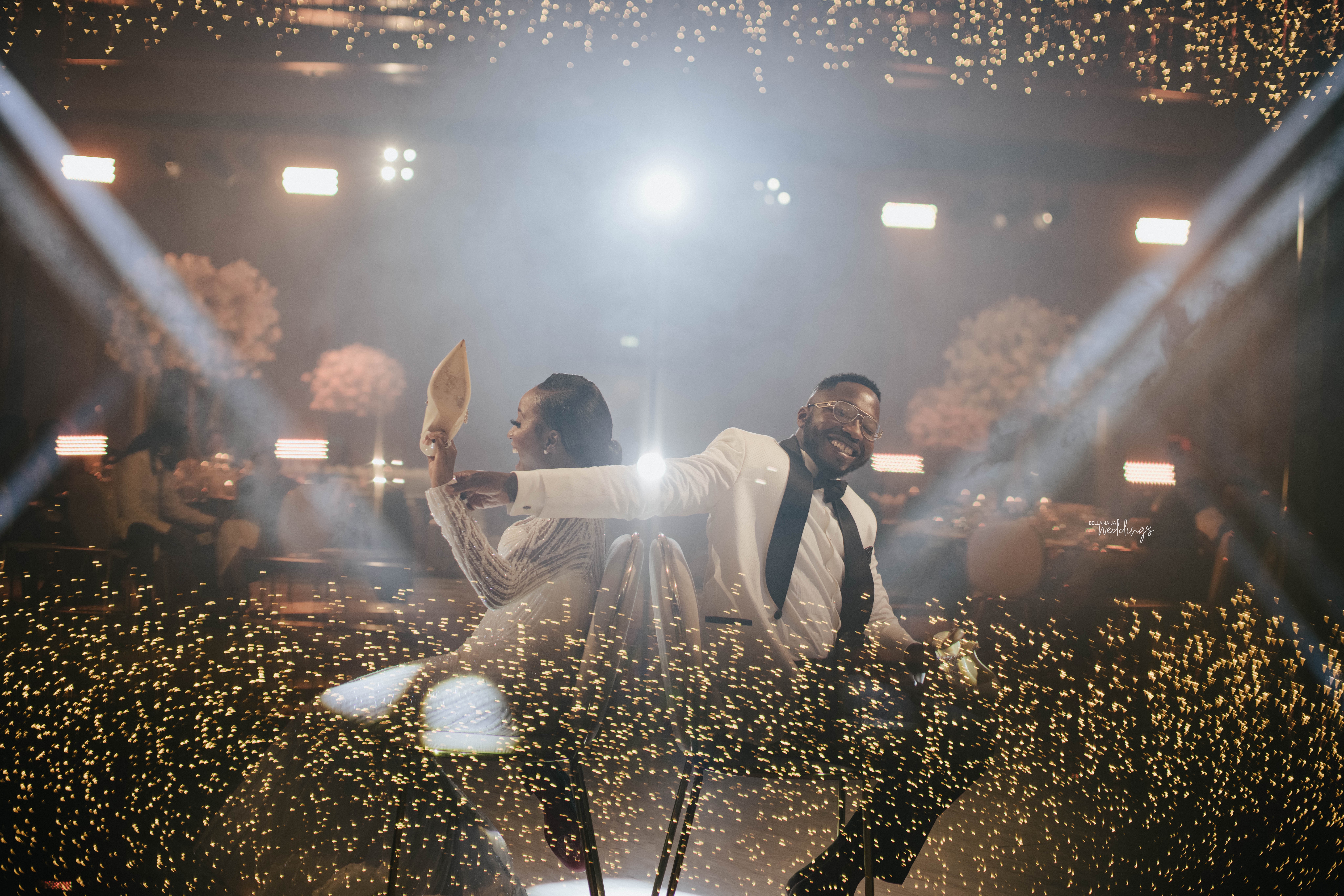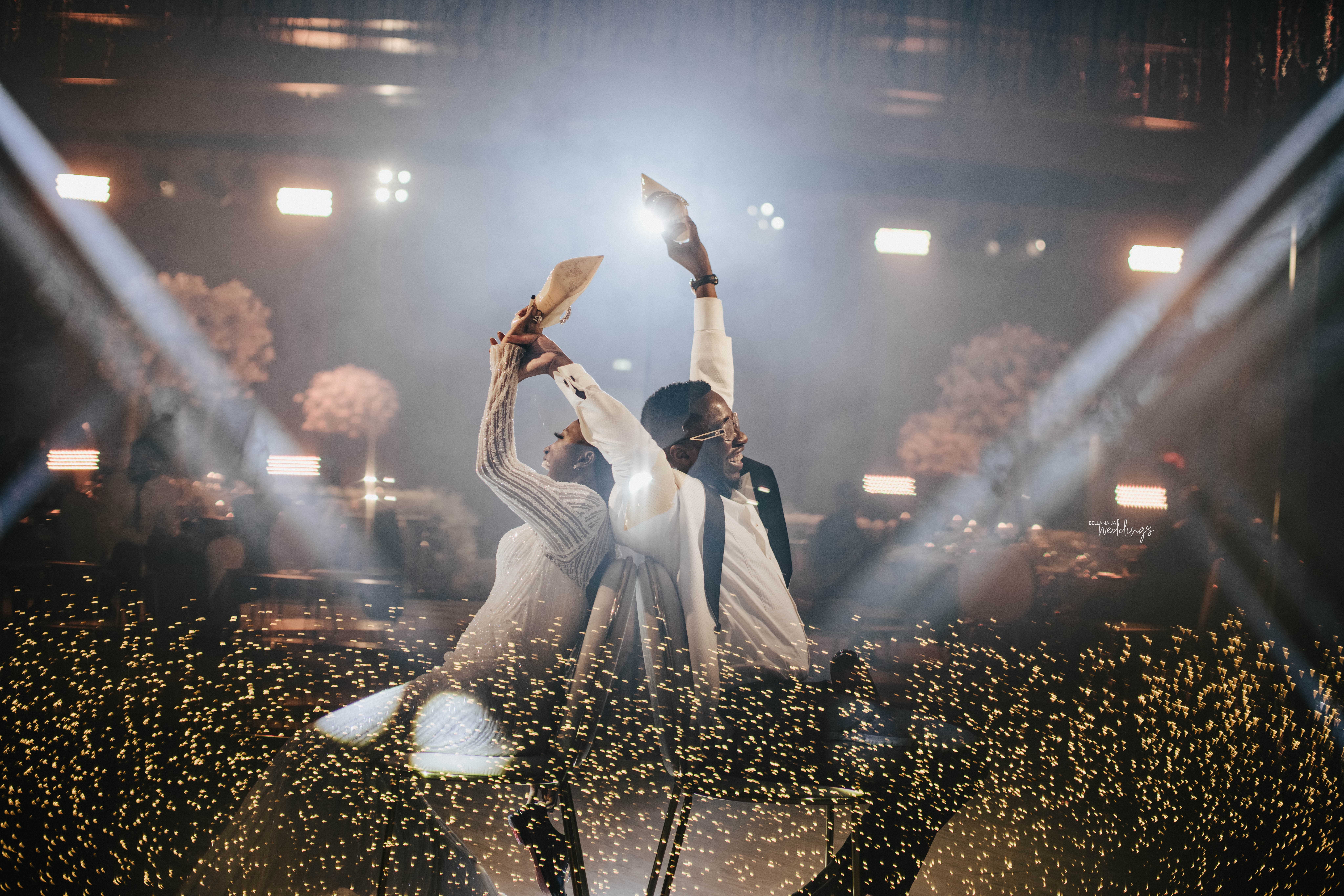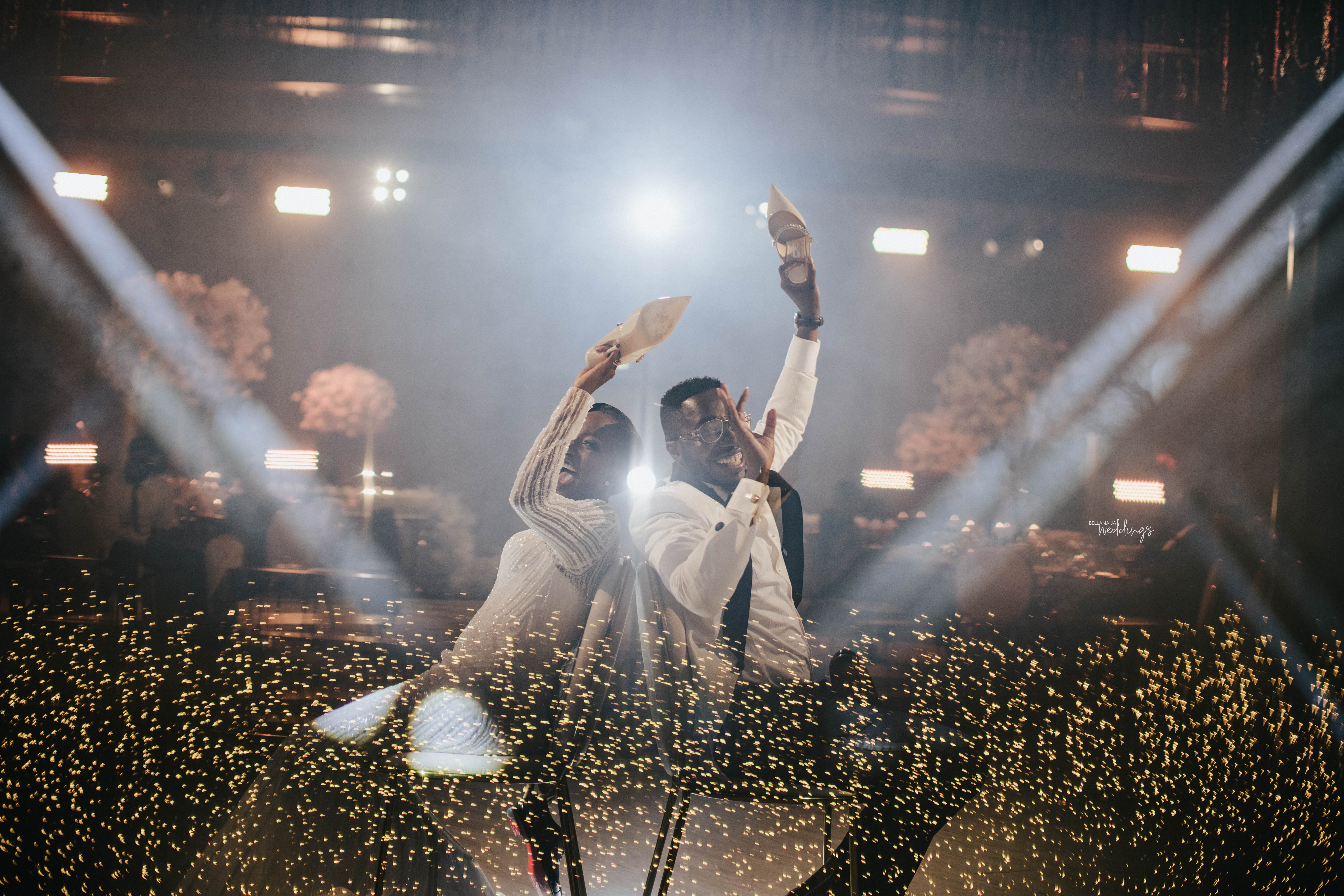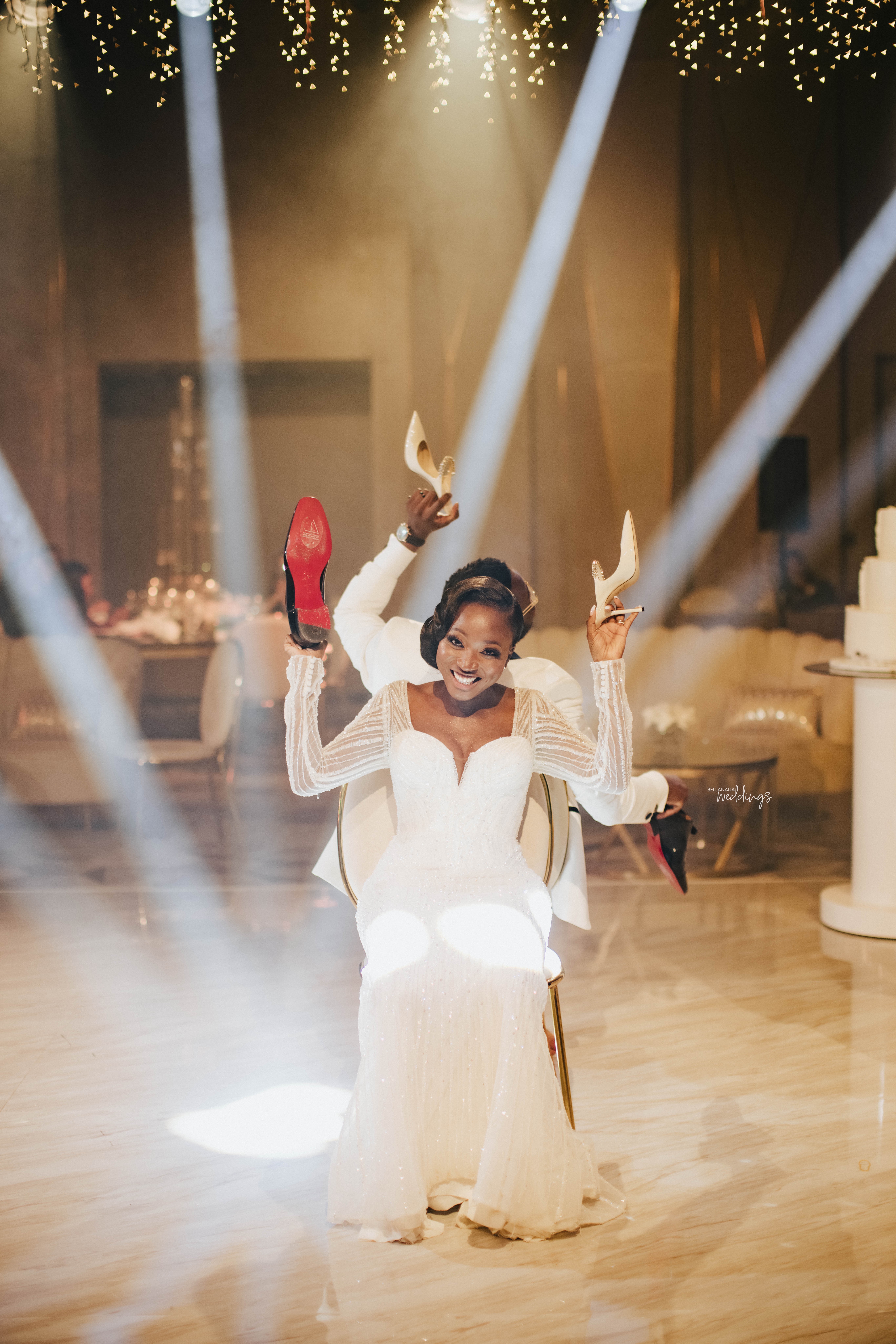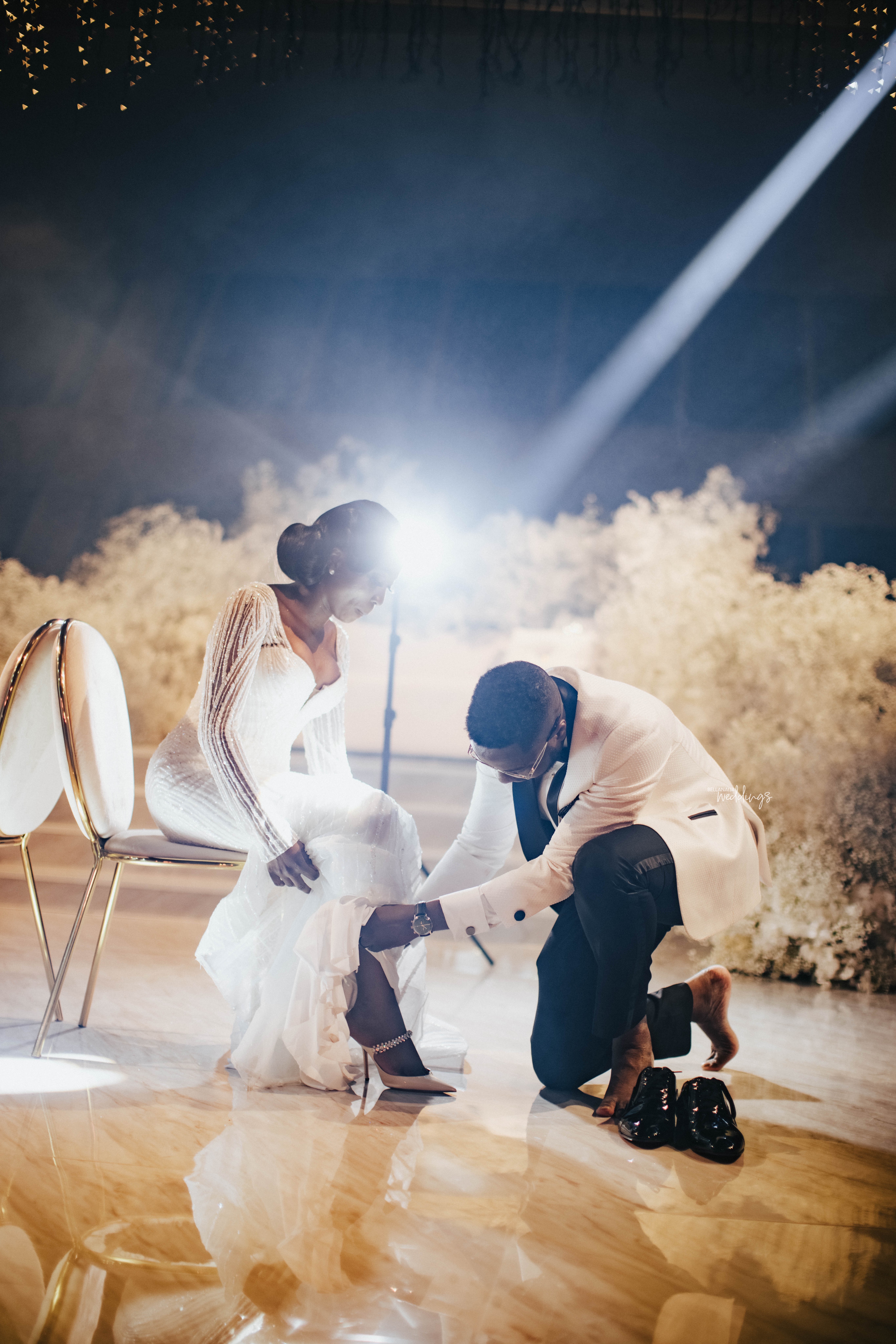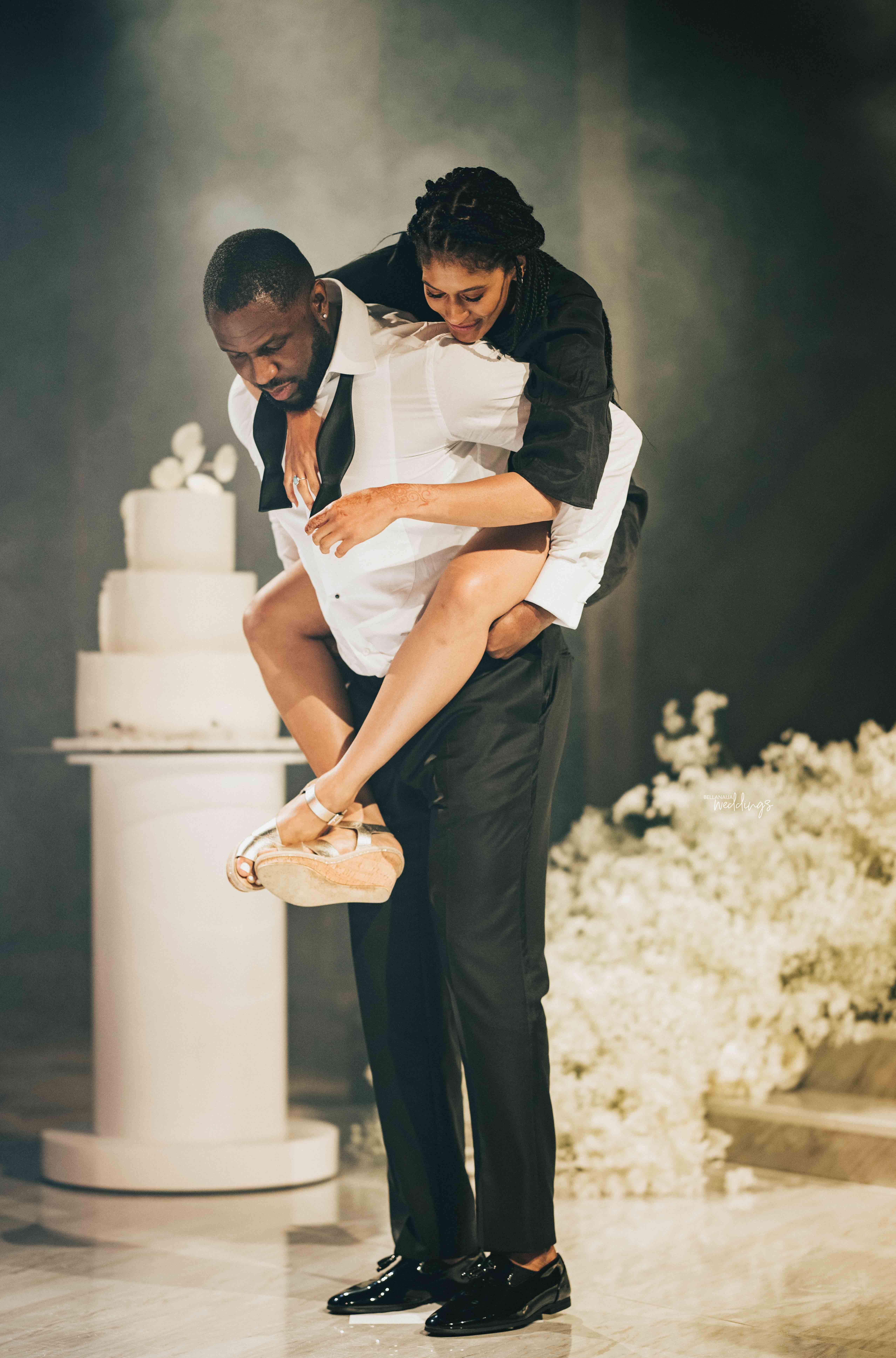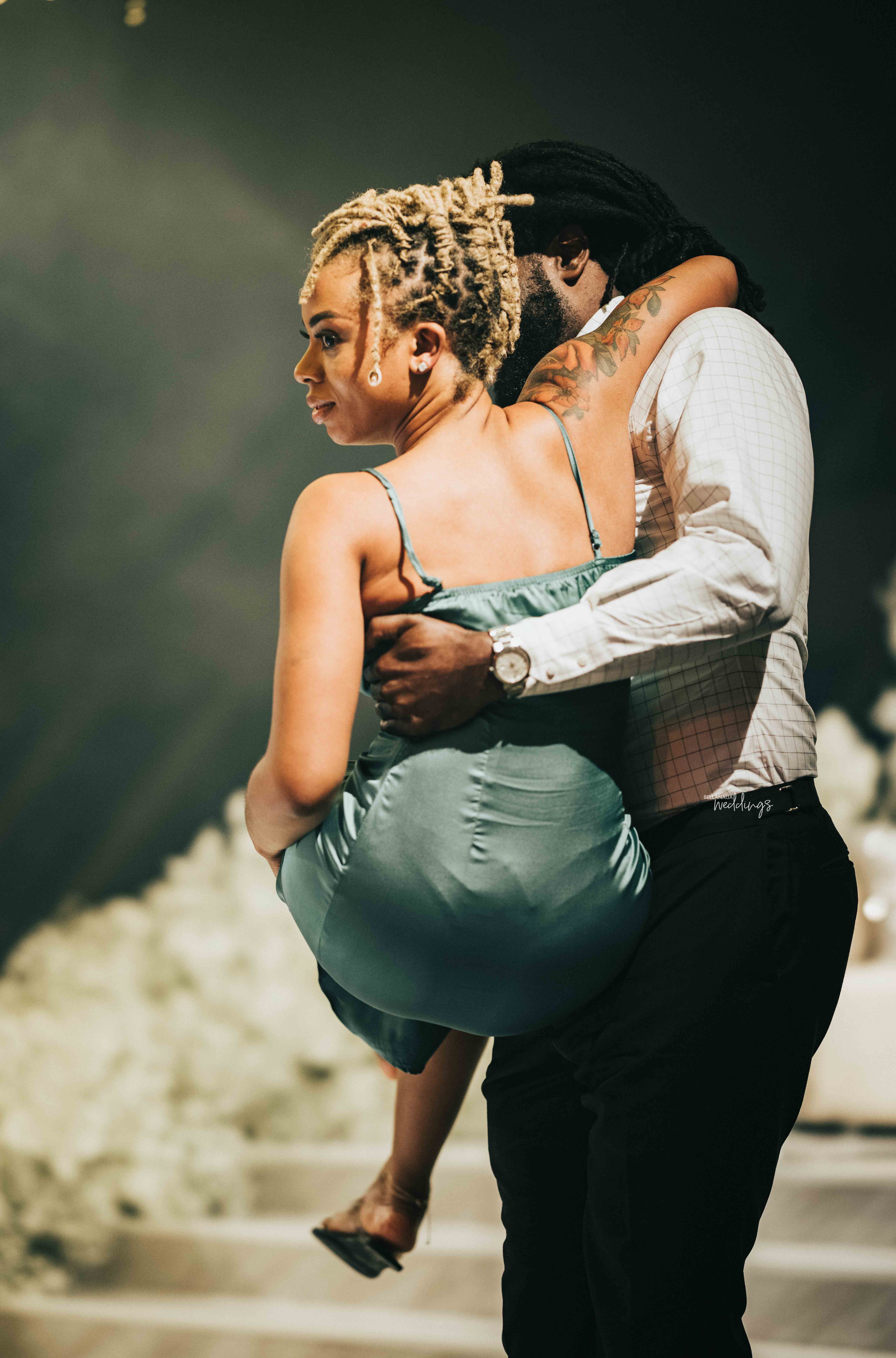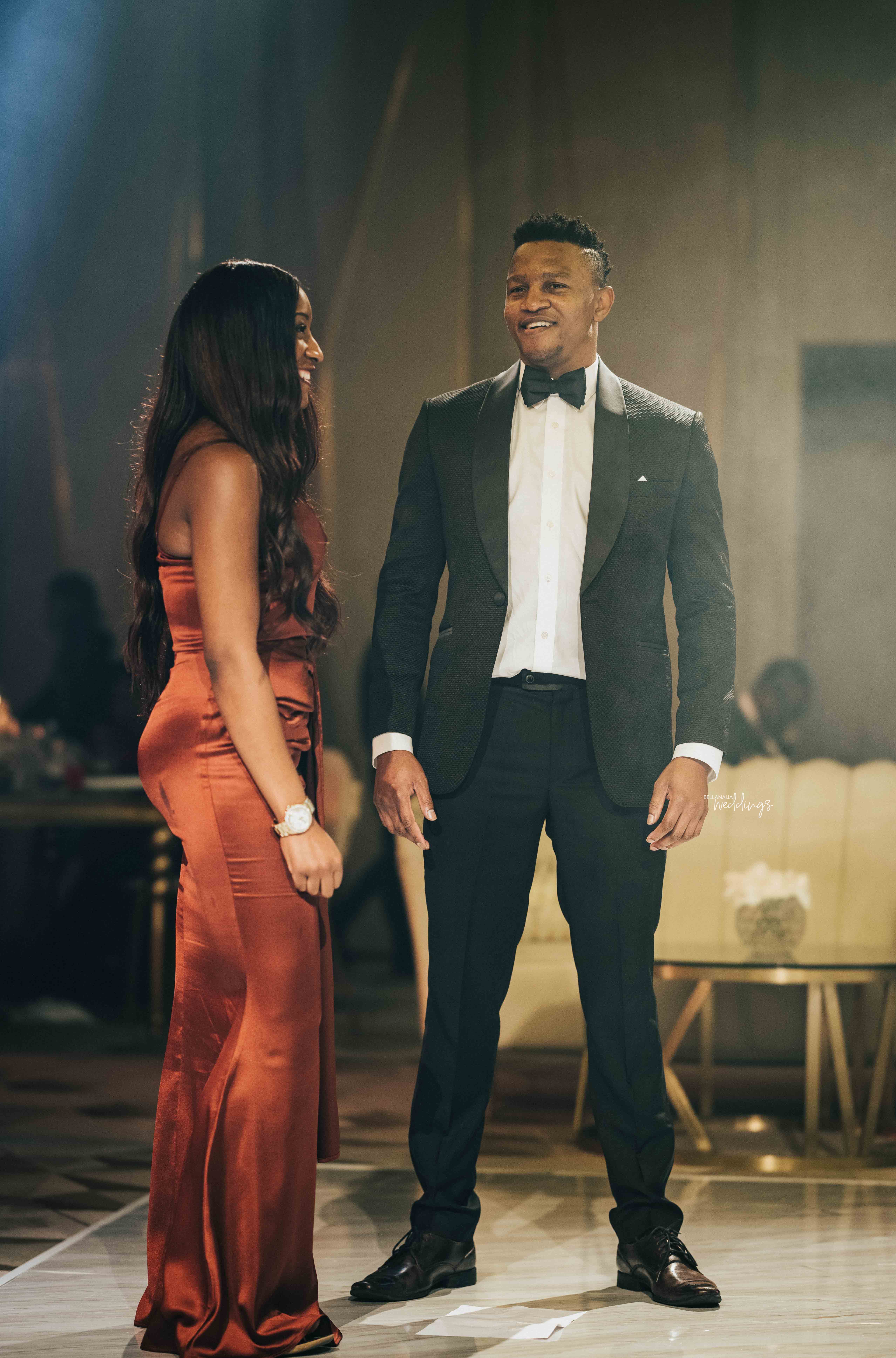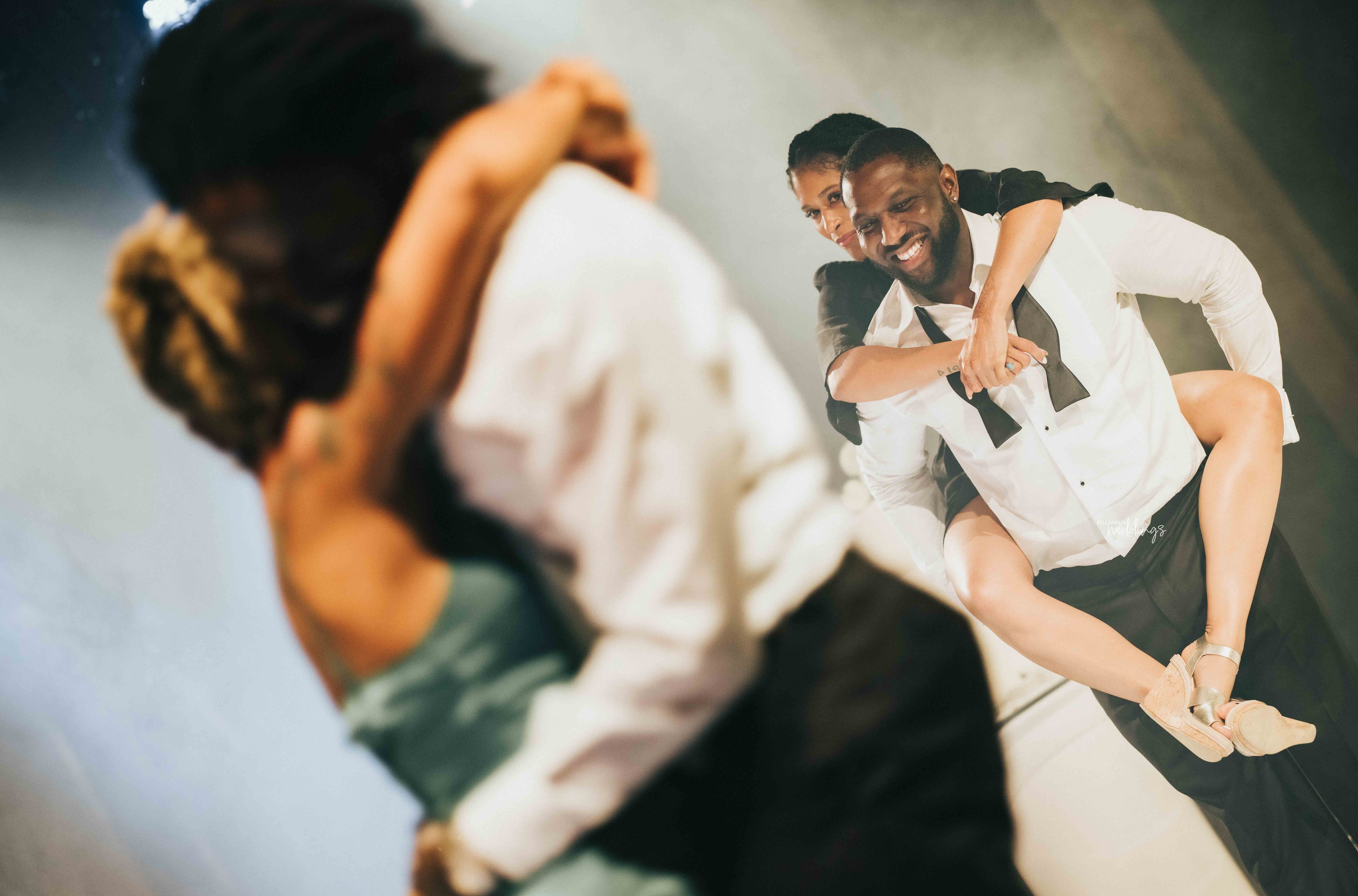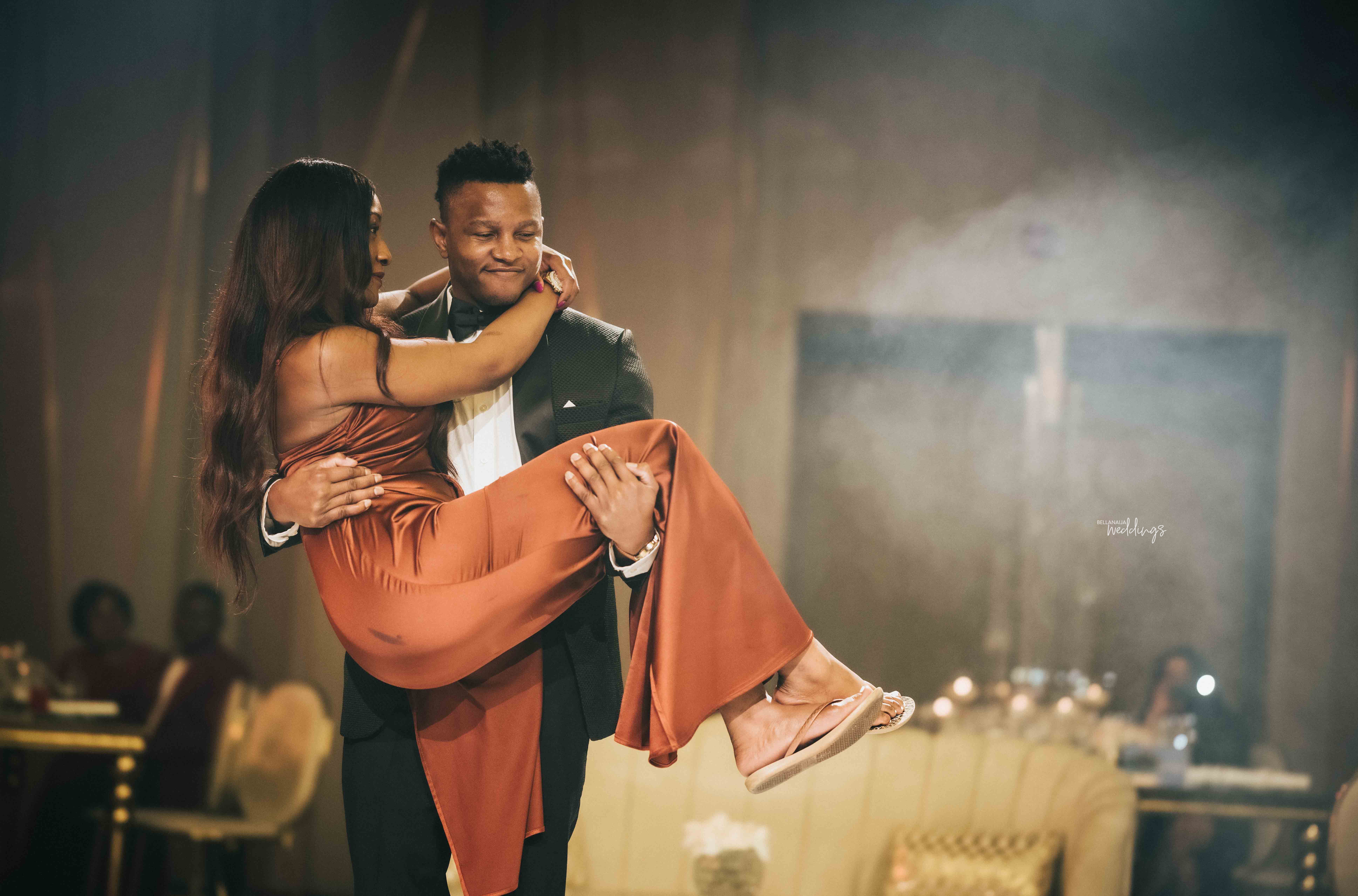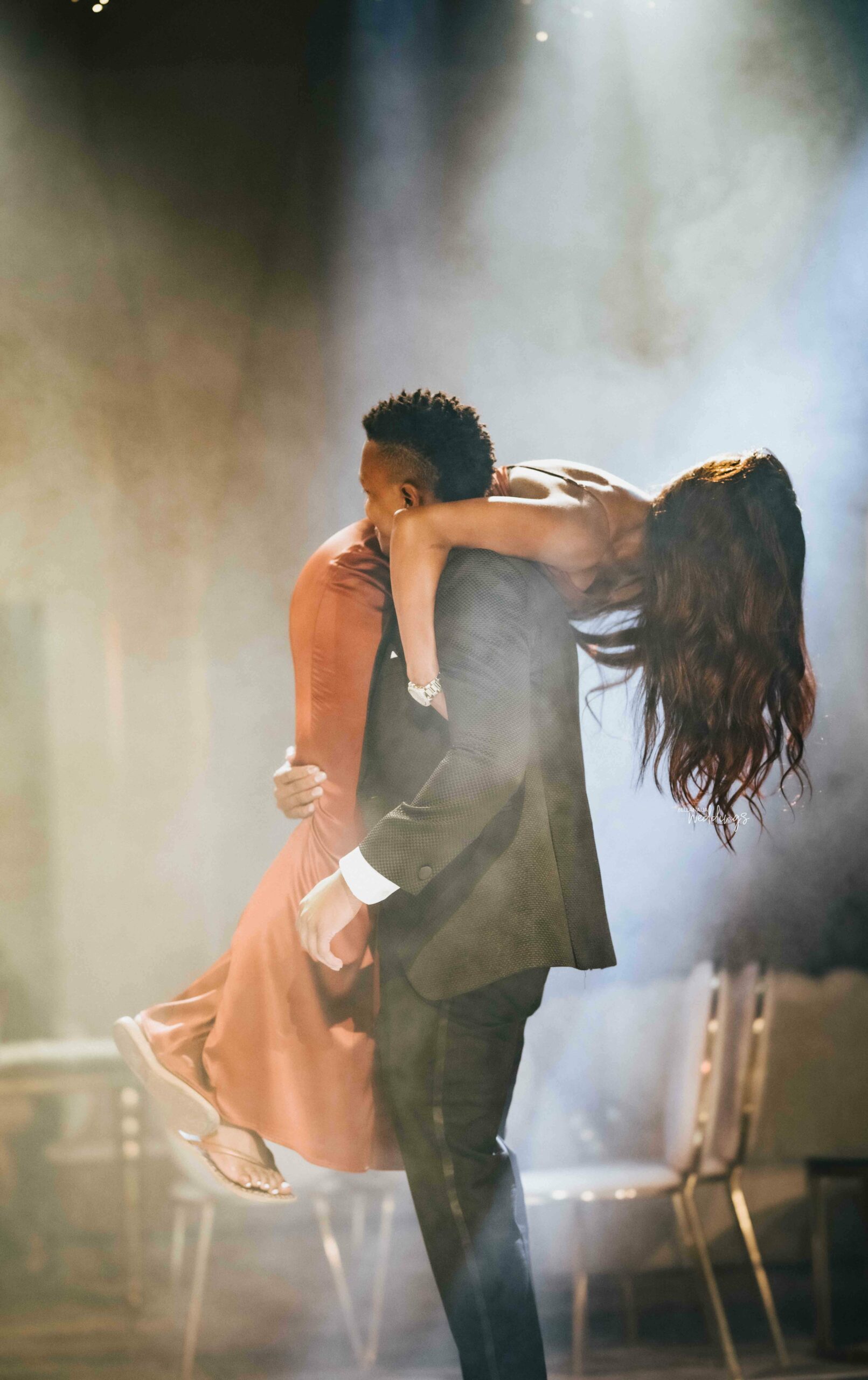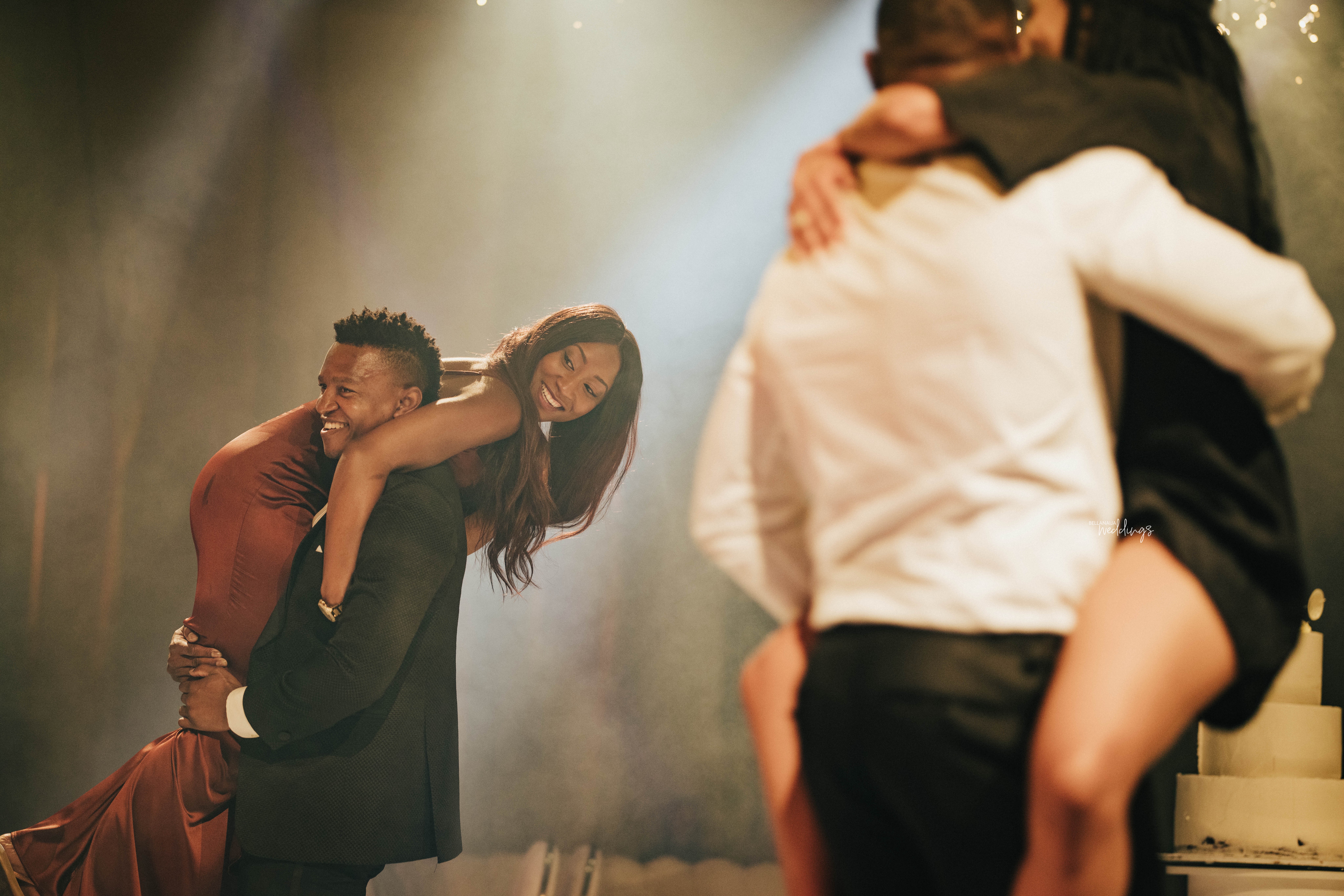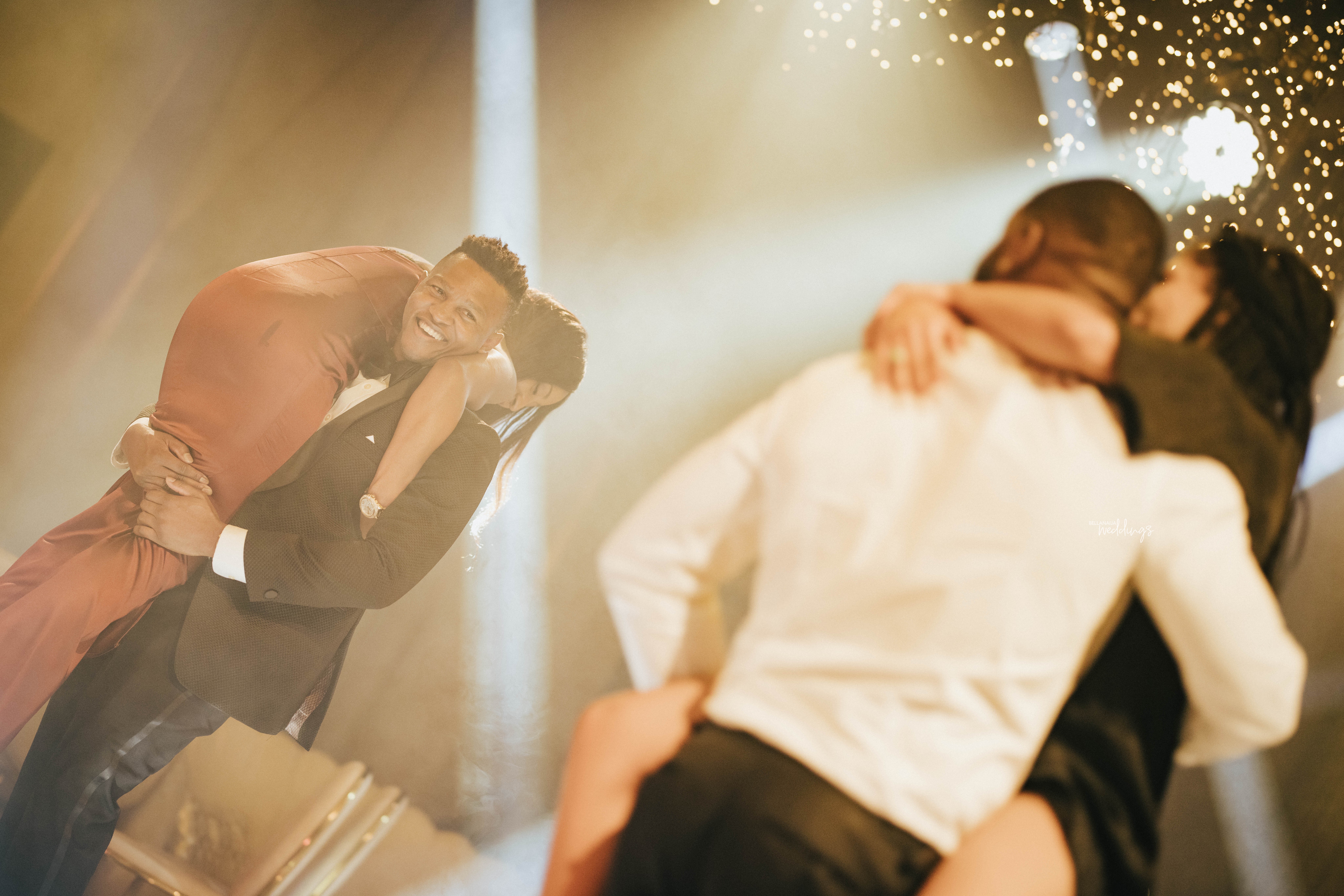 Muinat's second look of the day was absolutely dreamy.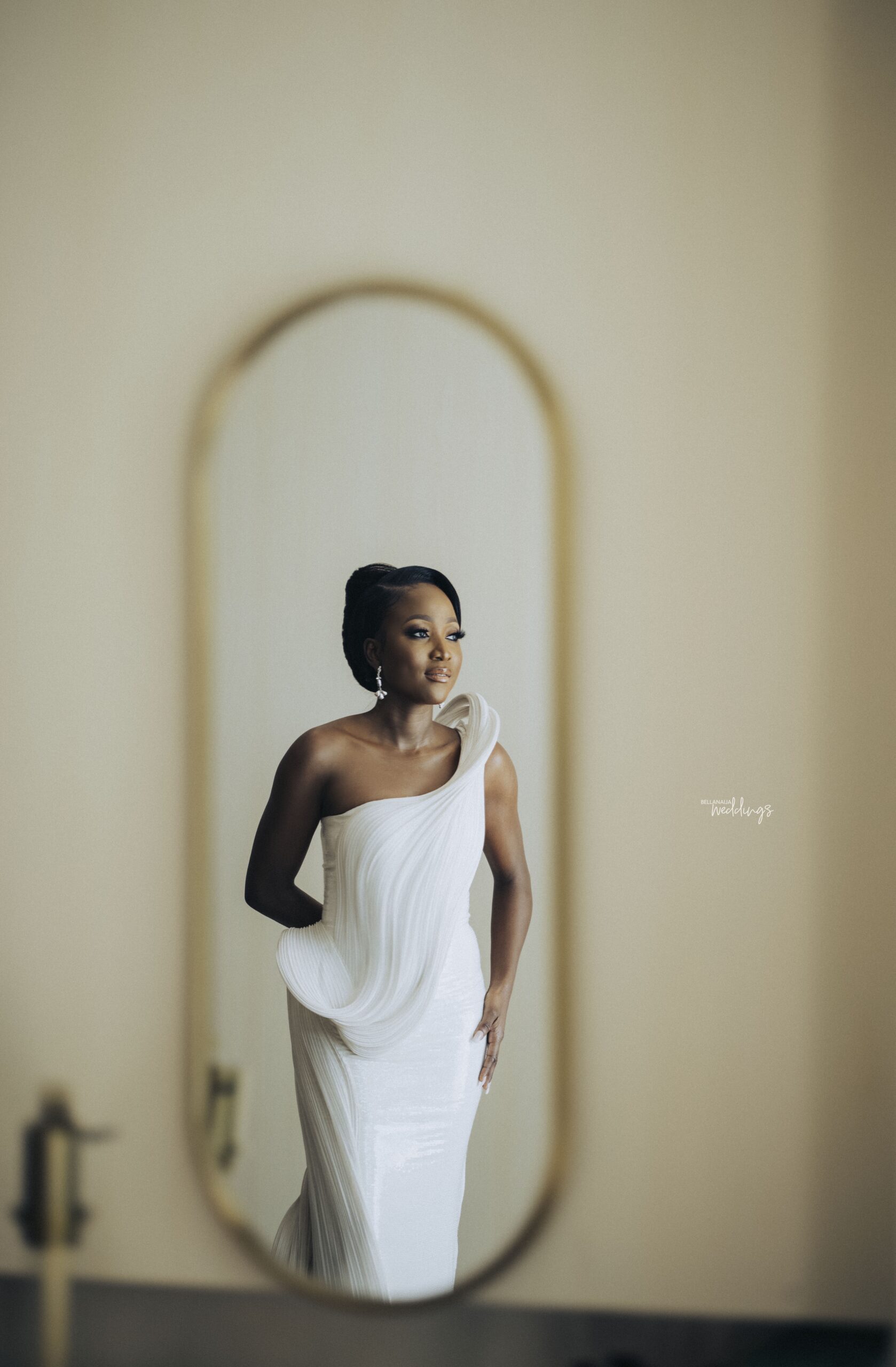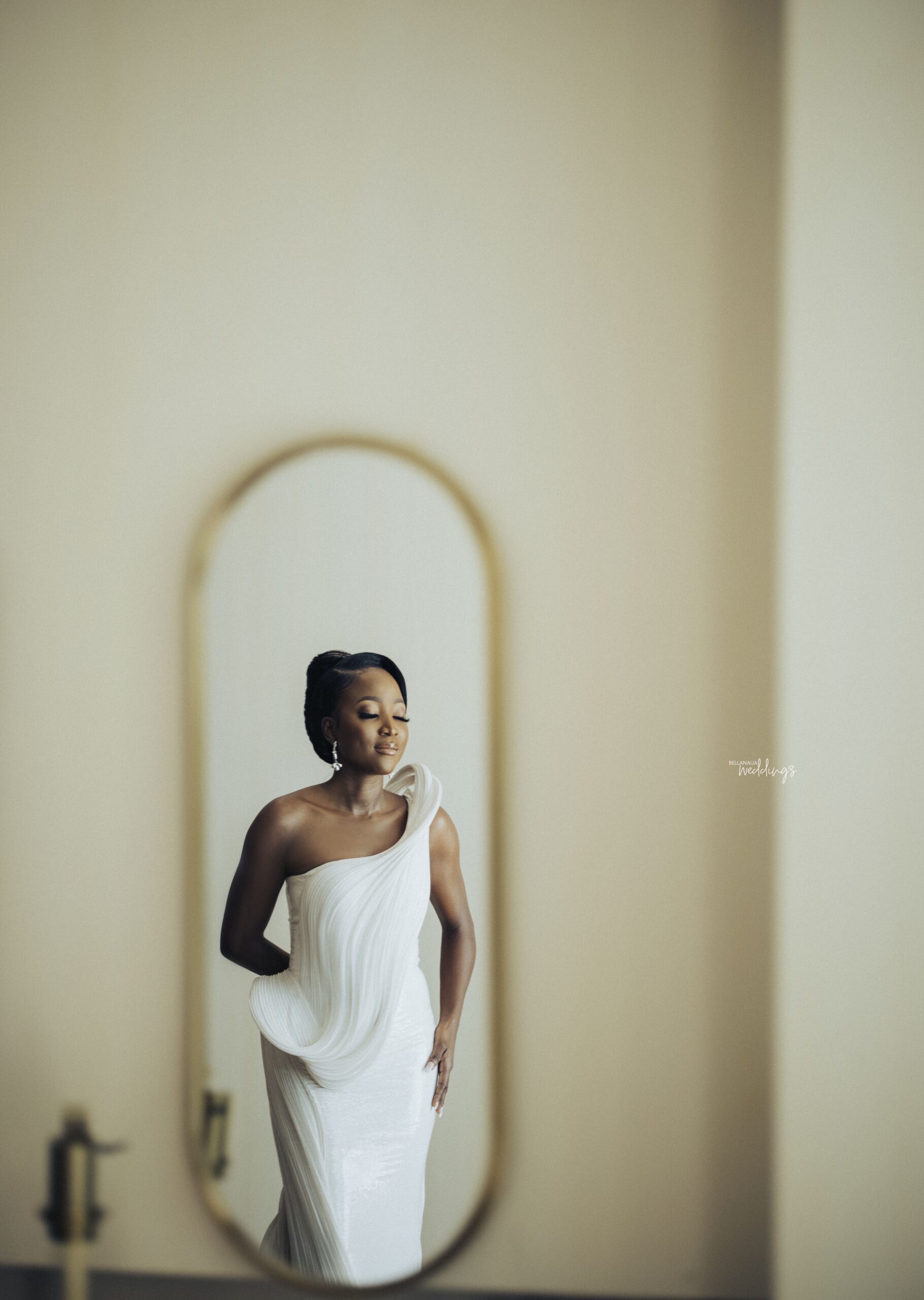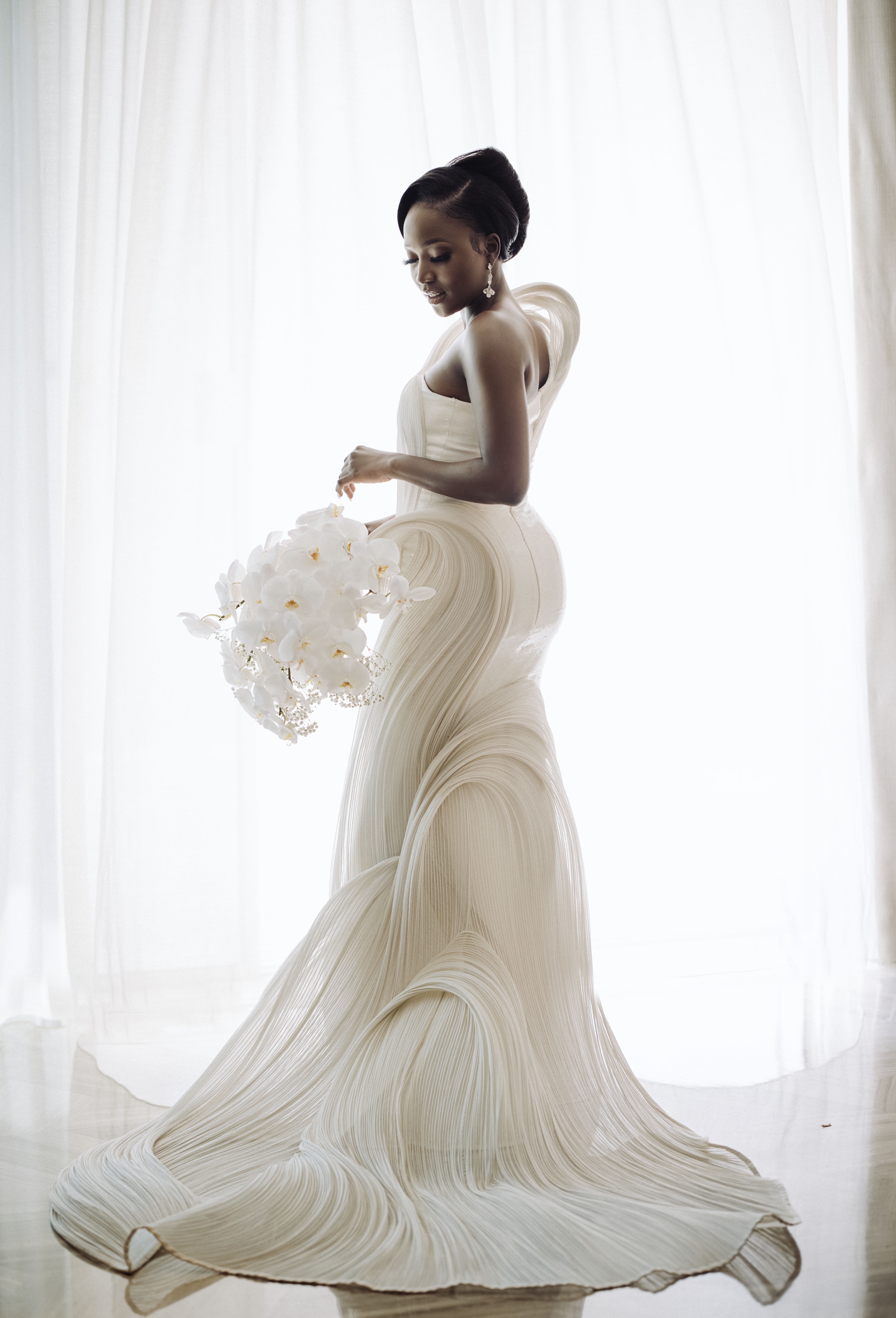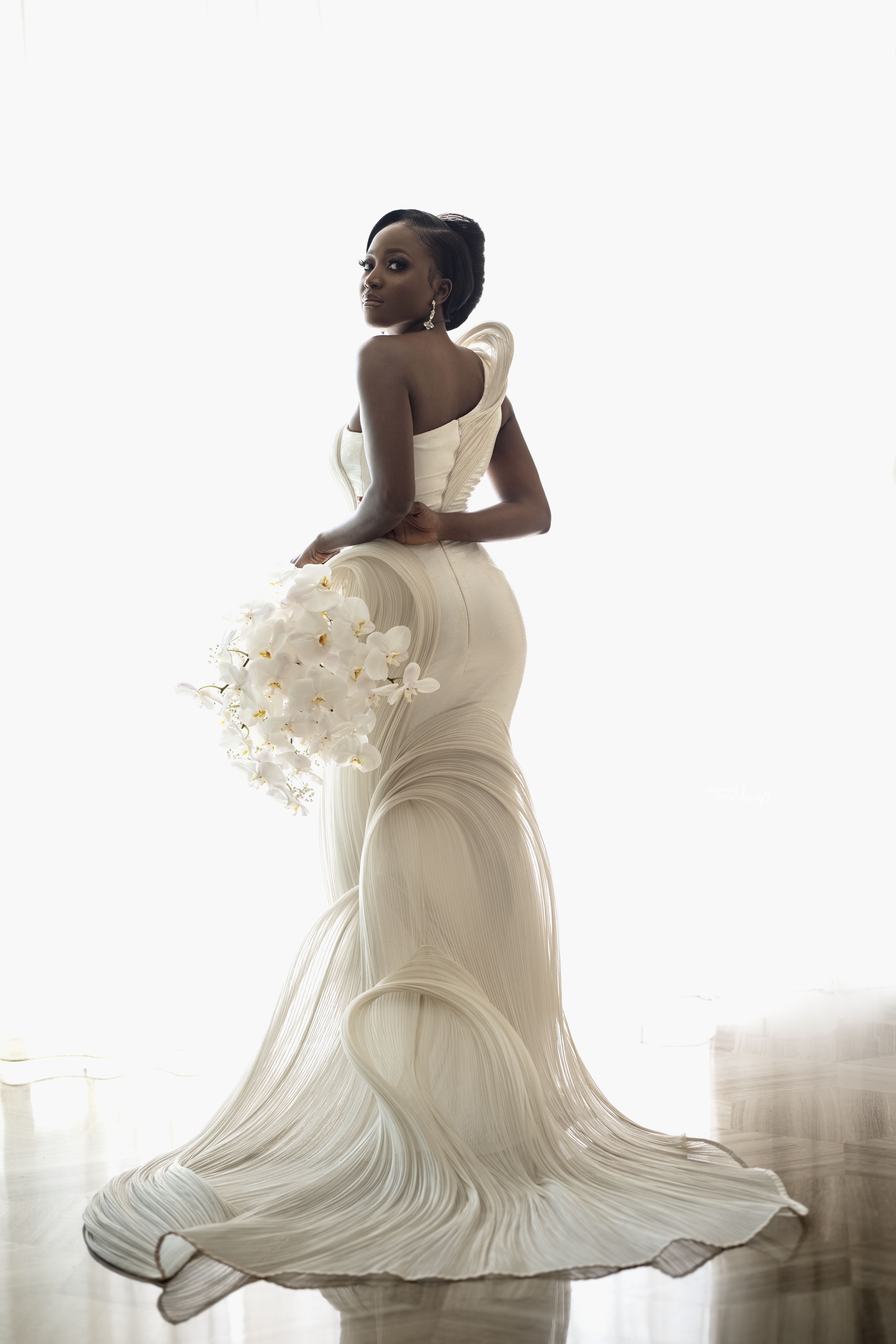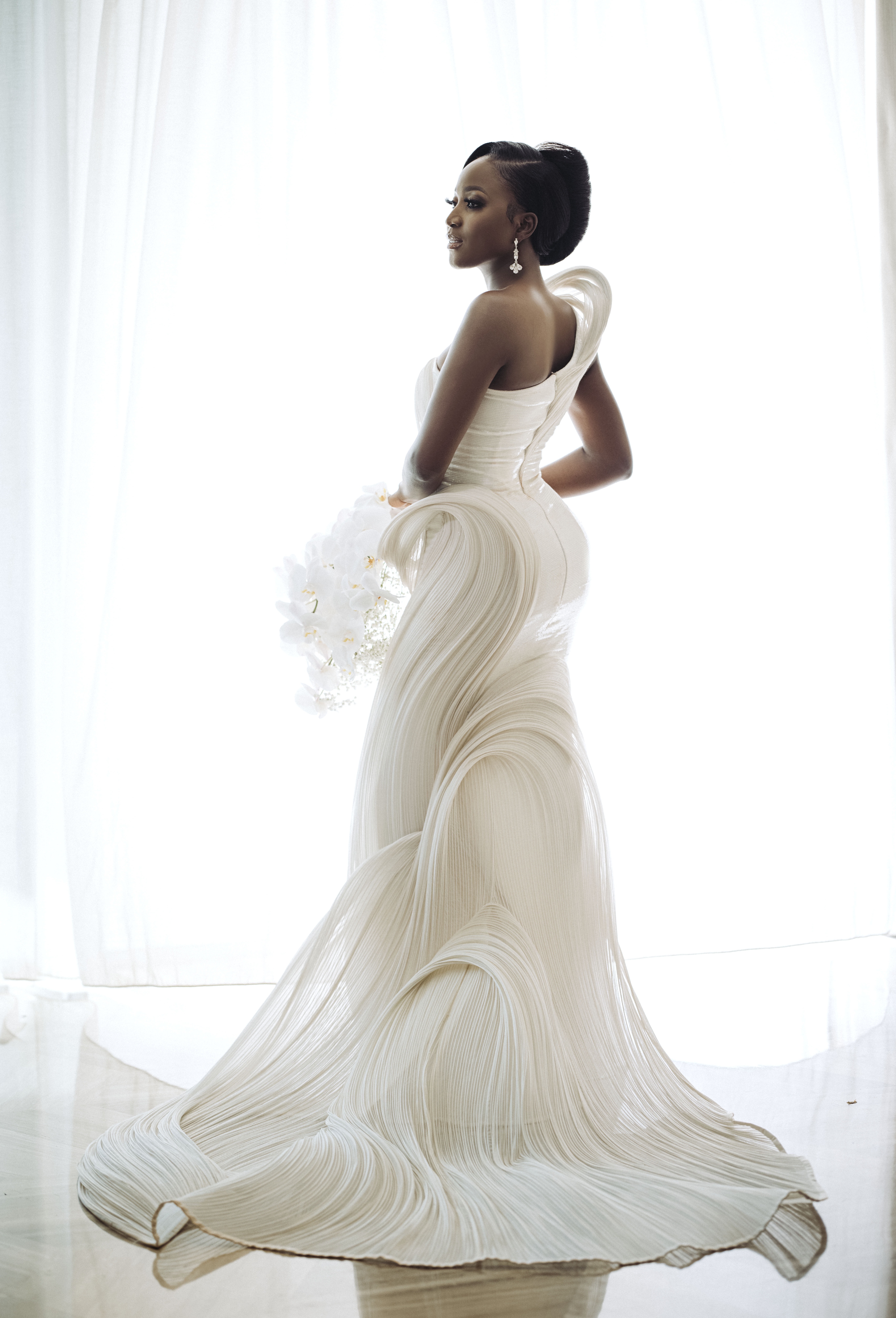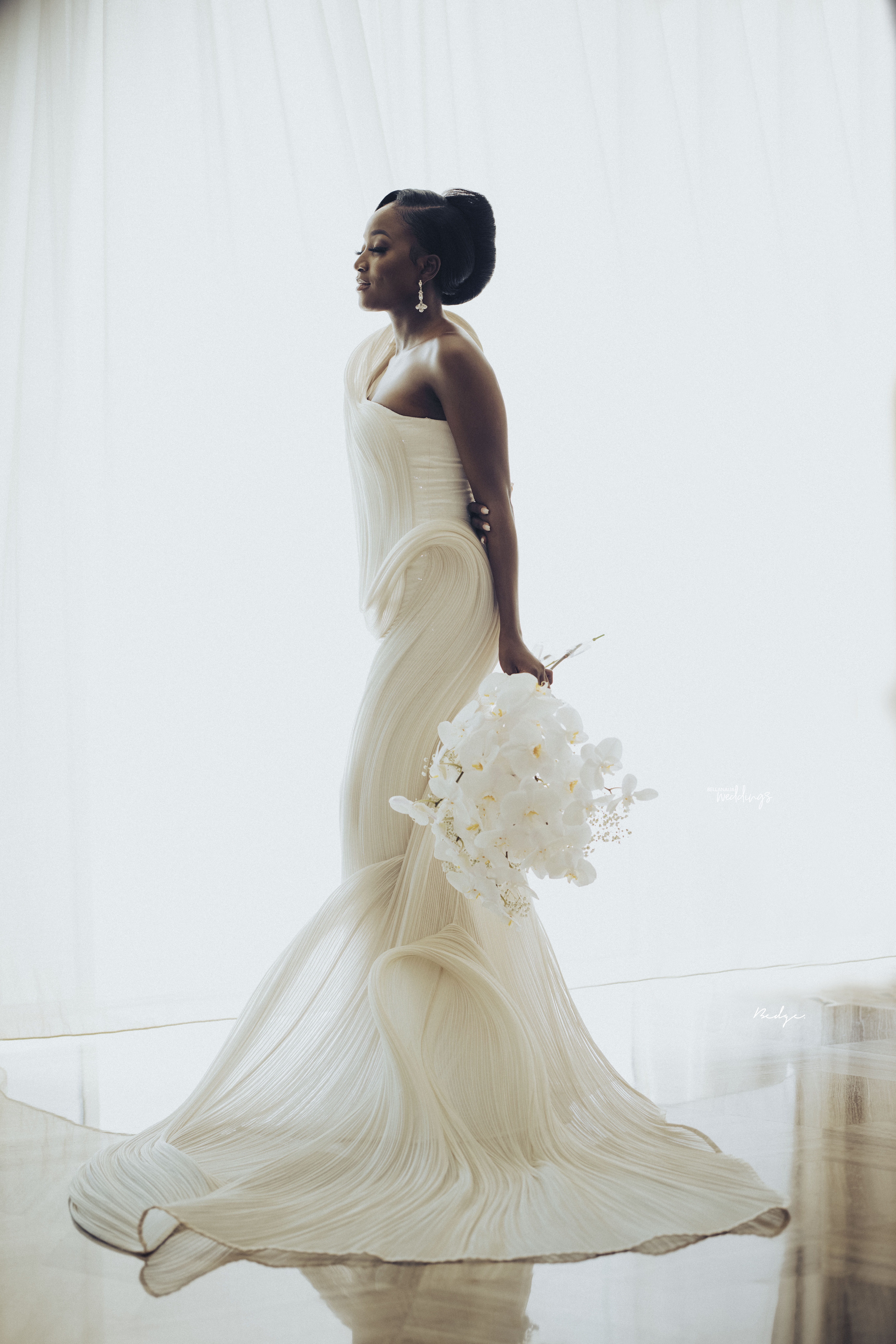 It's party after party!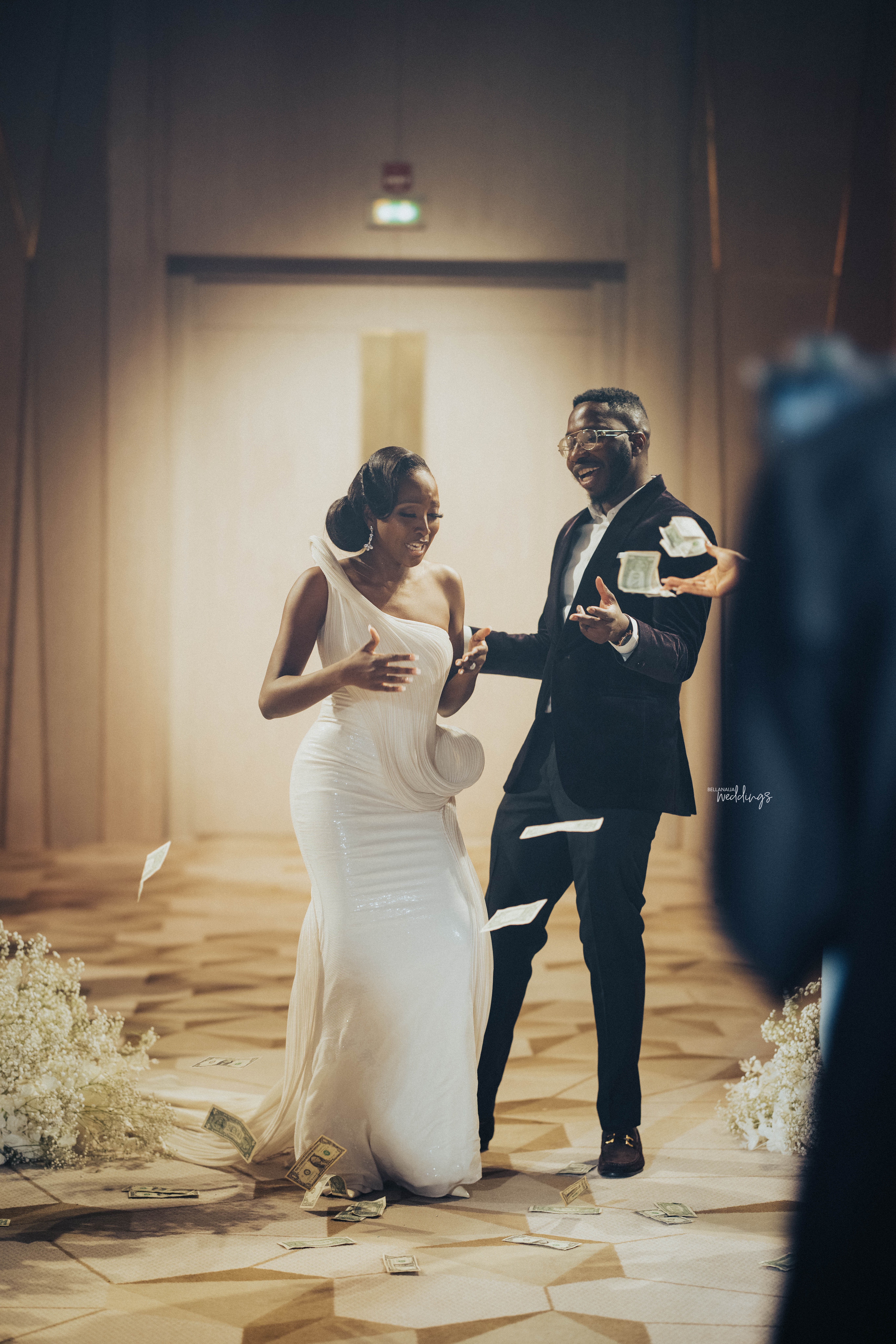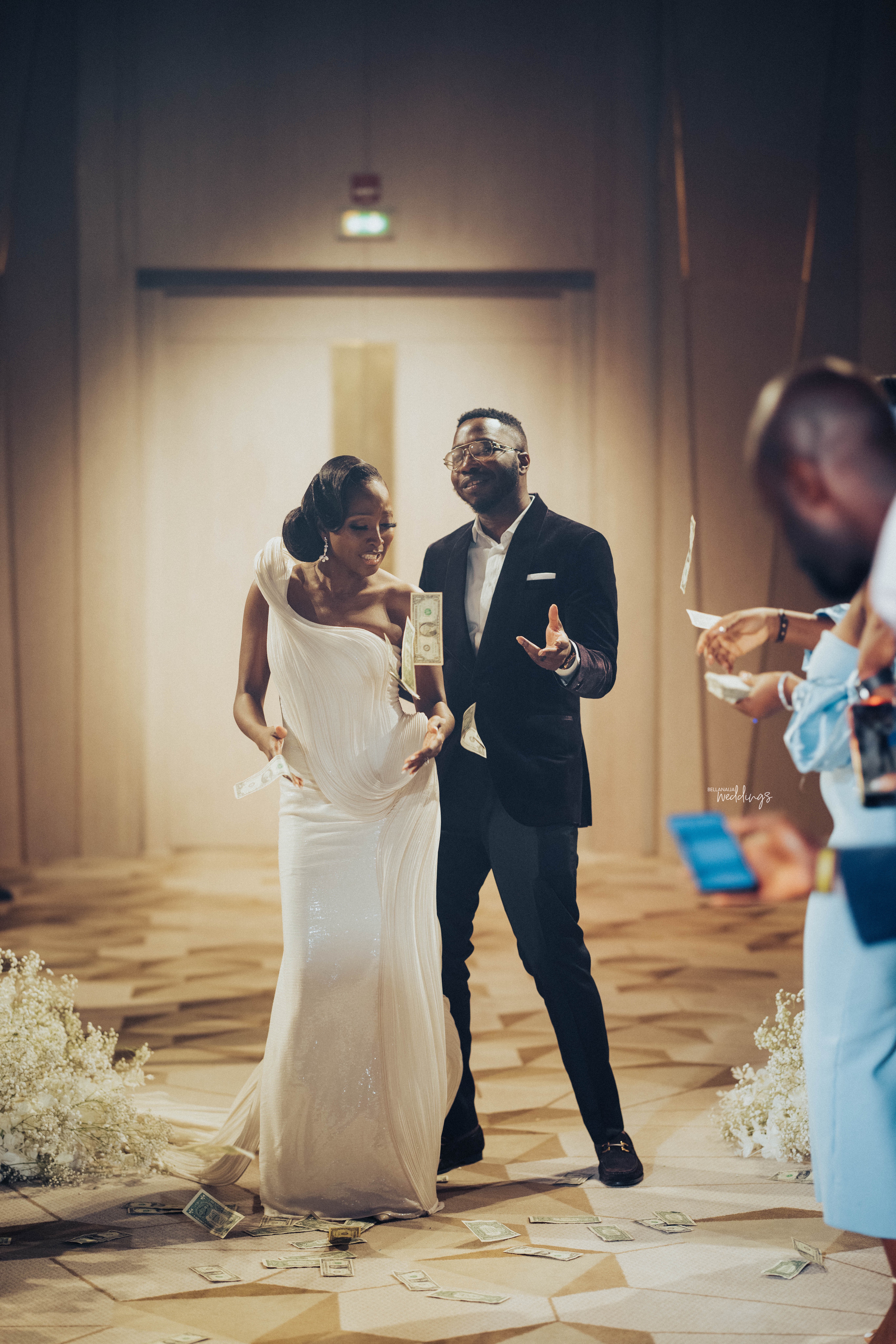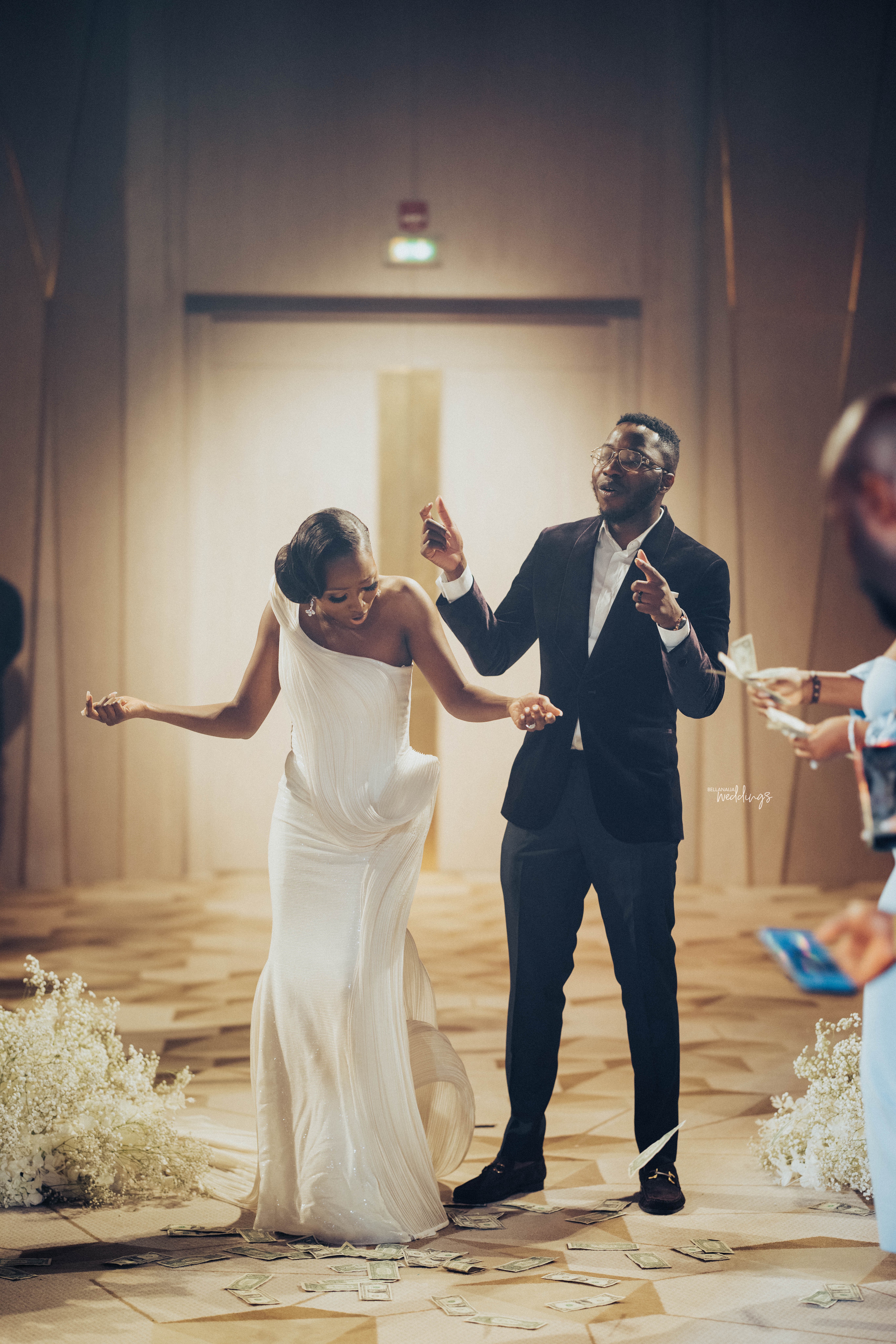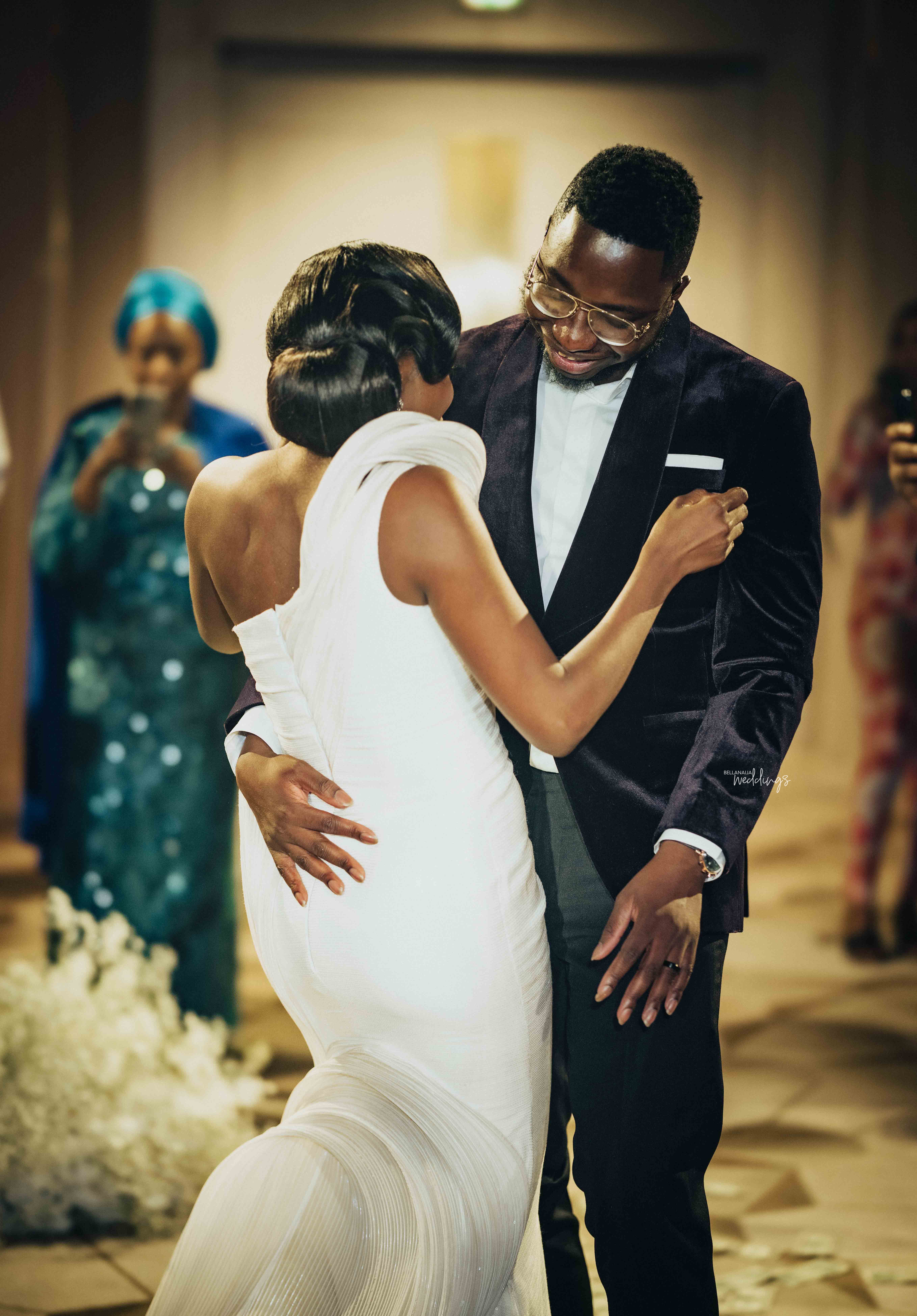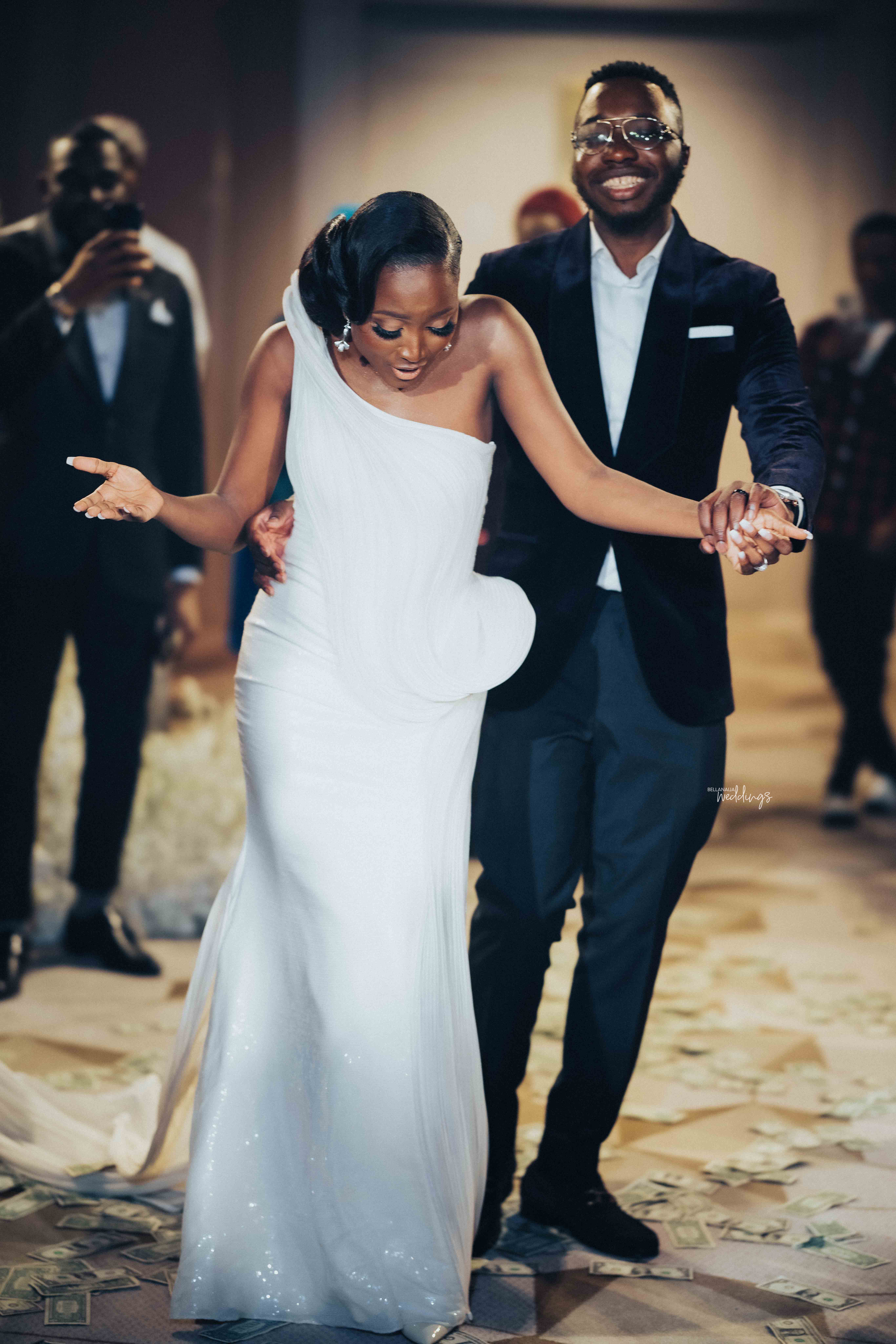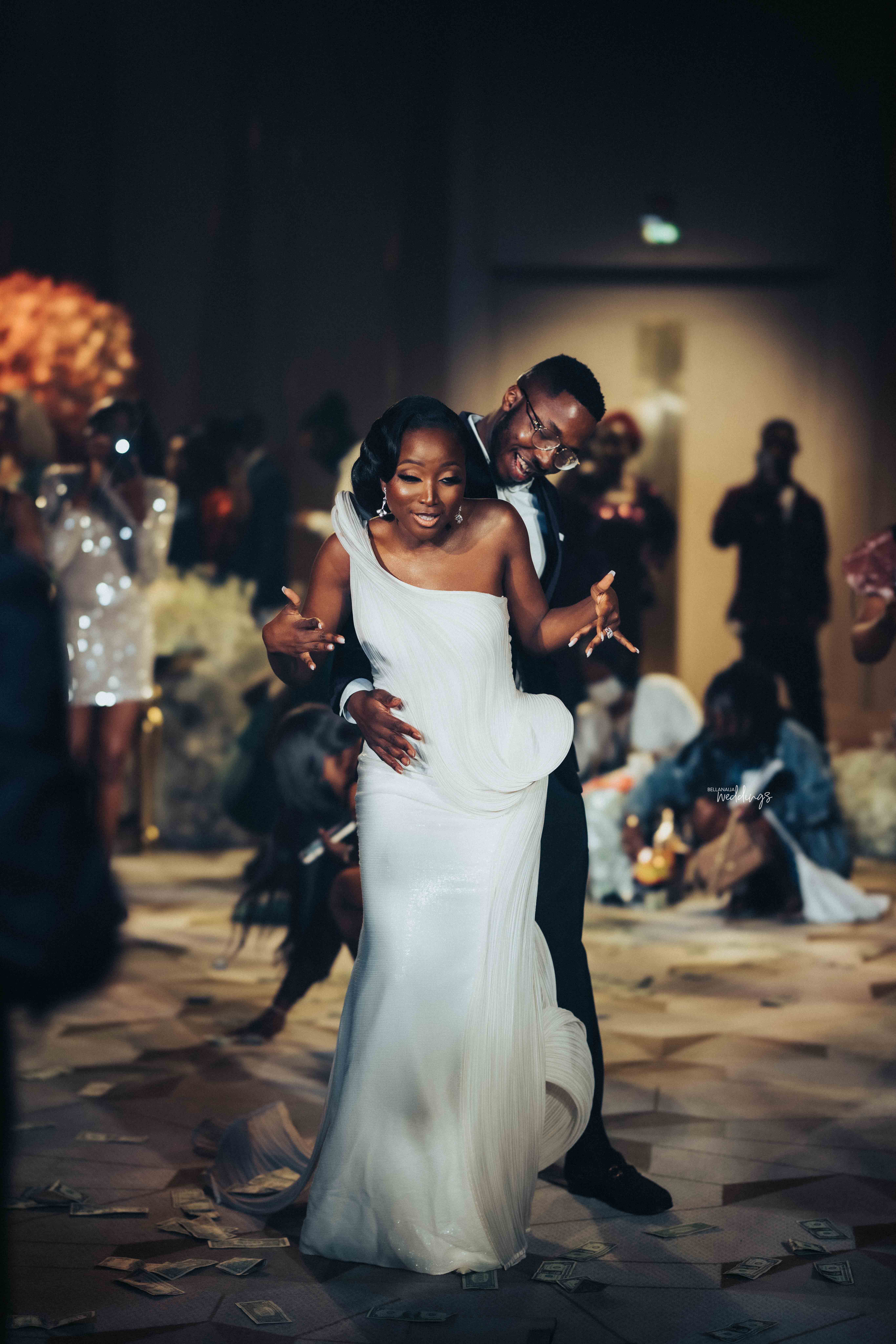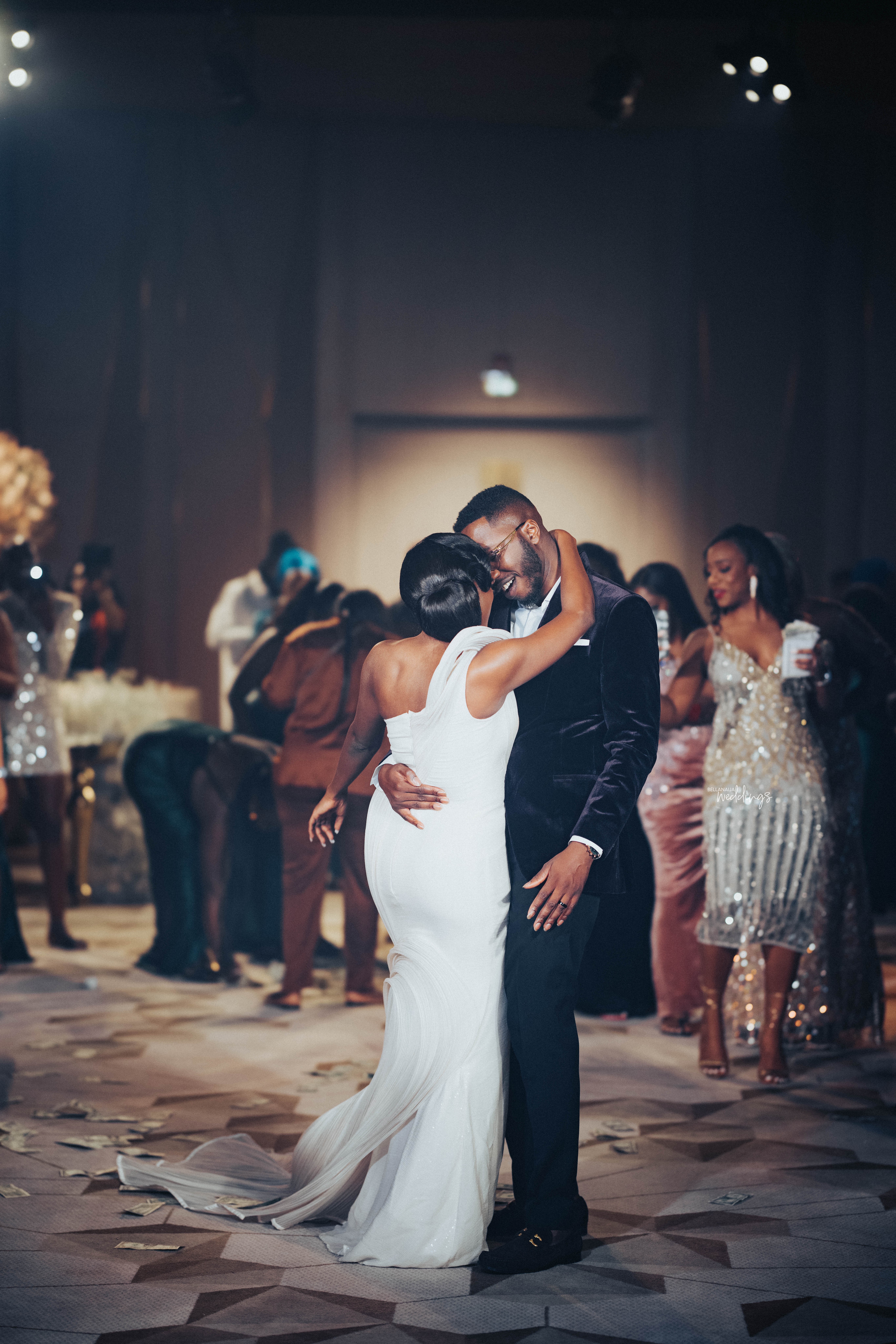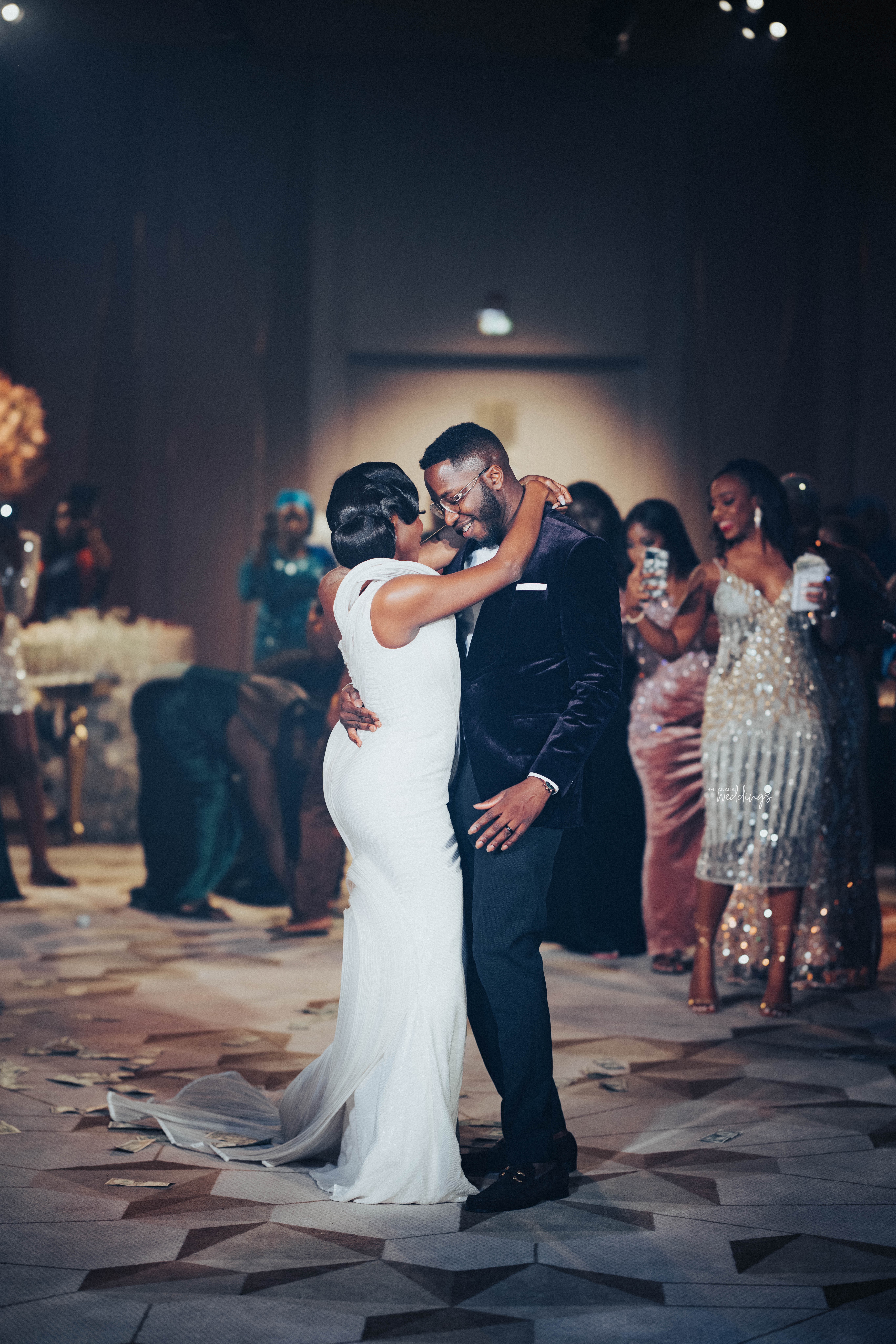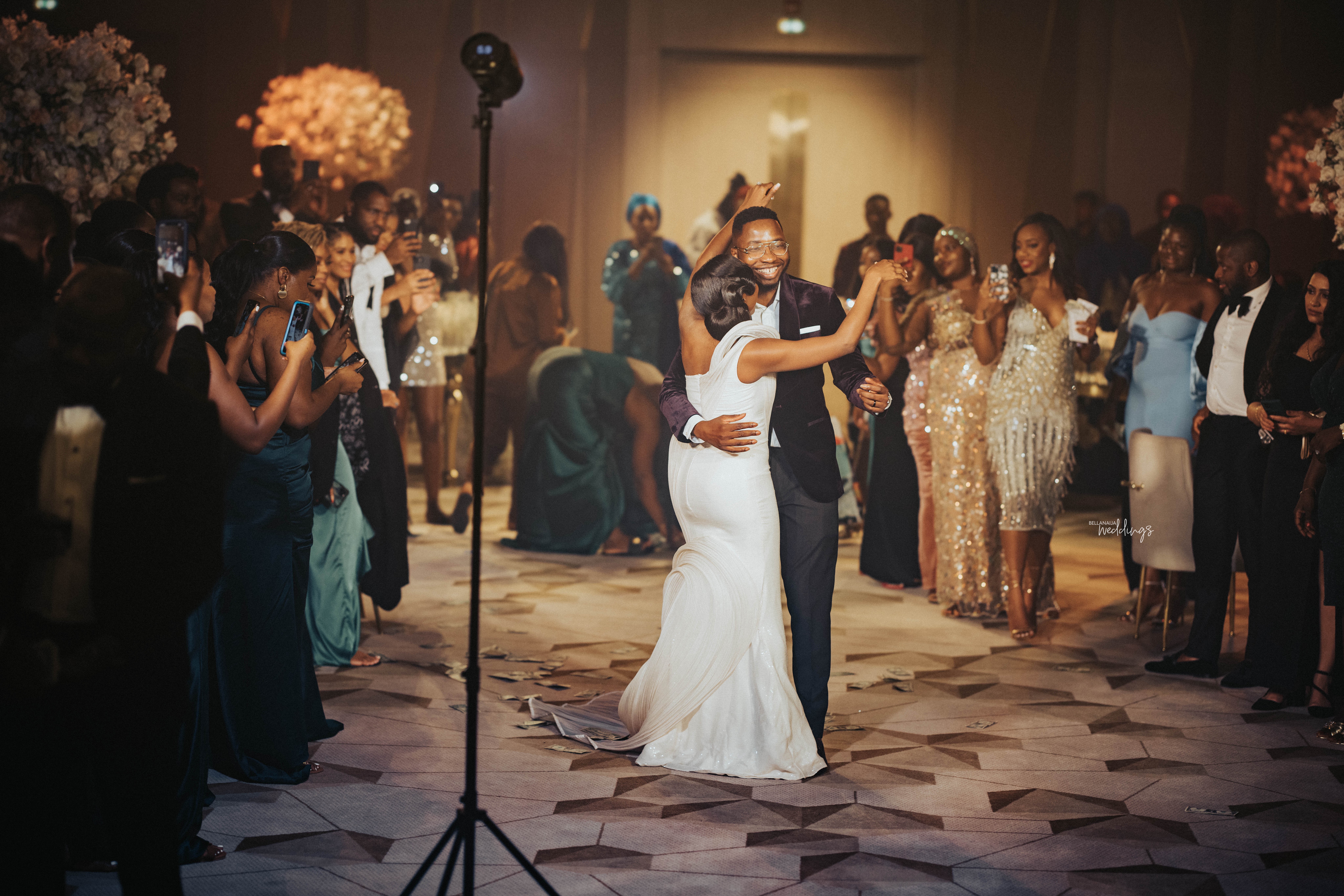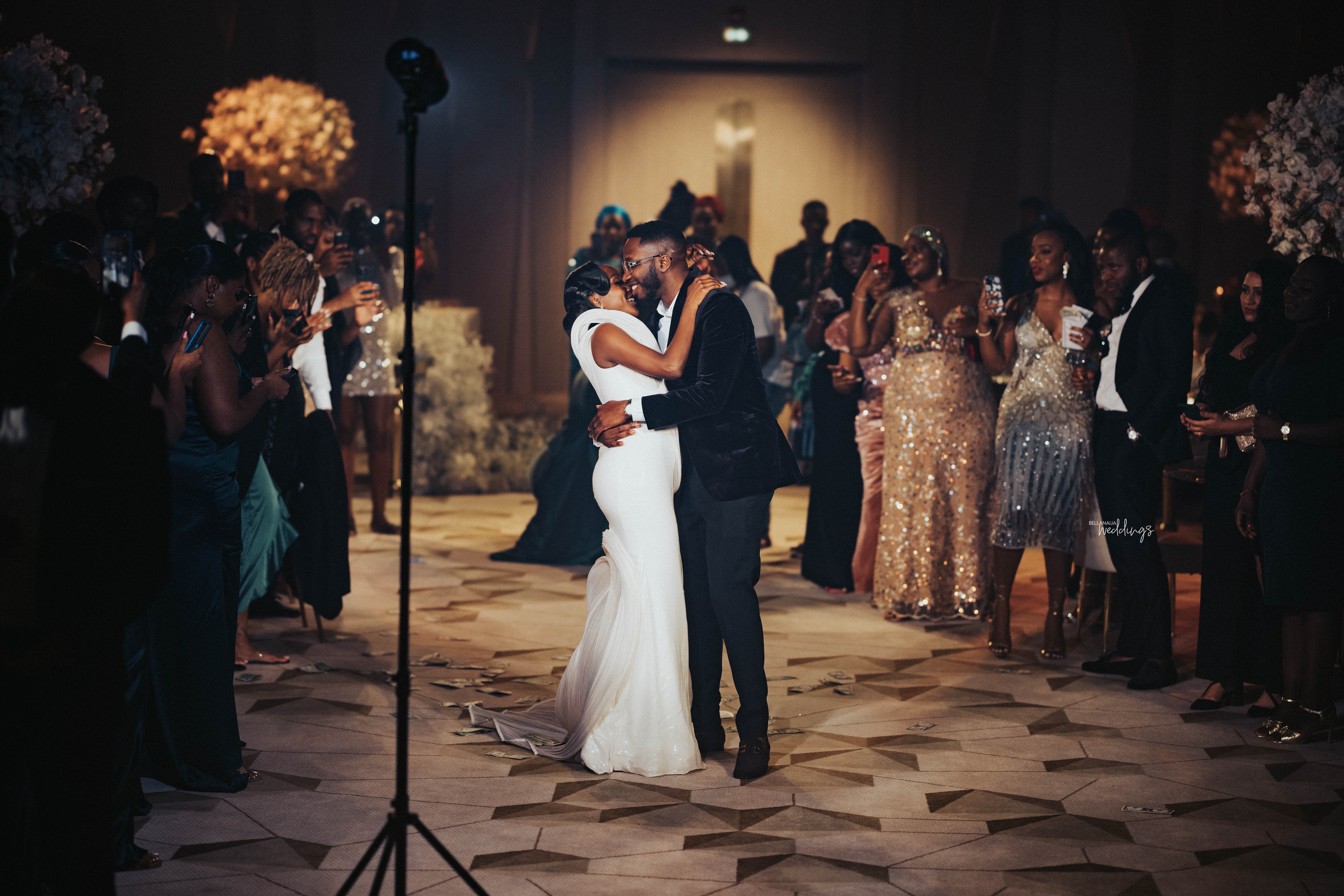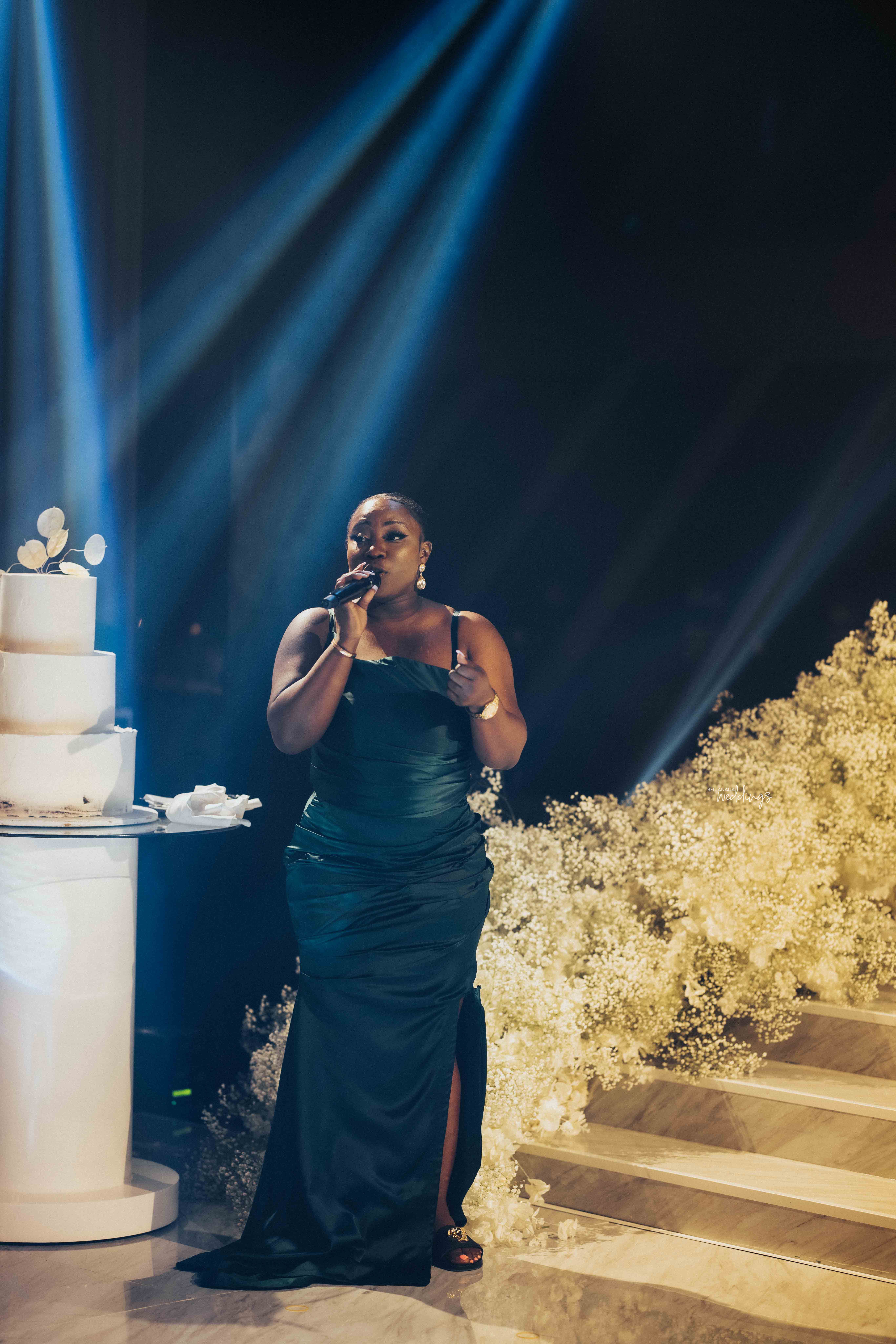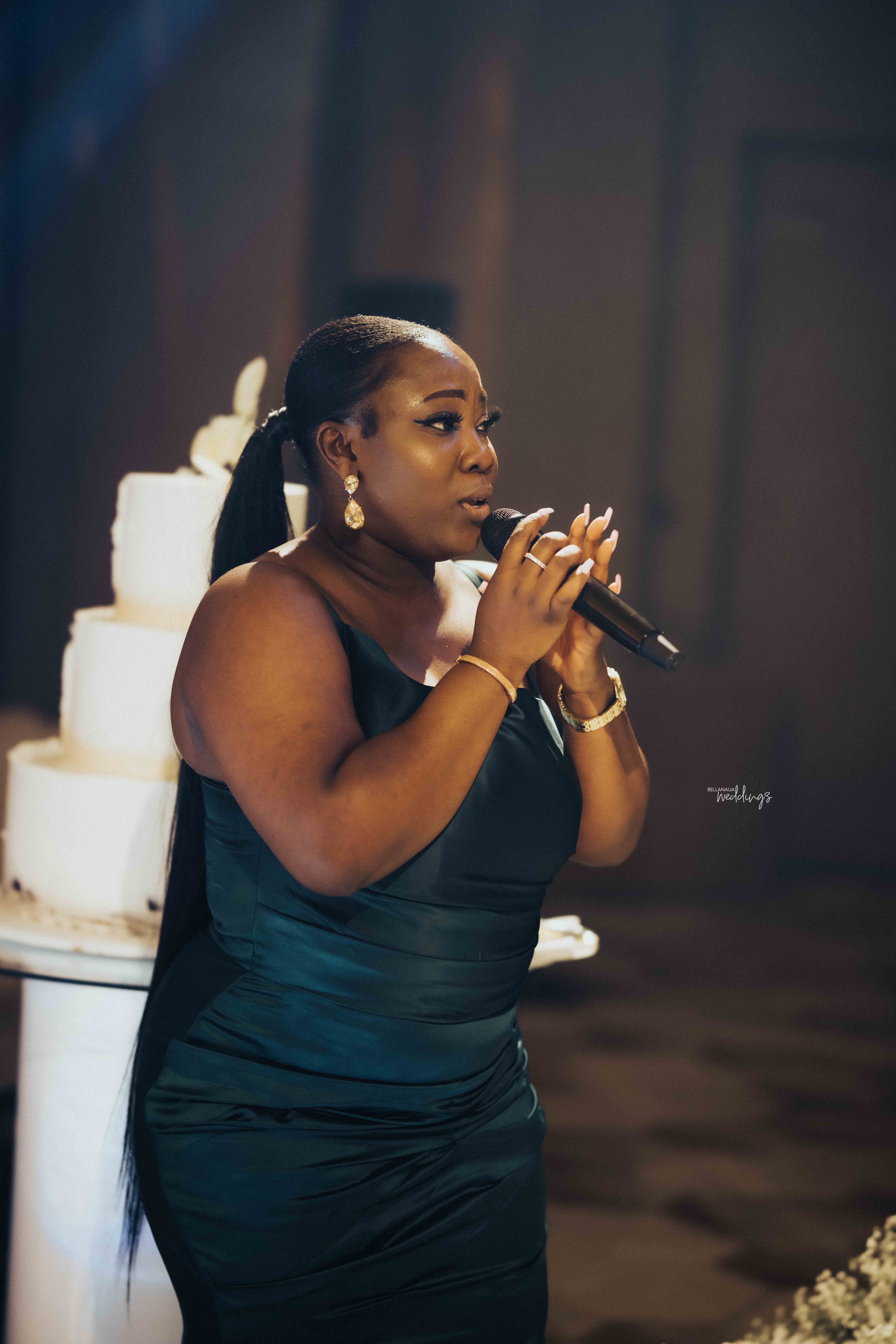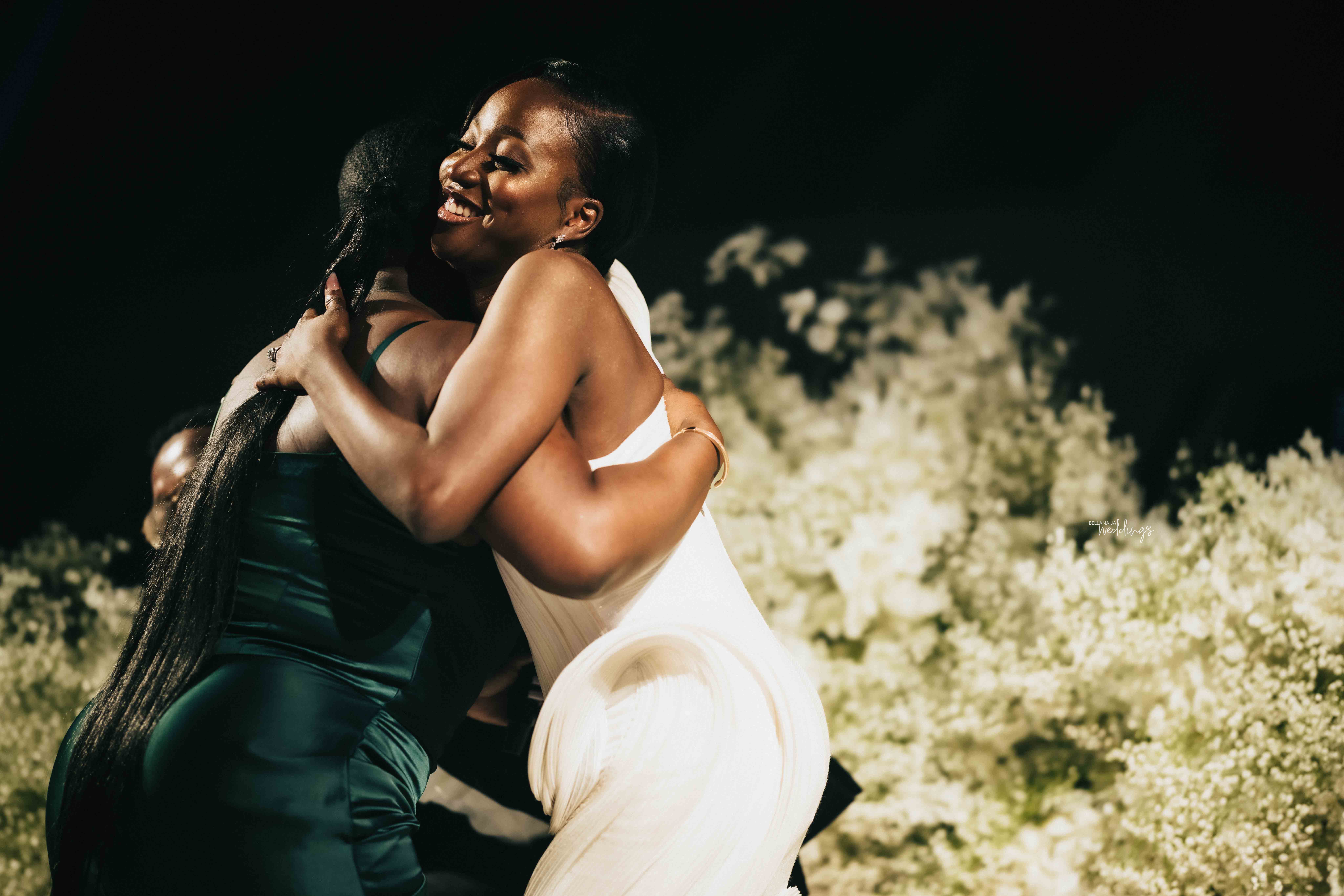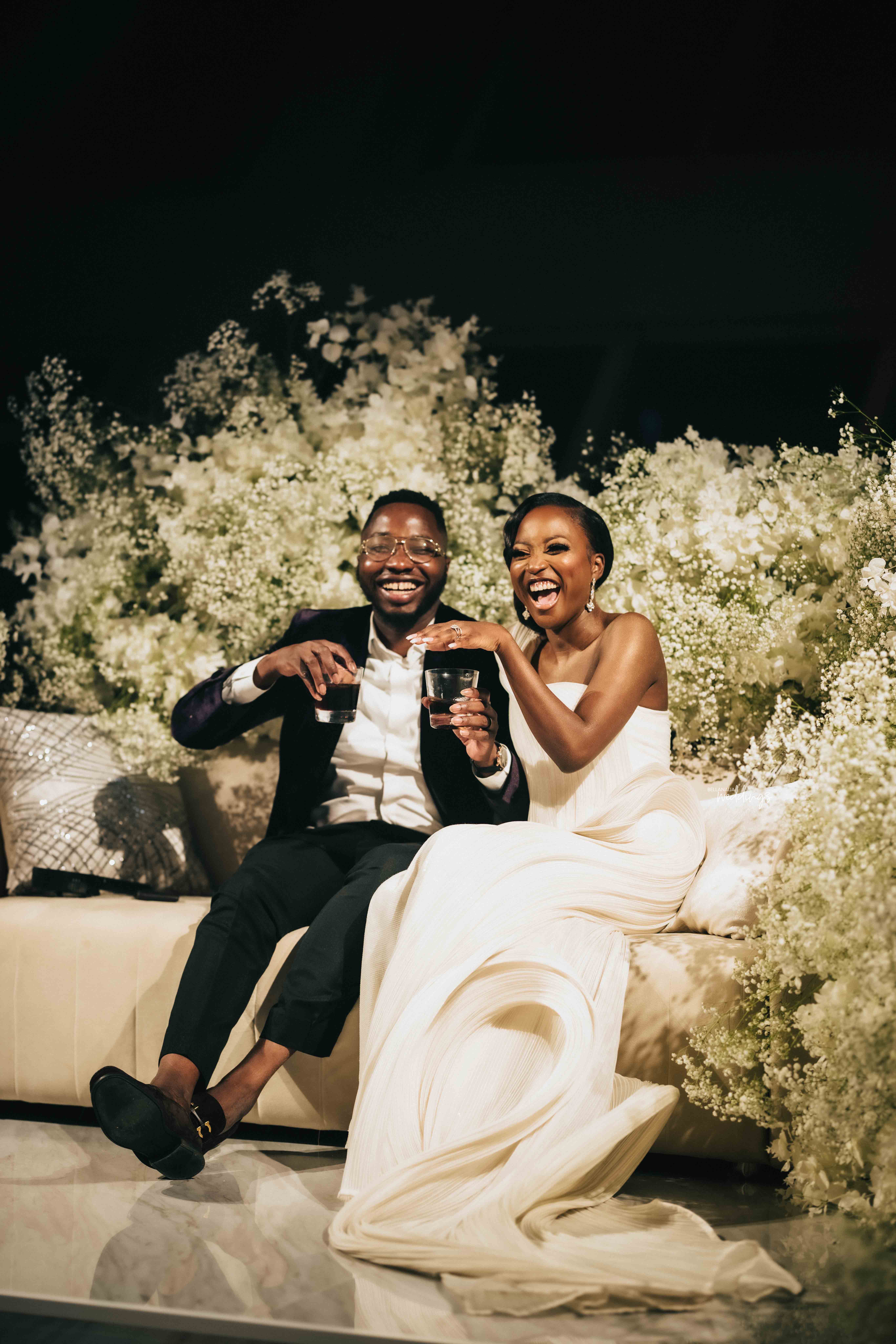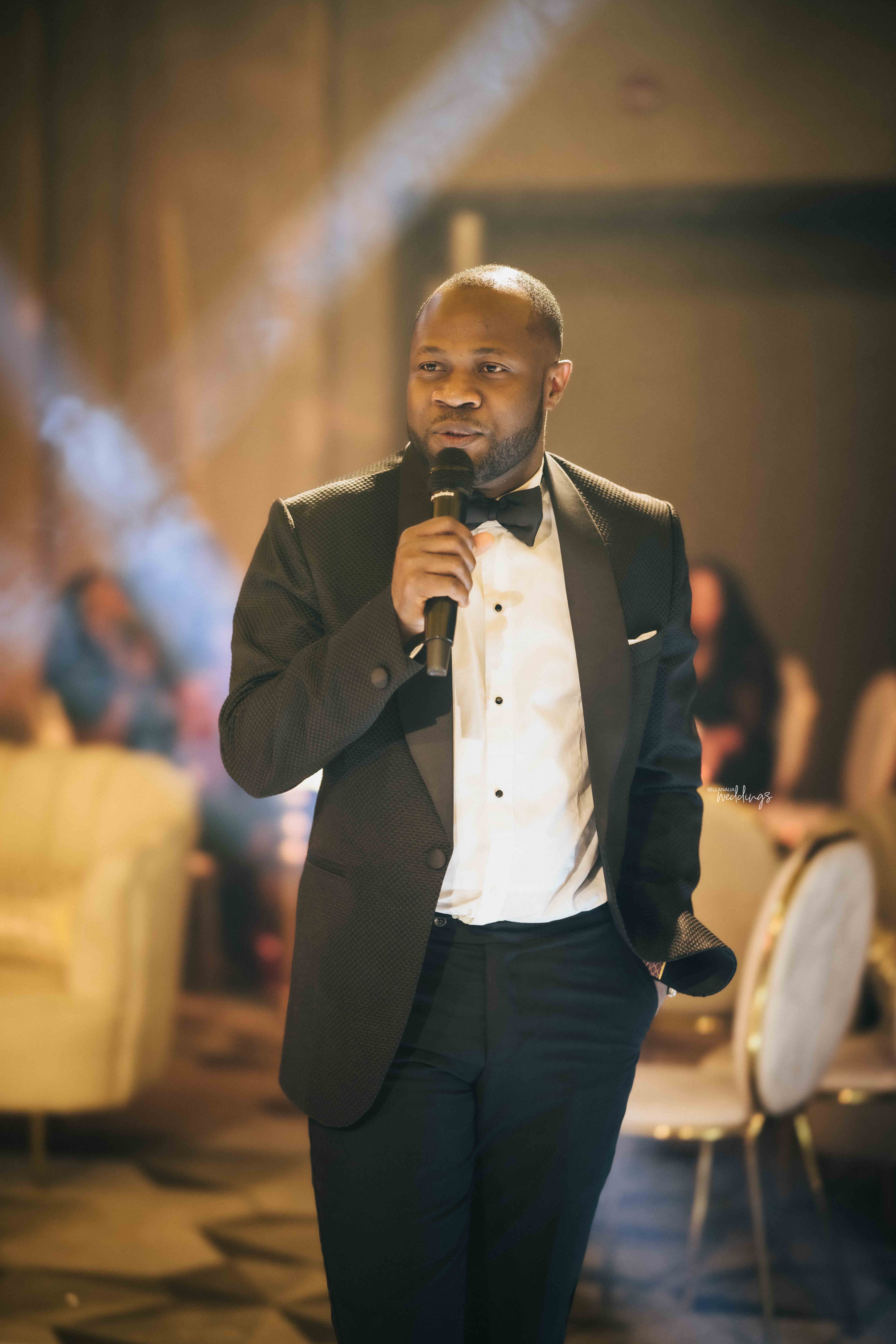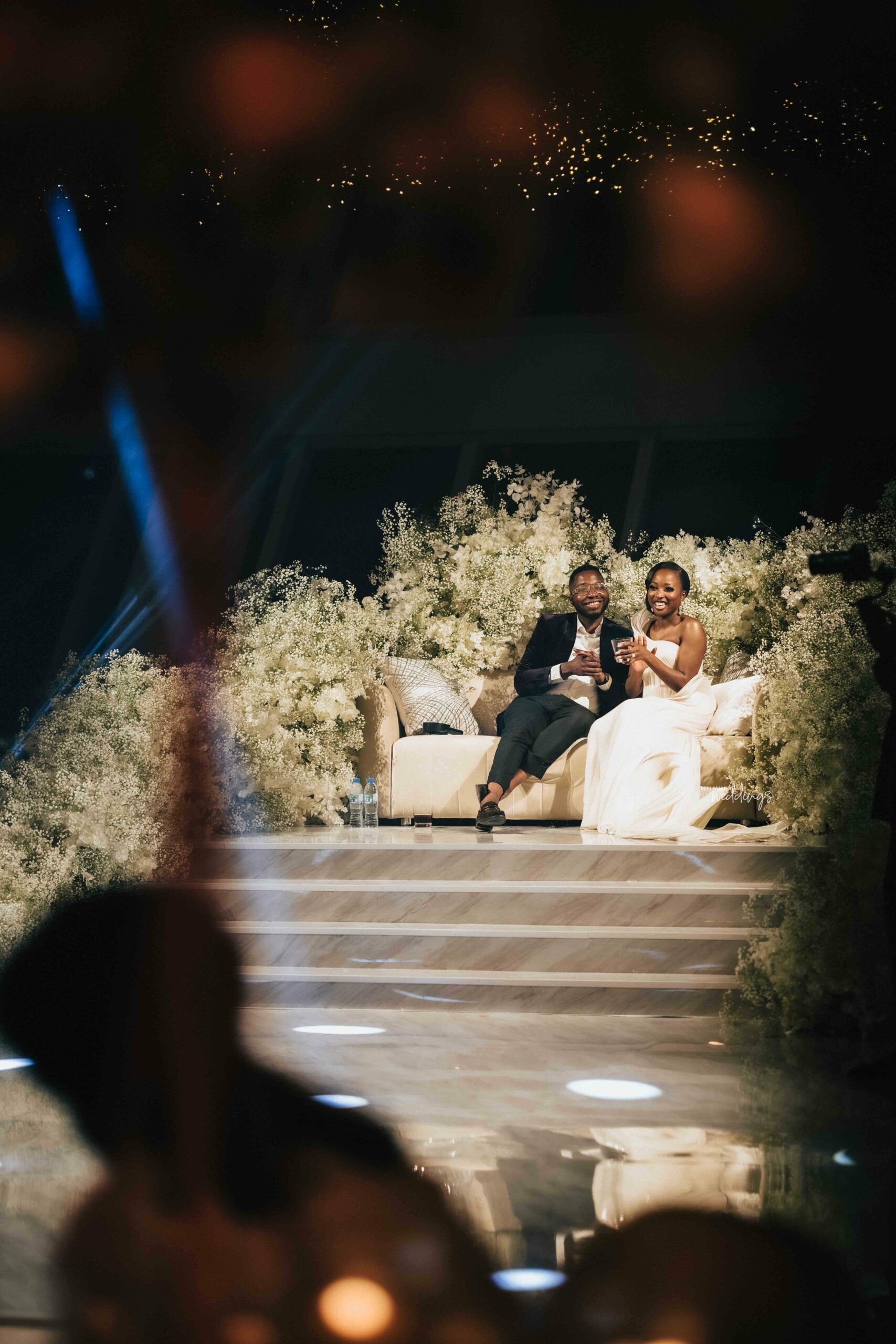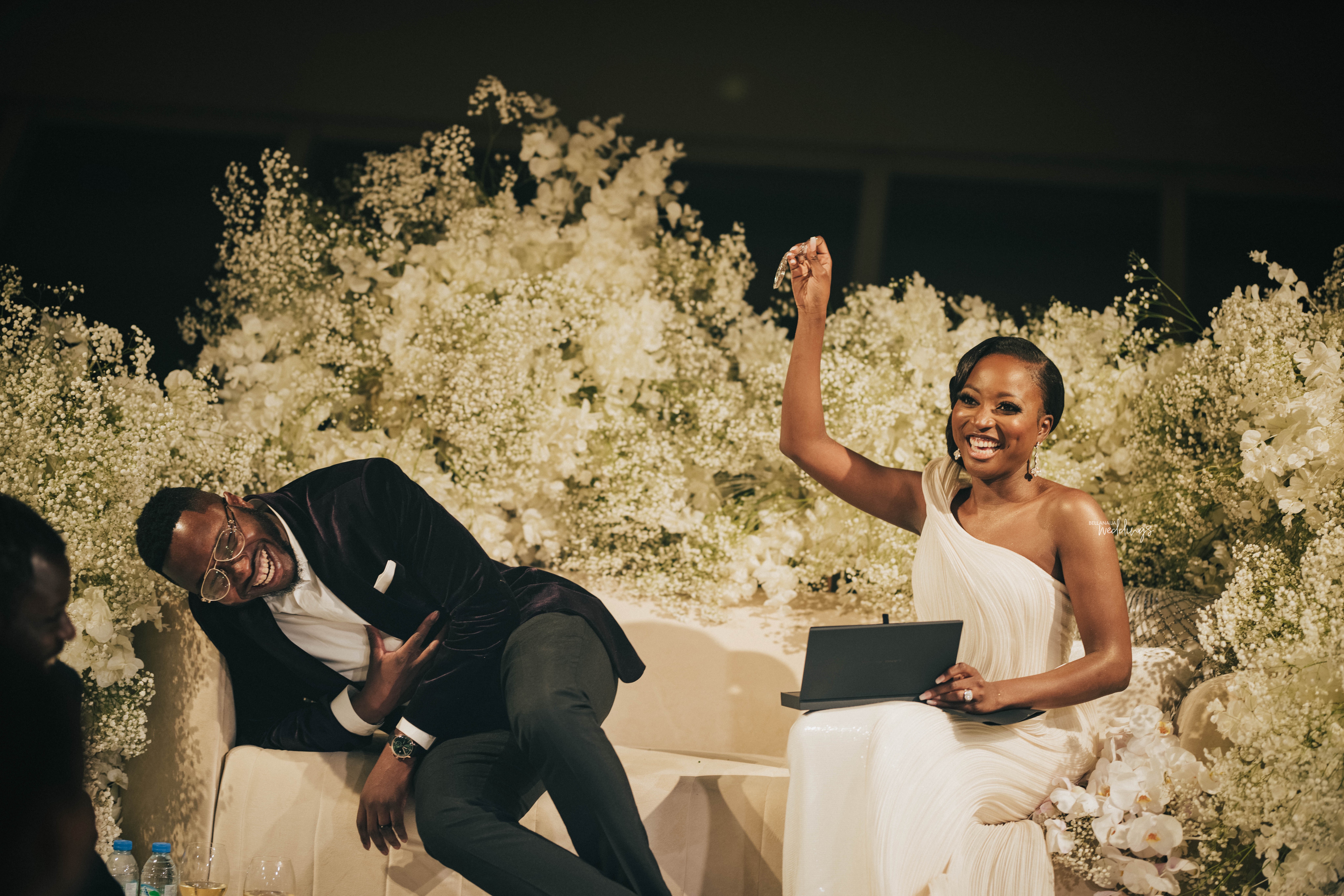 Let's see who's next! 😅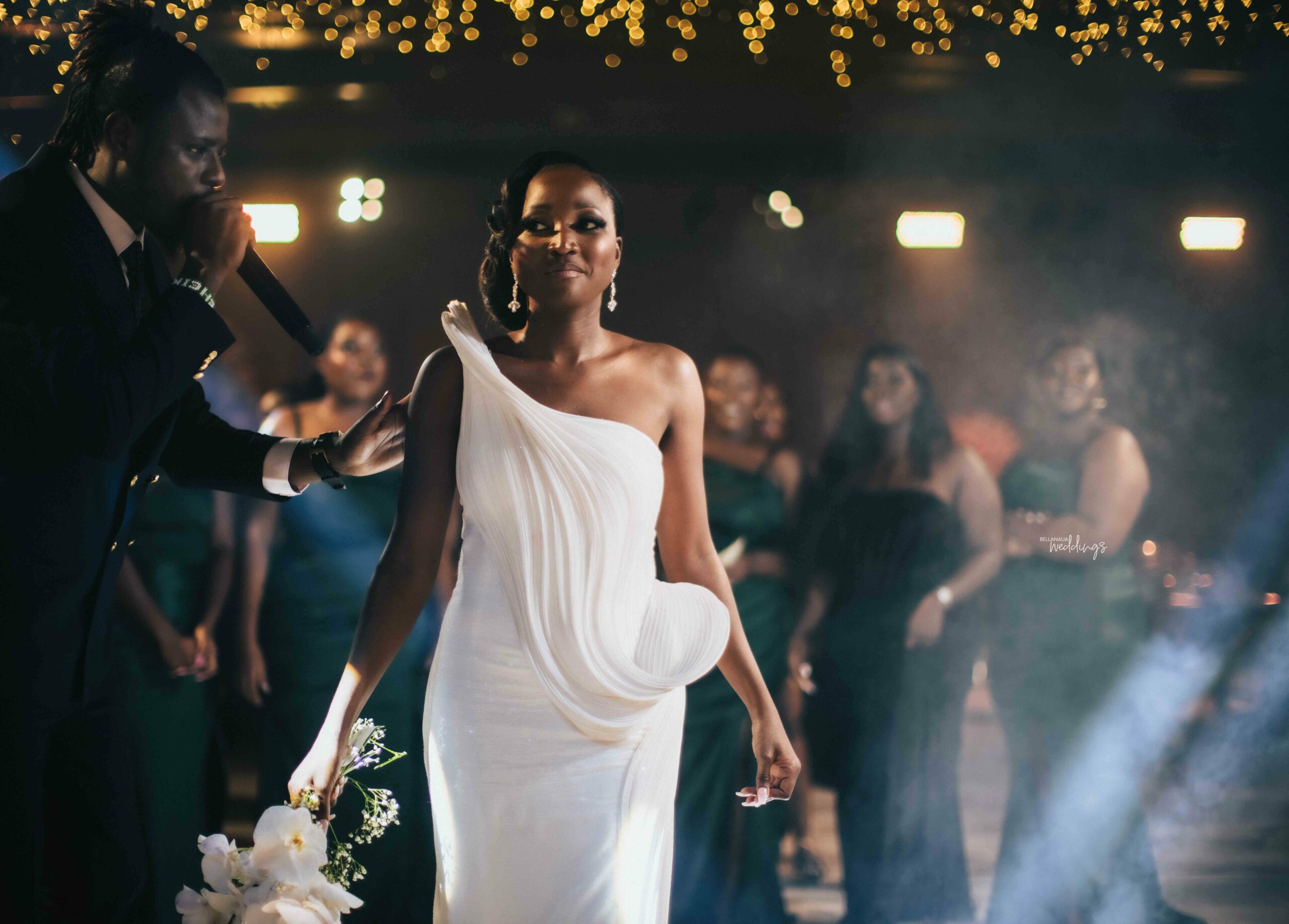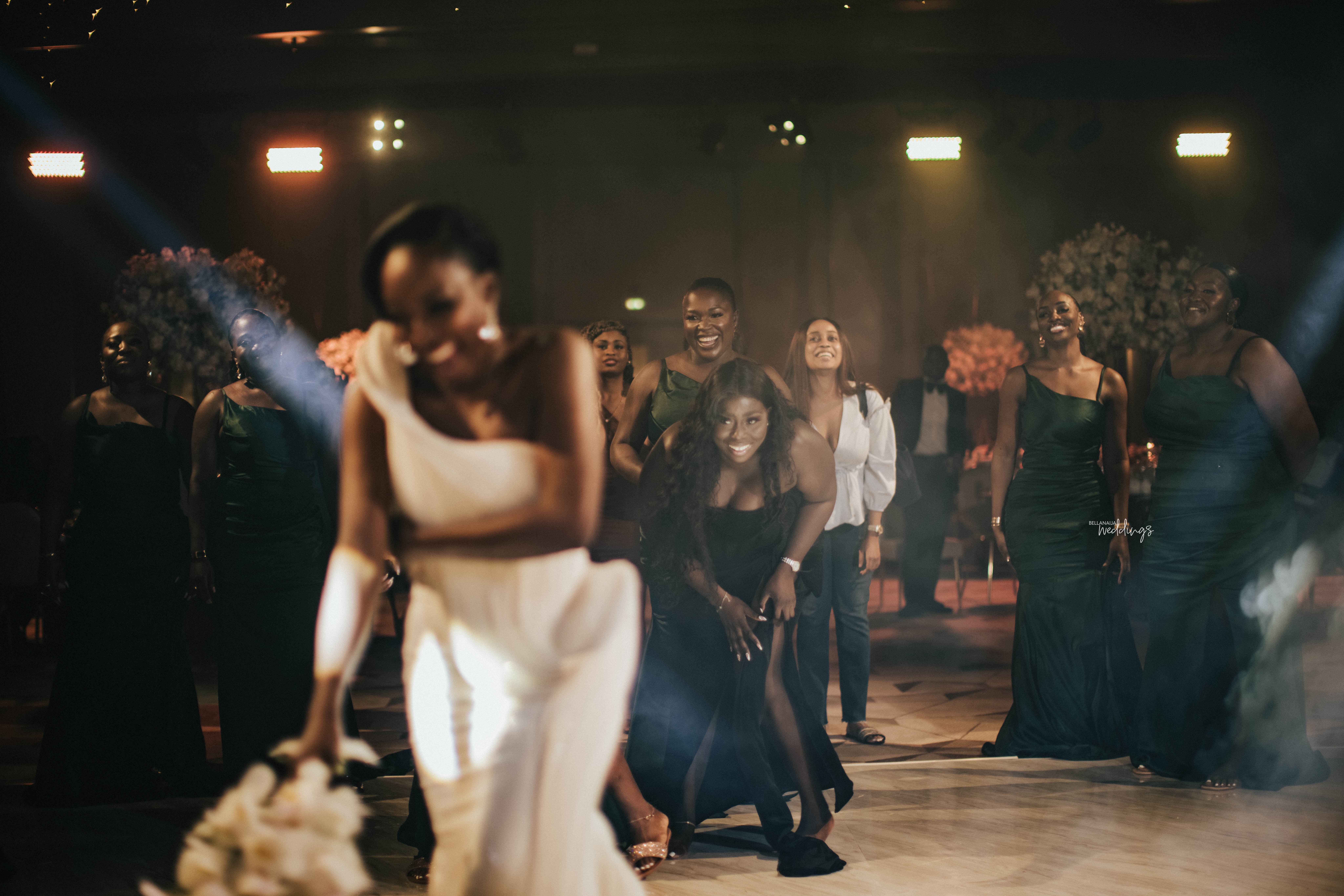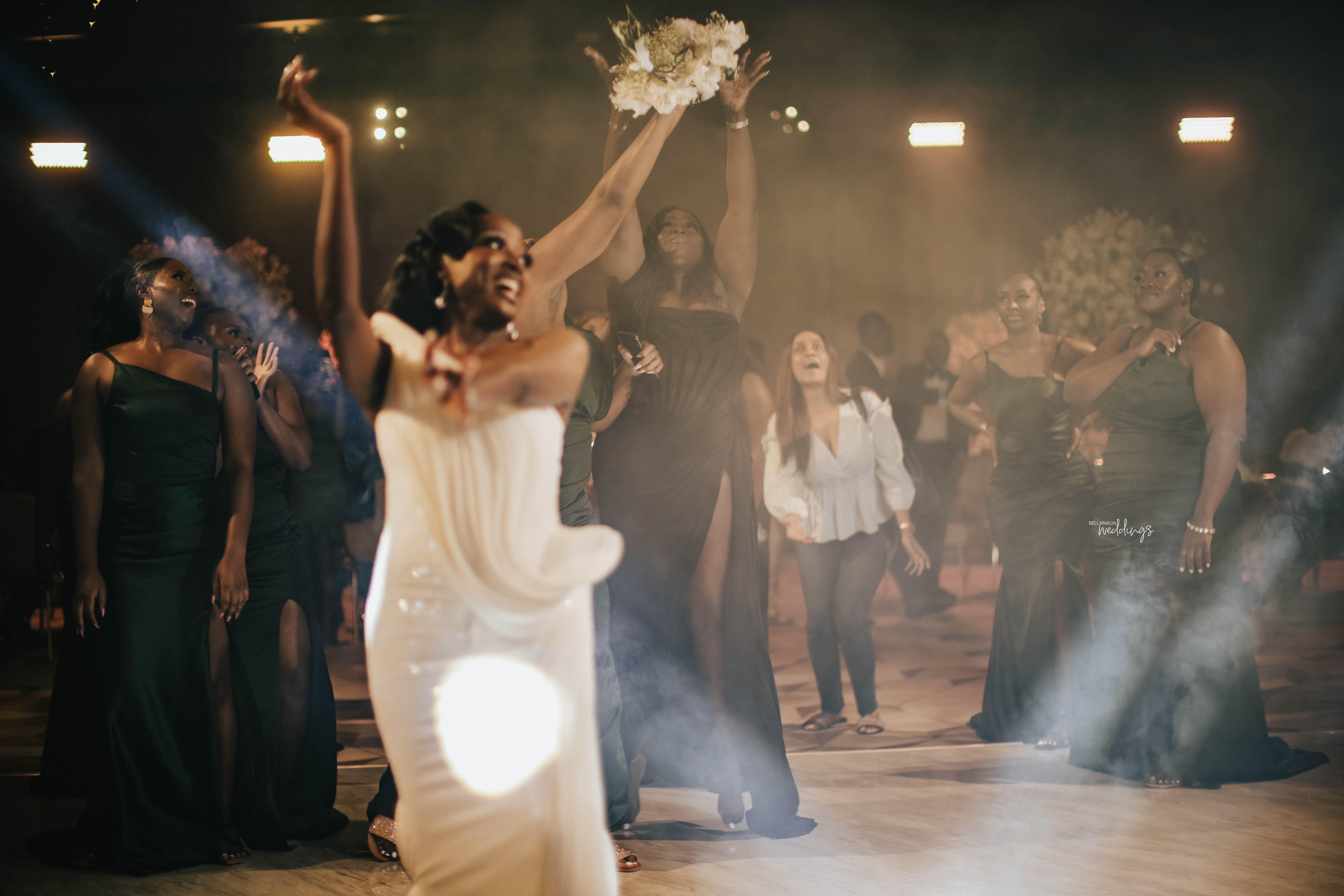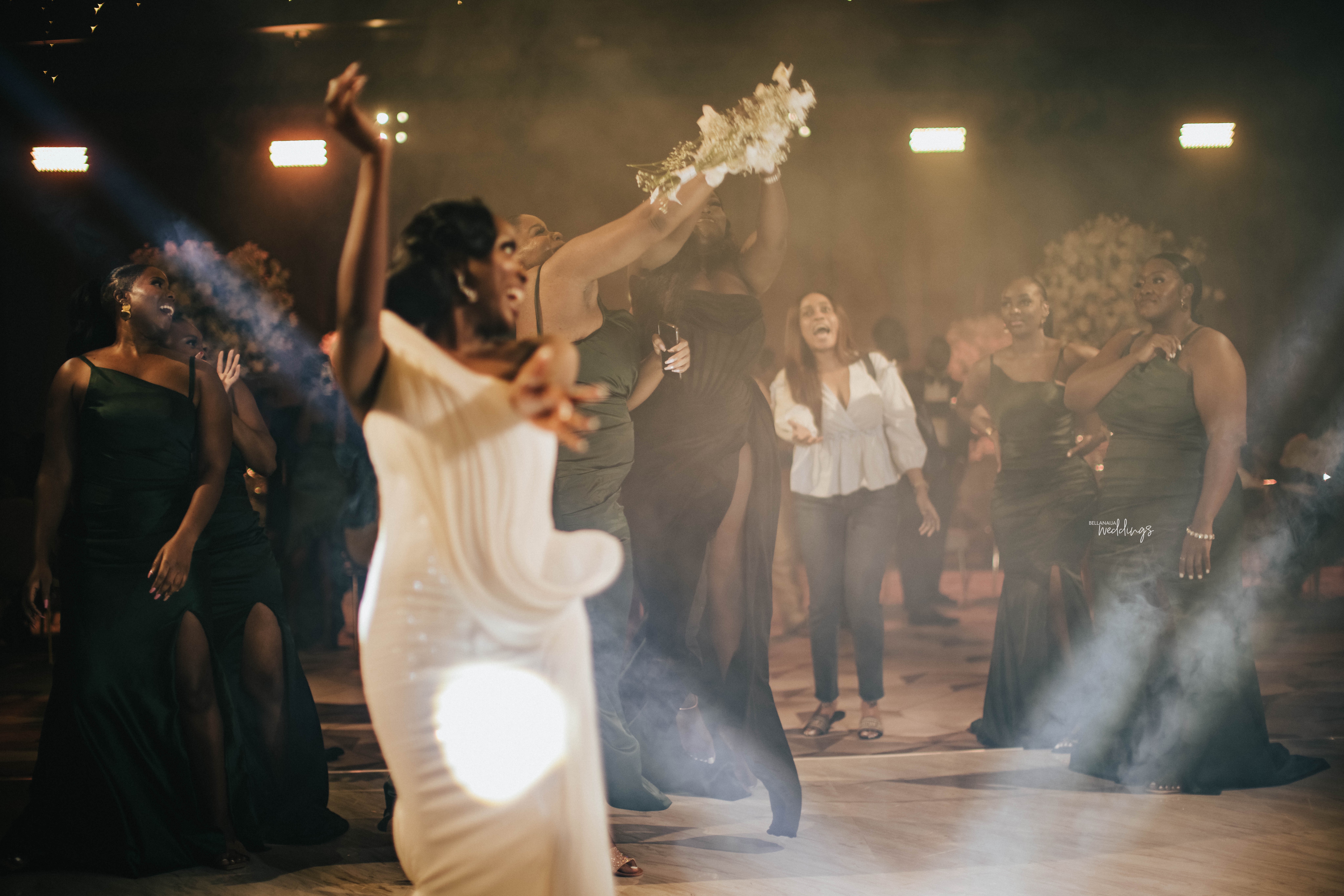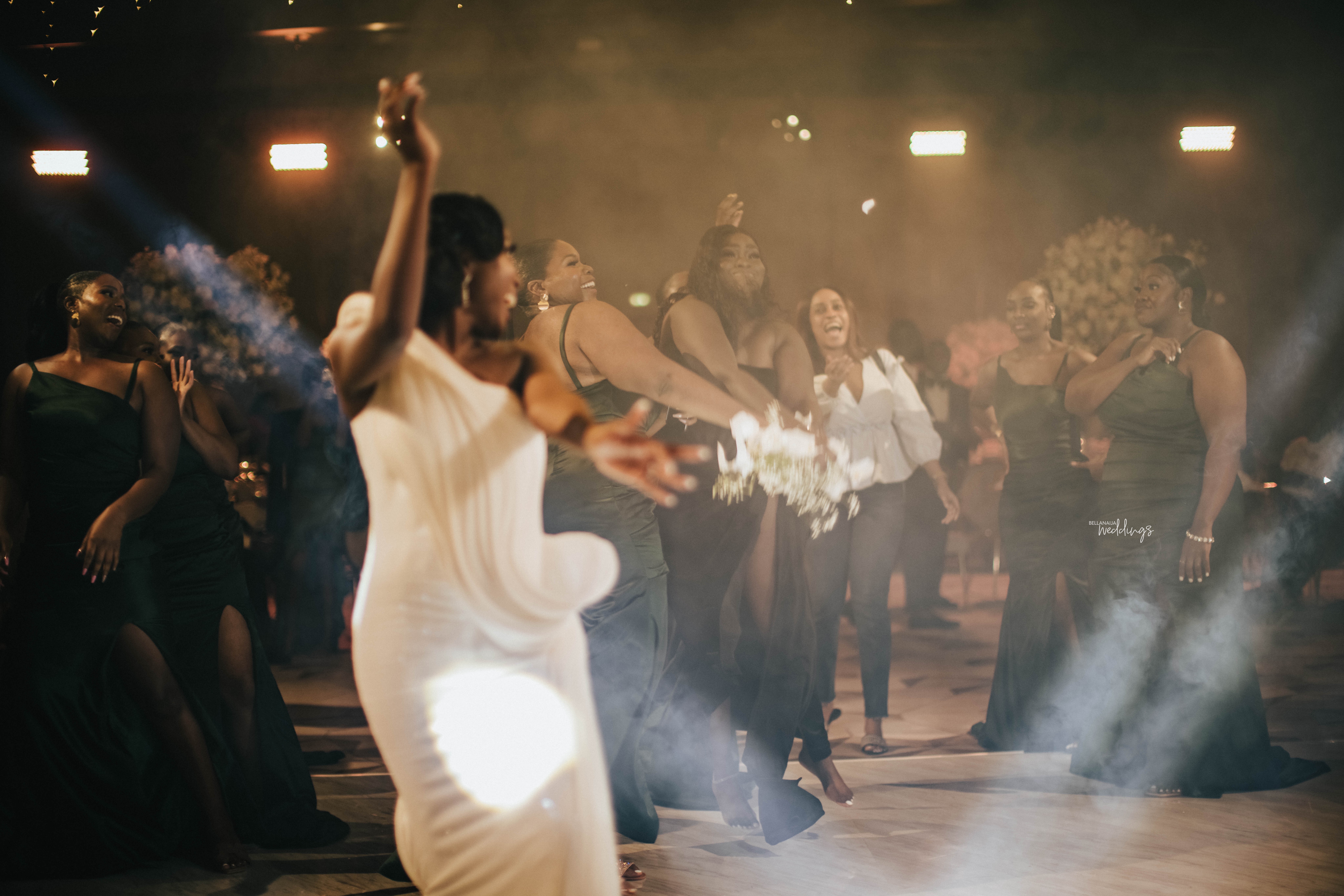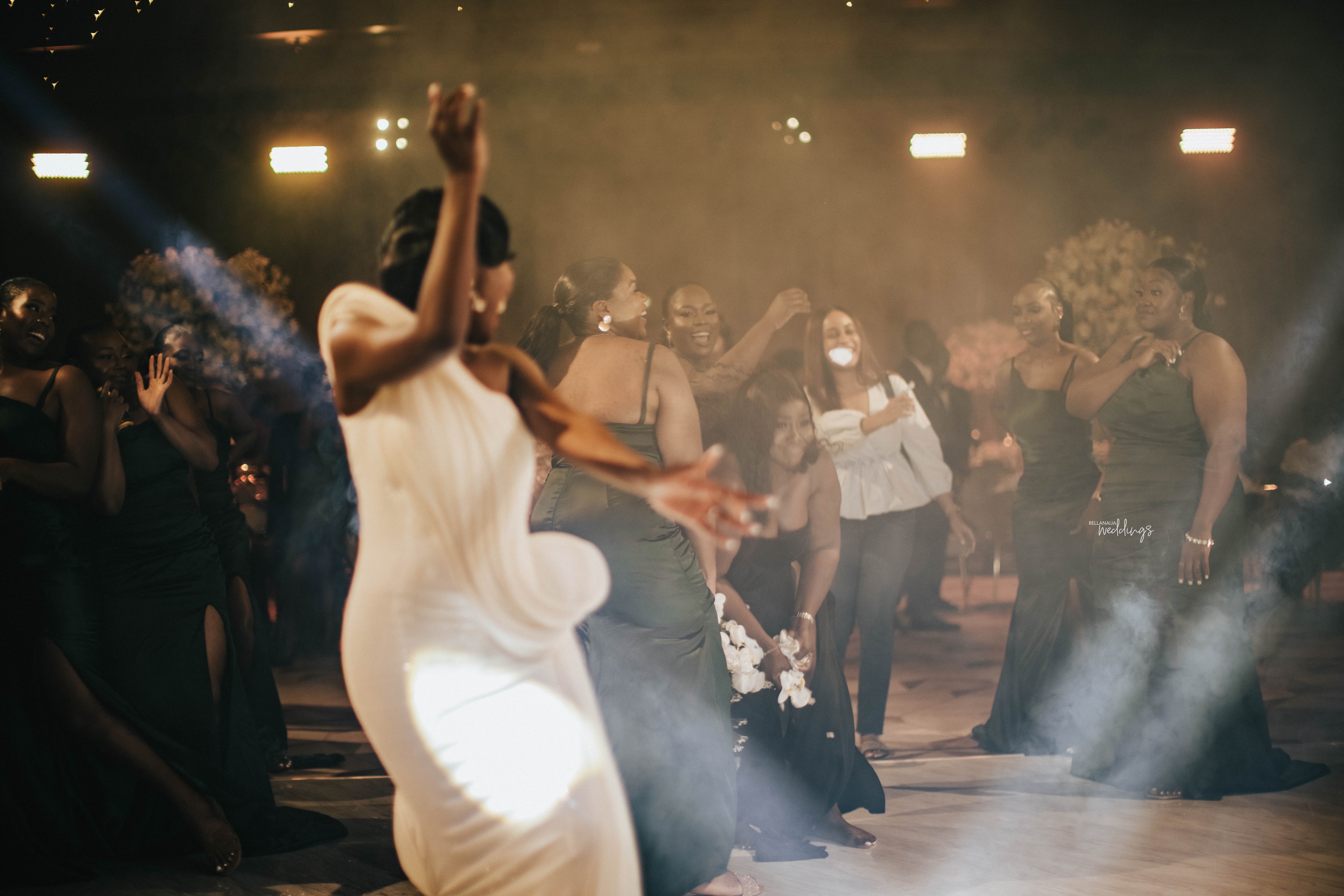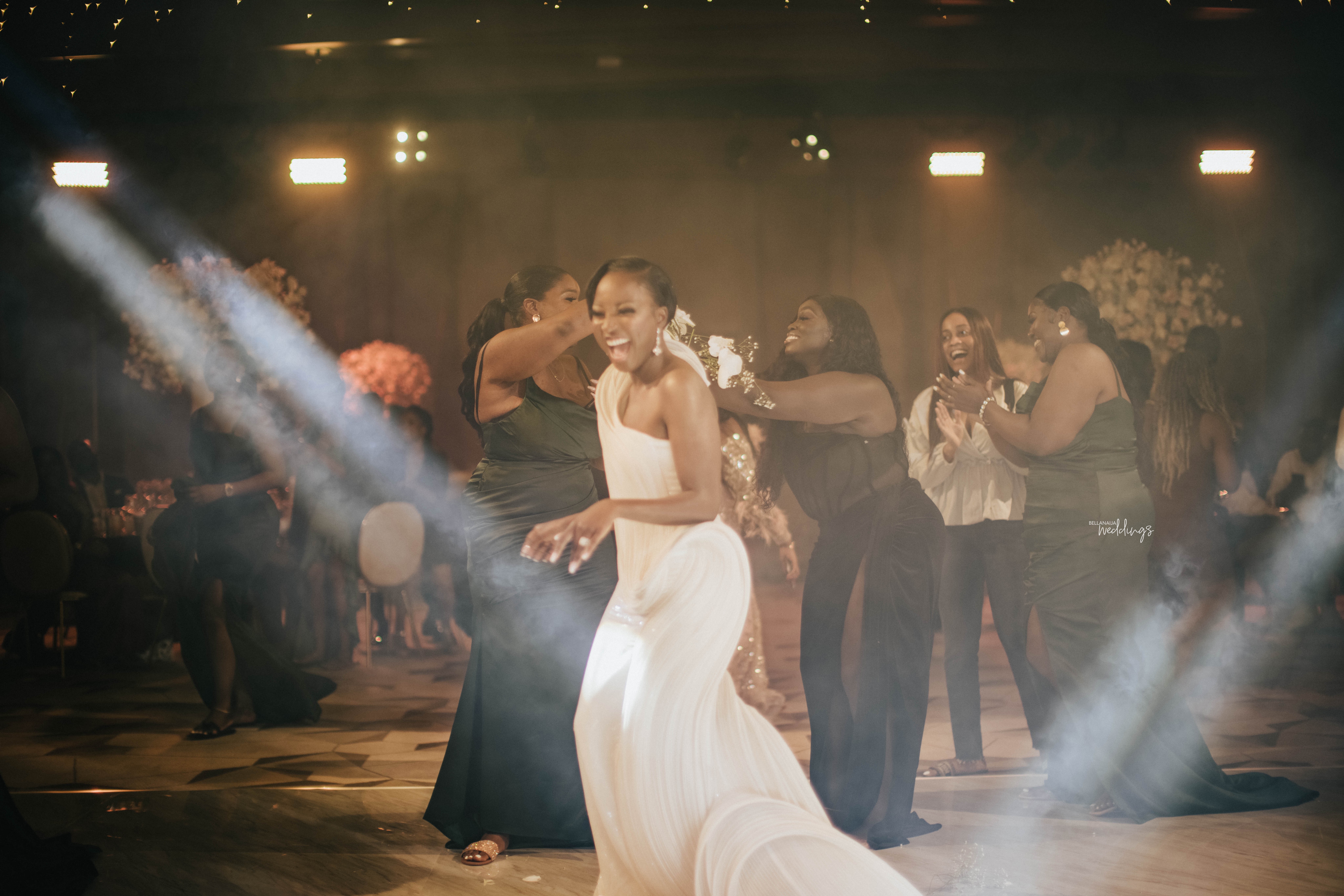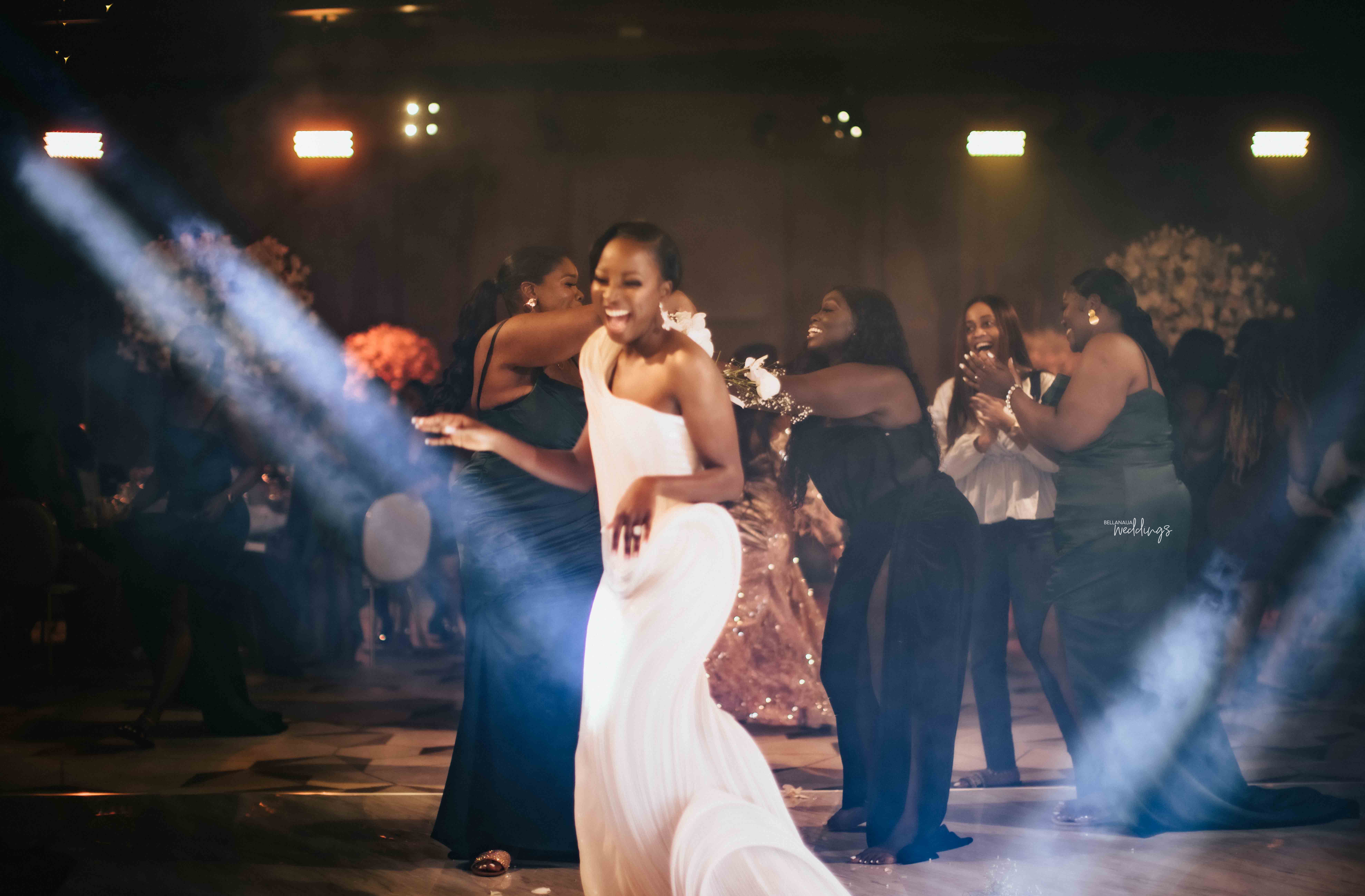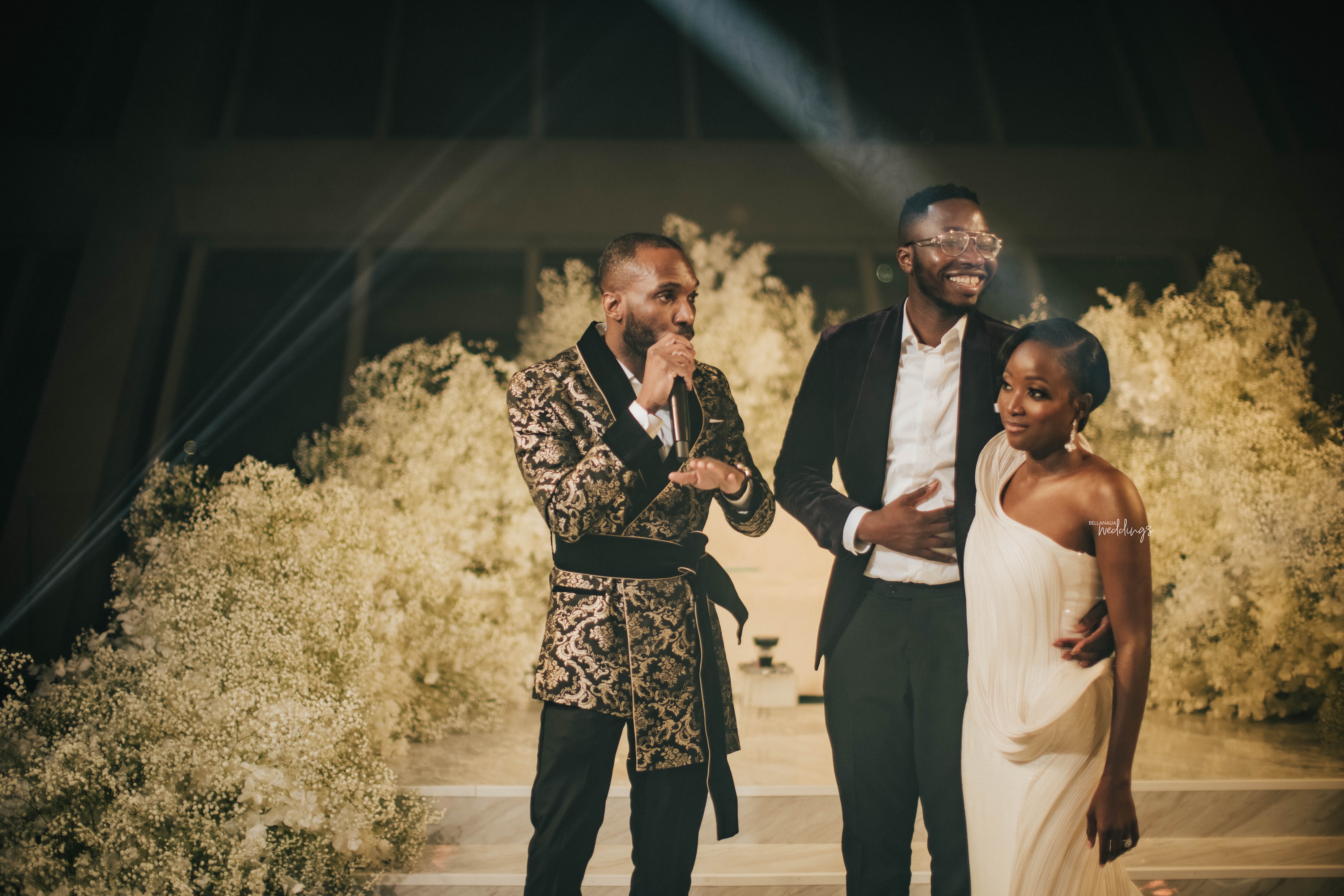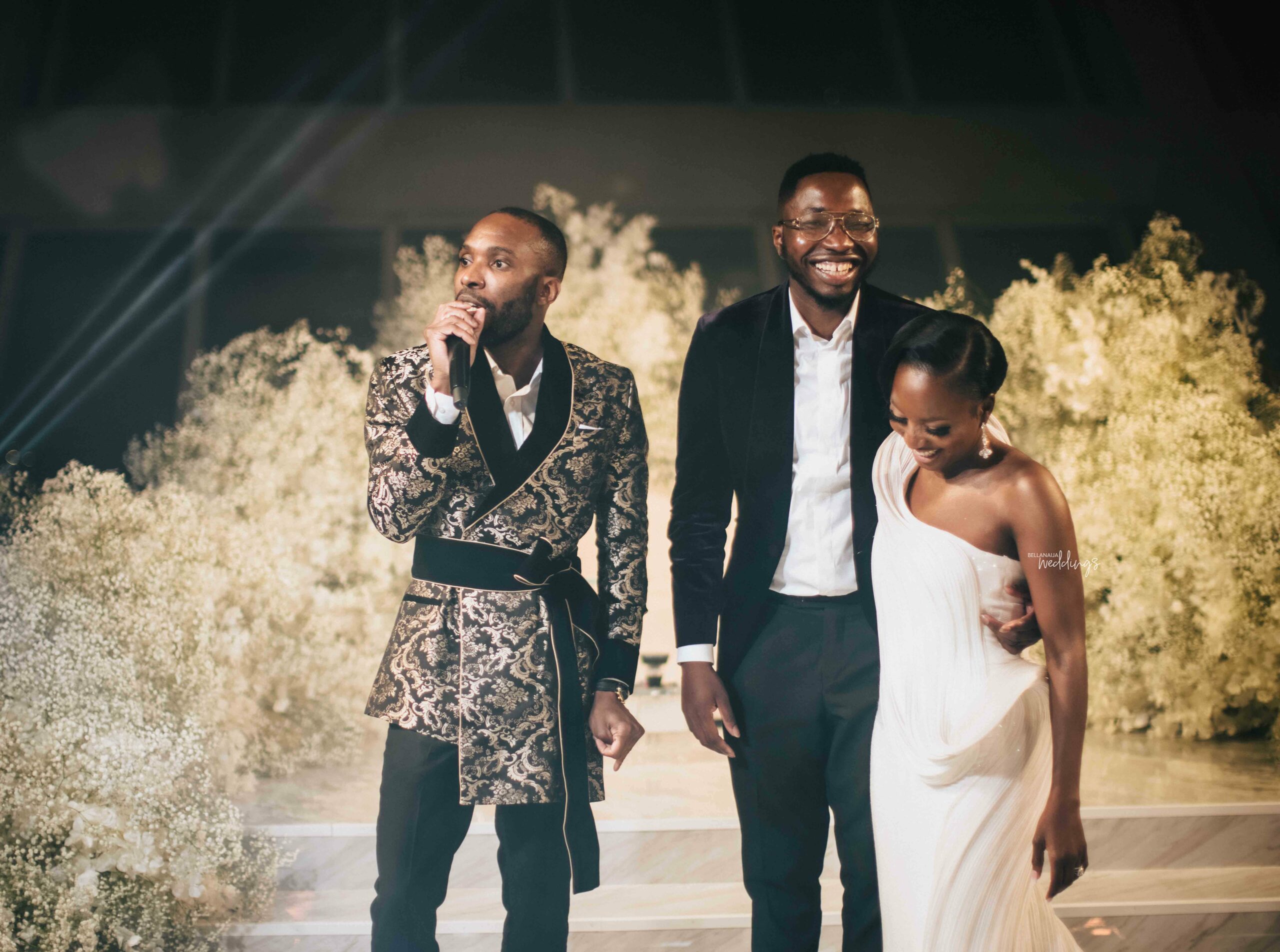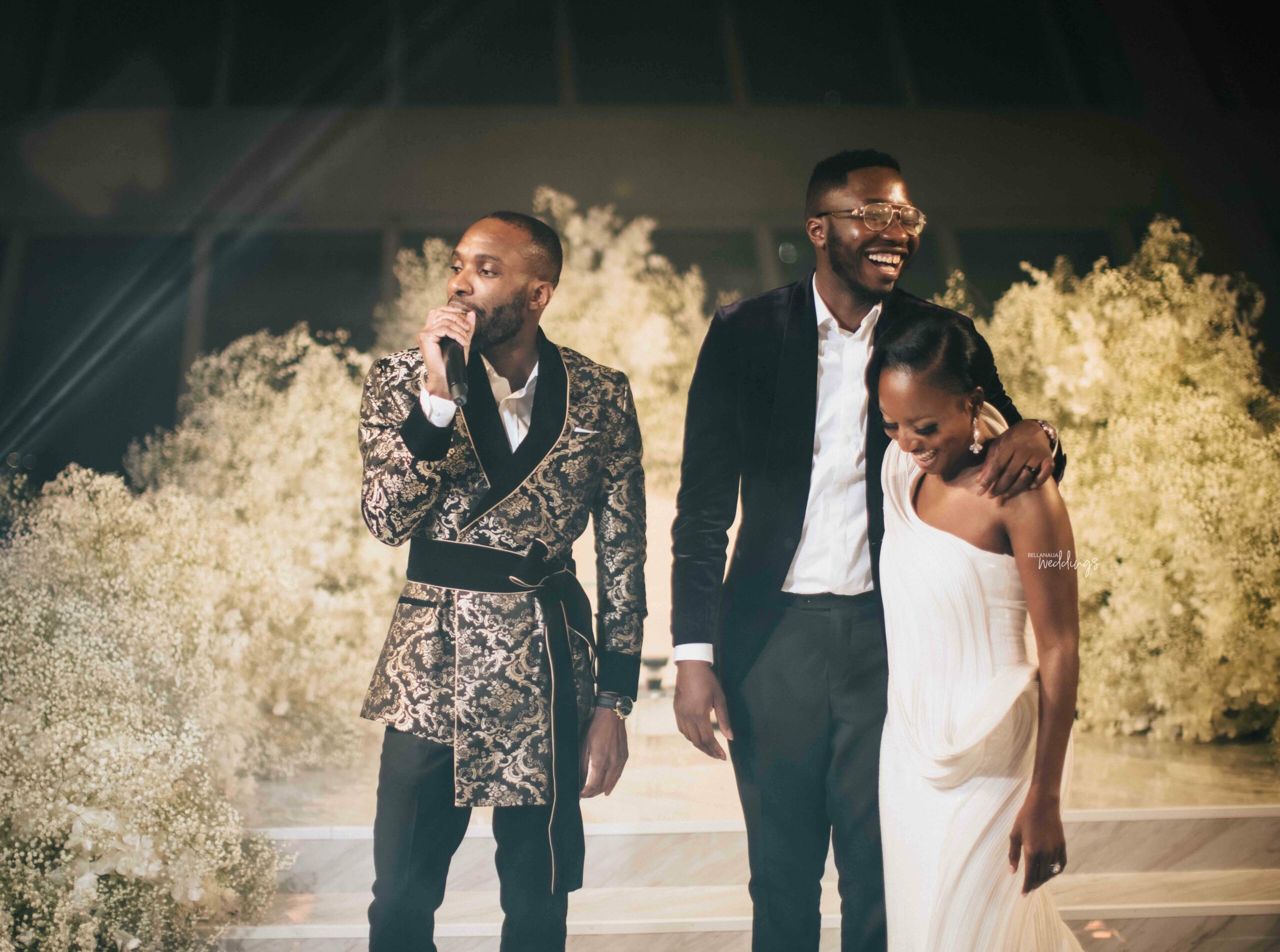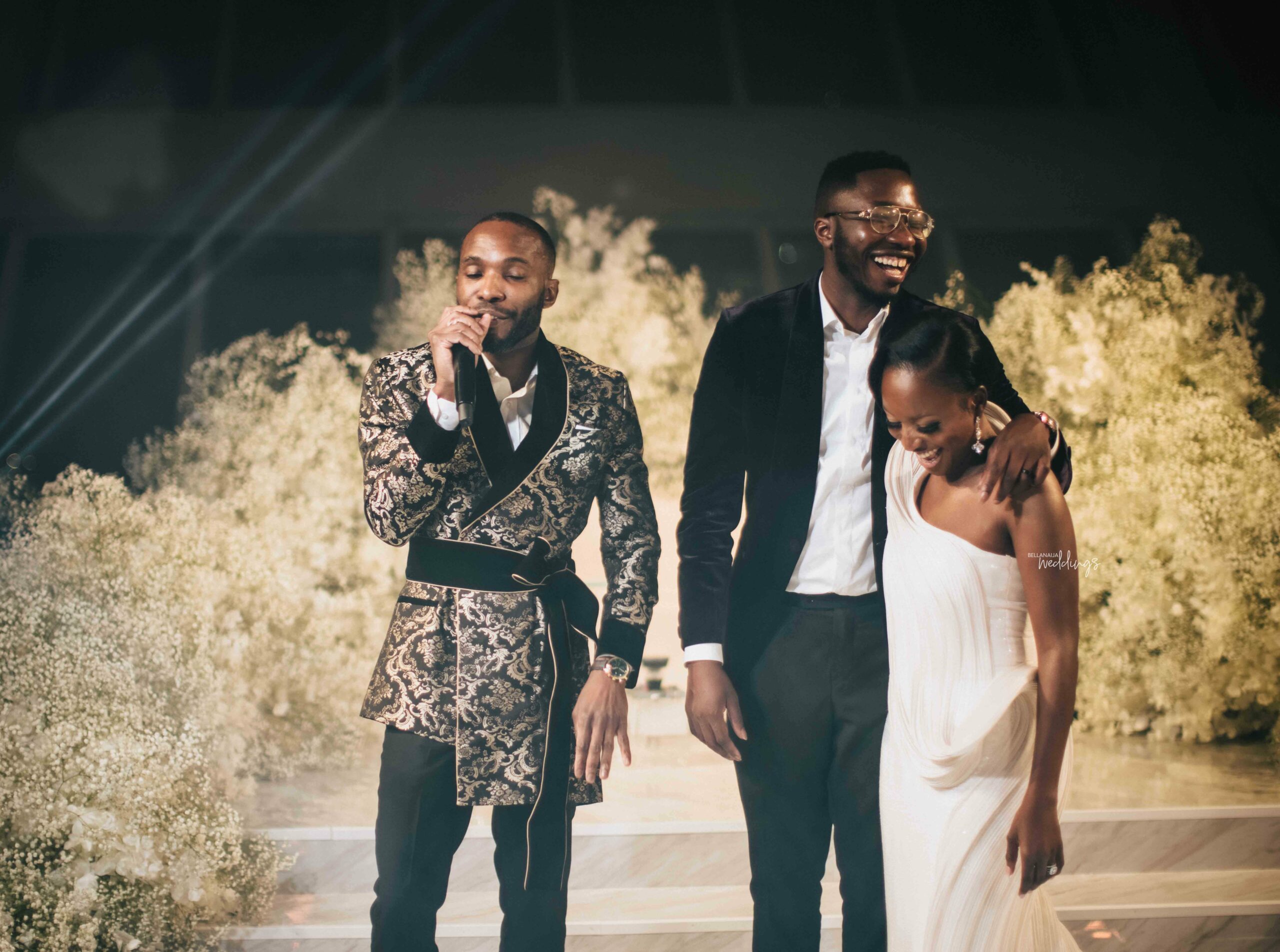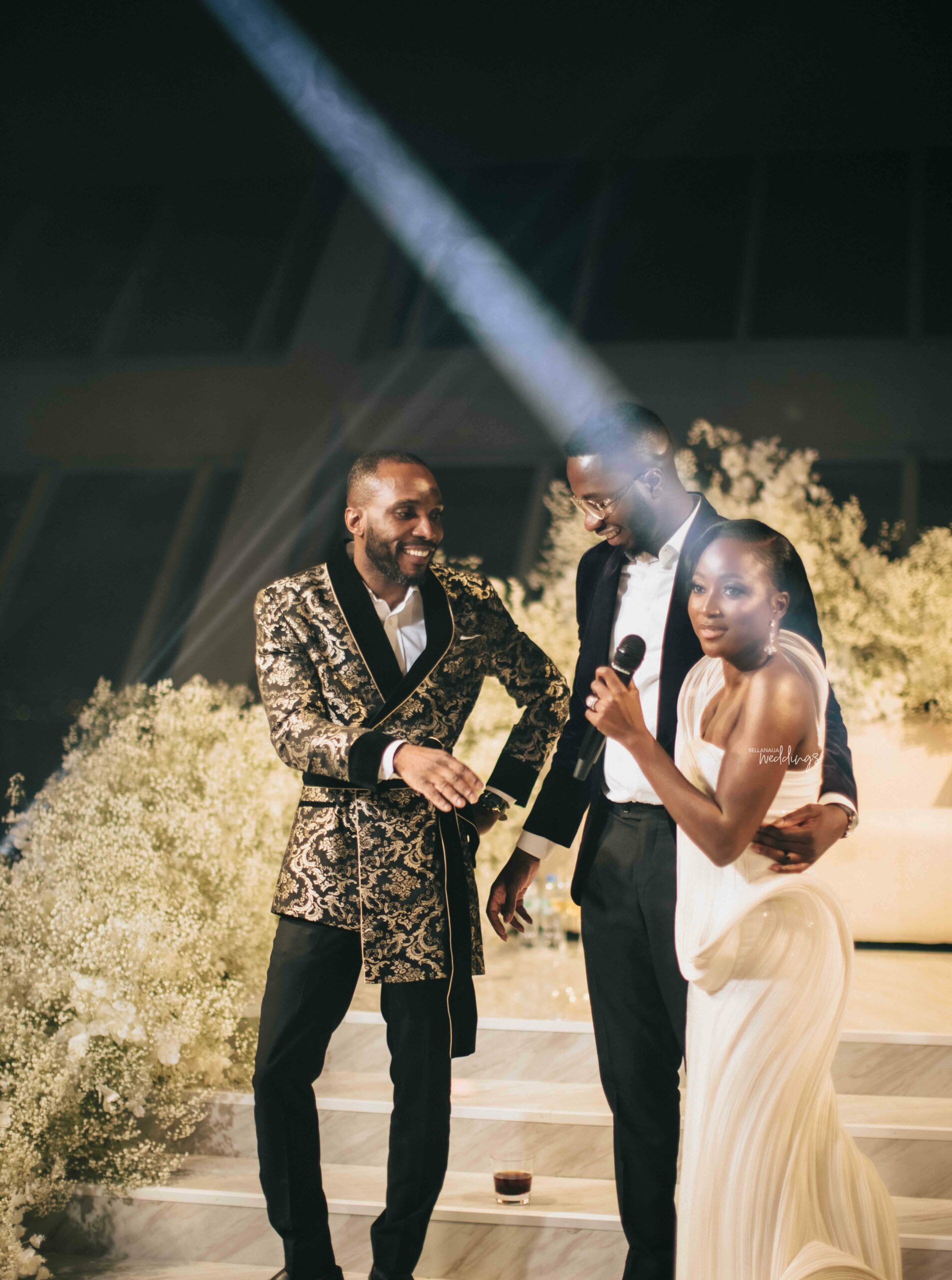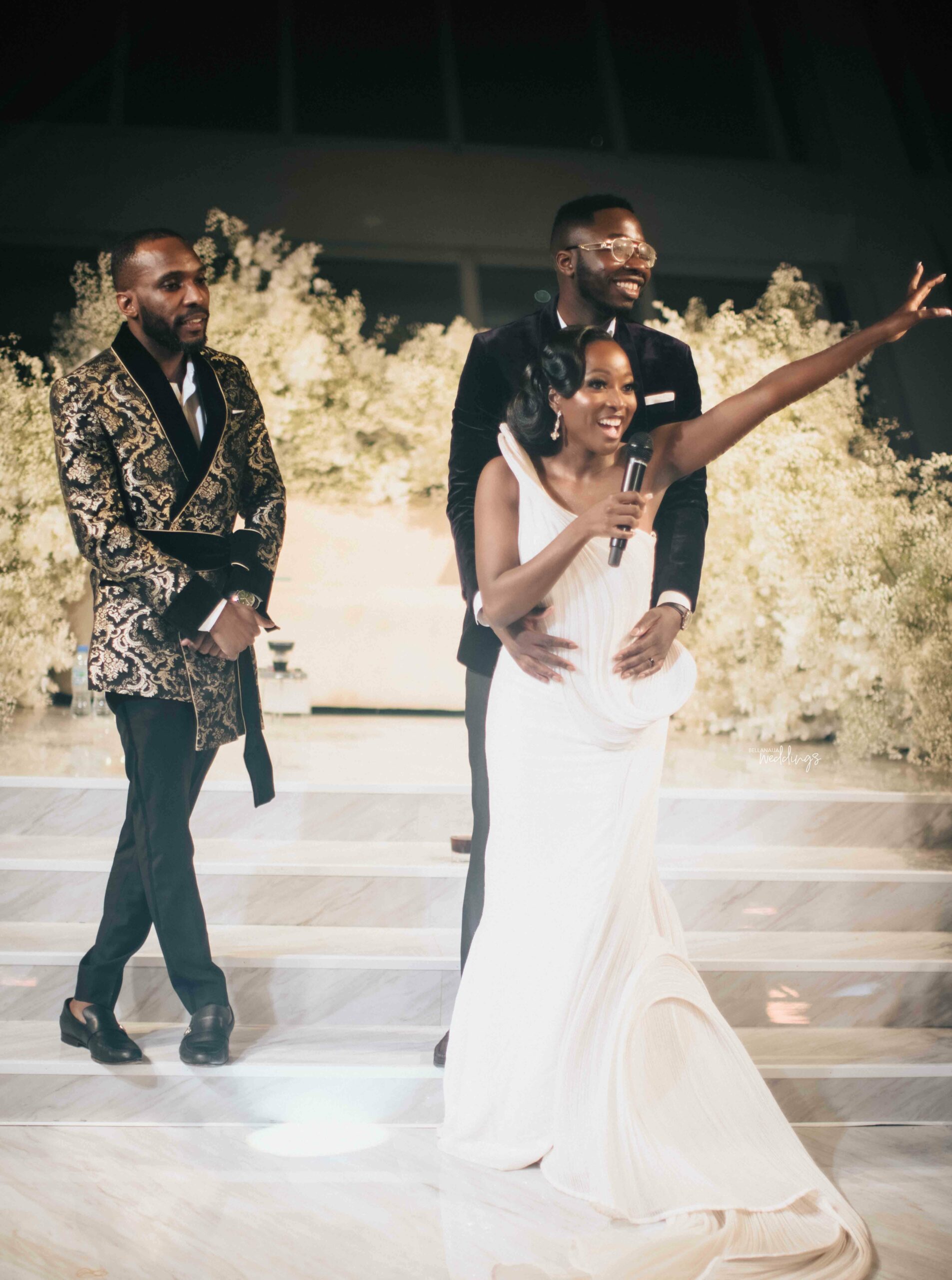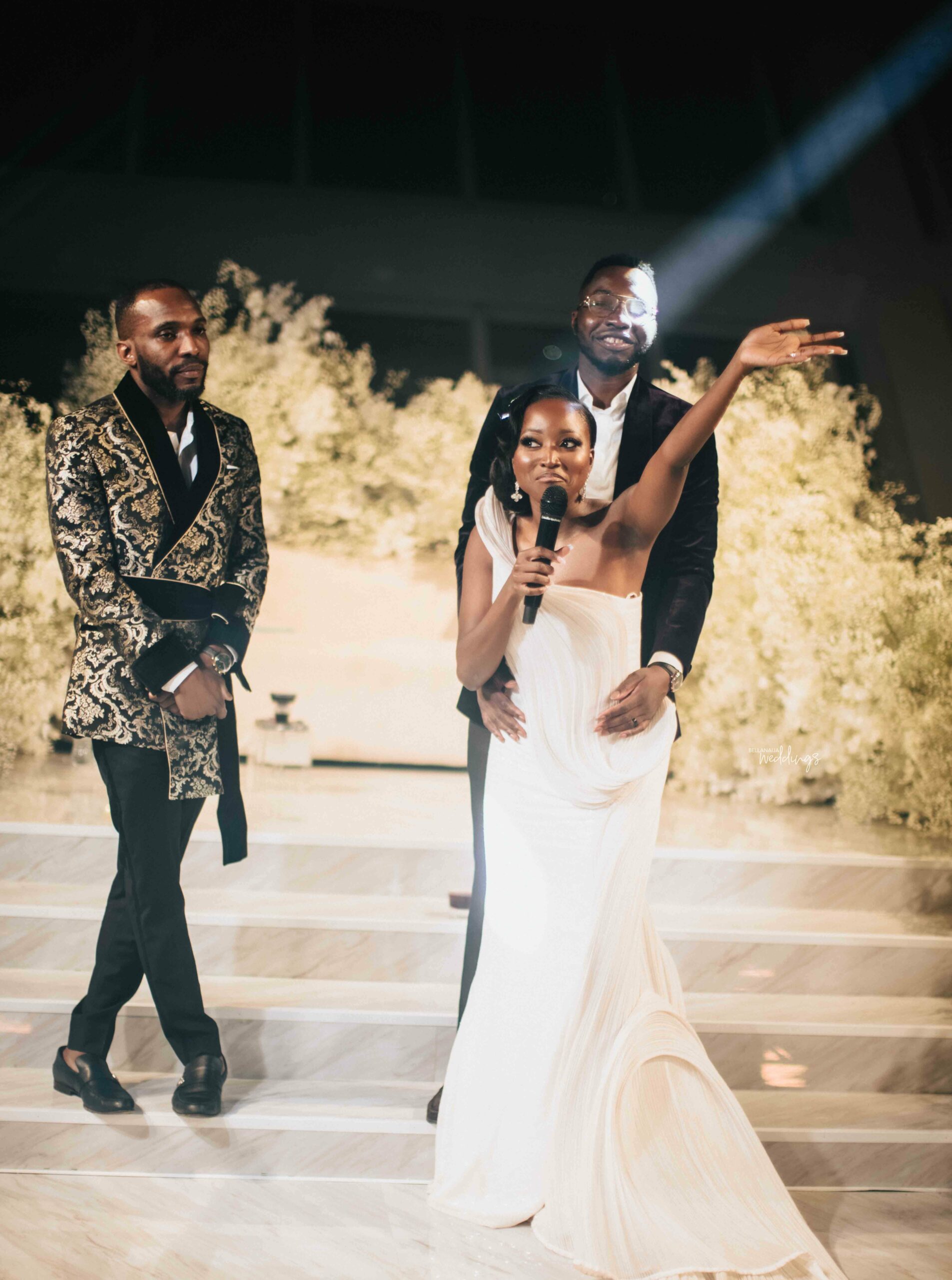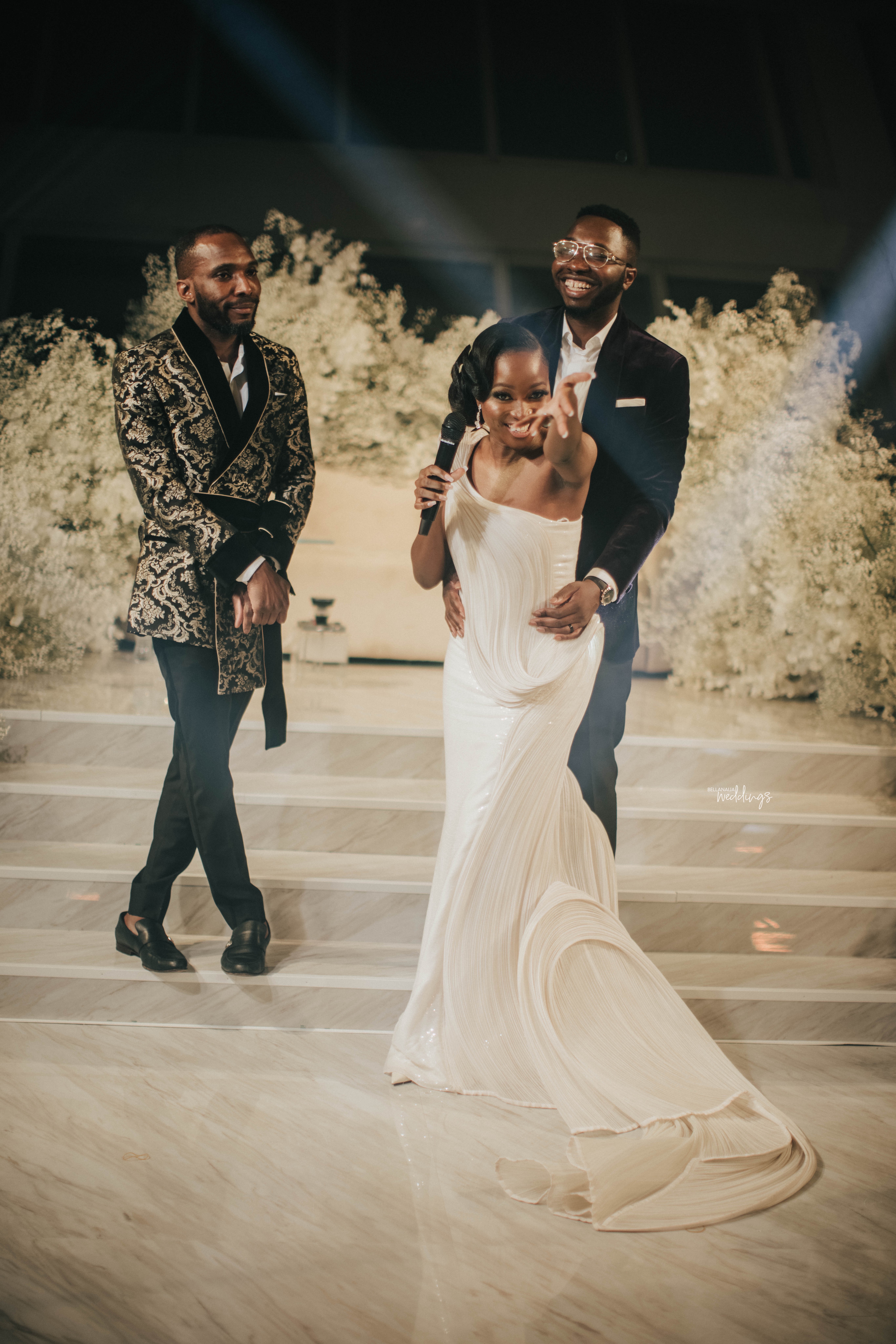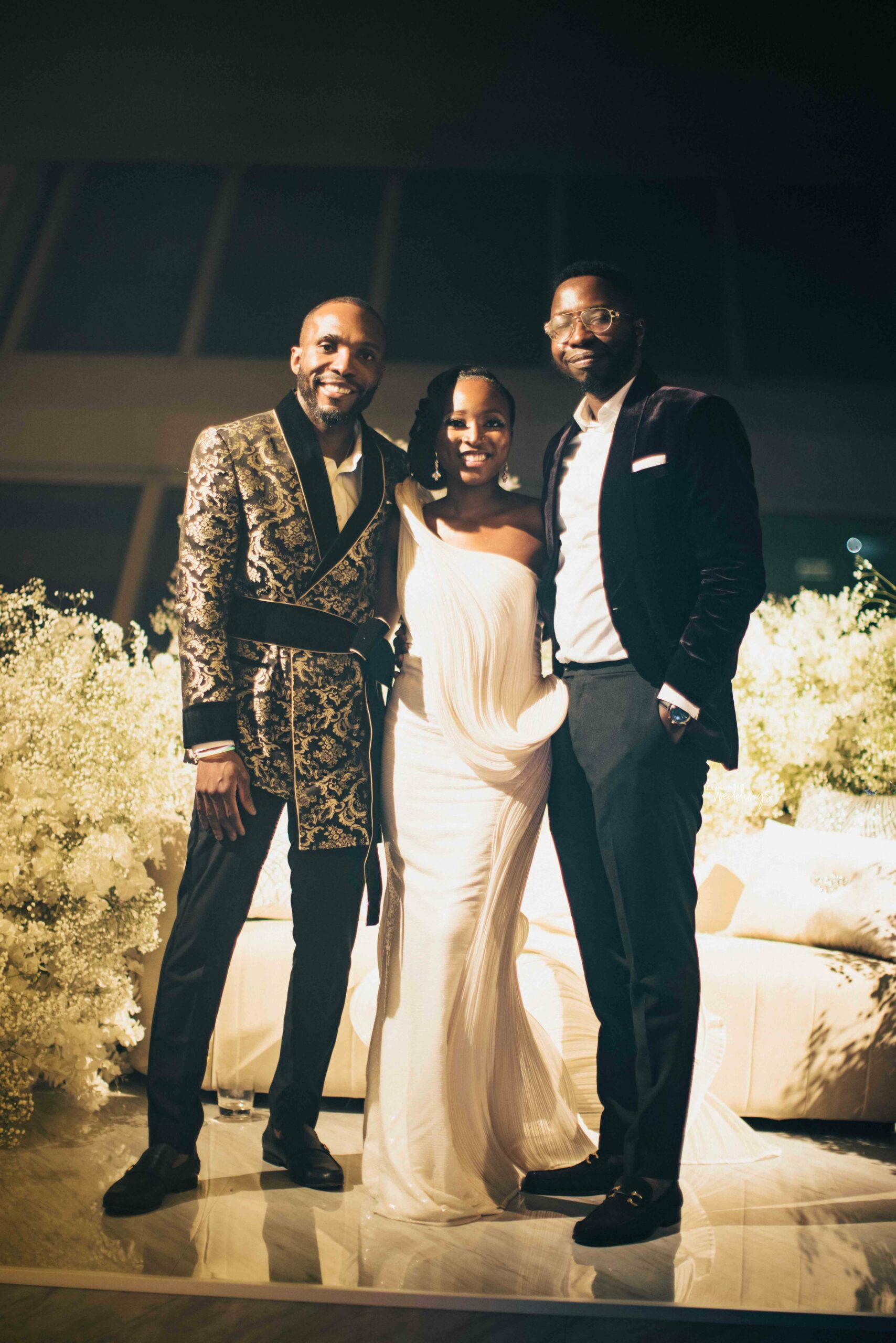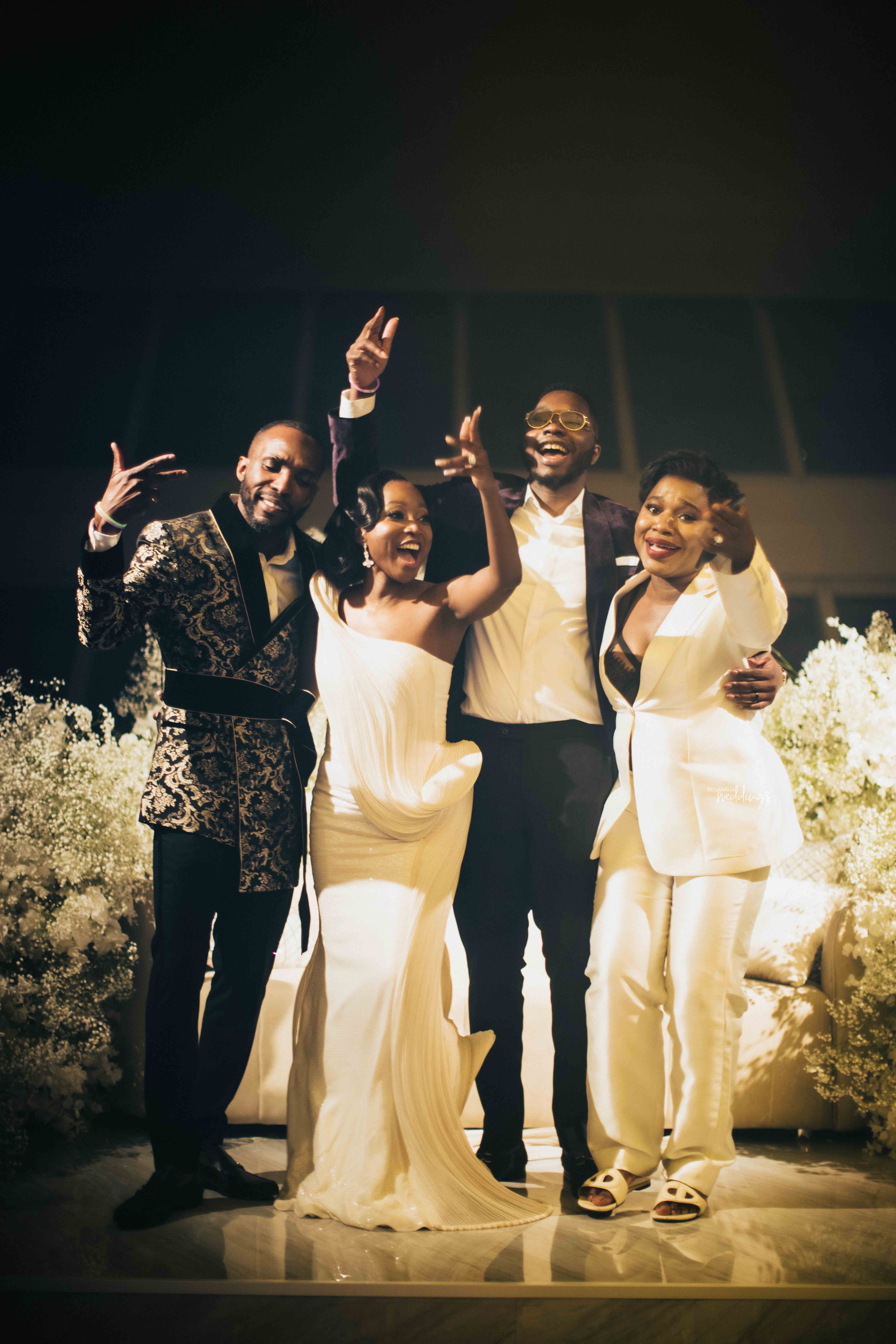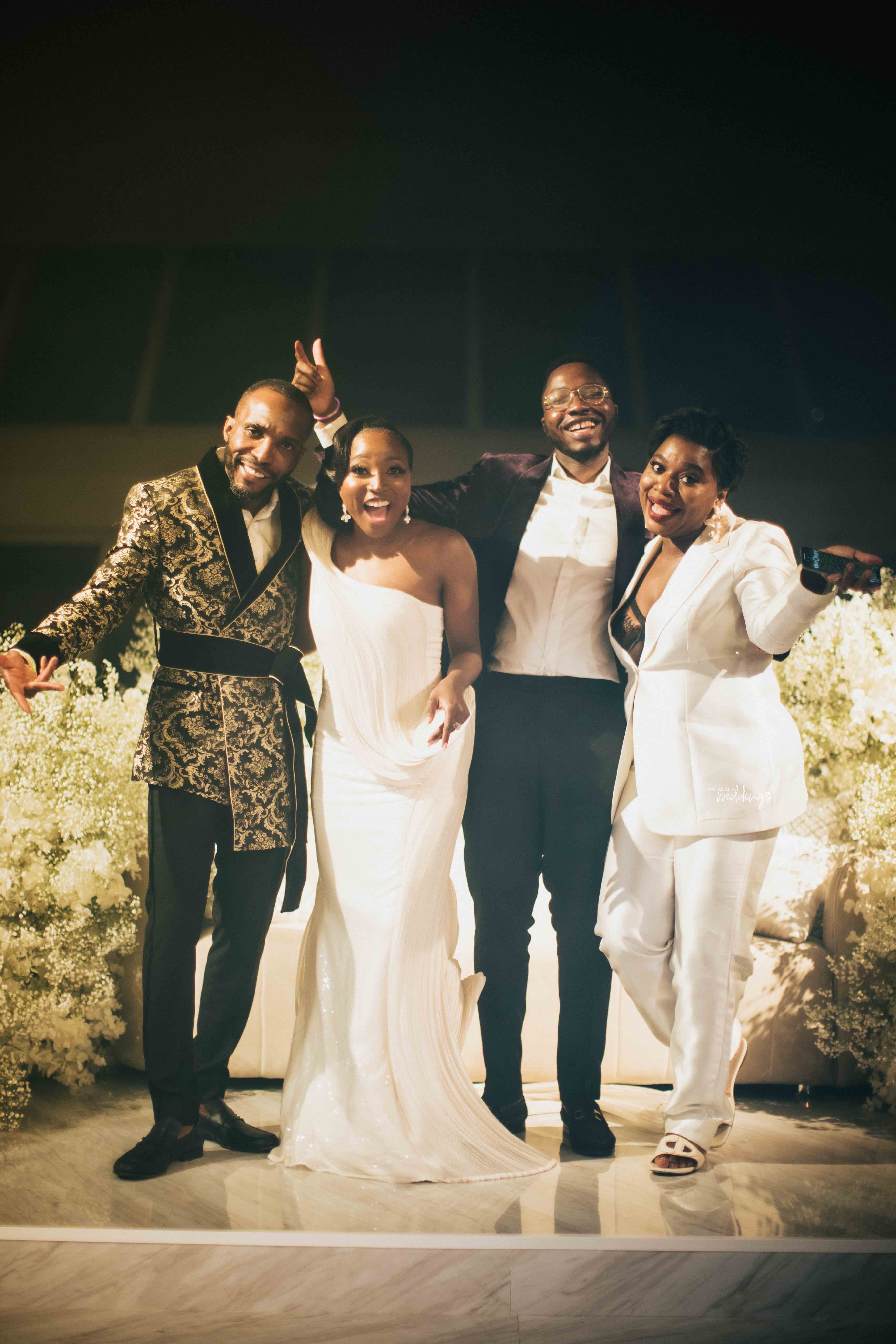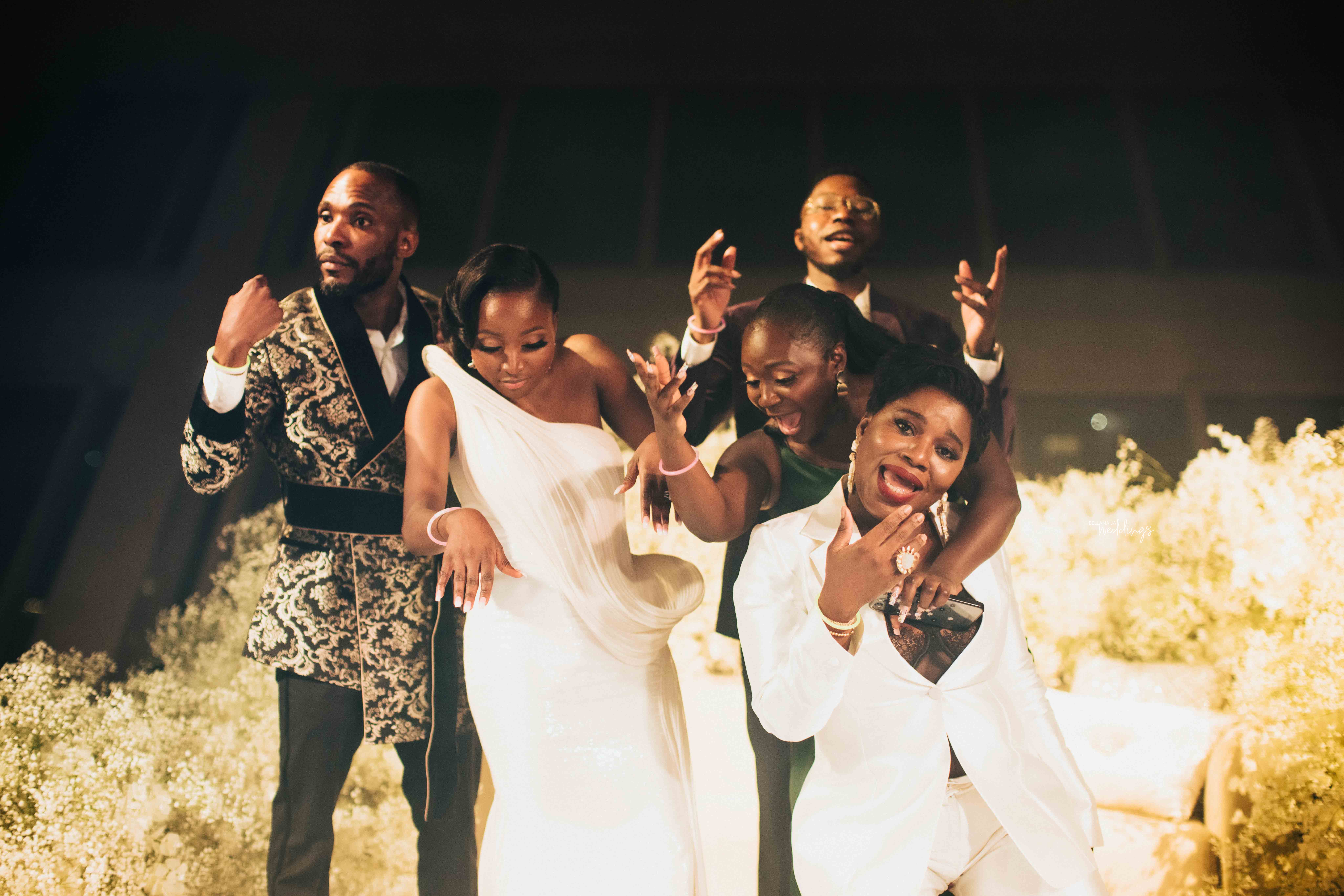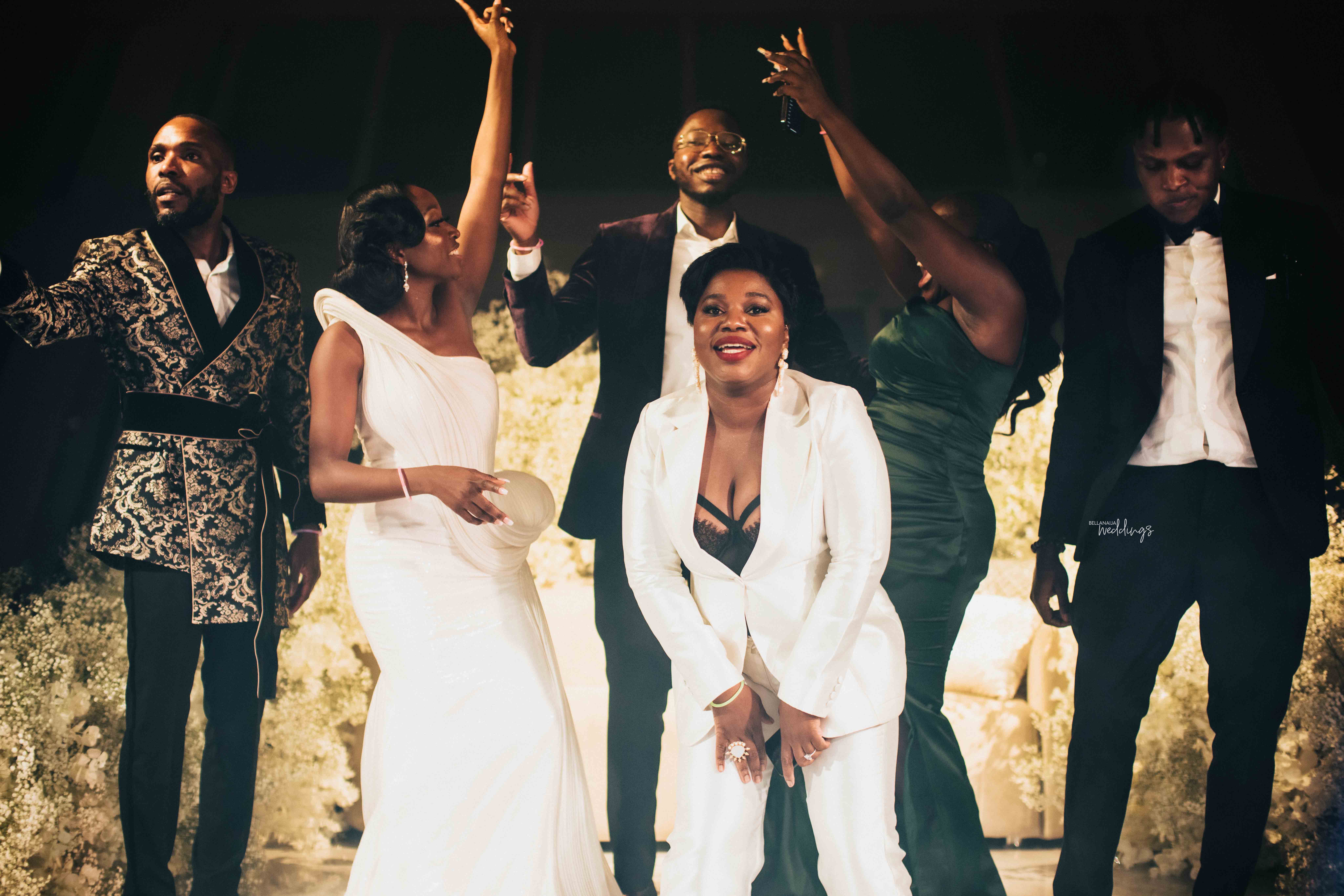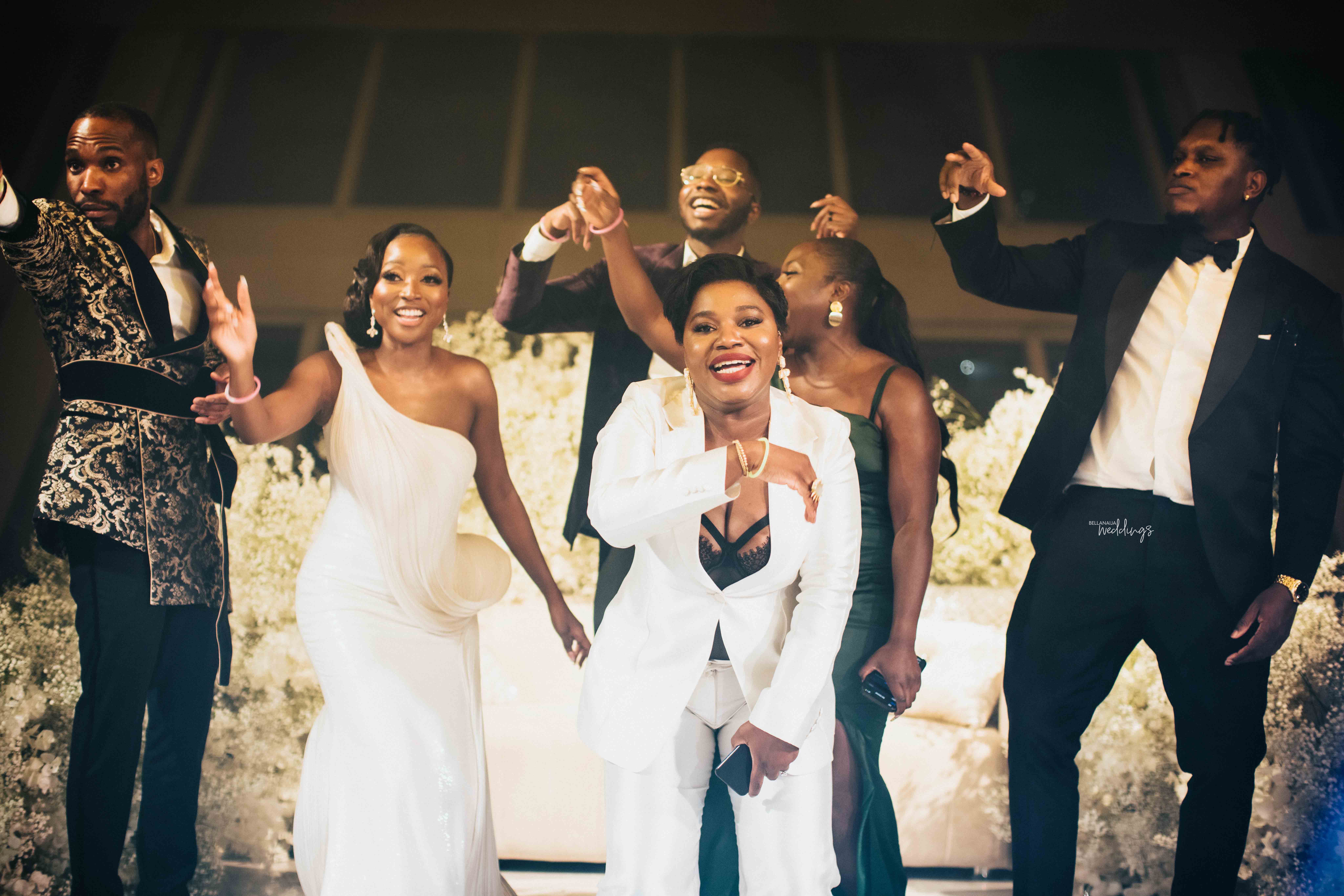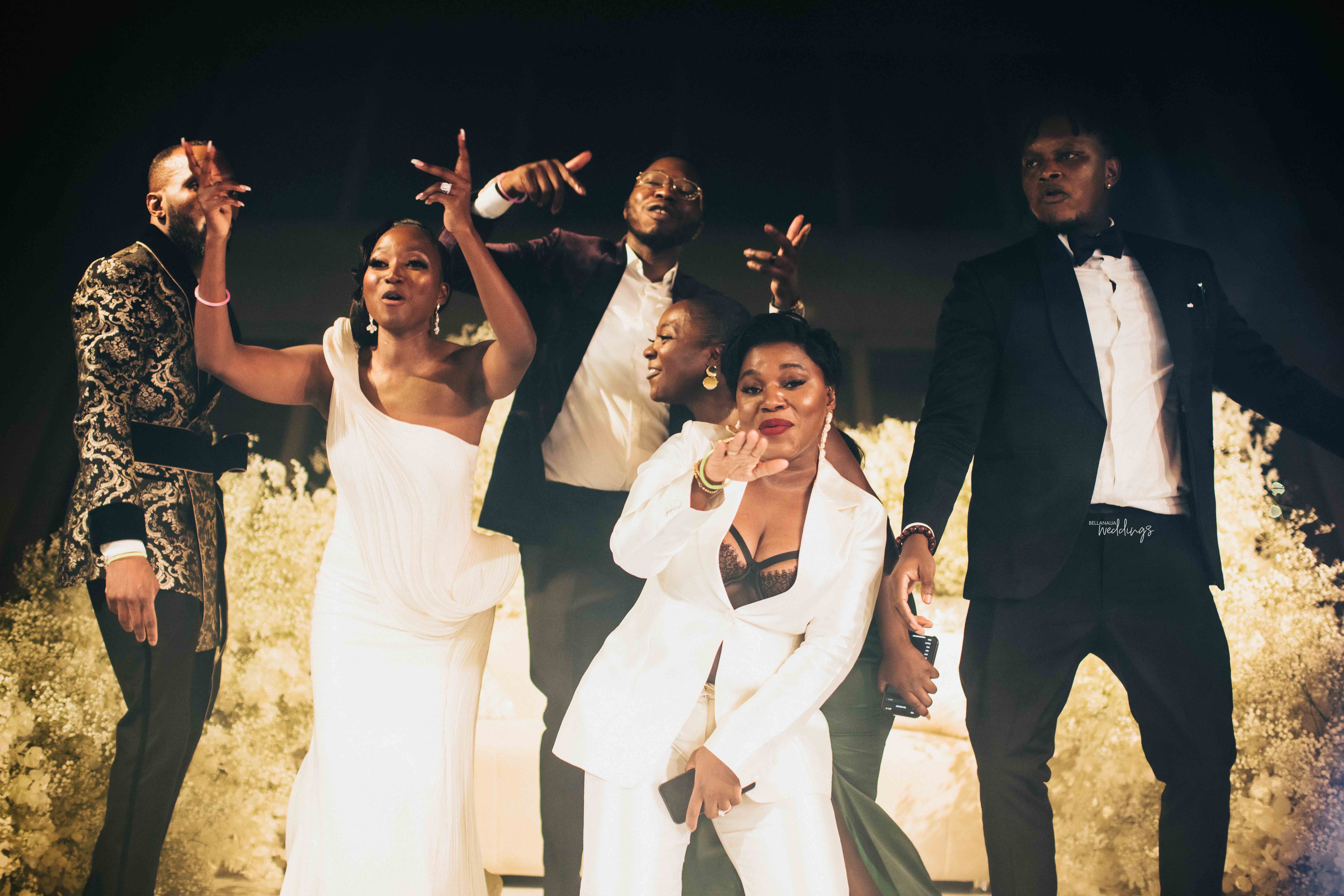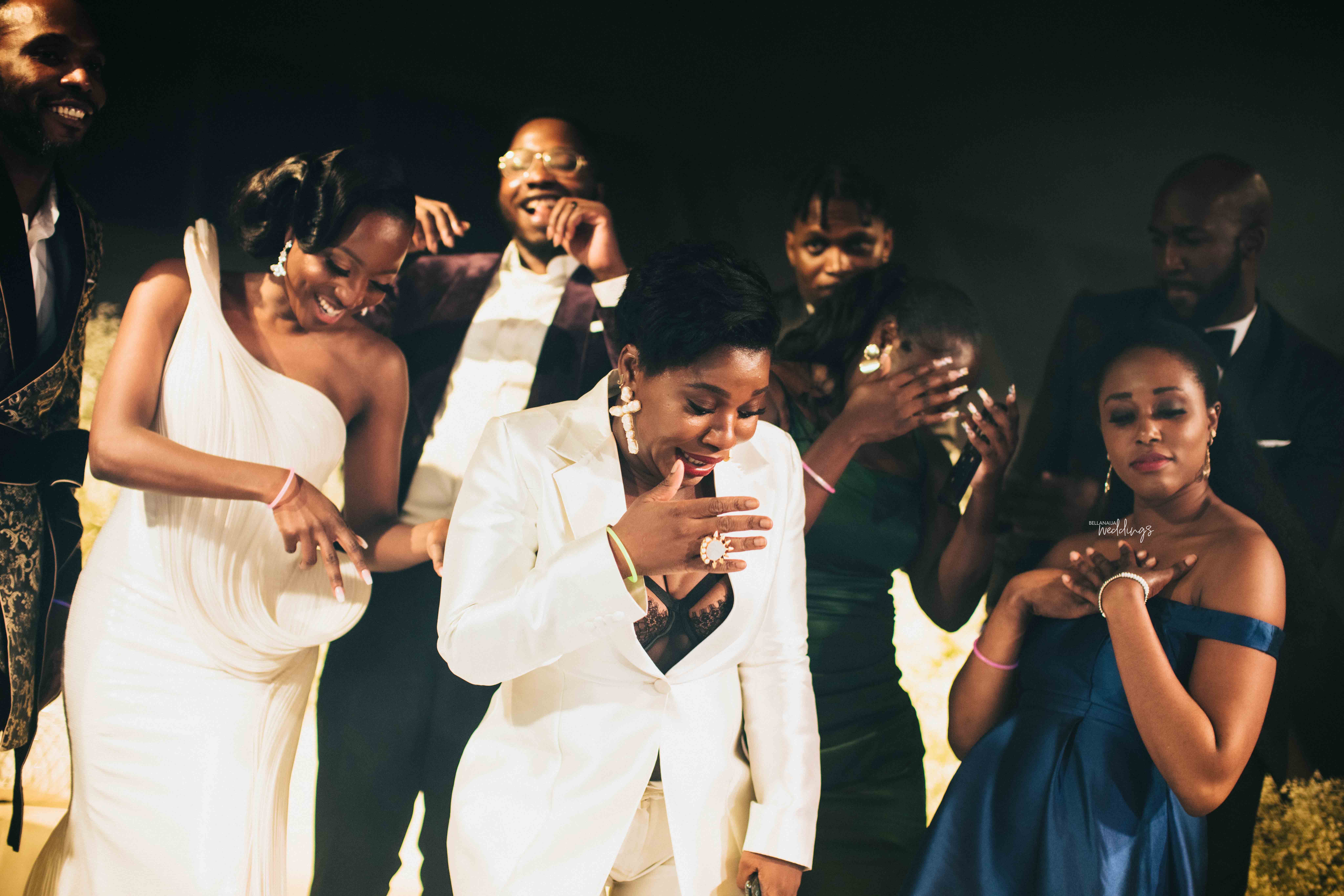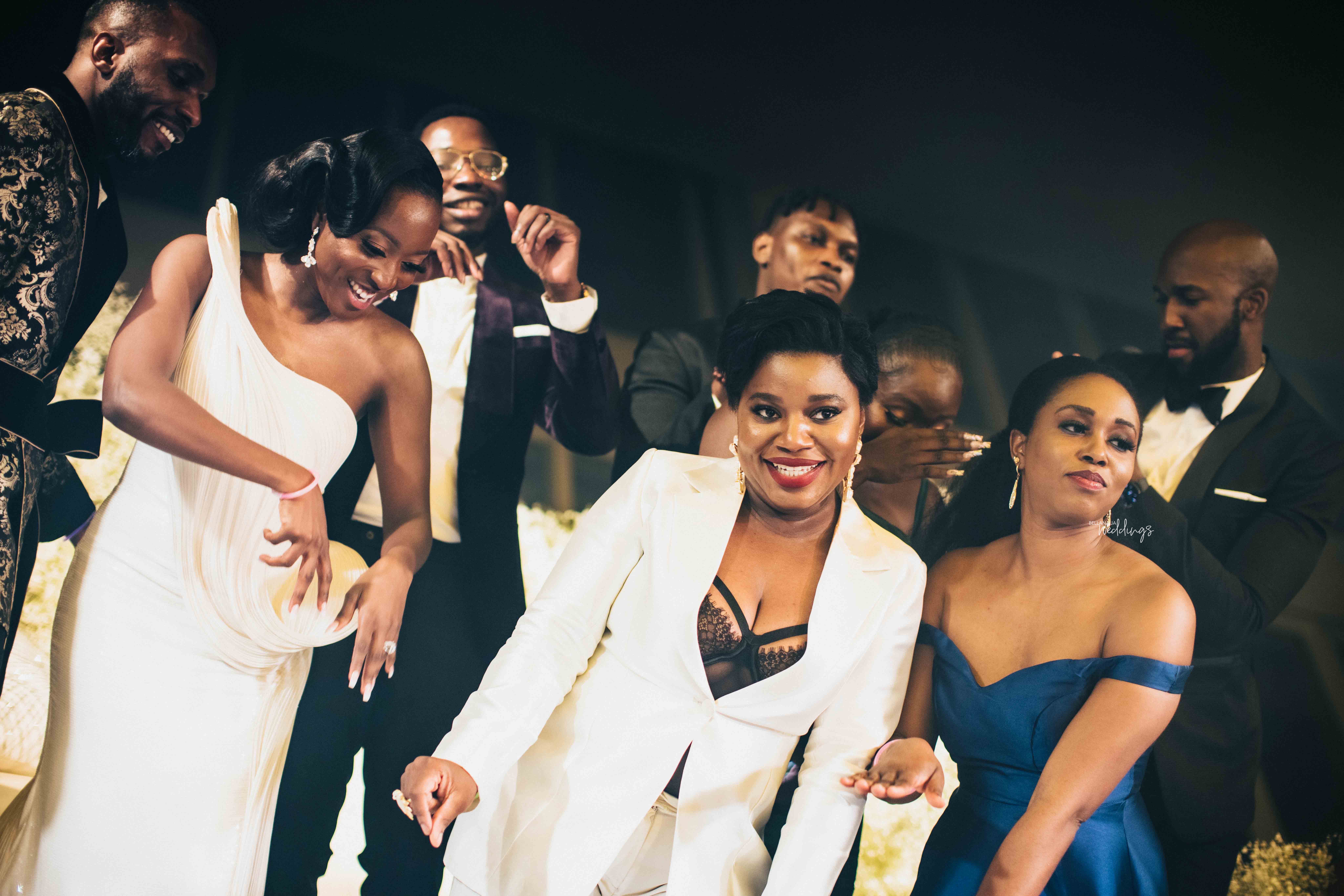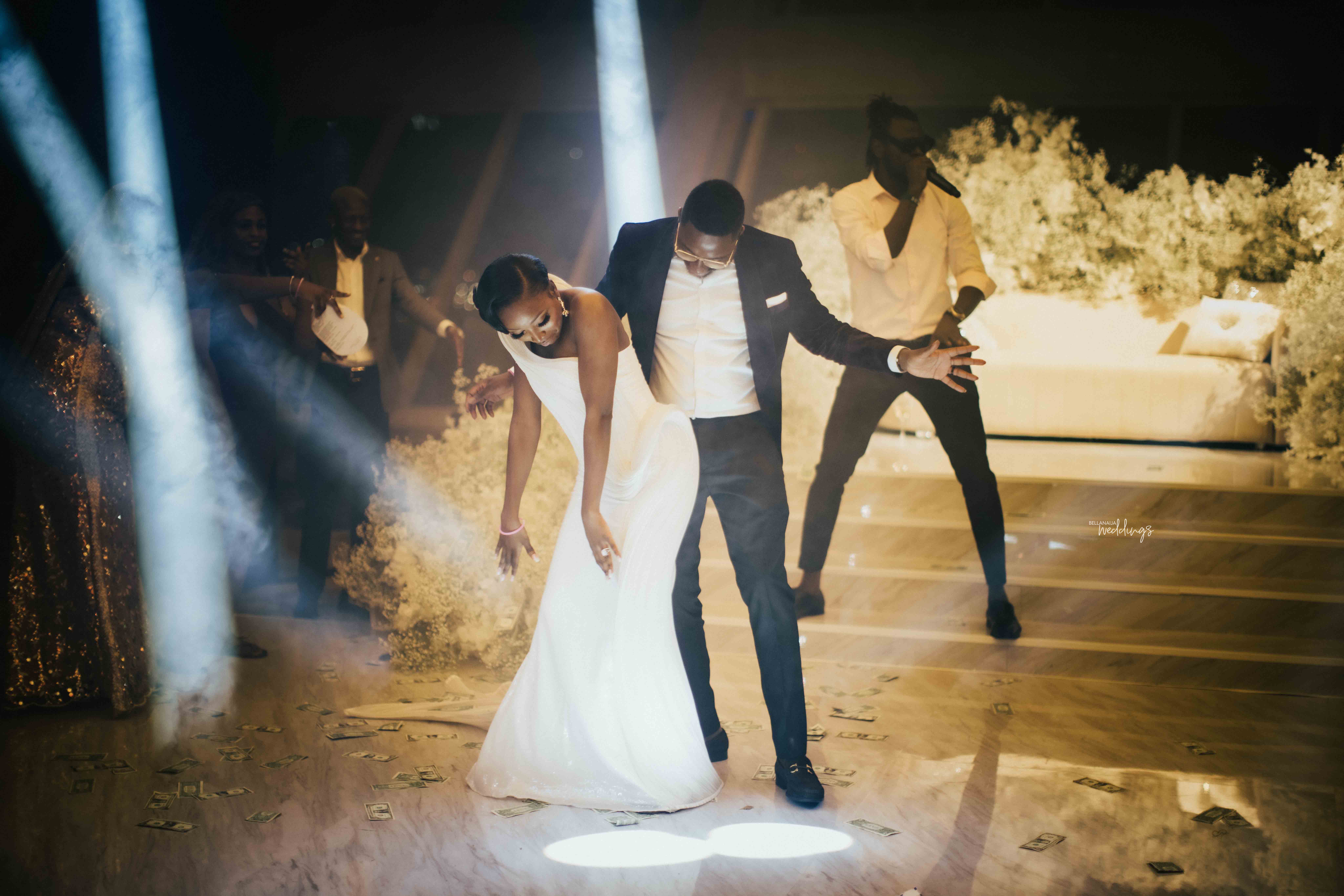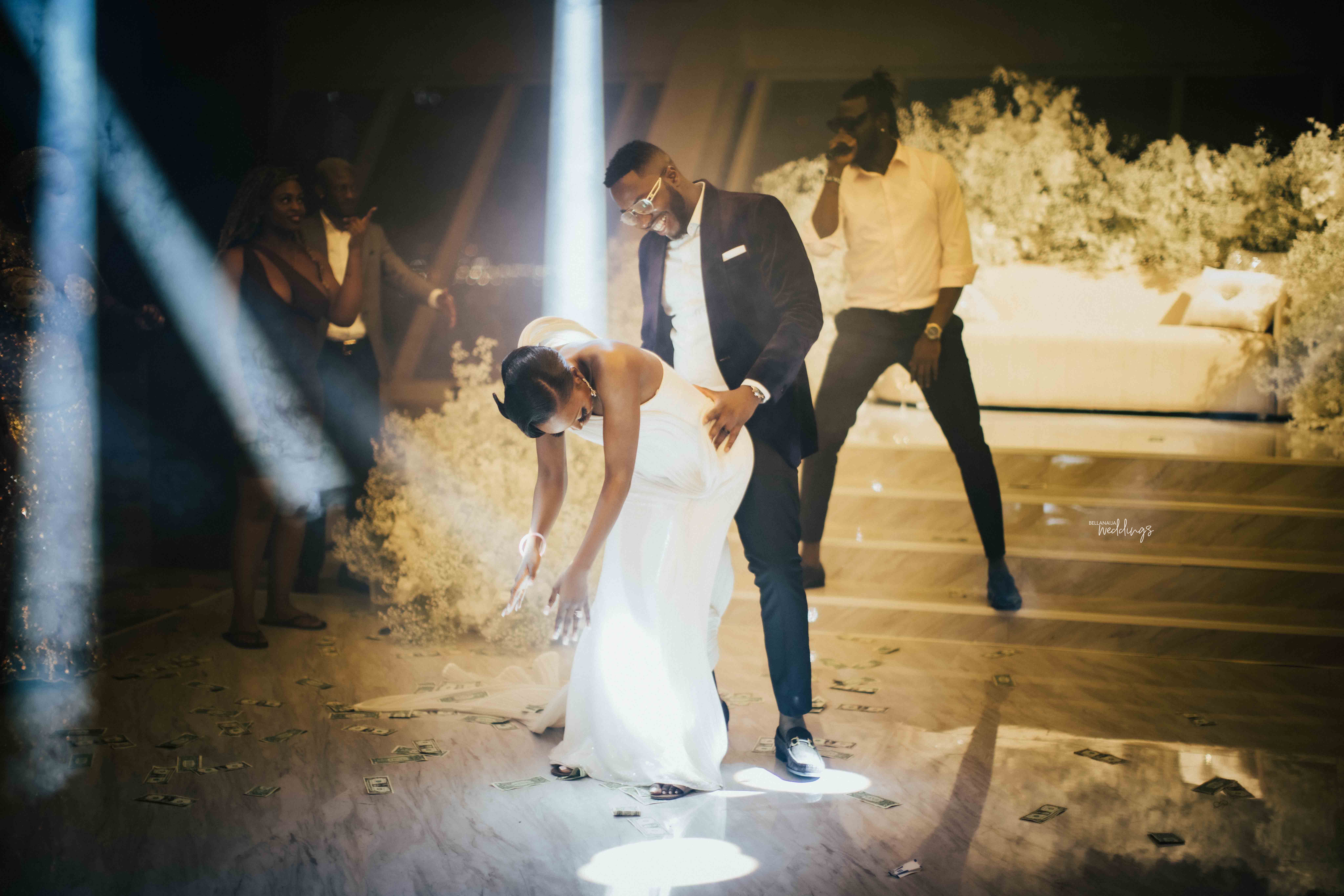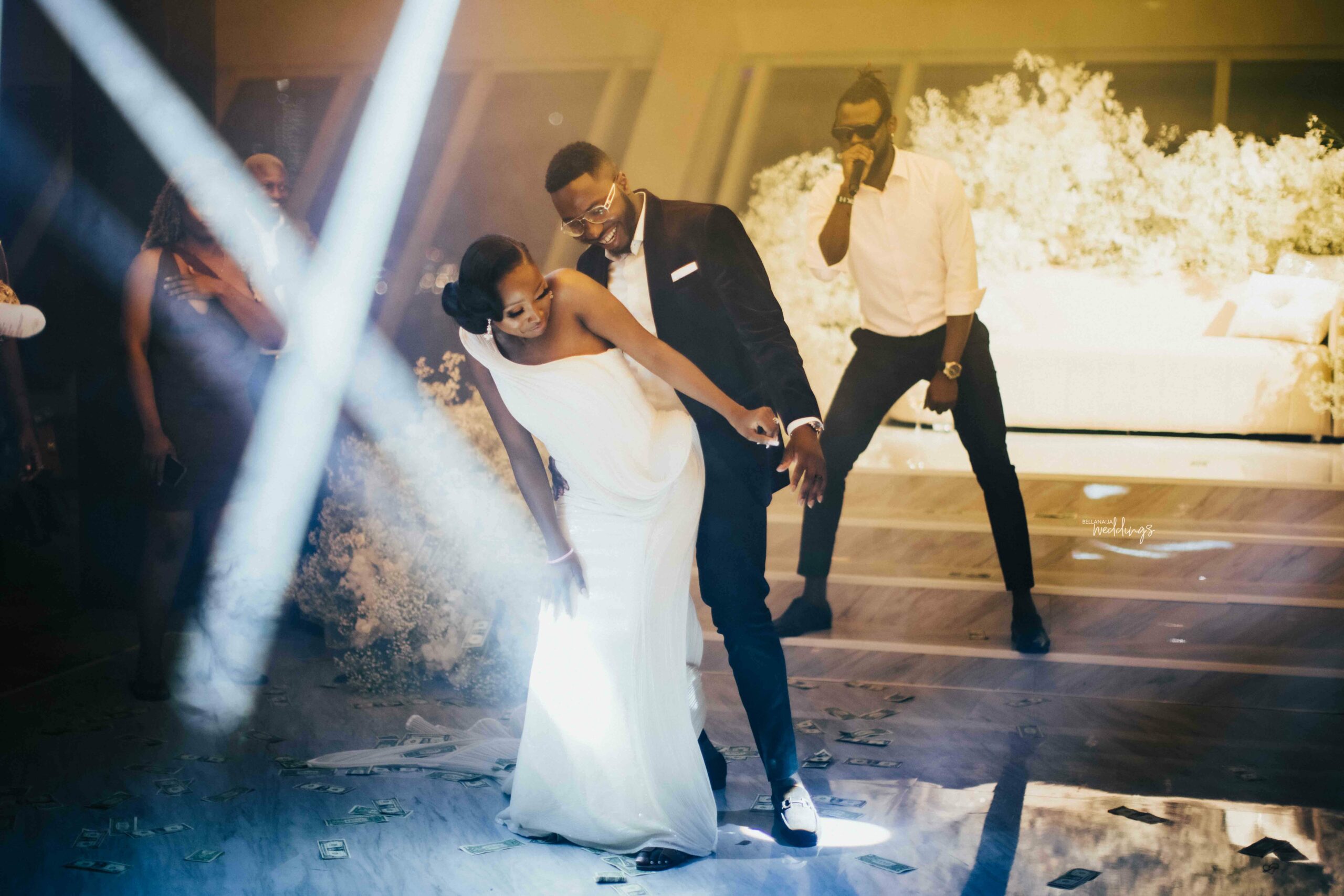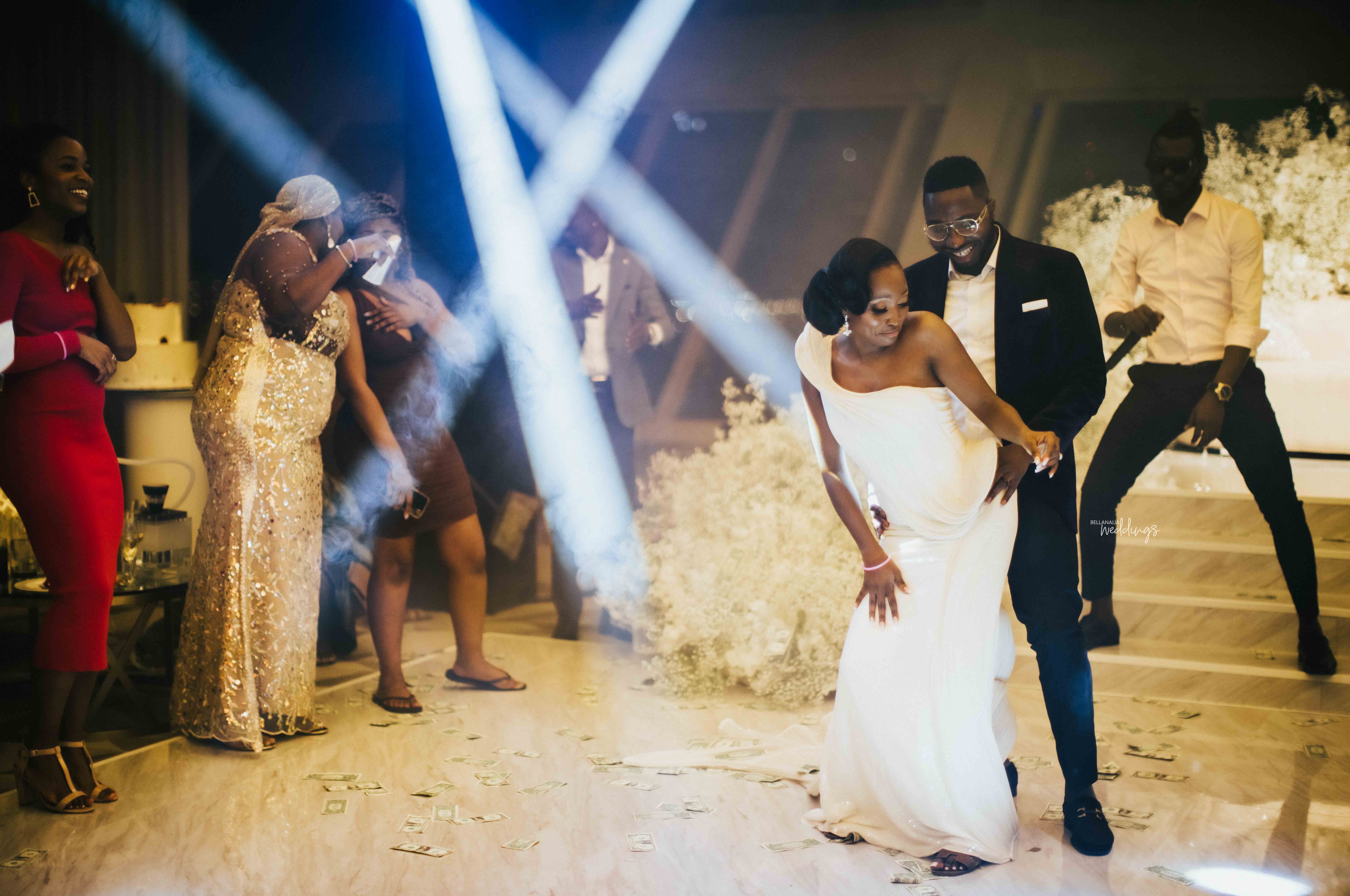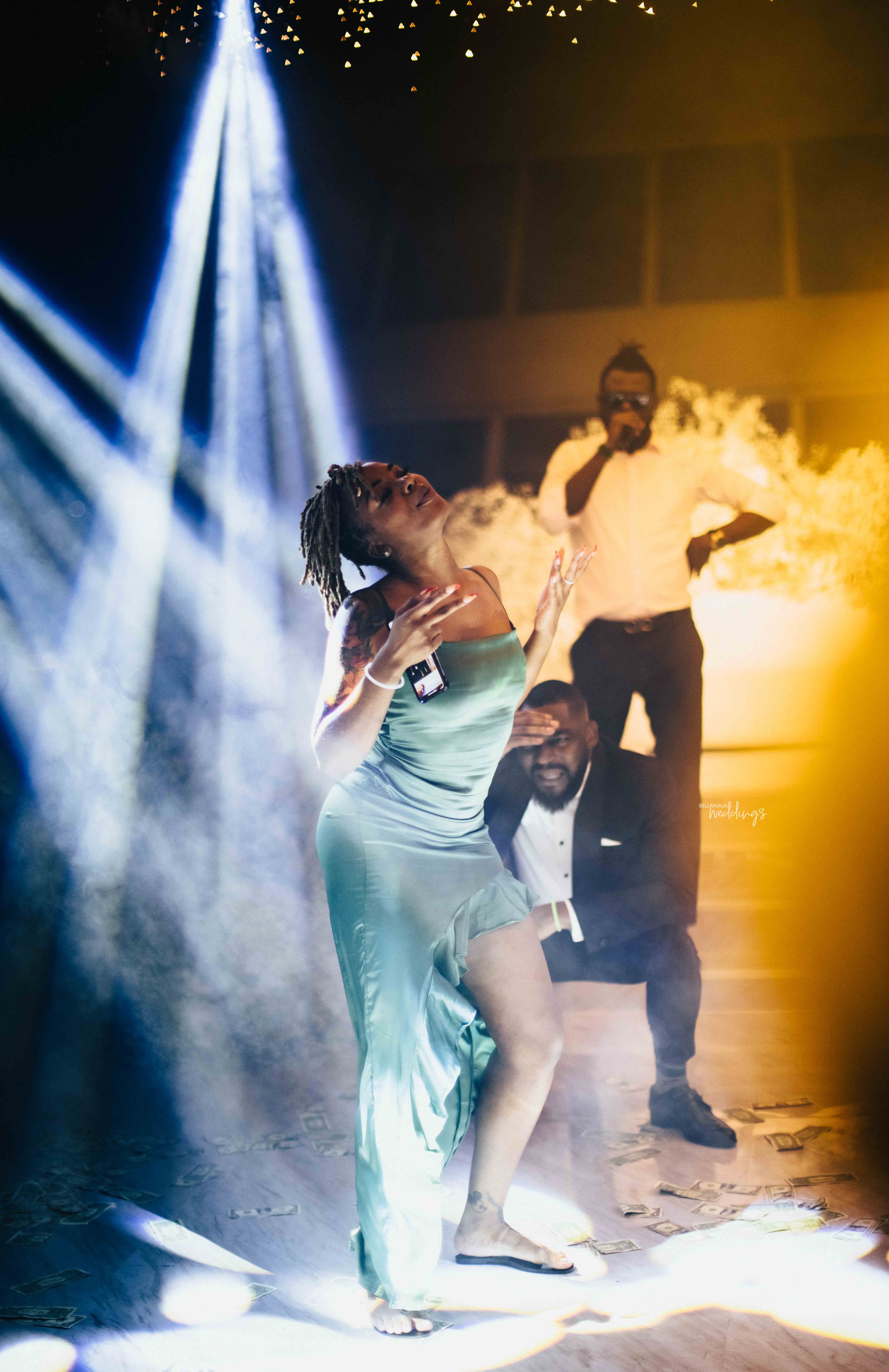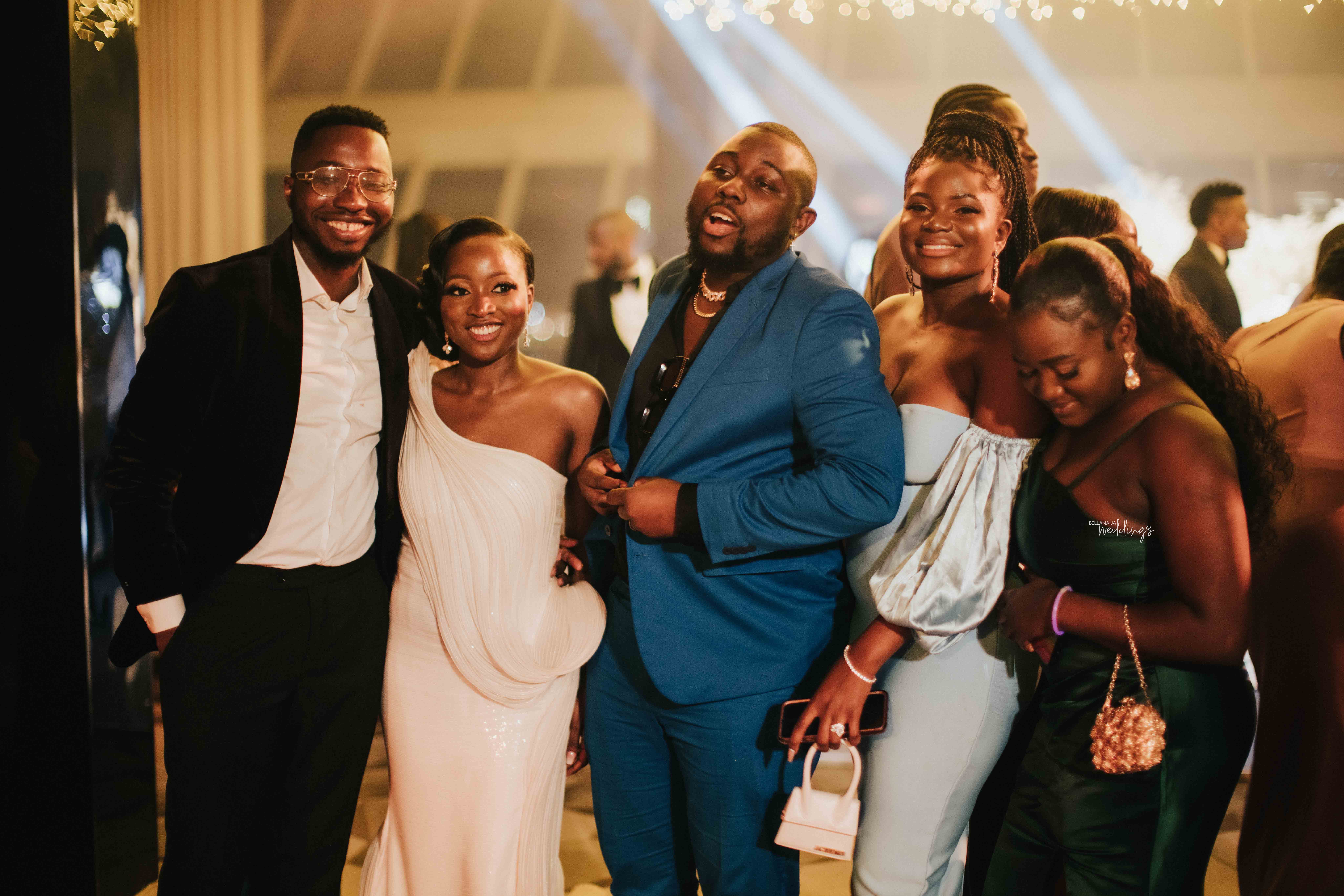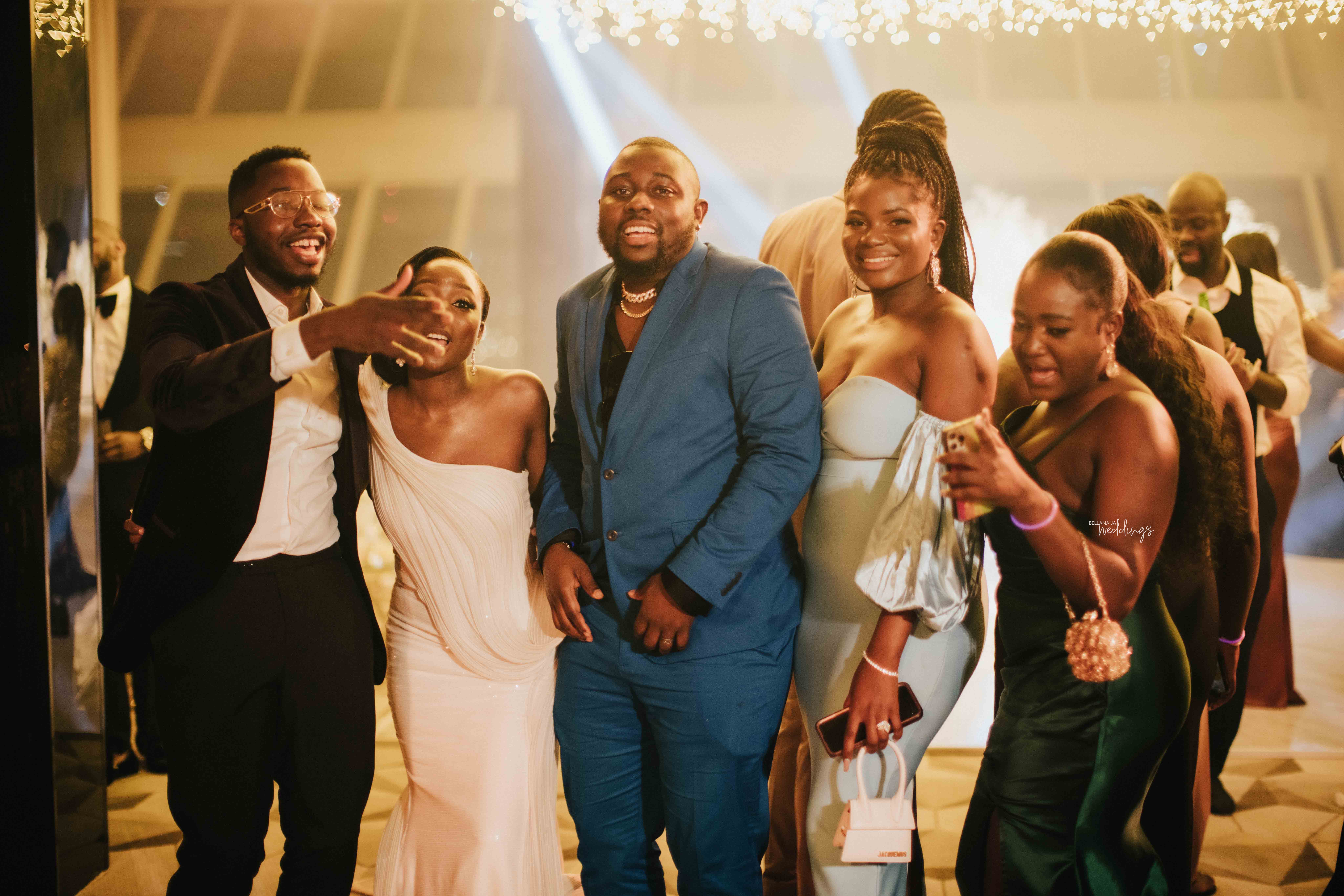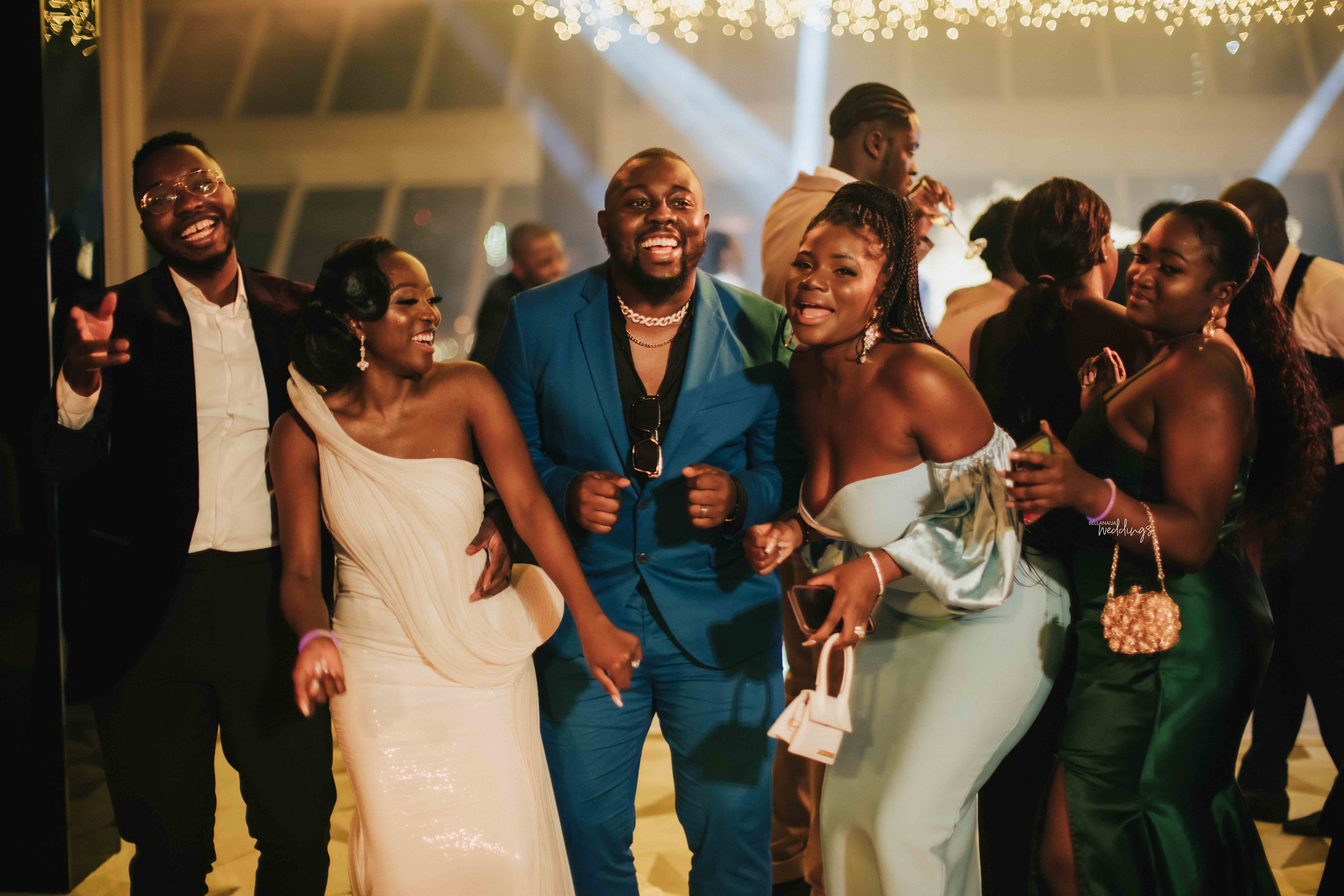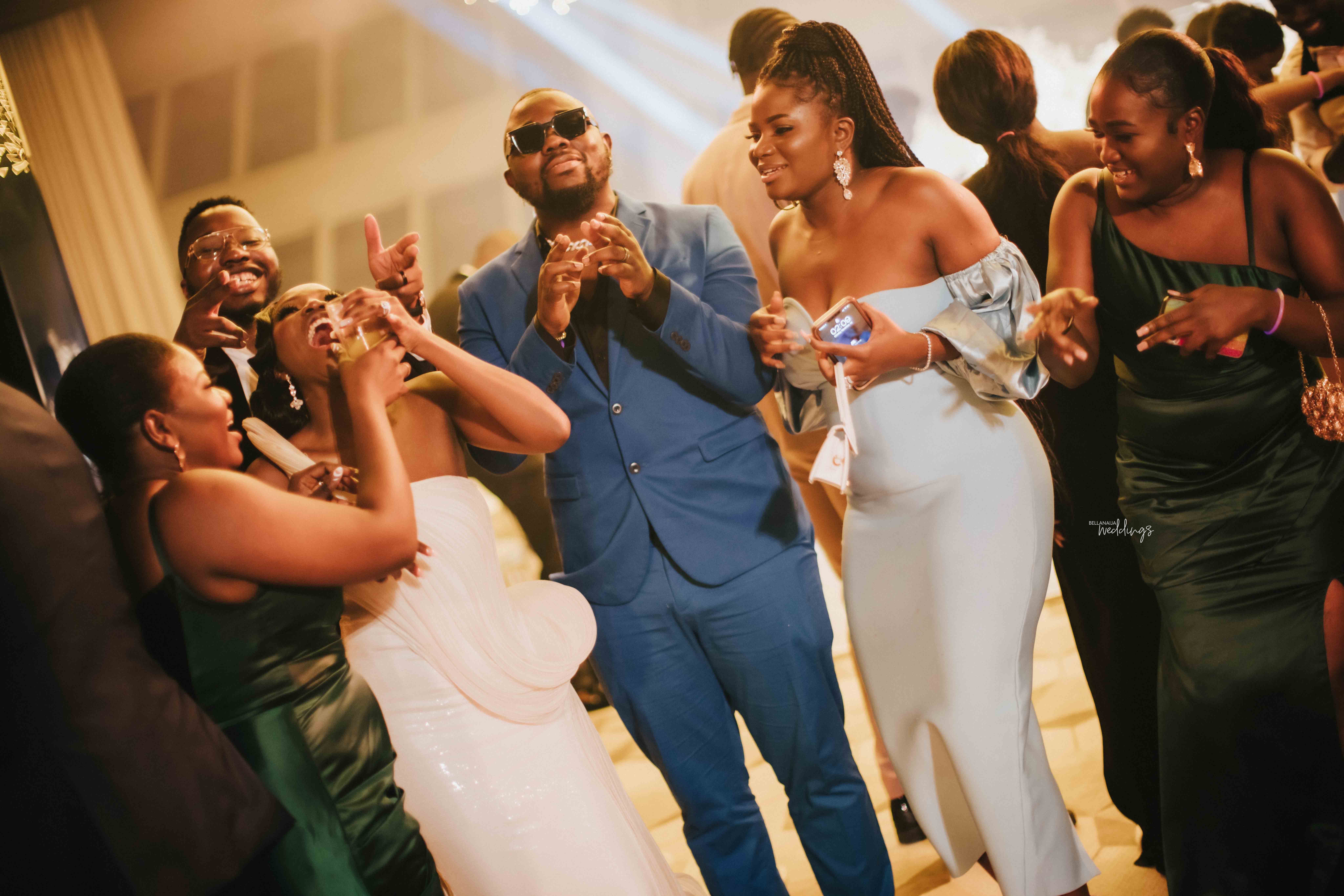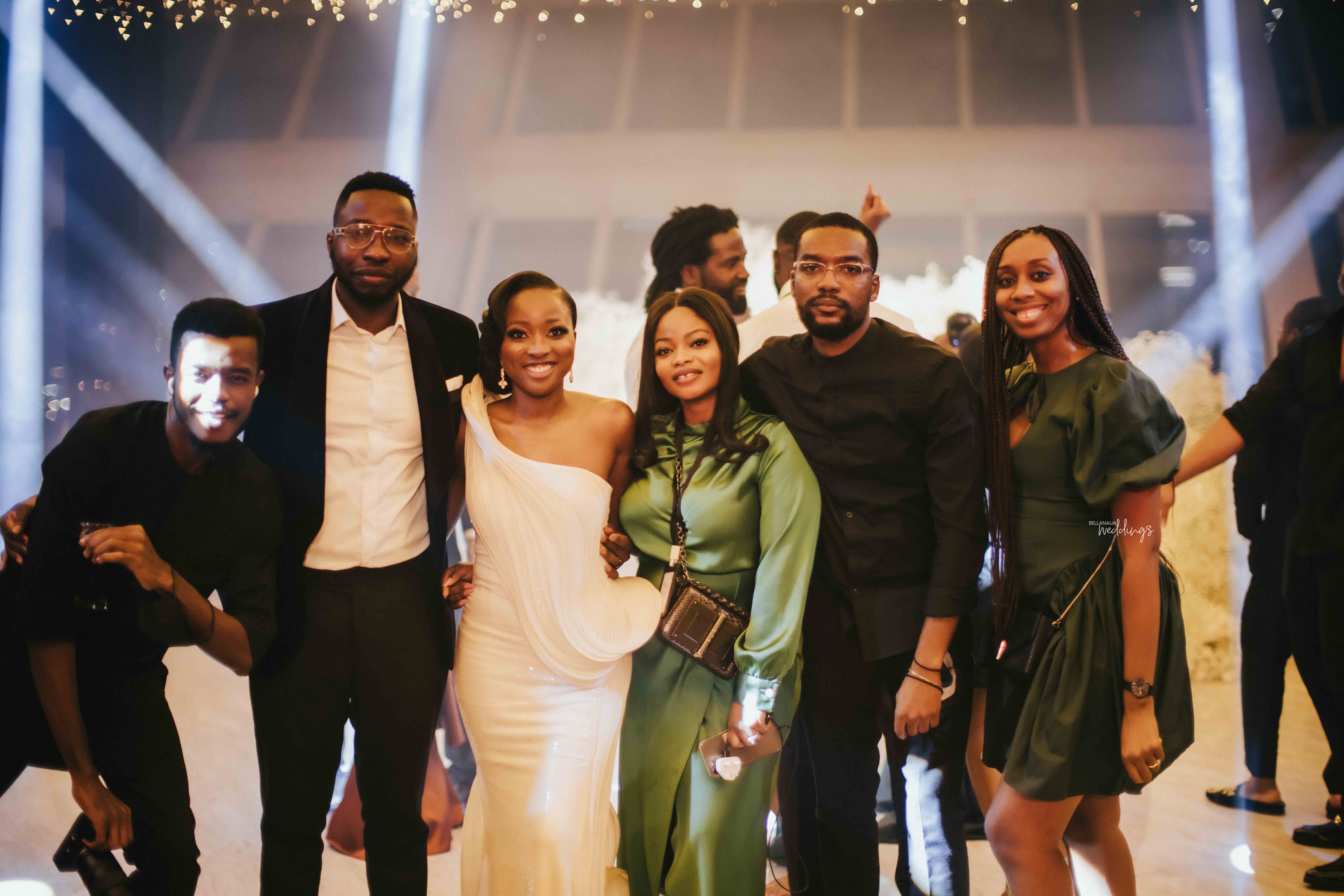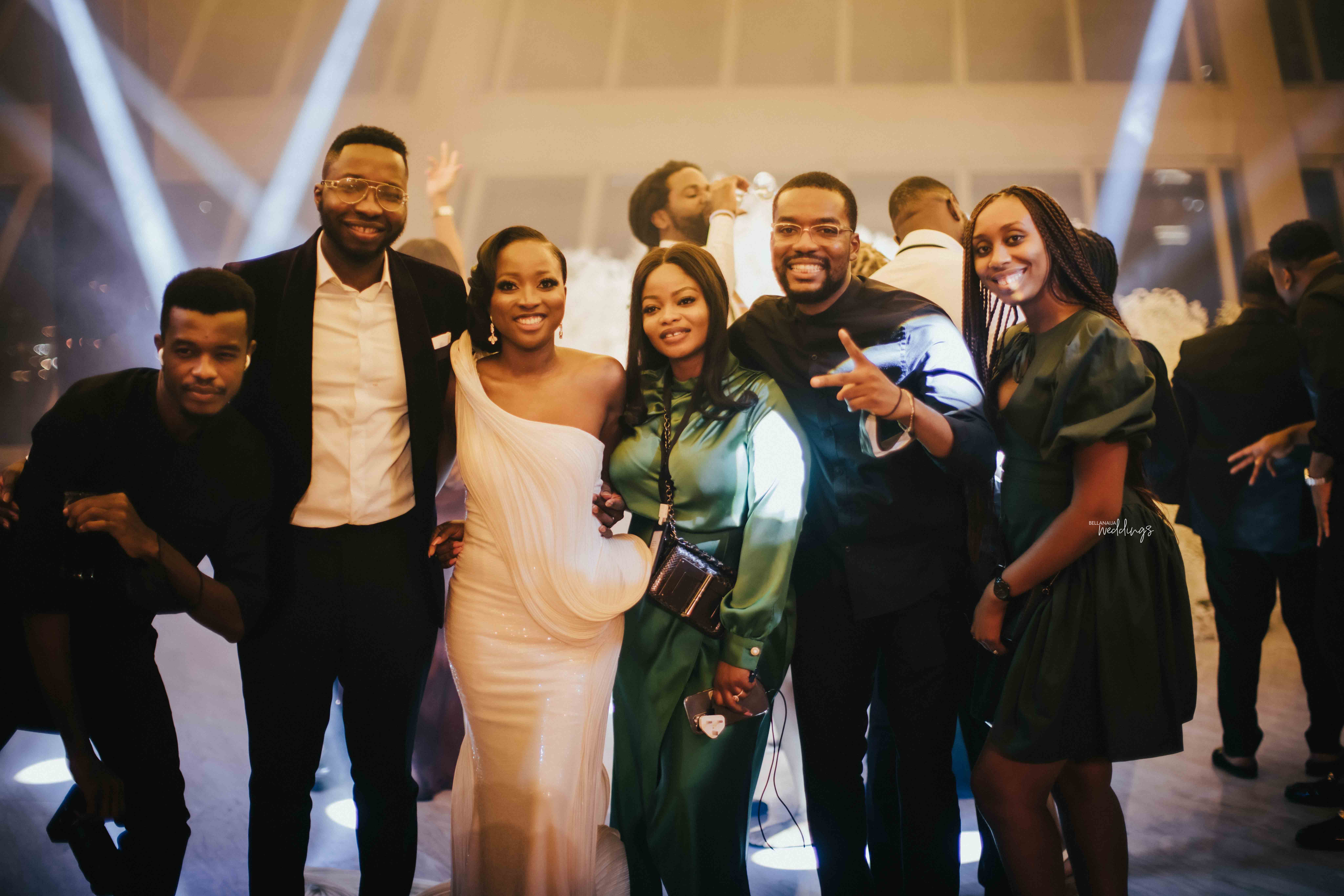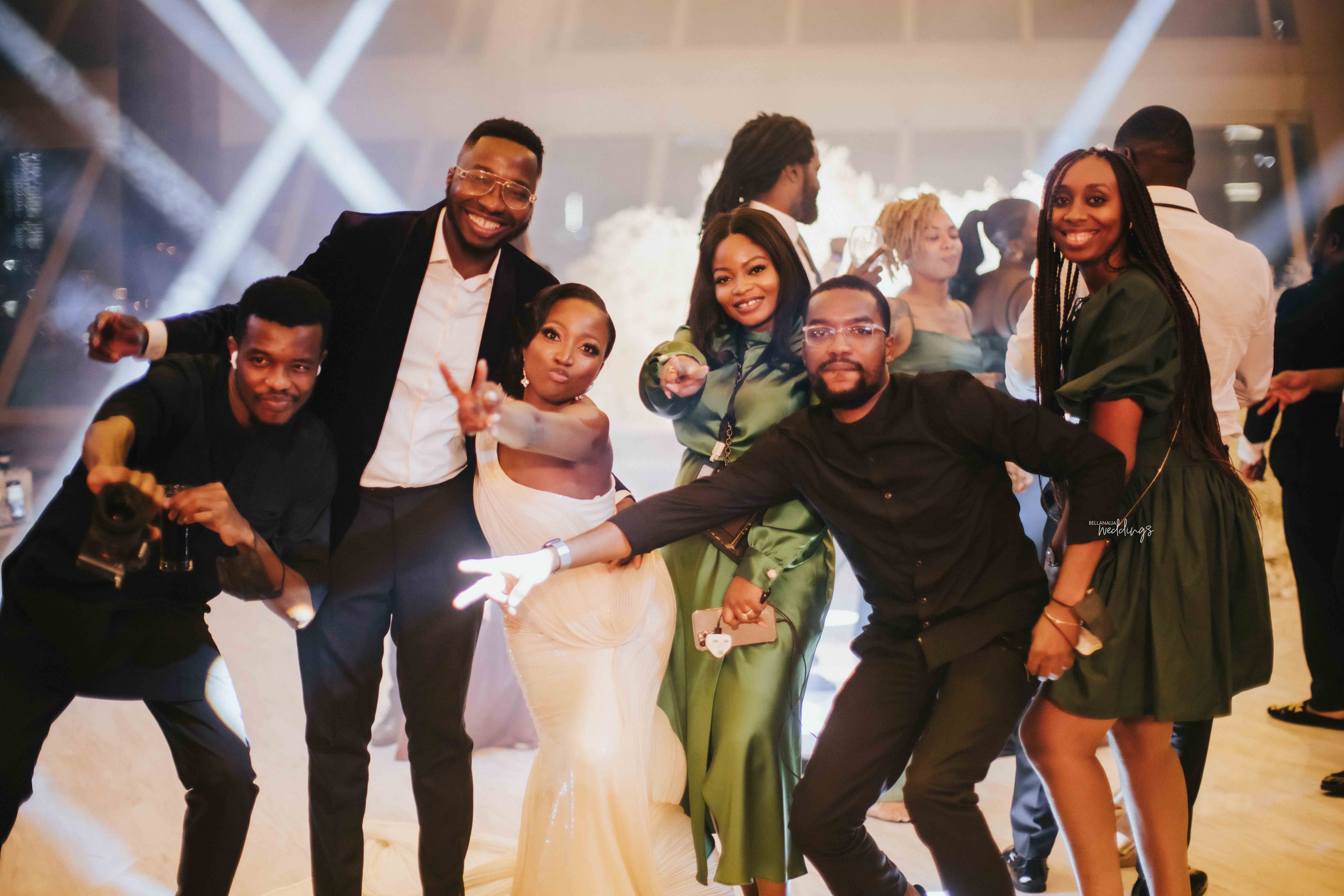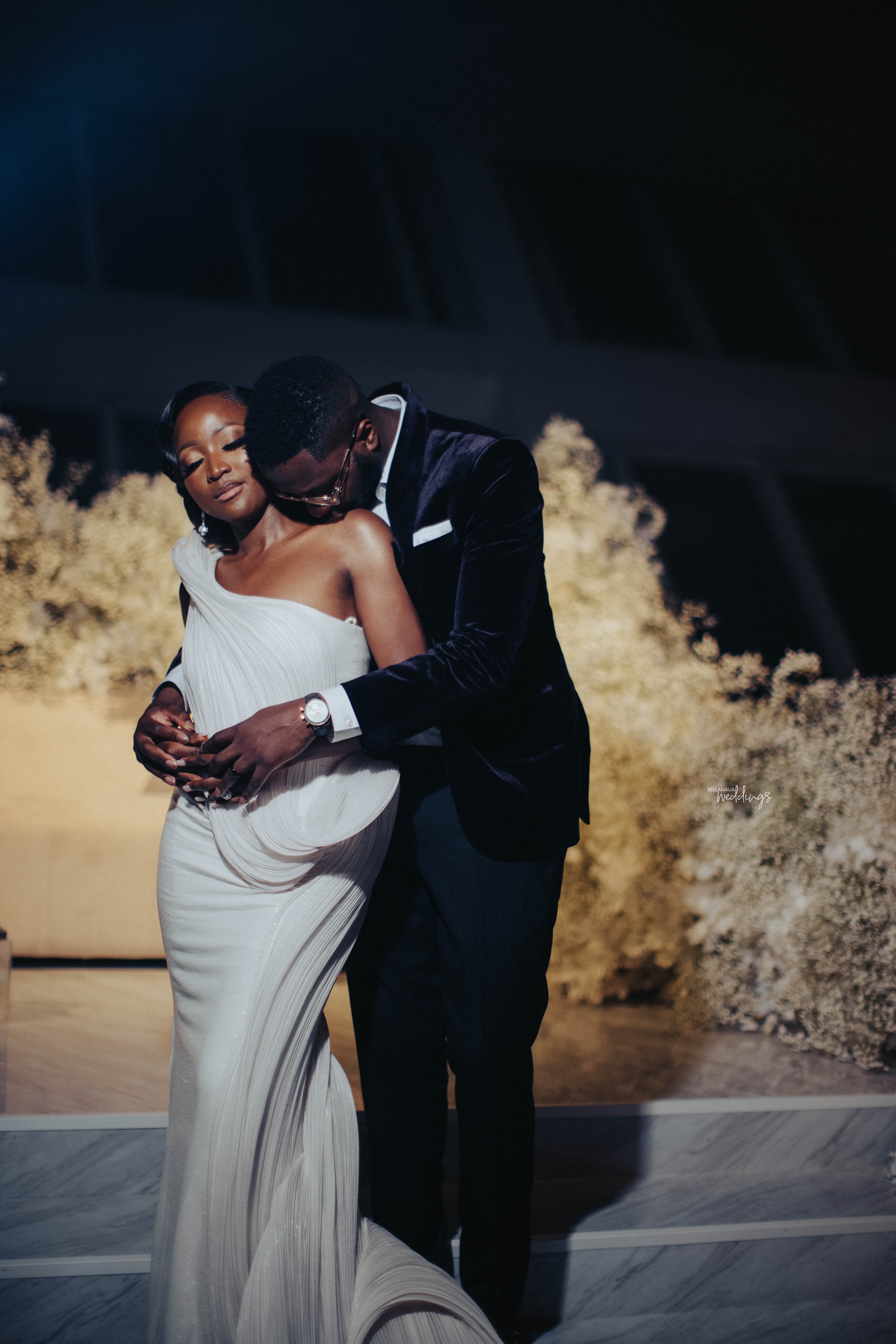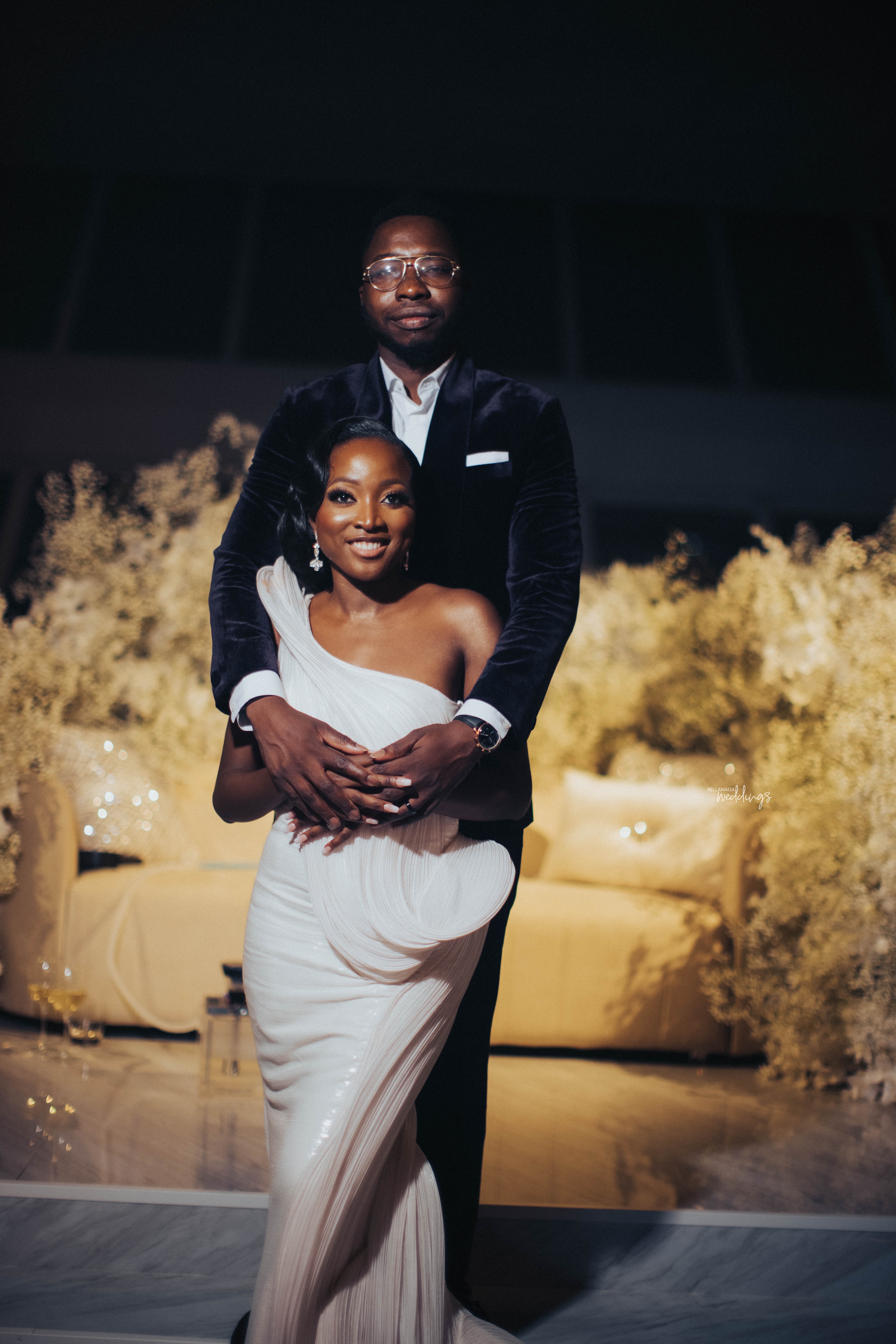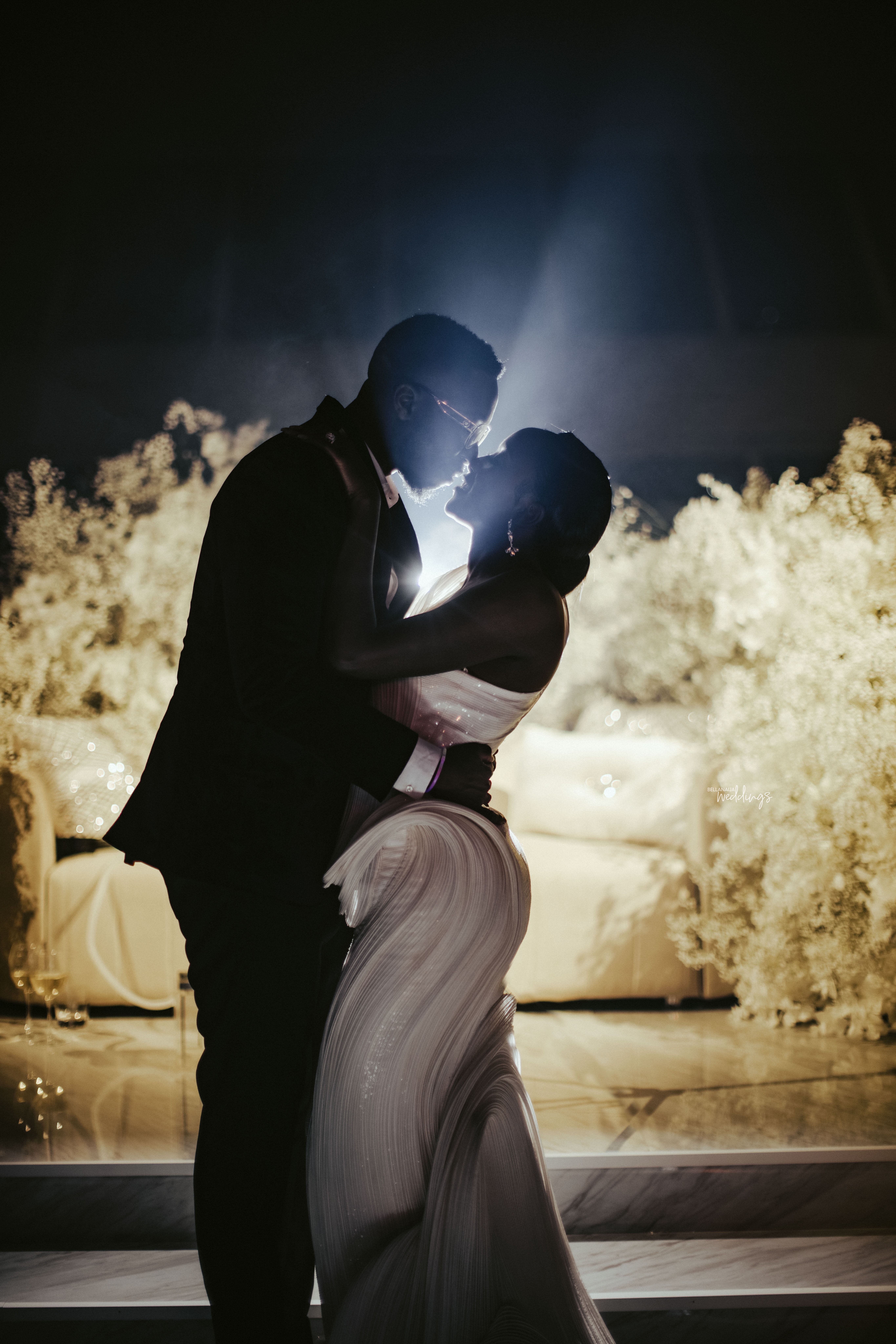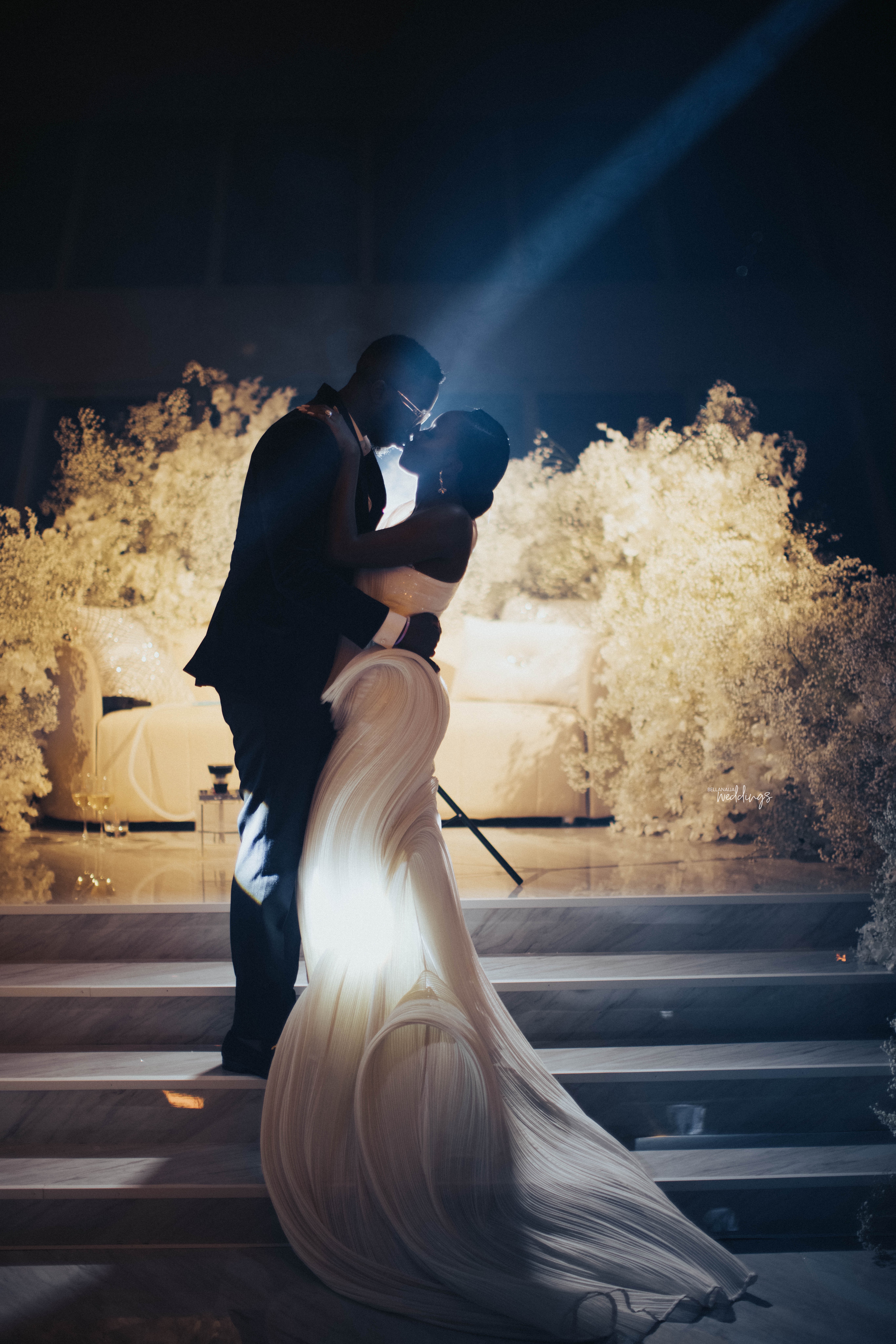 Credits
Bride @missy_damola
Planner @tessallureevents
Bridal Styling @thewardrobemanager
Makeup @bimpeonakoya
Hairstylist @charishair
Wedding dress and veil @eseazenabor
Bridal robe @marveeofficial
Shoes @machandmach | @jimmychoo
Jewellery @swarovski | @marlena_dupelle_jewelry
Florist @bianca_events
Photography @bedgepictures