What do you have planned this Friday Night?
If you haven't come up with any plan for the weekend, then we have done that! You know what it is – Pasta and Chill all the way.
NewlyNearly Pasta and Chill by BellaNaija Weddings and Golden Penny should definitely be on your list! You know why?
It is important we intentionally take time out to just relax, chill and bond with bae, your bestie, your family or solo. It's an addition, when other people are doing the same at the same time- we all get that community bonding feeling.
So this Friday, 12th March 2021, we will all gather to see a new release romantic comedy on Netflix. You can spend the much needed time with the ones you love and also make new connections while at it.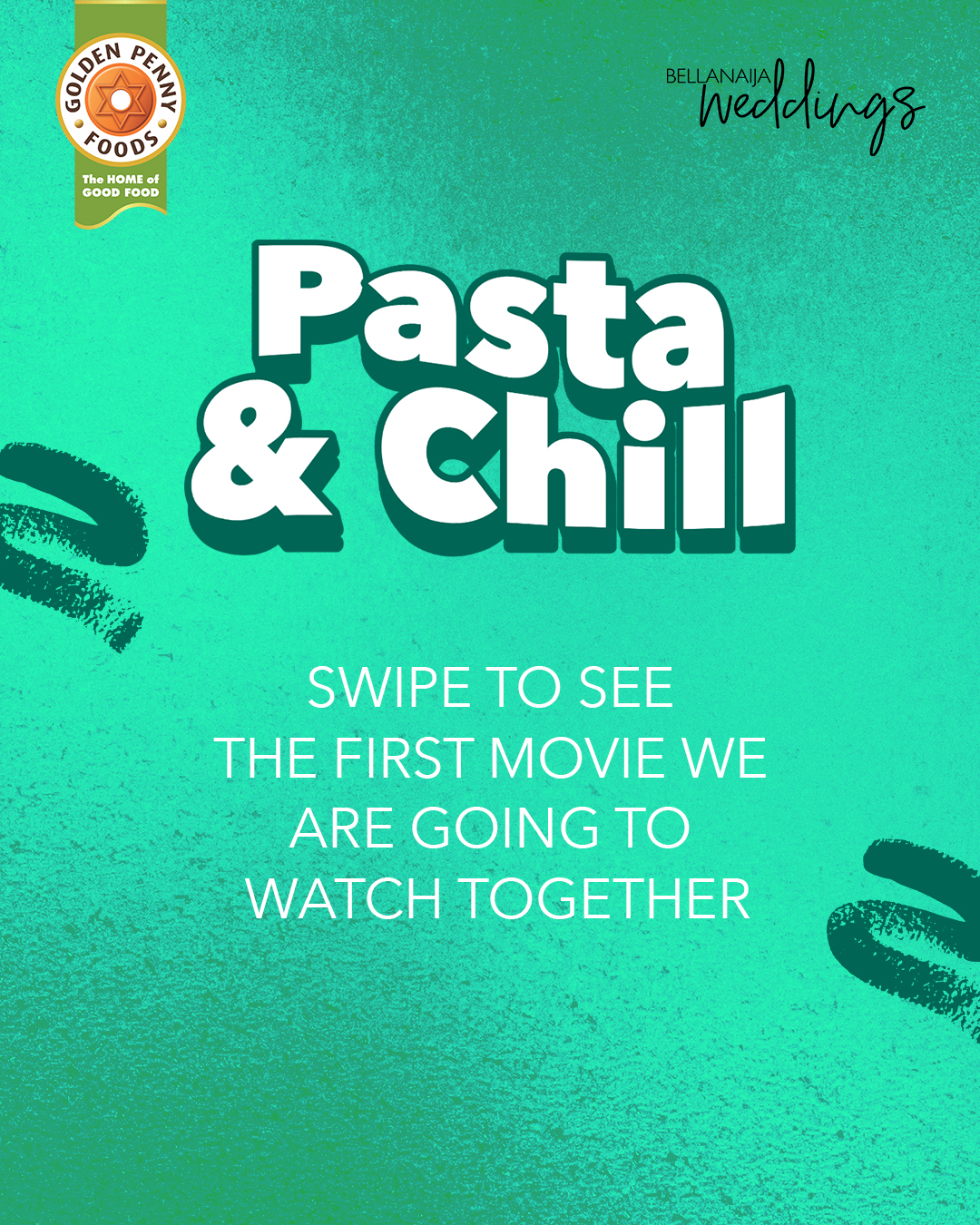 Event Details
     Date: Friday, 12th March 2021
     Time: 8pm.
     Location: Your House
    Movie Title: Just In Time
    Where: Netflix
Here's how to Join
-Hop on to your laptop/TV/phone,
-Go to www.netflix.com on your browser/ Open the App on your phone
-Search for Just in Time
-Begin to Watch with your plate of pasta at exactly 8 pm.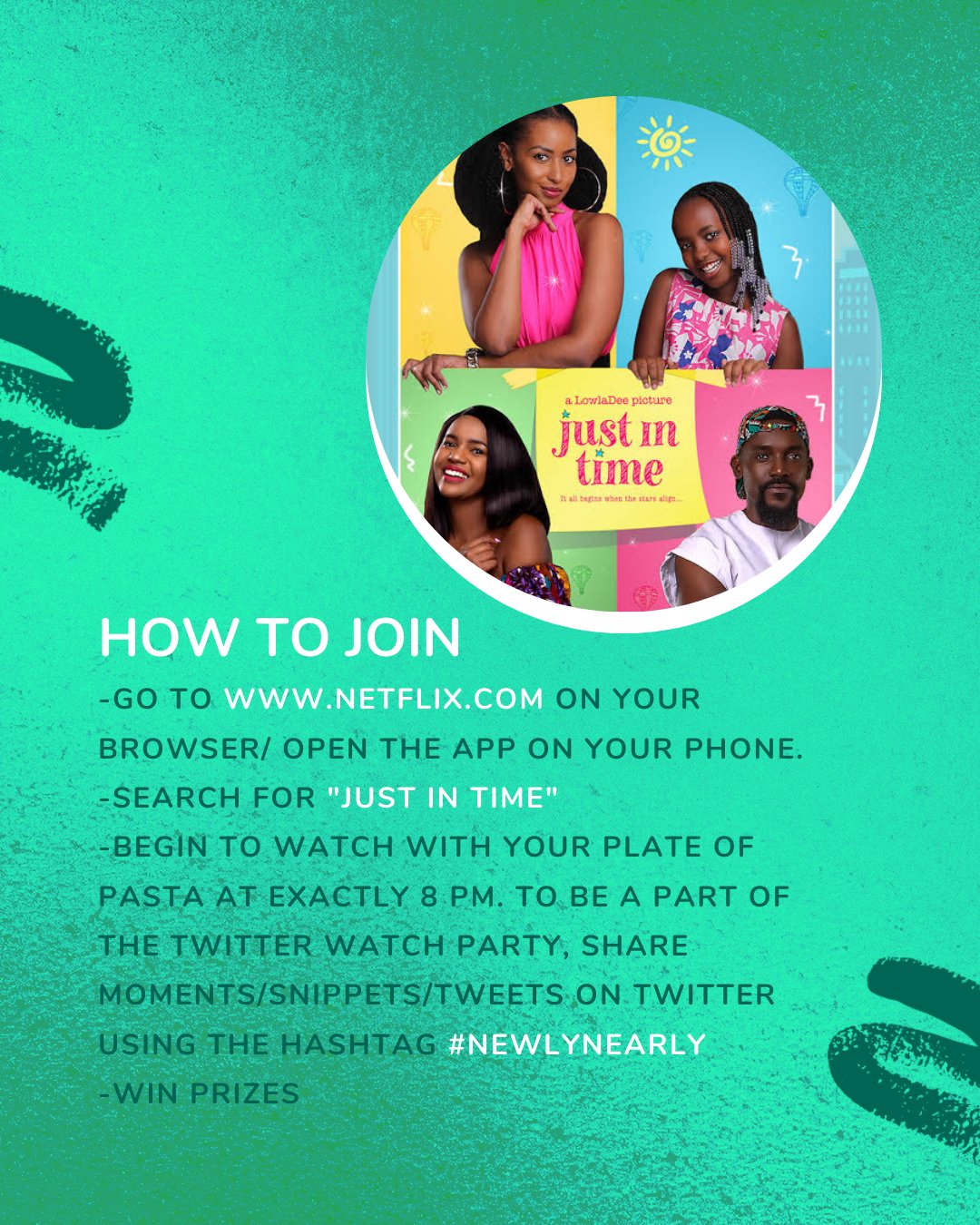 To be a part of the Twitter Watch Party:
– Share moments/snippets/tweets on Twitter using the hashtag #NewlyNearly.
We can't wait to bond with you and also repost all your tweets on our Twitter Page.