Hello BellaNaija Weddings Fam! ?
The excitement we're feeling right now can not be quantified! This month has been nothing short of an ecstatic experience. #NewlyNearly is finally coming to a grand end! Just incase you need a little refresher on what #NewlyNearly is about…
NewlyNearly is a month-long luxe multi-platform virtual gathering of NearlyWeds & NewlyWeds. It was specially curated and created for attendees to relax, have fun, bond and learn. Featuring real-life conversations about marriage, love, relocating with your sweetheart, money, and more. It includes the Friday night Pasta & Chill, Clubhouse Conversation and also a virtual gathering of all our attendees for the grand finale which happens to be today! ?
Now, here is the gist. After the virtual gathering, we're having an After-party! Yes, you heard that right! At 8 PM tonight, we'll be partying with award-winning DJ Prince (Prince Kali) live on Instagram. What better way to end the #NewlyNearly month? ?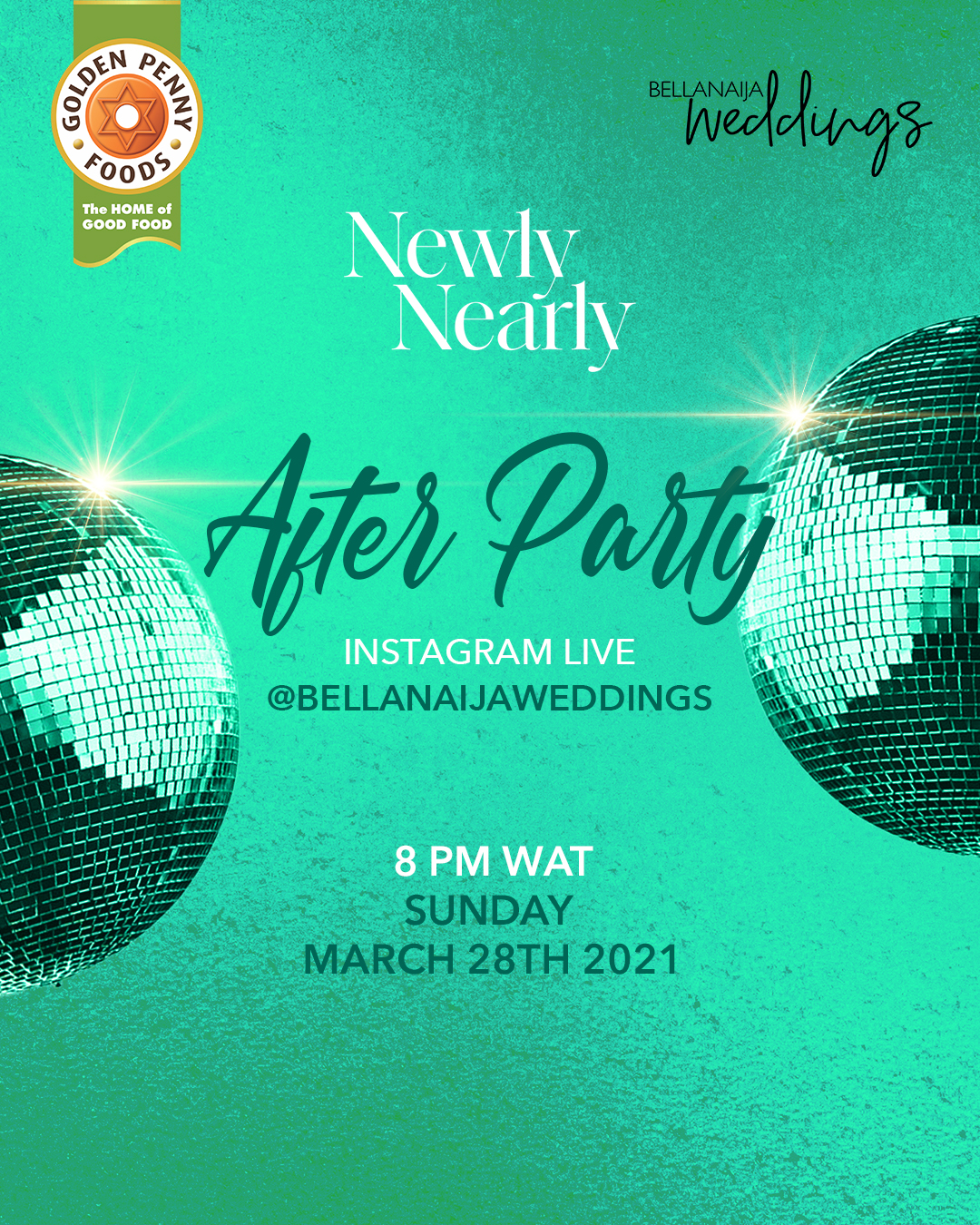 Event: NewlyNearly After-Party
Day: Sunday, 28th March, 2021
Time: 8 PM
Location: Instagram Live @bellanaijaweddings
We're super excited and we can't wait to see you there!