Traditional weddings will always hold a special place in our hearts. The beauty of culture and all the colours just fill our hearts with so much gladness and it is this same gladness that we're basking in today, with love birds, Nita and Uti!
Remember the sweethearts who met by "accident" on BBM? If you don't, you can catch up here. Well, they're now sailing happily in their forever journey and we're taking in all the beauty of their traditional wedding. From Nita and Uti's beautiful Efik outfit to the colours, love and fun… Everything about their trad will make you smile. While we enjoyed their pre-wedding shoot, Nita gave us their sweet love story. Now, we've got Uti telling his own side of the story, so just keep scrolling.
Enjoy their trad photos and love story below.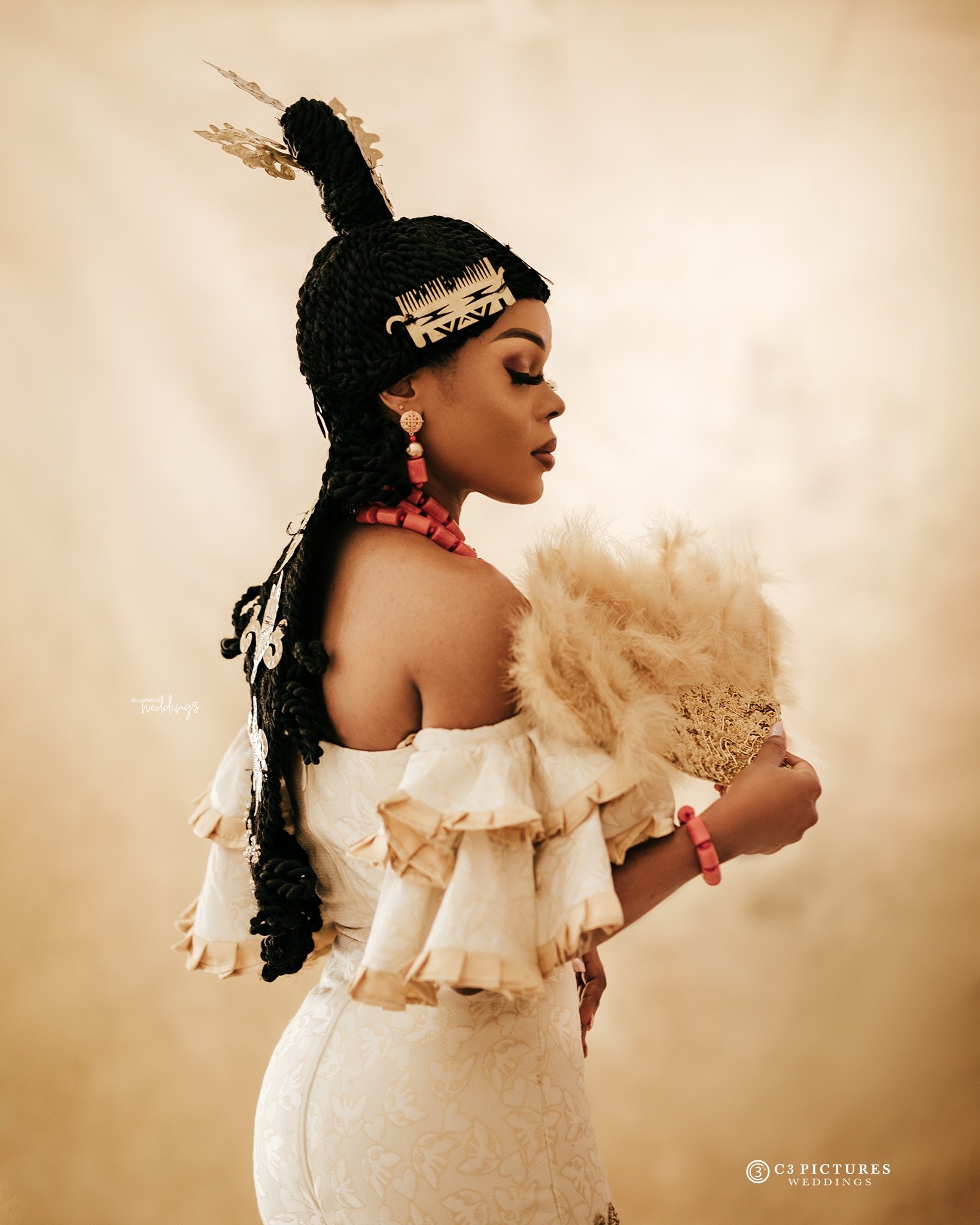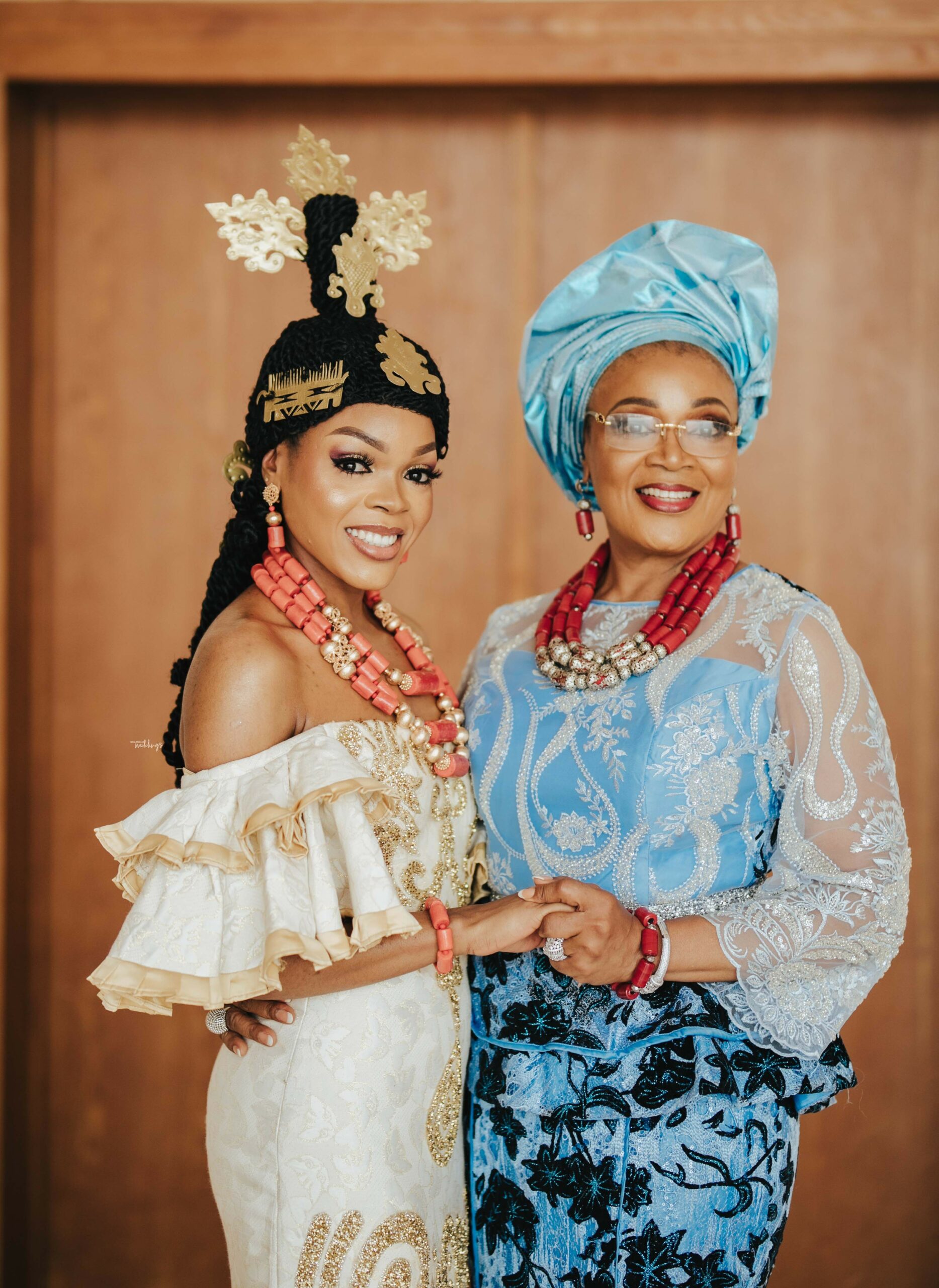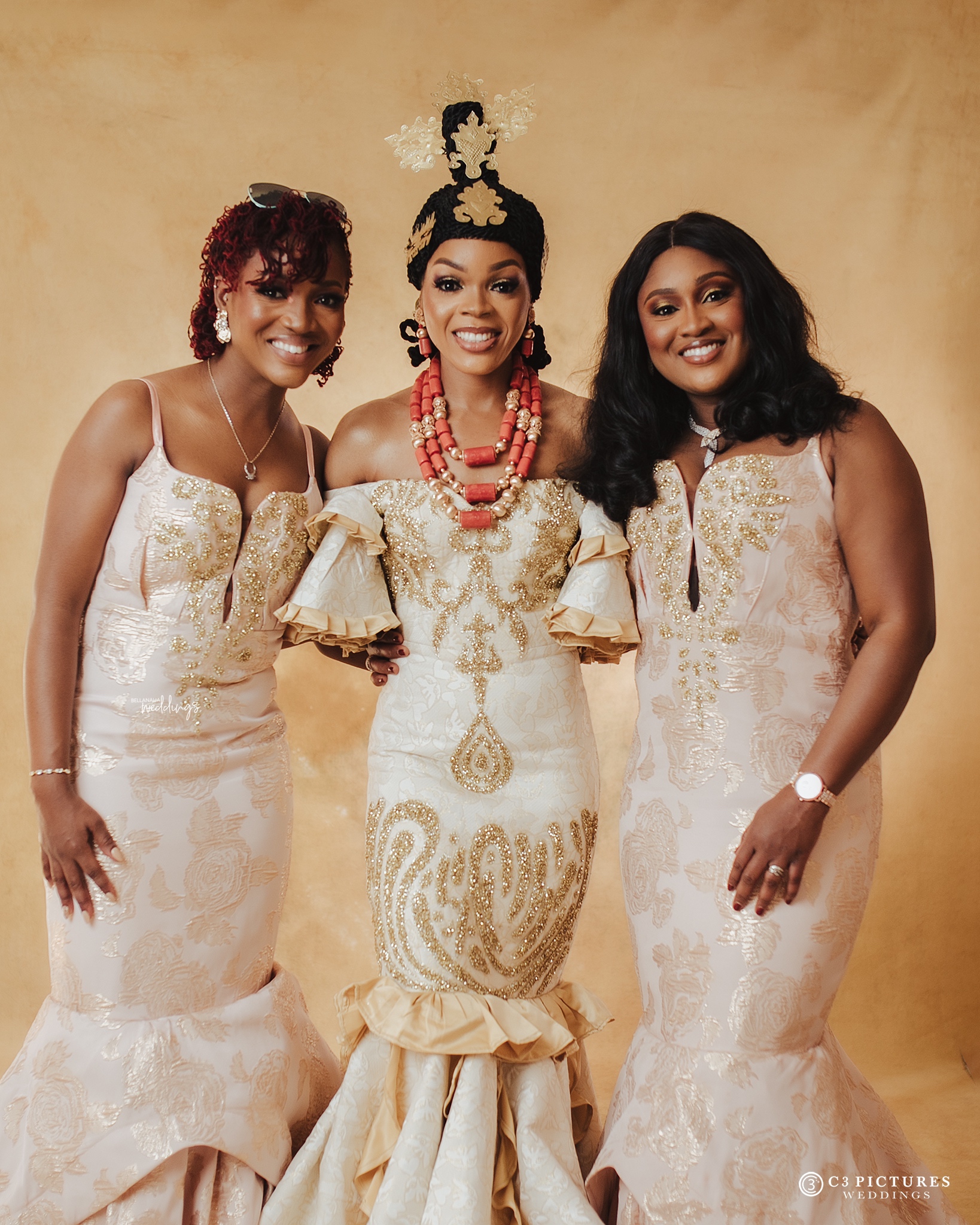 Their love story as shared by Uti:
Nita and I met by complete accident. Before now, I thought it was simply a glitch in the universe's algorithm but in hindsight, we both see that it was God's design. One that I'll always be thankful for. On March 17th 2011, I sent a BBM message to my friend Obiajulu. Back then on Blackberry Messenger (BBM),  you could see live updates as soon as one of your contacts changed a picture or updated their status. Before that point, he had not made any  BBM updates in a long while, and so when I saw an update on his status I decided to reach out. Unbeknownst to me, I was messaging a whole new person – a girl named Nita. What struck me the hardest about Nita was her kindness.
How sweet love is!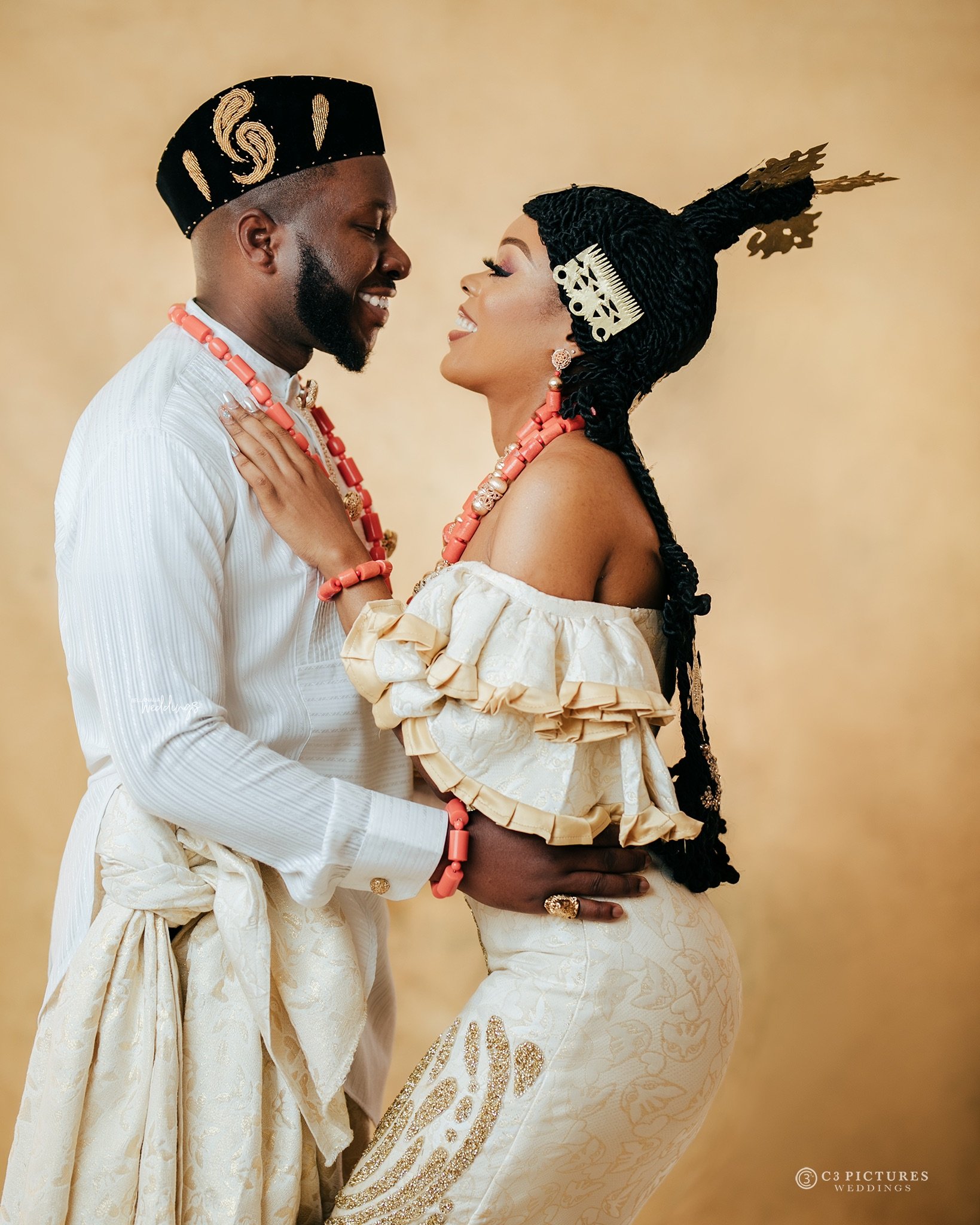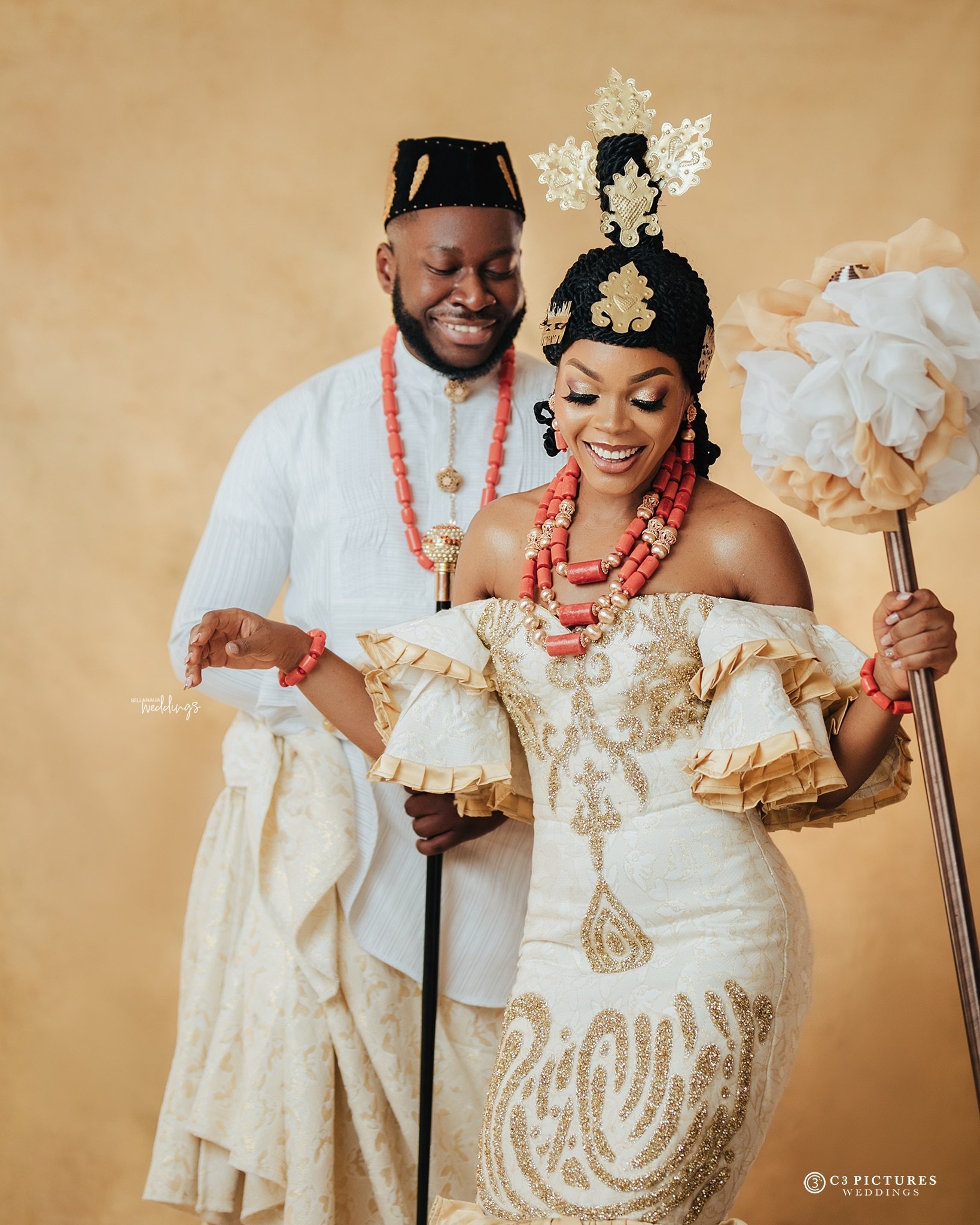 Besides the fact that she is one of the most beautiful people in the world, her human nature was so genuine, warm and welcoming. I was instantly drawn to her right there in the middle of our accidental meeting. After it became clear how I ended up texting her instead of Obiajulu, I thought she would delete me from her BBM "any moment from now", but that never happened. Instead, she gave me her phone number, house address, and invited me over to visit during the holidays (which I did, of course). As soon as I saw her, all of my composure was lost and I became super shy. I barely said up to five words that day. I just couldn't understand why such a person wanted to be friends with me. In my mind, I thought (and knew) she was way out of my league so back then for me it was an honour to just have her breathing the same air as I was.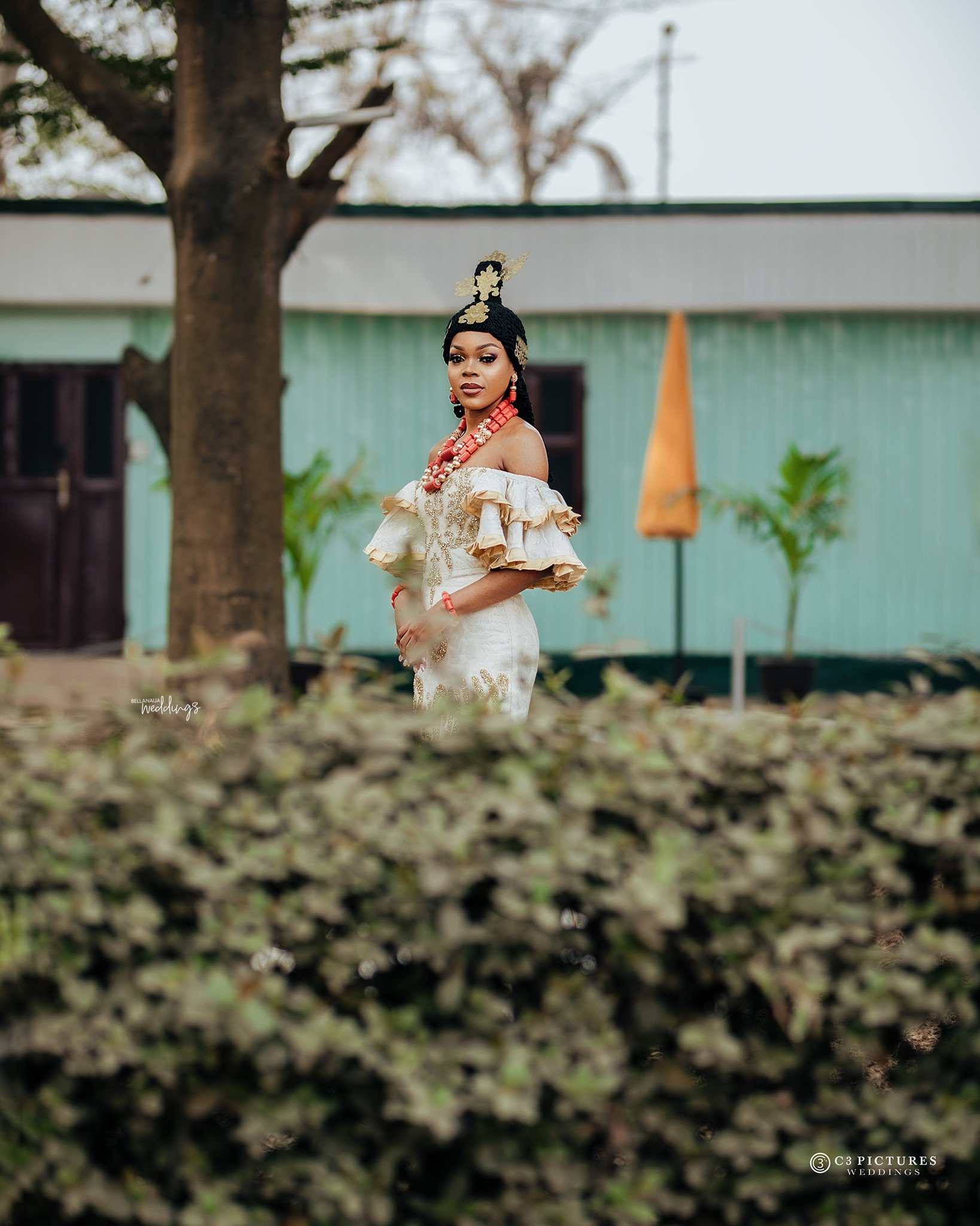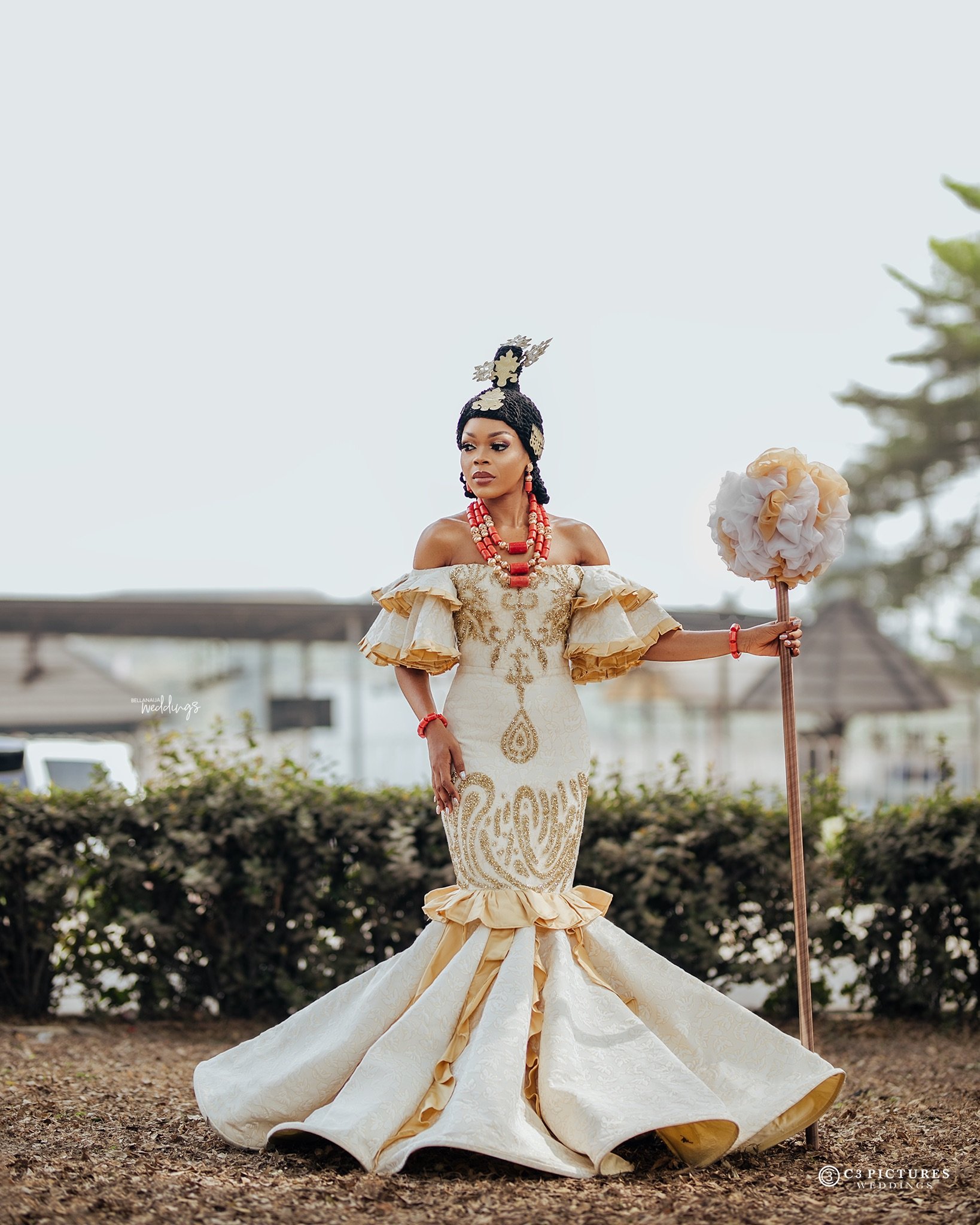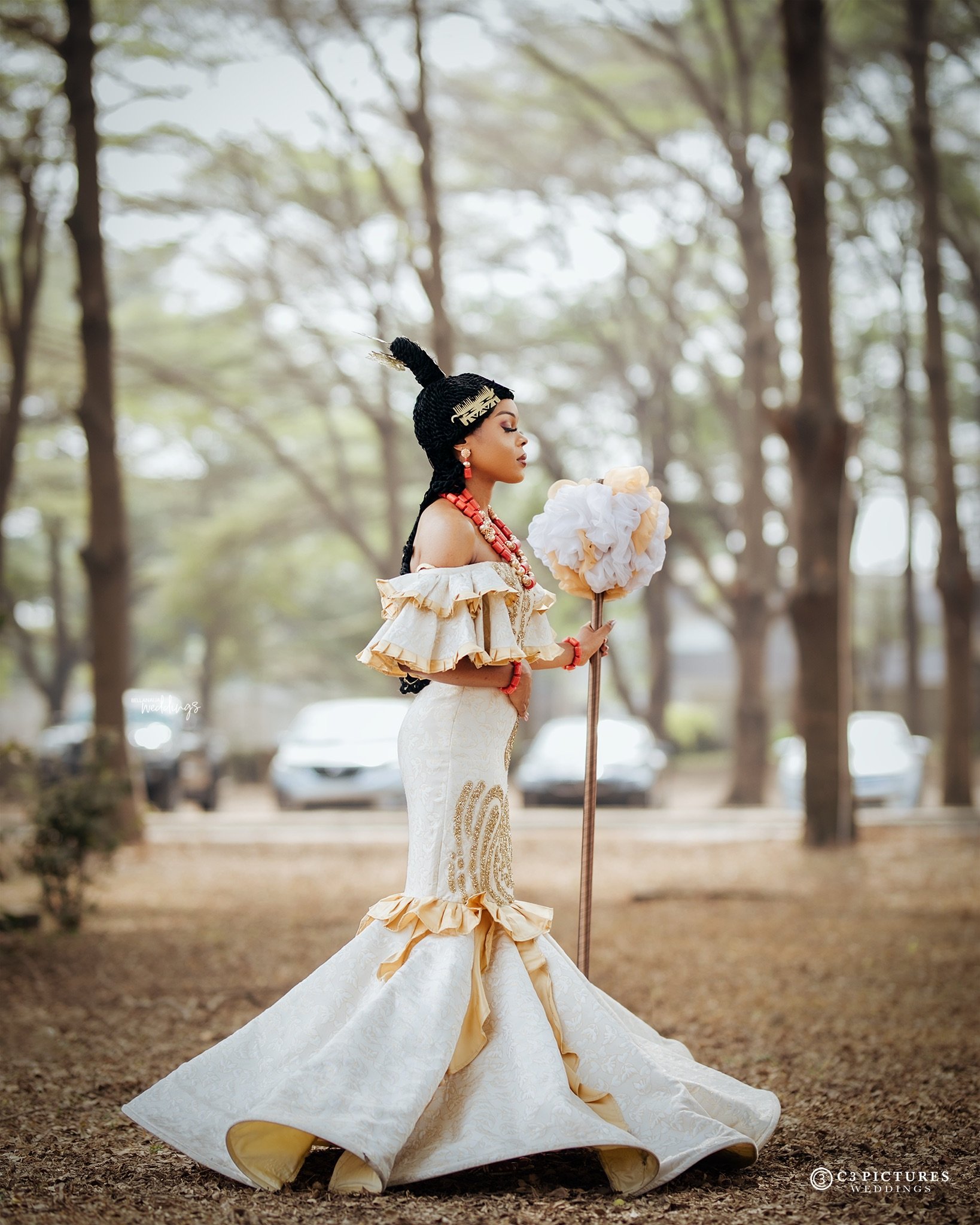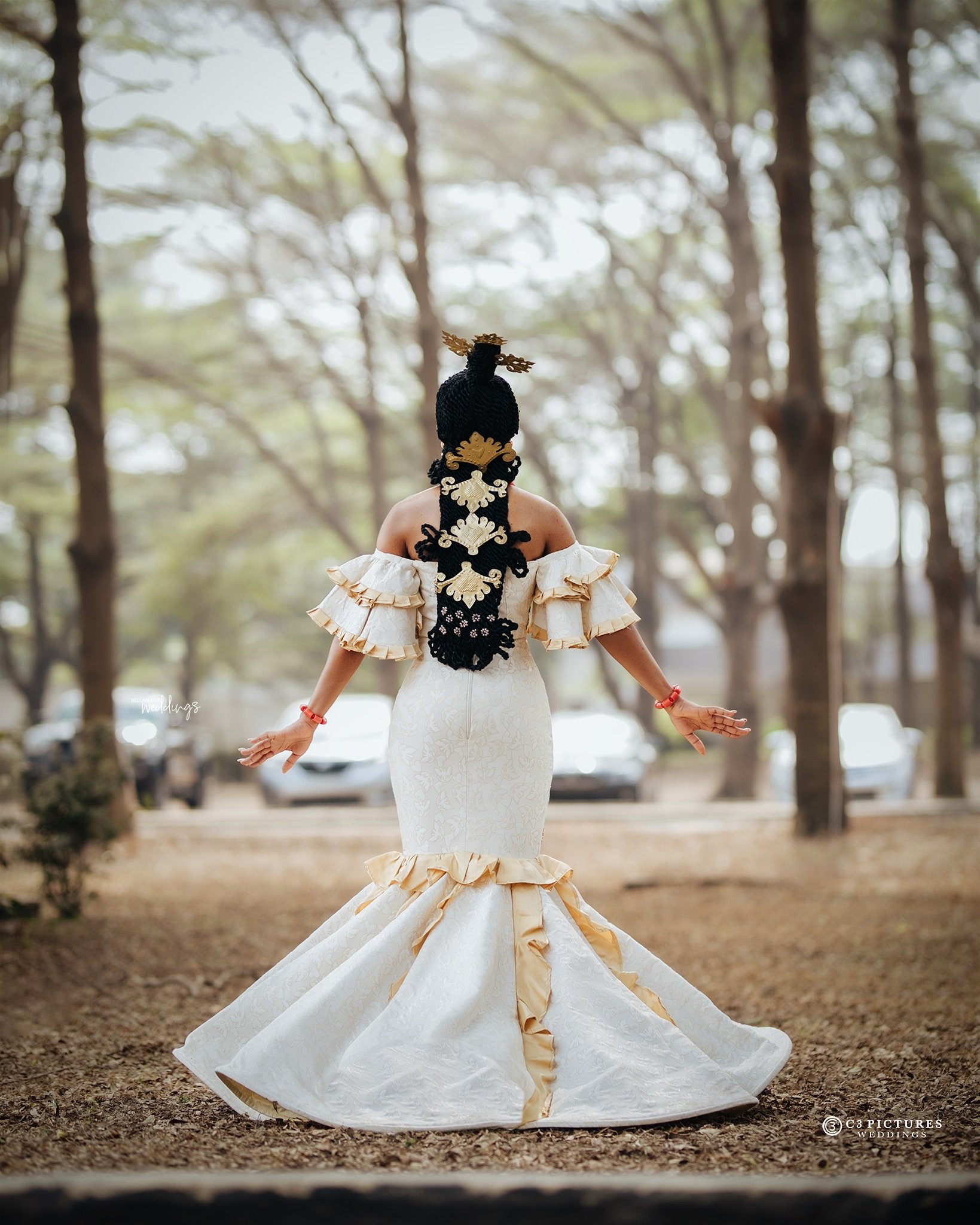 Subsequently, she would invite me for family gatherings but I was never able to make it to any so eventually, we lost touch for a number of years. Fast forward to July 2018, I messaged her on her birthday on Facebook. She responded and informed me that she was in Nigeria at the time so we decided to meet up. This time it felt different. I was just about to leave the country in September of that same year, so meeting her a few weeks before that time felt almost like fate was in play. By this time we were both grown, we had experienced completely different areas and aspects of our lives and simply put, we were totally different people compared to when we first met in 2011. I was more confident and I made her laugh even harder than I ever had. But the thing that remained constant about meeting Nita again even after those many years was that her smile and her eyes stayed the same – absolutely beautiful as ever. Just before leaving Nigeria, I nudged her jokingly to stay in contact, which we did. And eventually, our conversations on phone became a daily habit which brought us even closer.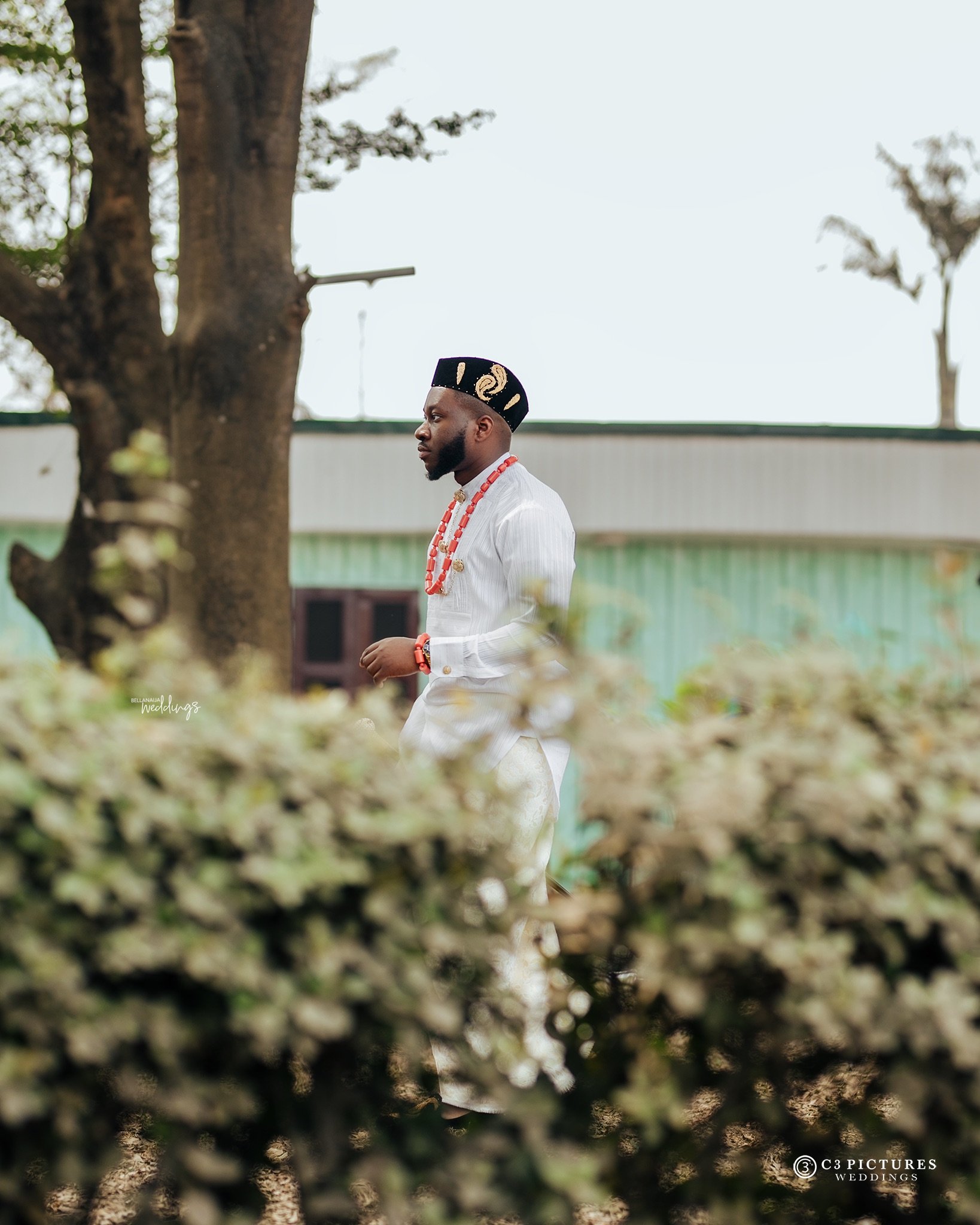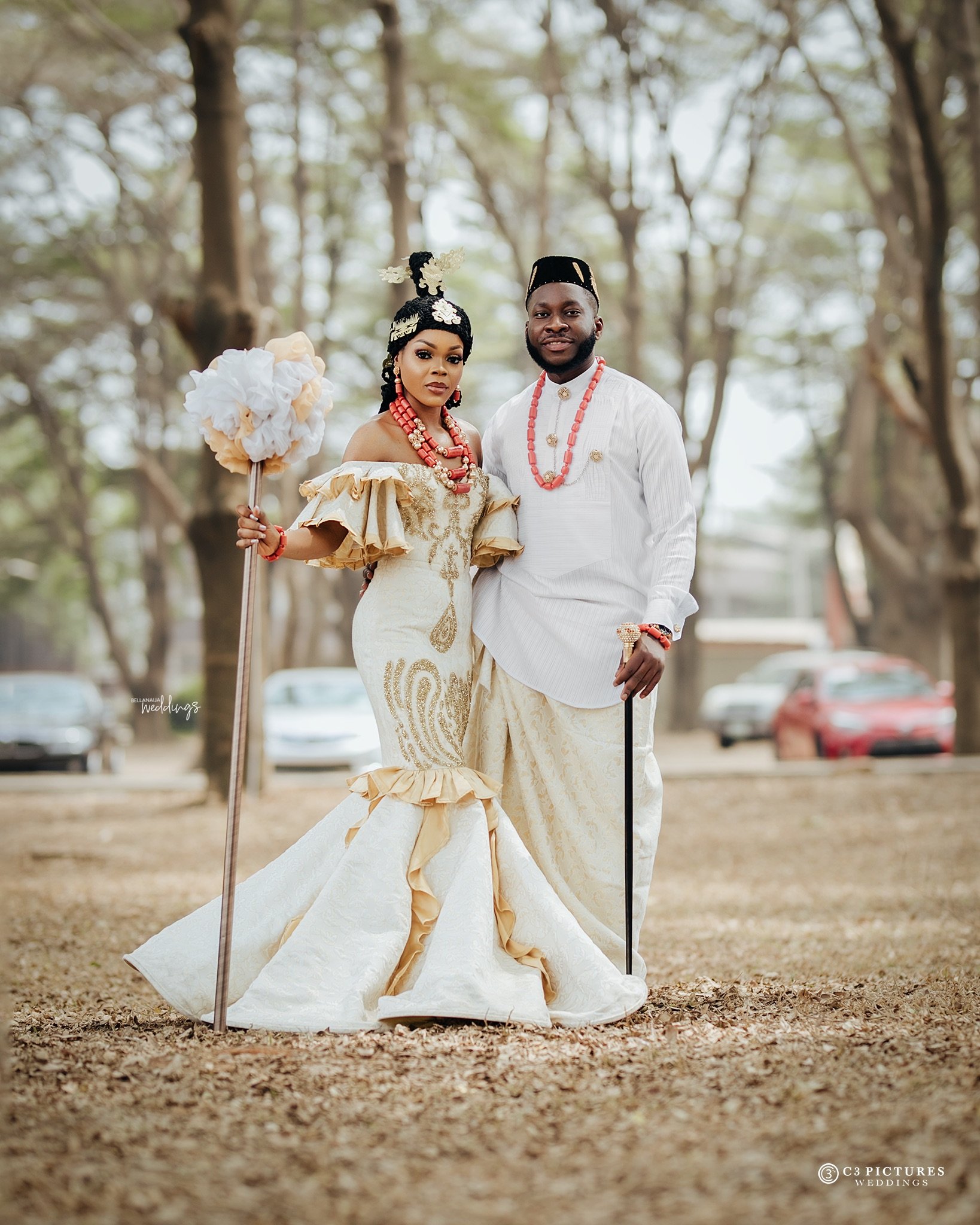 I visited Nigeria again in 2020. During this time we spent pretty much every single day of my visit together. It was during this time I resolved that I wasn't going to let her slip away for another 6 years before letting her know how I really felt, which I did, and the rest is history. Nita, or better still, Shuggy bear, as I call her is the best thing of all best things to me. I have never been happier. If "dream come true" was a person, it'd be her. She changed my whole life and made me understand what a healthy relationship looks and feels like. She made me understand that vulnerability is actually the key to being courageous.
It's time for the ceremony…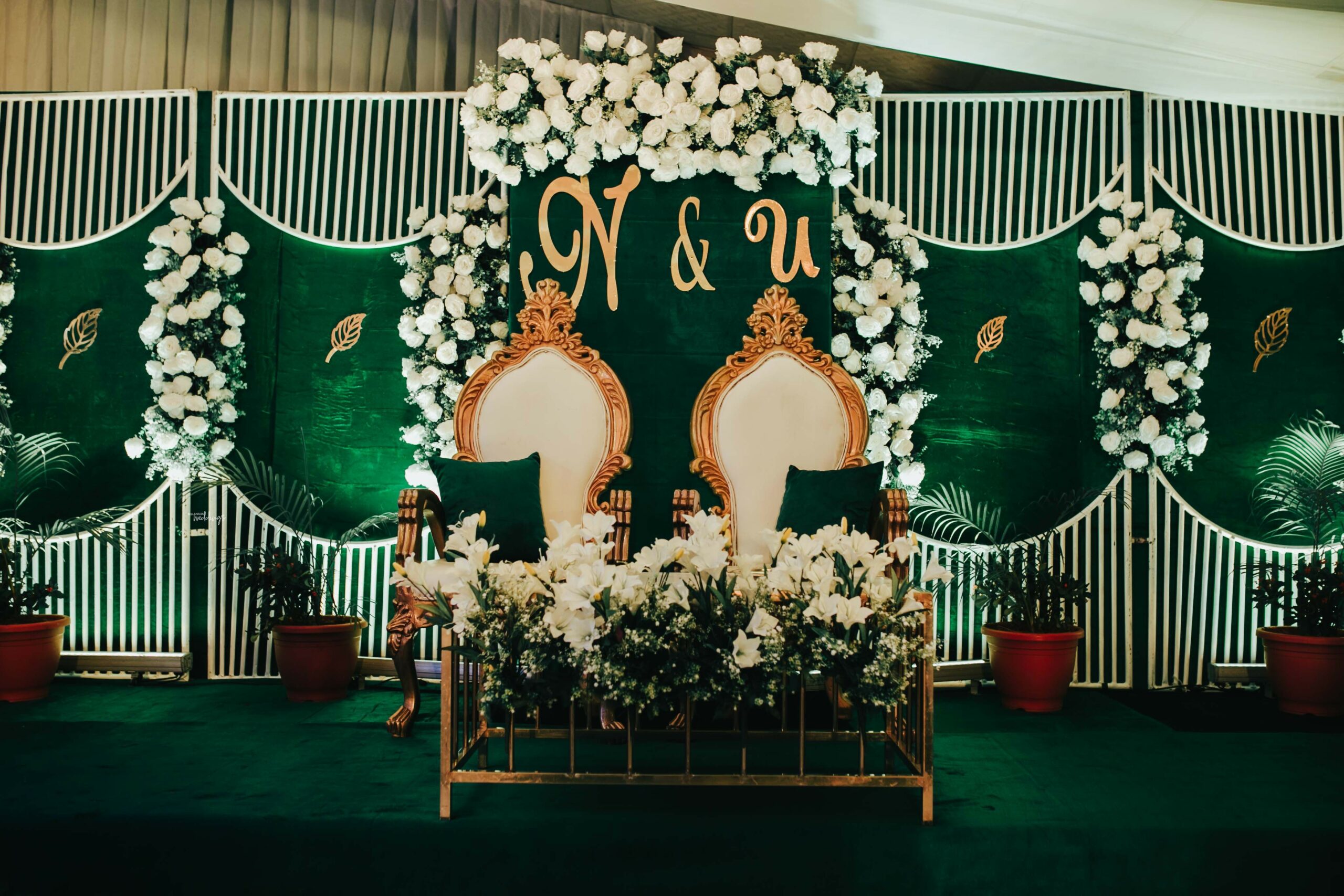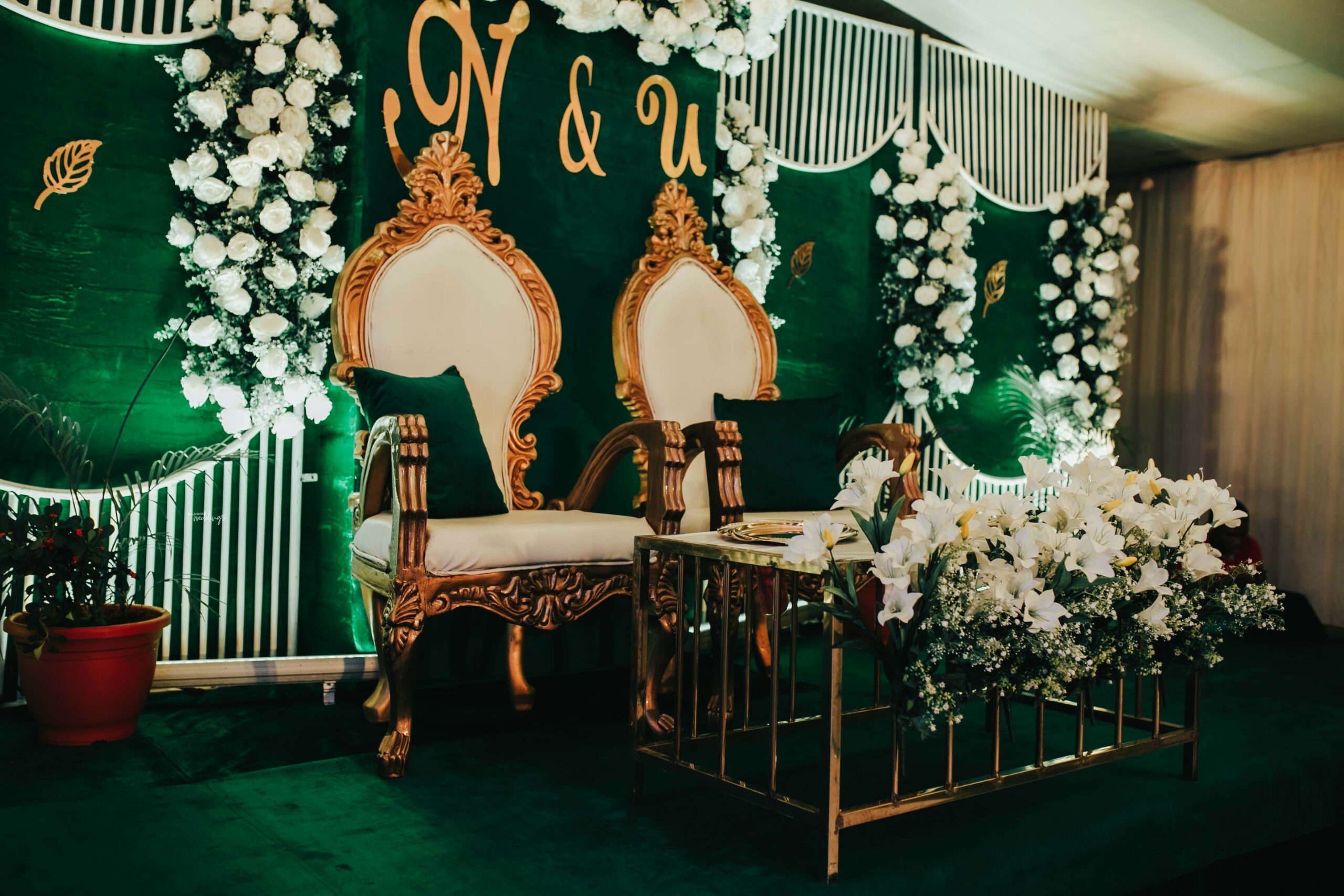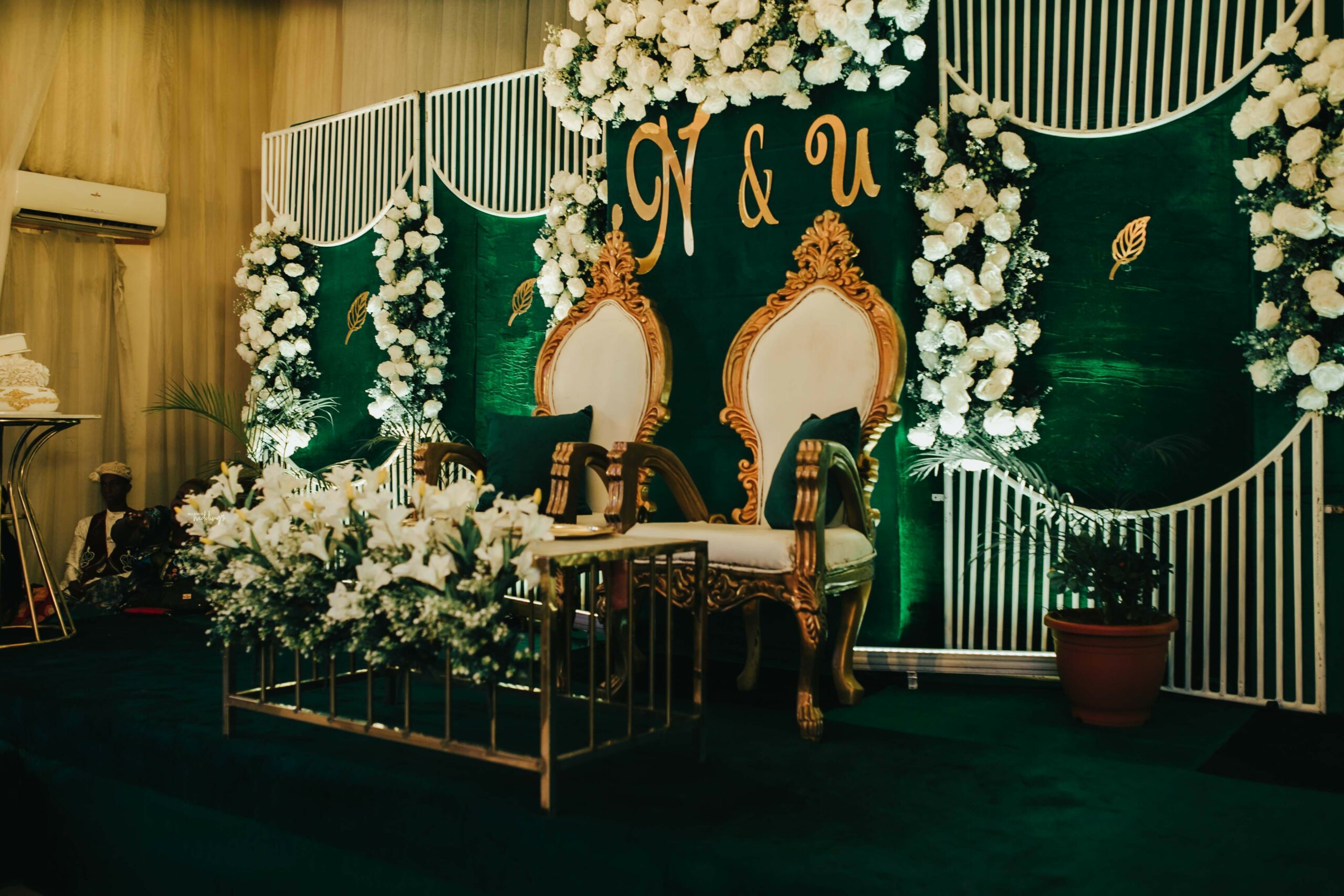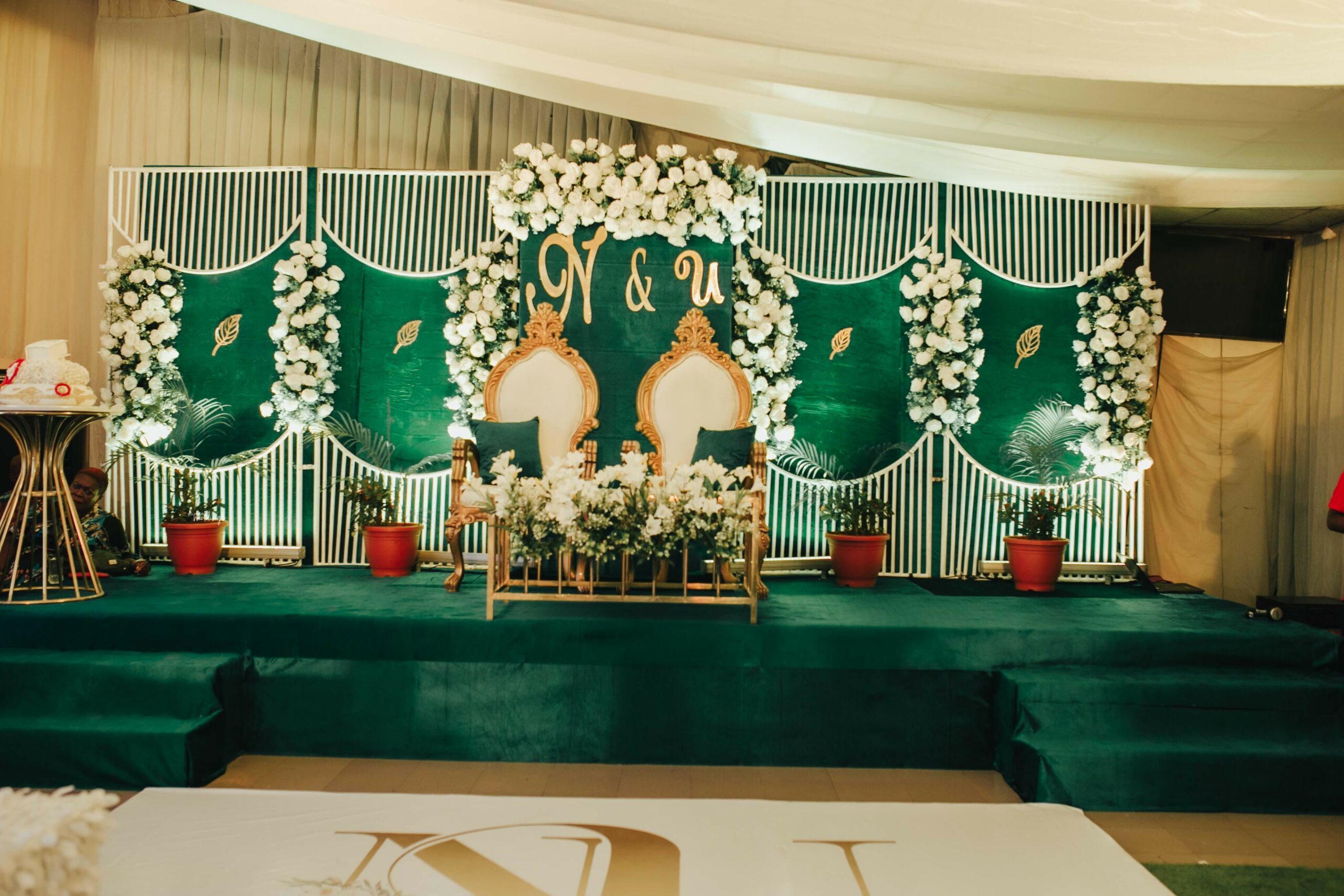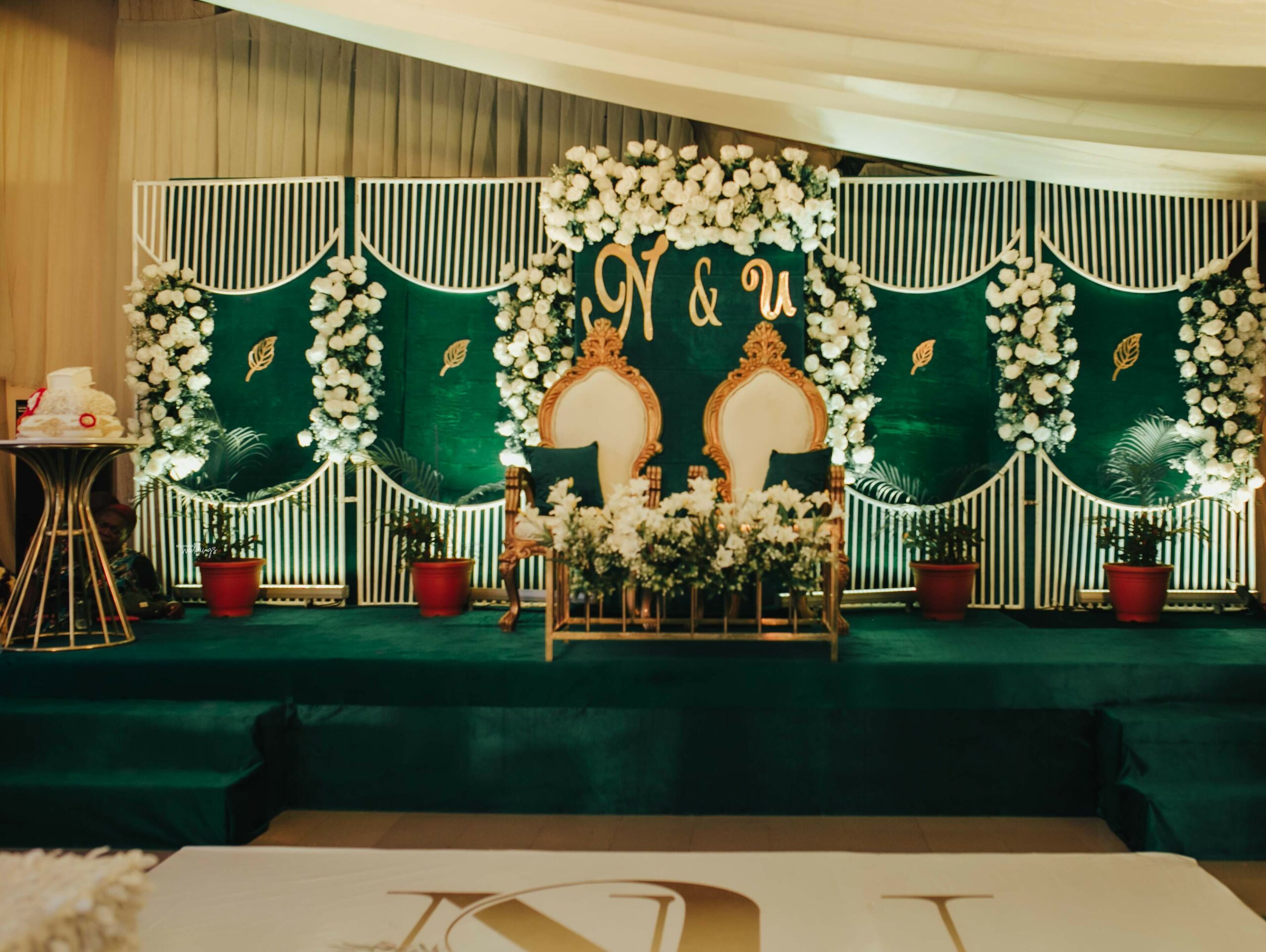 With her, I have learned that what makes me a man isn't necessarily in the loudness of my voice or the mass of my muscle, it's in my ability to lead with the love bestowed upon me by God in order to create an environment where happiness can reveal itself consistently. What is even more profound about our relationship is that a lot of our growth has been harnessed while being geographically far from each other. We were built and bonded while in a long-distance relationship for about 2 years. If it is worth it, God will take it away. I love Nita. She is the most precious person in my life and if I had to do this all over again, I will choose her all over again.
Let the ceremony begin!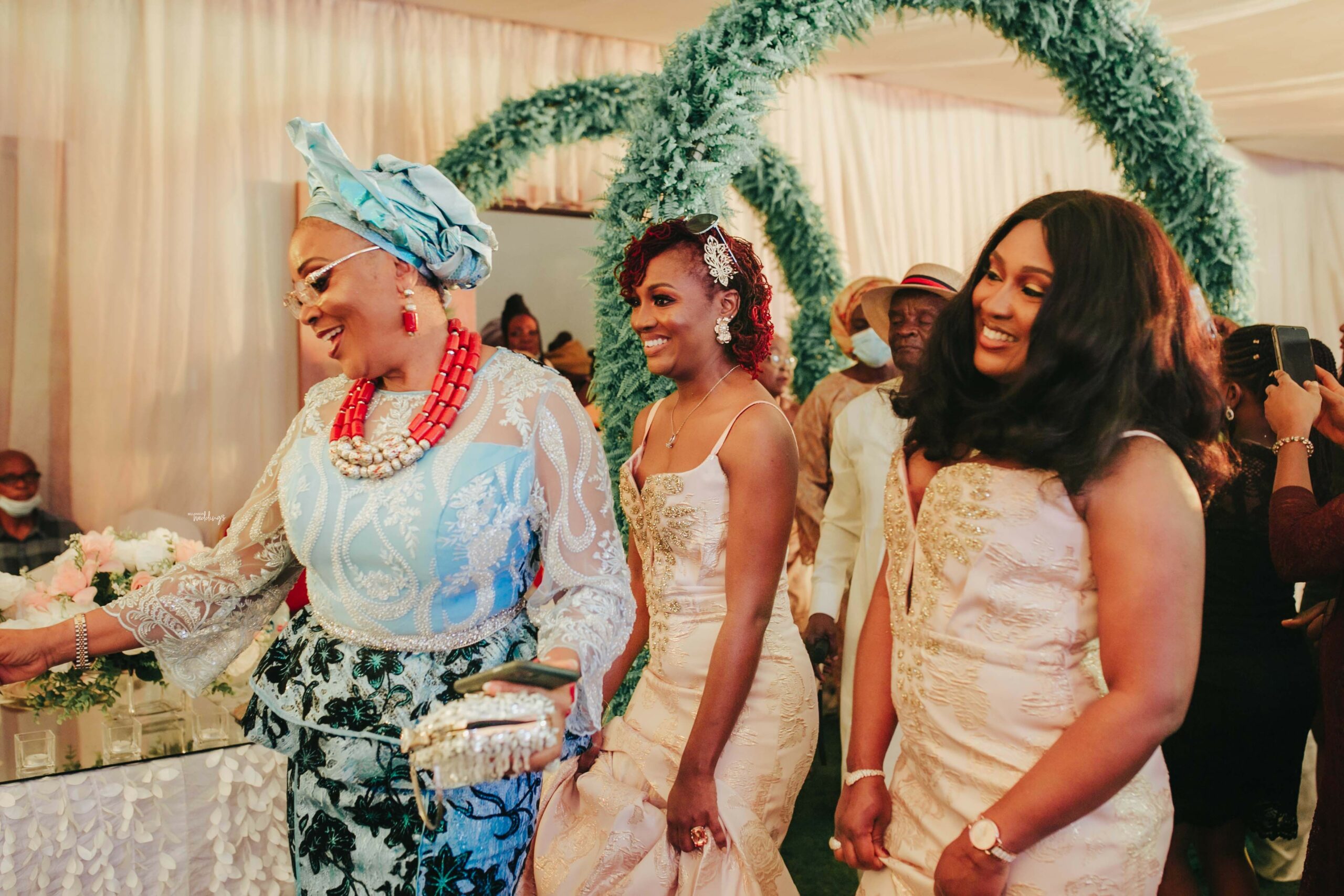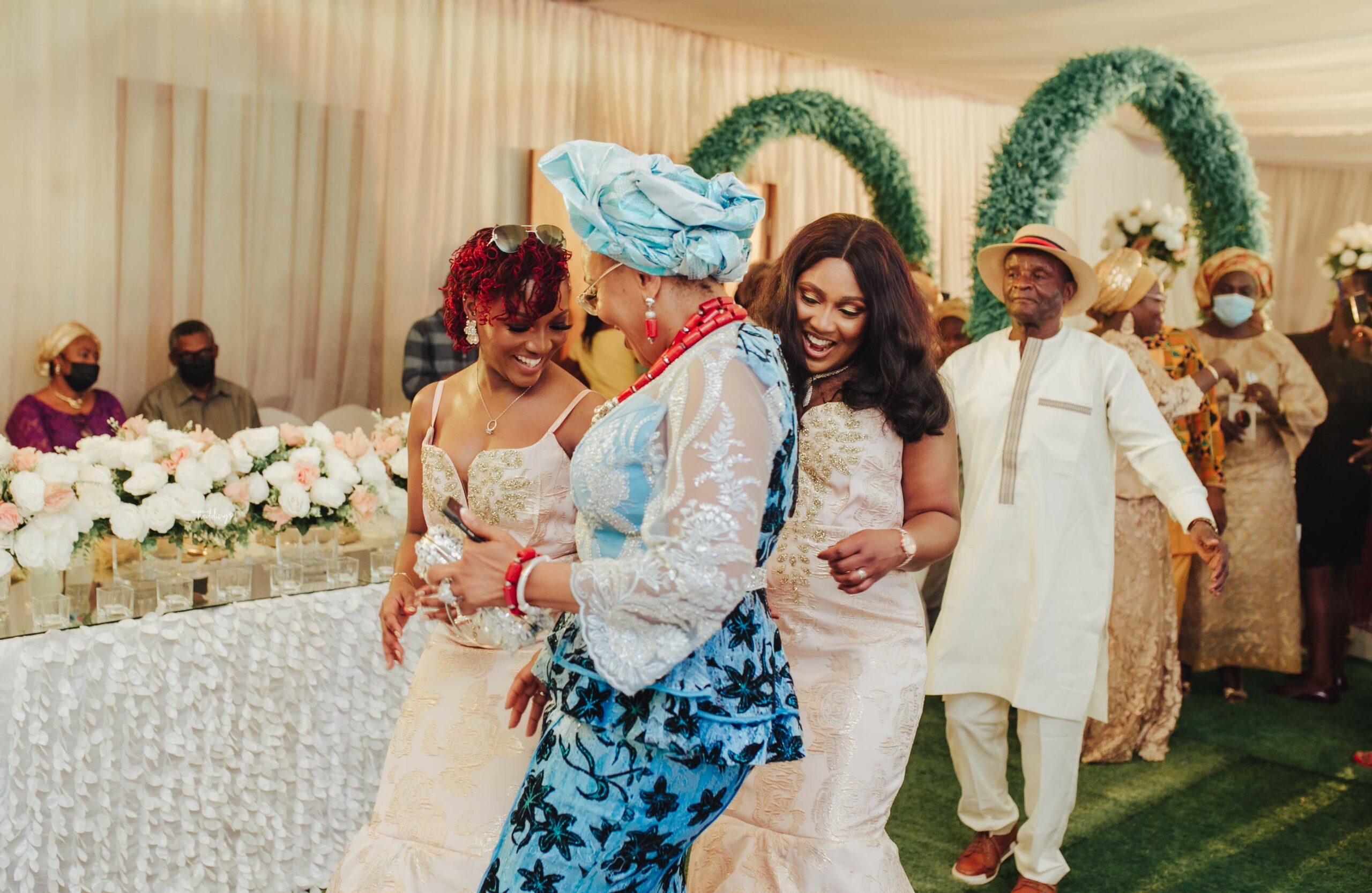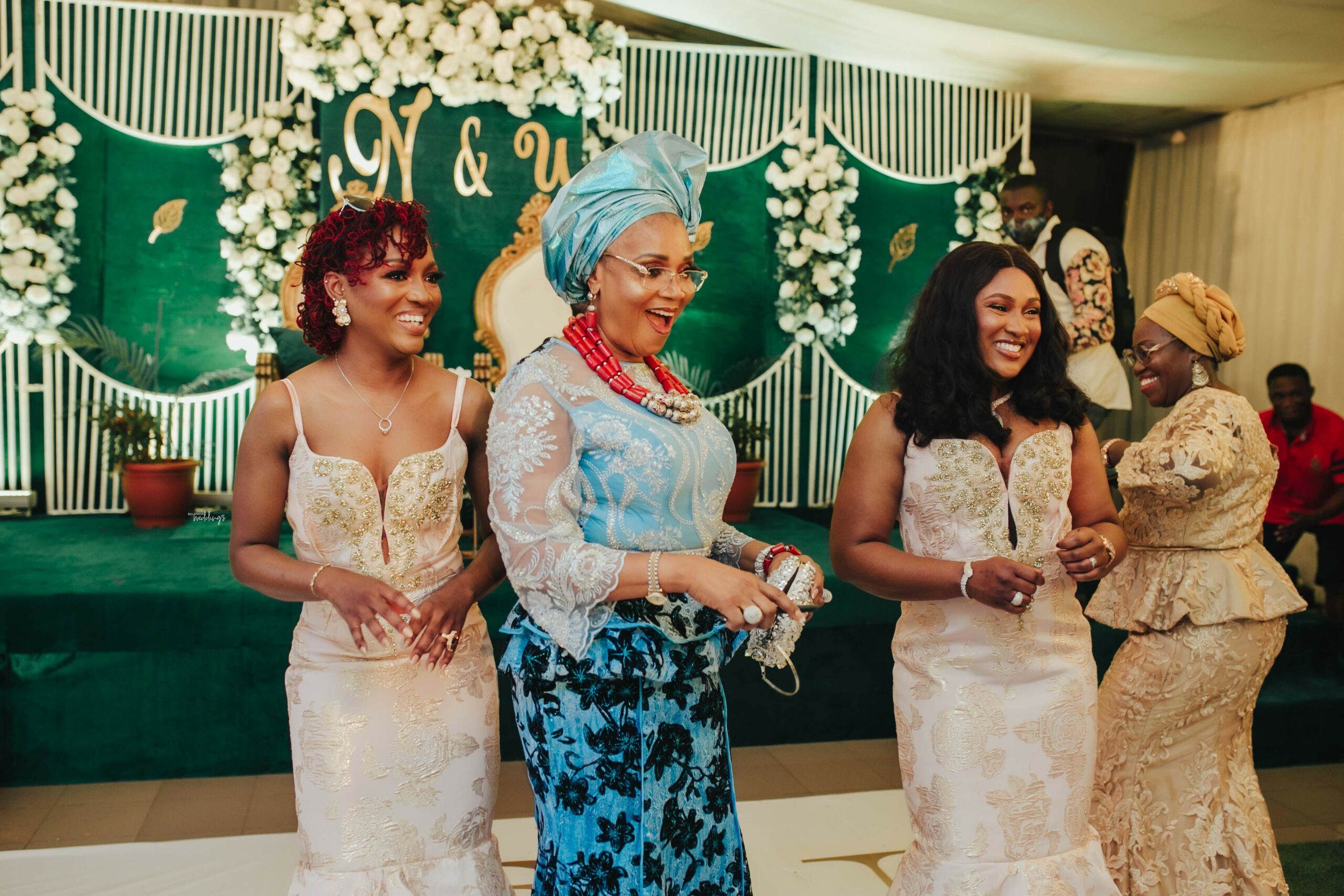 Welcome the groom!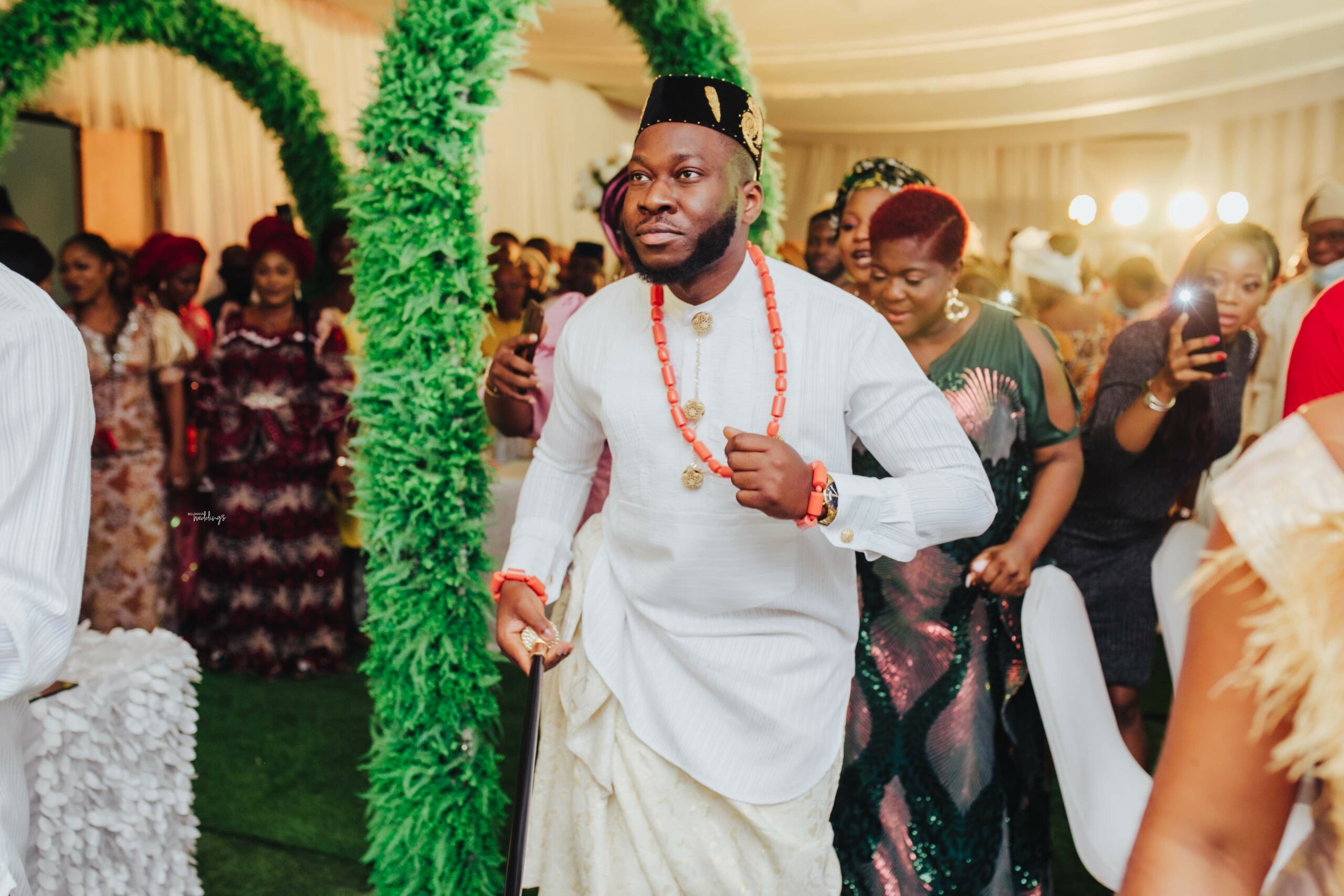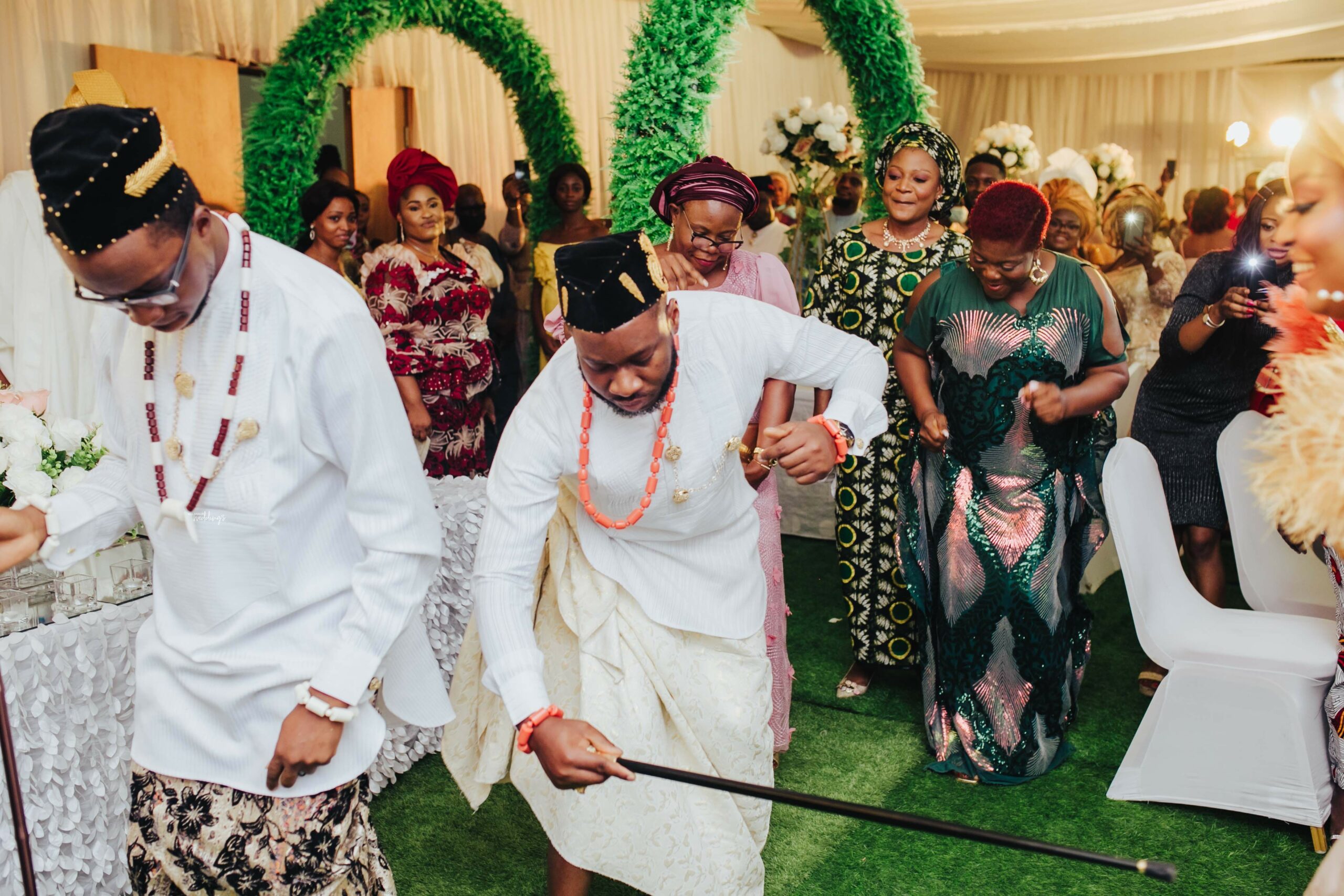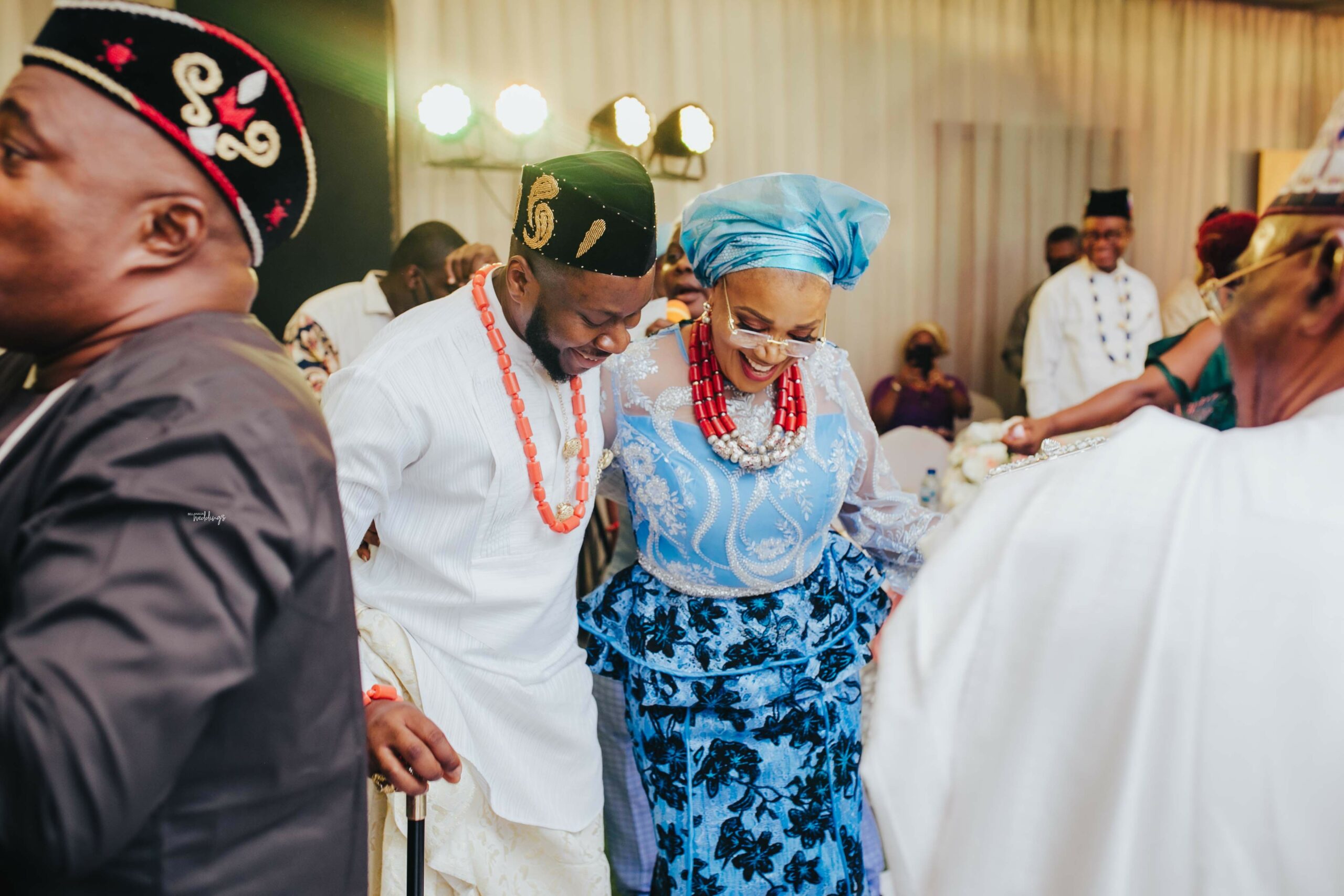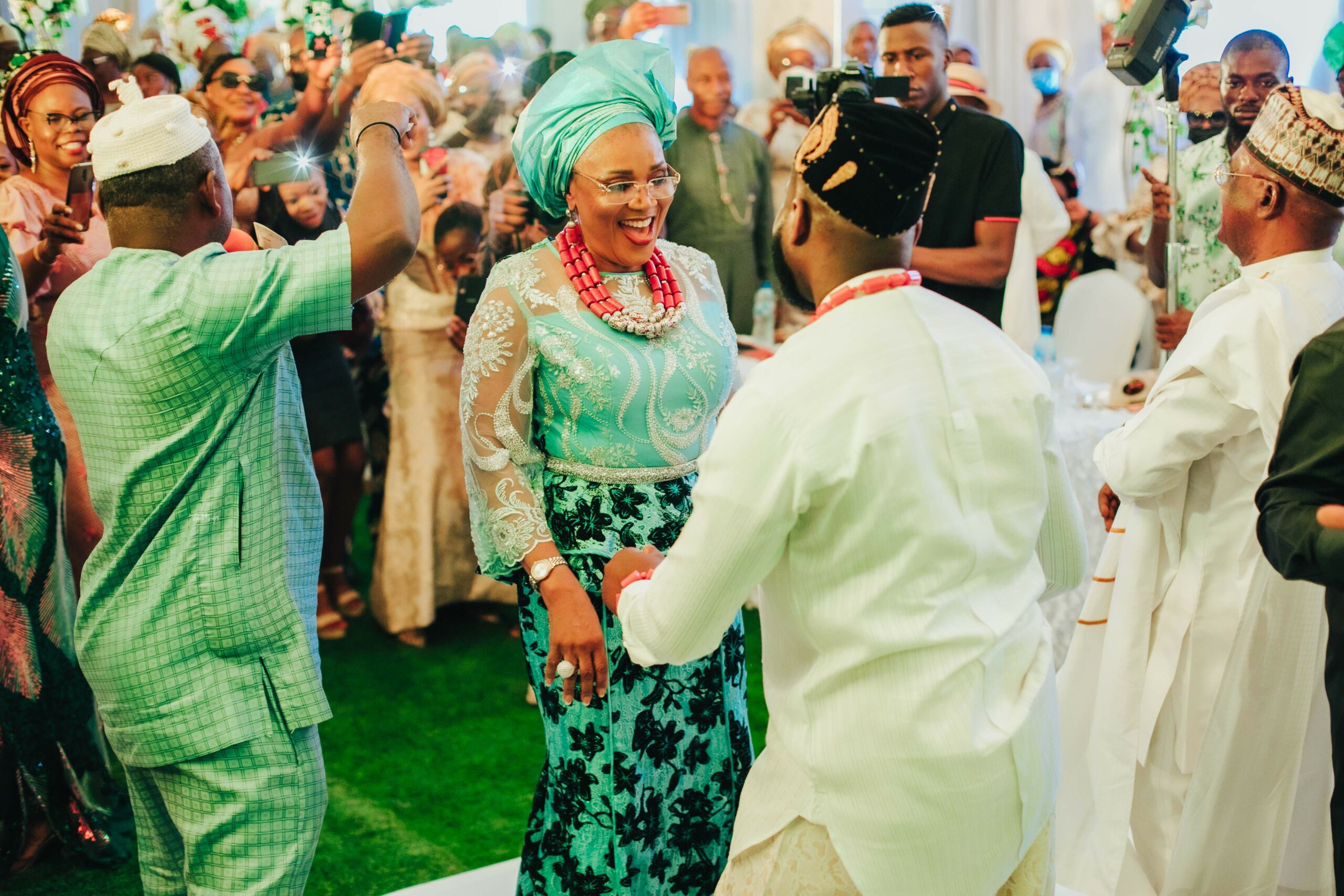 Make room for the bride!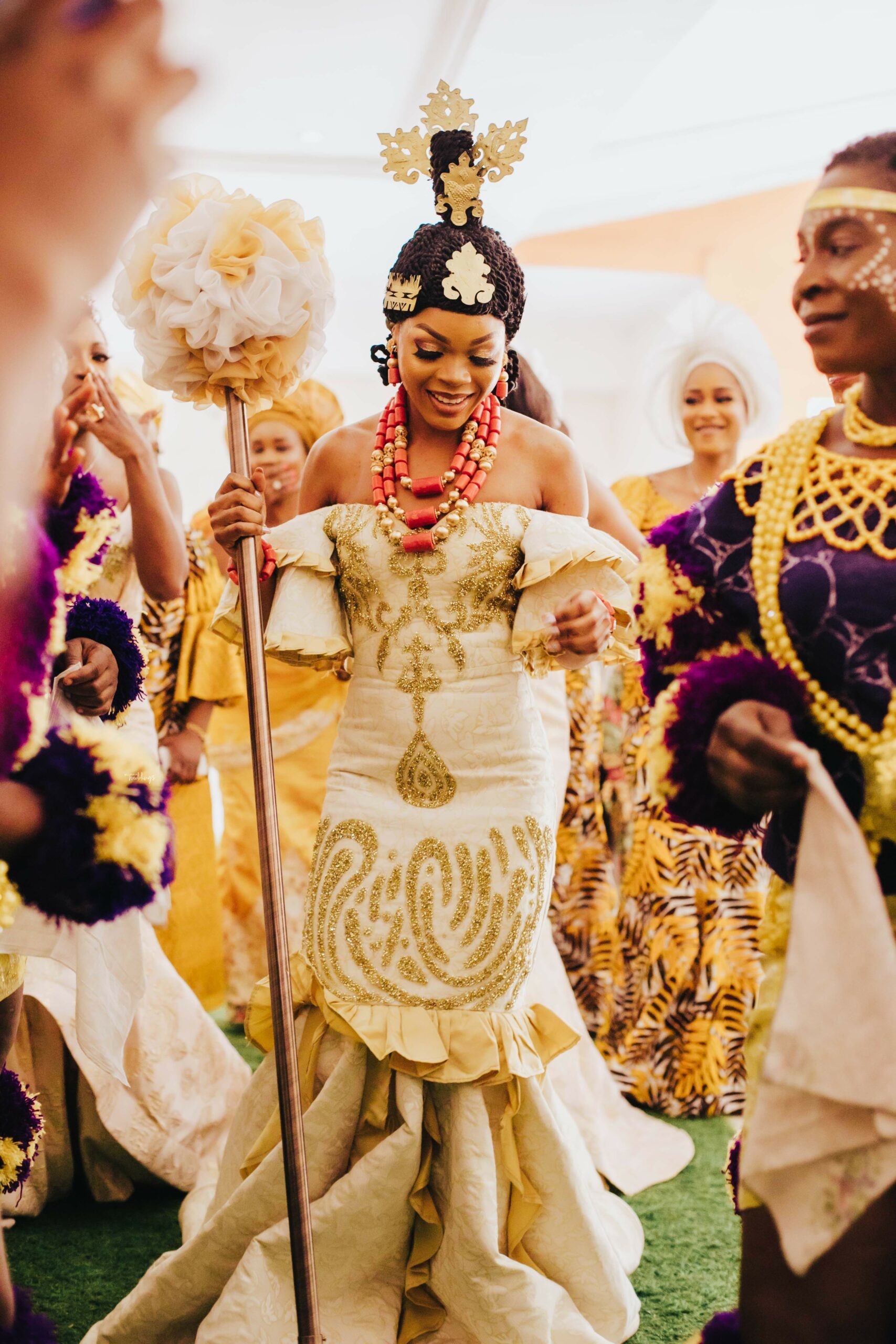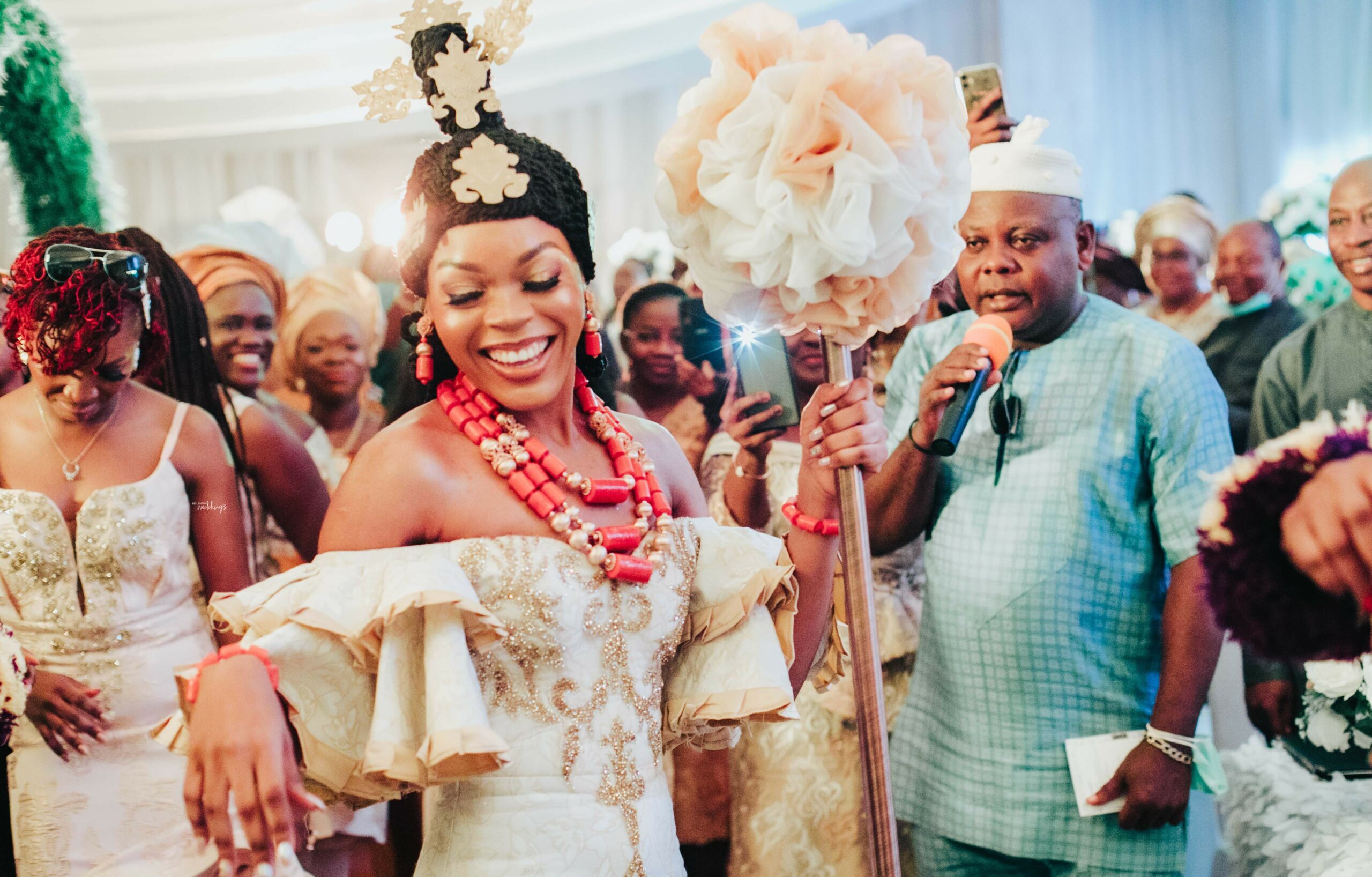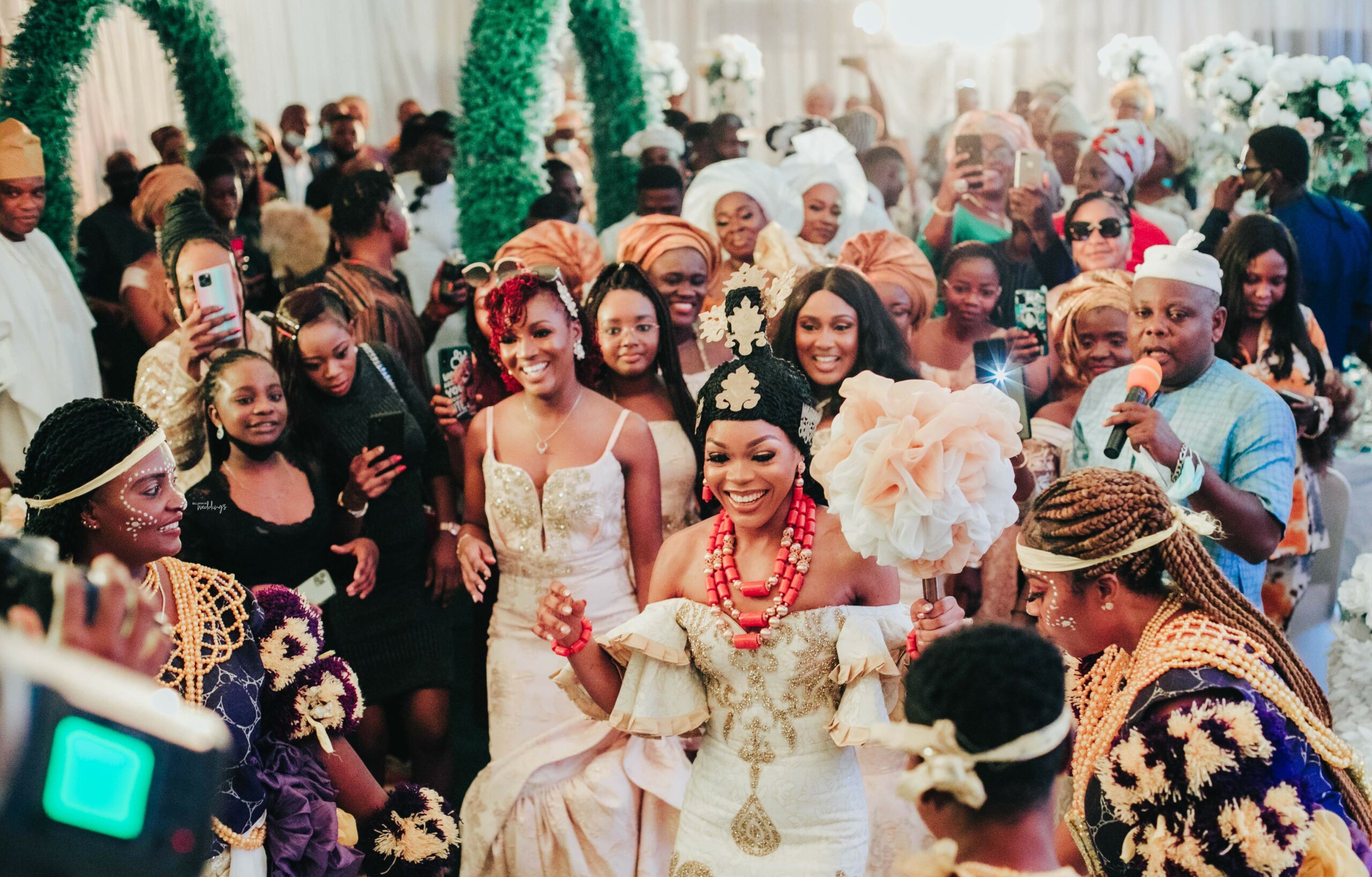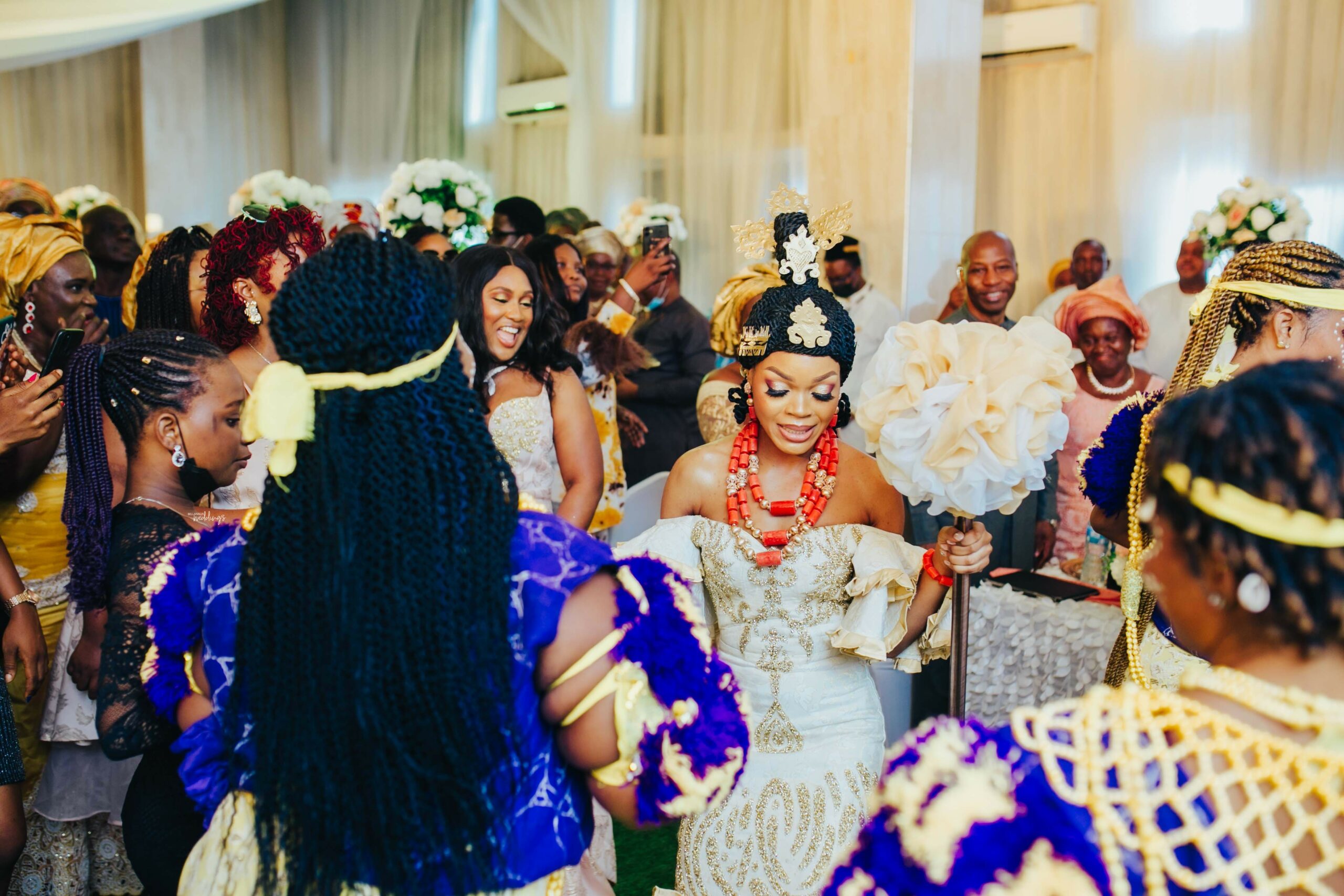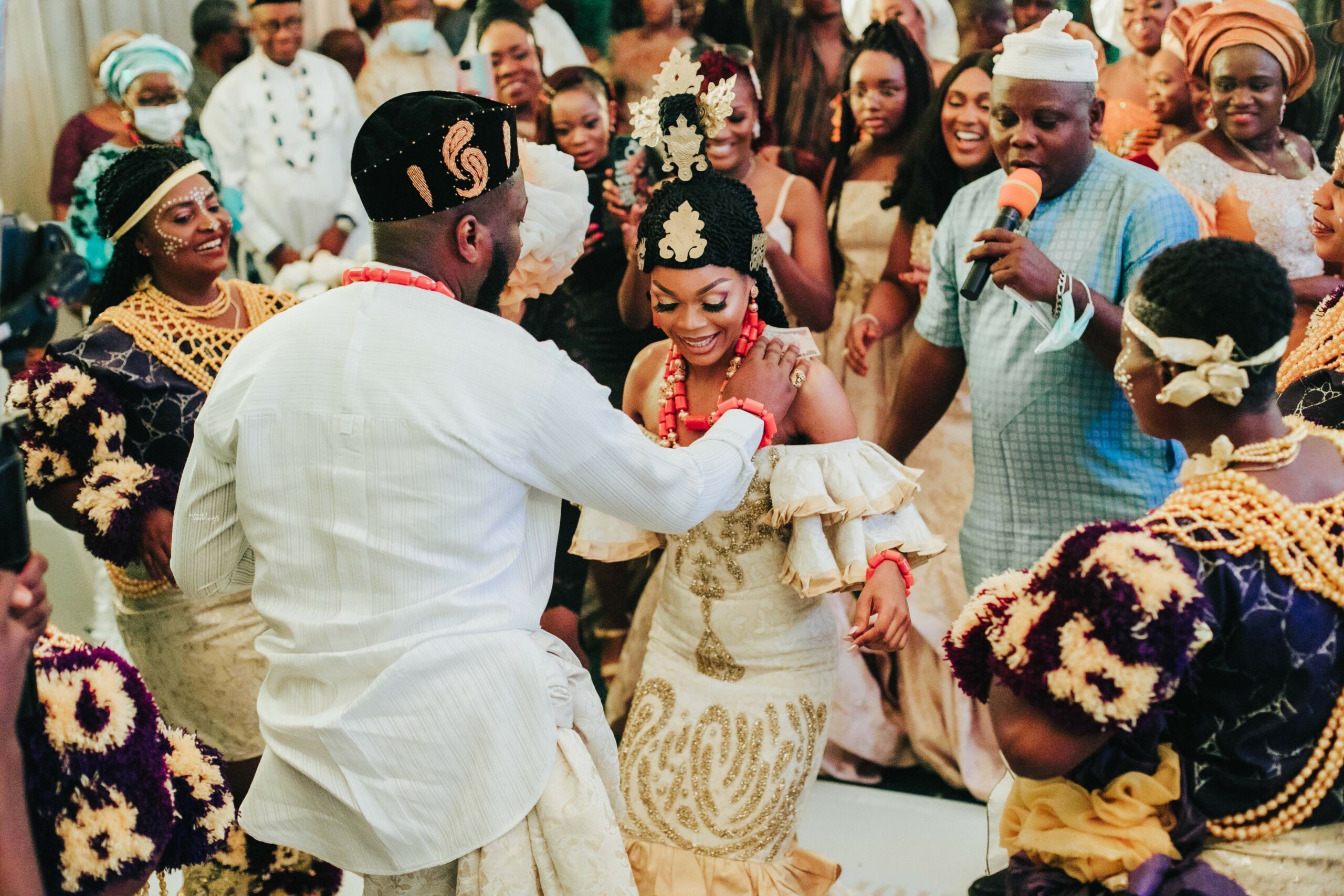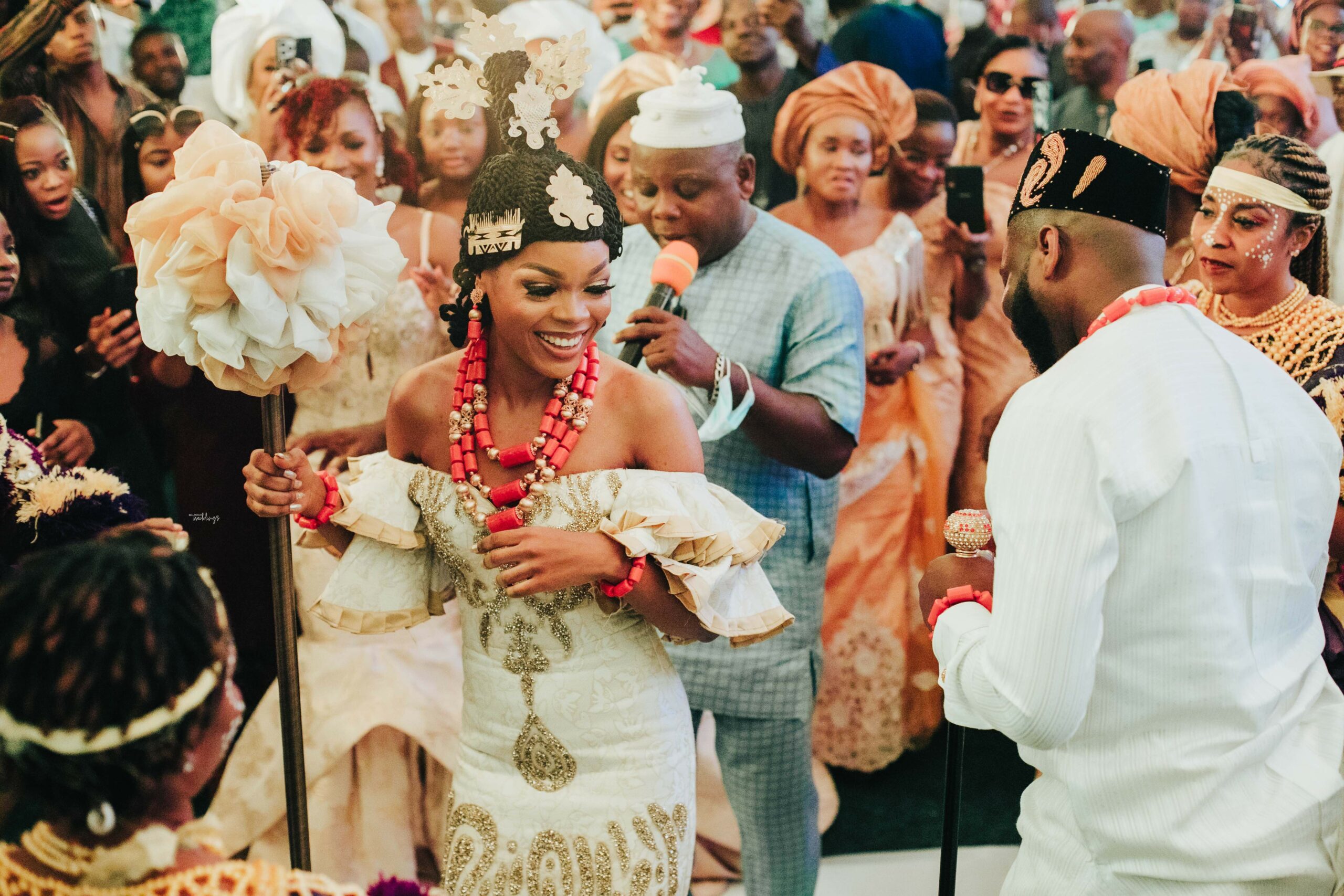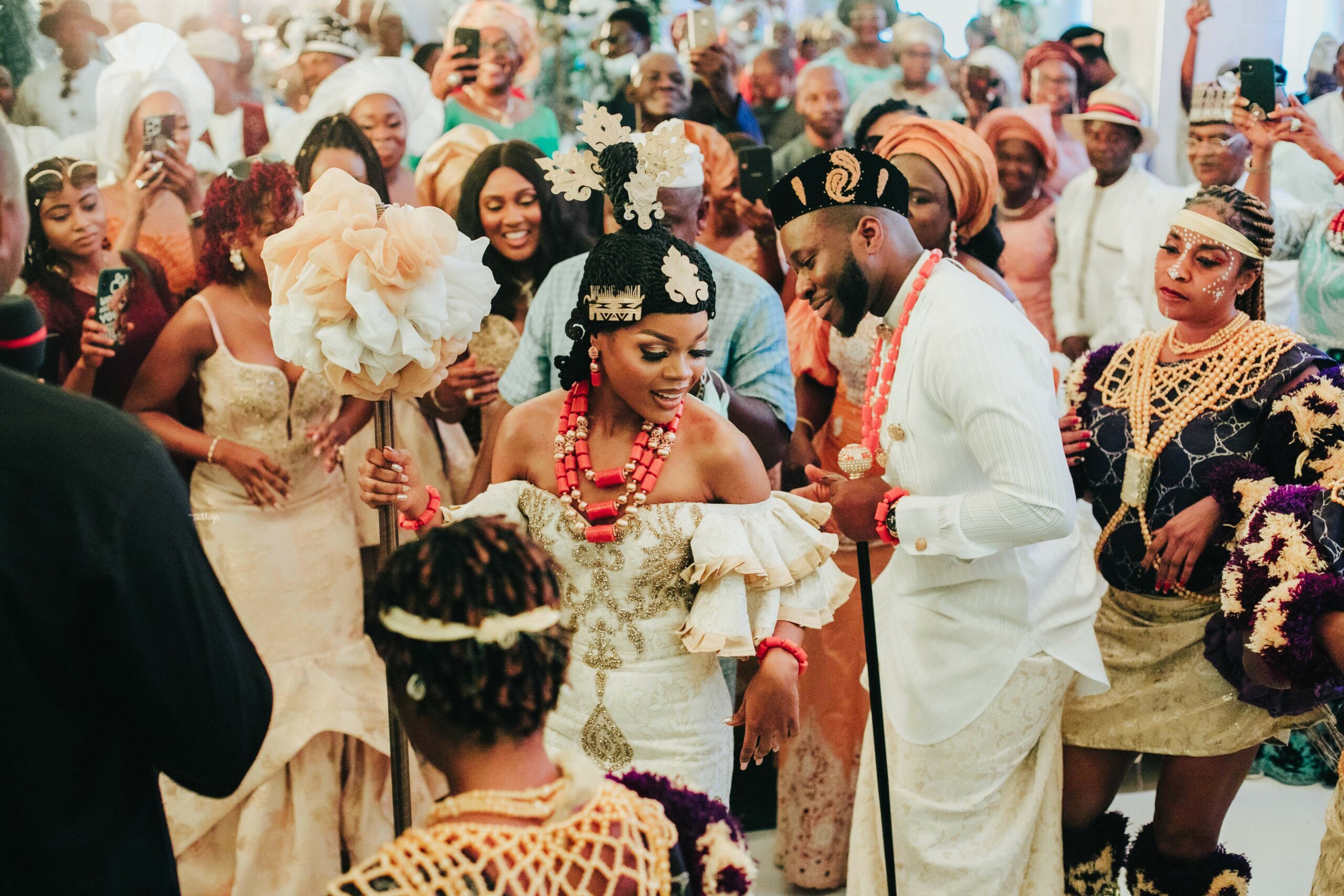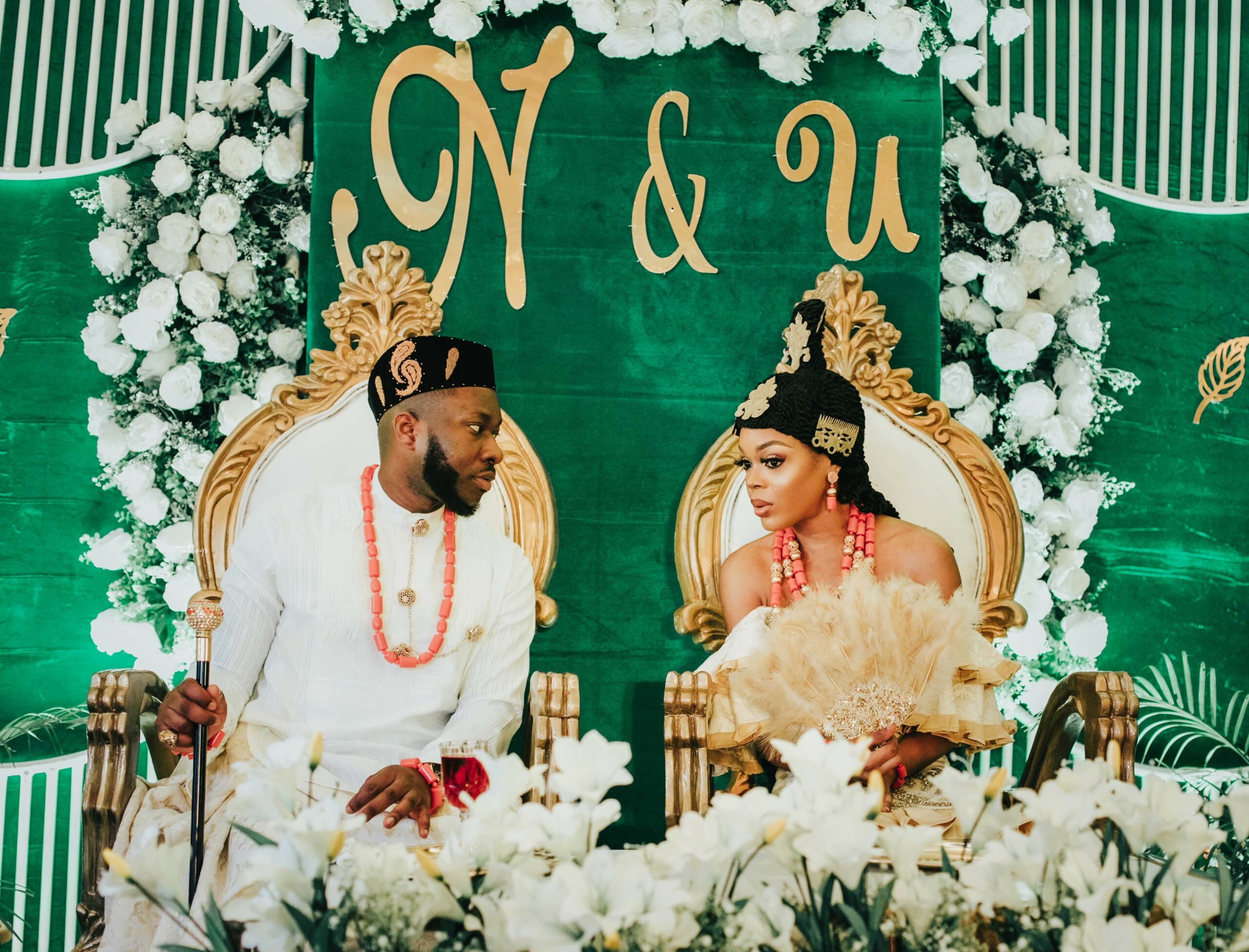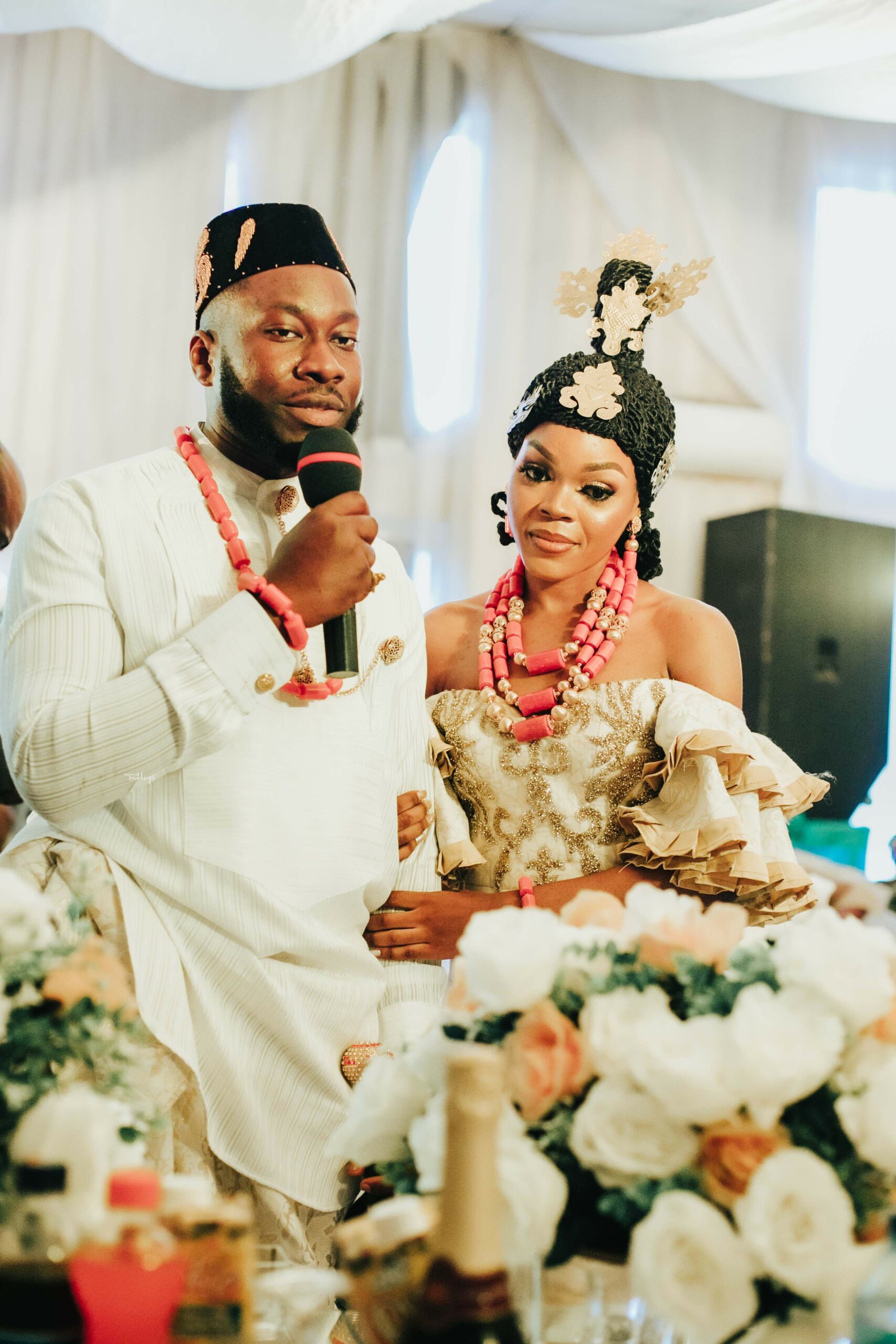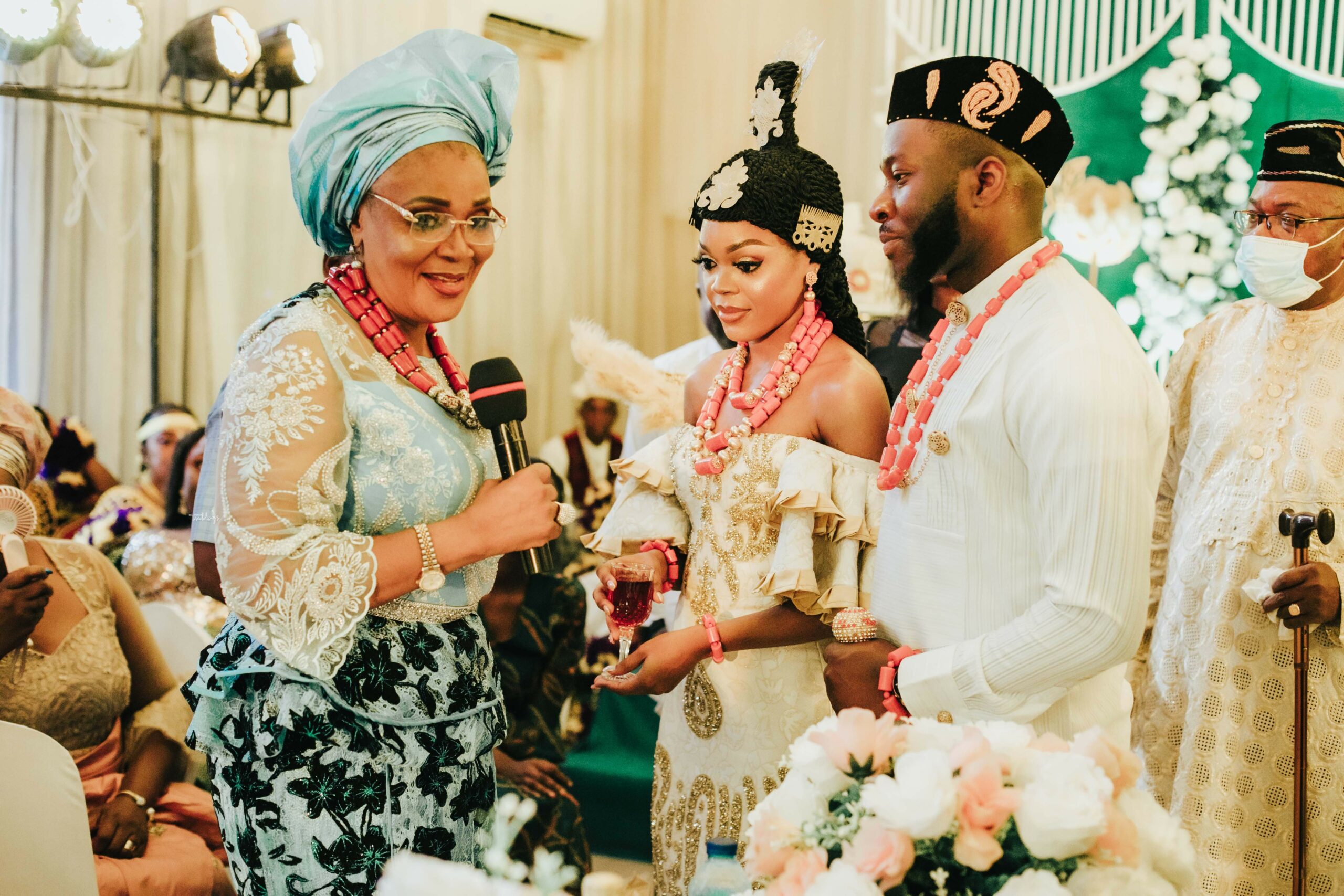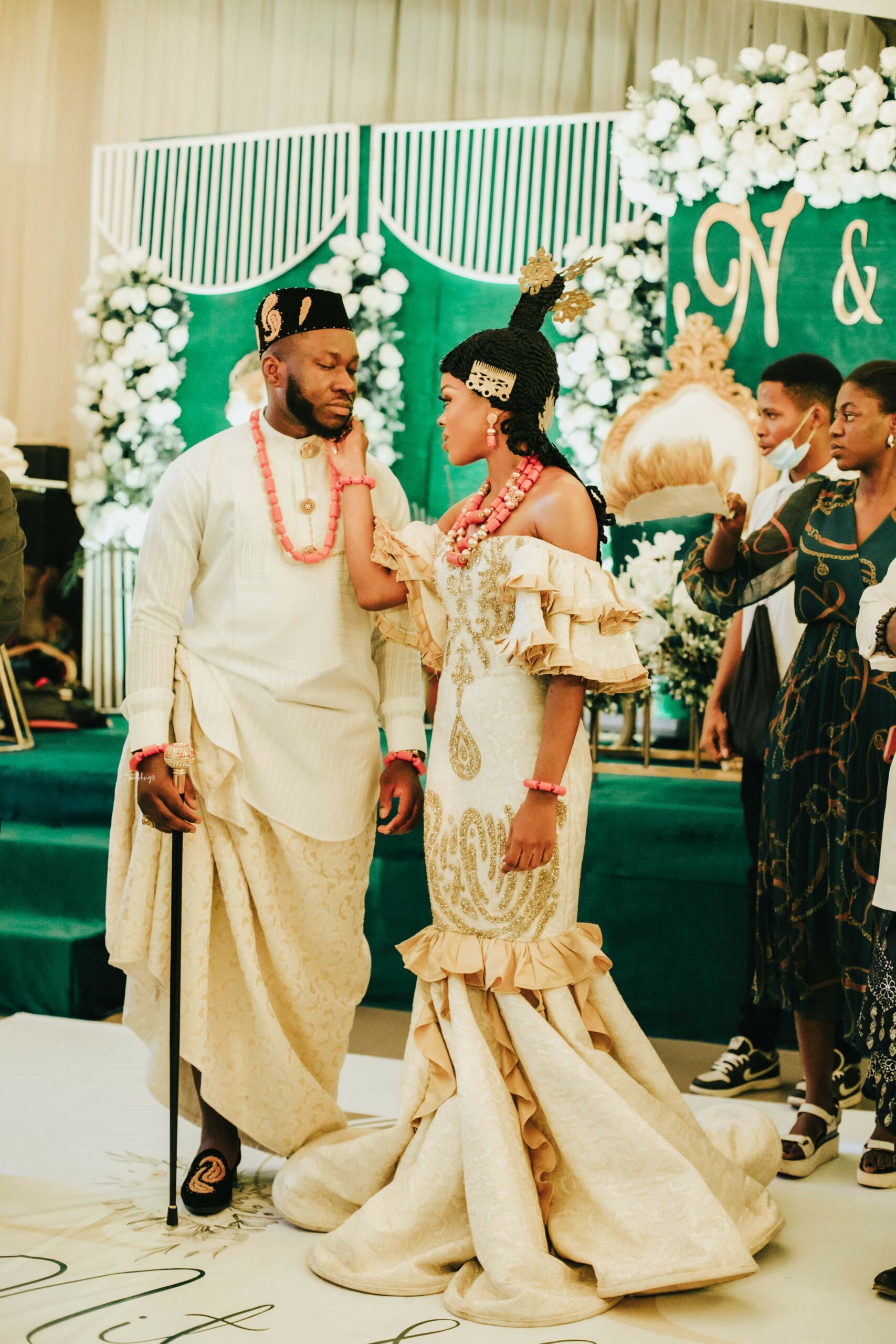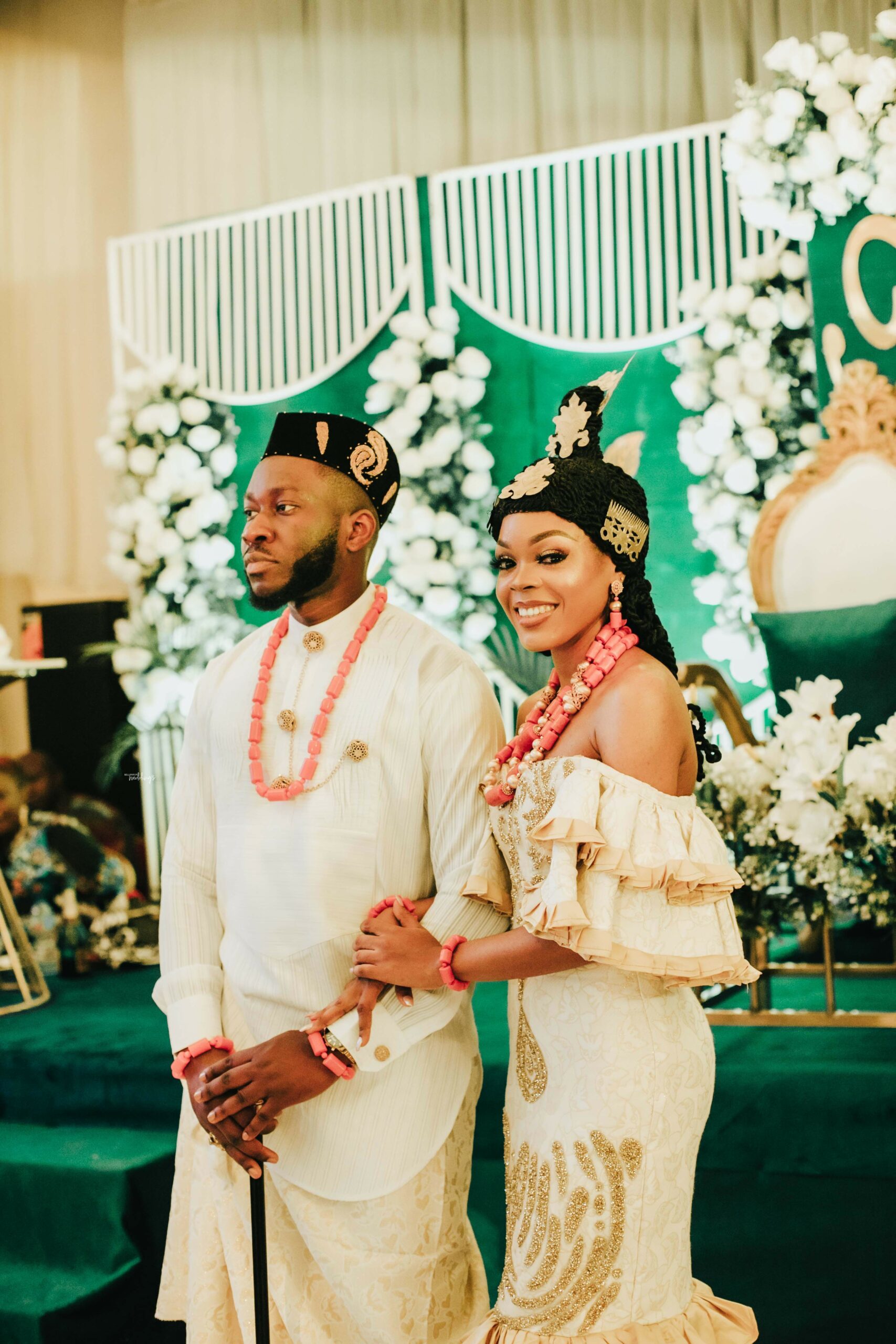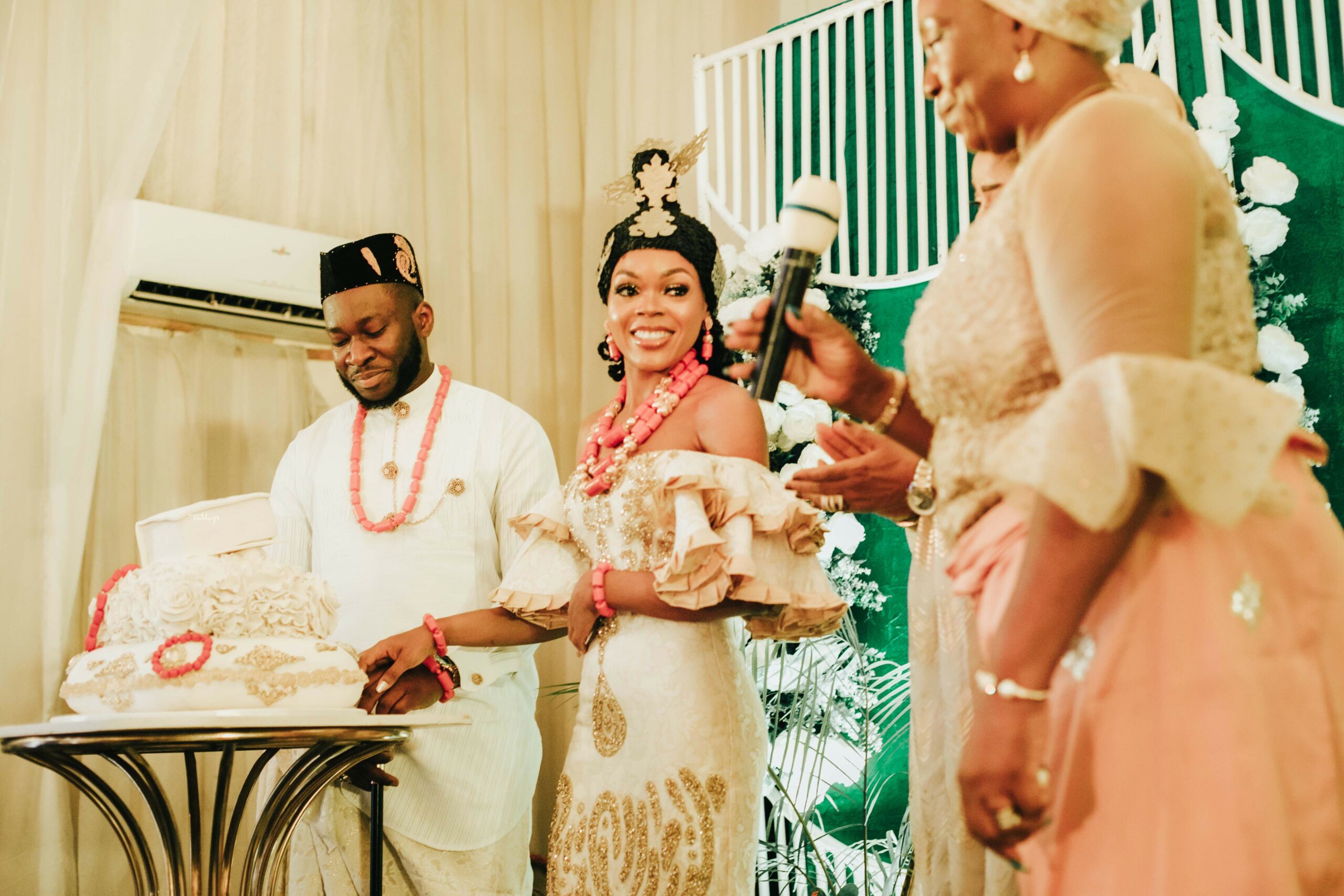 Second appearance and it's time to turn thing up!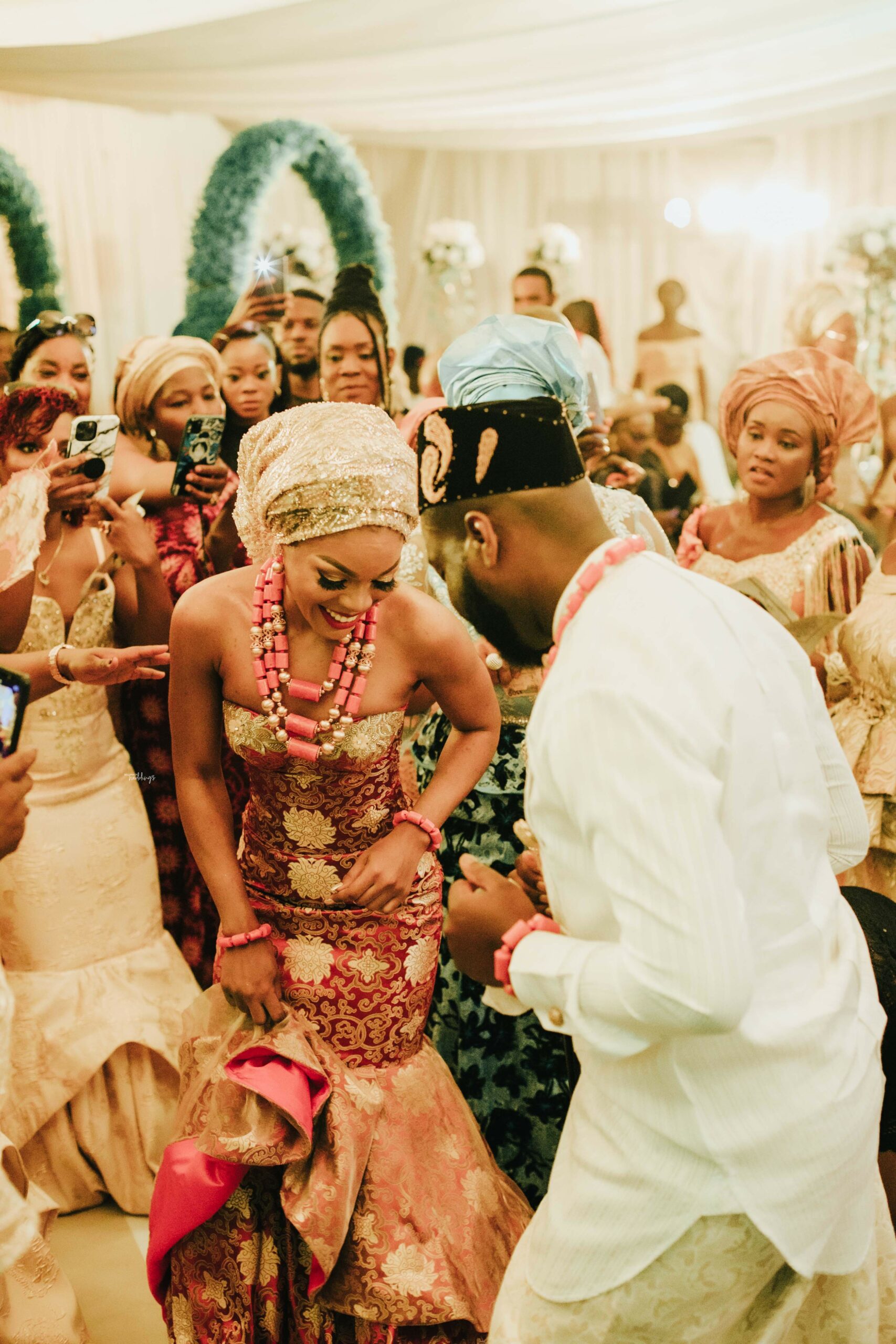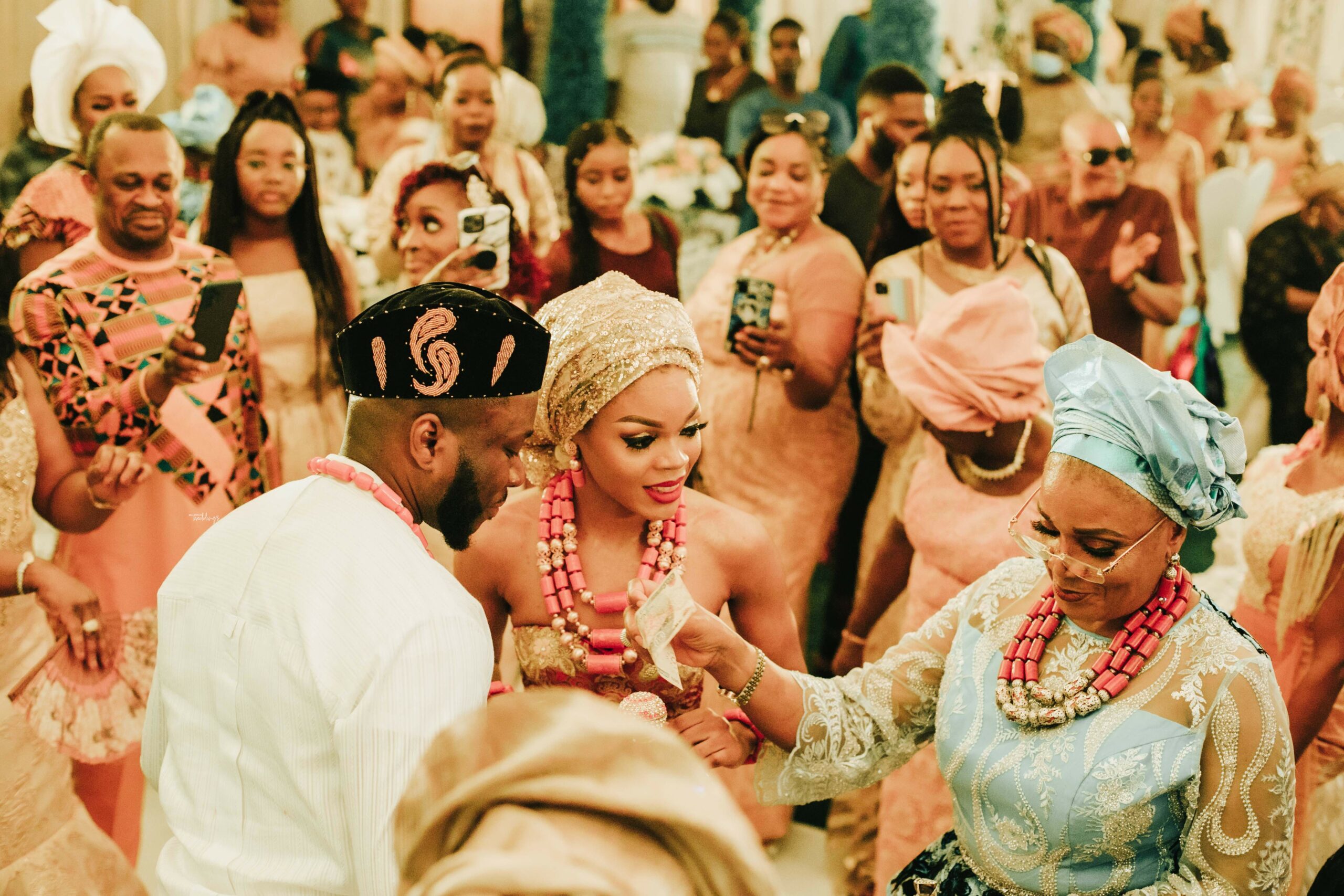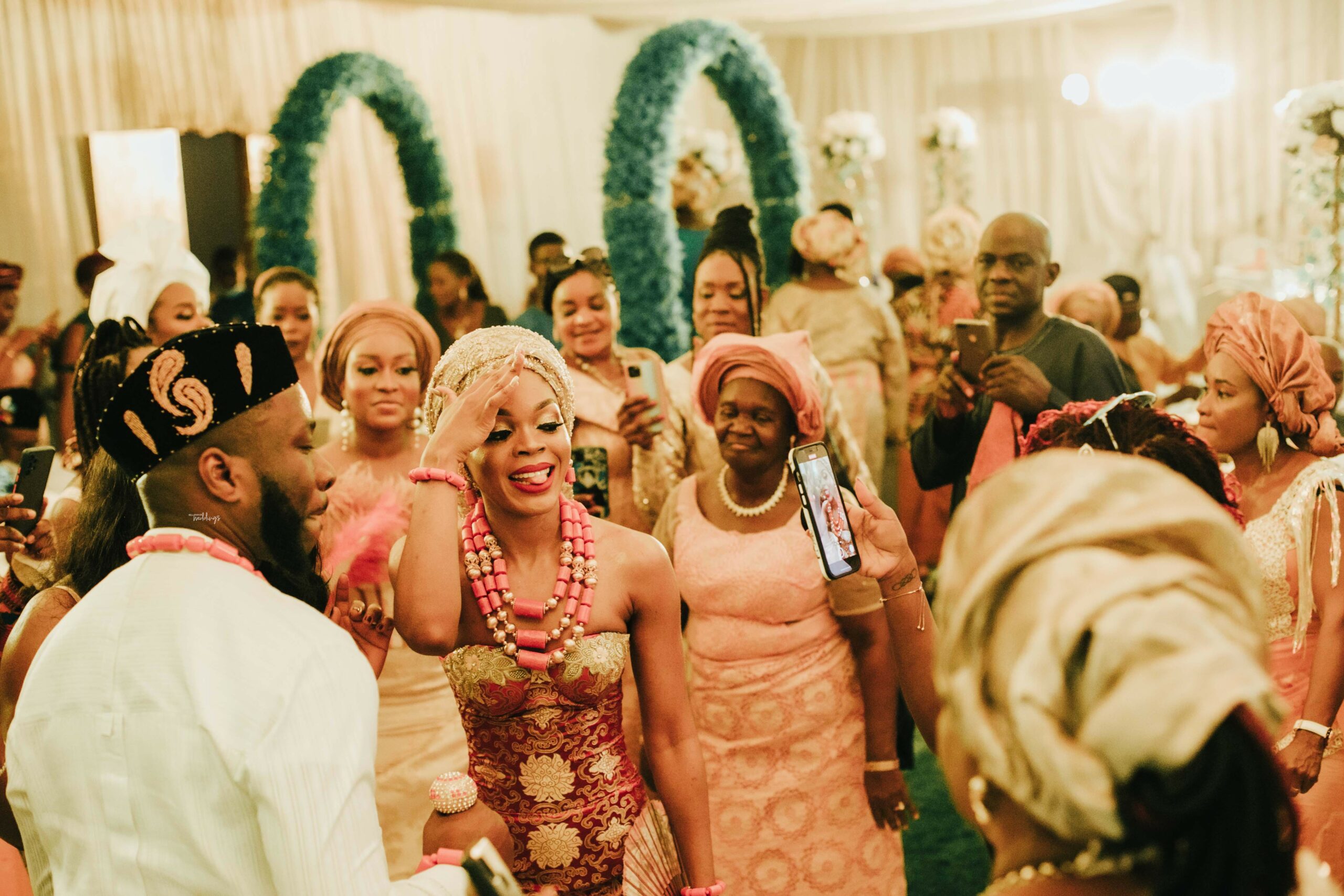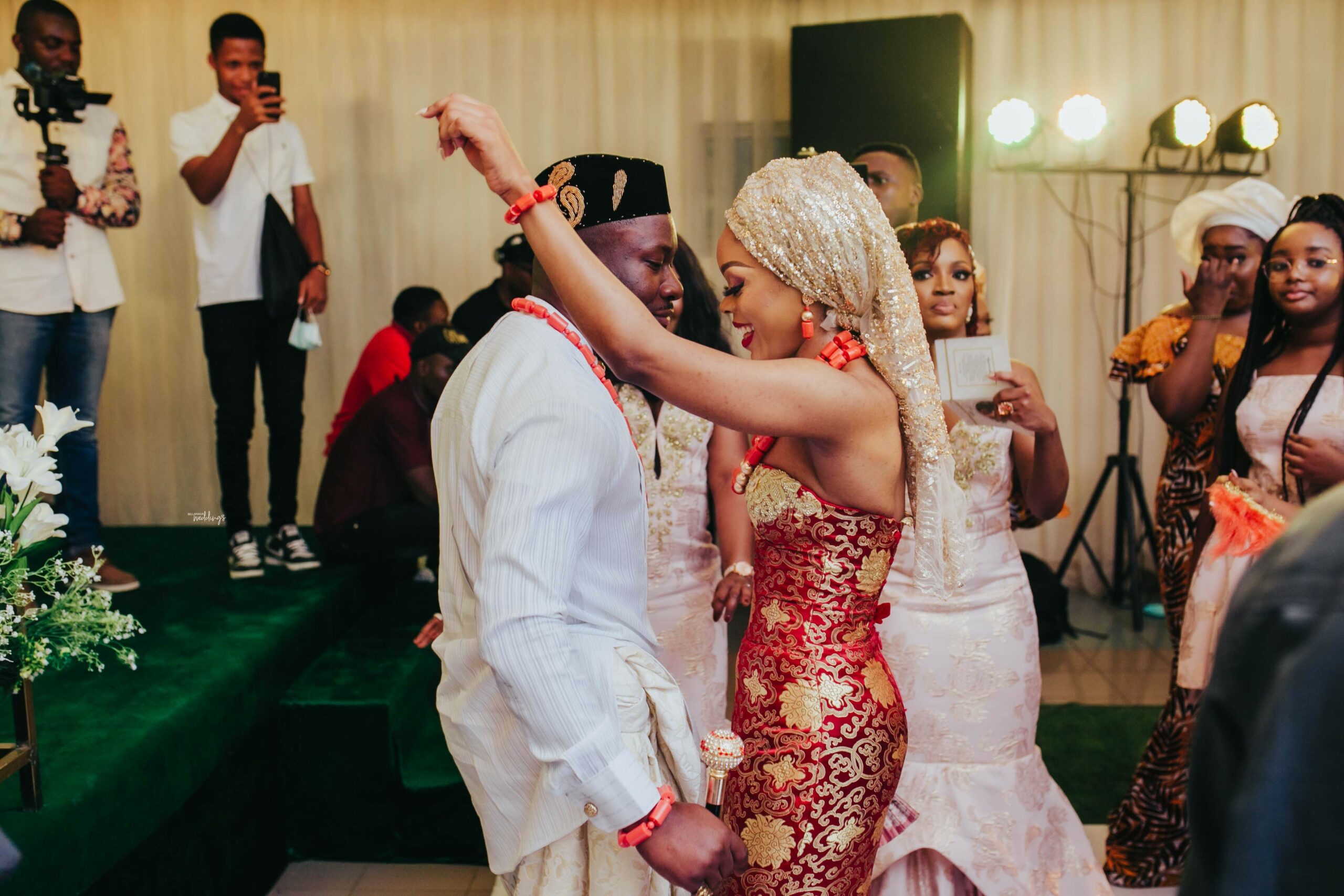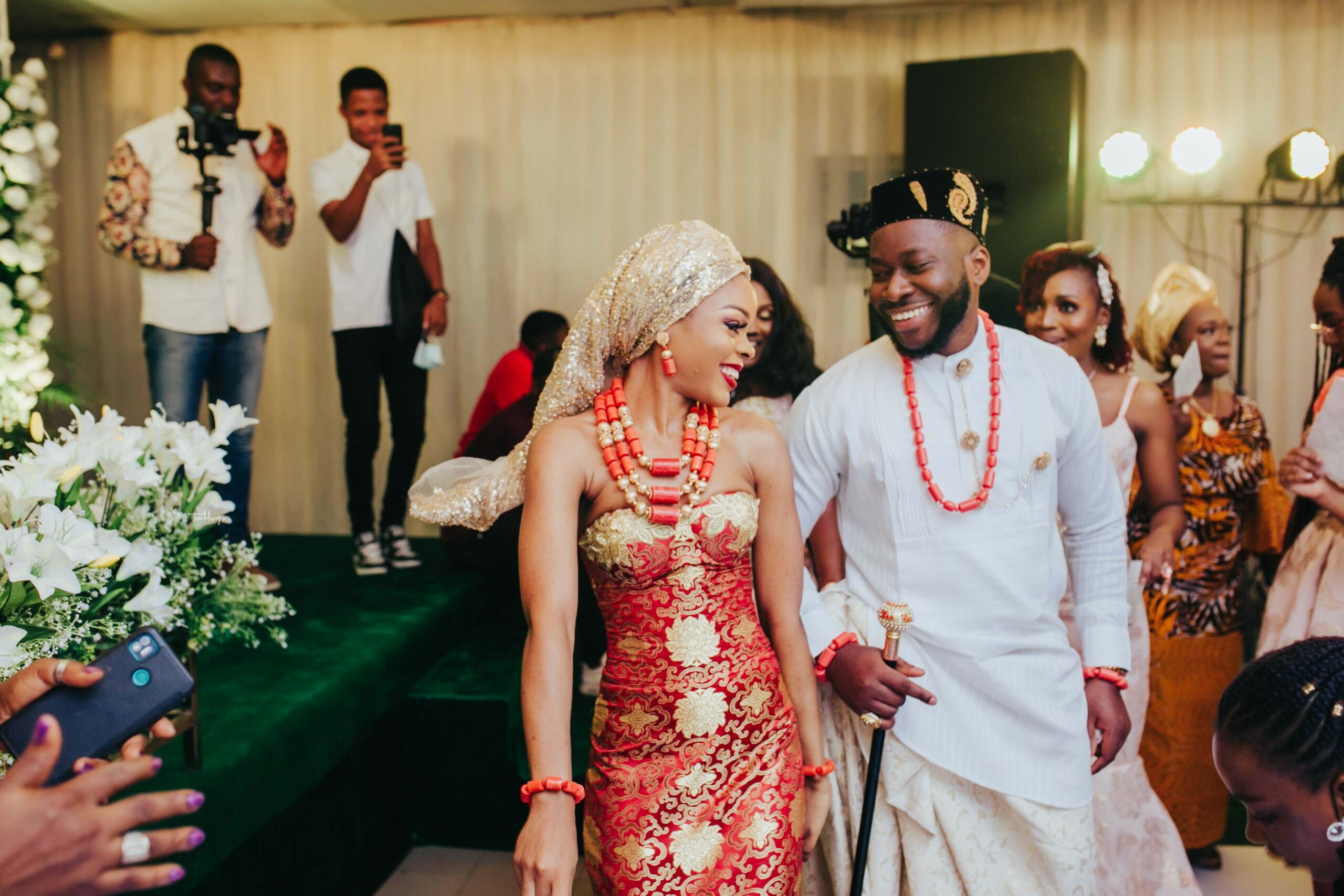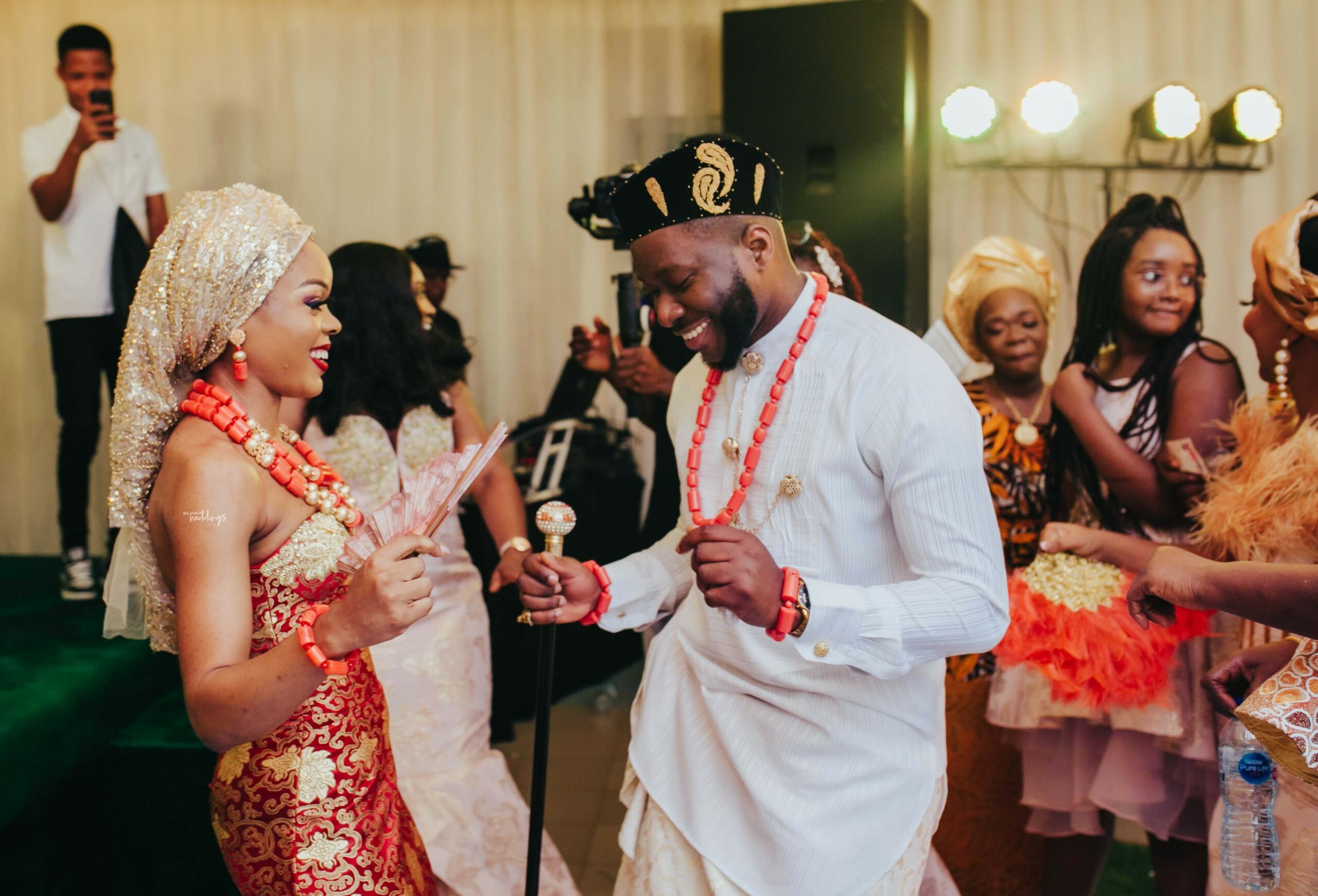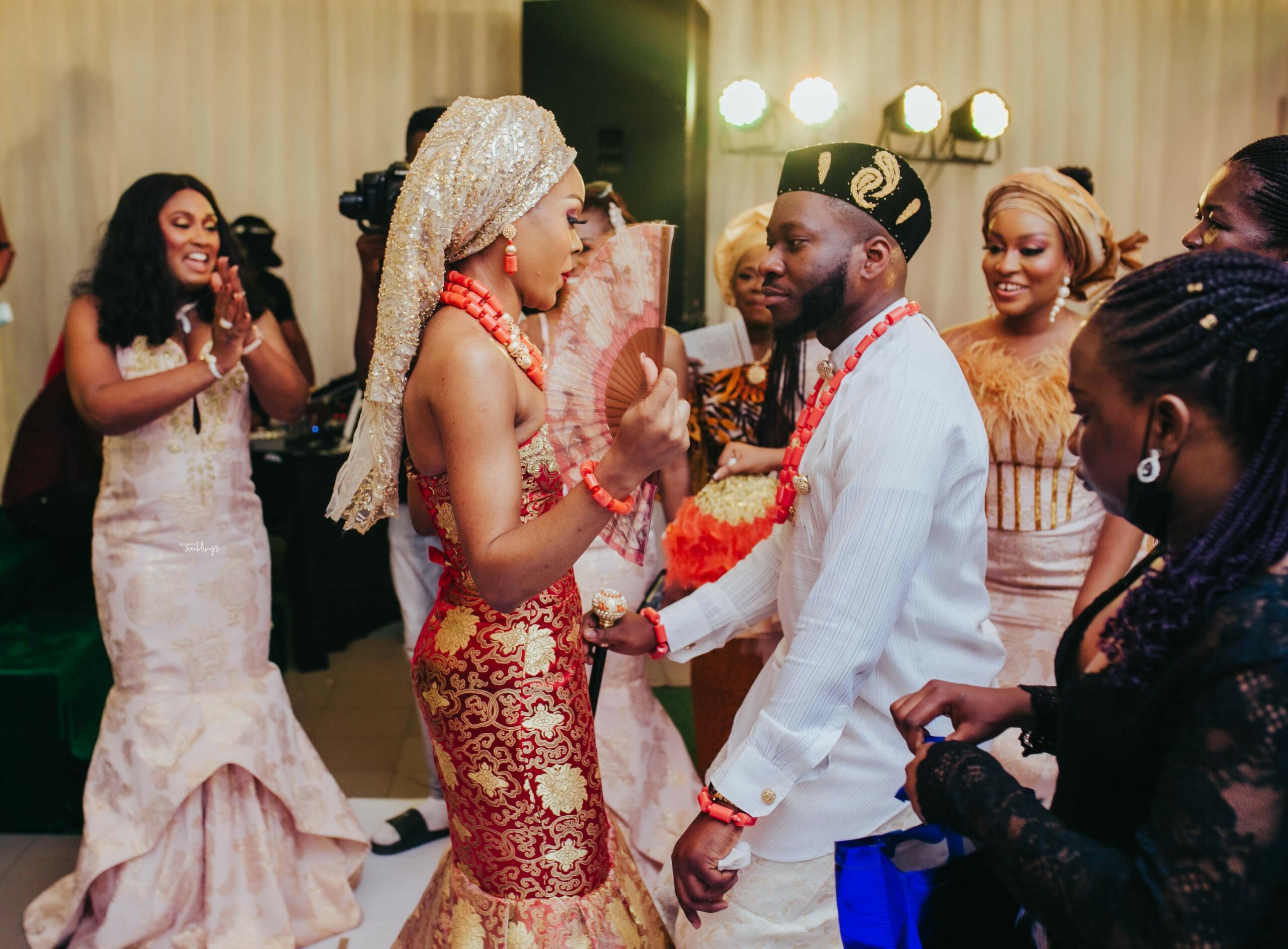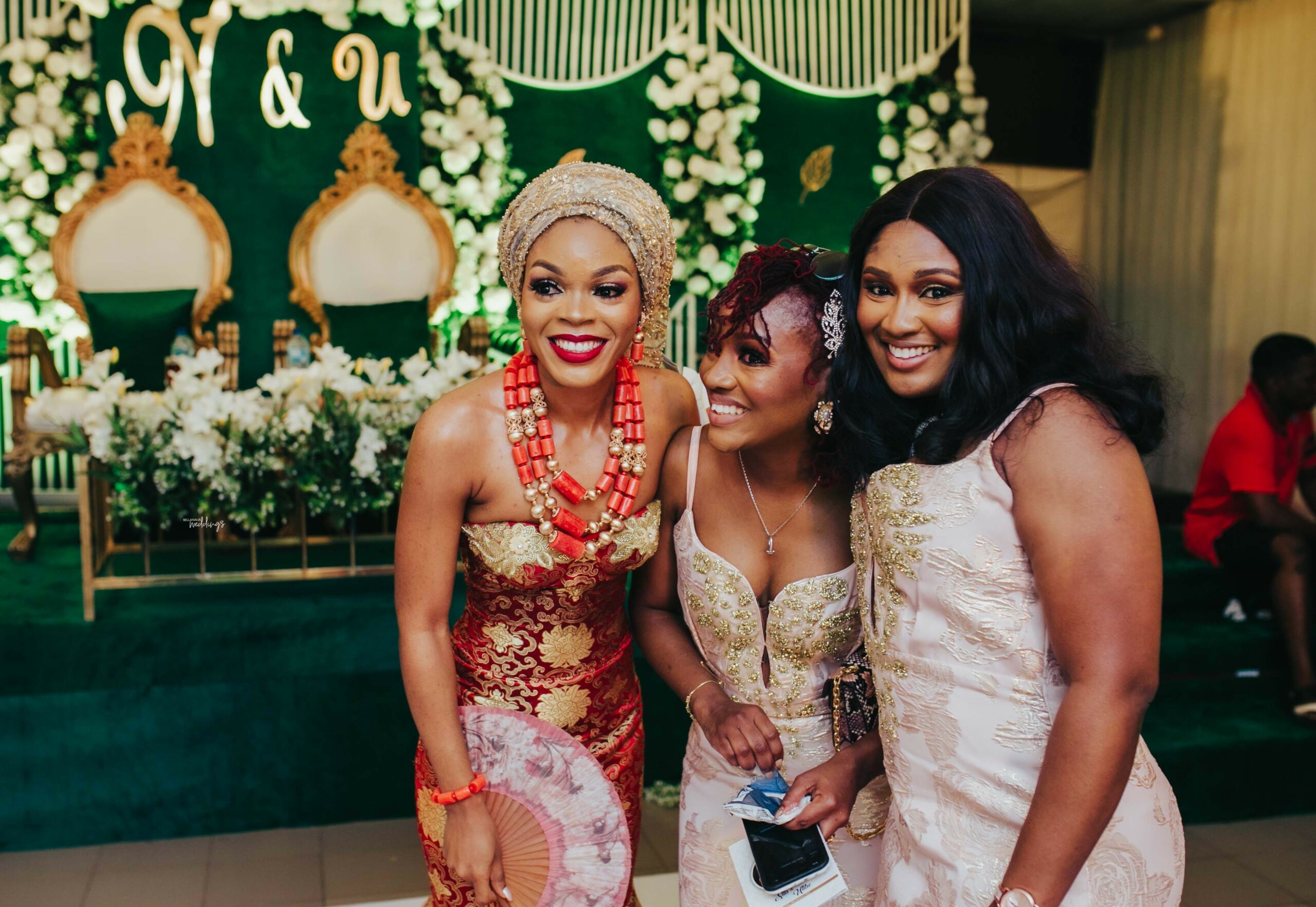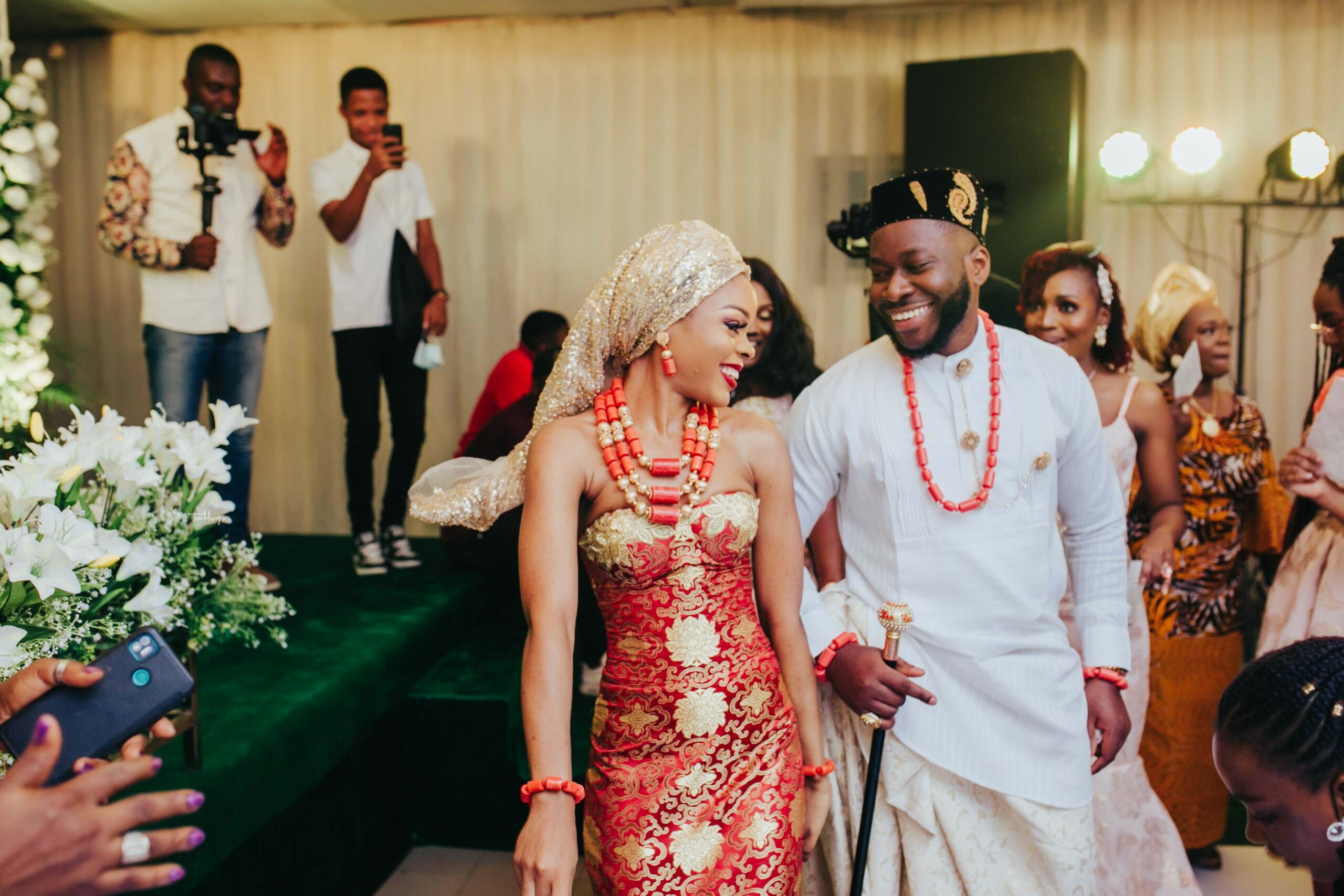 Credits
Bride: @nitaroberts_
Groom: @oga_uti
Videography: @creativestudiosng
Photography: @c3pictures_gallery
Bride's Outfit: @oyinfolarin
Groom's Outfit: @sisihannah_
Cake: @odunzcreamcakes
Planner: @proluxevents