One thing with love is how it can be unpredictable sometimes. It's so intriguing how we go from strangers to concluding that a person can not be the one for us, to eventually falling head over heels in love. Today, we're taking in the sweetness of a love story that neither of the love birds saw coming!
When Tunde met Kema for the first time, he was certain of one thing – they couldn't be friends. Oh, how wrong he was! So much so that Tunde now refers to their love as "a perfect collaboration from heaven". The two have now set sail into their forever journey and we bet you want to know how that came to be – keep scrolling to find out.
After their beautiful Anioma-Yoruba blended traditional wedding… Kema and Tunde went on to exchange their vows in a beautiful white wedding ceremony and it was nothing short of beautiful. The love in their eyes, cheer in the air and all-around happiness on their special day are evidenced by their beautiful wedding photos. We can't get enough of their undeniable chemistry and how beautiful their love story is.
Enjoy their lovely wedding photos and love story below.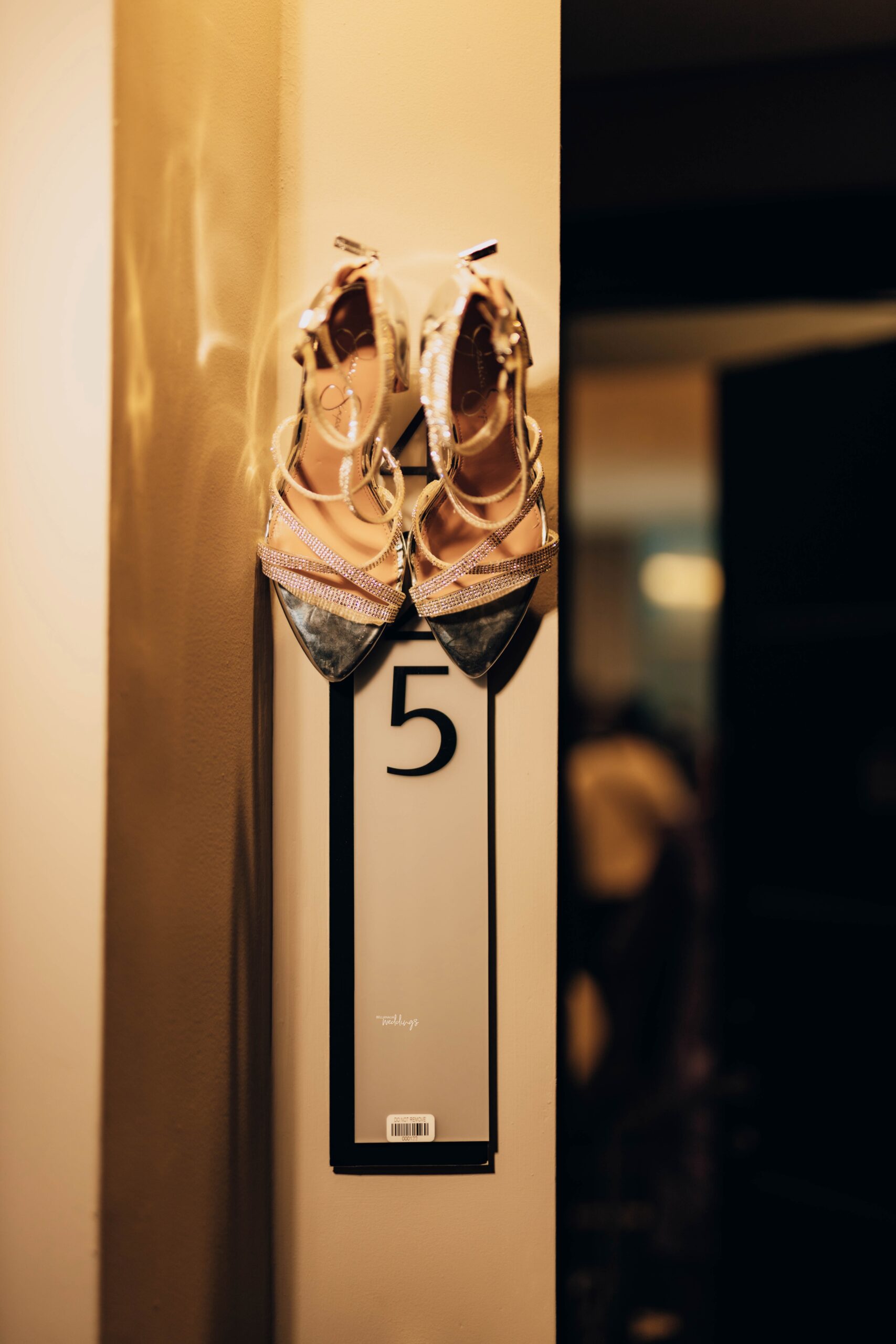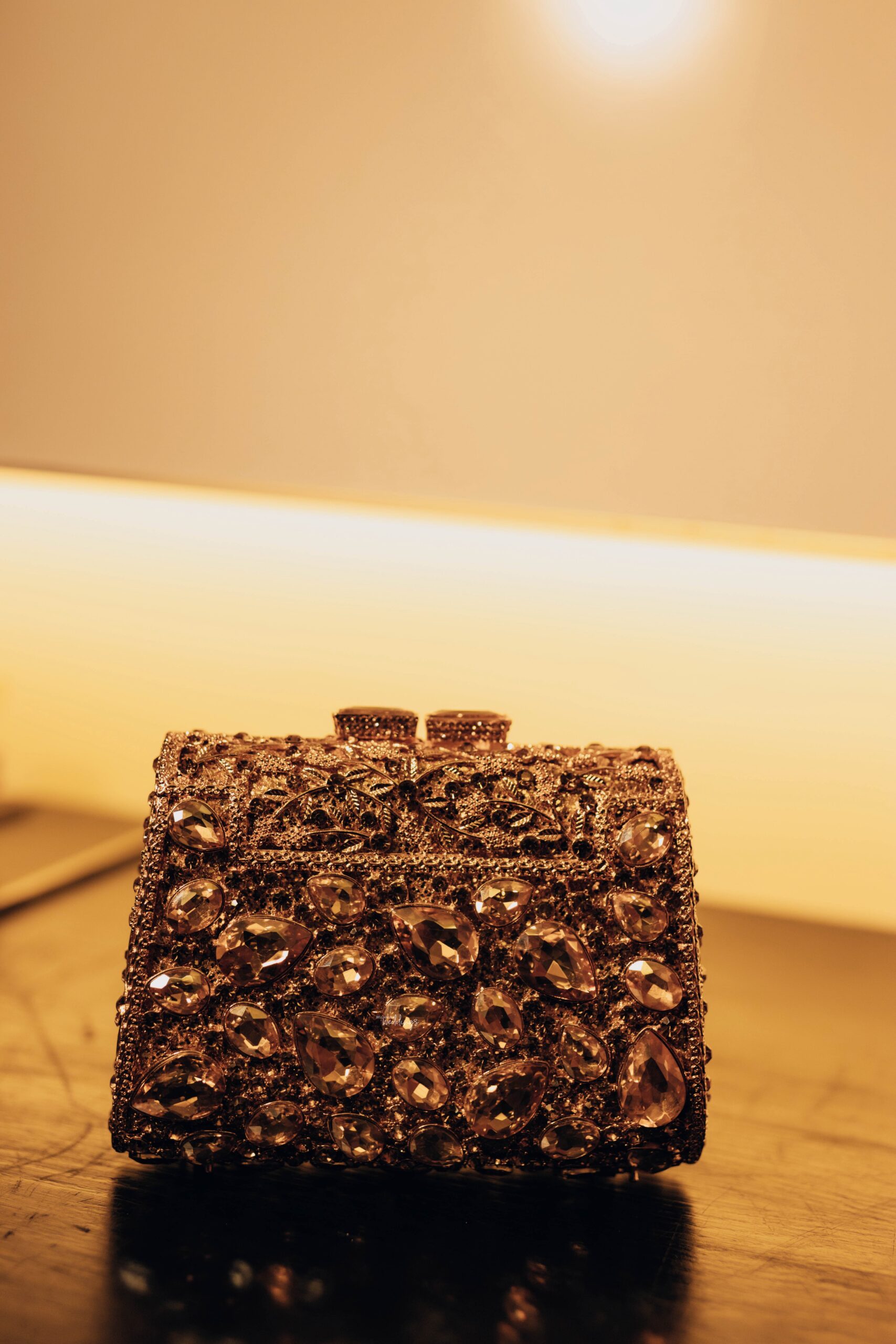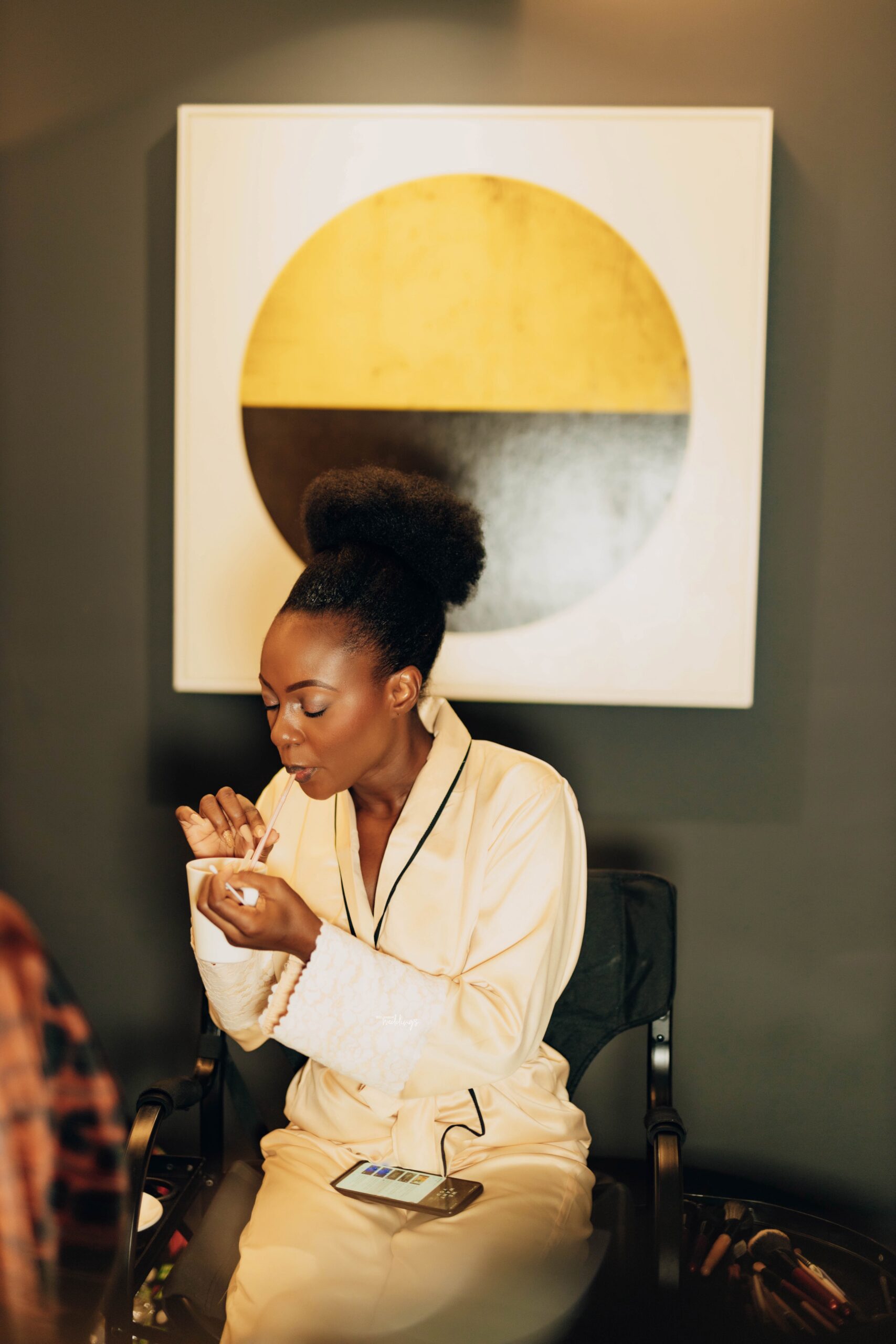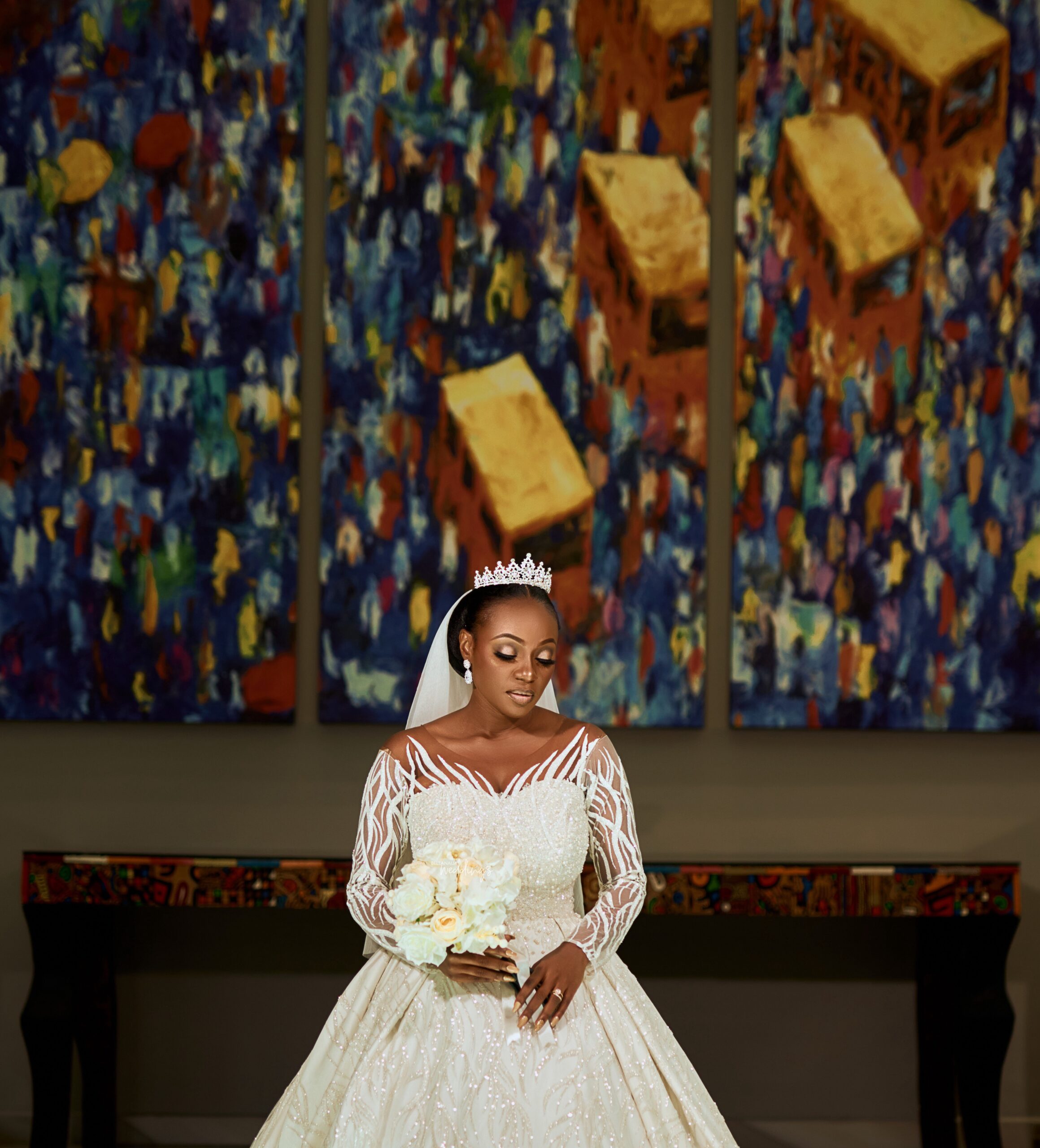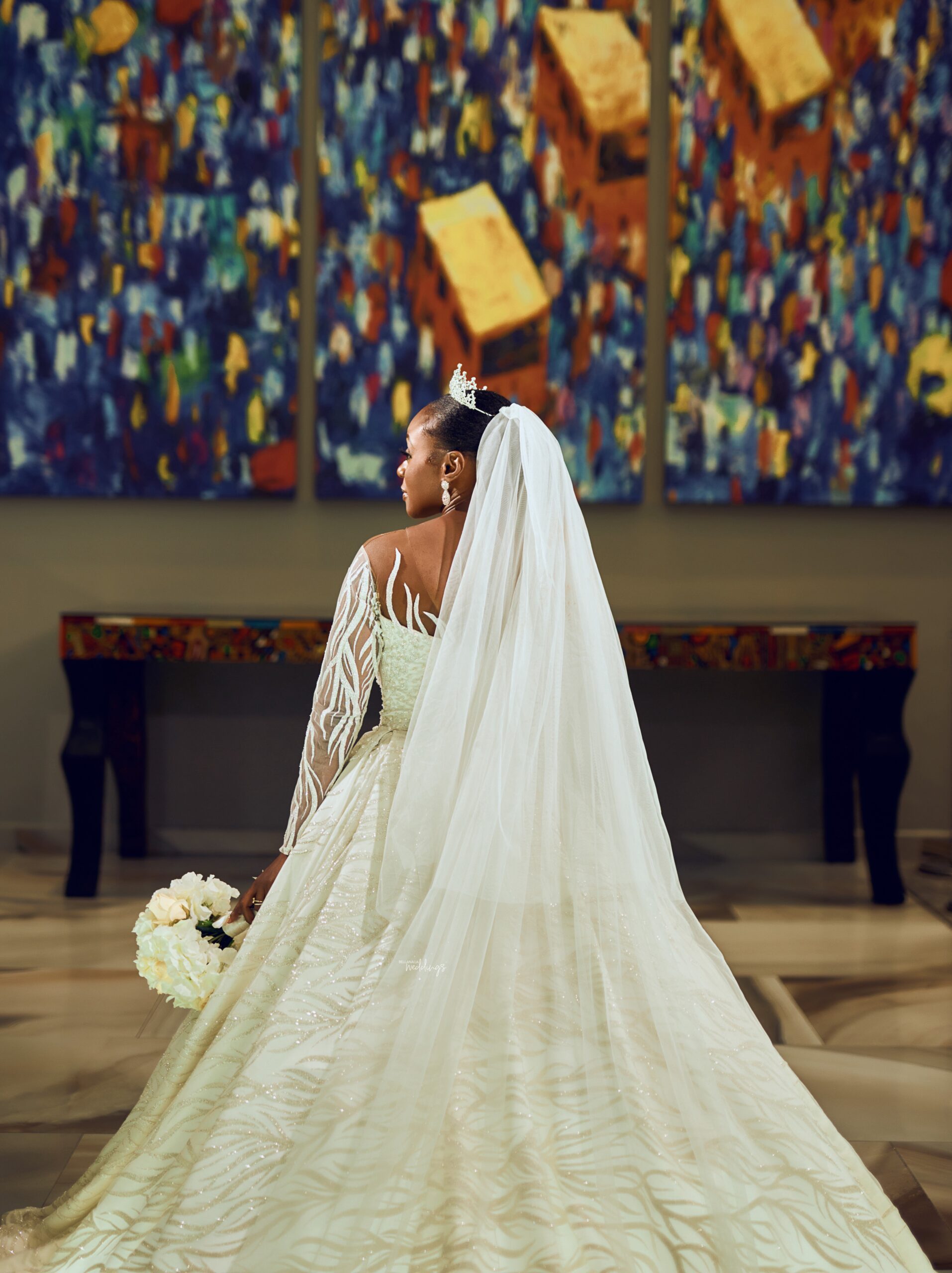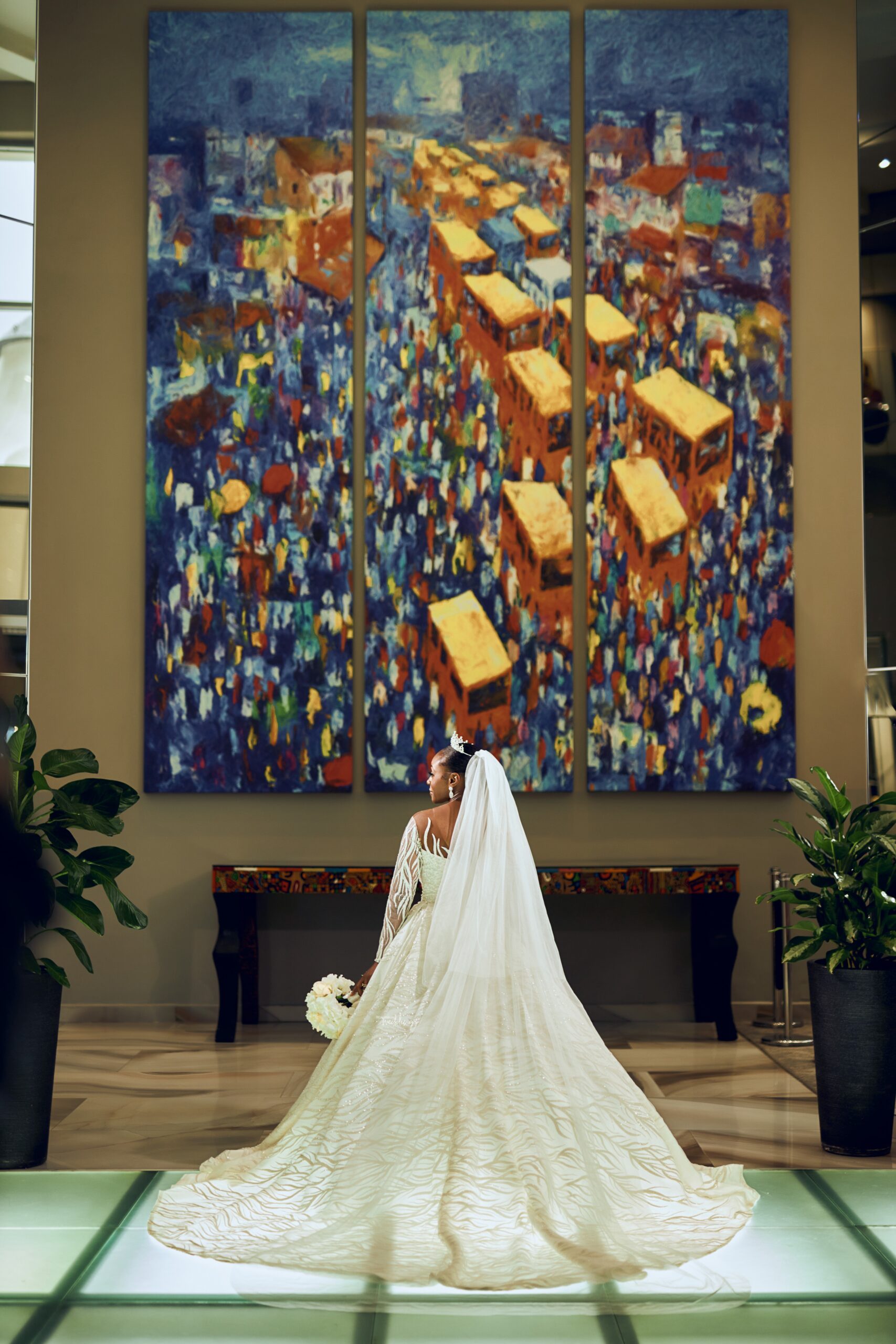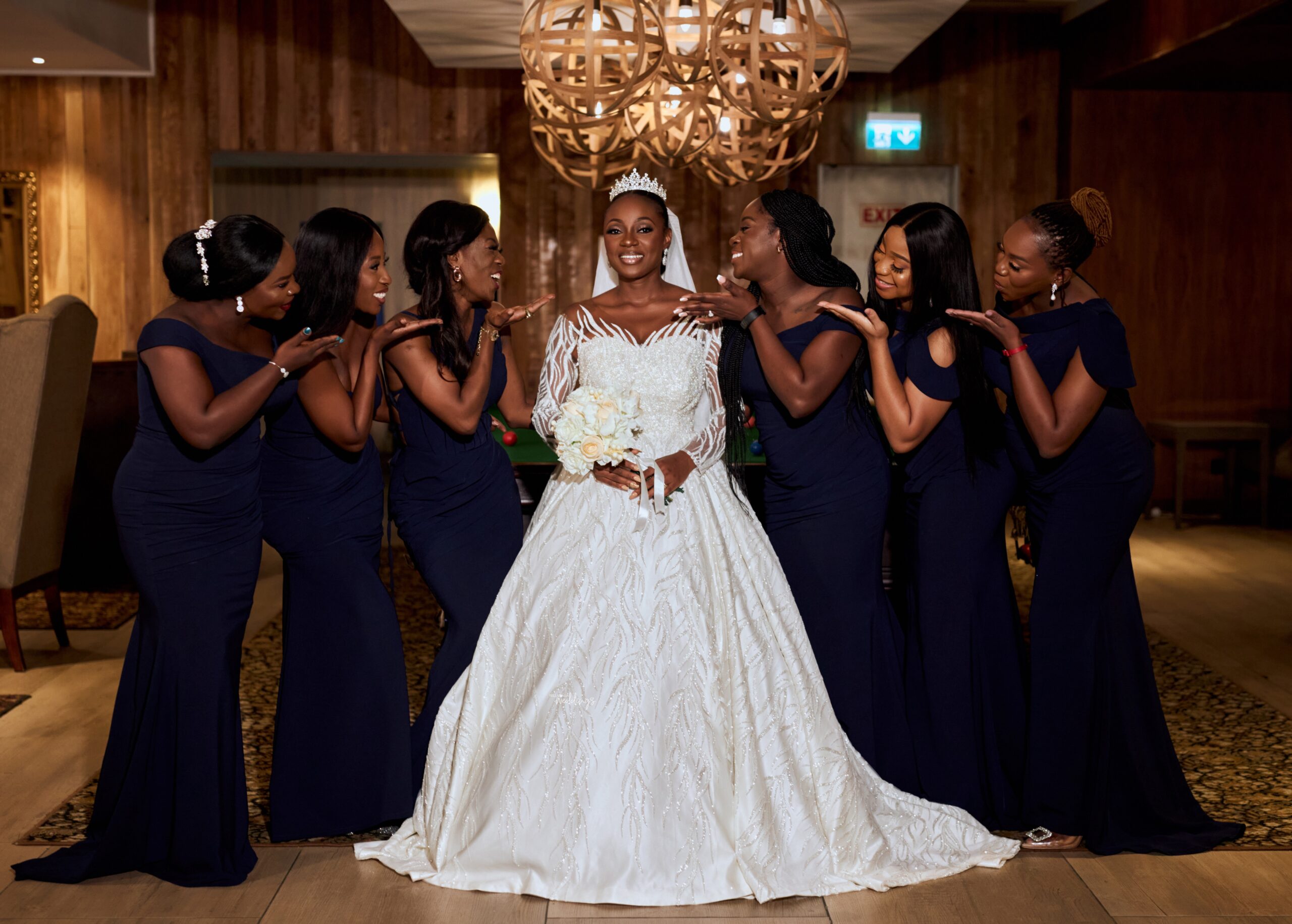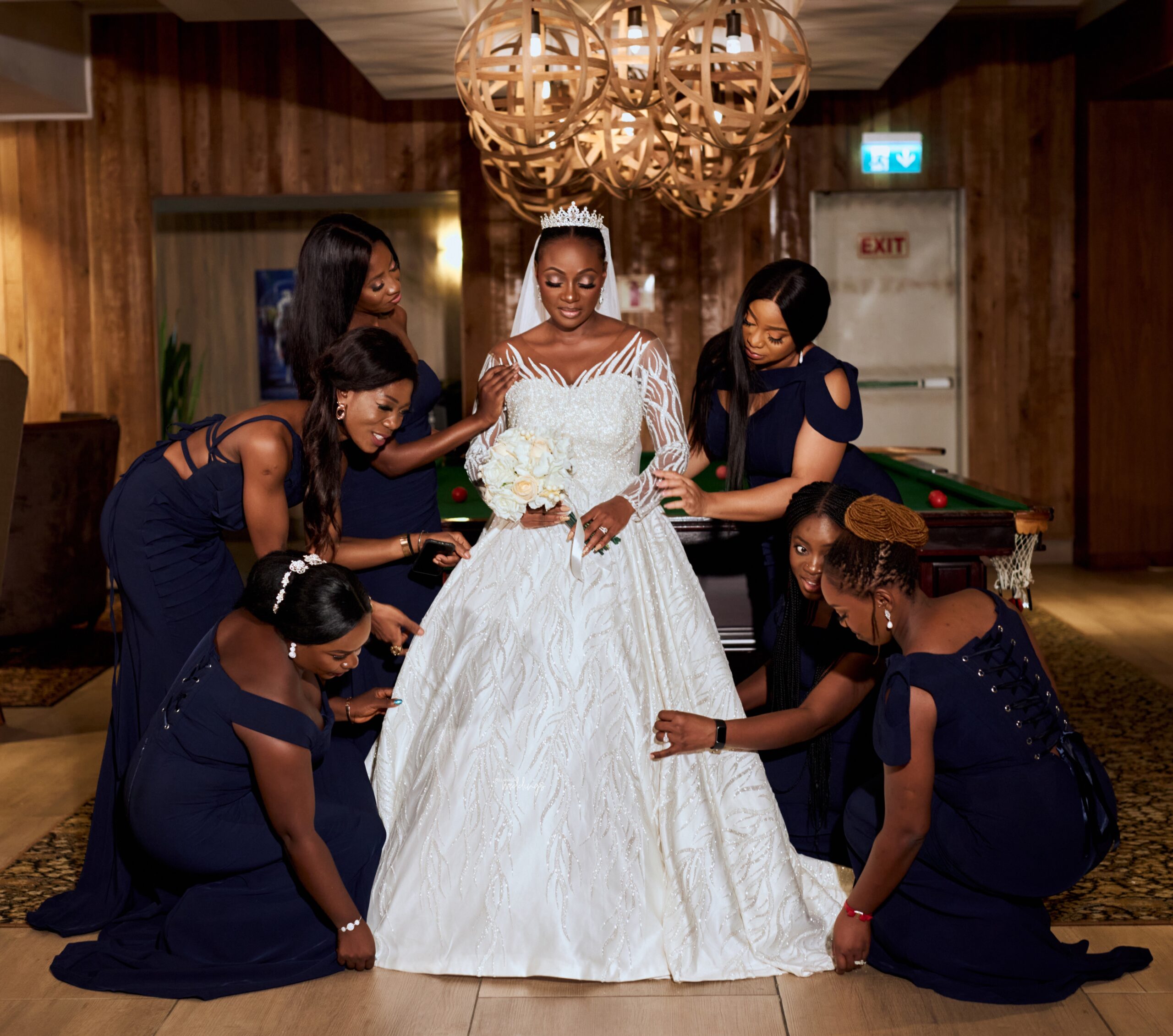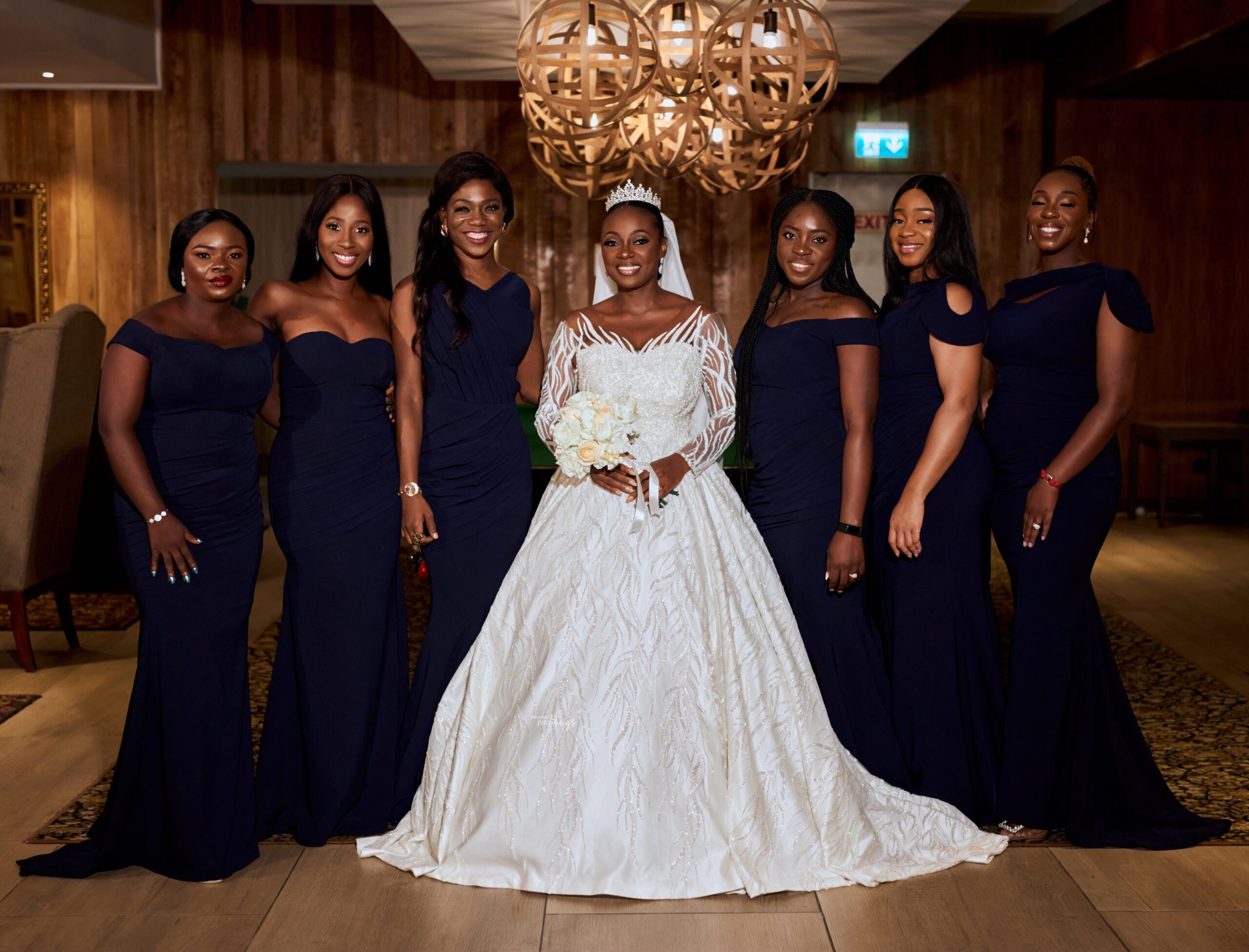 Their love story as shared by Tunde:
Kema and I met in 2012 when I went to see a mutual friend of ours. My first impression of her was not the best. She did not have a friendly countenance, which made me believe she was just uptight. A friendship with her was the last thing that crossed my mind at this point. Irrespective of this, we always found ourselves in each other's space due to how close we were to this mutual friend.
Let's head over to Tunde and his squad…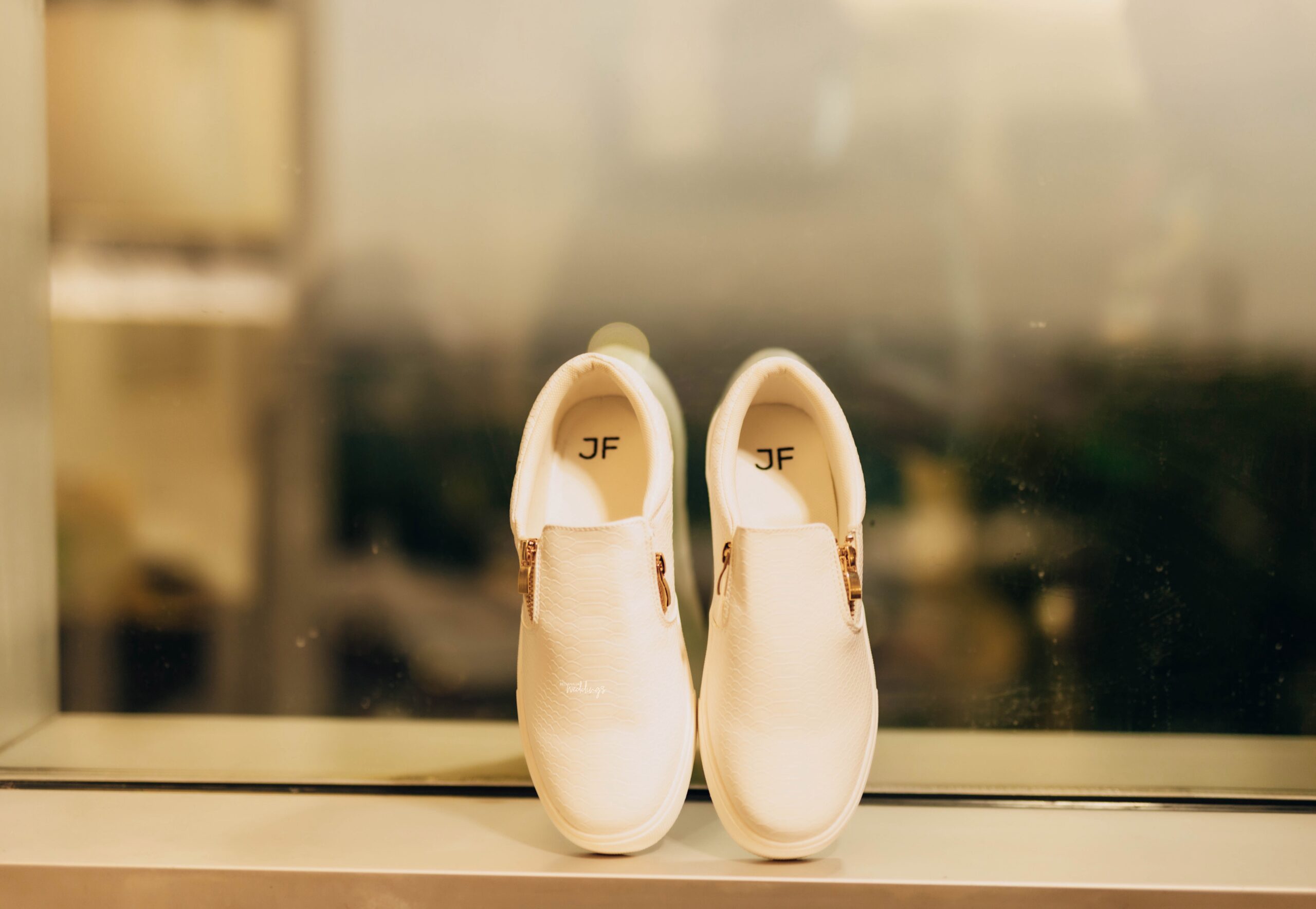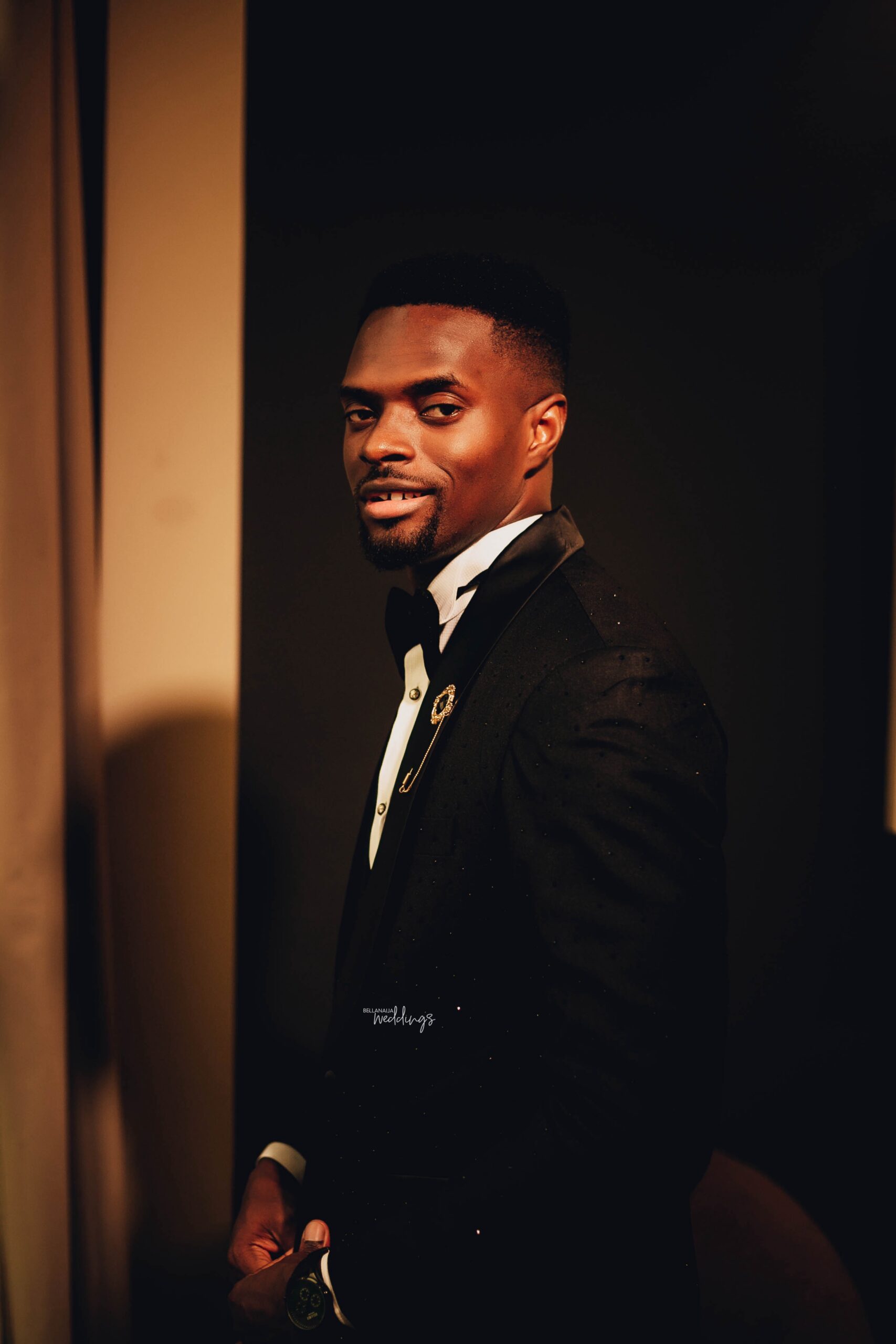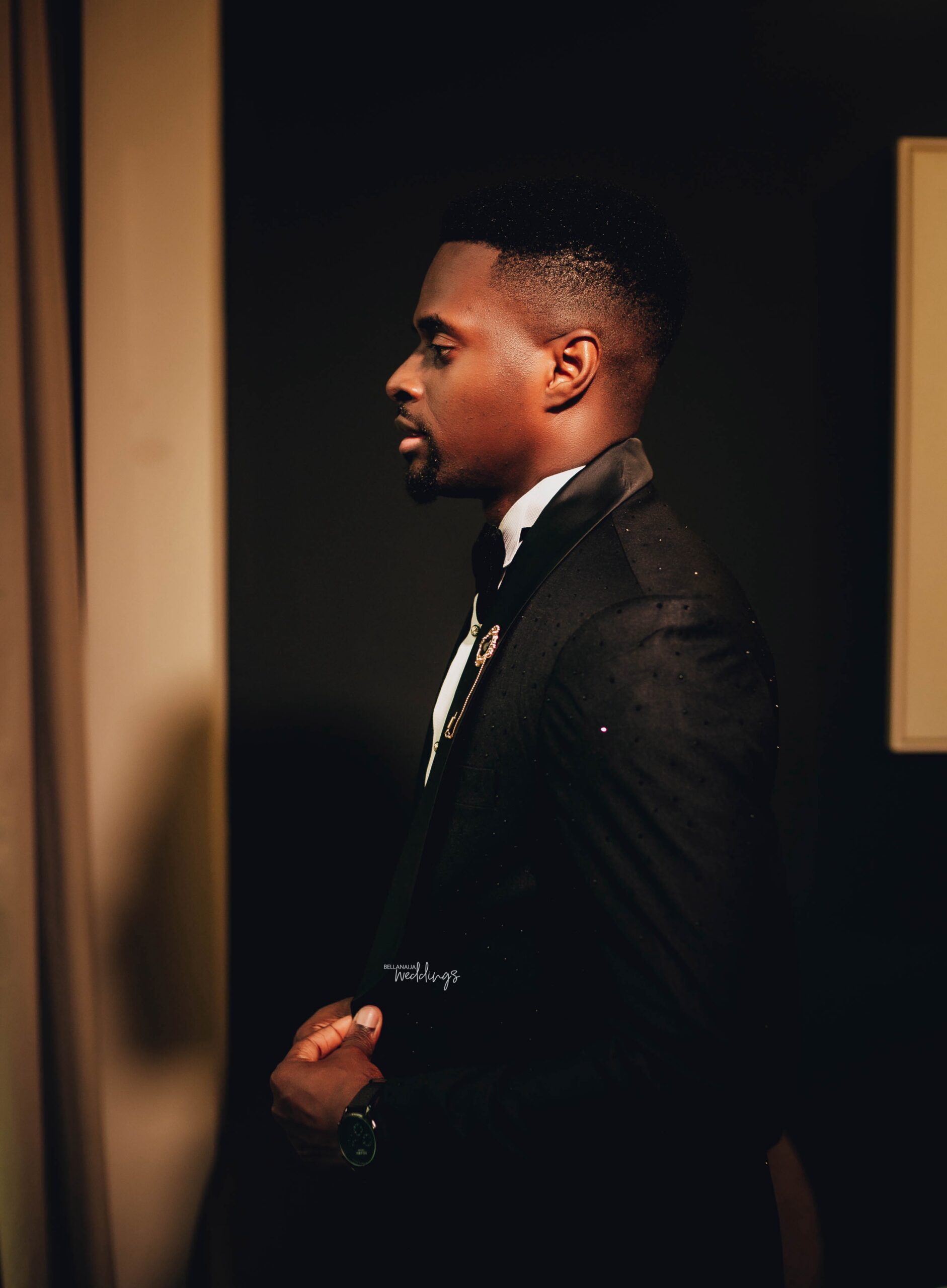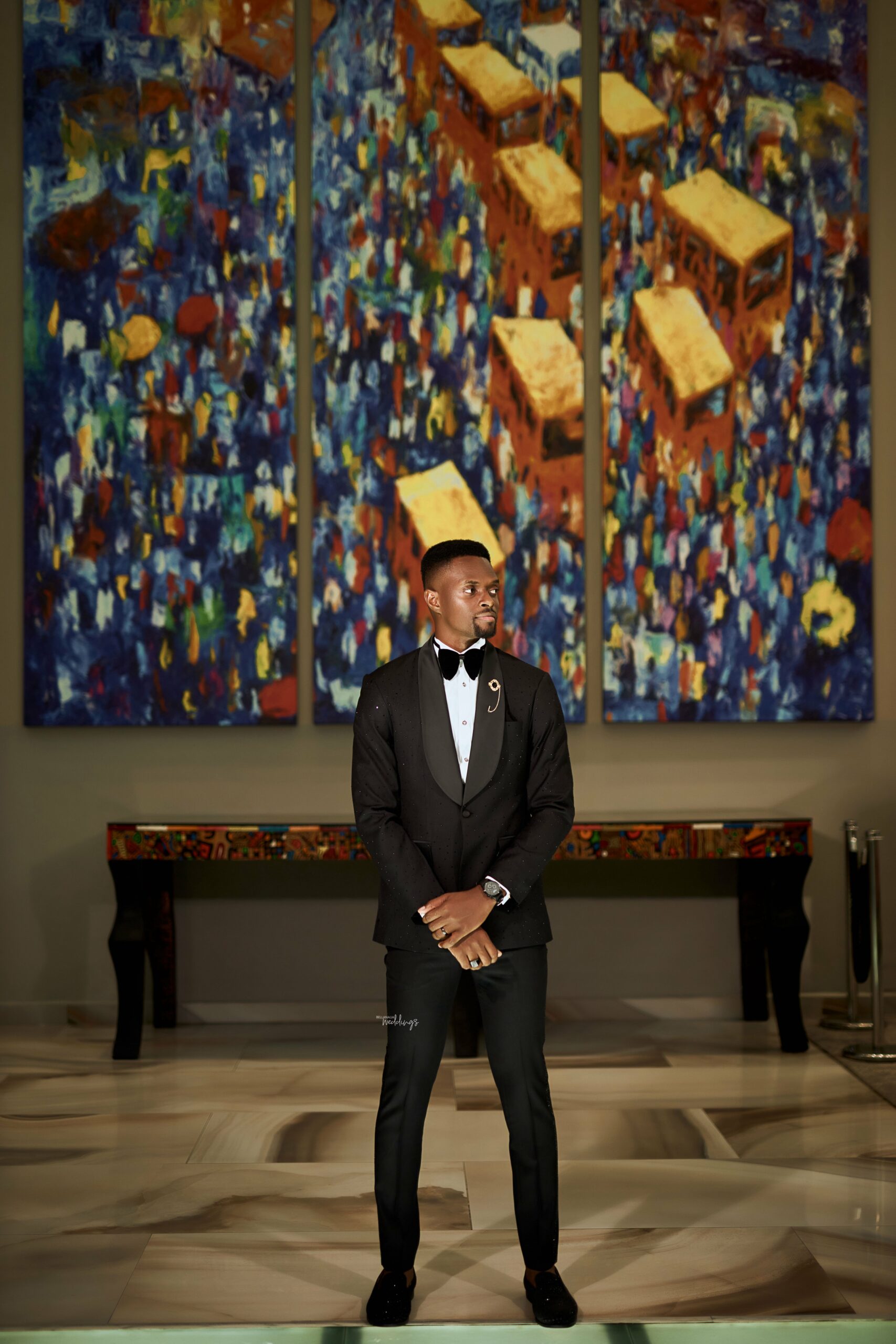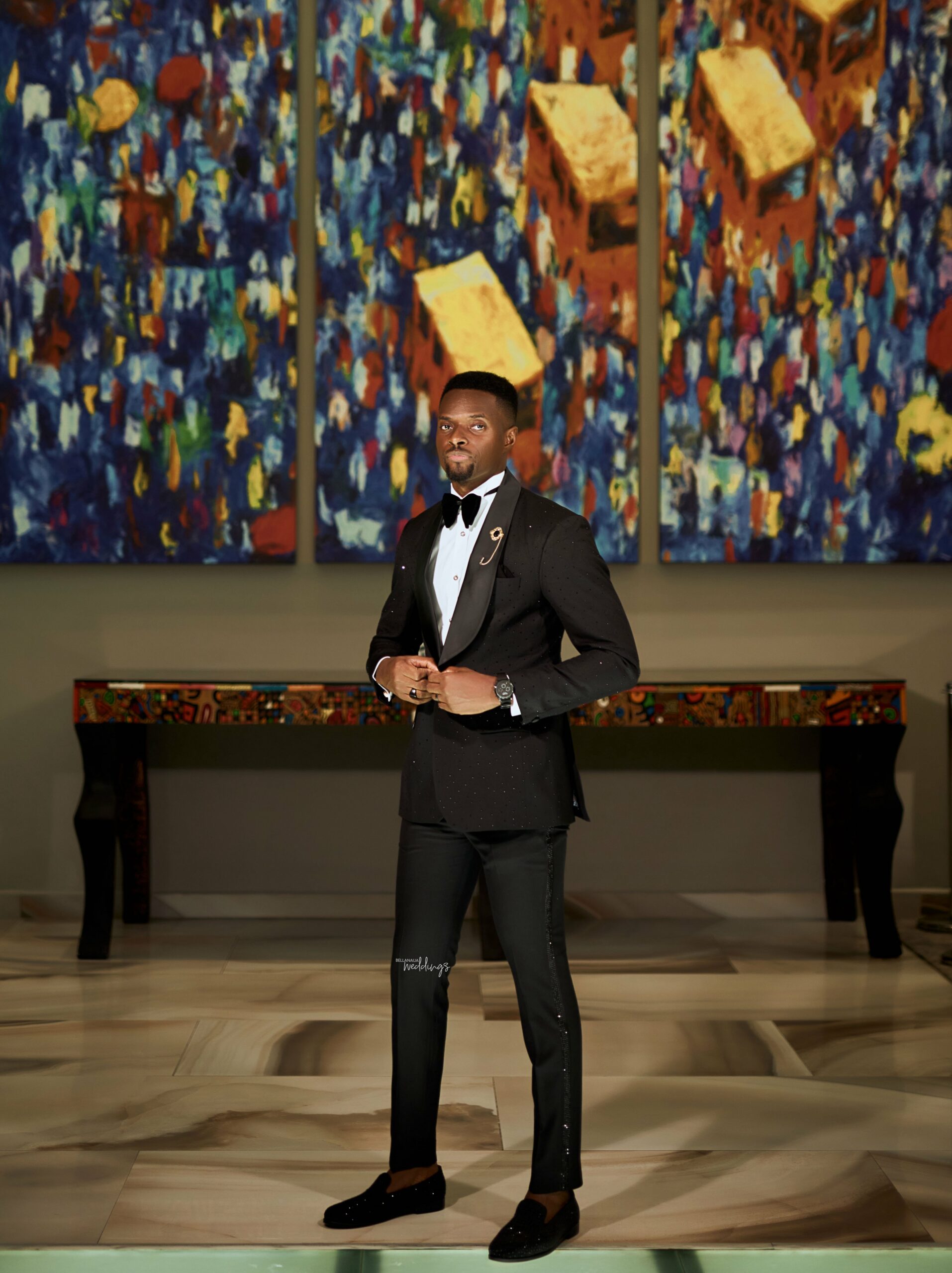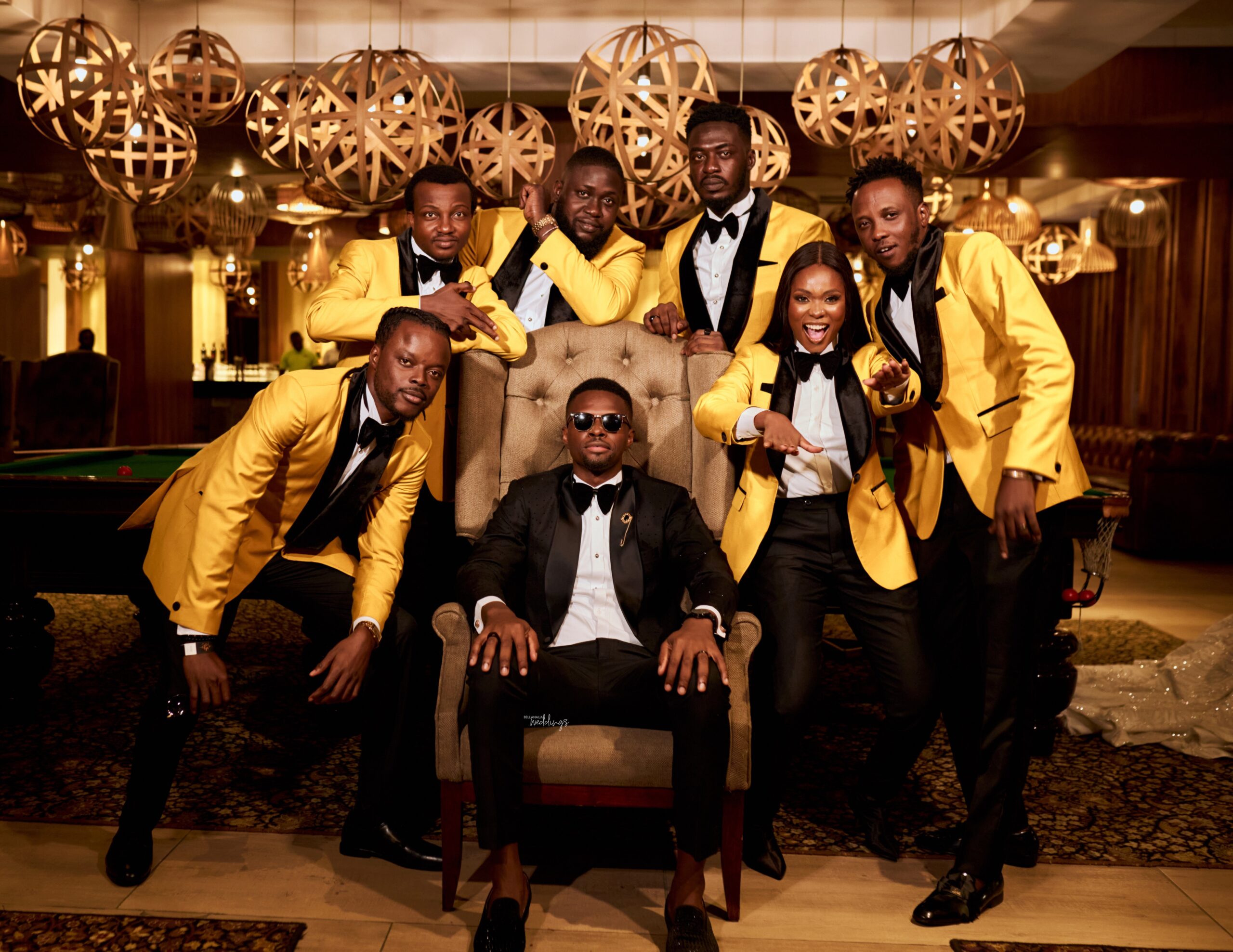 Fast-forward to 2019, we met again because our friend was getting married, and both of us happened to be 'groomsmen'. This was the first time we were seeing each other in about two years. Kema came with a totally different vibe. She was lively, happy and caring. I remember falling sick during that period, and she was there to see that I got better speedily. I was surprised, but definitely preferred the Kema I experienced during that period. As God will have it, we kicked a new leaf of friendship.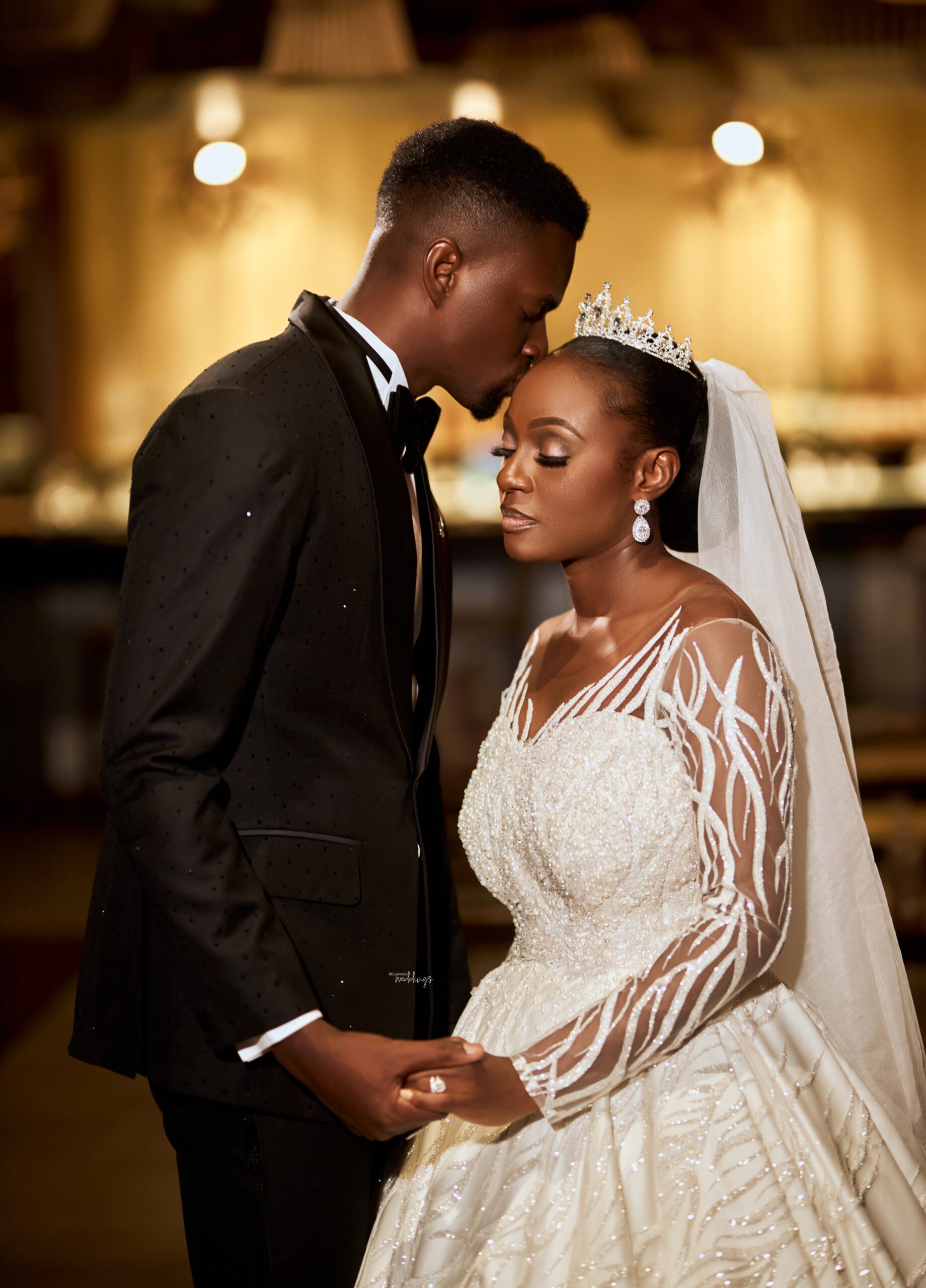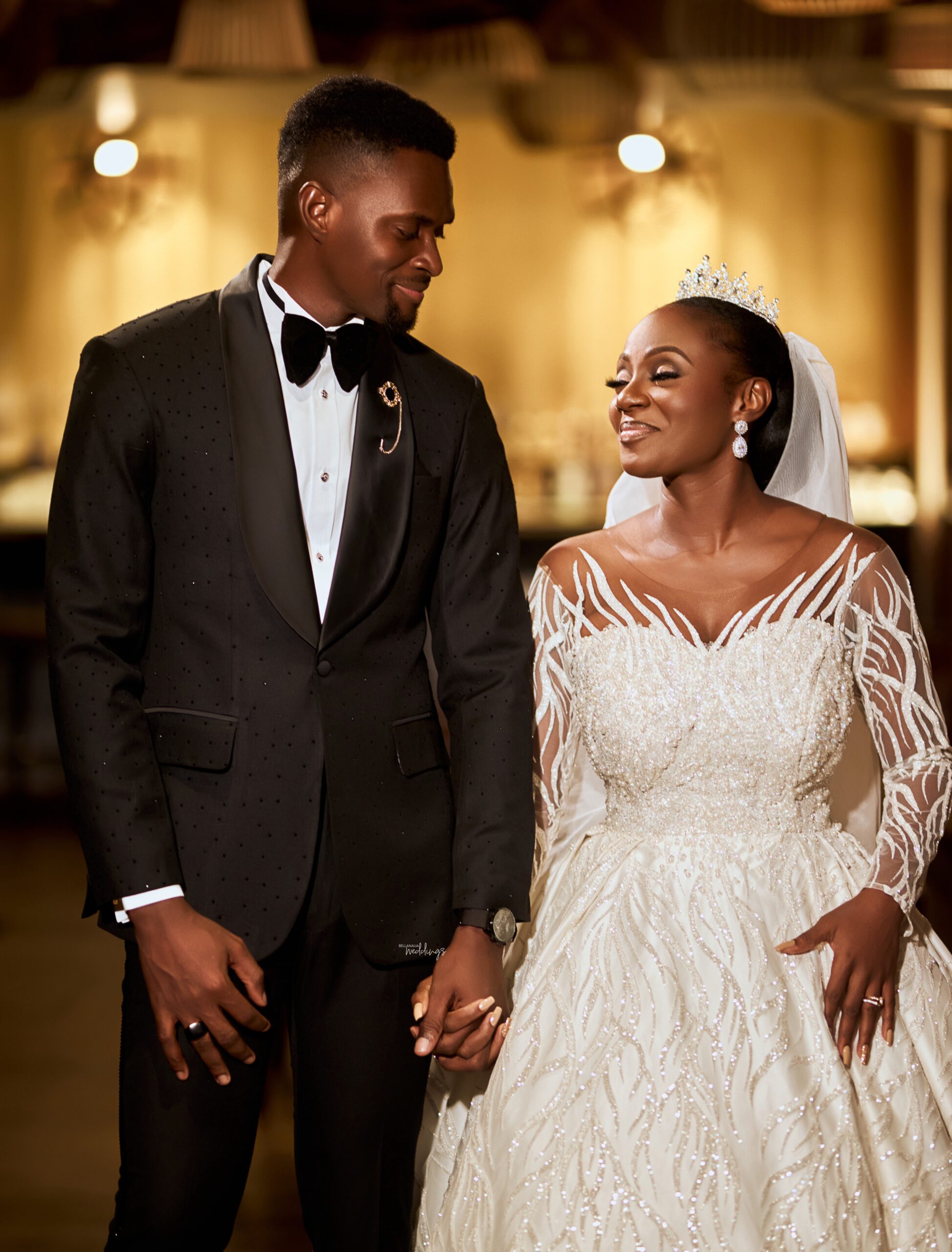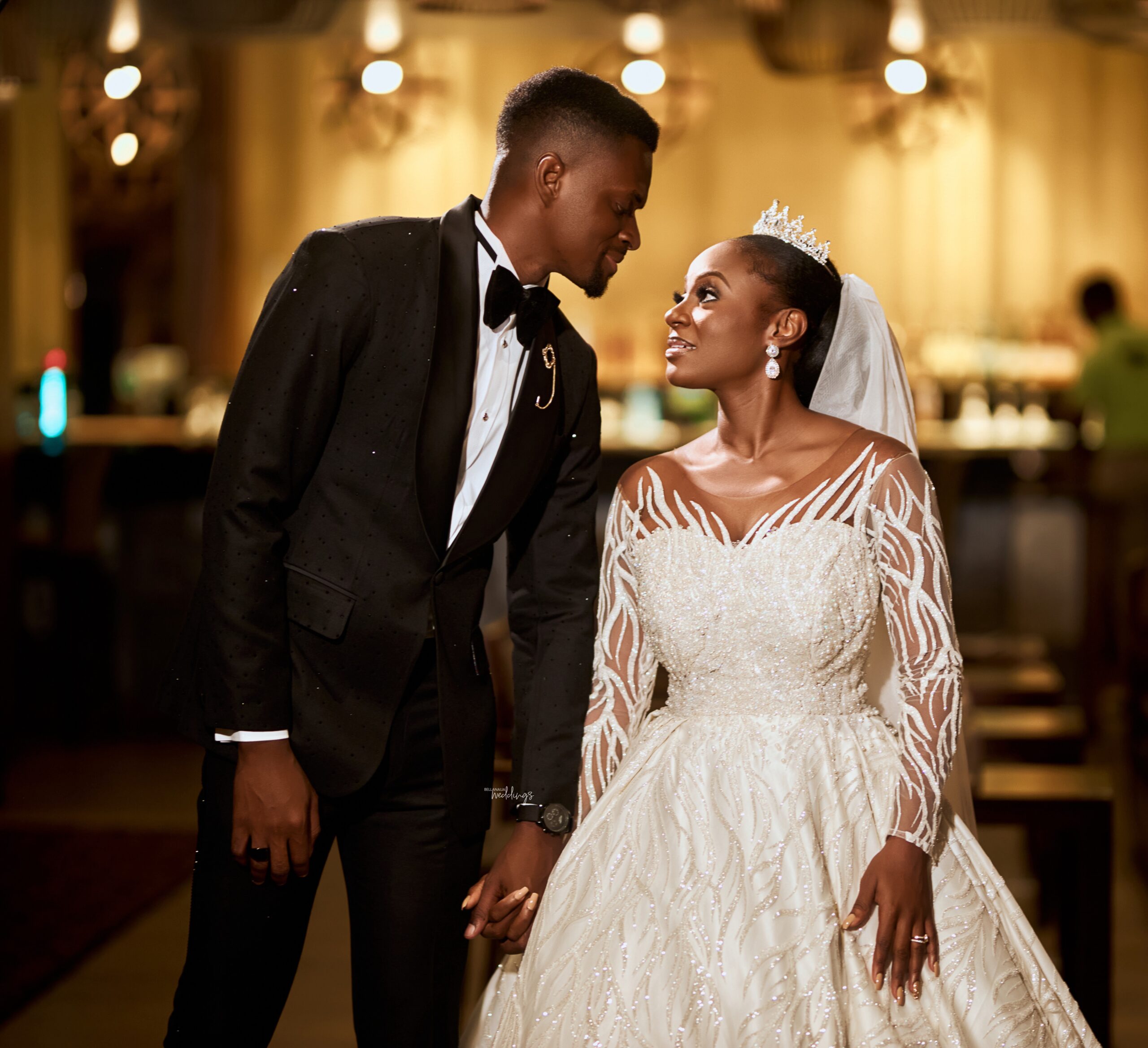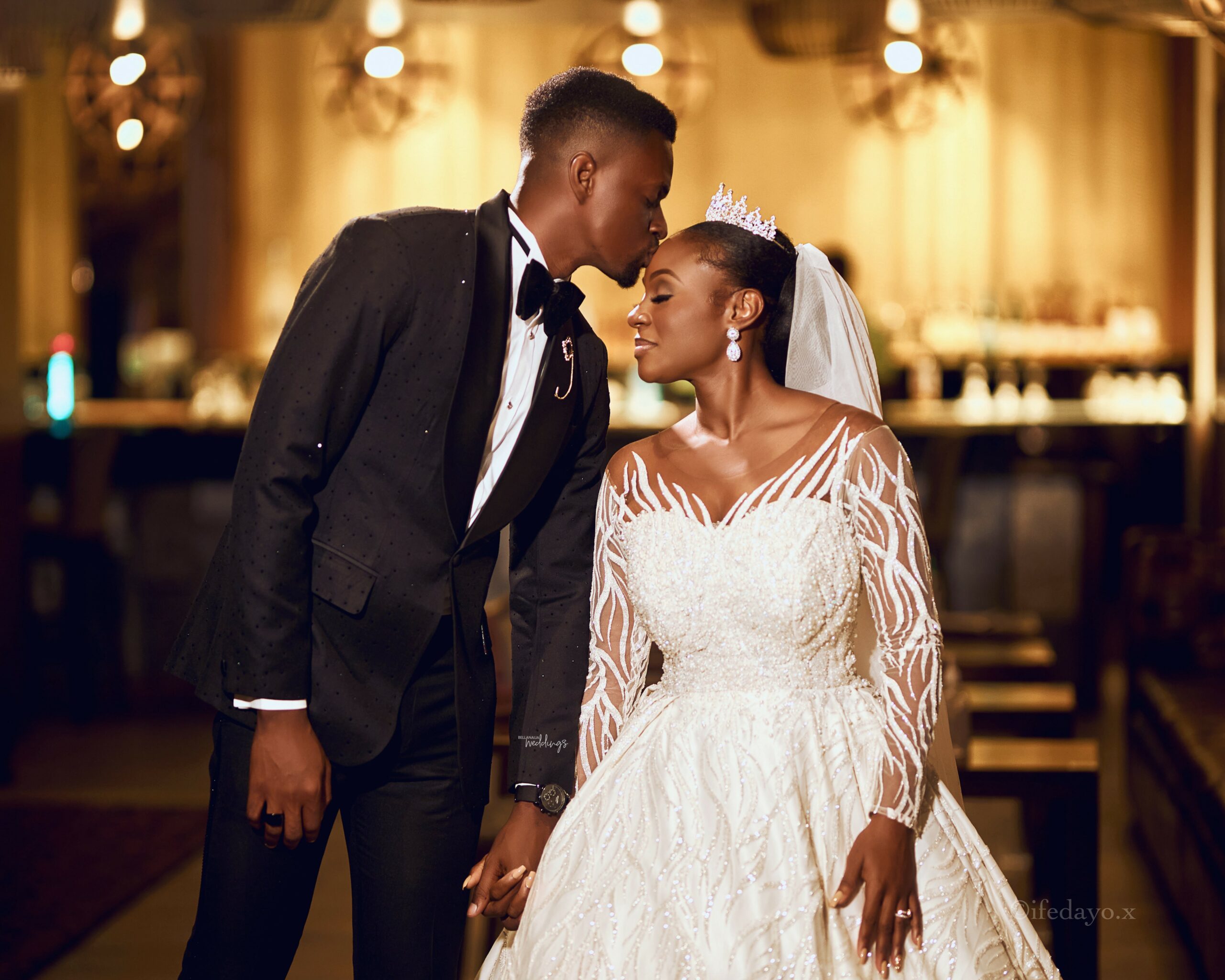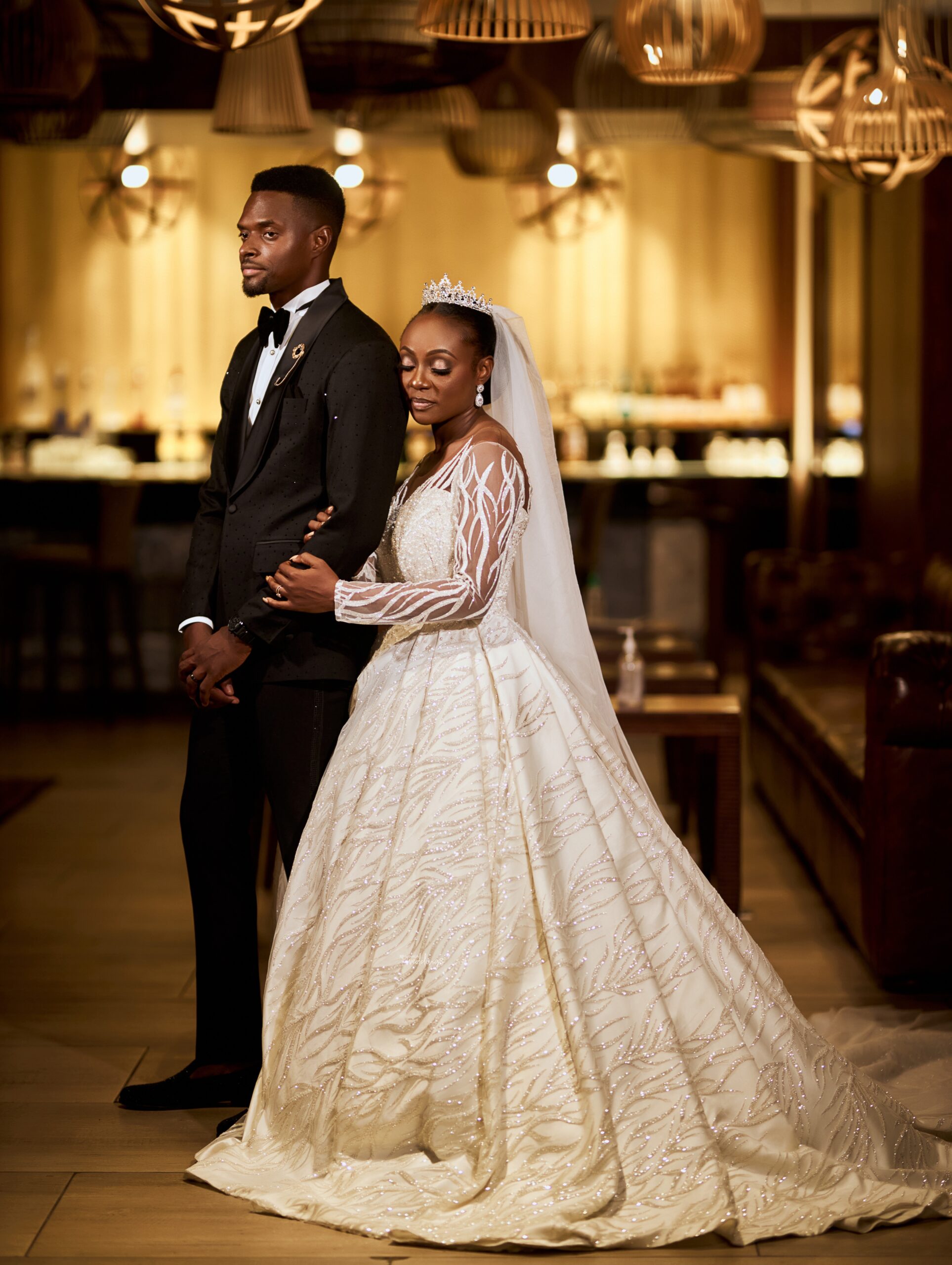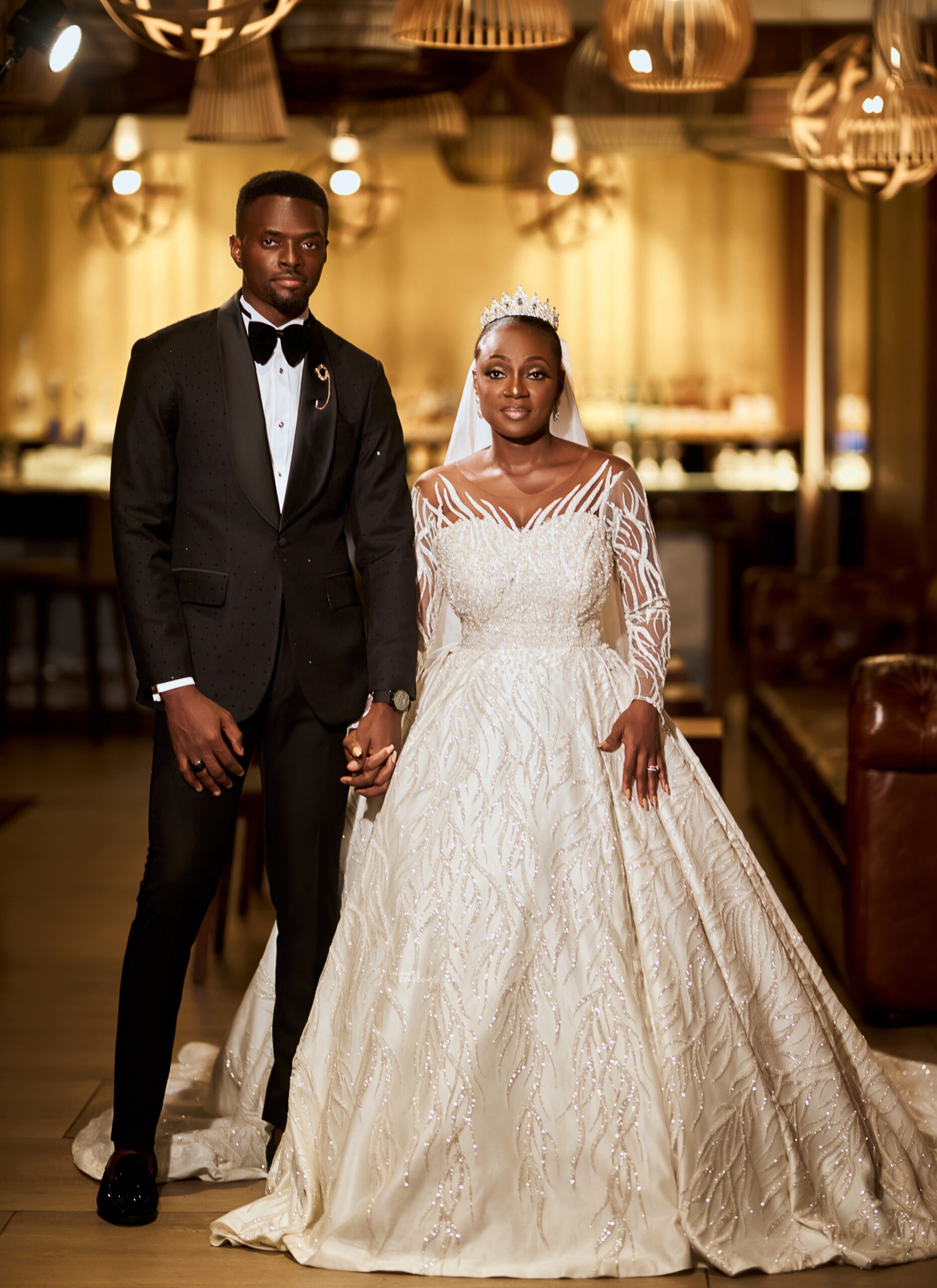 We weren't expecting an "us". We never thought that we would end up together, but here we are. The single most extraordinary thing we have ever done with our lives is fall in love with each other. It seems like a perfect collaboration from heaven.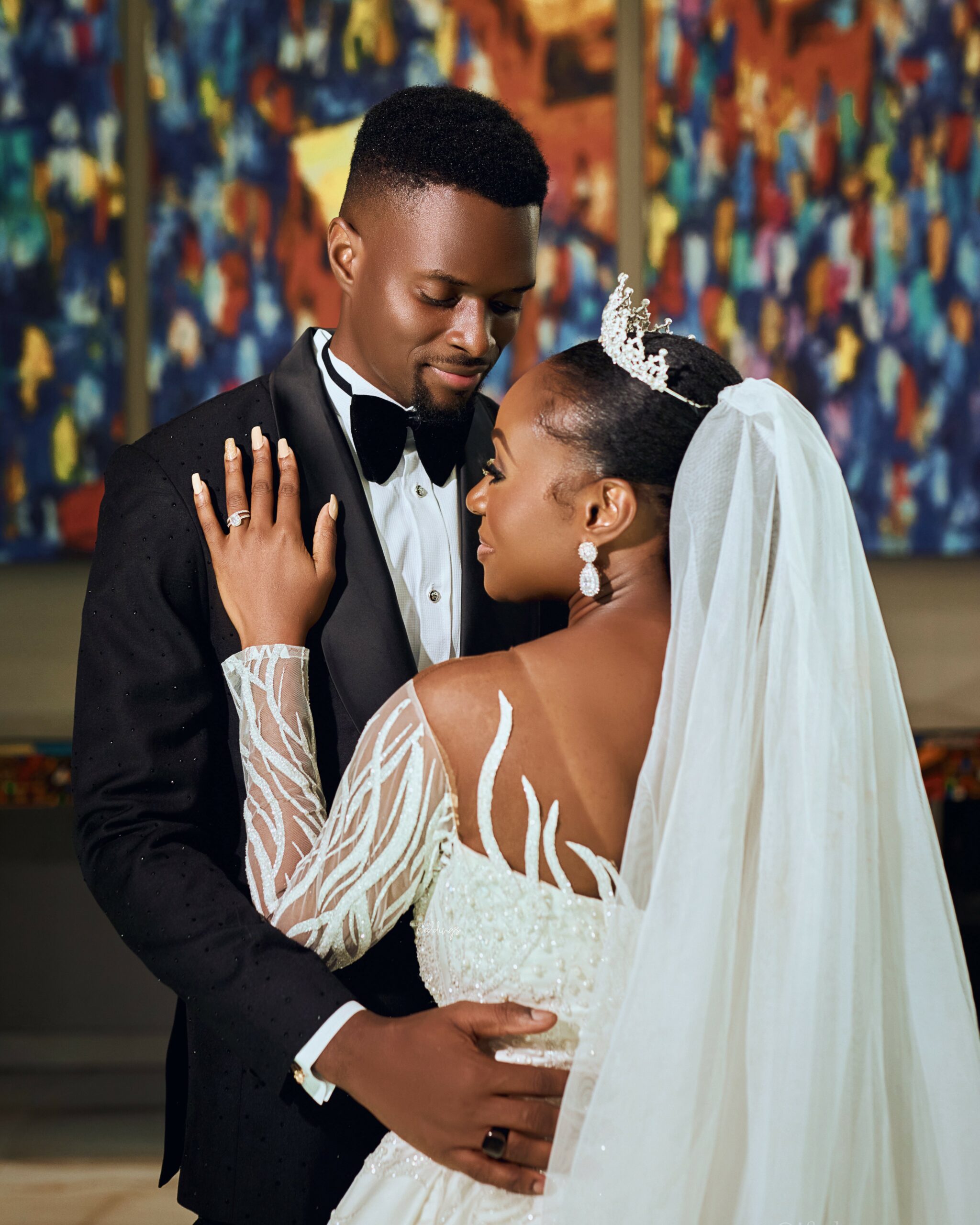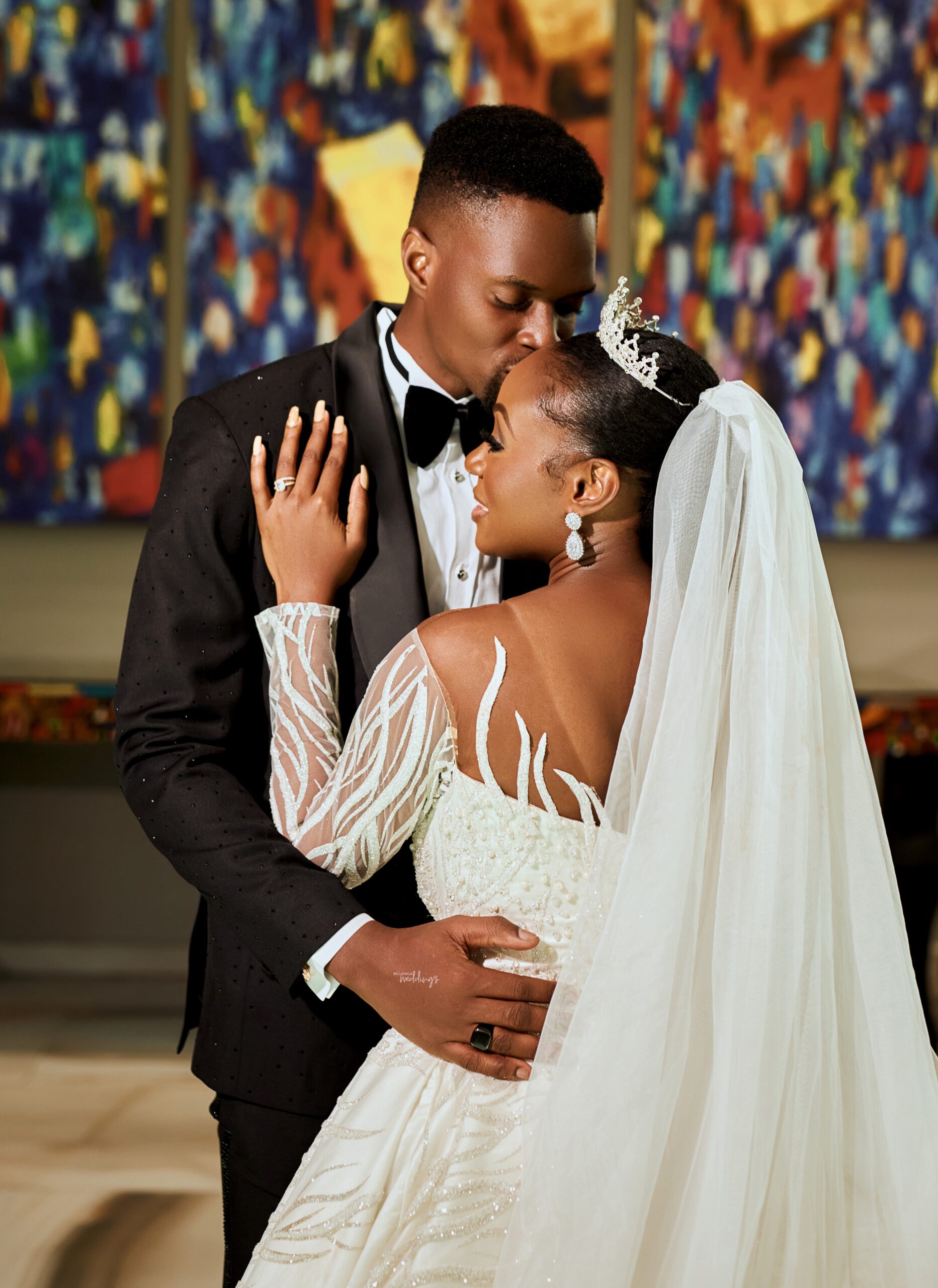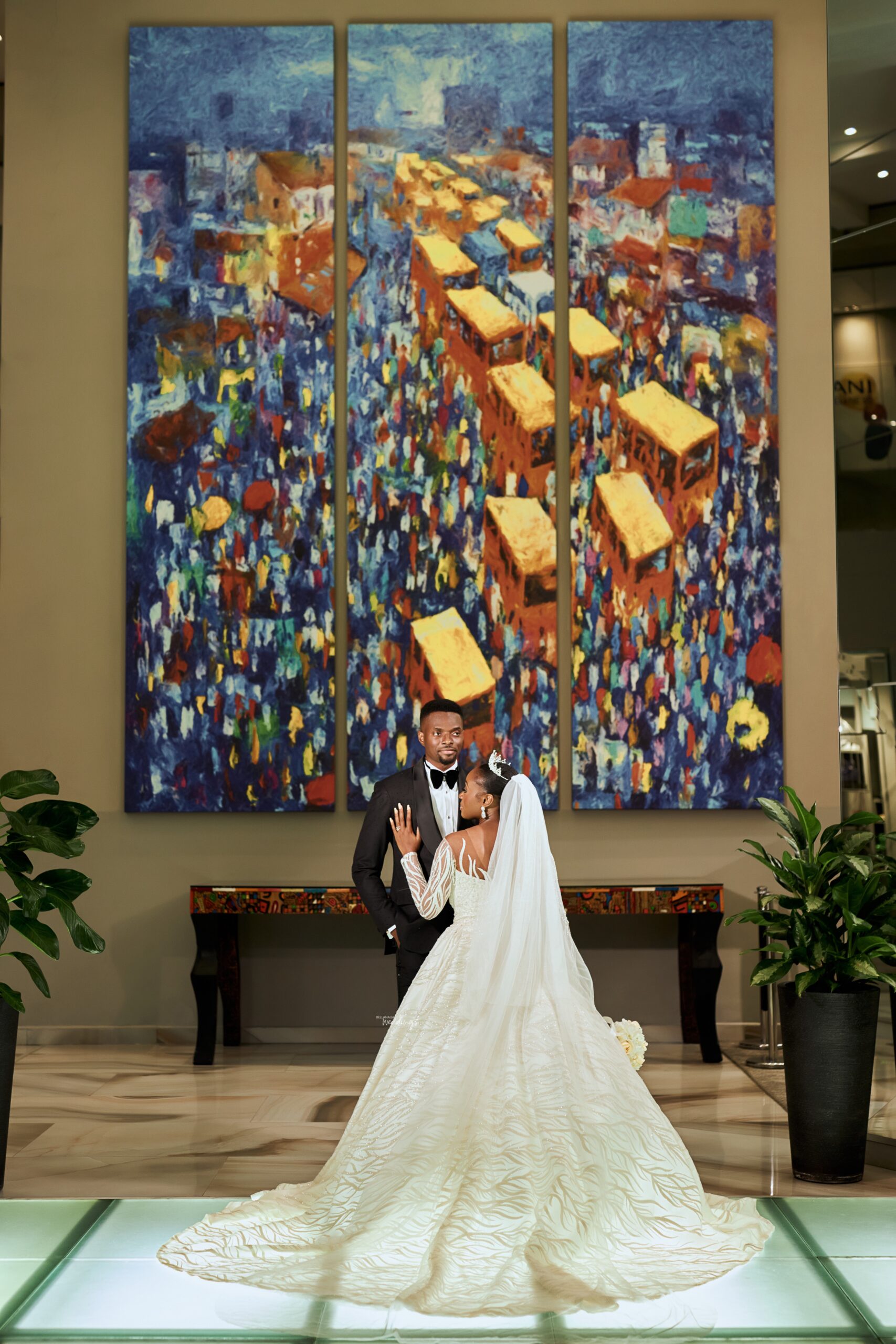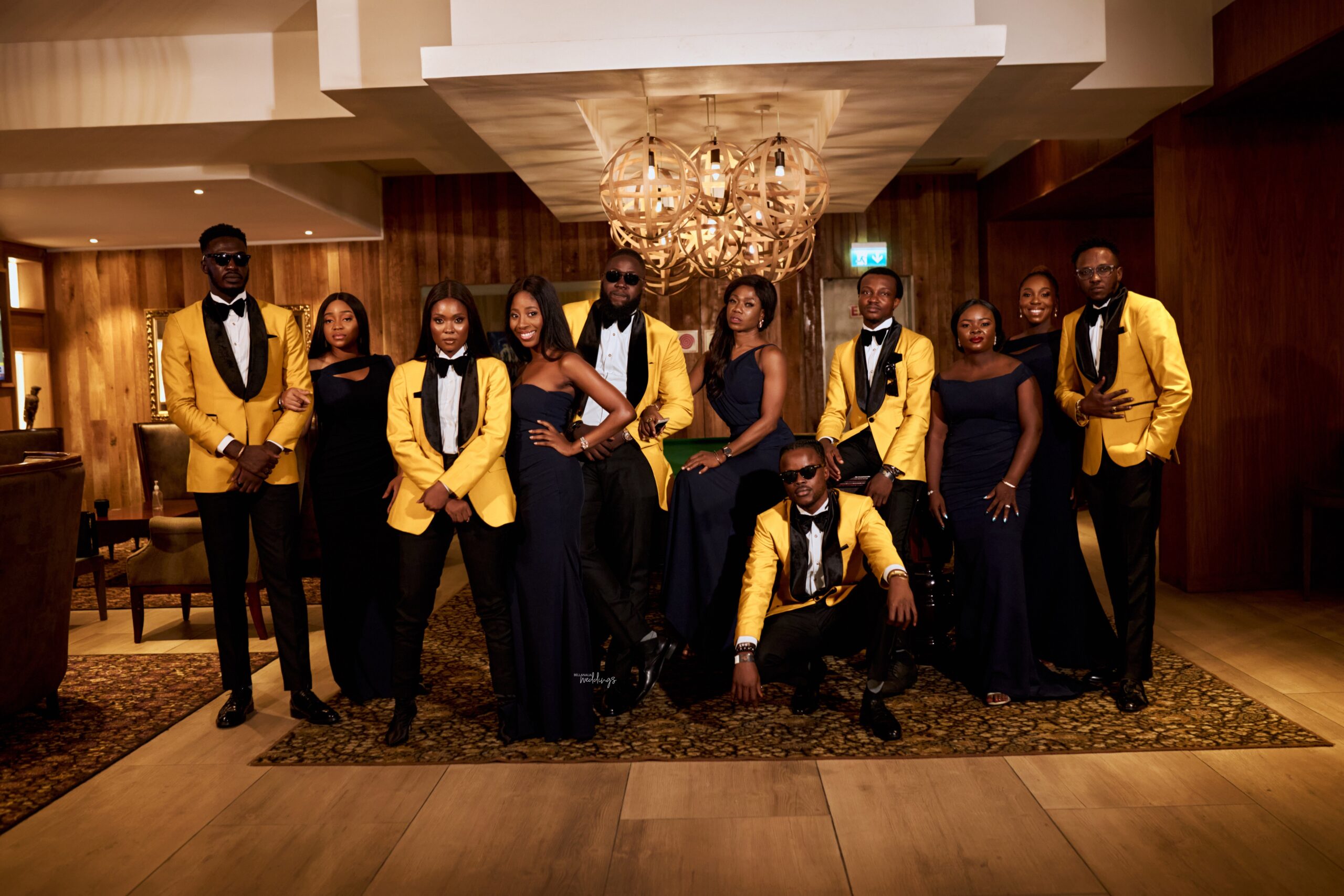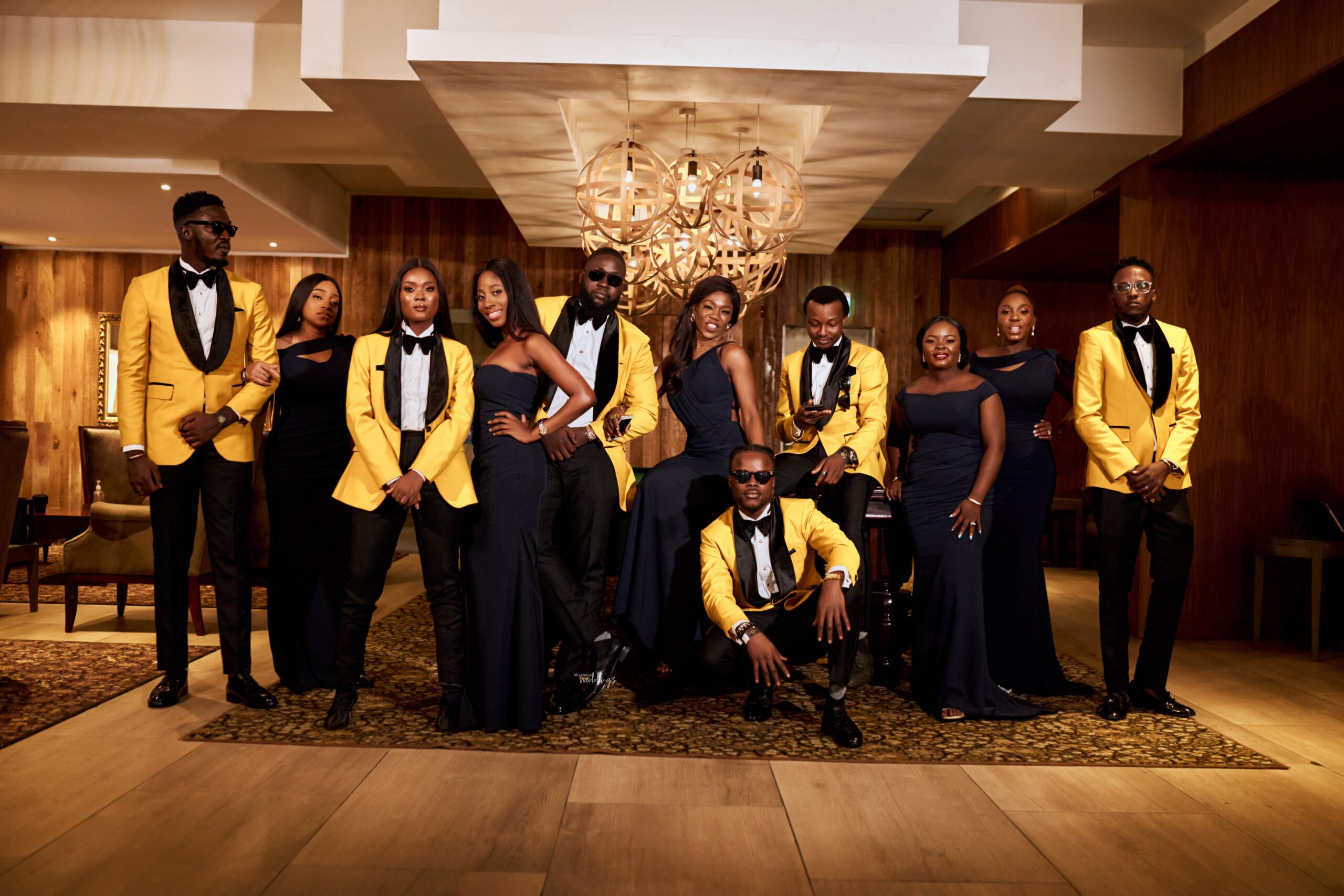 Time to take it down the altar!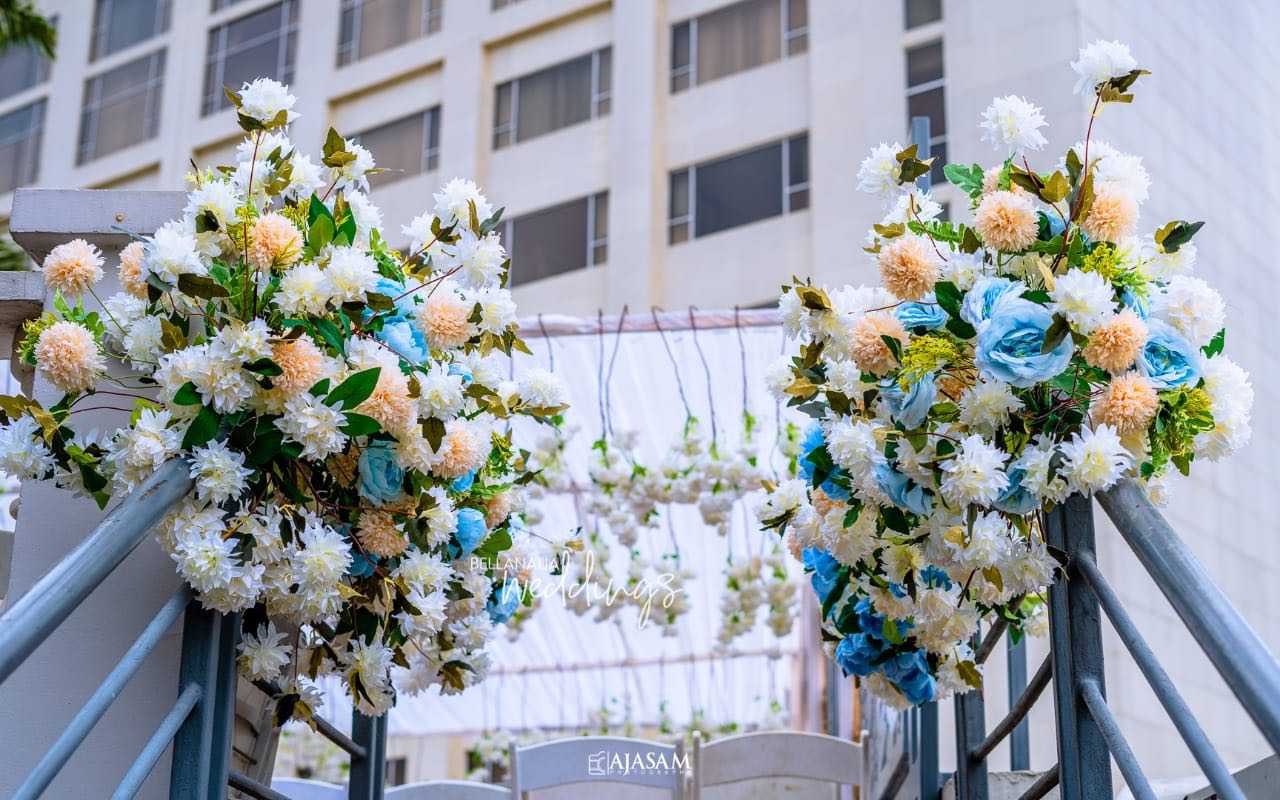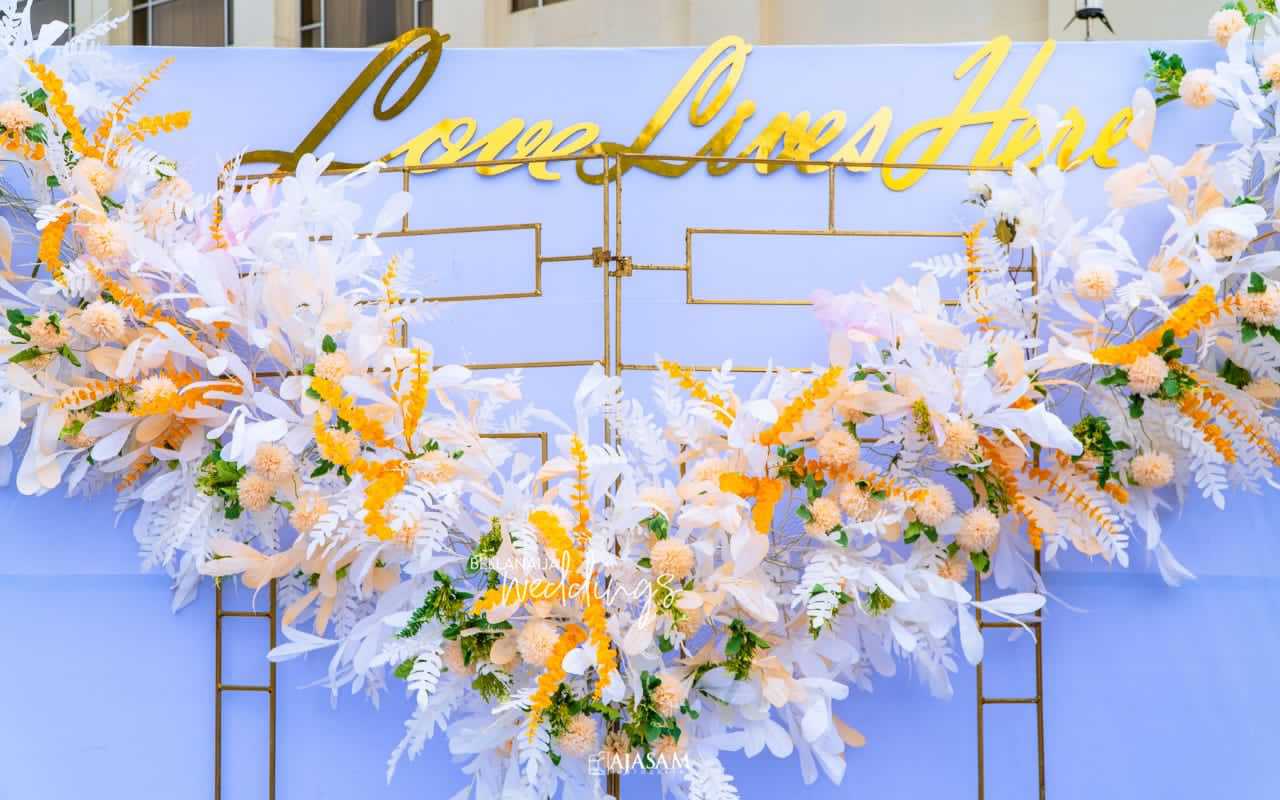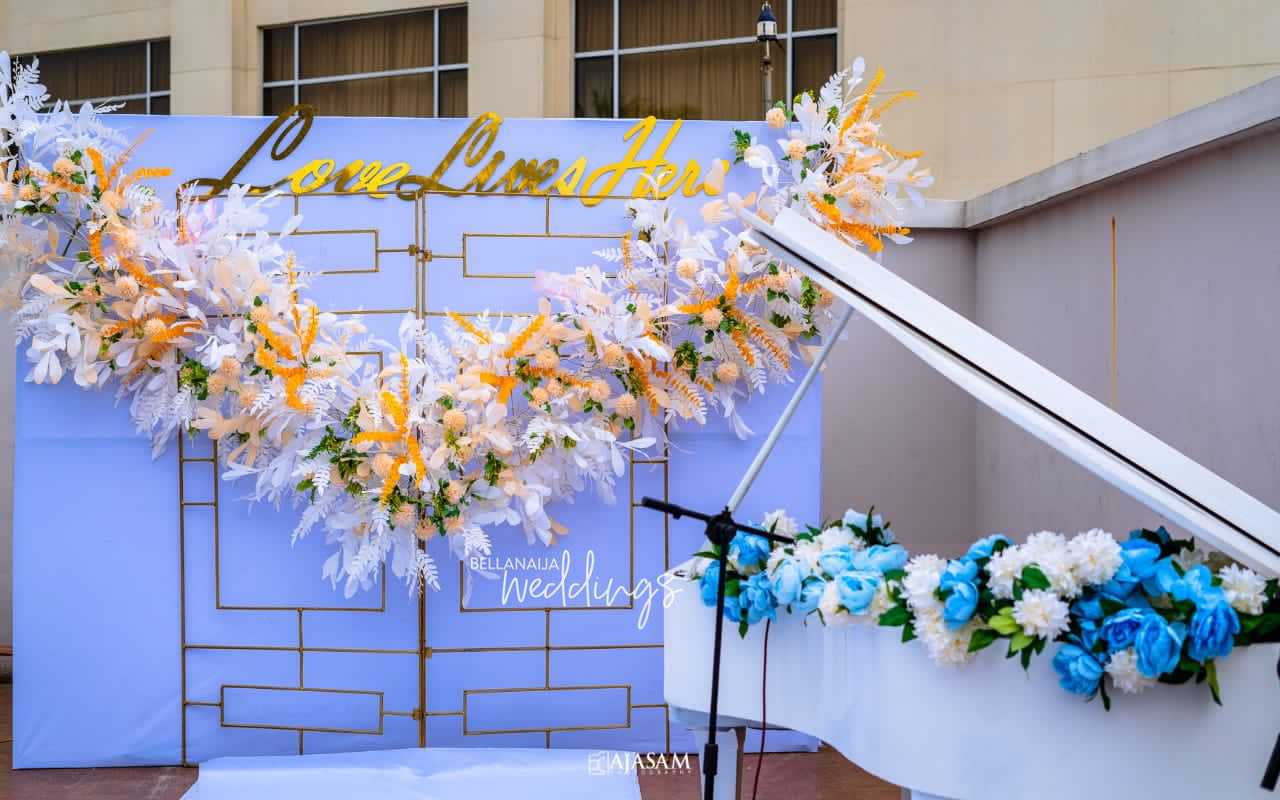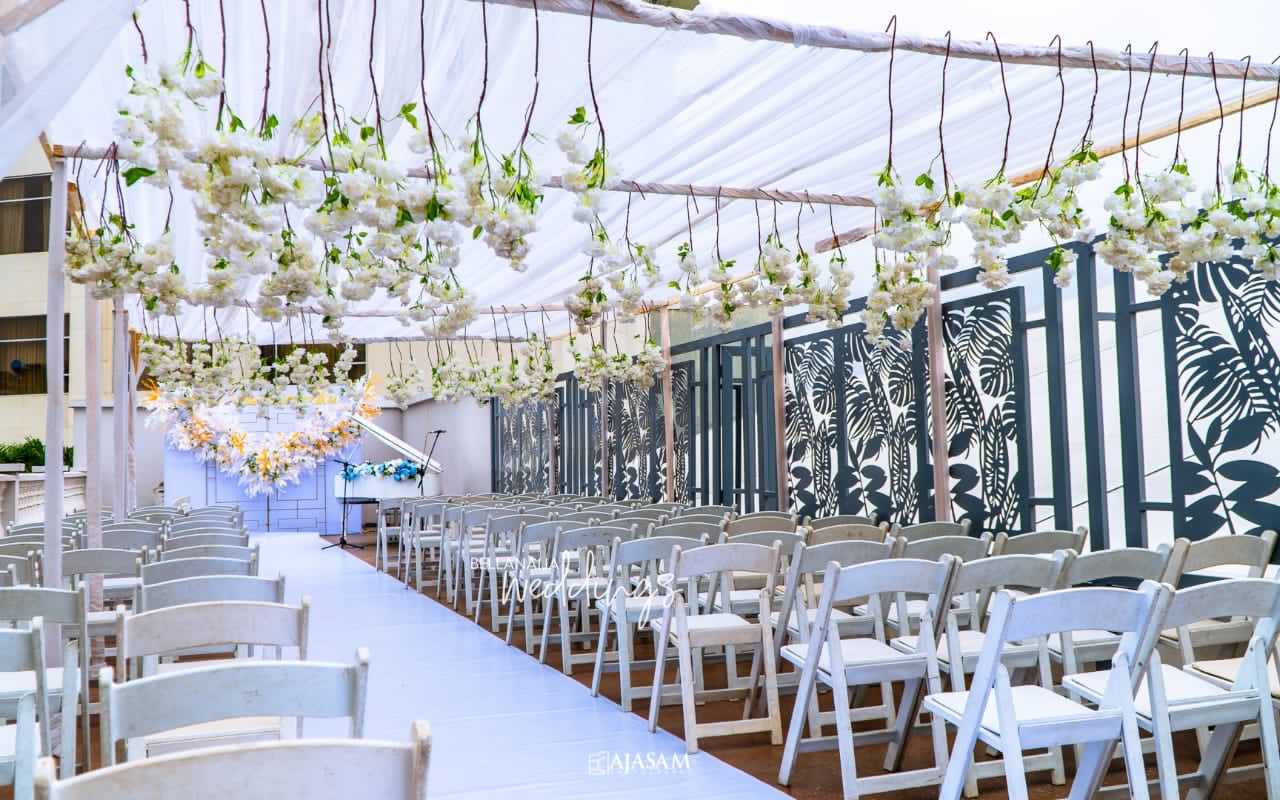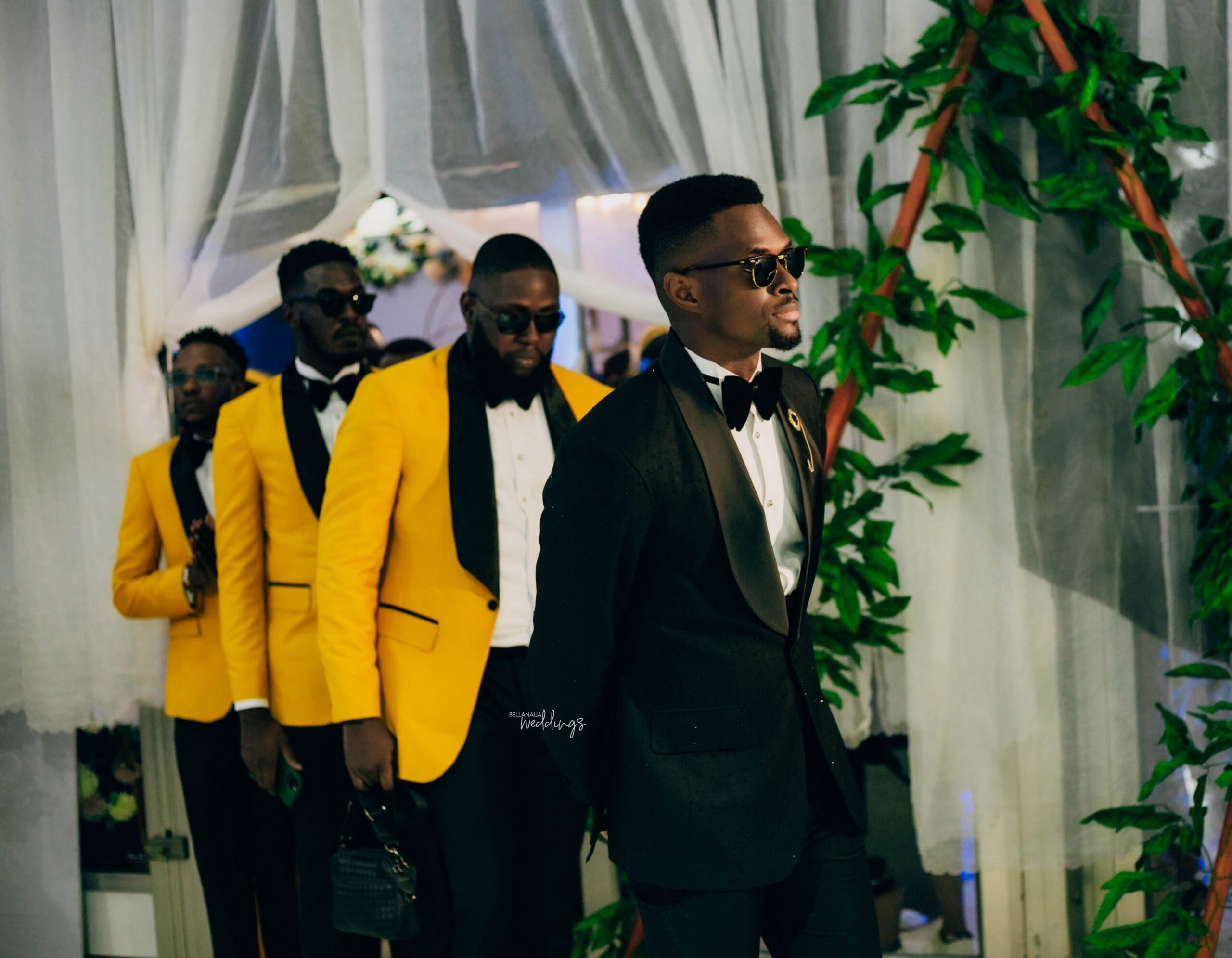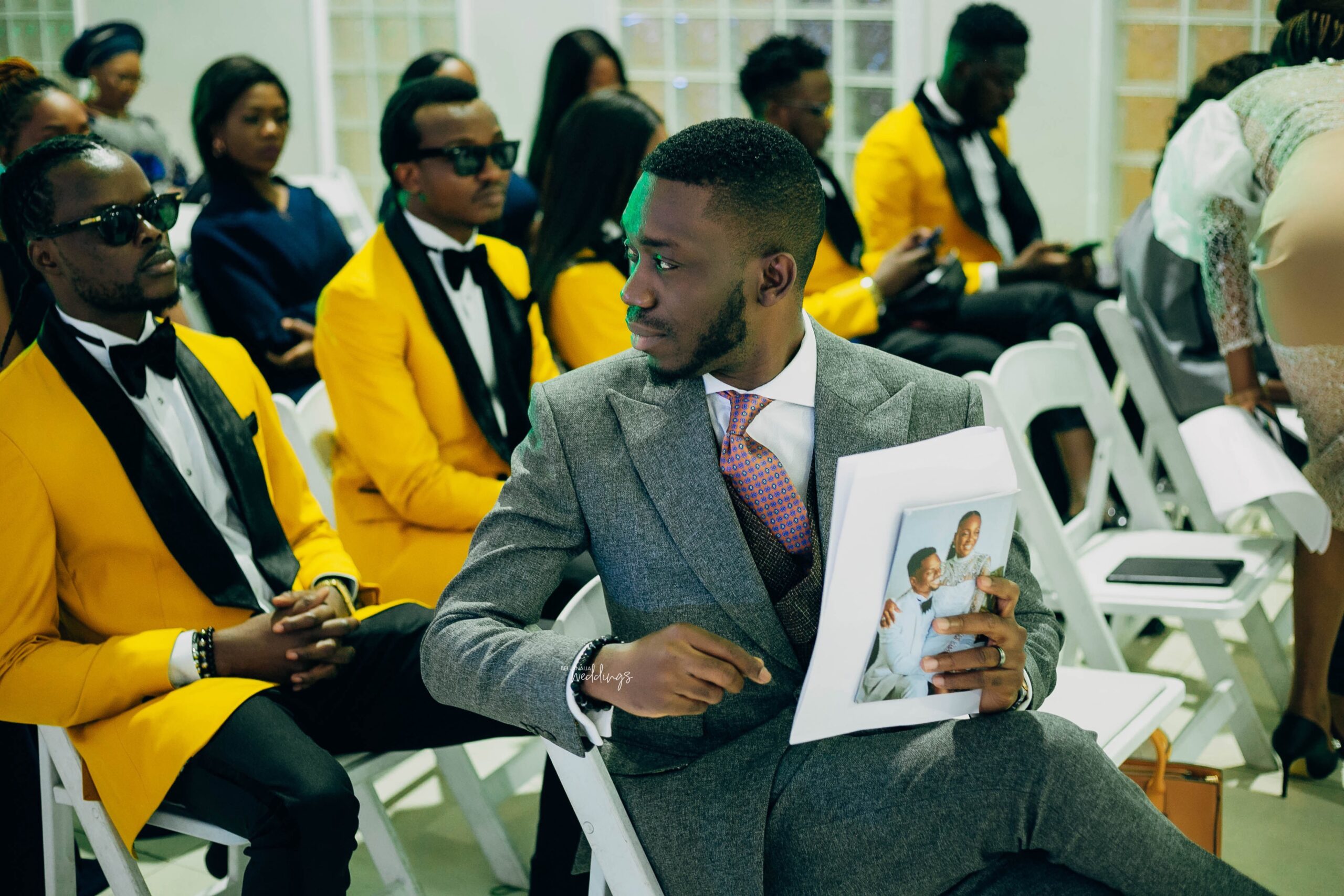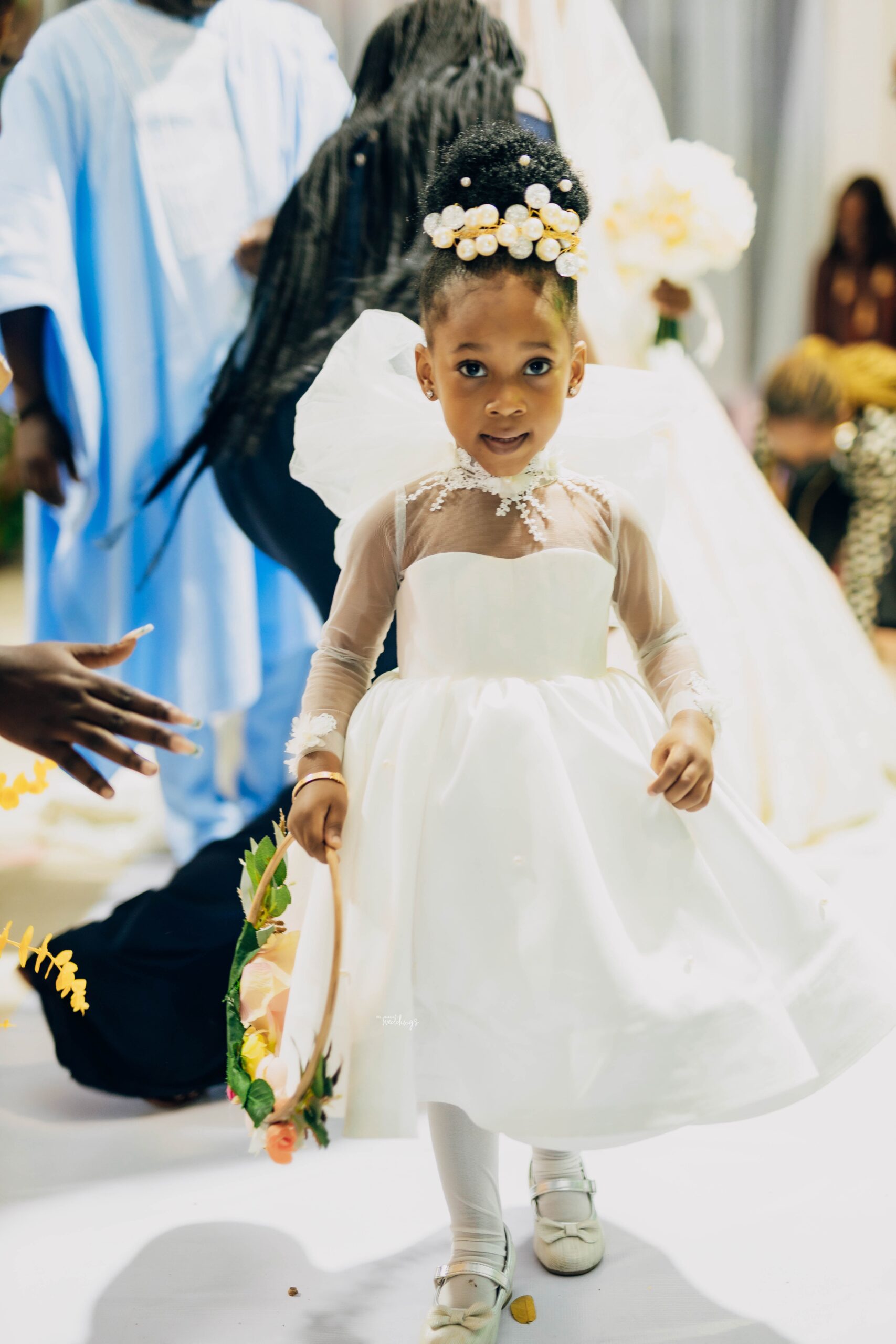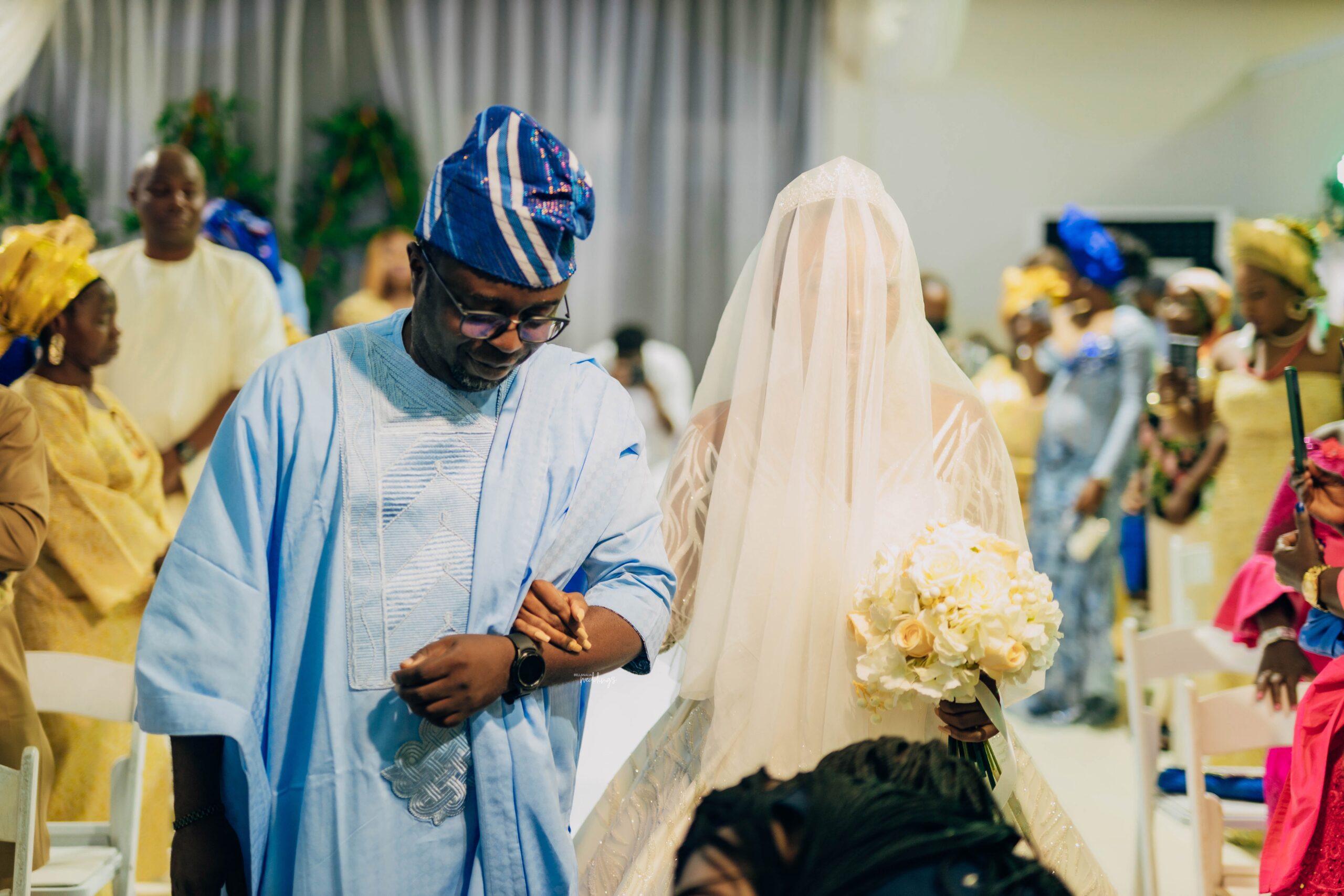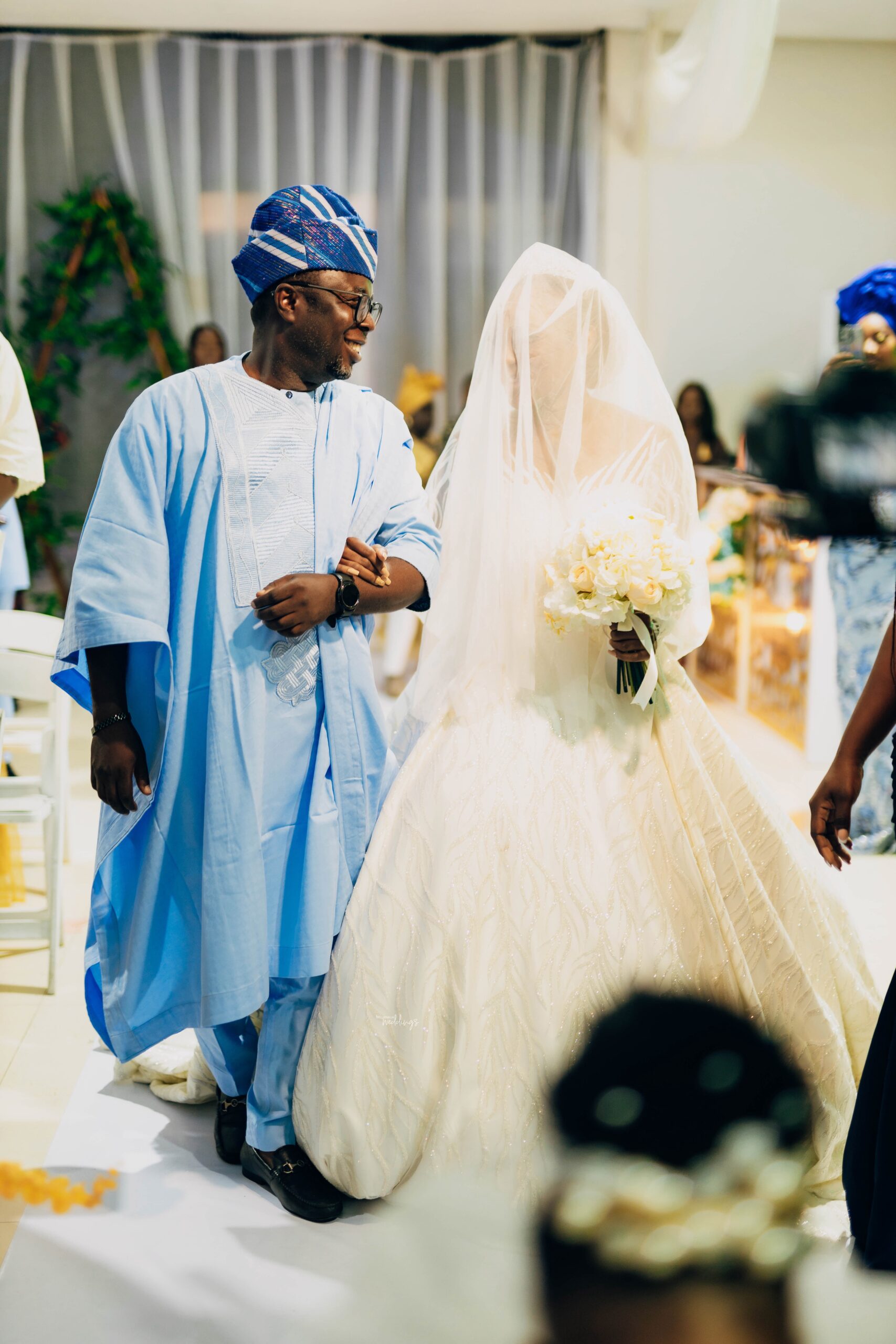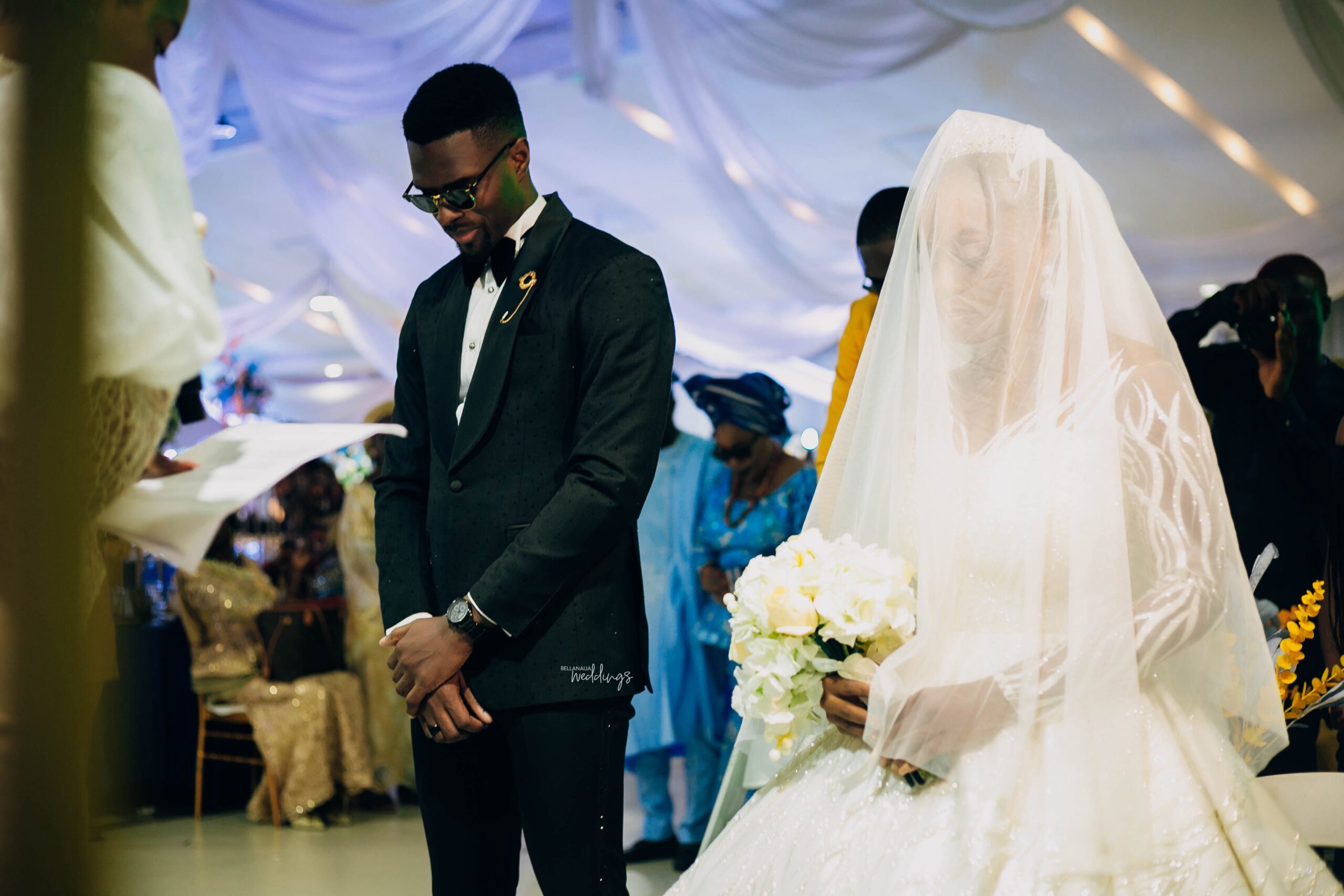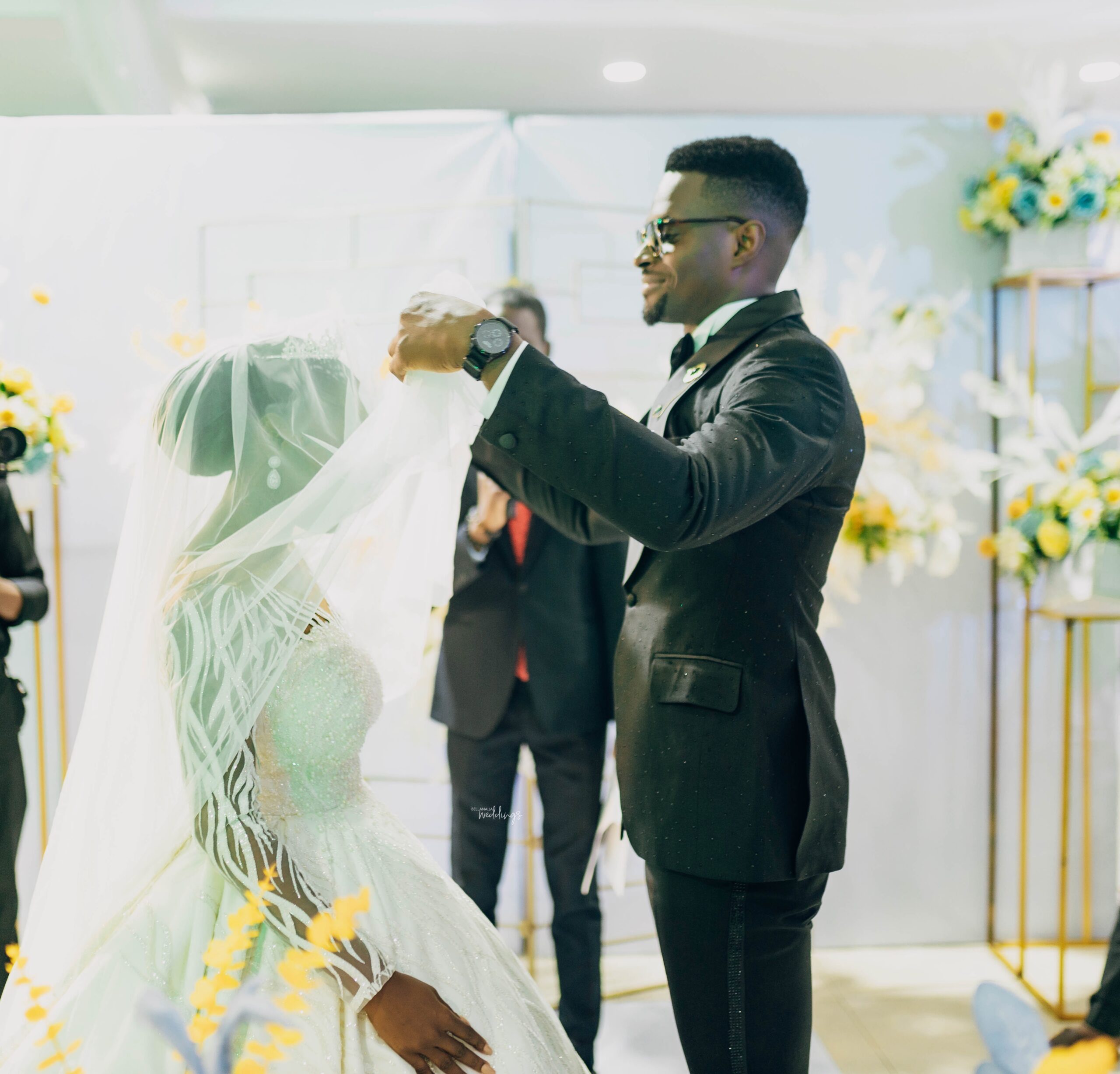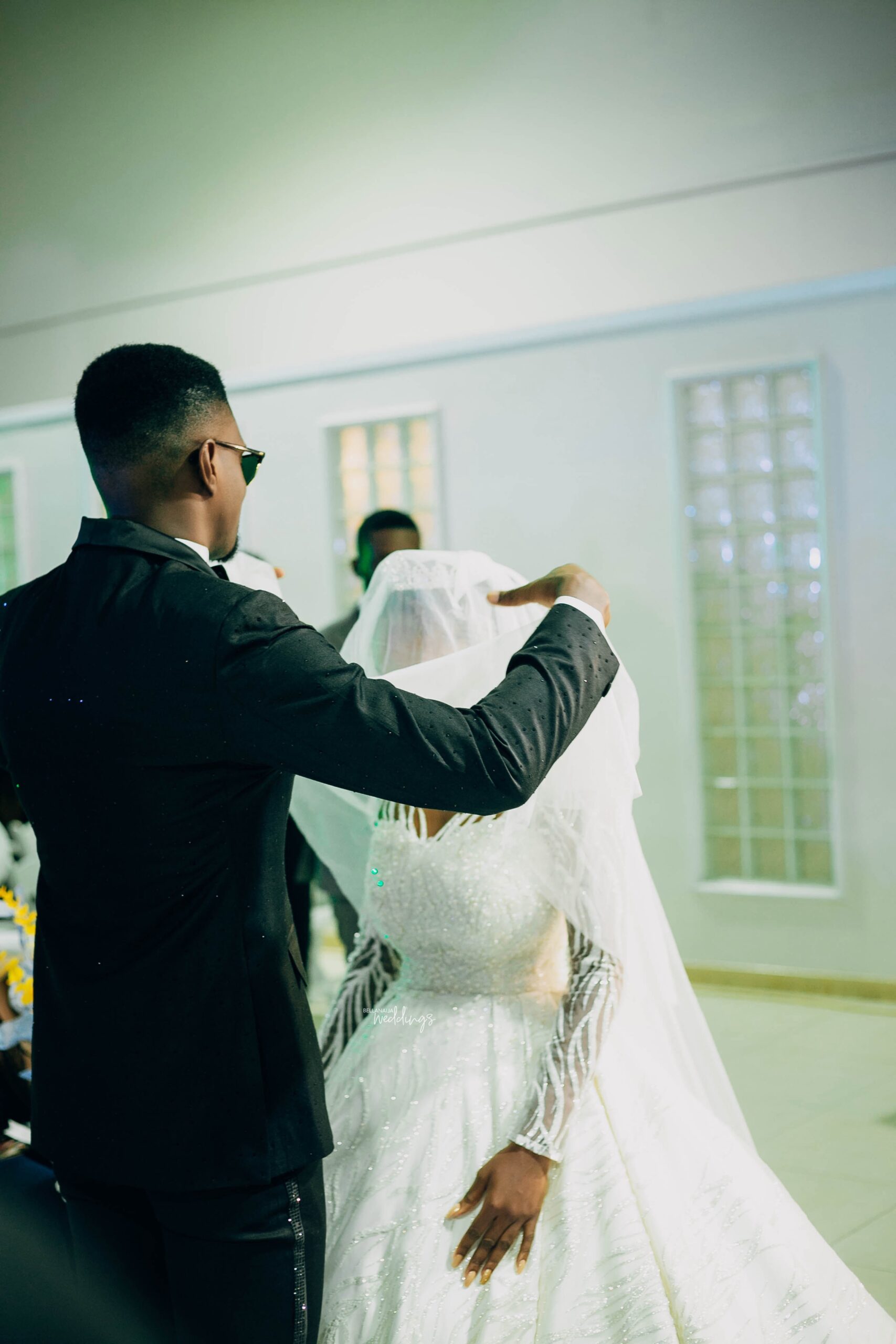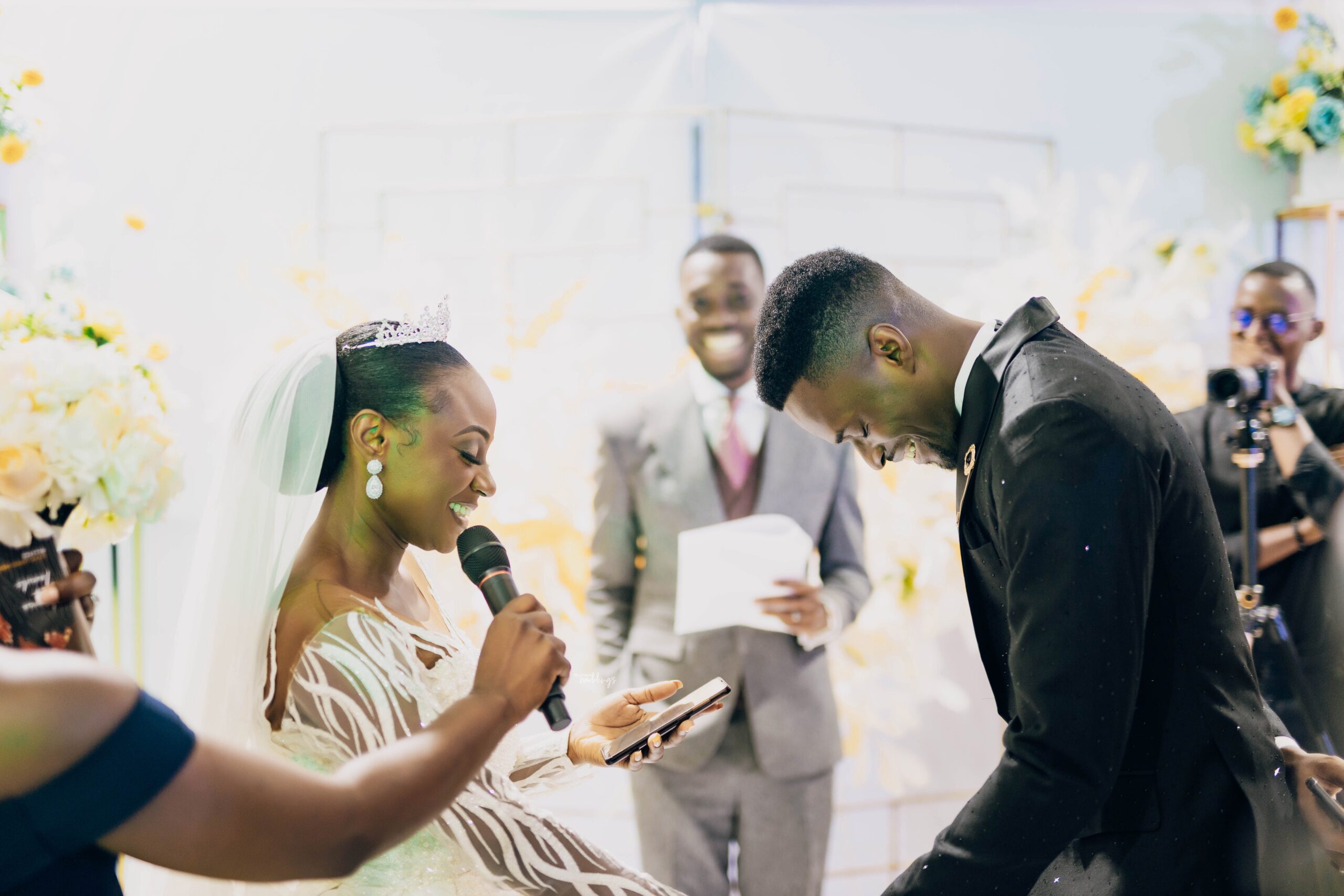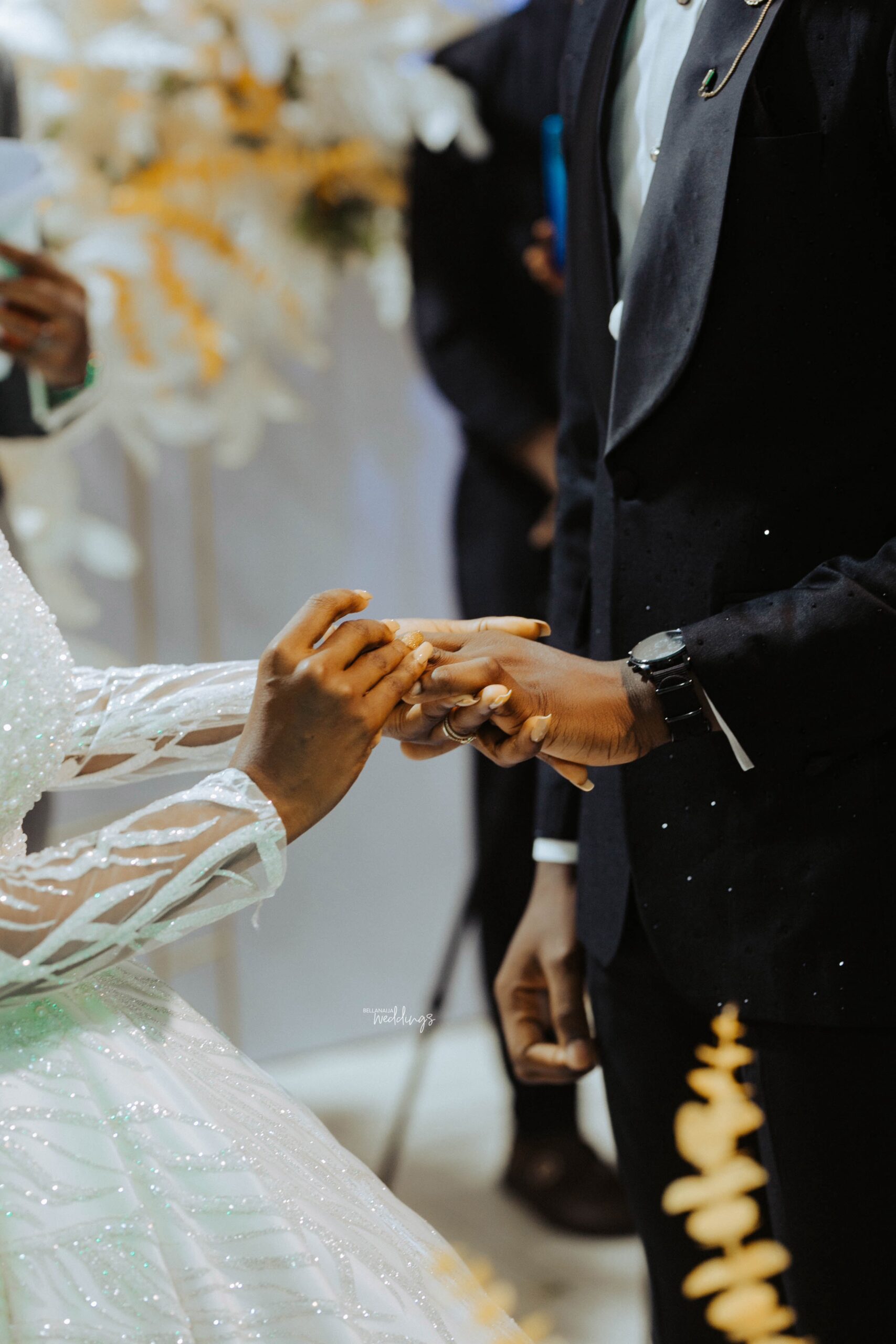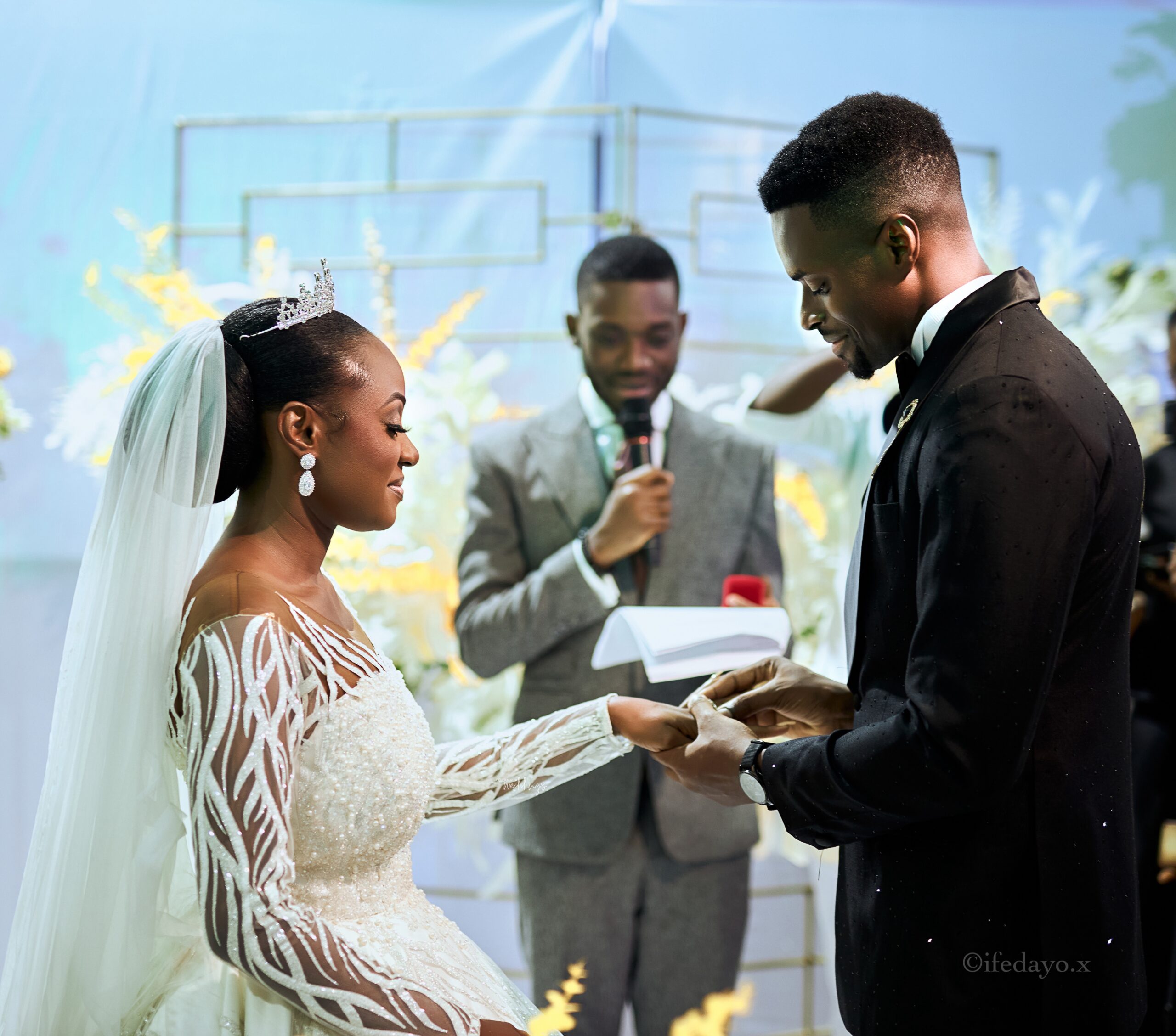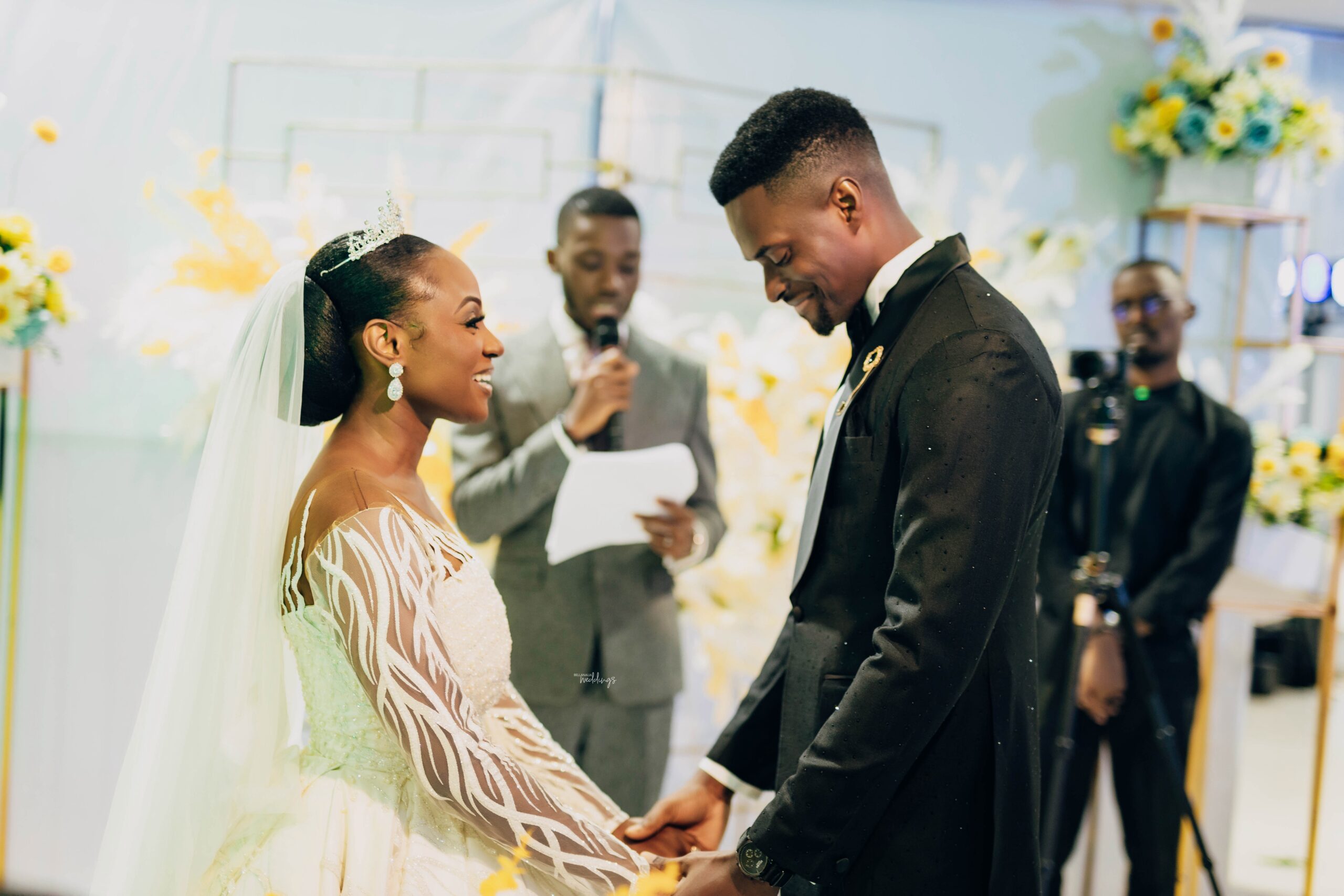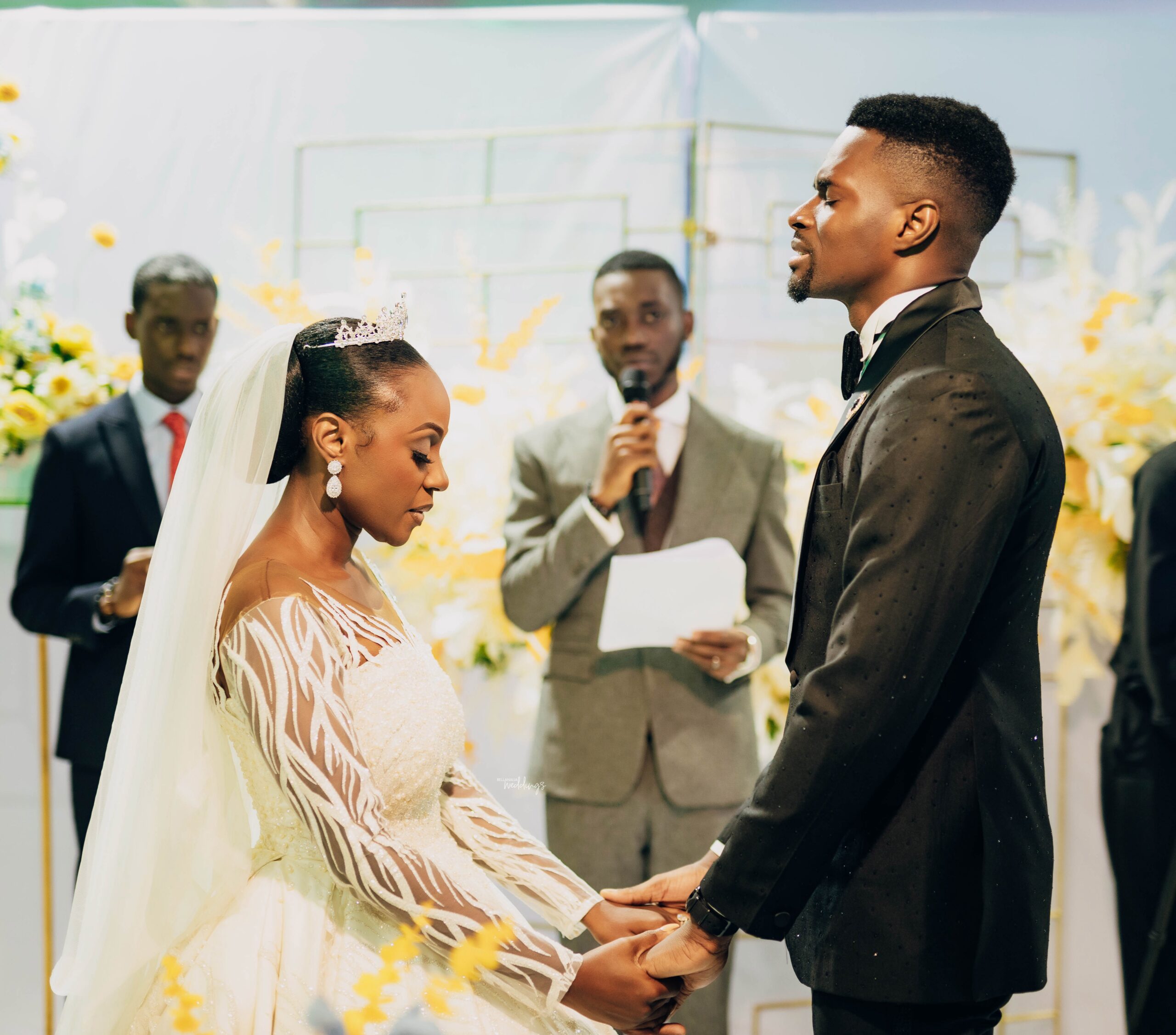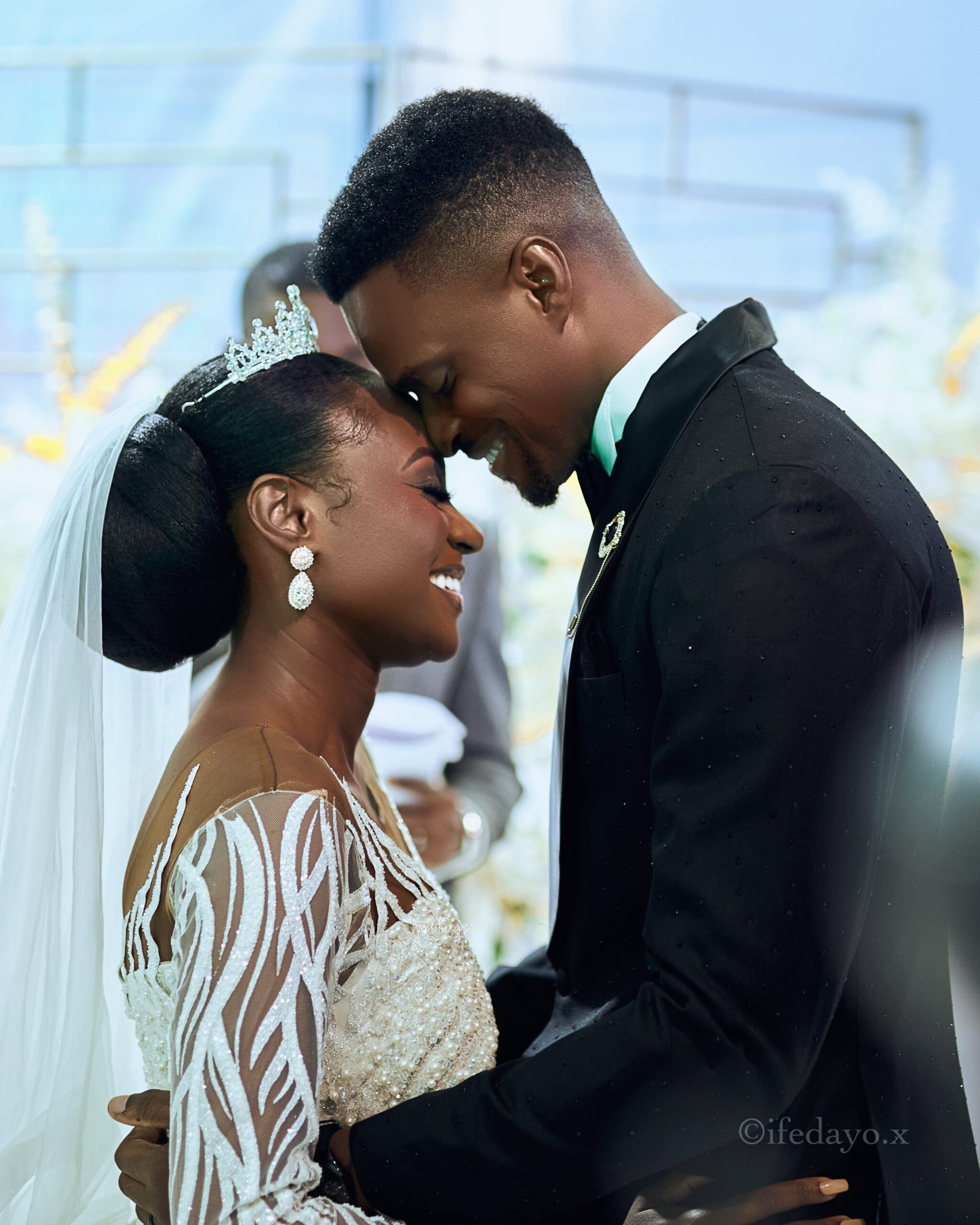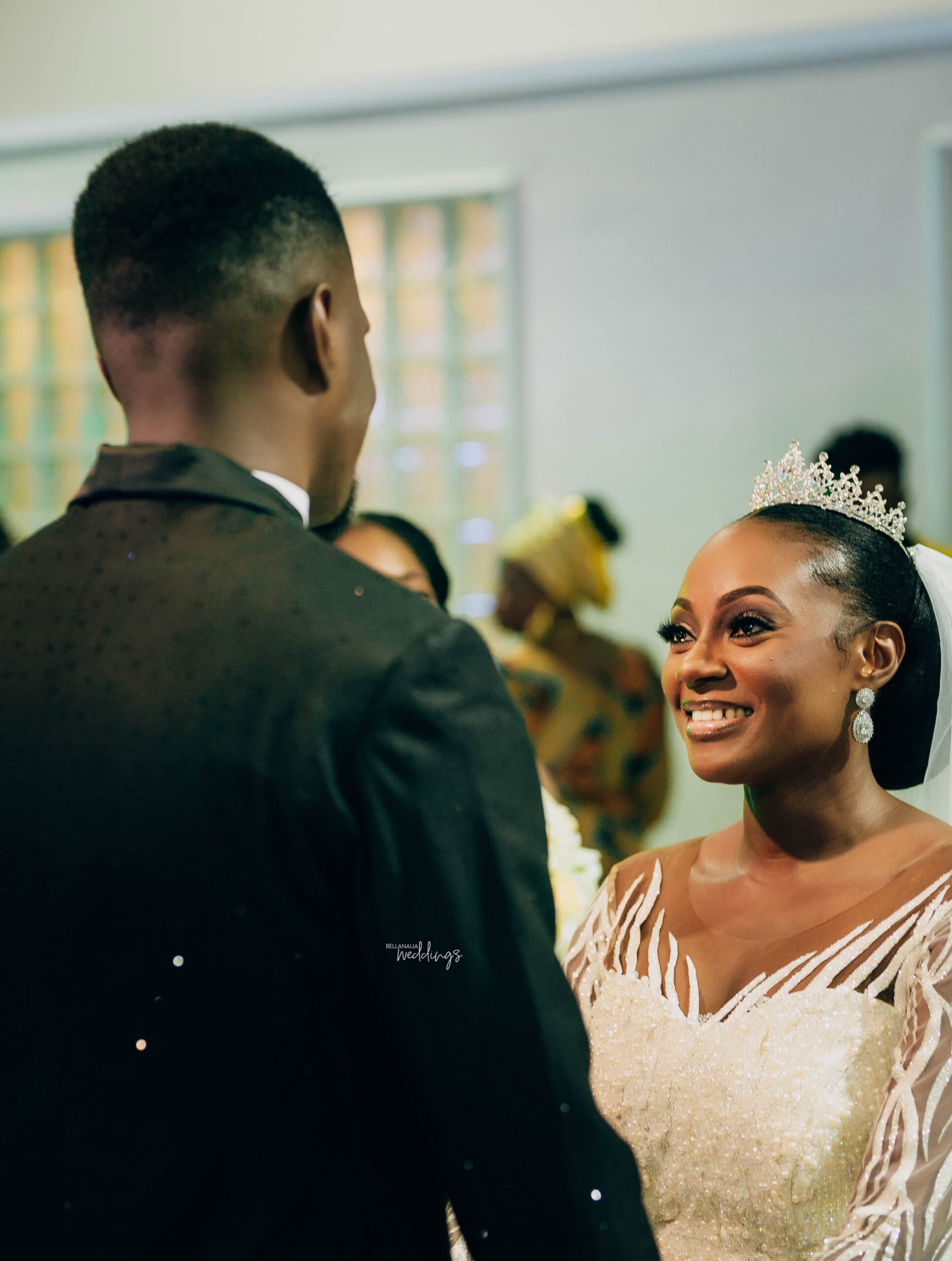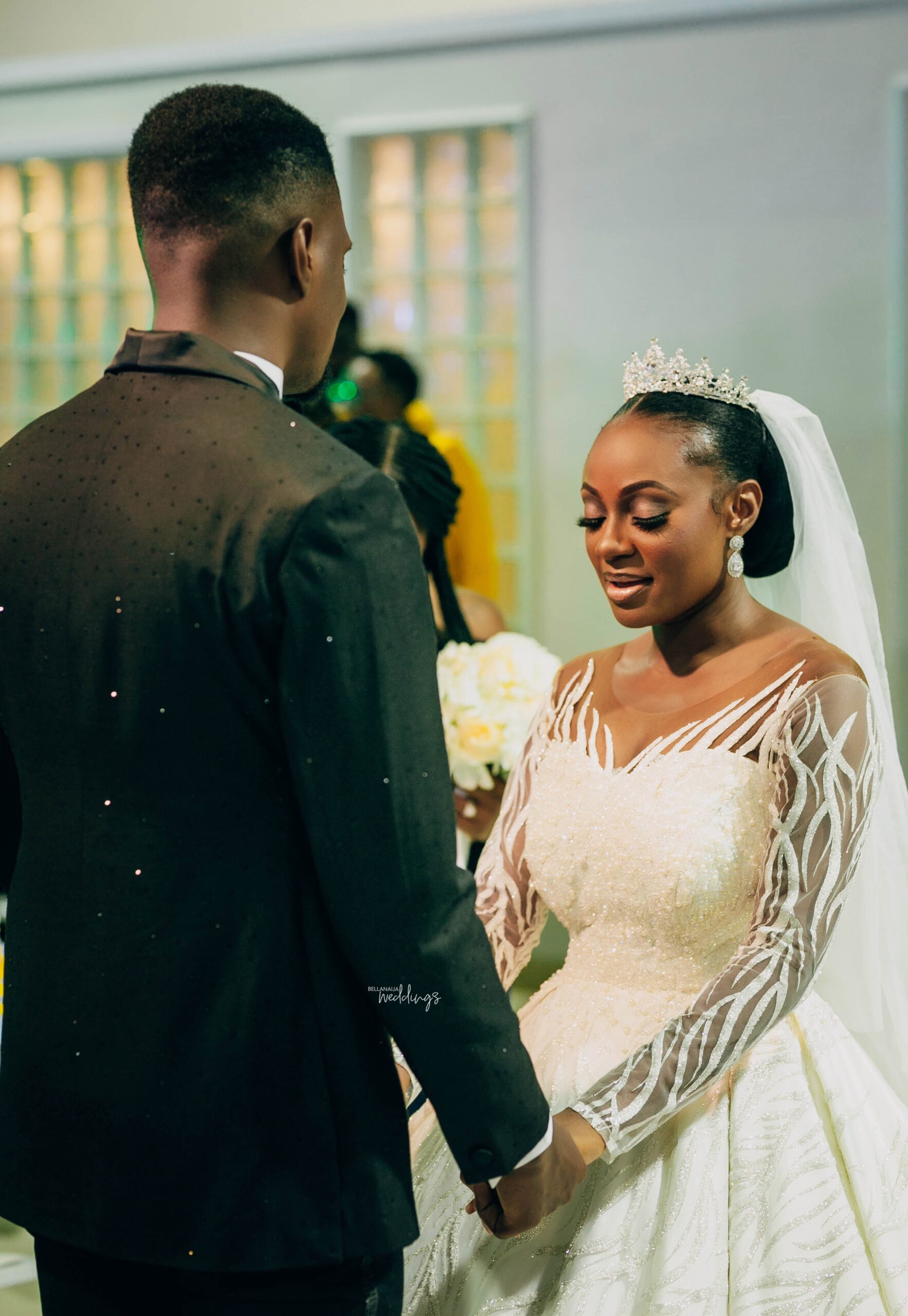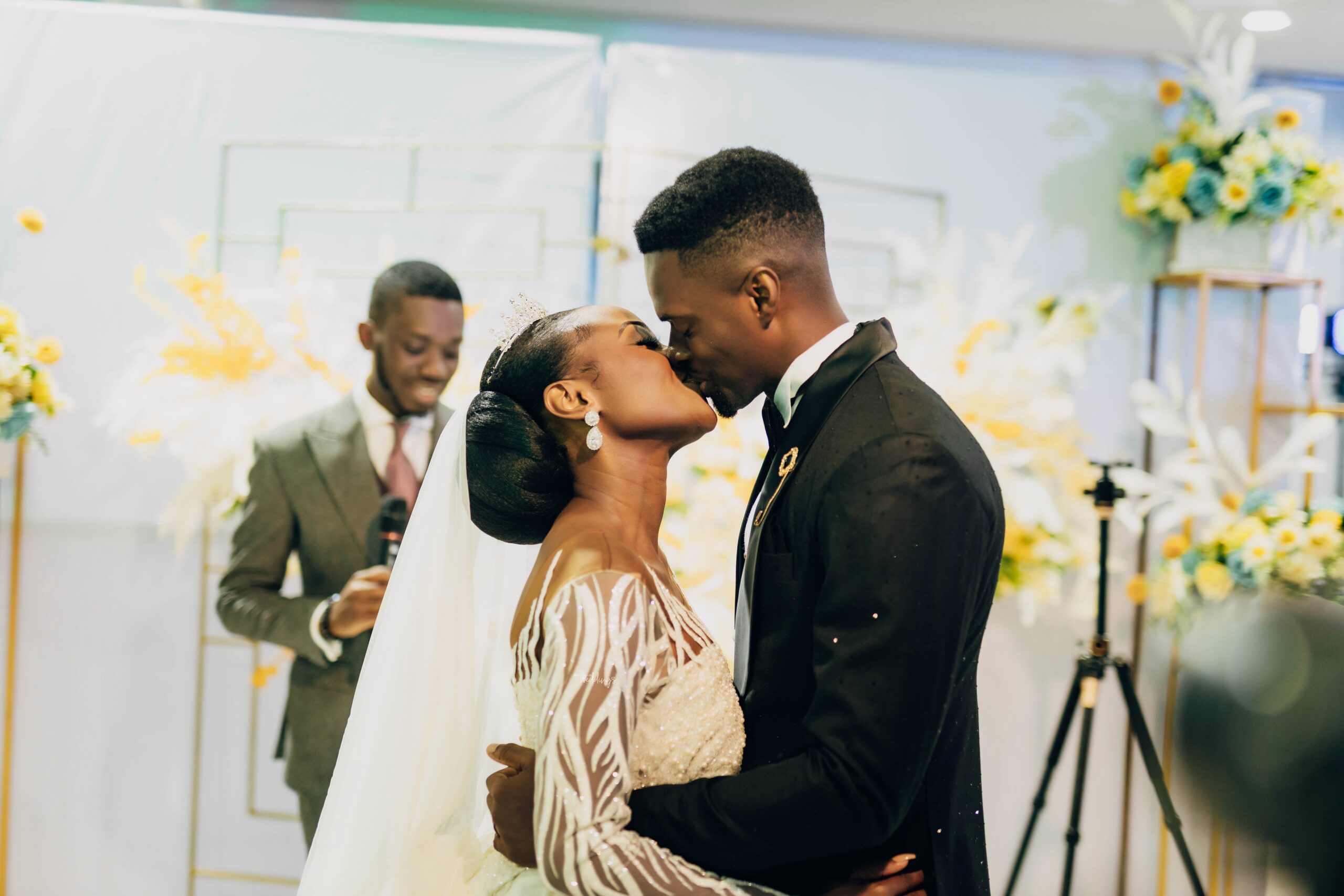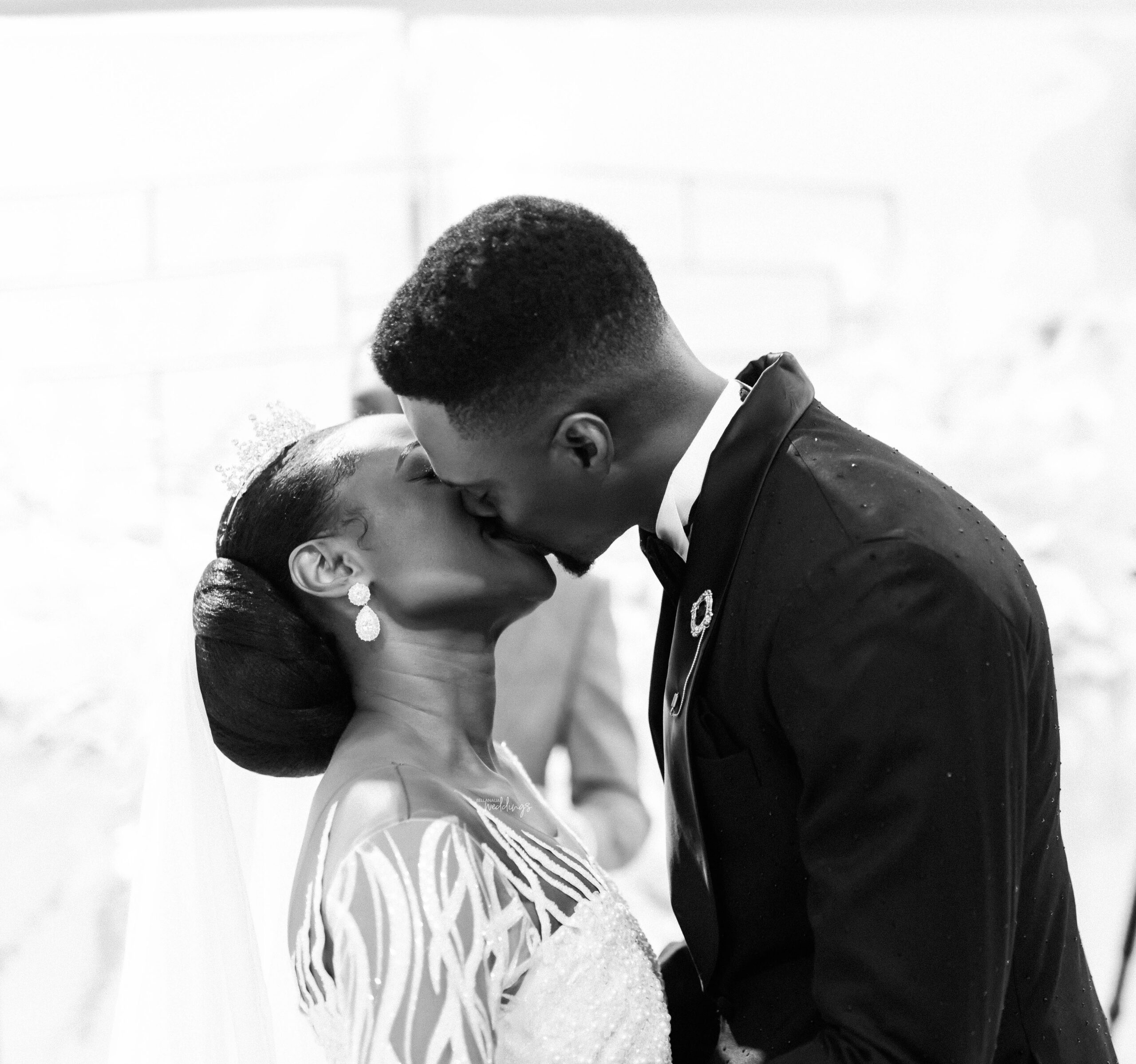 It's reception O'clock!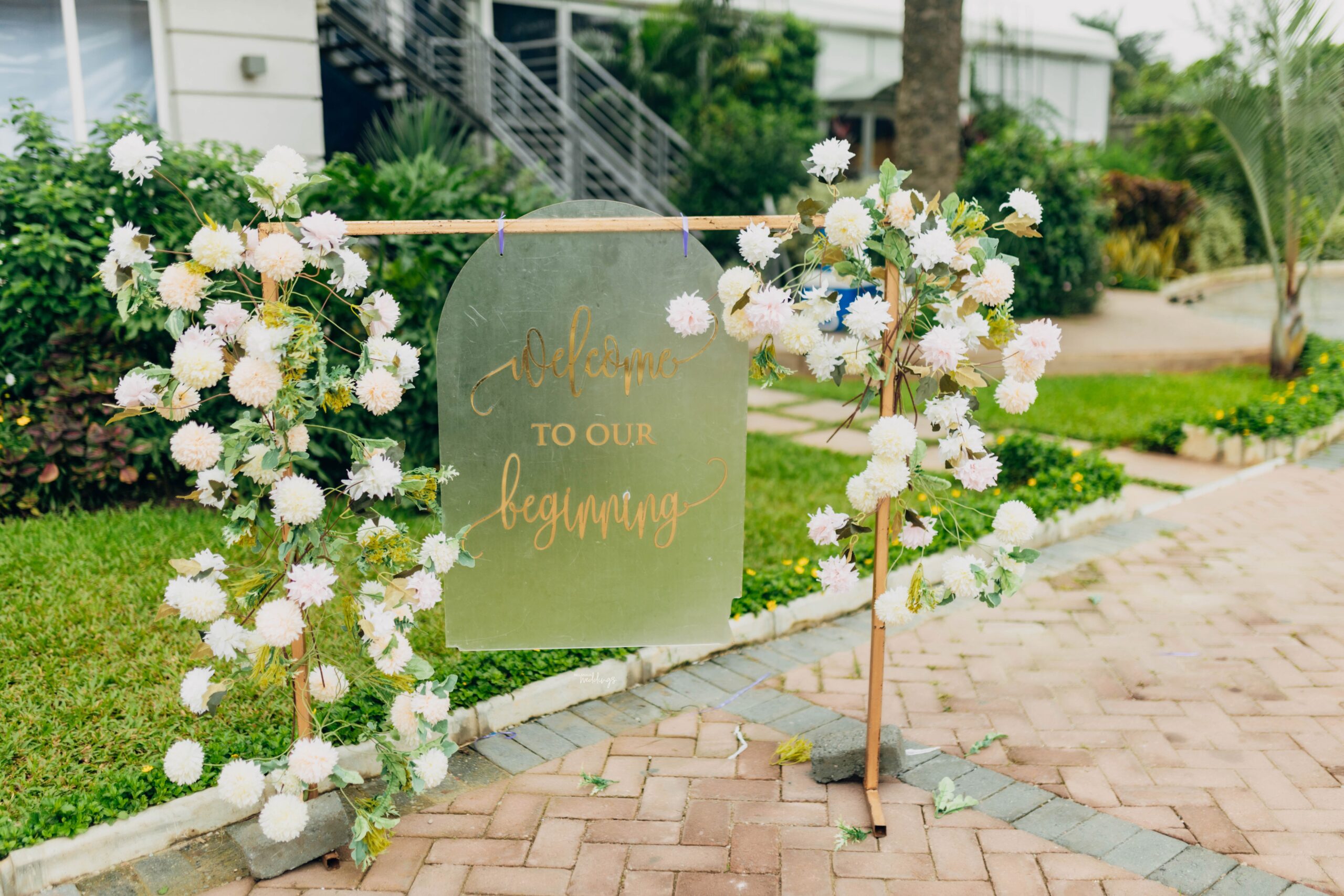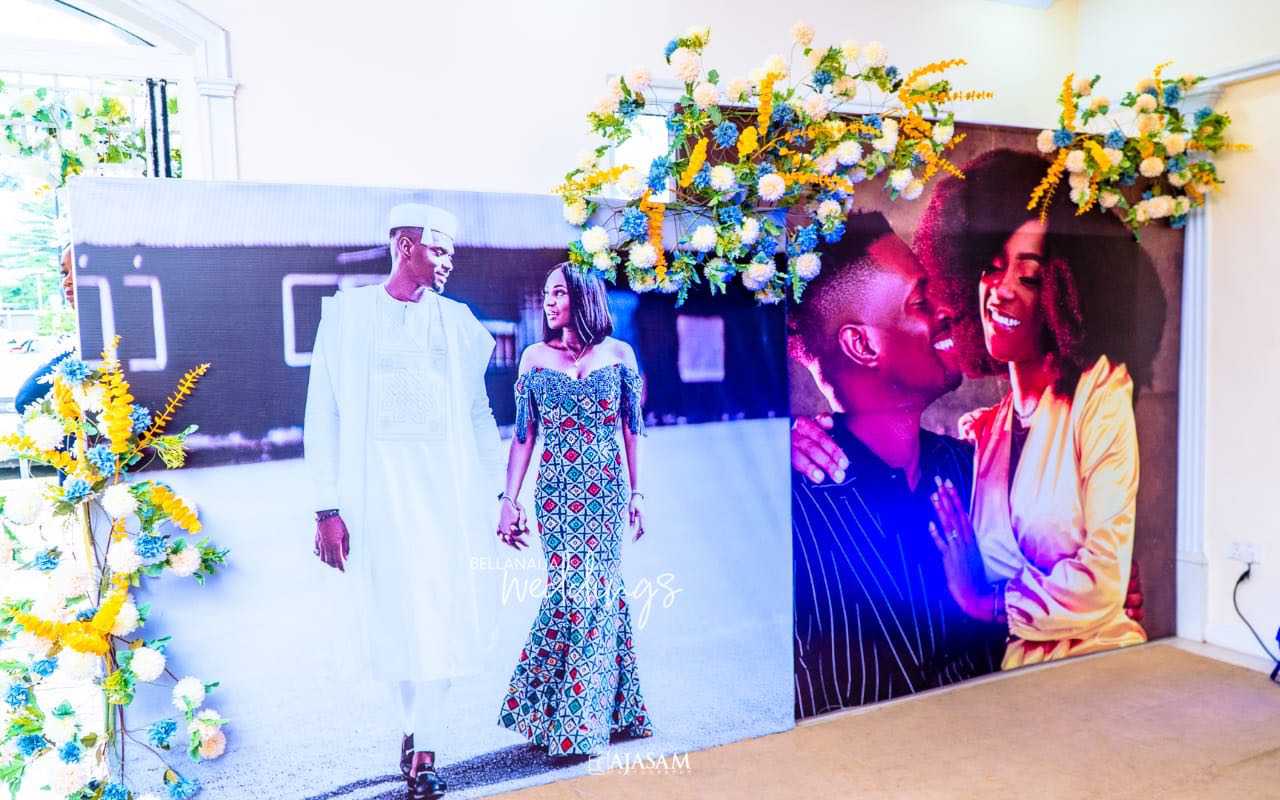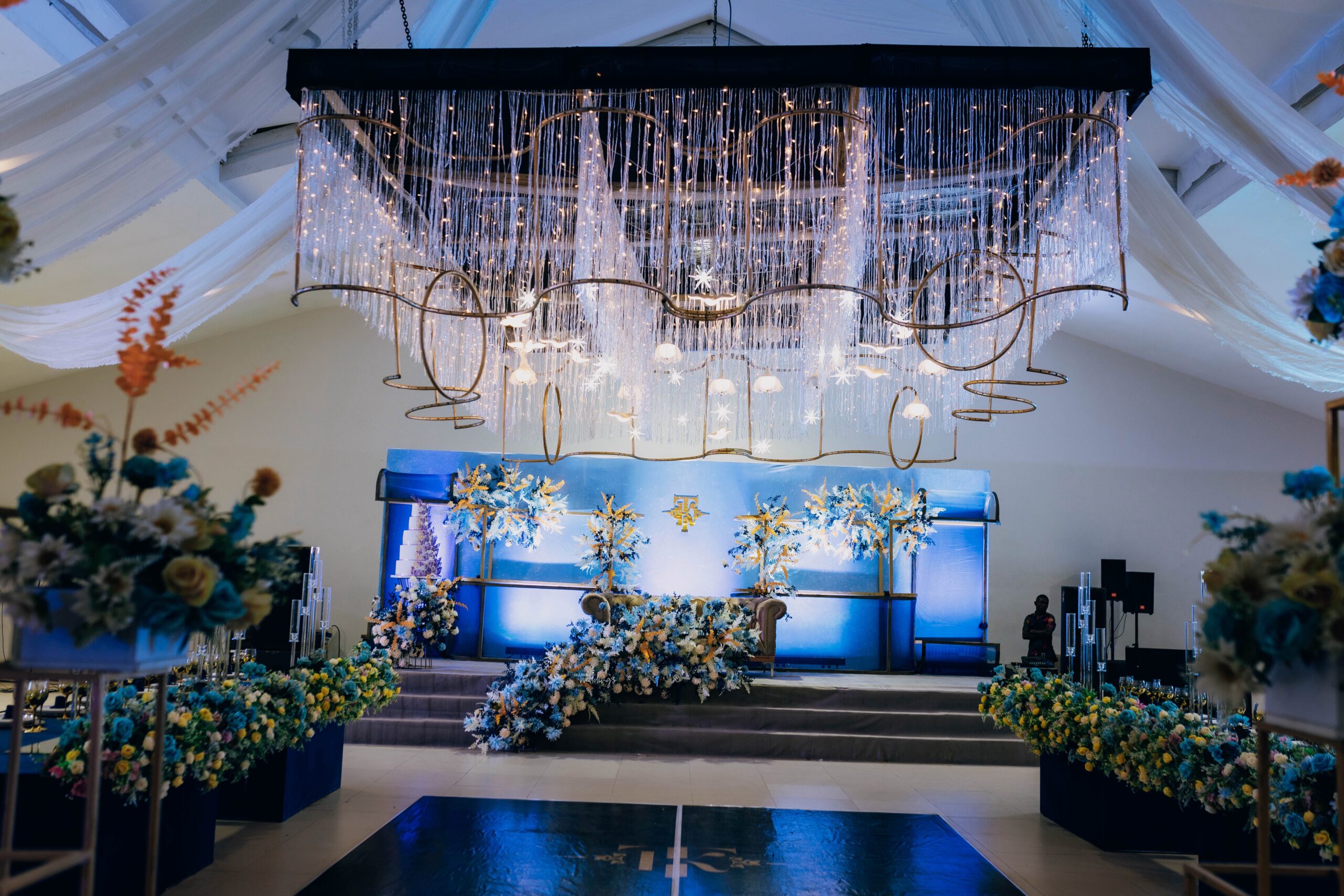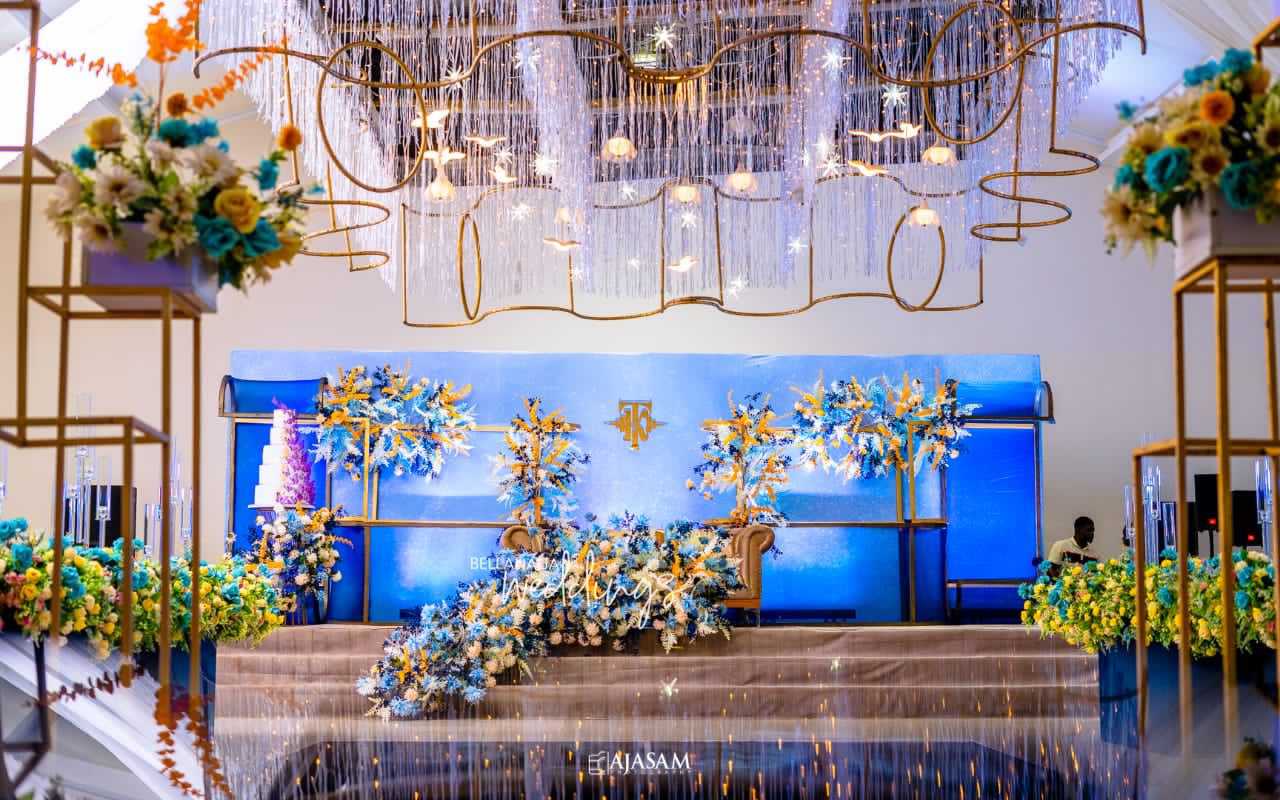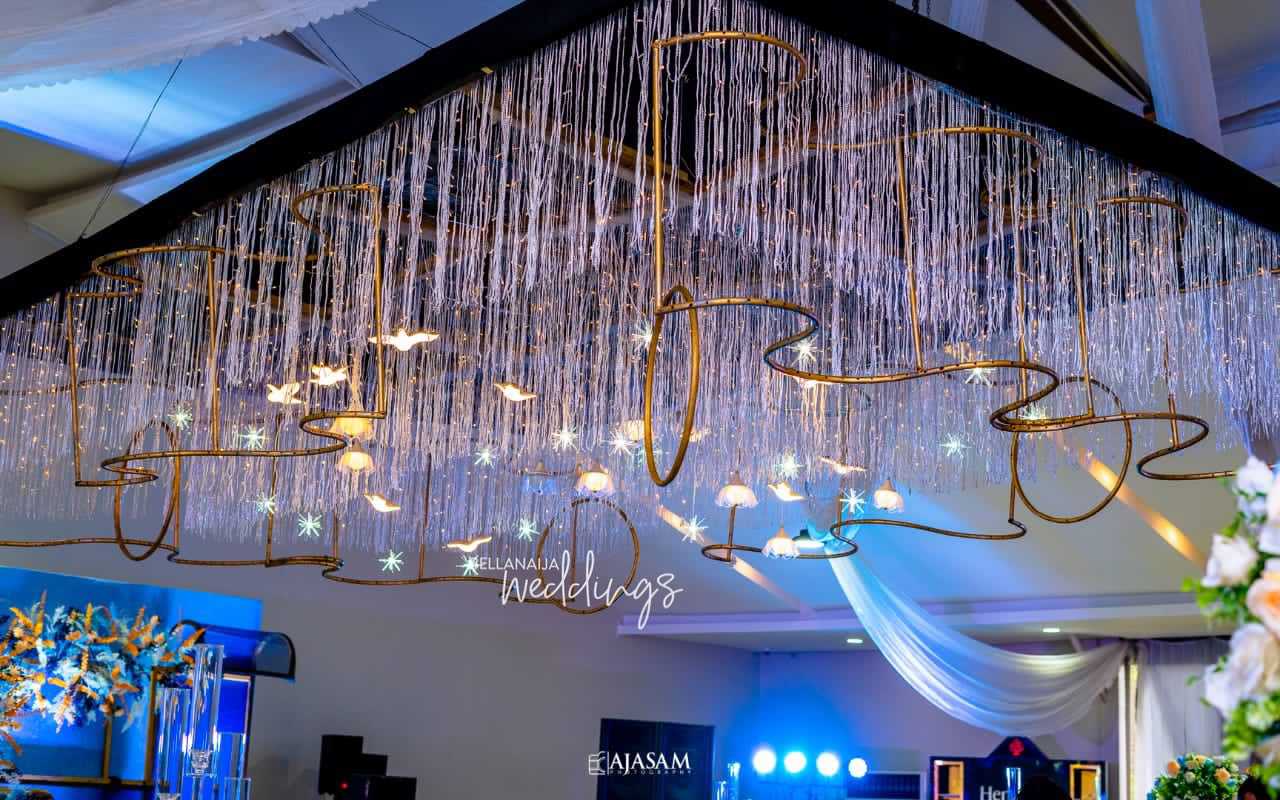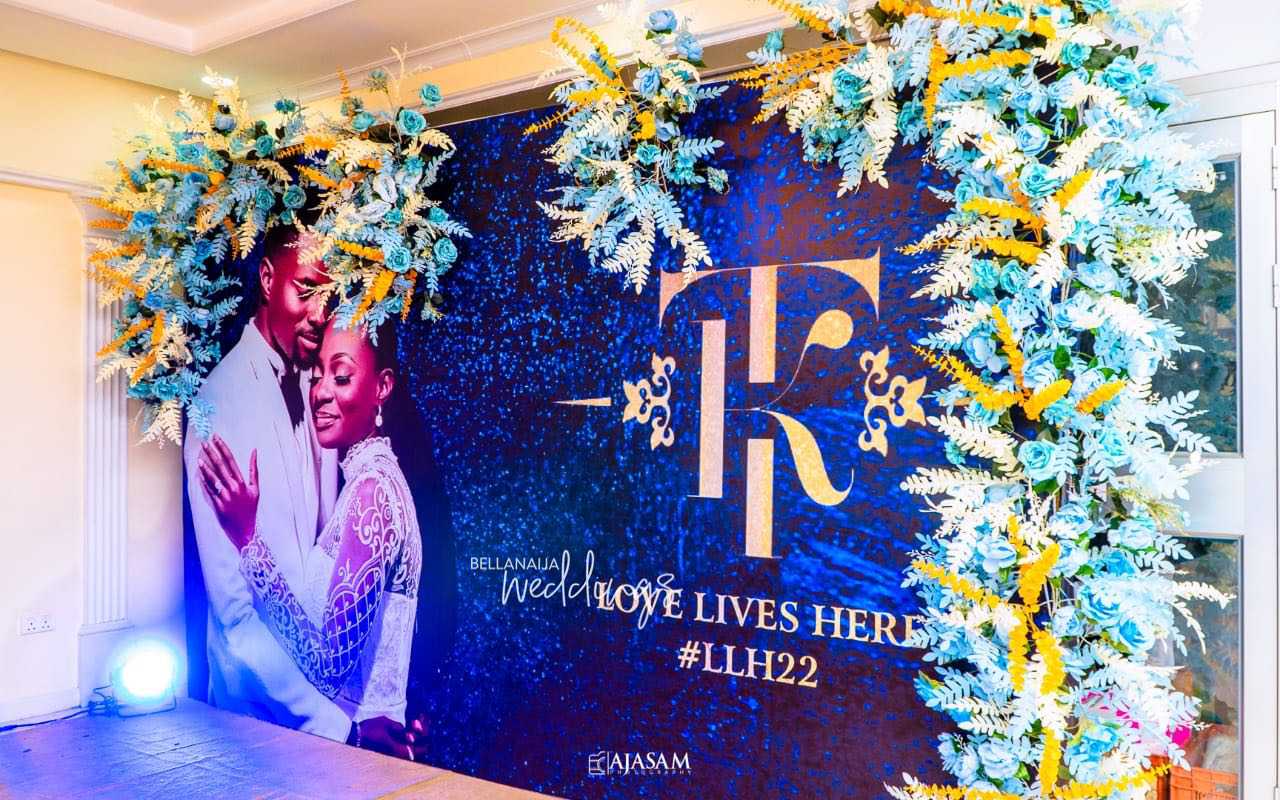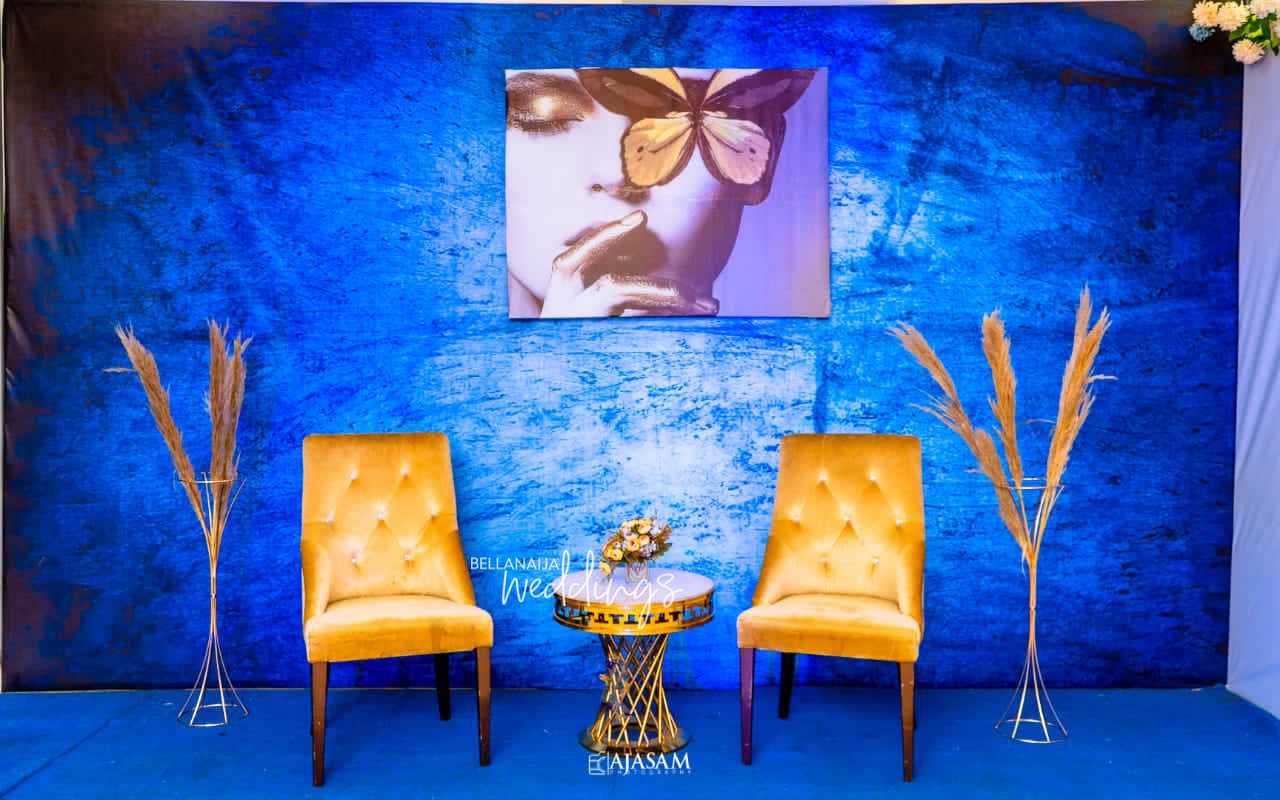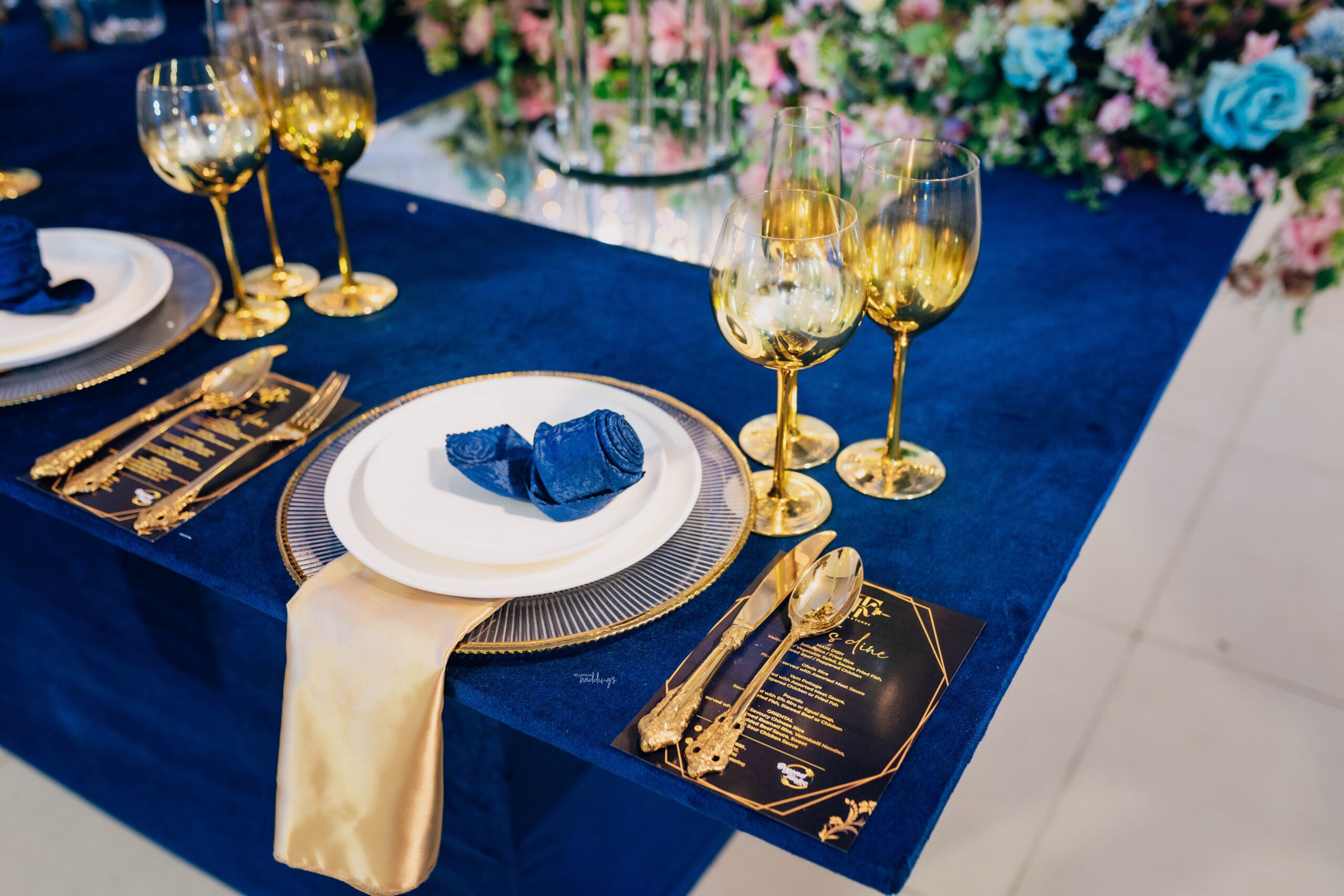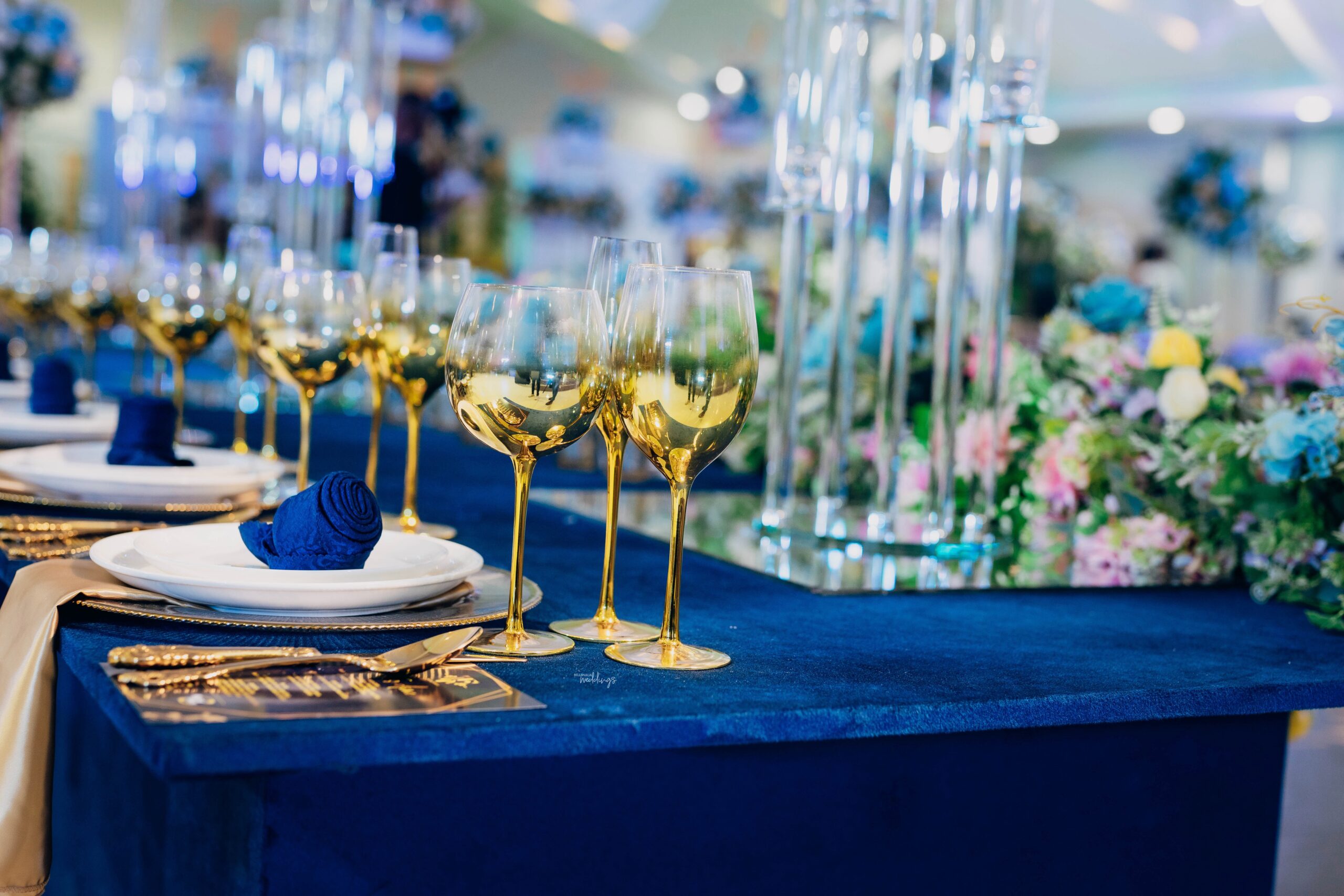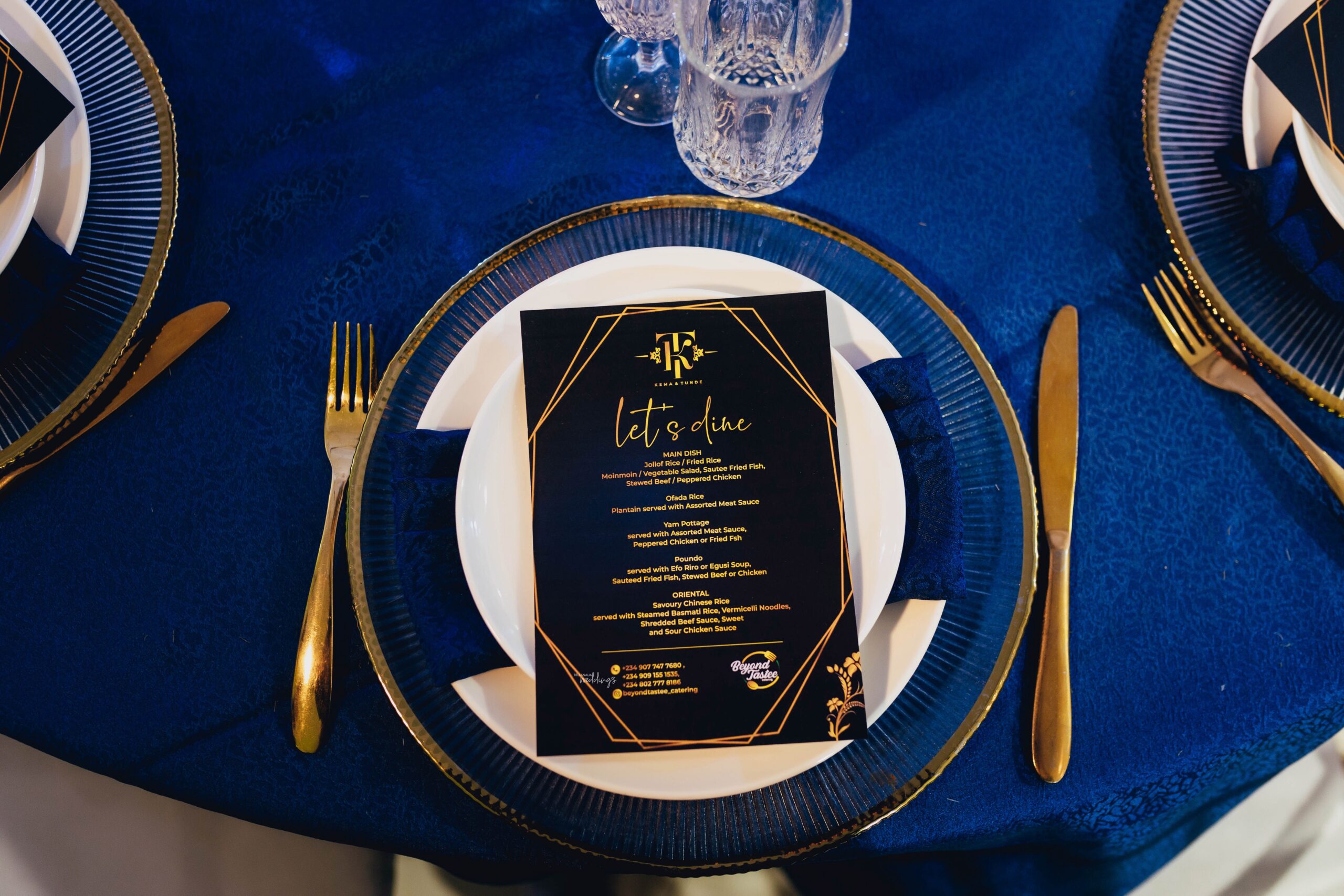 Make way for Mr and Mrs!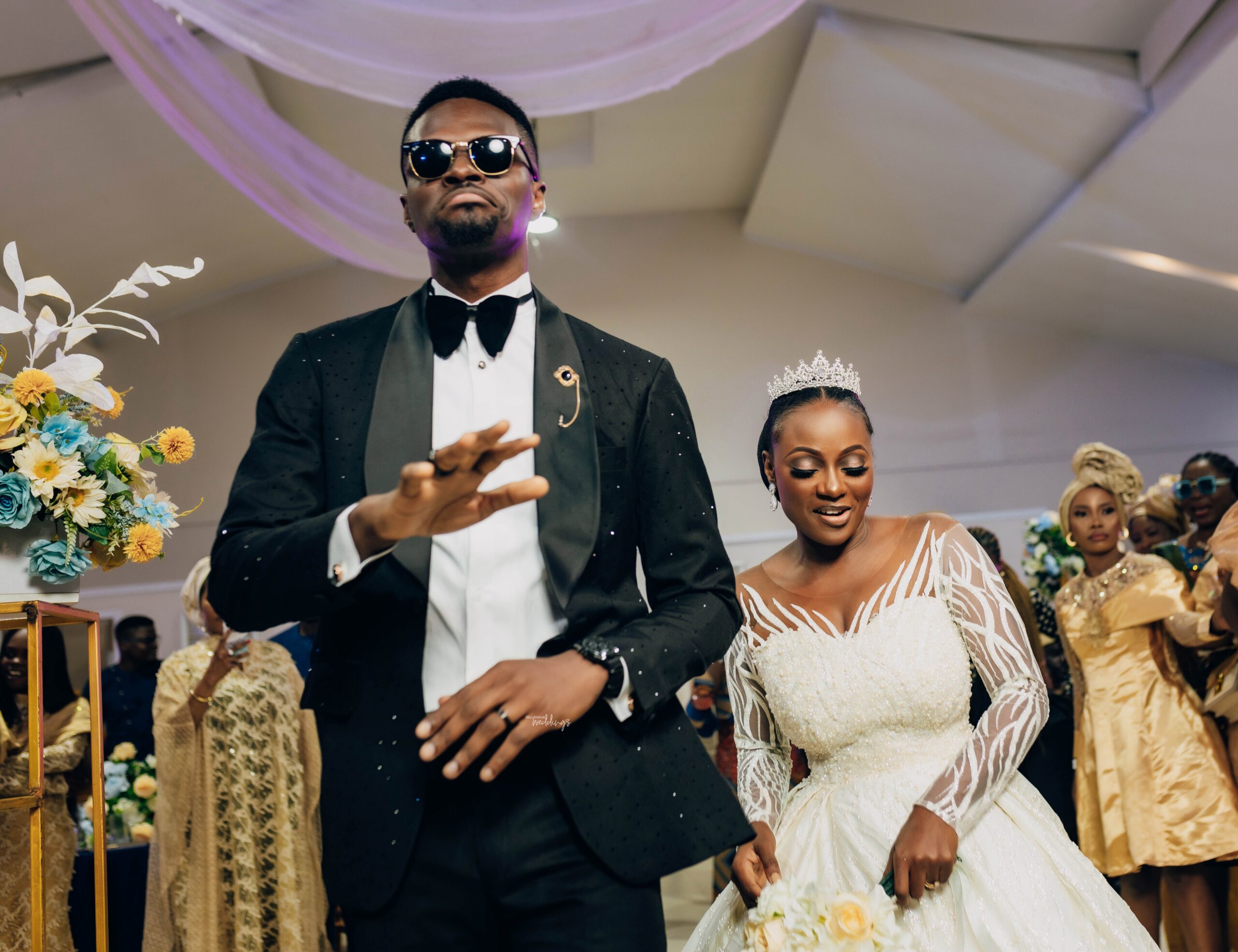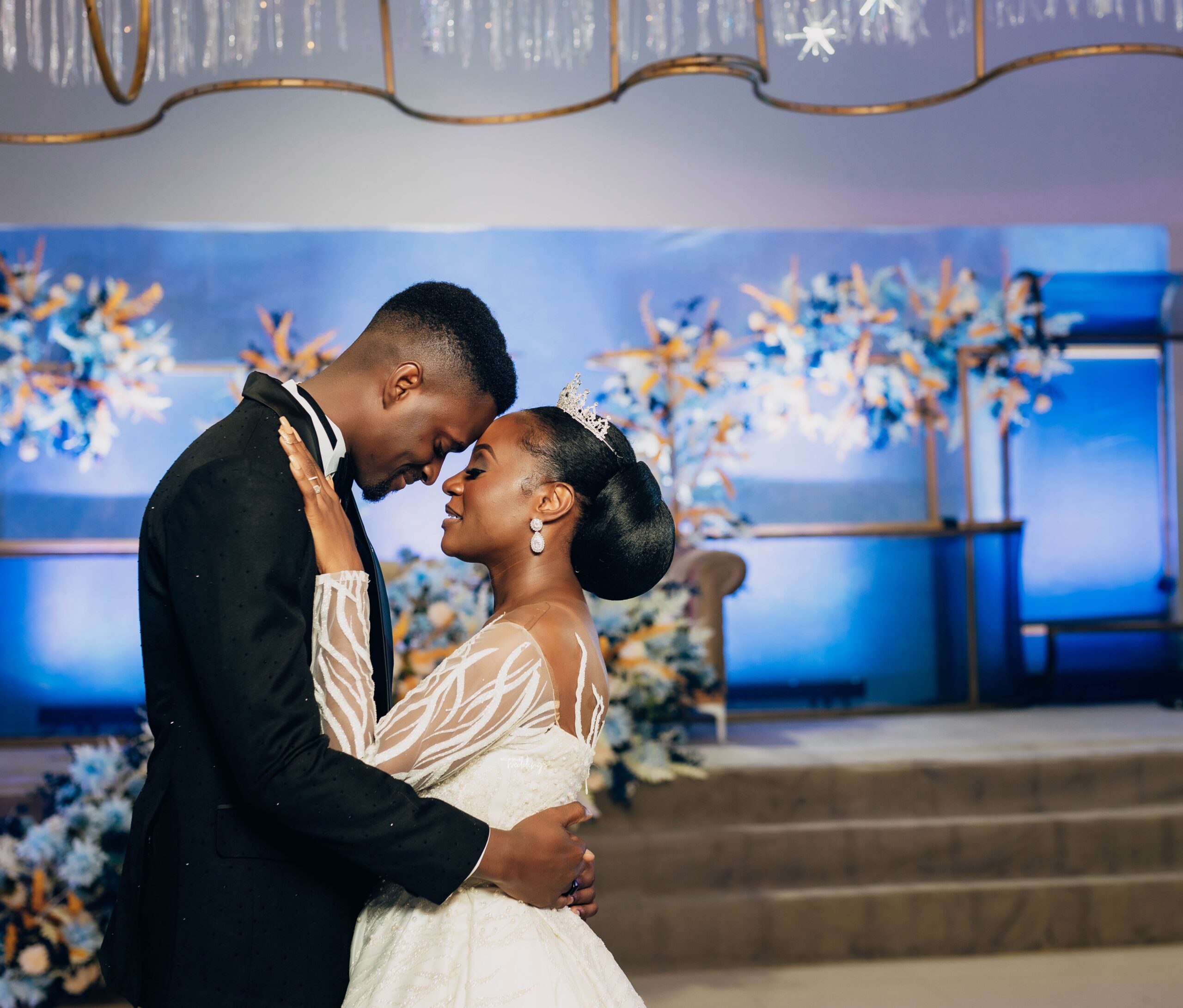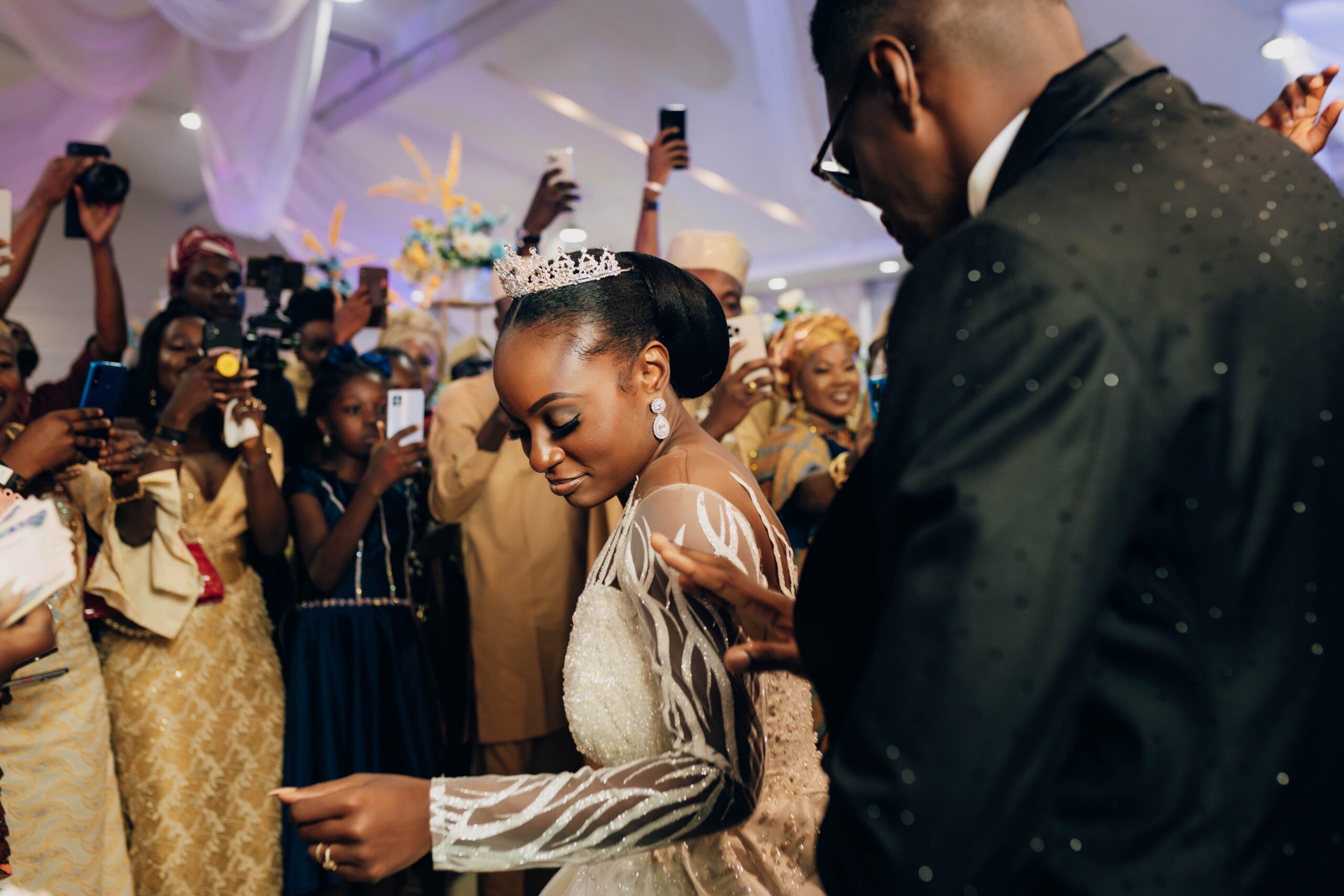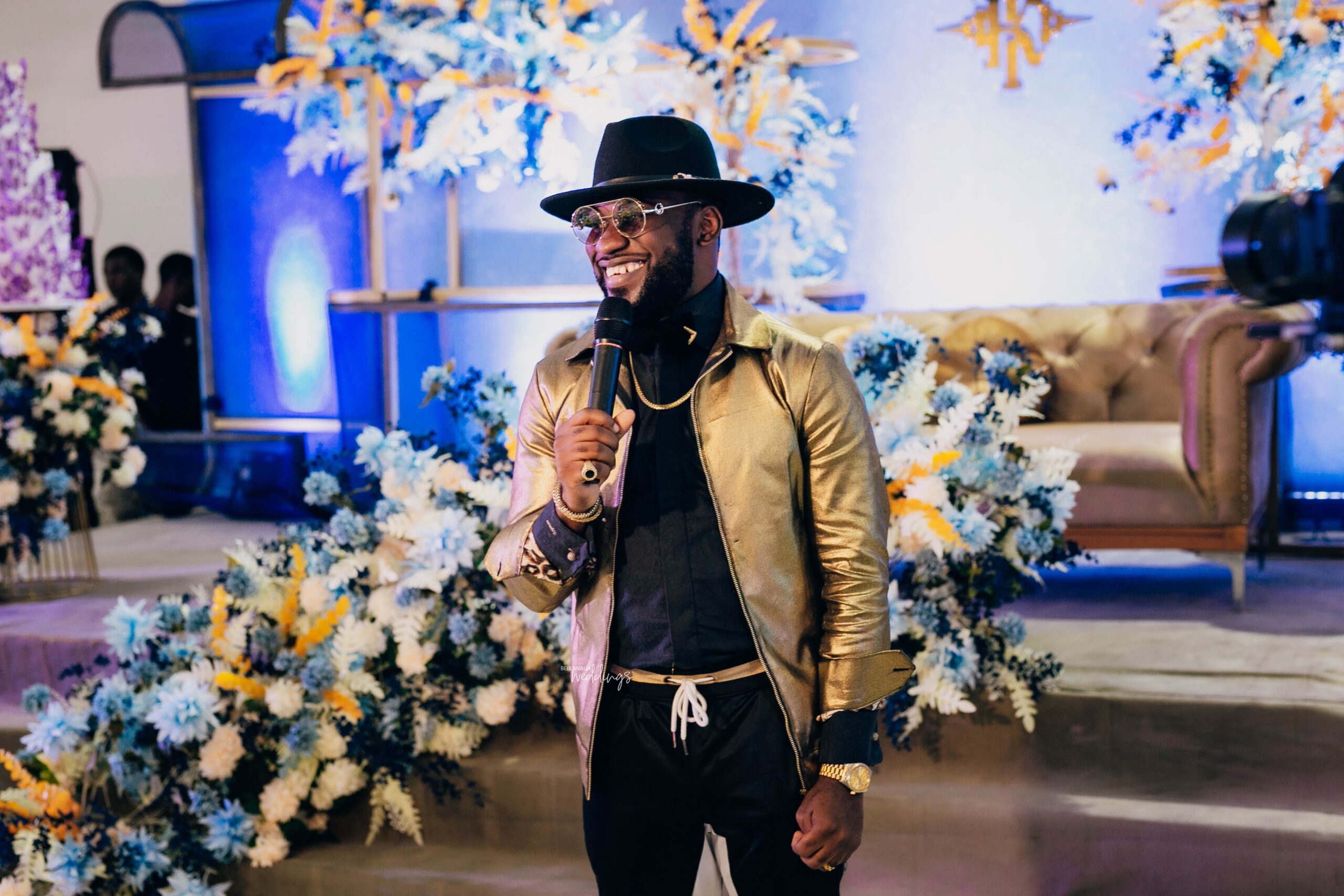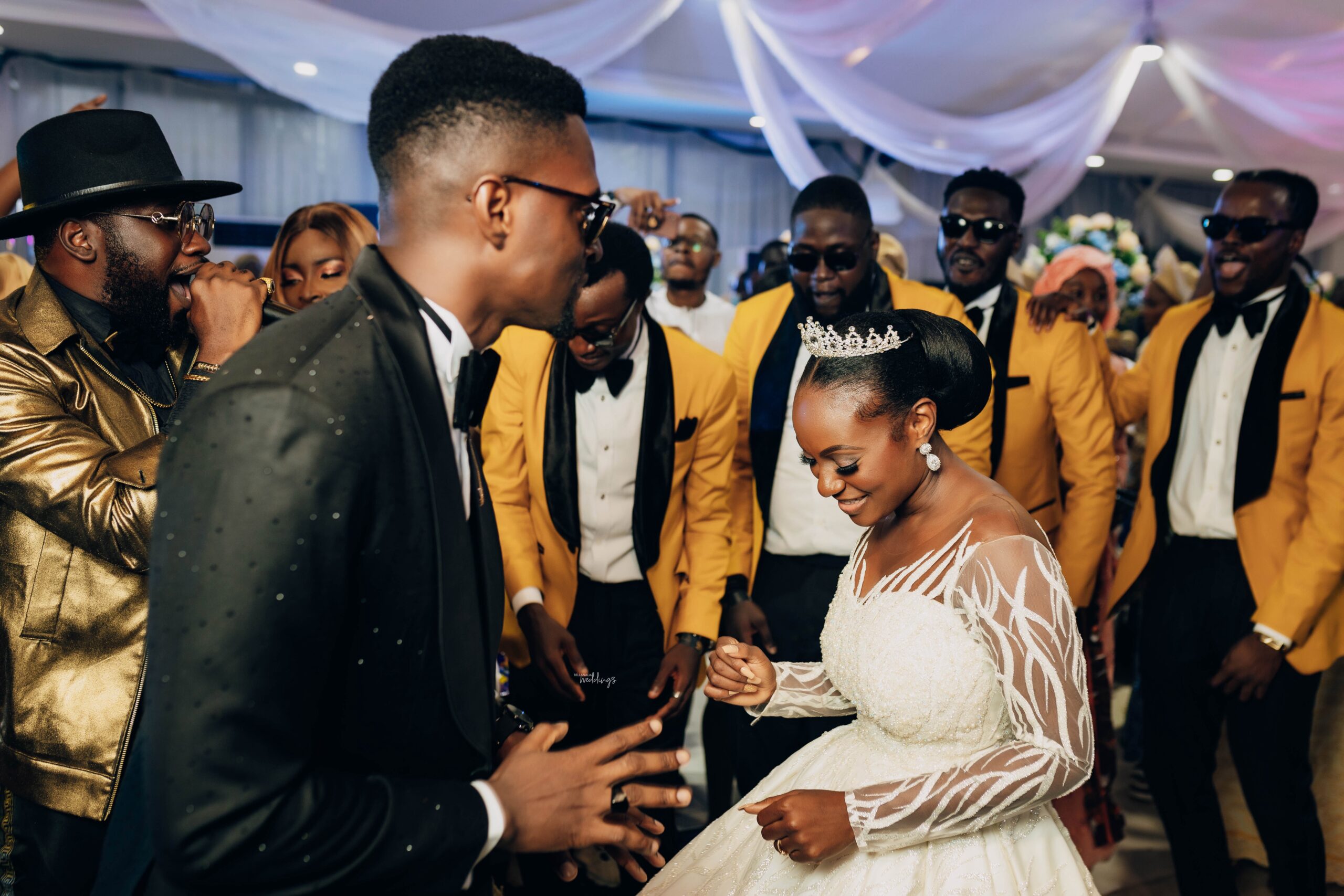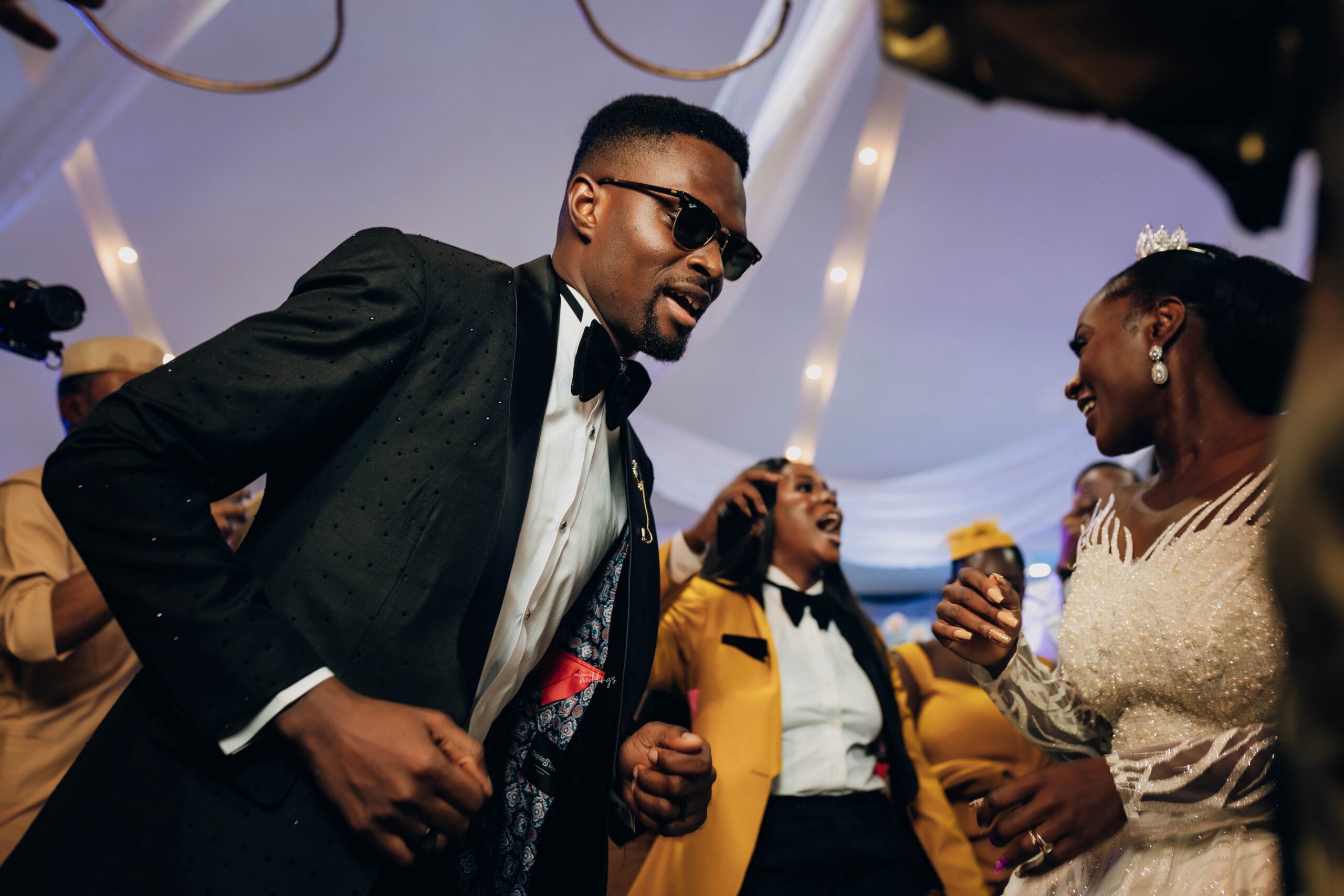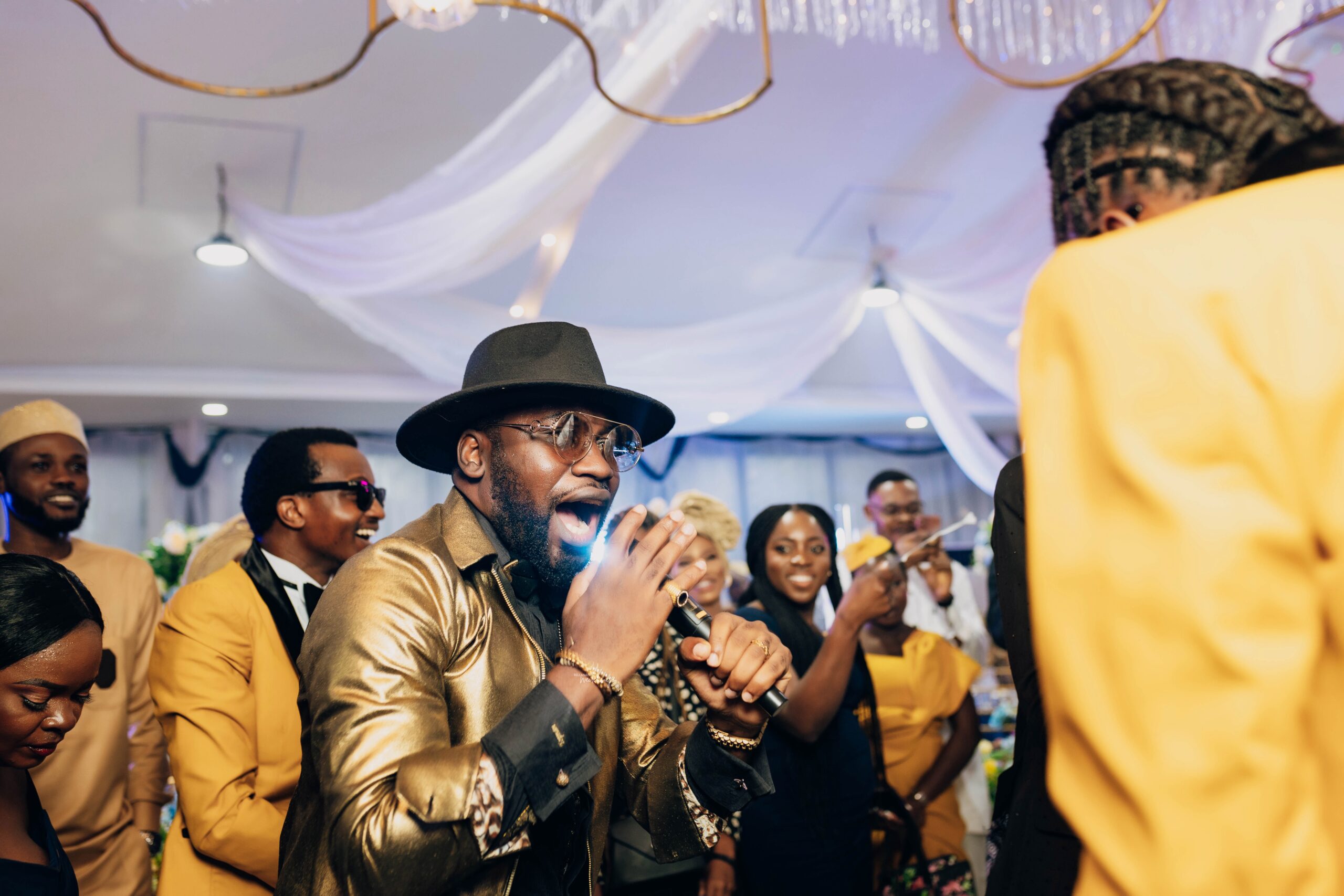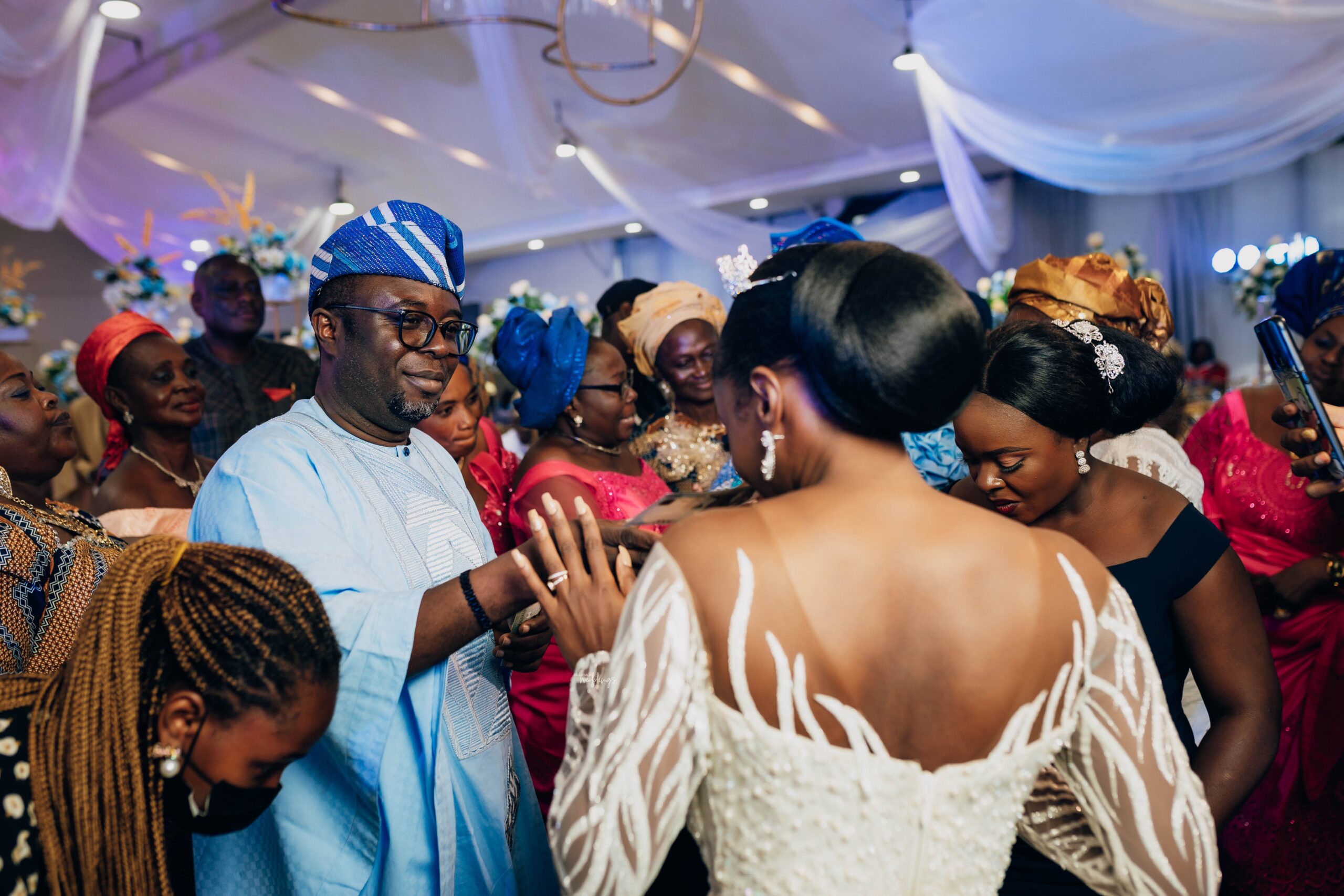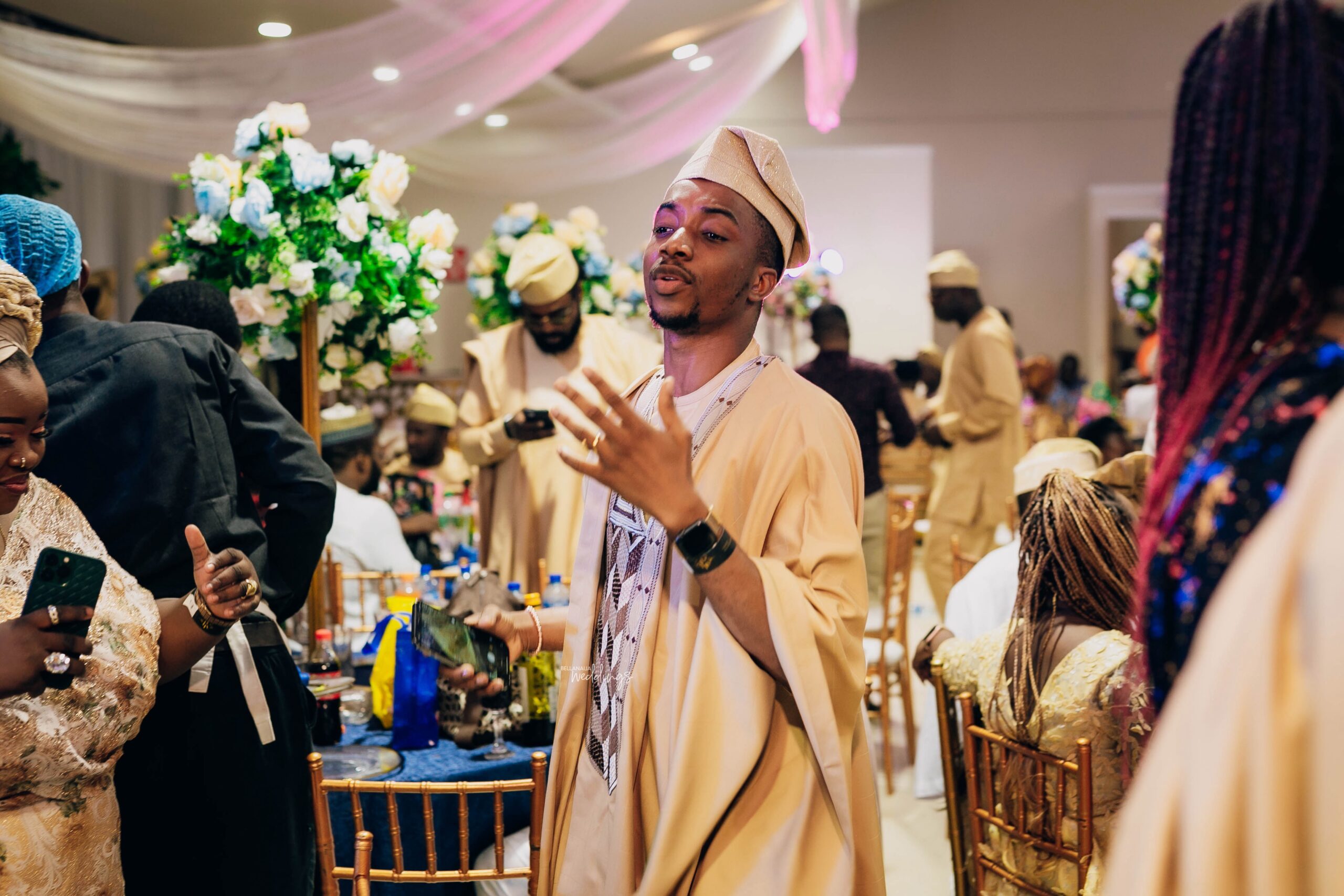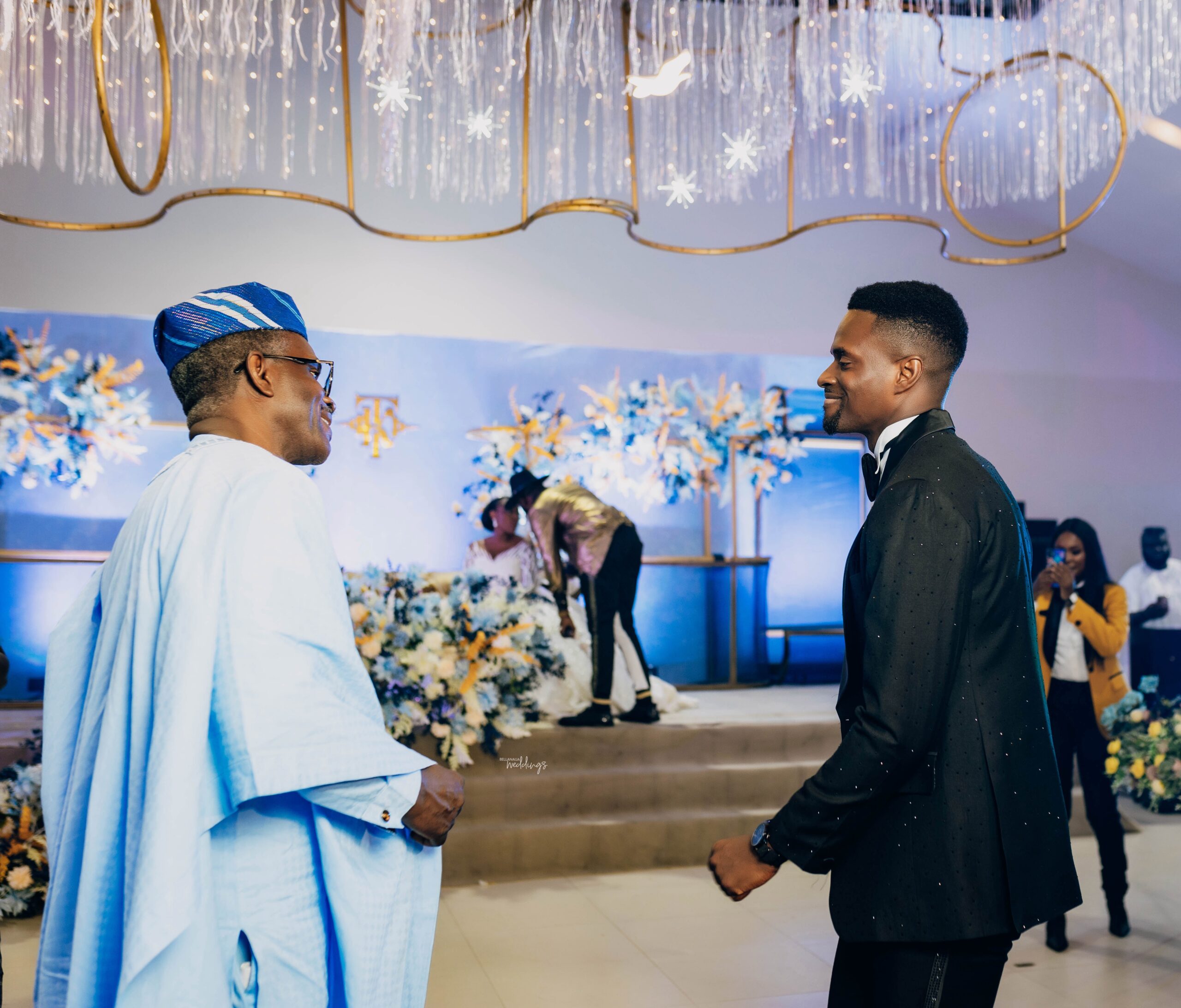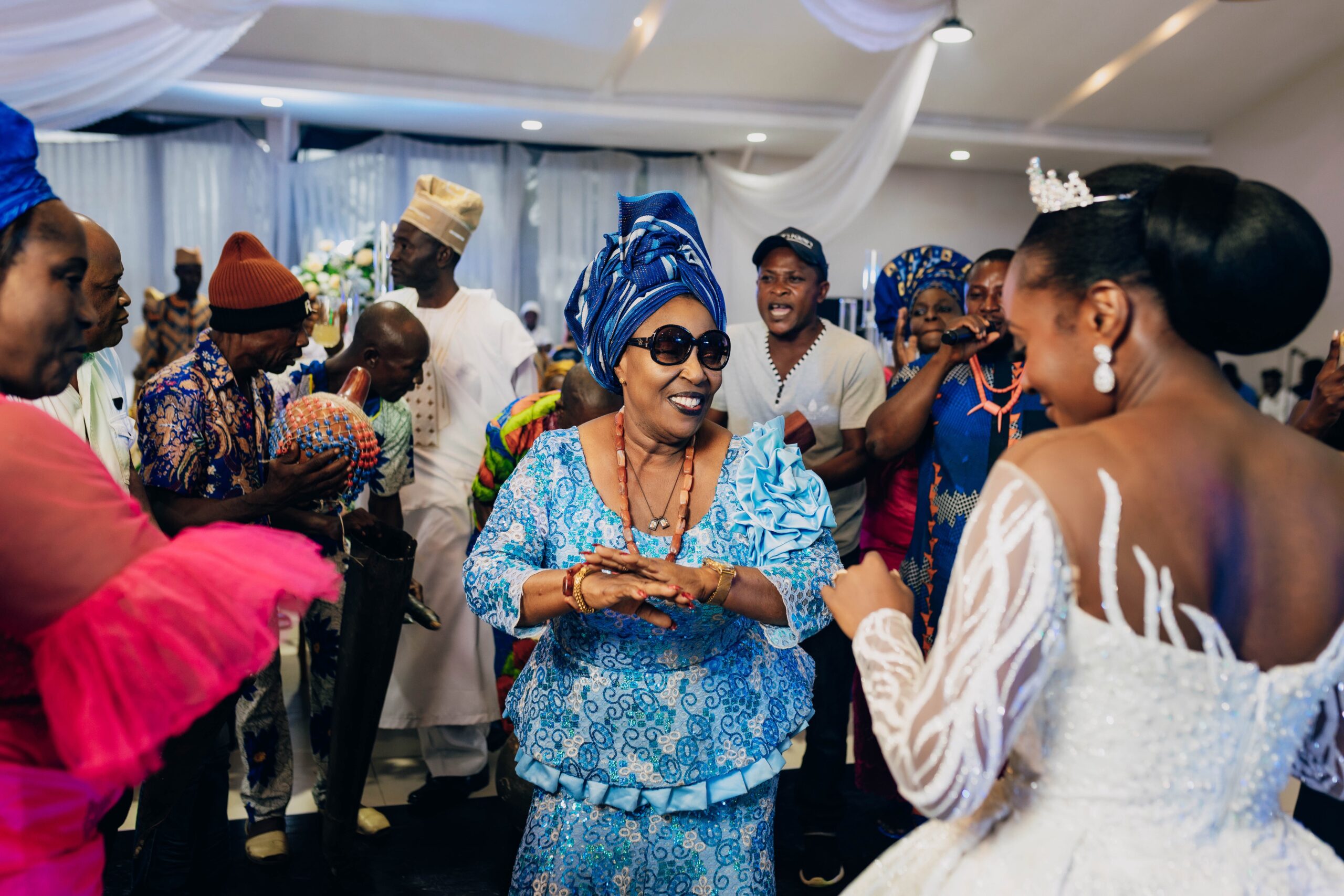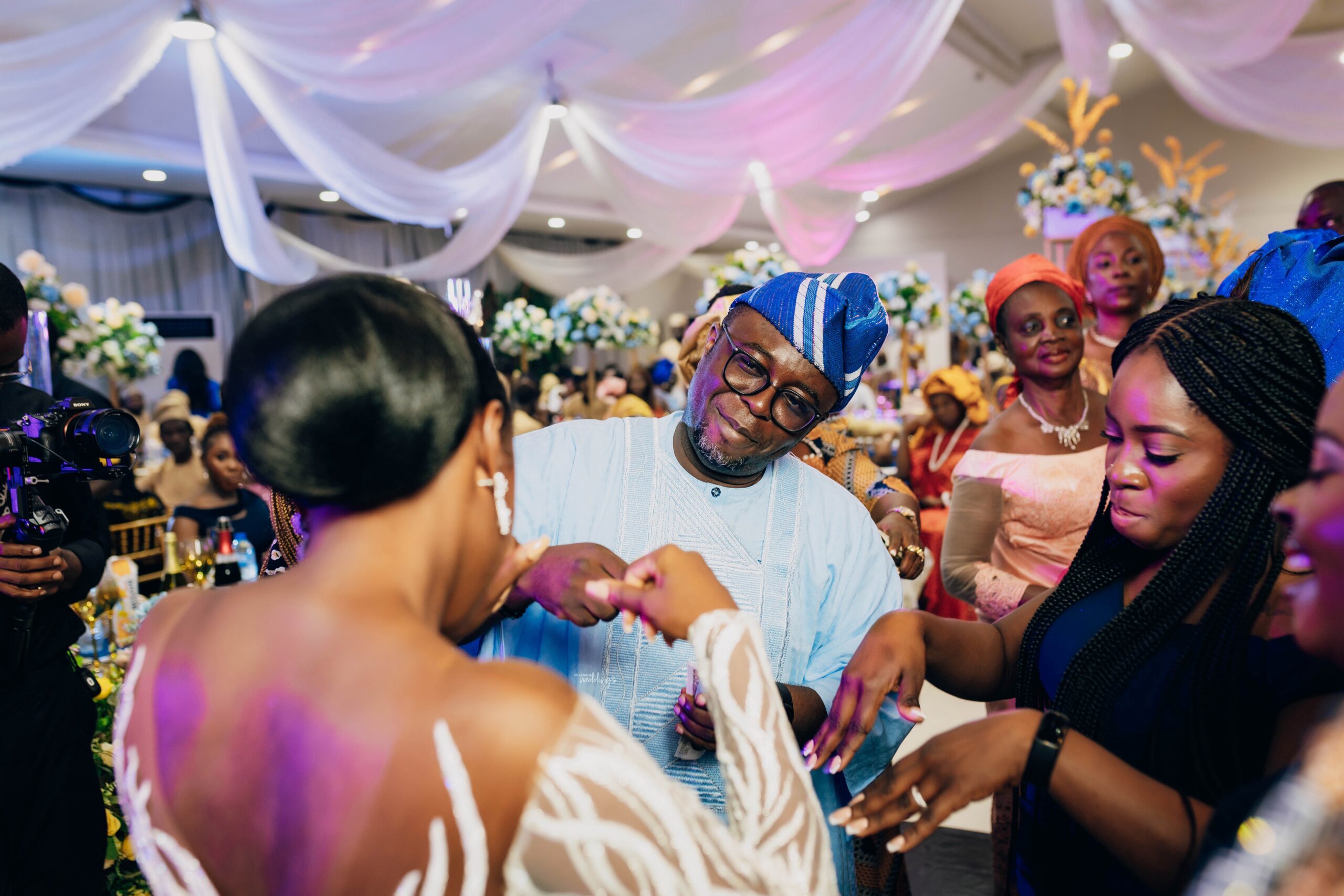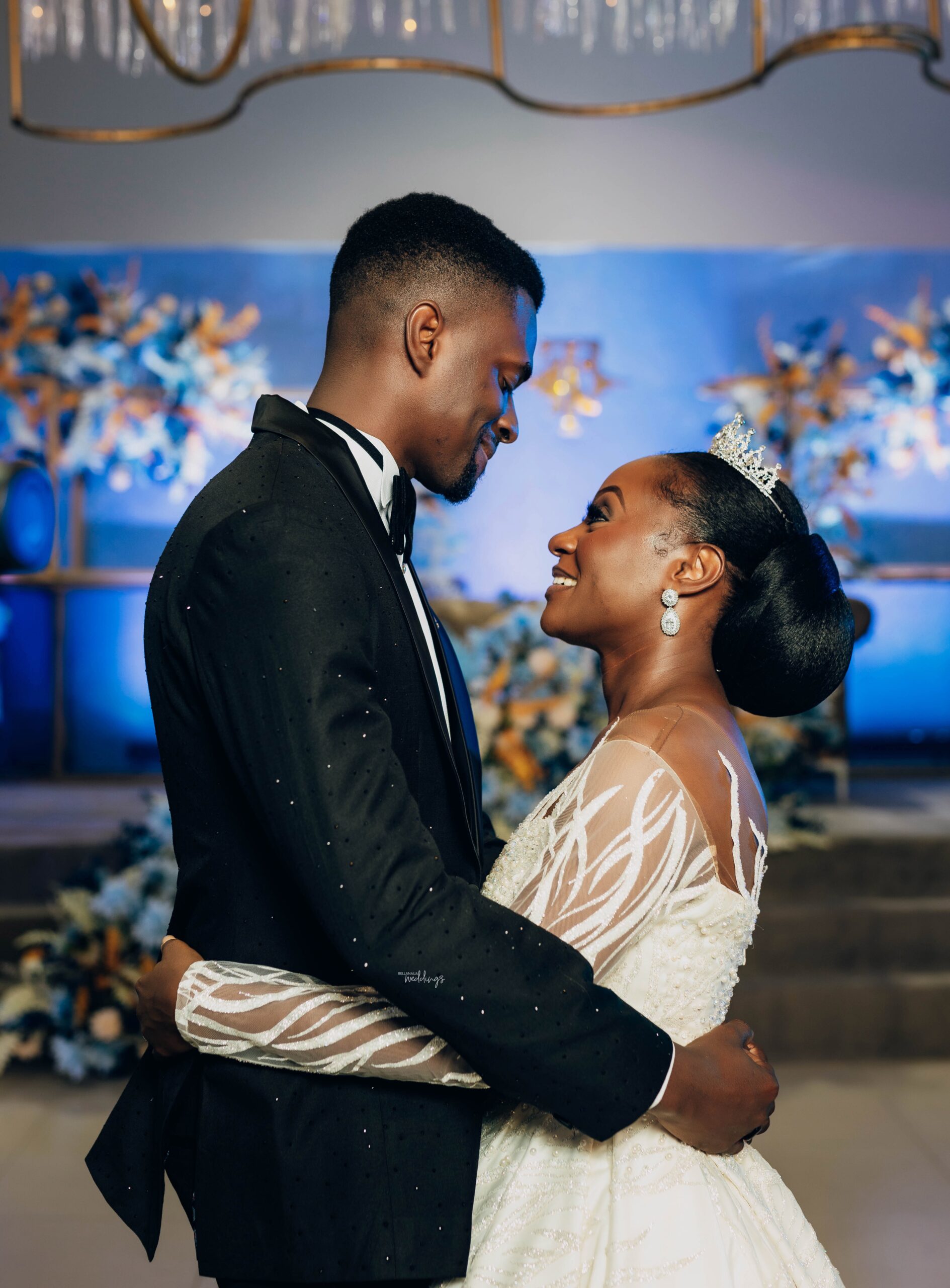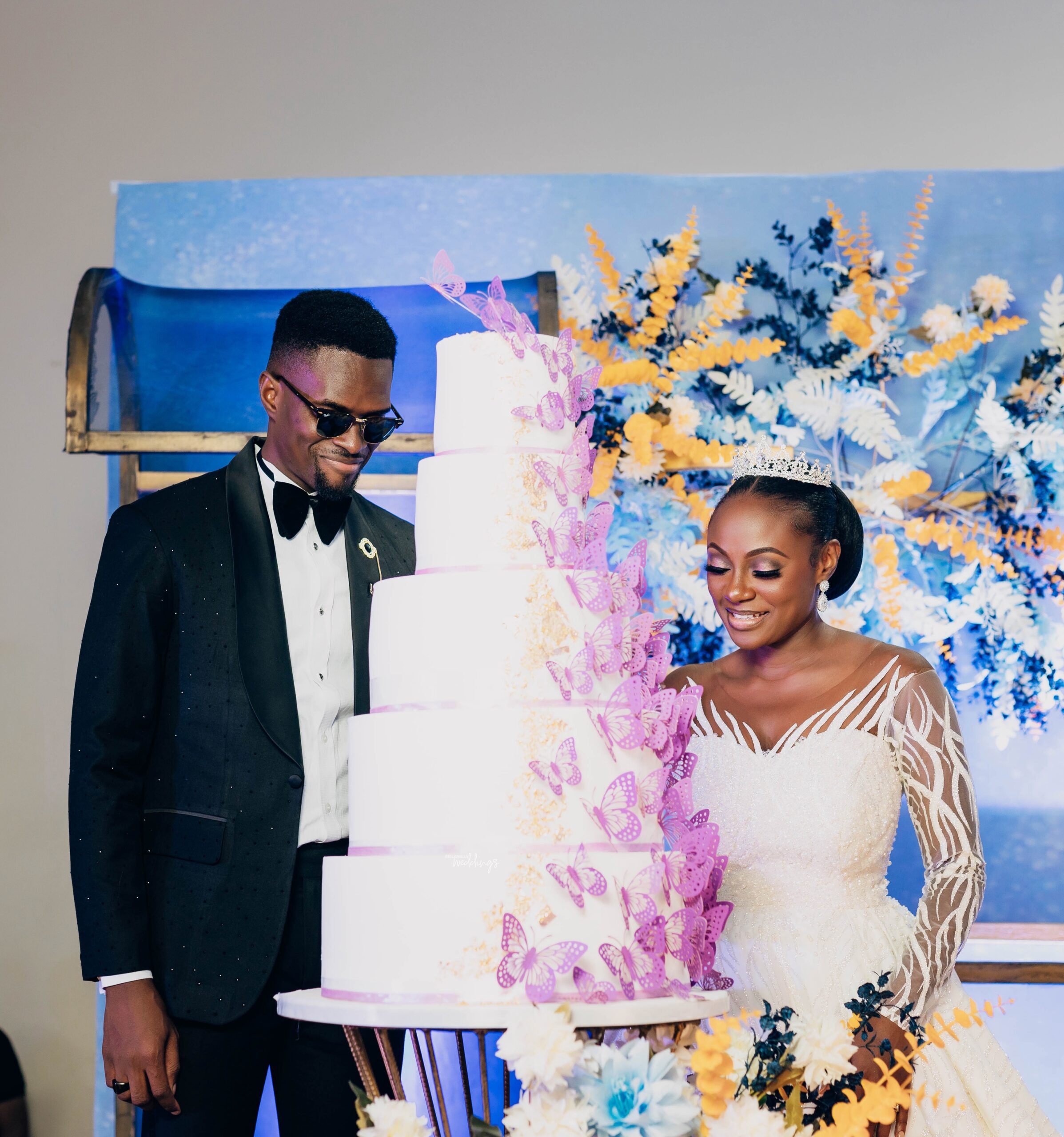 Let's see who's next!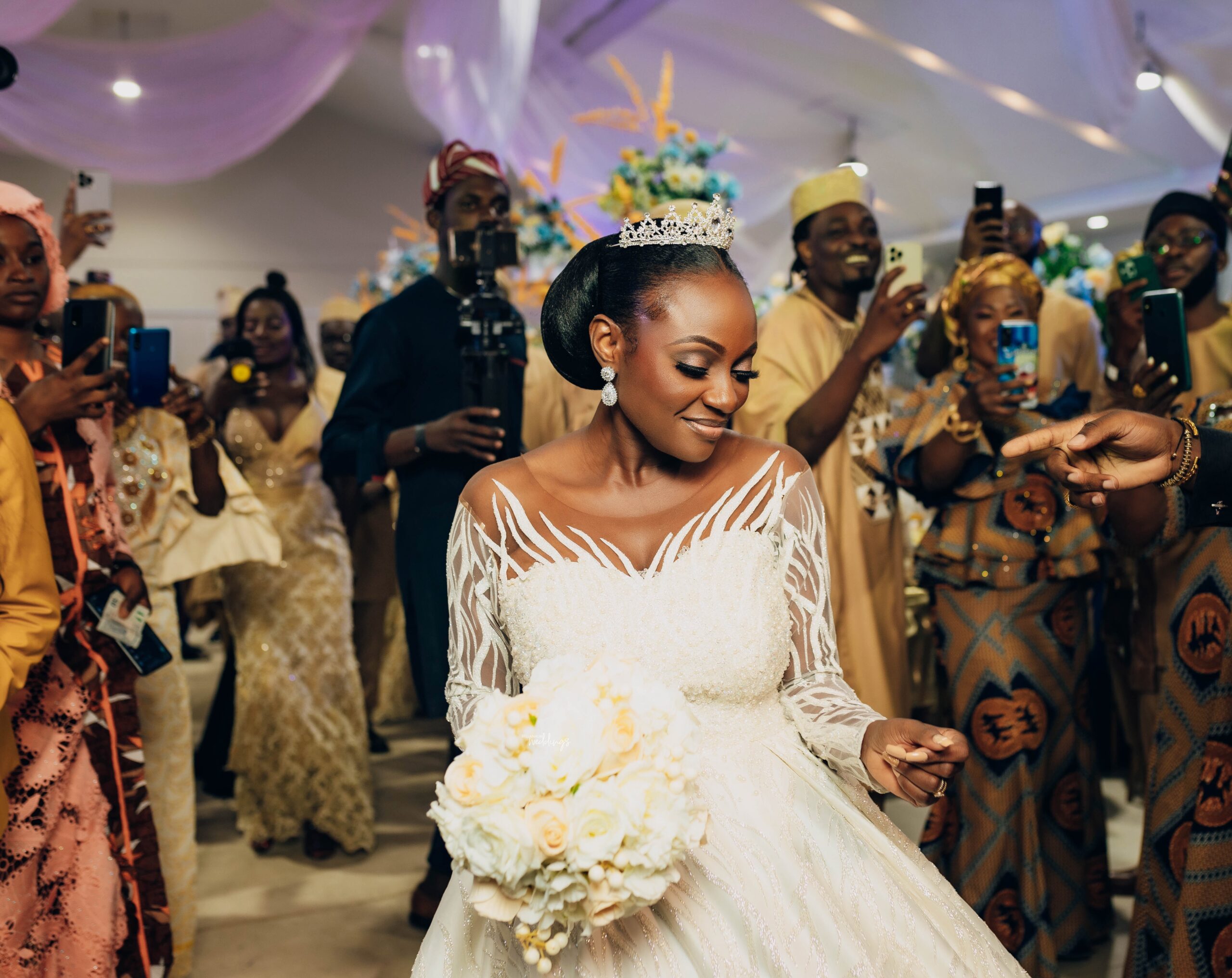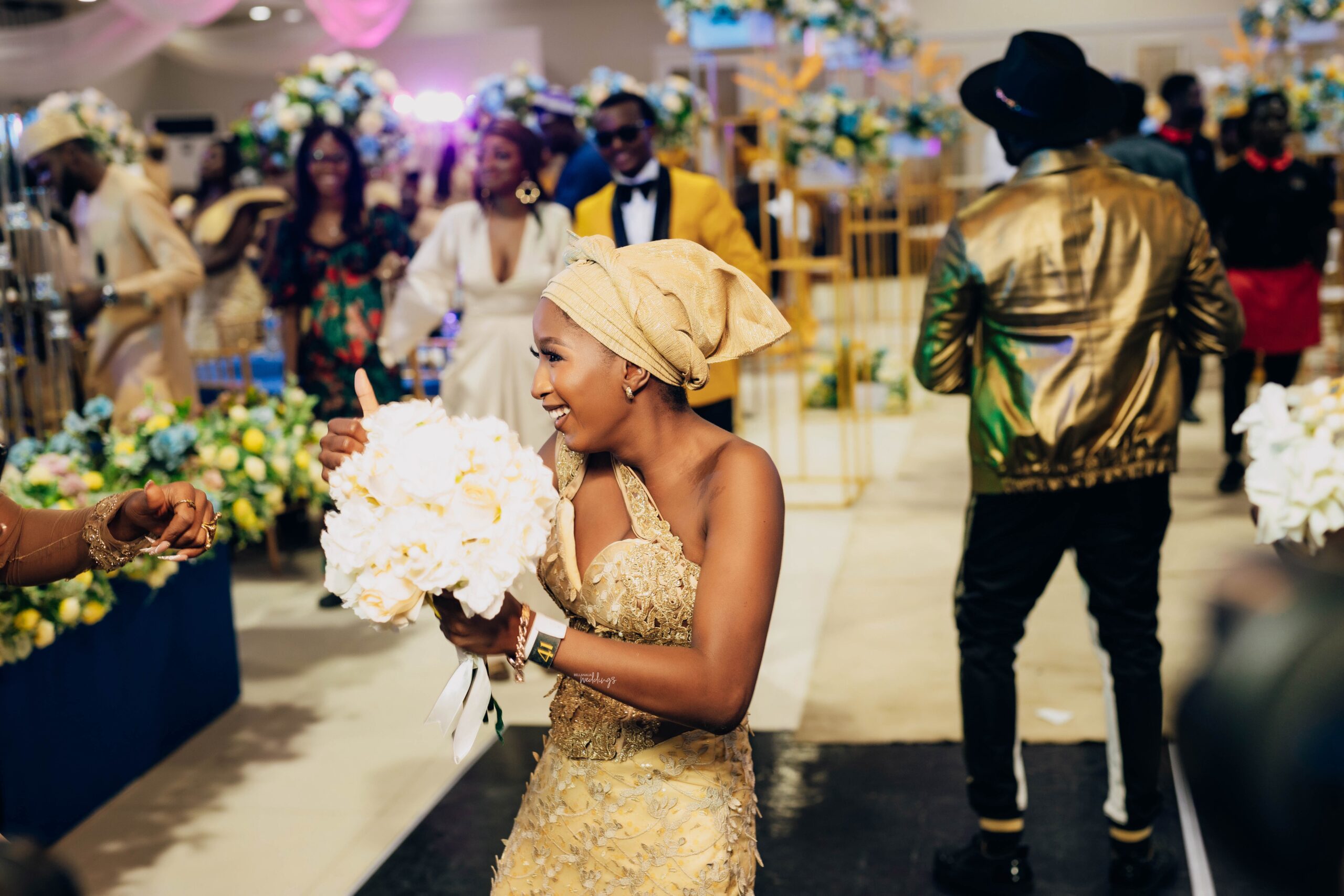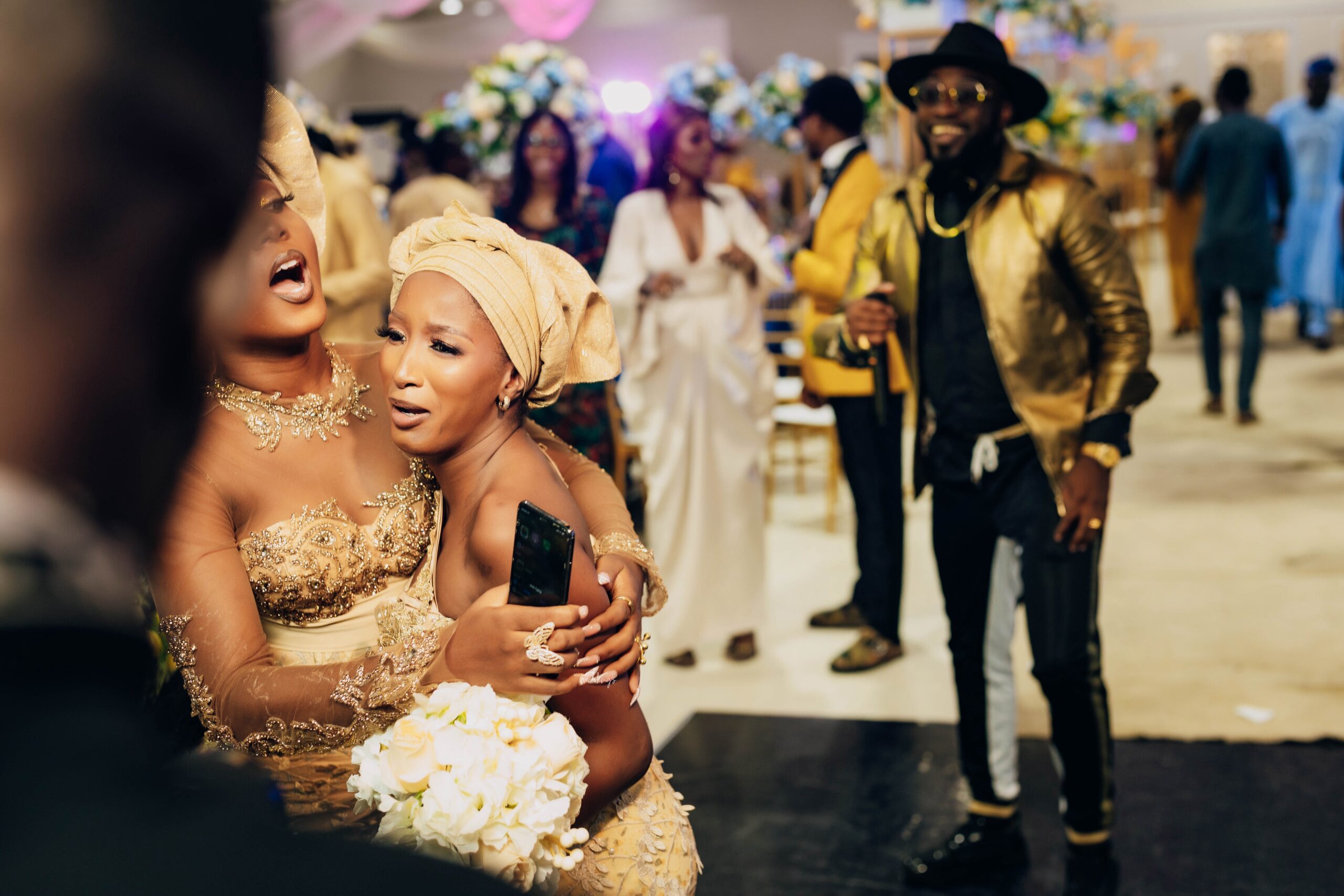 The lovebirds sure looked dashing in their second fit!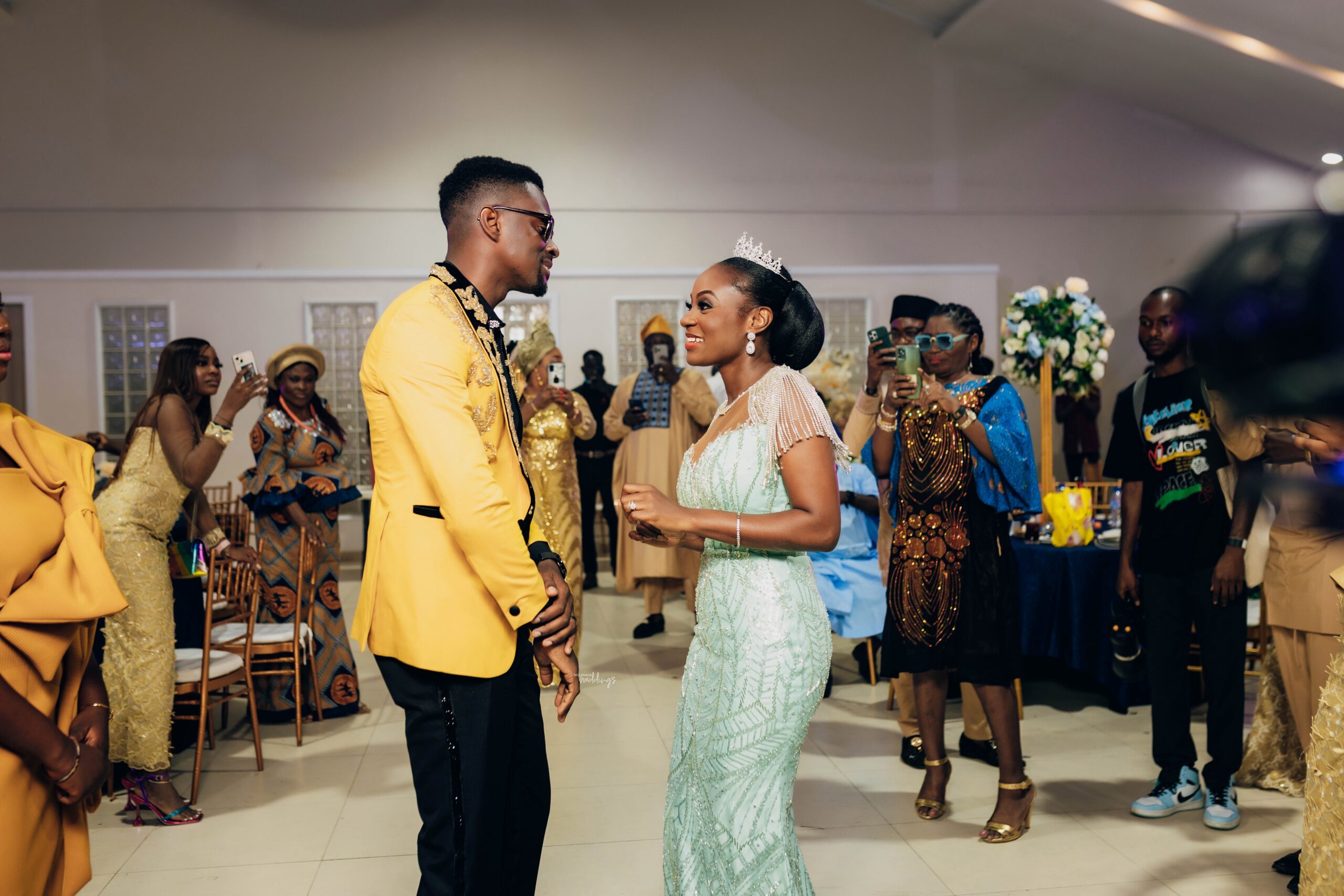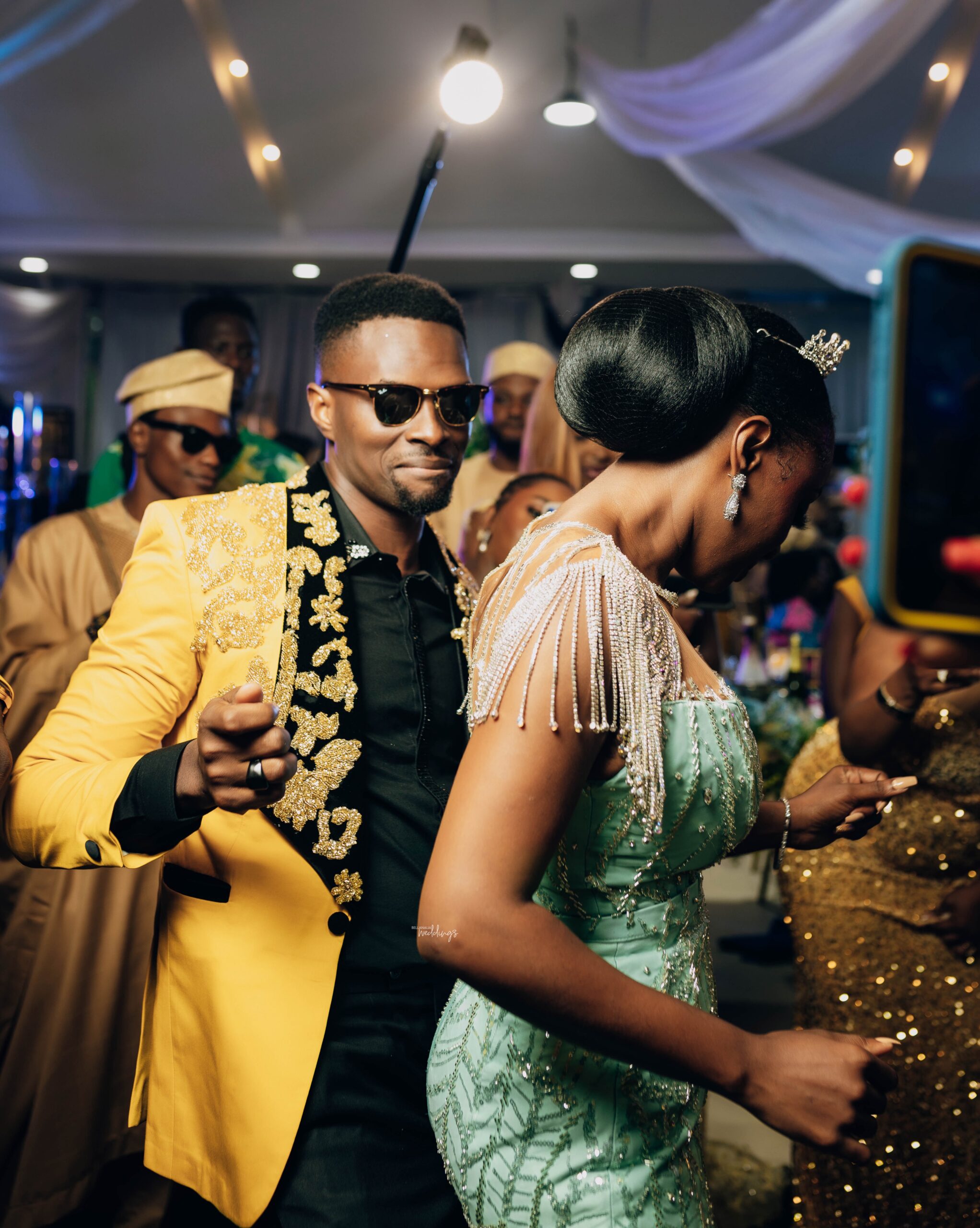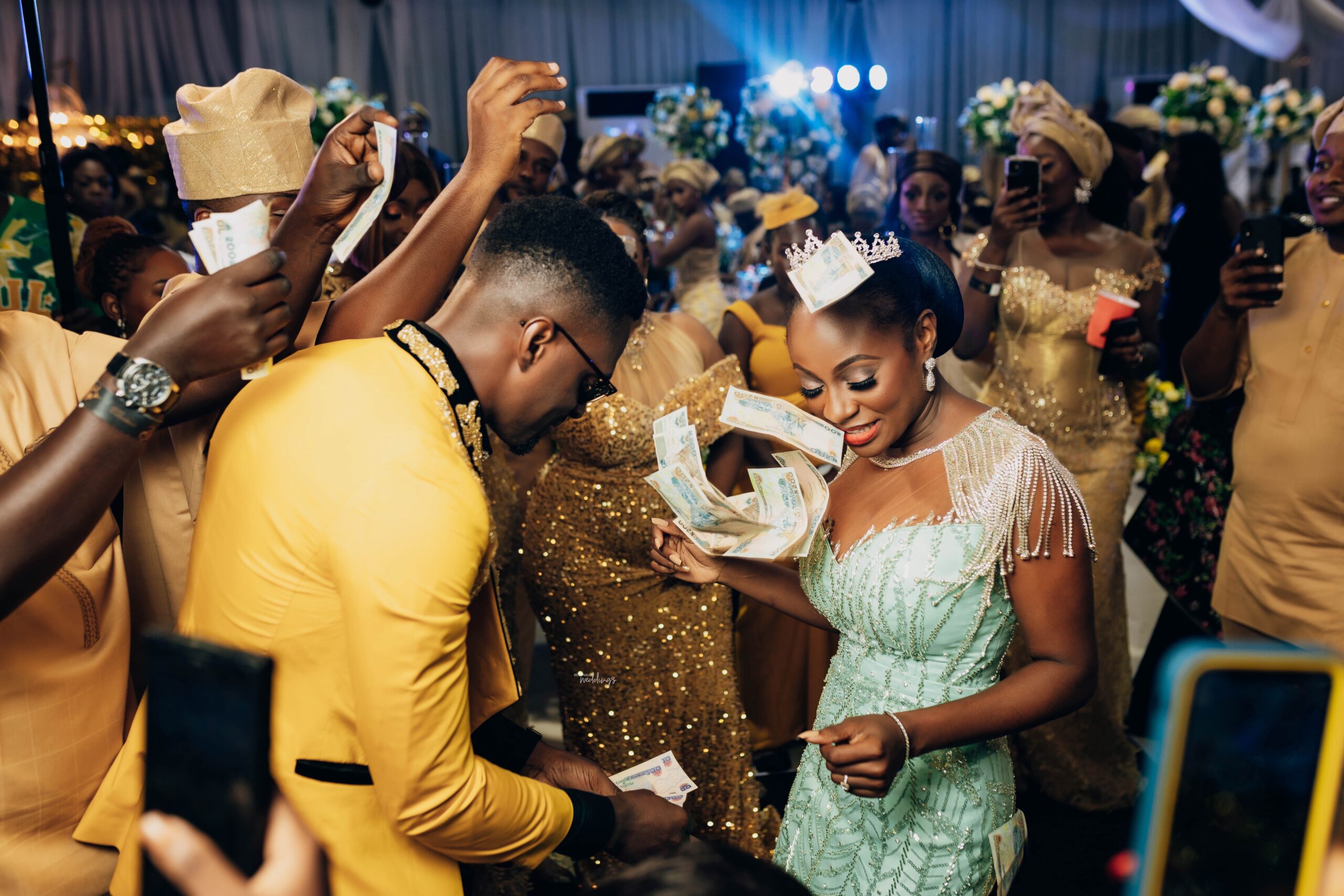 What's a wedding party without fun games!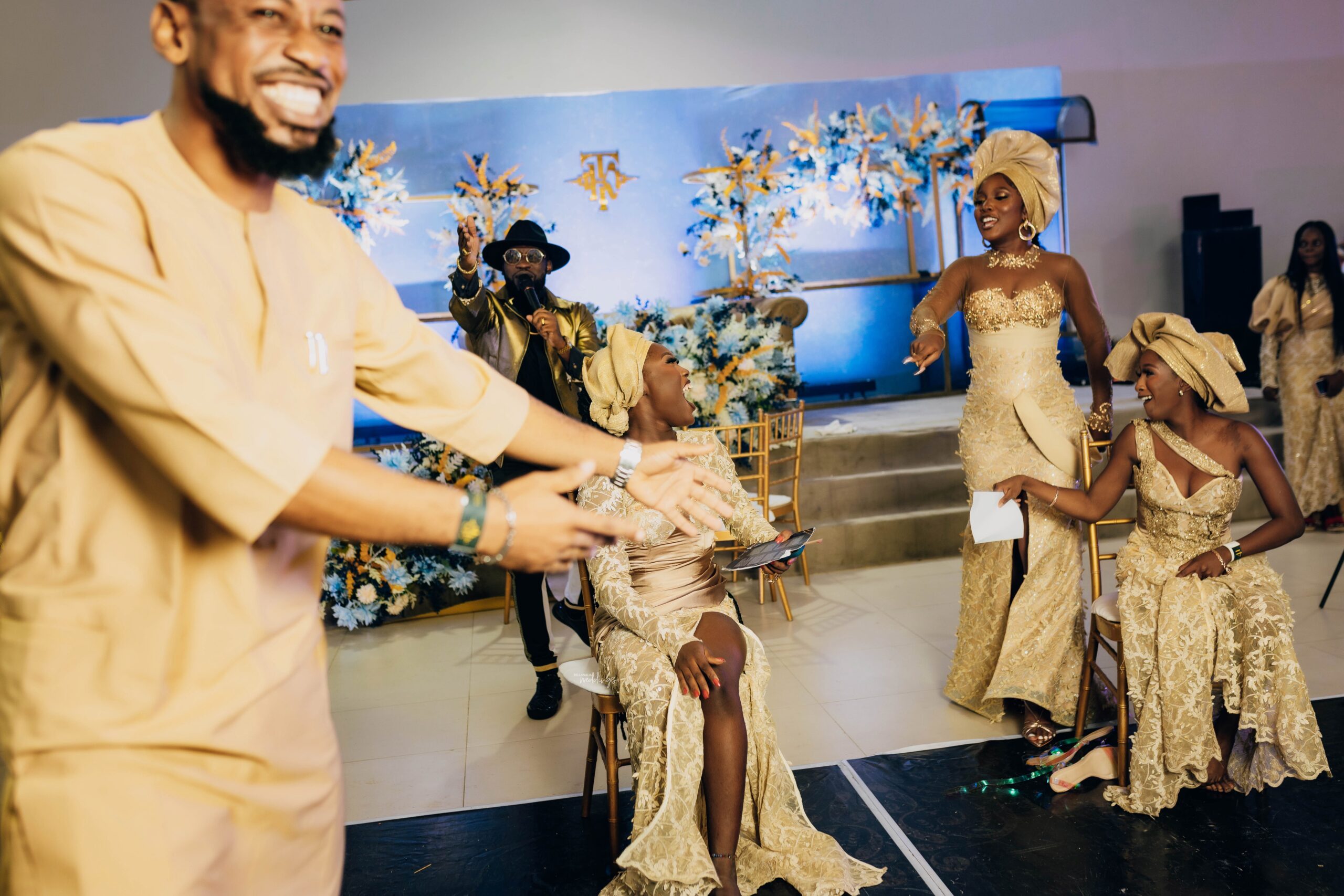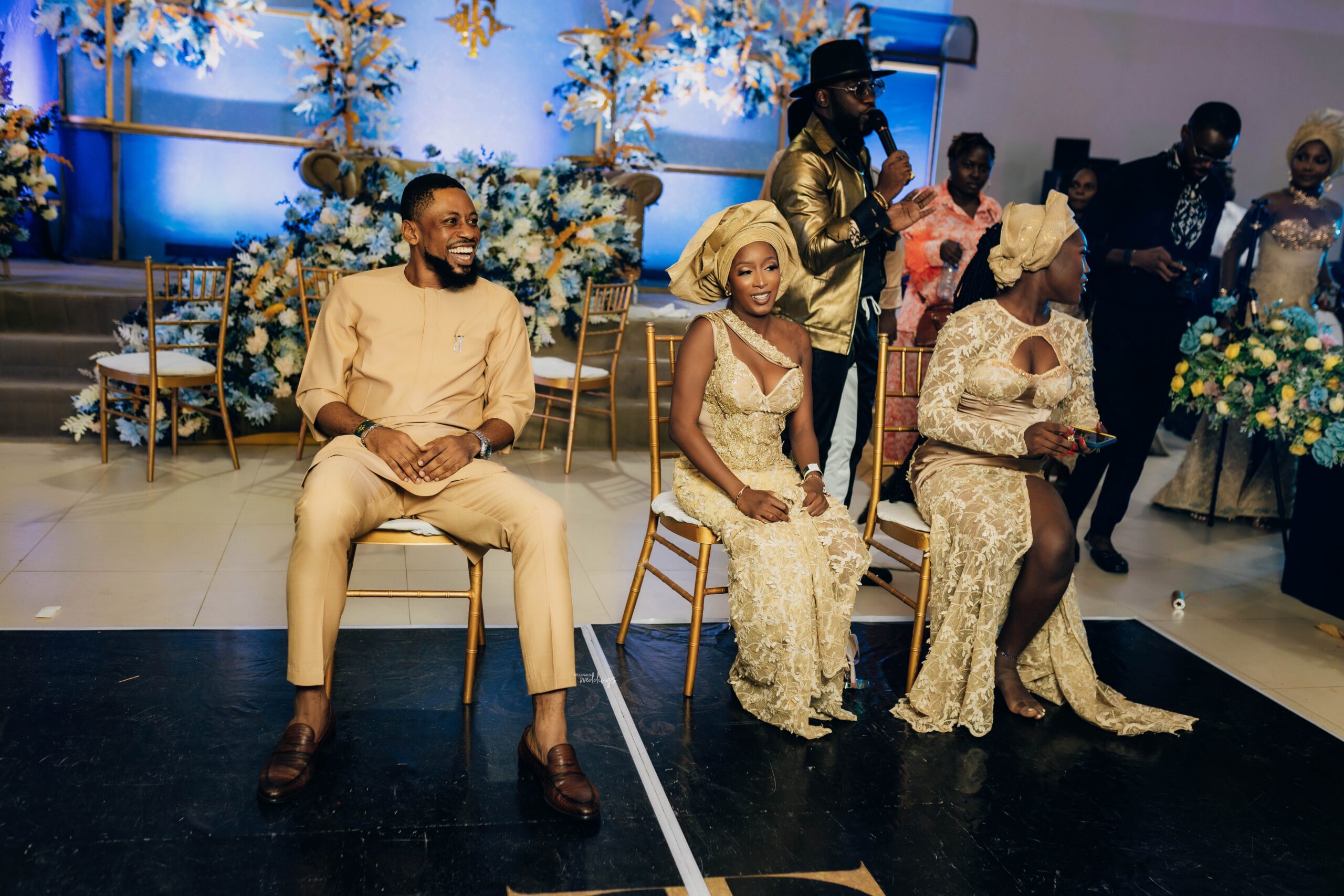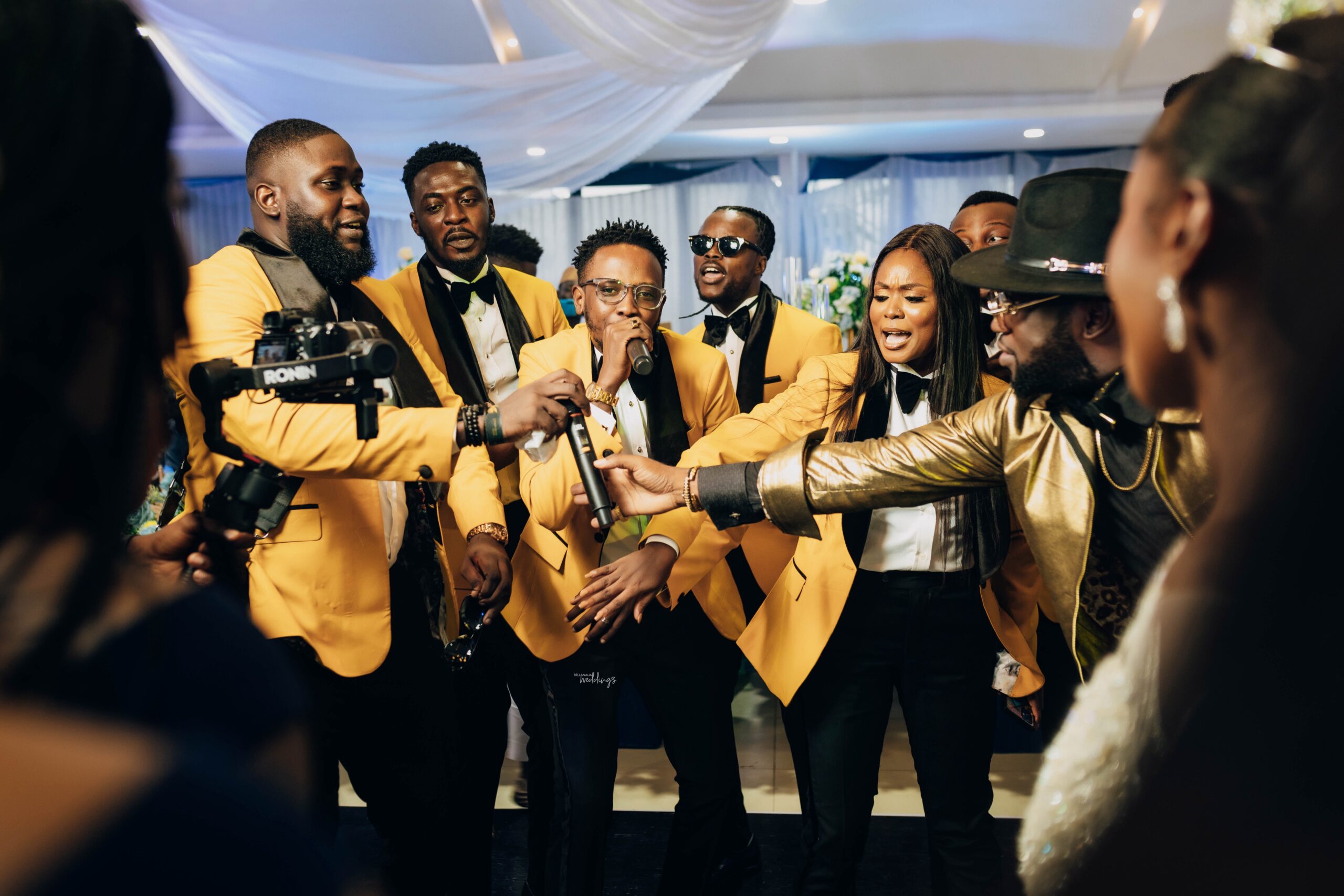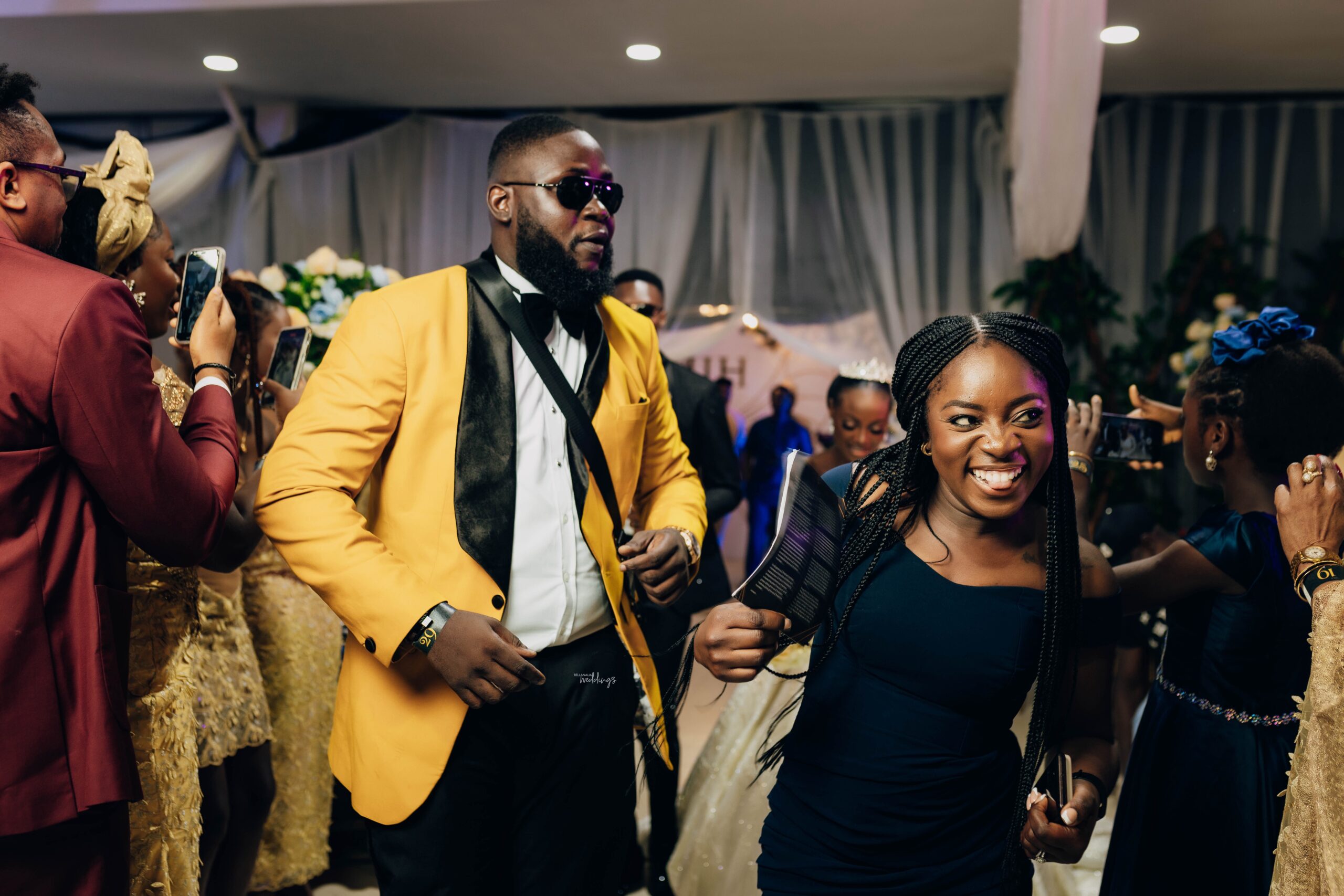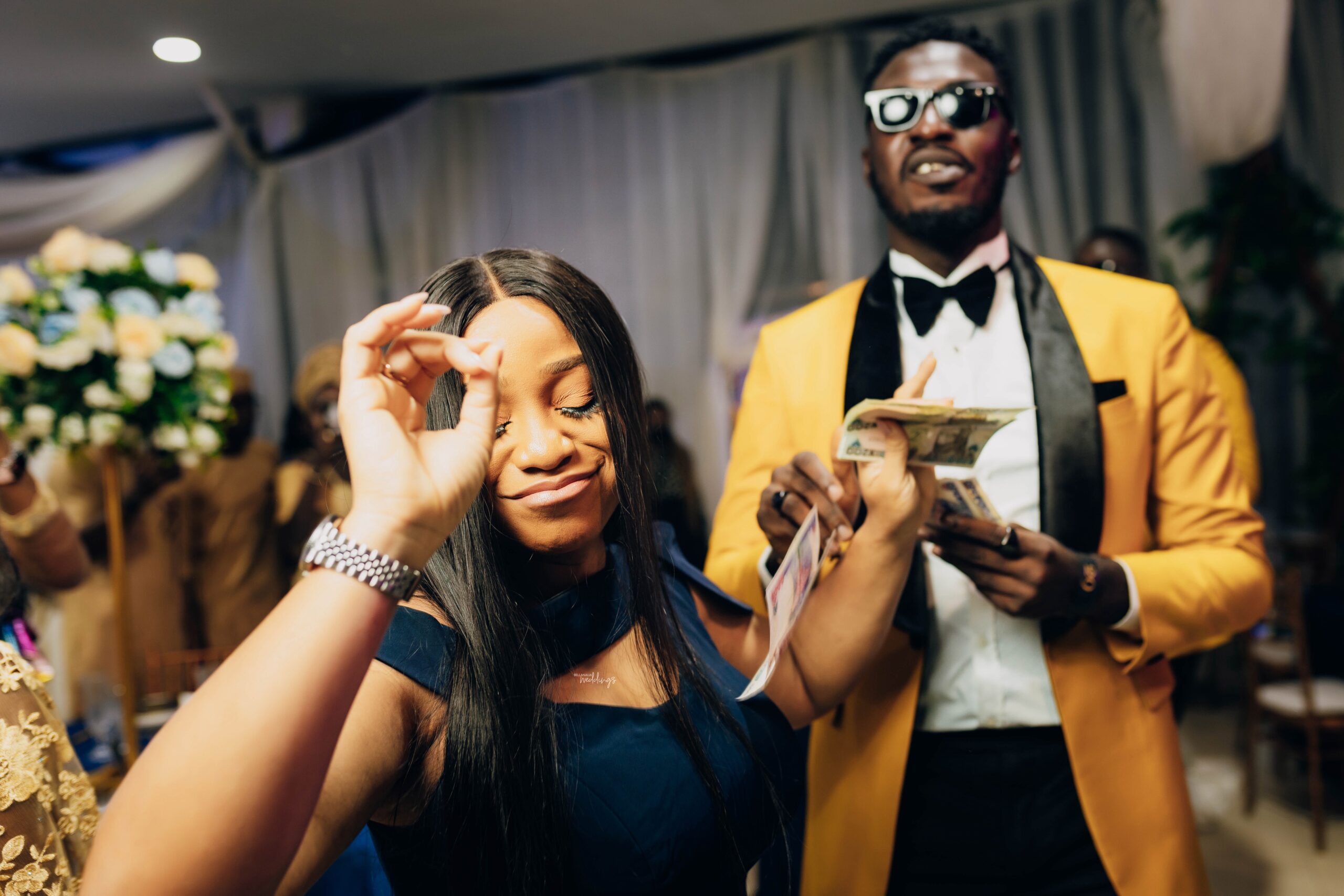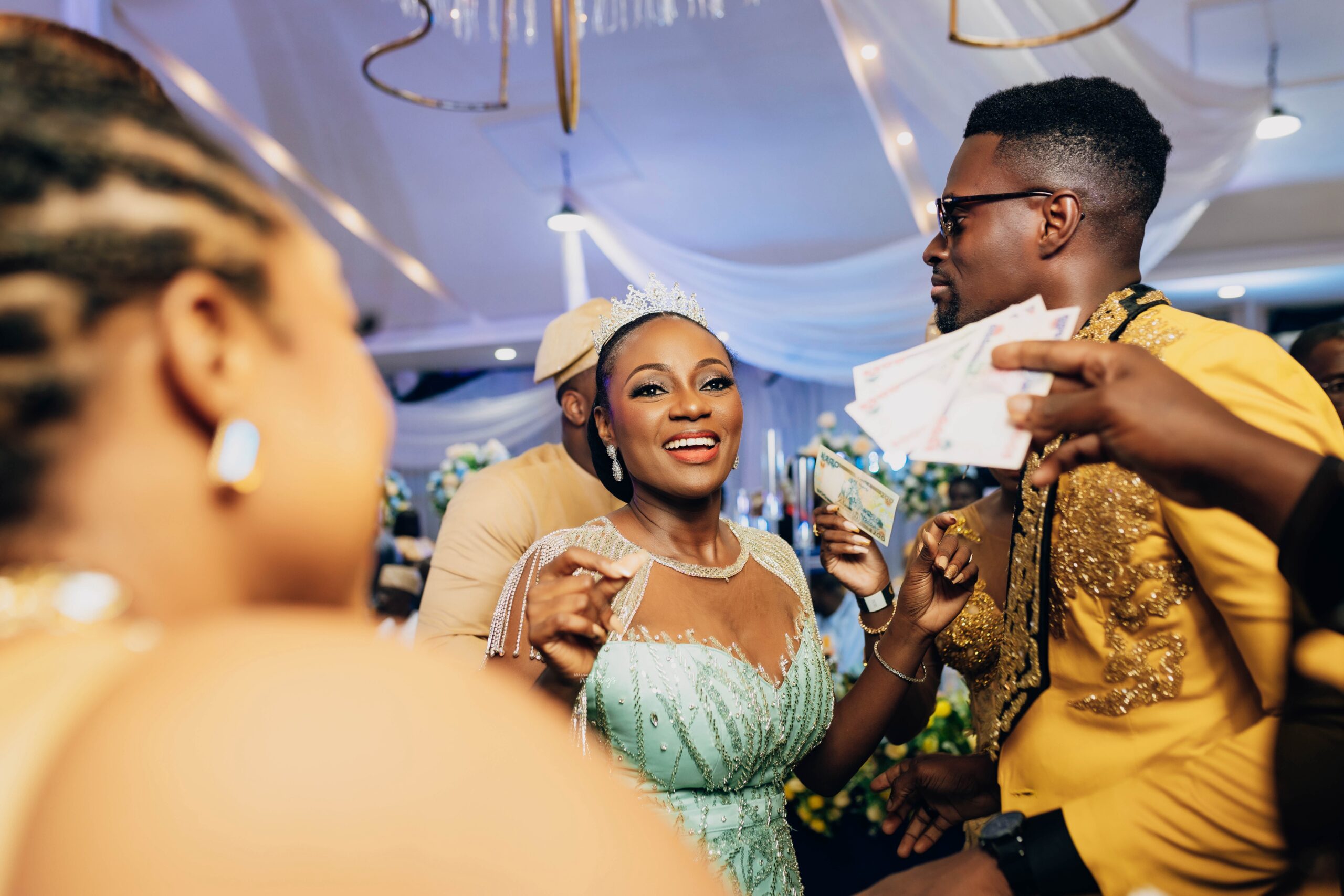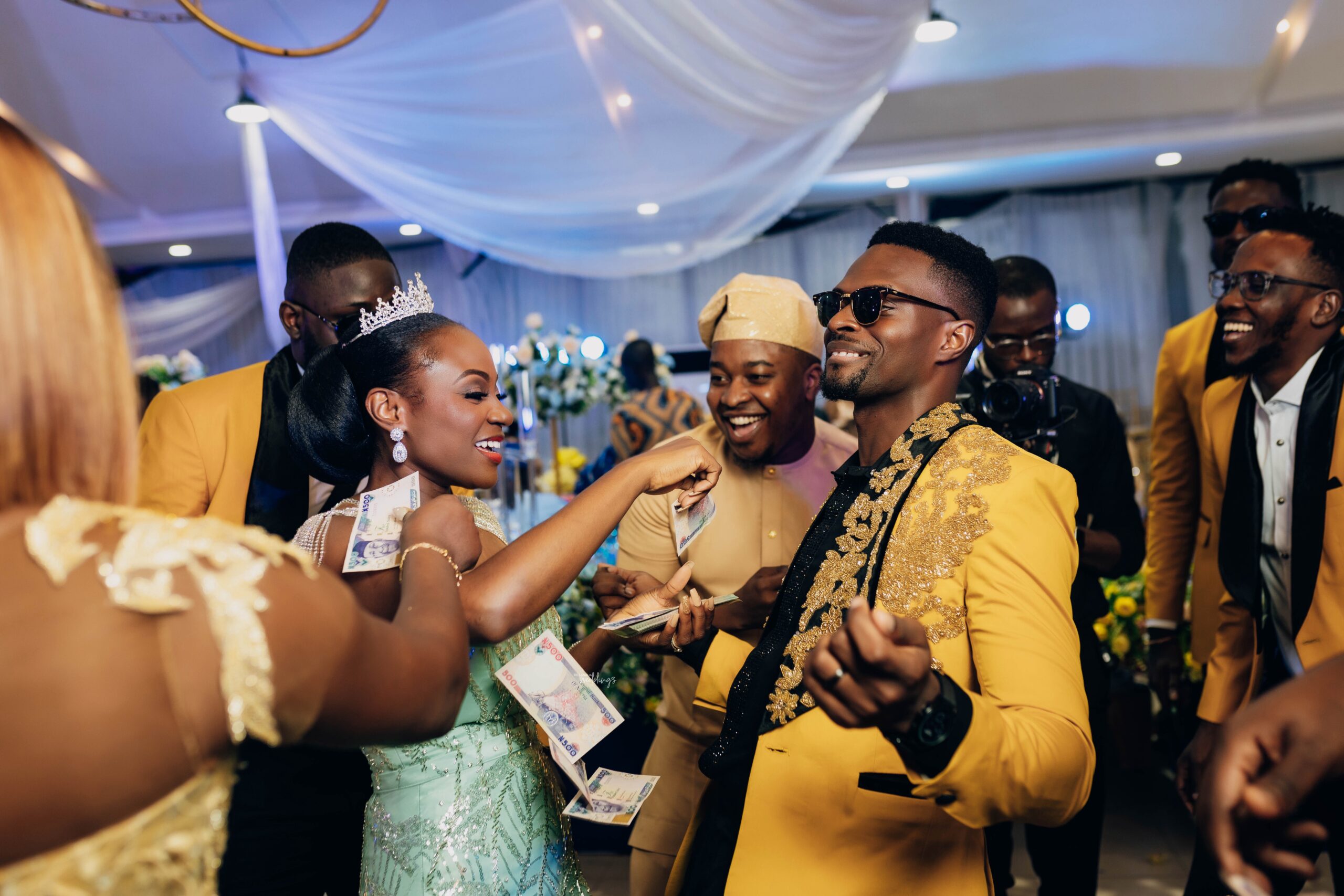 Now, it's time for the after-party!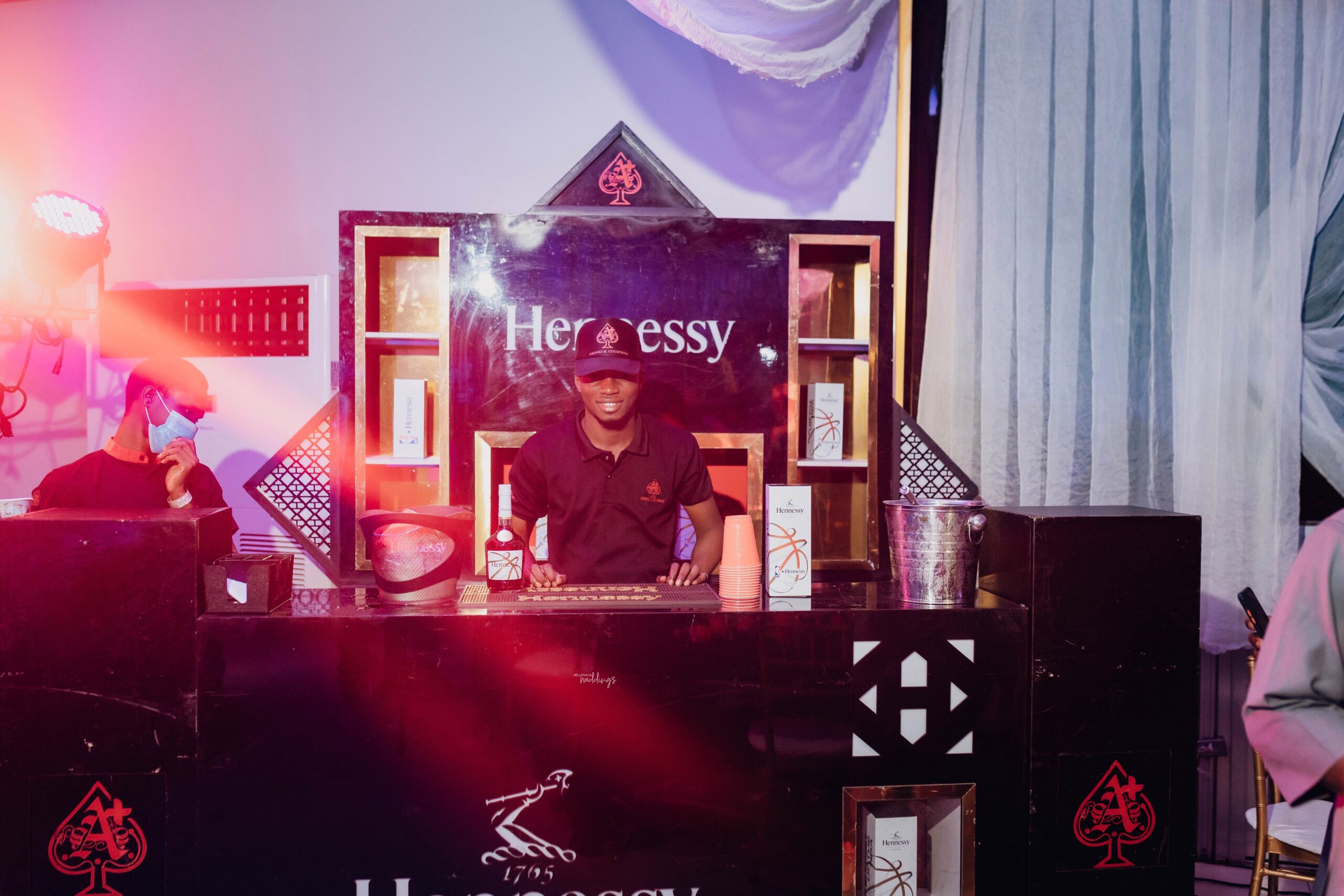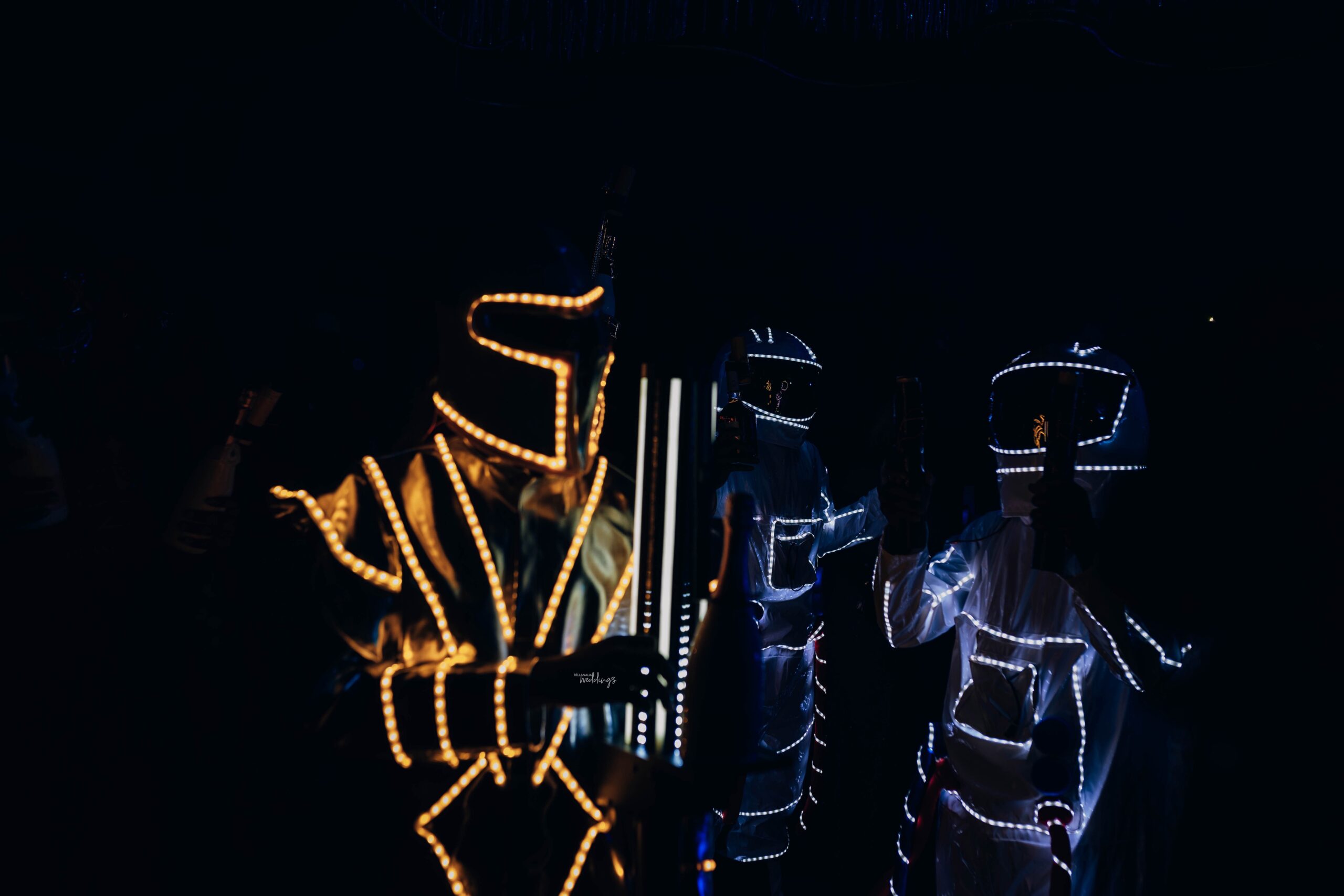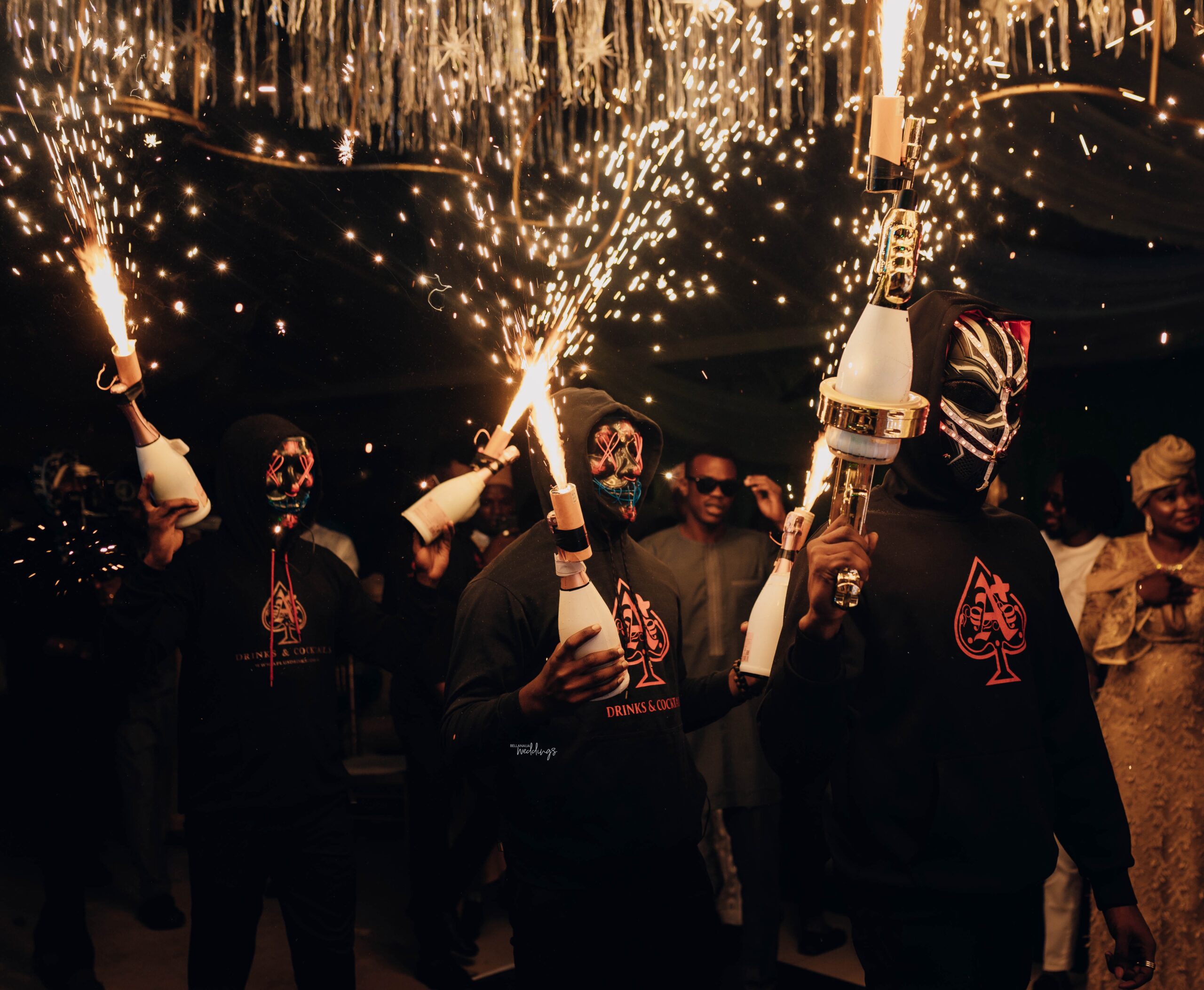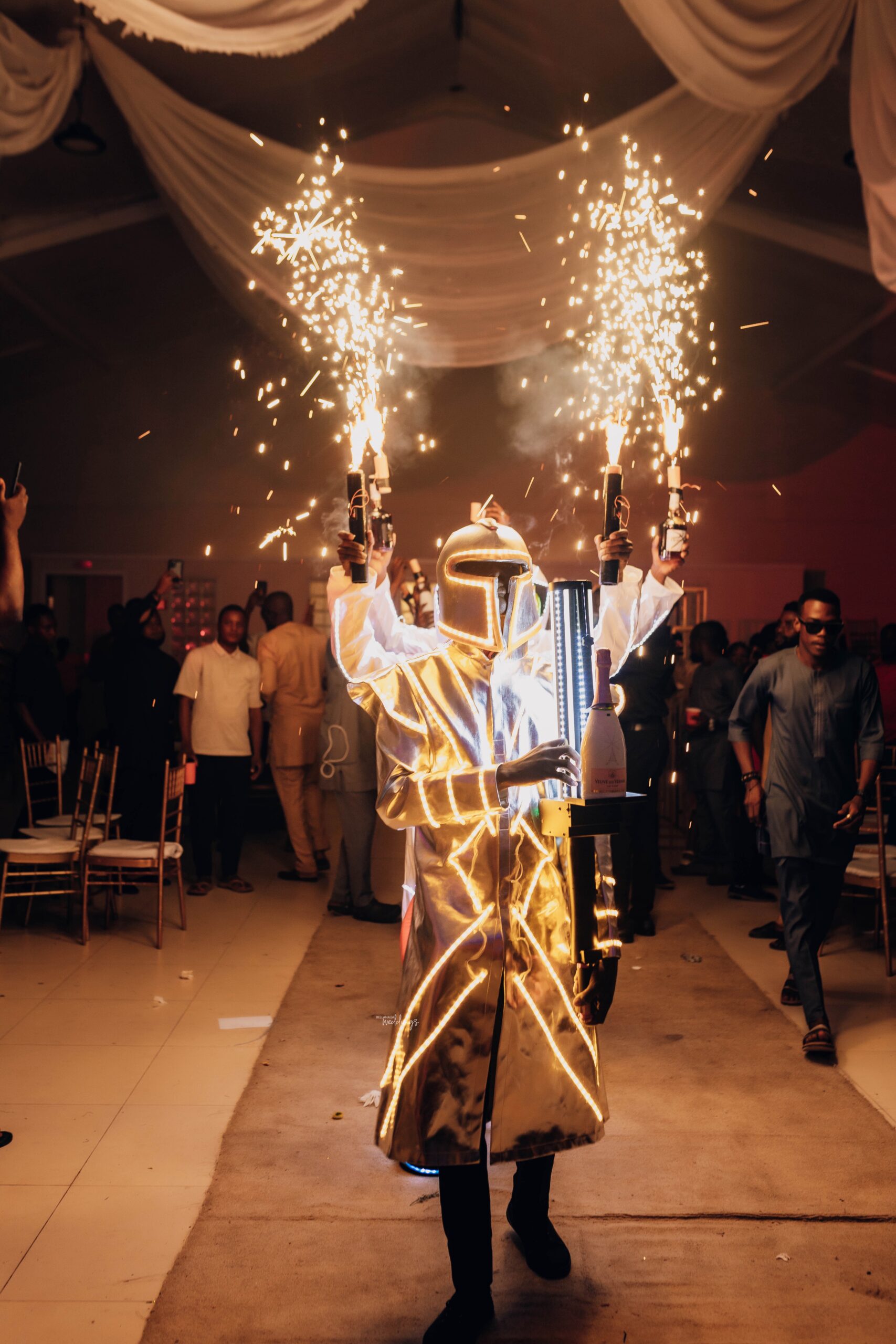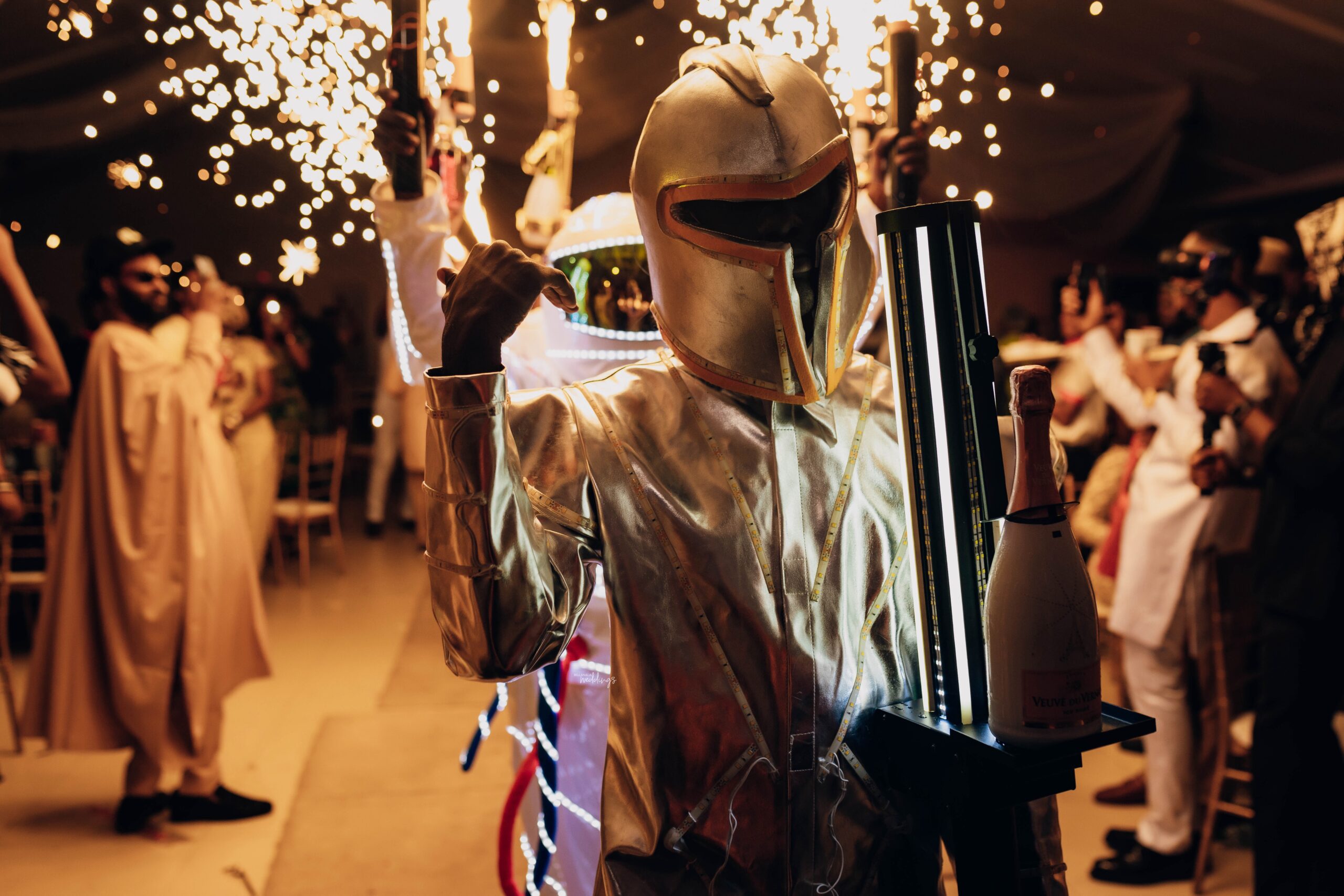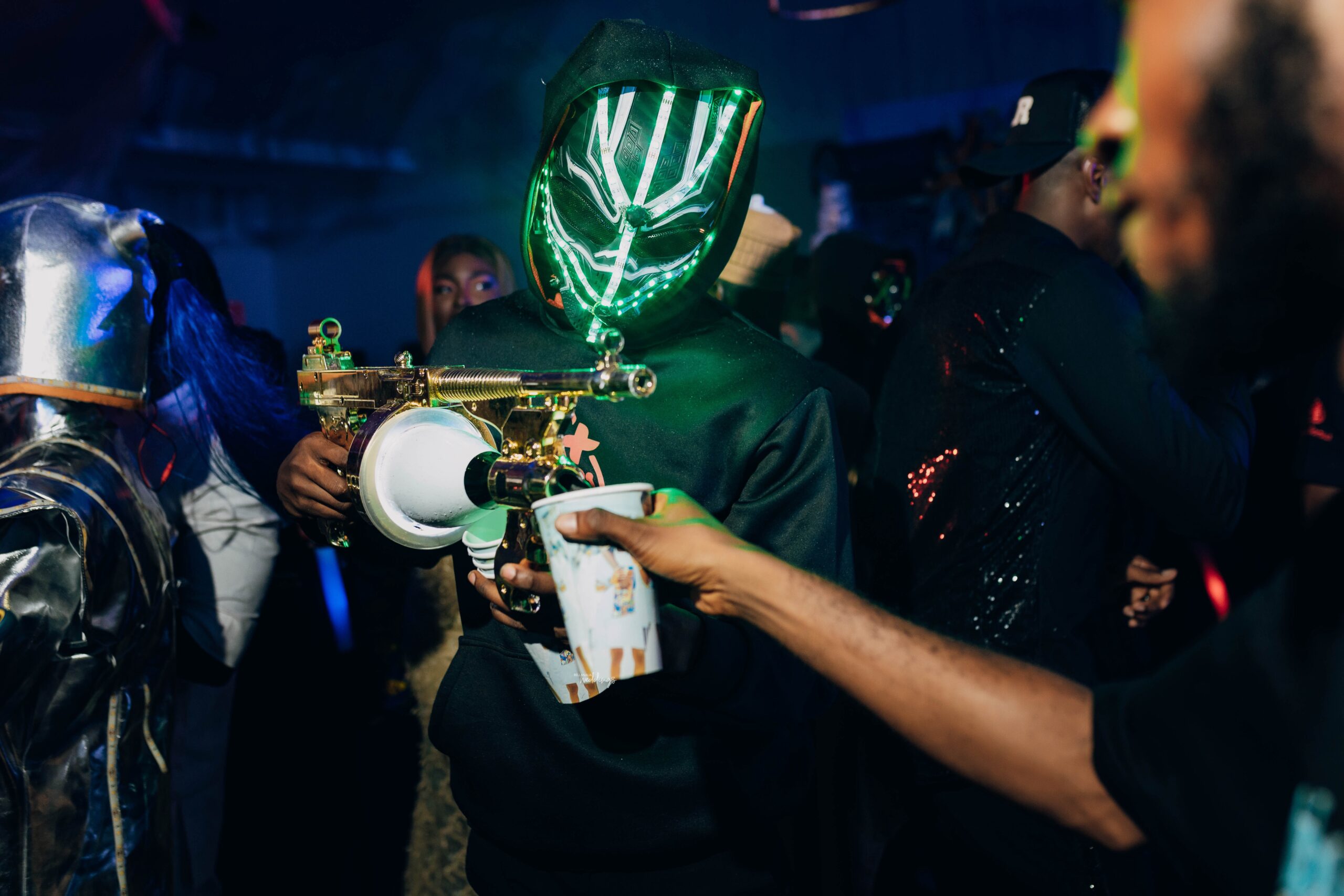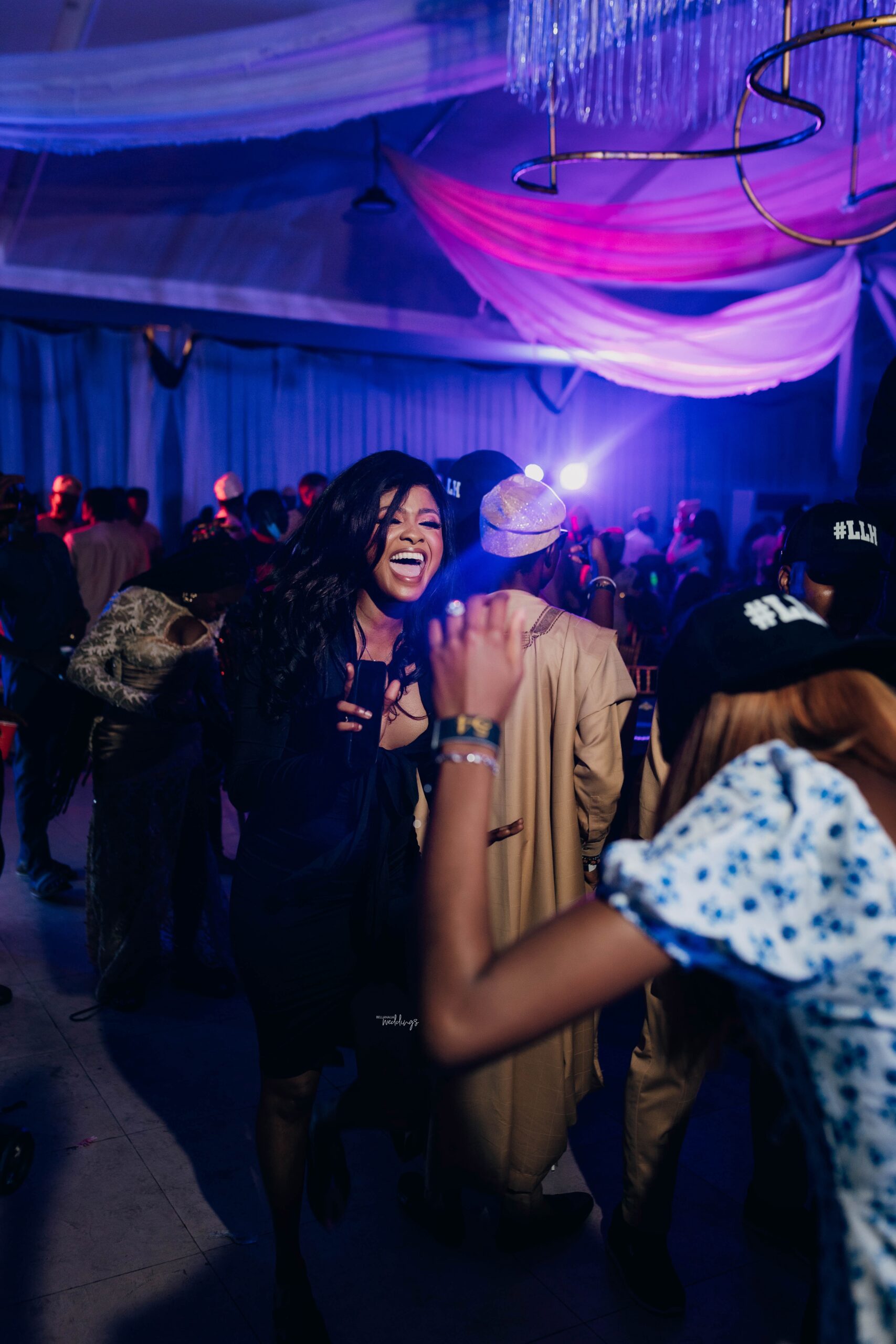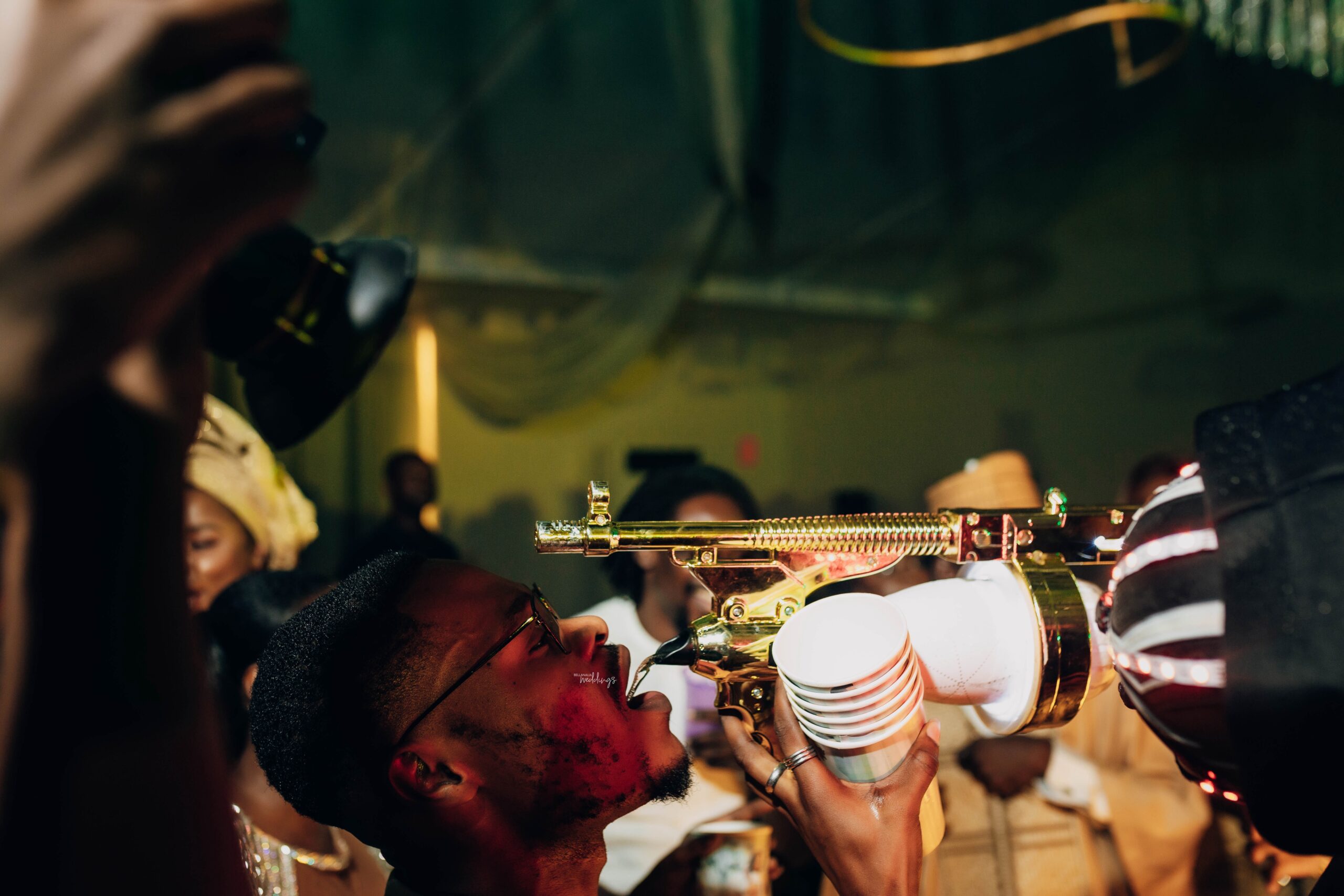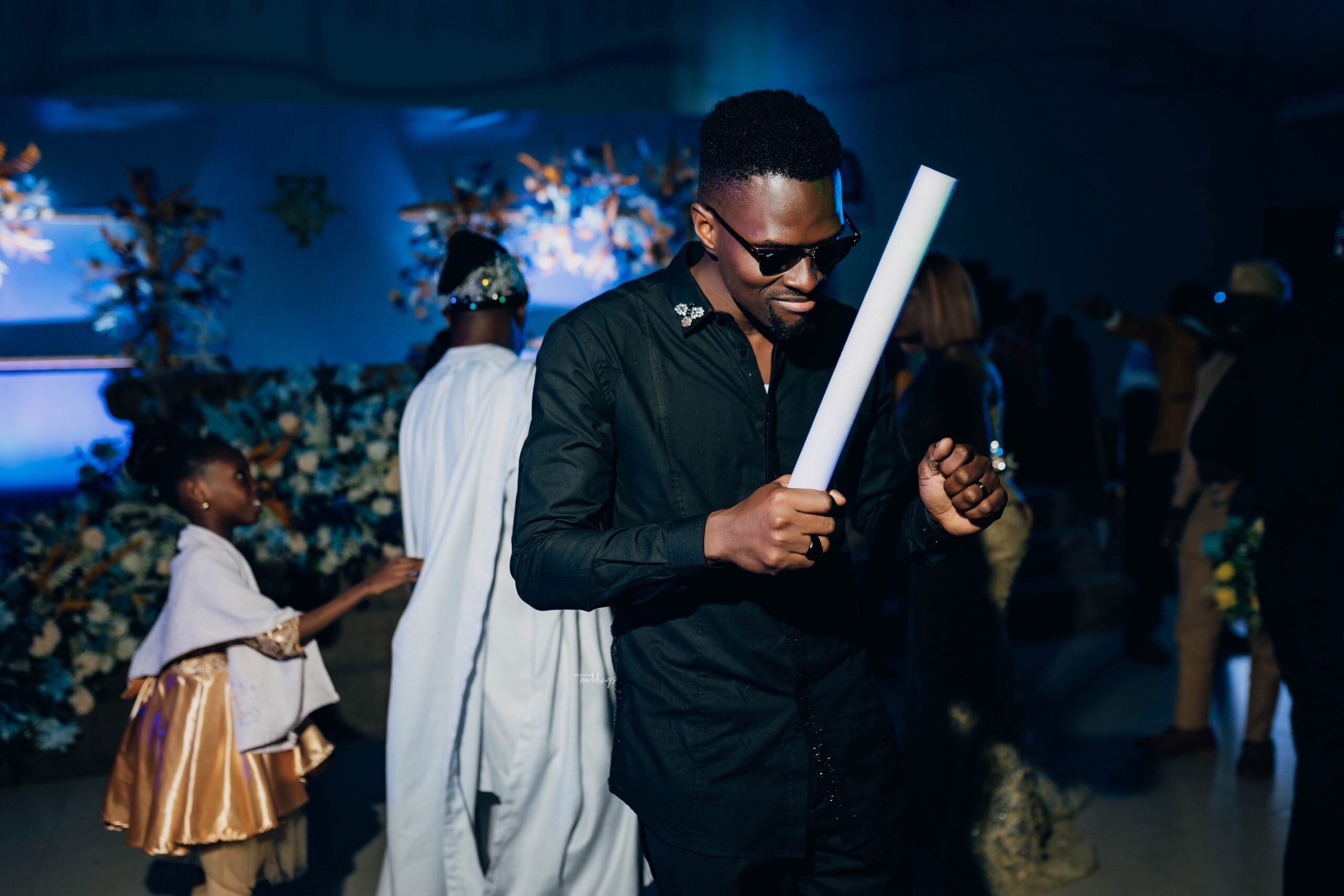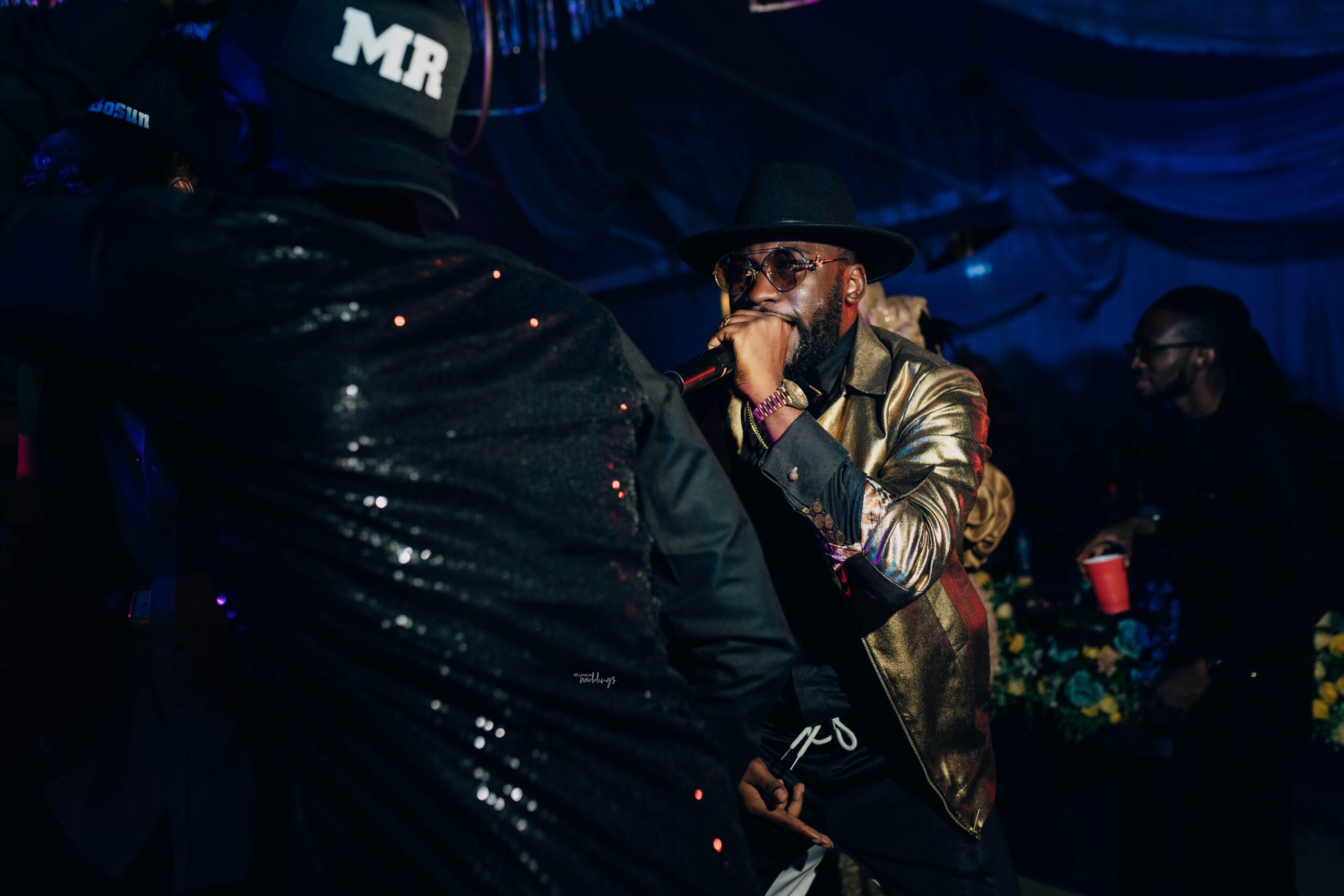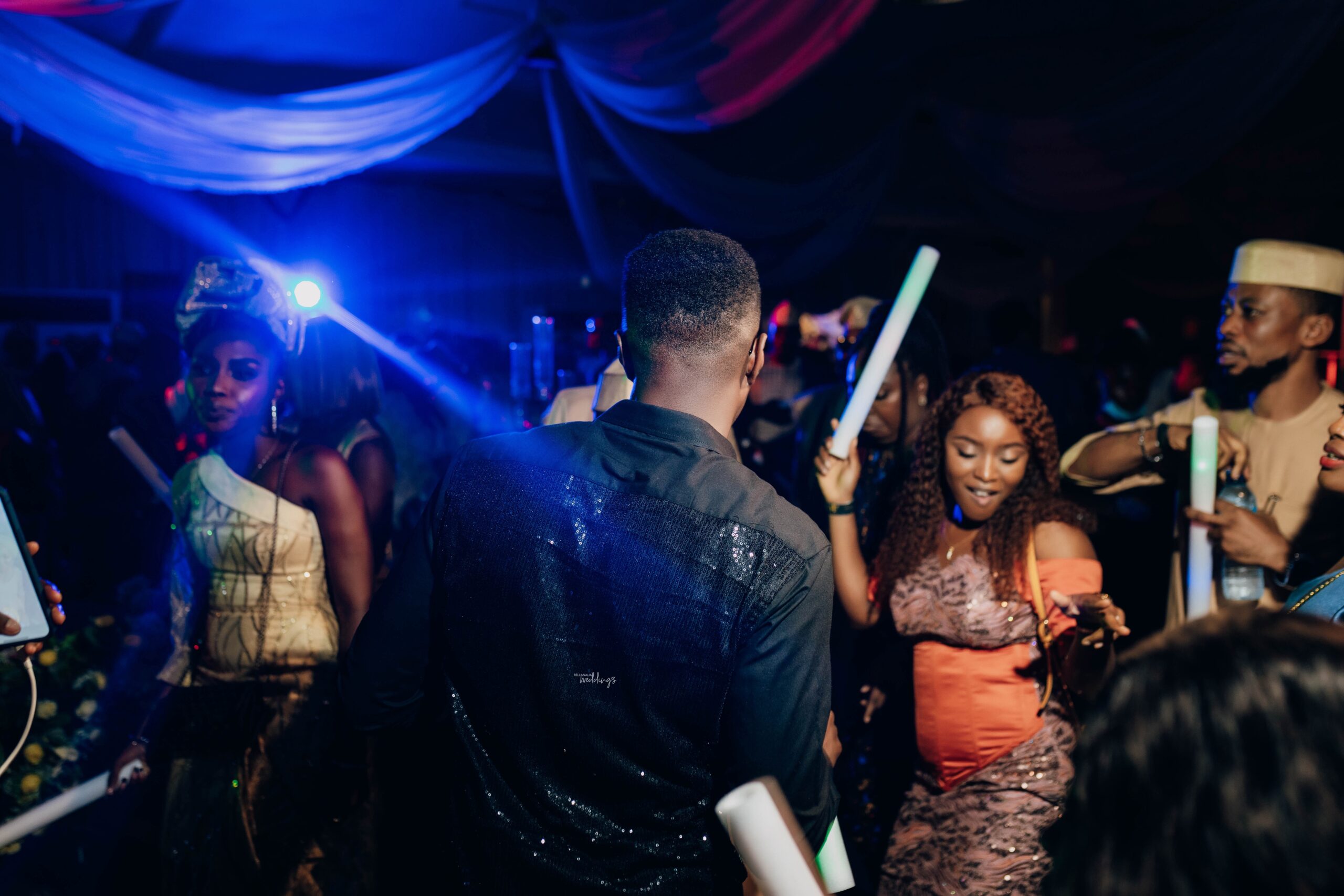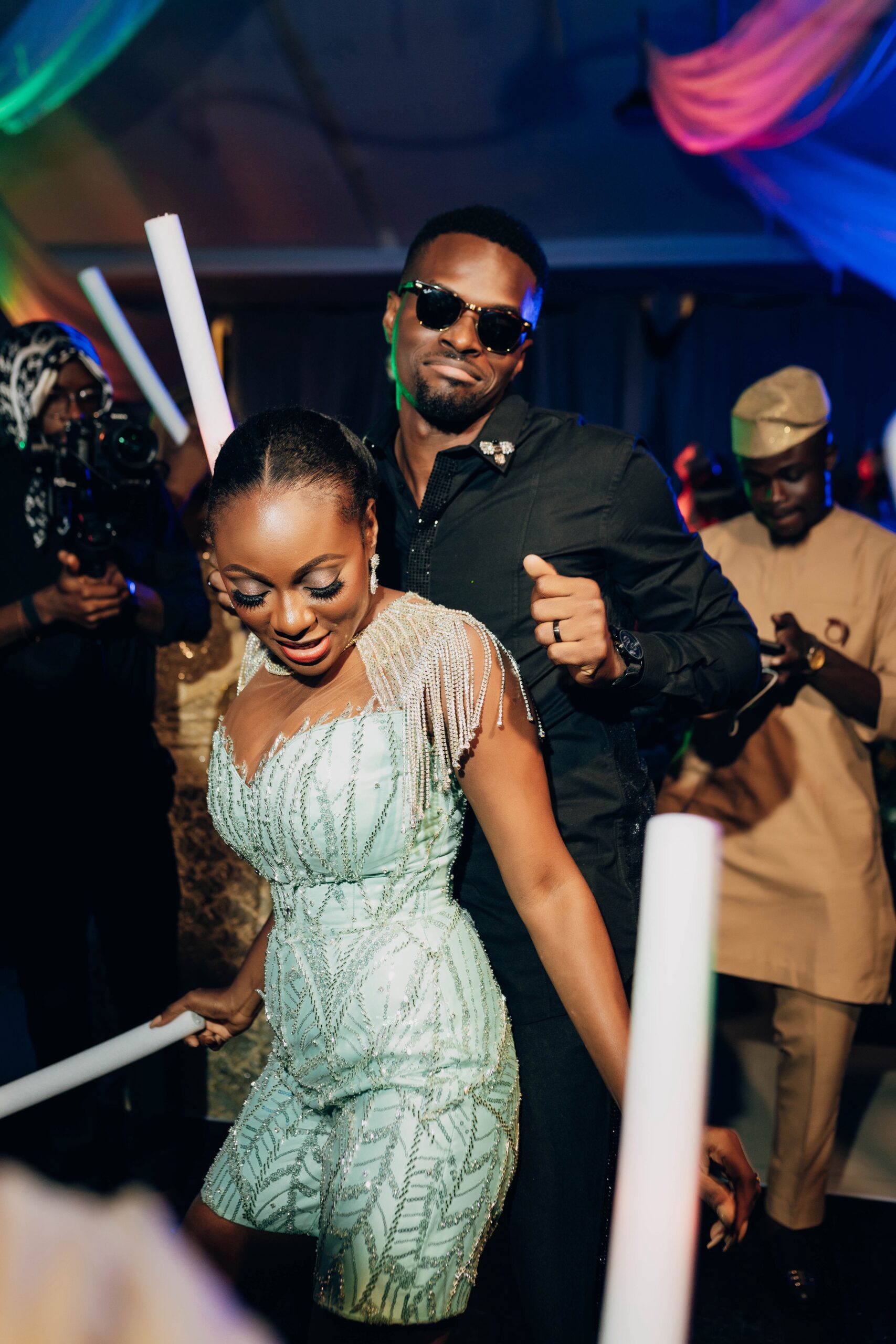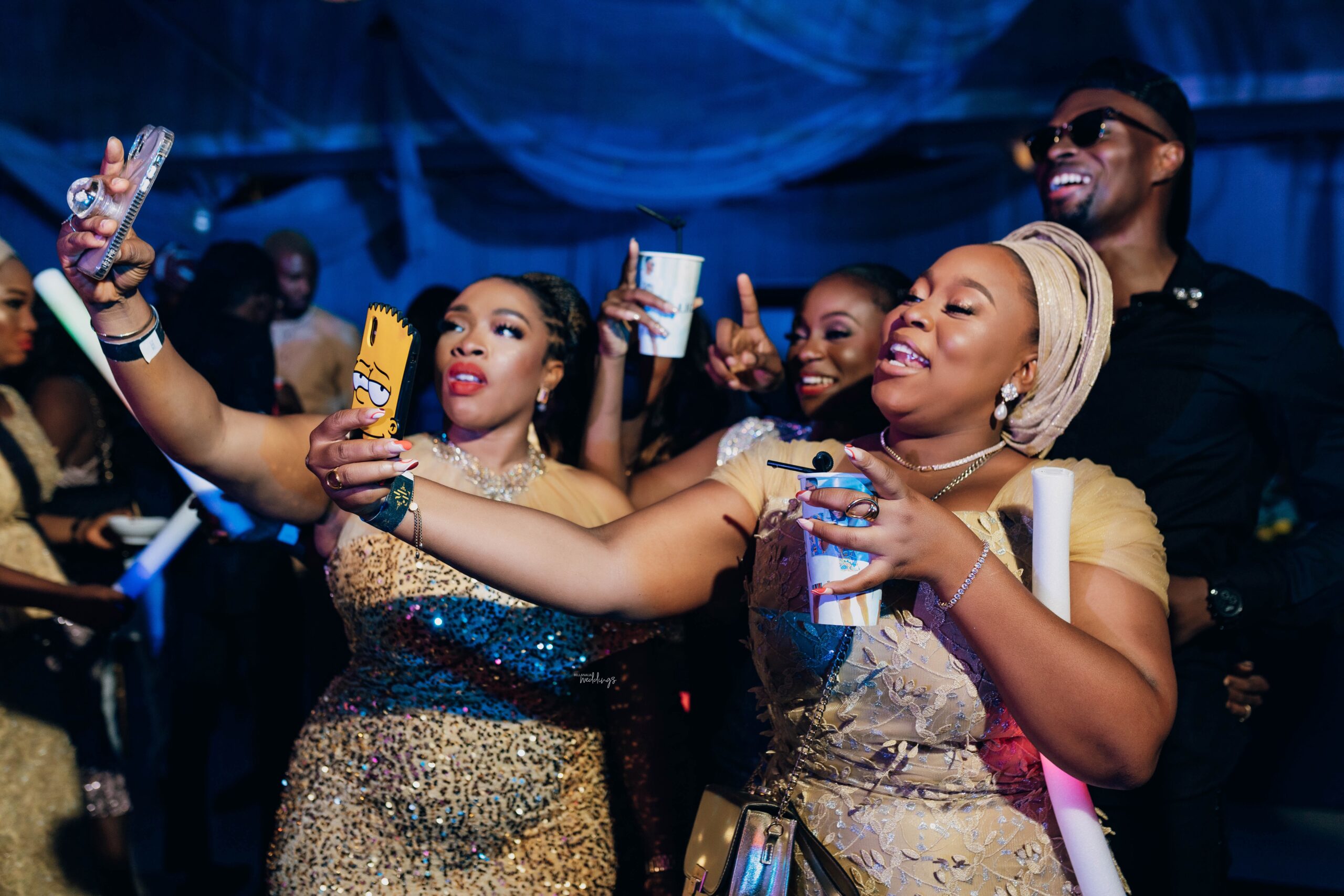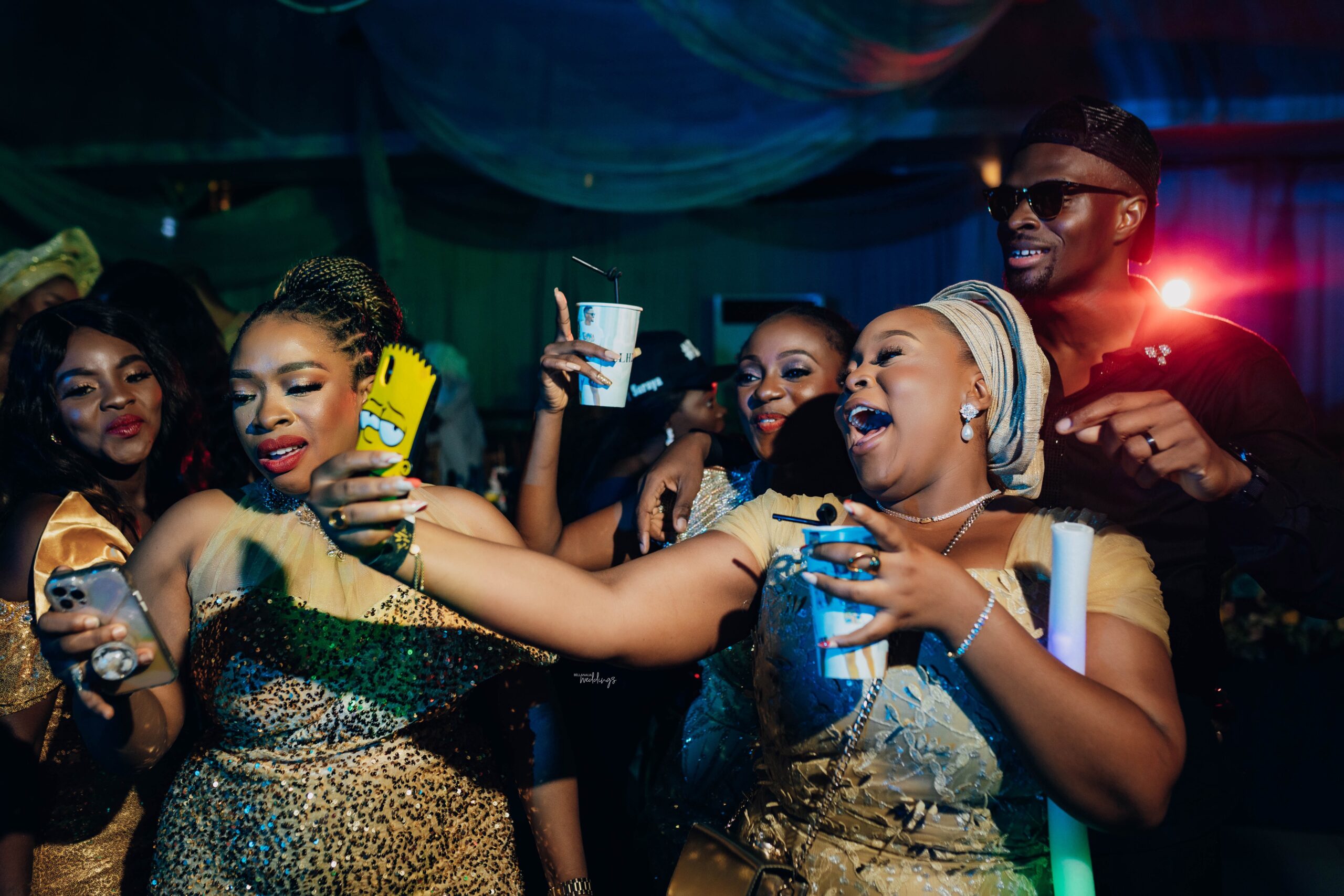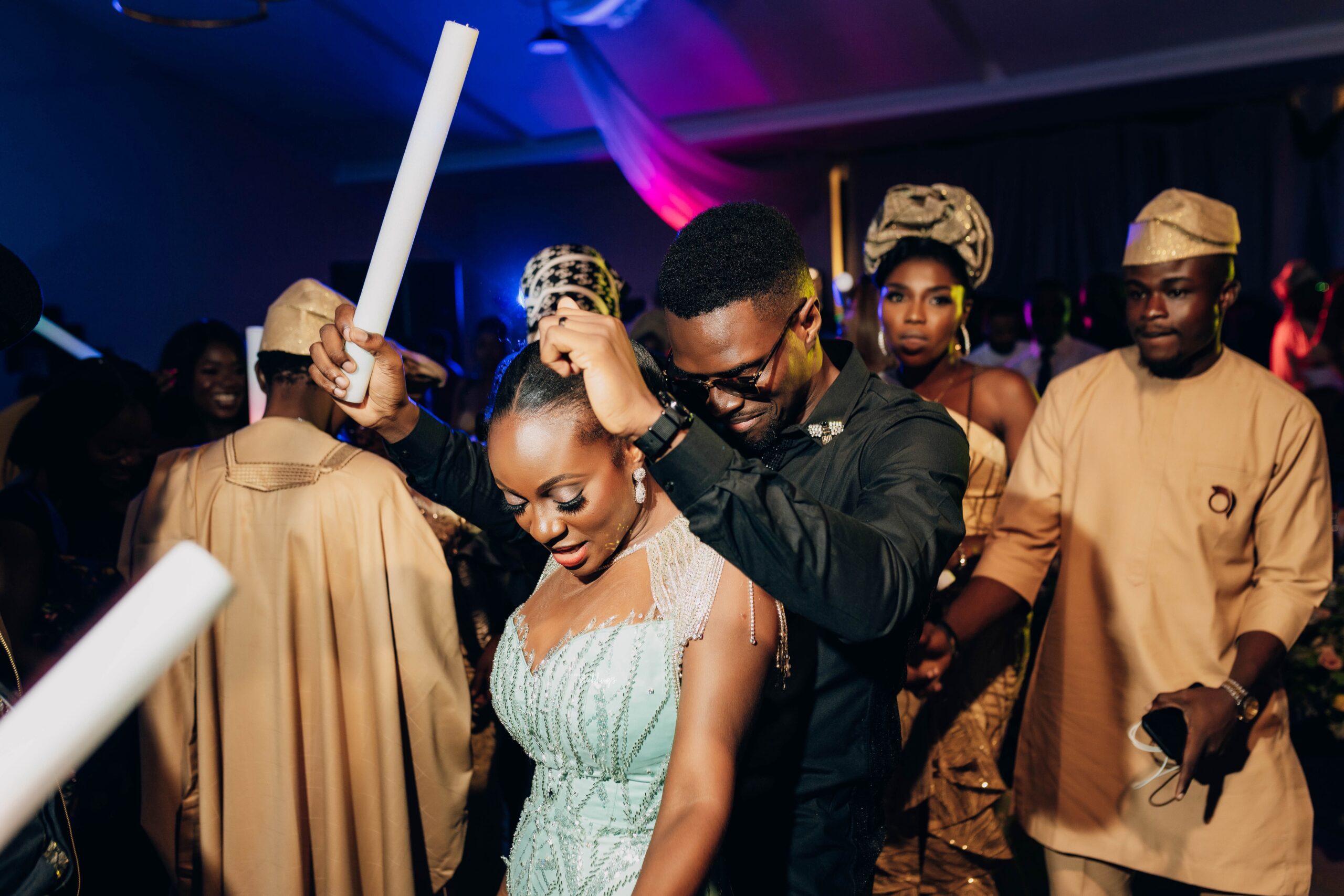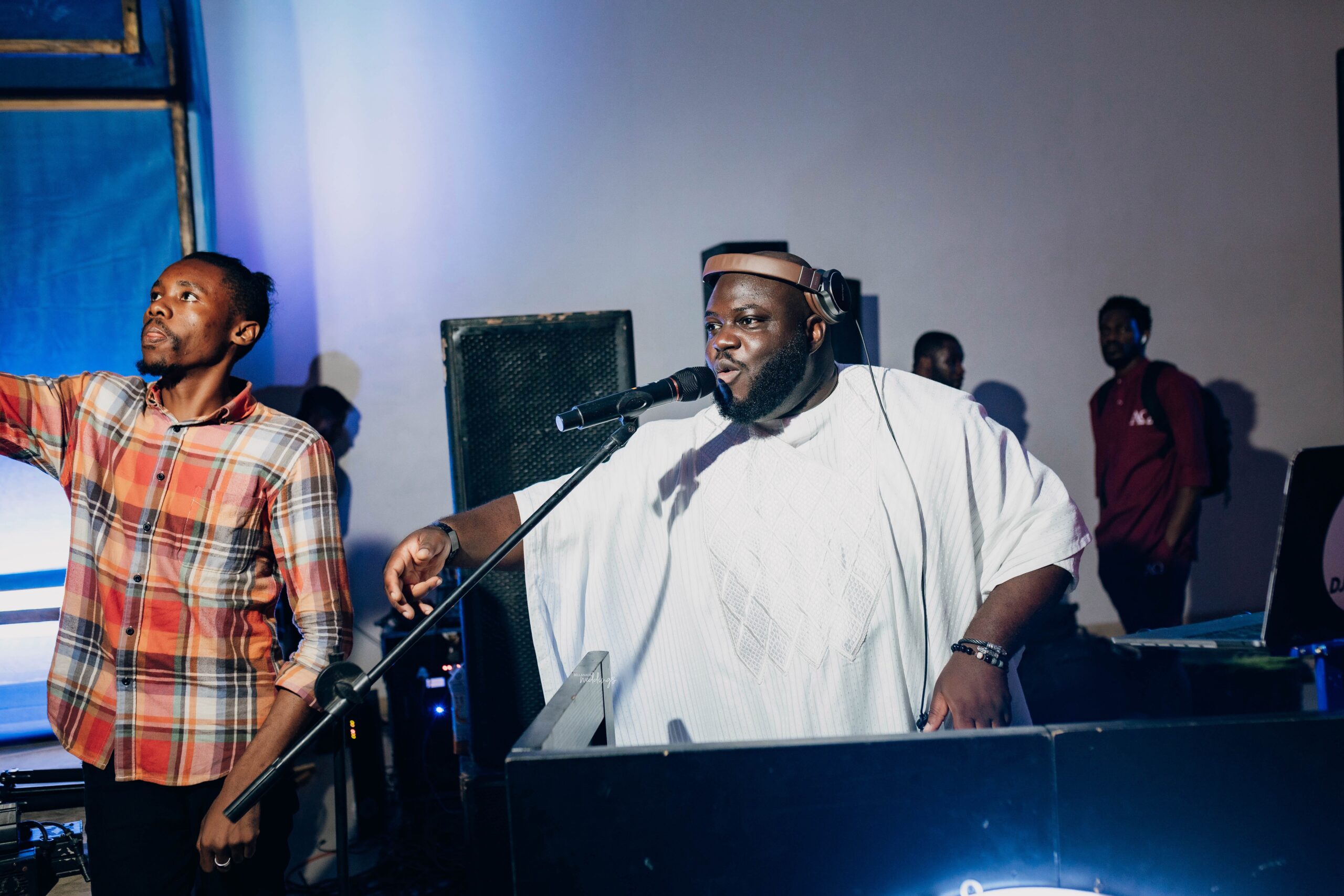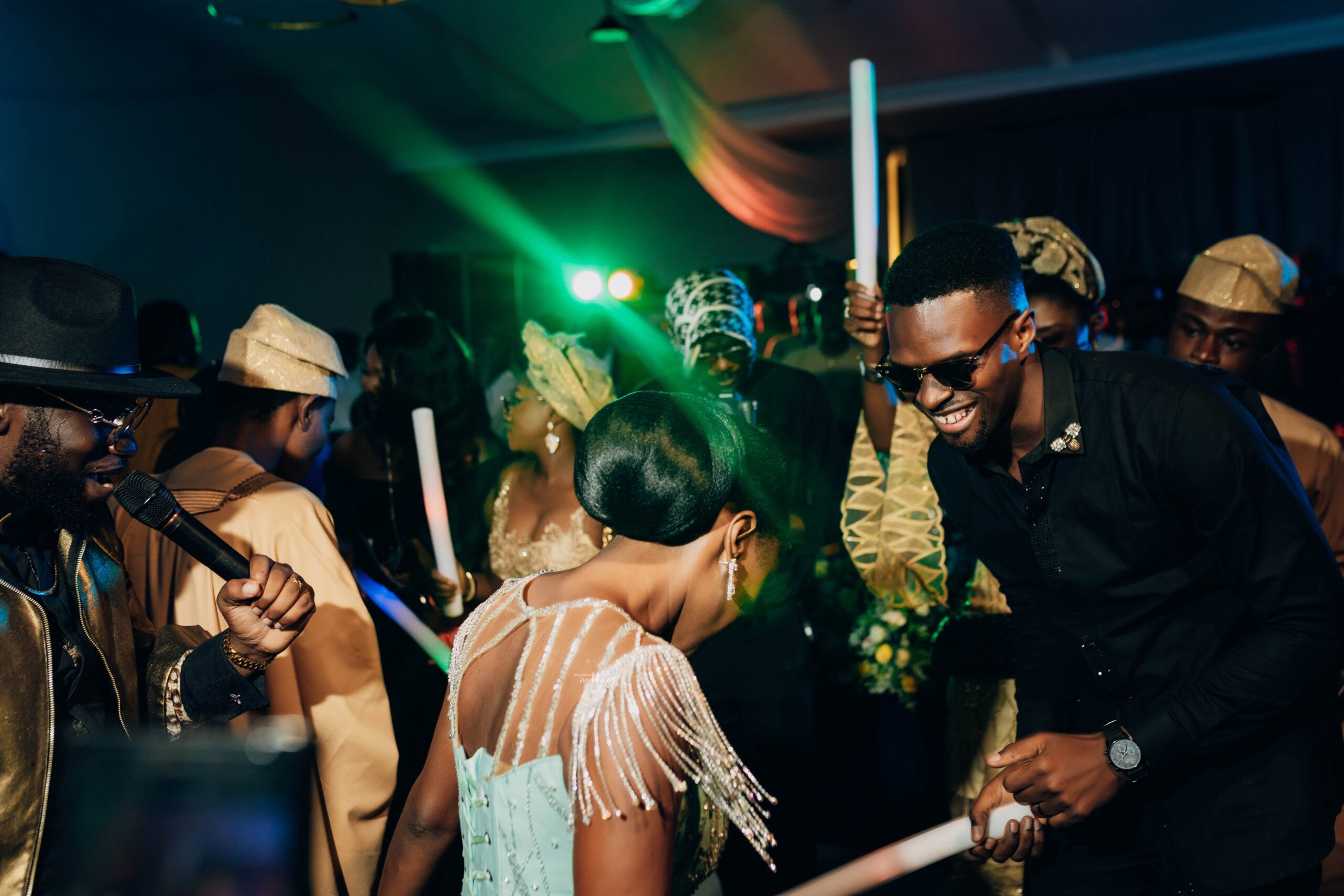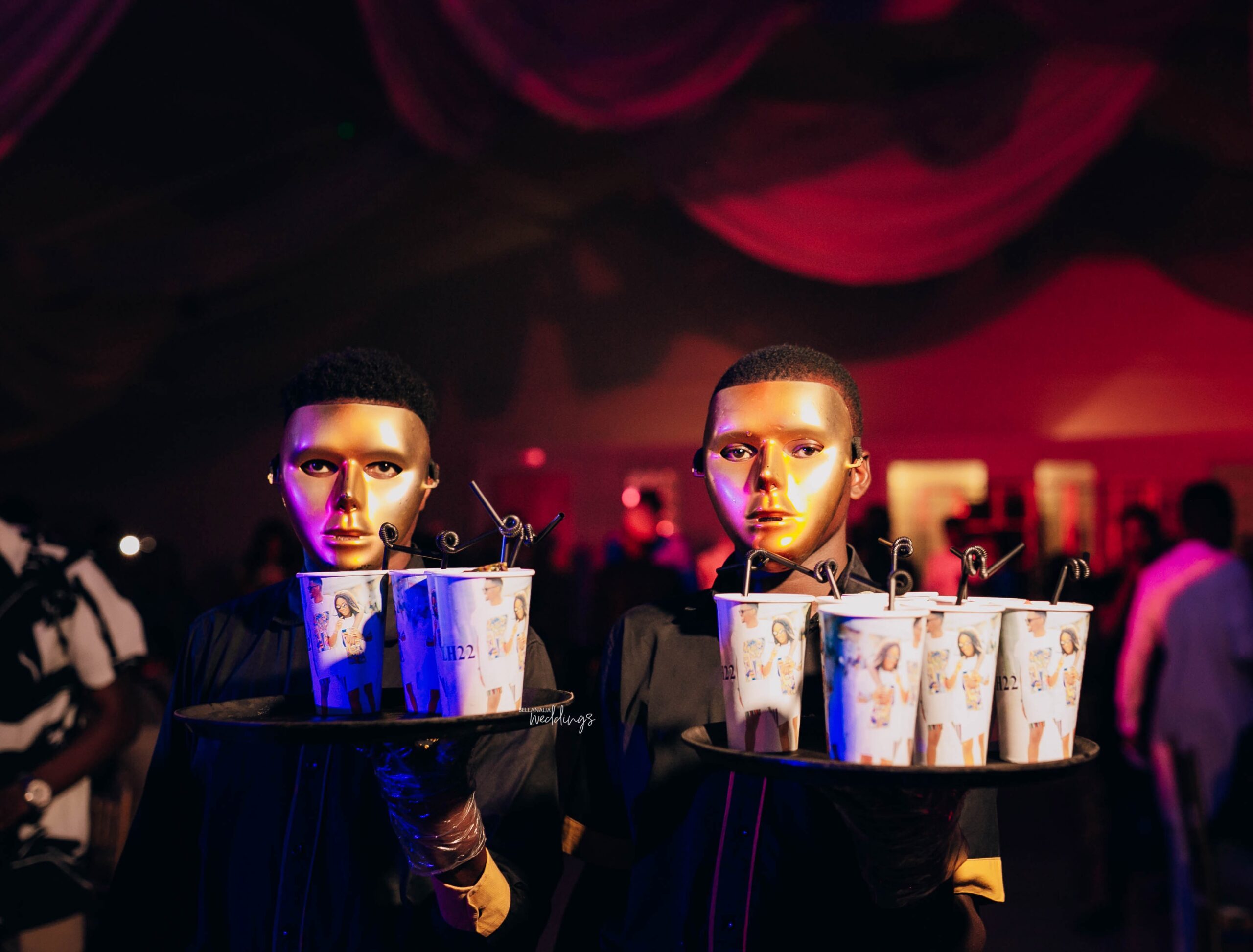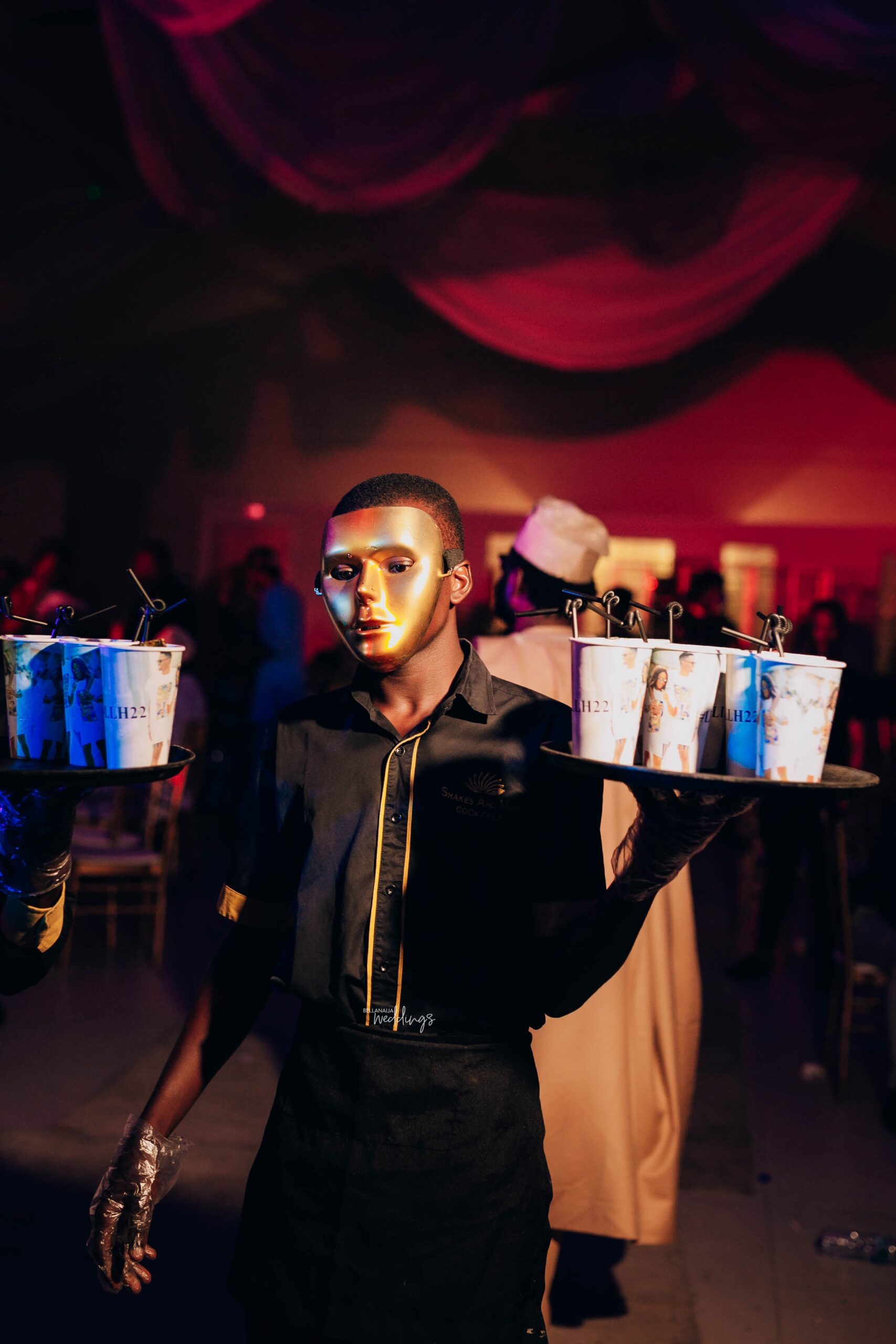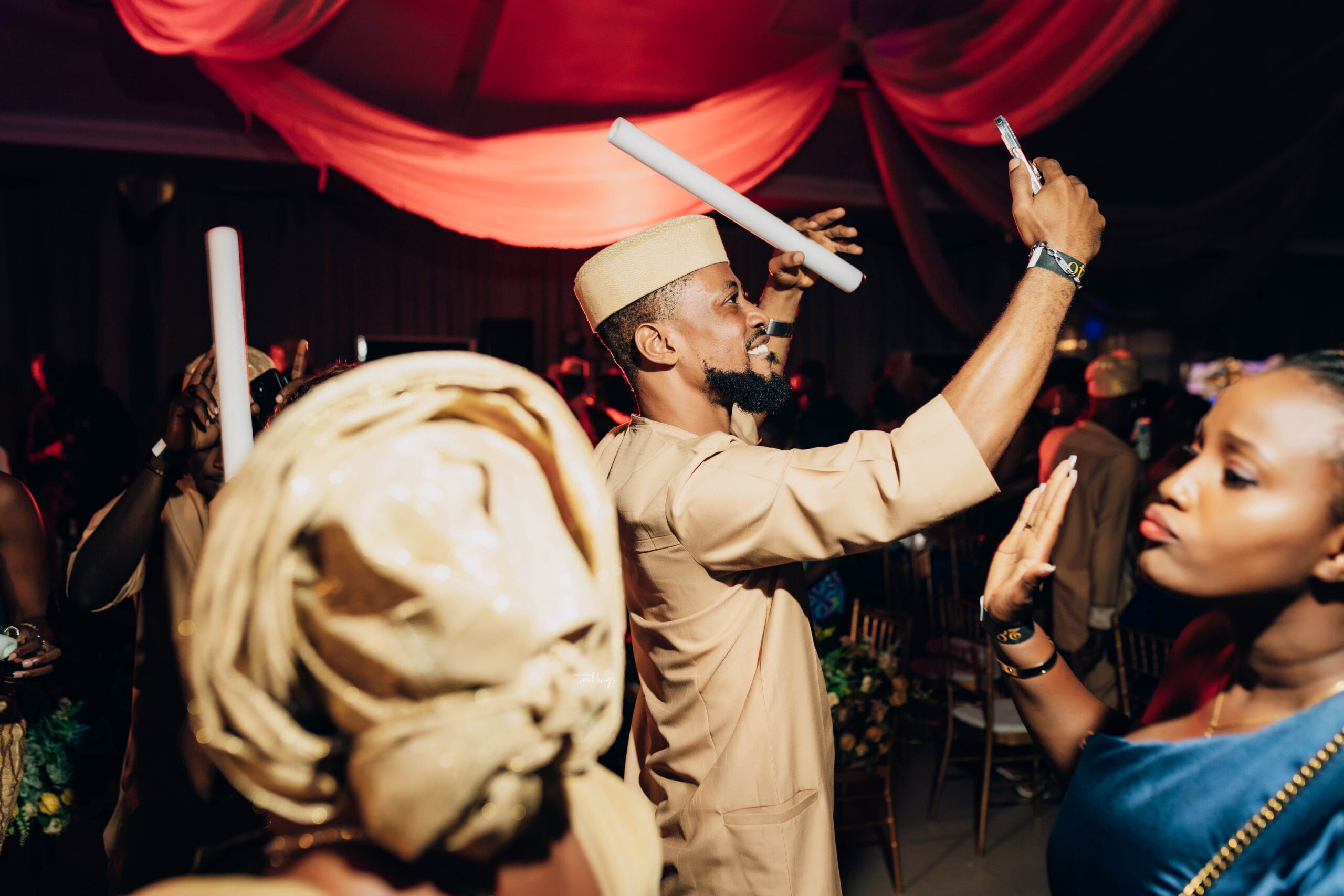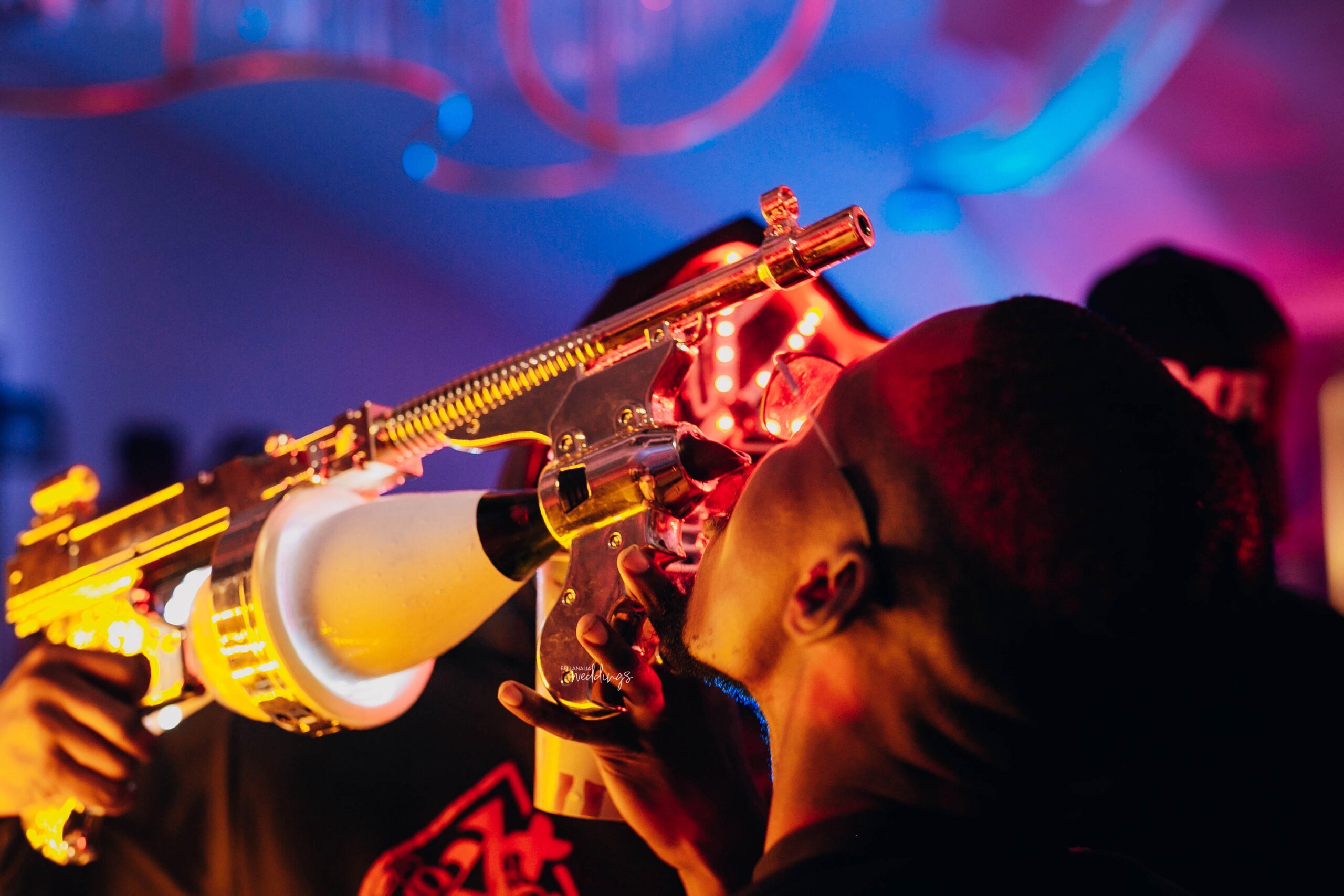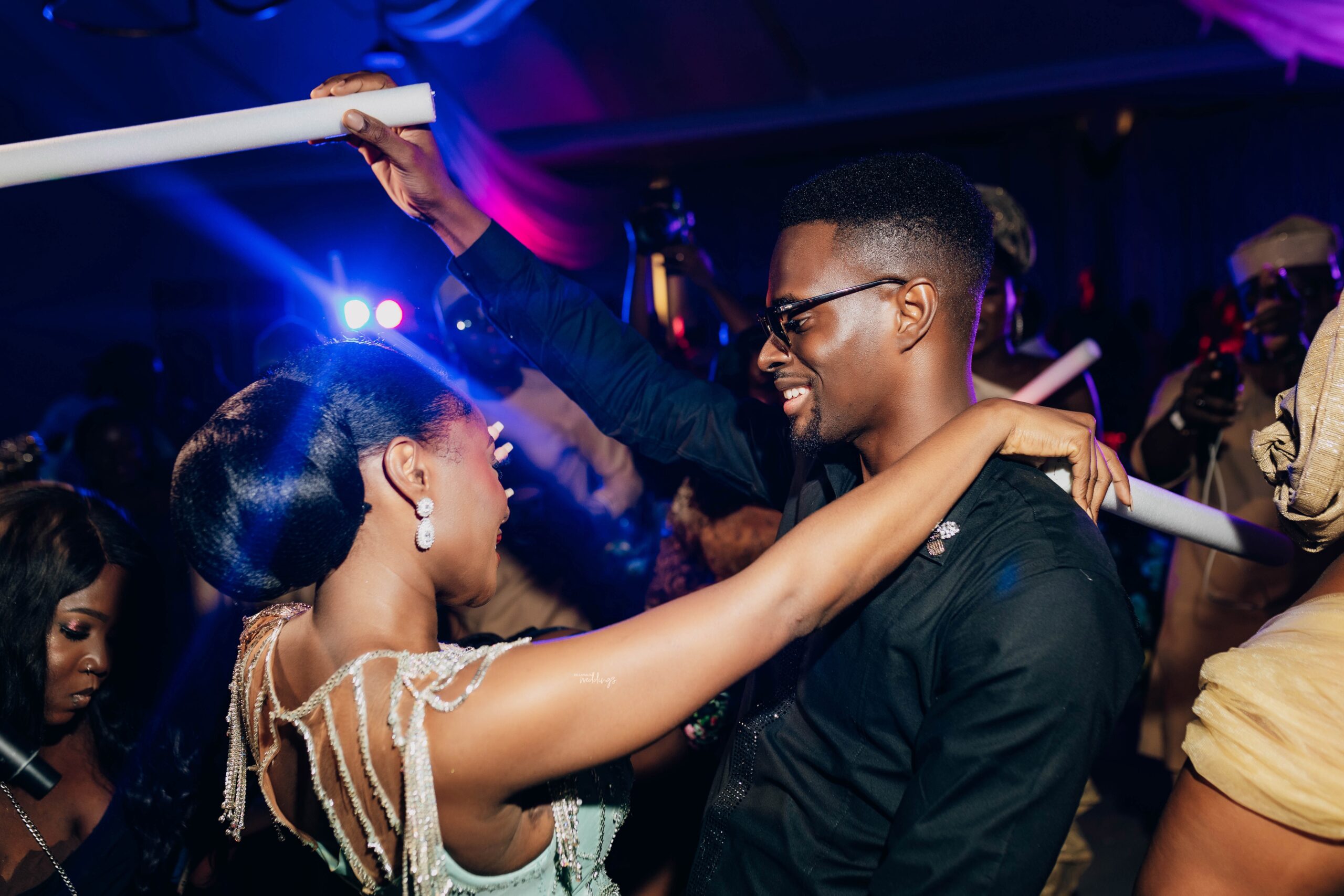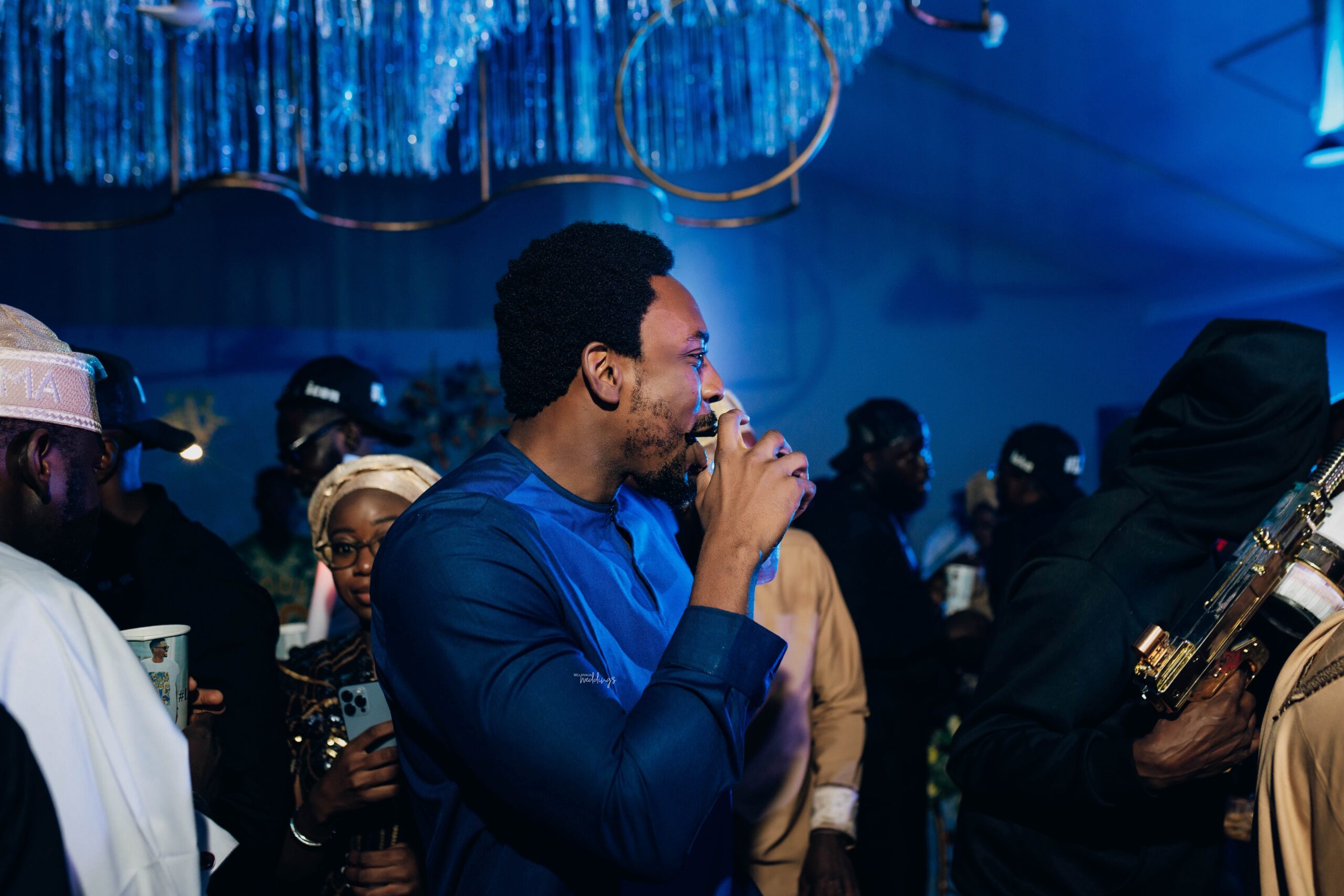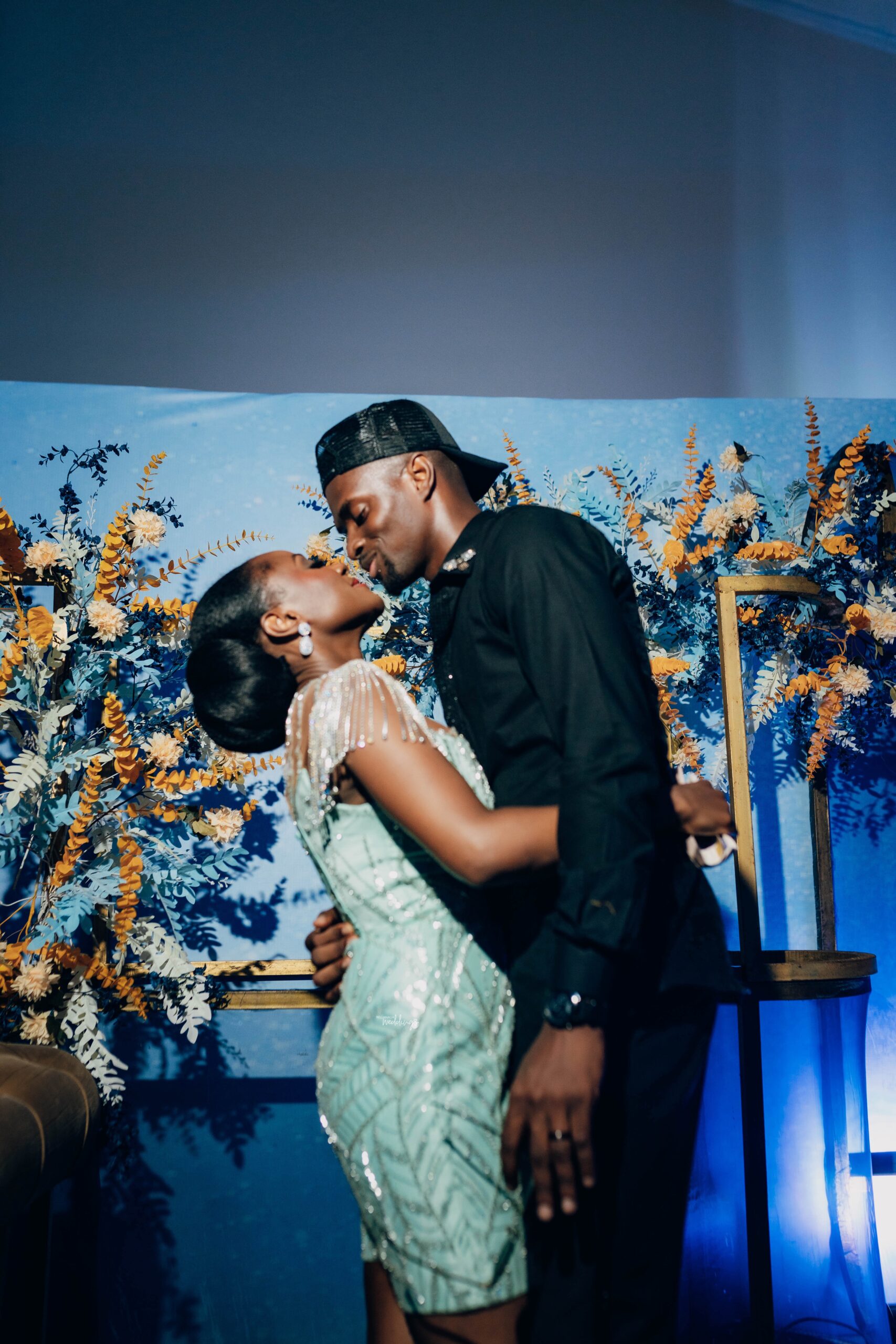 Also, check out these beautiful photos from their civil wedding!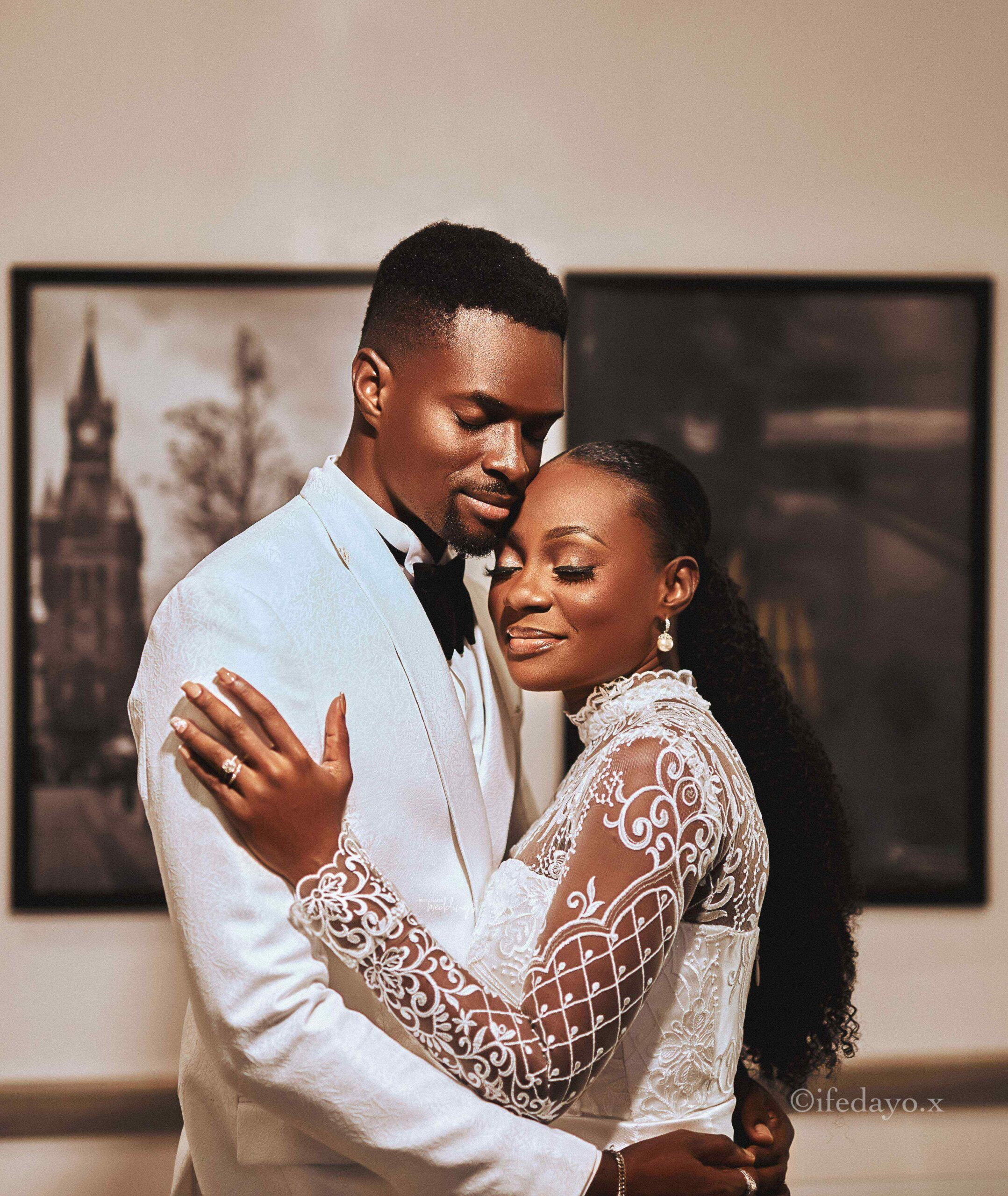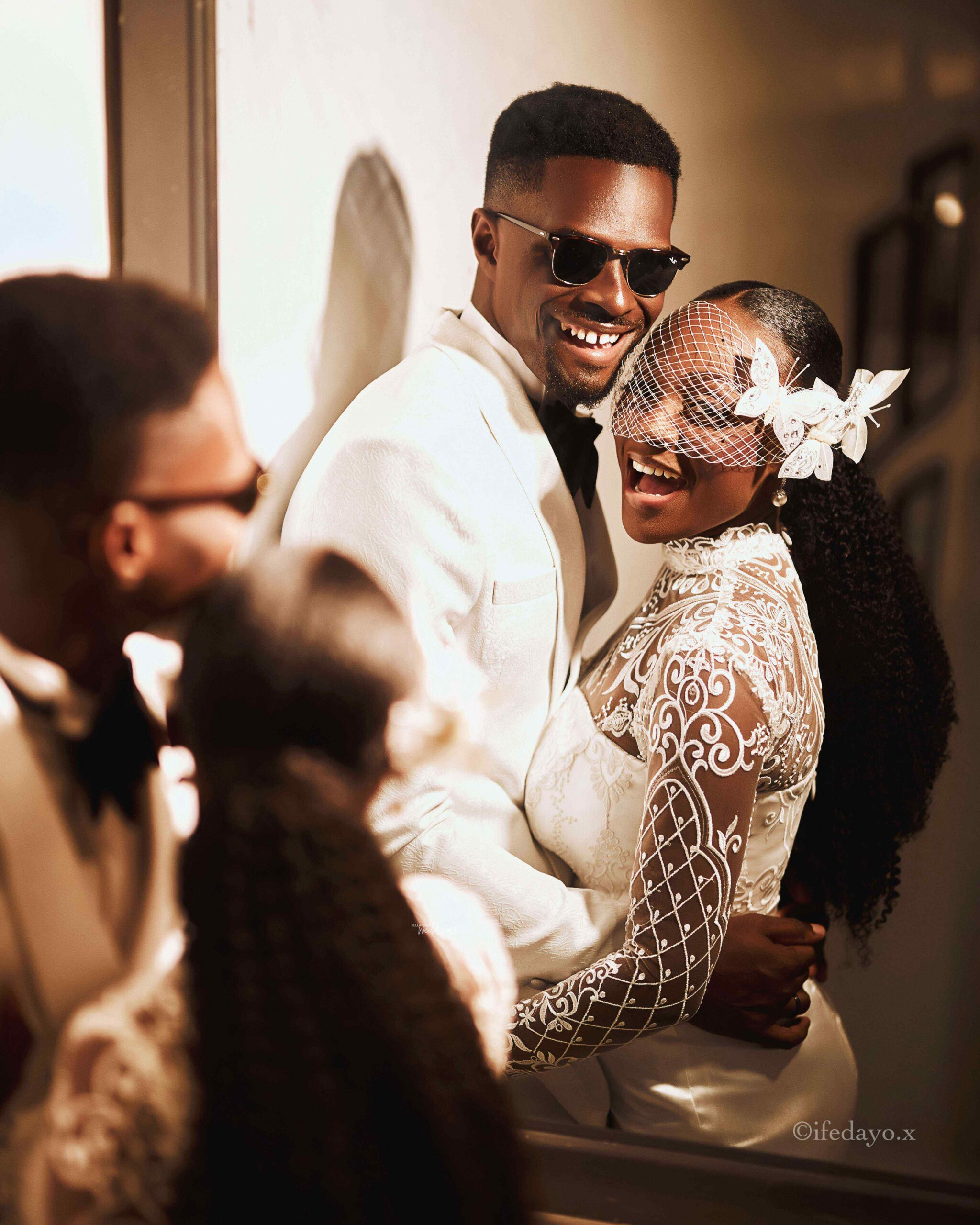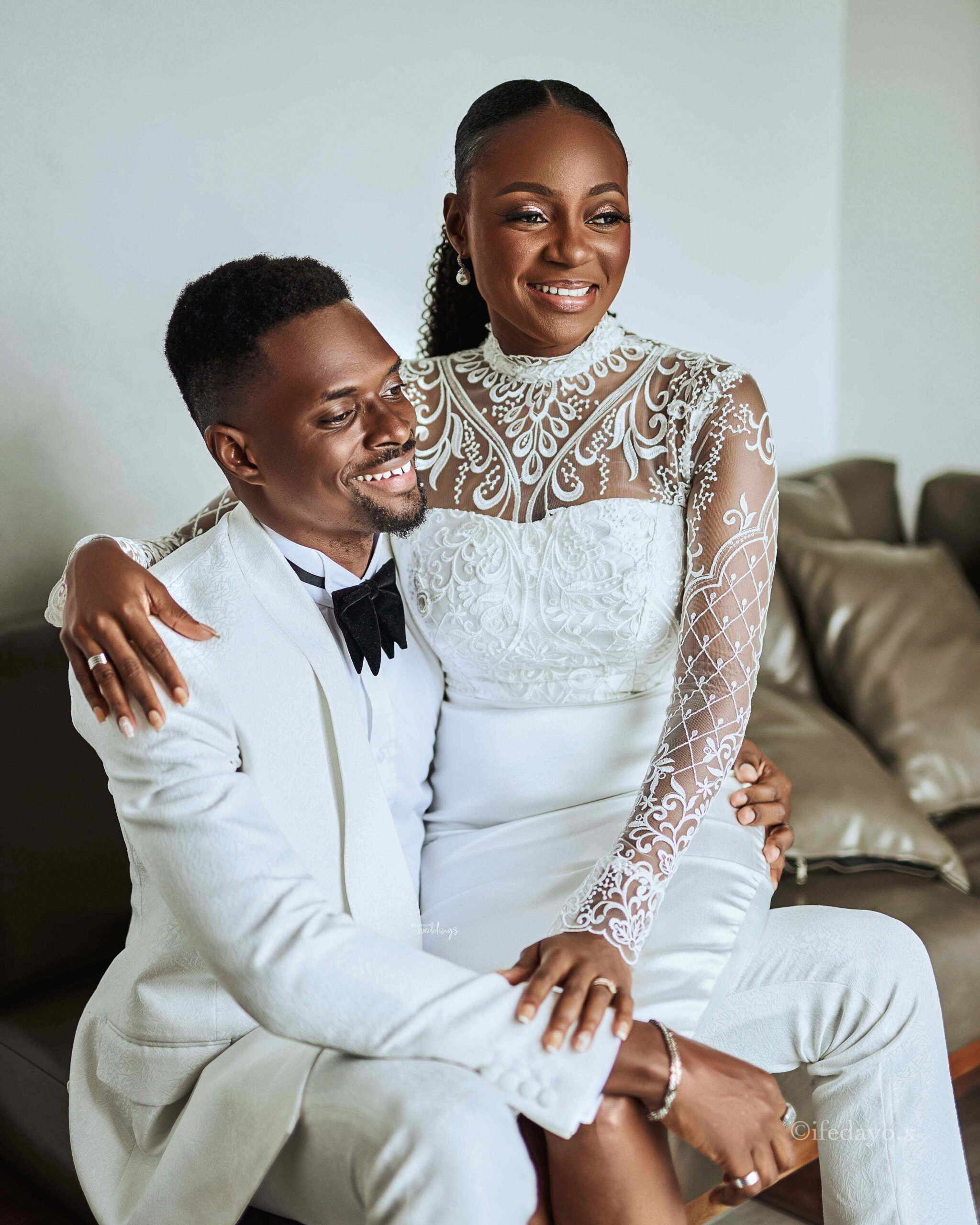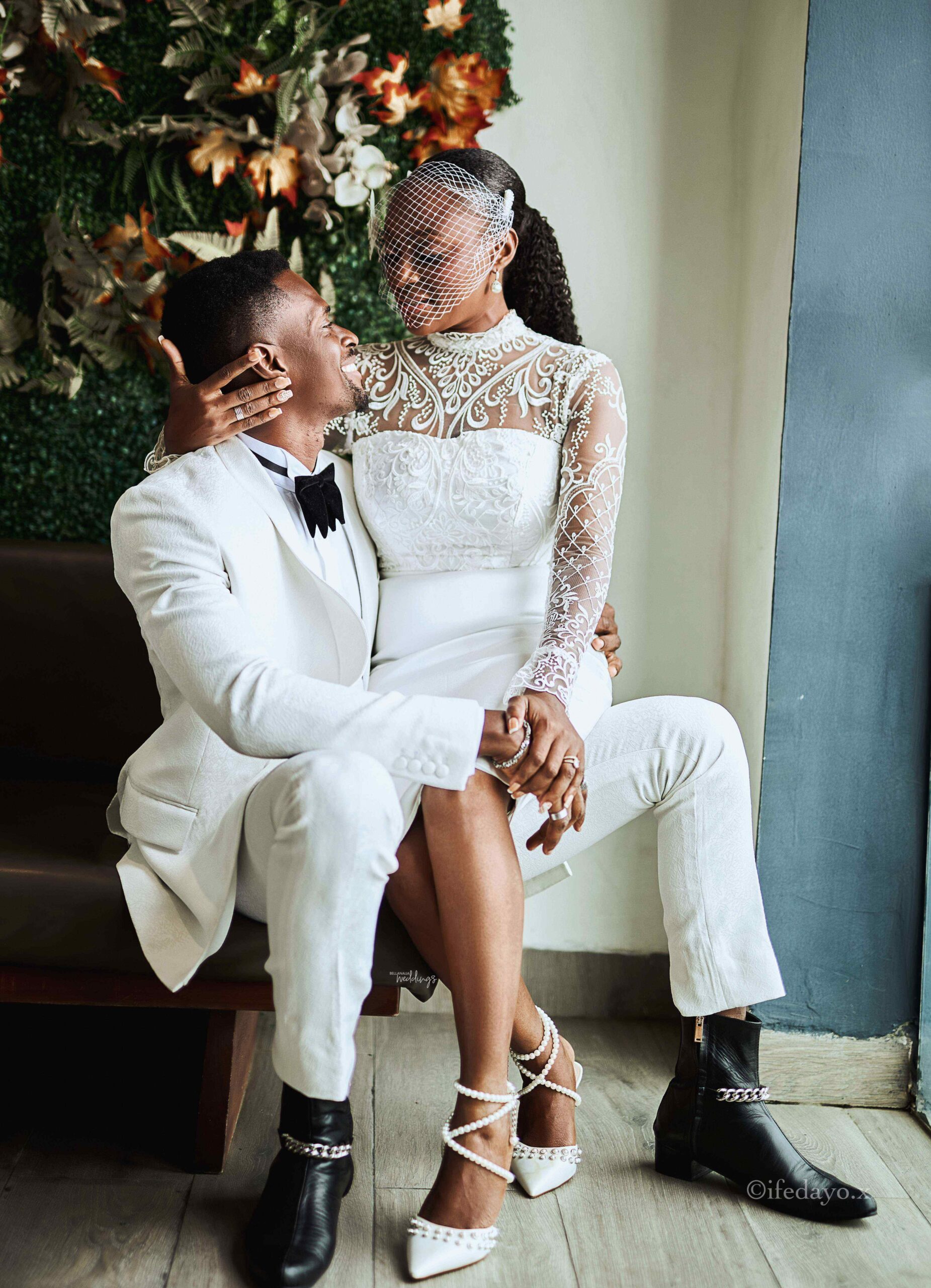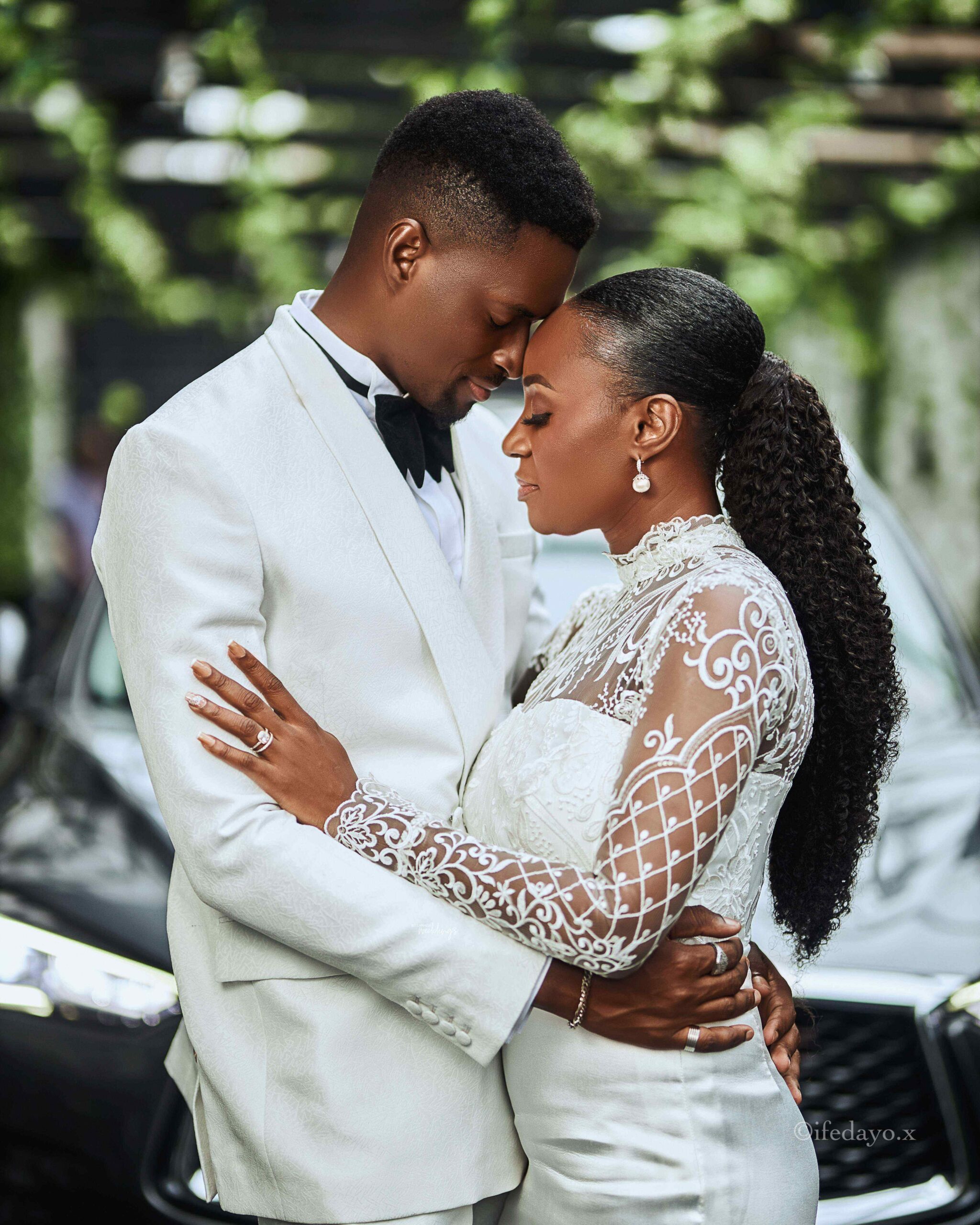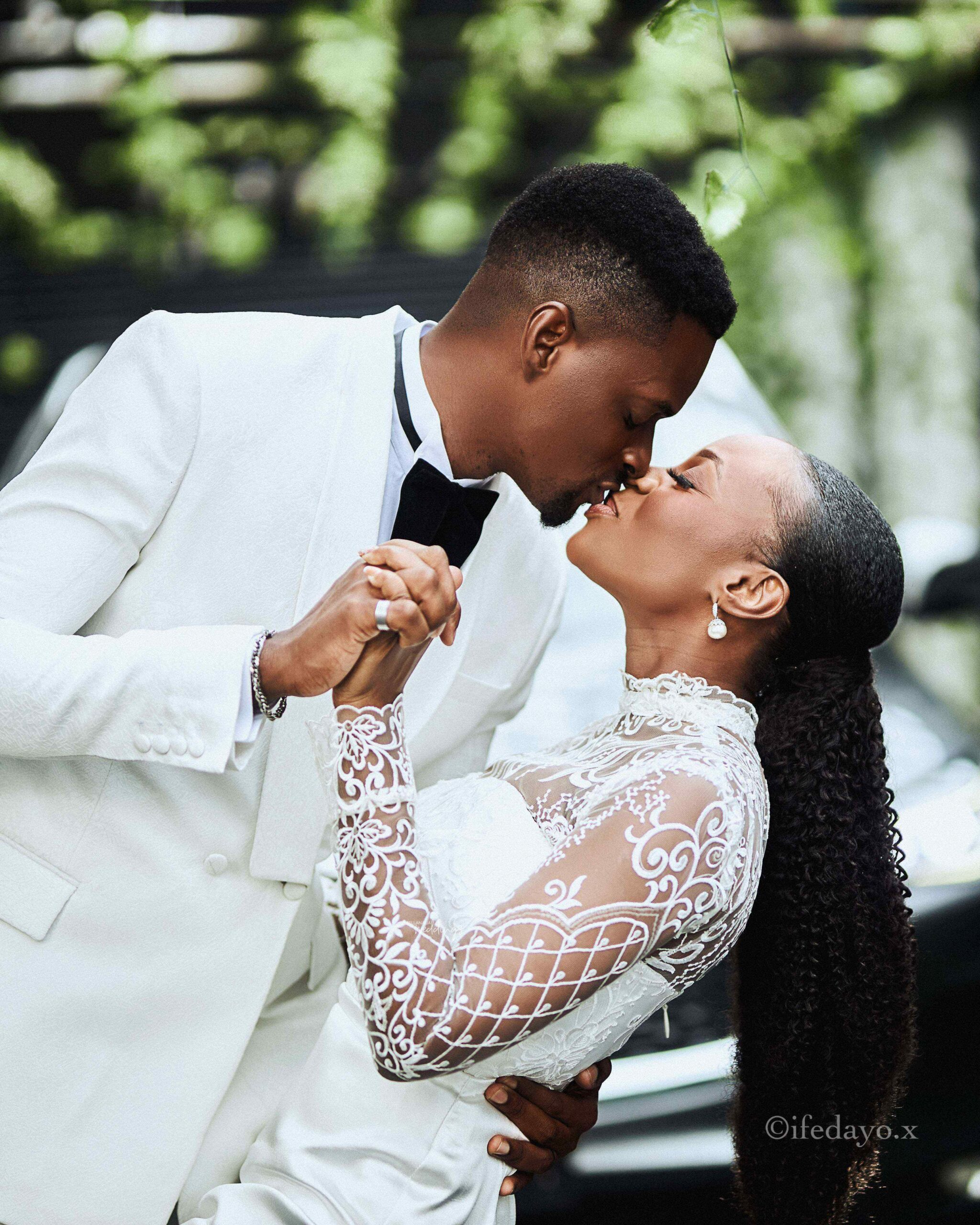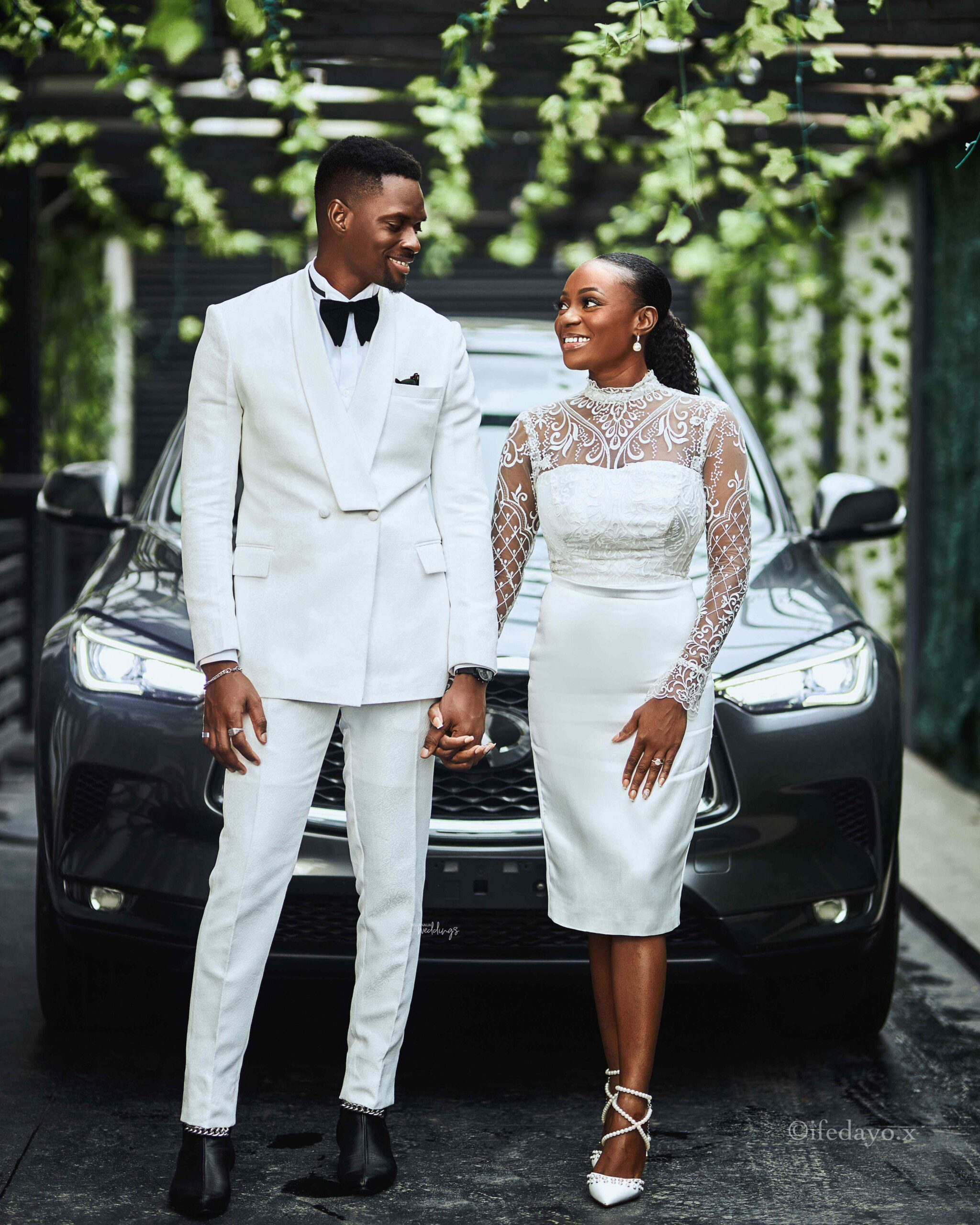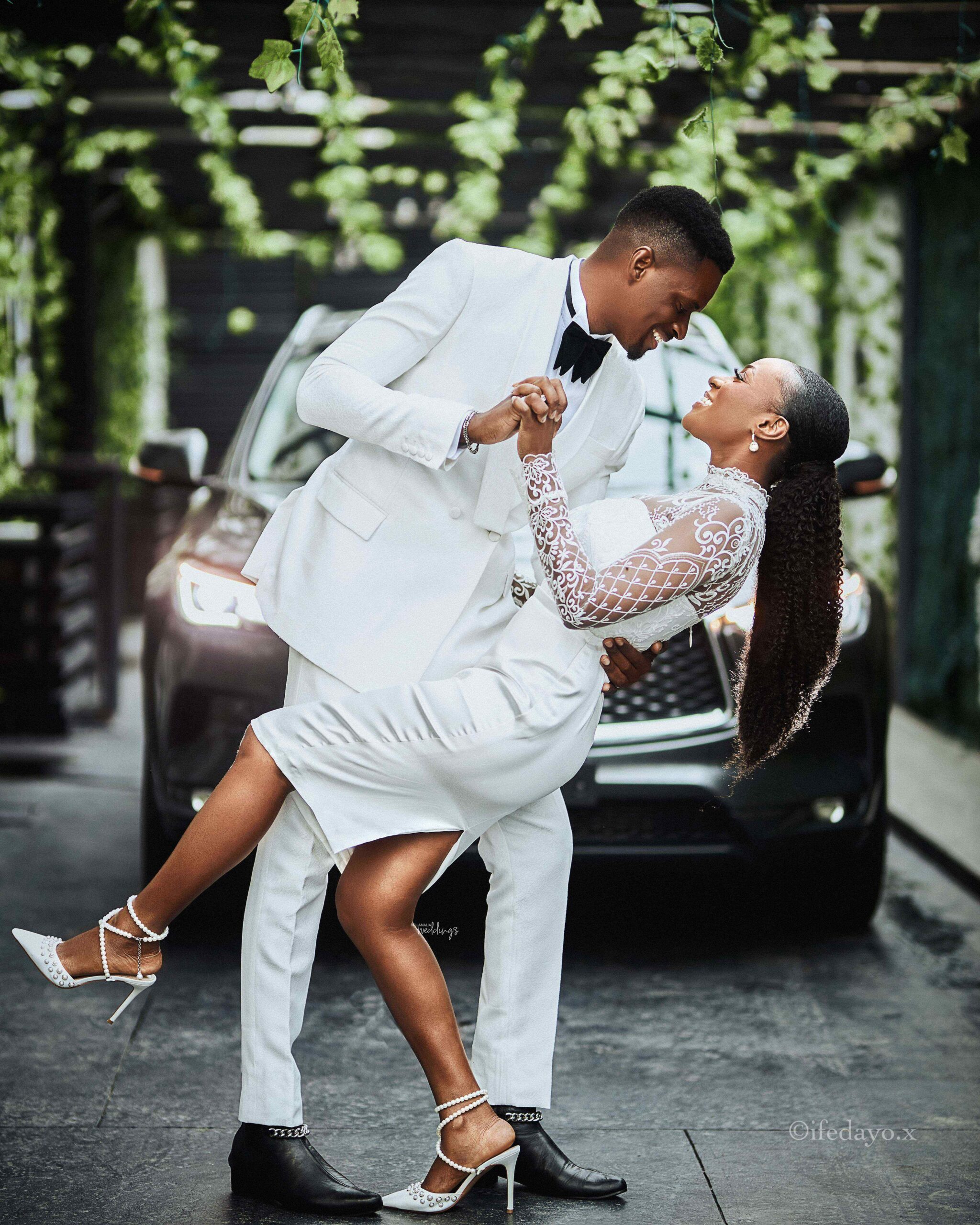 Credits
Bride: @kemaoyih
Groom: @tunde_tnt
Couple: @diaryofthemos
Photography: @ifedayo.x | @ifedayo.weddings
Videography: @marvinfilm
Groom's Outfits: @diqsontaylor
Bride's Outfits: @maibecca
Makeup: @blush_makeup
Hair: @Oludavid
Decor: @dandaevents
Planner: @regalnroyal_events