One thing we can never underestimate with love is its ability to go beyond all existing boundaries. It gracefully is one of the most beautiful thing about it as well. We're so amazed by how many unique and beautiful ways that love happens. ?
Nneamaka and Marc are now partners for life, from being just colleagues. When they first met, they seemed an unlikely pair. So how did they move from that to eternal companions? The power of love! Nneamaka and Marc shared their beautiful story of love. The beautiful reason we can stare at their exhilarating traditional wedding photos with awe.
Keep scrolling to read and enjoy all the amazing photos of their grand ceremony below: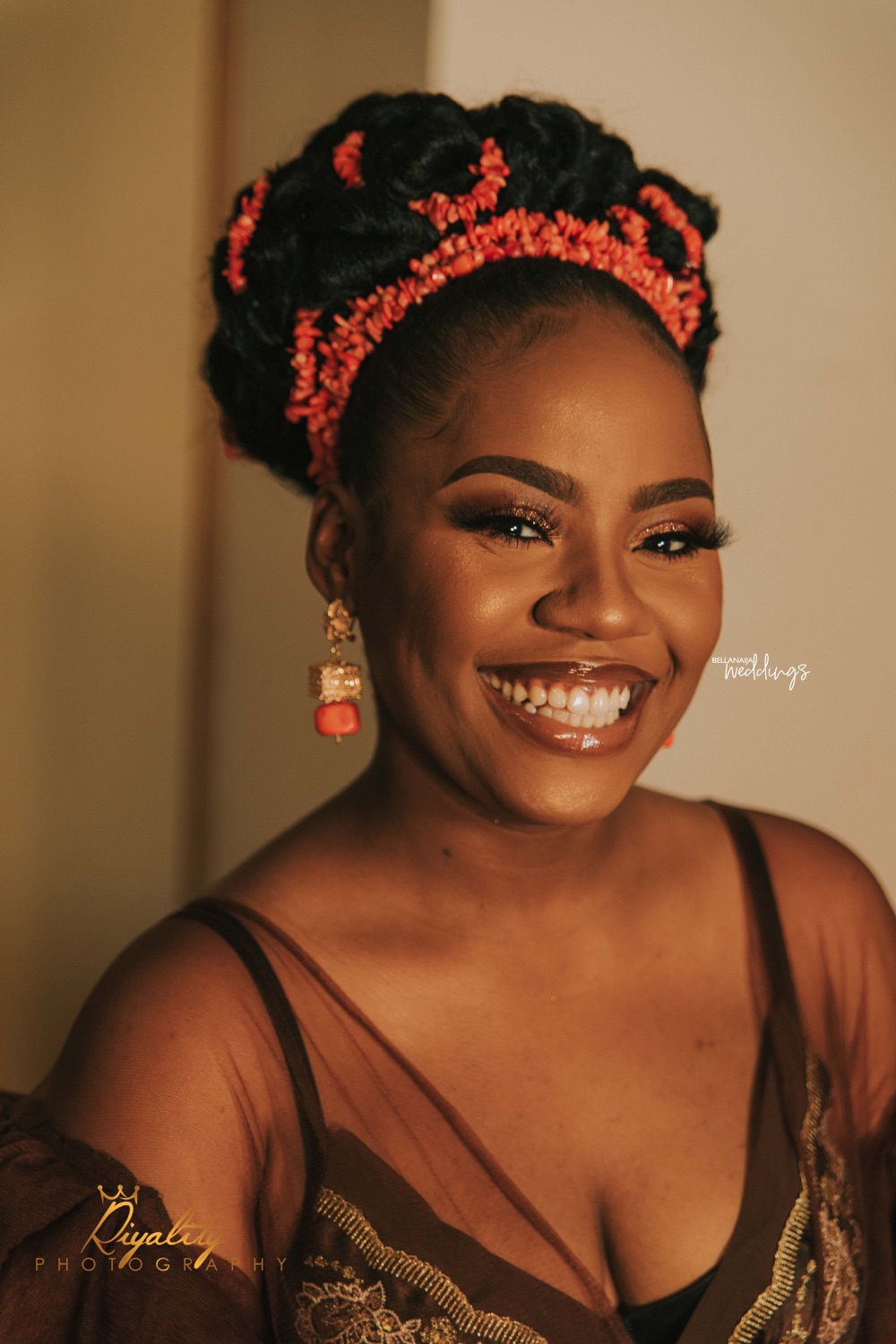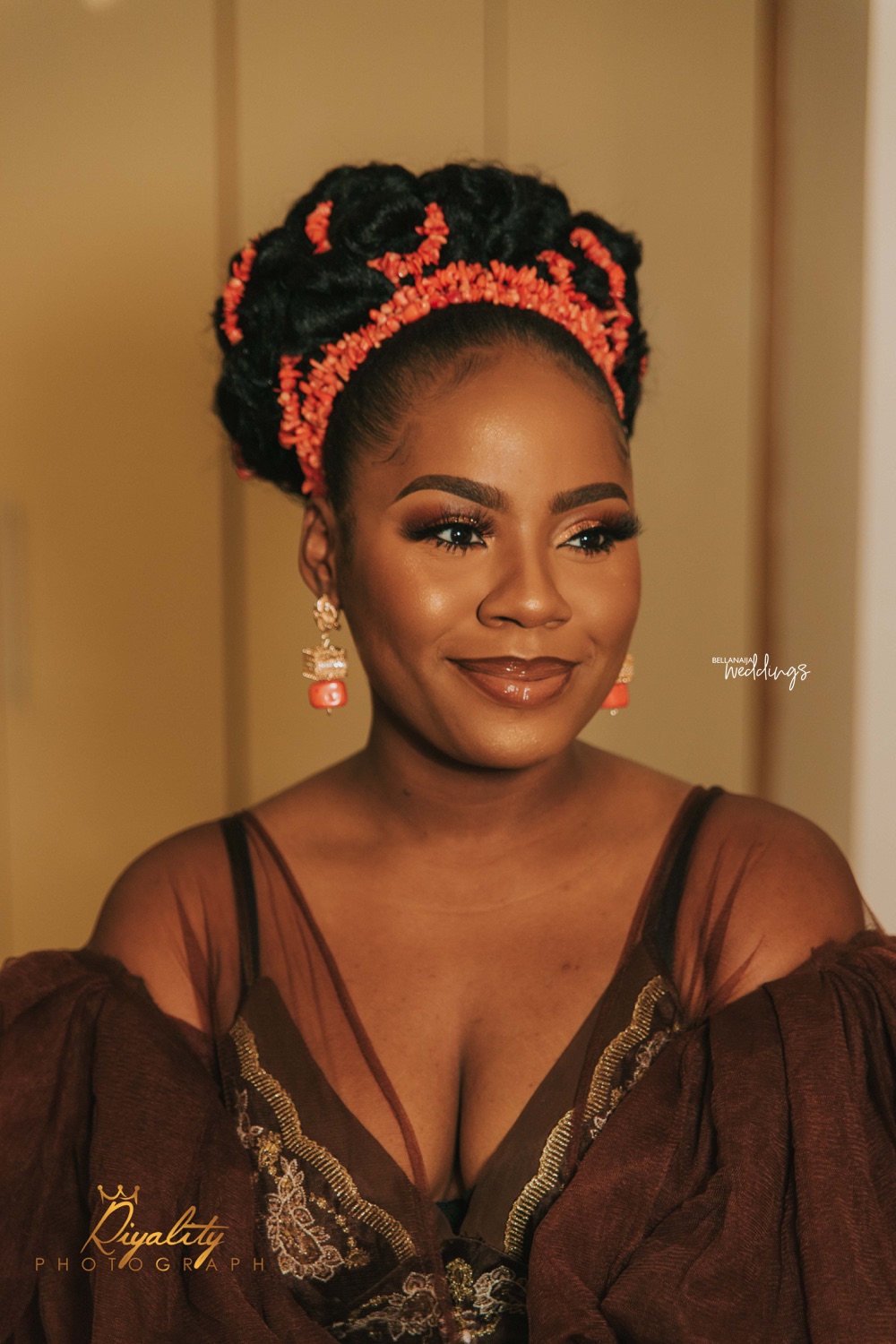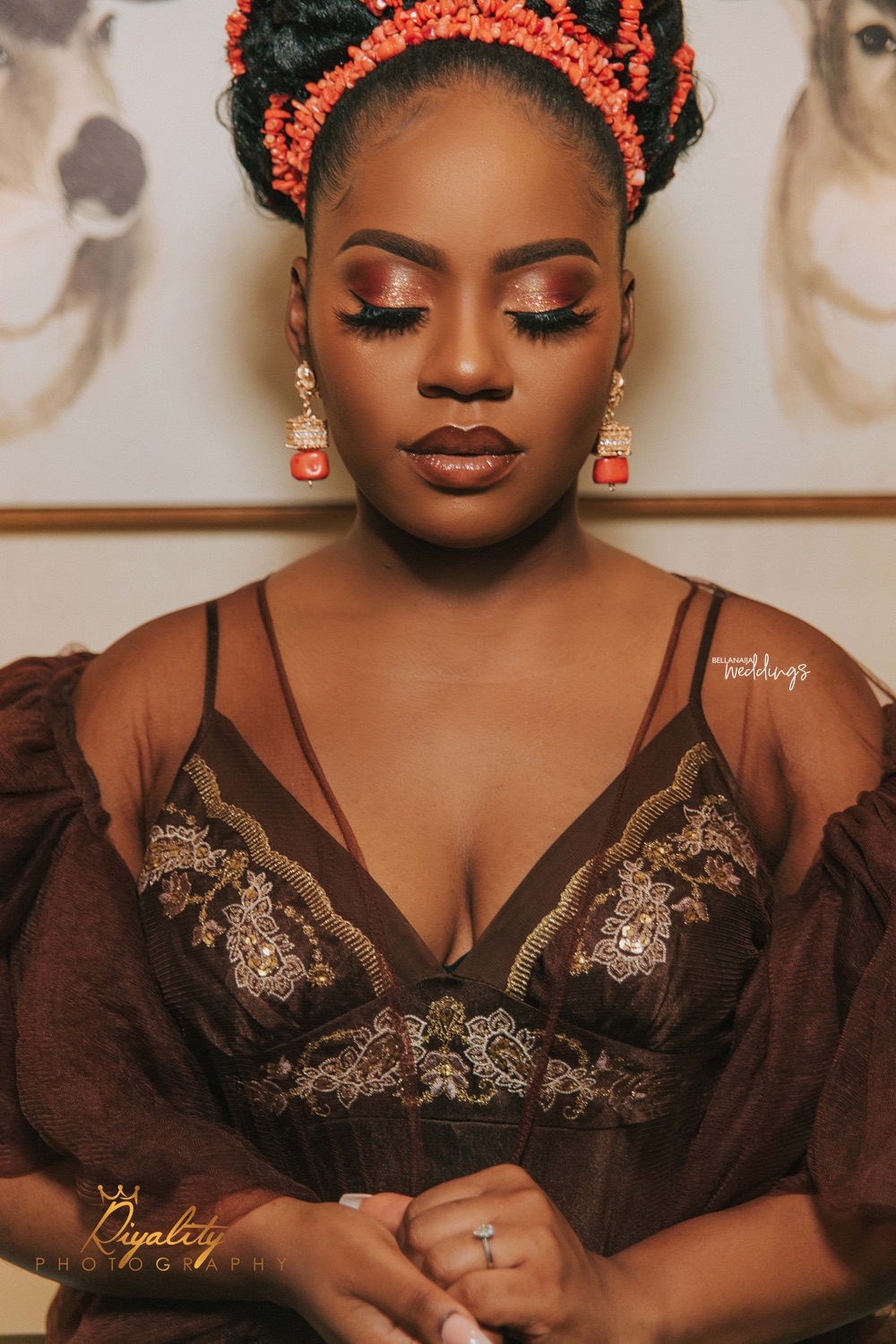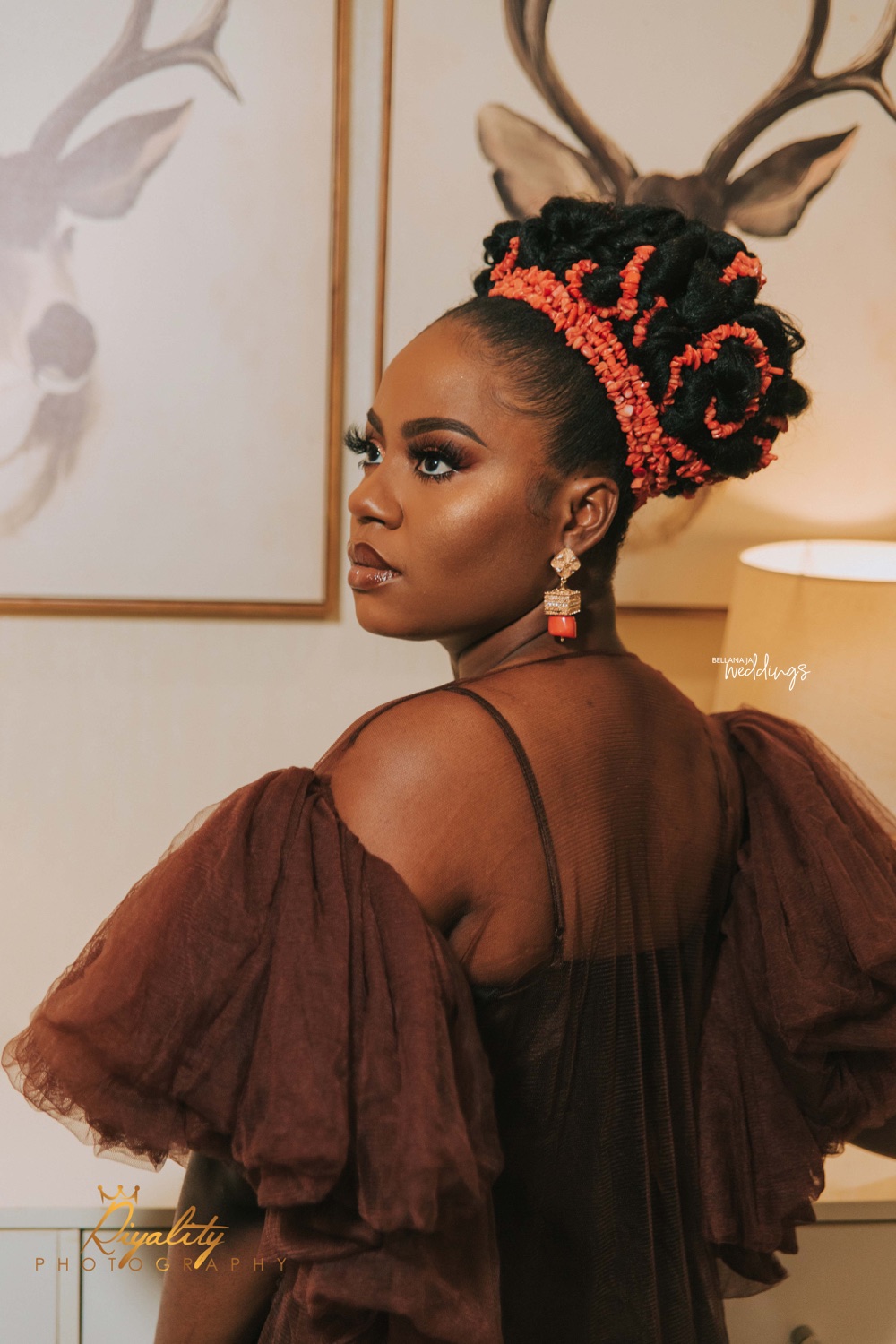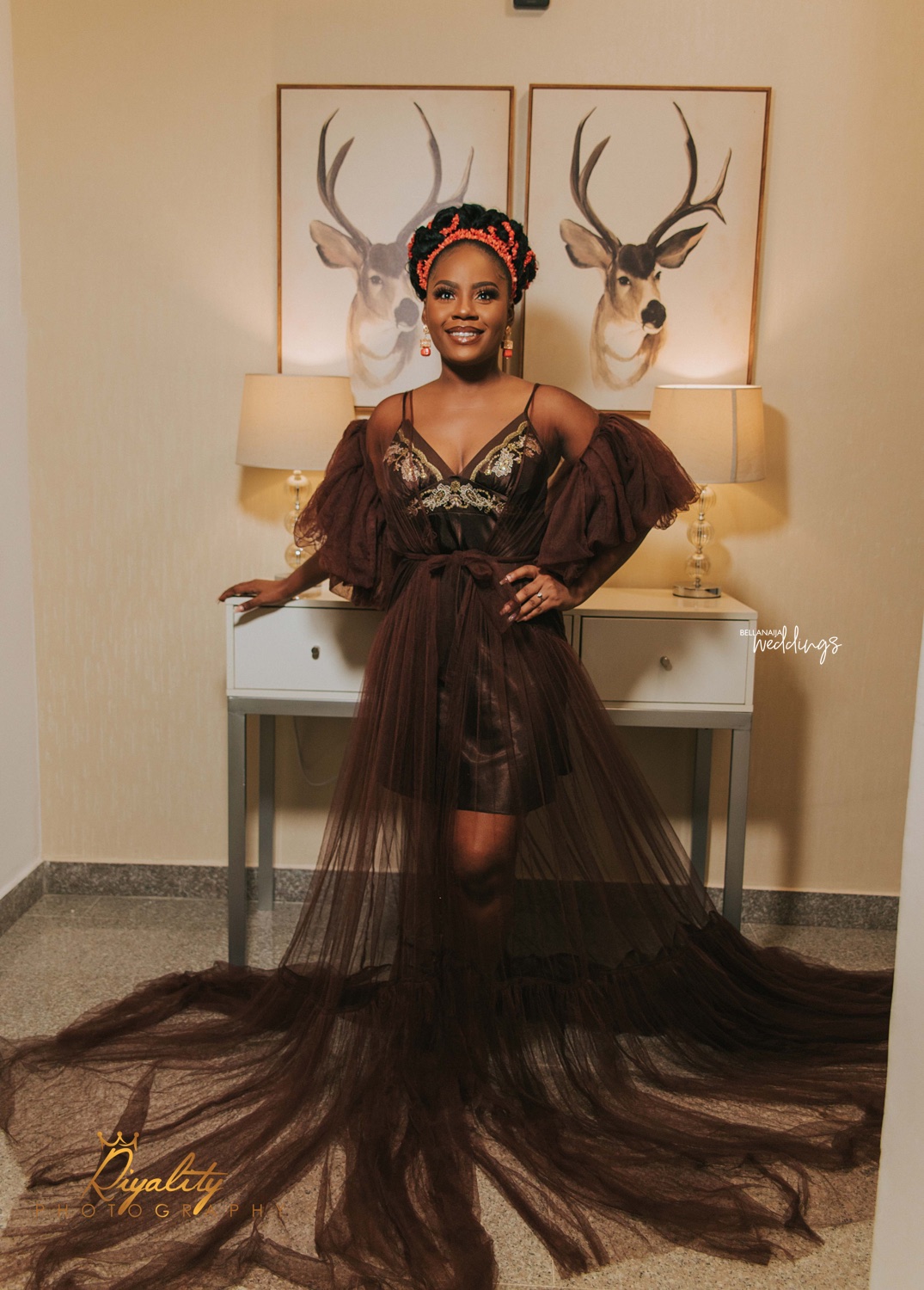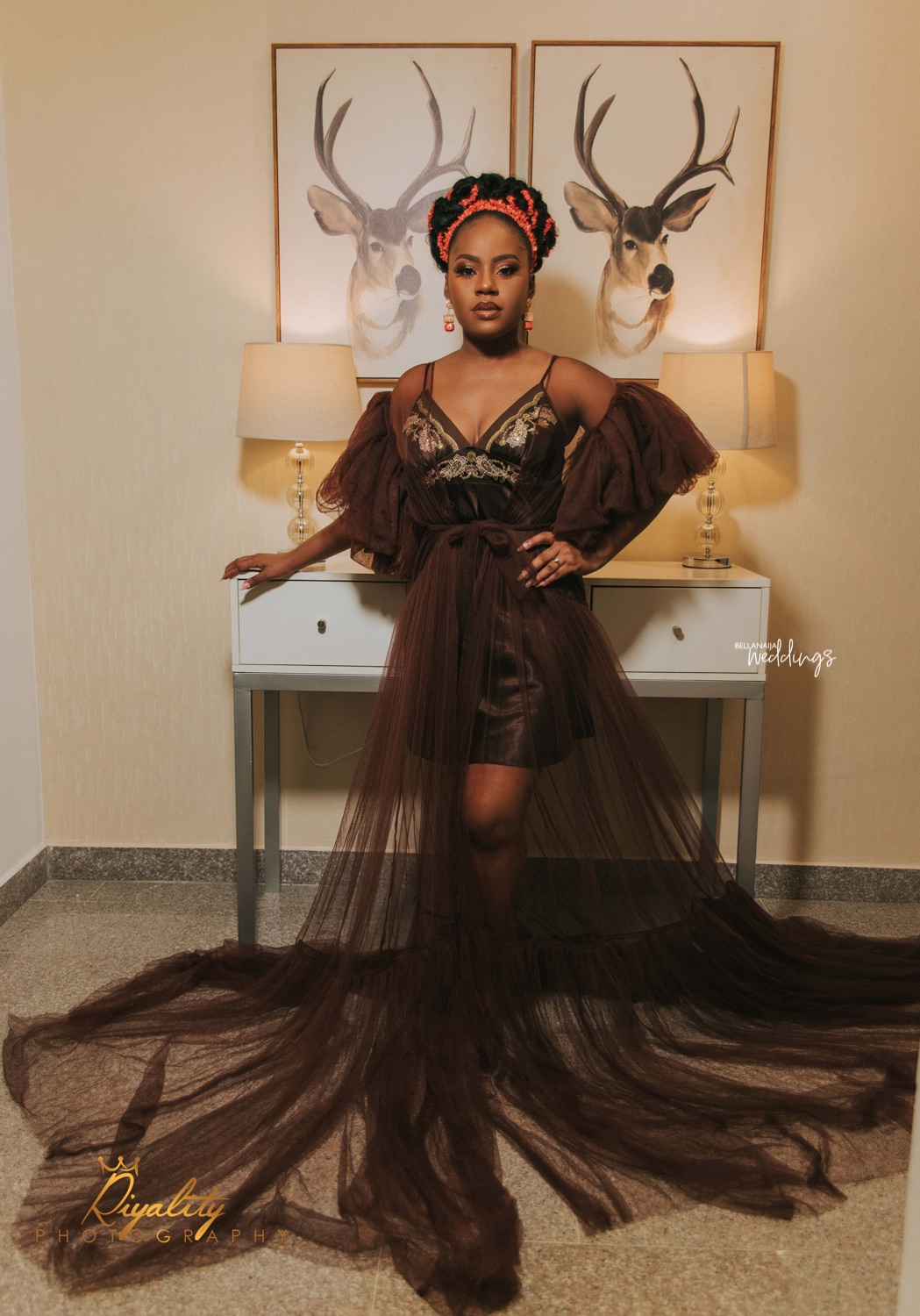 Here's how NneAmaka tells their Love Story:
We both worked in the same bank for a year in 2014. Marc actually was one of my trainers and unbeknownst to me was making some underground enquiries about me. I remember catching his piercing blue eyes many a time across the room so we struck up friendly rapport until he asked for my number. The rest, as they say, is history although we only narrowly made it past the first date due to some questionable fashion choices *side-eye*. Marc's kindness, care for all and overall loving nature won me over in the end. And I am the luckiest woman to be able to call him my husband. I am so grateful to God to have found my best friend and partner for life in the same person. Here's to forever ❤️❤️❤️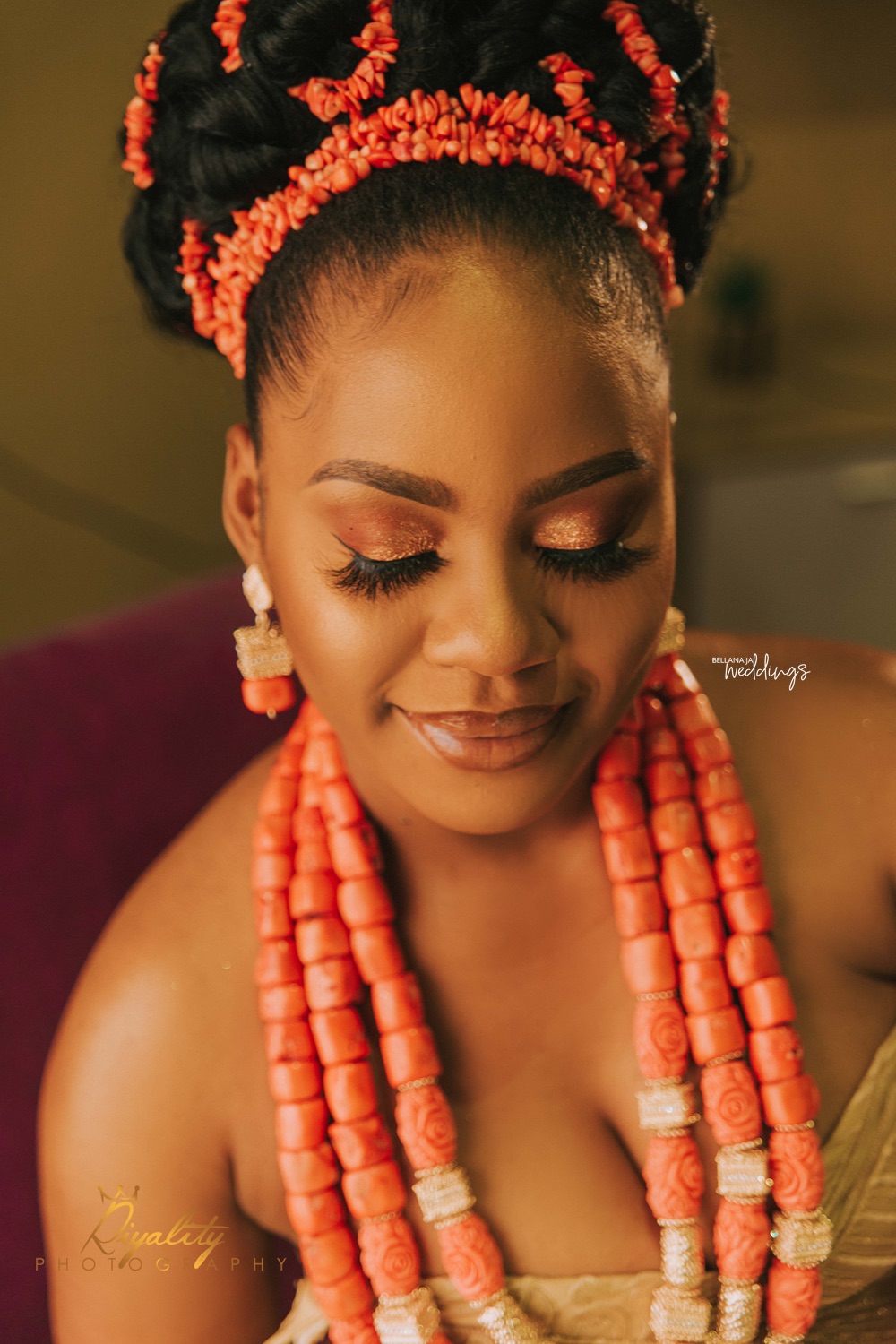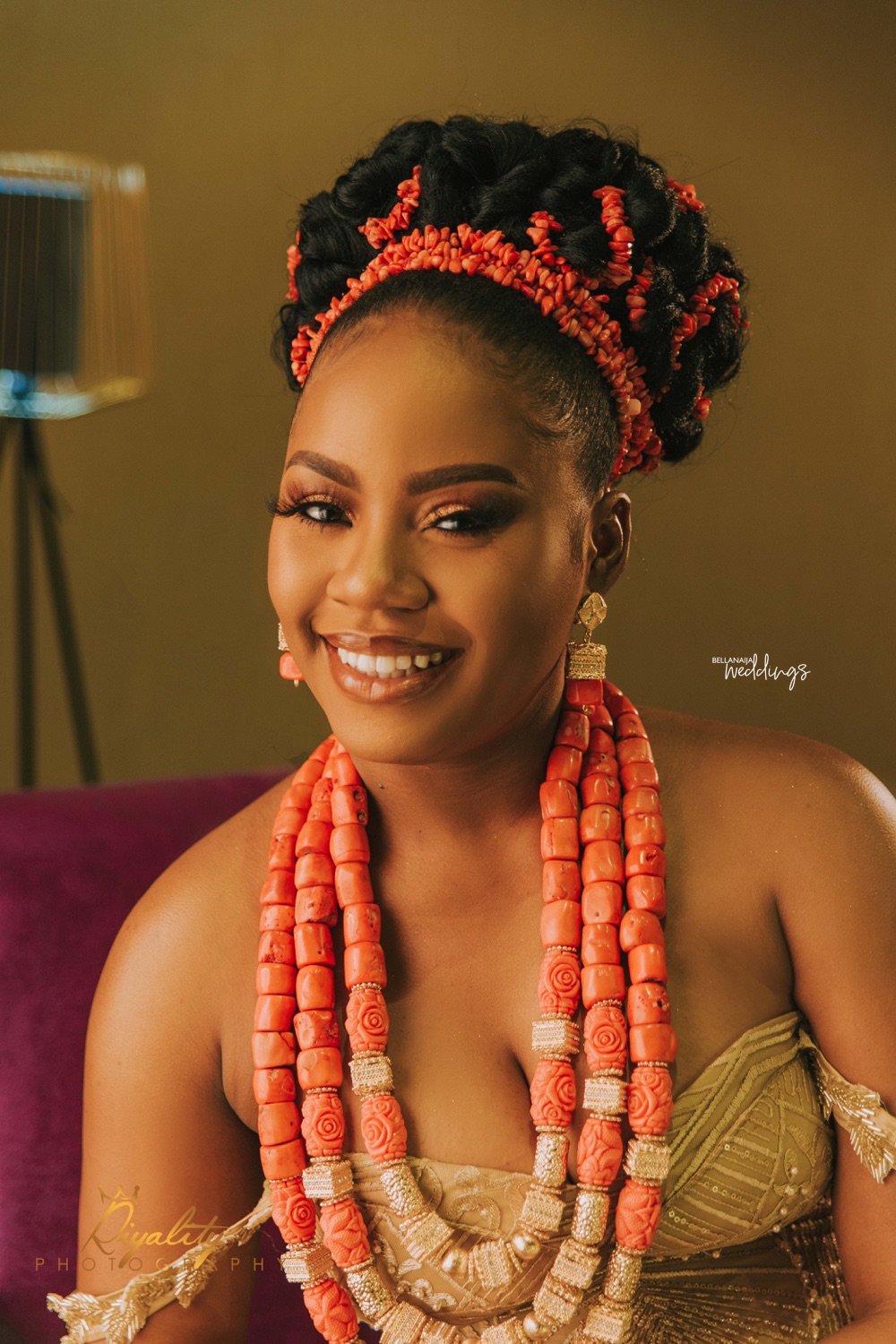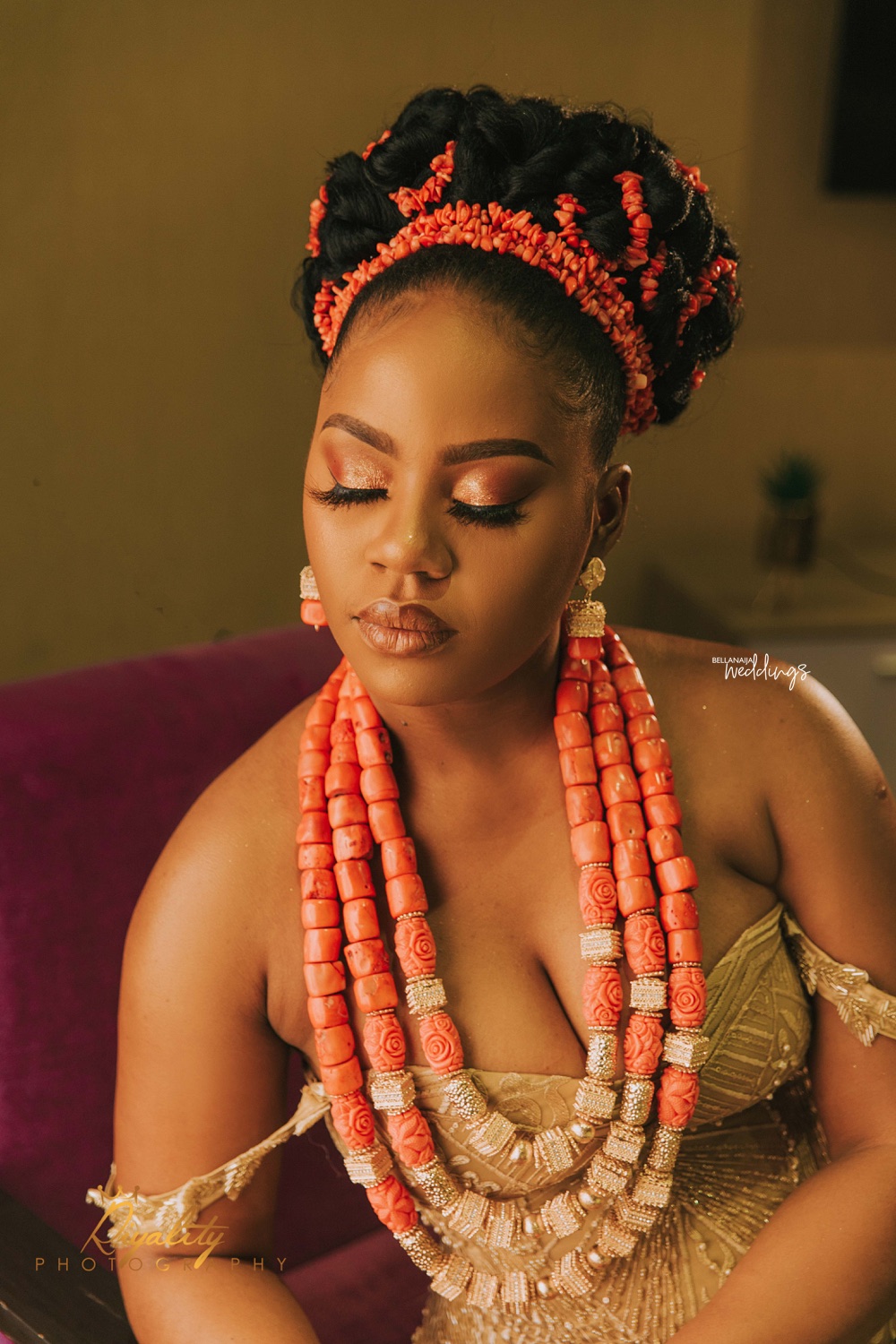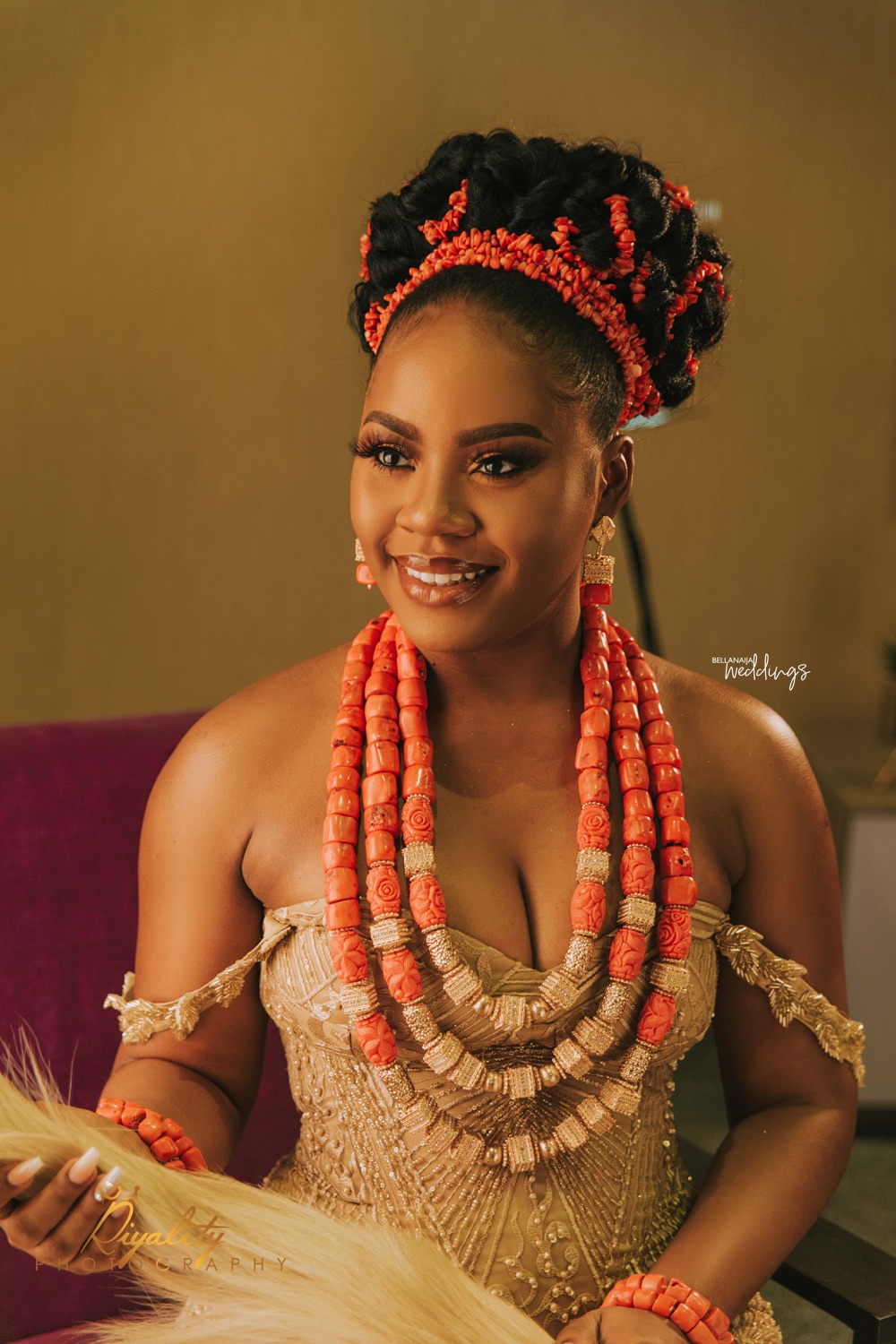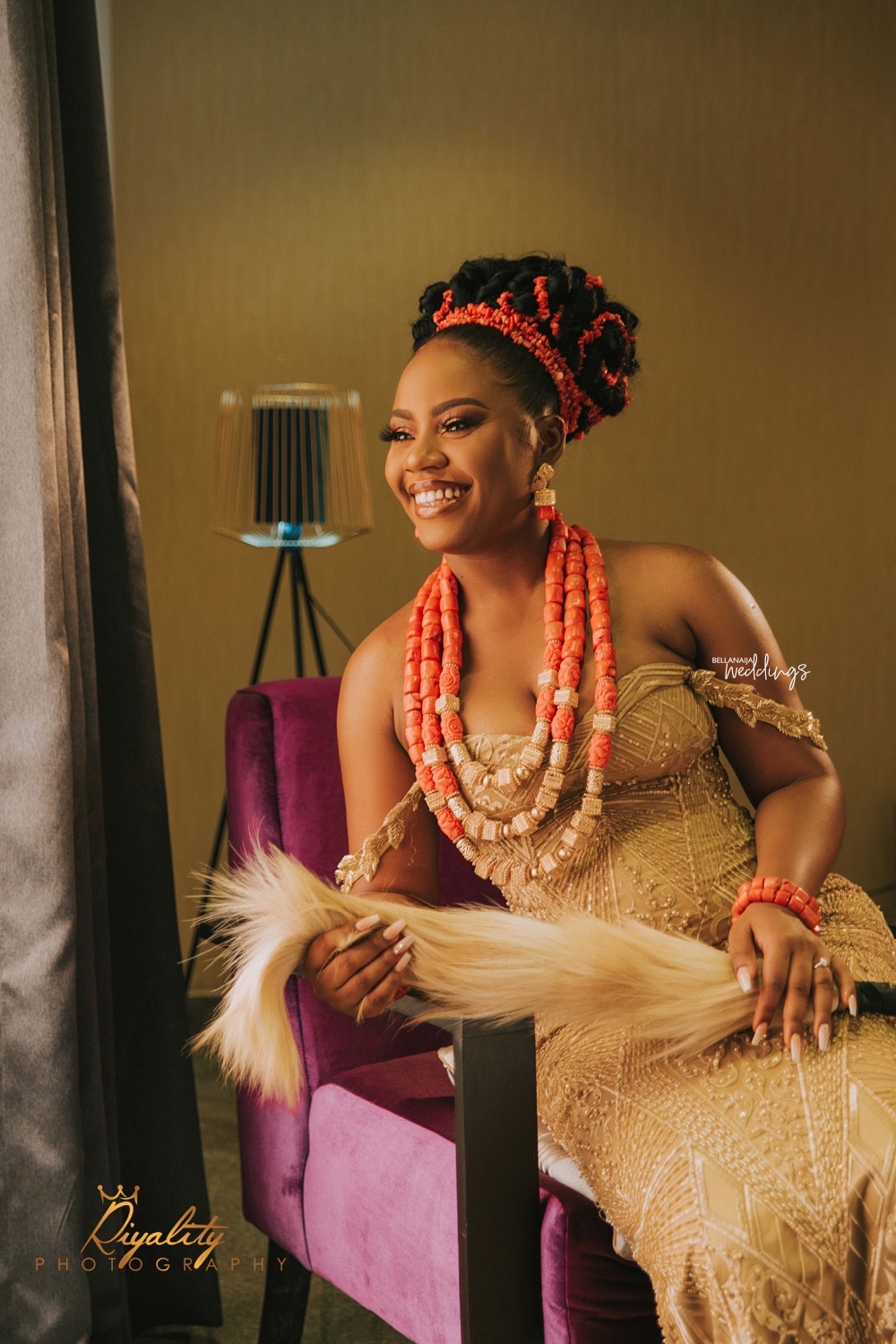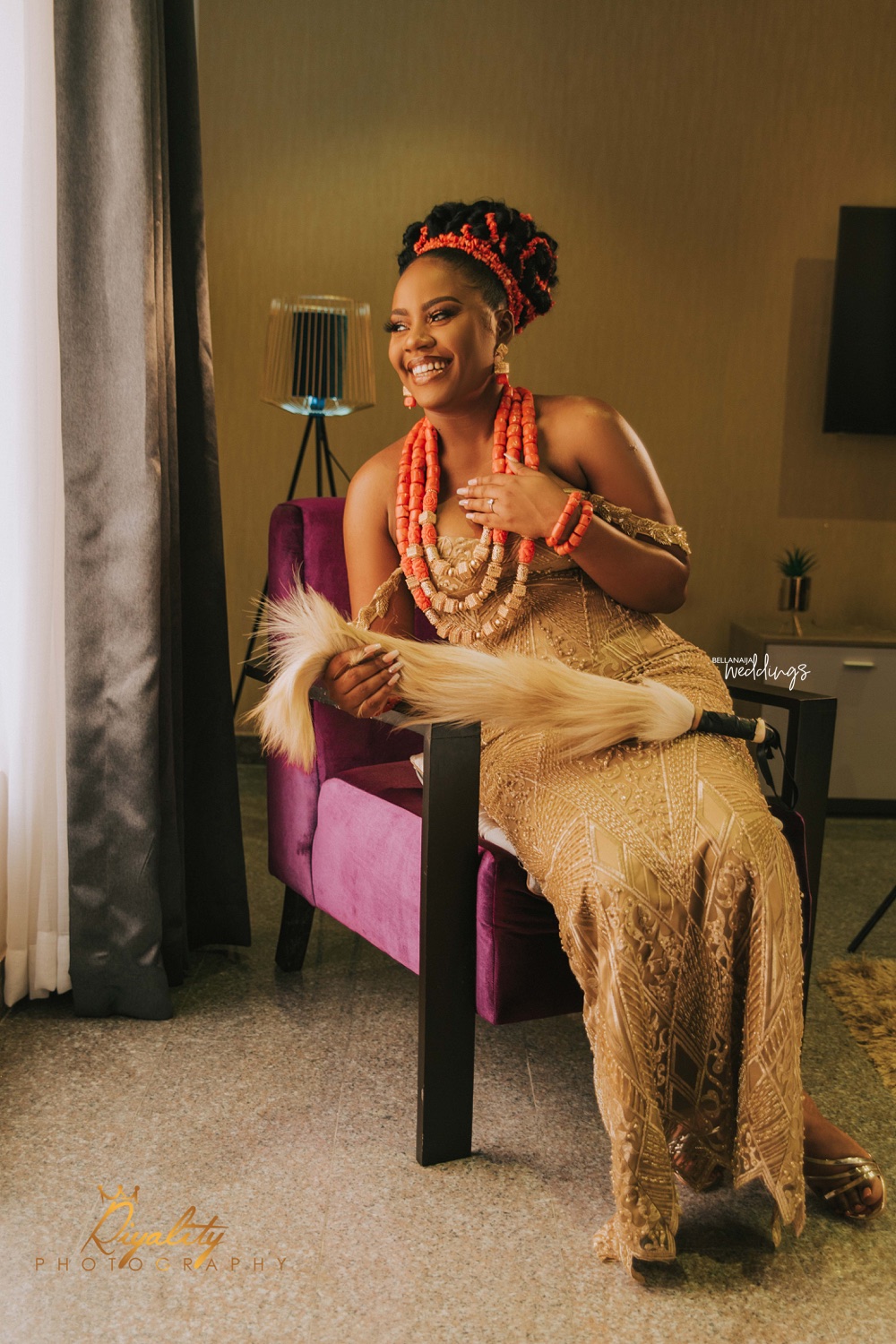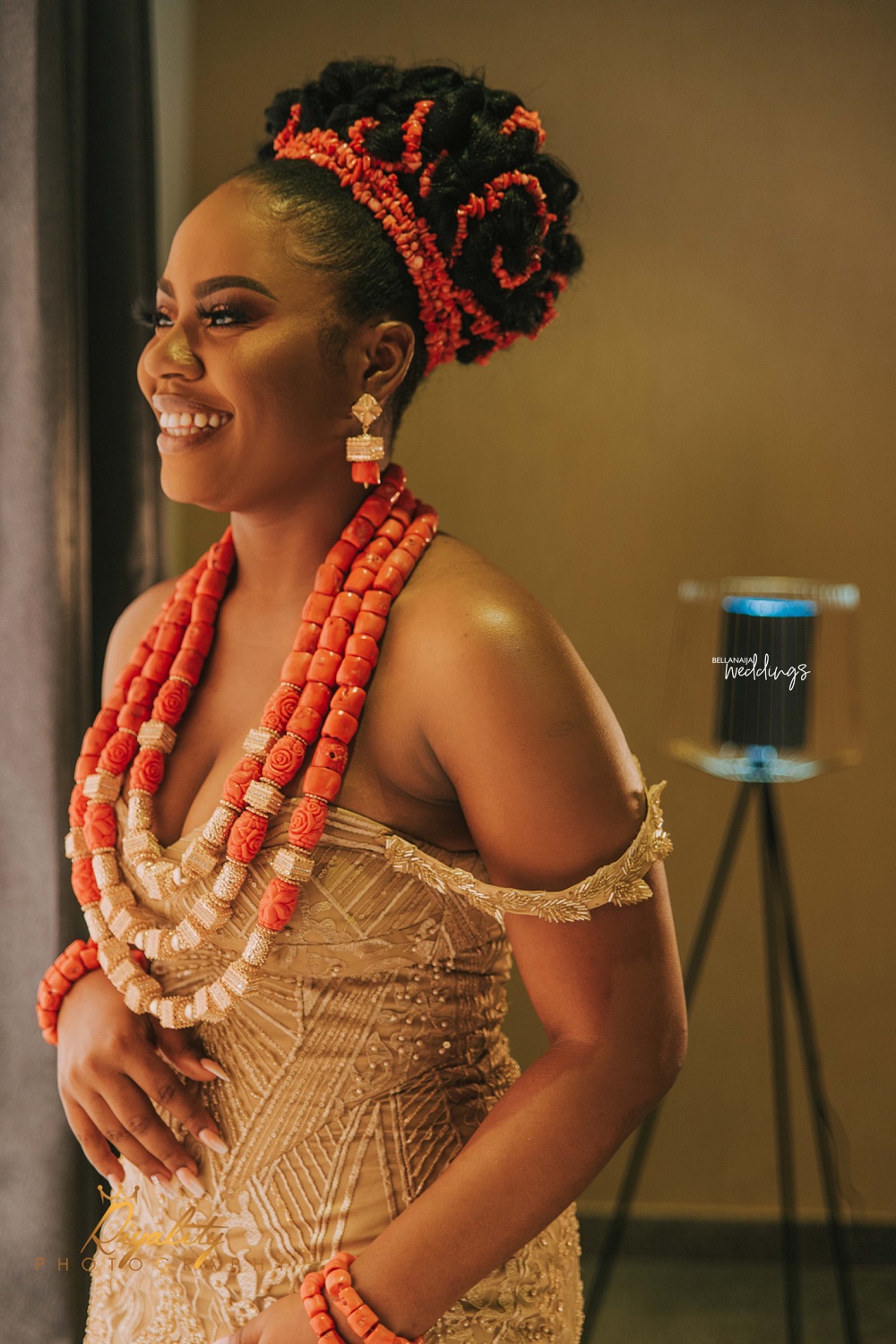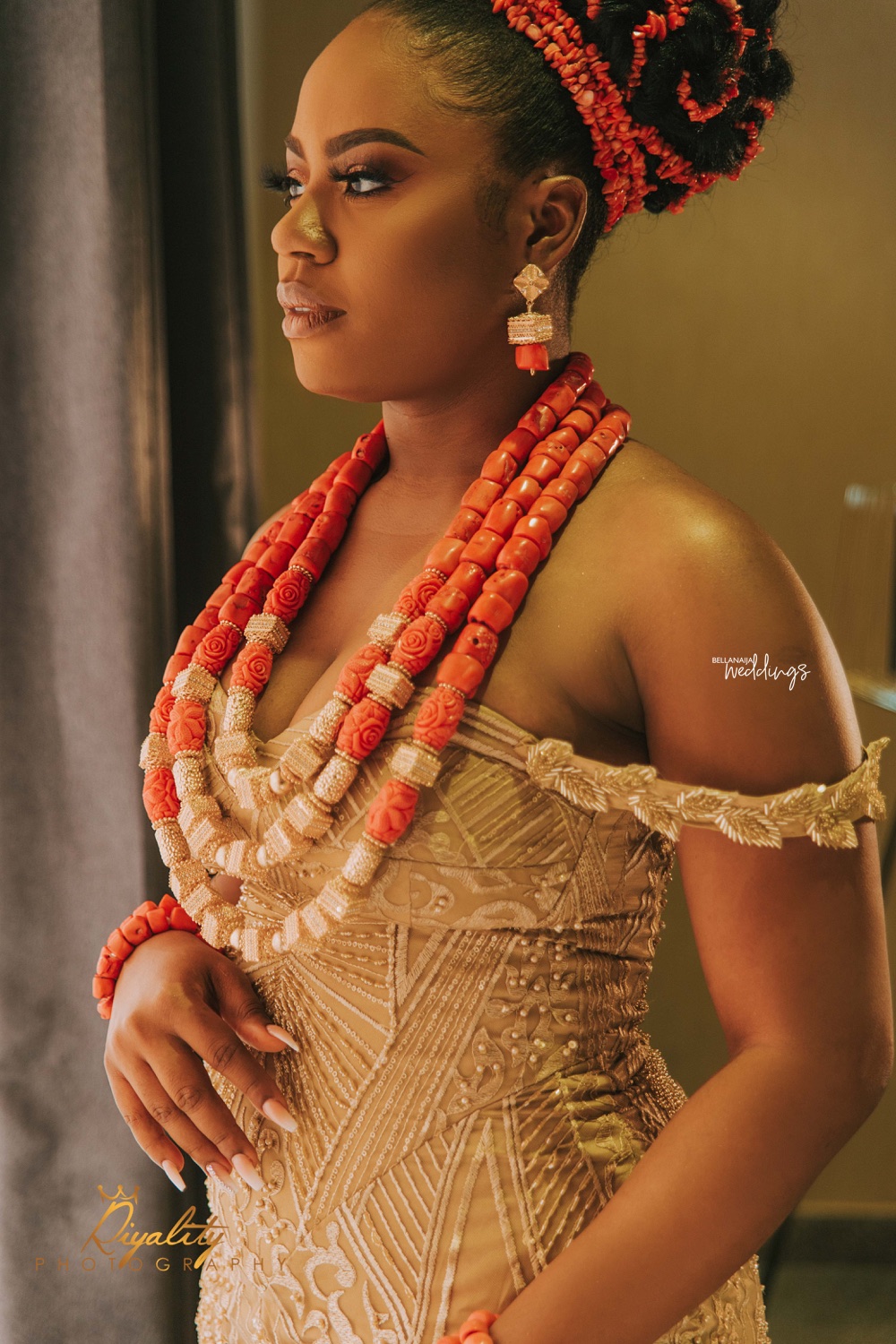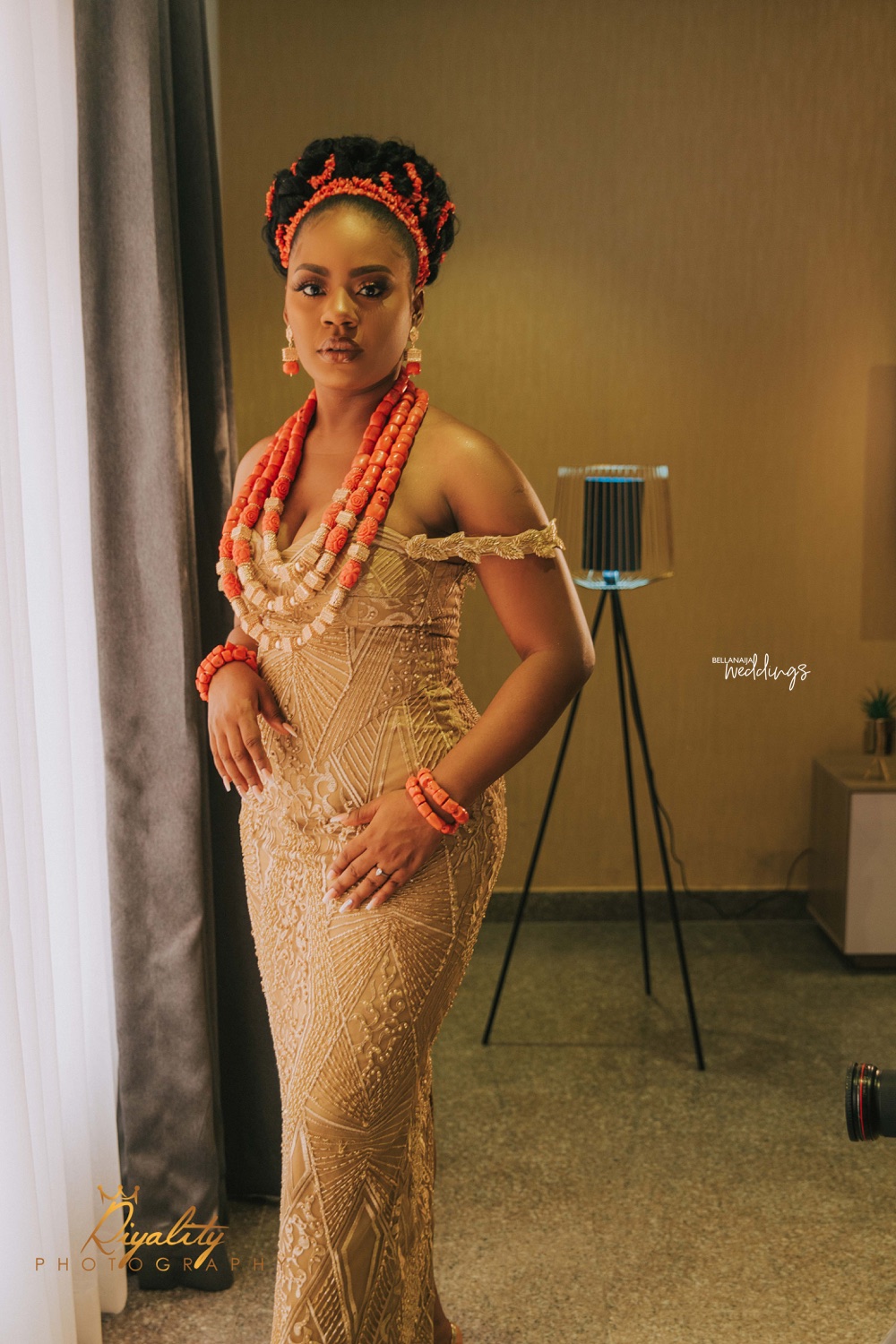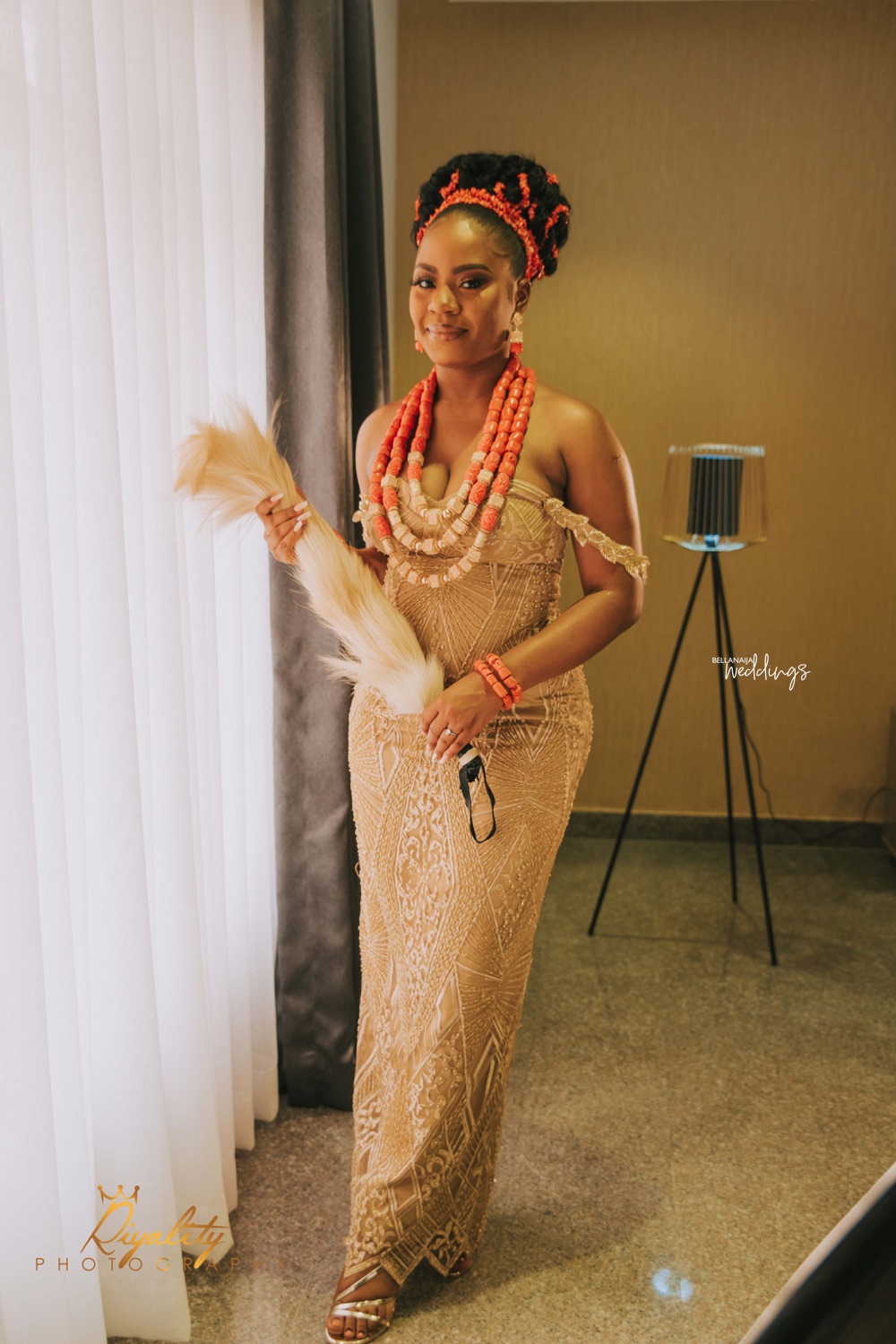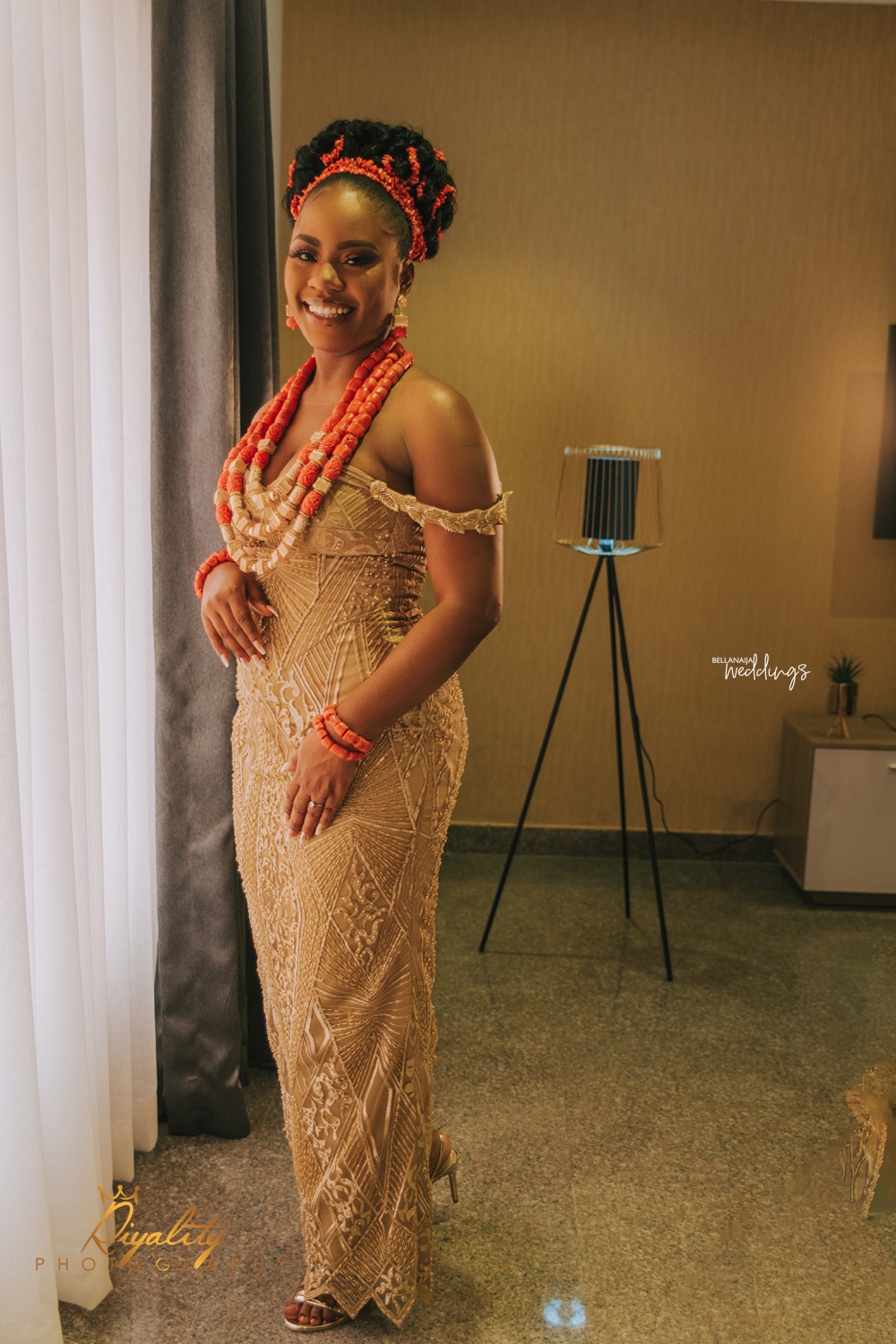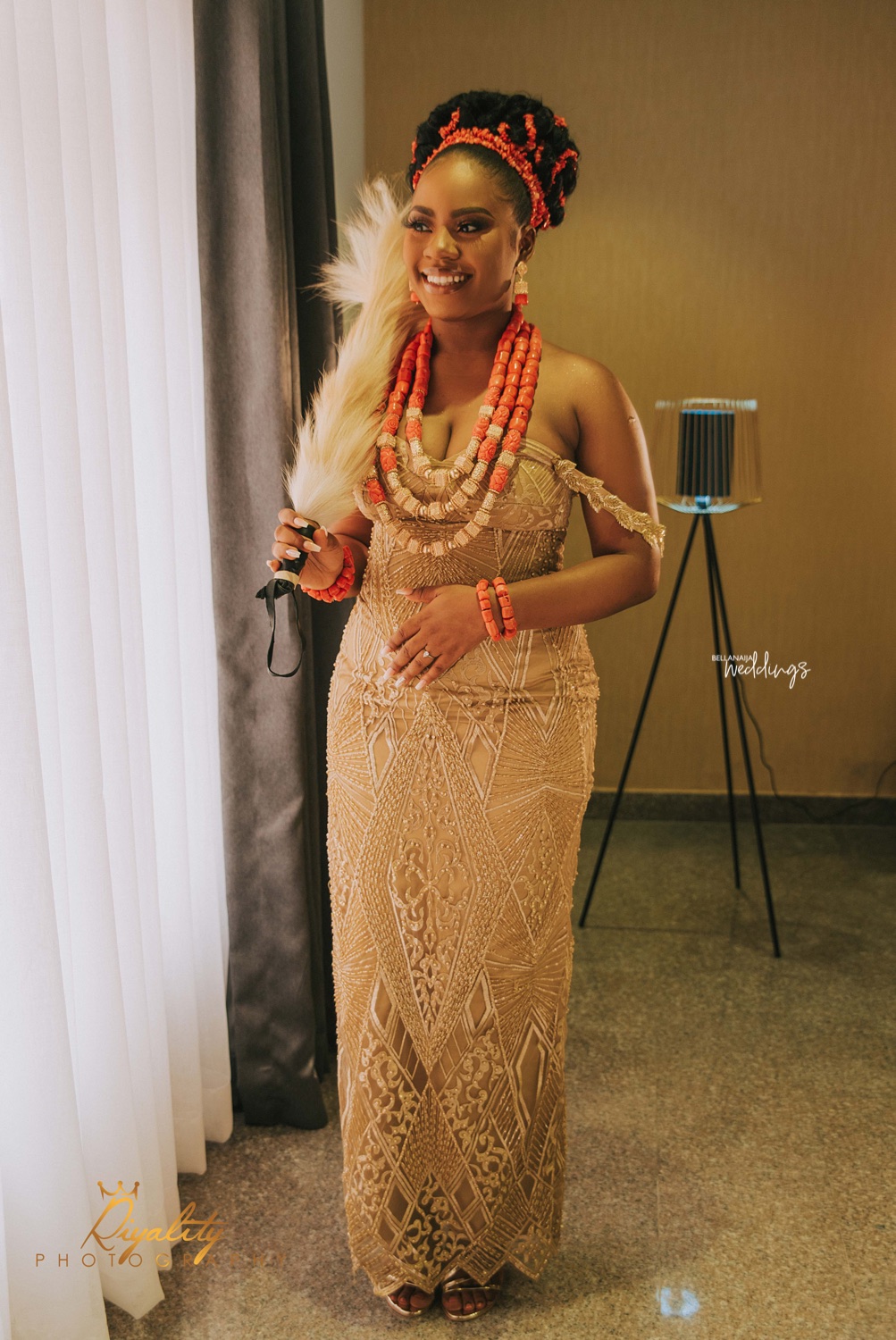 Their Love Story according to Marc:
As soon as I laid my eyes on Nneamaka, I fell in love. Amaka took a little bit more time to come round to my charming ways. I did try to make things difficult. Such as turning up for our first date in a hoody and baggy jeans earning my first classic Amaka stare of disapproval. I finally plucked the courage to drop down on one knee when we were on holiday in Mexico and thankfully she said YES!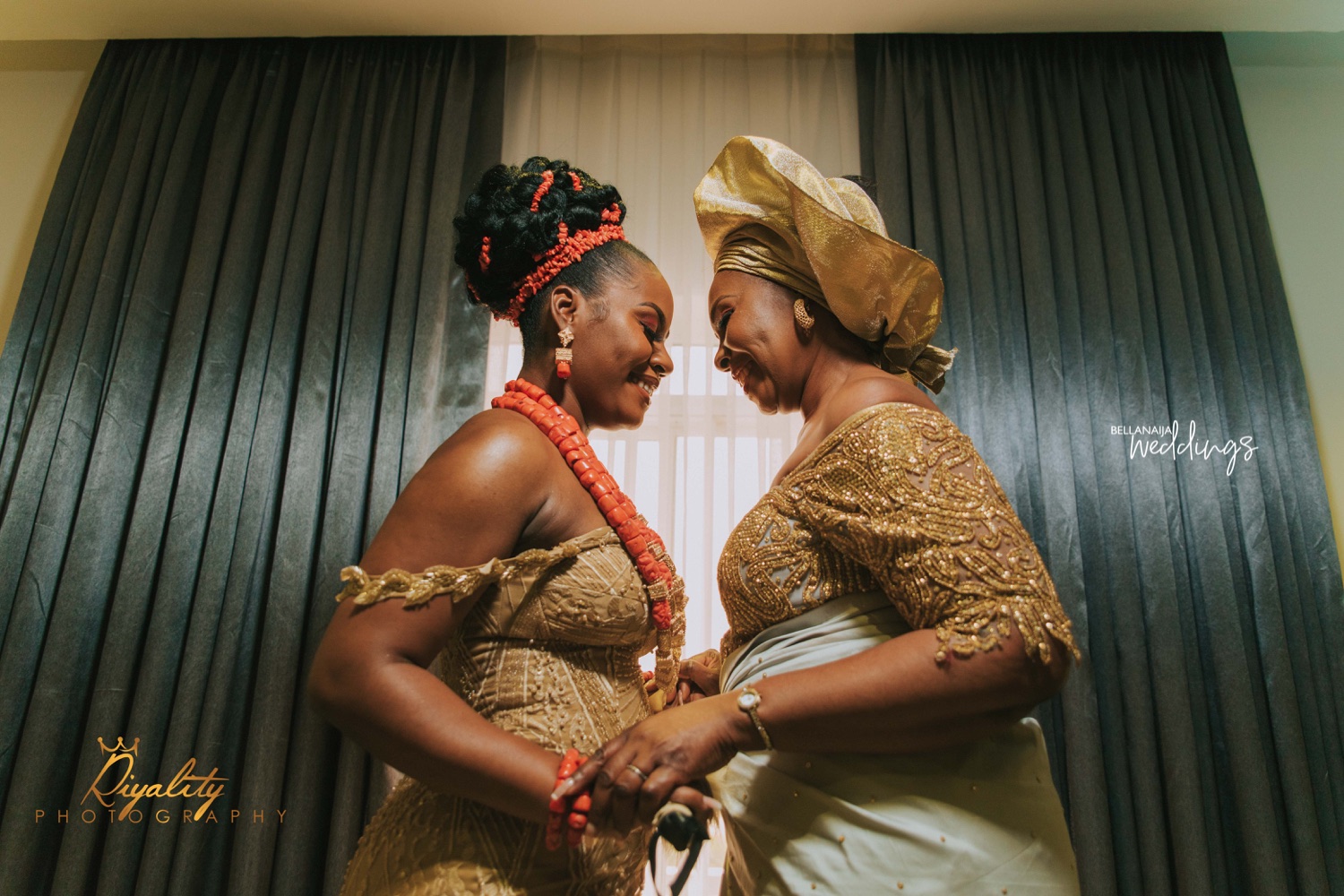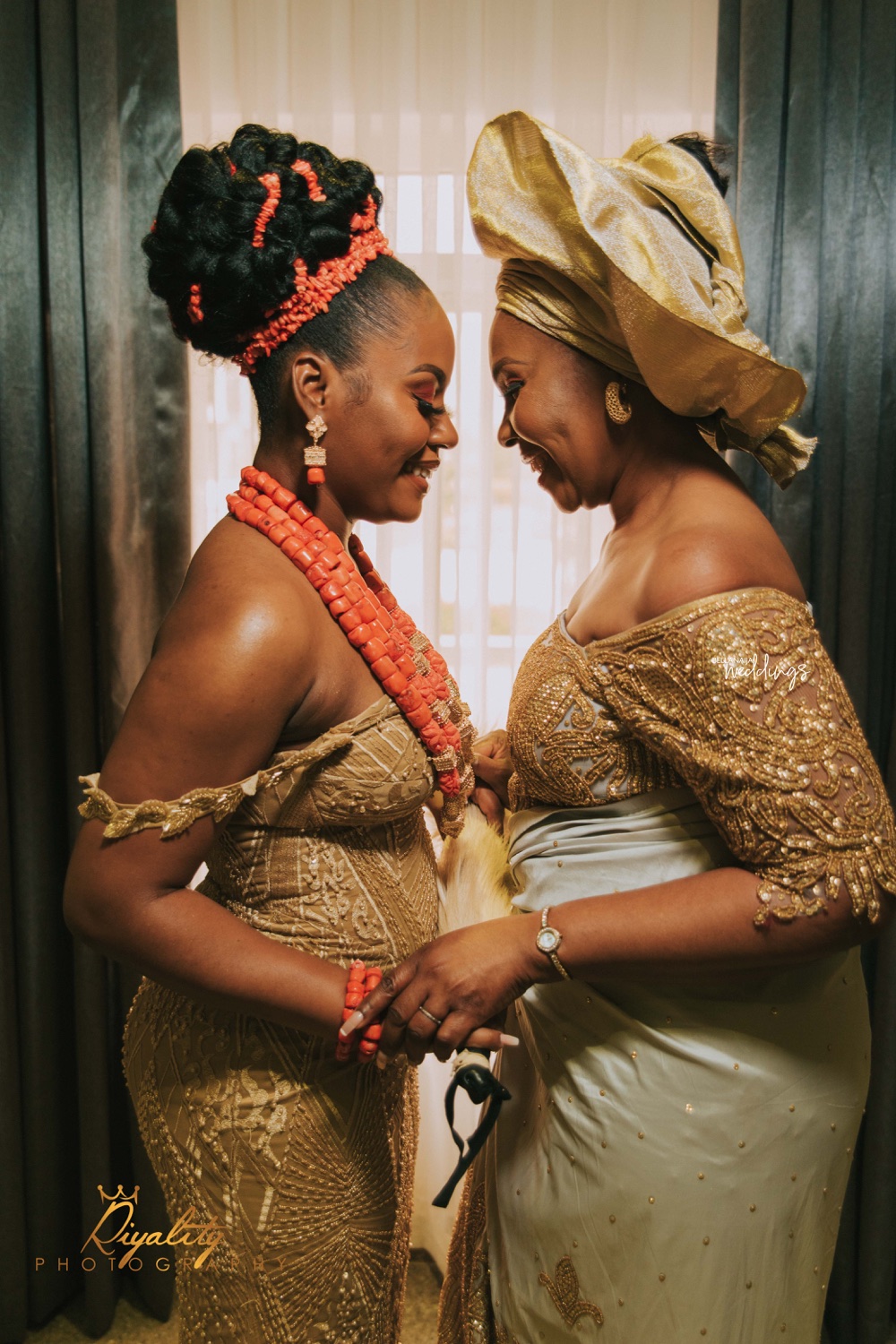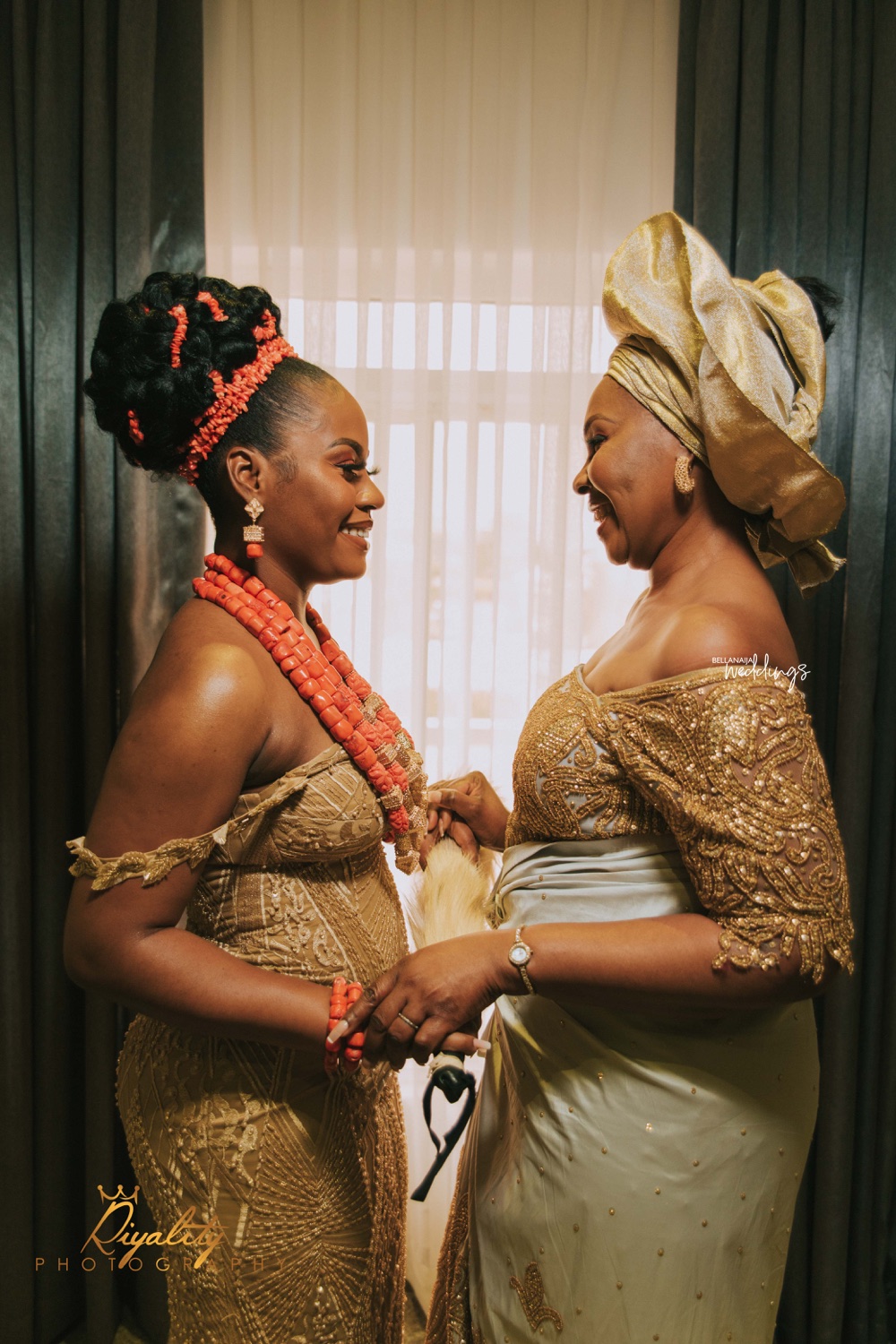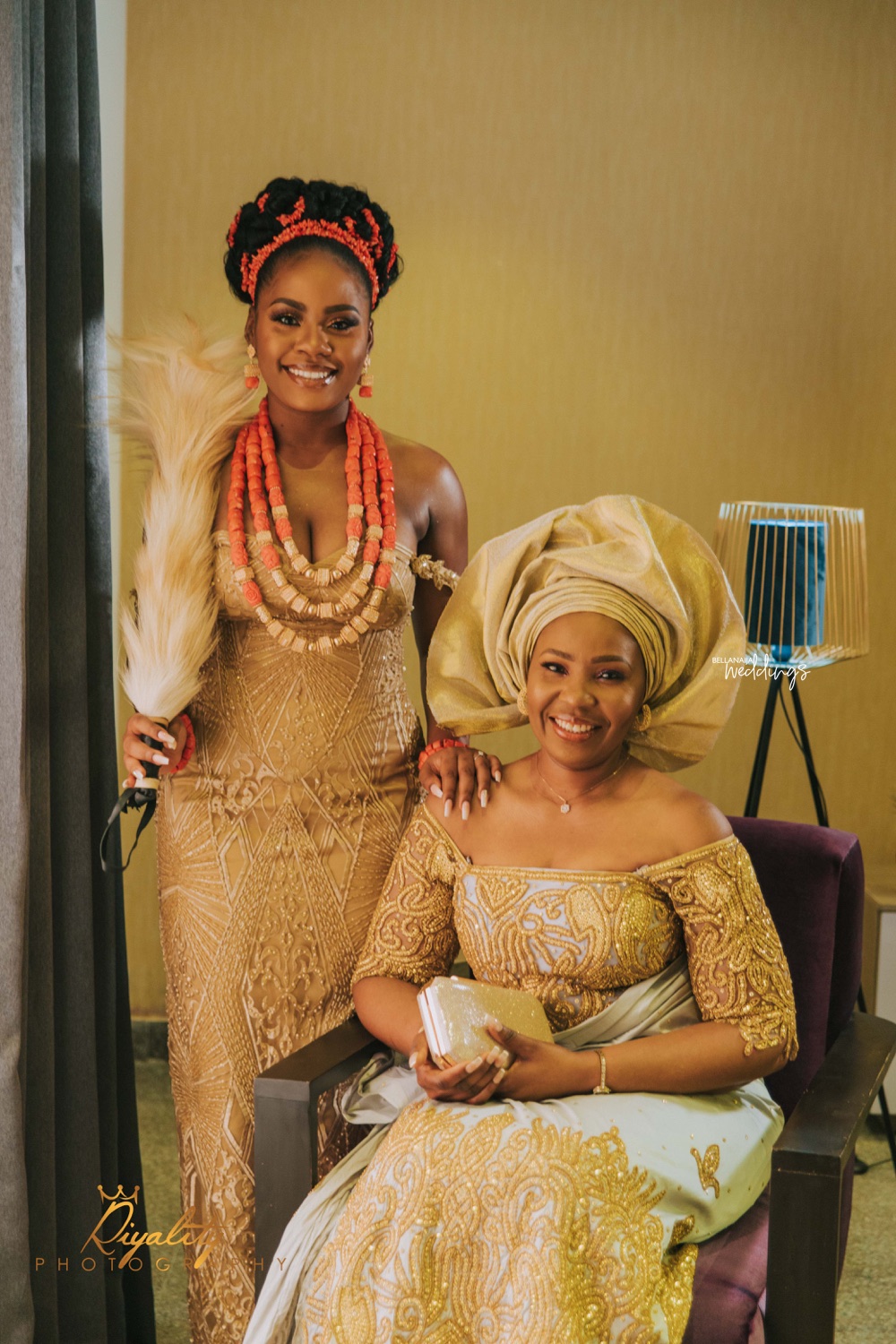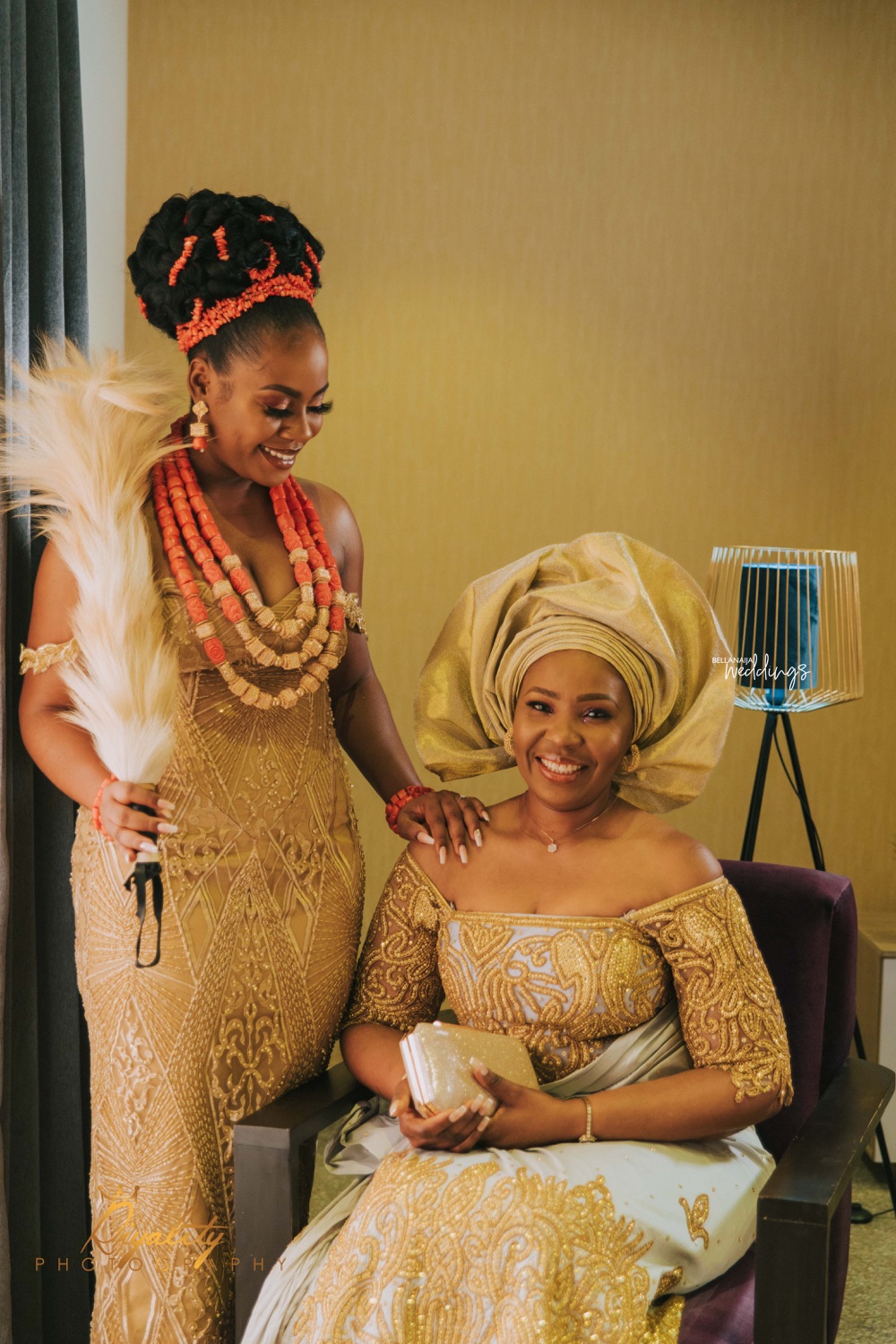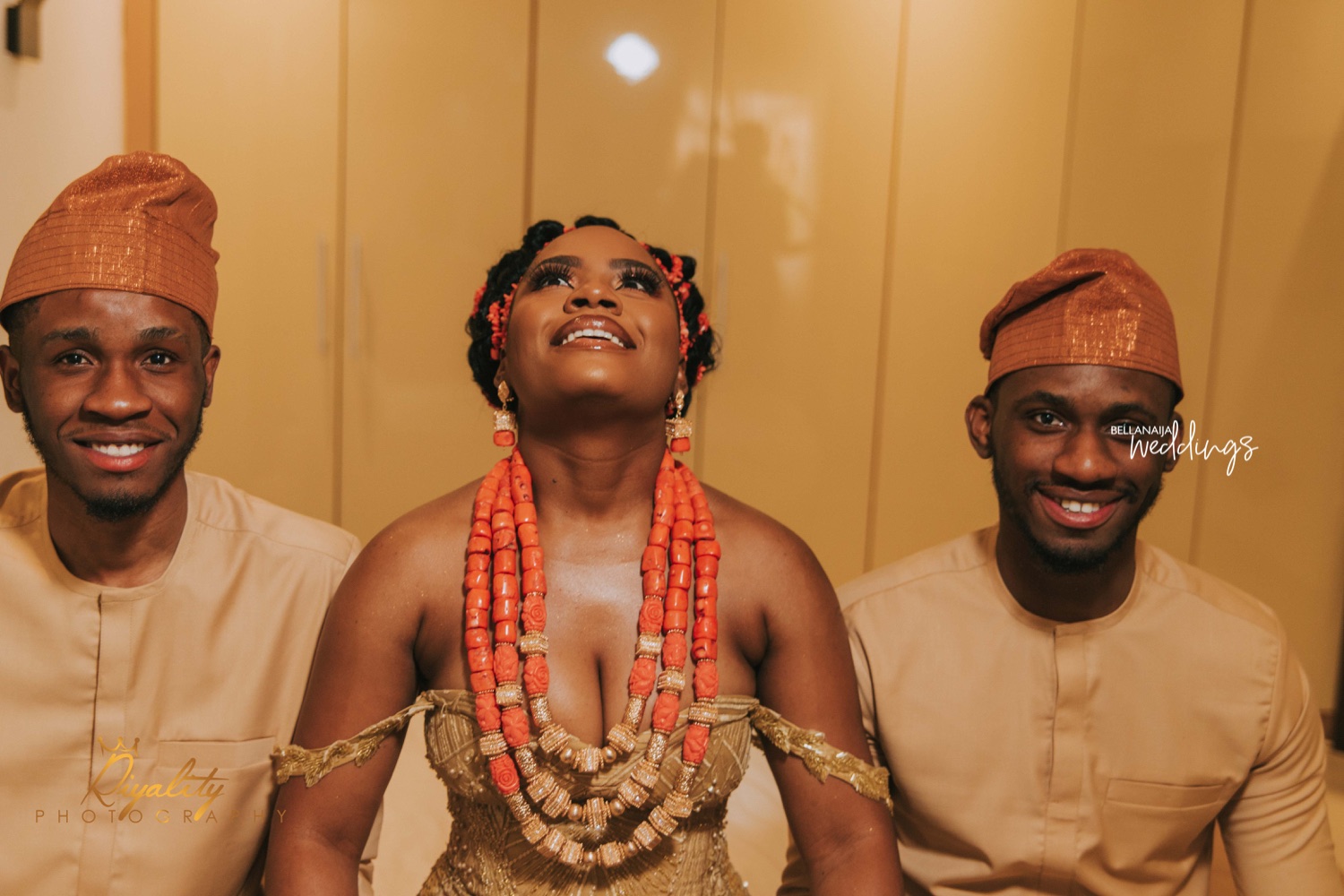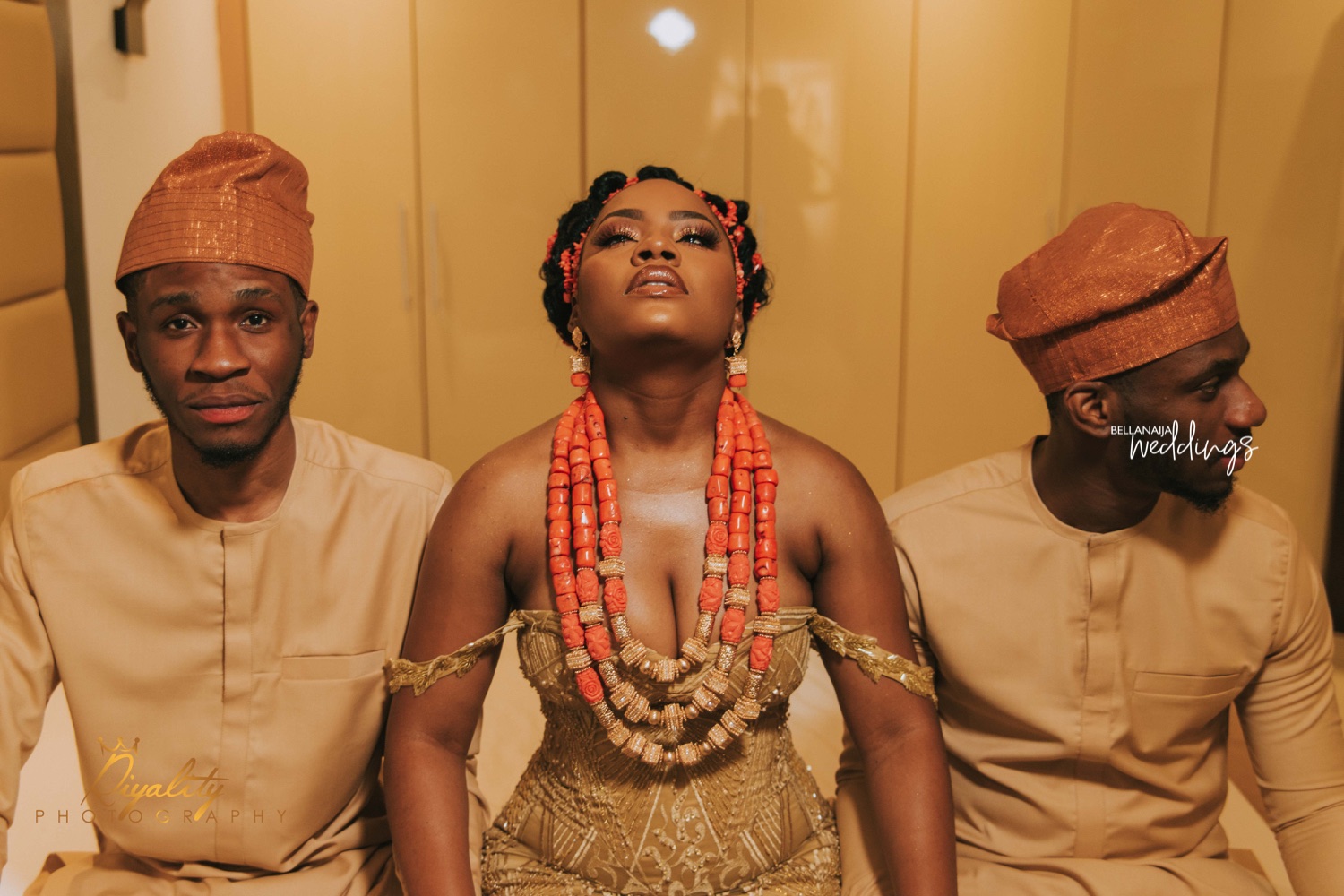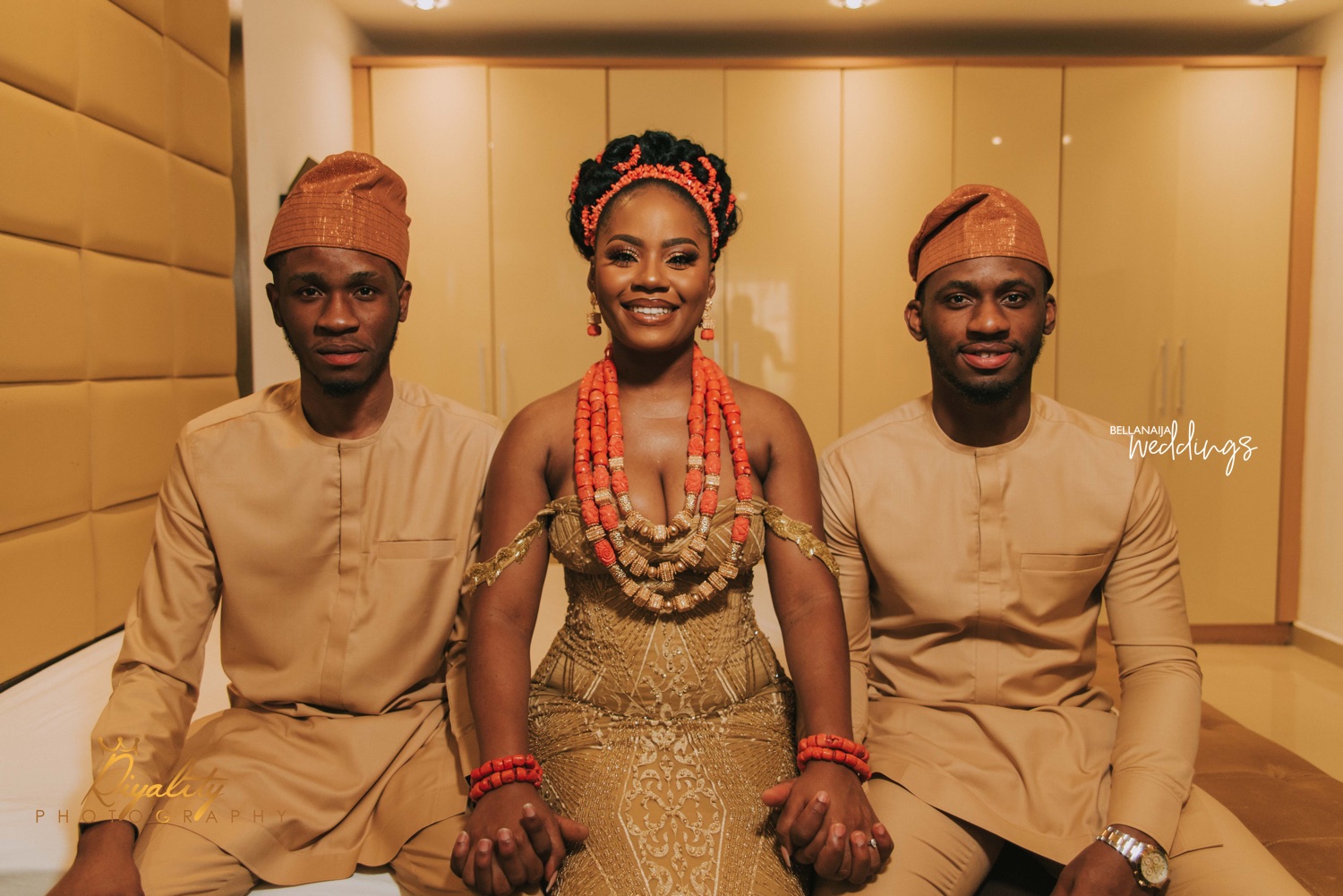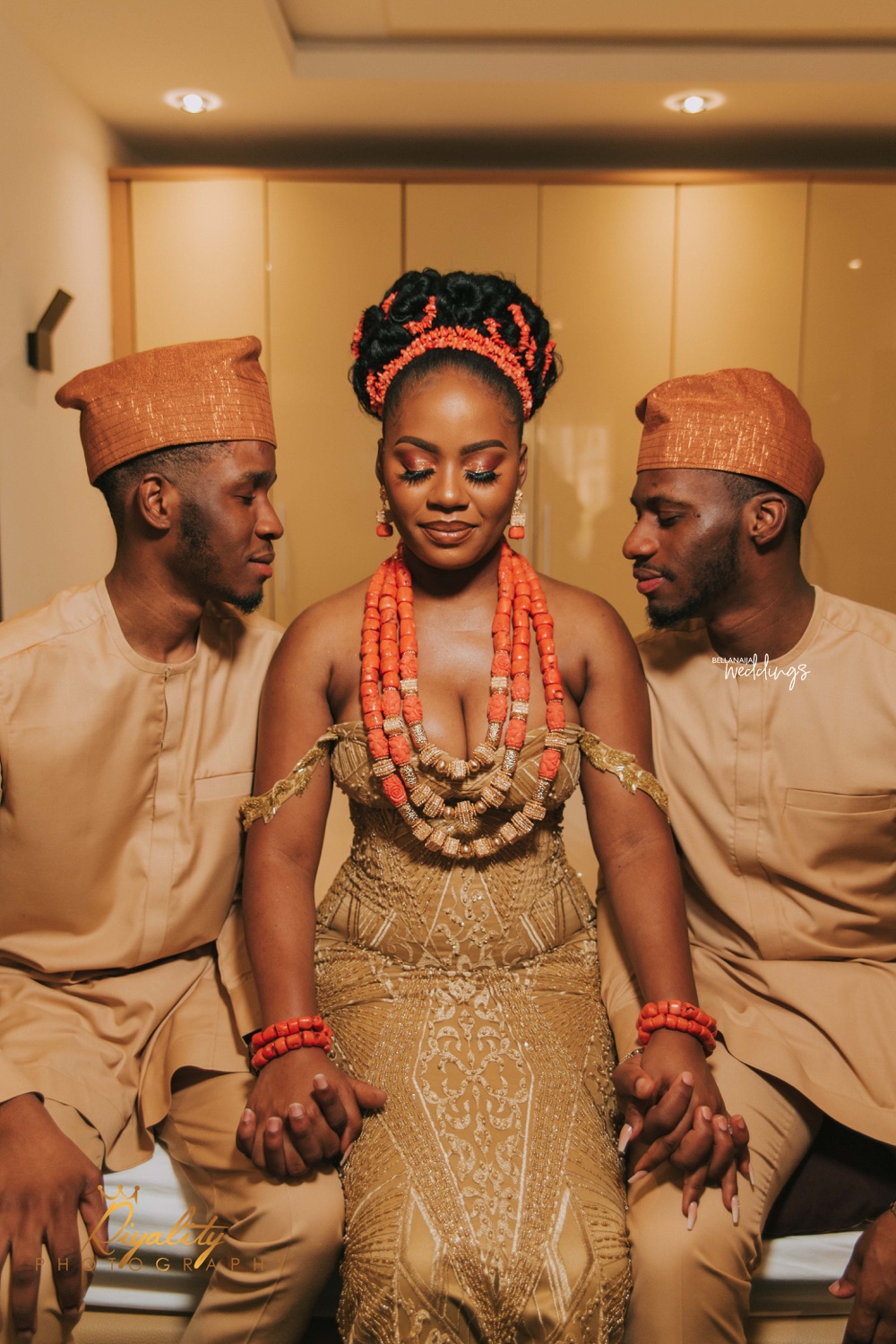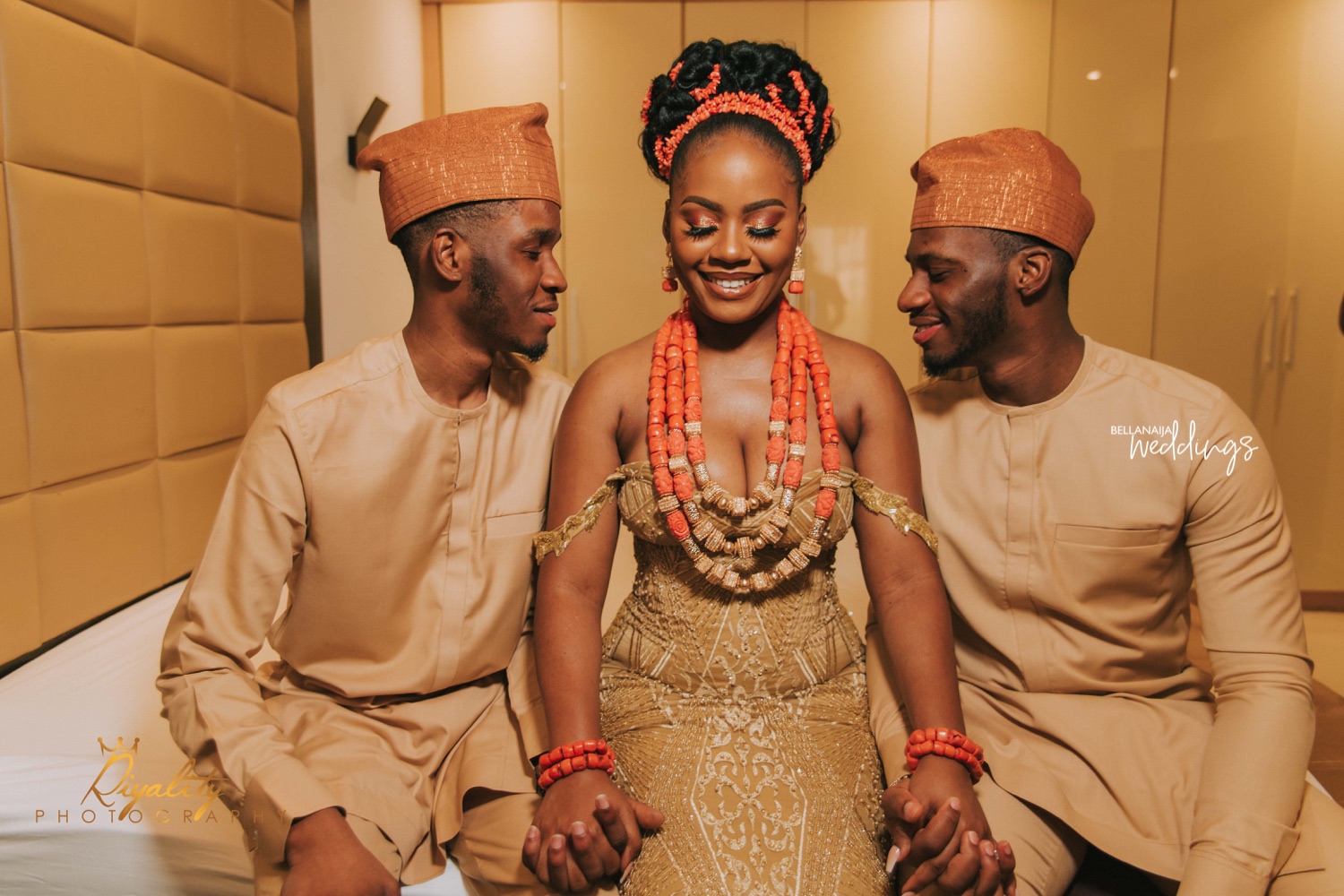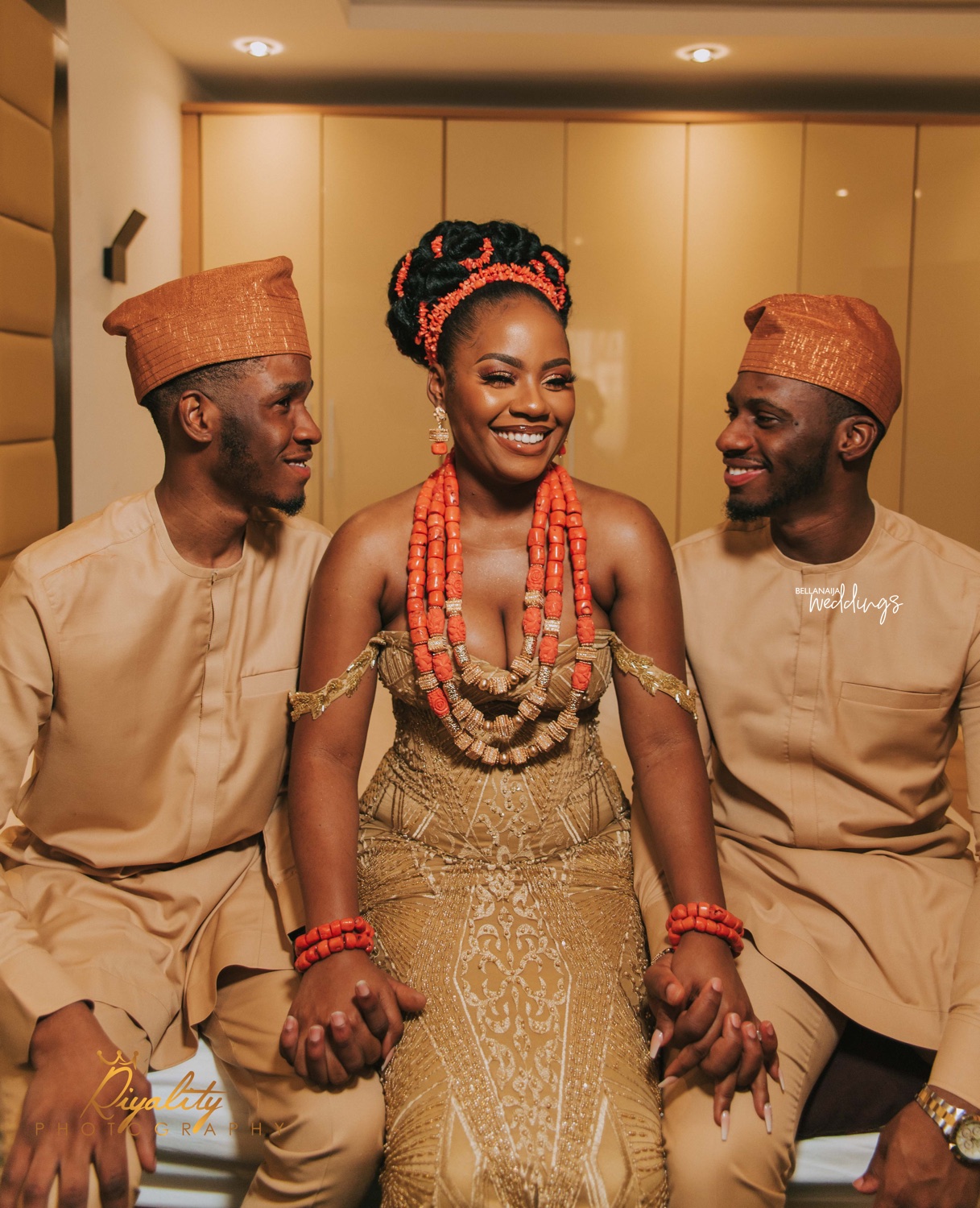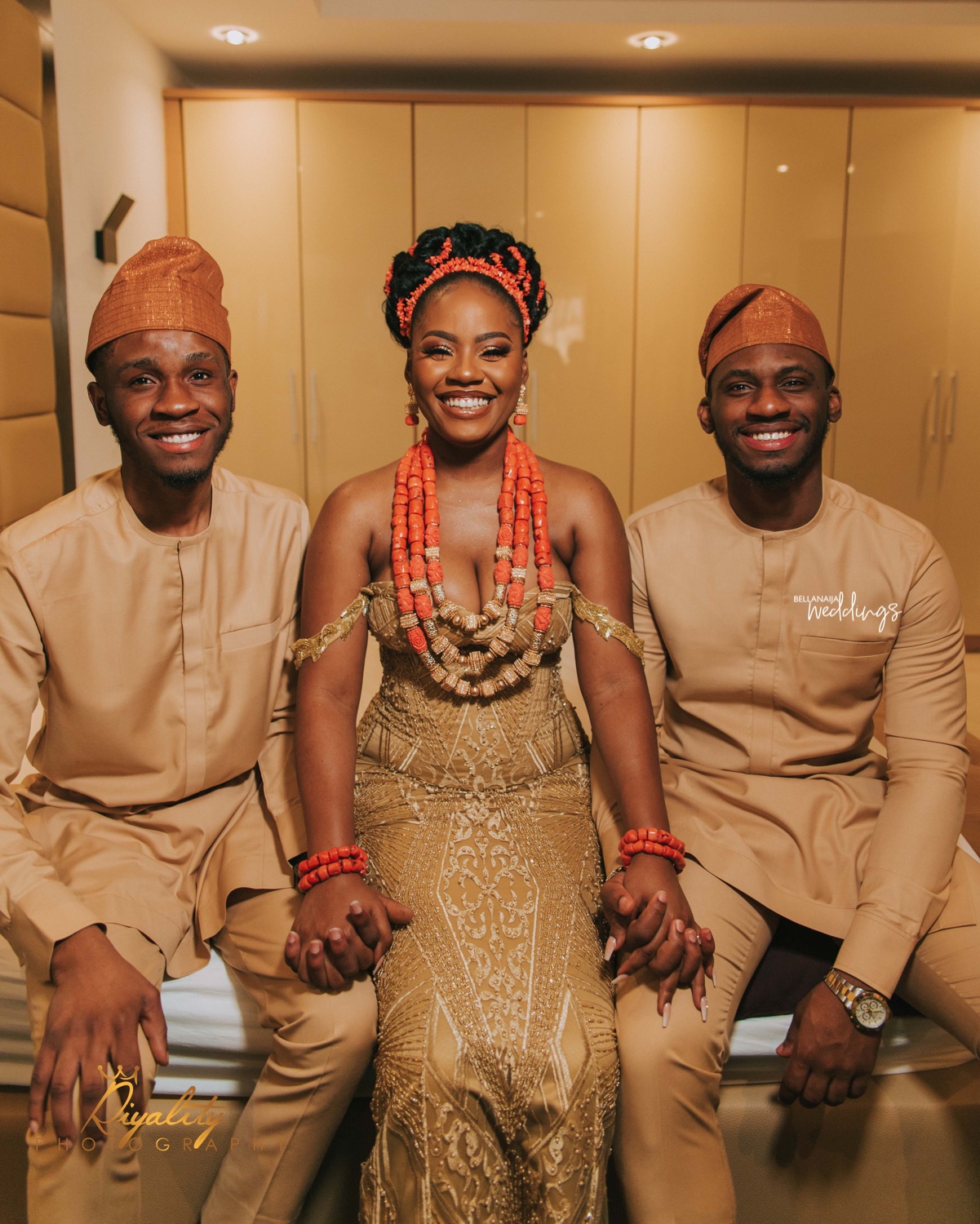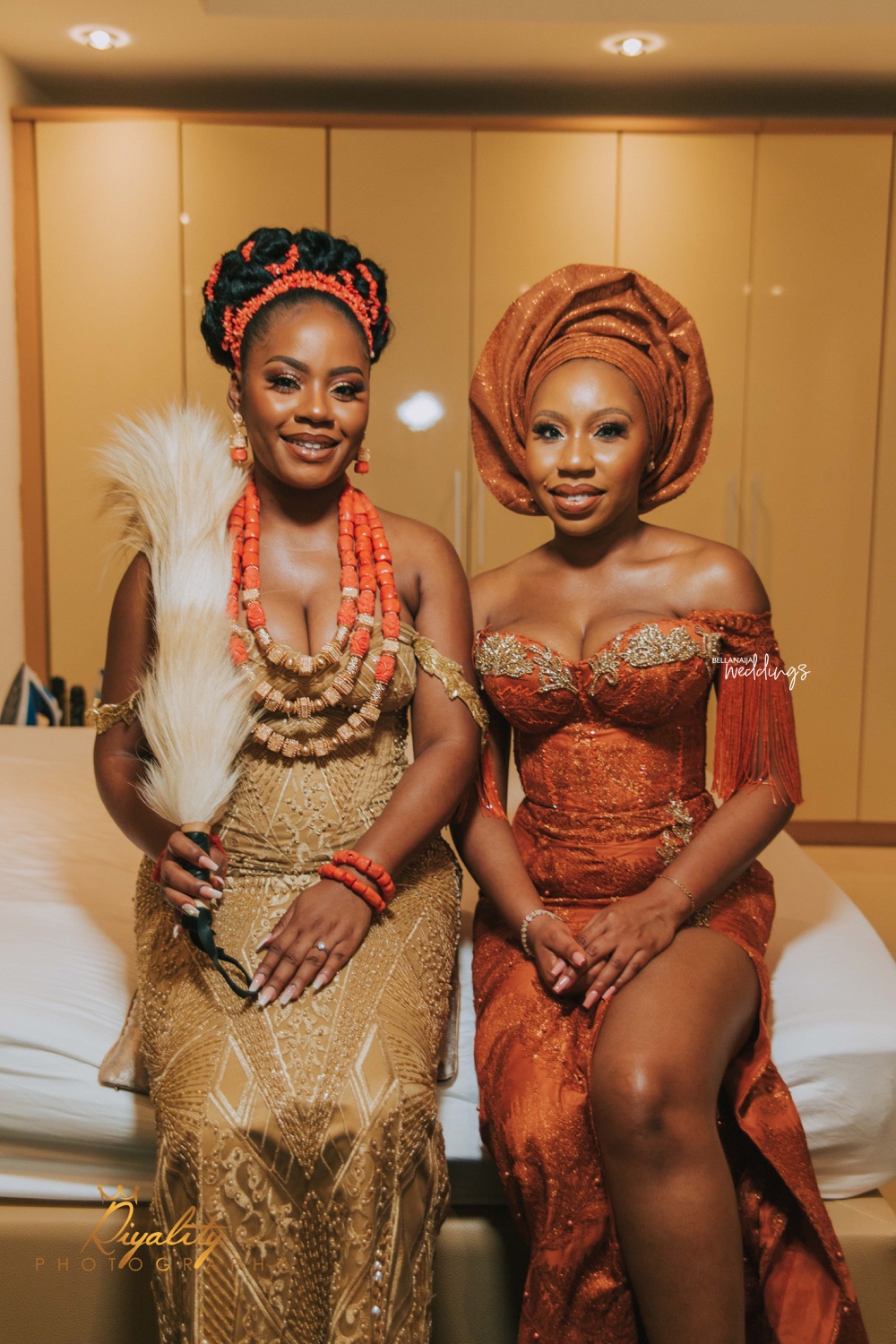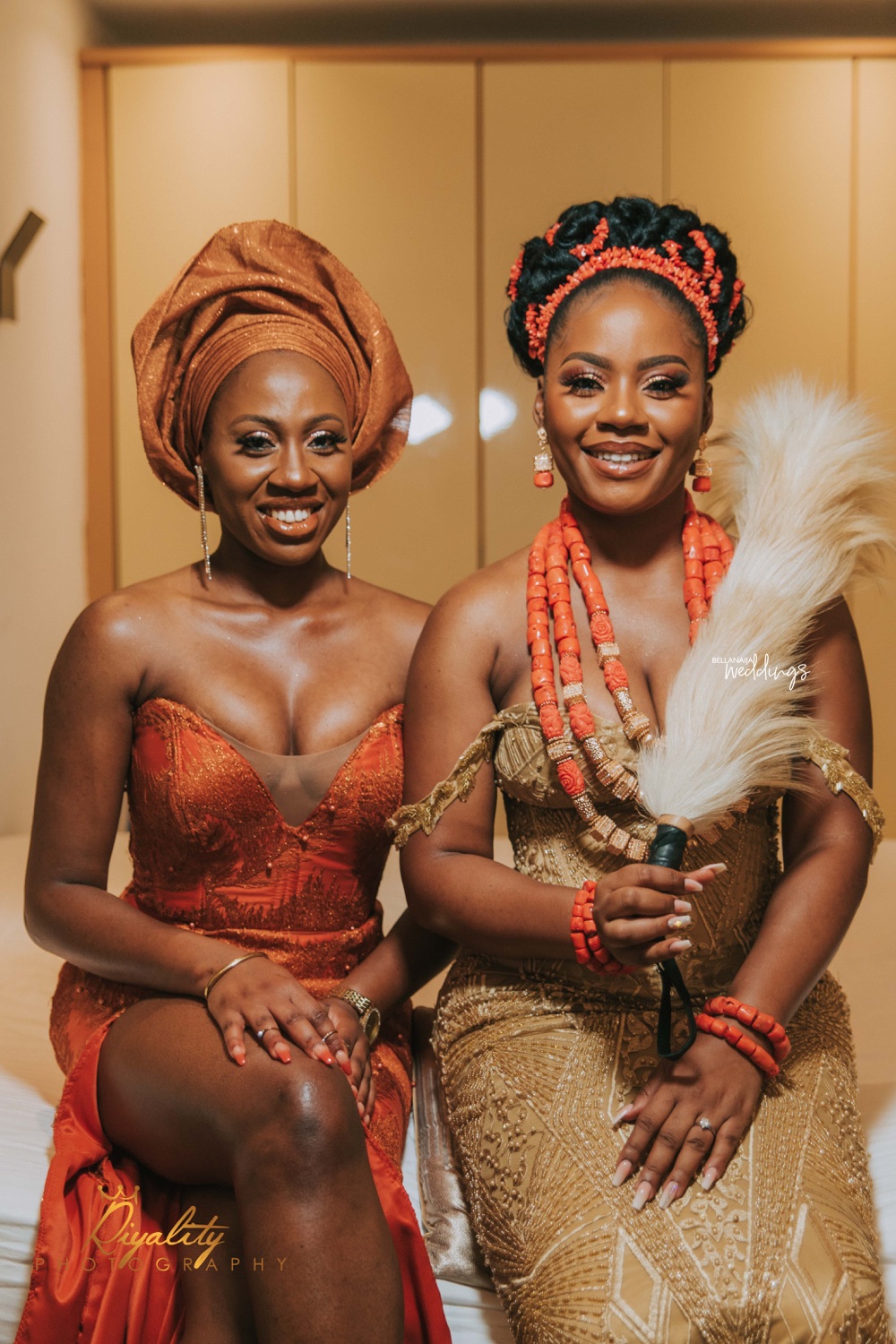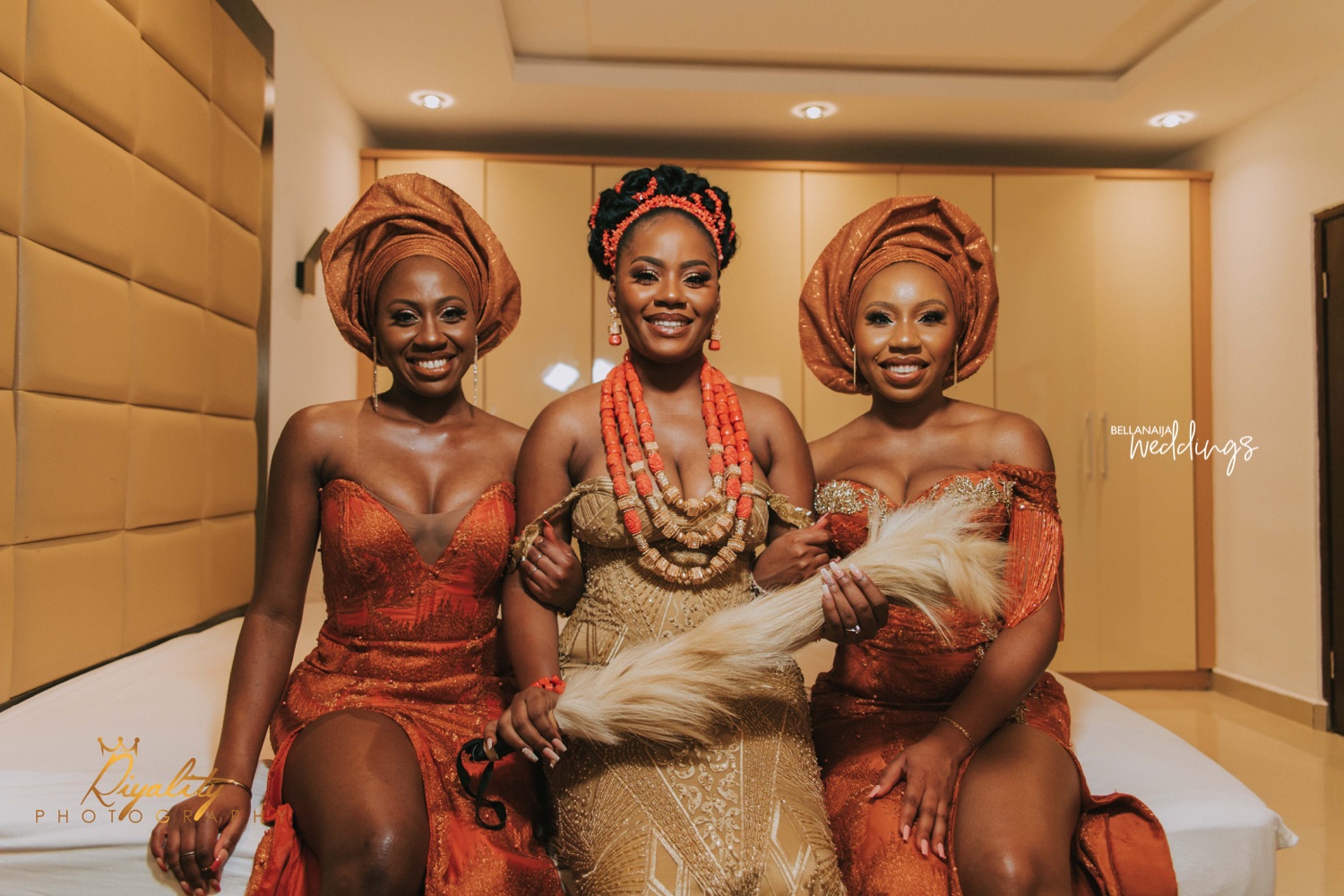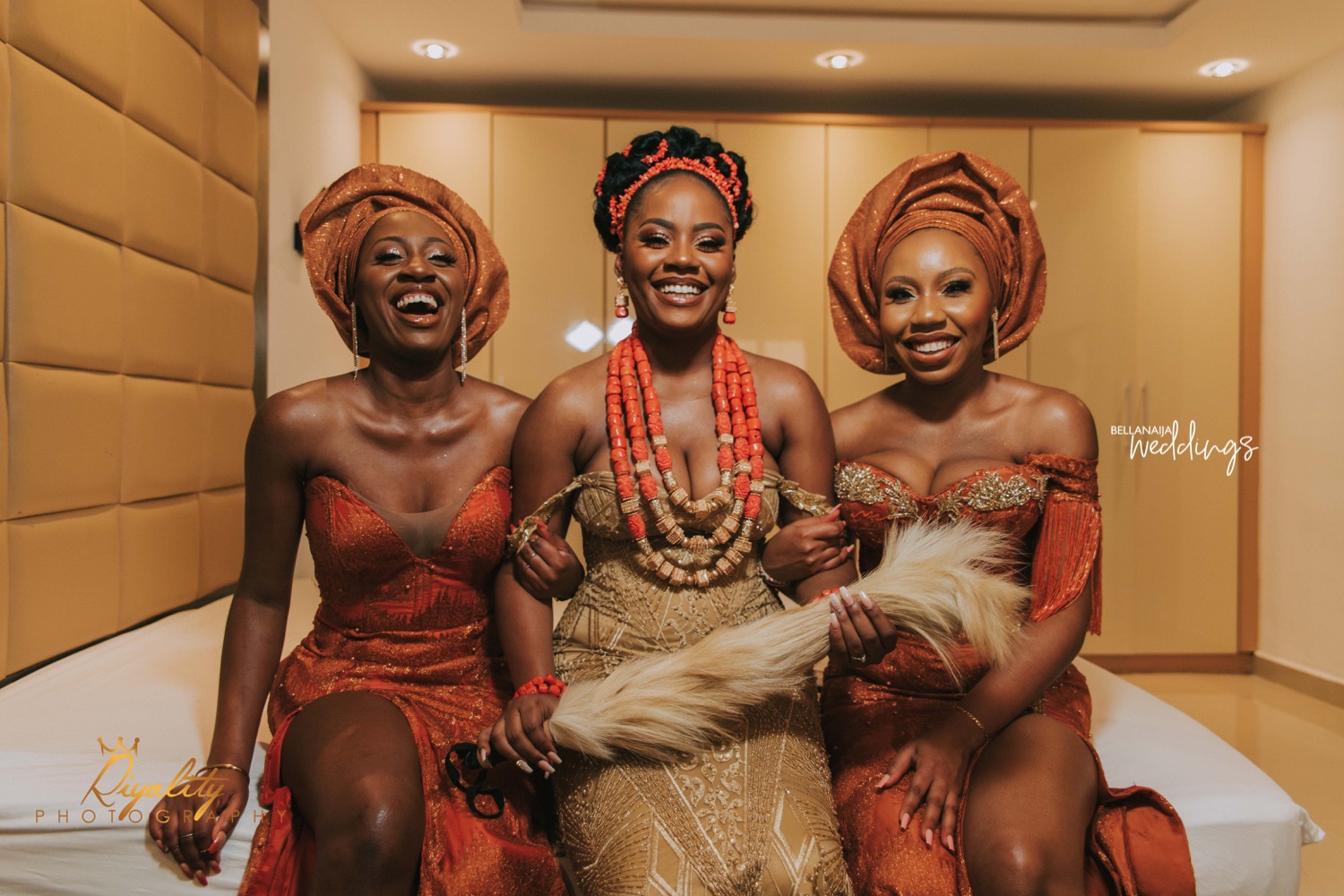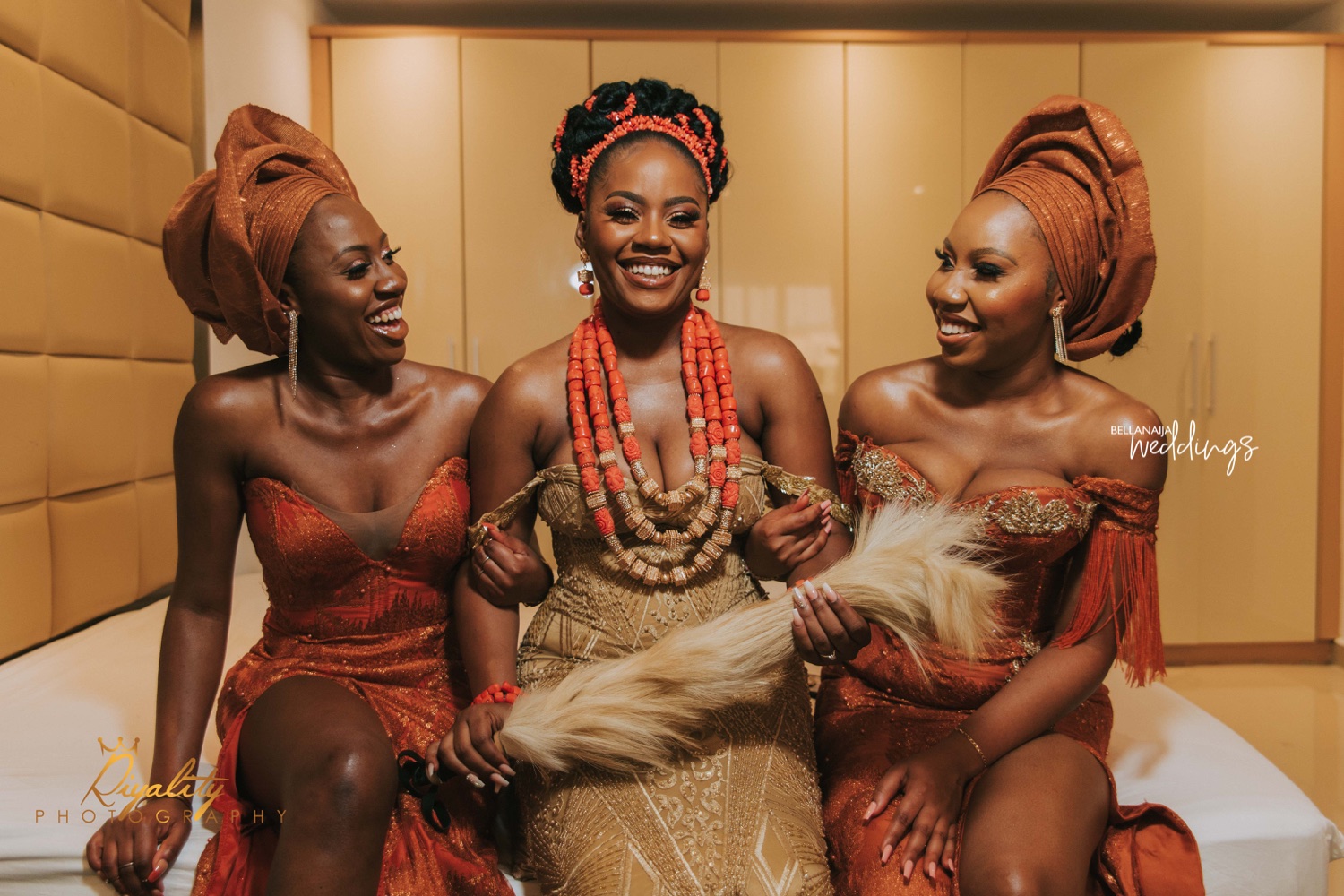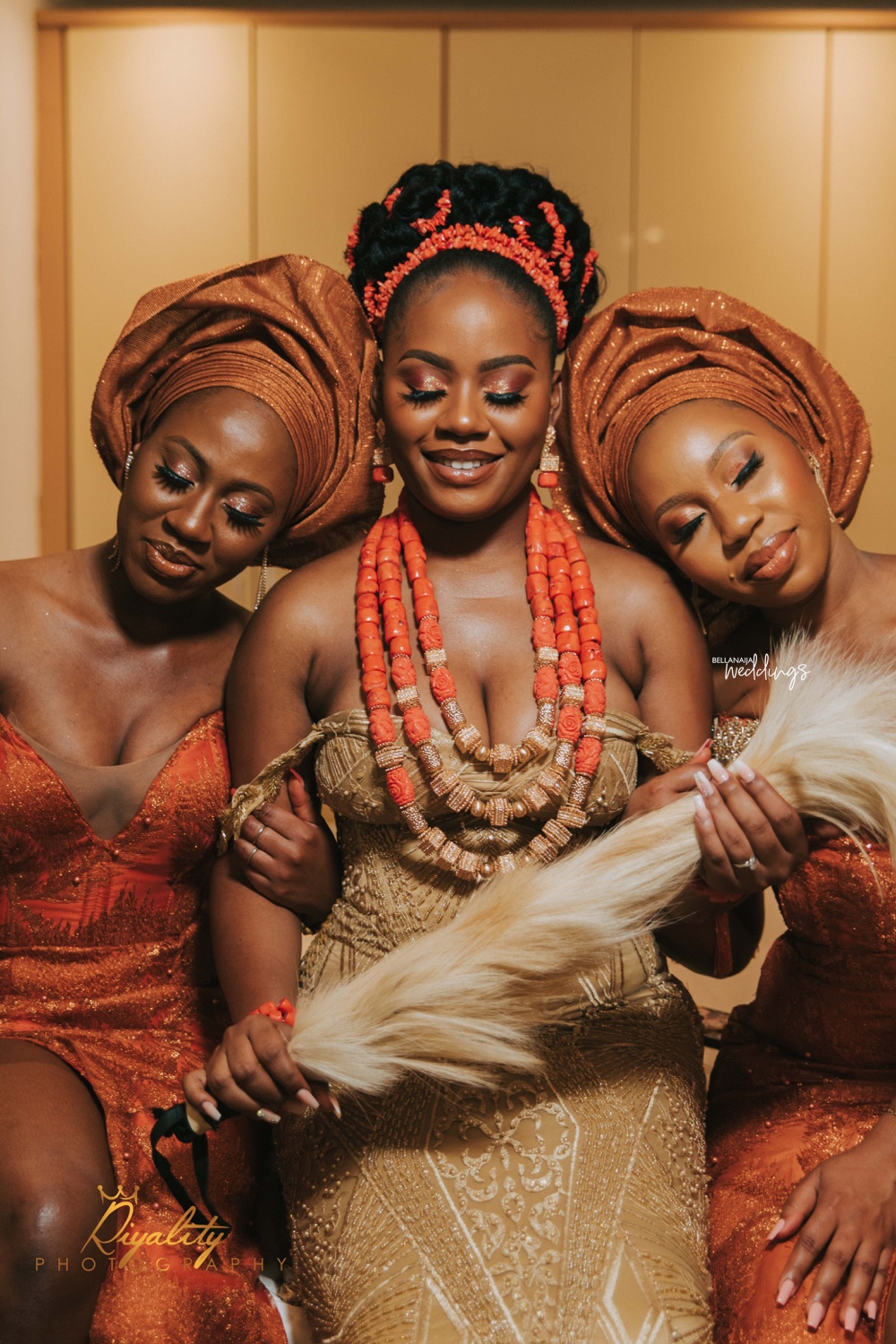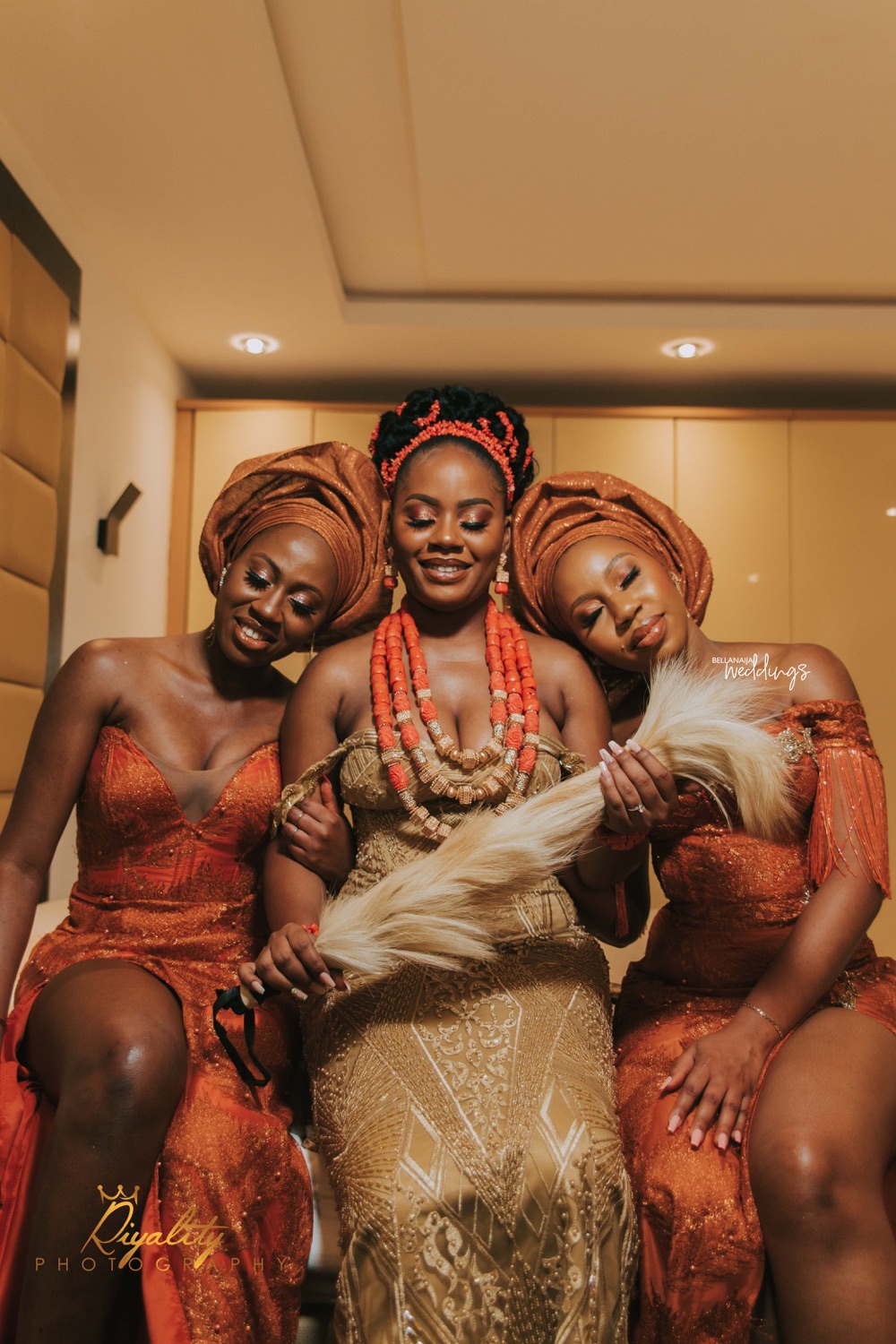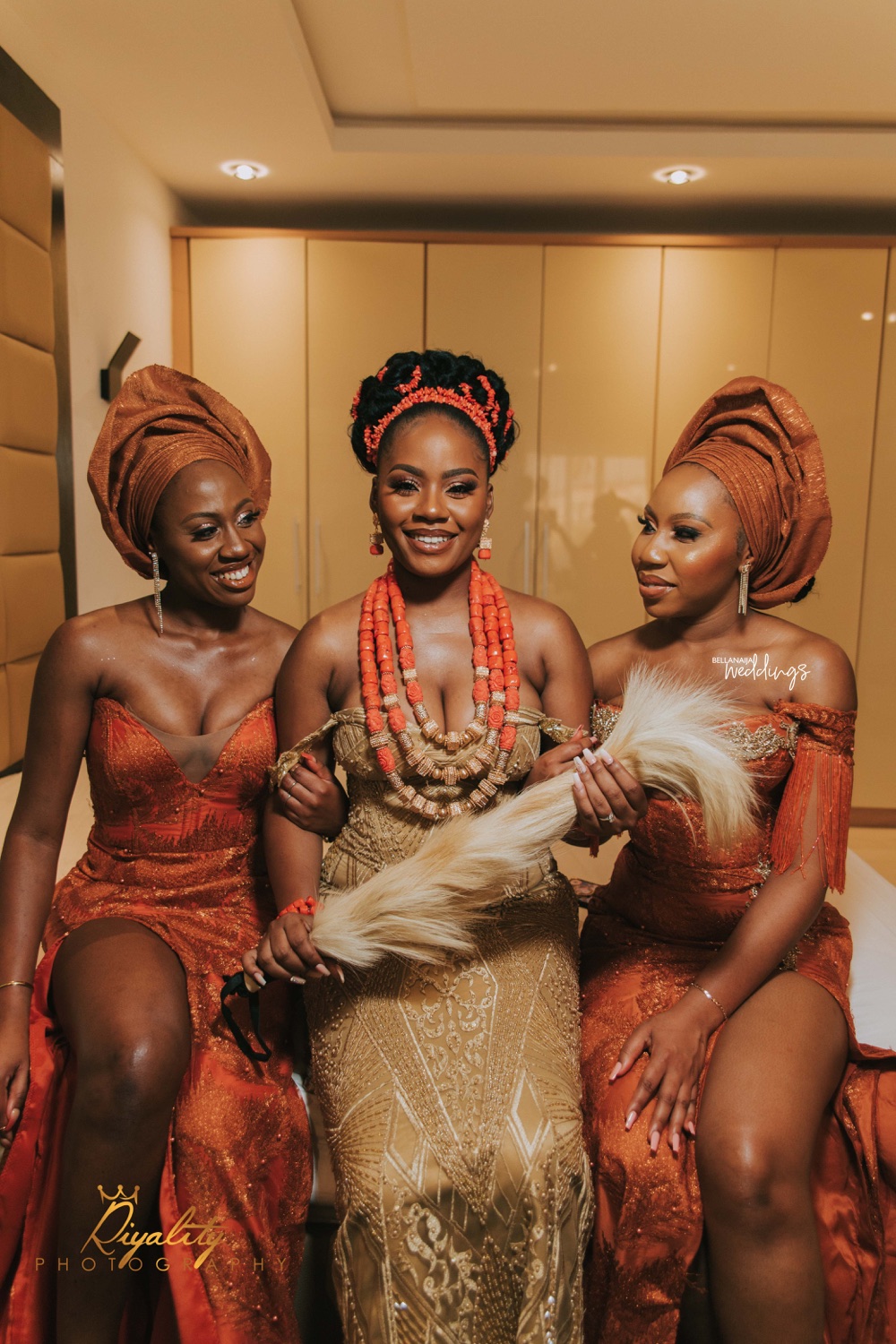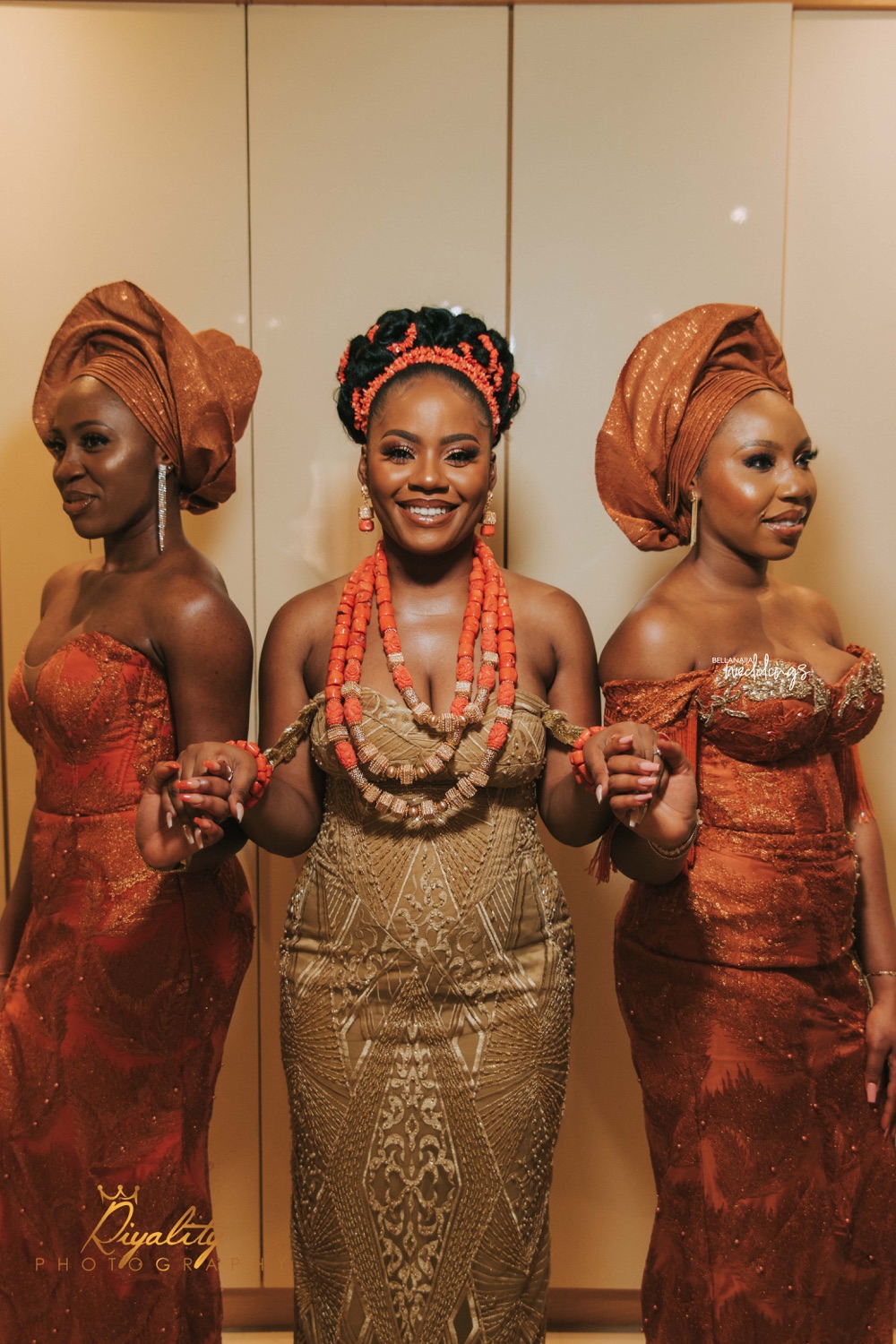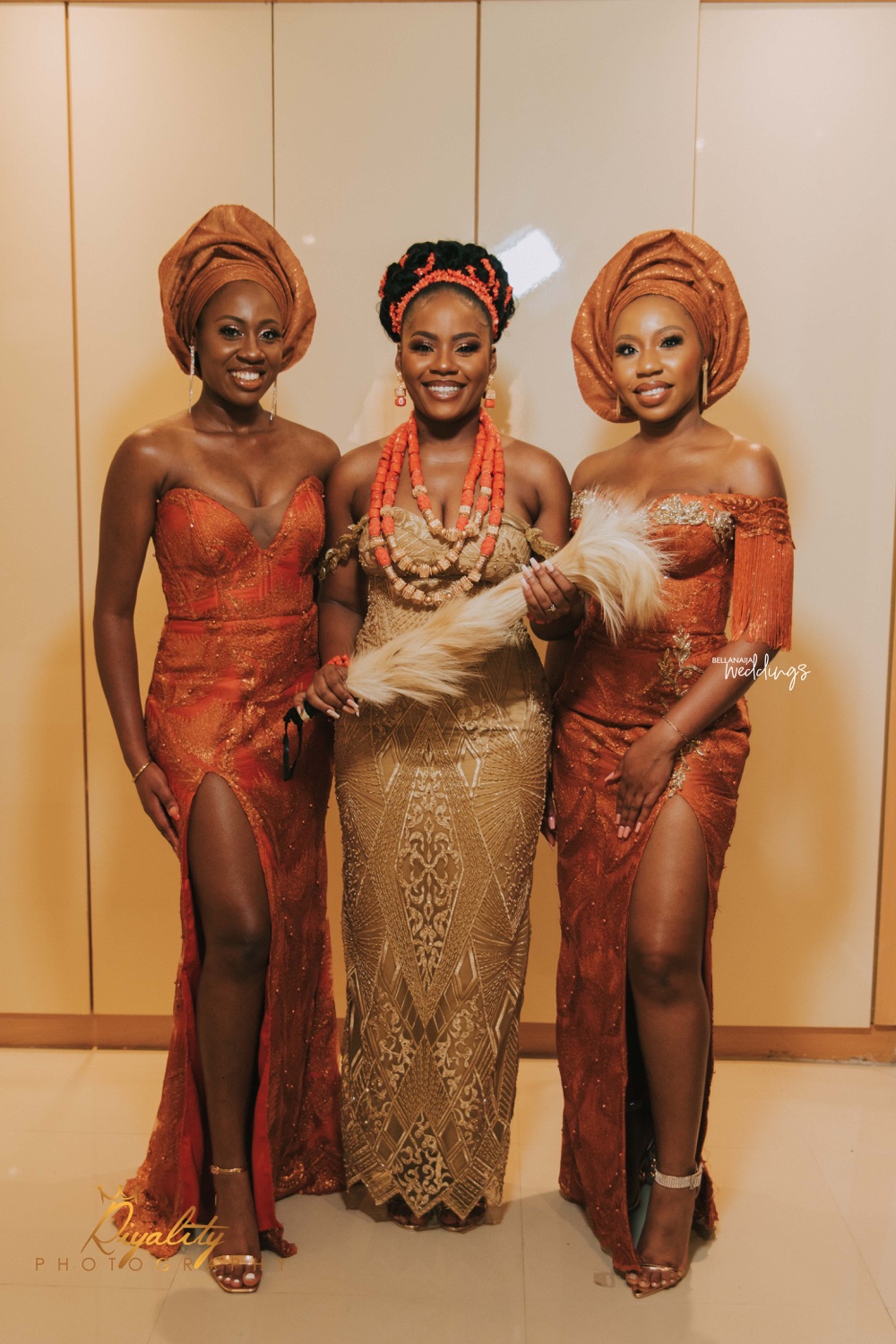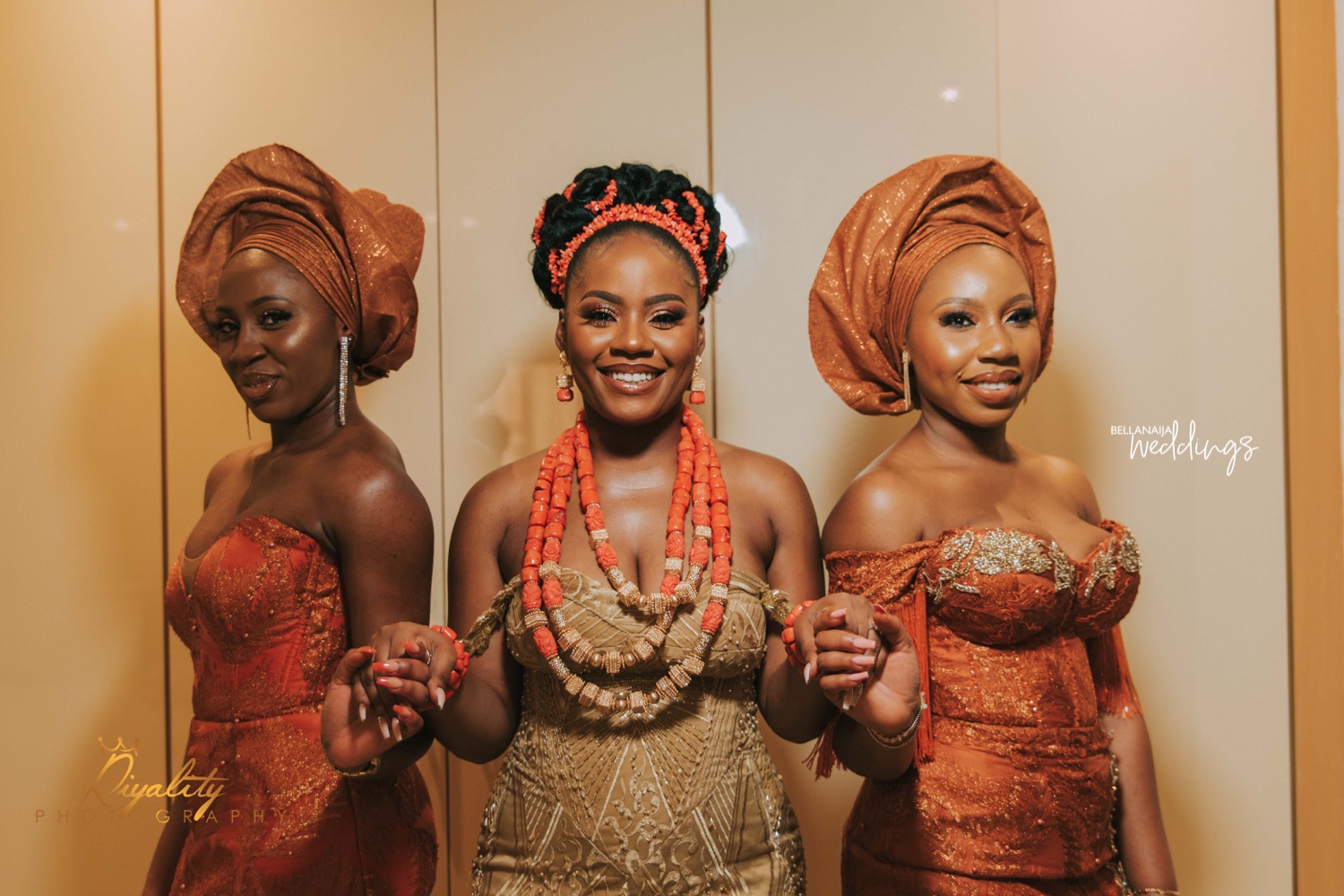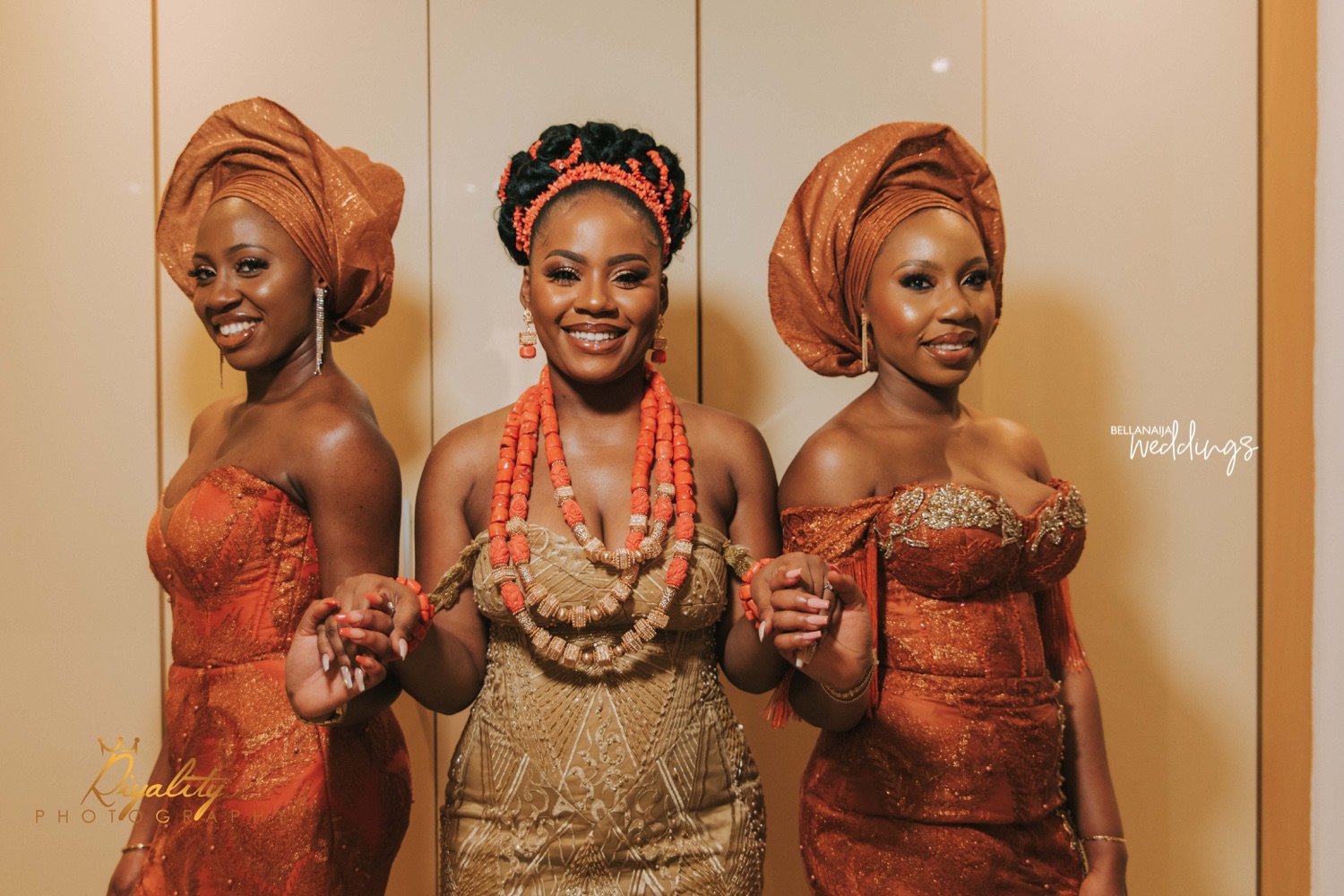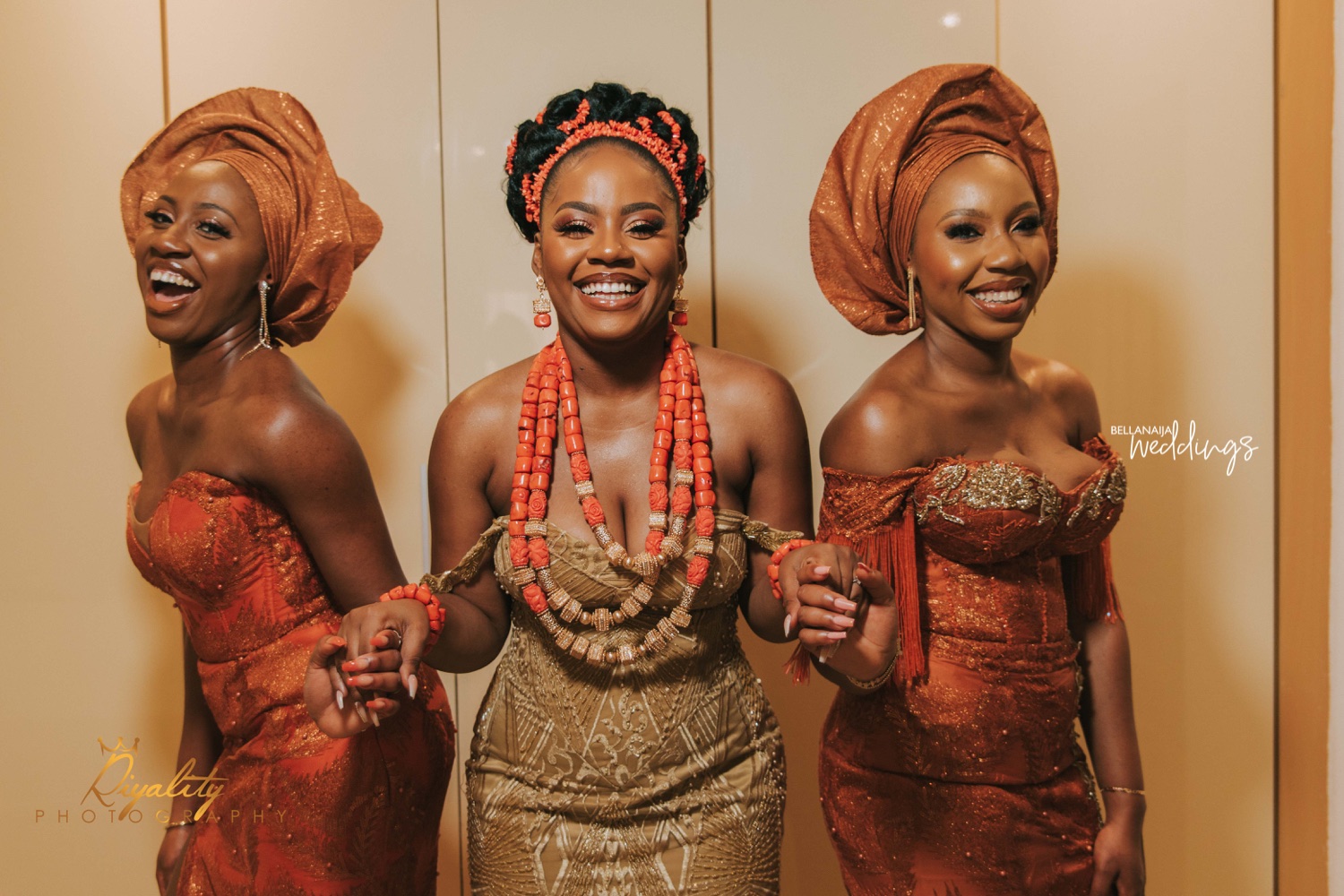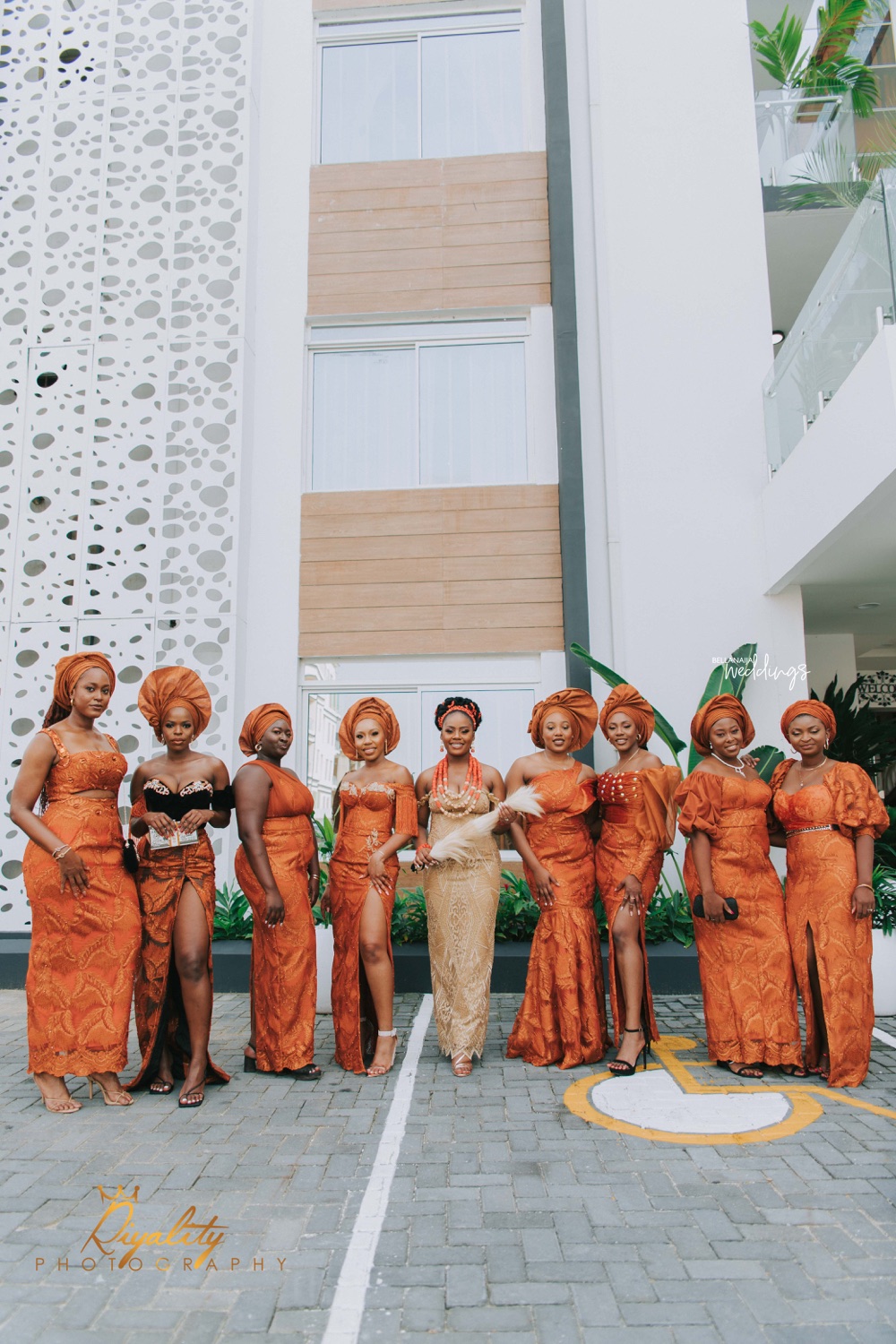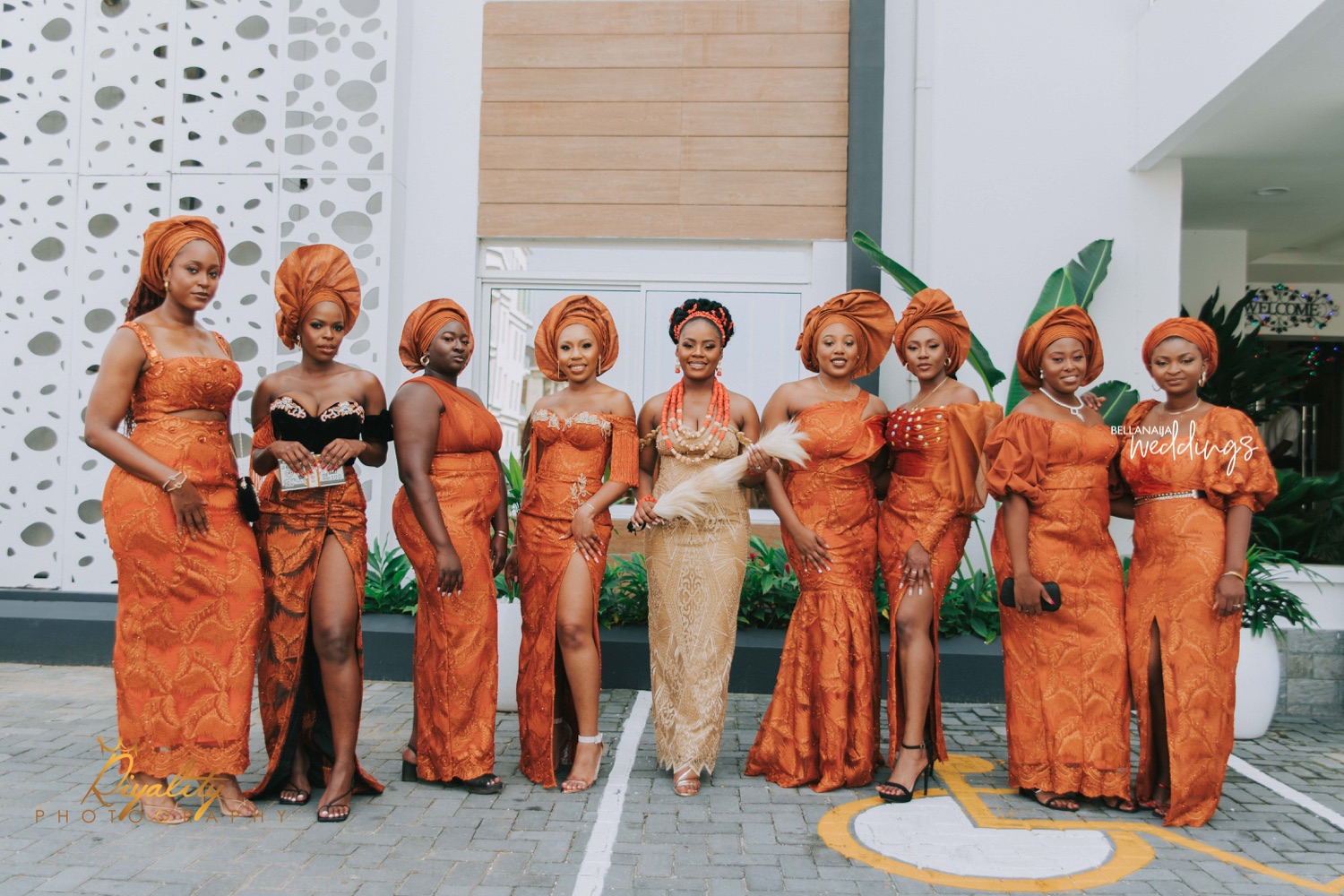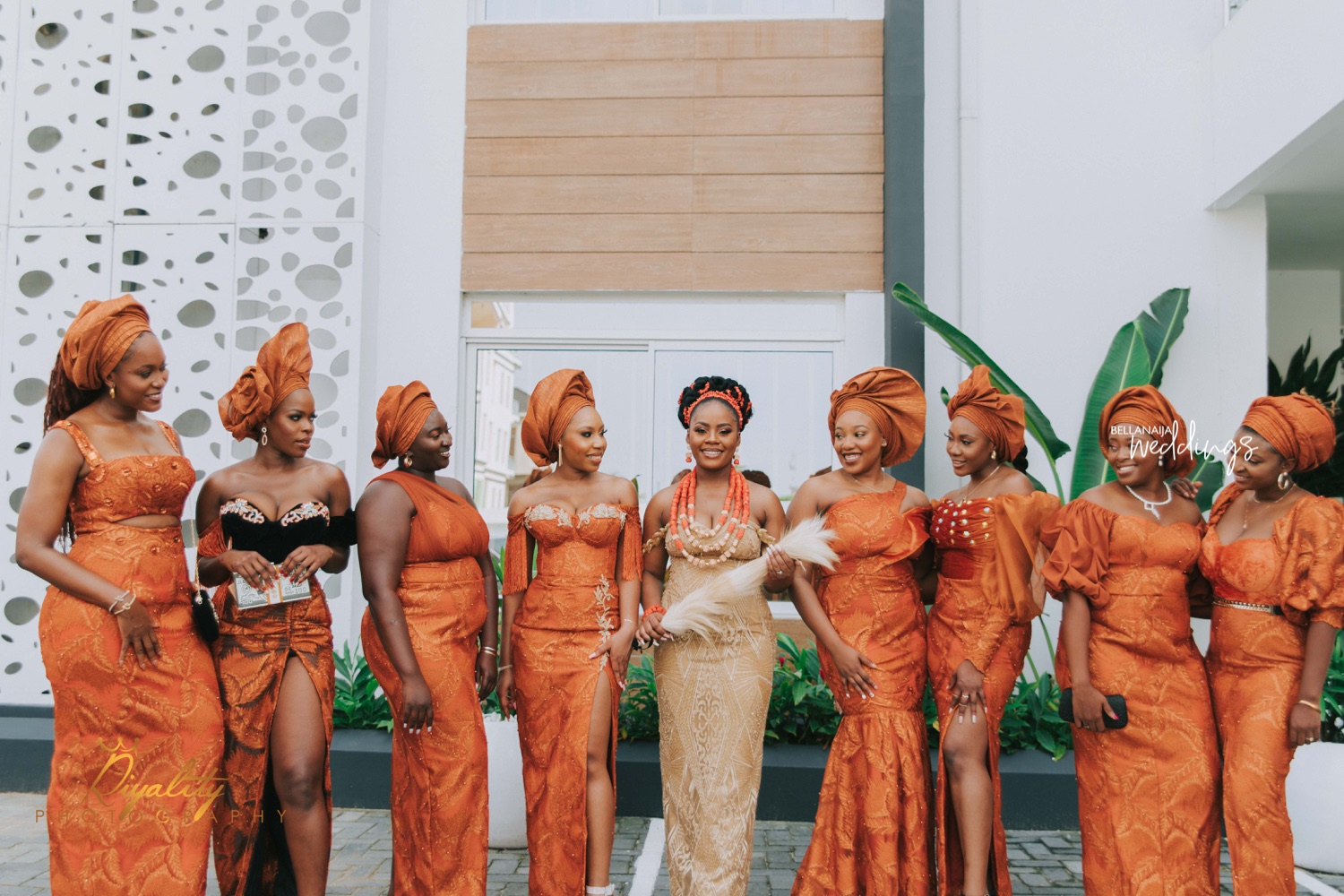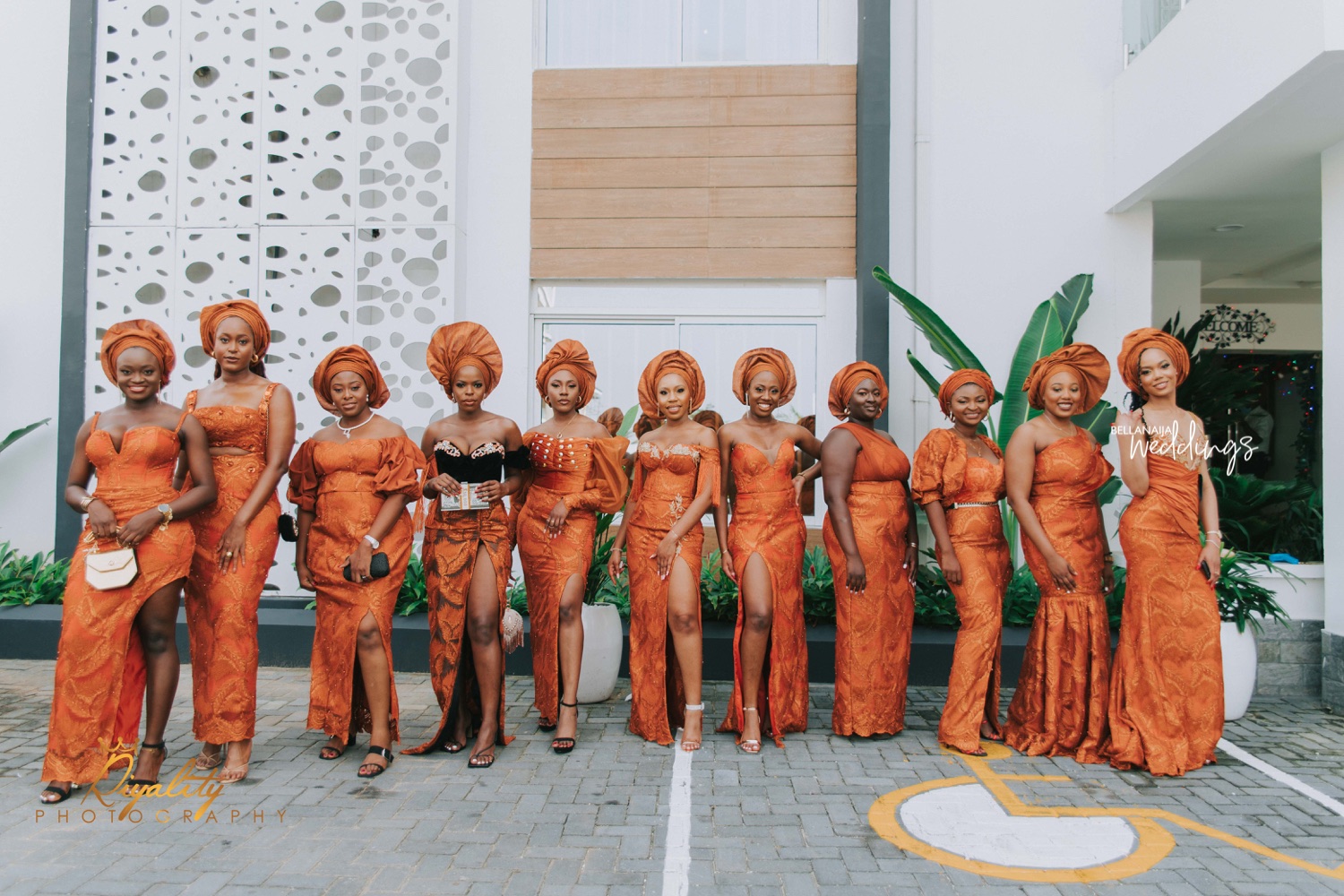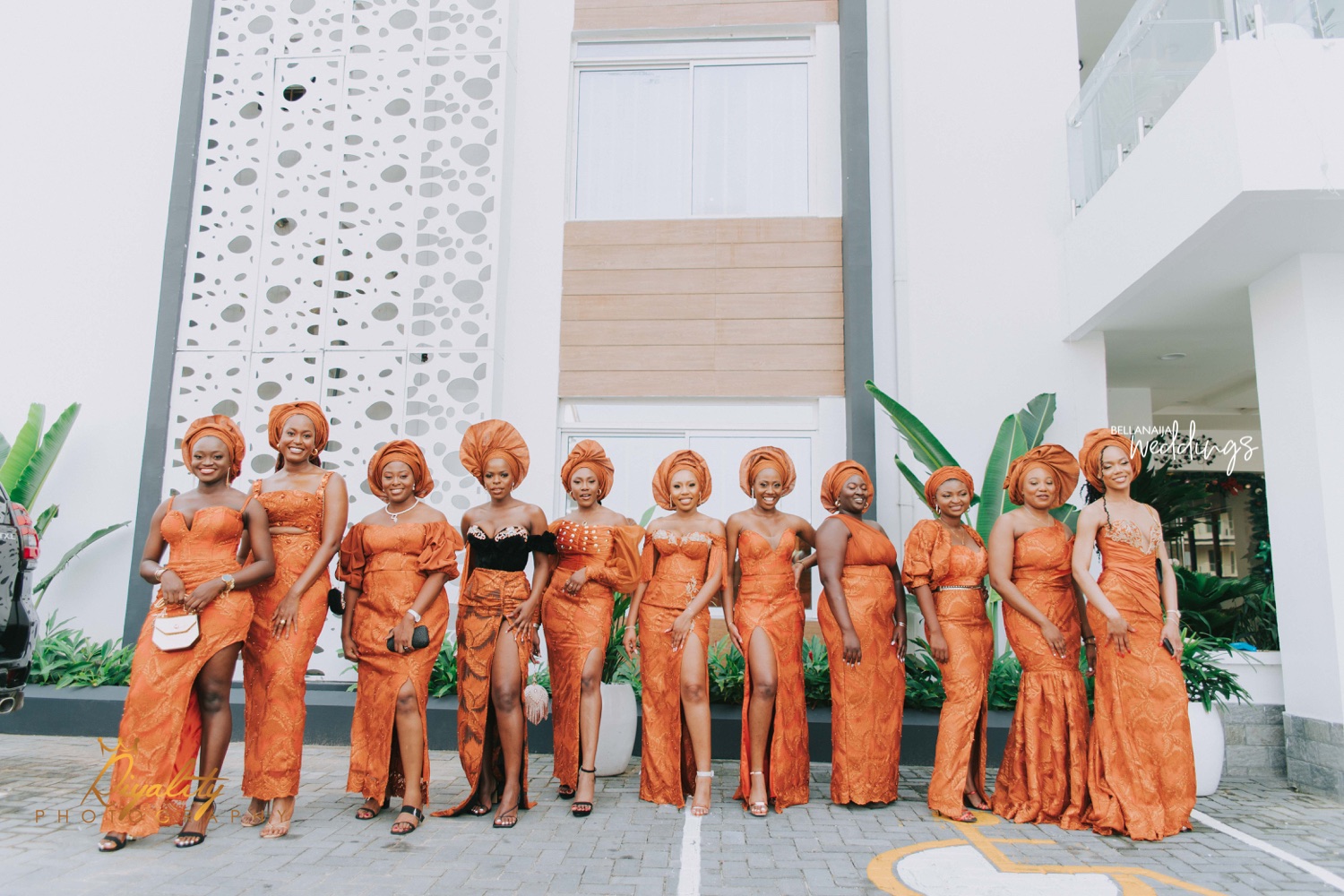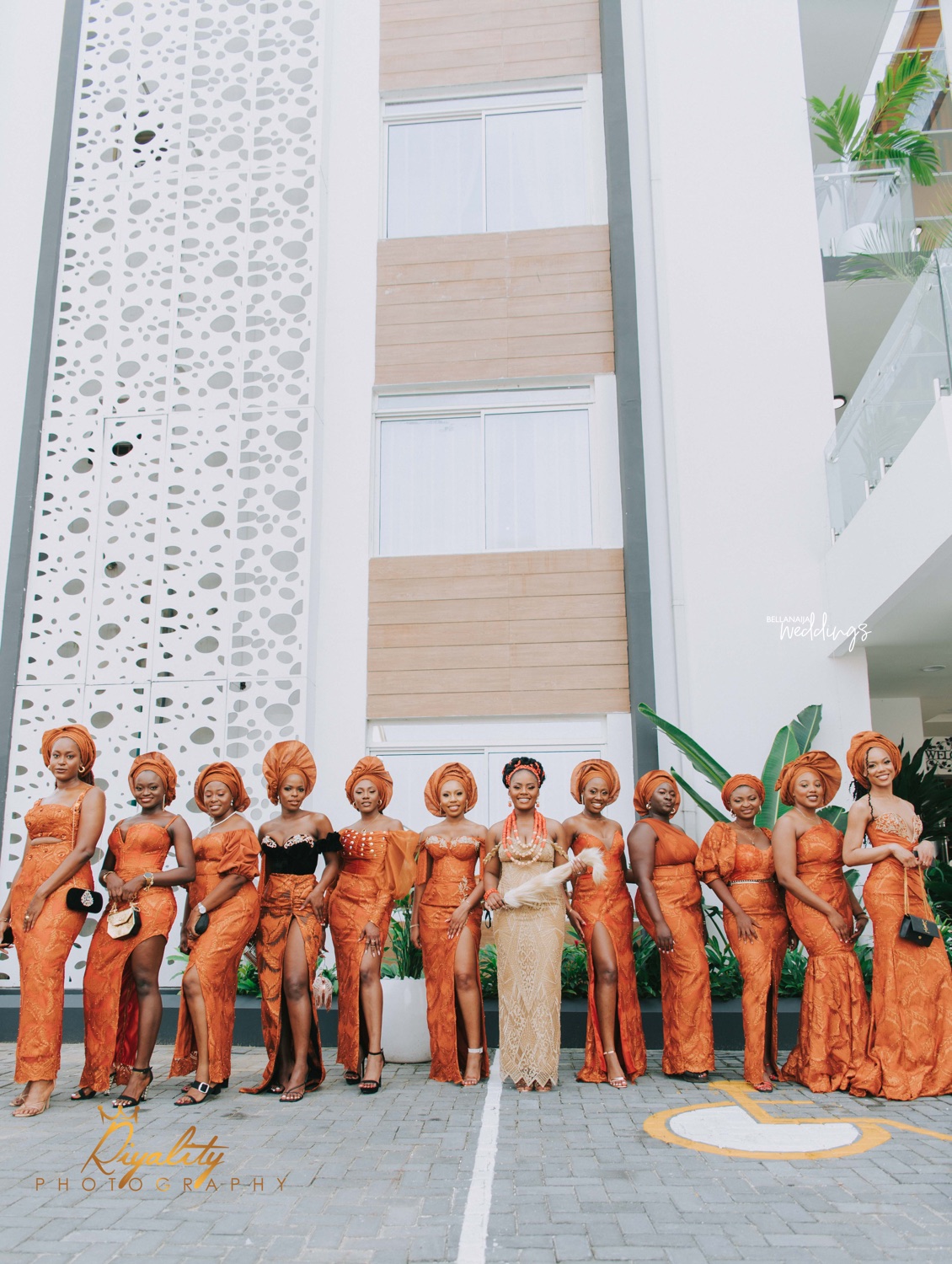 Let's head over to Marc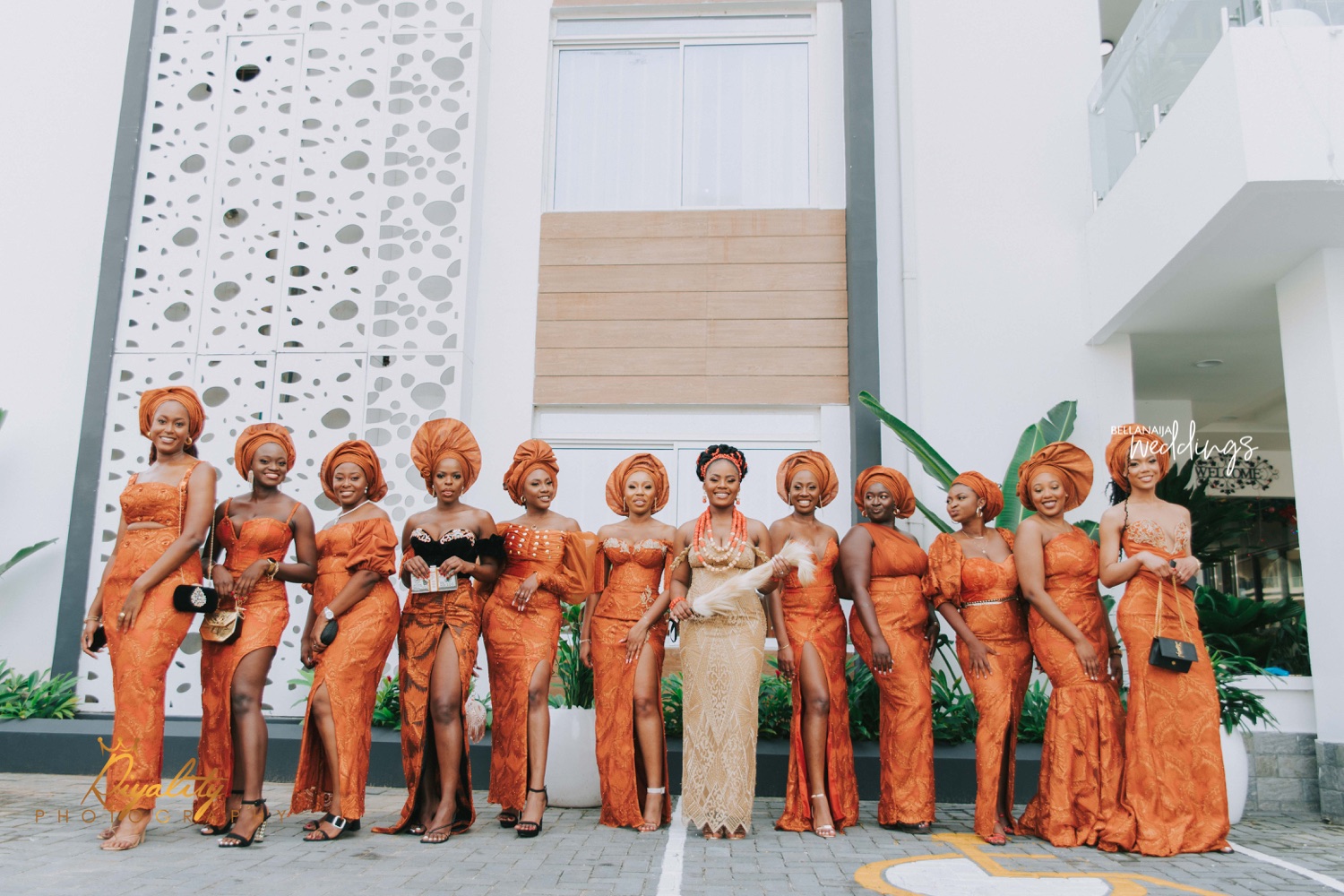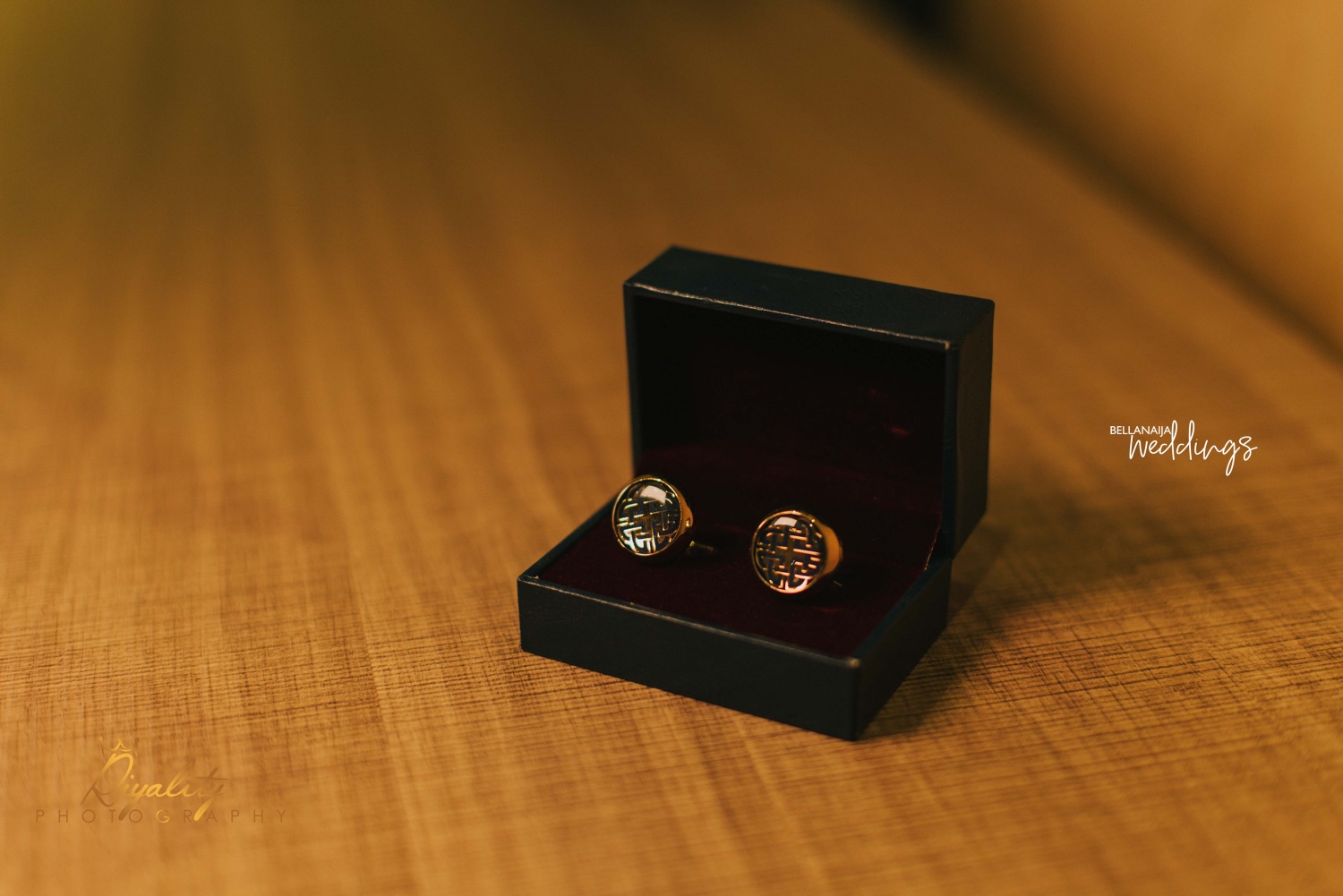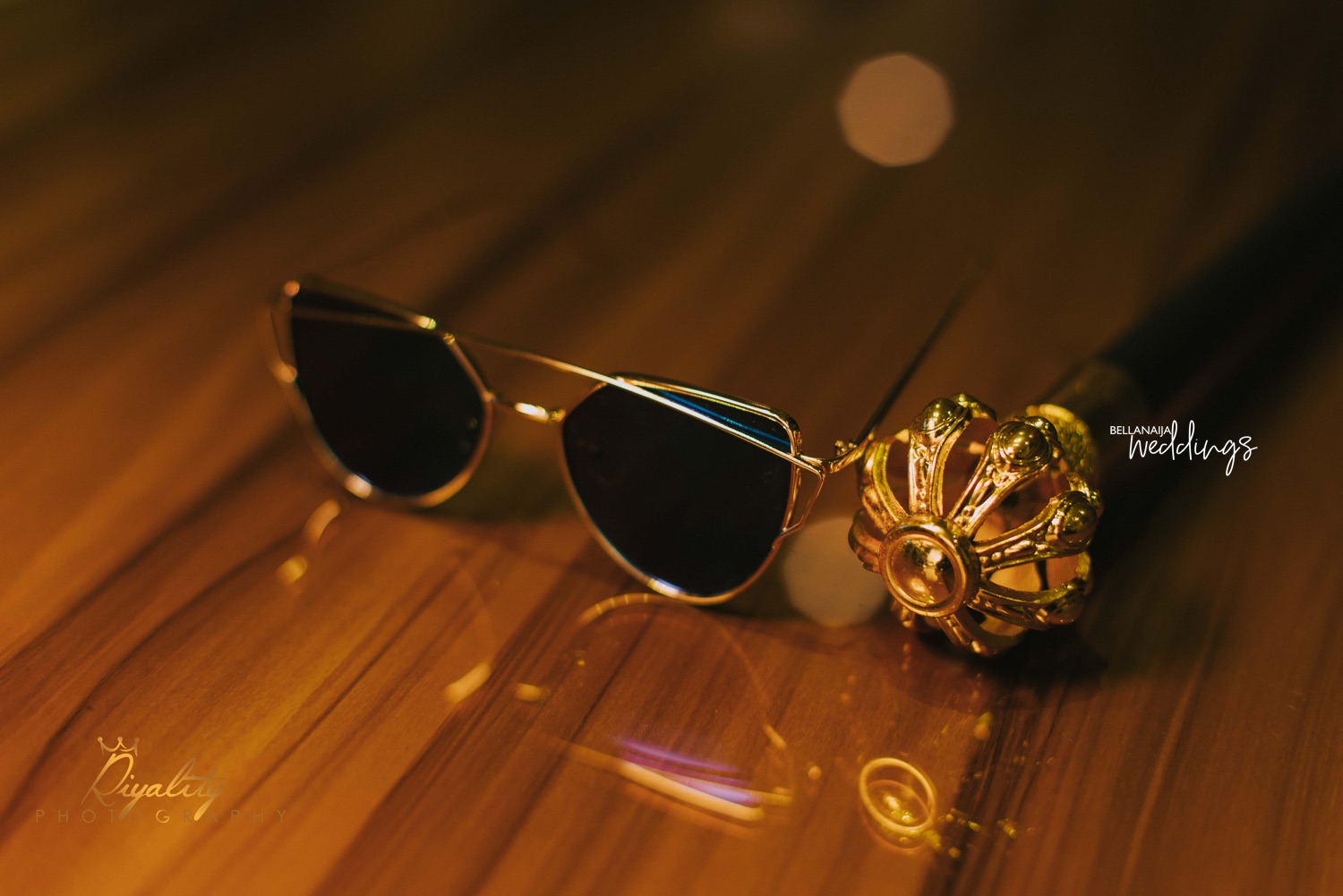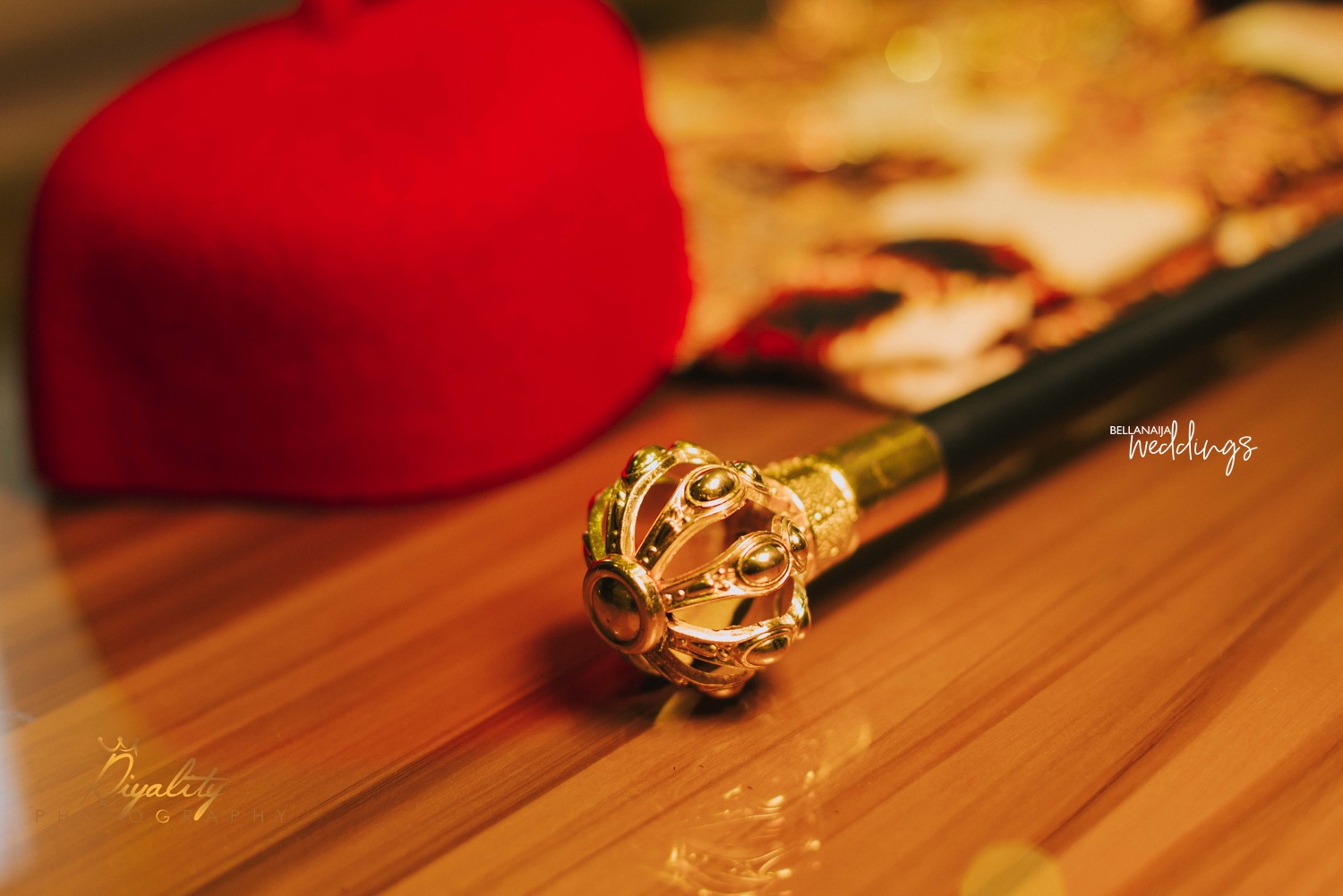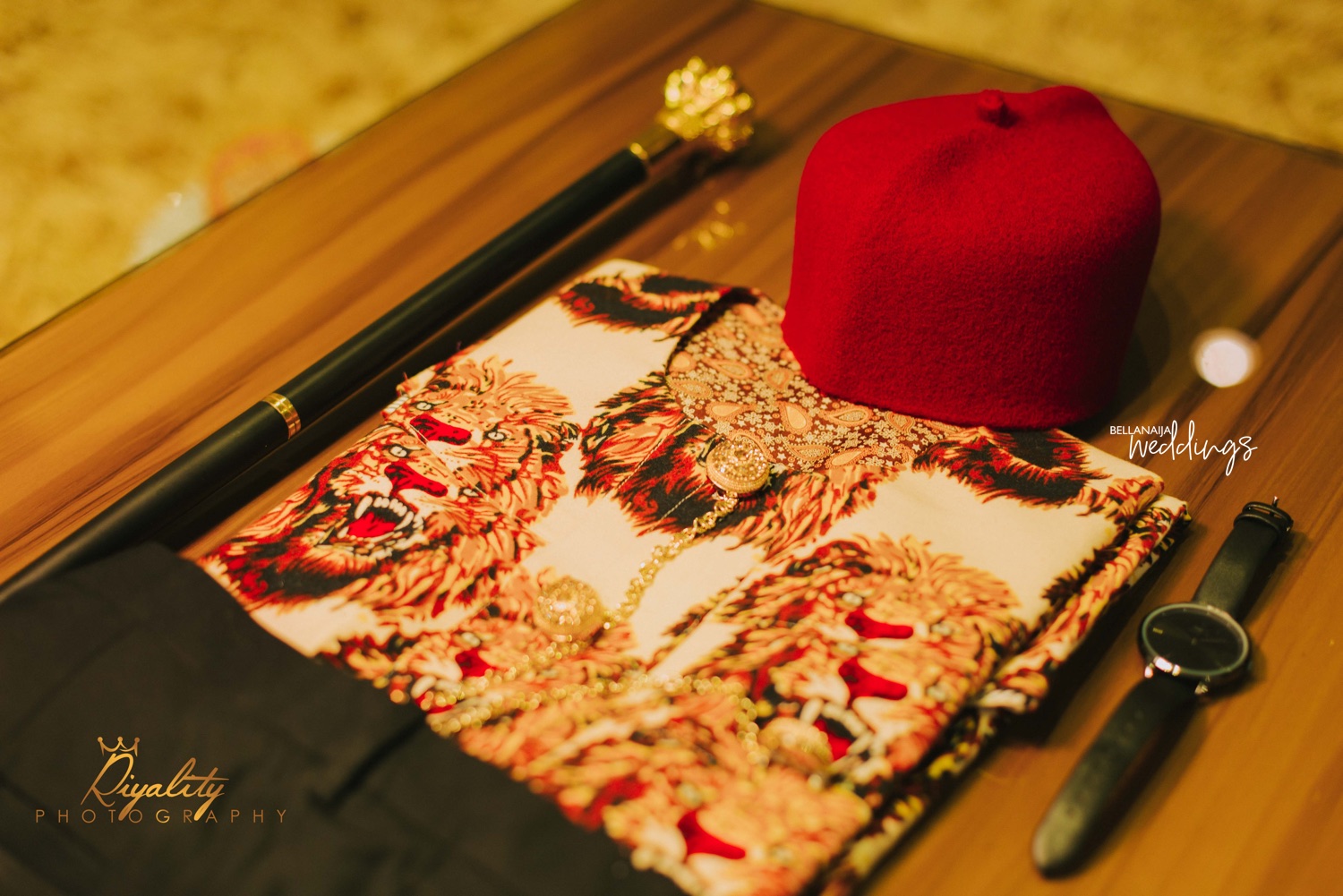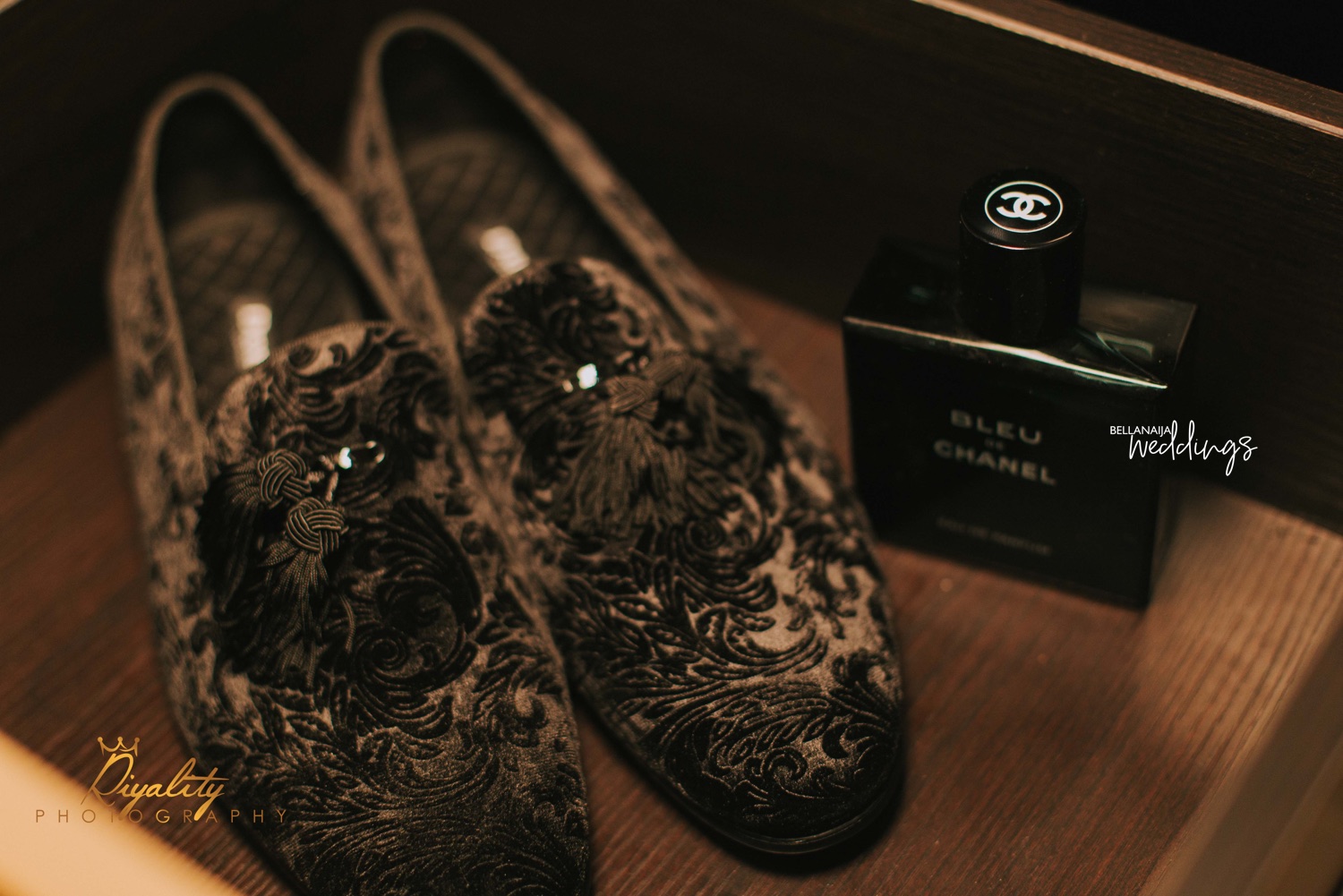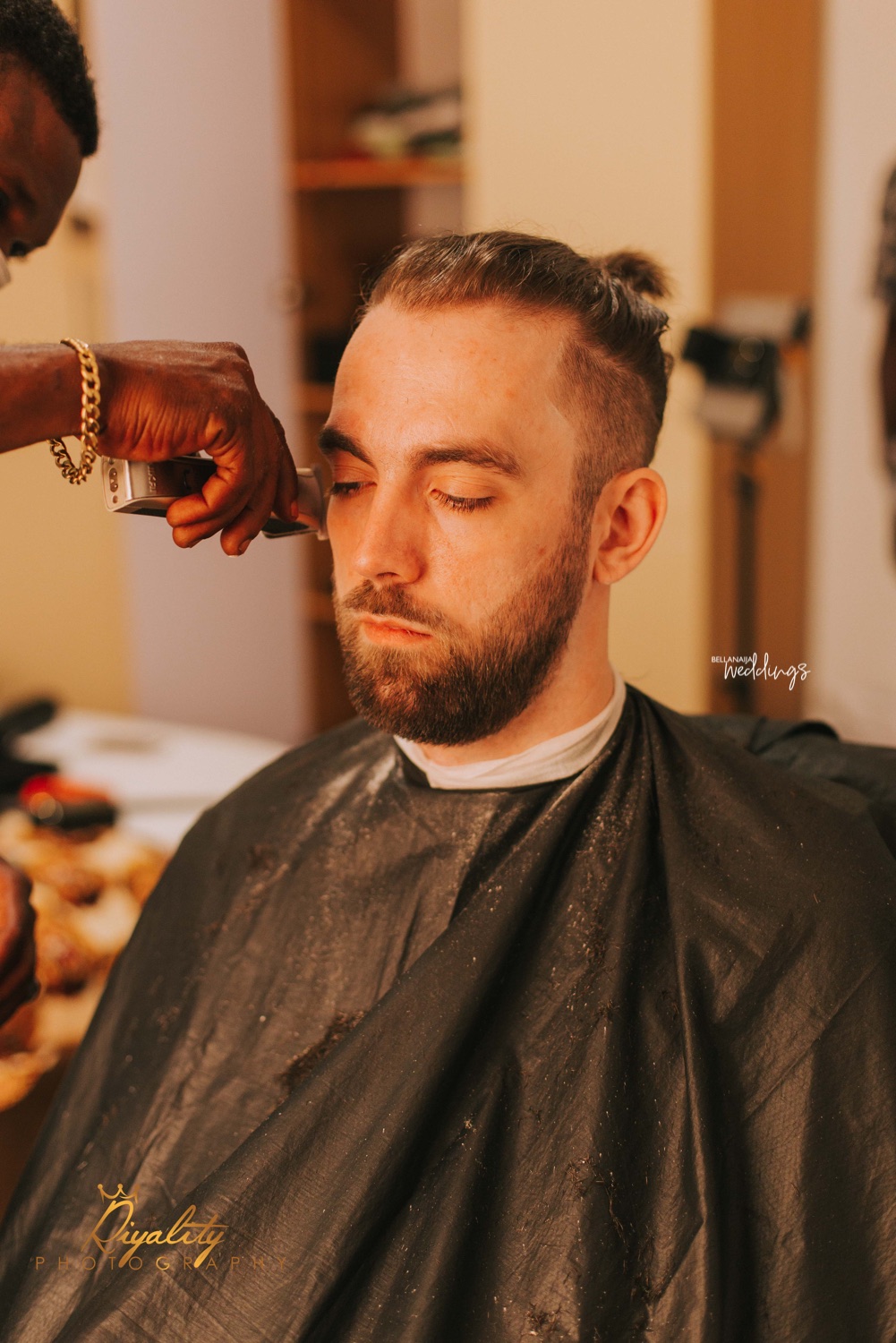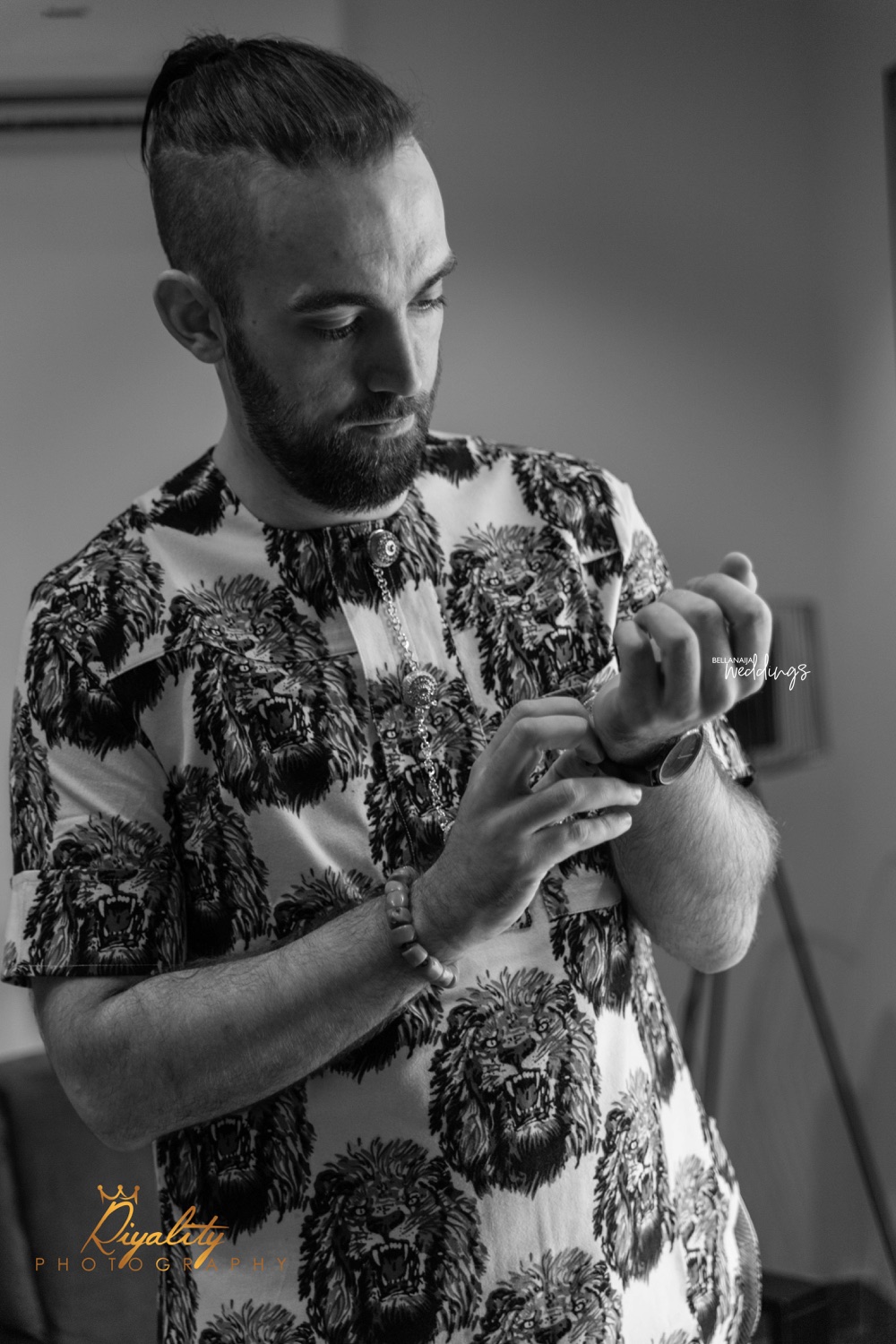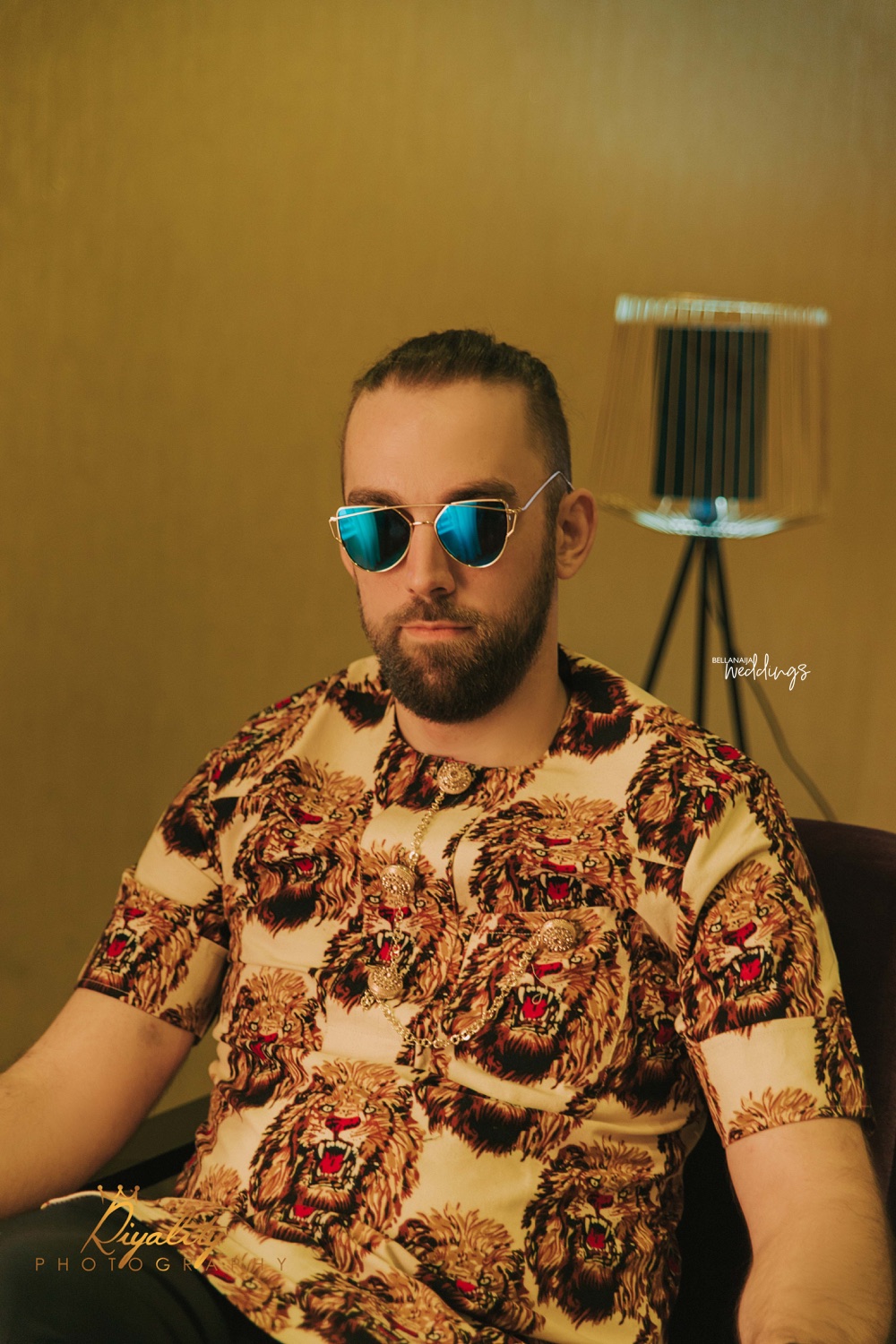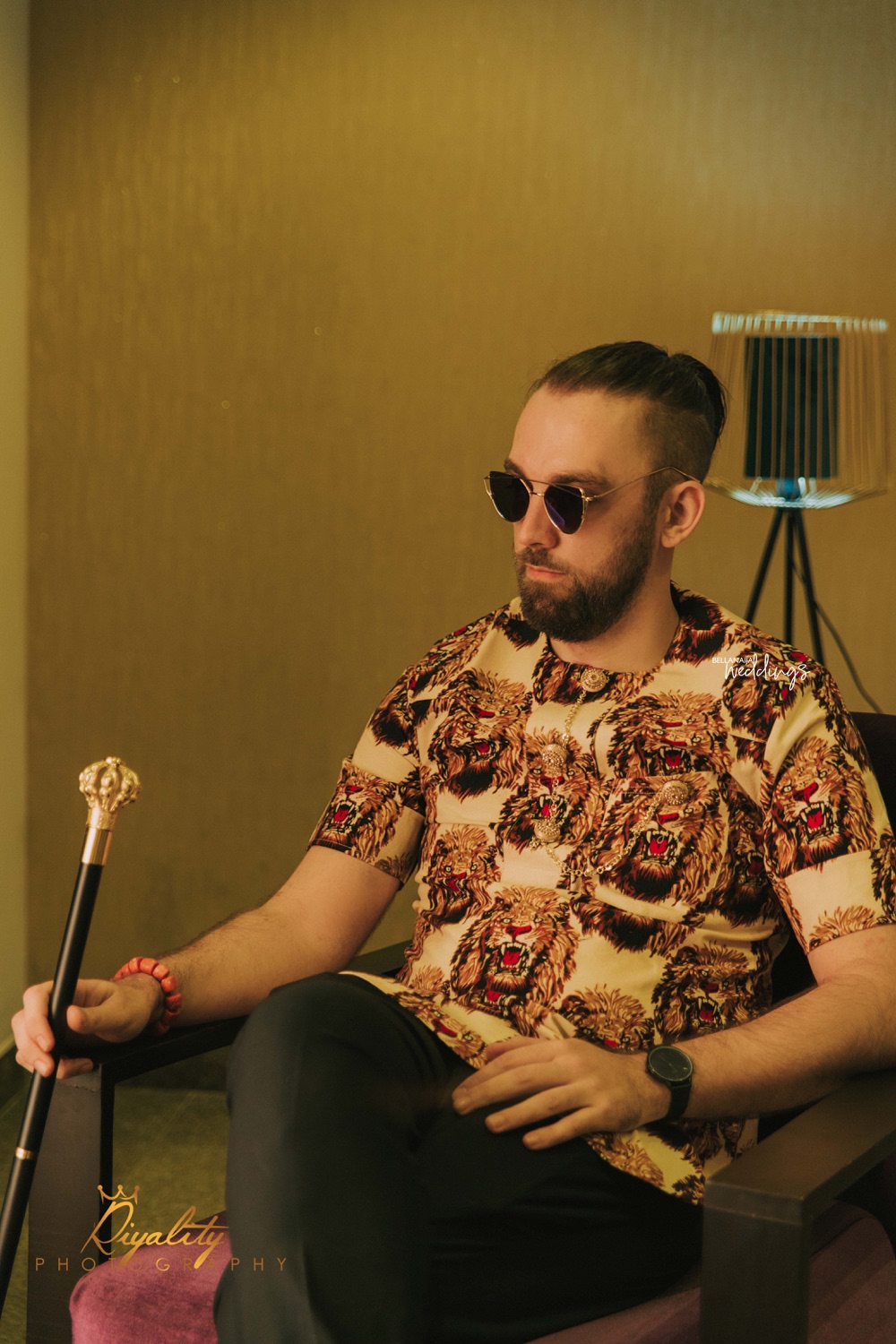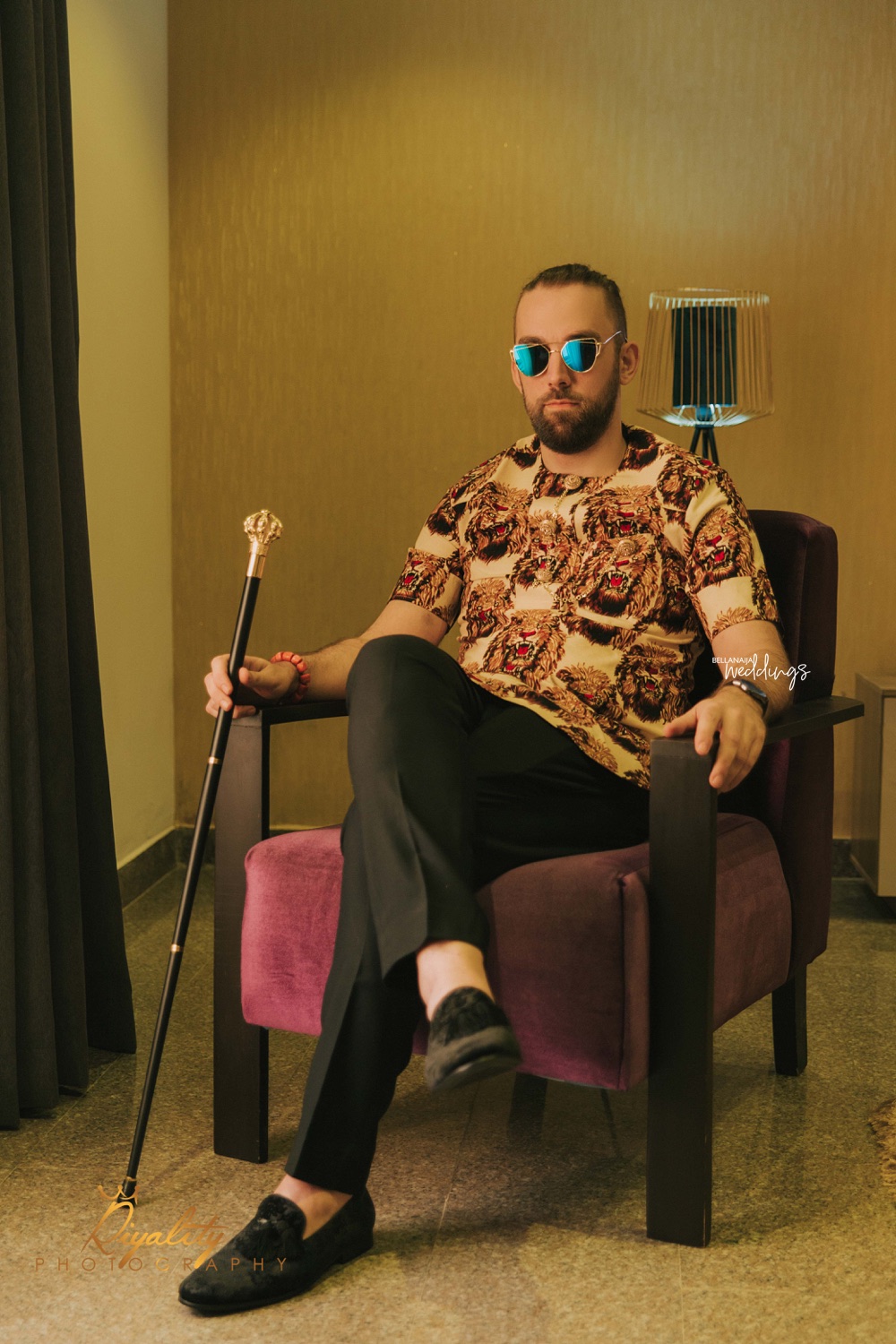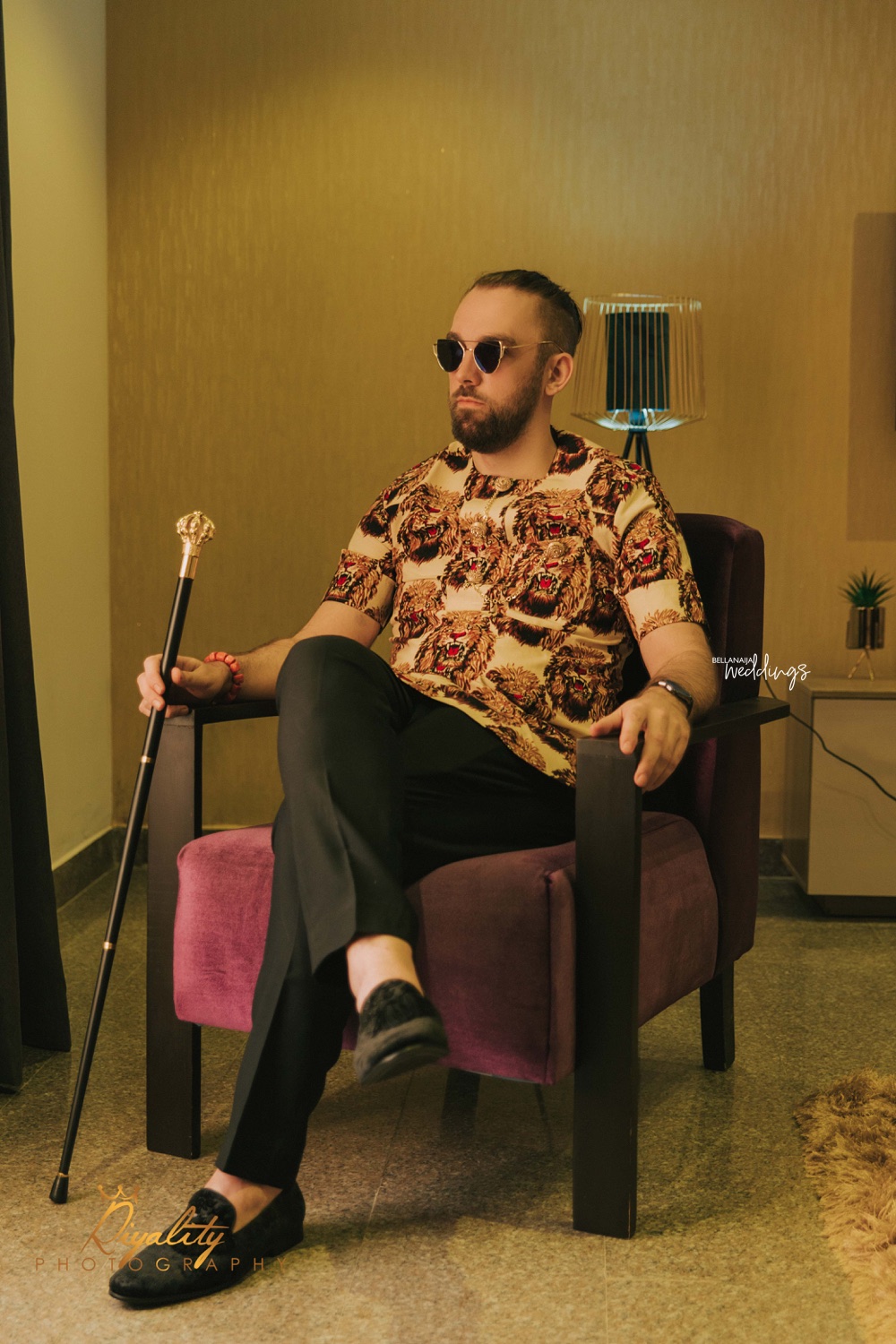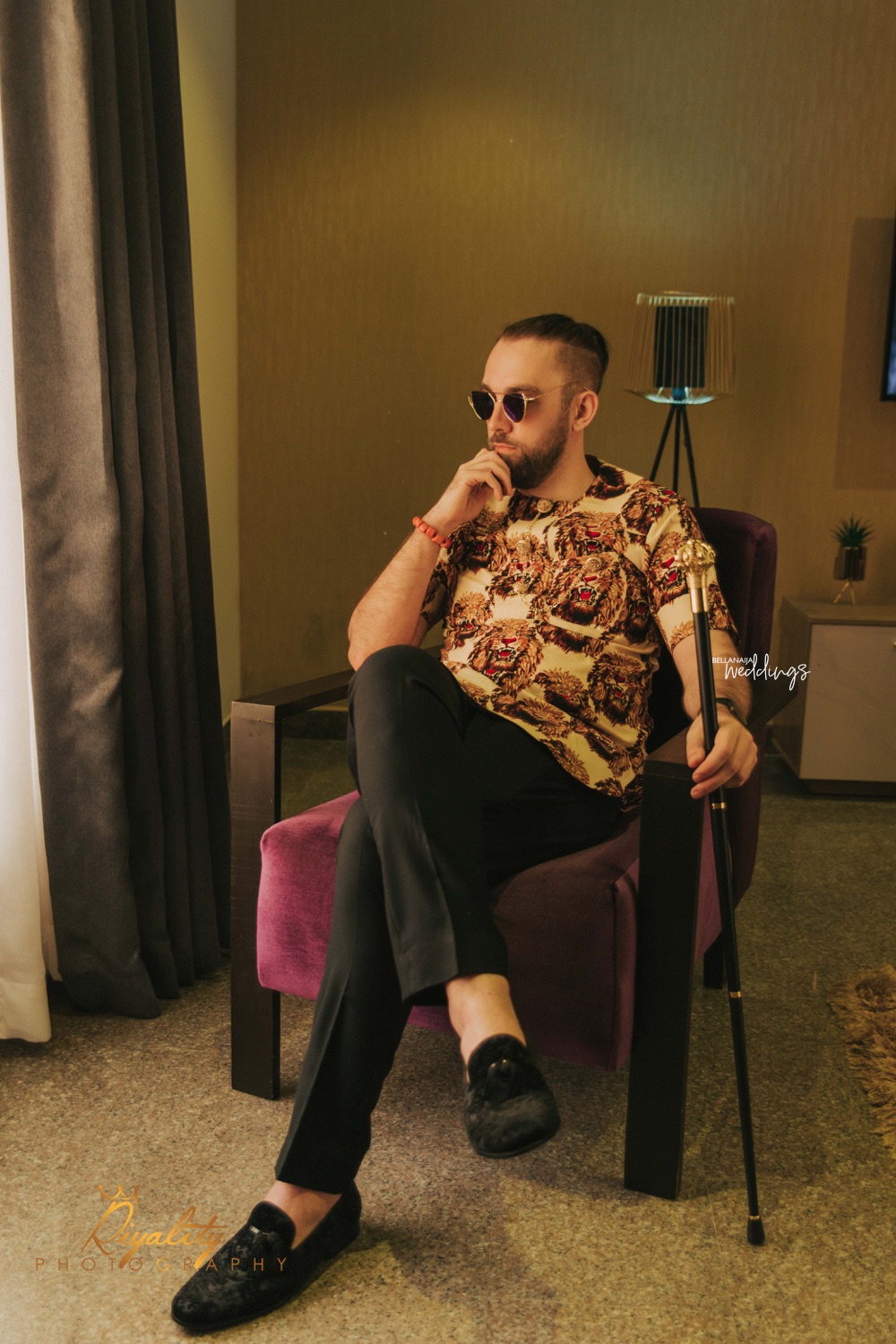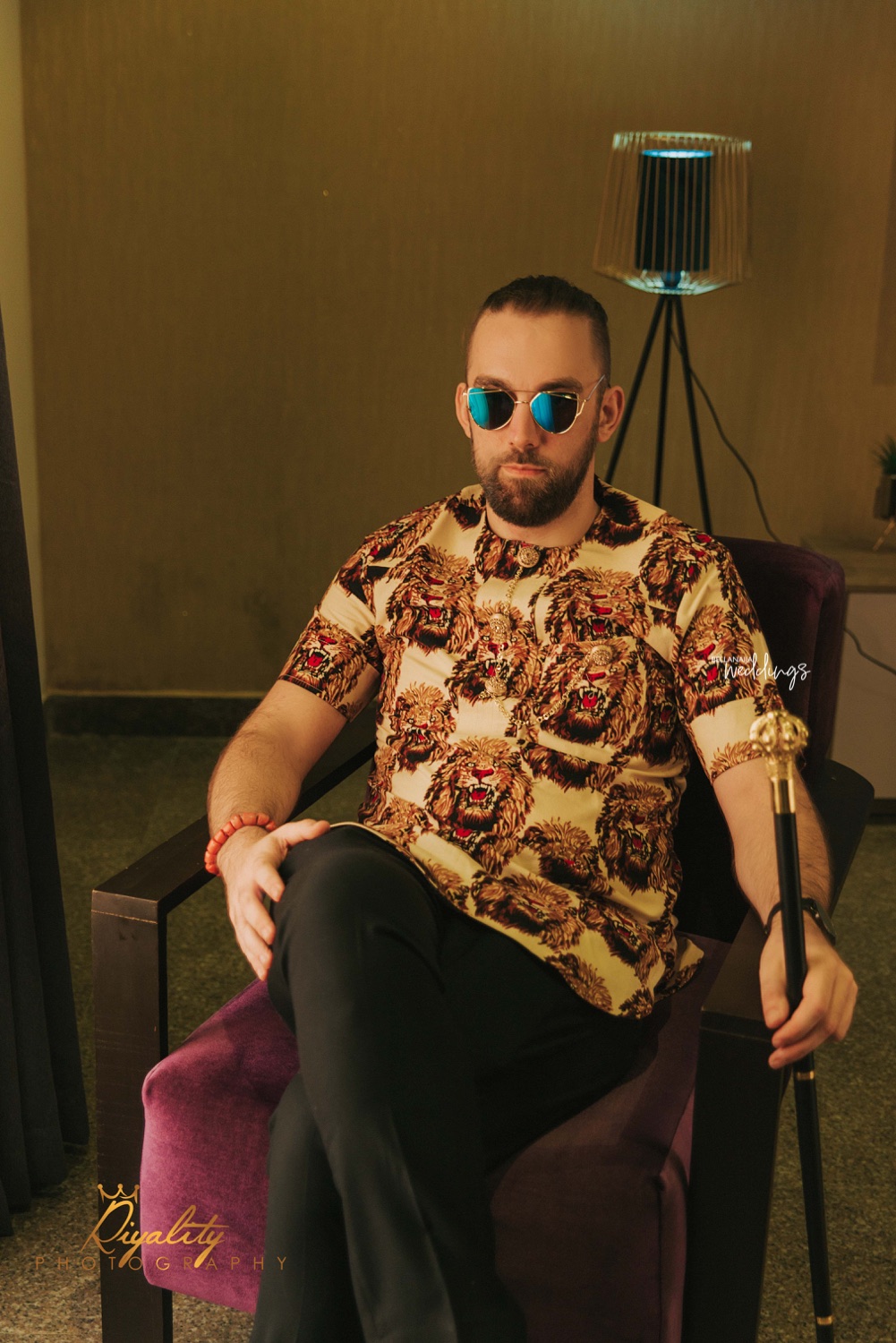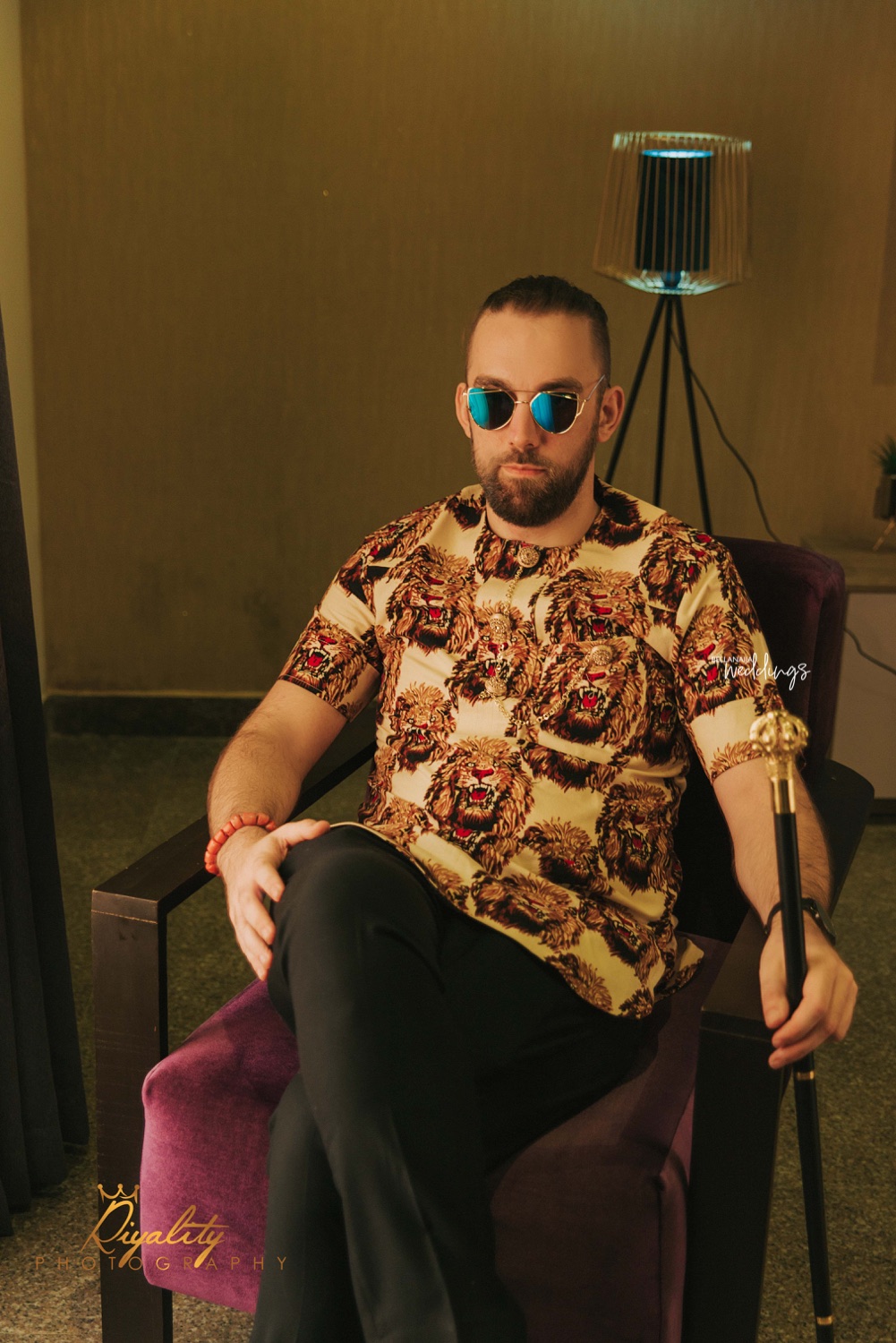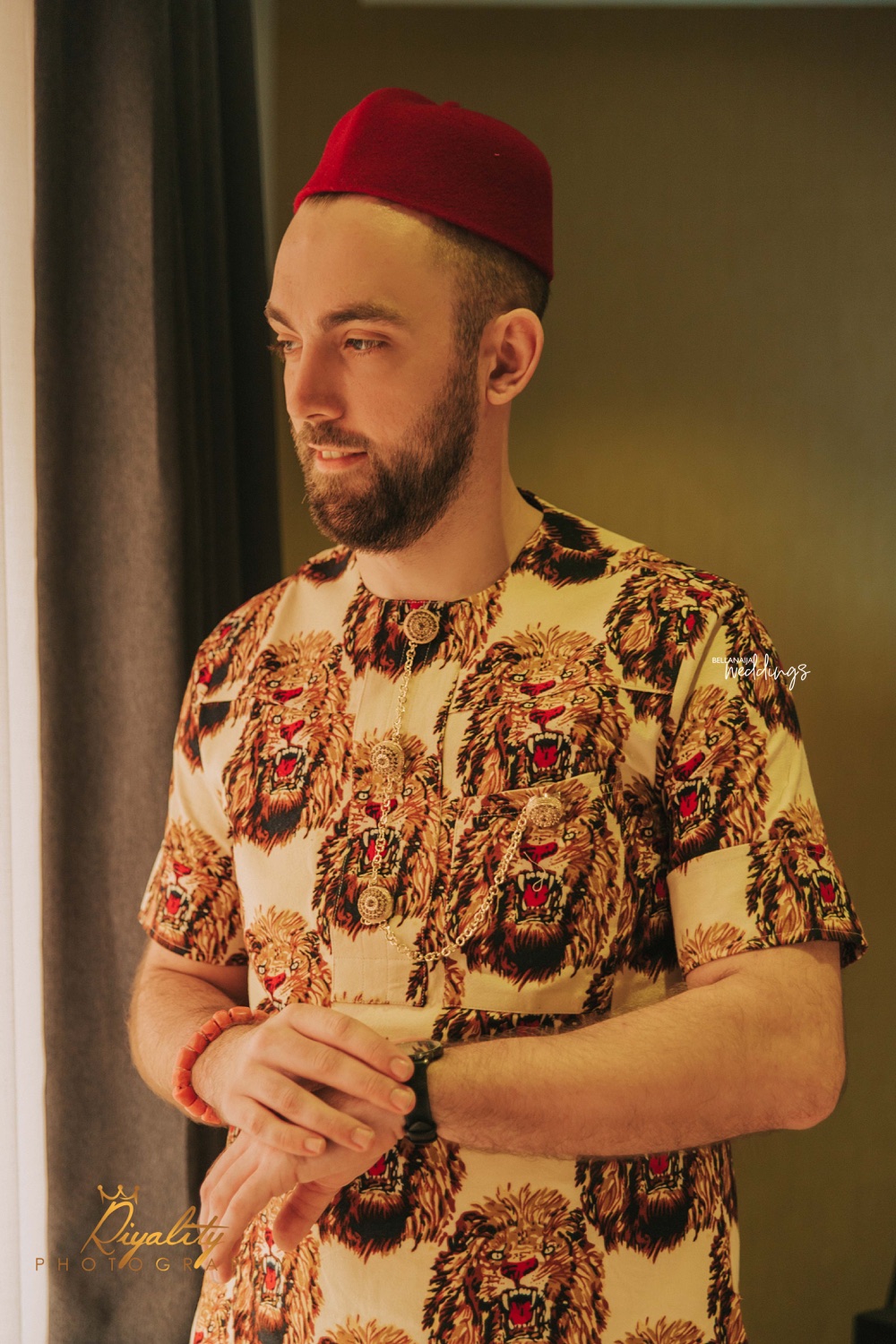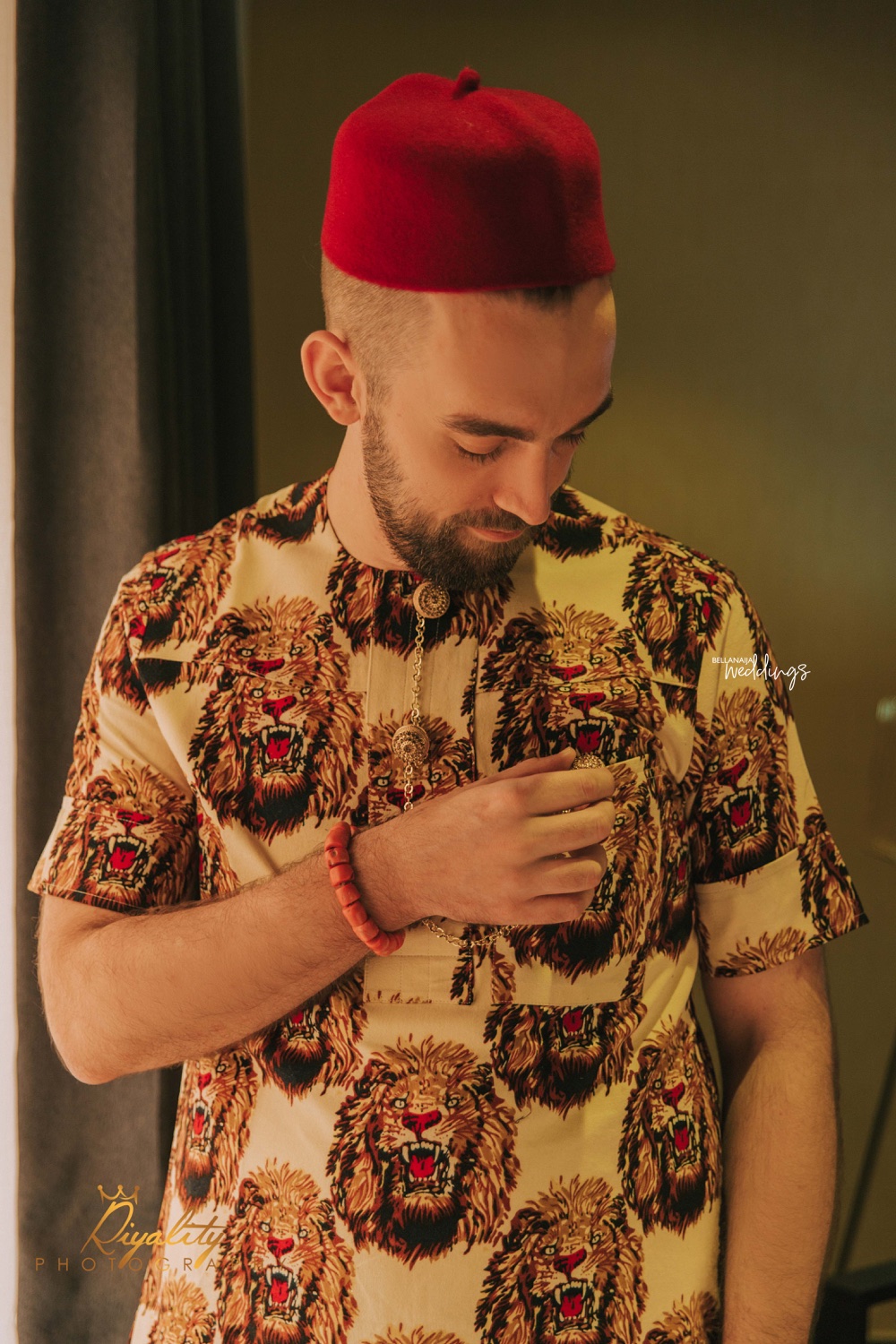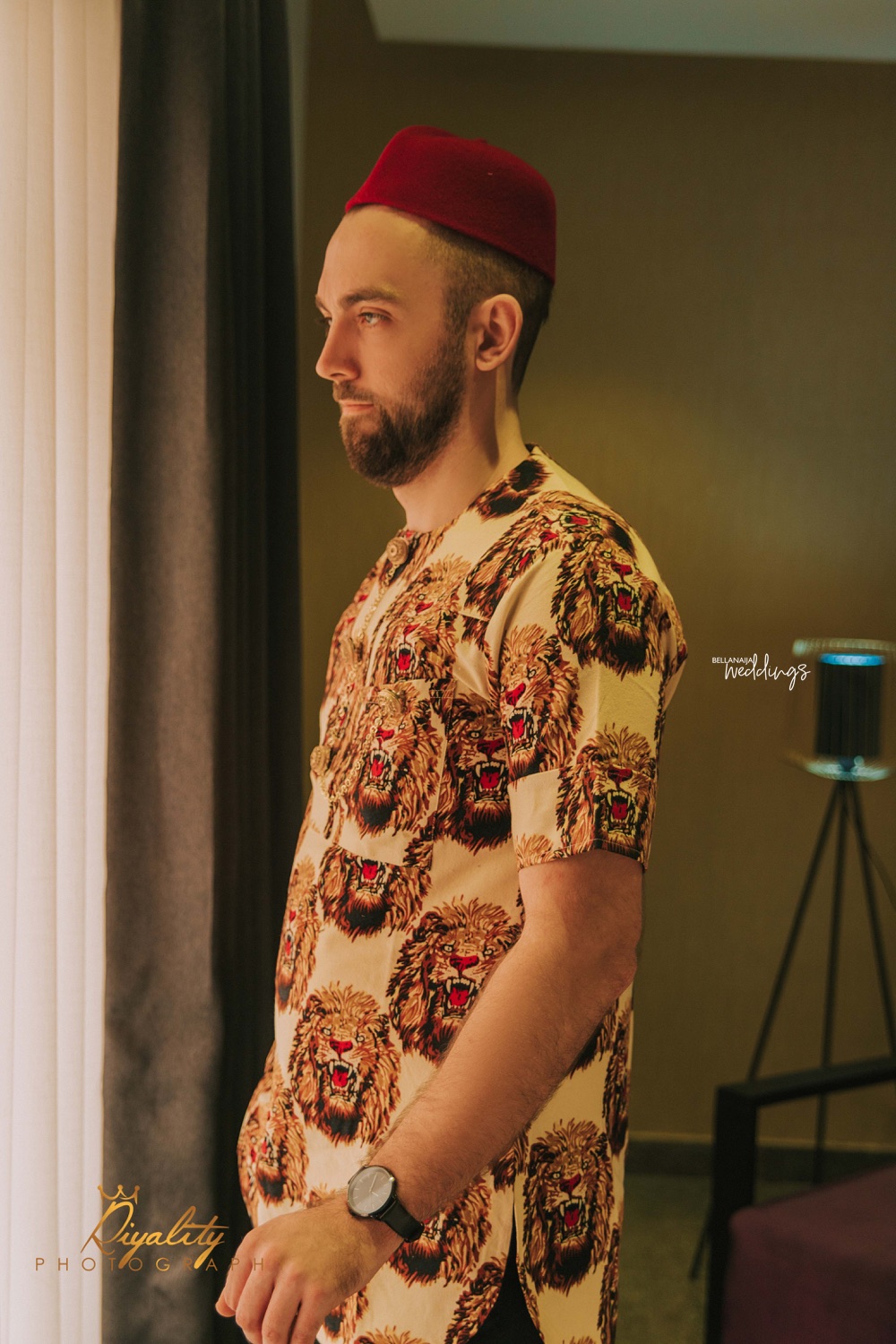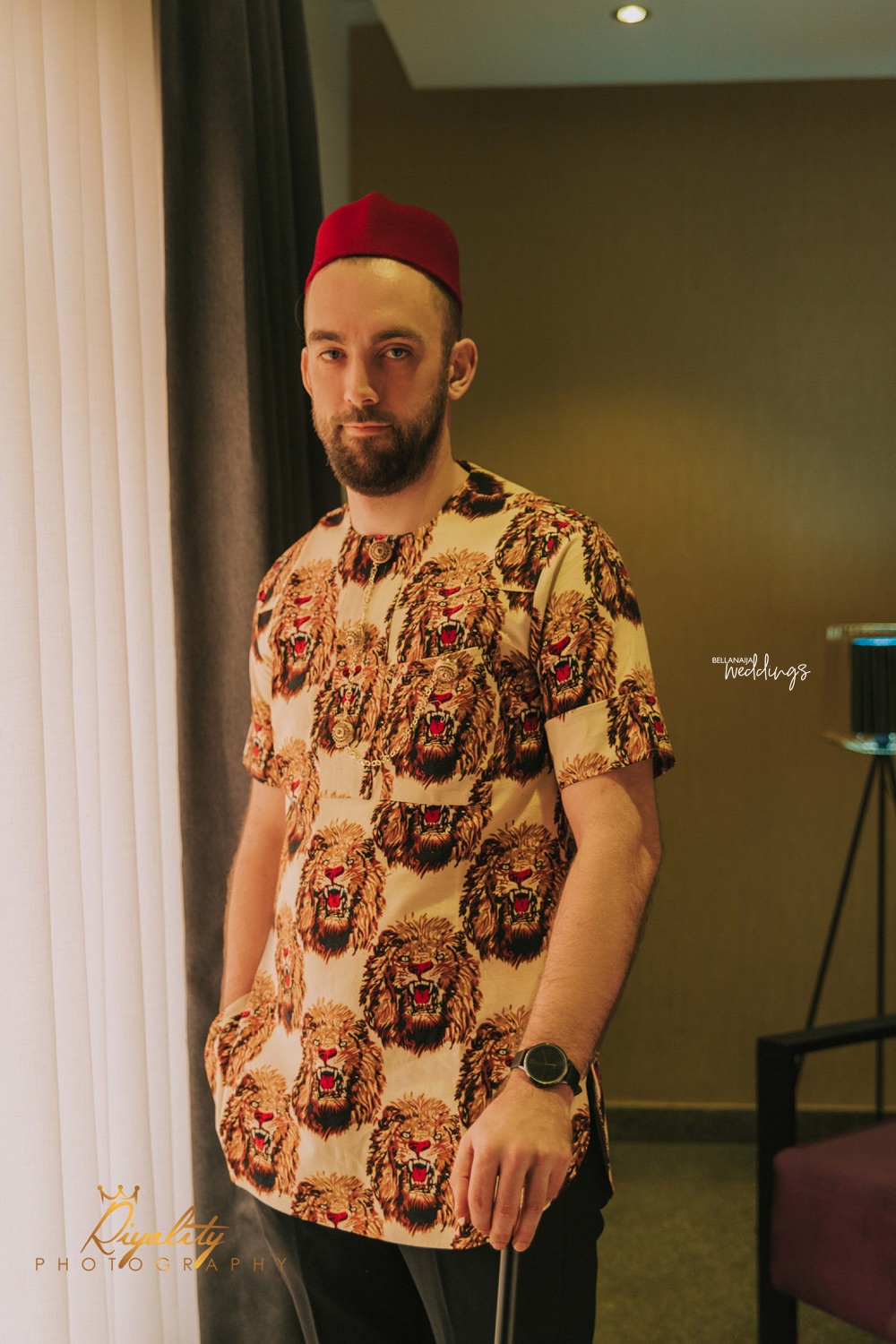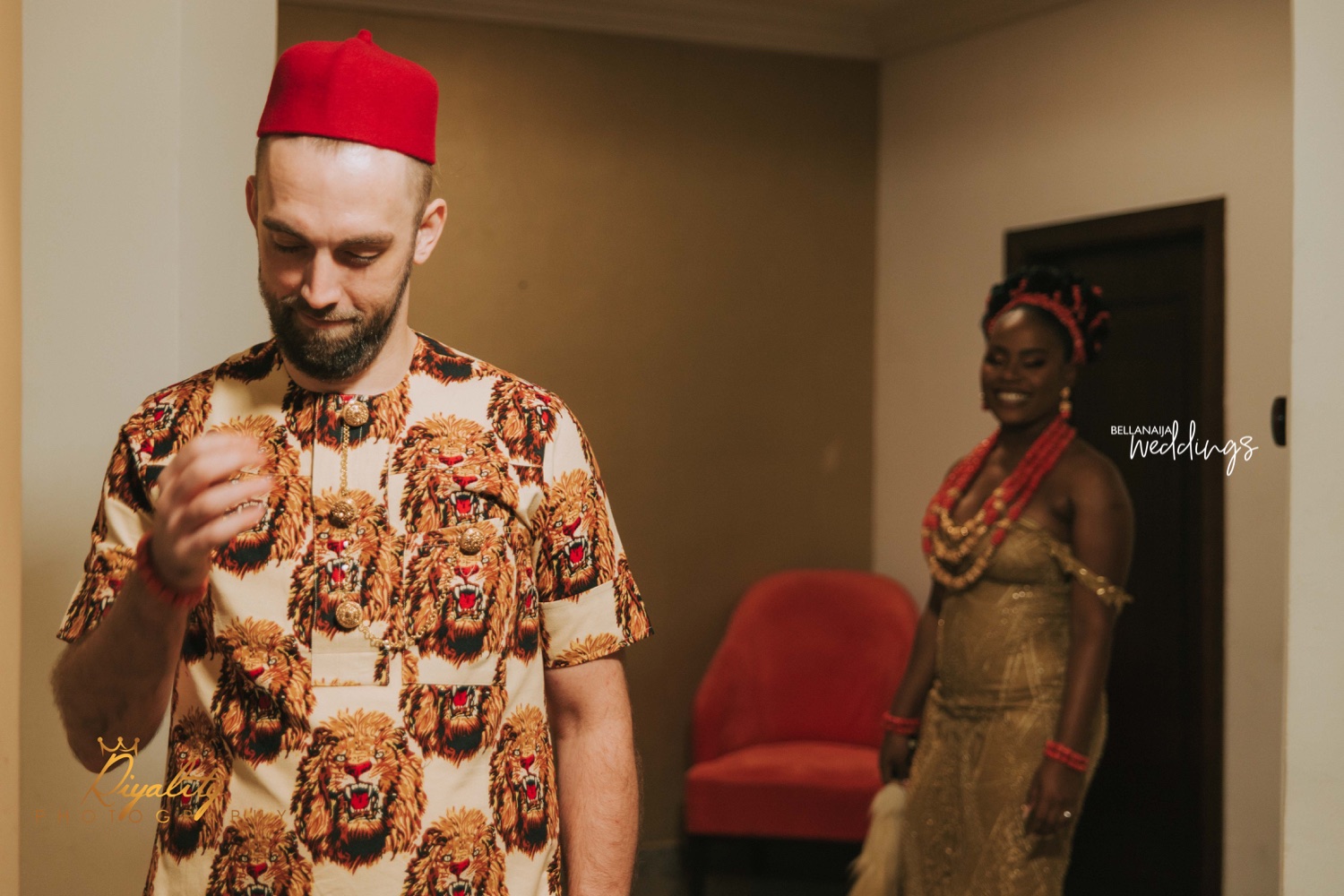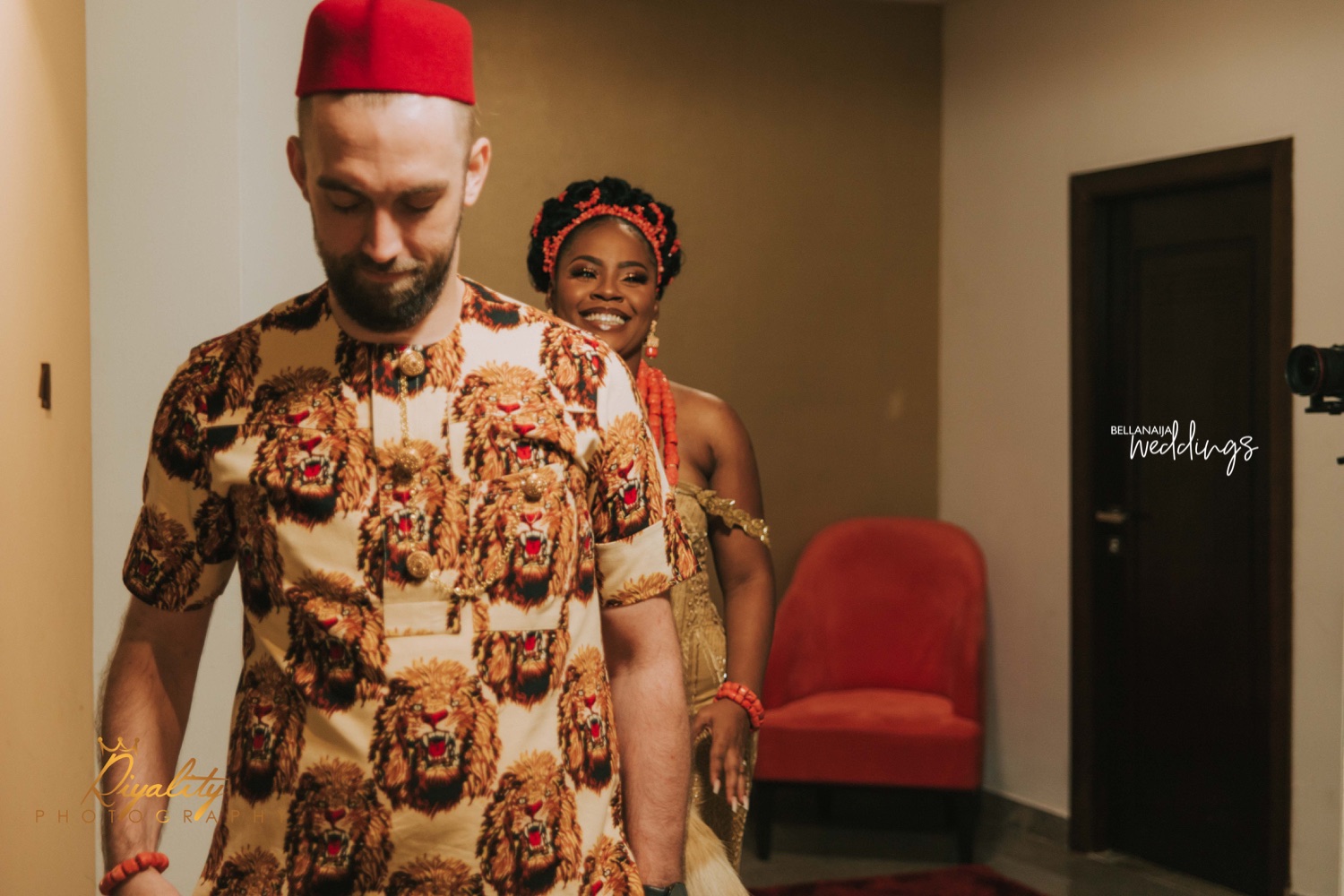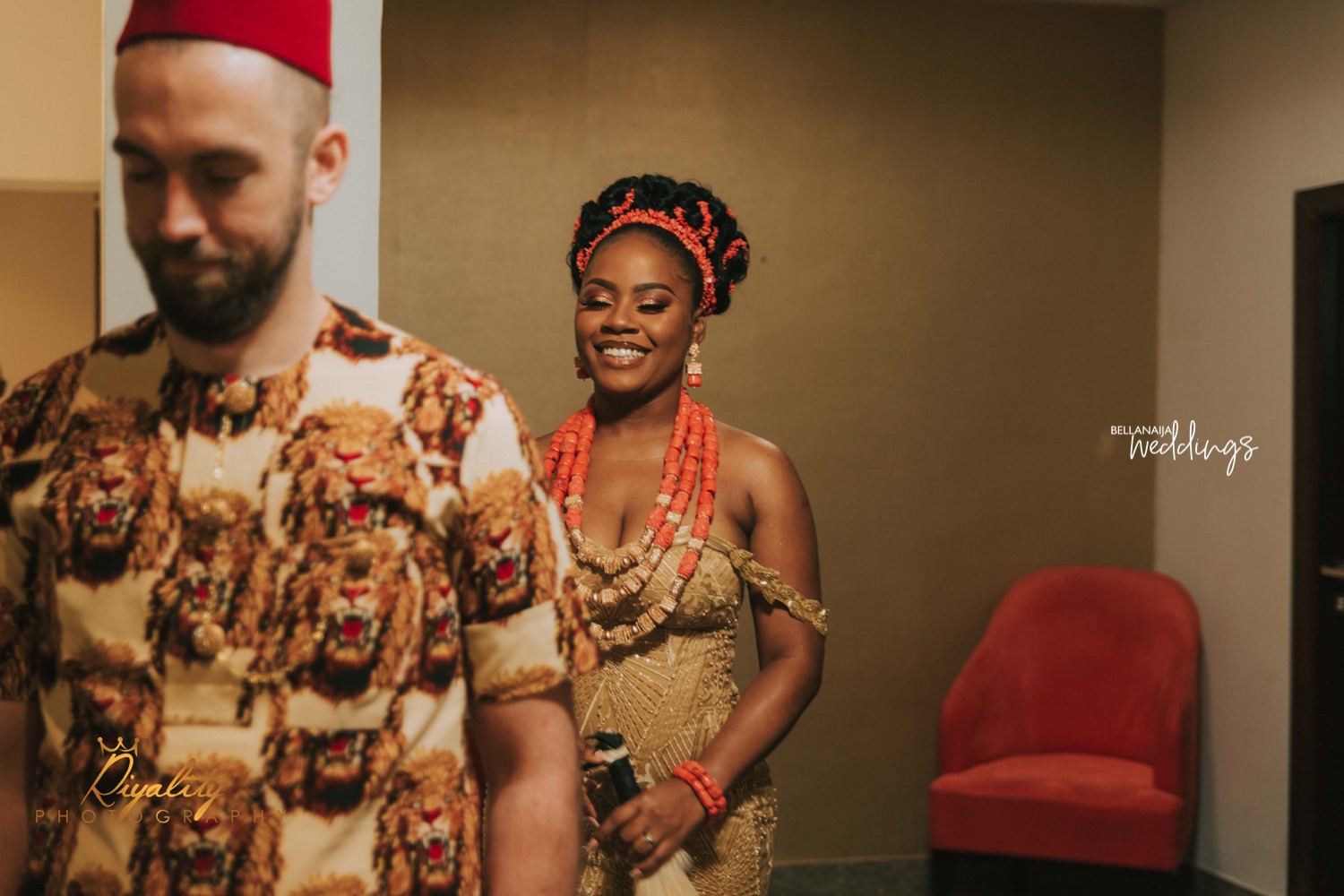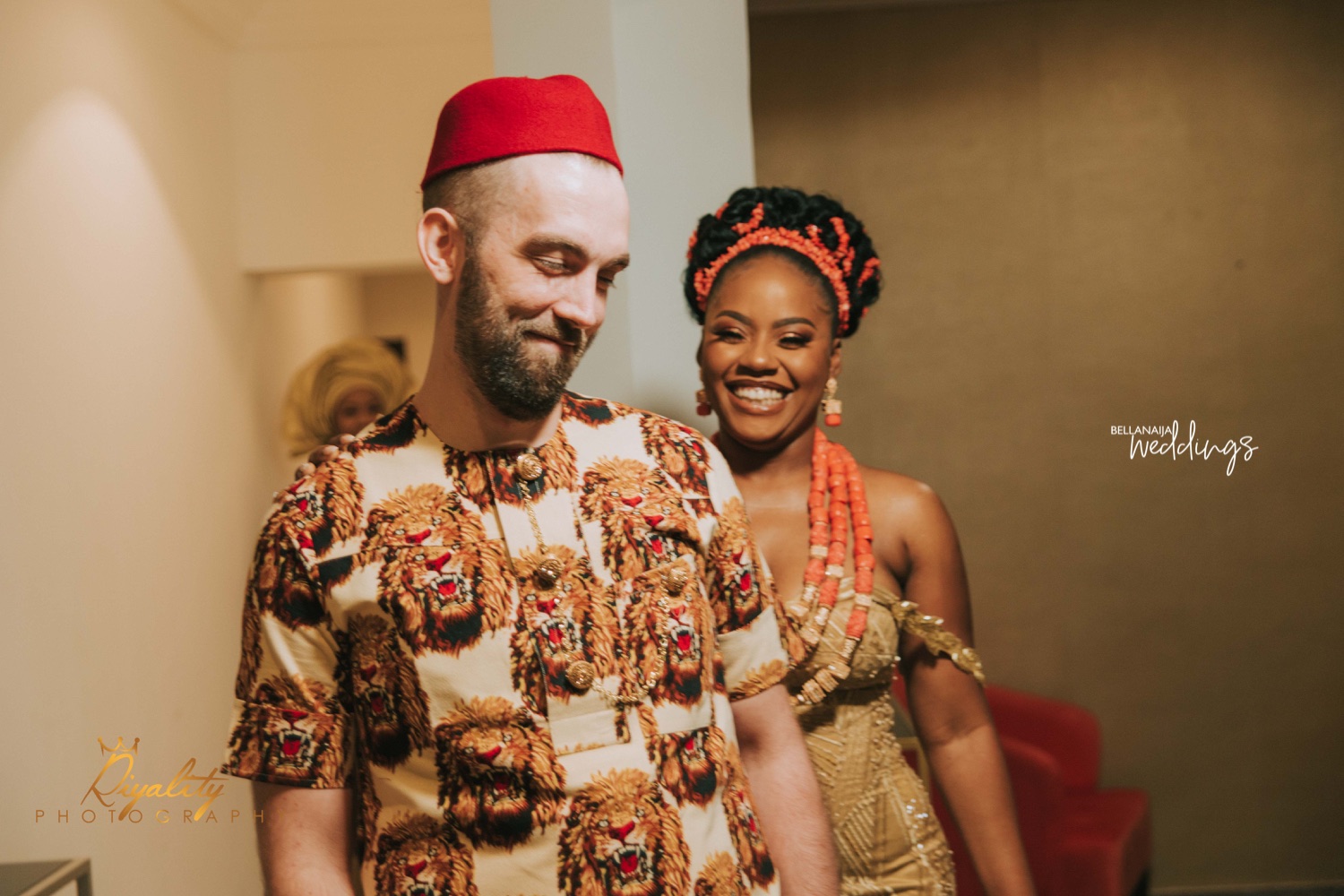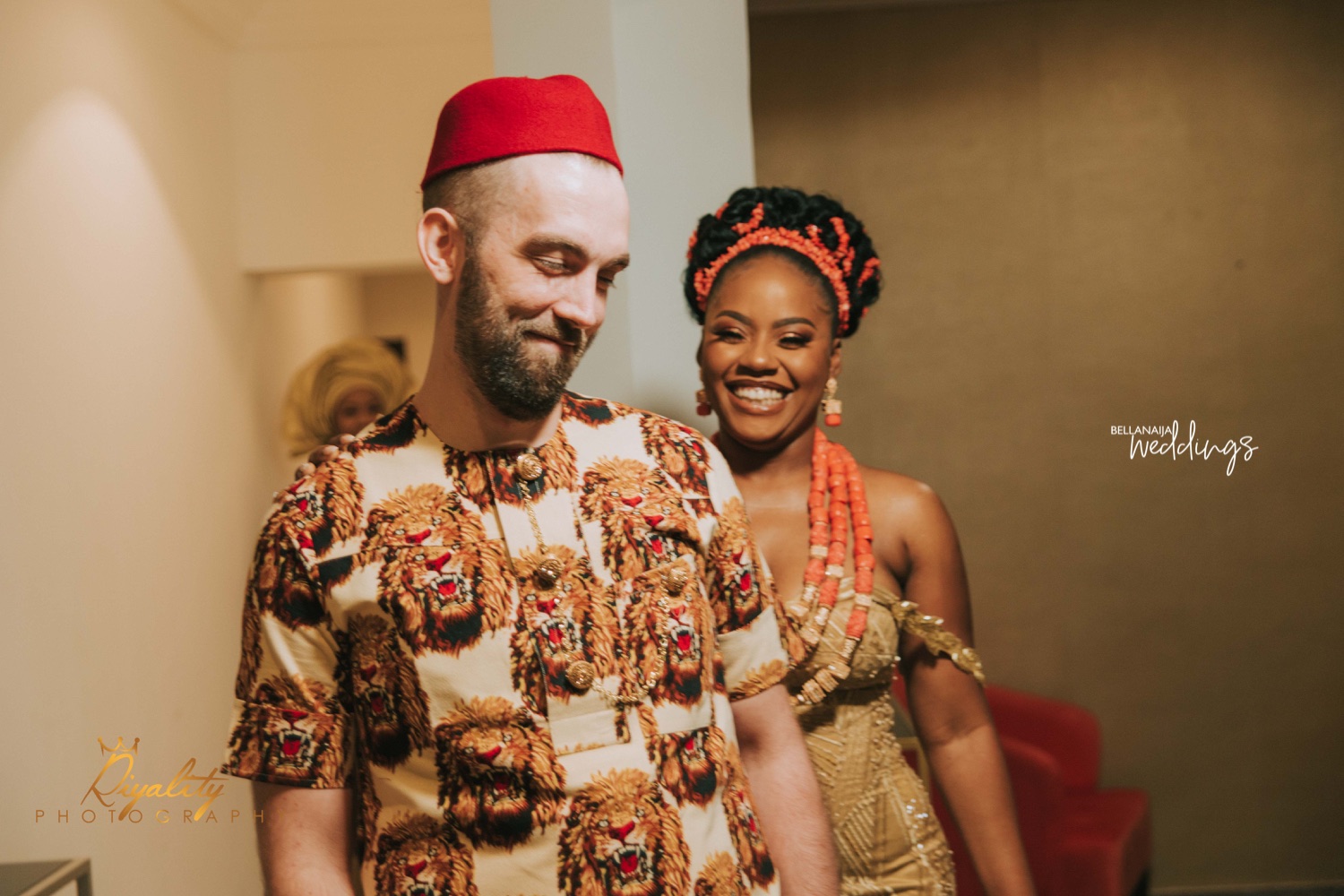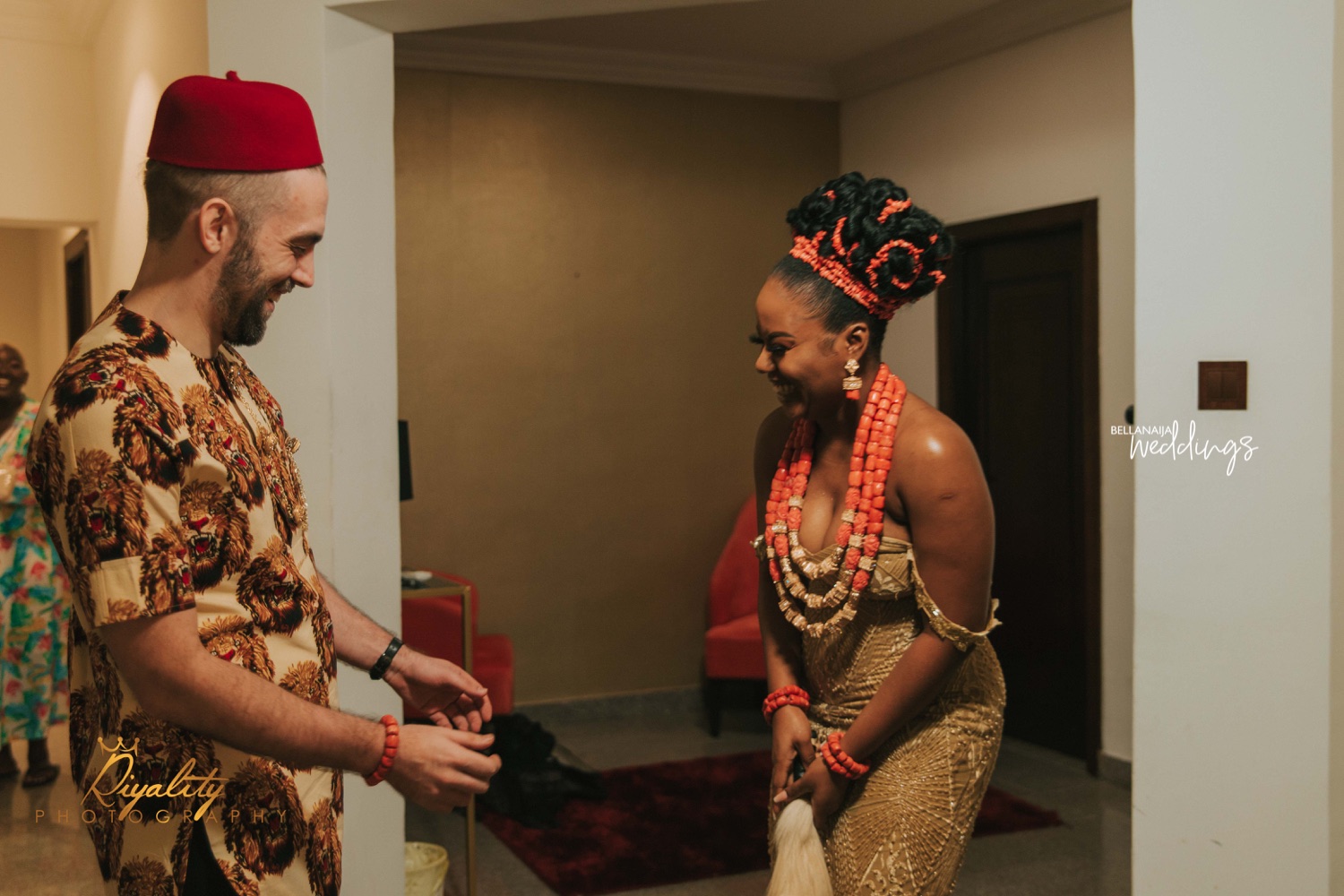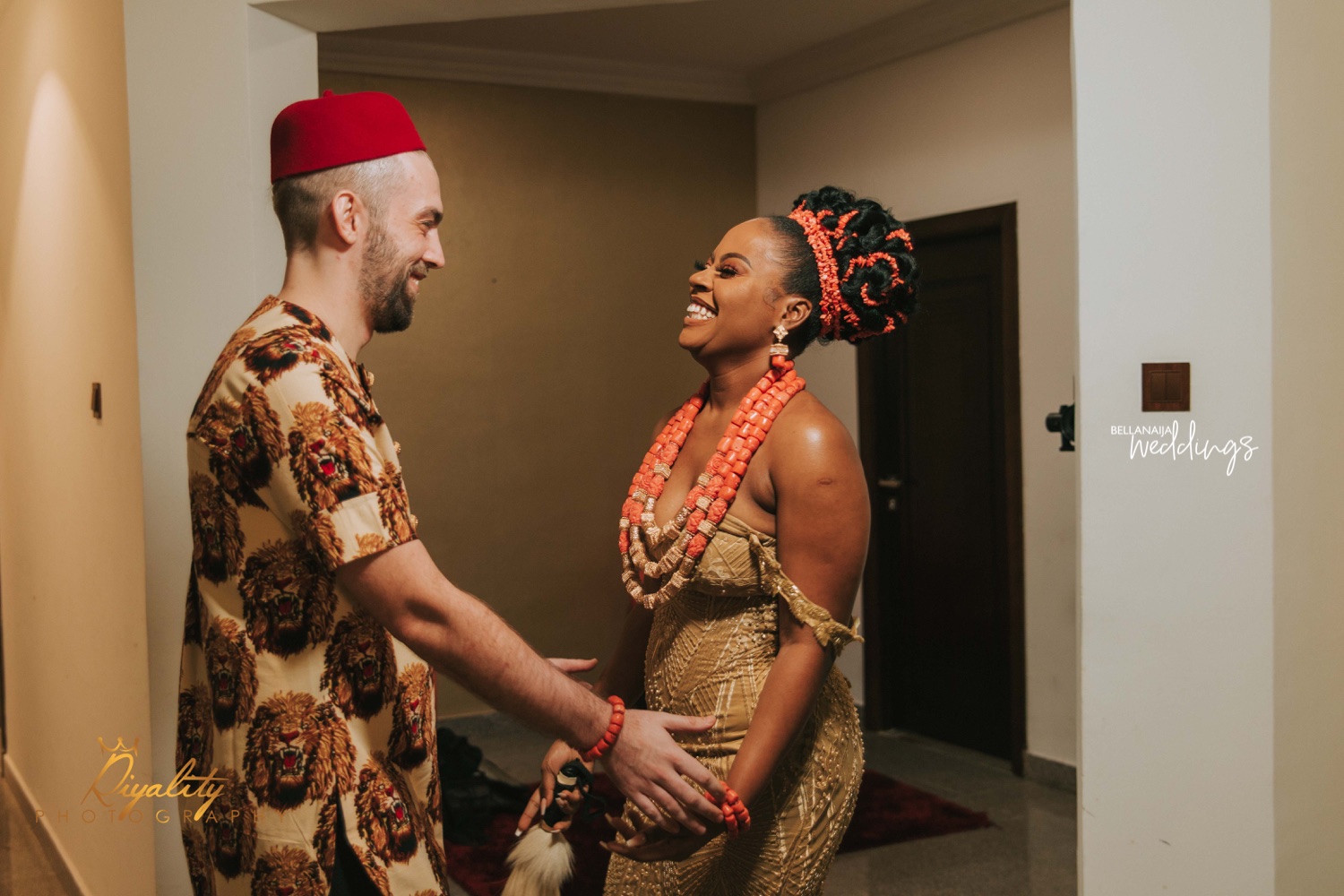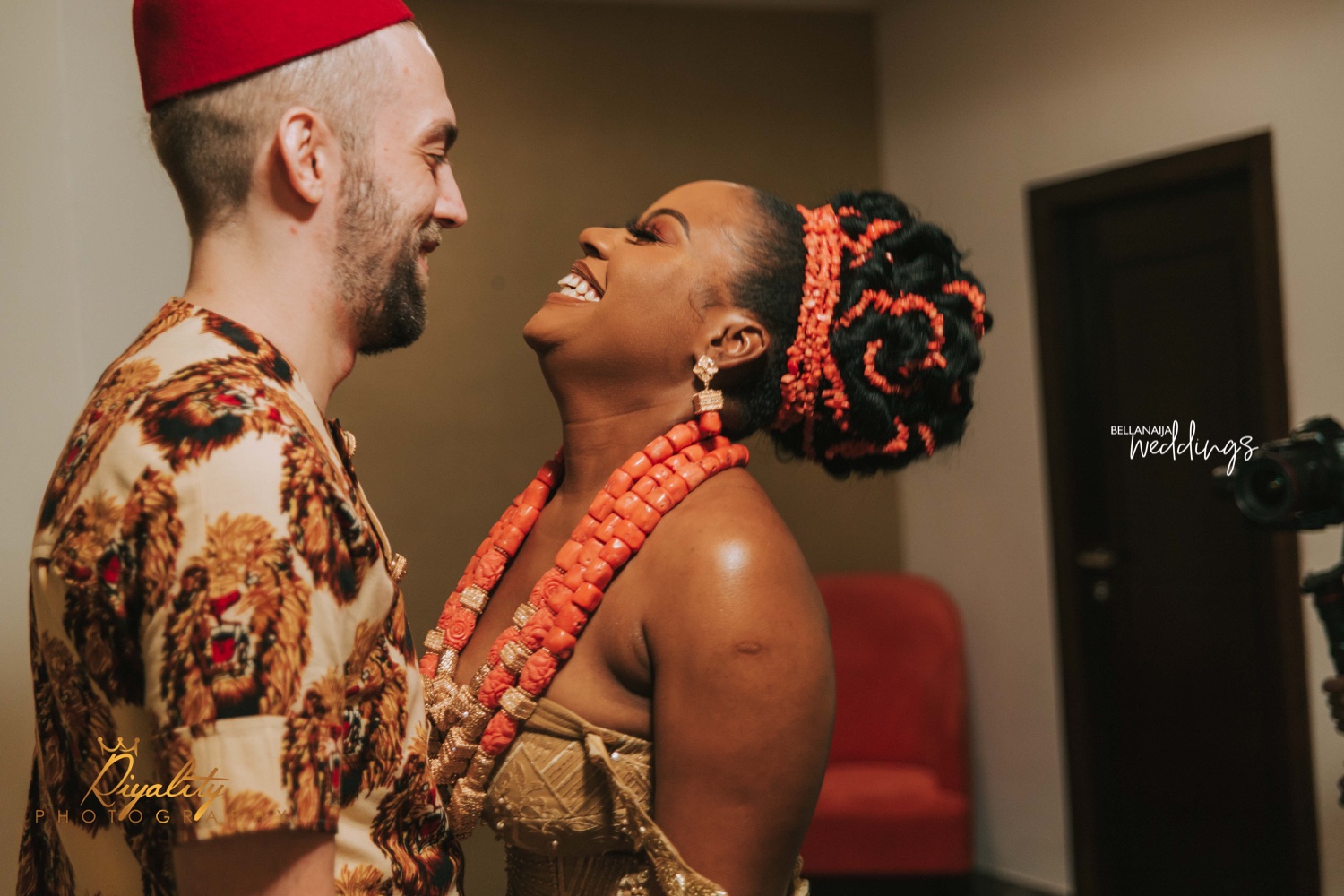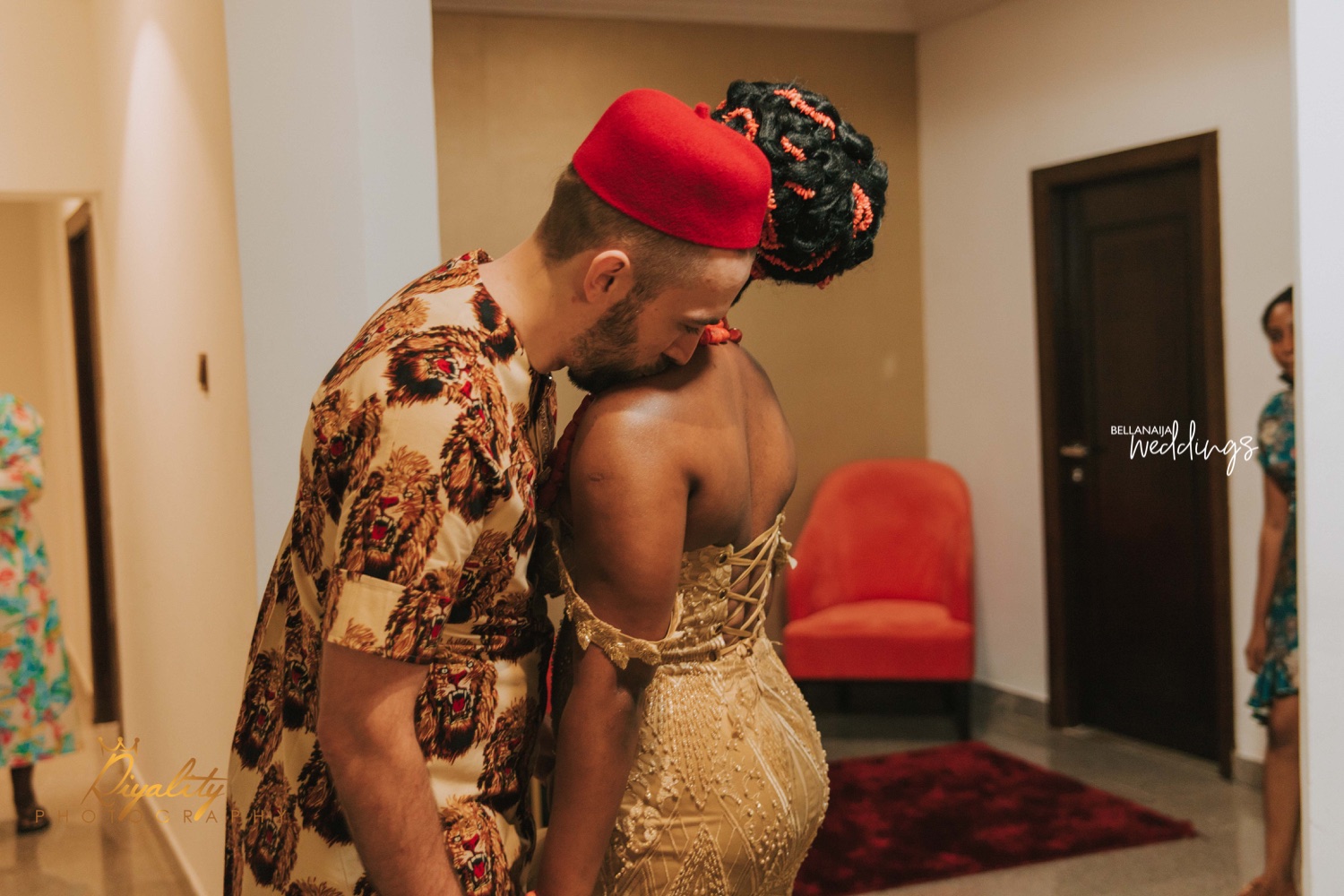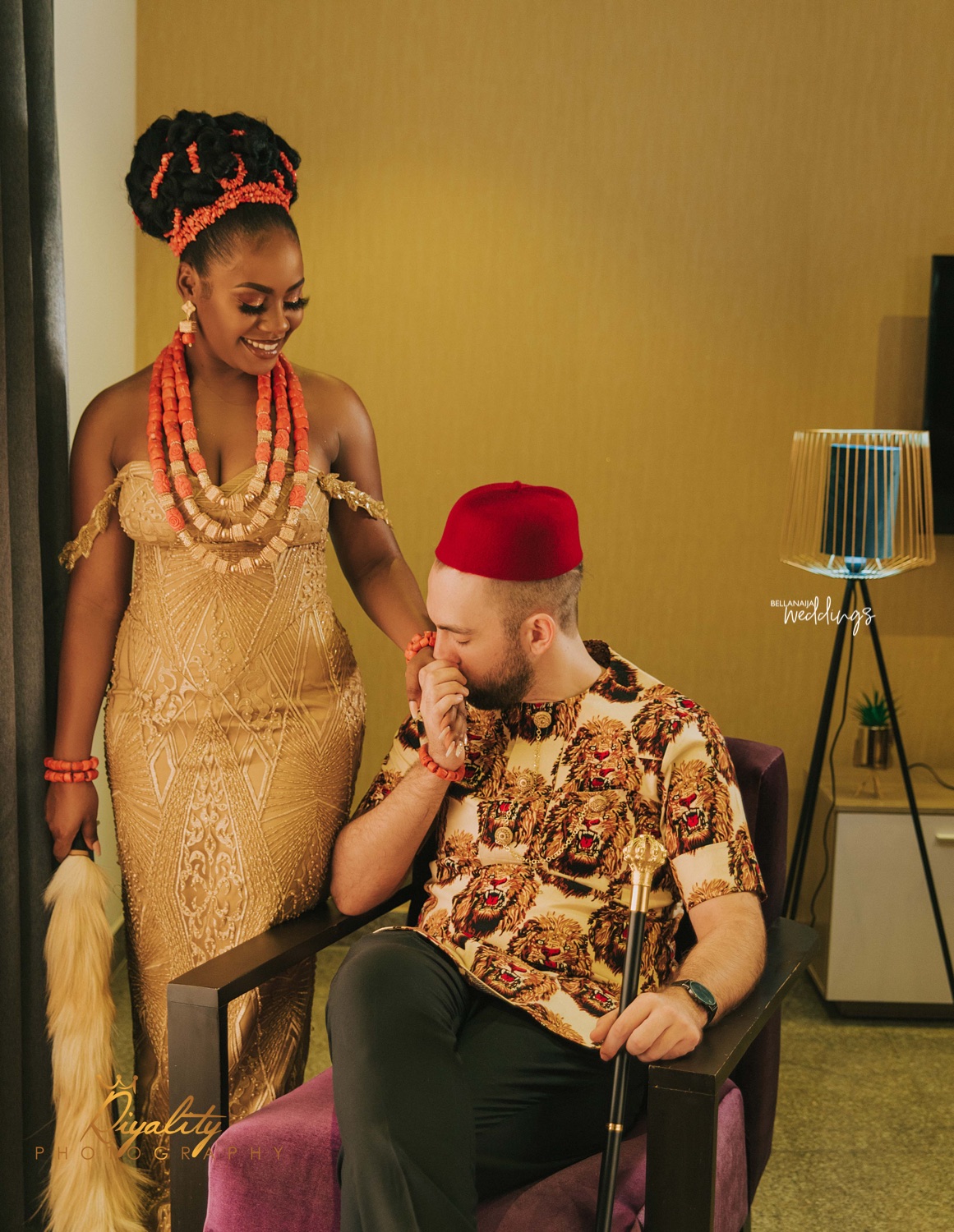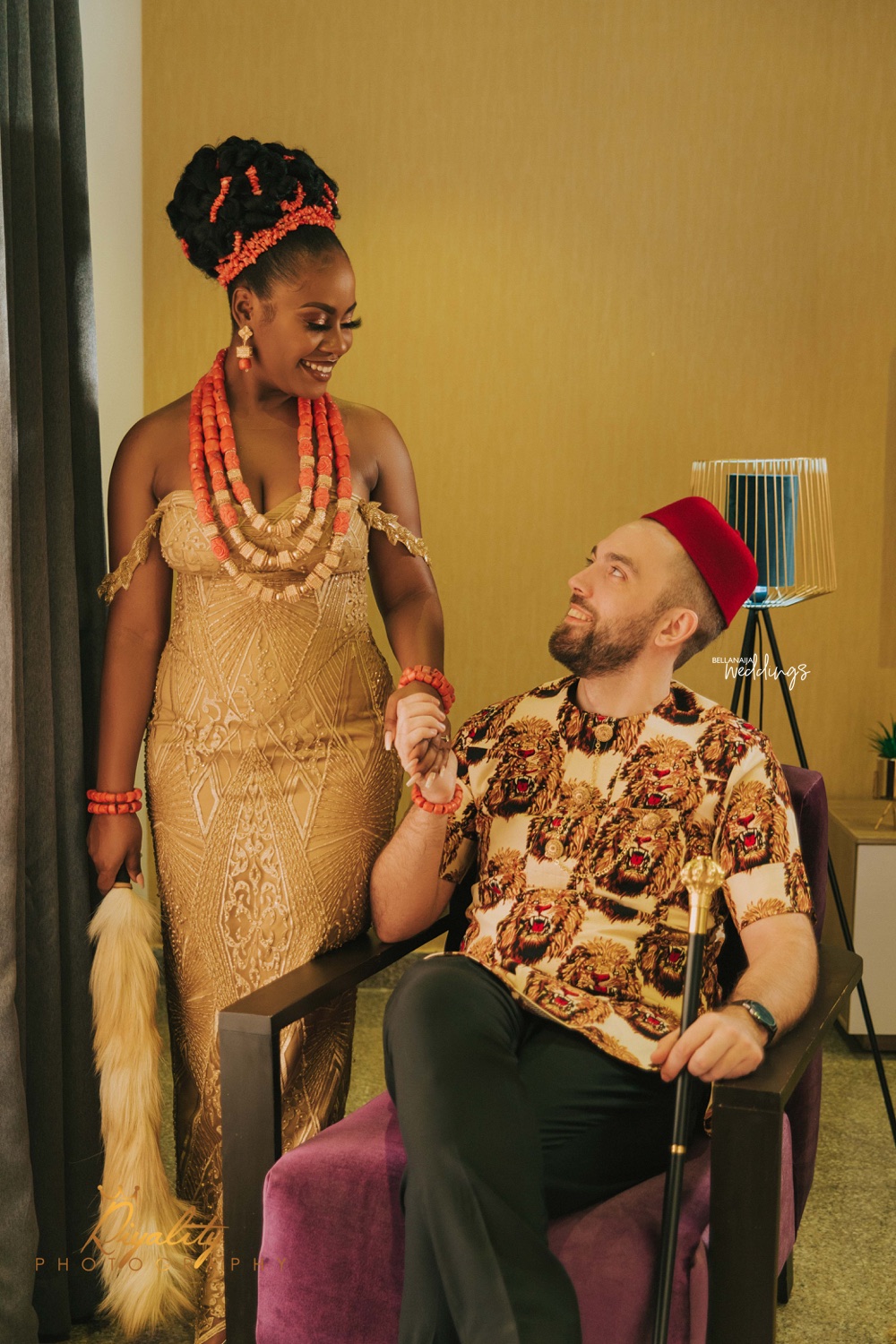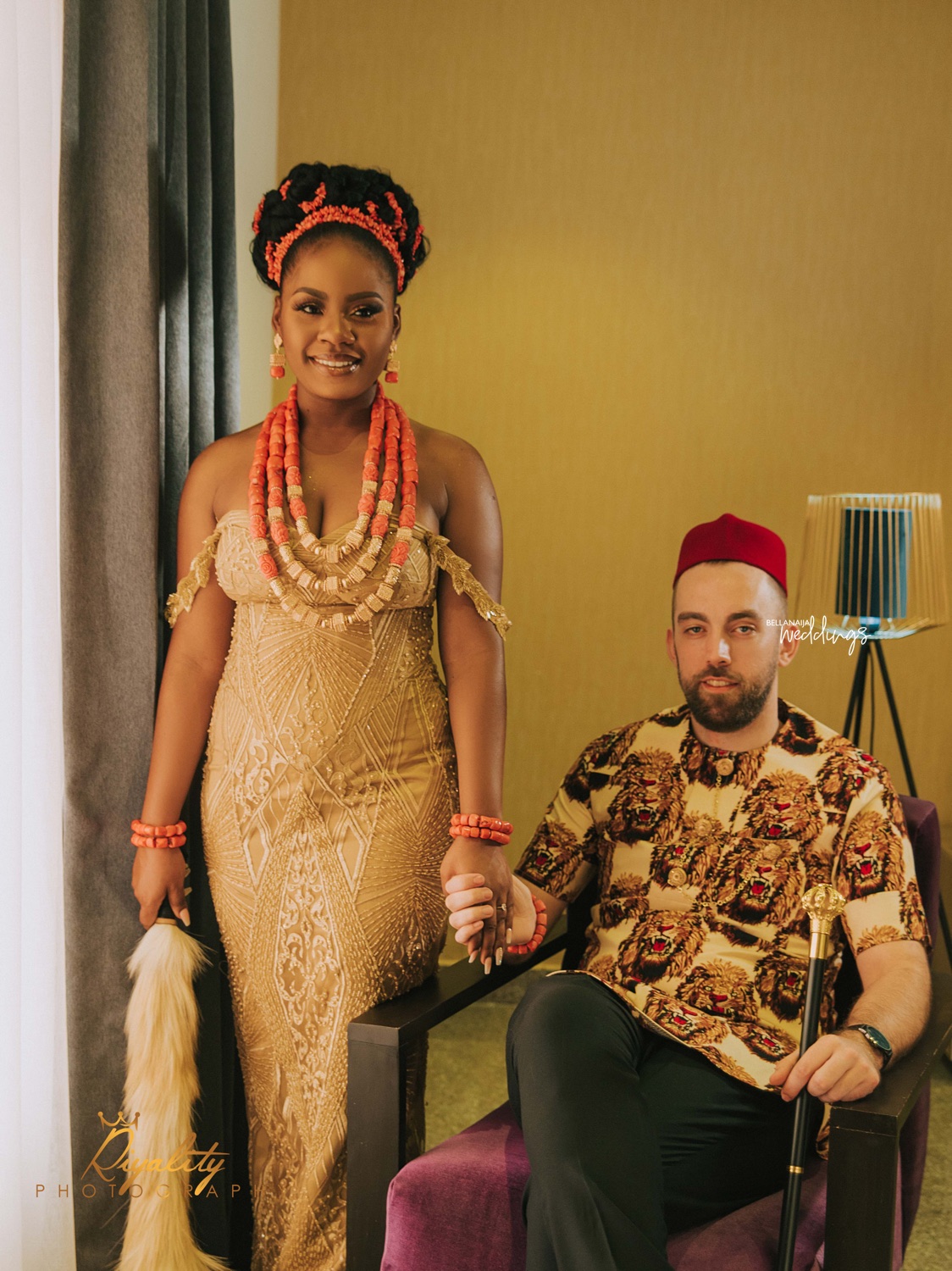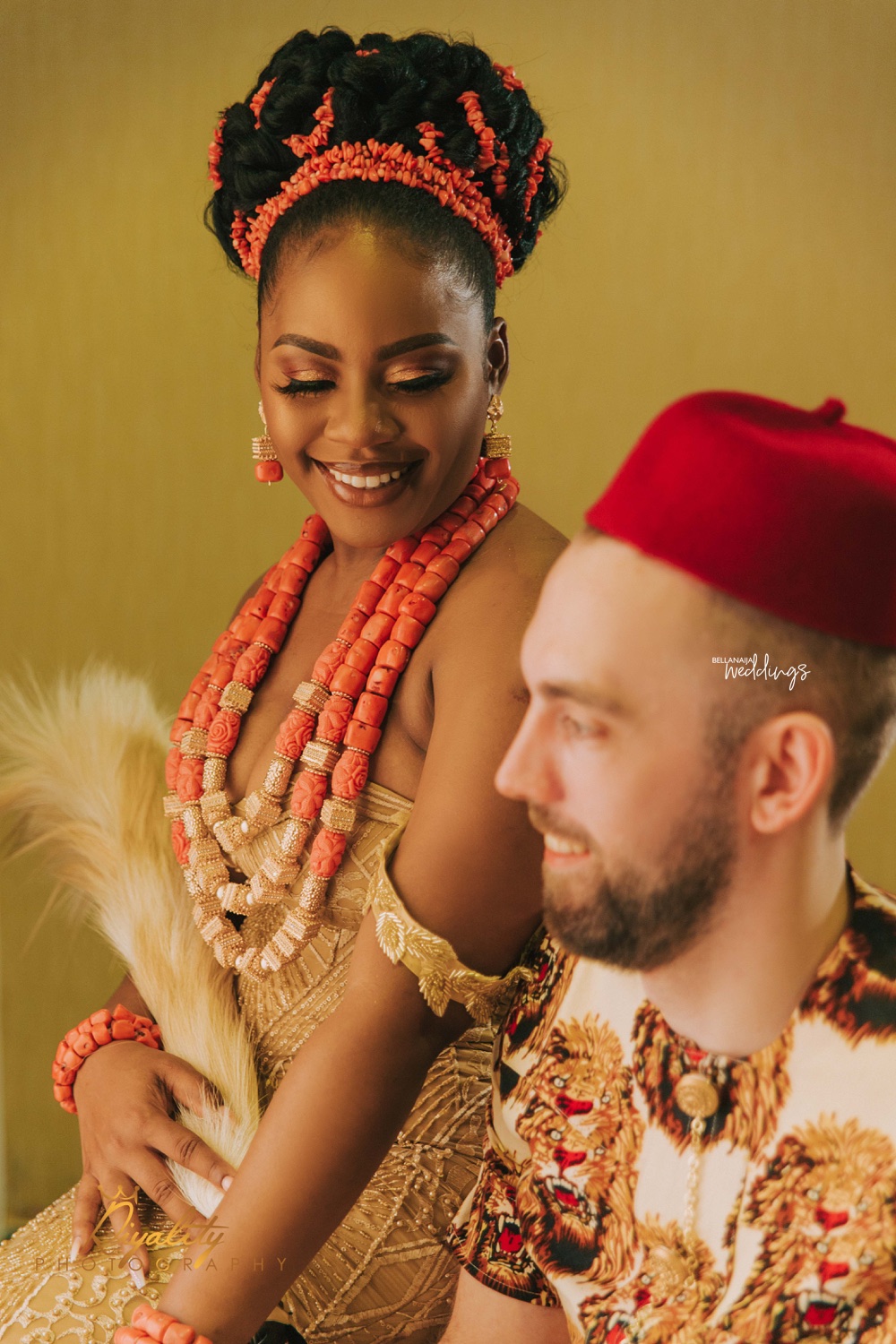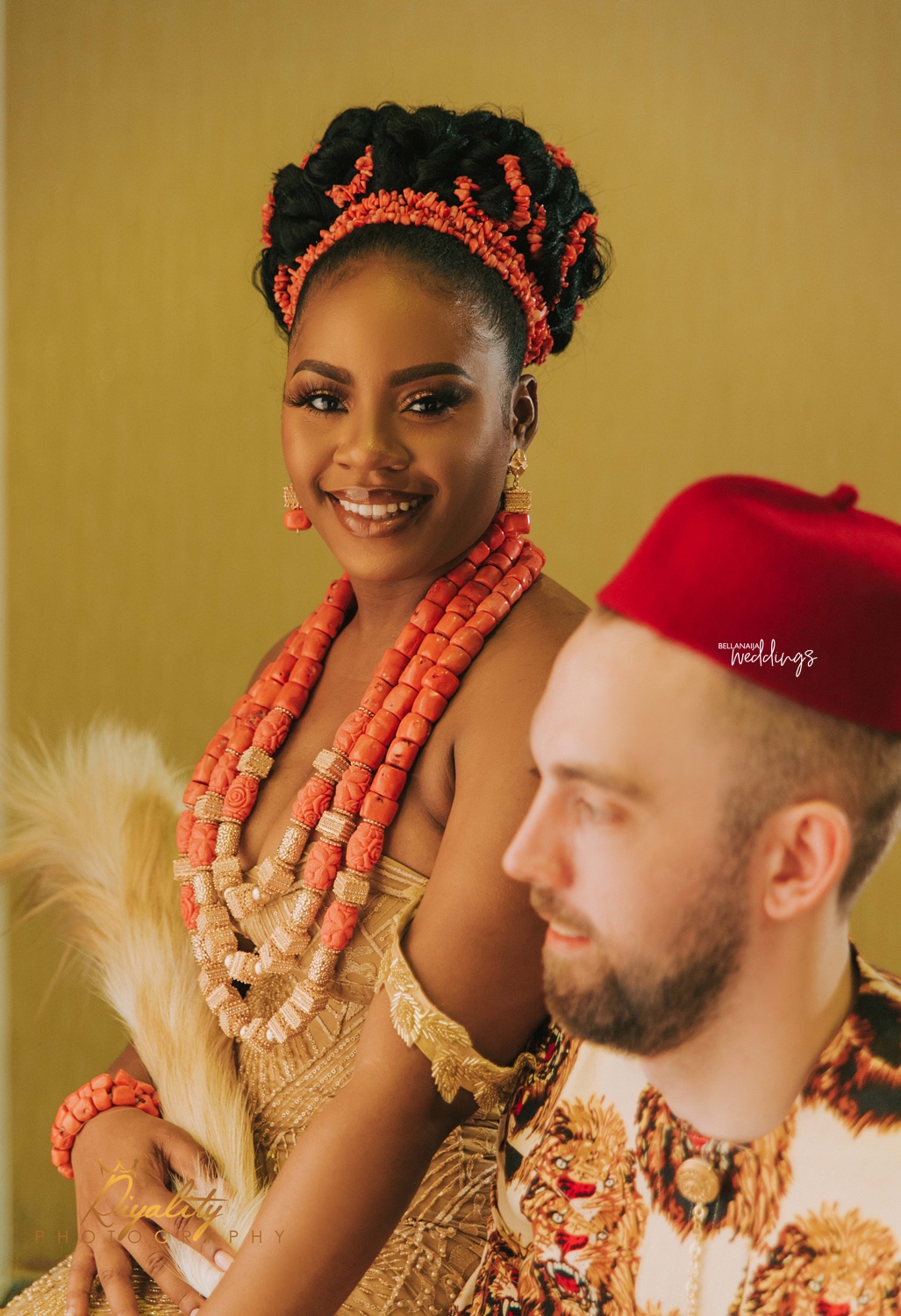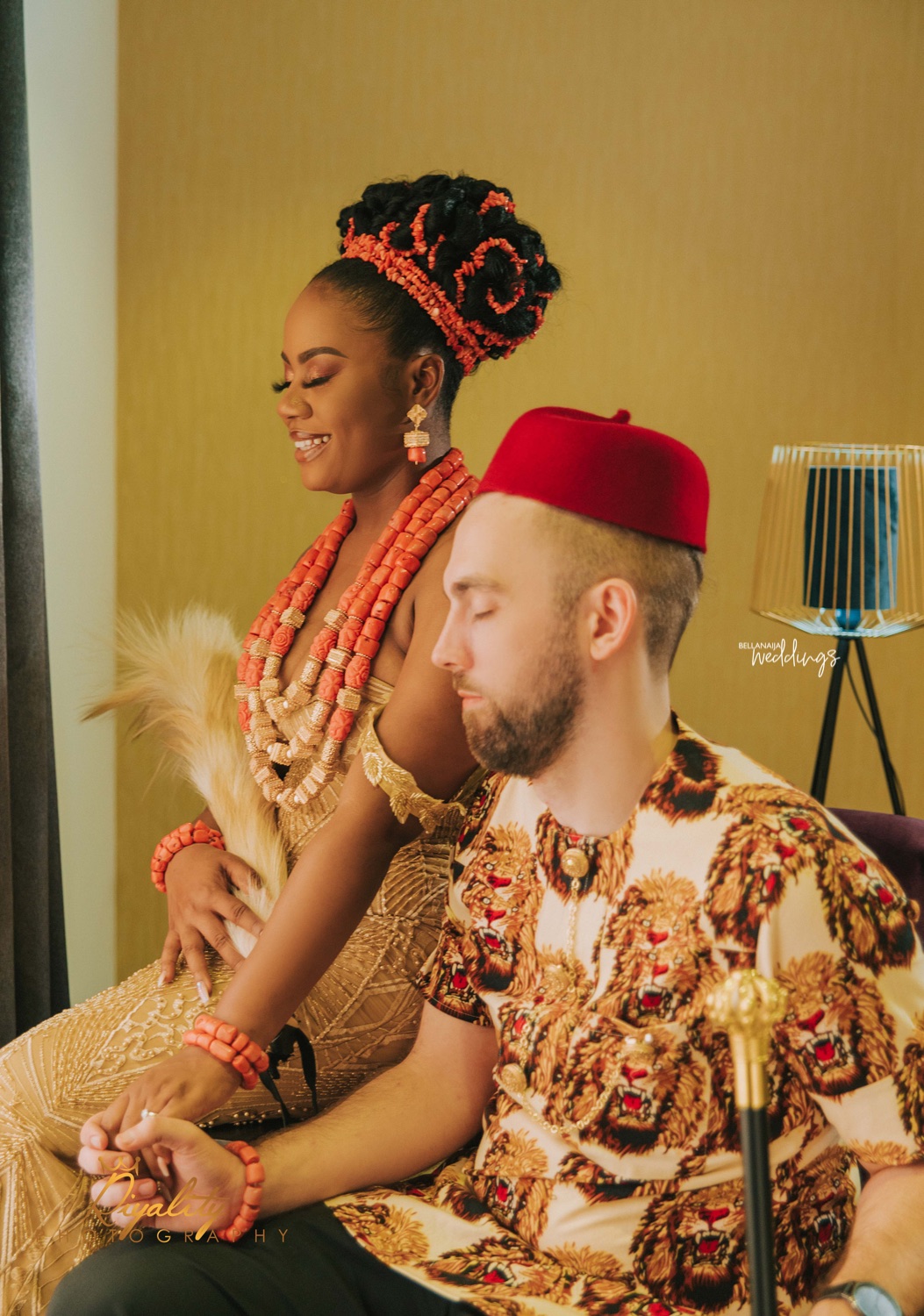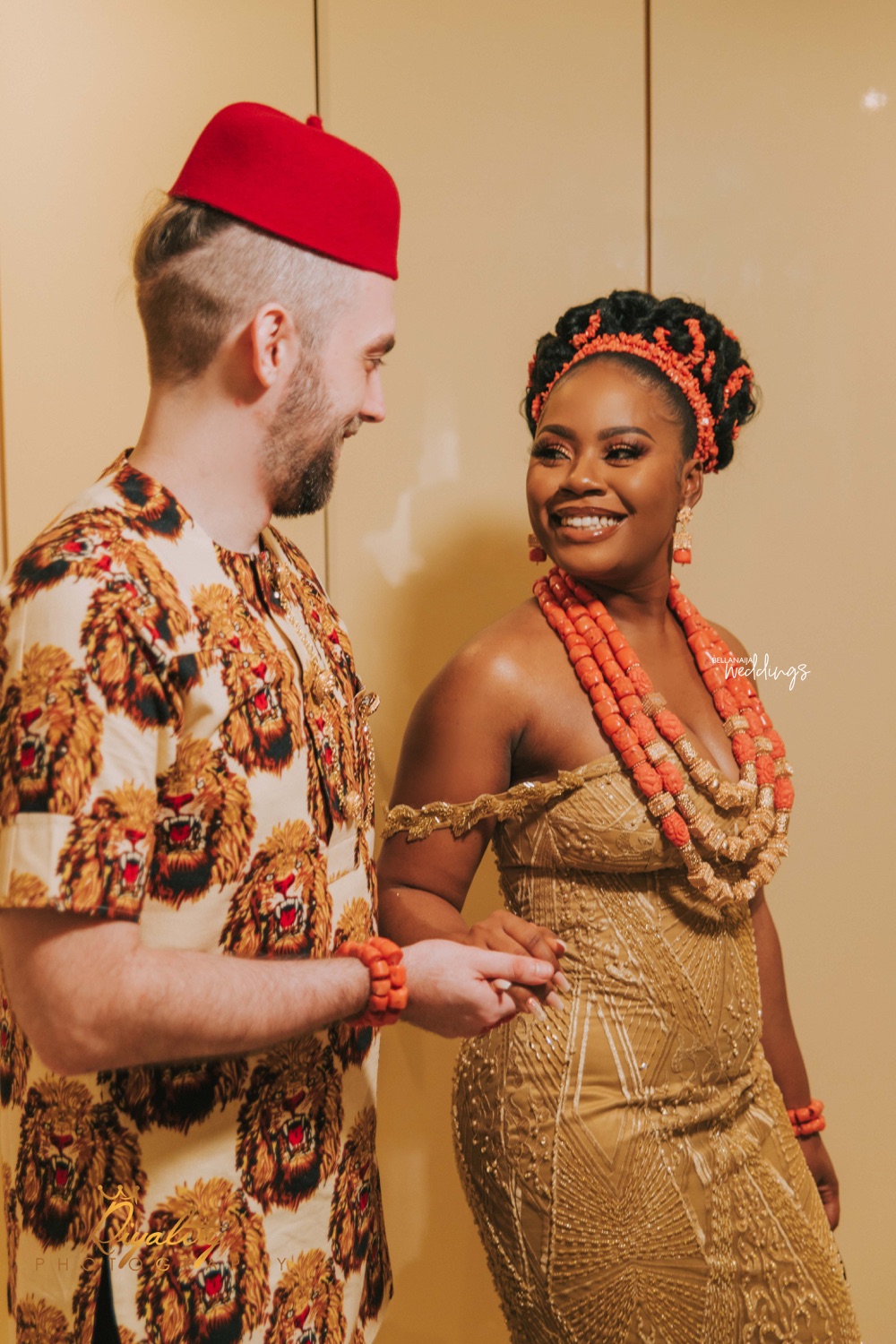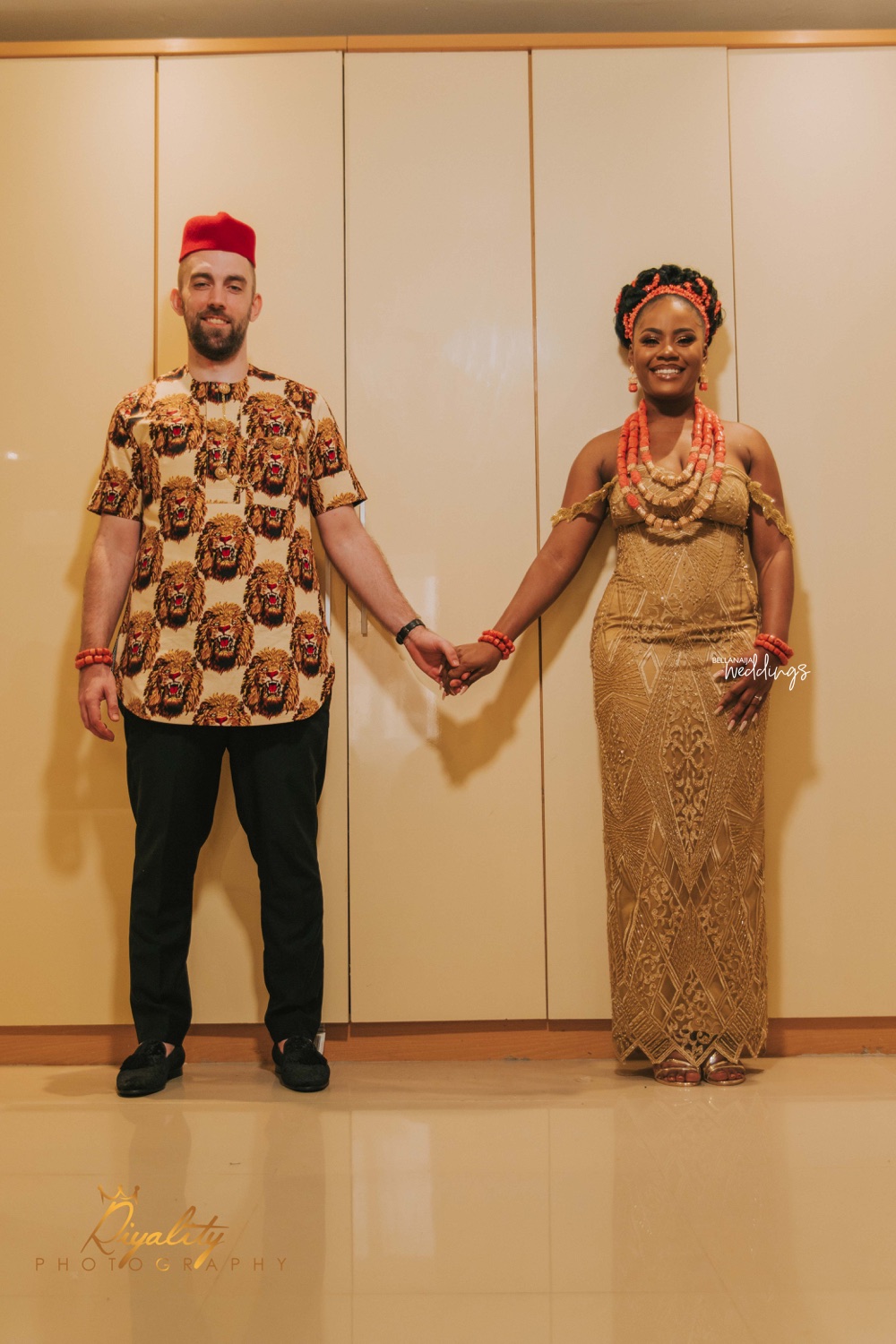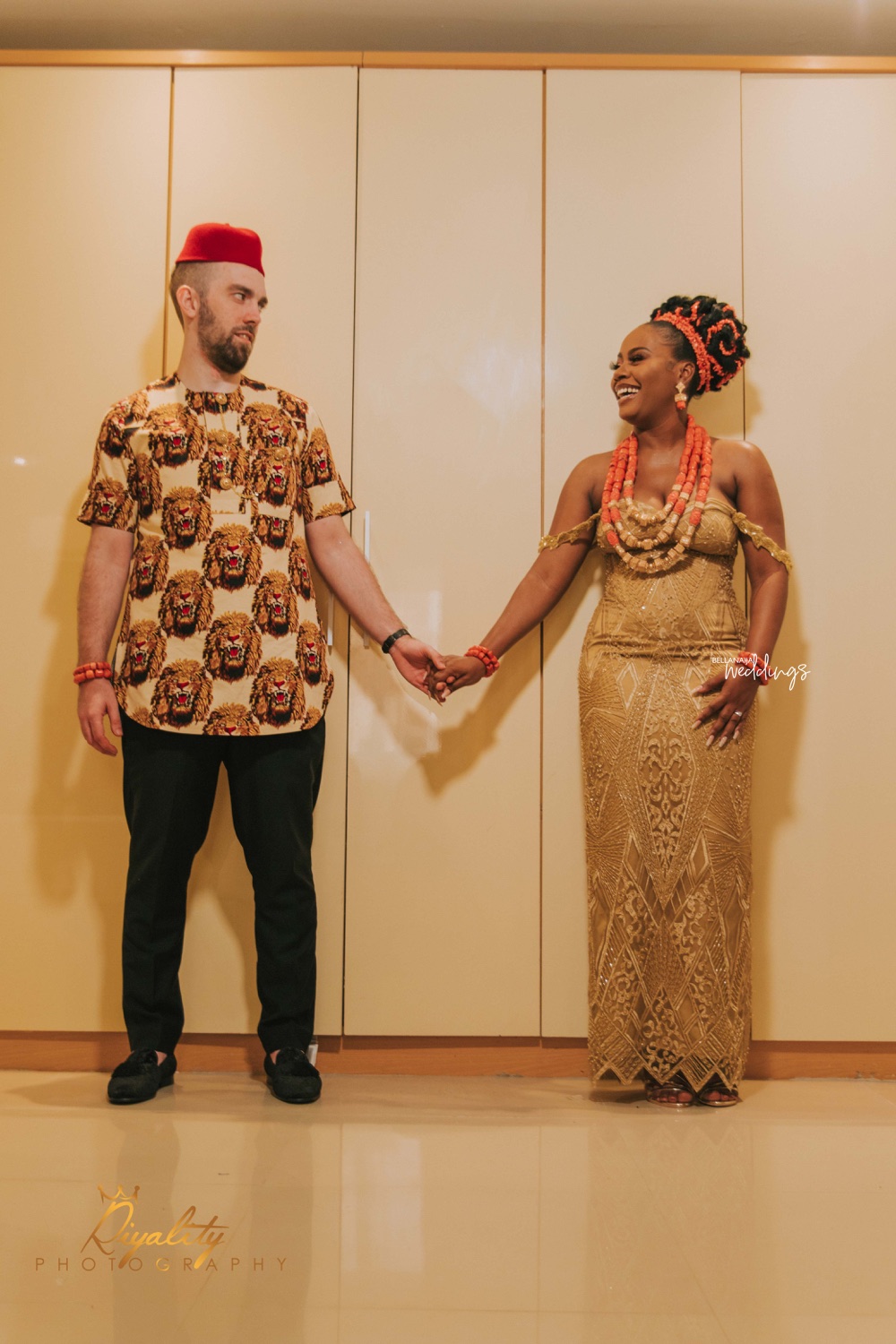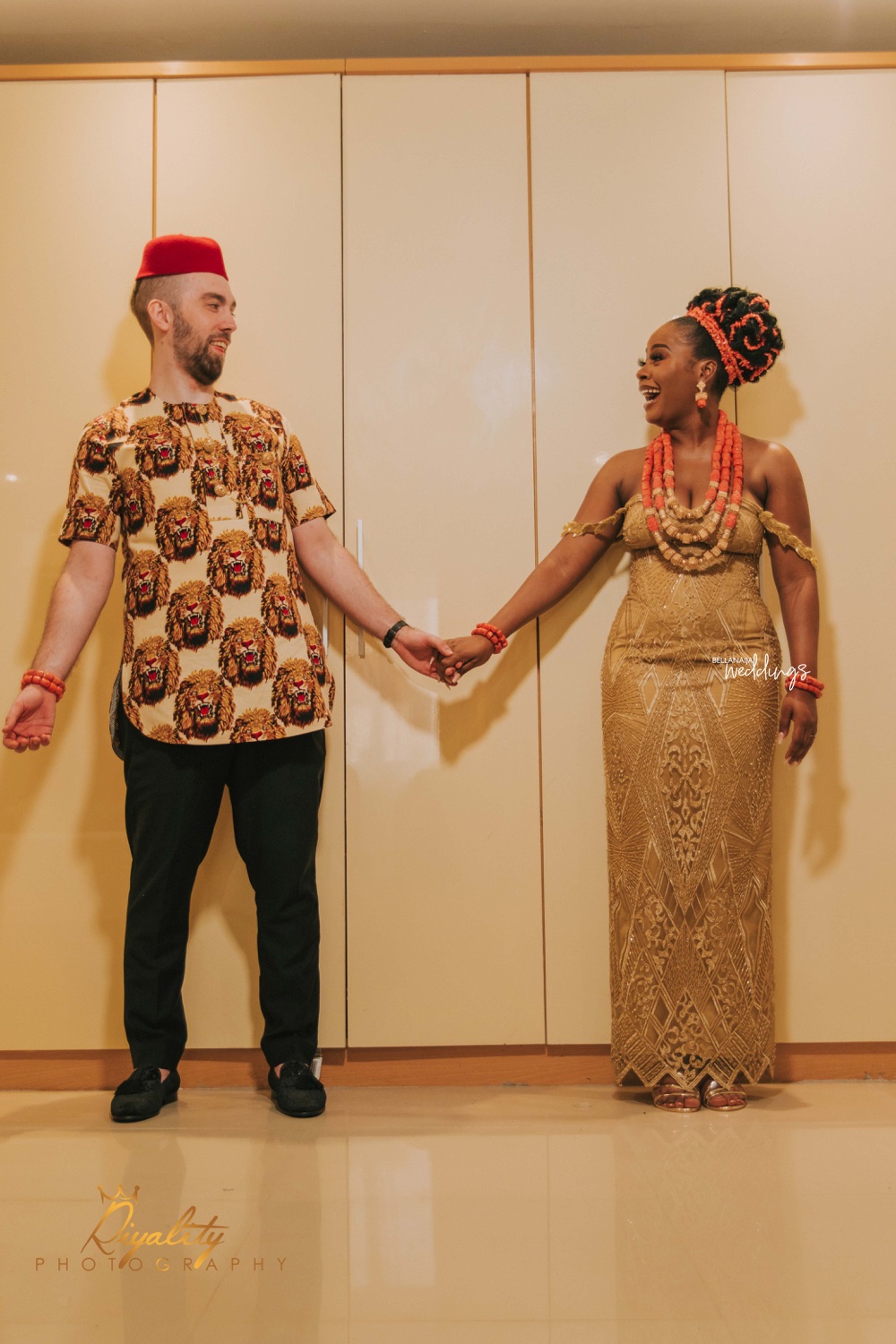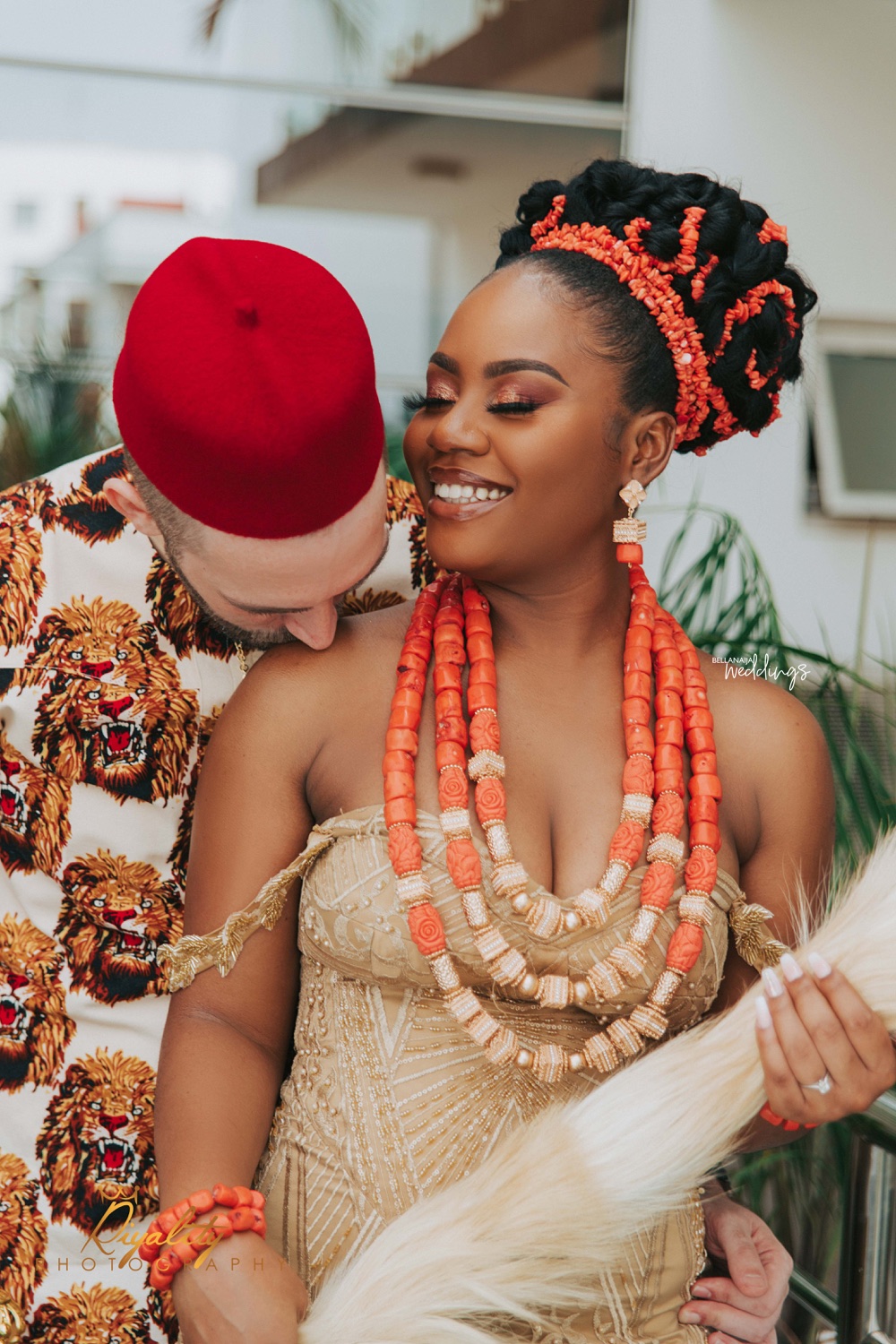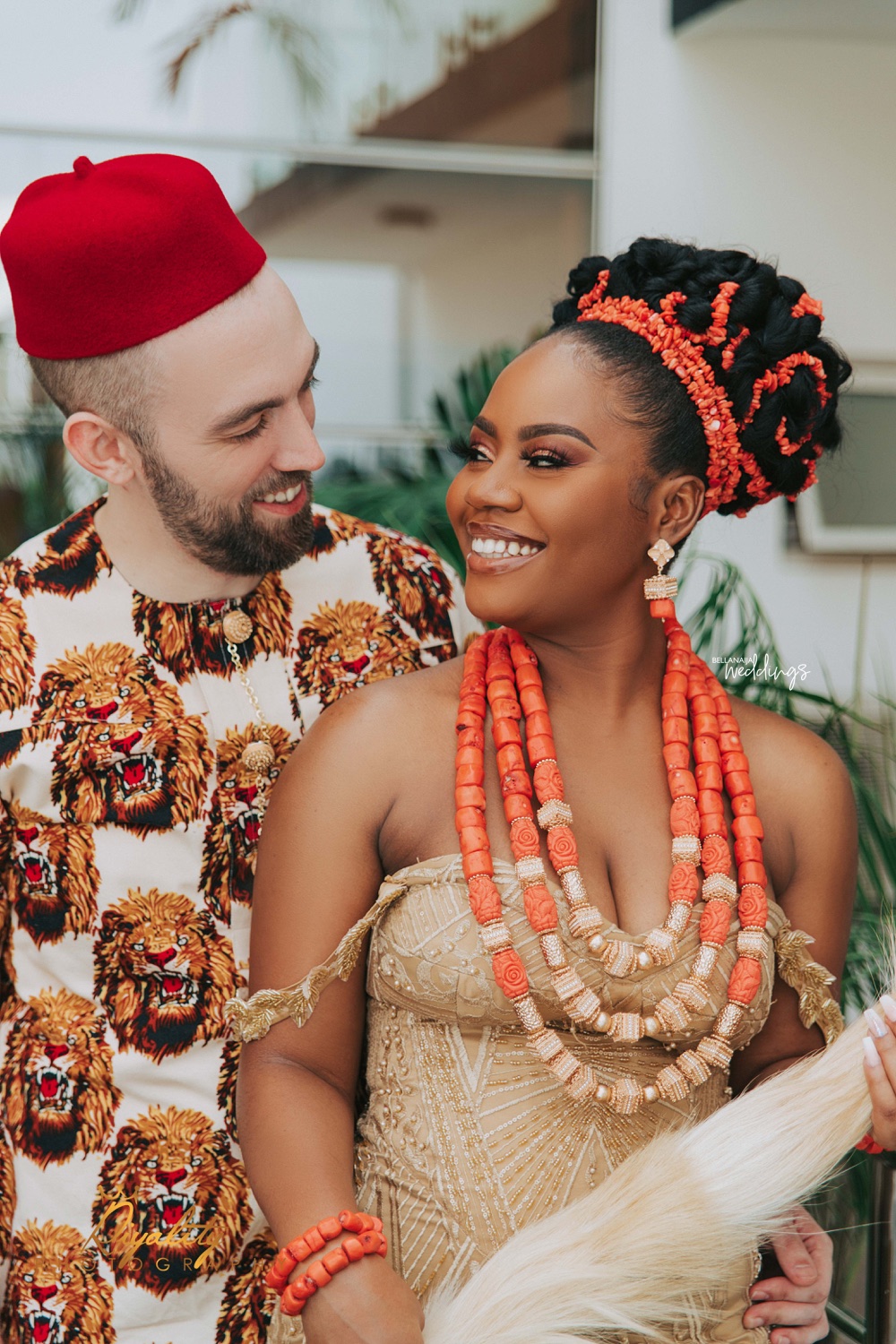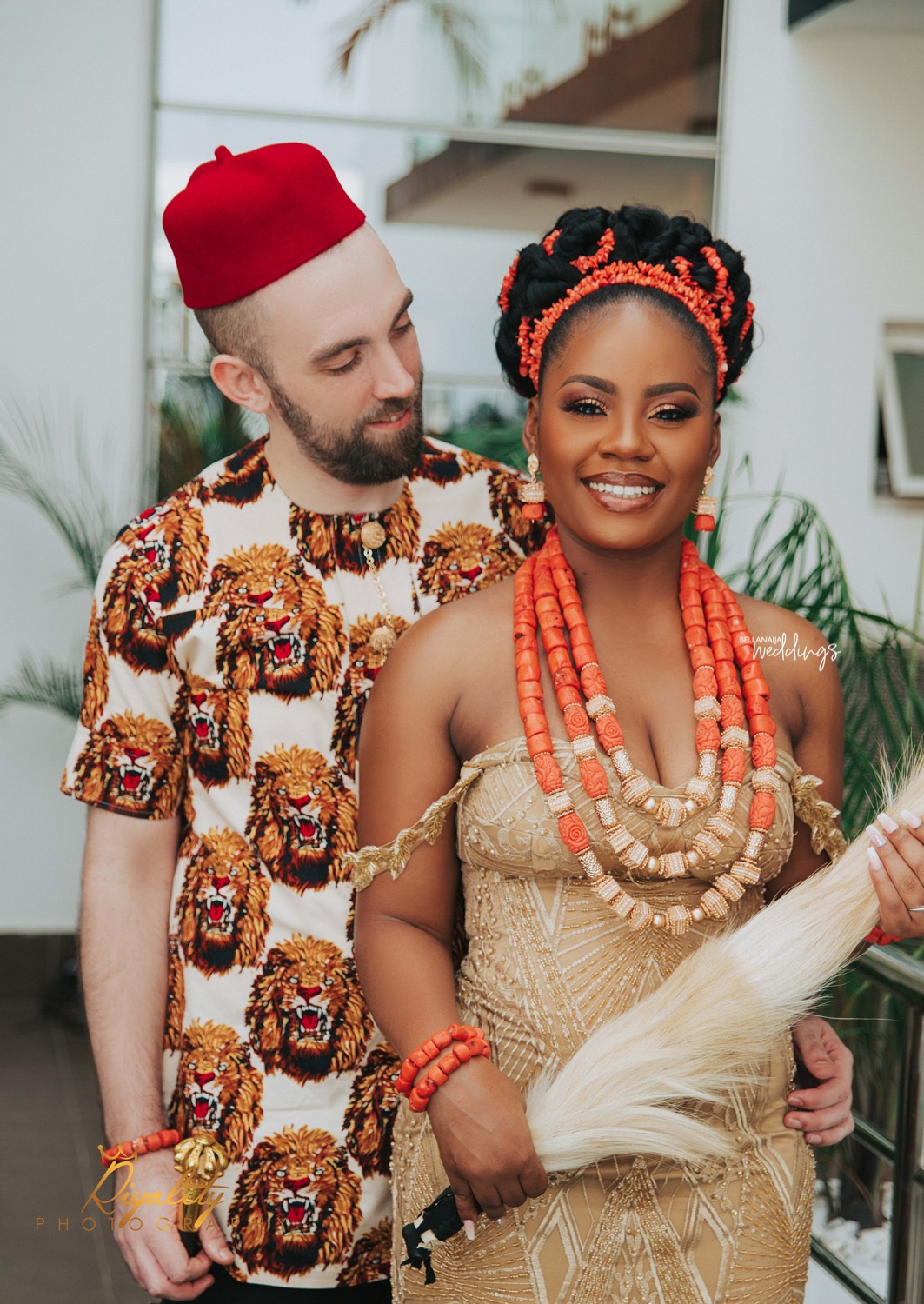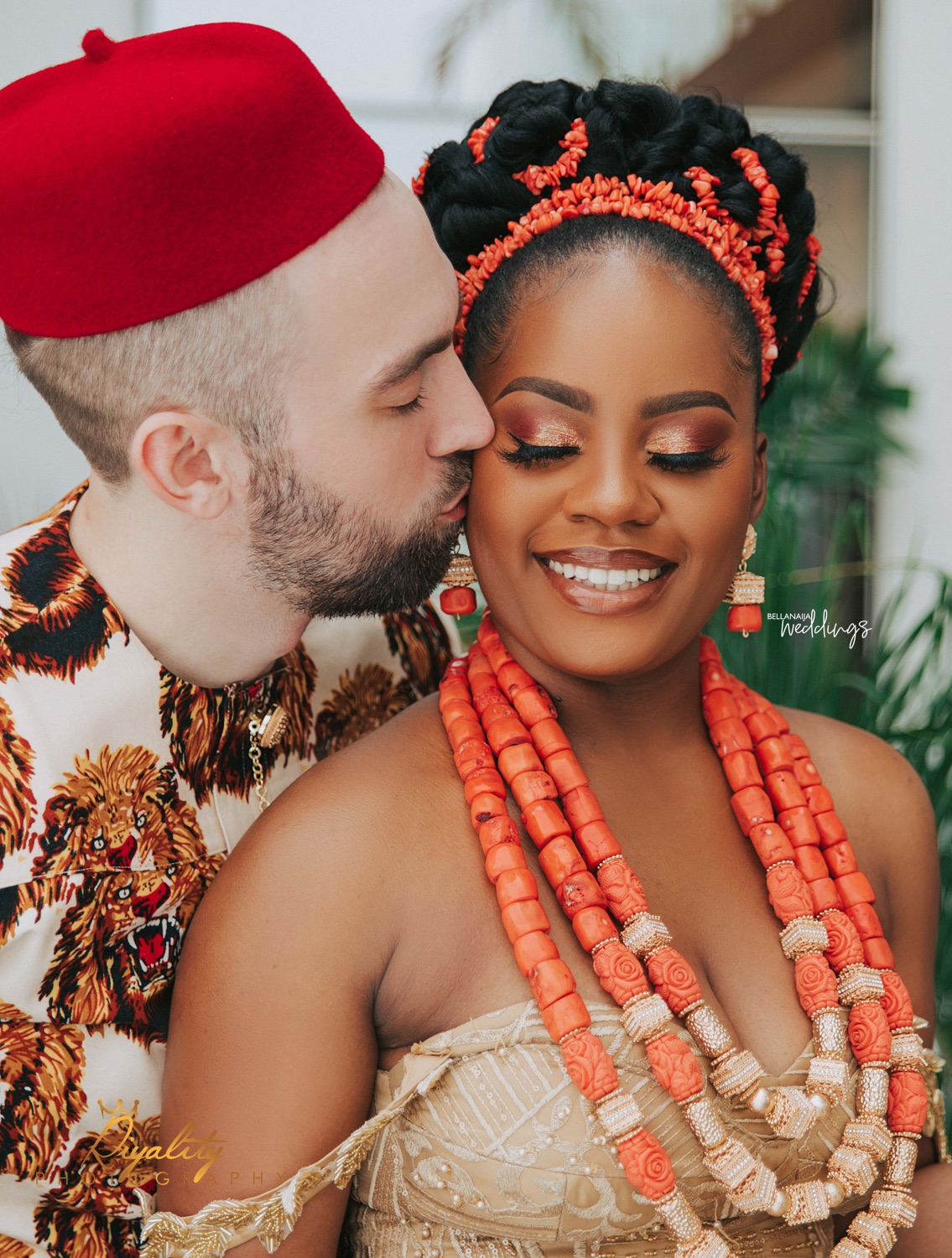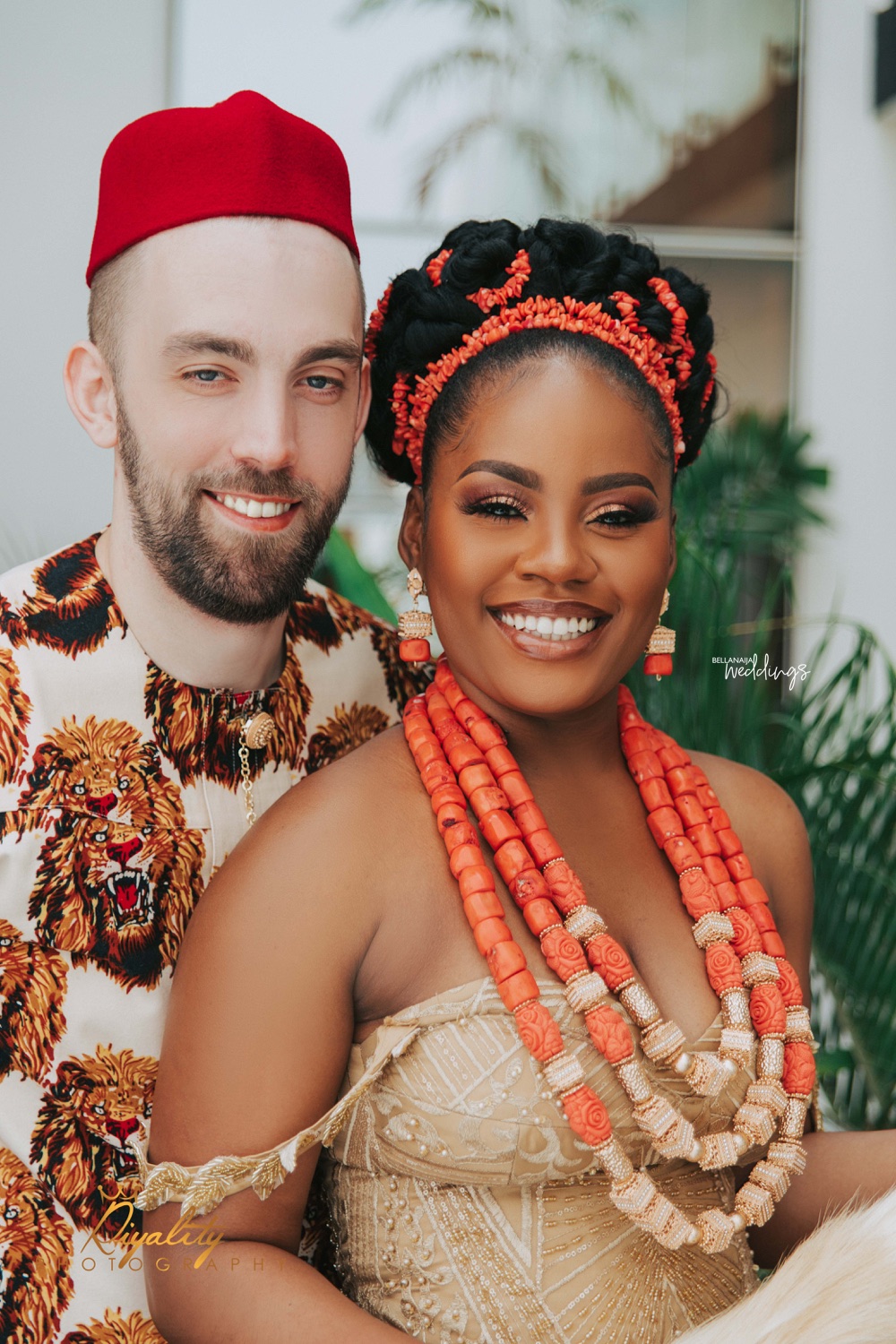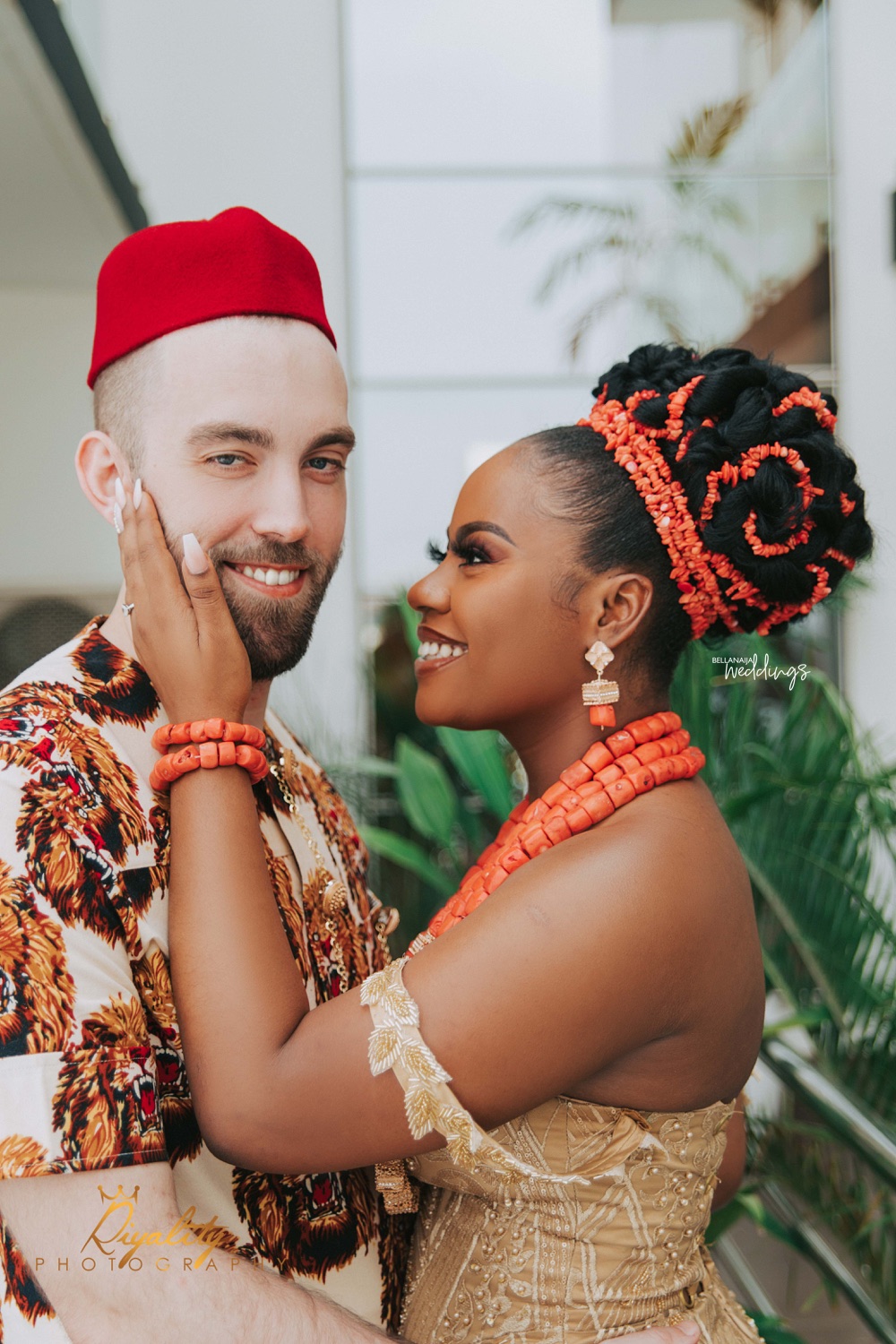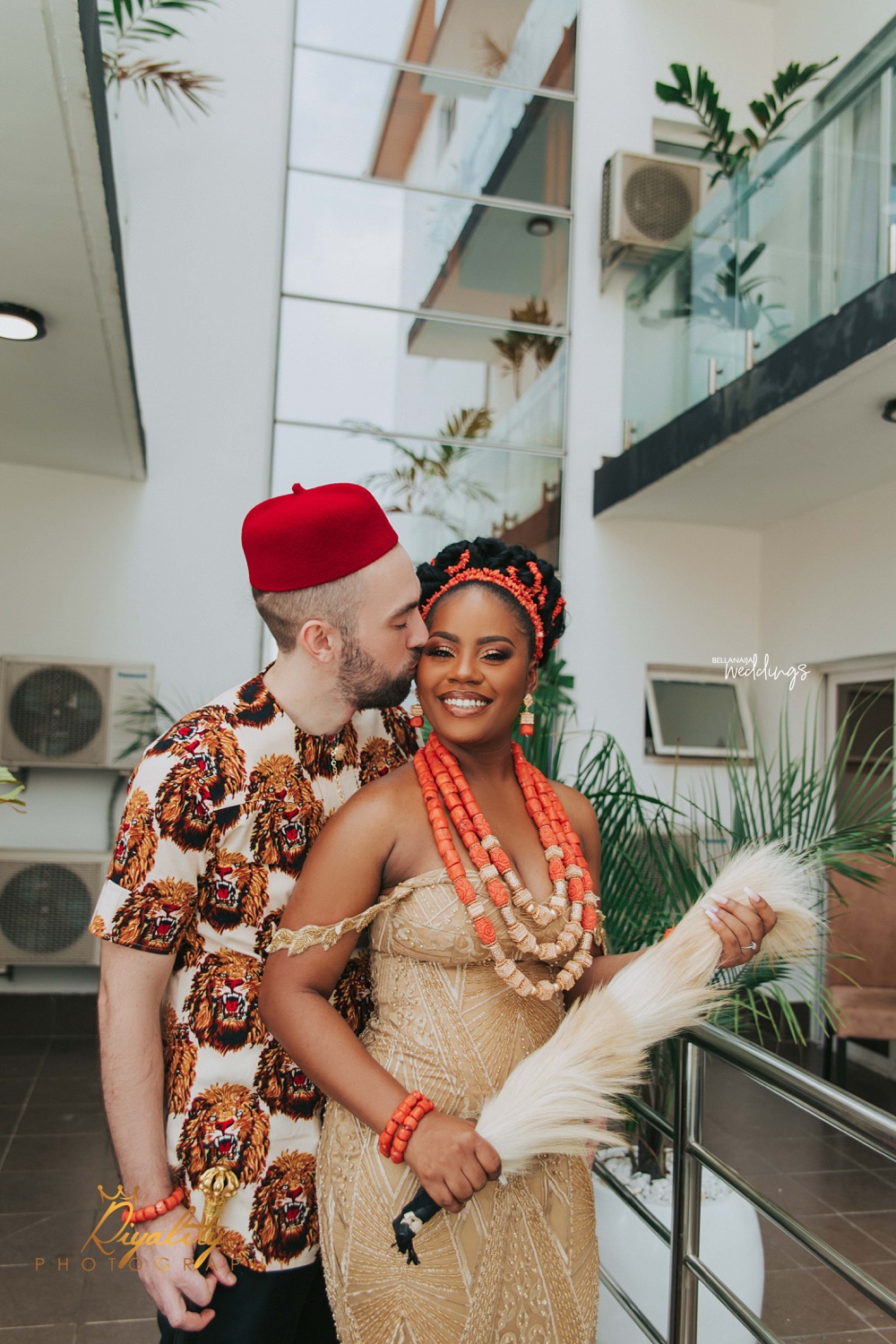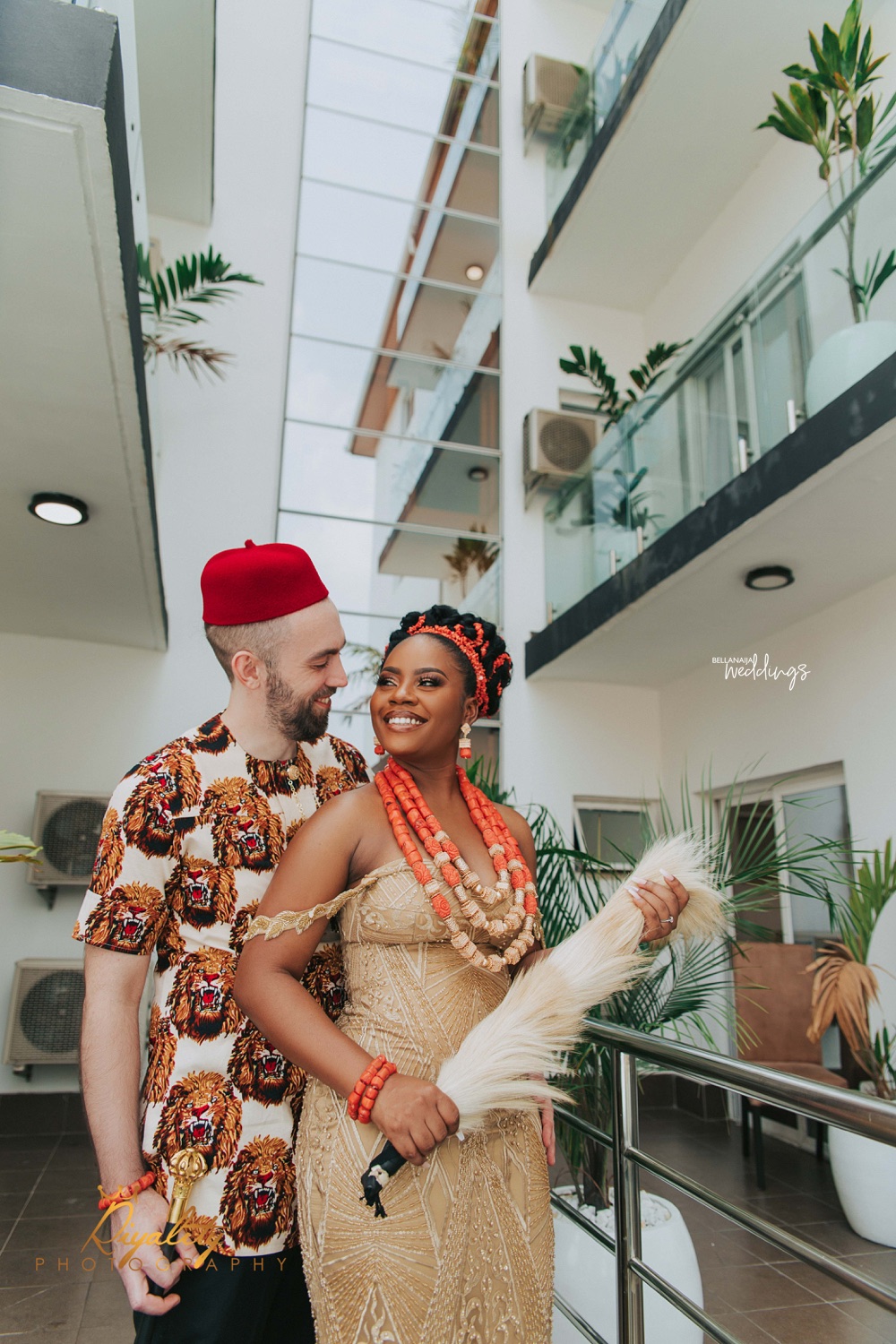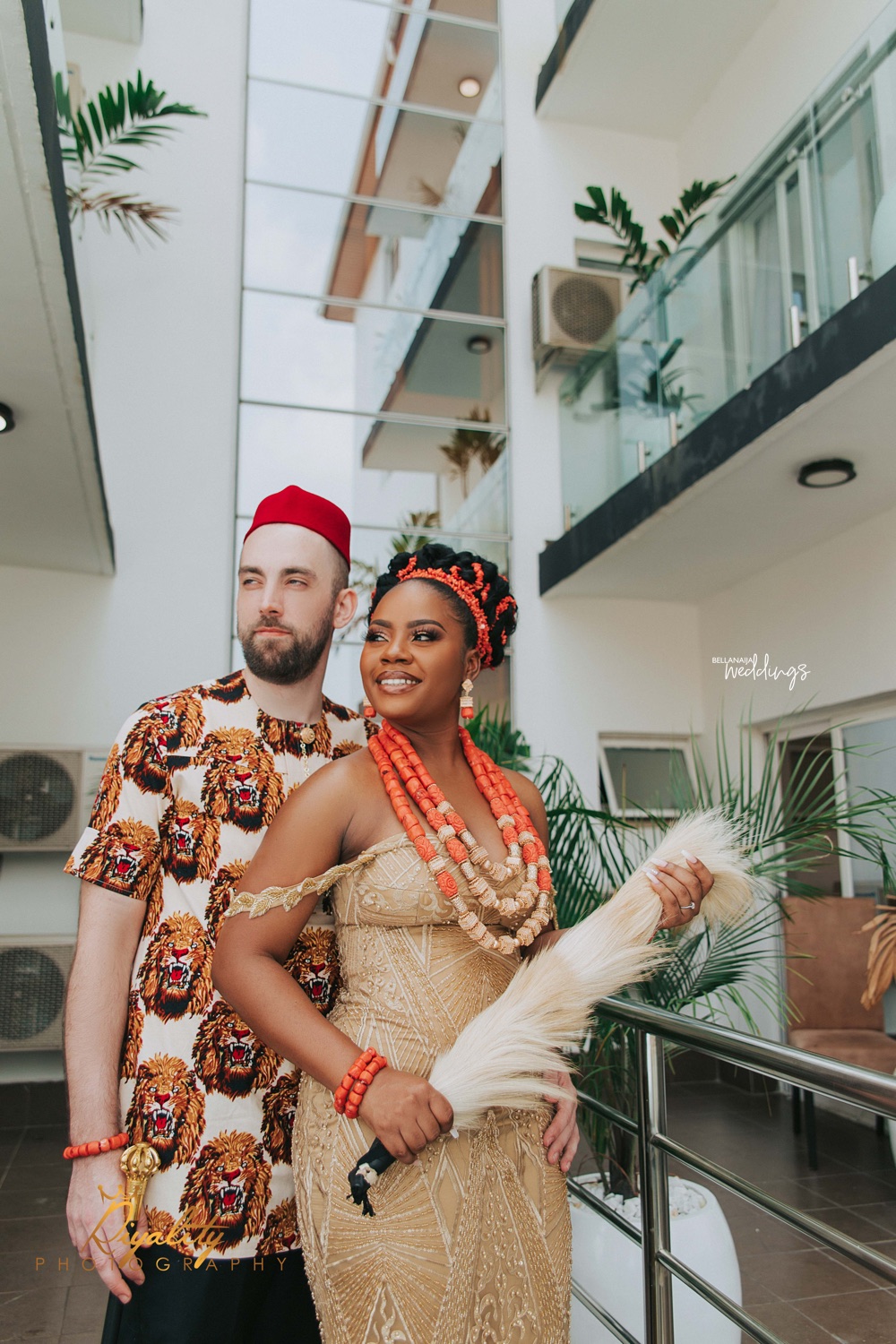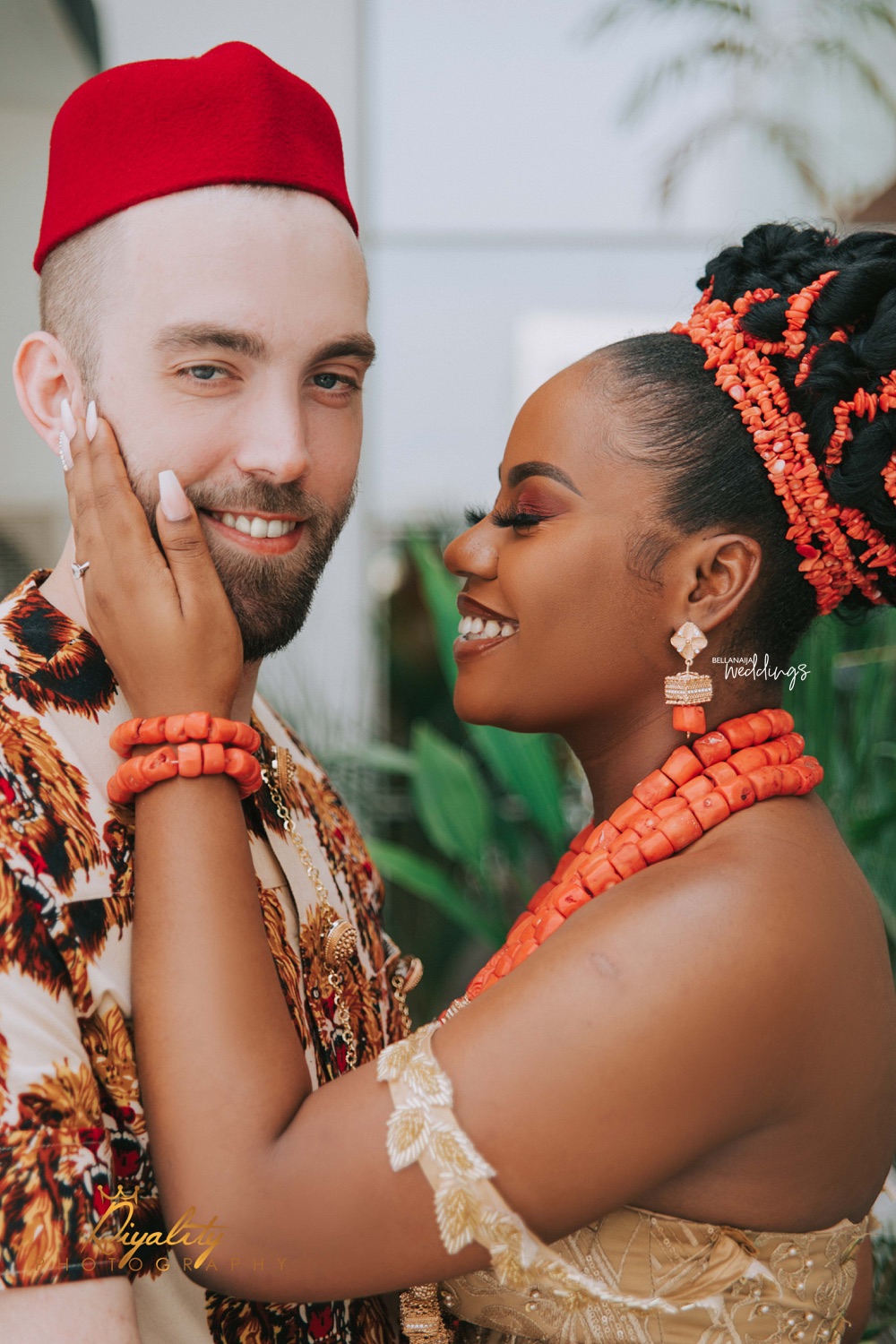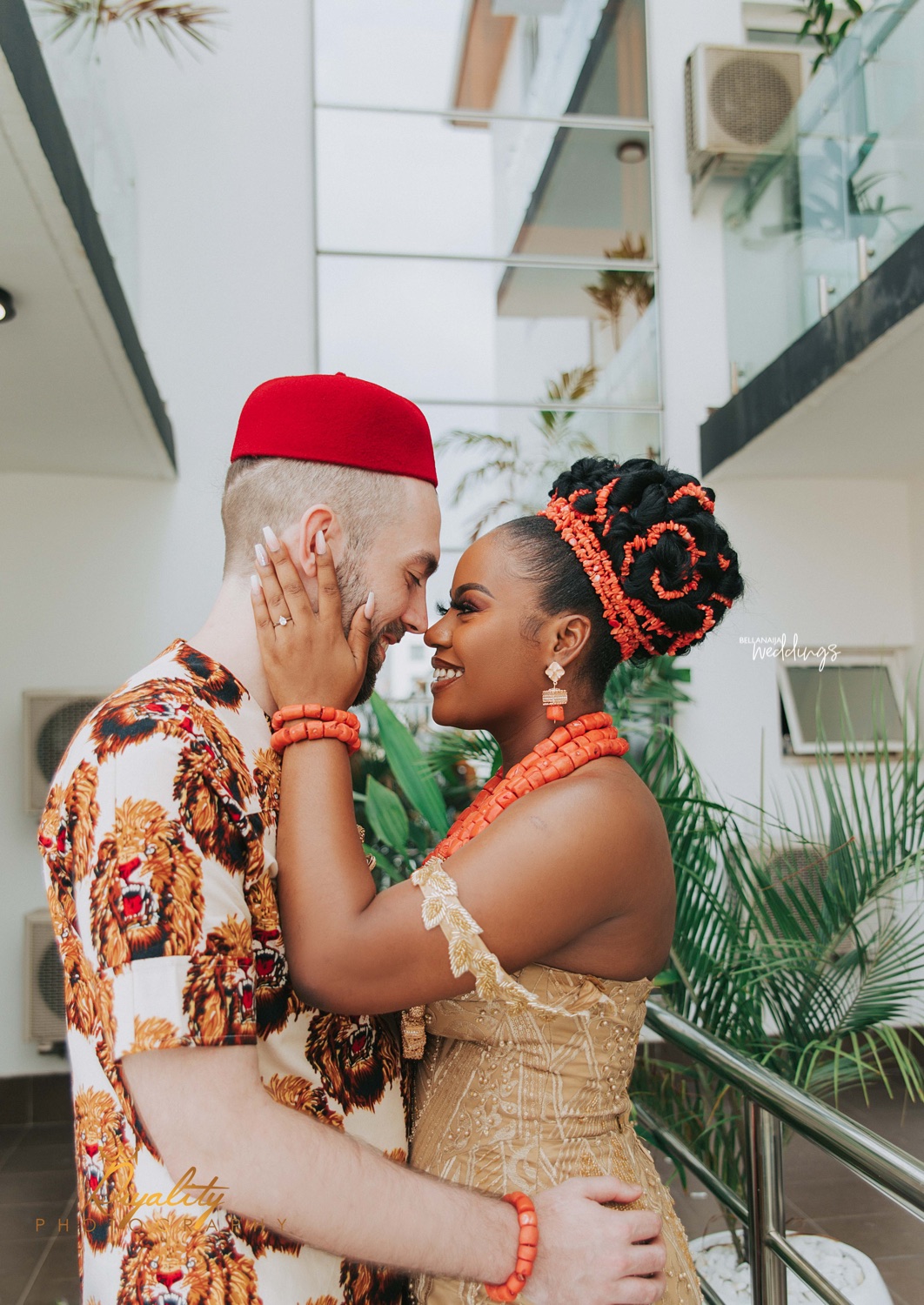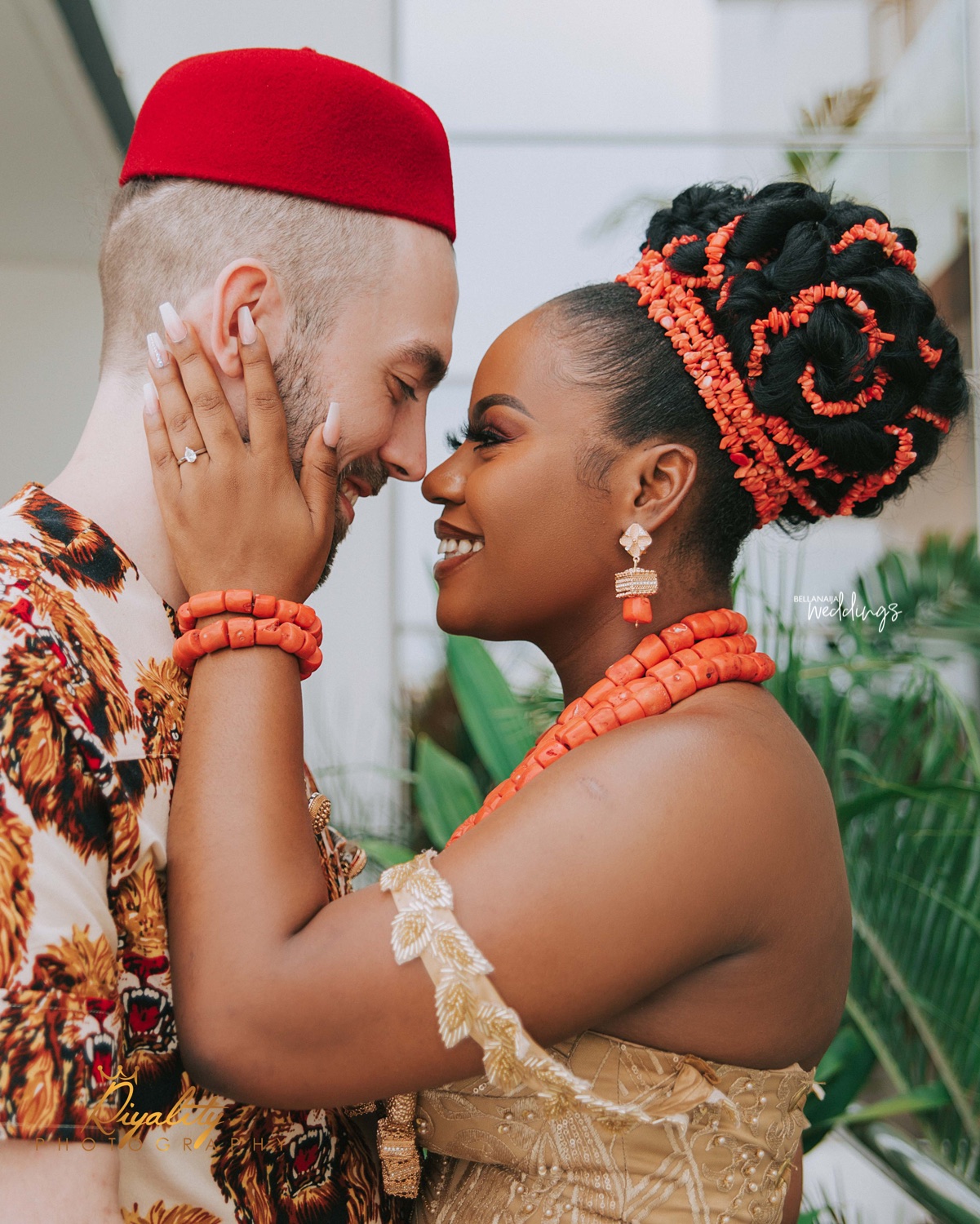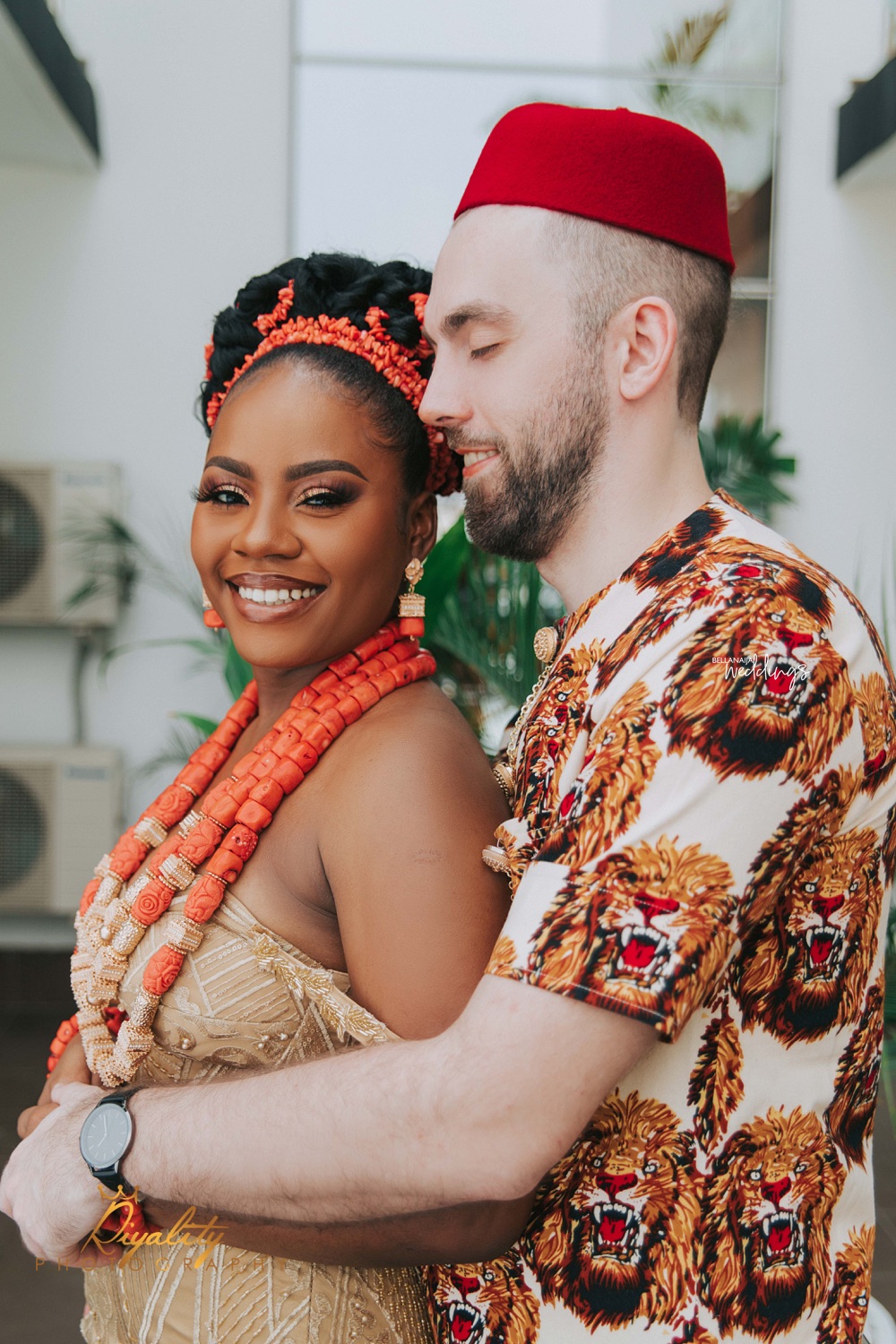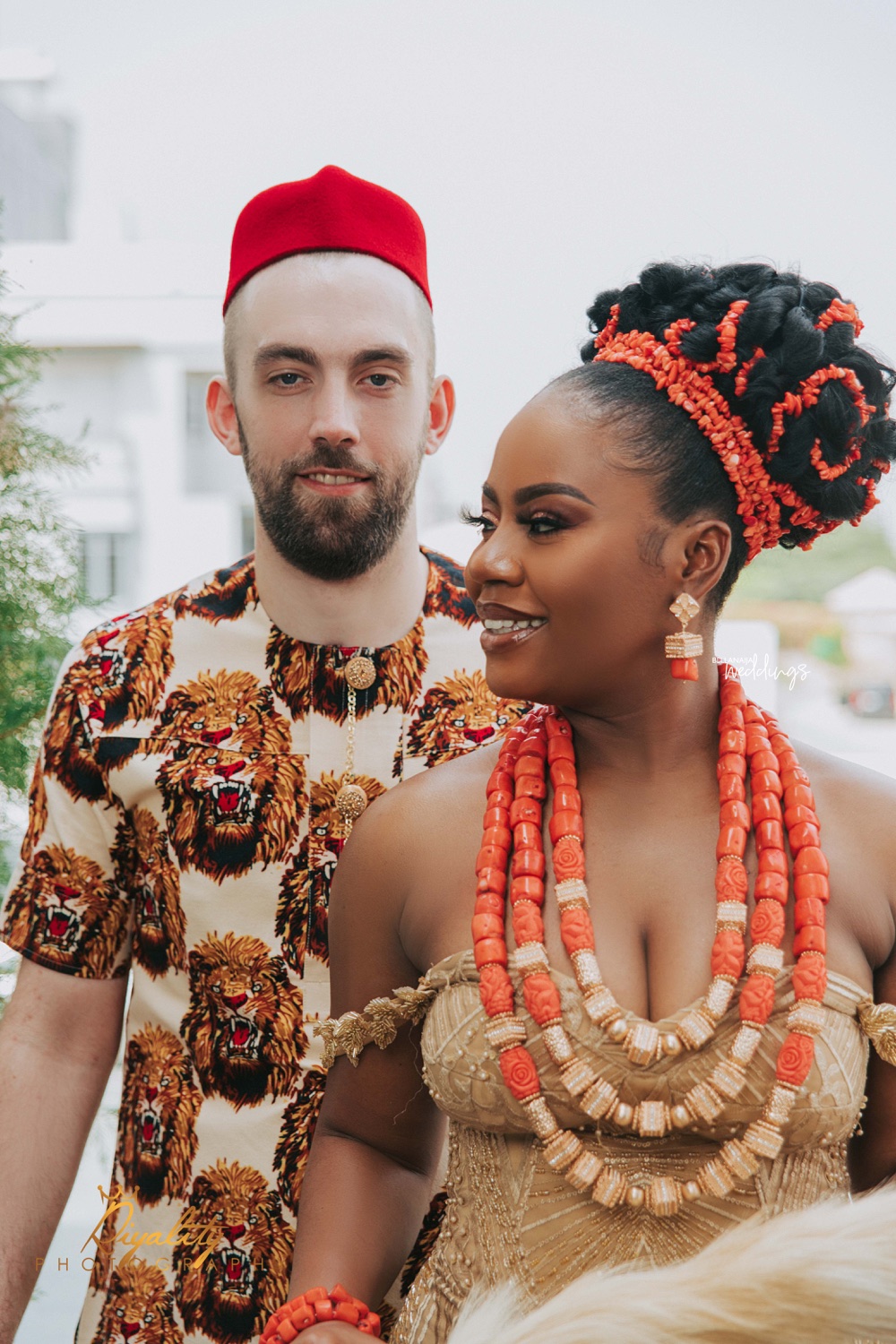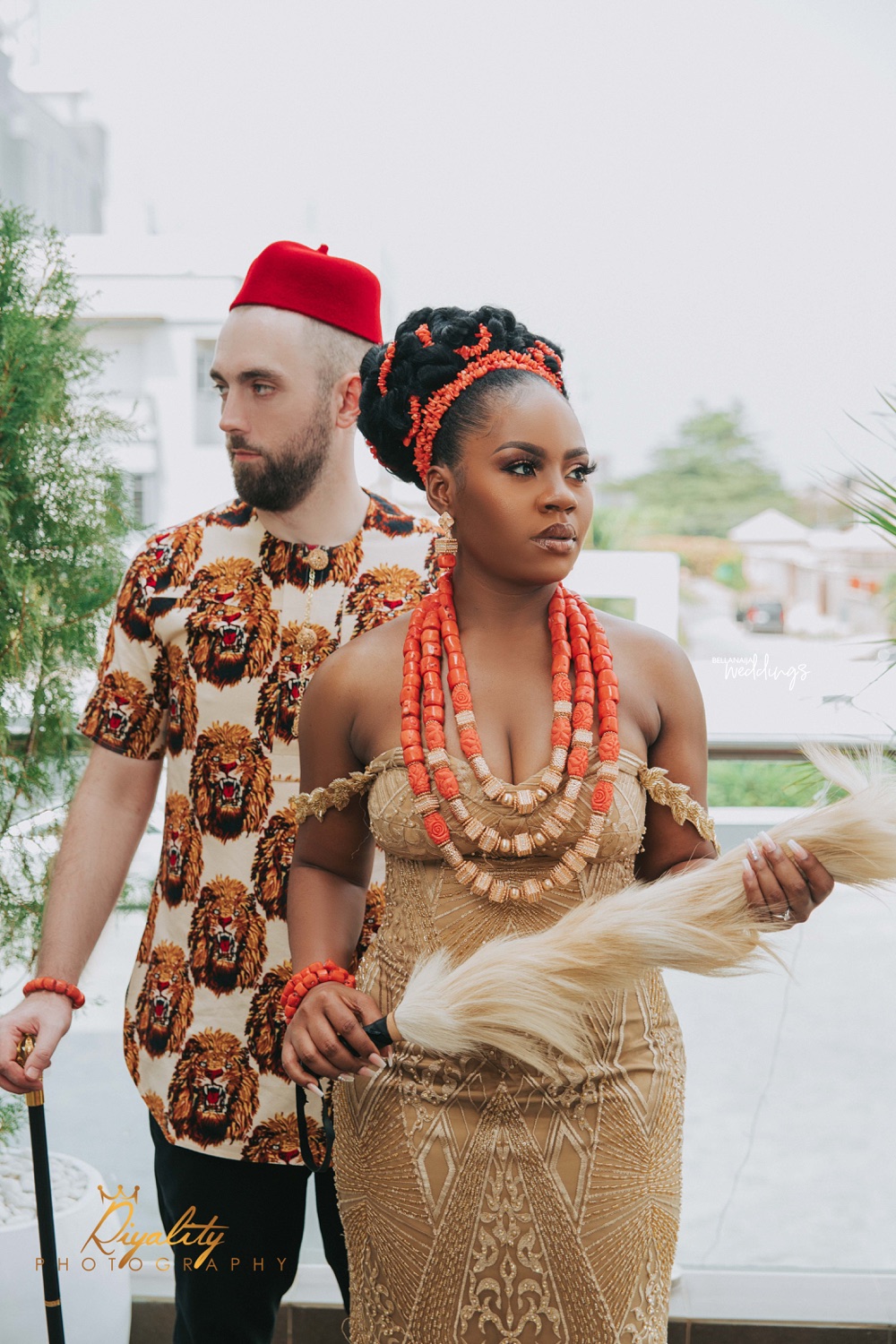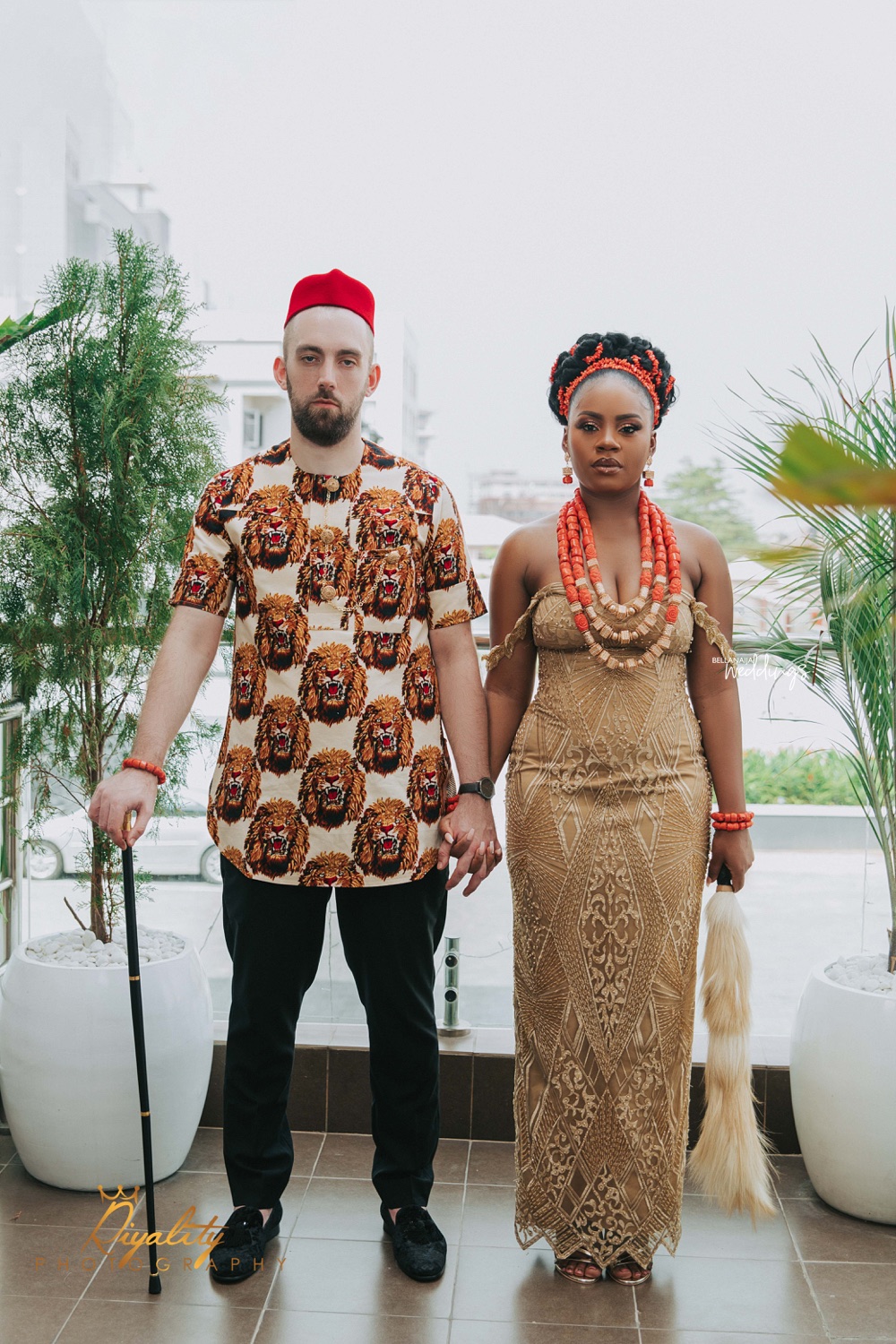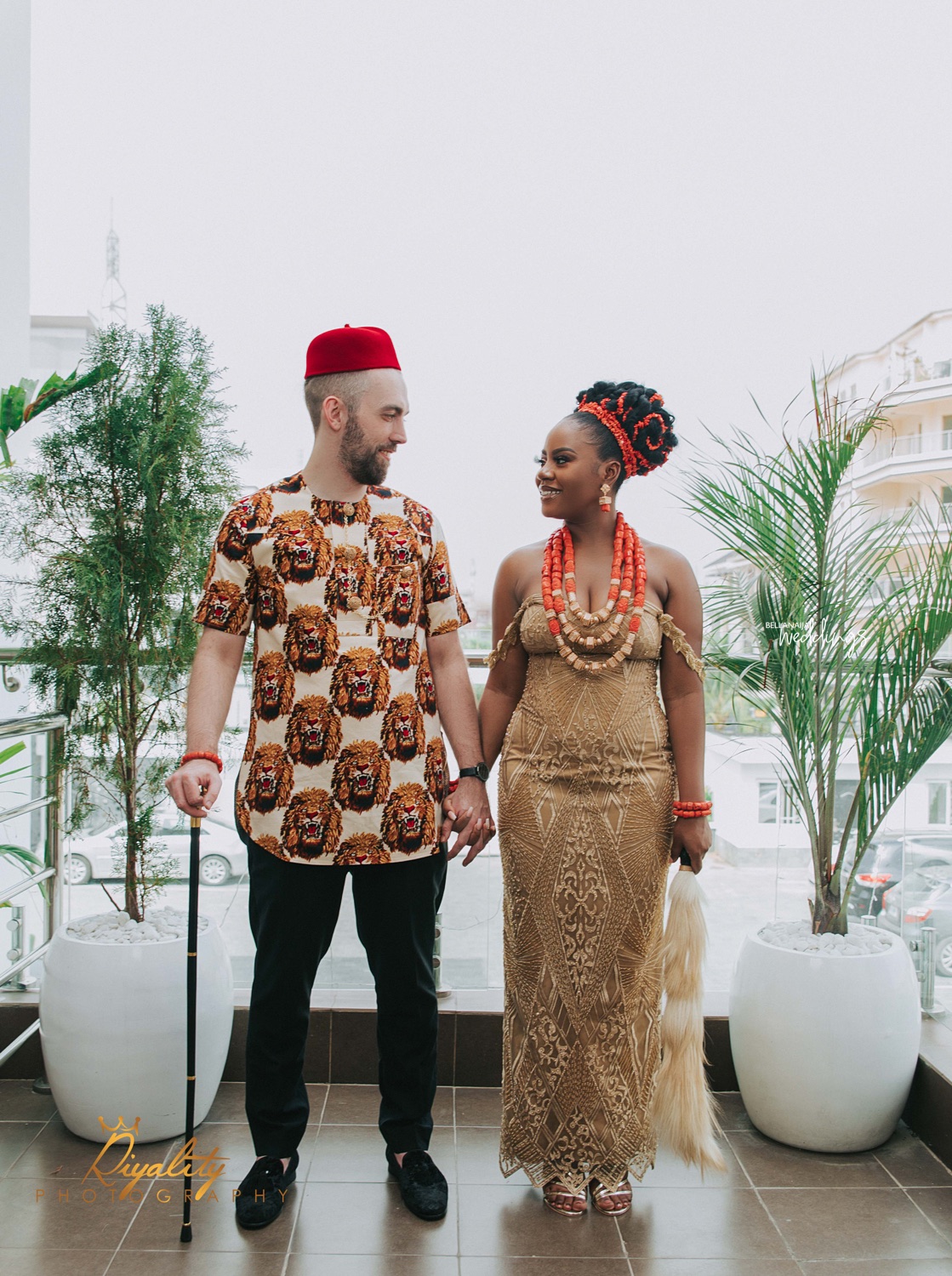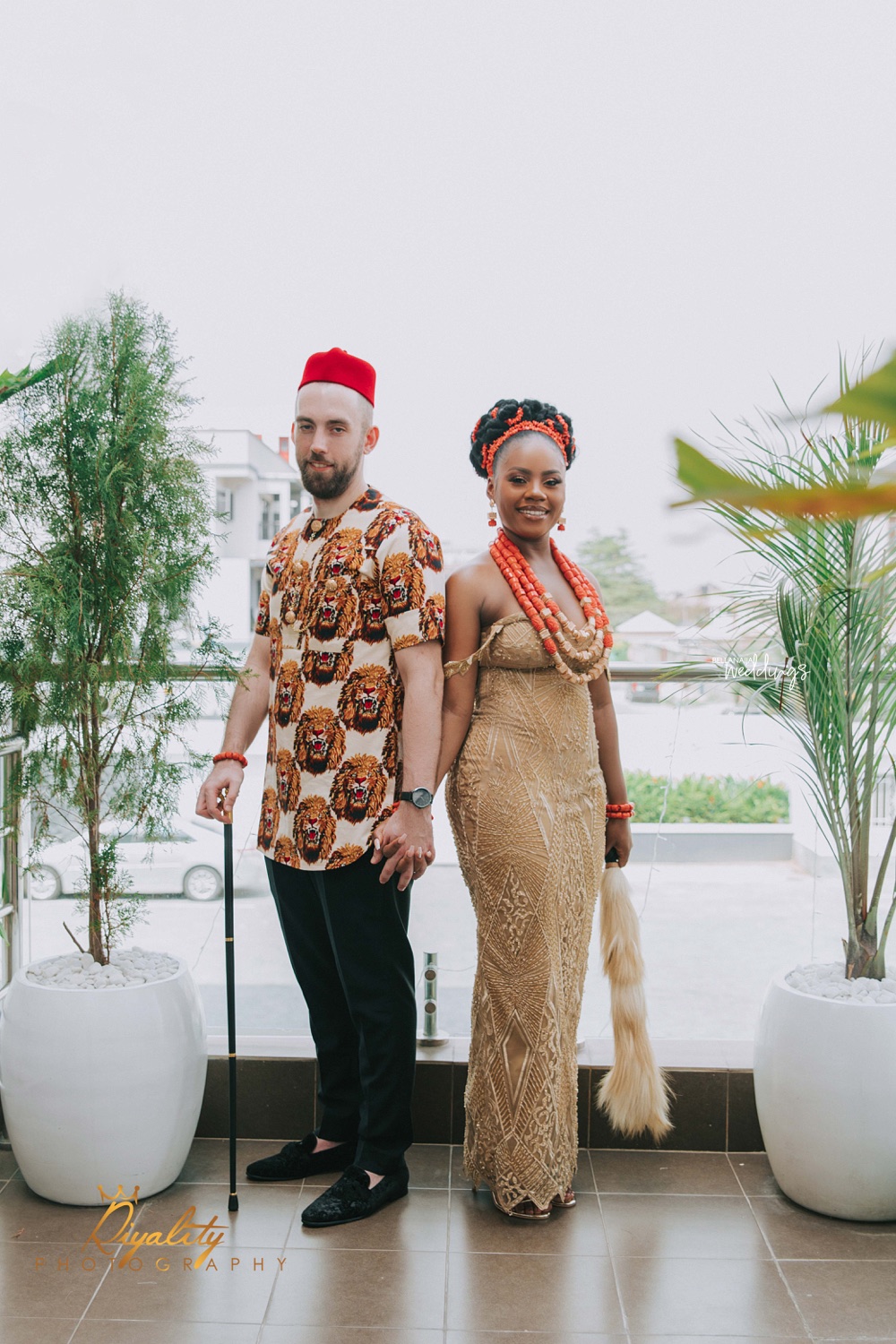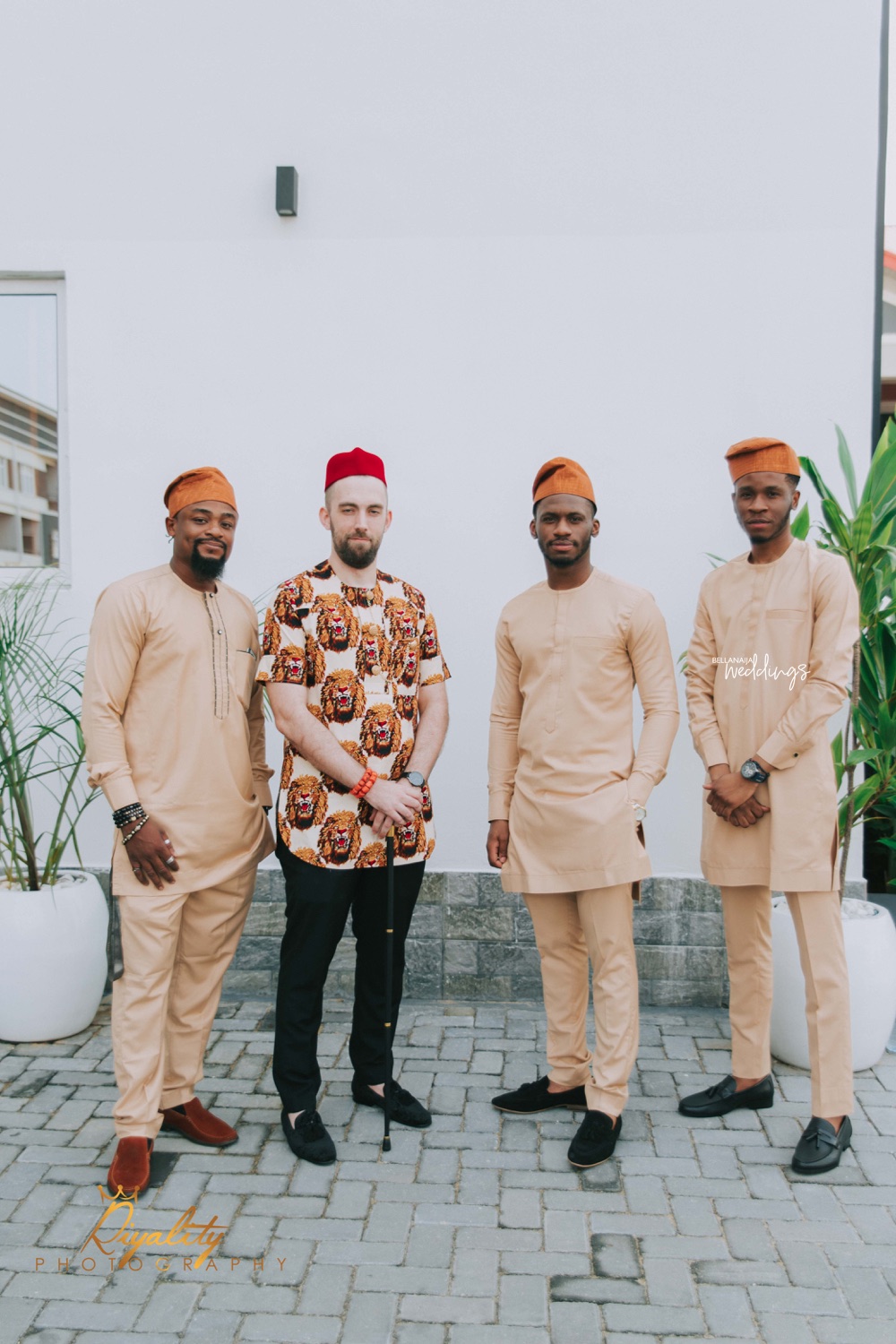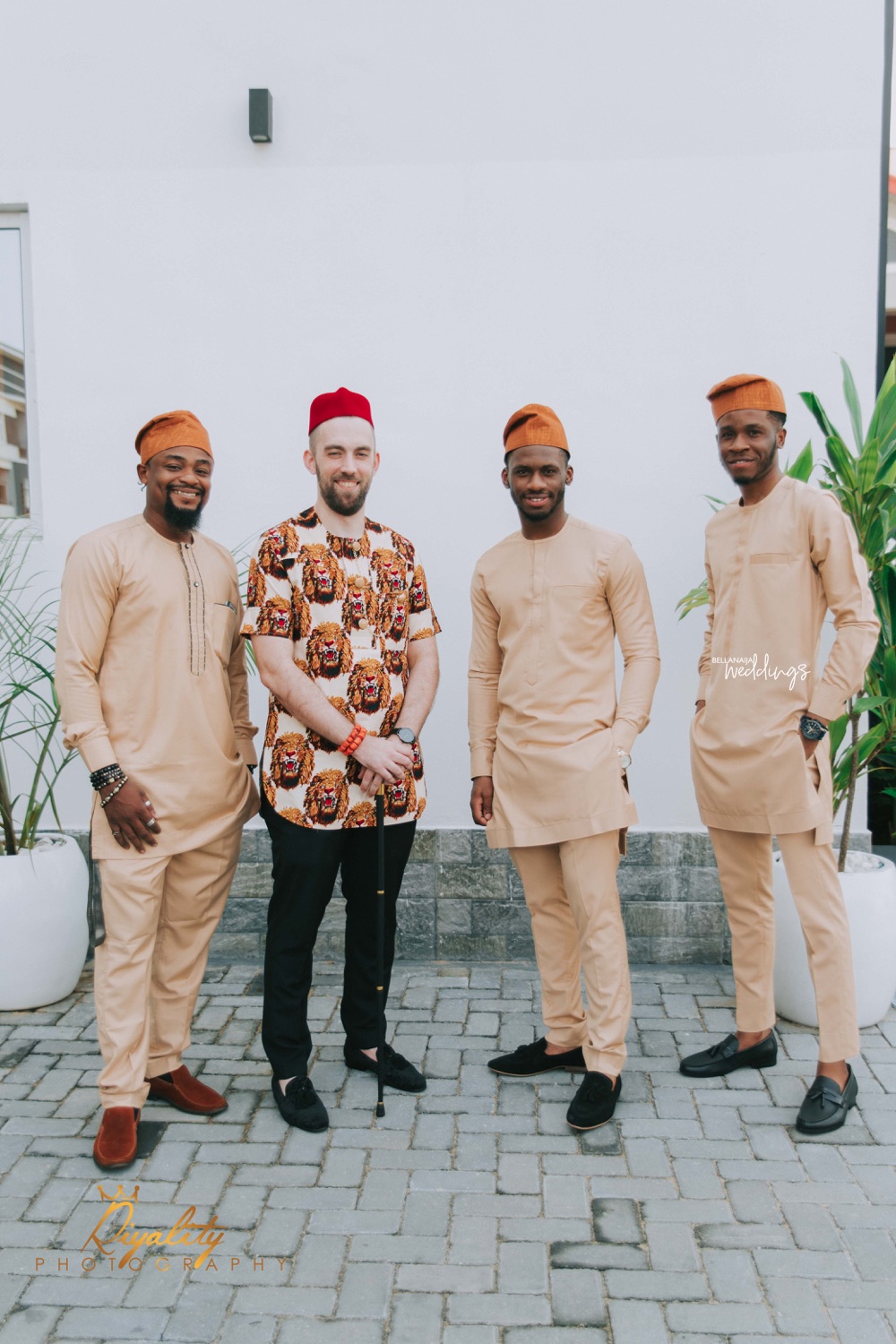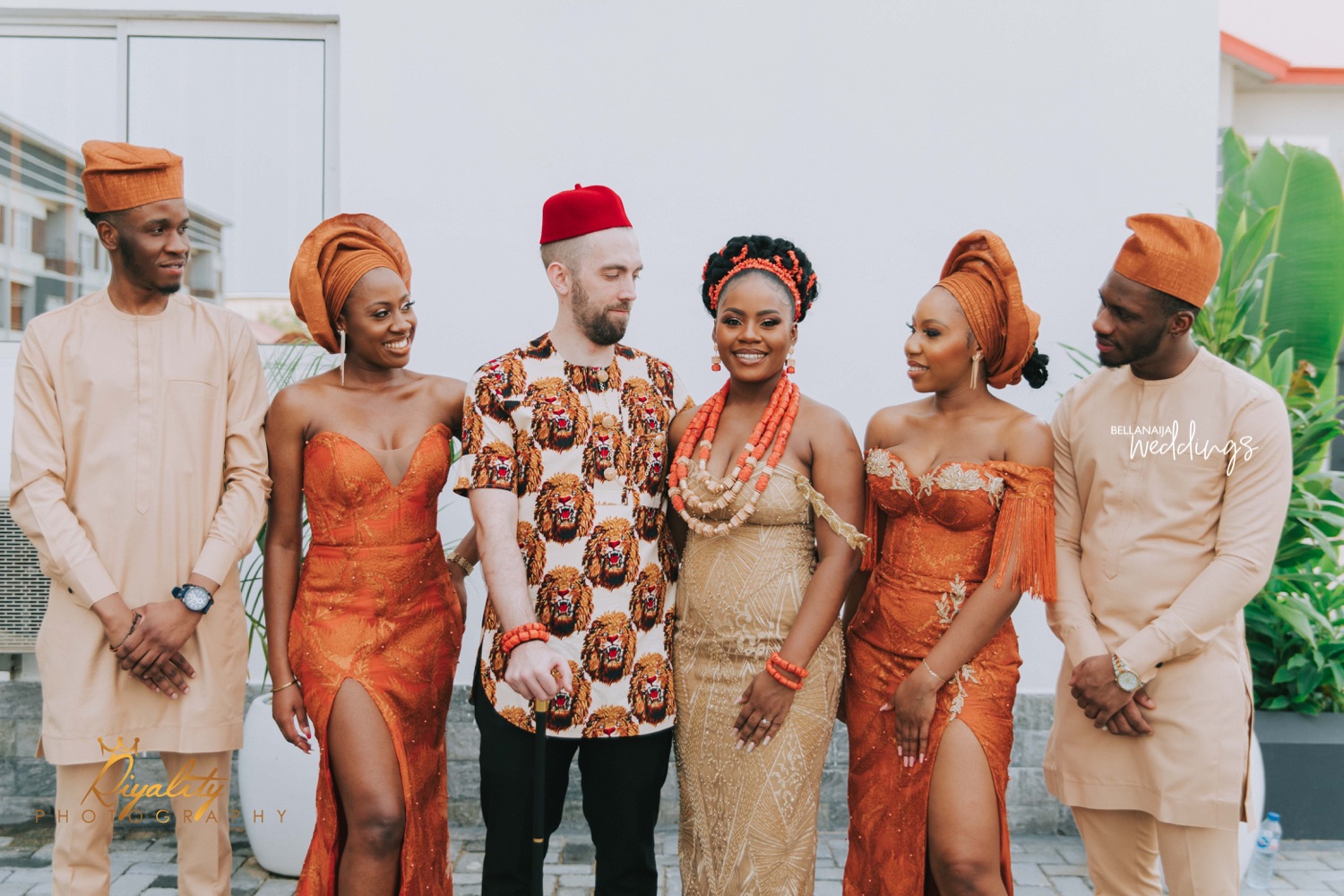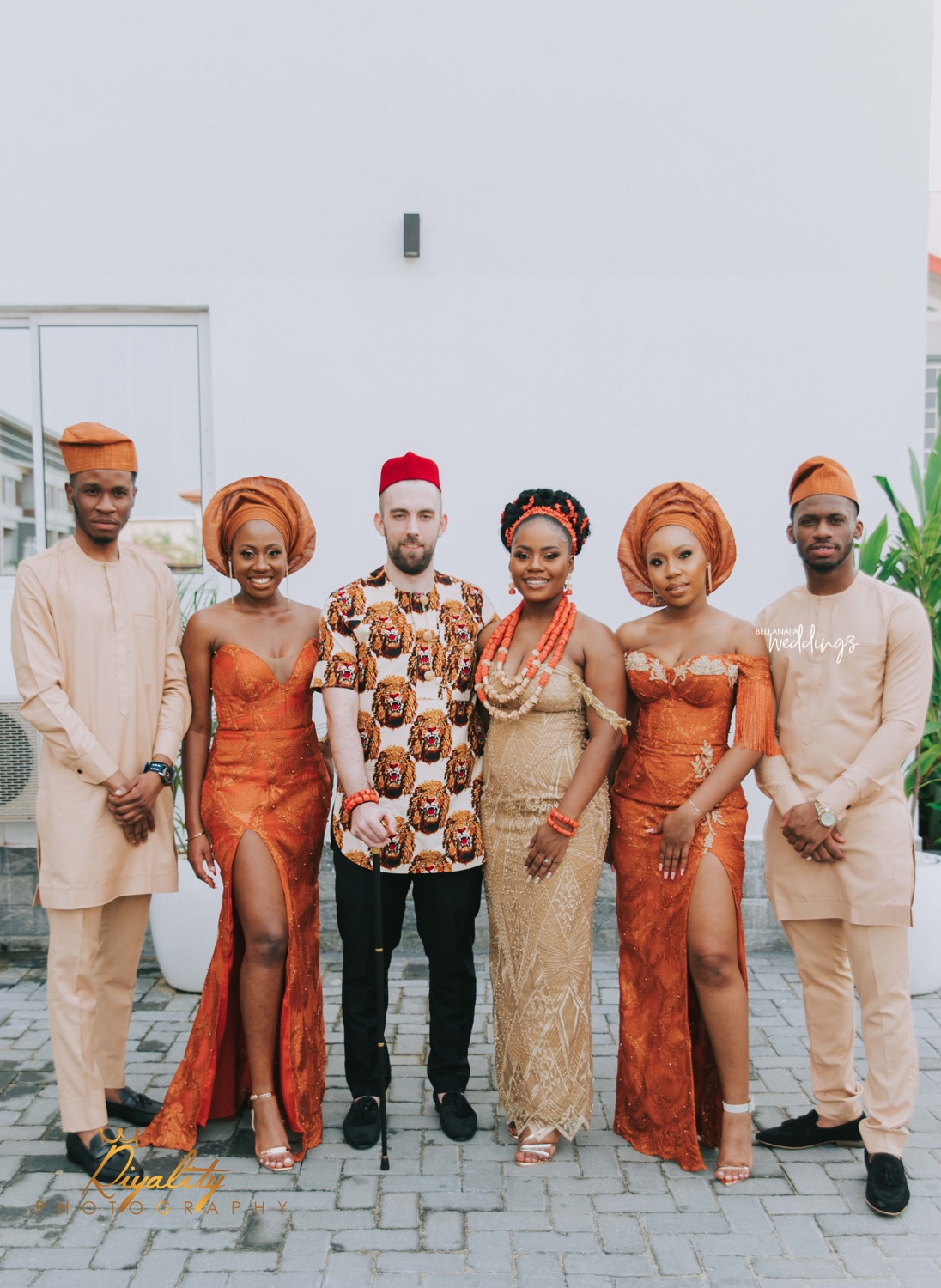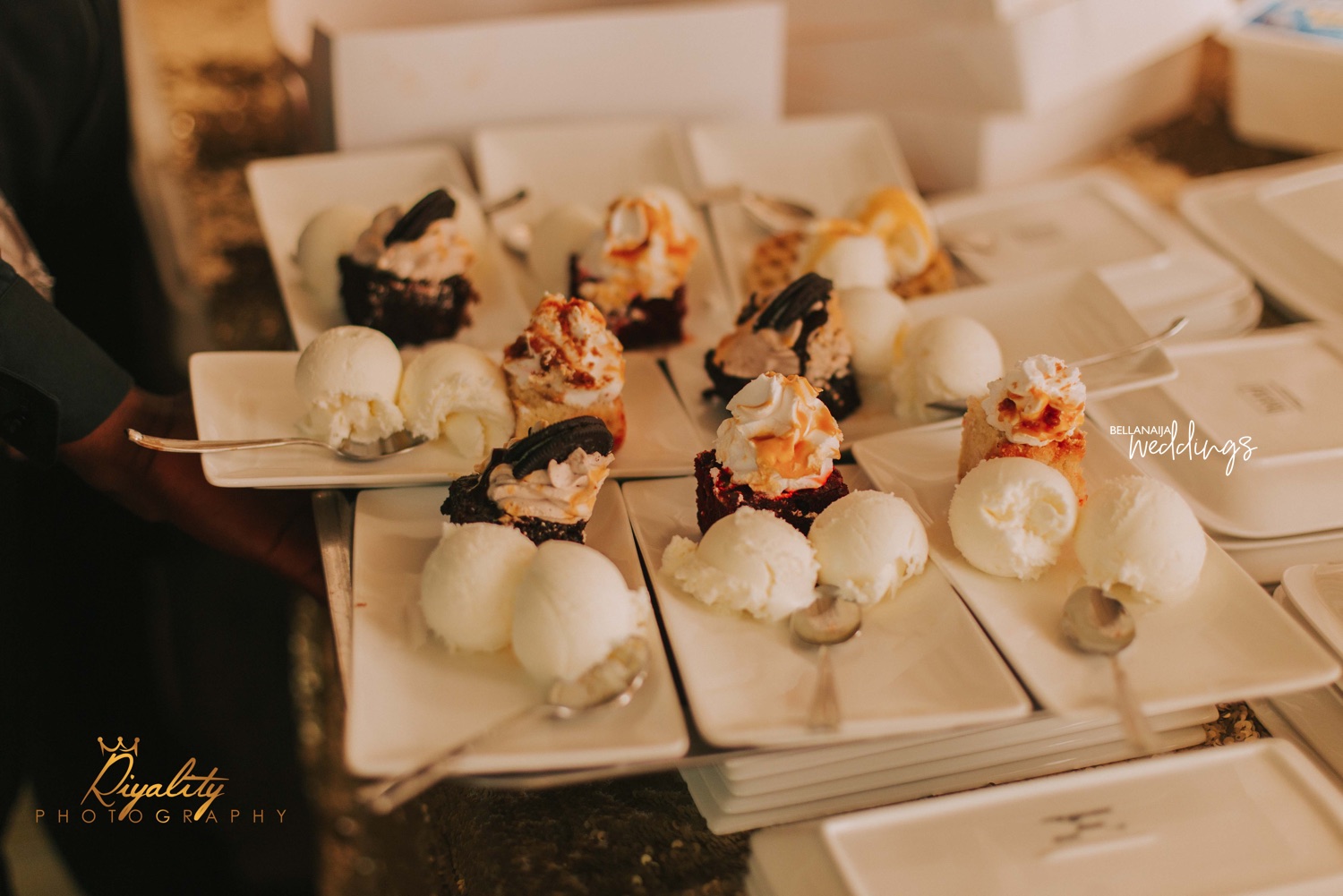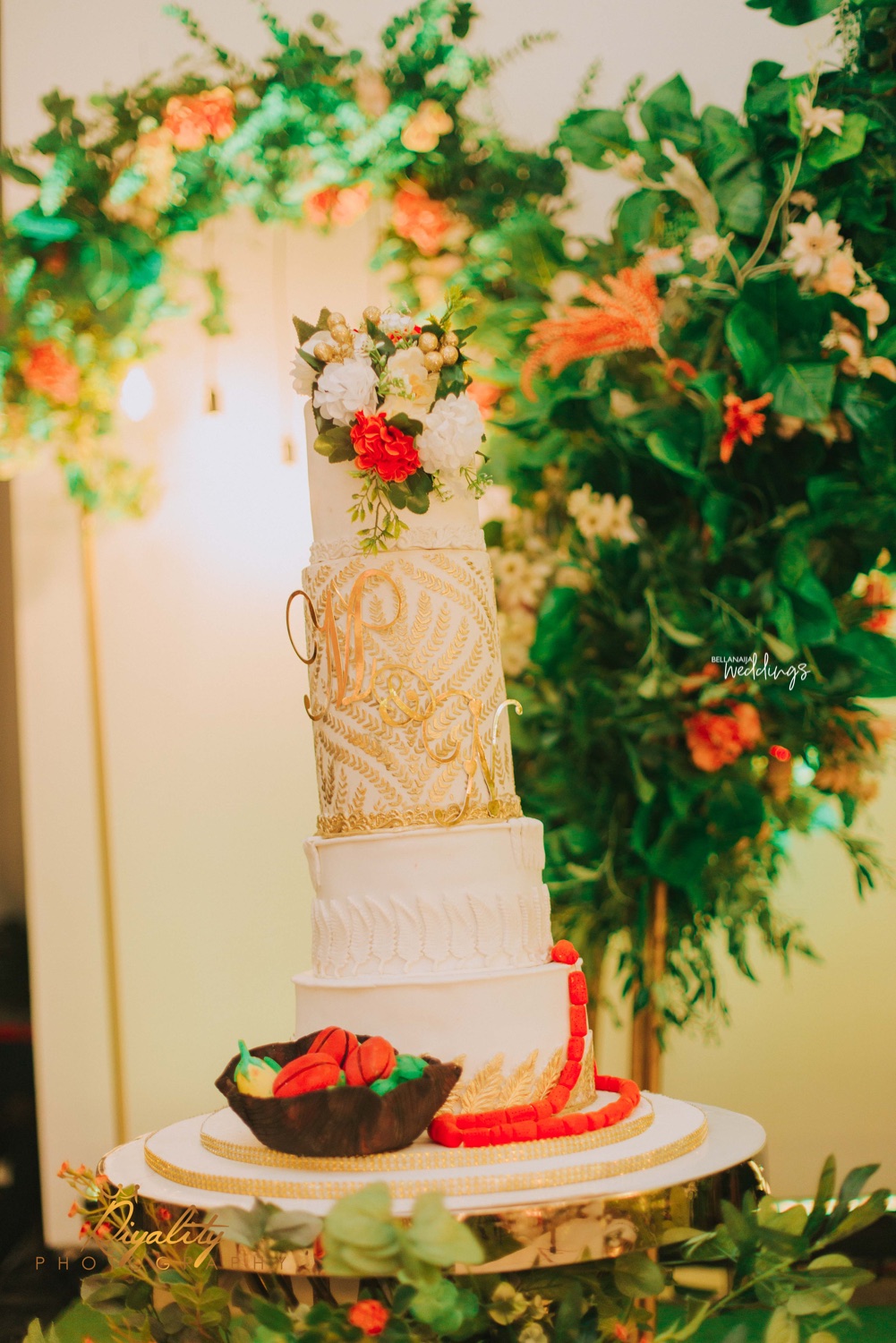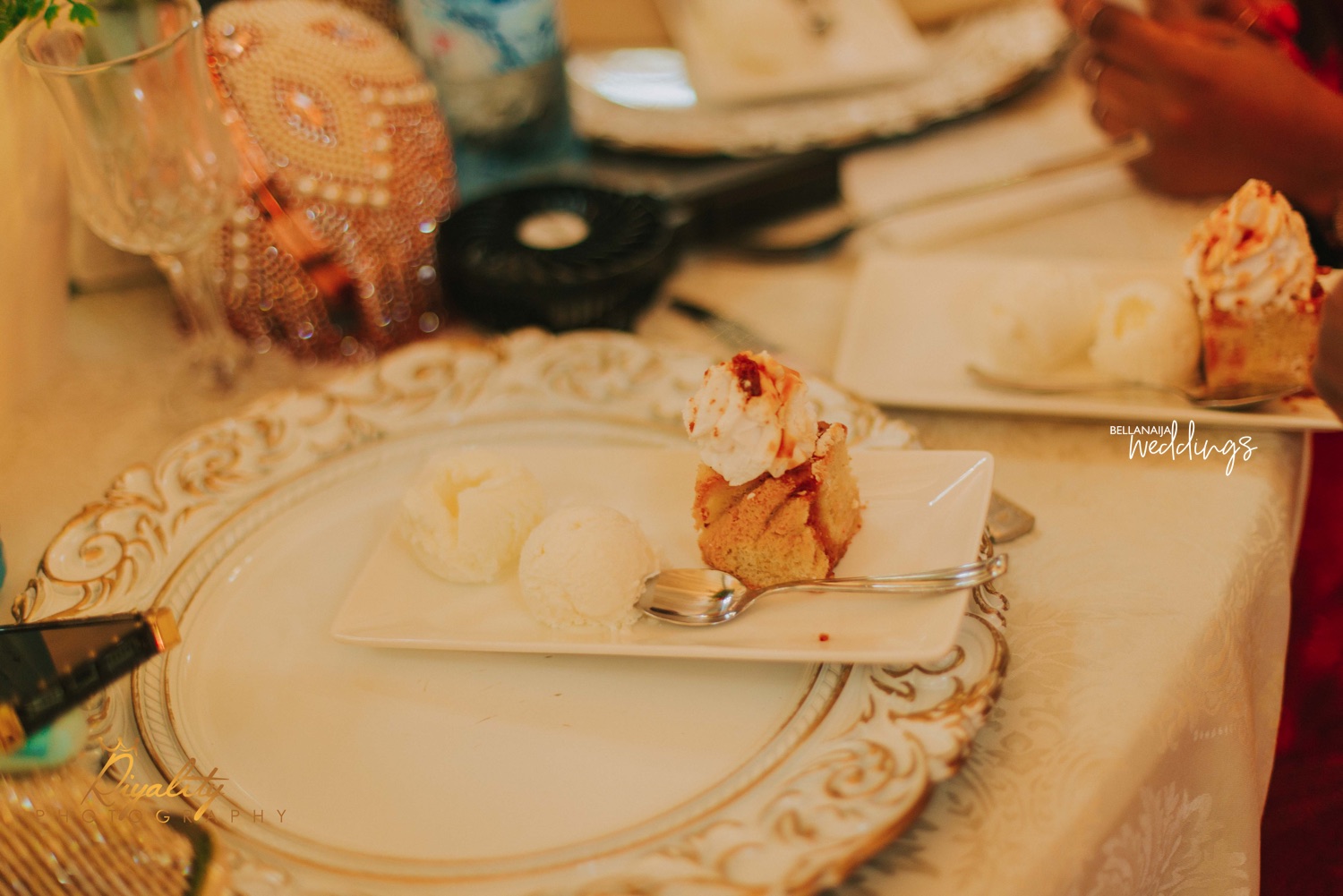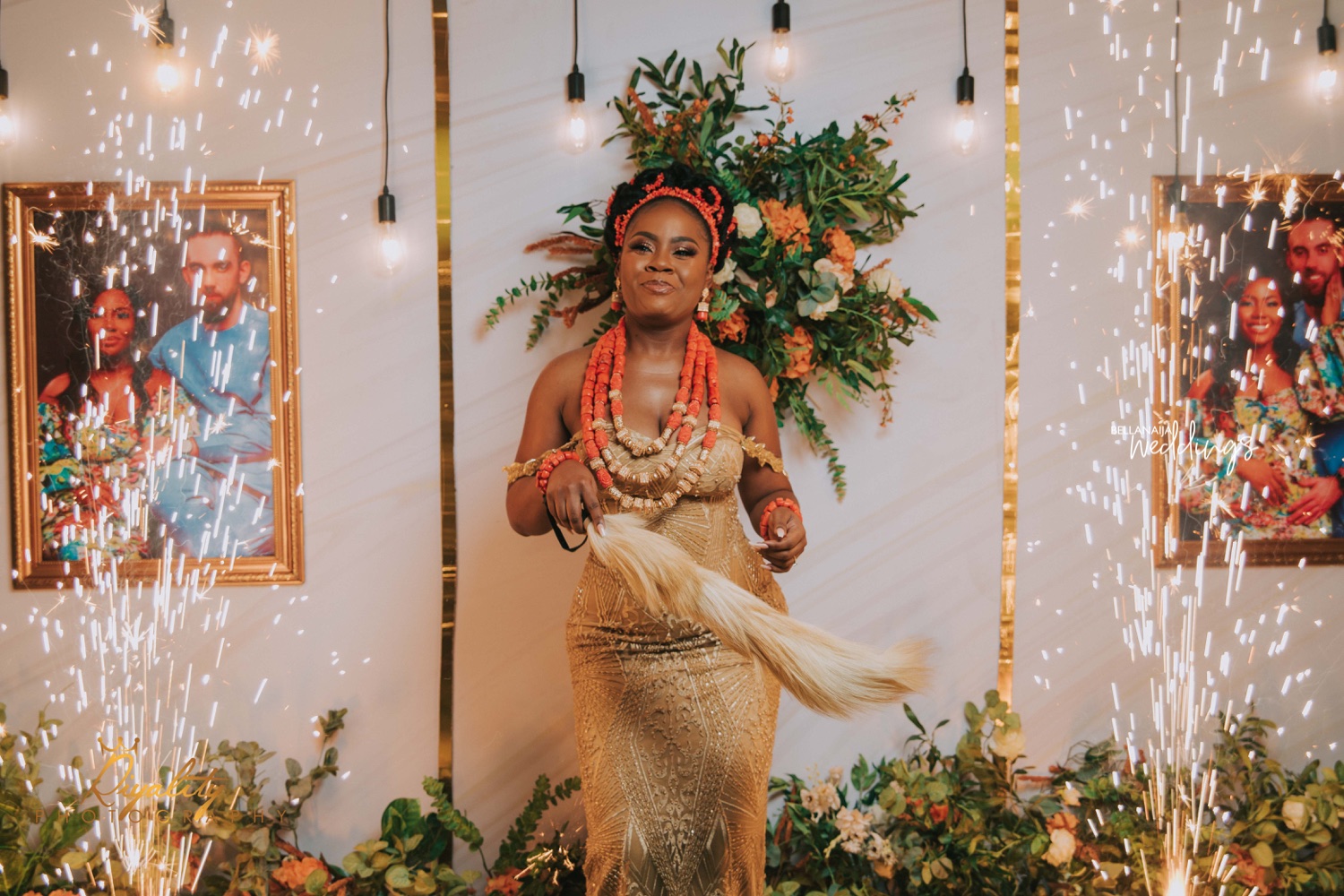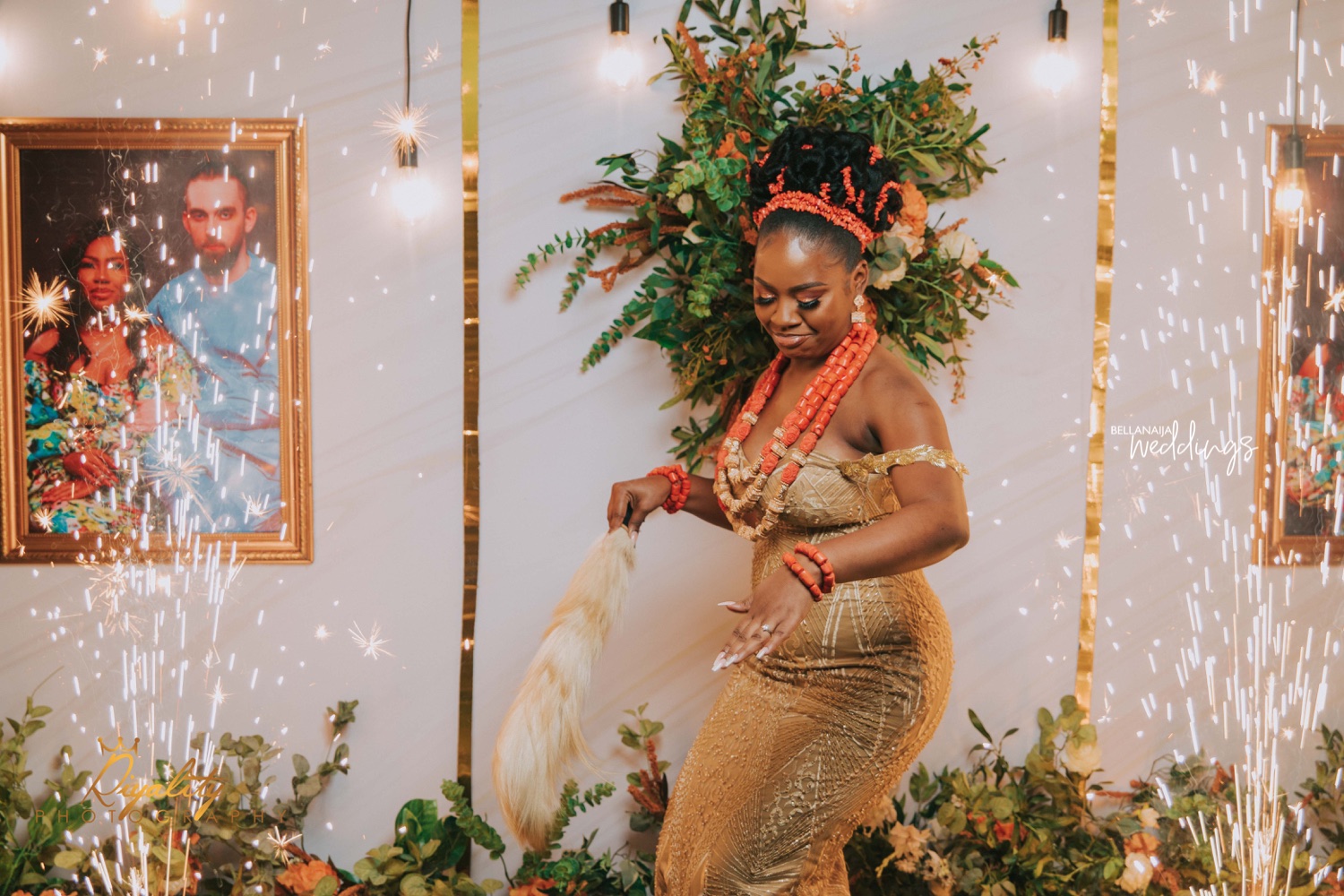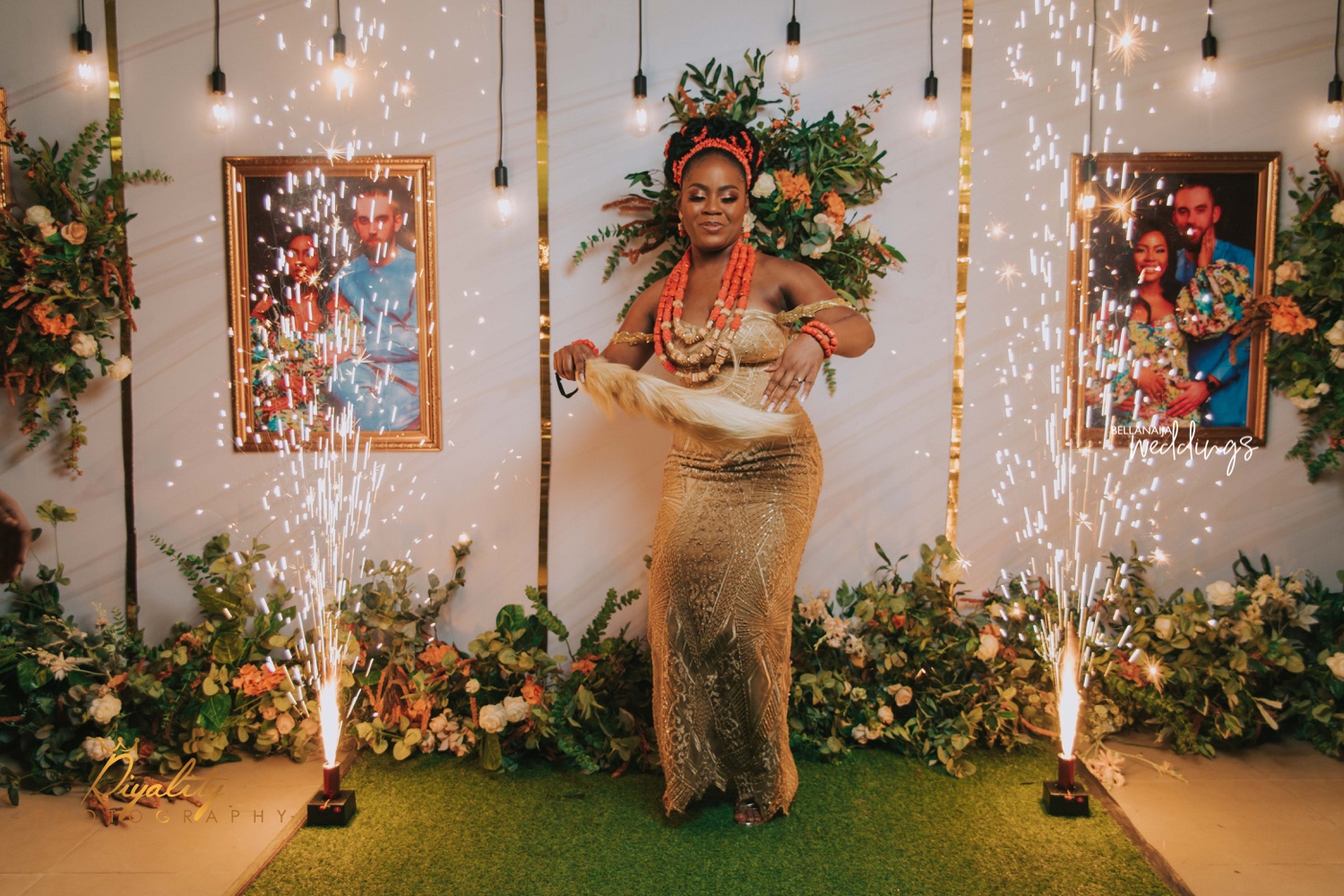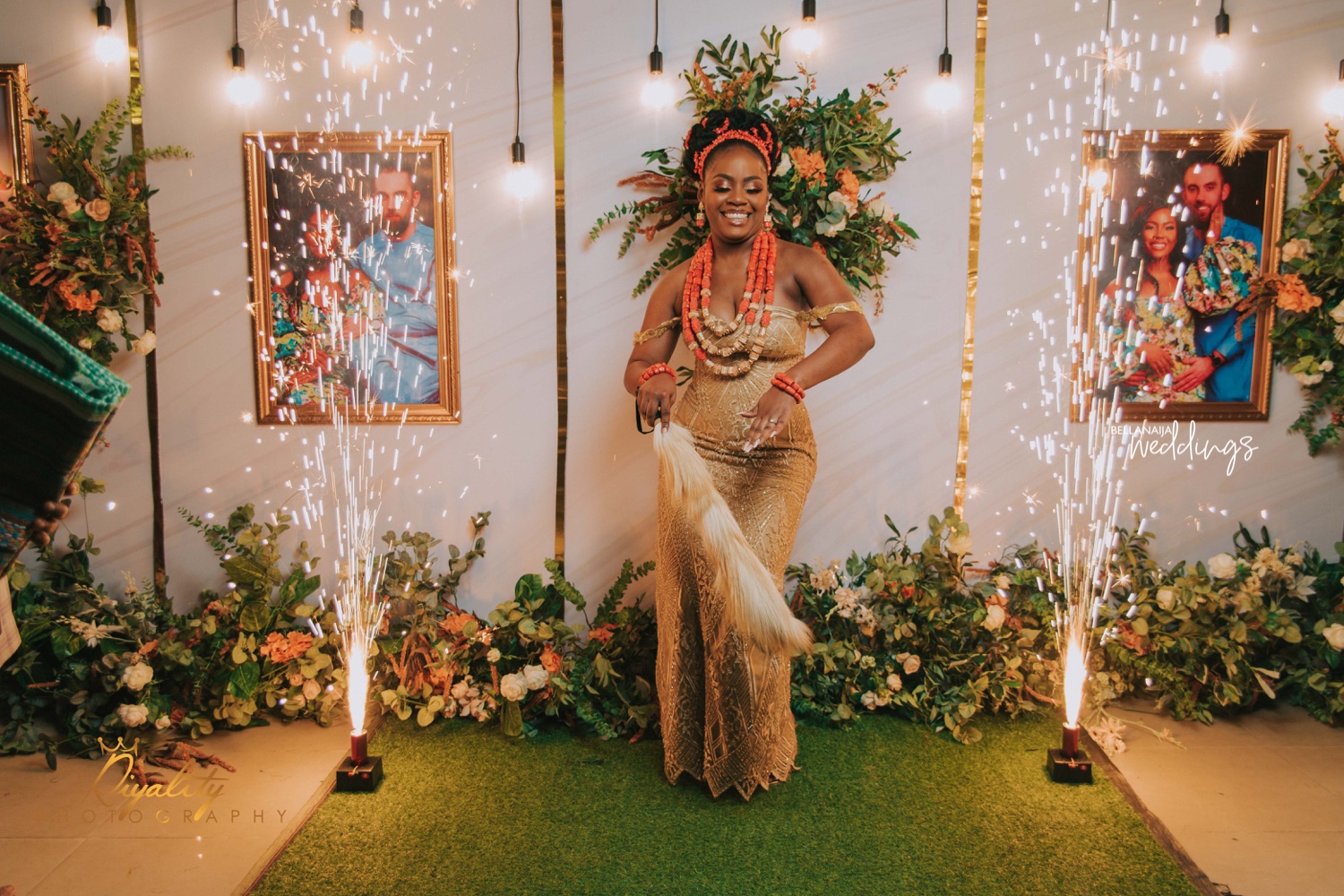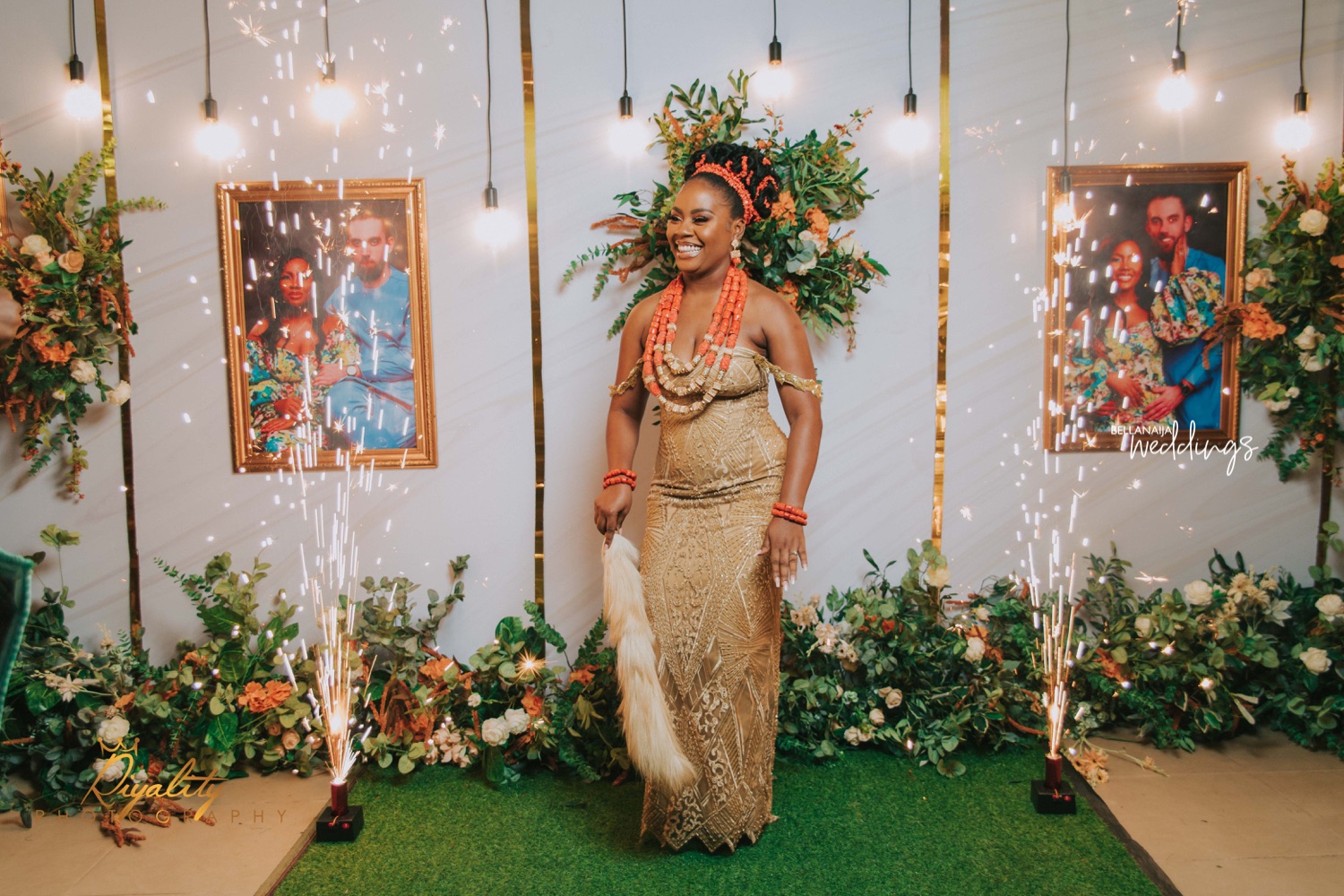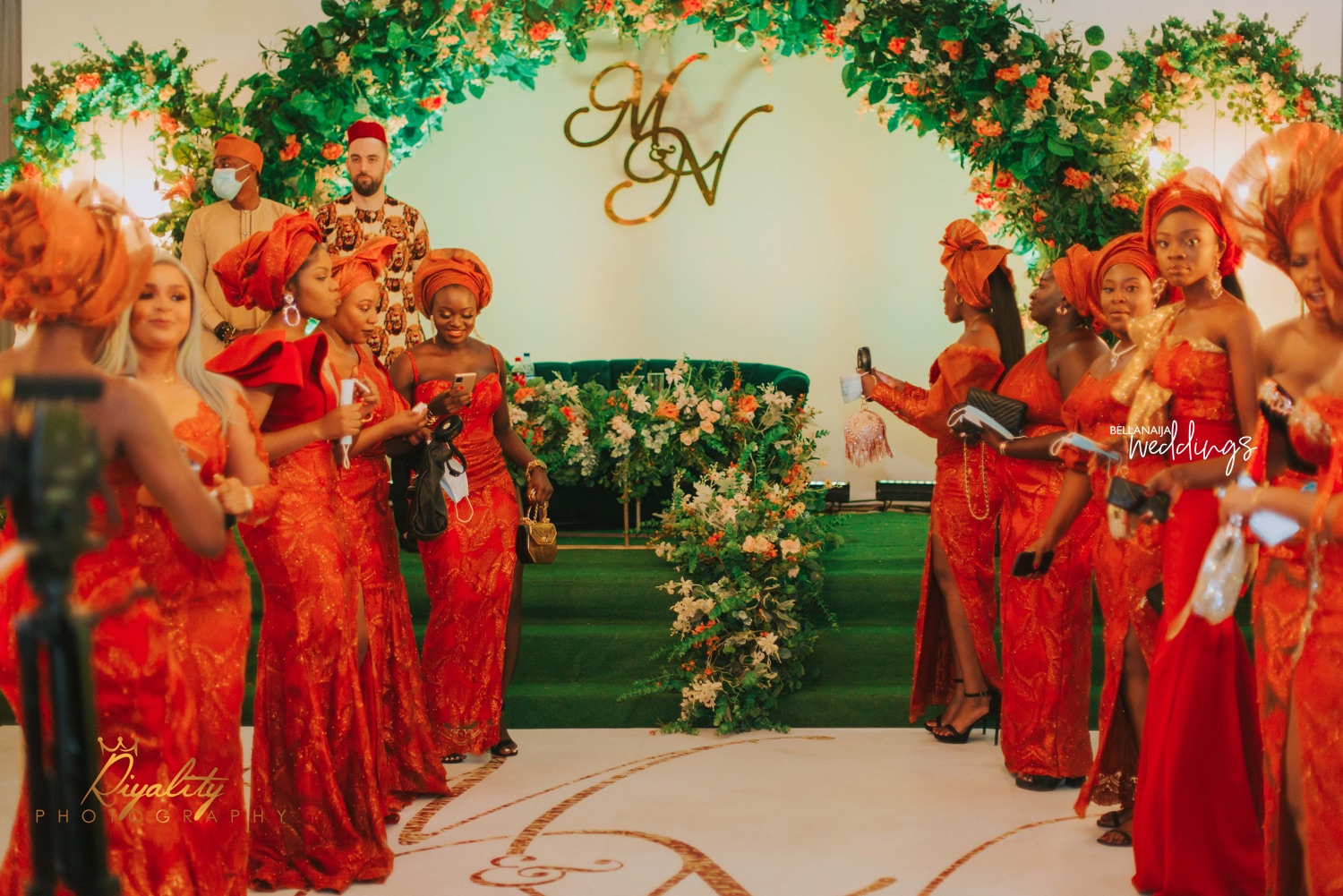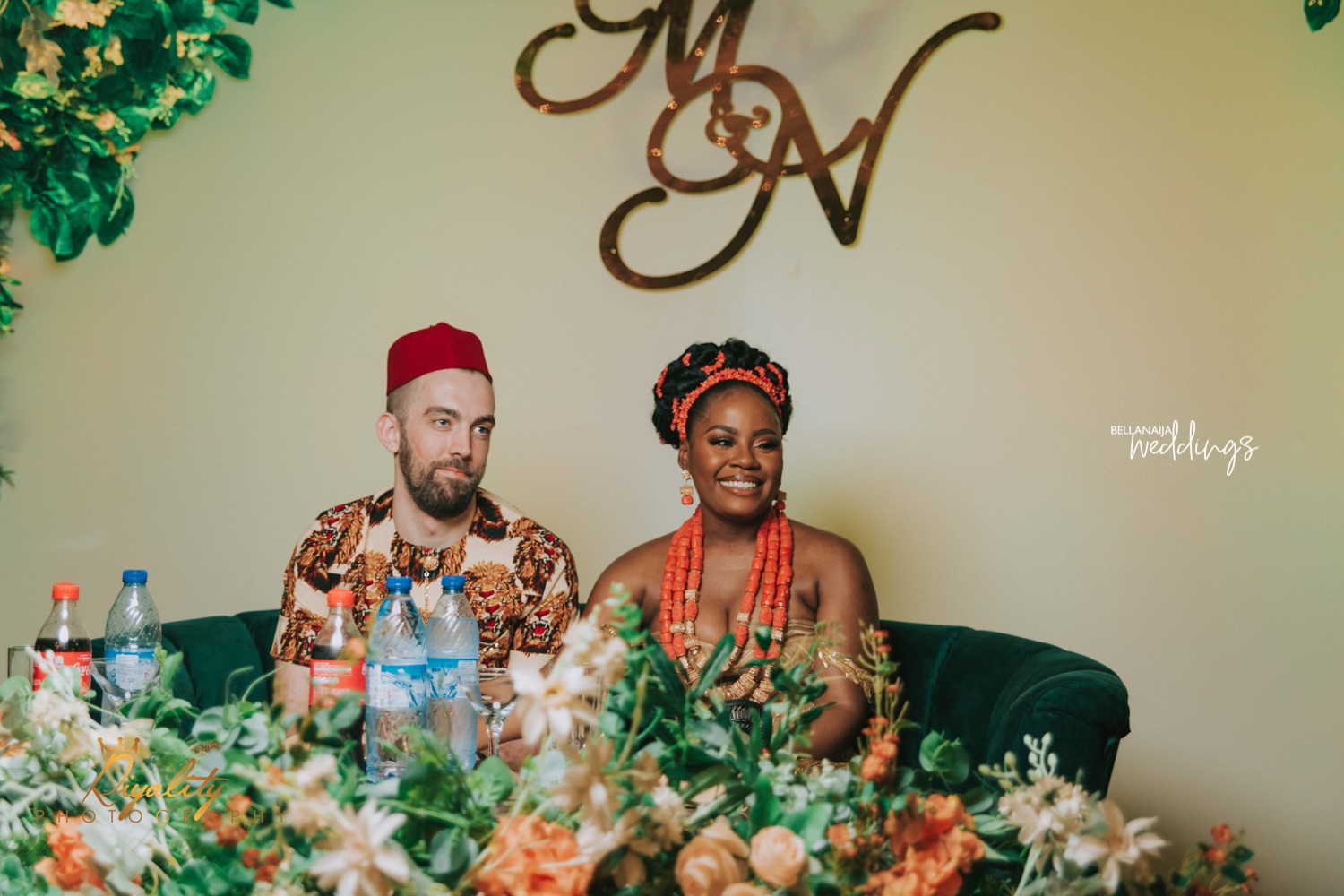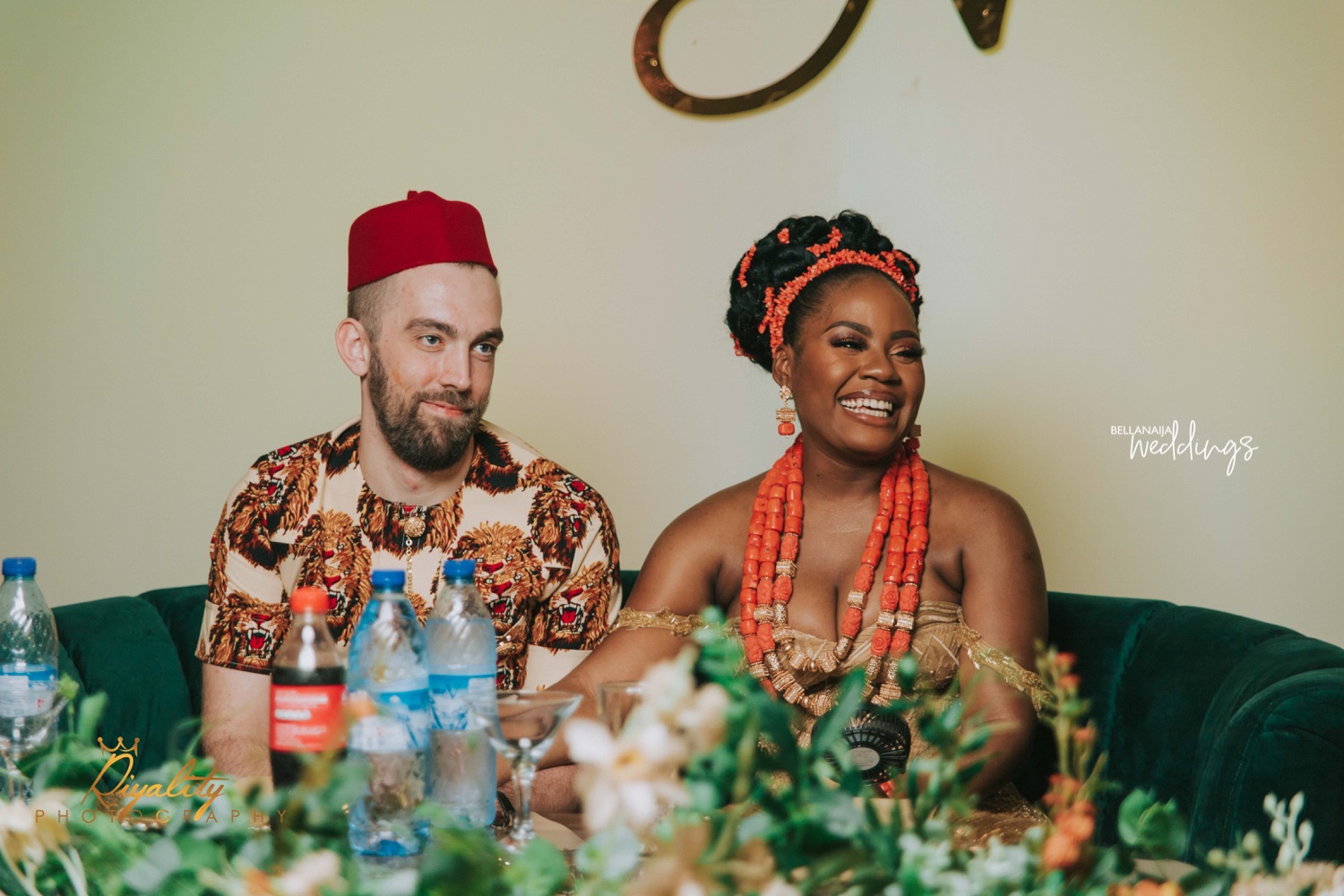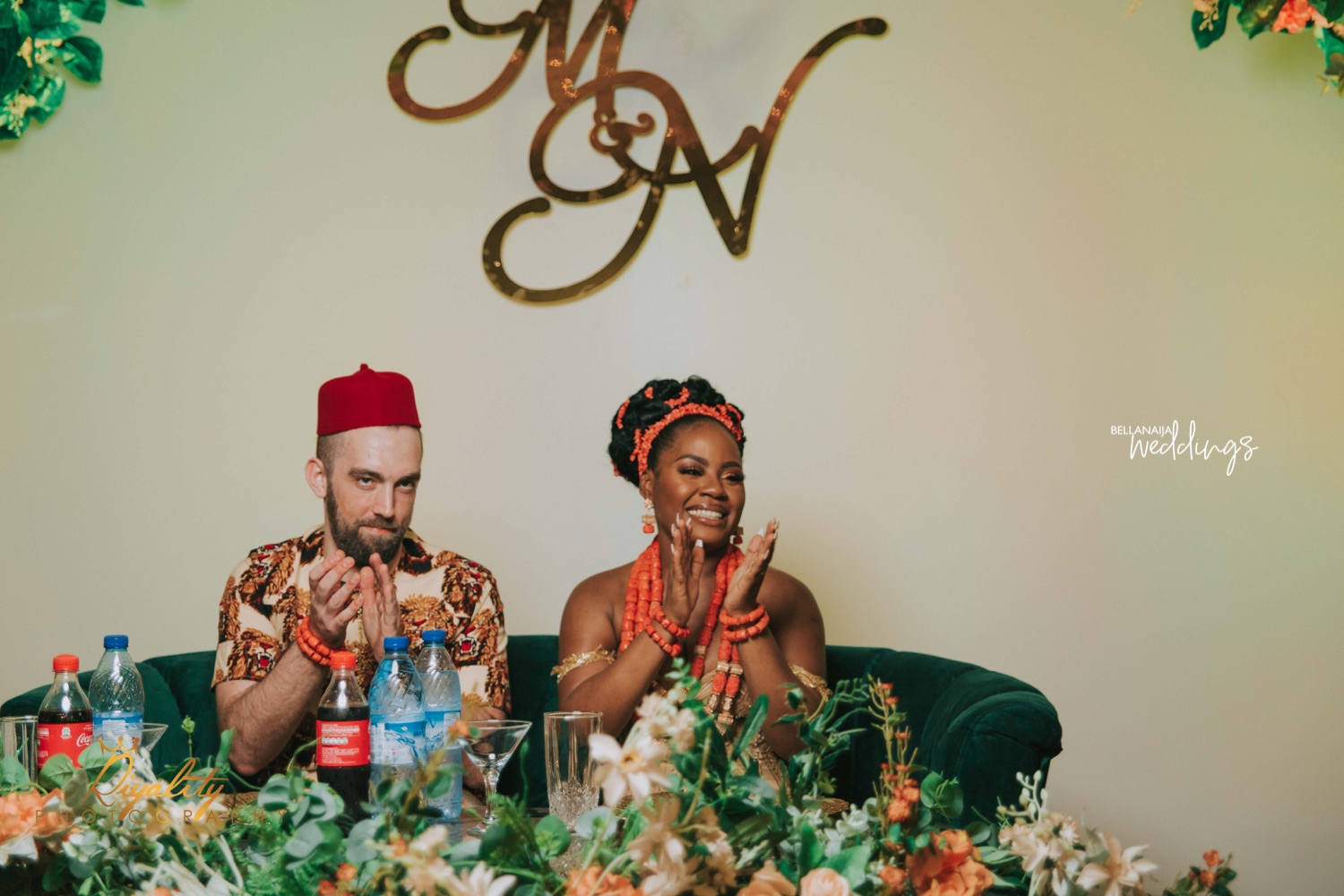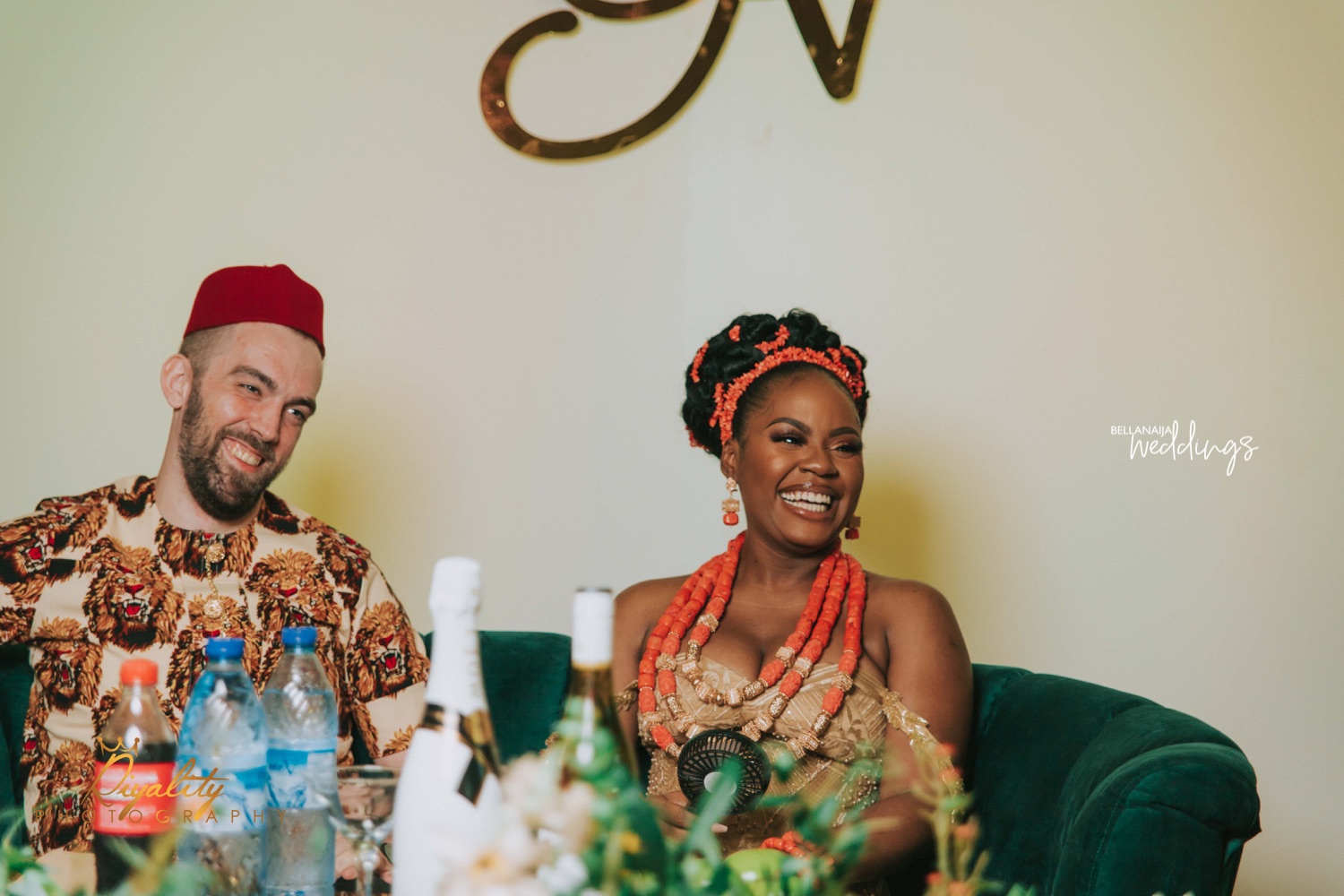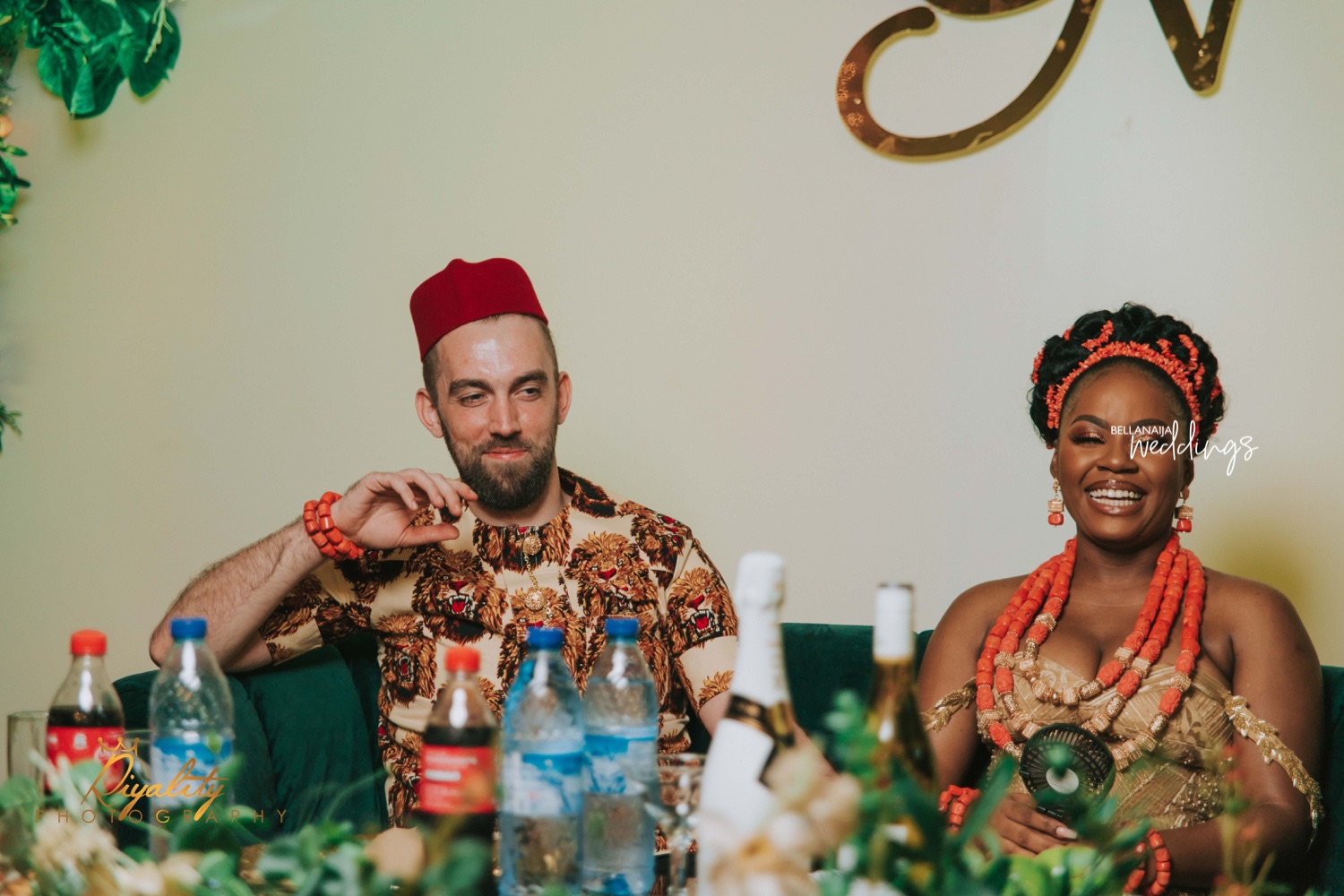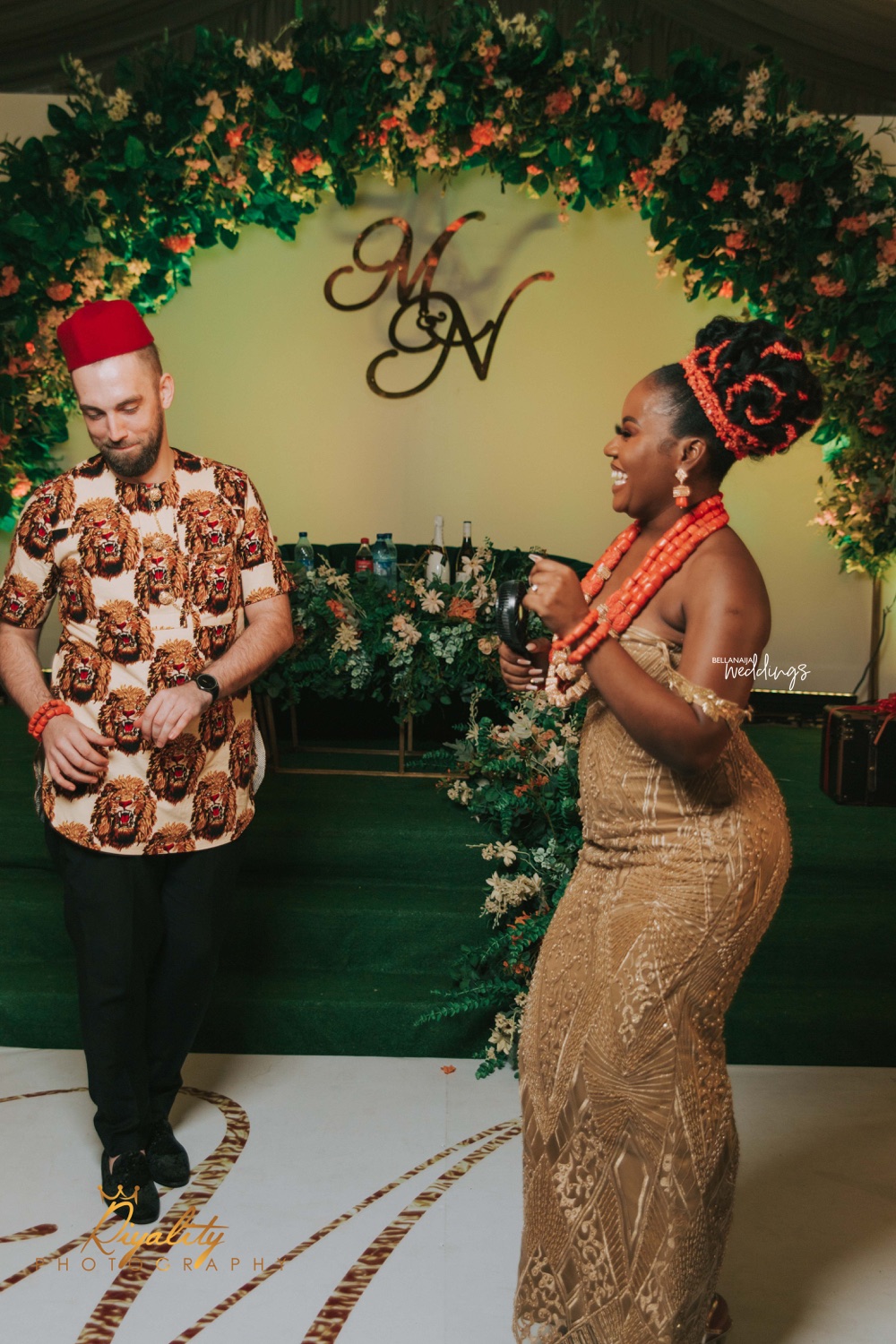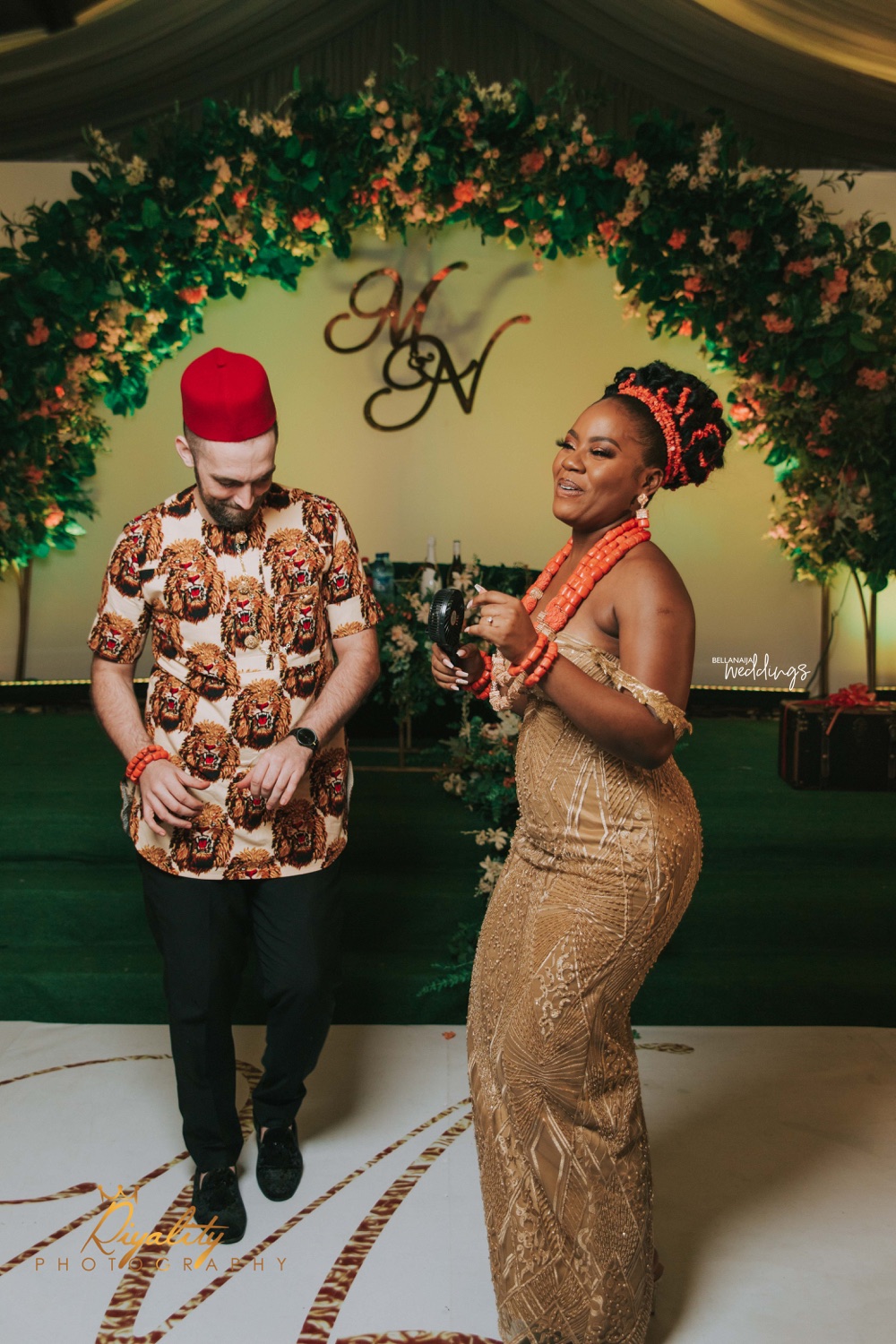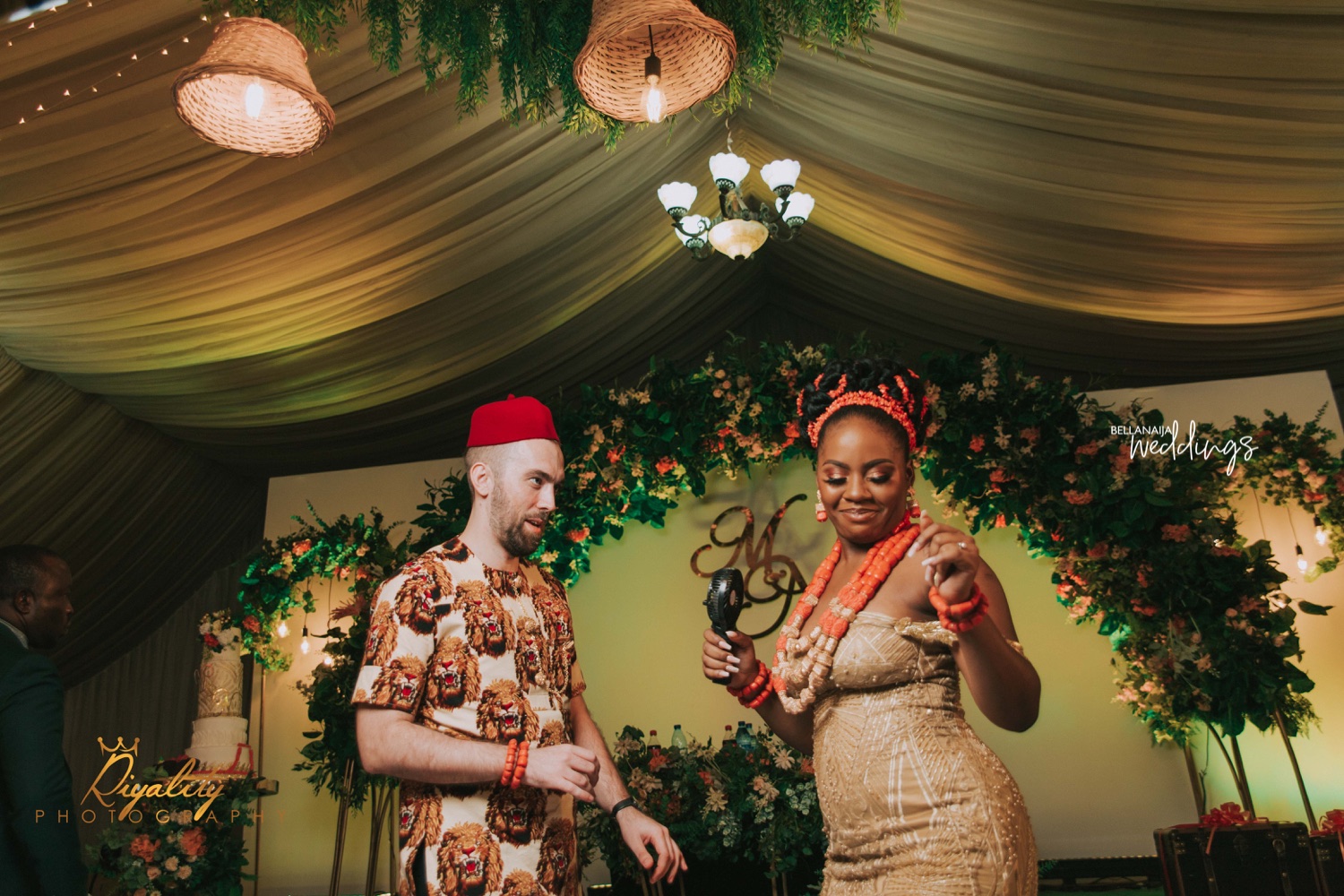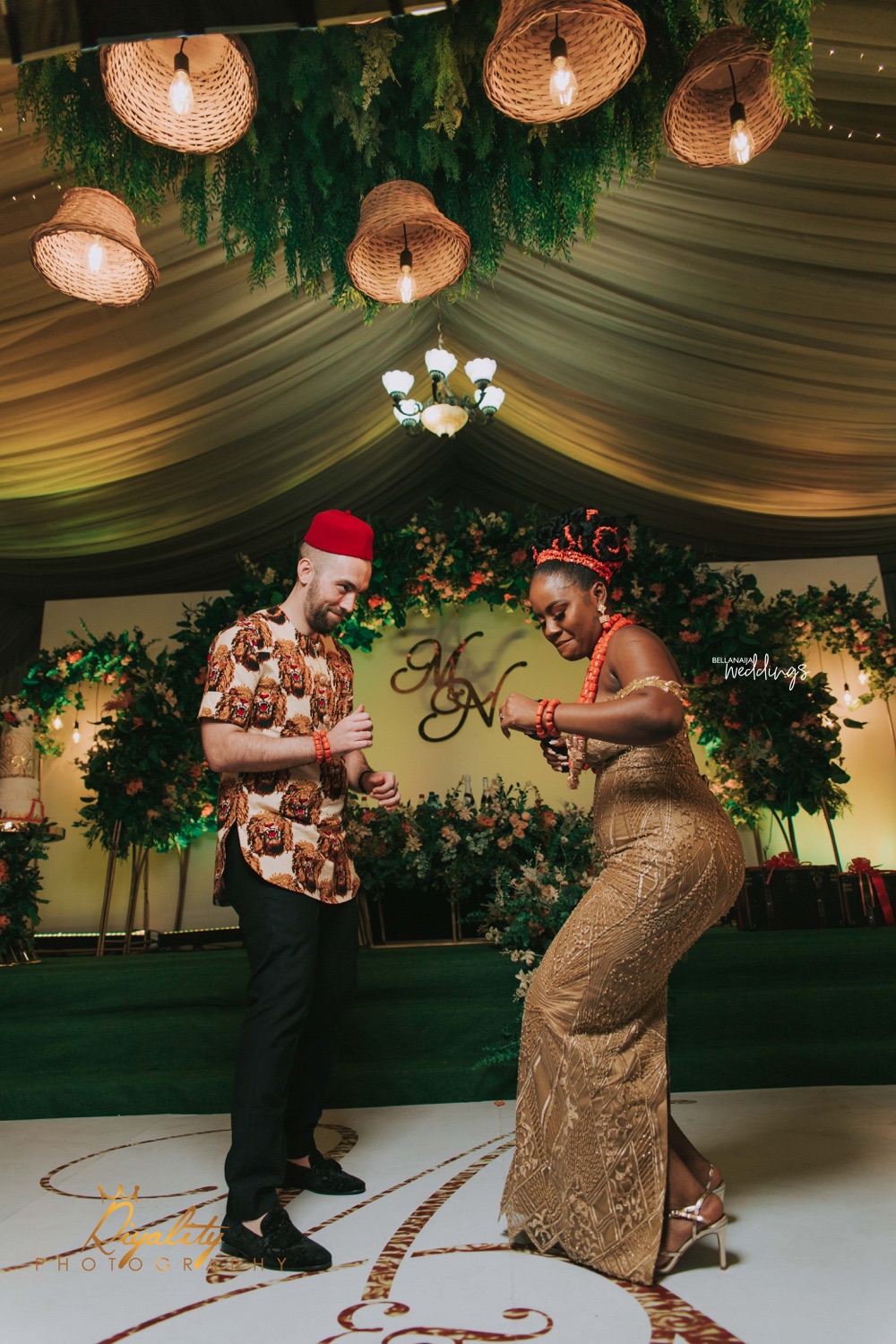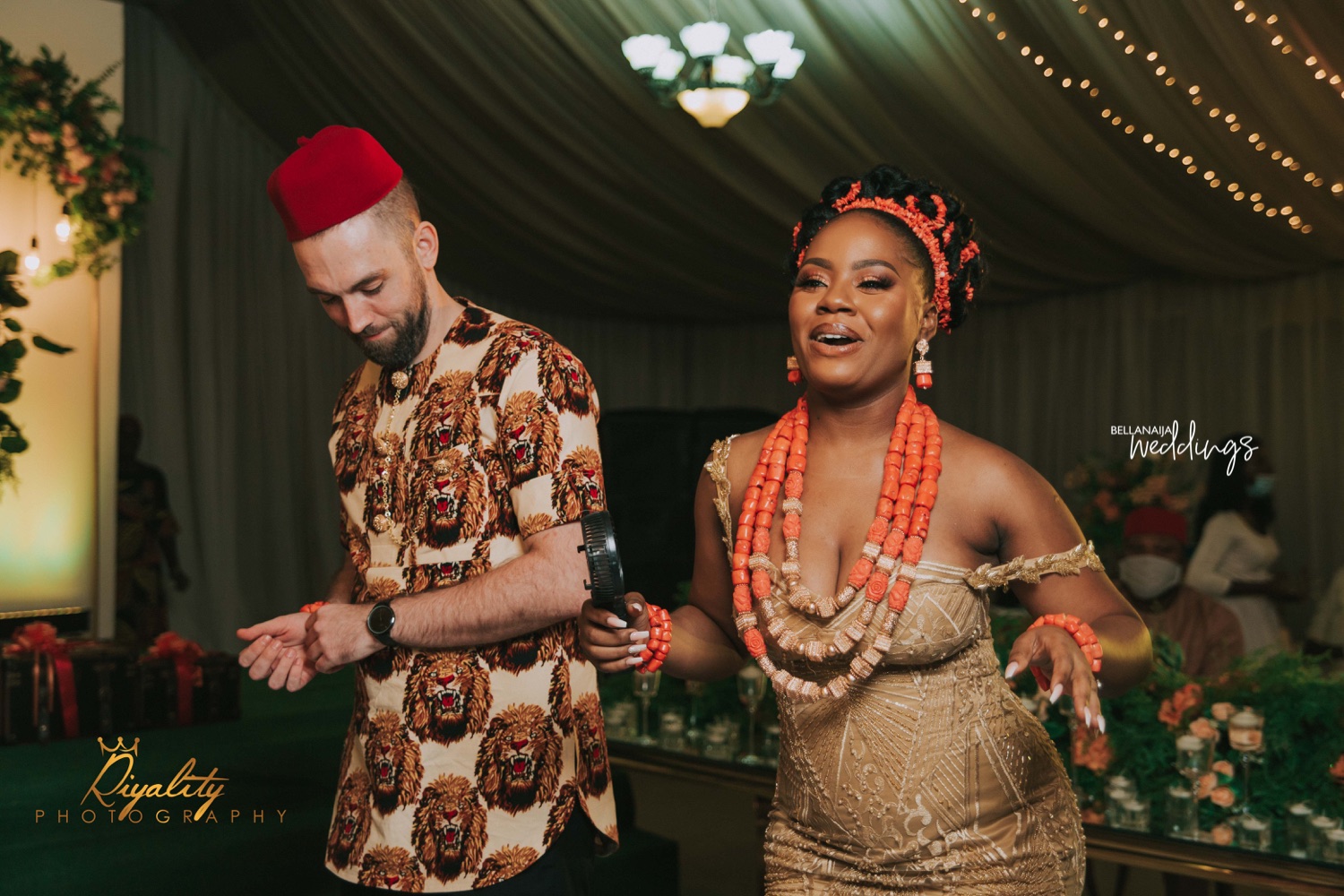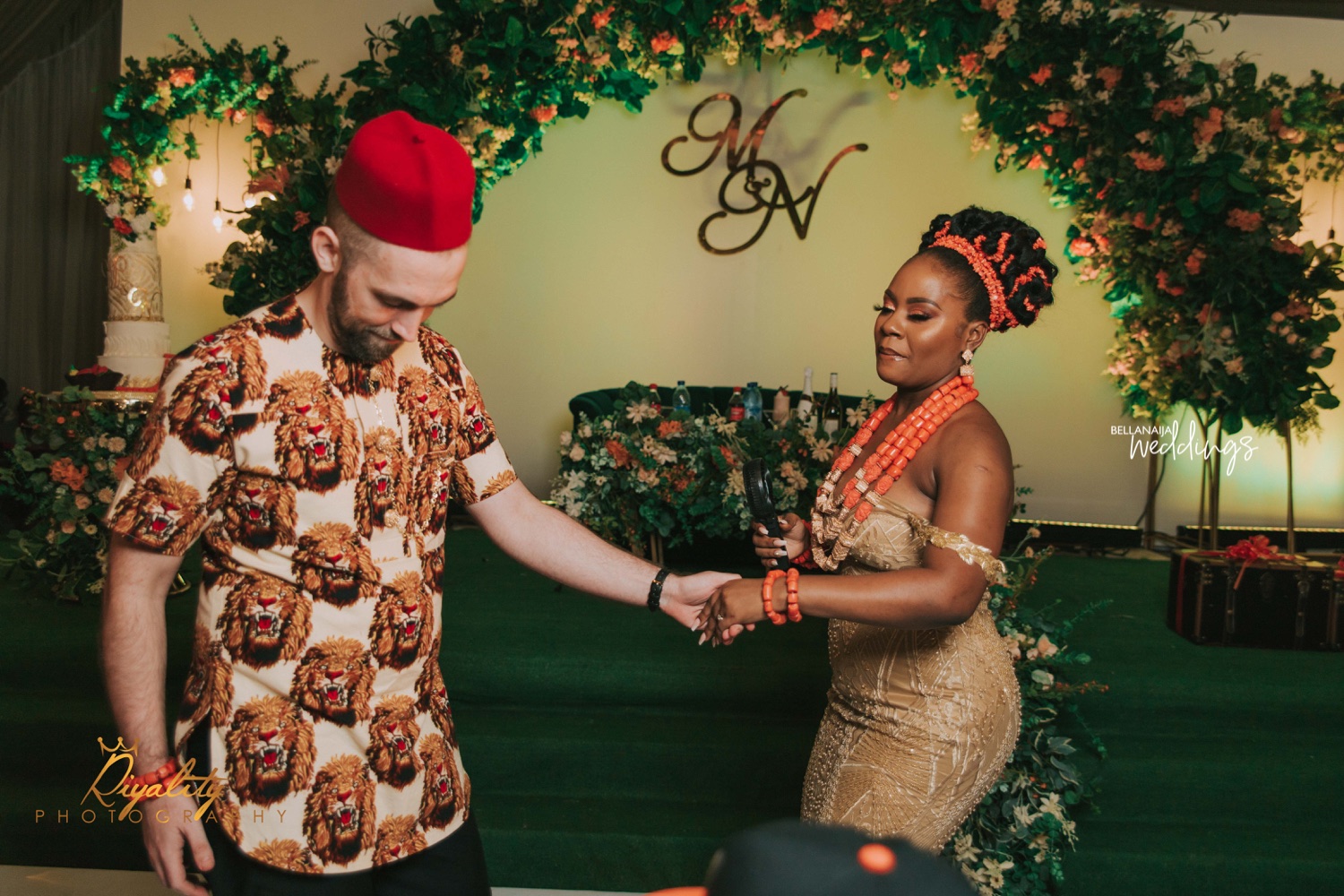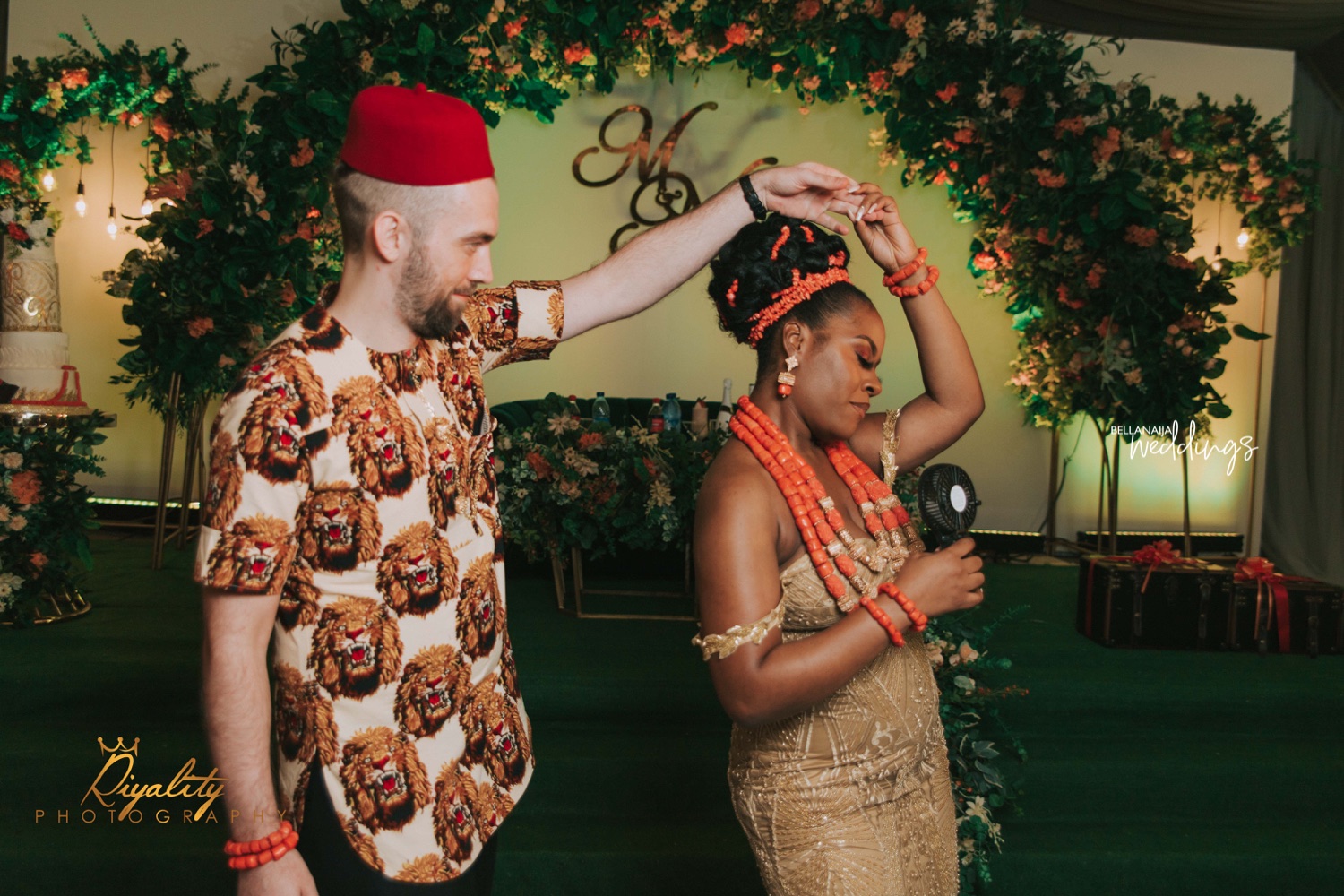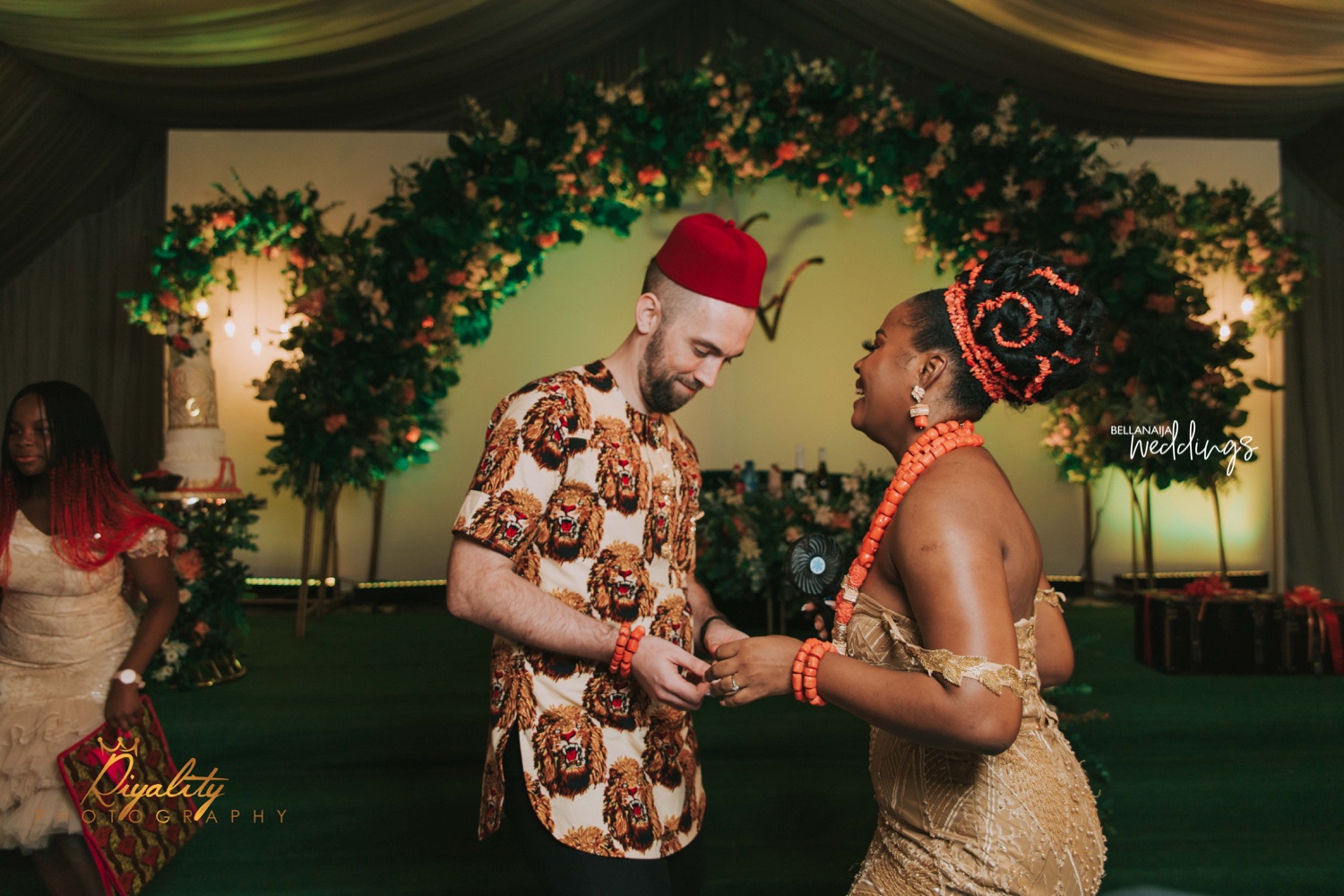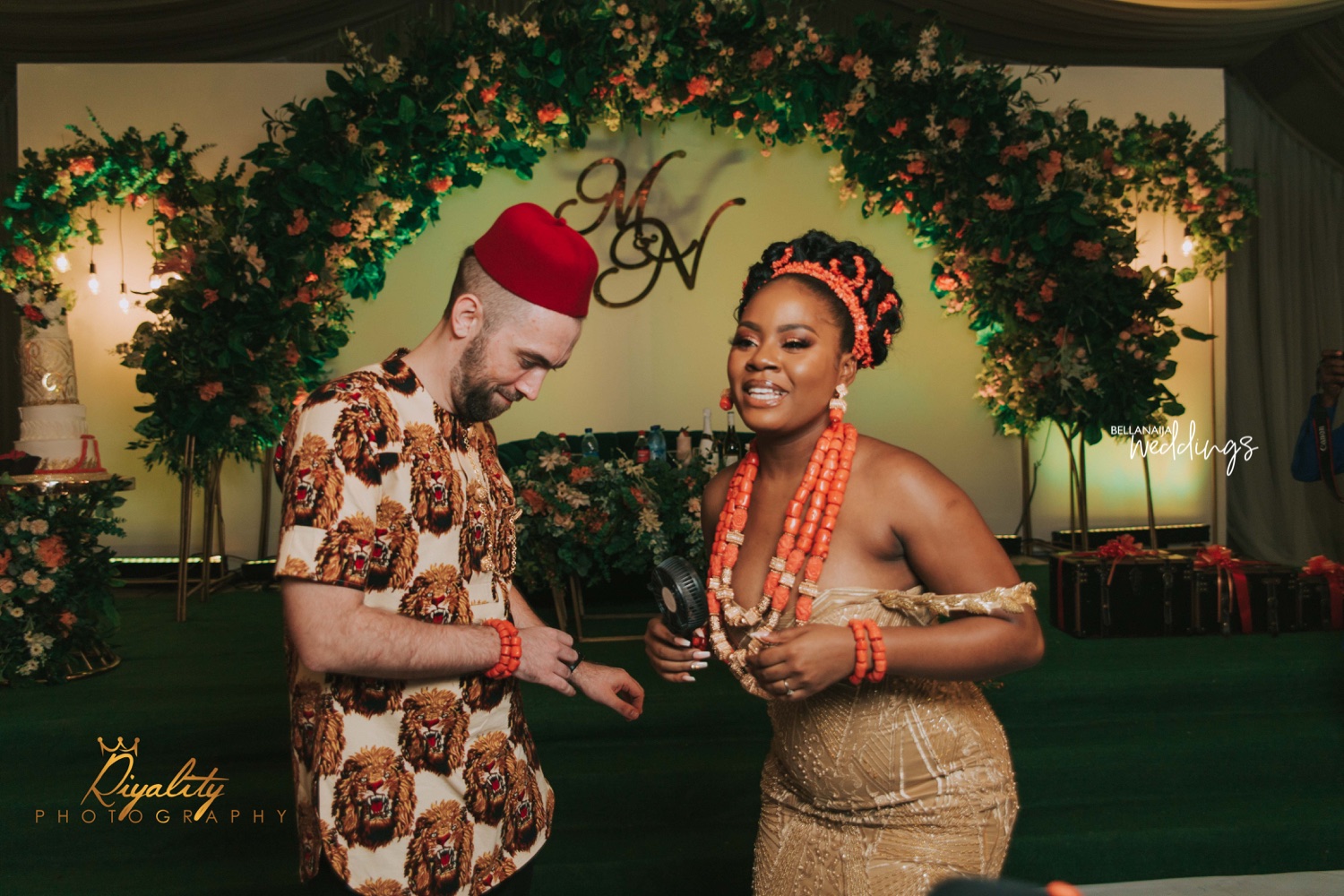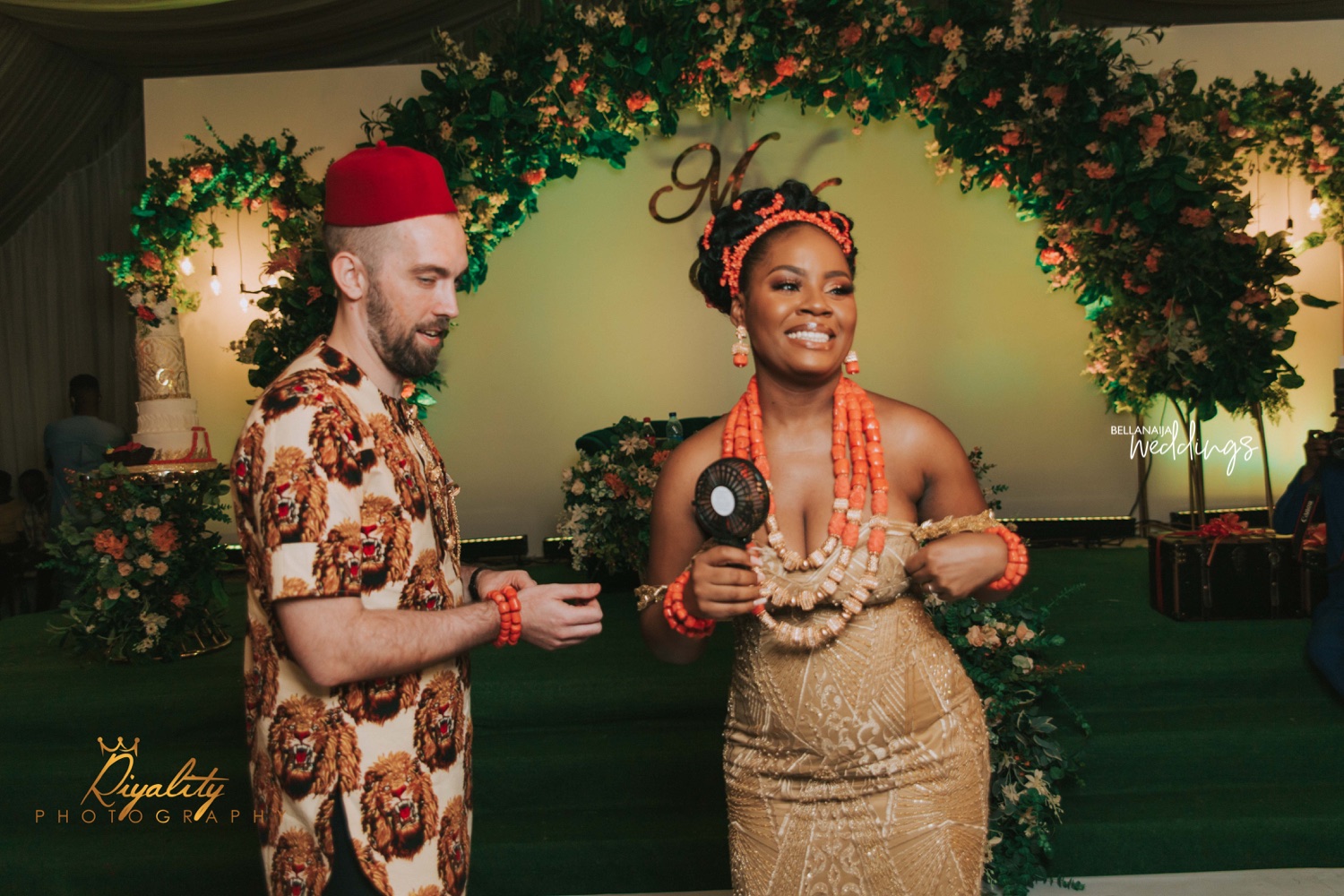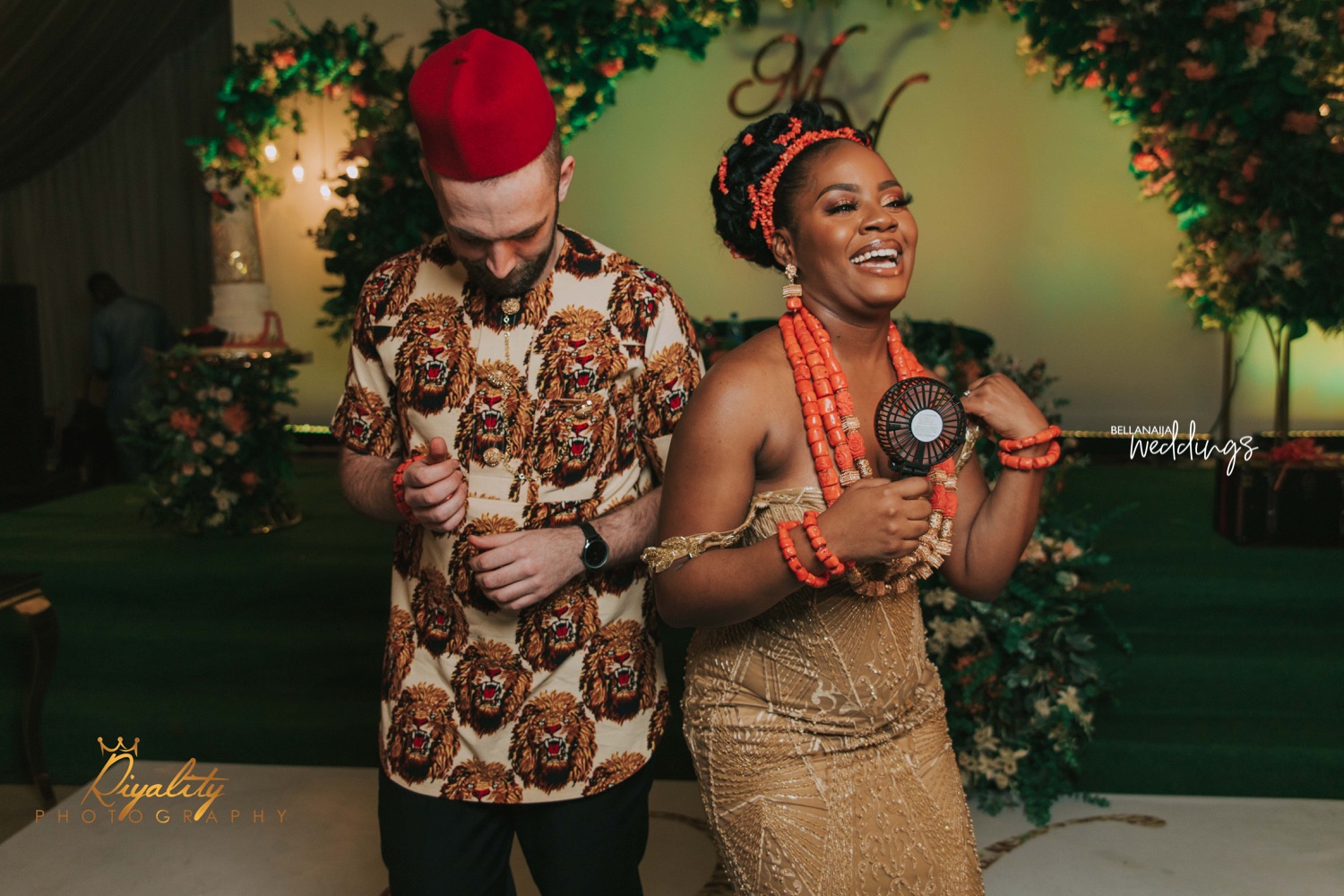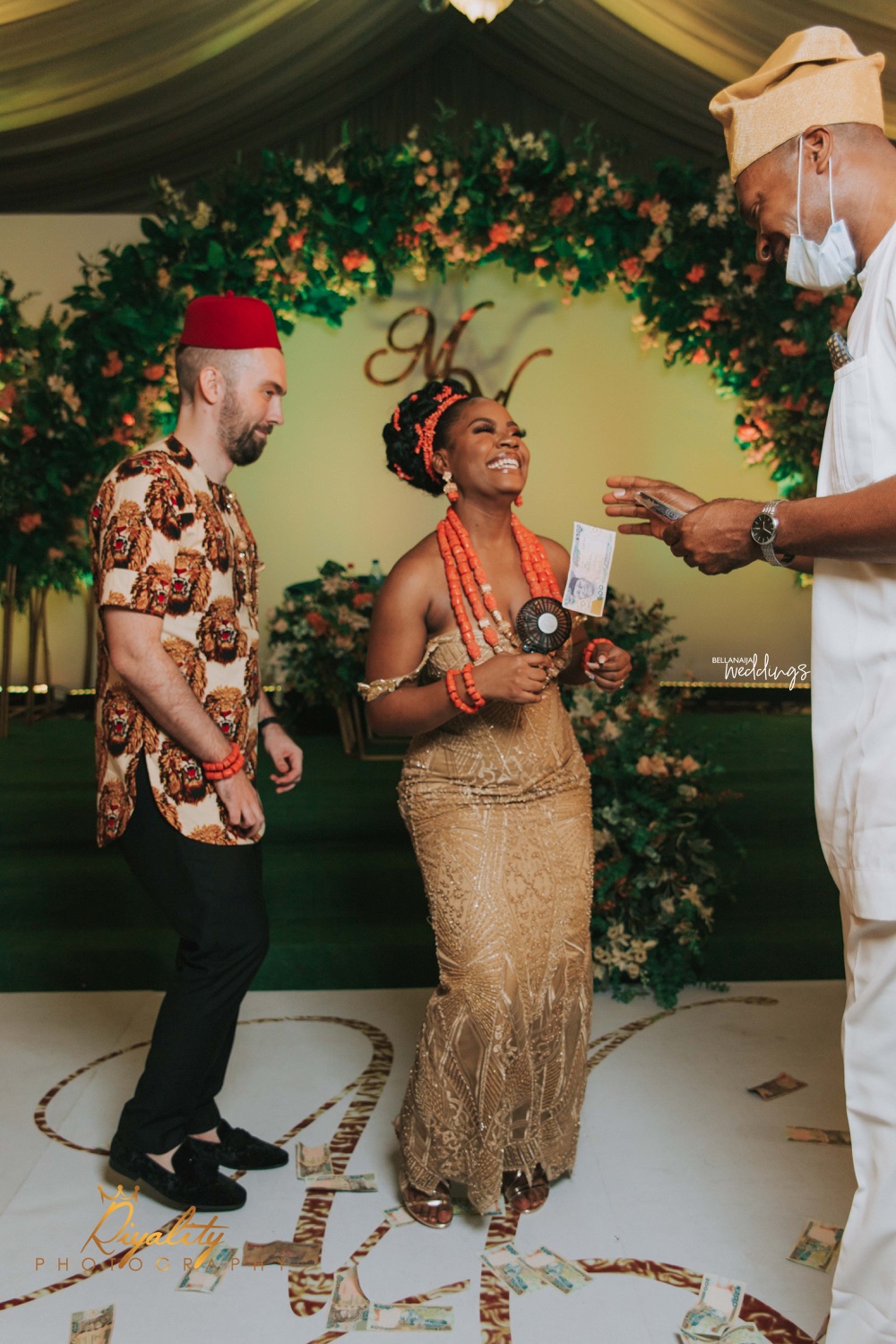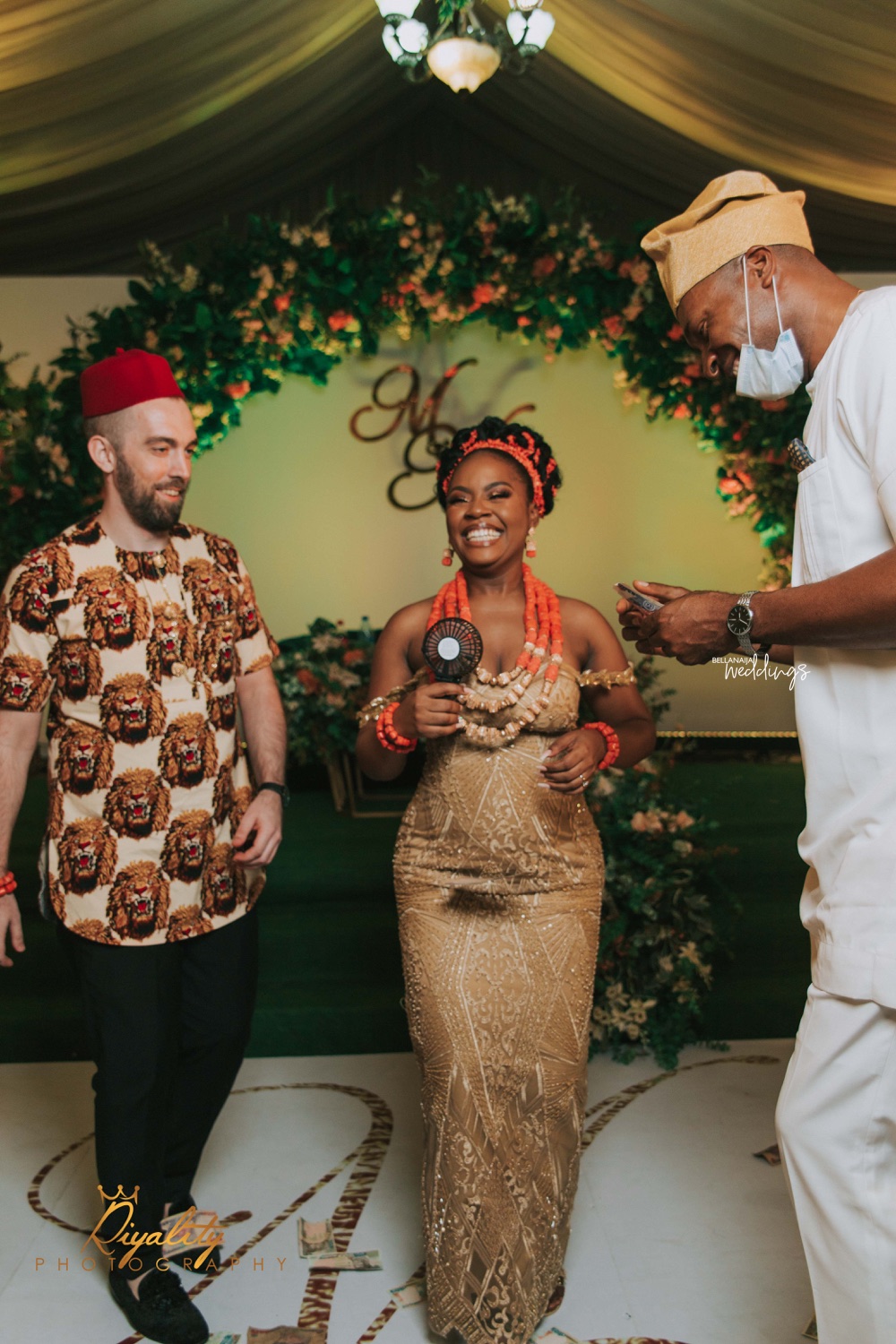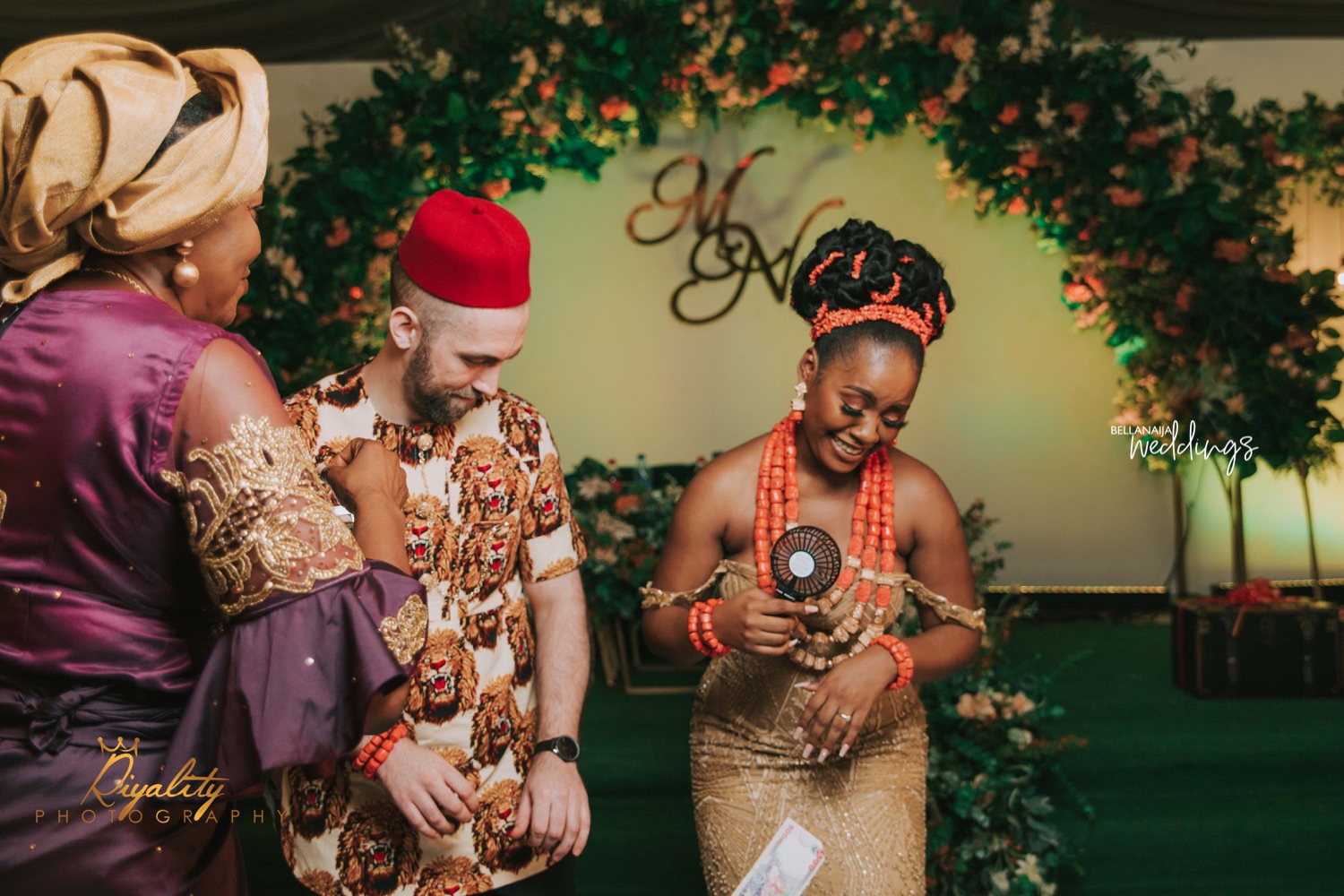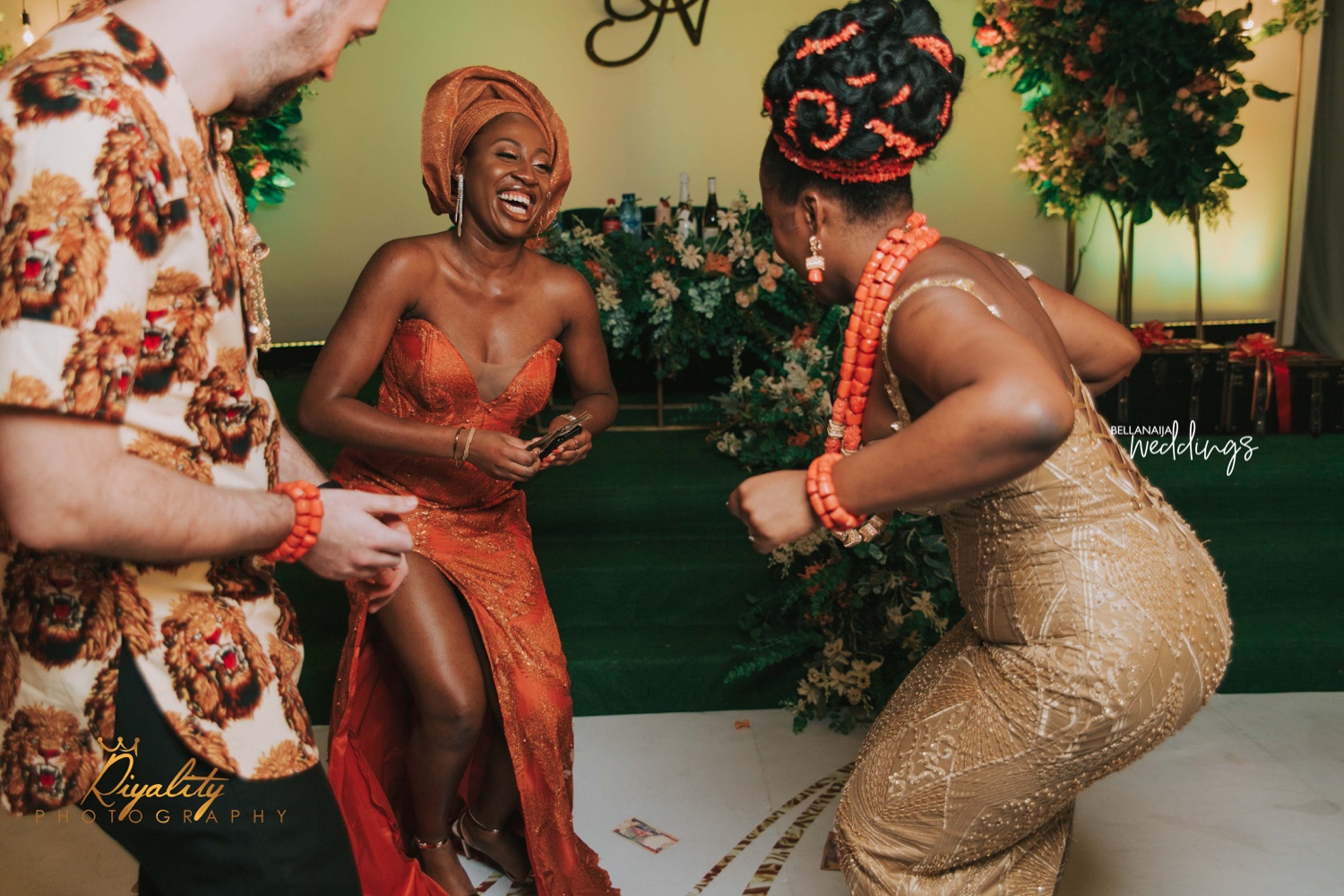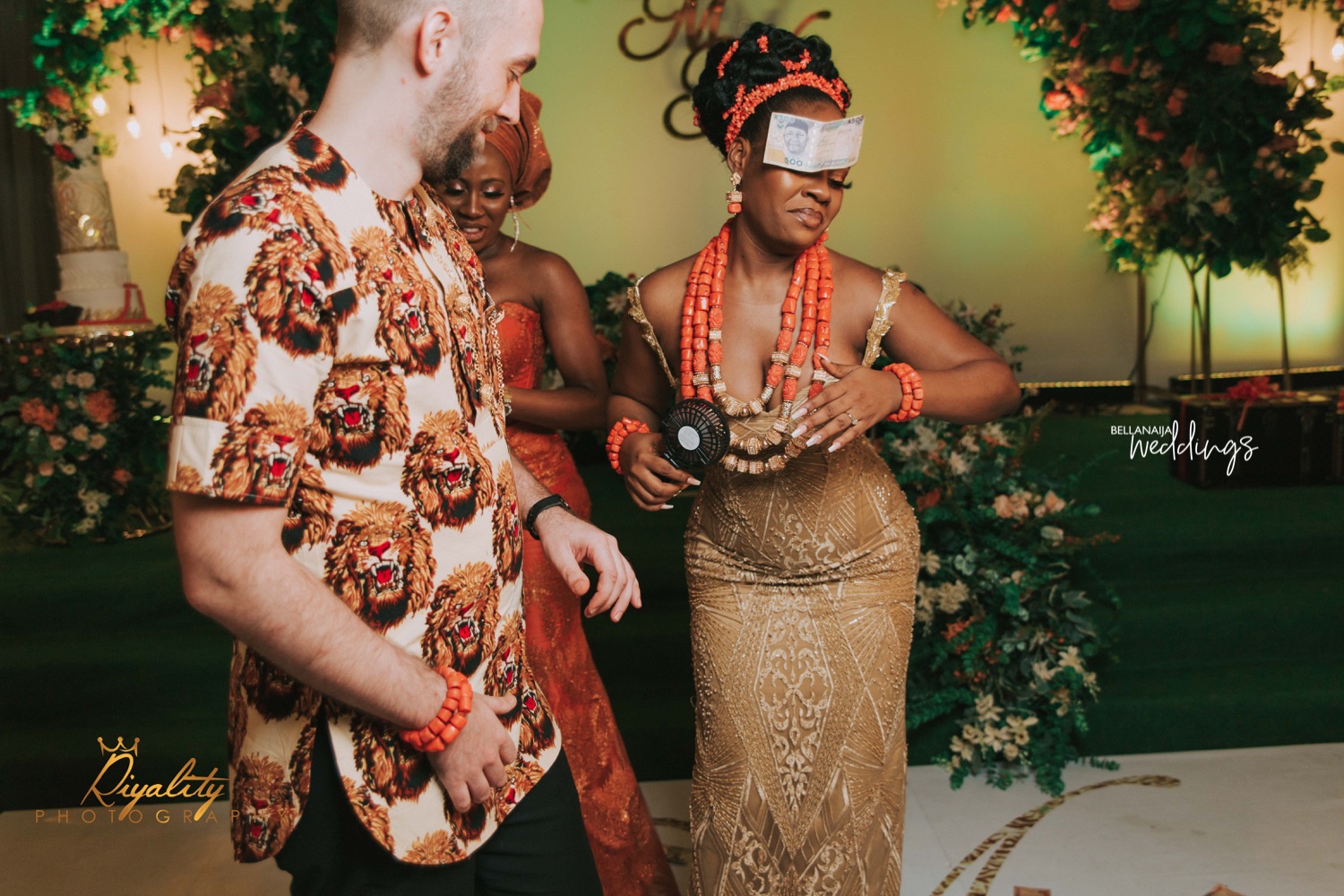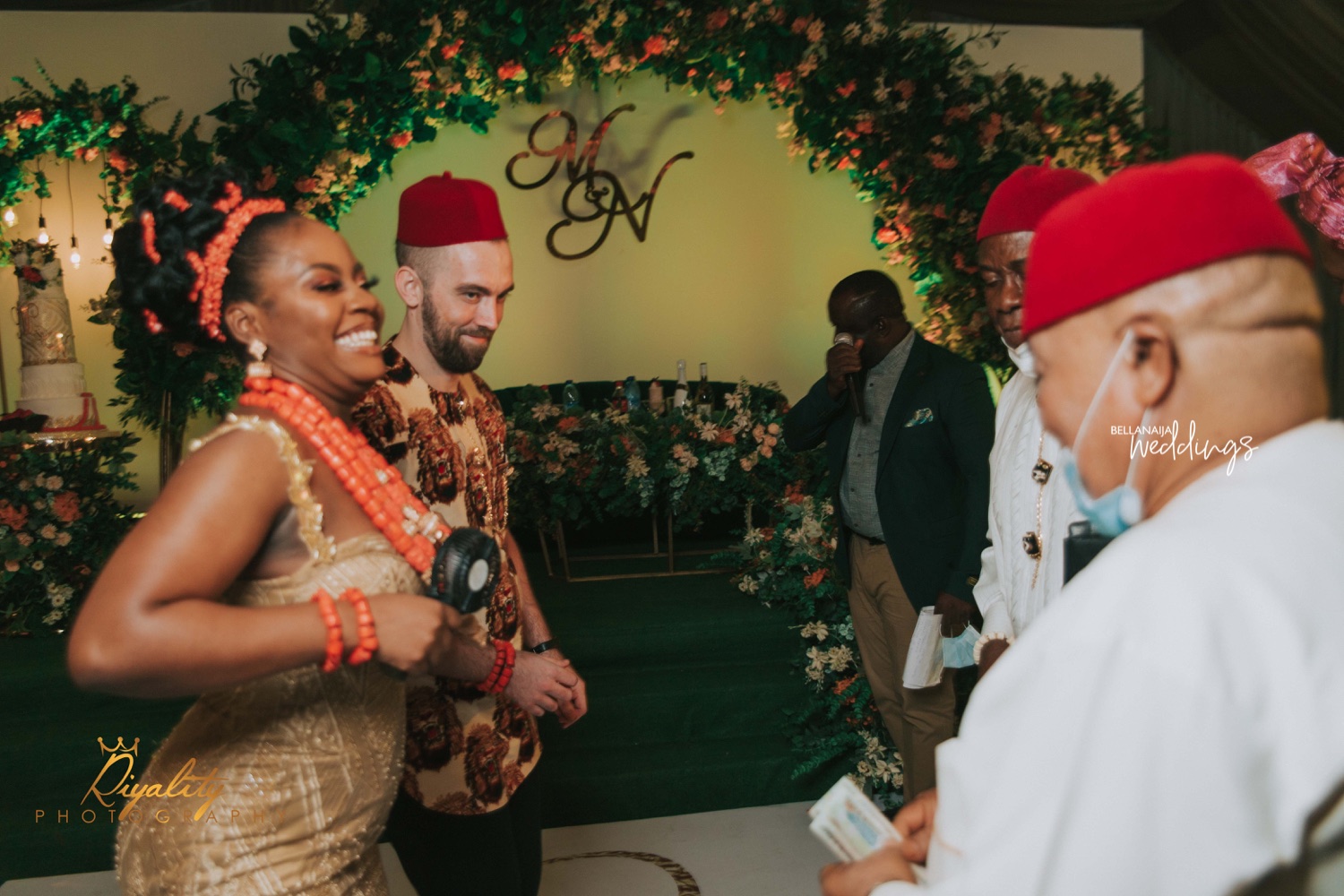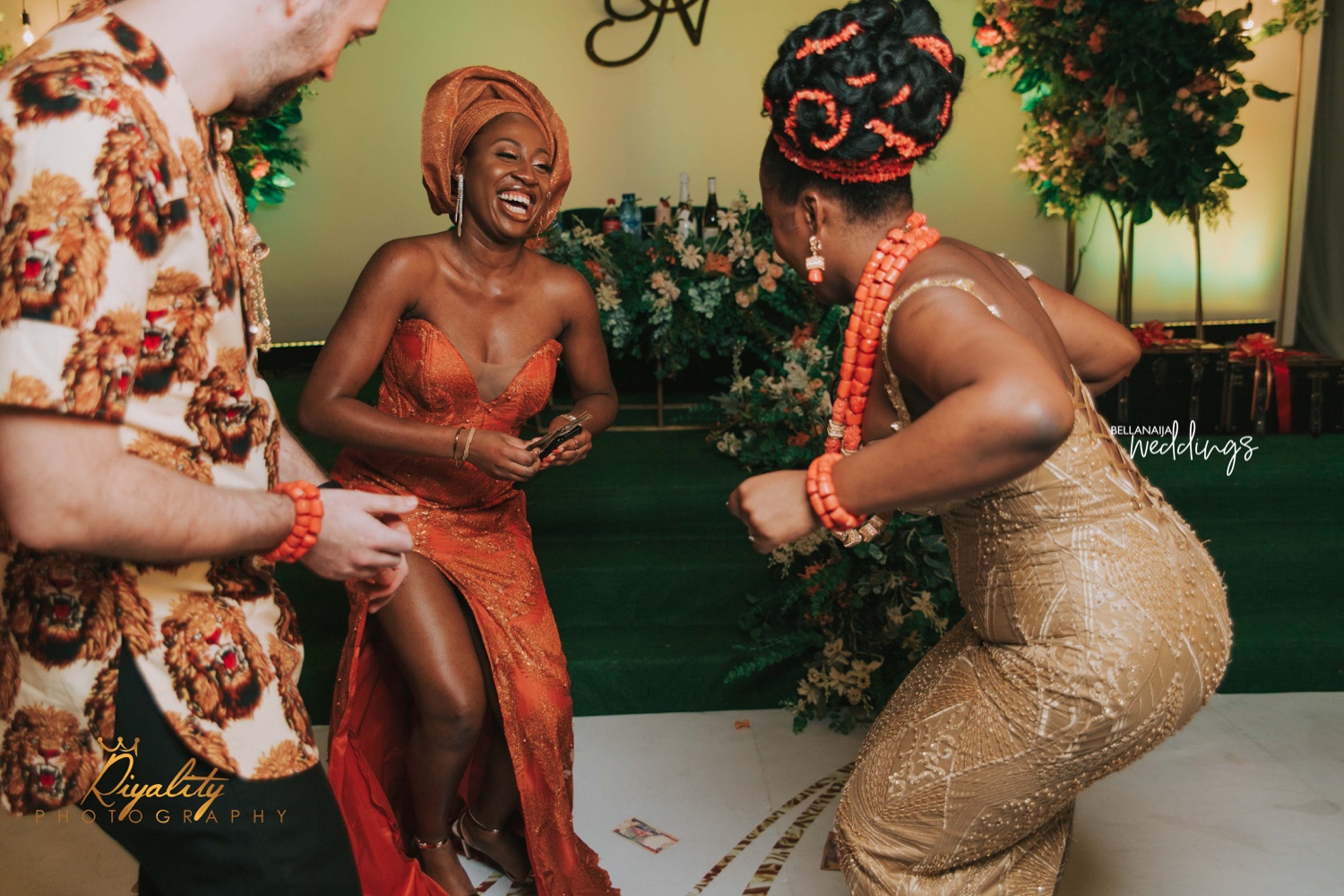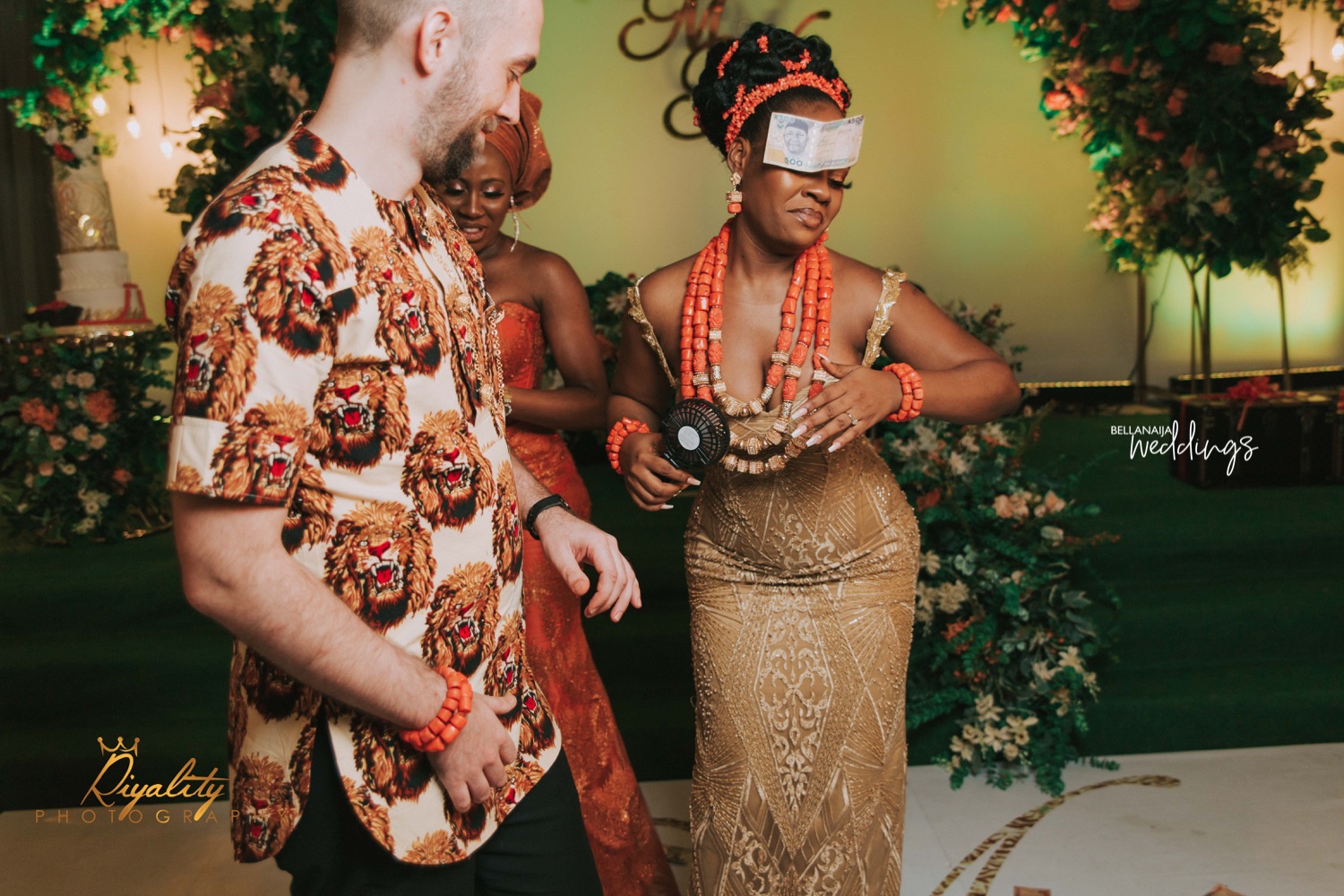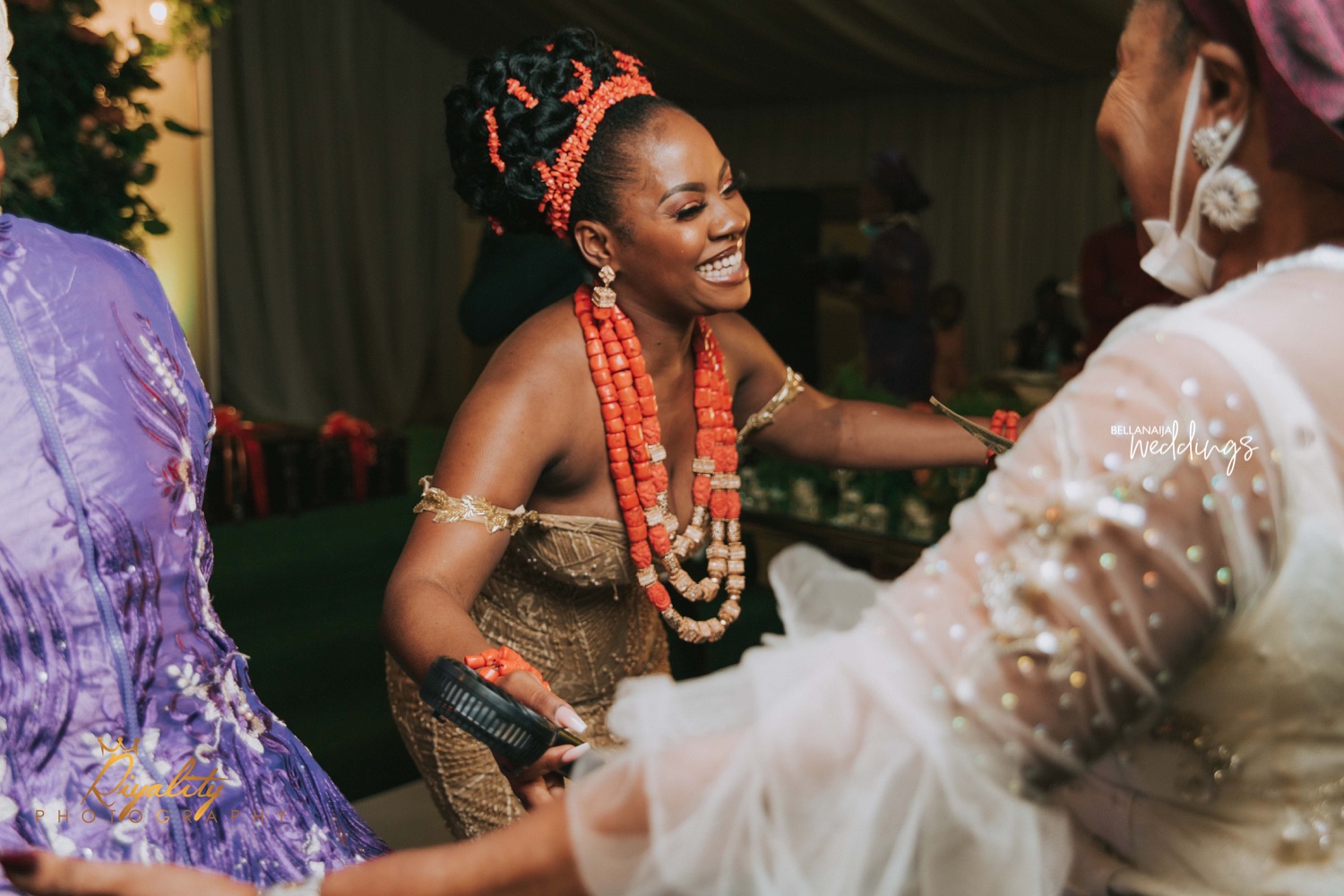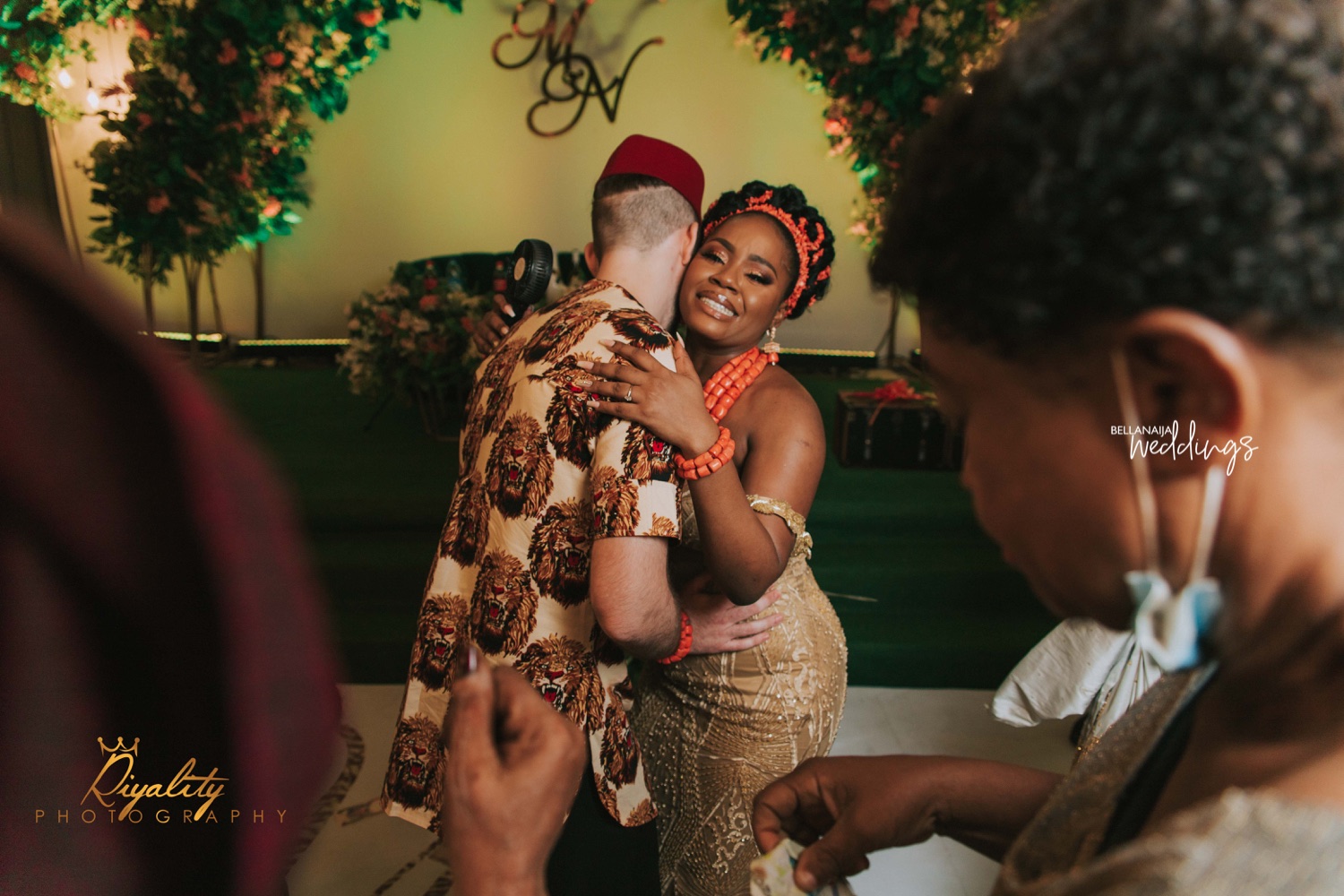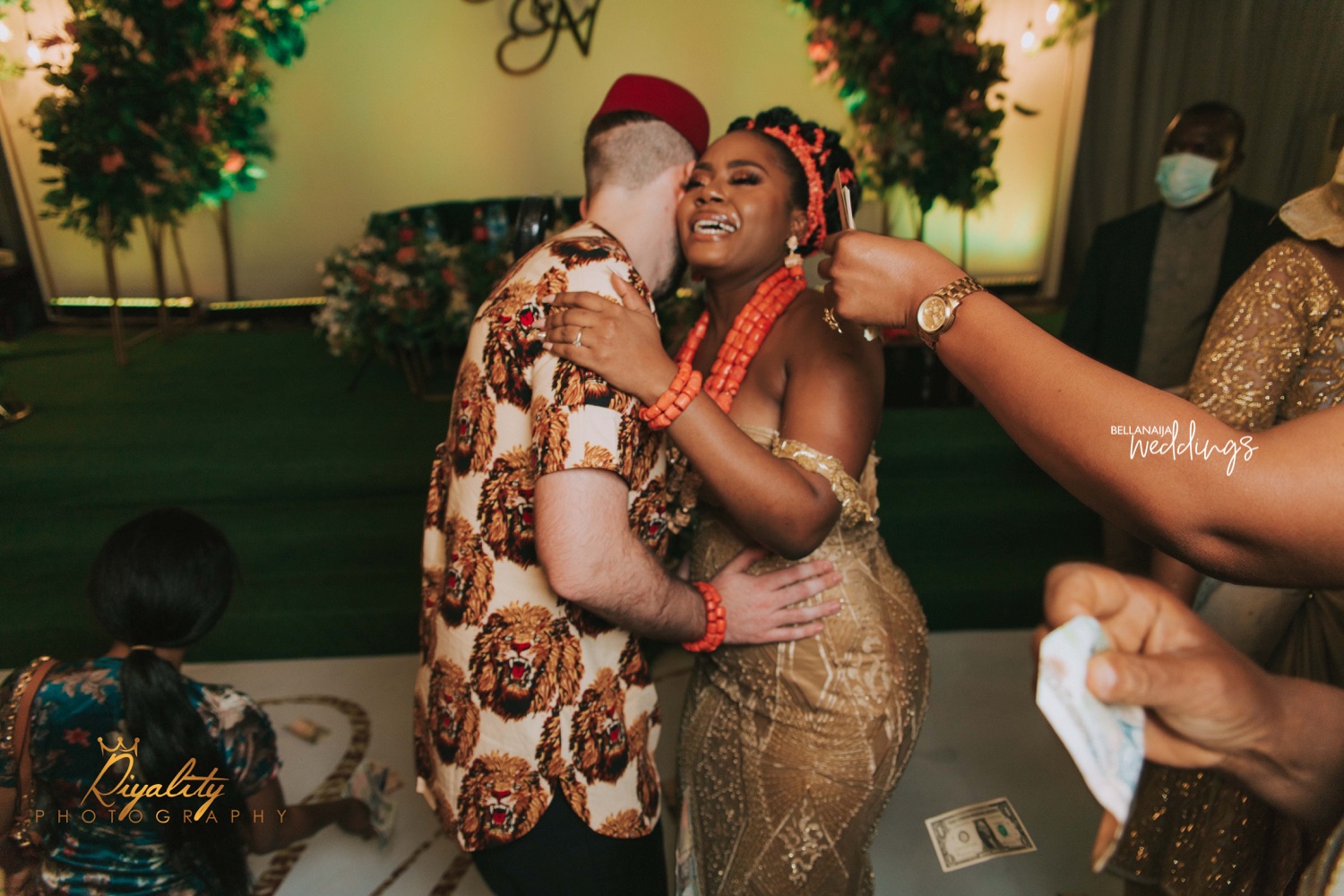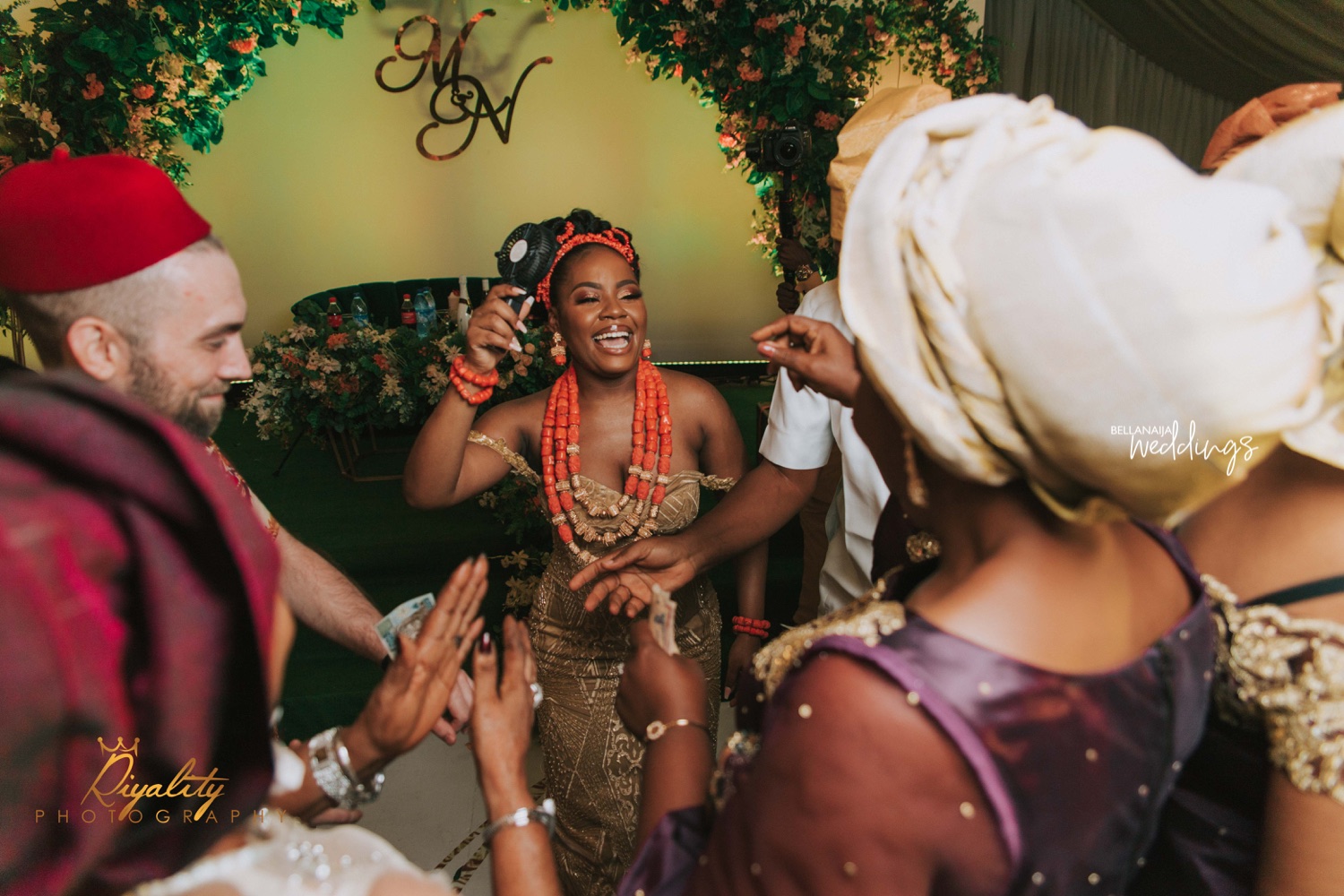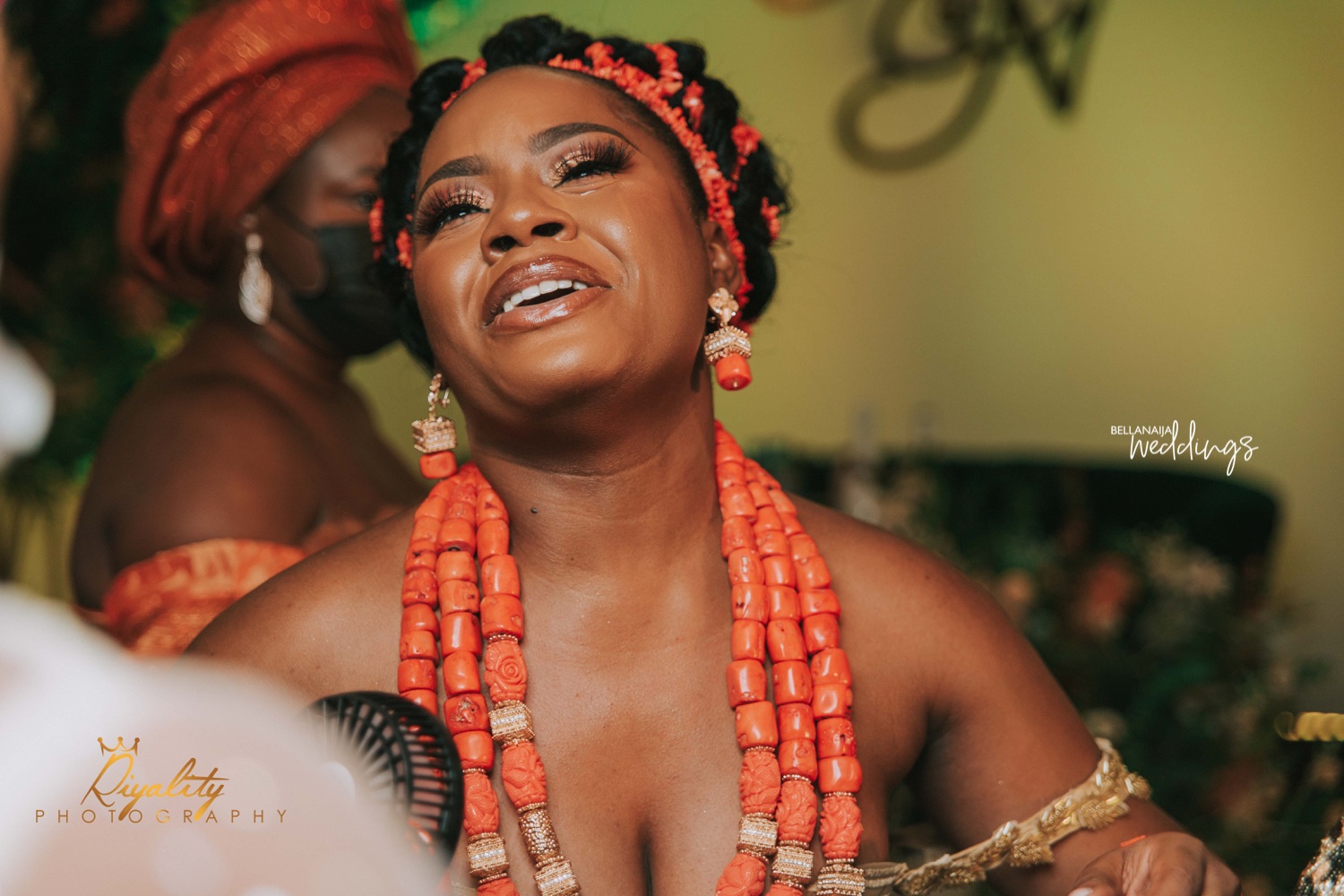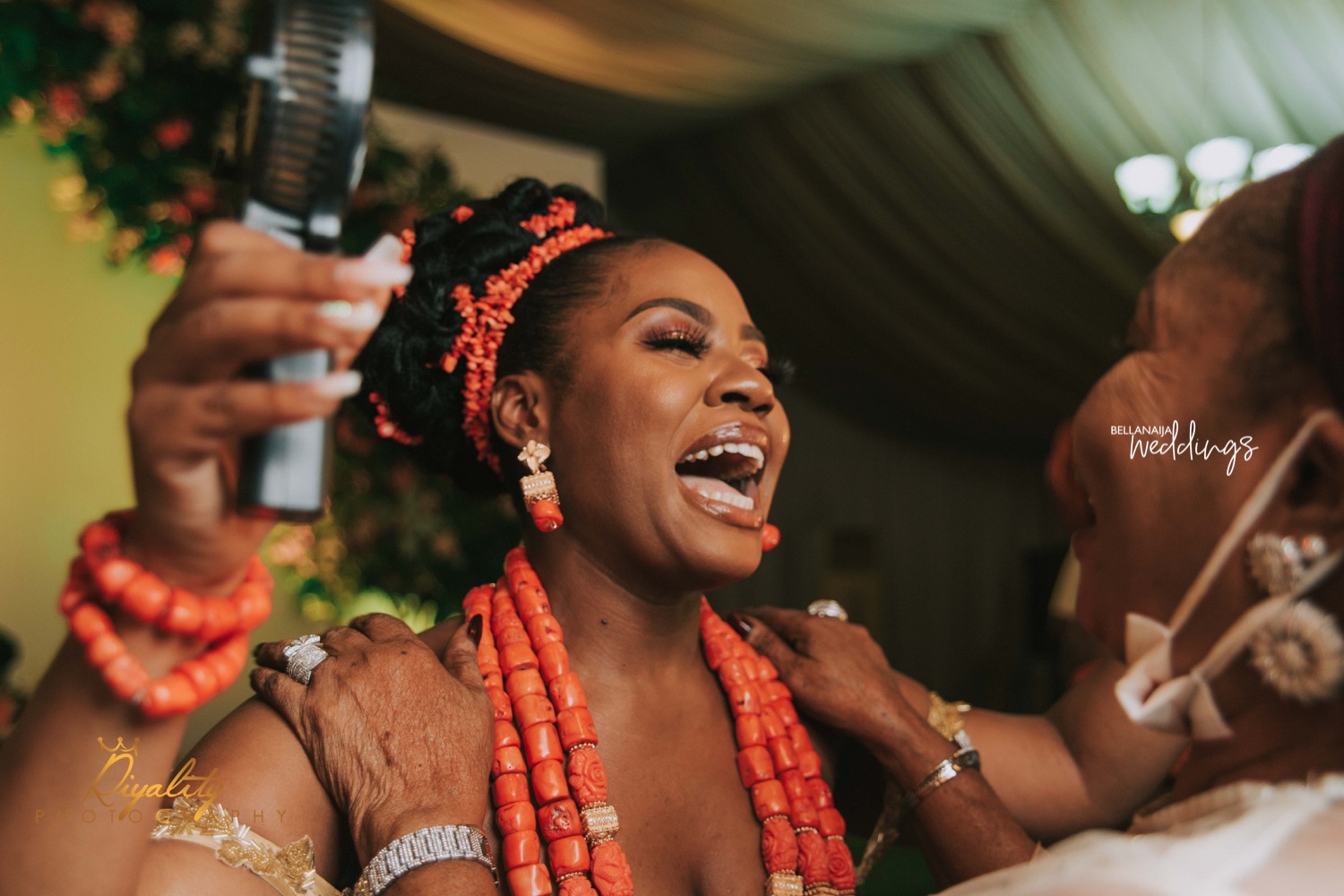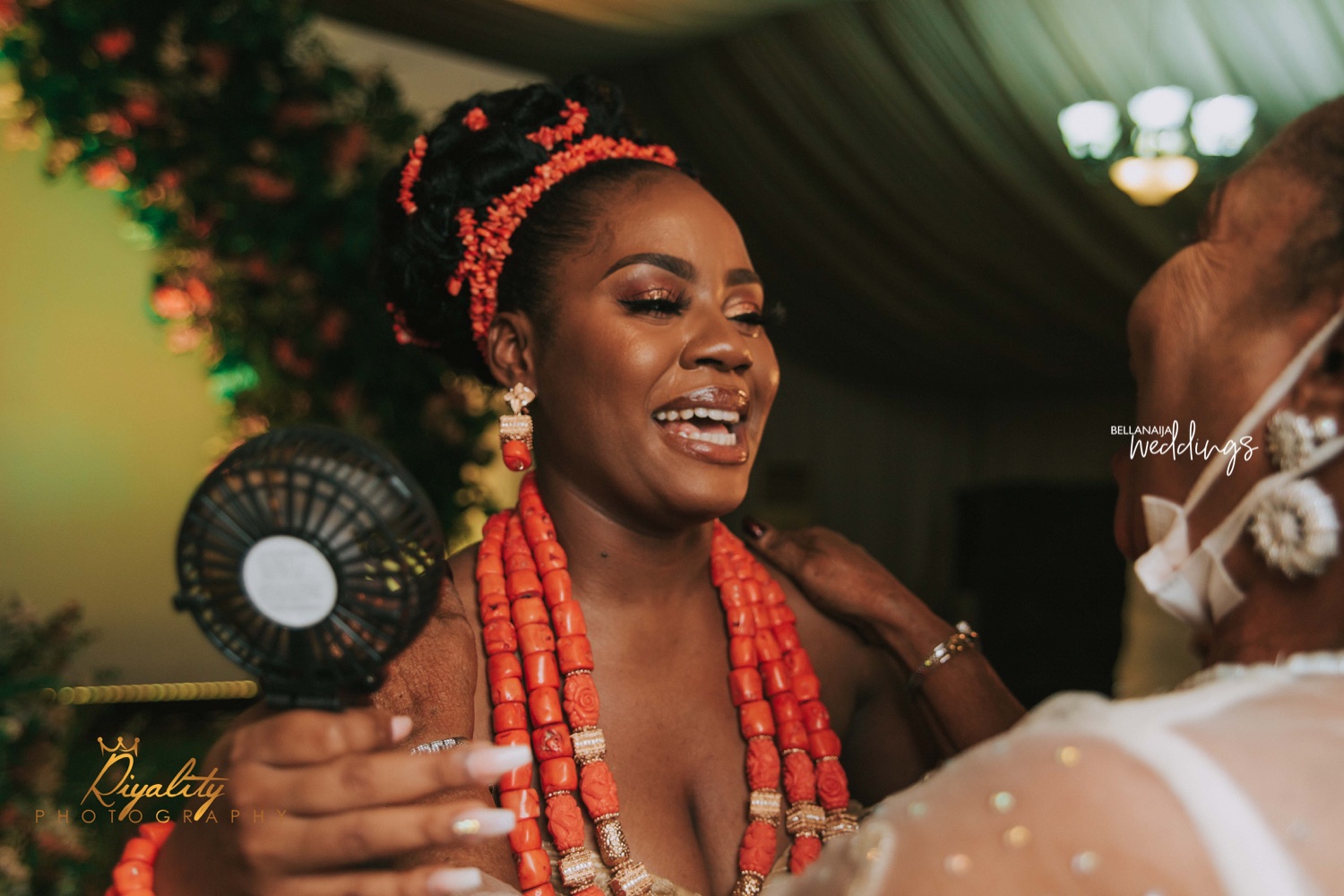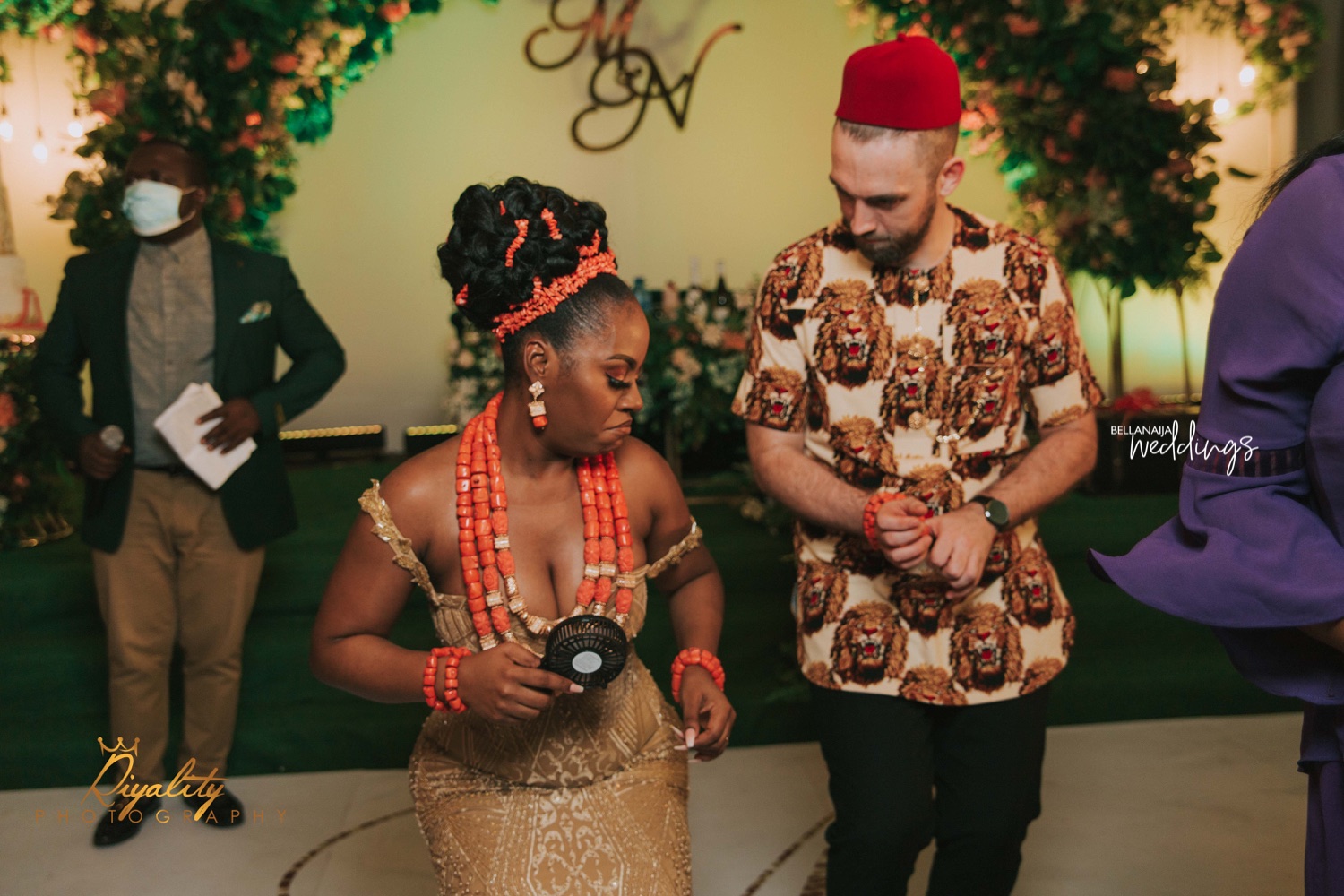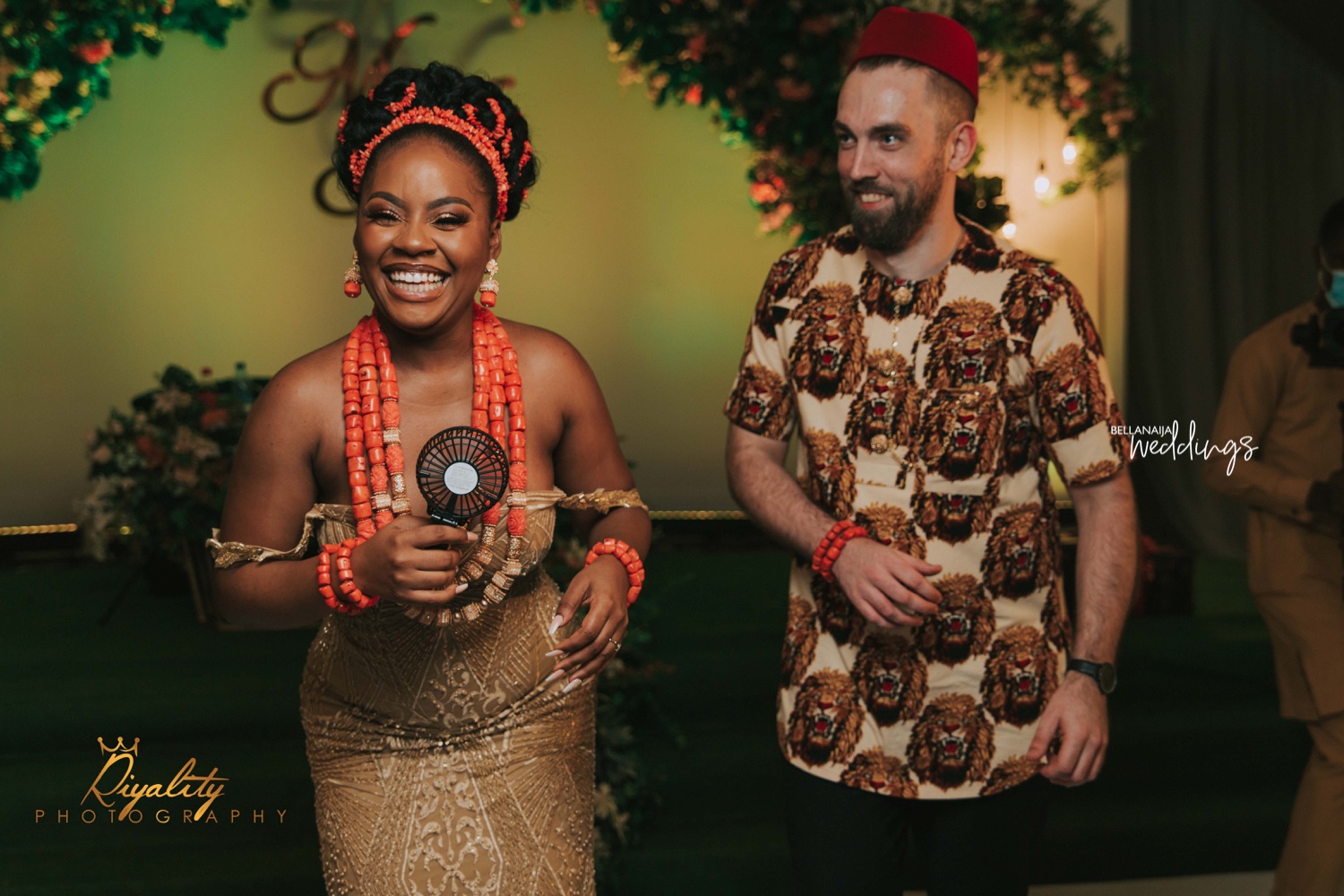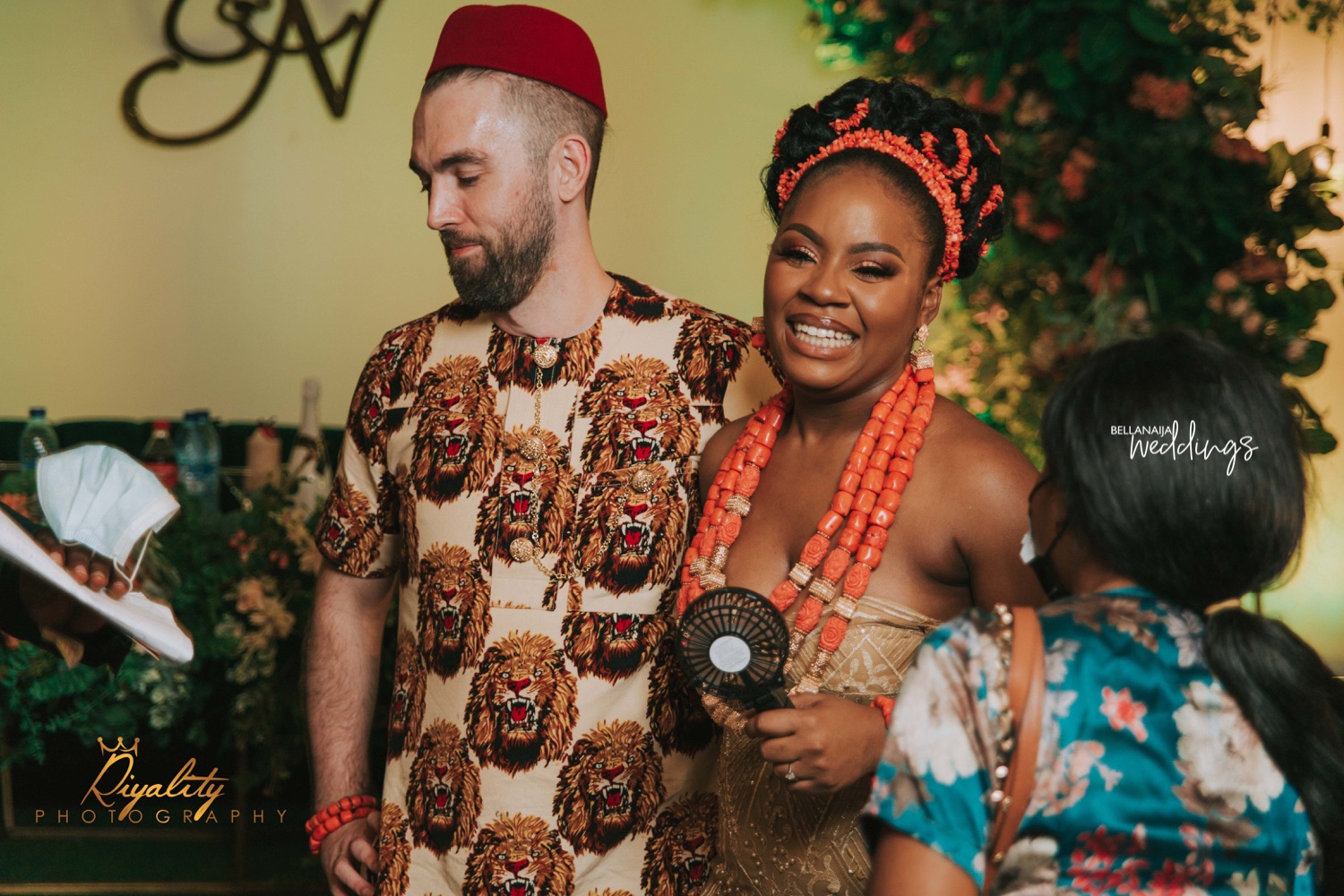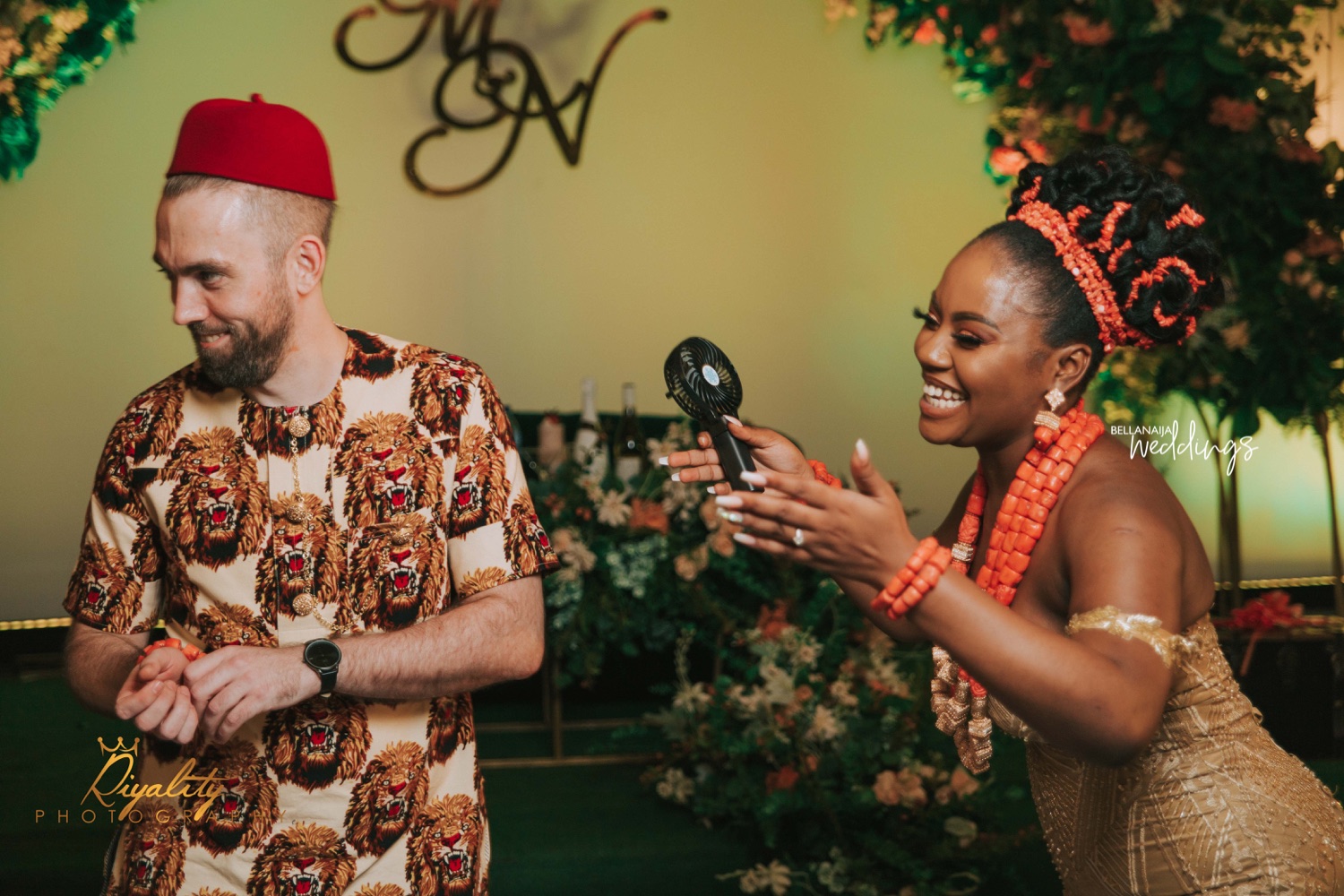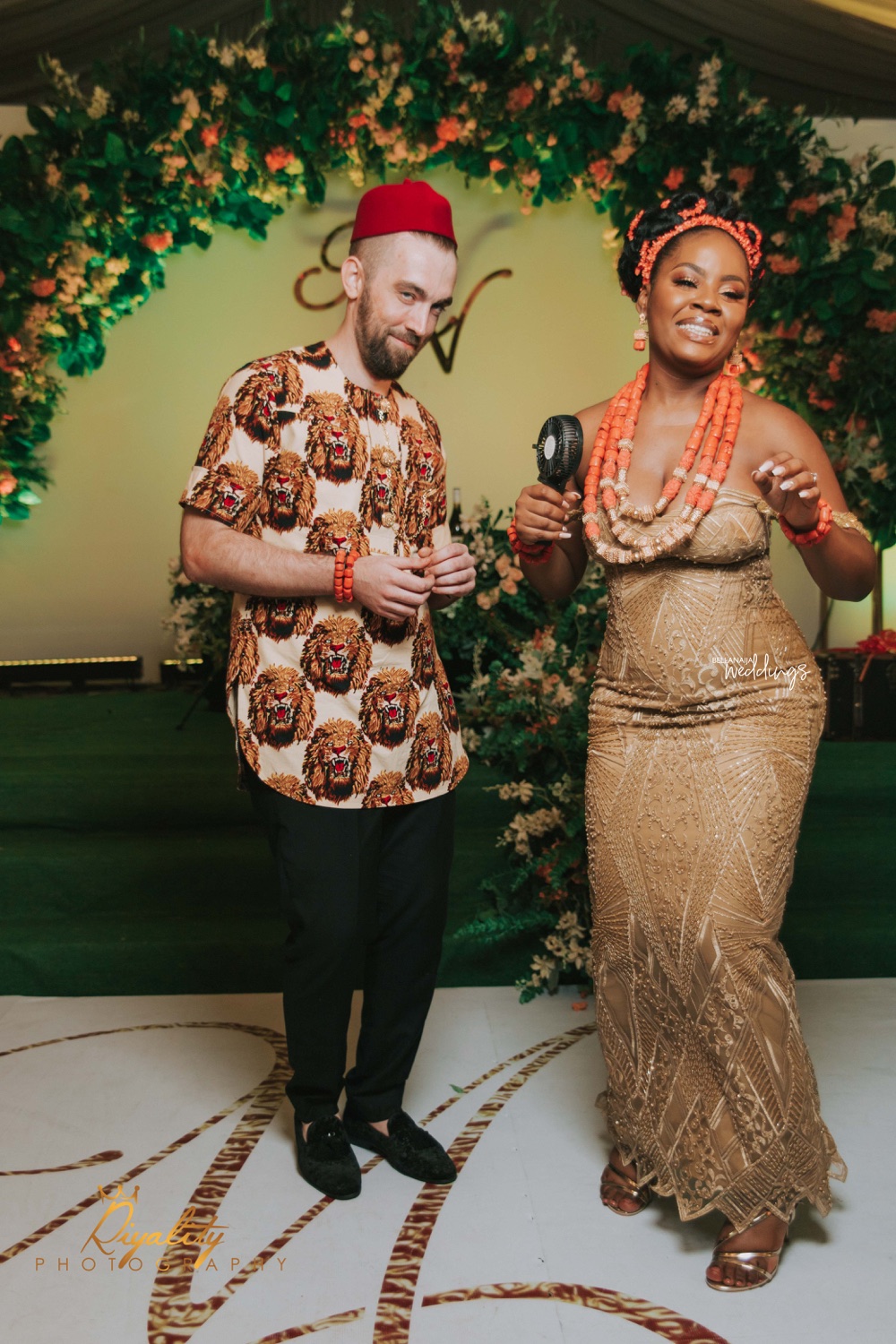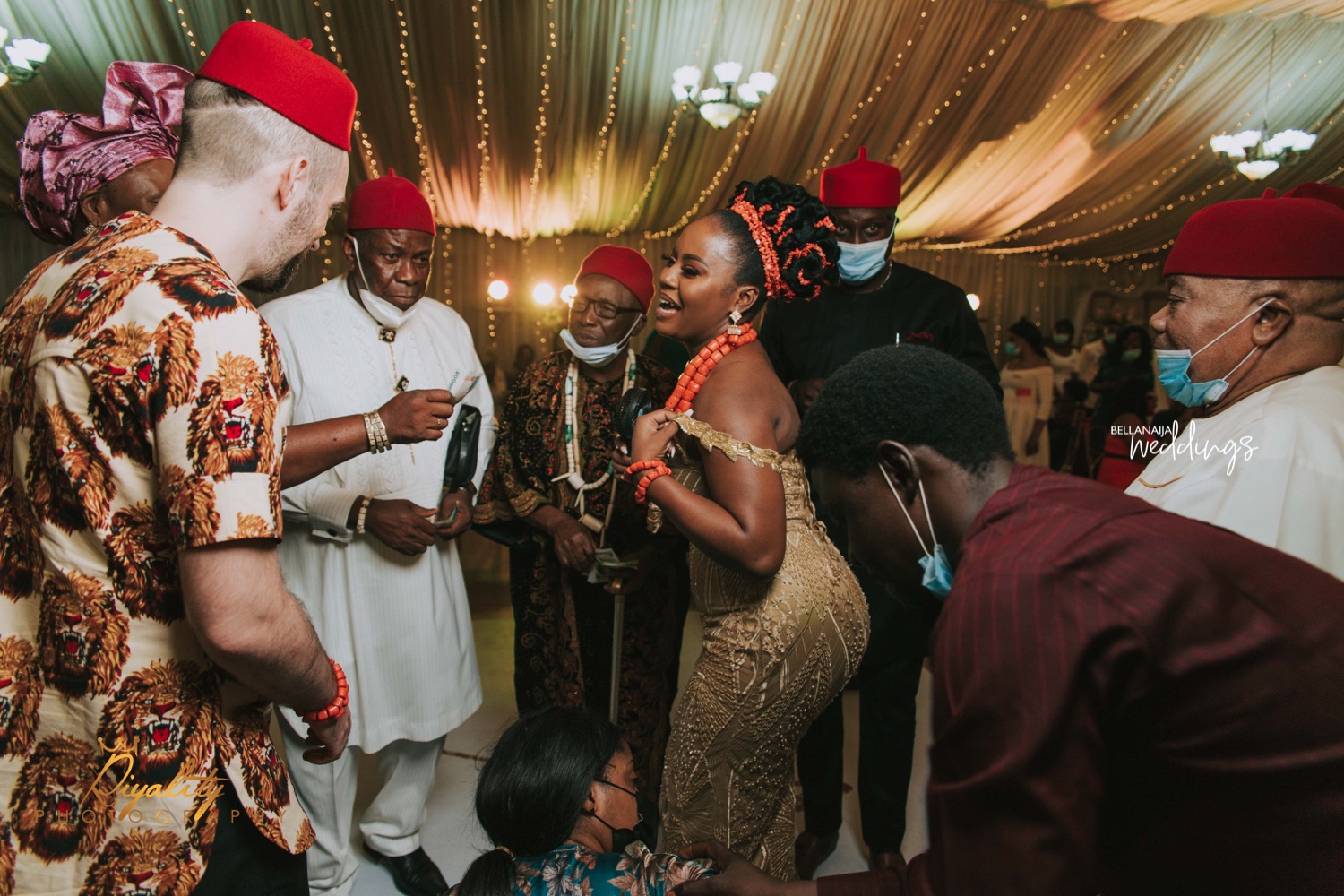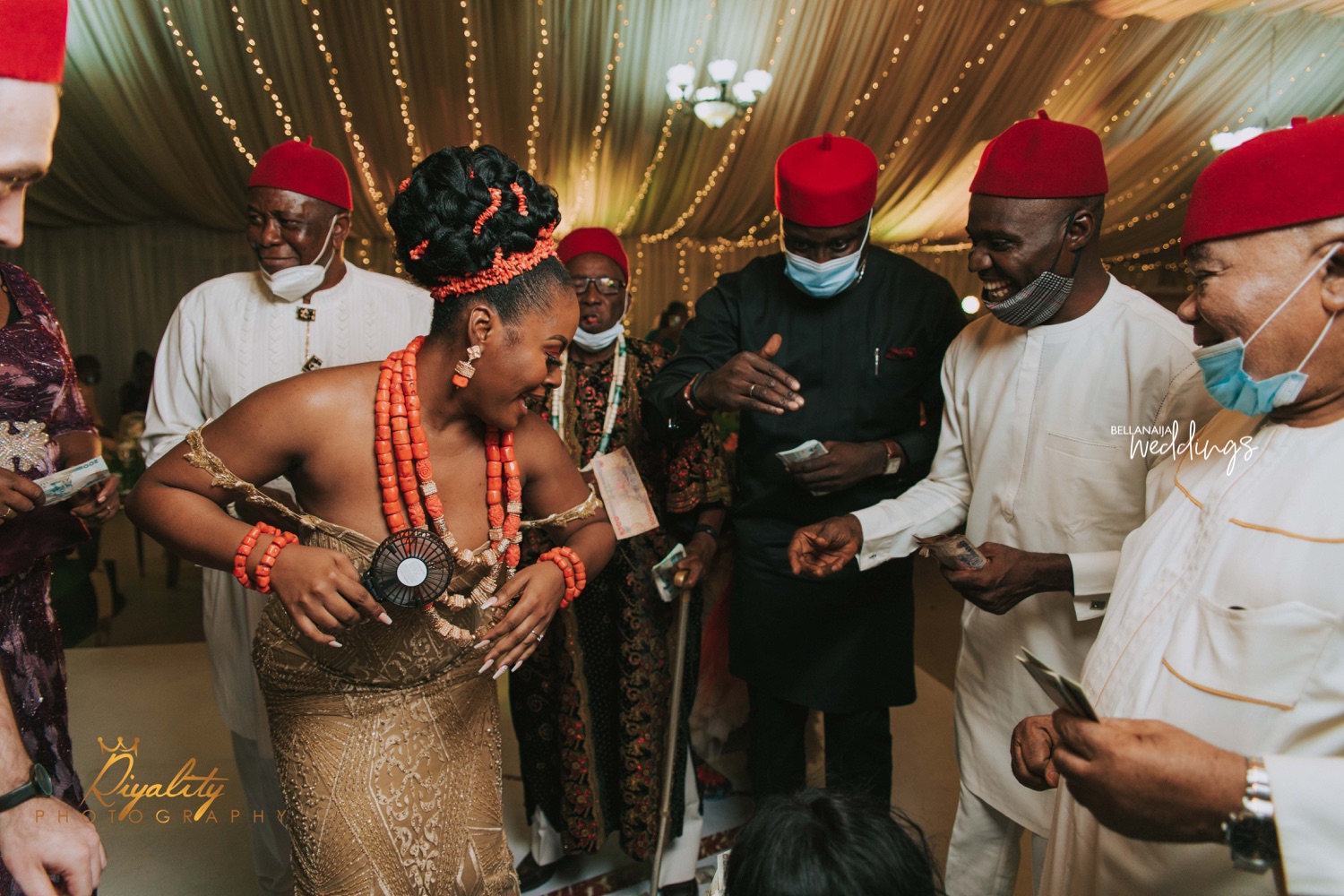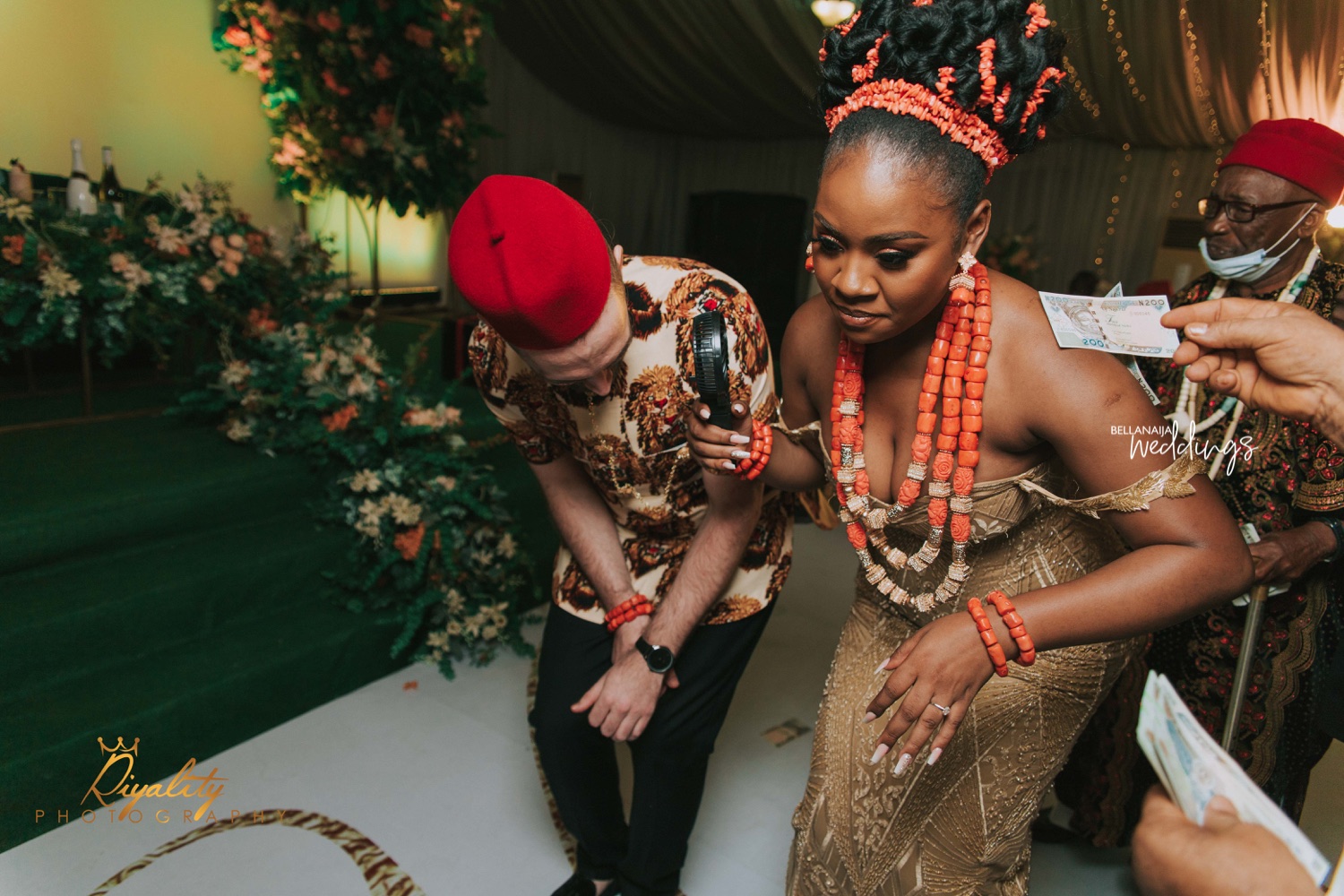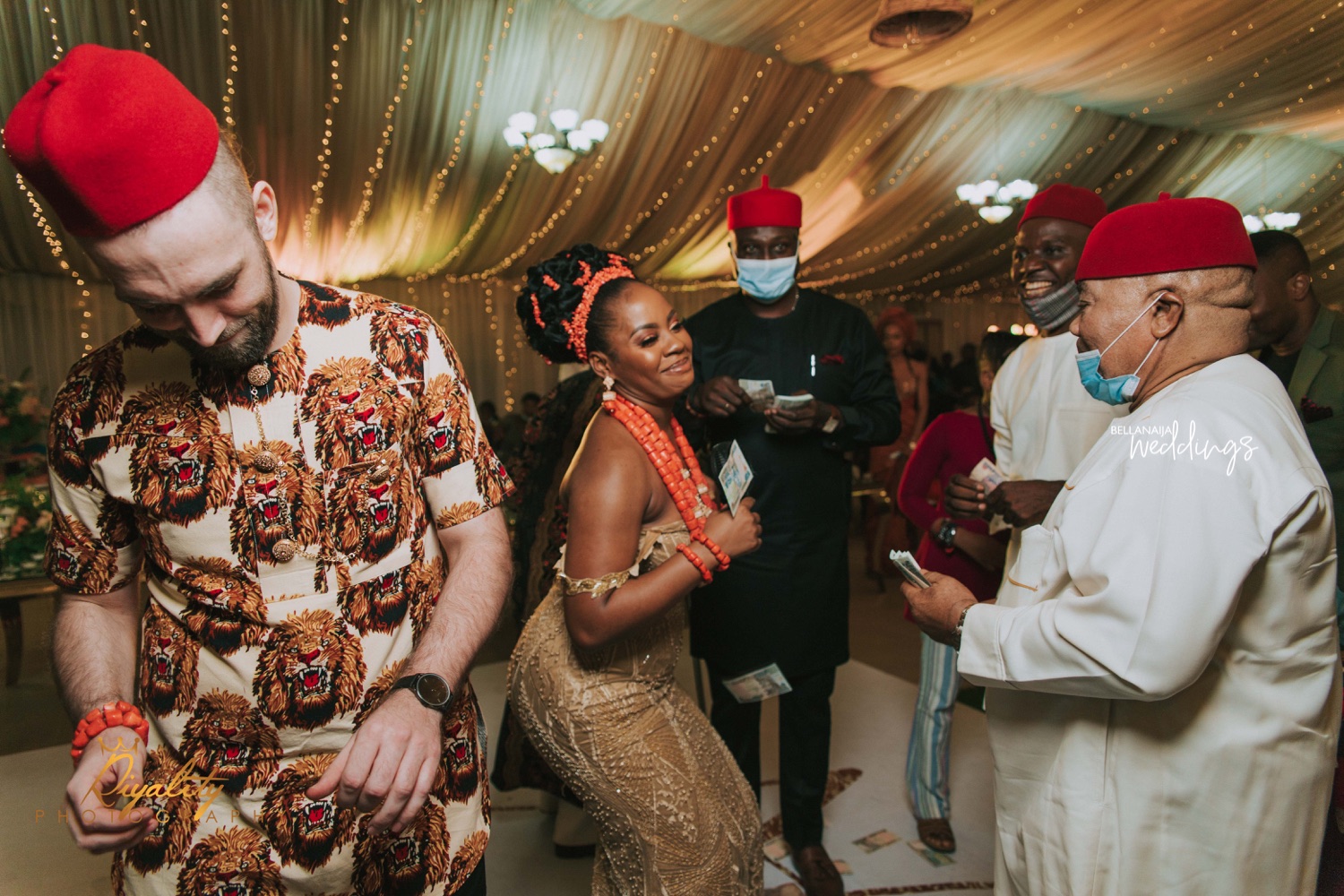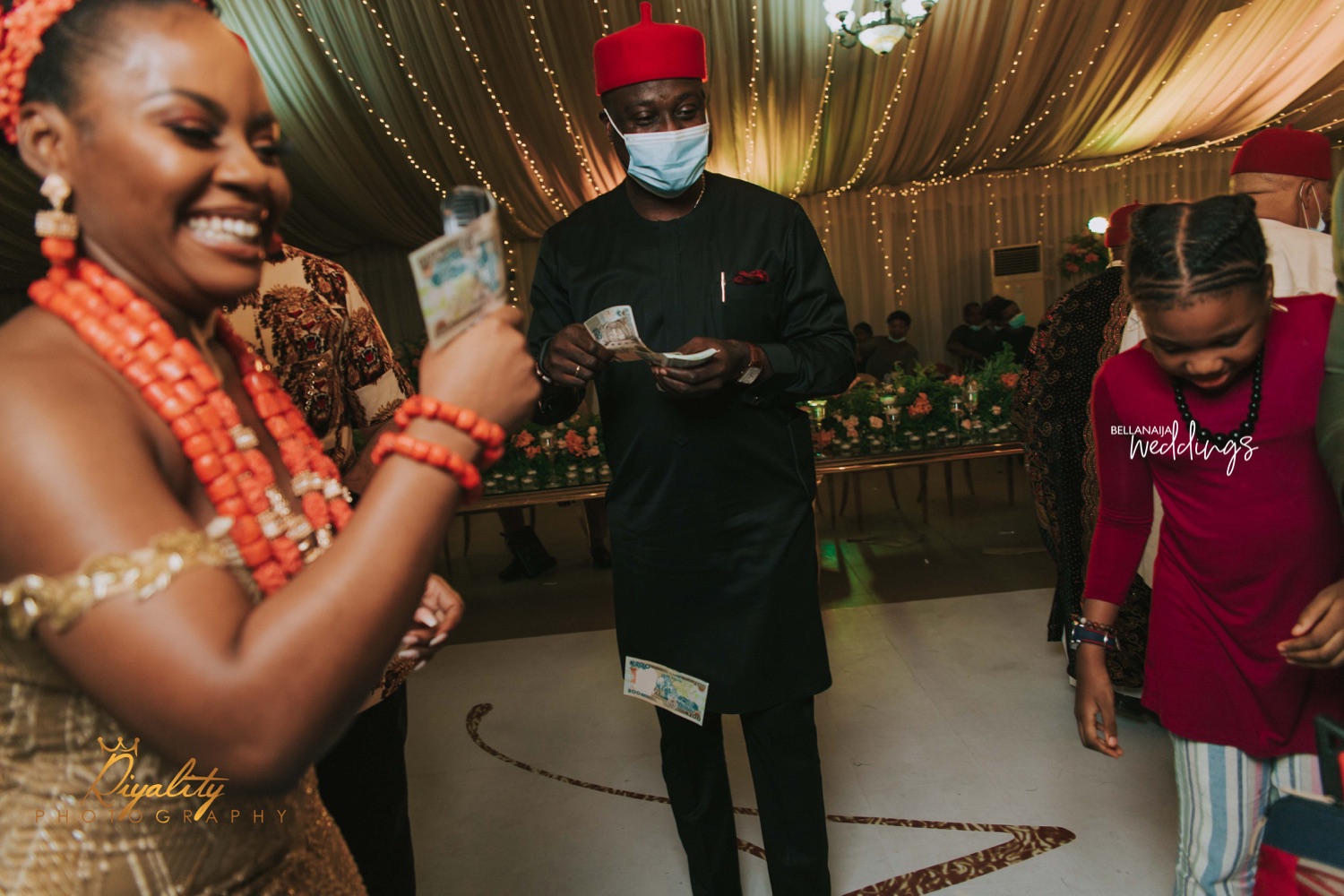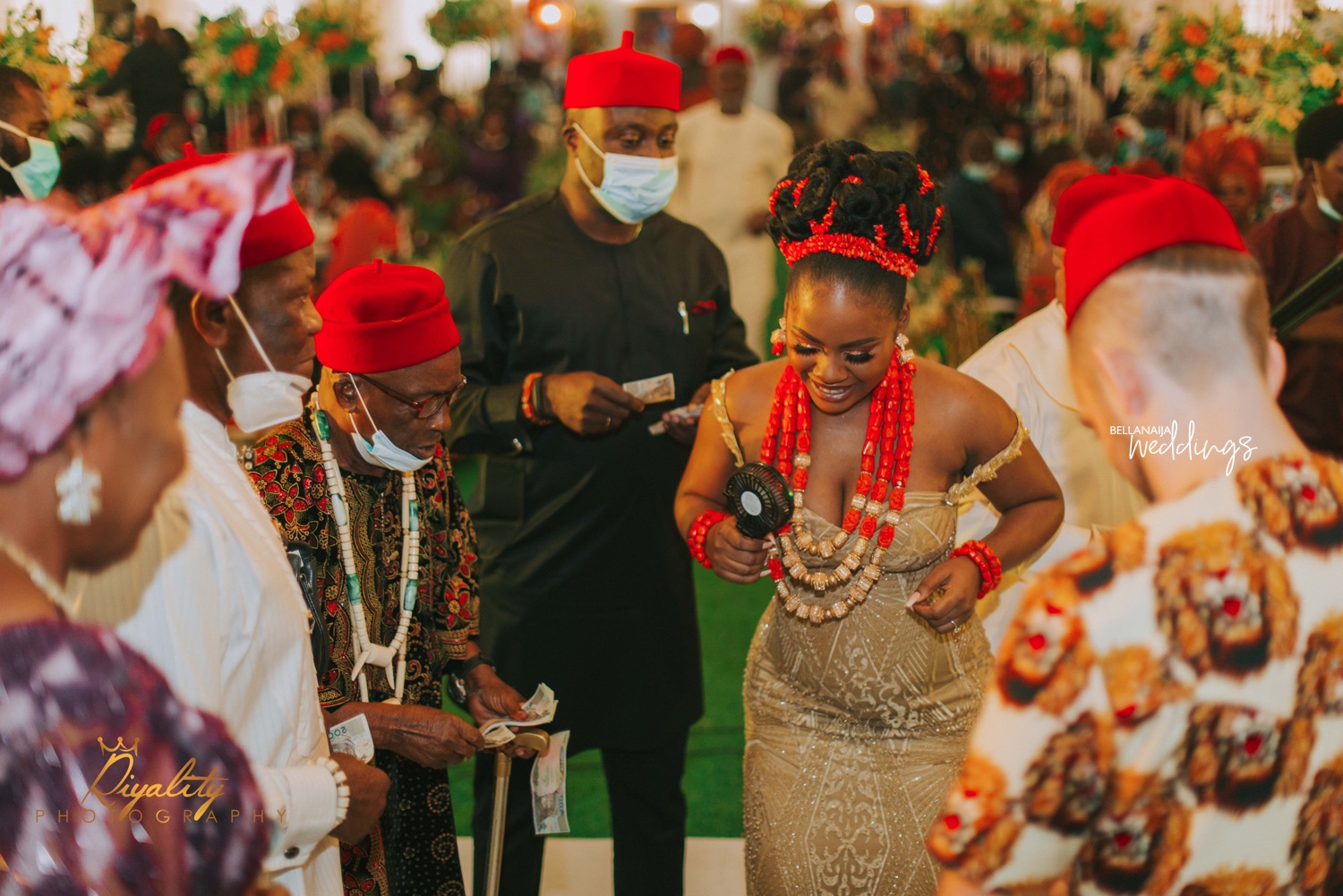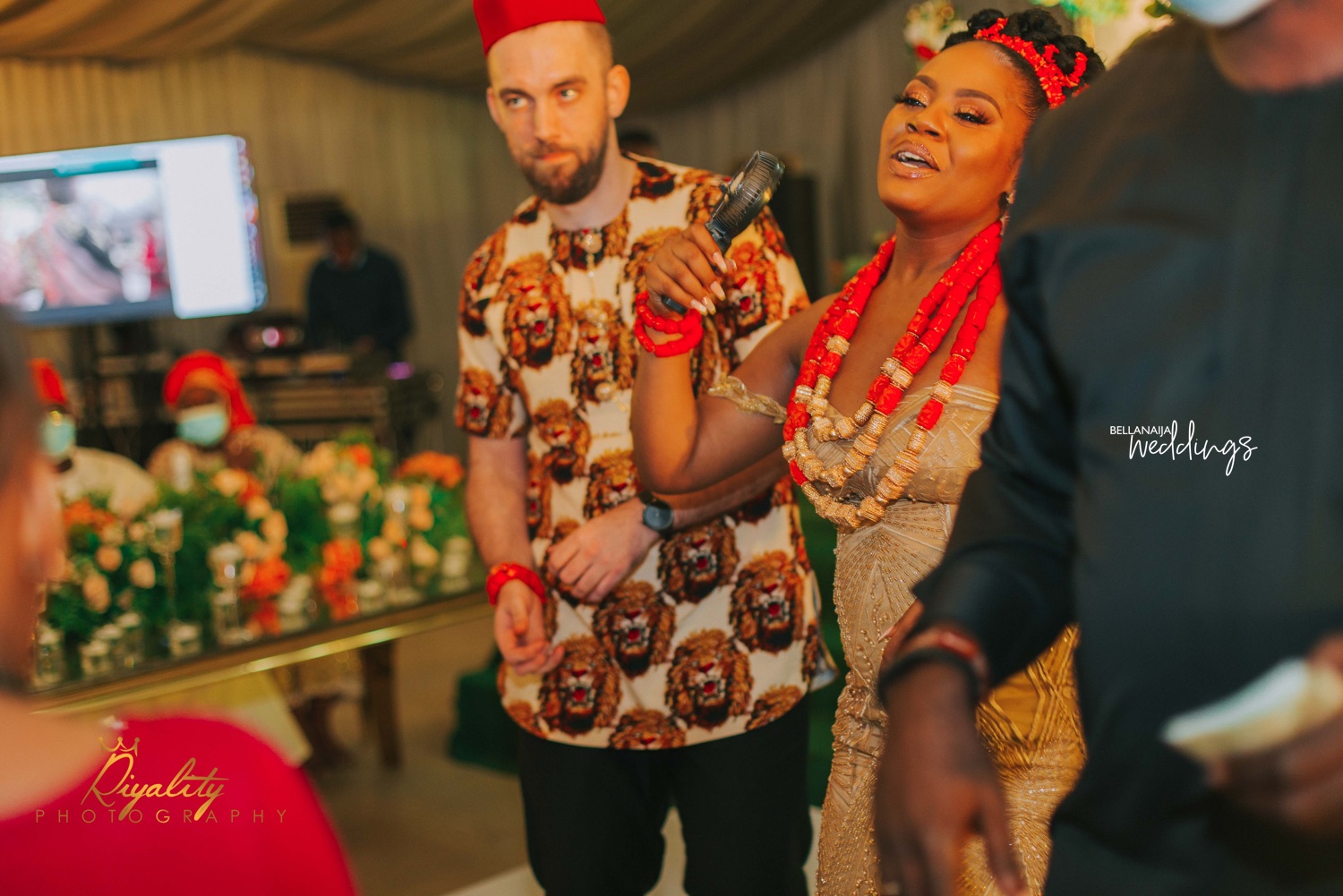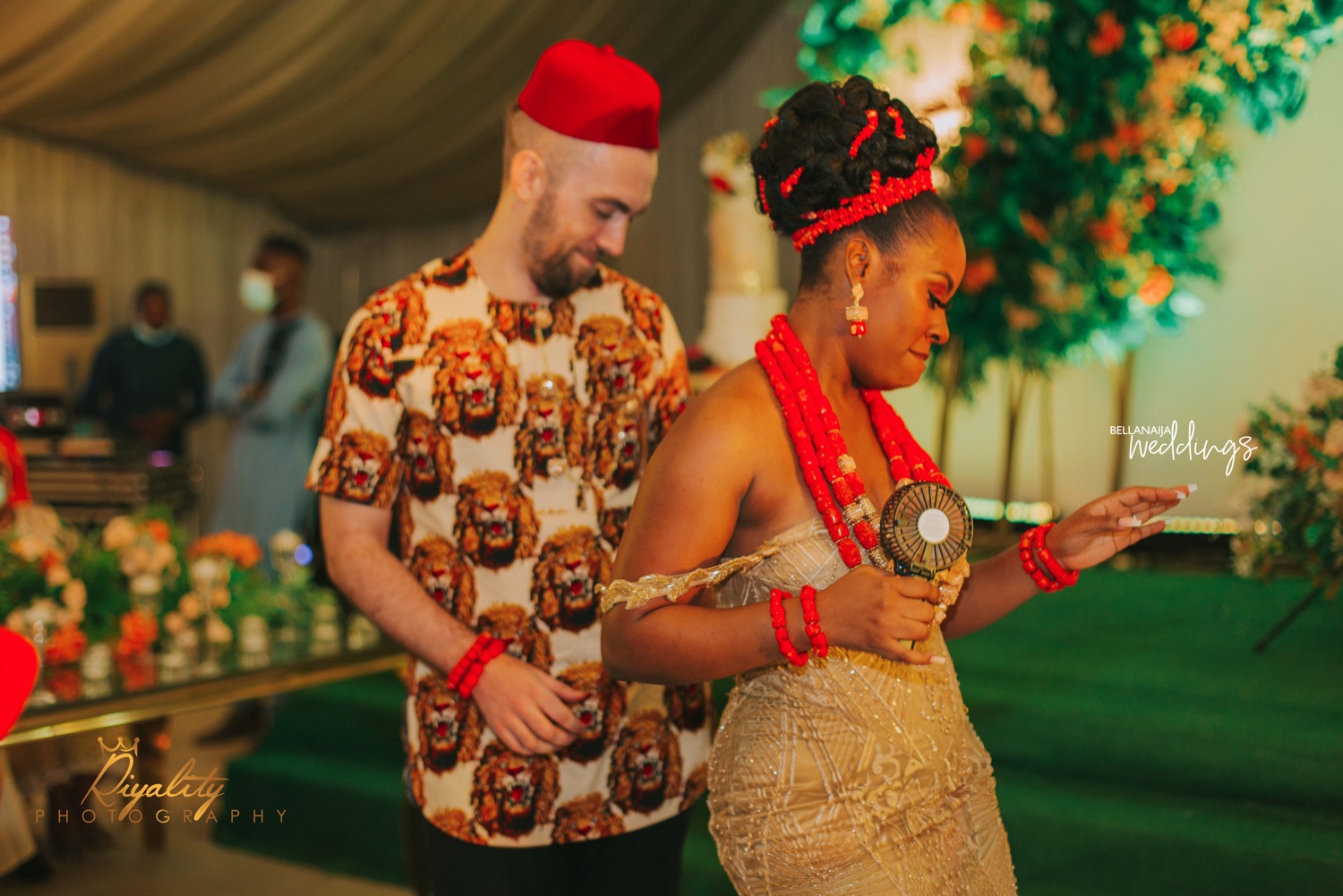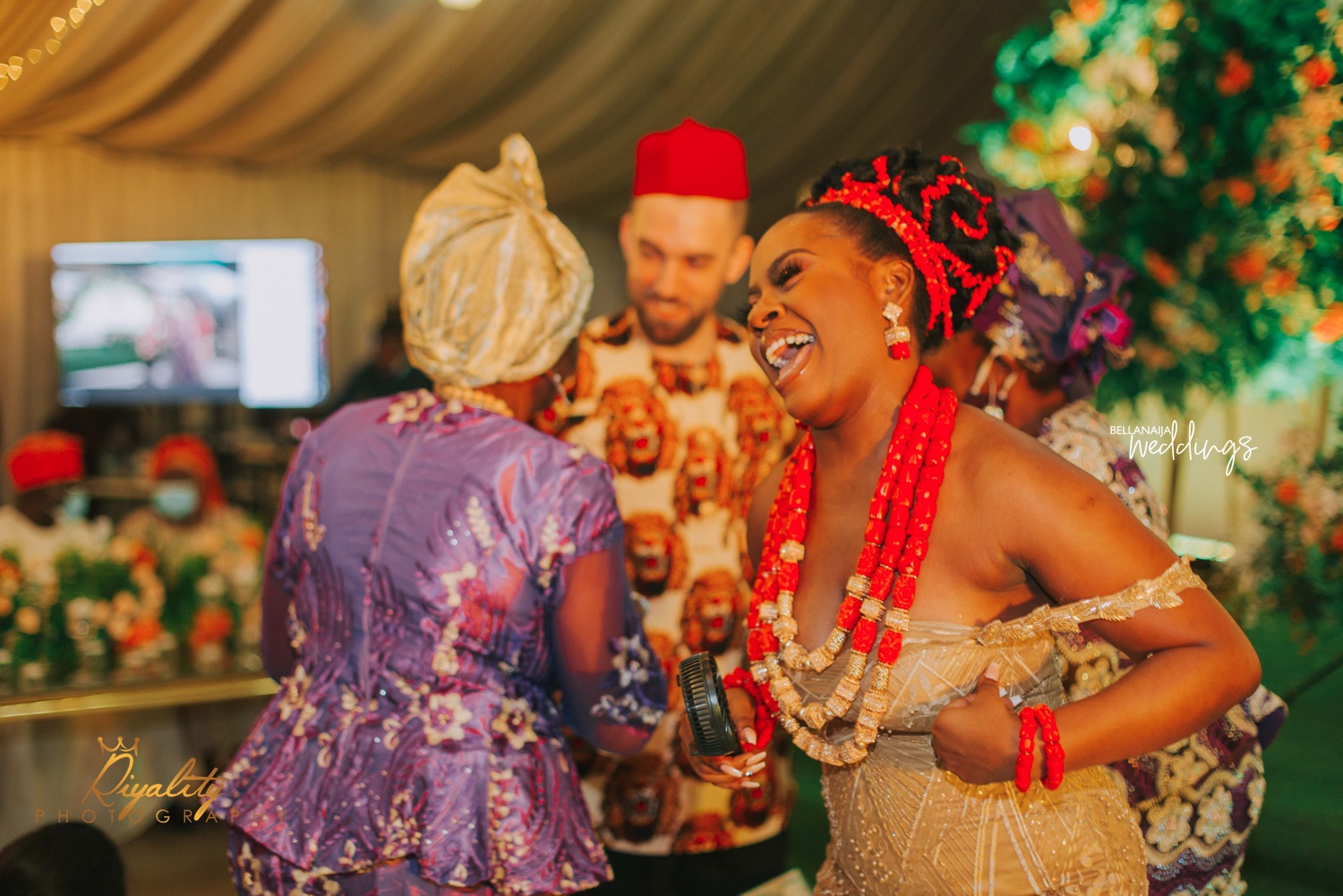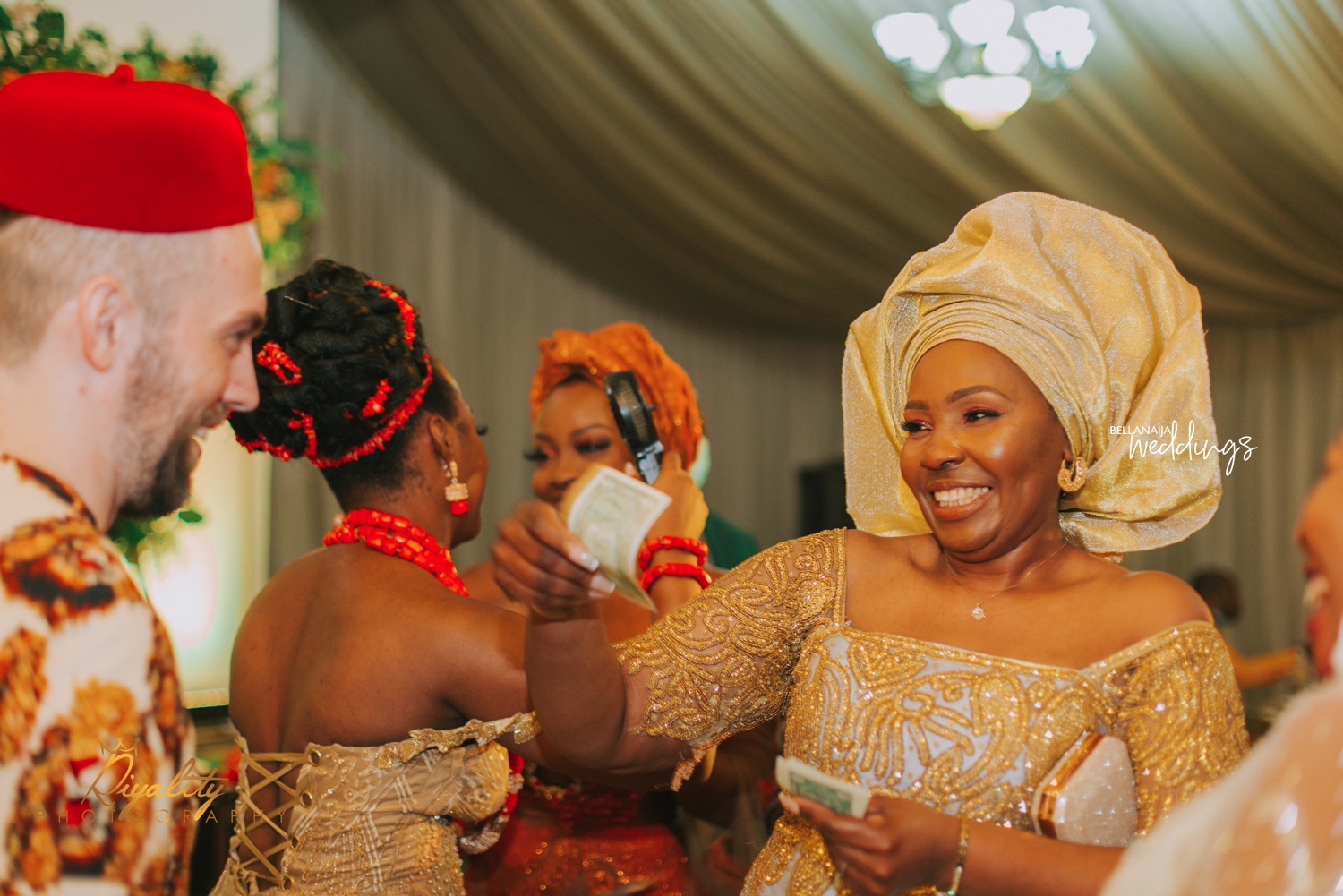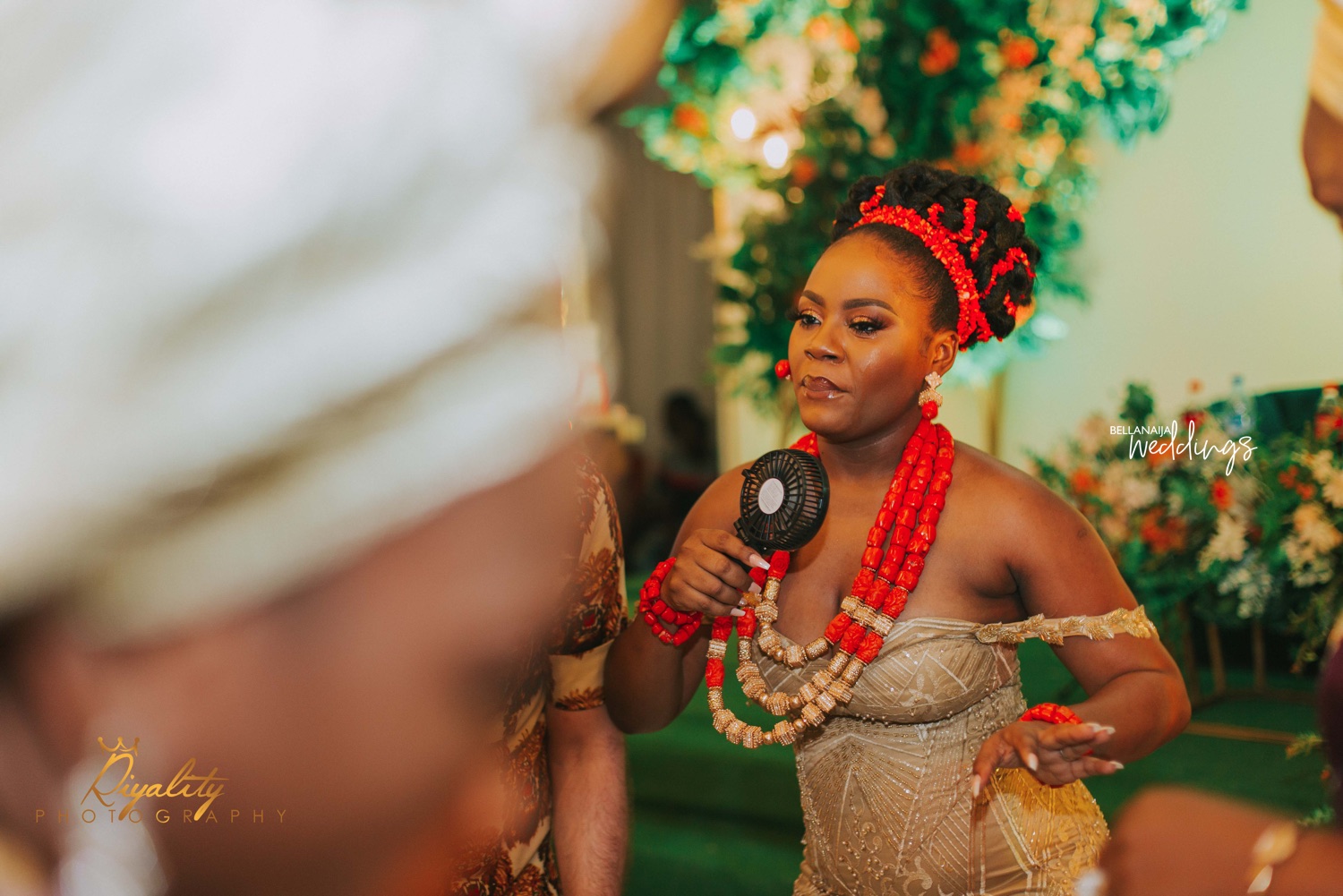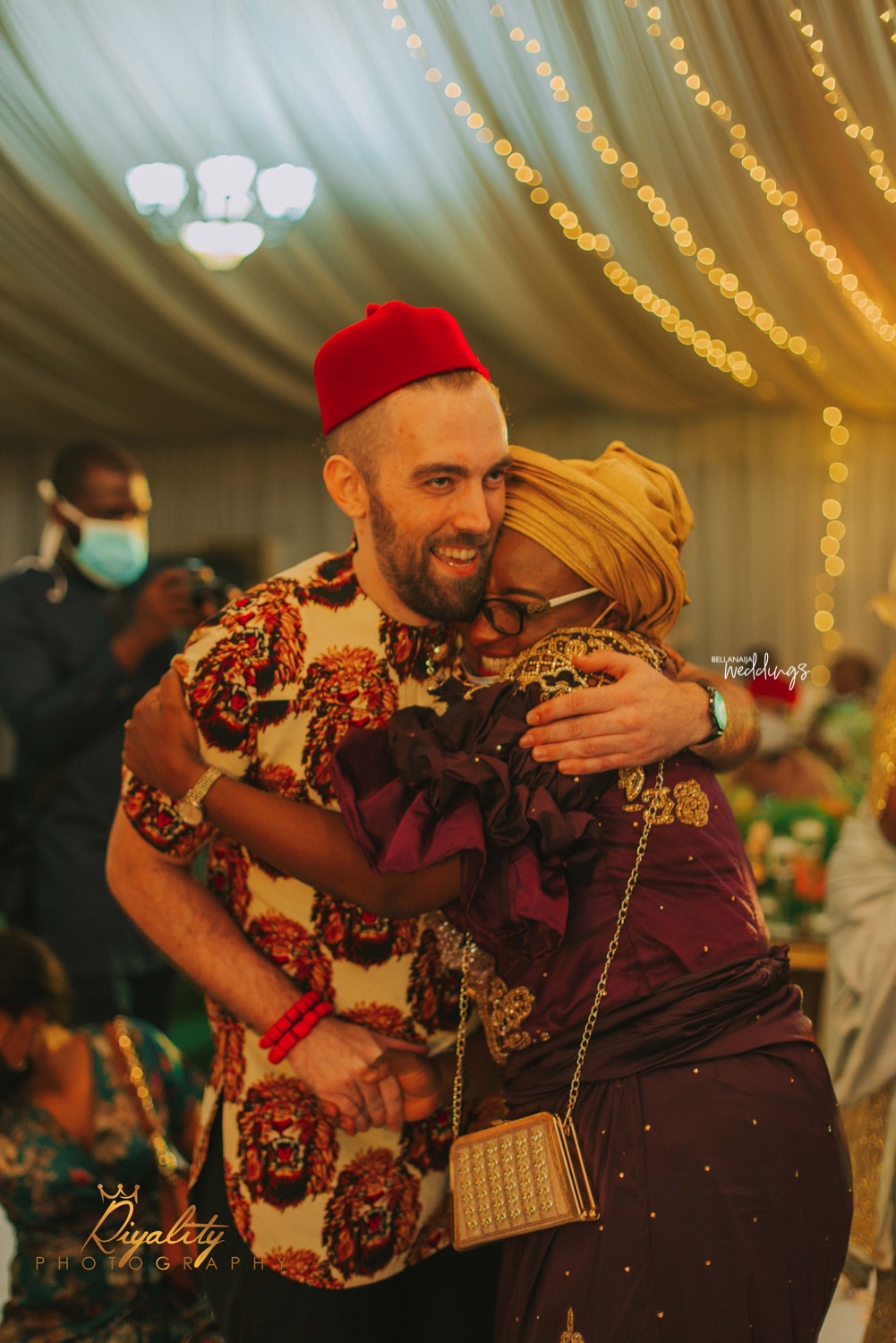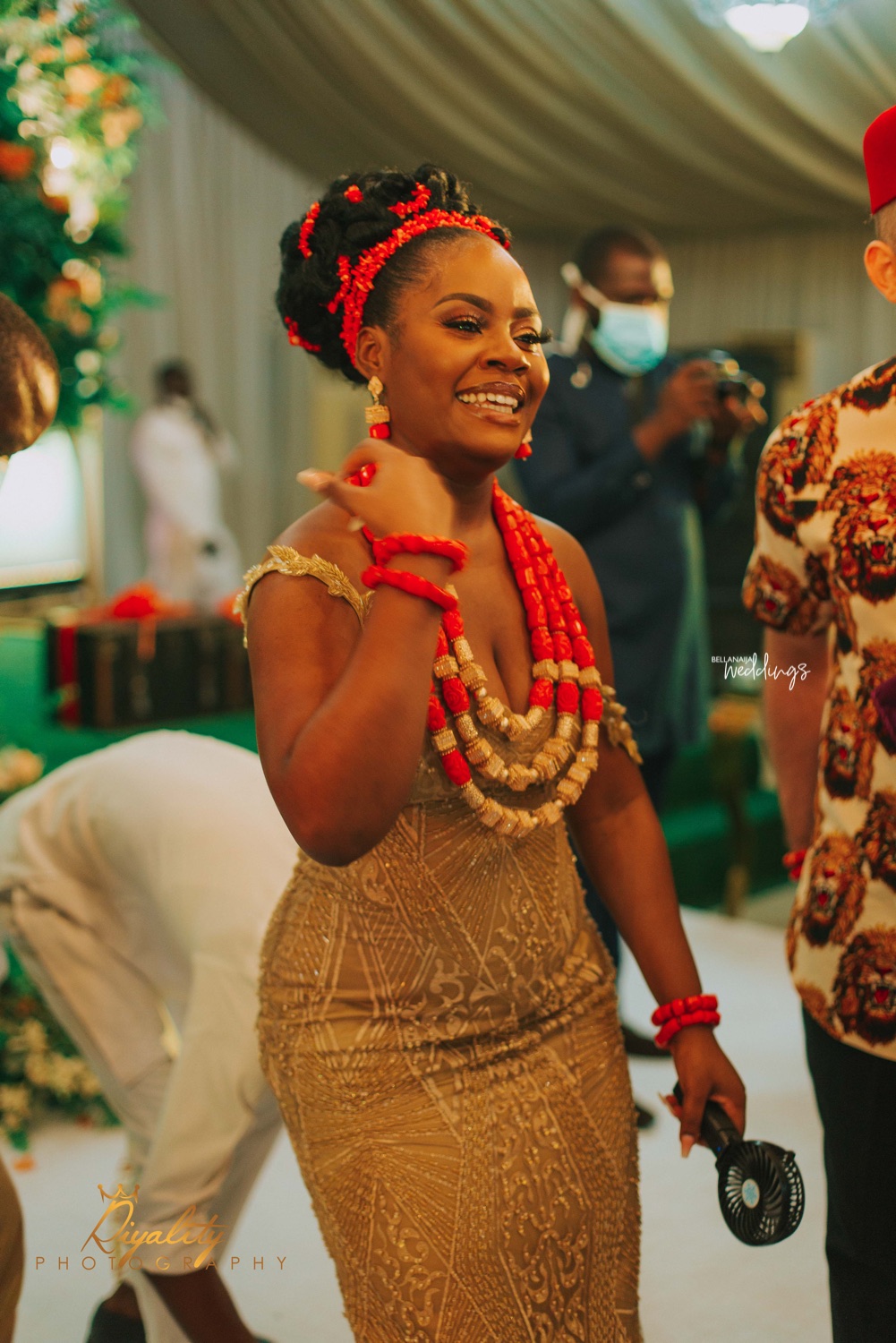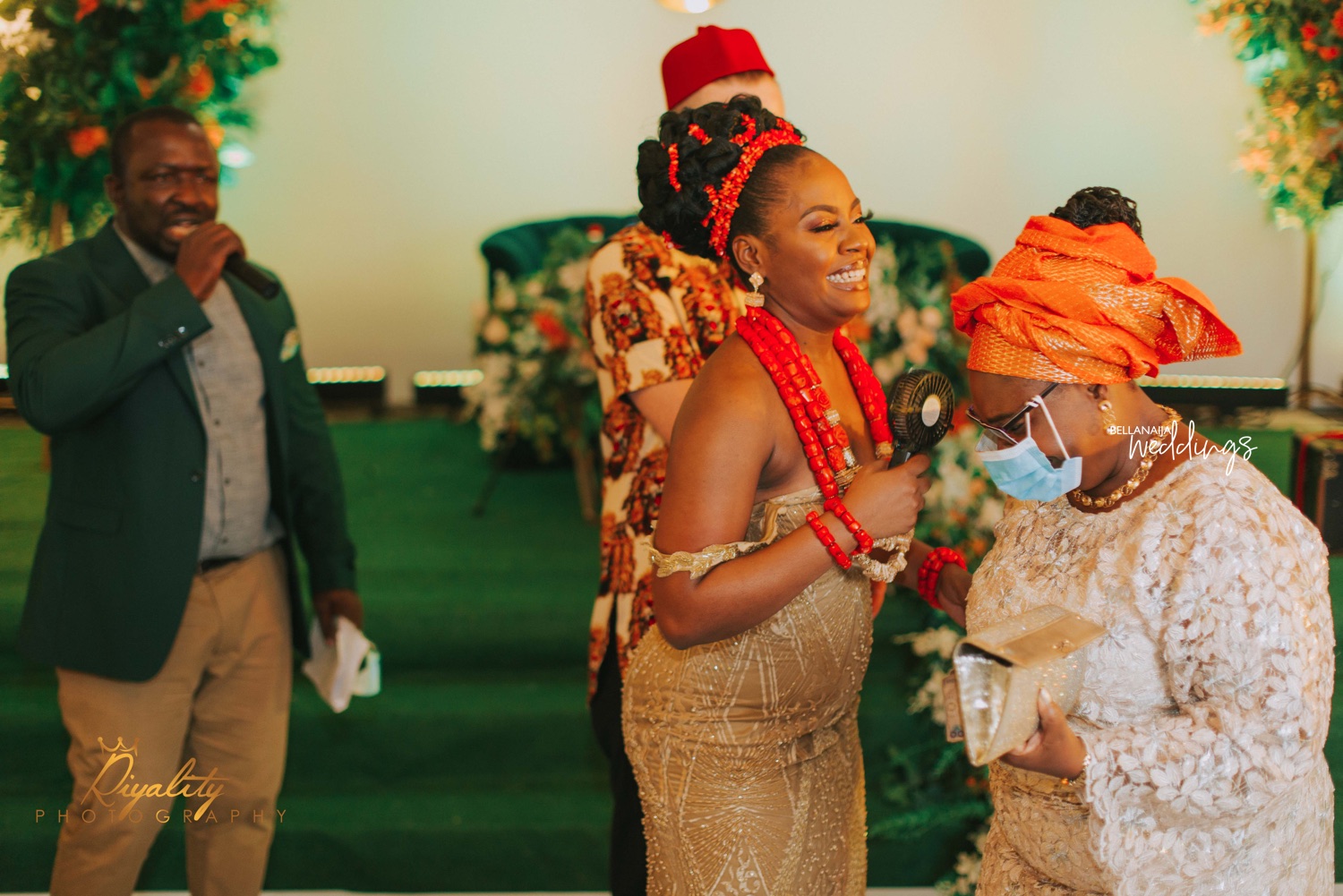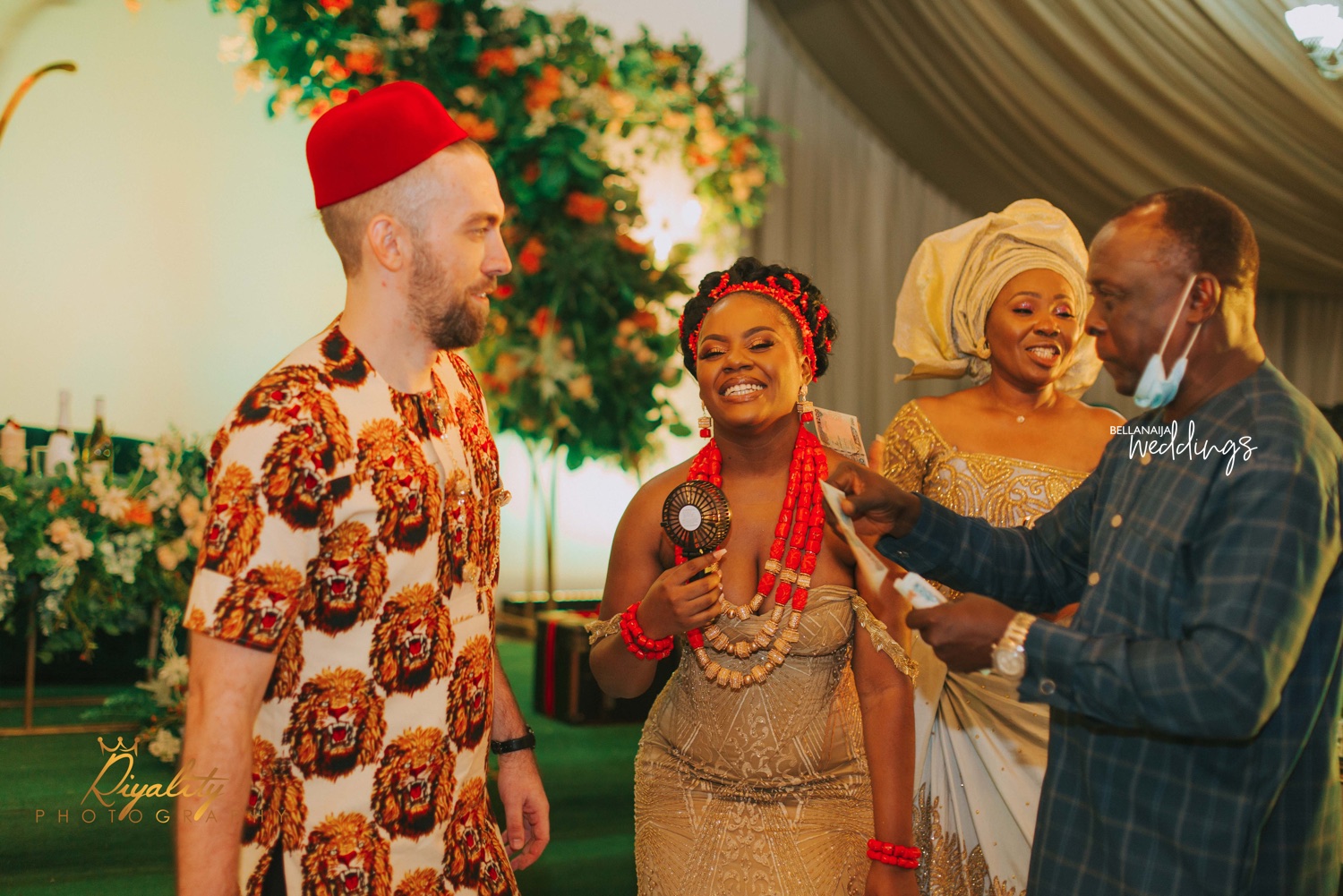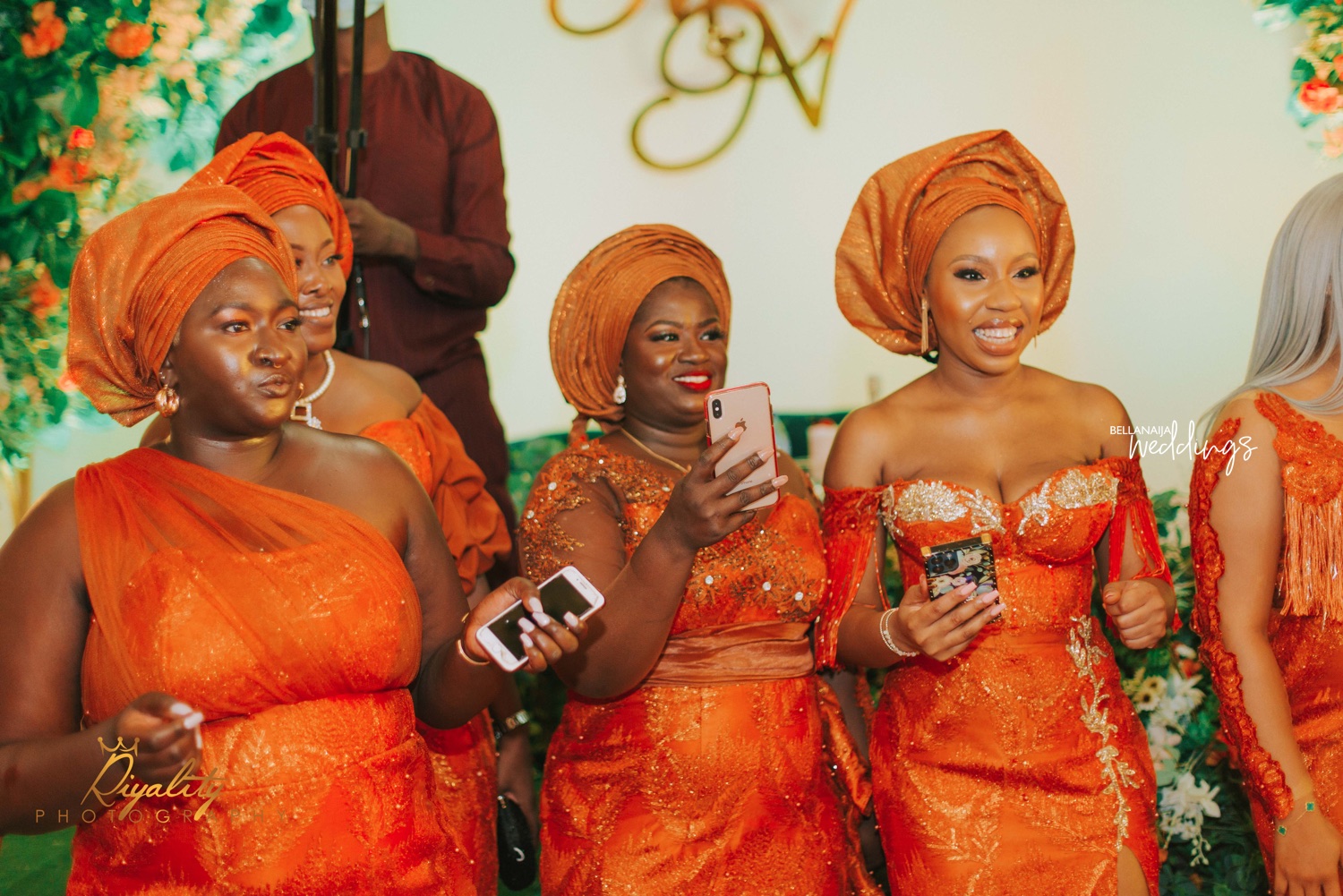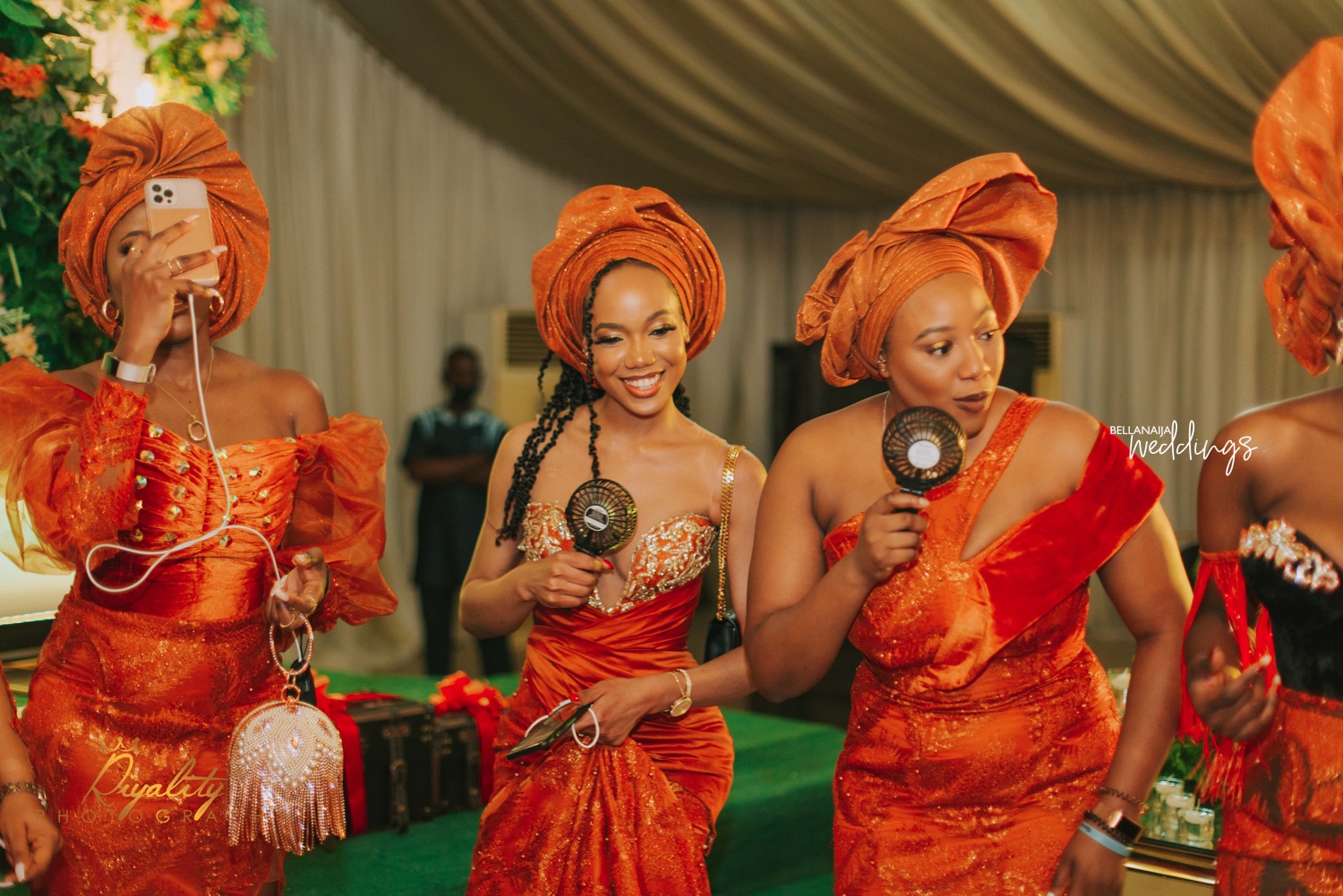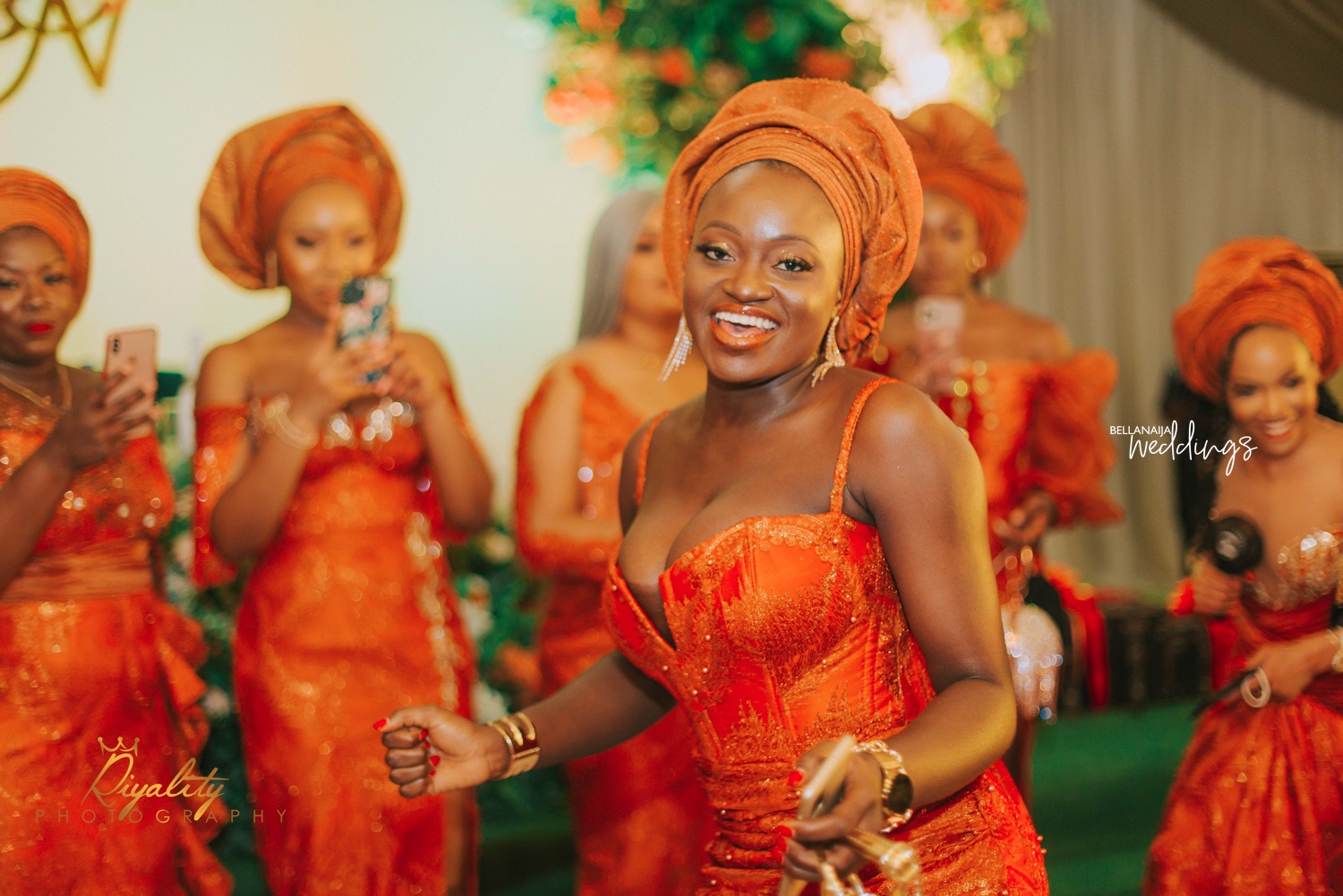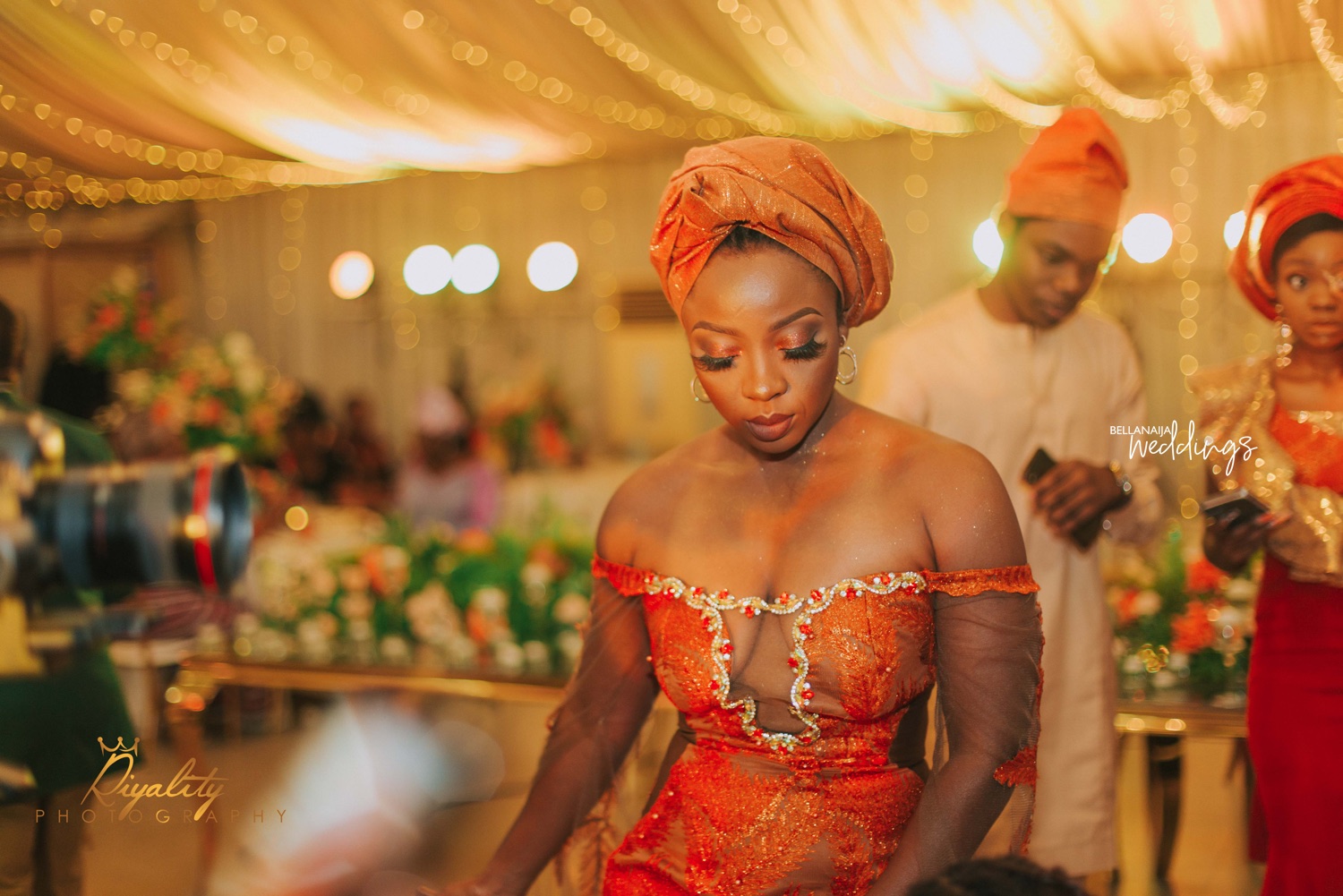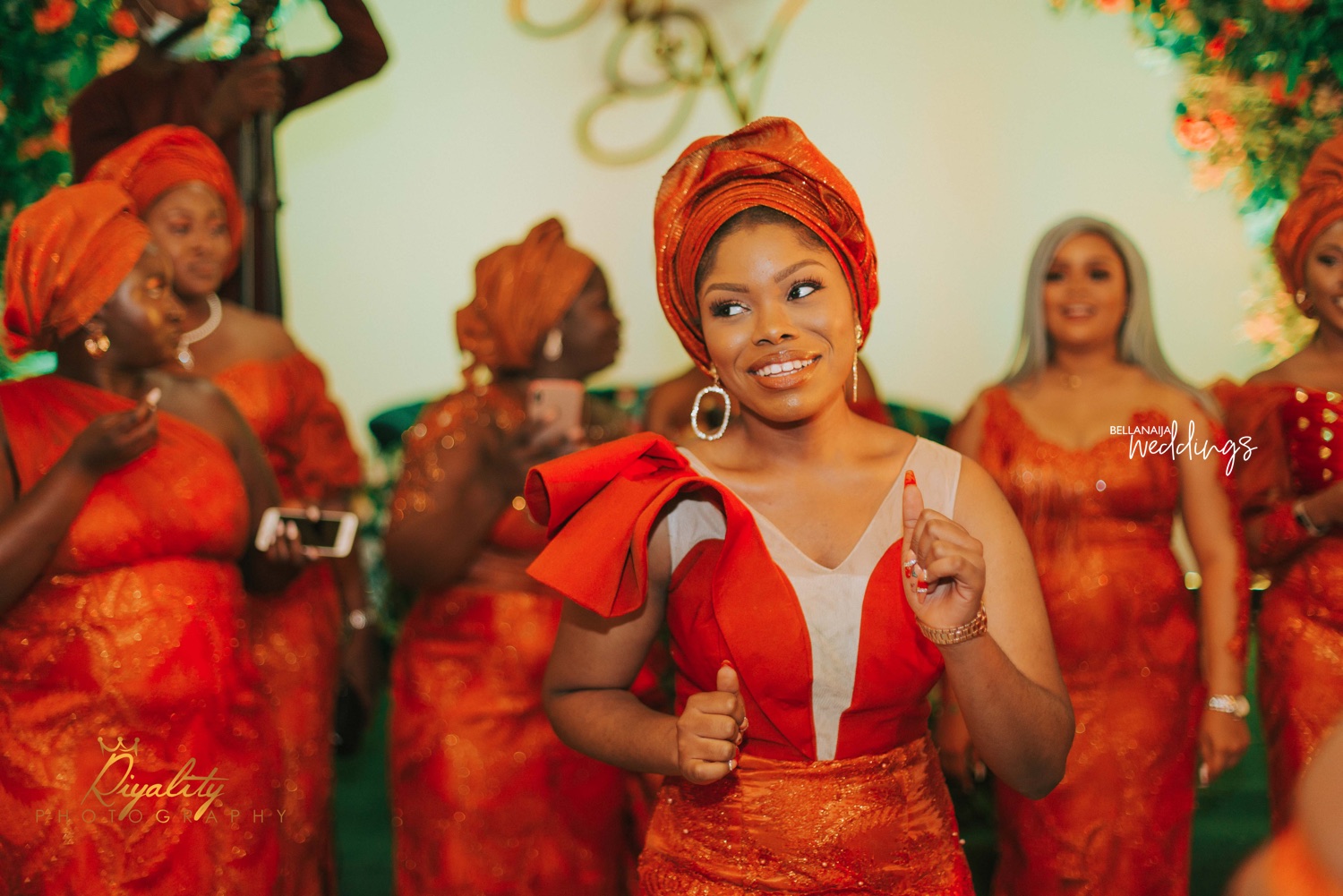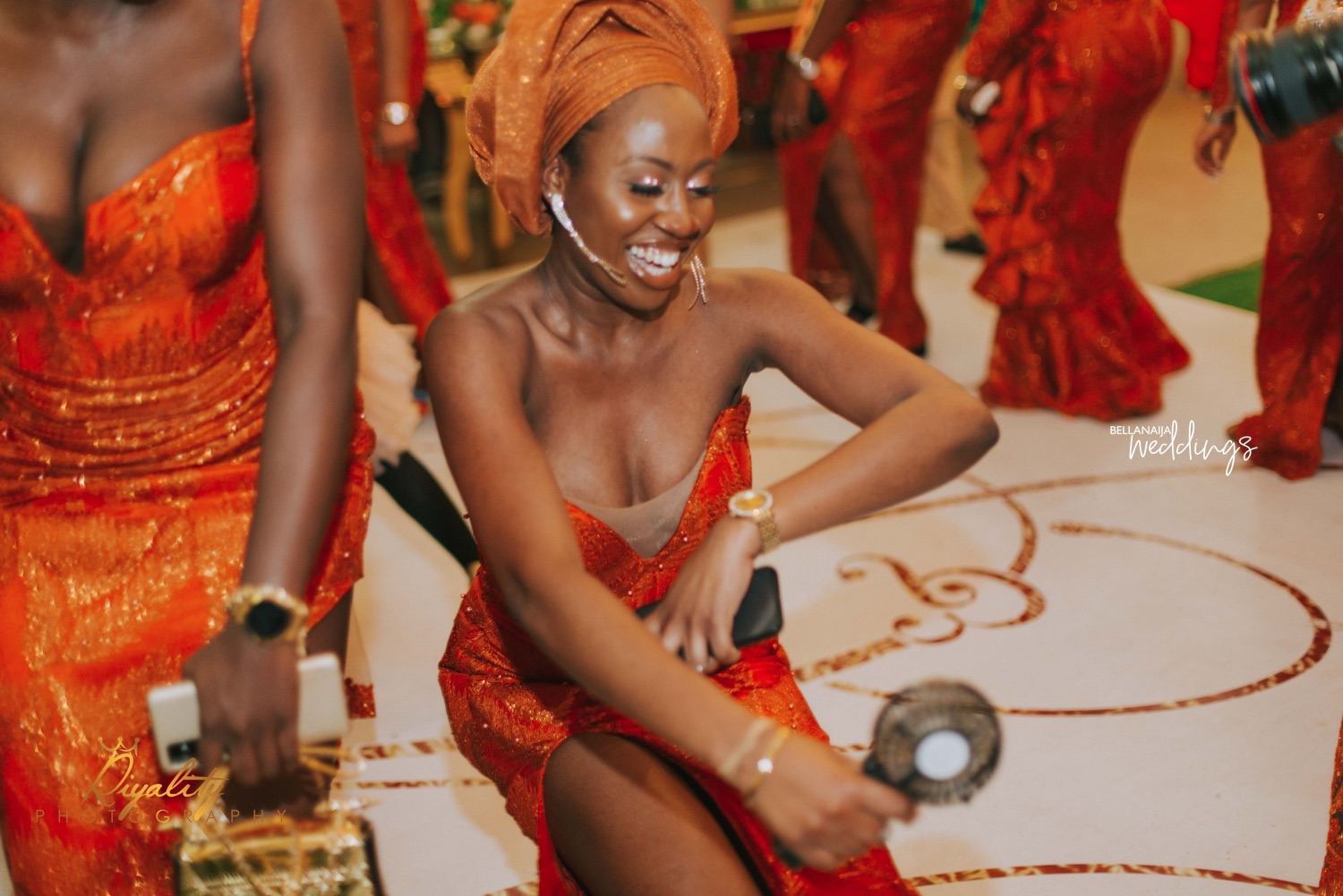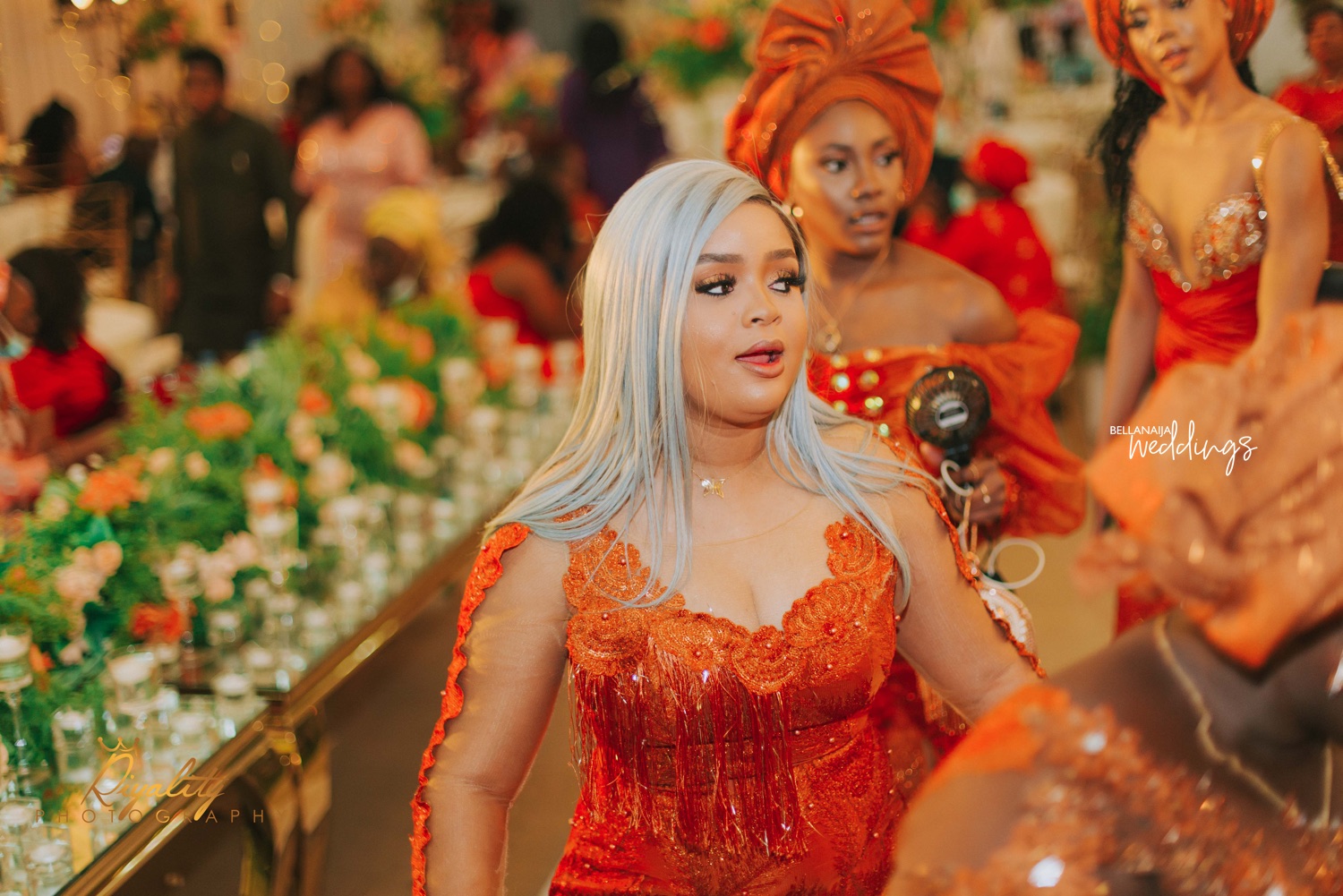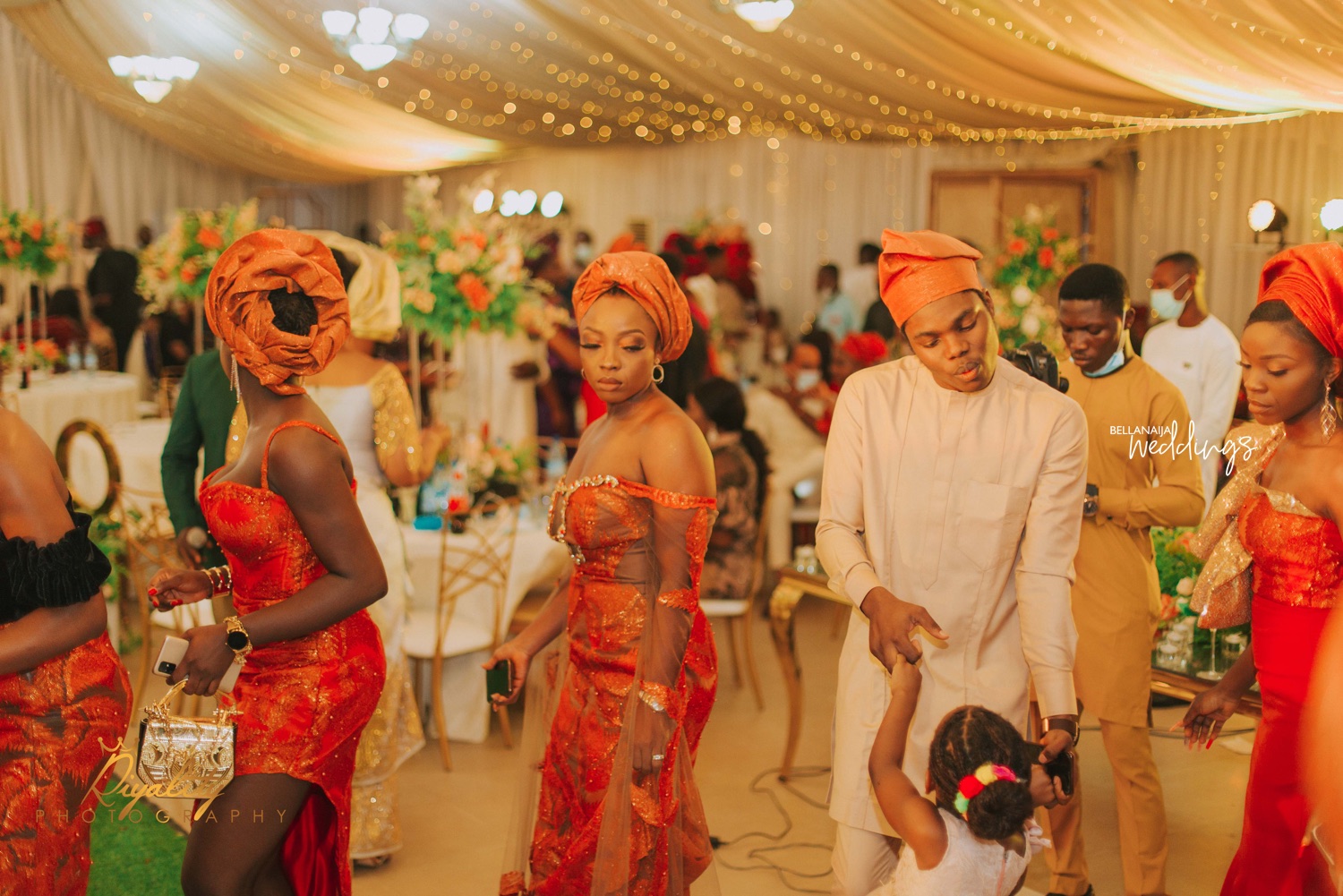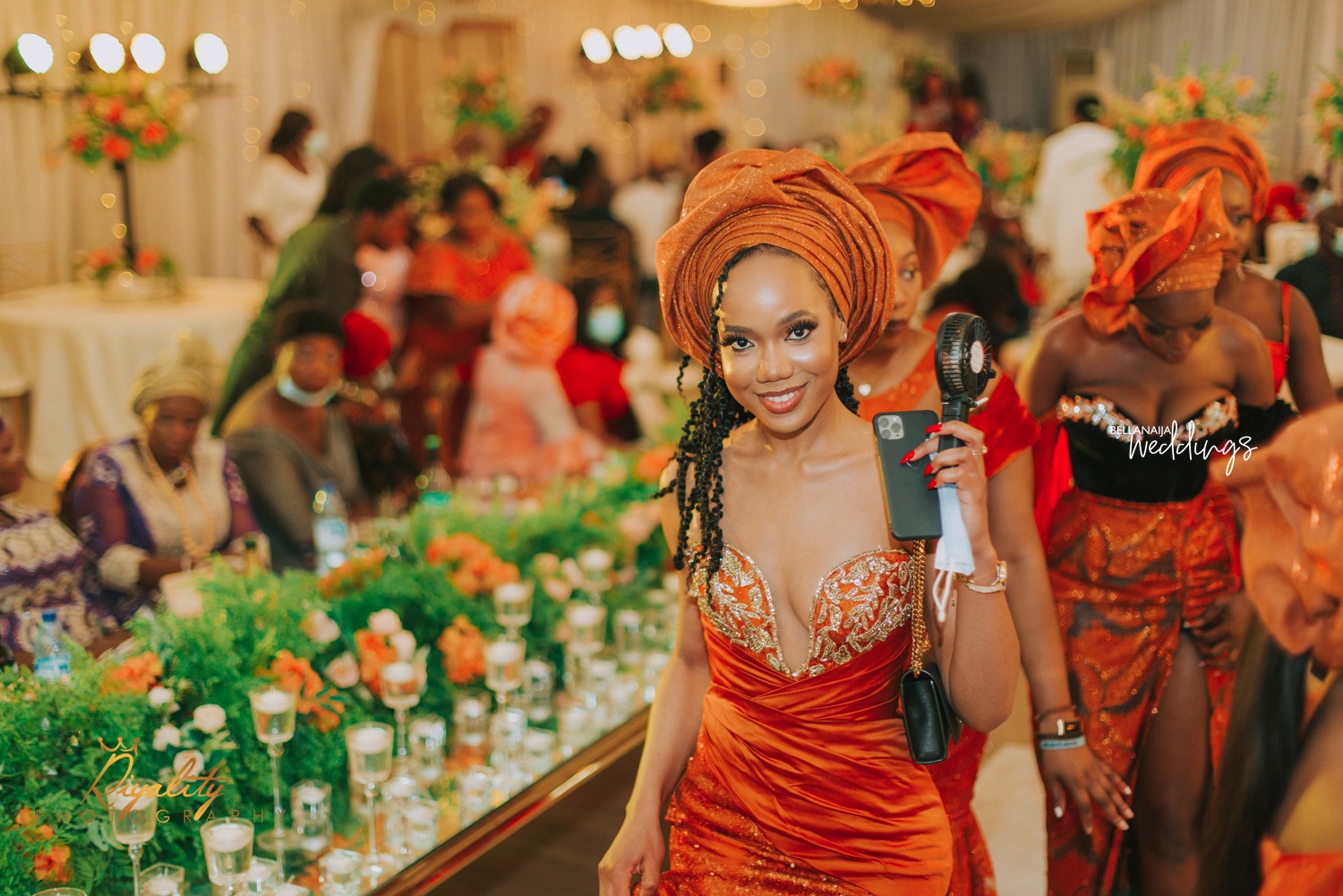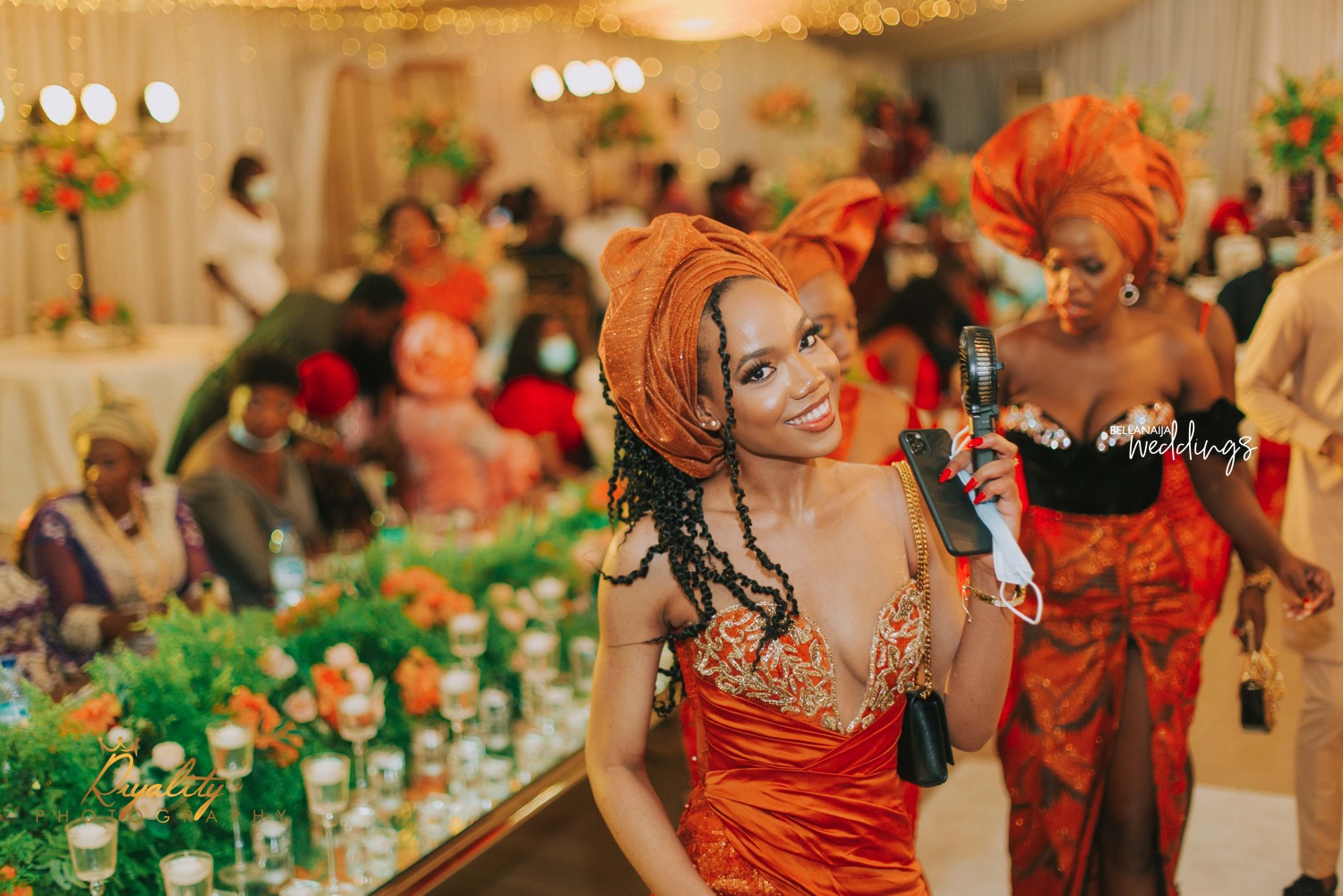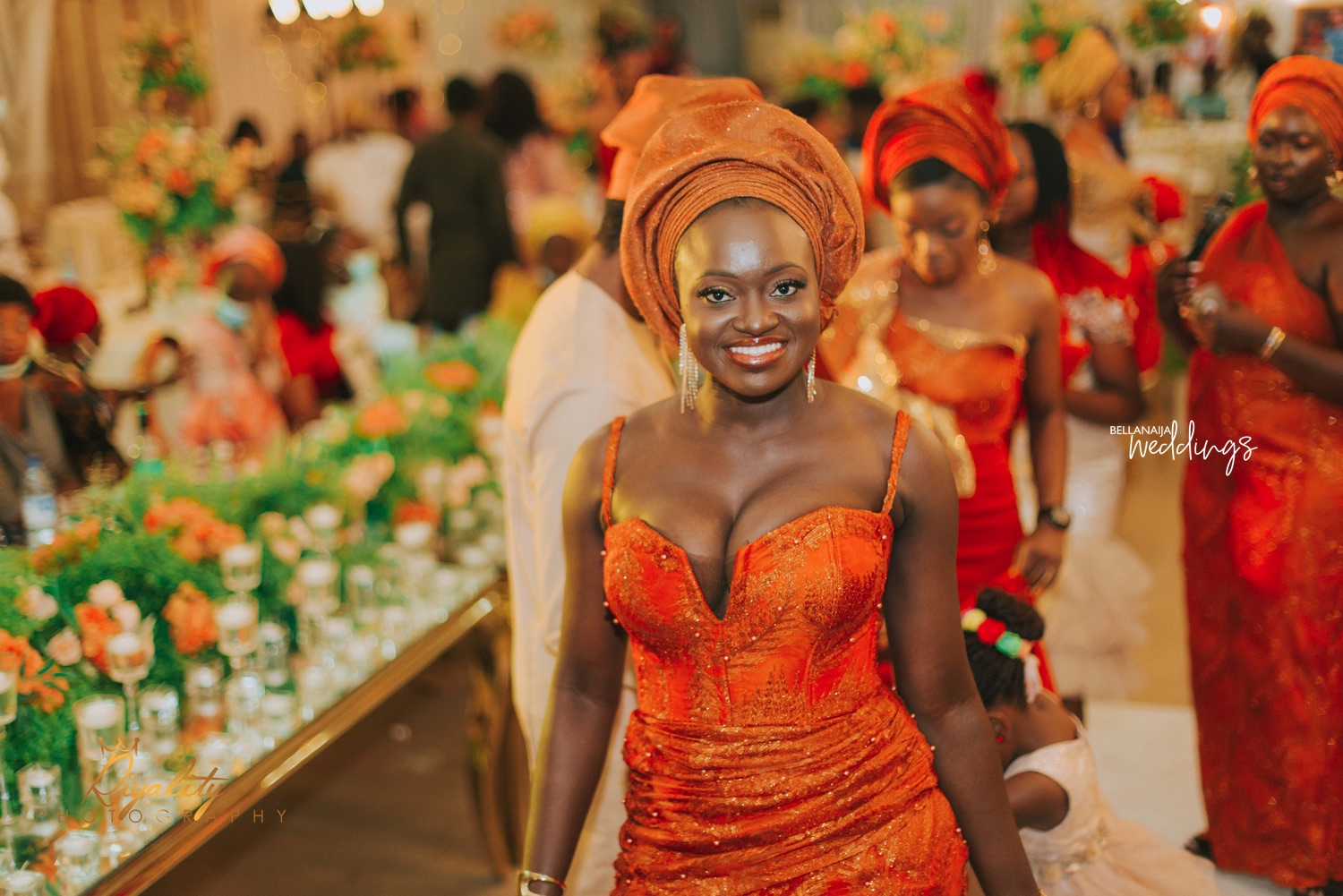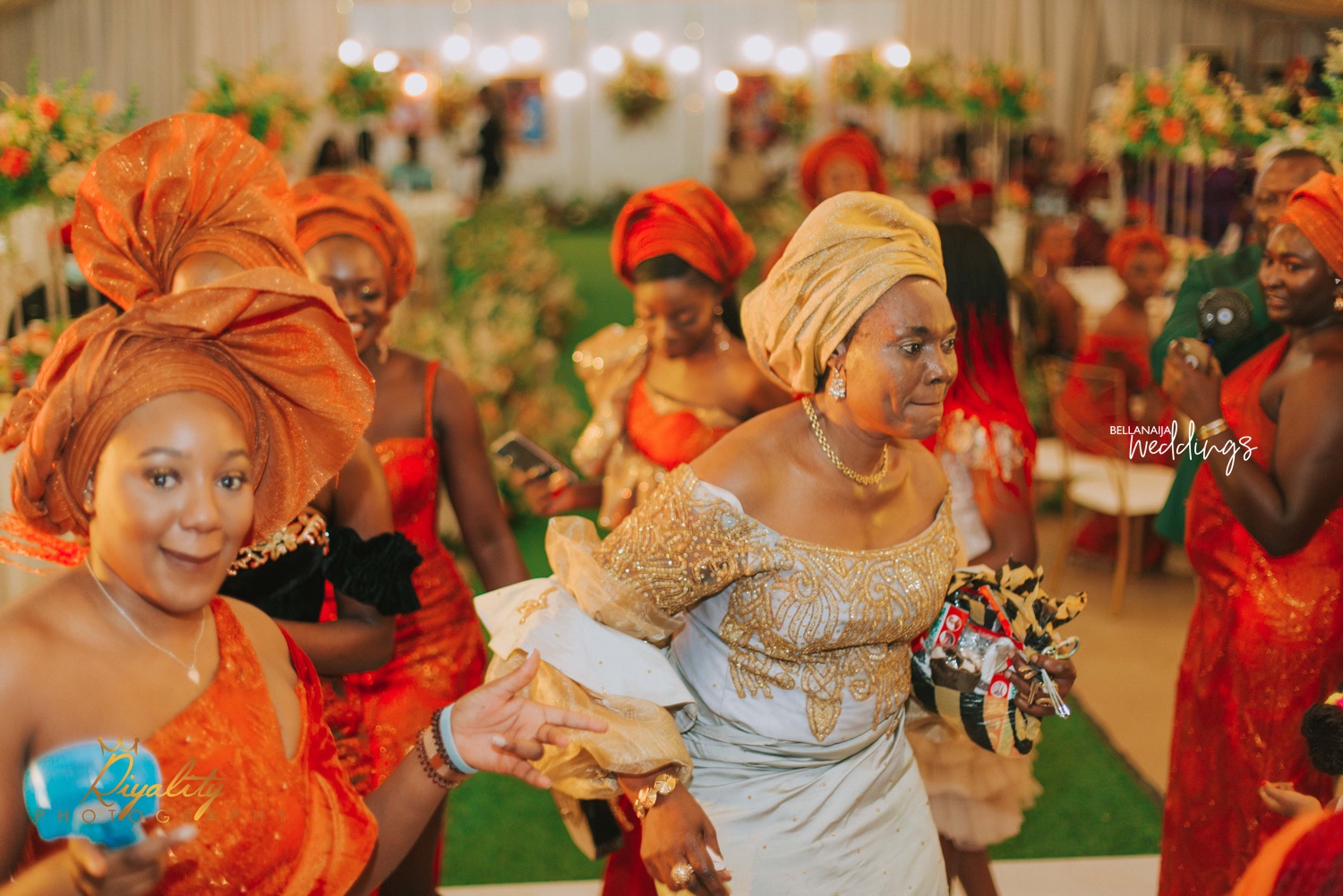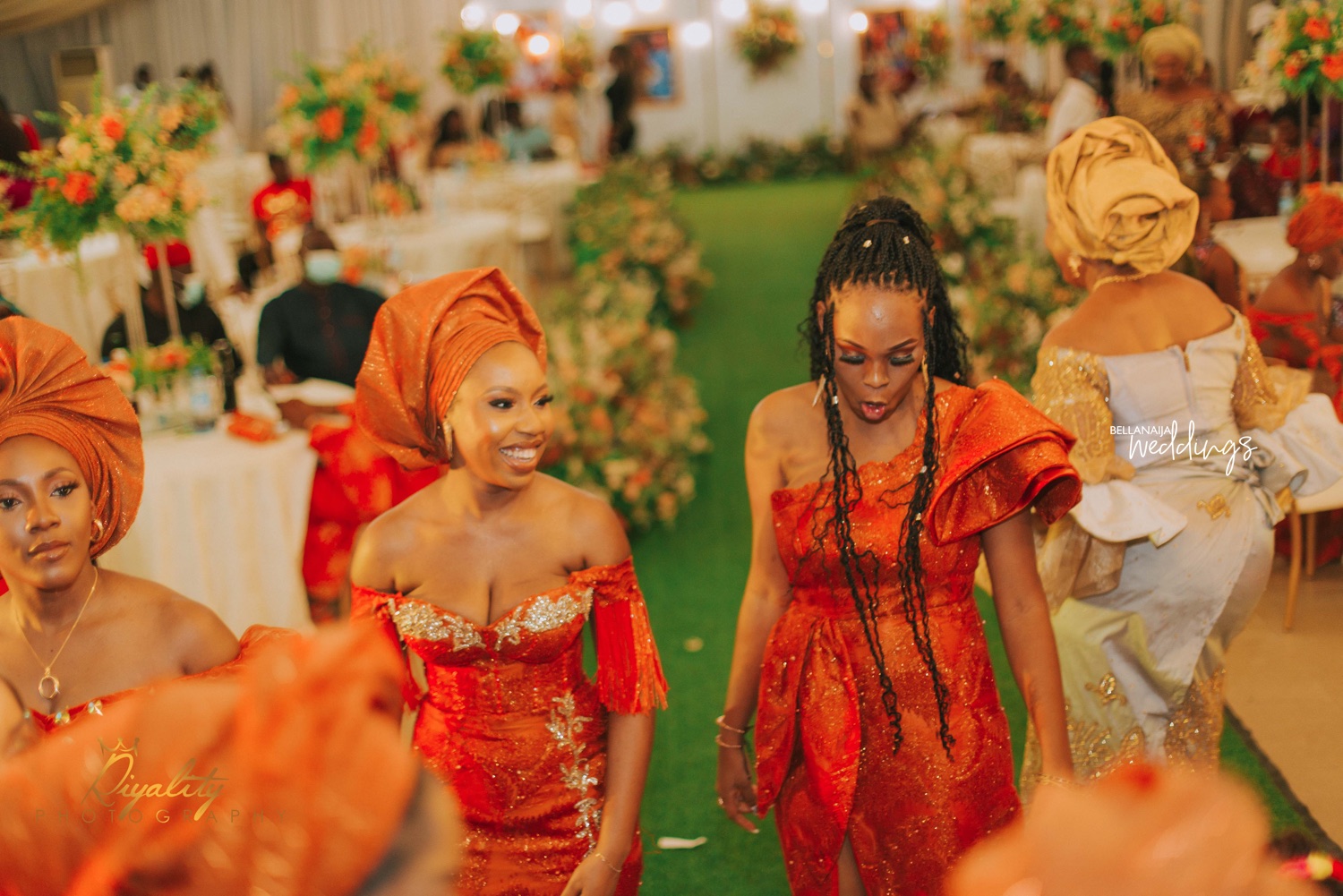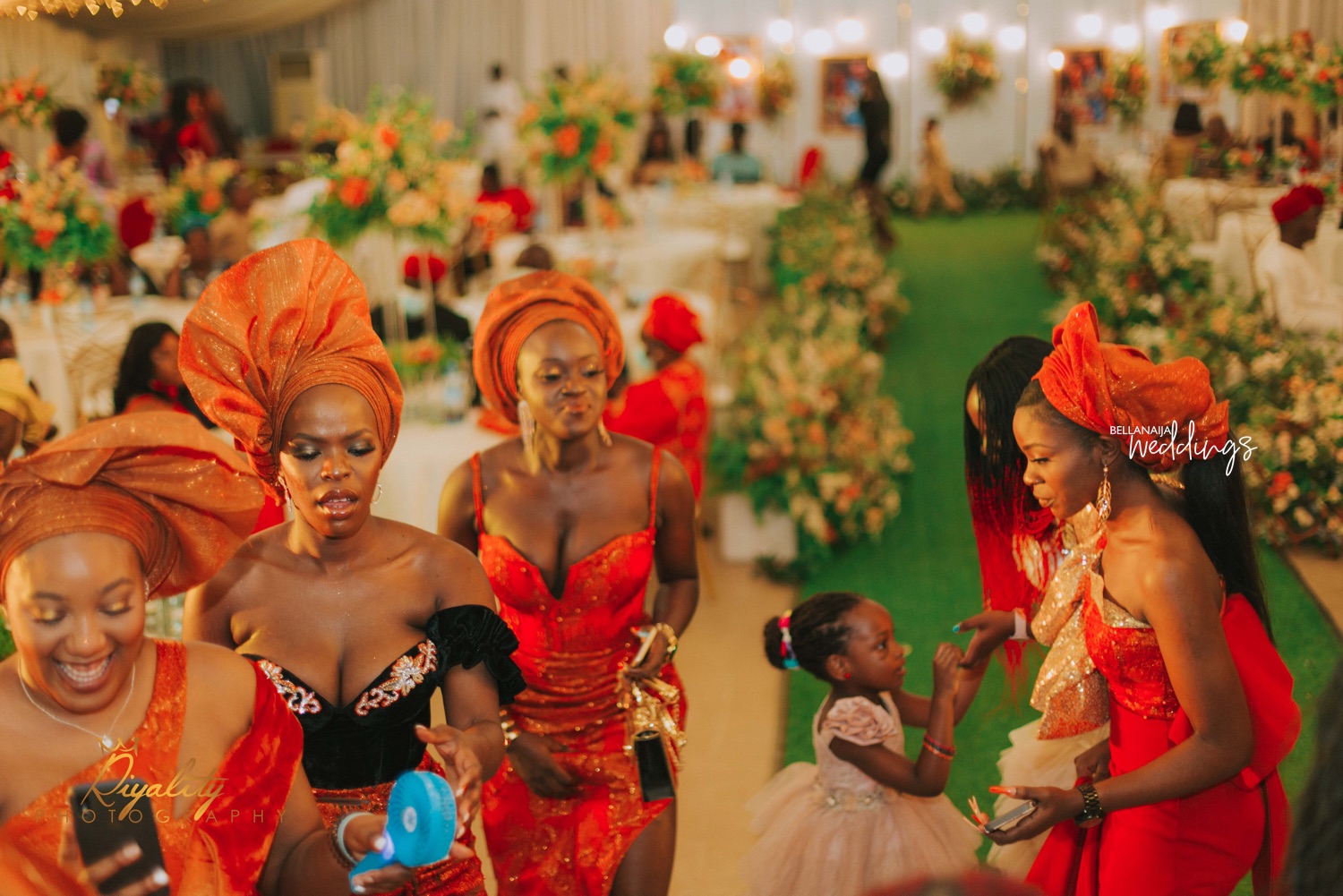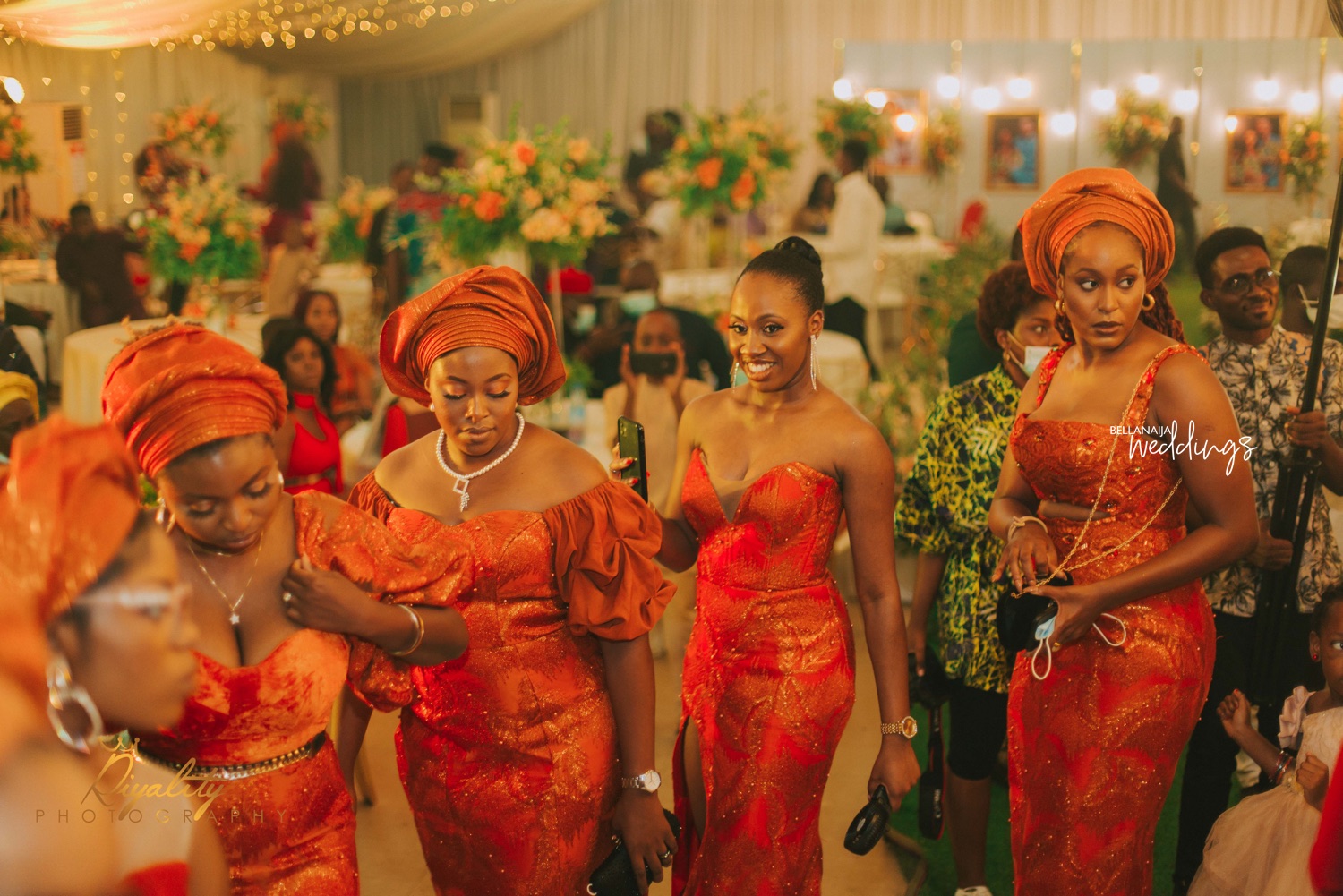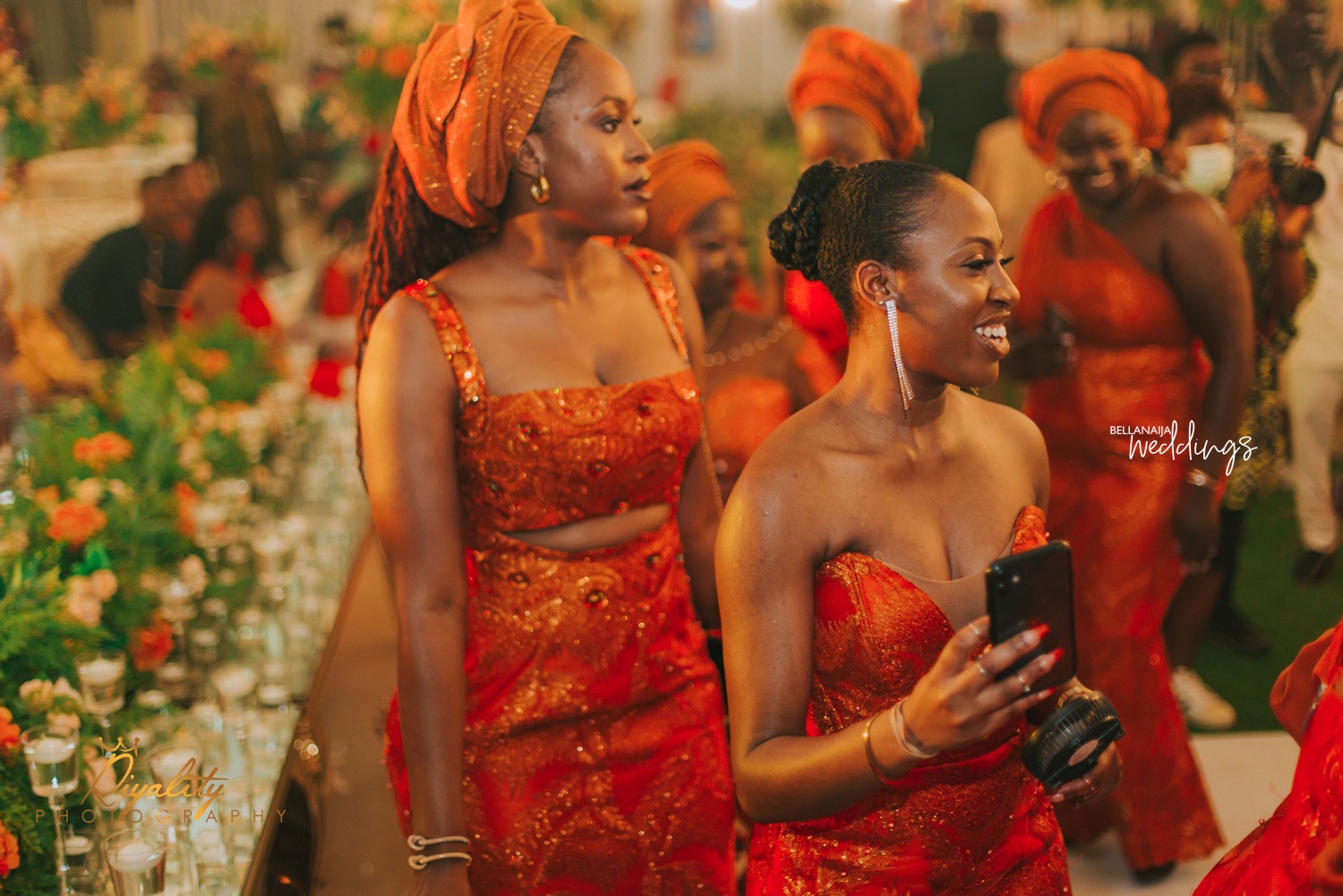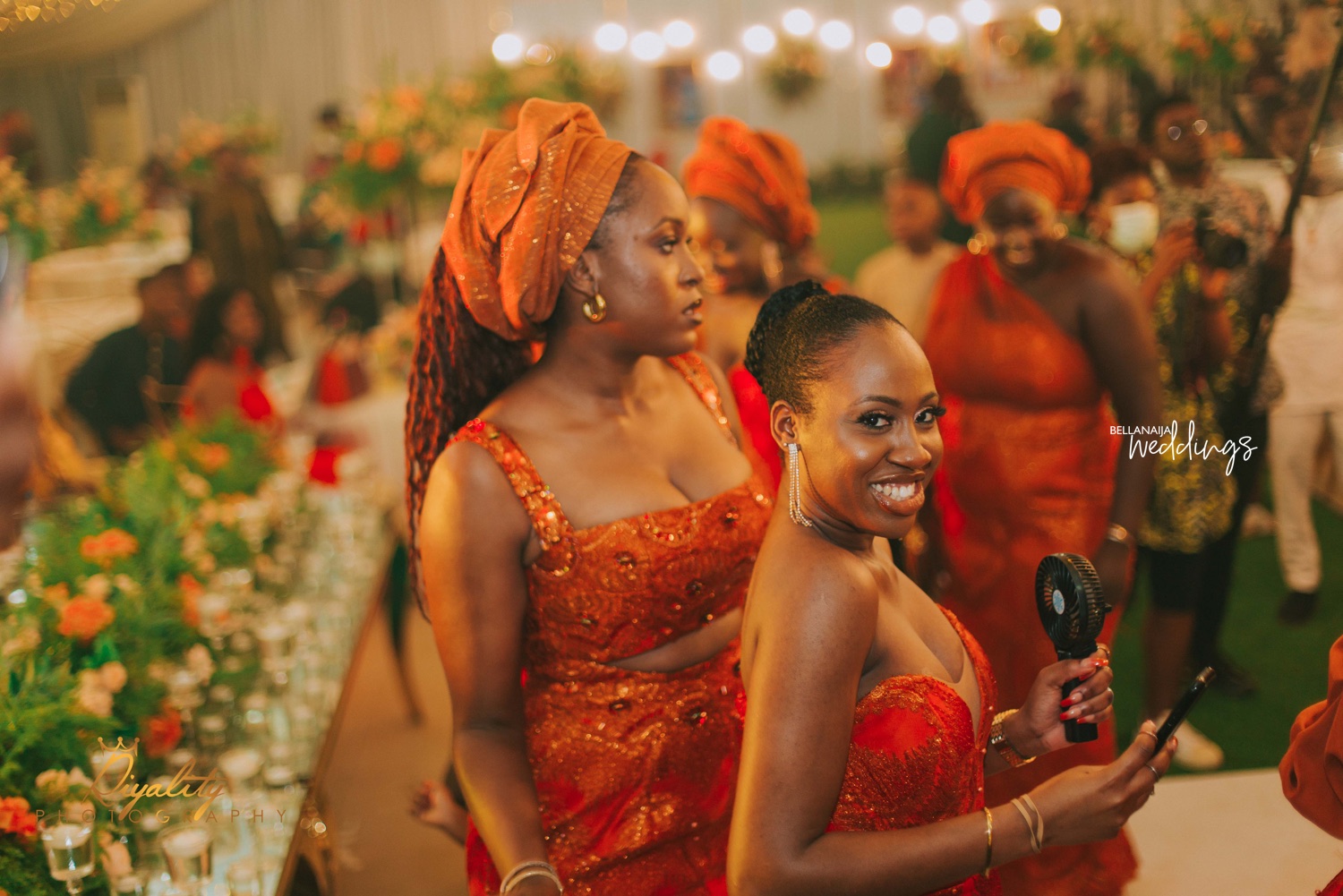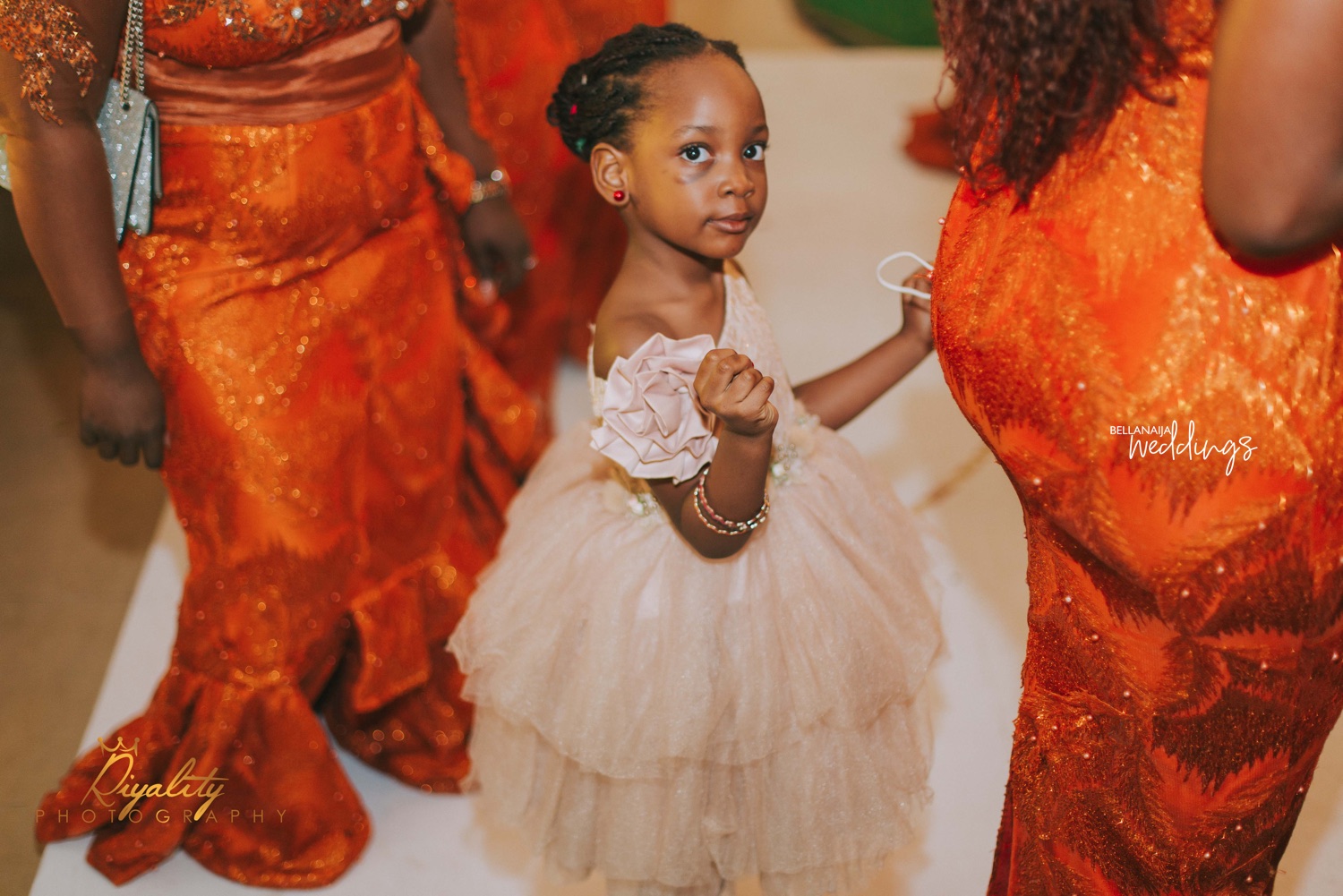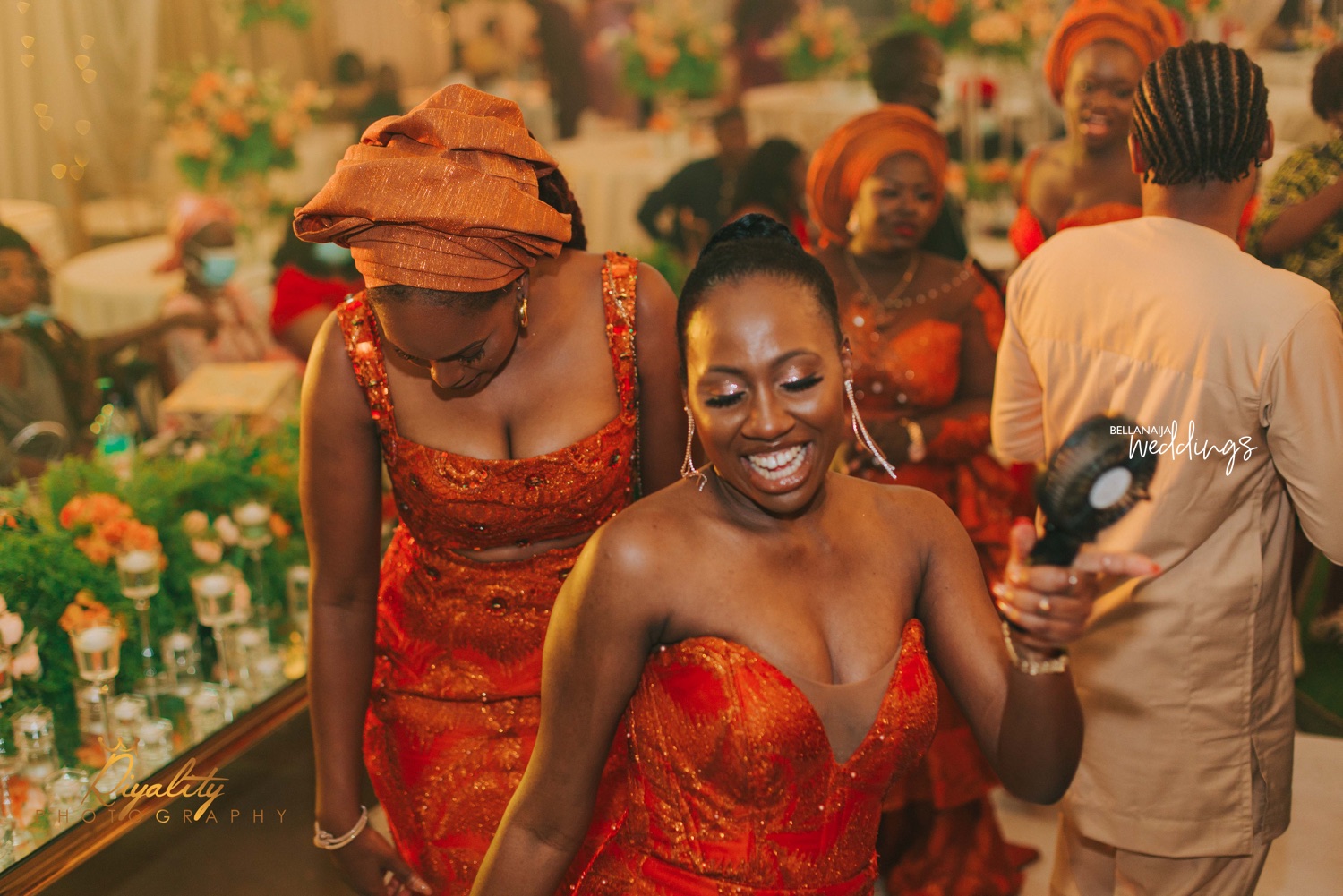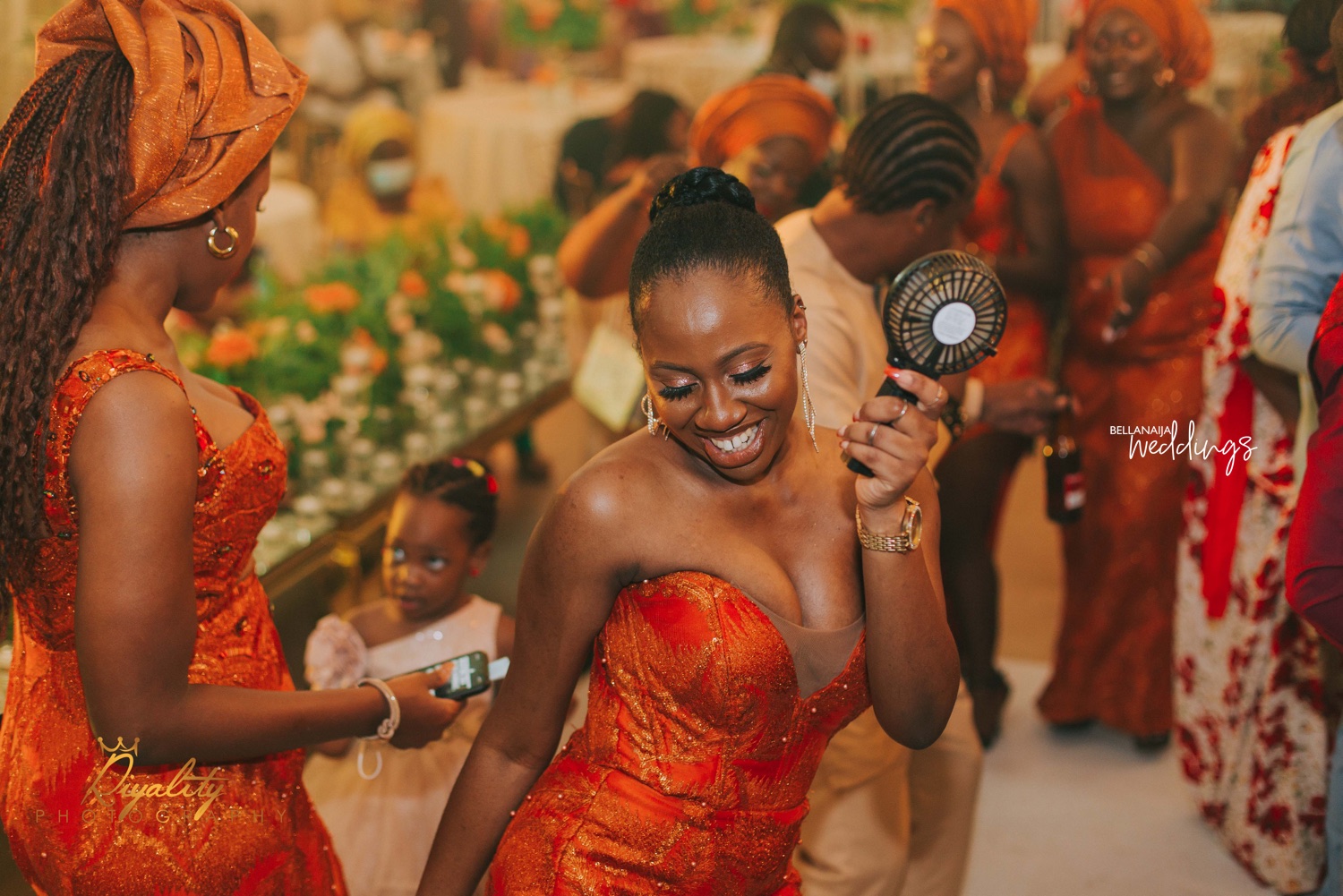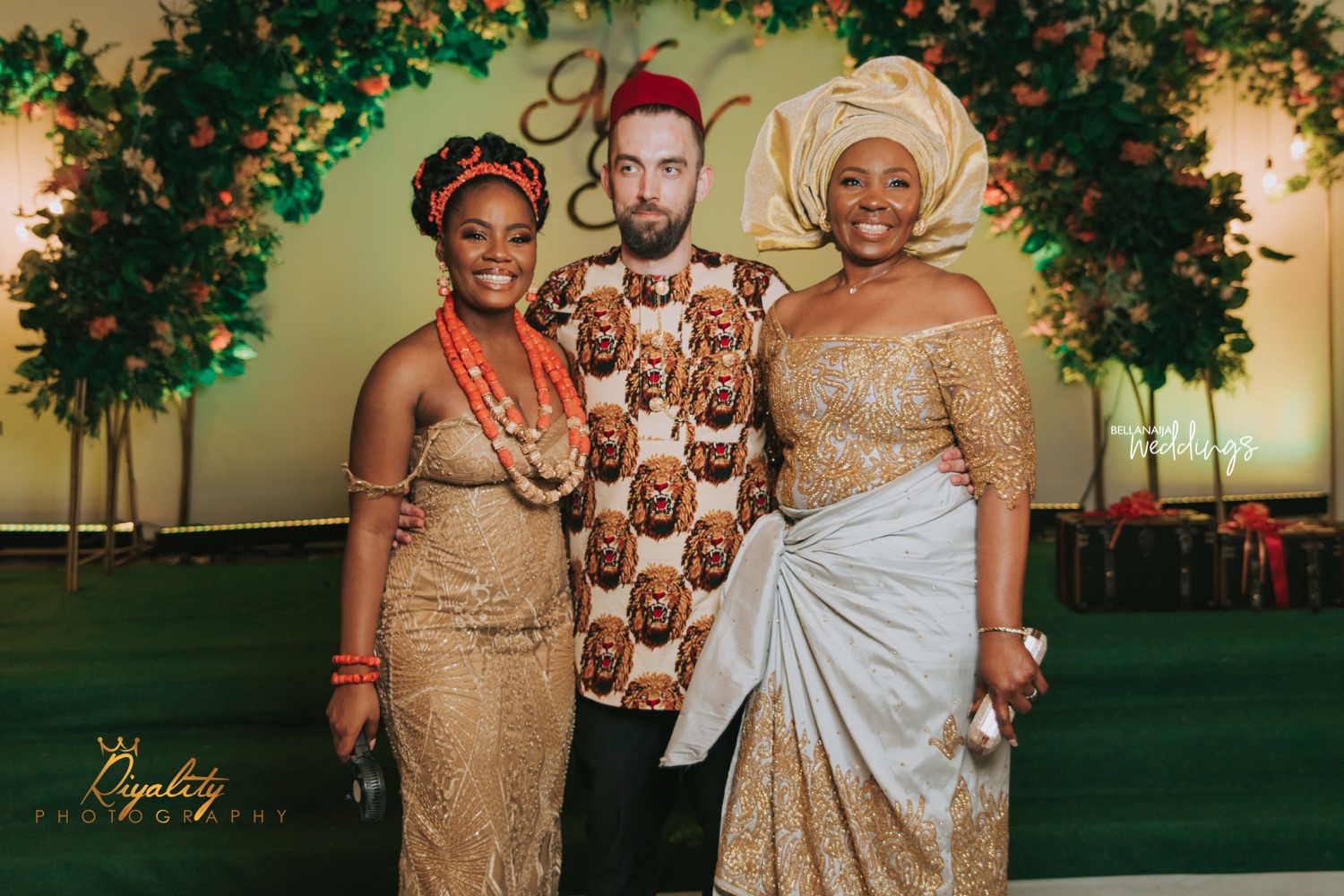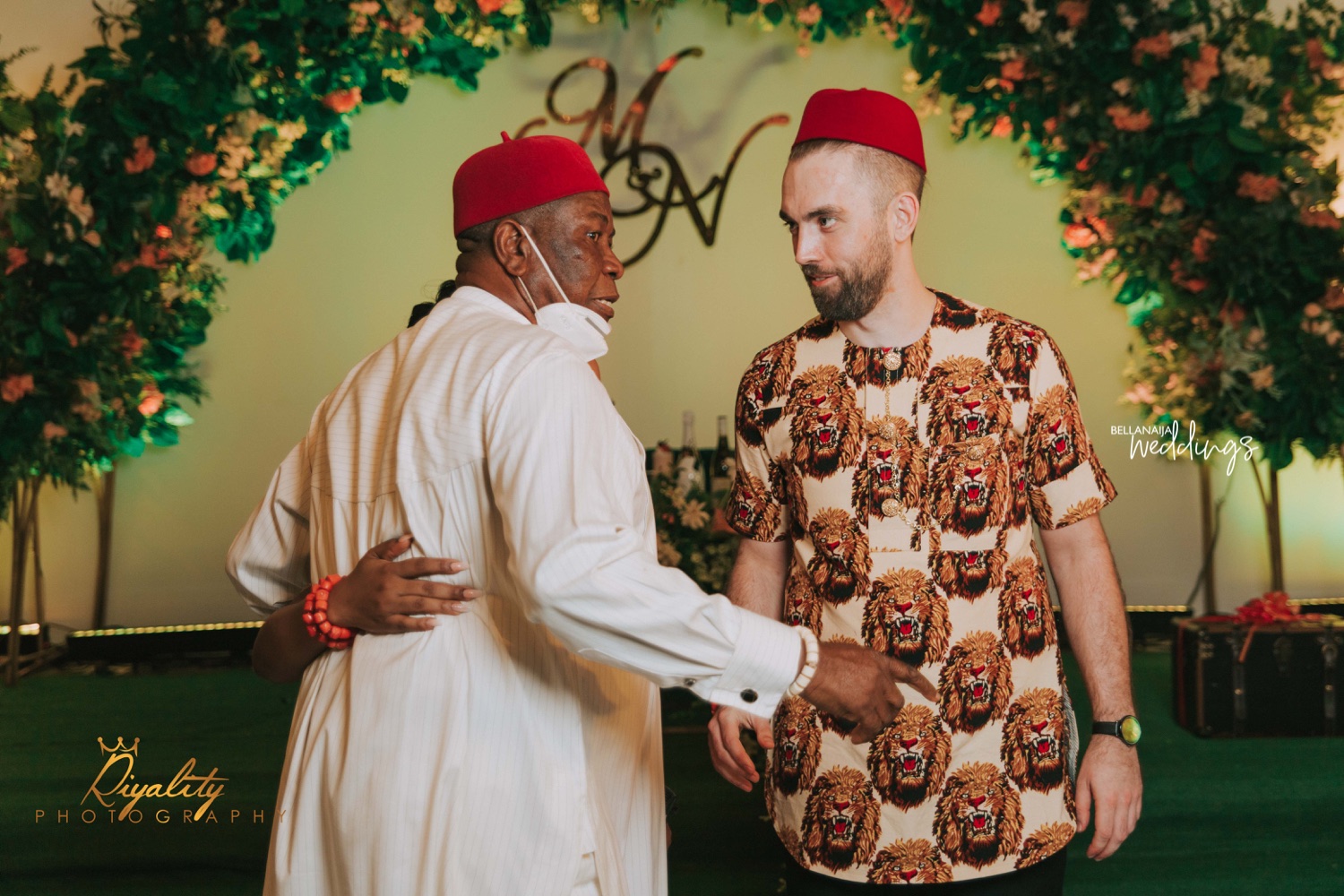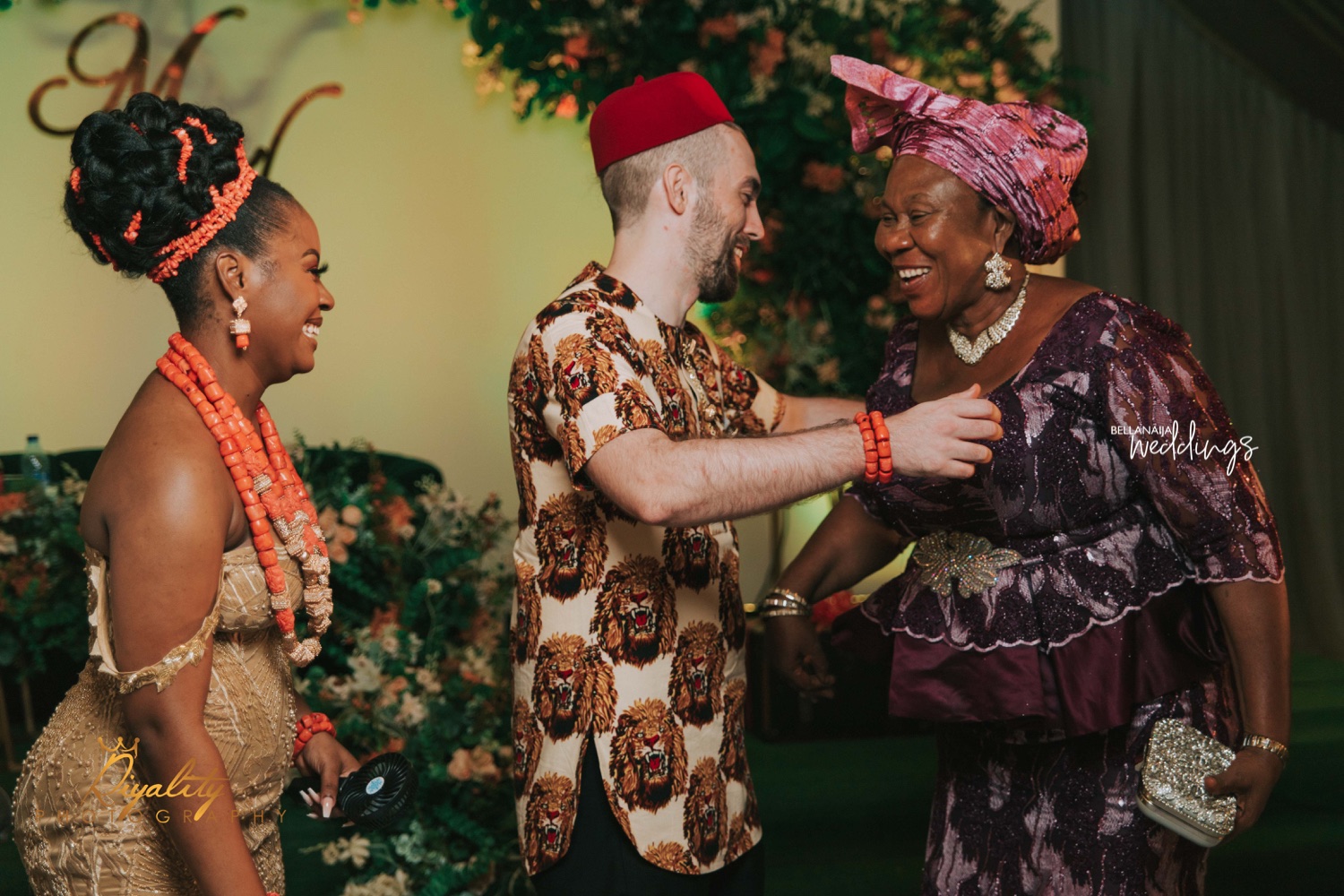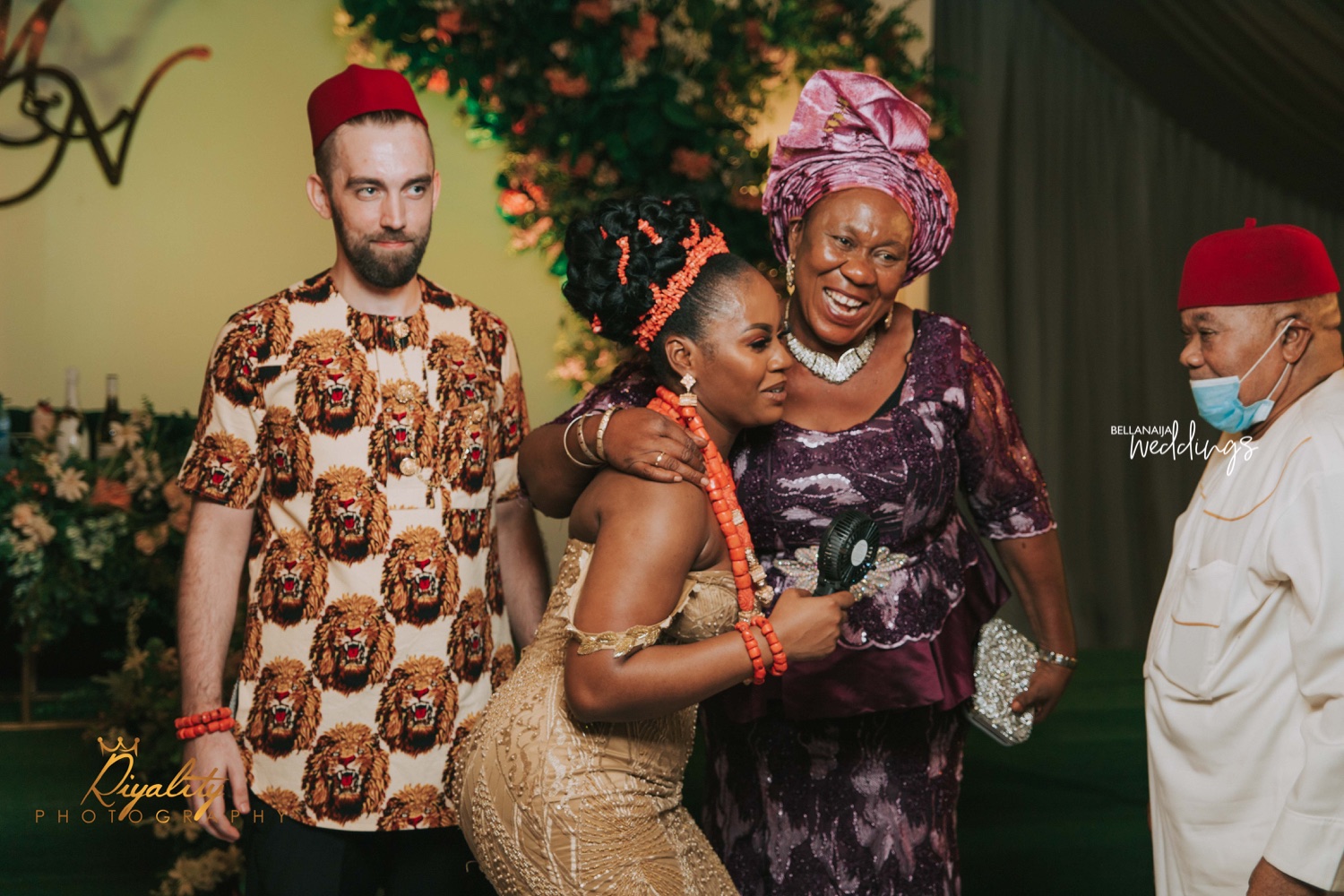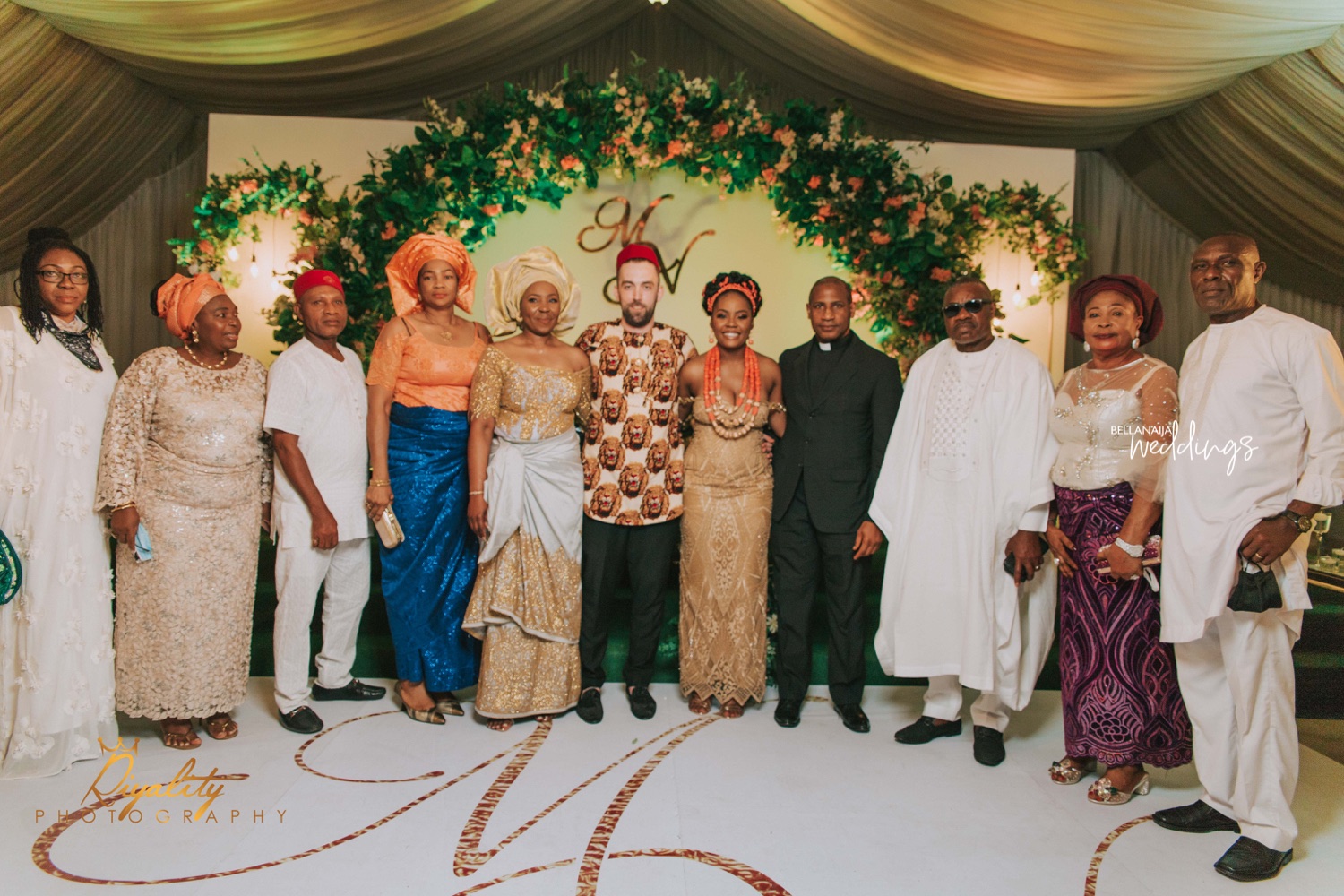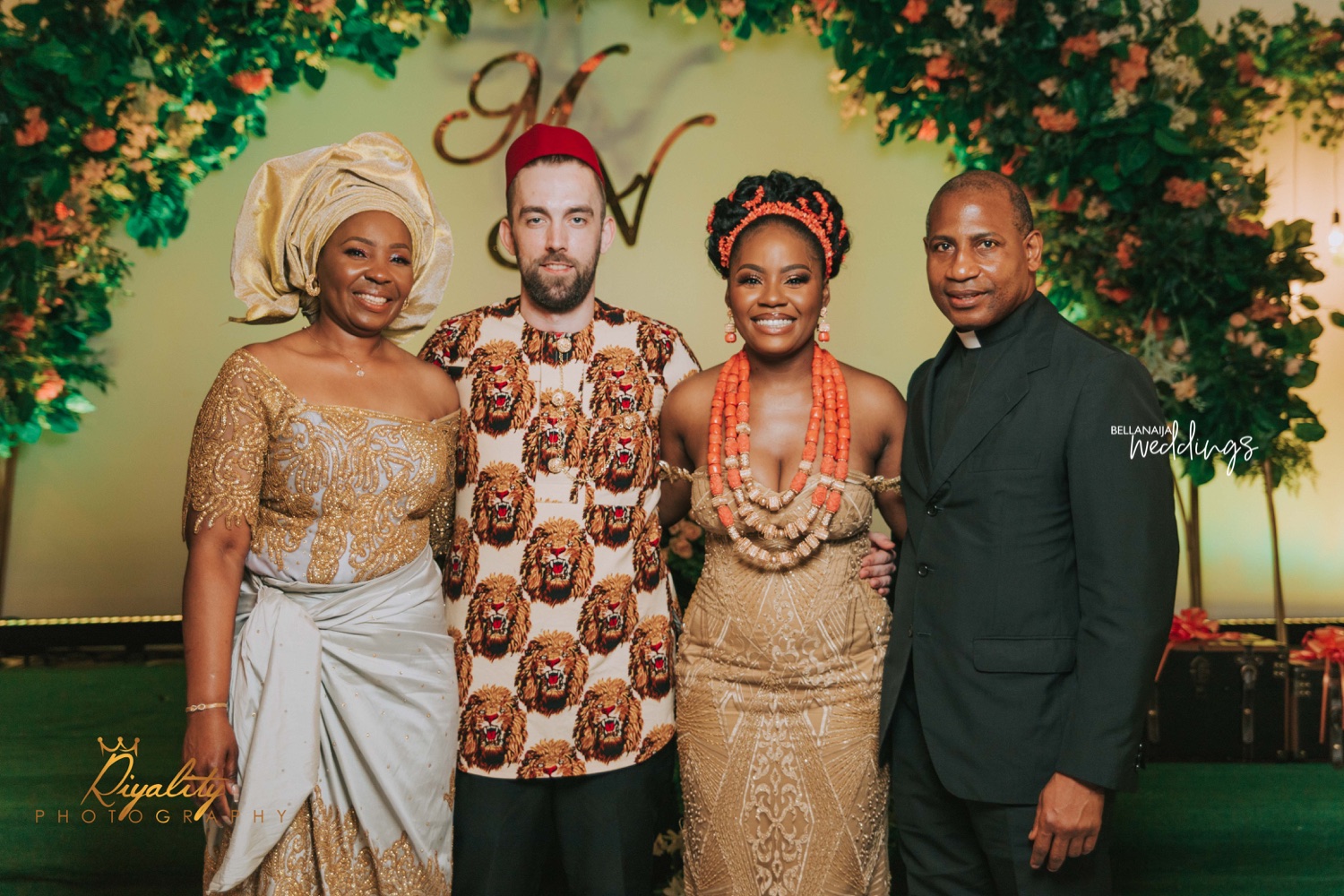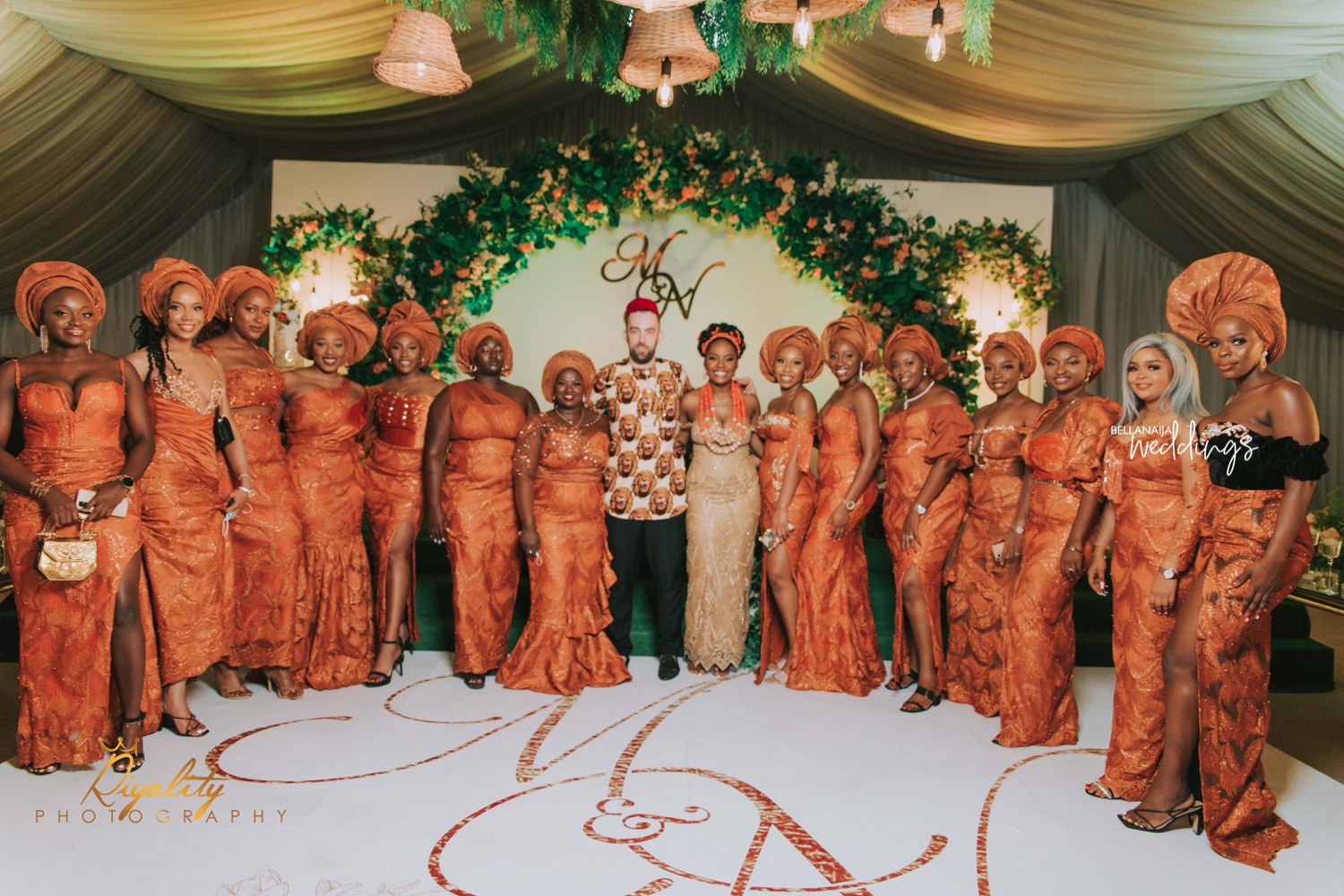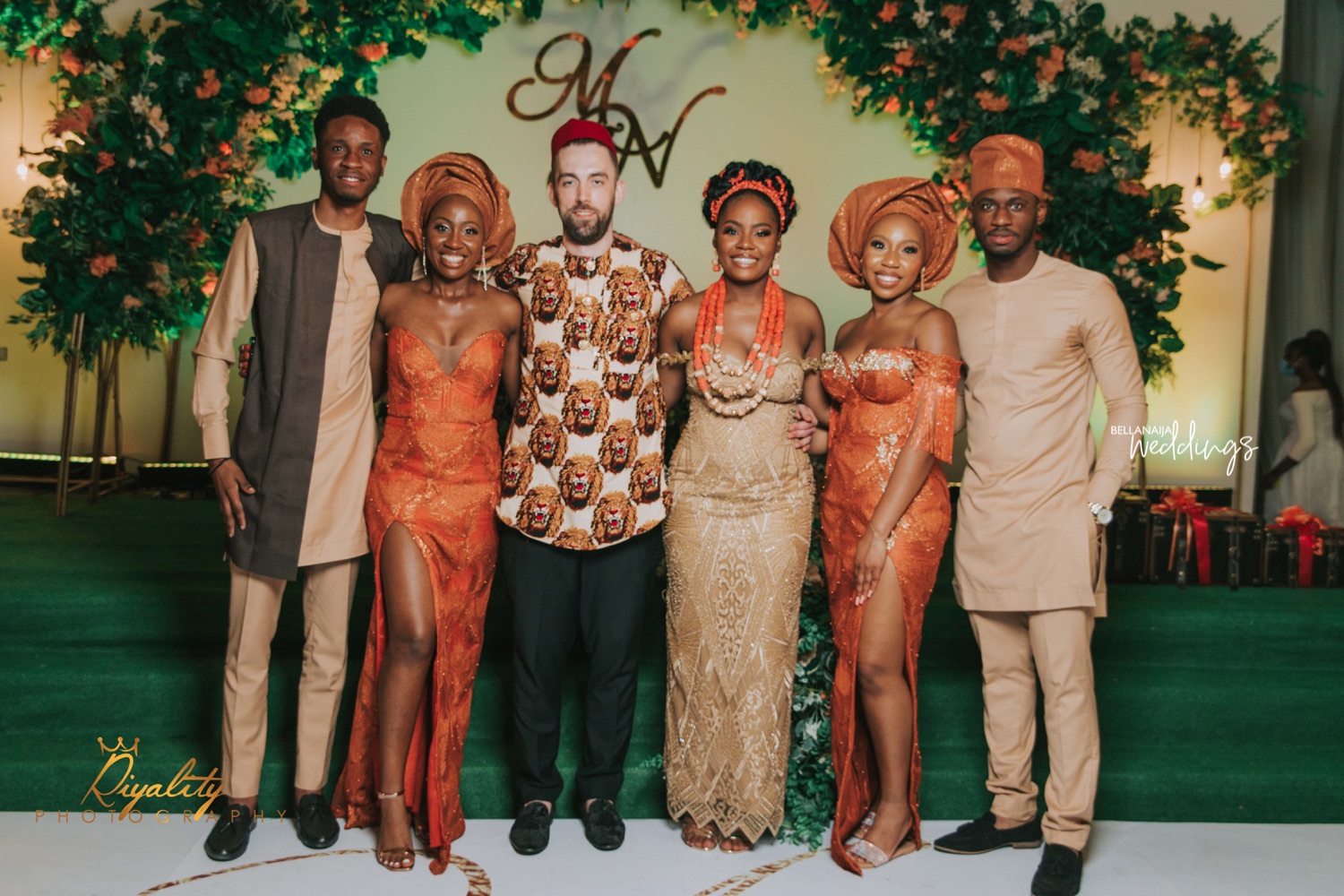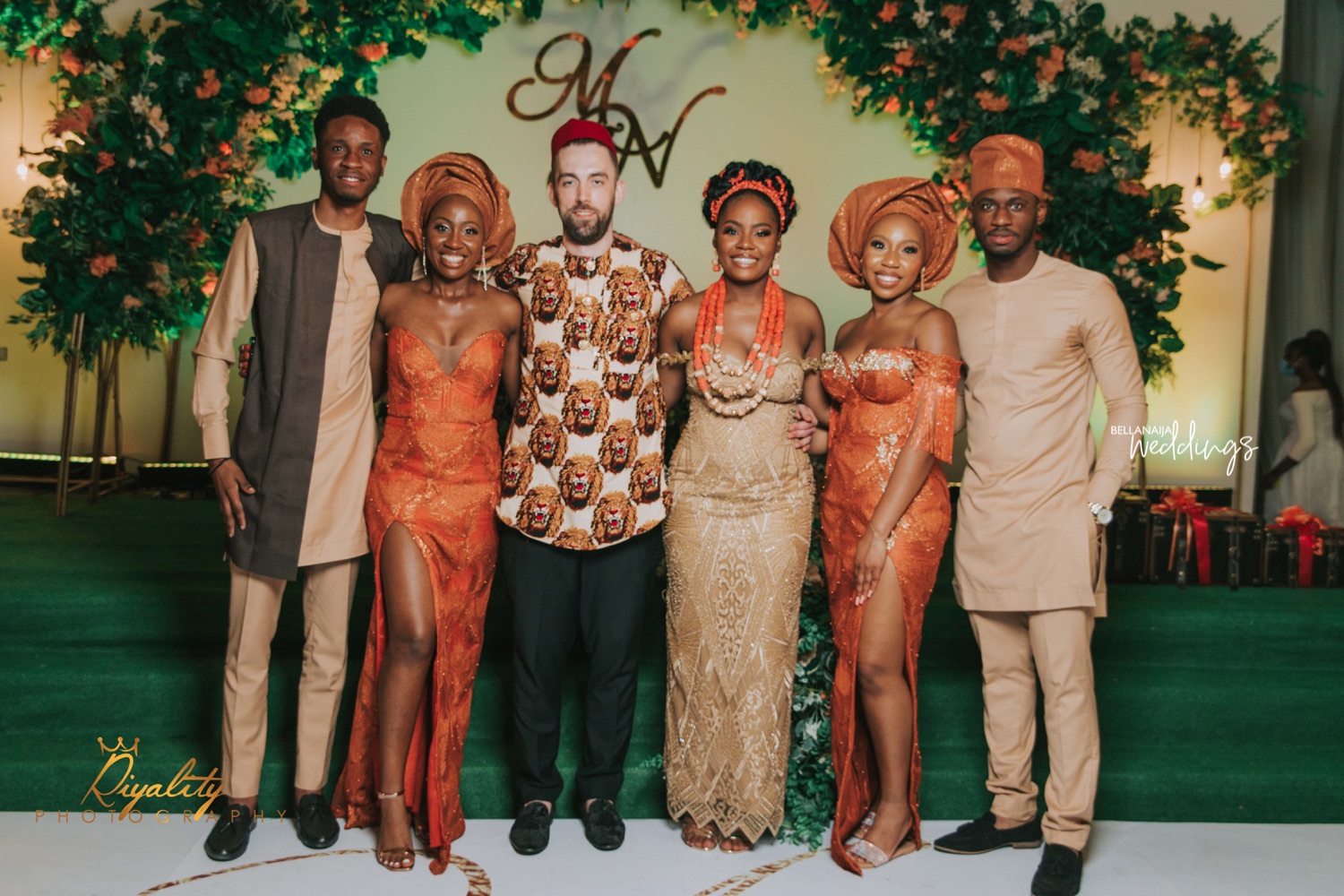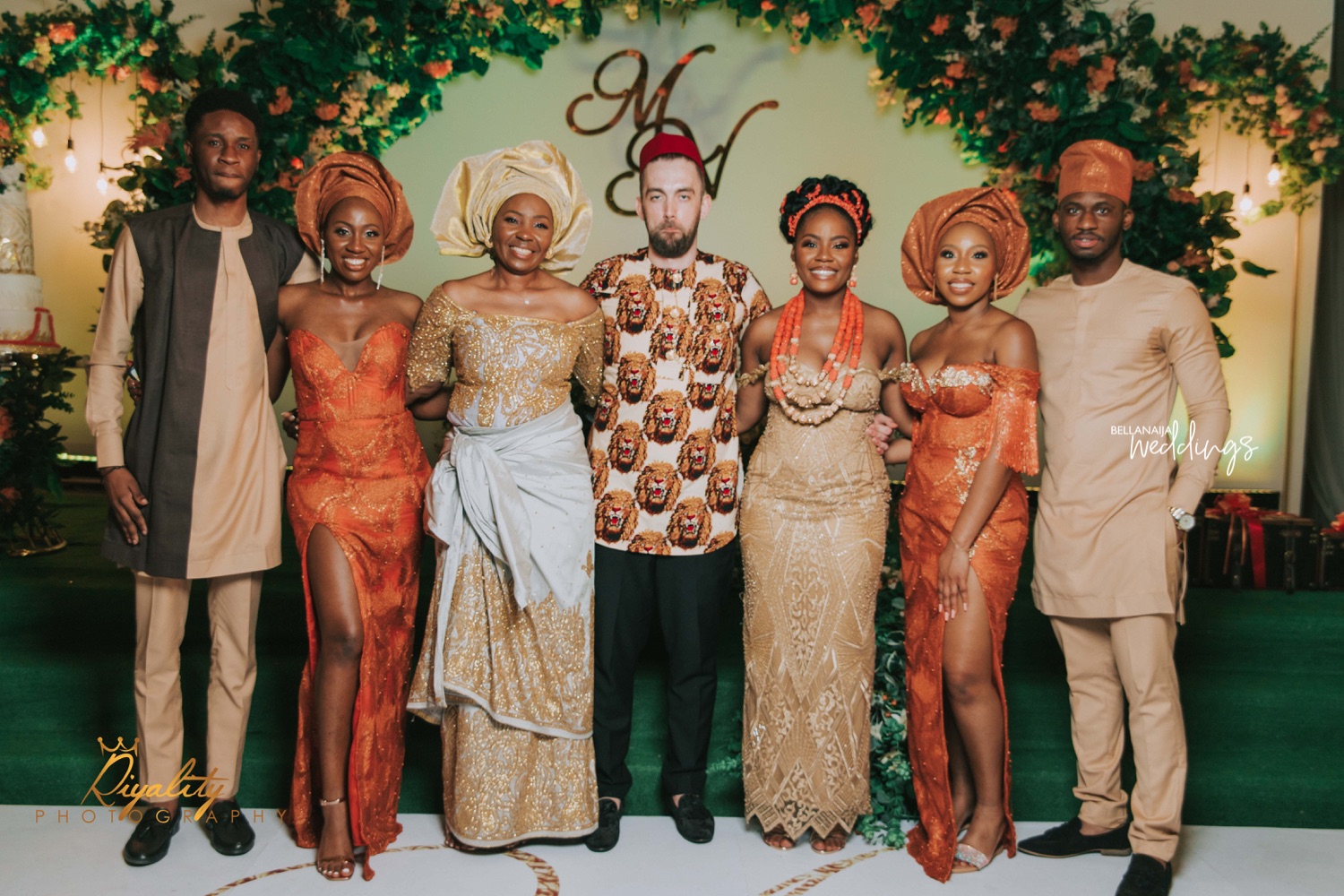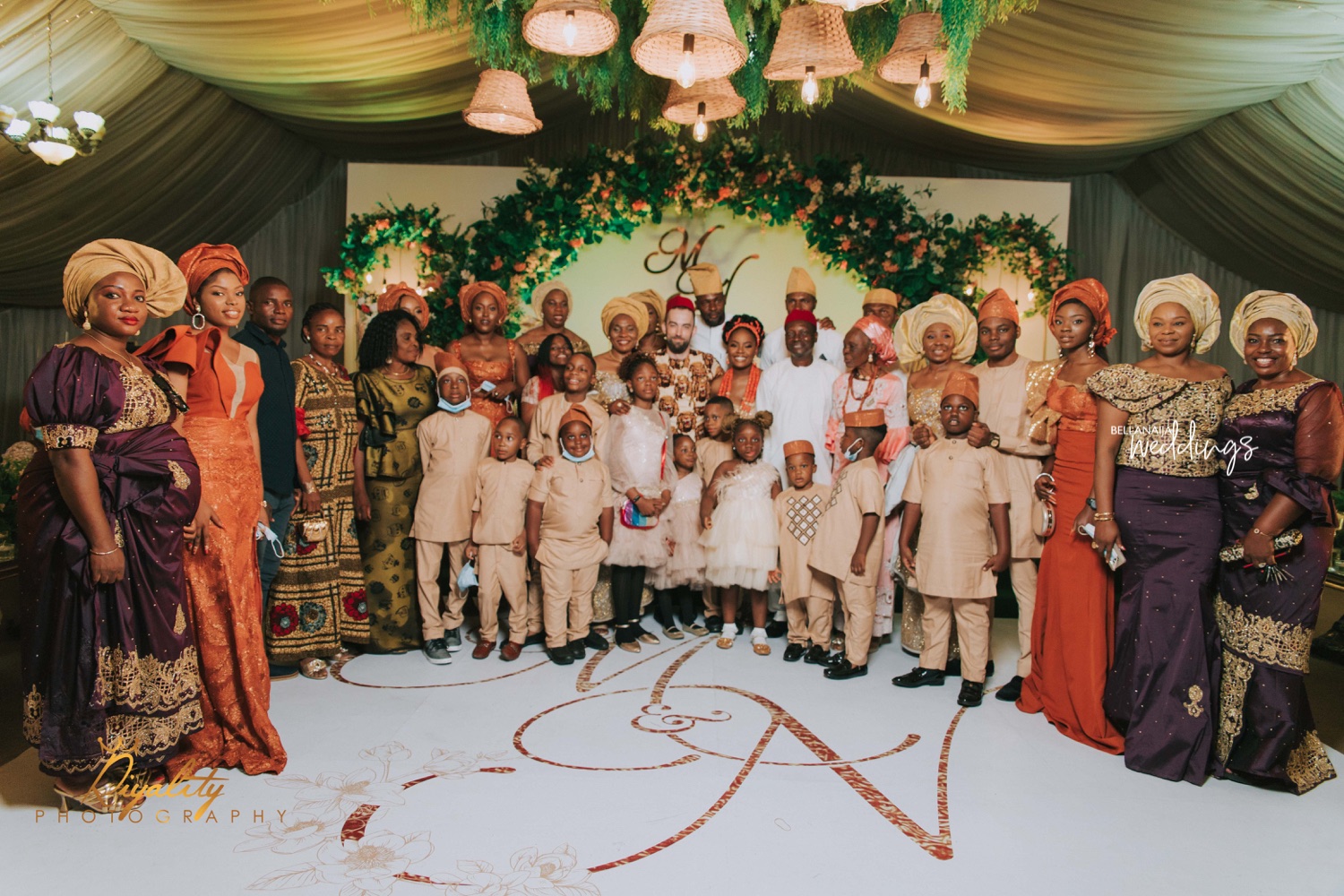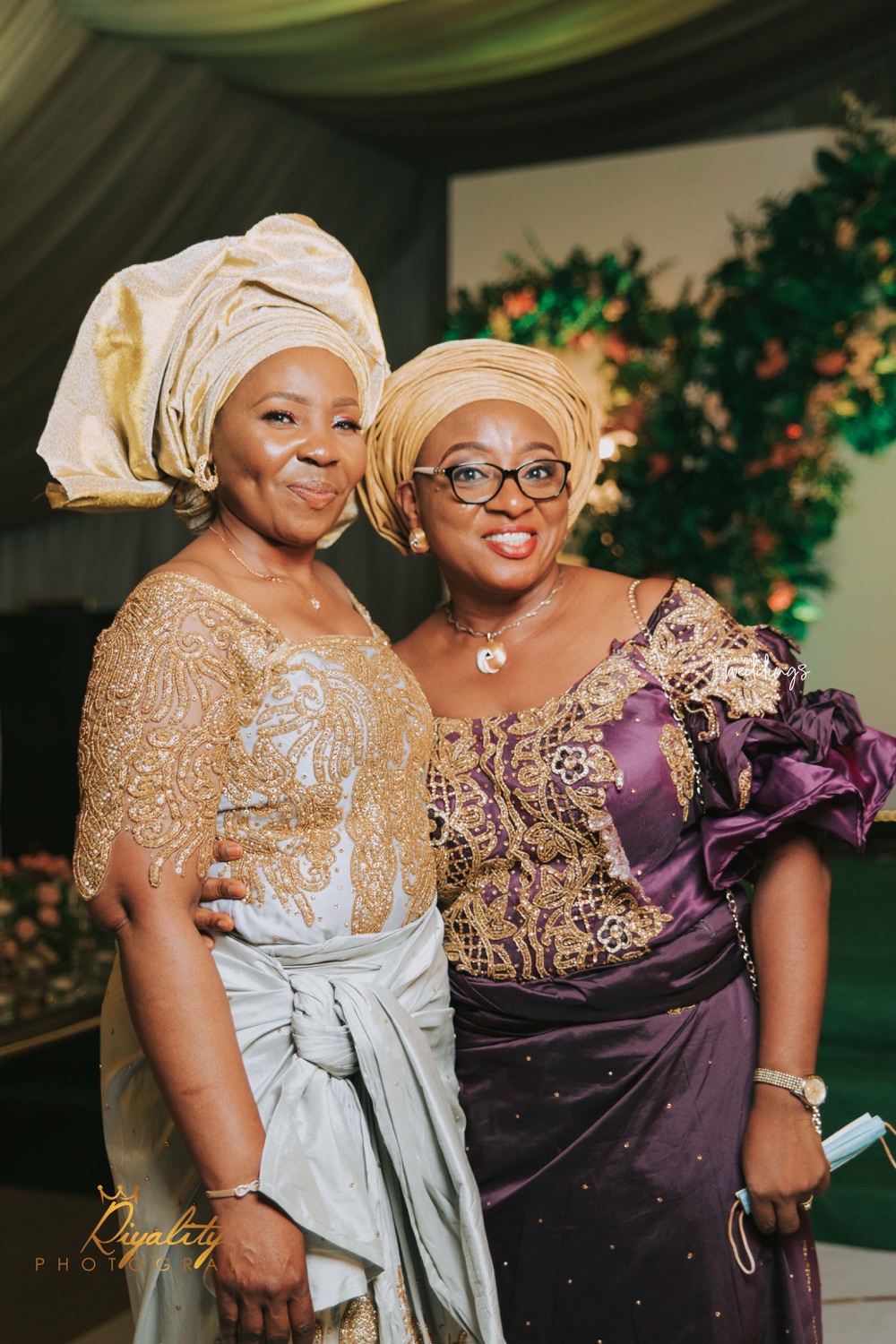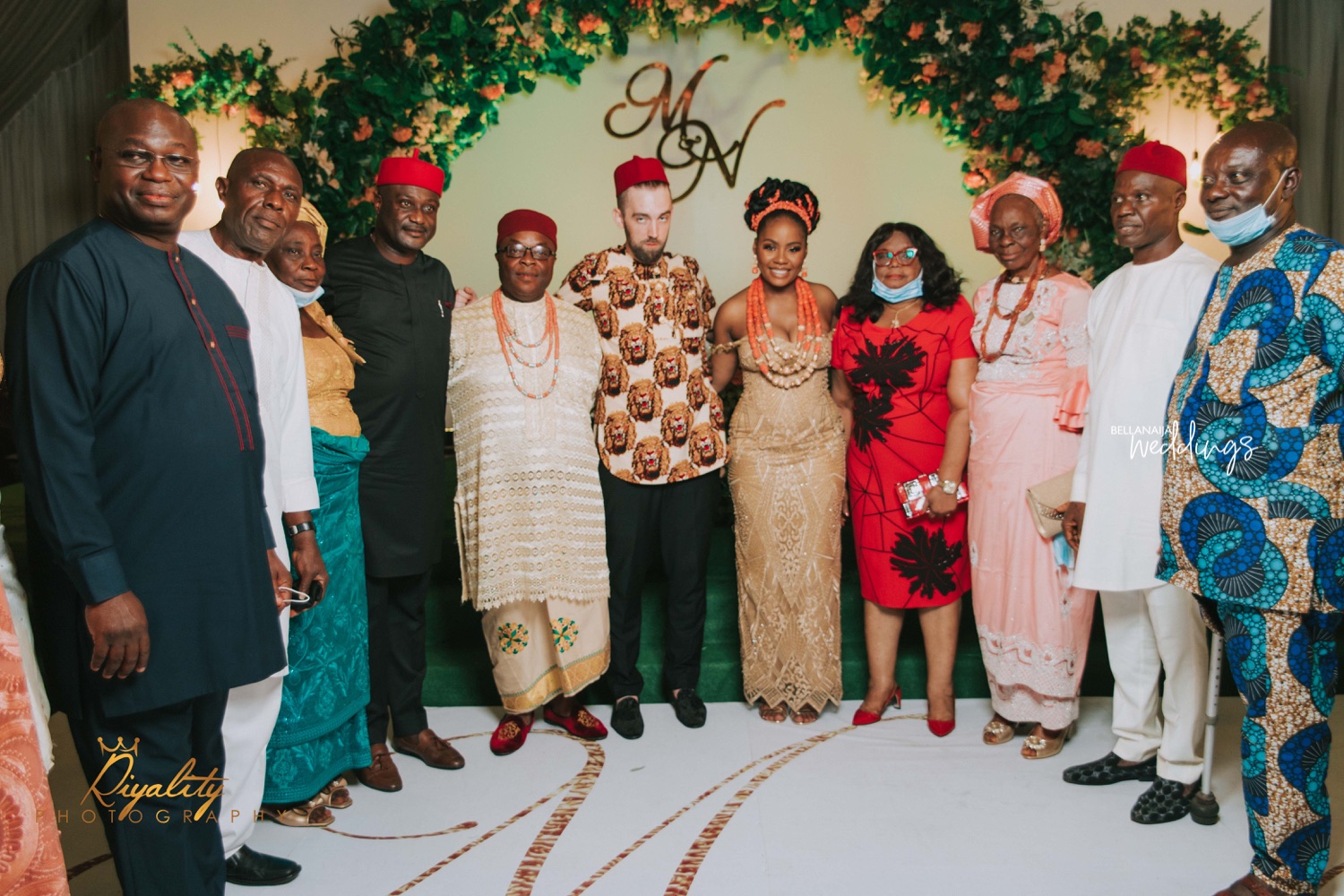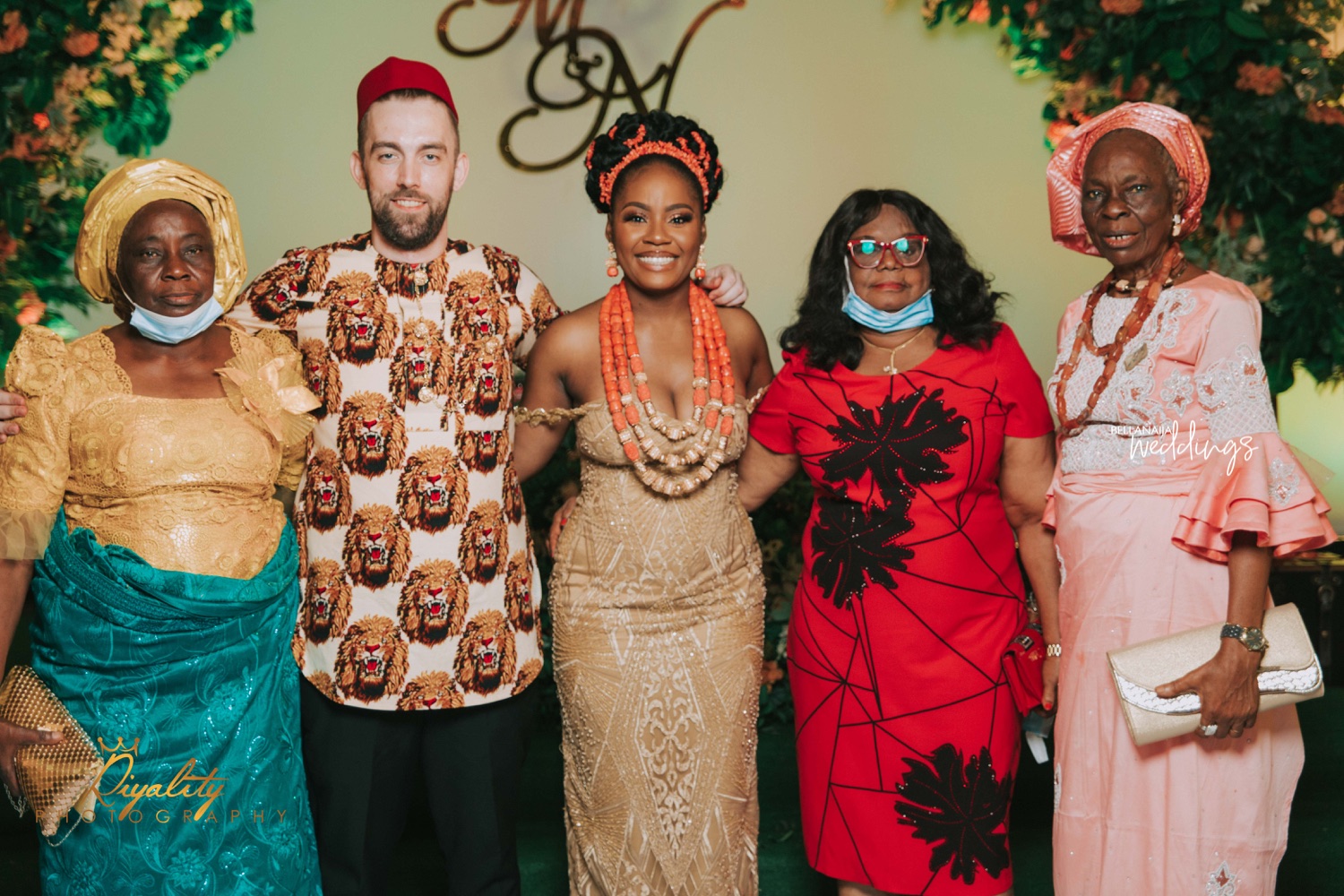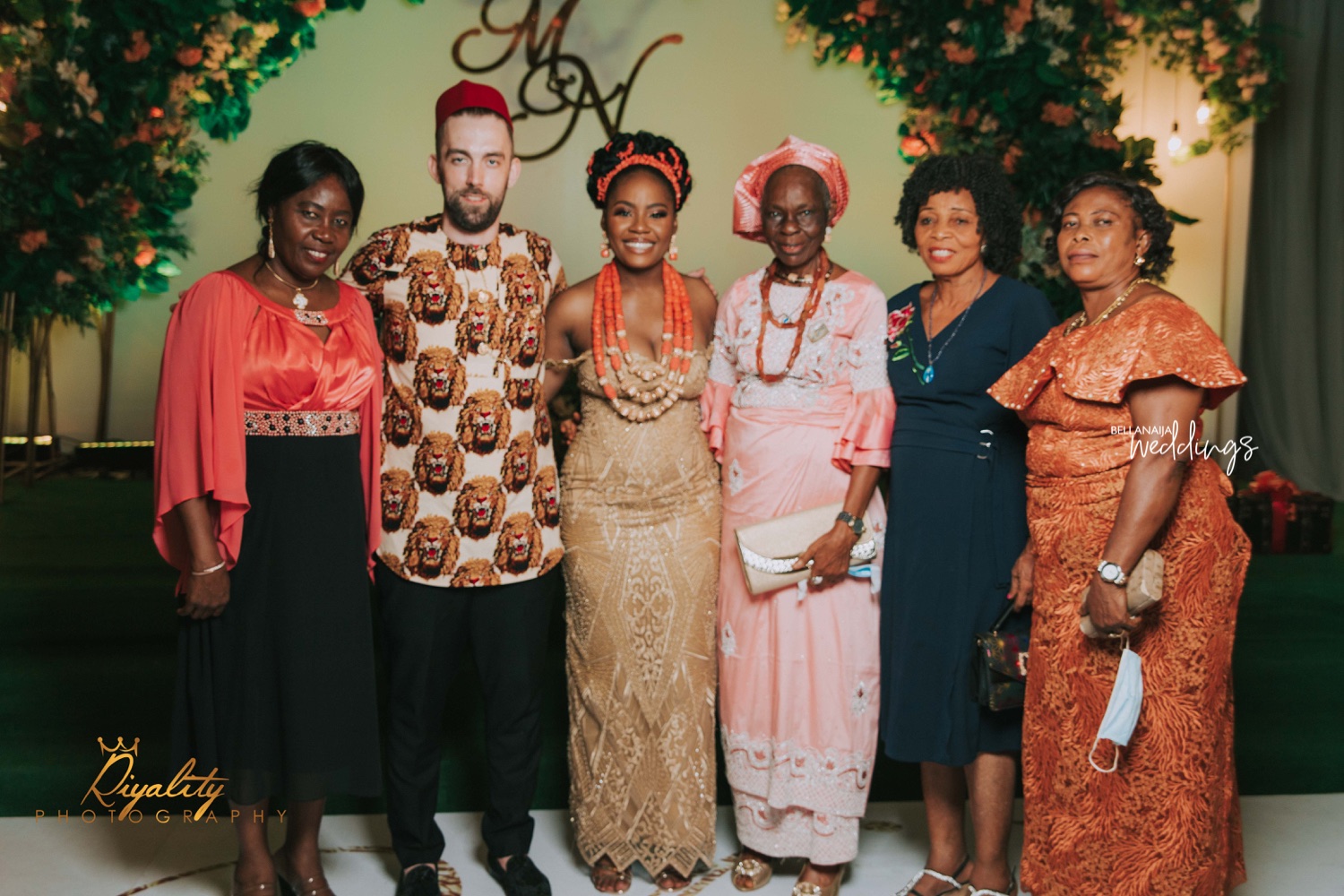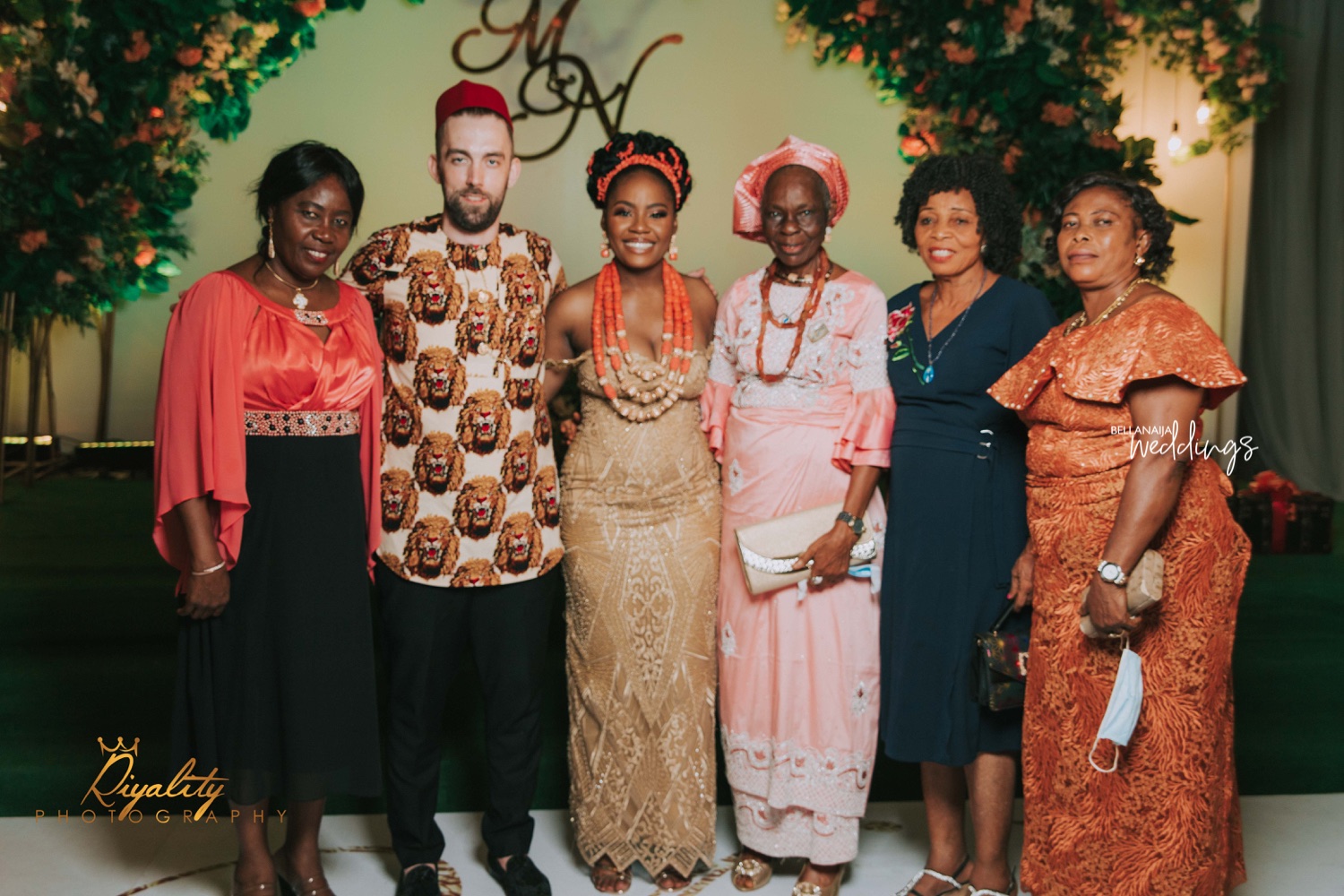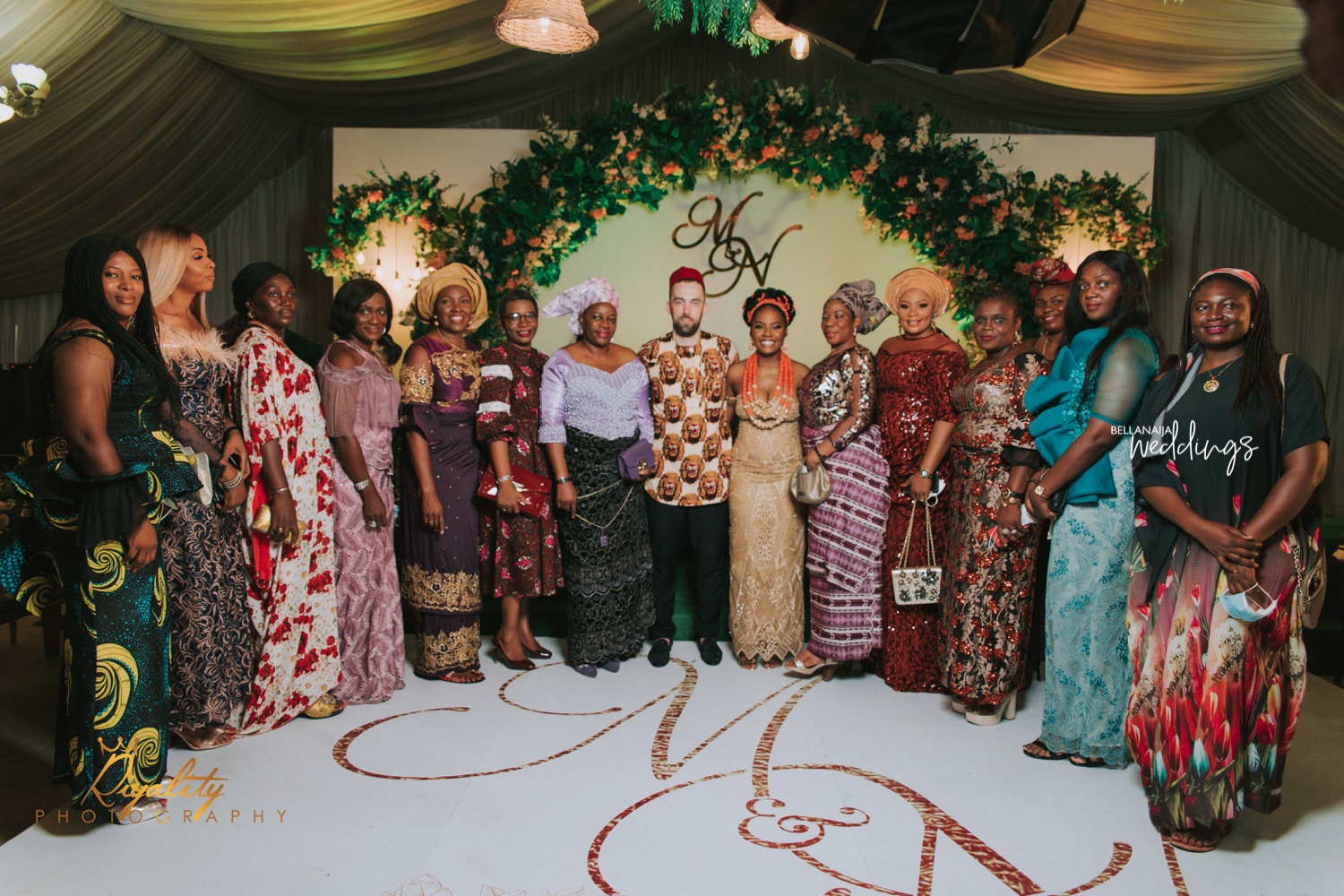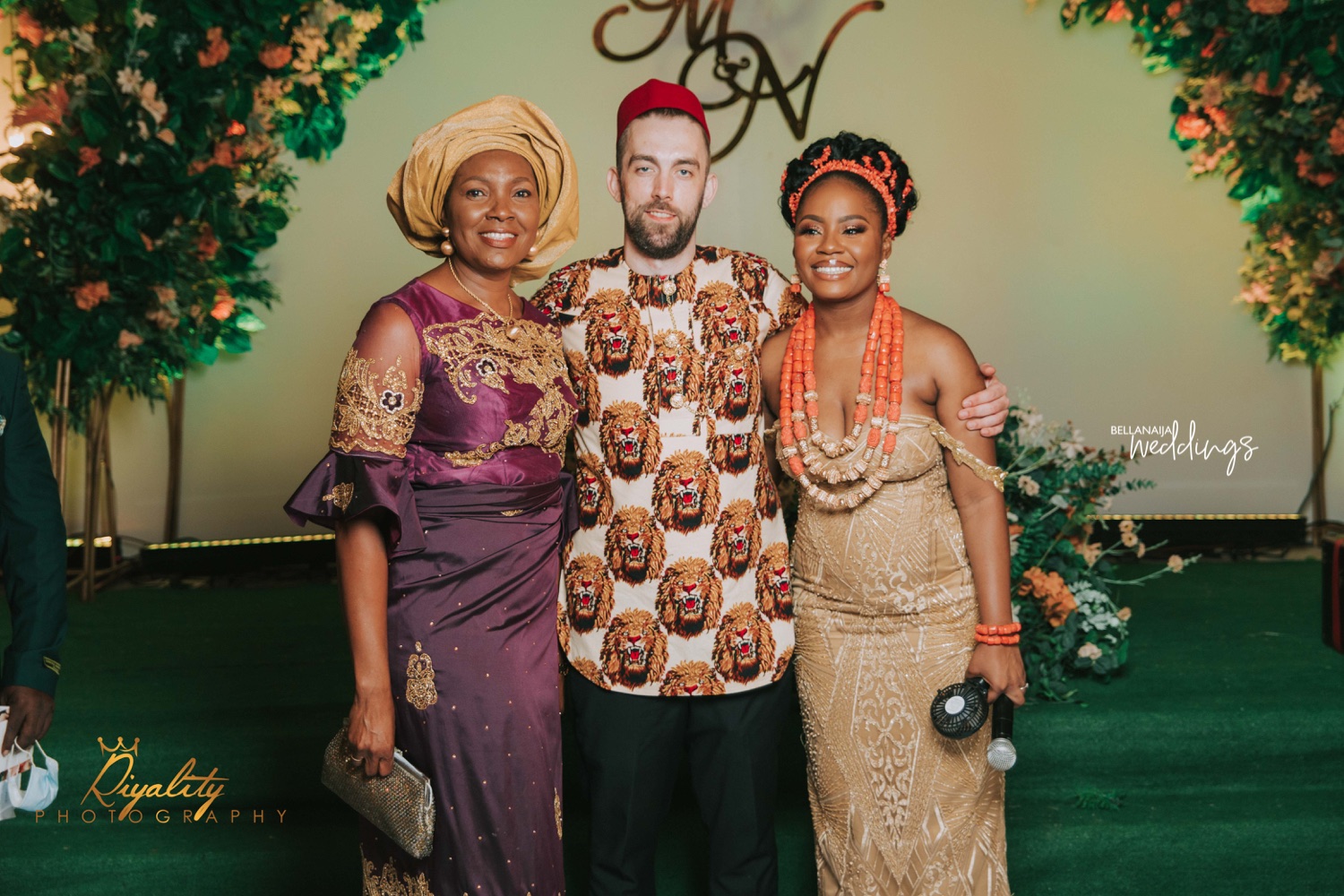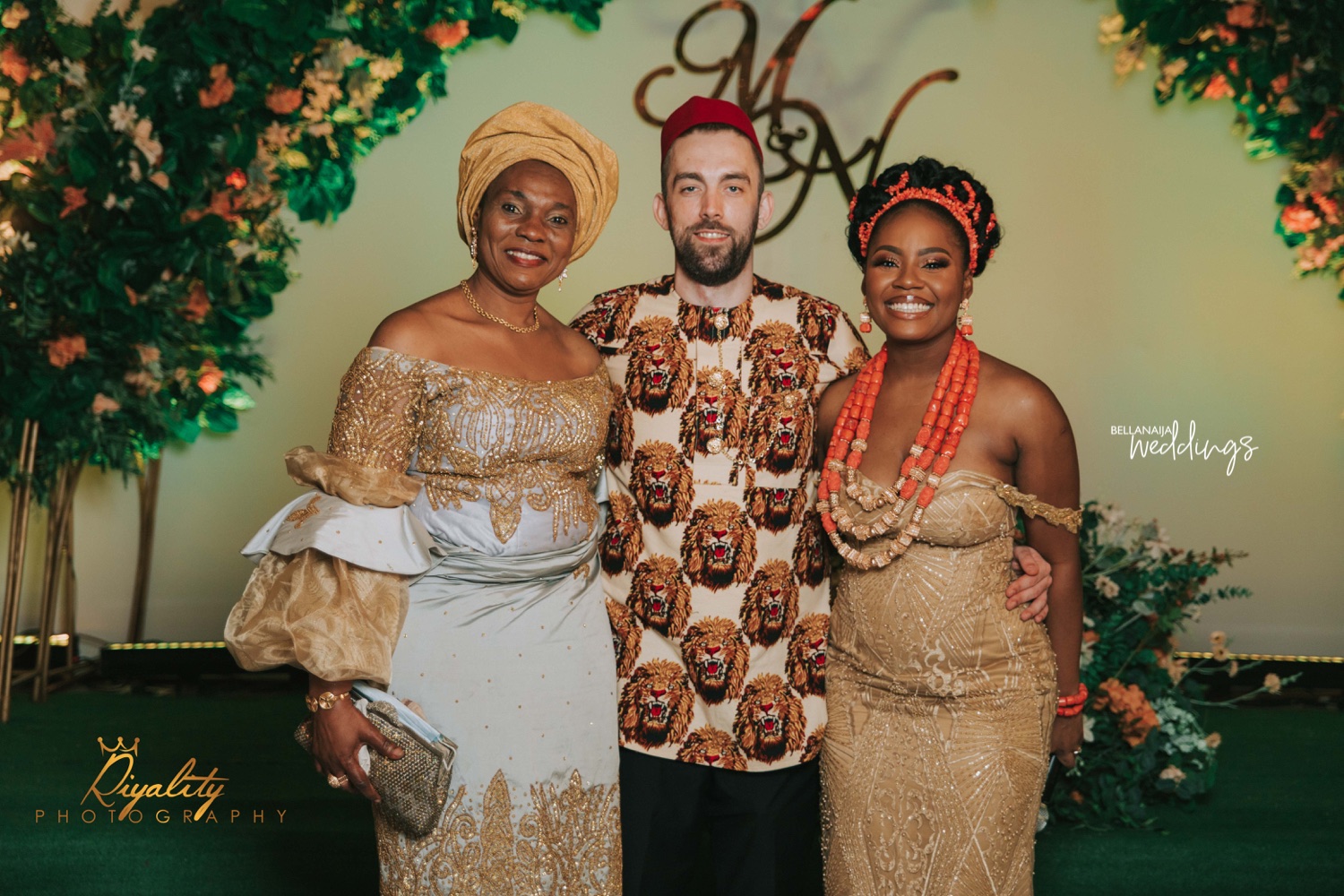 Now to the second look of the day.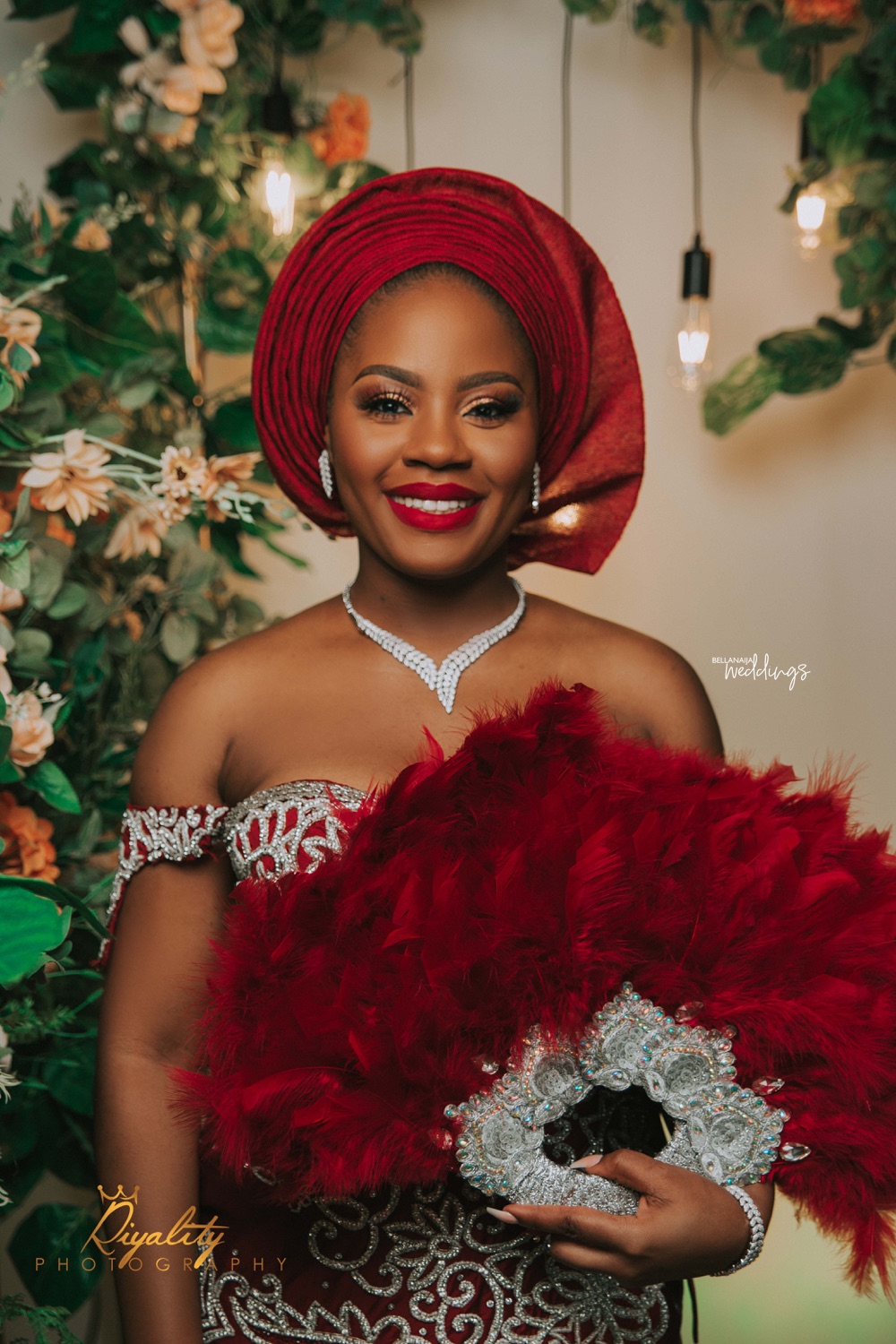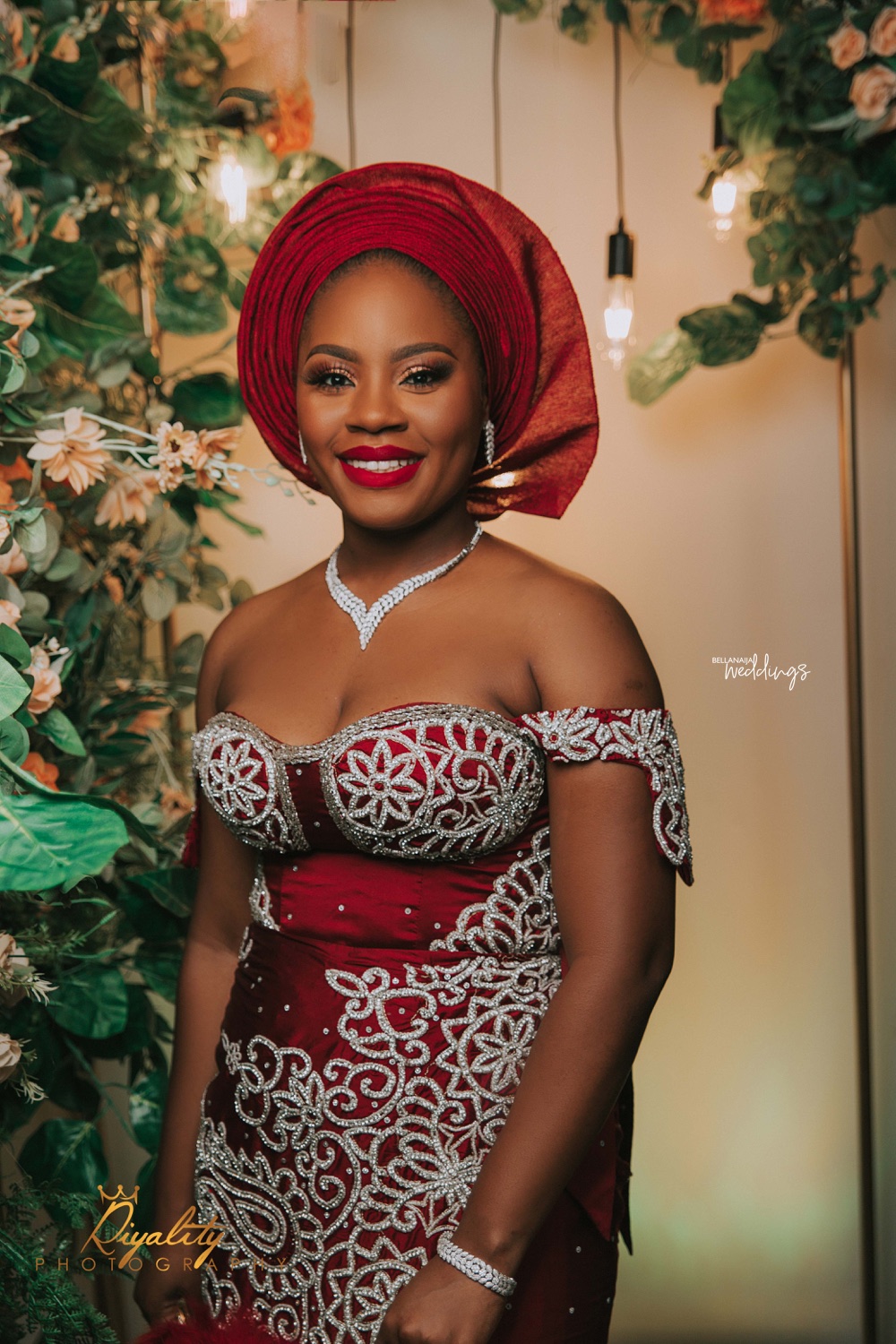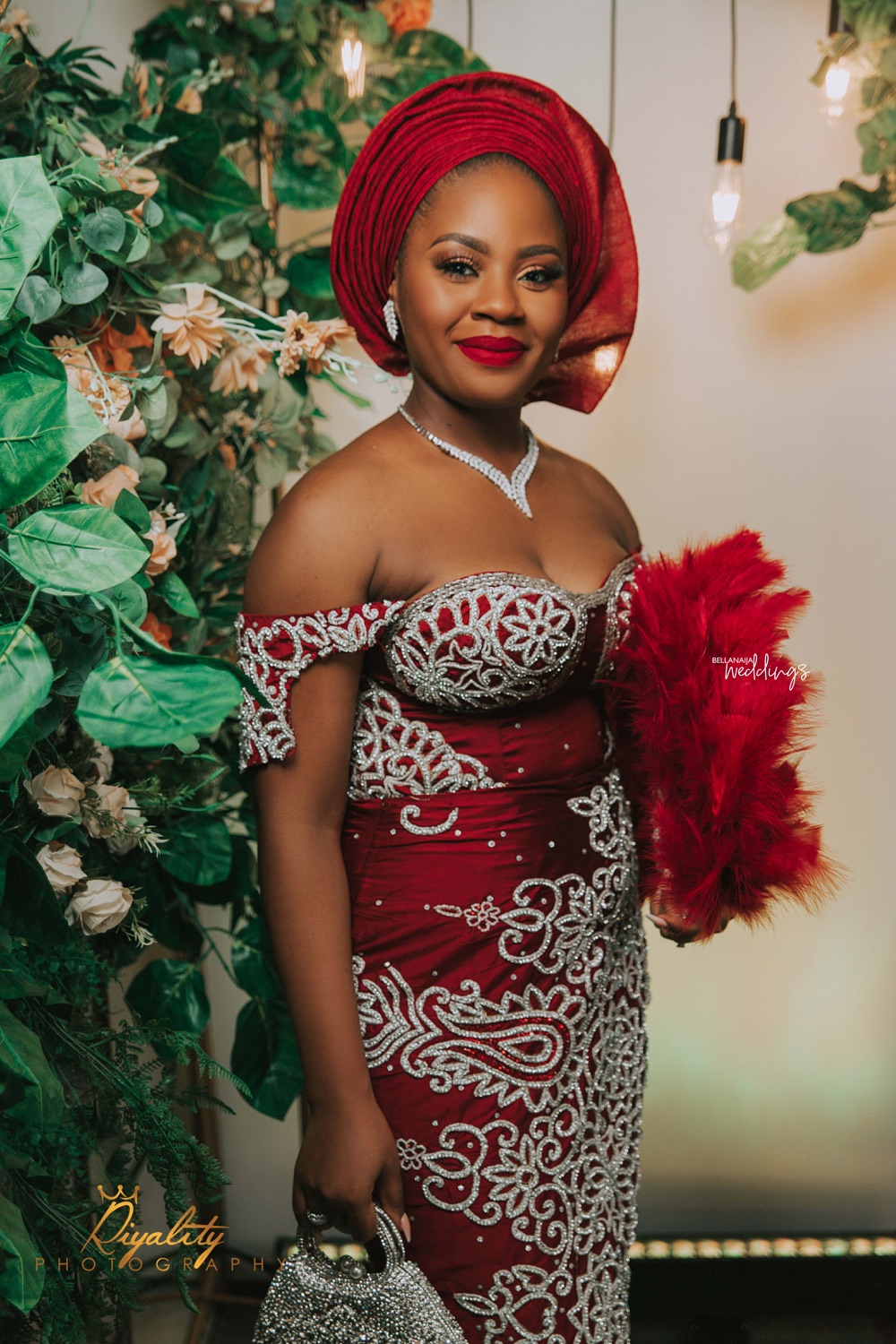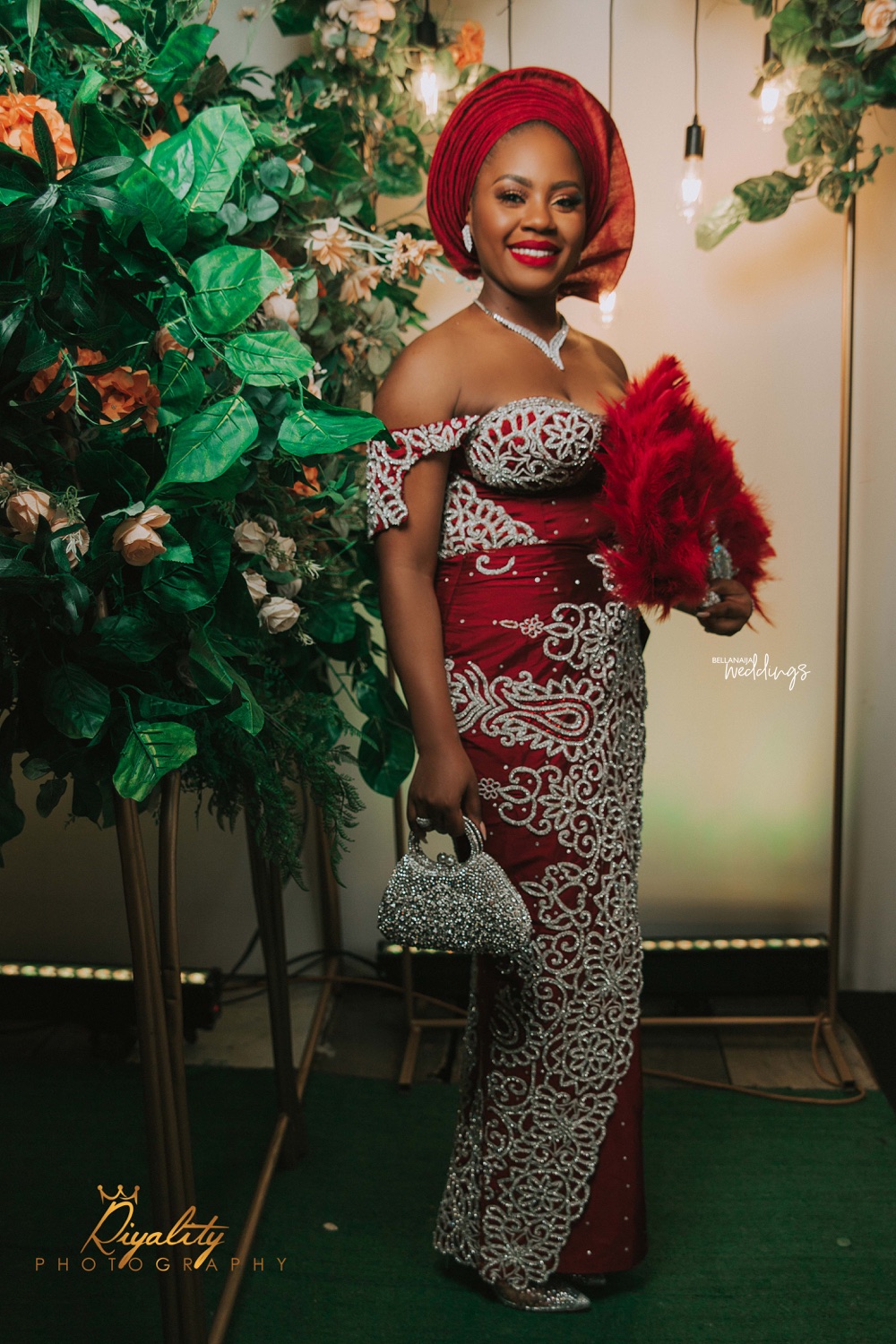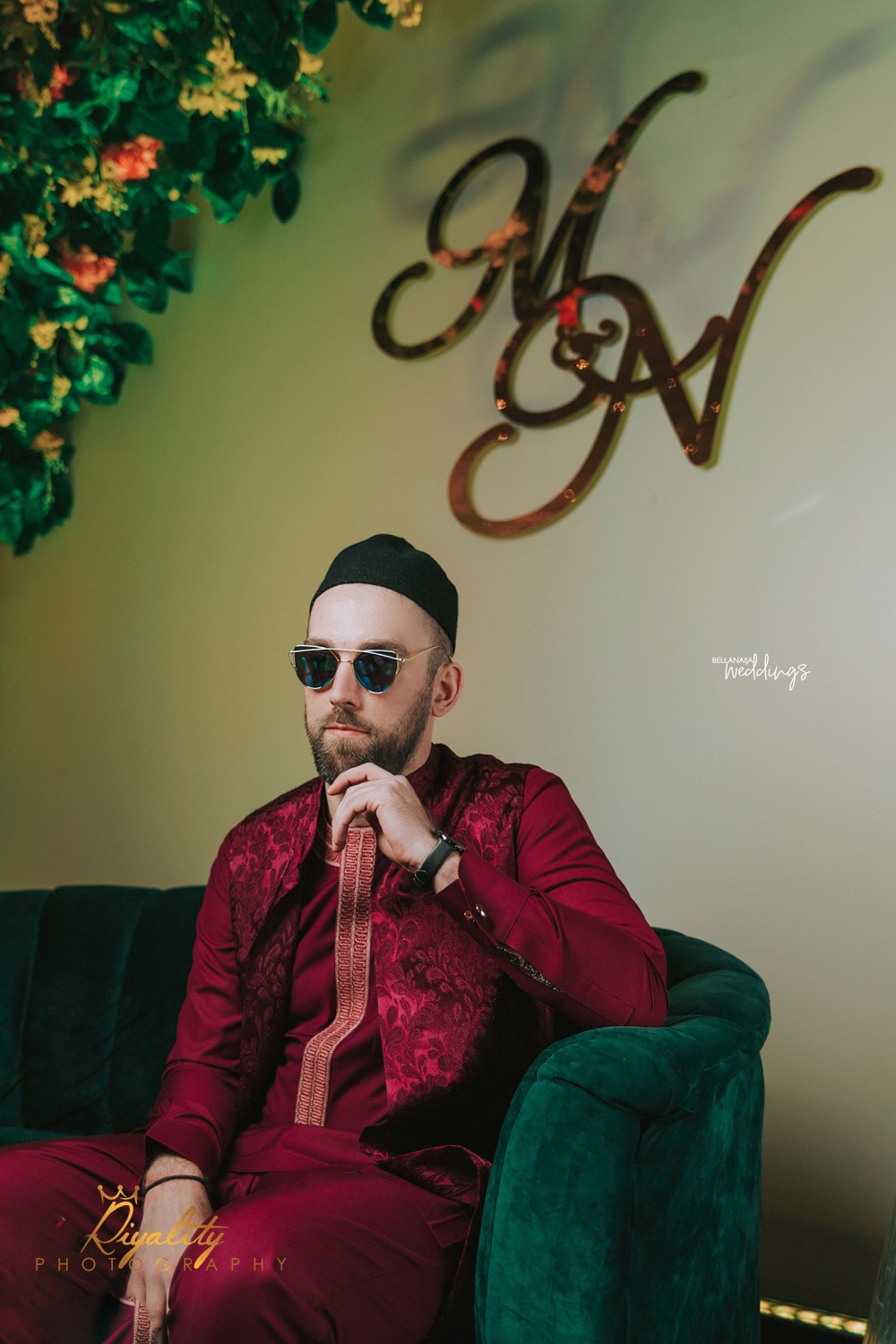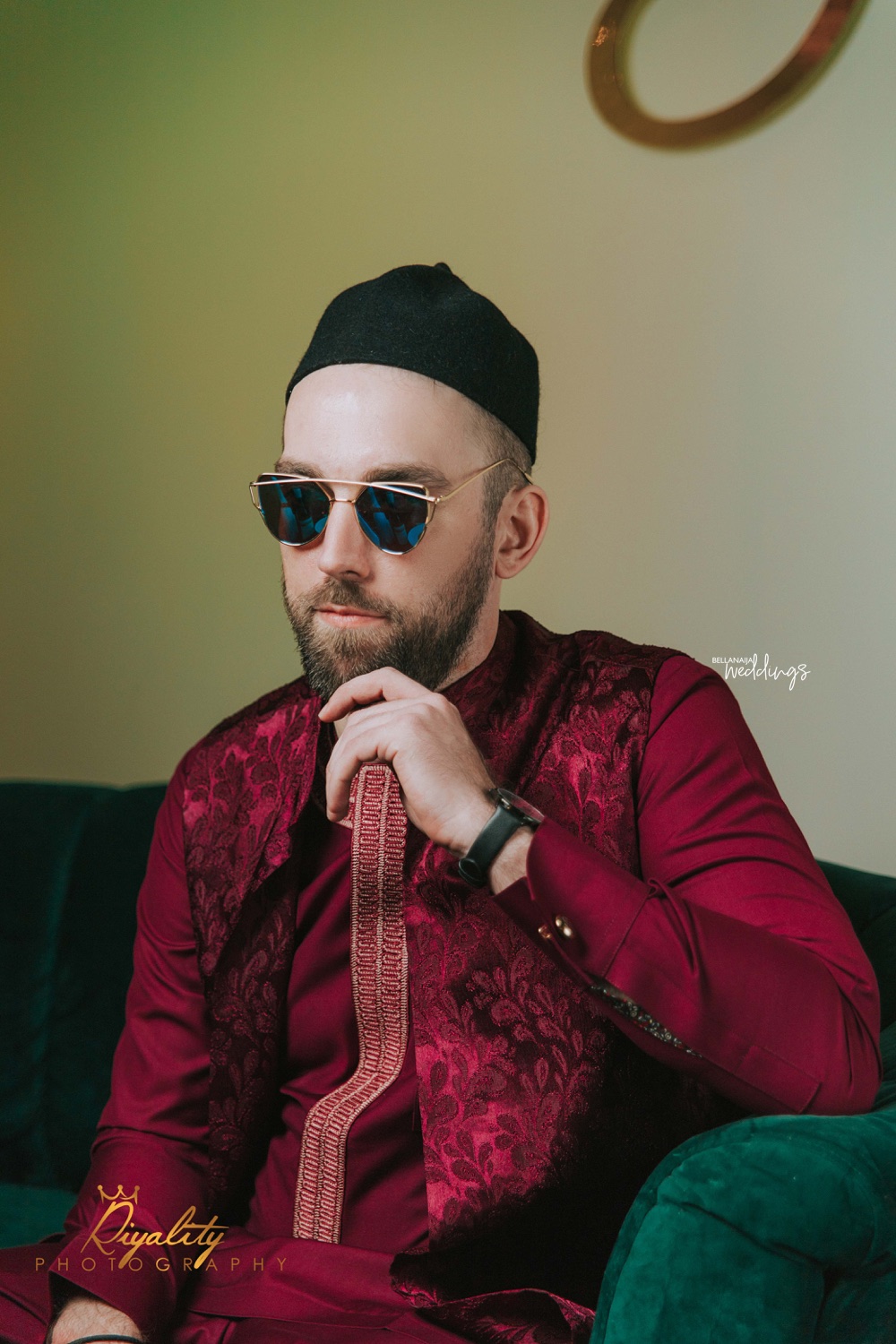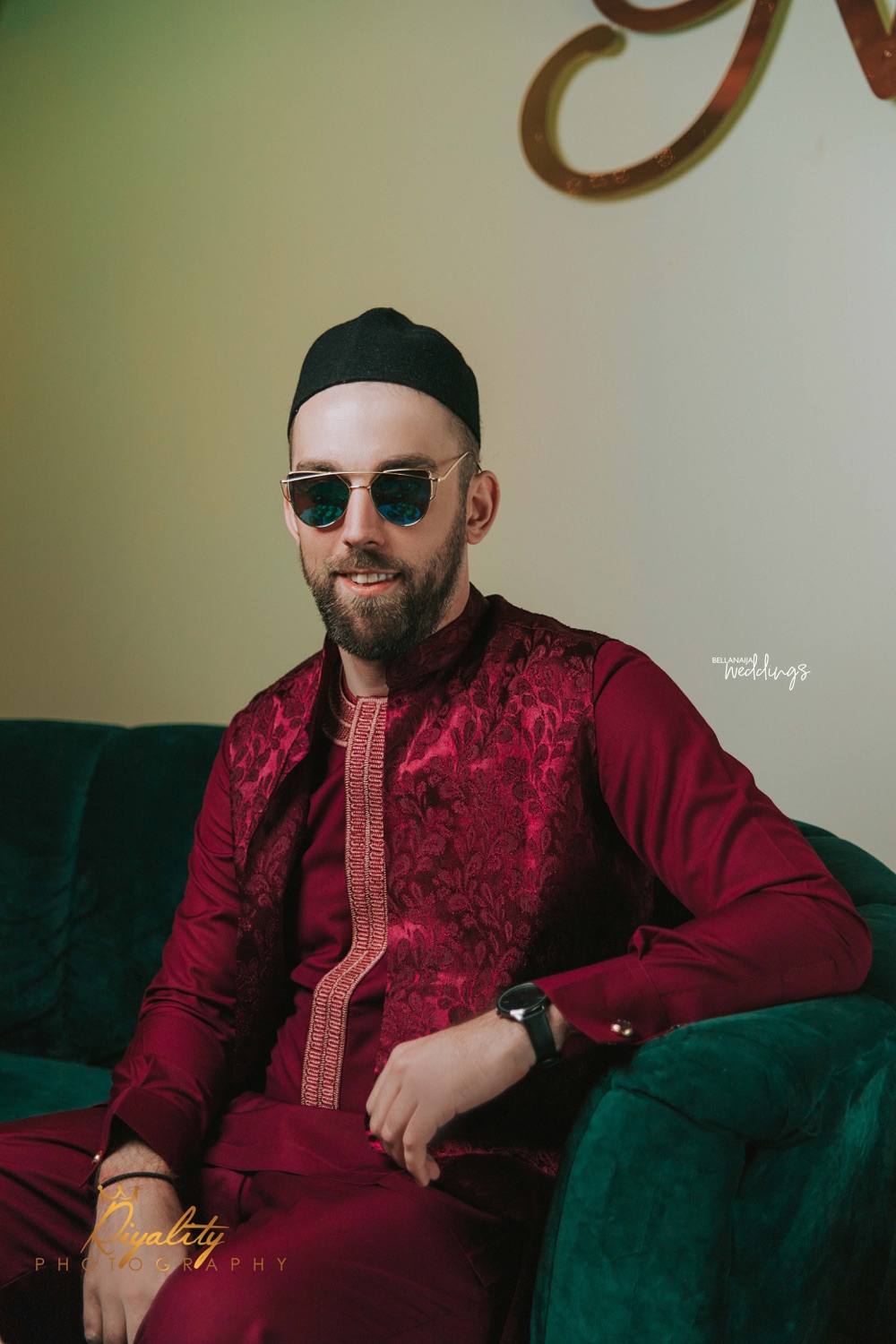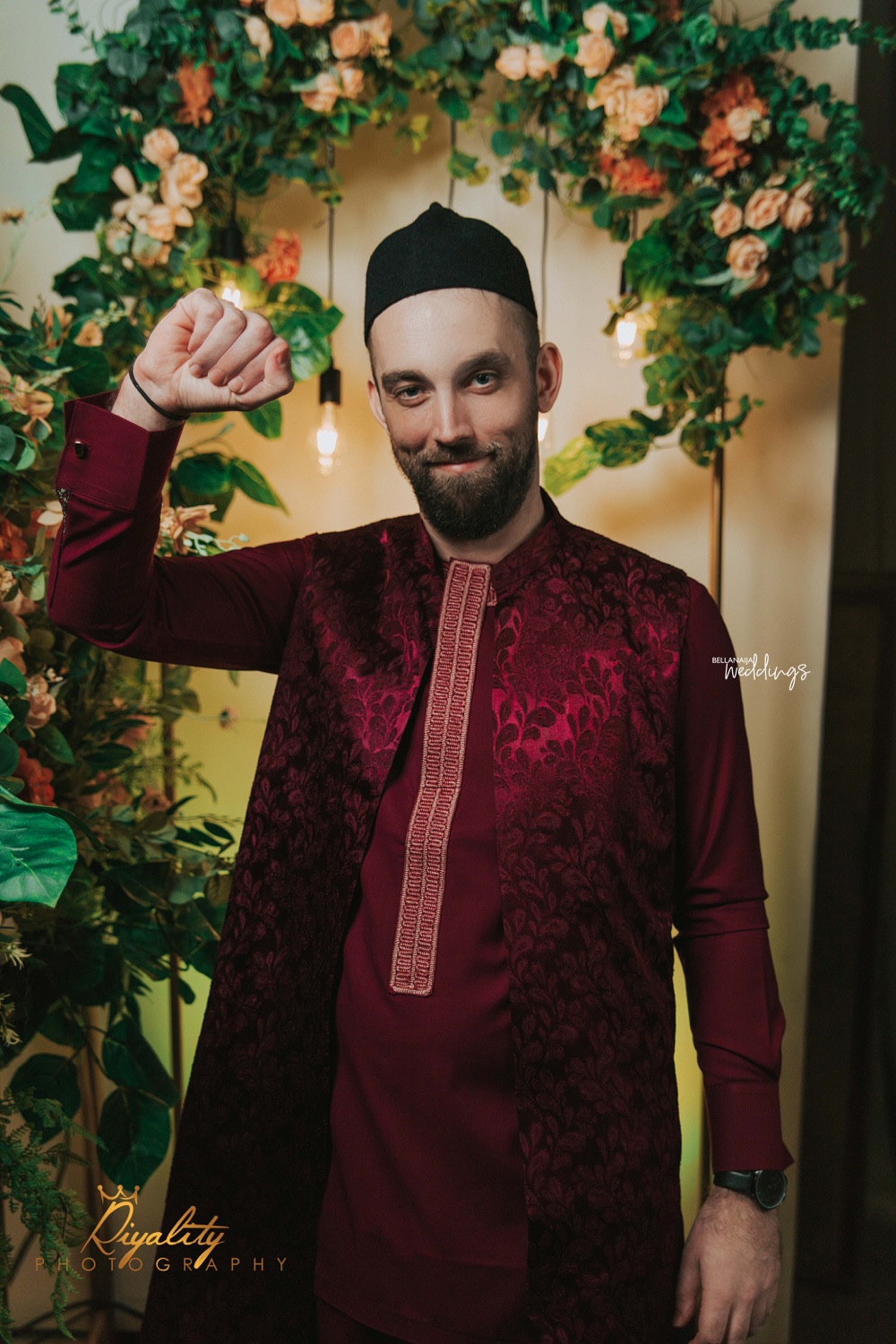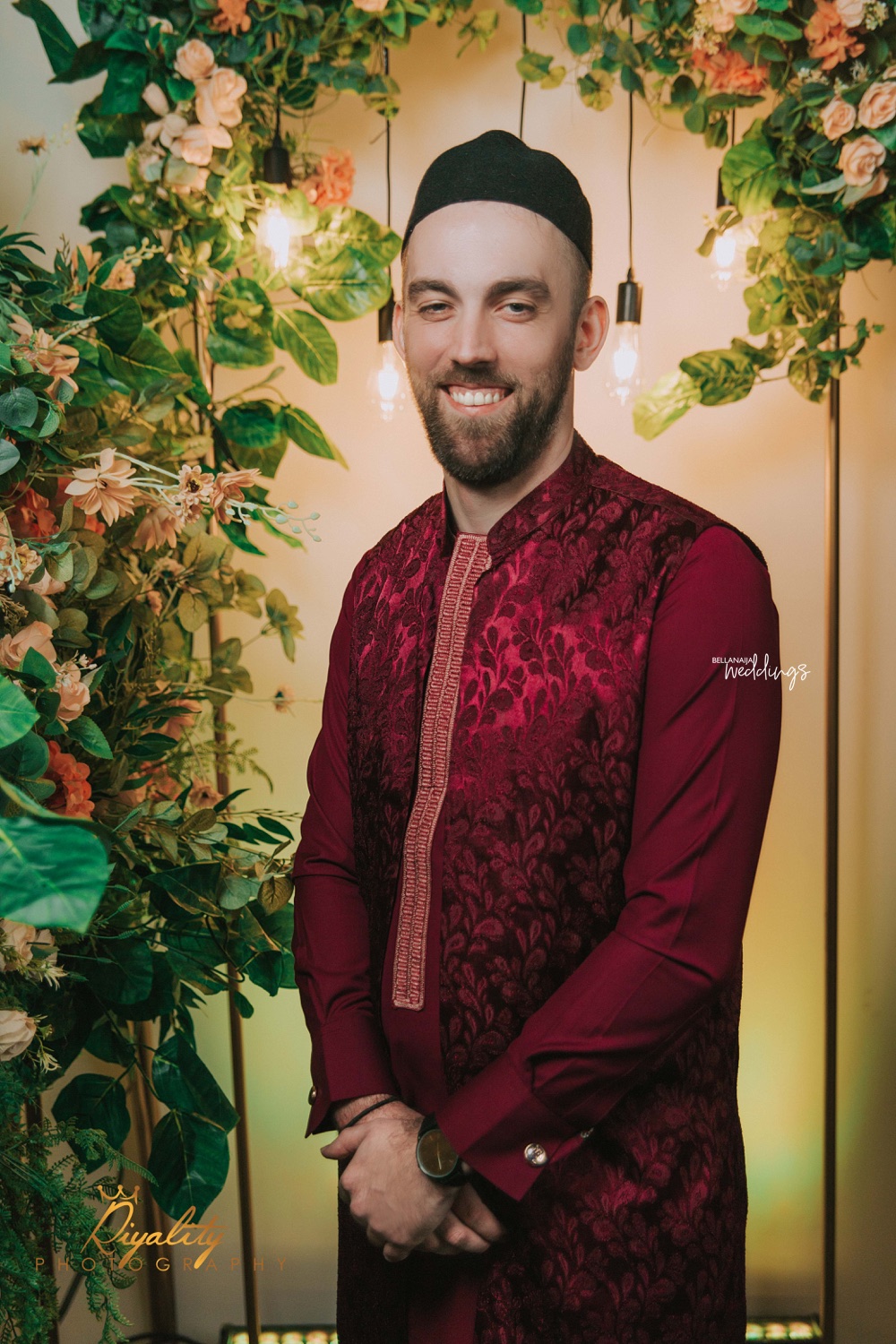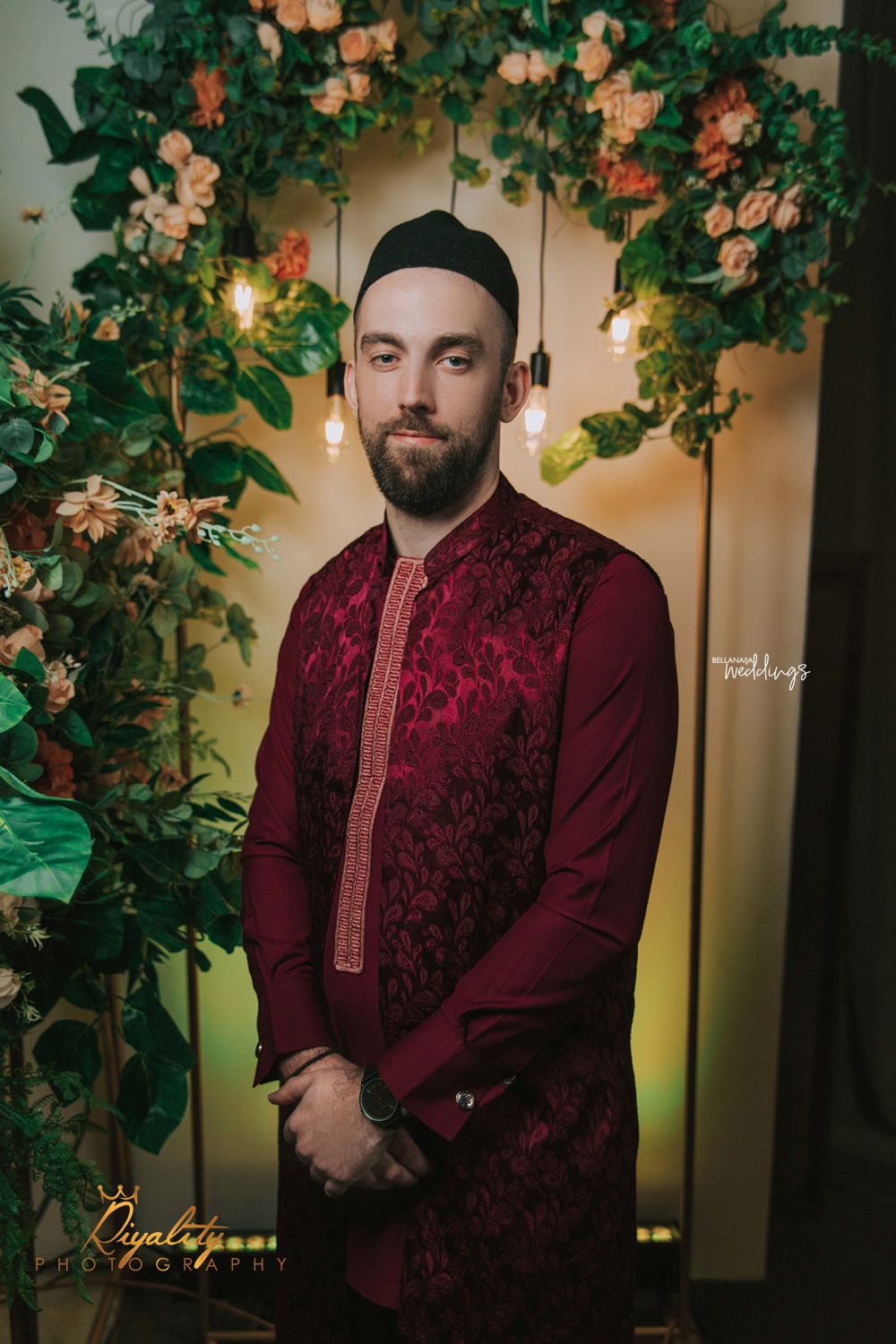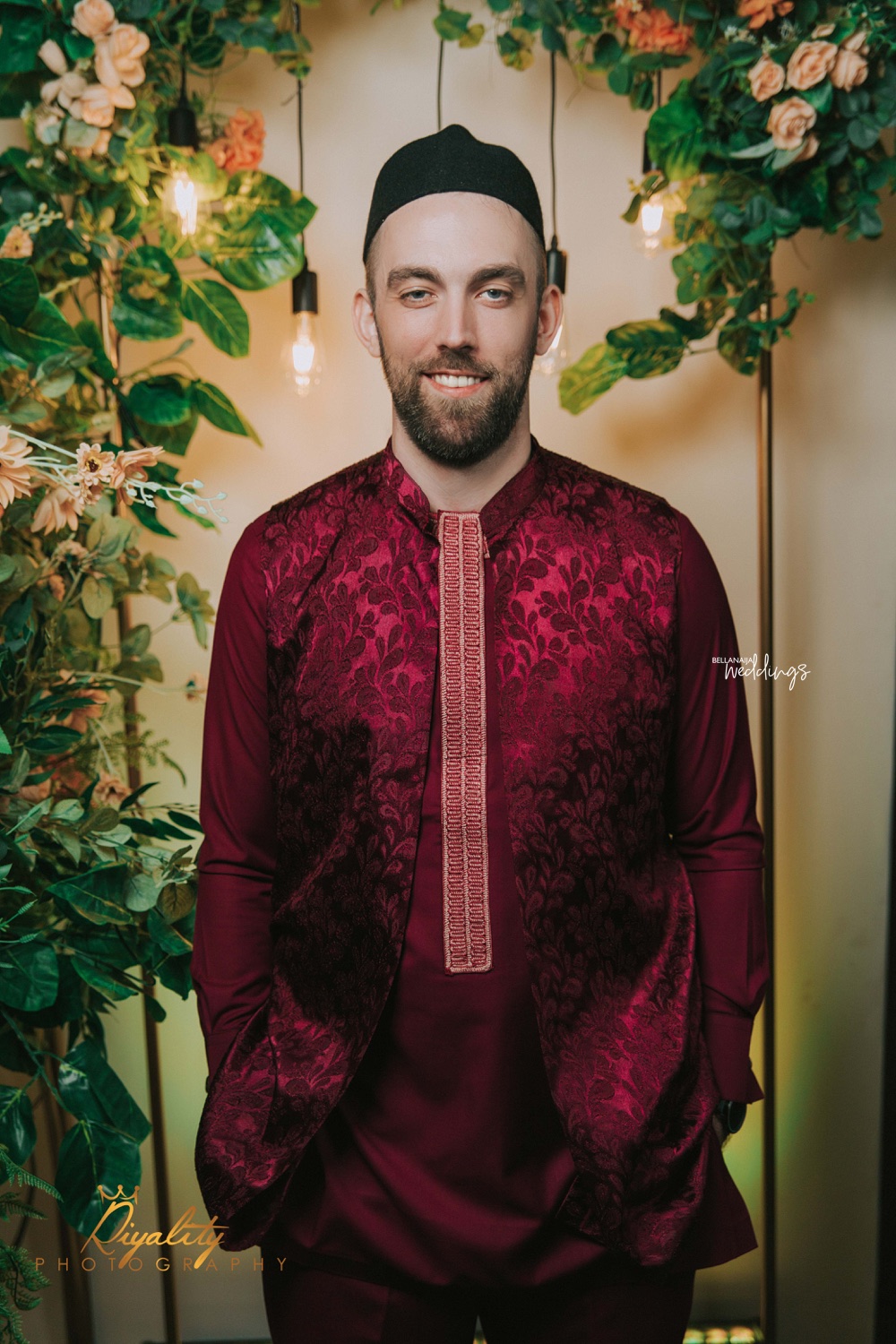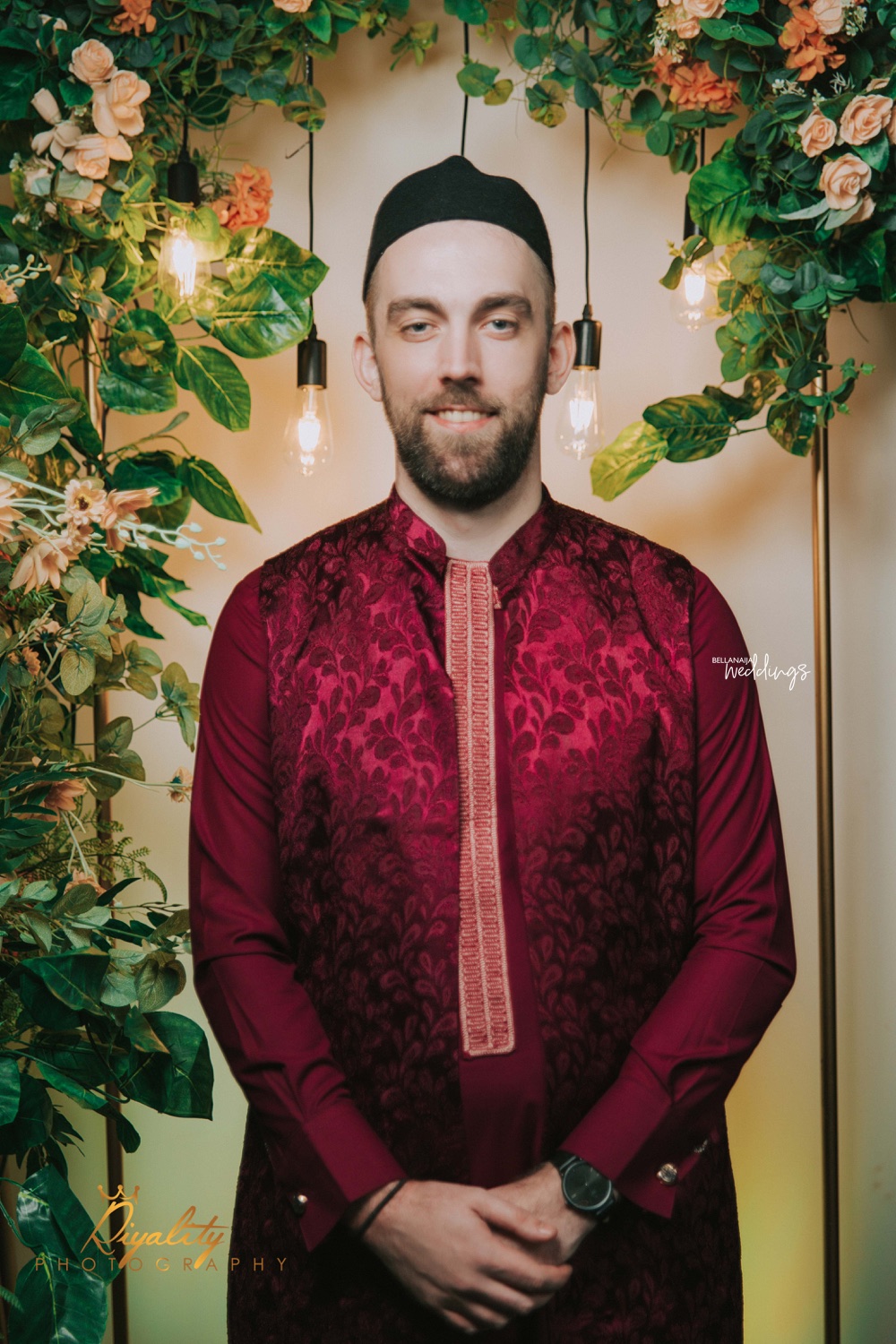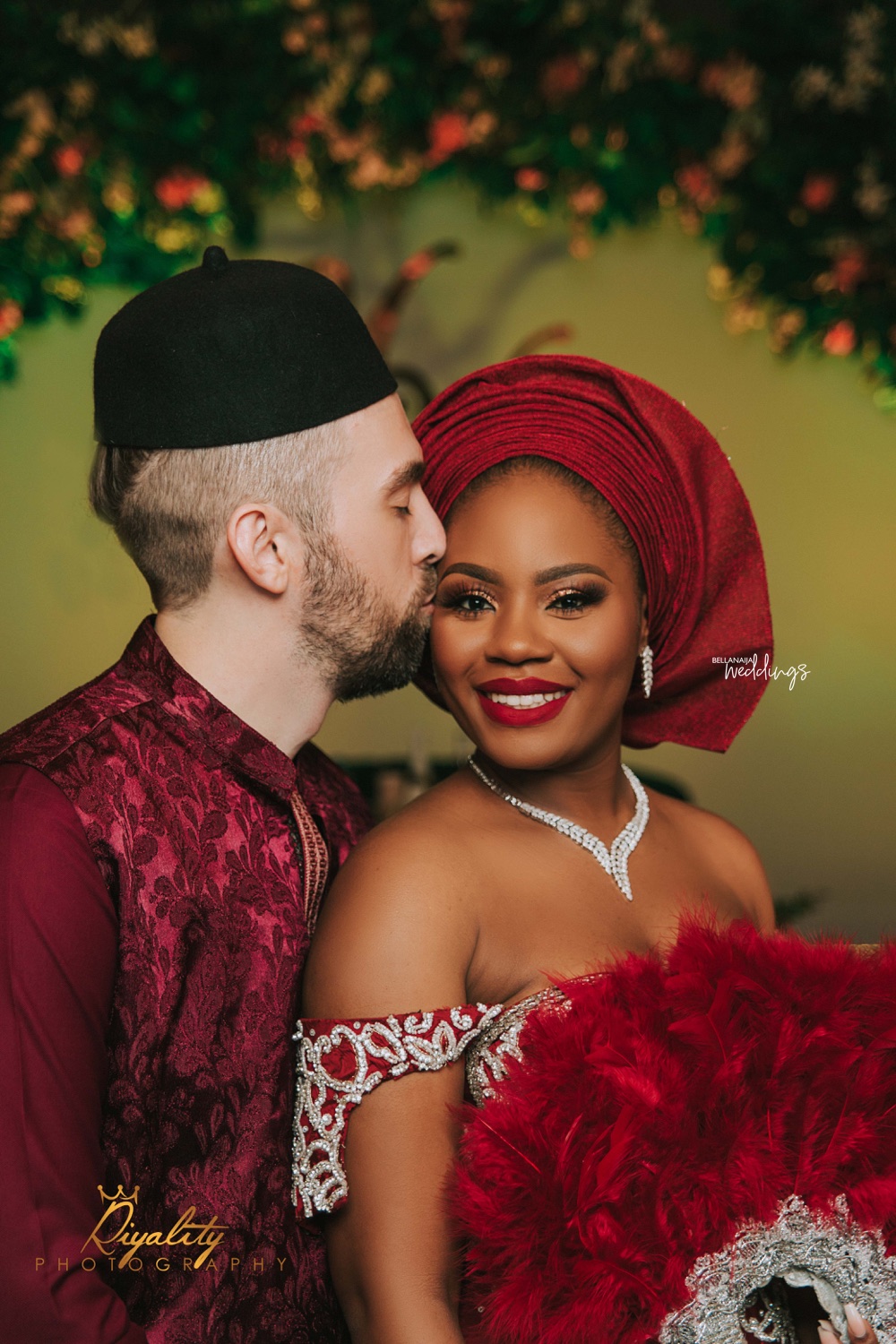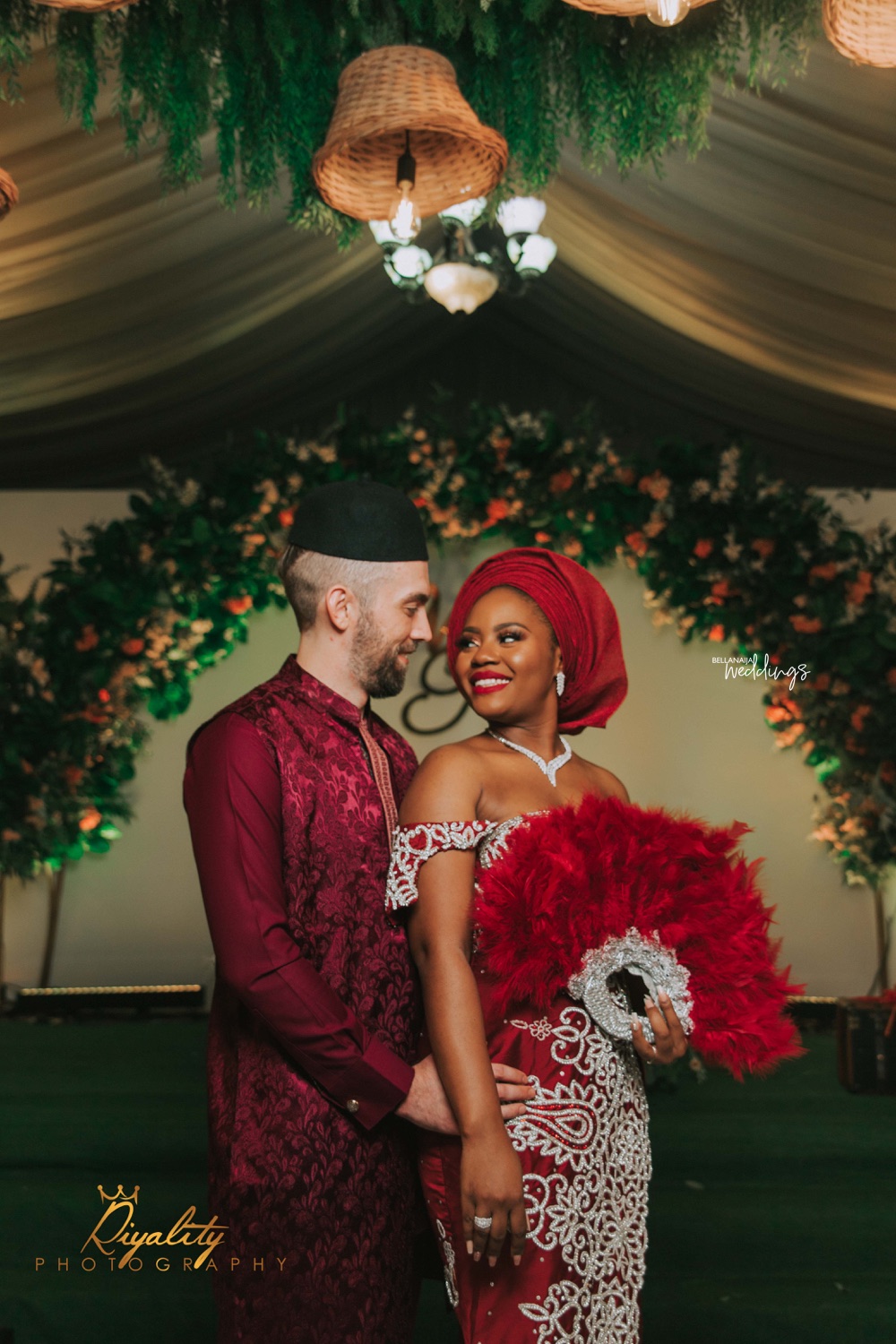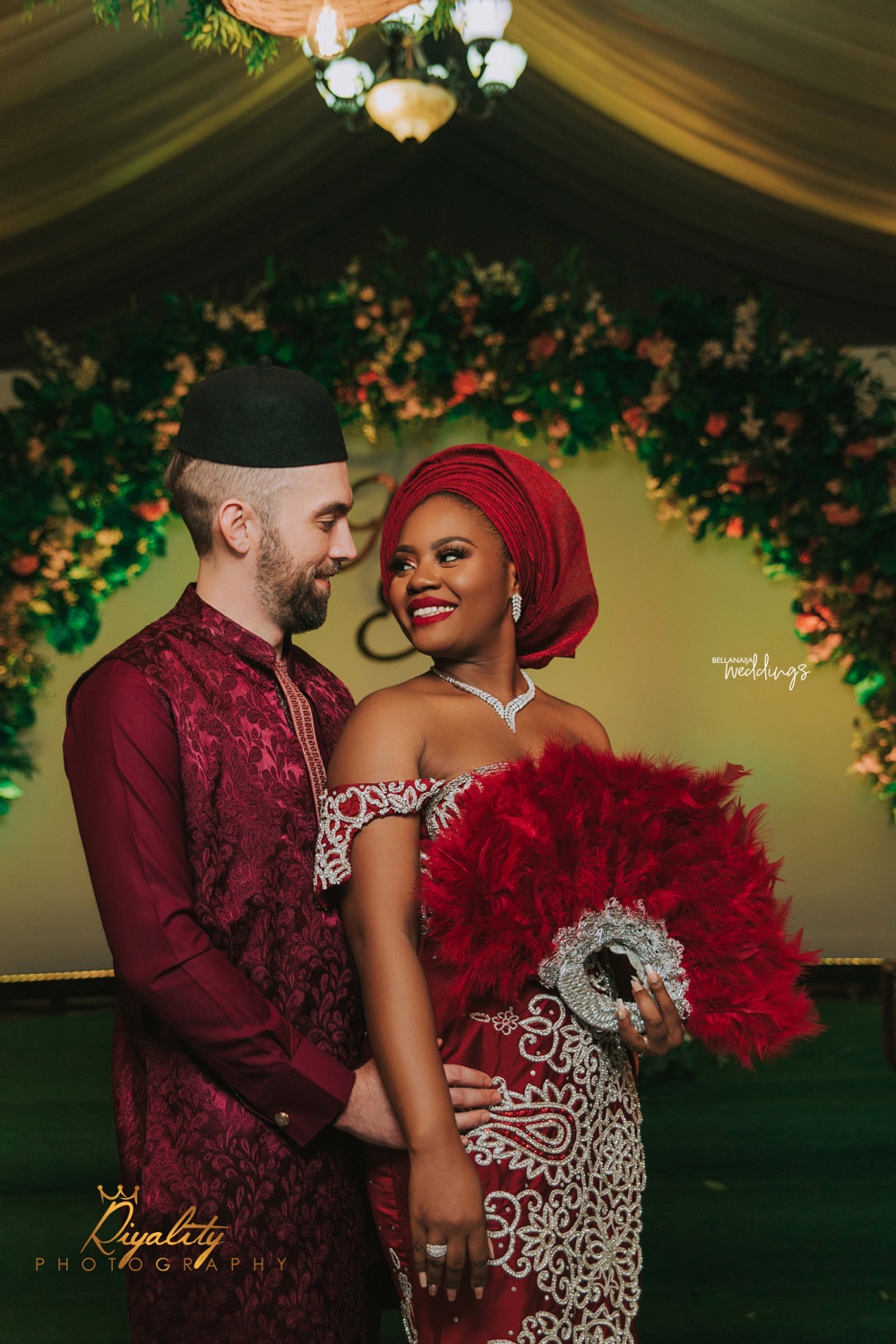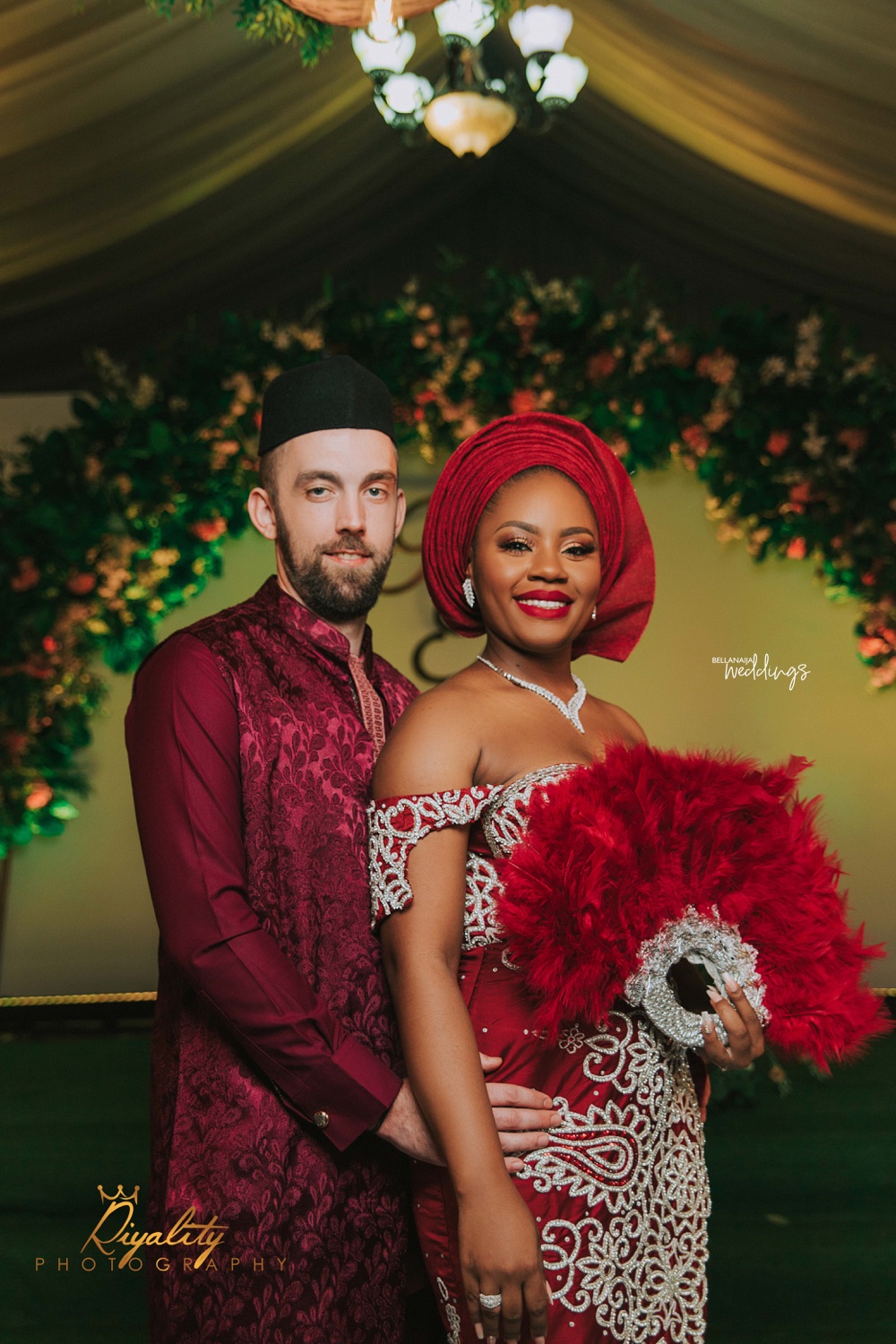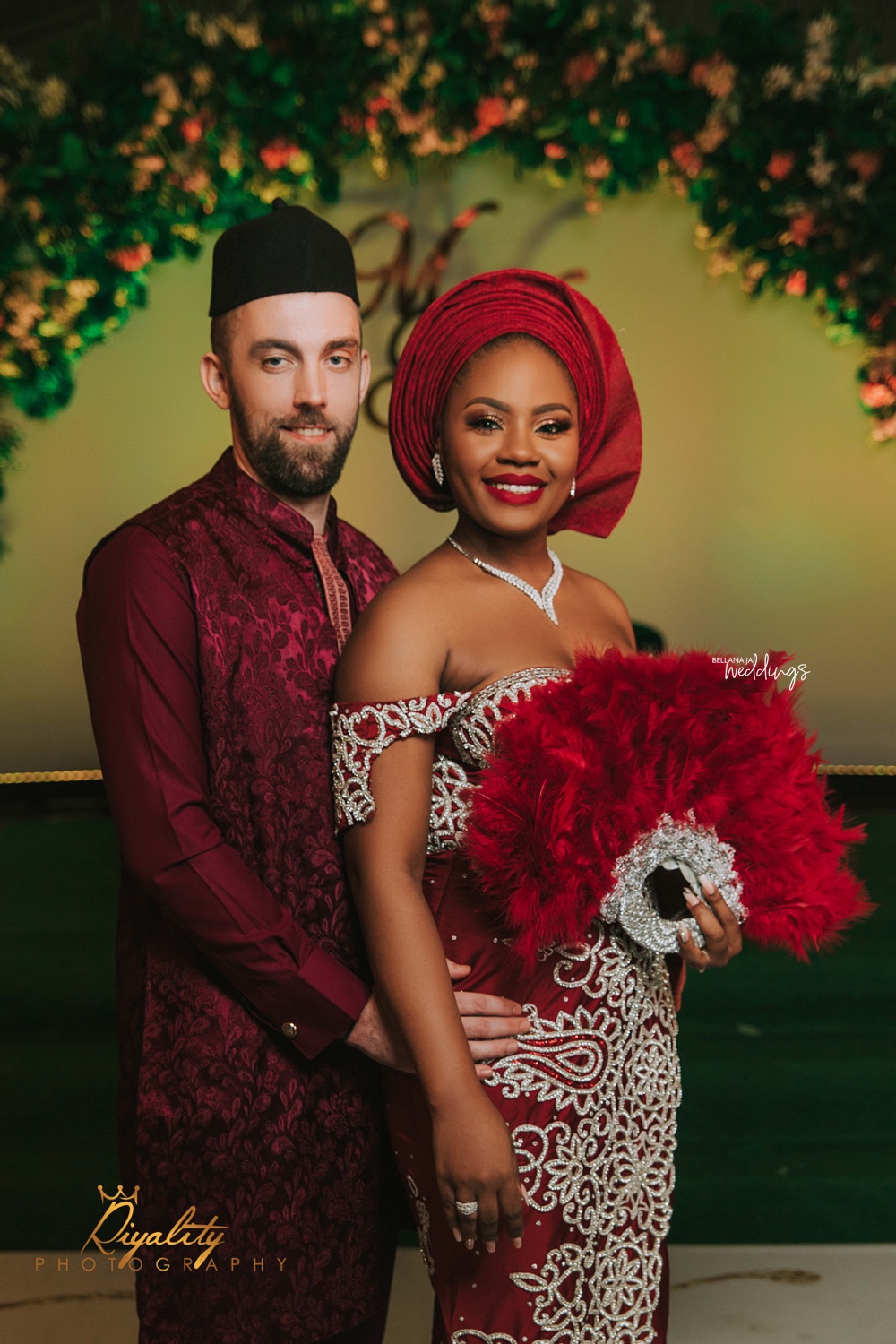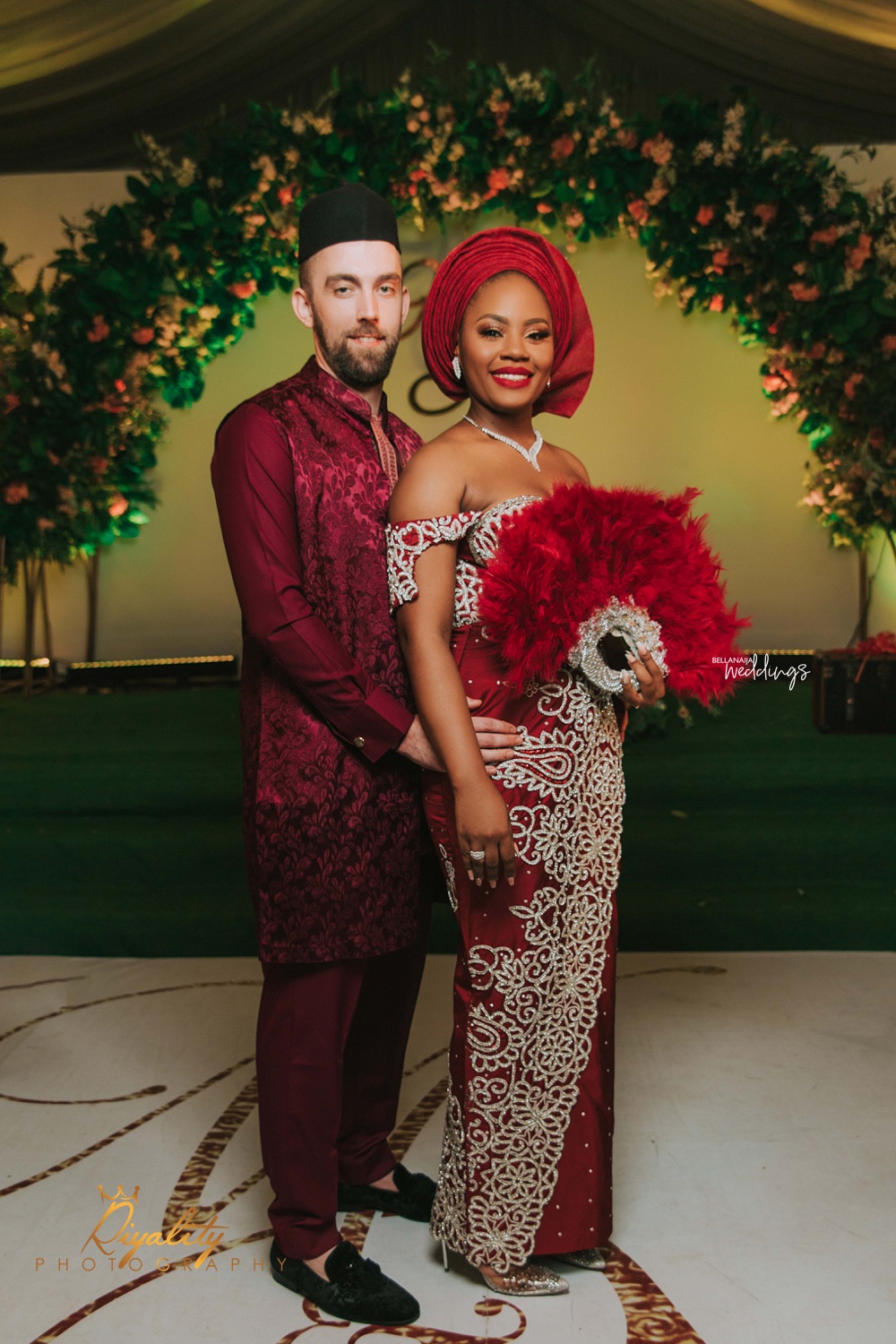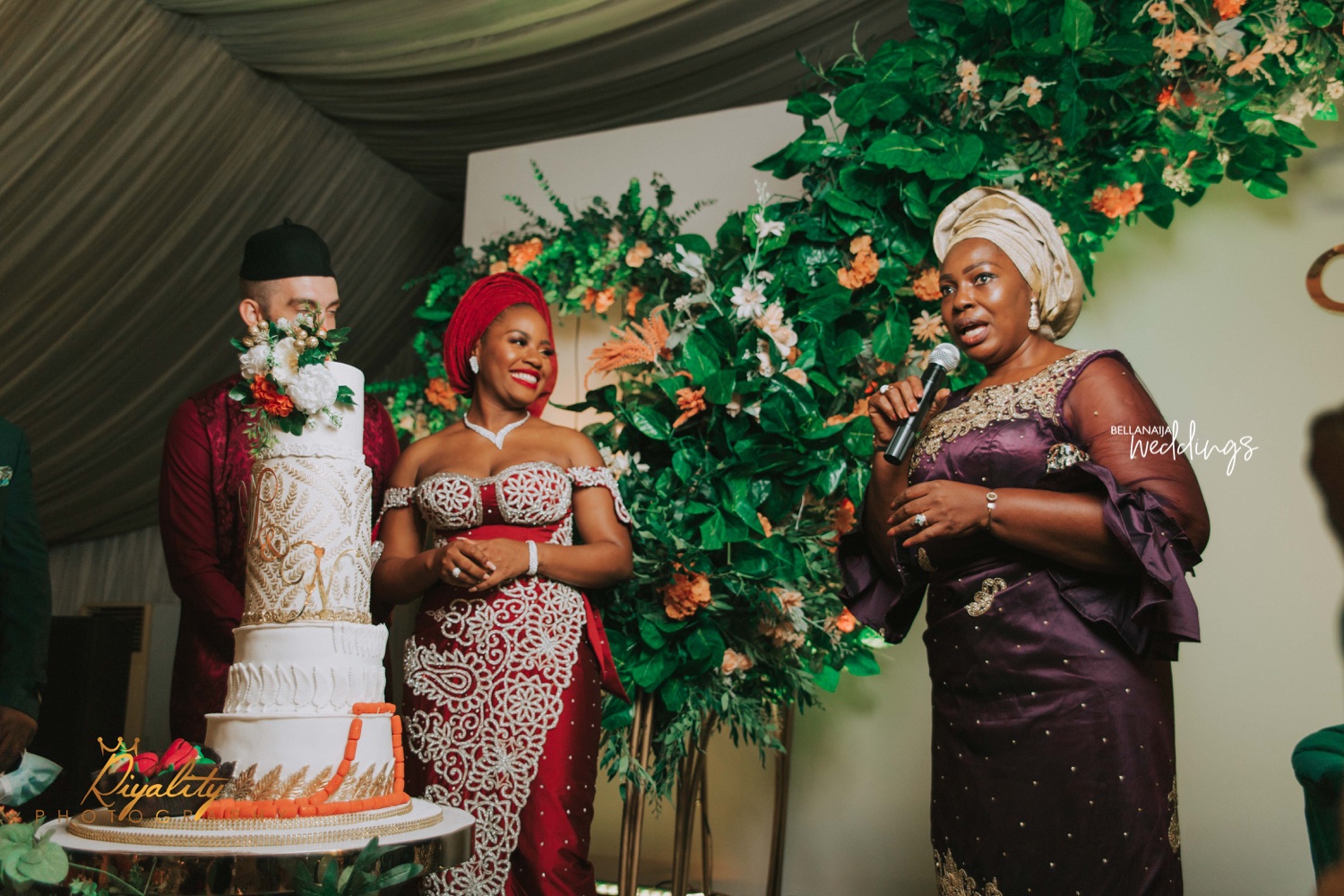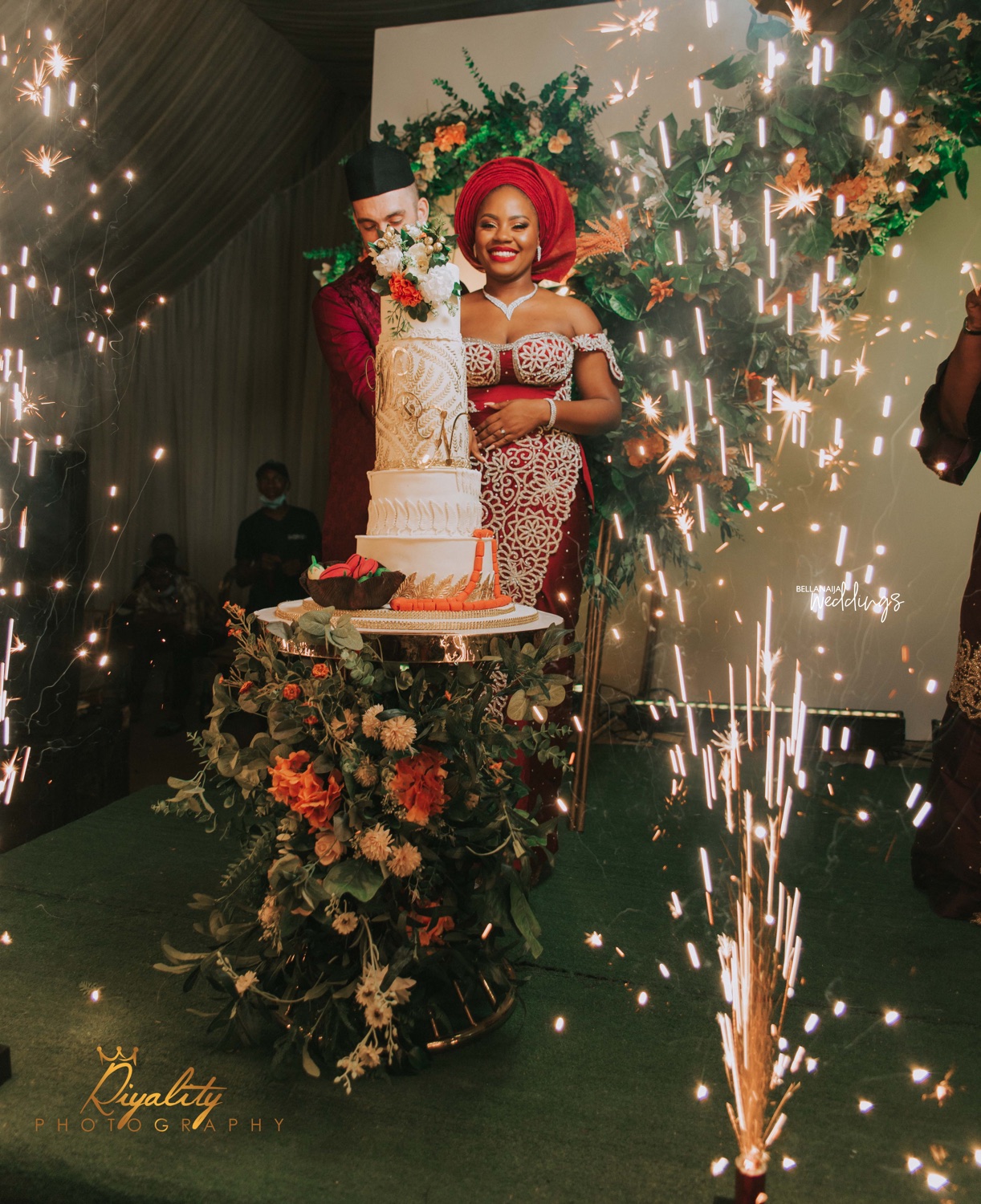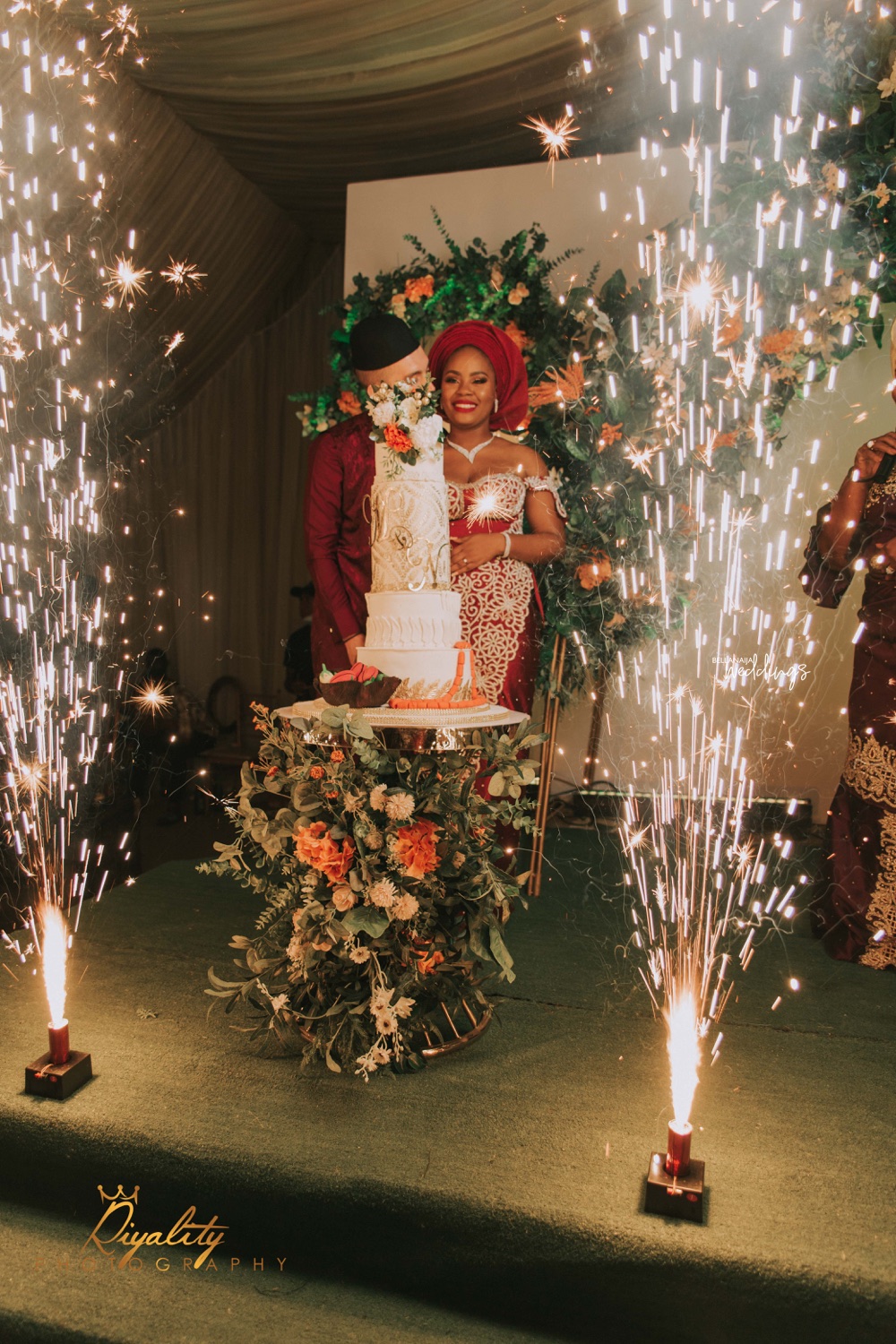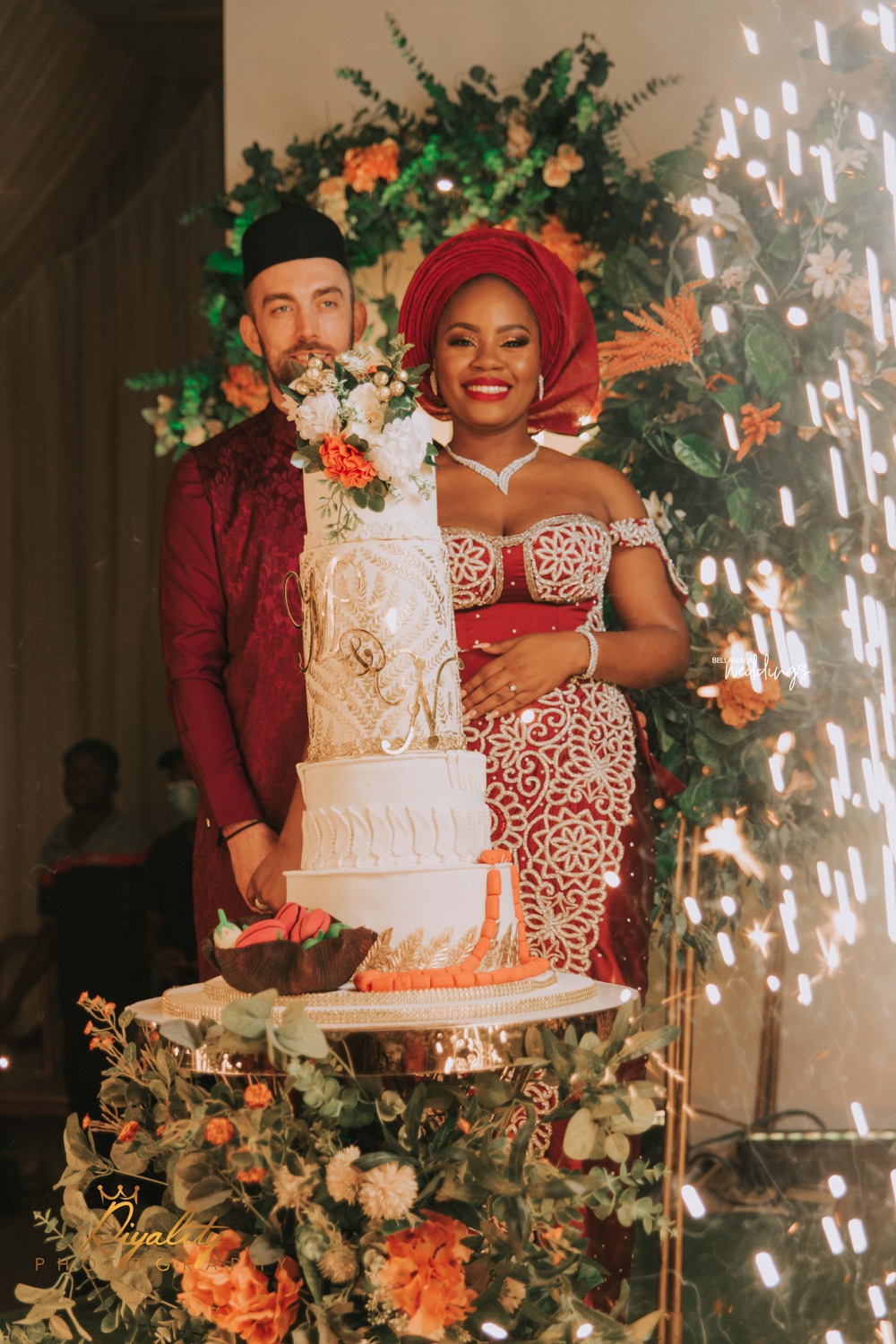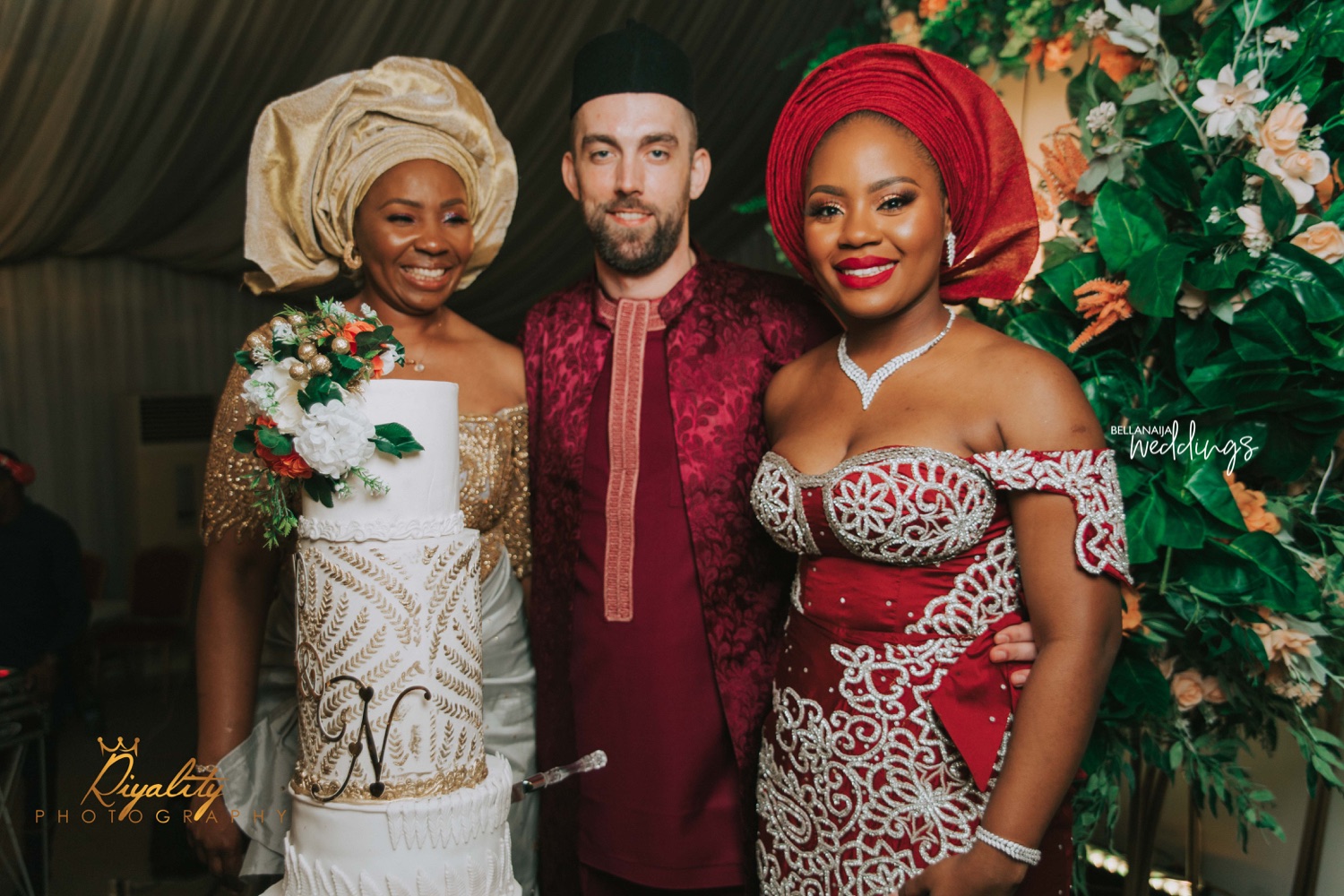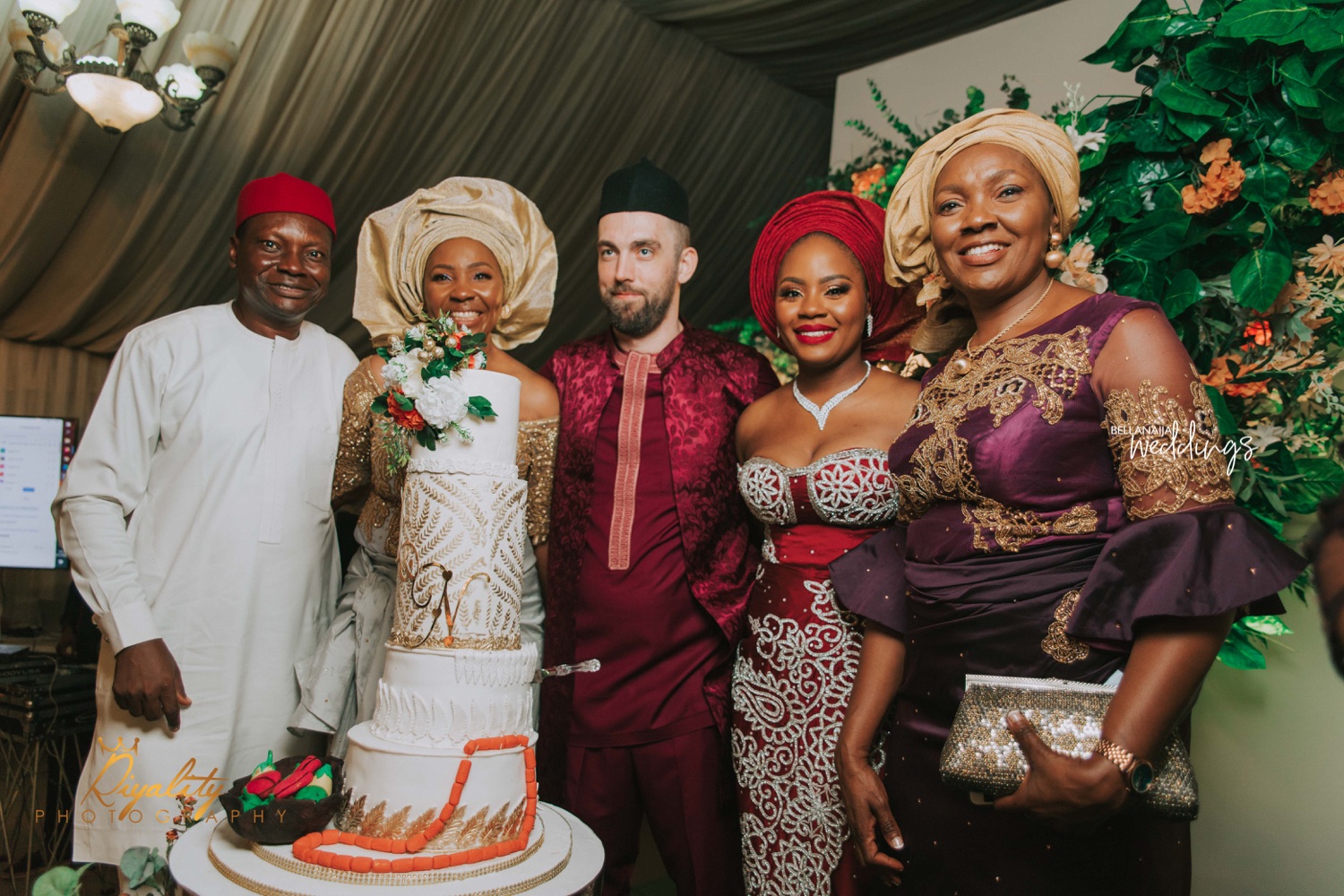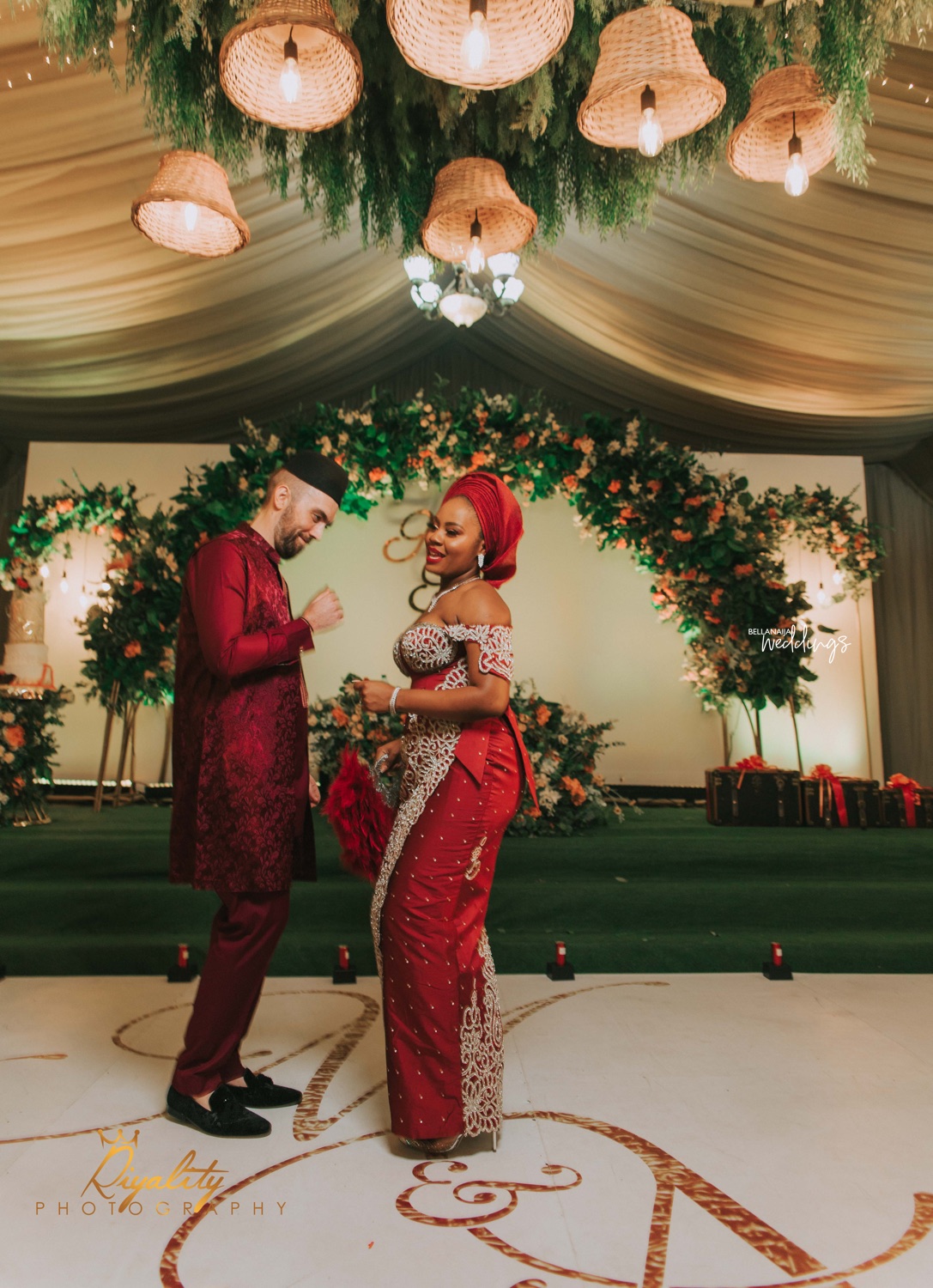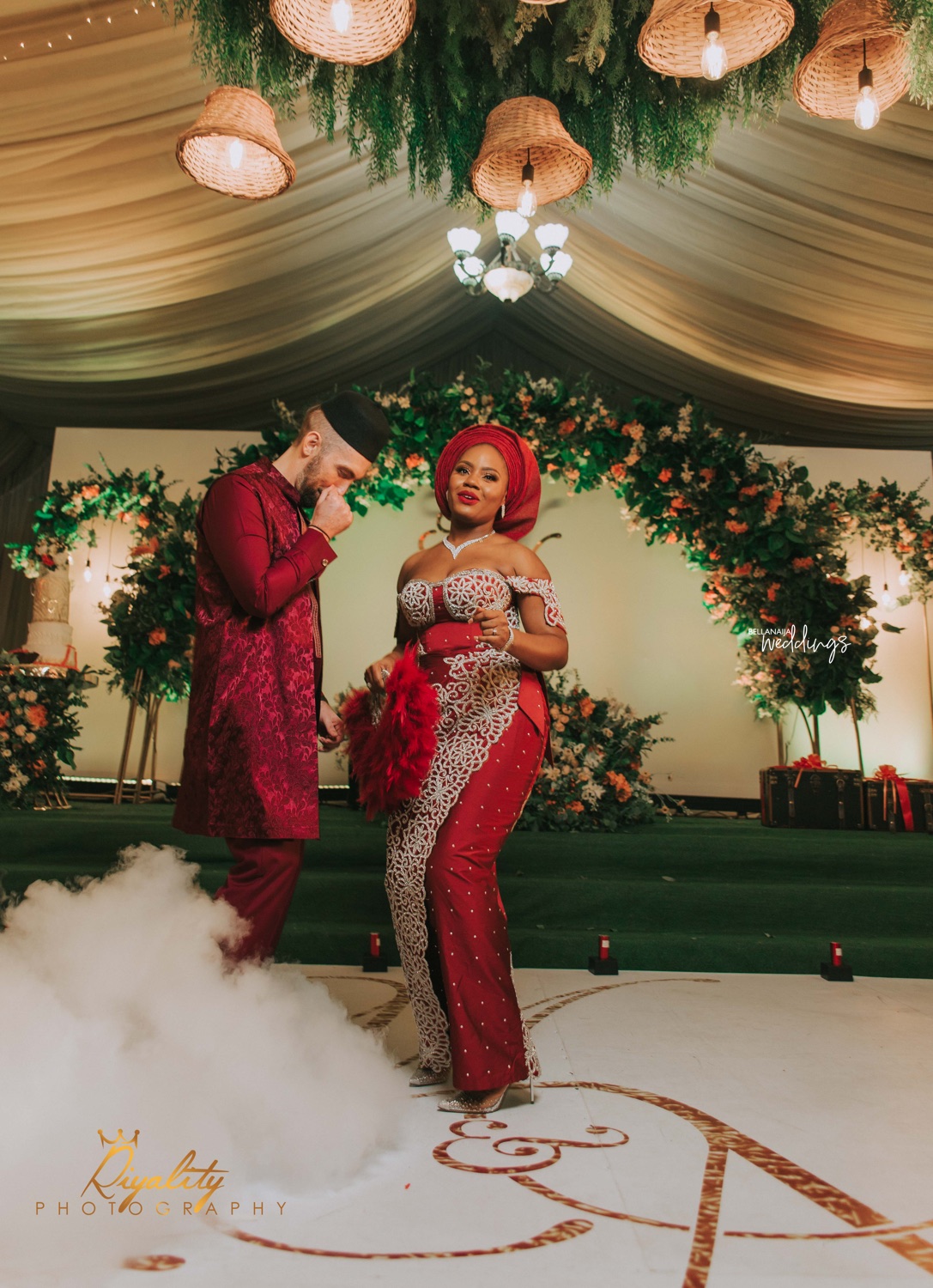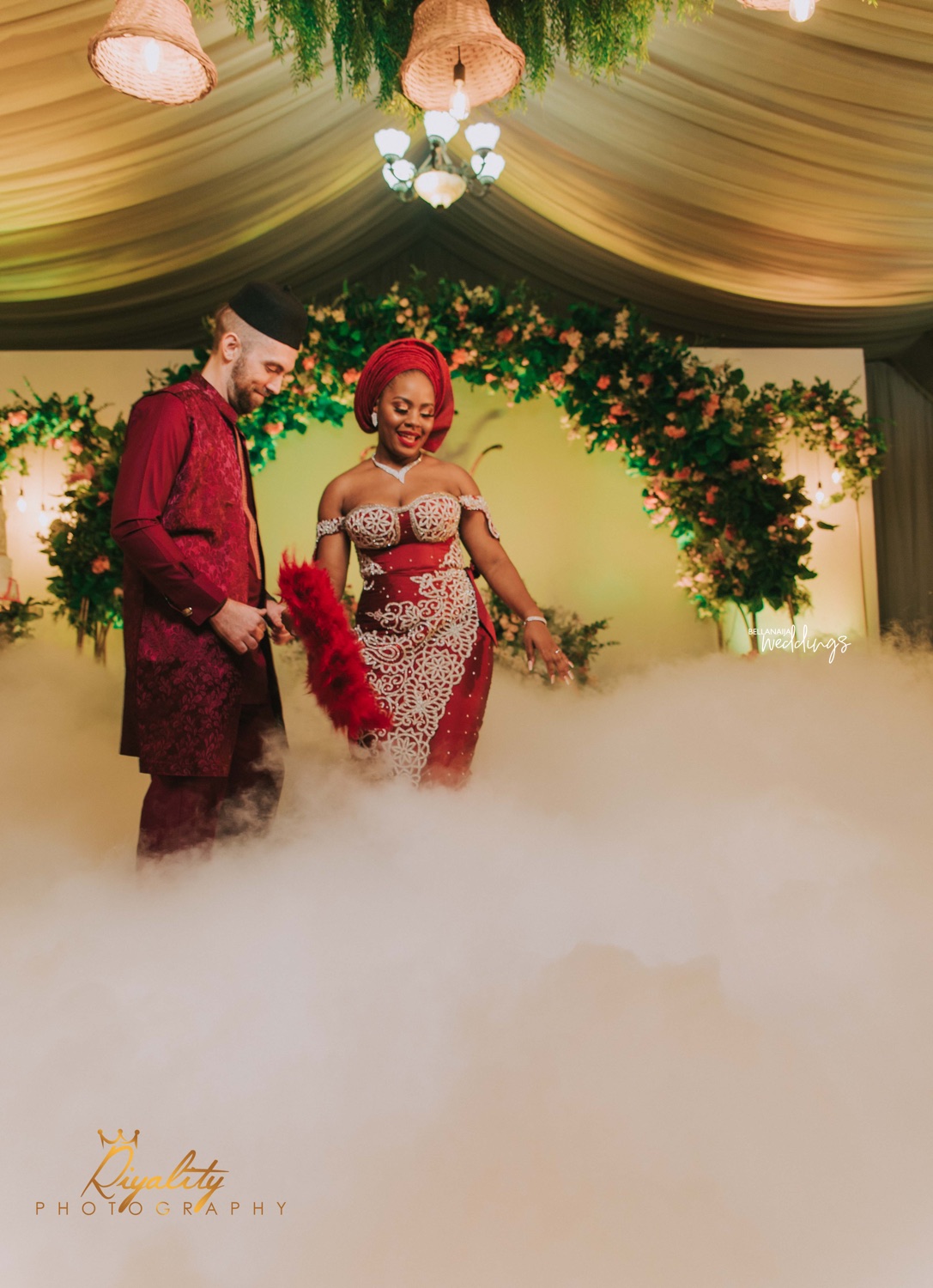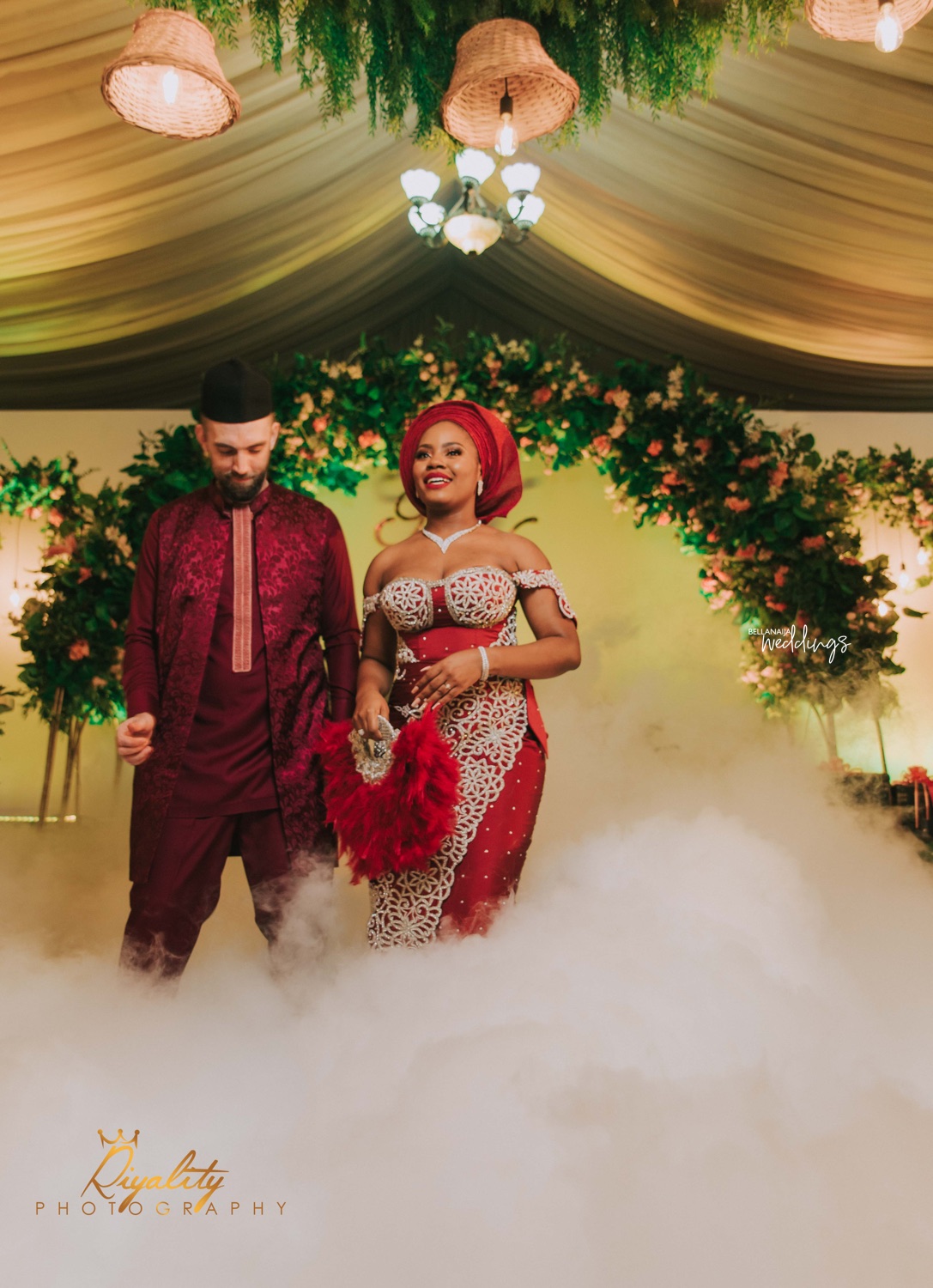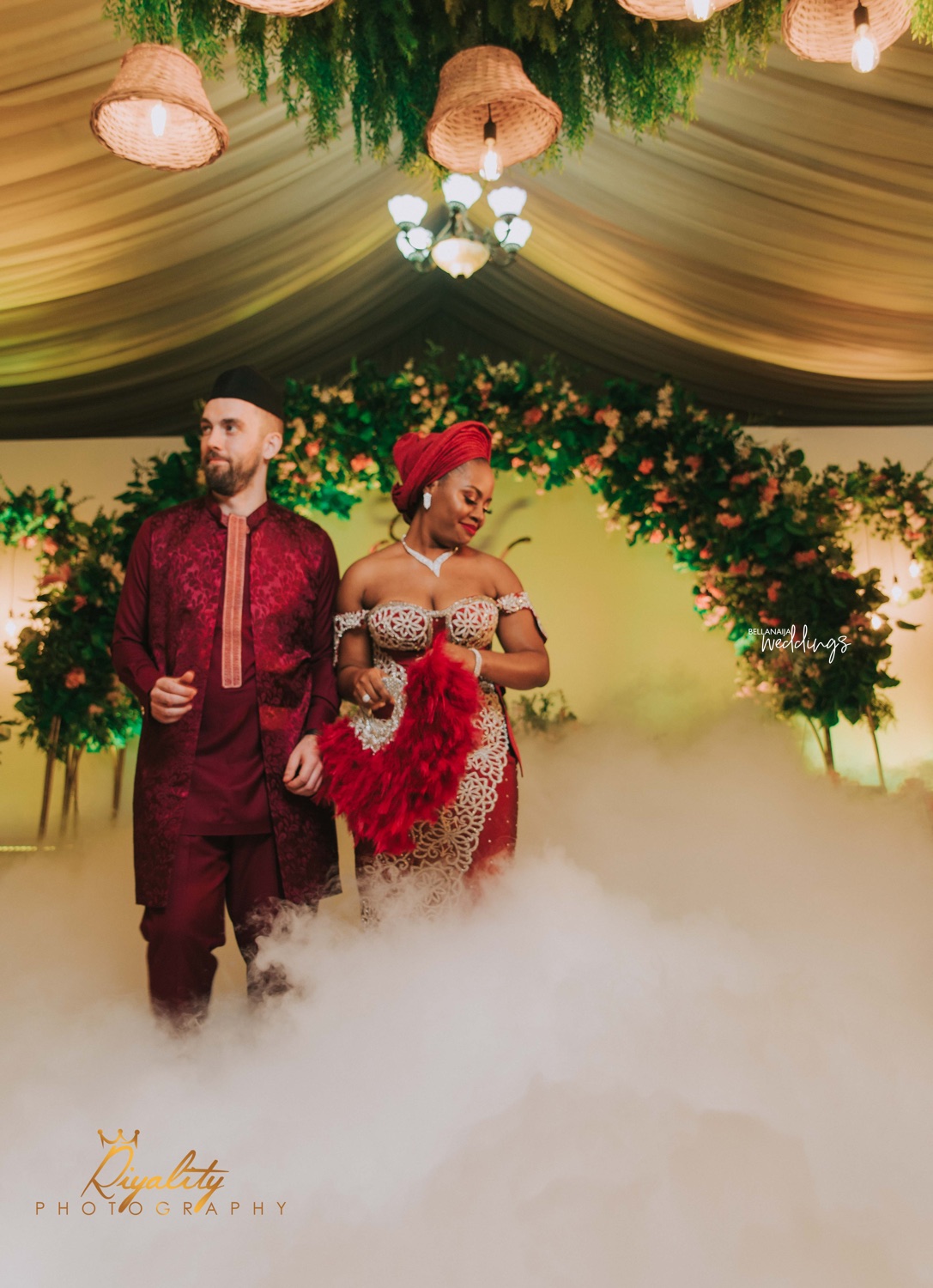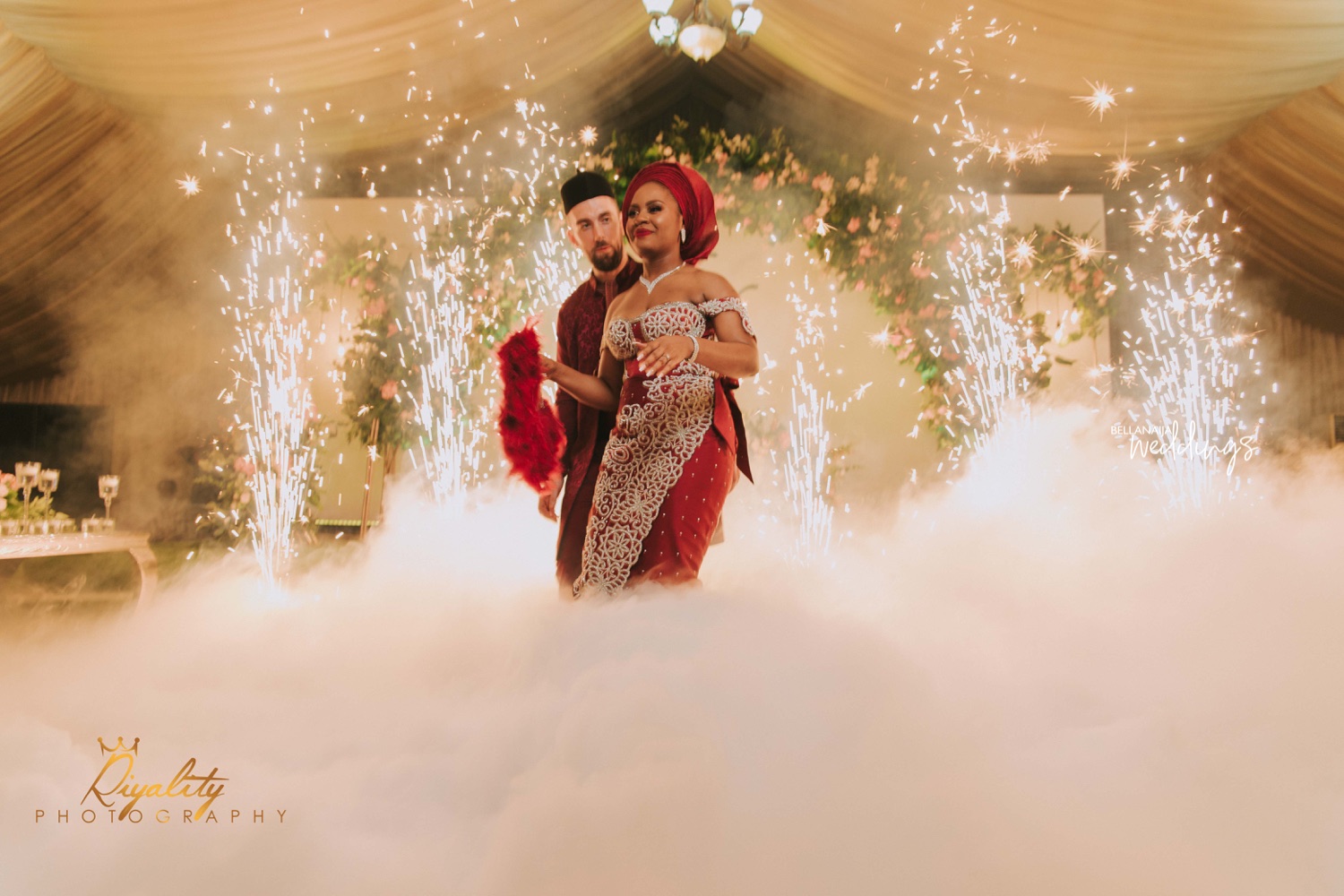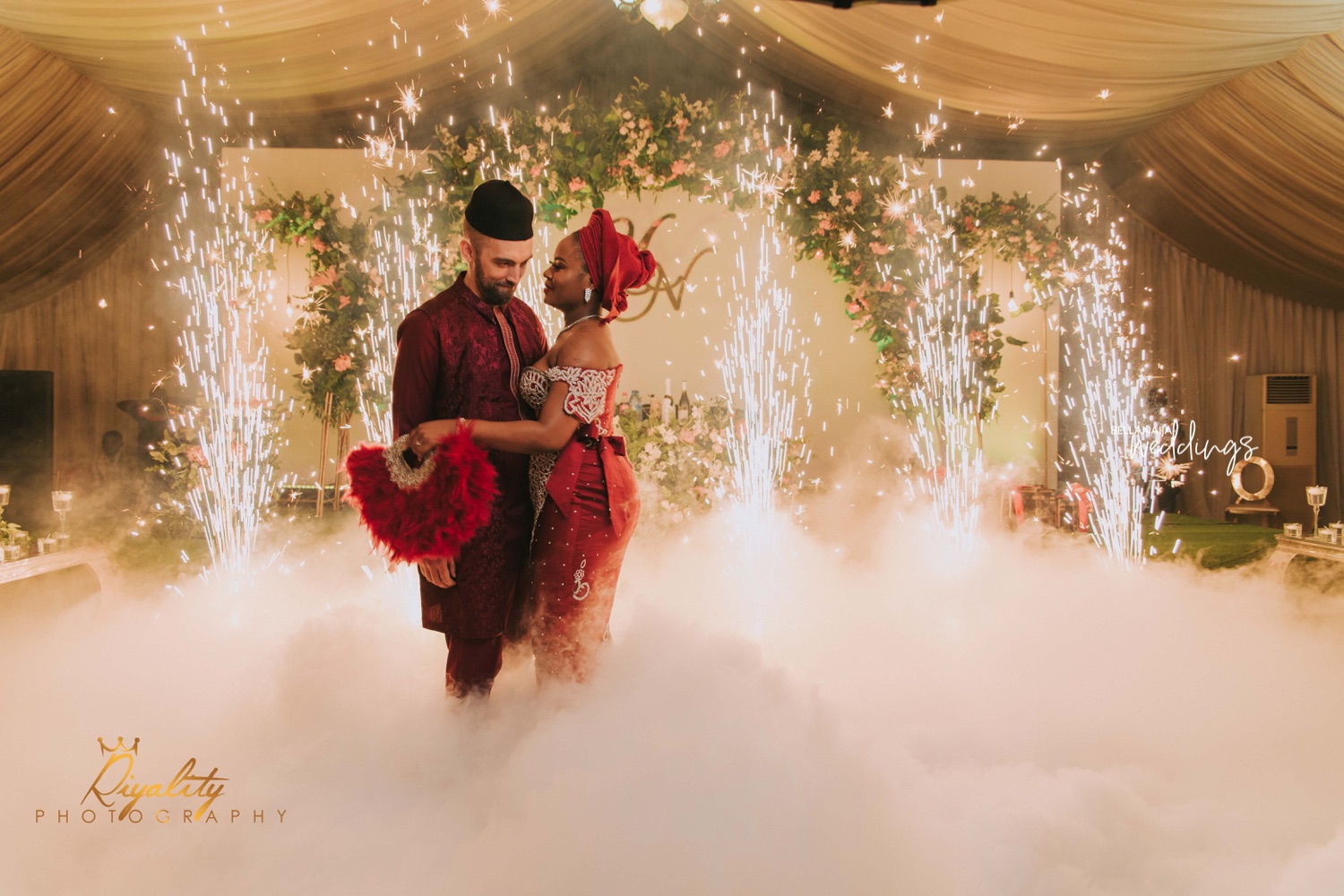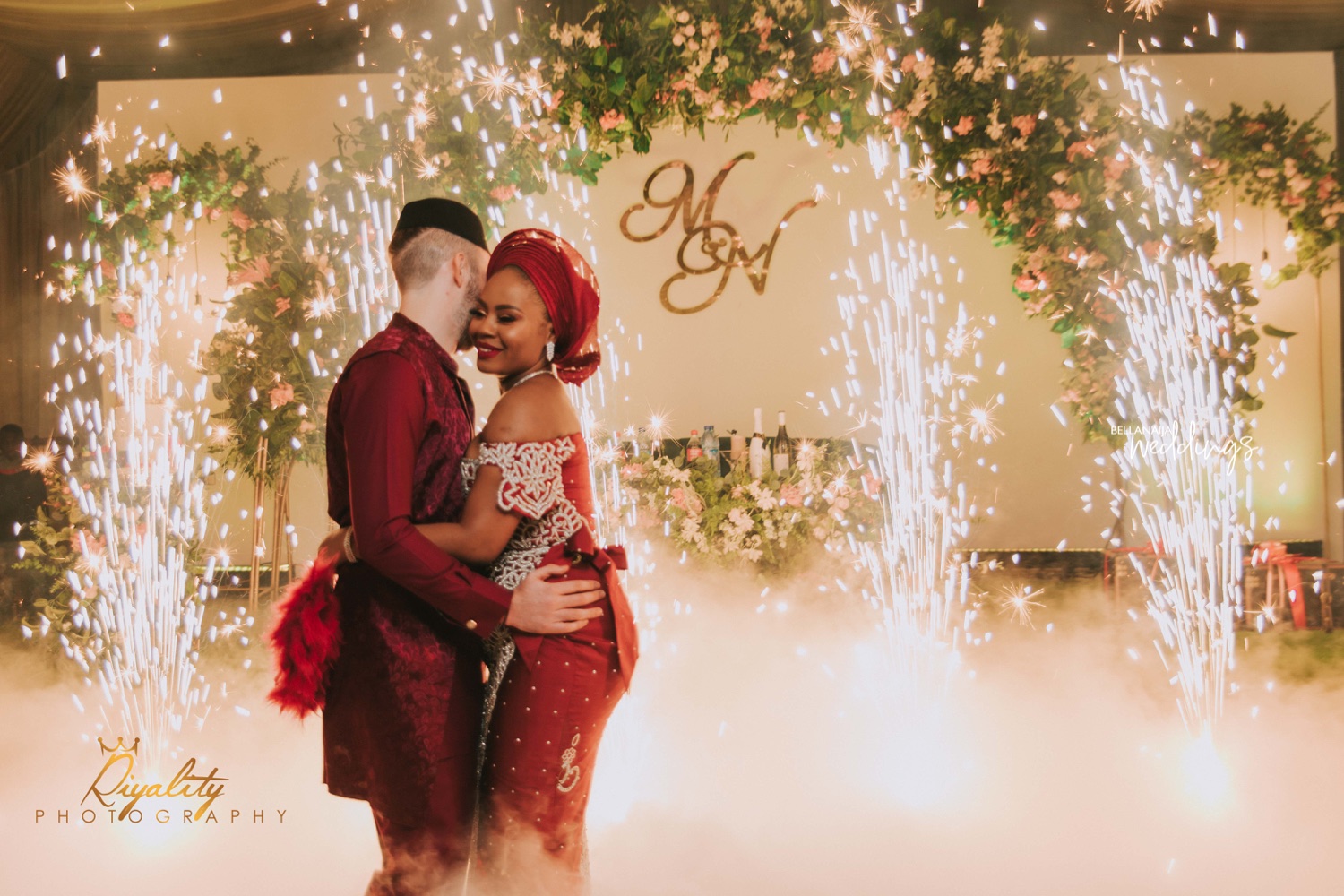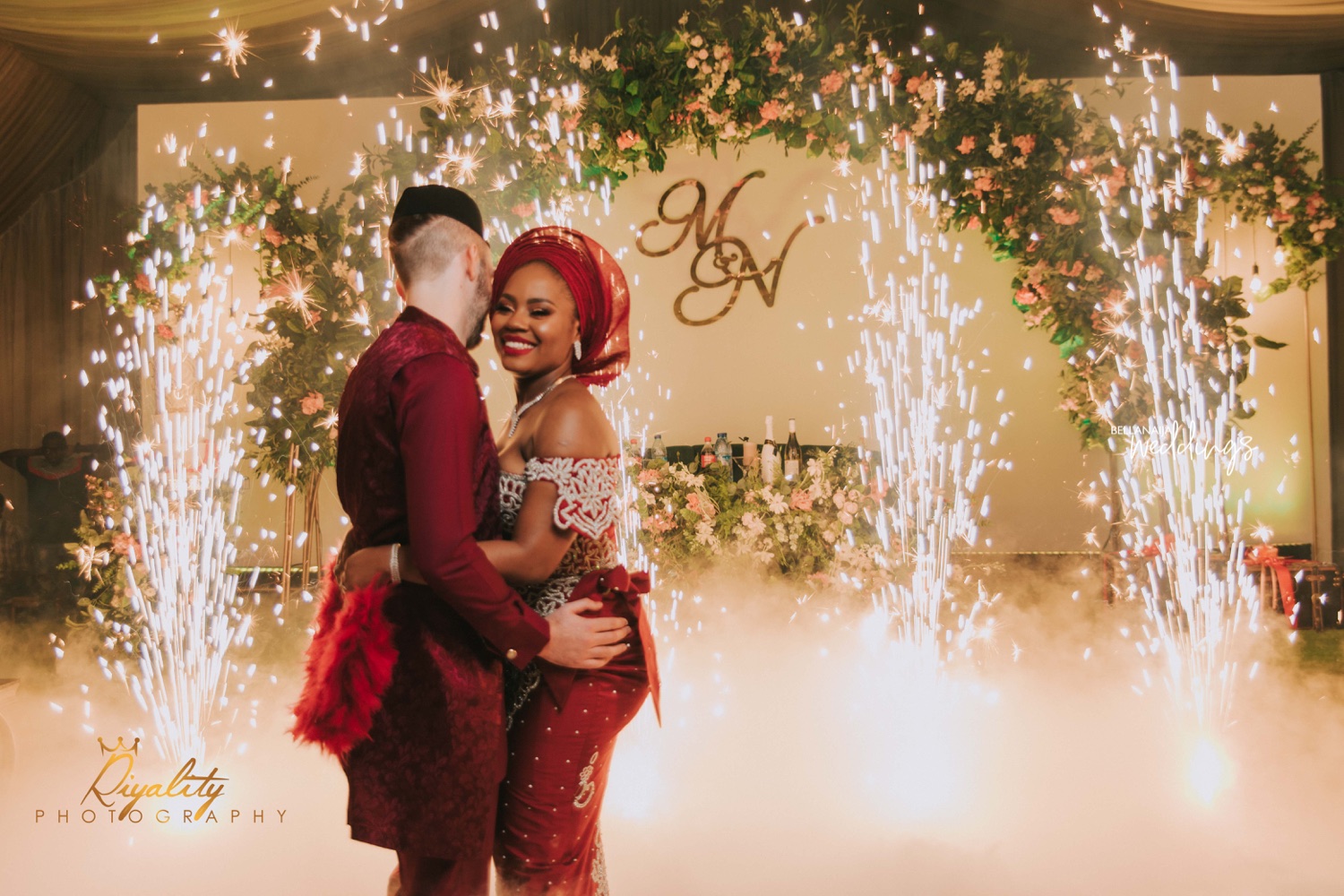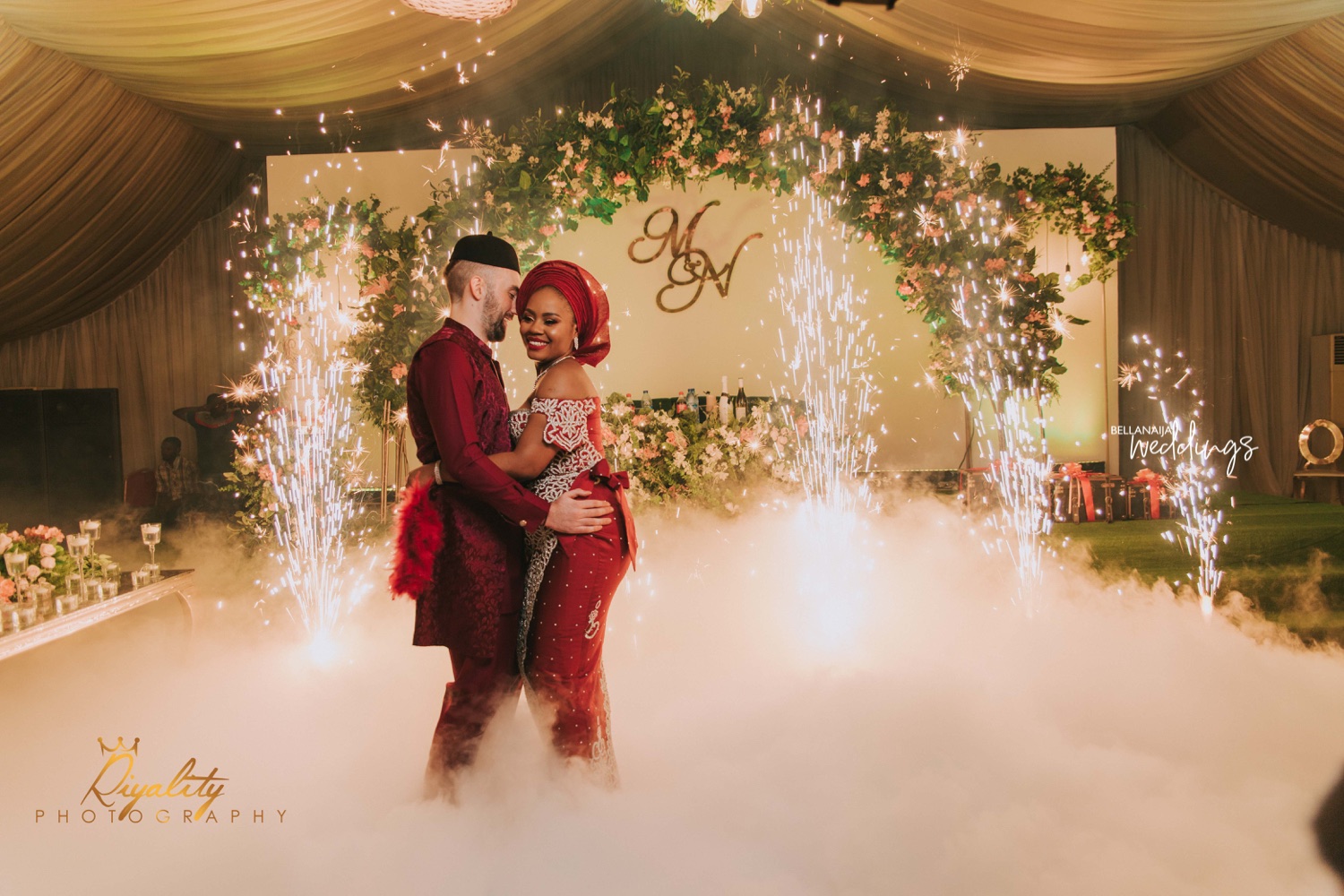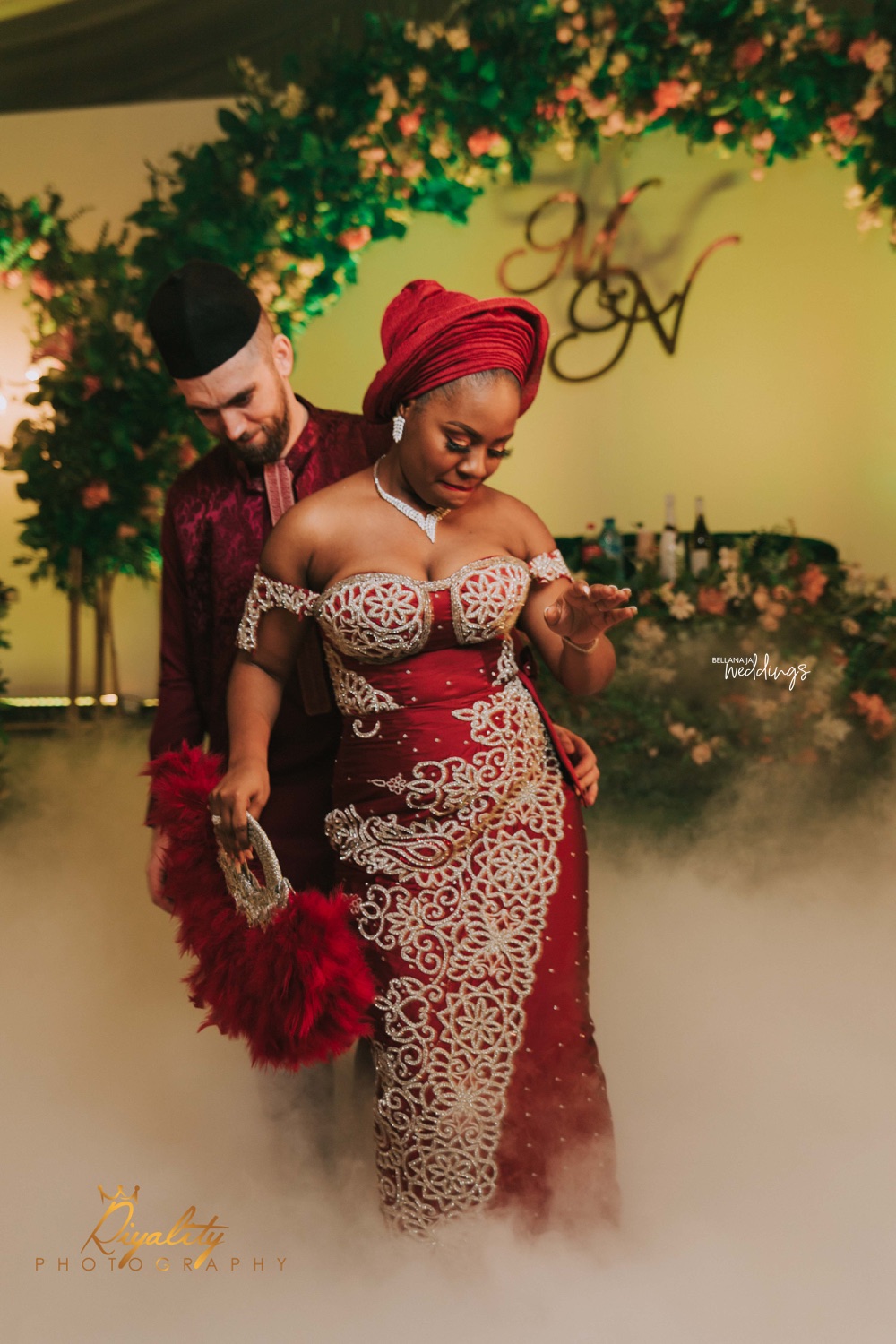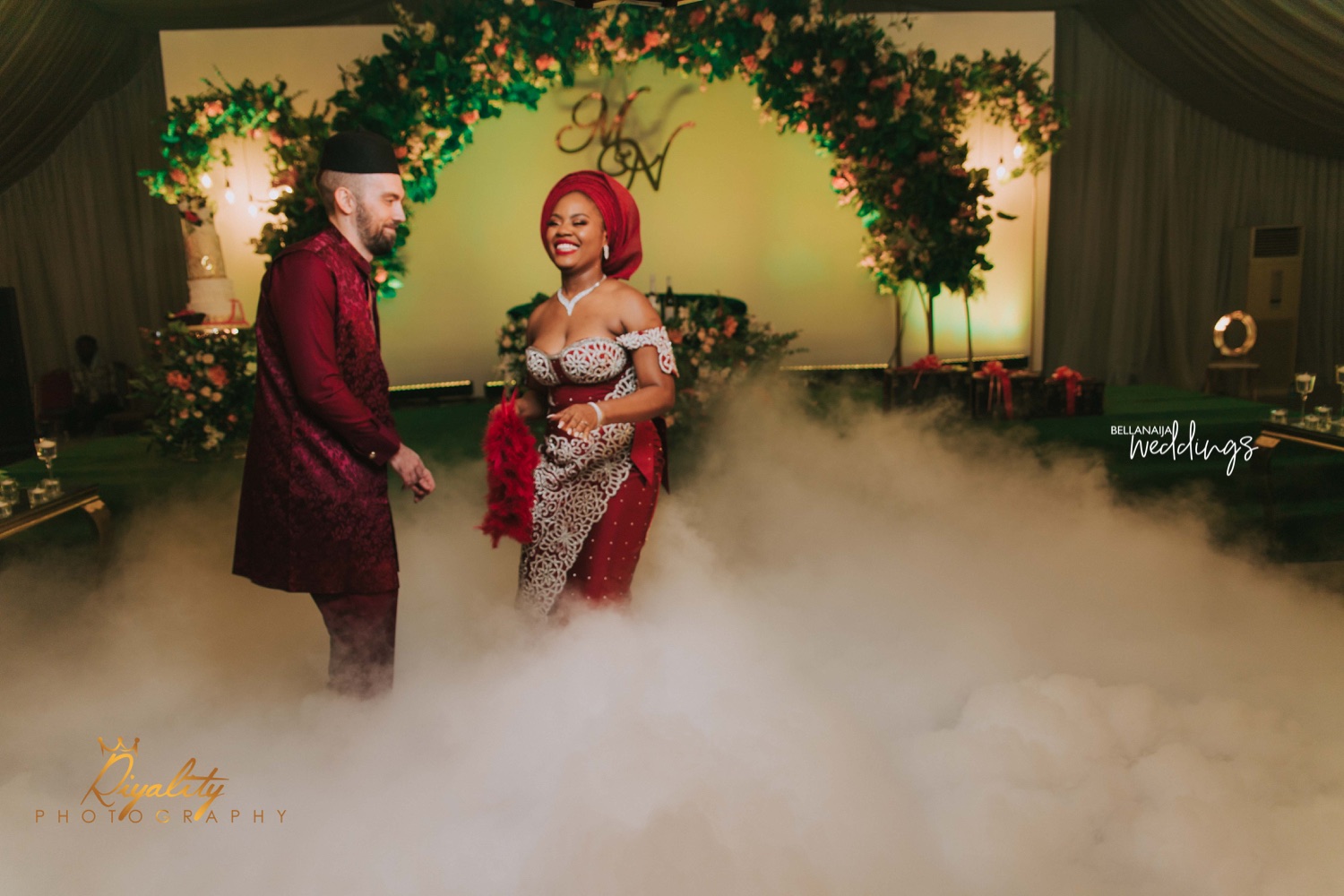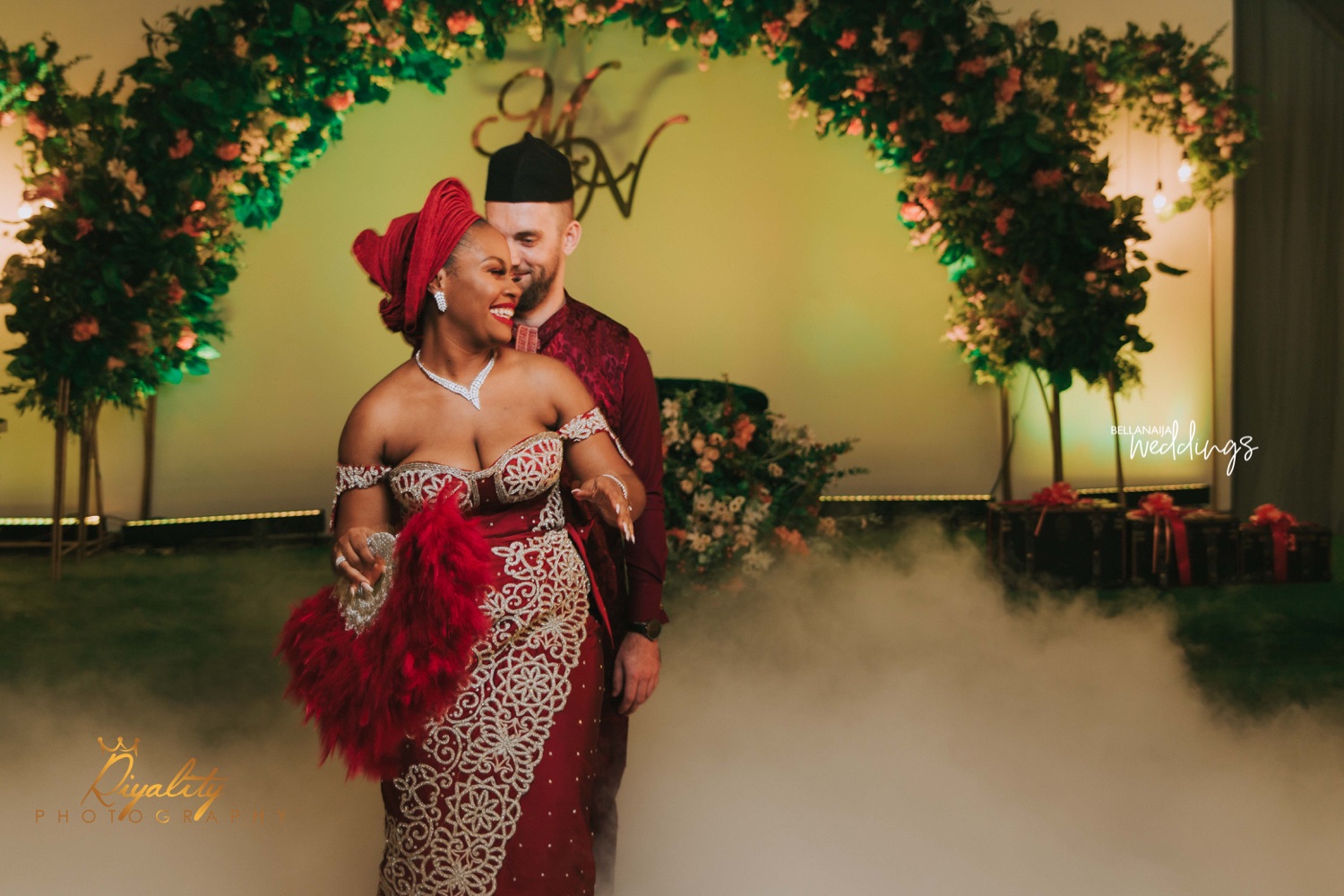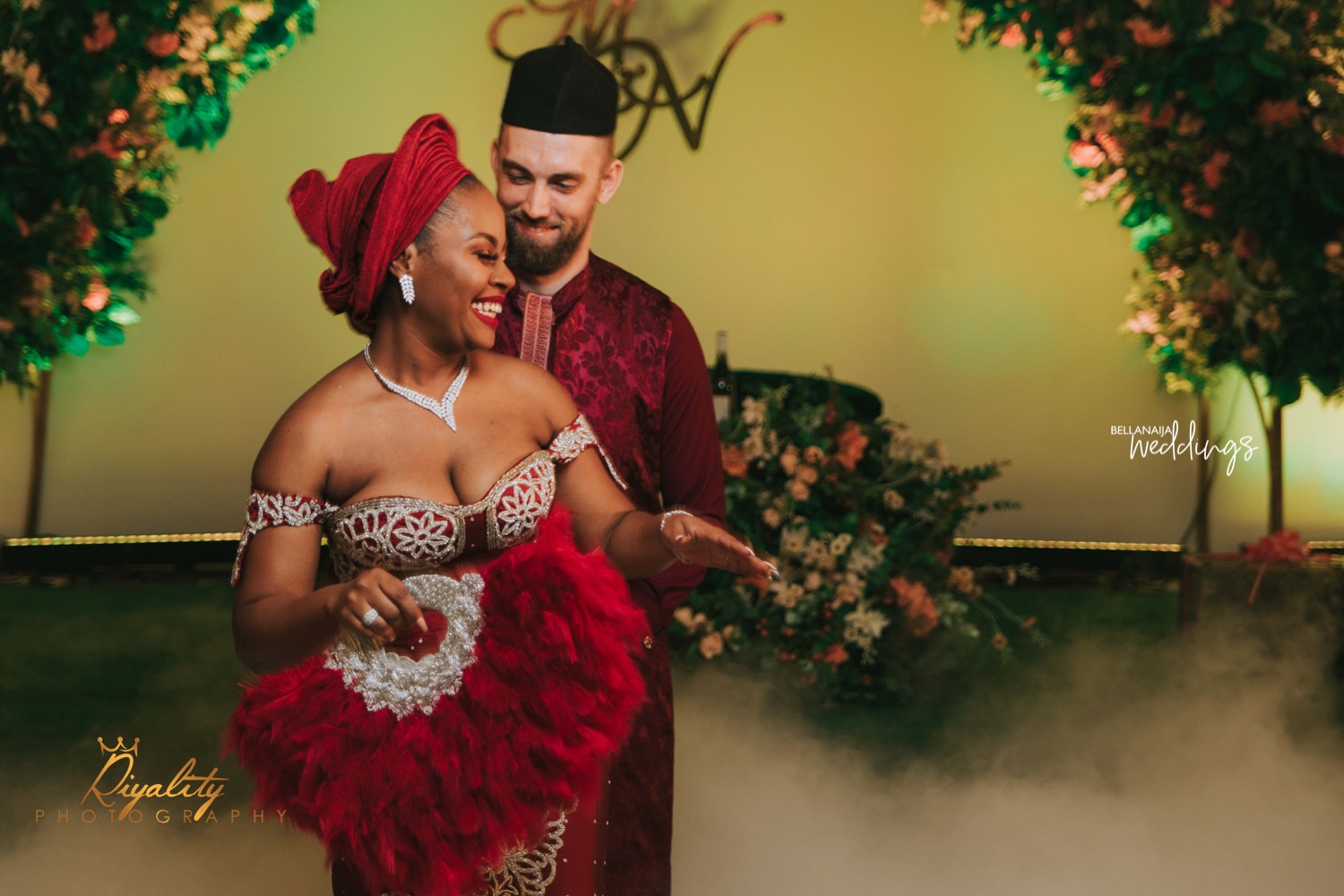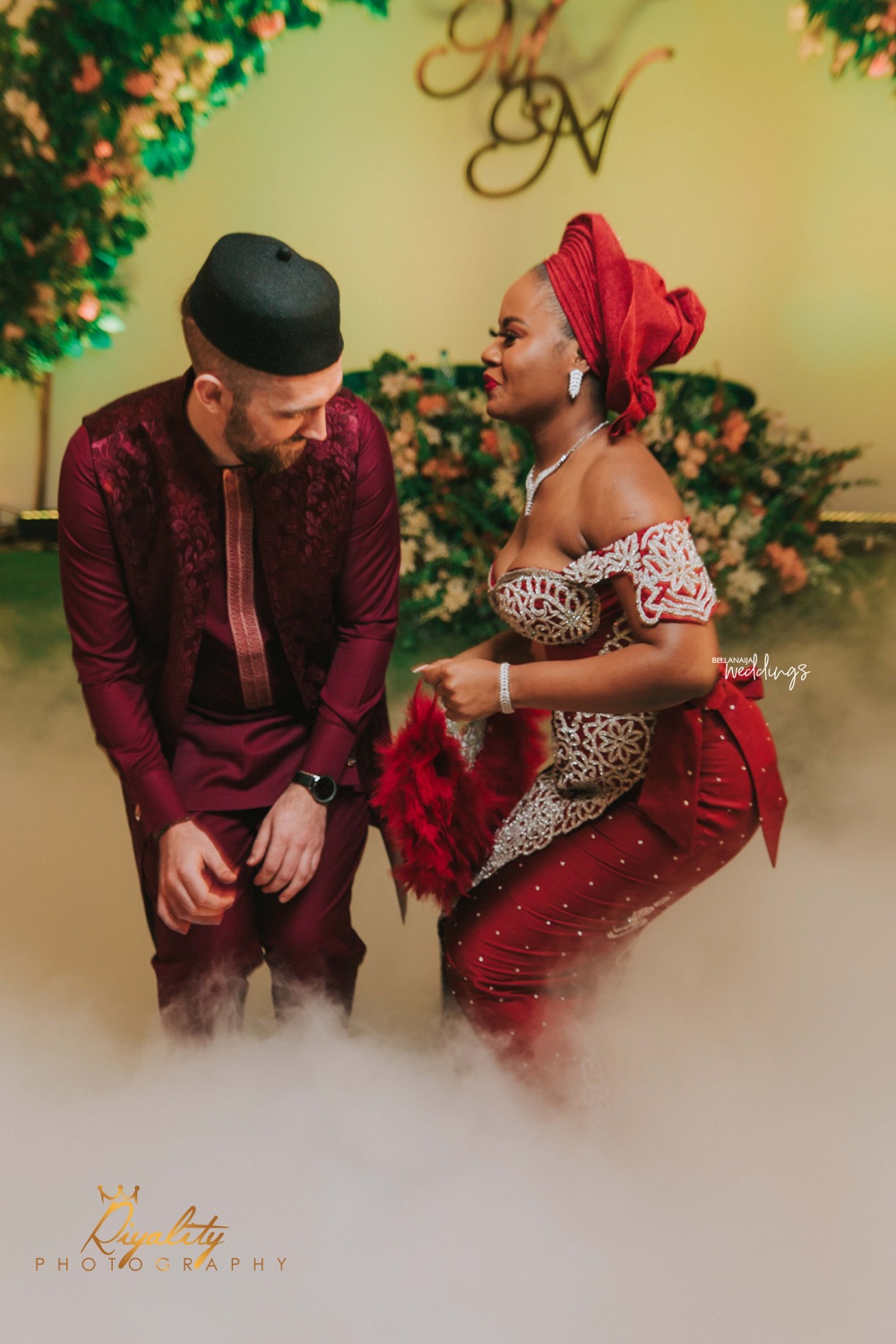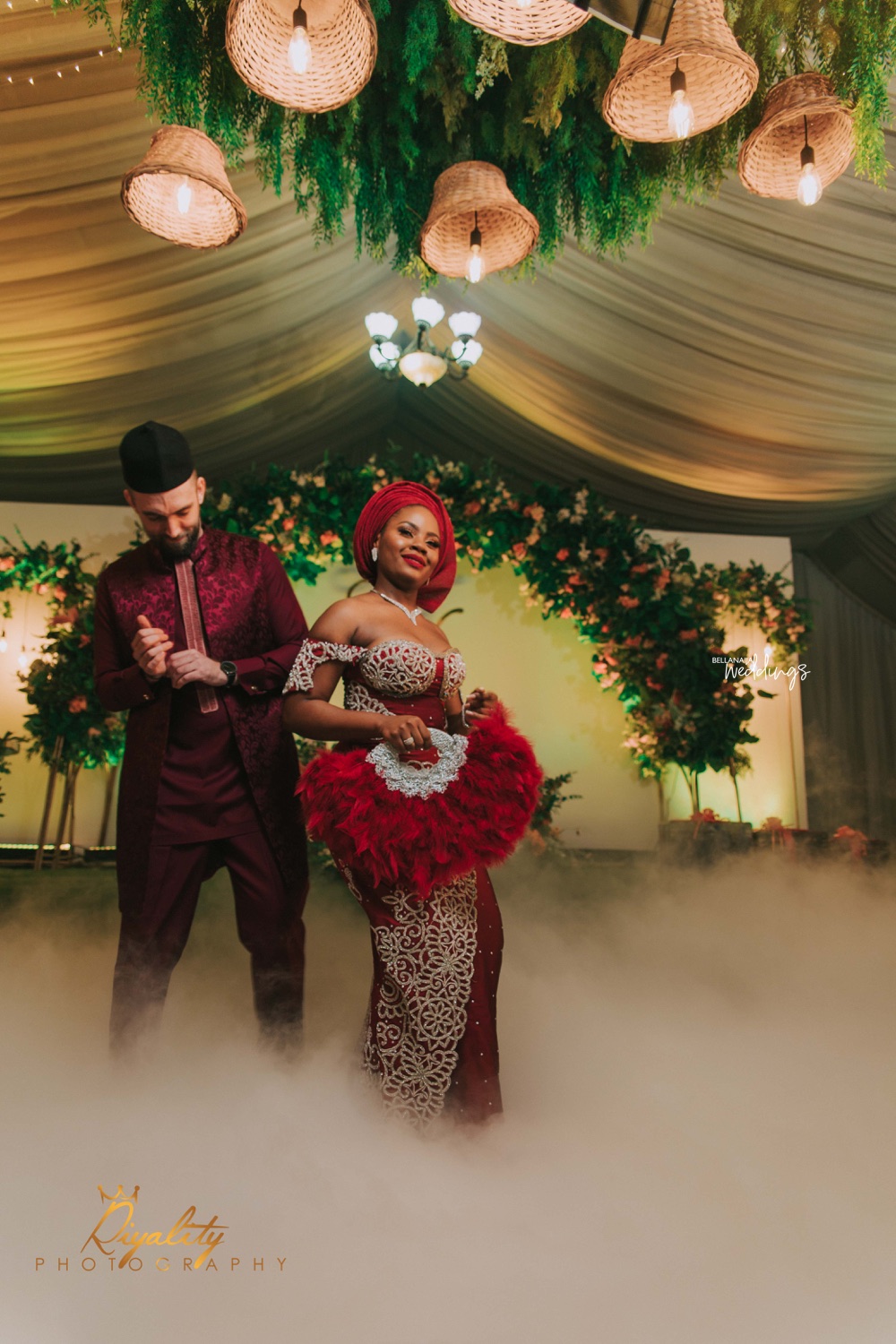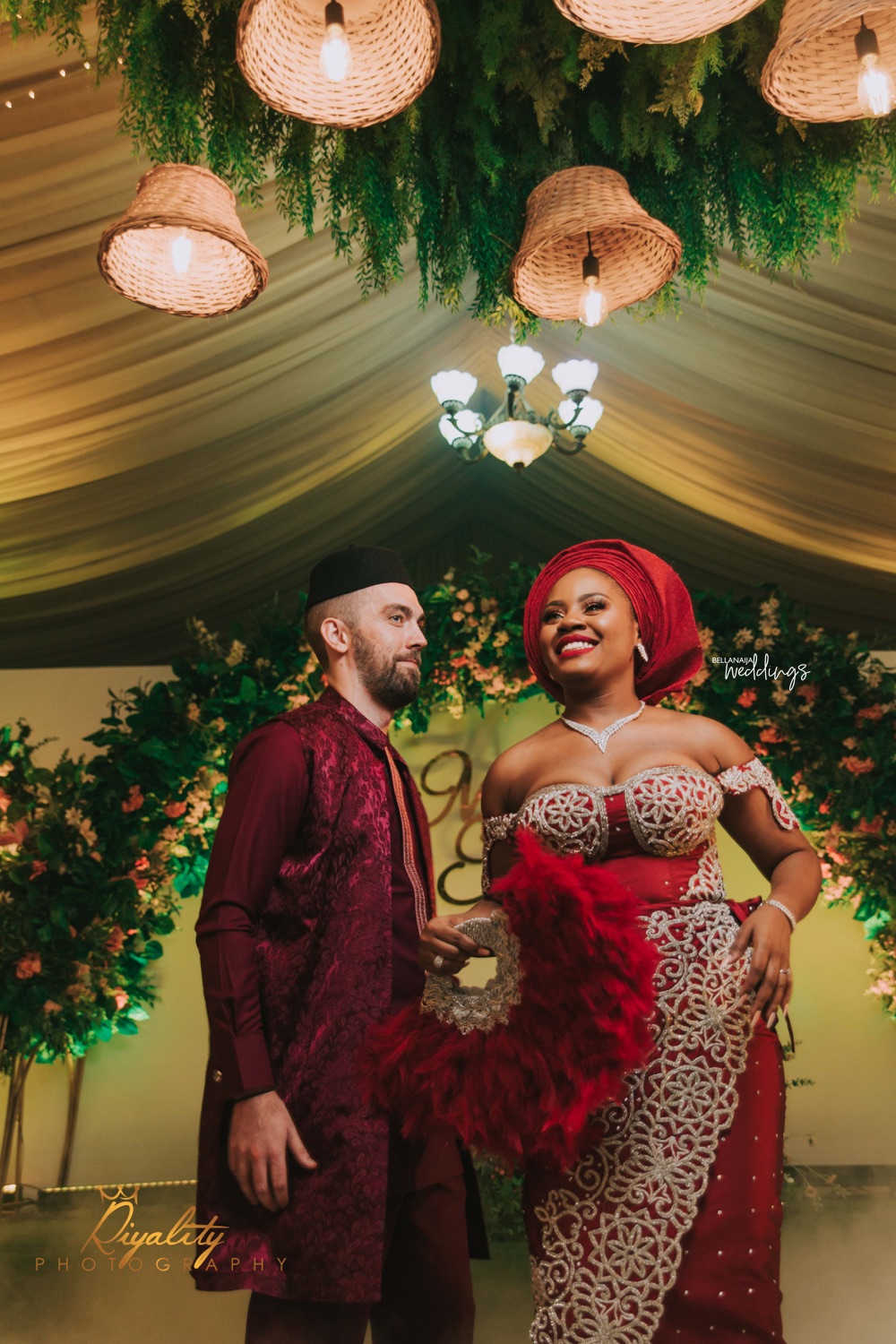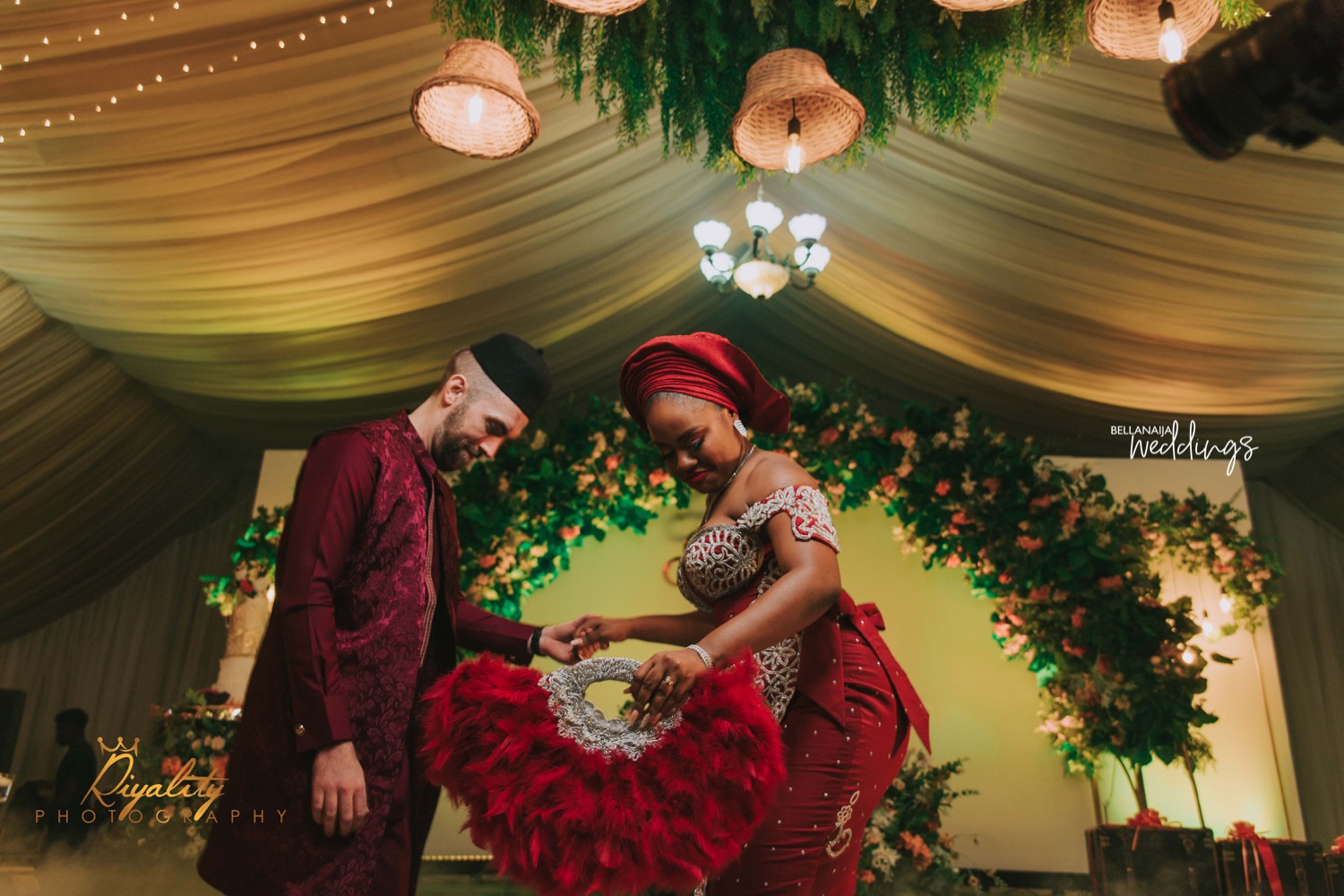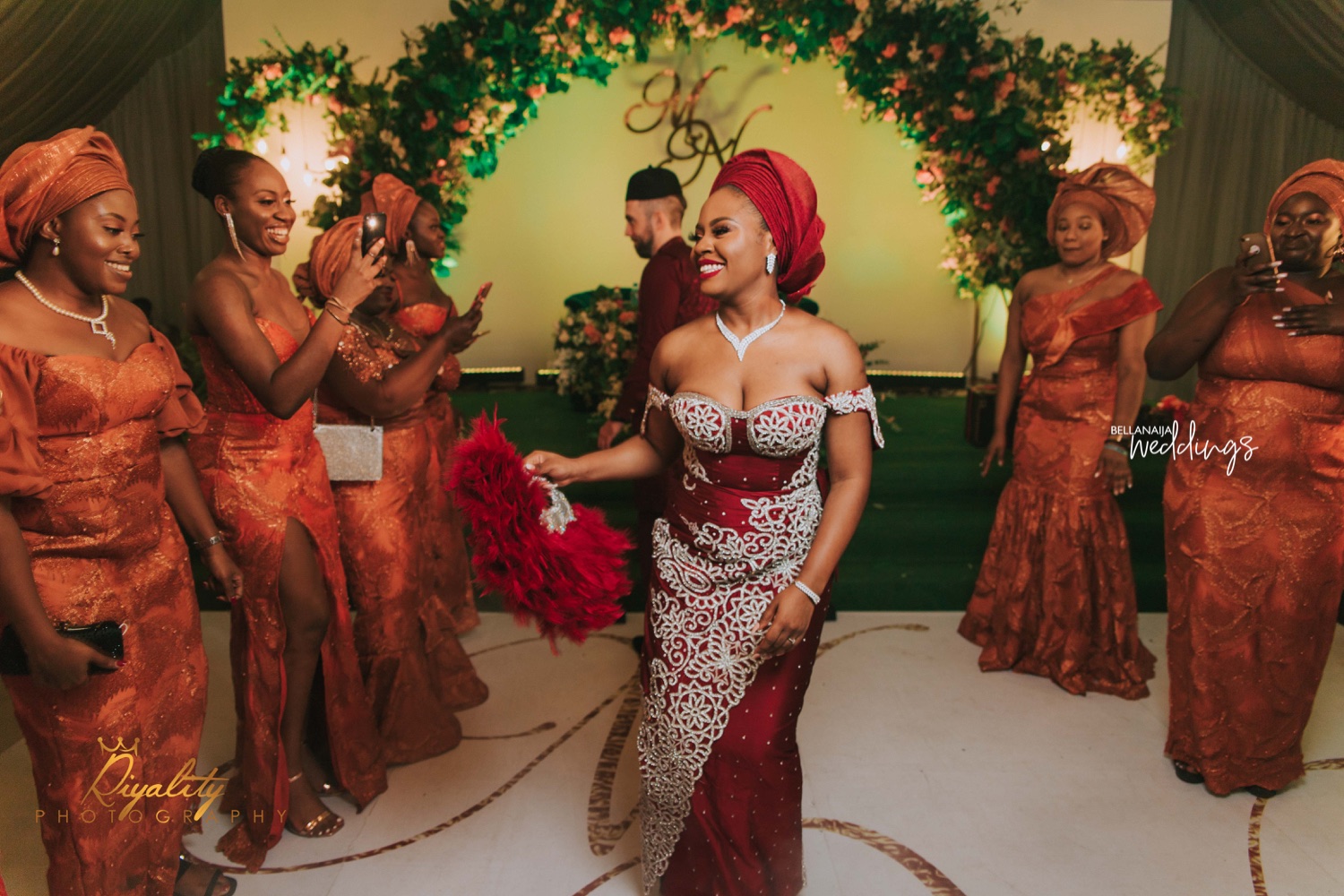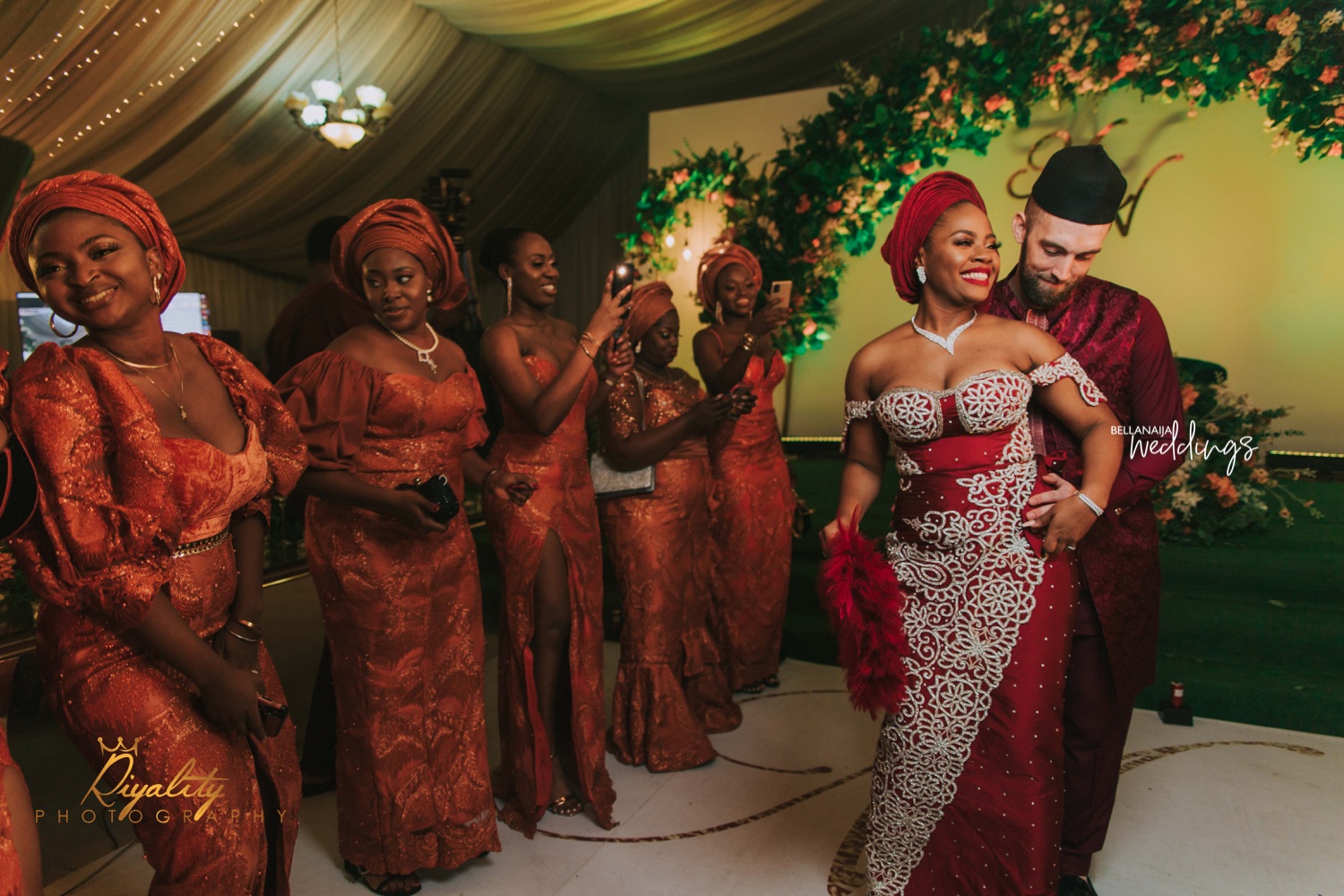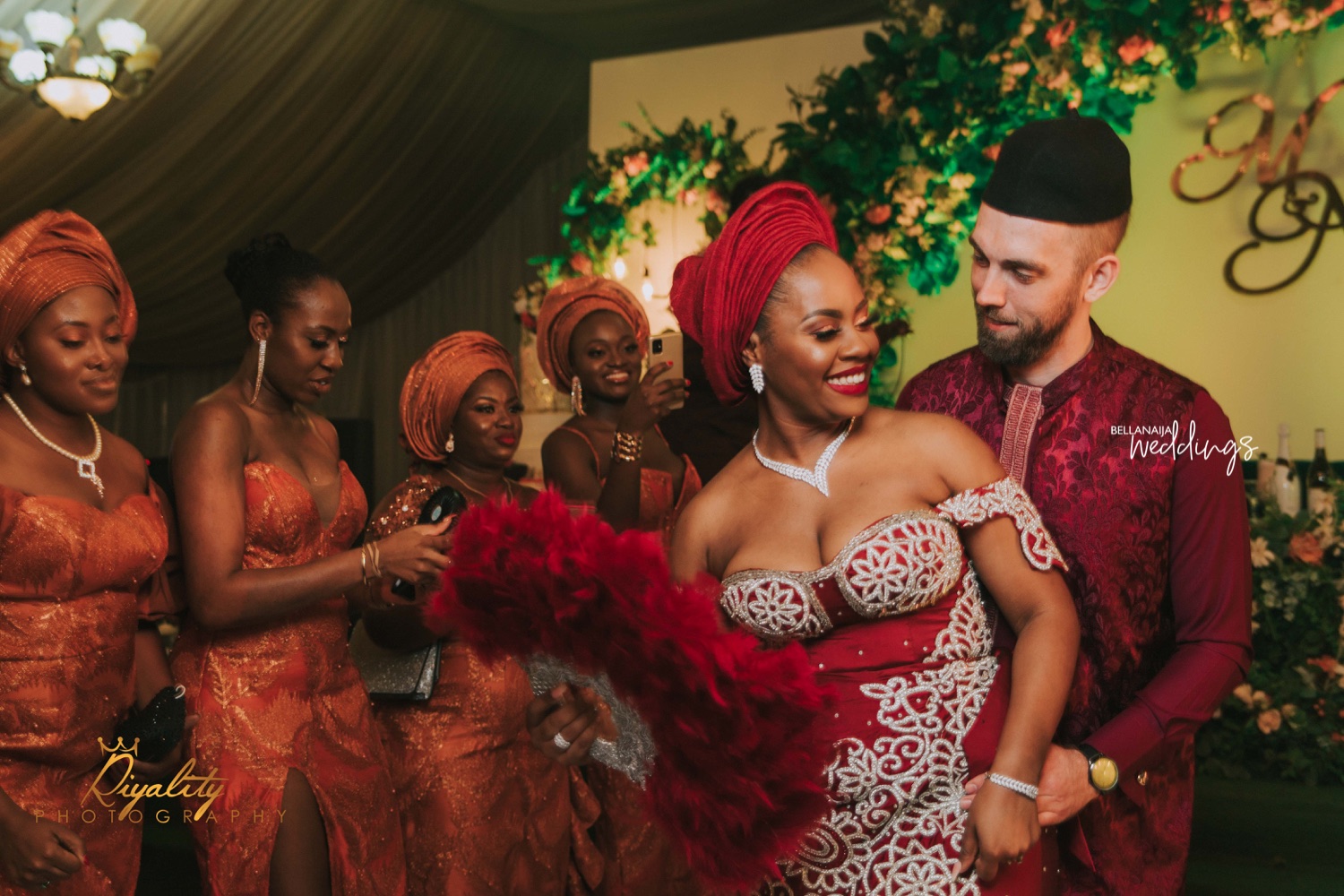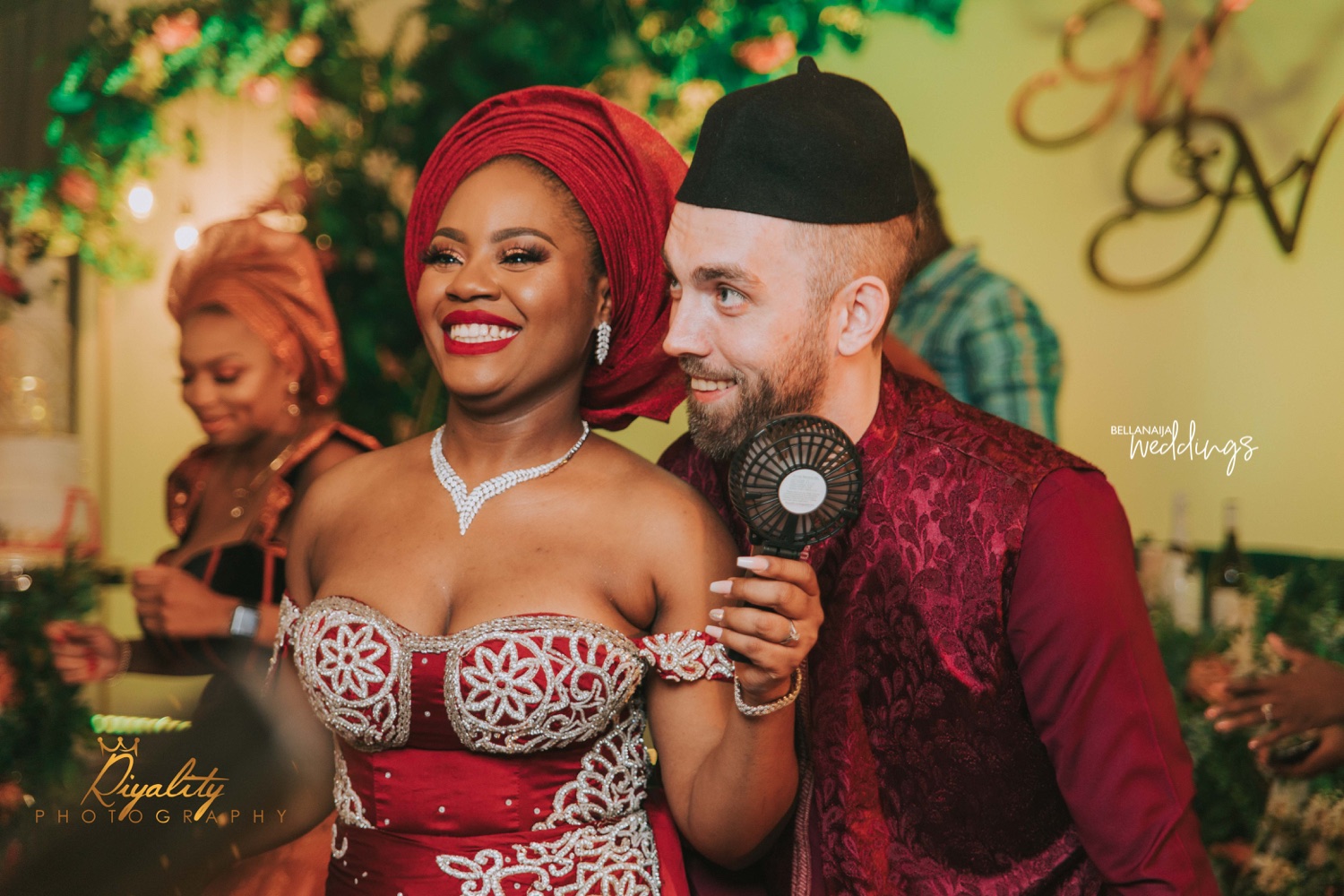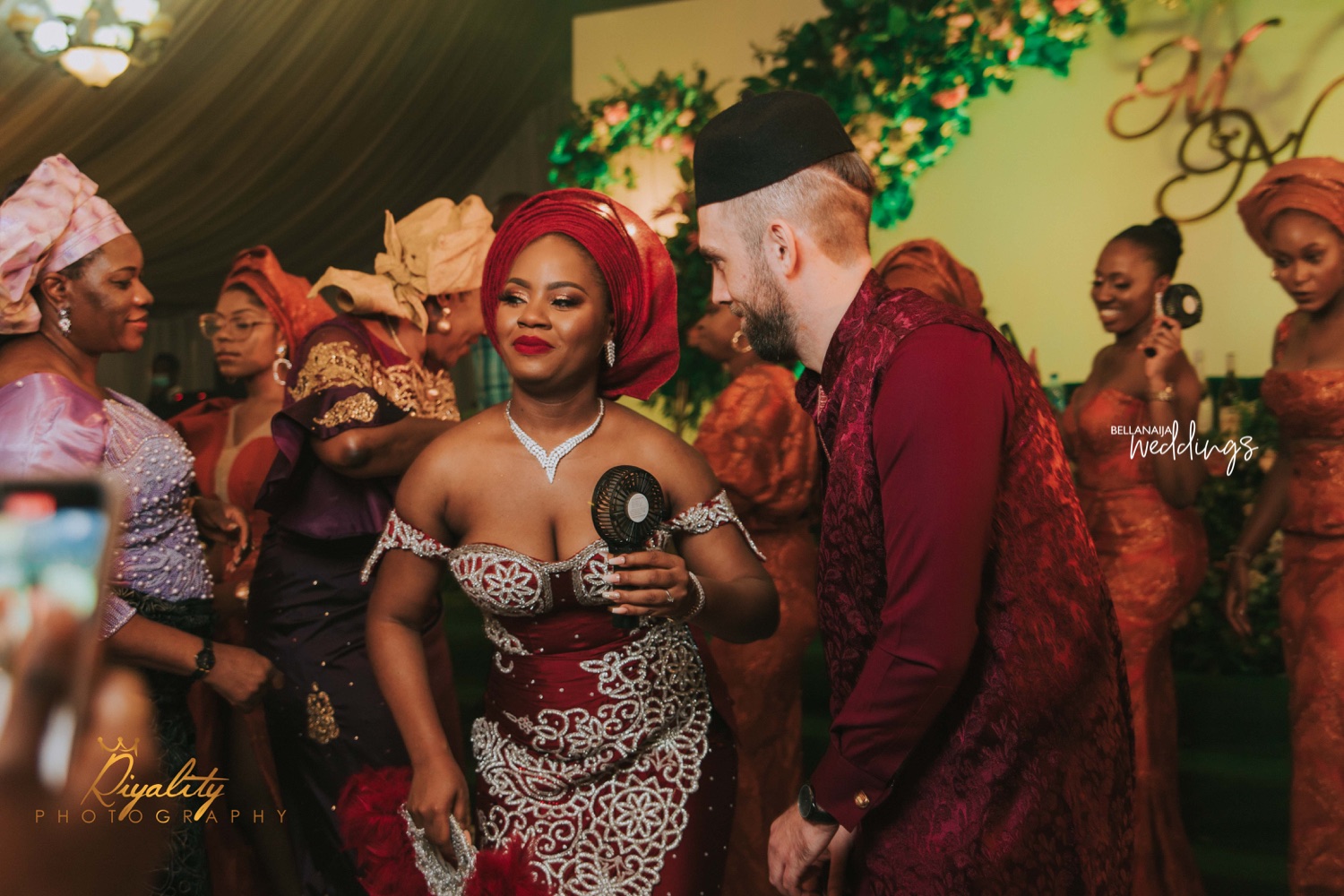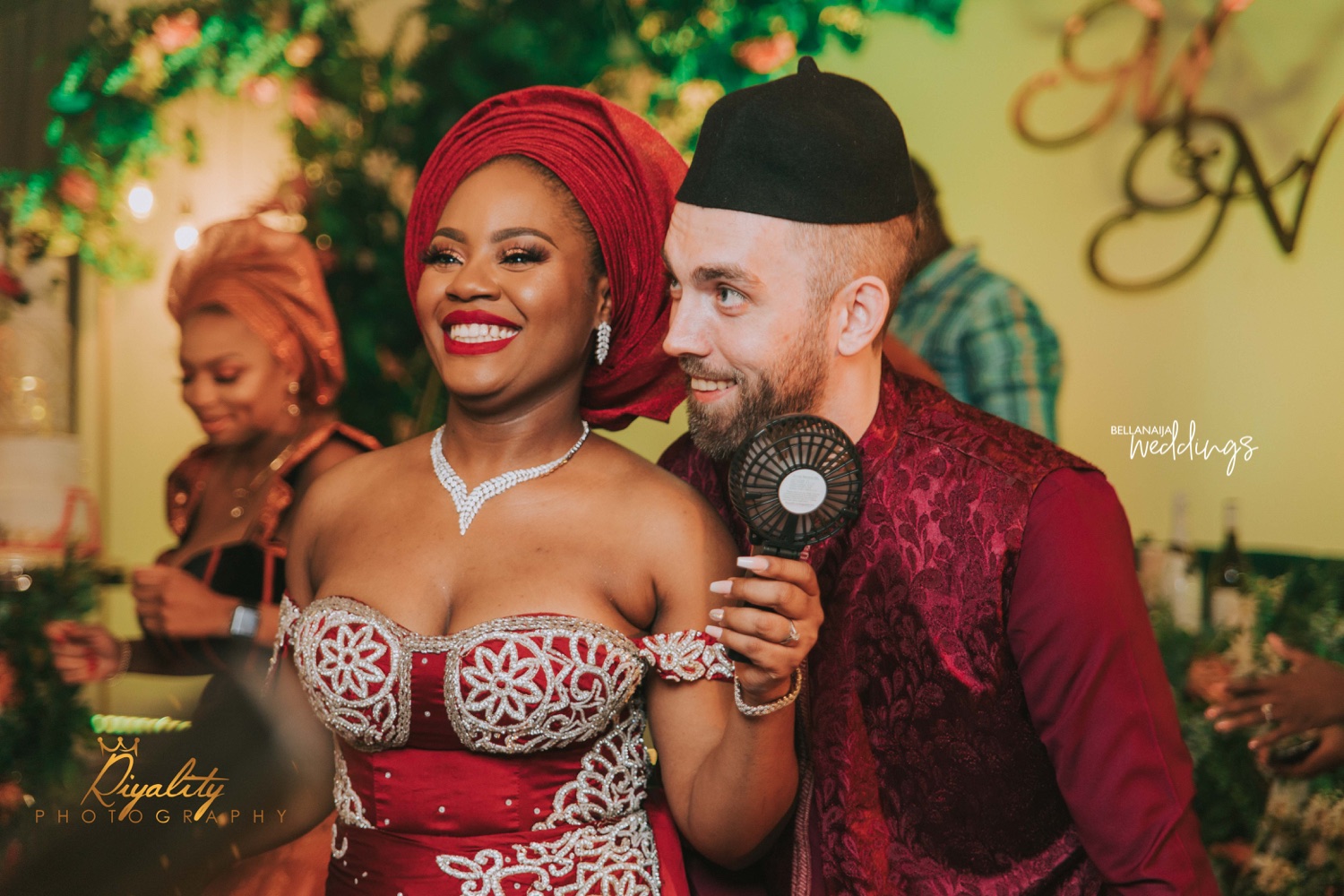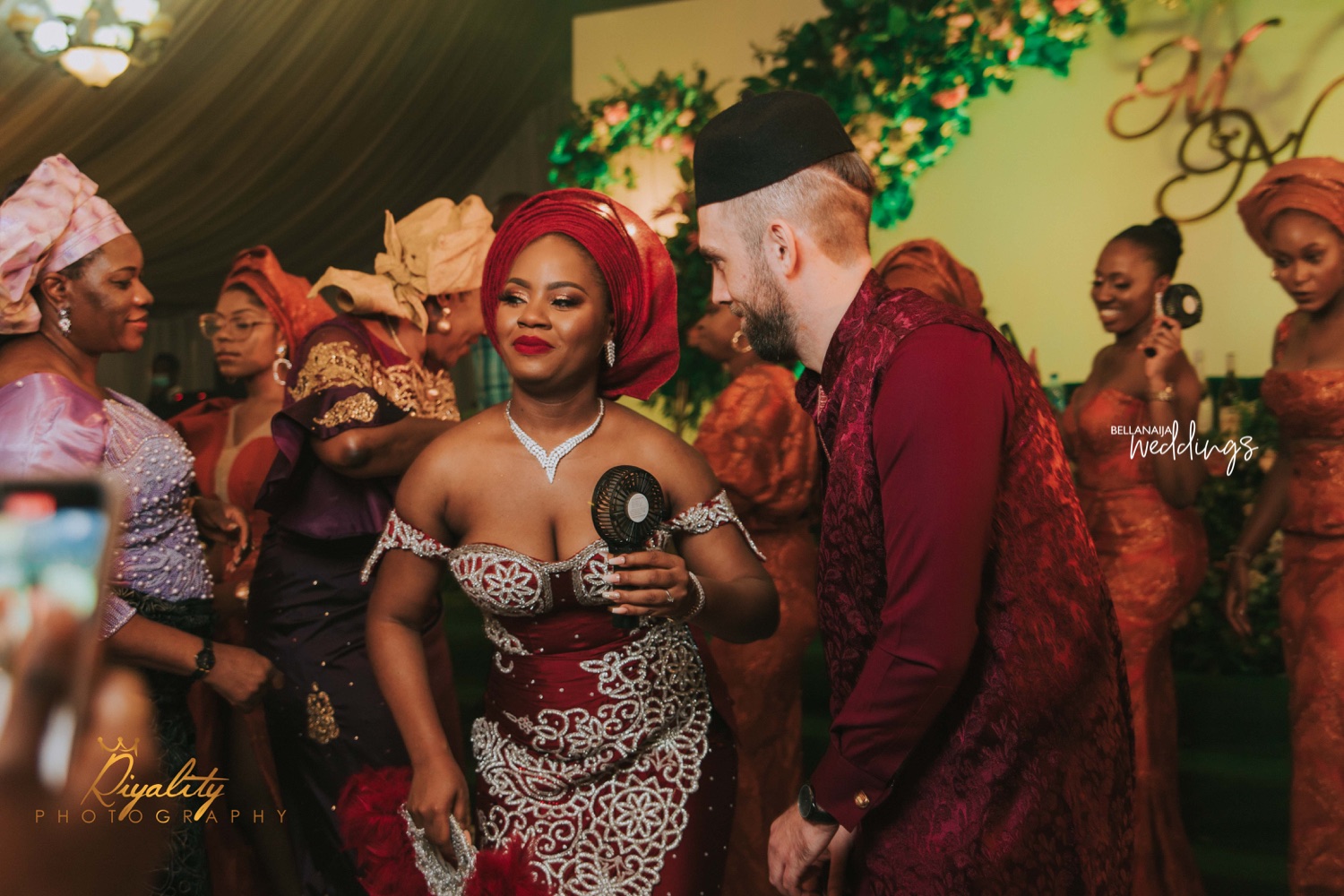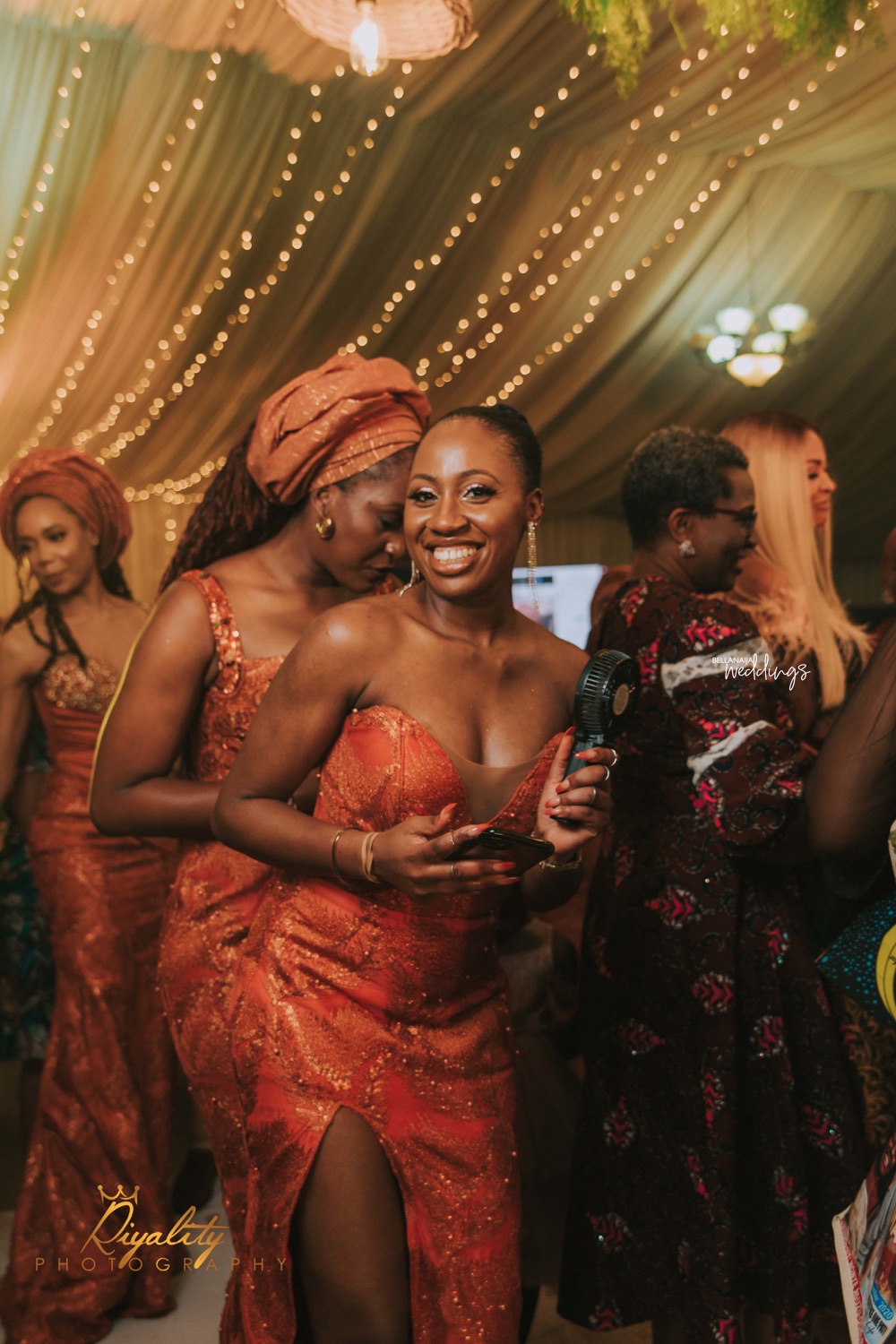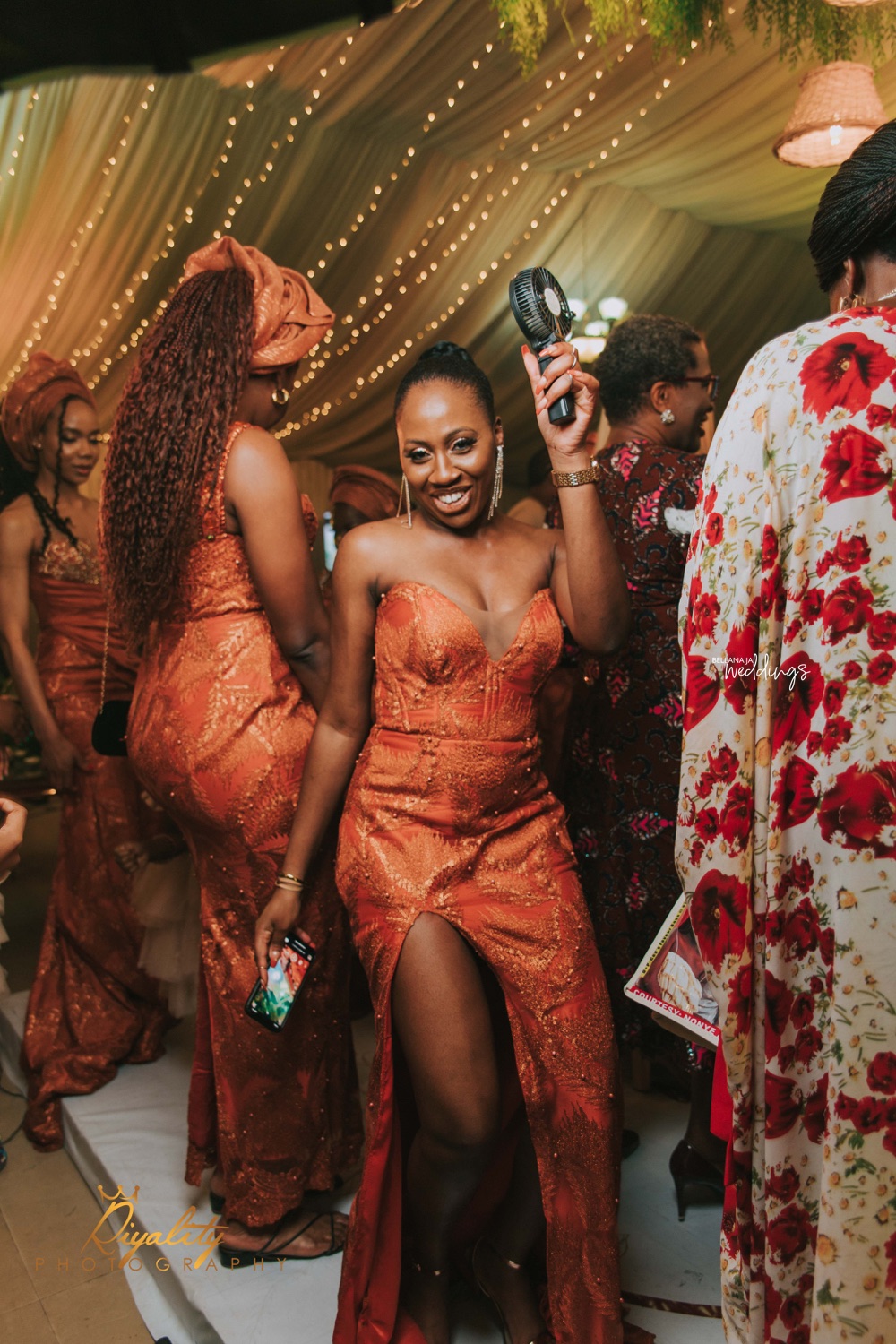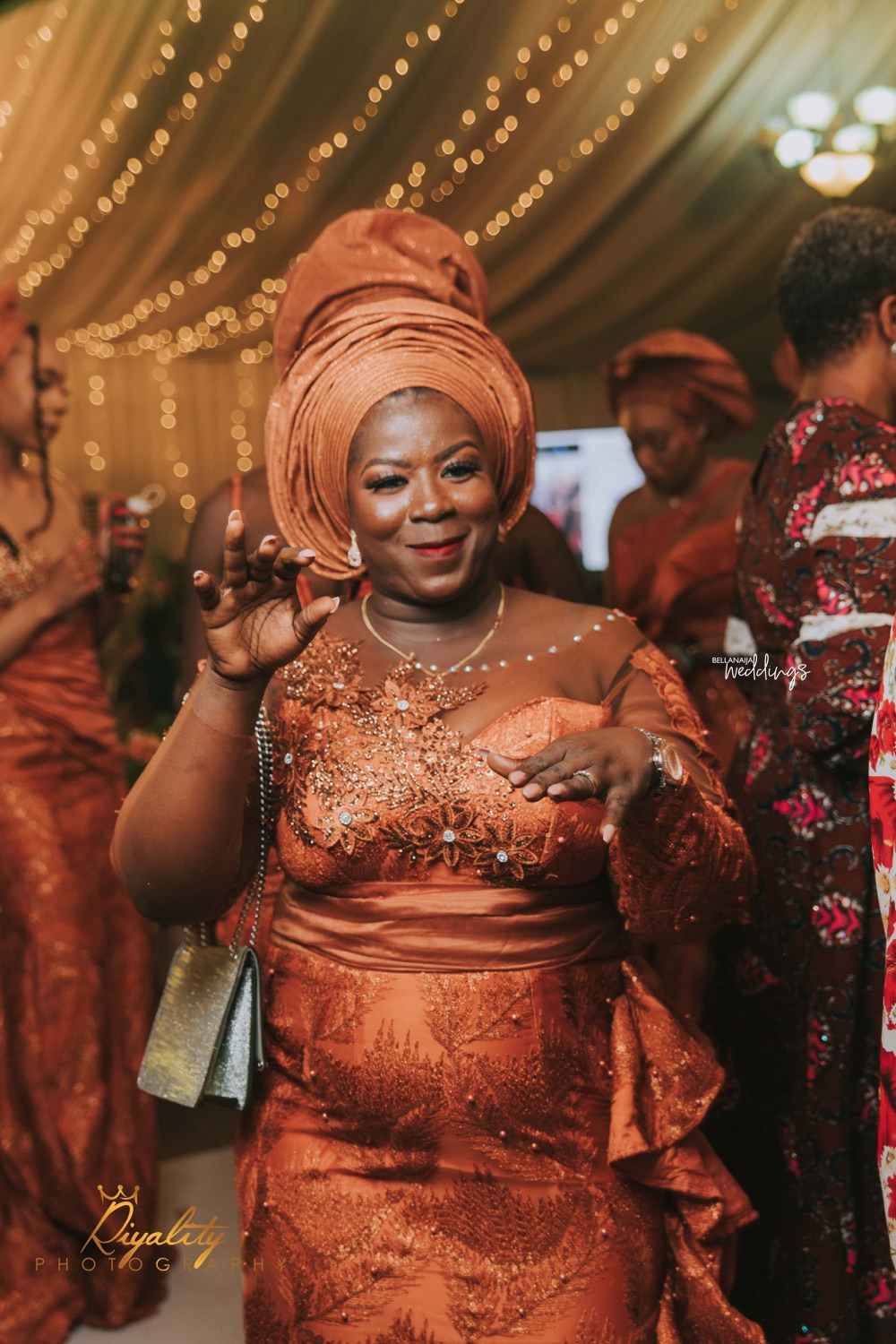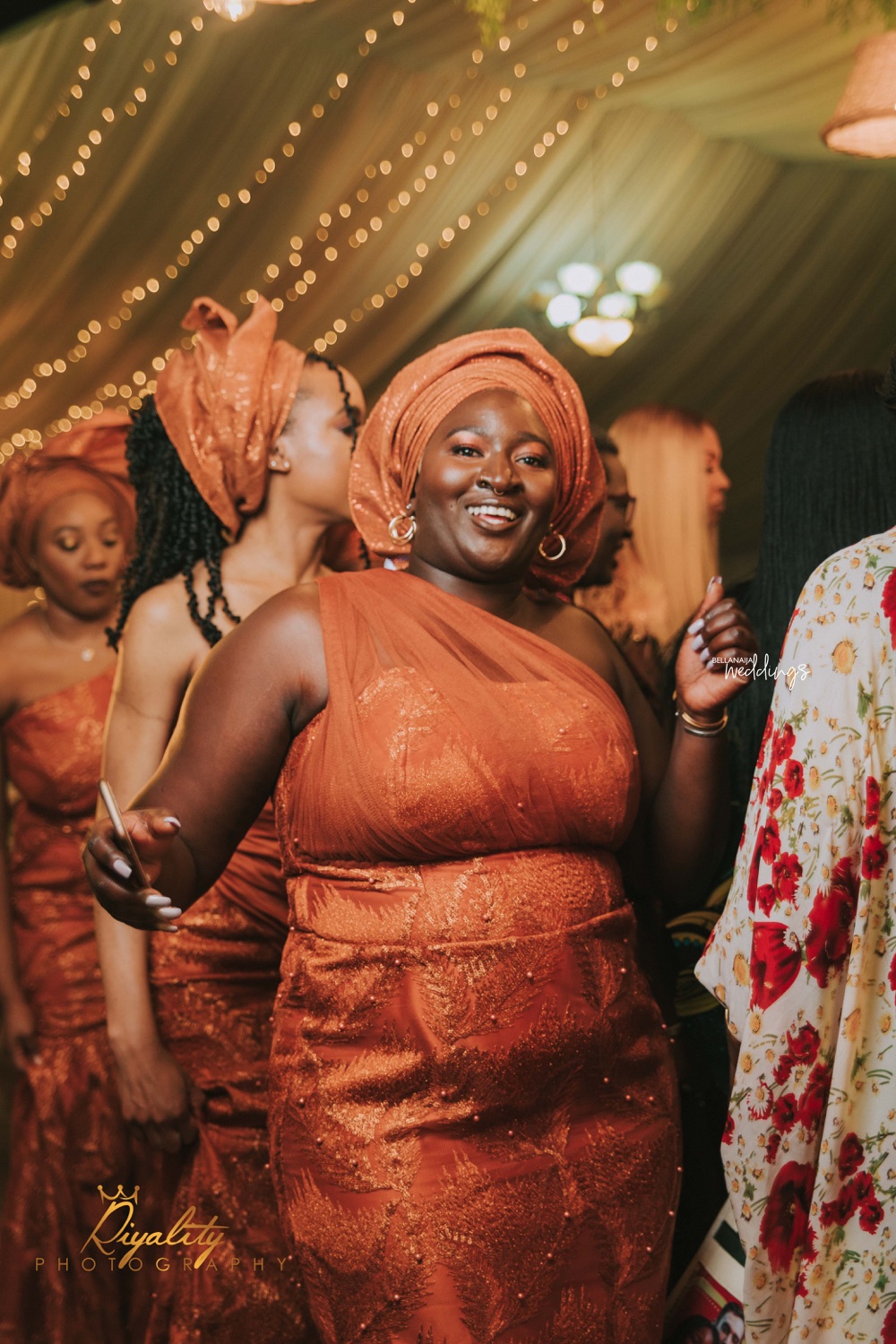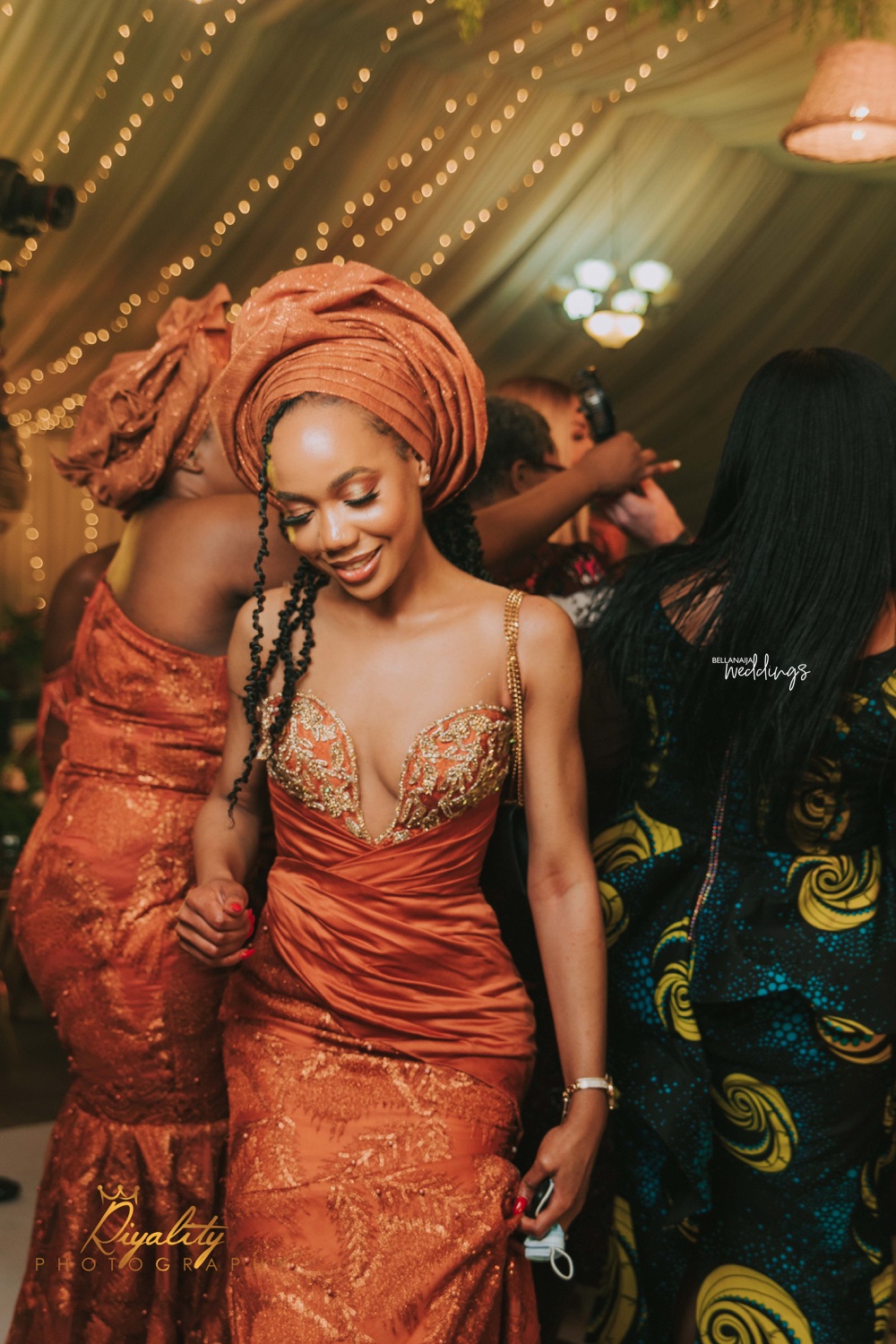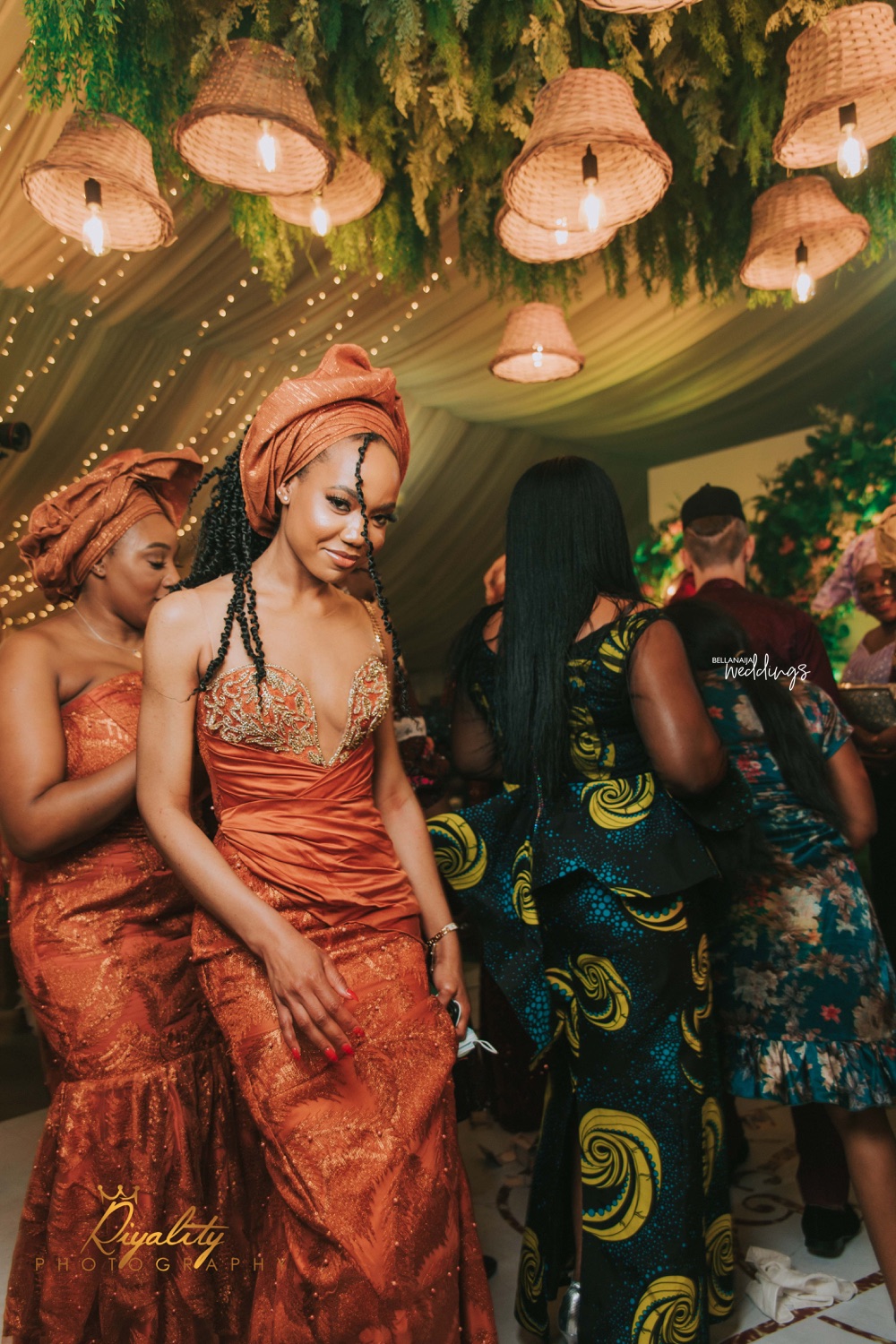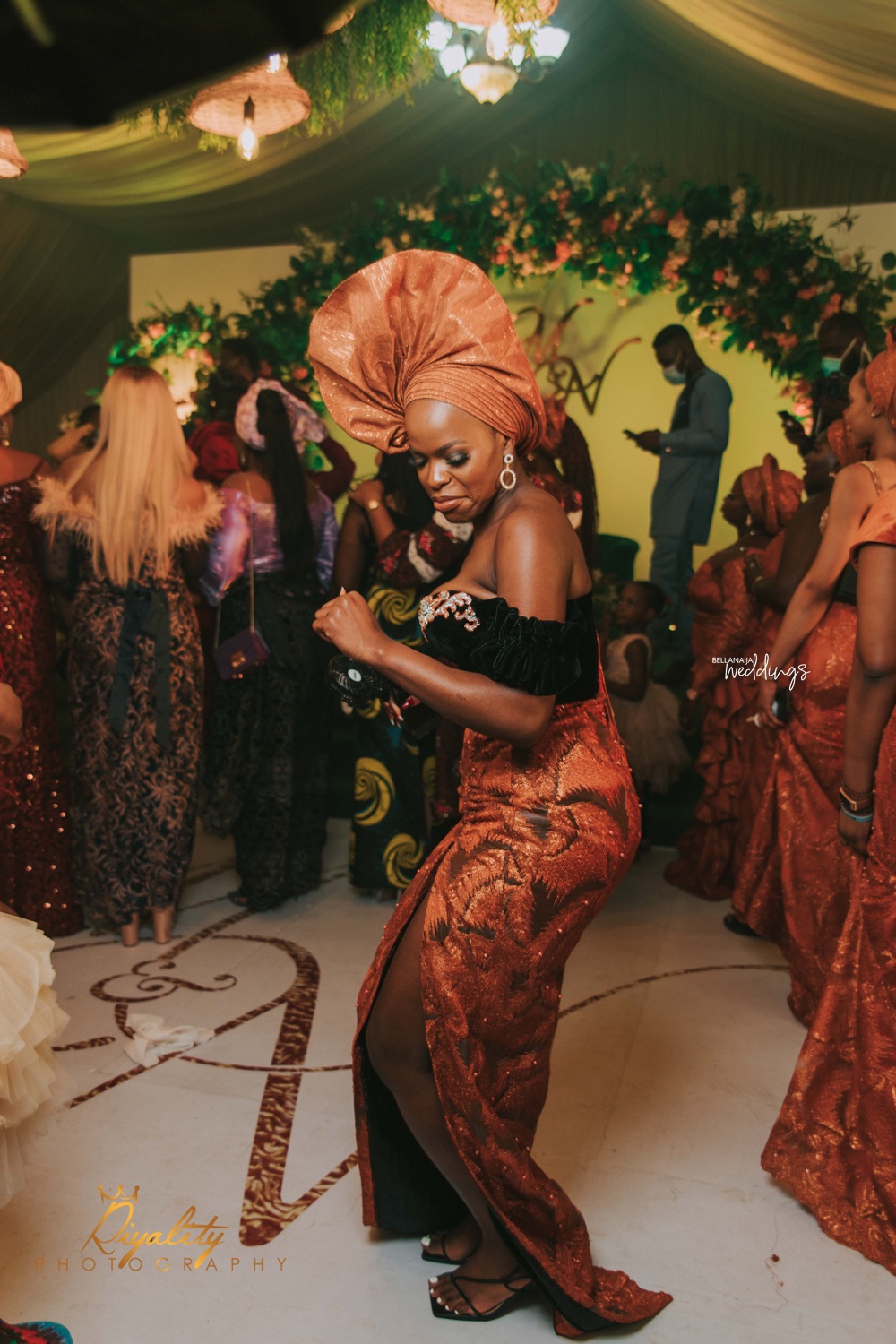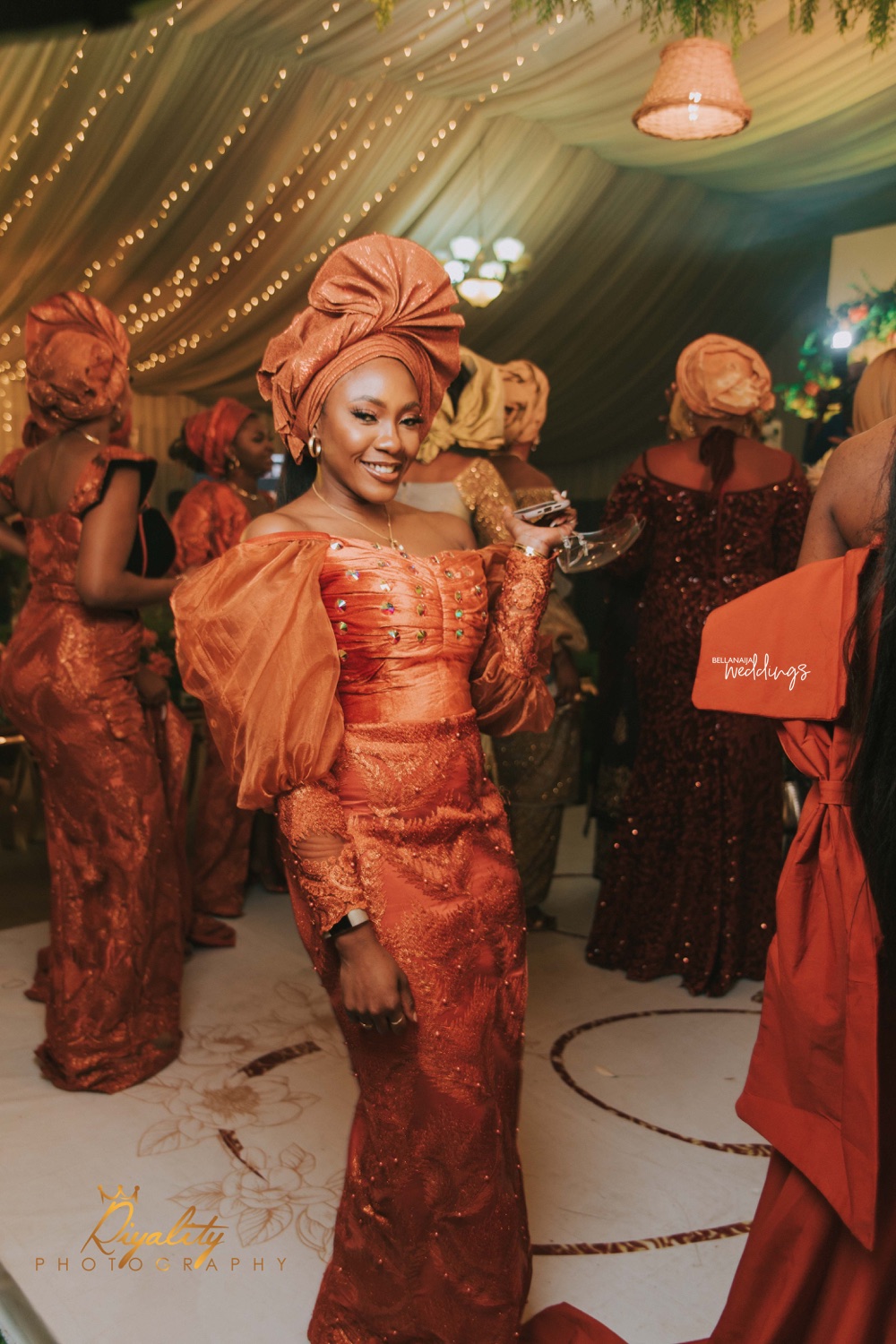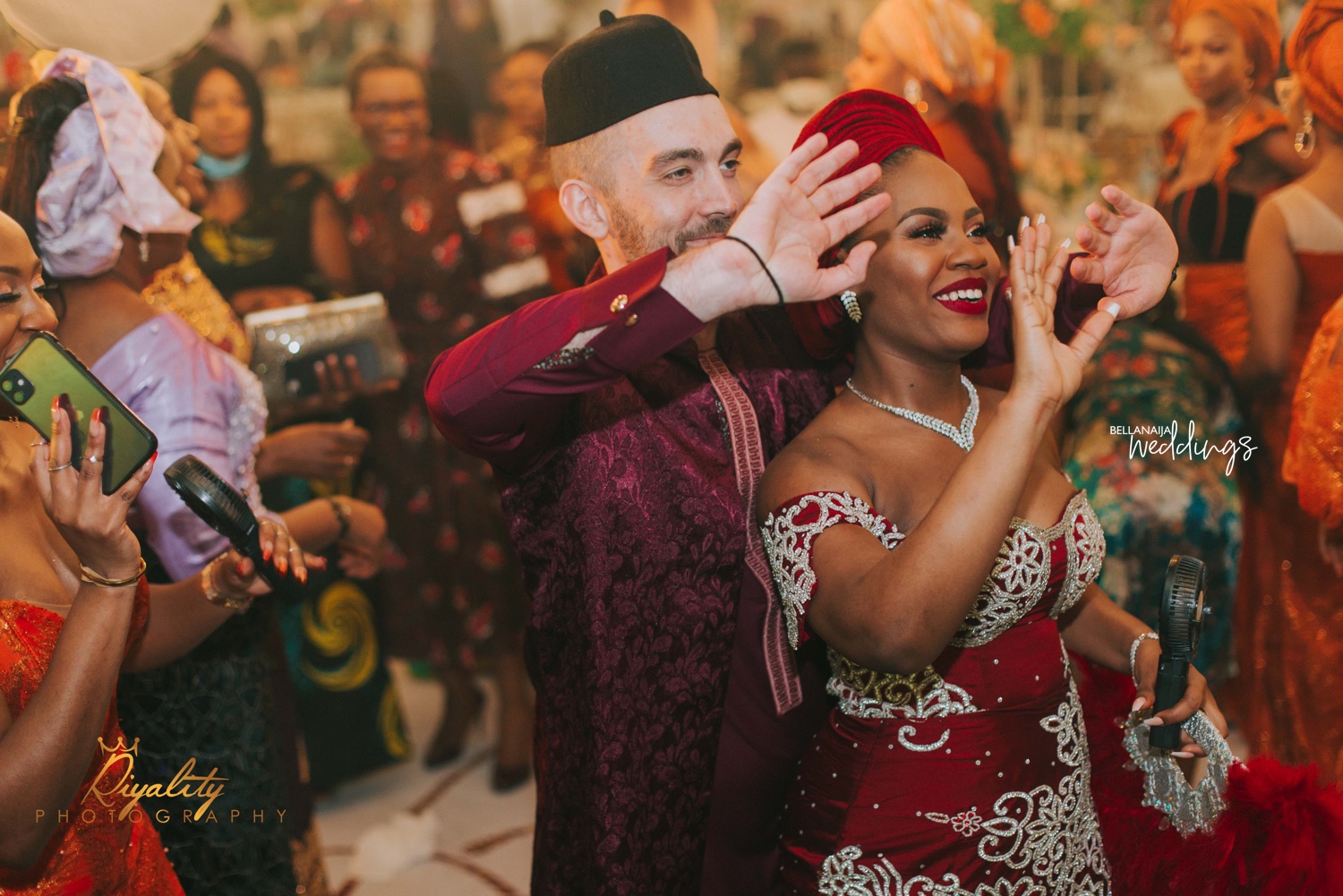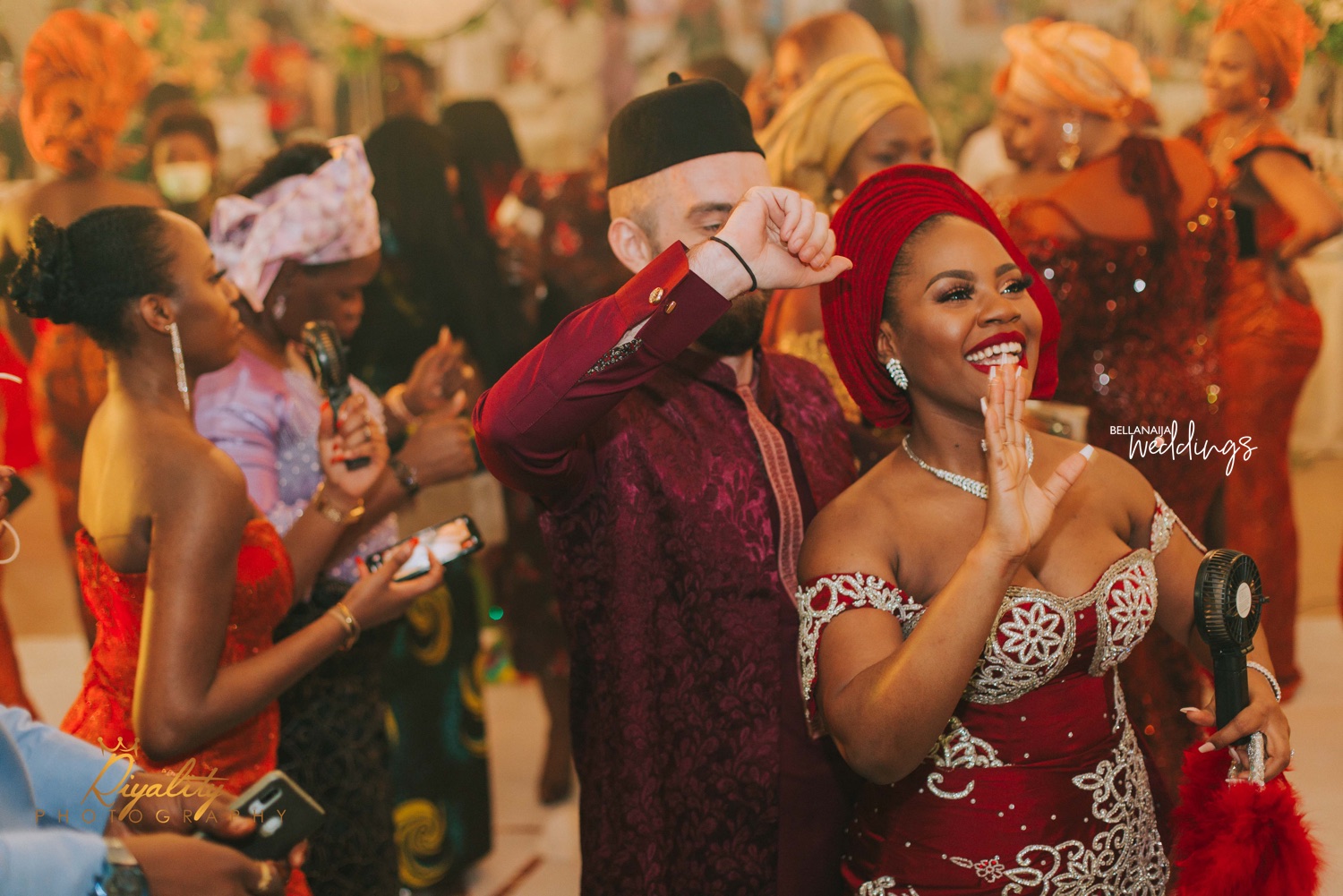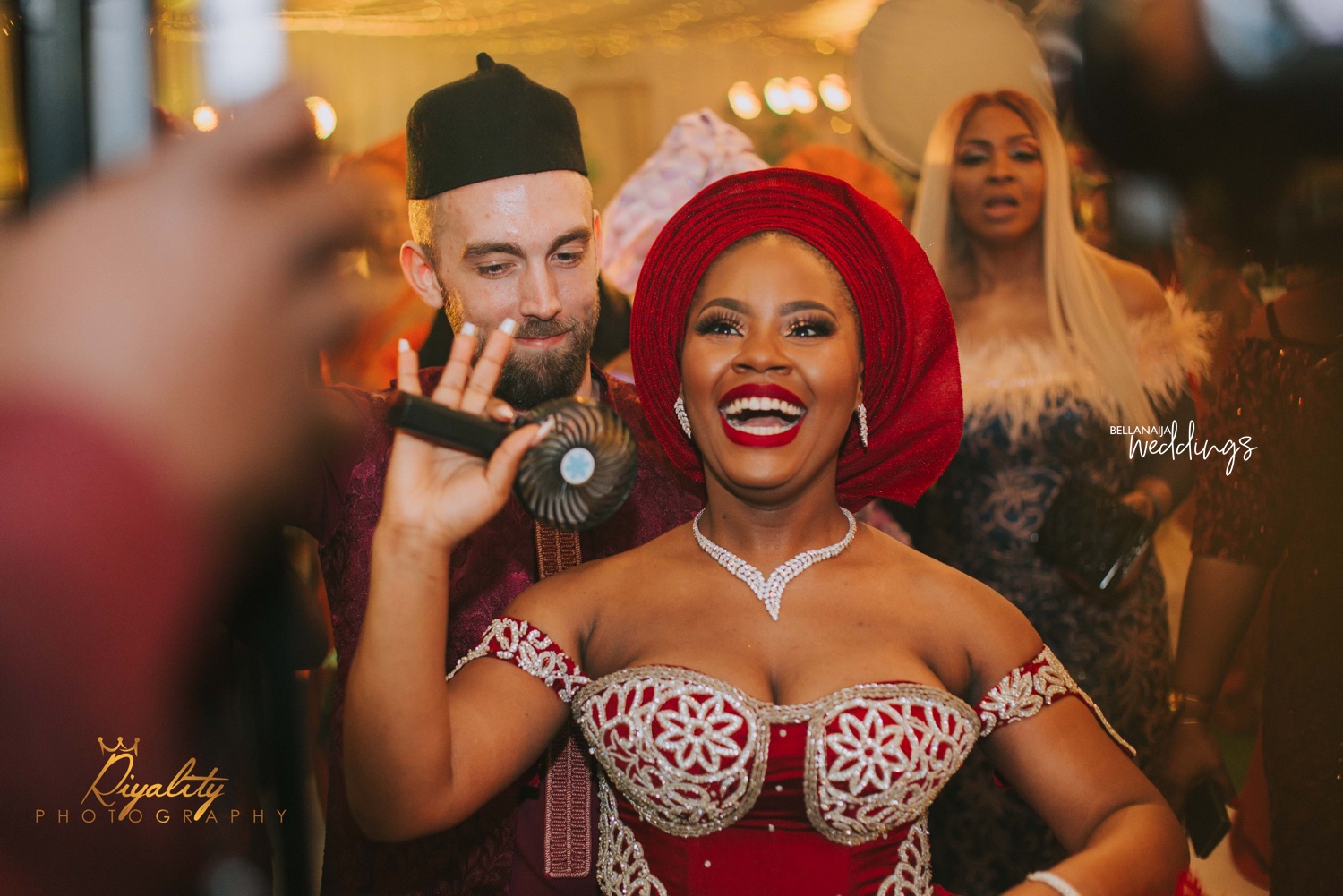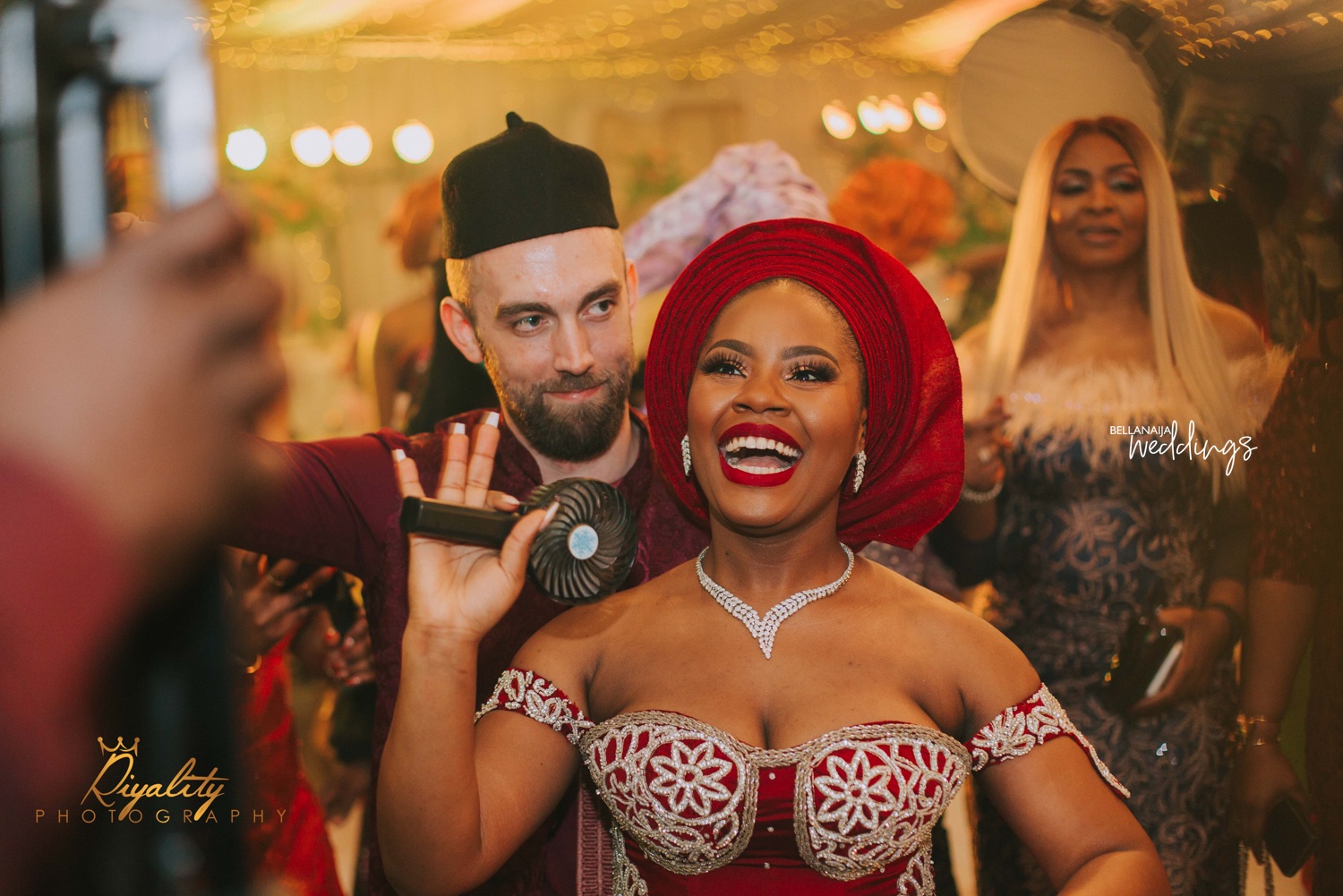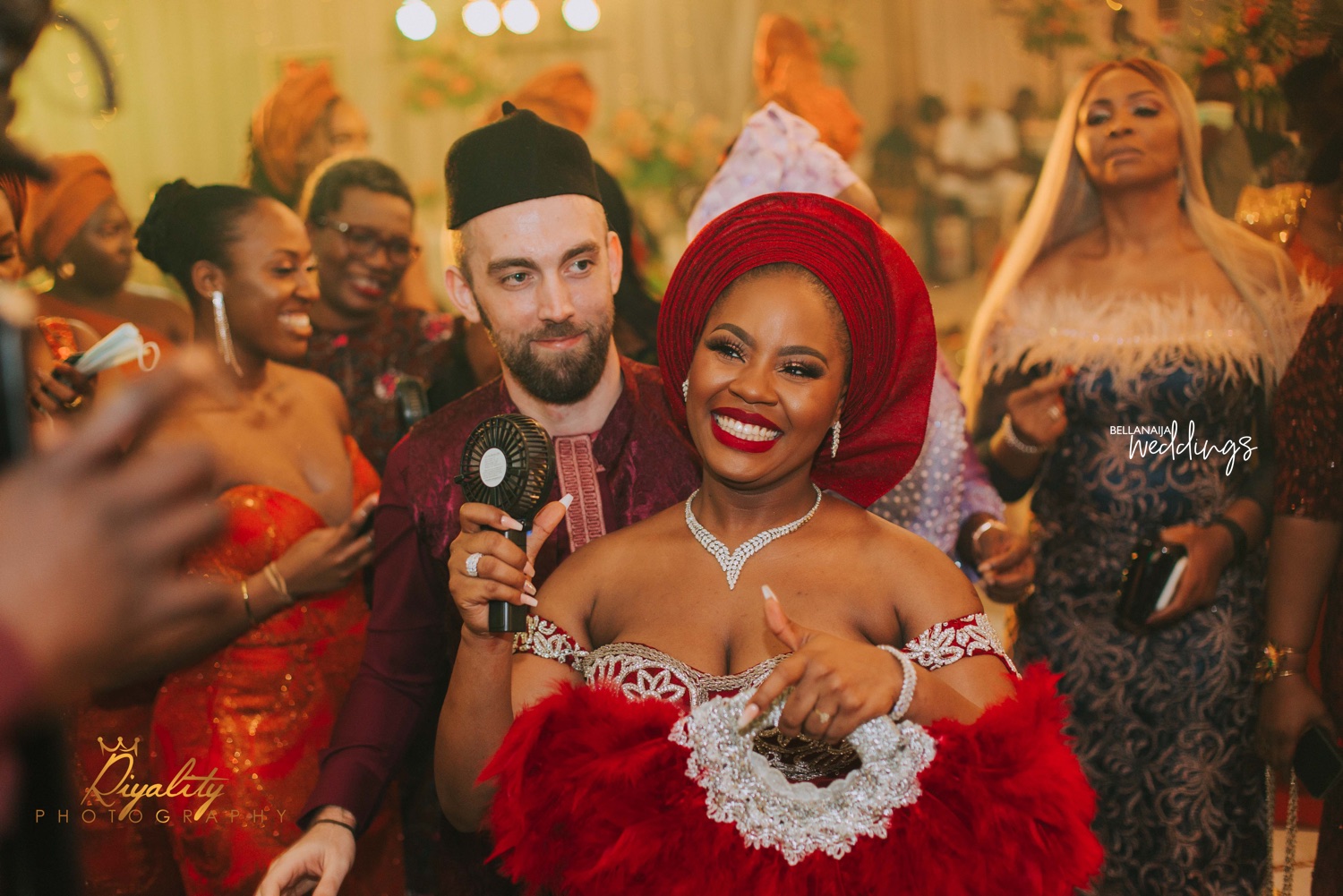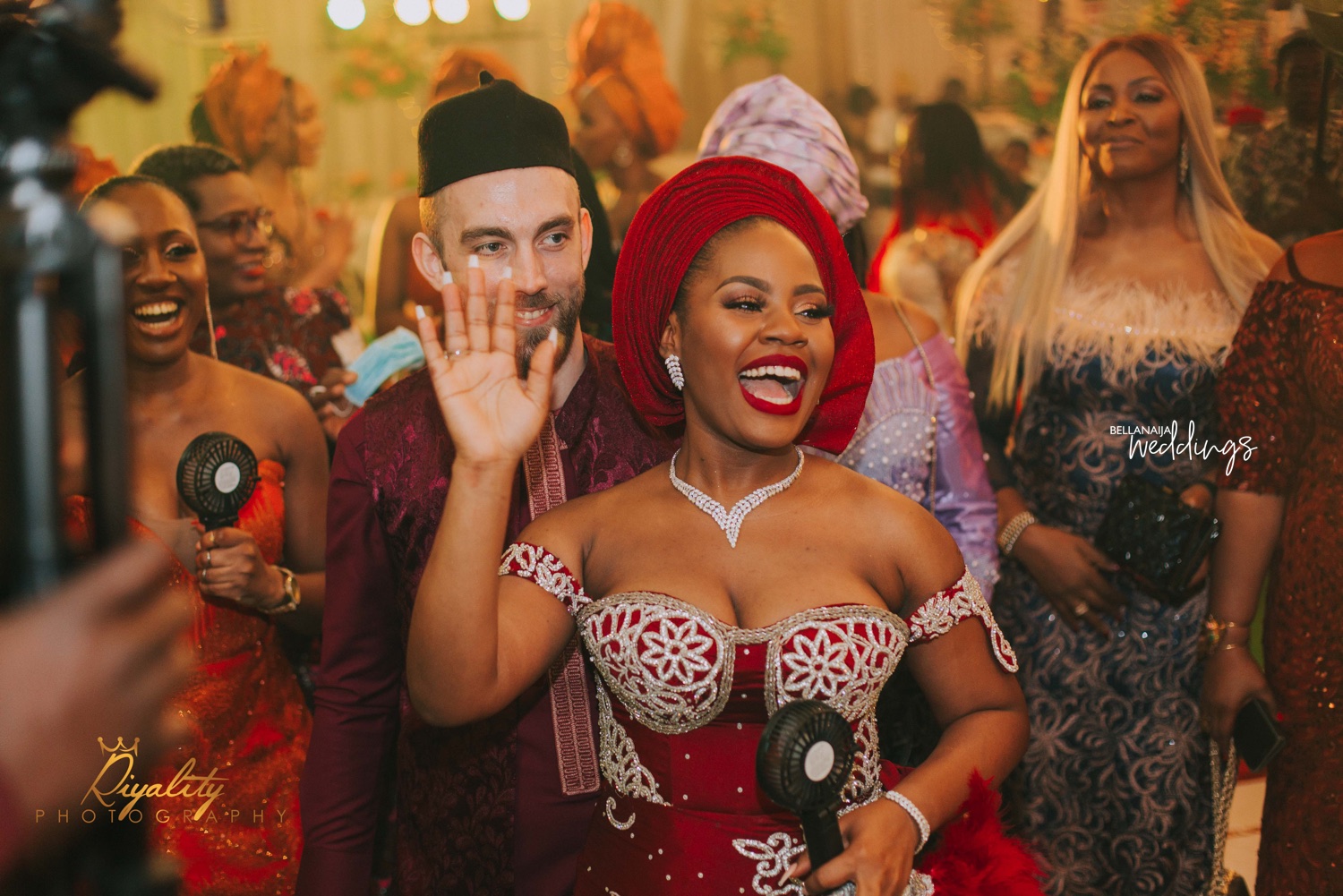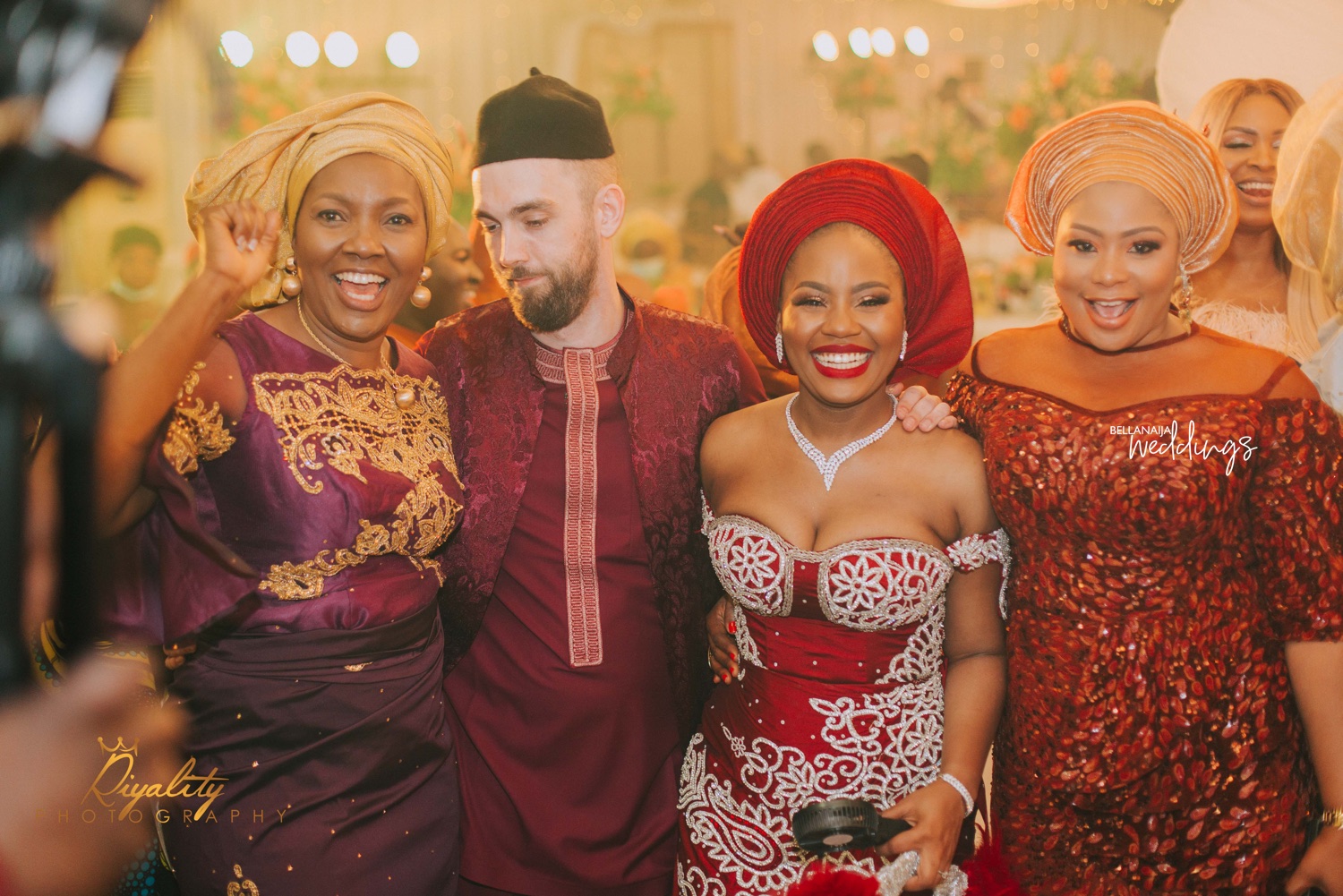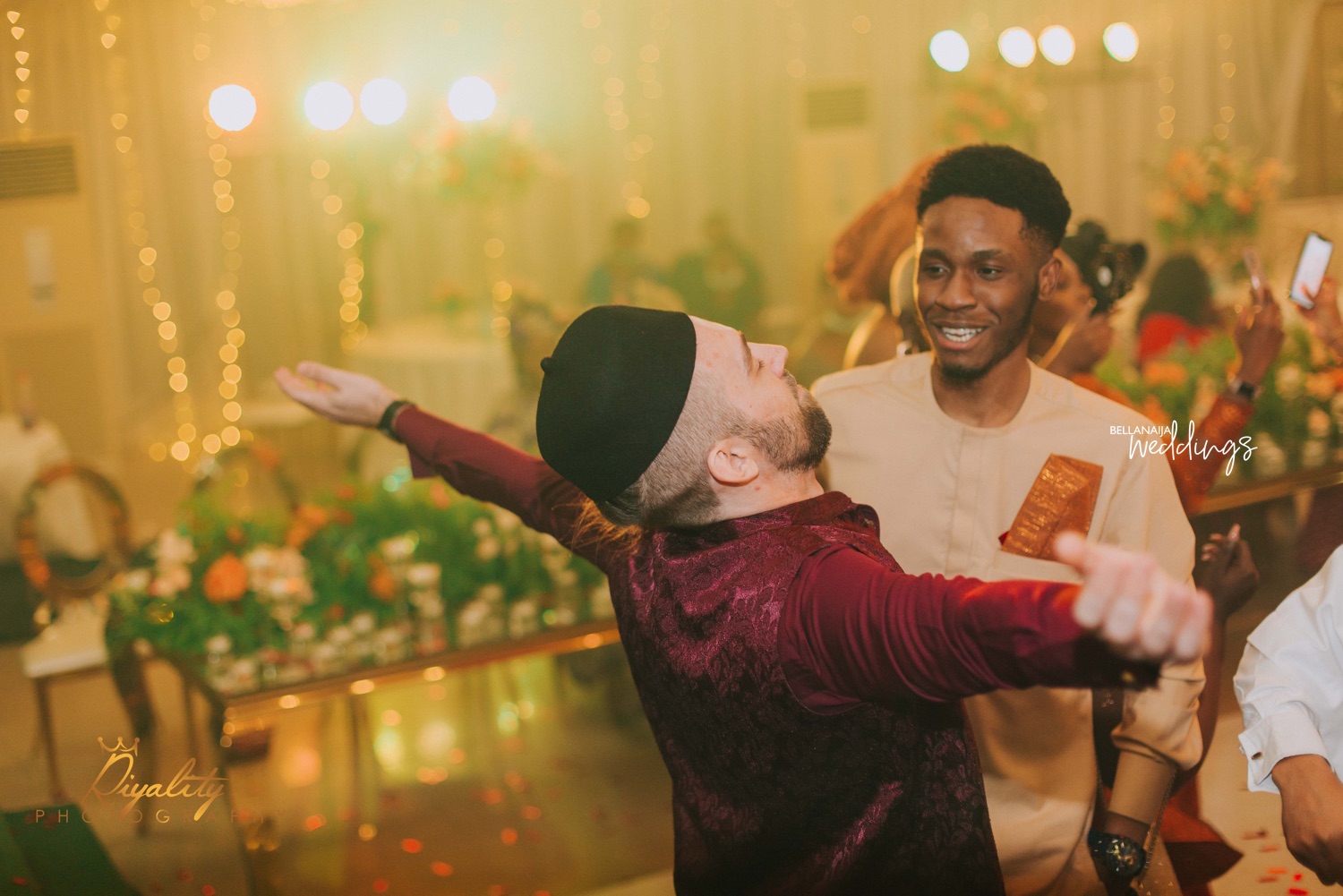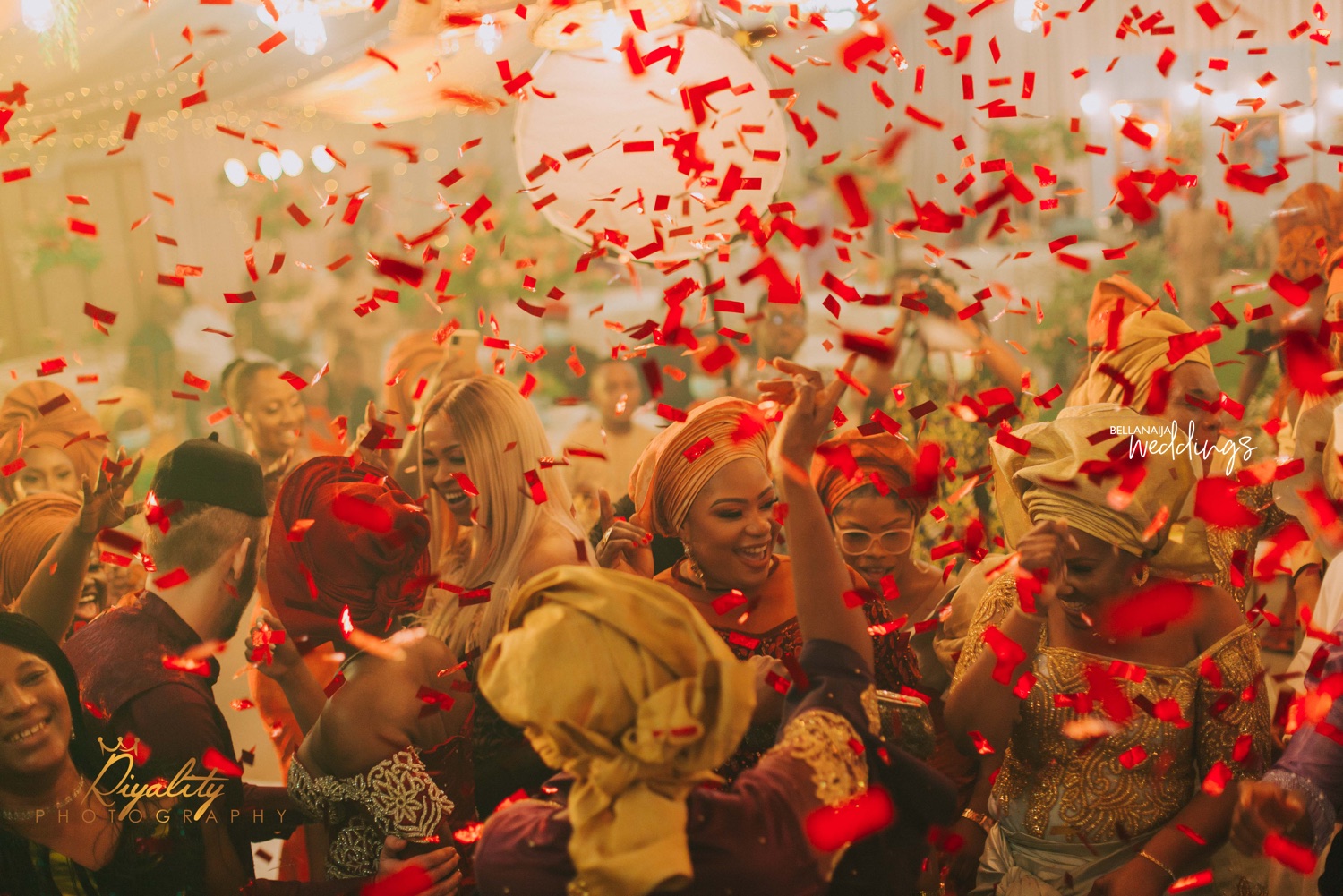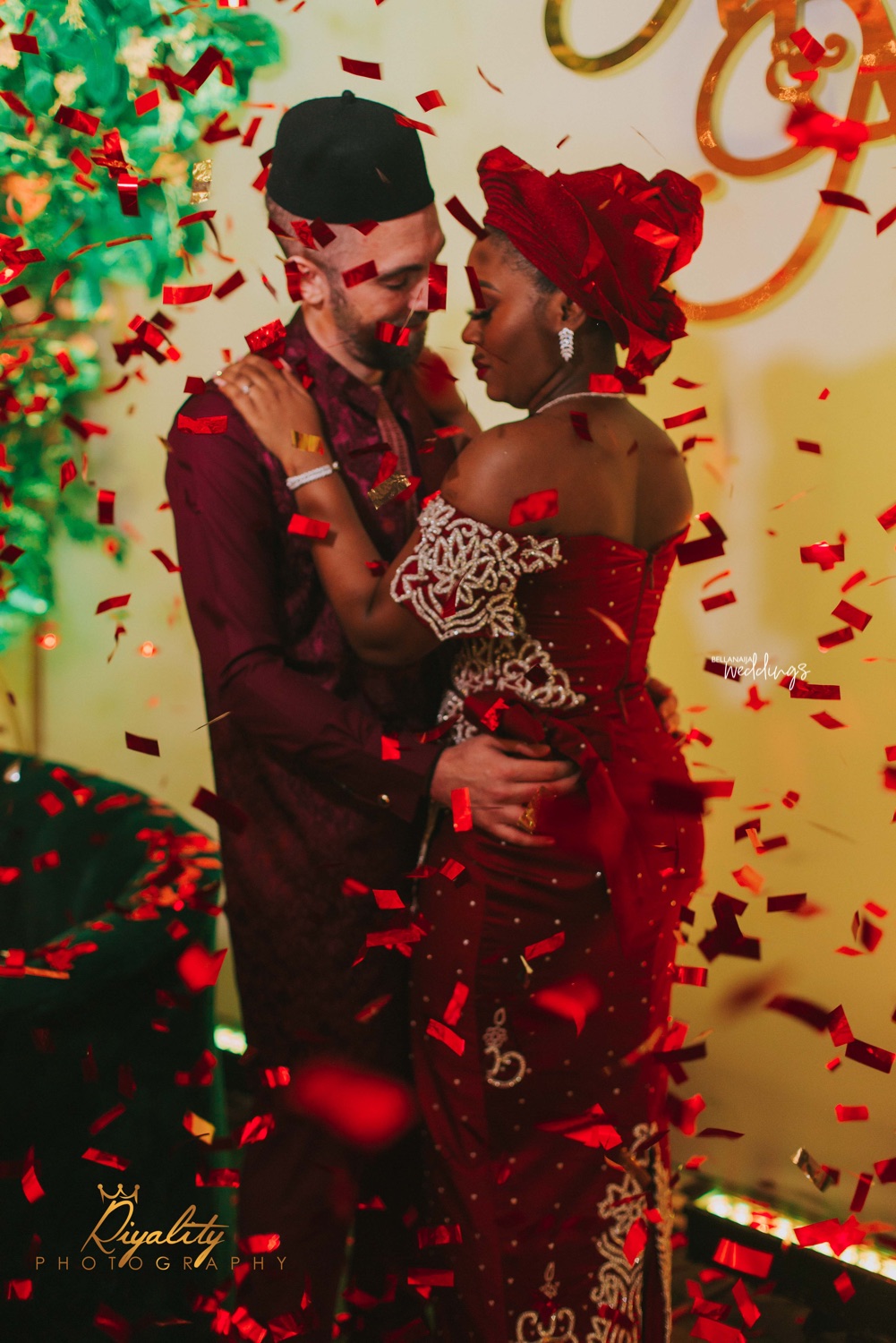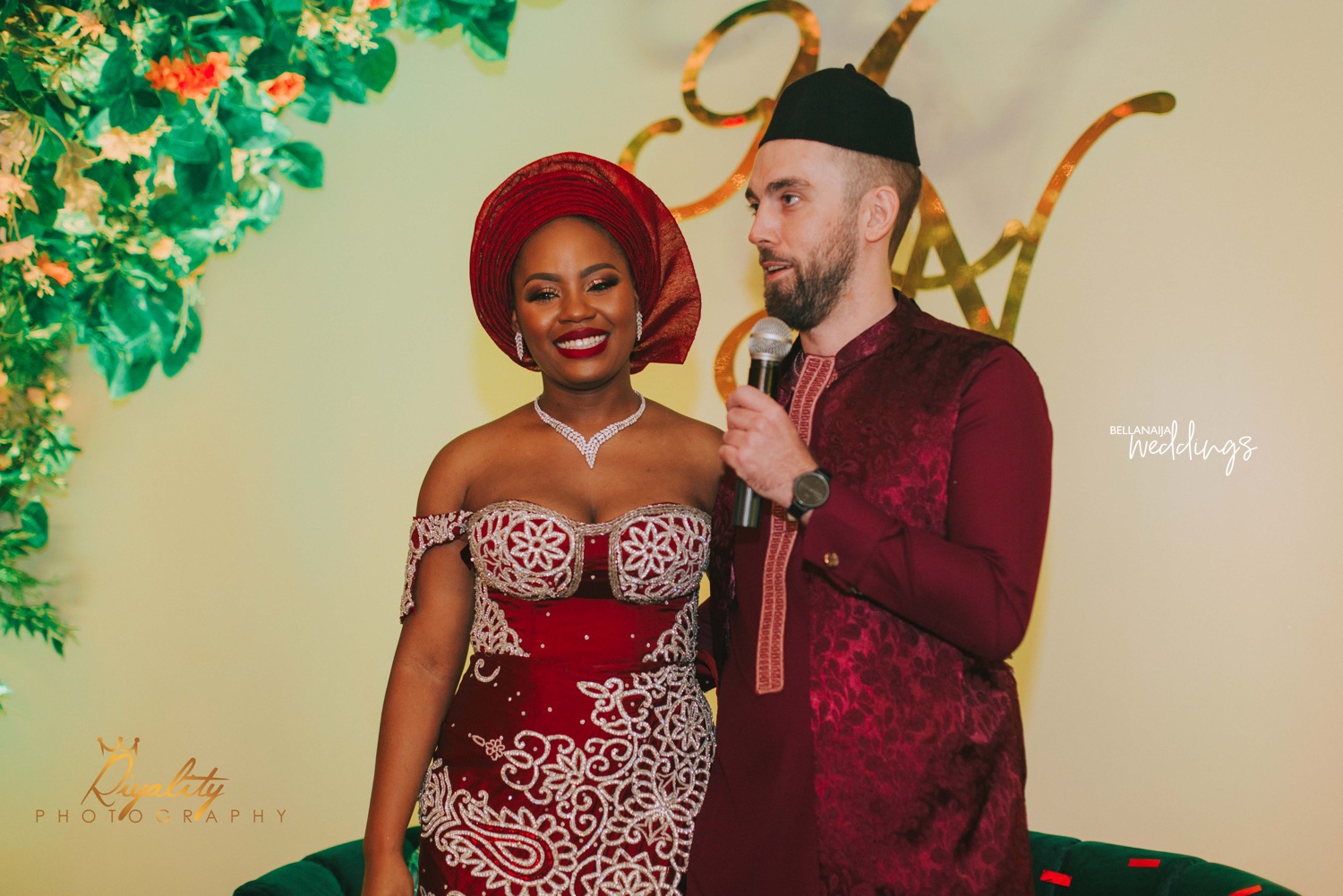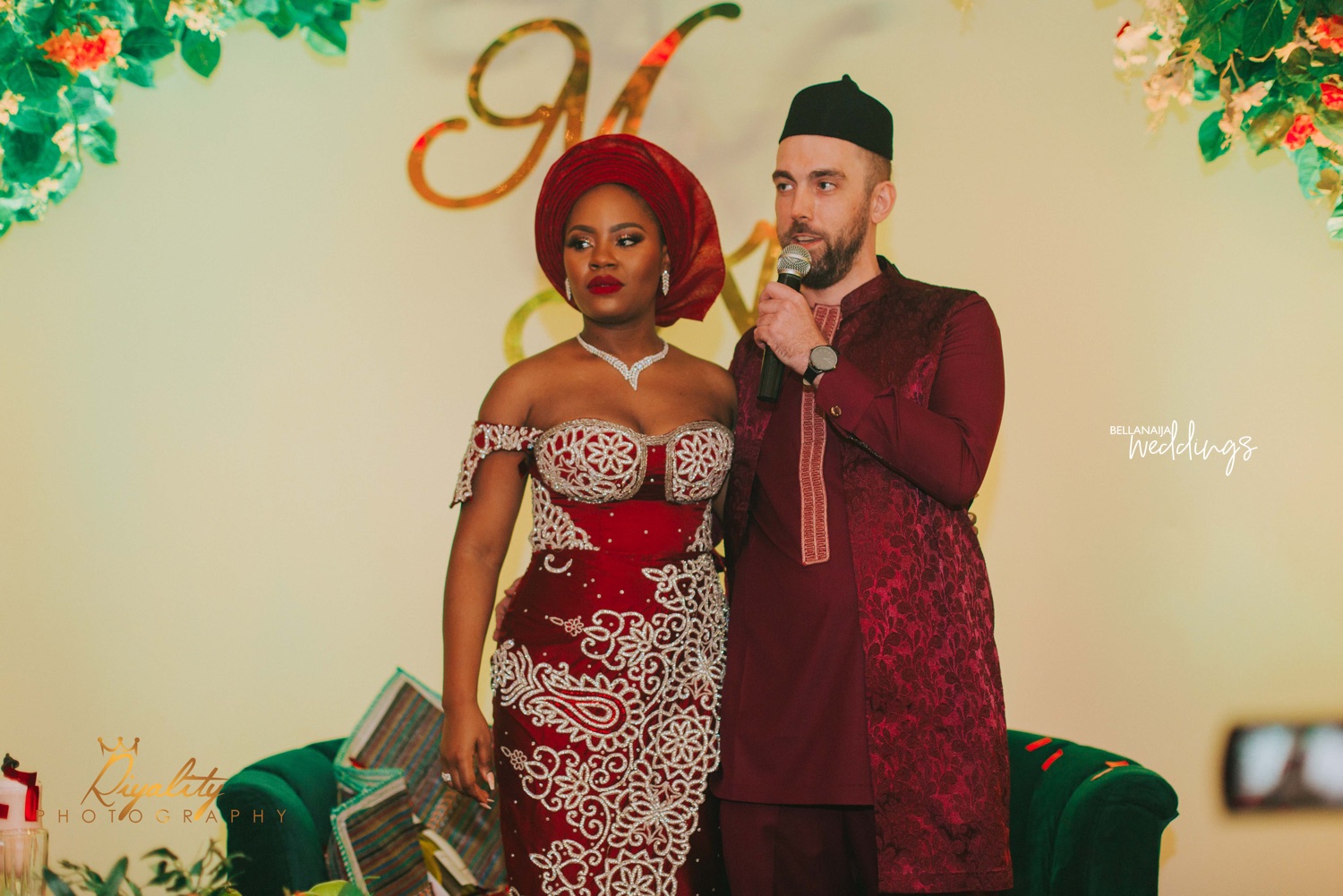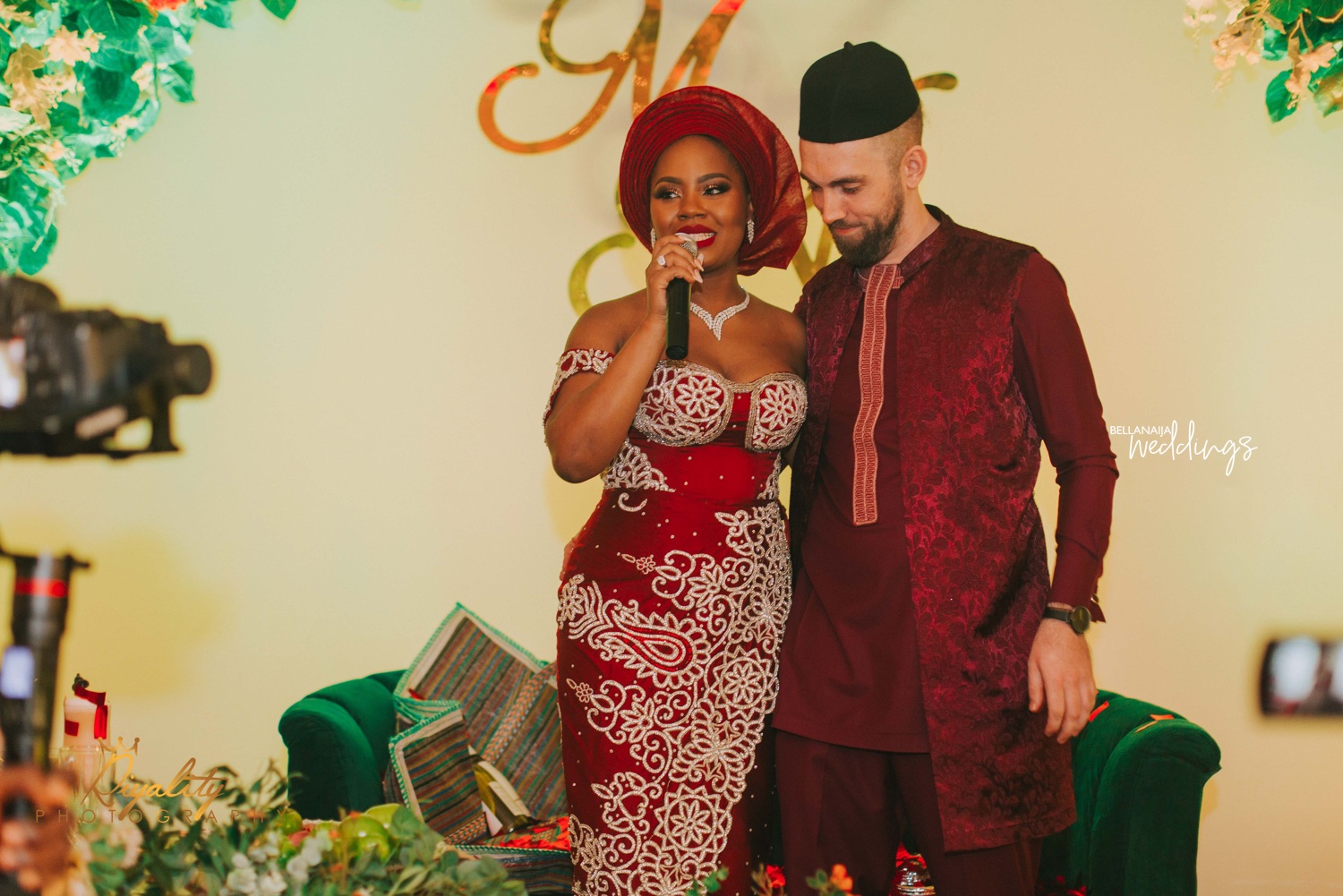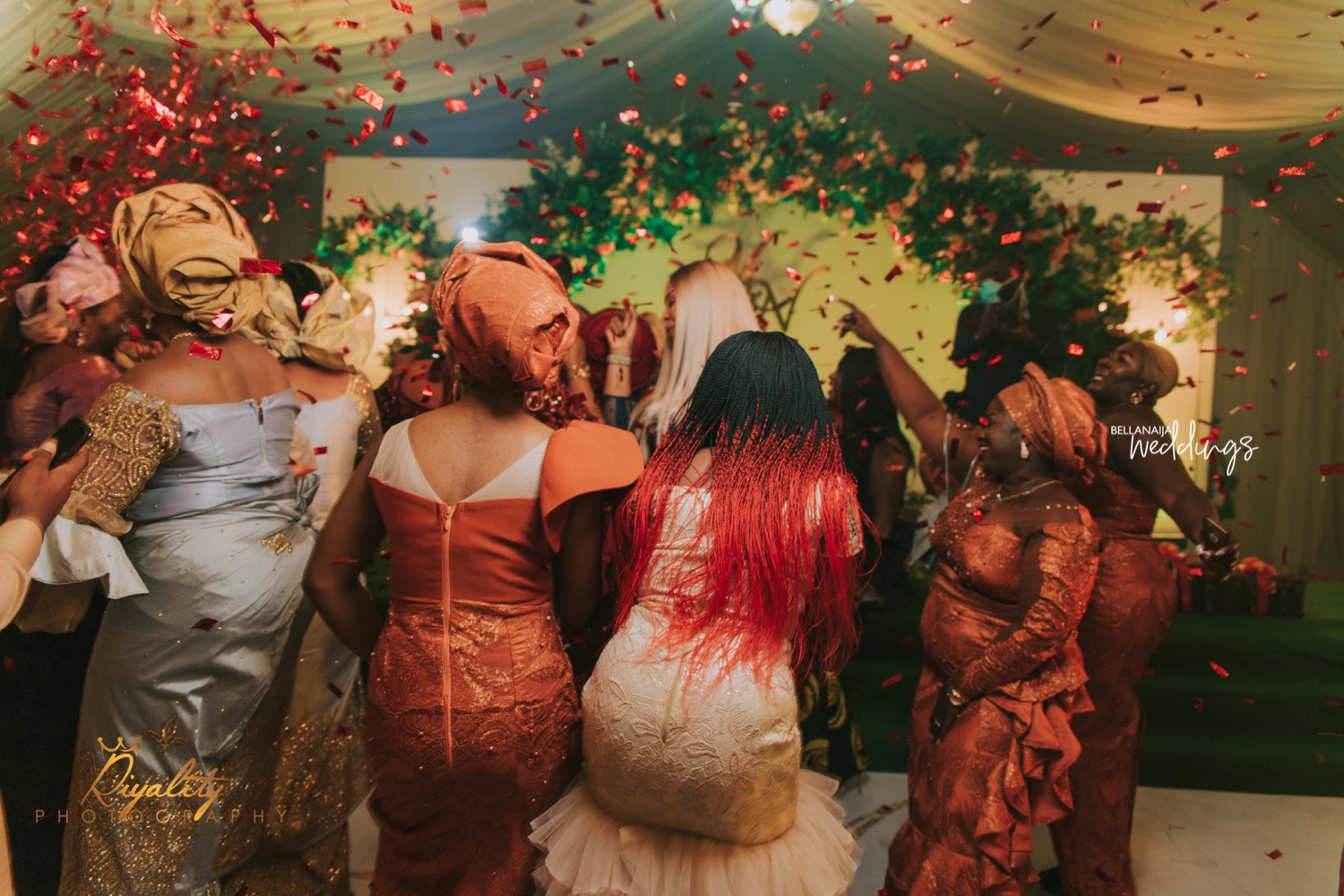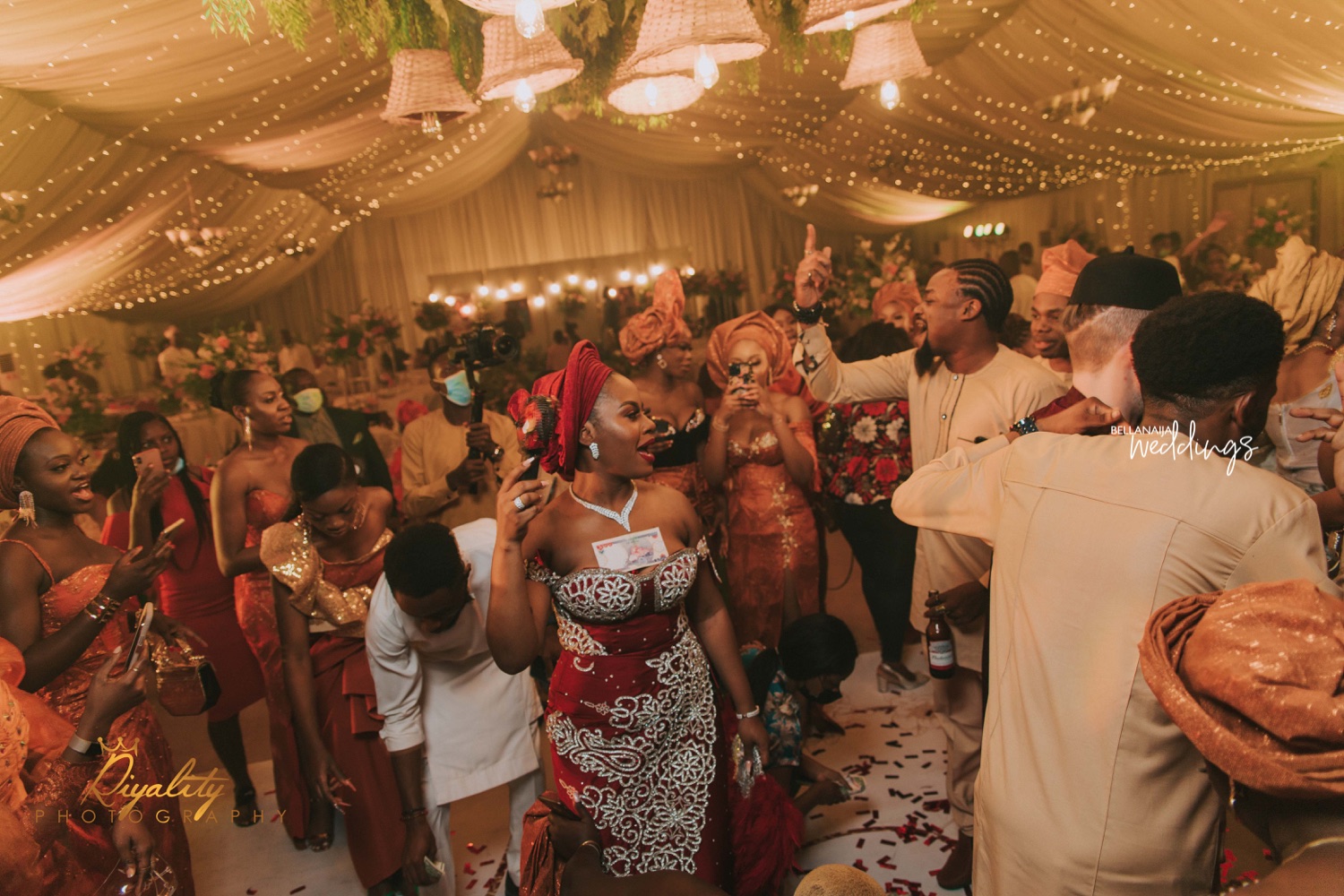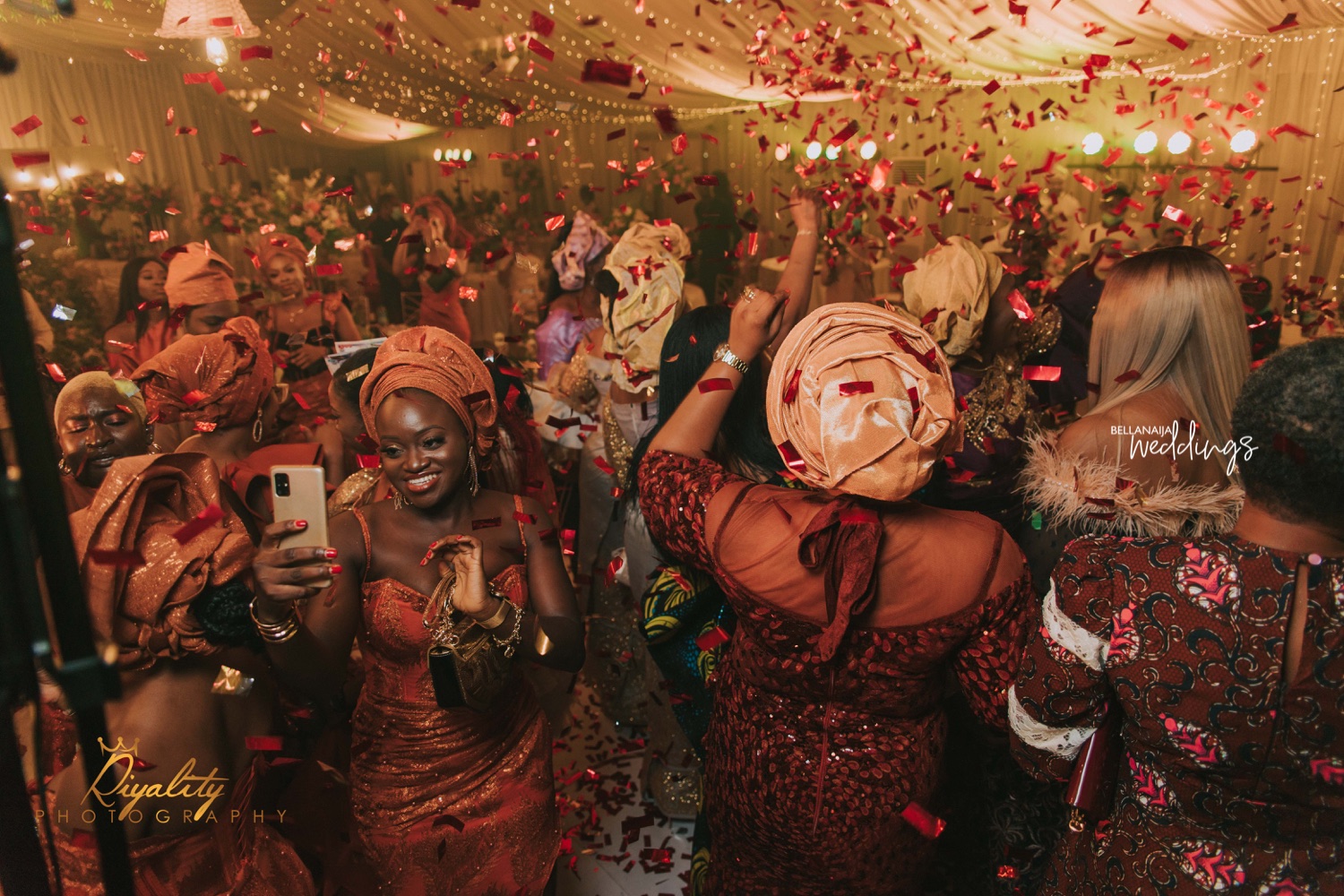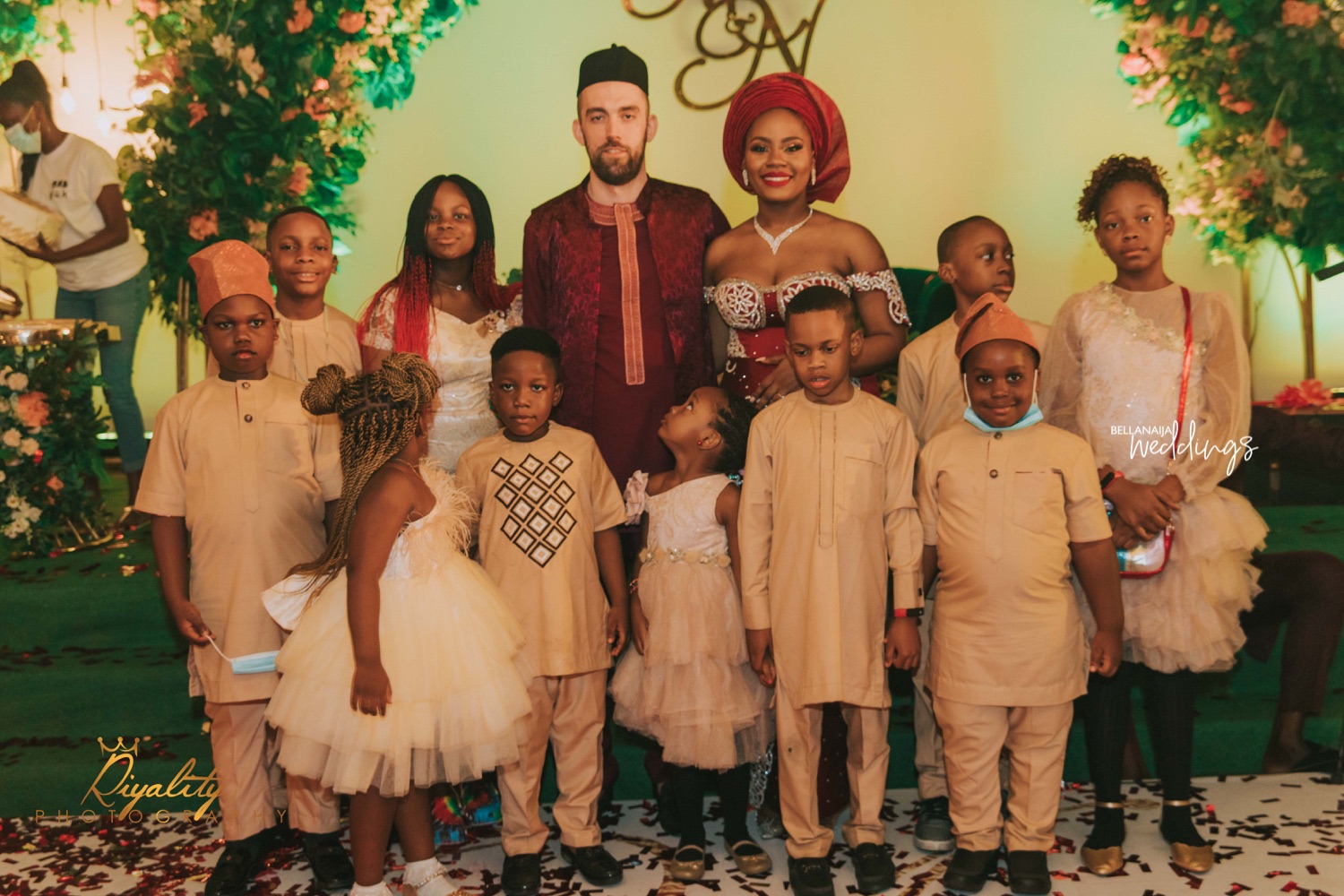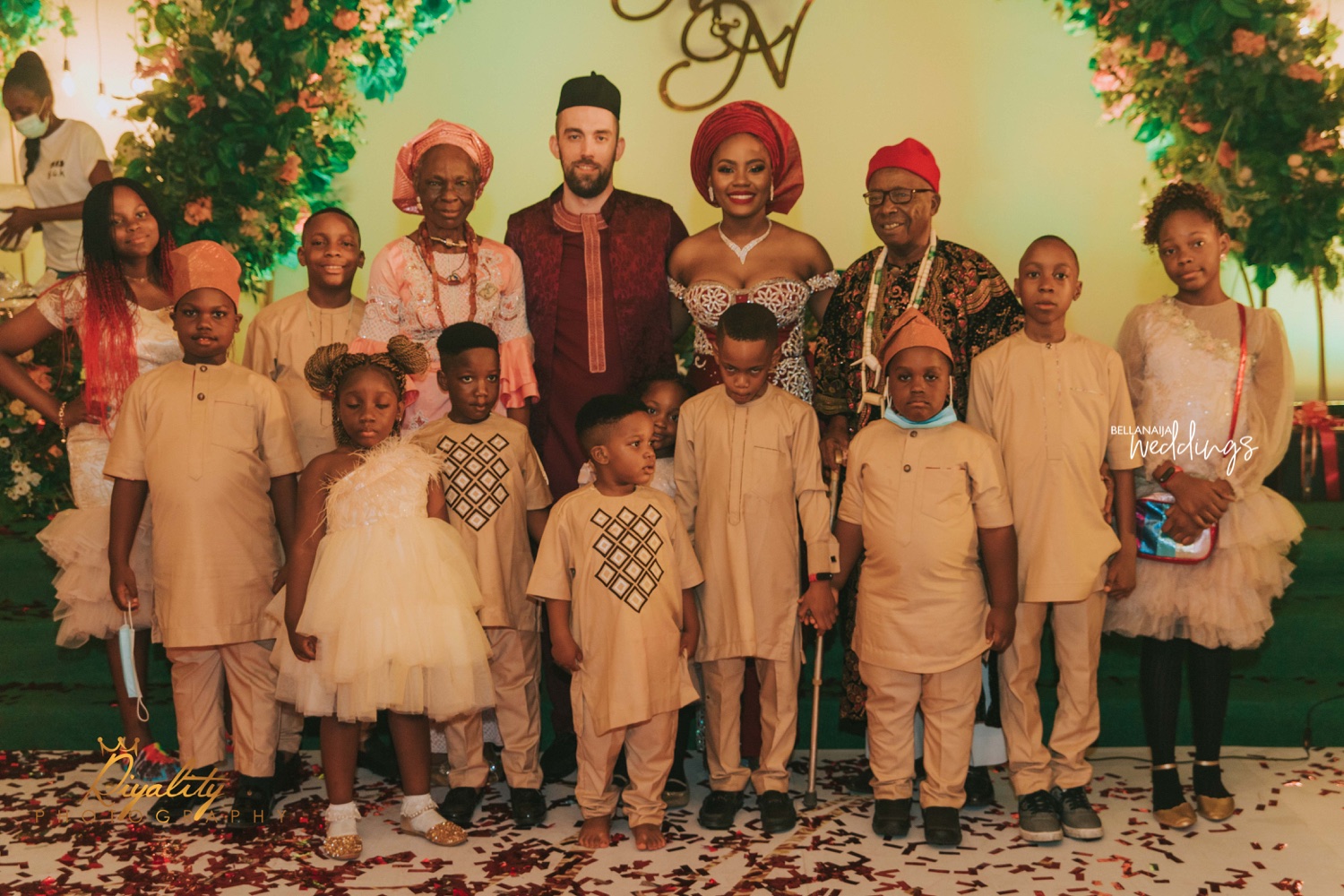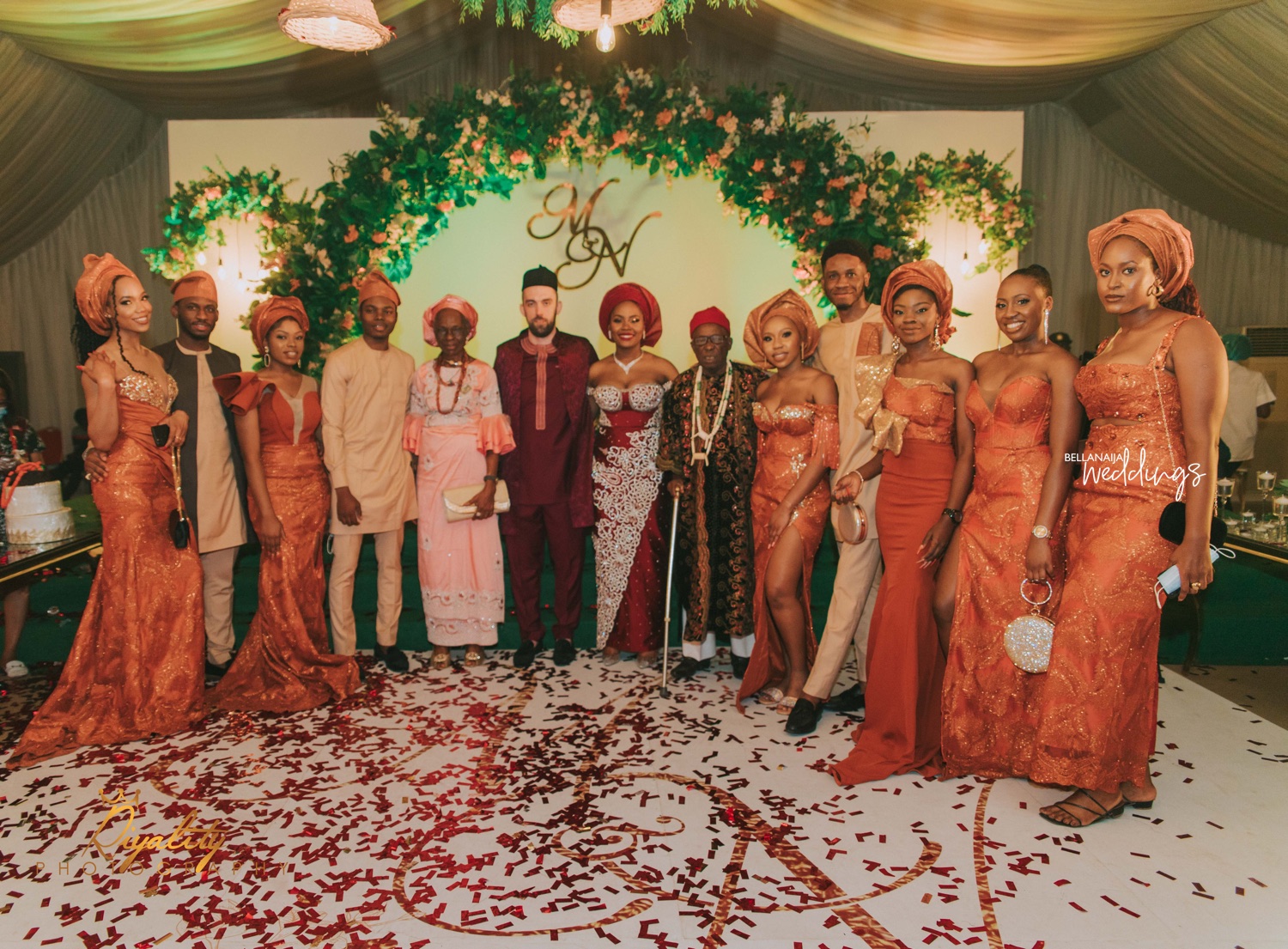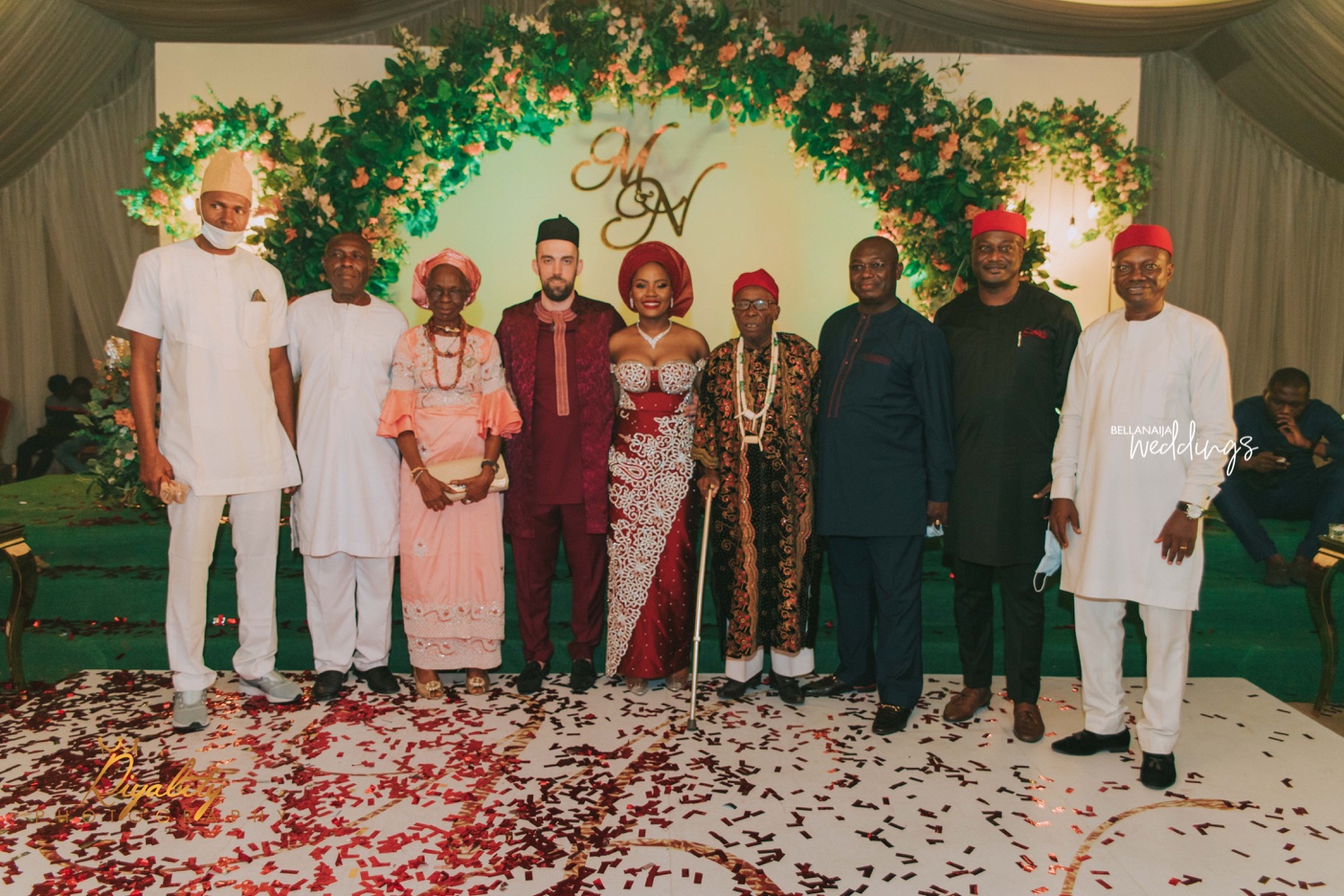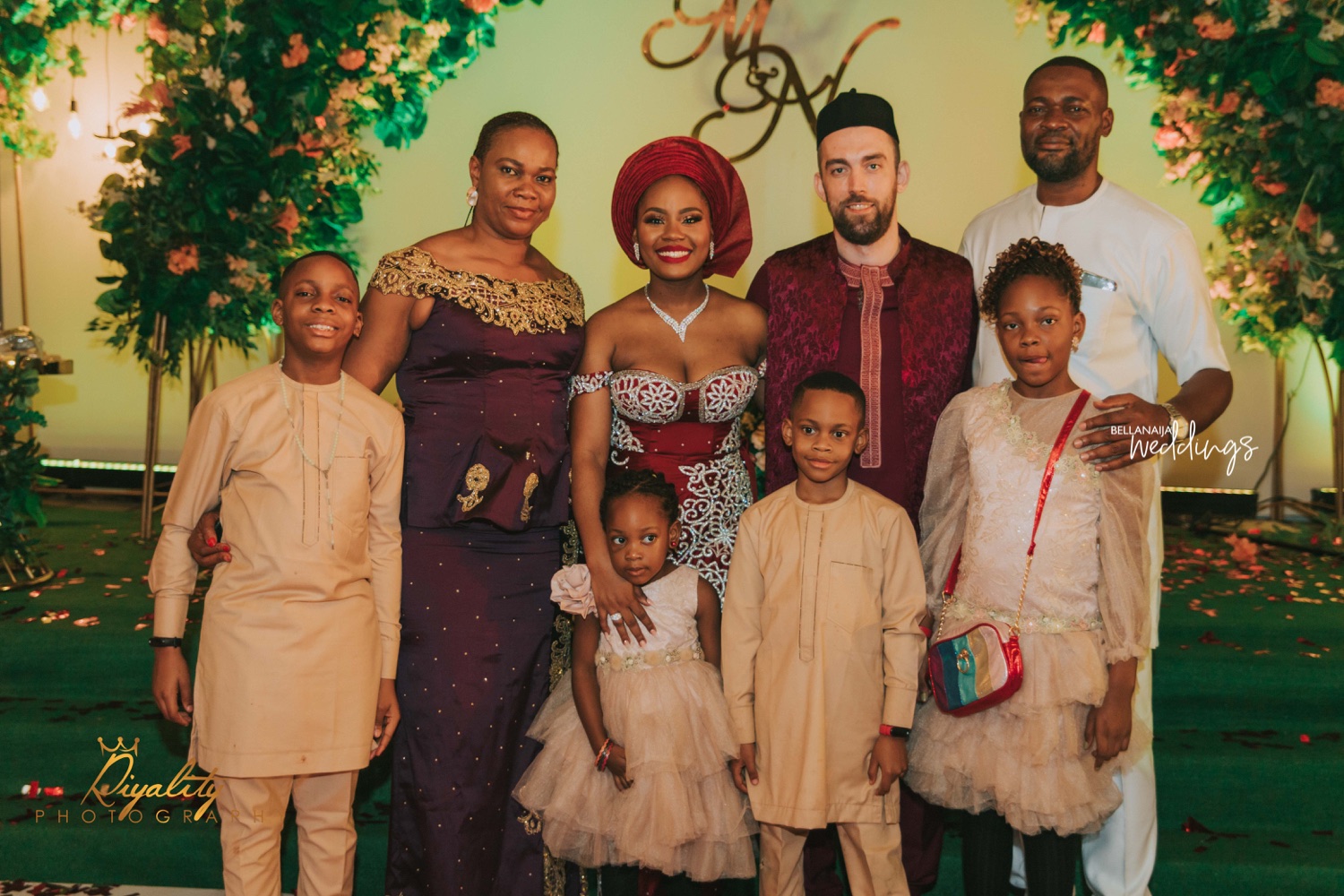 Now to the final look of the day.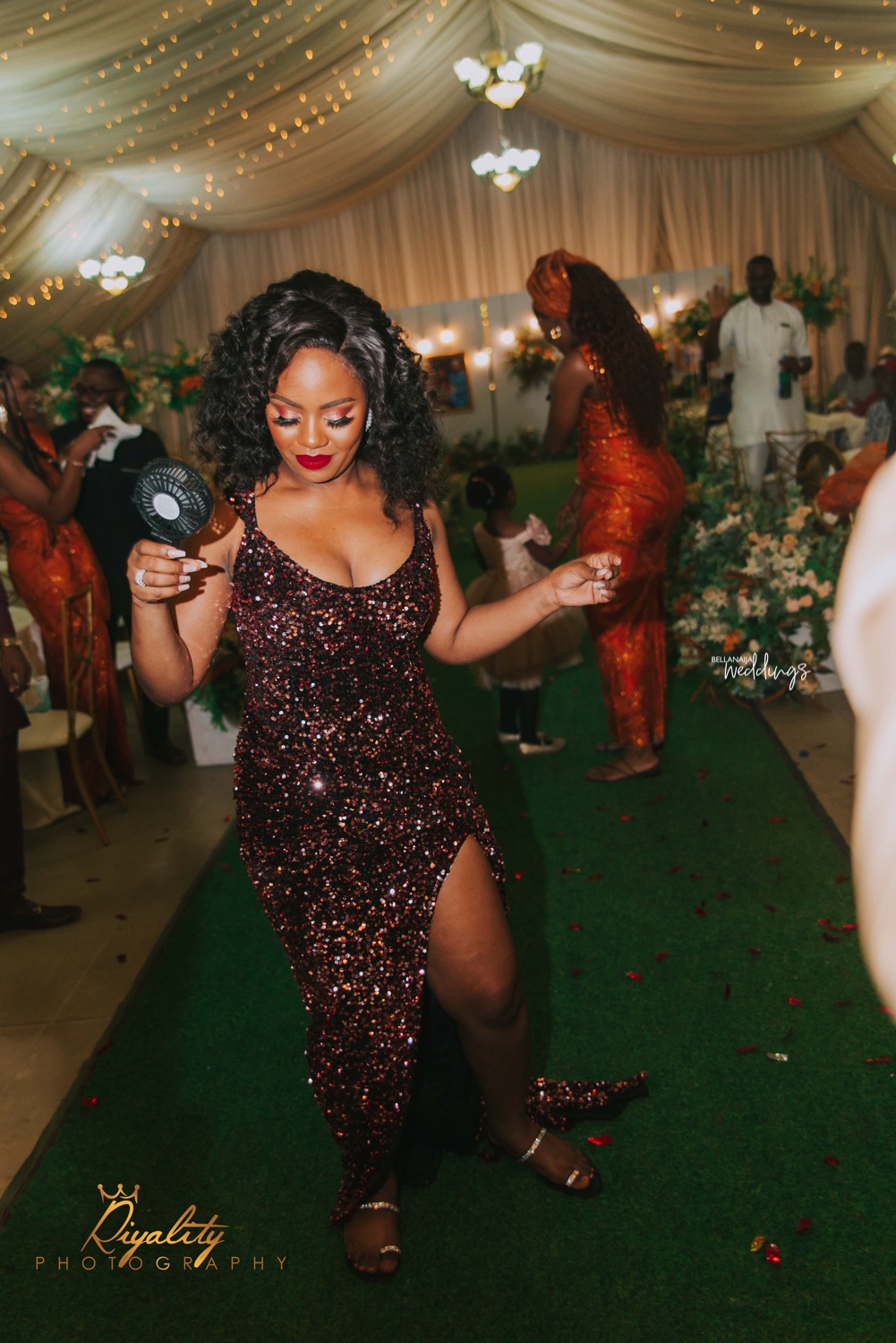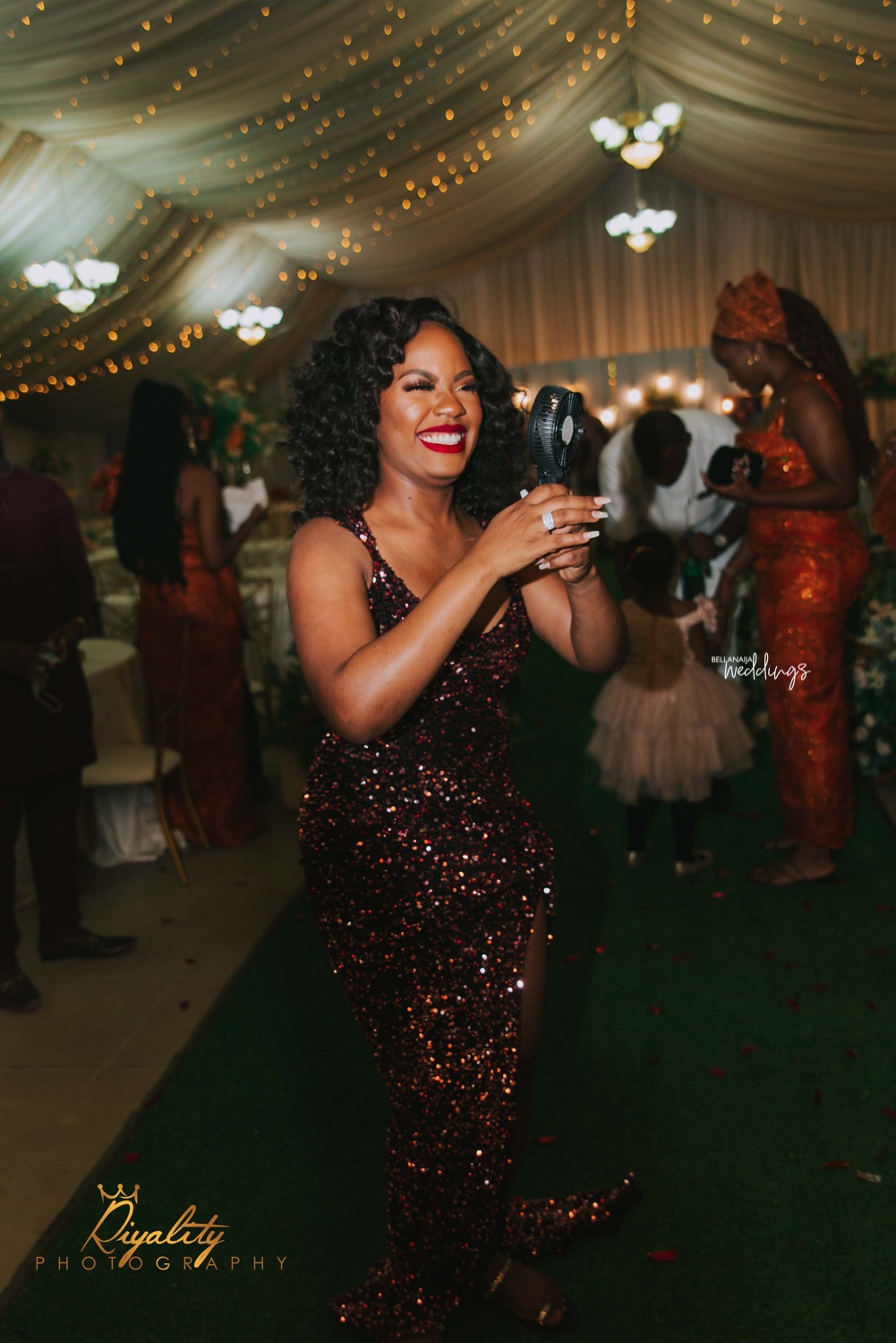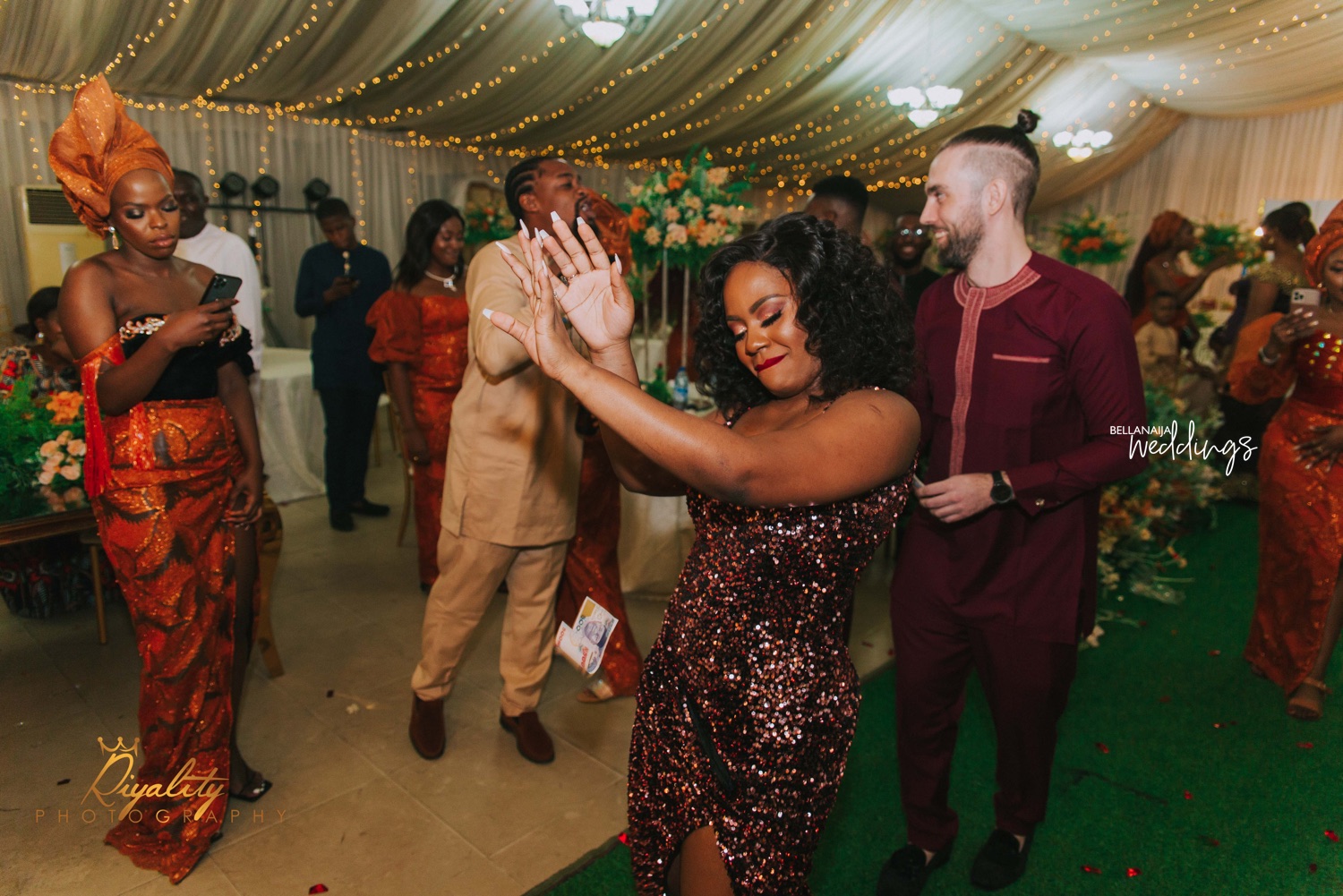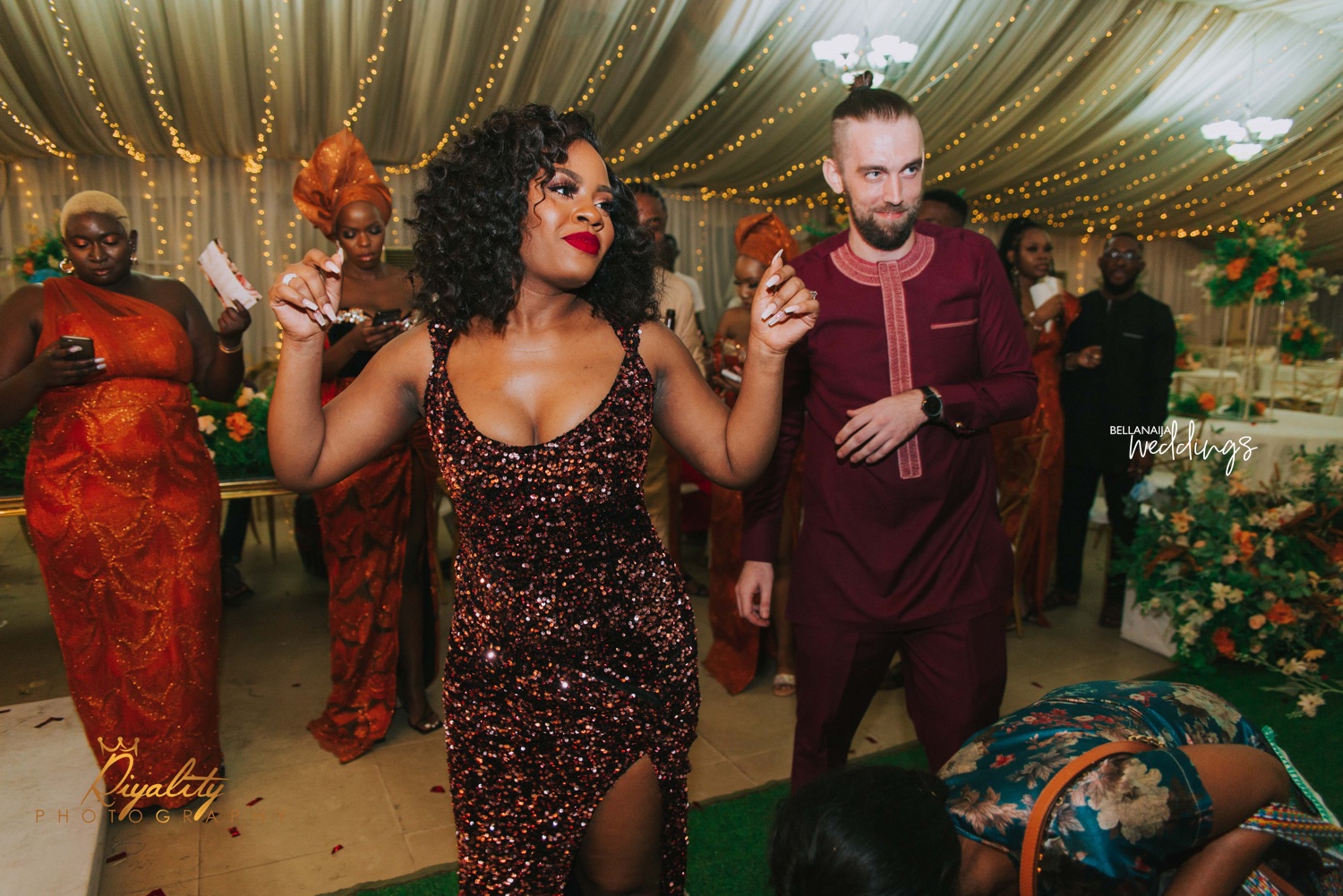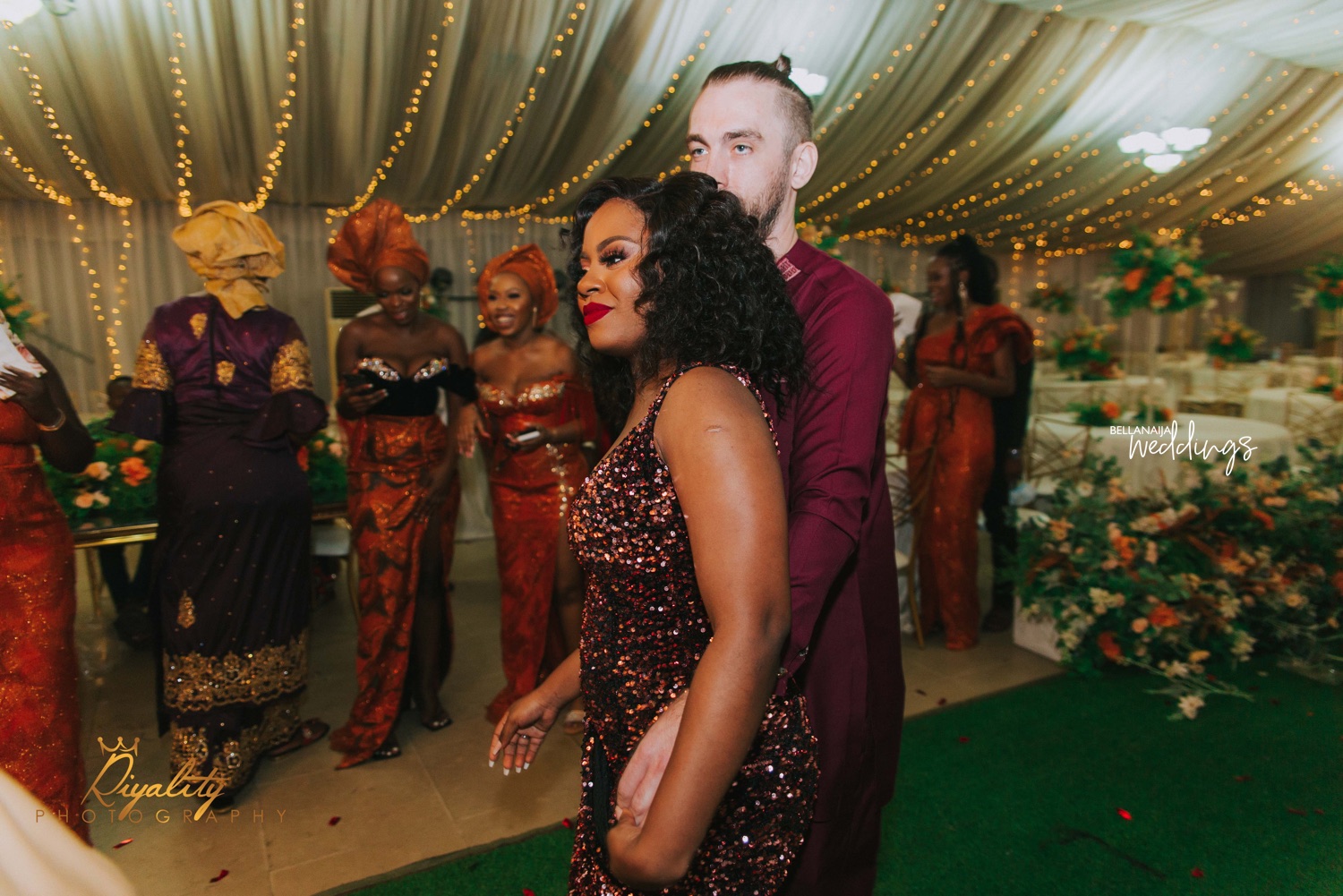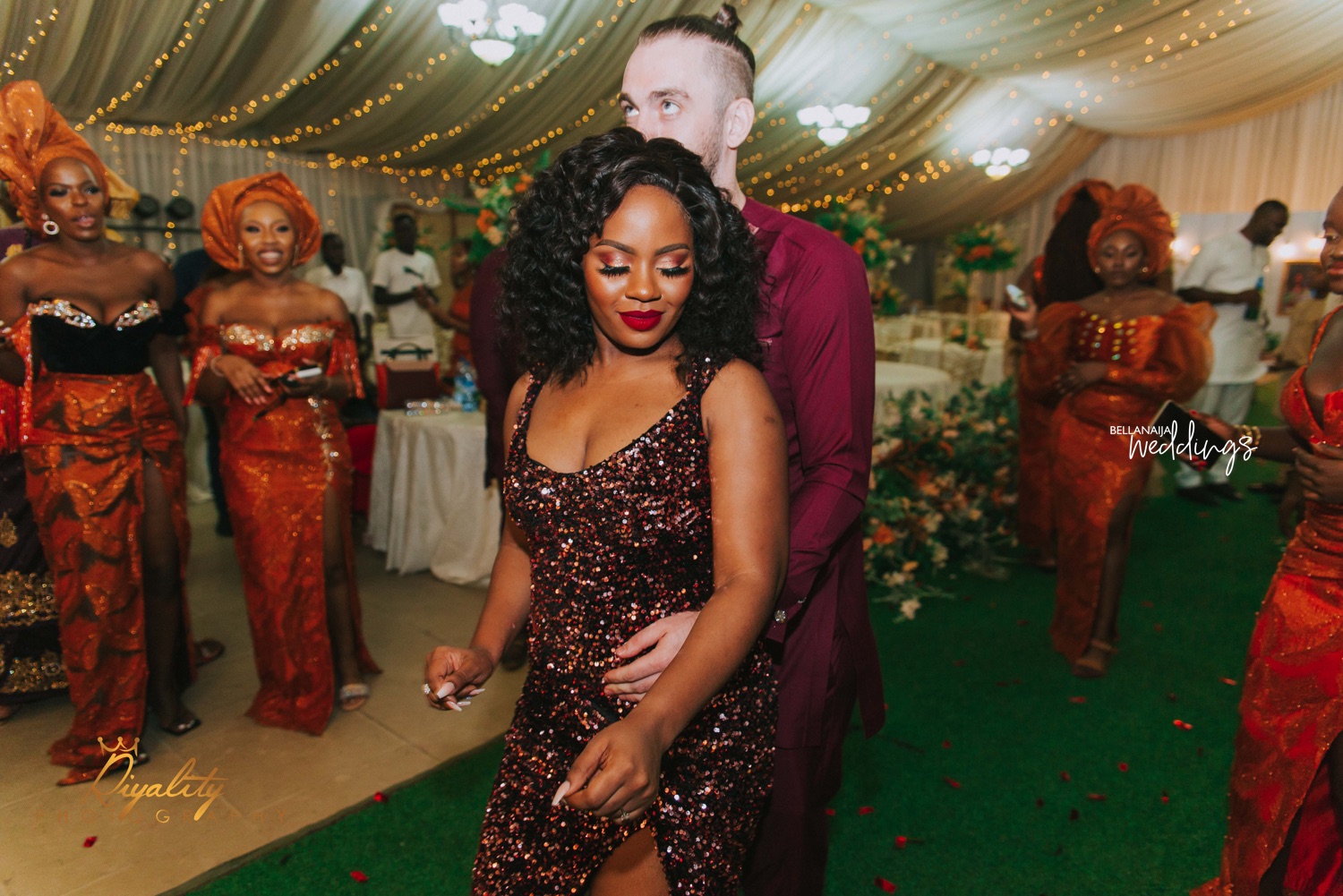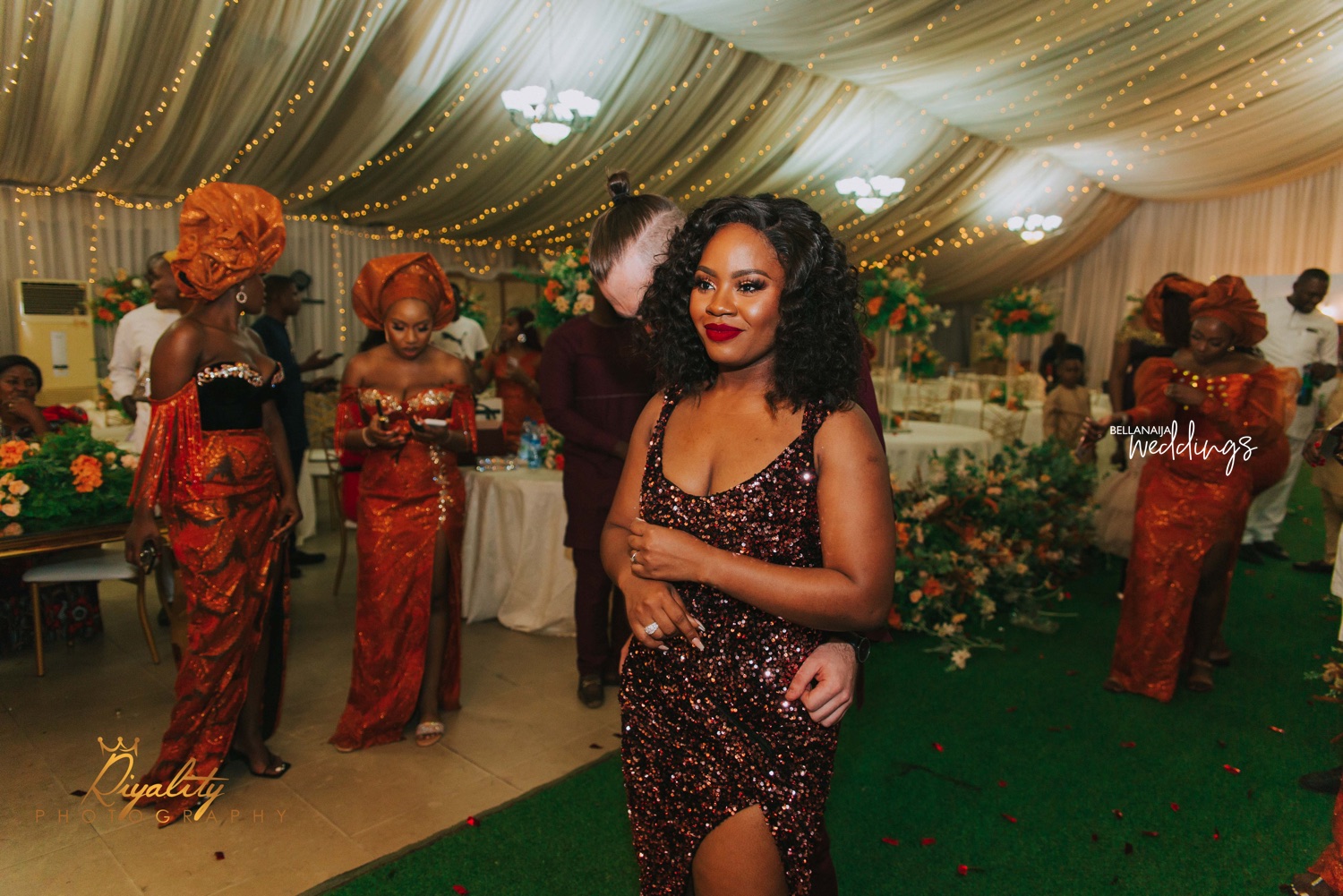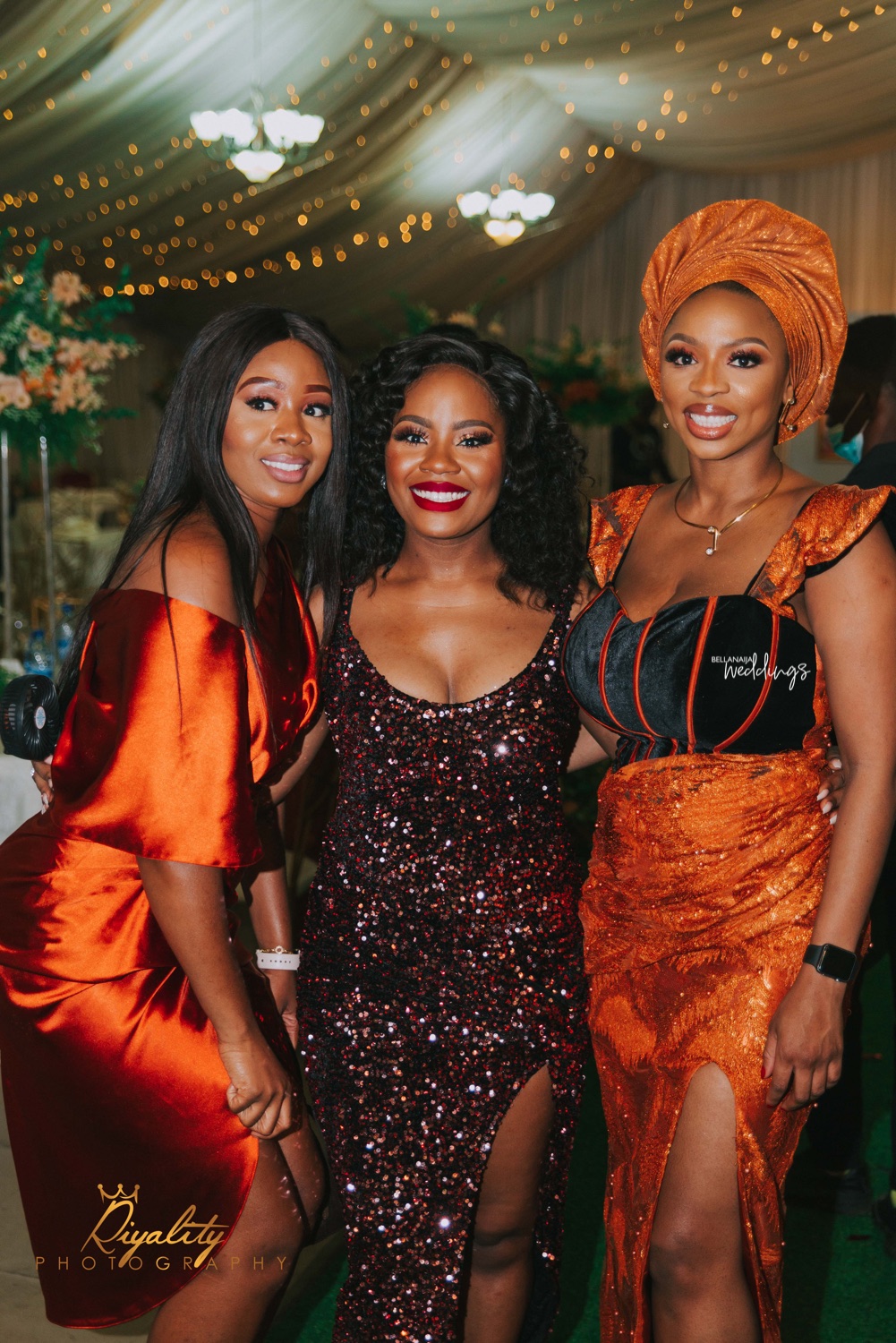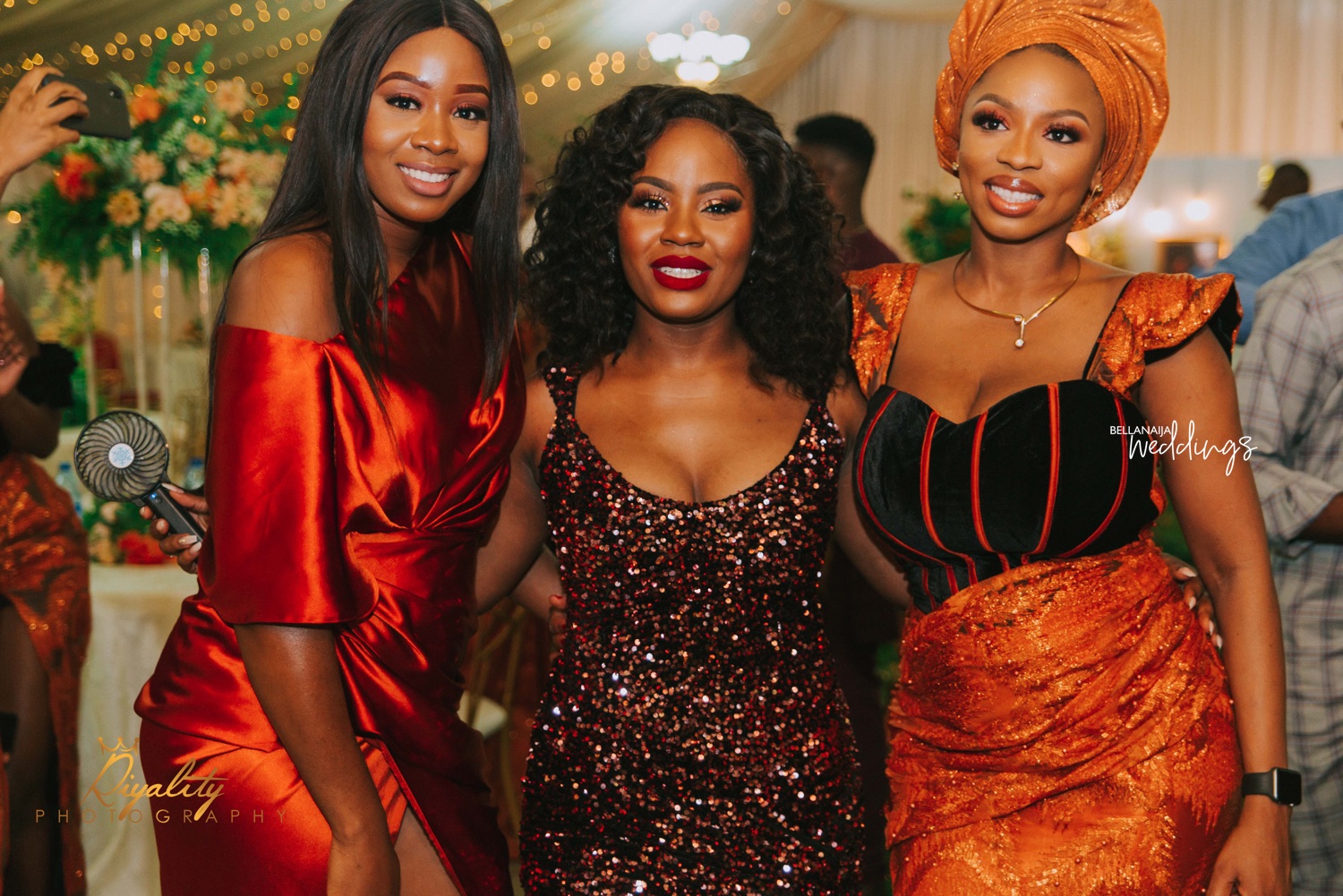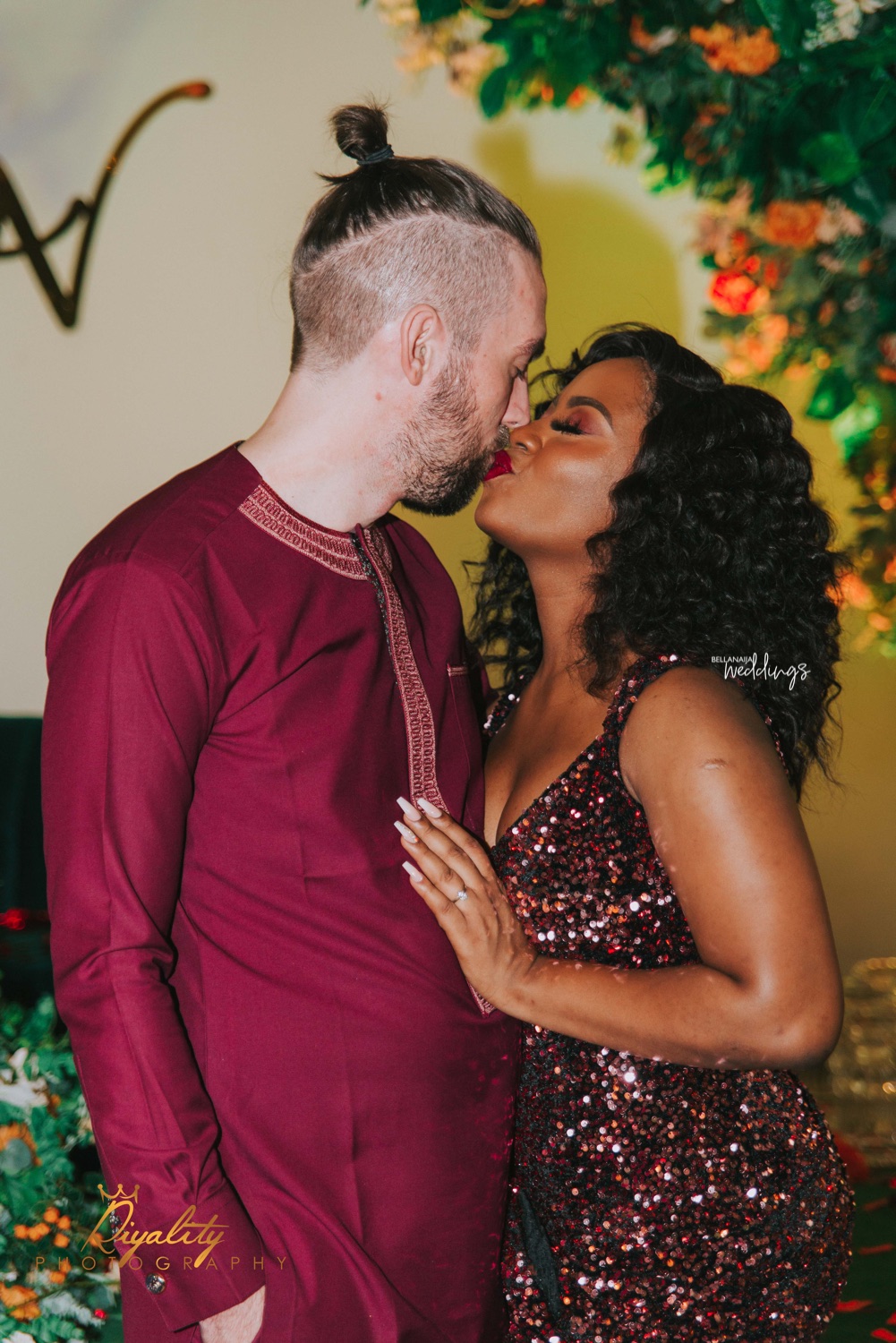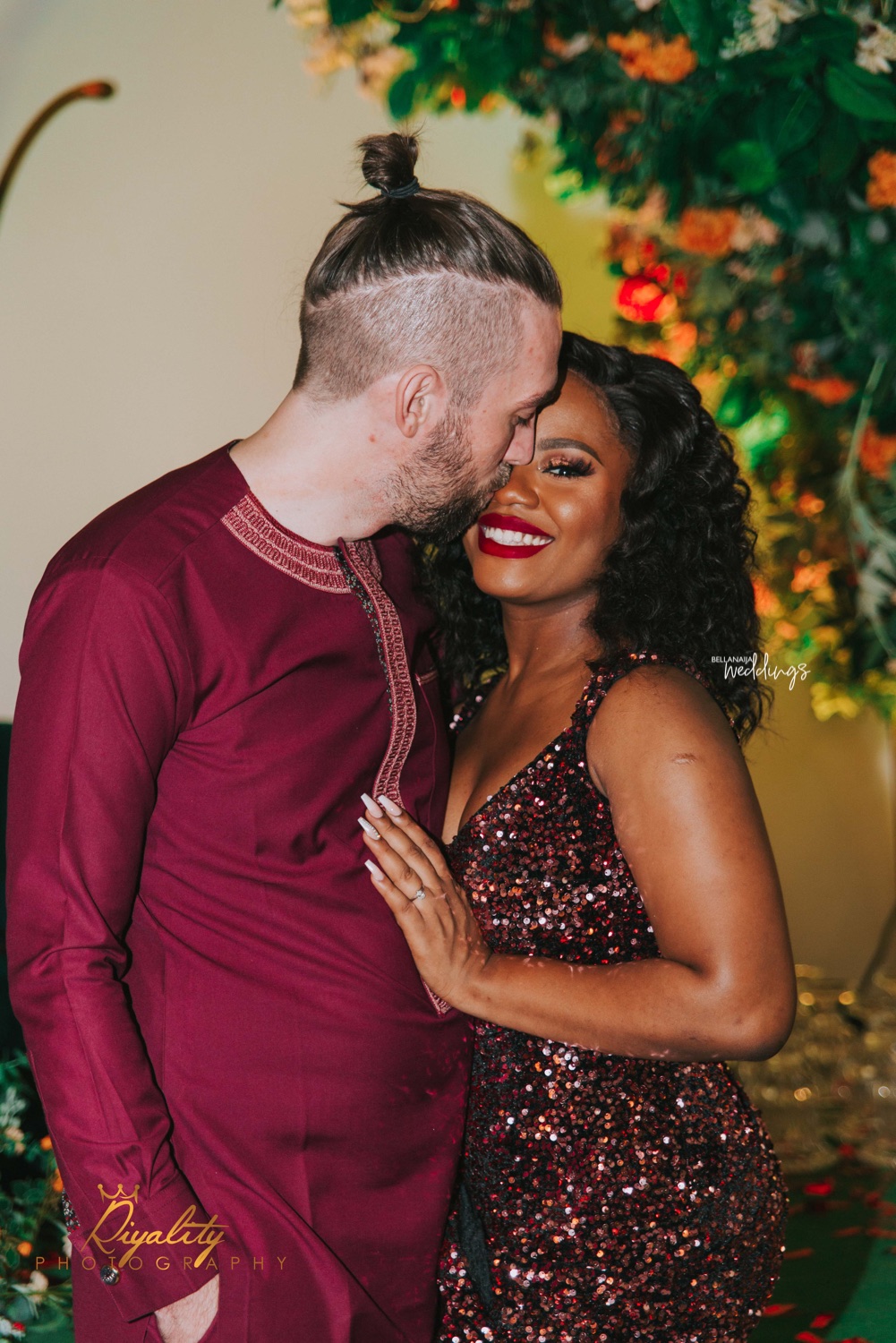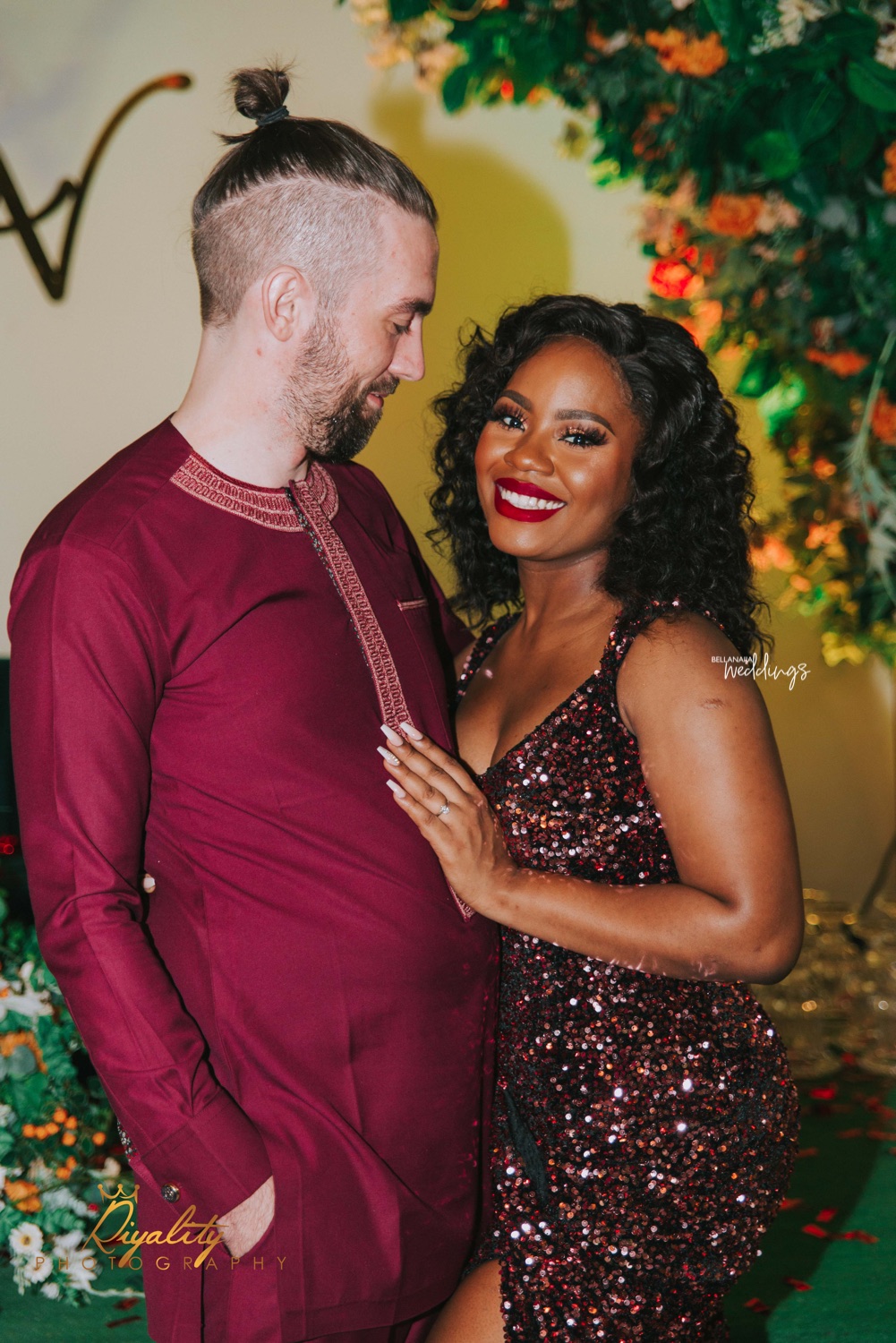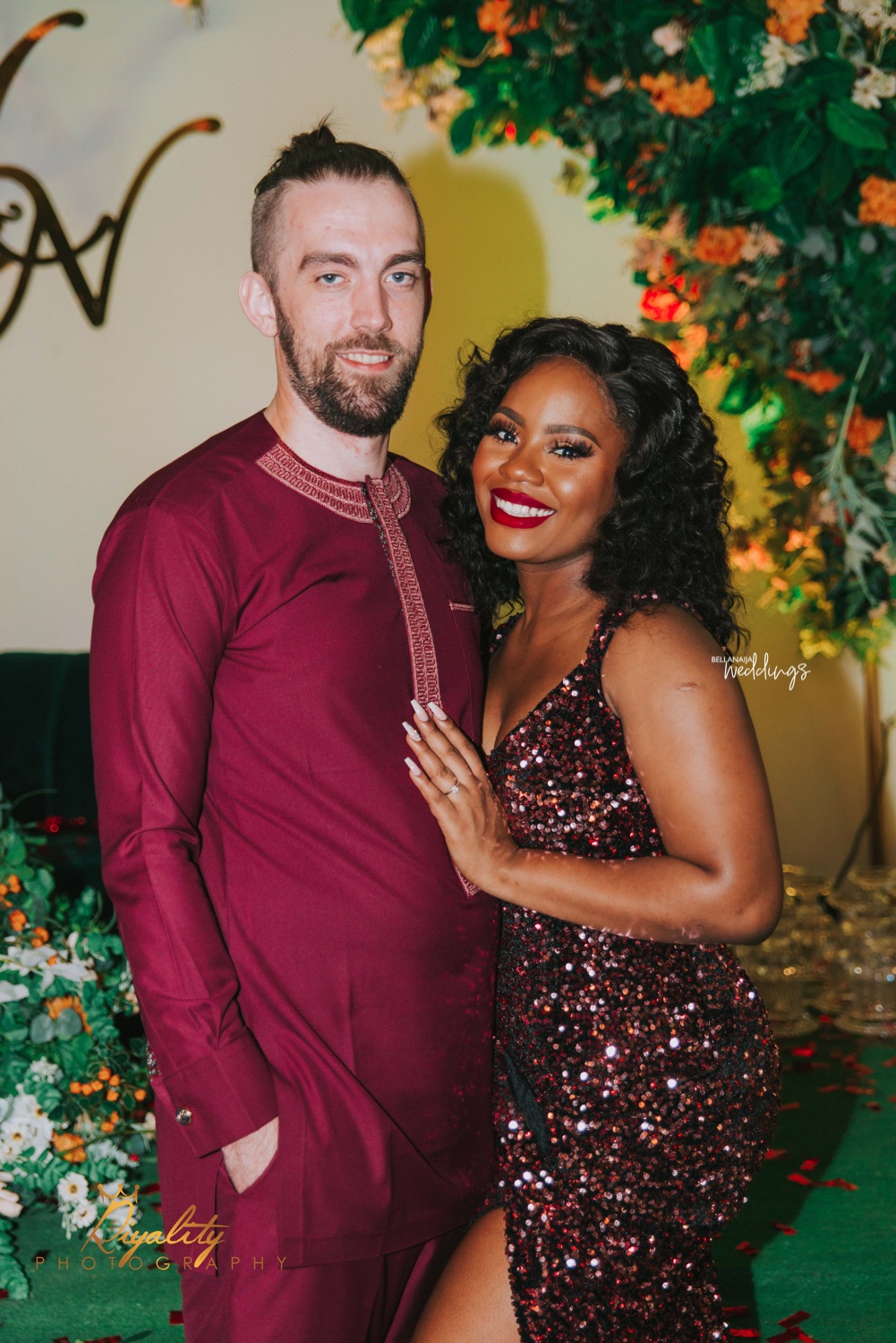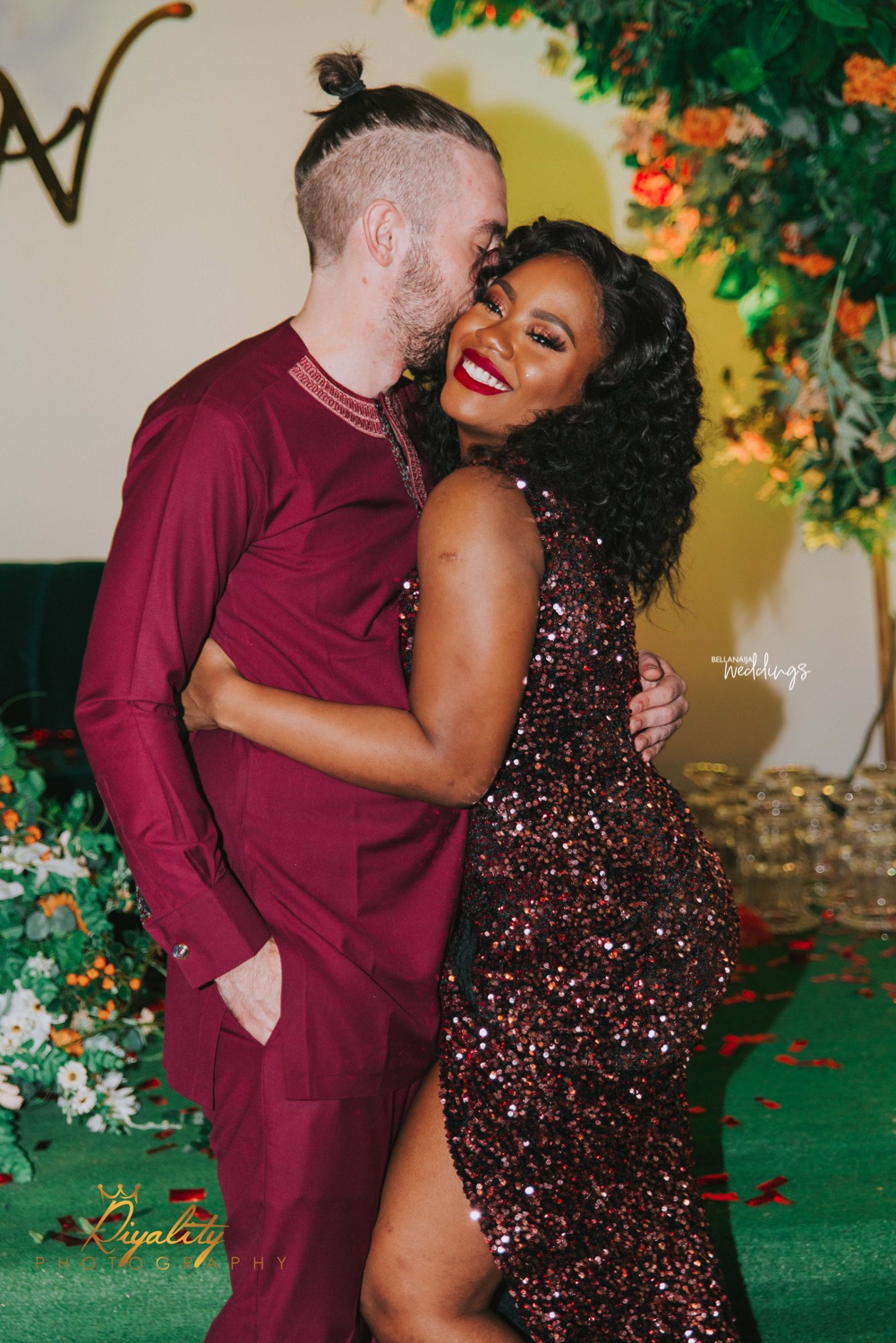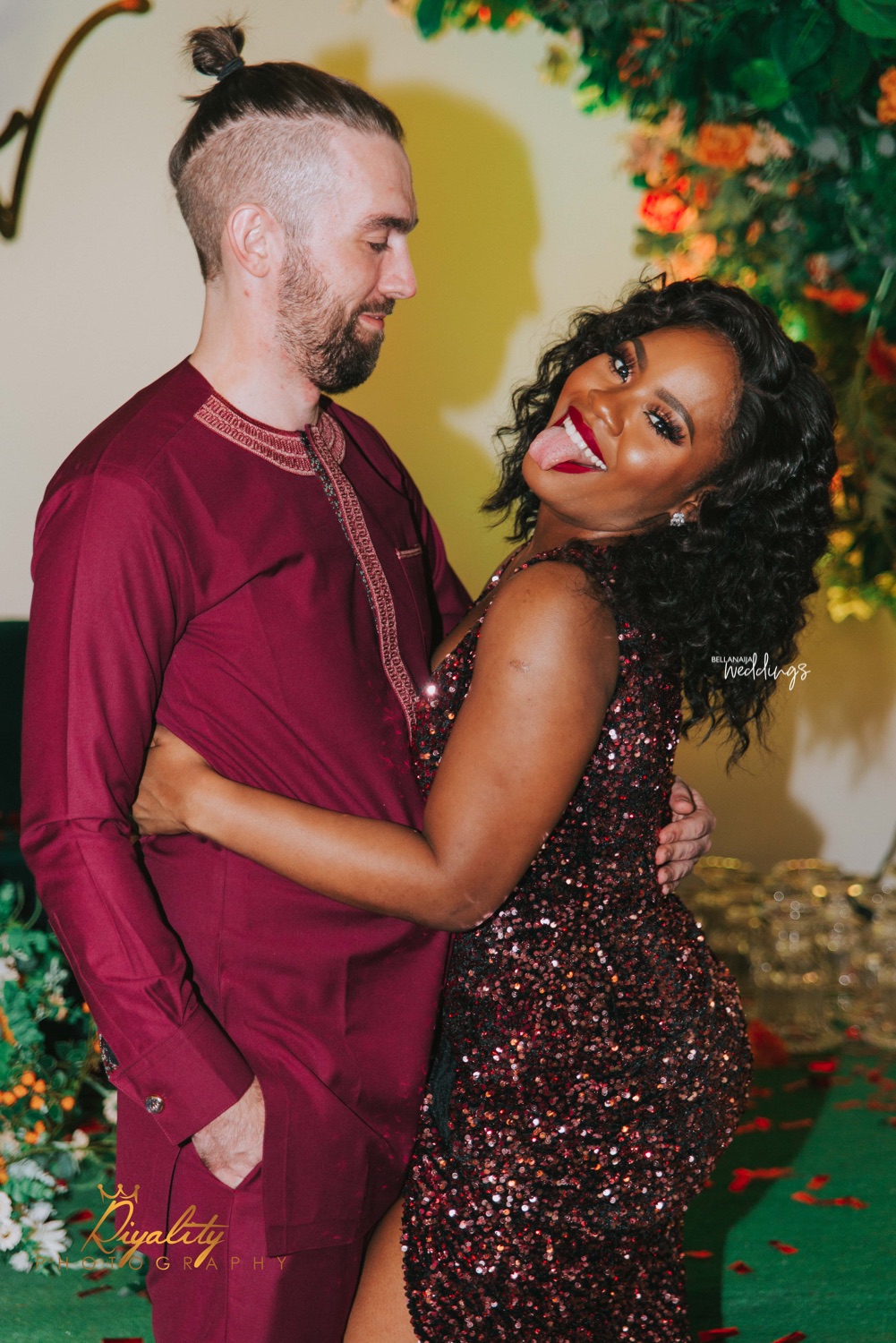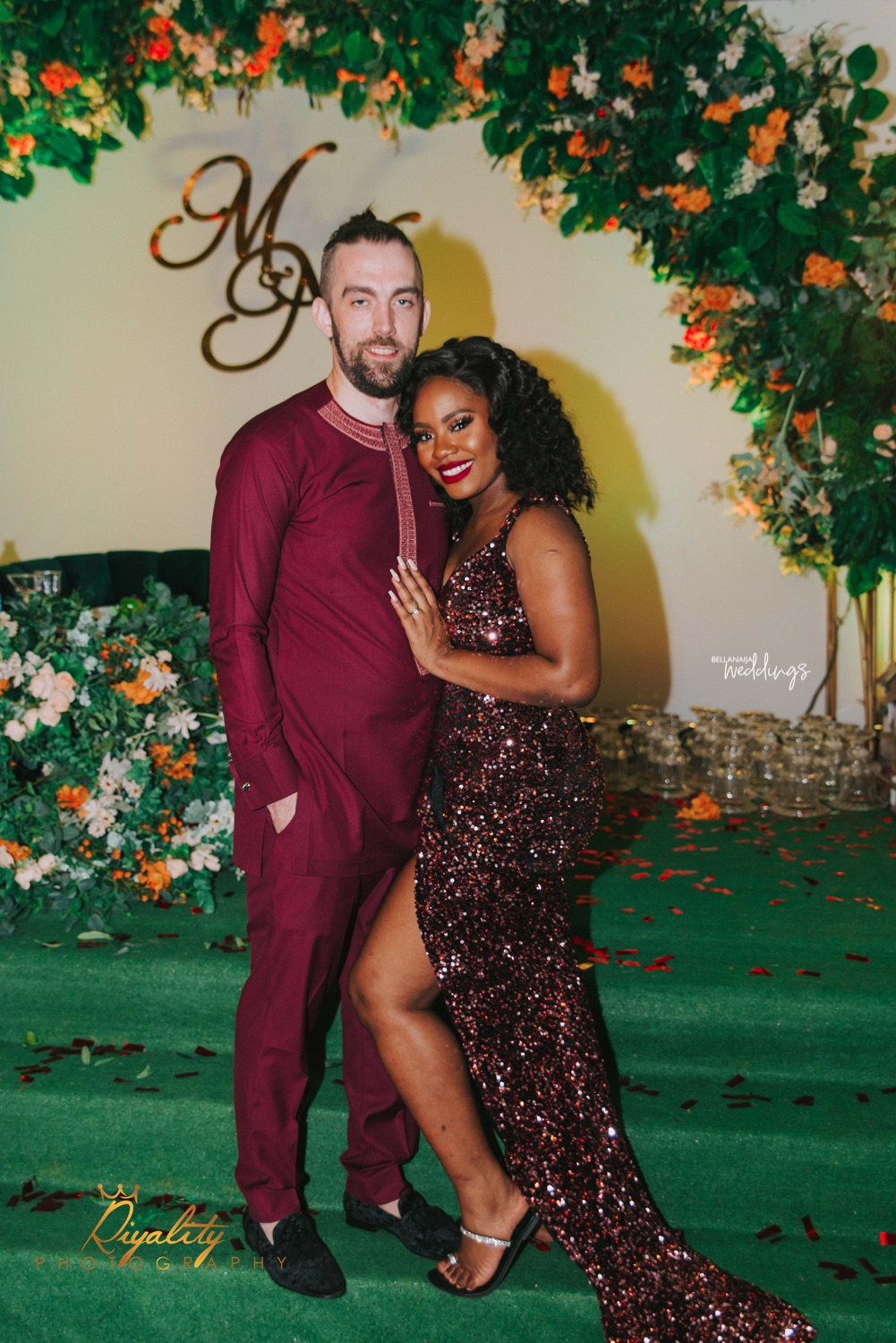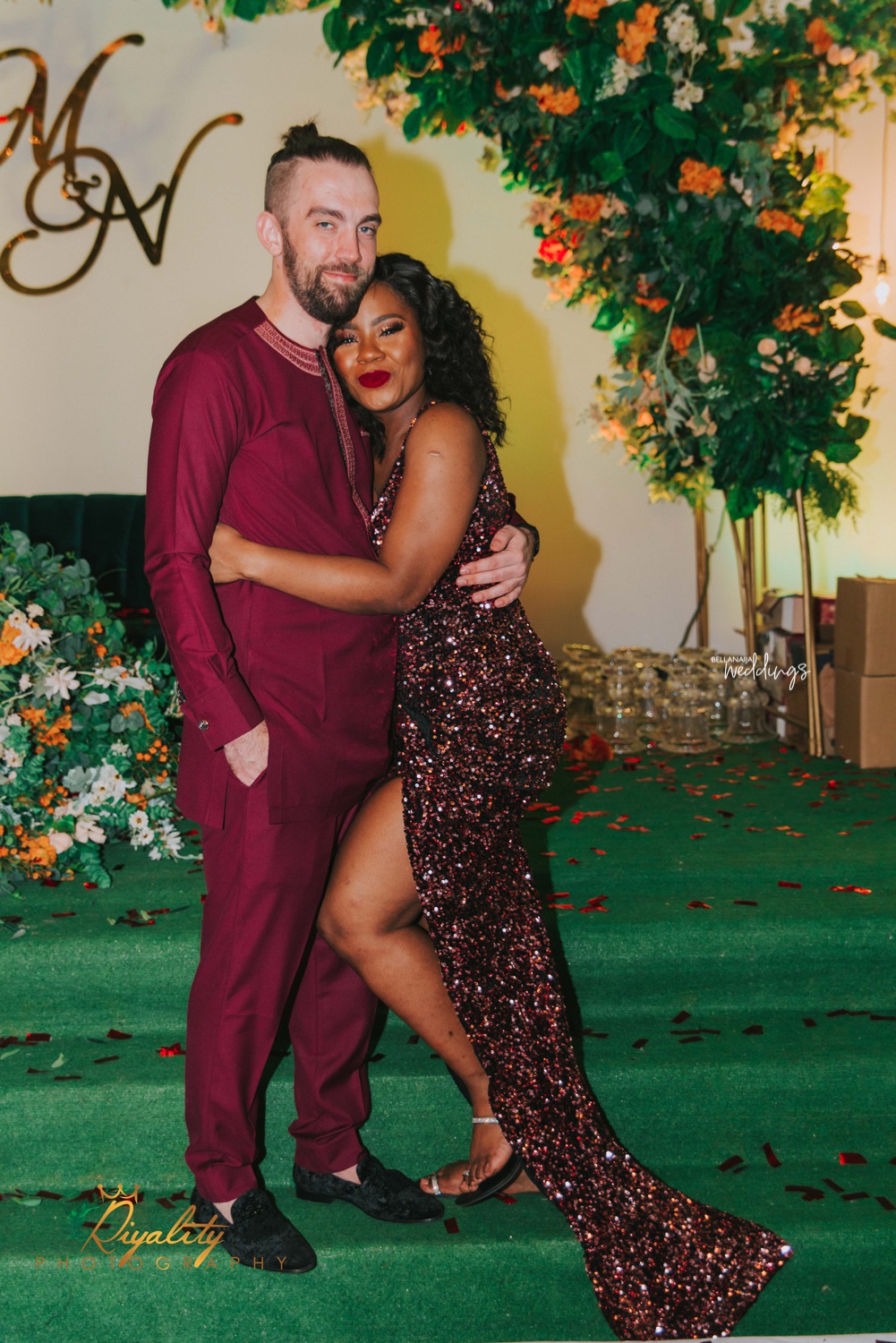 Credits
Bride: @africanchiquito
Photography: @Riyaltyweddings
Makeup: @eeswatmakeovers
Hair: @marieghold
Robe: @eventstarters
Brides outfit: @glamgirl_bysefiya
Groom's outfit: @tribesbynobs
Beads: @glambeadsbyseline
Planner: @etaleventsng
Shoes and bags: @stylevisory