Hey #BellaNaijaWeddings beauties, it is a good day to love and celebrate people in love. We are so excited to have Odion and Oriwo's pre-wedding shoot and their love story that will thrill your hearts.  So, let's see all the striking moments from #ItowedsOdion pre-wedding shoot and their story by the bride-to-be, Odion.
Enjoy!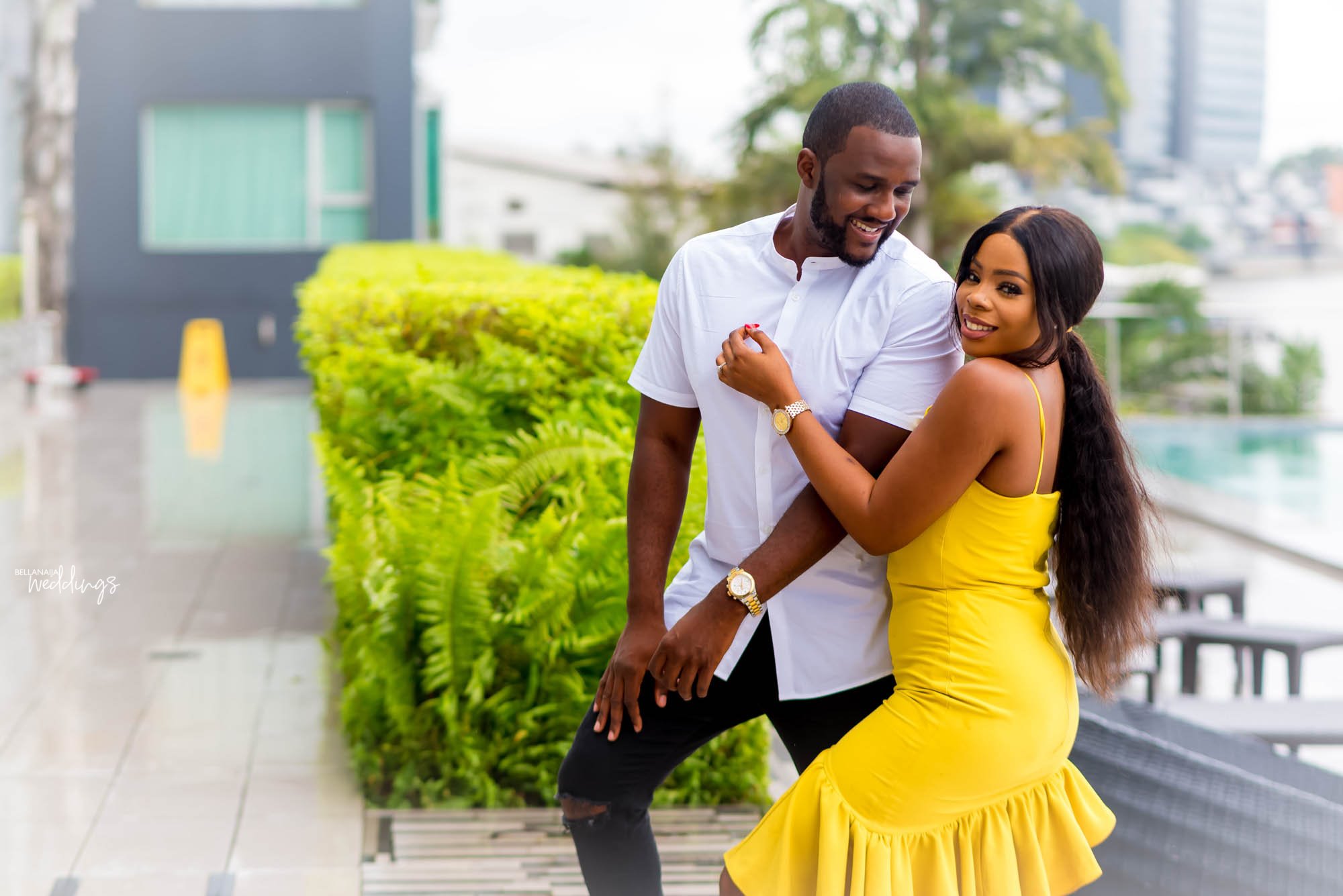 Oriwo and I met on Thursday, March 27th 2015. I was a corps member at the time and was posted to Asaba after the NYSC Orientation camp to begin my primary assignment. On that day, my friends and I went out to a mutual friend's residence where I saw Oriwo. He was on his laptop doing some work and paid no attention to anyone. Which I thought wasn't too nice.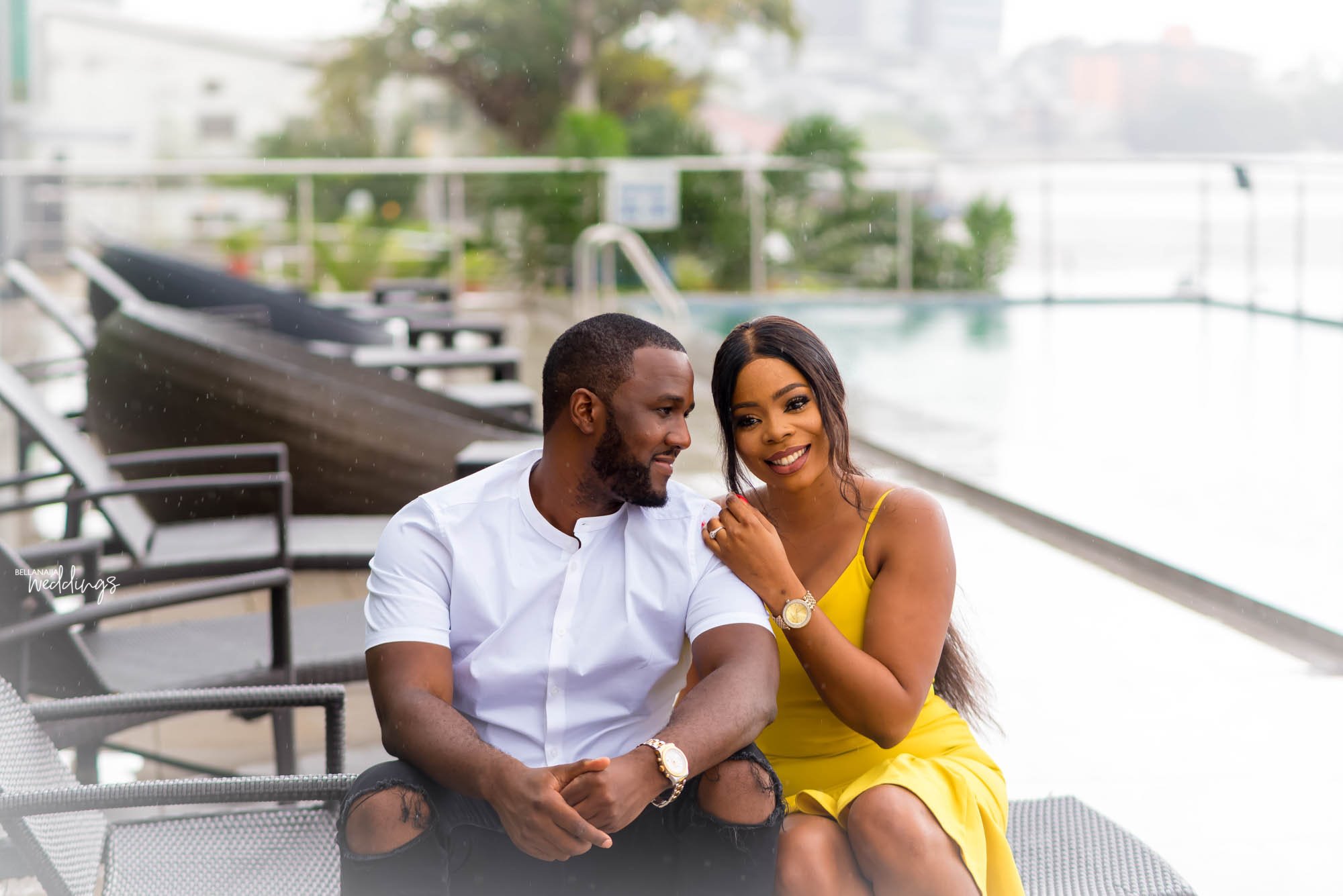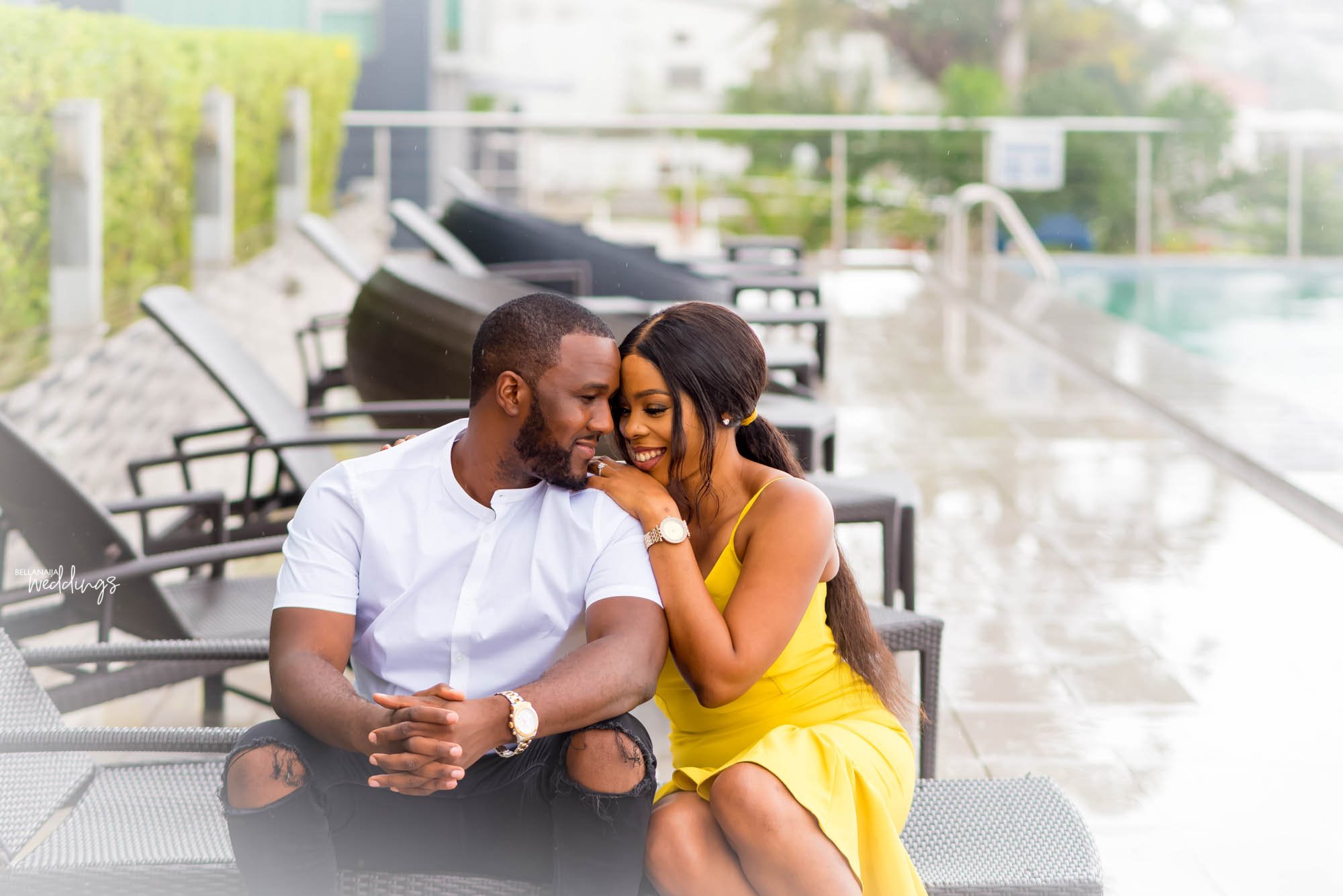 When he finally wanted to chat at his convenience, his second question after asking for my name was "do you have a boyfriend?" I thought it was rude and in my mind, I was like this guy has a lot of nerves, like why would you ask me that considering you've been mute all day. He then apologized saying that where he comes from its totally normal to ask any girl that question before you start a conversation. So lines after lines, joke after jokes, we finally came to an equilibrium.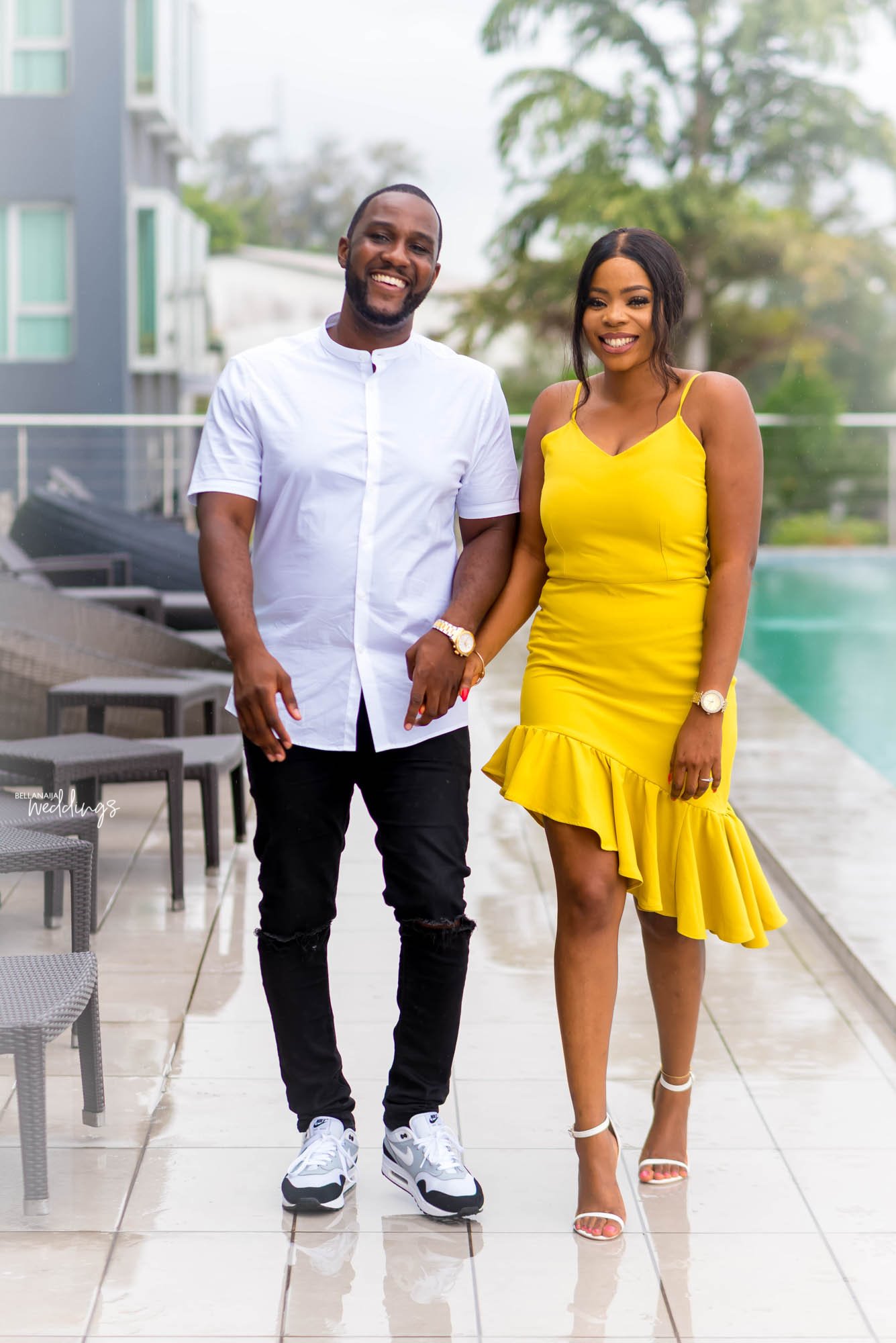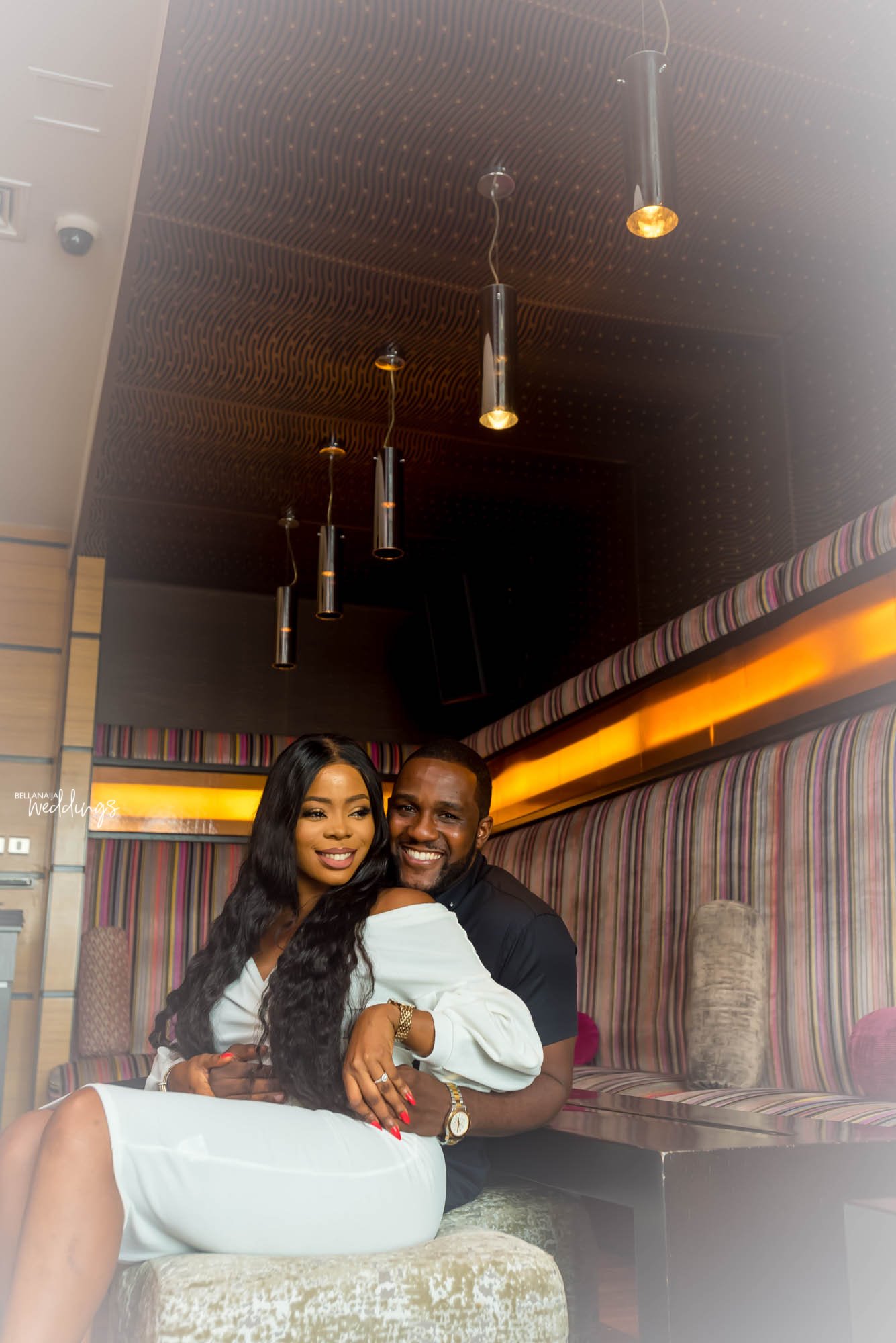 From there on, we went out on a lot of dates, learnt a lot about each other considering we grew up from two different cultural backgrounds. Now that I think about it, no one thought we were going to get this far because it was mostly a long distance relationship as he was based in the UK.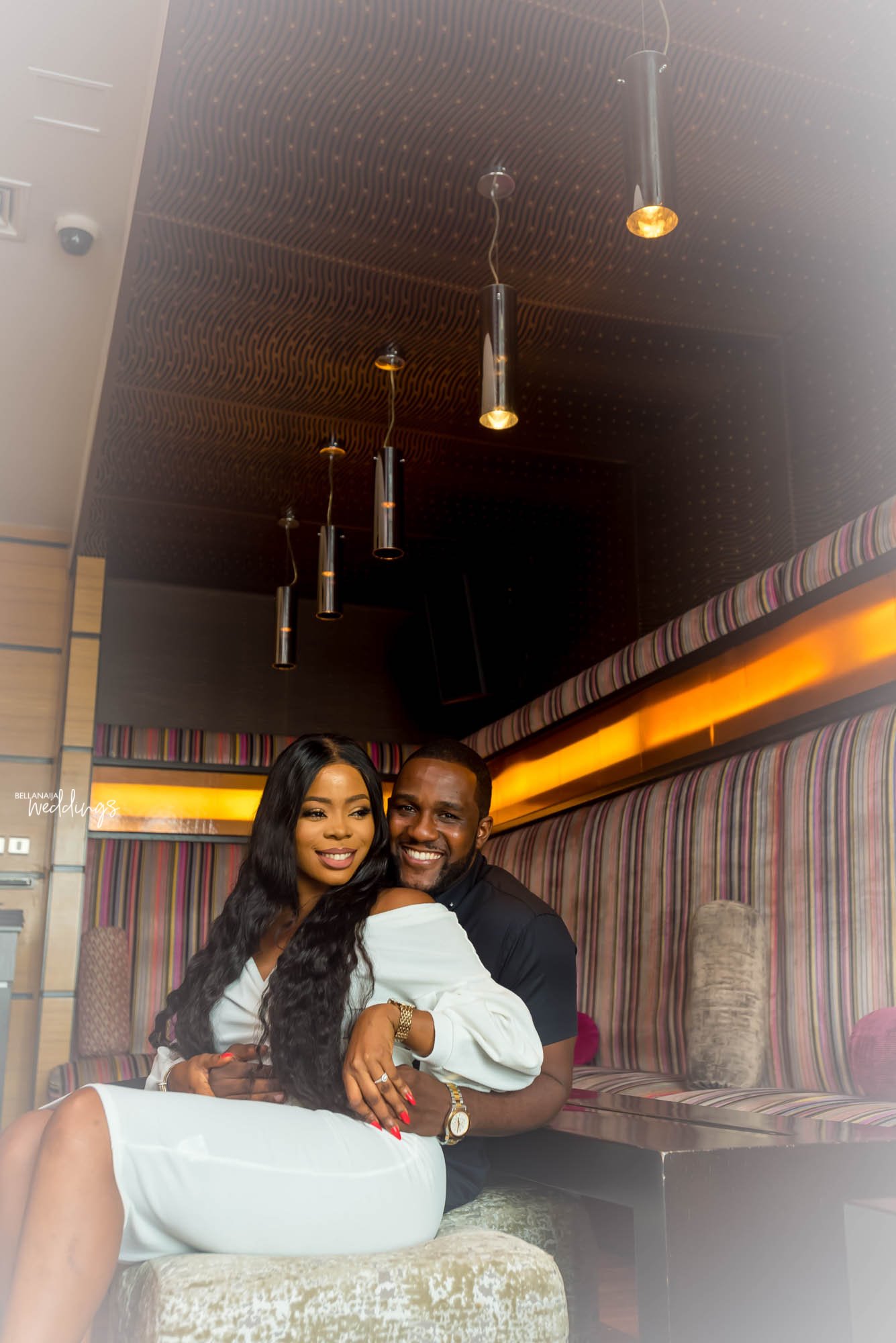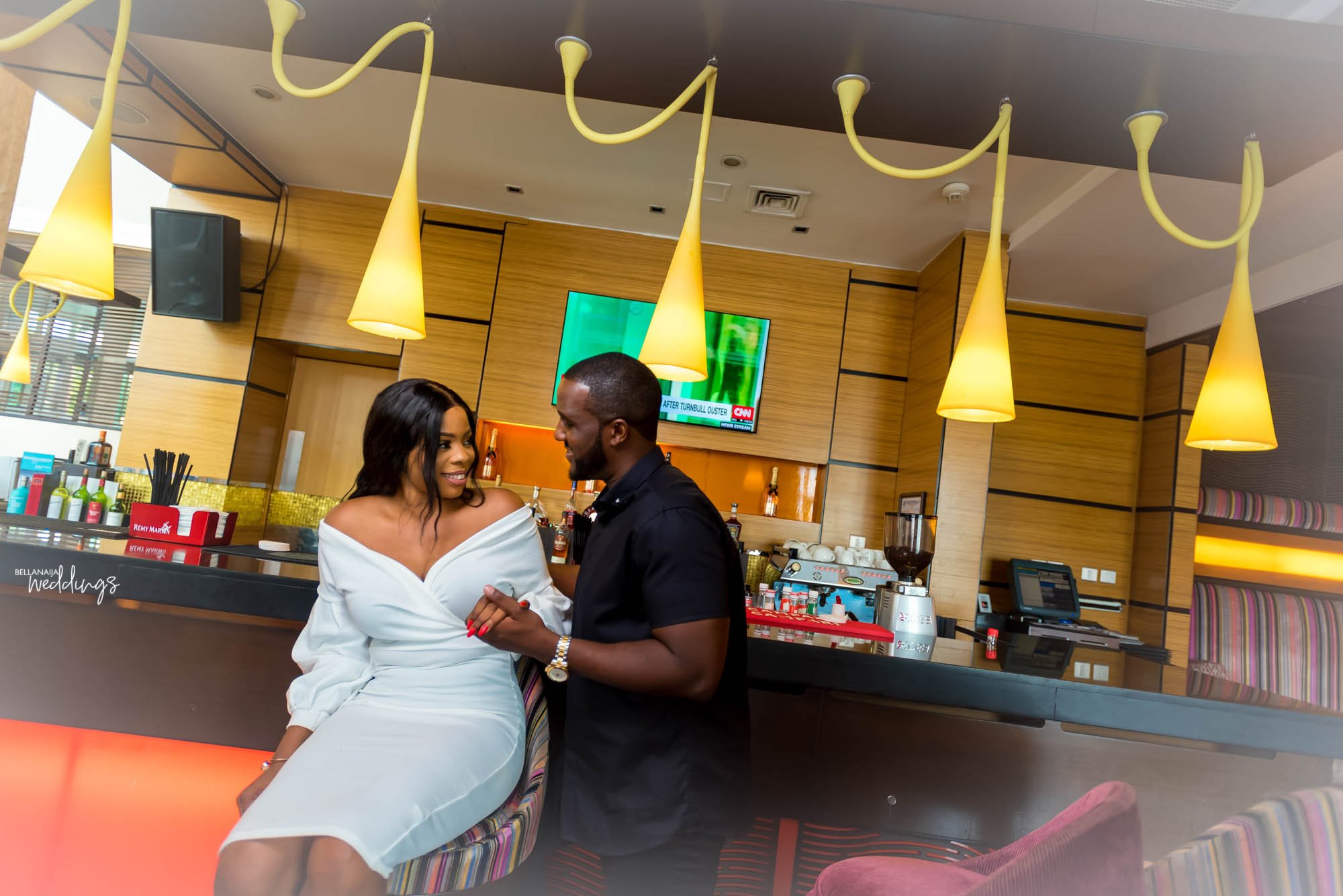 Sometimes we would go as long as 4 months without seeing each other. But we spoke to each other every single day, we never forget to say our "good mornings" every day till date. It was like our little ritual, we believed we had to speak to each other before our day starts as we felt it made our day go smoothly, lol this definitely worked for us.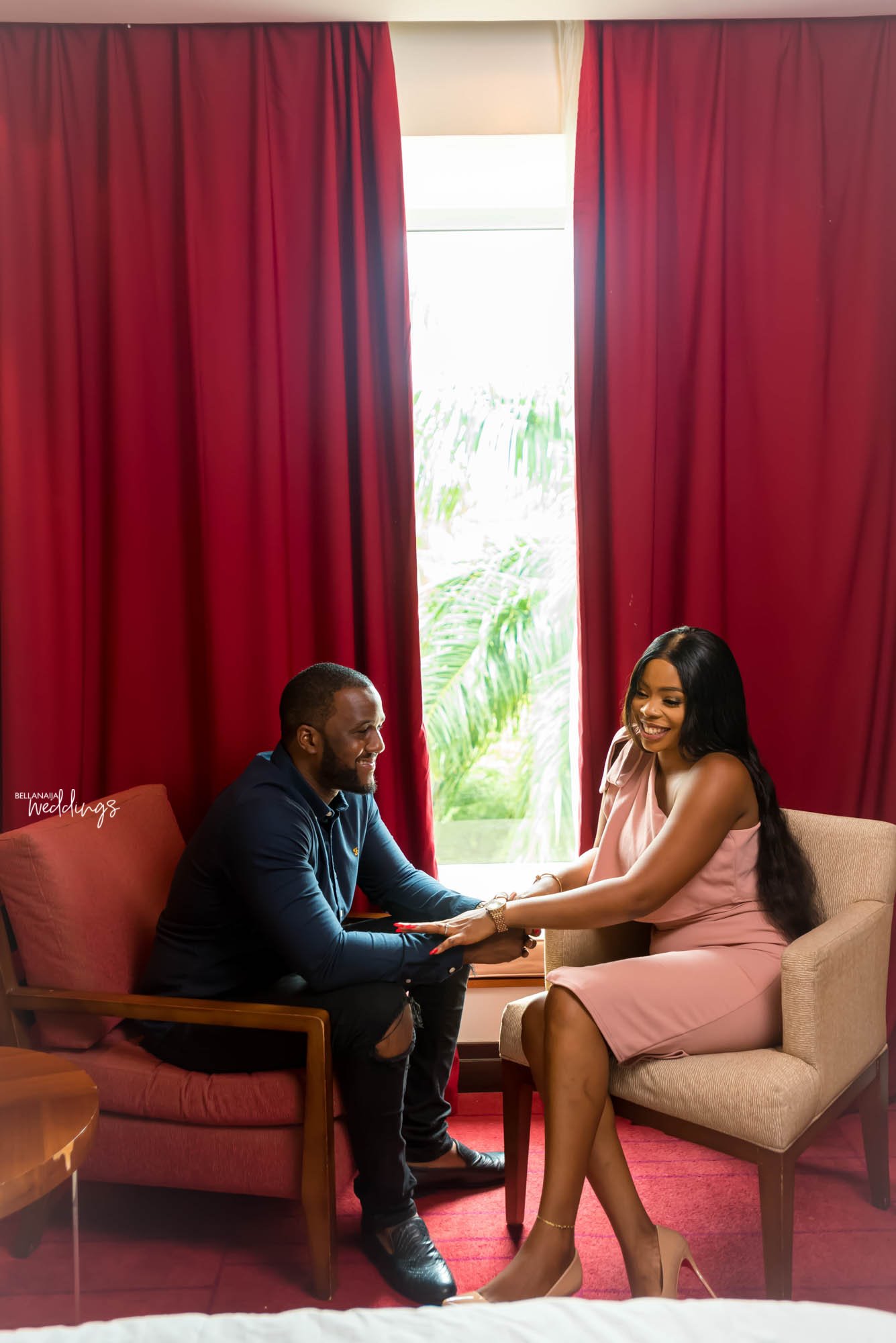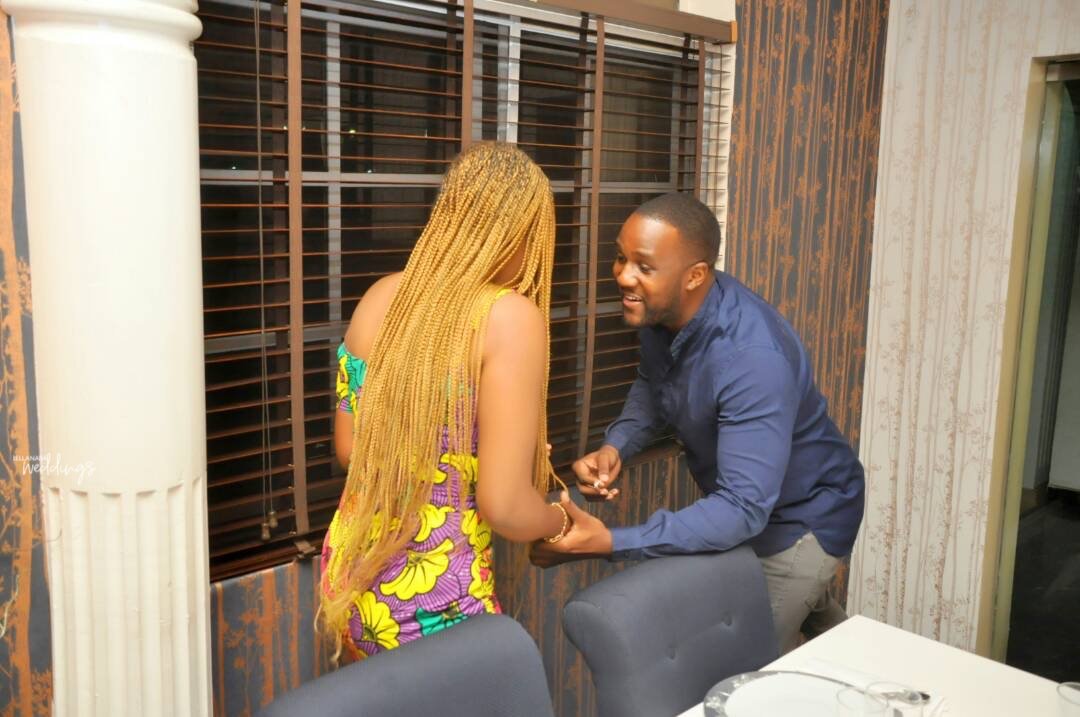 I had always wanted an intimate proposal,  so I could drown myself with tears of joy because I hate people seeing me cry. My best friends and sisters planned the whole proposal without me having a clue (kudos to them). On the day of the proposal, I was told we were going to my cousin's wedding anniversary dinner and my cousin called me to invite me earlier in the day. My sisters and I got dressed to go slay at the party. Before I forget, Oriwo was in London at the time and he wasn't supposed to be back until the next week. I had no idea he was already in Nigeria.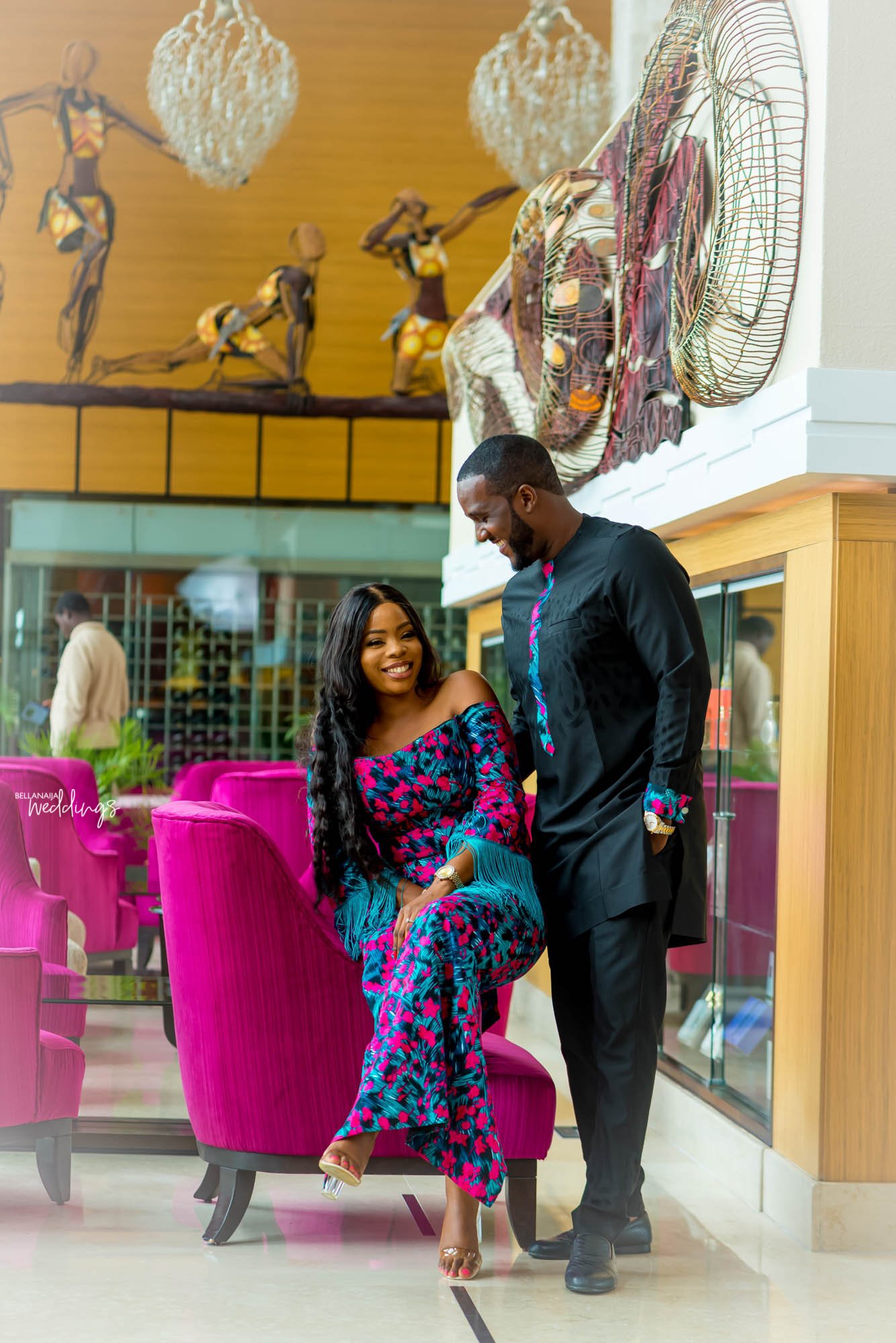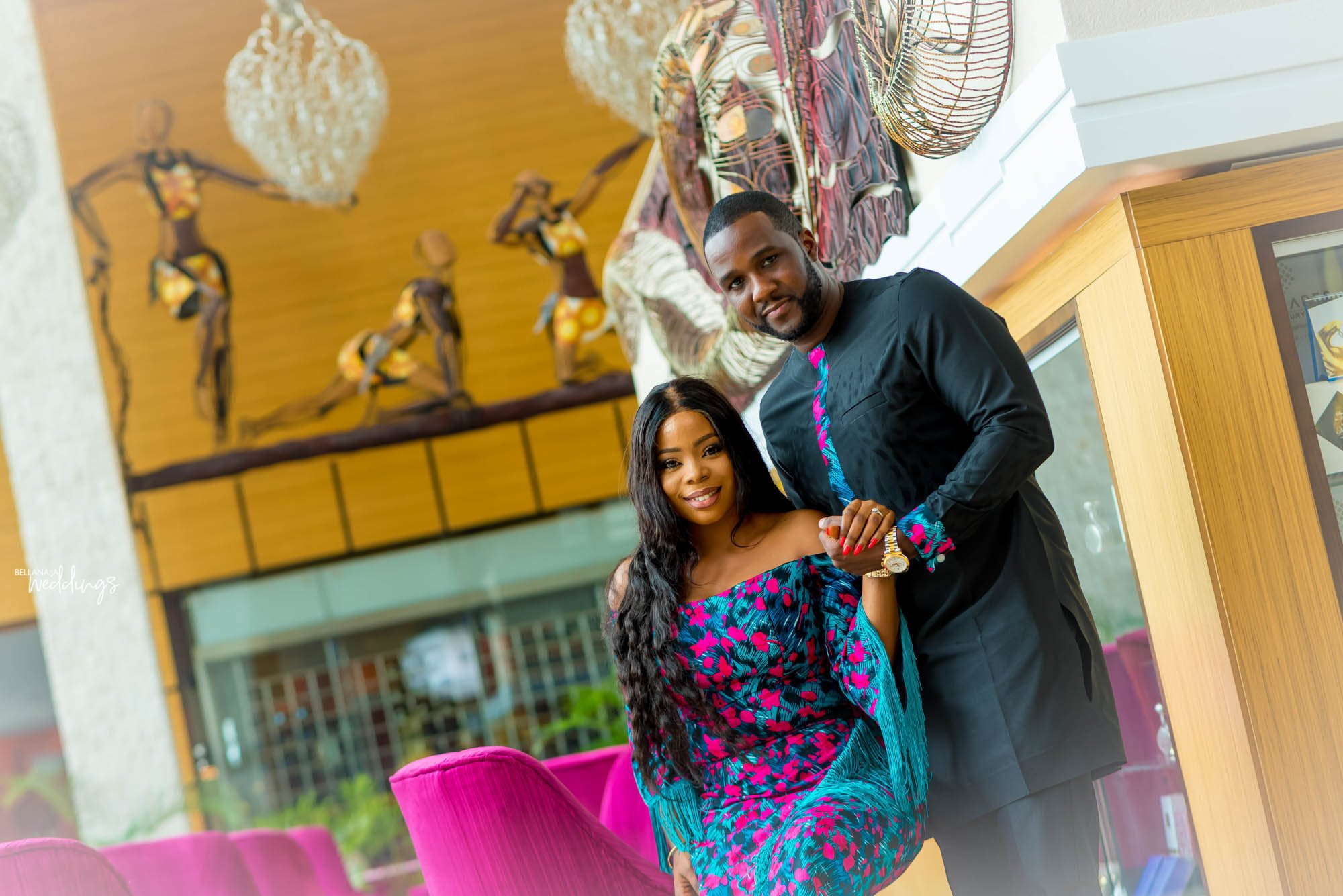 Fast forward to the outing it was a really nice dinner party, the mood was right and everything else was perfect (little did I know a proposal was brewing), then I was served a meal which was covered, I opened the plate and boom there was a beautiful ring on the plate! I didn't even know I was talking out loud until I saw the video, I was so excited, then I headed towards the door and saw all my close friends & family who left their busy schedules to celebrate this special moment with me.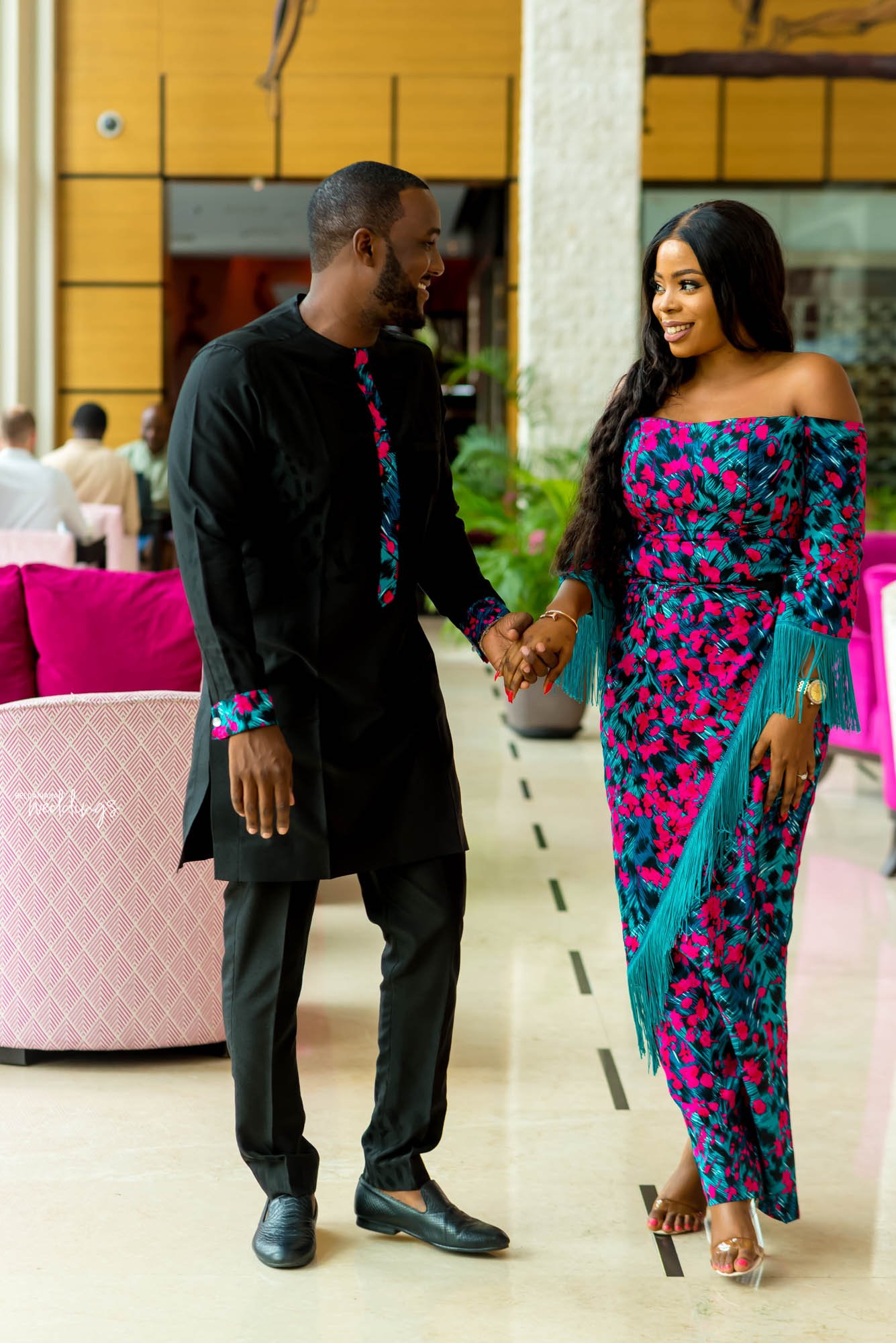 Then Oriwo approached me, got down on one knee and asked me to marry him. I couldn't even hear what he was saying, all I was thinking was that the man of my dreams was on one knee asking me to marry him and I said yes. Yes to my soul mate, my super intelligent partner who pushes me to be a better person, I am so proud to be yours, Oriwo.
Credits
Bride: @odion.ero
Planner: @glameventsng
Photography: @photographybyolumide
Videography: @ladimilanfilms
Outfits: @melodia_ng
Makeup: @bibyonce
Shoot Location : Radisson Blu V.I