We're super giddy today and can you guess why? If you say it's because we've got yet another beautiful wedding to drool over, you'd be right. And if you say it's because we've got a sweet love story, you'd still be right! 😅
Today, we're all about the beautiful Oge and the love of her life, Ikenna as they sail down the forever path. Ikenna had seen Oge for the first time at a wedding party and although not much went down, Cupid was hard at work underground. Now, we've got a happy ever after tale.
The lovers tied the knot in an Igbo traditional wedding with friends, family and loved ones present to celebrate with them and it was such a beautiful affair. Oge was an absolutely exquisite bride in her 3 bridal looks and her boo came 100% correct as well. From their style to the colours, vibrance and all-round love… #TheStunnas2022 Igbo traditional wedding was one for the books.
Enjoy their wedding photos and love story below.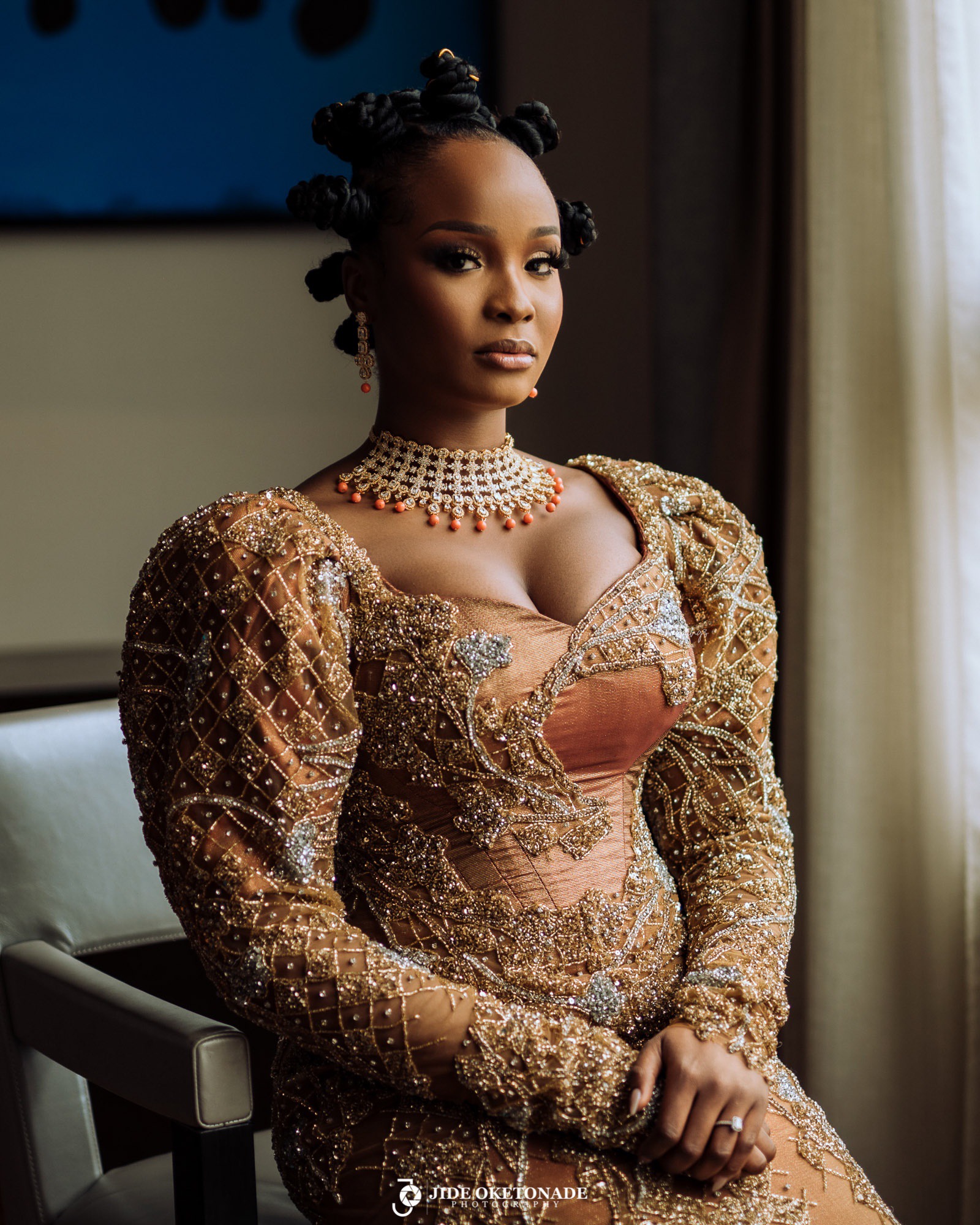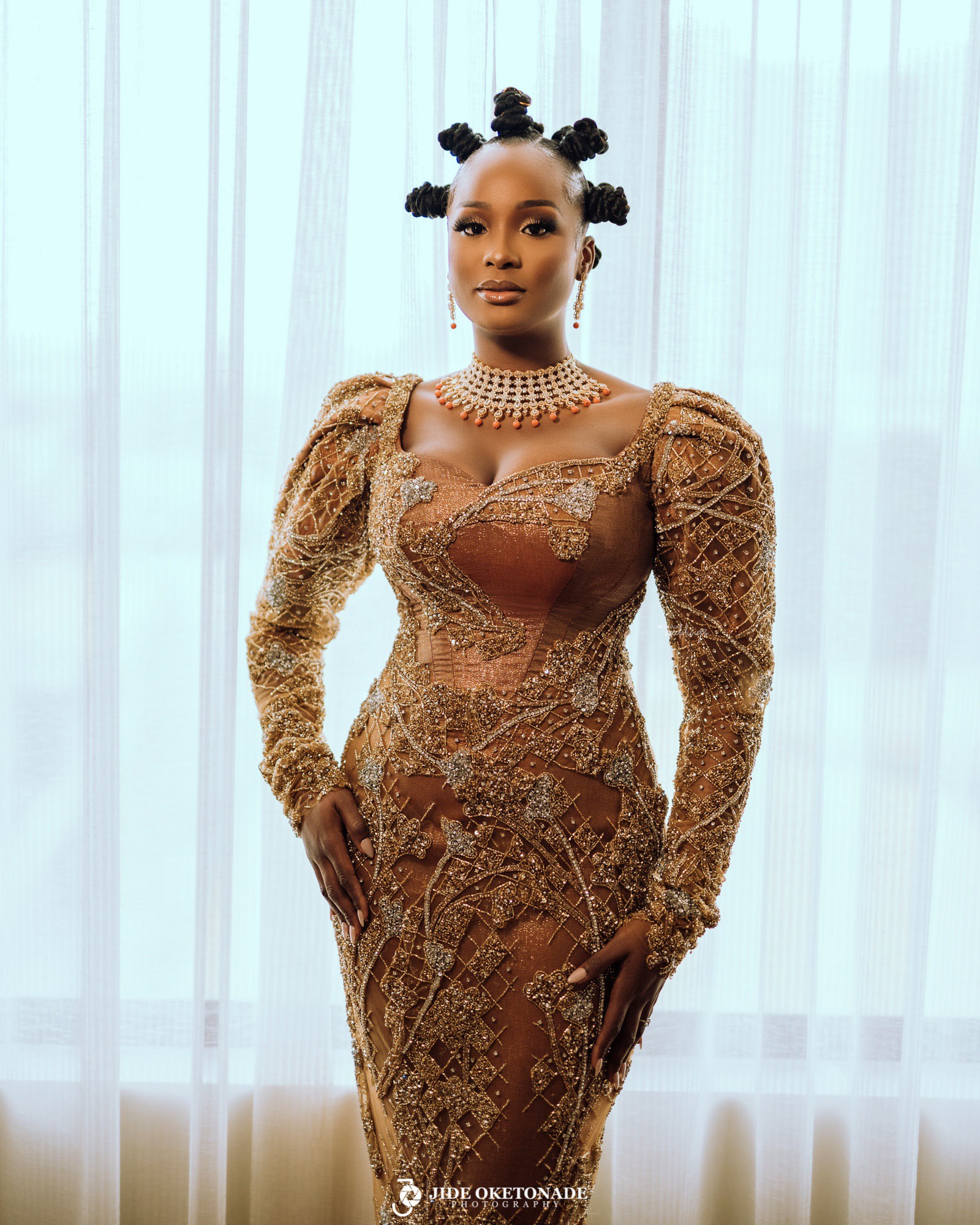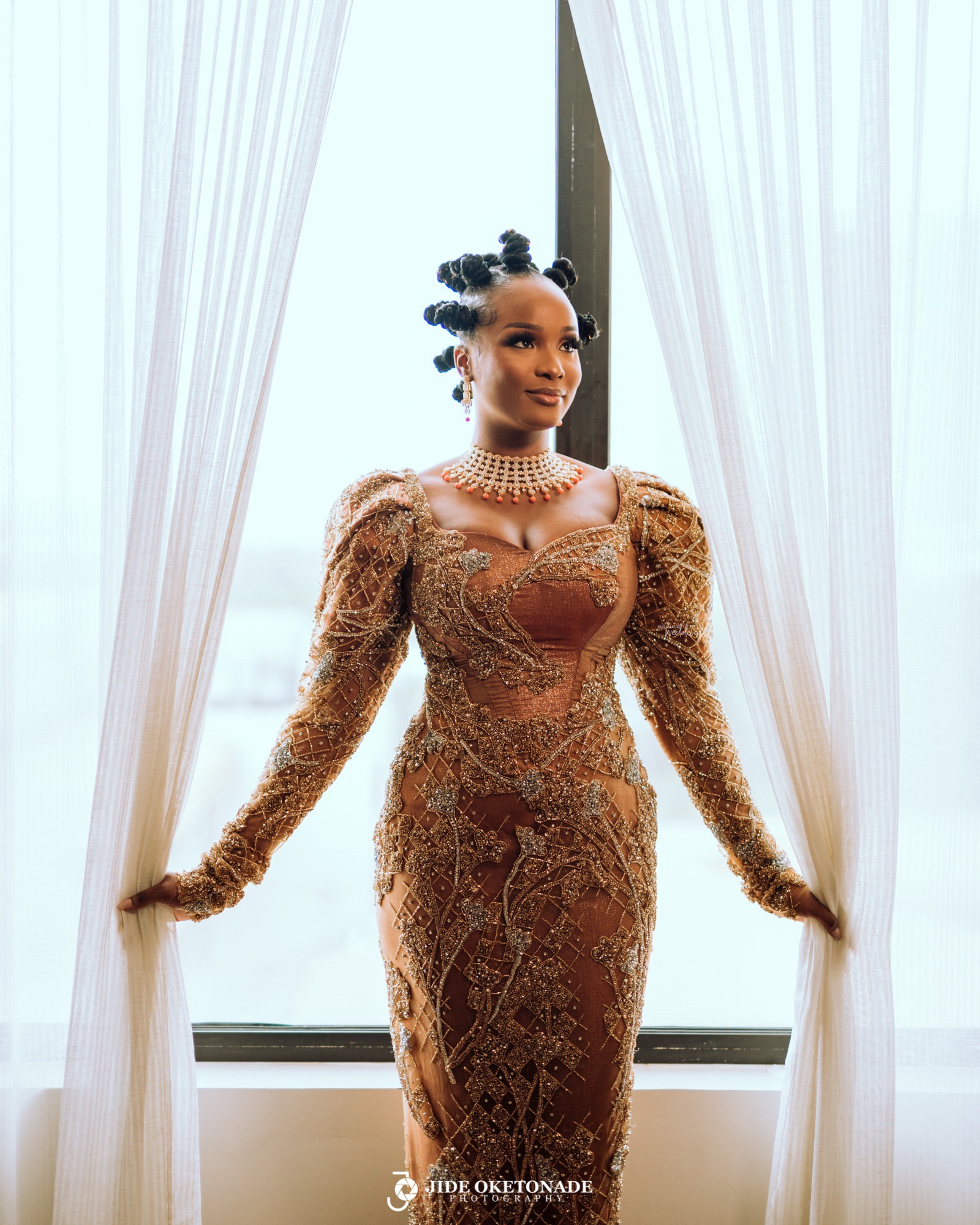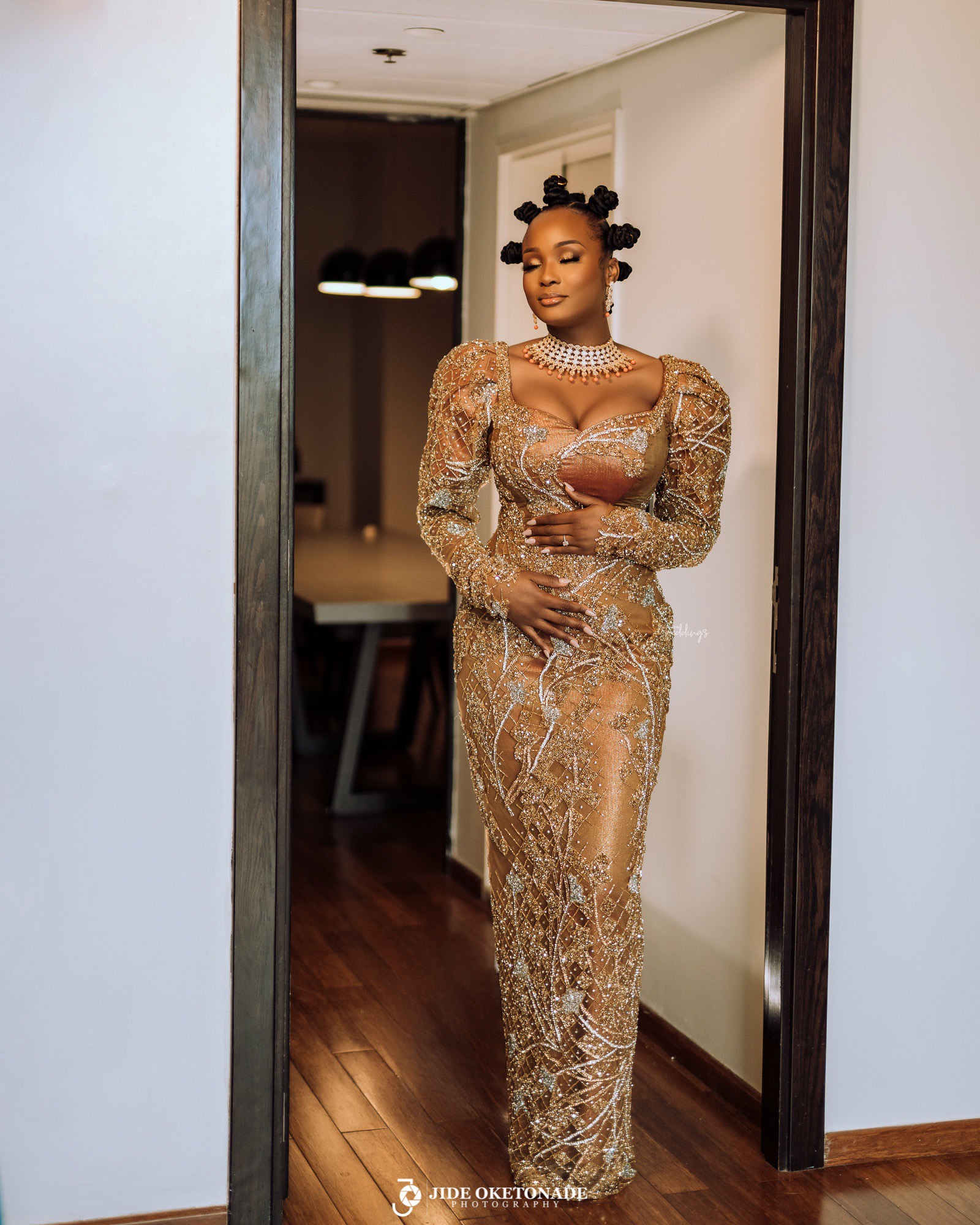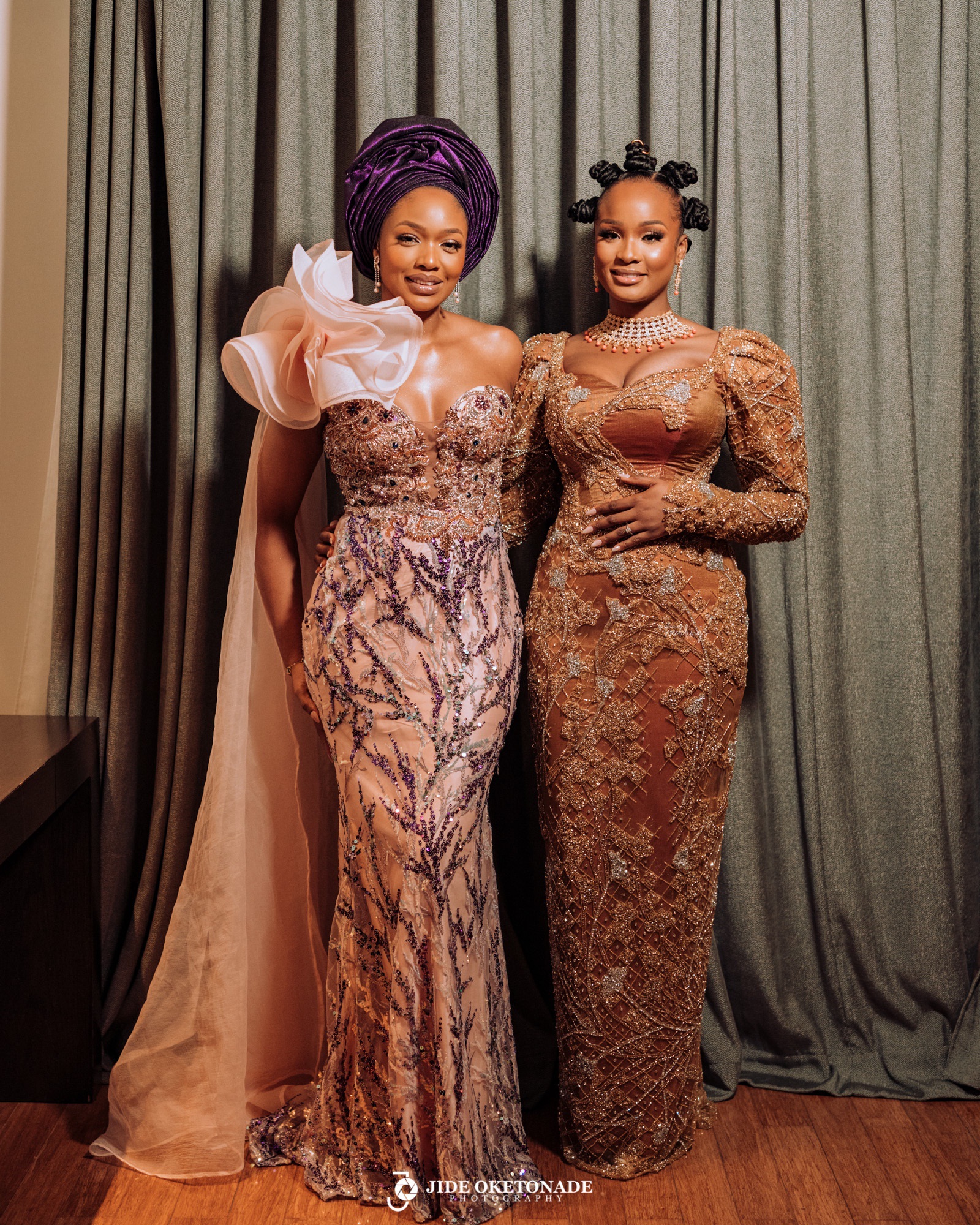 Their love story as shared by Ikenna:
The first time I saw her in 2019, we were both at a mutual friend's wedding in the UK. A close friend of mine was trying to chat her up and she seemed so amused at his advances that I decided to capture the moment on camera. Clearly, my subconscious was enamoured by her beauty but consciously at that moment I just found the entire scene hilarious!
Let's check out Ikenna and his squad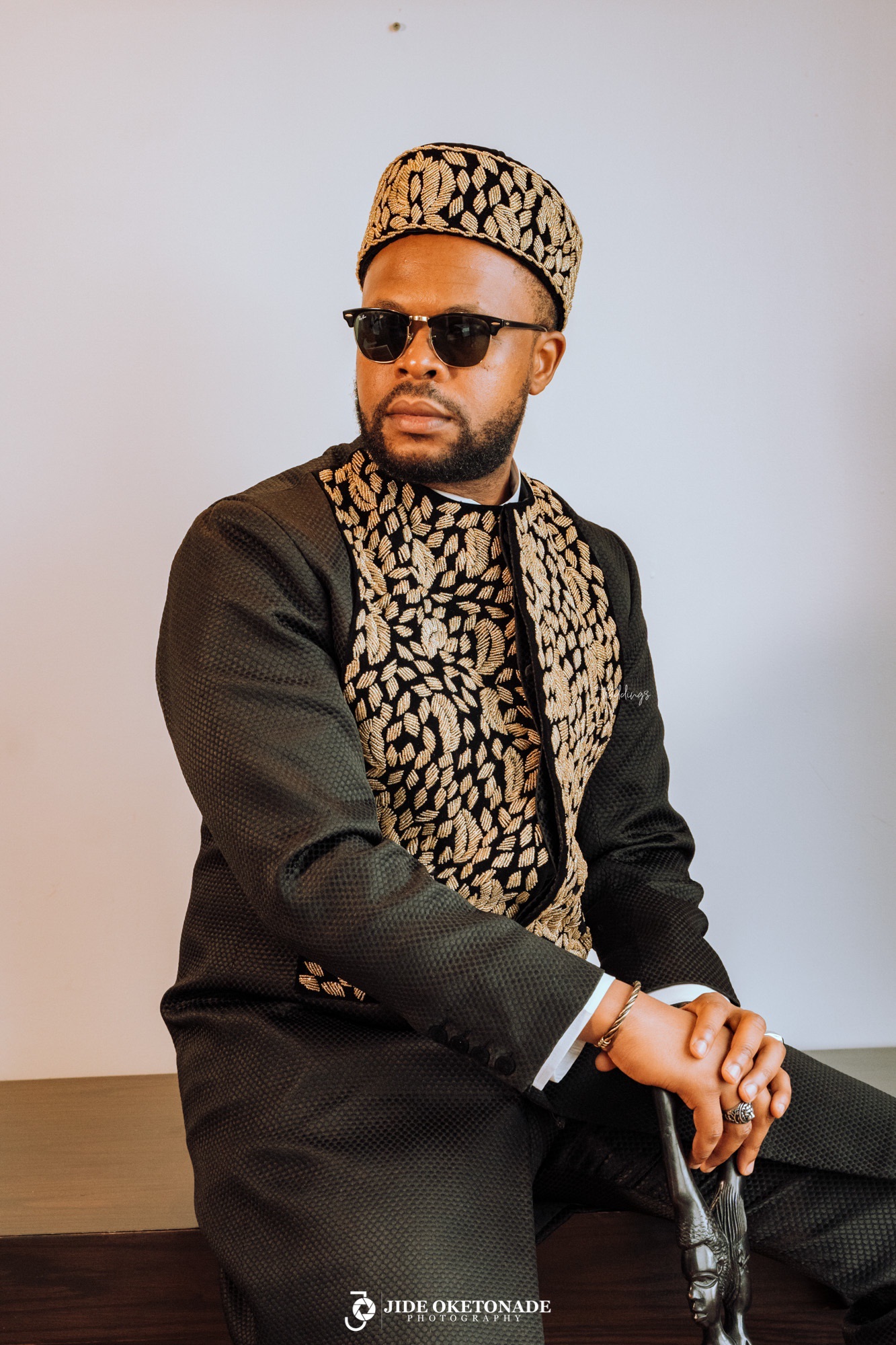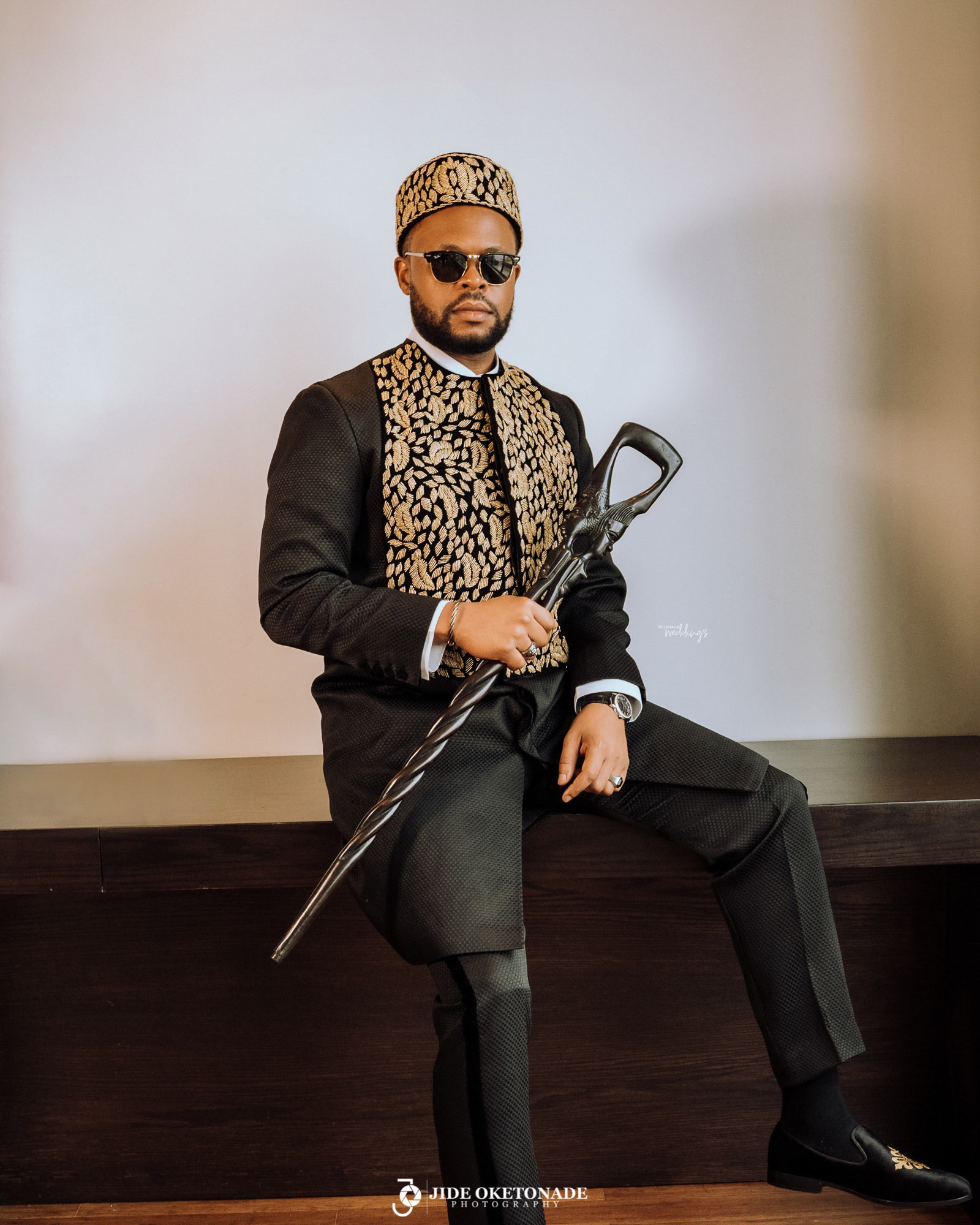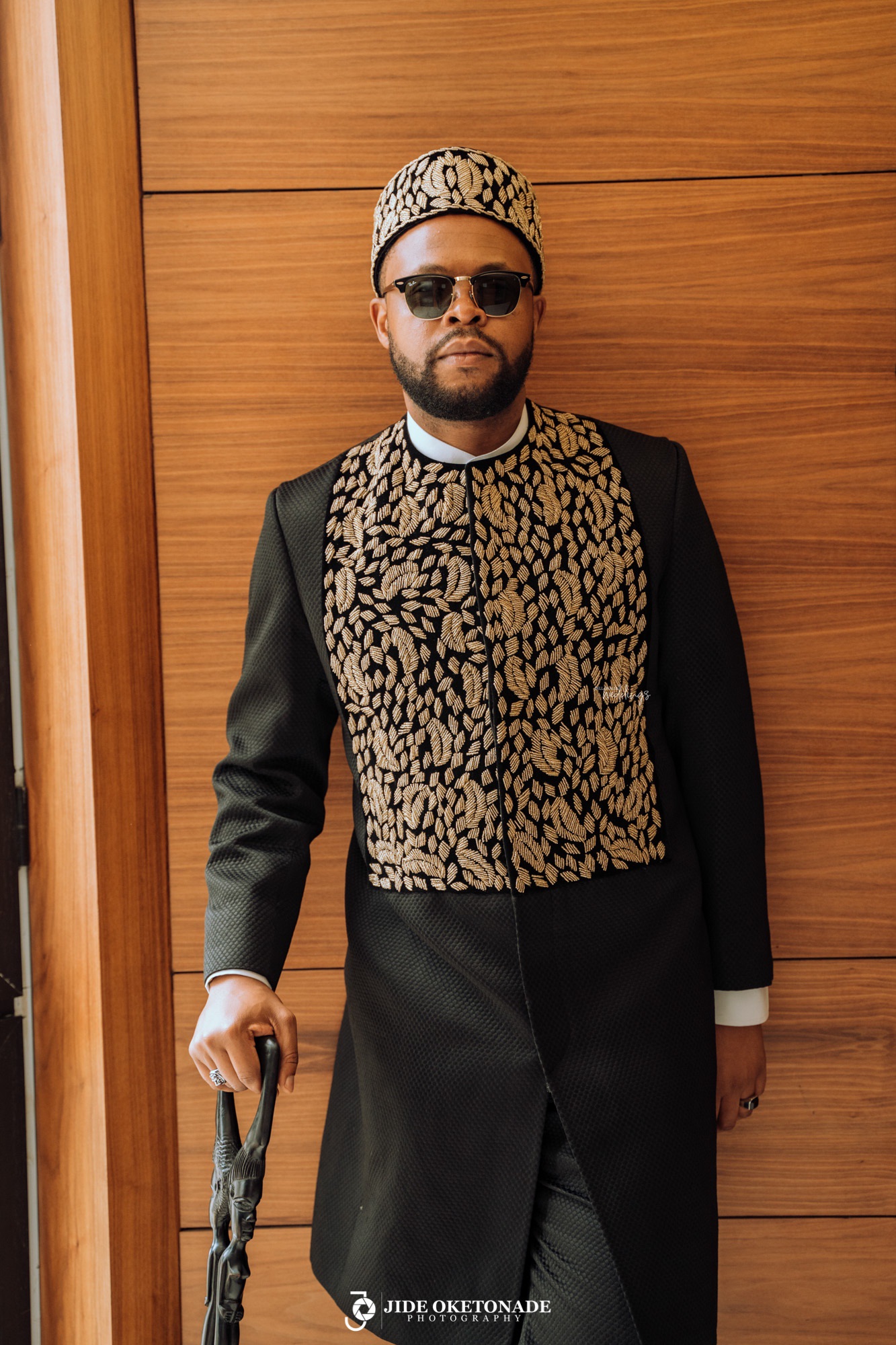 I eventually found her IG handle and sent her the videos/photos (slick DM moves!). She never replied! Fast forward a few months later in Lagos, Nigeria I decided to look her up again via our mutual friends. I stopped by her work studio and we chatted for a little while. The connection was instant!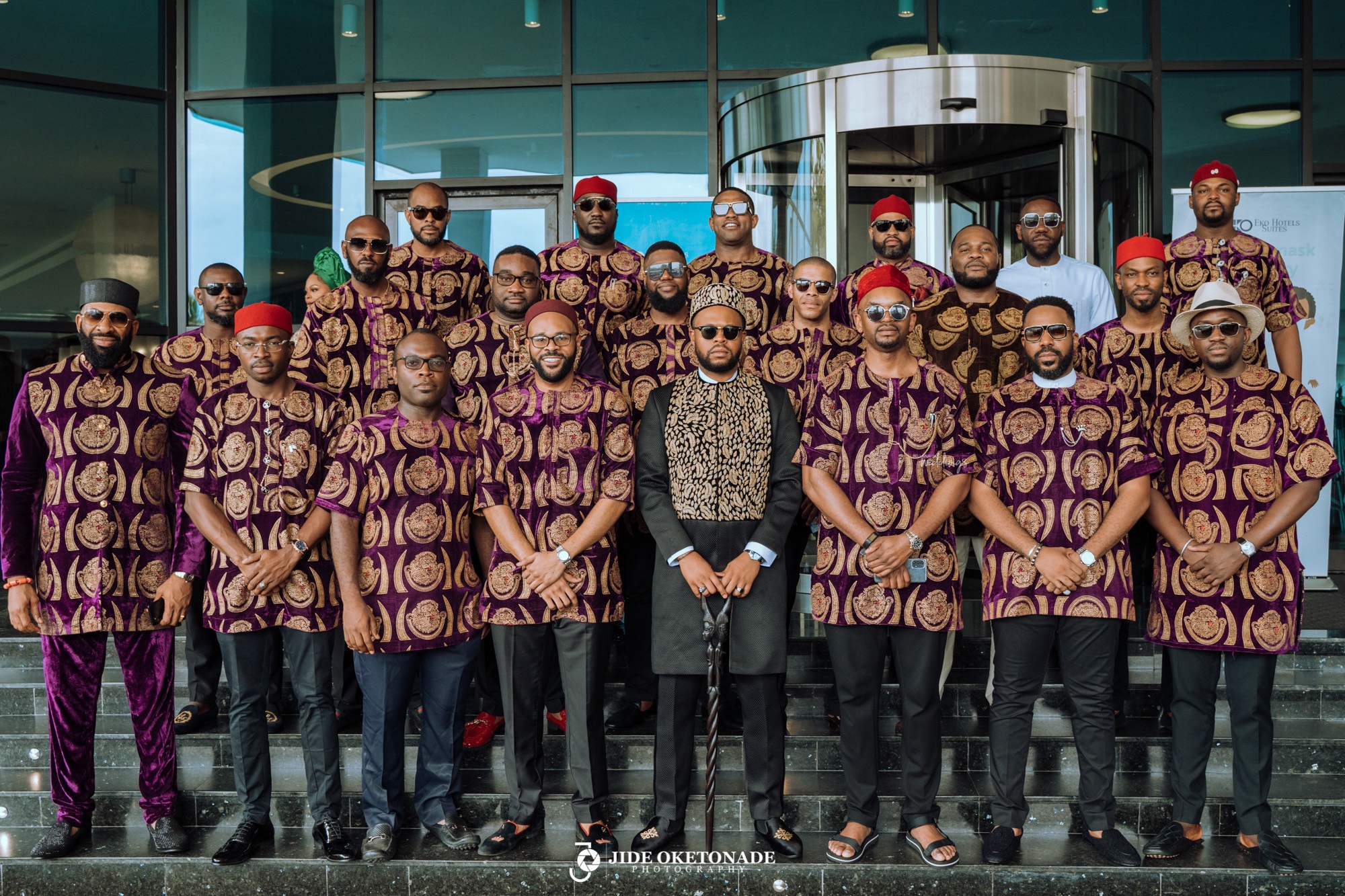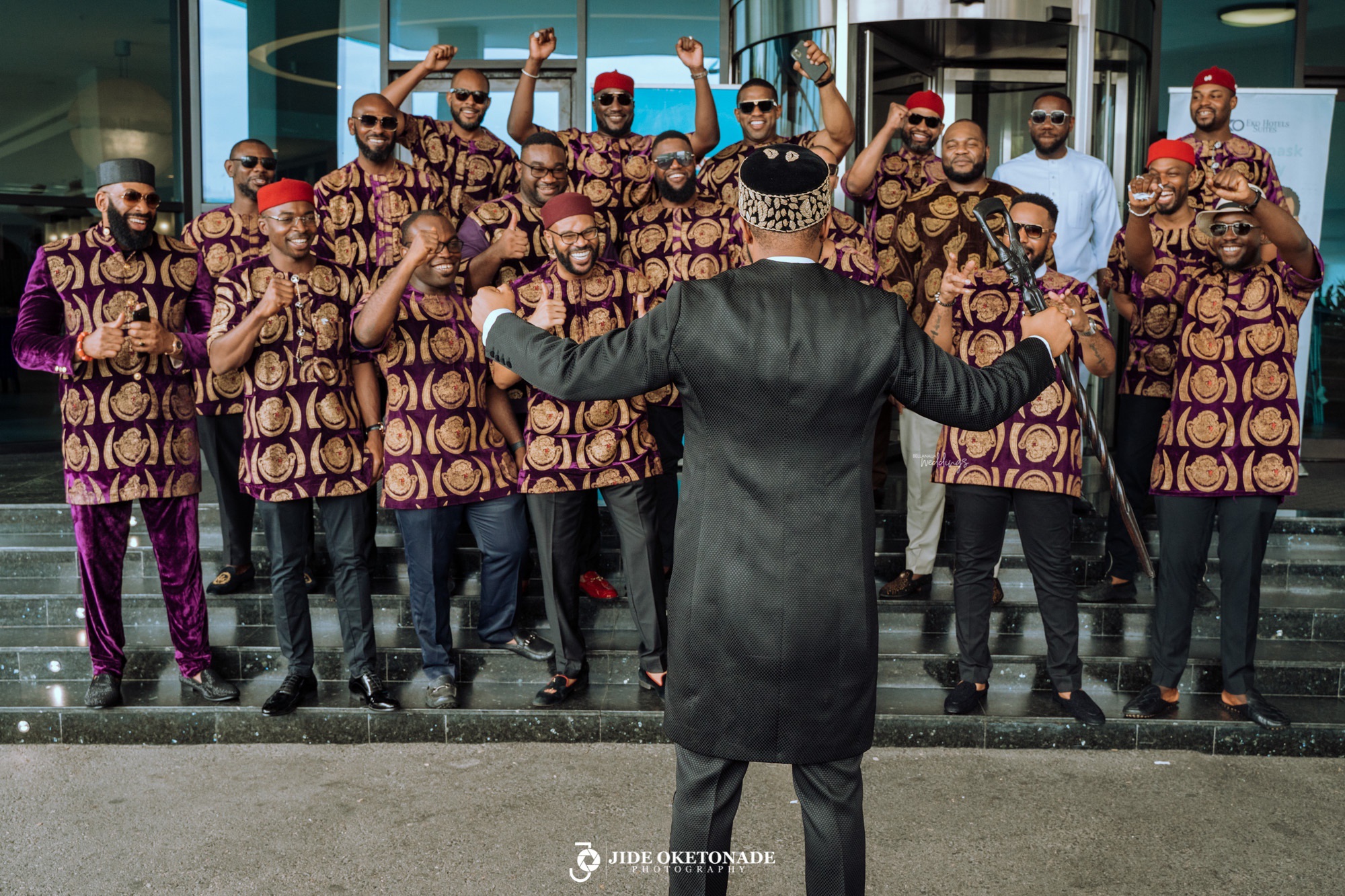 I left Lagos the next day and due to COVID restrictions, we didn't see each other for over 4 months but spoke every day. The very day a few restrictions were lifted, I drove across cities for over 15 hours to see her and as they say, the rest is history!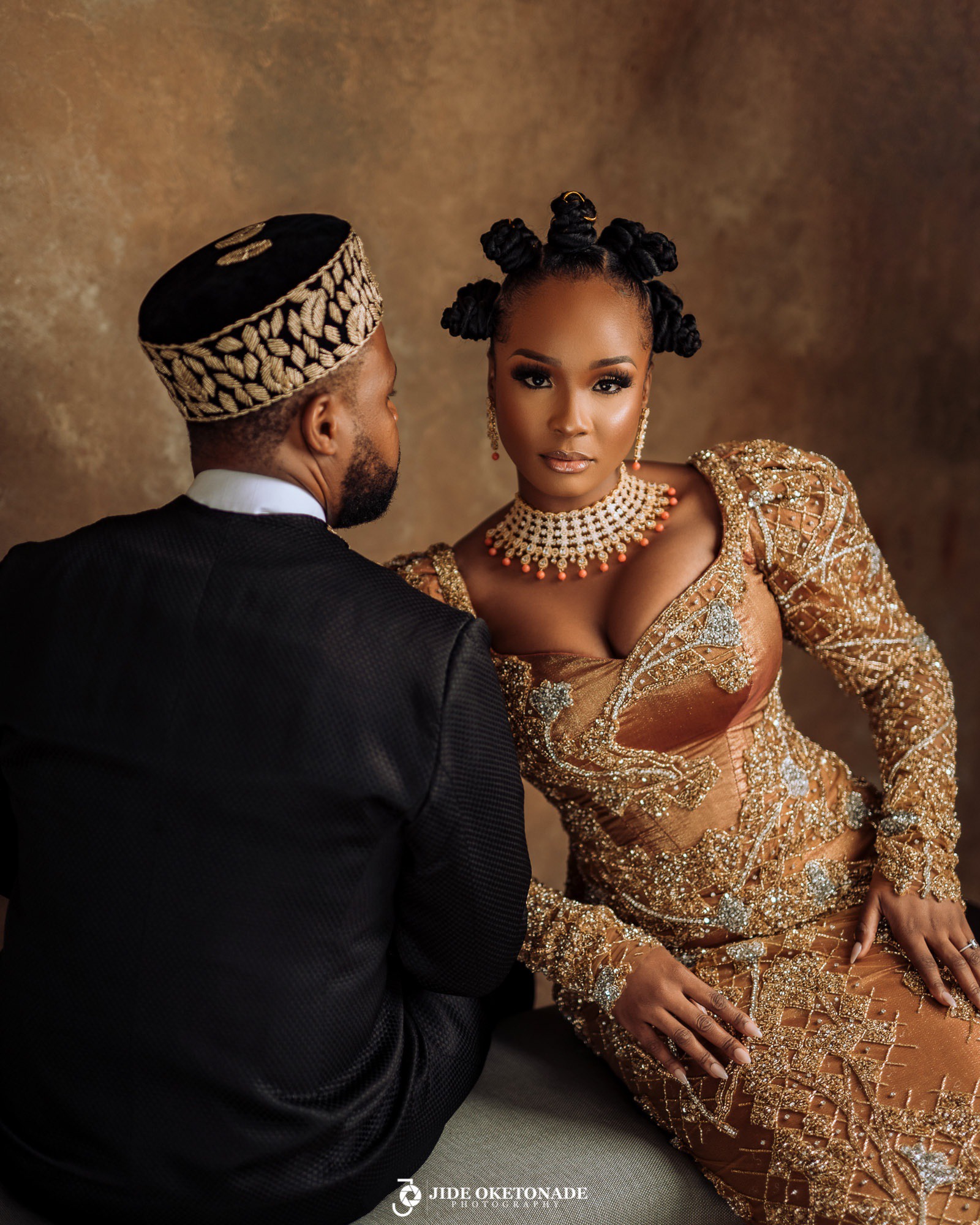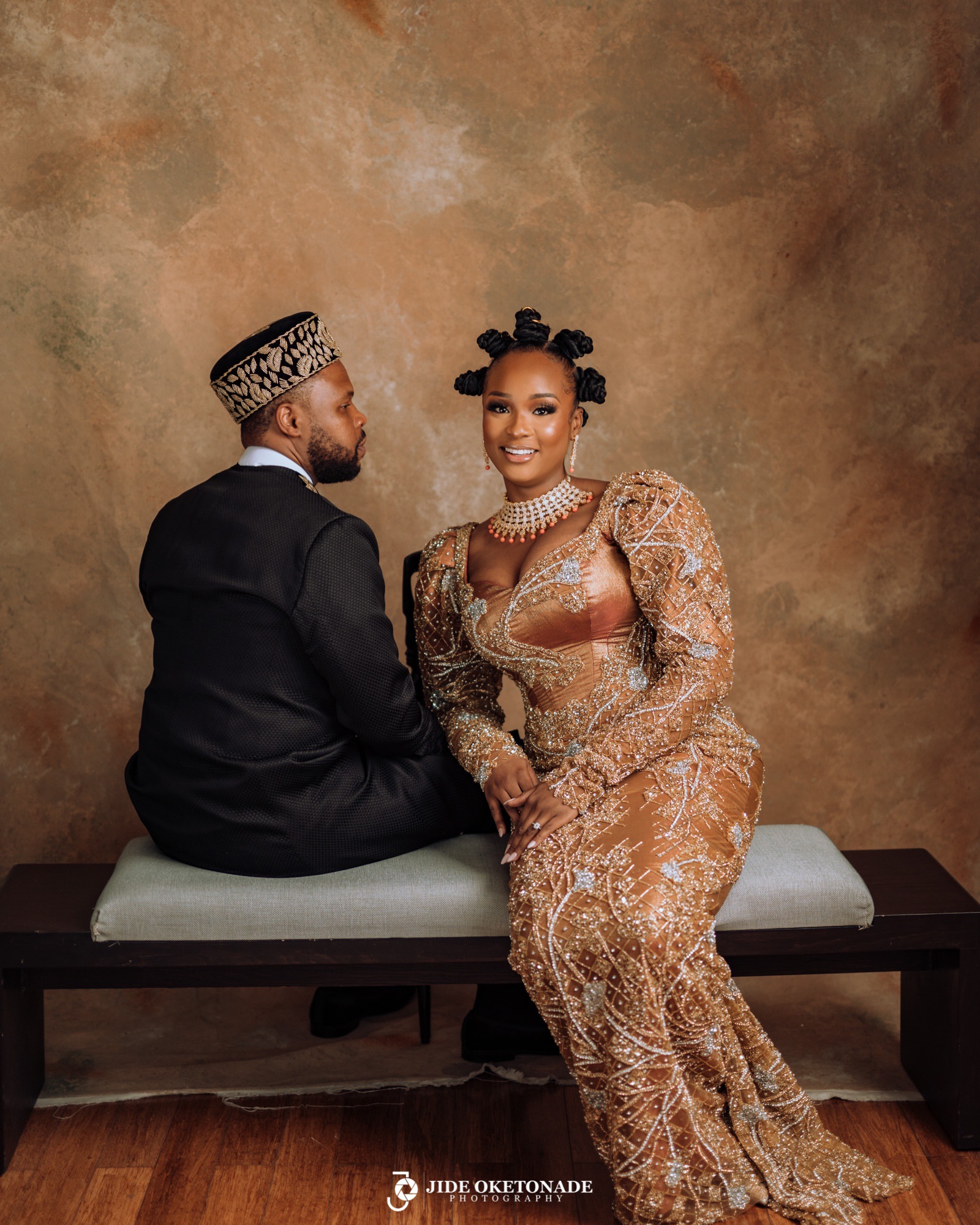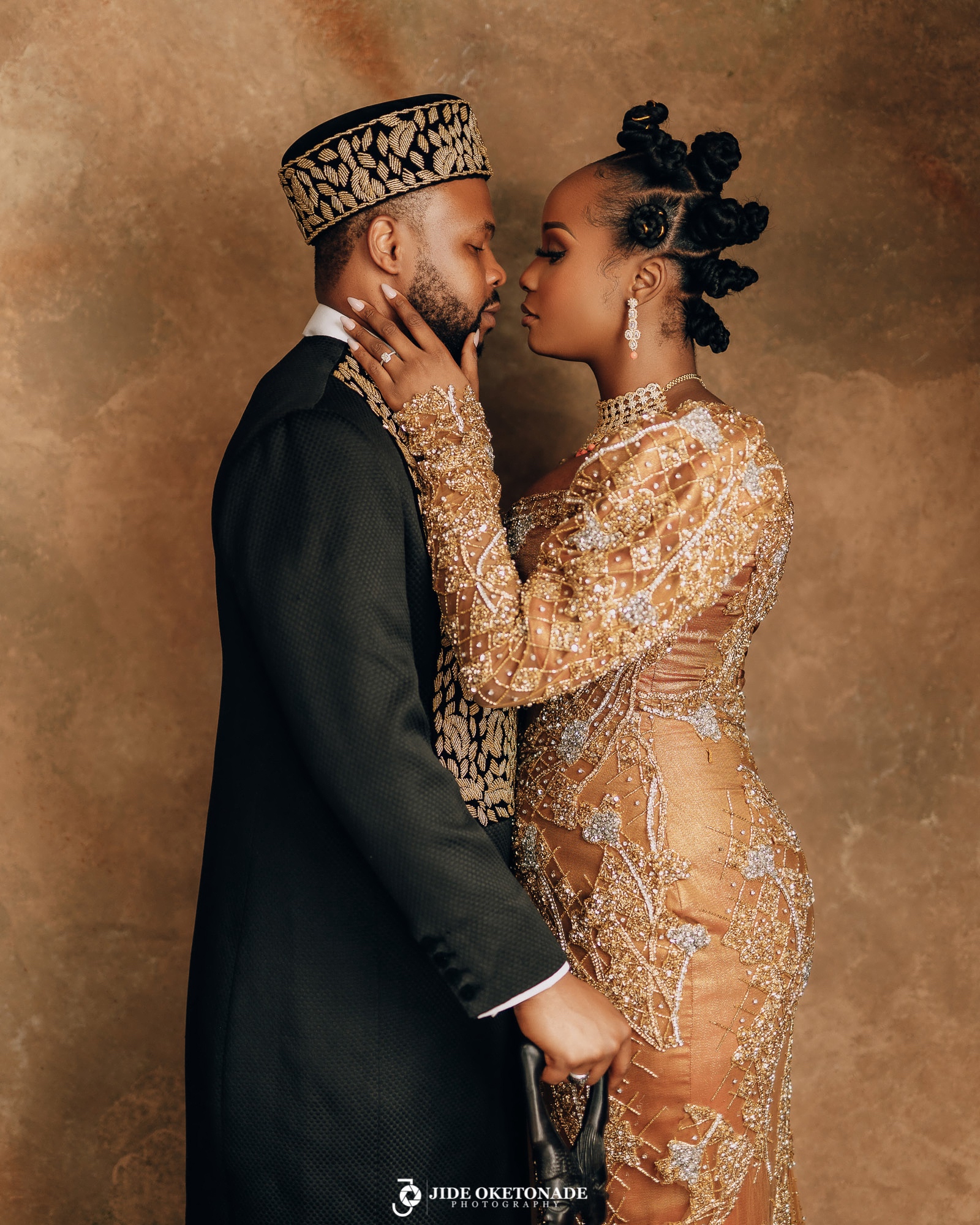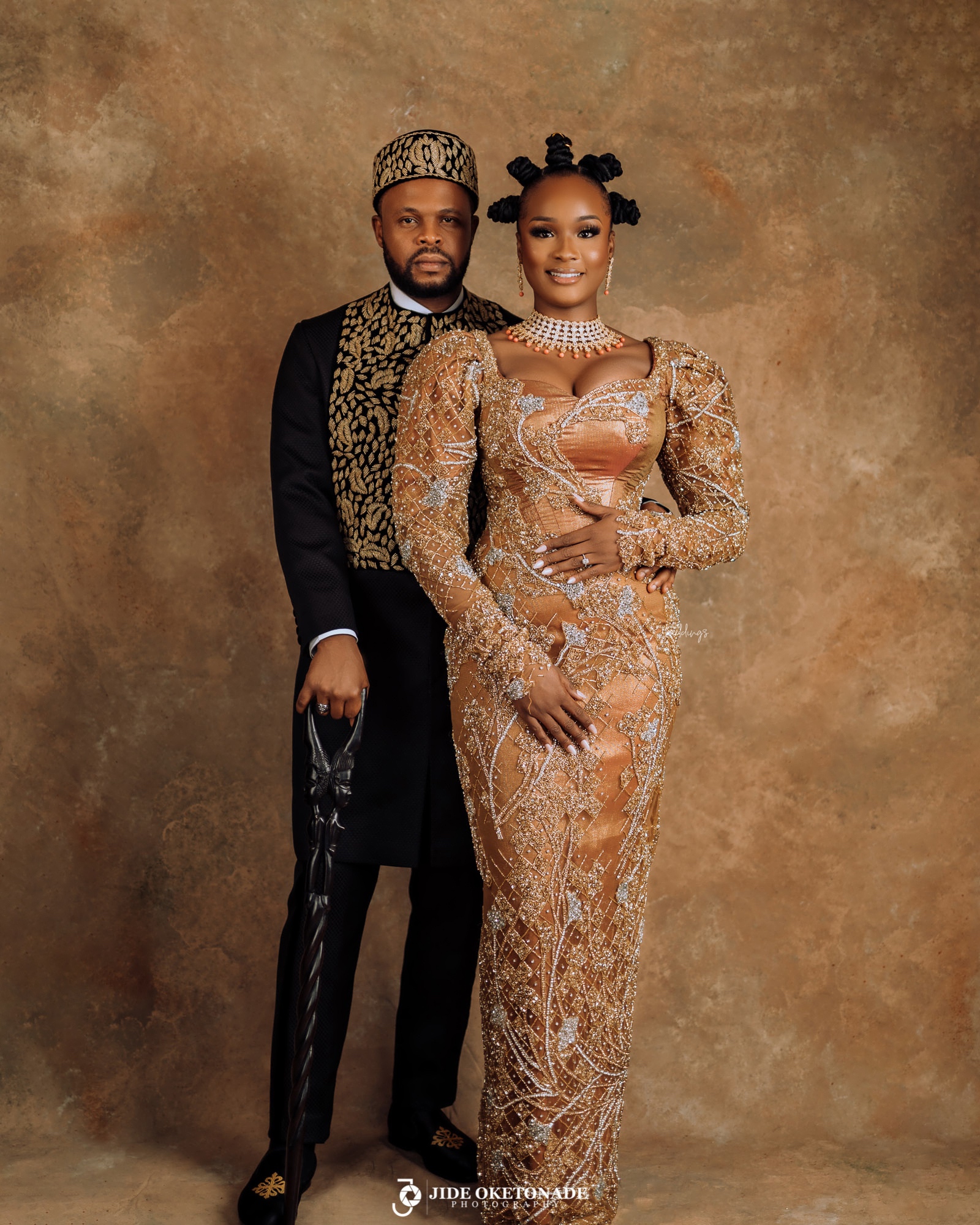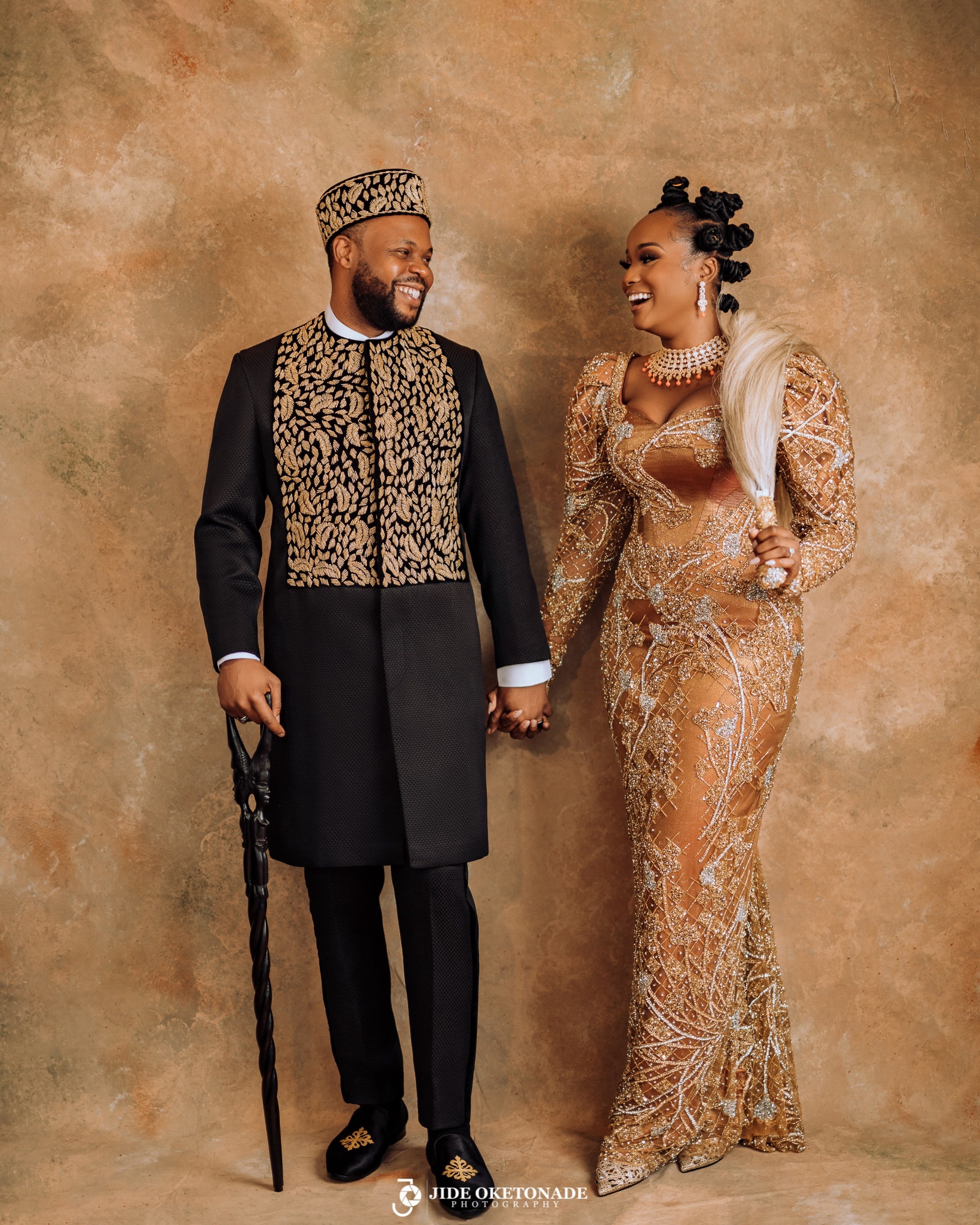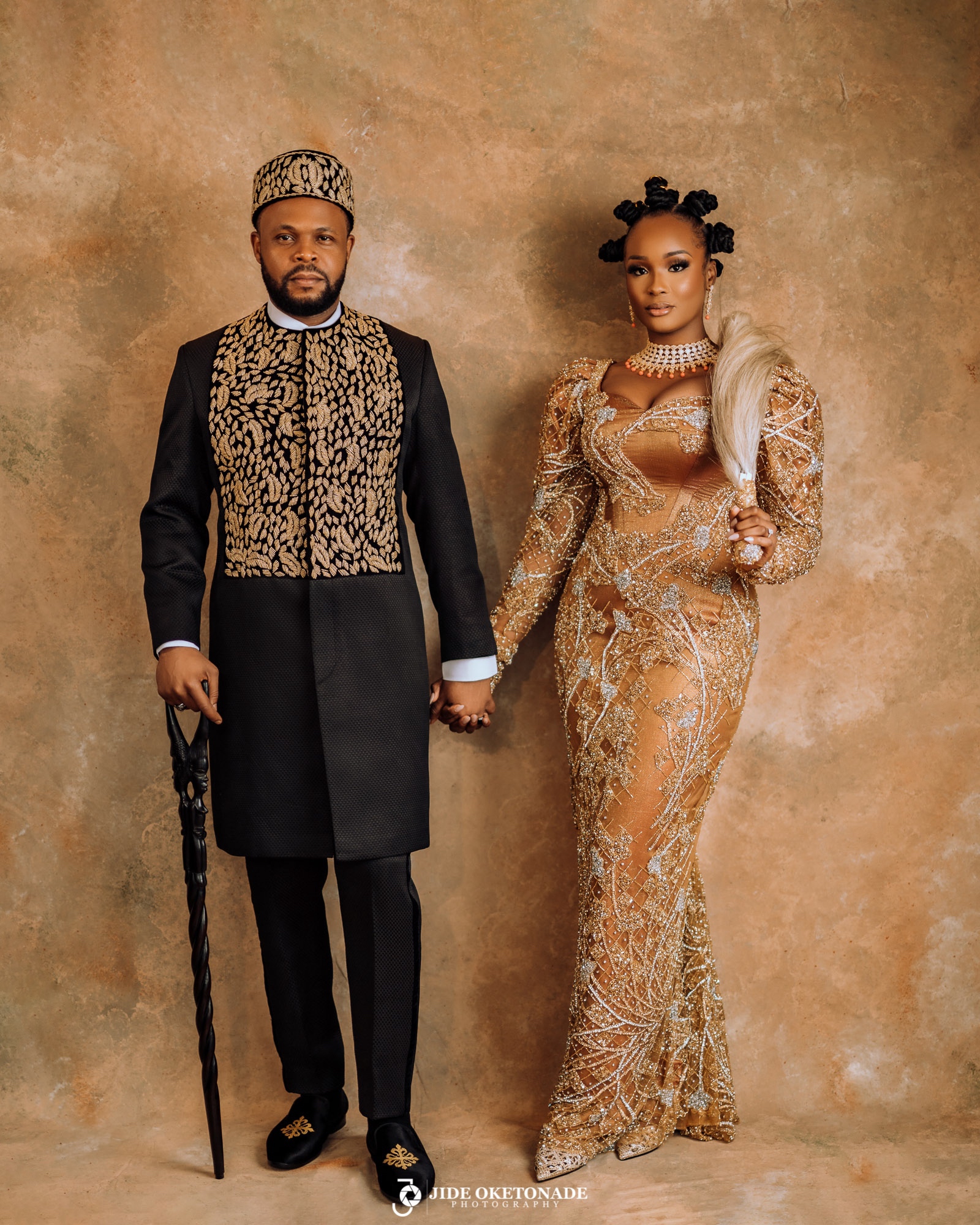 The elegant Oge making her first appearance…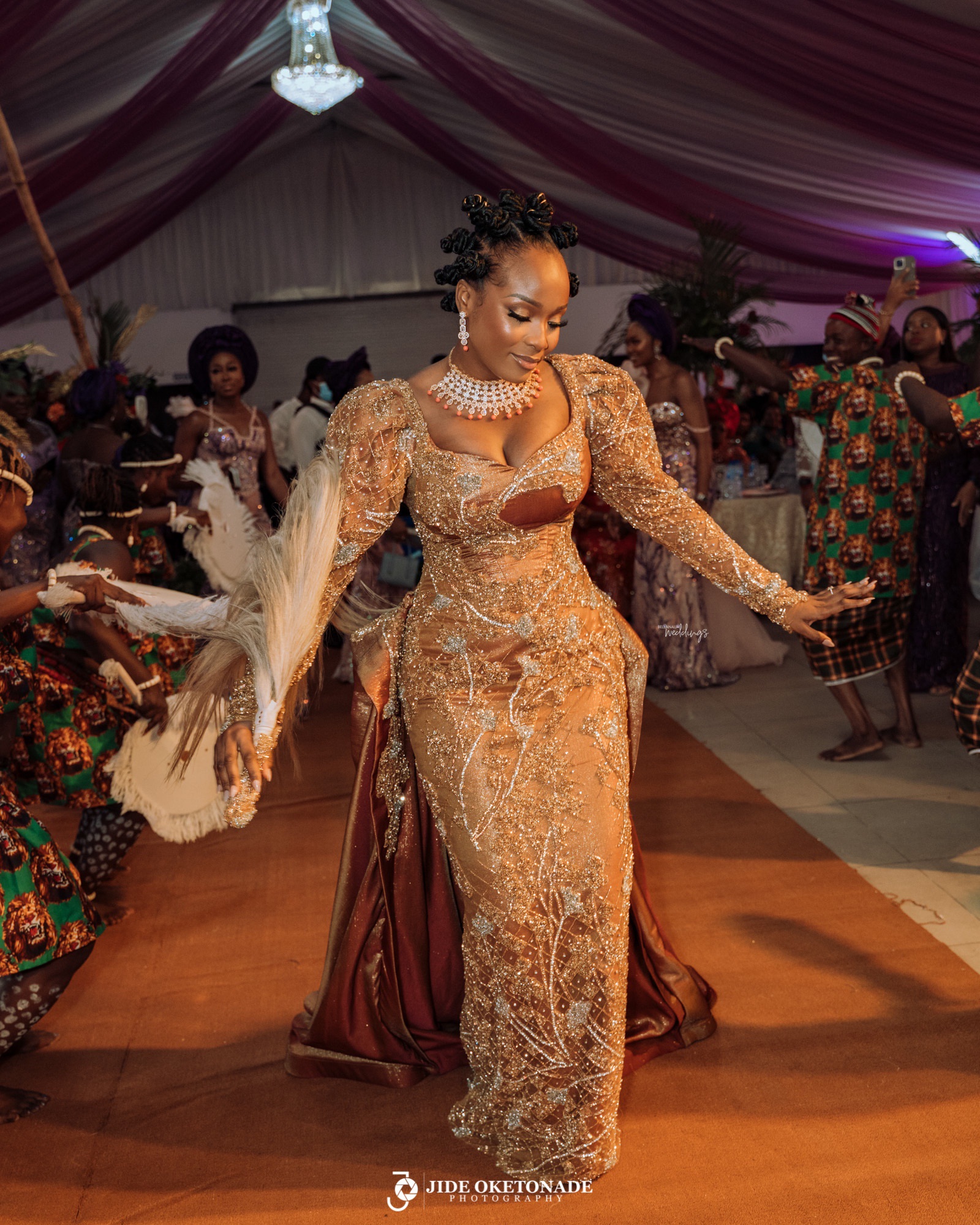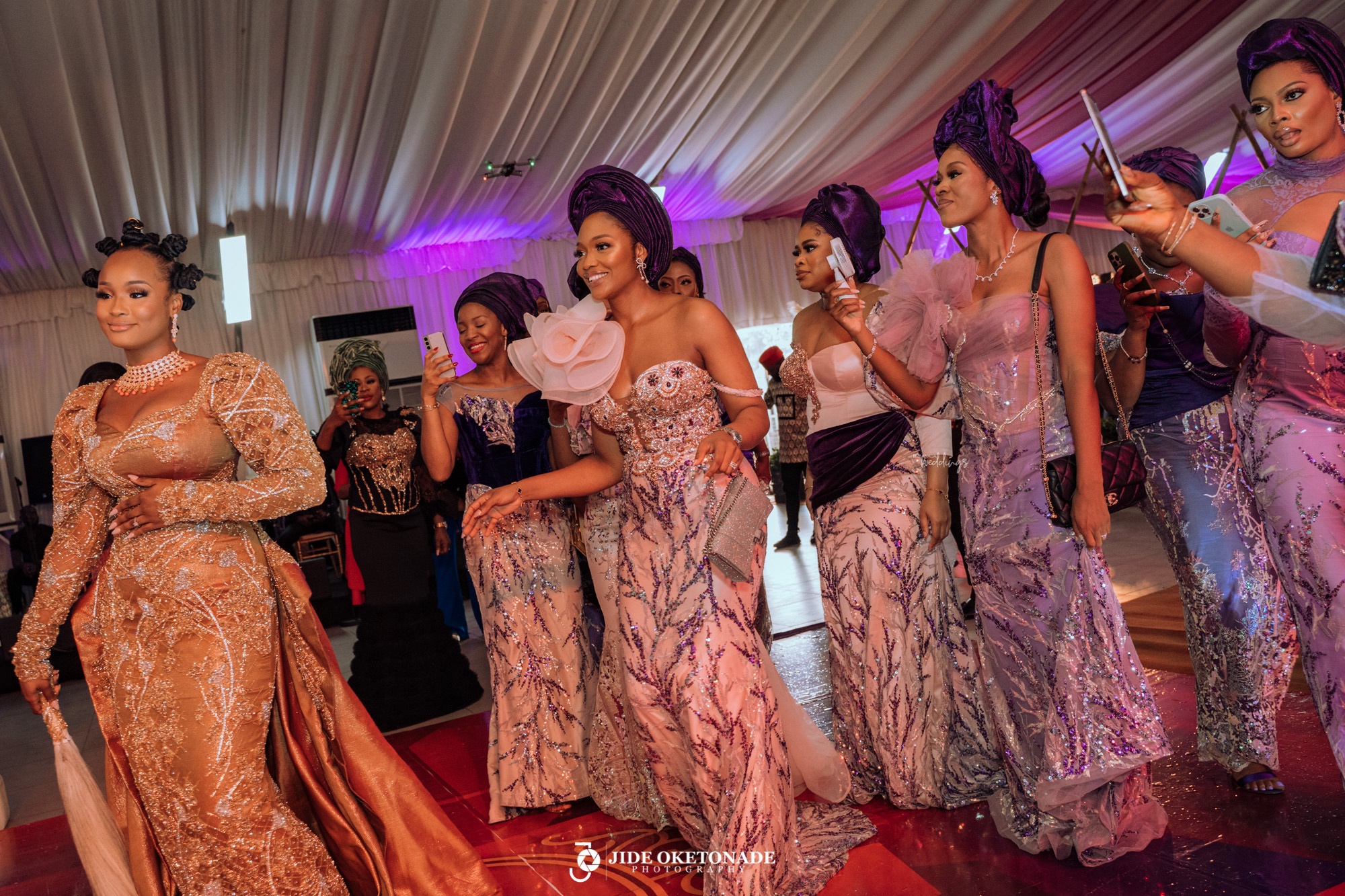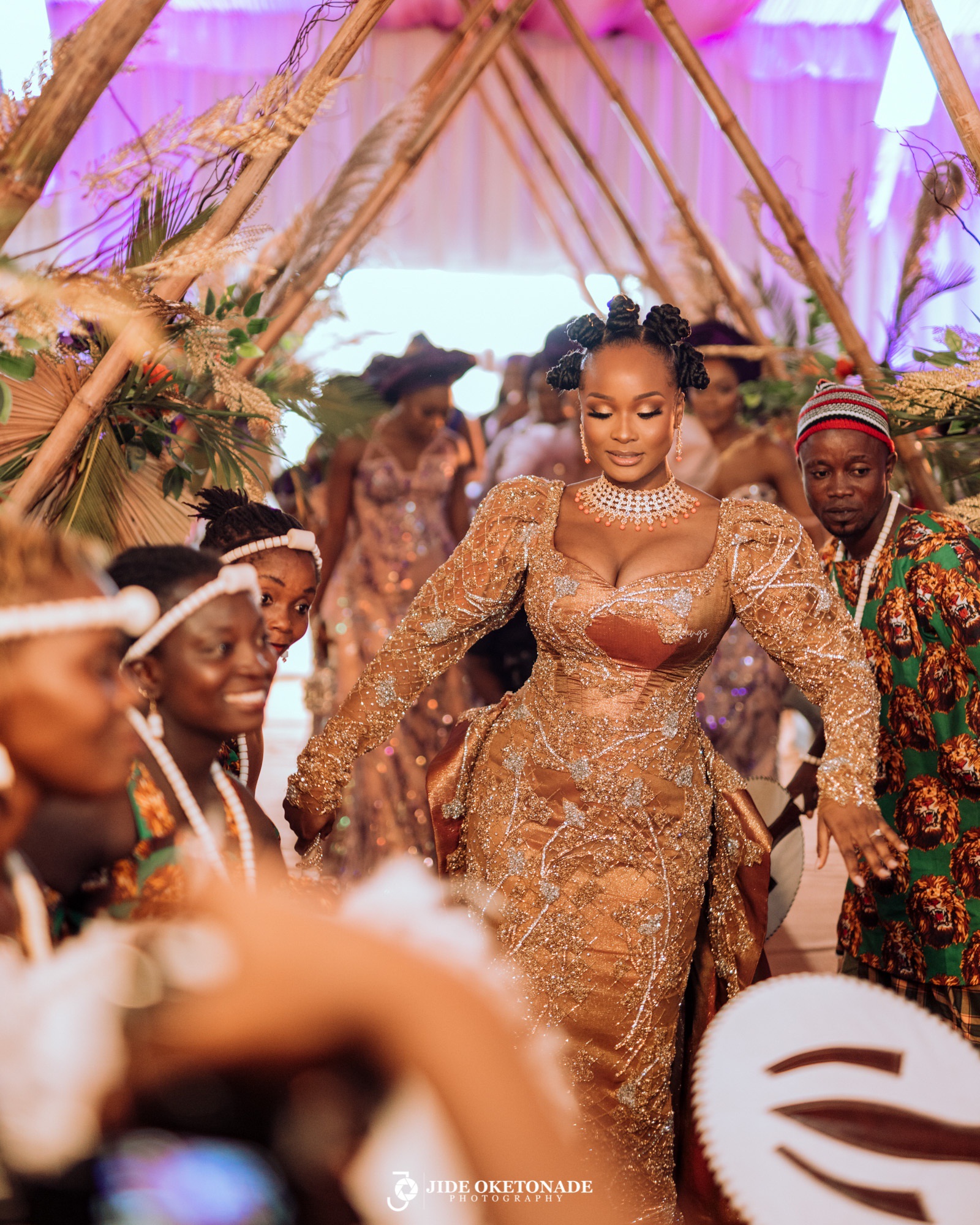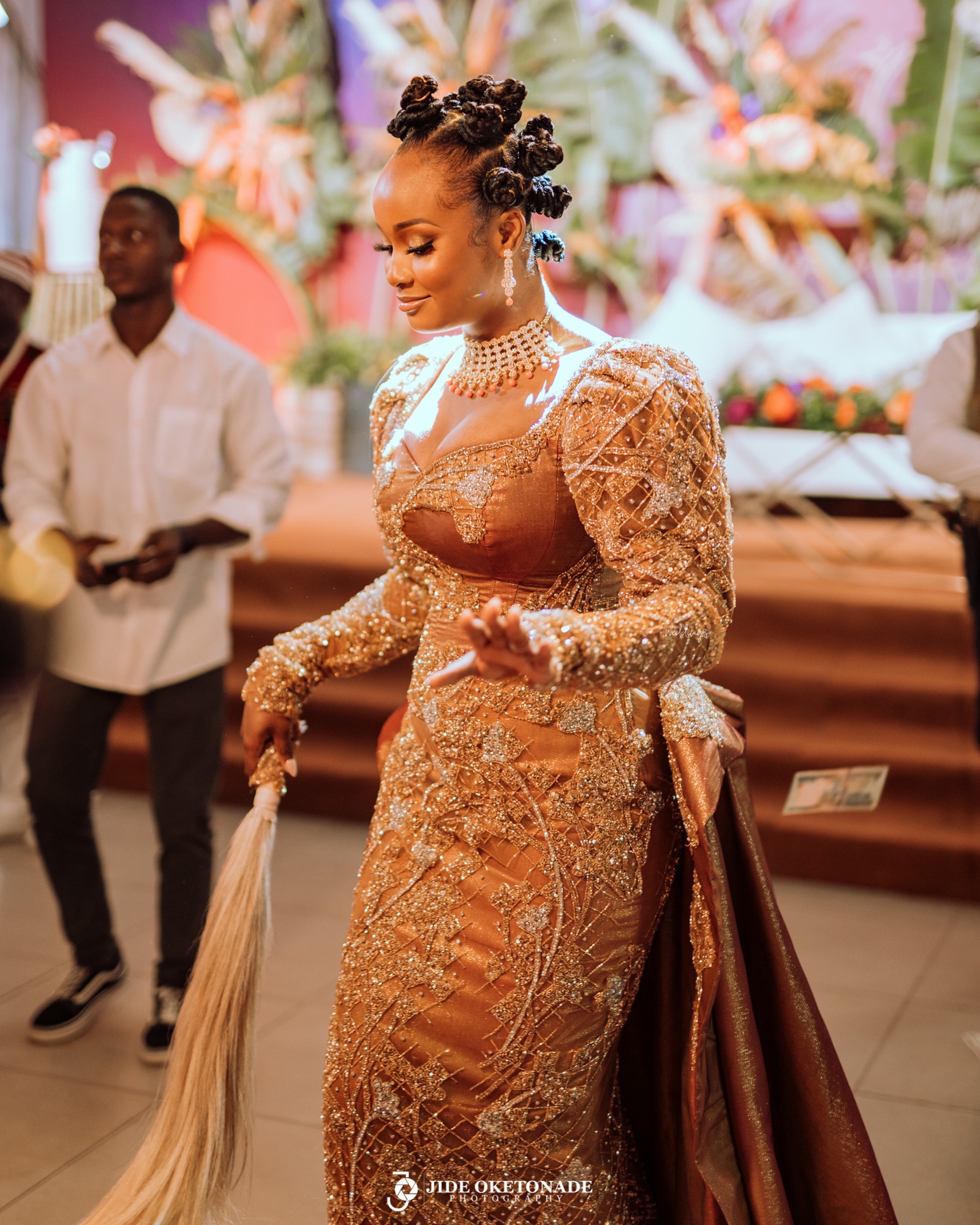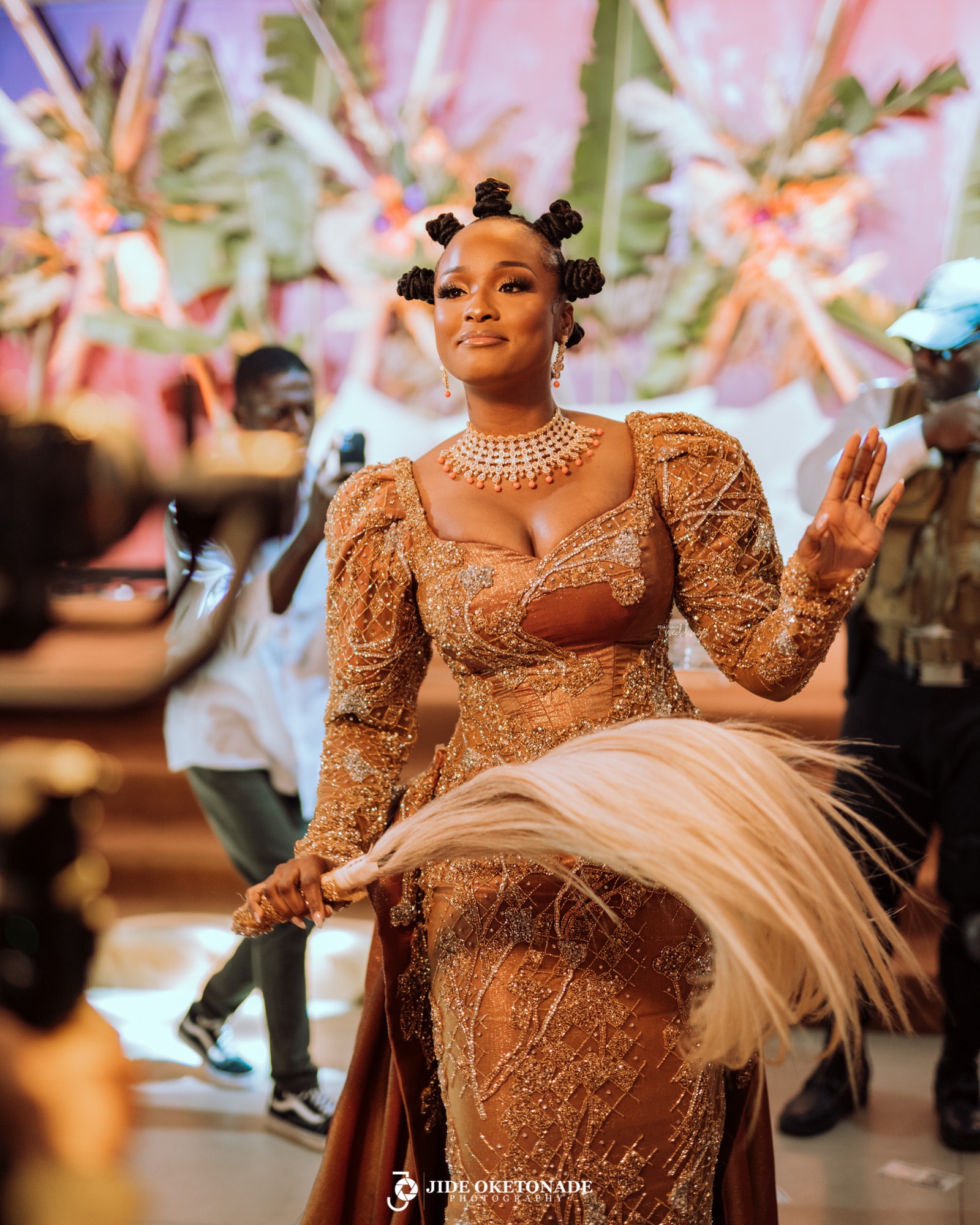 For the wine carrying ceremony, it's an all-white affair!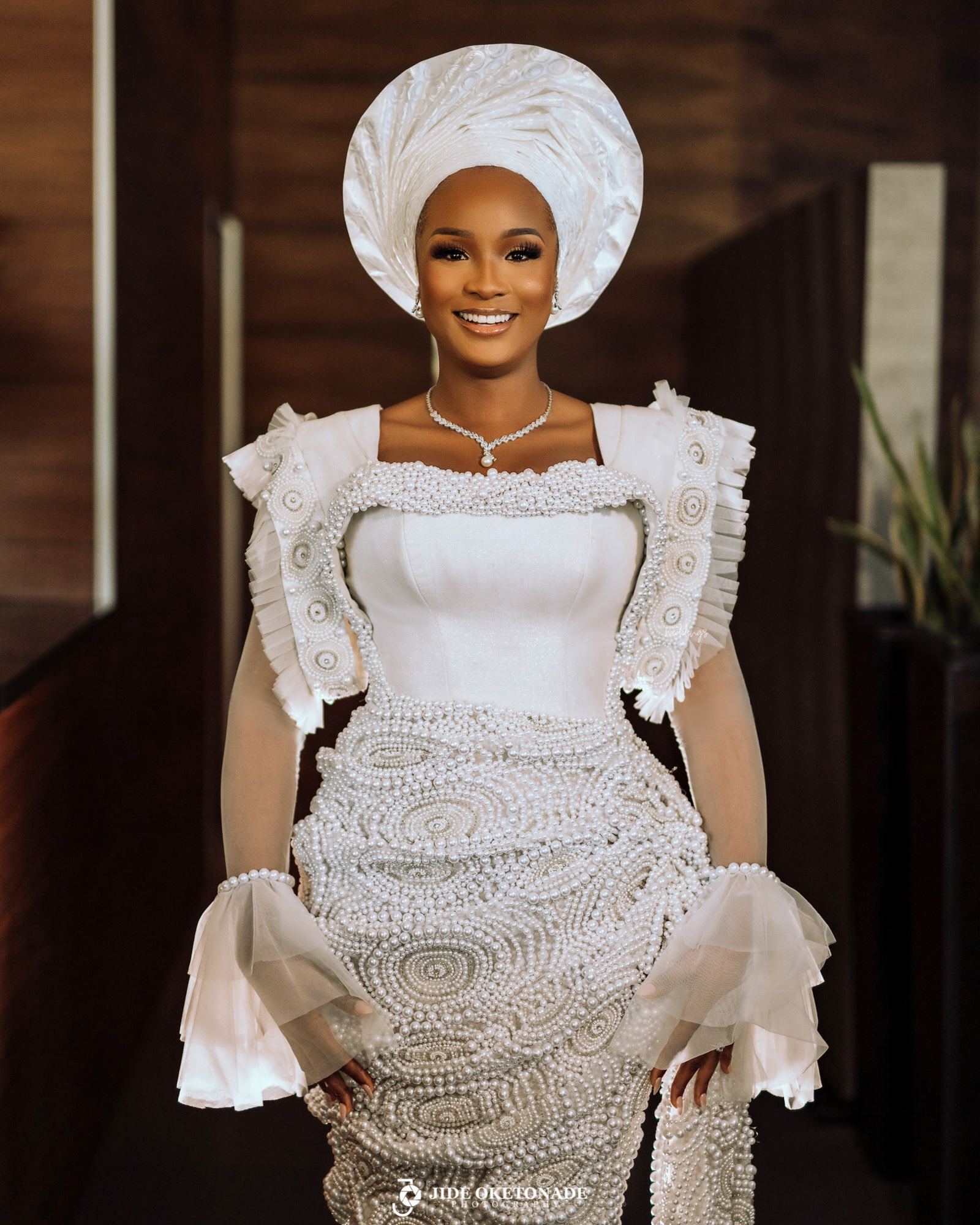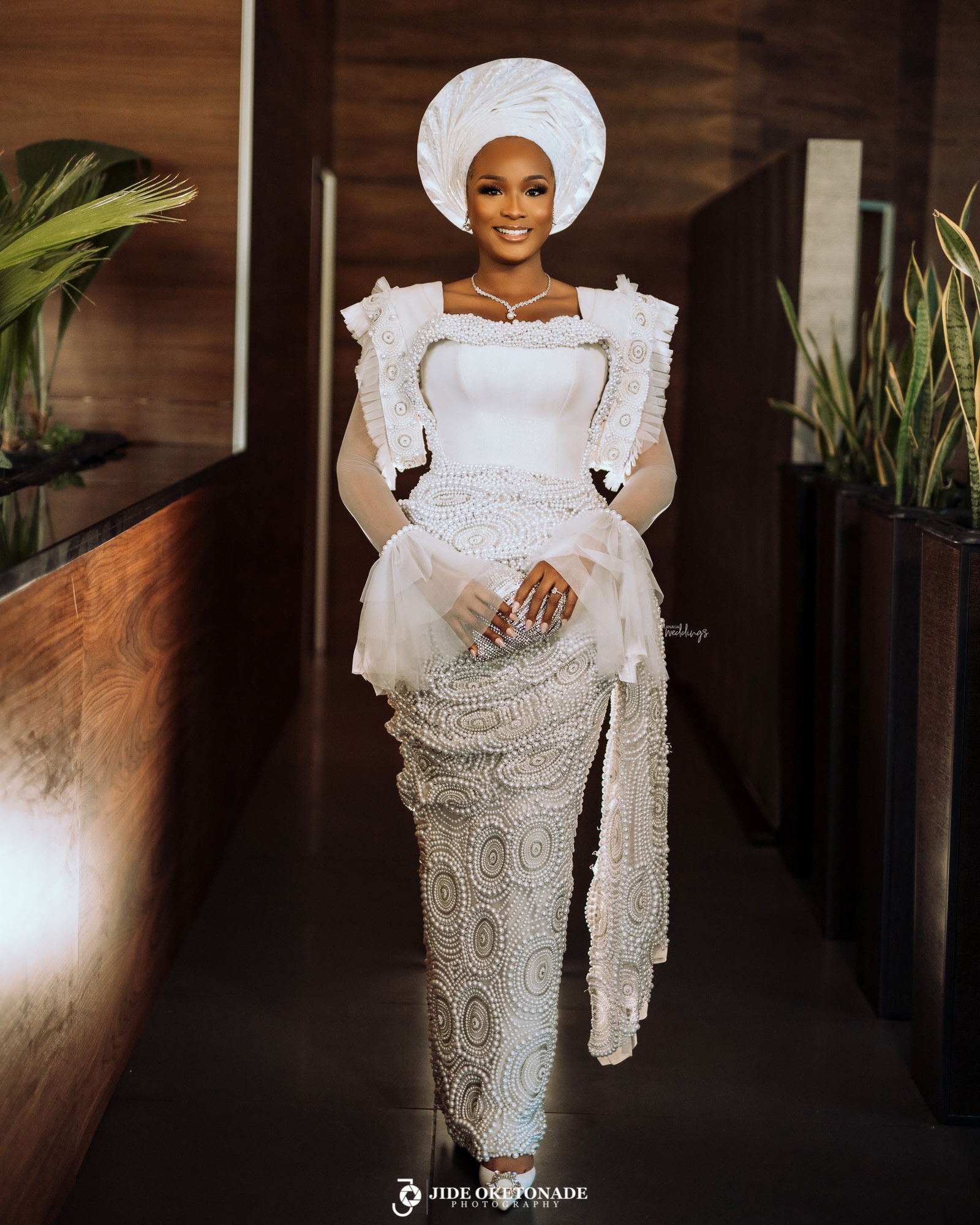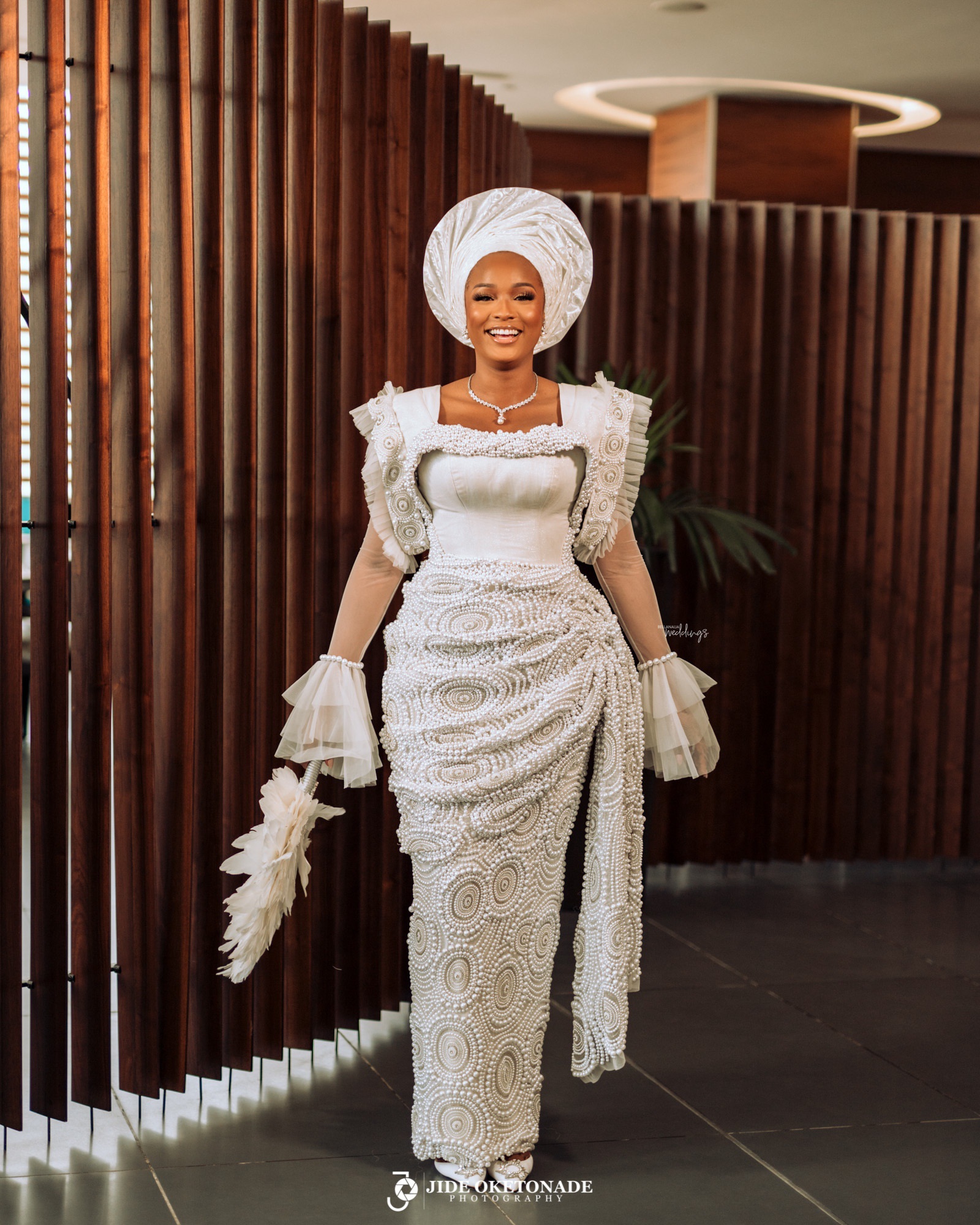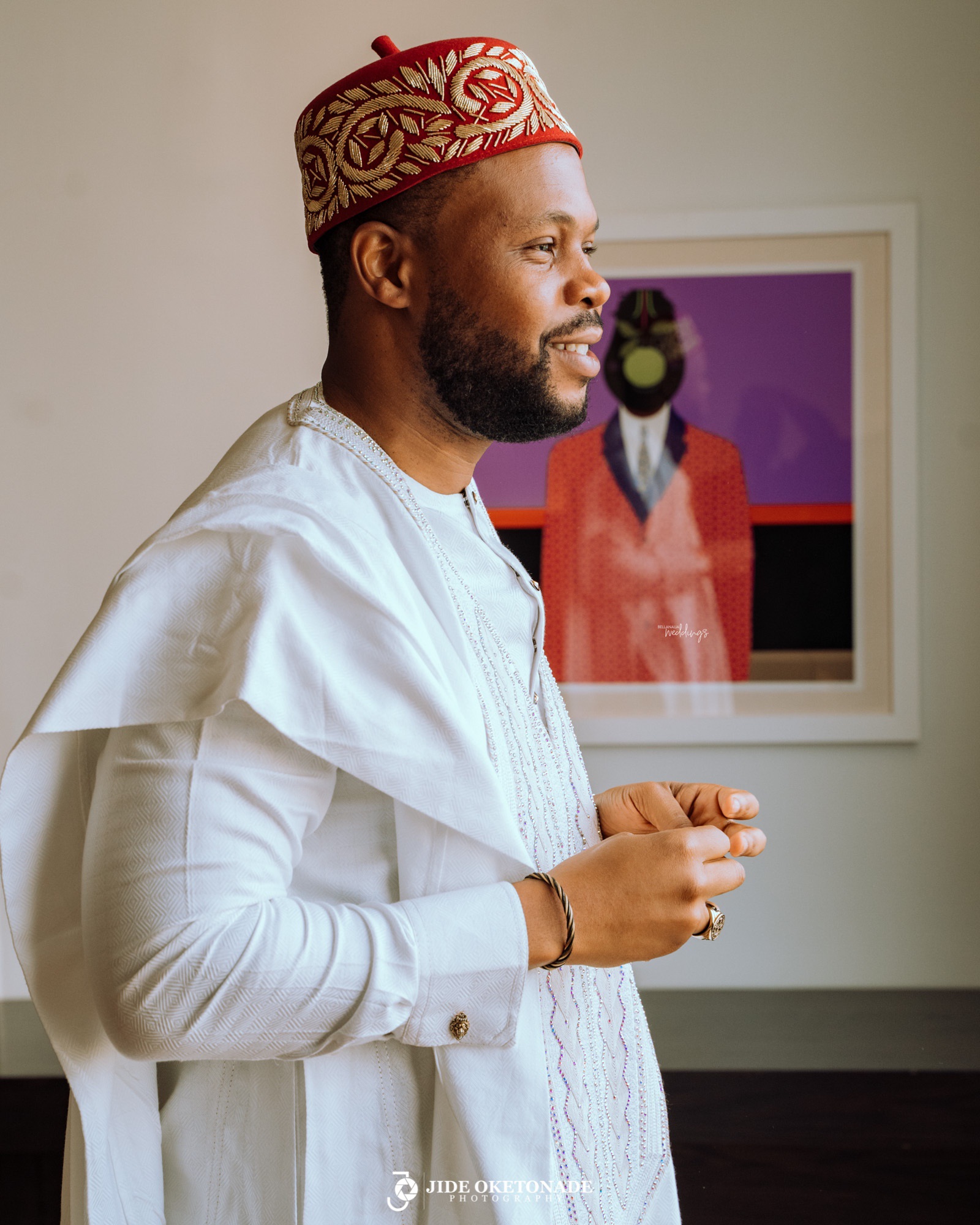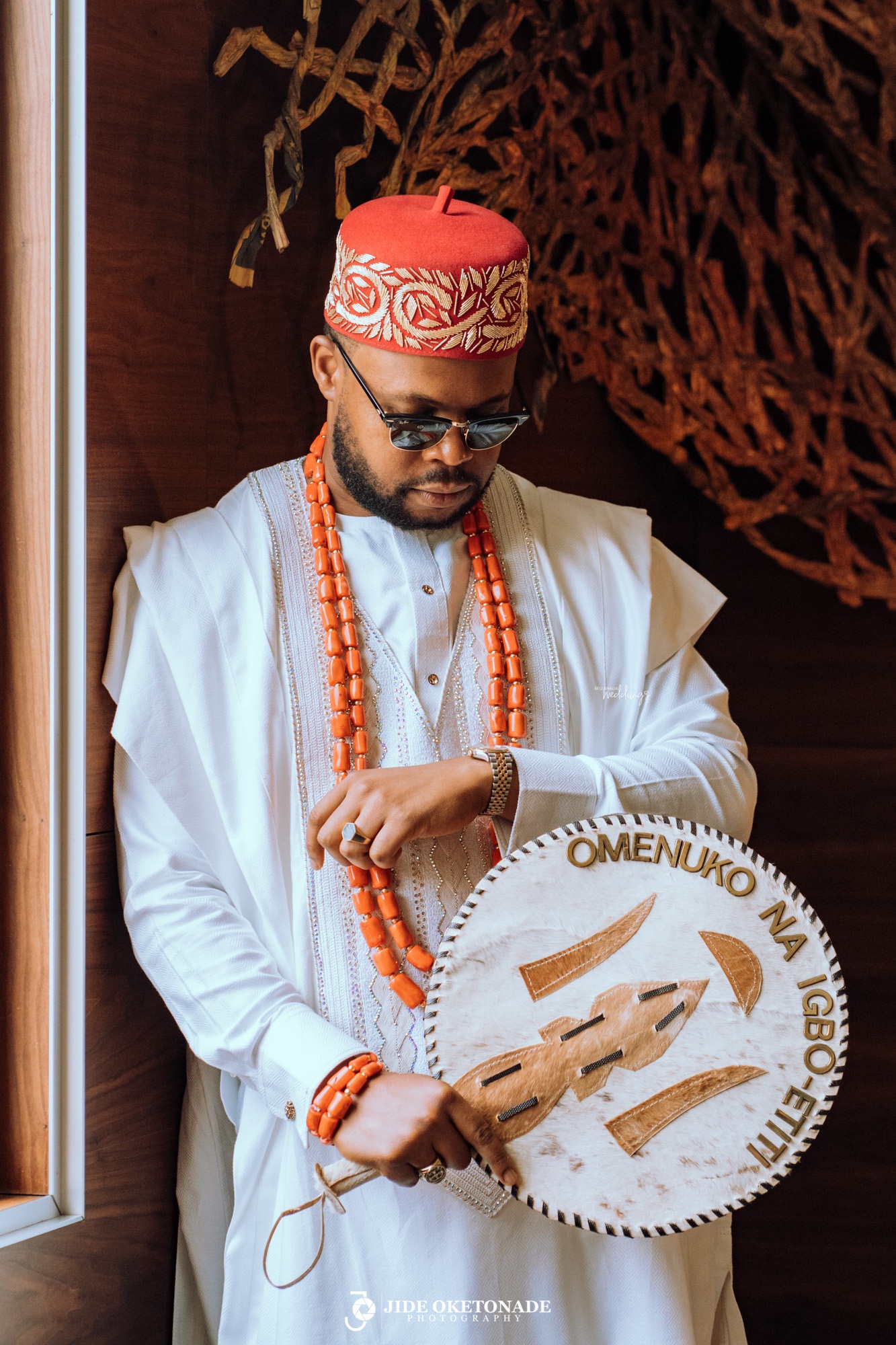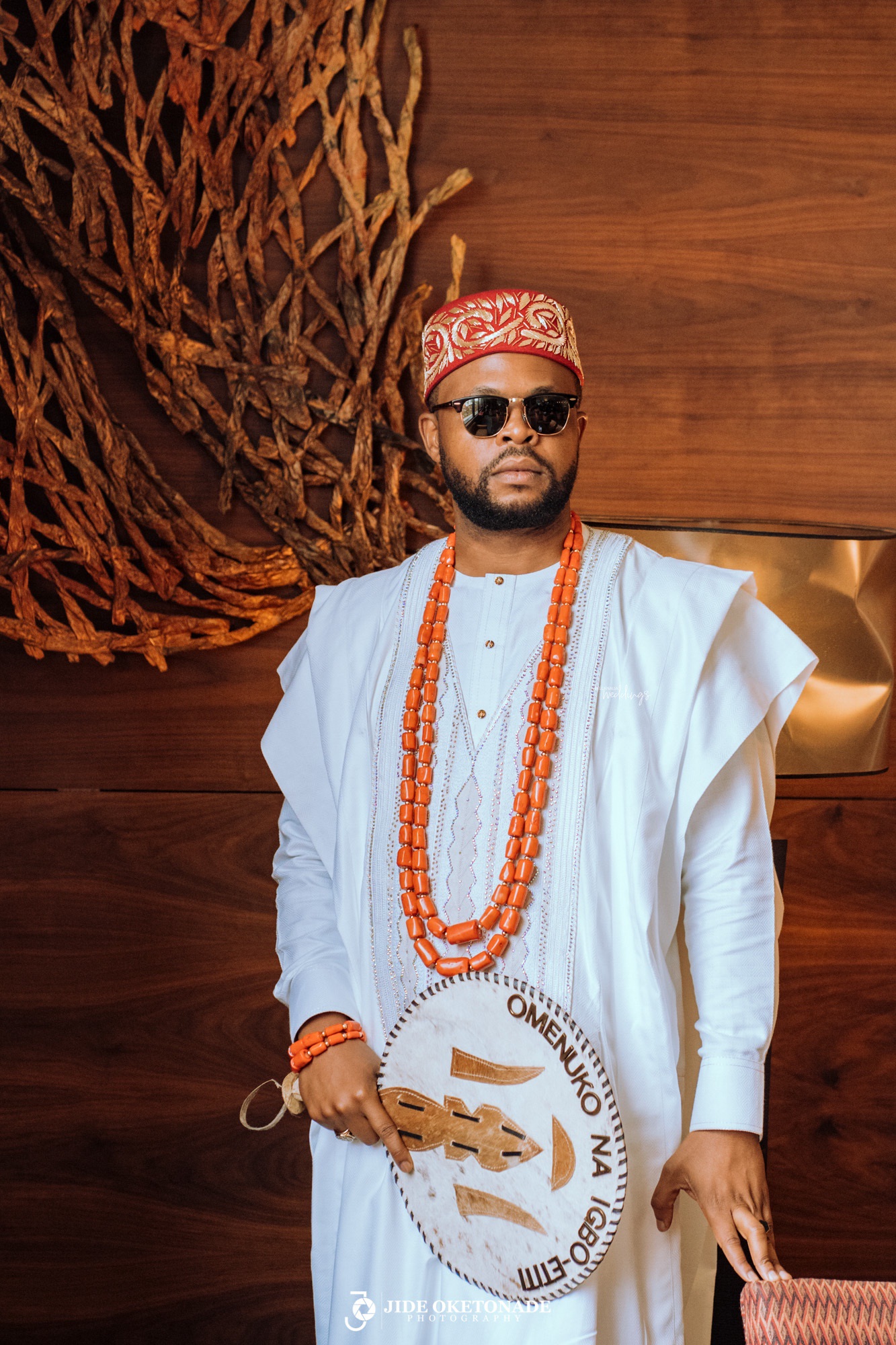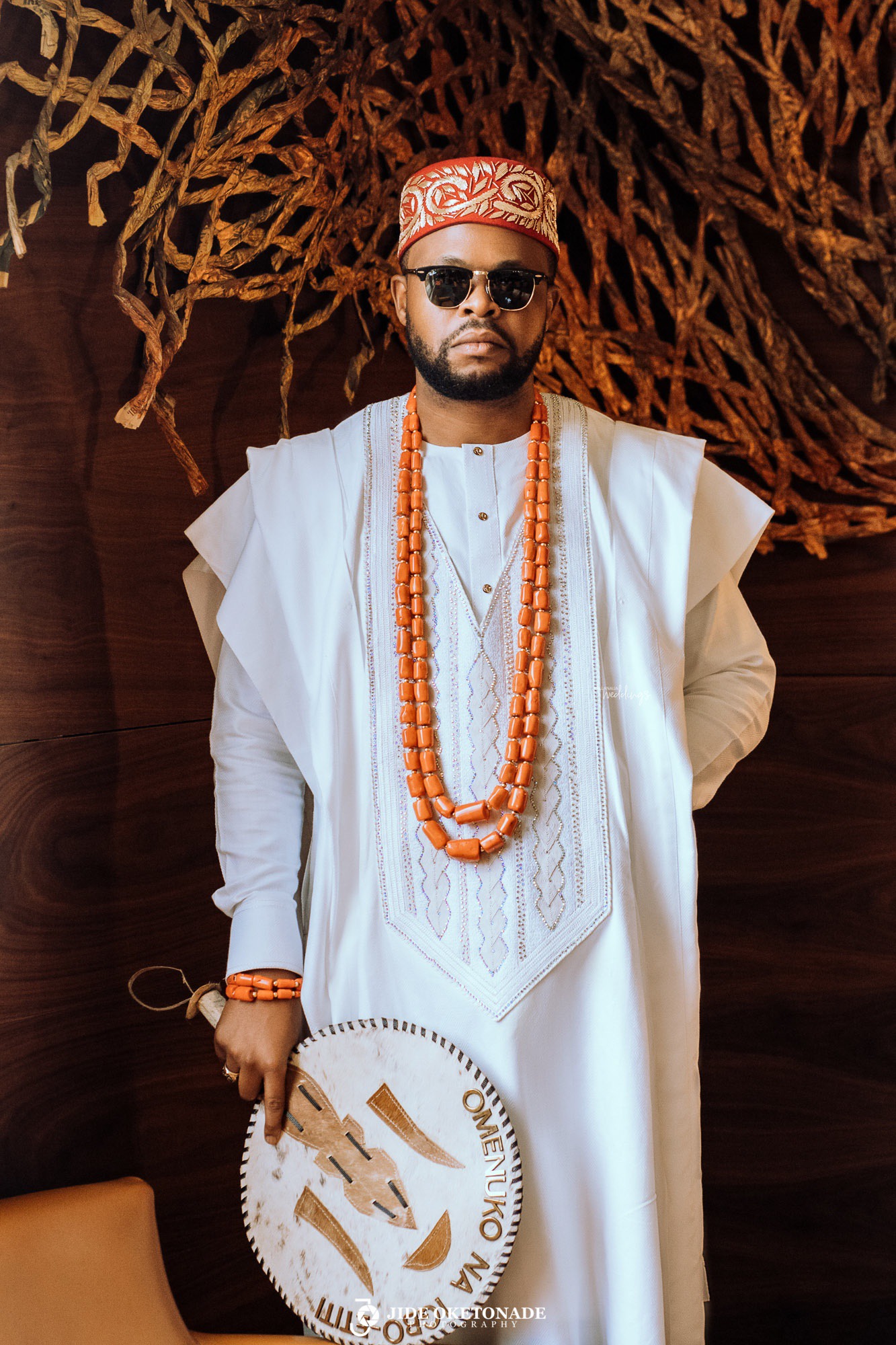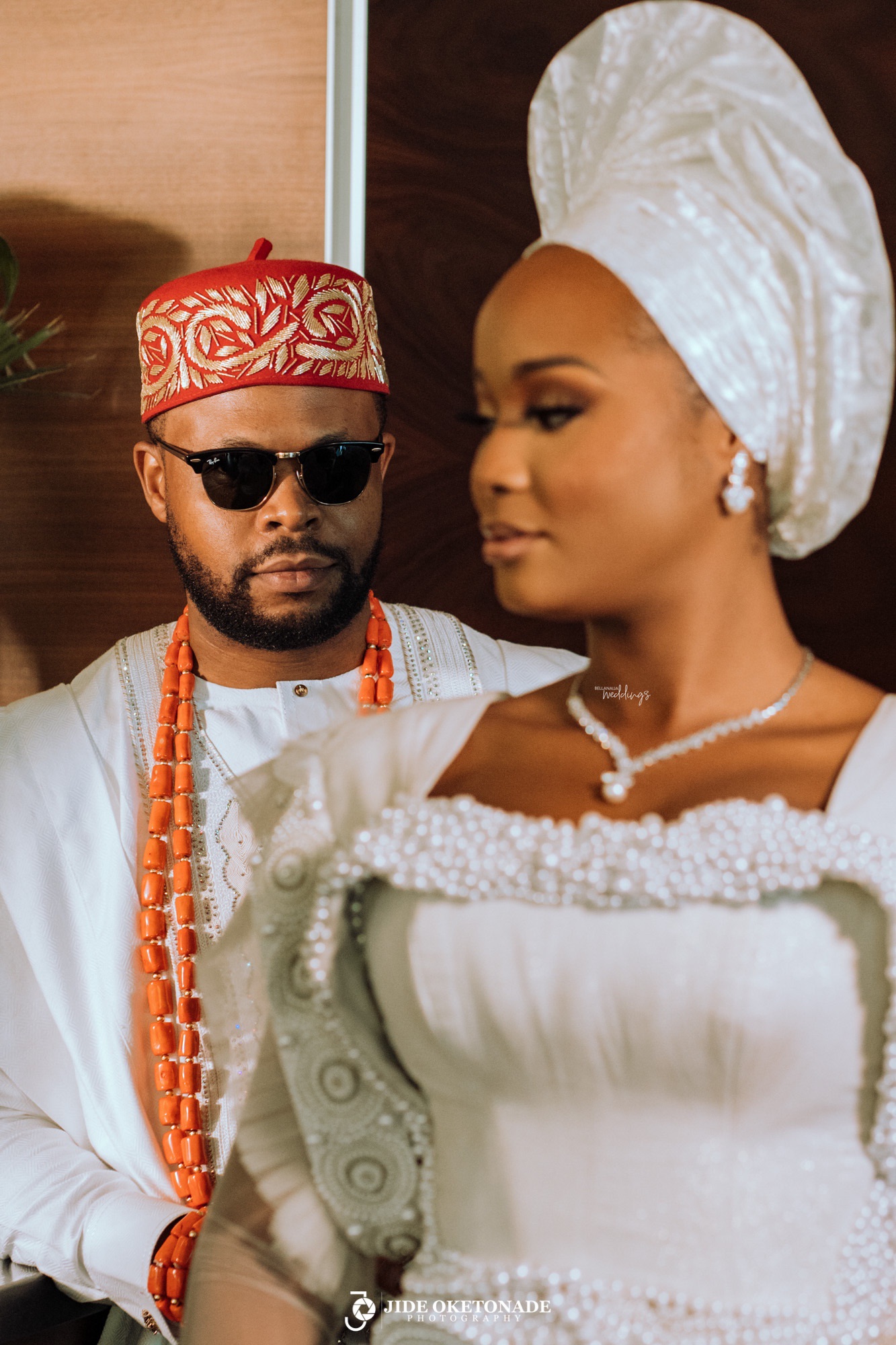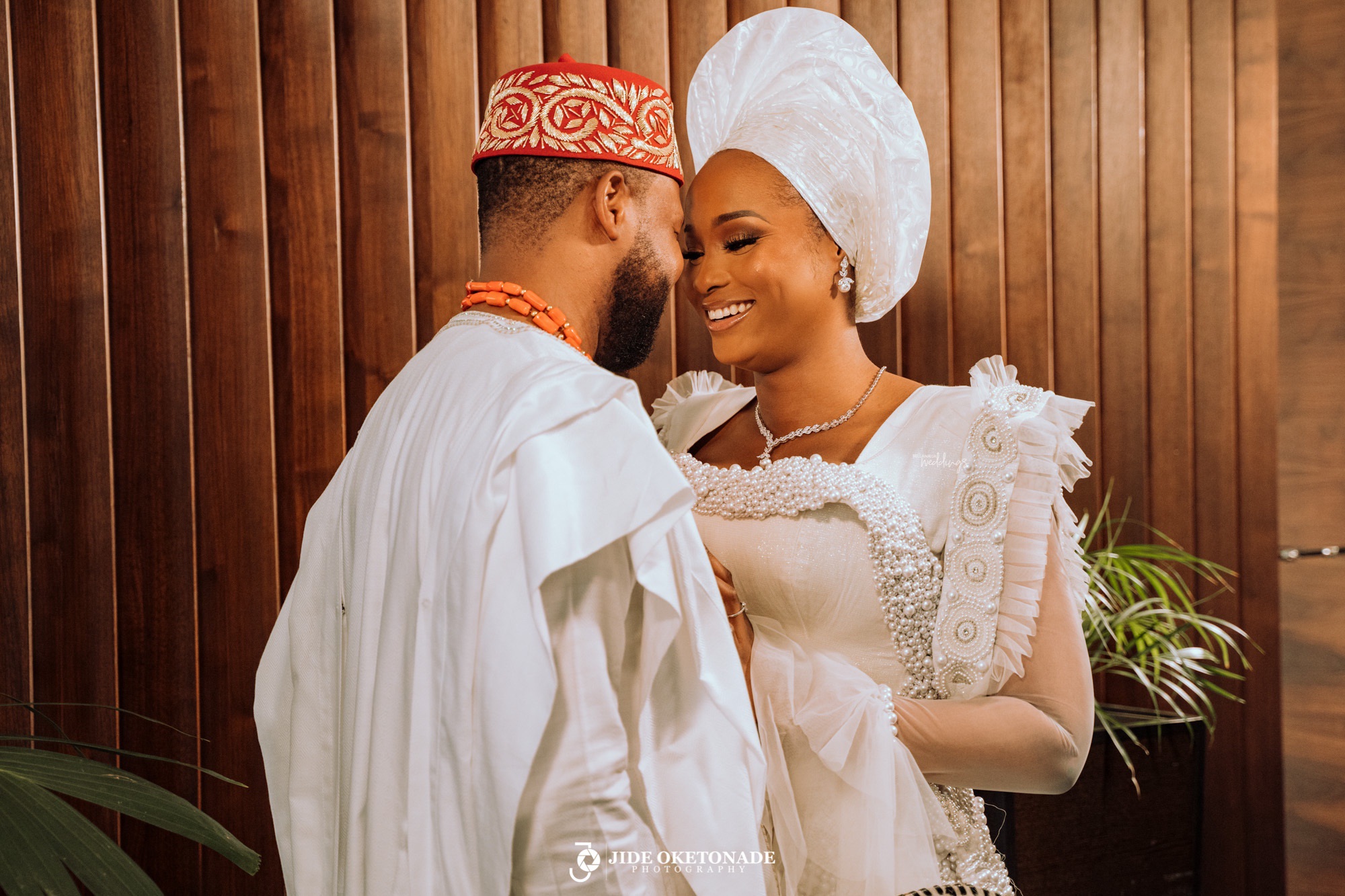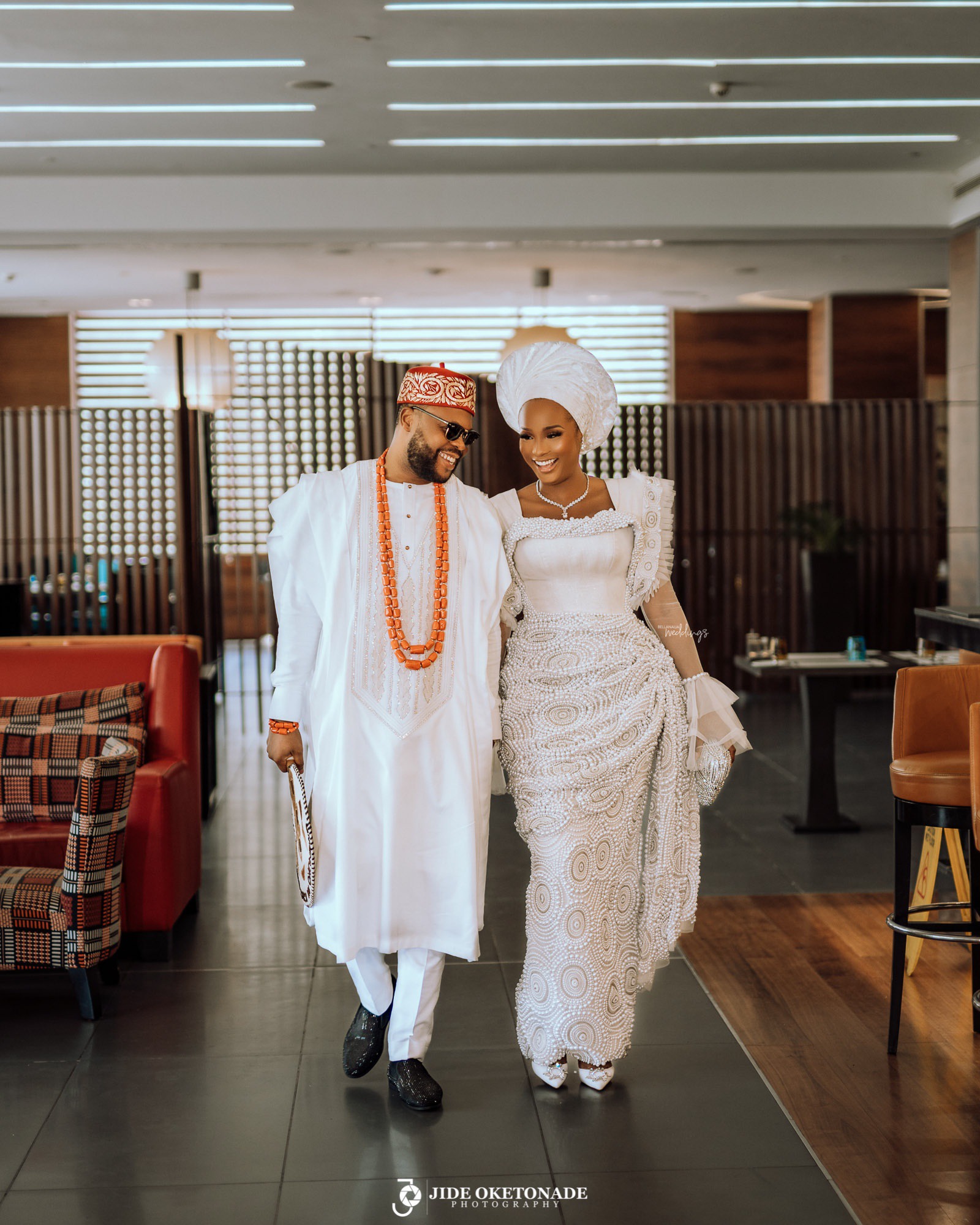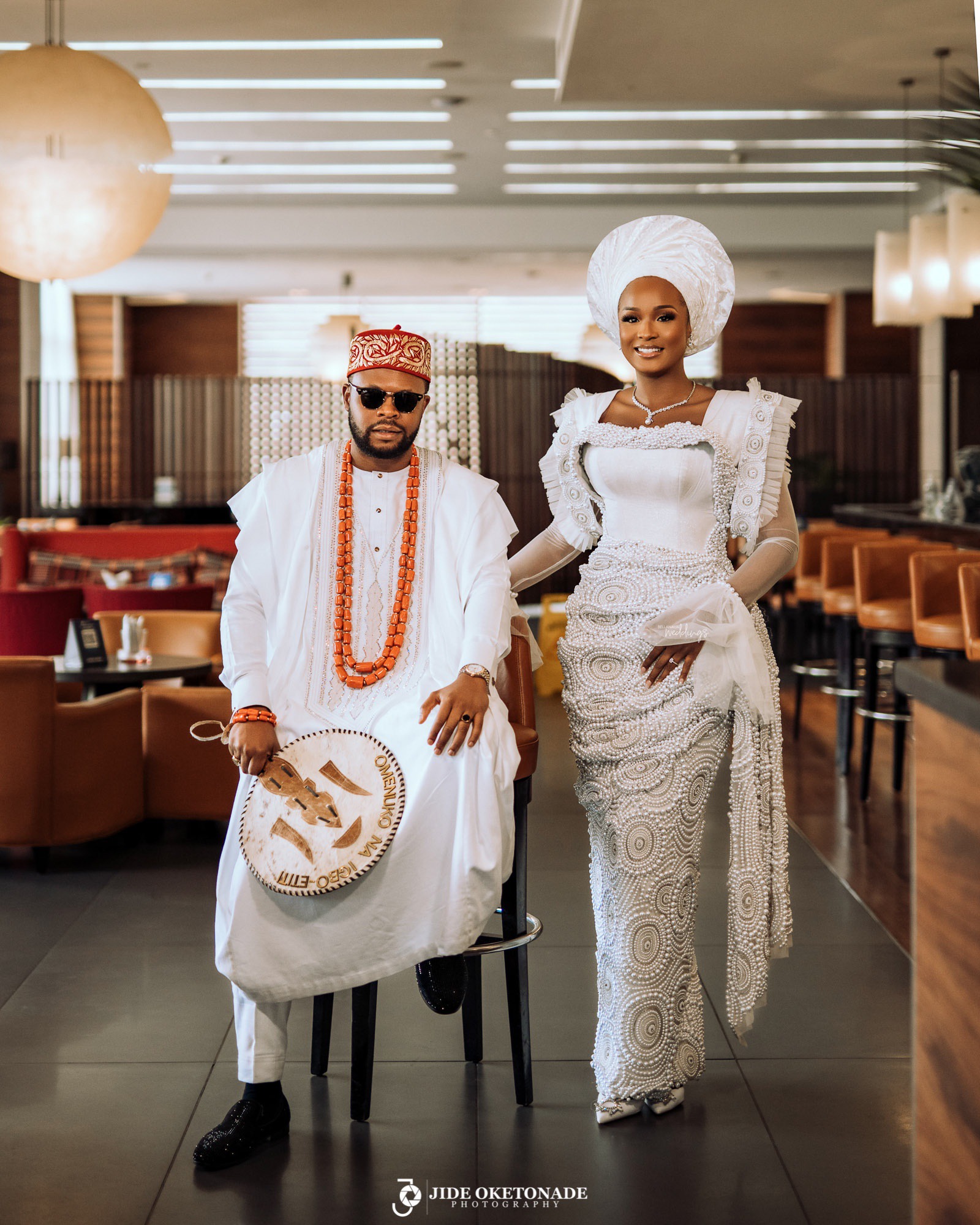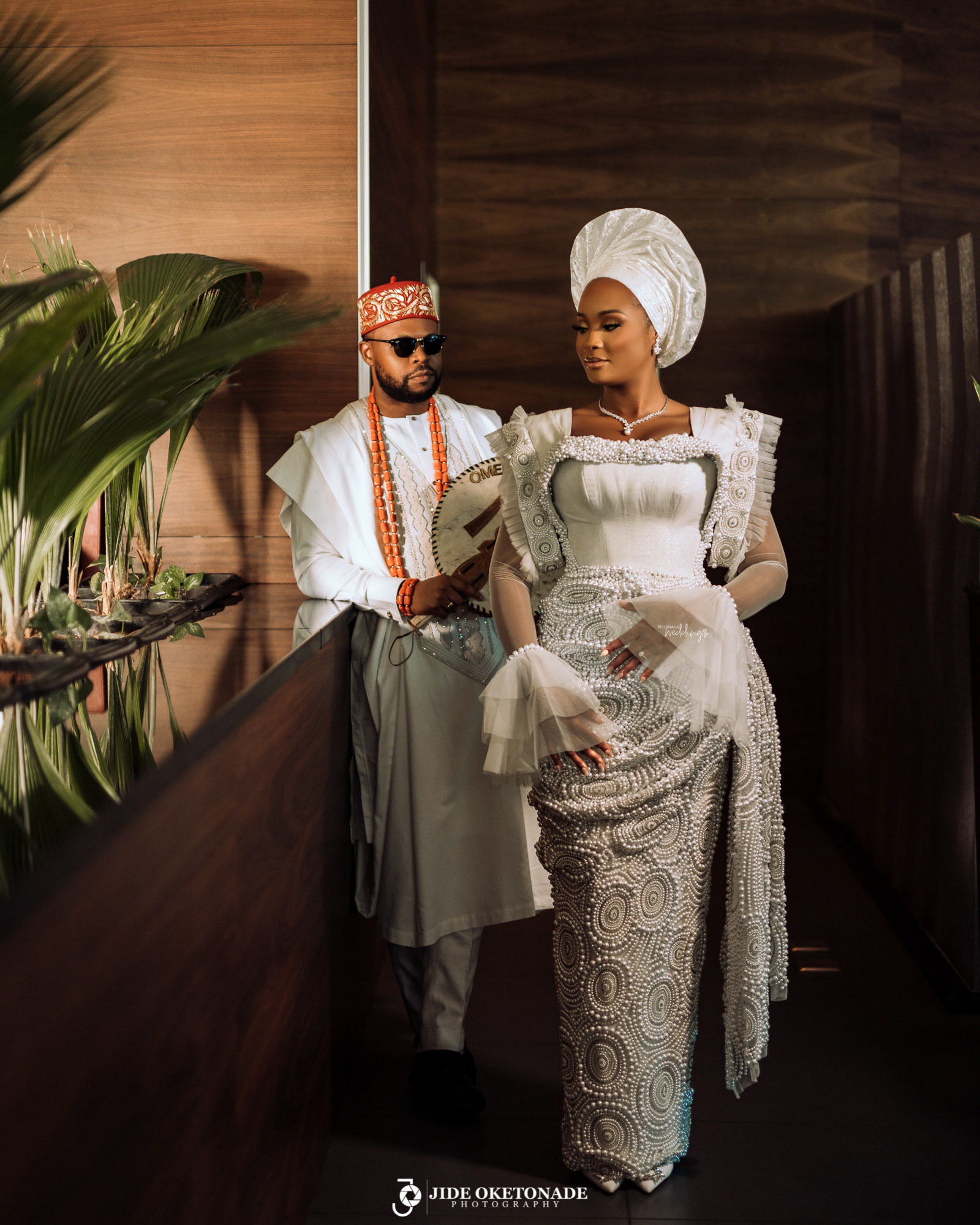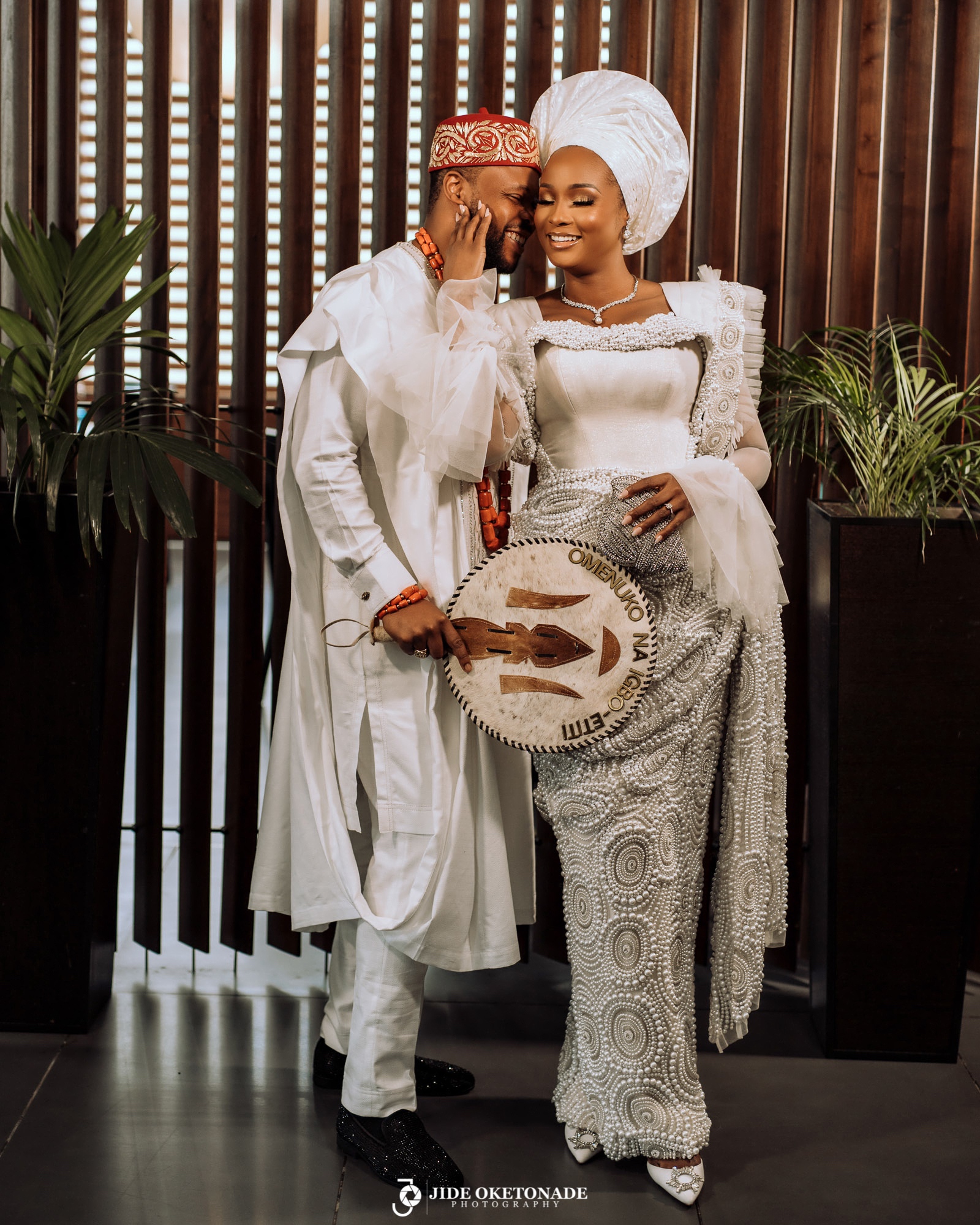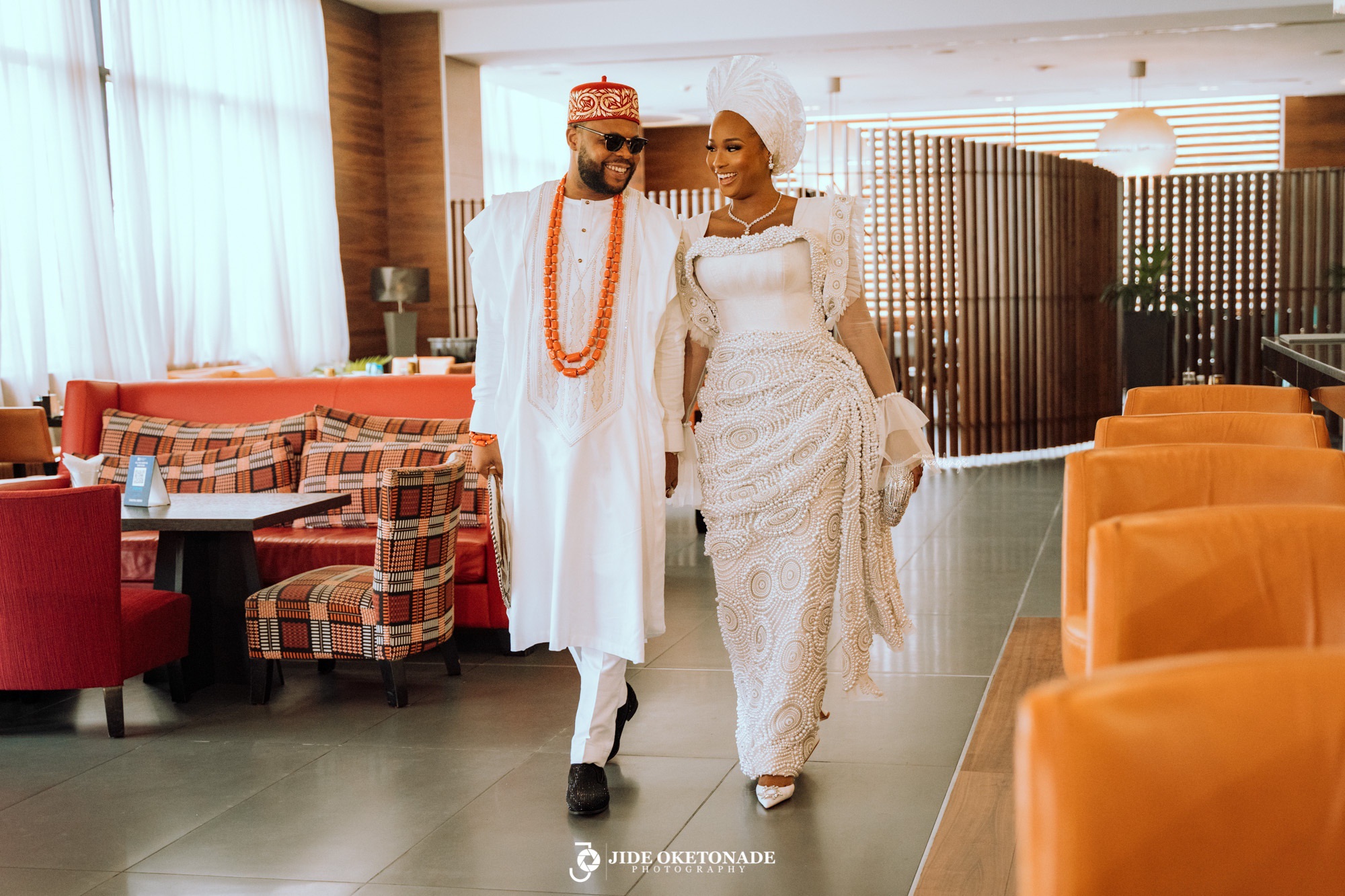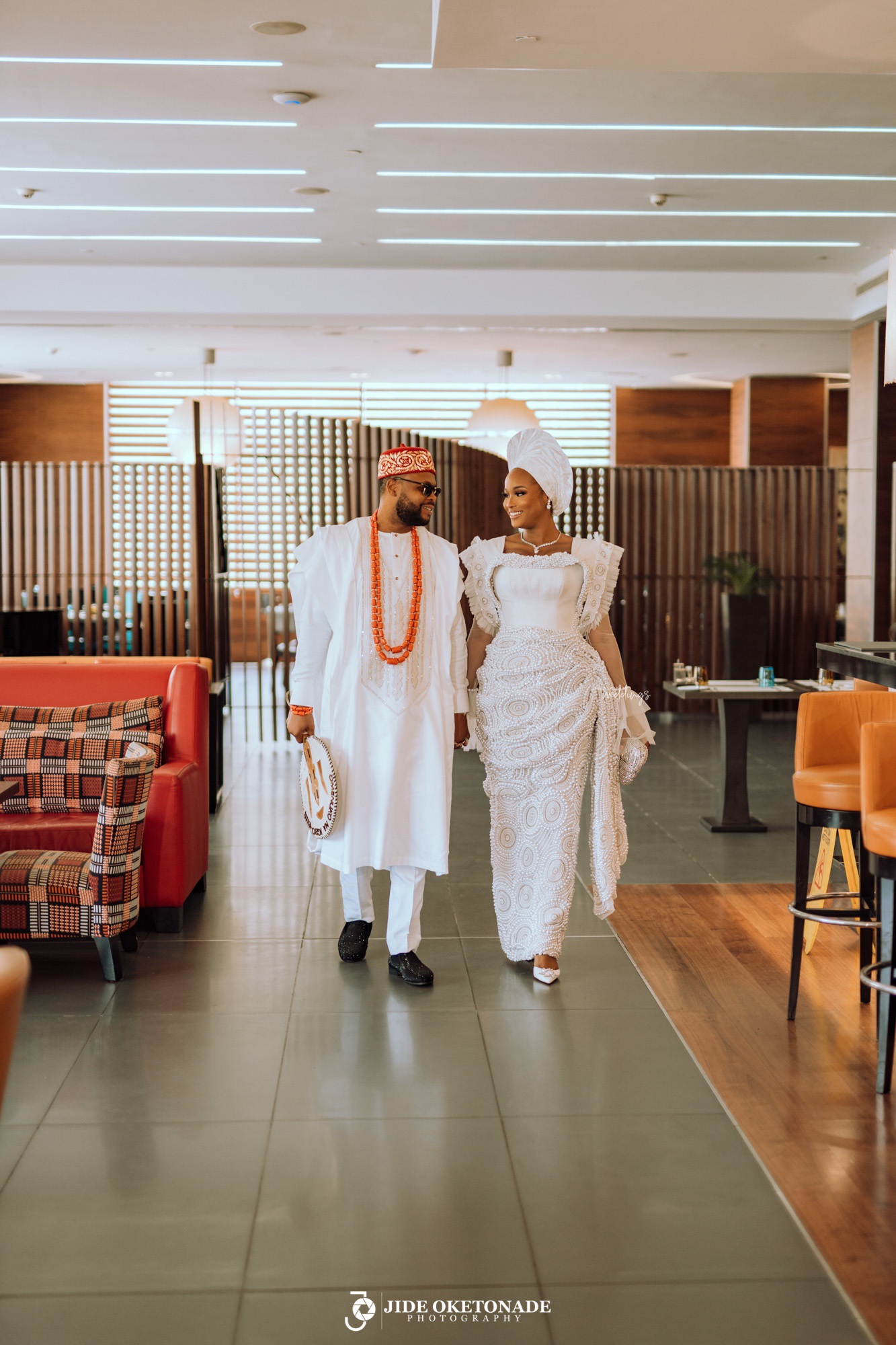 Here comes the bride…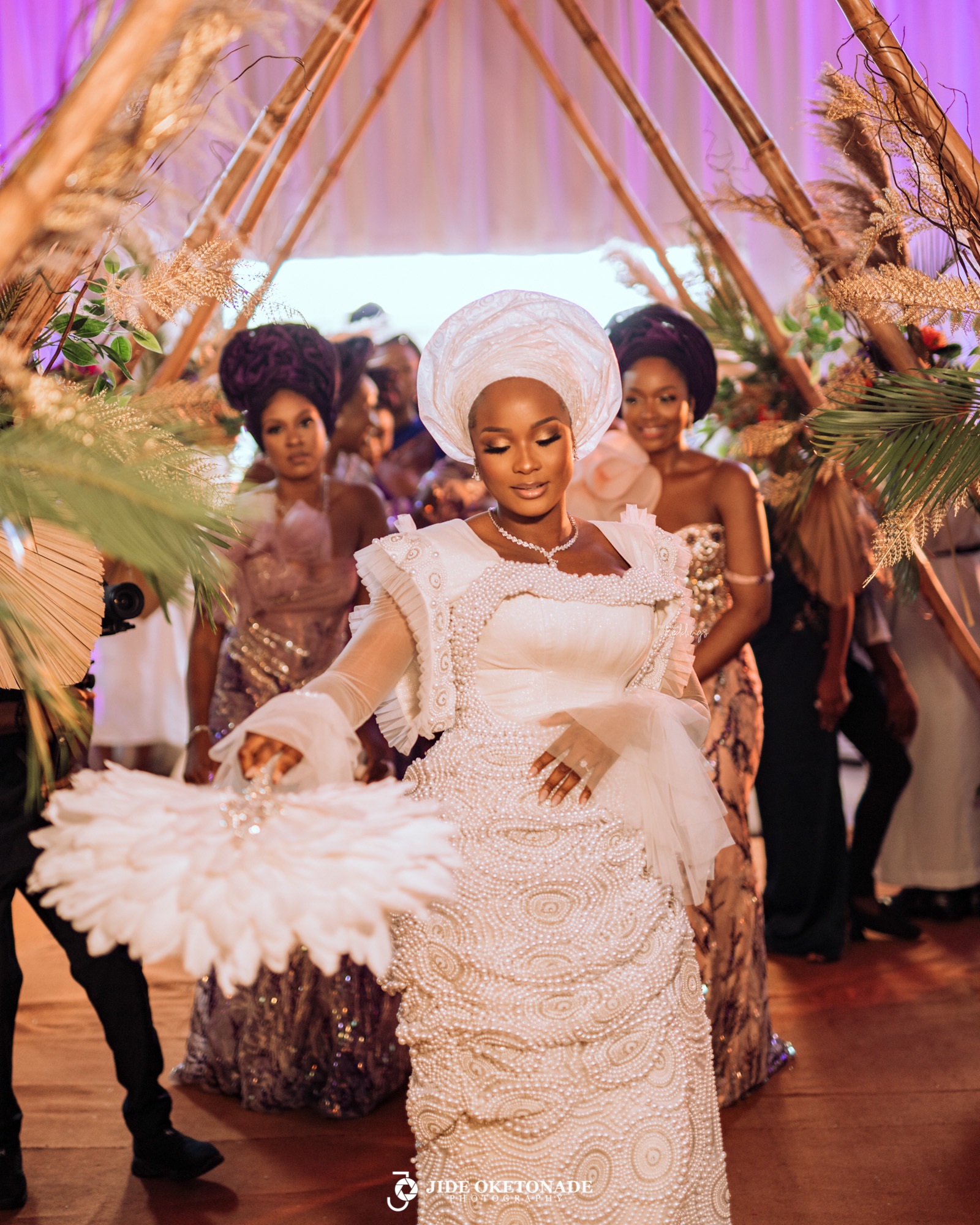 Going to get her groom with the wine…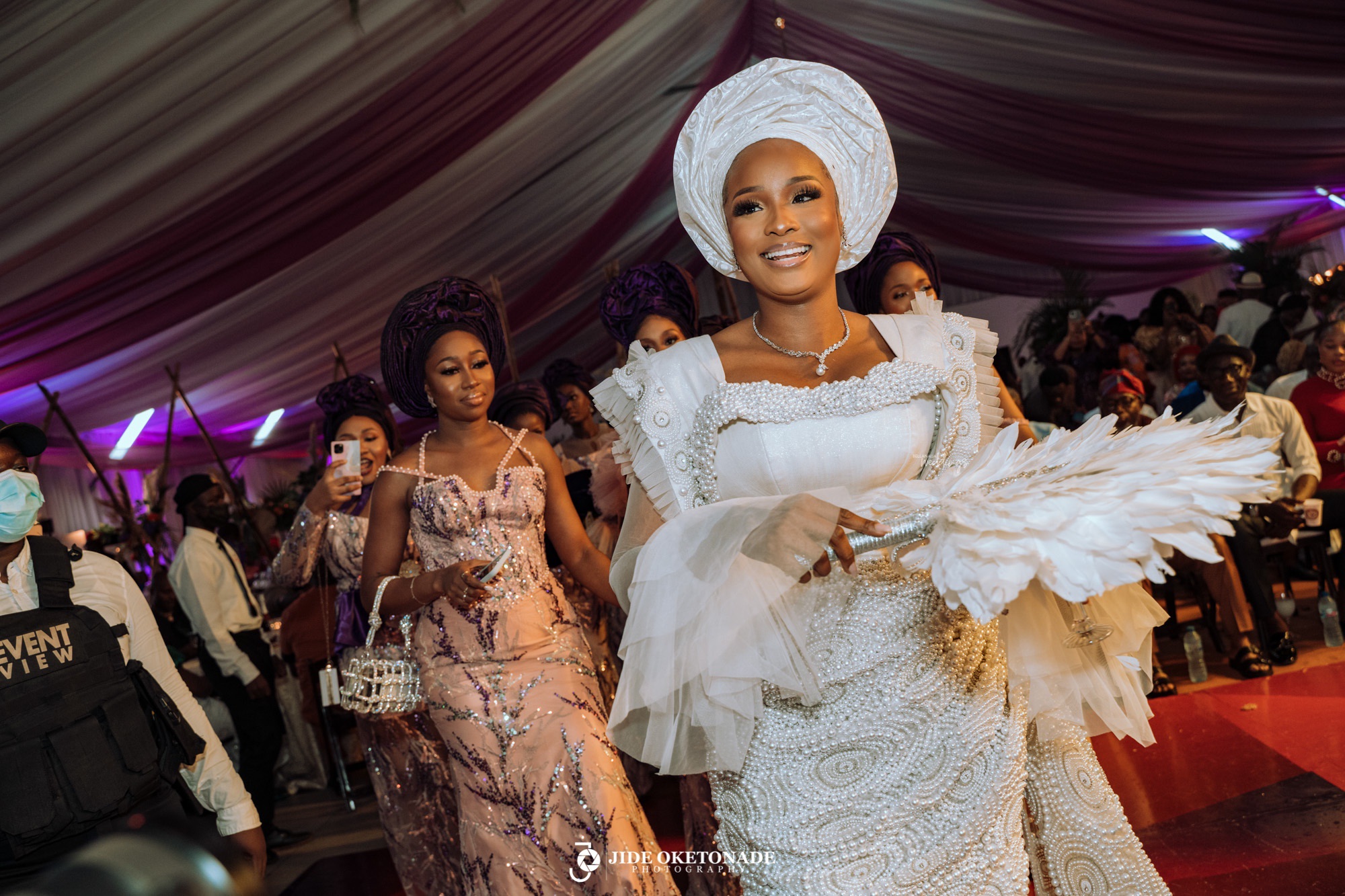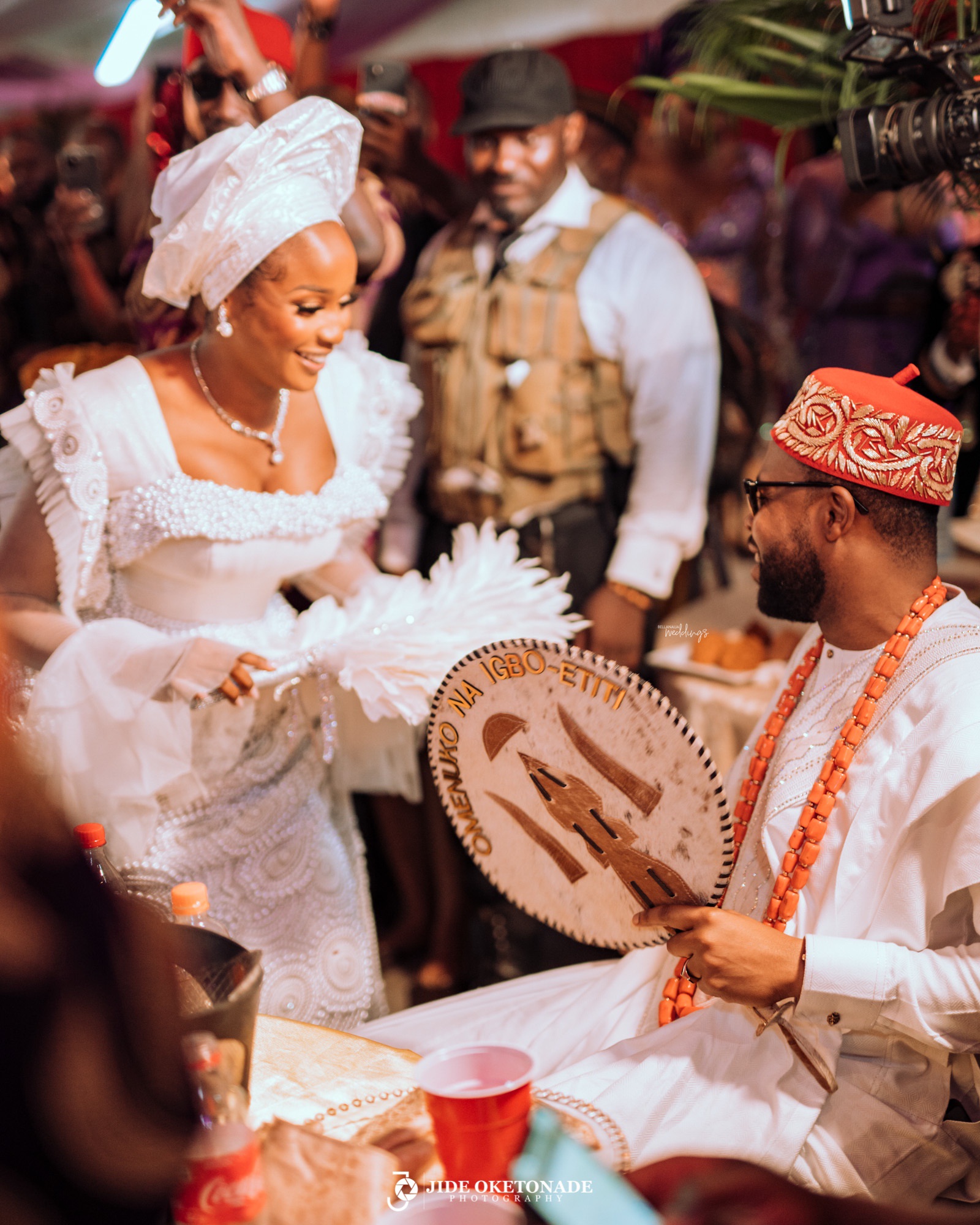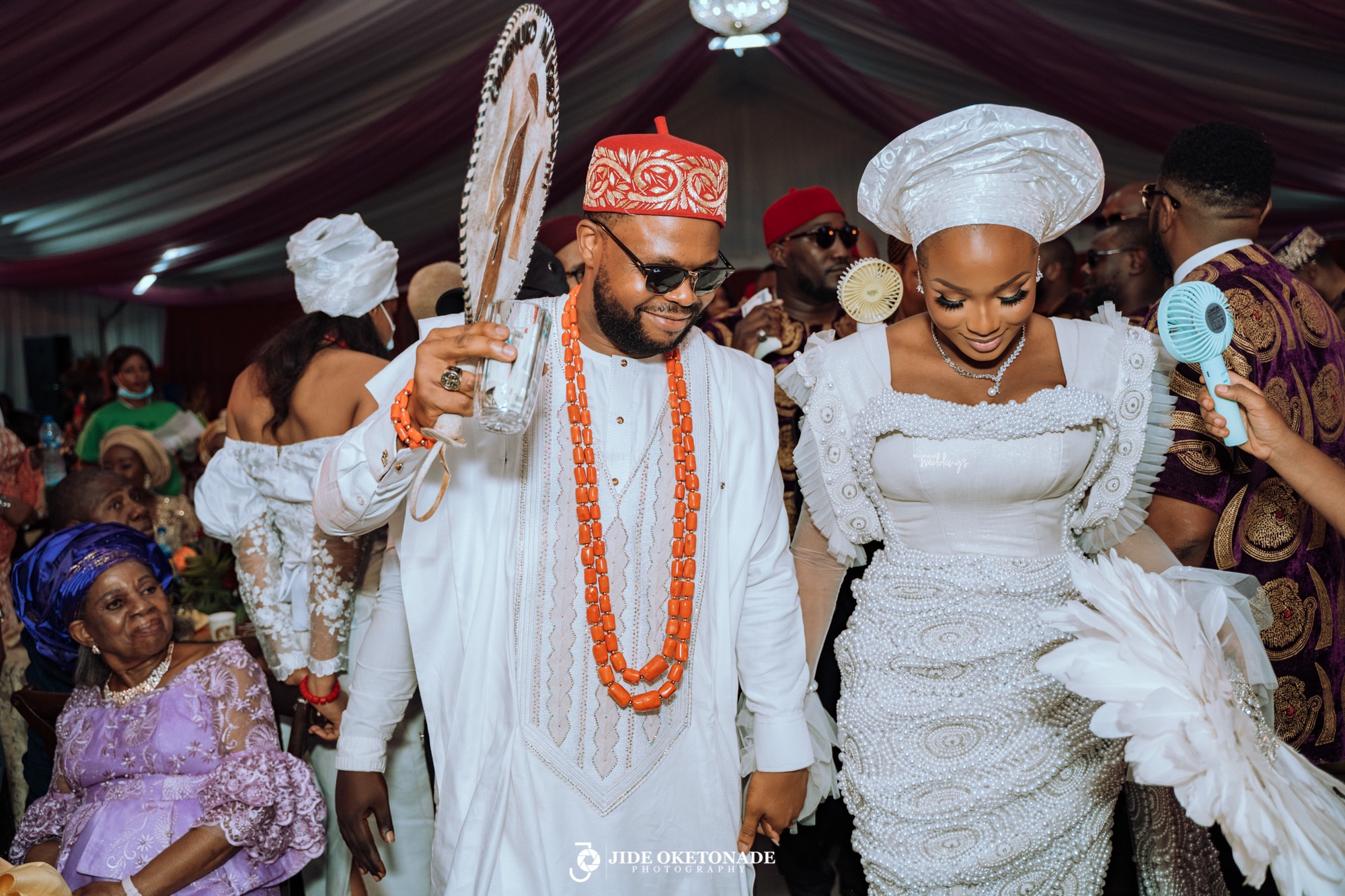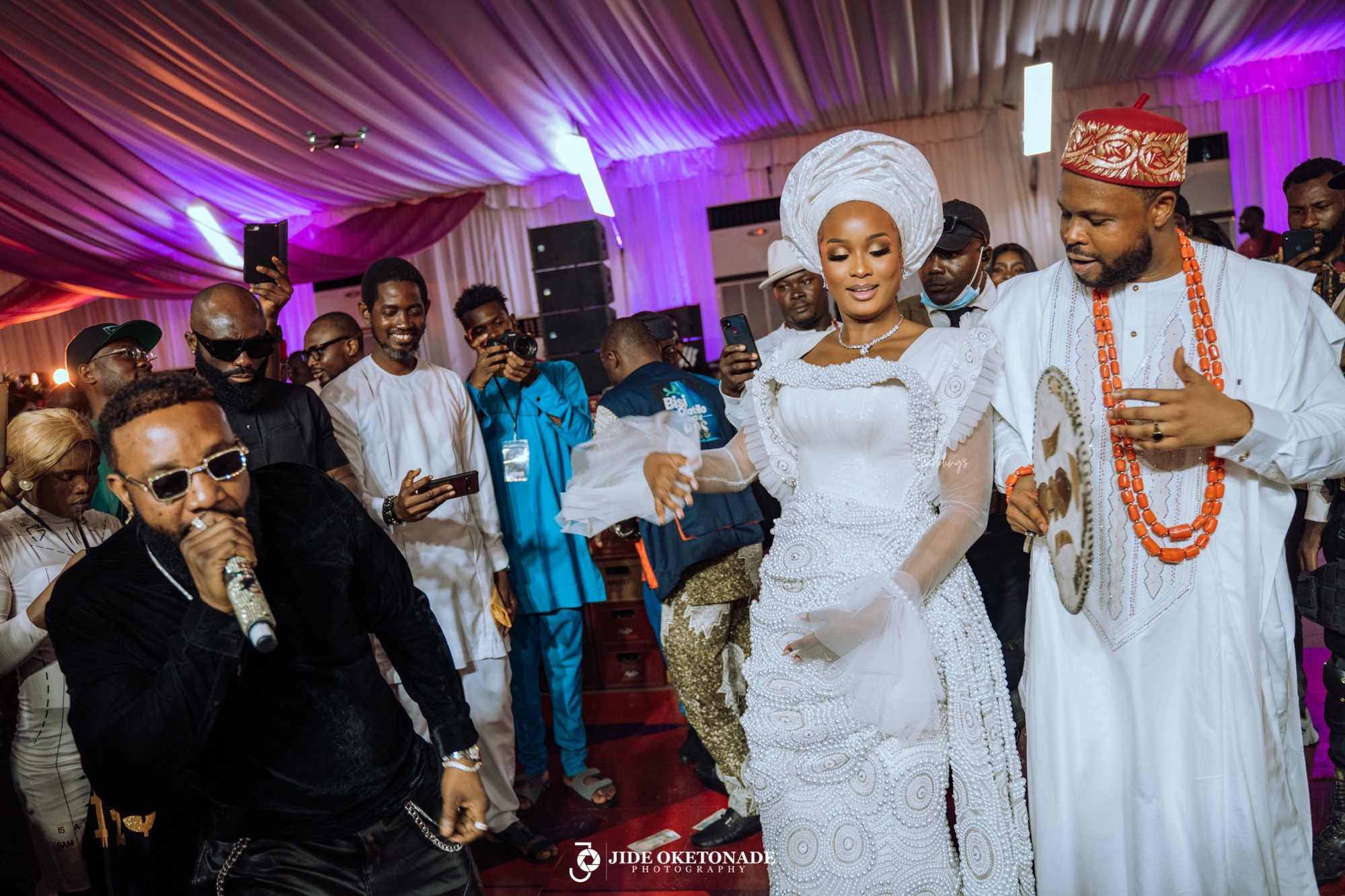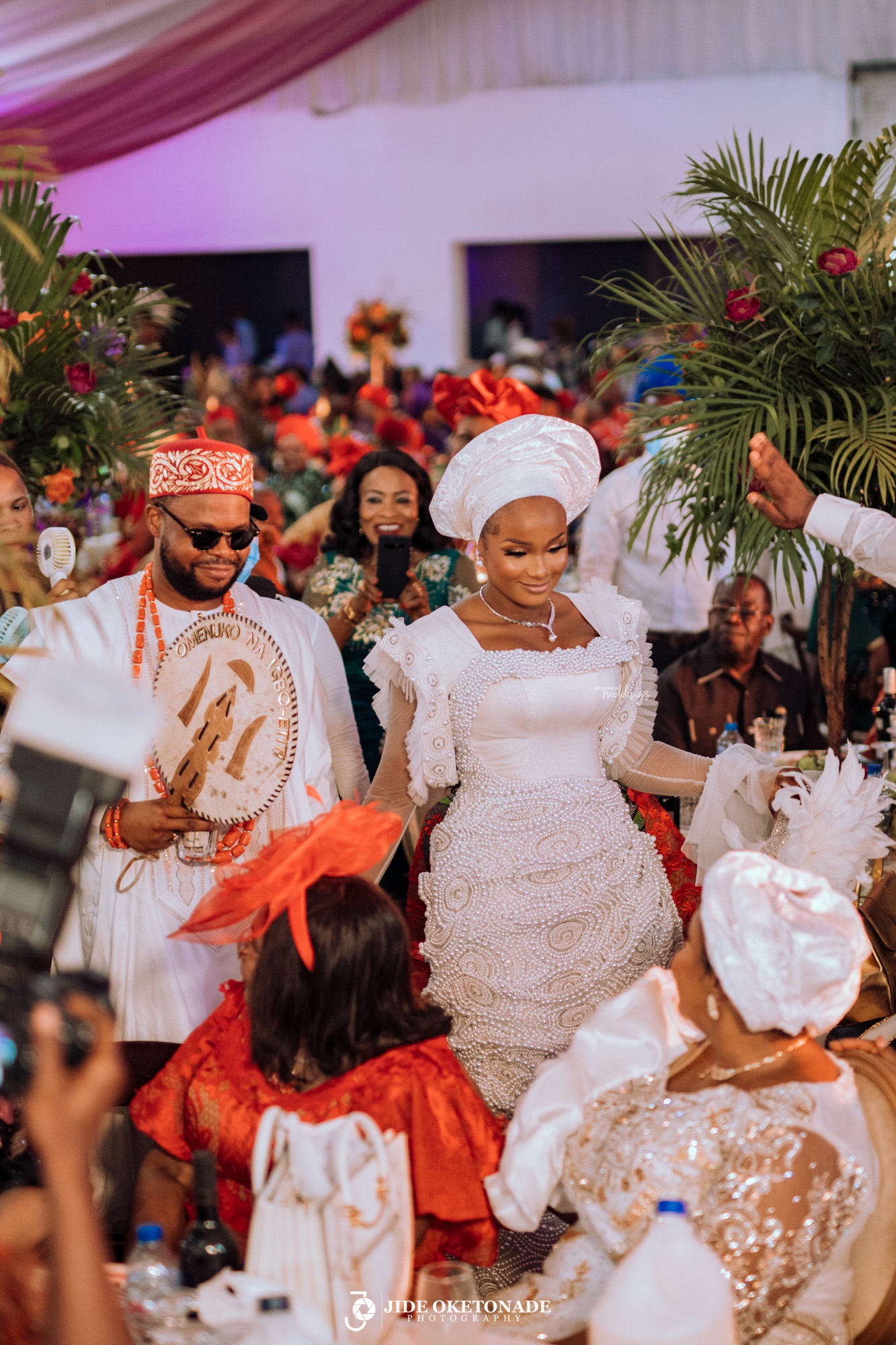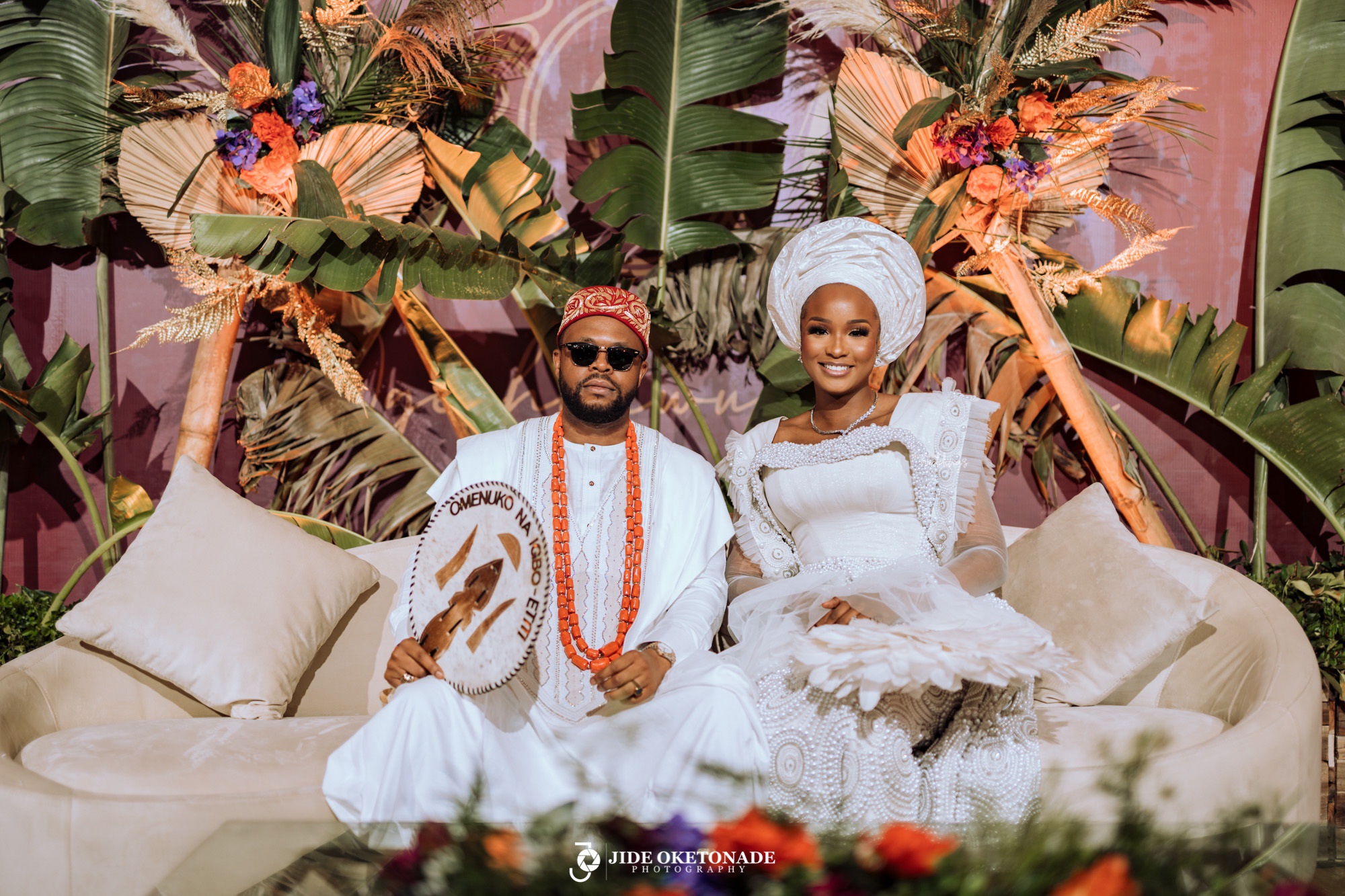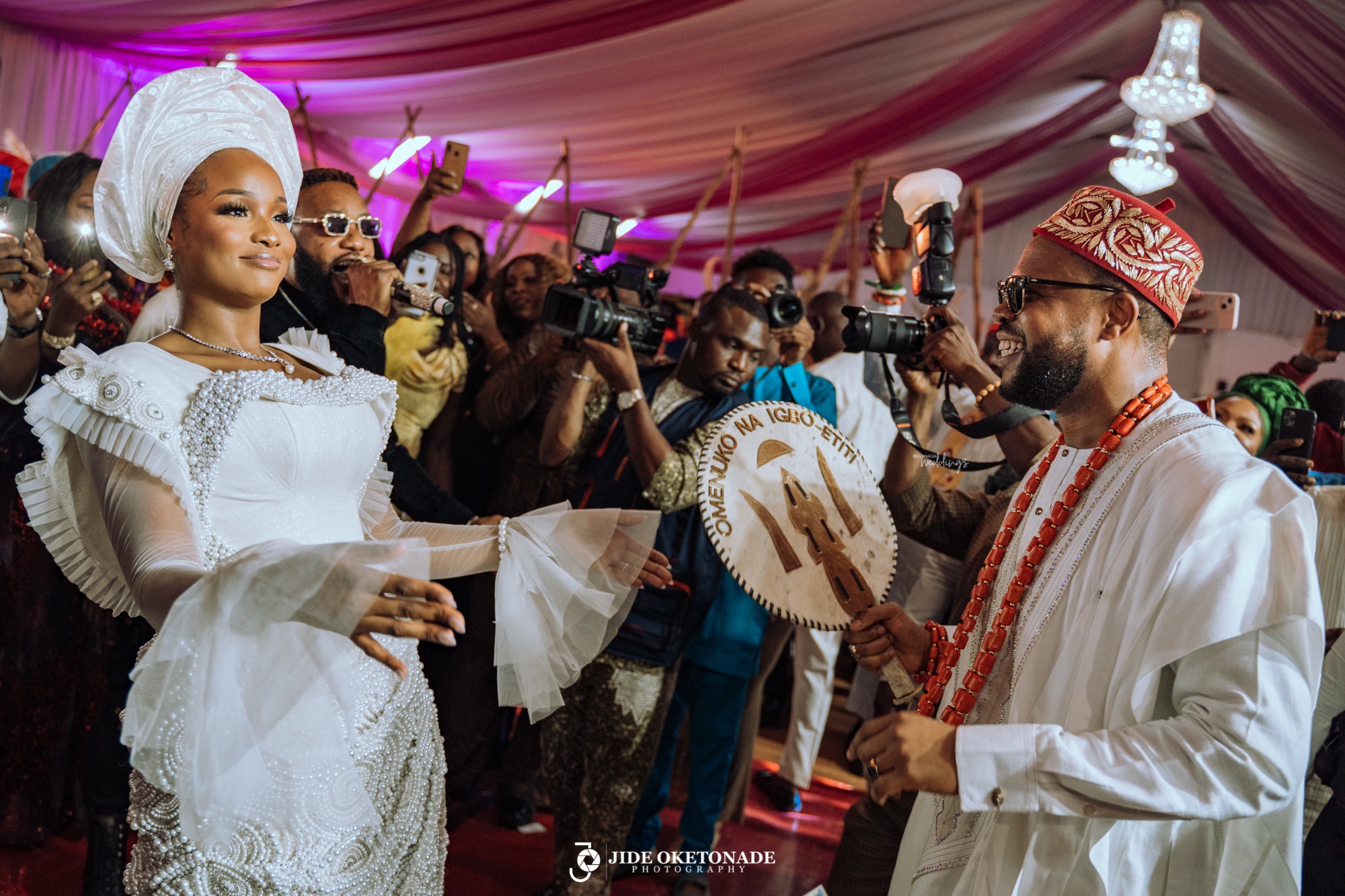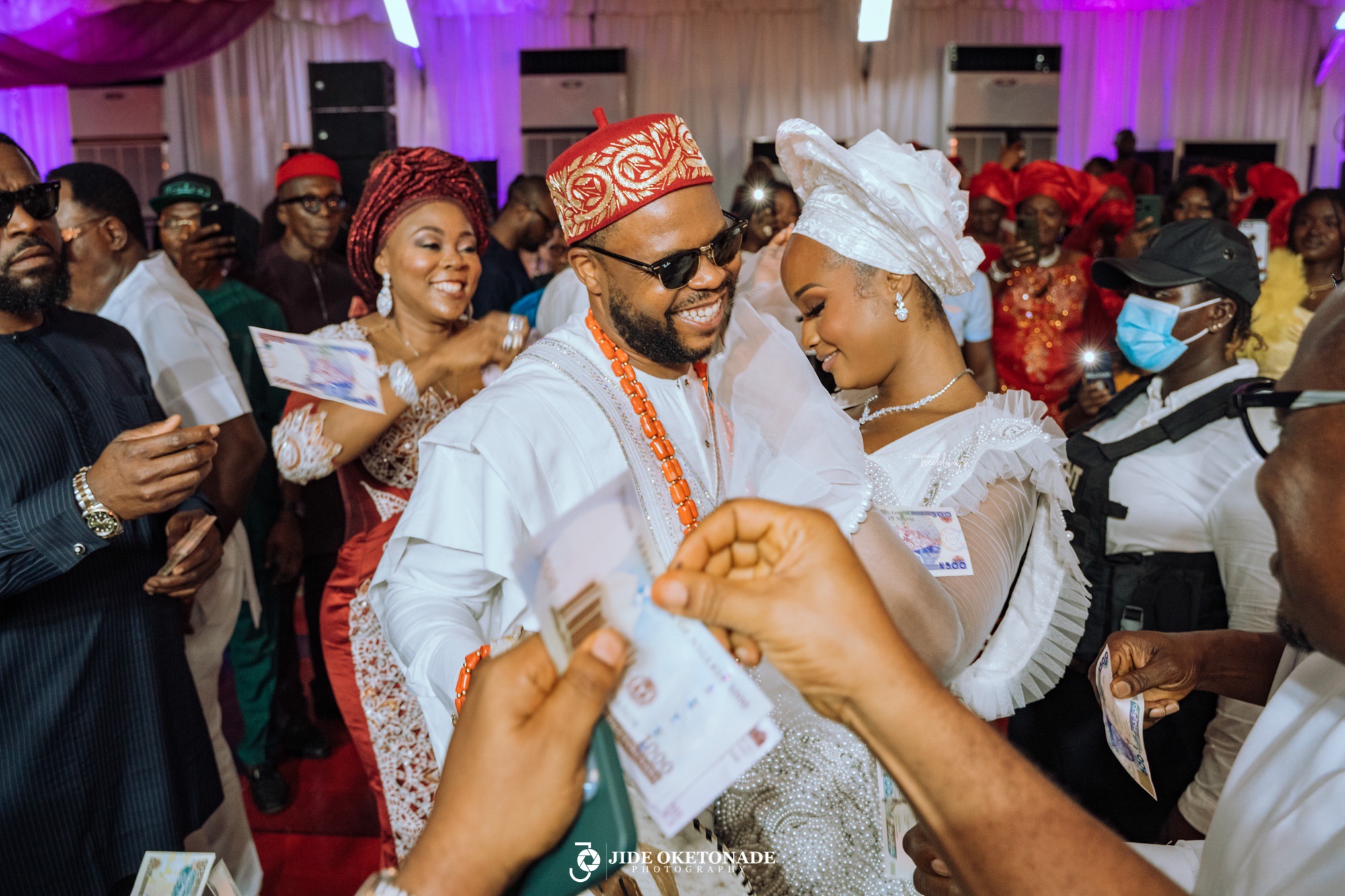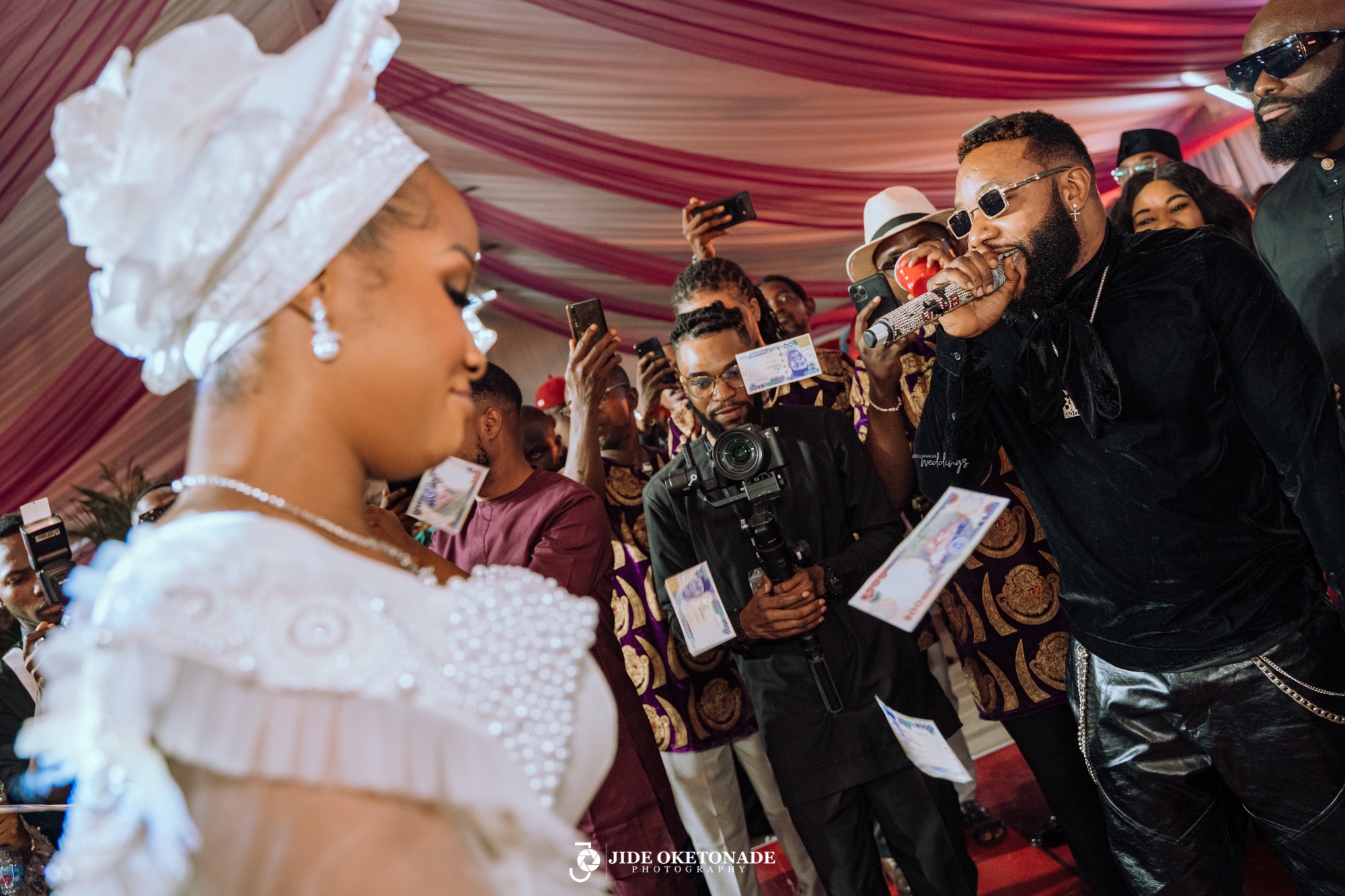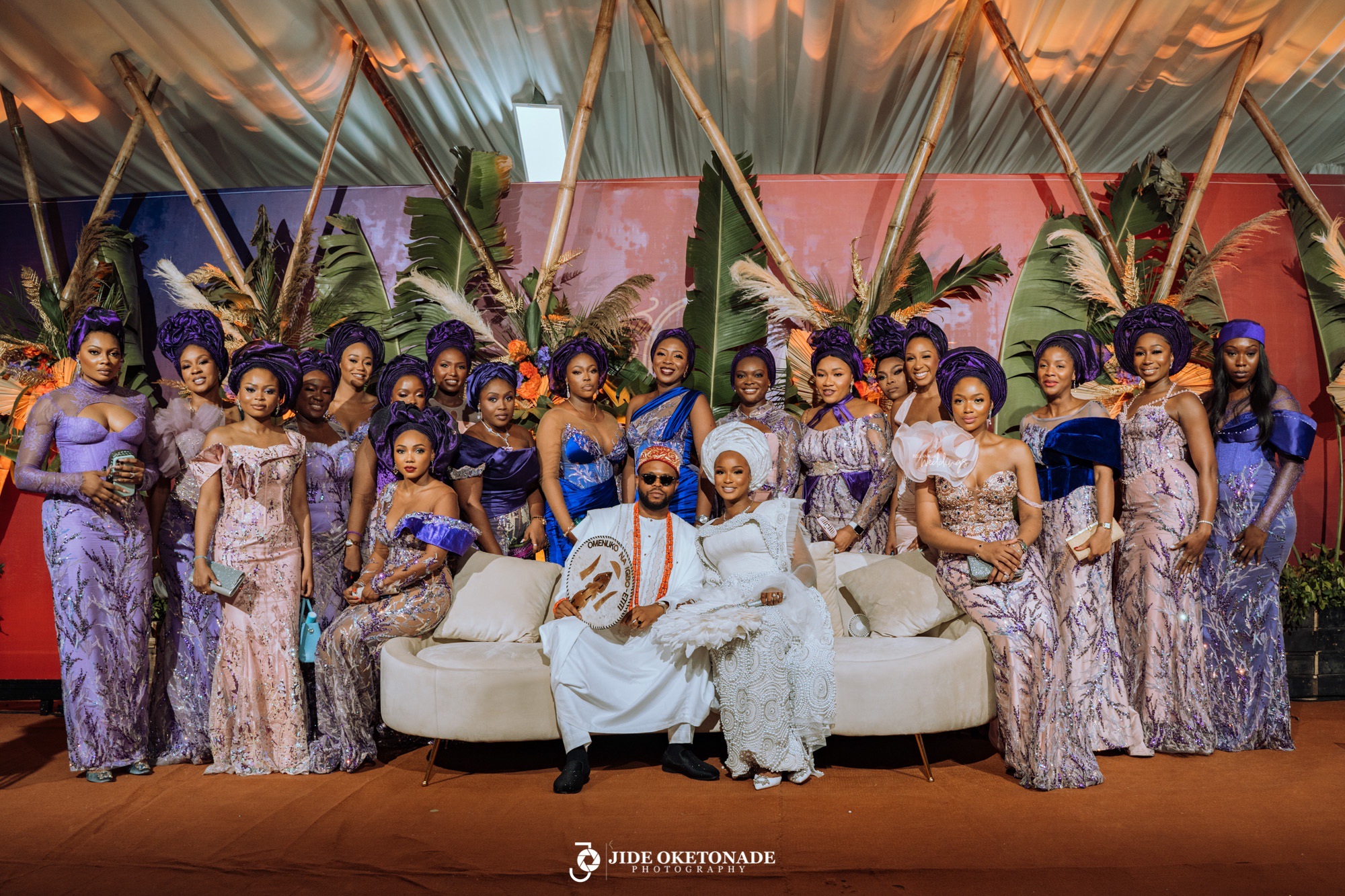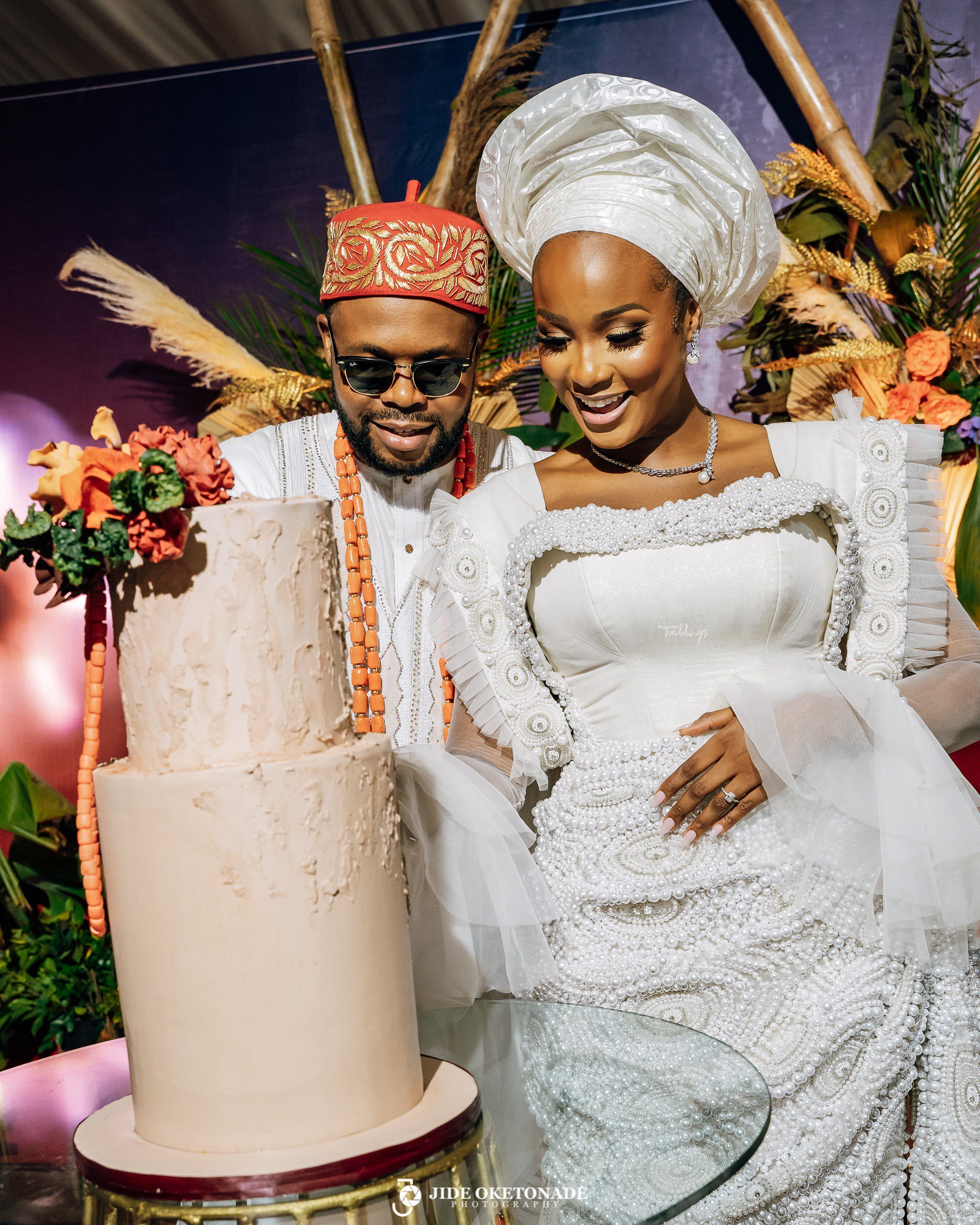 Now, the third appearance and the elegance is still on 100%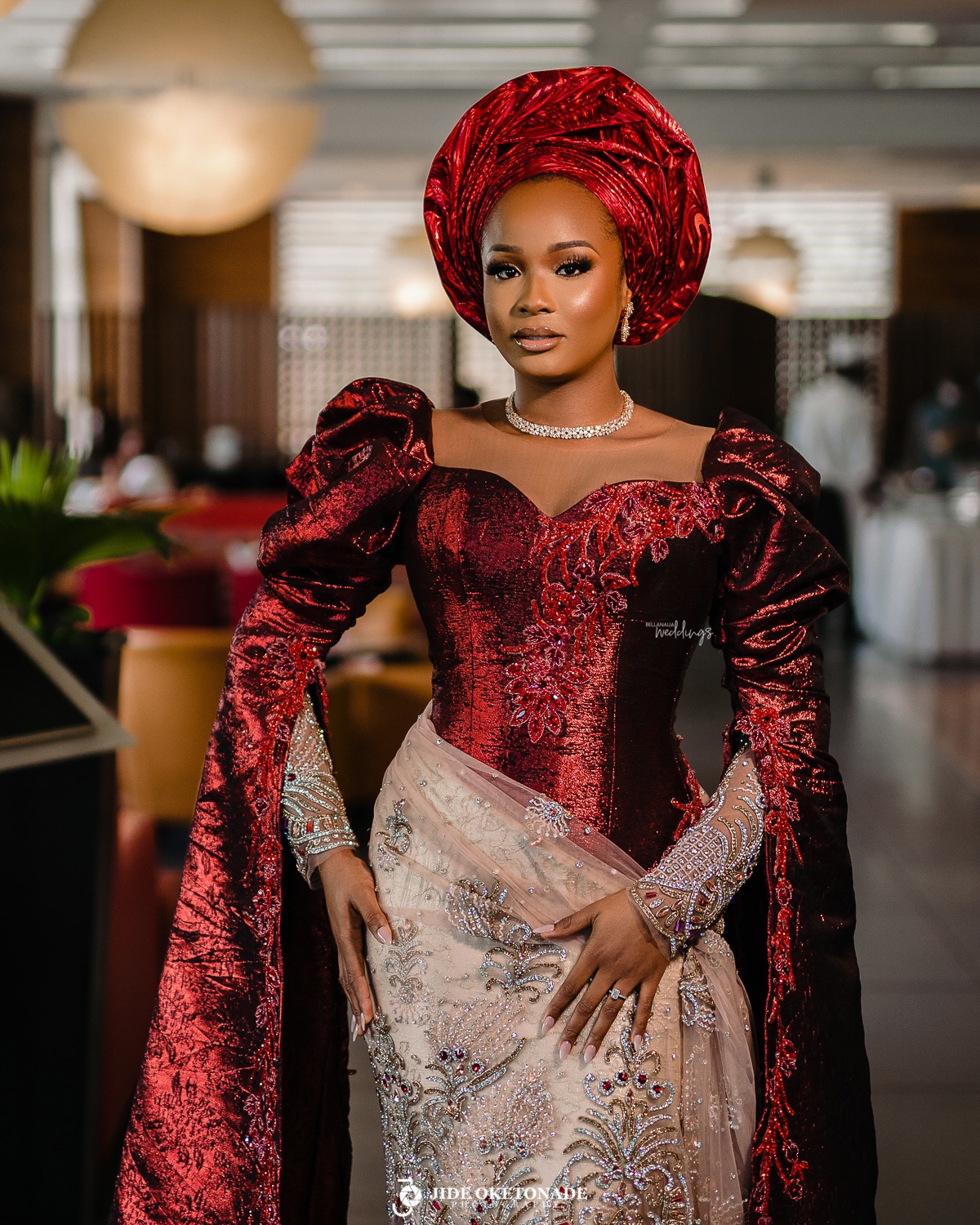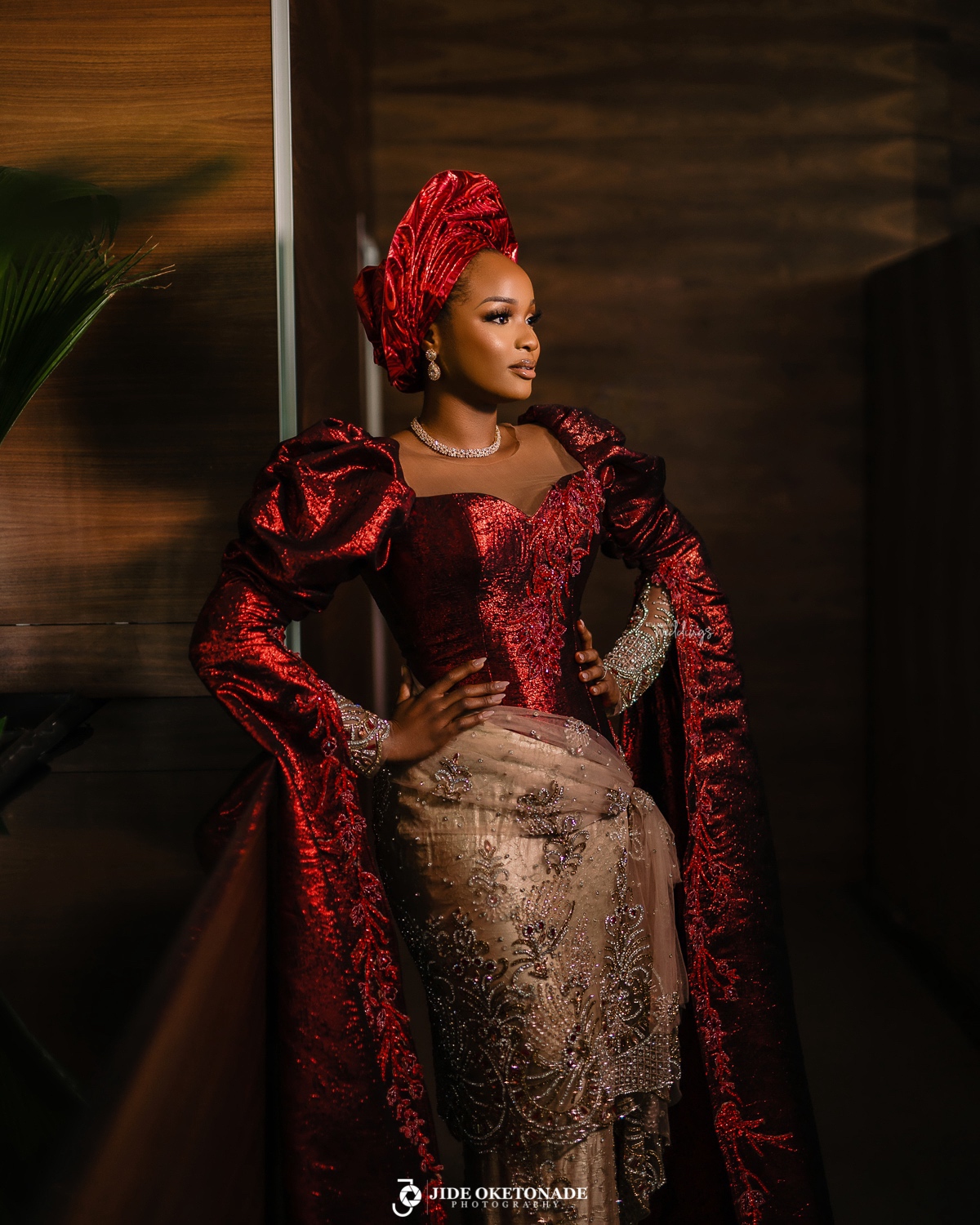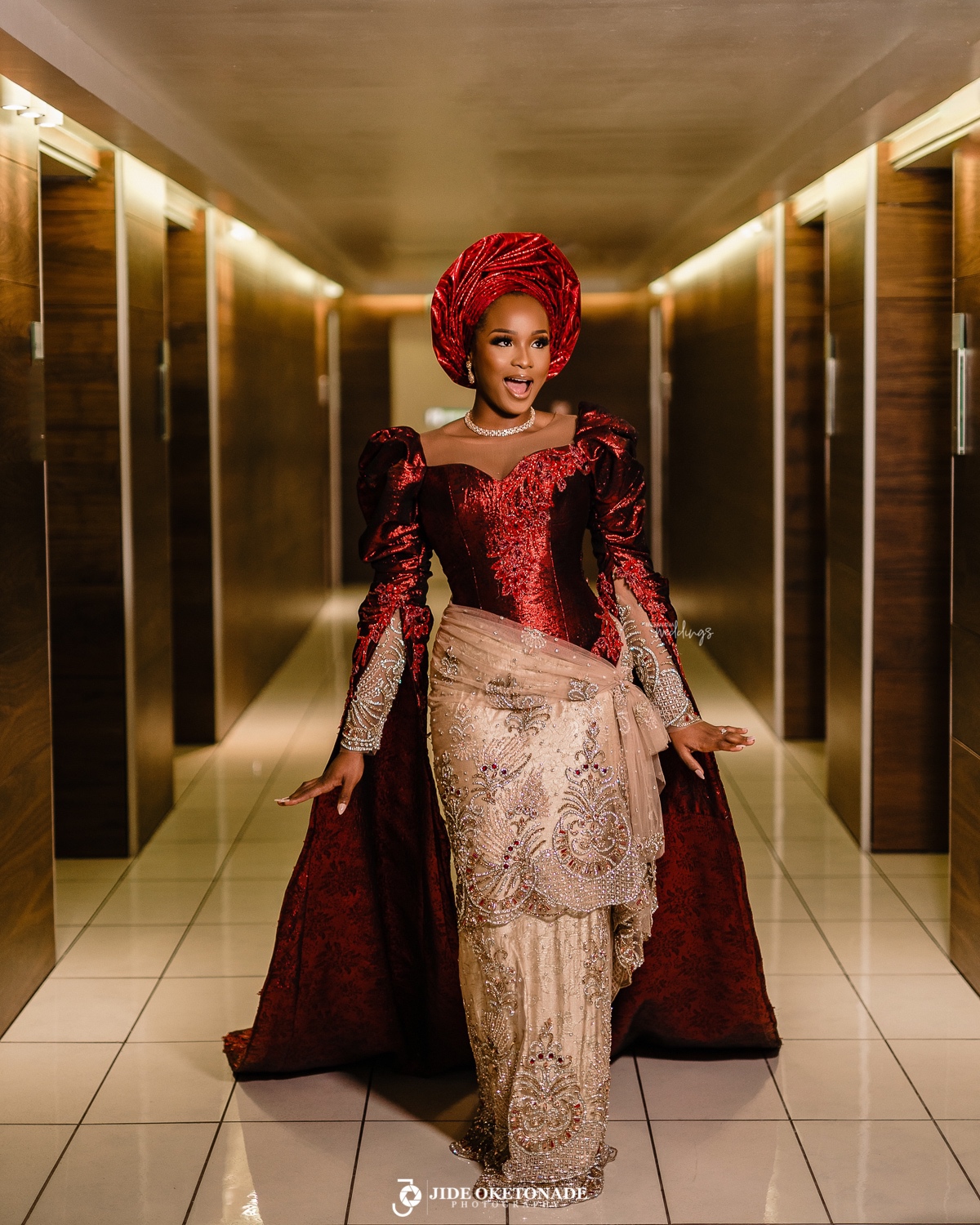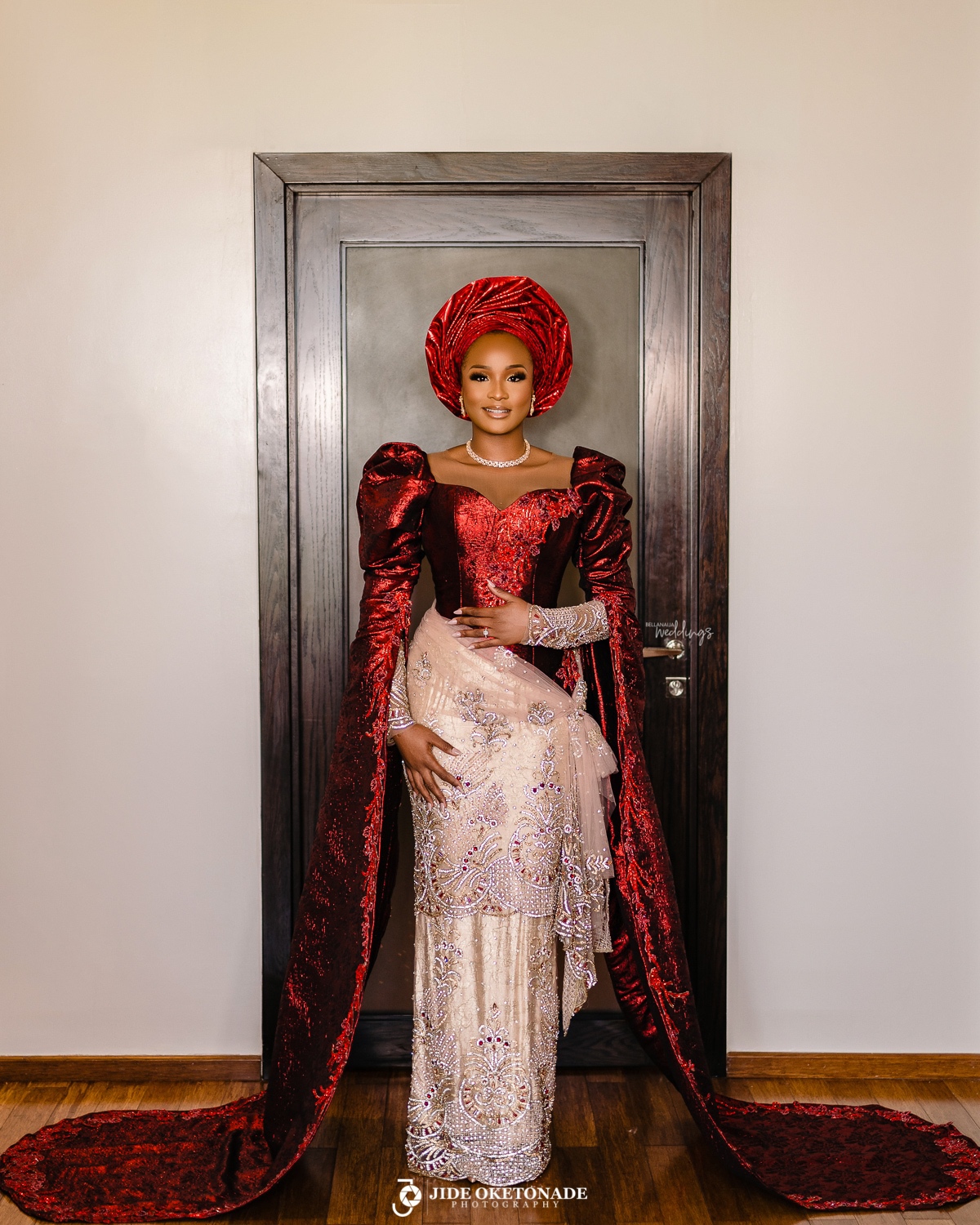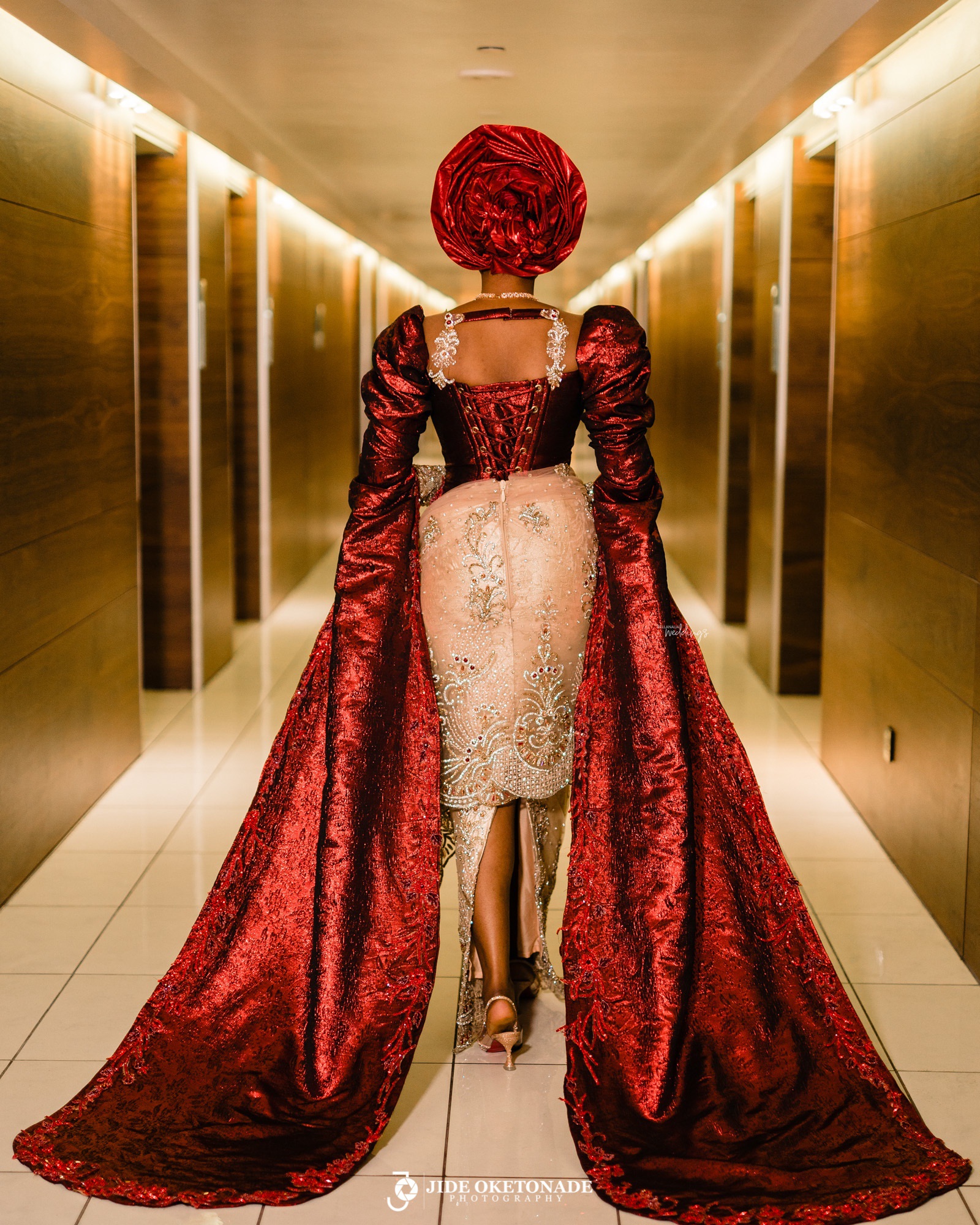 Let's talk love and fun!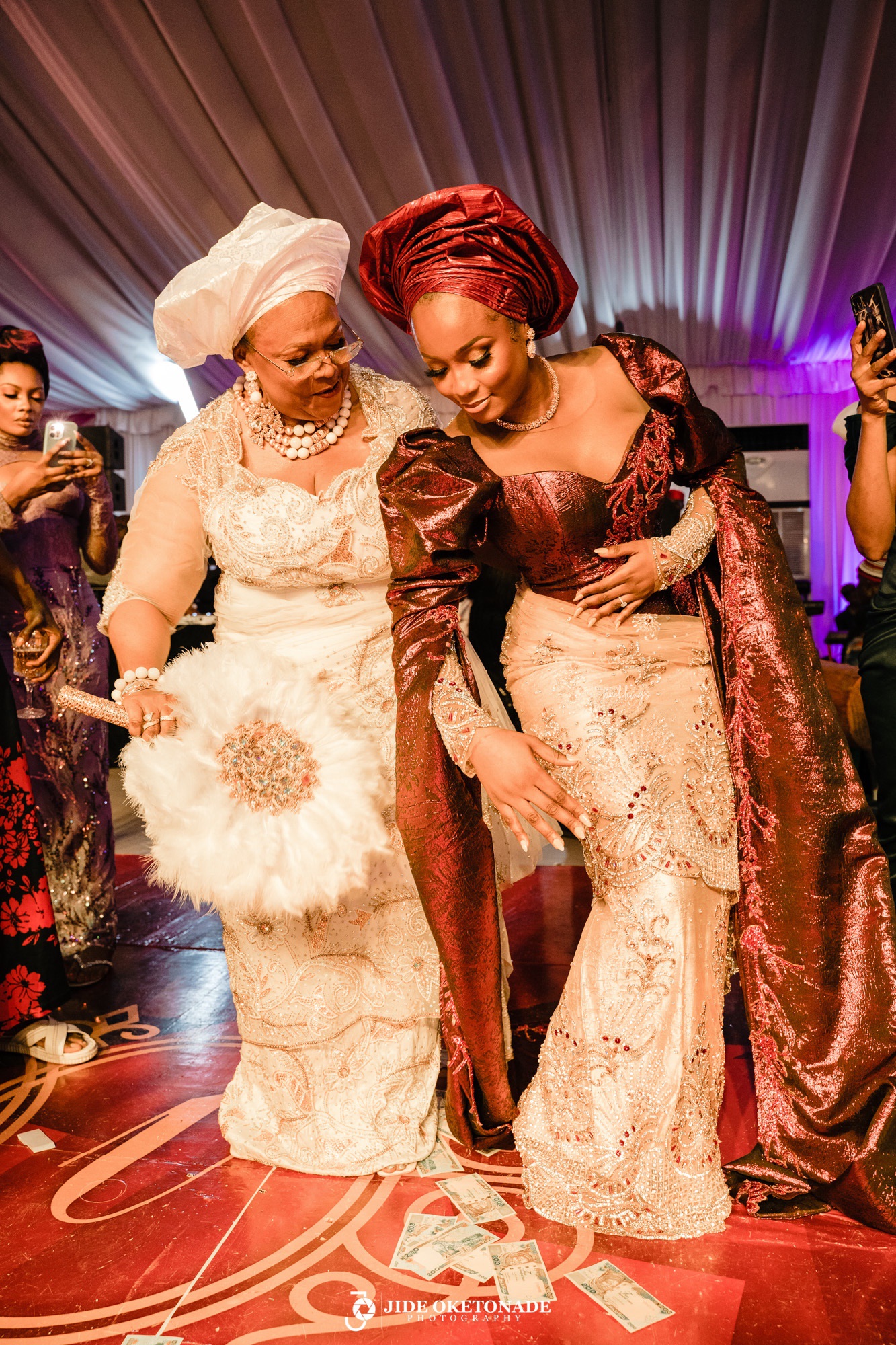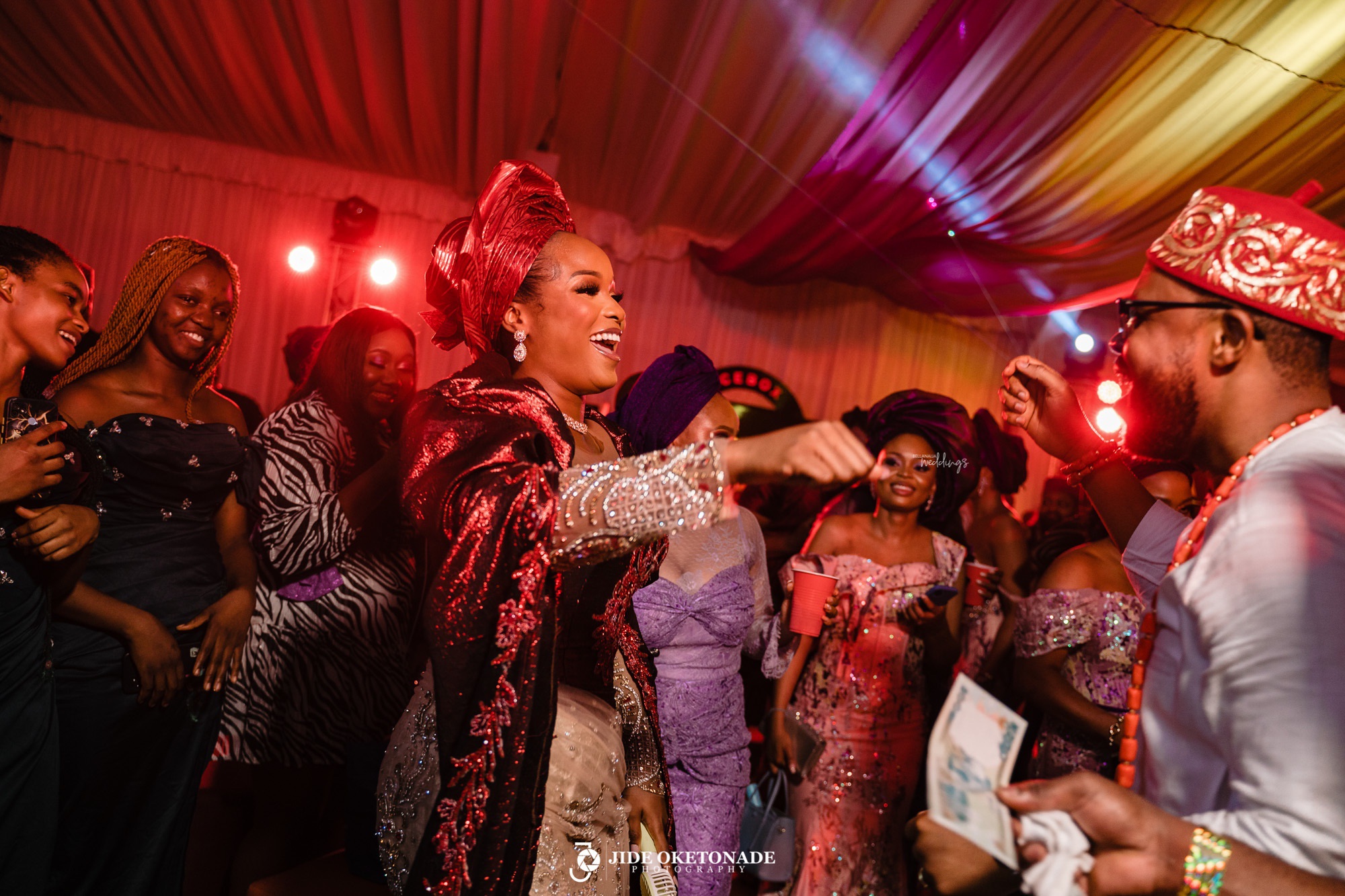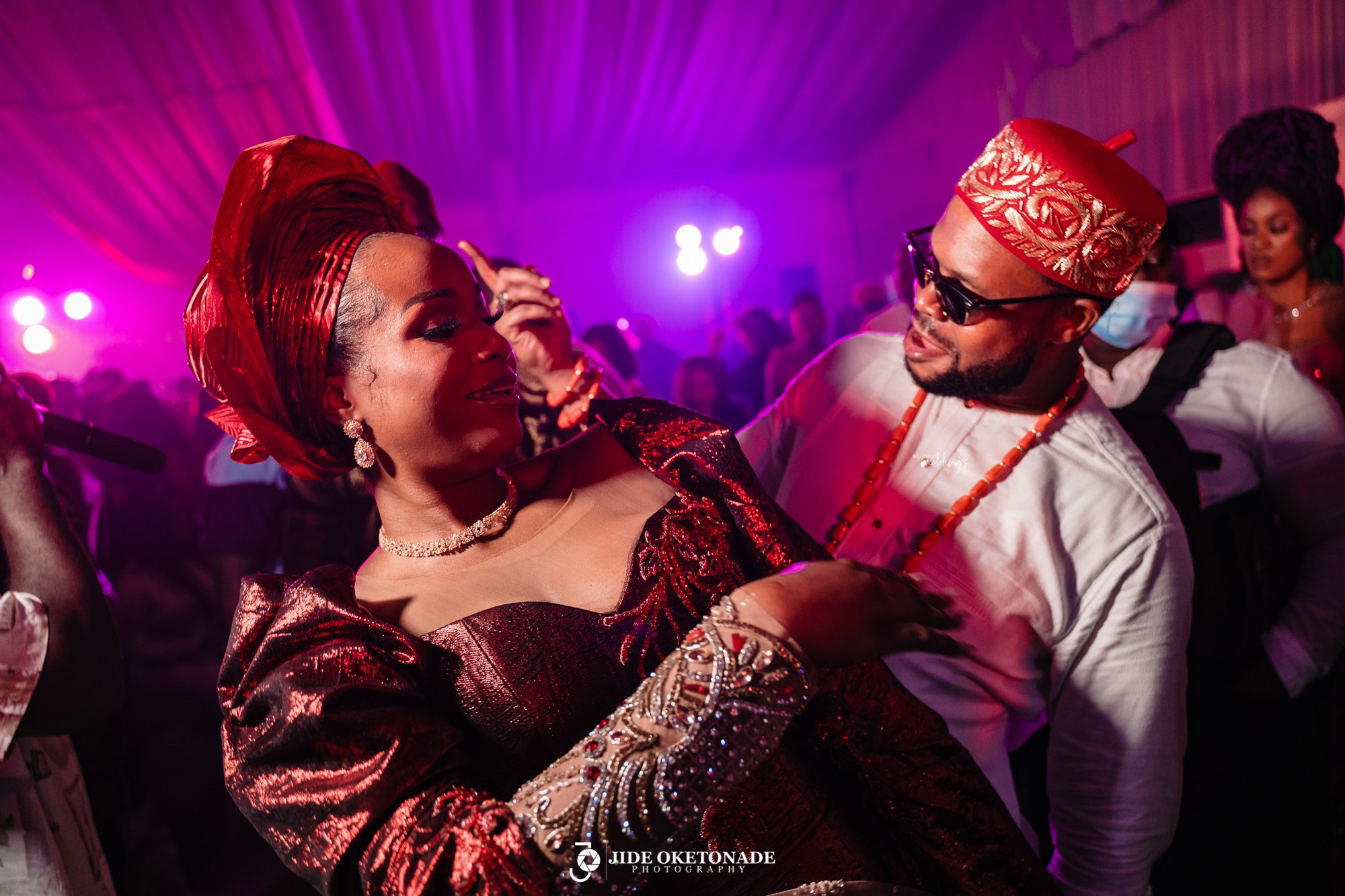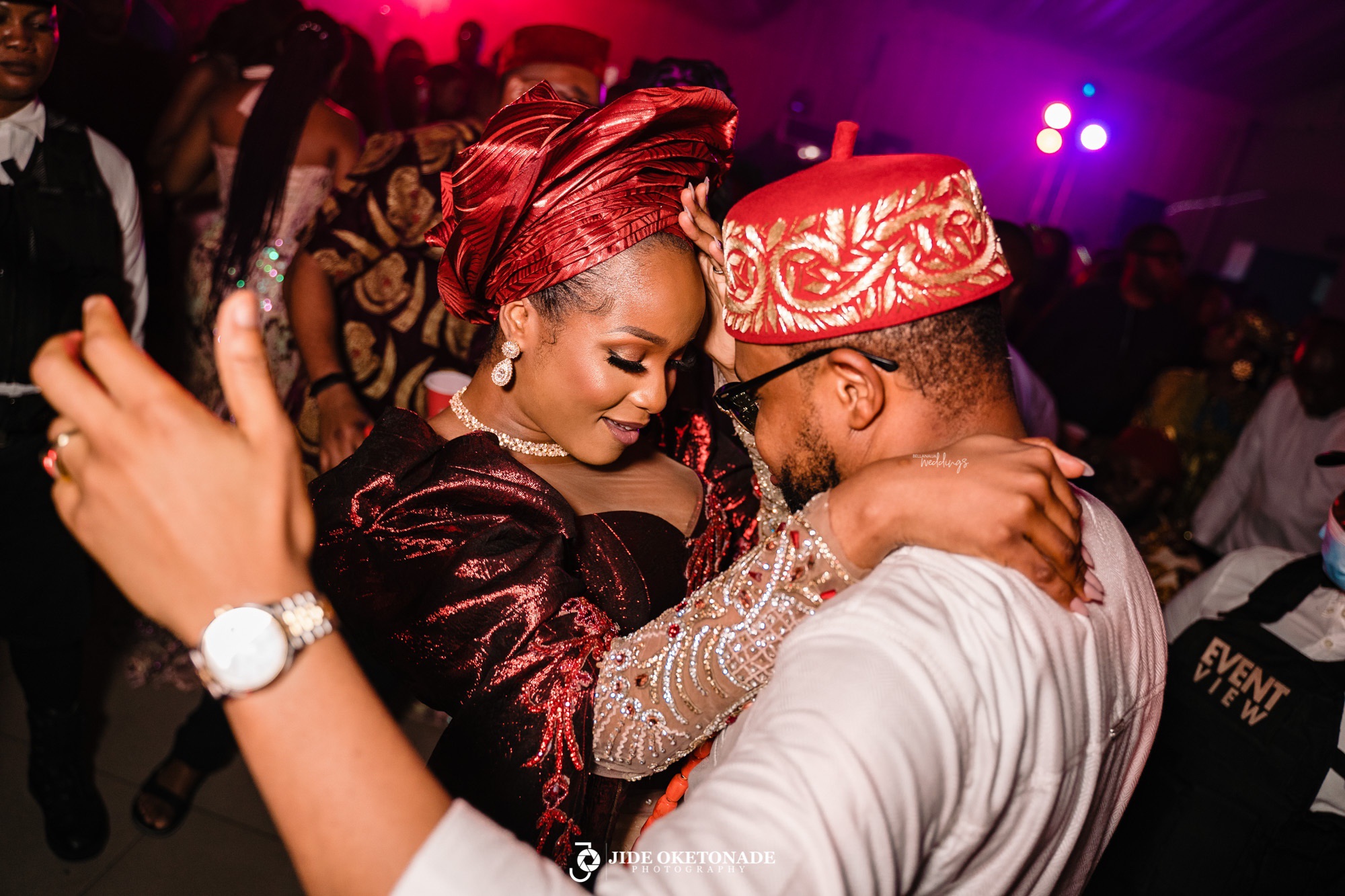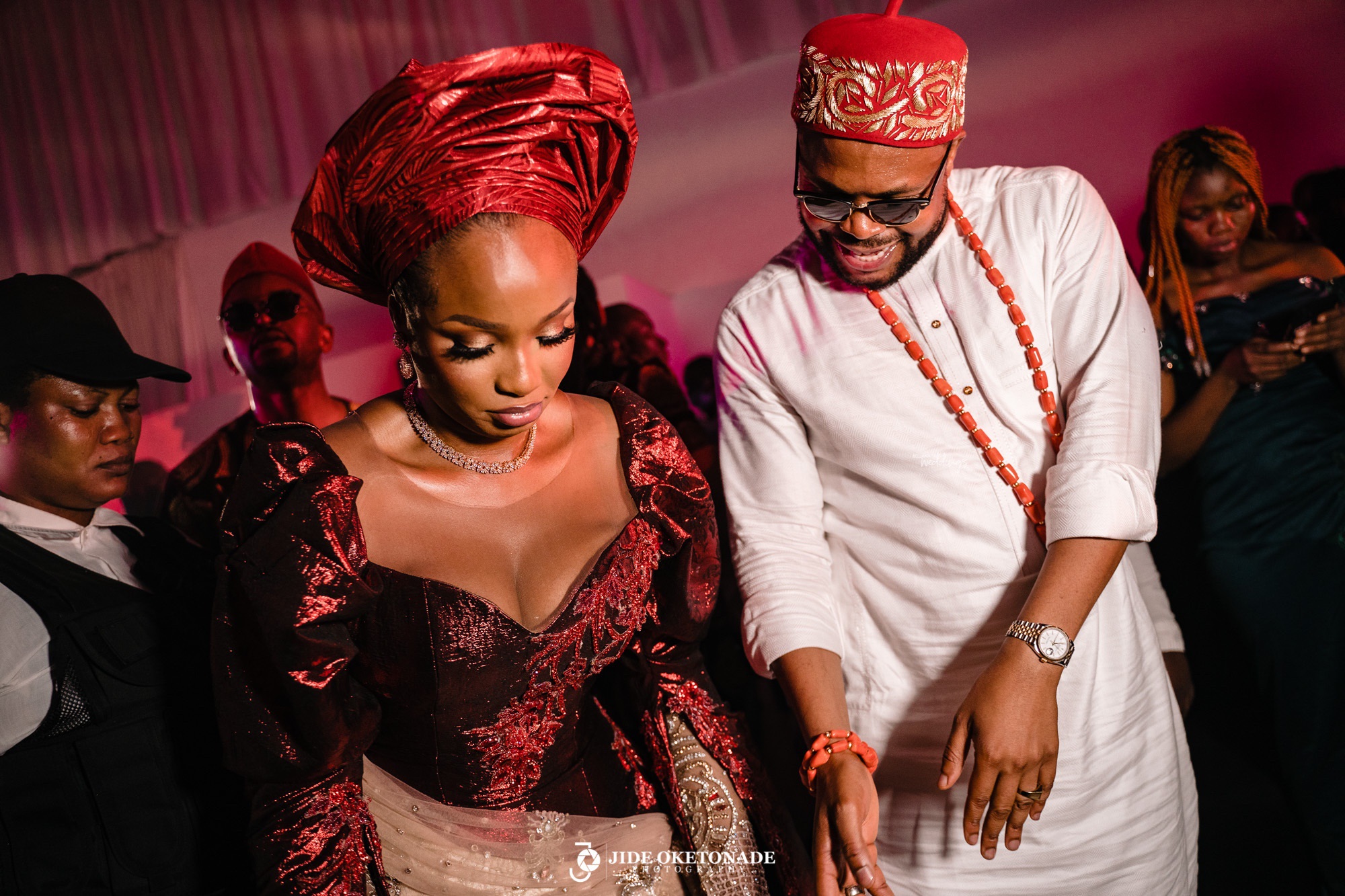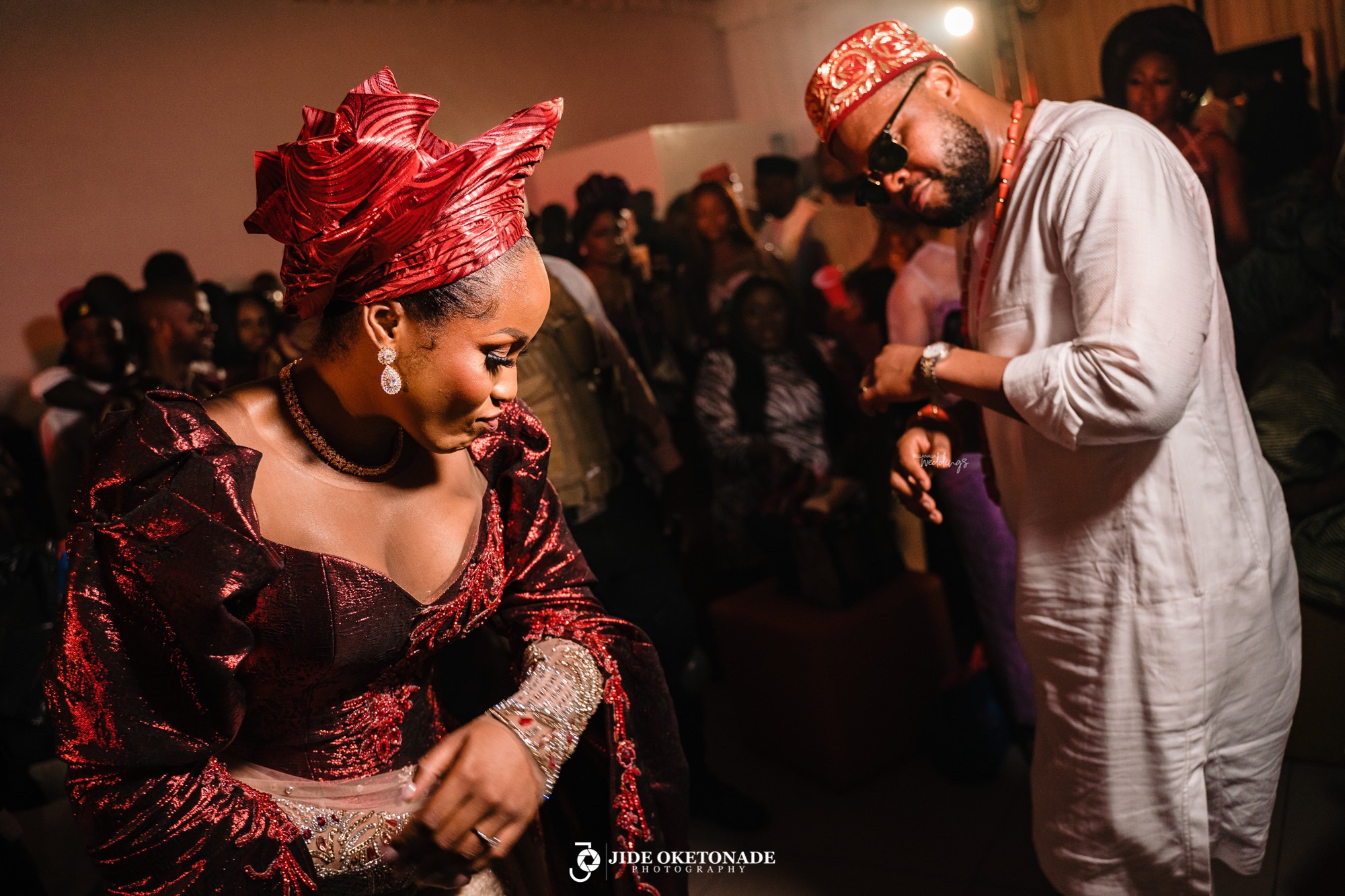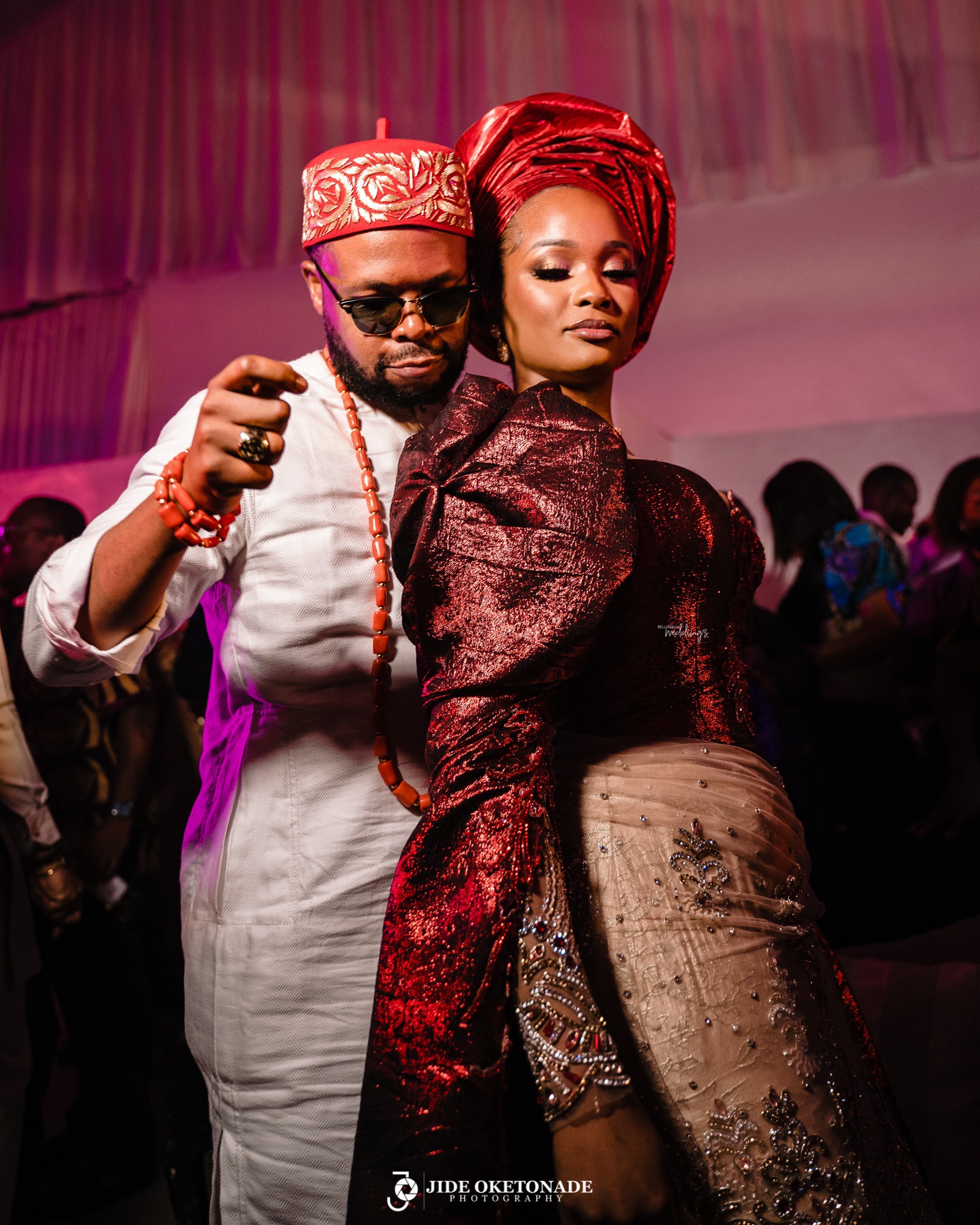 Credits
Bride: @ogemodebelu
Planner: @femme.eventsng
Decor: @curatedby180dc
Photography: @jideoketonadephotography
Videography: @mydeweddings
All Bride's Outfits: @afrikcouture
Fabric and Asoebi: @buifabrics
Makeup: @facesbylabisi
Bantu knots: @udejisonia
Gele: @gele_by_segunlagos
Accessories: @bellezaaccessories_
Coral jewellery: @lush_jewels
Horsetail and walking stick: @nenejewellryandcraft
Groom's black outfit: @atafo.official
Groom's white outfit: @voditailors
Shoes: @preppyroyale
Band: @veentagebandofficial
DJ: @iamdjgabby
Caterers: @eleven20catering | @lightagosfoods | @saucesfactory
Grills: @chefgabwashington
Cake: @pomelocakes
Small Chops: @sheduchops | @theroofgrillandbar
Cocktails & Mocktails: @thecocktailfactory | @wadtails
Drinks: @otunbizzledrinks
Afterparty drinks & effects: @iceboxnig
Afterparty chops: @foodfairyng | @b8shawarmang
Security: @eventviewsecurity
Hostesses: @femme.models