To slay at your traditional wedding or not? Definitely to slay.
If you have been dreaming of how you would look at your traditional wedding as an Edo bride, then we have a representation you will love here.
Makeup artist and Hairstylist, Olayemi Uaifo of Olasbrushes created this look just for you. We love how she went with a subtle nude look and beautifully crafted the Okuku. She wants you looking and feeling like a queen, so do we. Go ahead and pin this look and you can see more Edo beauty looks here.
Here's what the Makeup artist says about this look:
The Bini's have a very rich culture. They love to adorn their heads, necks, and heads with beads, this symbolises royalty. The queen in the Benin land dresses in this attire and we believe that every bride is a queen to her. This inspired us to create this beautiful look for Edo brides-to-be.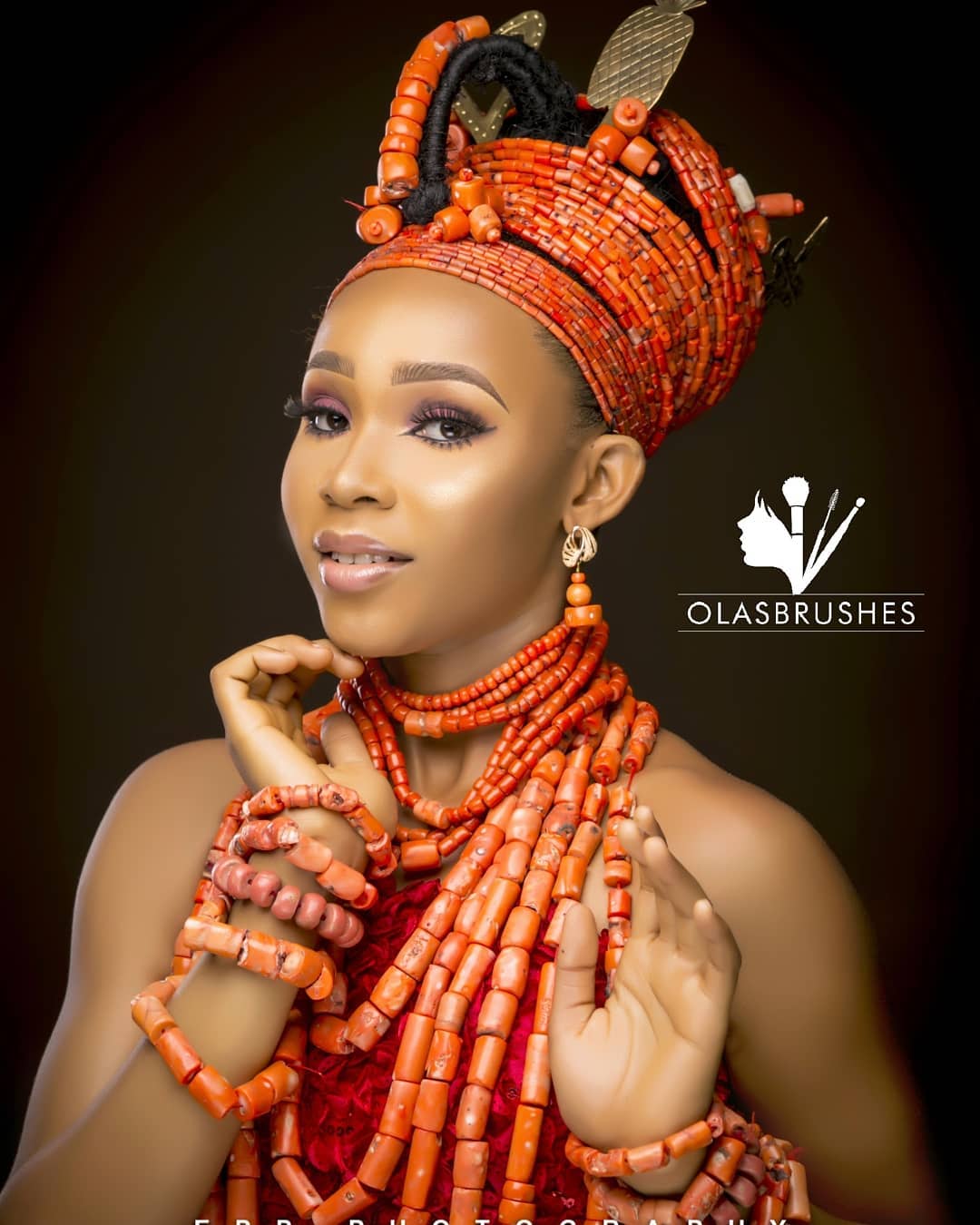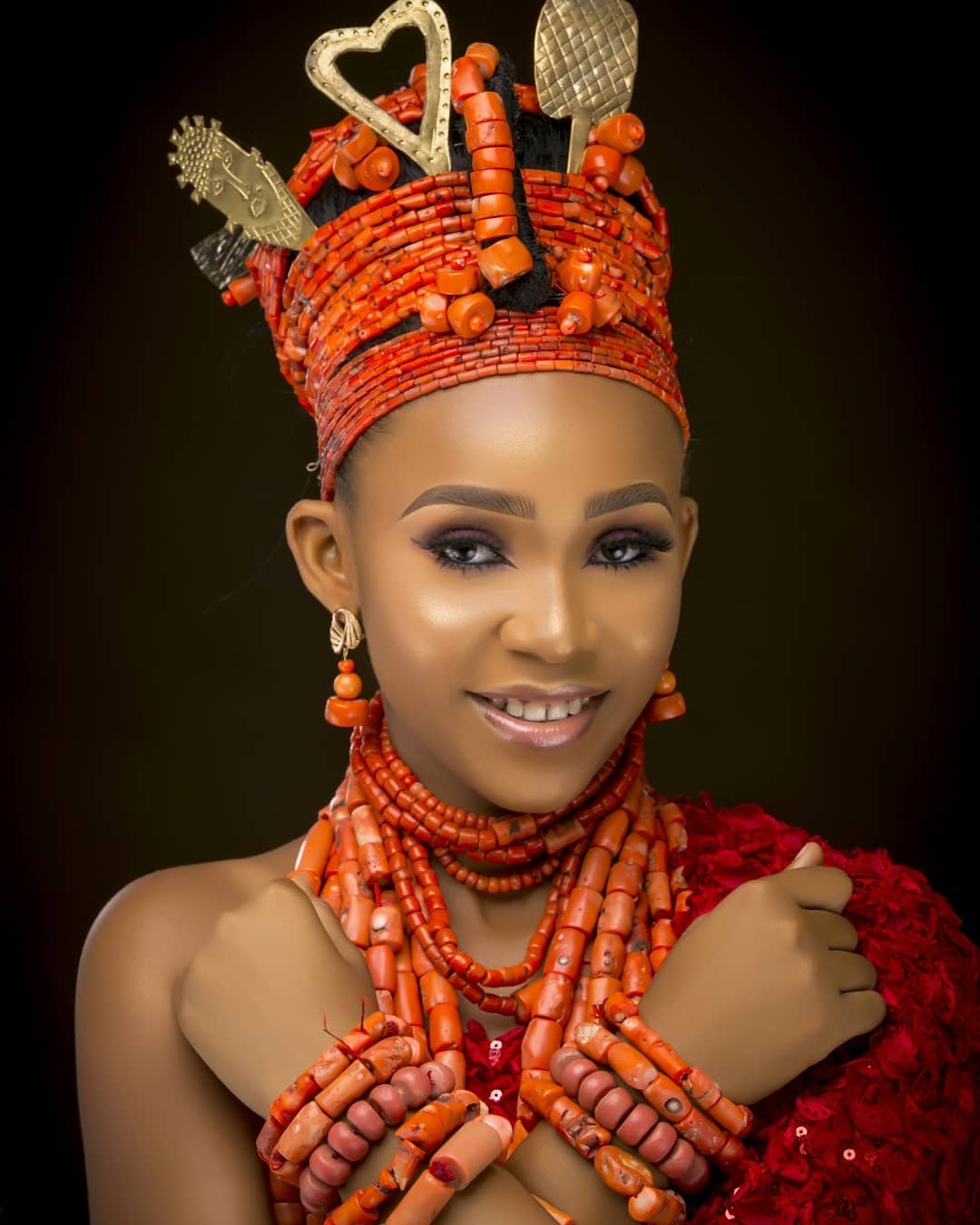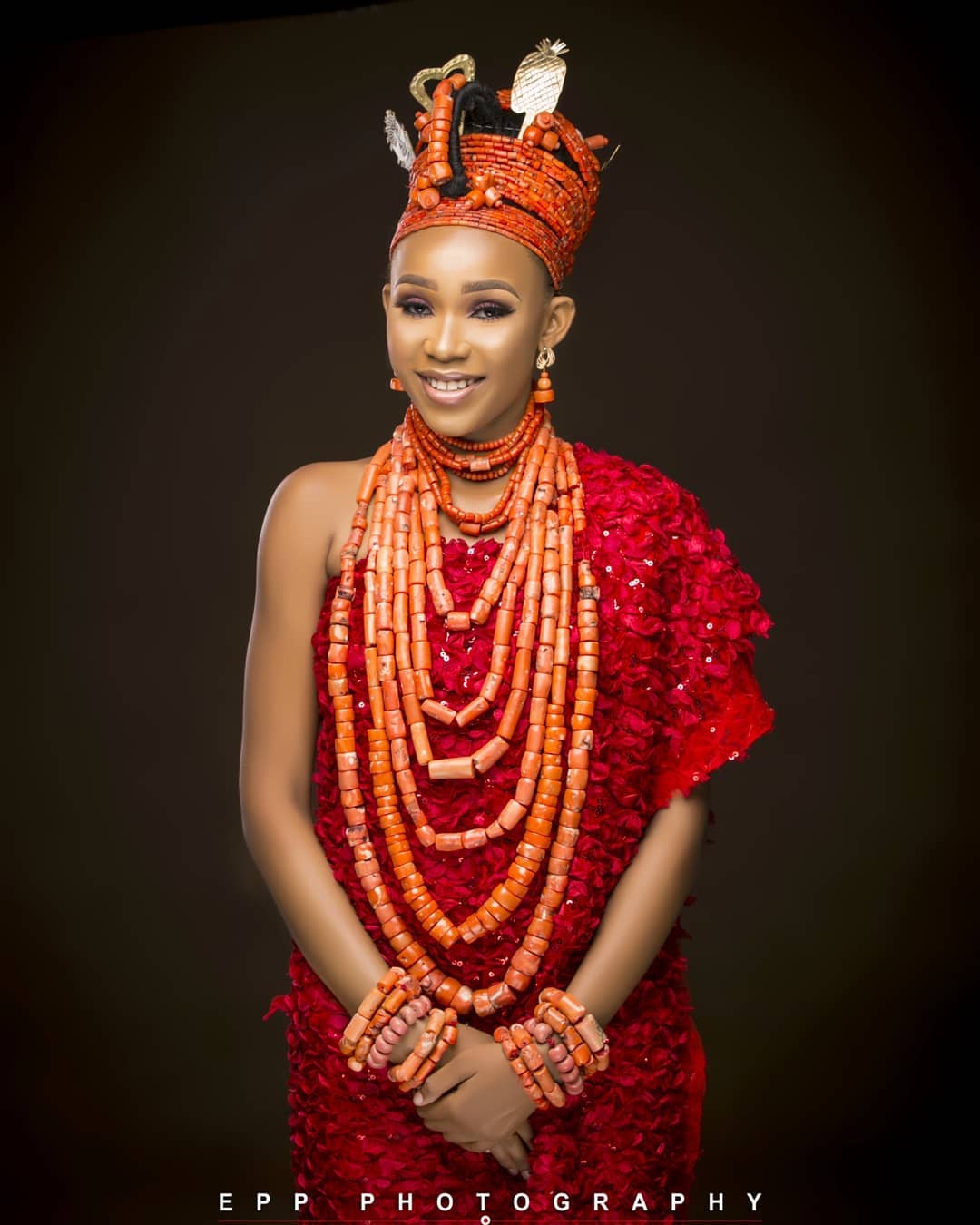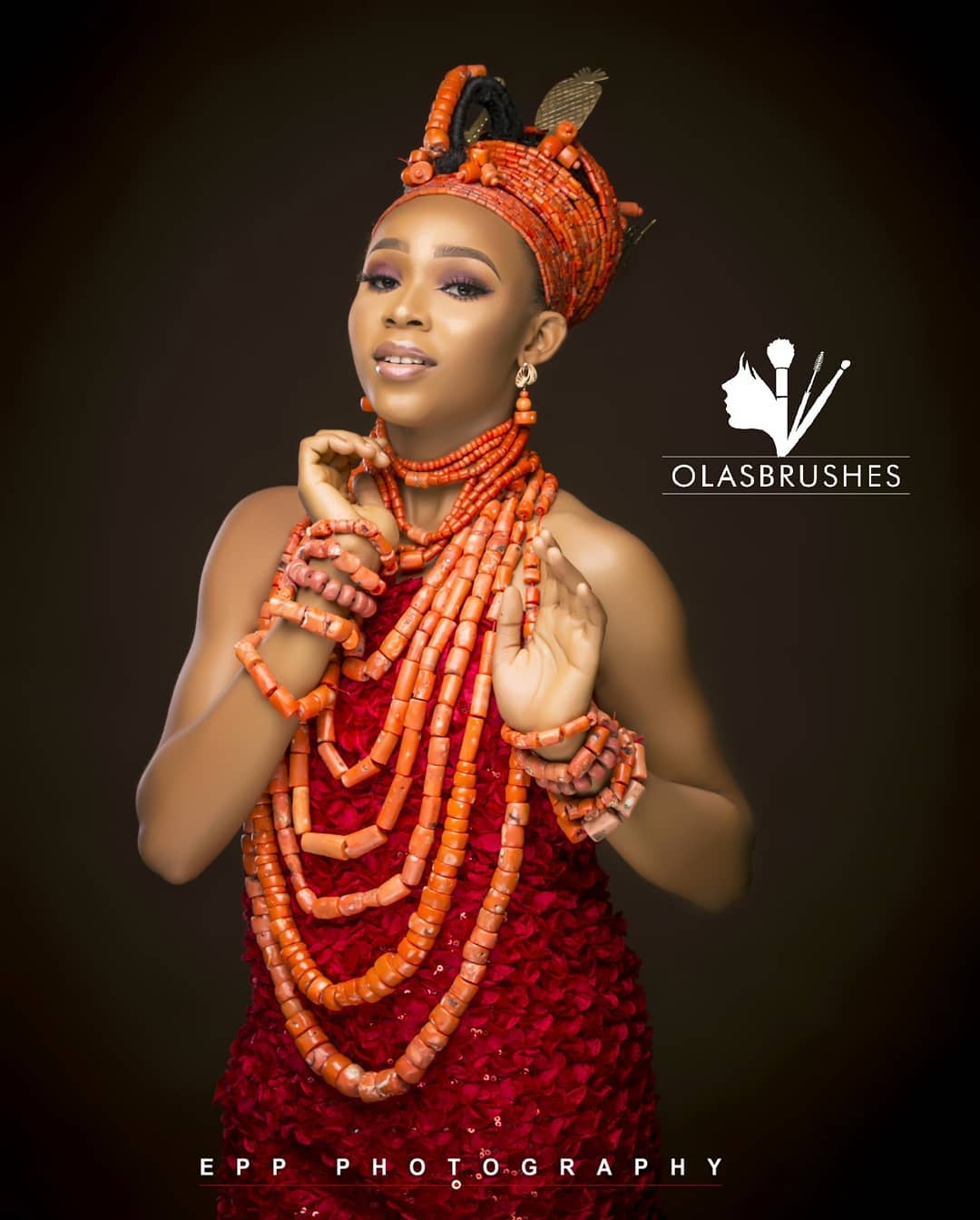 Credits
Makeup: @olasbrushes
Okuku: @olasbrushes
Photography:@eppmediahouseweddings