We just need to tell you now, this is a love story you definitely want to read.
Today we will be loving every bit of the #Thekingandi2020 civil wedding.  Olawumi, creative director of OlarsGrace tied the knot to her all-time lover, Tobi last weekend and it was everything beautiful and more.
We know you want to know how they met, don't worry, these screenshots below explain it all. But let's just tell that it started with Tobi's application for the position of Ola's best paddy via email.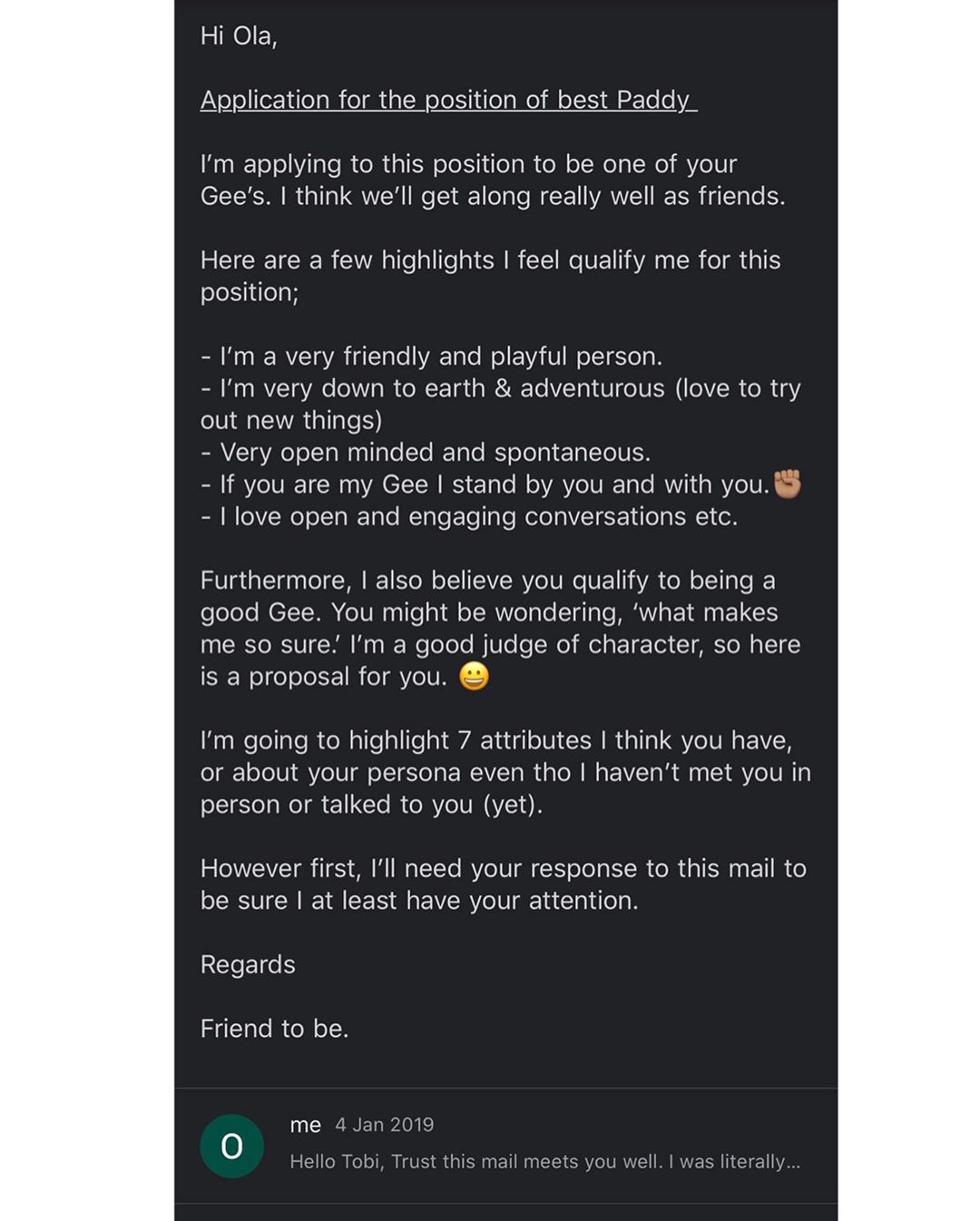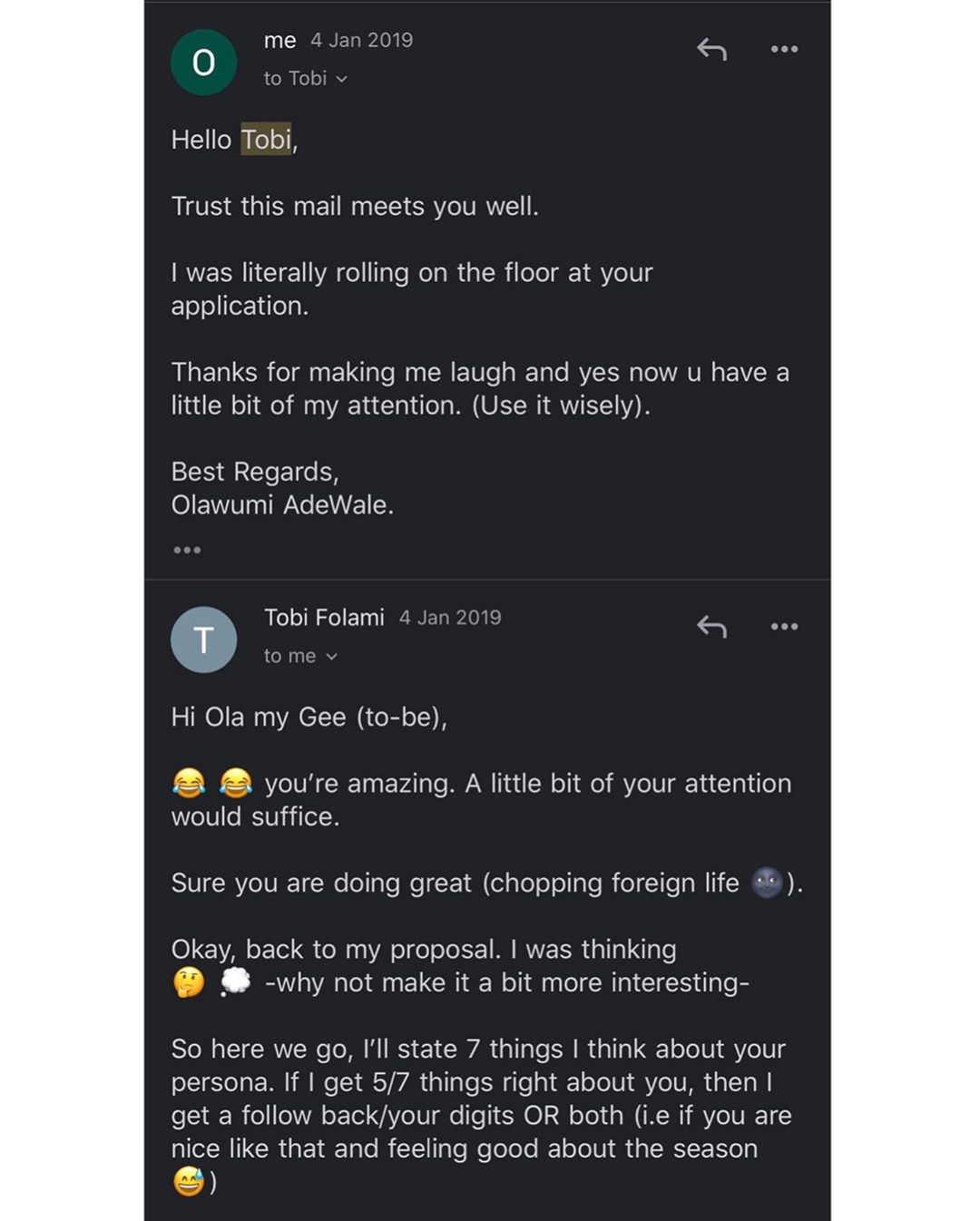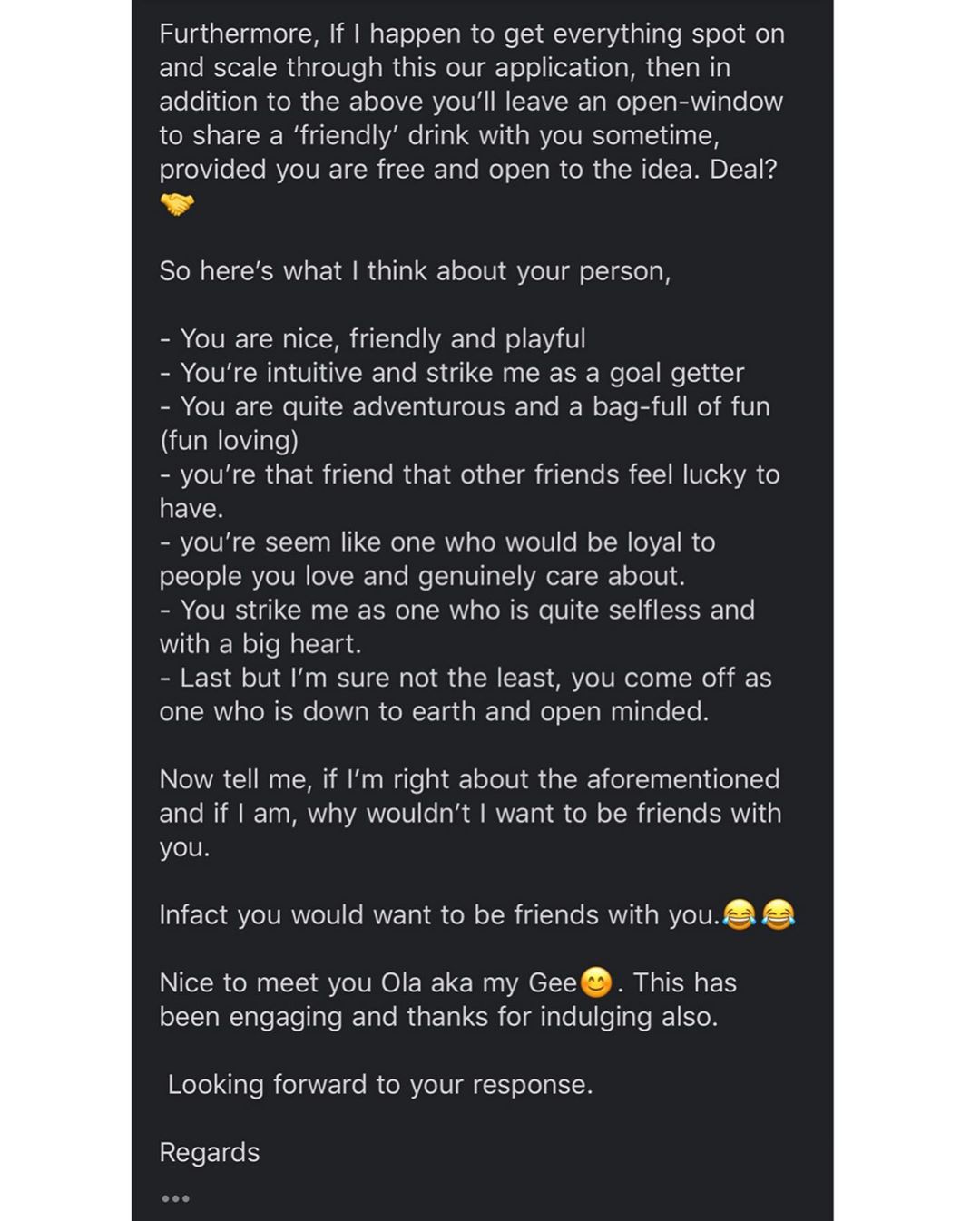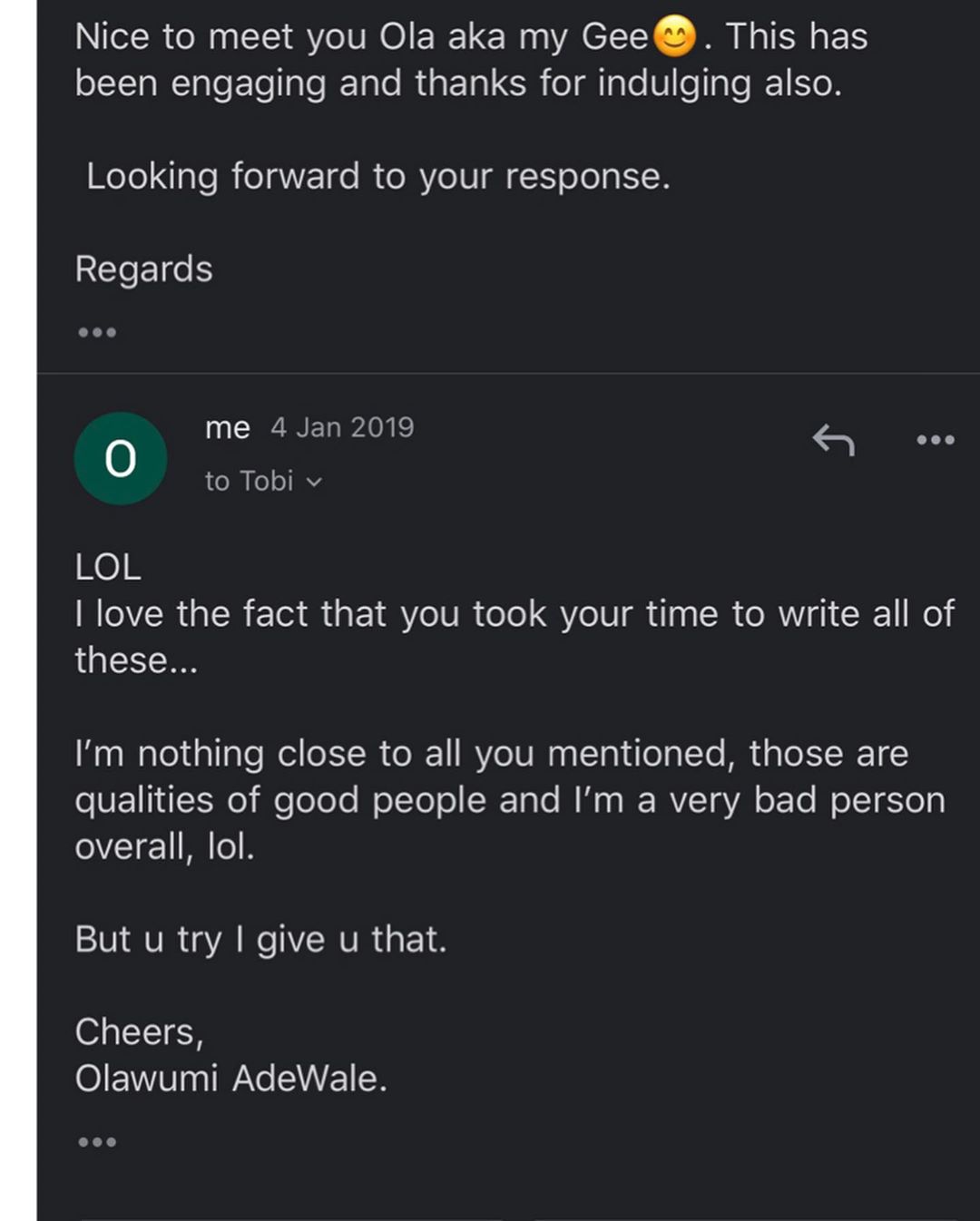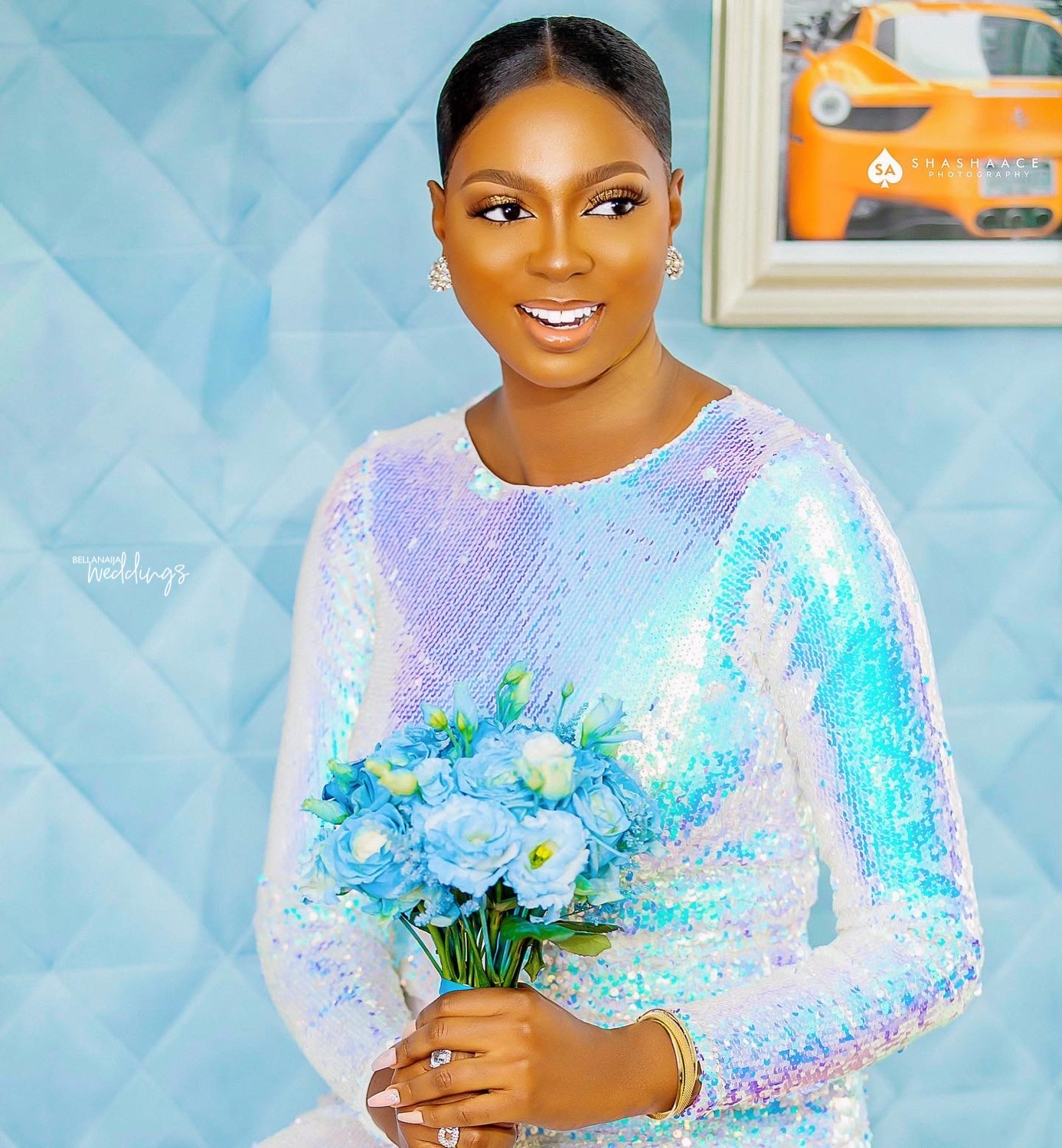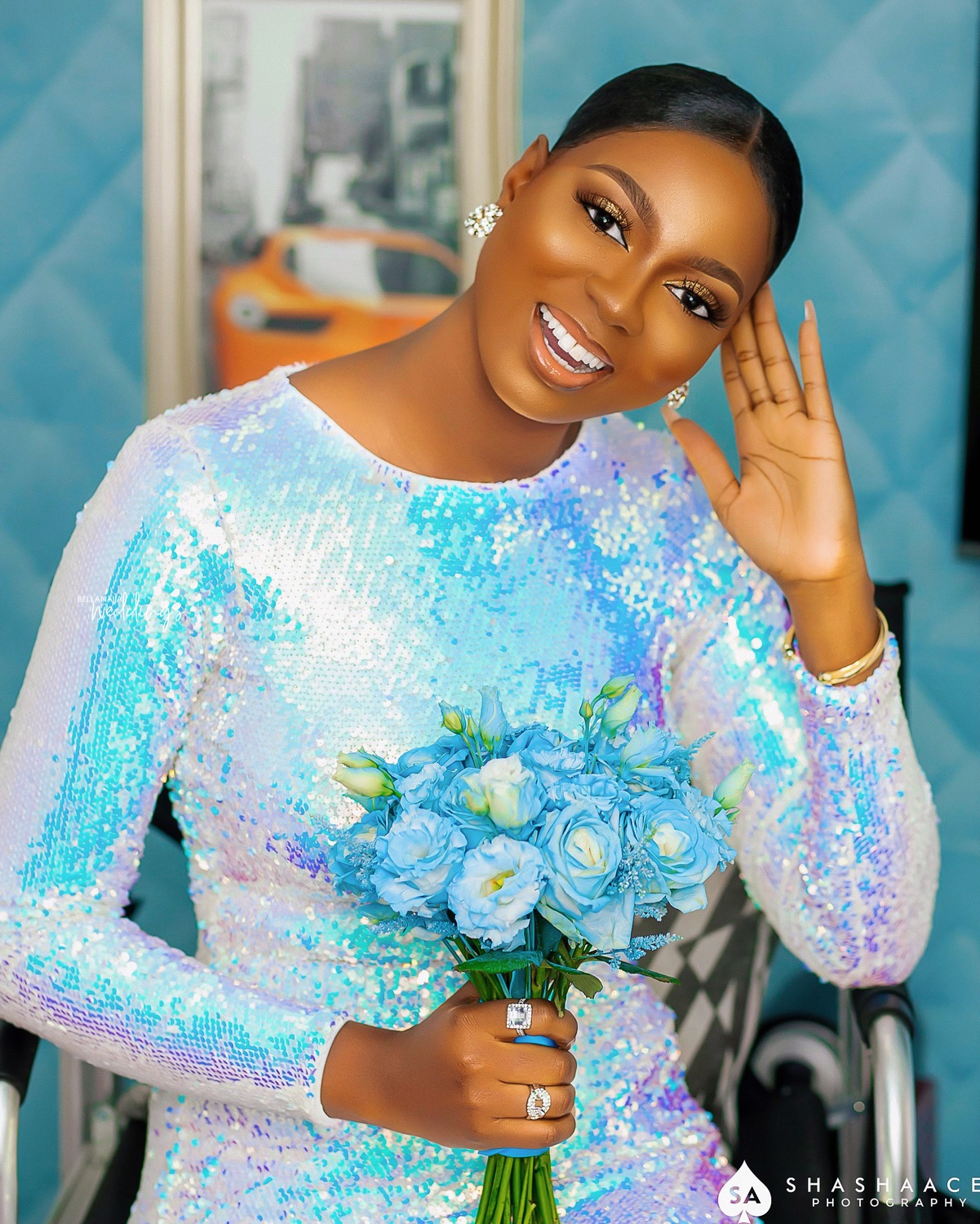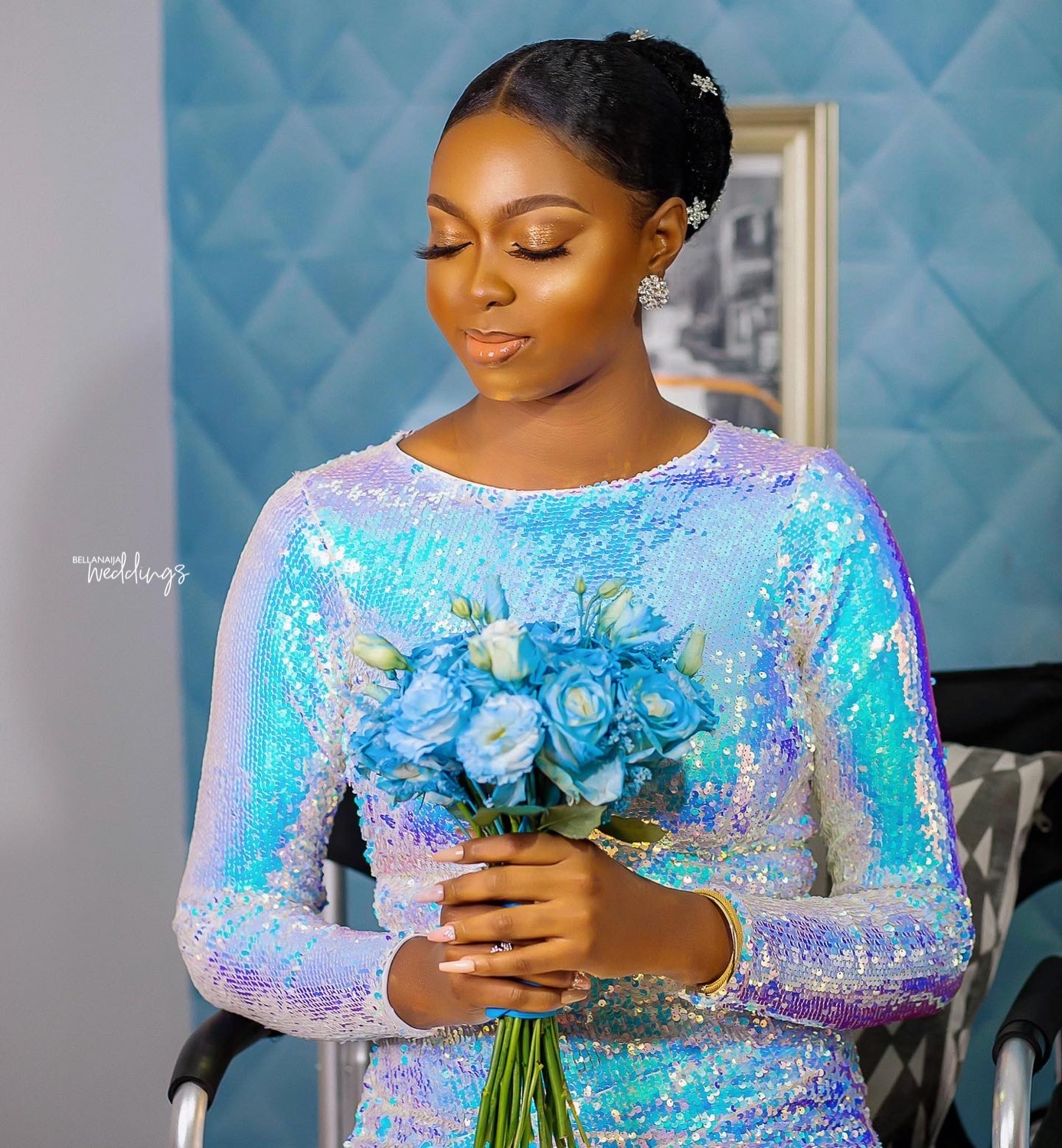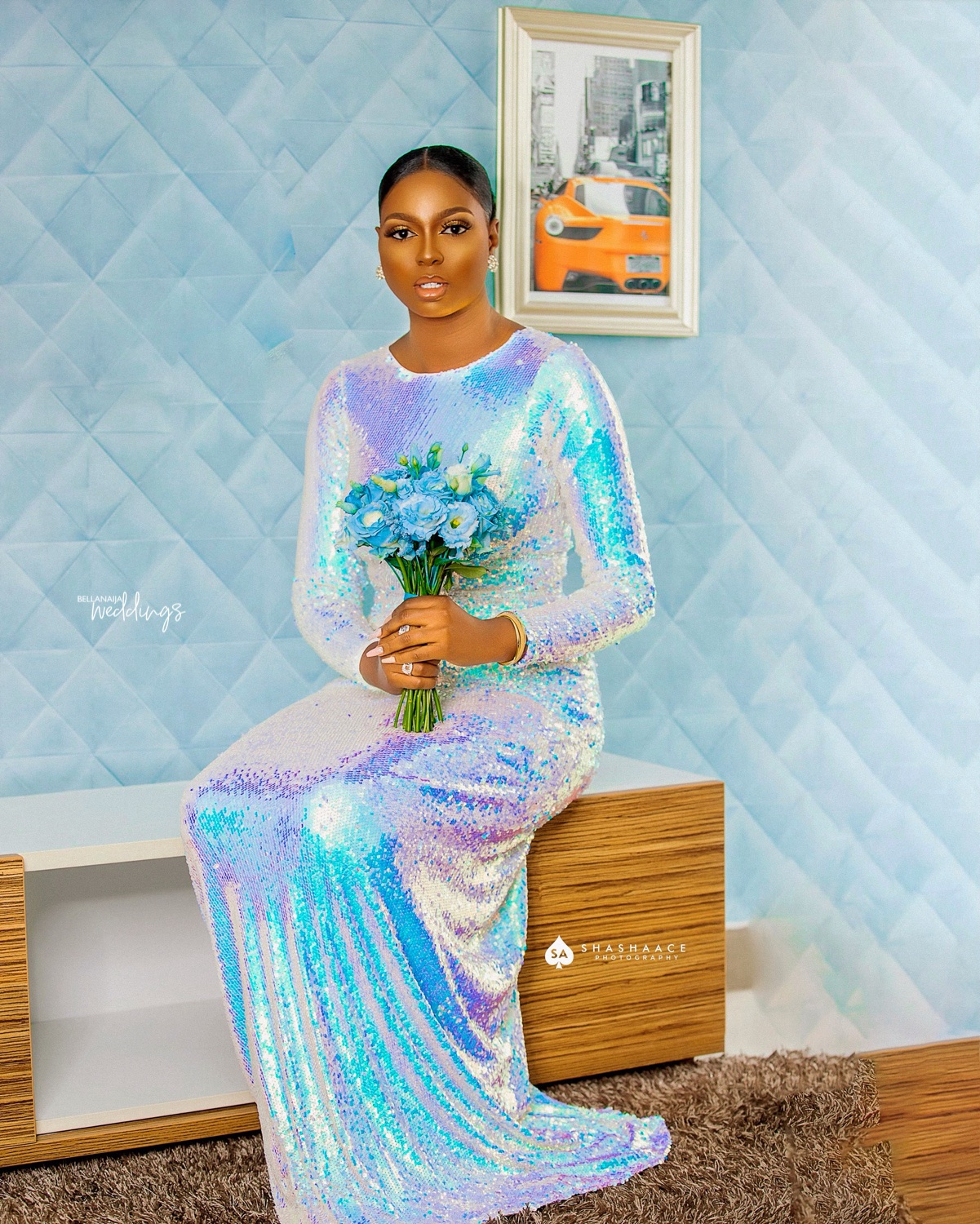 The bride, Olawunmi shared on her Instagram page:
I remember when he sent that email I shouted to my friend @Jibike "I have found my husband" meanwhile I had 2 boyfriends then so she didn't take me seriously but look where we are today?. He watched my story and sent "you are so cool" I responded with thanks, he said he wanted to apply for the position of a friend and I told him to send an email, link in bio,  which I wasn't expecting he would send but he did.  Chai, I remember giving him the gists of my boyfriends and where I was going etc and he would patiently listen and even tell me what to do, so he was setting trap for me. I wouldn't choose anyone else to do life with, you be my Guyest Guy?.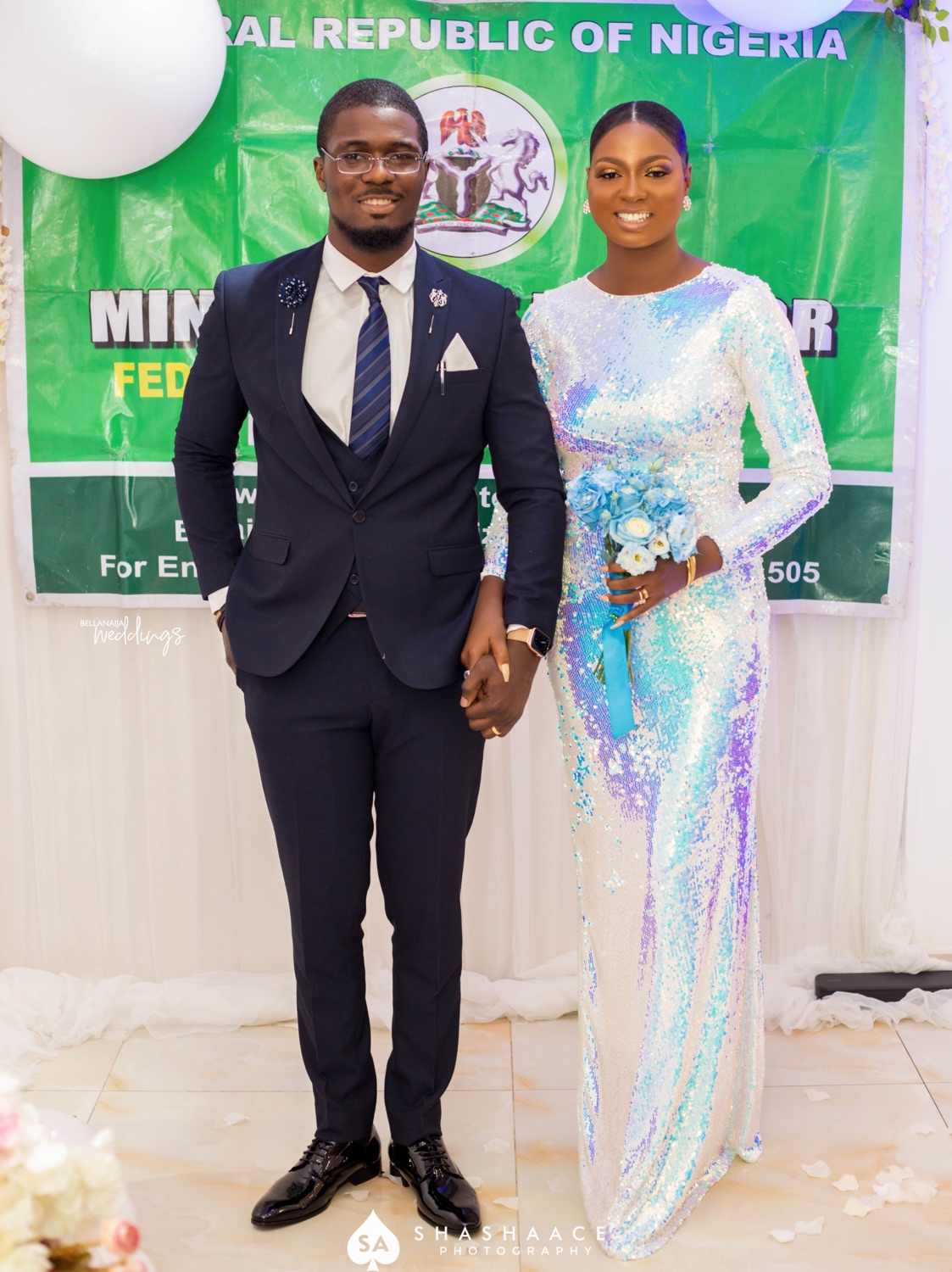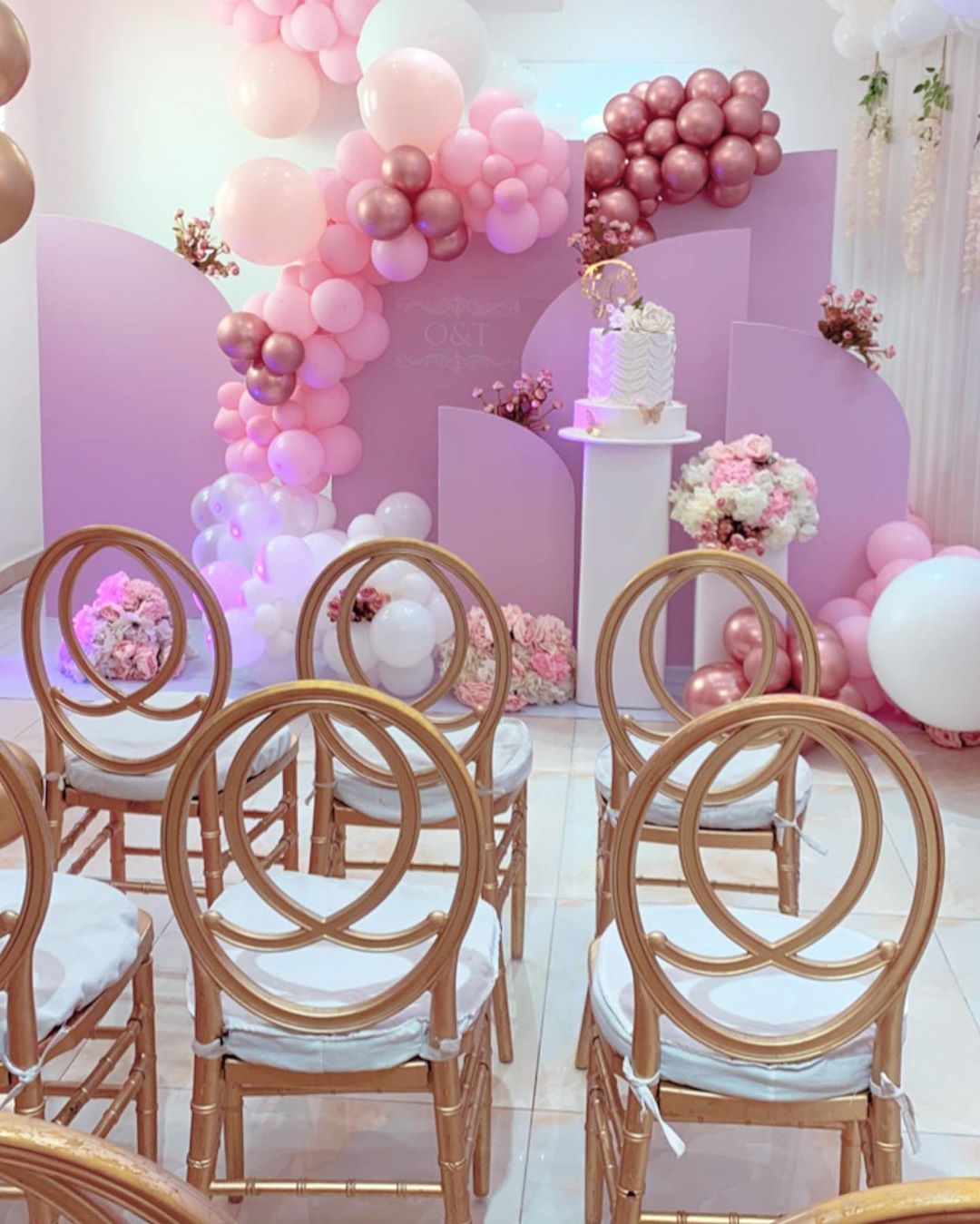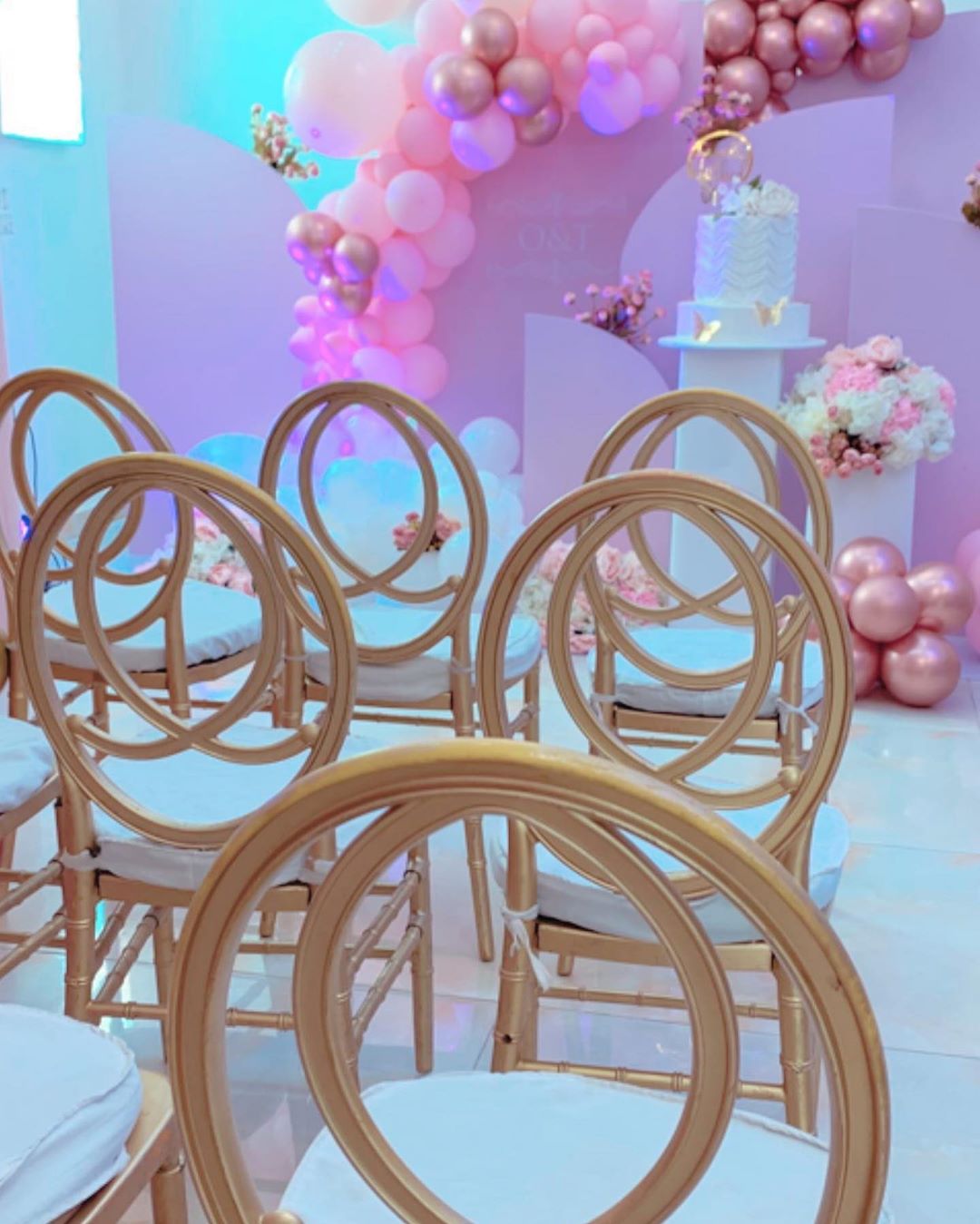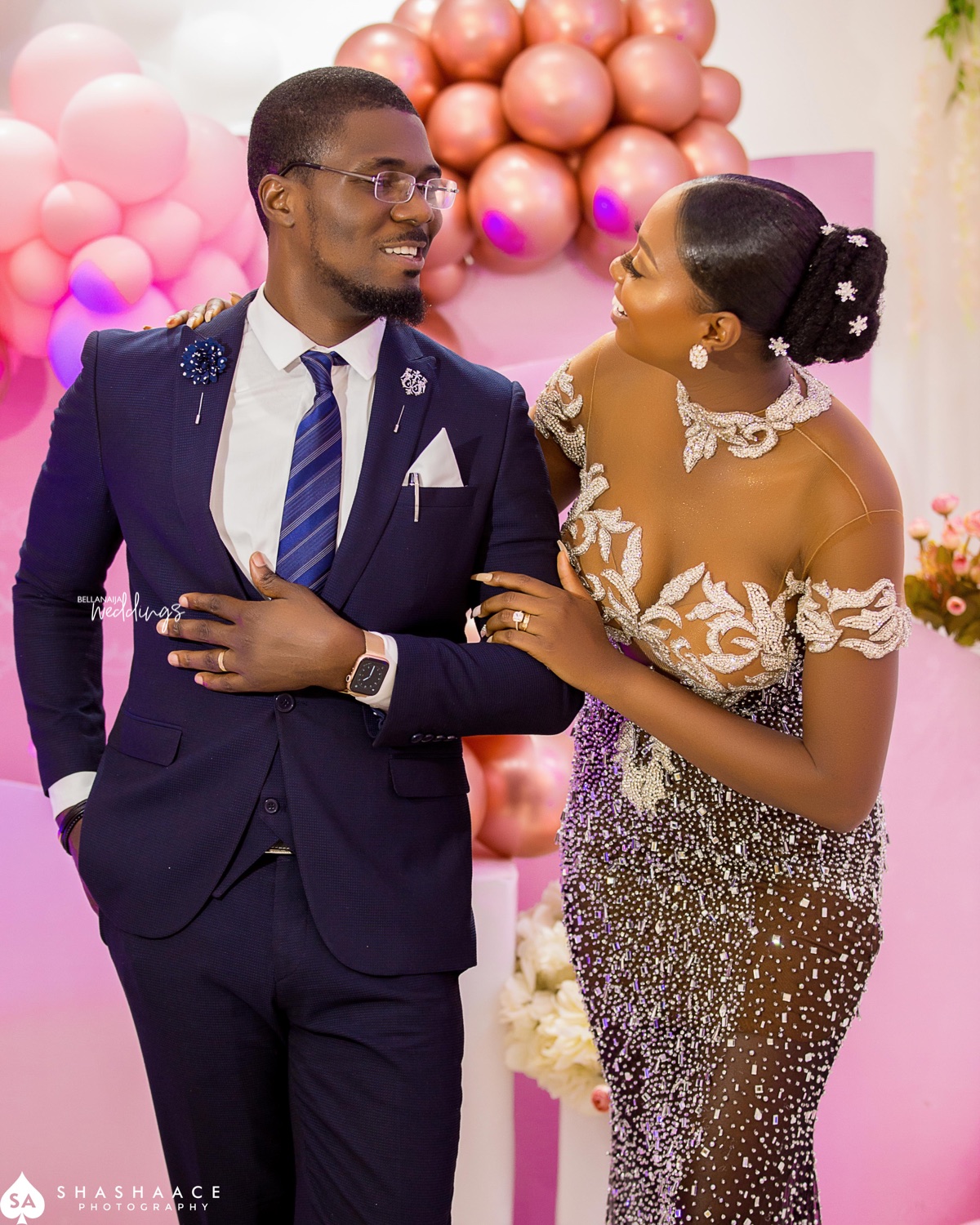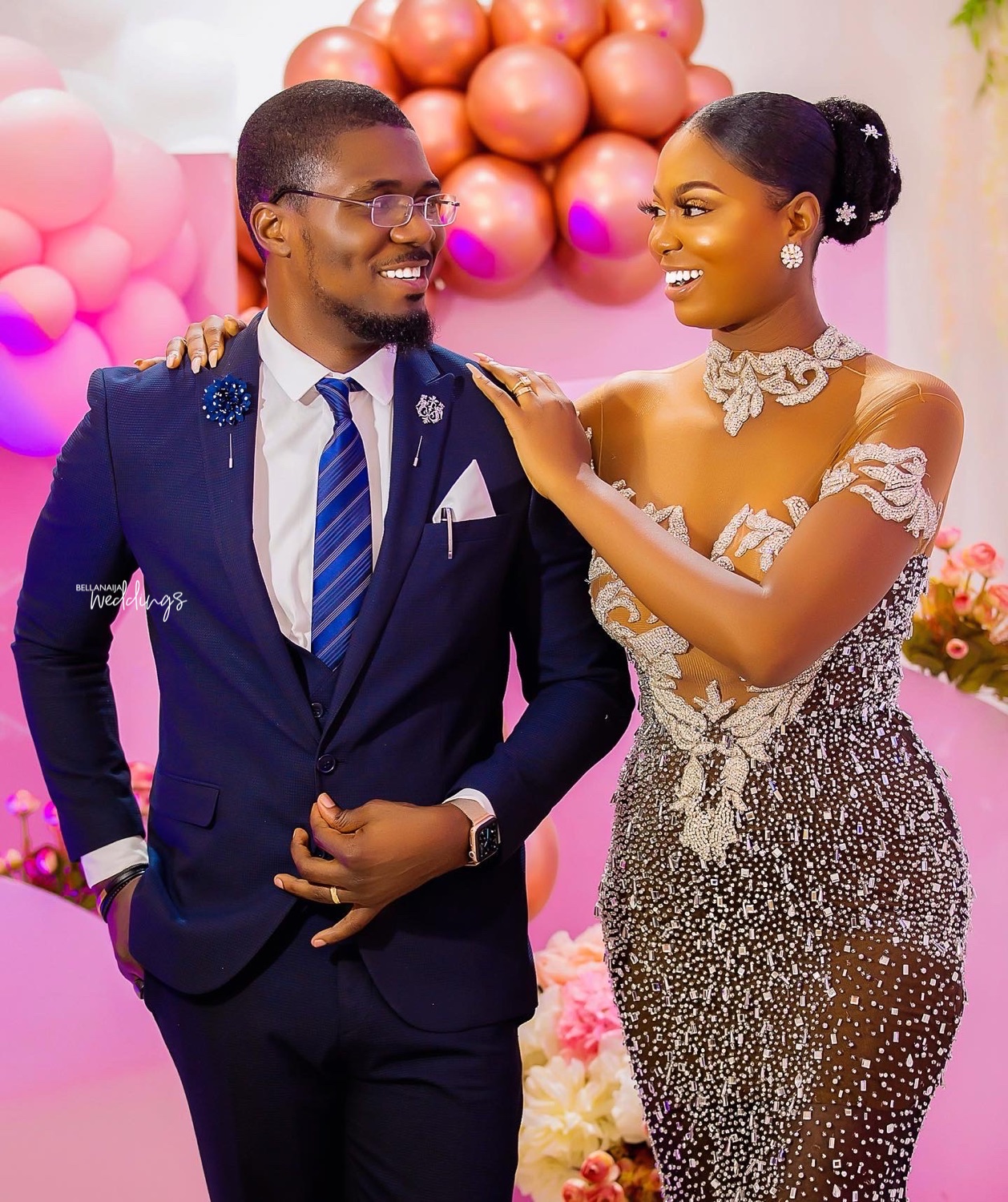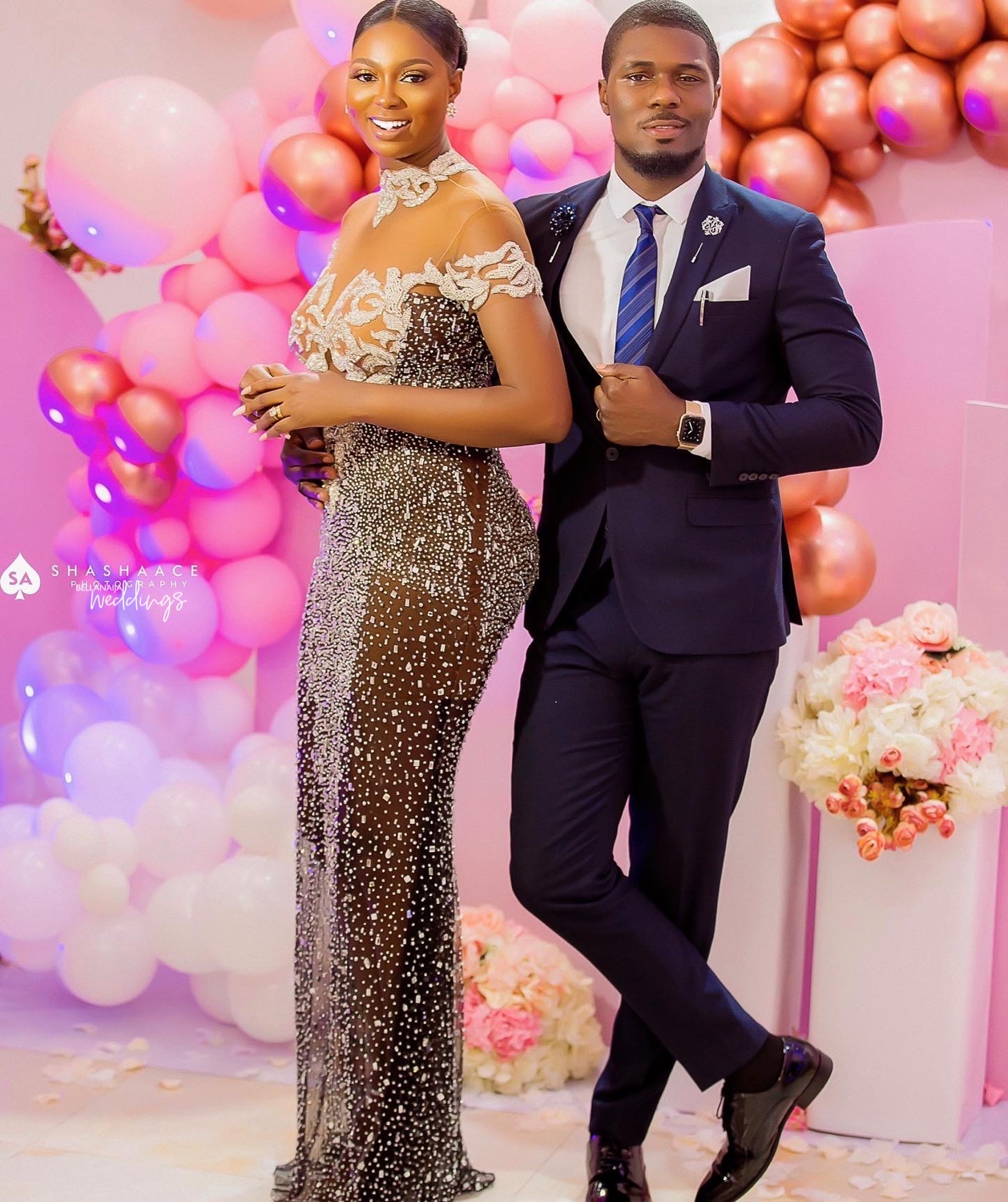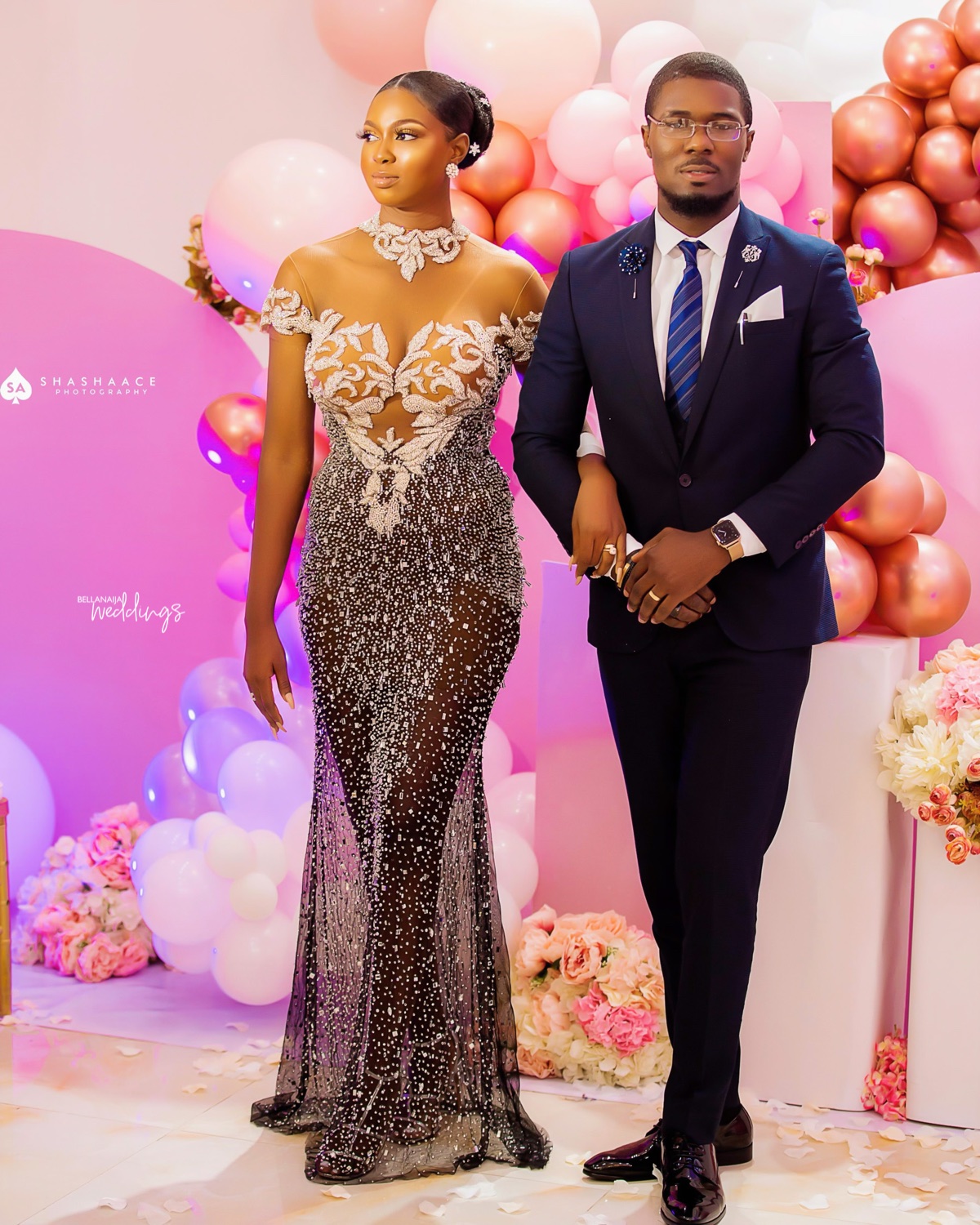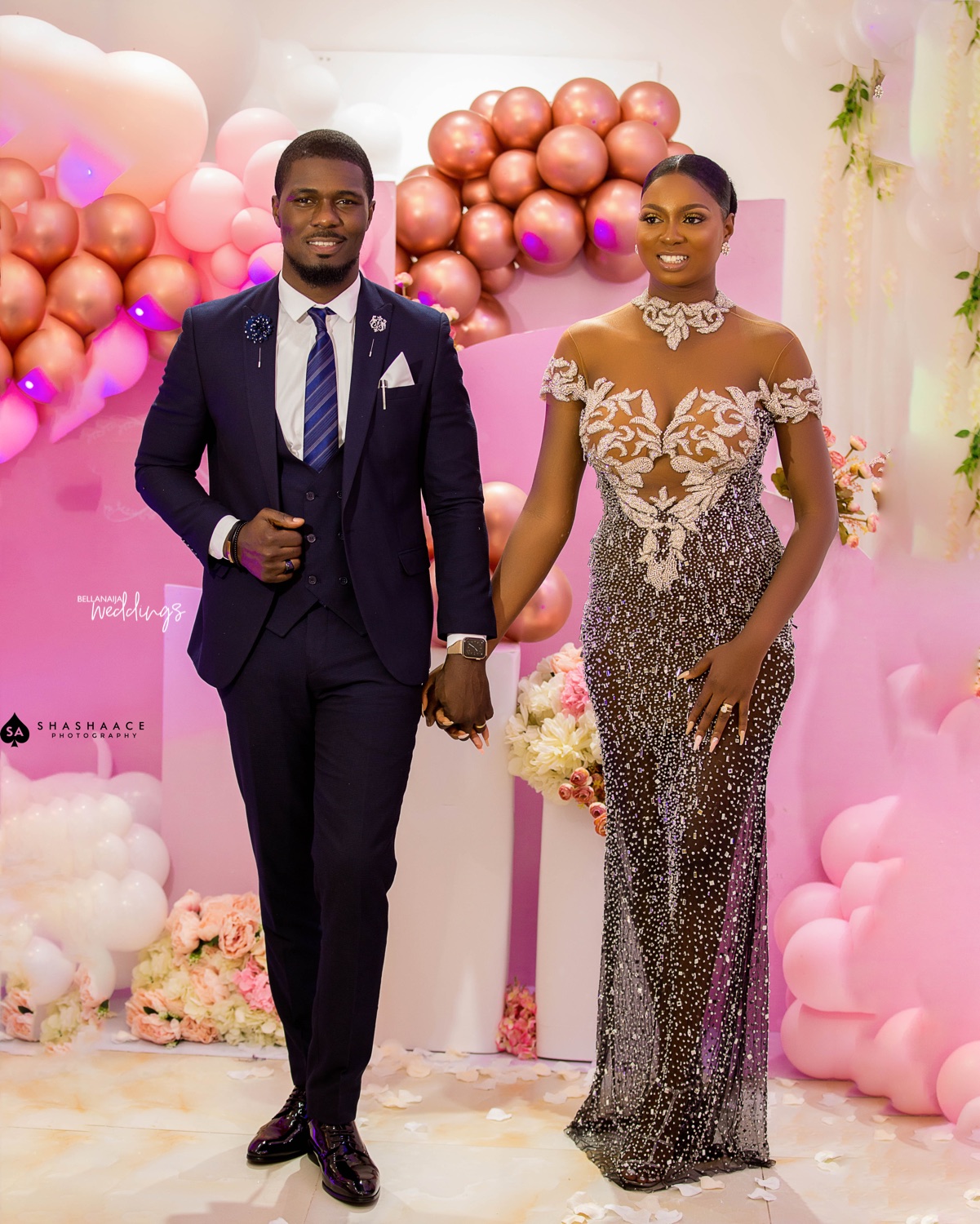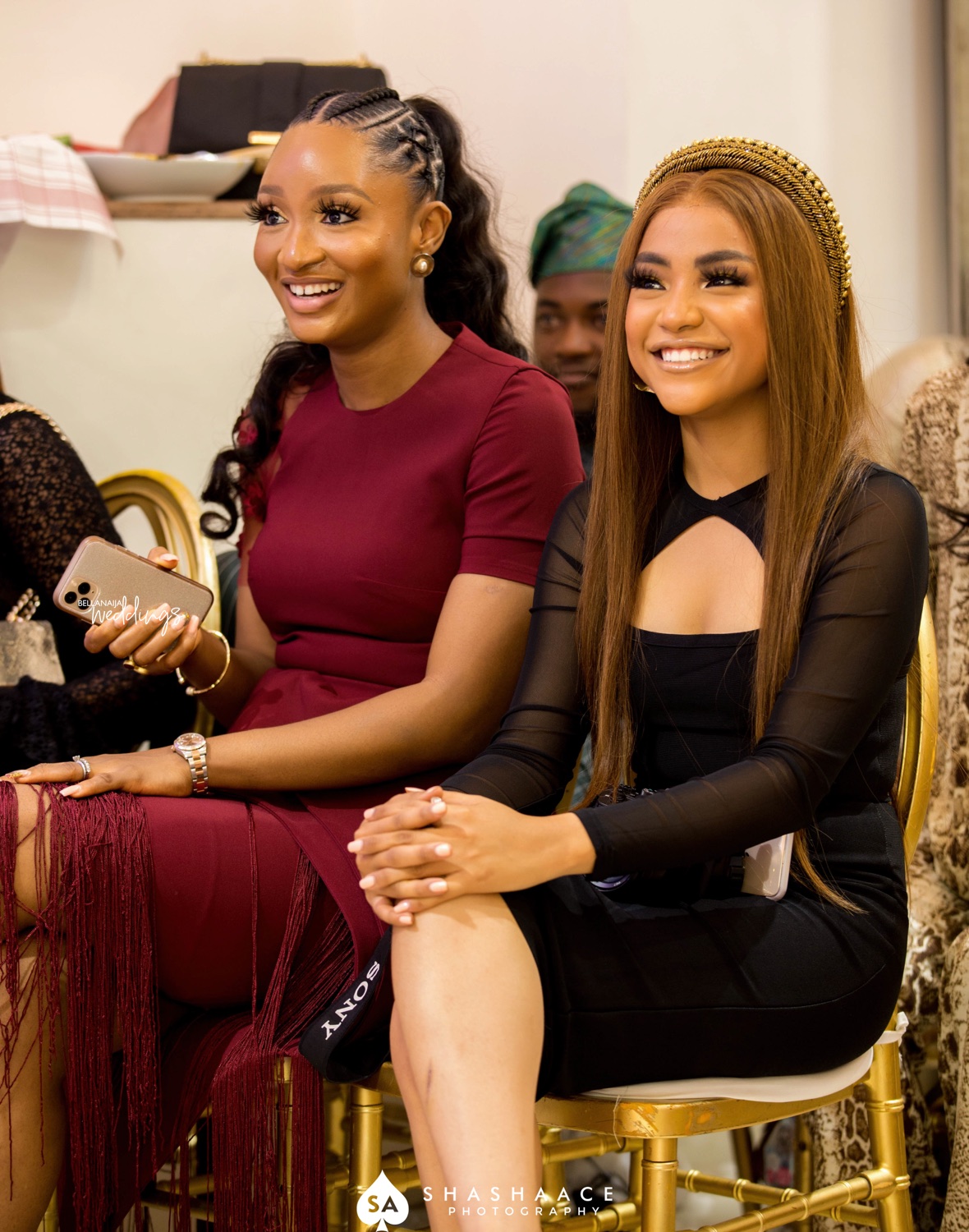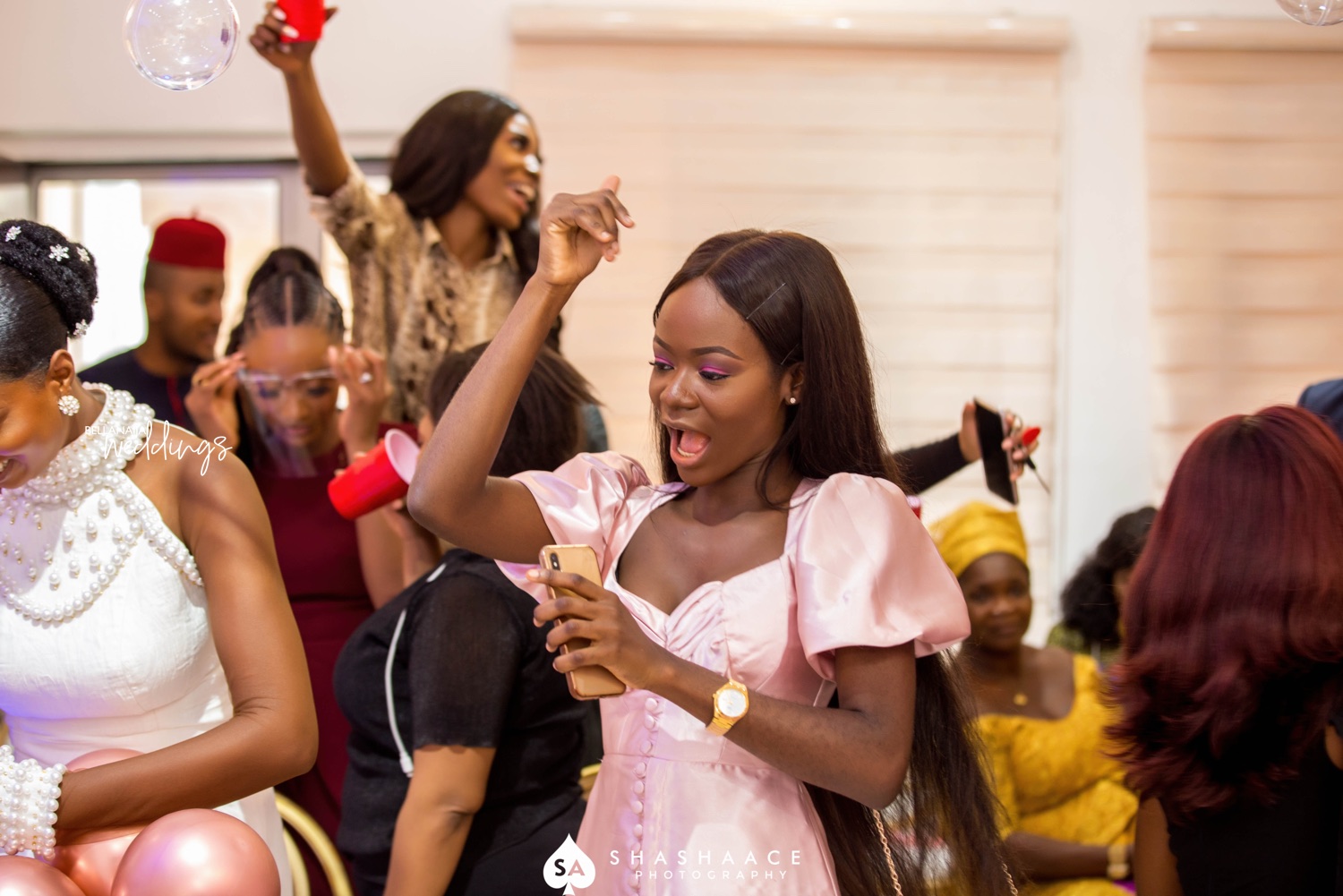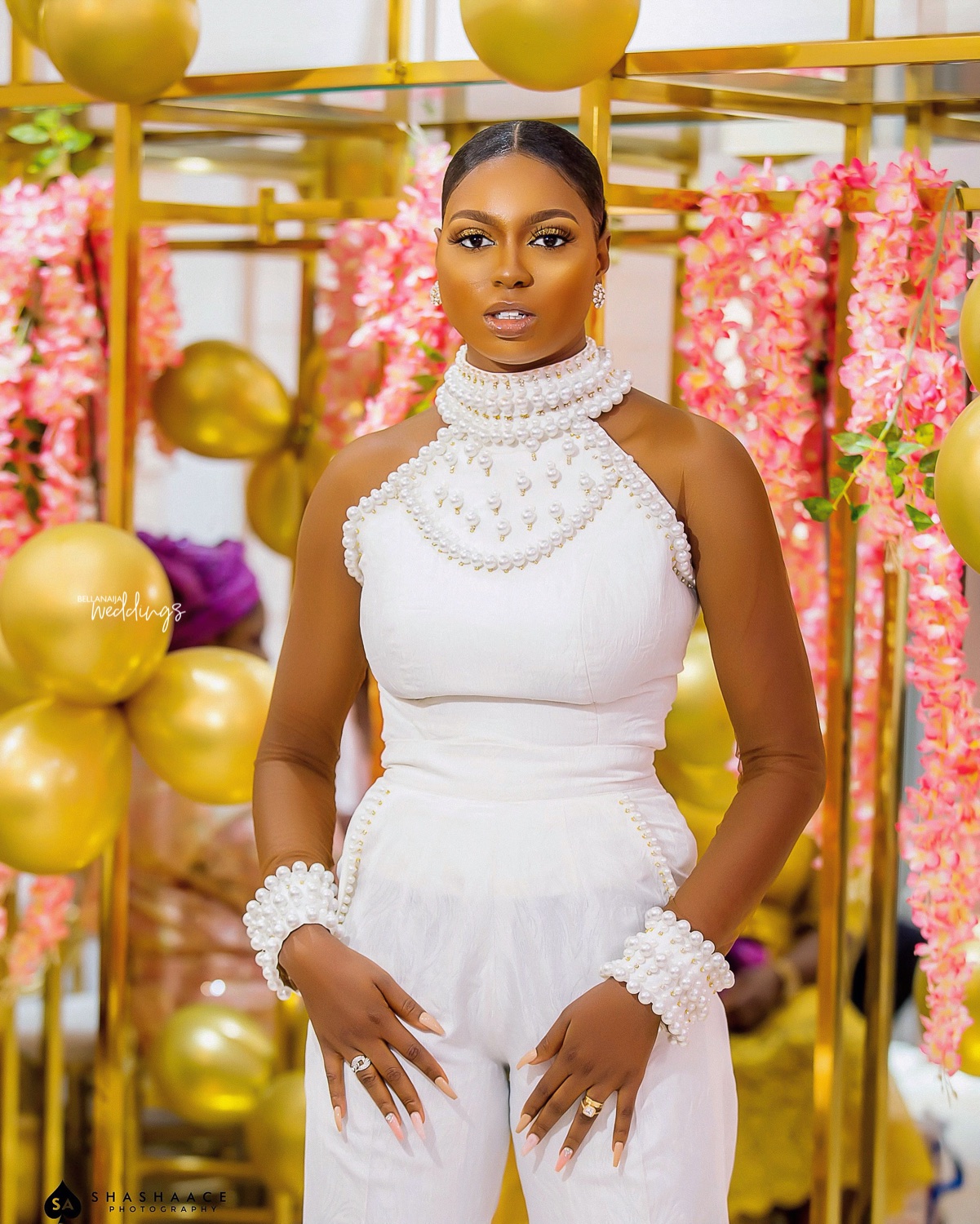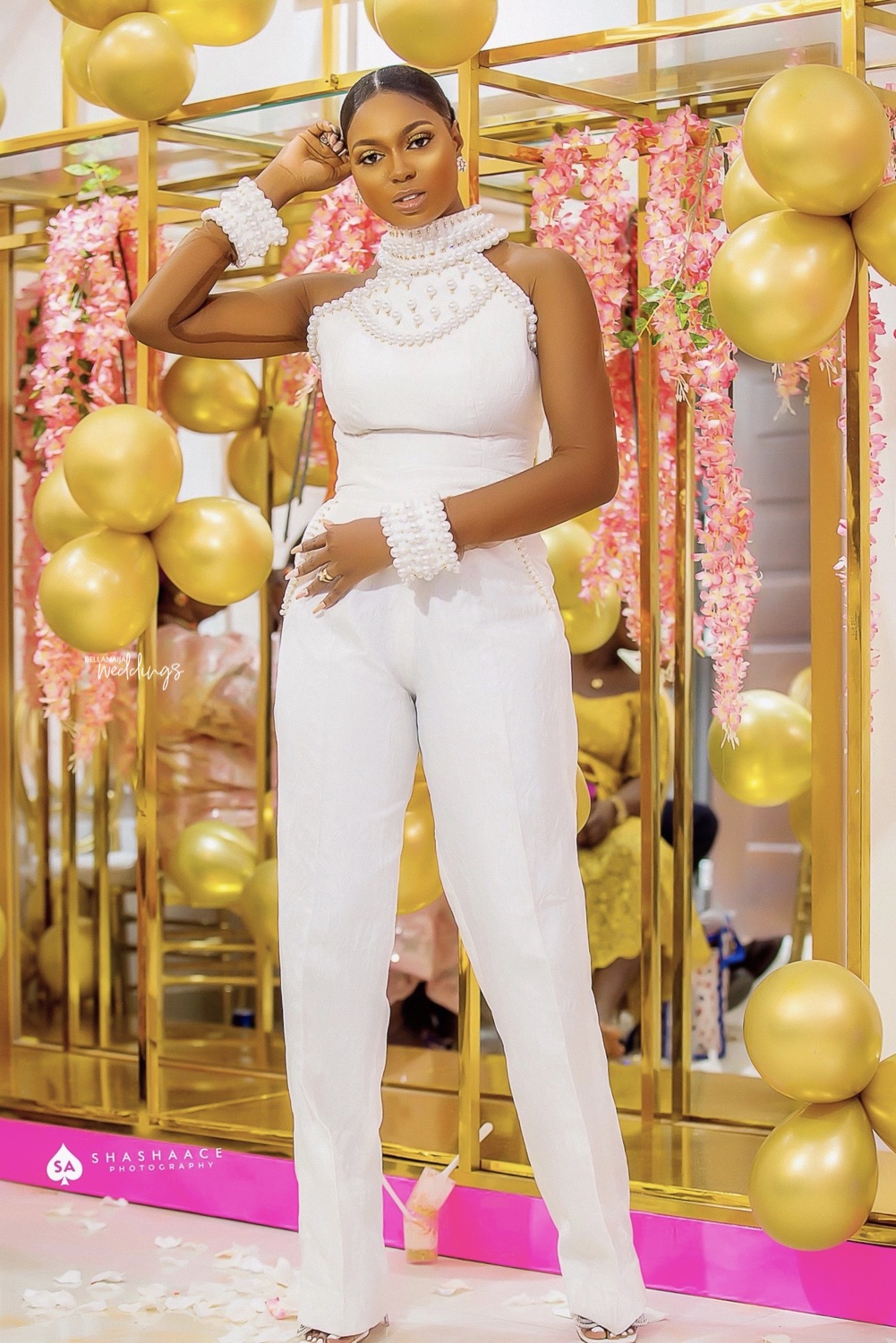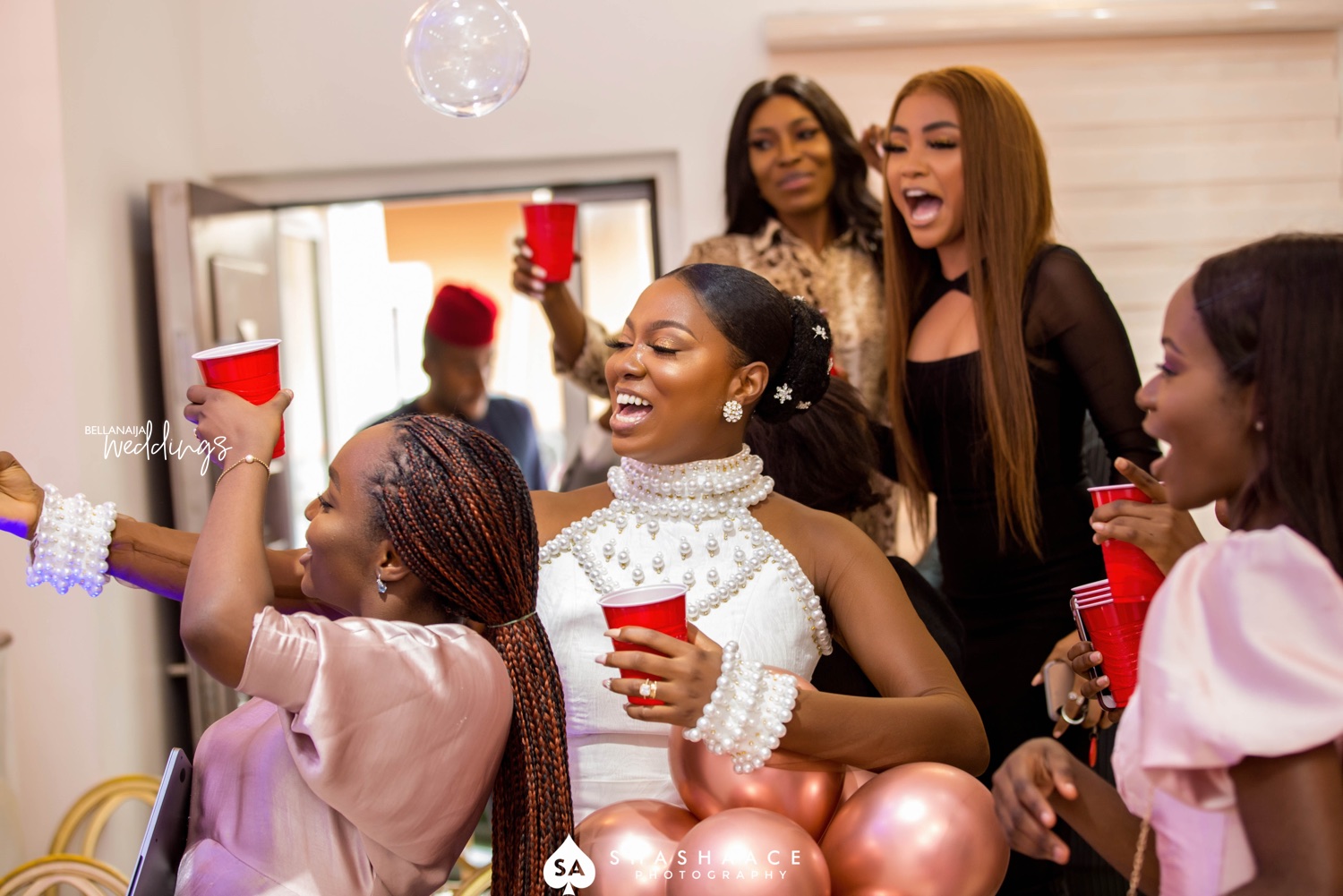 Credits
Bride: @olarslim
Metallic Sequined dress:@Olarsgrace
Decor: @shaladivaevents
Makeup: @makeupbyslim8_
Location: @olarsgrace
Photography: @shashaace_photography
Cake: @oven_secret
Beaded black dress: @Topefnr
White Pant Beaded Set: @olarsgrace