Today, we're all about the lovebirds, Nedu and Oluchi are giving us so much to be excited about and reinforcing our belief that love indeed can be found right in the places we weren't even looking.
Nedu and Oluchi grew up as neighbours and the two didn't exactly seem like a likely pair until years later when they found themselves in the same city again. They moved from neighbours to friends and now to lovers for life as they tied the knot in an Igbo traditional wedding.
Nedu and his people came through to ask the gorgeous Oluchi's hand in marriage according to the Igbo tradition and it was indeed a beautiful affair. With family and friends gathered to celebrate the beauty of their love, the union of these neighbours turned lovebirds, was sealed with love.
Enjoy their lovely wedding photos and love story just how Oluchi tells it below.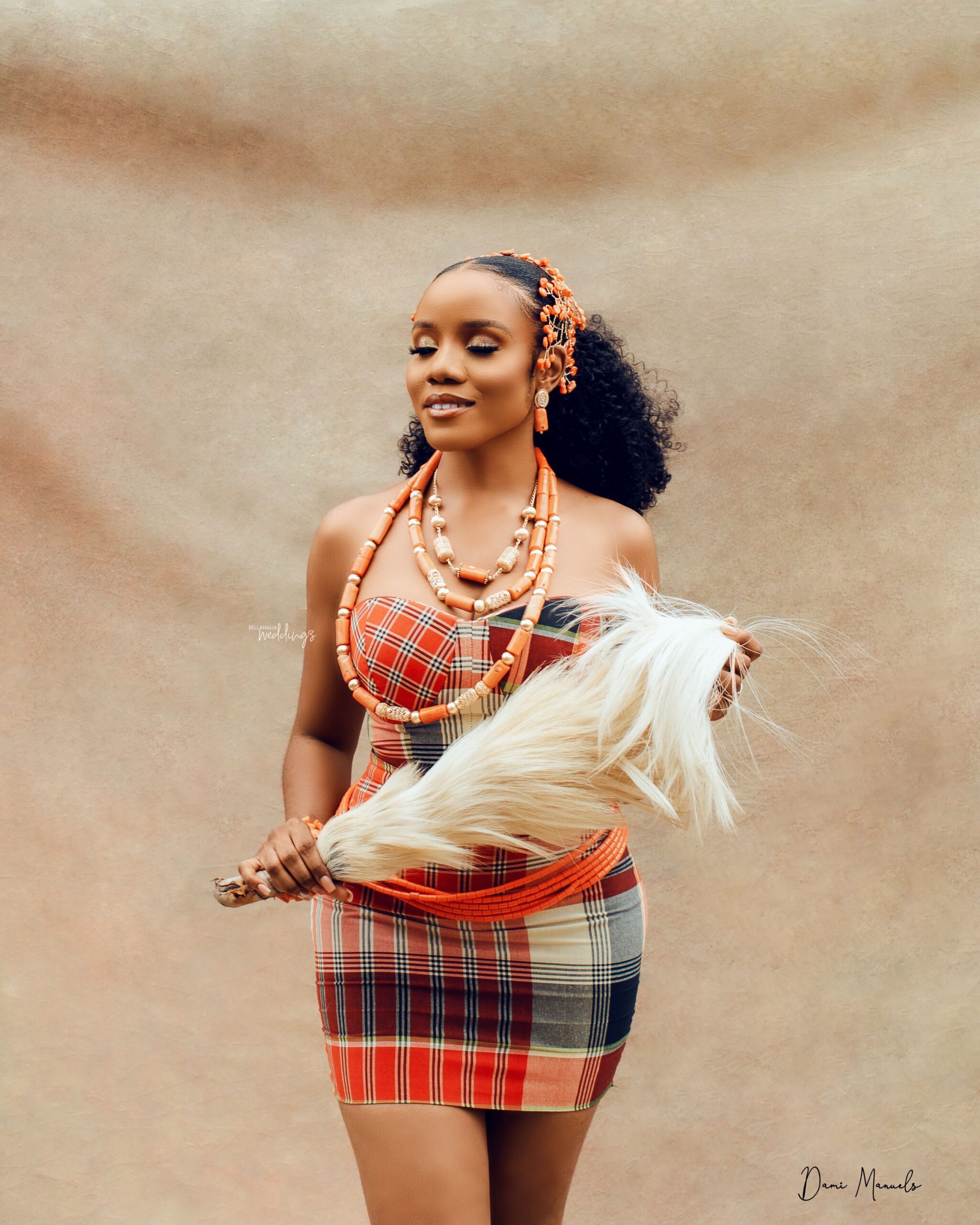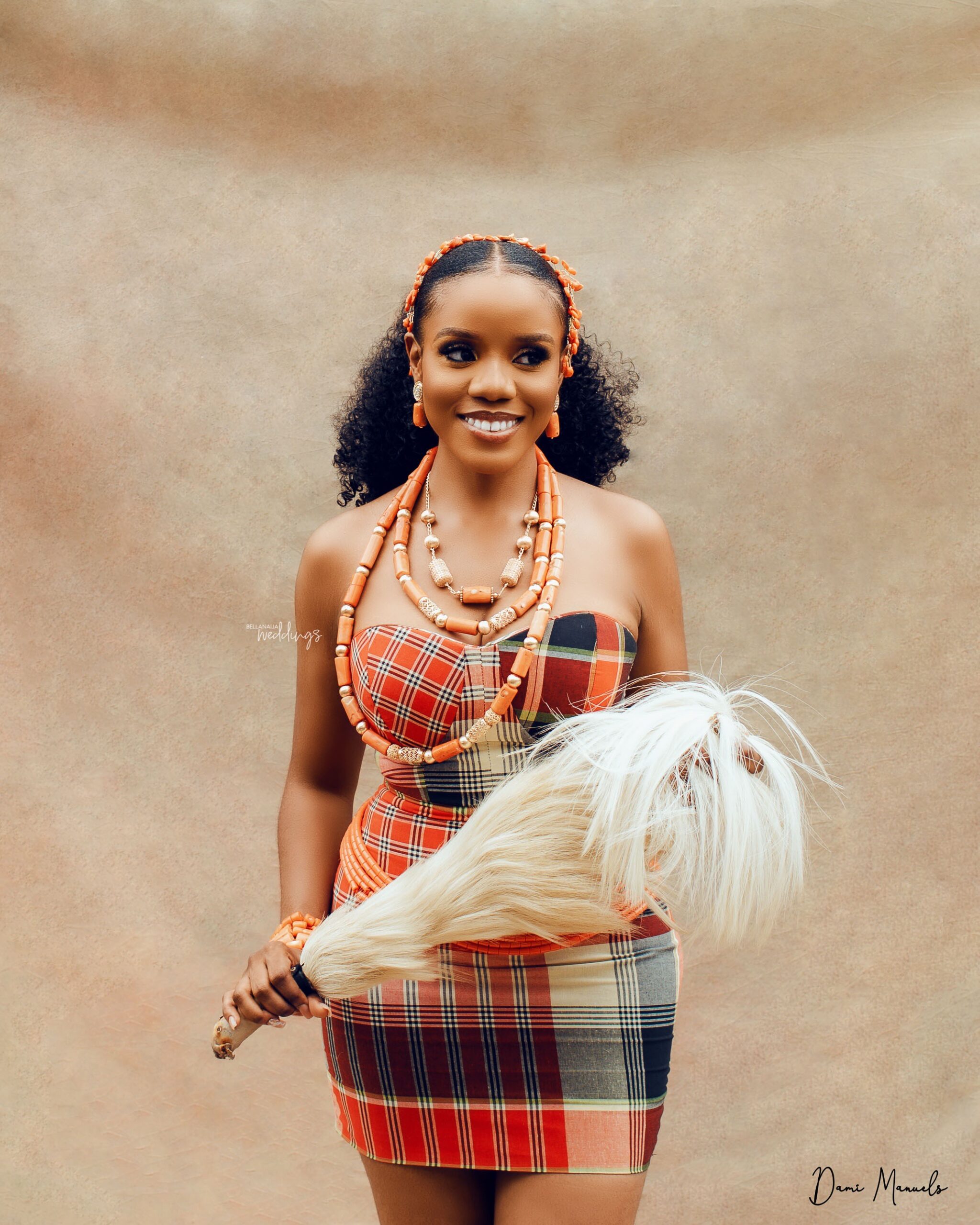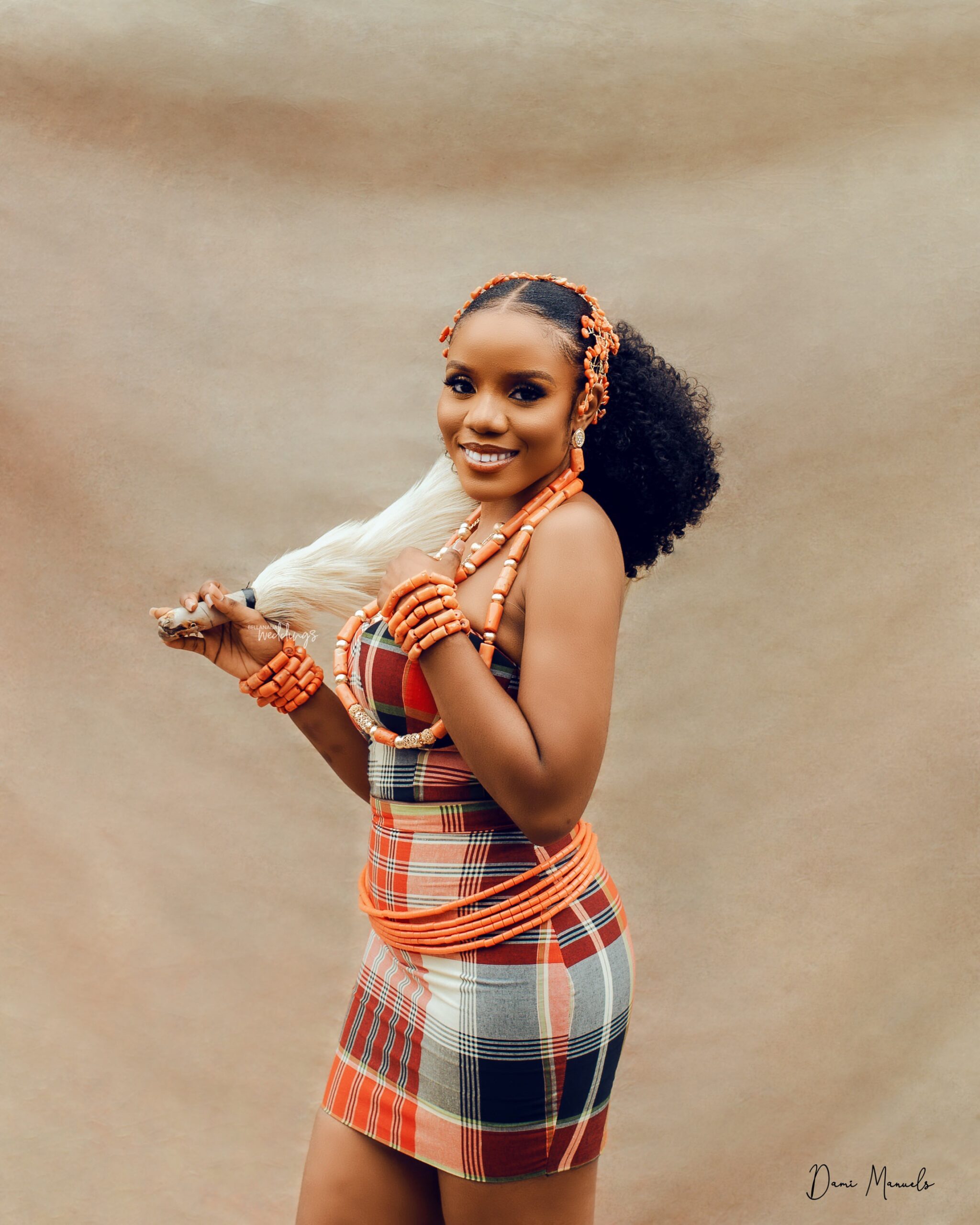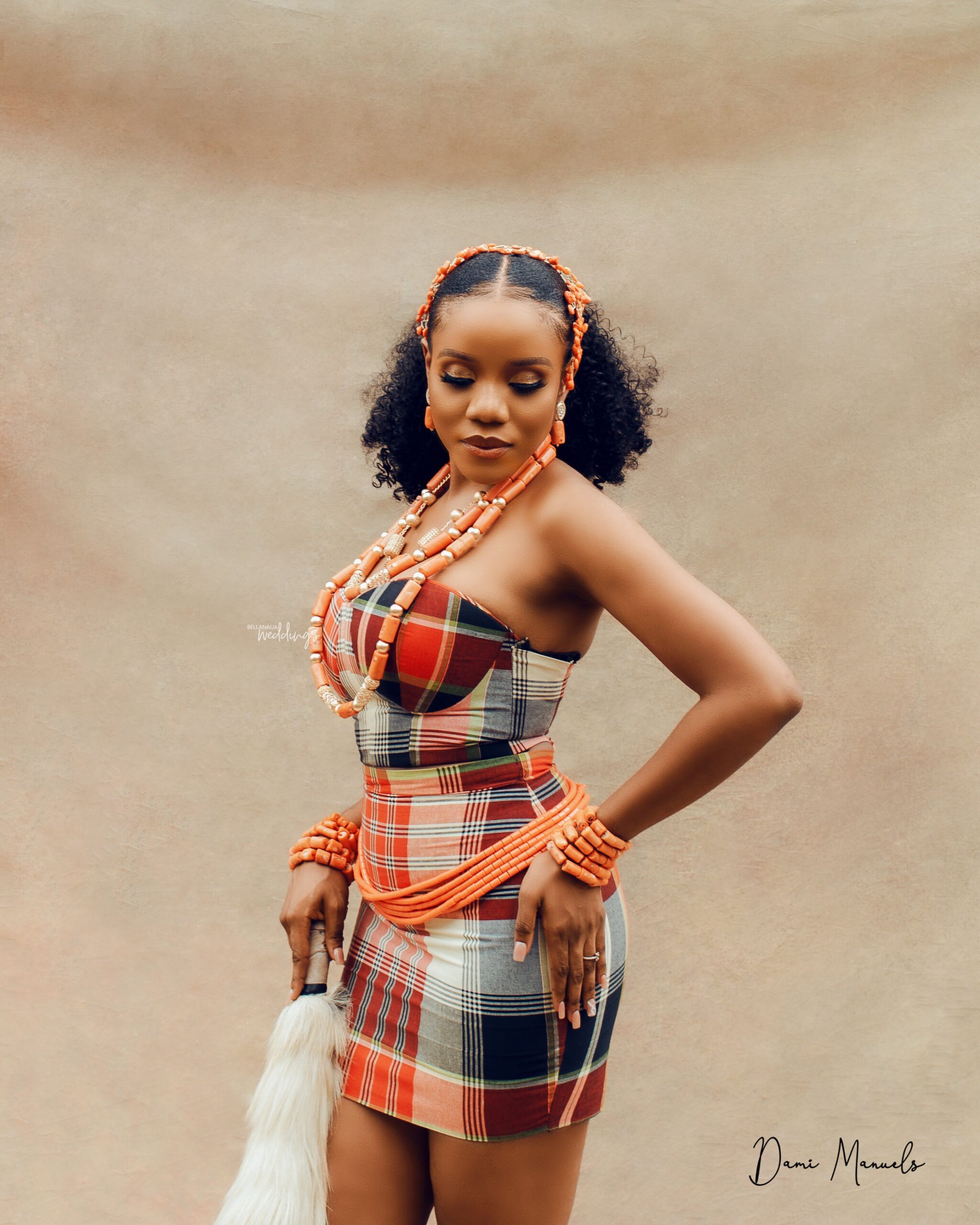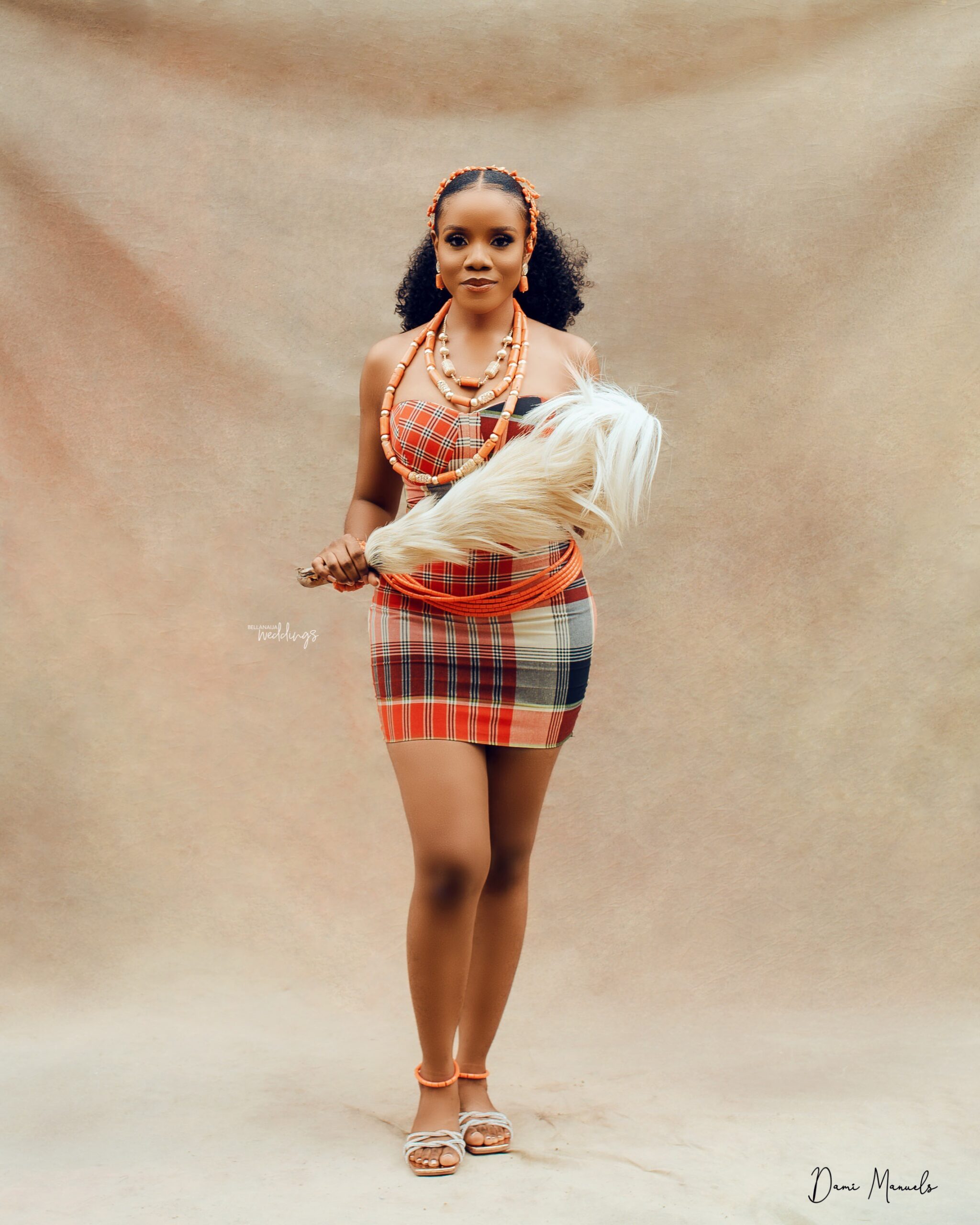 Their love story as shared by Oluchi:
Nedu and I grew up together as kids in the same area in Lagos as neighbours. He was way closer to my sisters than he was to me, so we didn't really talk much together. After a while, we both went to different universities and lost touch for a while.
Nedu is also out here, repping the culture!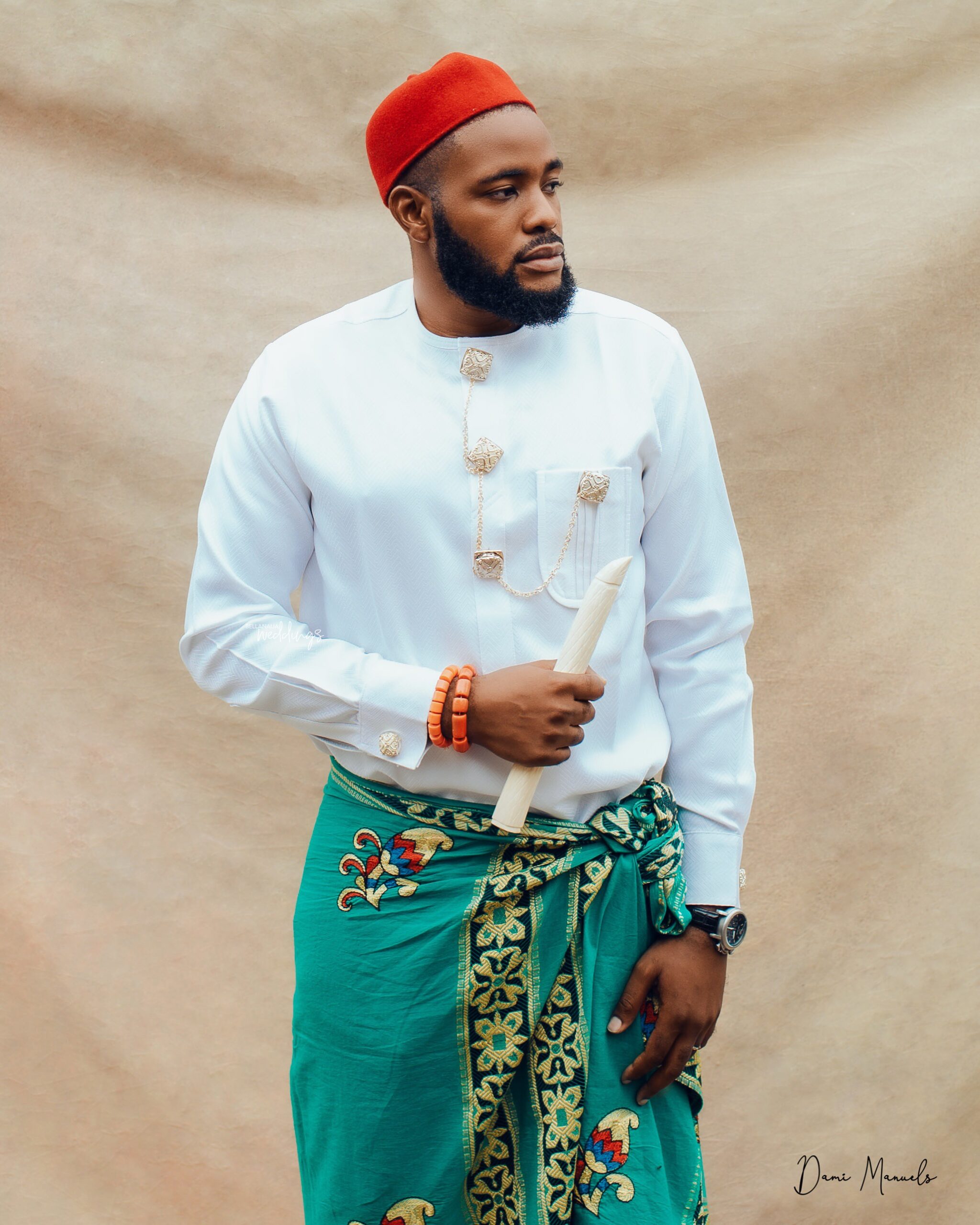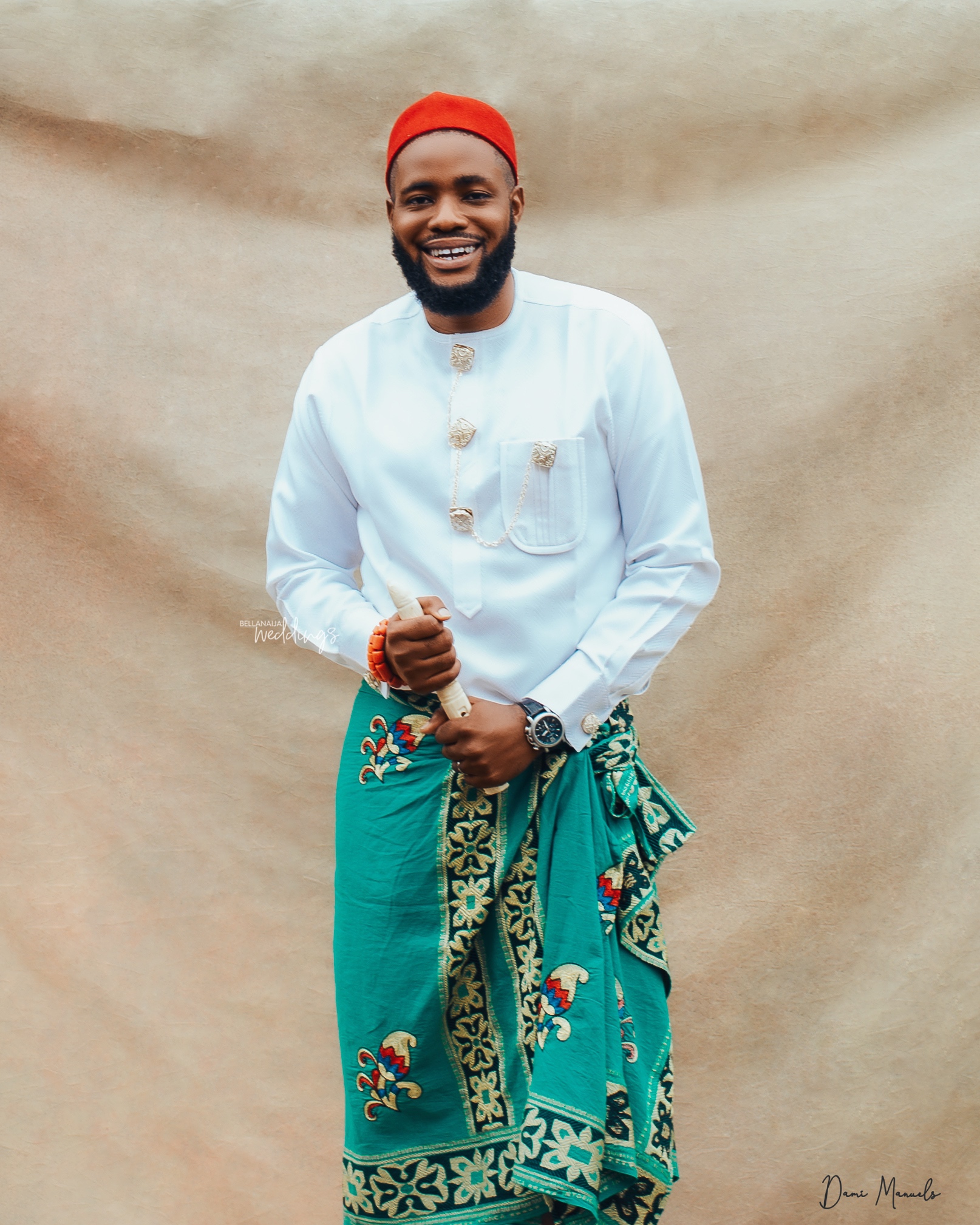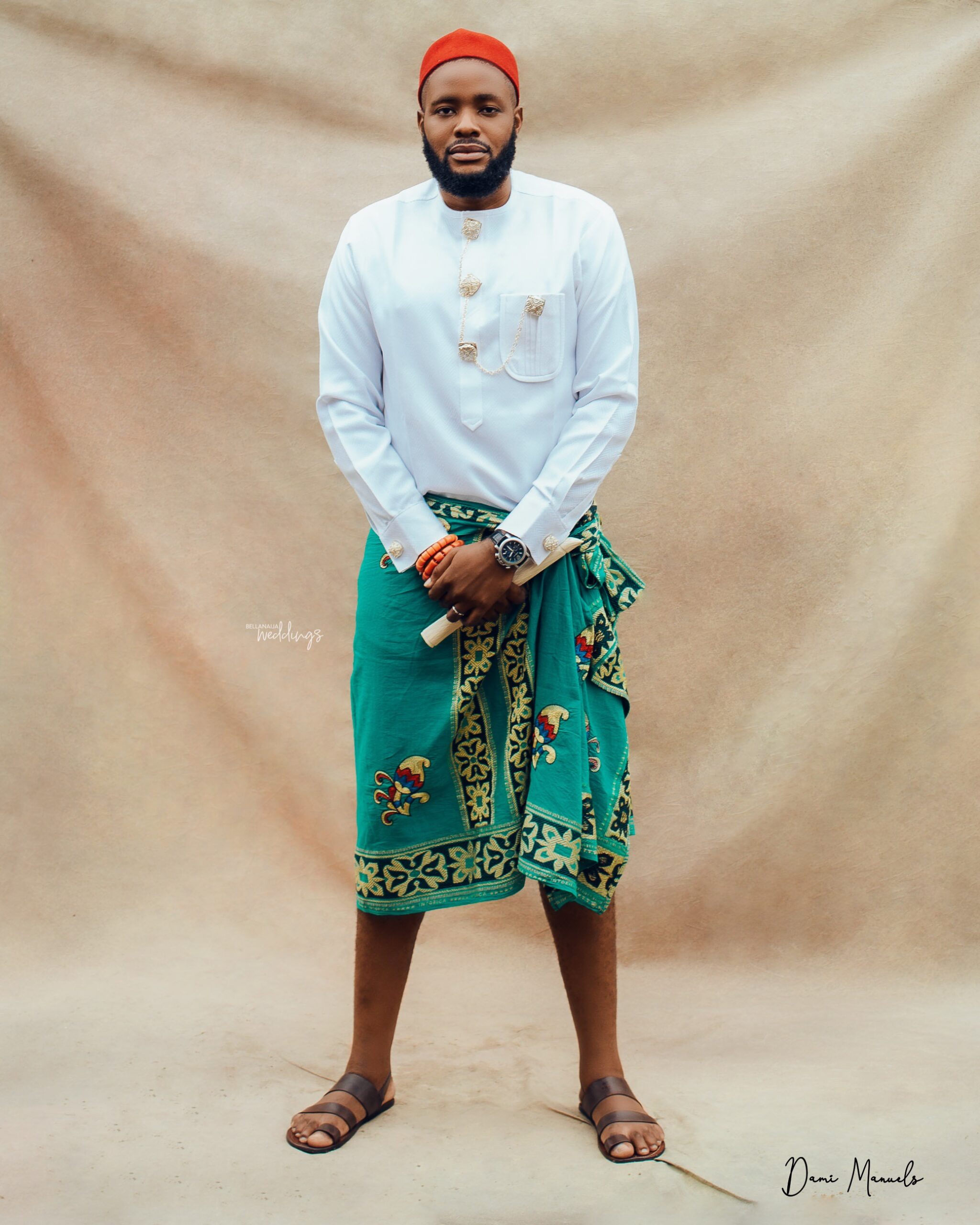 We started talking a little whenever he comes home for breaks and I noticed there was a thing between us, but we never talked about it or paid attention to it. Plus for every time we had talked over the phone or try to catch up, he was always in a relationship.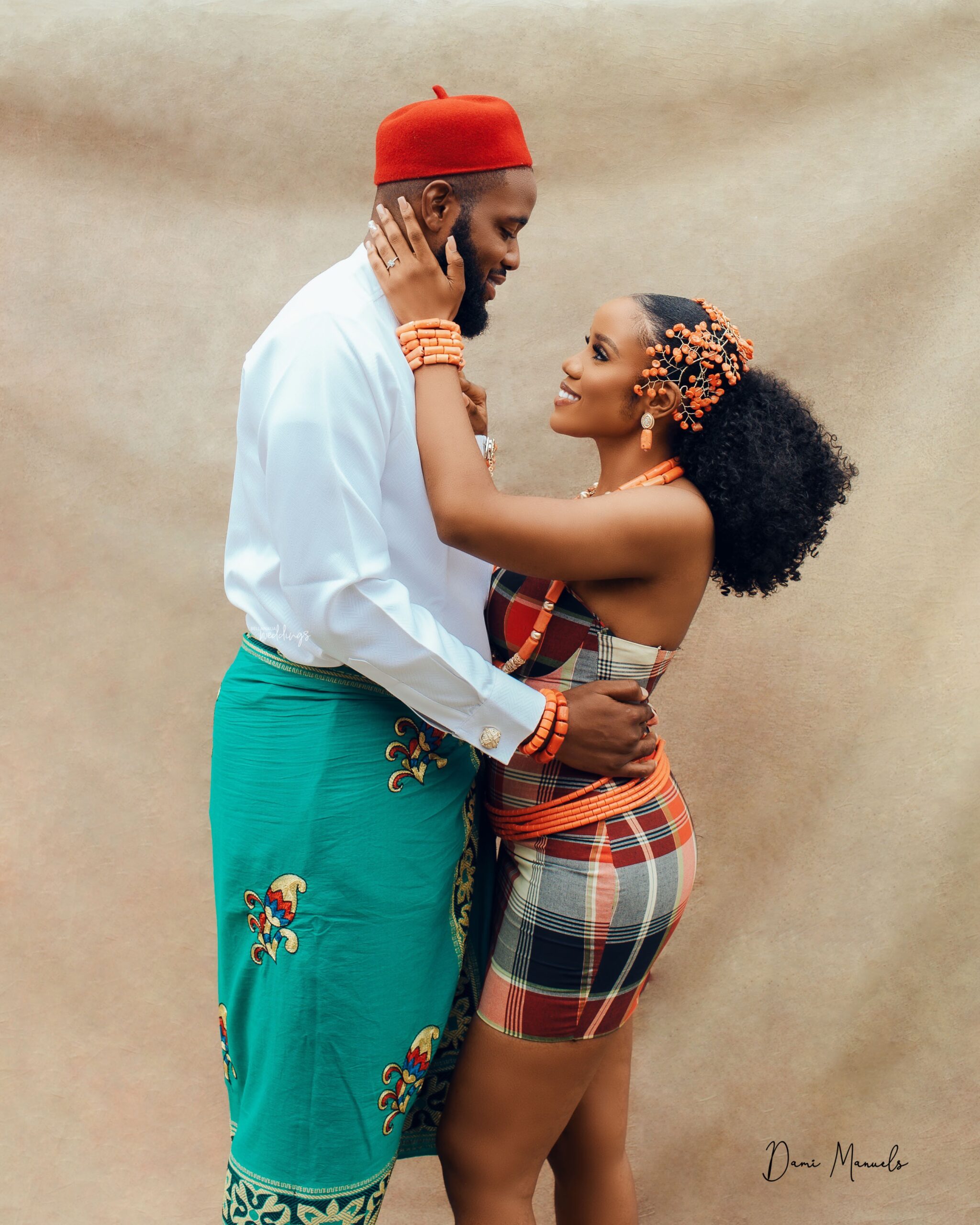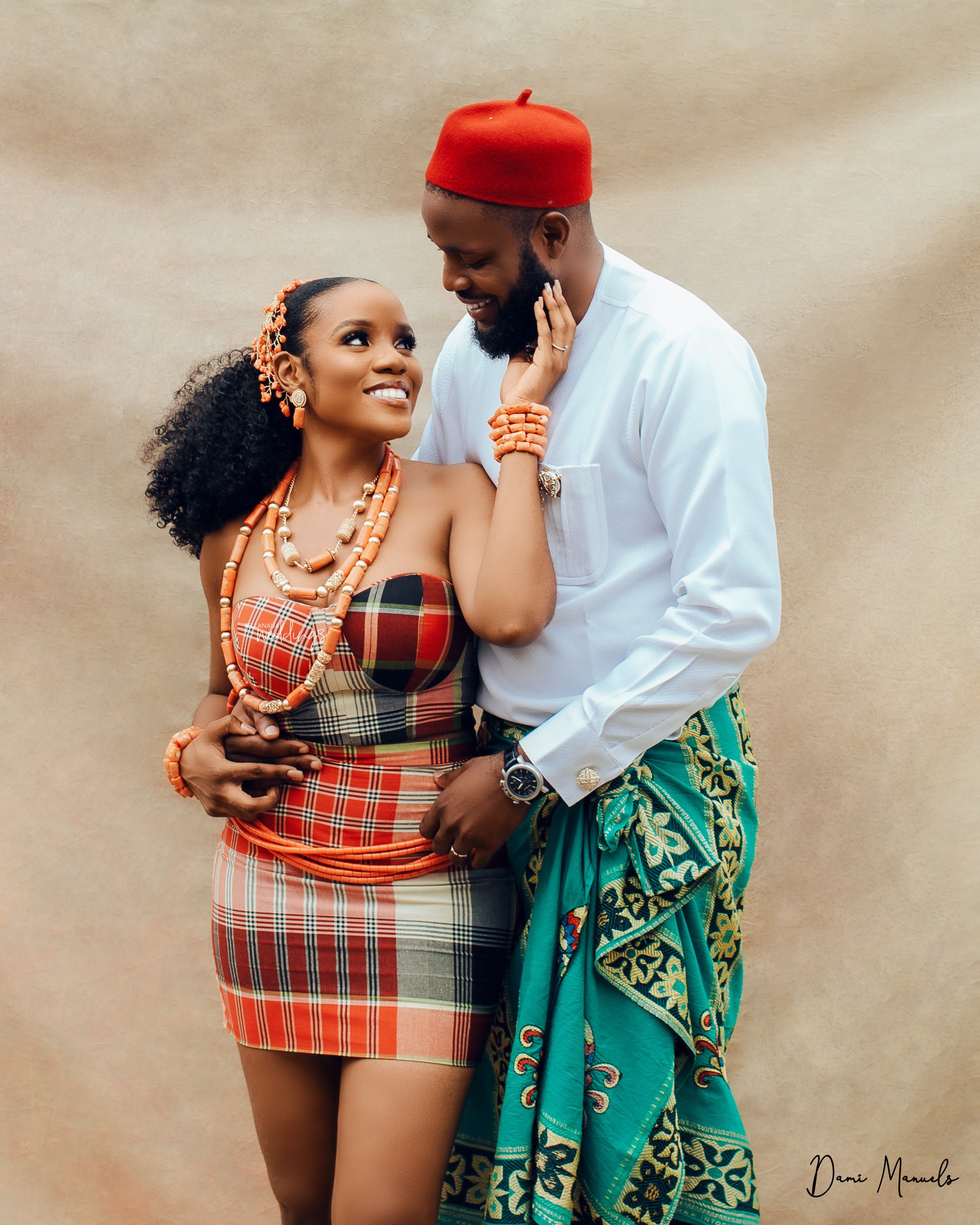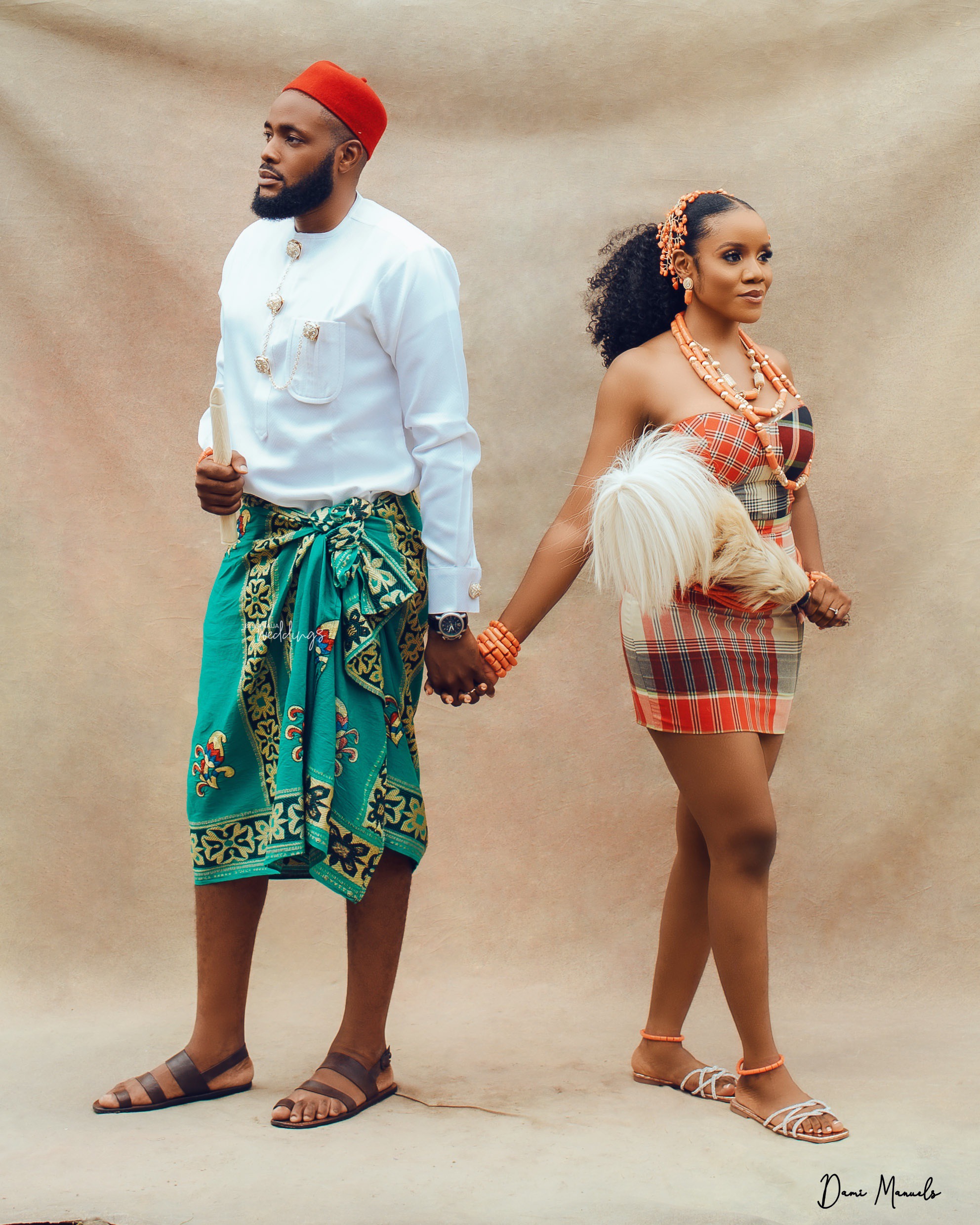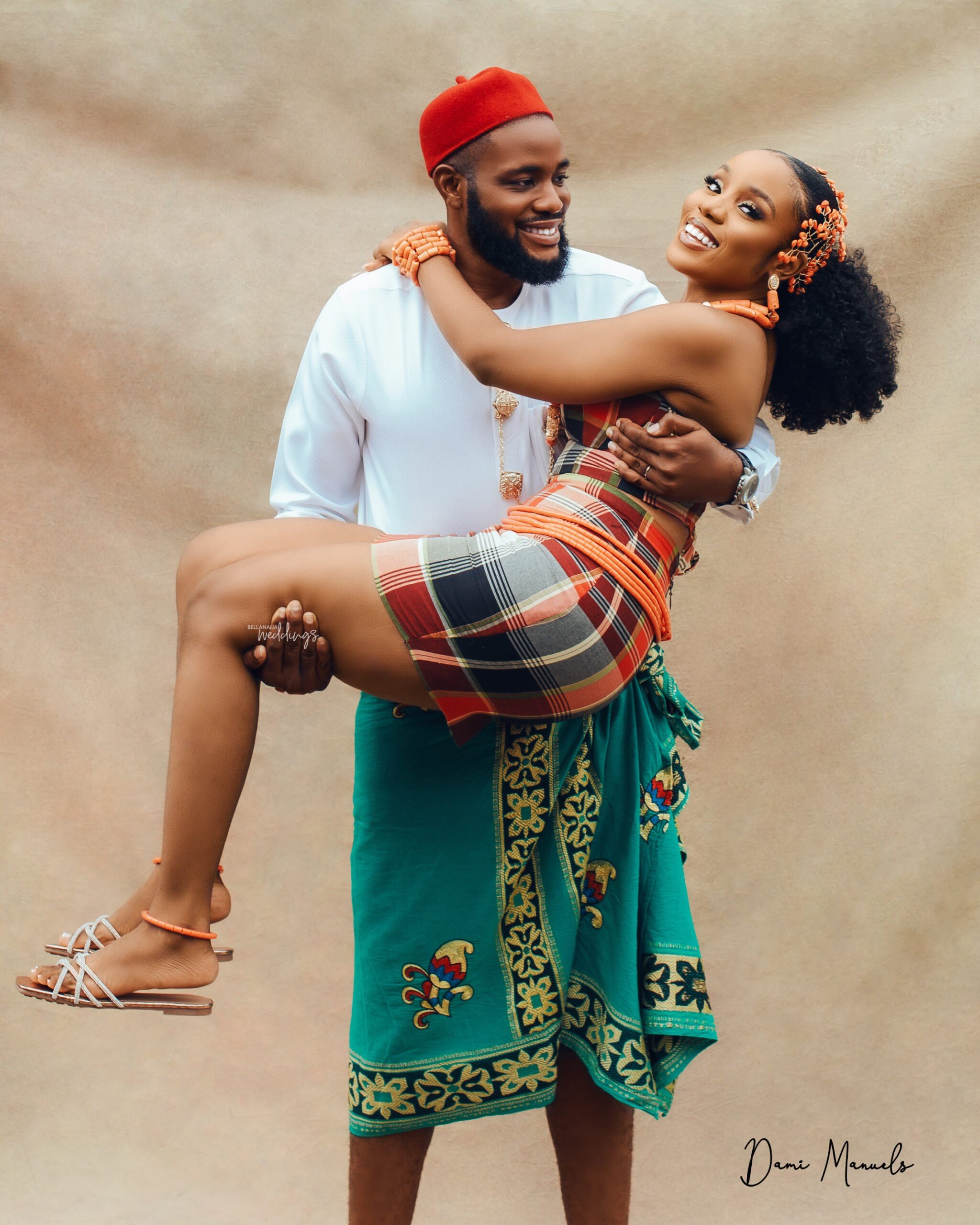 Fast forward to sometime between 2014 and 2015 we reconnected in Abuja after a long while and ever since then we remained very good friends as he was the closest thing I had to home here in Abuja. On the 1st of August 2021, my neighbour became my fiancée!
It's time for the ceremony to begin!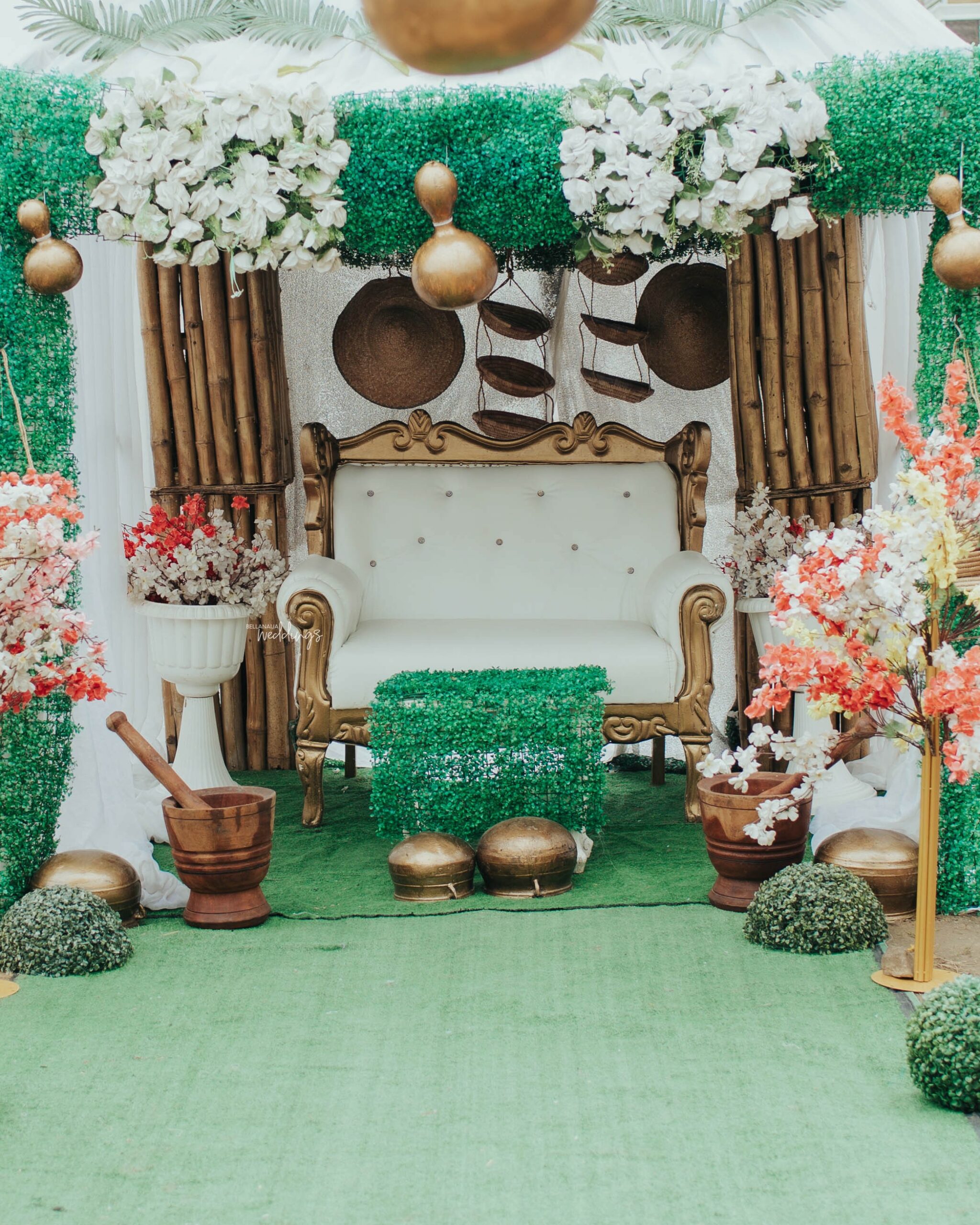 Here comes the groom to get his bride.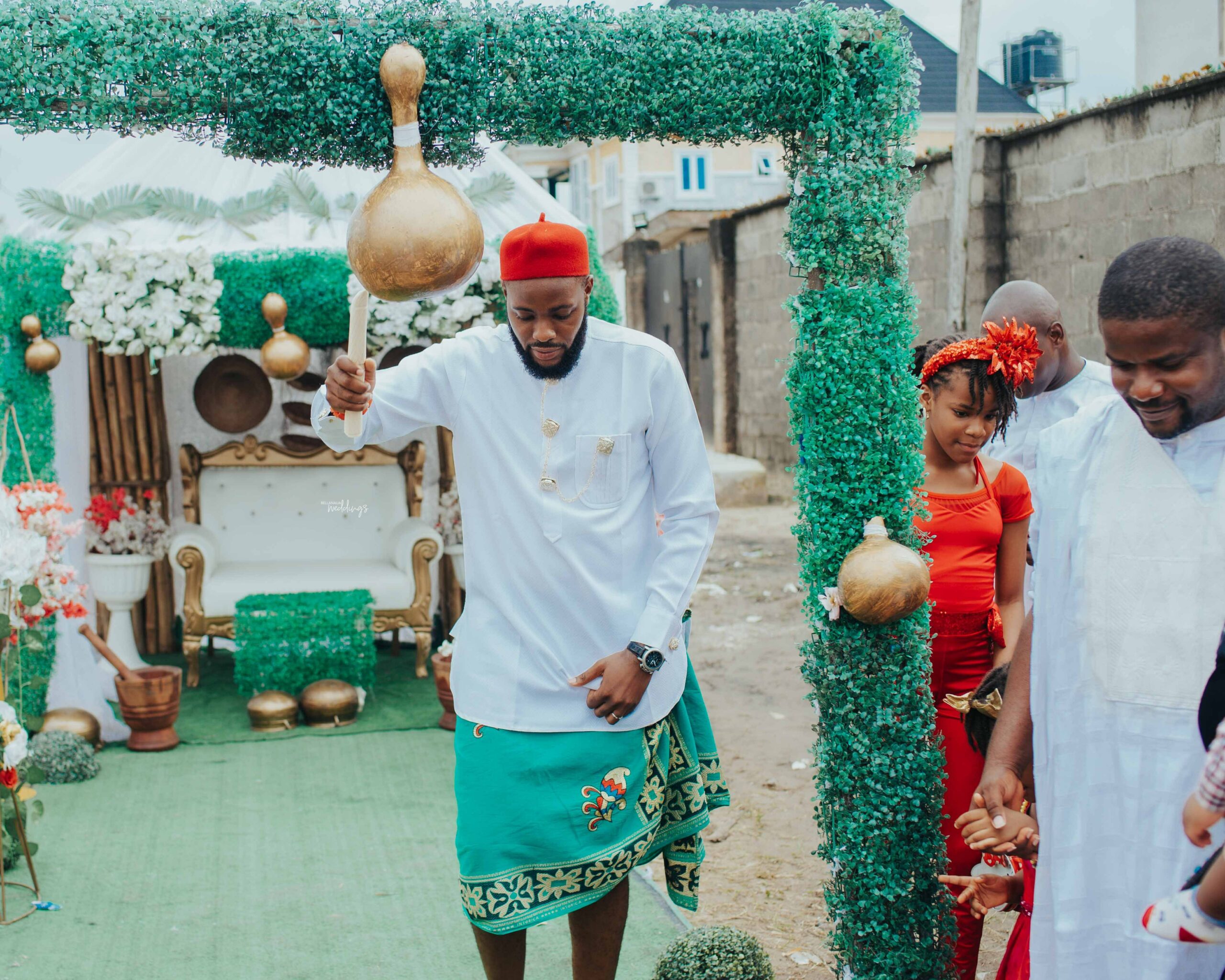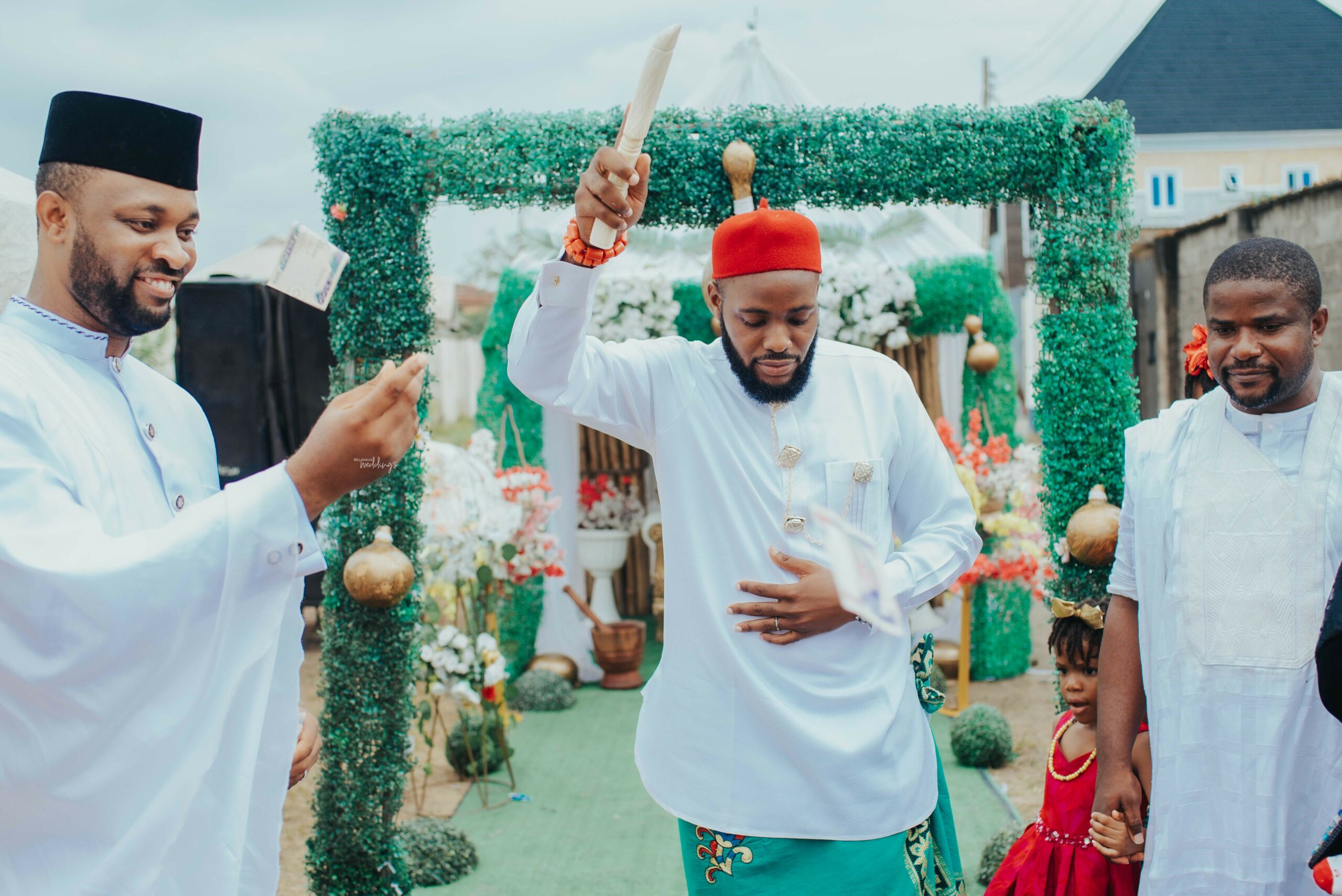 Now, make way for the bride!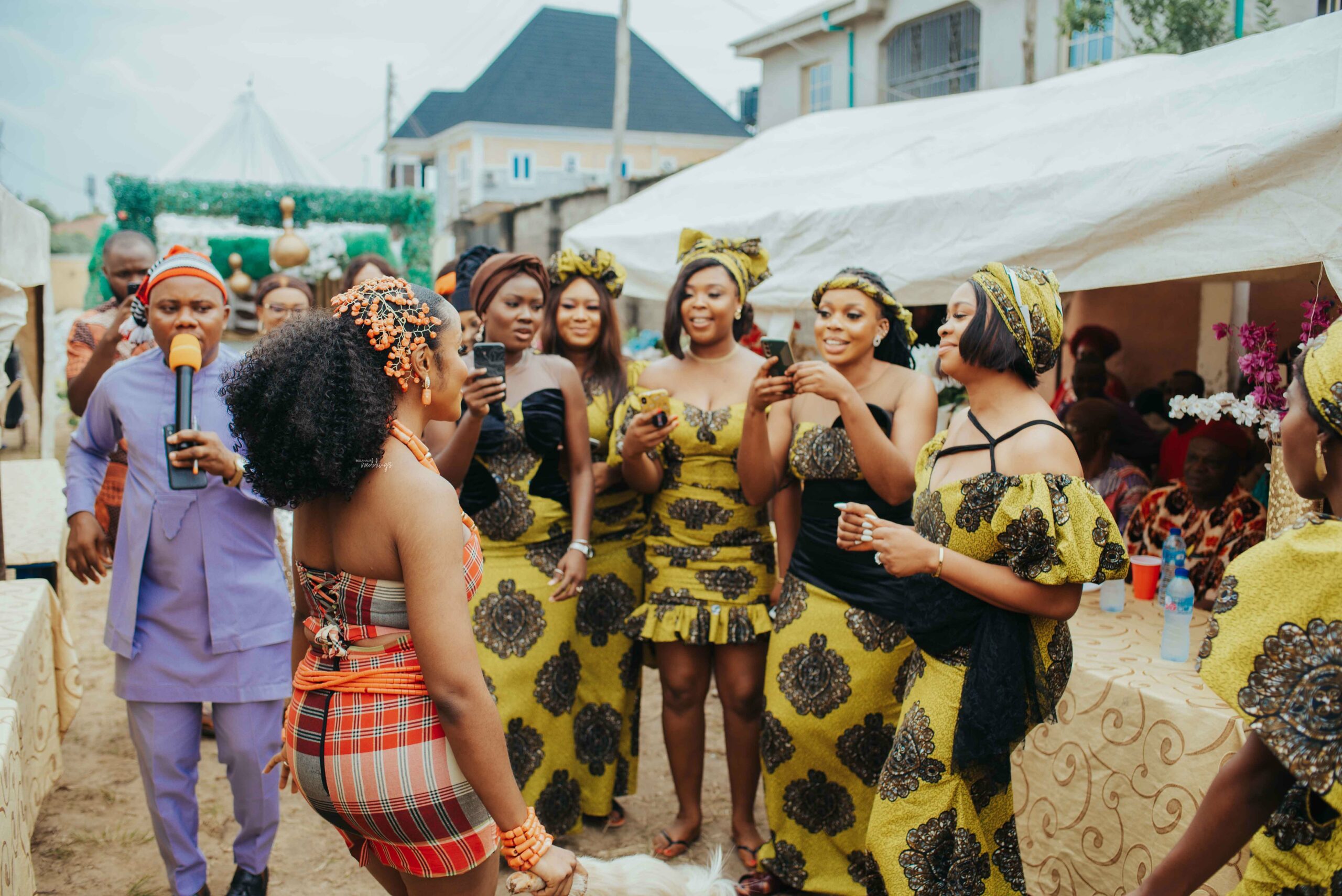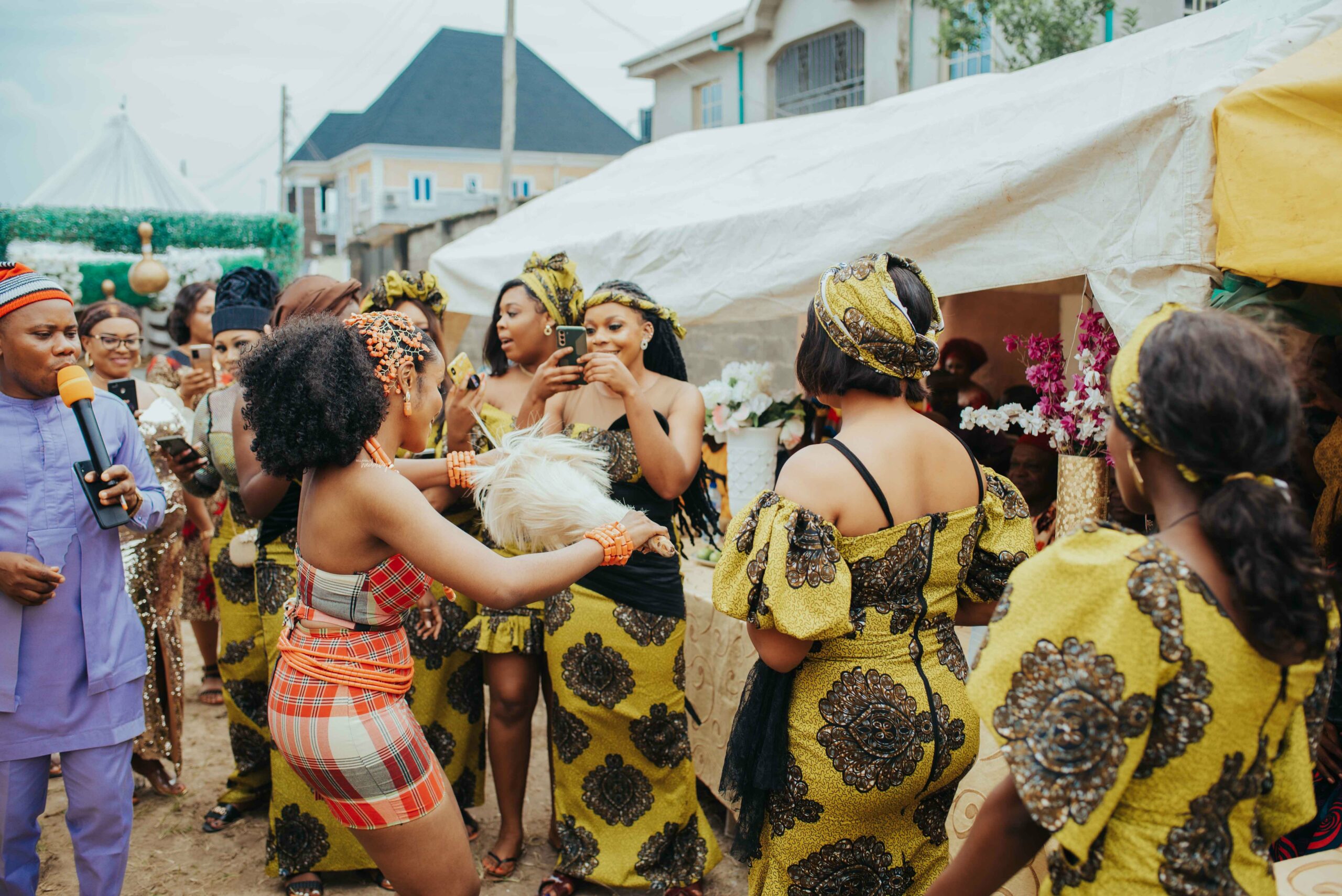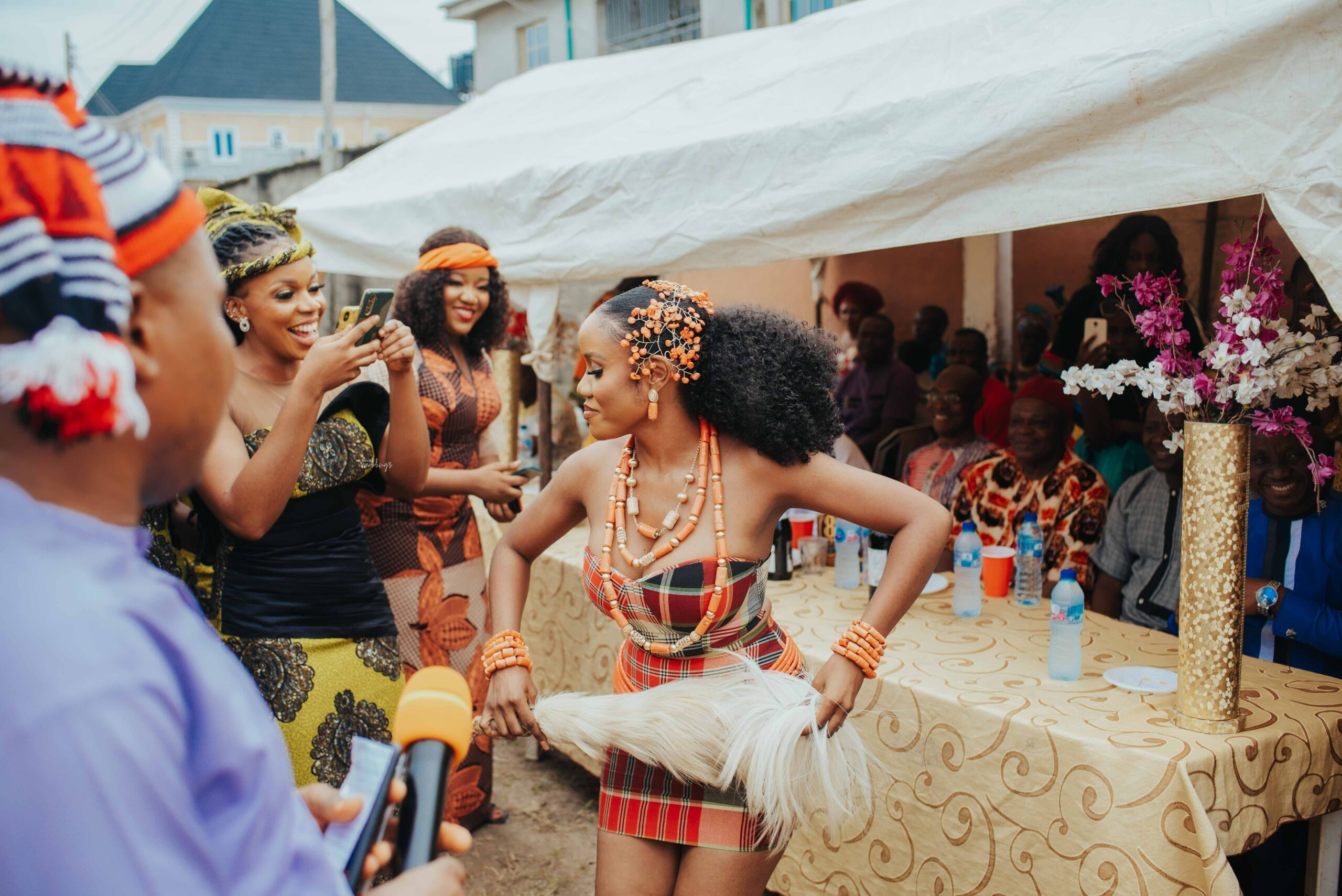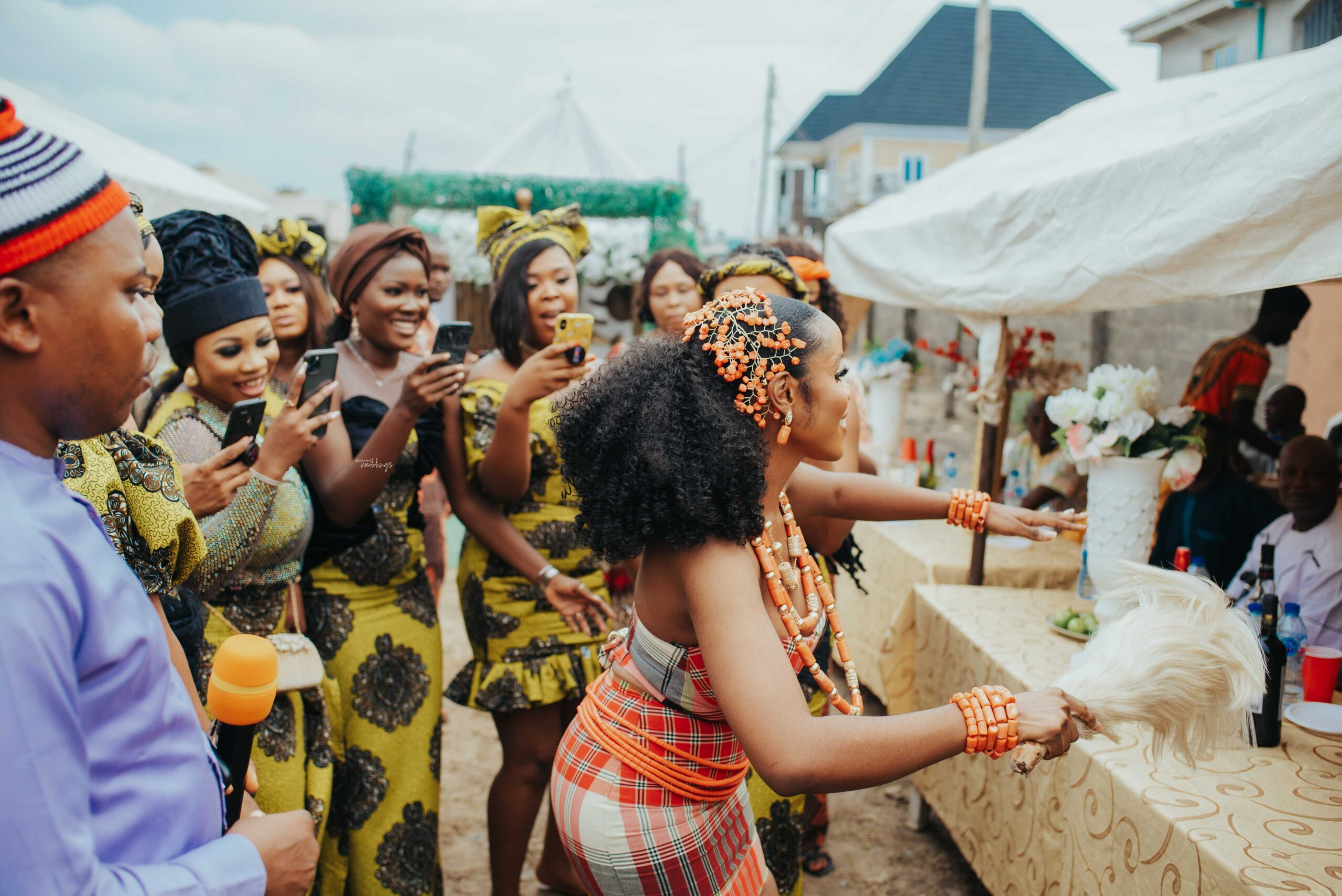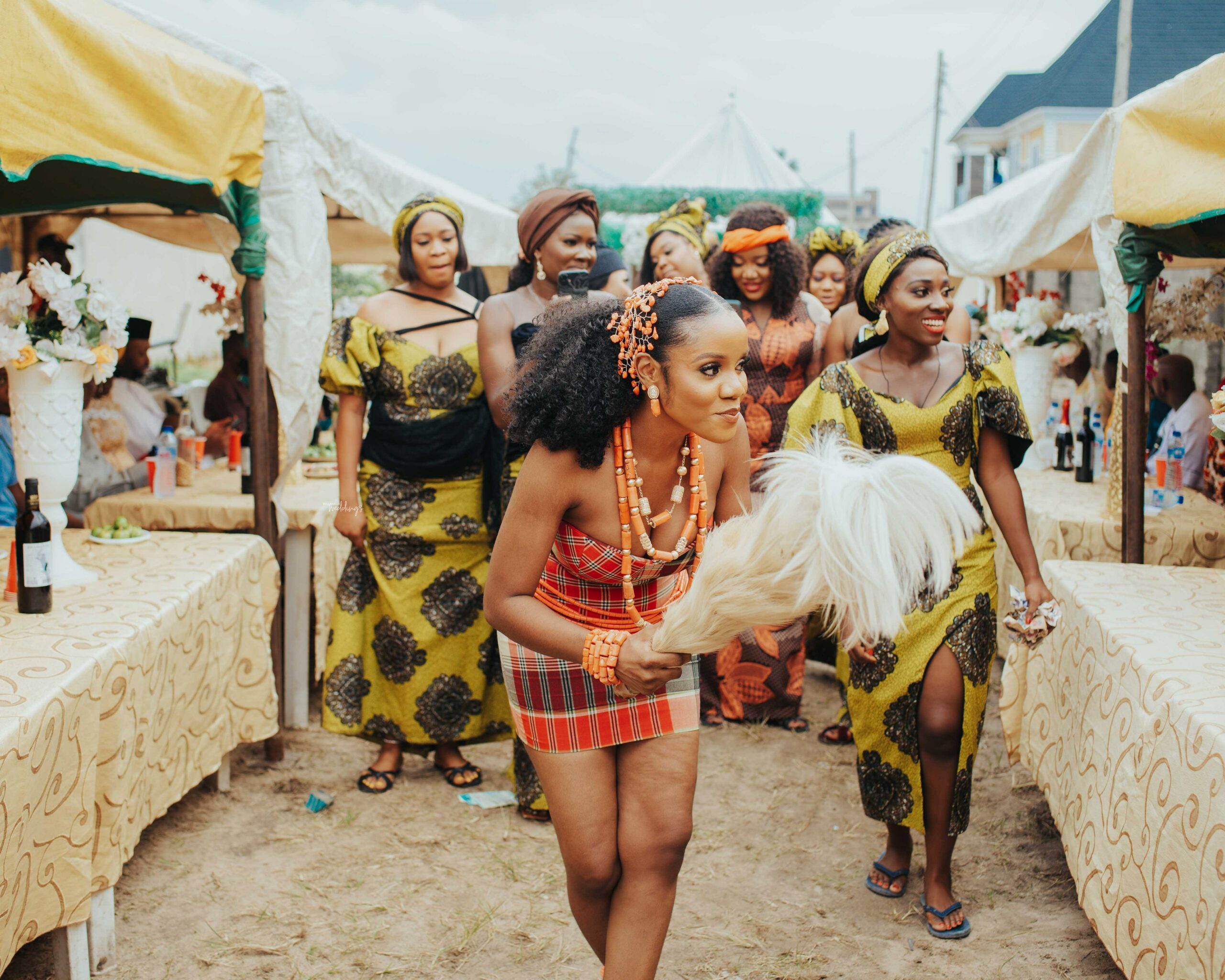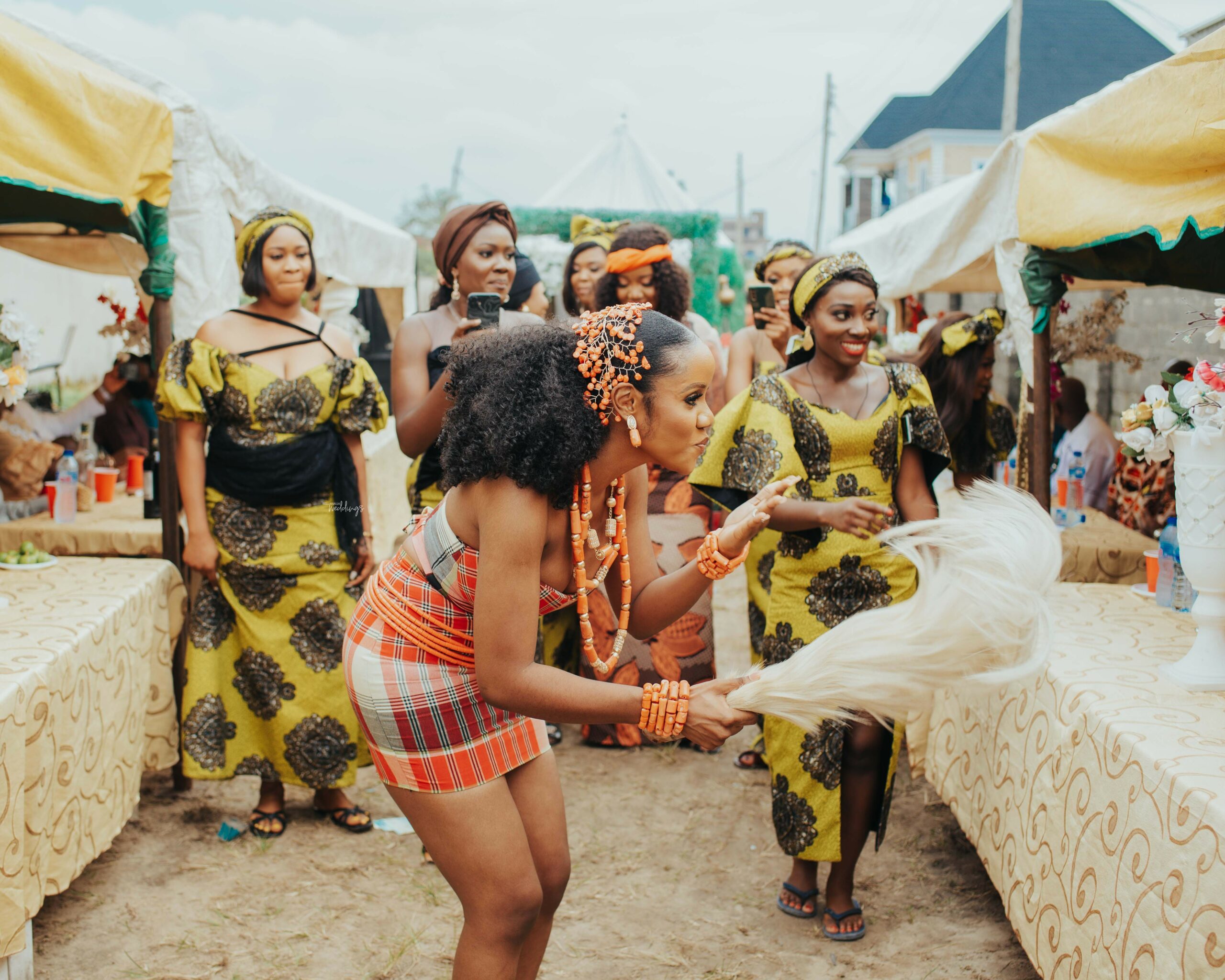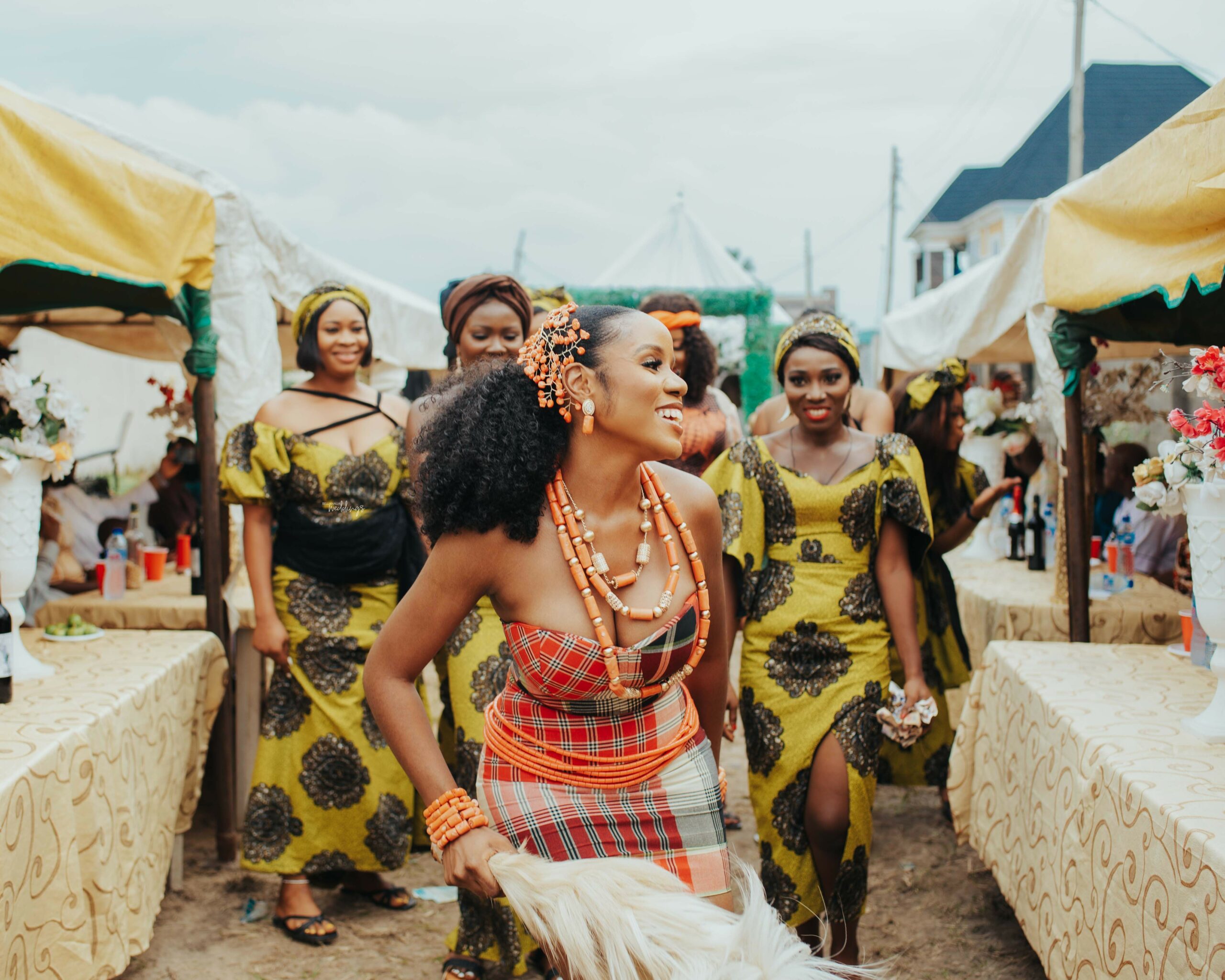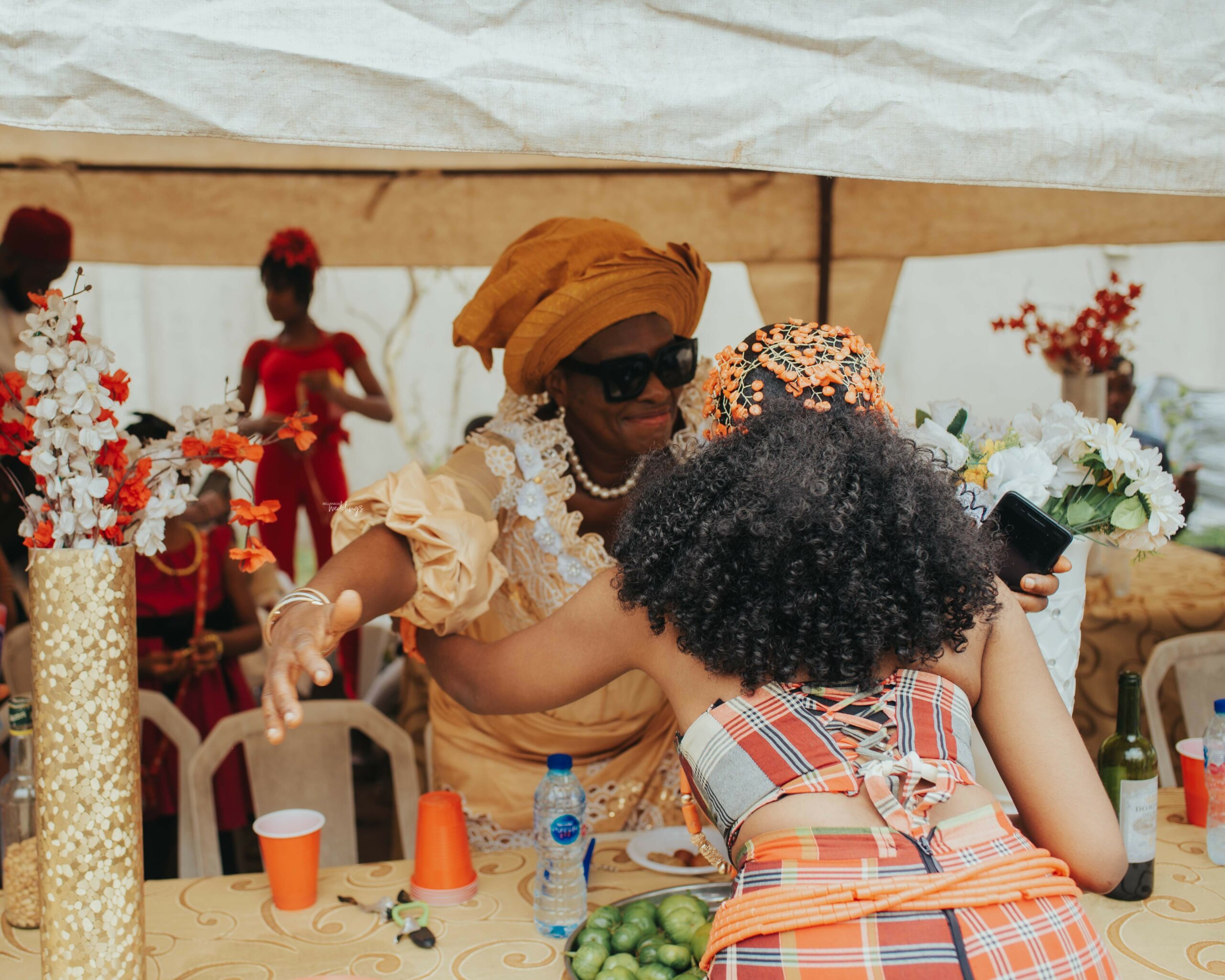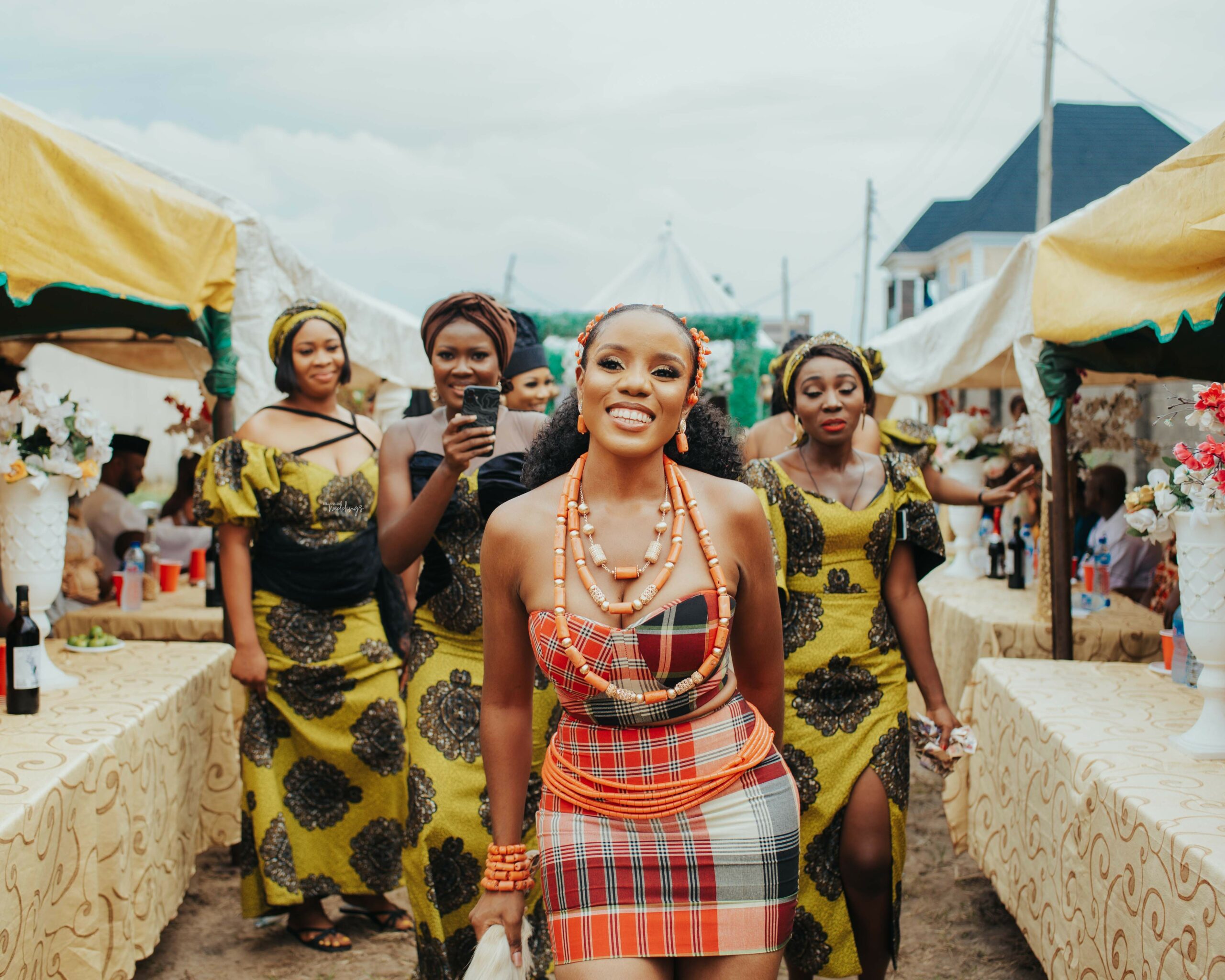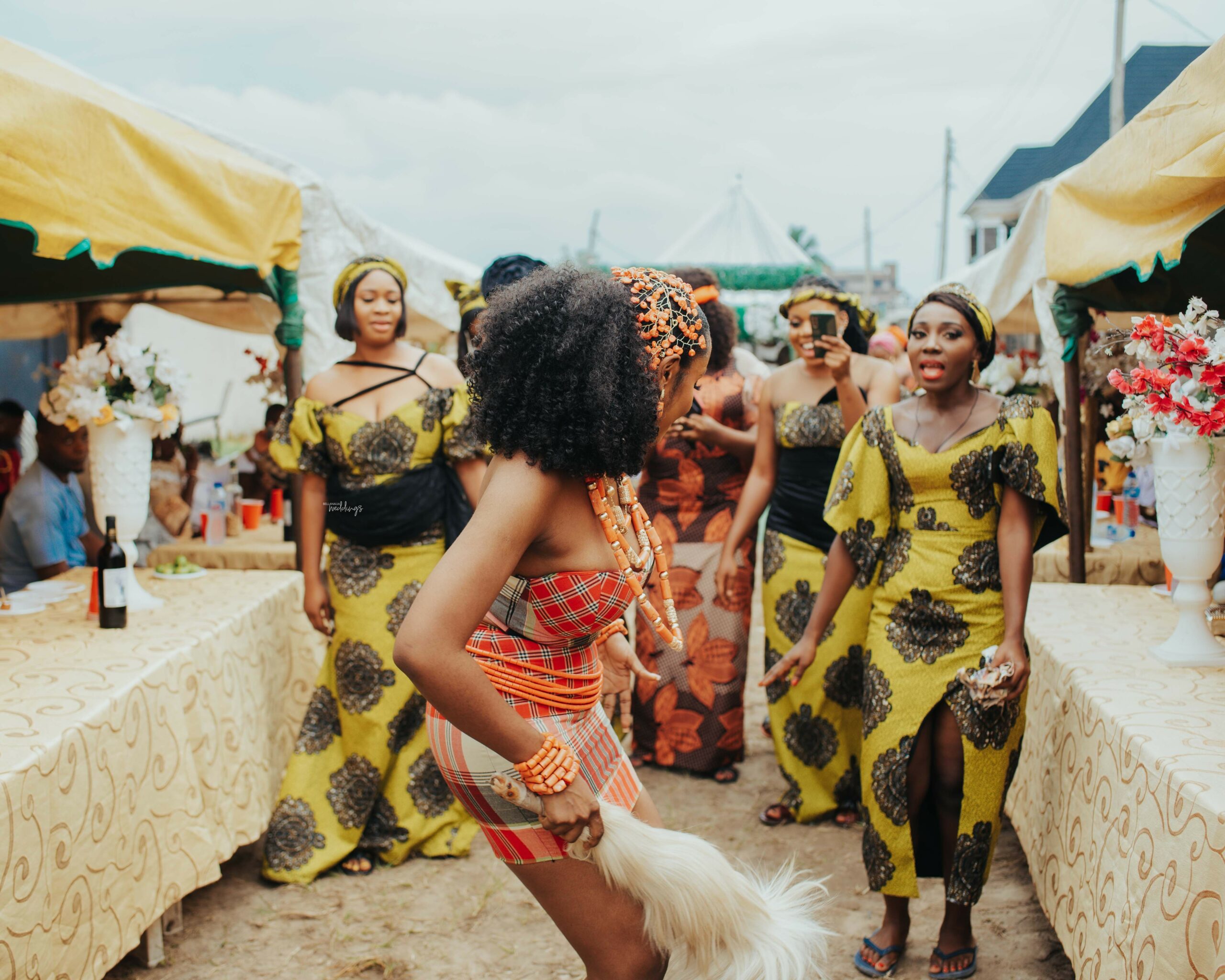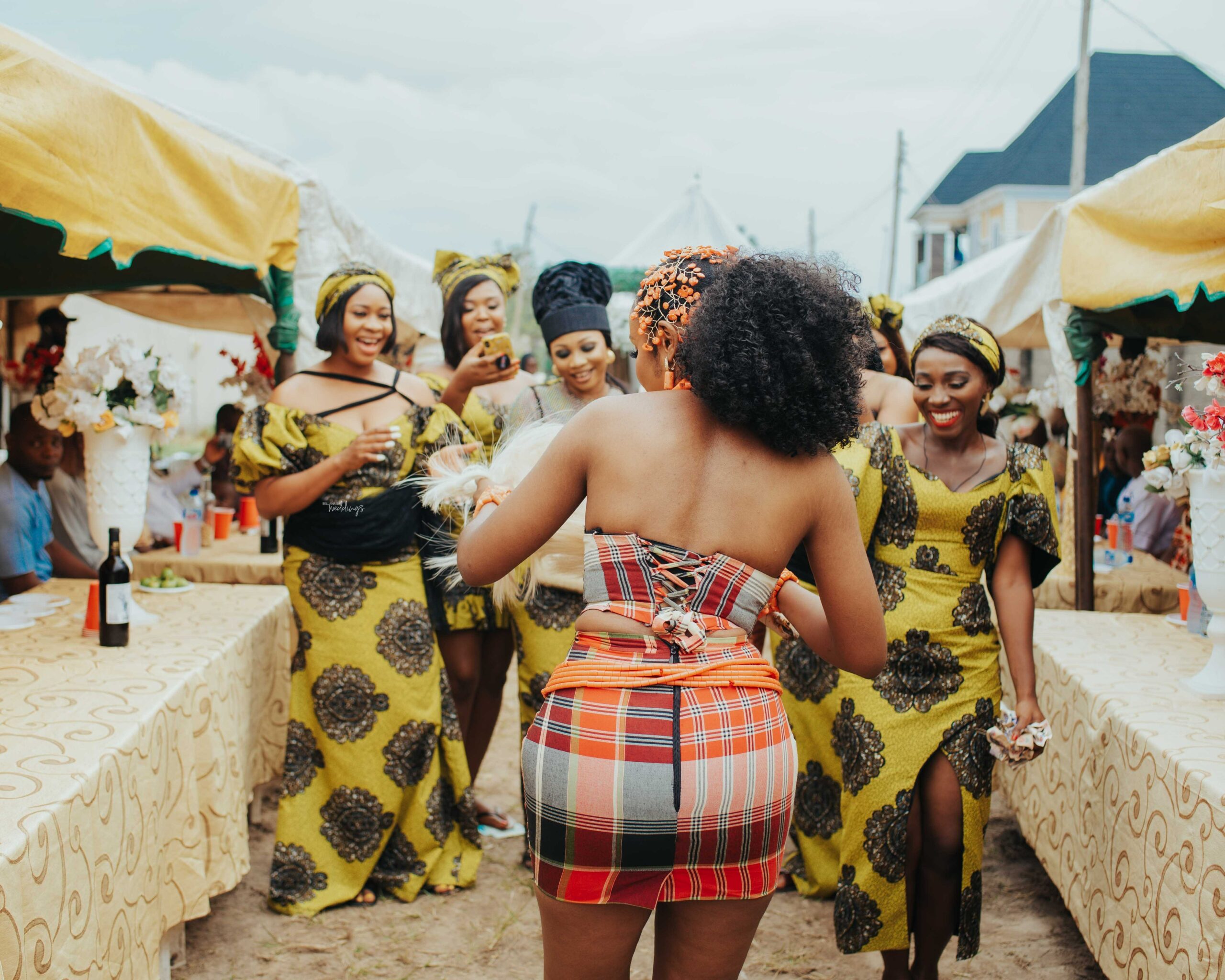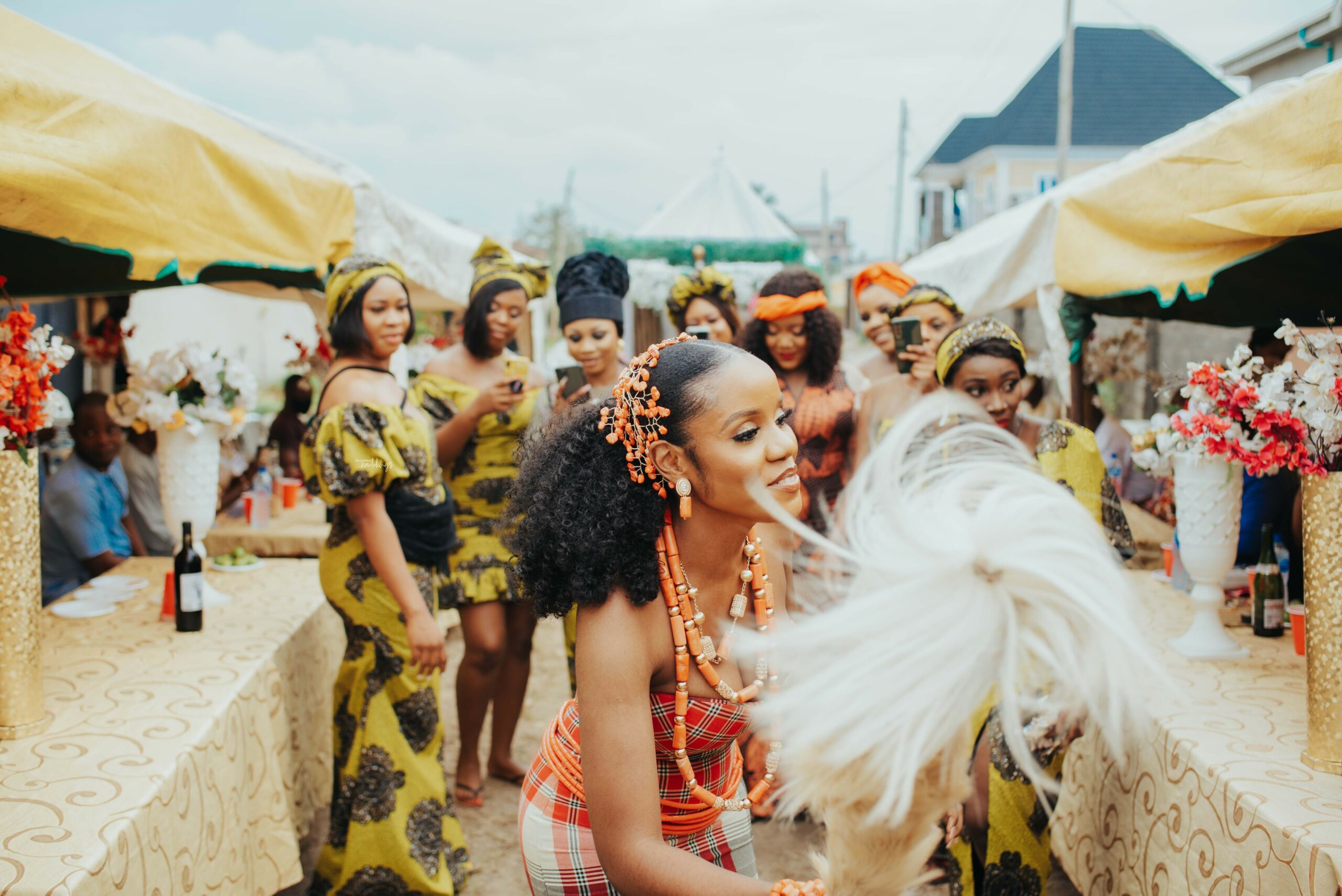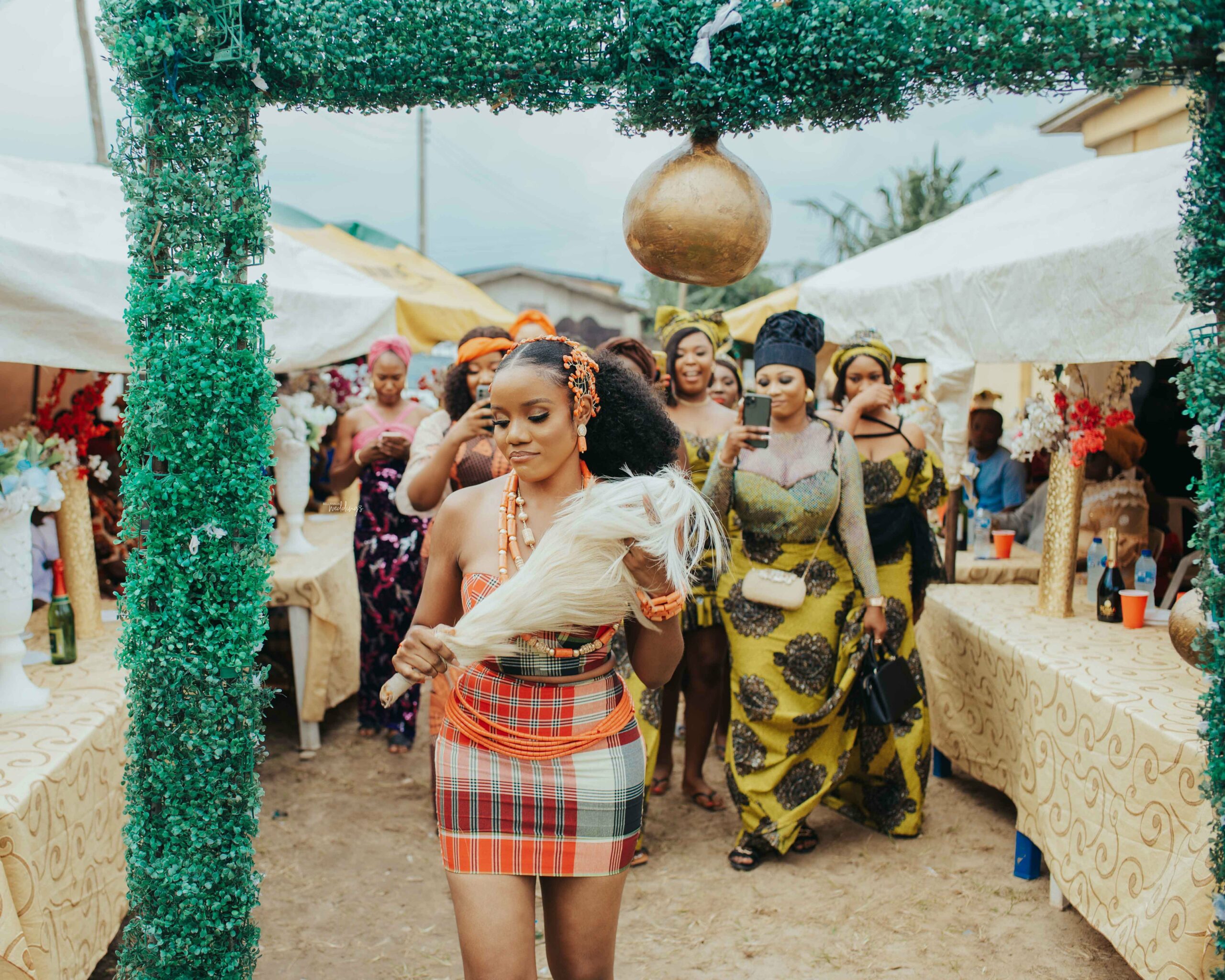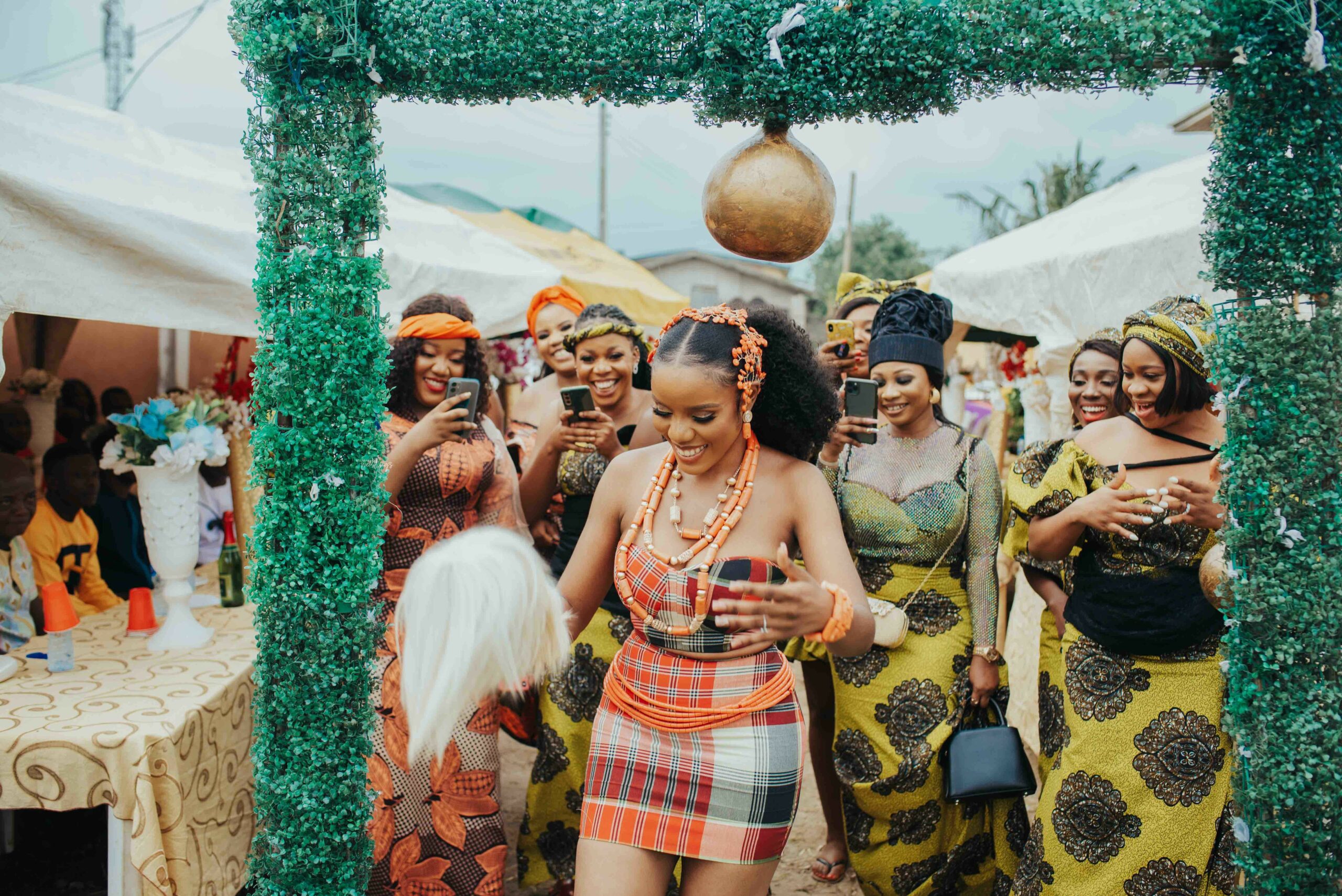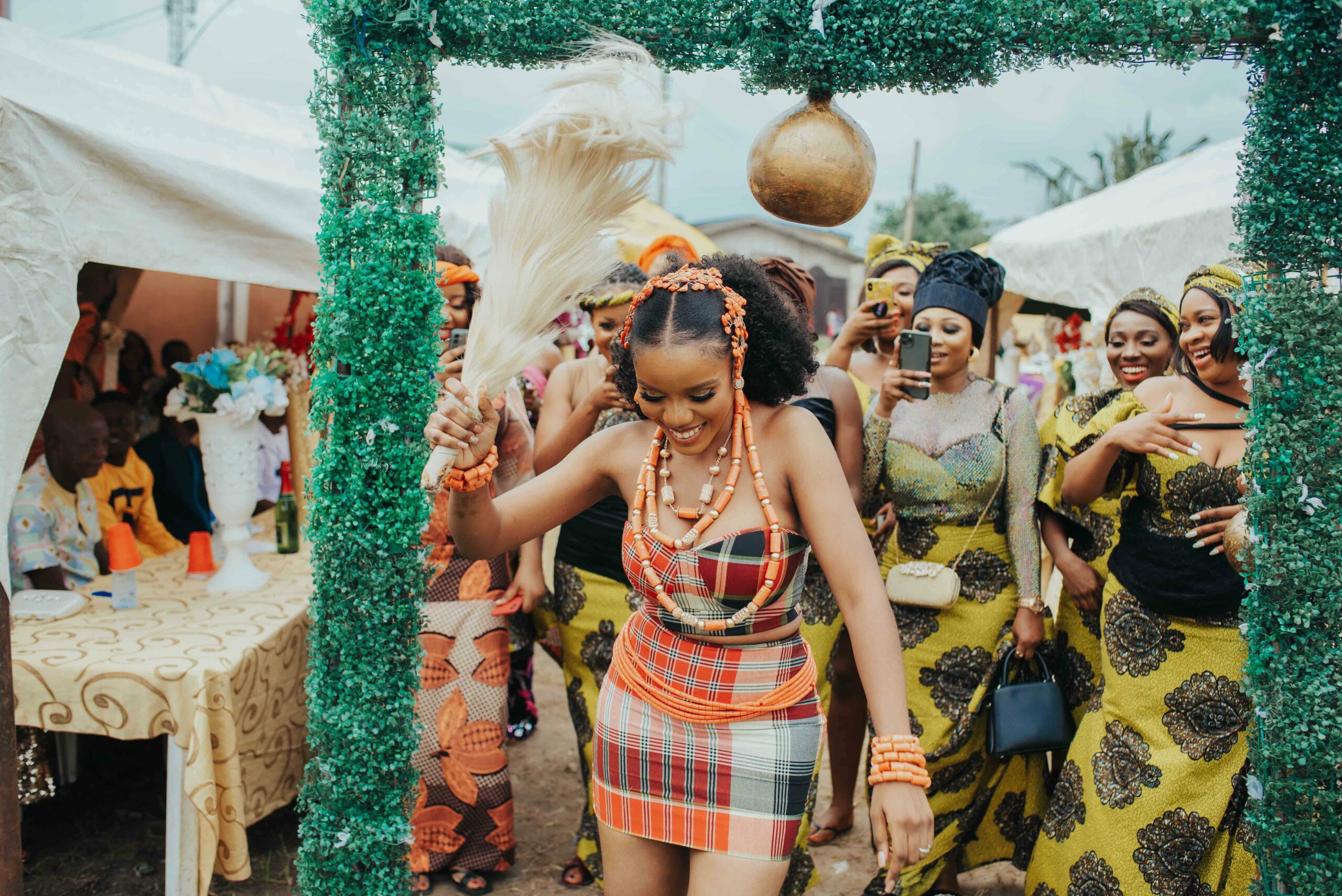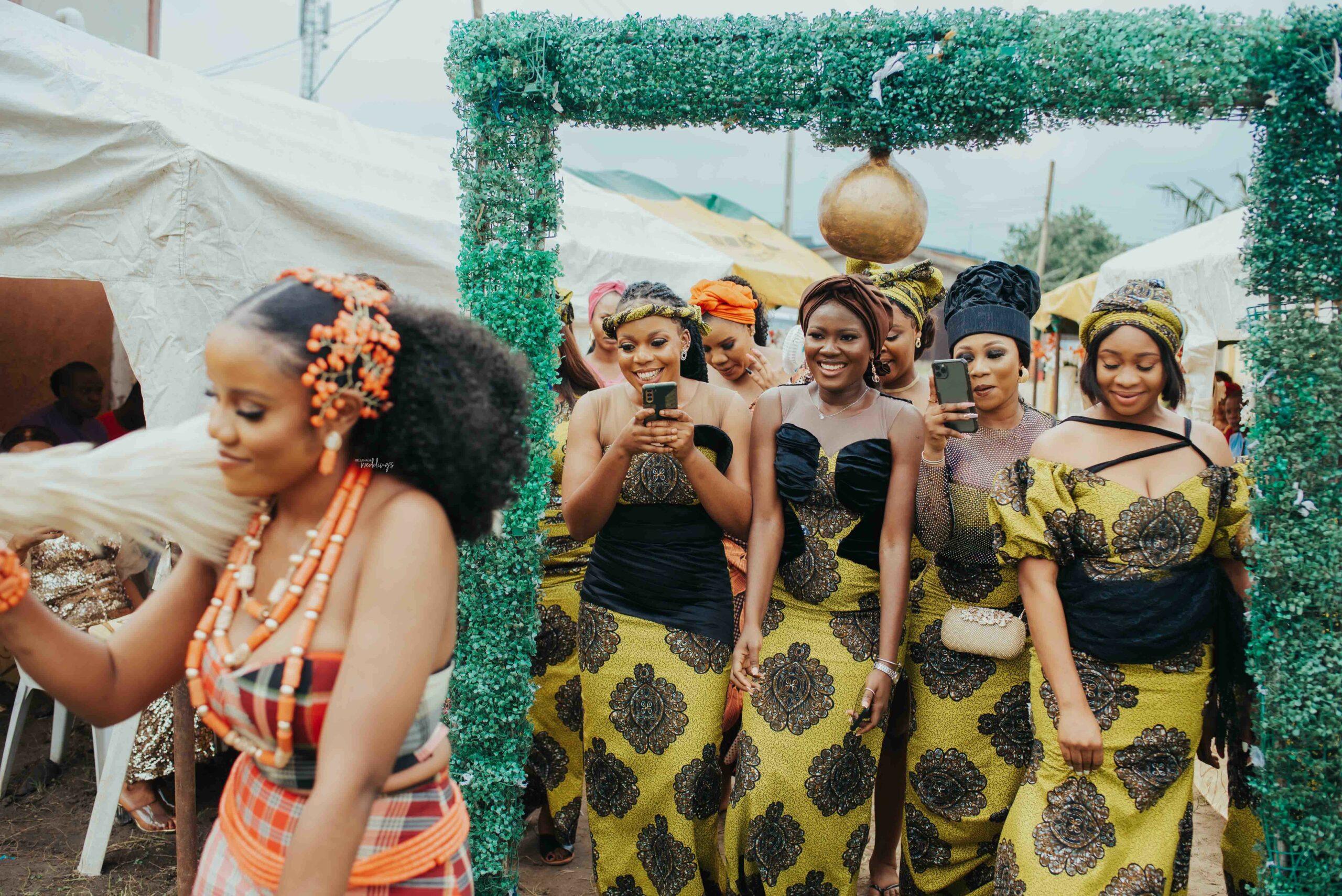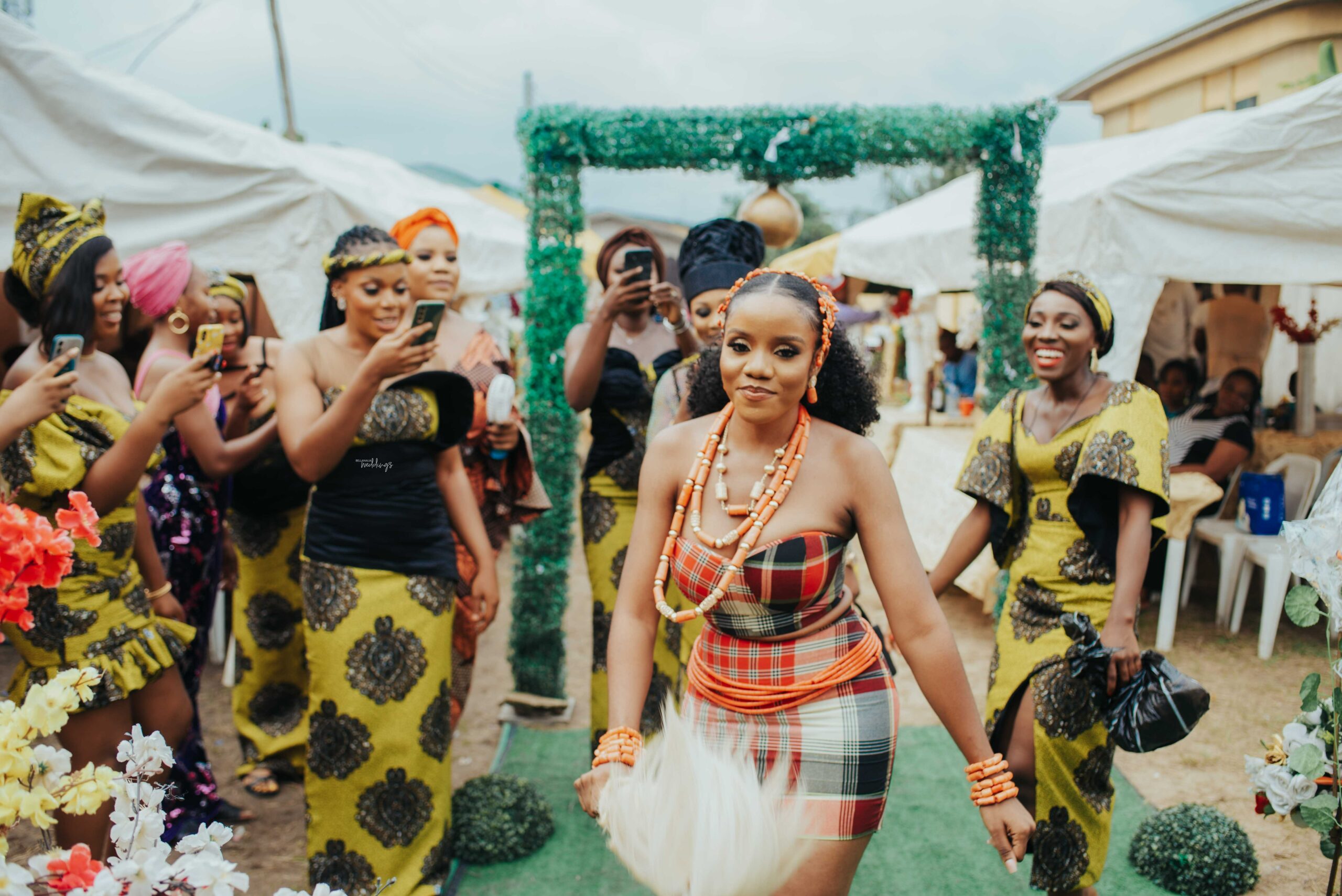 Loving the green energy for the wine carrying ceremony.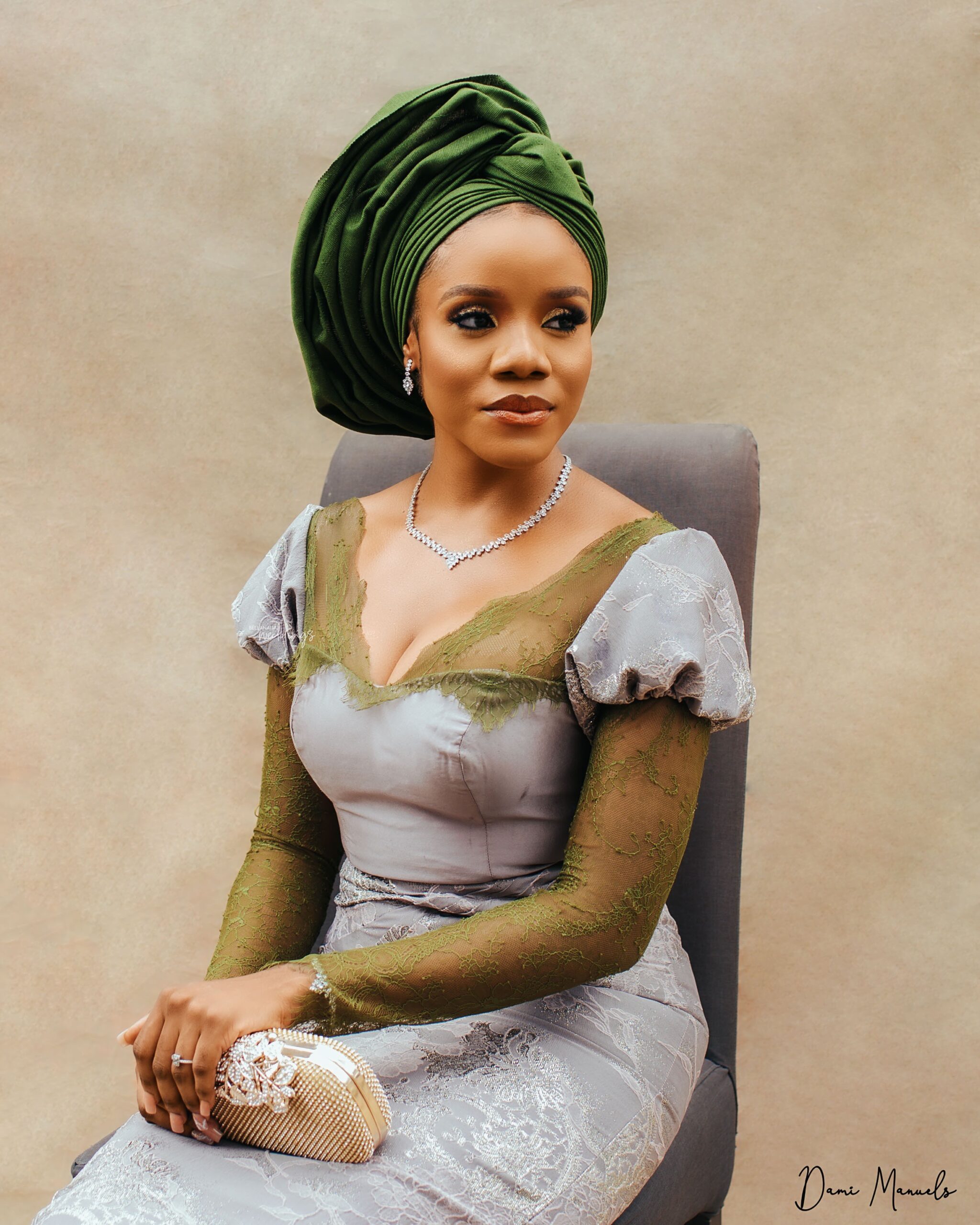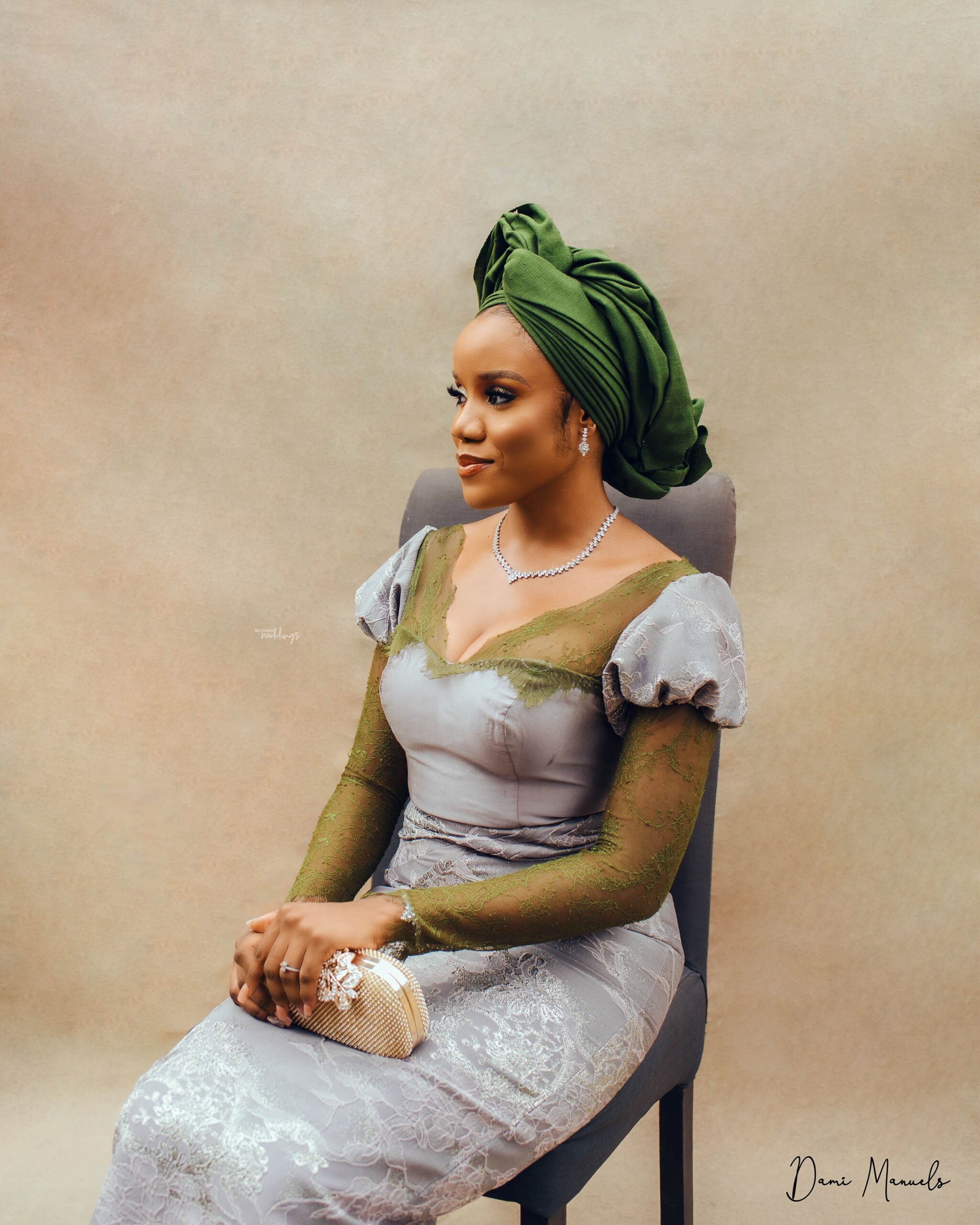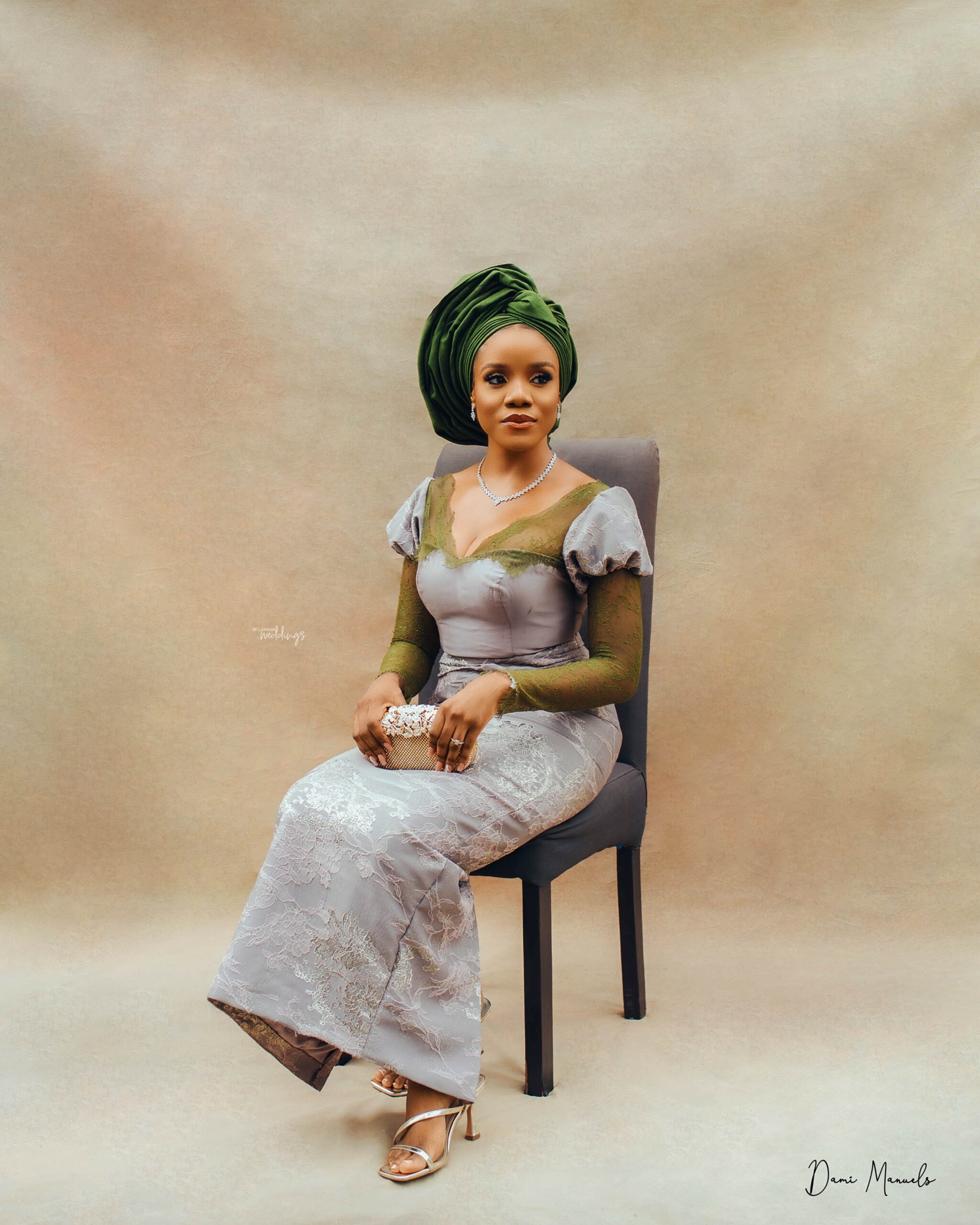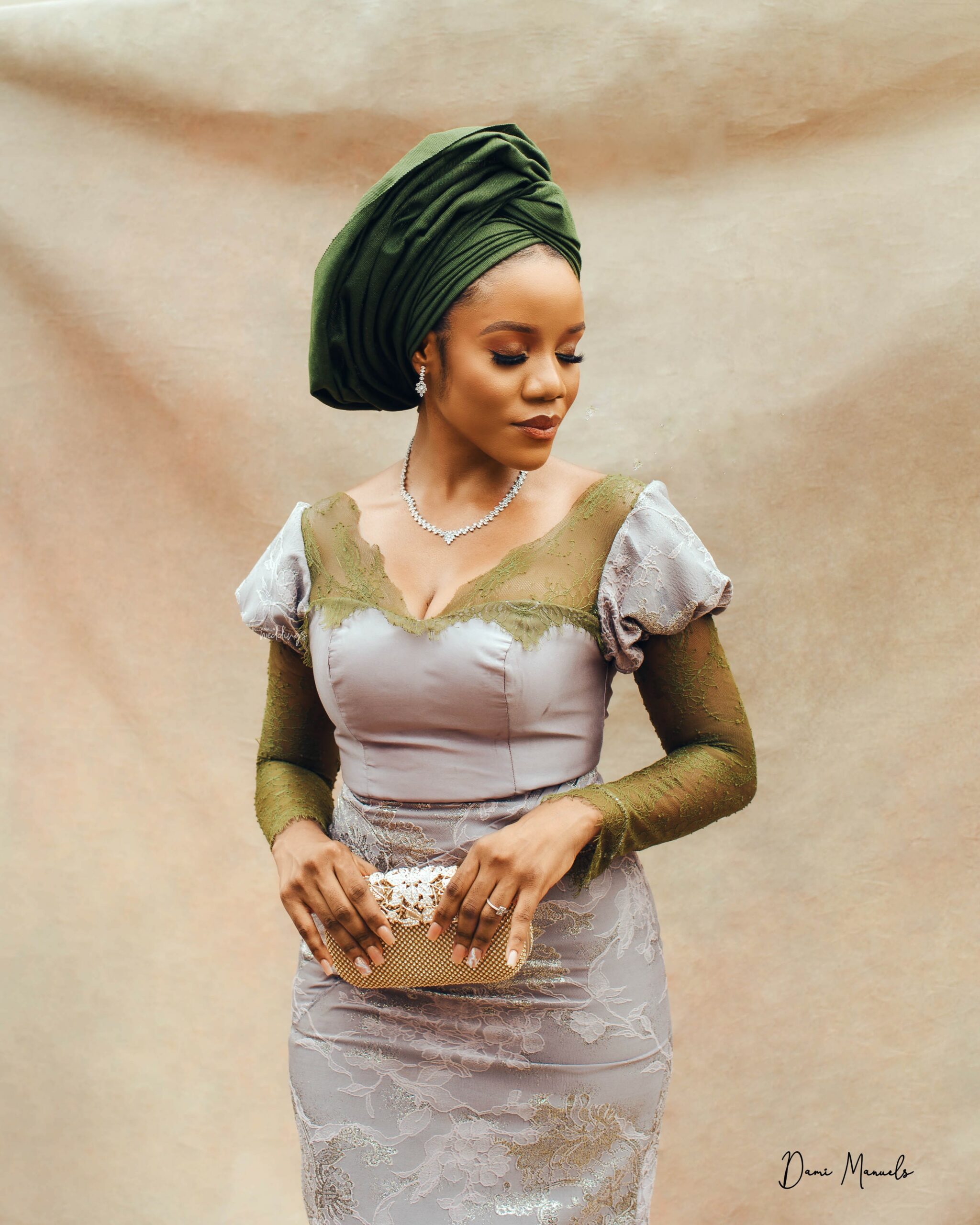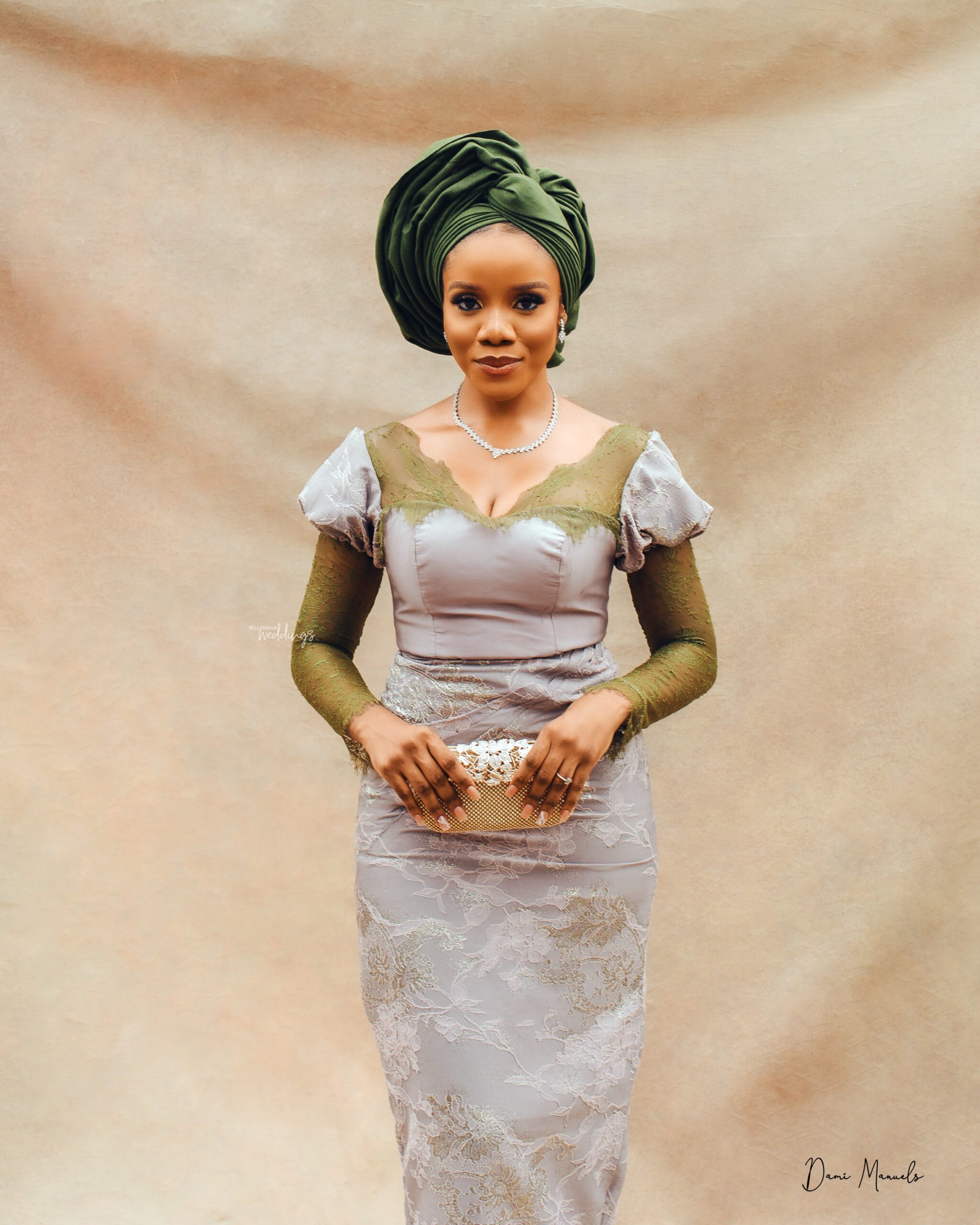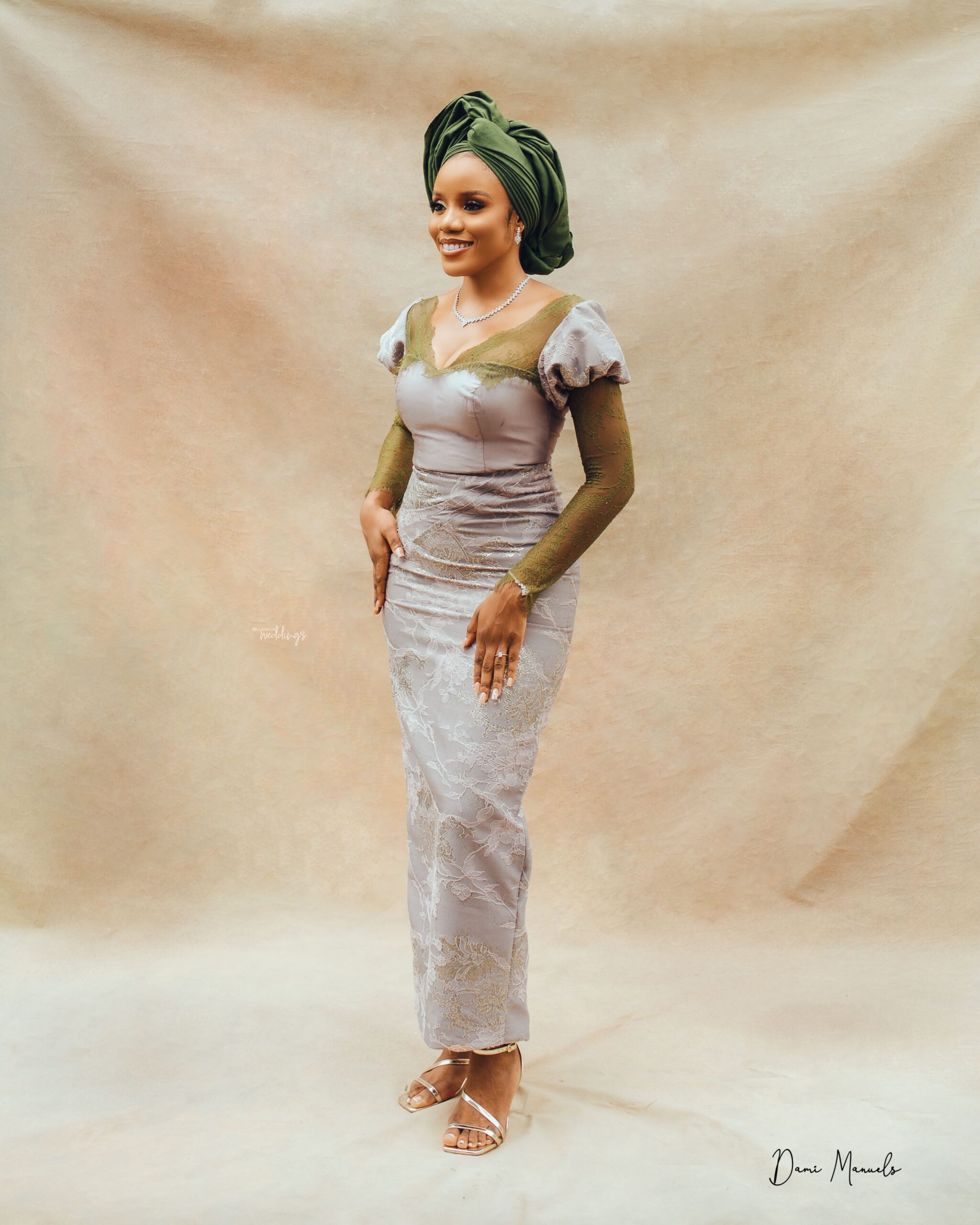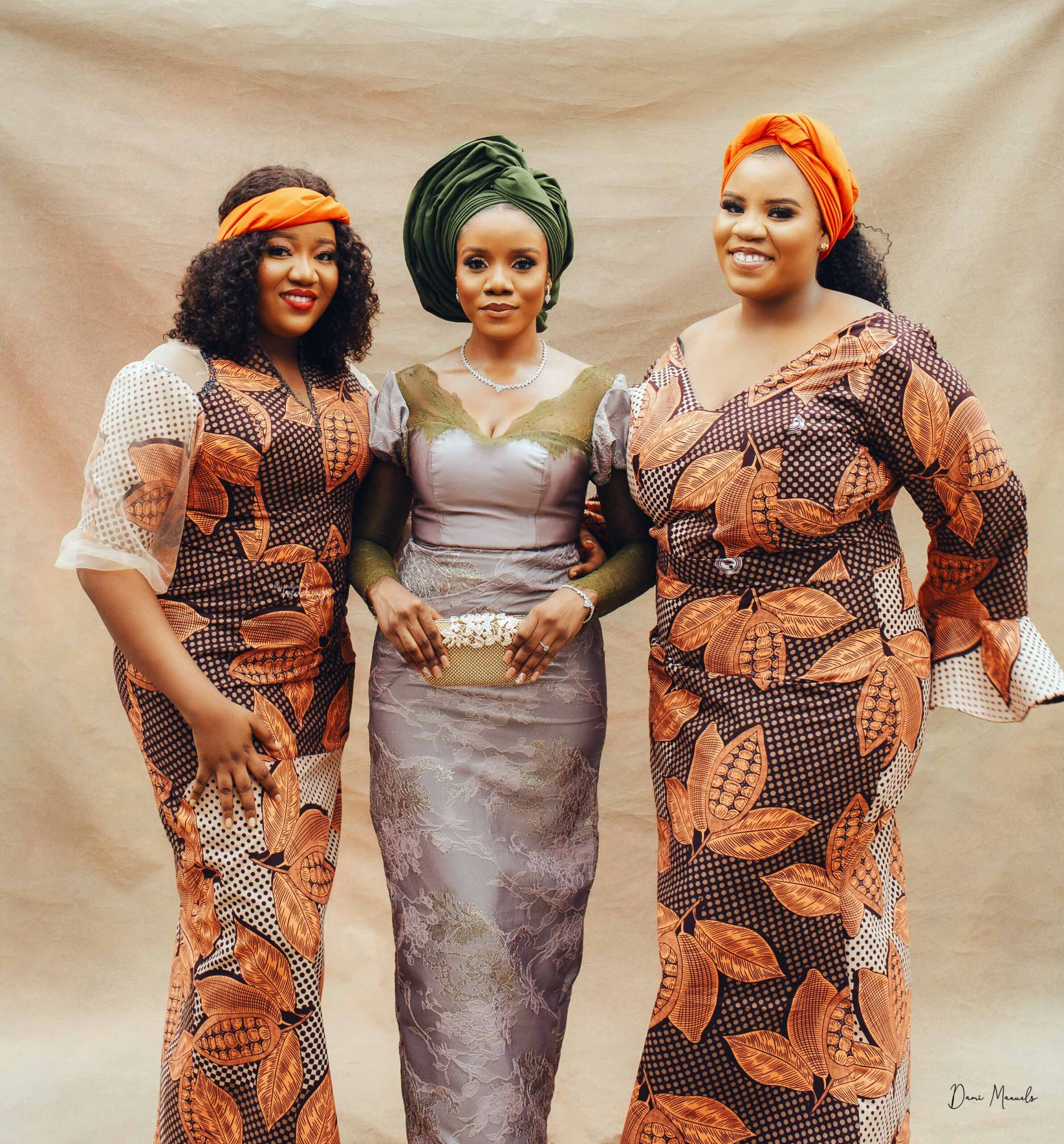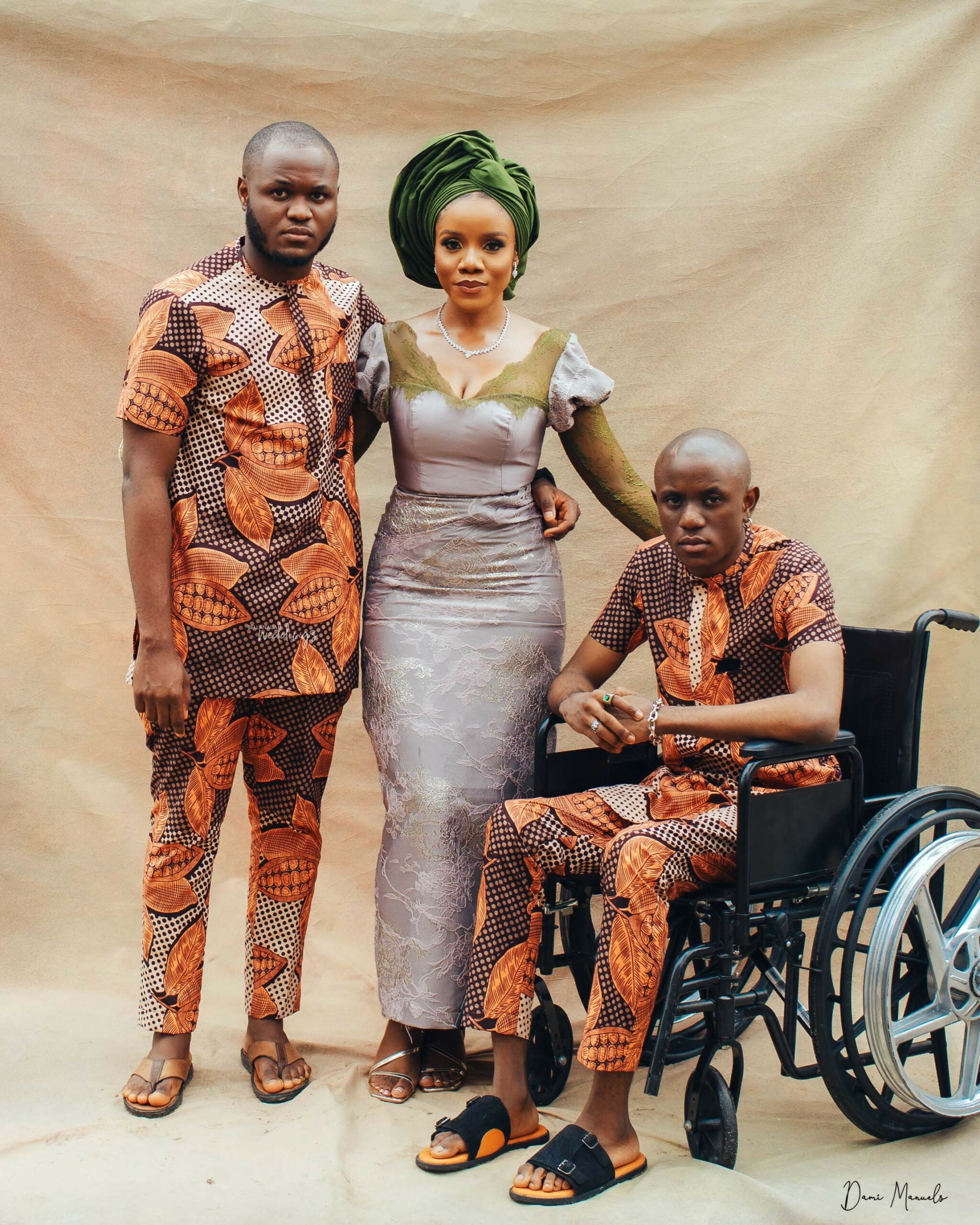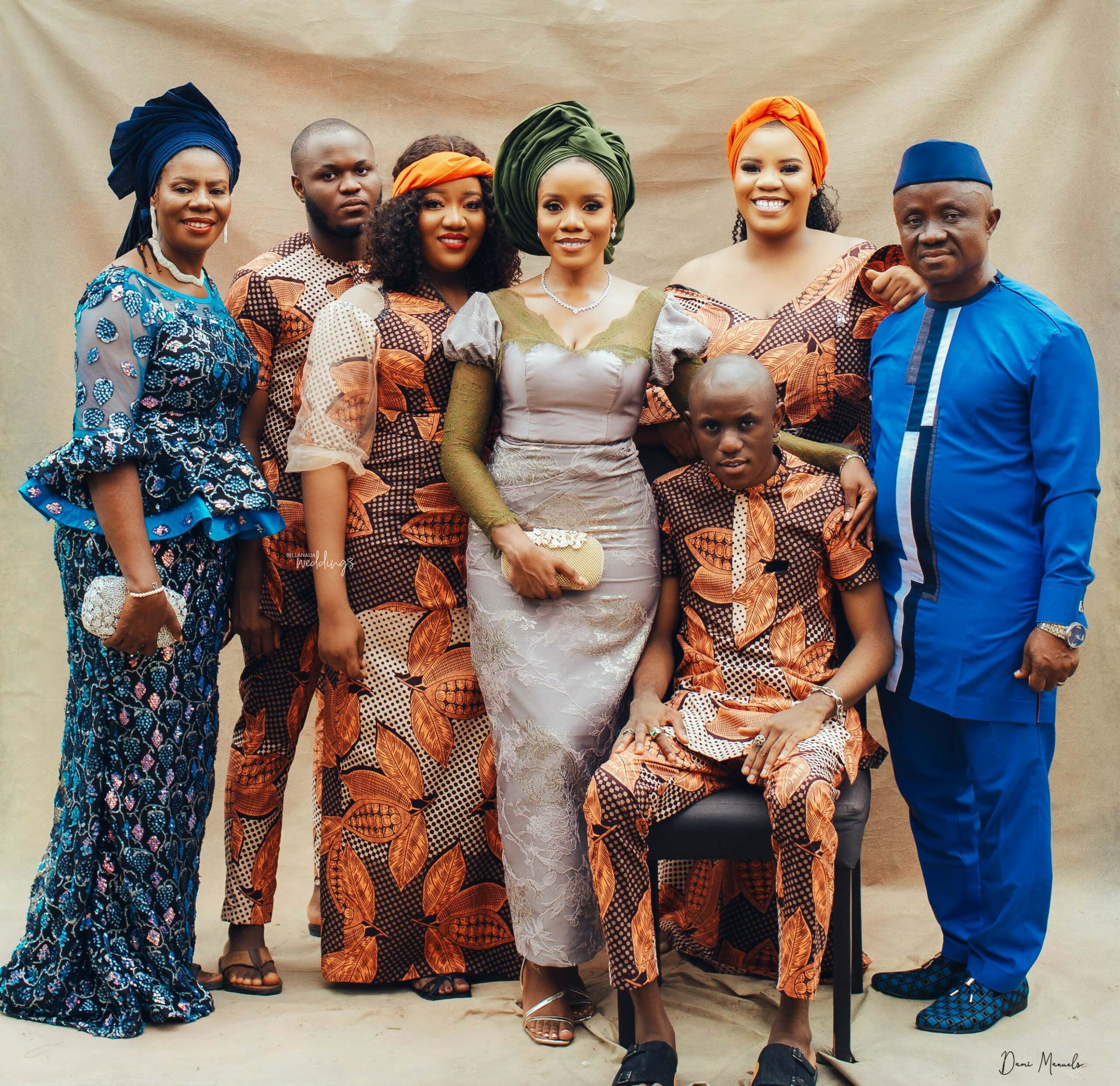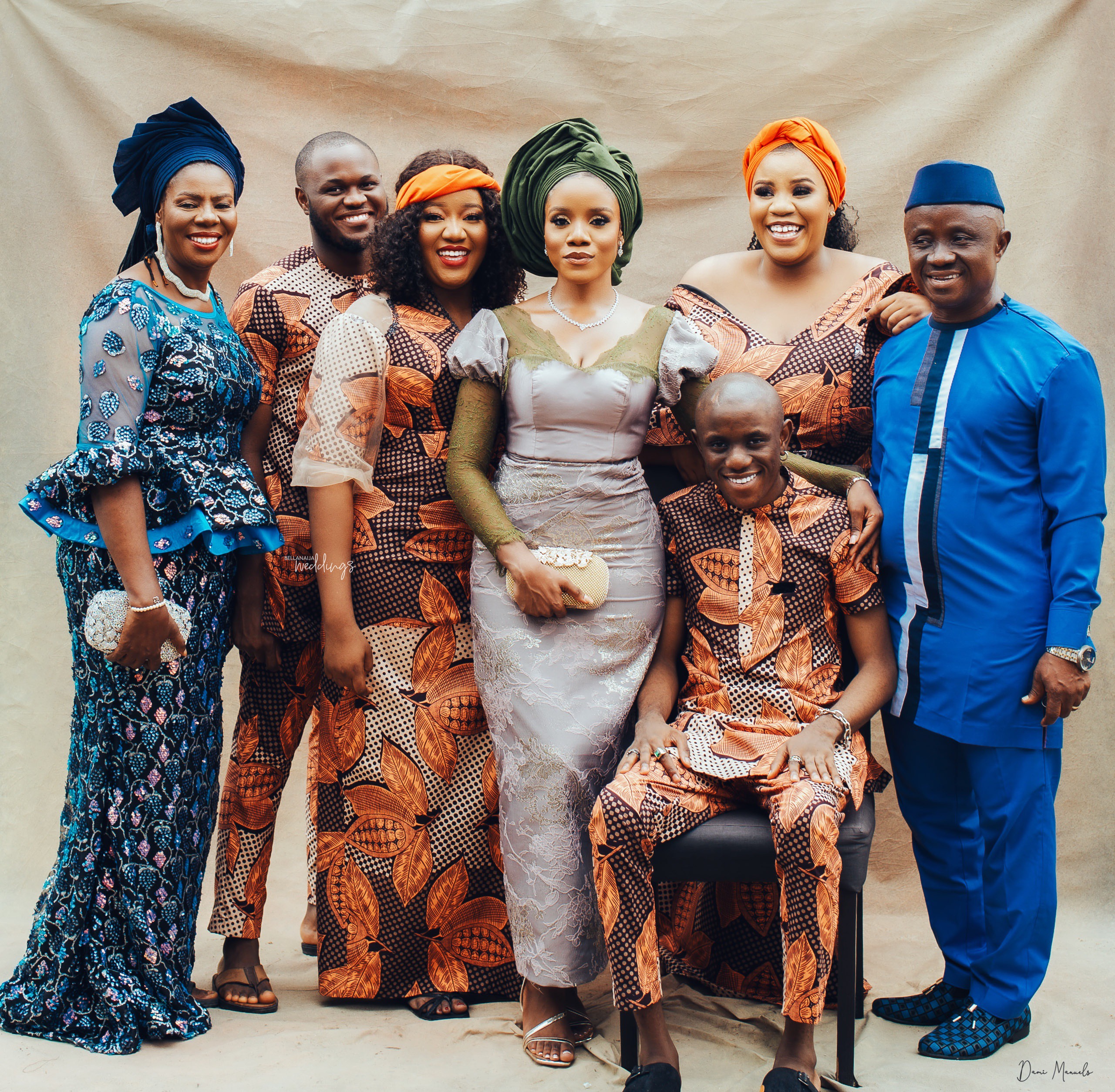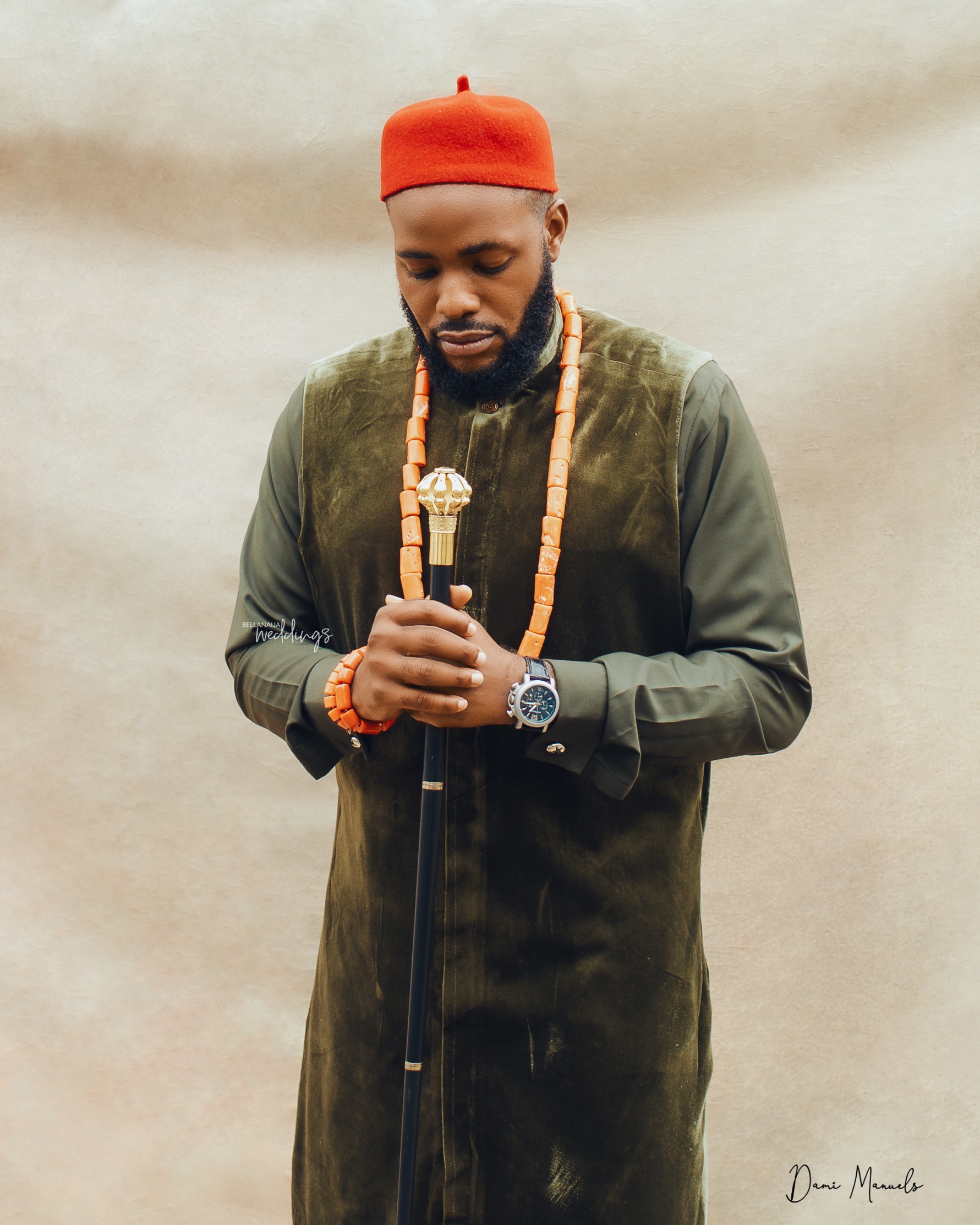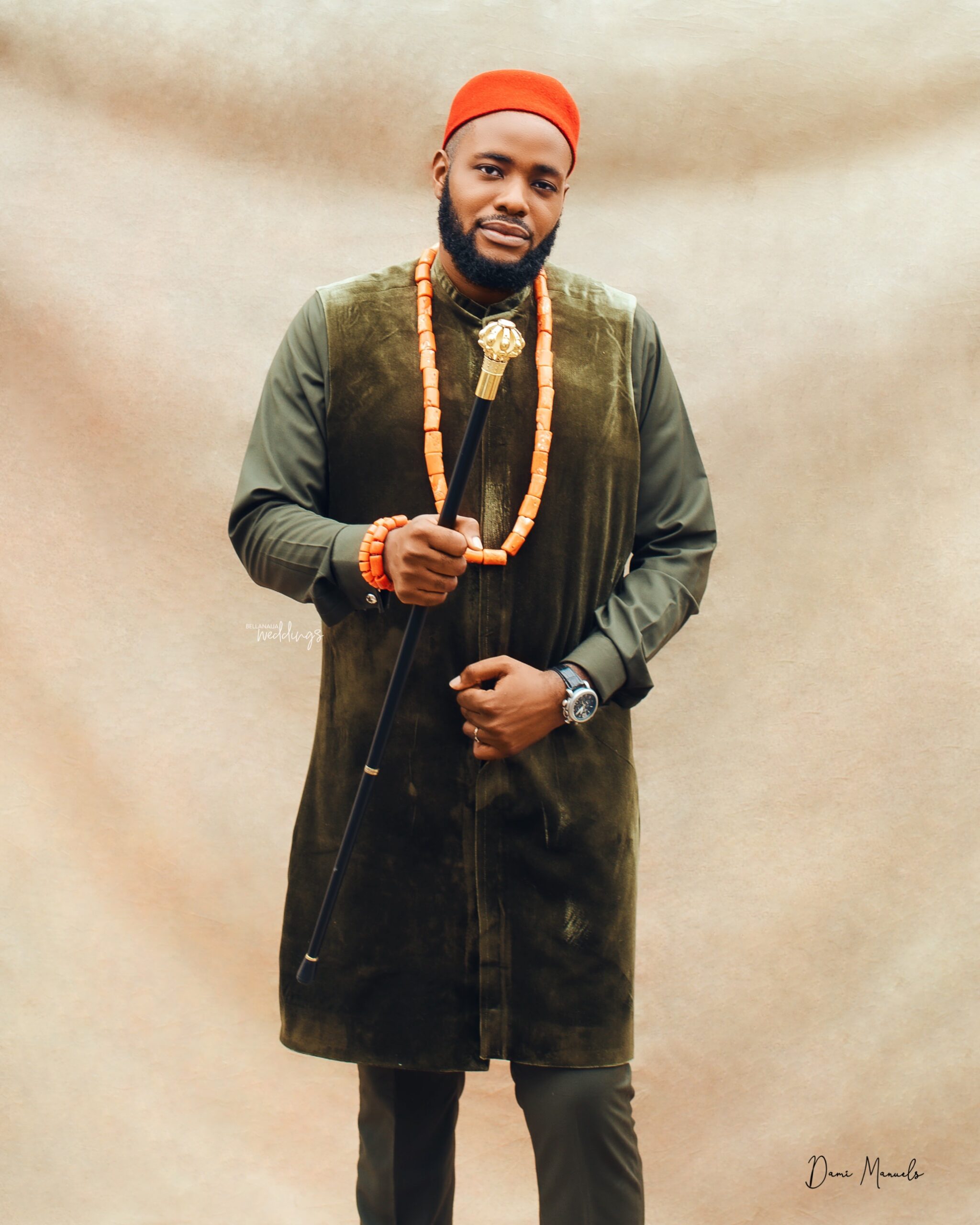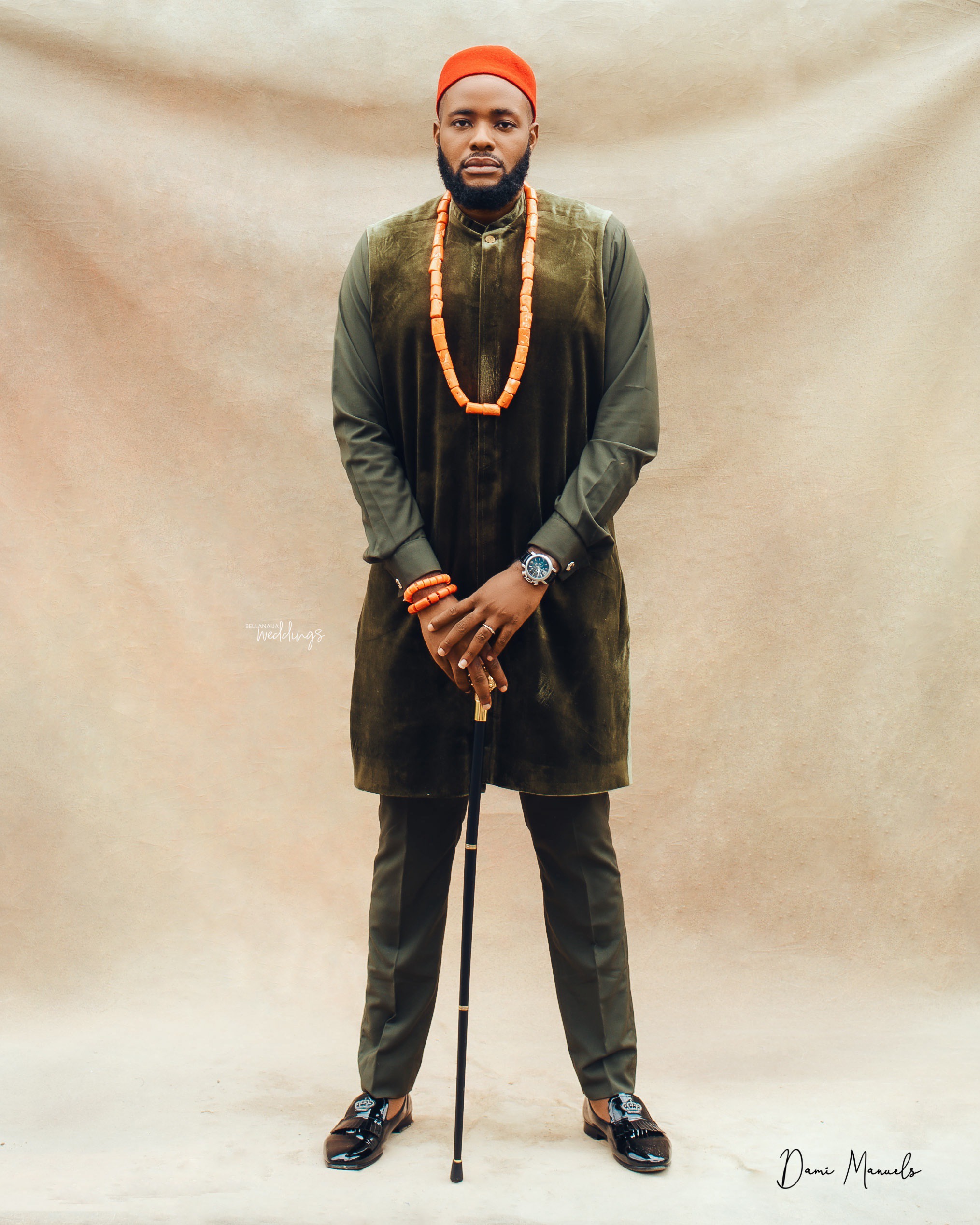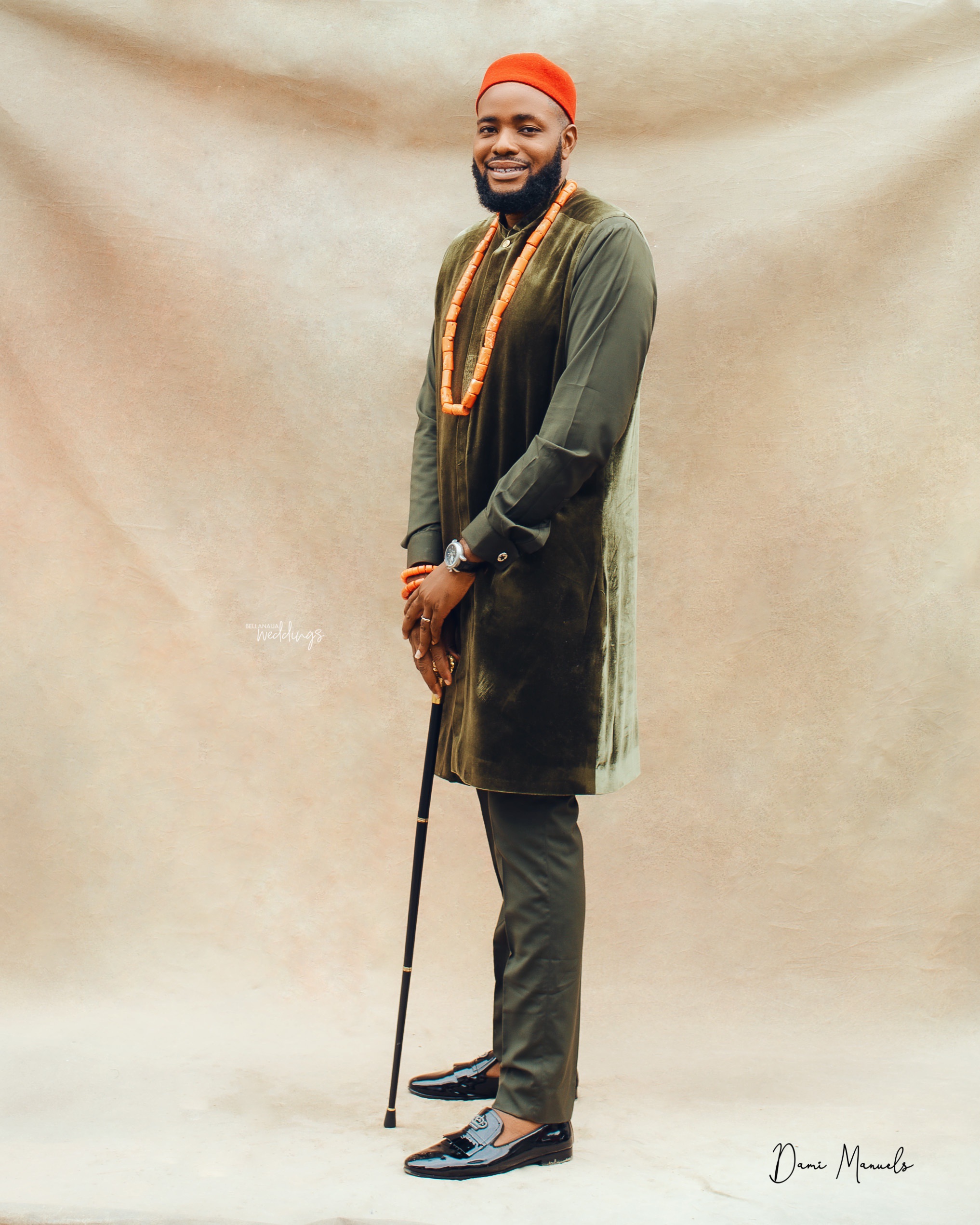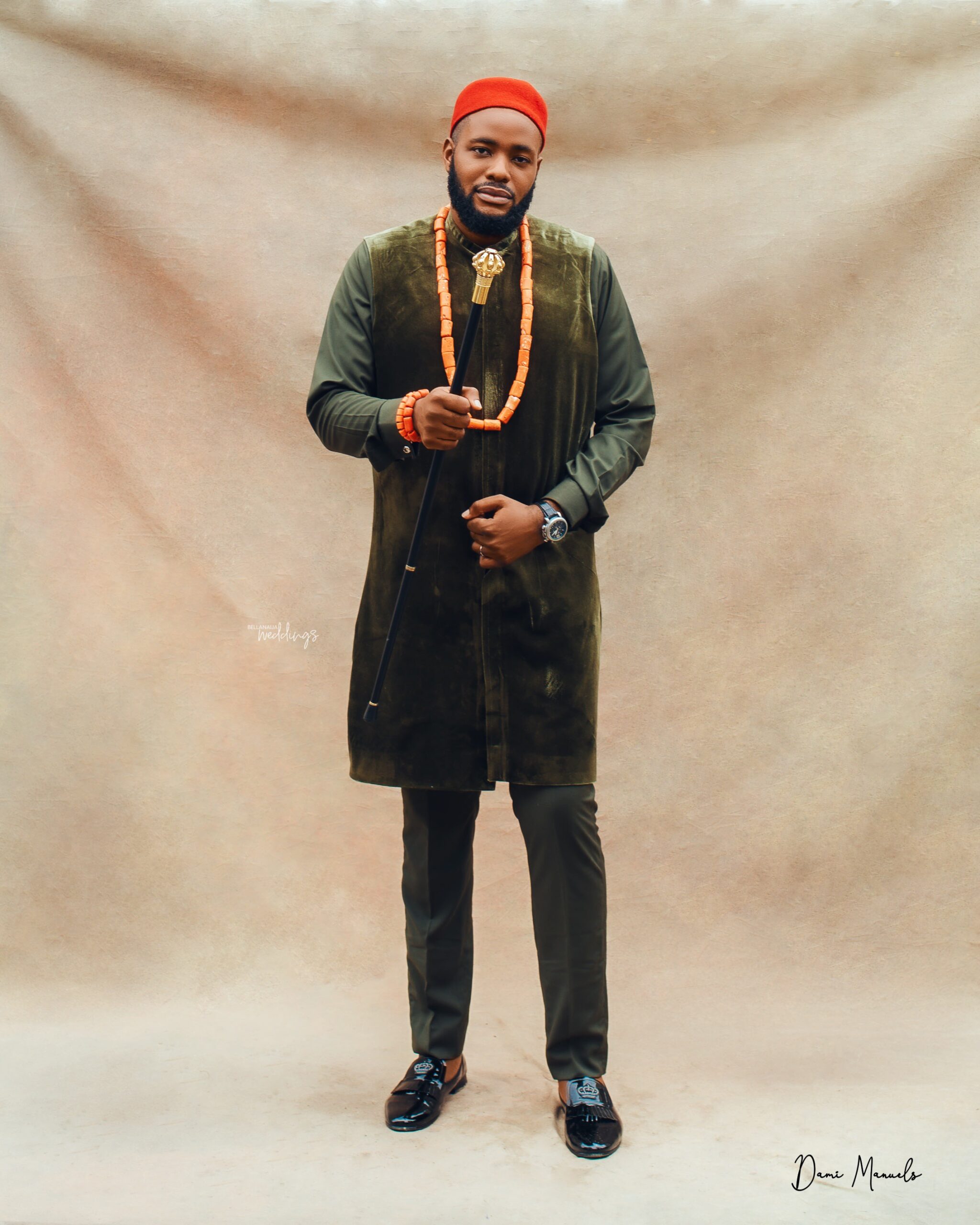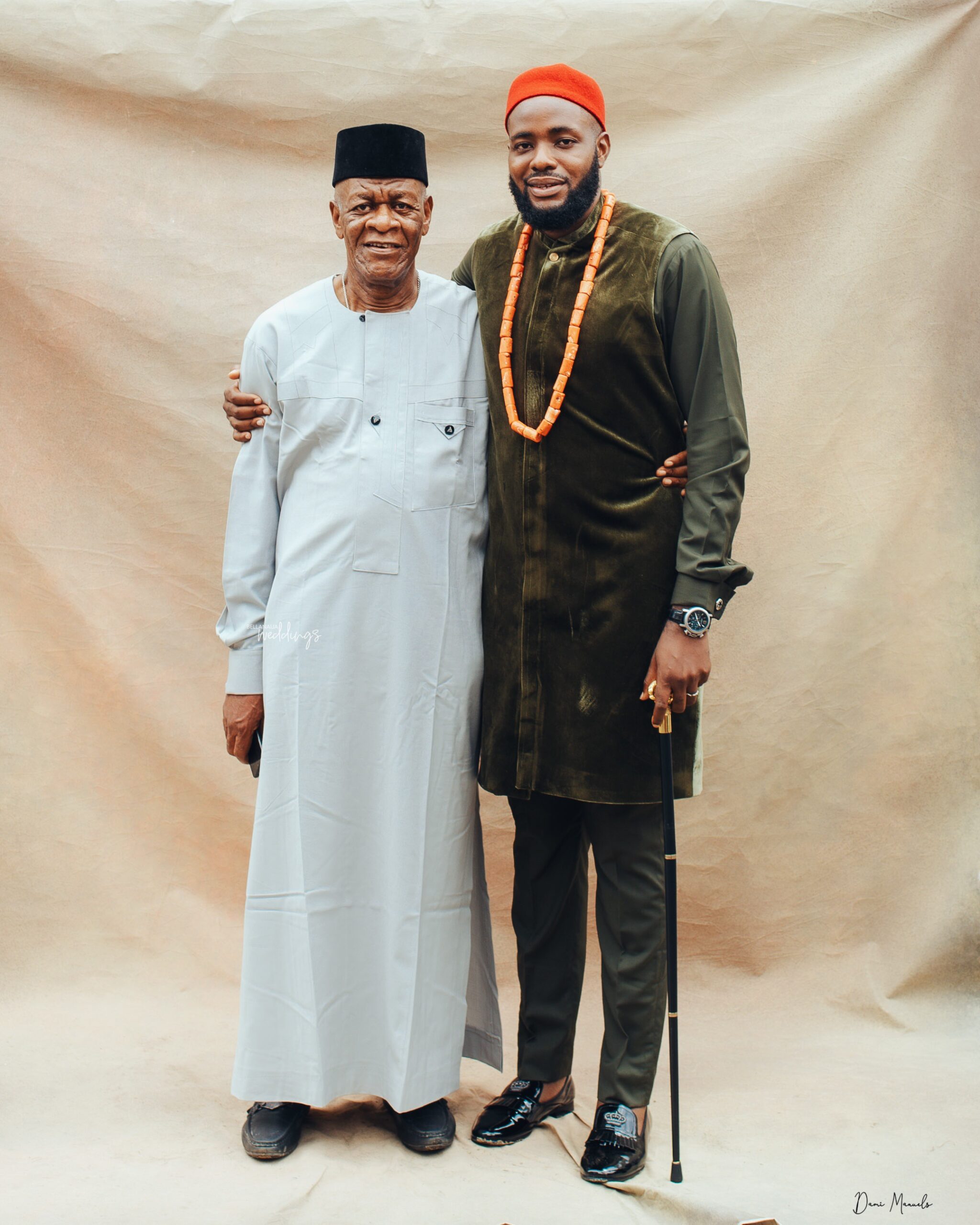 Love… sweet love! 😍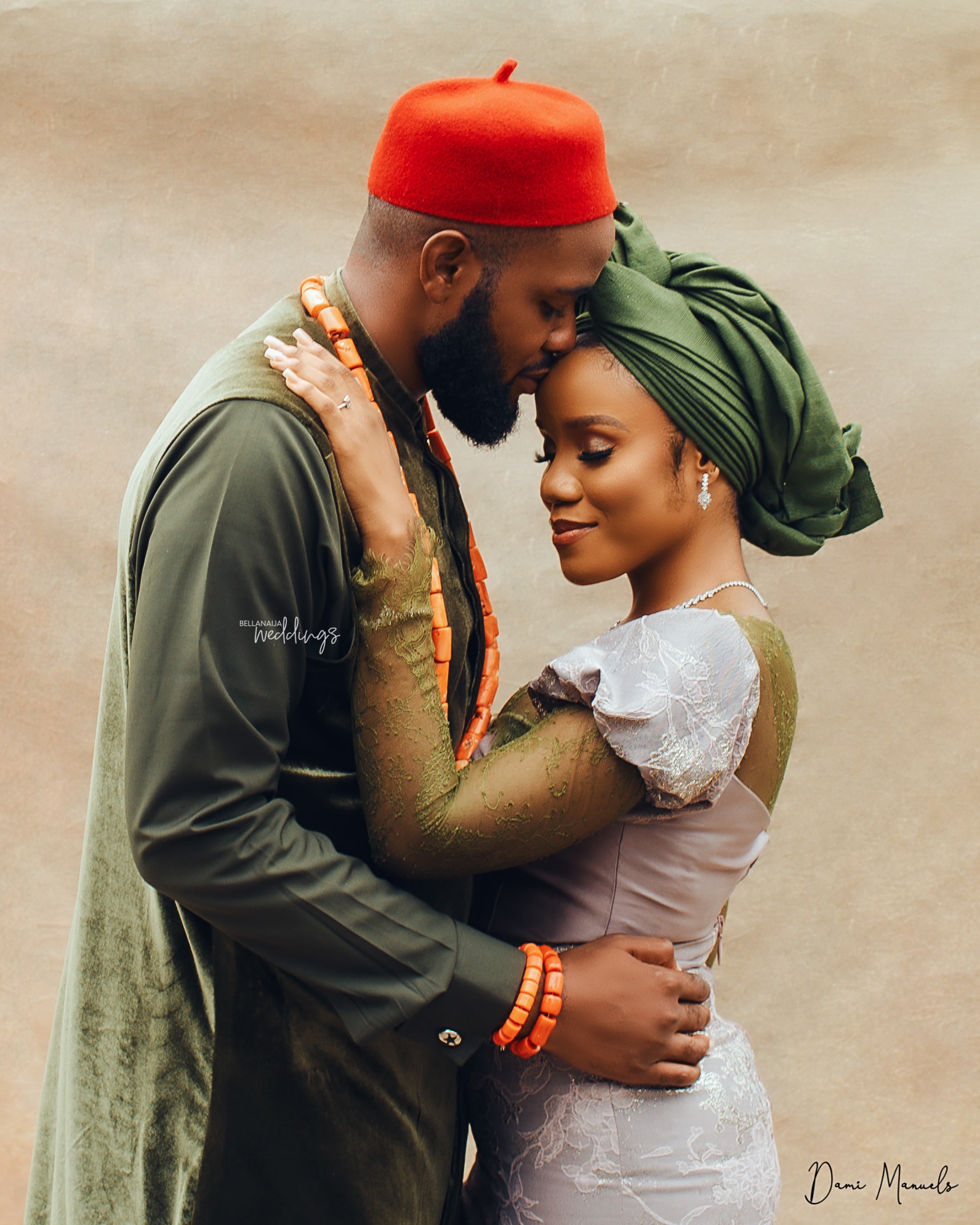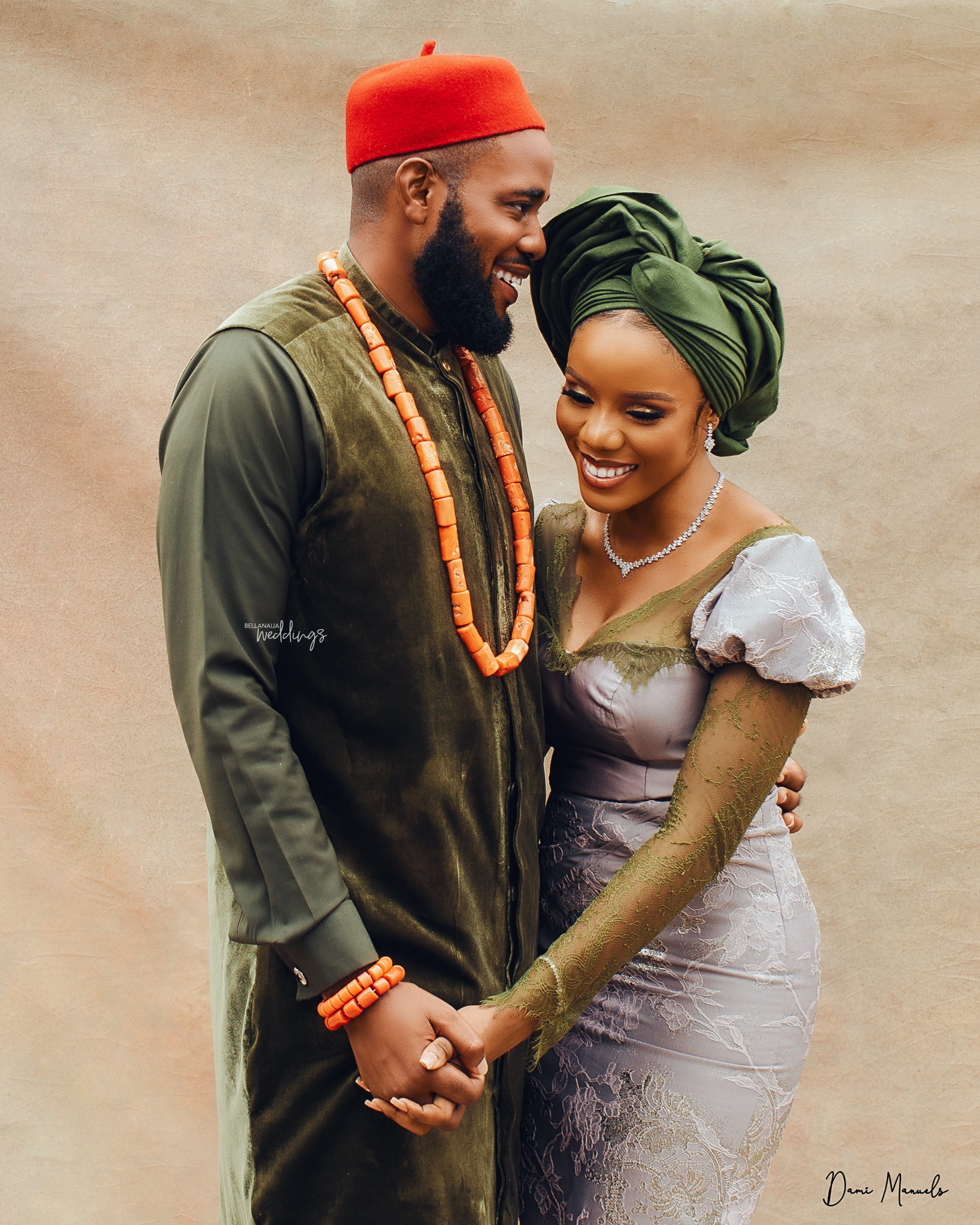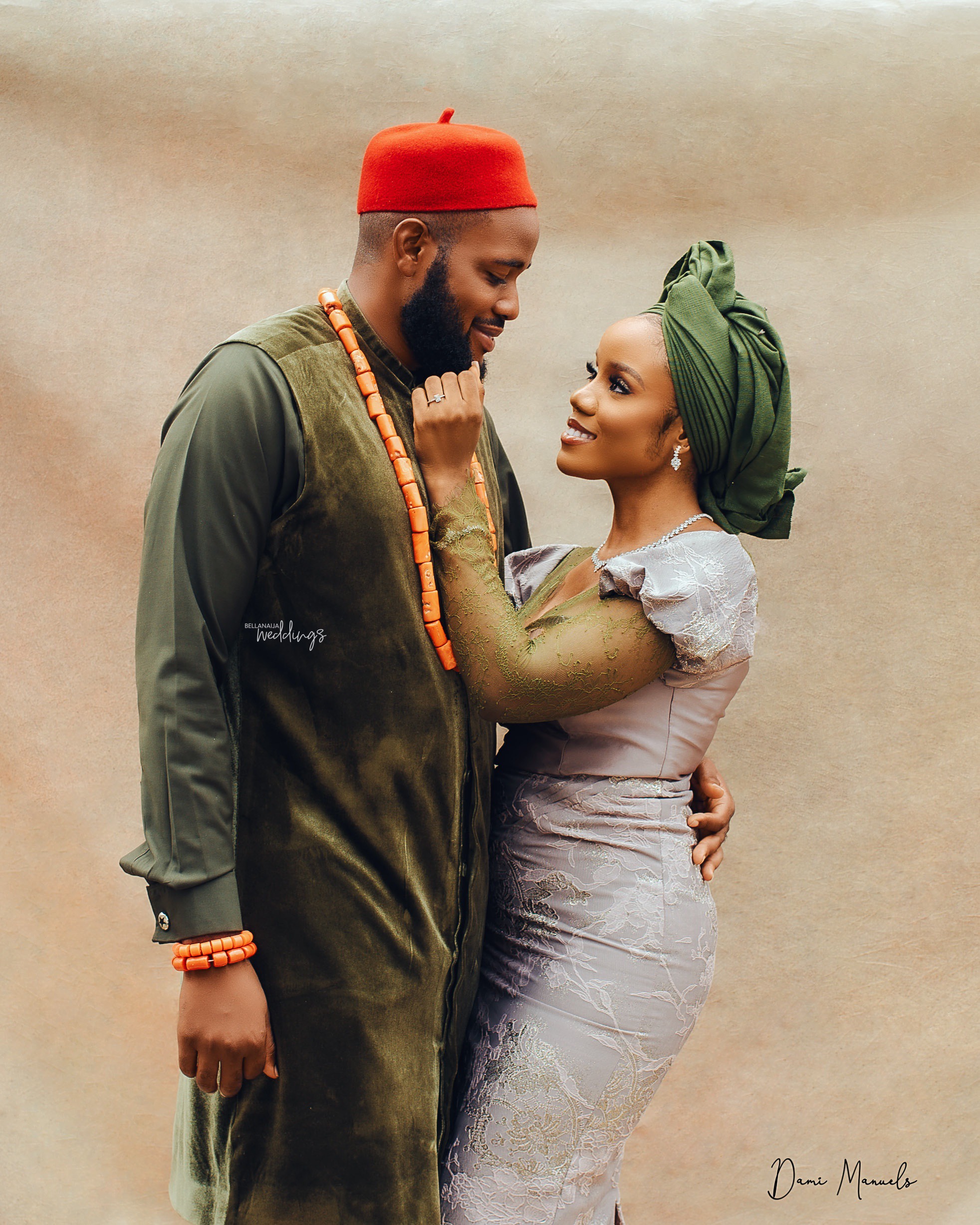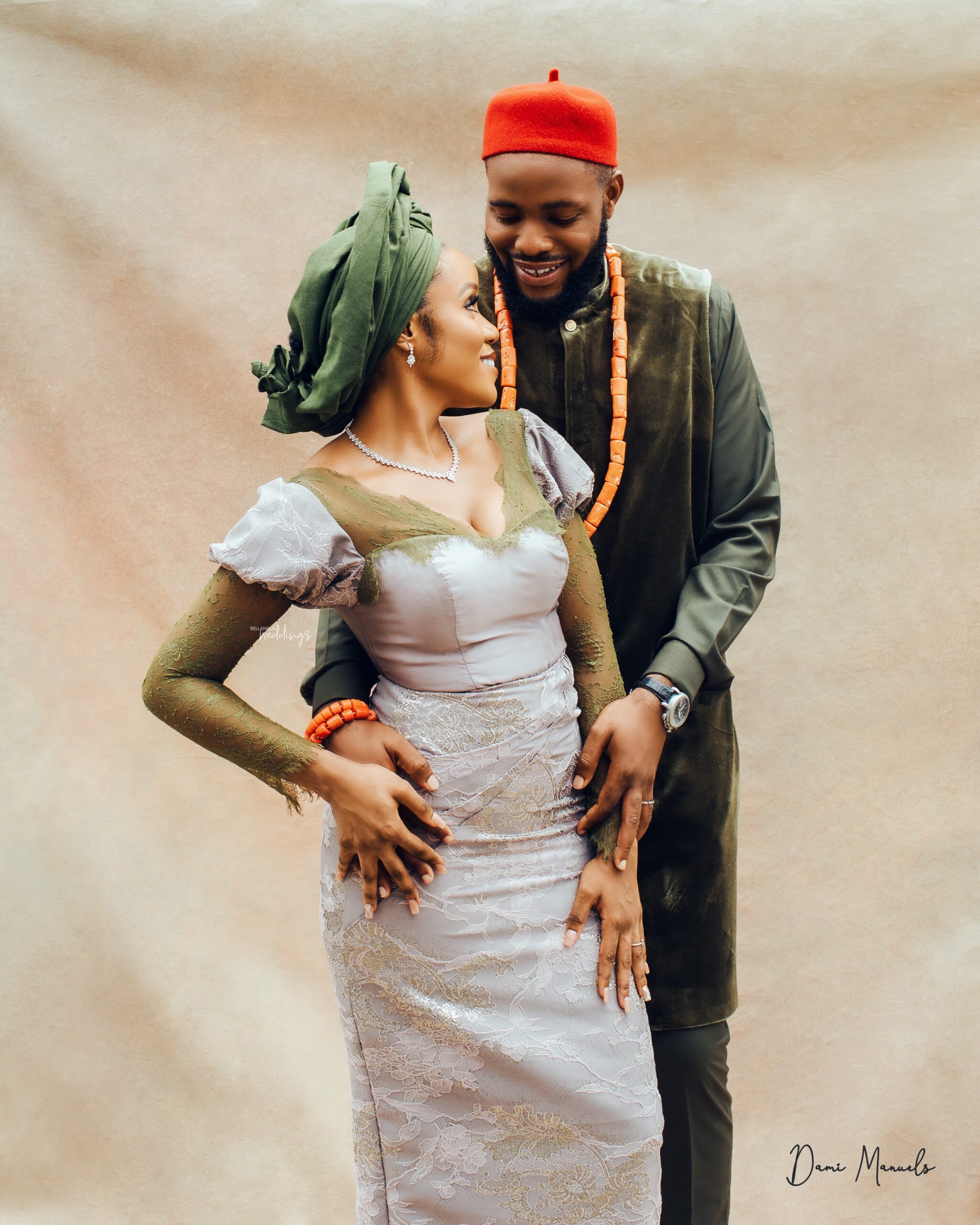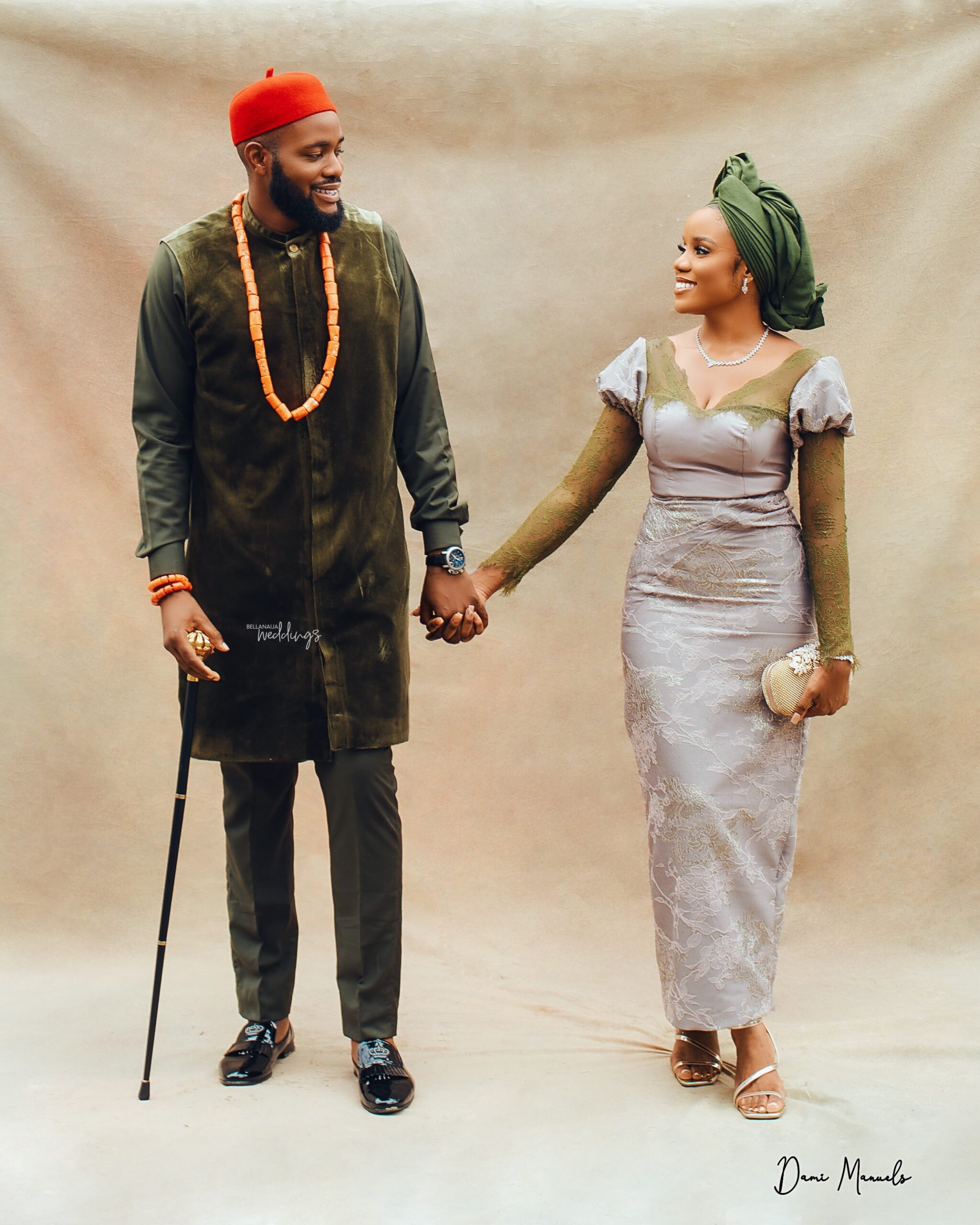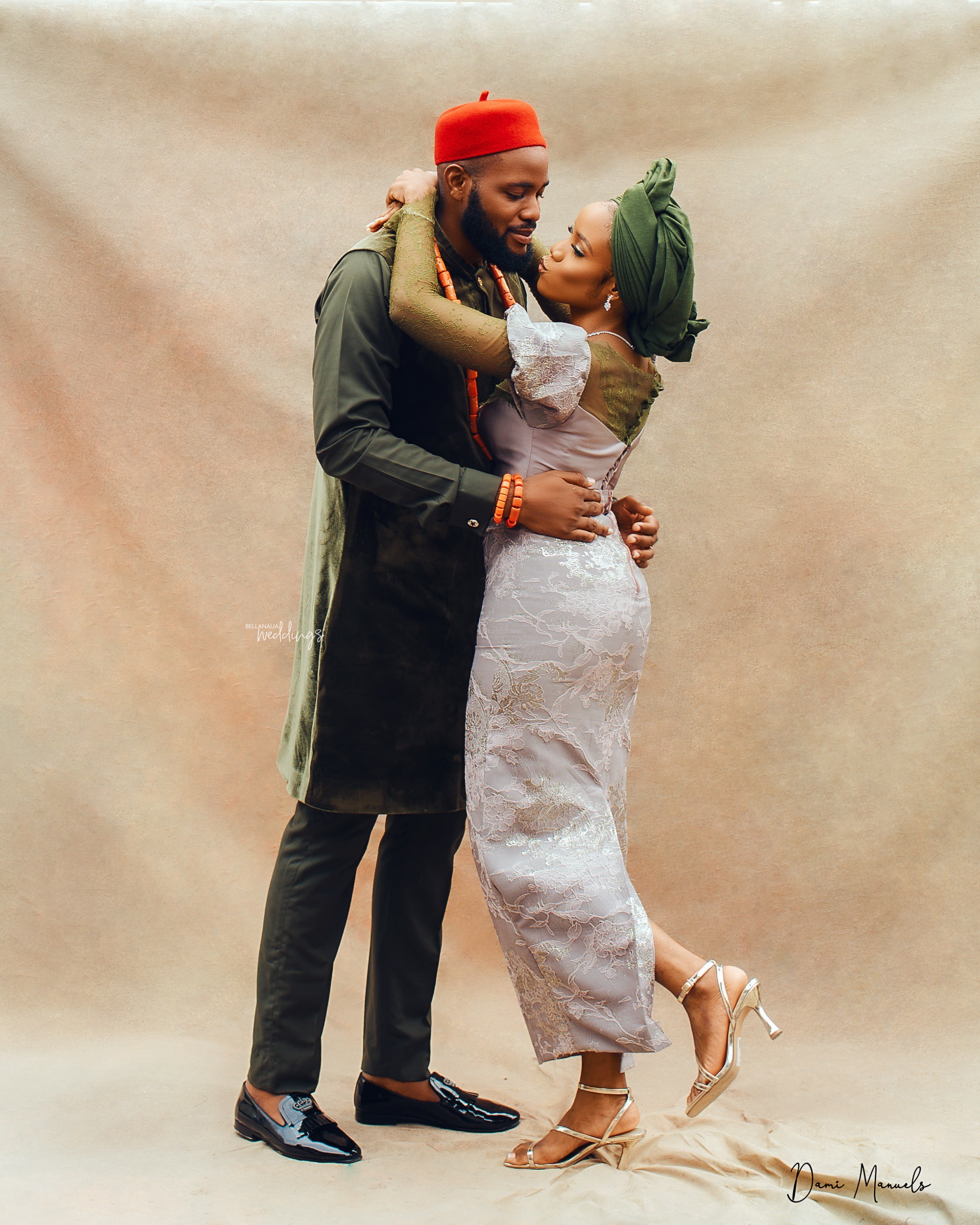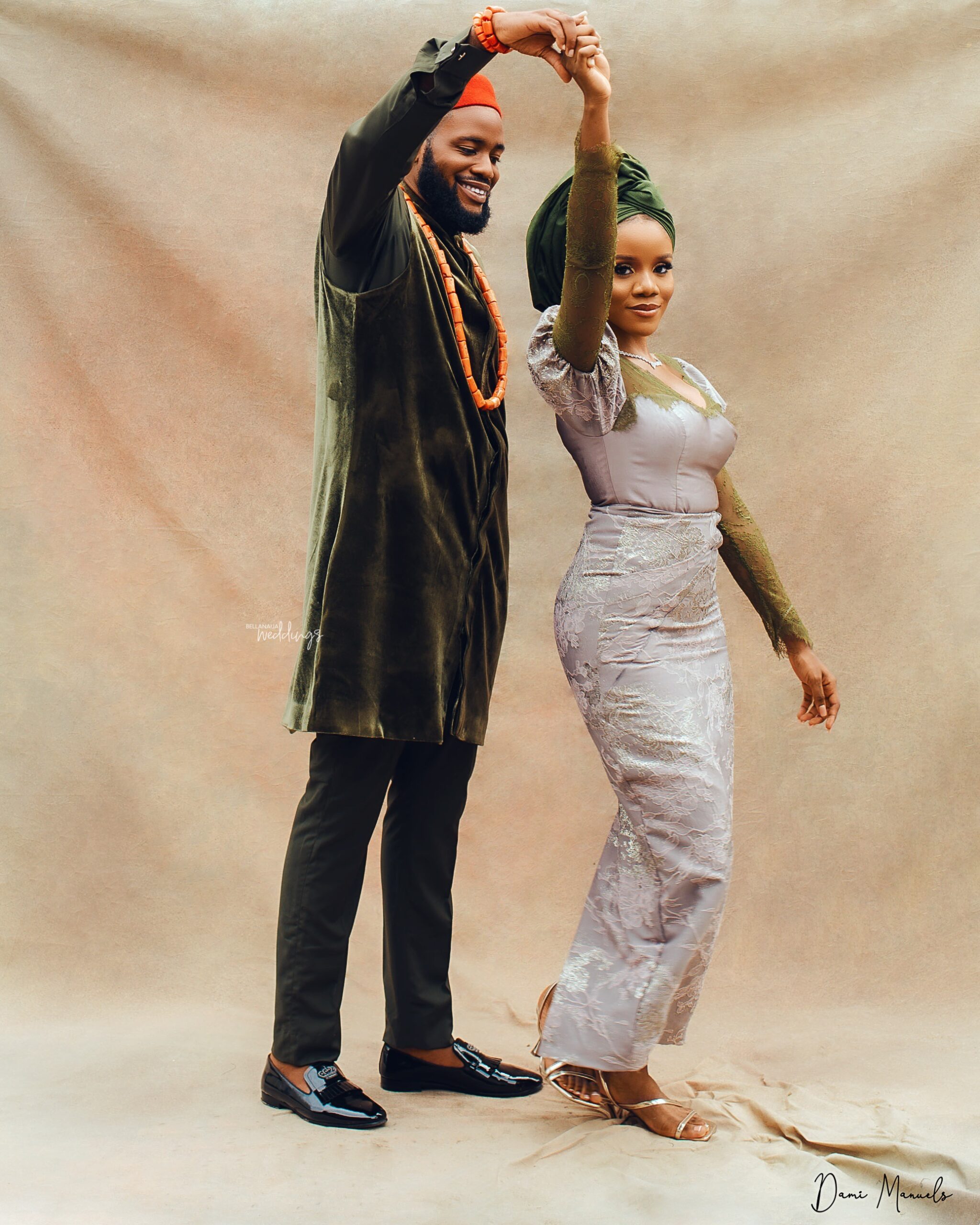 Now, Oluchi goes to get her man with the wine in hand!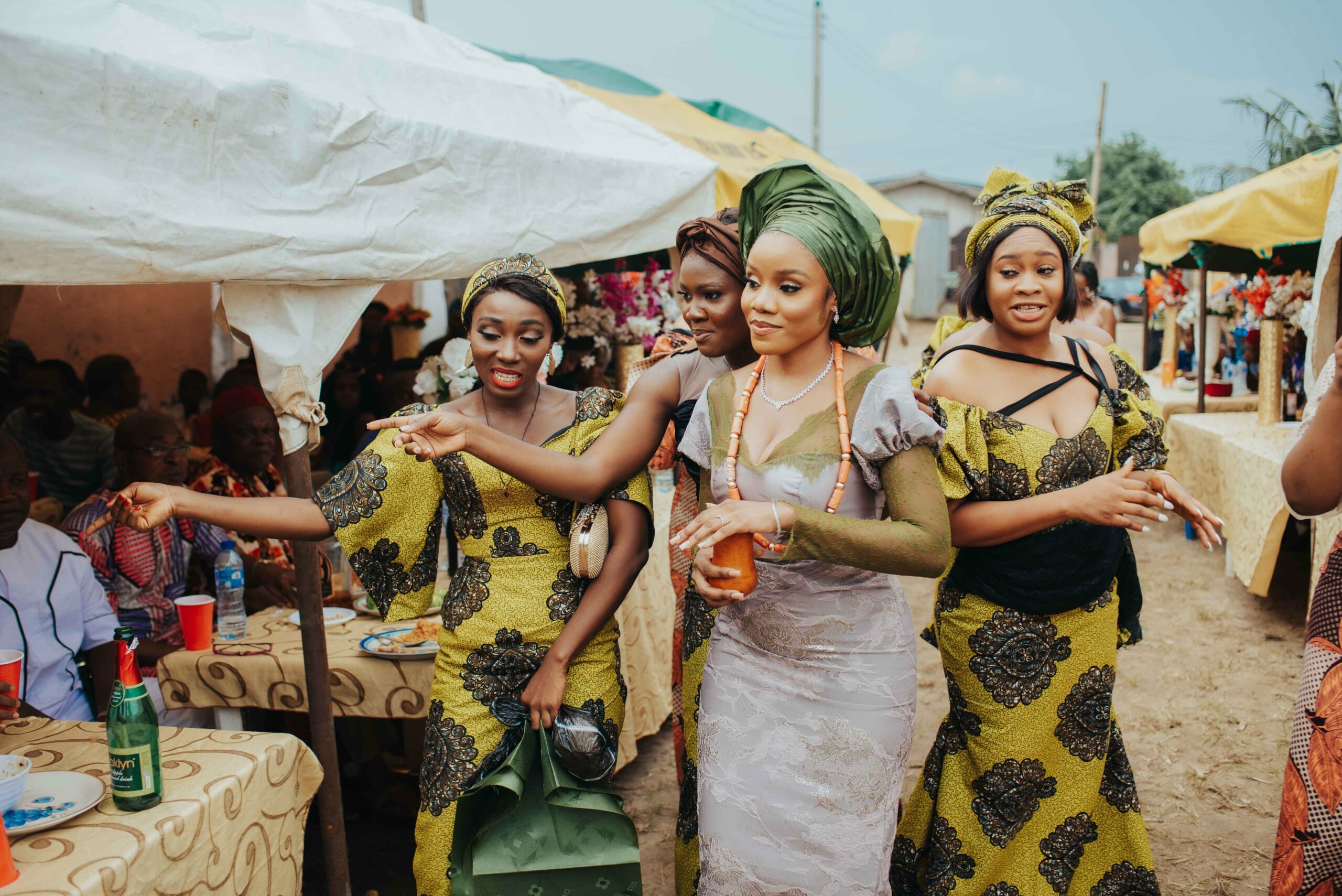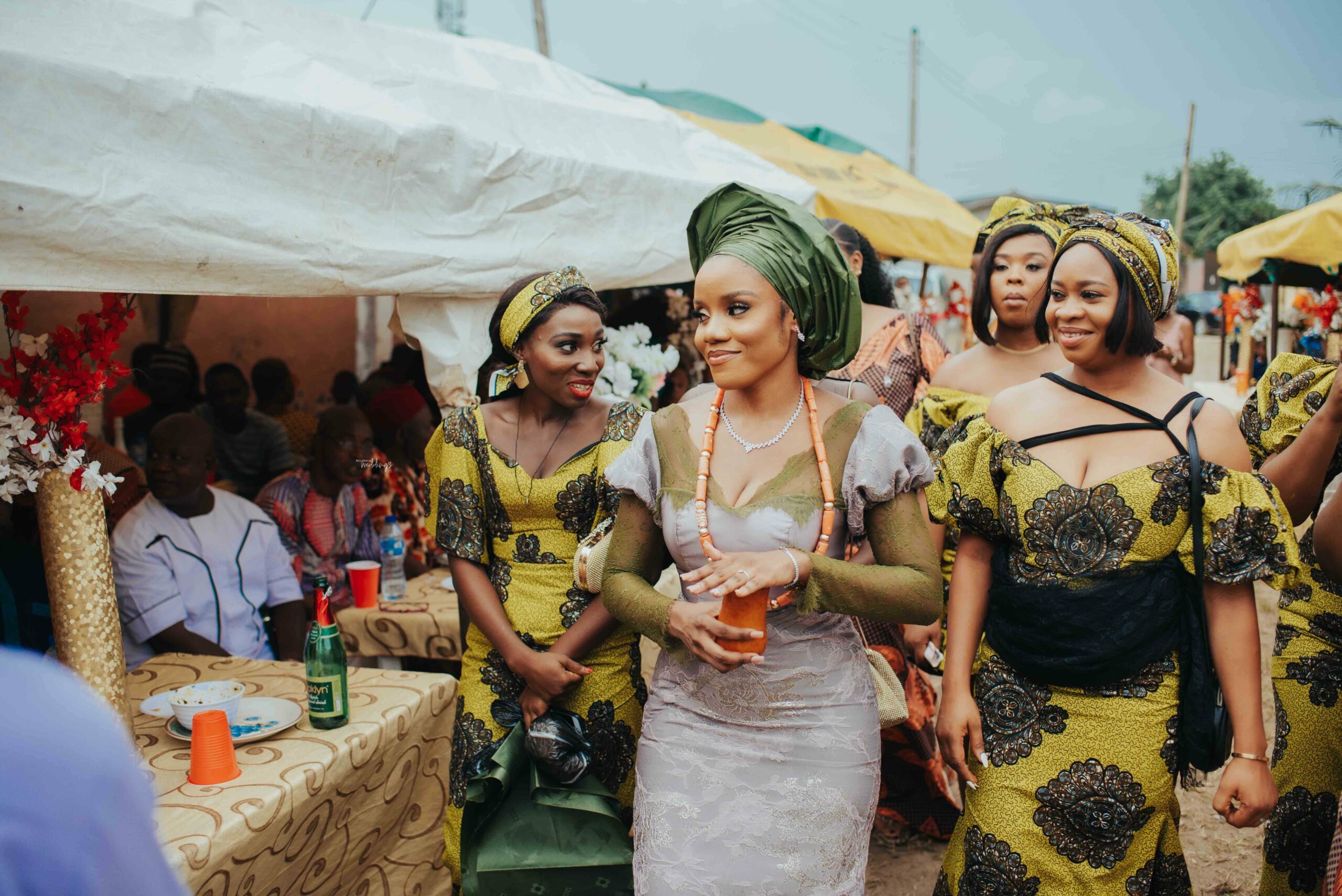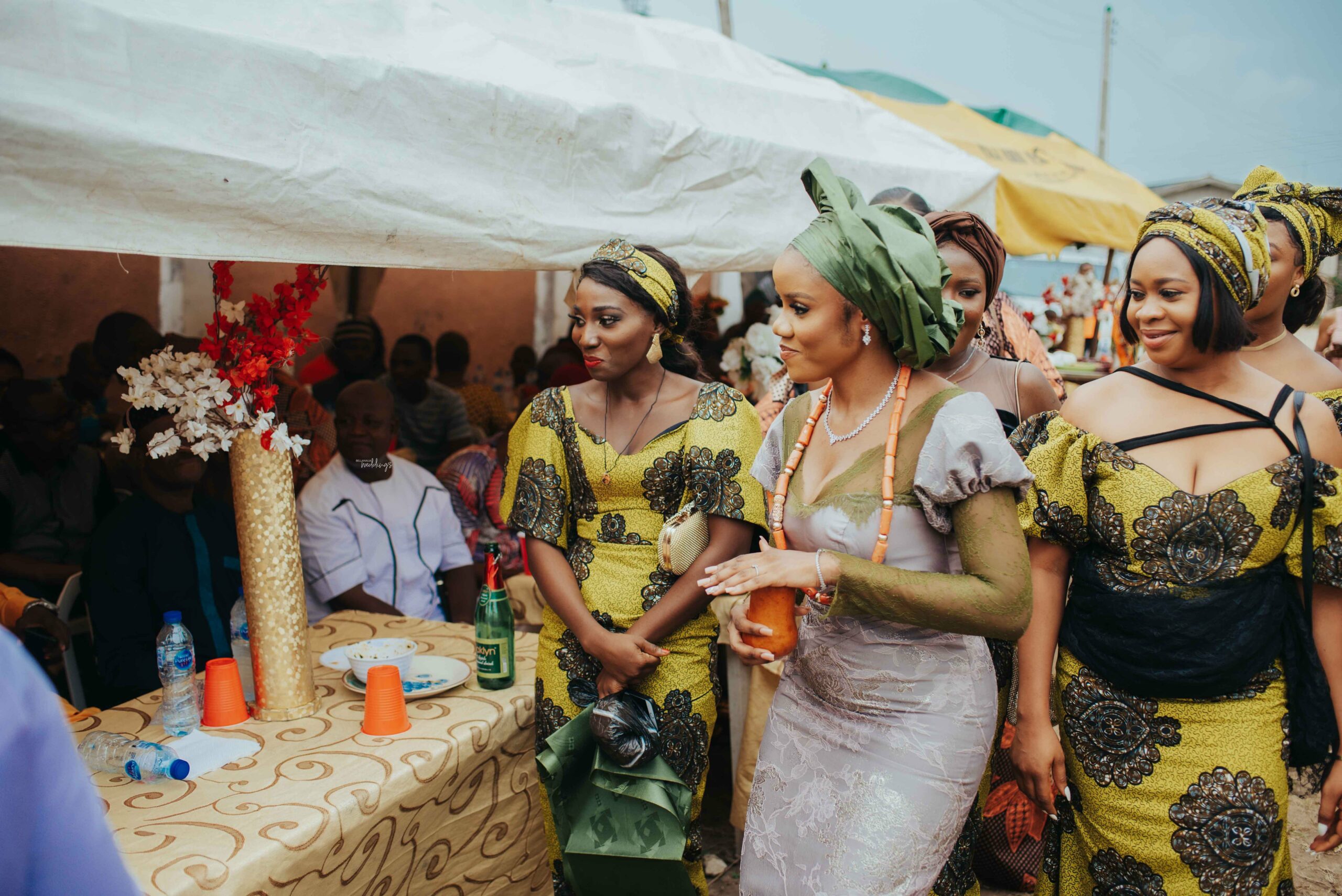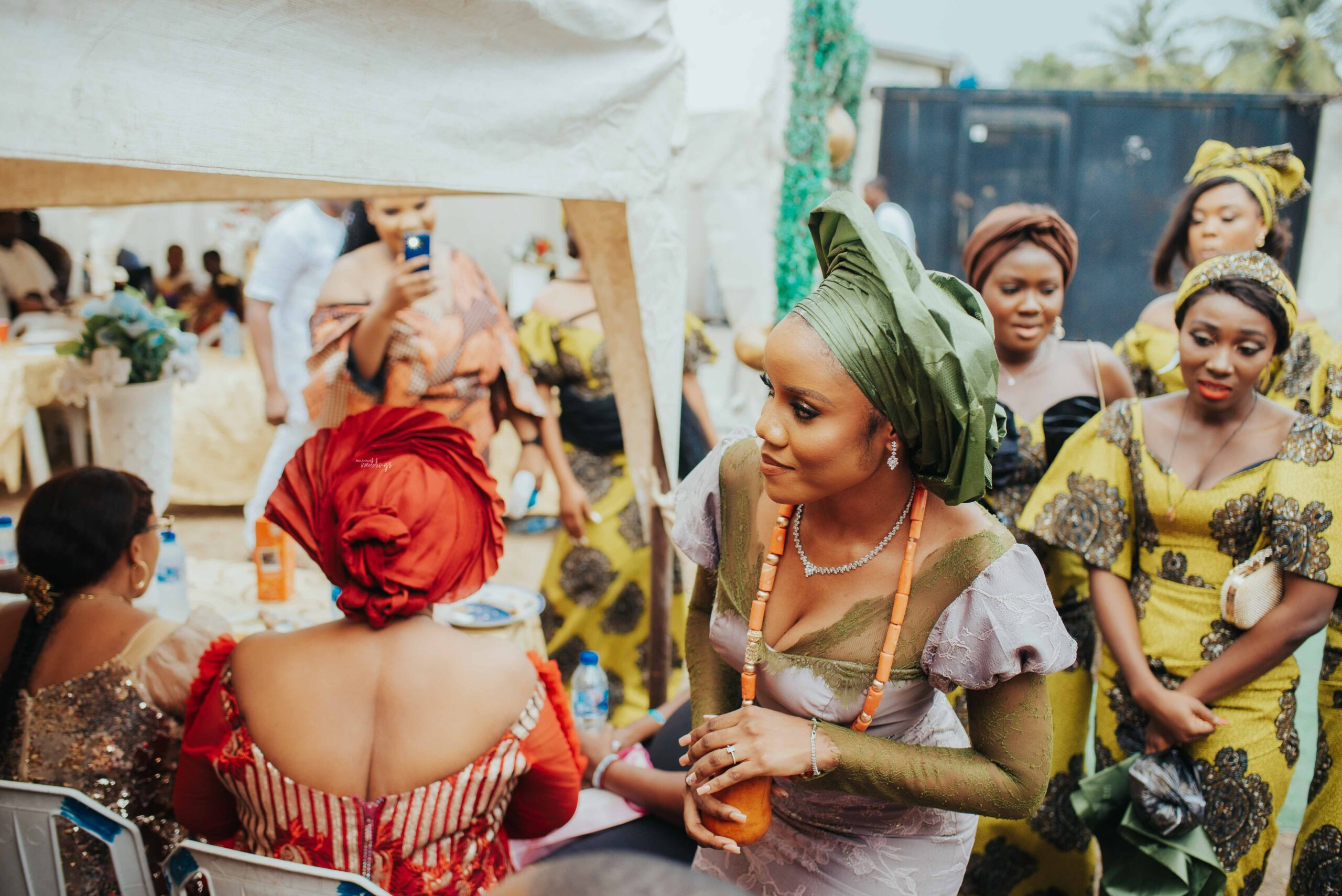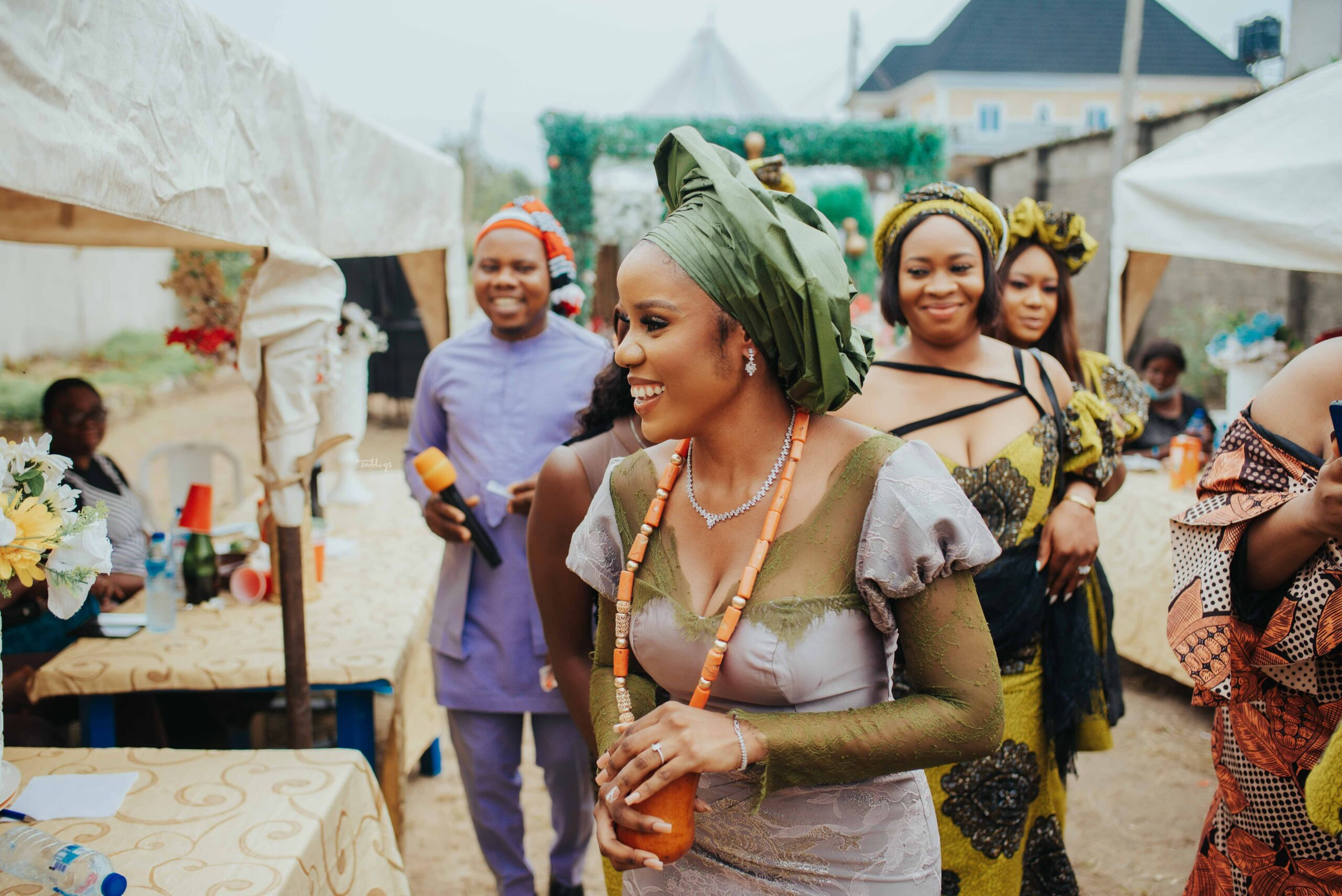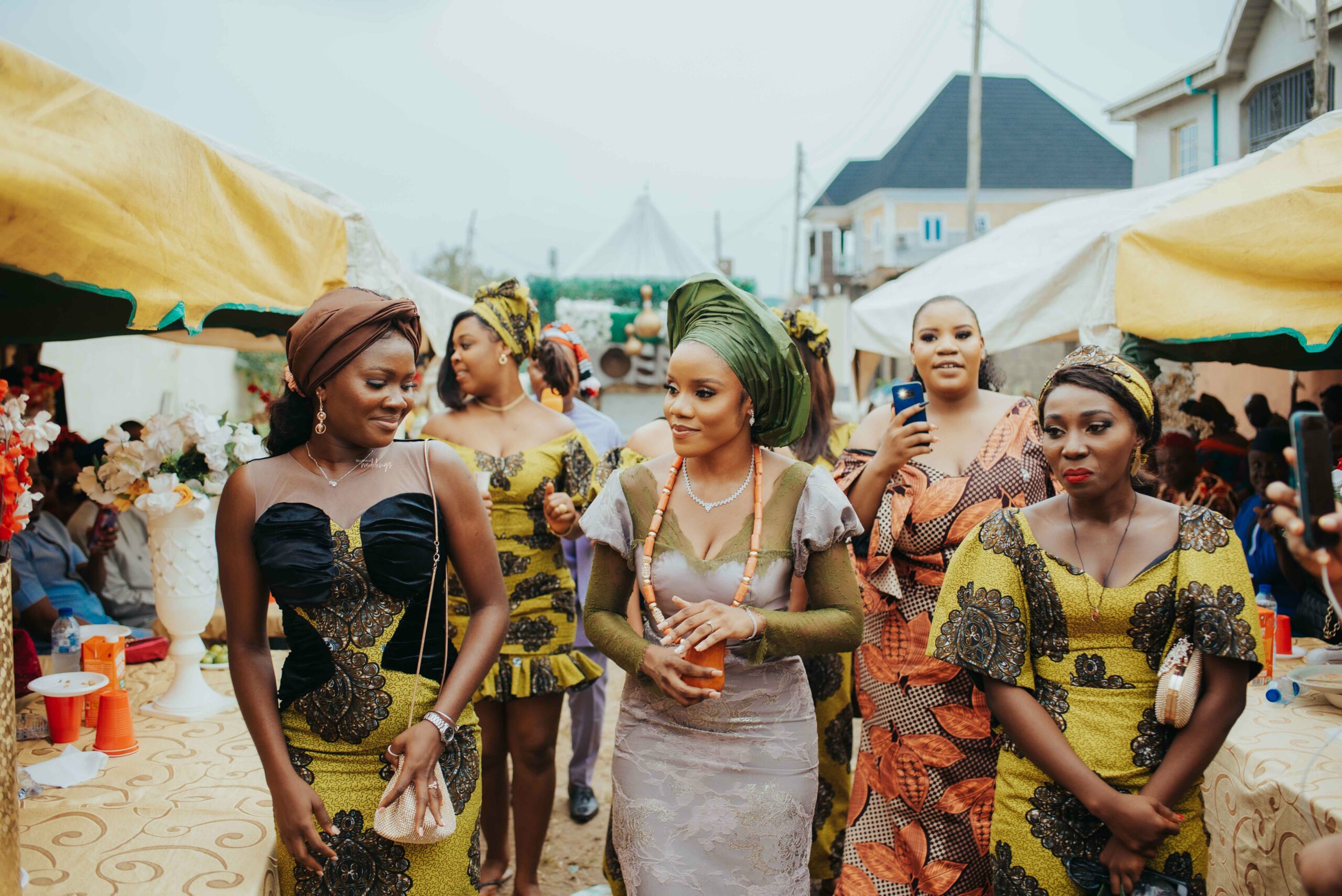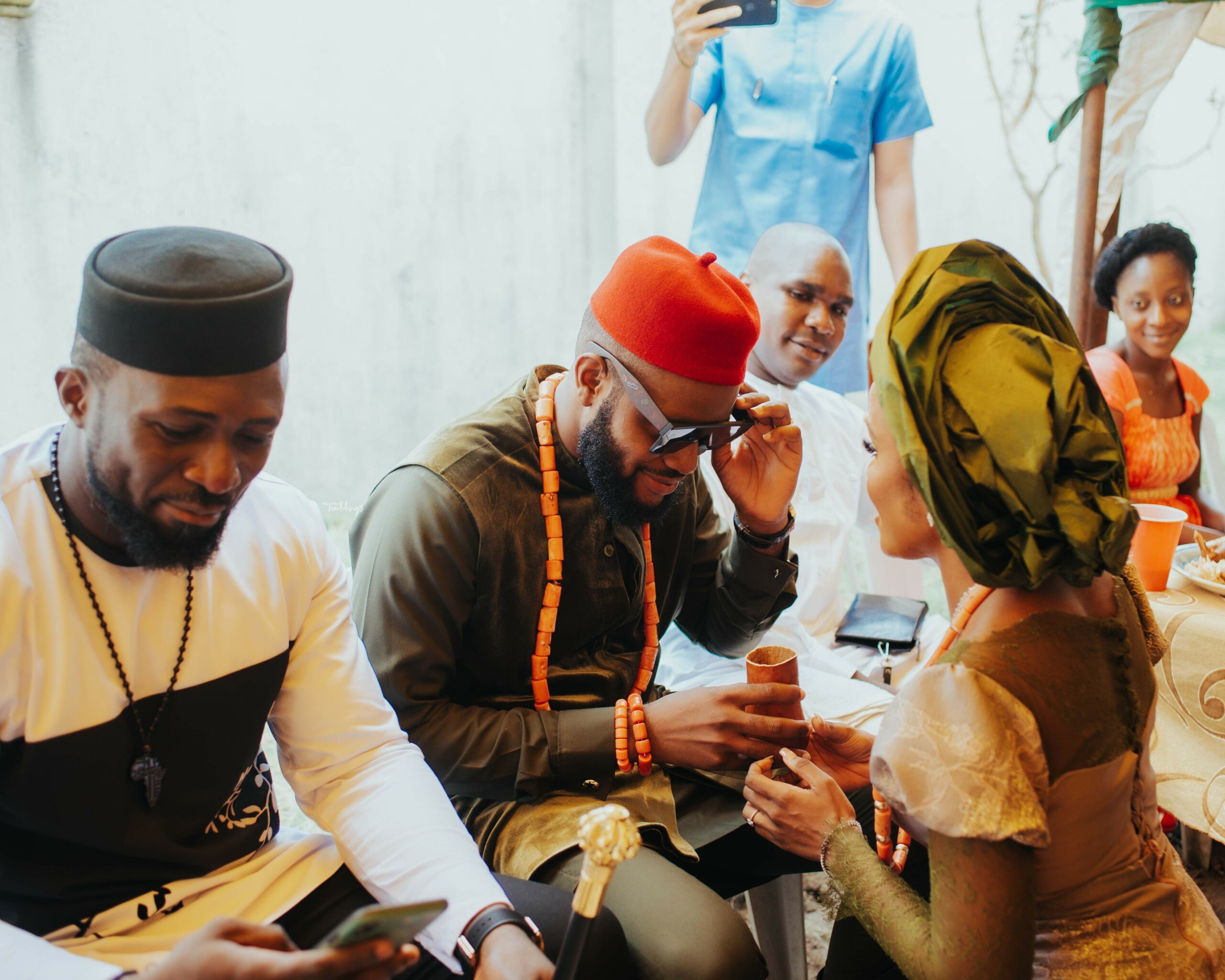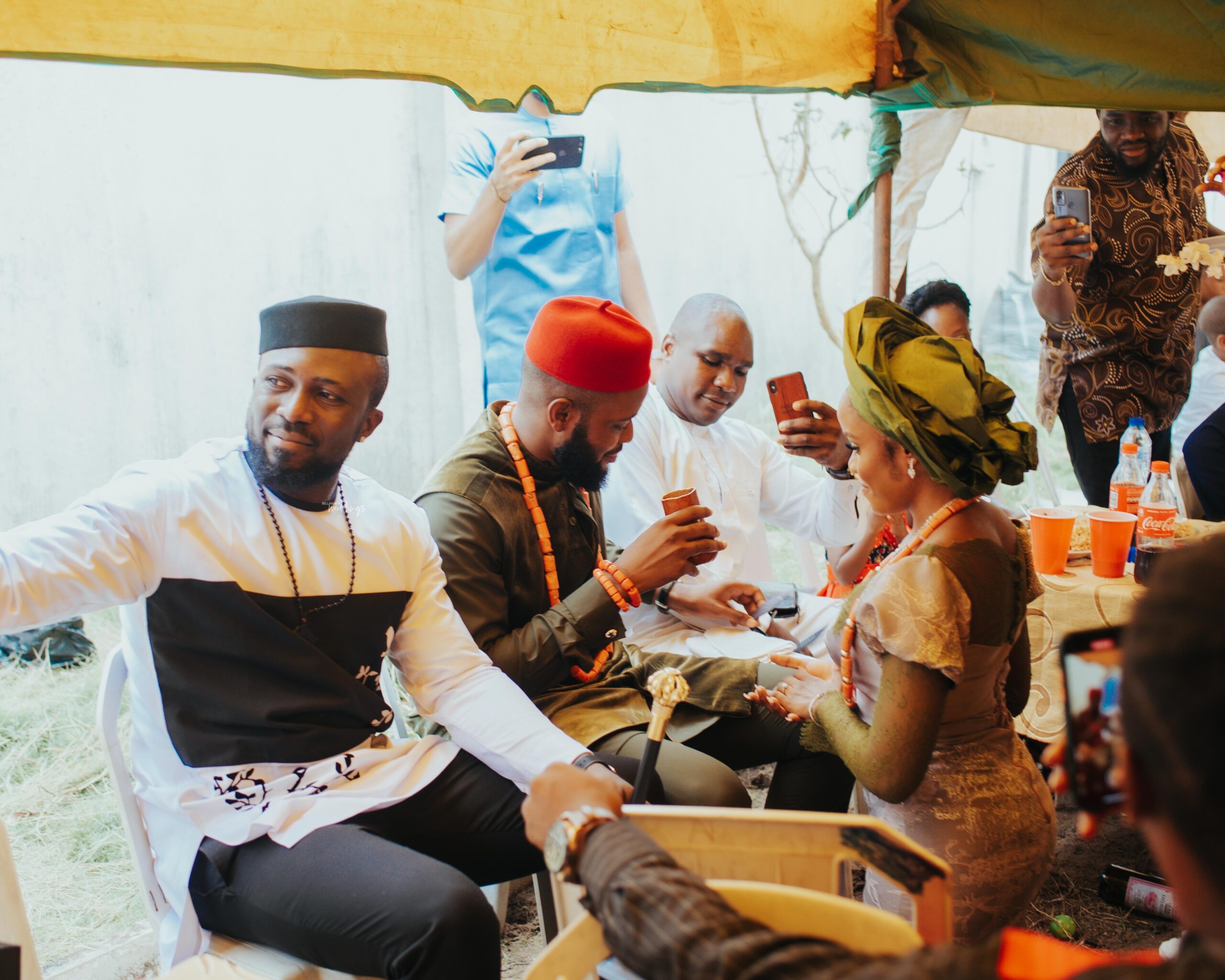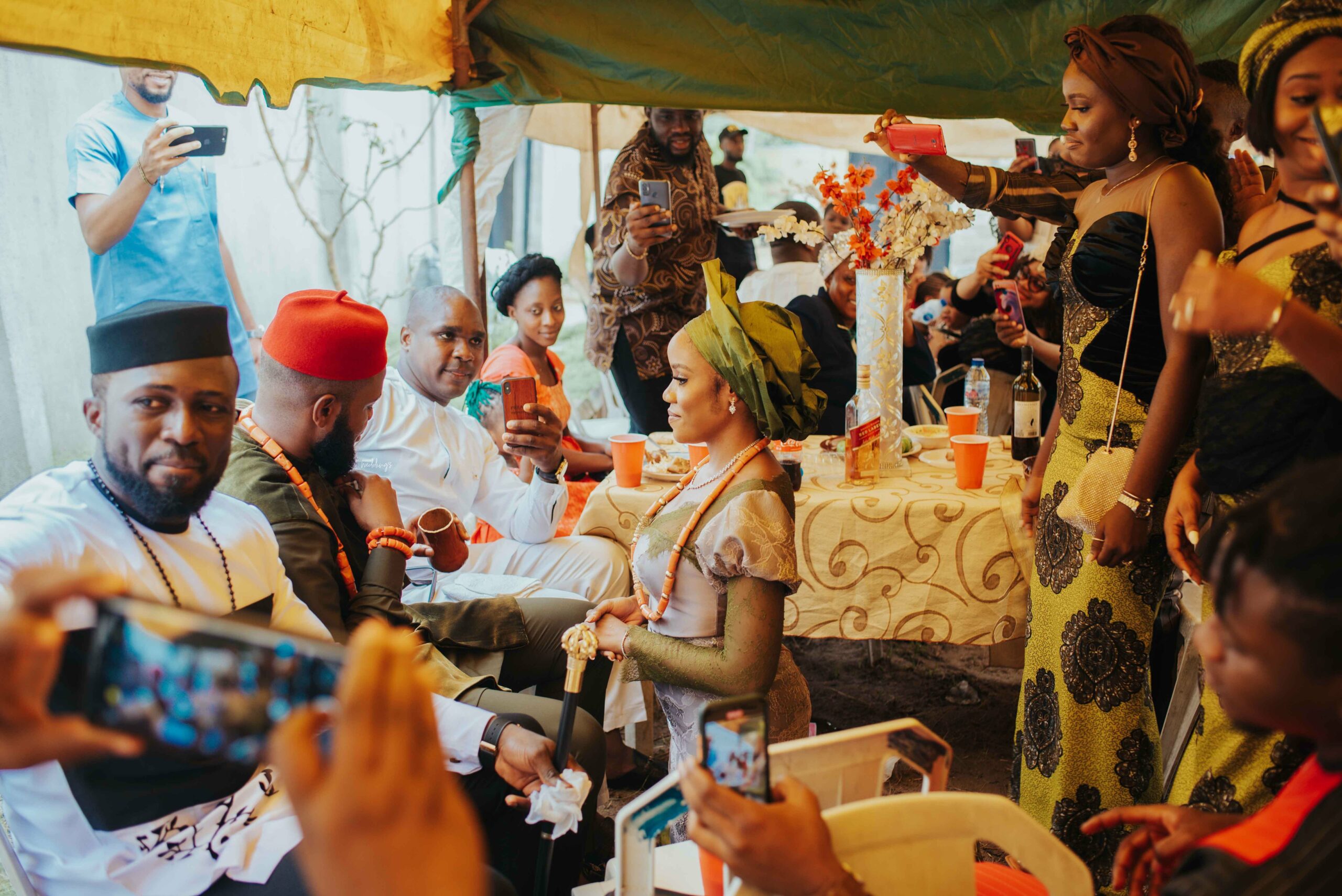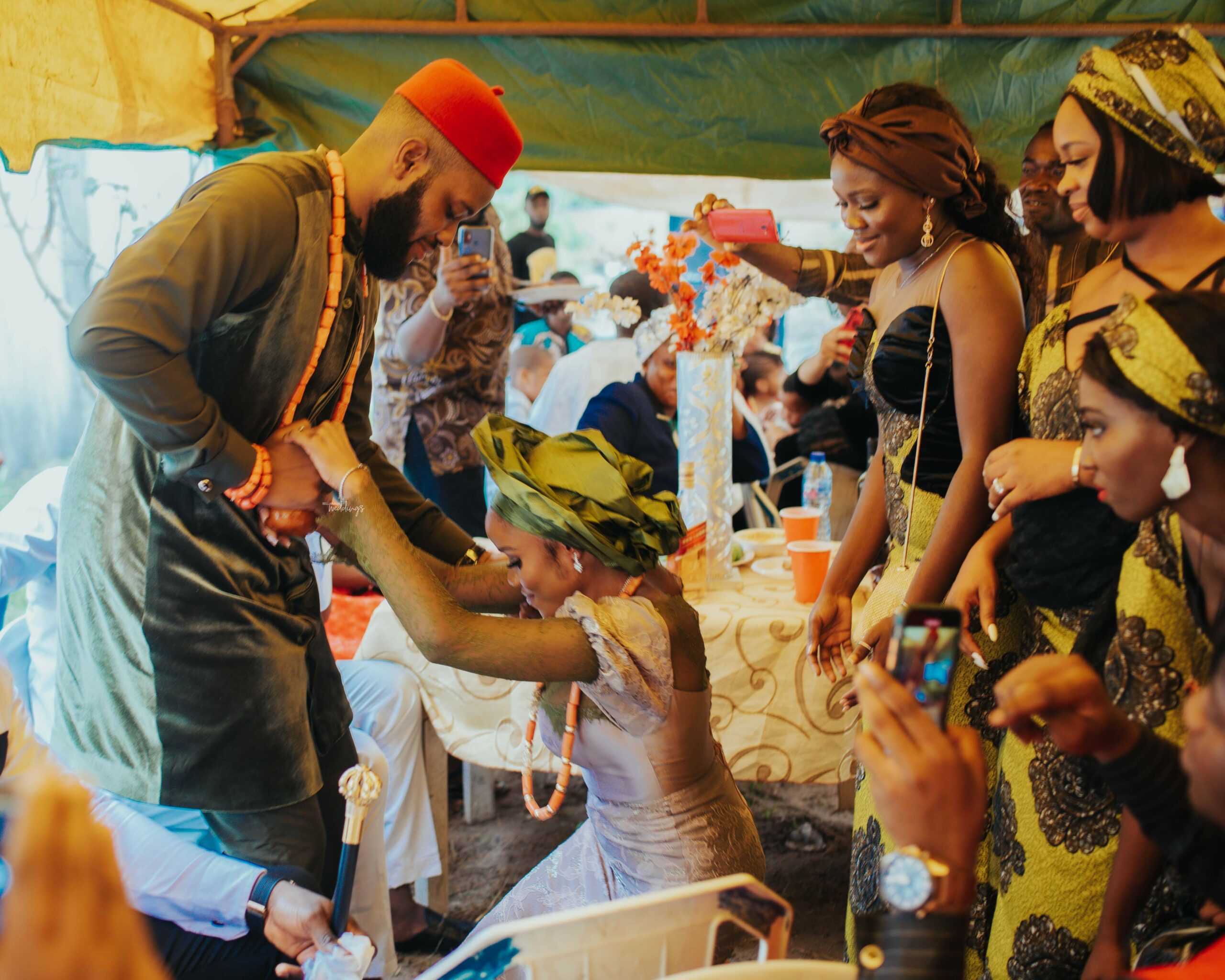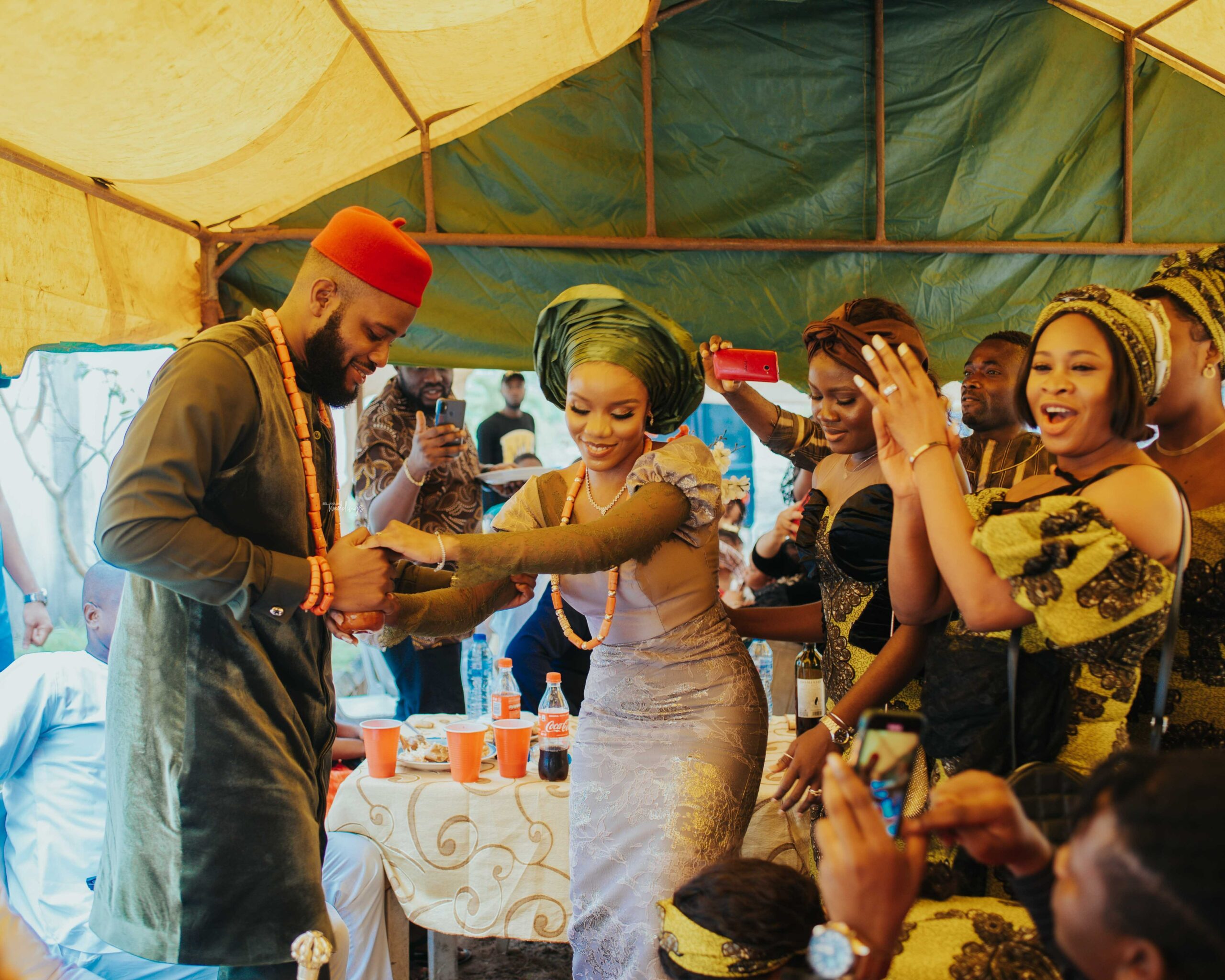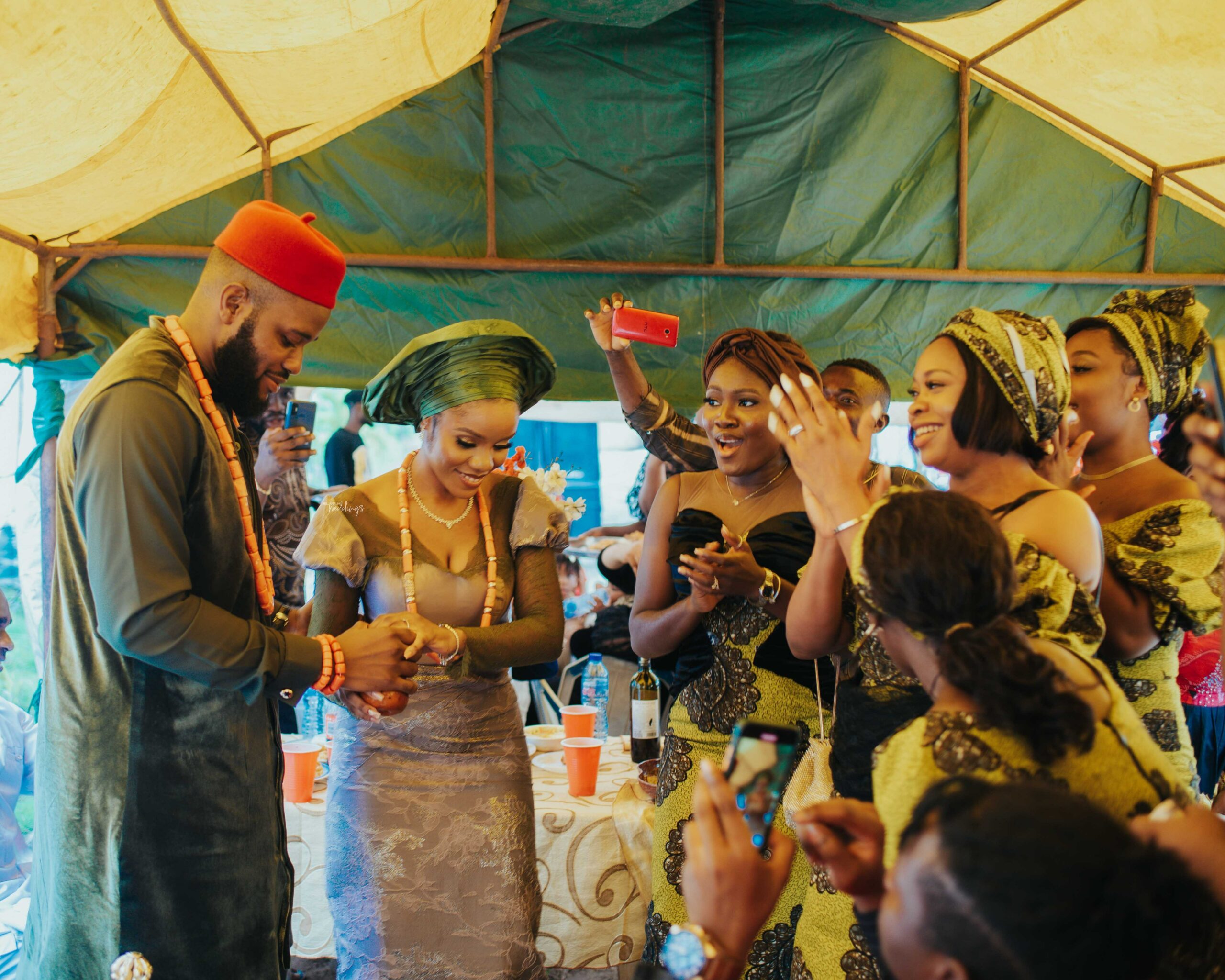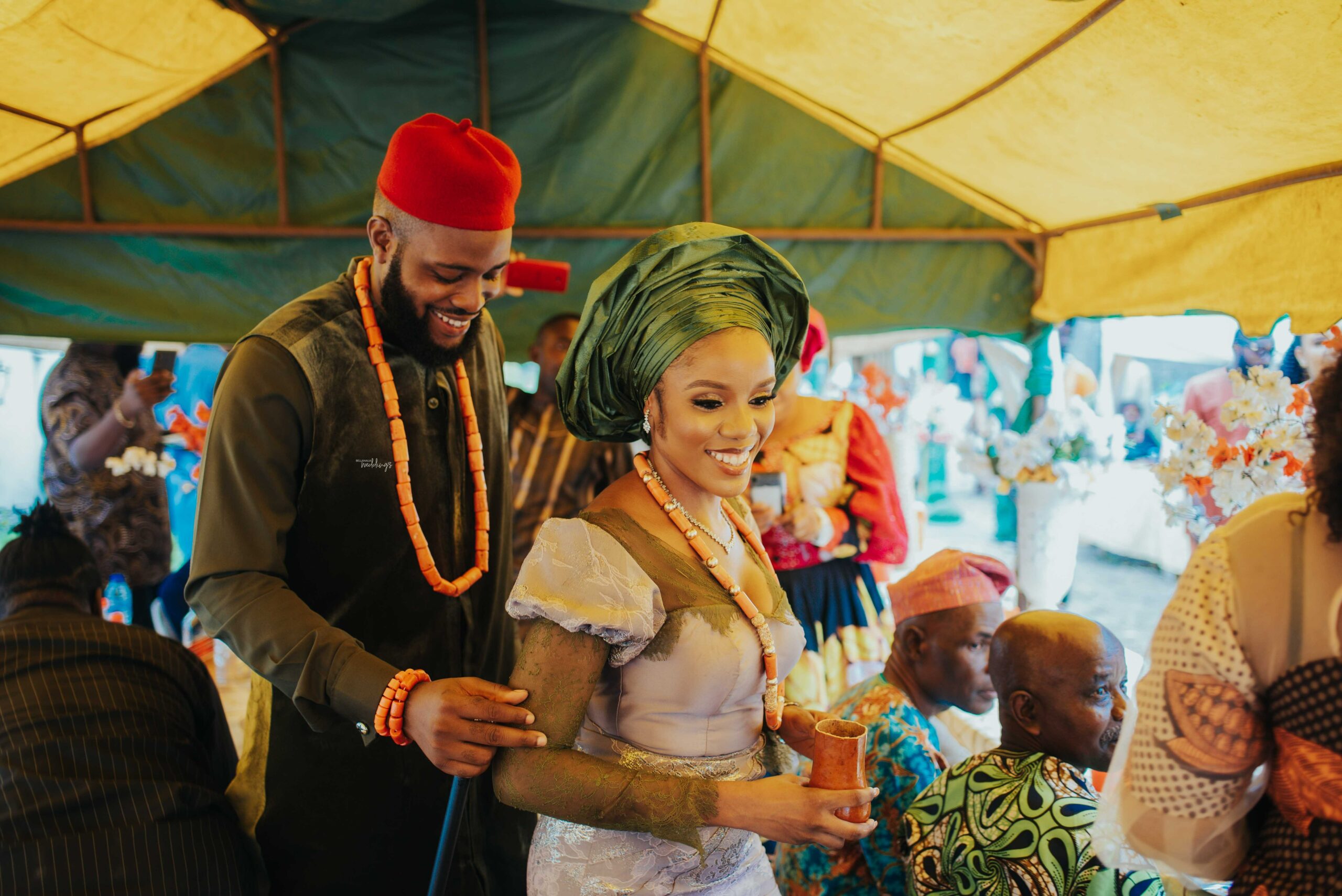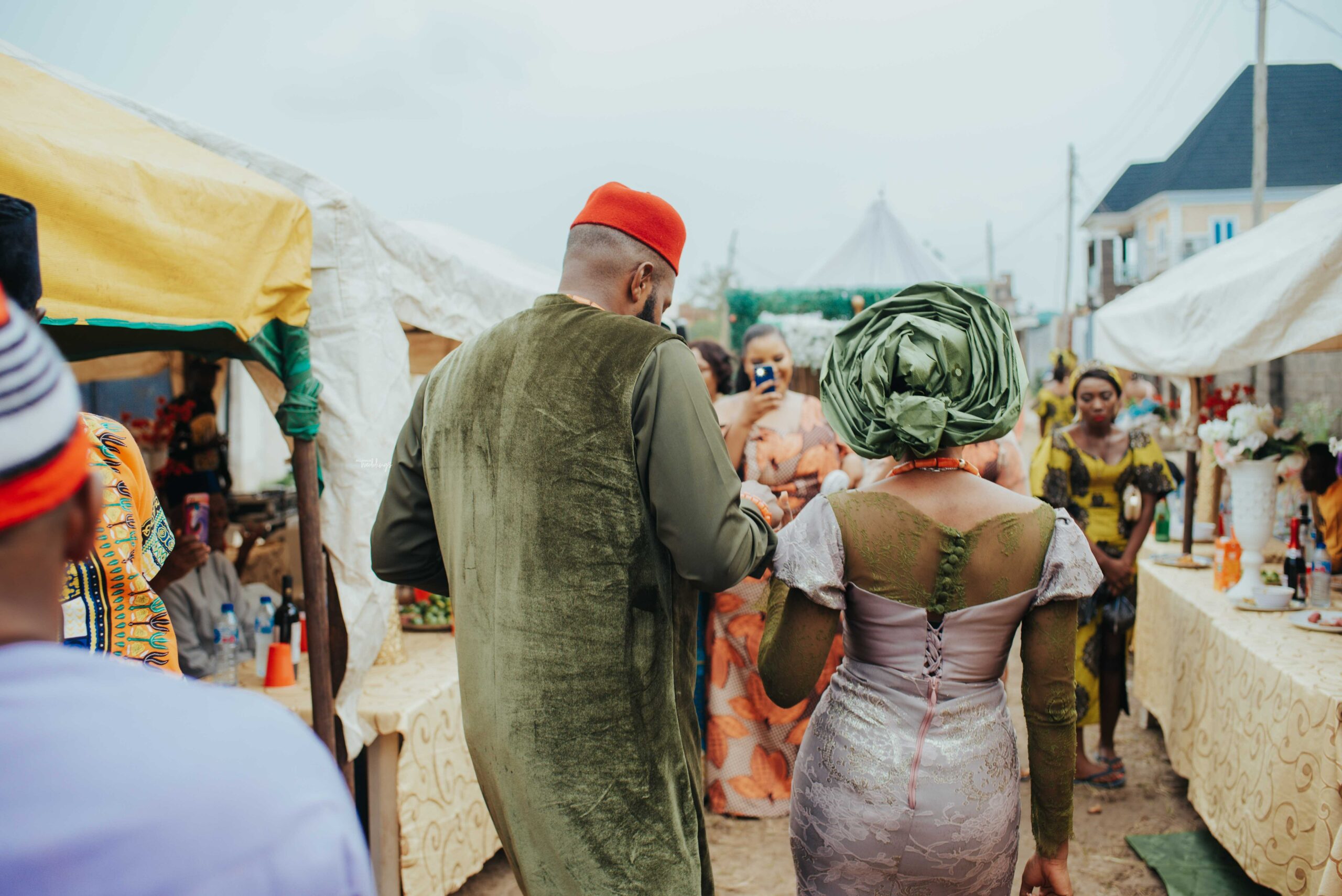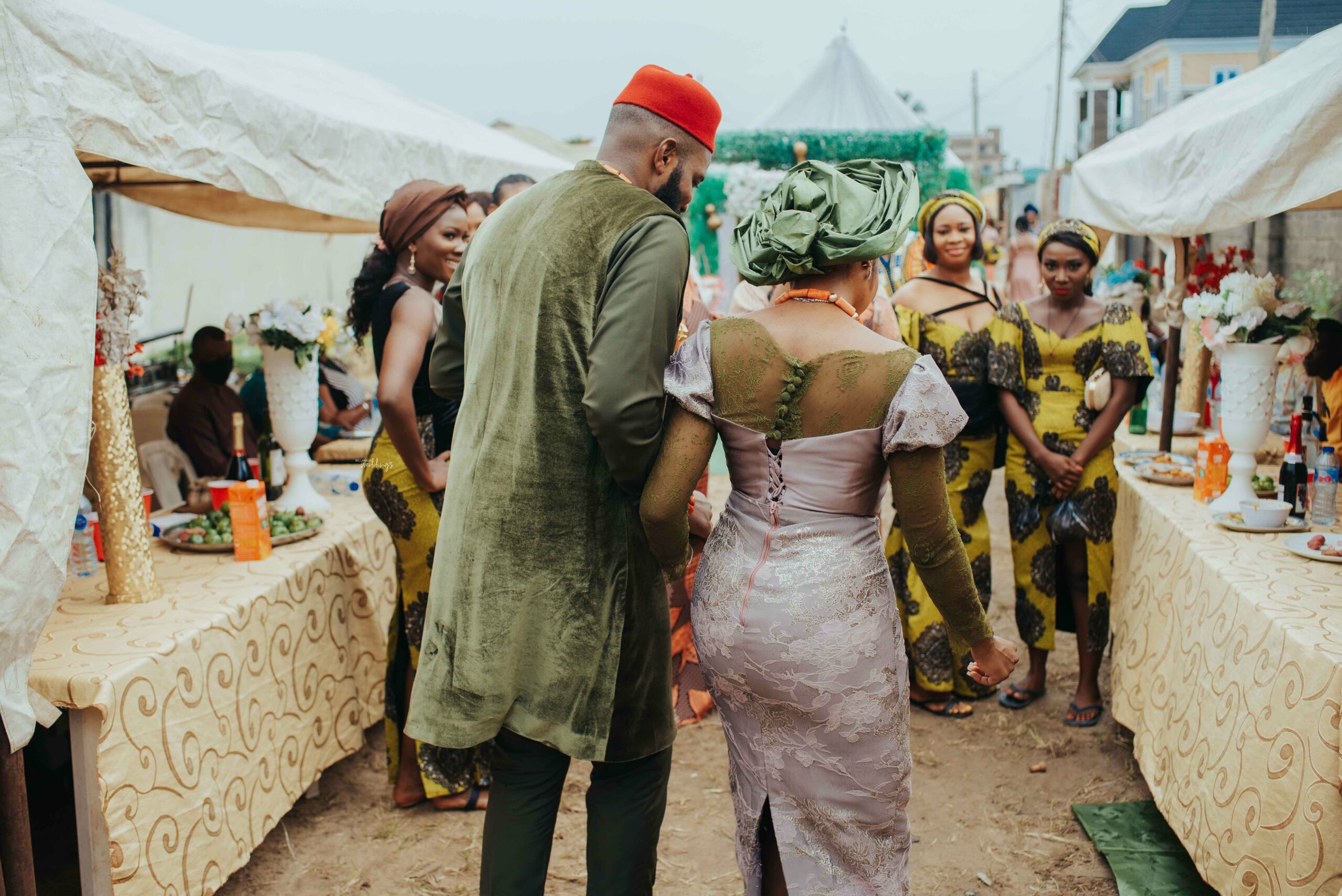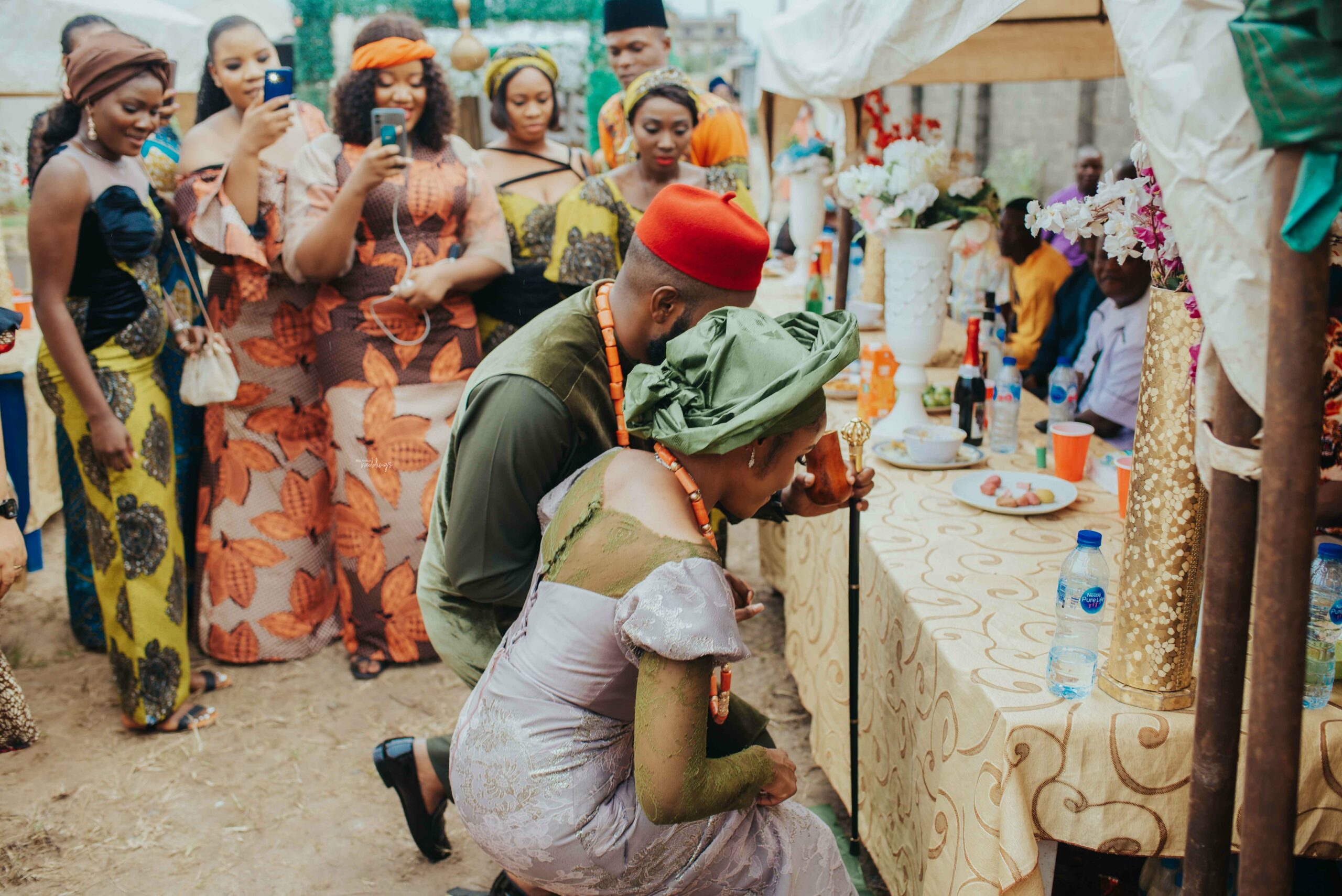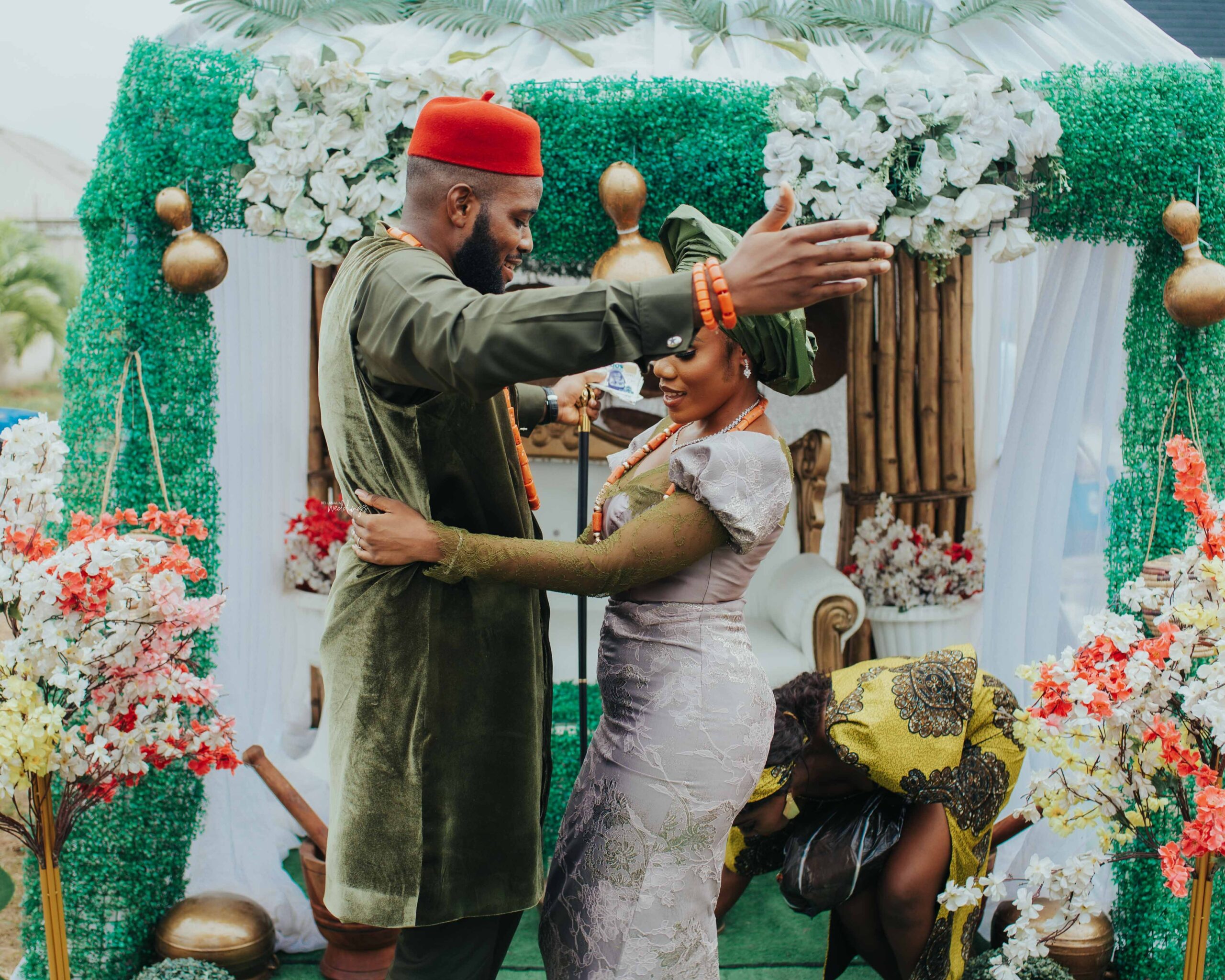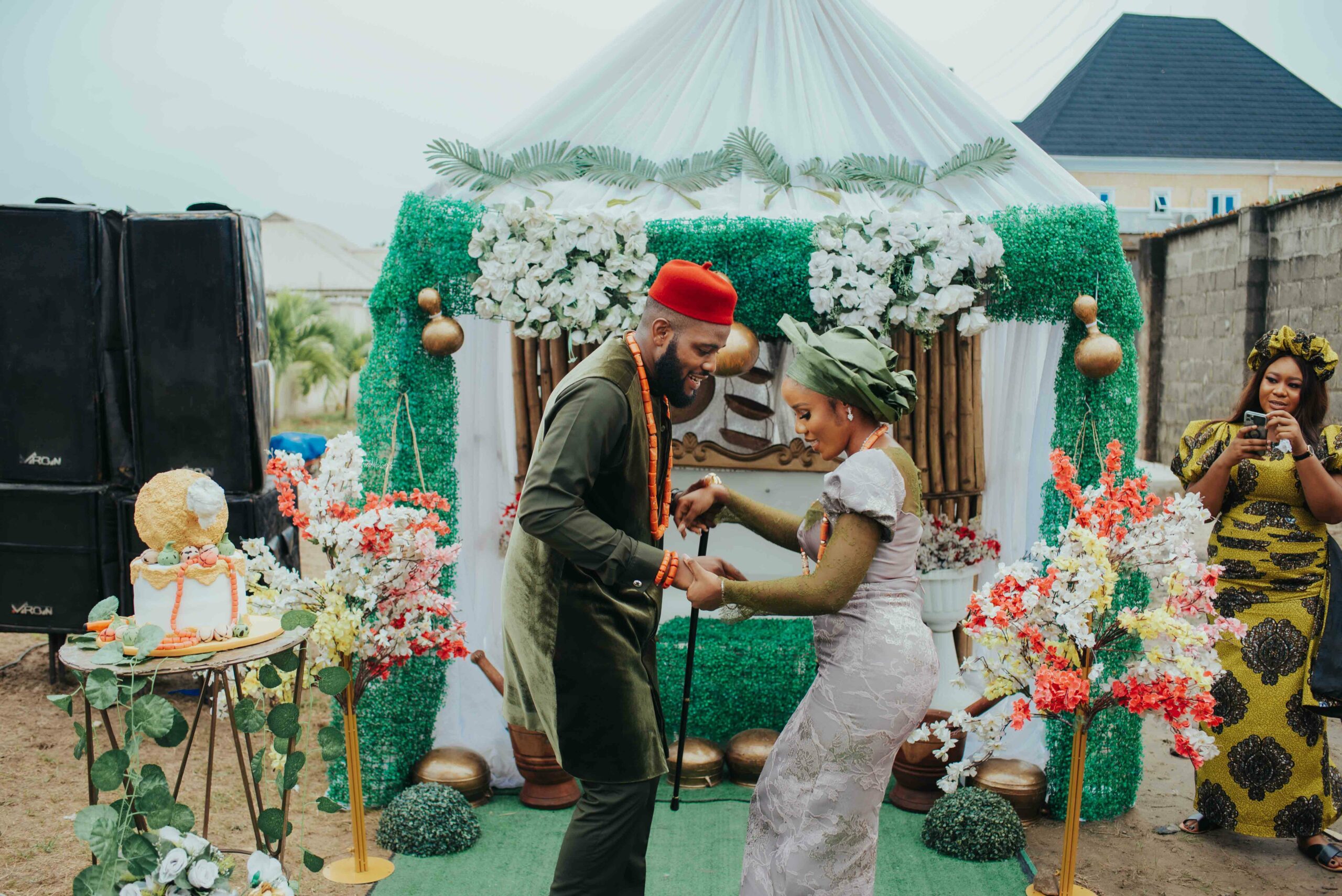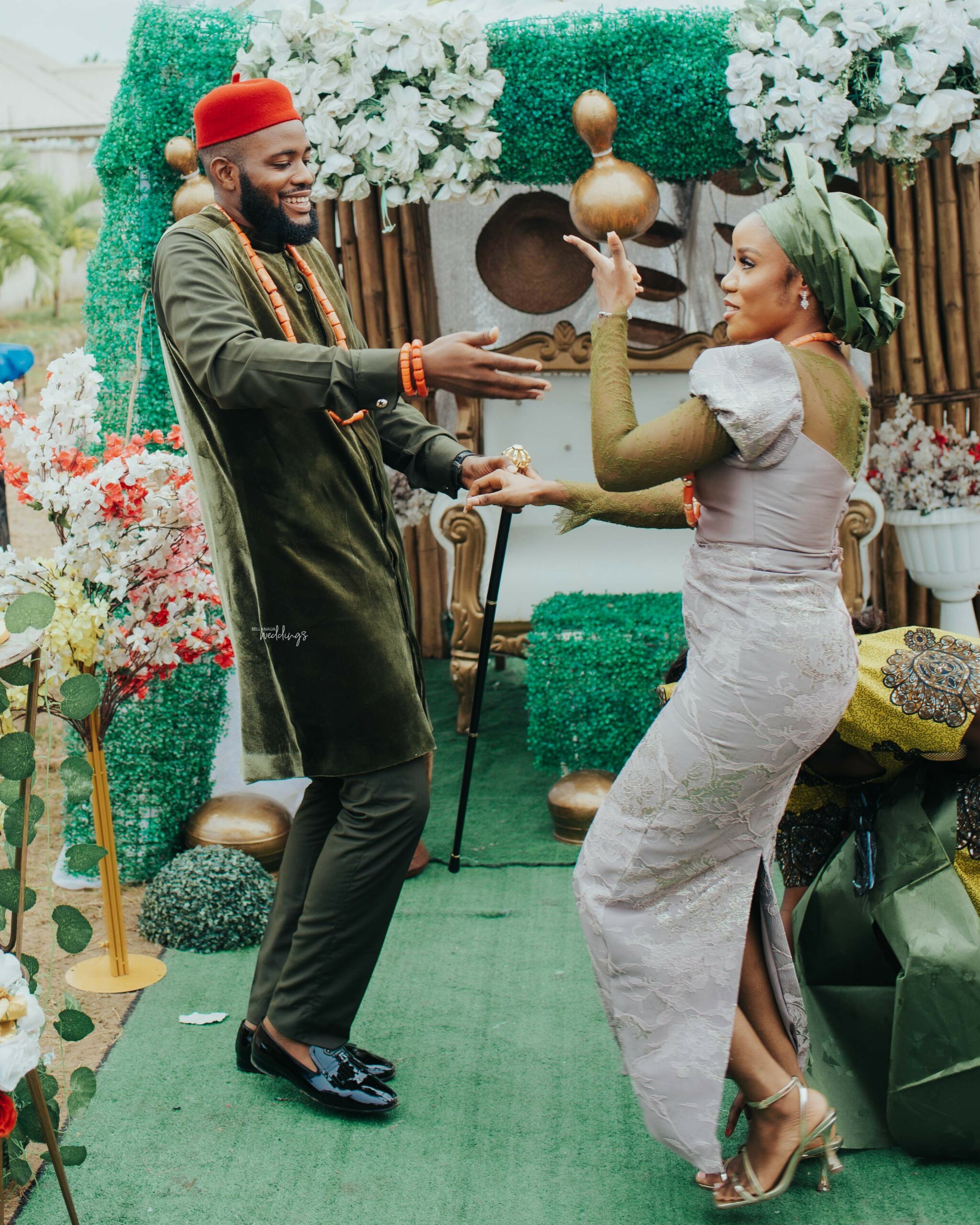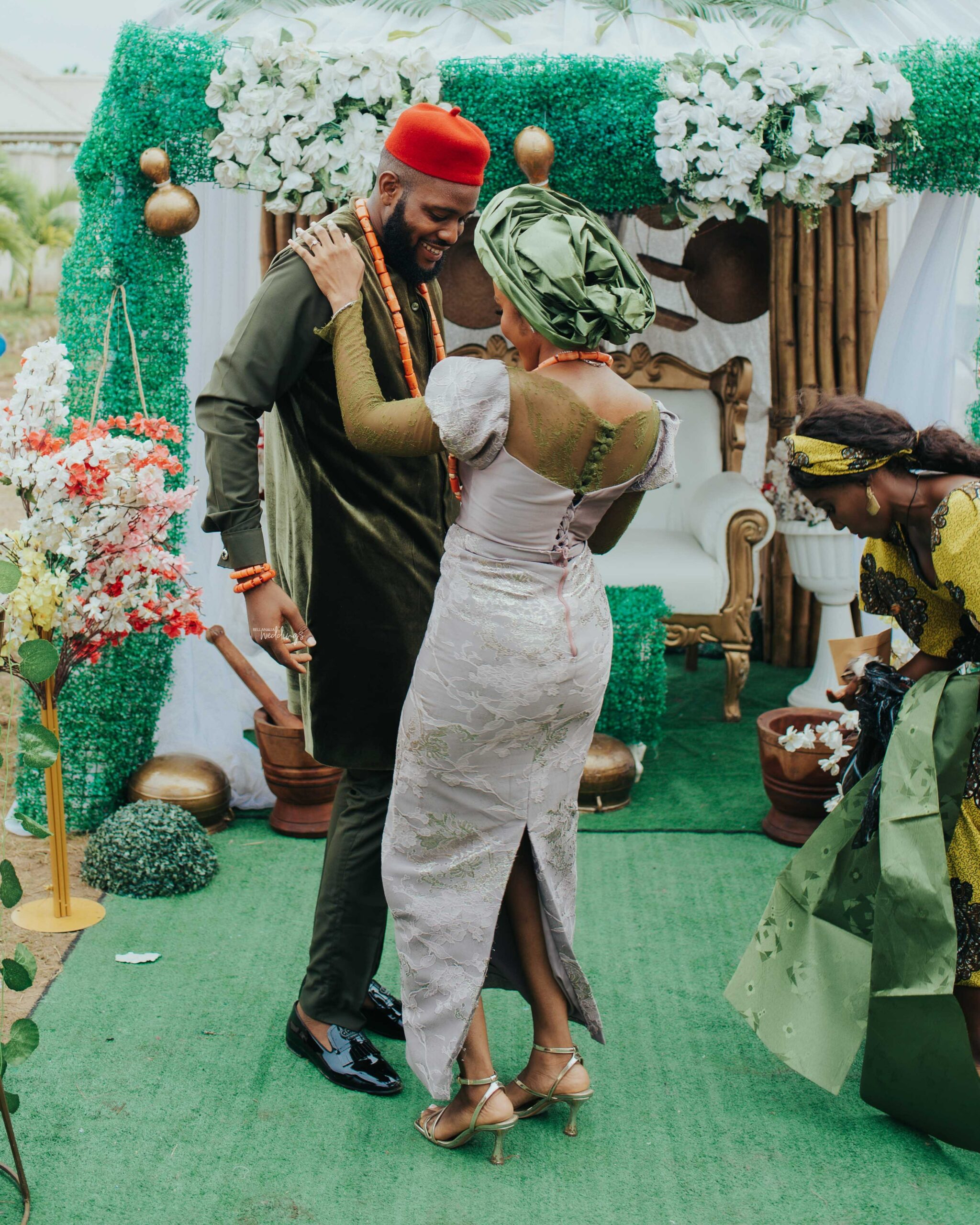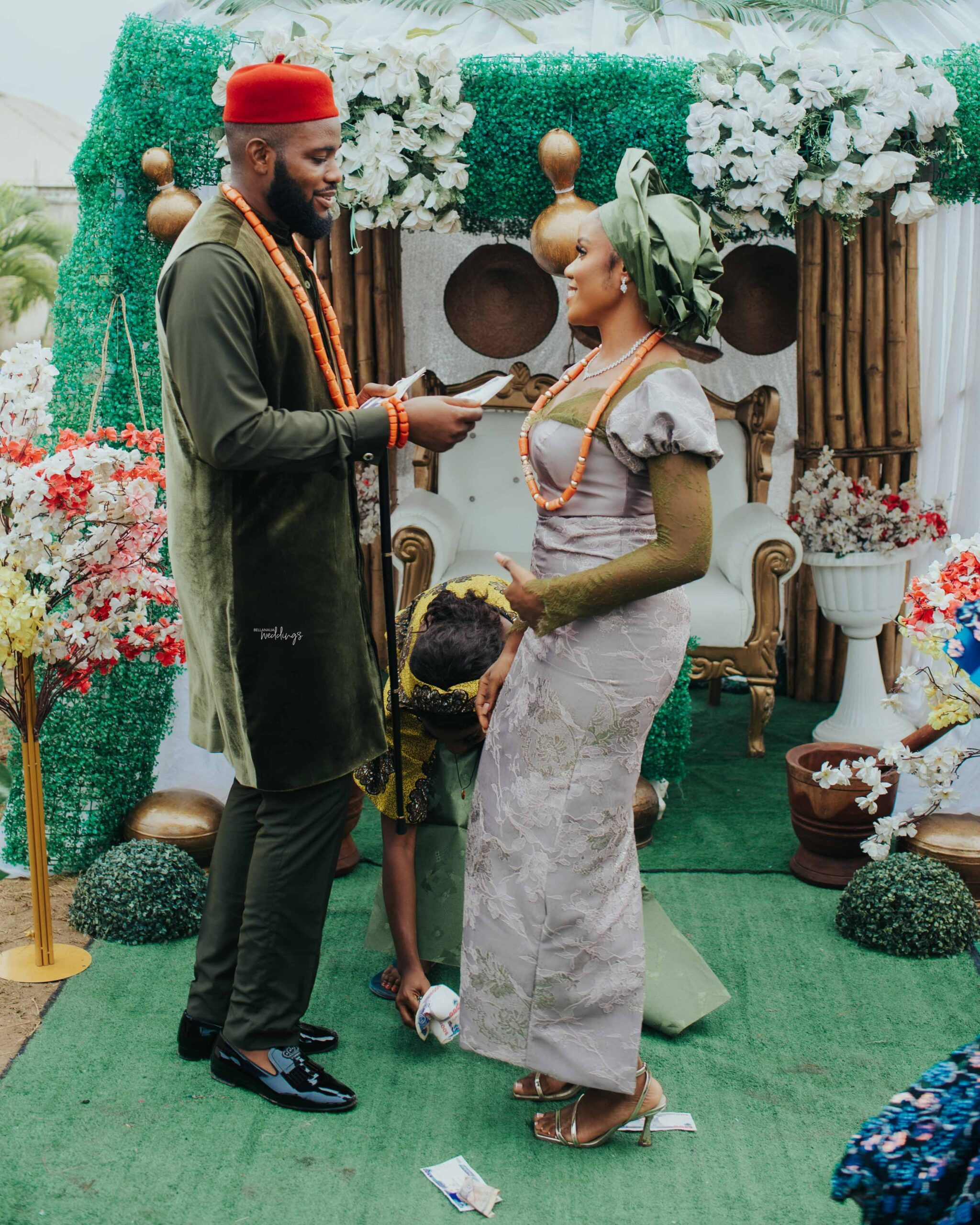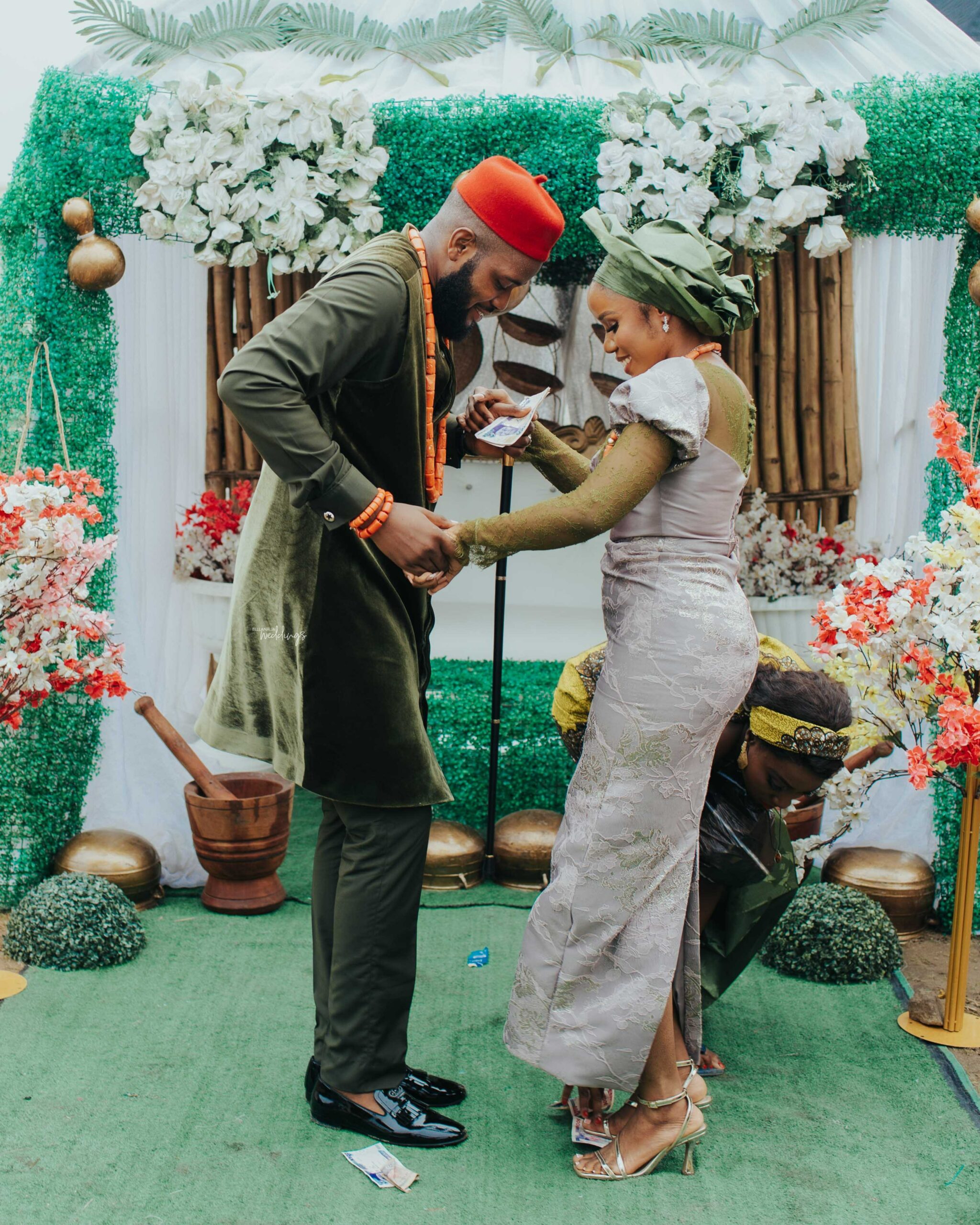 Credits
Bride: @theloububs
Backdrop: @zenbackdrops
Photography: @damimanuels