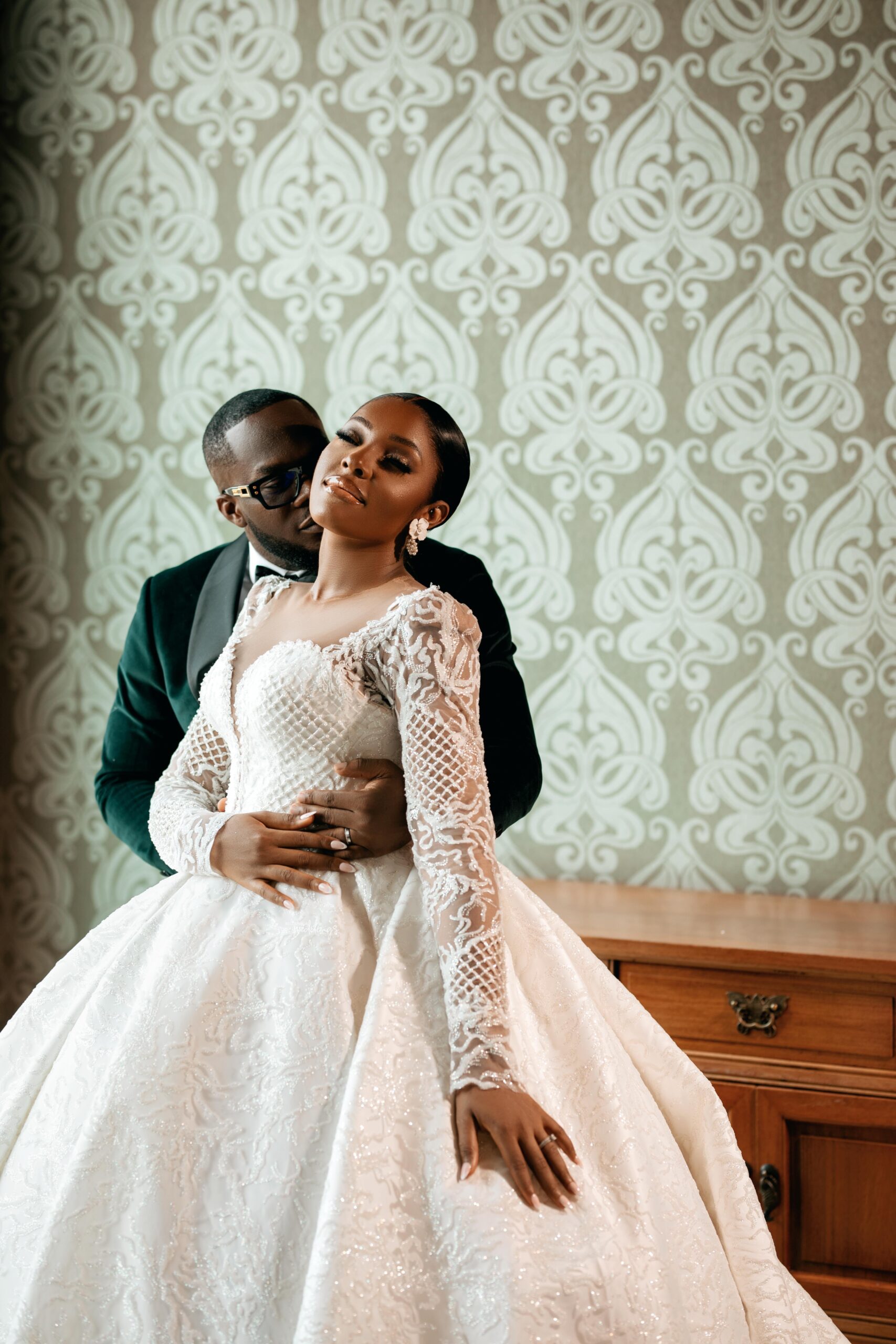 Today, we are all about Onyinye and Bryan's sweet love journey. Theirs has been a beautiful ride that shows that when two people are meant to be, nothing can keep them apart.
Even though they had met in the past, they soon became strangers because they did not keep in touch. Well, guess who was in for a surprise a few years later, when her friend tried to match make her with someone and it was…You guessed right, Bryan! 😀 They caught up with lost time and this time everything seemed perfect.
Now, they are well into their forever journey and their white wedding photos are giving us all the feels of love. Onyinye looked radiant in her elaborate ball dress. Bryan also showed up looking super suave in his stylish tux. We are uber excited for the sweethearts as they ride into their fairy tale forever.
Enjoy Onyinye and Bryan's white wedding photos below: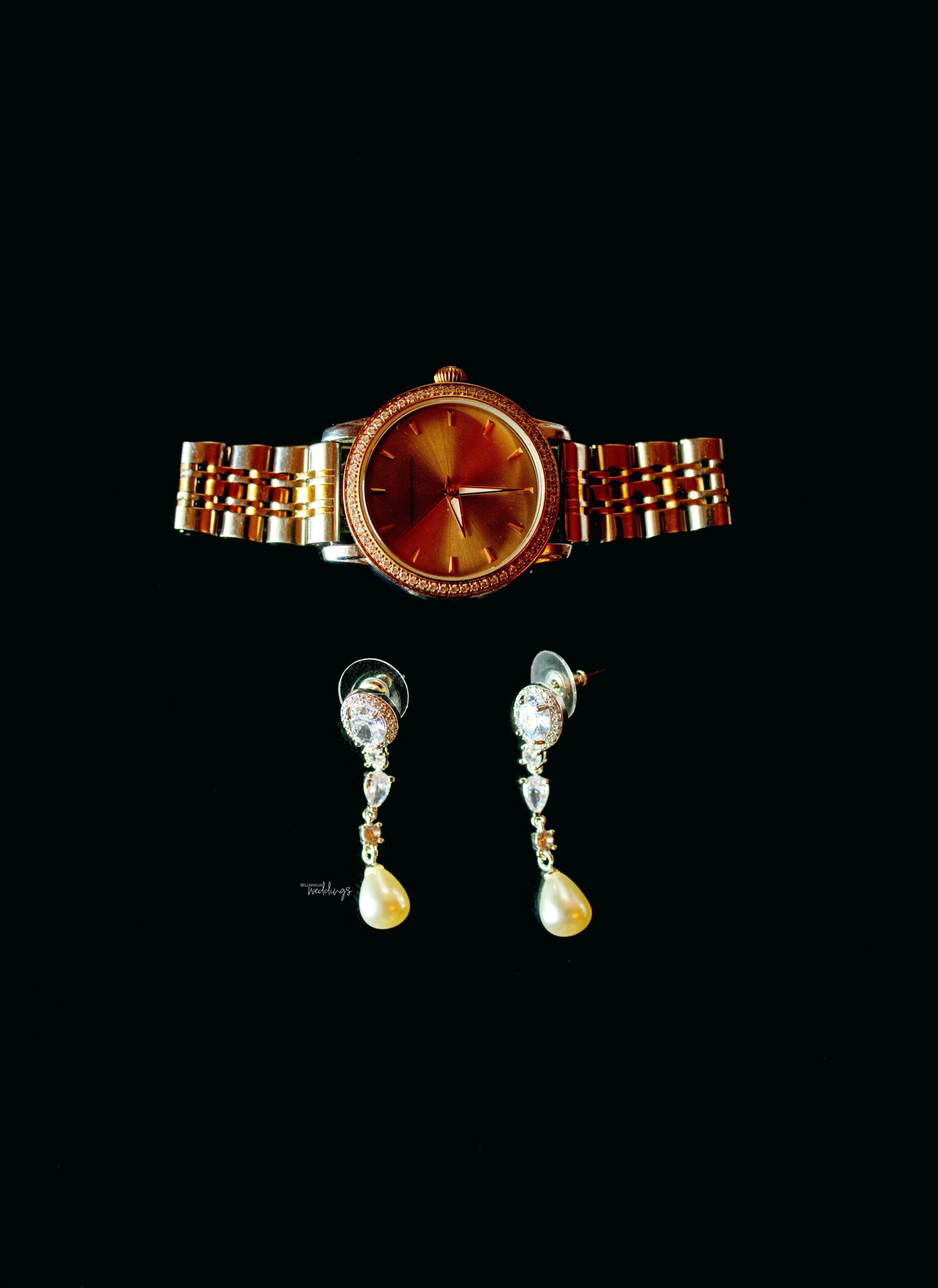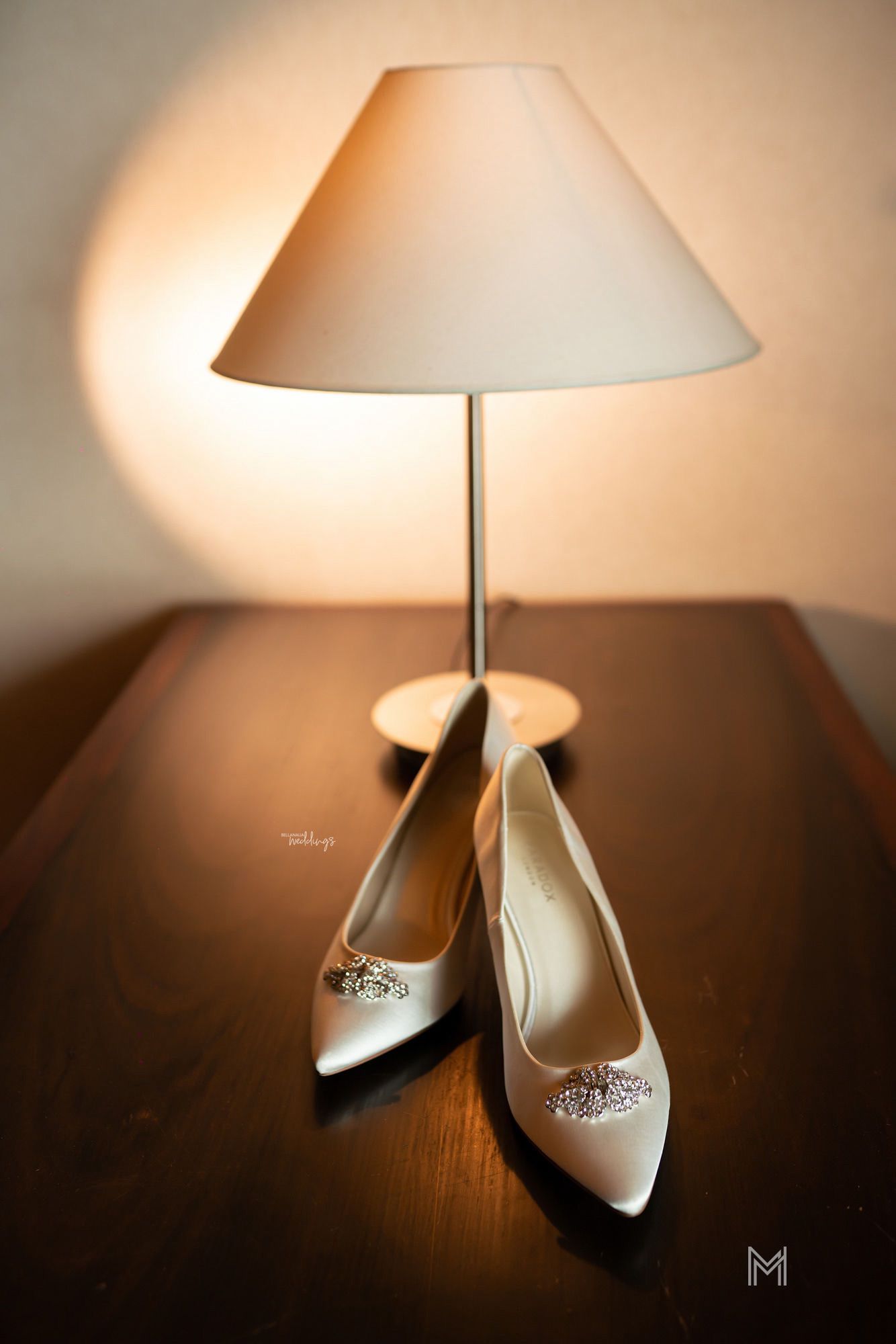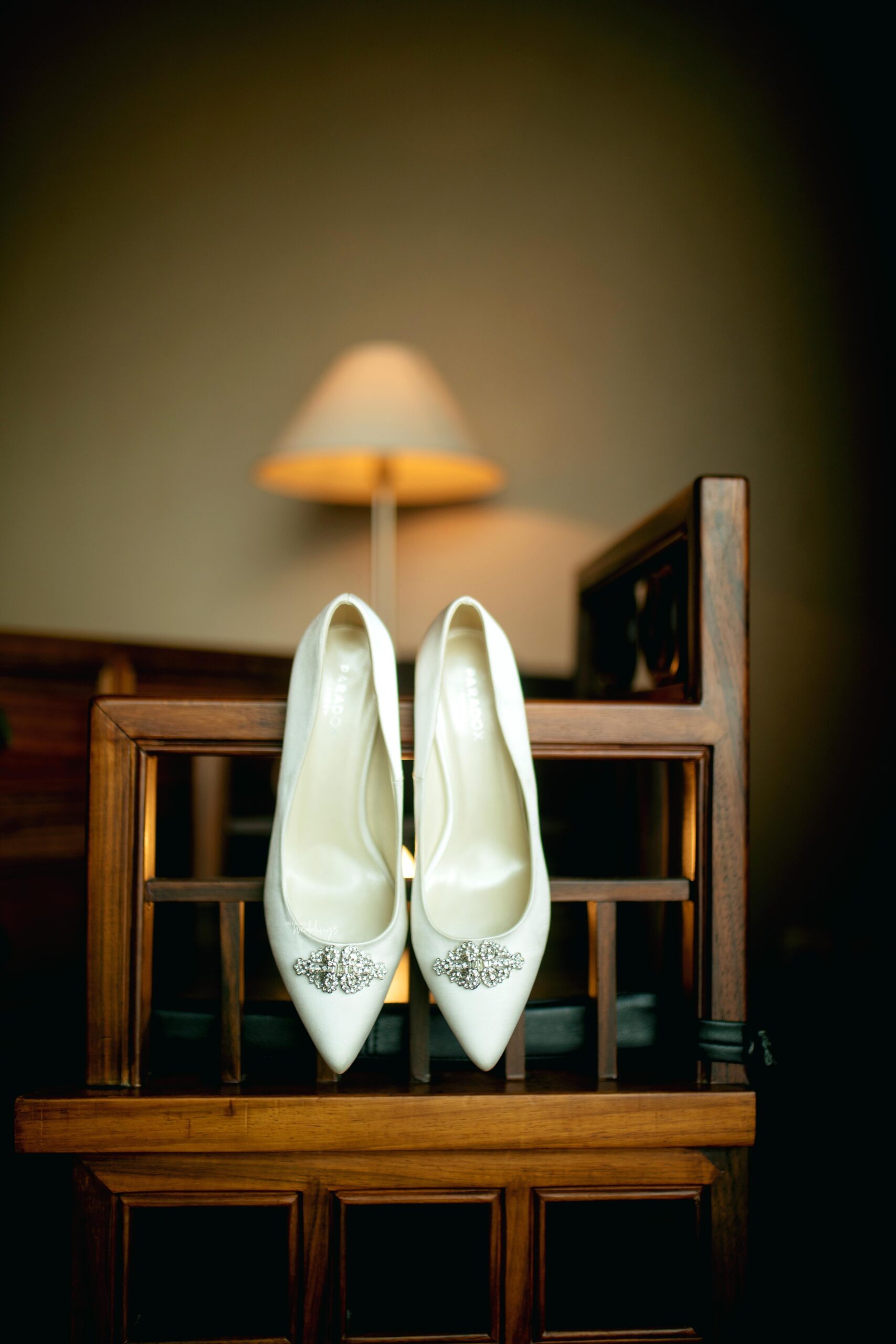 Their love story a shared by Onyinye:
Bryan and I first met at Circle mall (Lagos), in December of 2018. In the short time we chatted at the Mall, we realized that we are not only from the same state but also from the same village and that in itself  was a great conversation starter. Sadly, even after we exchanged numbers and chatted a couple of times, we never made headway because I was in a relationship at the time and wasn't open to seeing someone else.
Show us a more gorgeous bride 😍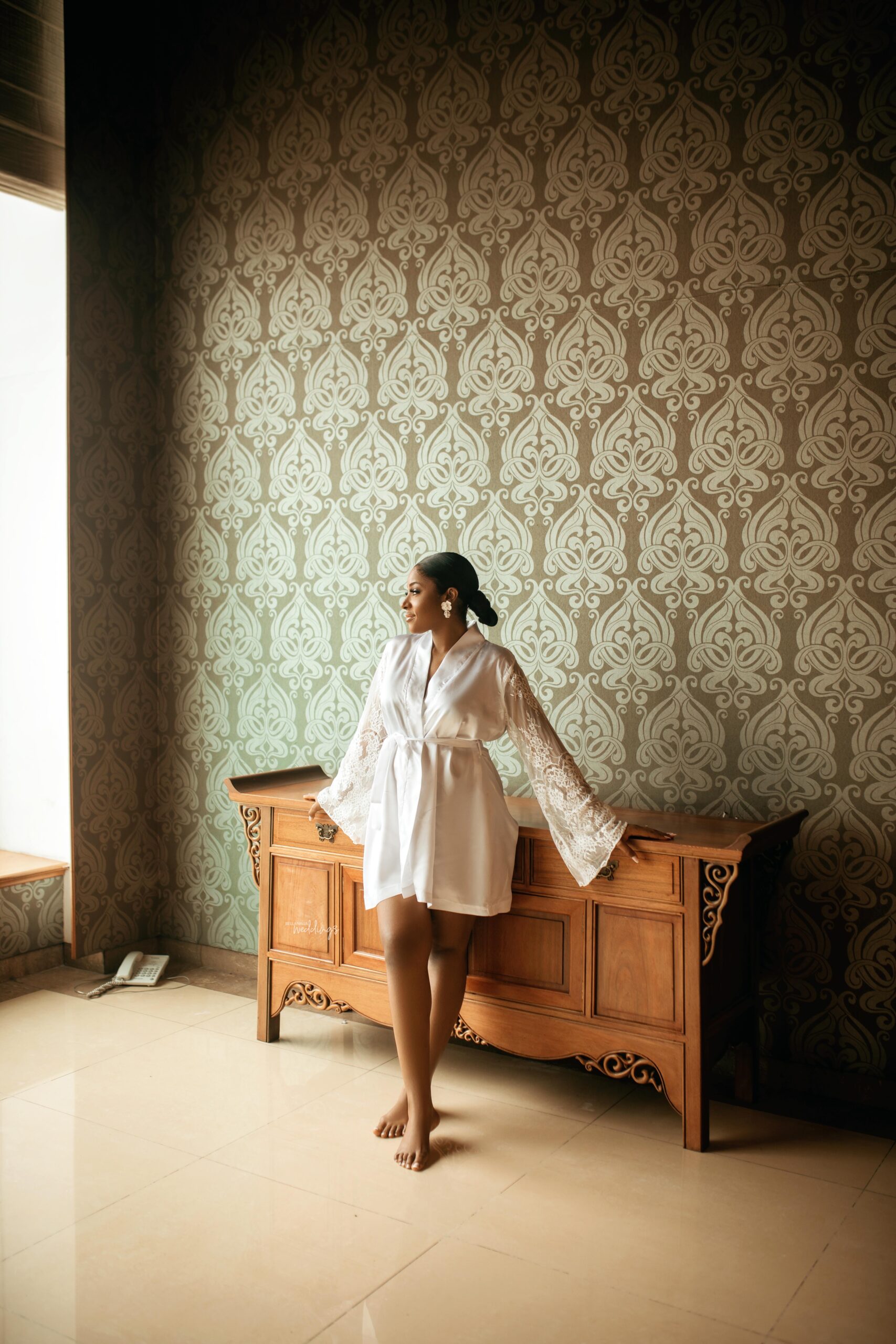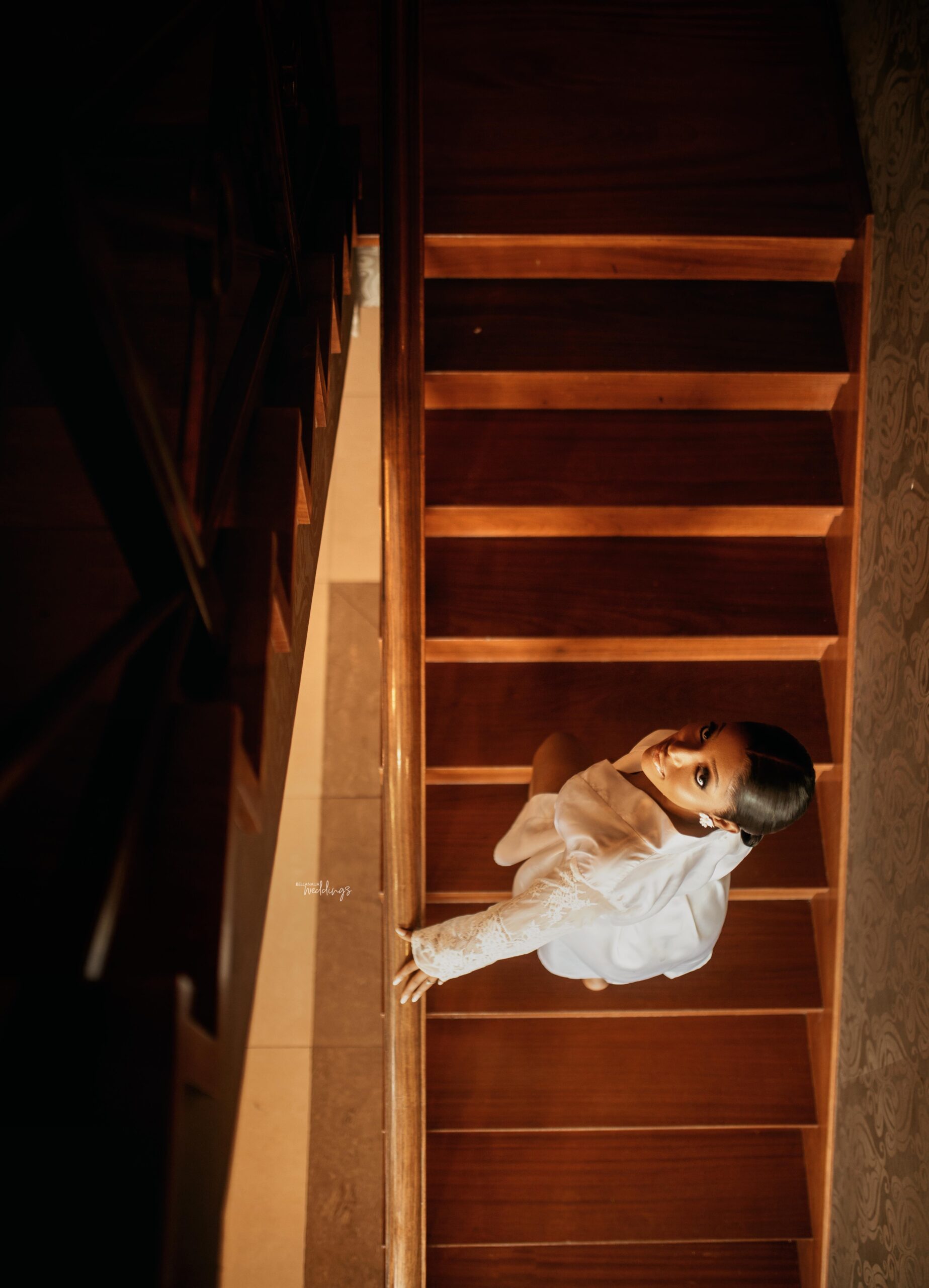 Fast forward to December of 2020, I got a call from a close friend who told me she wanted to introduce me to someone. She had a lot of nice things to say about 'him' and asked that I keep an open mind. I agreed and consented to her giving him my number. Later that day, I got a text from an unknown number, he introduced himself and asked that I let him know when it was convenient to call as he didn't want to call at a wrong time, I replied and let him know what time worked for me.
Every bride needs her best girls…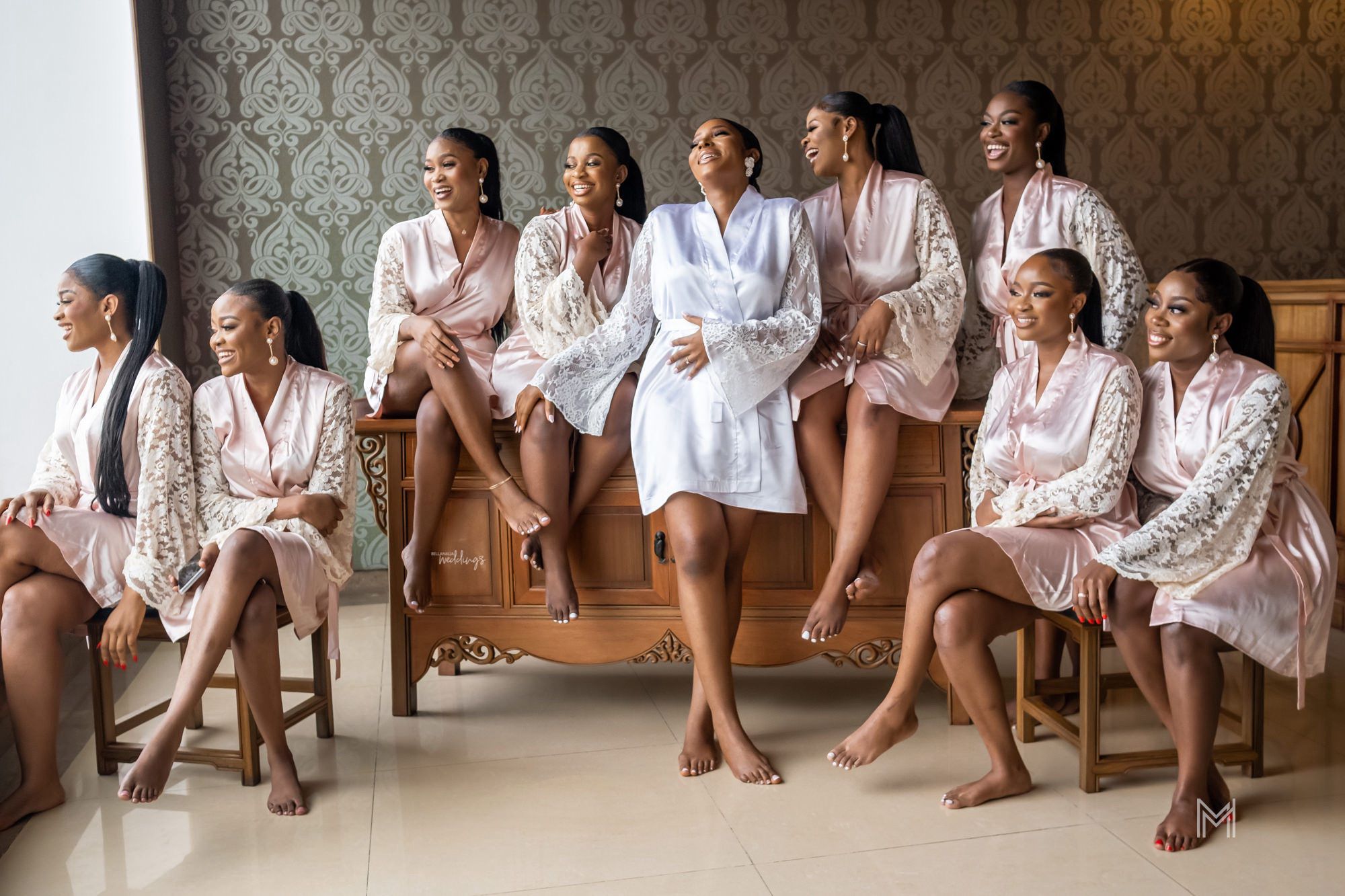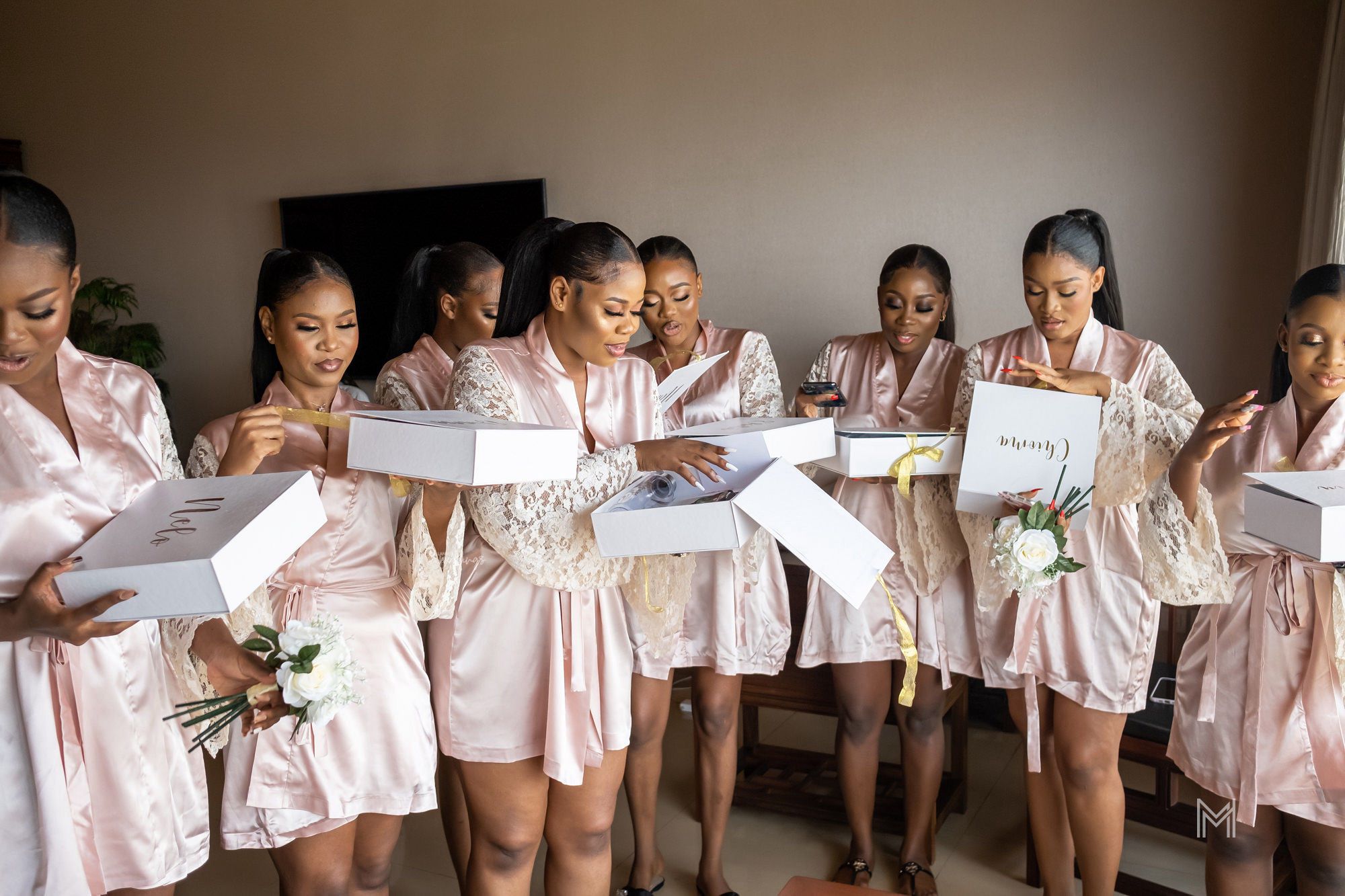 That evening, my phone rang at the time he was supposed to call and I saw 'Bryan O' on my screen I kept wondering who 'Bryan O' was and why he was calling me as I couldn't recall who the name belonged to. Anyway, I didn't think too much of it and went ahead to pick the call to satisfy my curiosity and also to get it out of the way before my 'potential boyfriend' calls LOL. Nothing prepared me for what happened next, it turned out that BRYAN O was the person whom I was expecting his call…hahaha. Apparently, he used his second number to text me earlier, which was why I had no clue it was the same person.
The perfect dress for a gorgeous bride!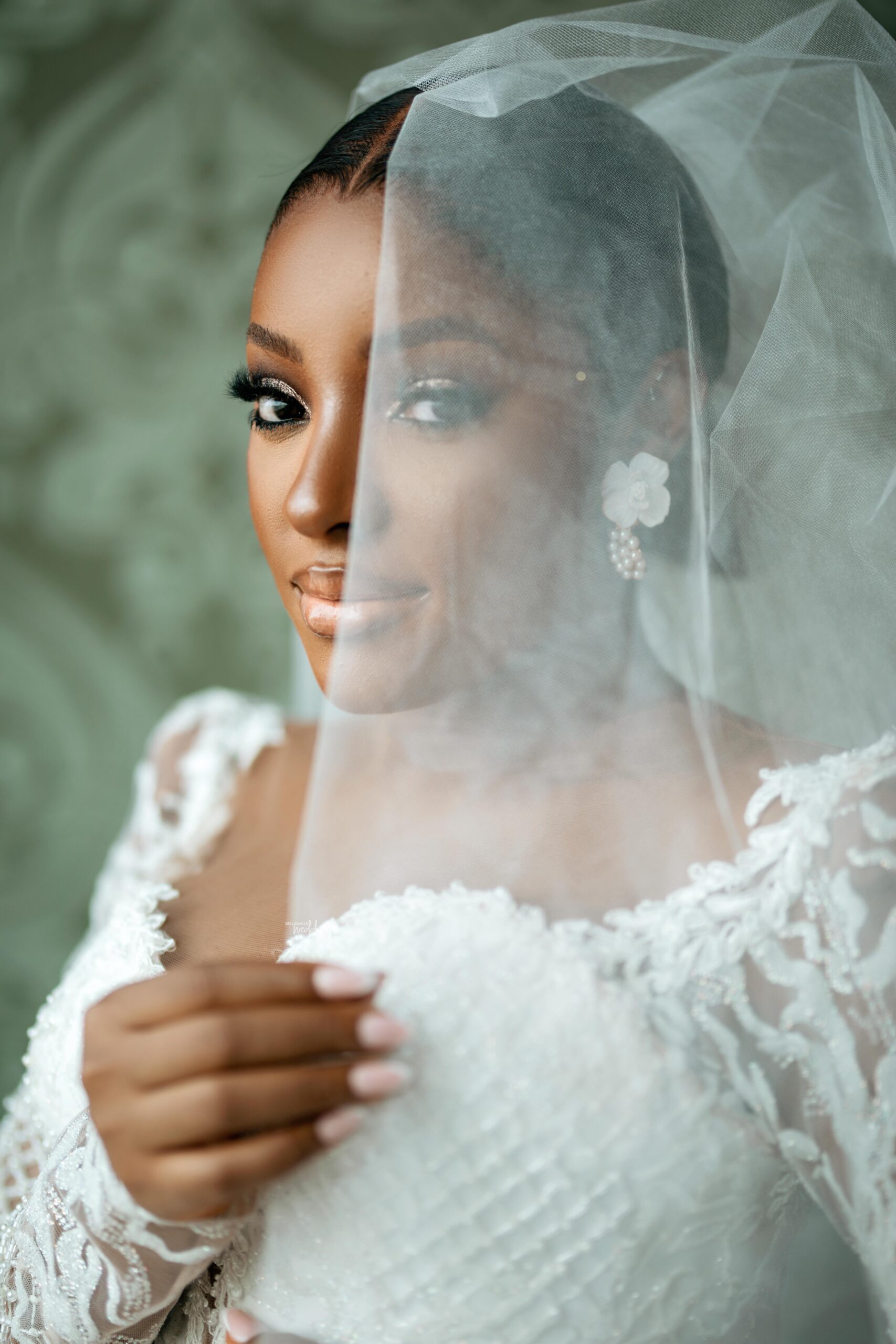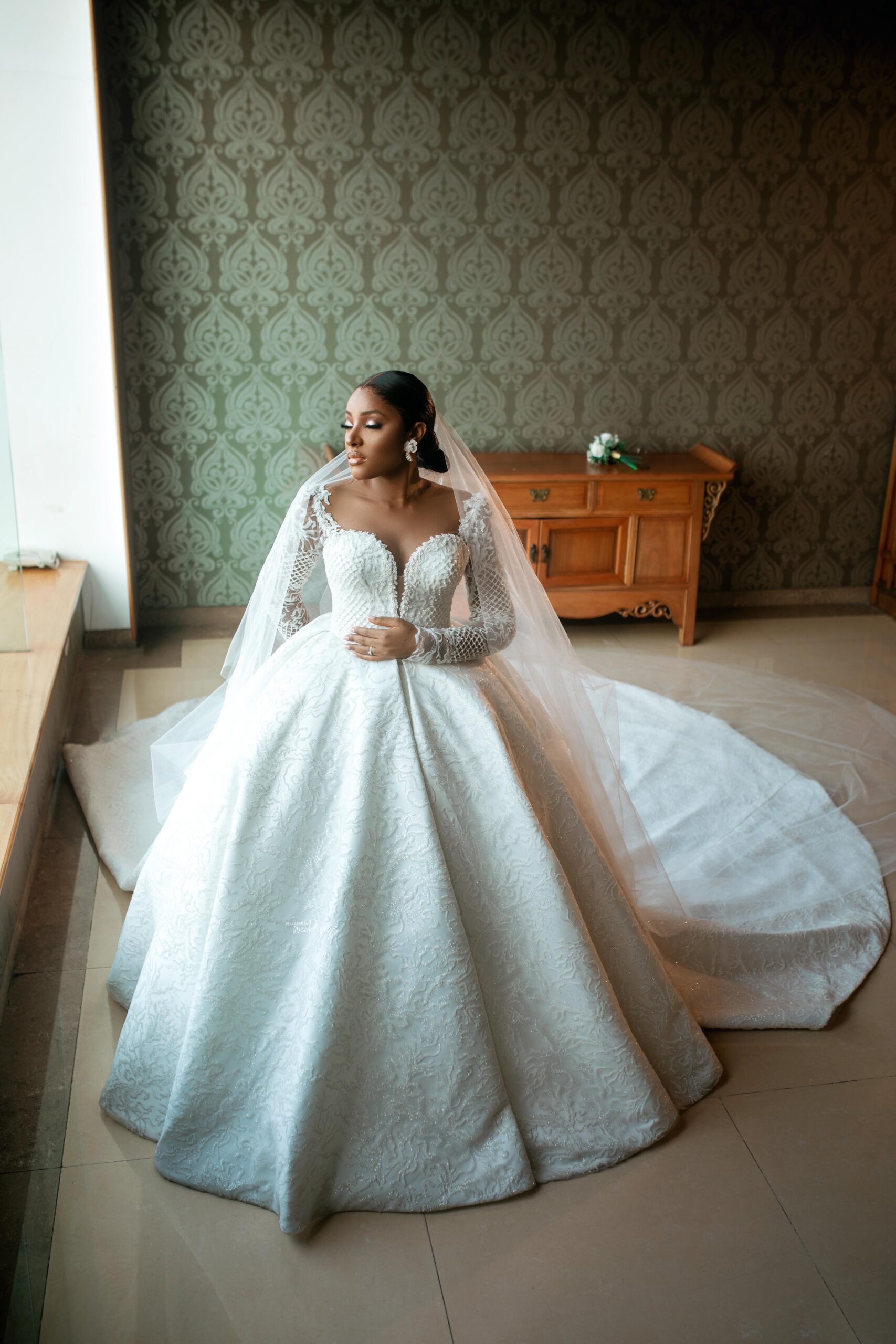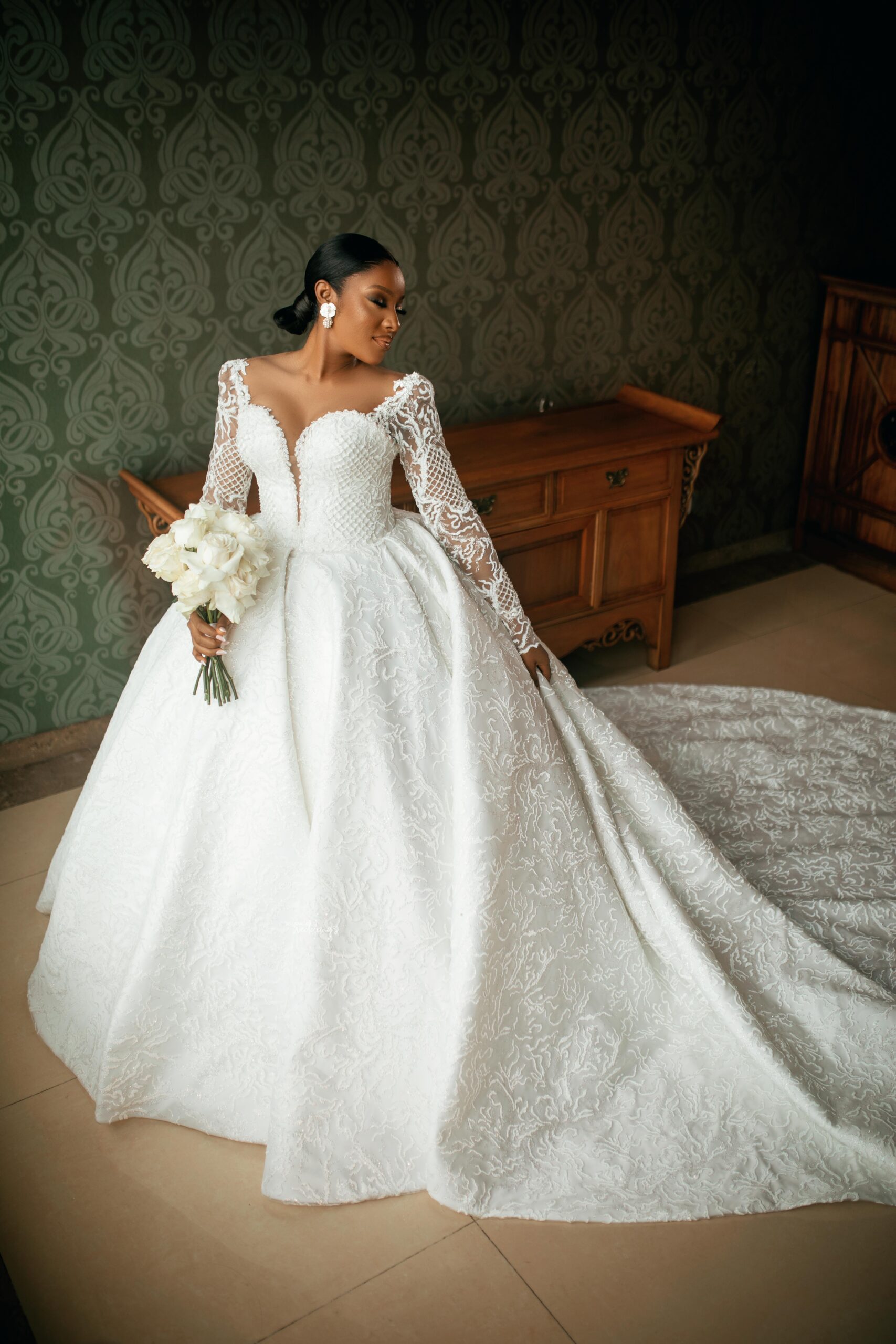 The conversation went on for hours and in all that time, I didn't mention to him that we had met before or that I had his number on my phone, lol, I just wanted to see where this was going (I eventually told him later). When we were done talking, I went back to our chat history on WhatsApp just to be sure I wasn't rude to him in anyway in the past LOL.  As time went by, we began spending hours on the phone, our chats were seamless. We talked about every and anything people only spoke about after getting to know each other for months – we did this in a week. Everything just seemed right! I had never felt more convinced about a person and crossing paths a second time was also a confirmation, I was at peace with him.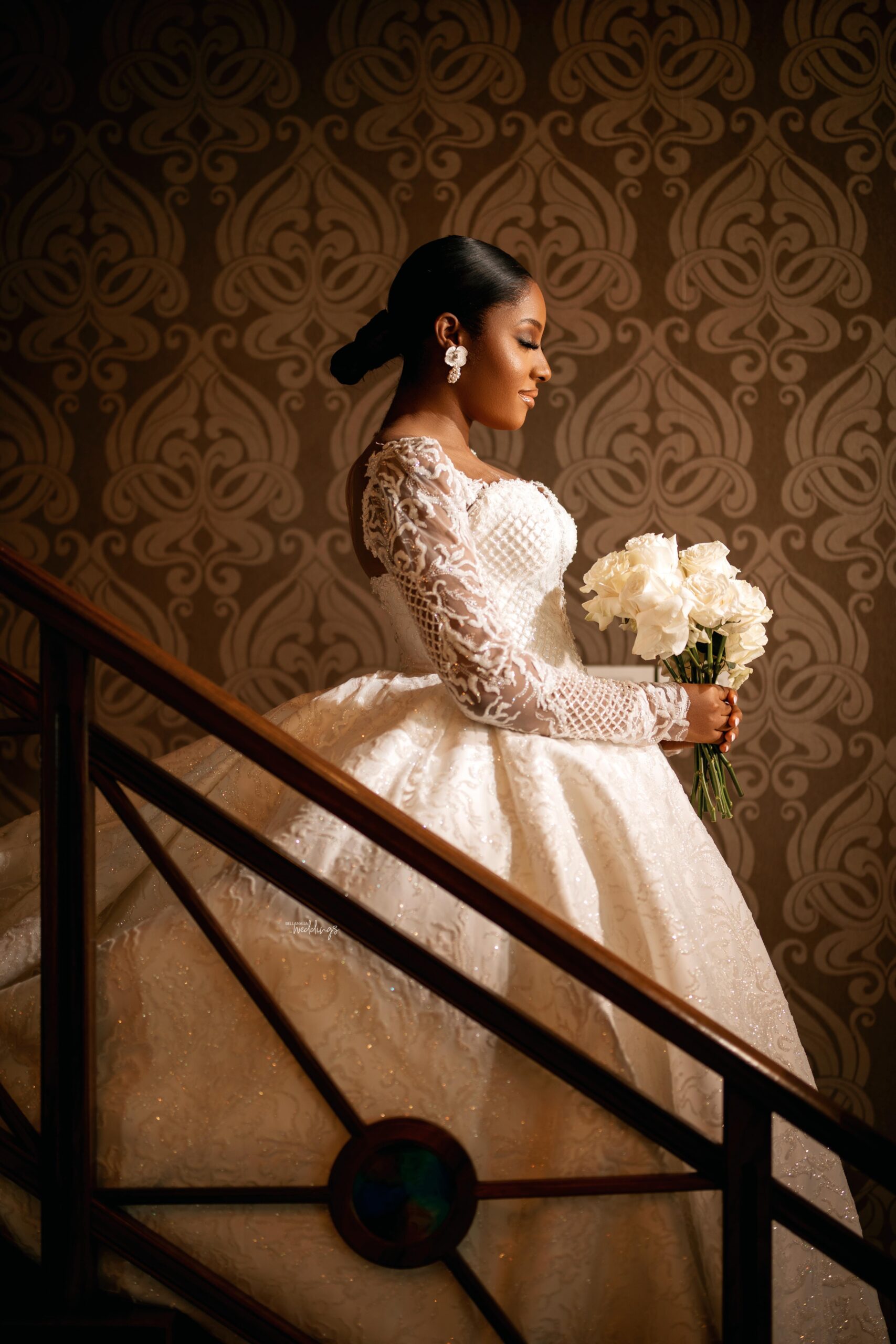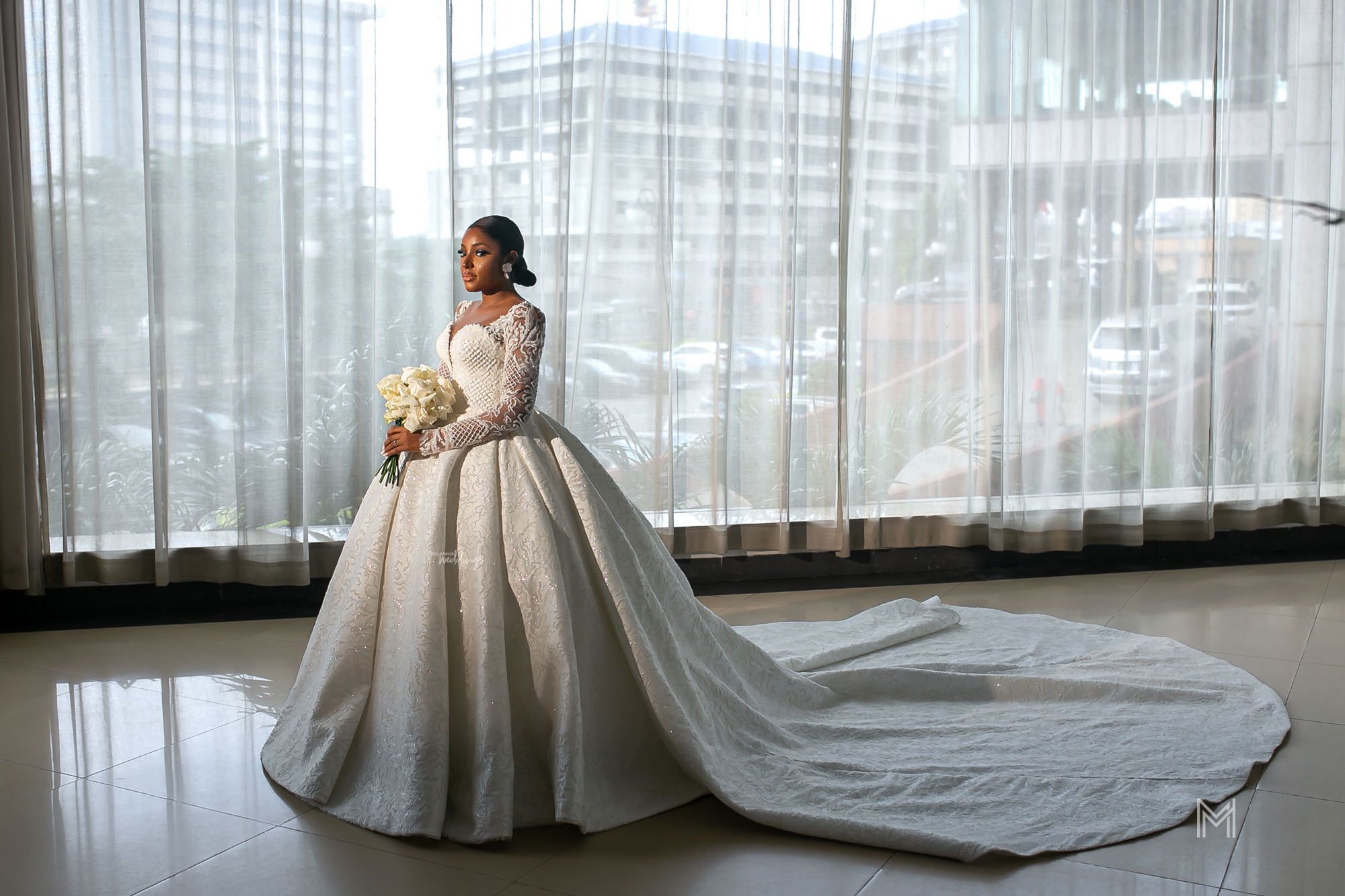 In the course of time, we started dating and he turned out to be everything my friend said he is and more. Down the line, we got to meet each other's amazing families and again, everything seemed like God had orchestrated it and all he was waiting for was for us to cross paths. I am truly convinced that God sent me the best guy, because of him I have learnt how to love and be loved. I see his love for me in everything he does, this I'm grateful for. Today here we are, almost 2 years after, walking down the aisle with the best guy by my side as my husband.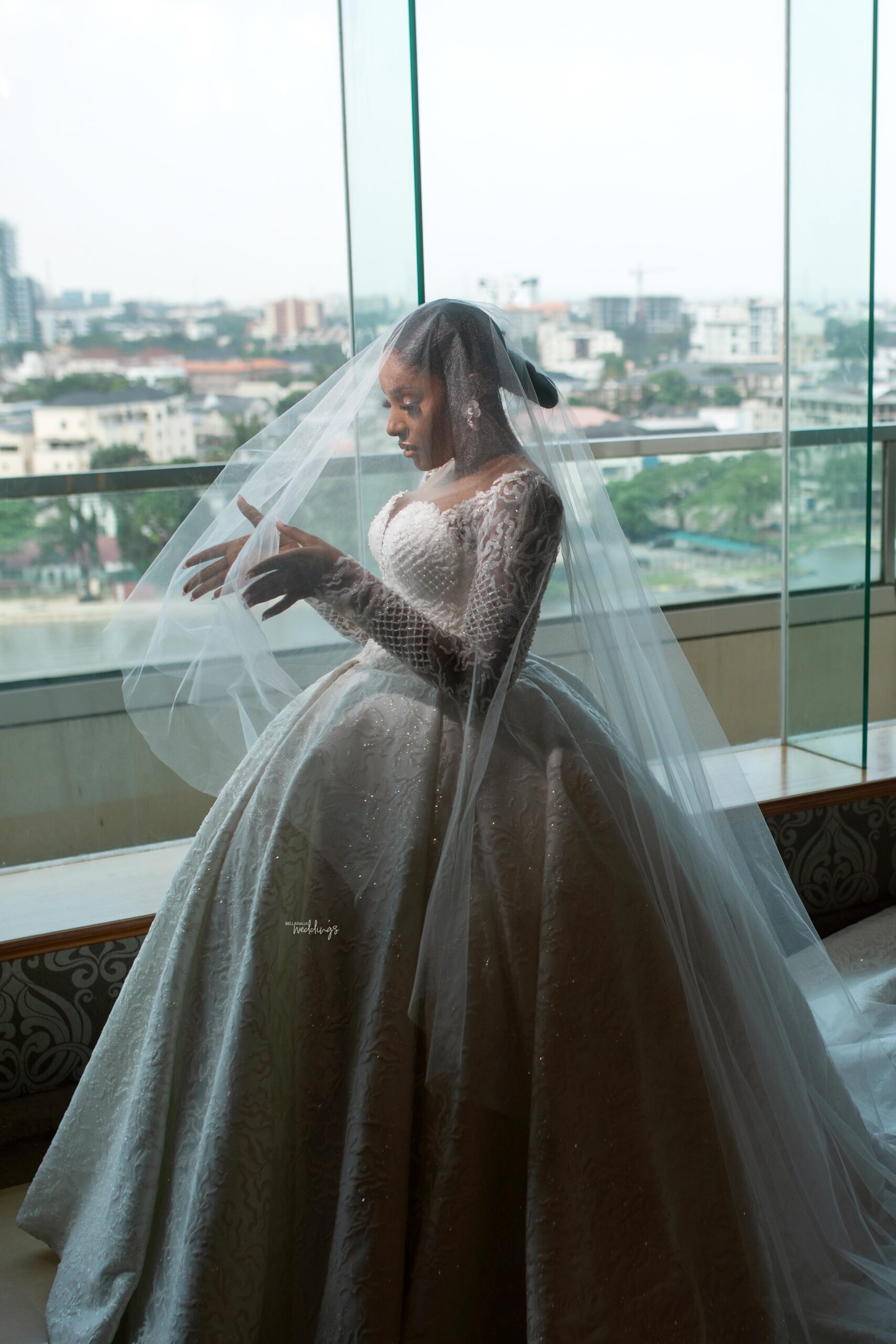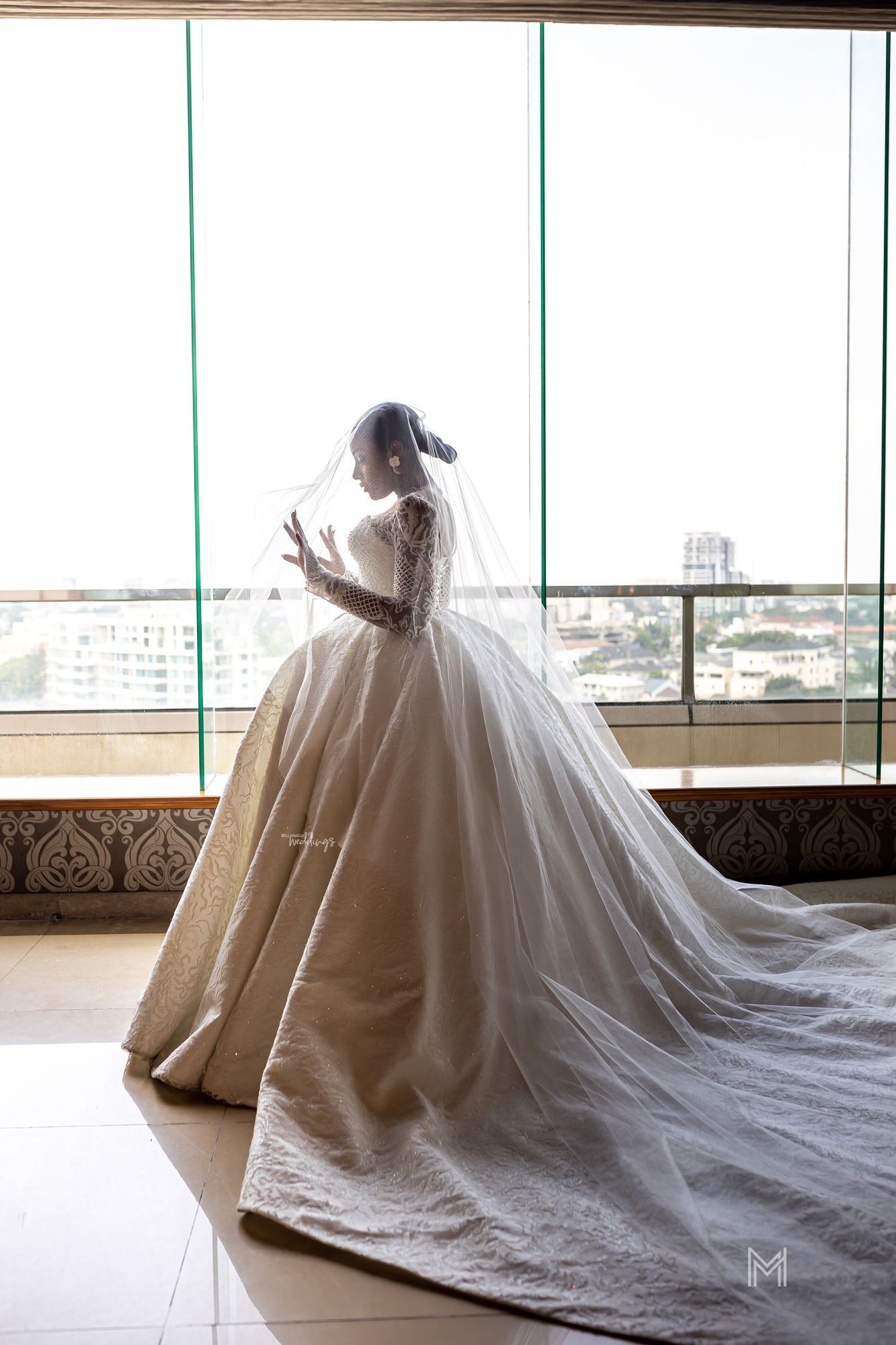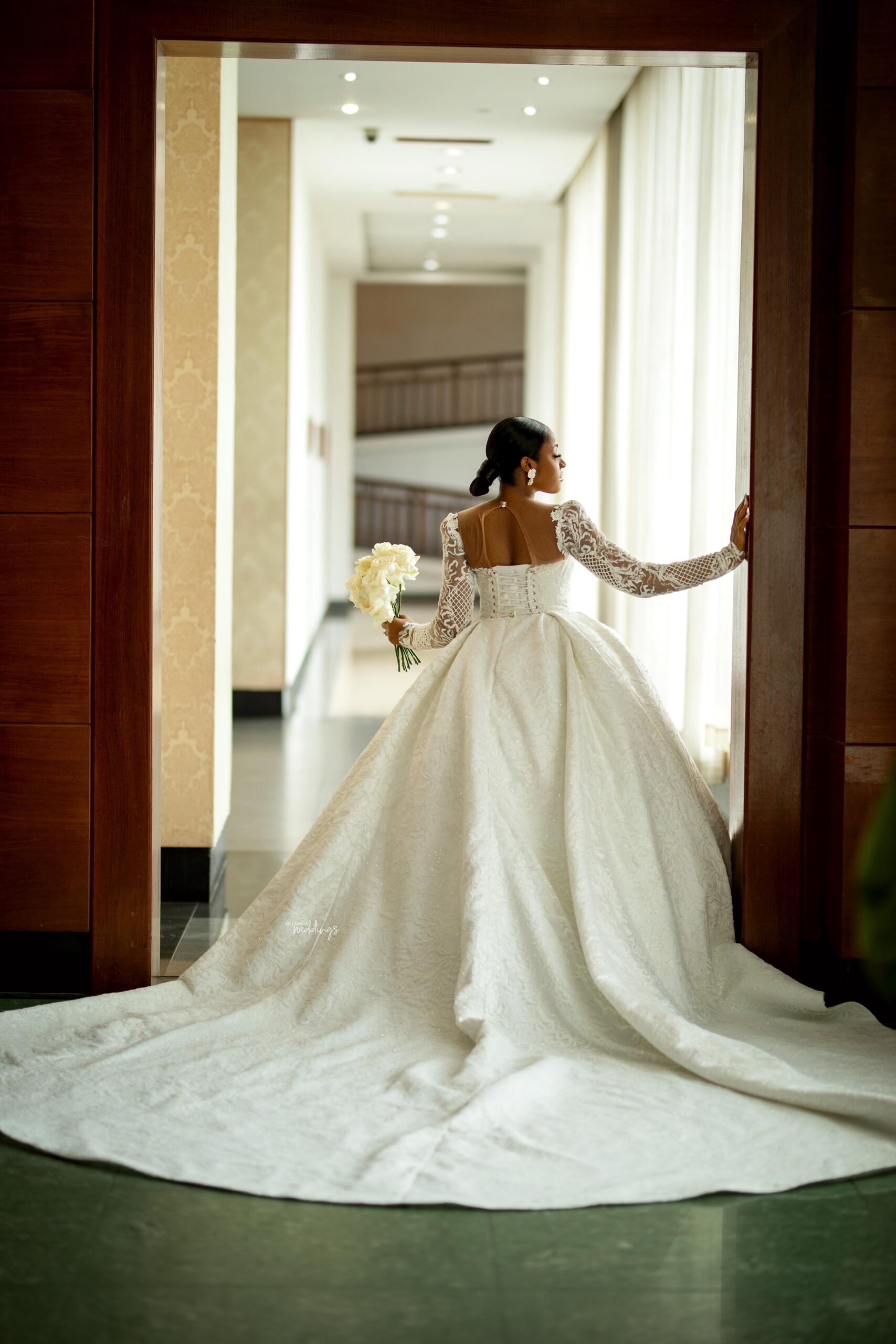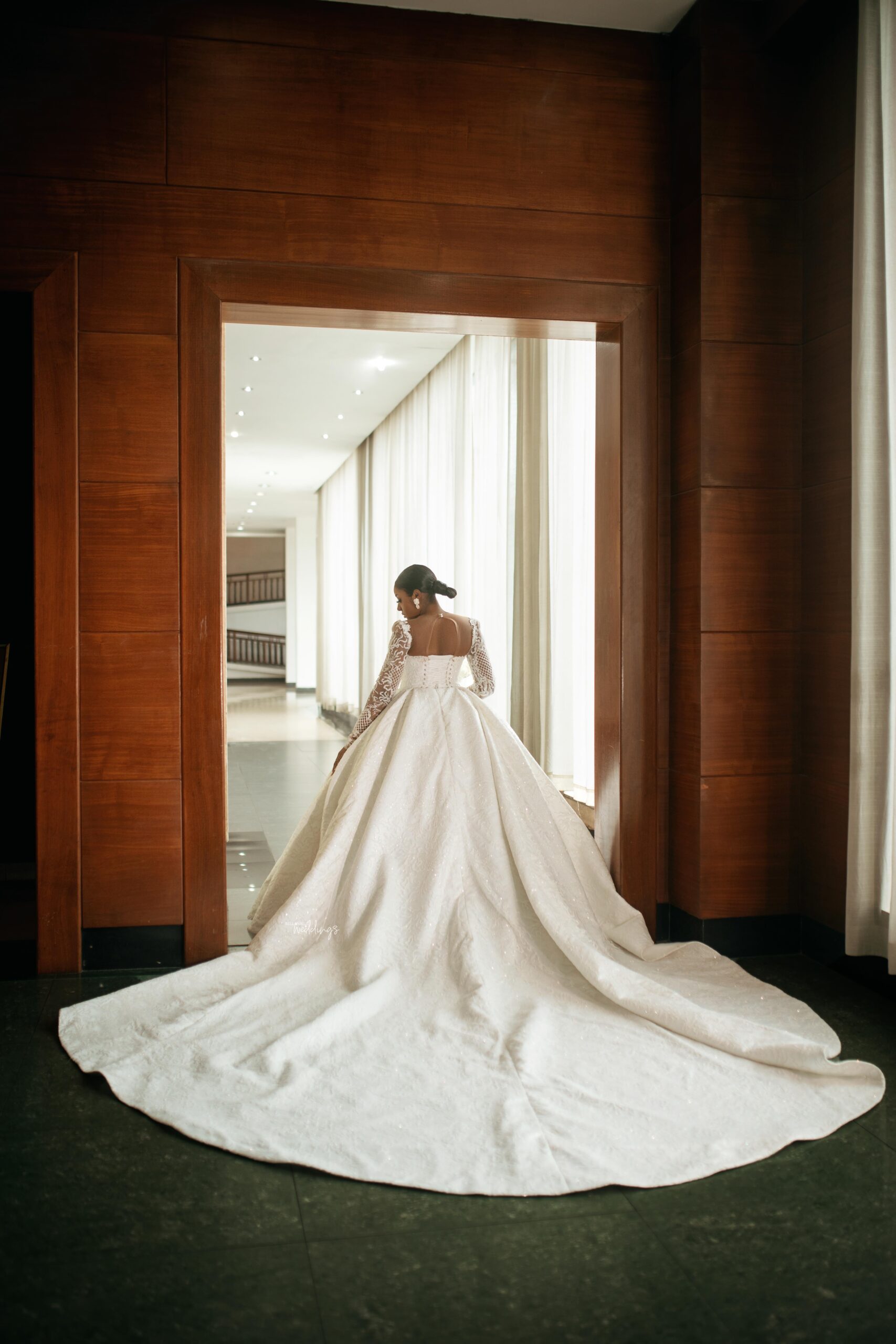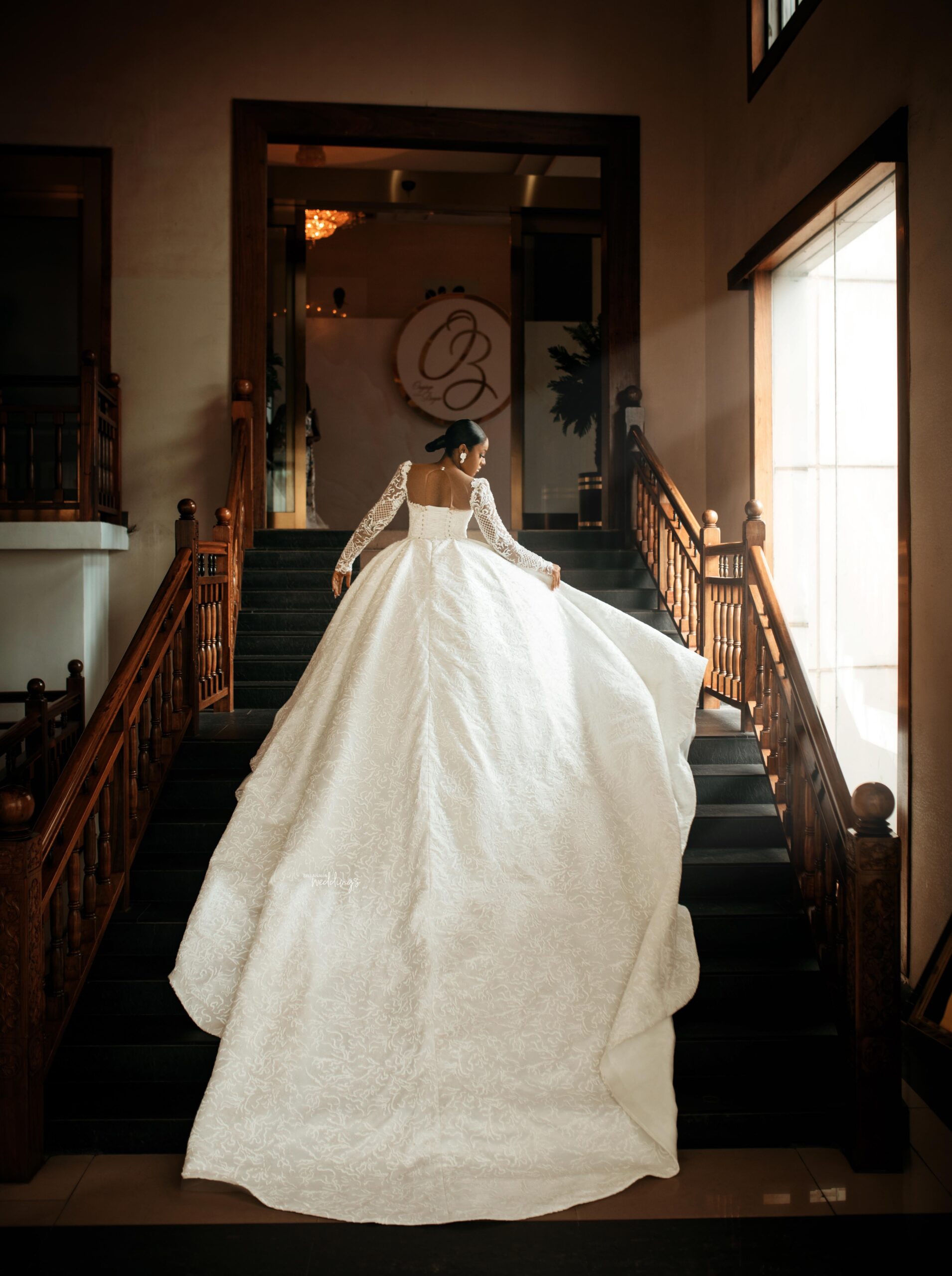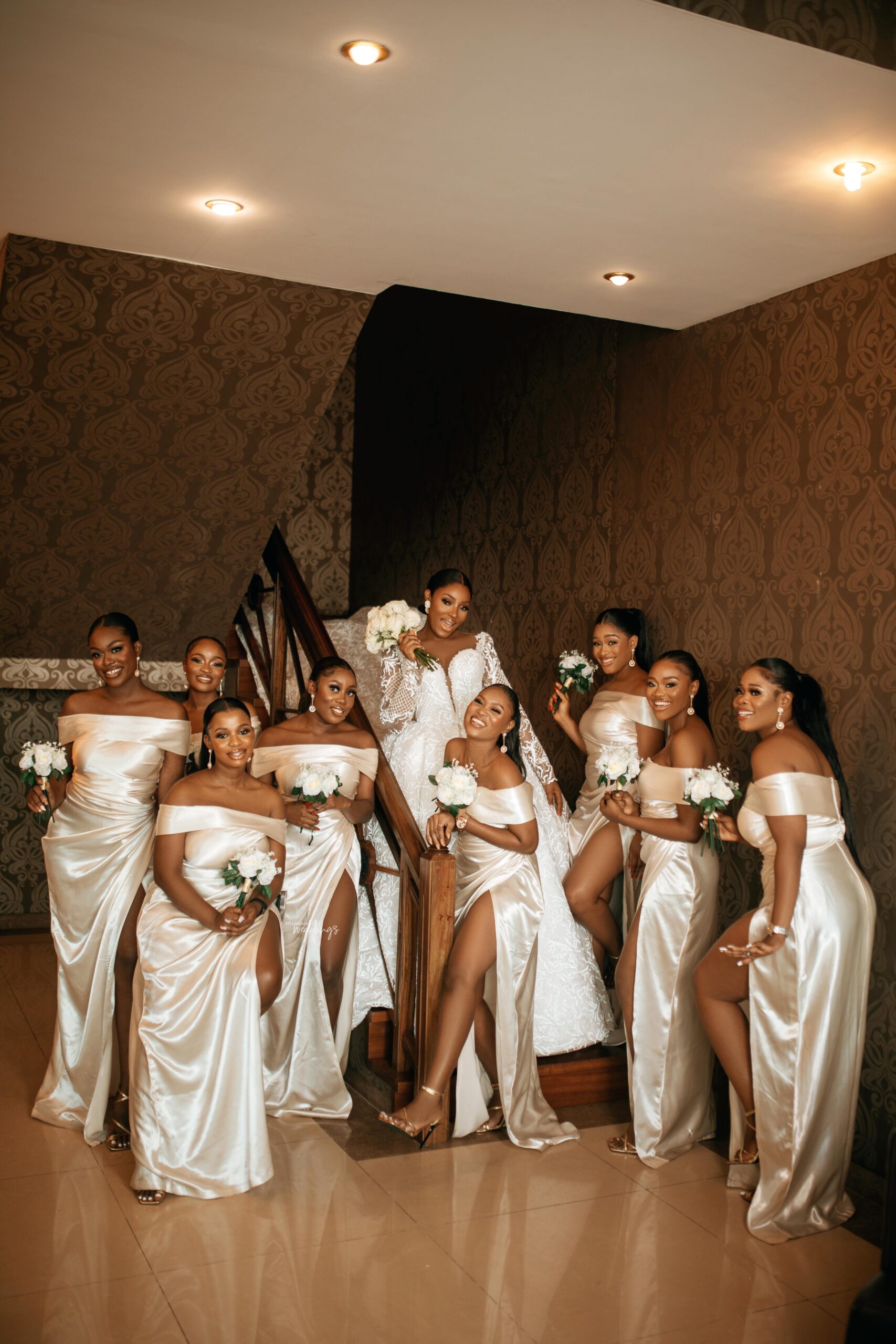 Bryan sure knows how to serve looks!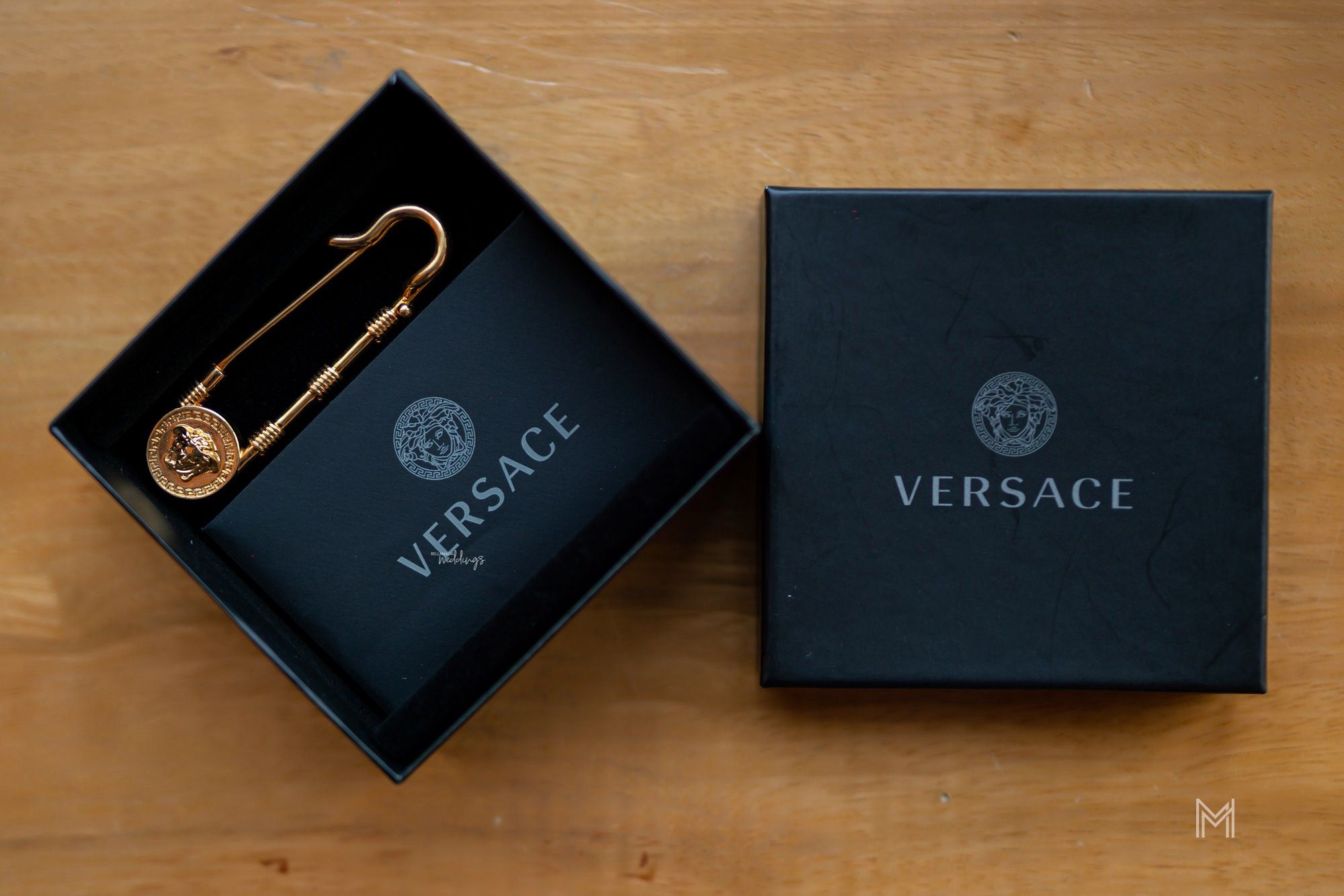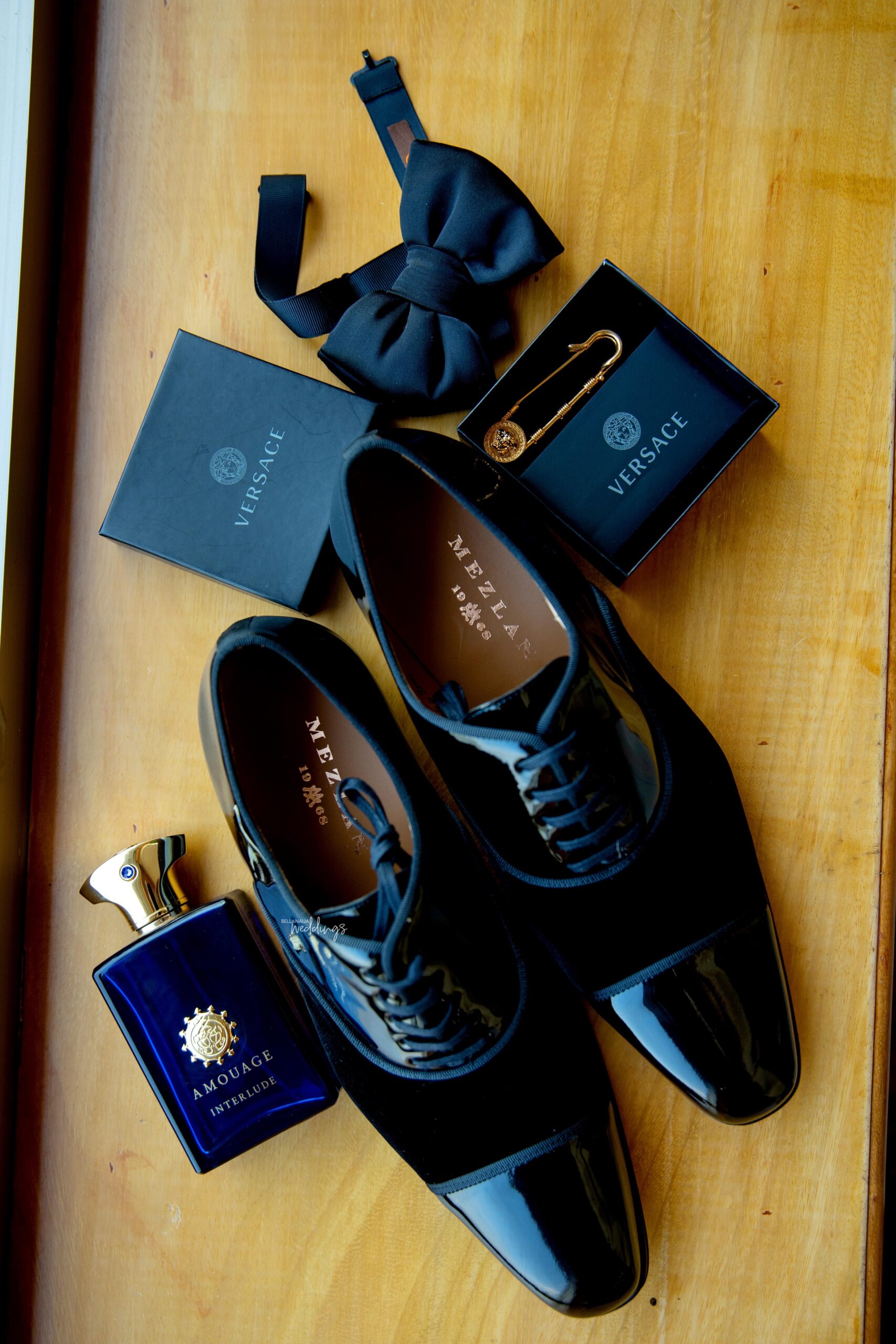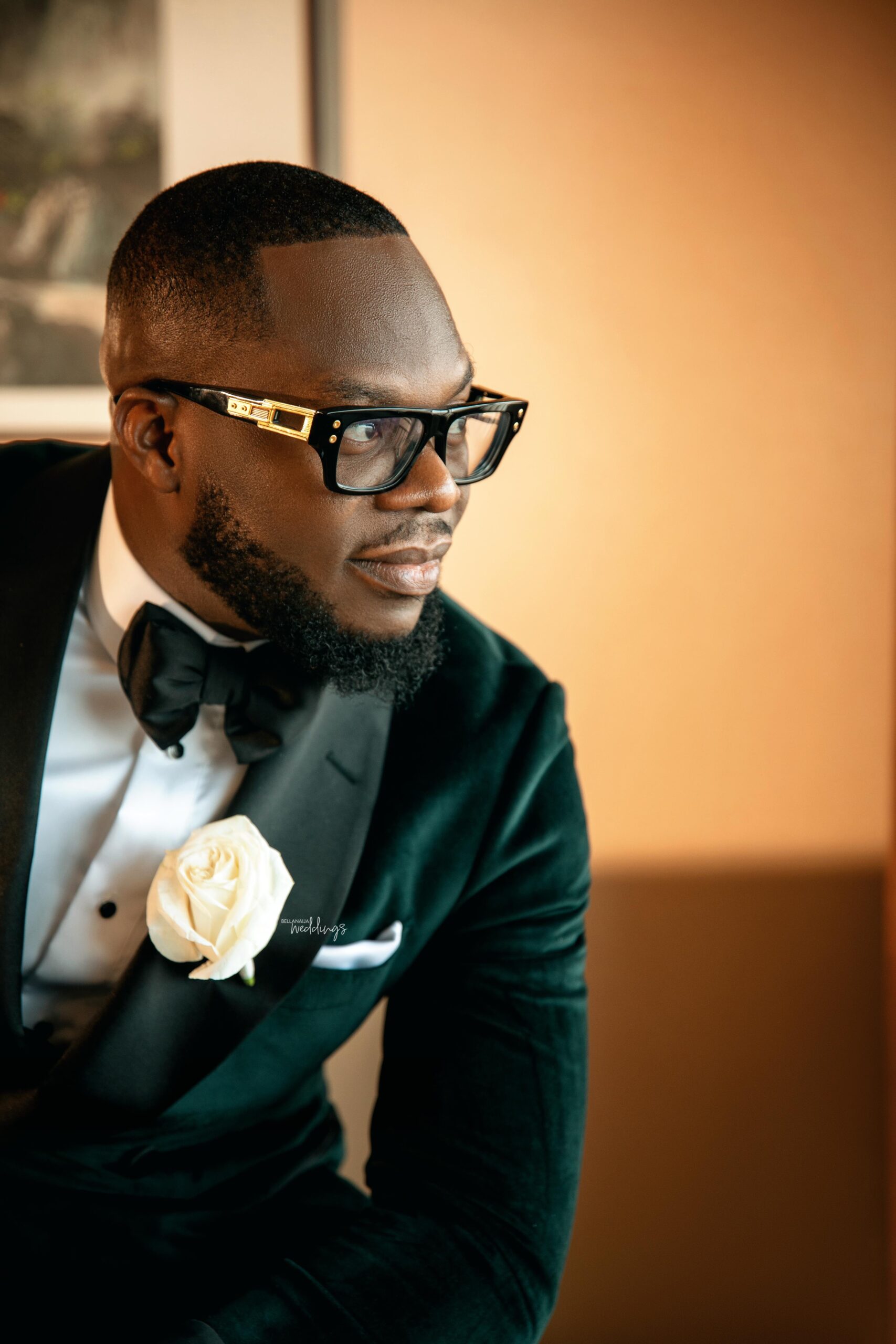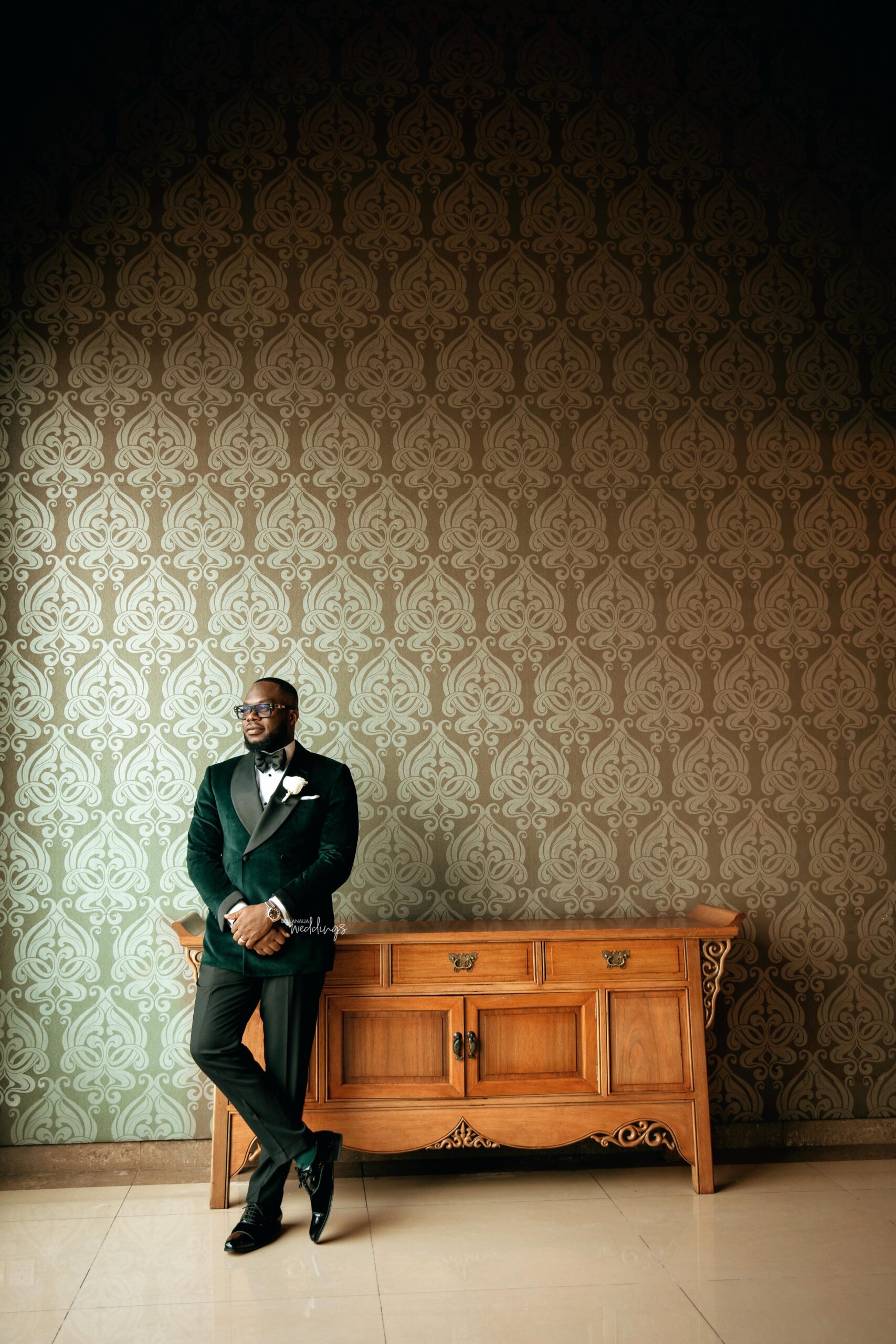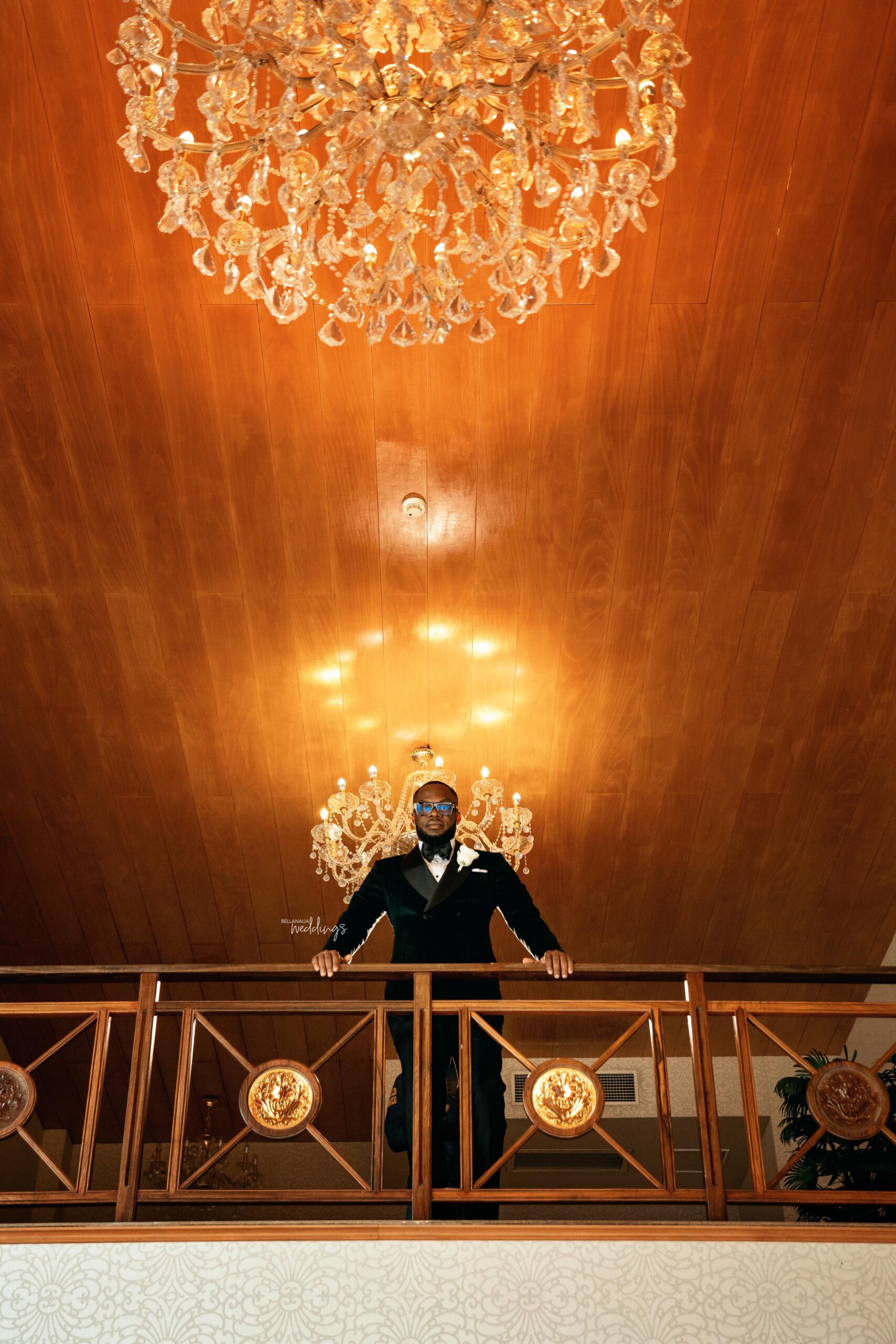 When the squad is a lit one!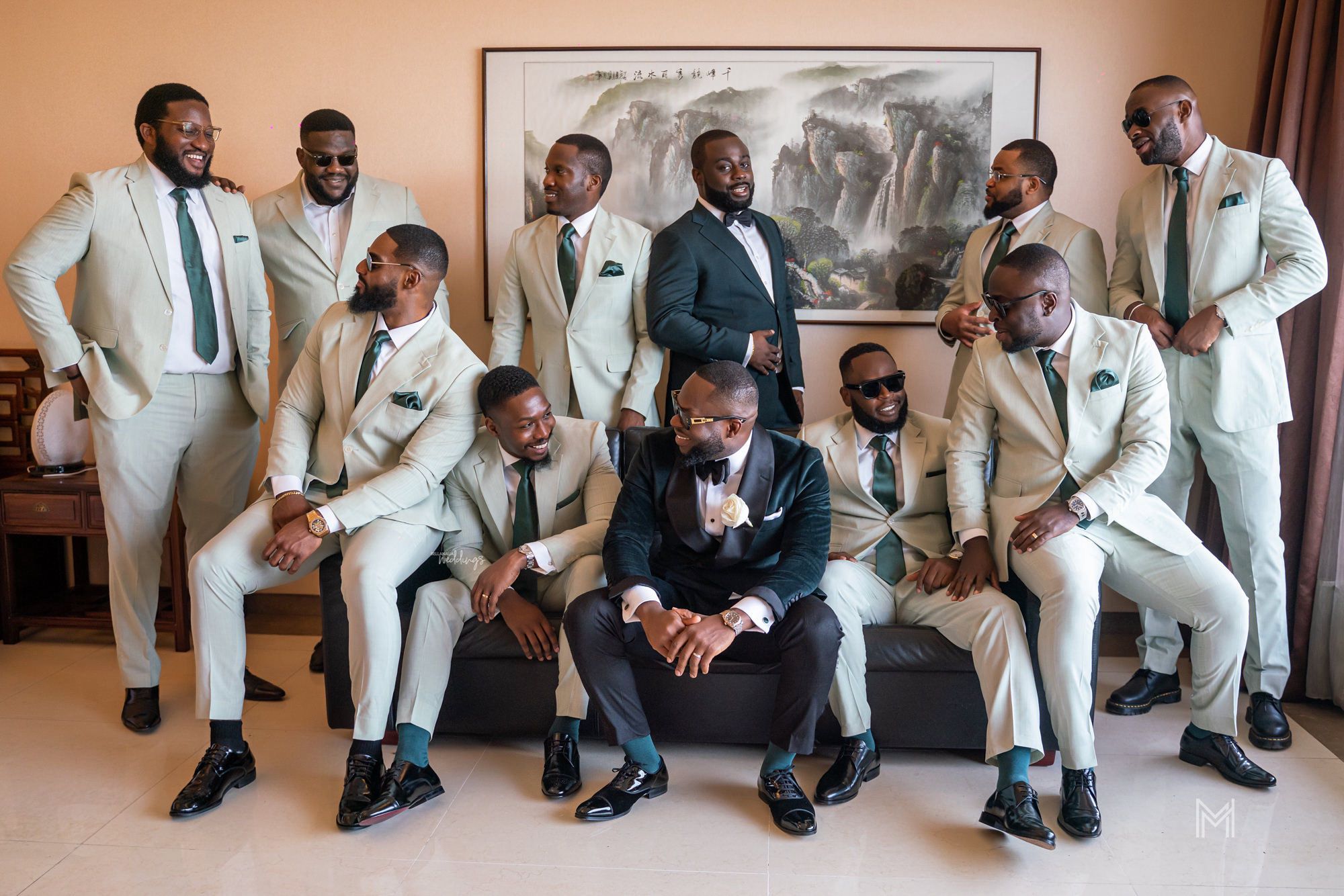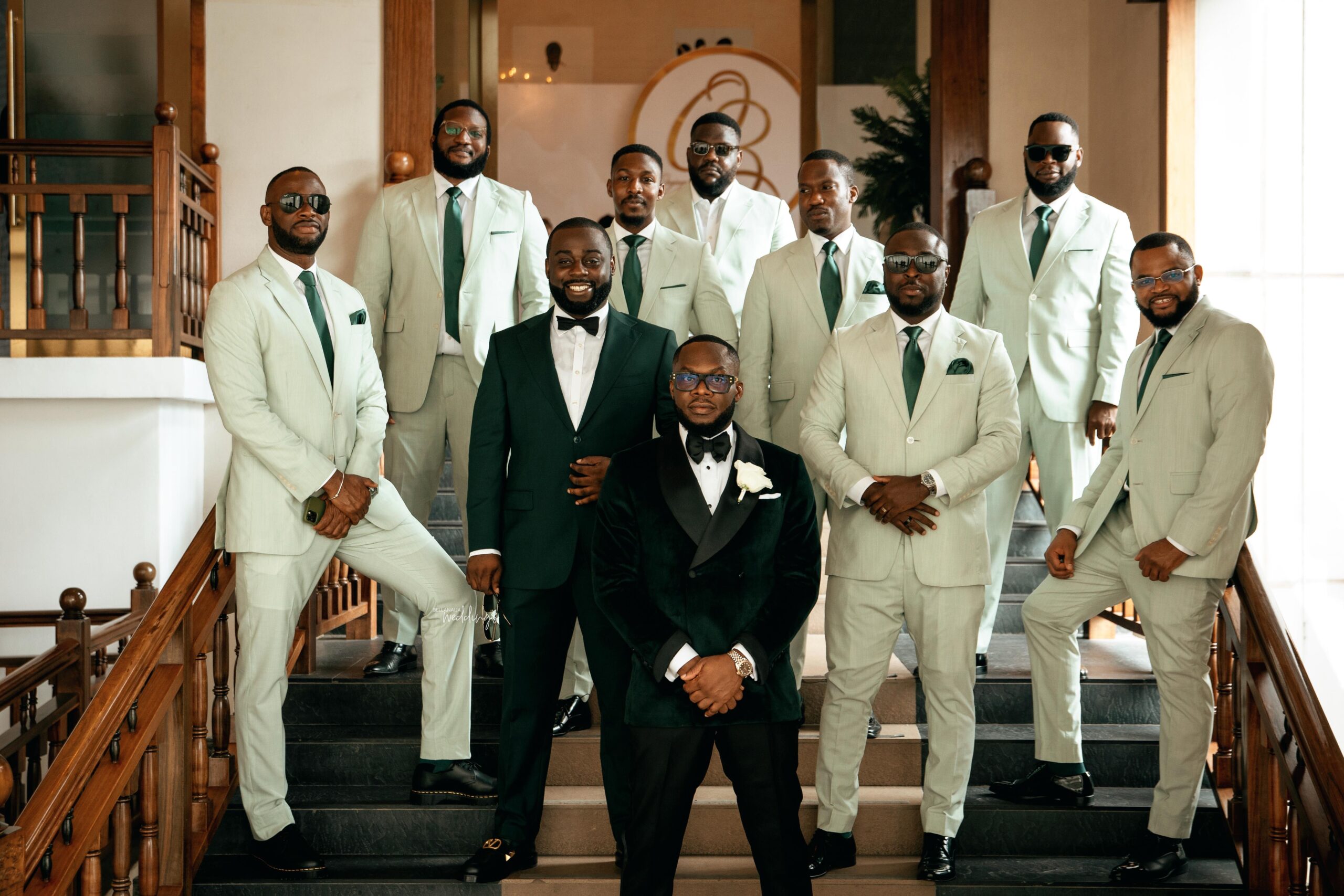 Onyinye and Bryan serving love and beauty! 😍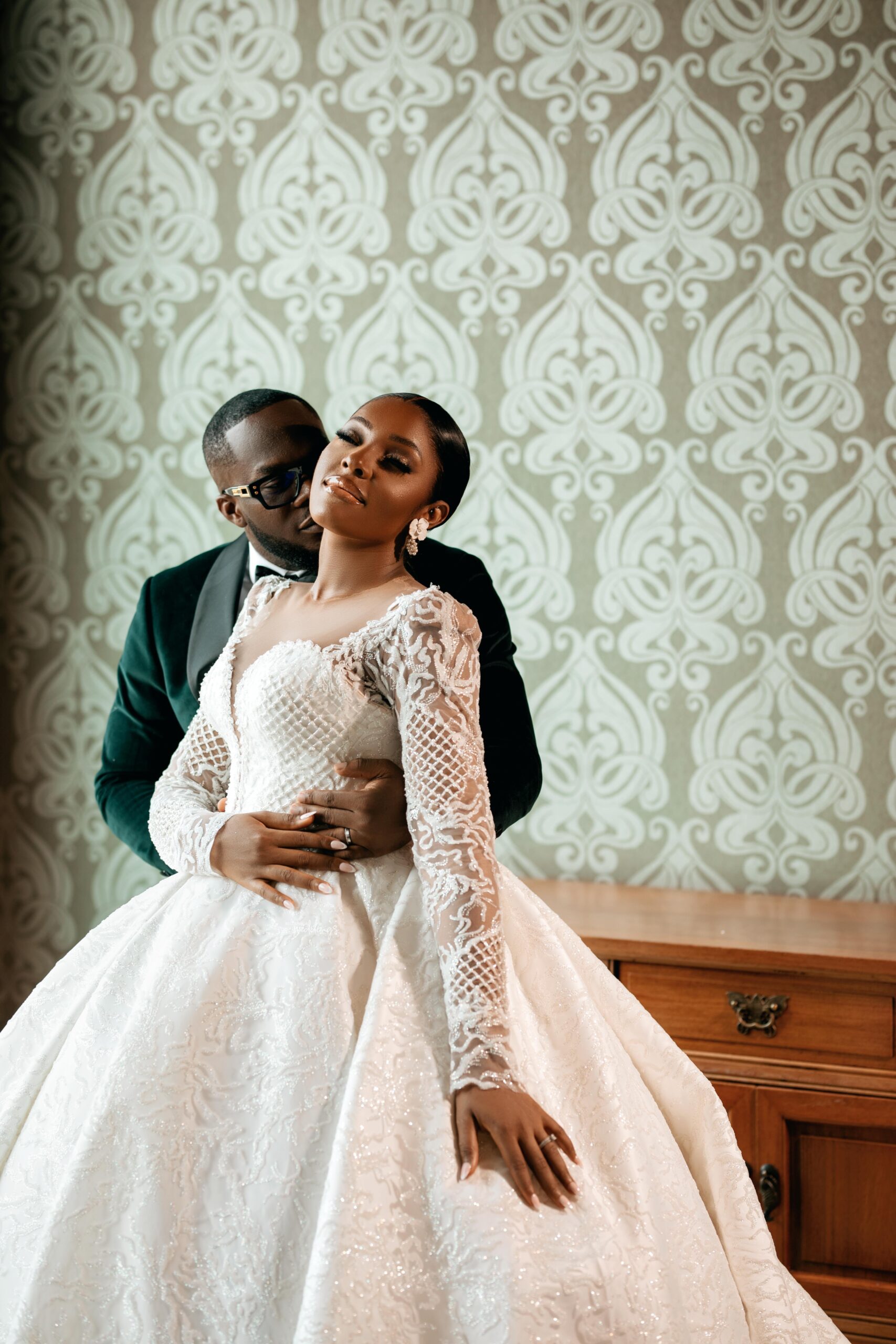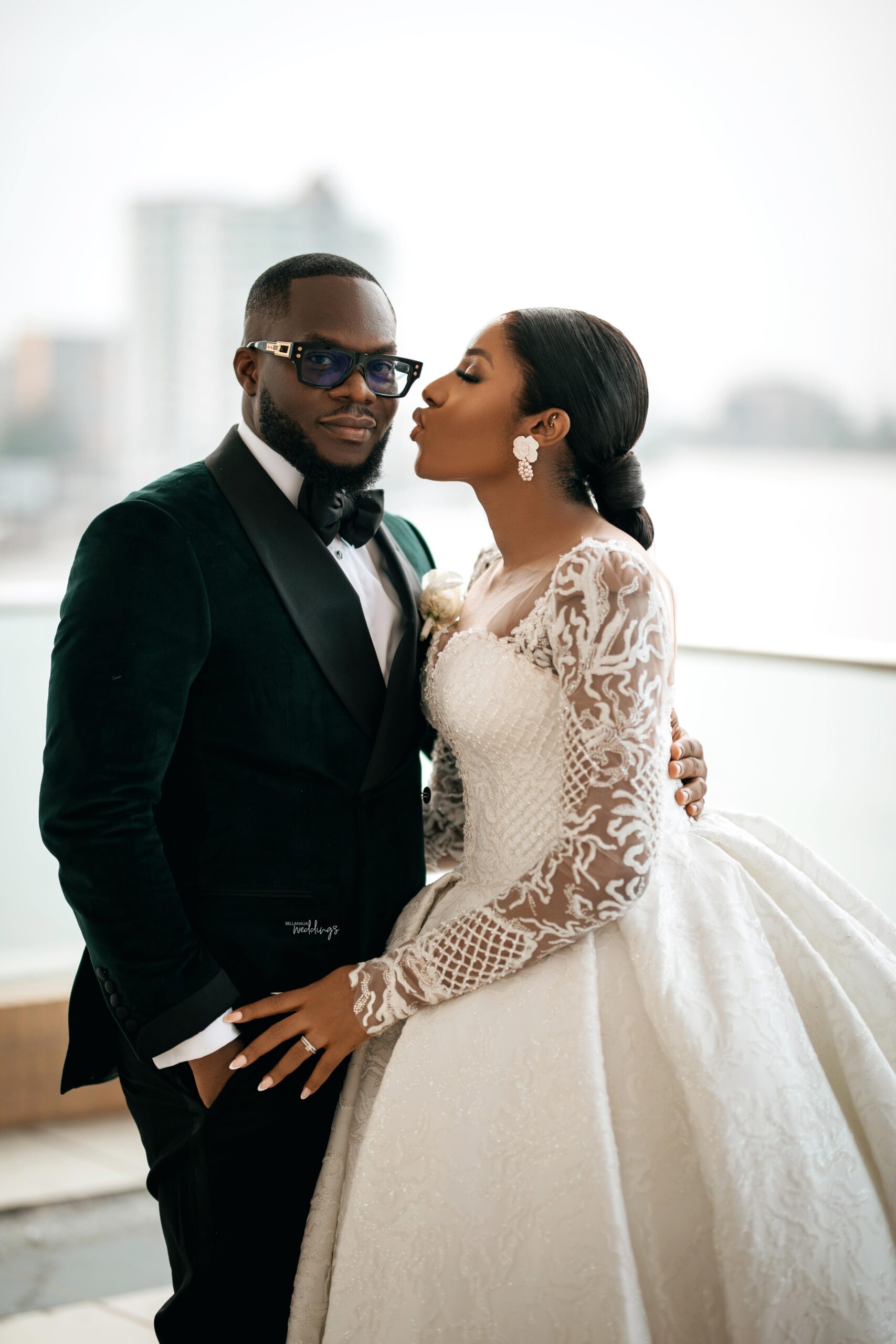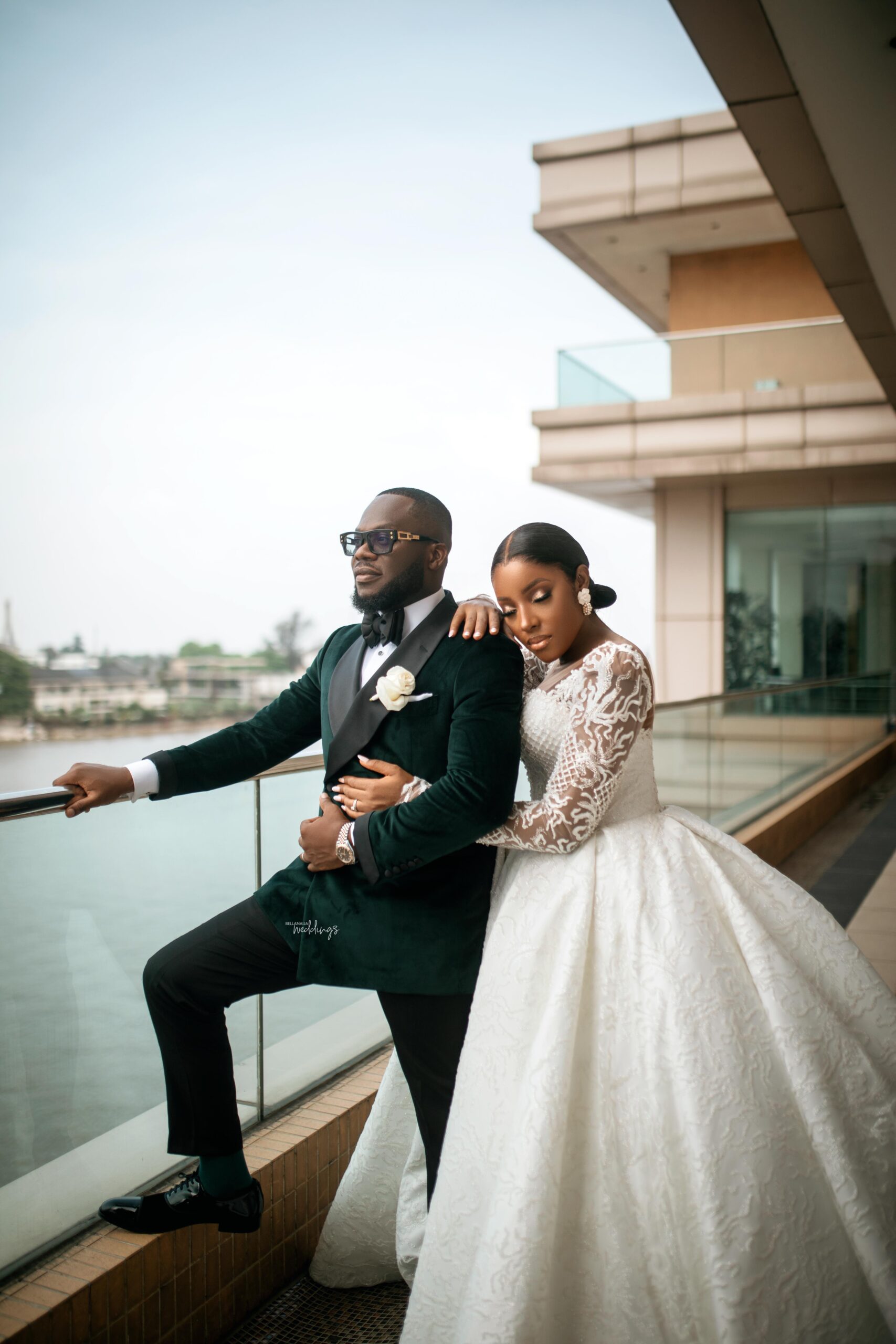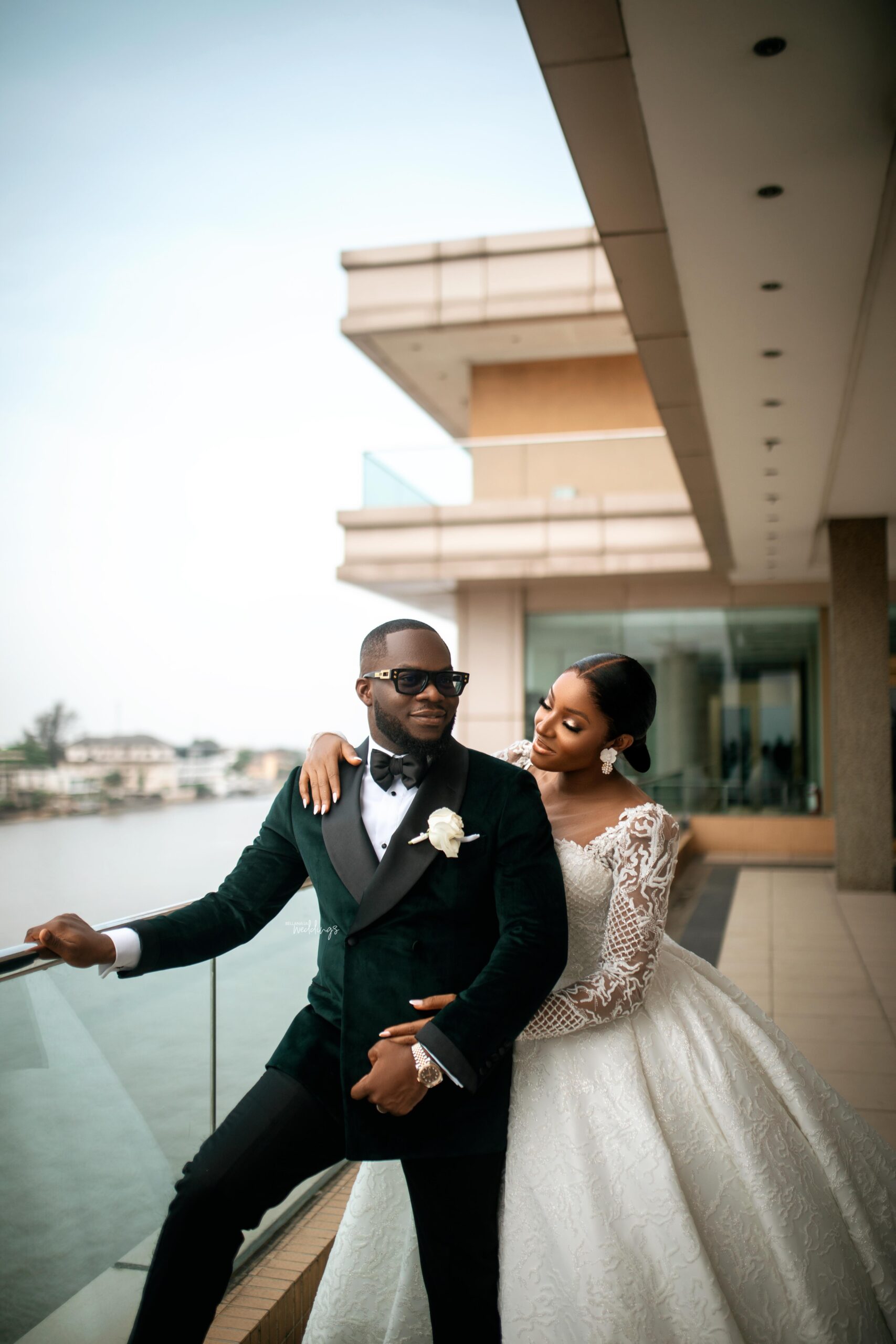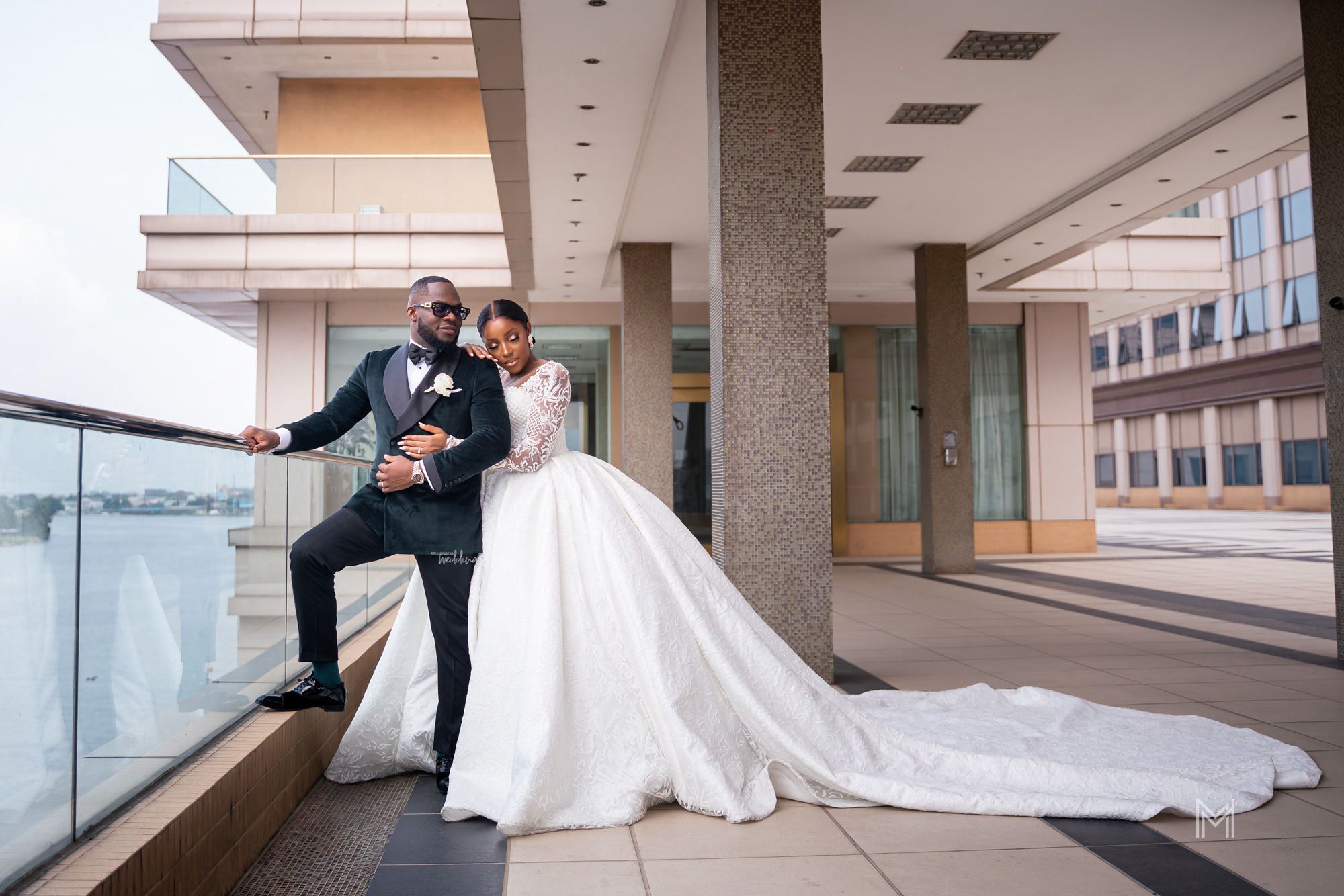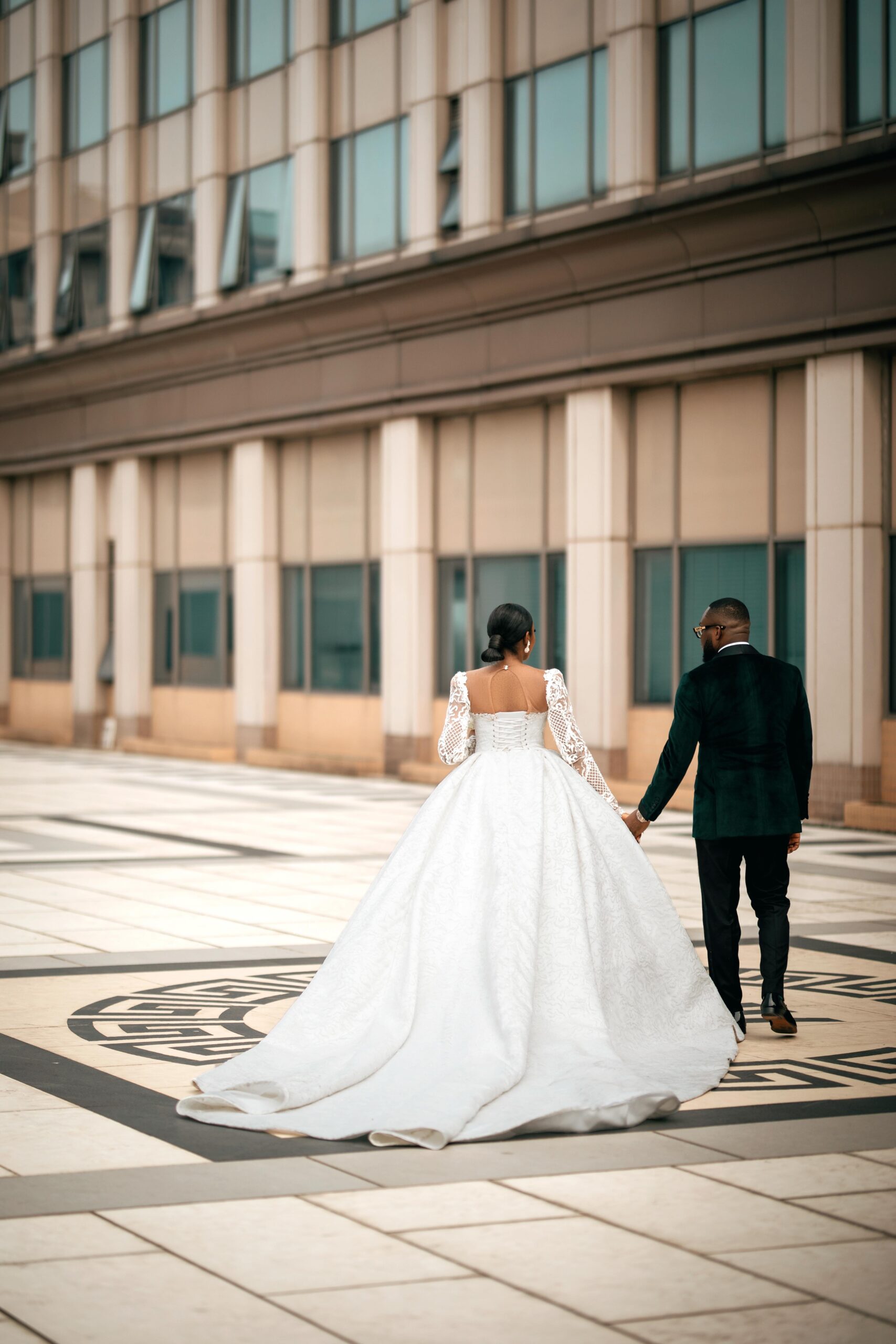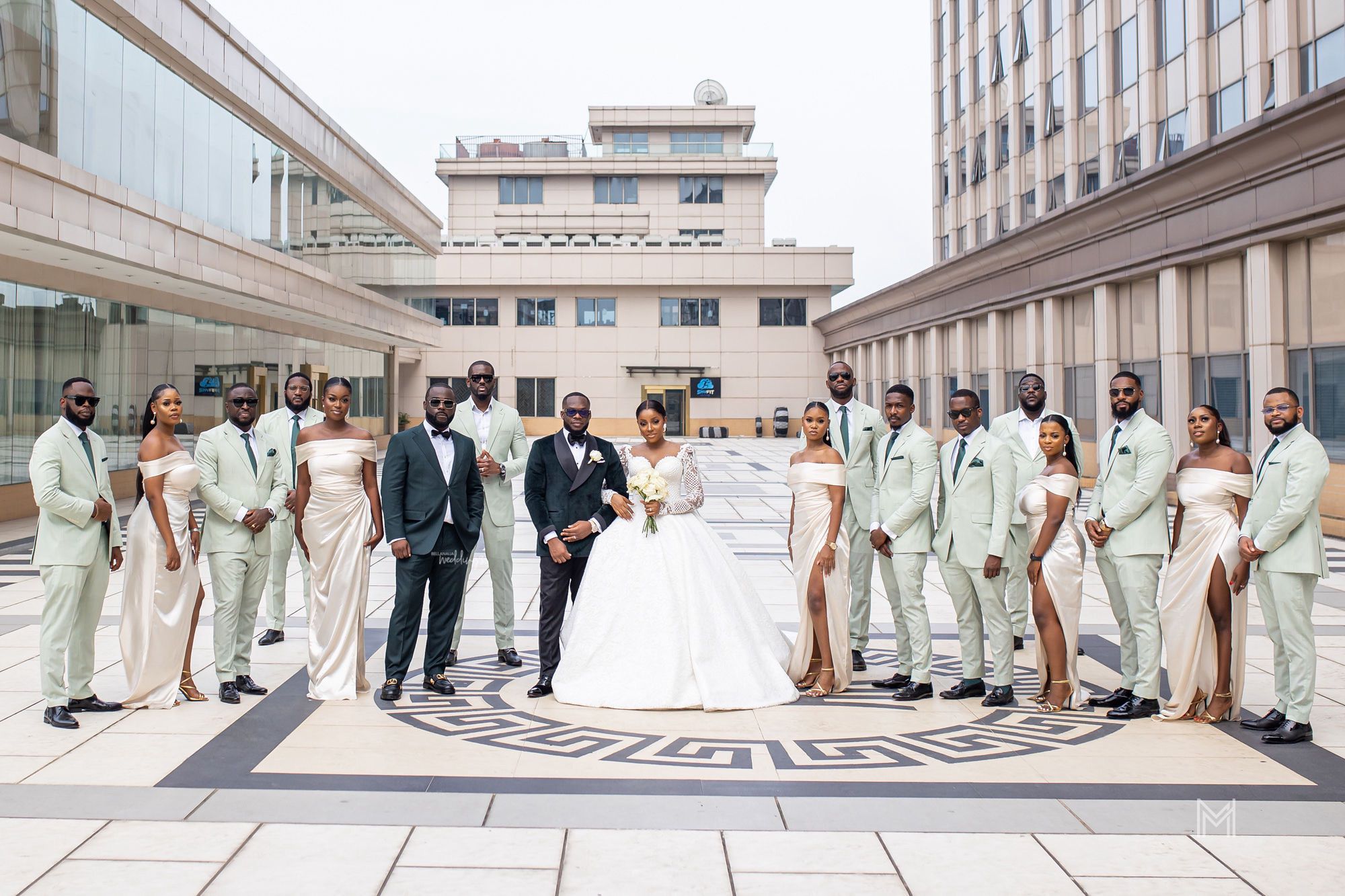 Let's begin the wedding with the bride's entrance 😍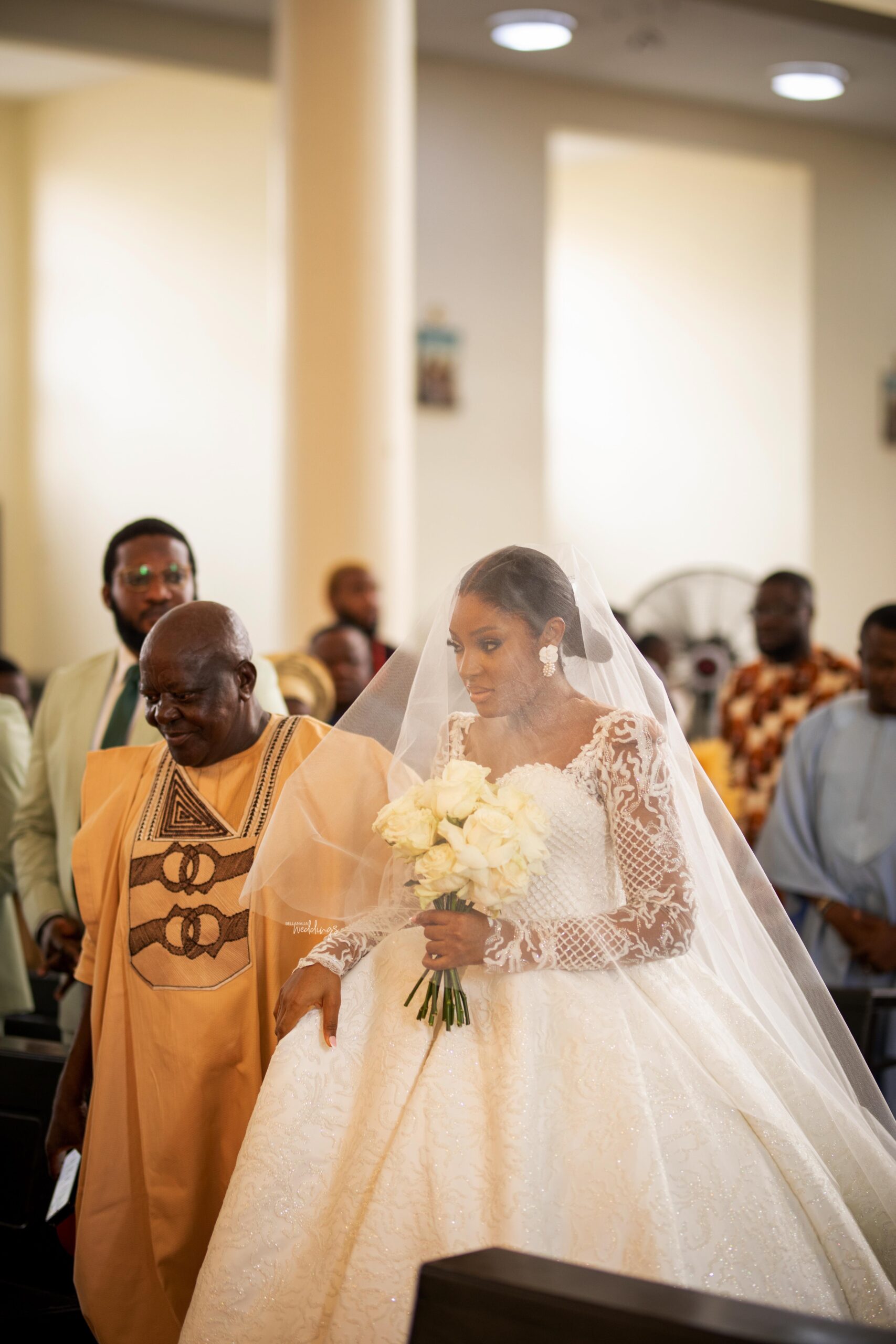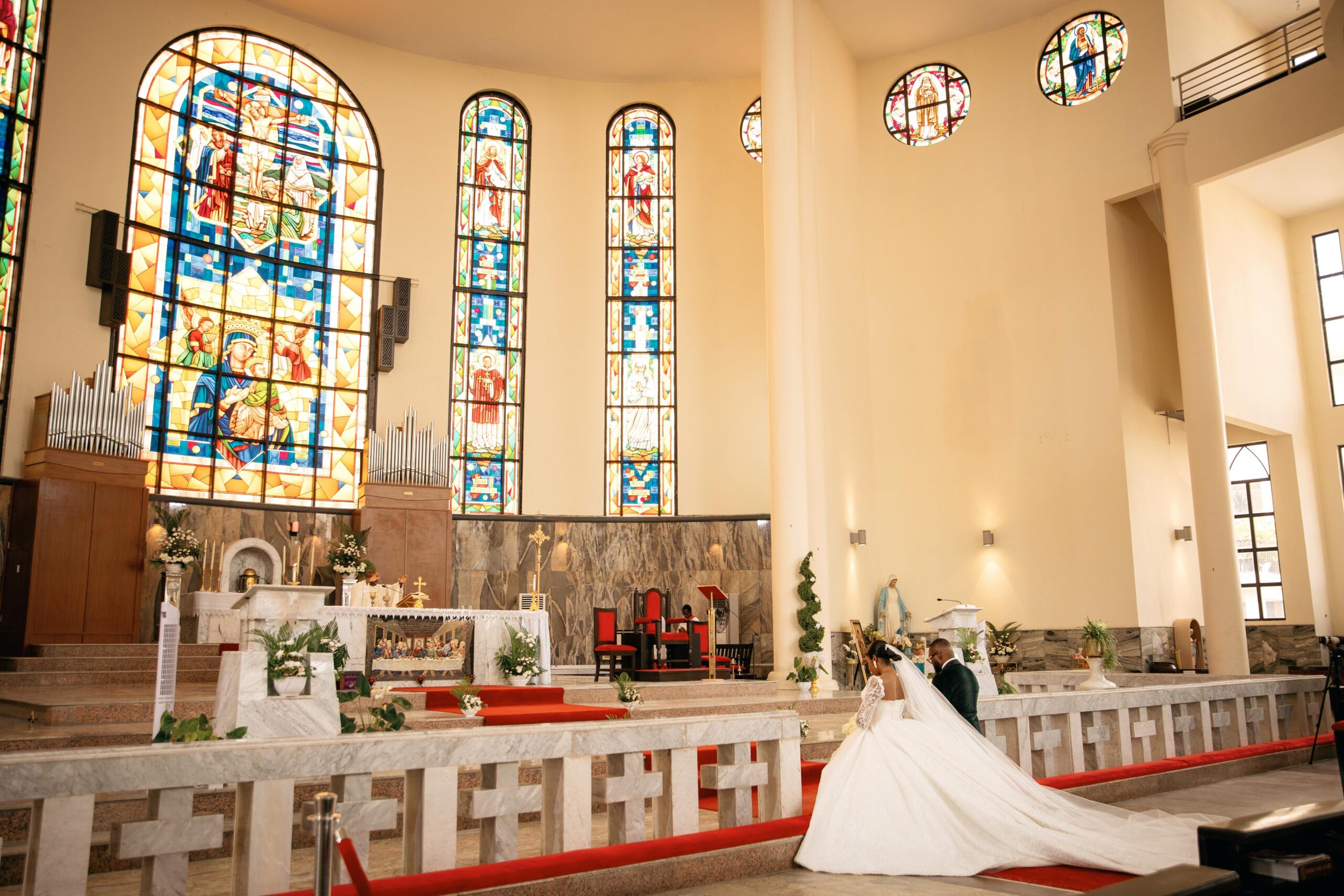 Now Mr & Mrs!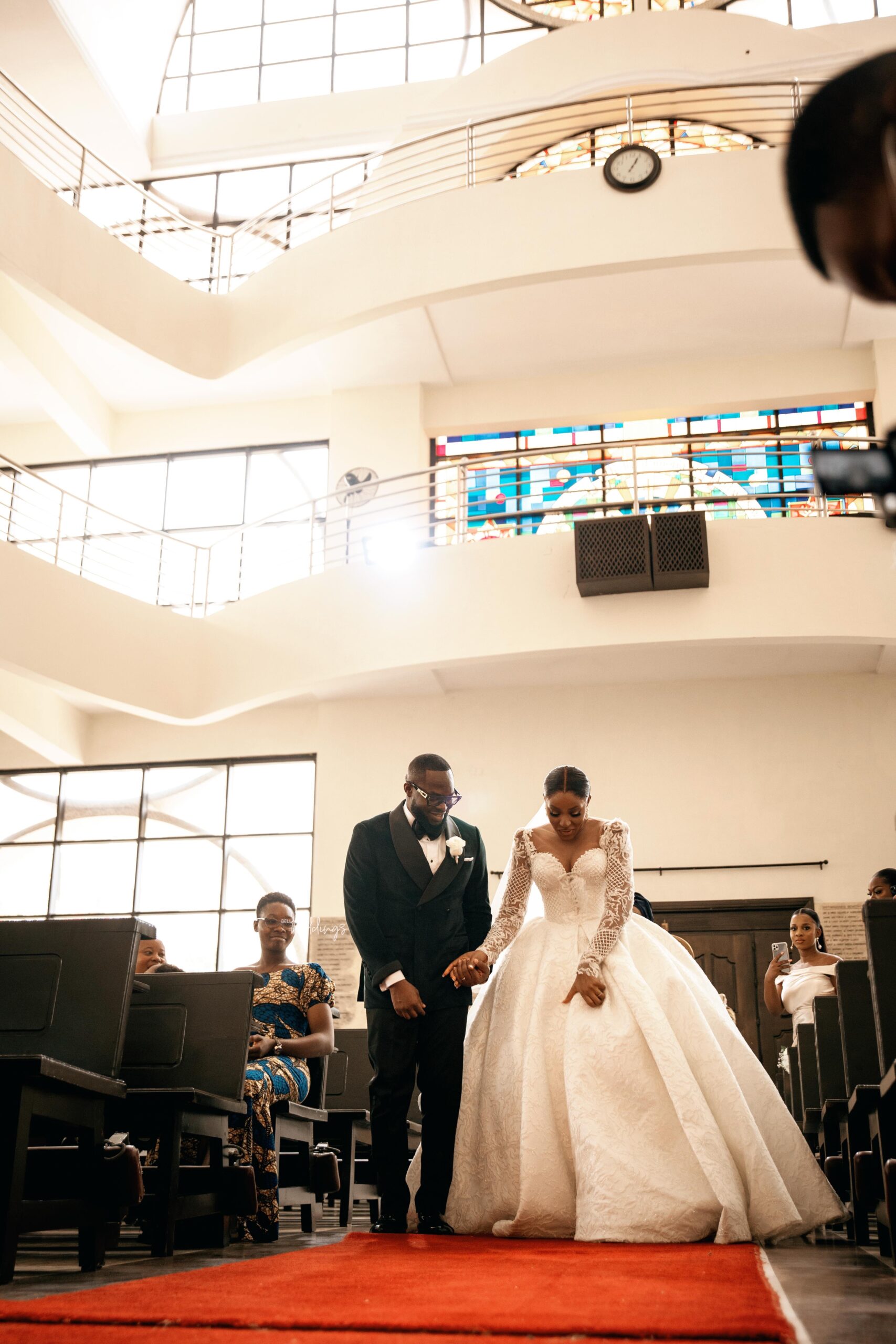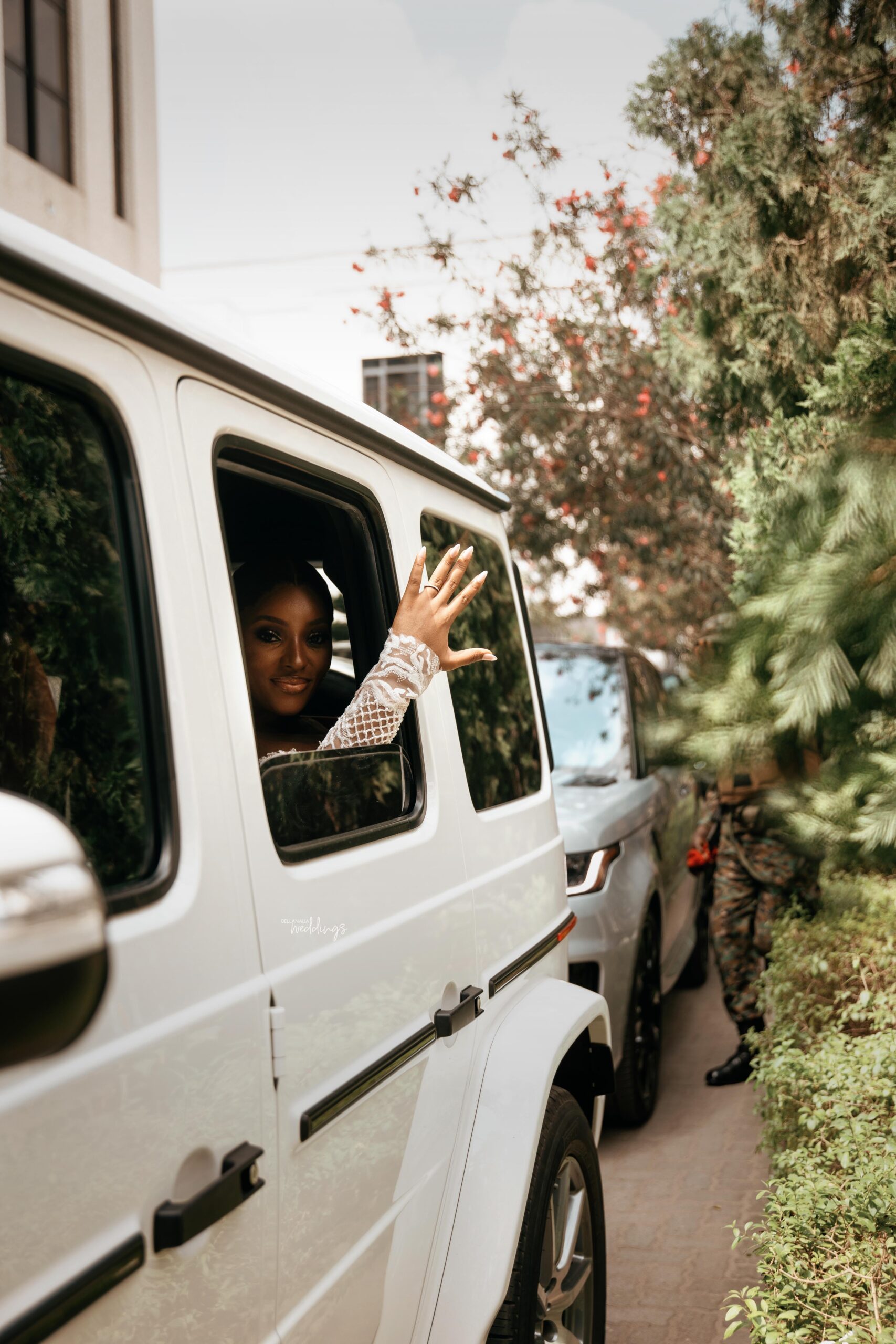 It's wedding reception o'clock! Let's take in the beauty of the decor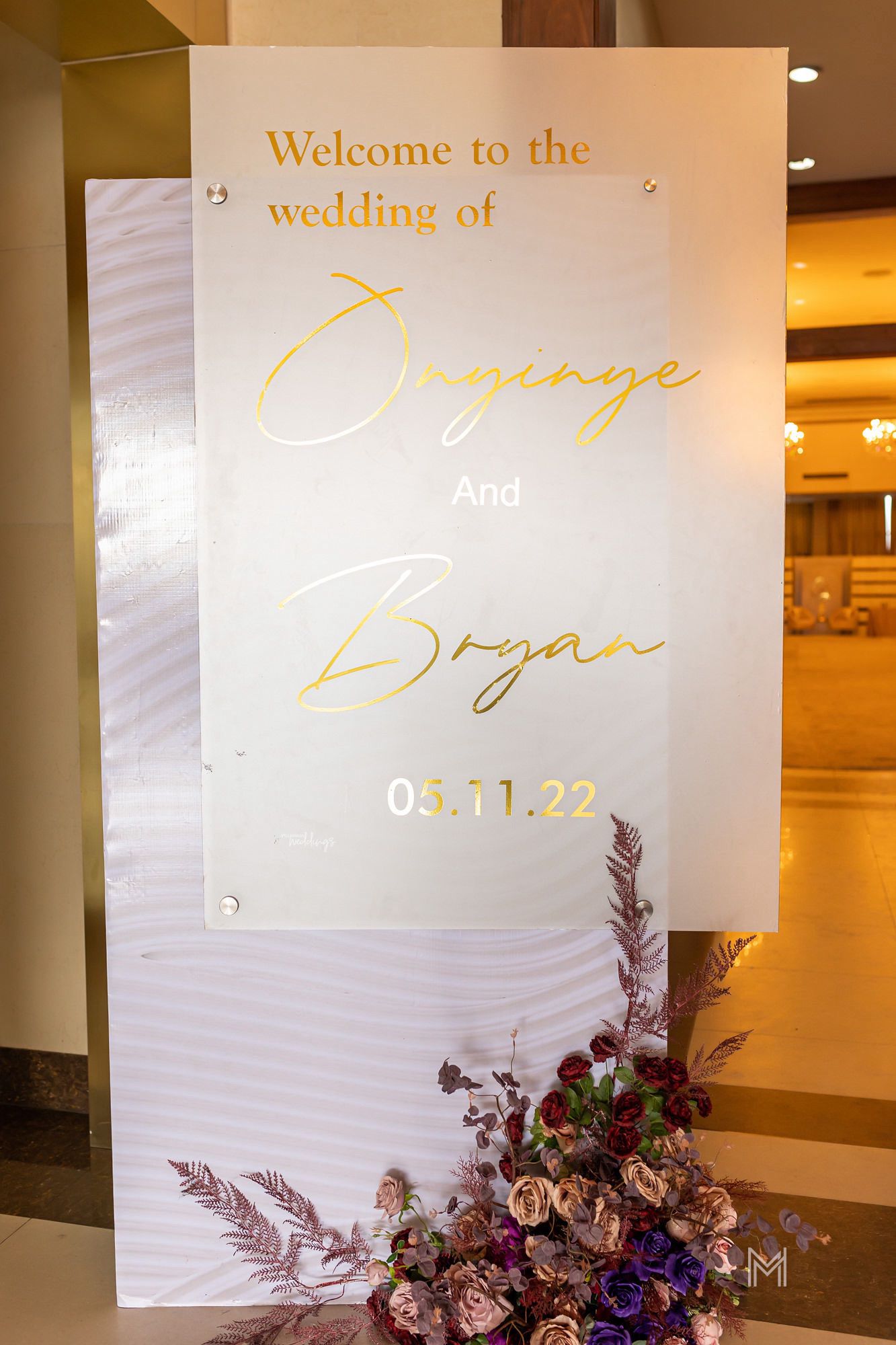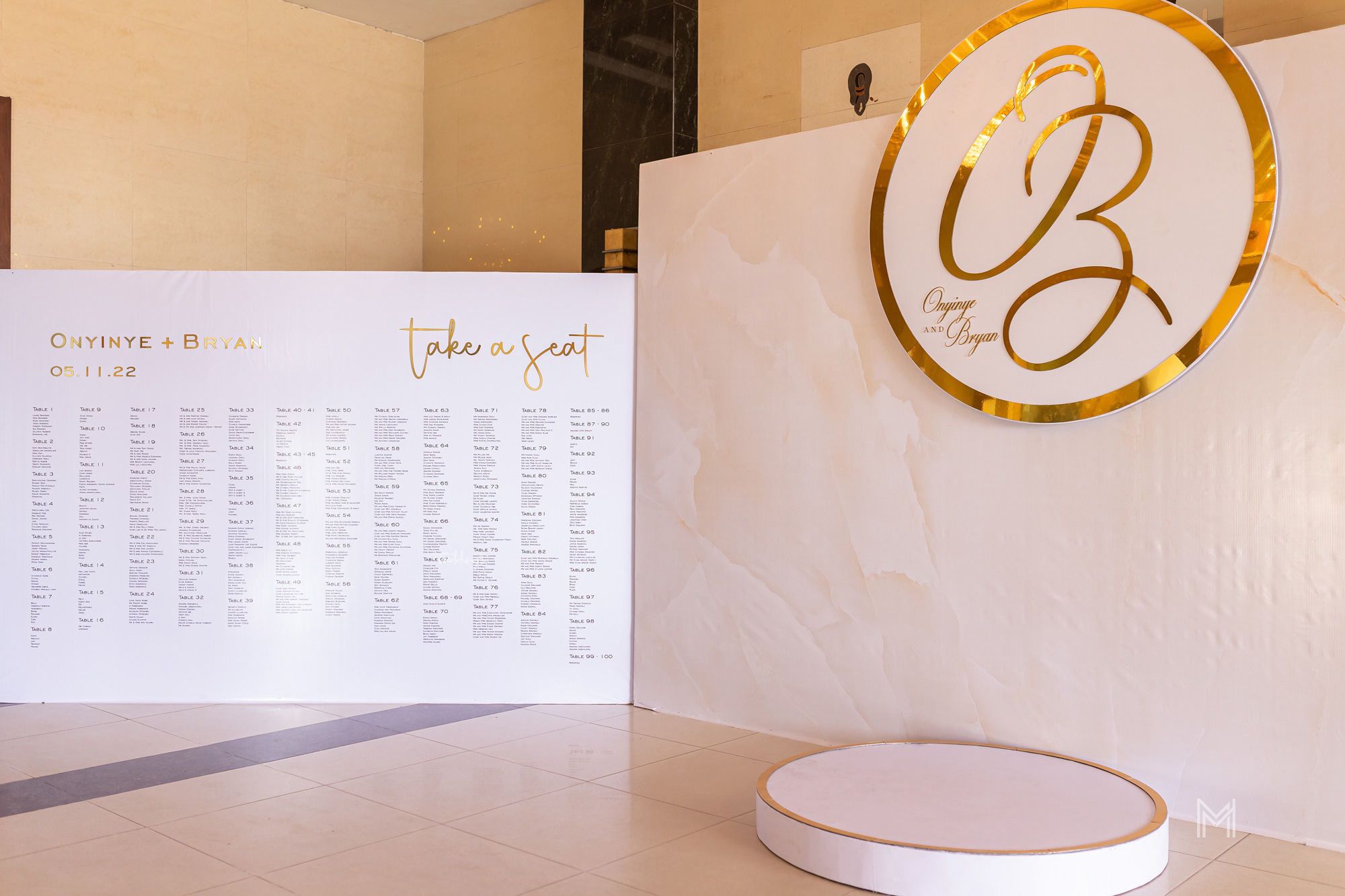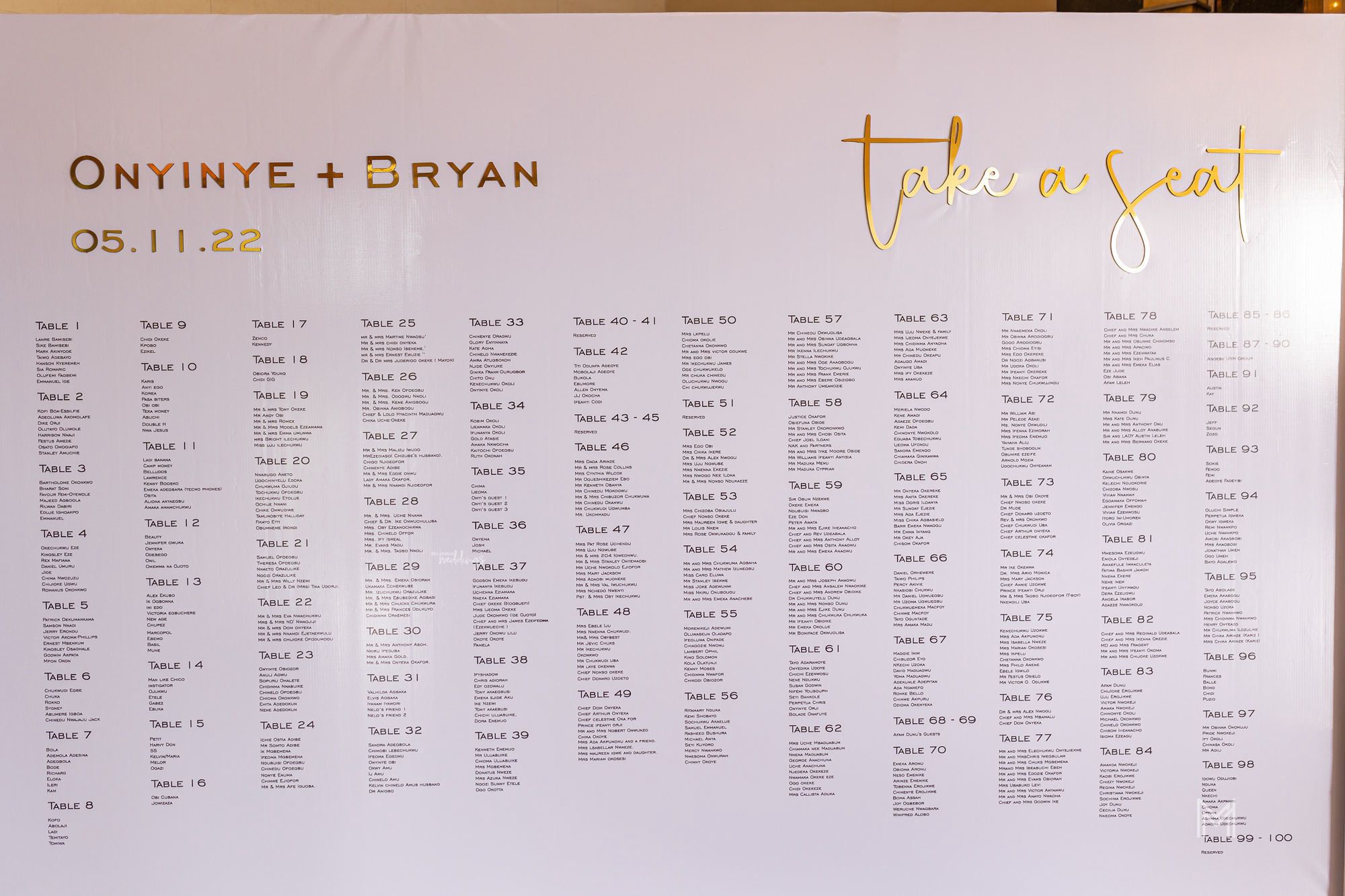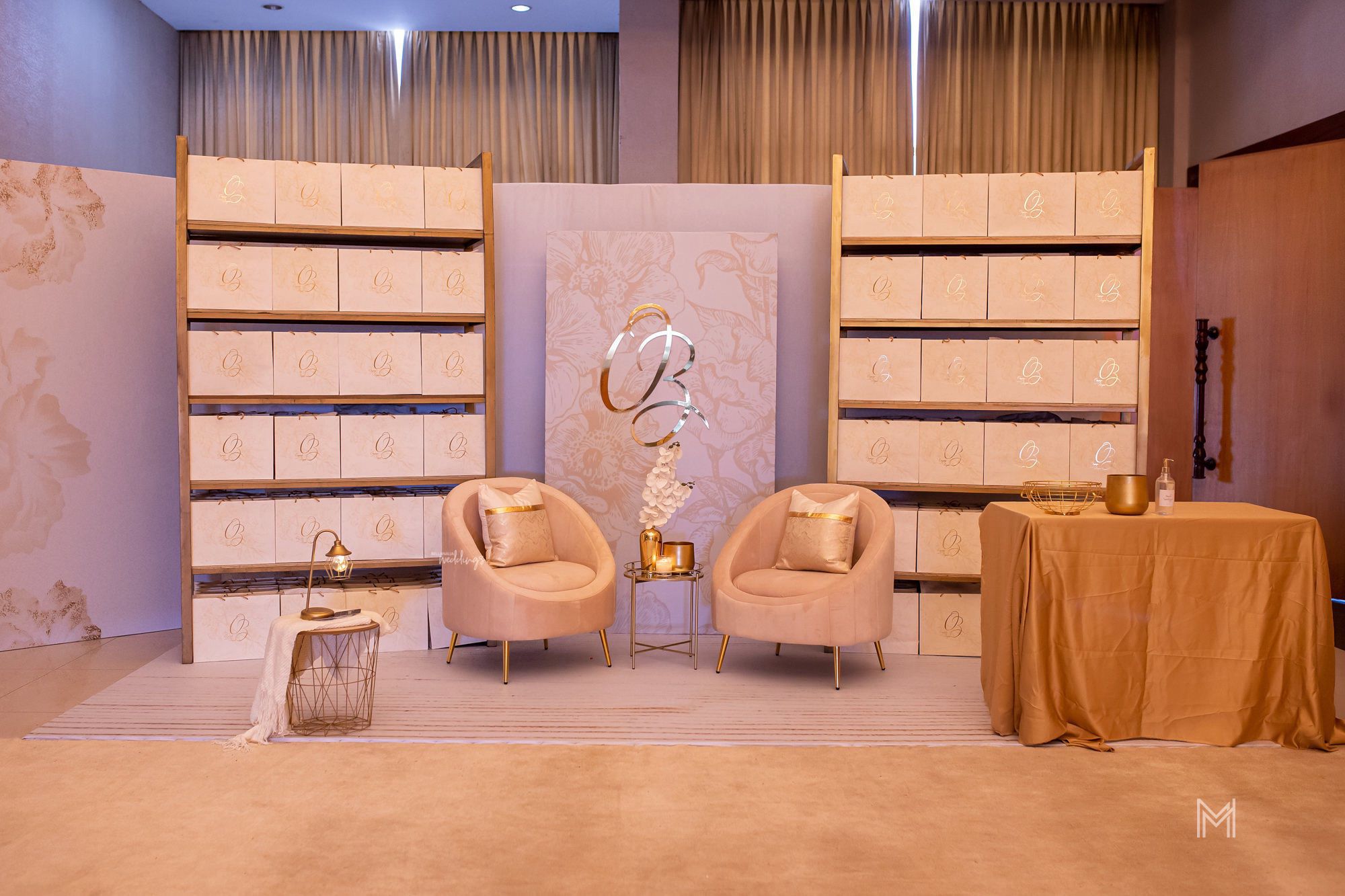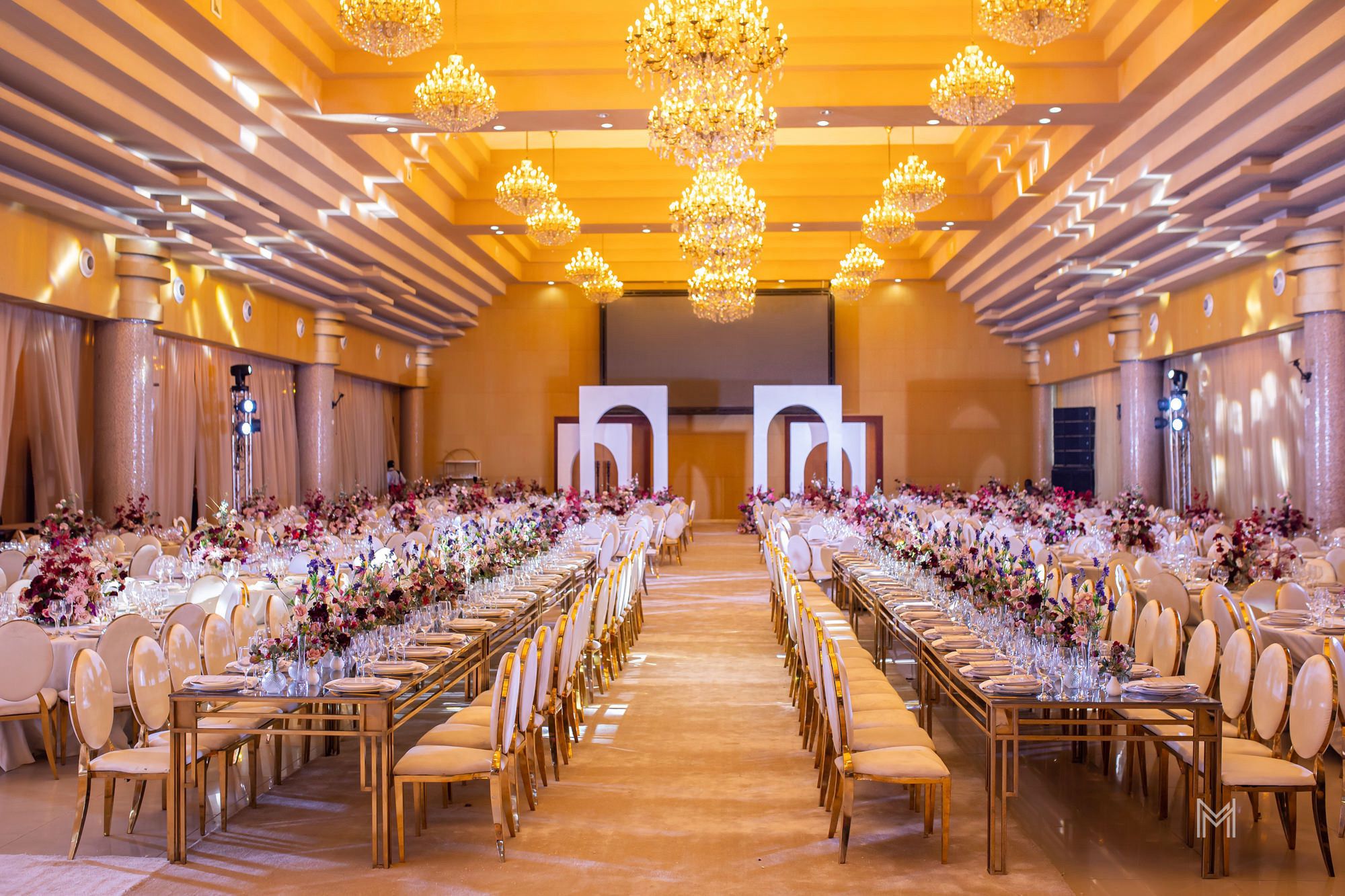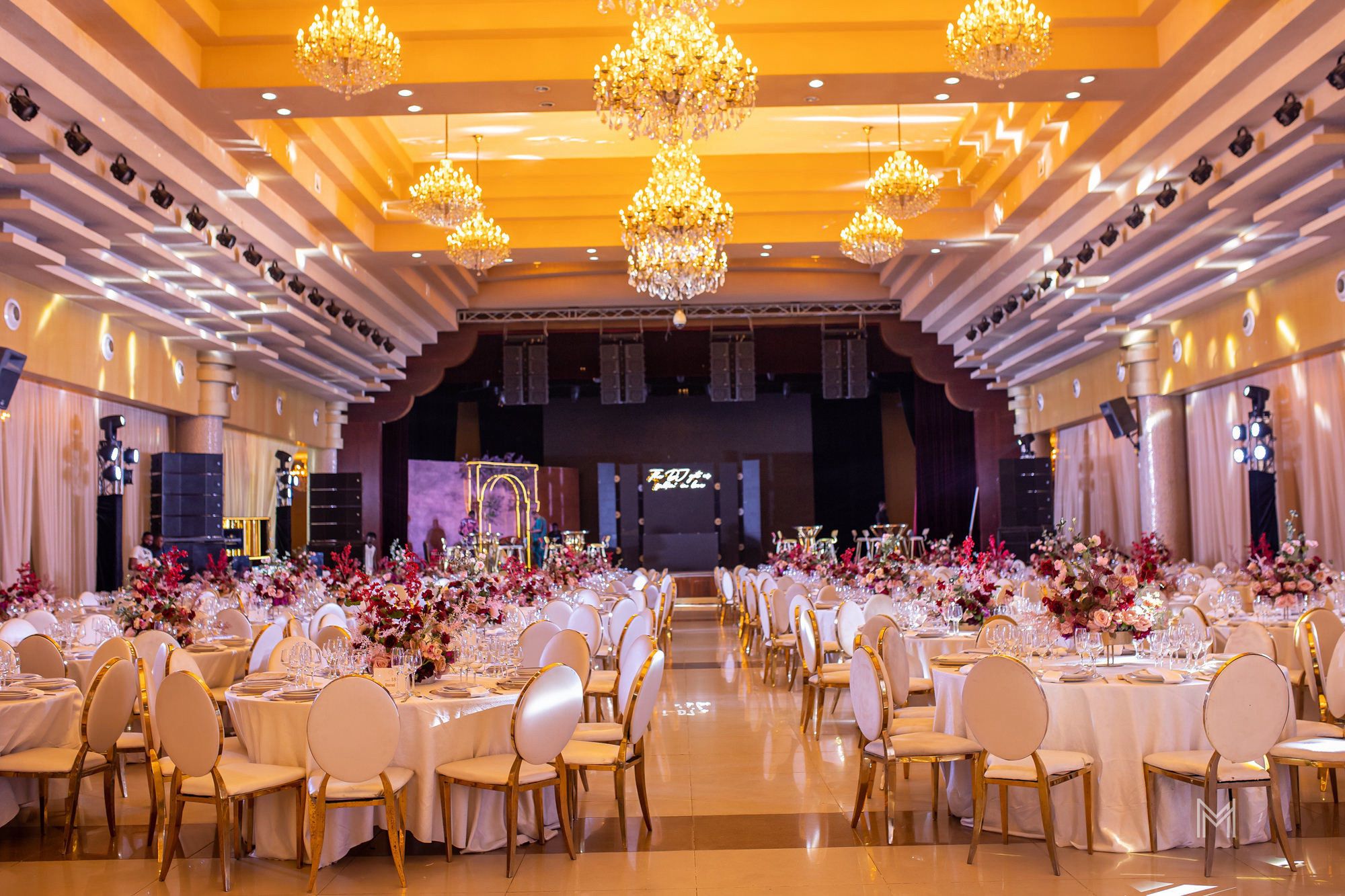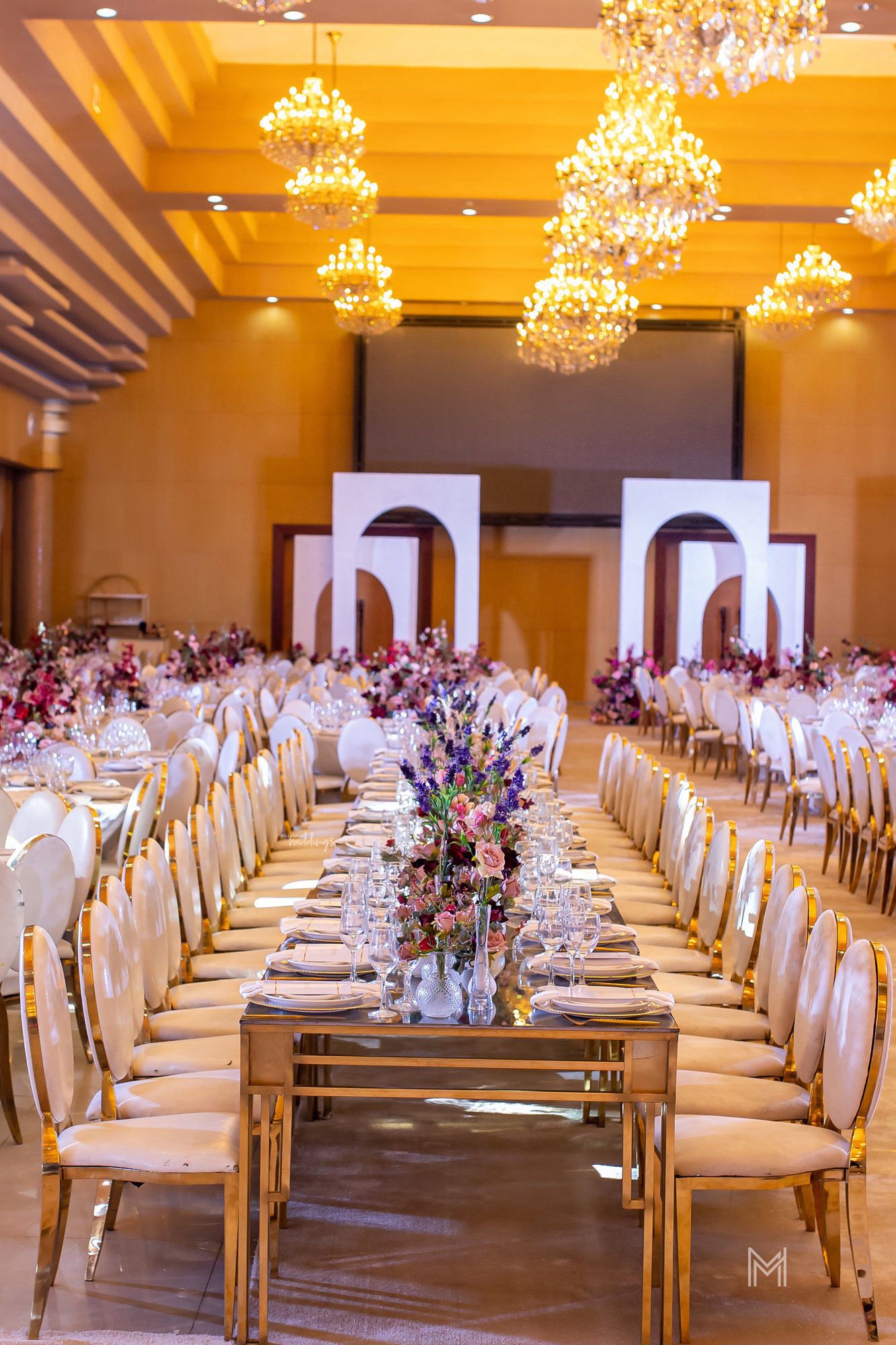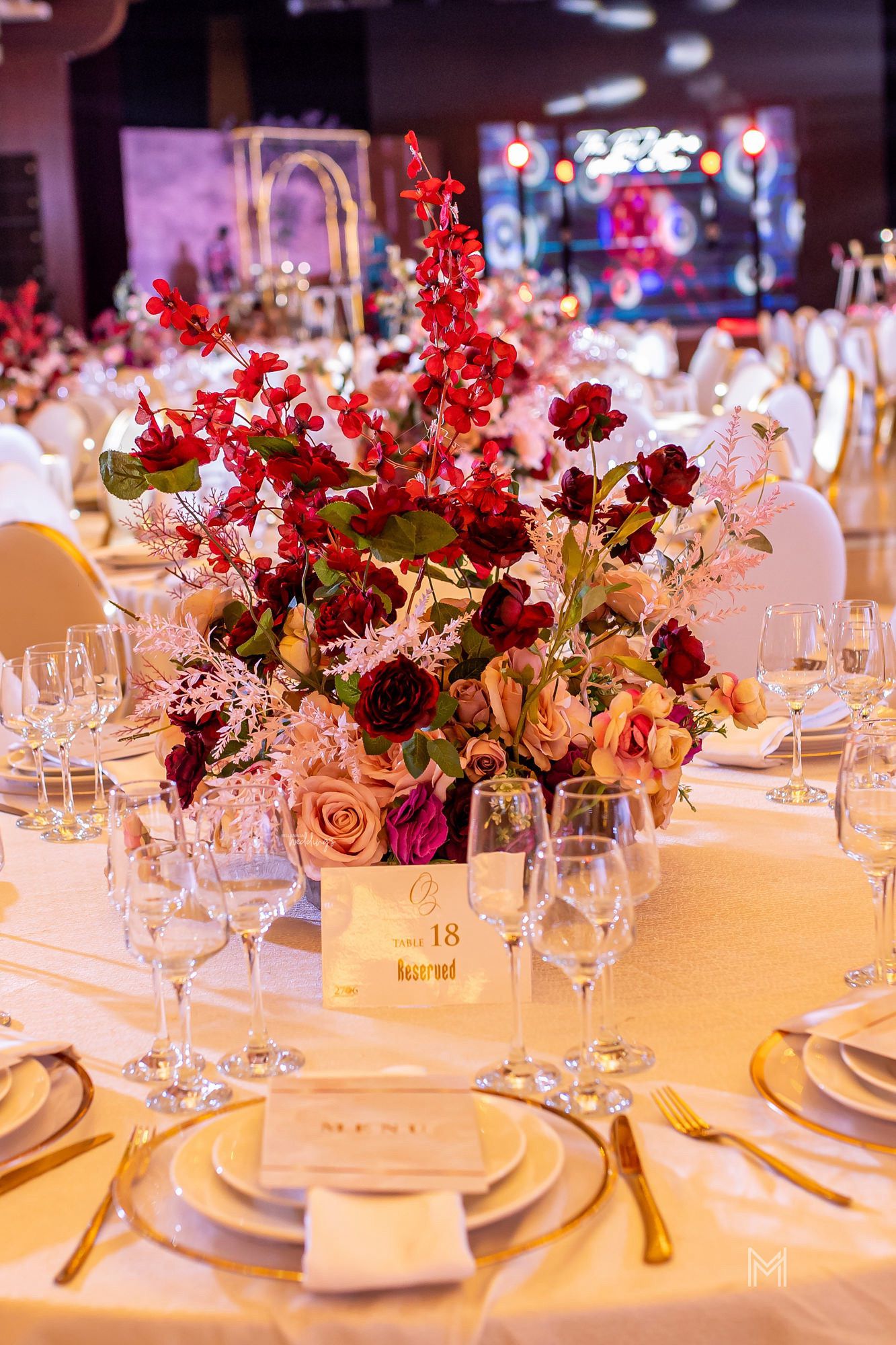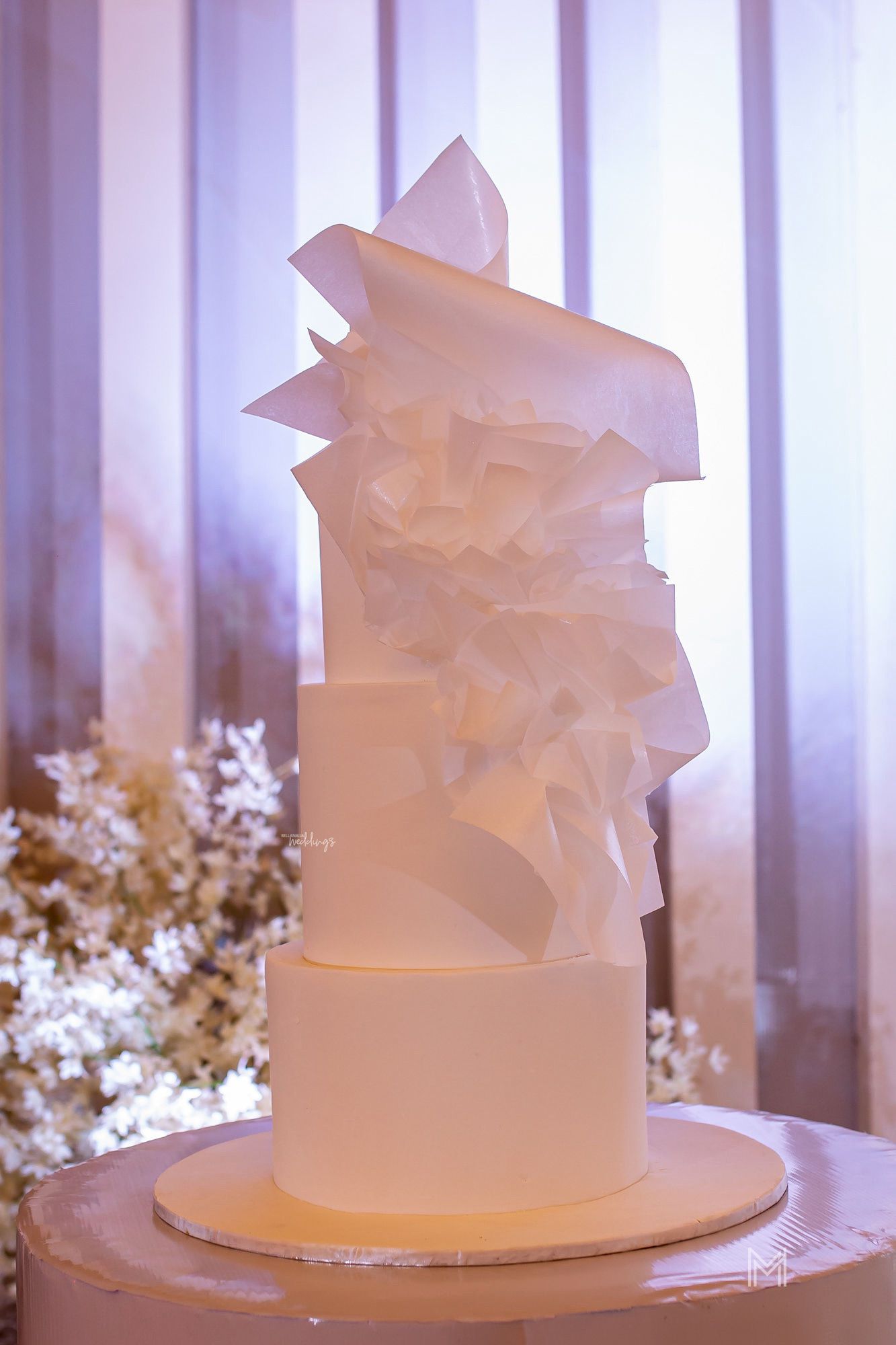 We can feel the love in each shot 😍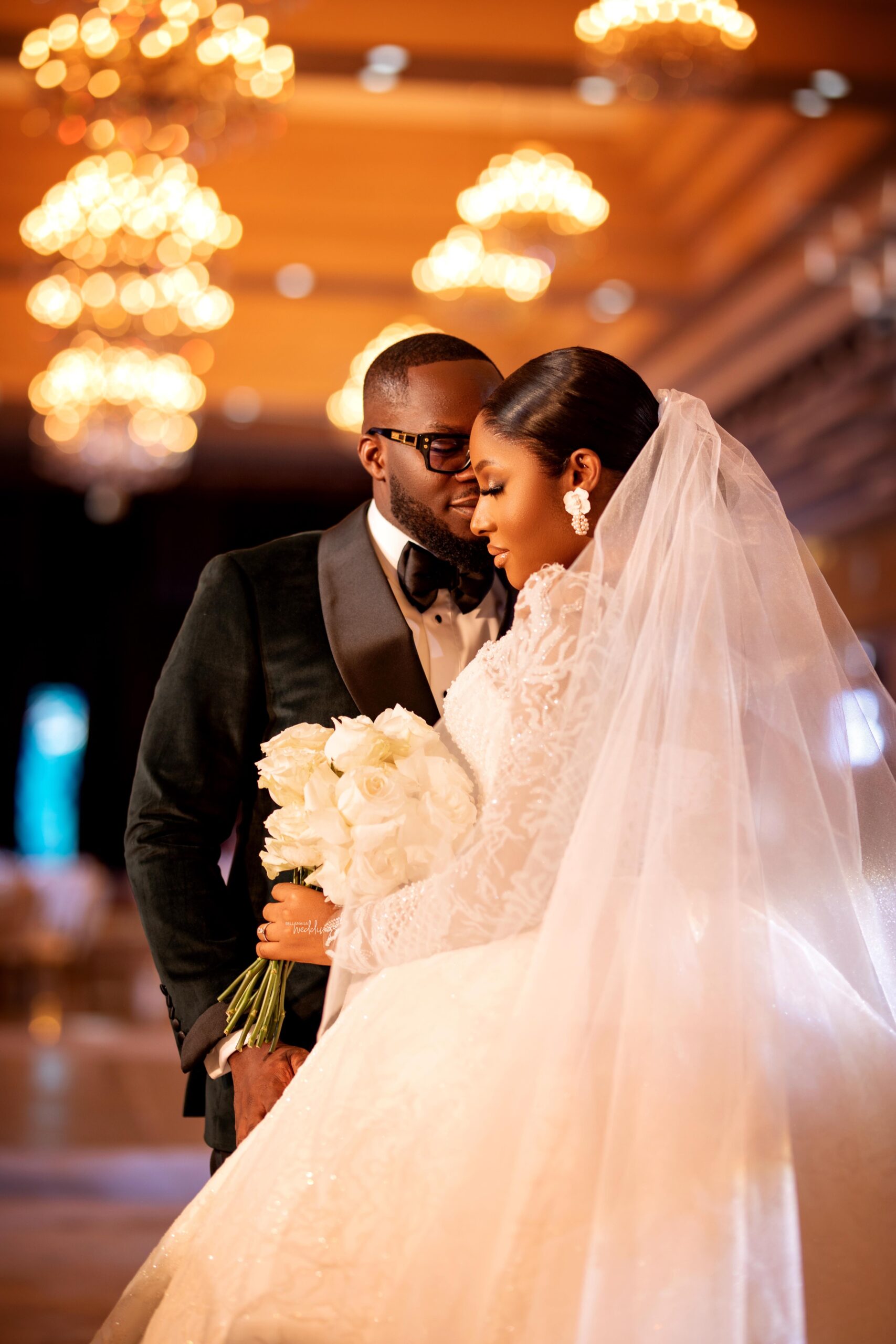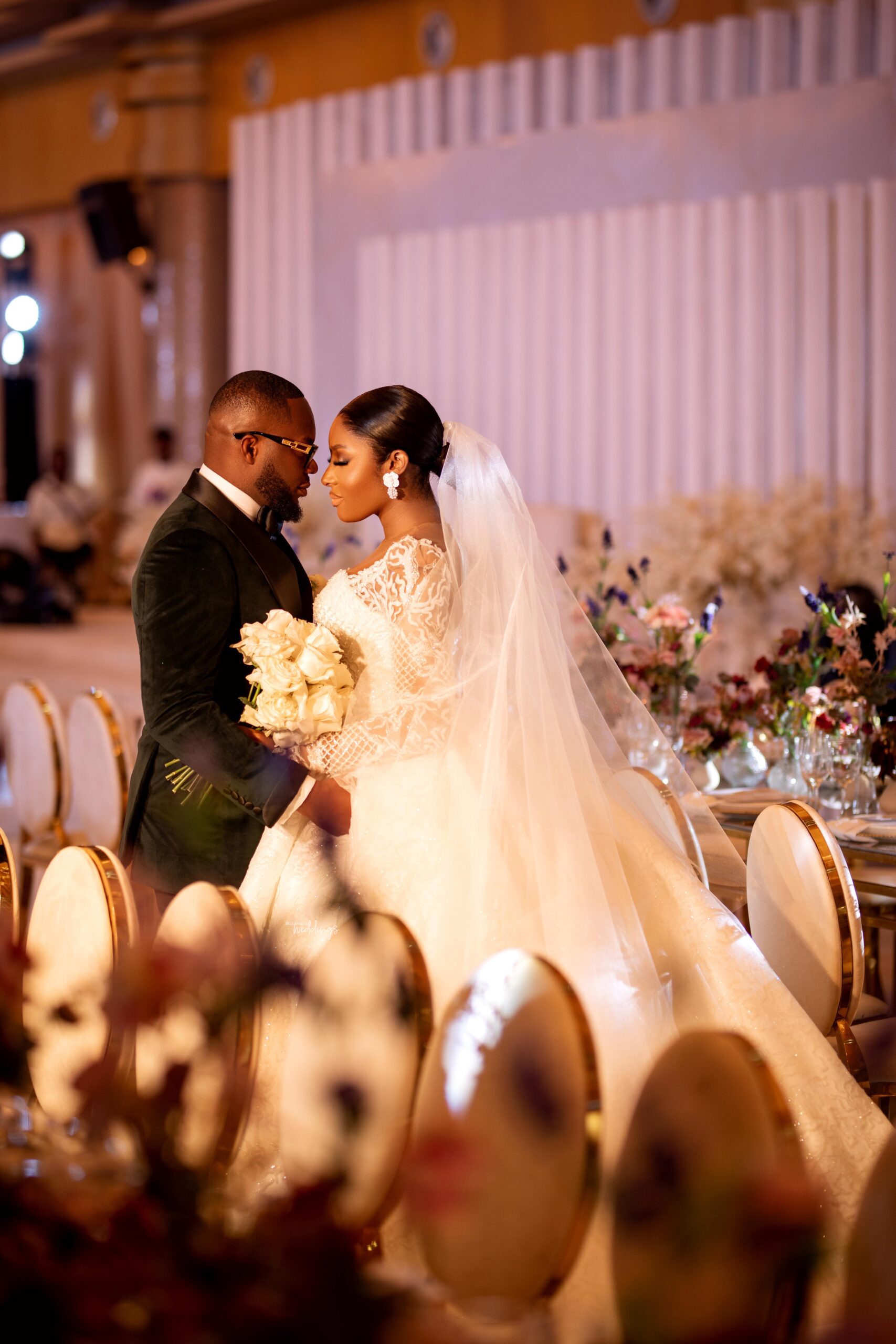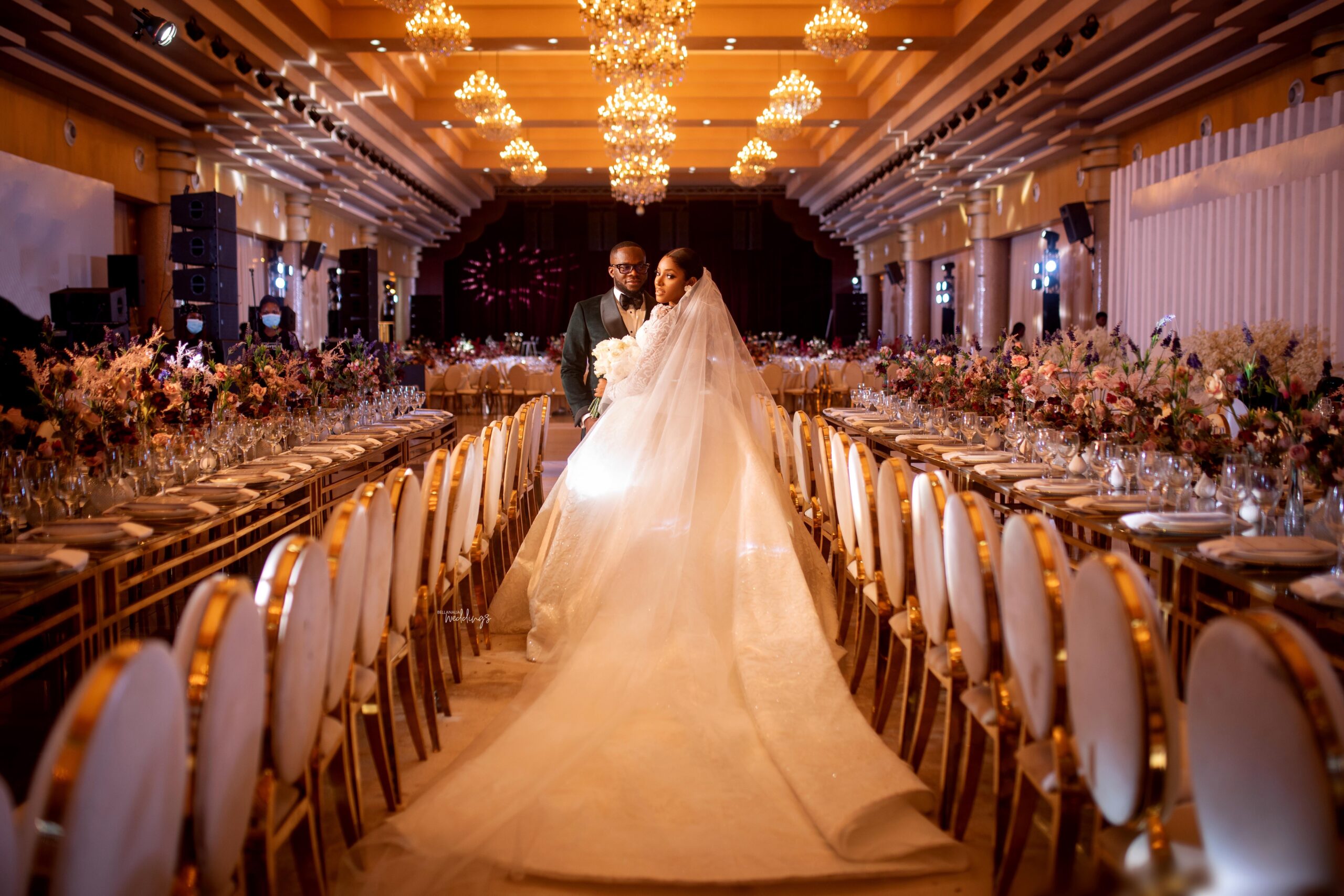 Let's get the wedding reception started!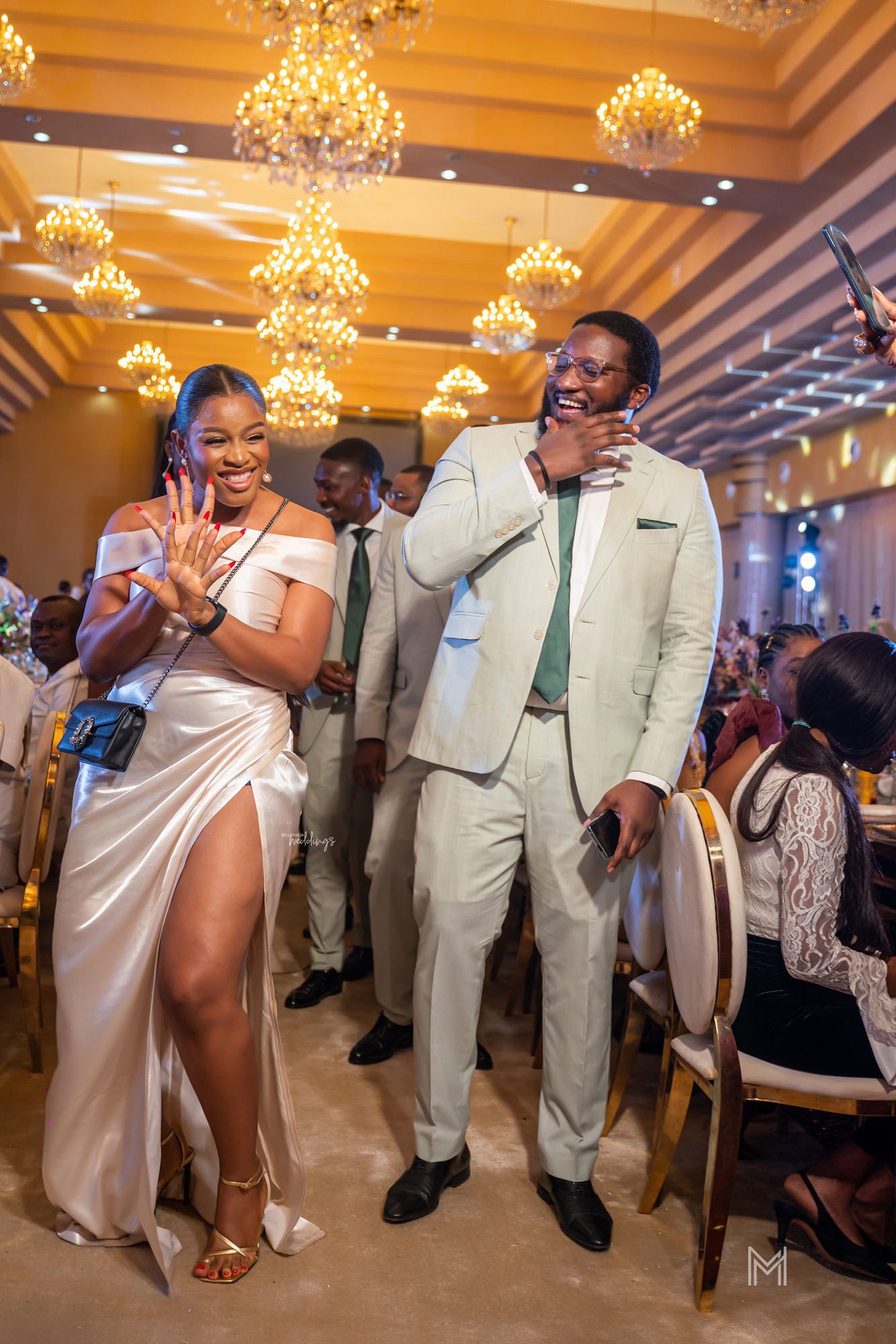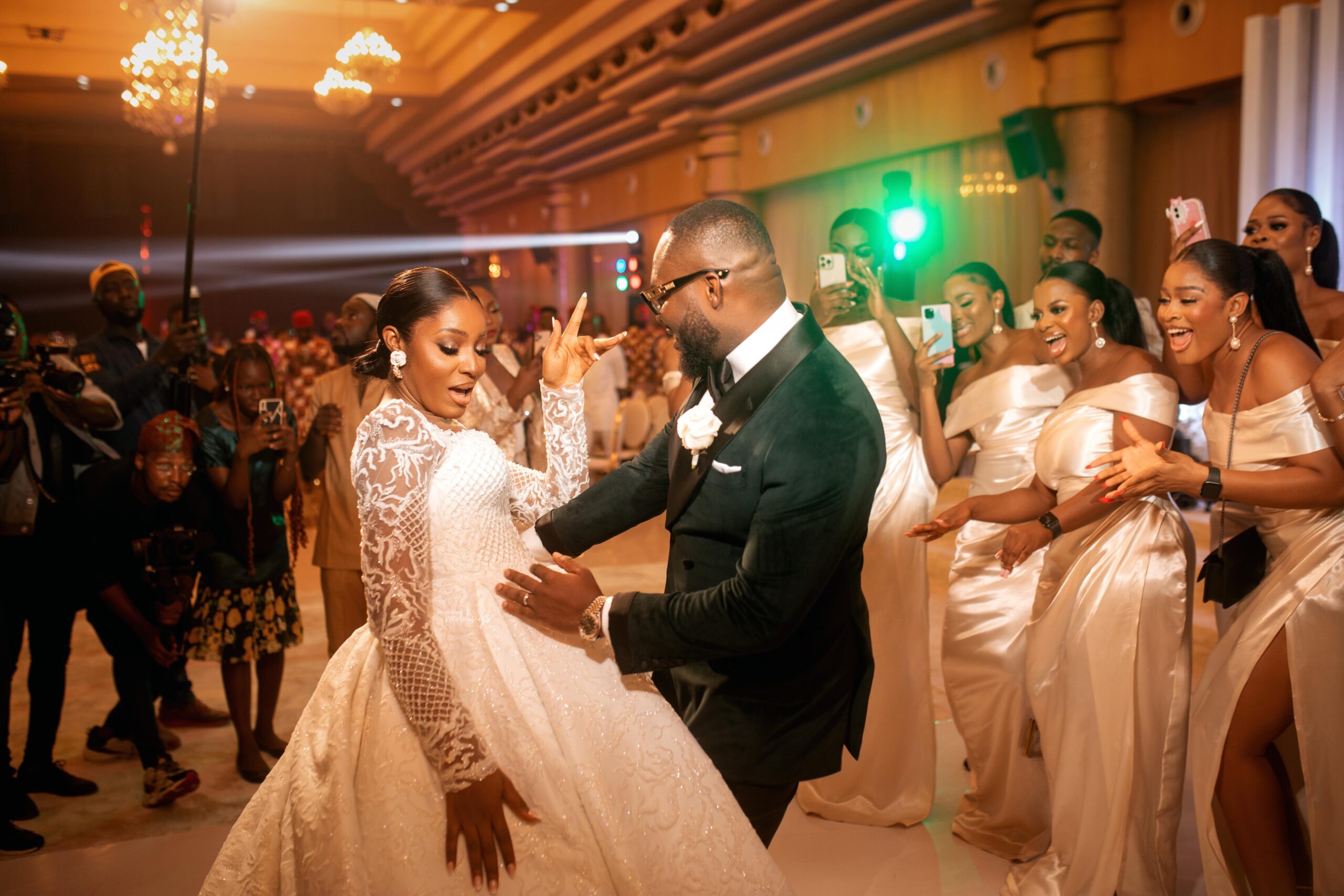 The magical first dance has us in our feelings😍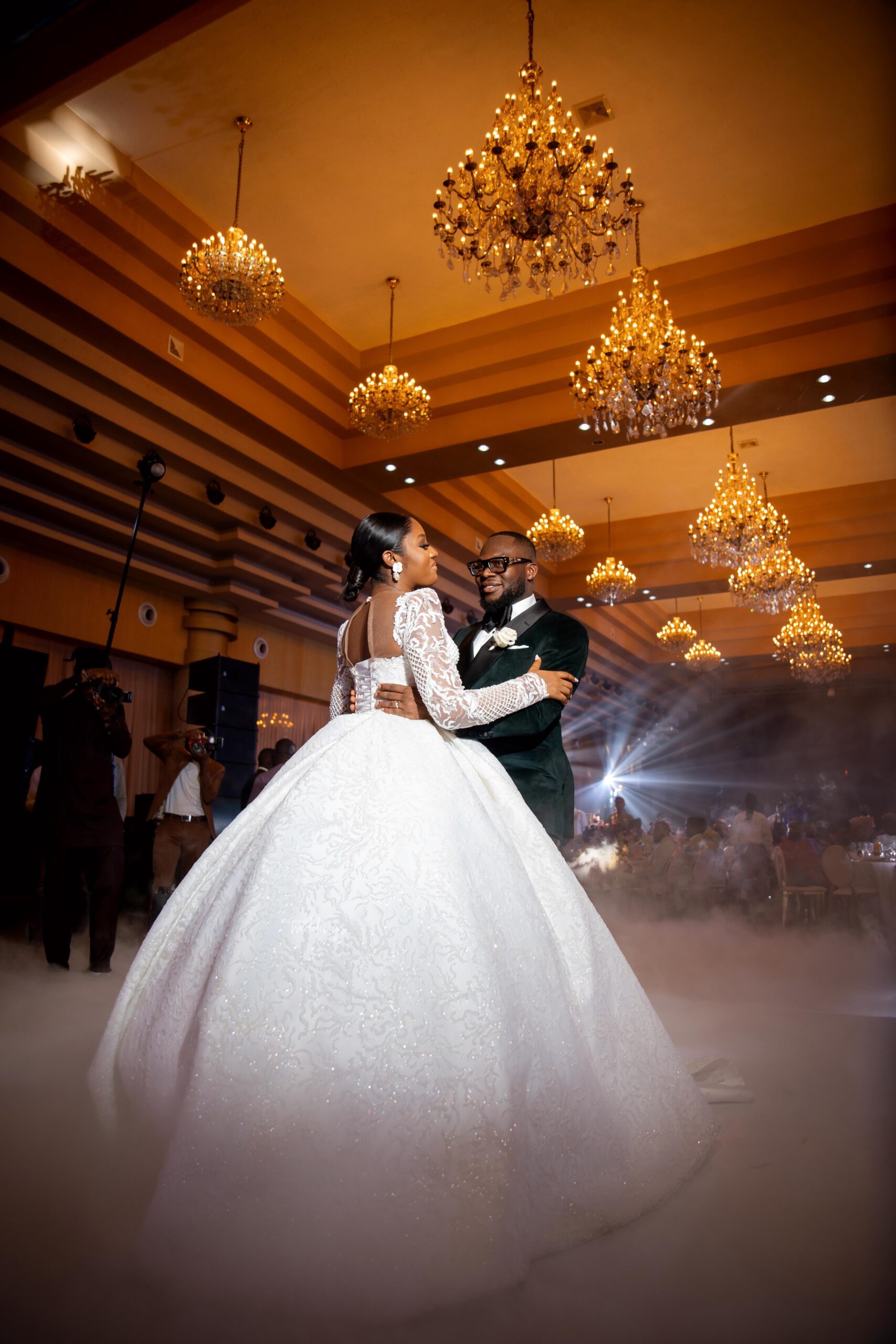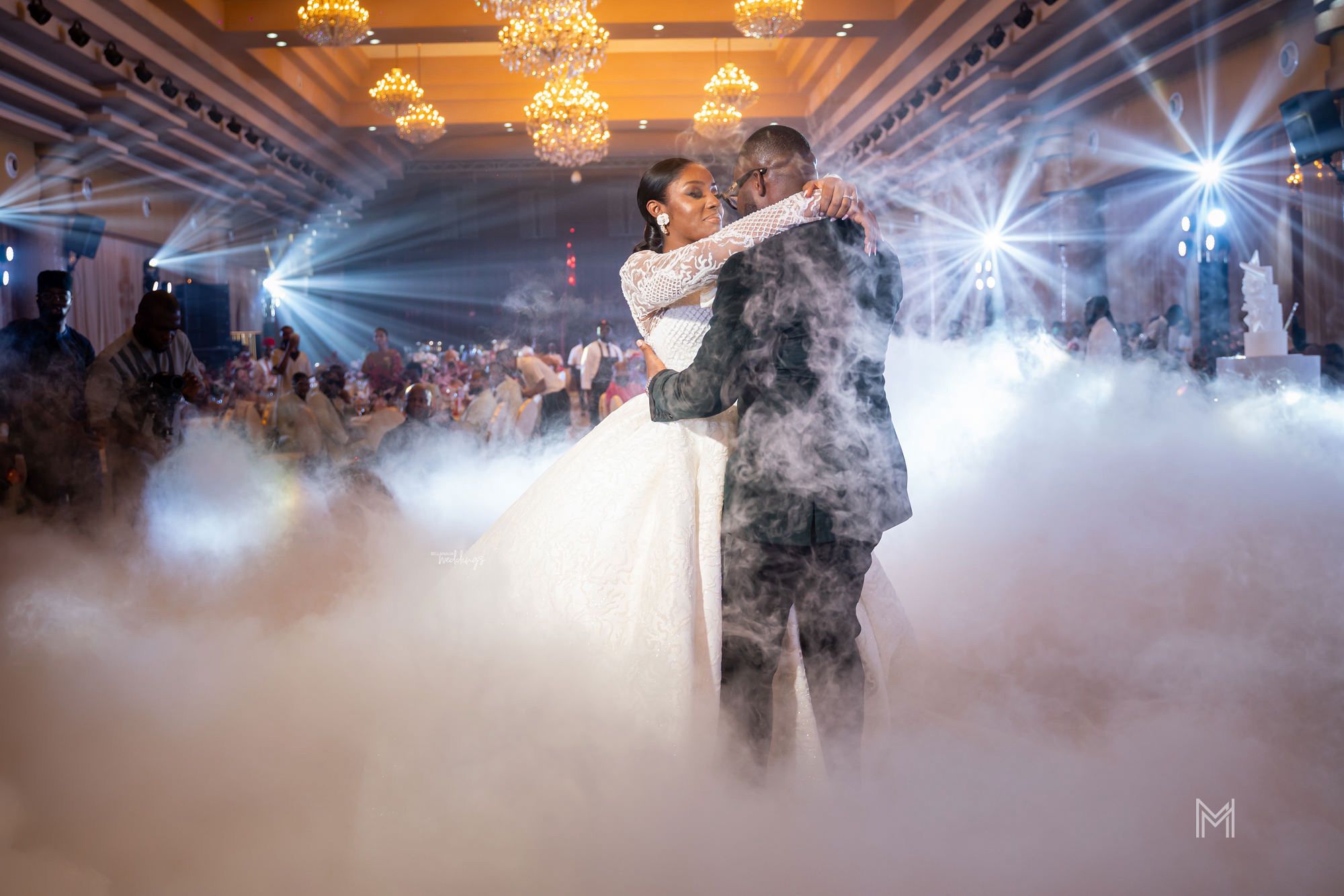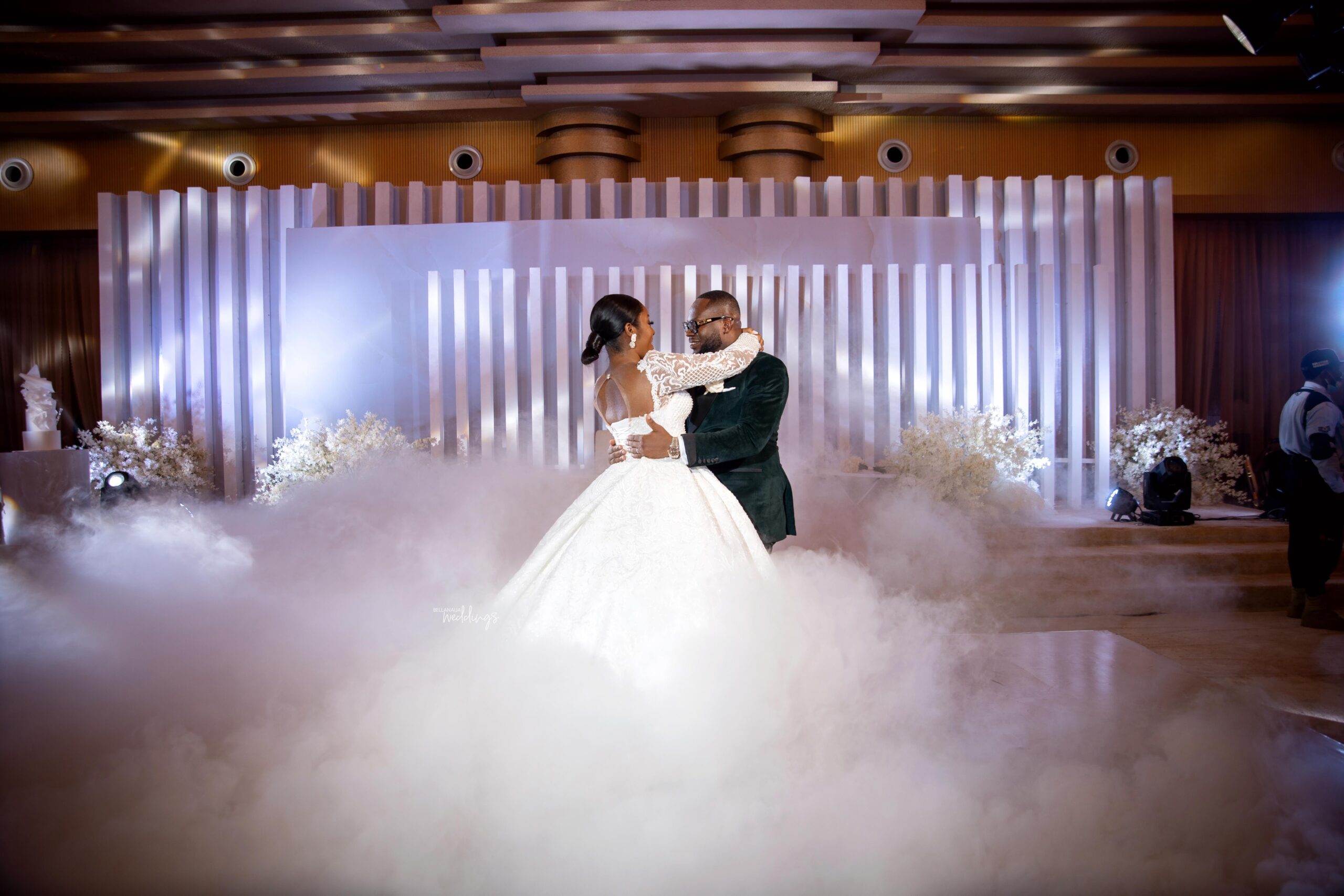 Yay! No wedding without cake…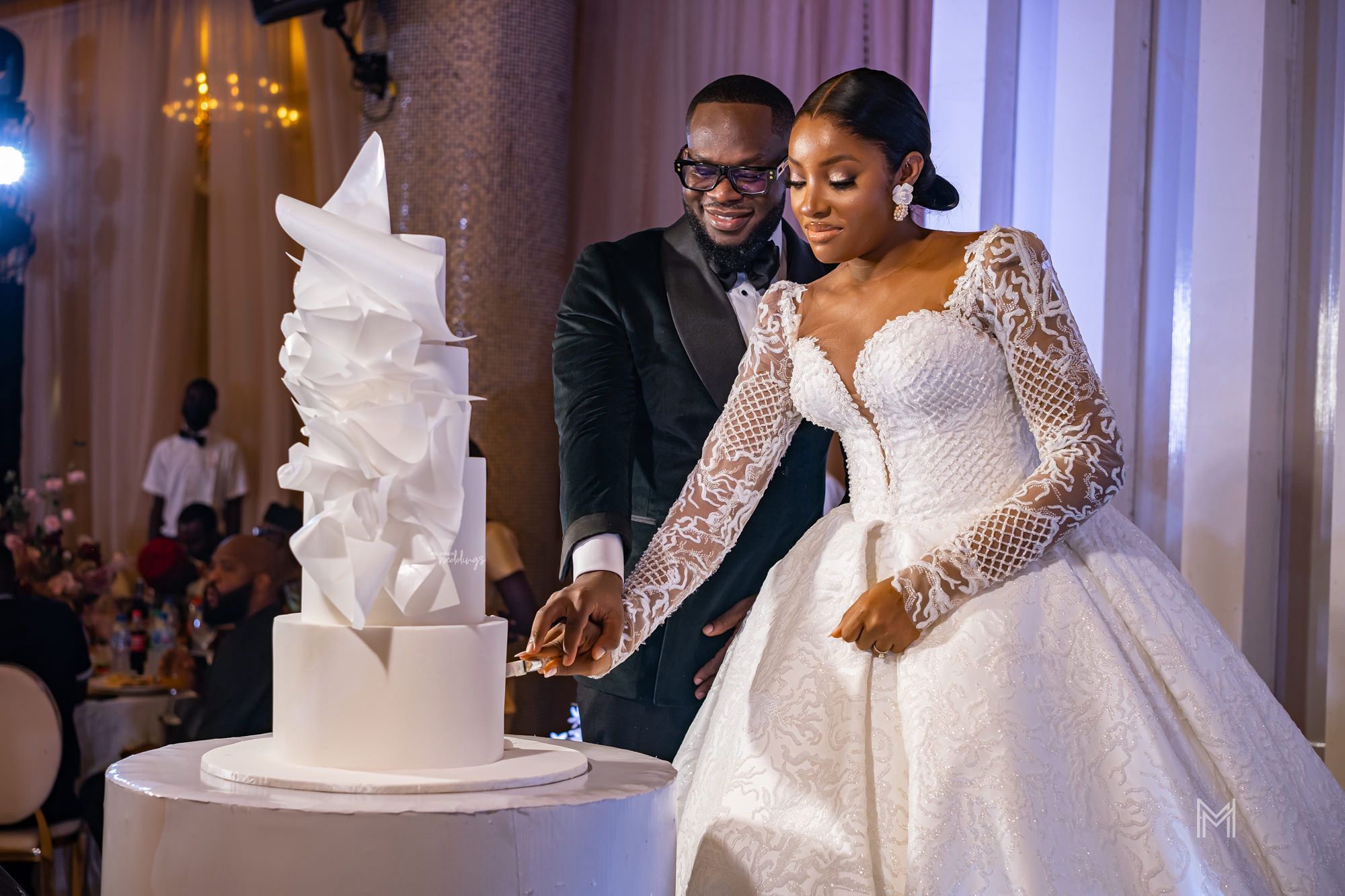 Onyinye looks dazing in her second dress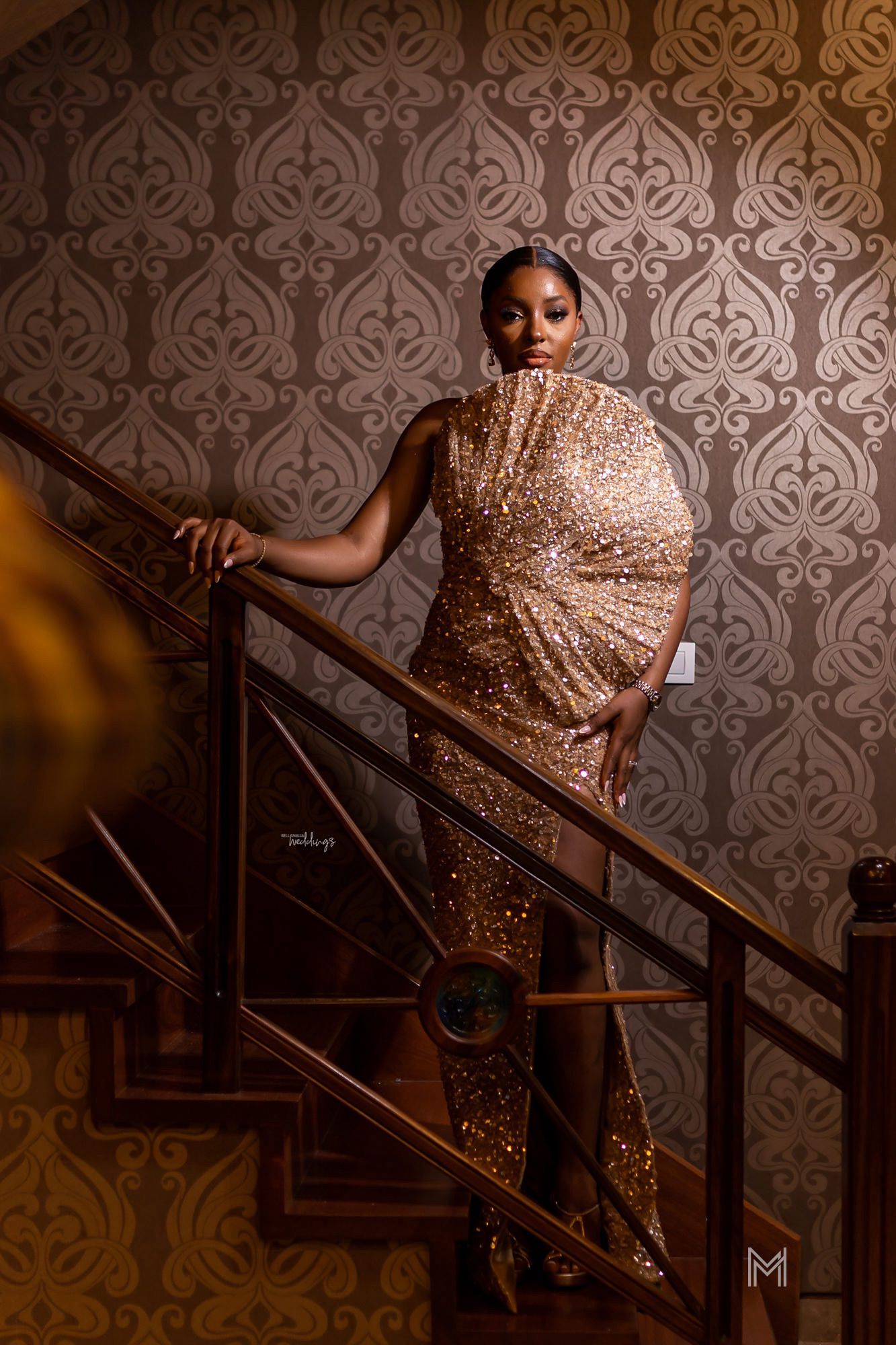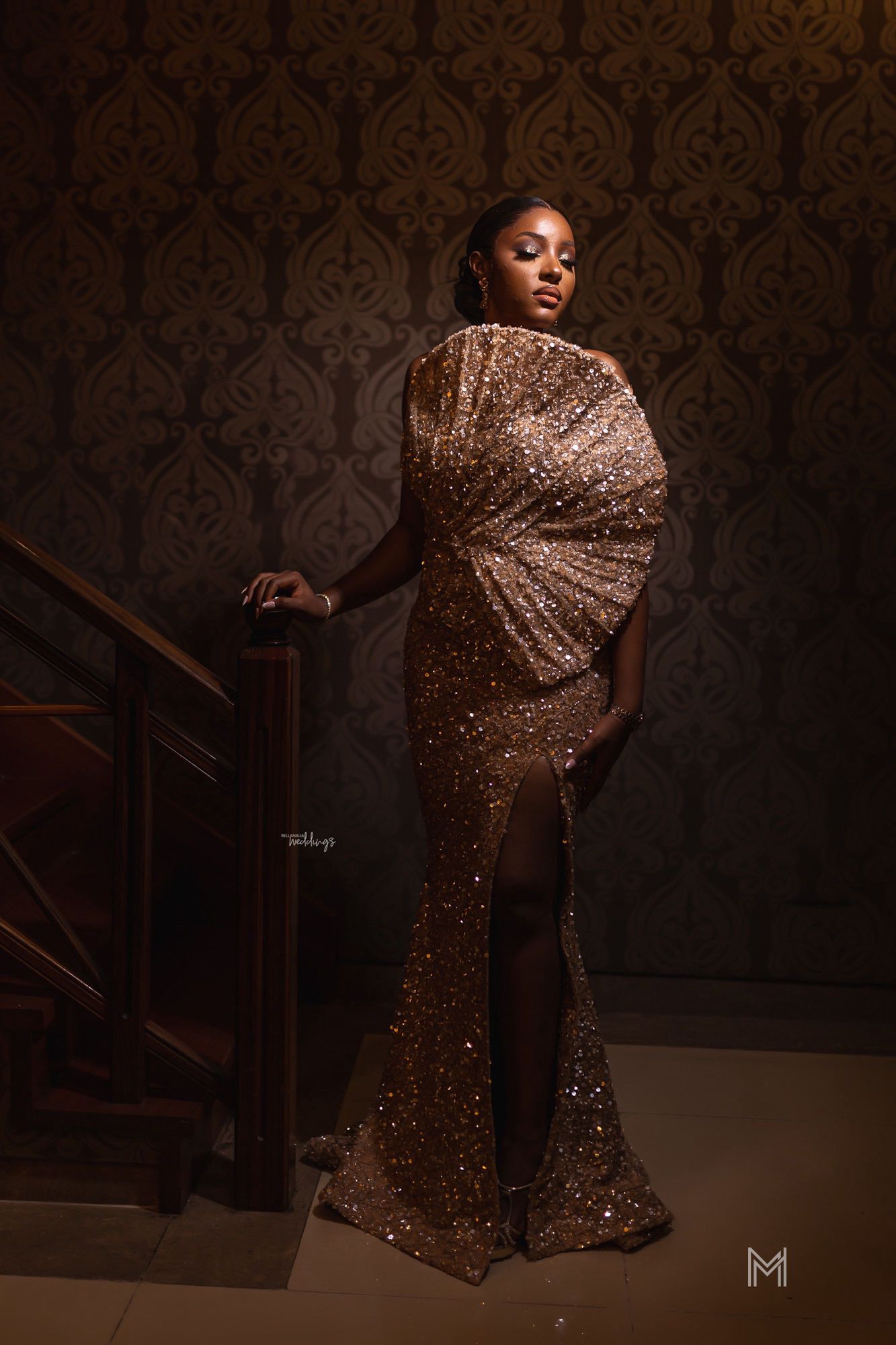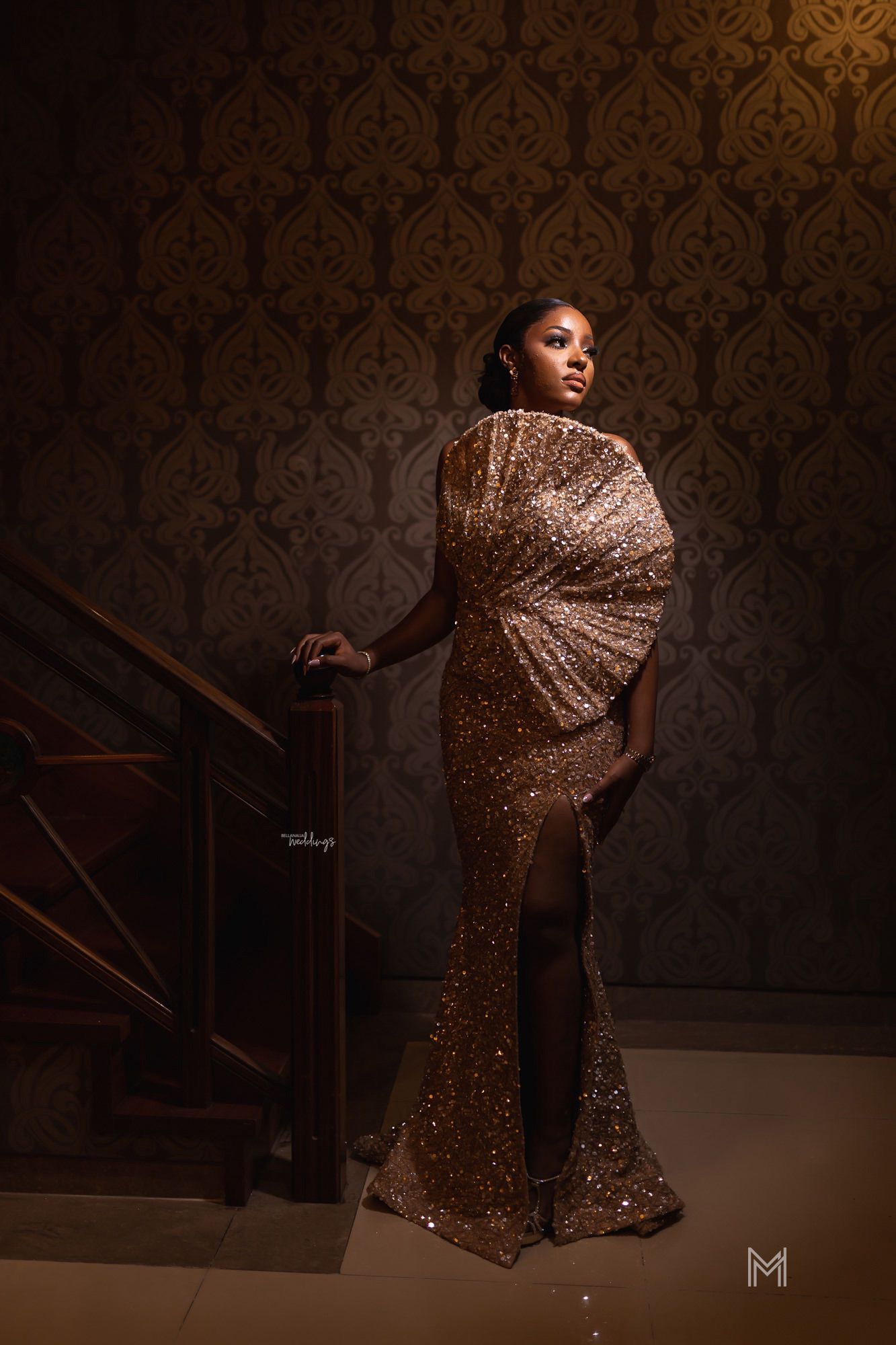 Time for the lit after-party!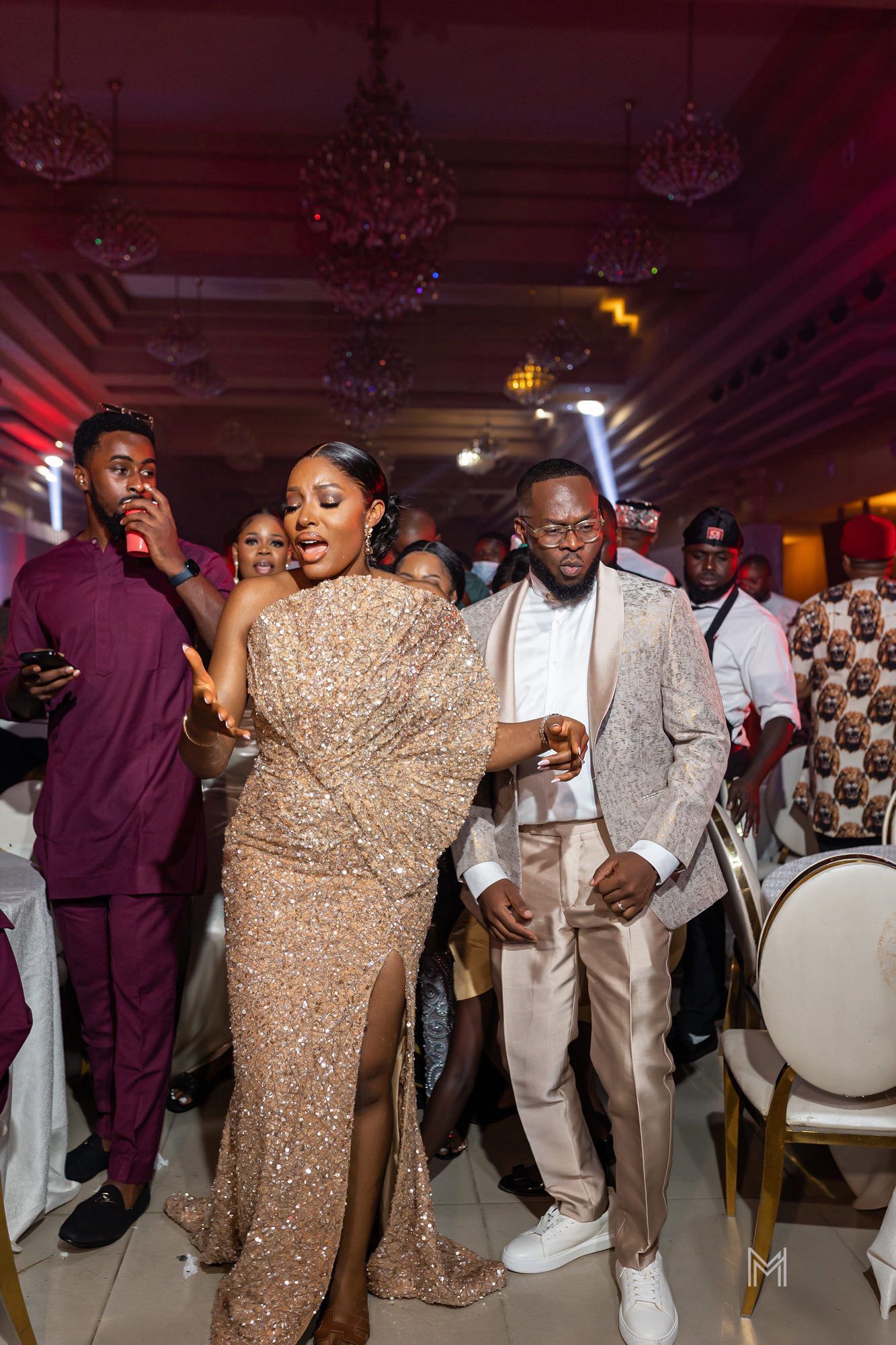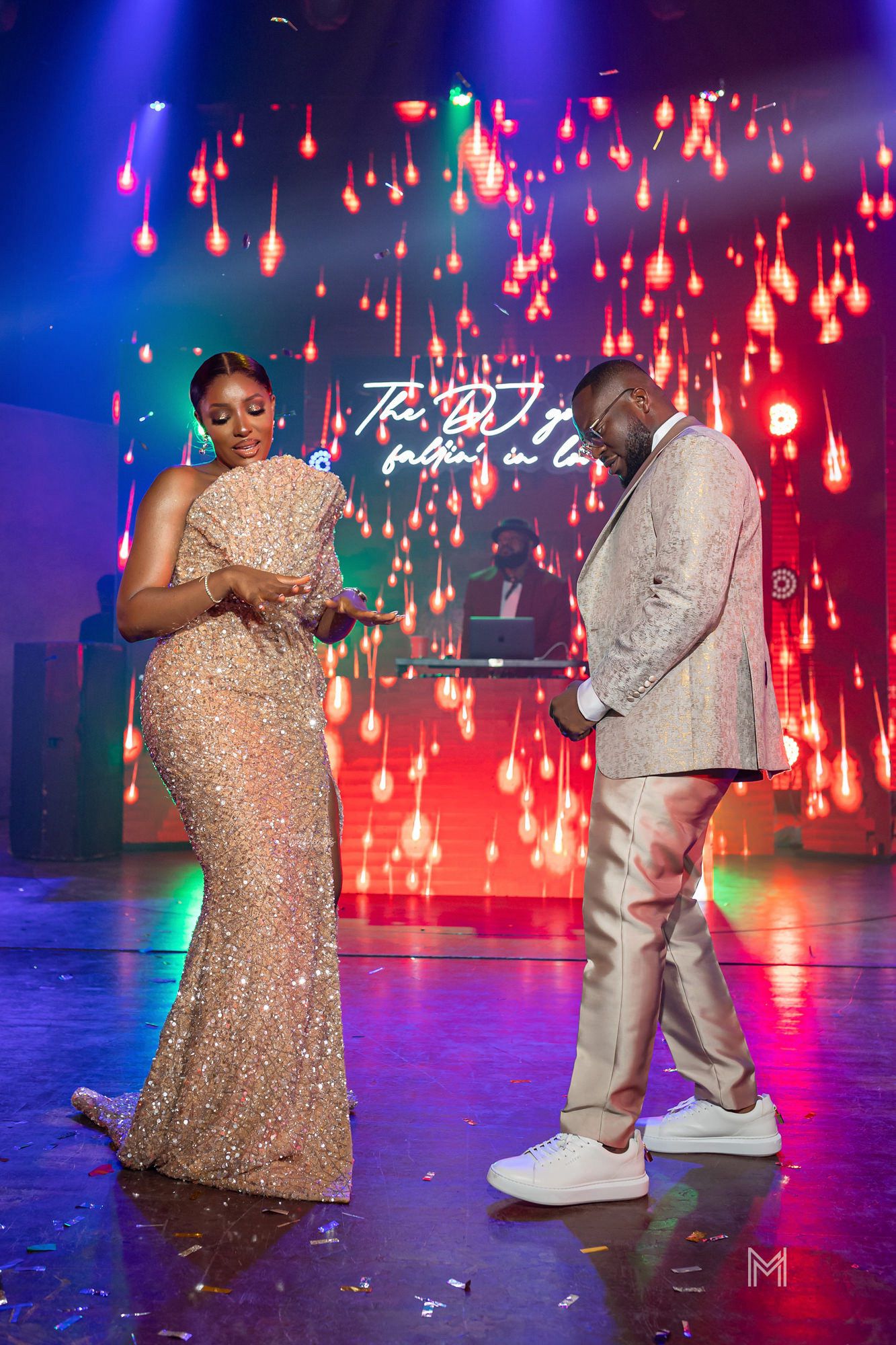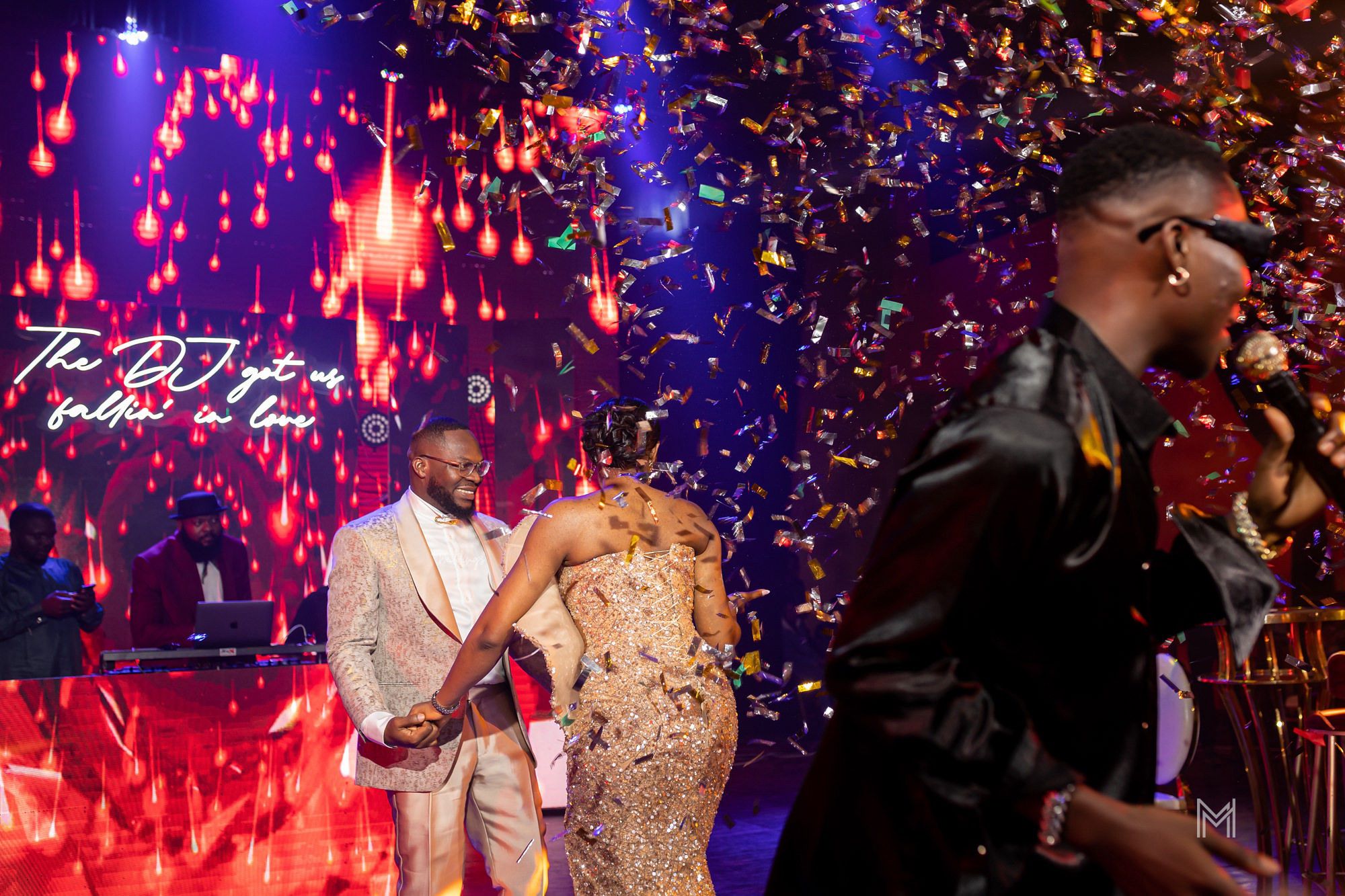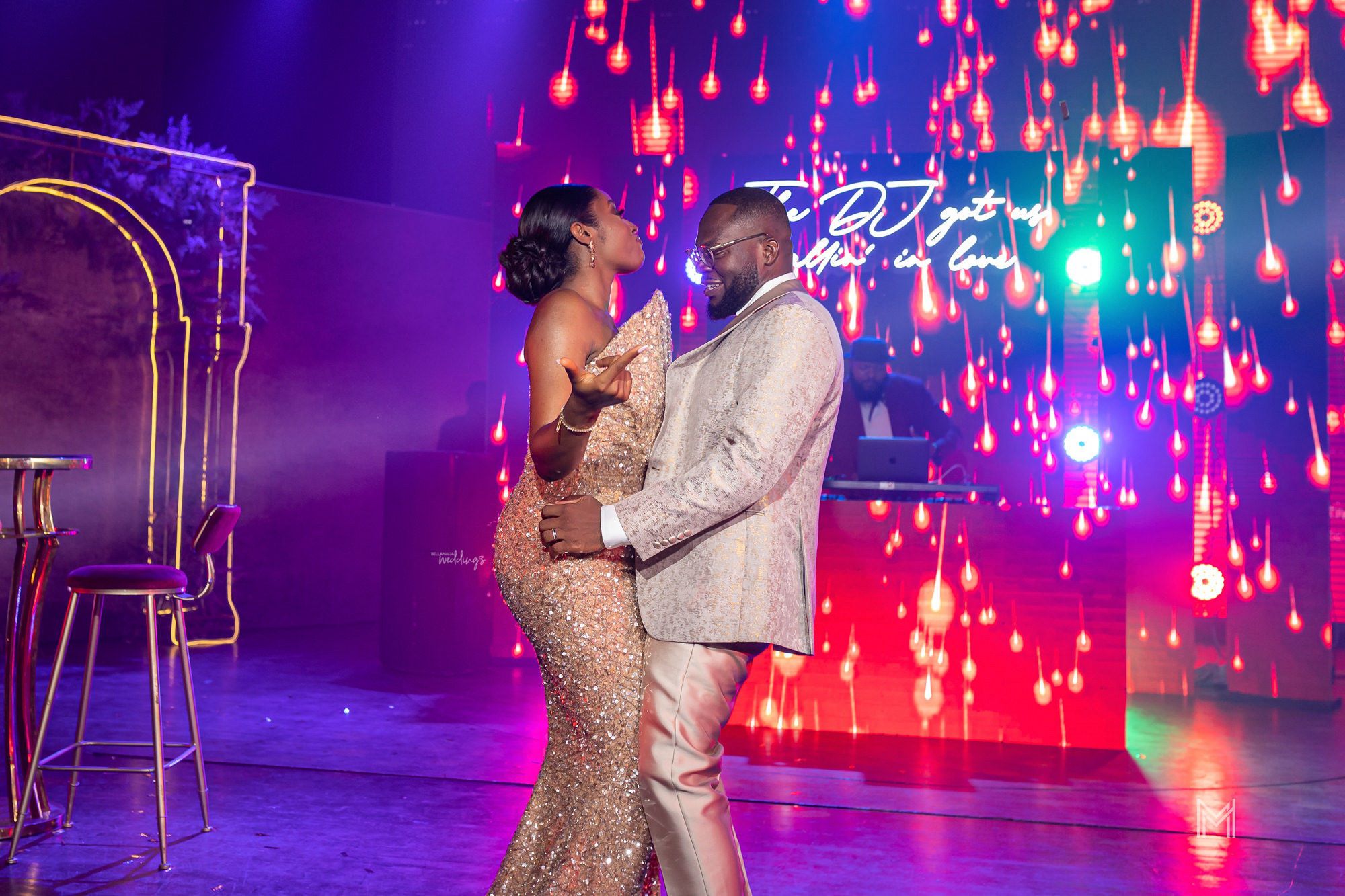 Credits
Bride: @onyinye_d
Planner: @2706events
Wedding dress: @aprilbykumbi
Makeup: @elamorprobeauty
Hairstylist: @marieghold
Bridal Stylist: @thewardrobemanager
Photography: @lumimorgan | @tosinjoshweddings
Videography: @ladimilanfilms
Decor @btgdecor