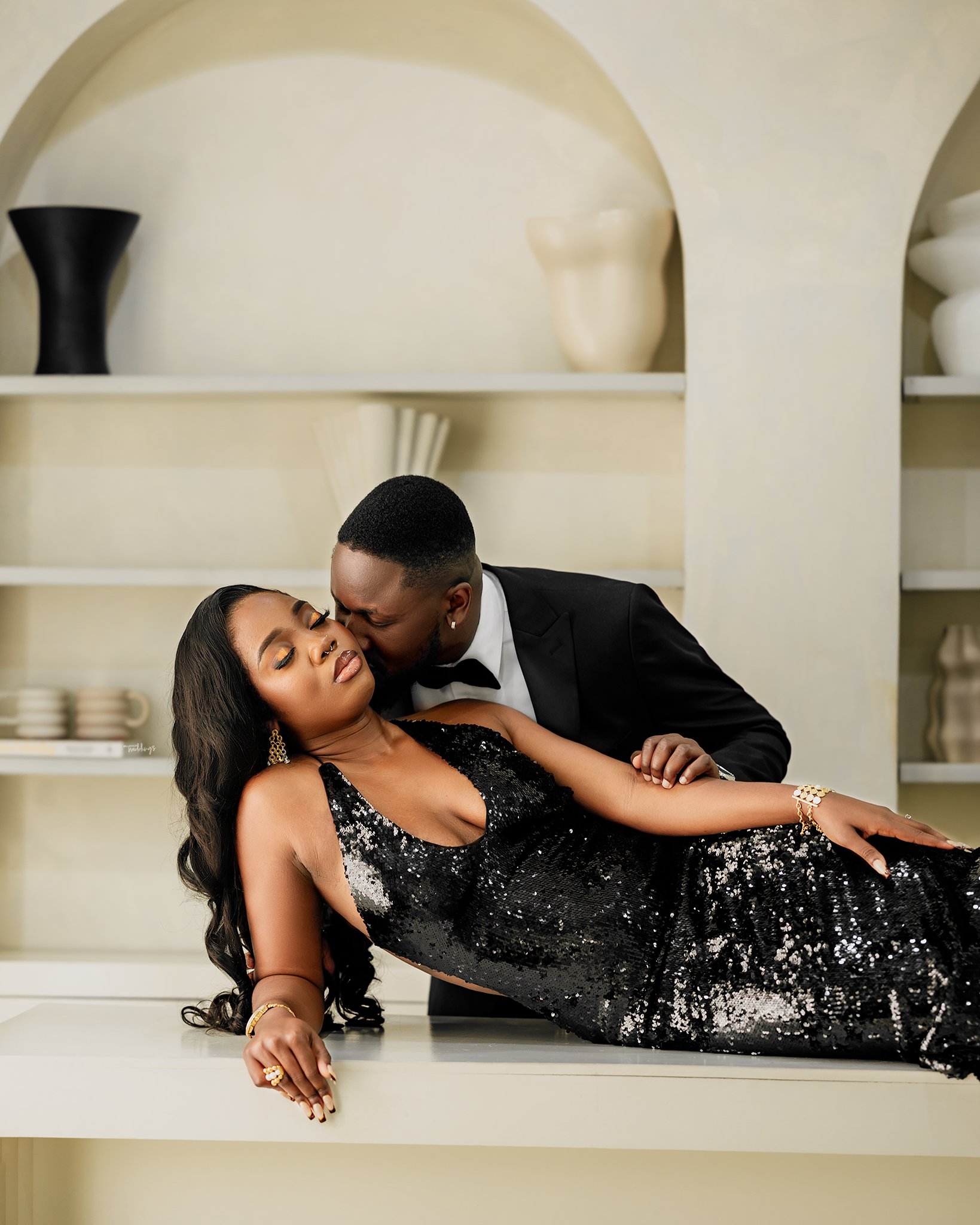 When love shows up, it challenges you to do something wild. Kunle would not randomly send a DM to a stranger… Well, not until he came across Ore's Instagram profile.
Their beautiful journey started when he sent her a DM on Instagram. Now, this is where we pause and remind you that it goes down in the DM! Their conversations on Instagram slowly progressed into a friendship that has now become a "happy ever after" story. Today, they are serving up the heat with their lovely pre-wedding photos and we can't get enough of their evident chemistry in each frame.  You certainly want to read all about how this love began so keep scrolling and take in all the sweetness. 😍
Enjoy their pre-wedding shoot and love story below: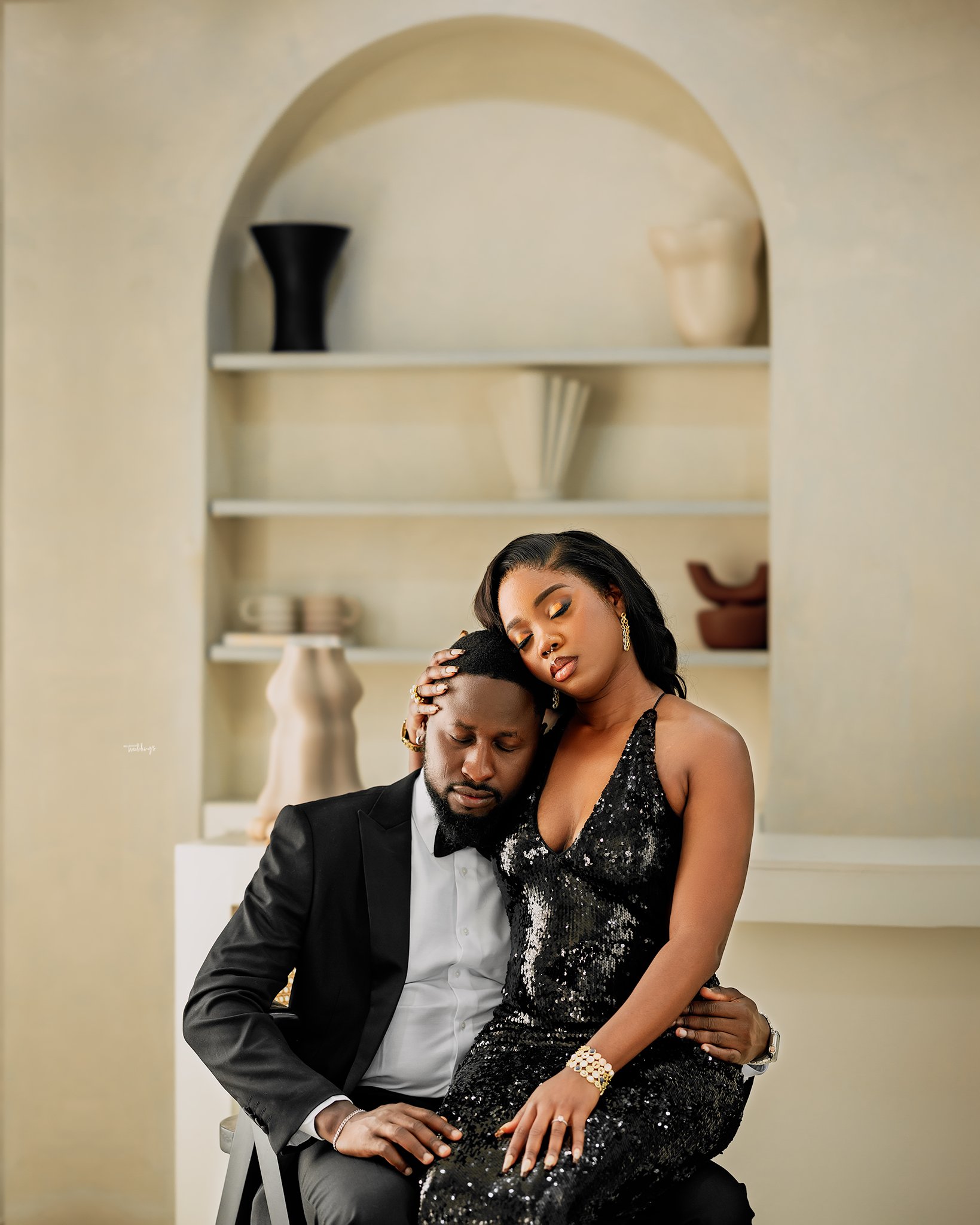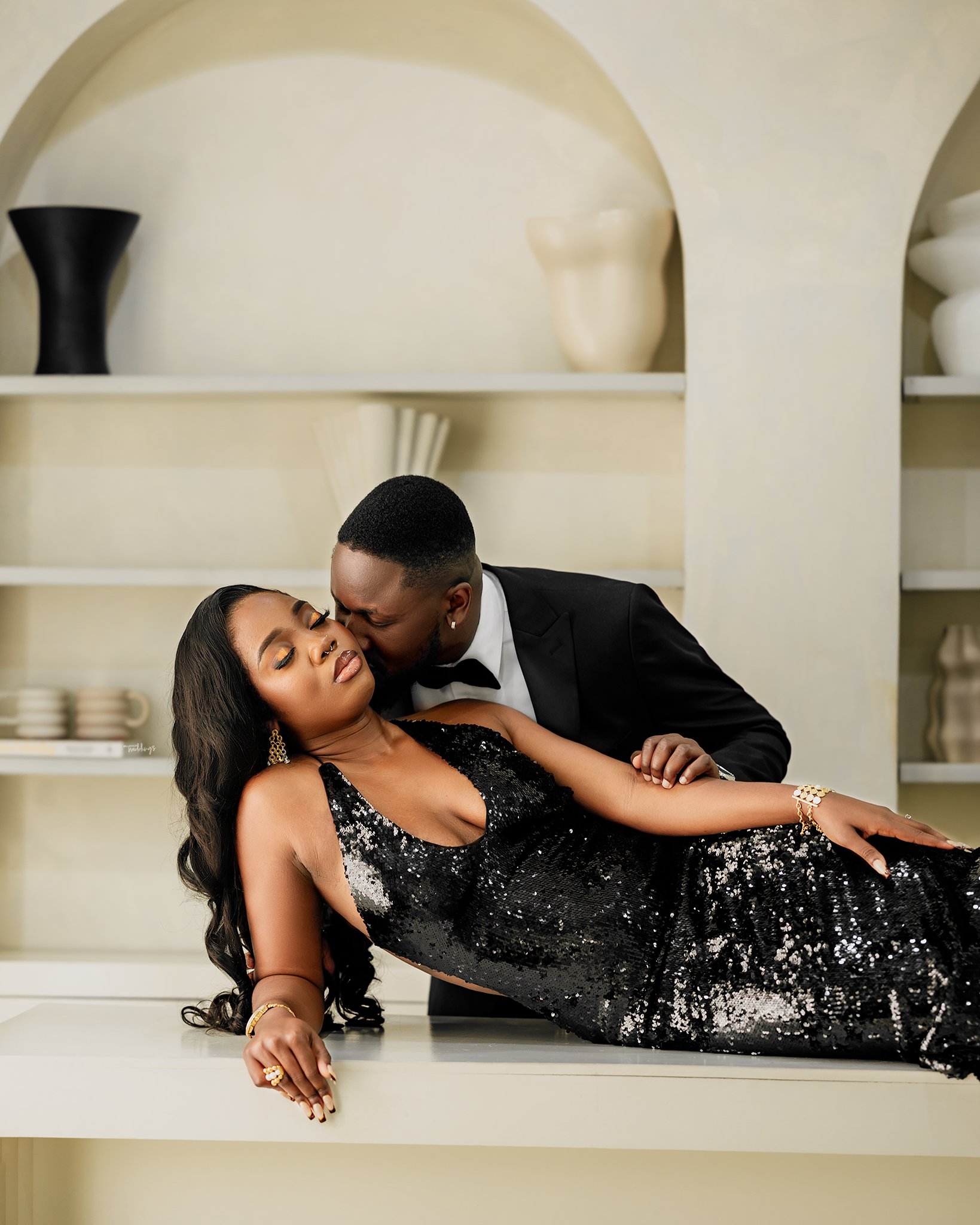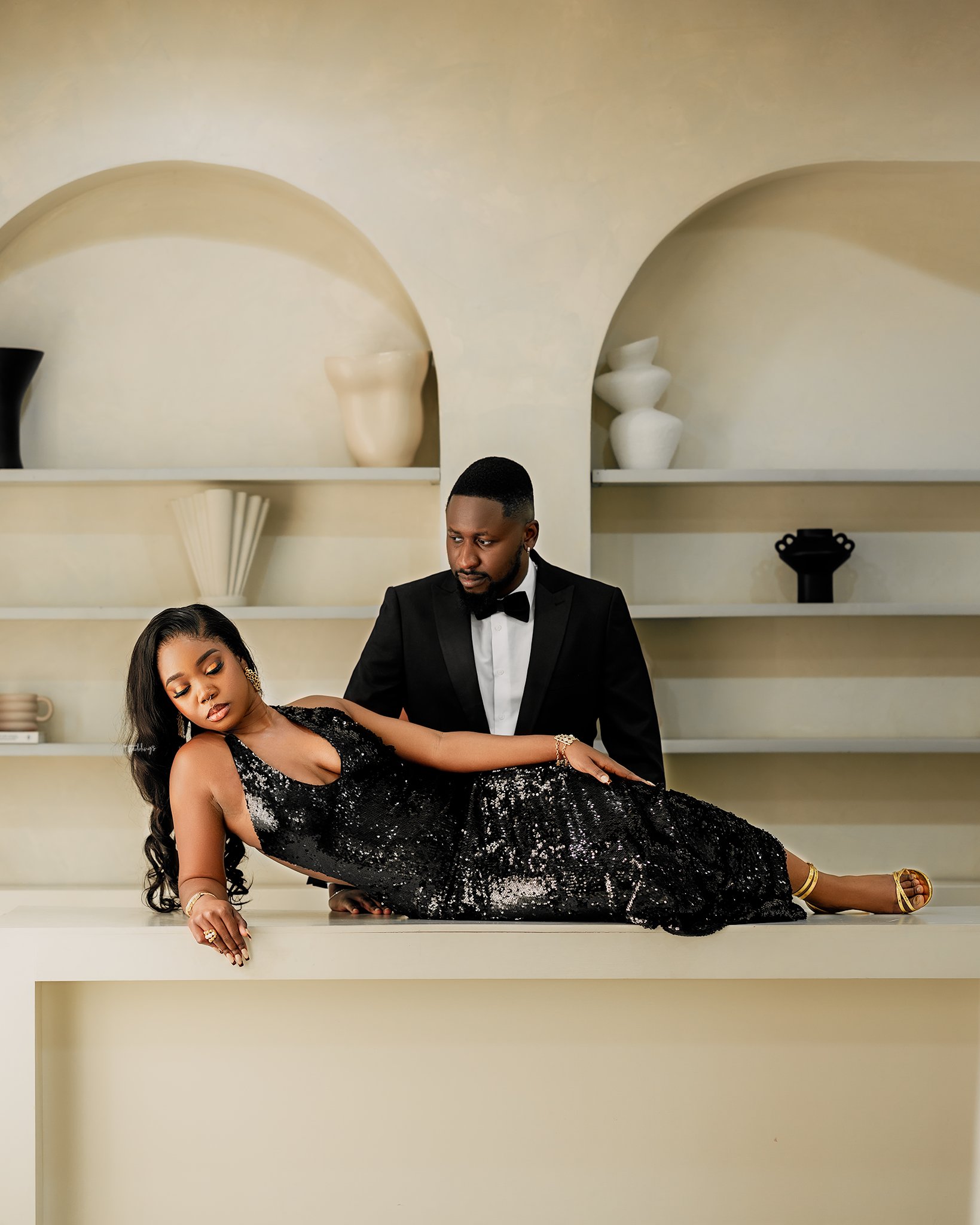 Their love story as shared by Kunle:
Ore and I crossed paths in the most modern way possible – through Instagram DMs. Now, I have to admit that I'm not usually one to slide into someone's DM, so I still can't explain why I decided to reach out. There was something about her that caught my attention. I had watched a few of her YouTube videos and found them both funny and quirky. And of course, I couldn't deny that I thought she was beautiful. In November 2018, I mustered up the courage to send her a DM complimenting her. To my surprise, her response was, "You have my attention." Those words intrigued me, and we began talking regularly. At the time, she was studying in the US and had plans to visit Nigeria for "Detty December," so we made plans to meet up.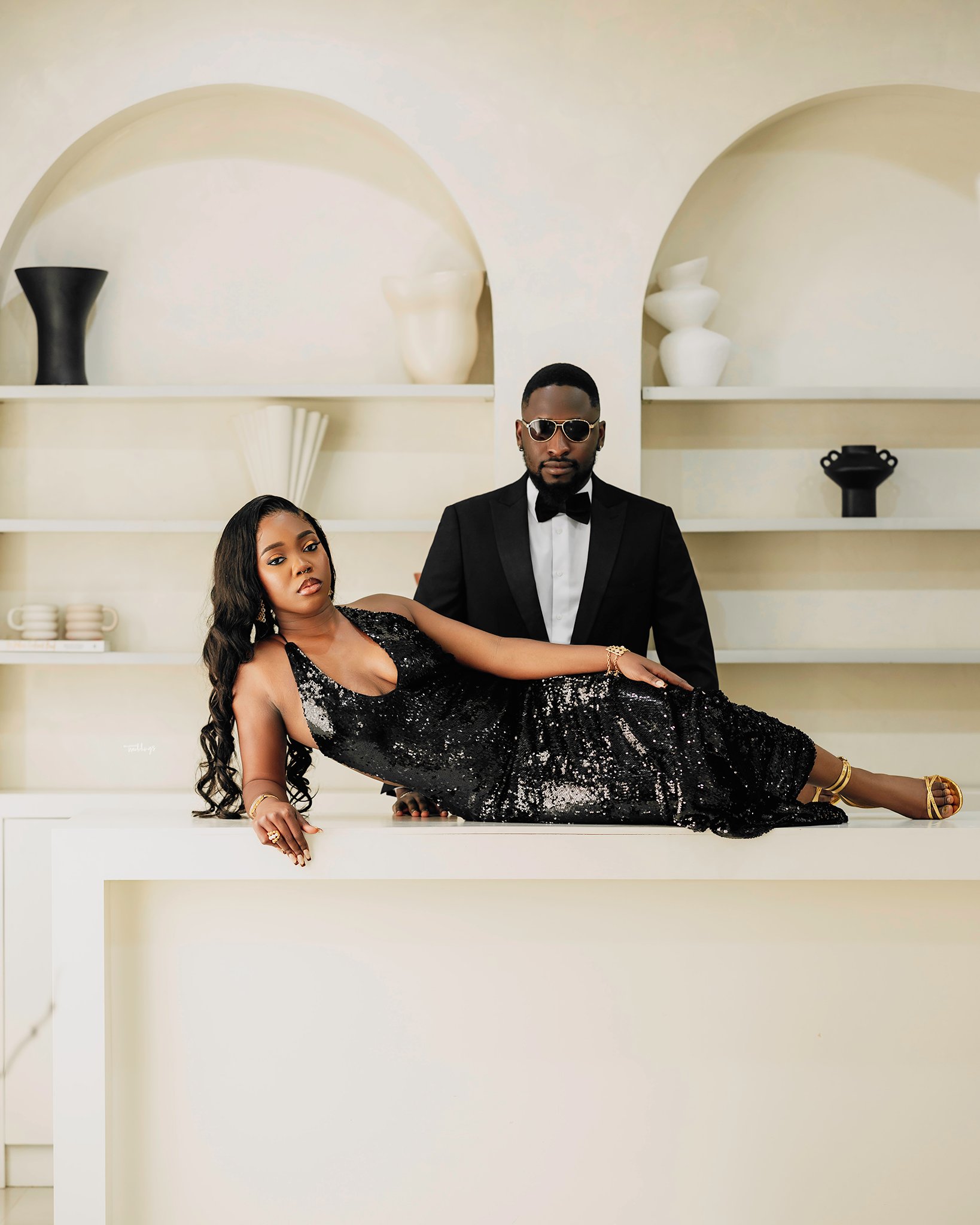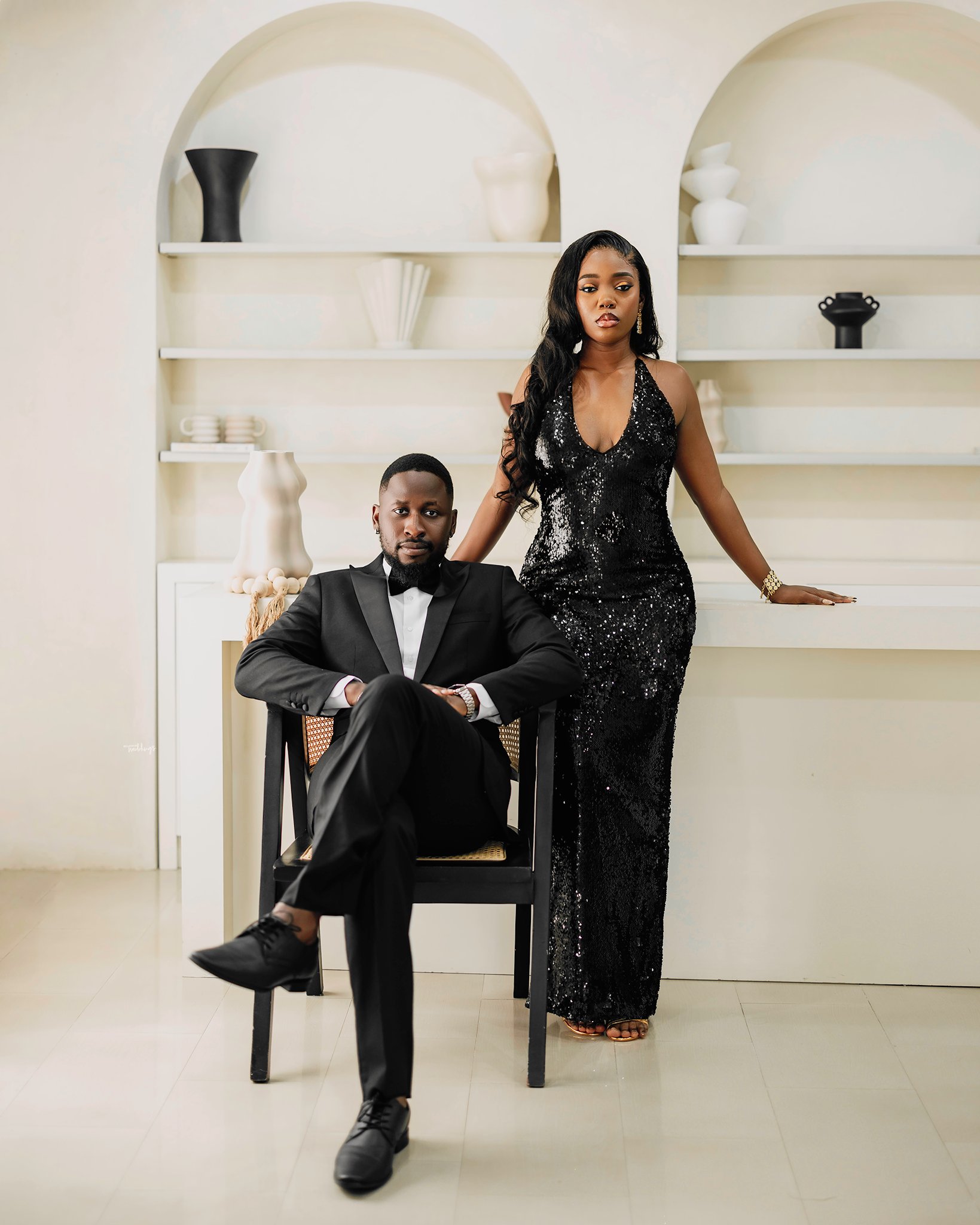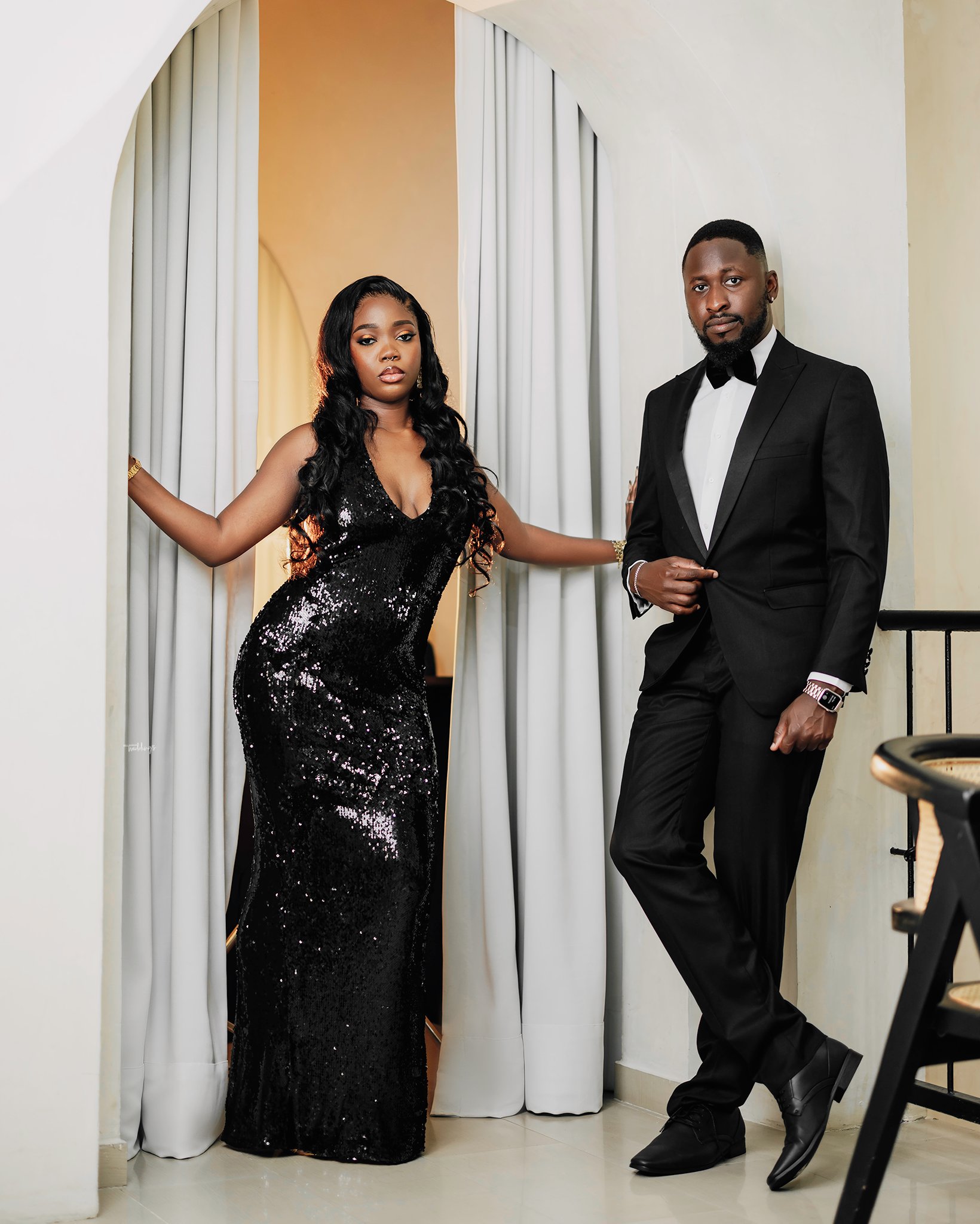 However, things were complicated for her as she was in a situationship at the time, and her attention was divided. When that situation came to an end, it became clear to me that I wanted to be there for her, to talk to her all the time. Our connection grew, and before long, we officially started dating. From that moment on, there hasn't been a day that we haven't talked. It's funny how I always mention to people that me and Ore's relationship feels like it was designed by a higher power. Despite the challenges of distance and other barriers, our journey has been incredibly smooth. I consider myself incredibly fortunate to have found someone who complements me in every way and makes each day worth living. Ore is my partner, and I can't wait to embark on this beautiful journey together.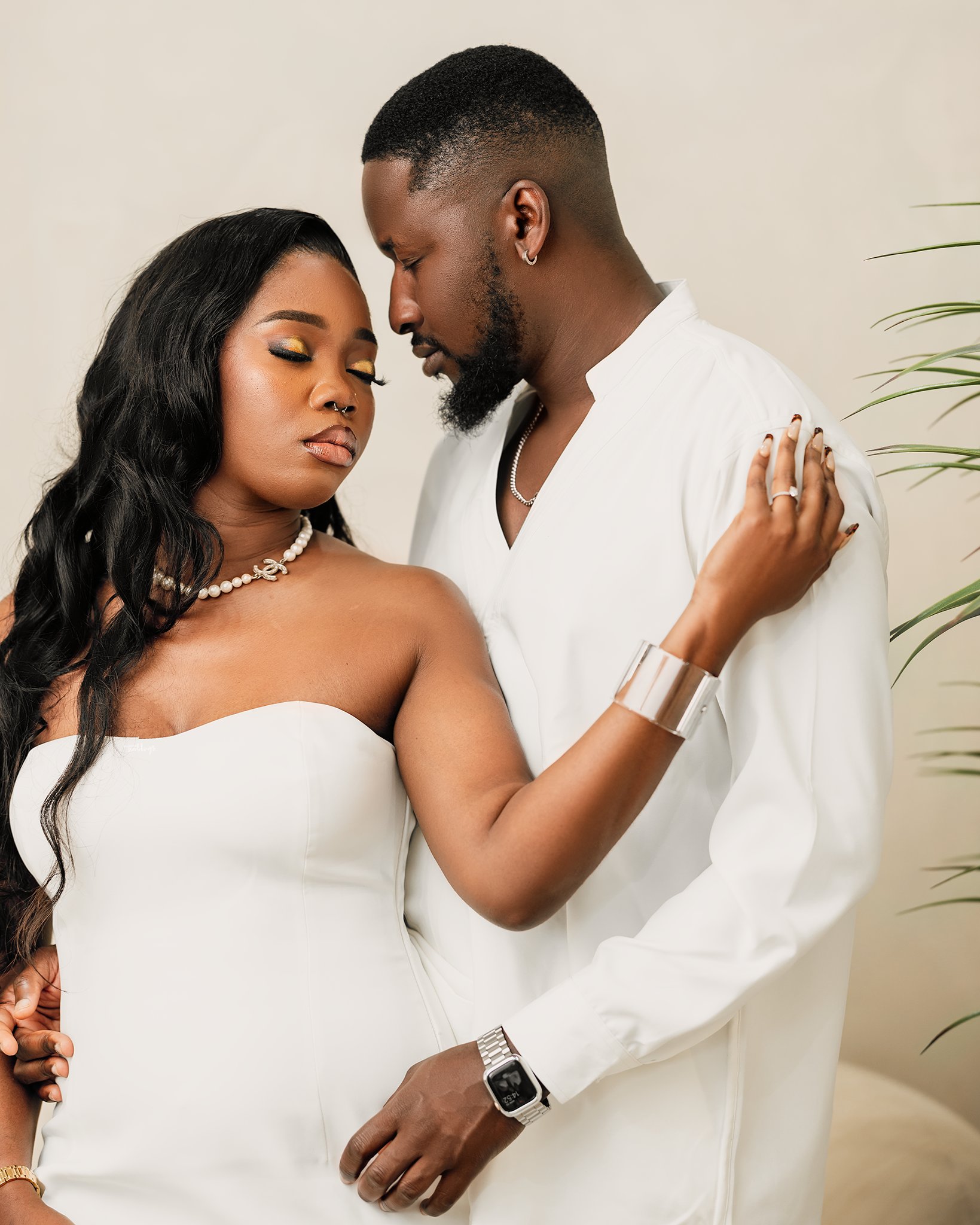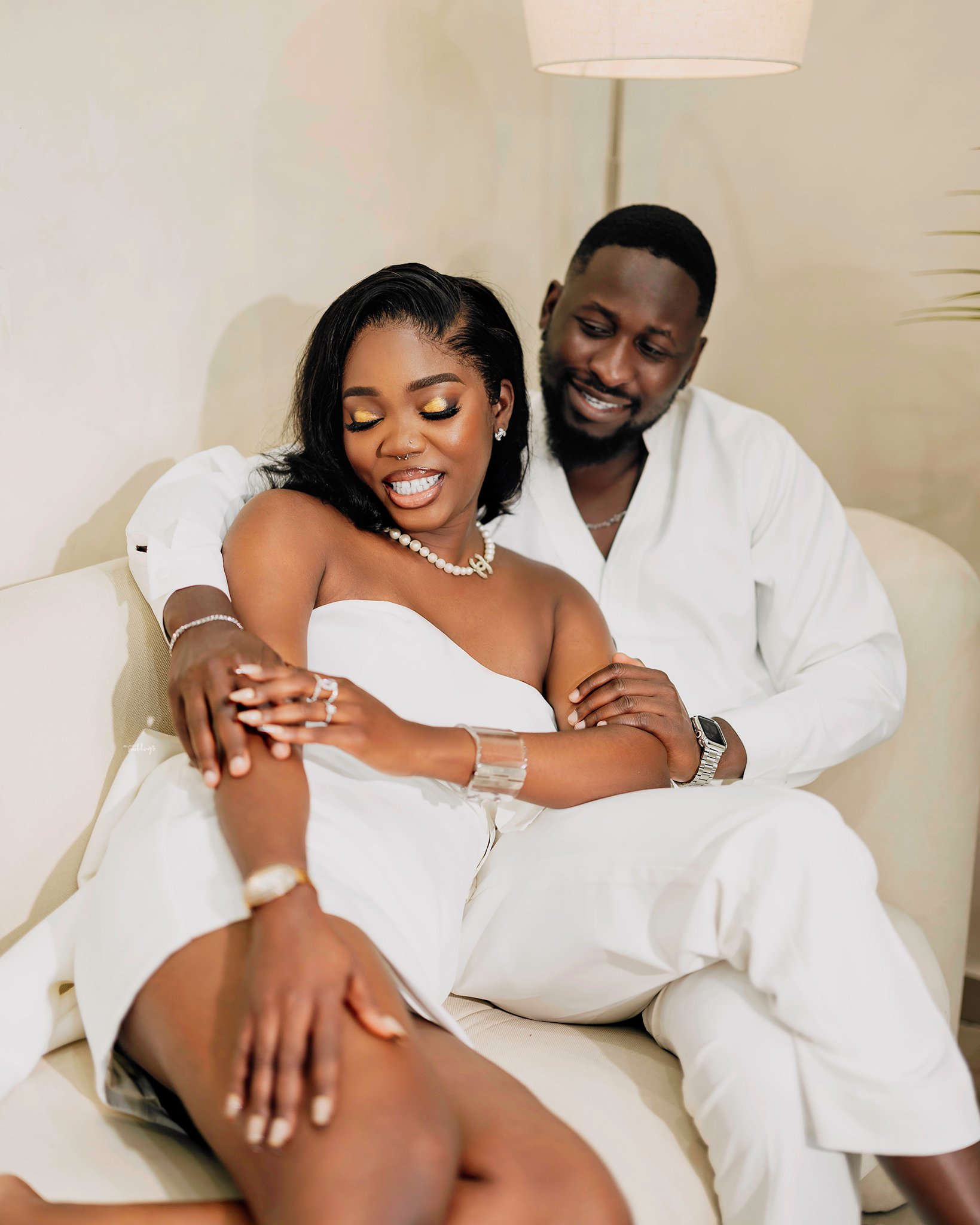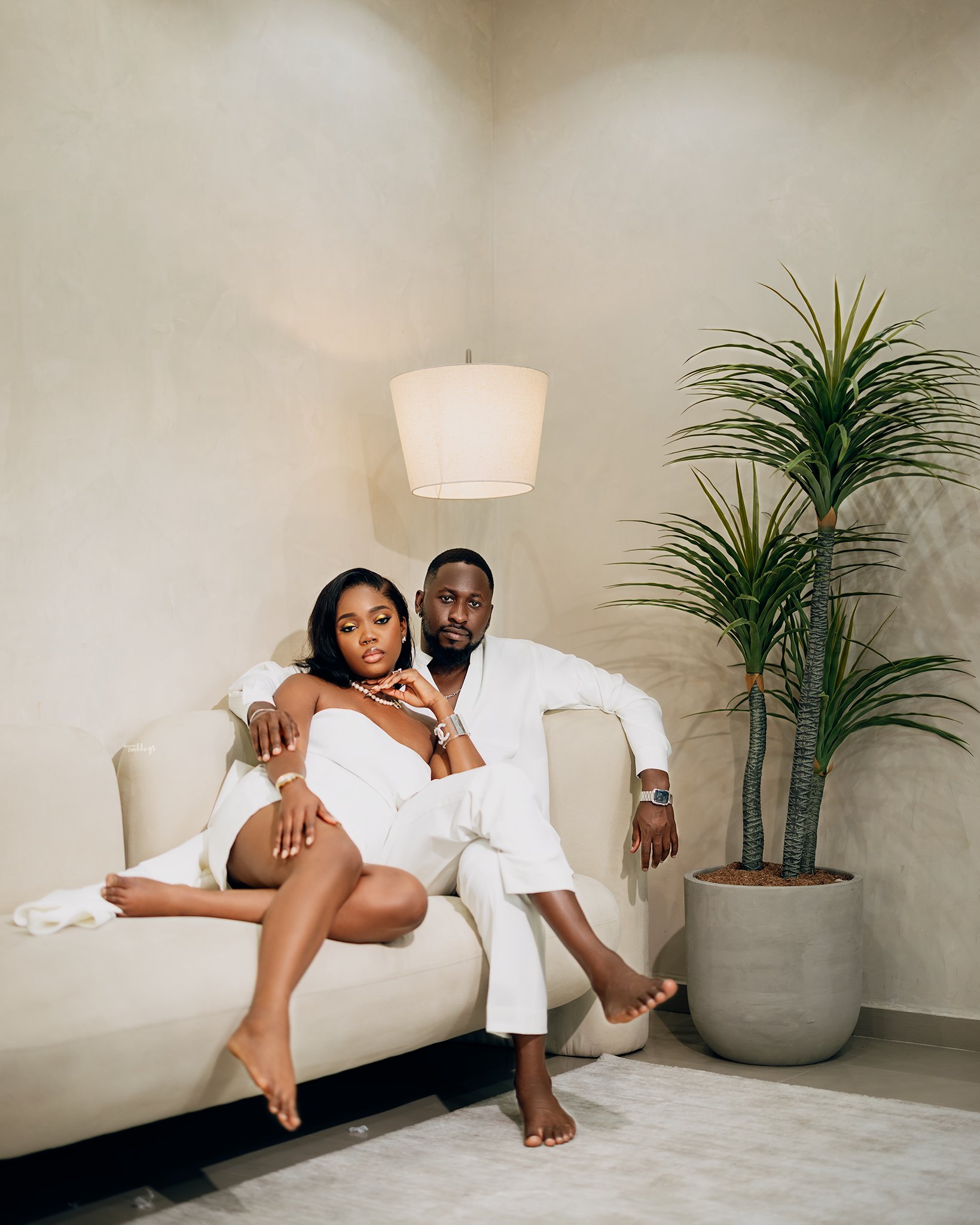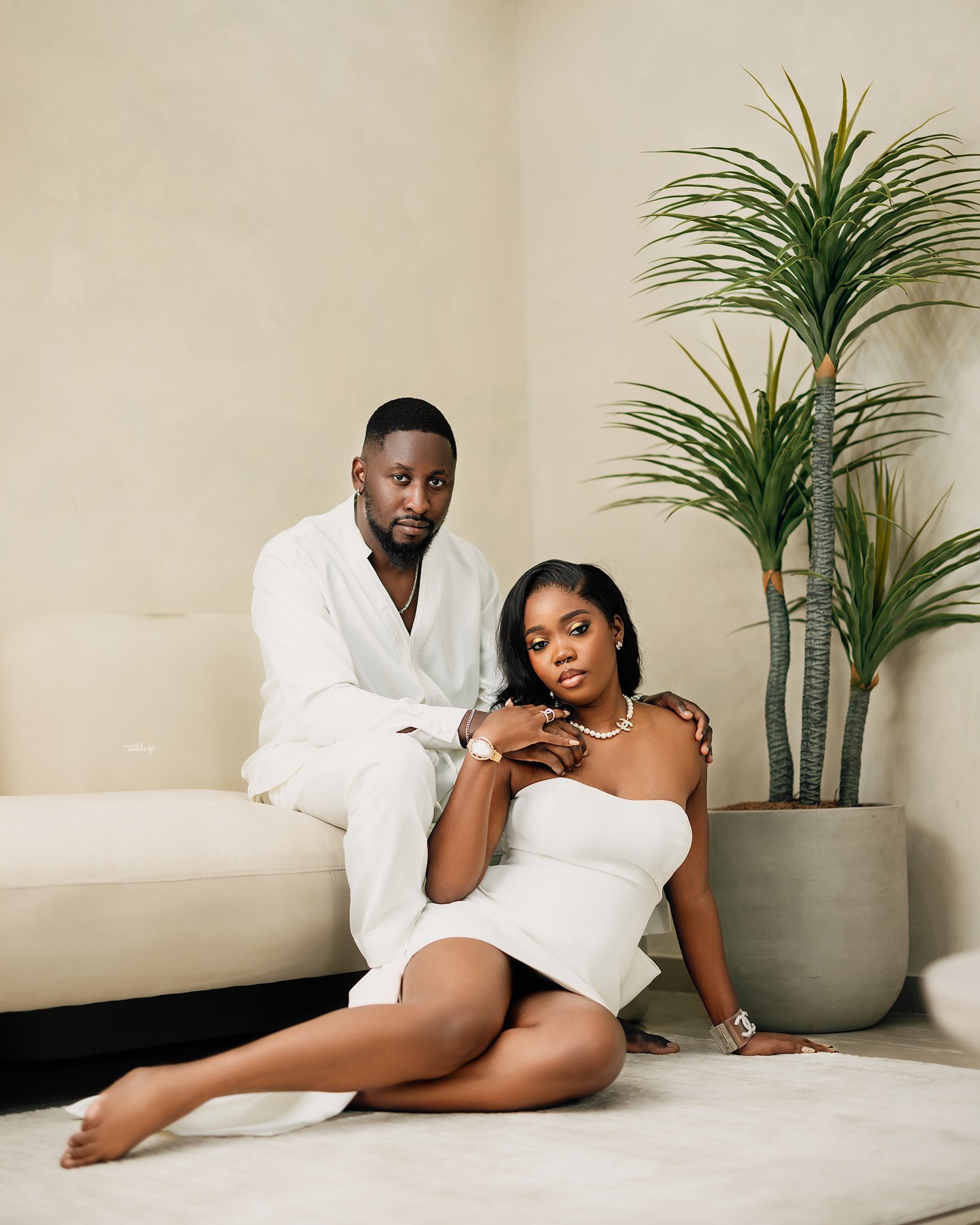 Credits
Bride: @oreibrahim
Groom: @thatkunle
Planner: @etaleventsng
Makeup: @daganablessing_mua
Hairstylist: @jiroshair
Location: @sosocialhouse