One thing about love – you never can tell when or where it'll happen! This is one of the many unique features of love that has us in awe. For Ore and Nnamdi, it all began at a rooftop party.
If Ore knew she would find the love of her life at the rooftop party she was invited to, she probably would have gone with a lot more enthusiasm. Thankfully, she agreed to go and Cupid was present and ready! 😅 Now, here we are drooling over their beautiful pre-wedding photos as Ore and Nnamdi take their love down forever lane. You certainly want to know how it all went down, so keep scrolling to find out.
Enjoy their lovely pre-wedding photos and love story below.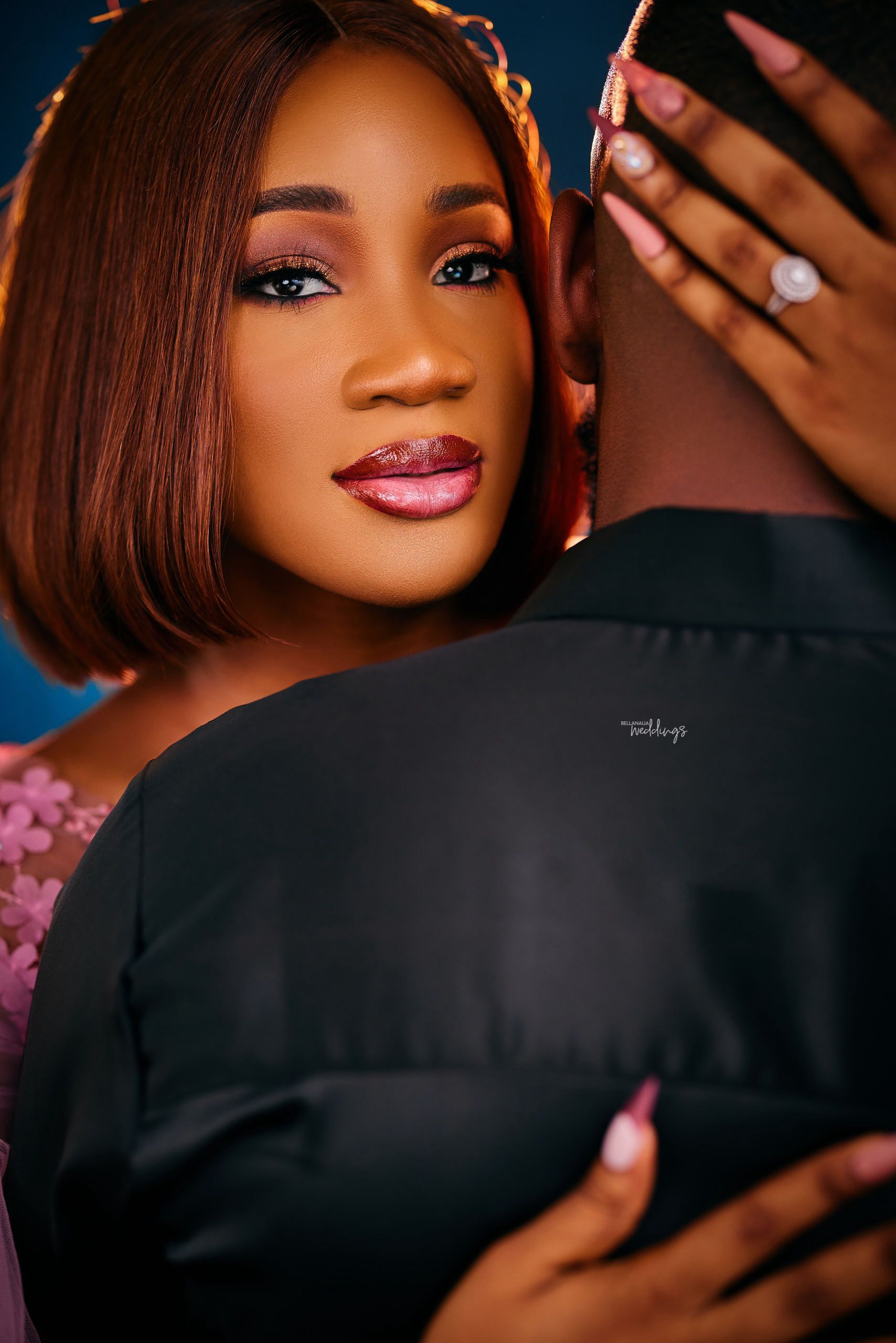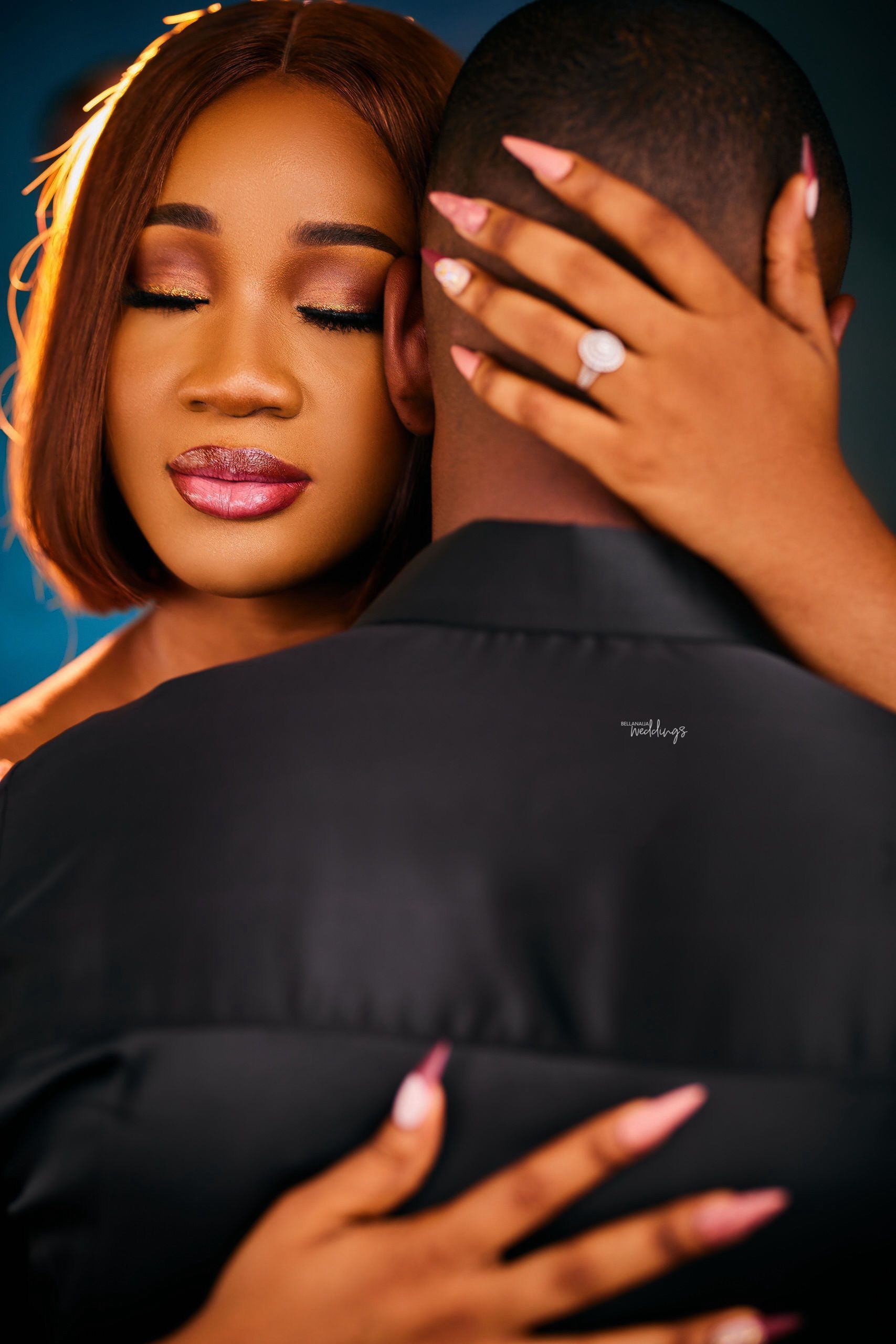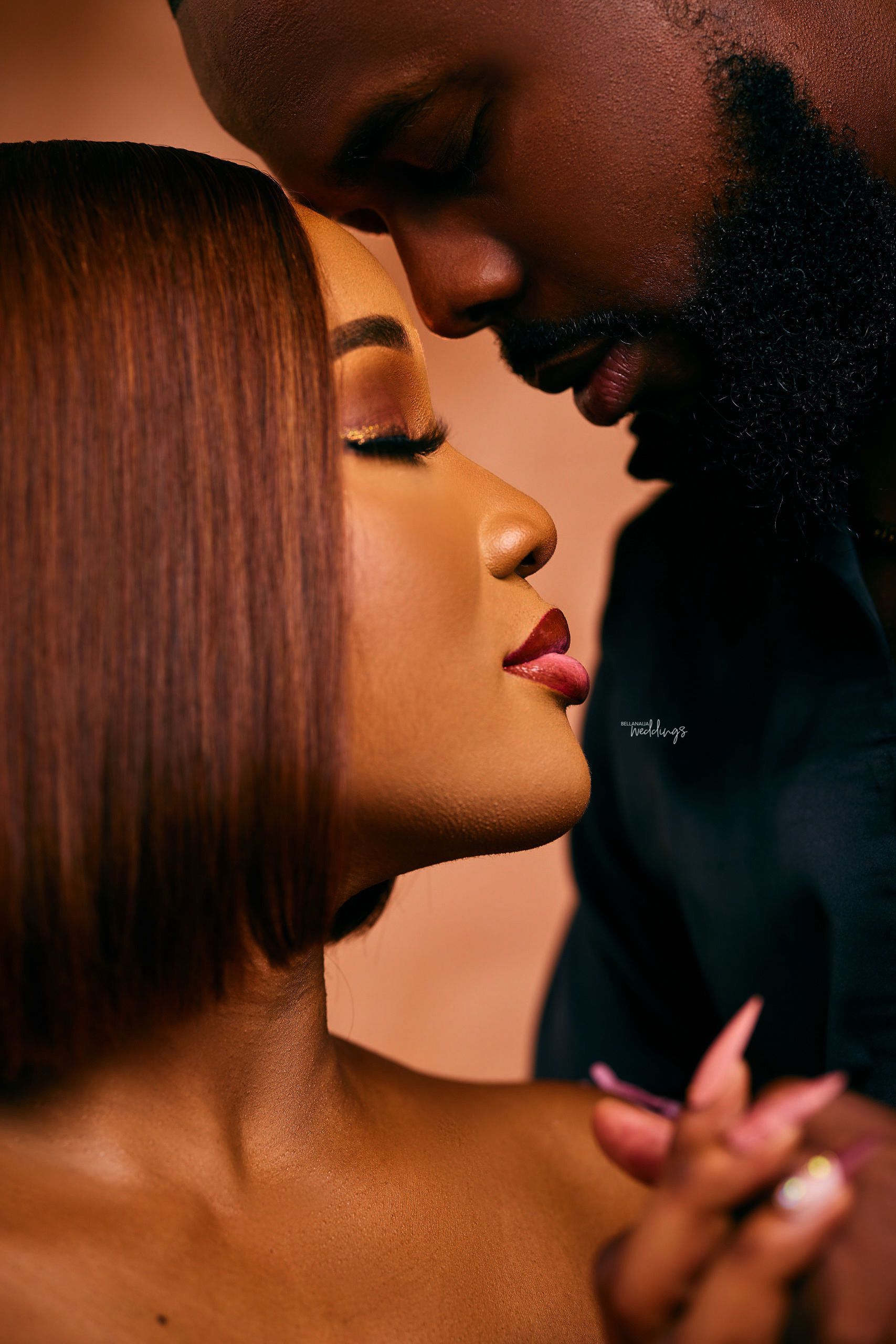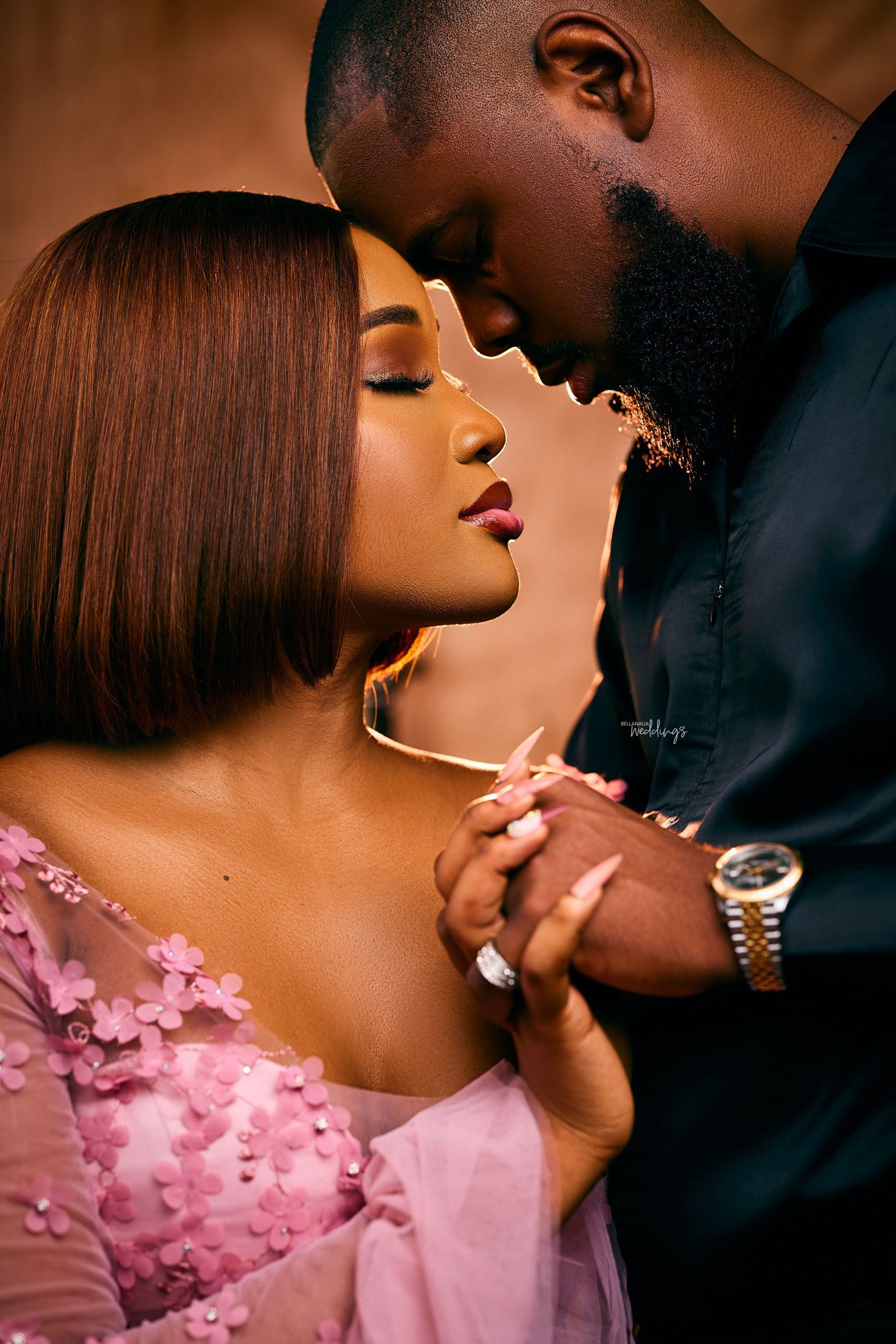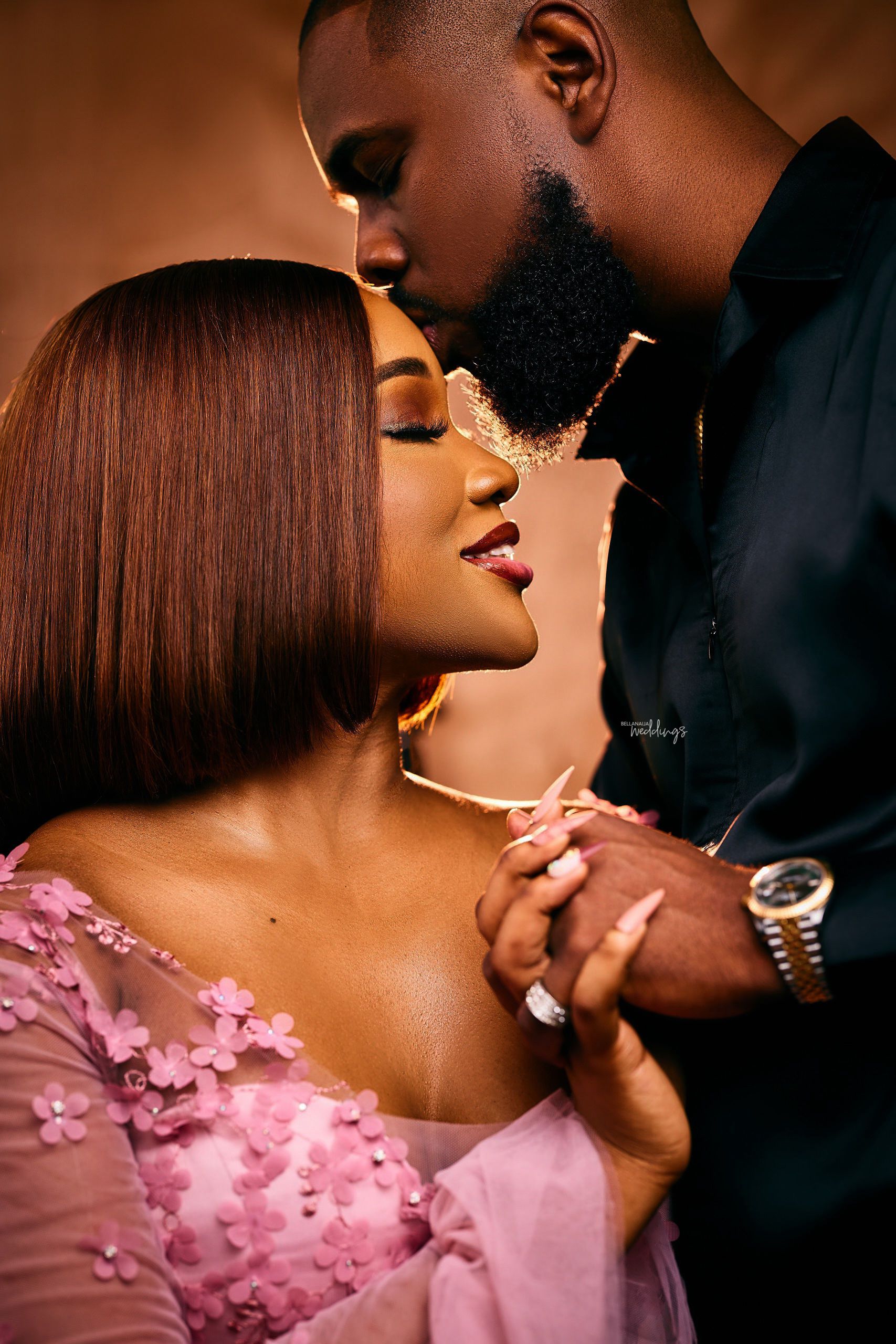 Their love story as shared by Ore:
I came back to Nigeria in the summer of 2019 for NYSC in Abuja. It was an exciting year because after being away for so long, I was looking forward to making the most of my one year in Nigeria and living my best life with my two big cousins who were also in Nigeria for Nysc.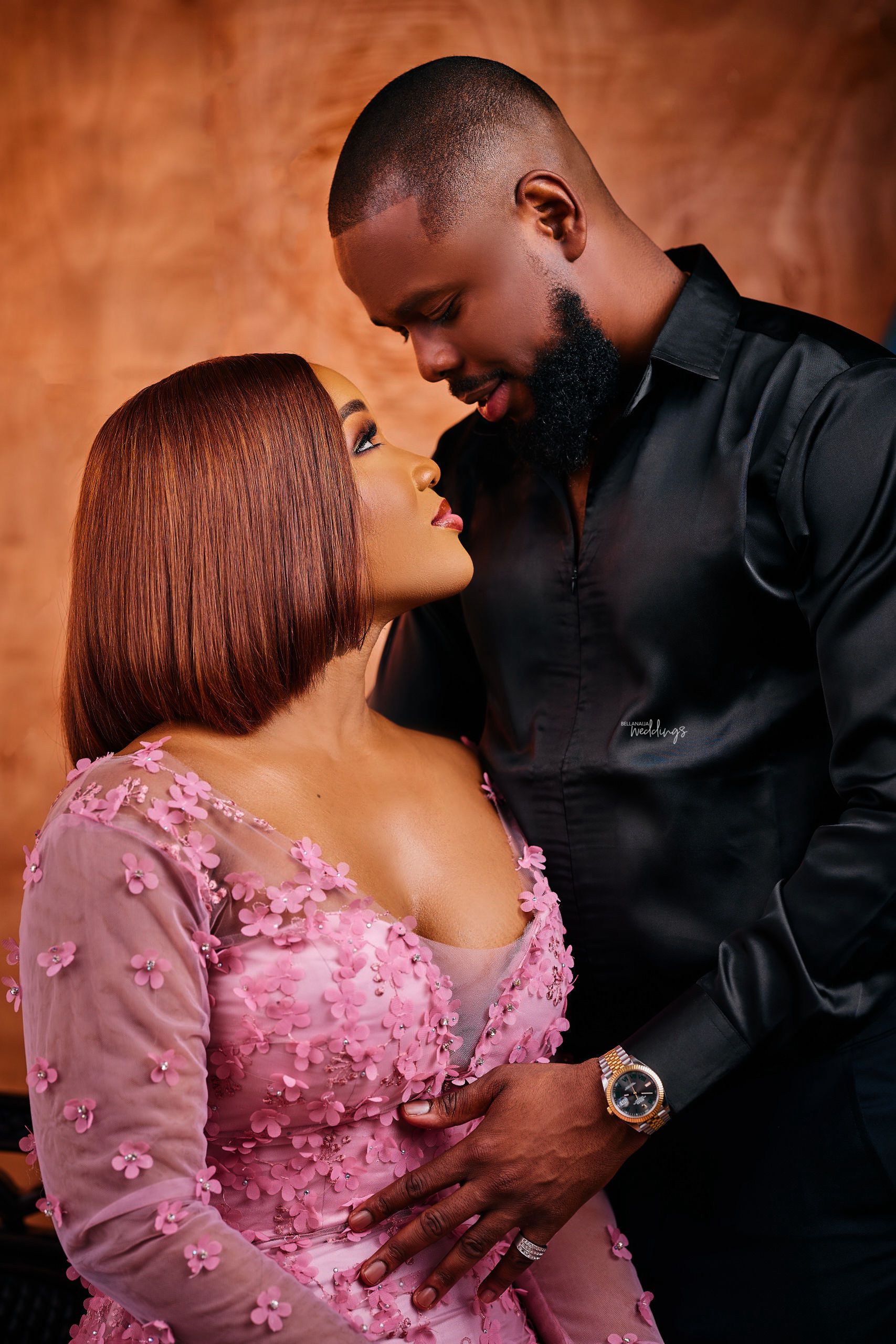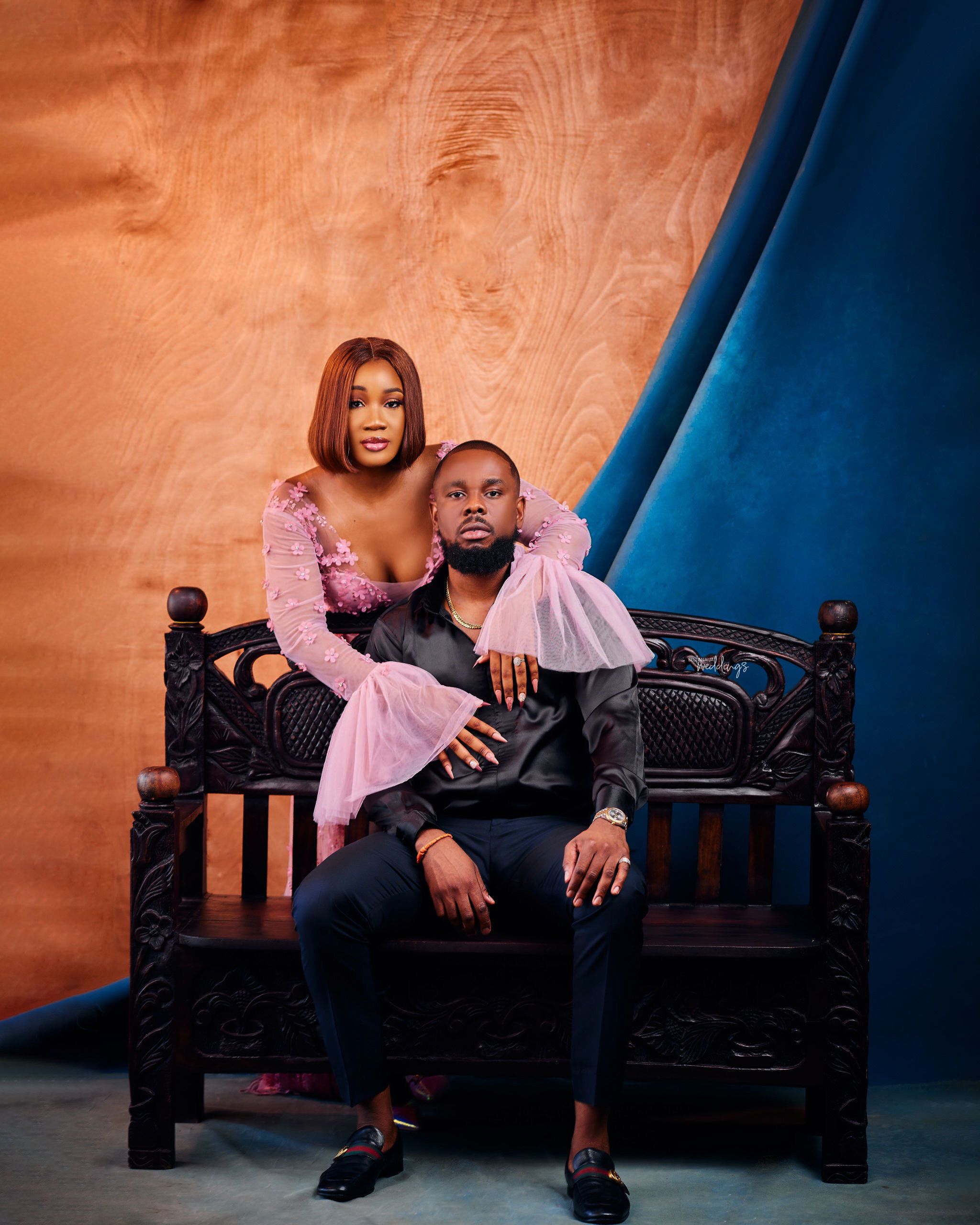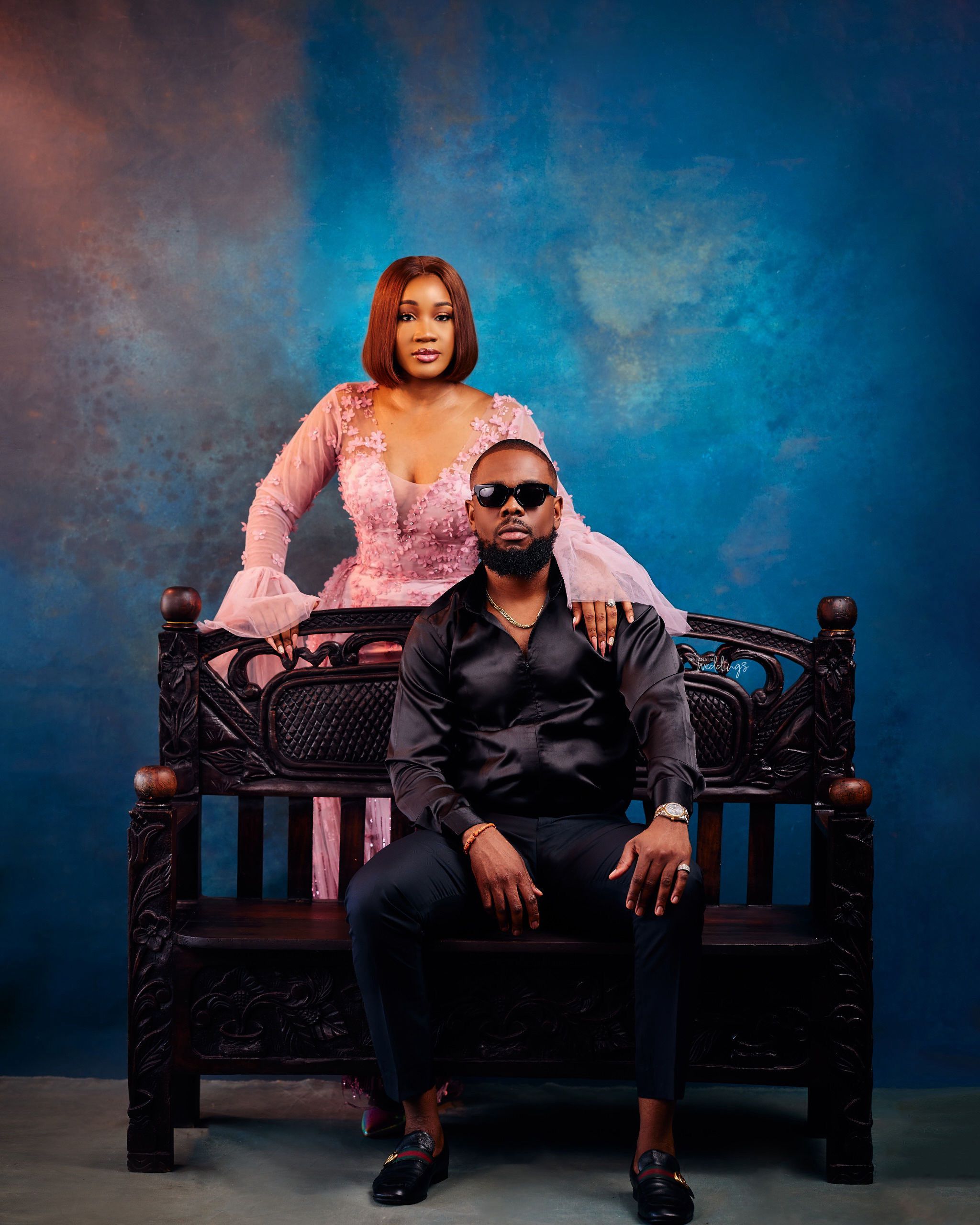 One Sunday evening in September 2019, I was convinced to go to a rooftop party somewhere in Abuja. Begrudgingly, I agreed and that was where I met Nnamdi. Nnamdi caught my eye. Physically he was my spec but I didn't like that he was so hyper. I thought he was a bit of a show-off, so I just continued to sip my drink, mind my business and enjoy the party.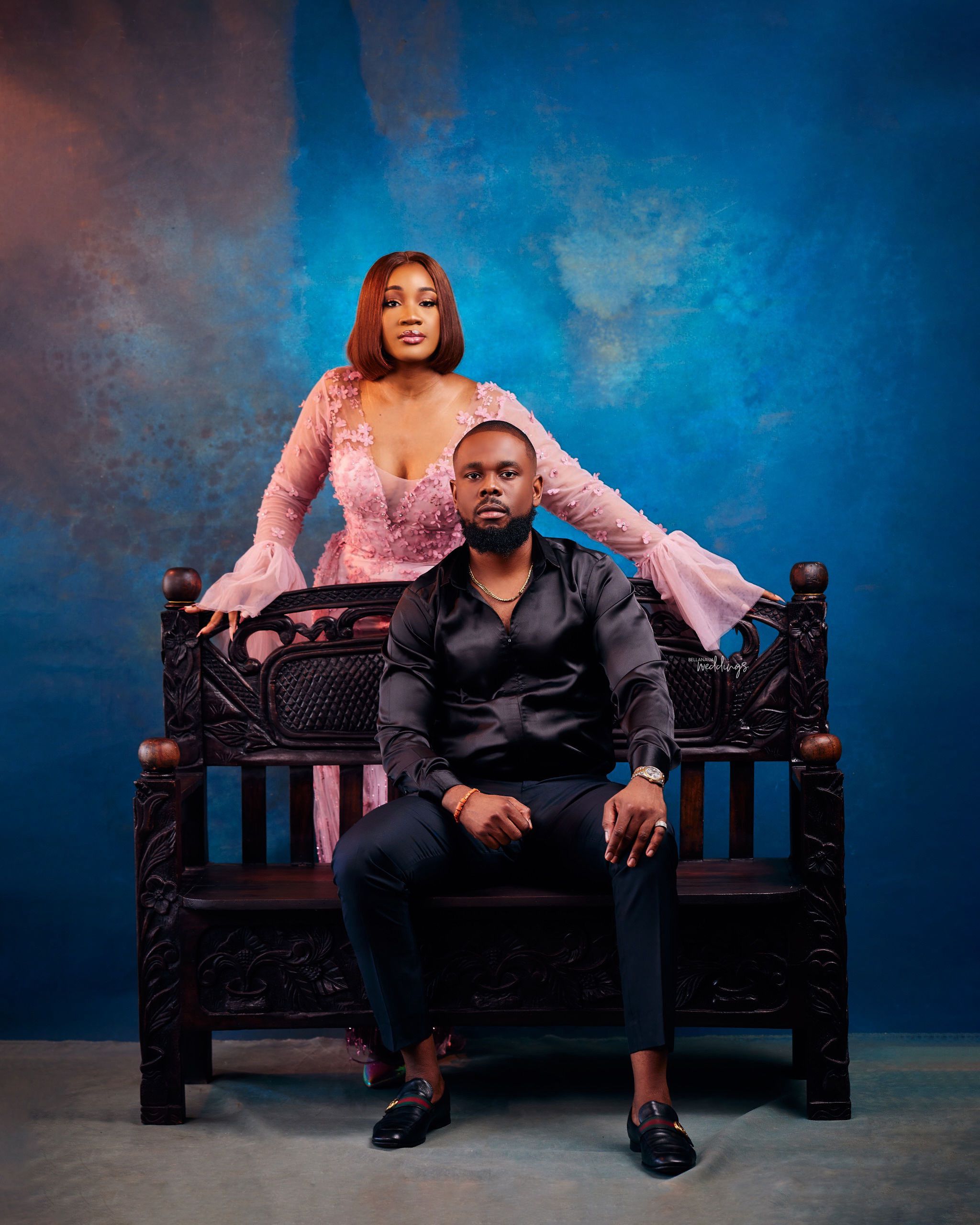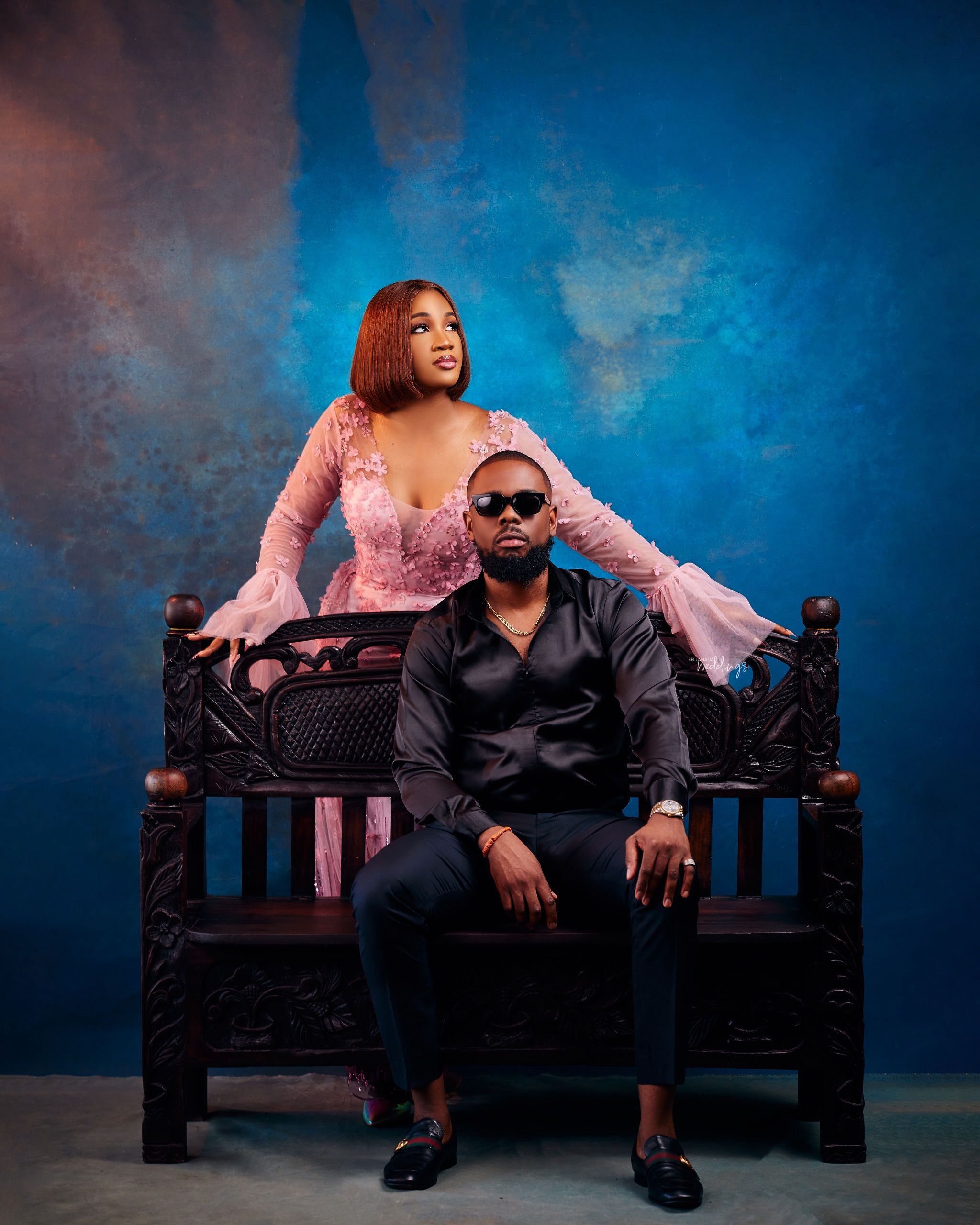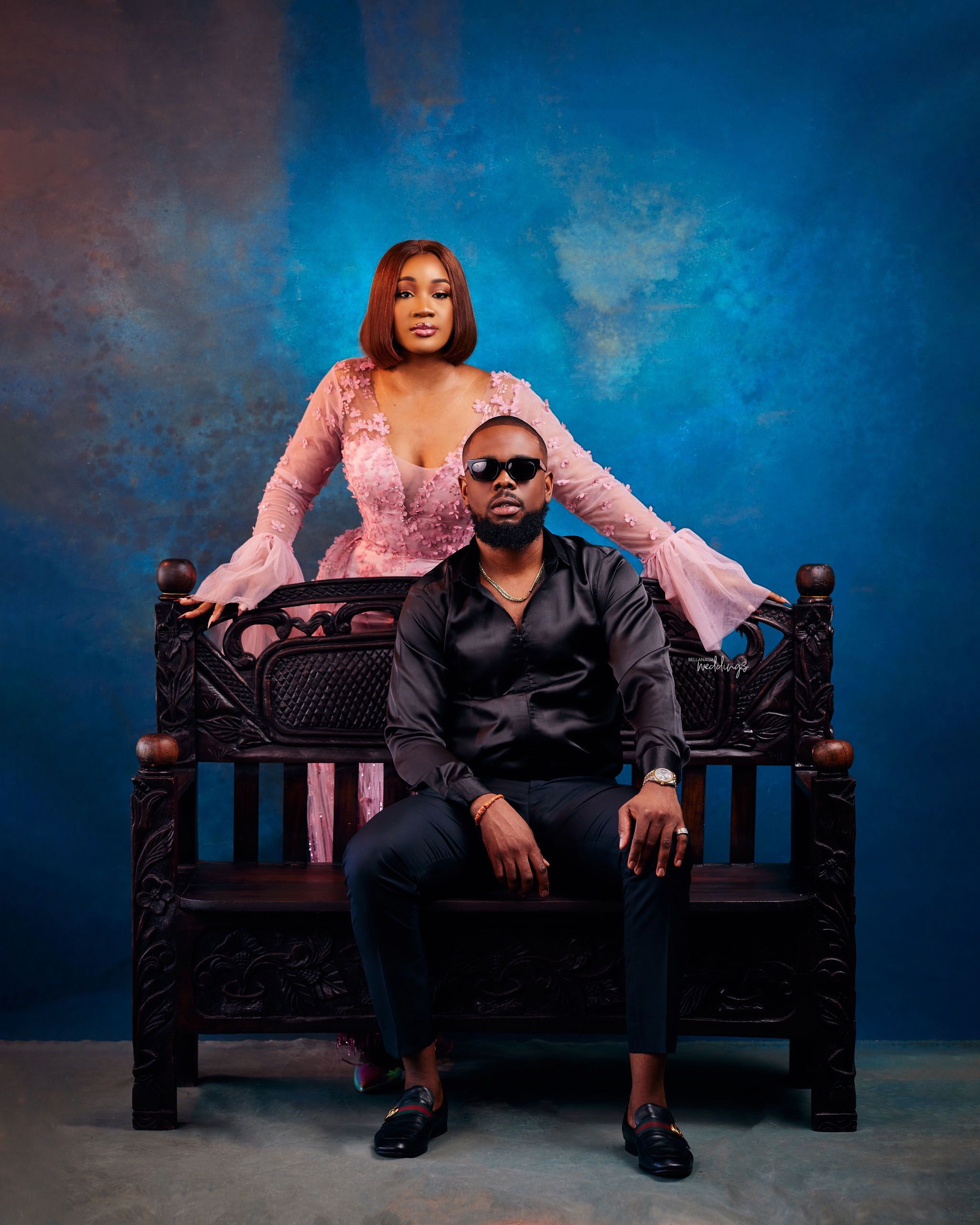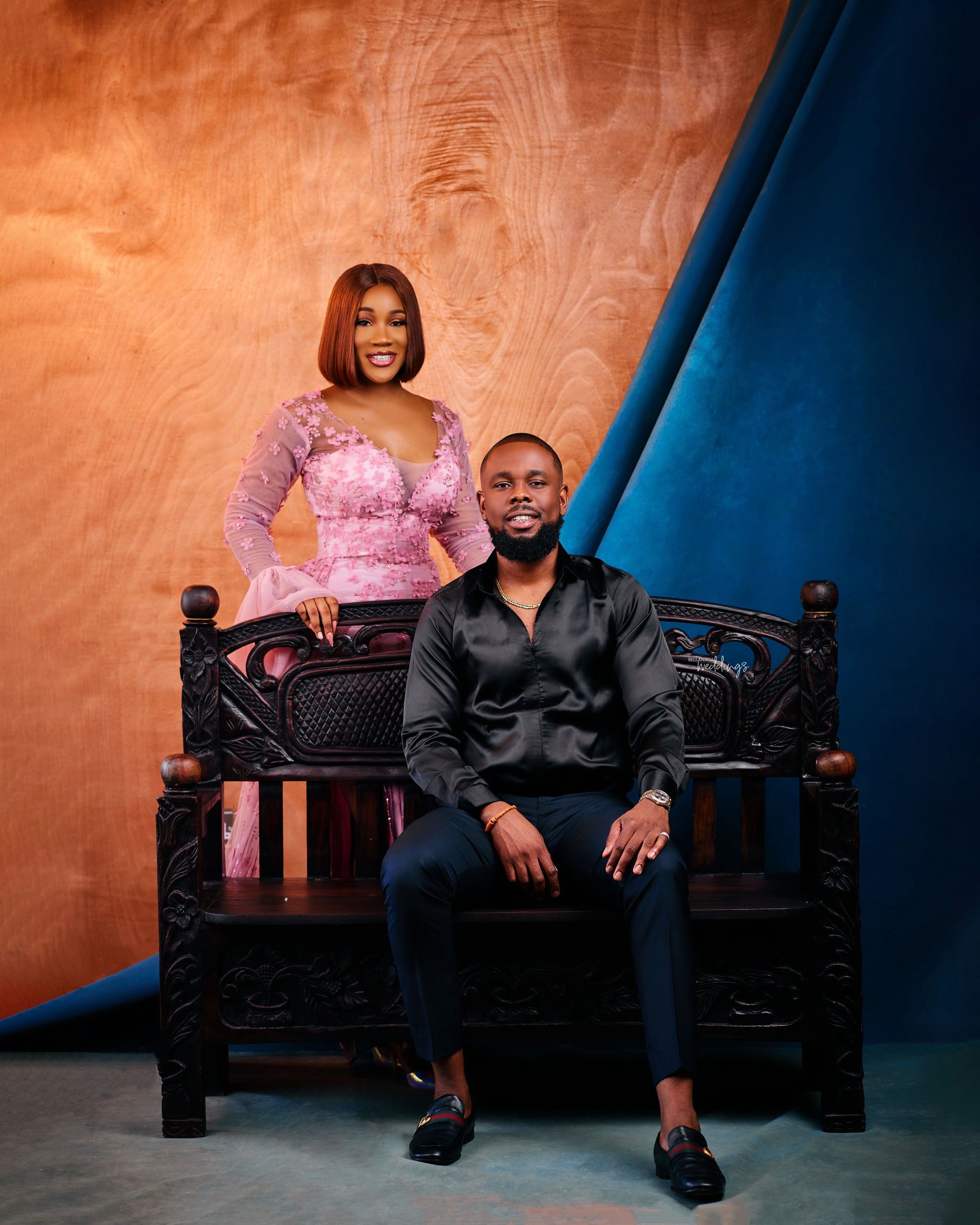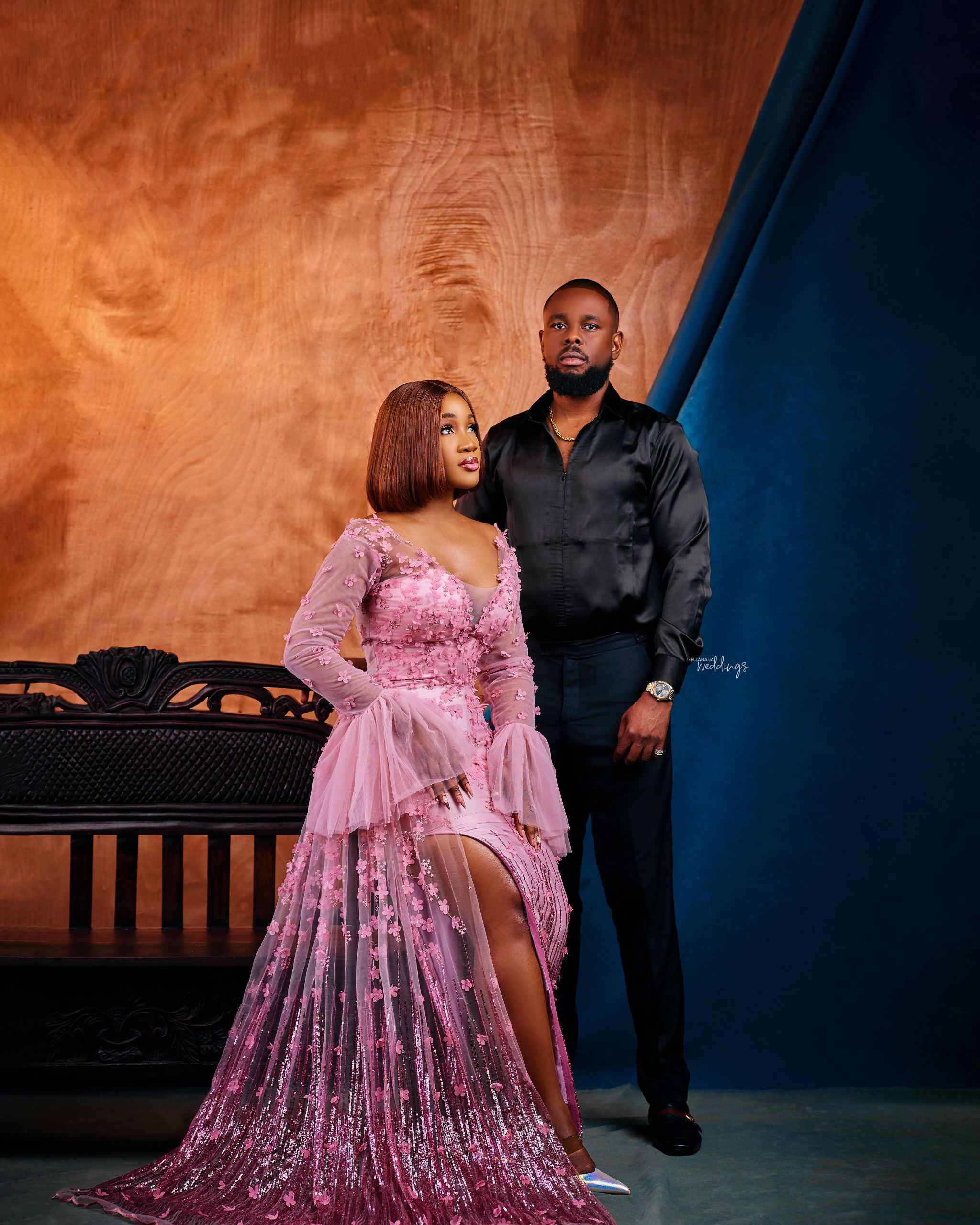 A bit later, I guess I caught Nnamdi's eye too. He came to meet me to ask for my number on two occasions during the party. I said no both times but as a focused persistent king, I gave in and settled on giving him my Instagram username instead. Several DMs later, here we are.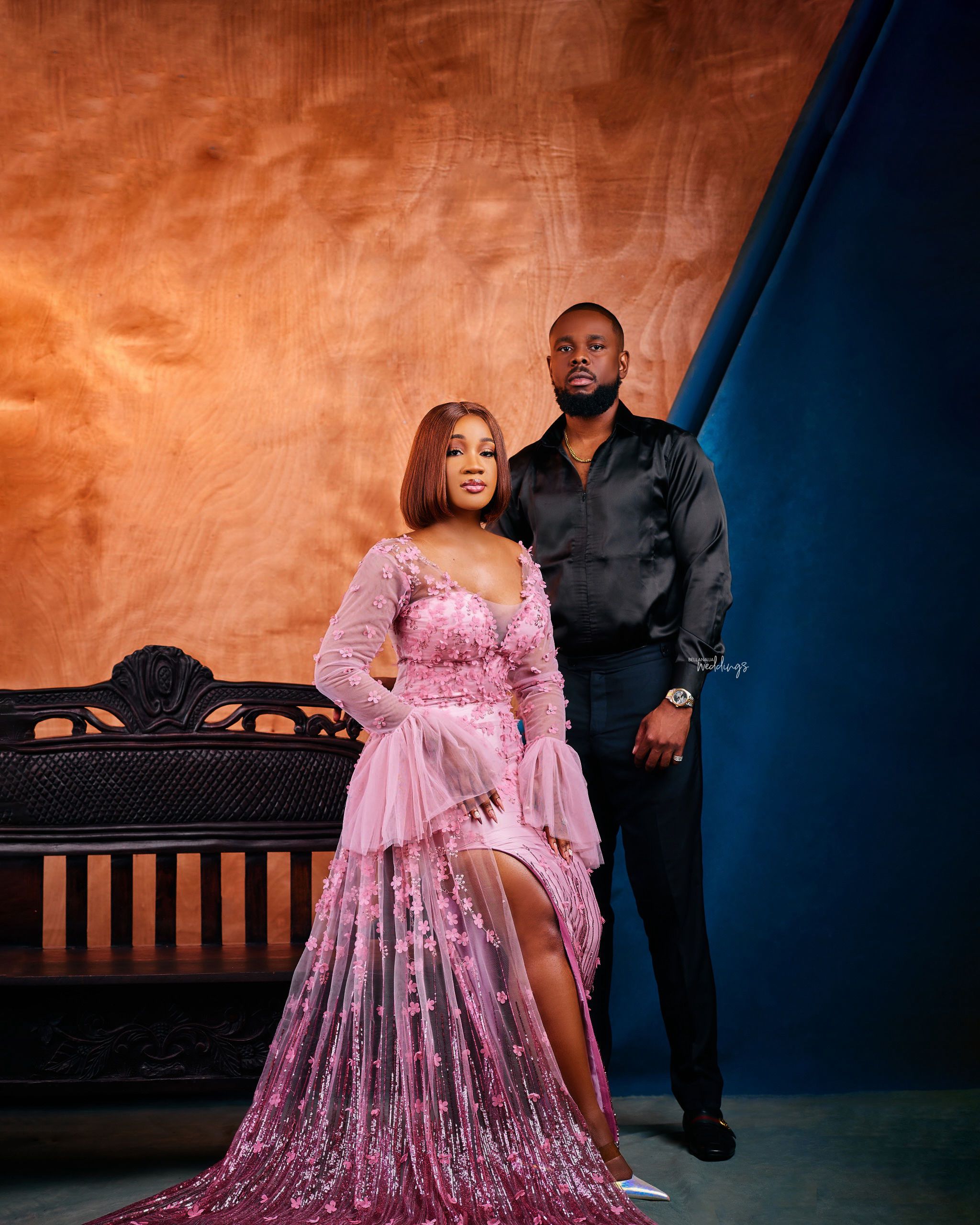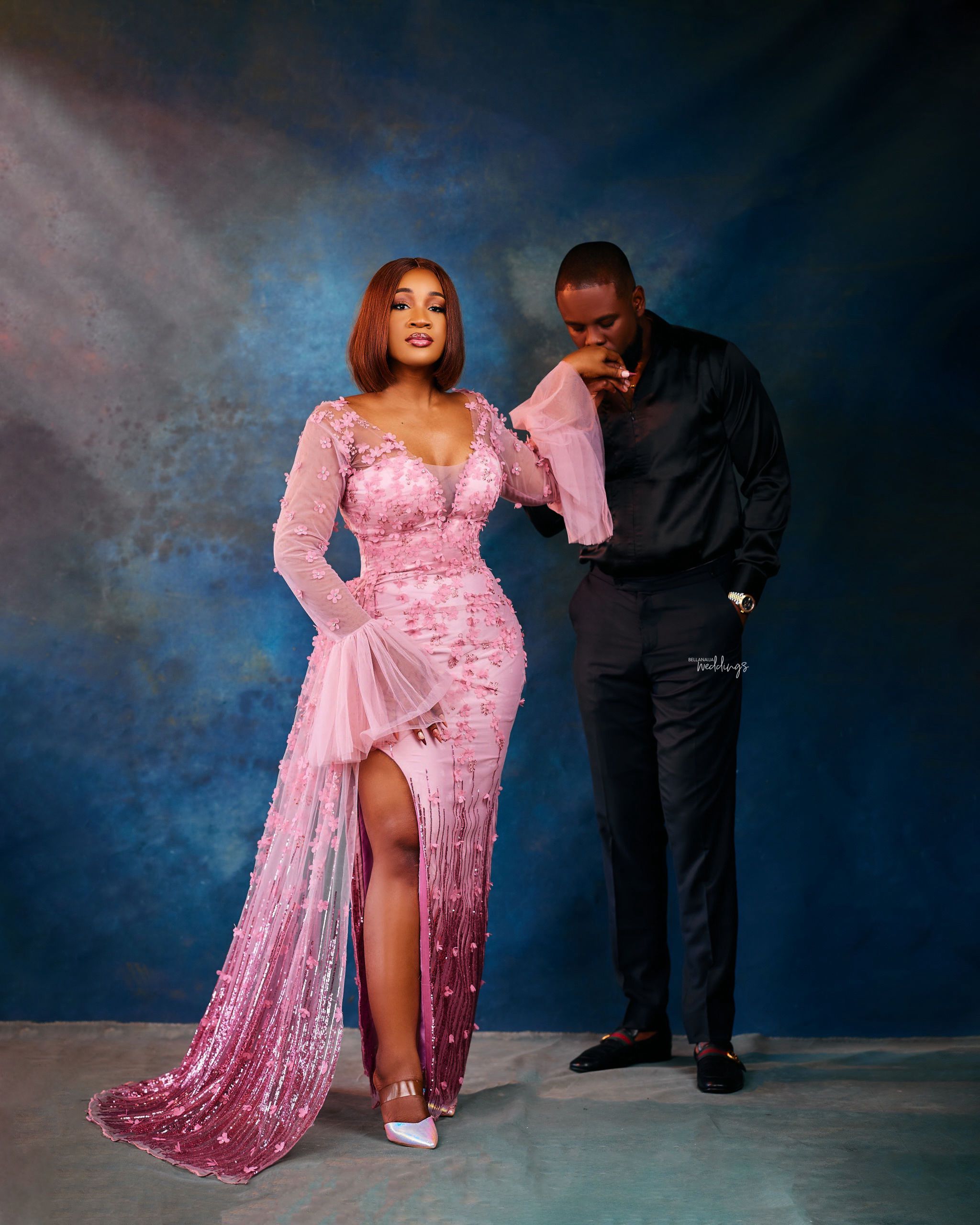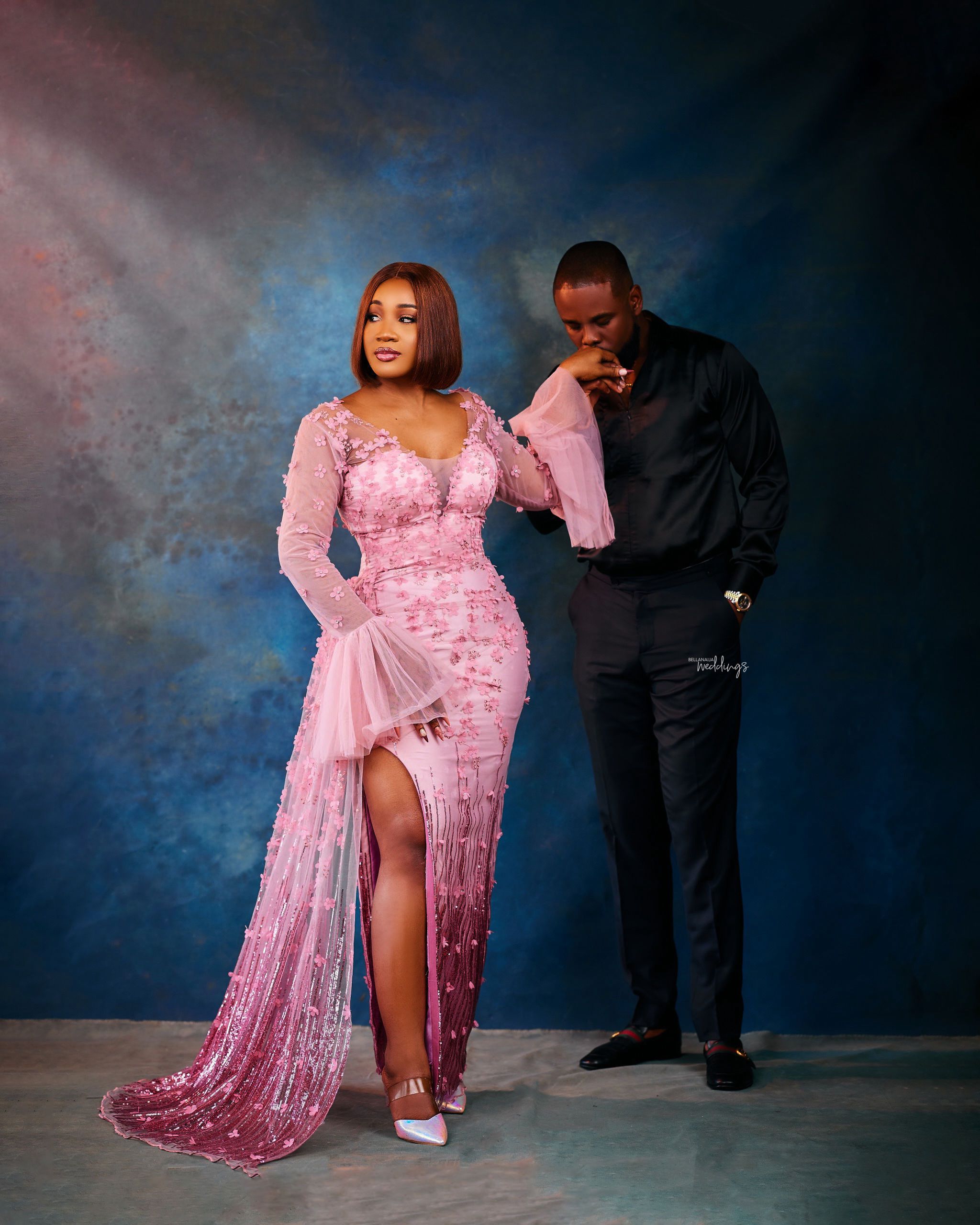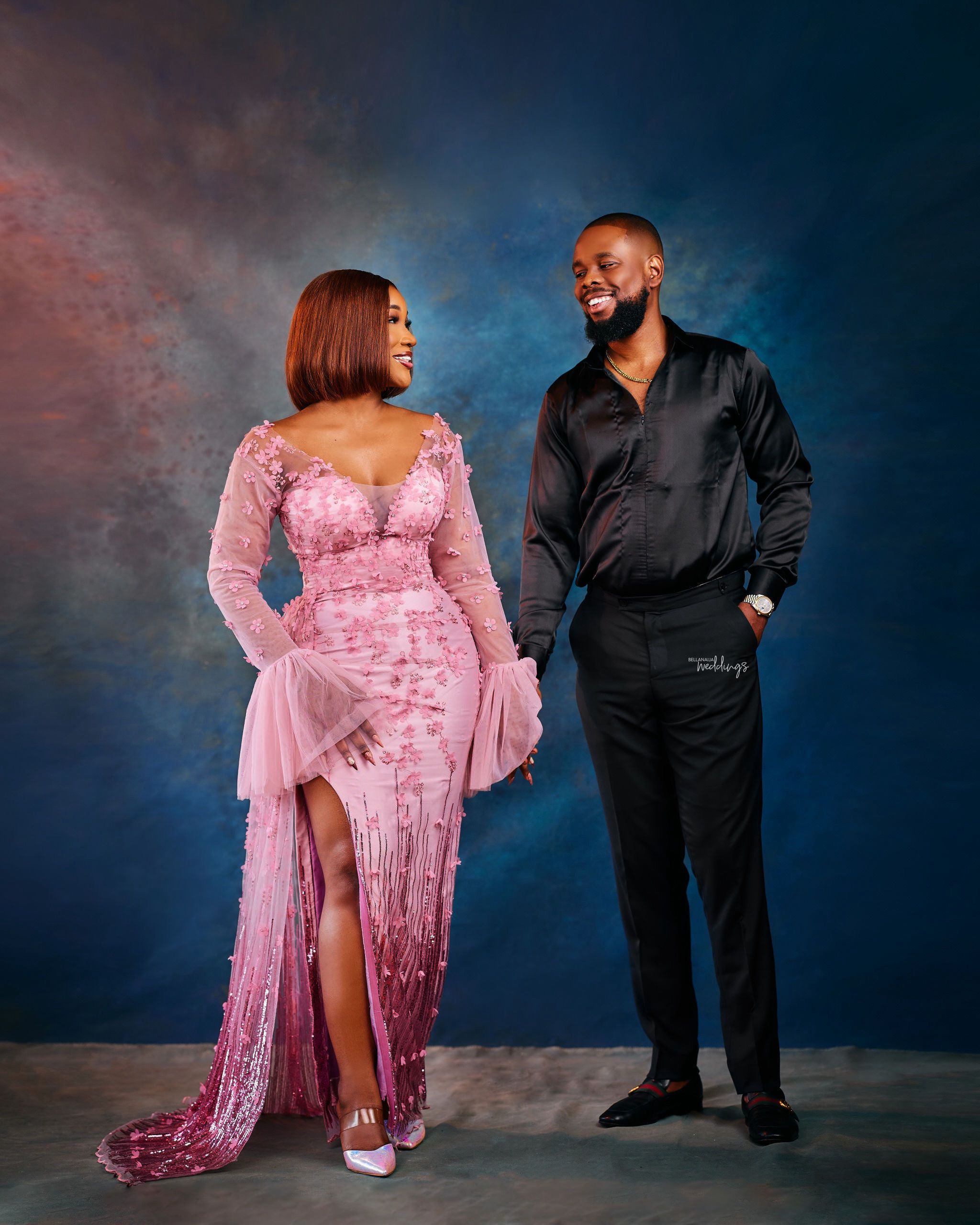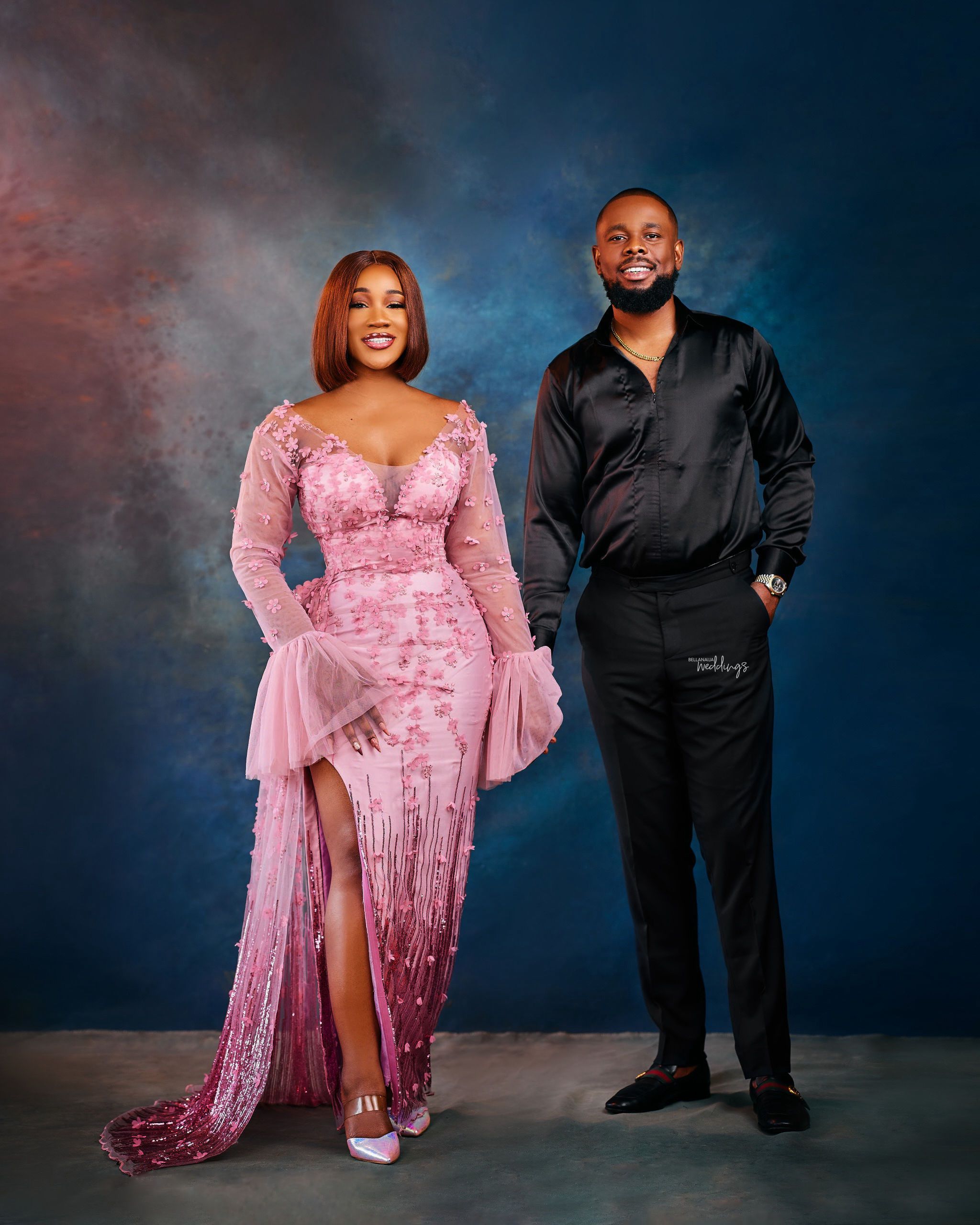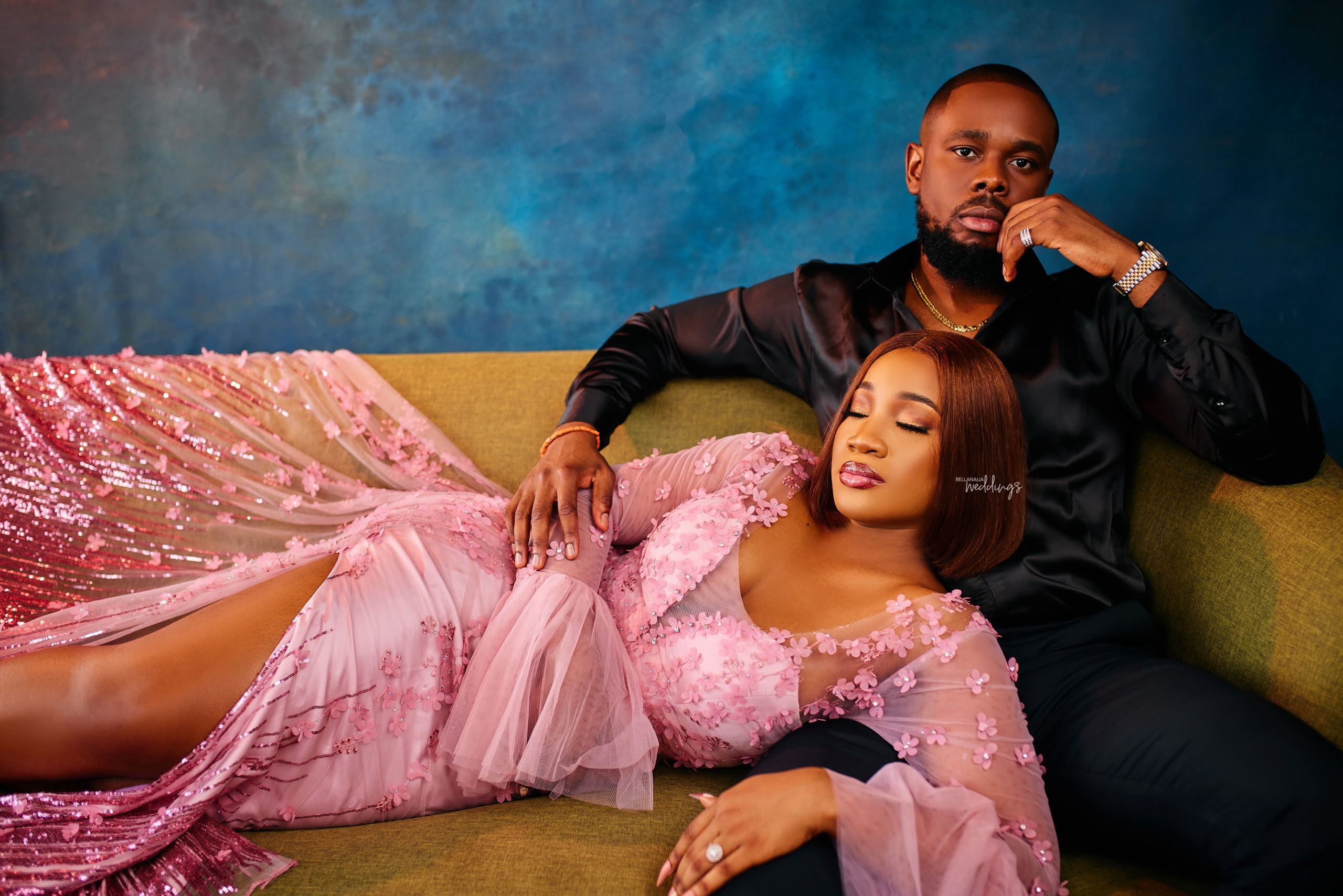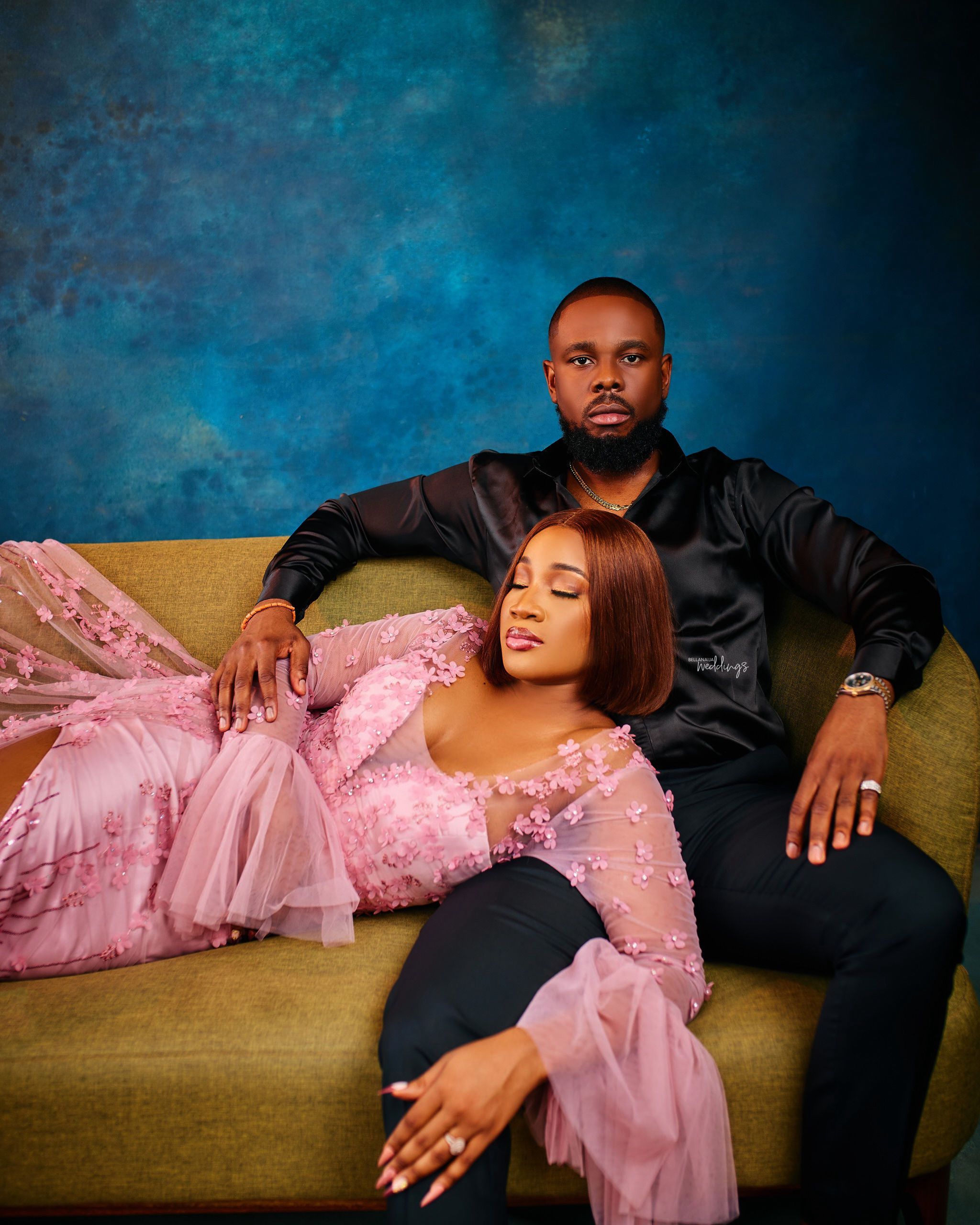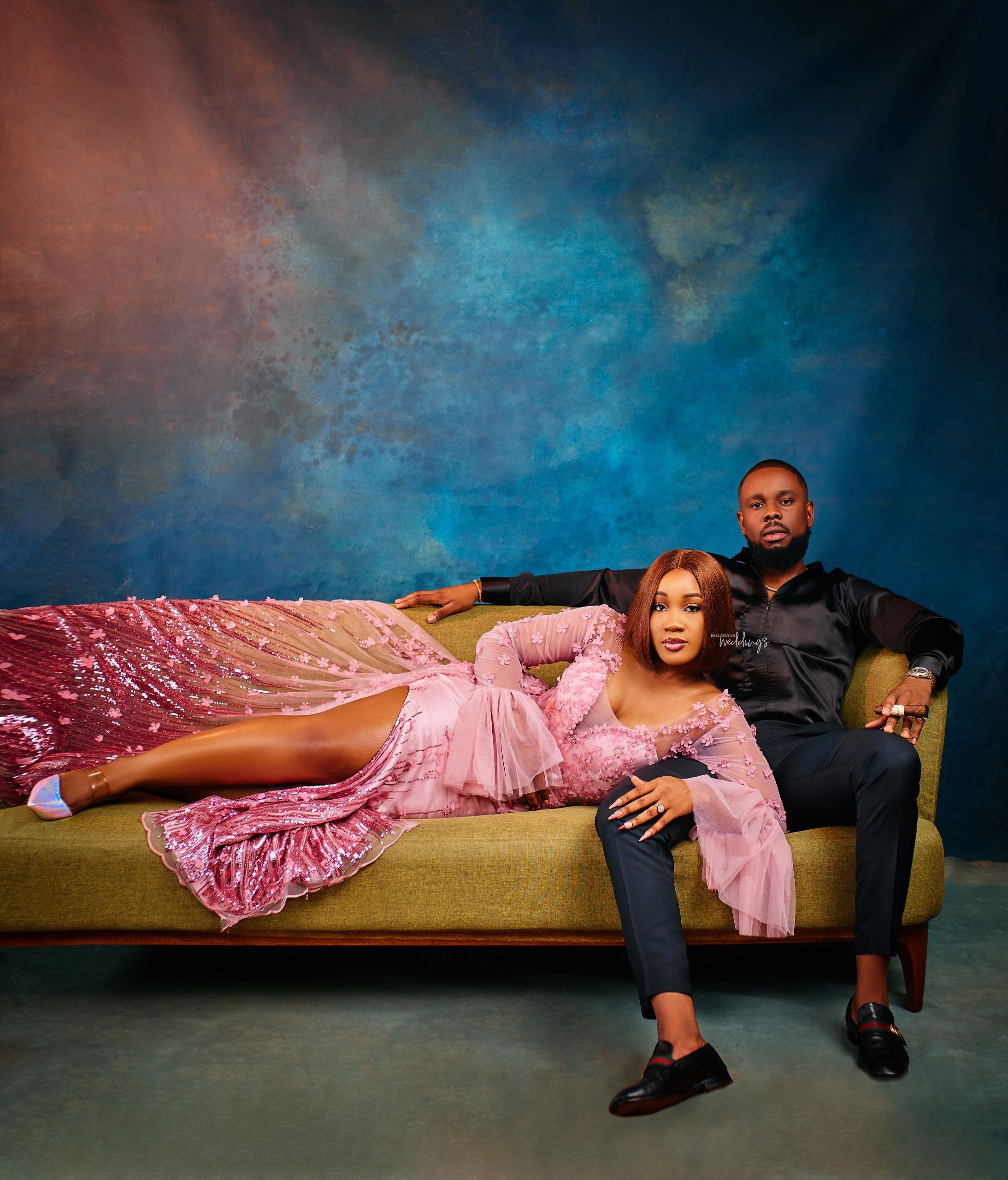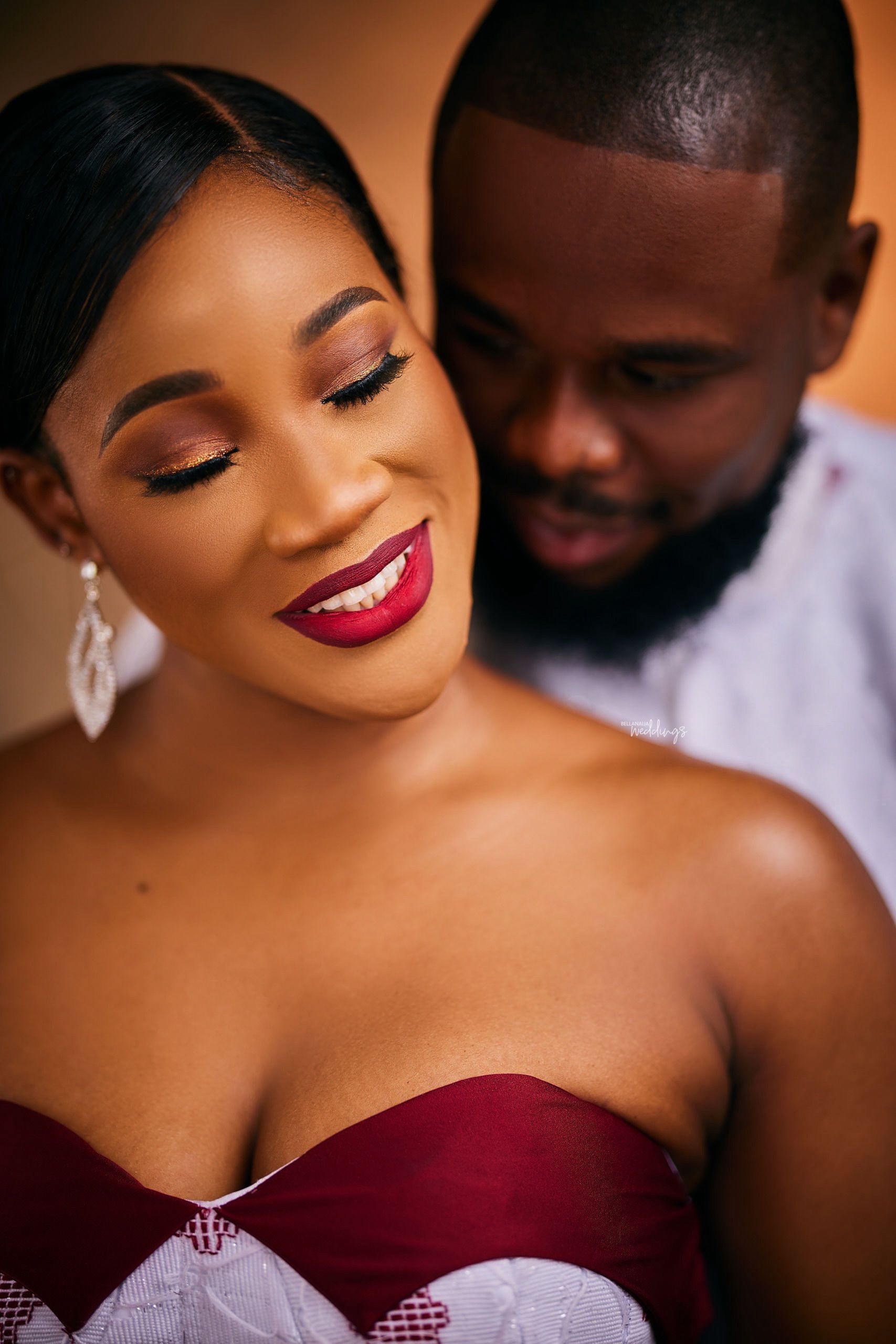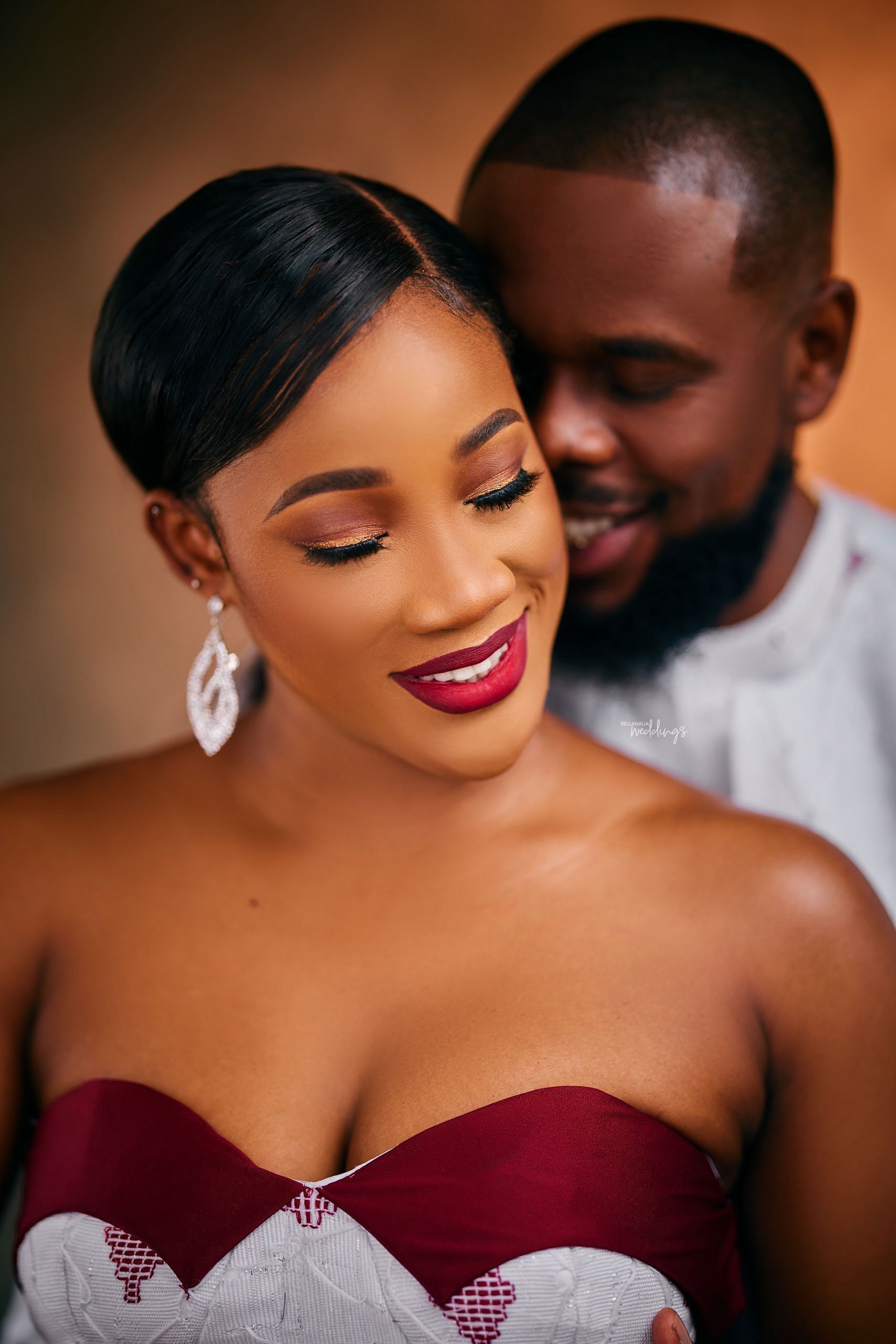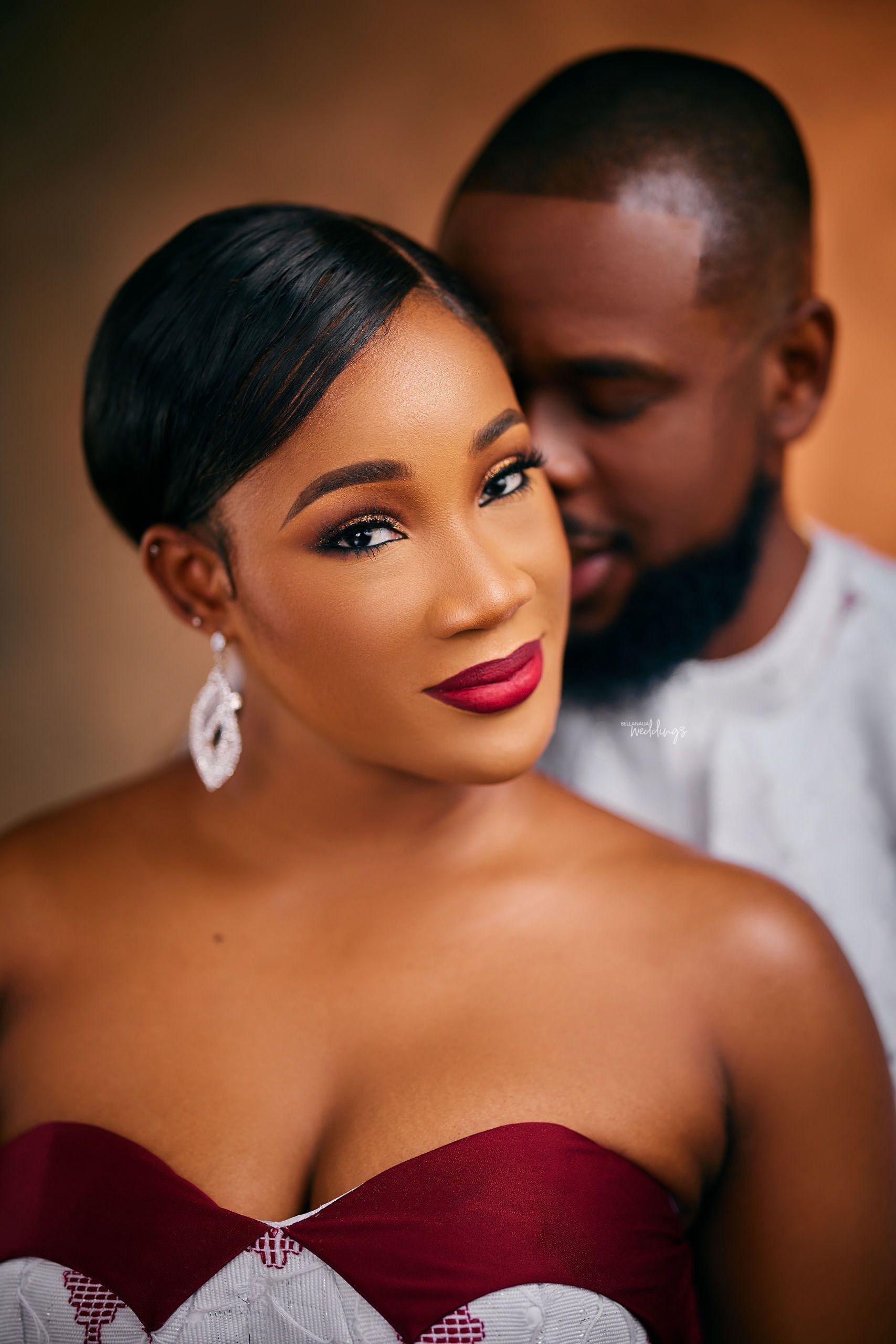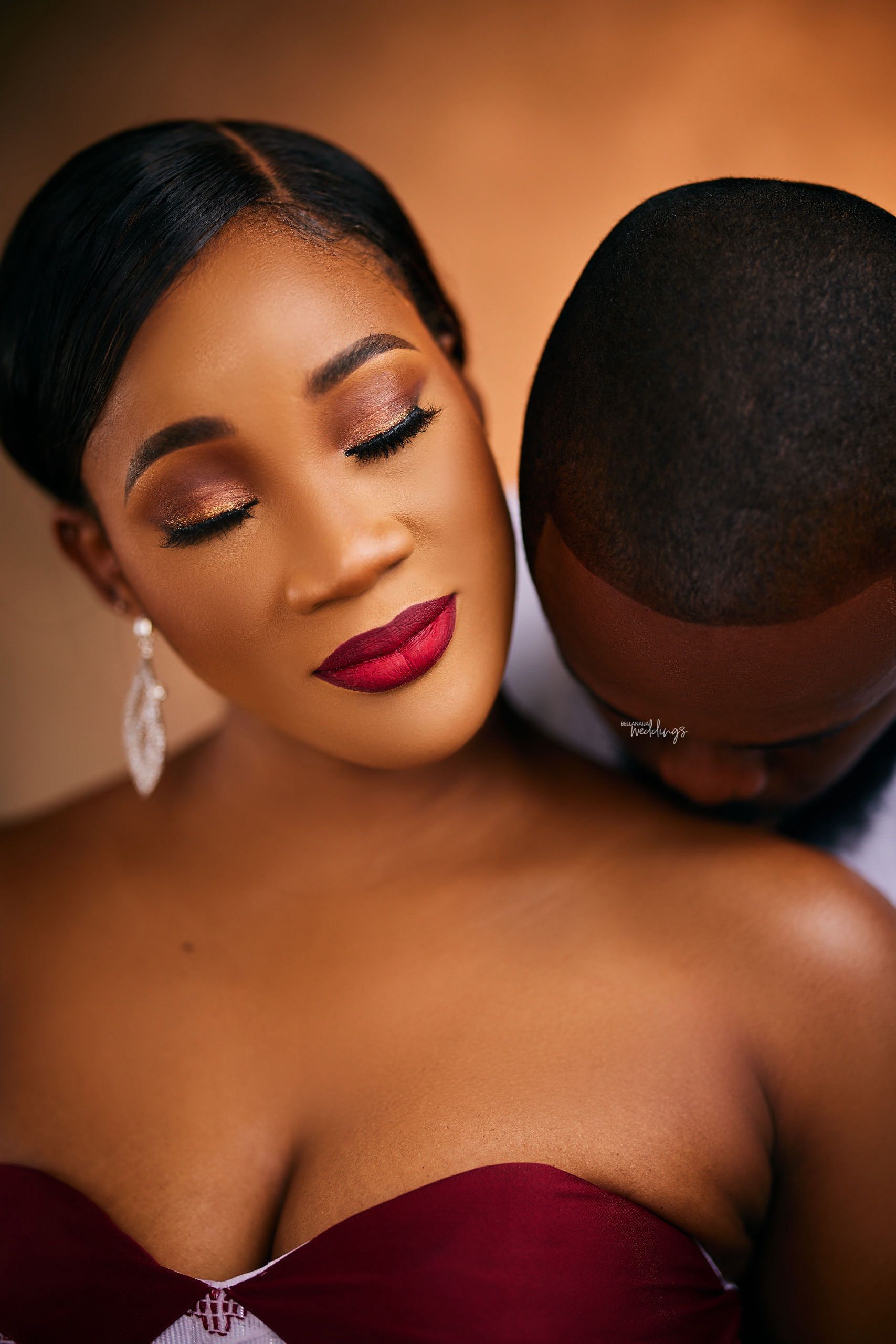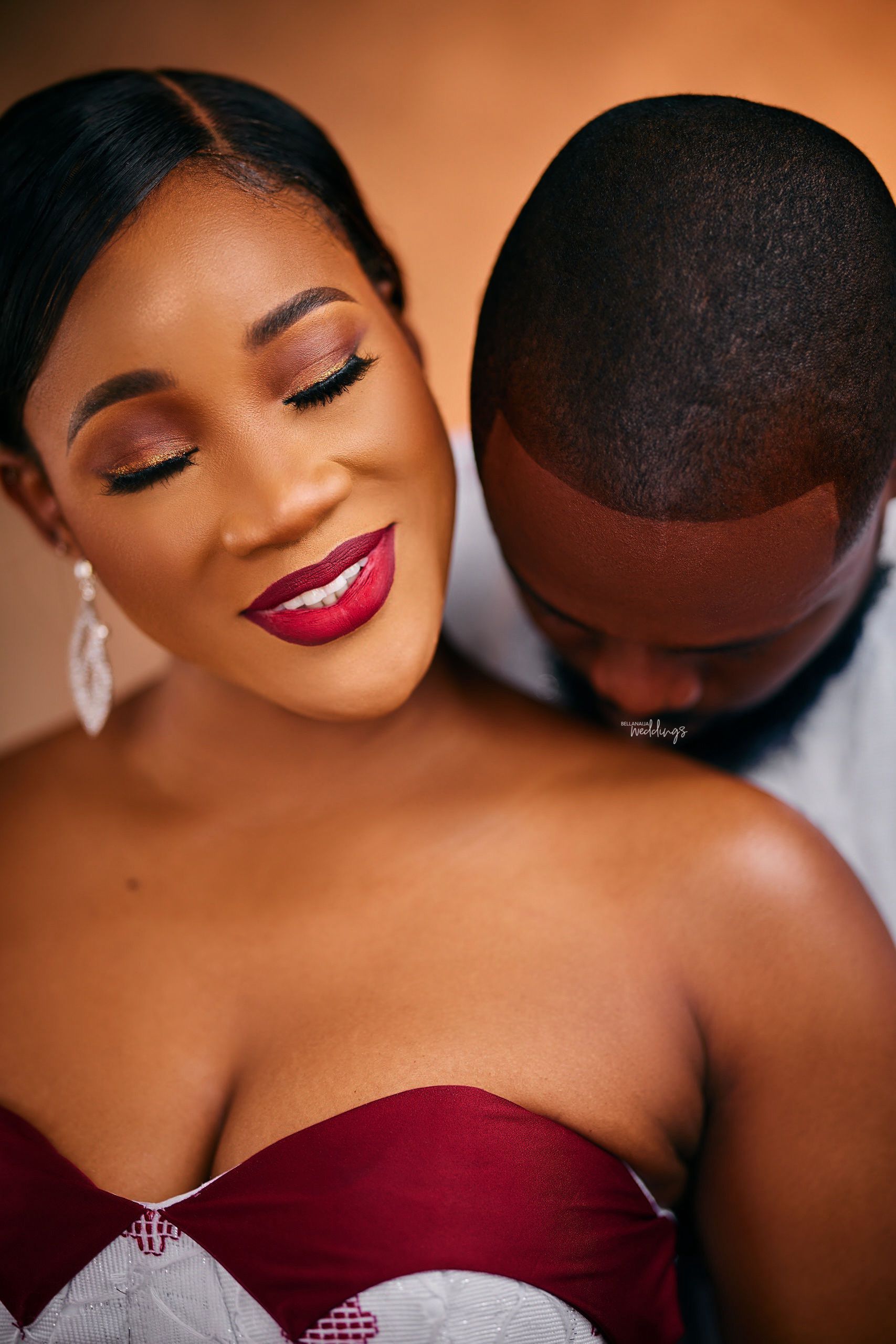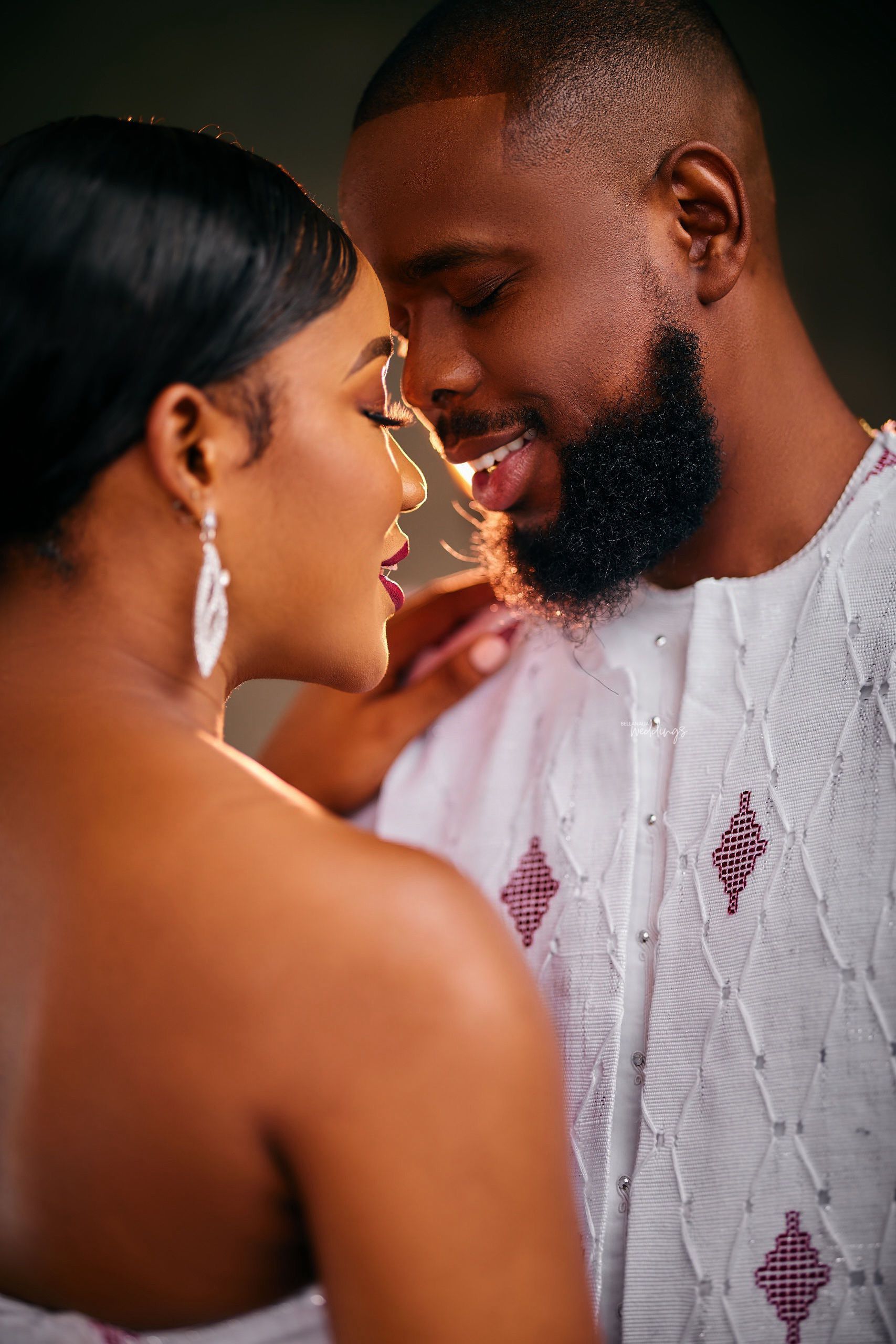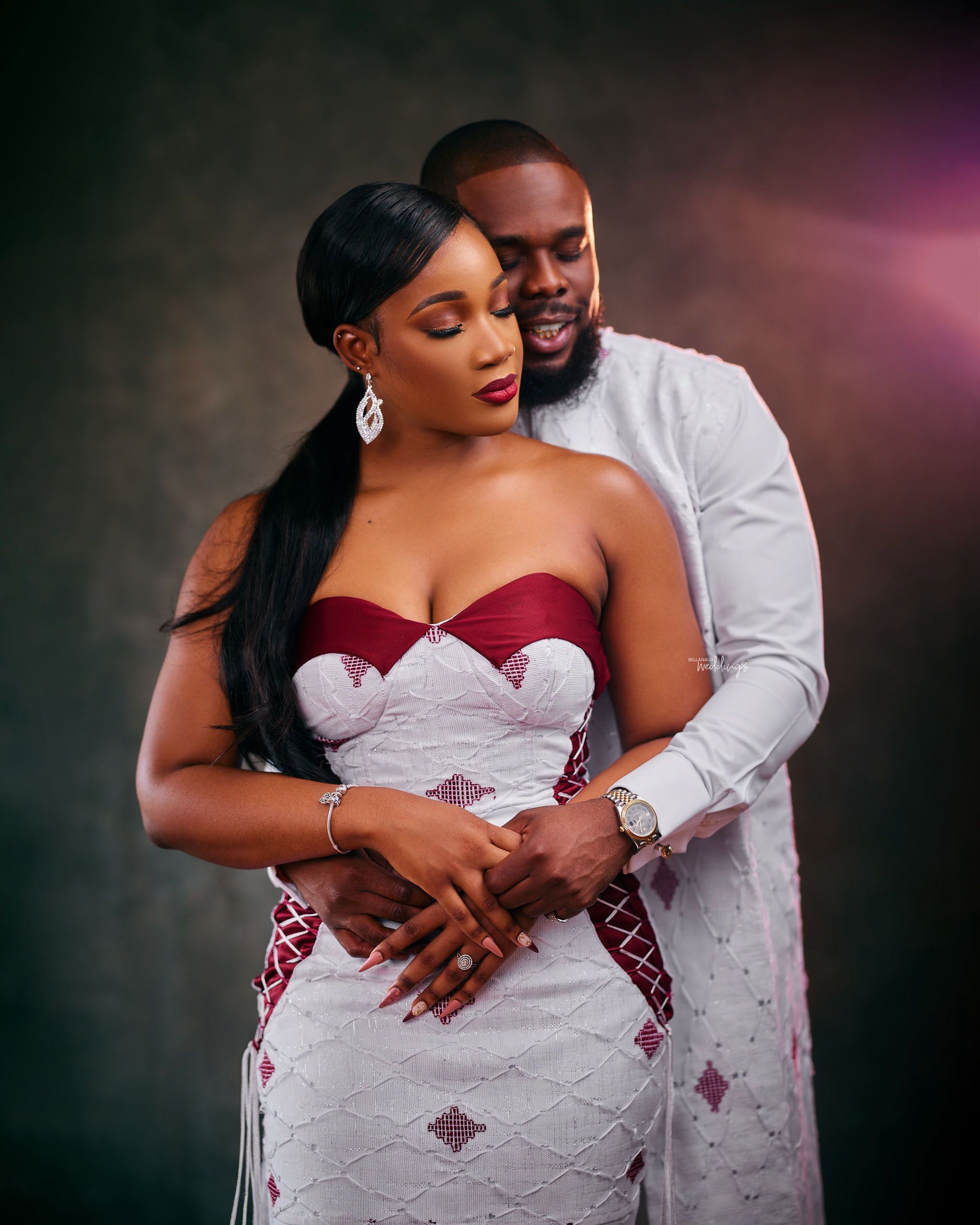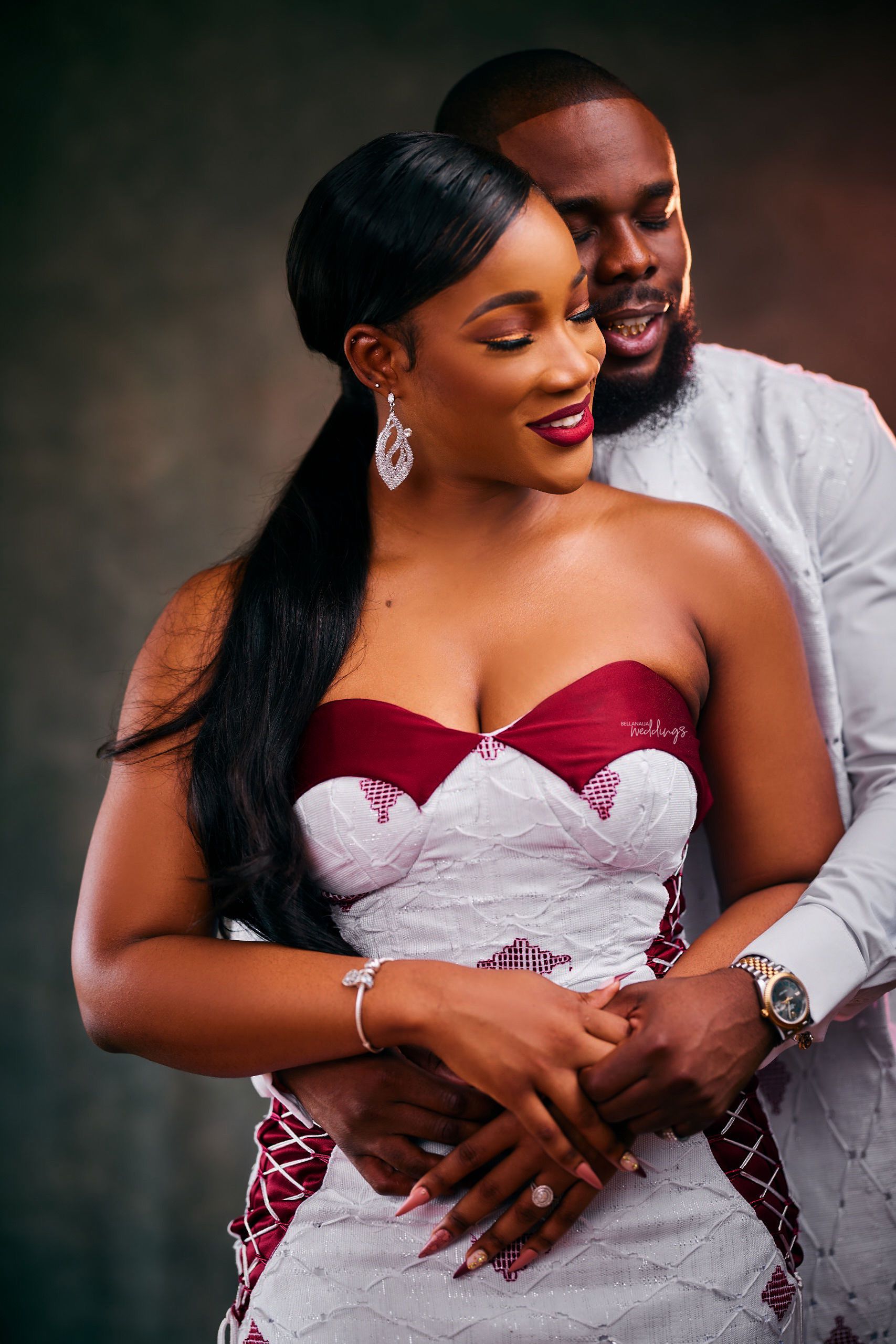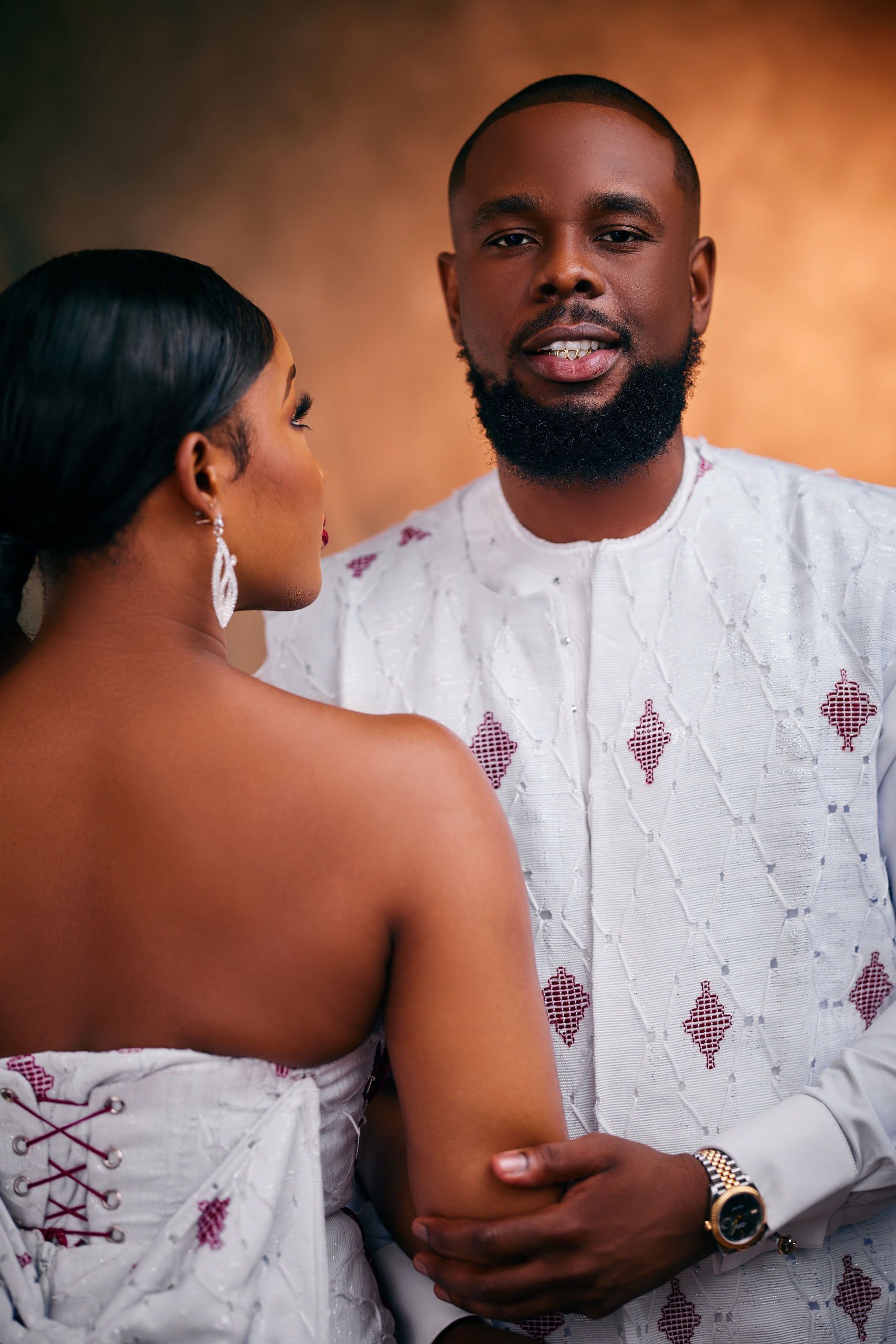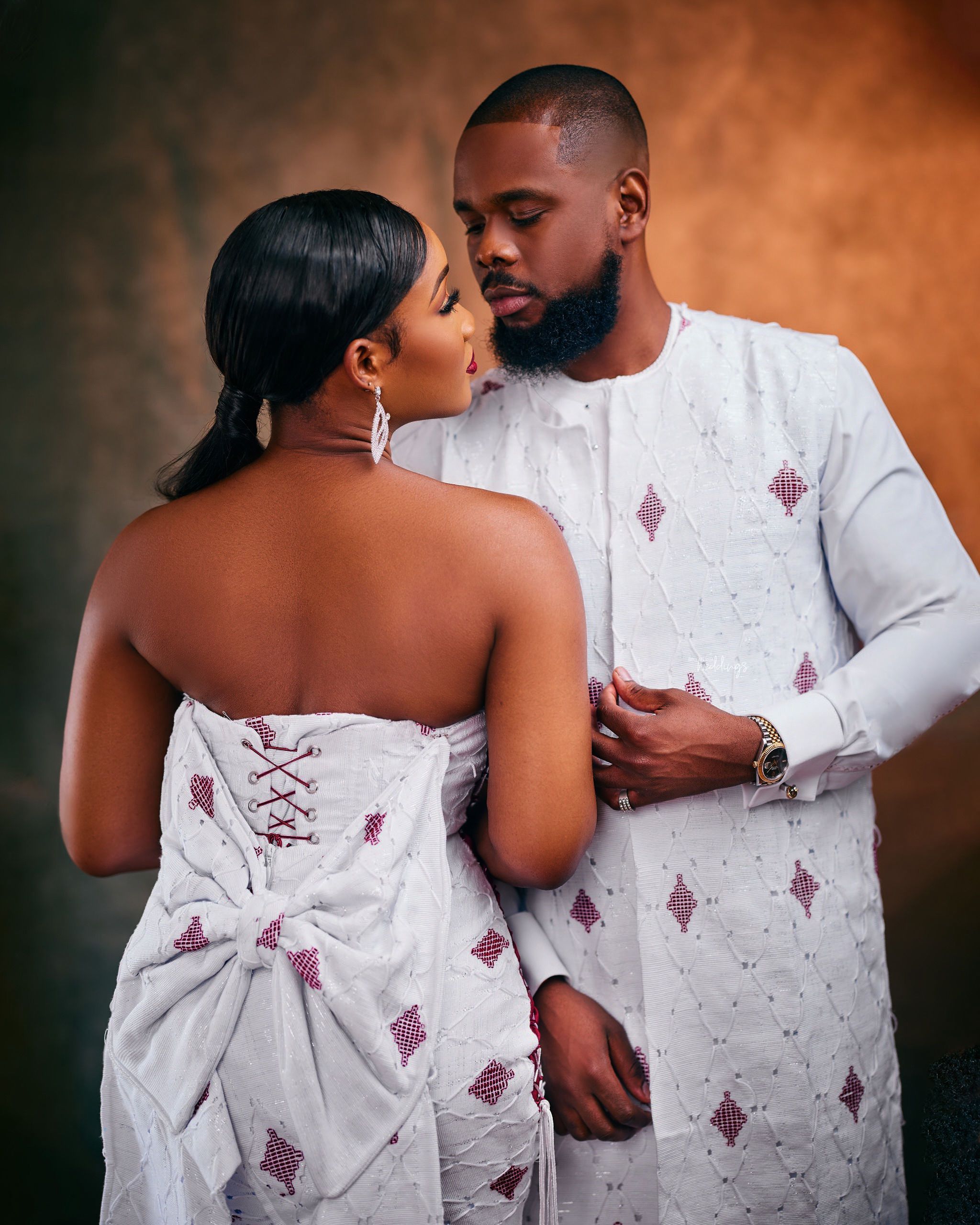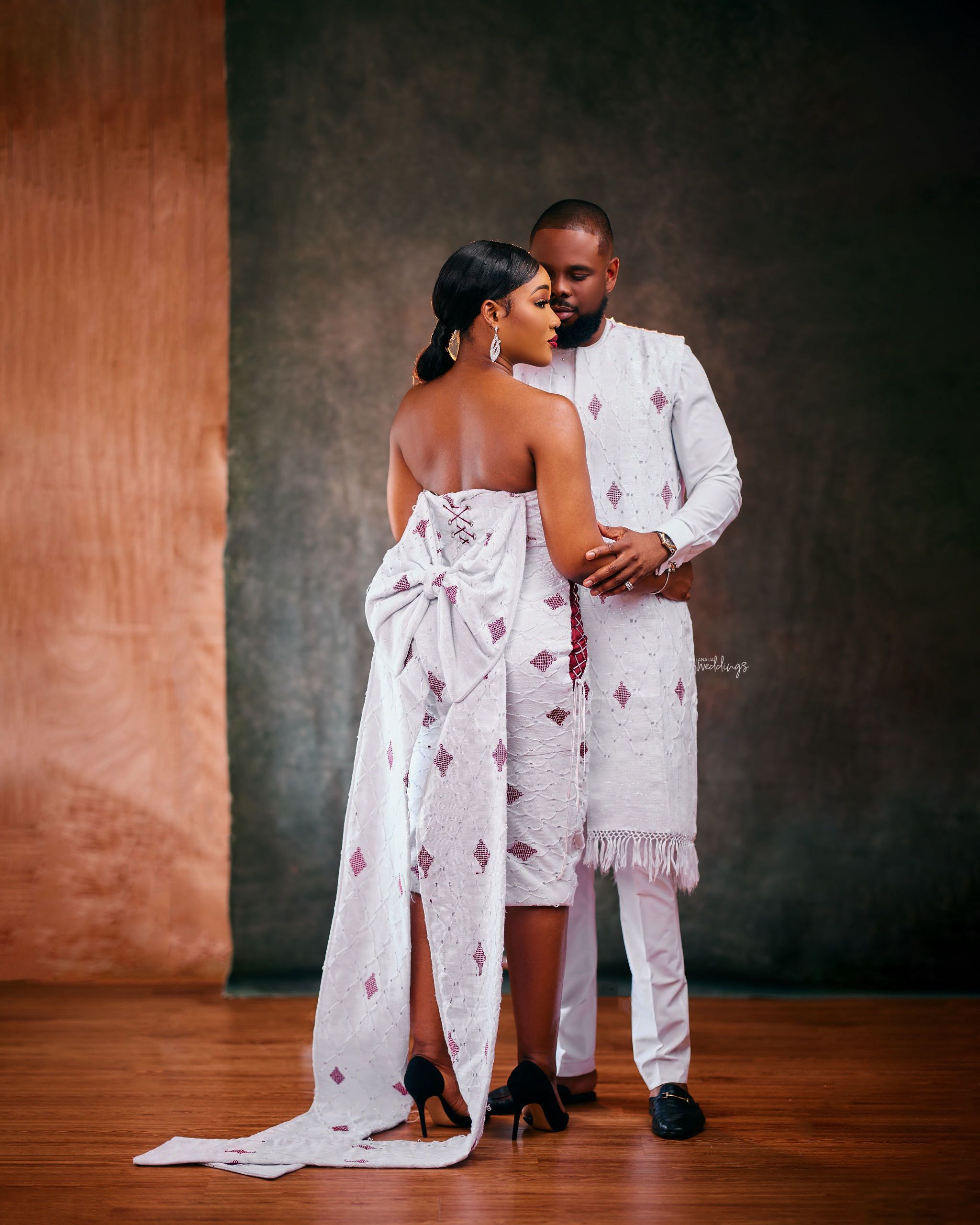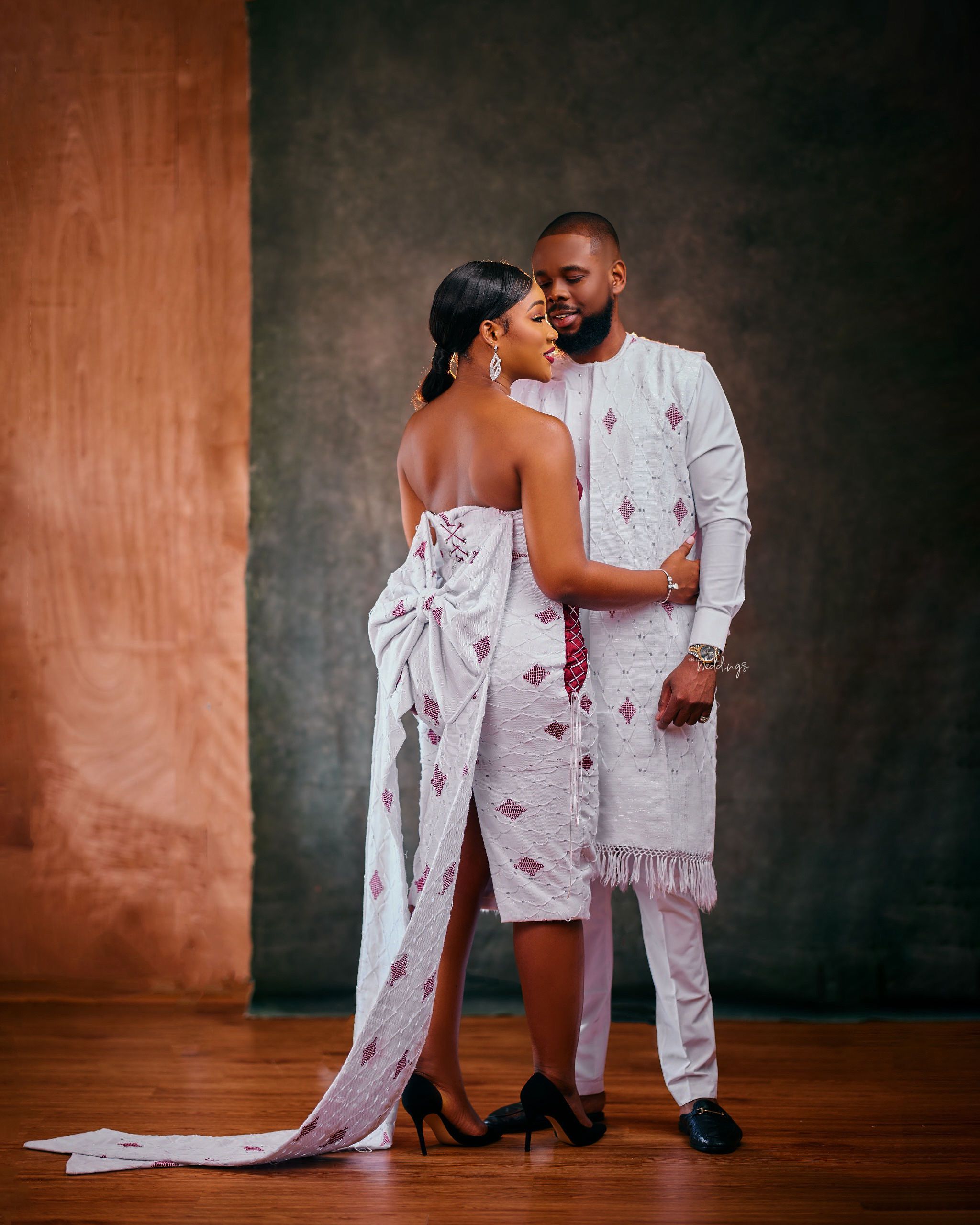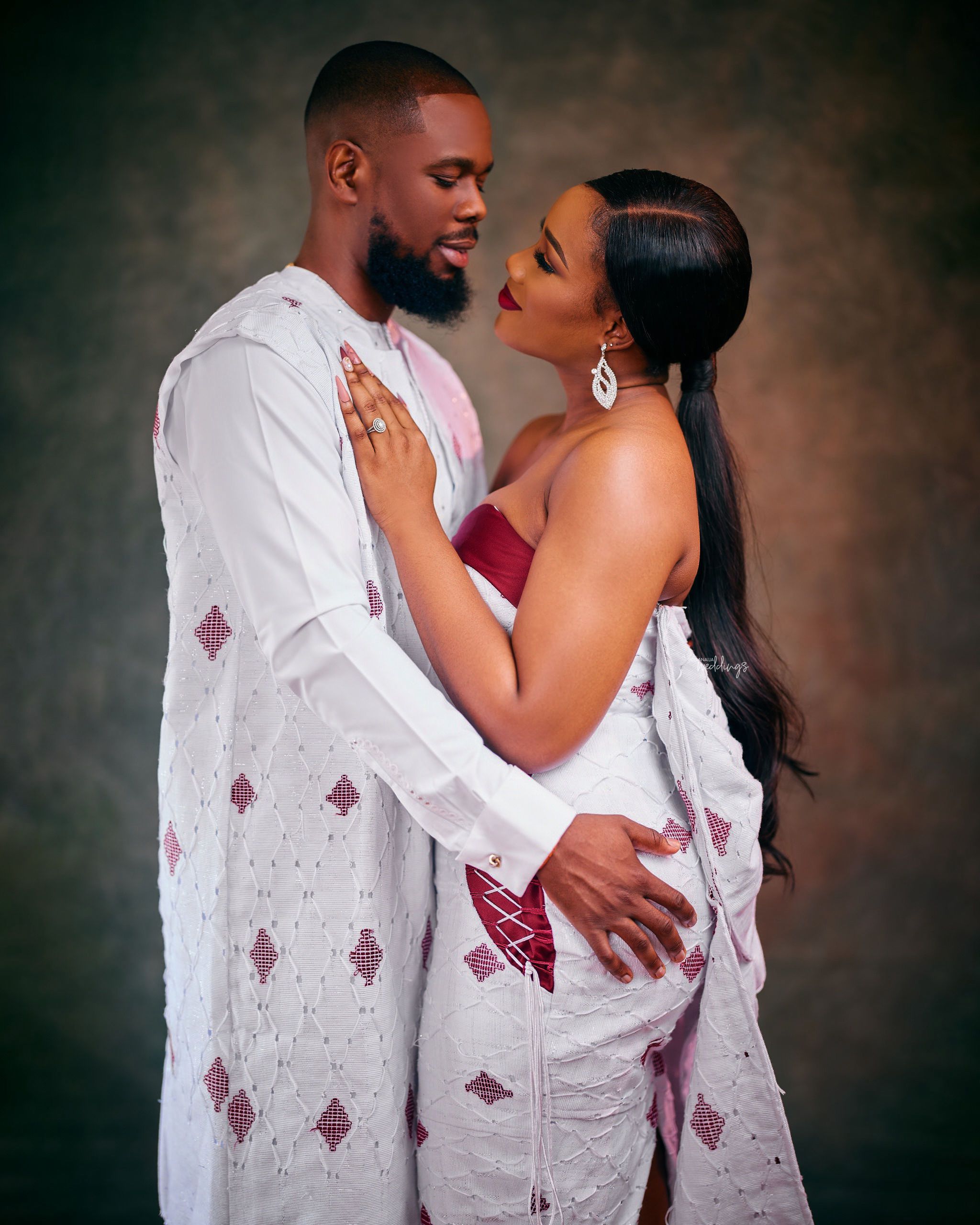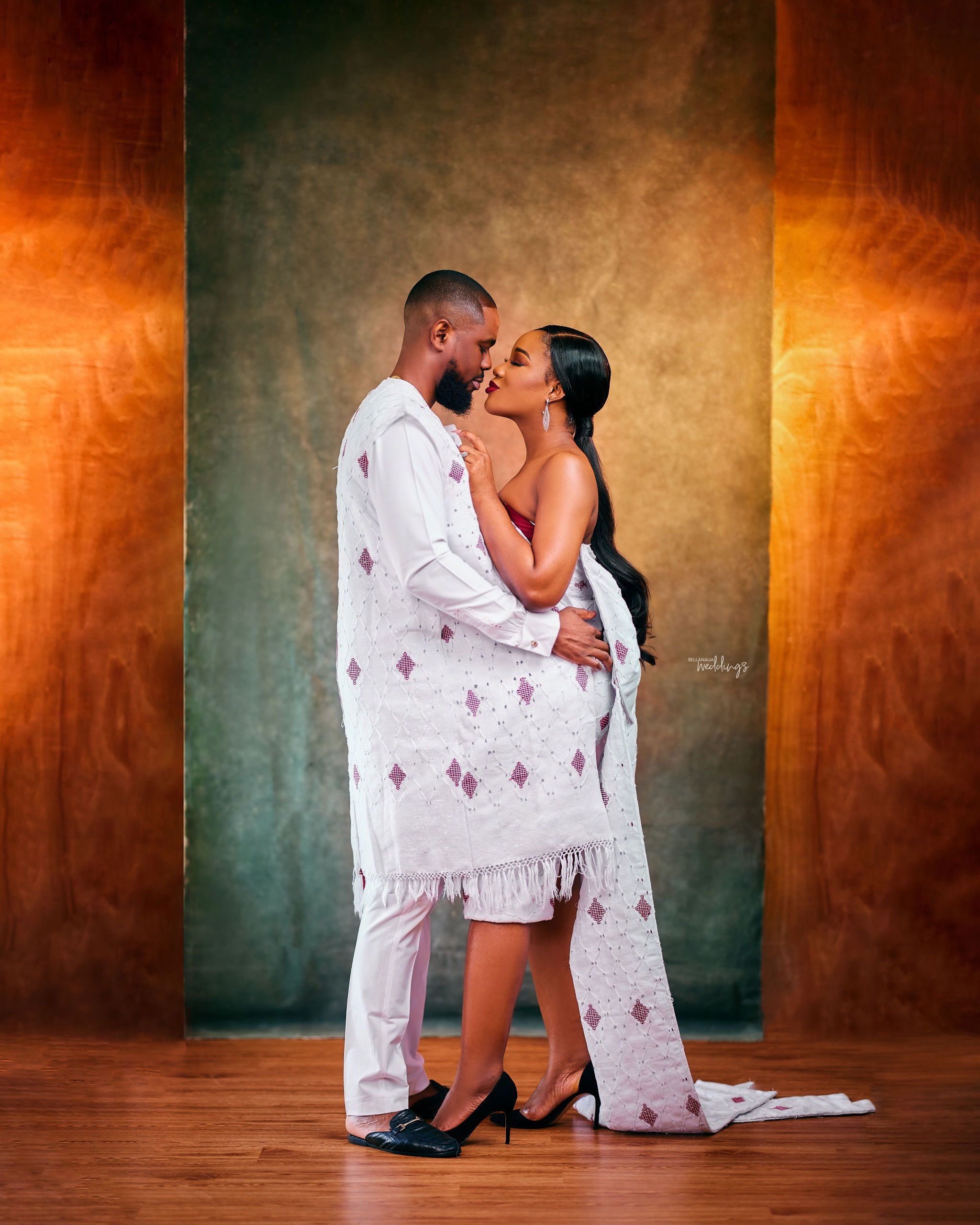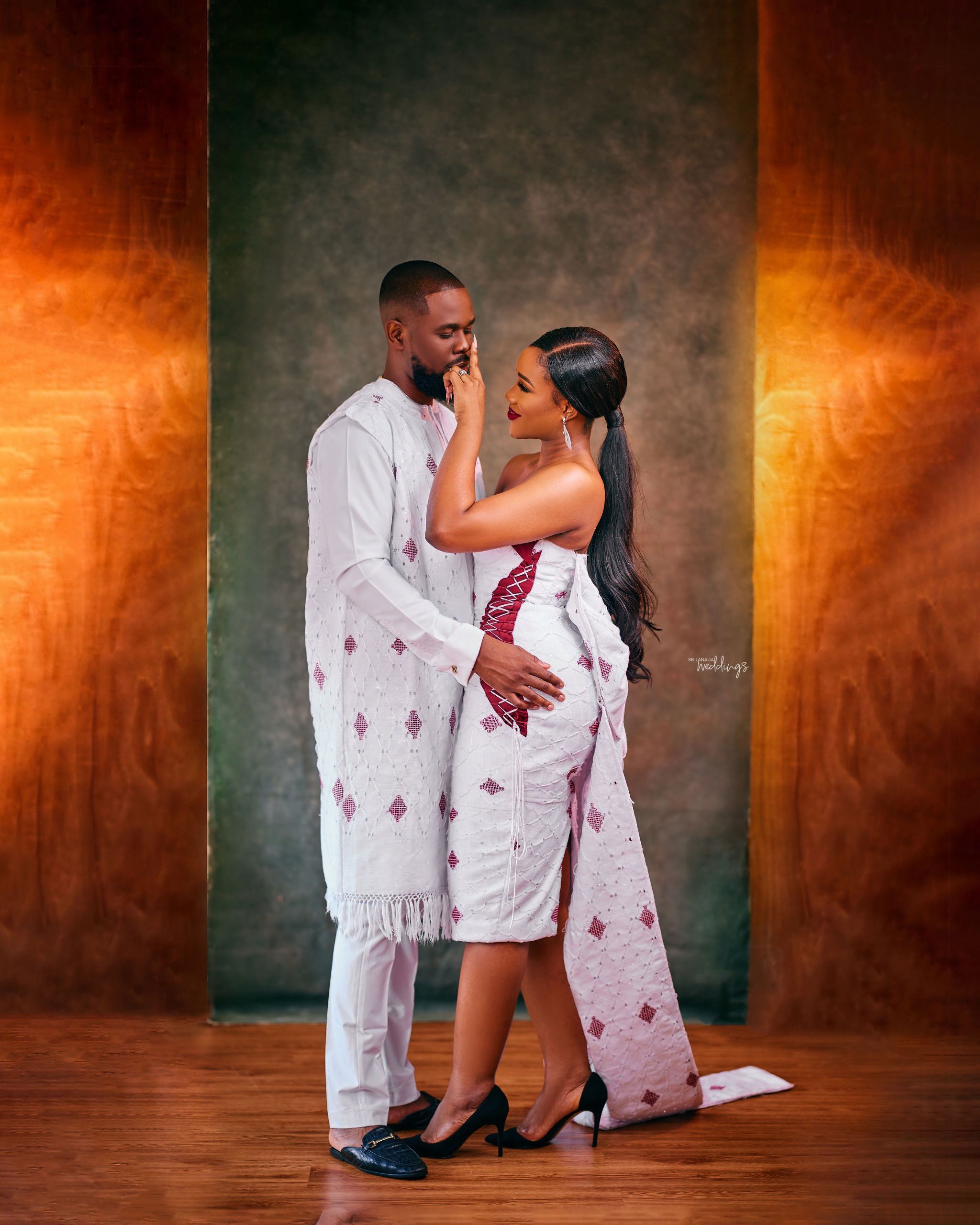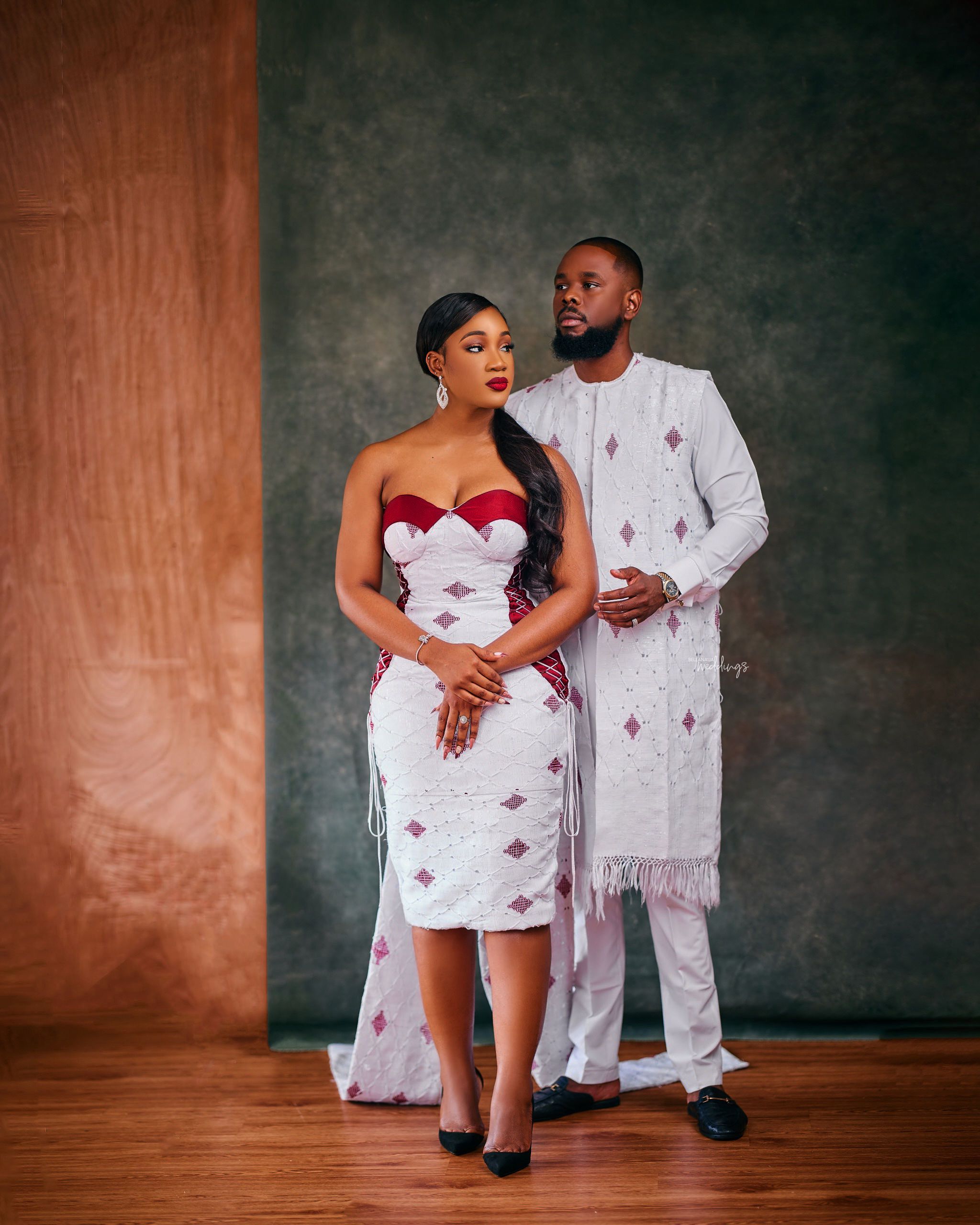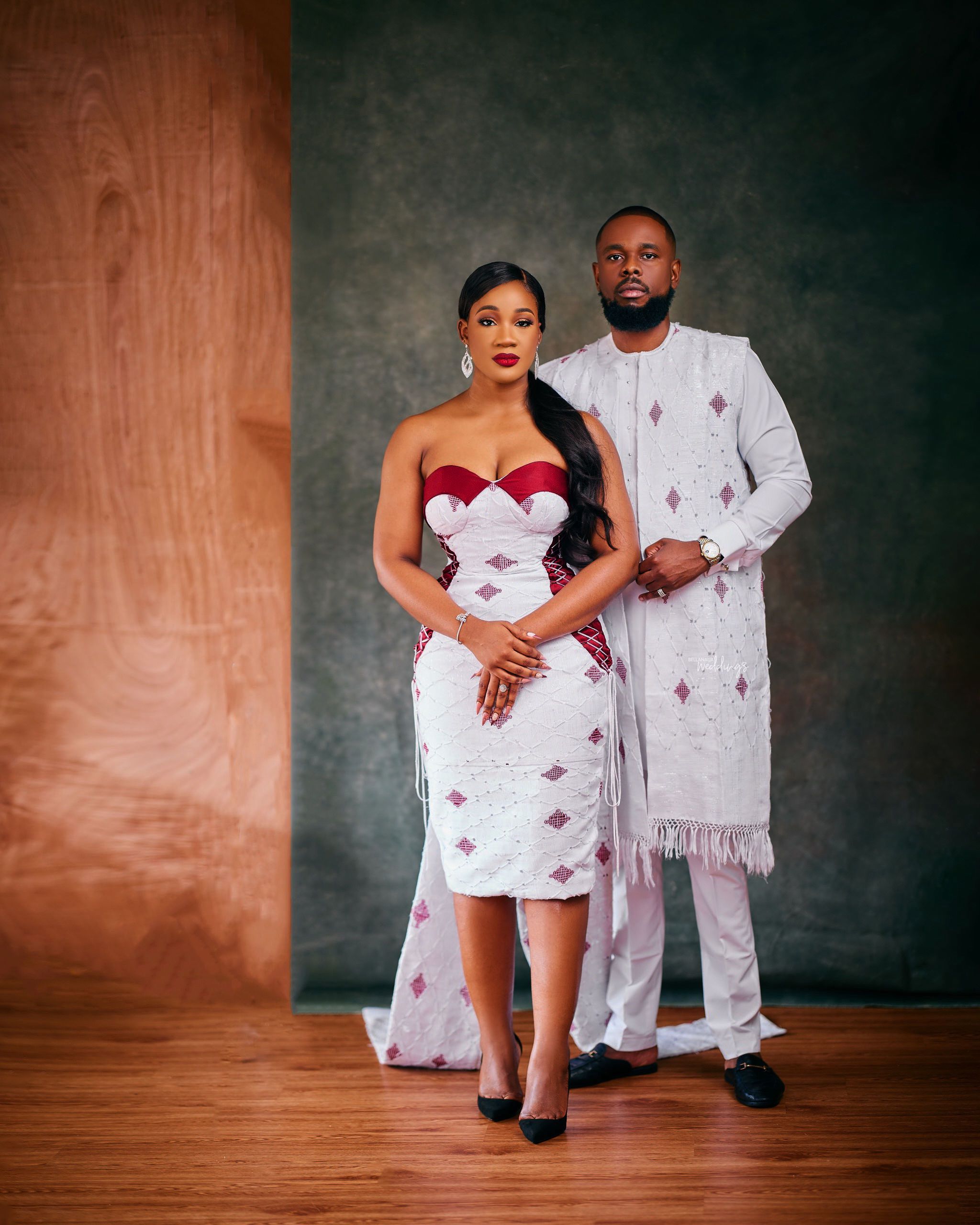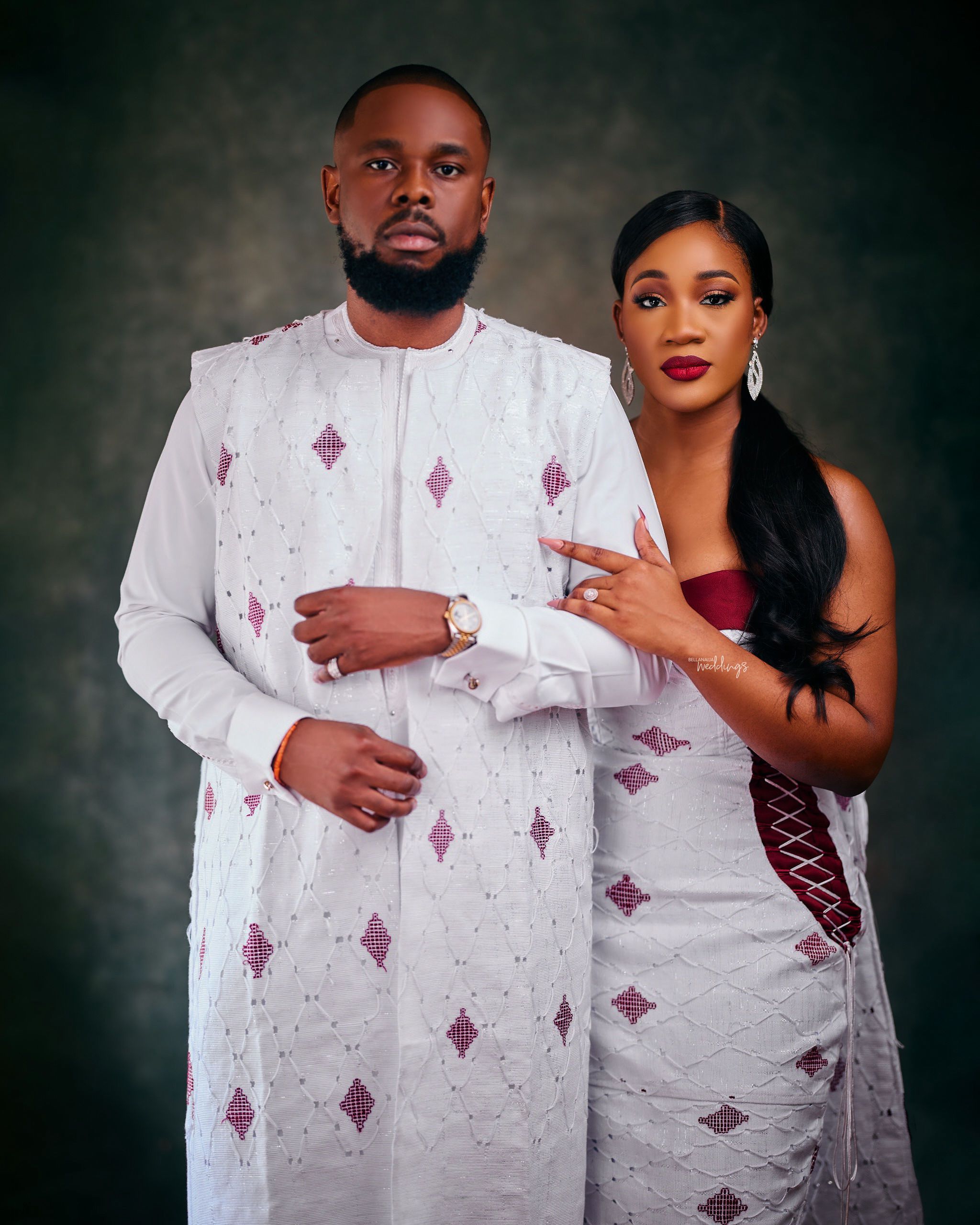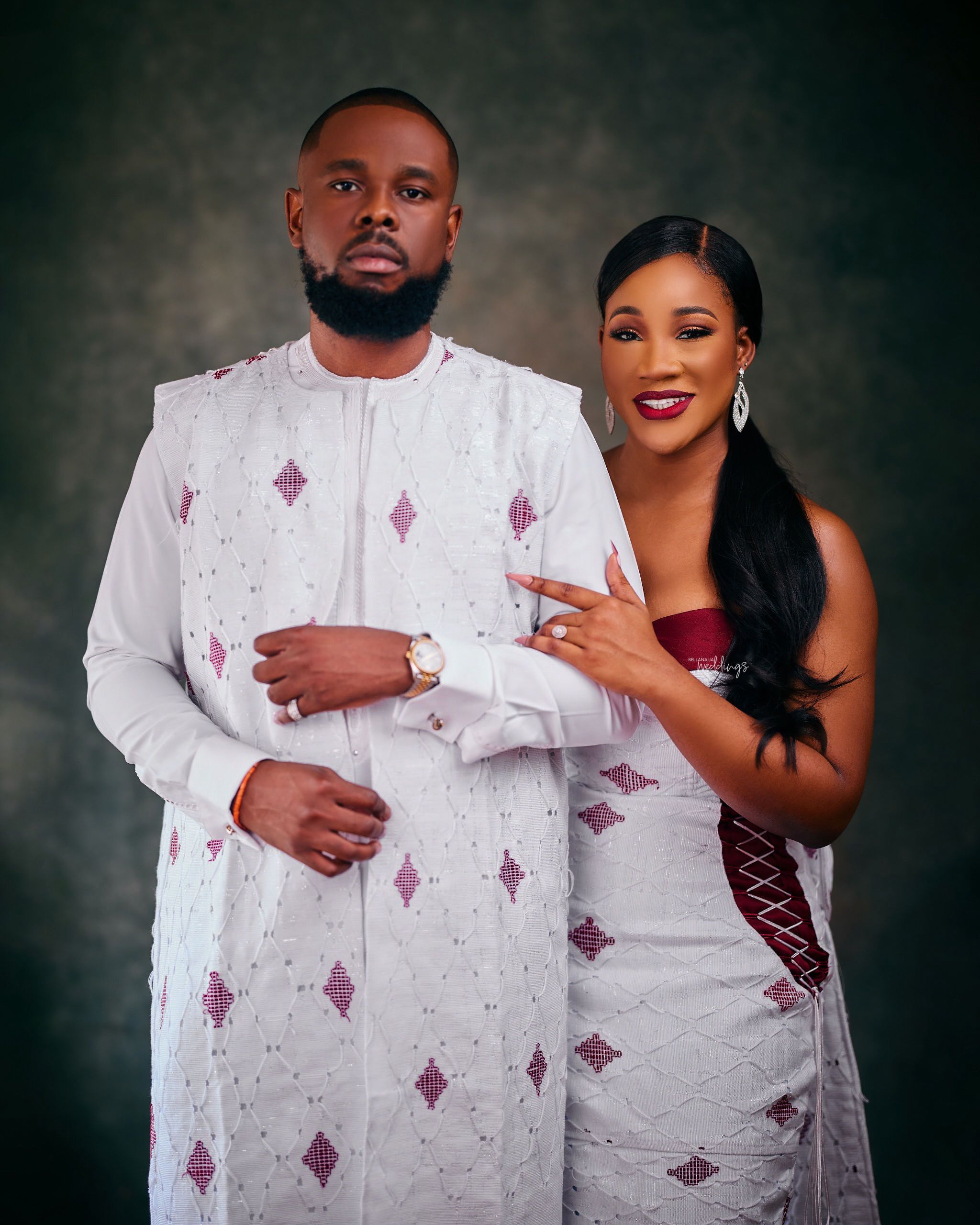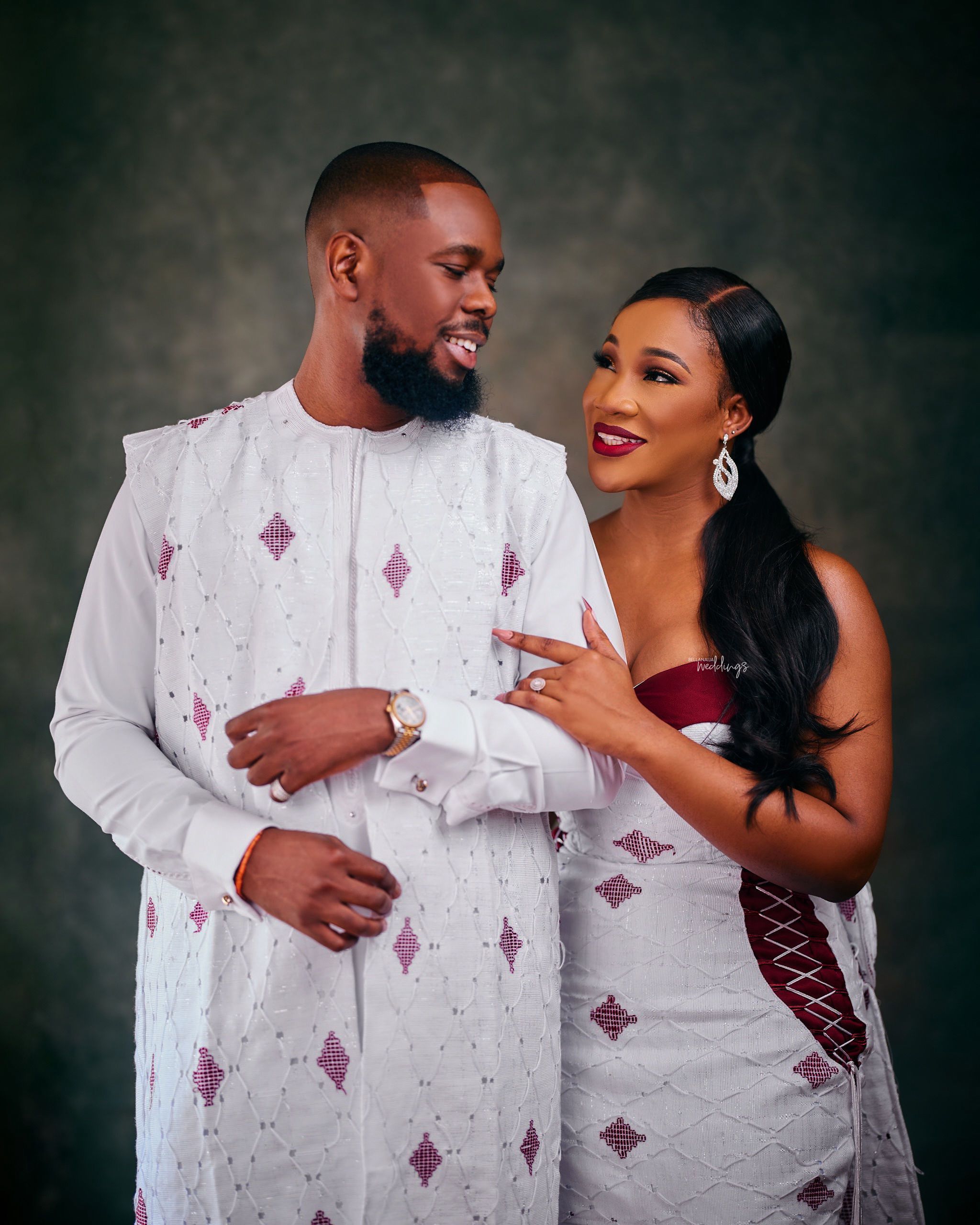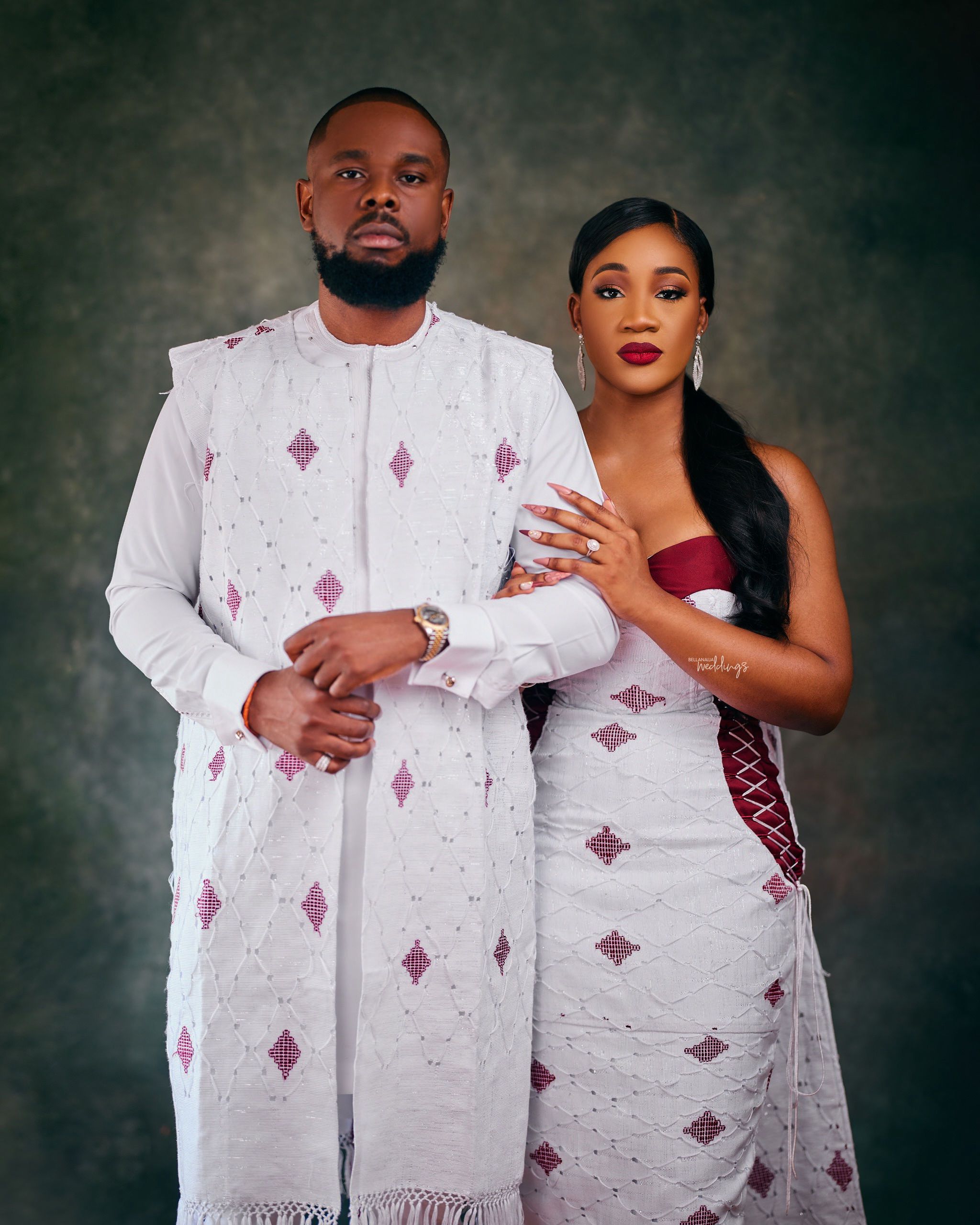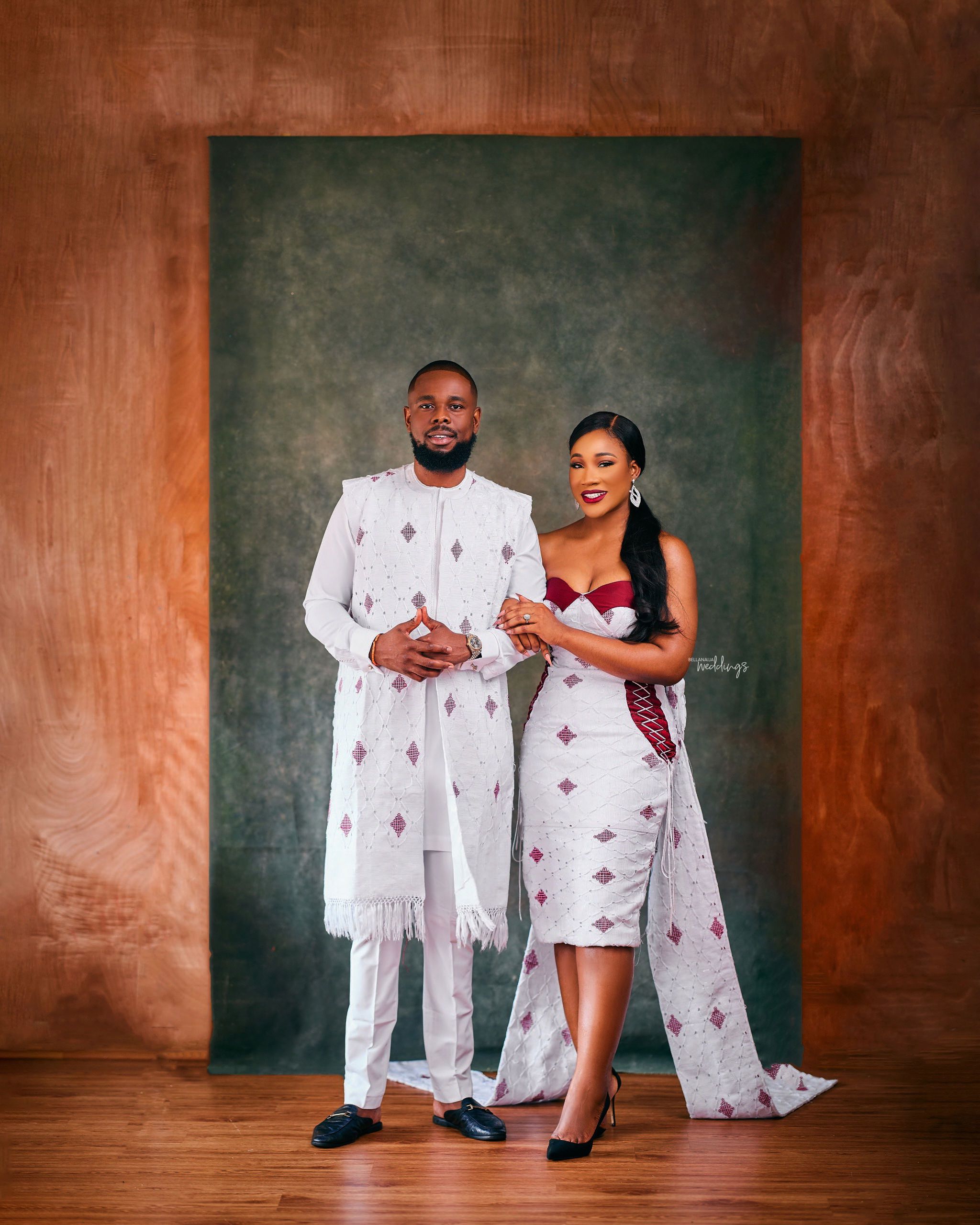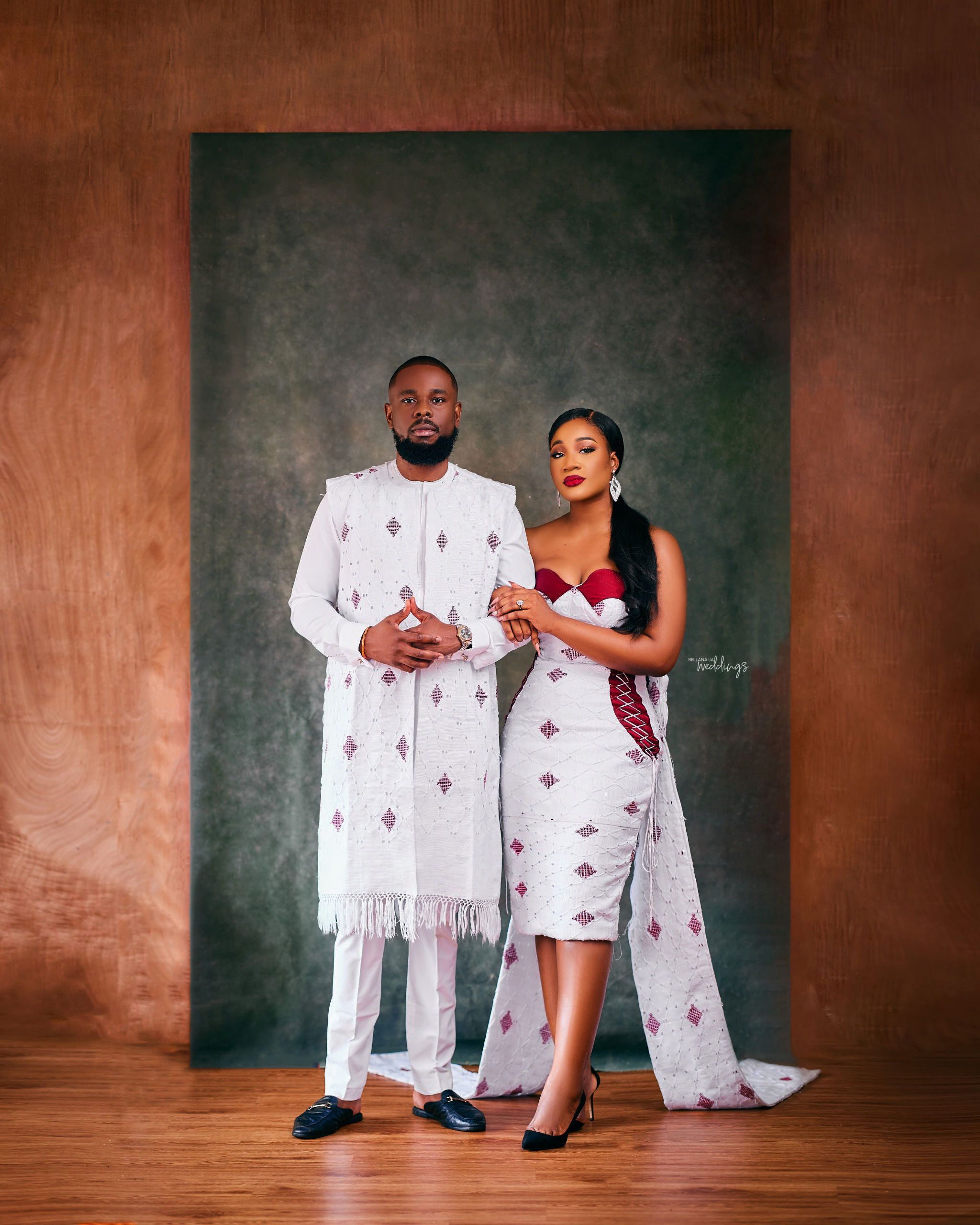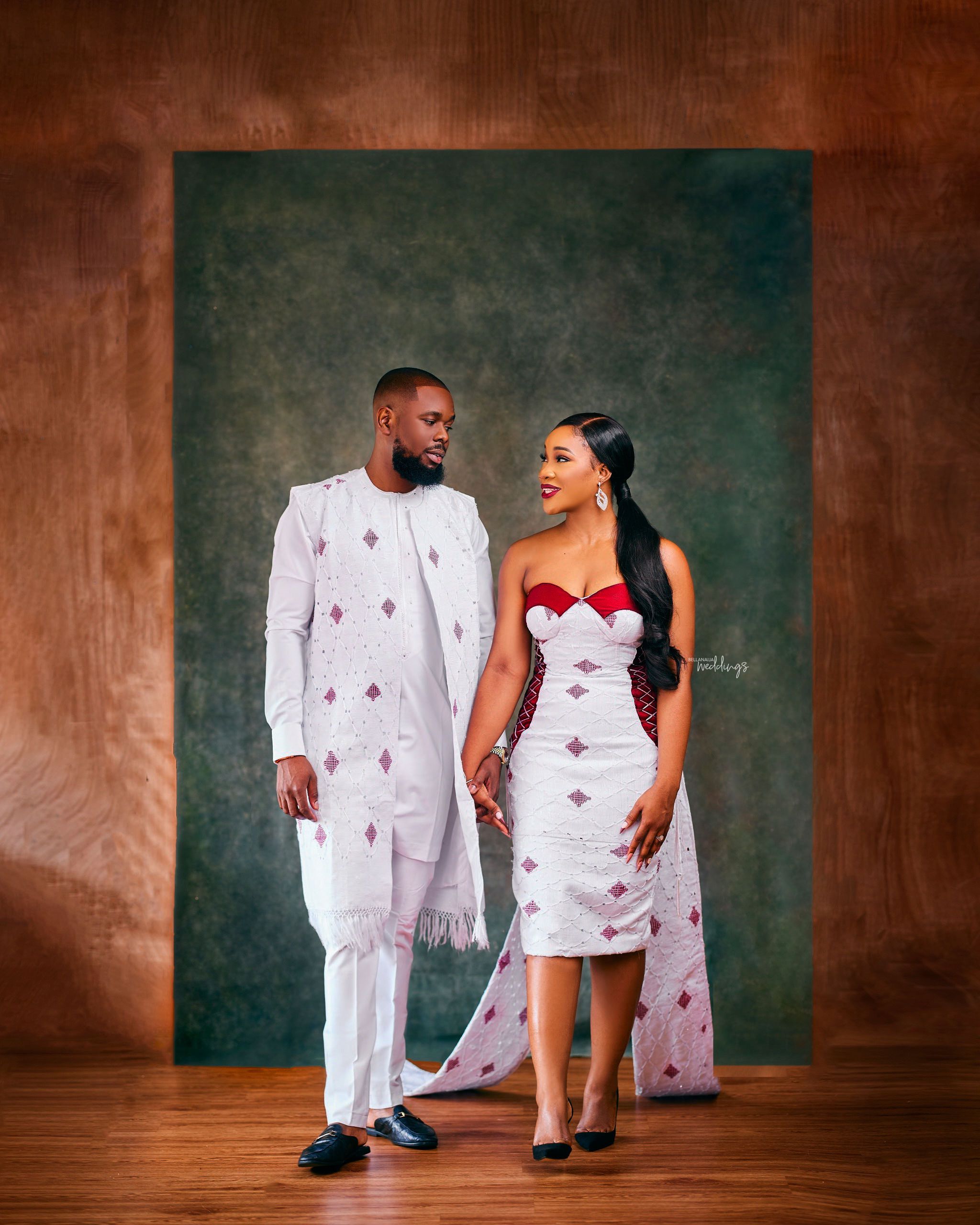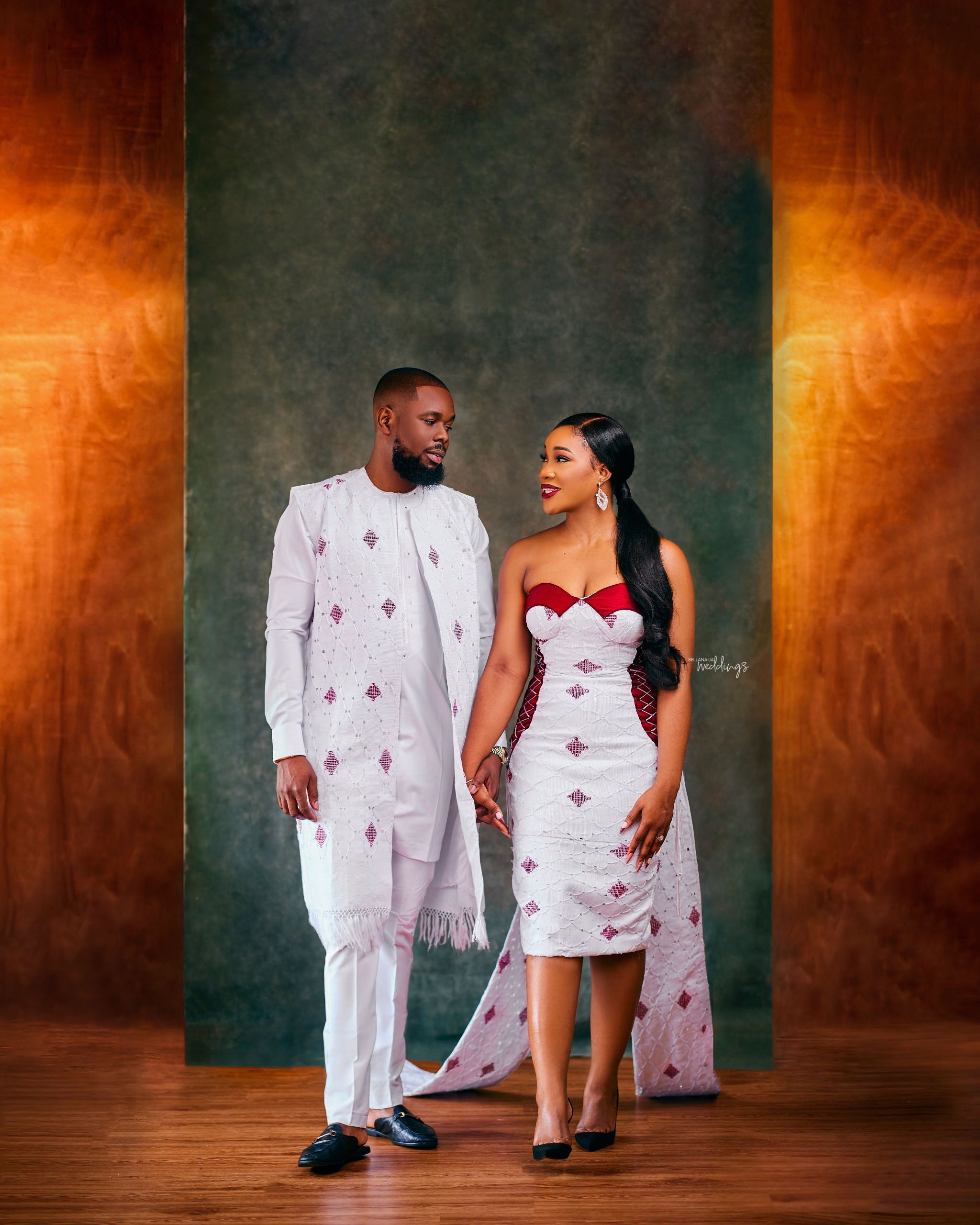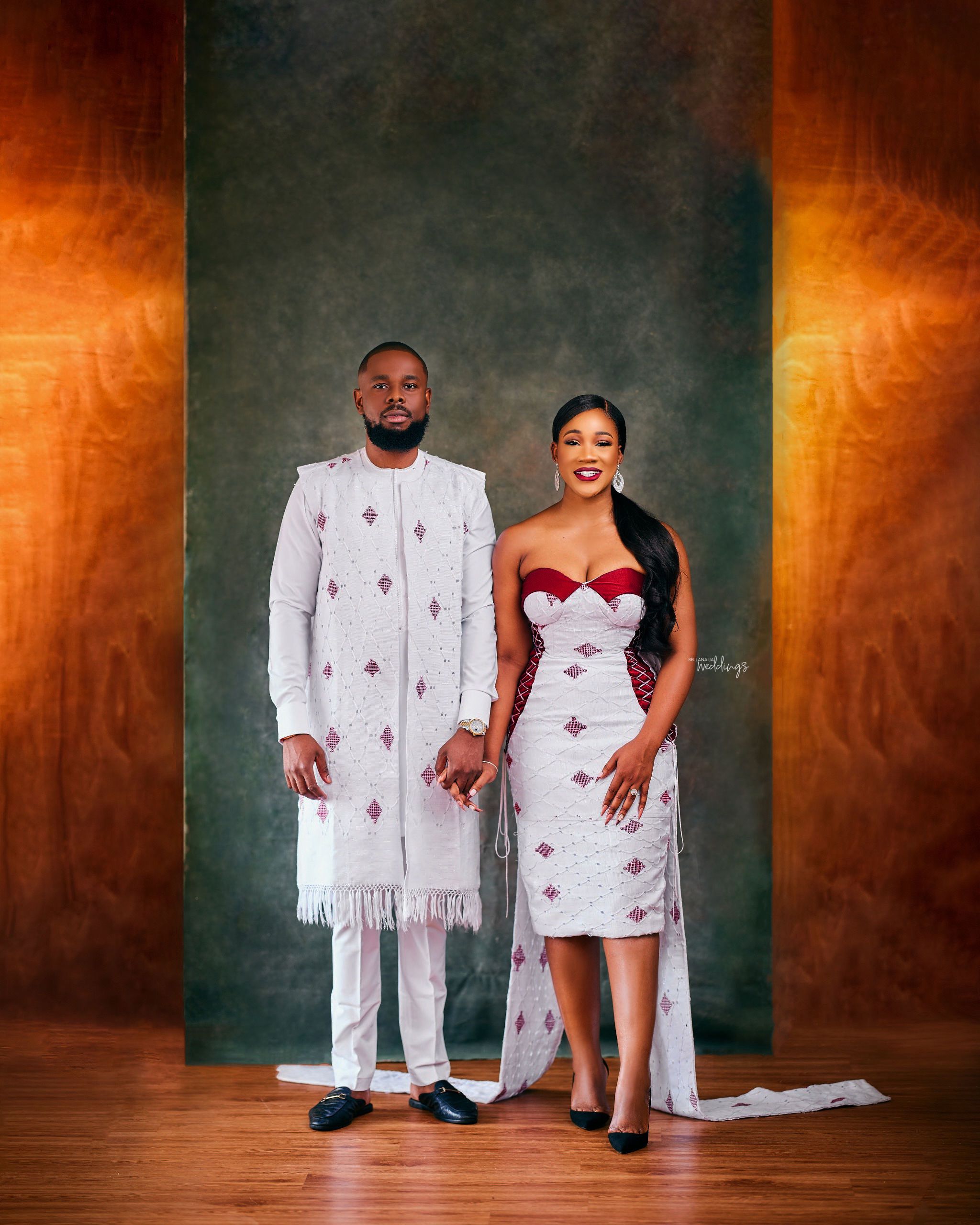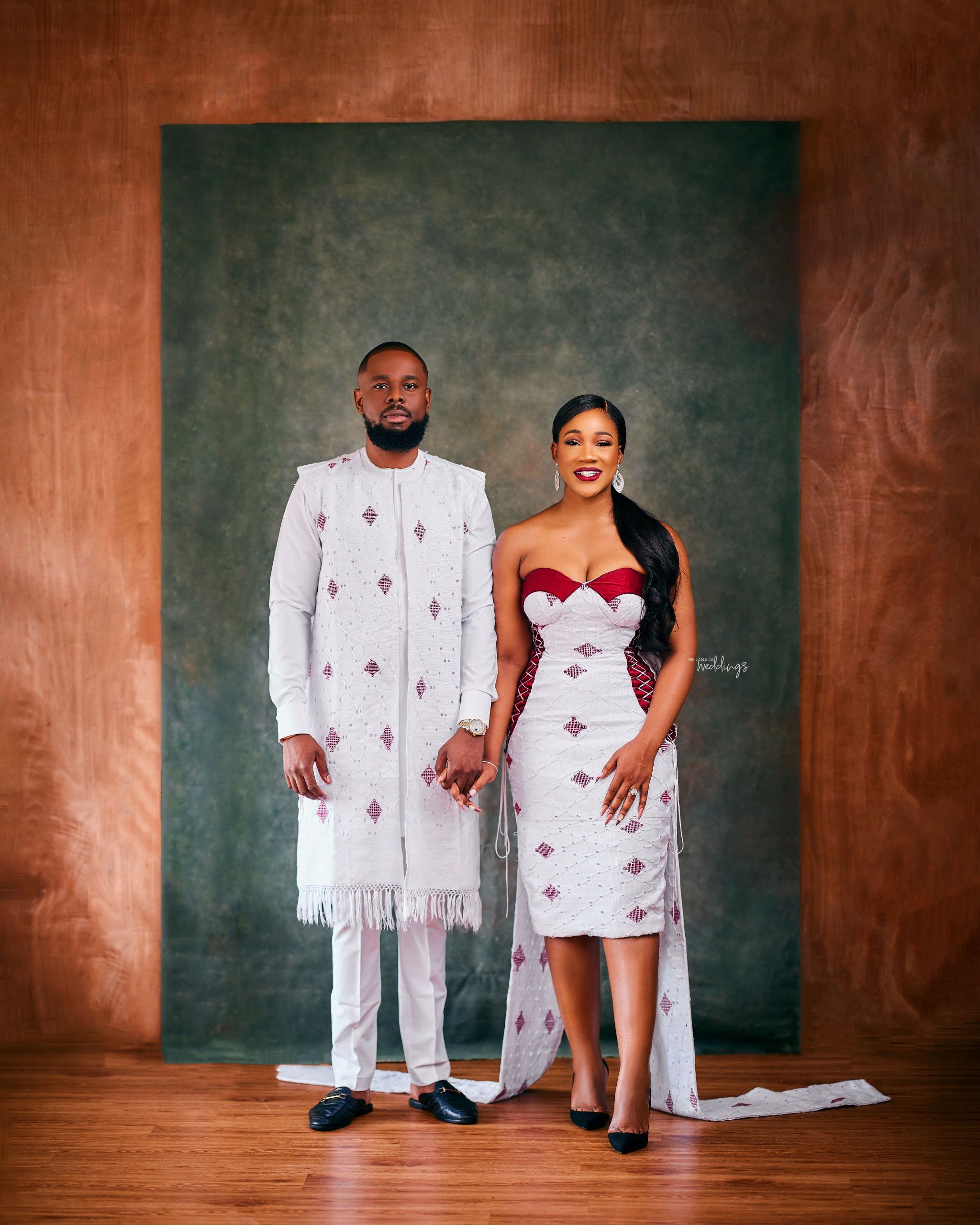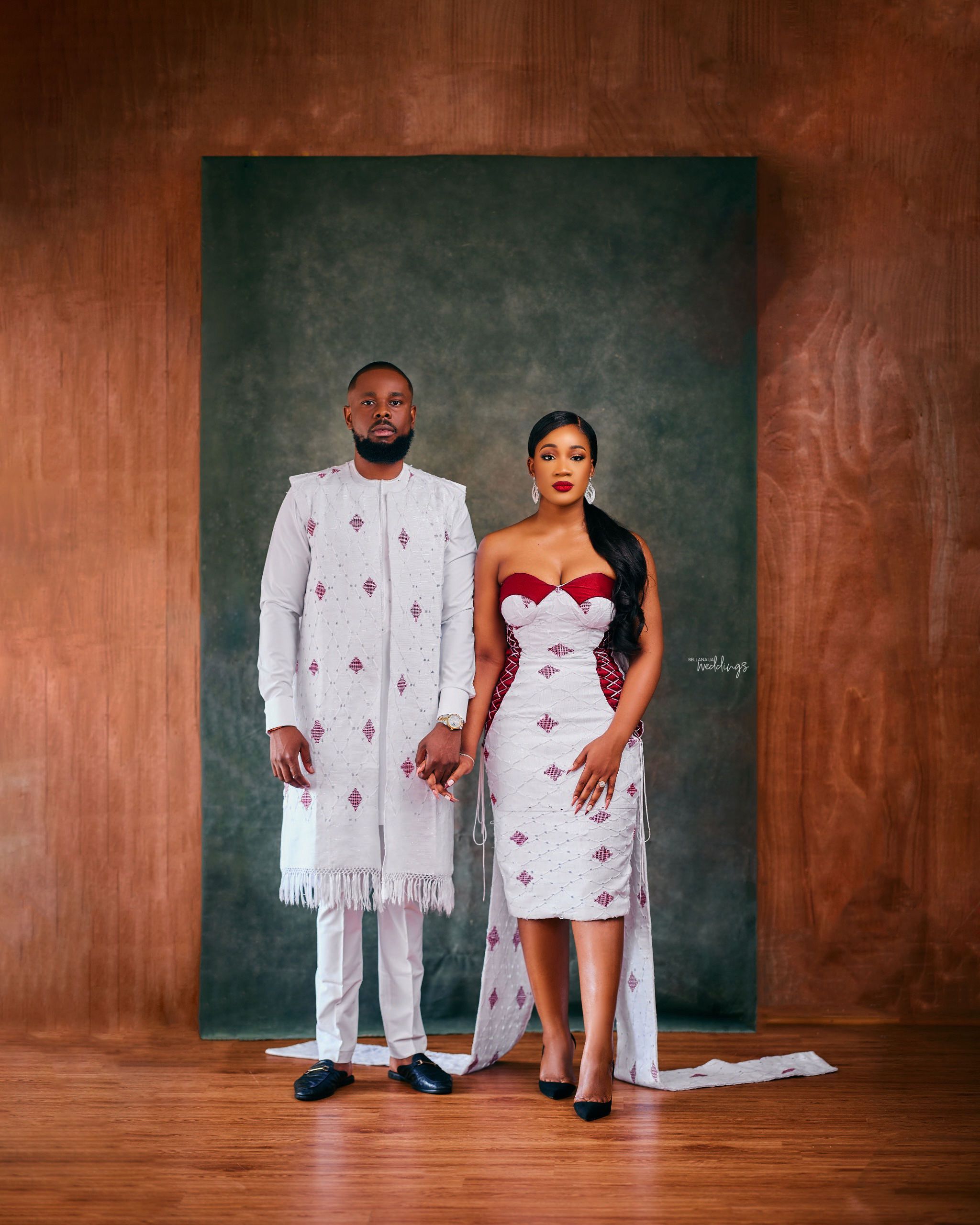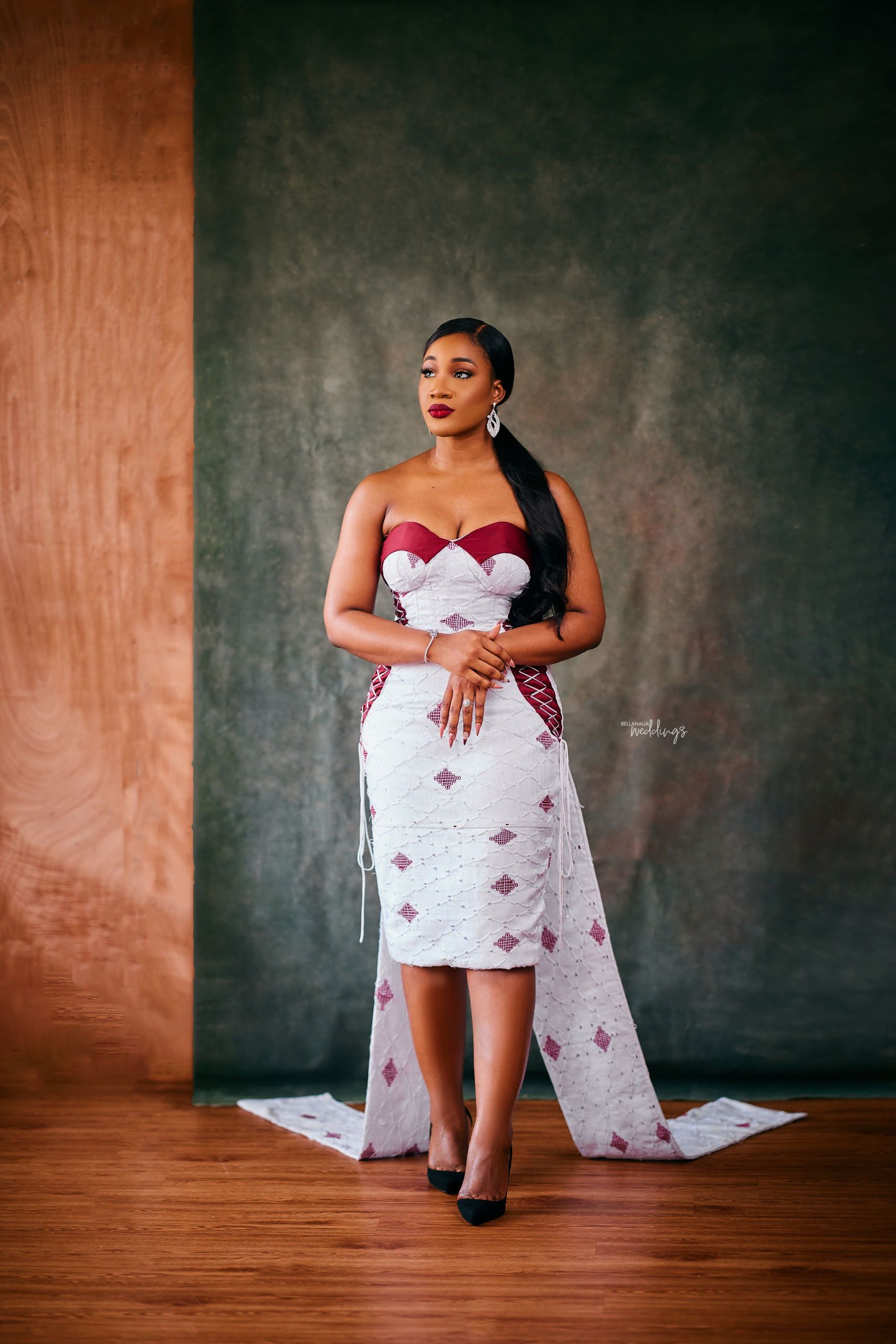 Credits
Photography: @ijeomanweke_
Makeup: @vinestmakeup
Bride's Outfits:  @trends4her_ | @lasuerta_
Planner: @the_eventist.ng