There's just something about love that makes it such a sight to behold.  Today, we are feeling all types of mushy because of the #OOPartyof2 couple.
Oyinda and her forever love, Obi were totally all shades of amazing at their white wedding ceremony and did touch our hearts with their day. From the church to the reception, each moment was a hit and yeah, did we mention that the bride is a #Naturalista ( you should really see her hair, so beautiful).
Honestly, we will just have you scroll down to see the highlights of their day and then read their love story by the bride. You should also check out their traditional engagement and catch up with the #OOpartyof2 pre-wedding feature.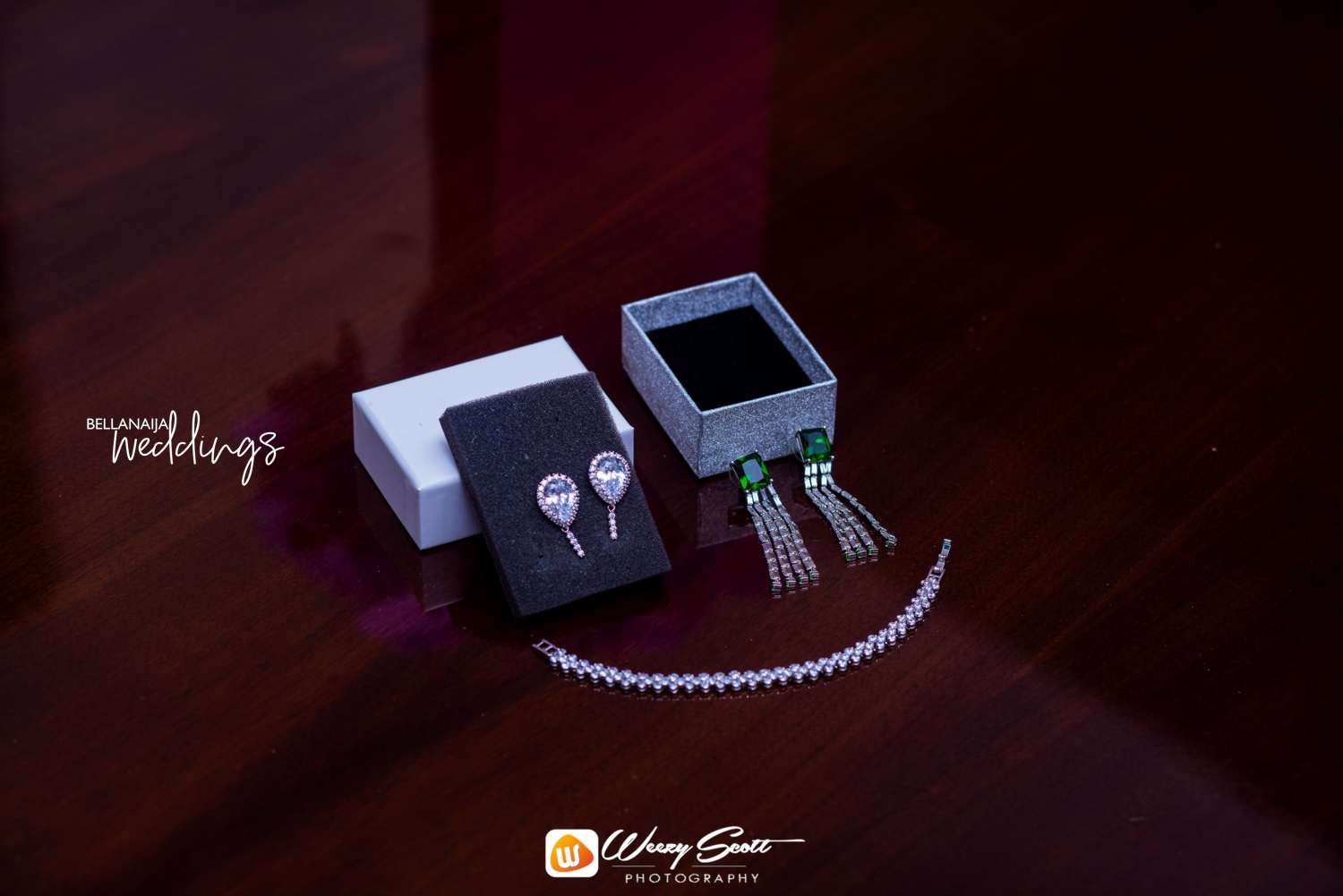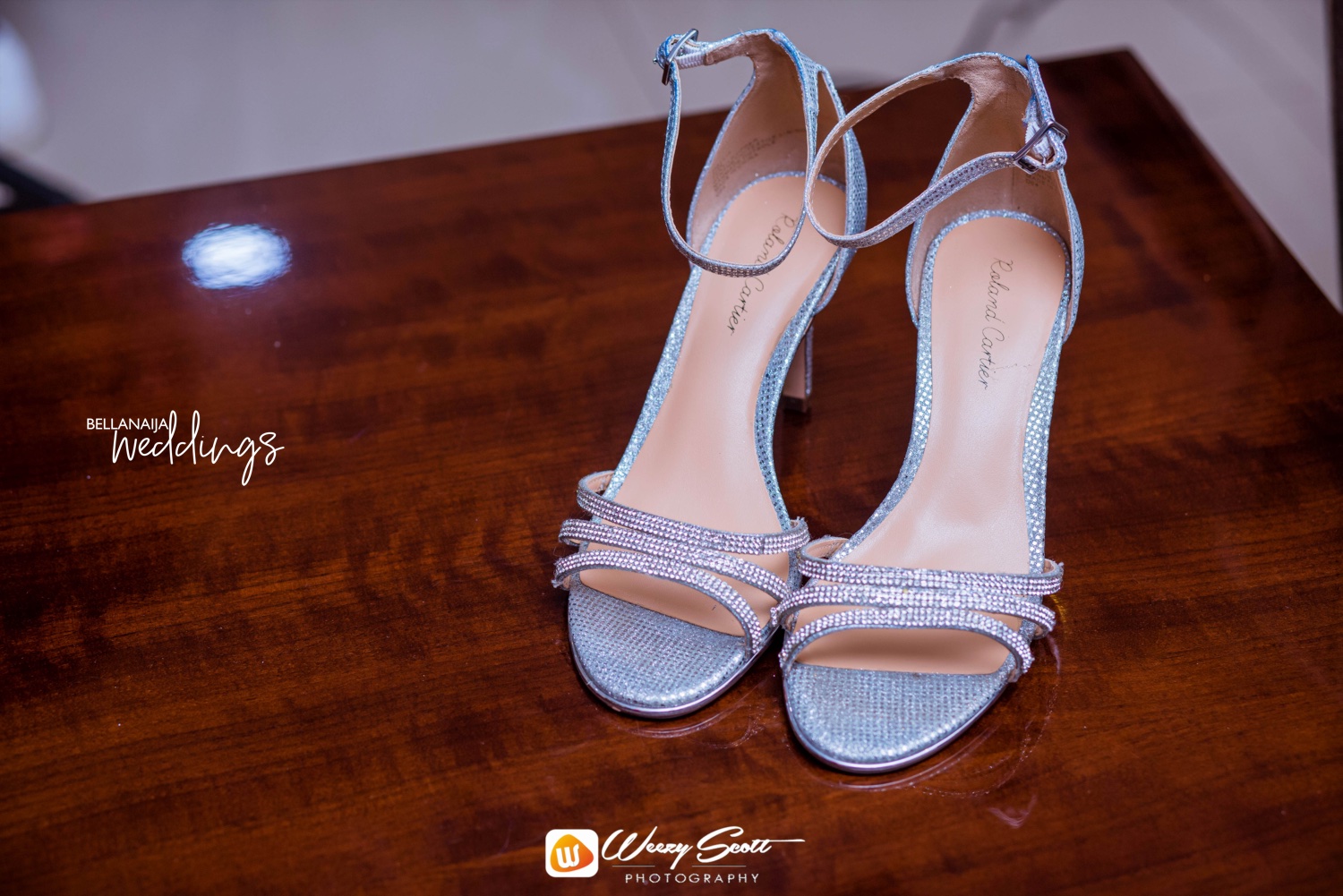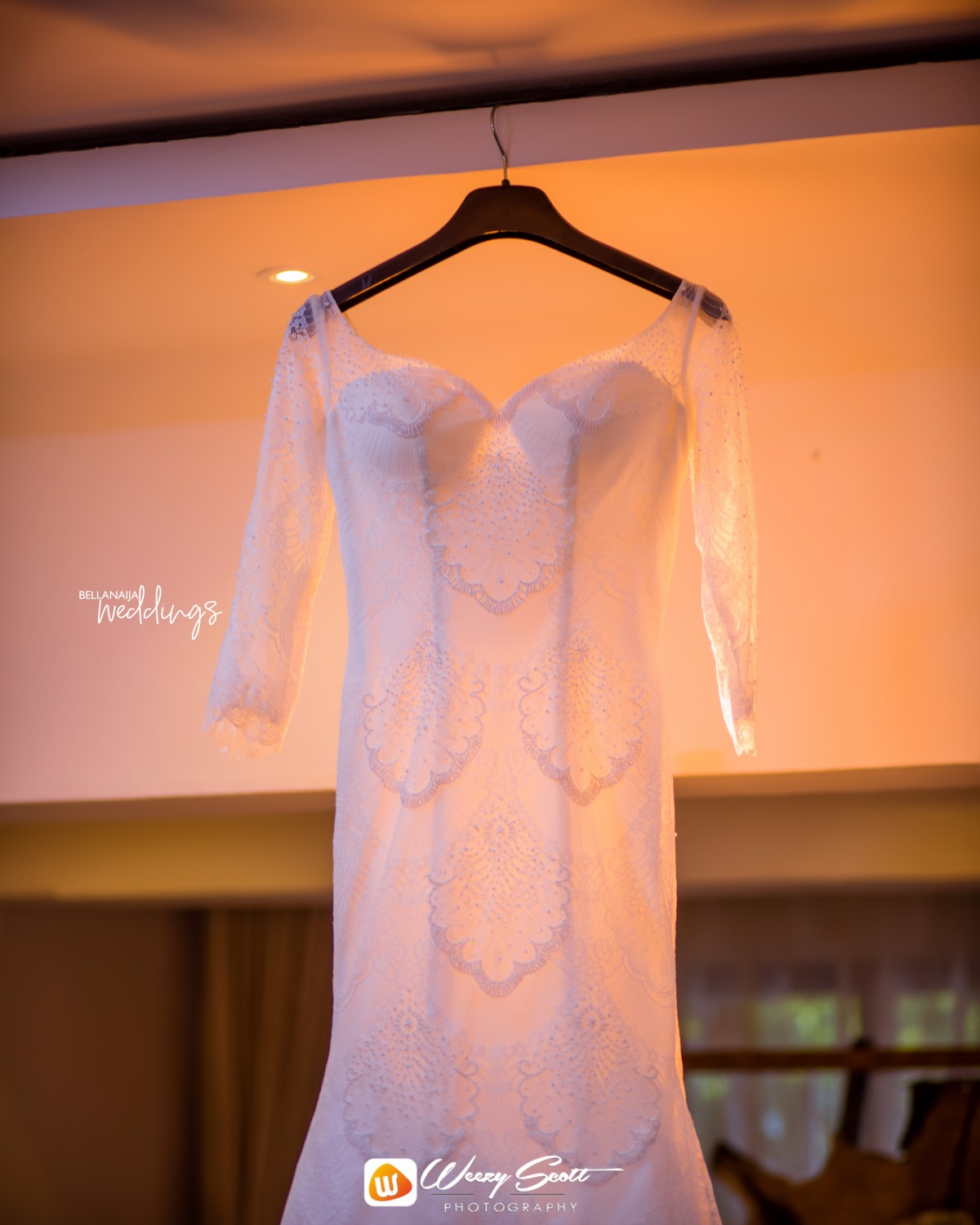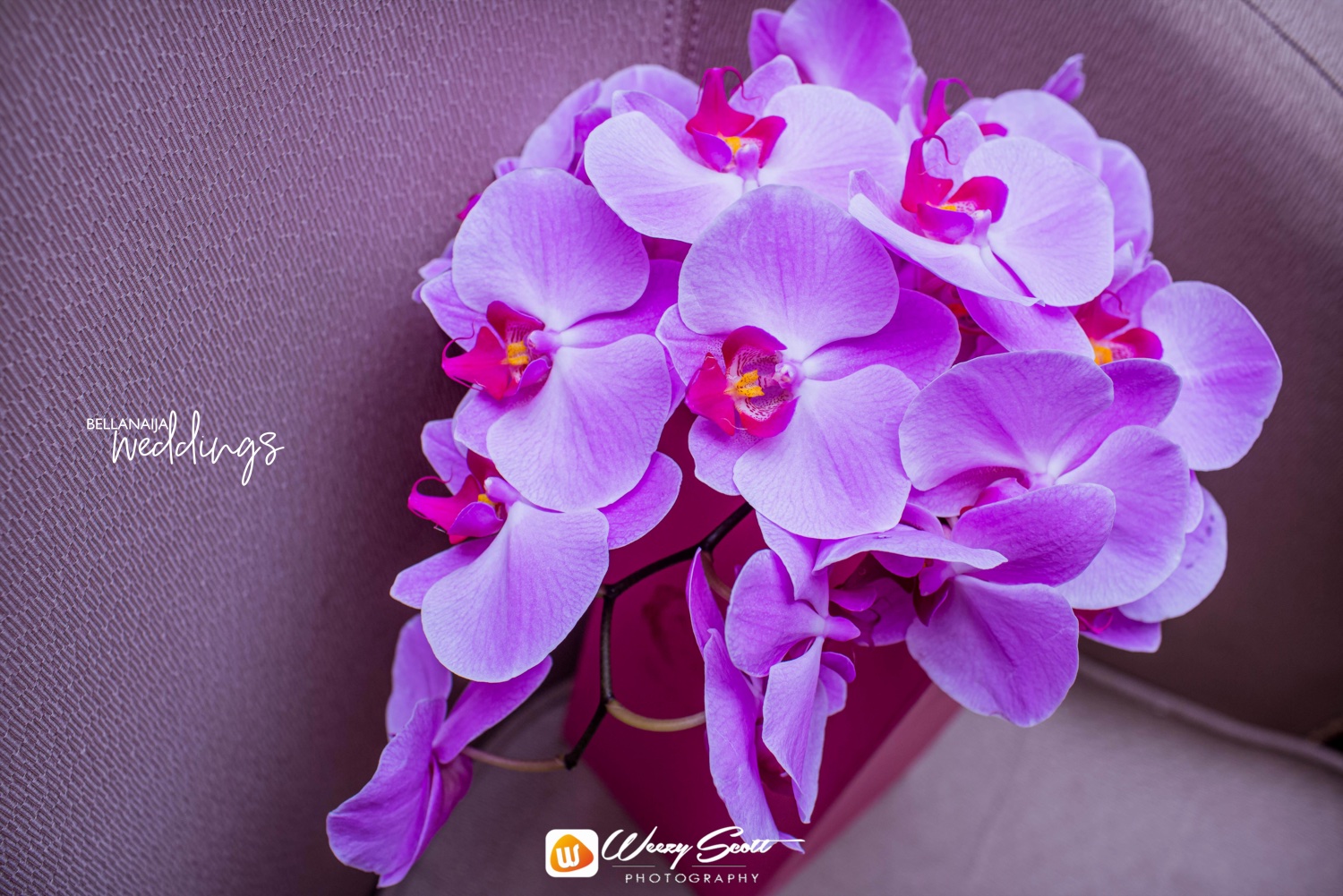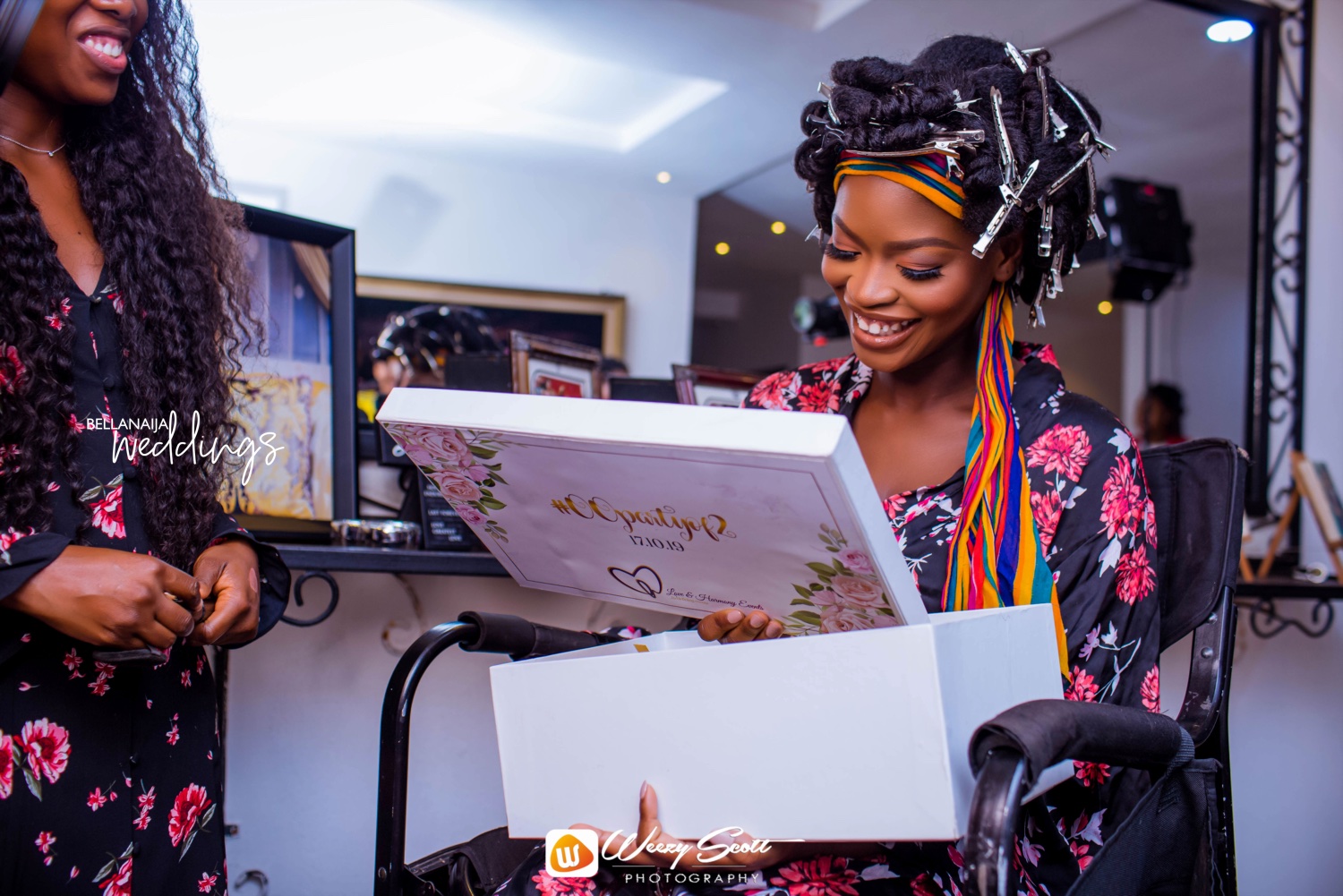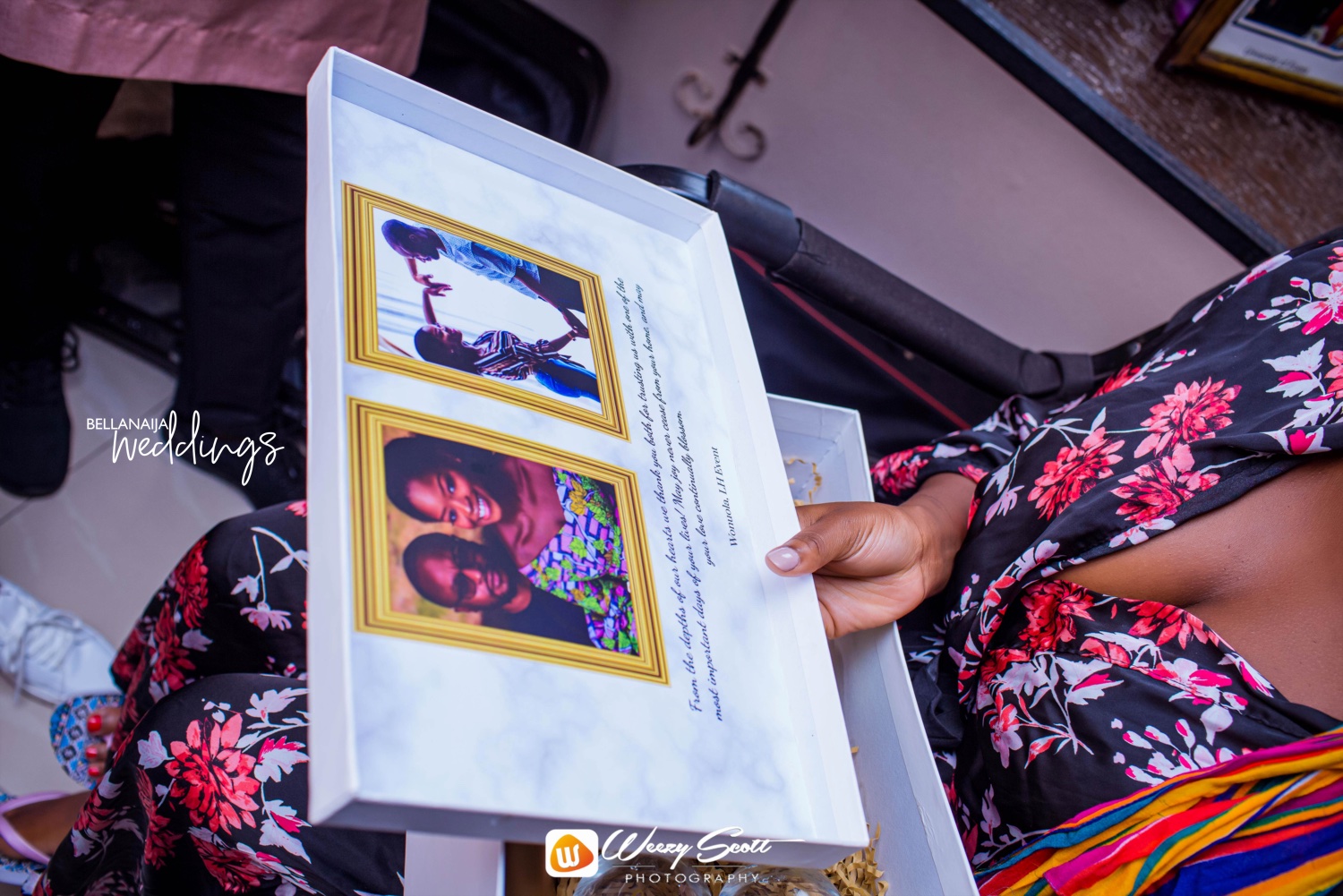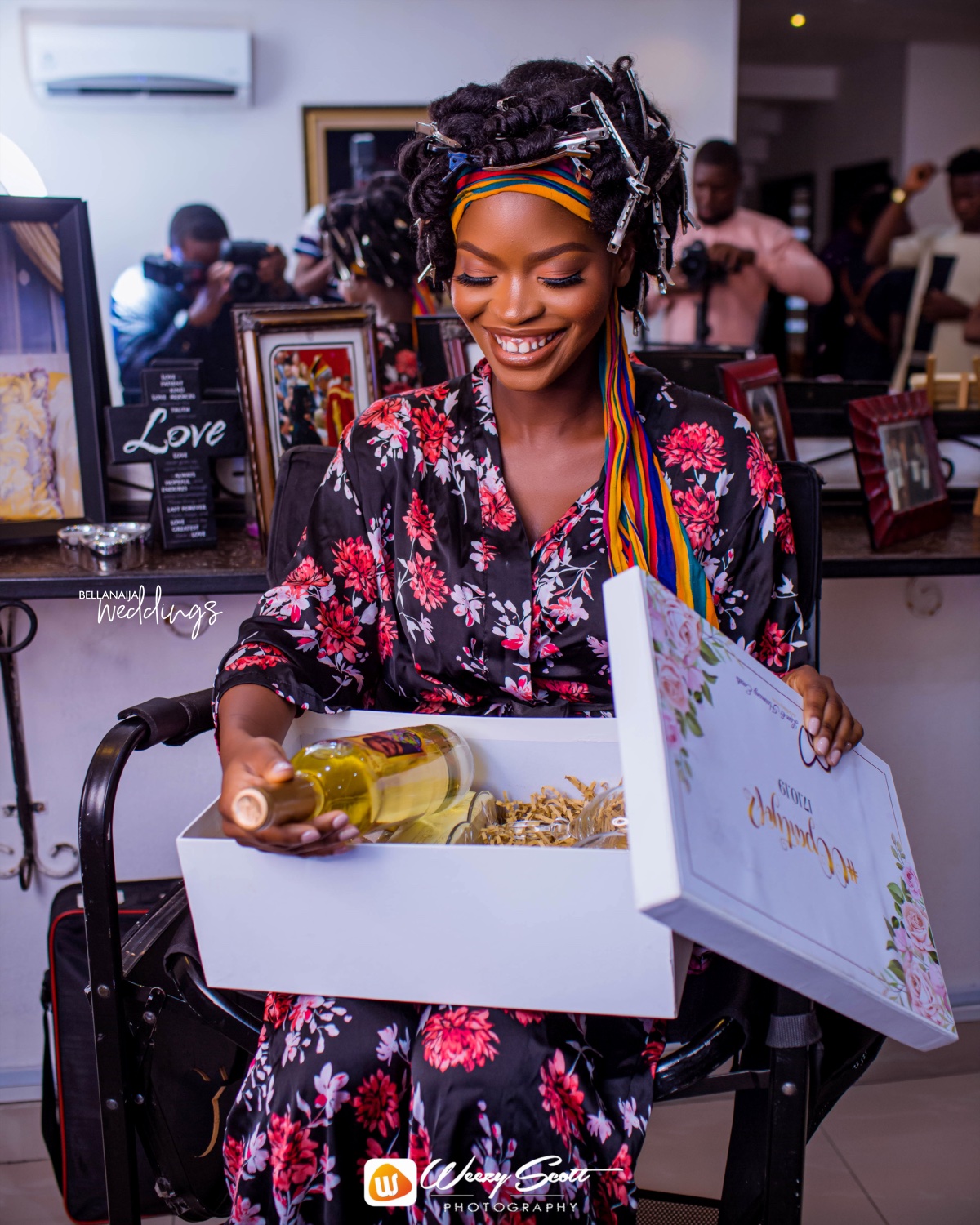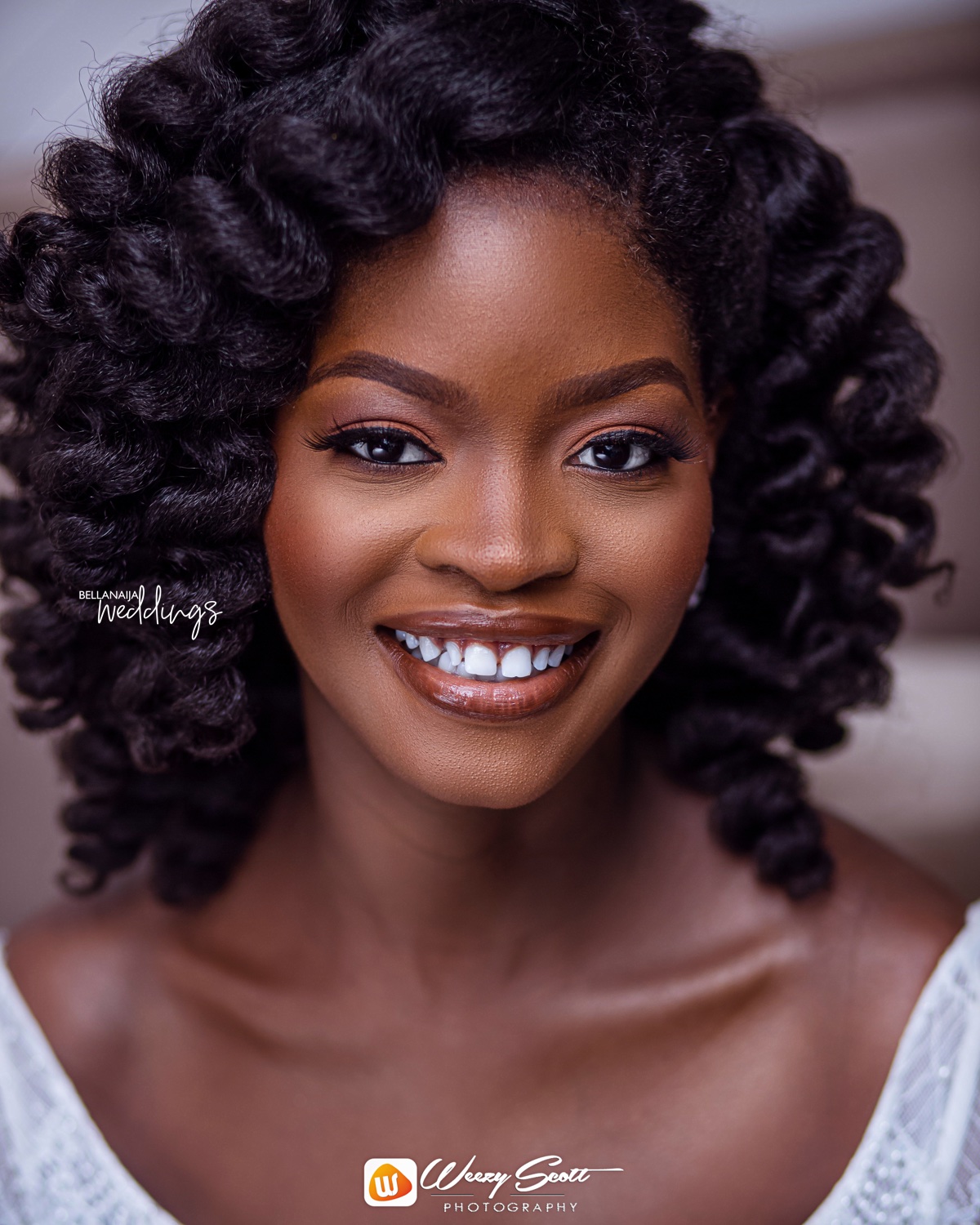 Here's how it all started according to Oyinda:
If you ask him he will say he met me on the streets of VI at night, which isn't a complete lie; we met outside my friend's house.  Over 8 years go, his cousin and a friend of mine introduced us to each other in the summer of 2011. I remember we had the most random but long conversation that hasn't really ended and I mean that. Literally we have spoken every day for the last 8 years maybe with the exception of 3 days. Honestly, neither of us thought this was the one or this would end with us being married, I enjoyed talking to him, the conversations were light and easy and we became fast friends. I remember thinking I wouldn't mind really being friends with this guy. I wasn't really interested in dating him for multiple reasons but also at the time we lived in 2 different countries.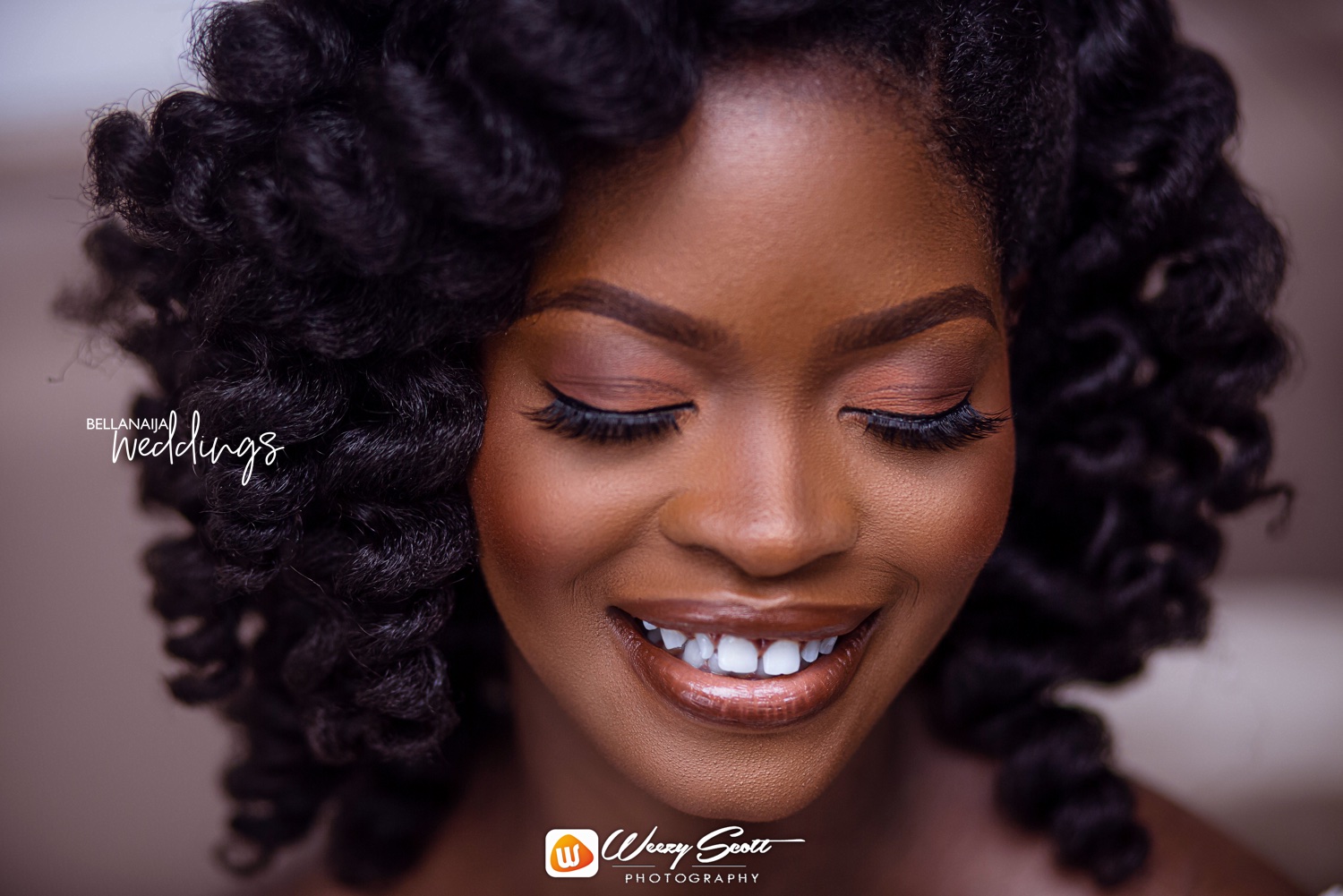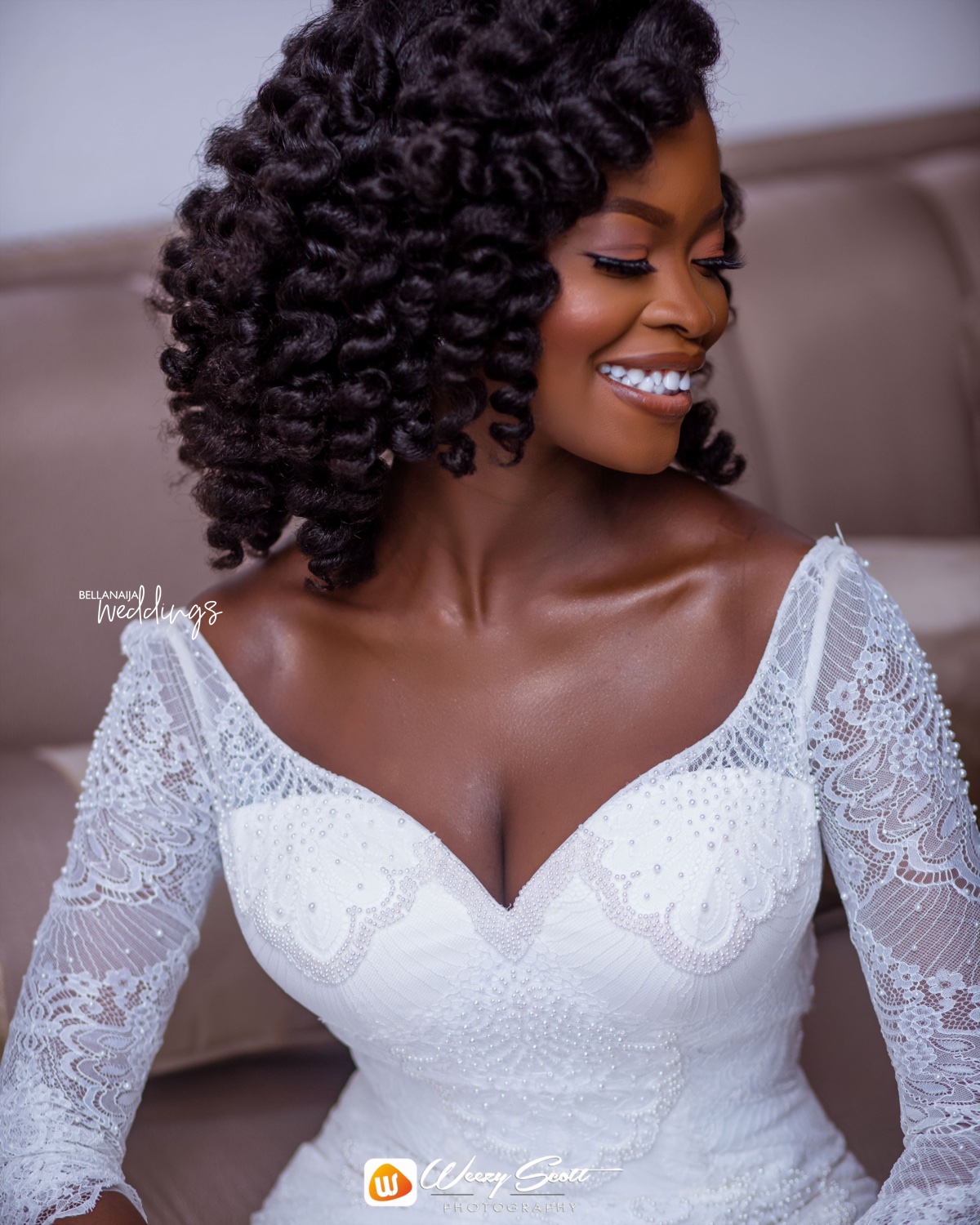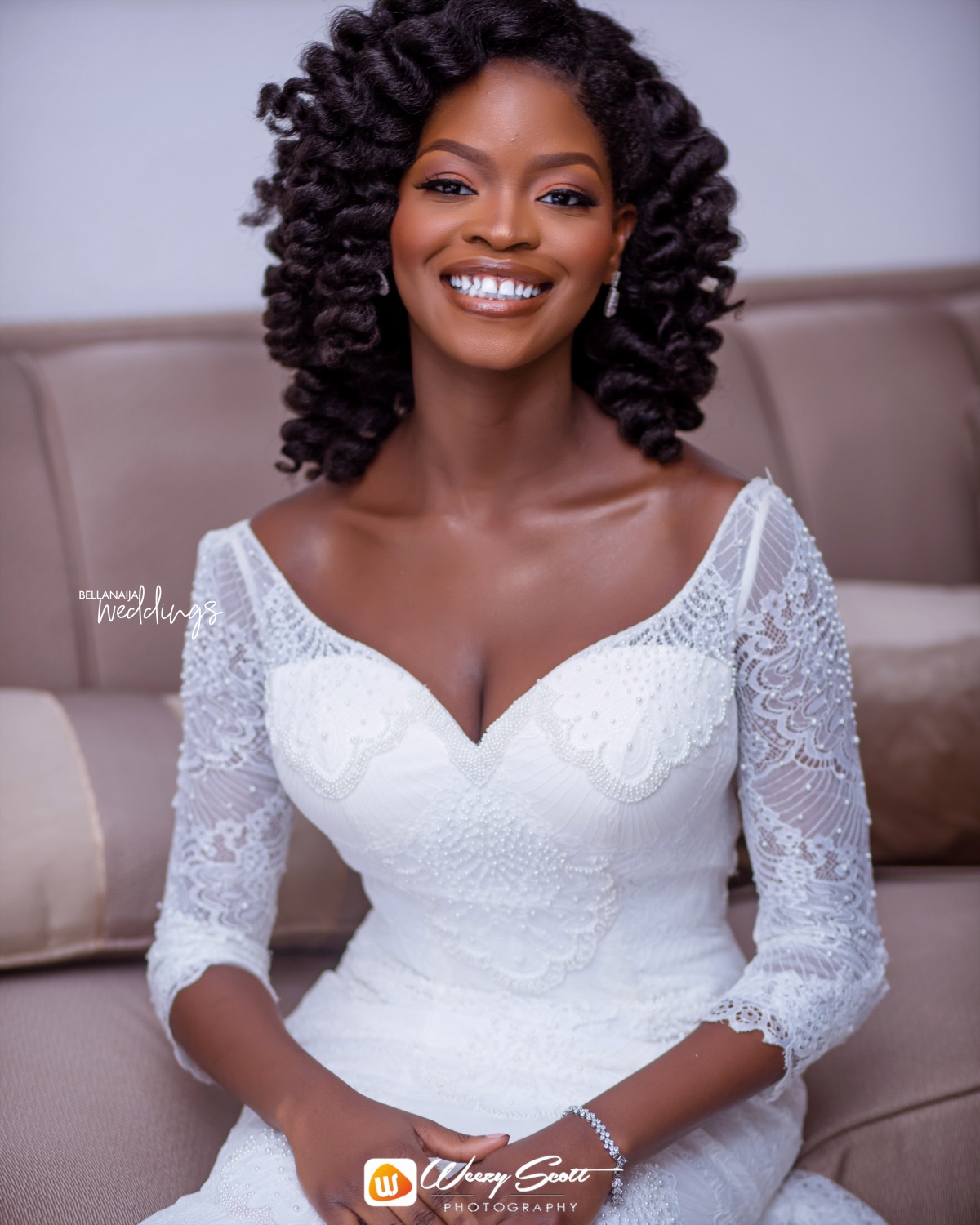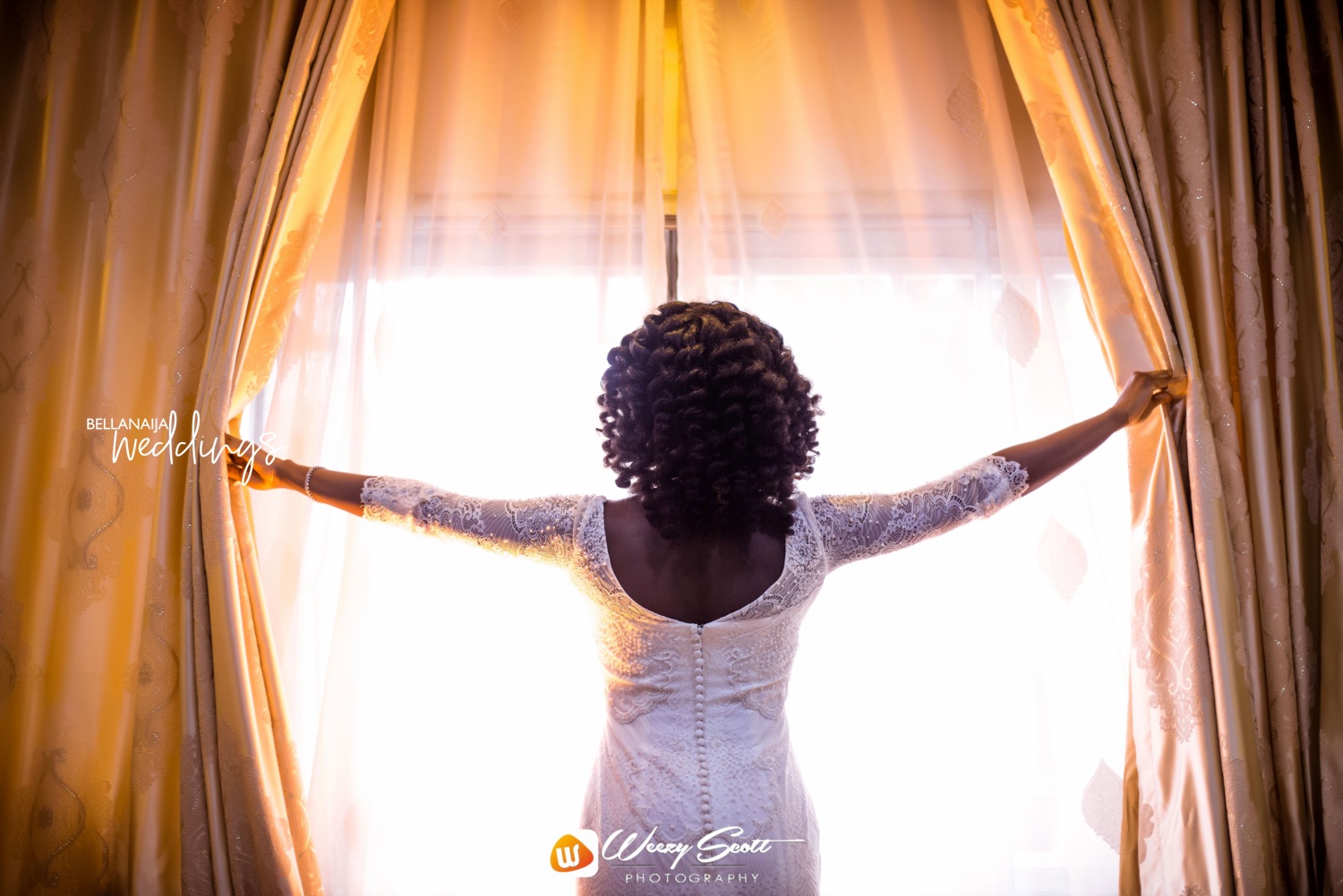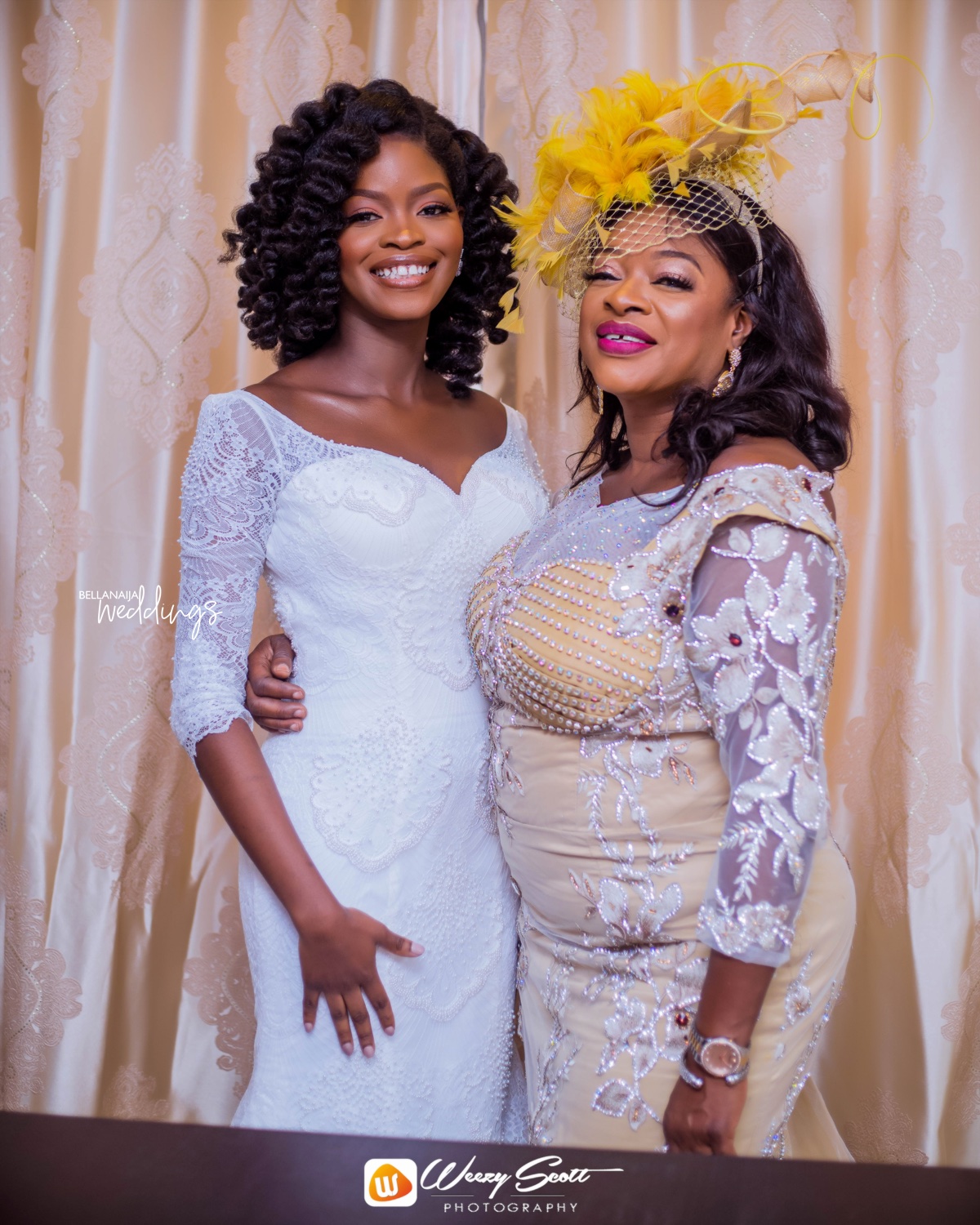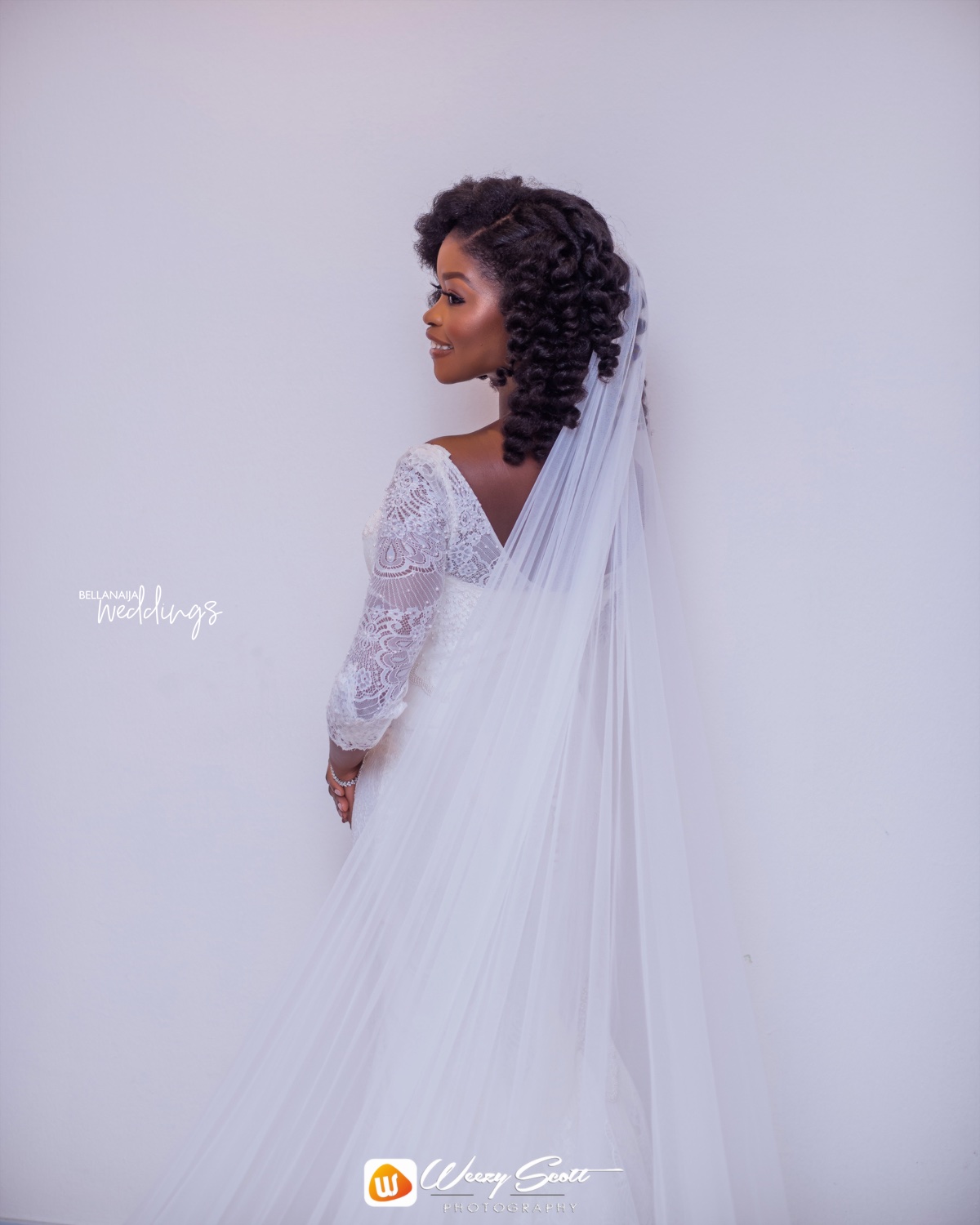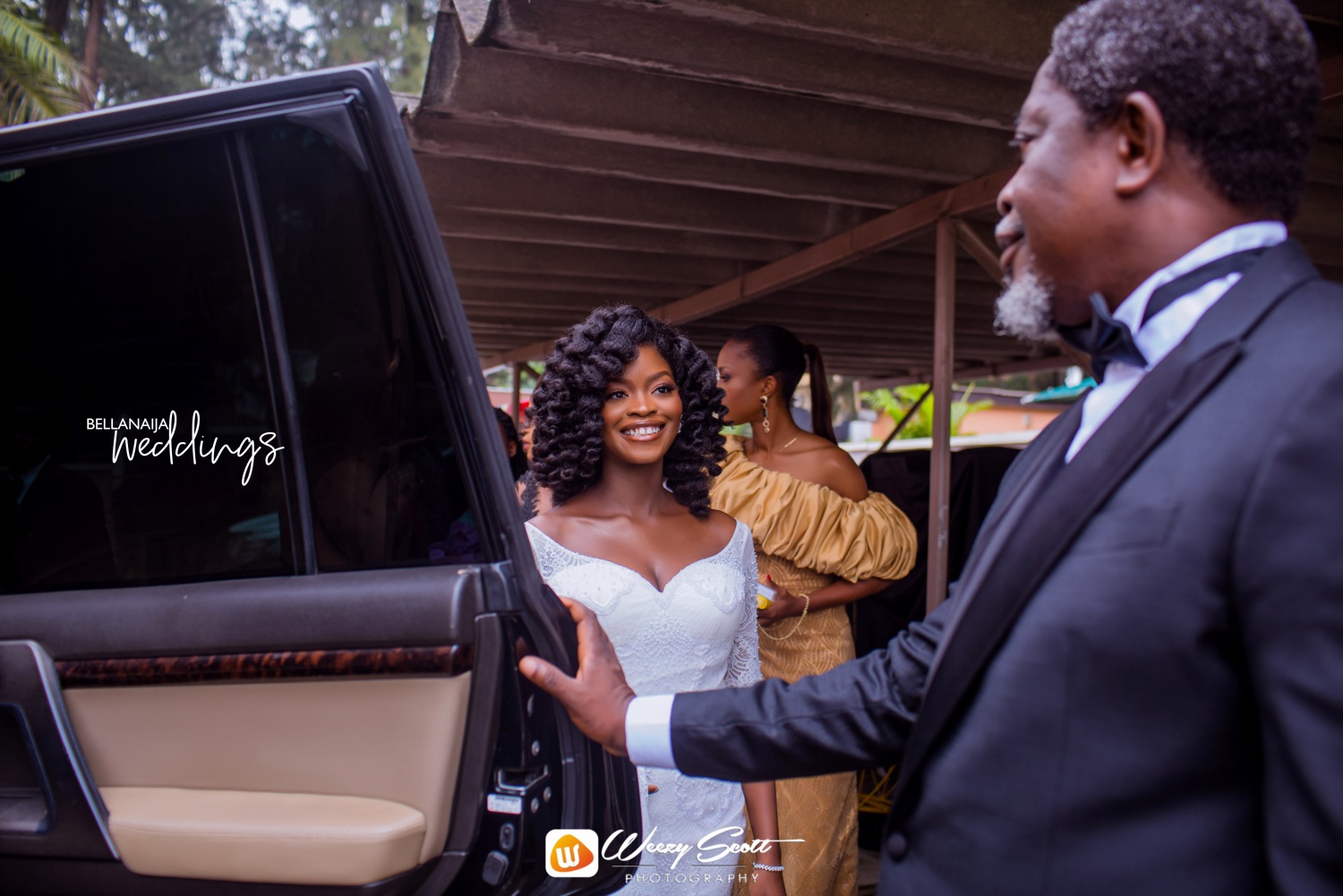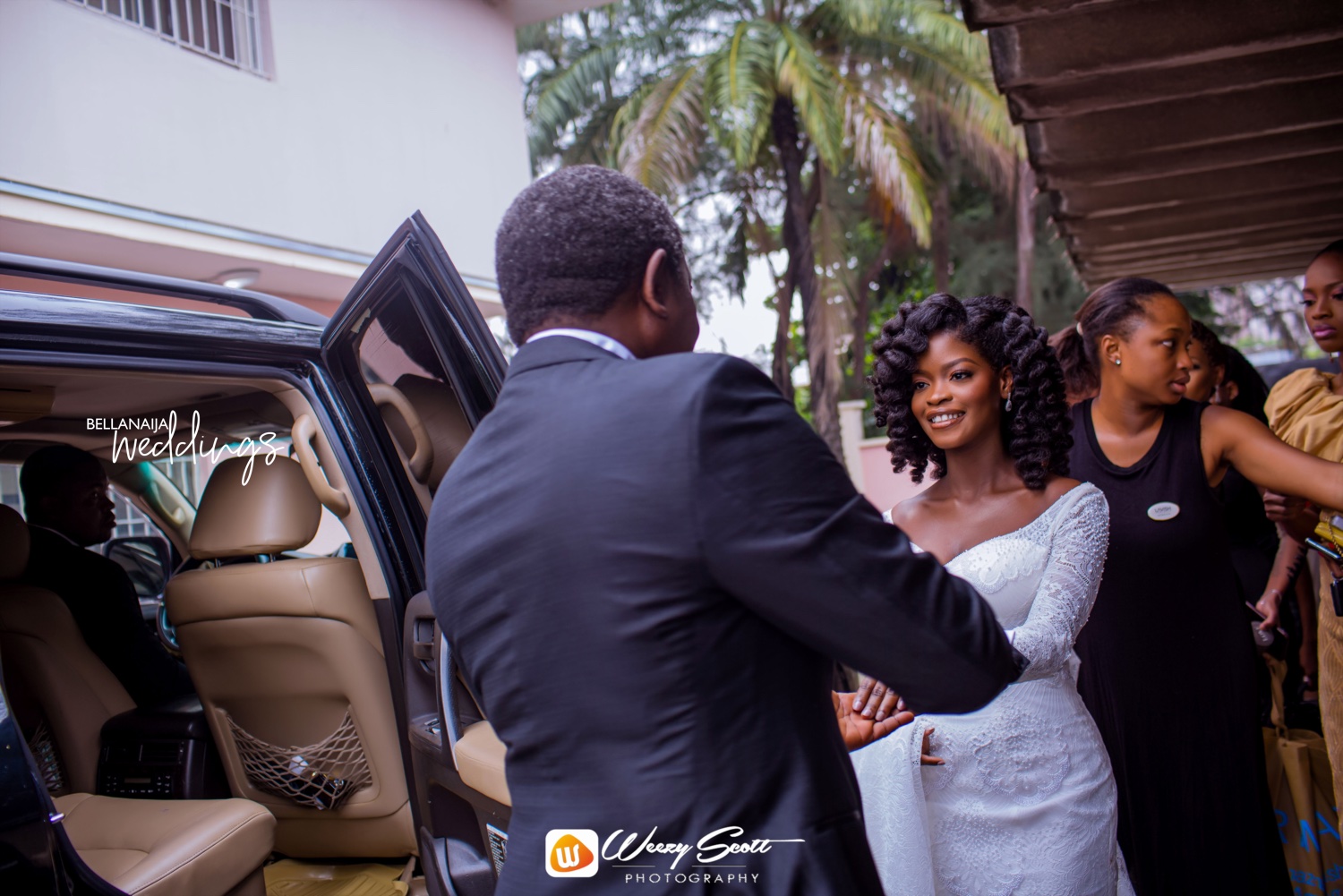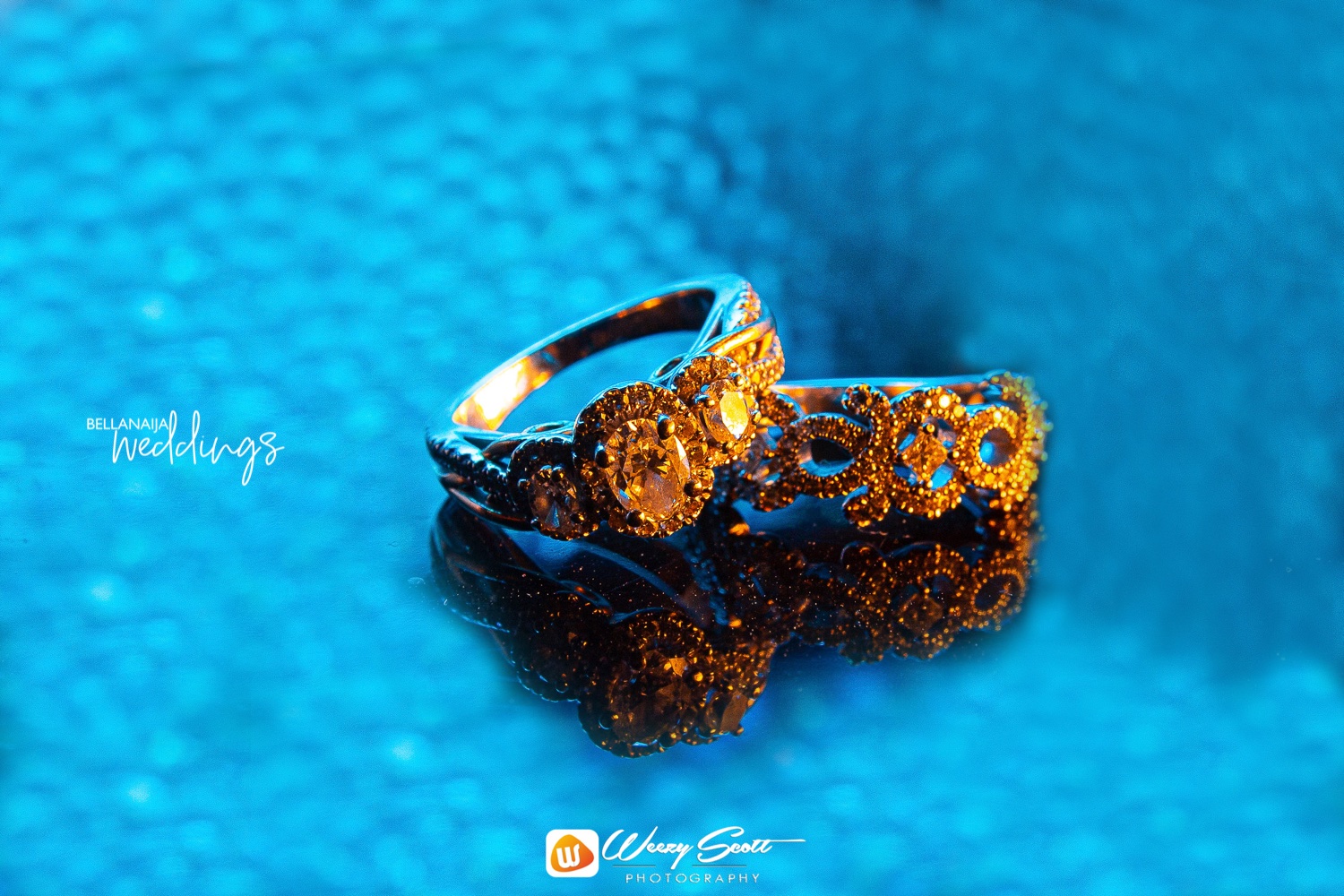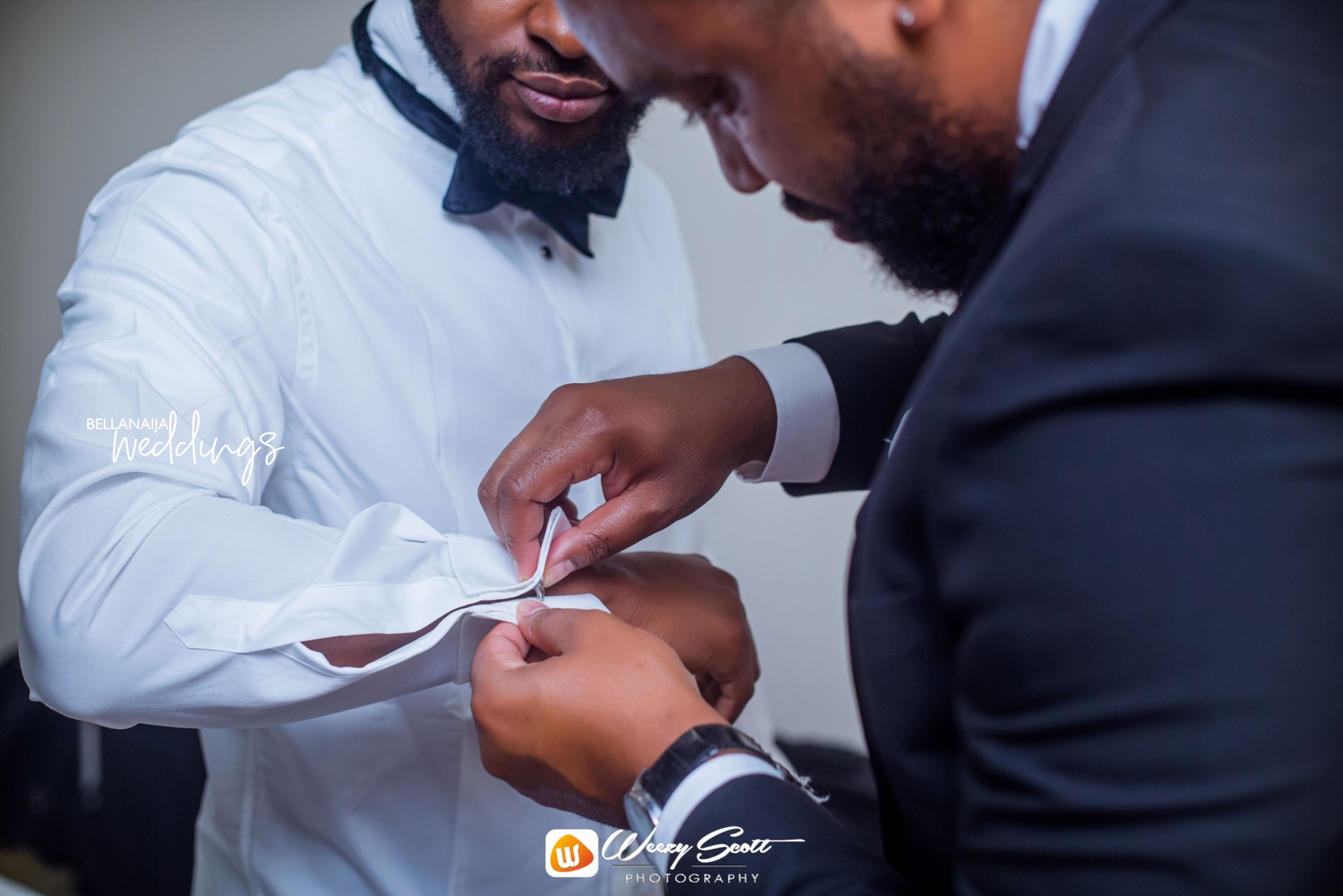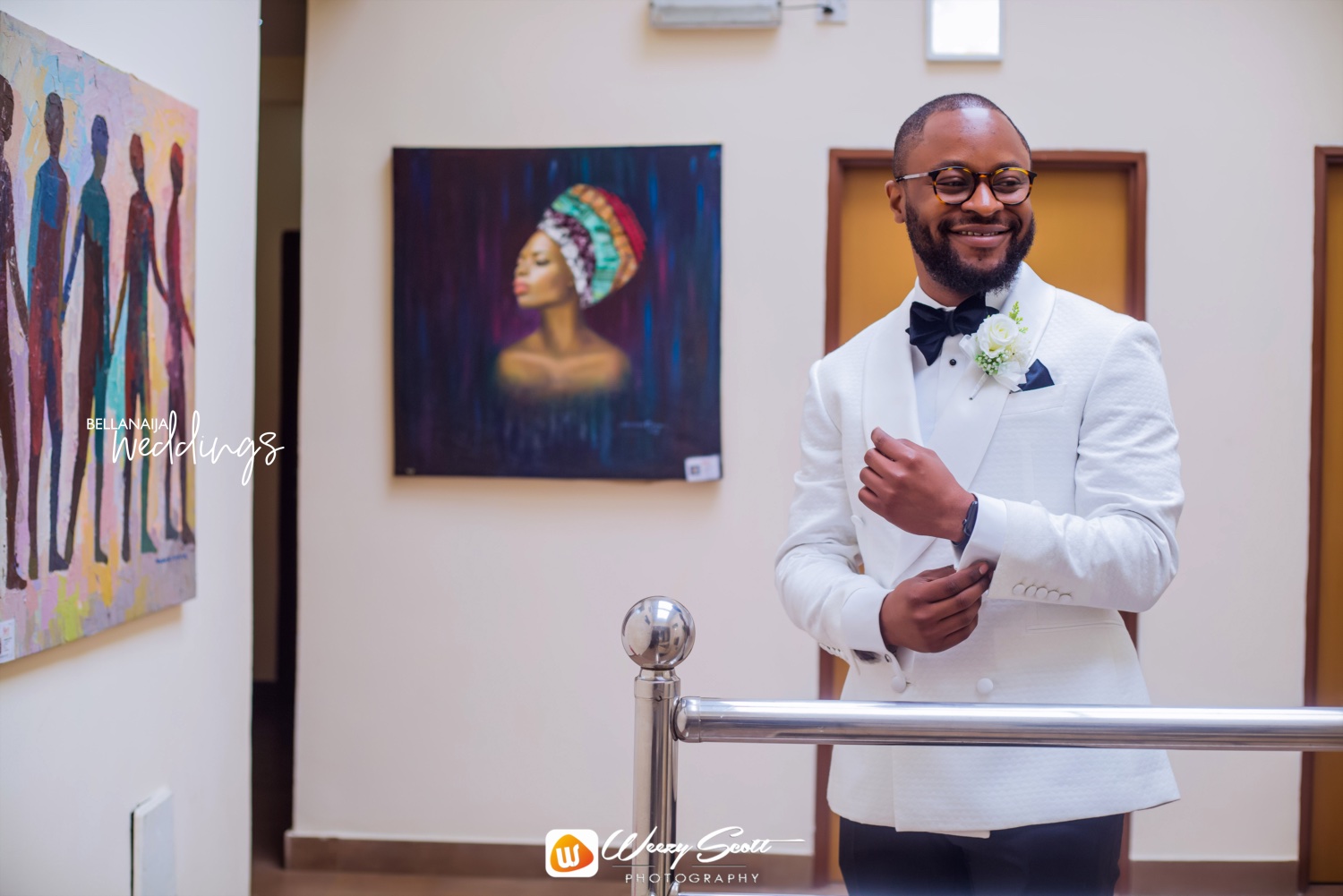 Obi has the gift of gab. He can talk his way in and out of situations and his range of topics are vast. I didn't feel like I had to carry the conversation and the topics were so random that it didn't feel forced or fake. I didn't have to put up an act or be anyone else. I was me and so was he, it made it very easy to be friends with him. He is tough on the outside but he is kind and I don't mean just to me. I watch how he treats other people – people he may never see again and he is consistently kind. He works hard at being my partner in every sense of the word and he doesn't try to change me or manipulate me or diminish me.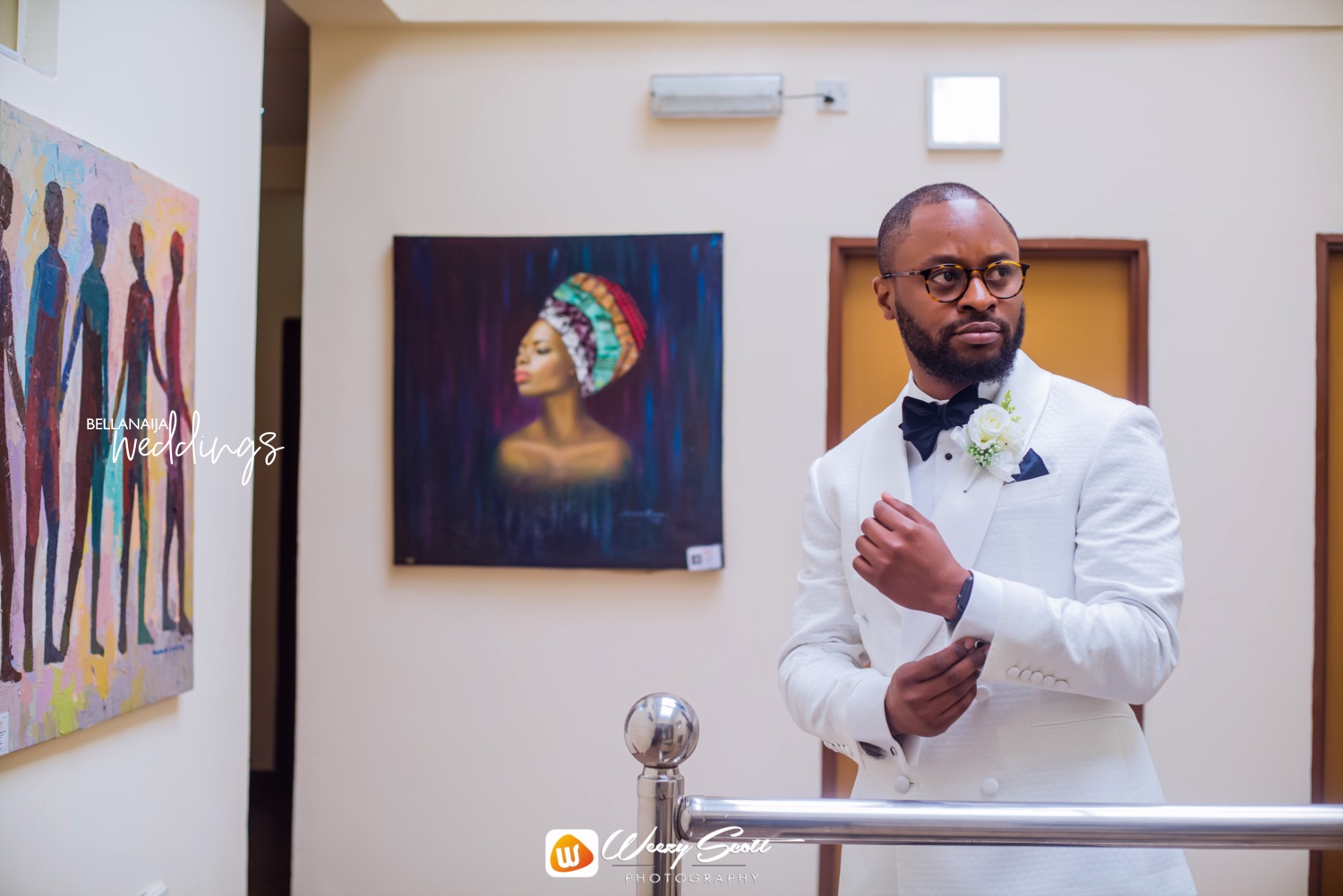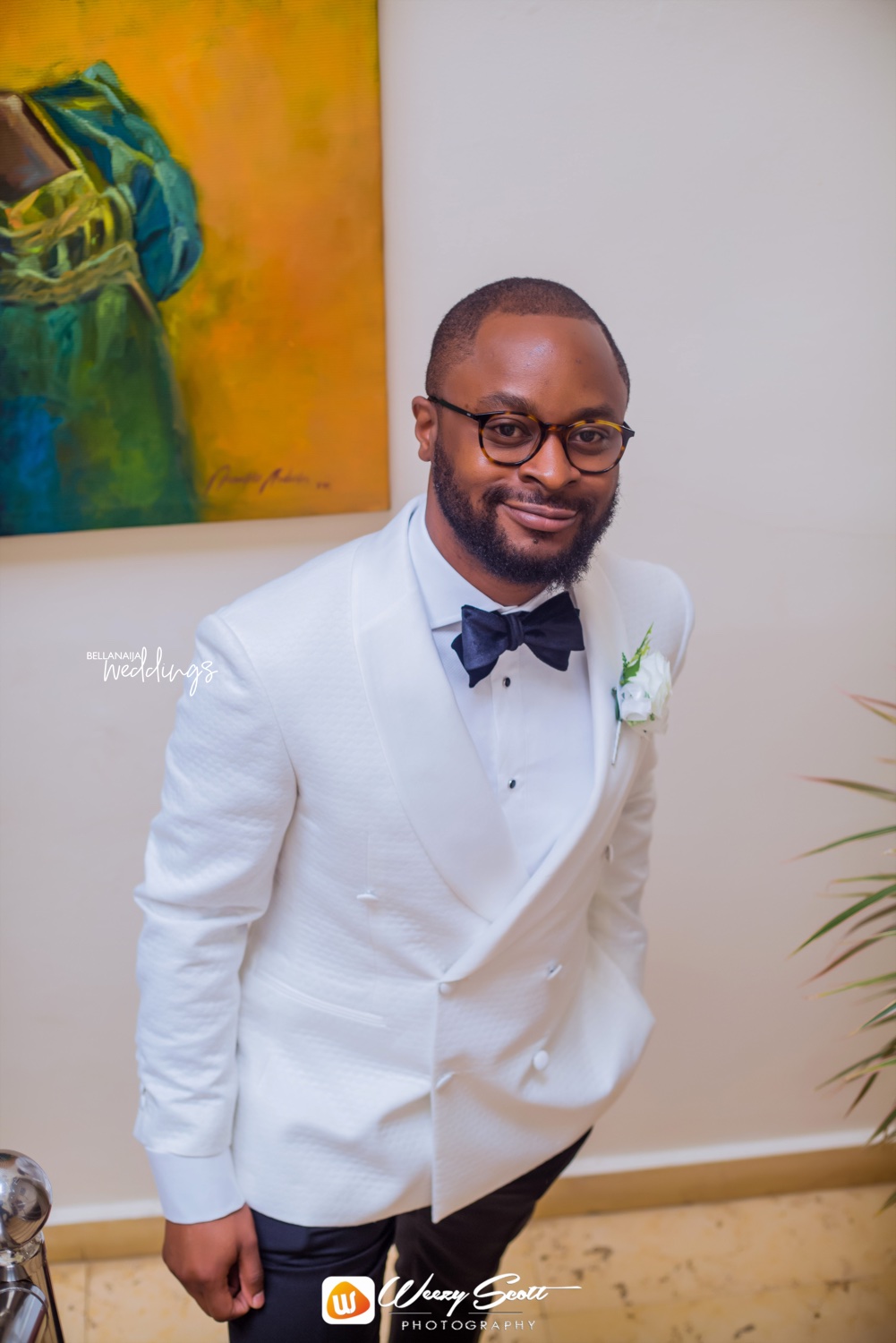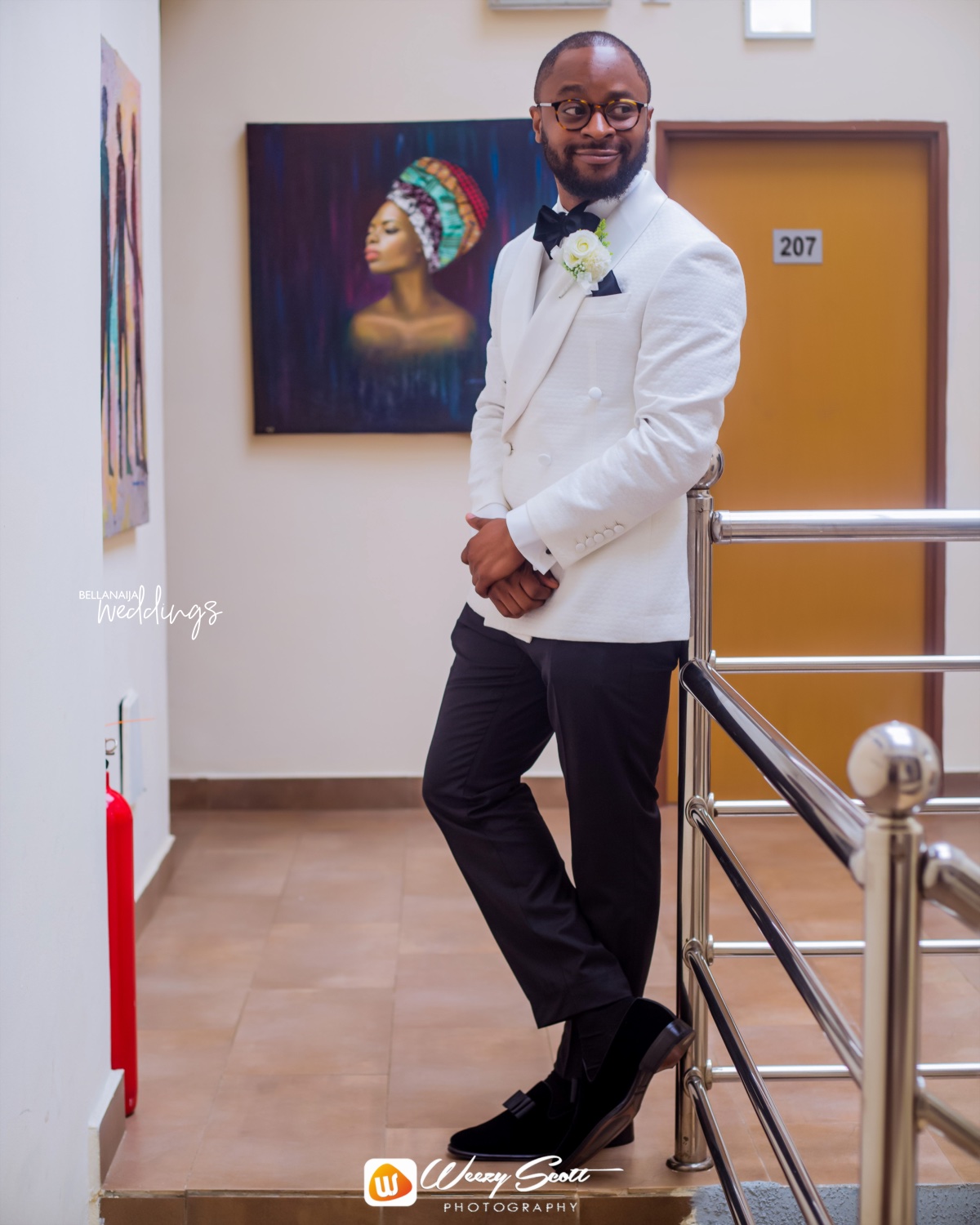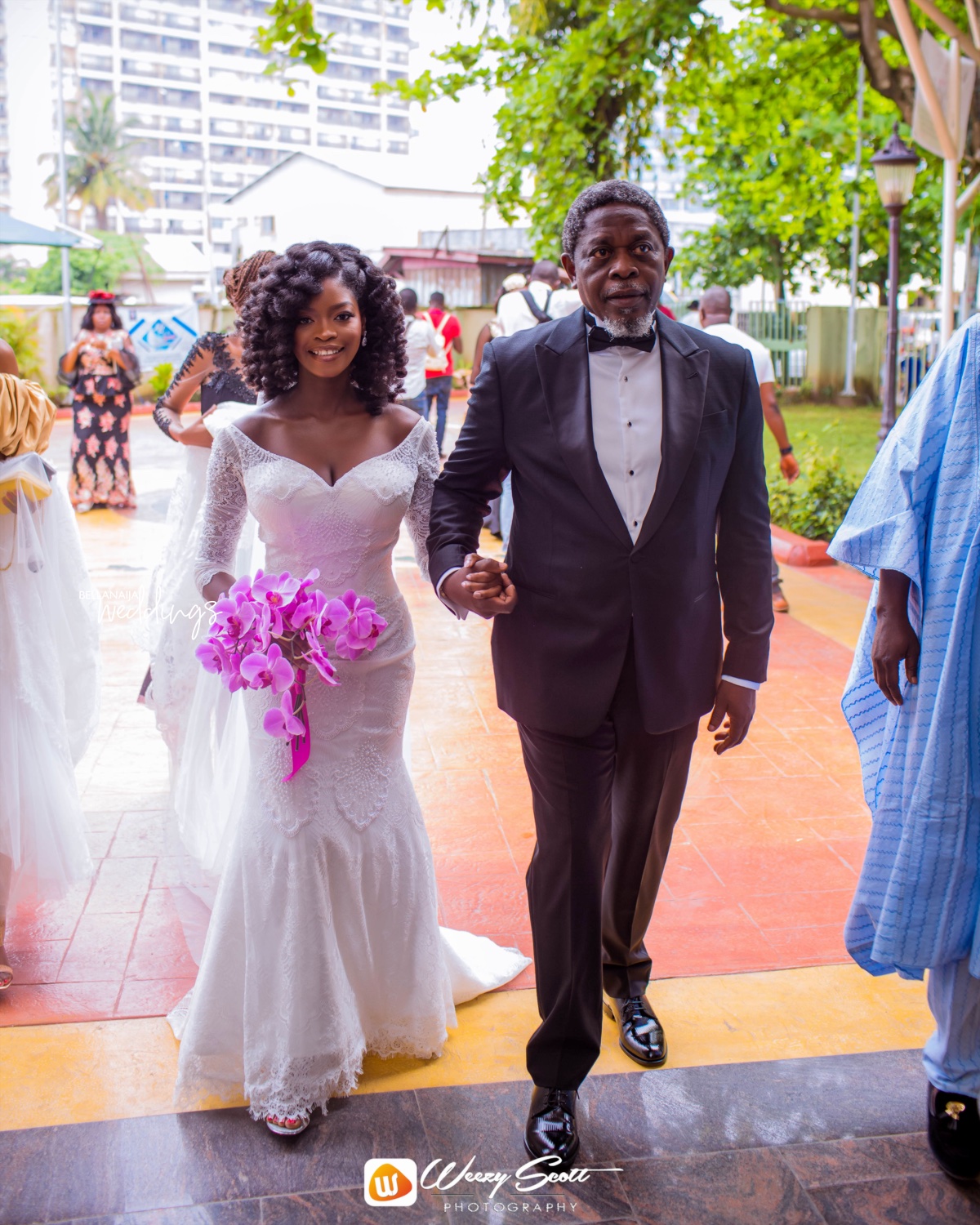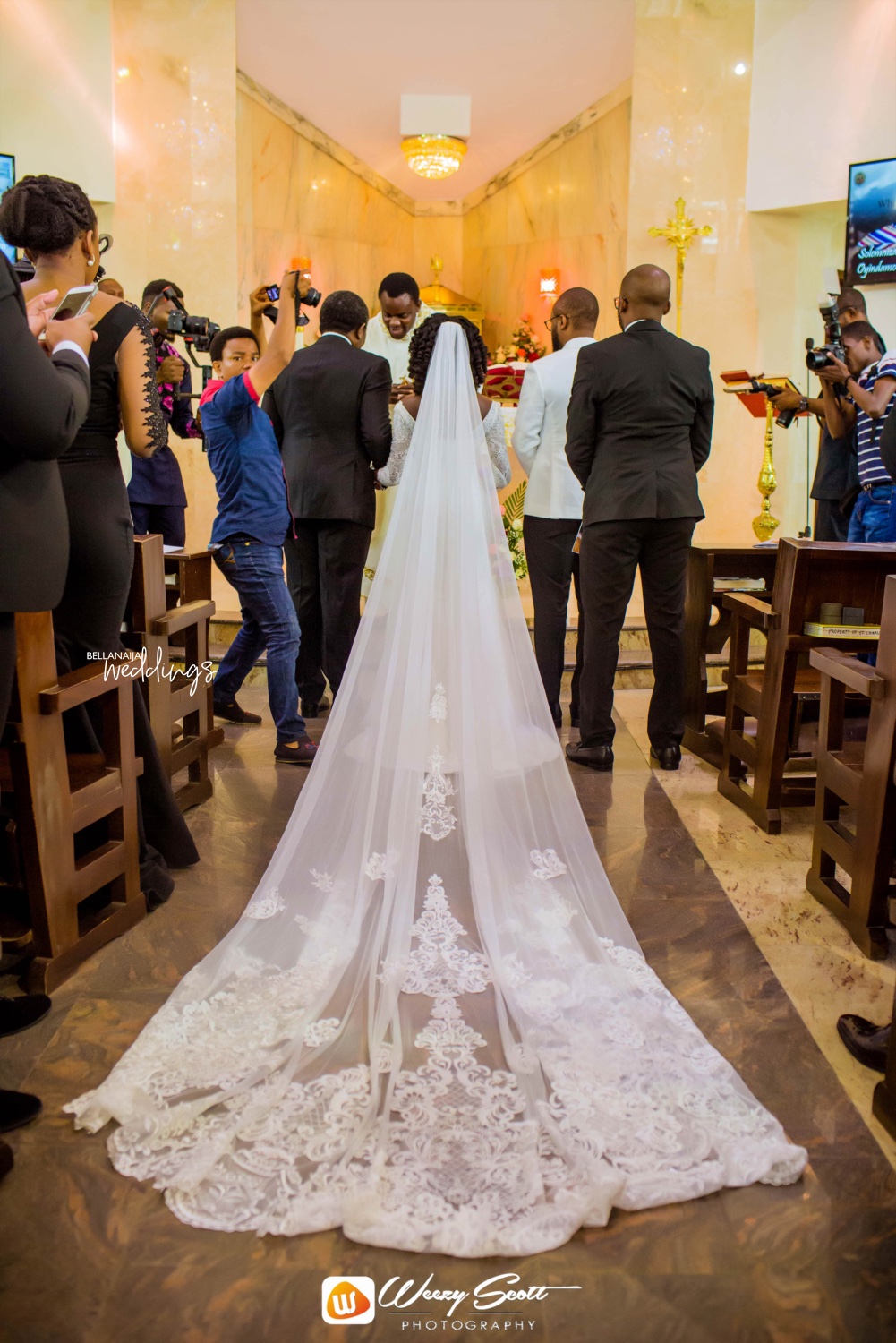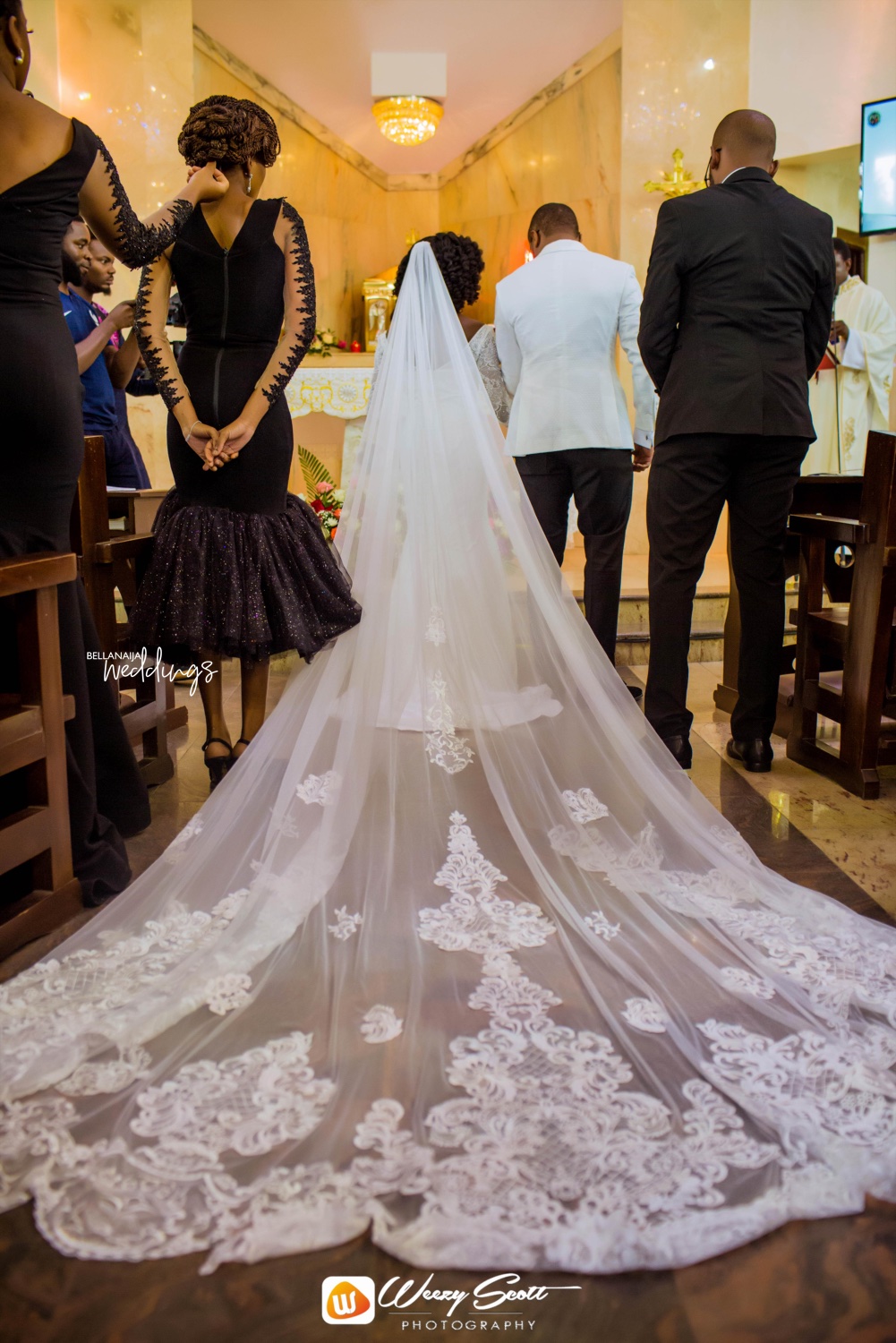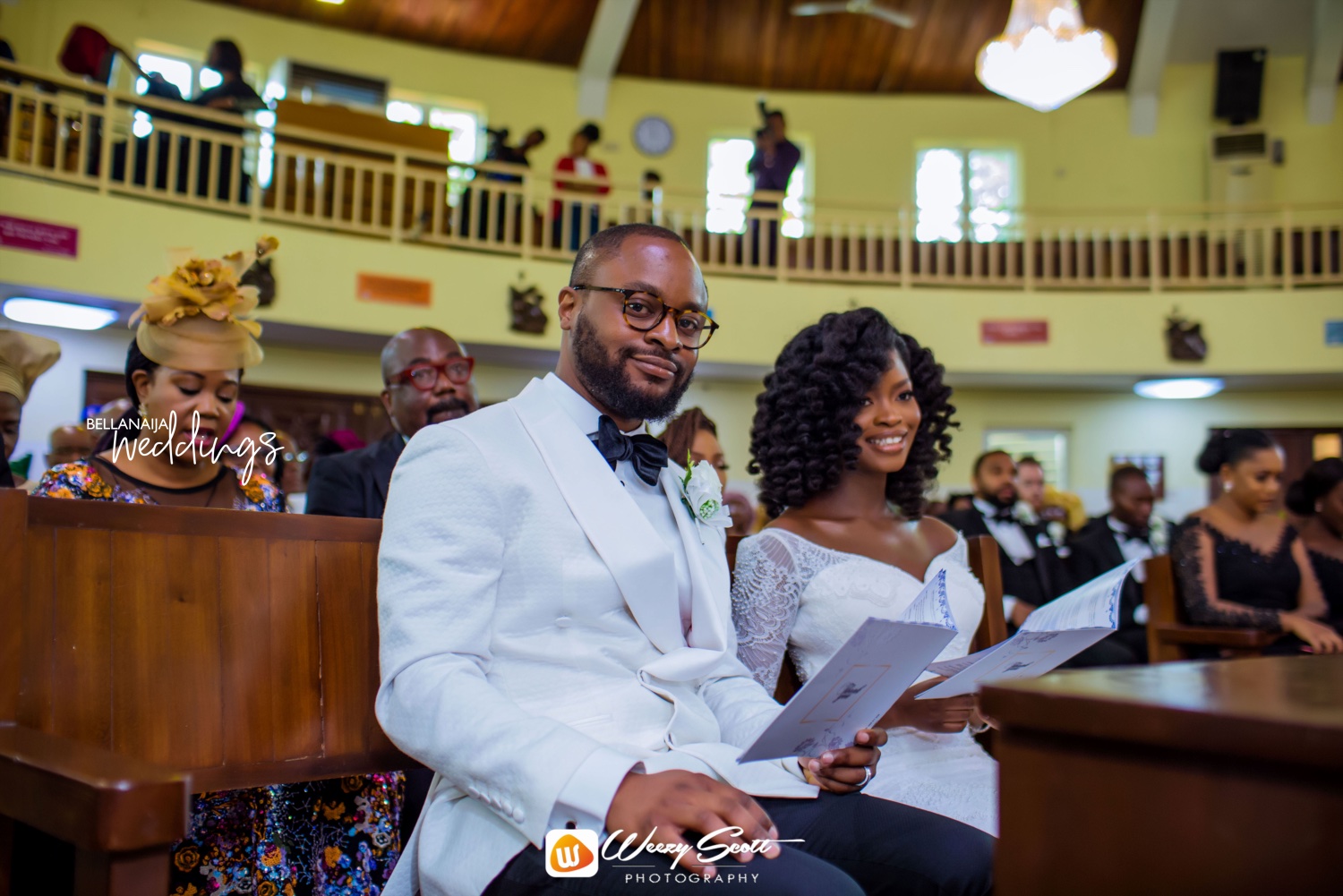 Why do I love him – I just do. I know exactly who he is, I see all of him and I am not confused by that and I love him completely.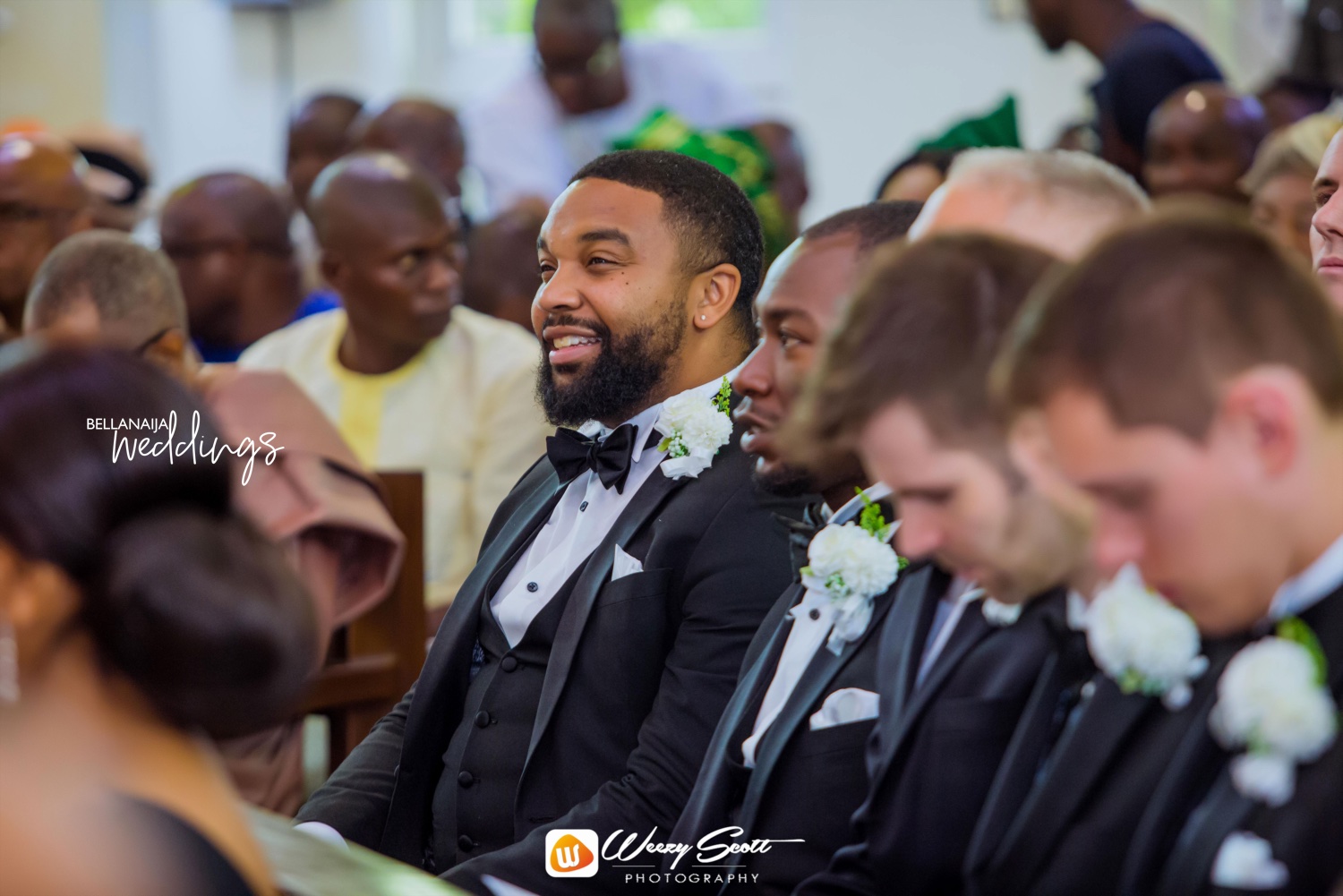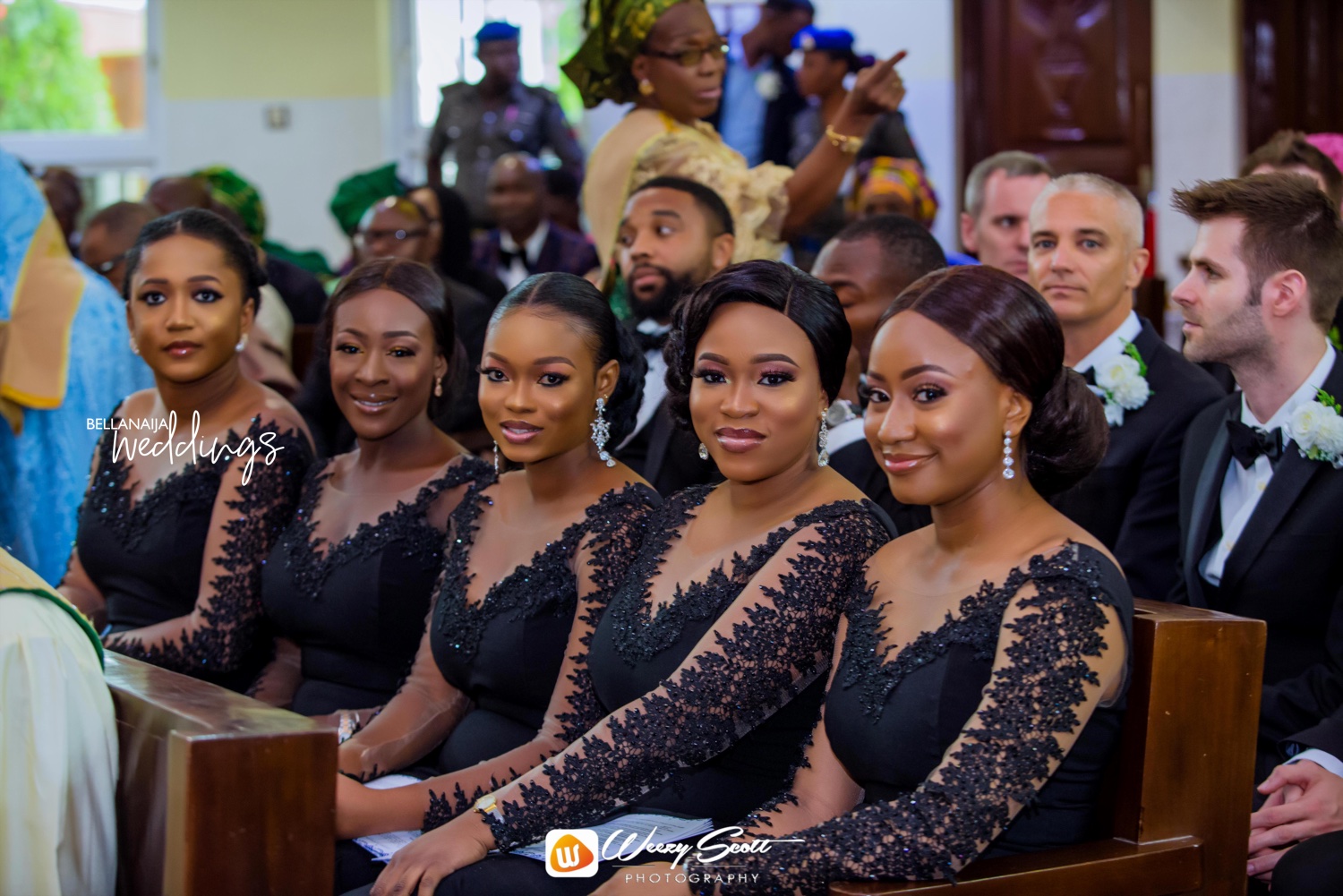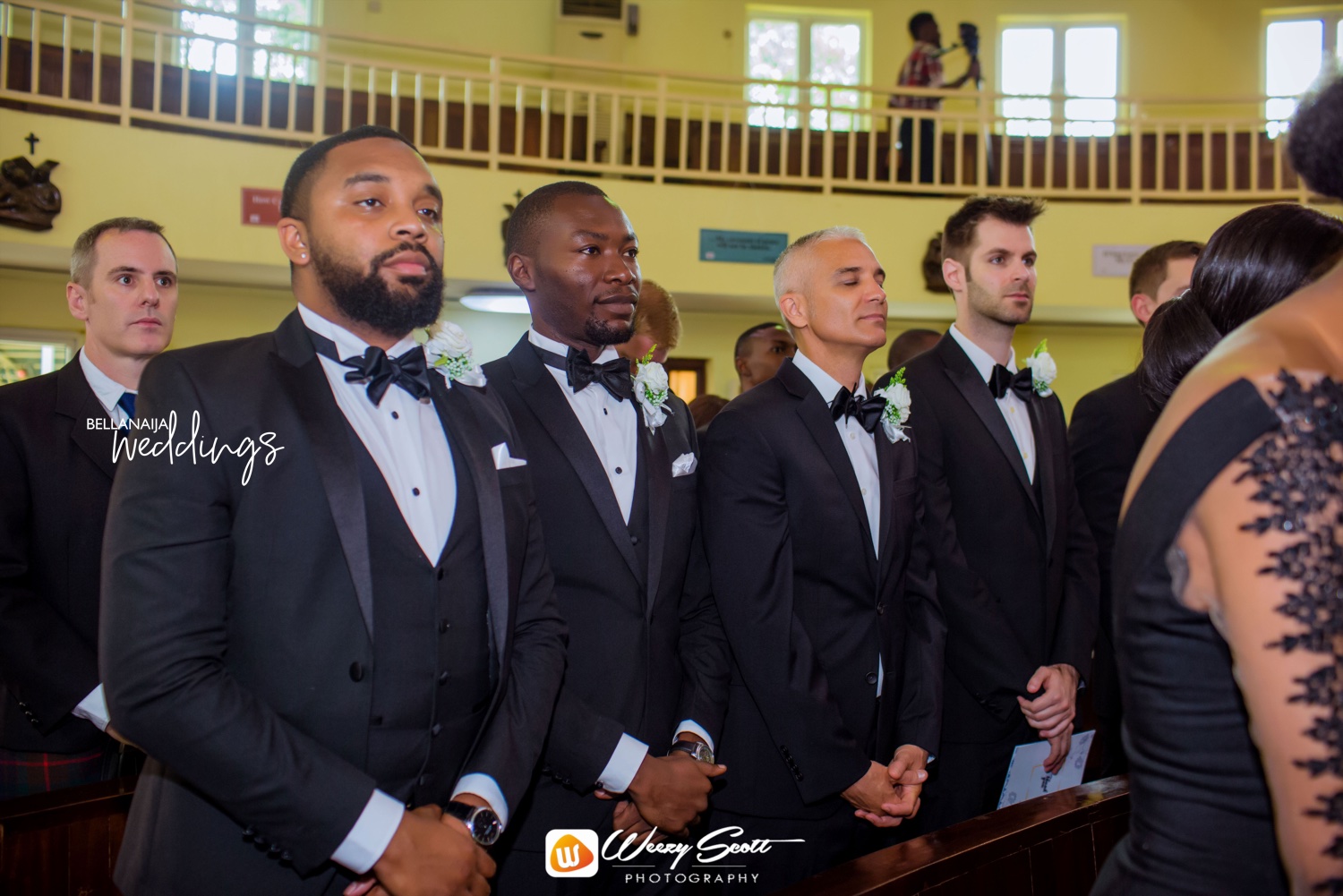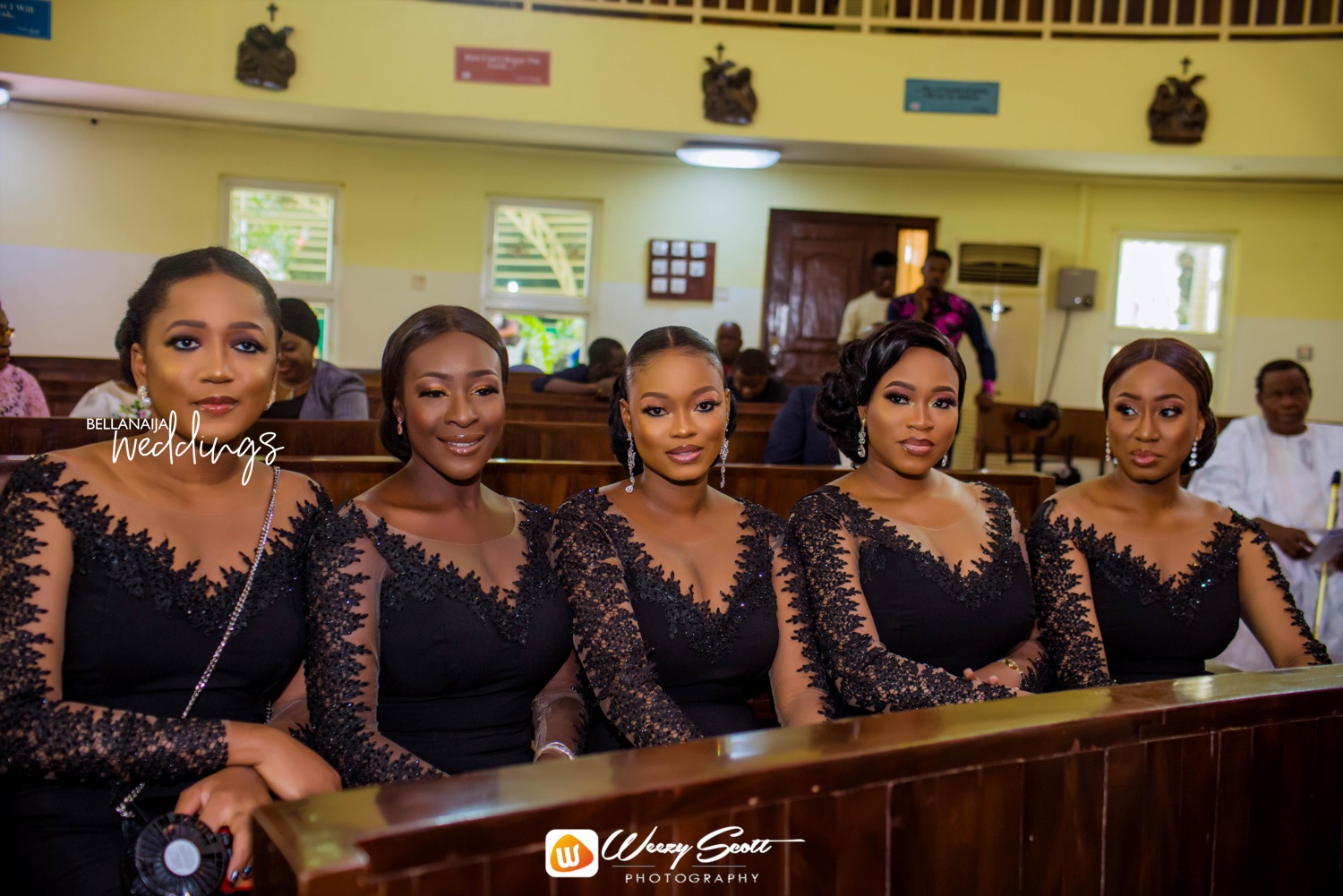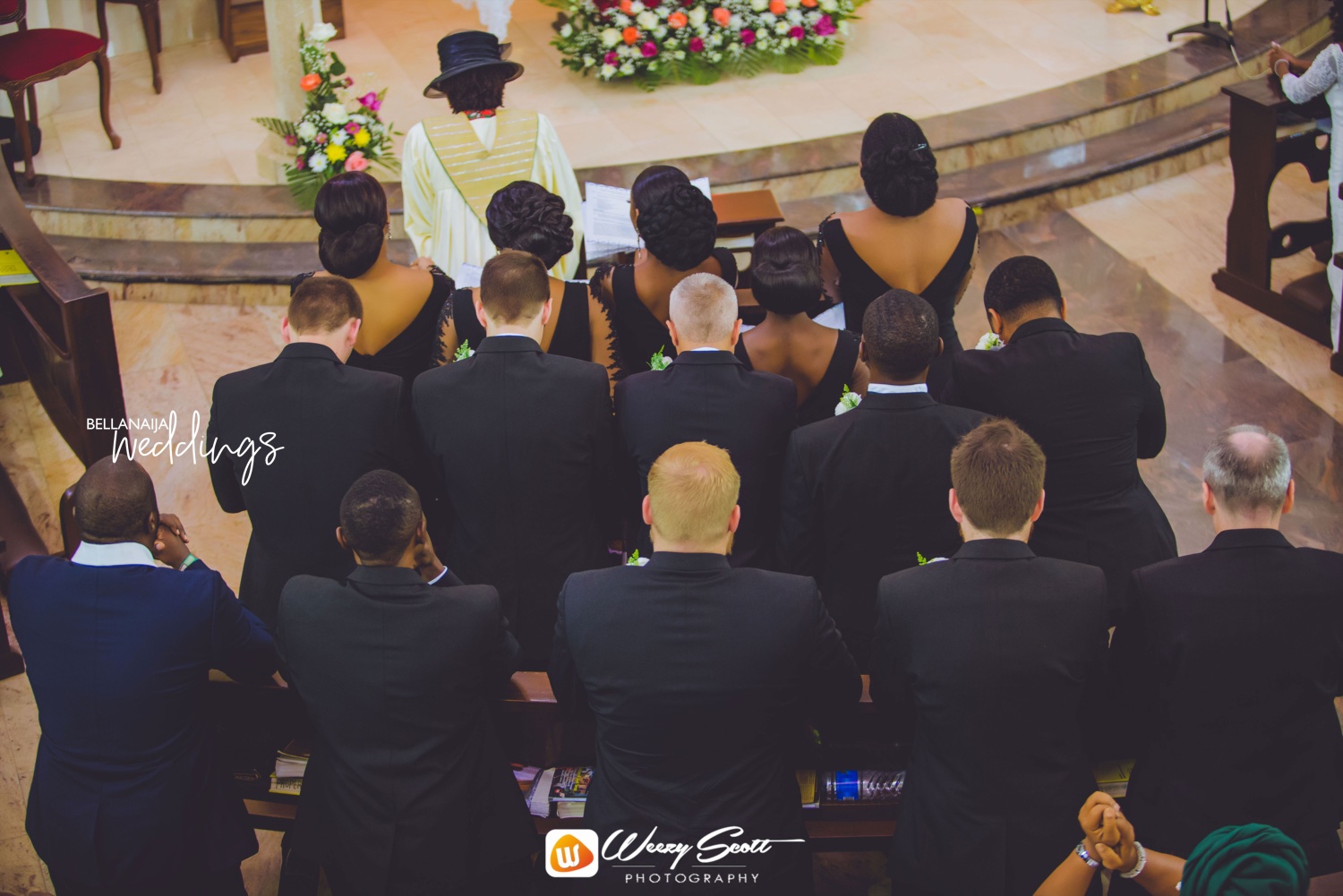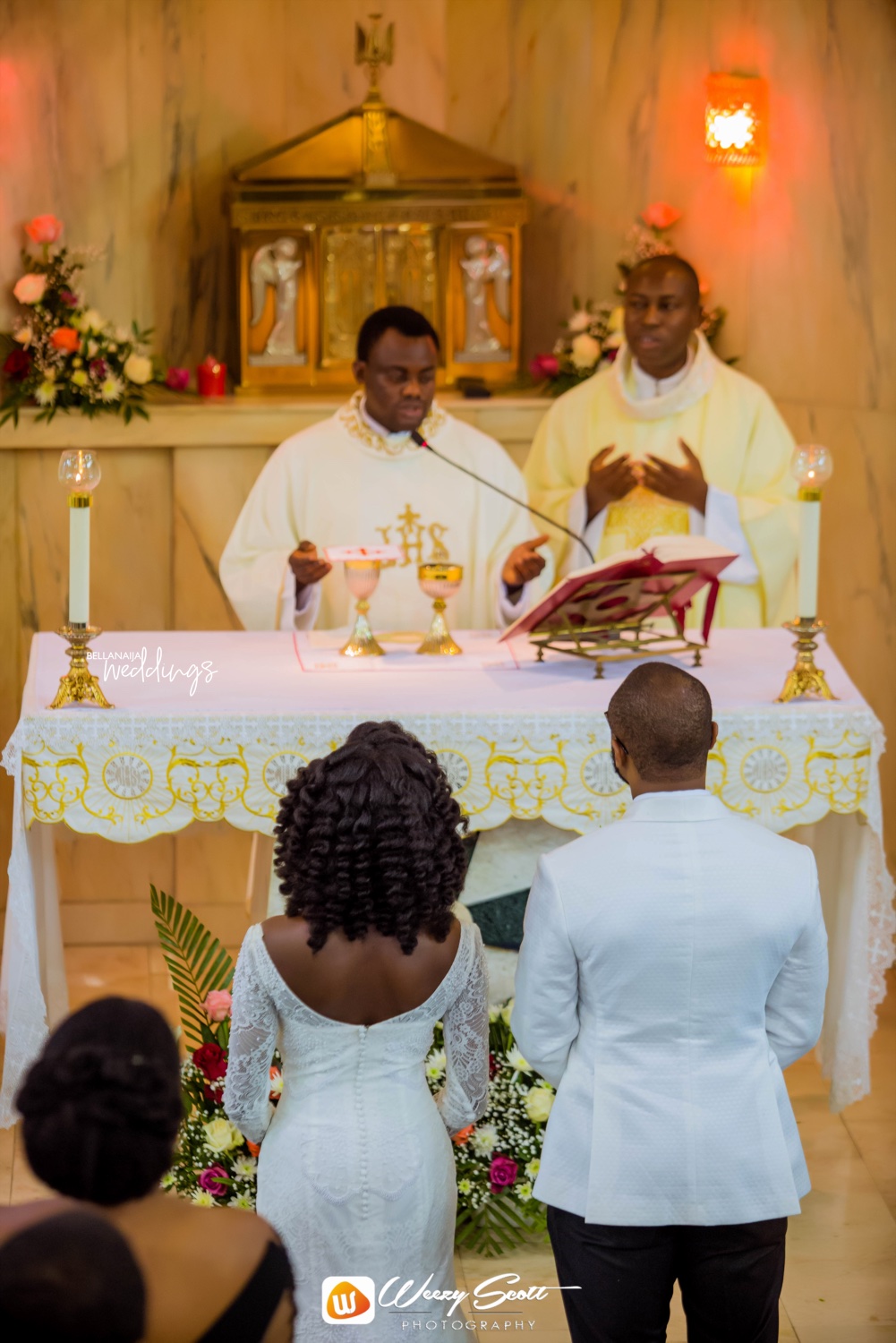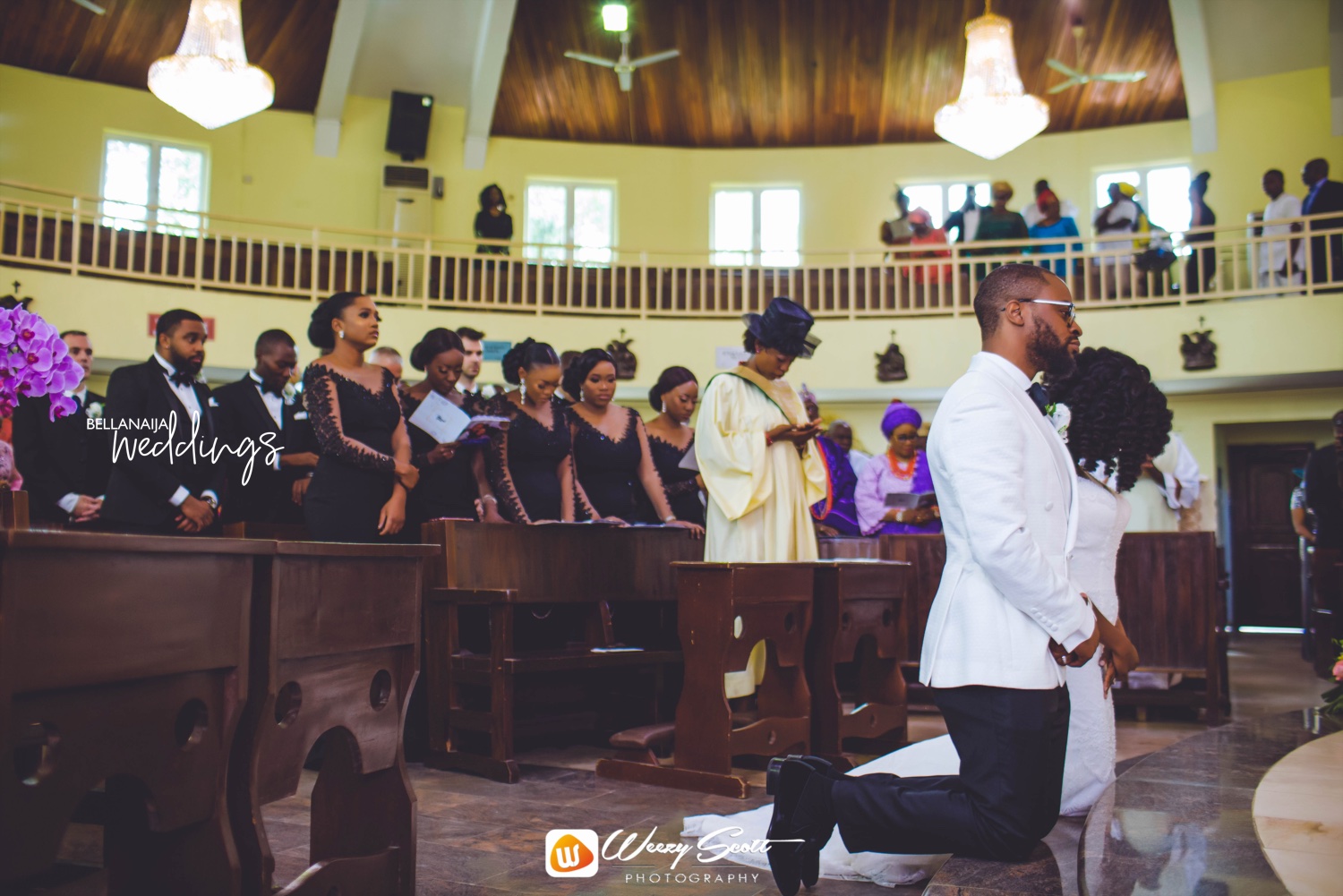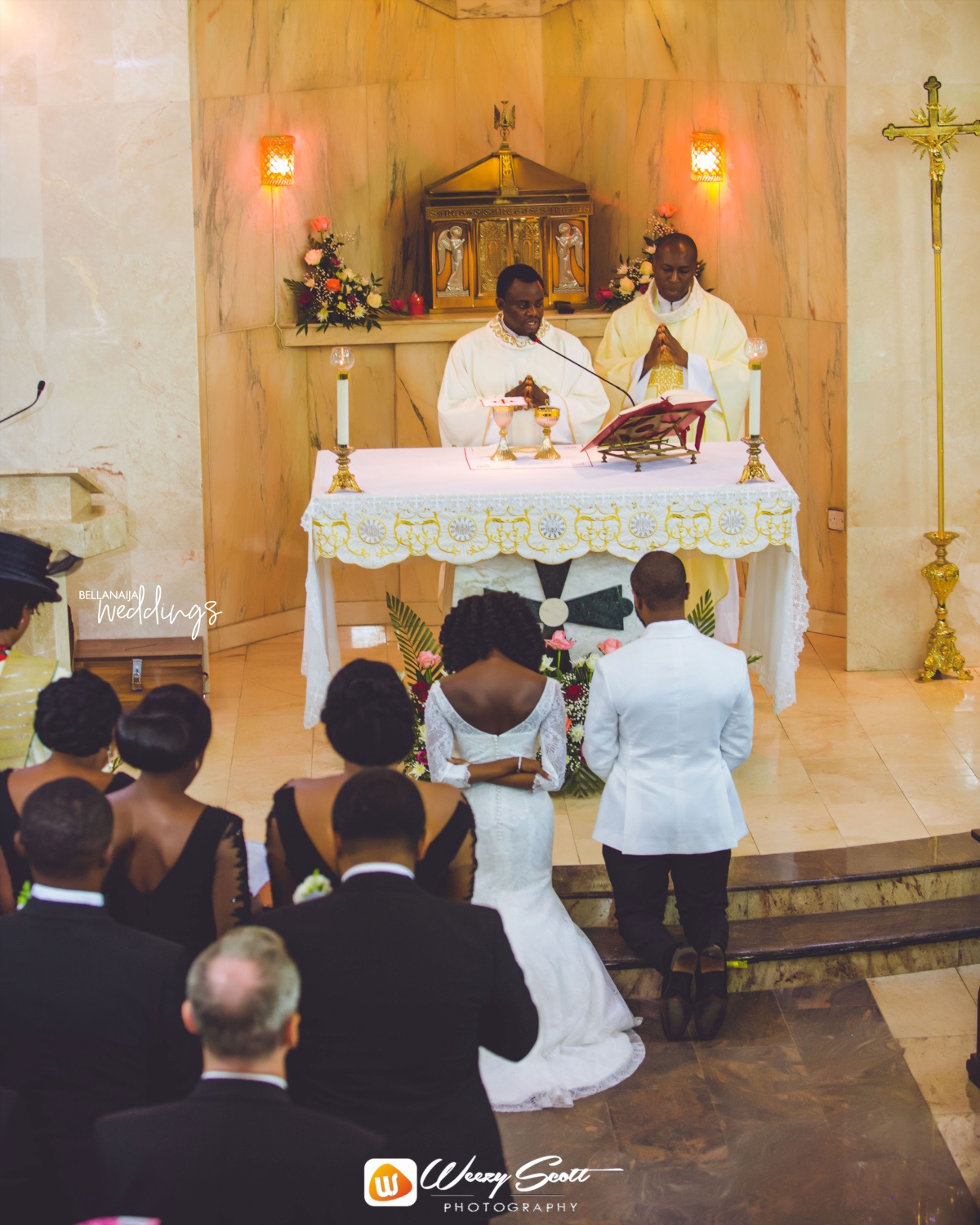 When it was time to pop the big question, here's Obi did it according to Oyinda:
It was a surprise but not really – I knew he was coming to England to see me, I knew he had bought a ring and spoken to our parents but what I didn't know was when it would happen. We went to dinner at a popular French restaurant in London and after dessert, the waiter brought out another dish with the ring elaborately presented with some chocolate plating and then he got on one knee and asked me to marry him! I asked why and of course his gift of gab came into play but I wasn't going to let him off easily (something about him on the floor begging for my hand) so I said I would think about it leaving him there for an additional maybe 15 seconds before saying YES!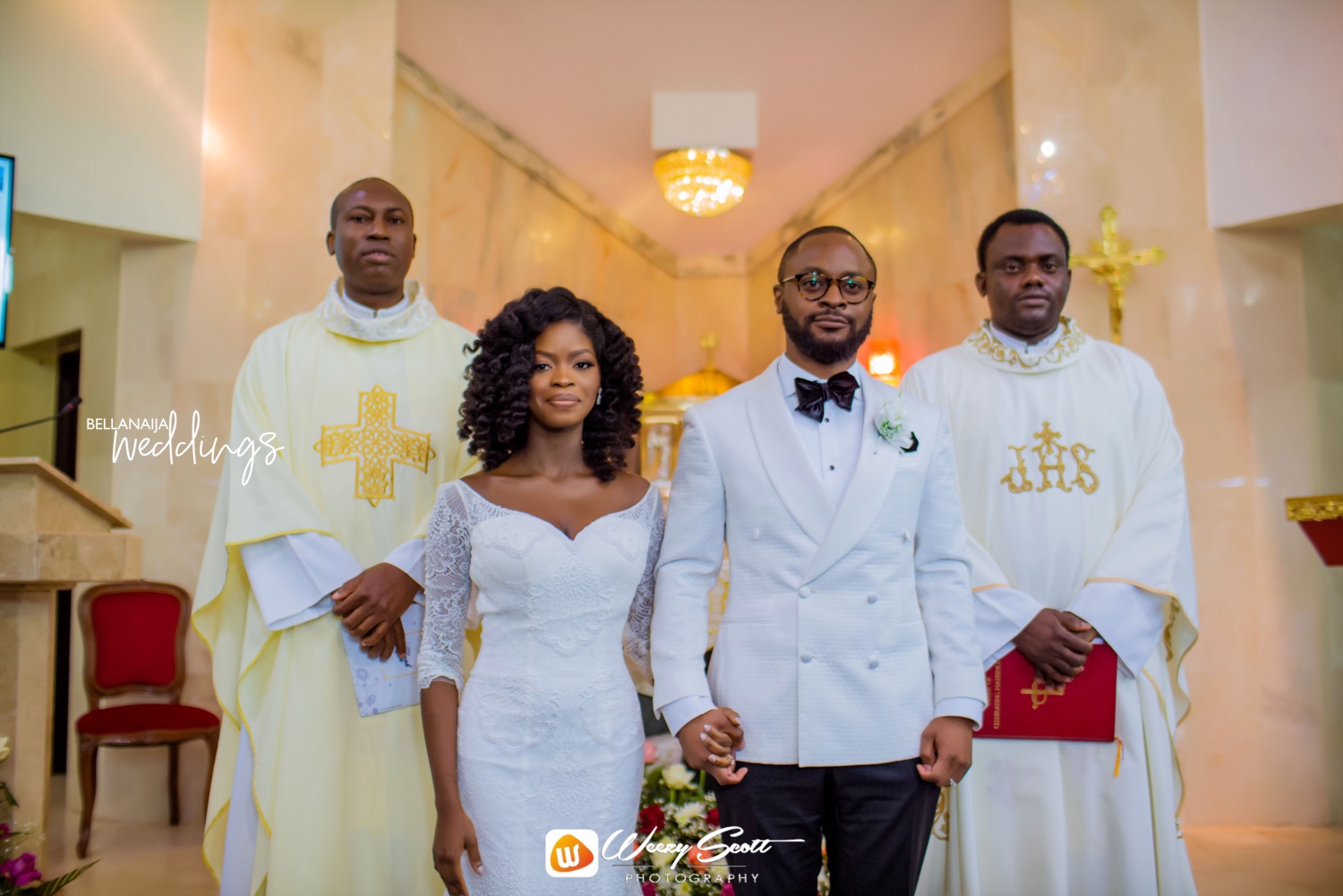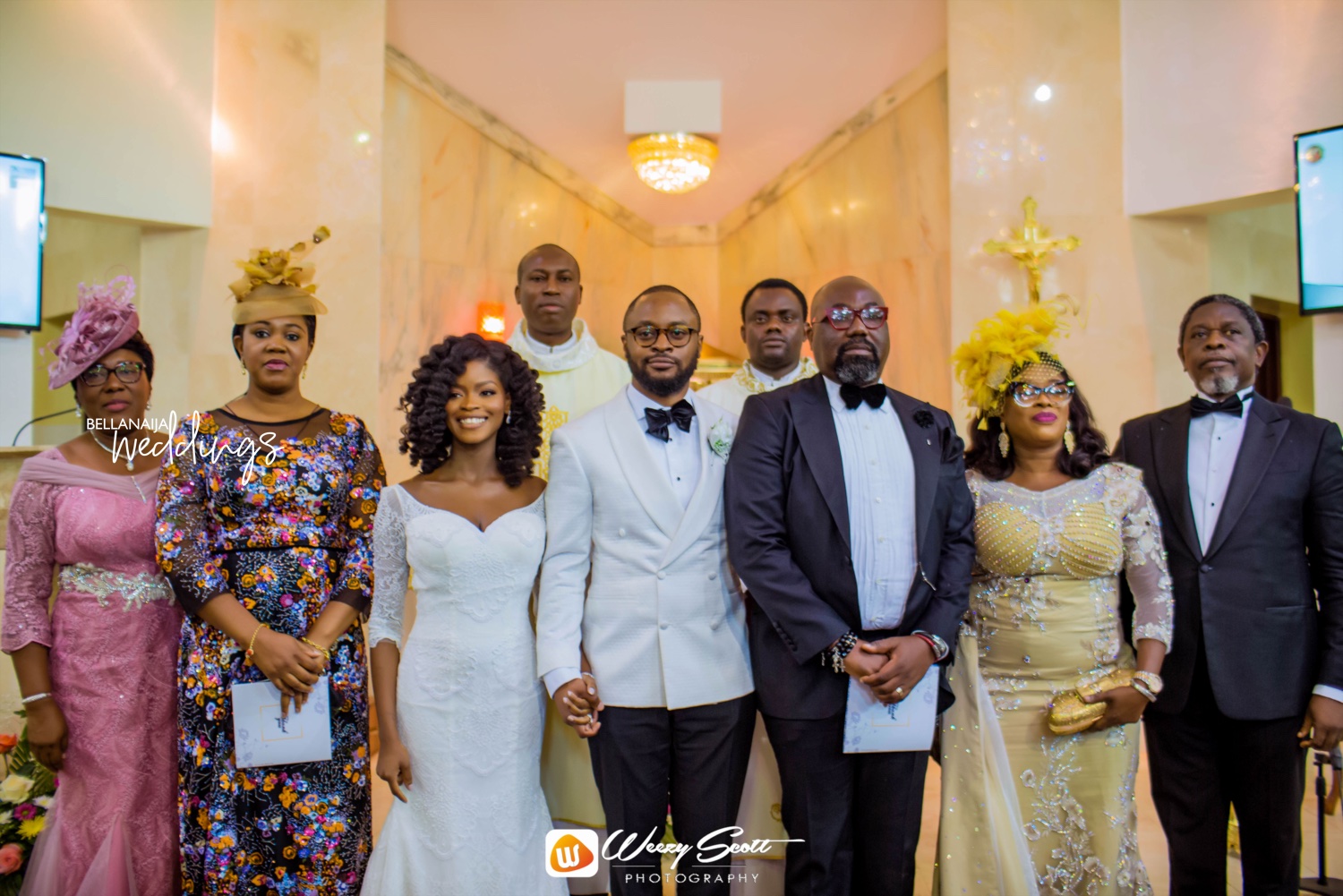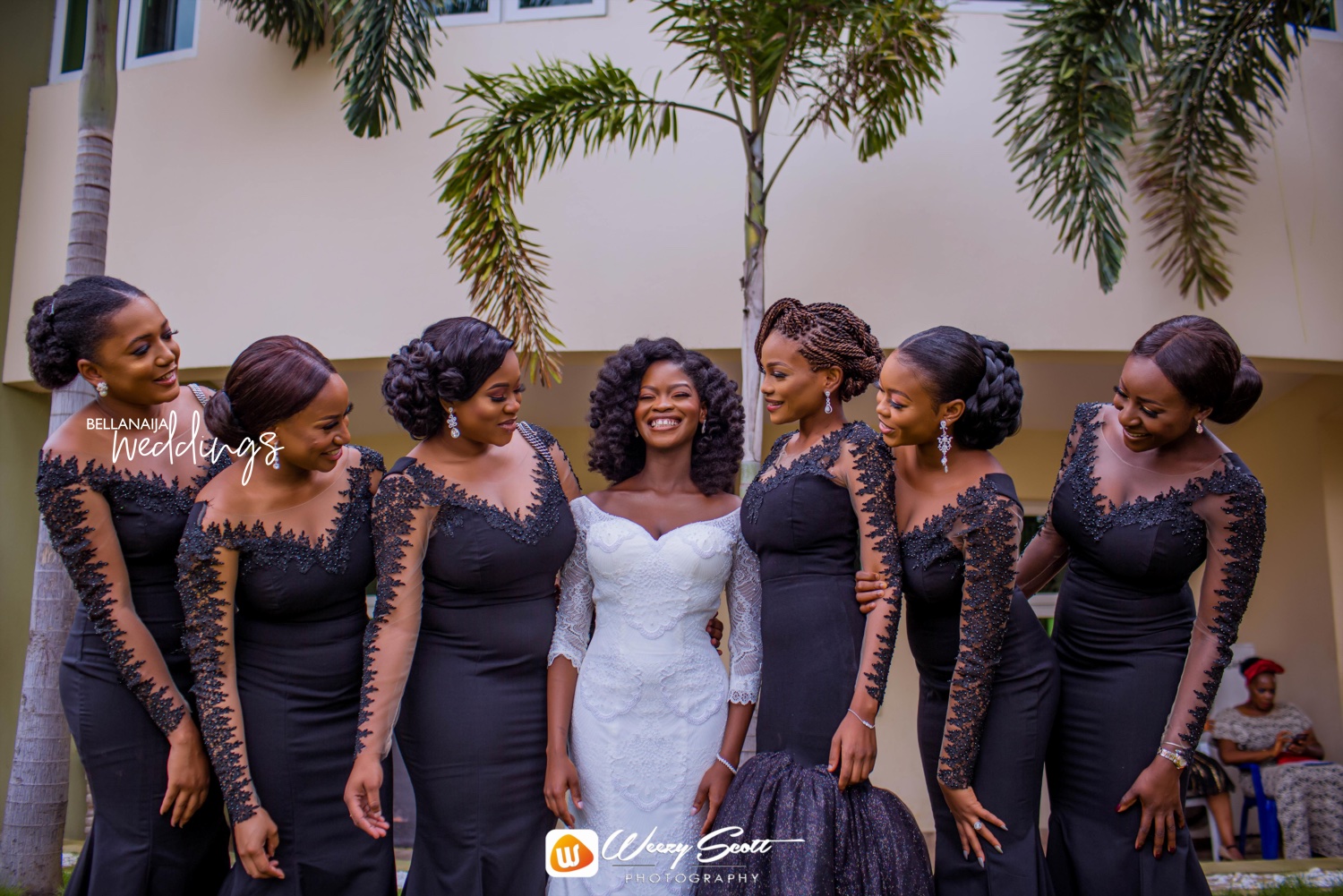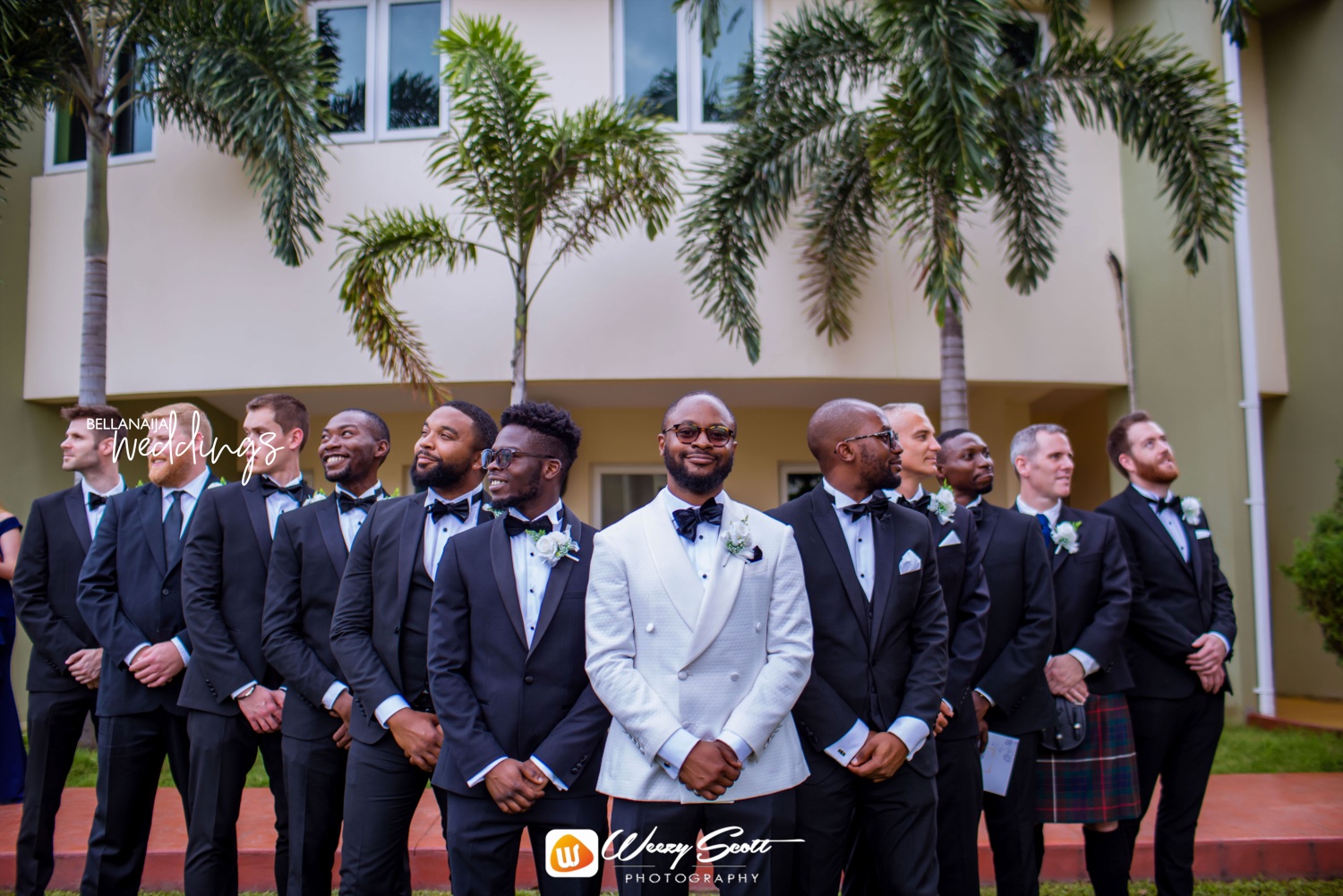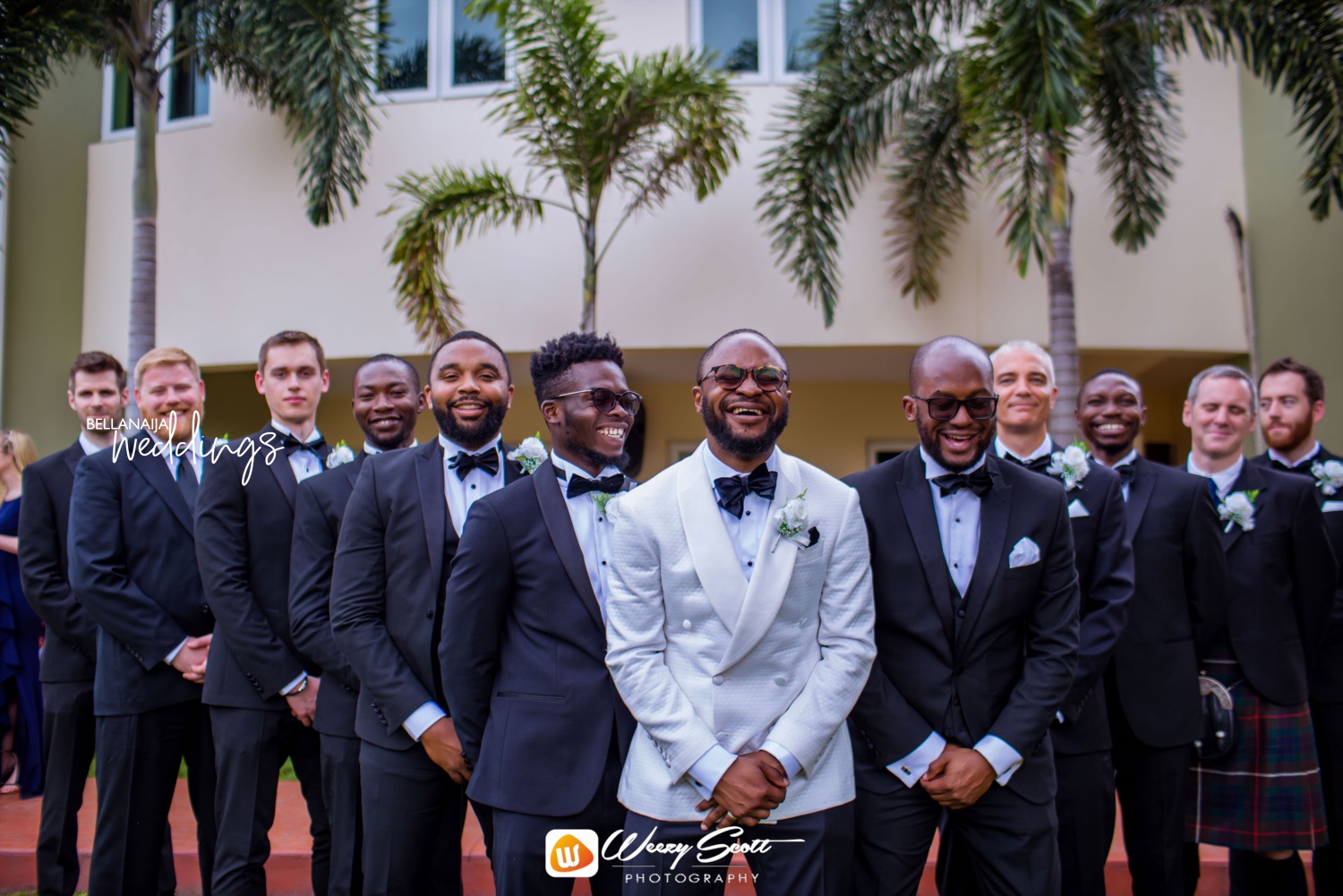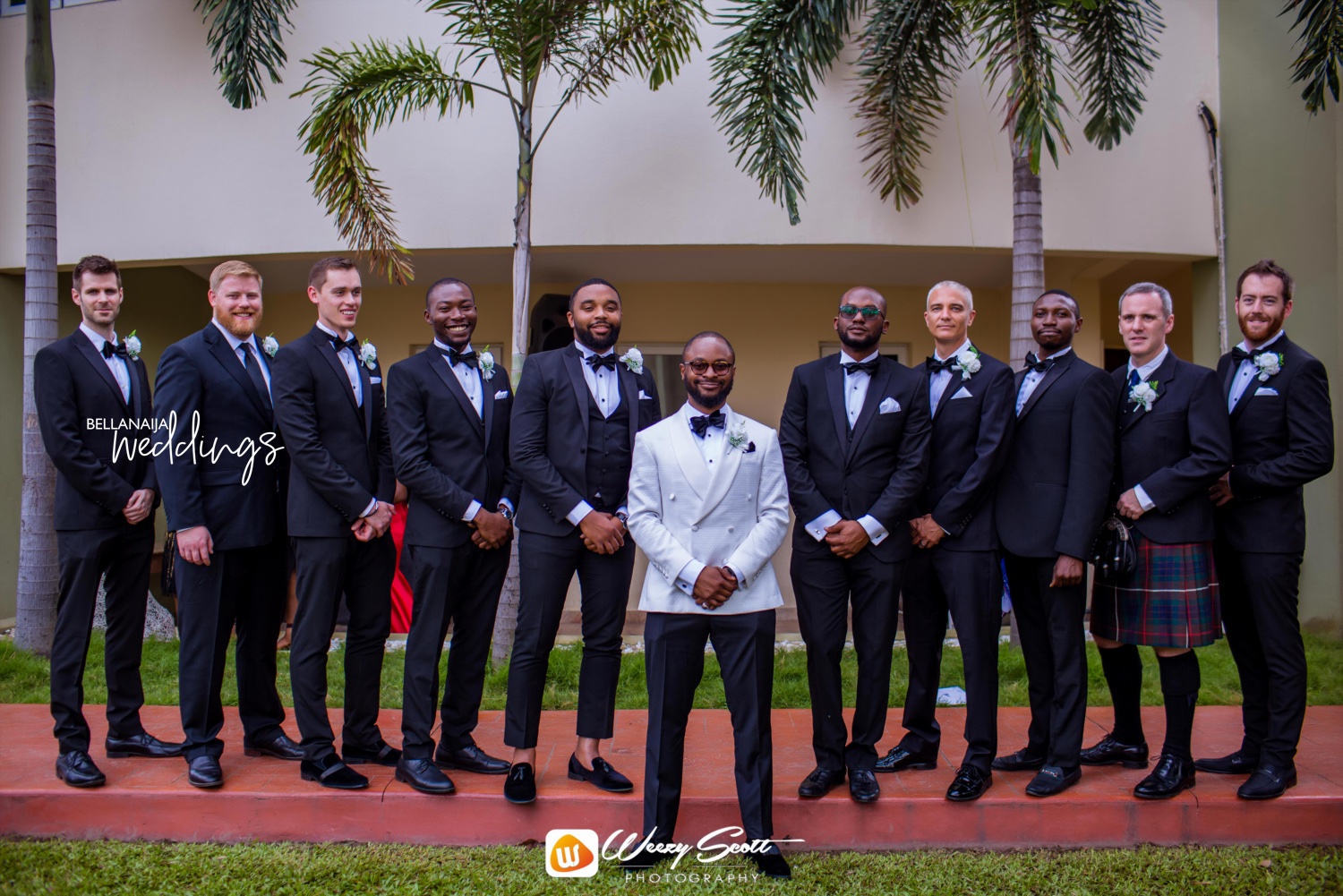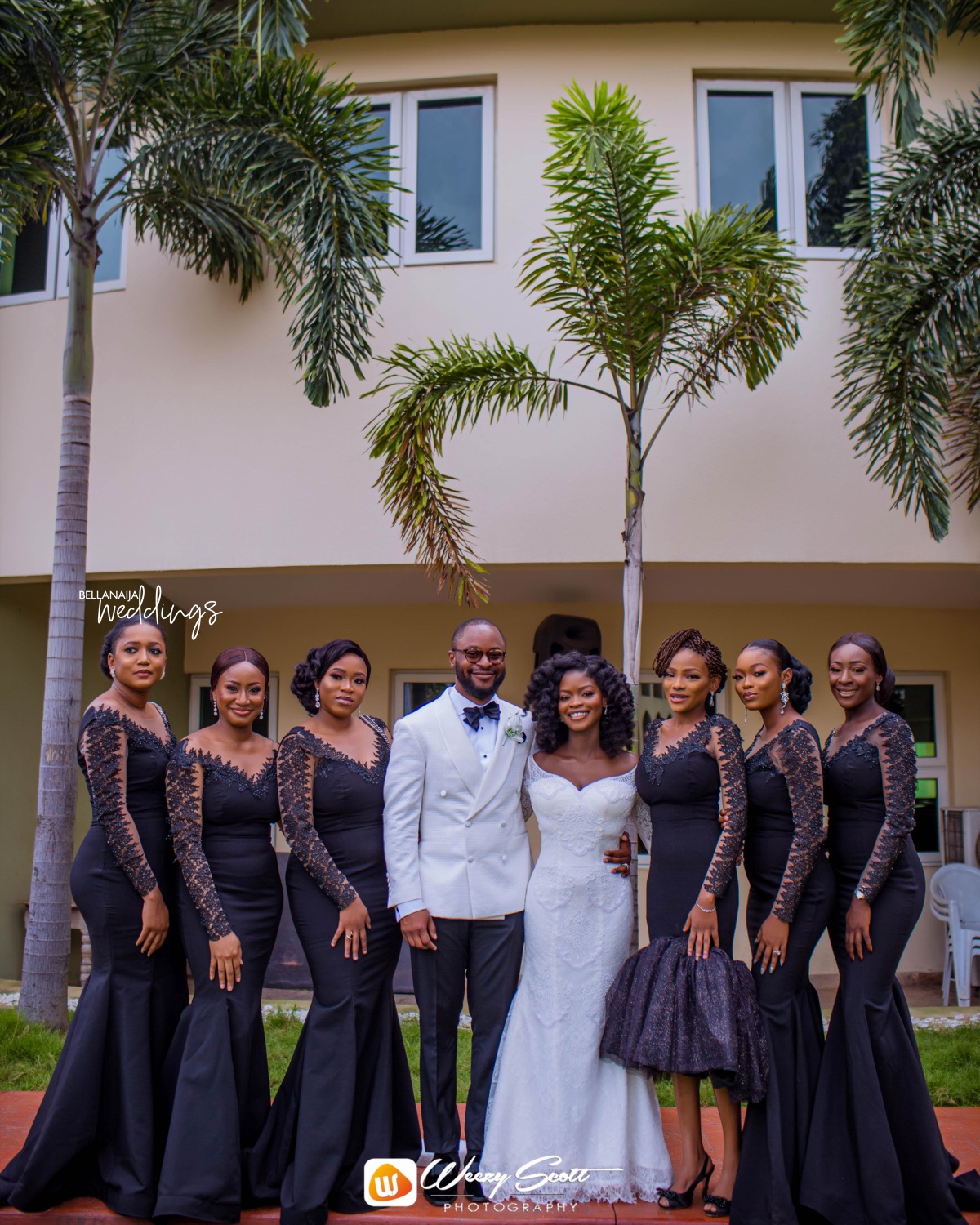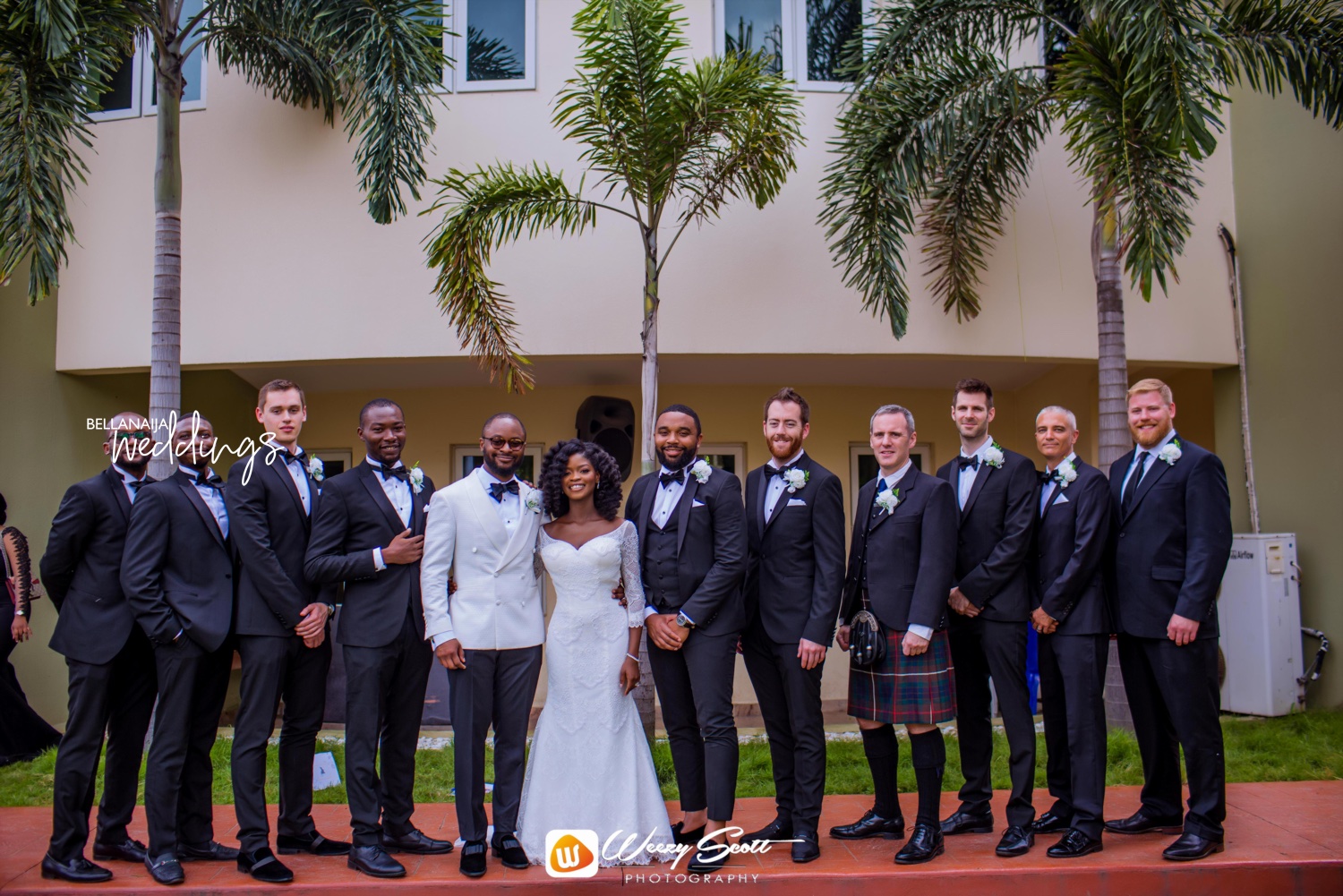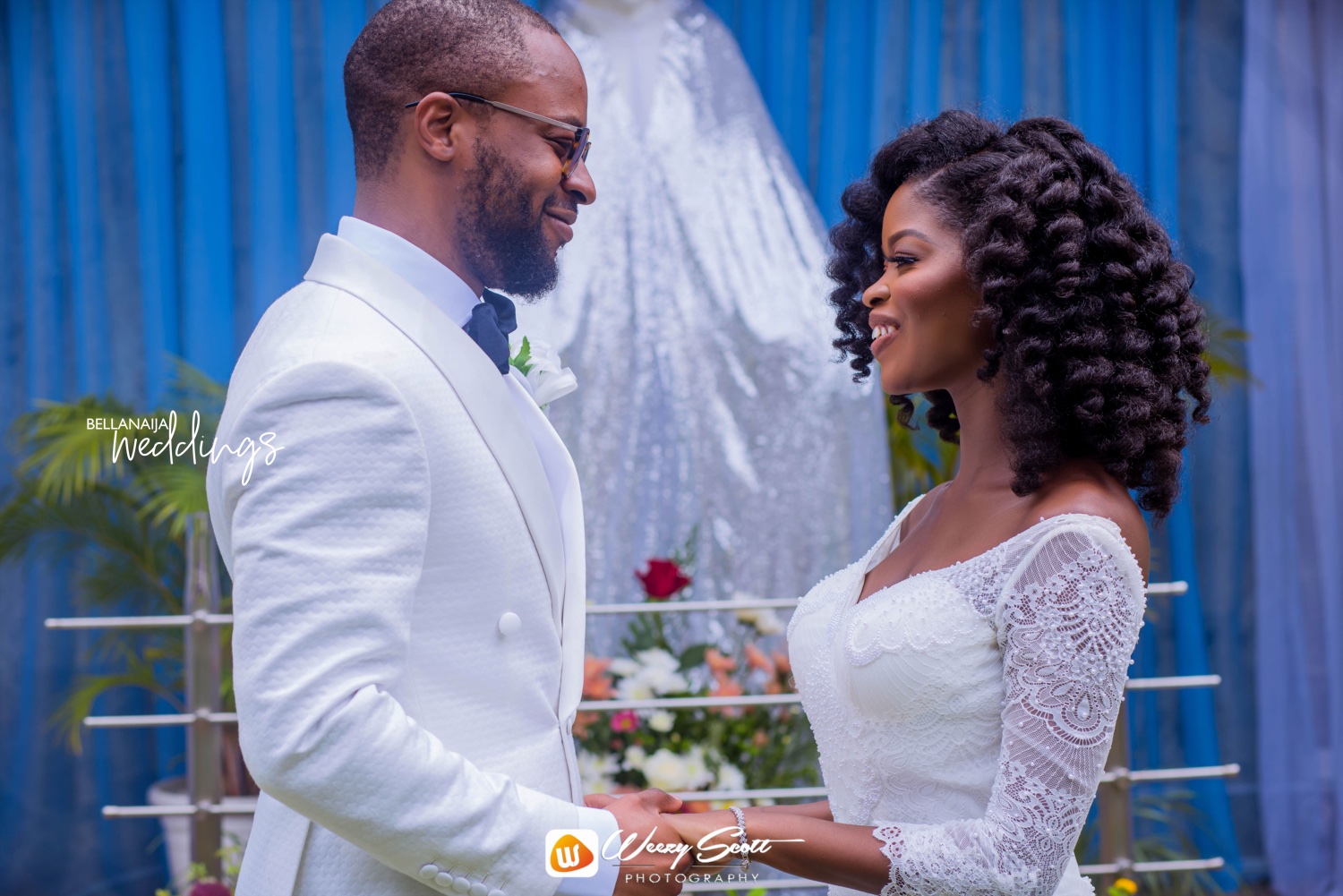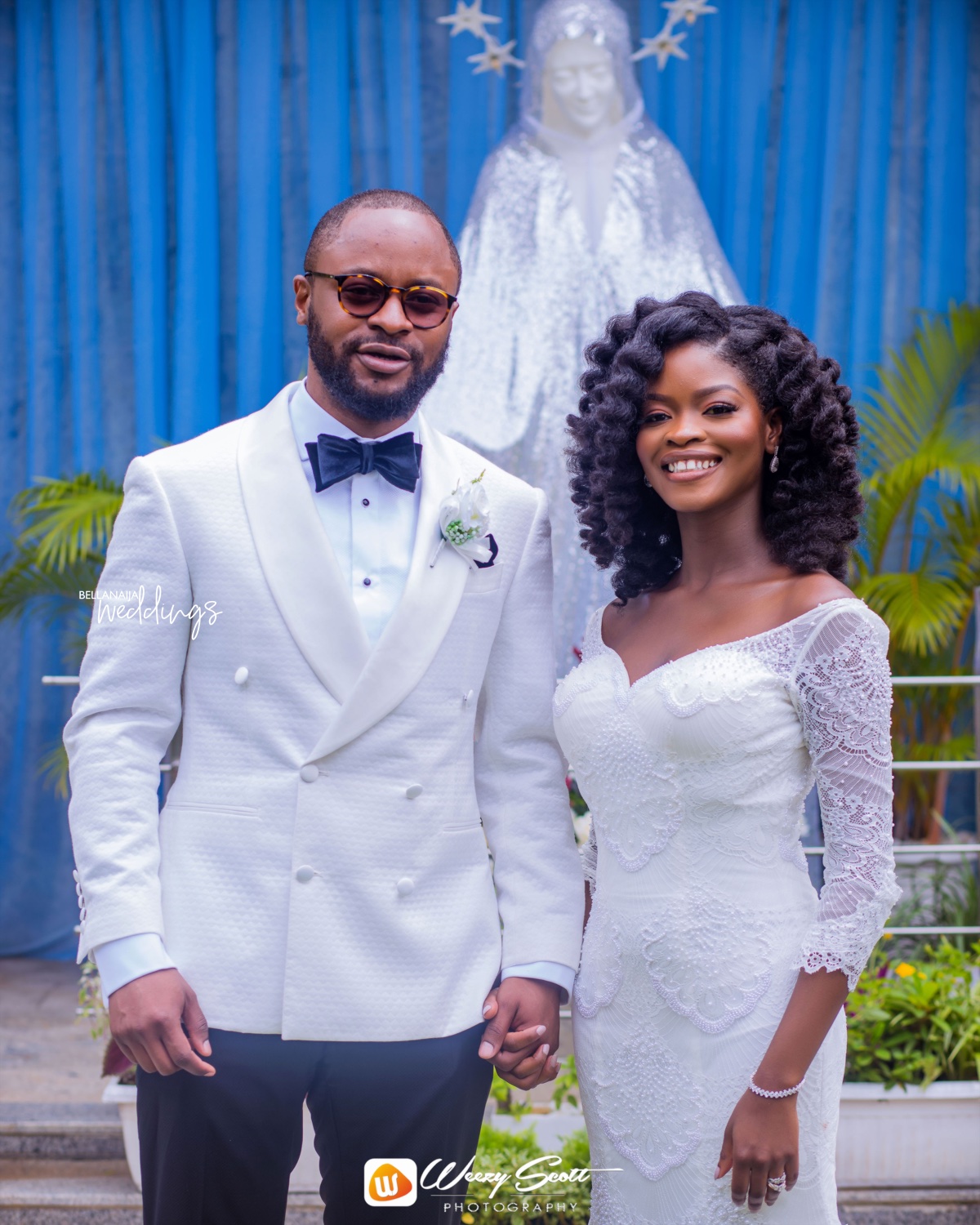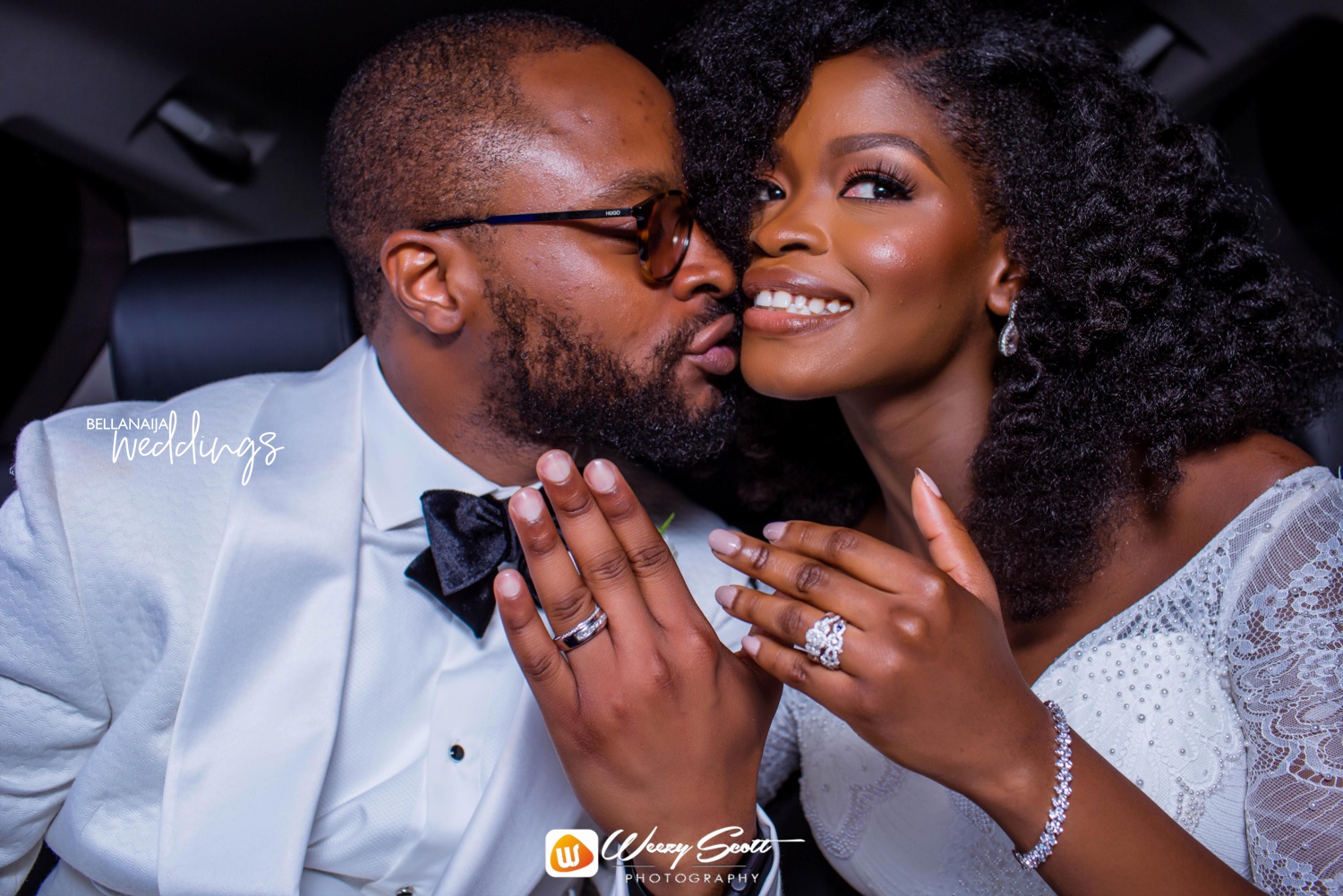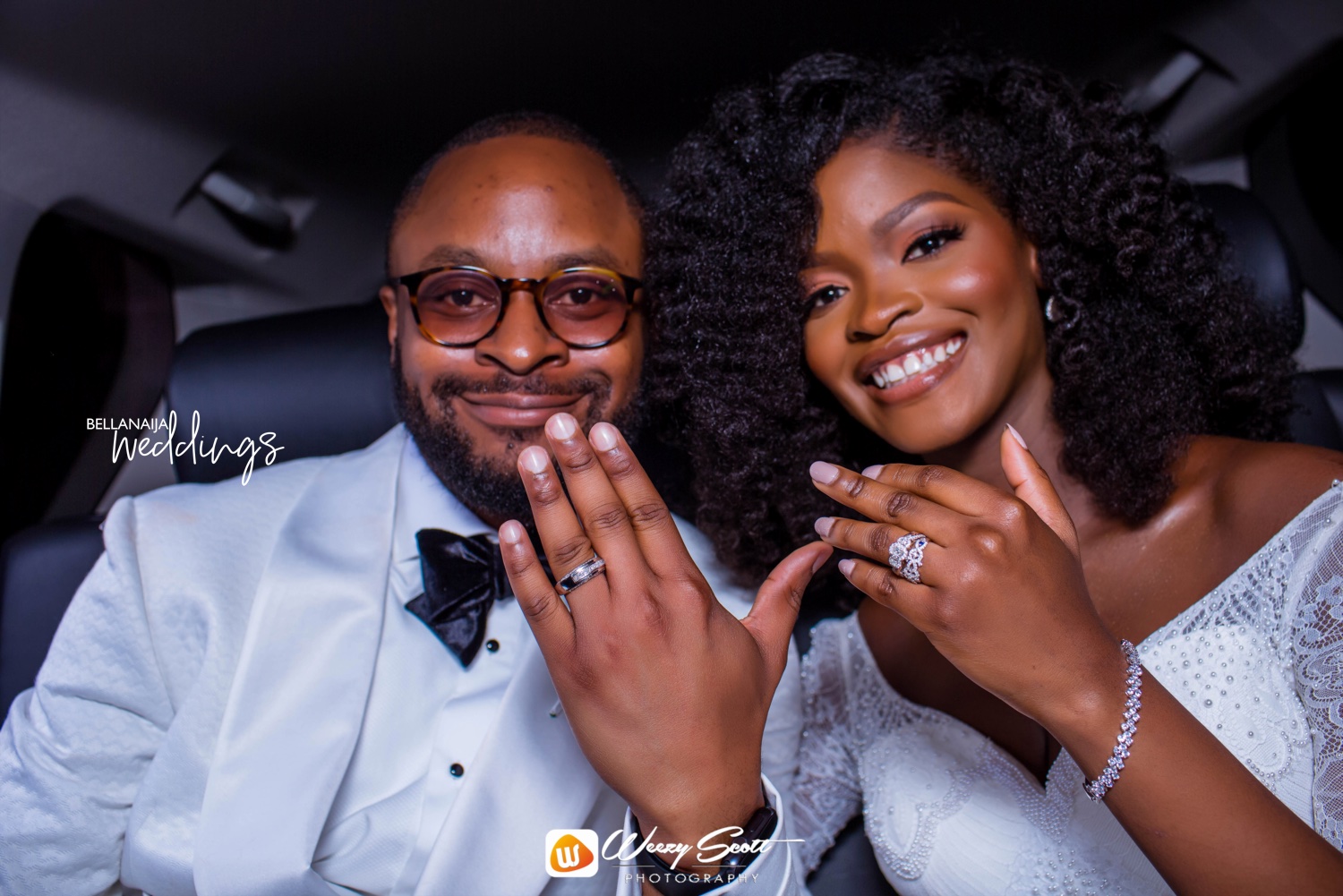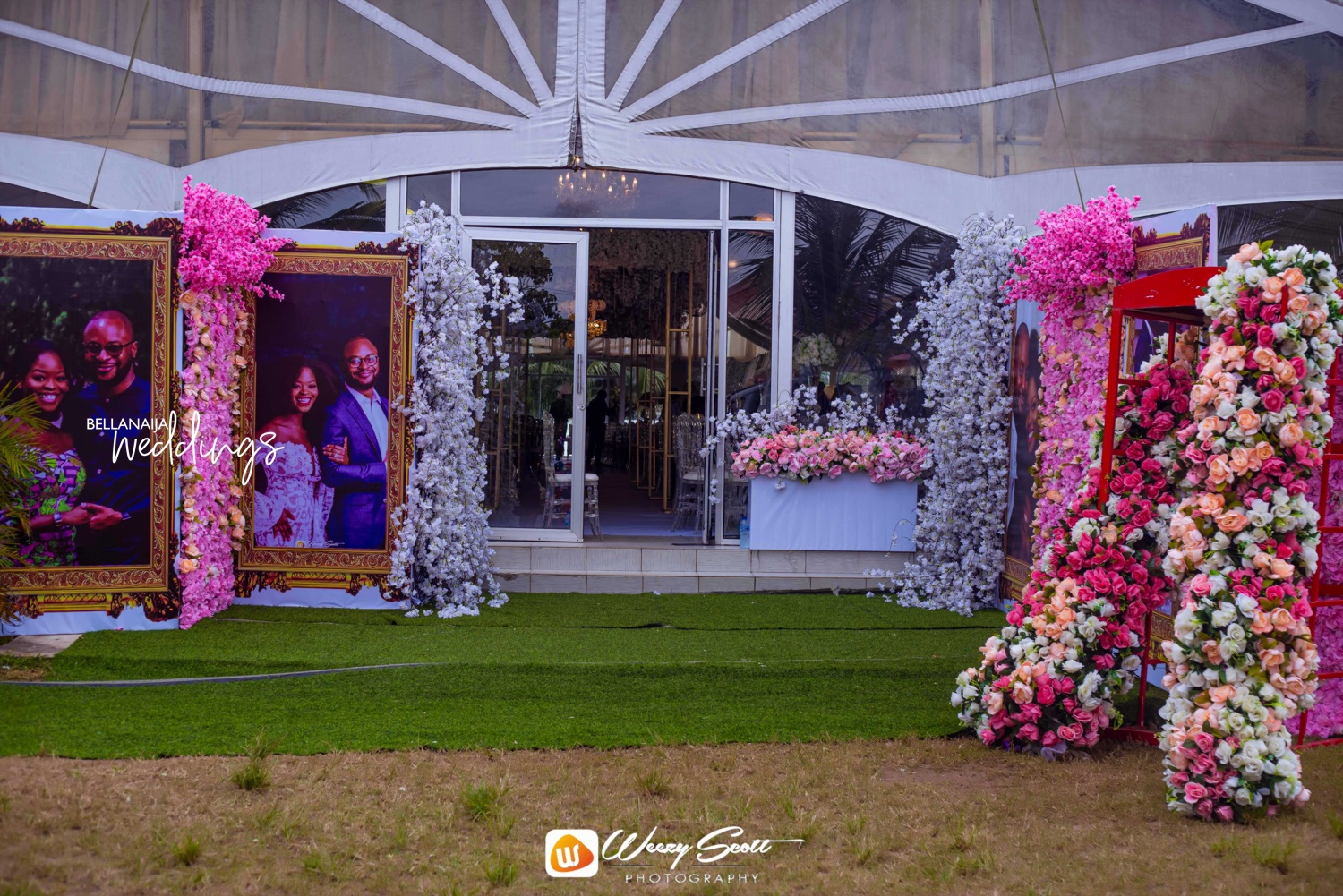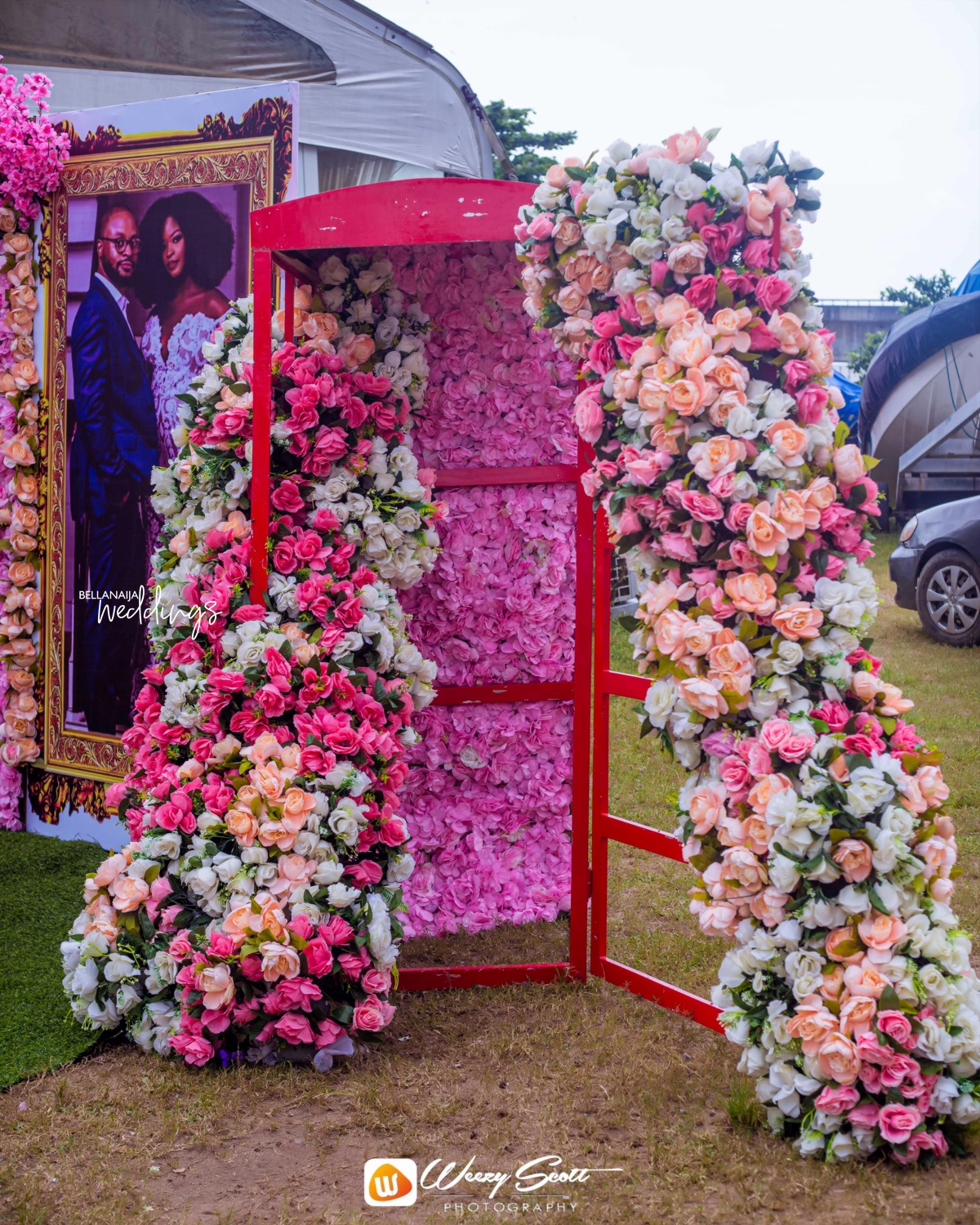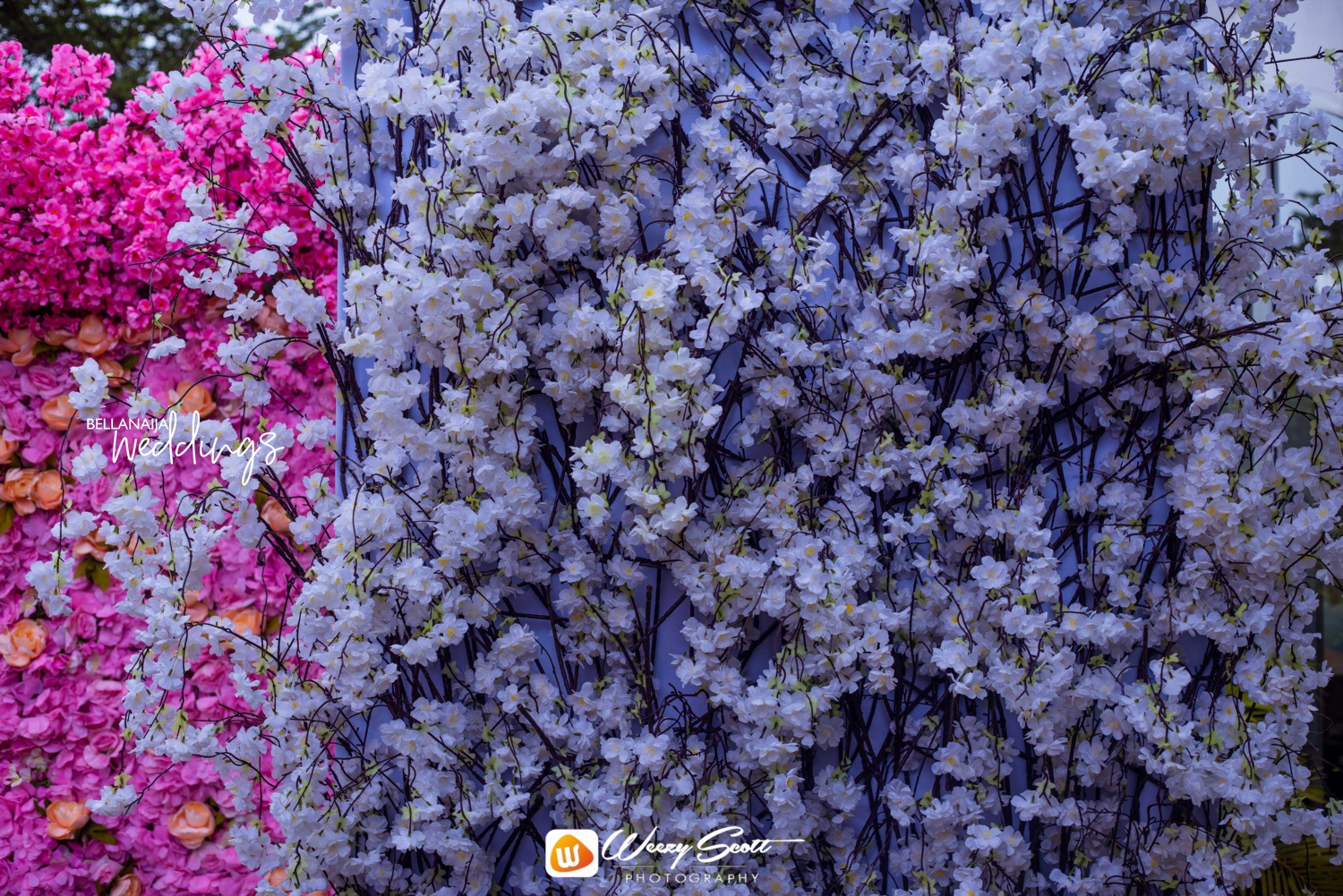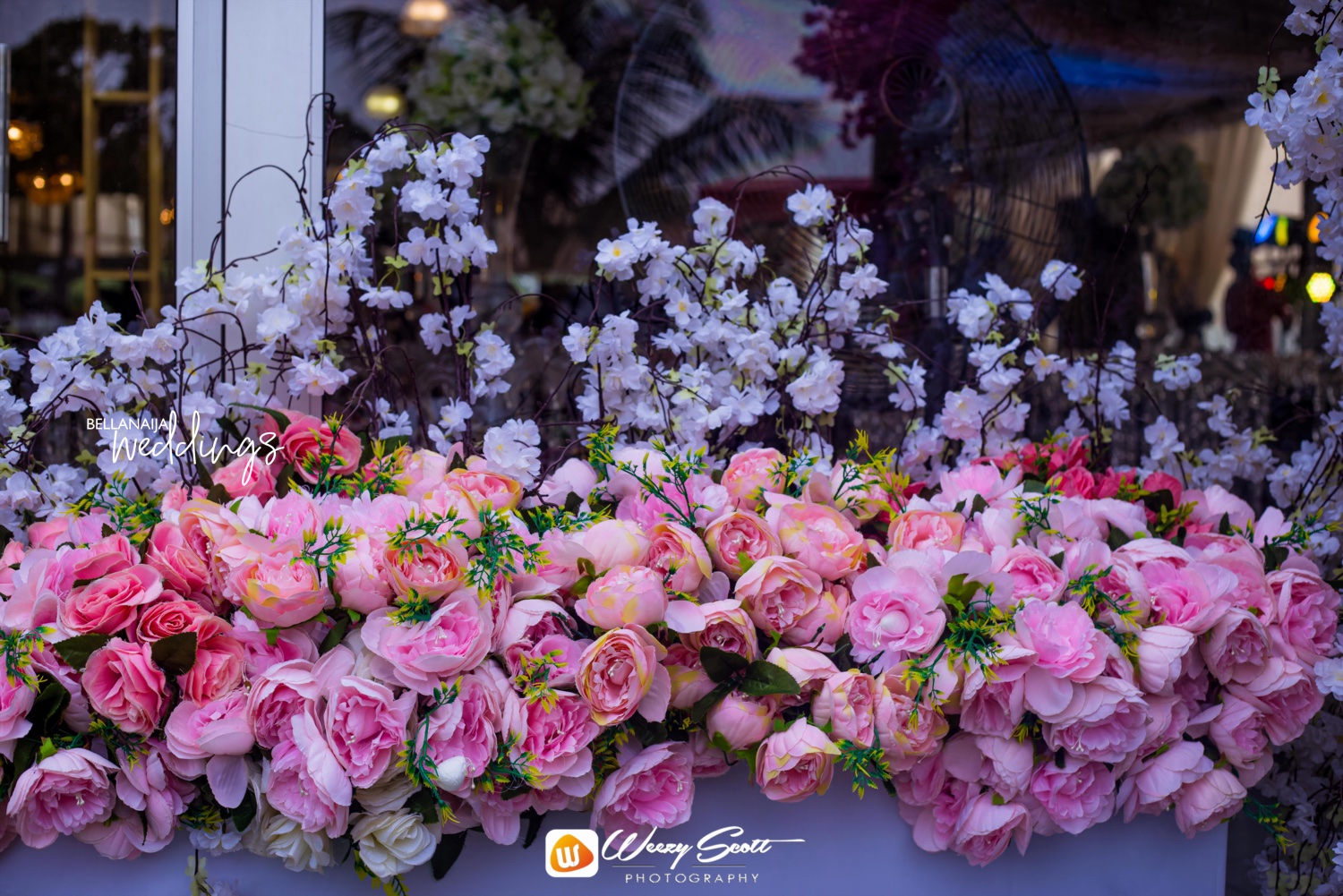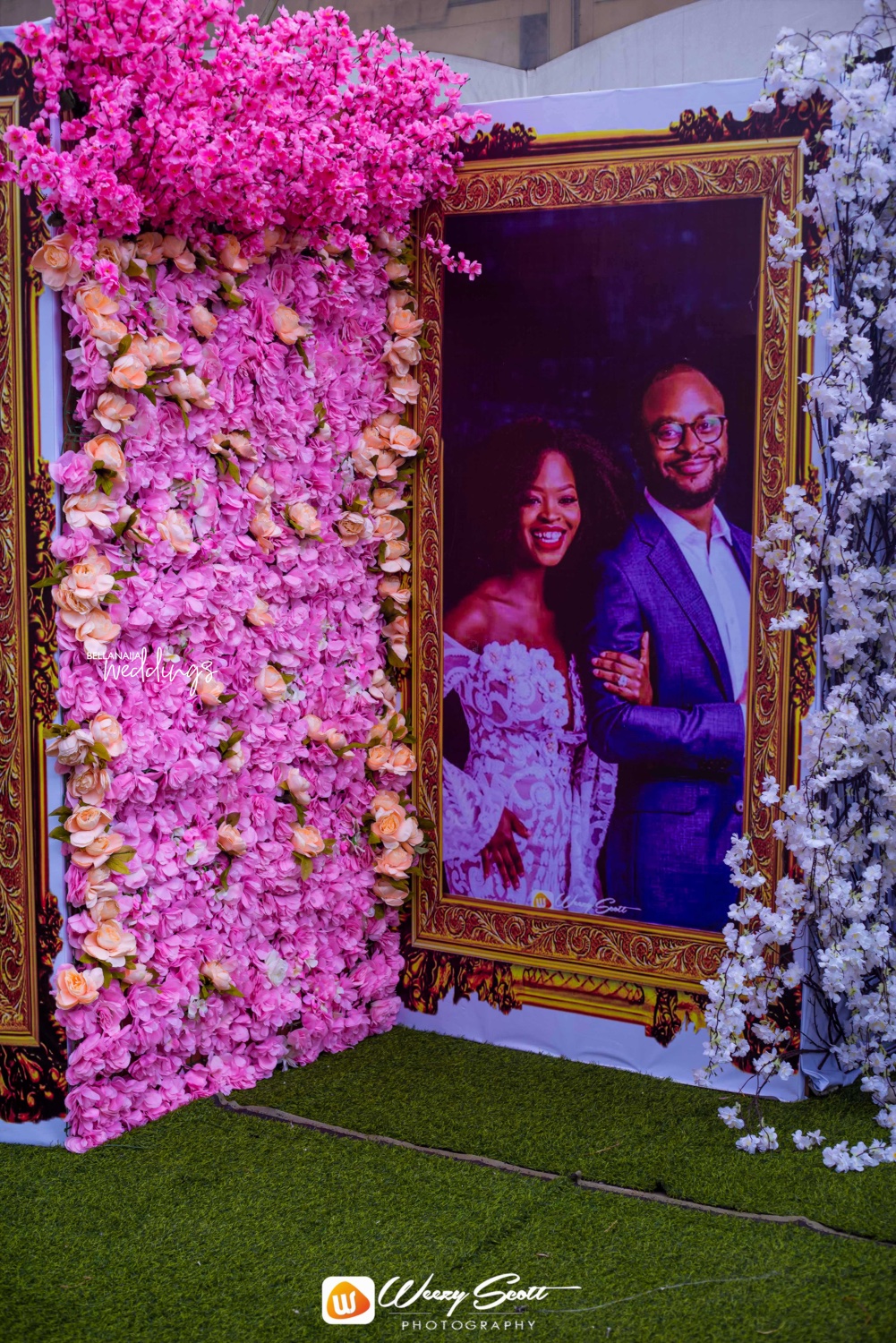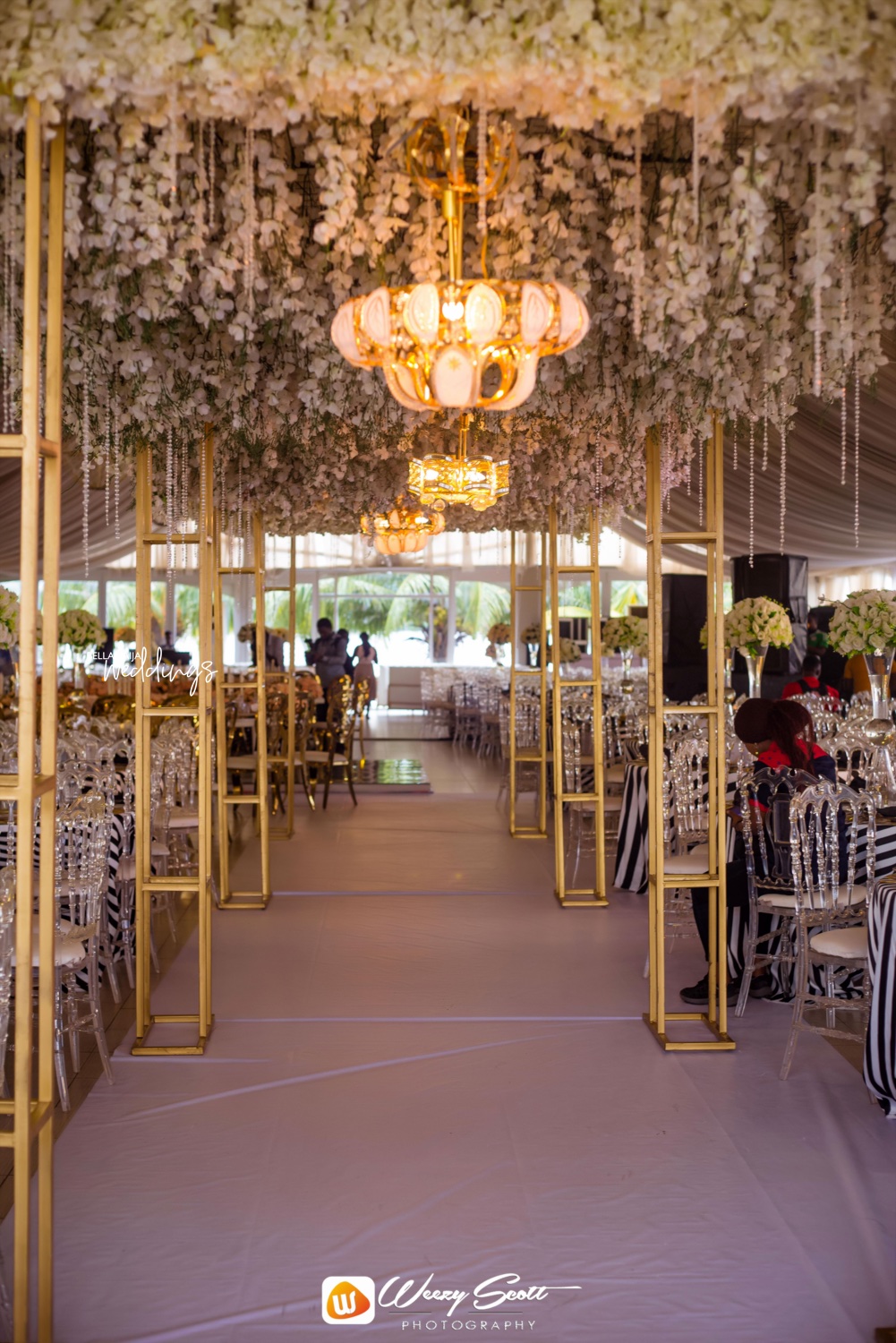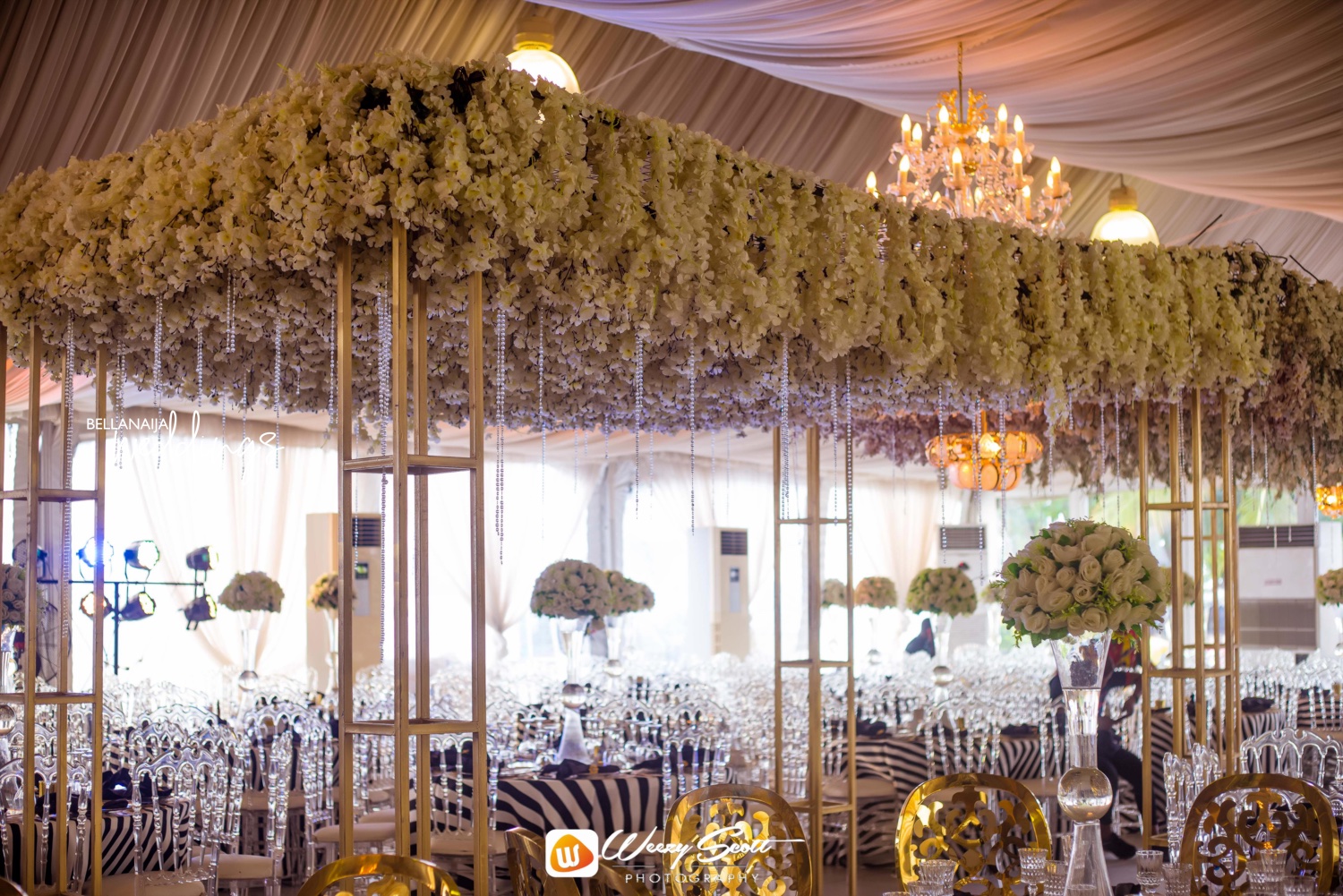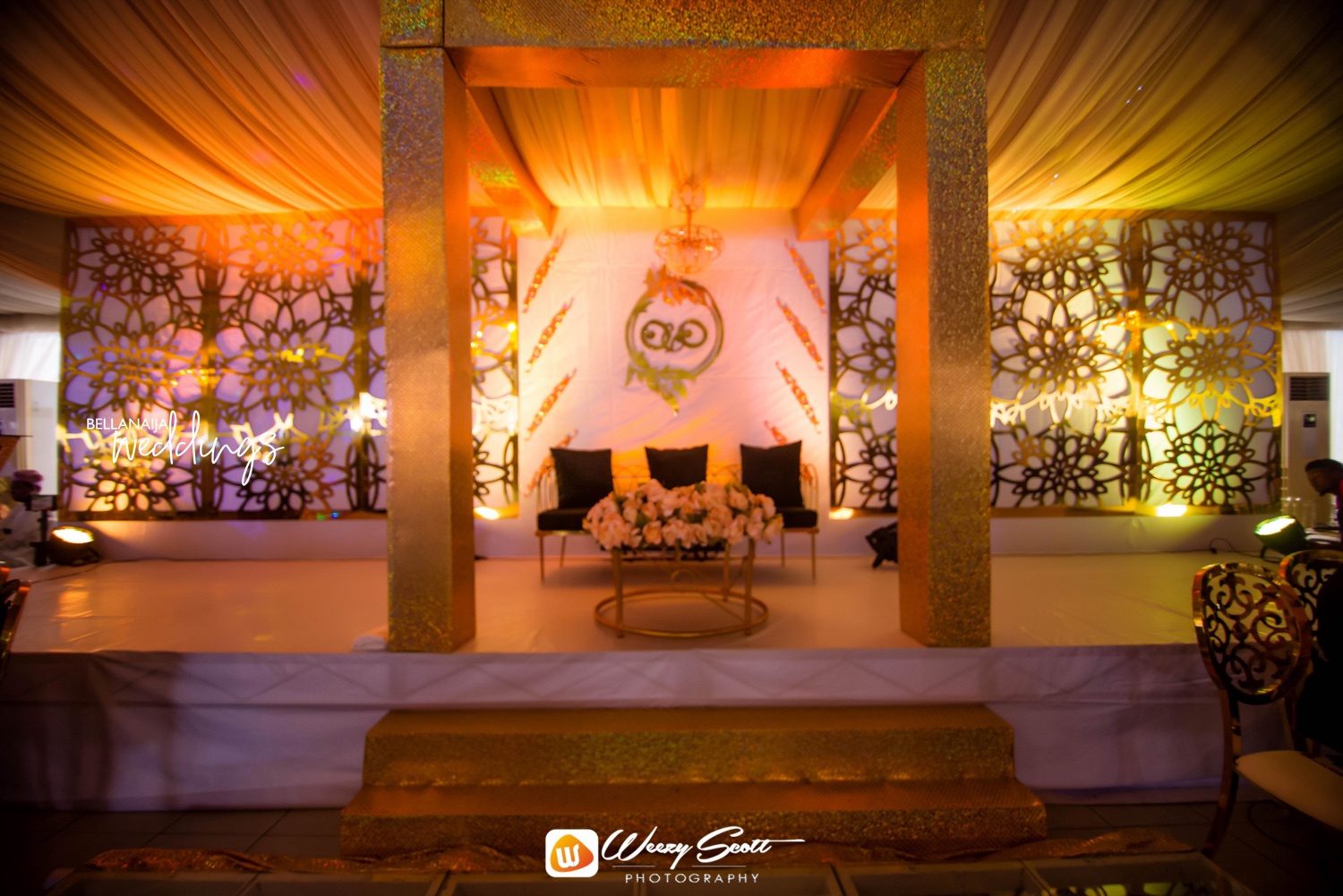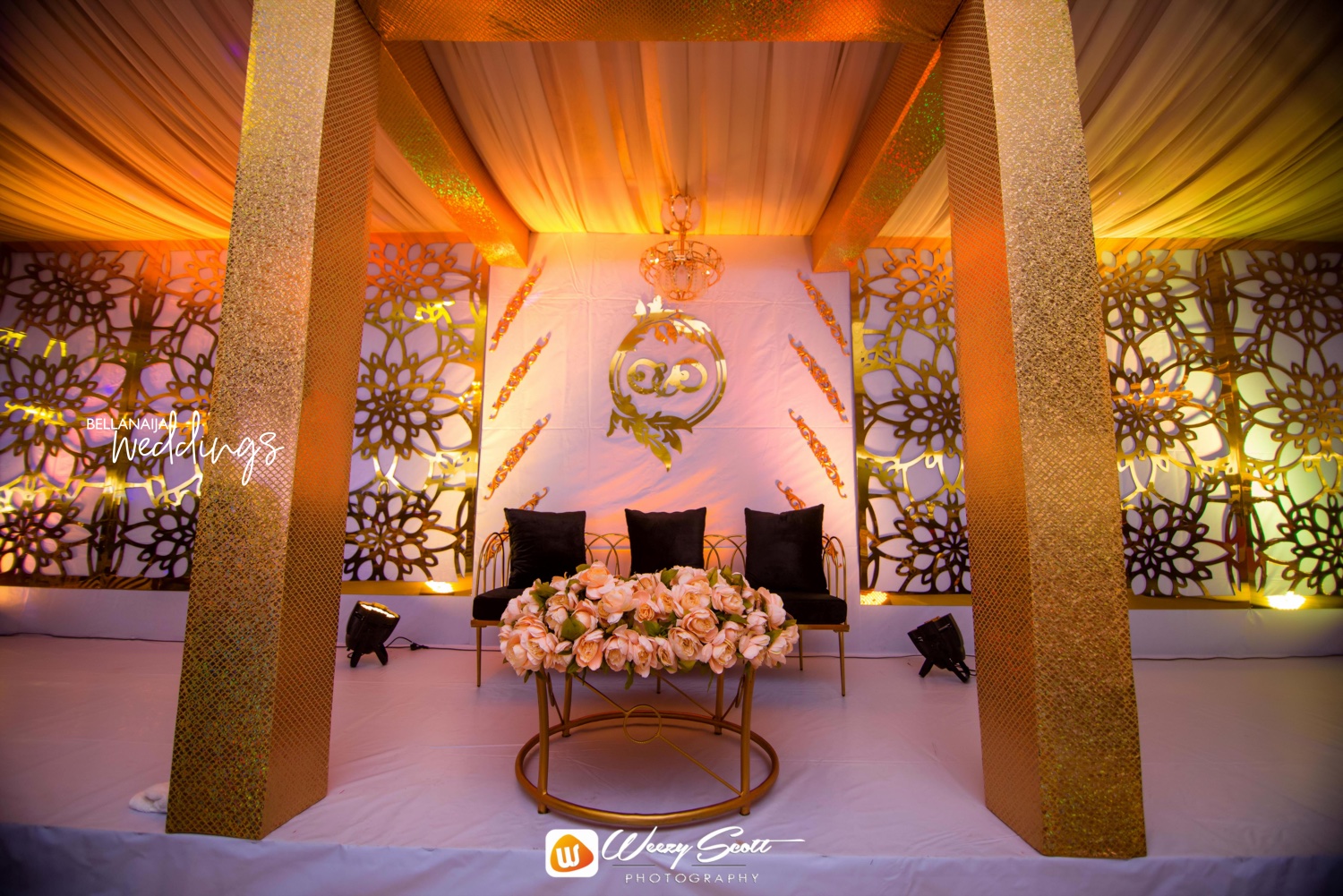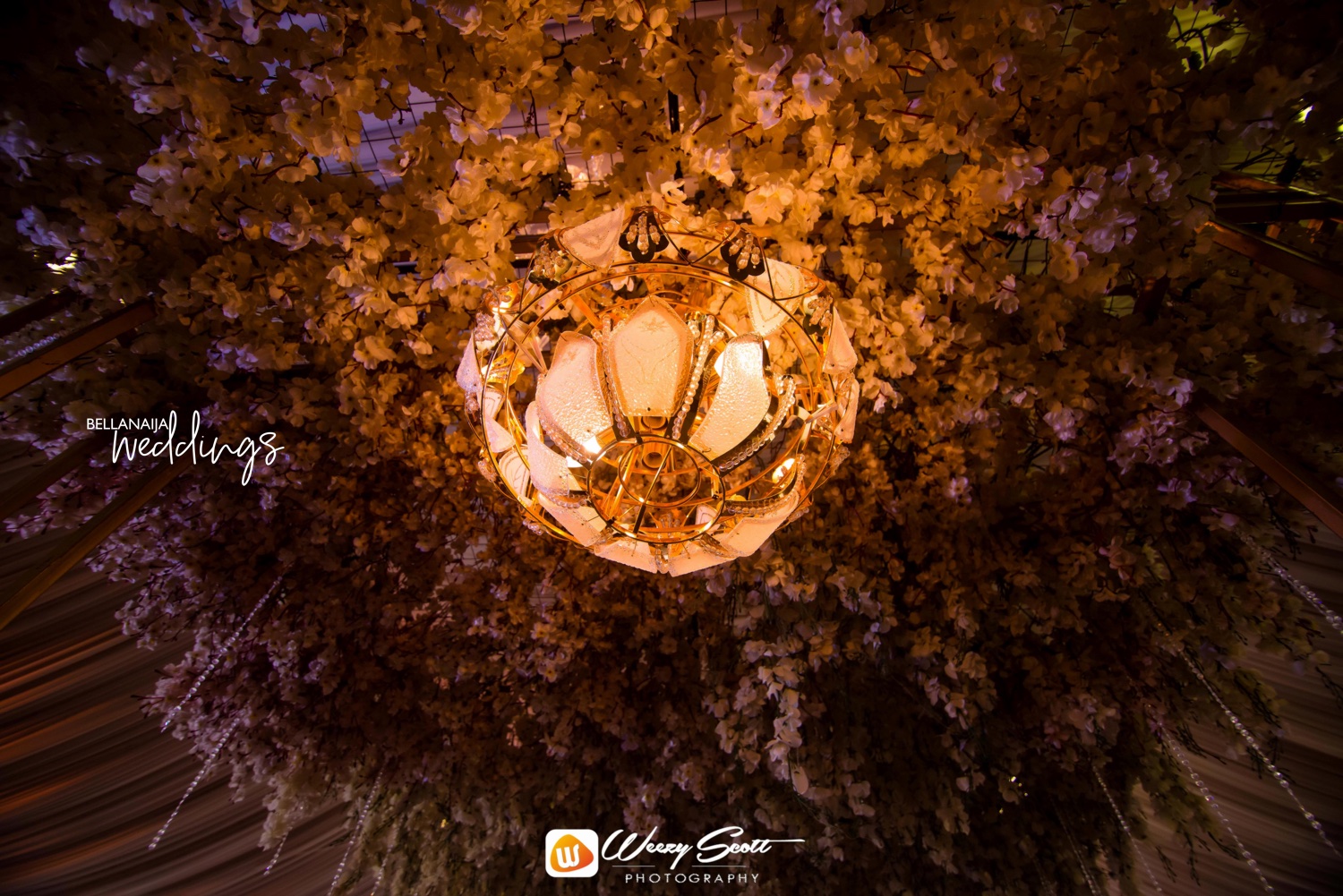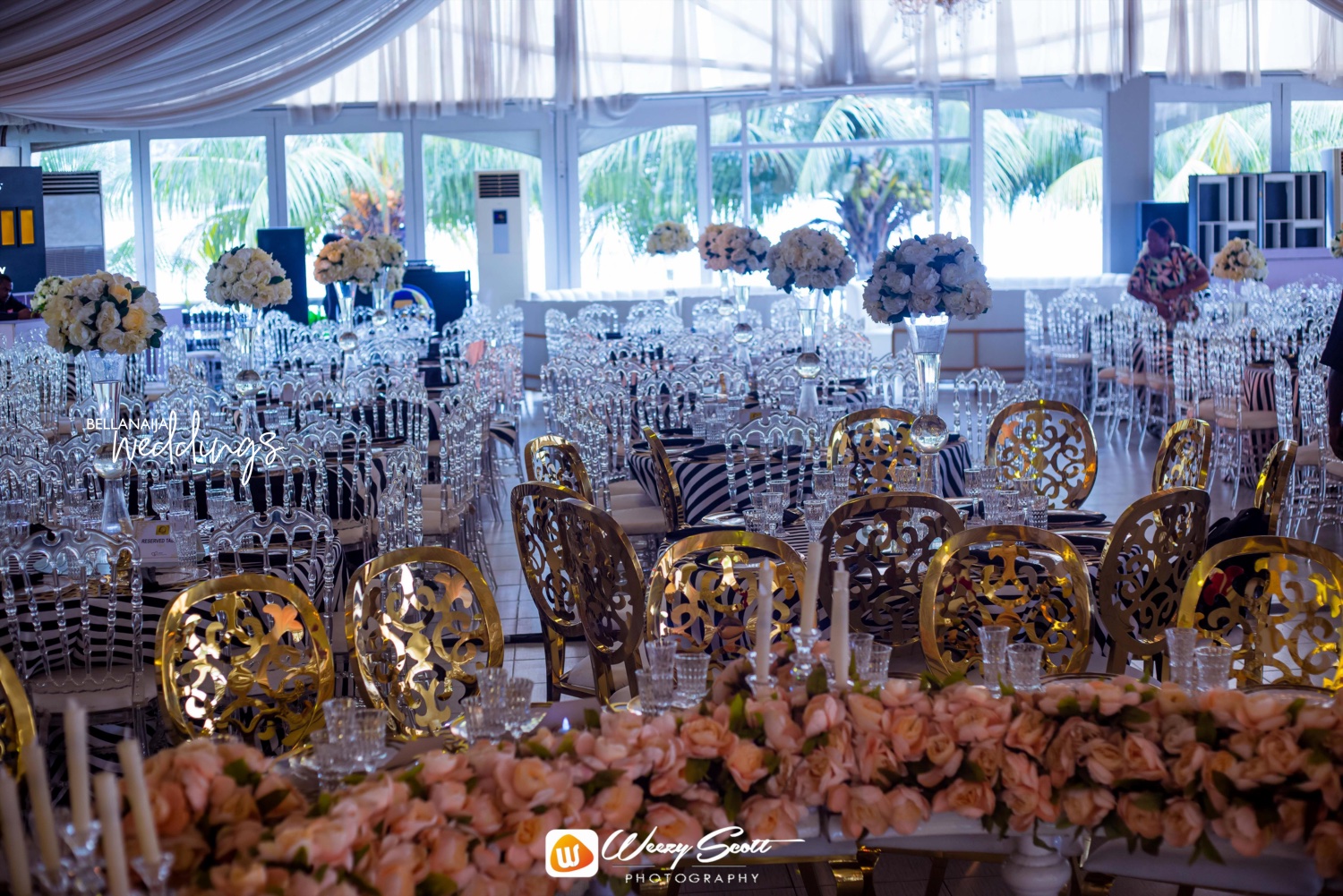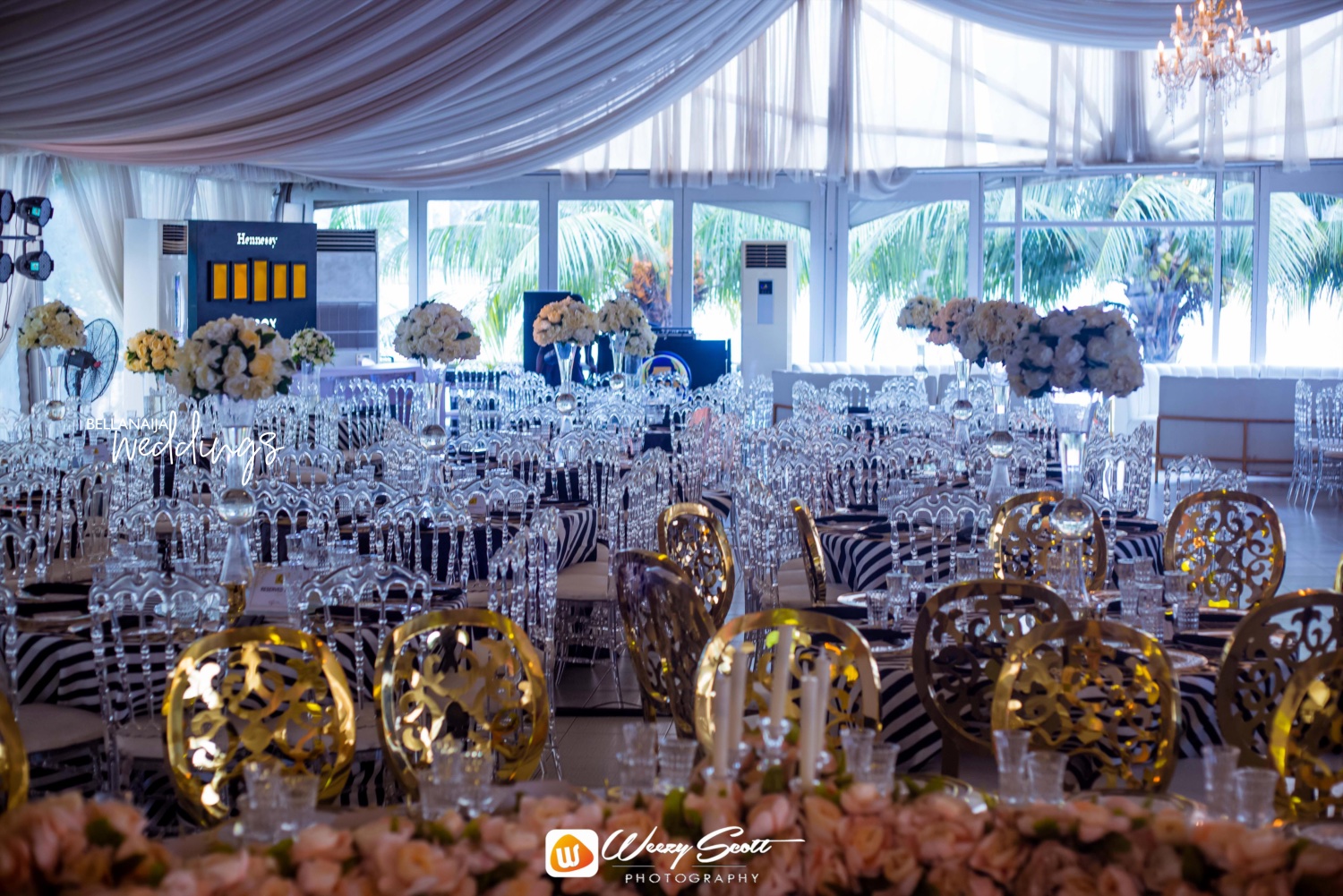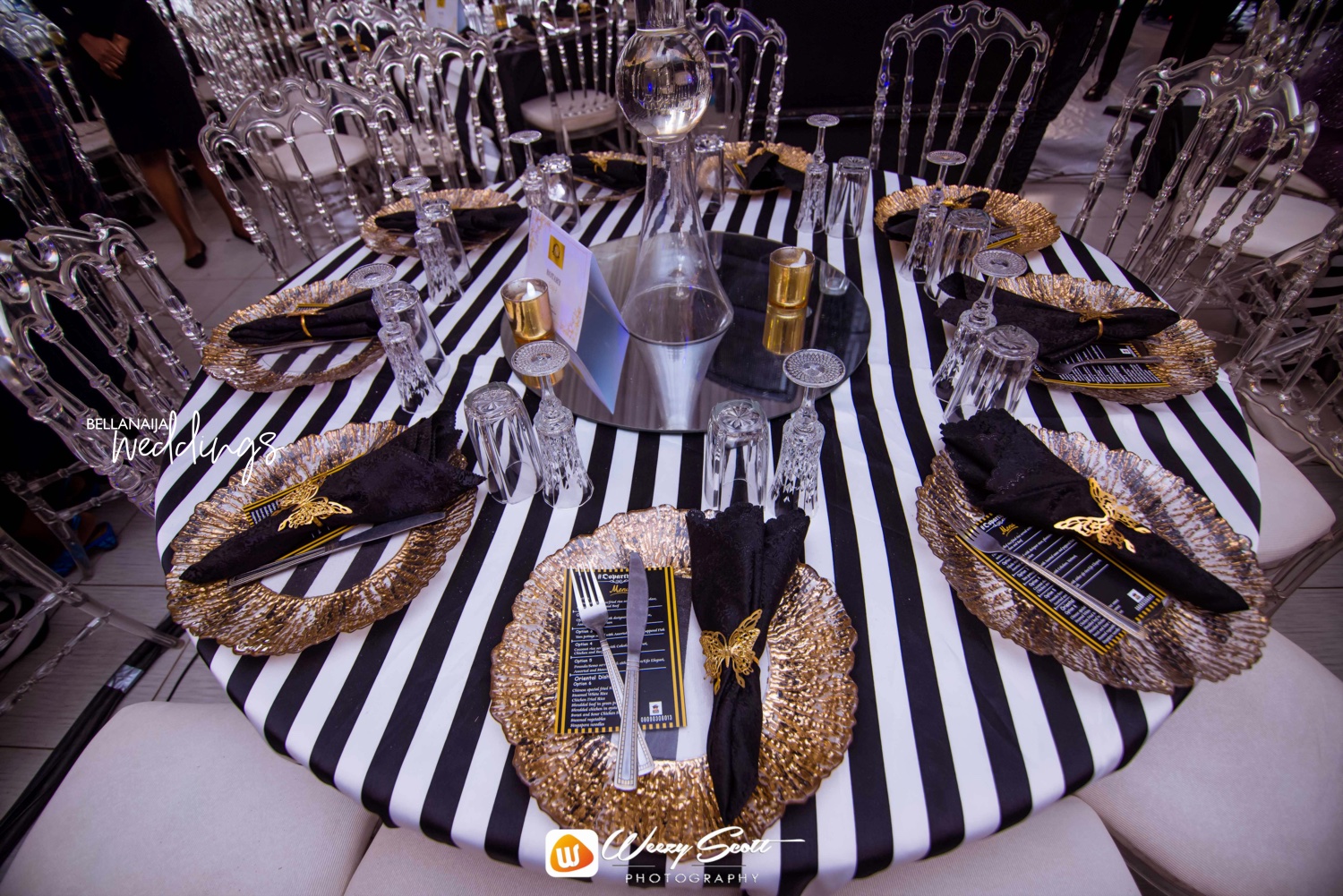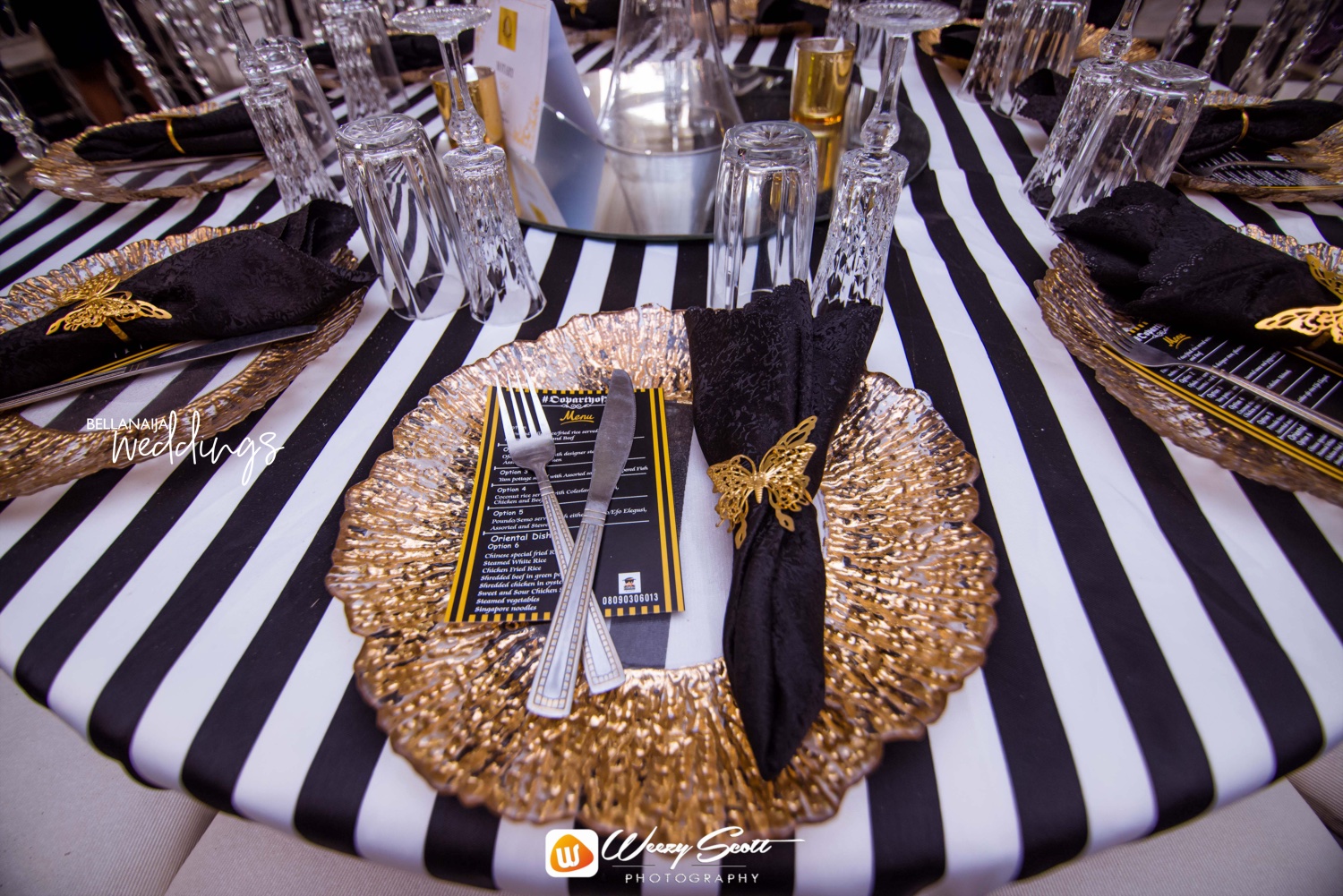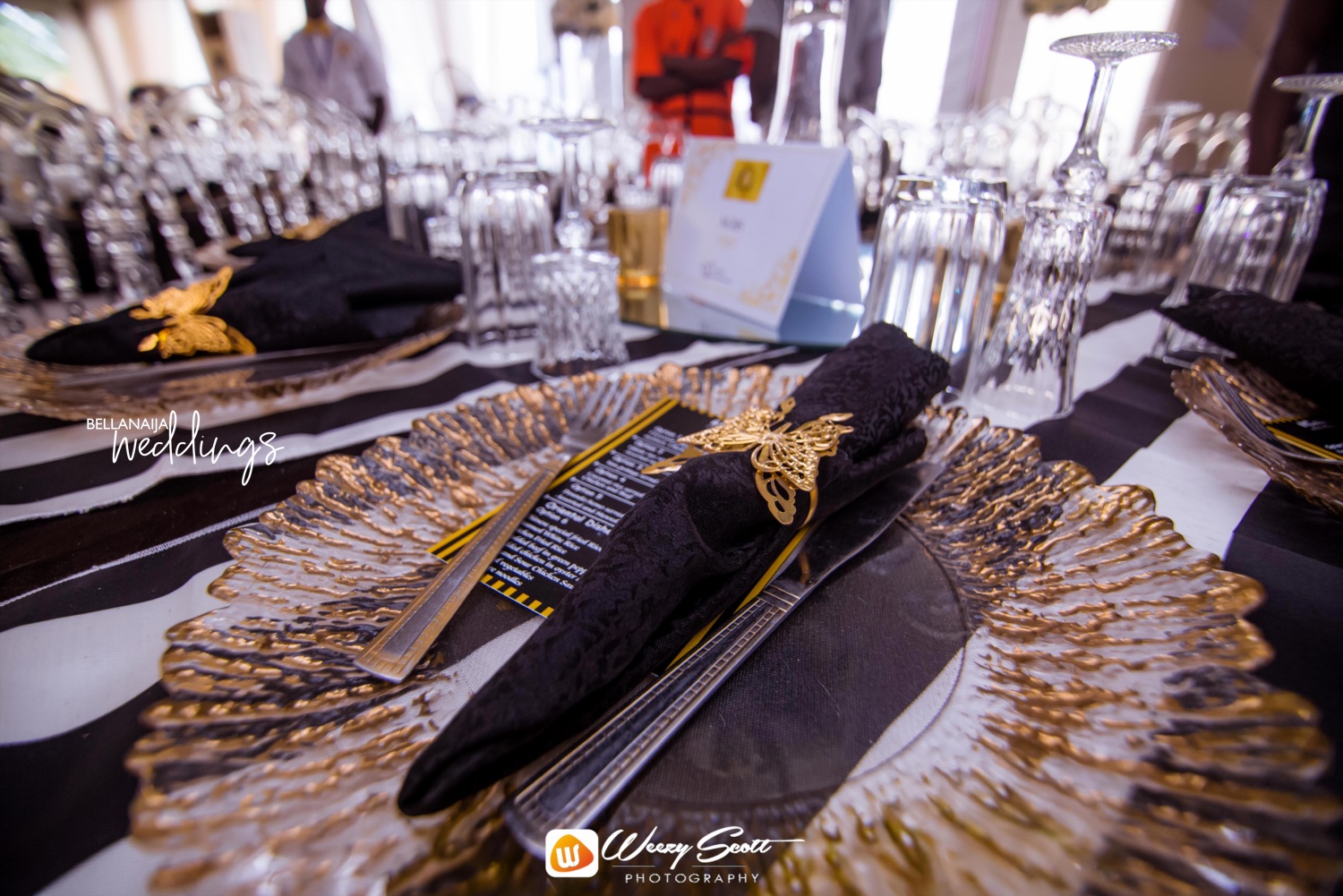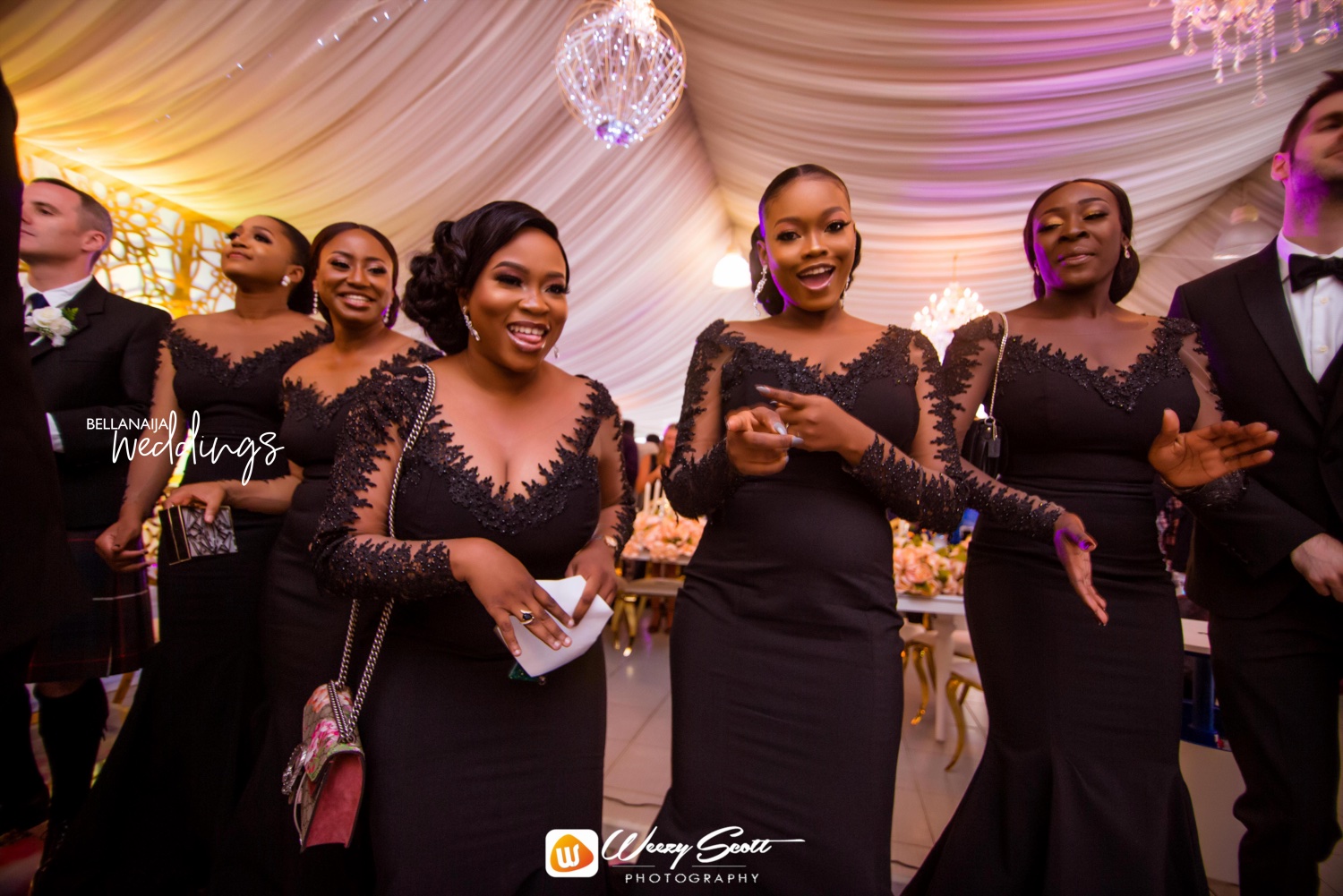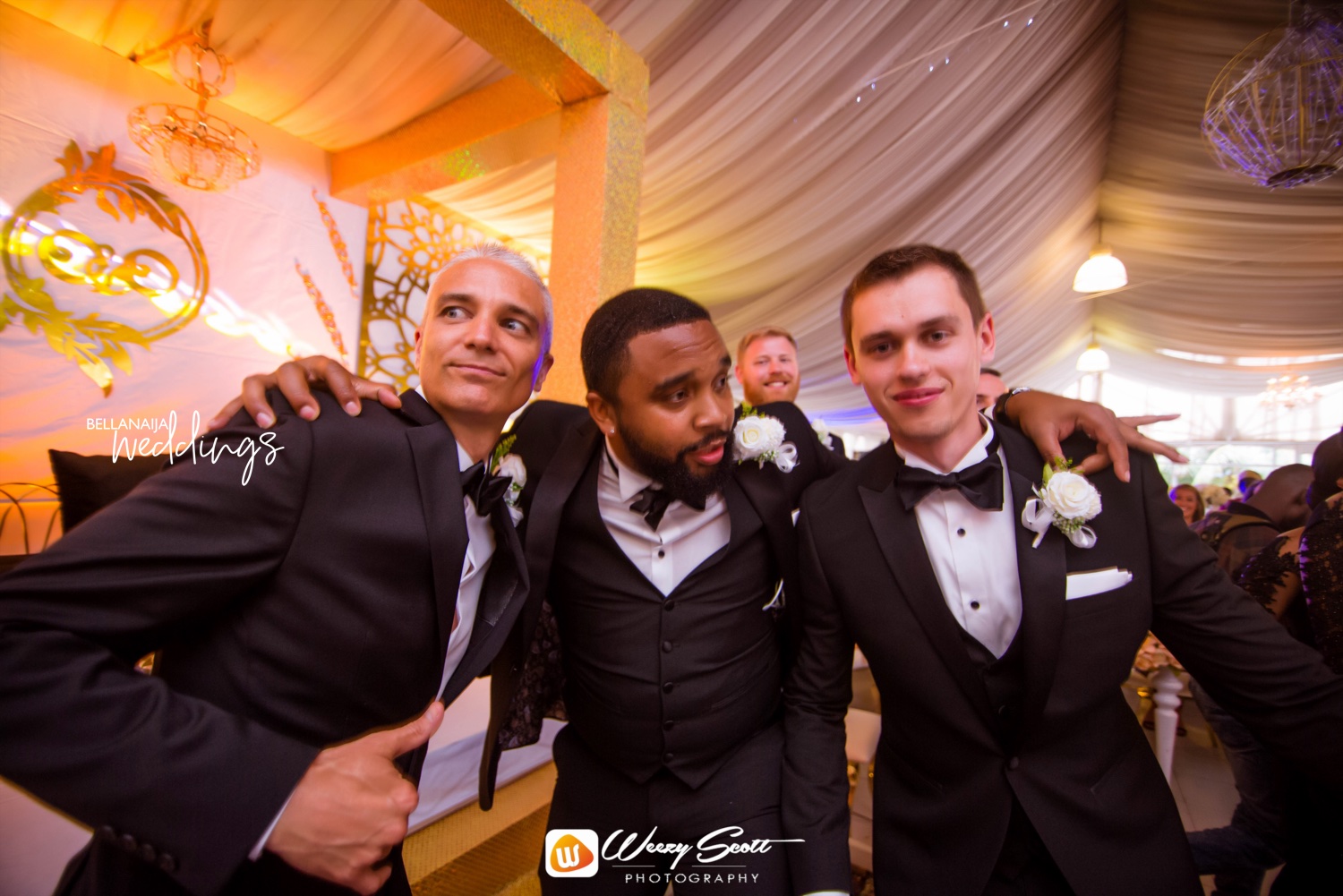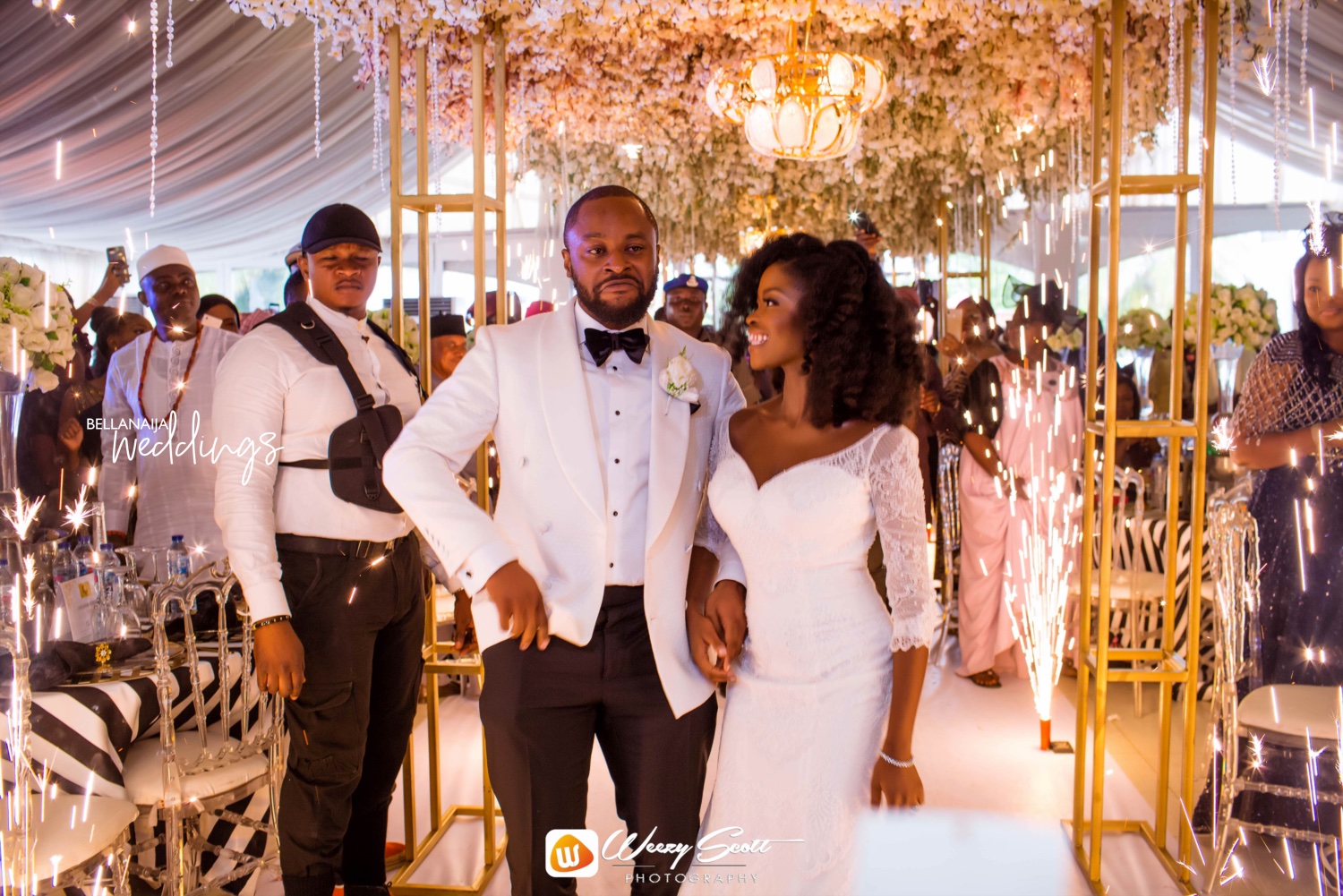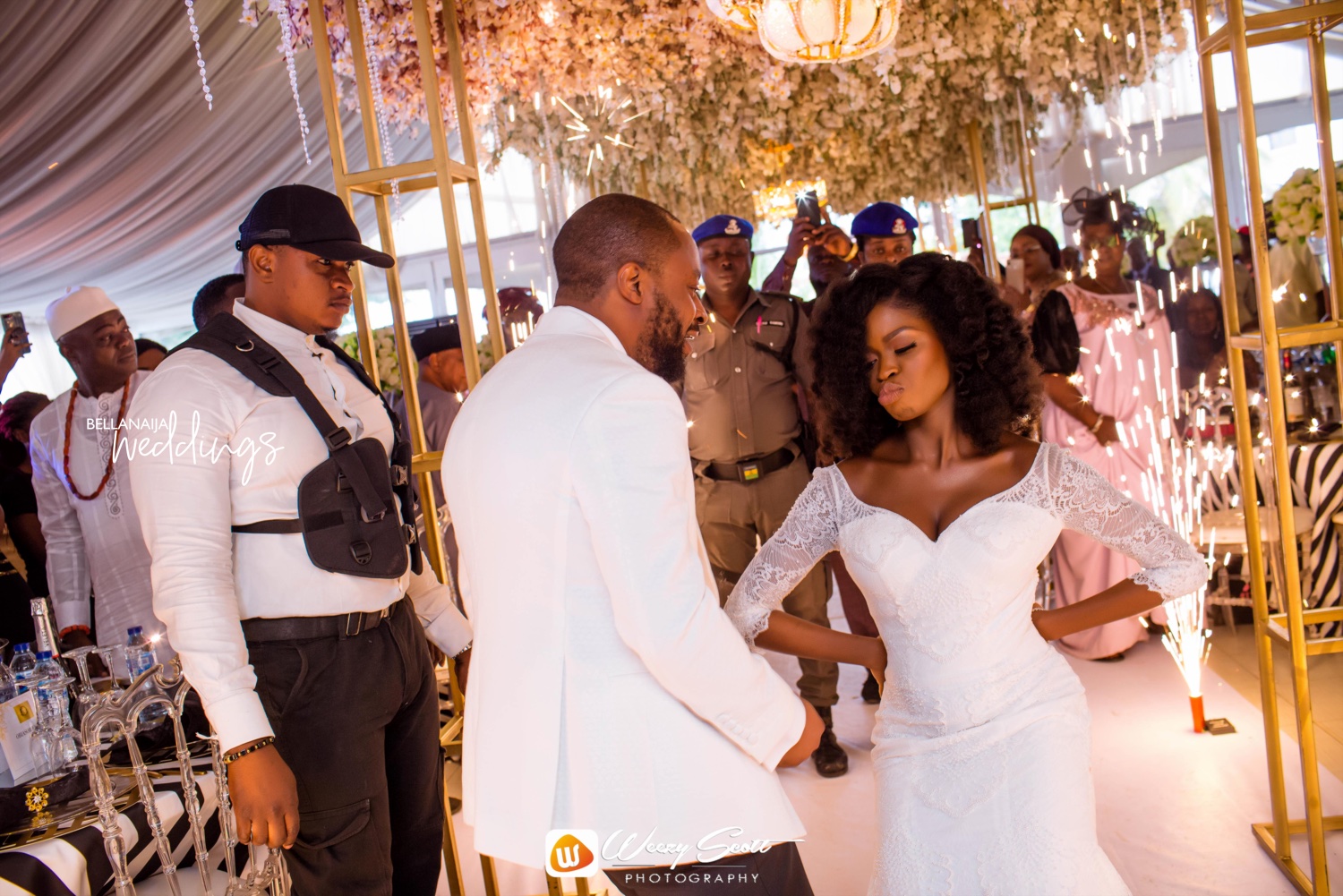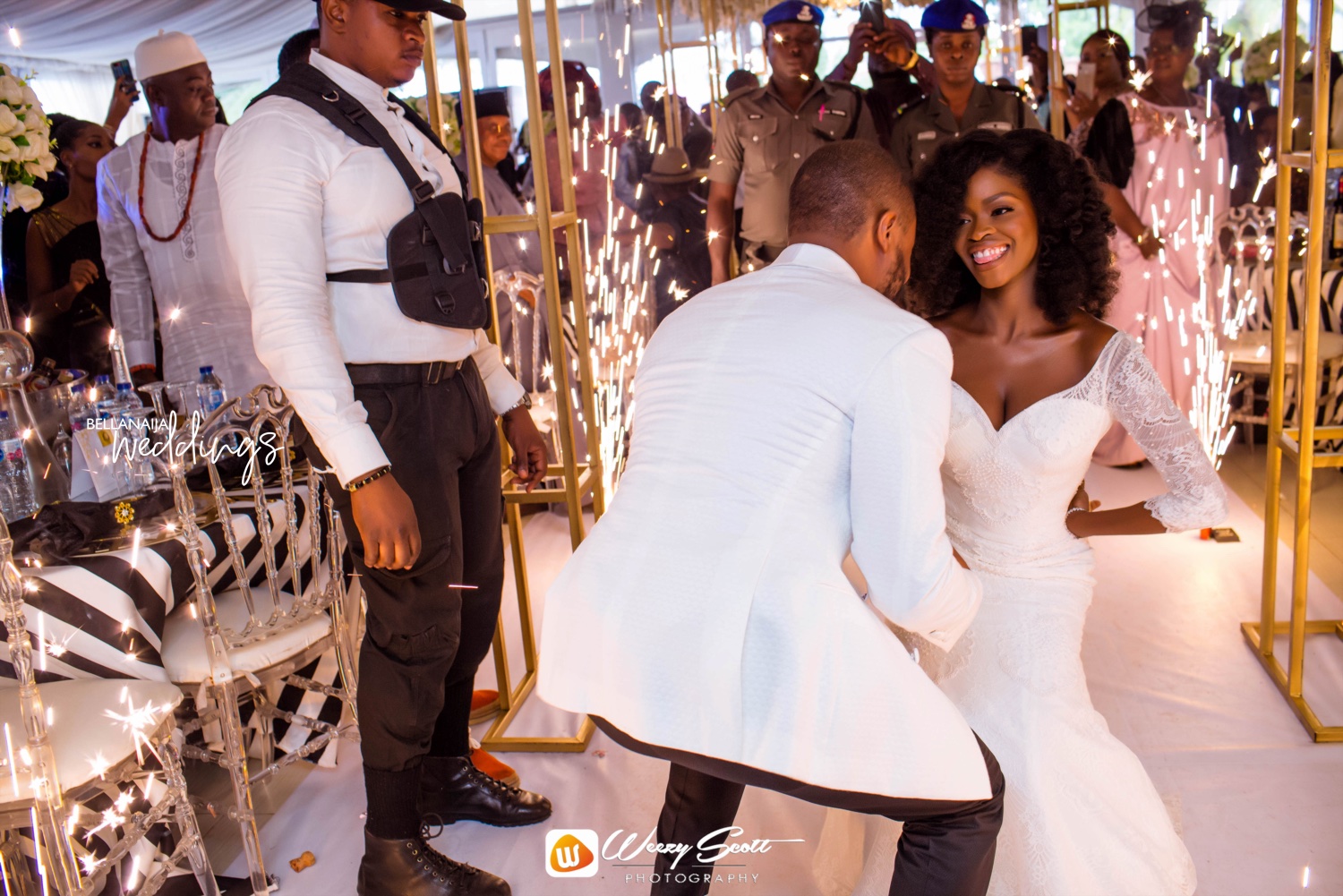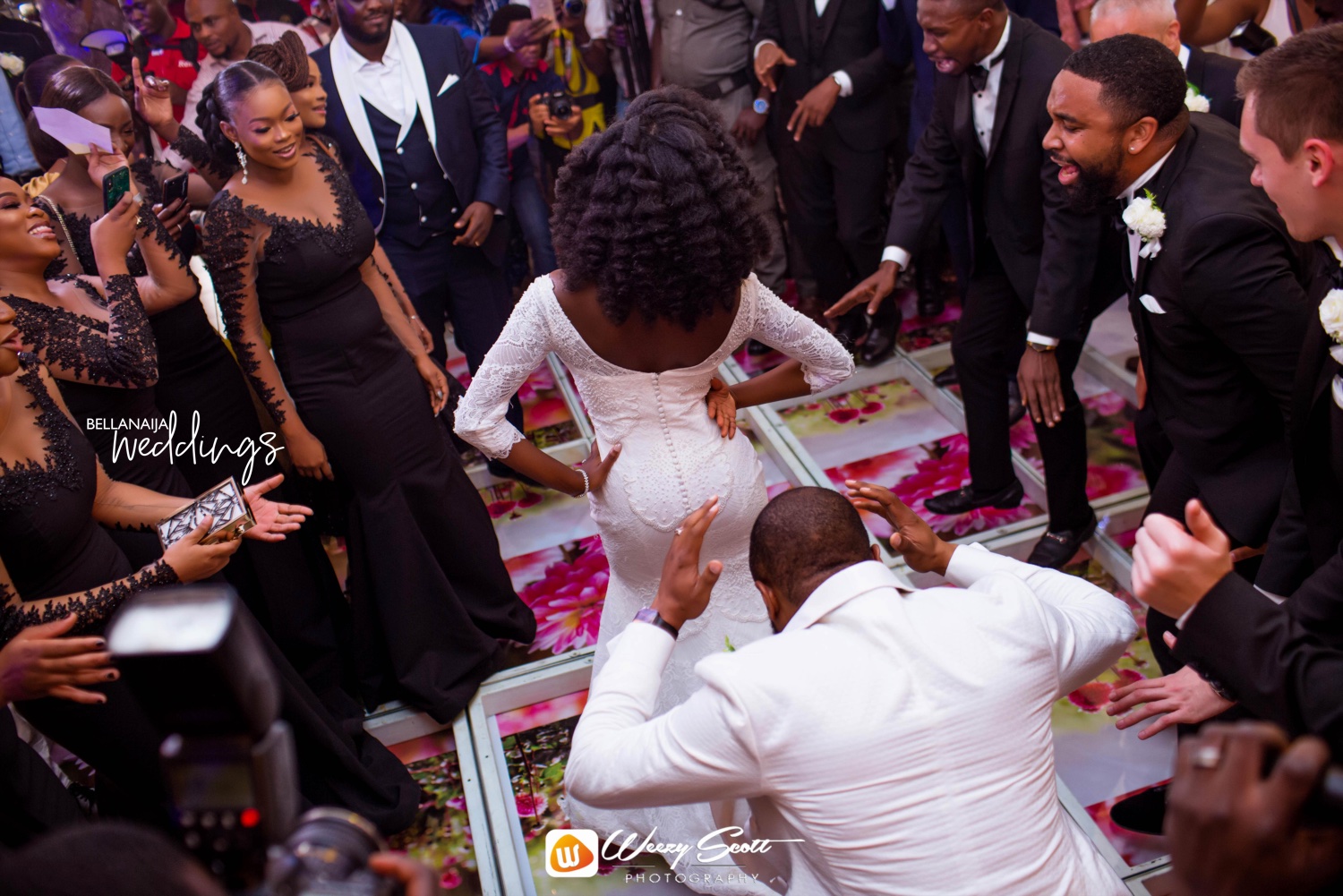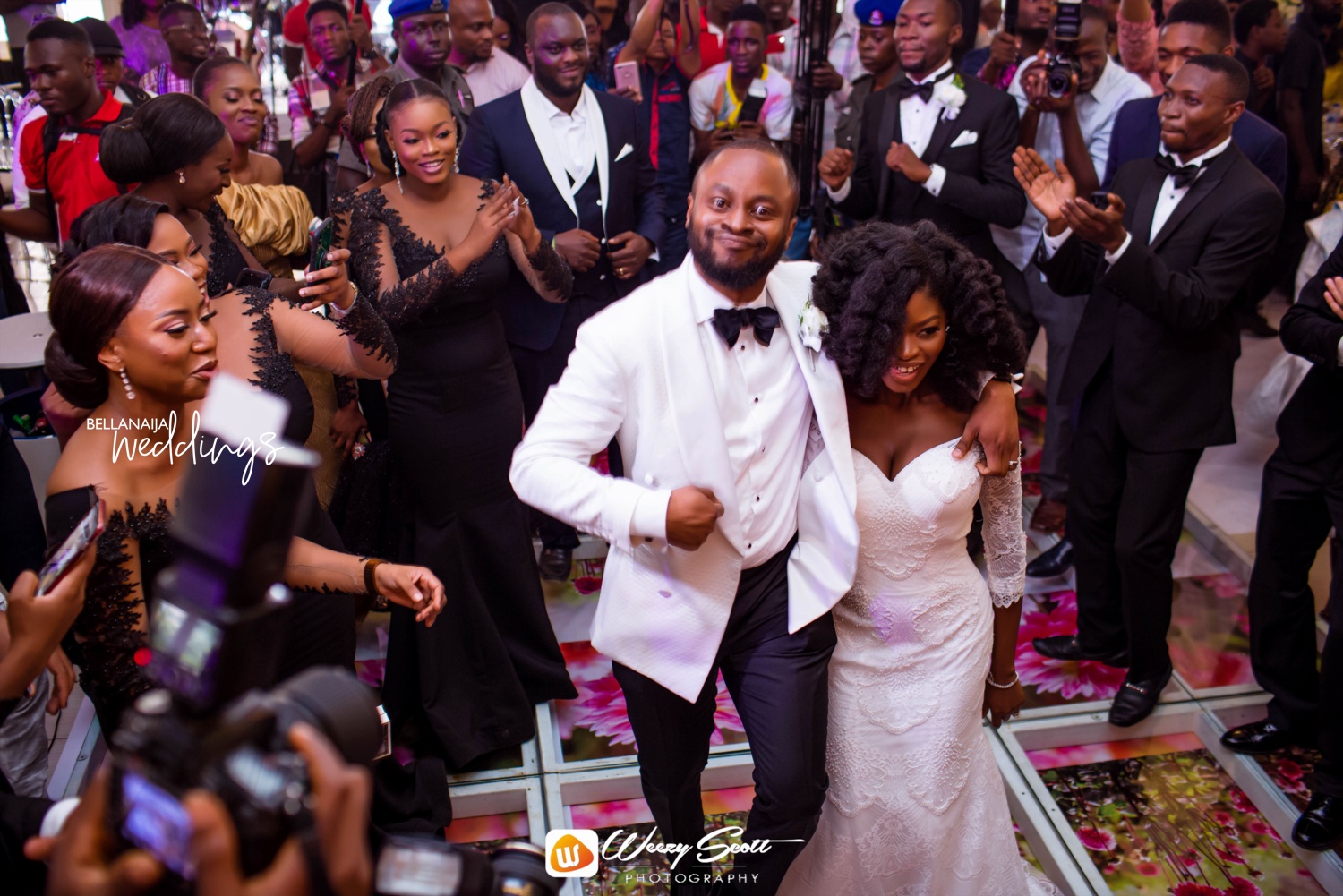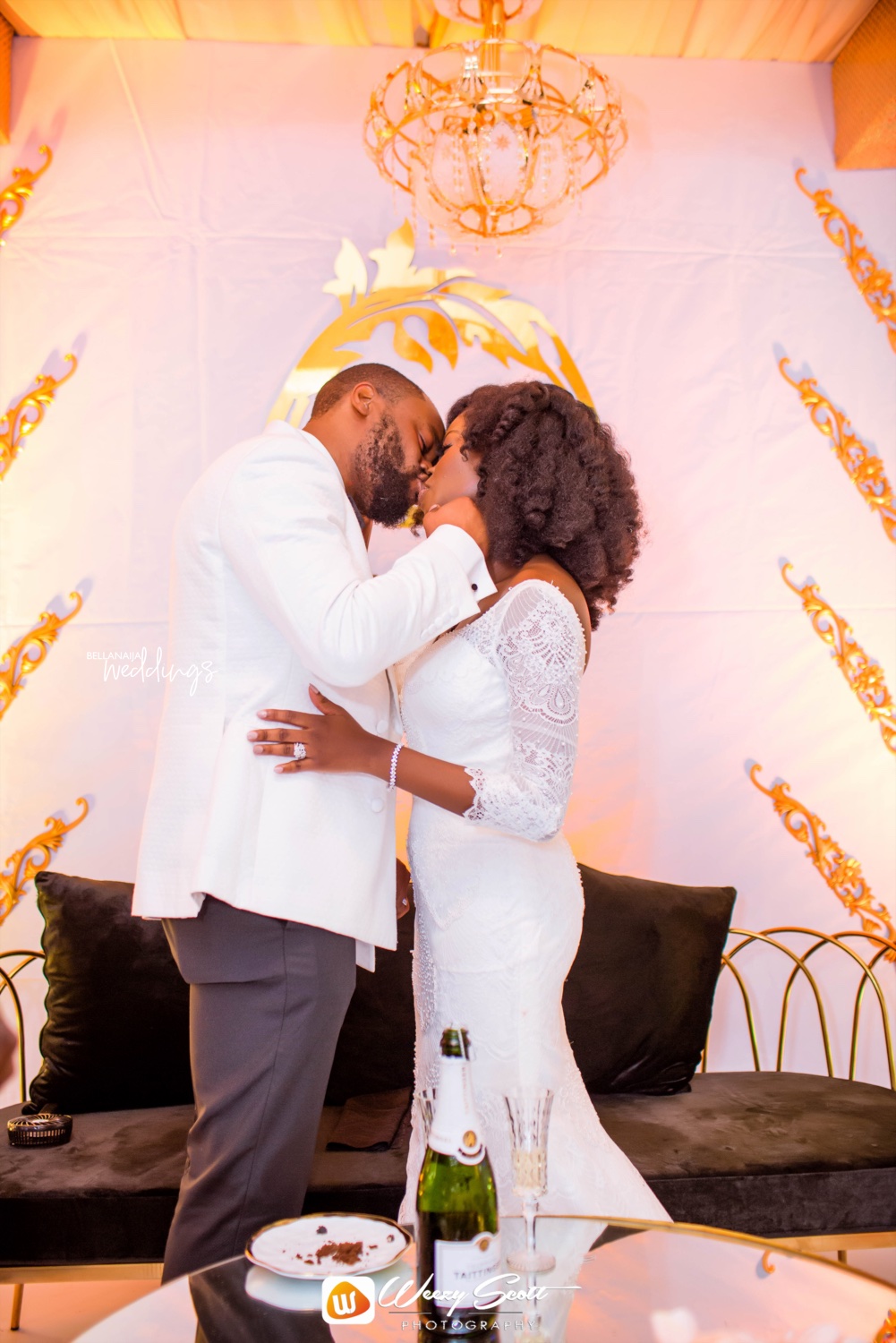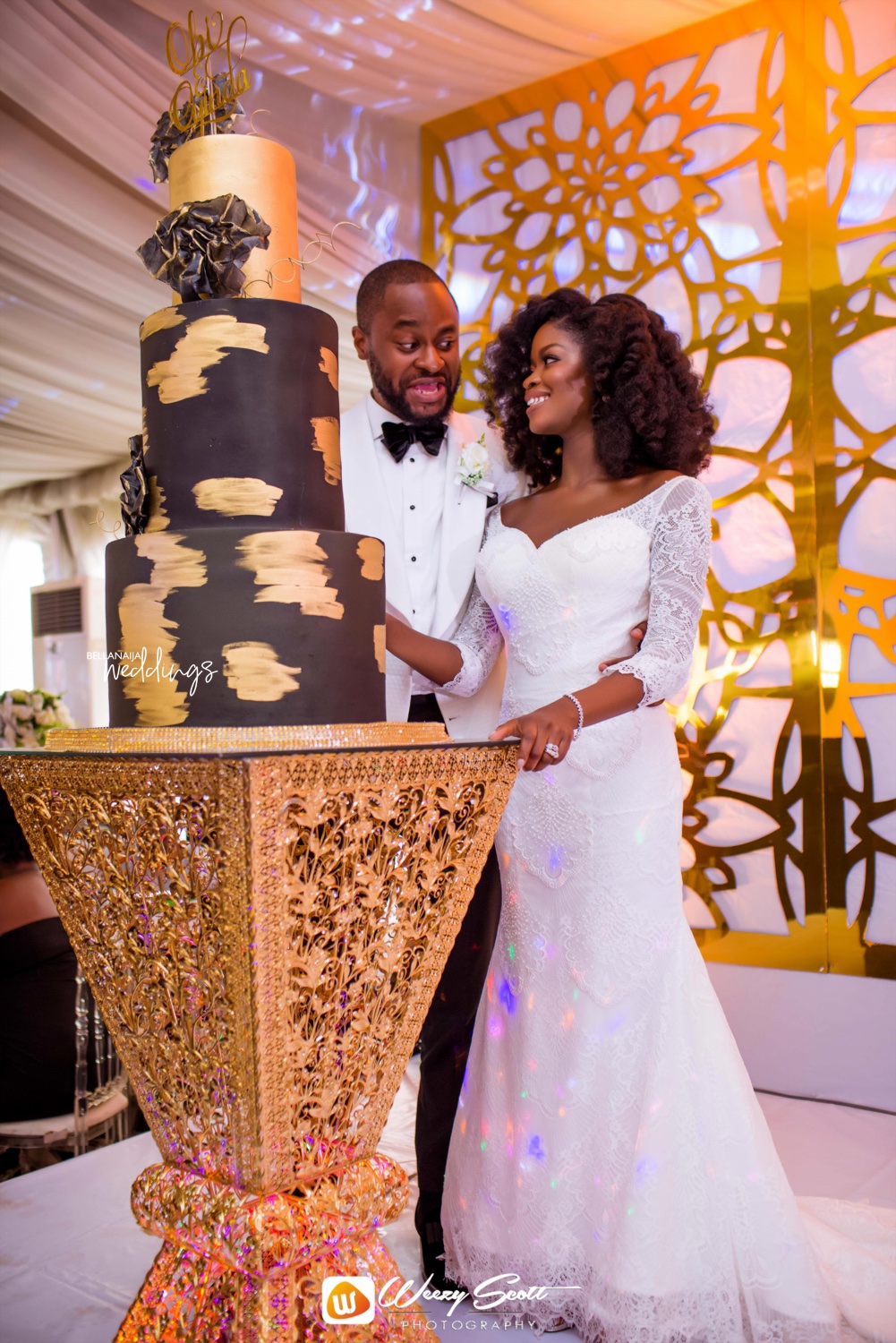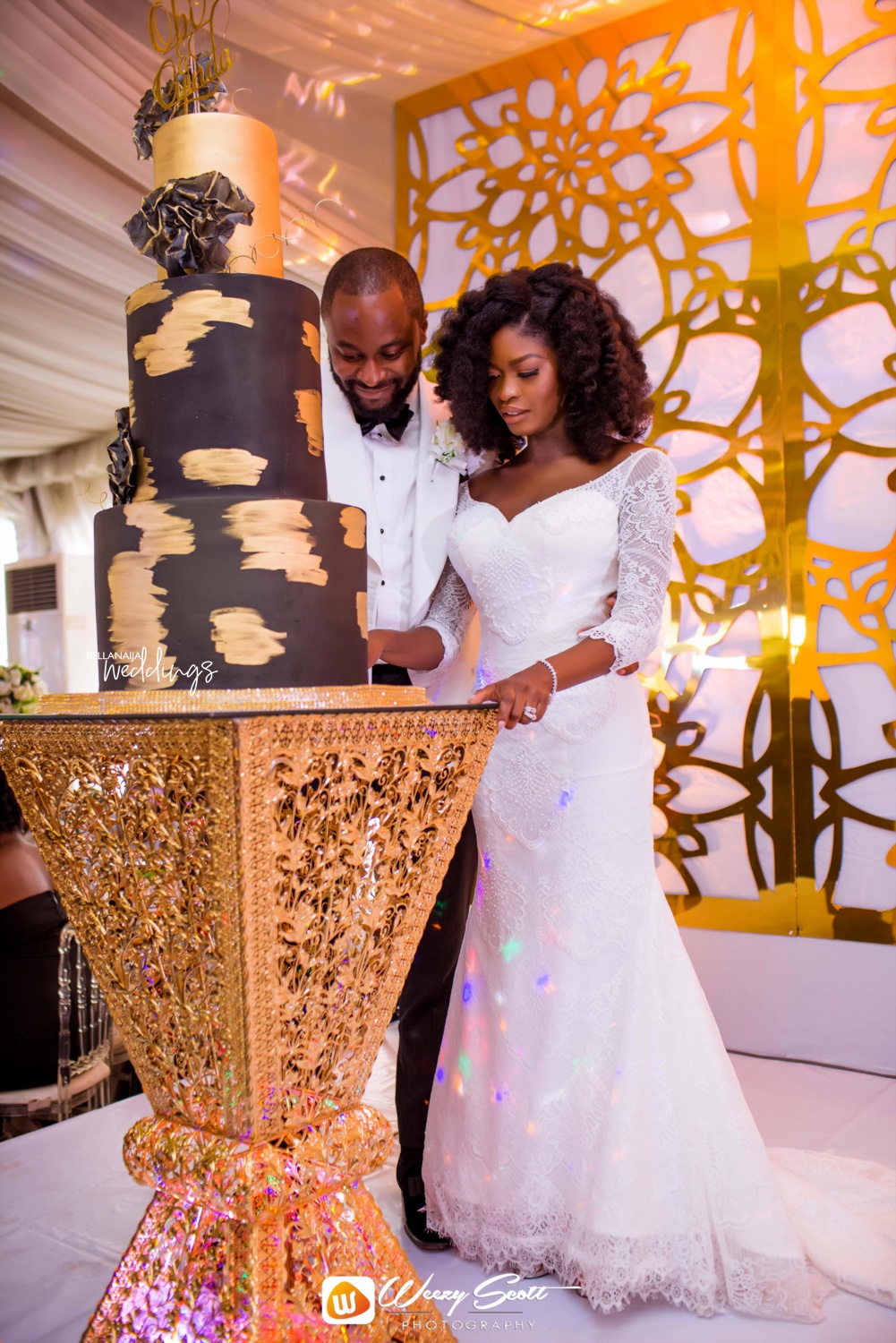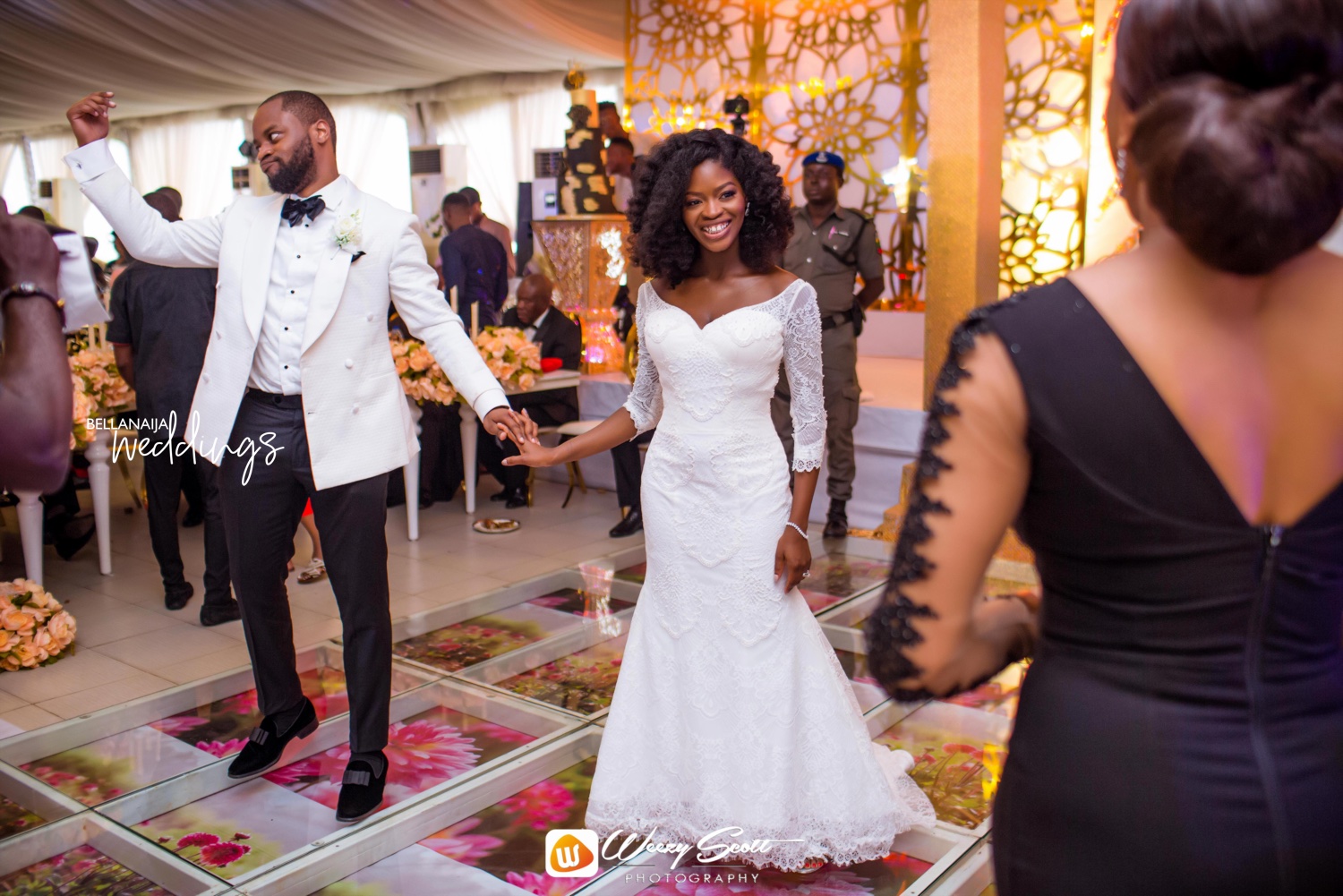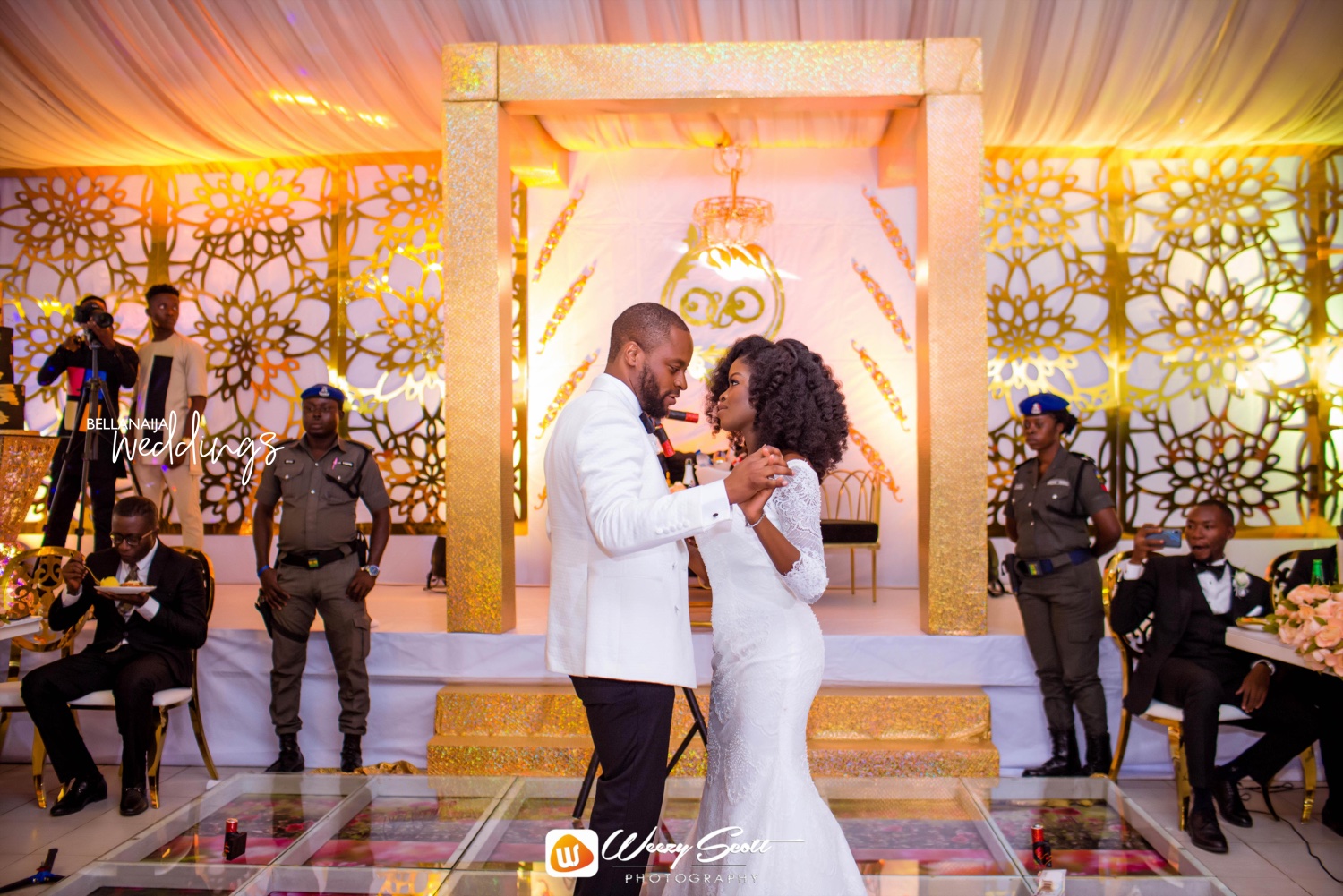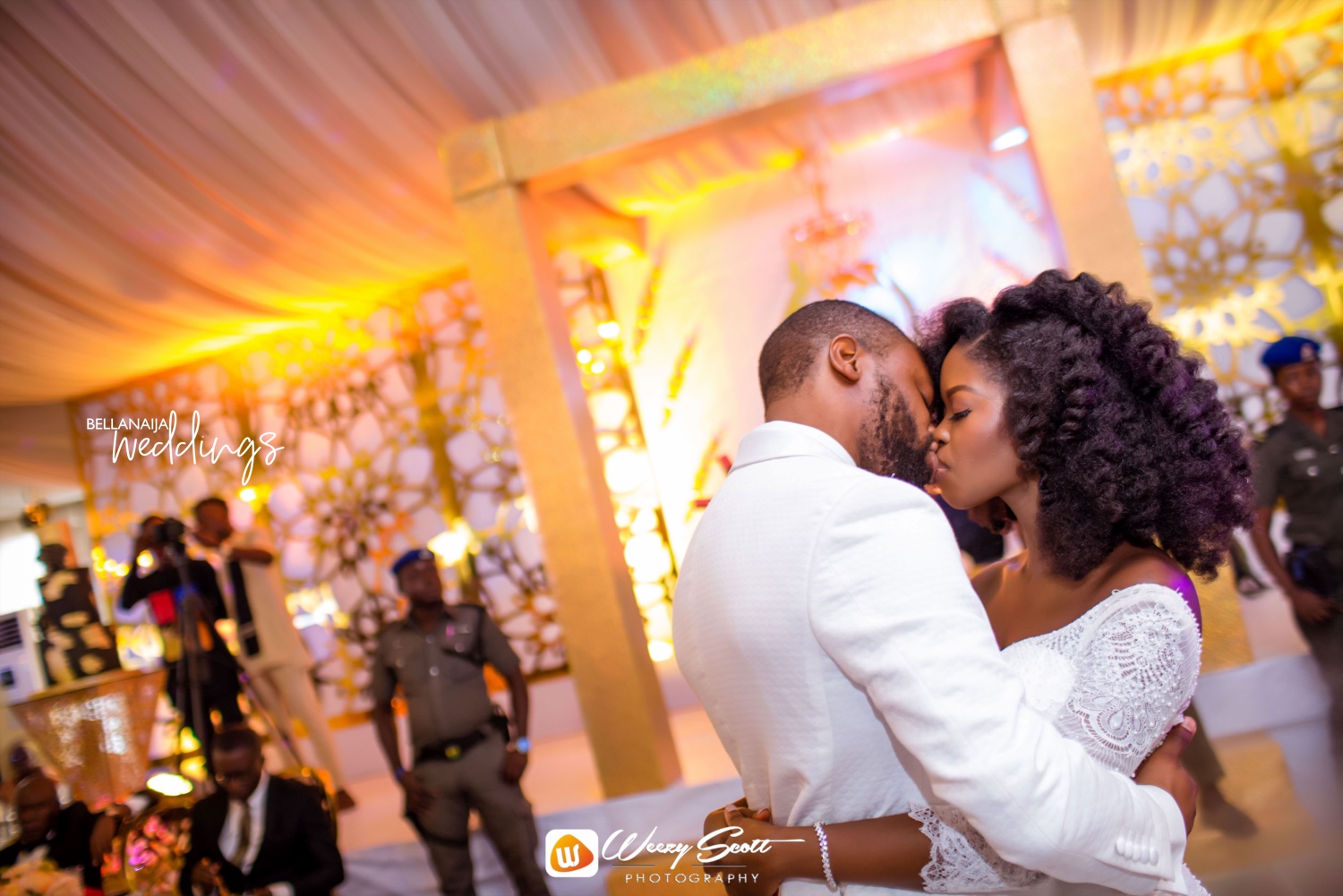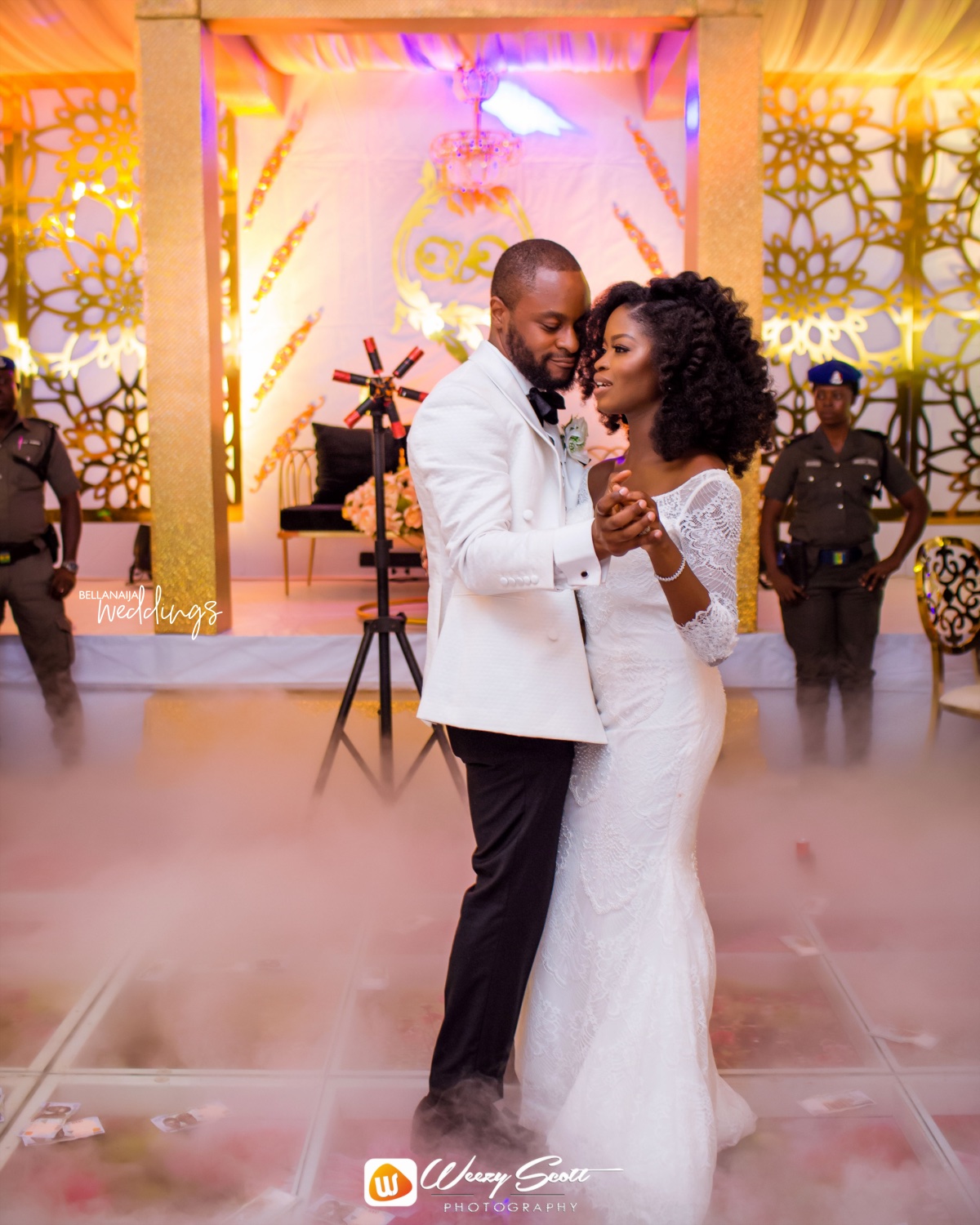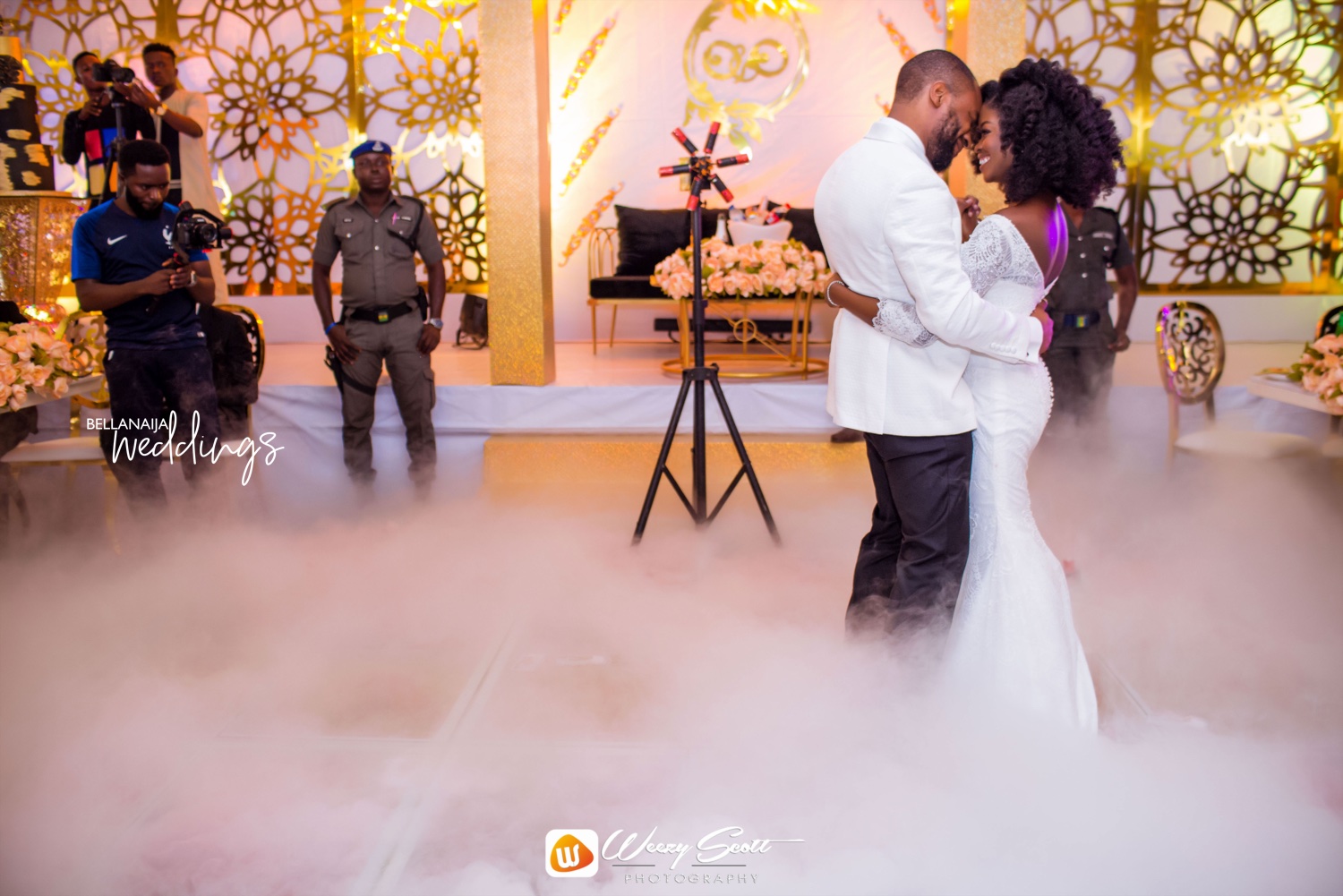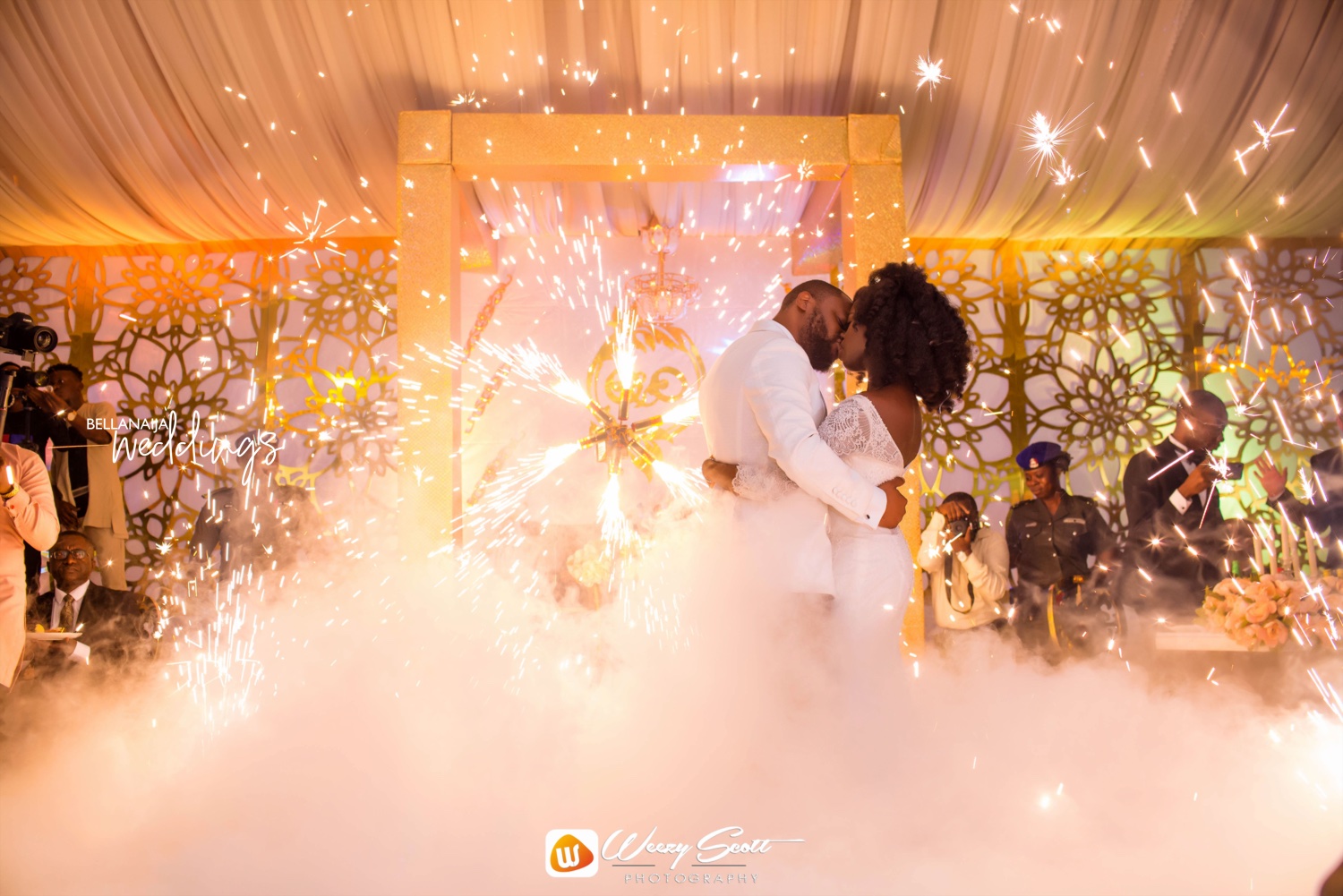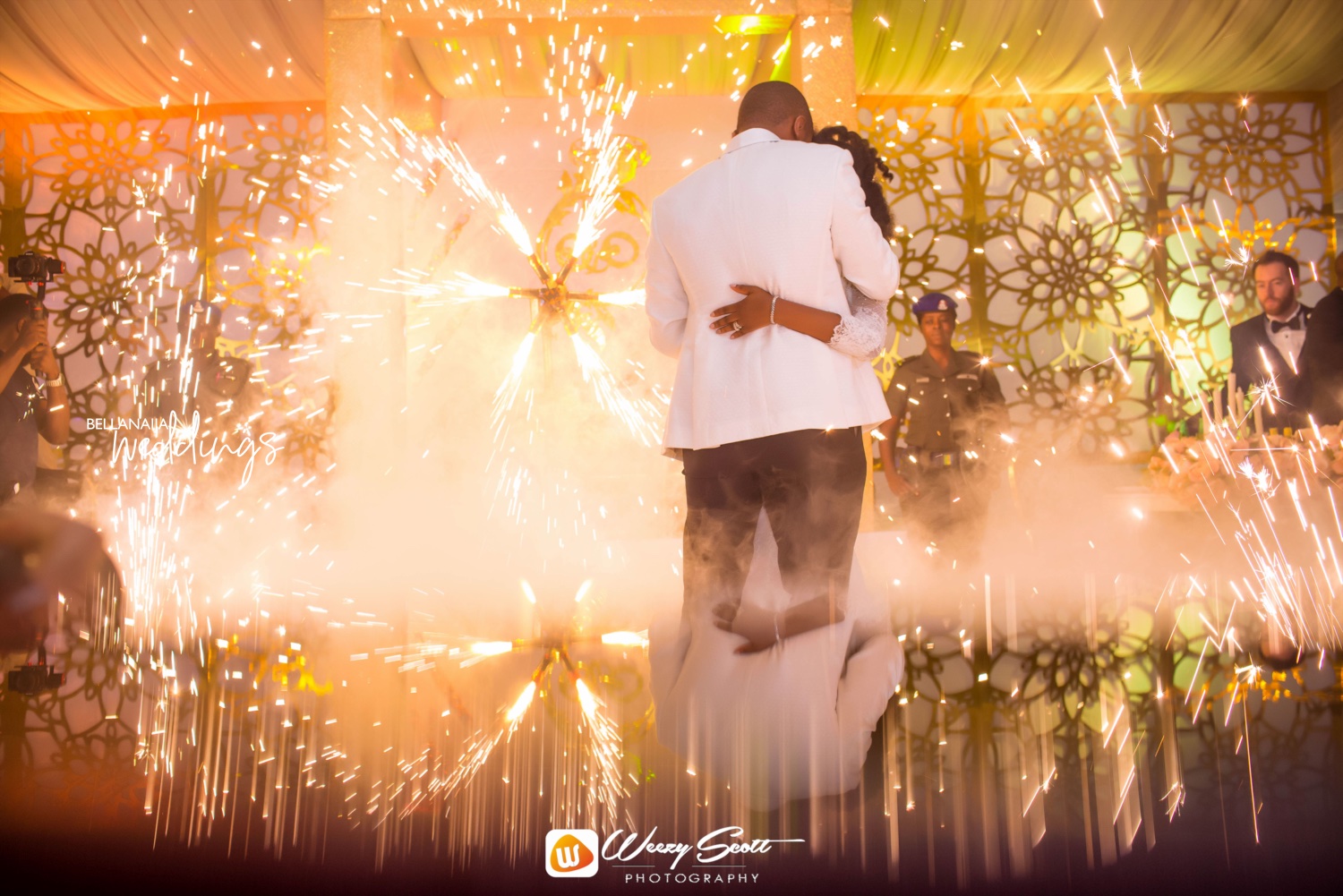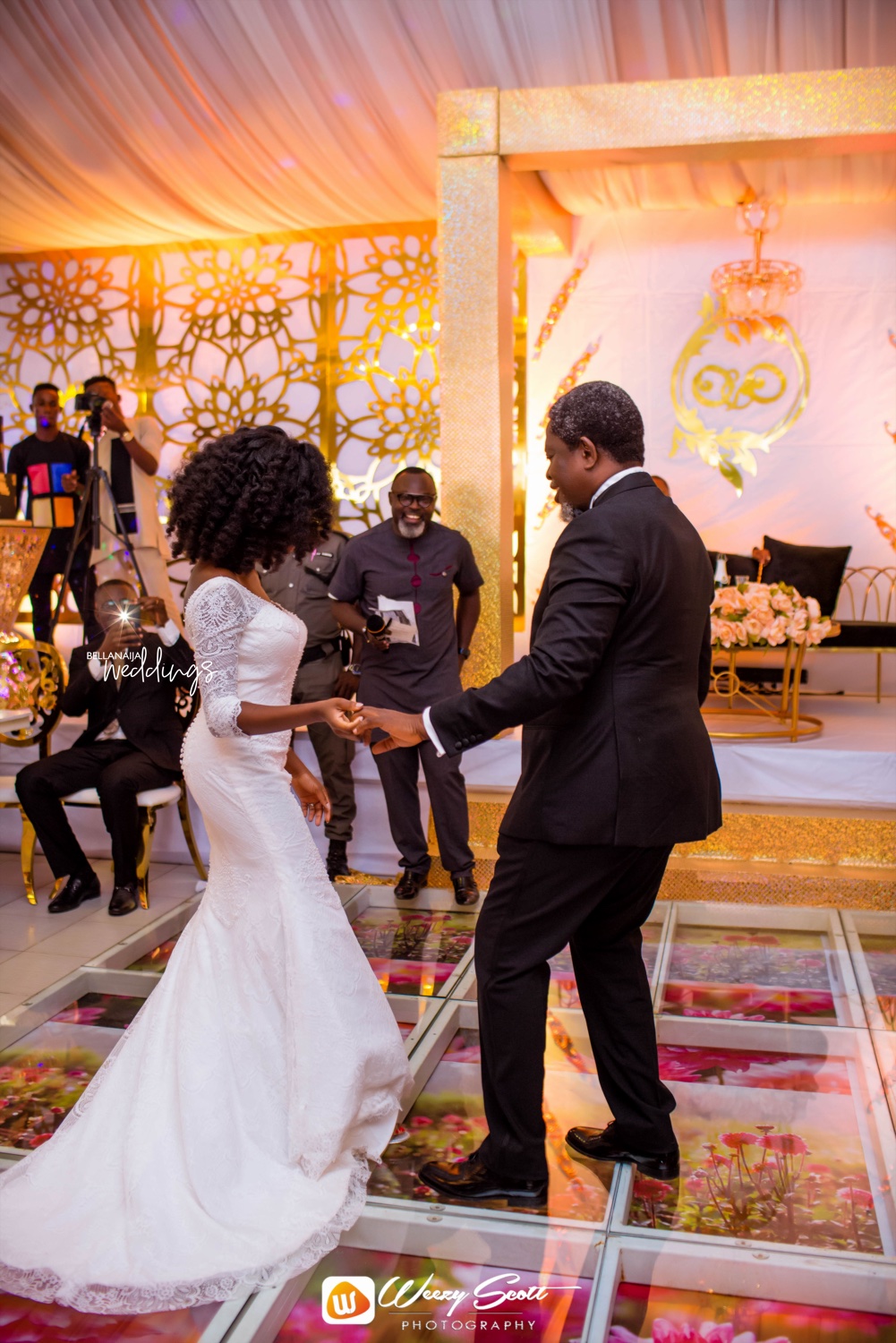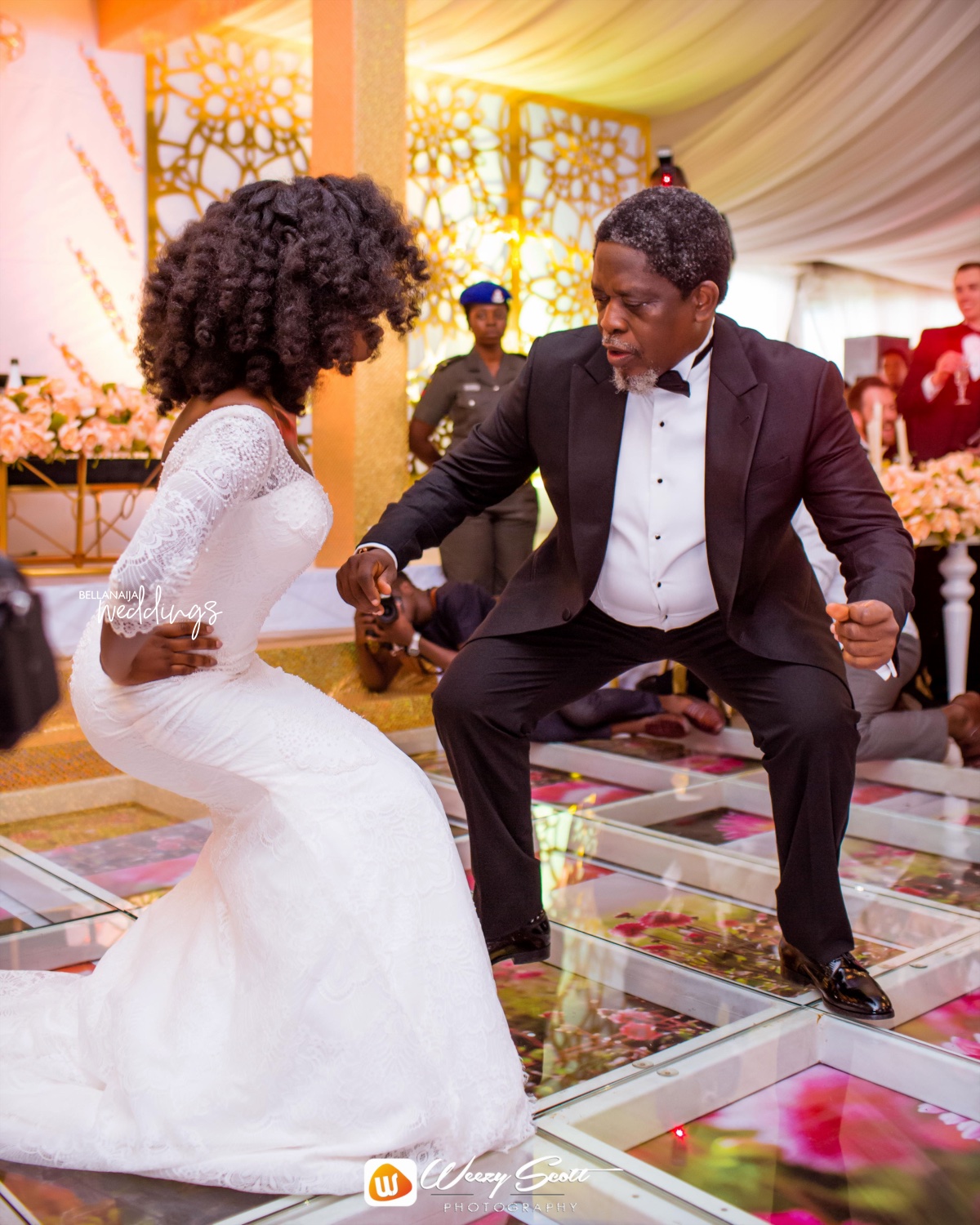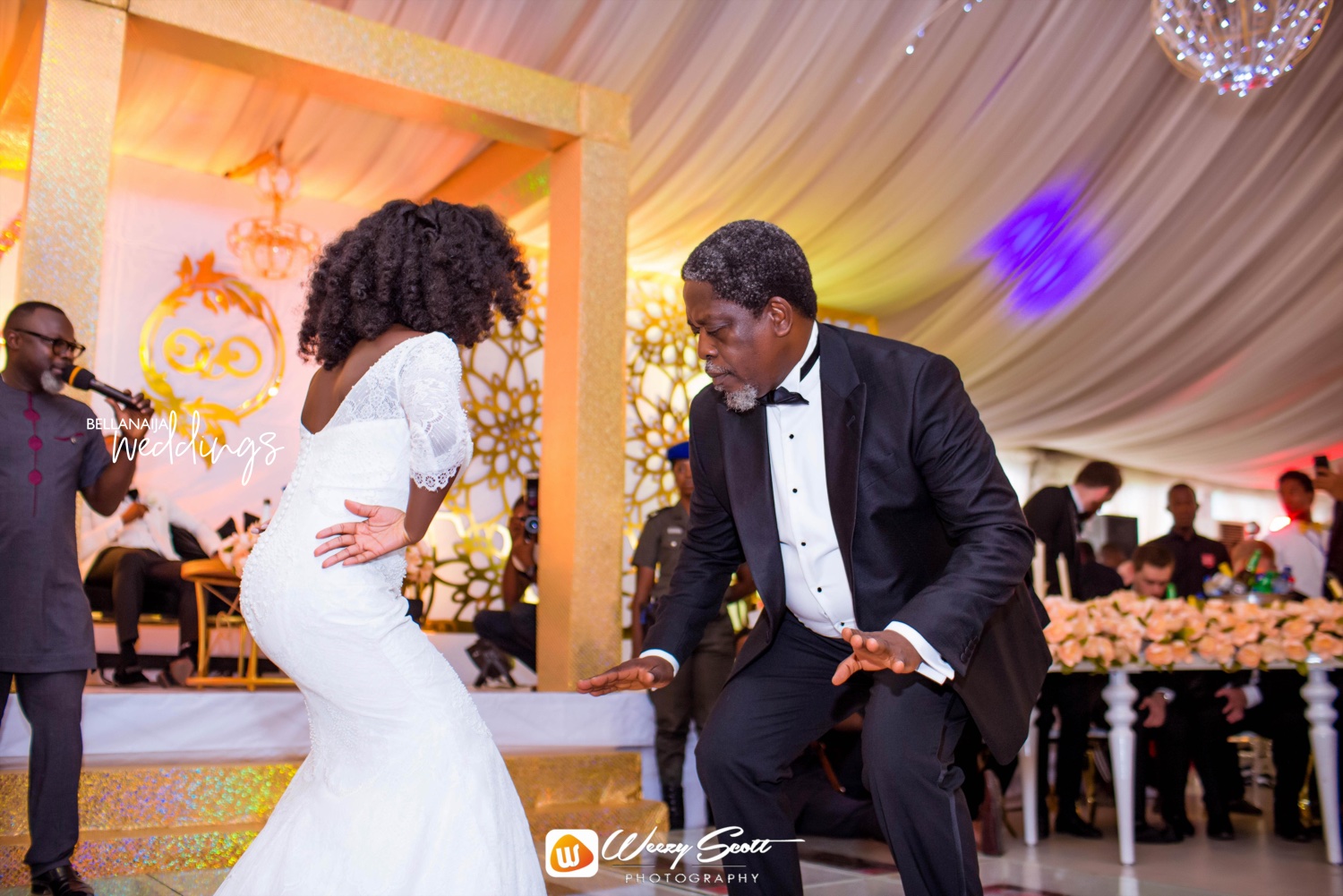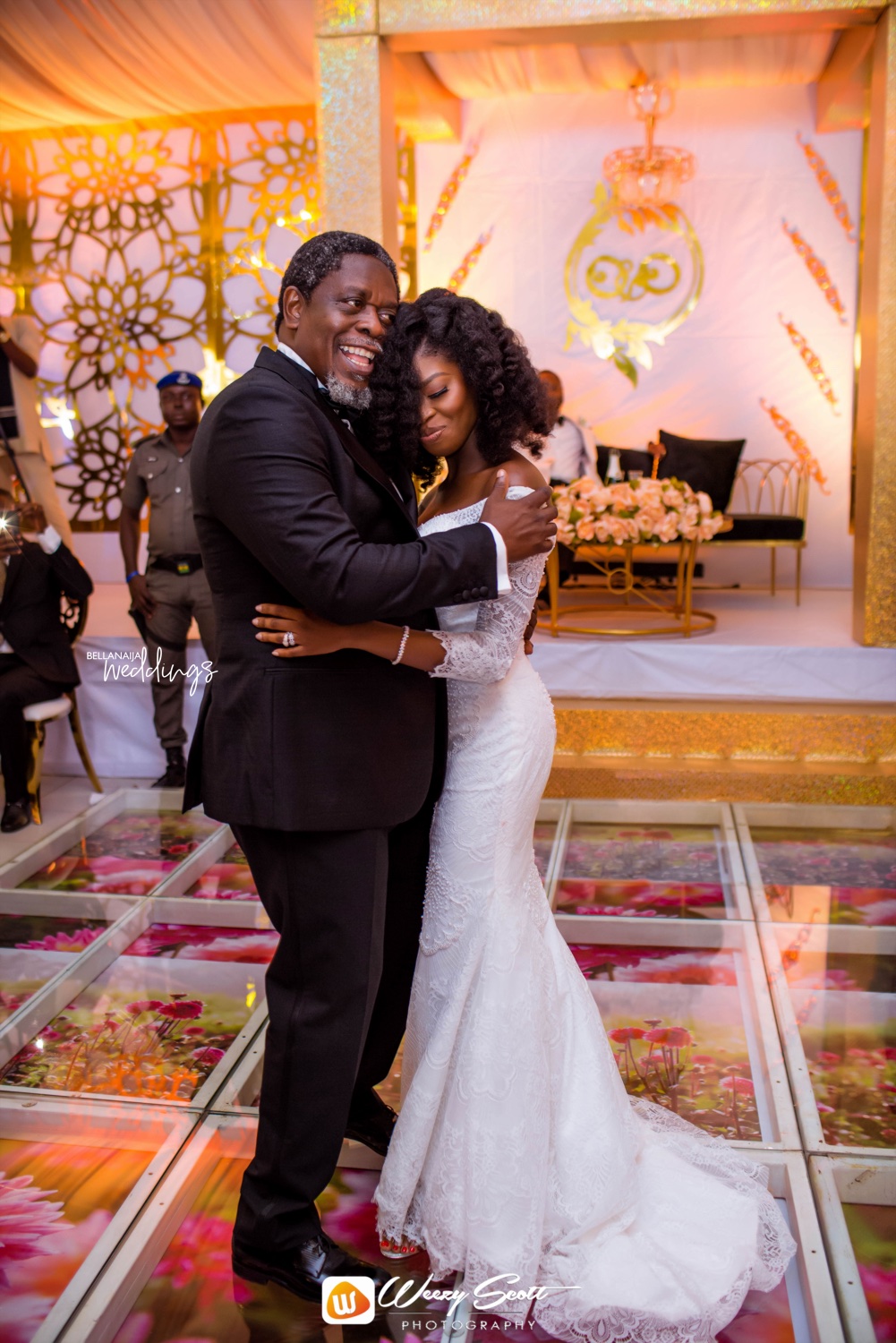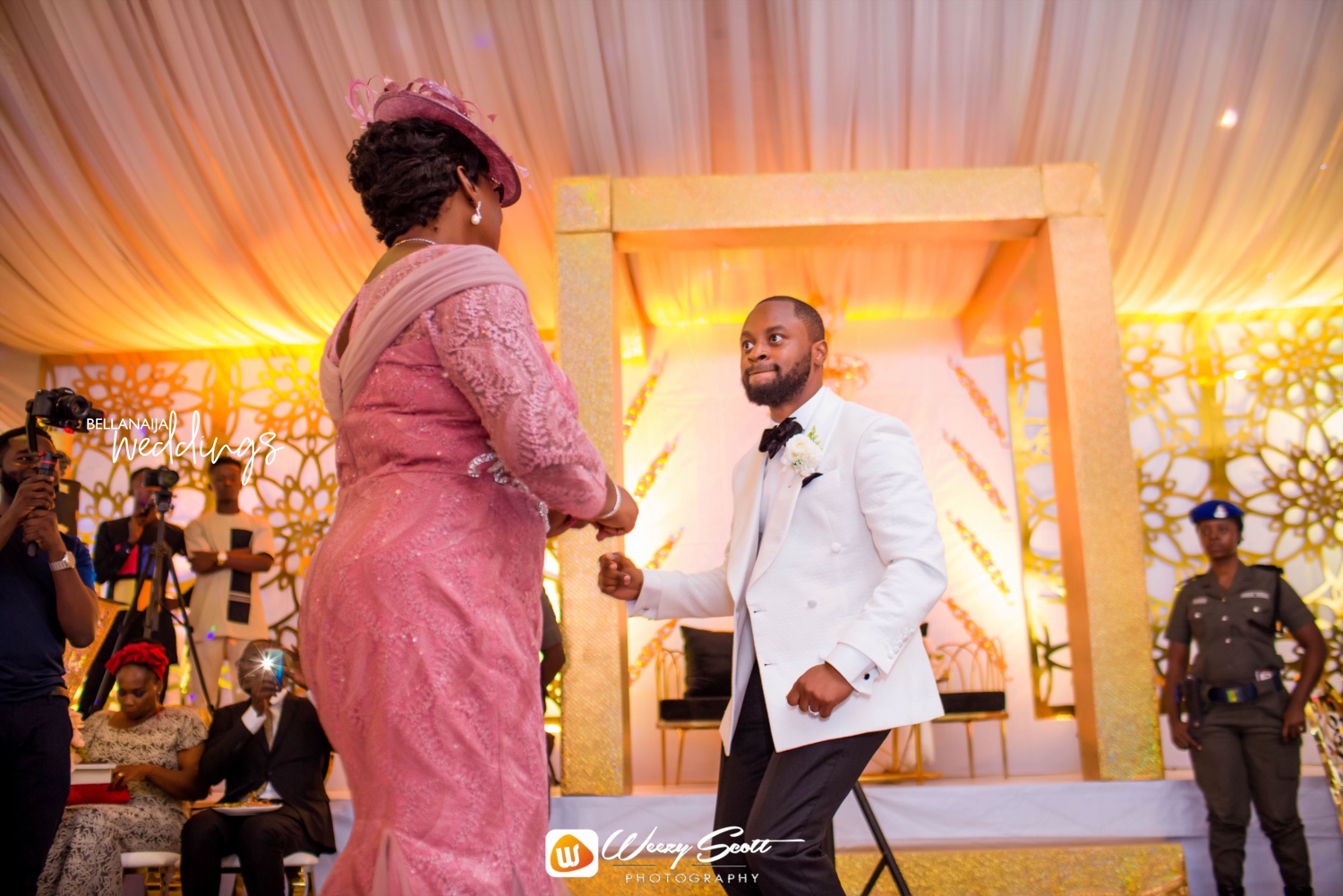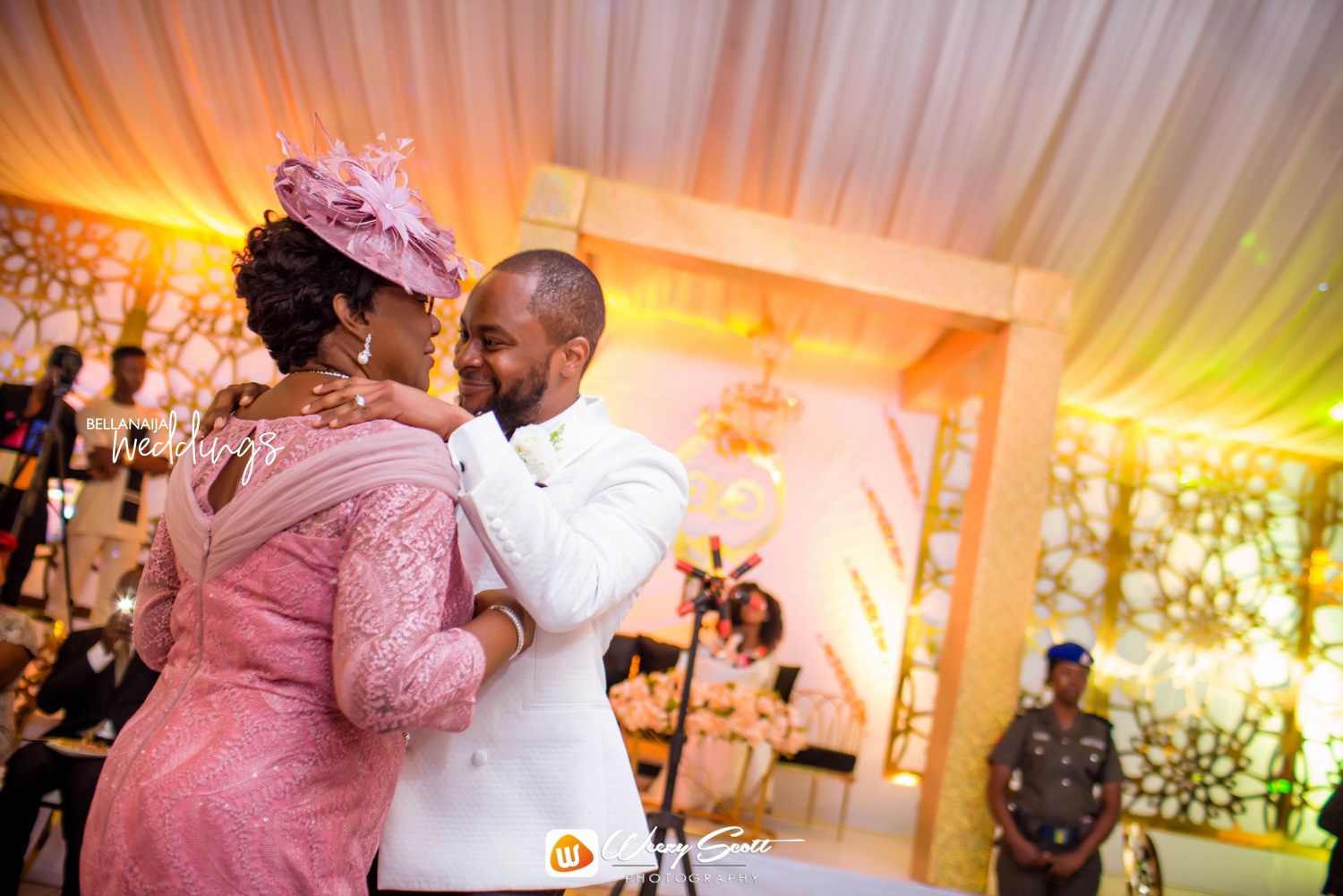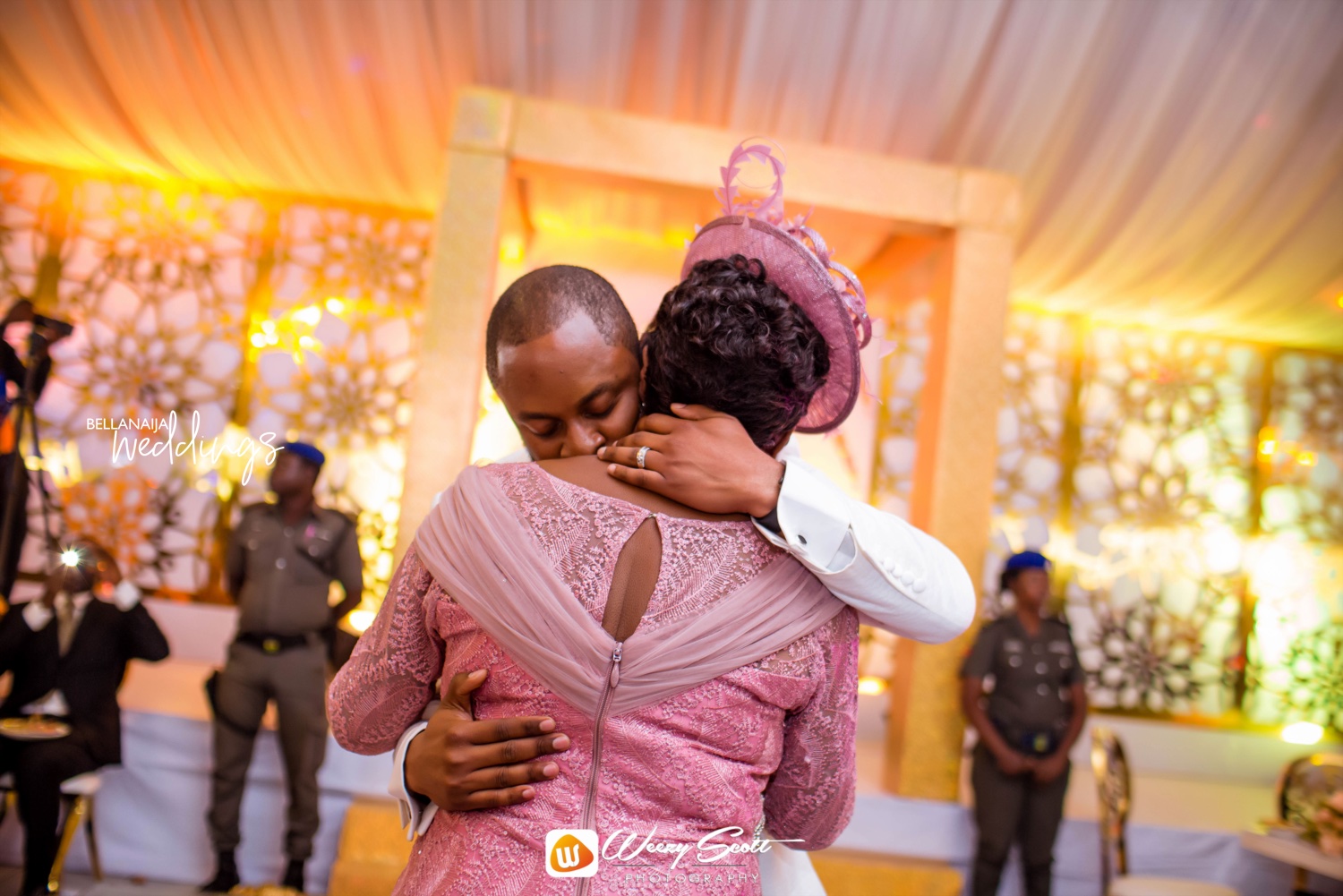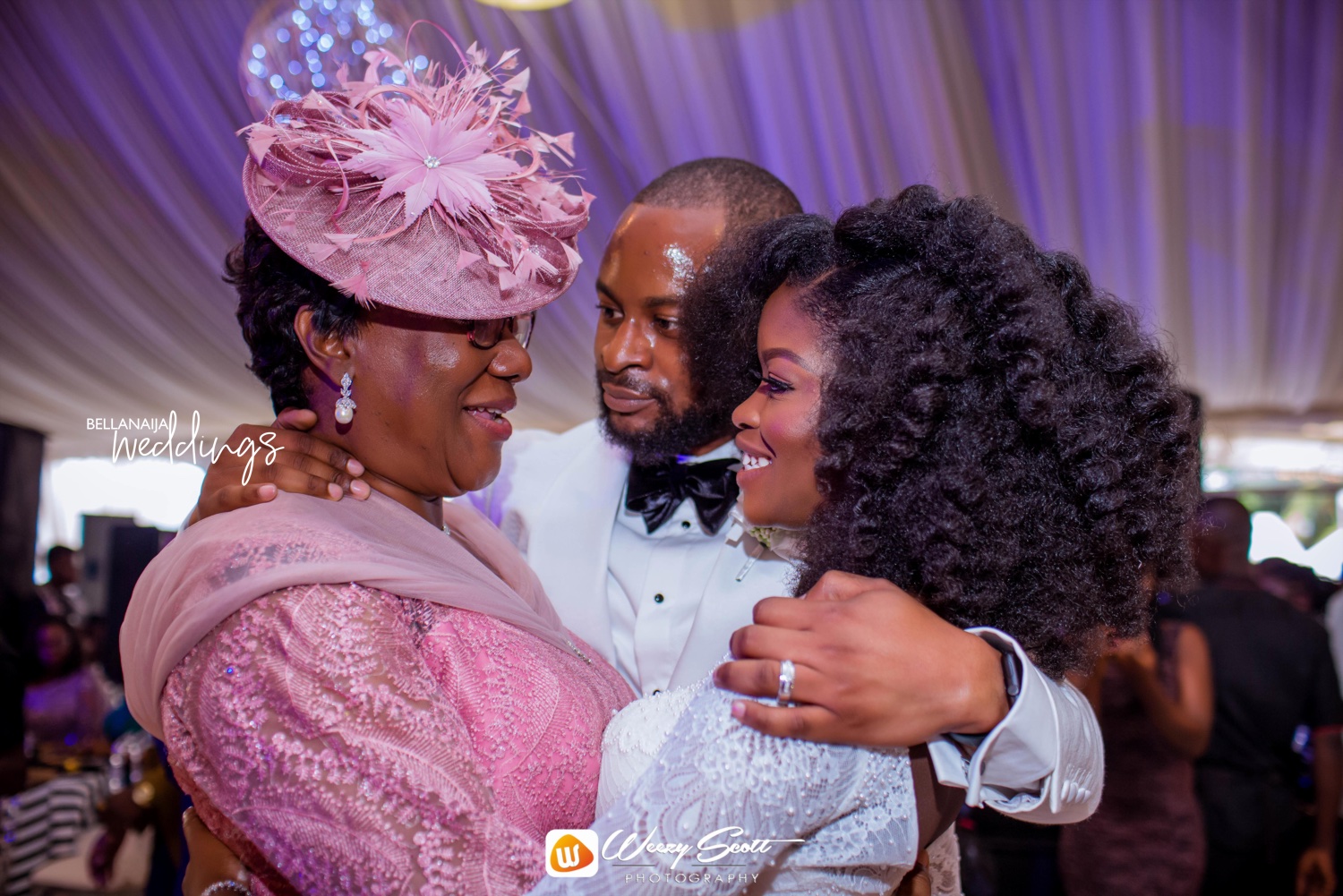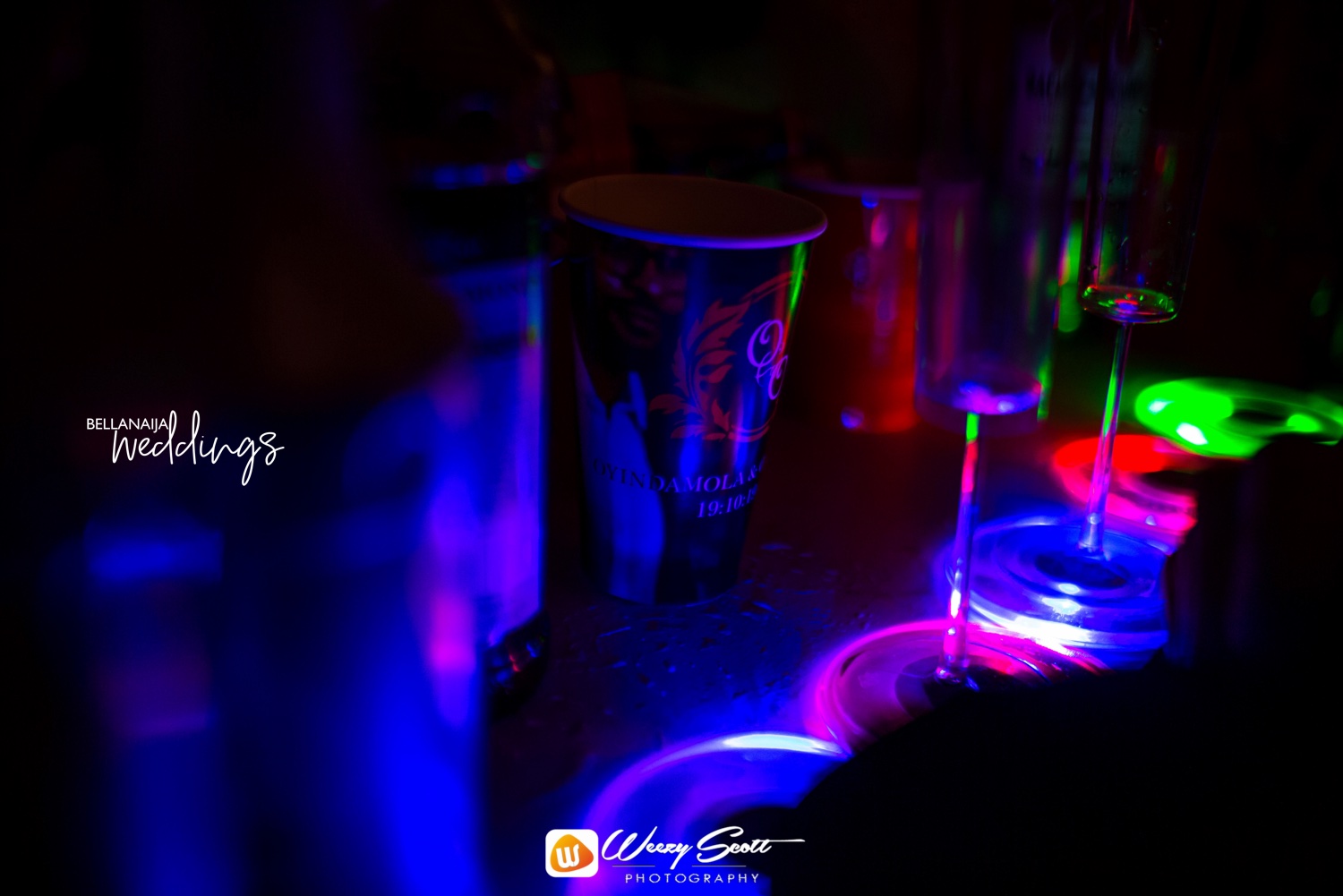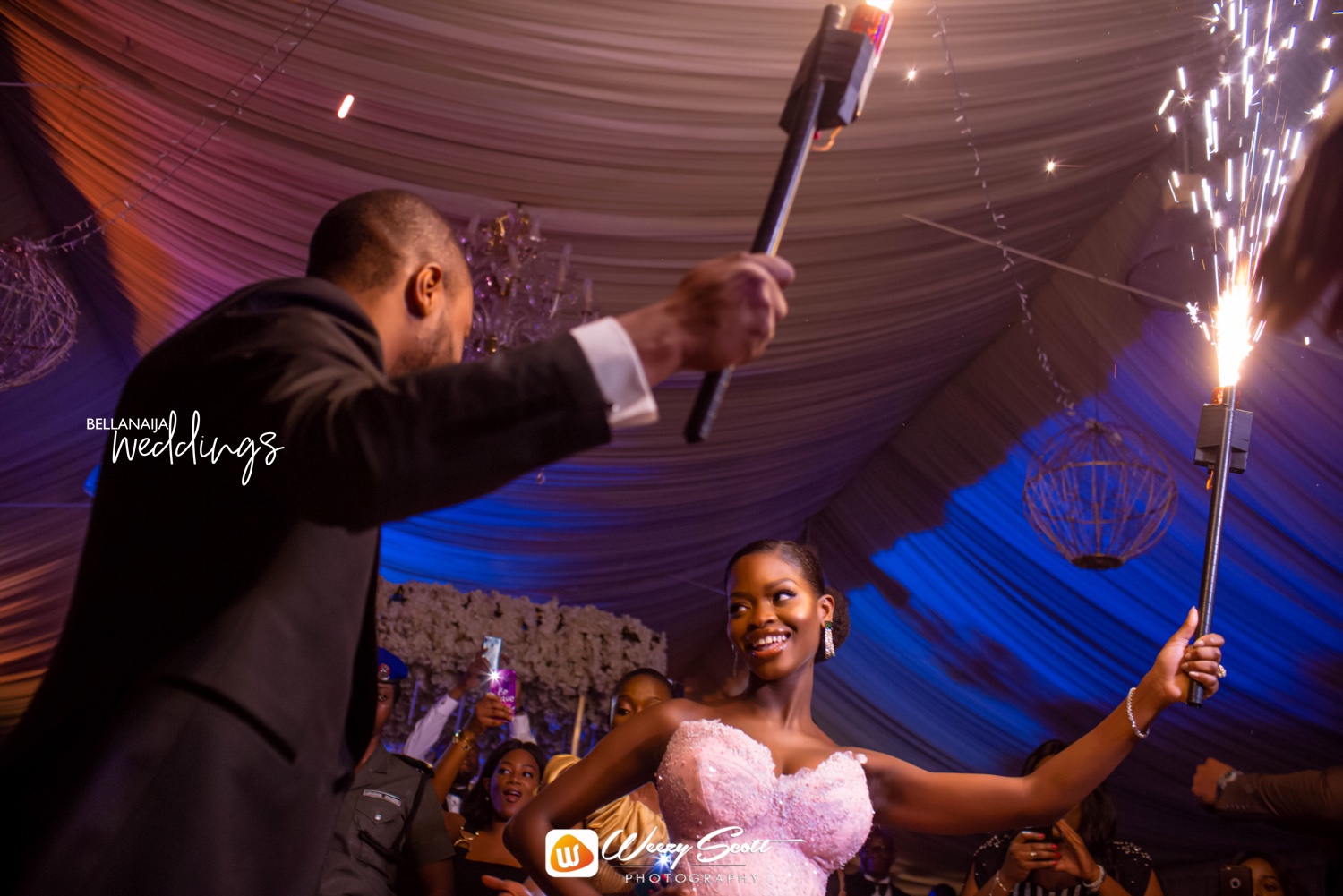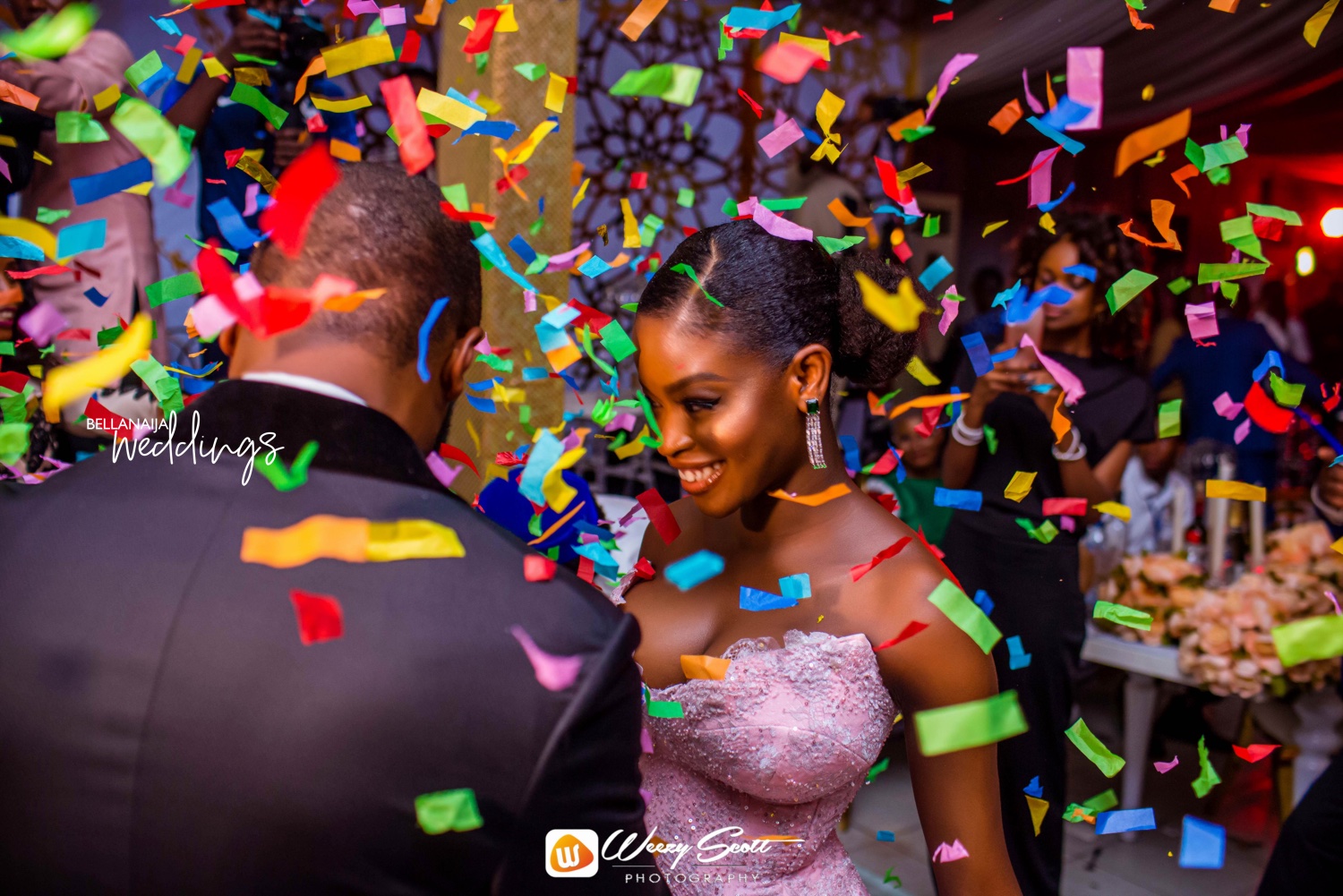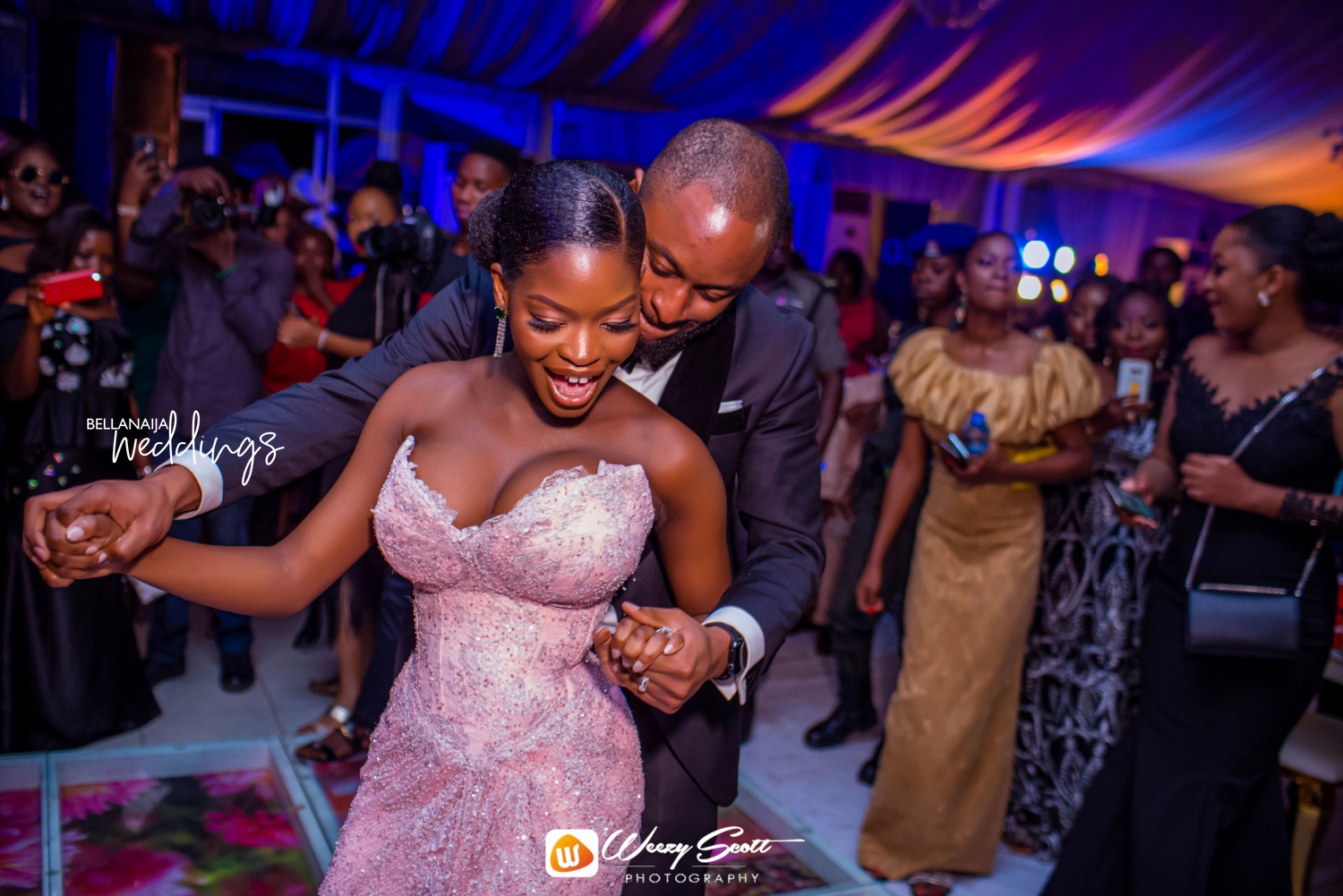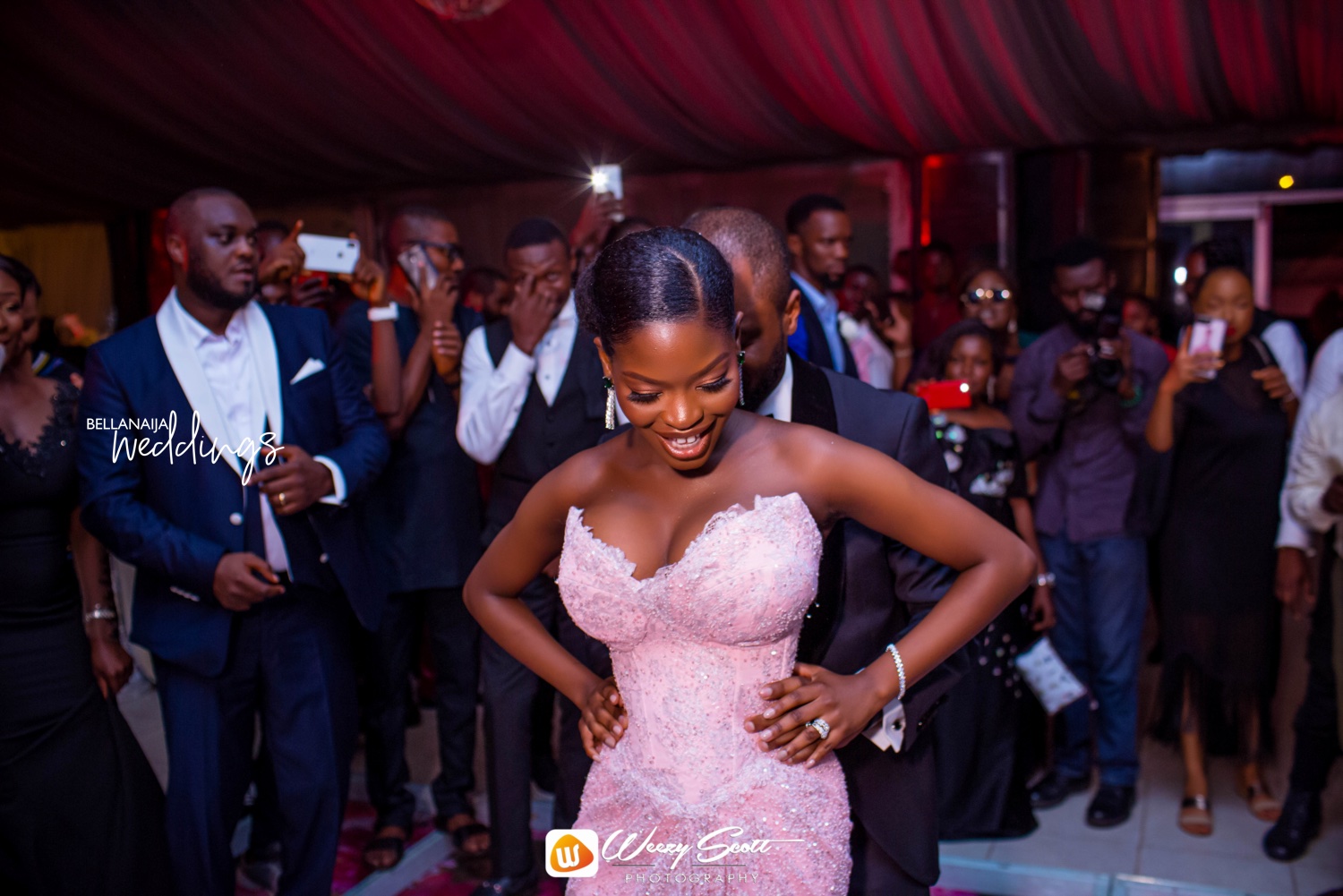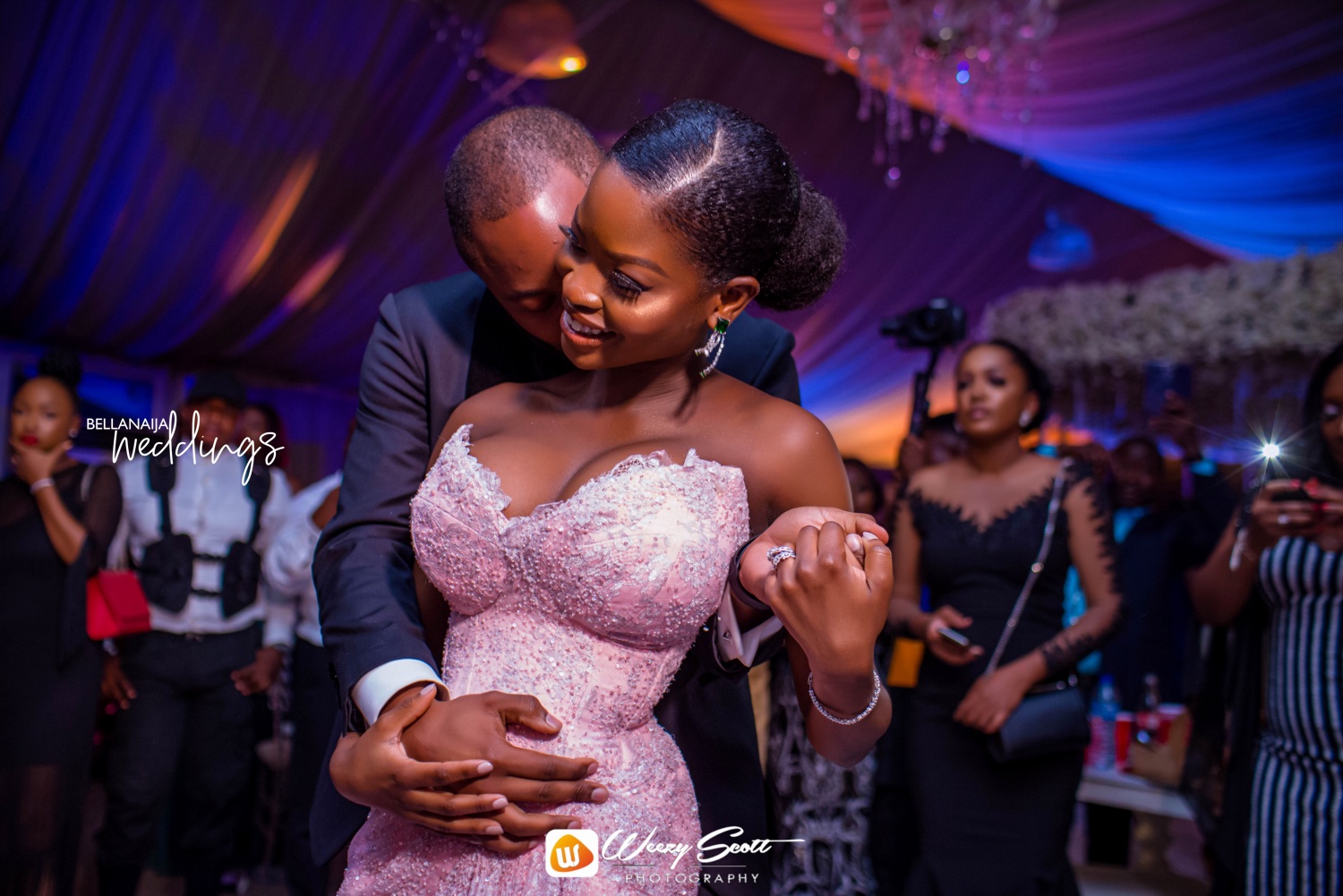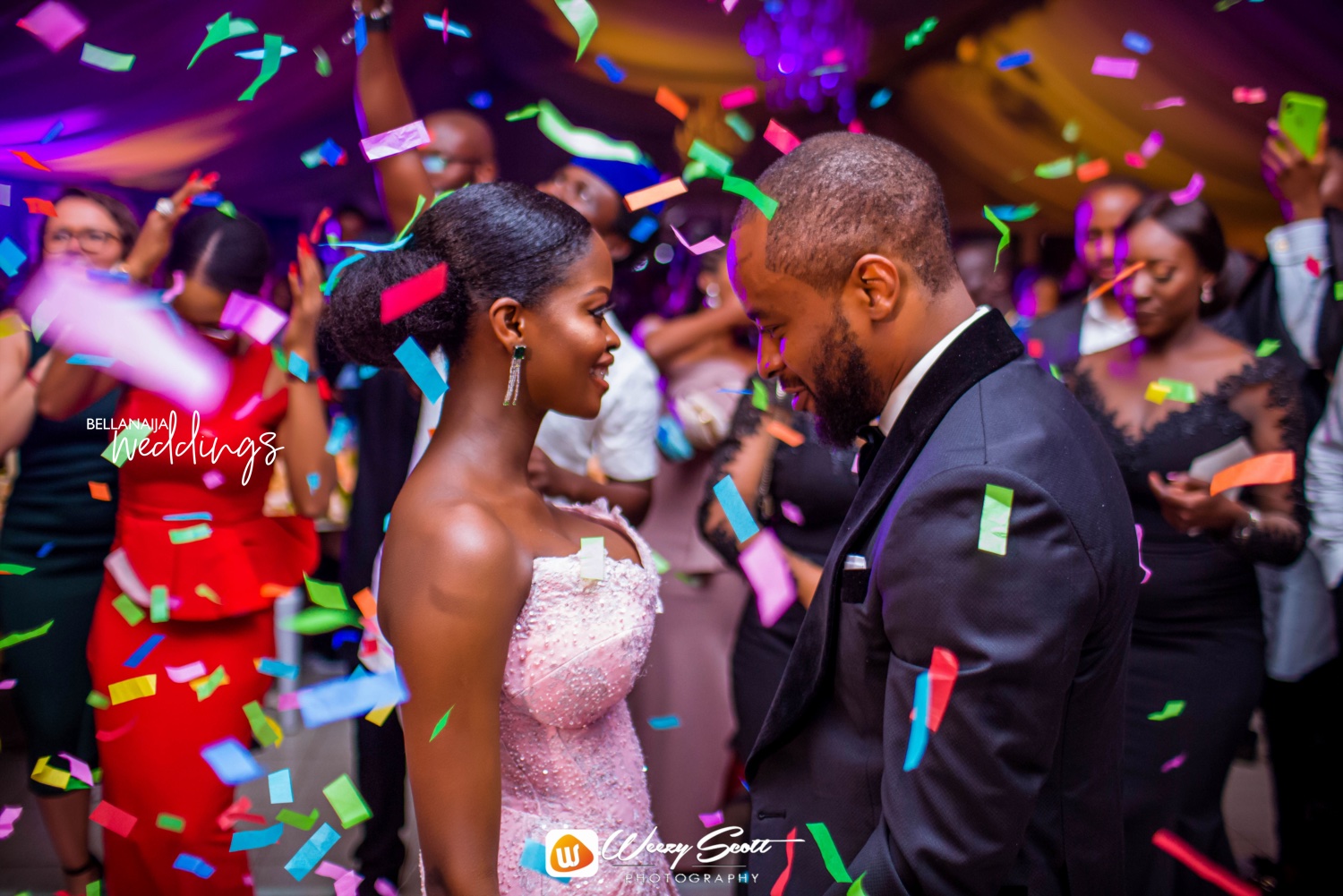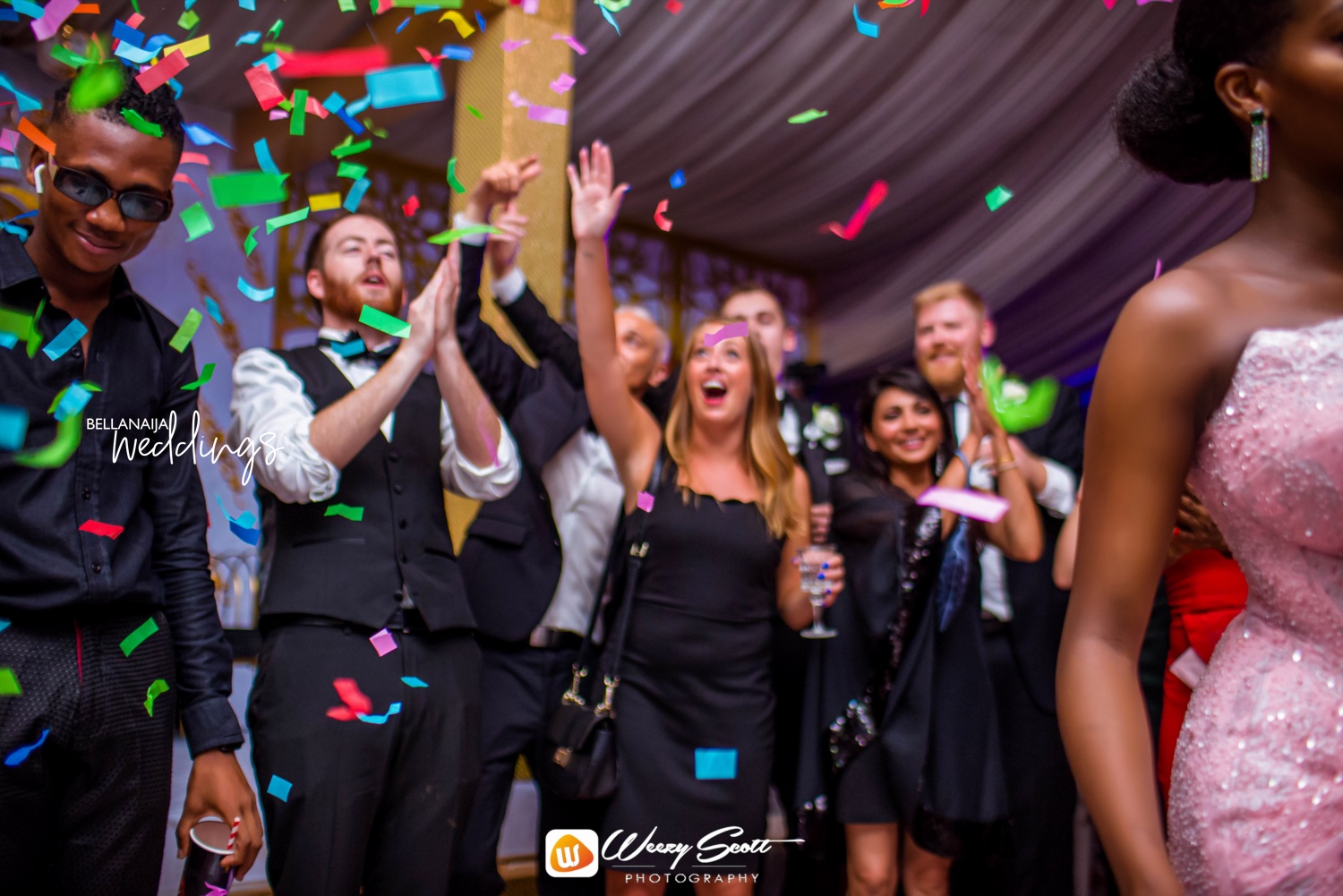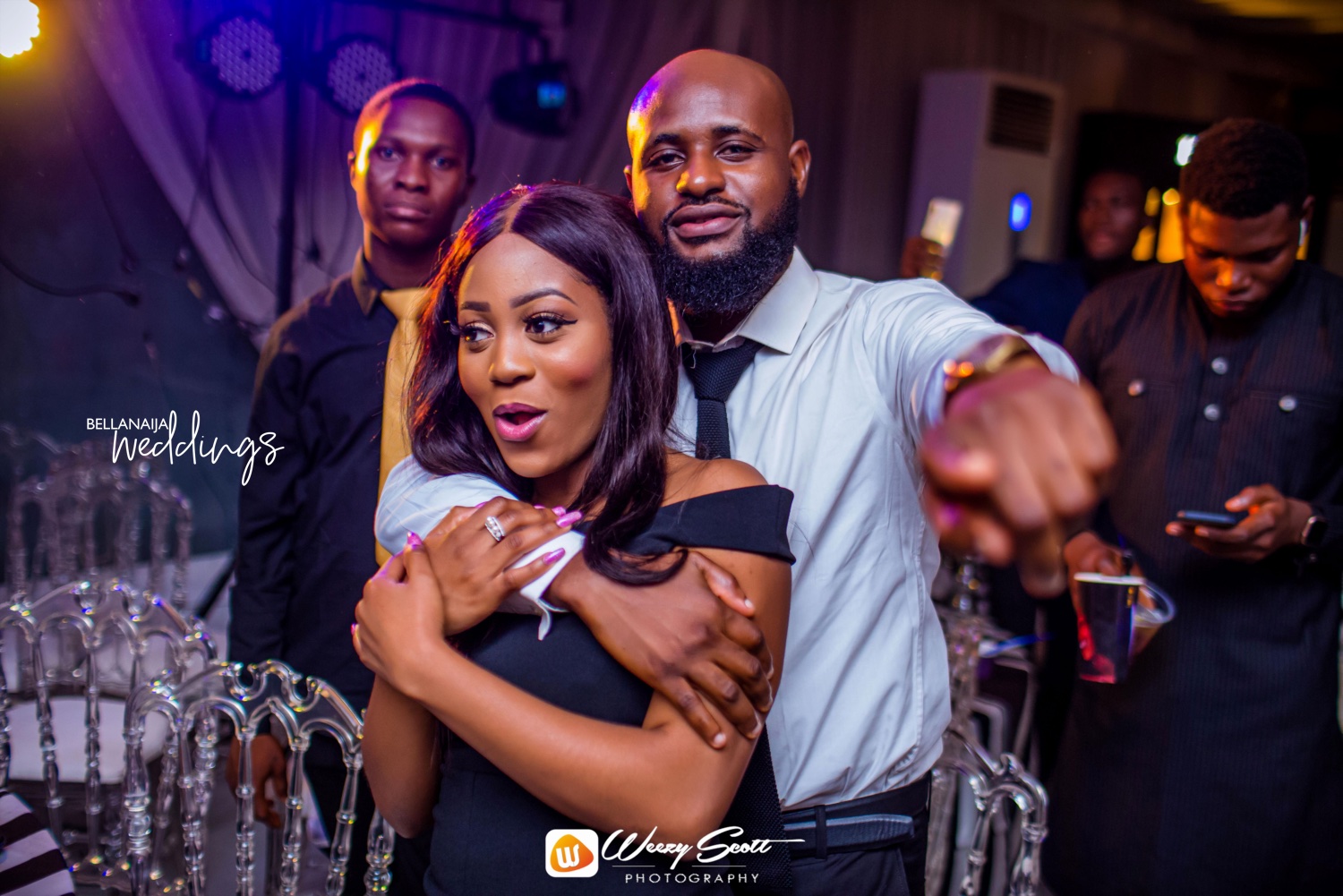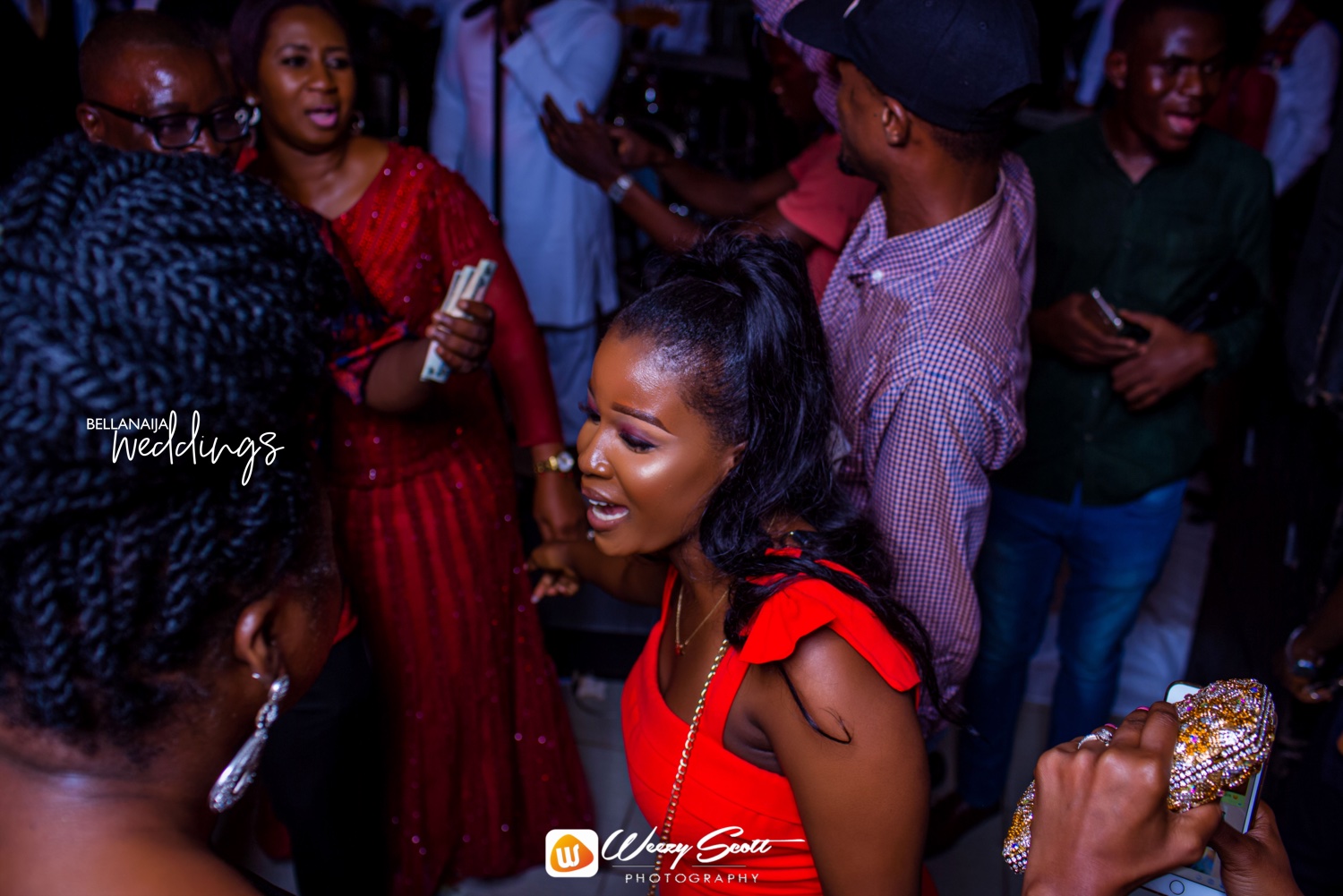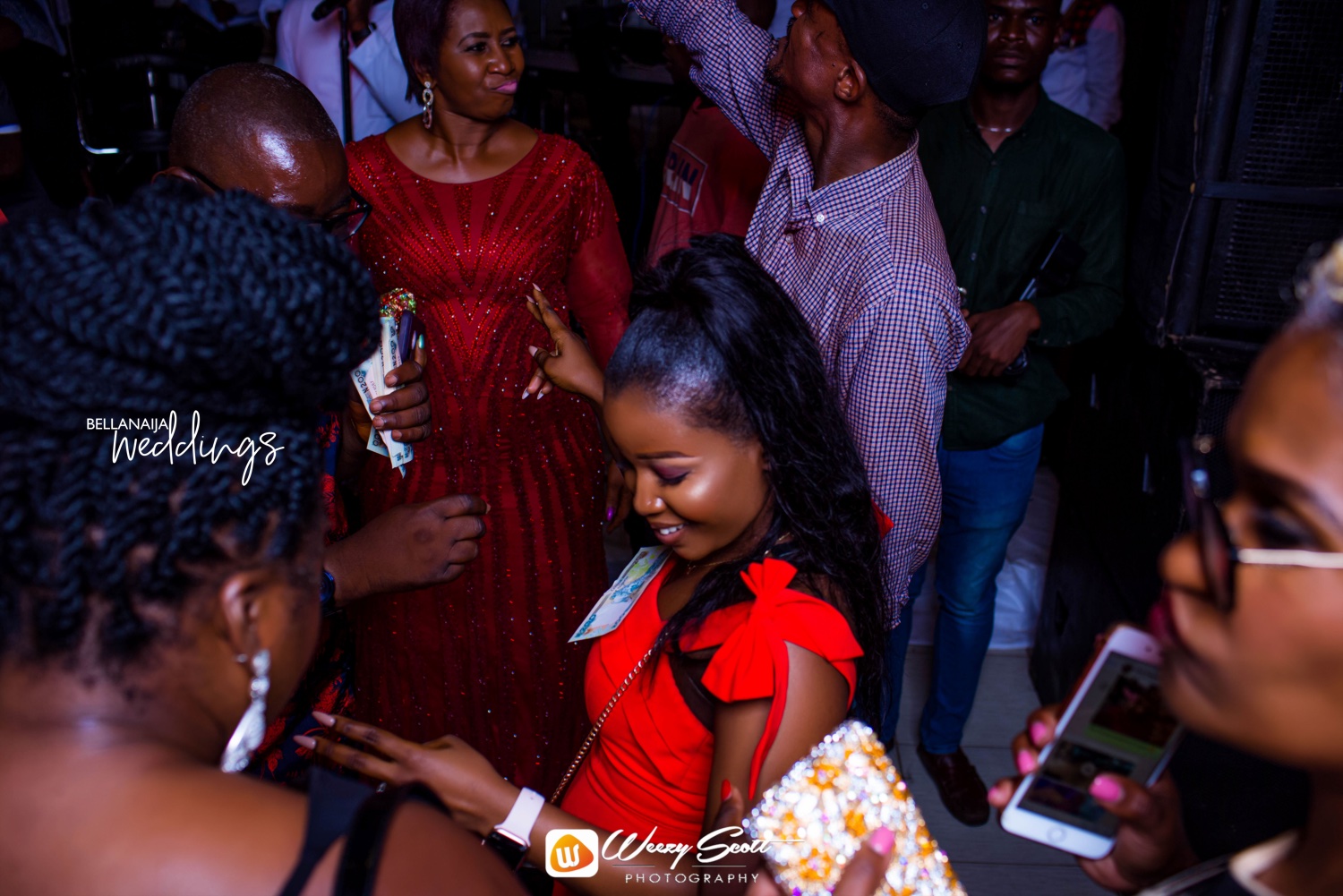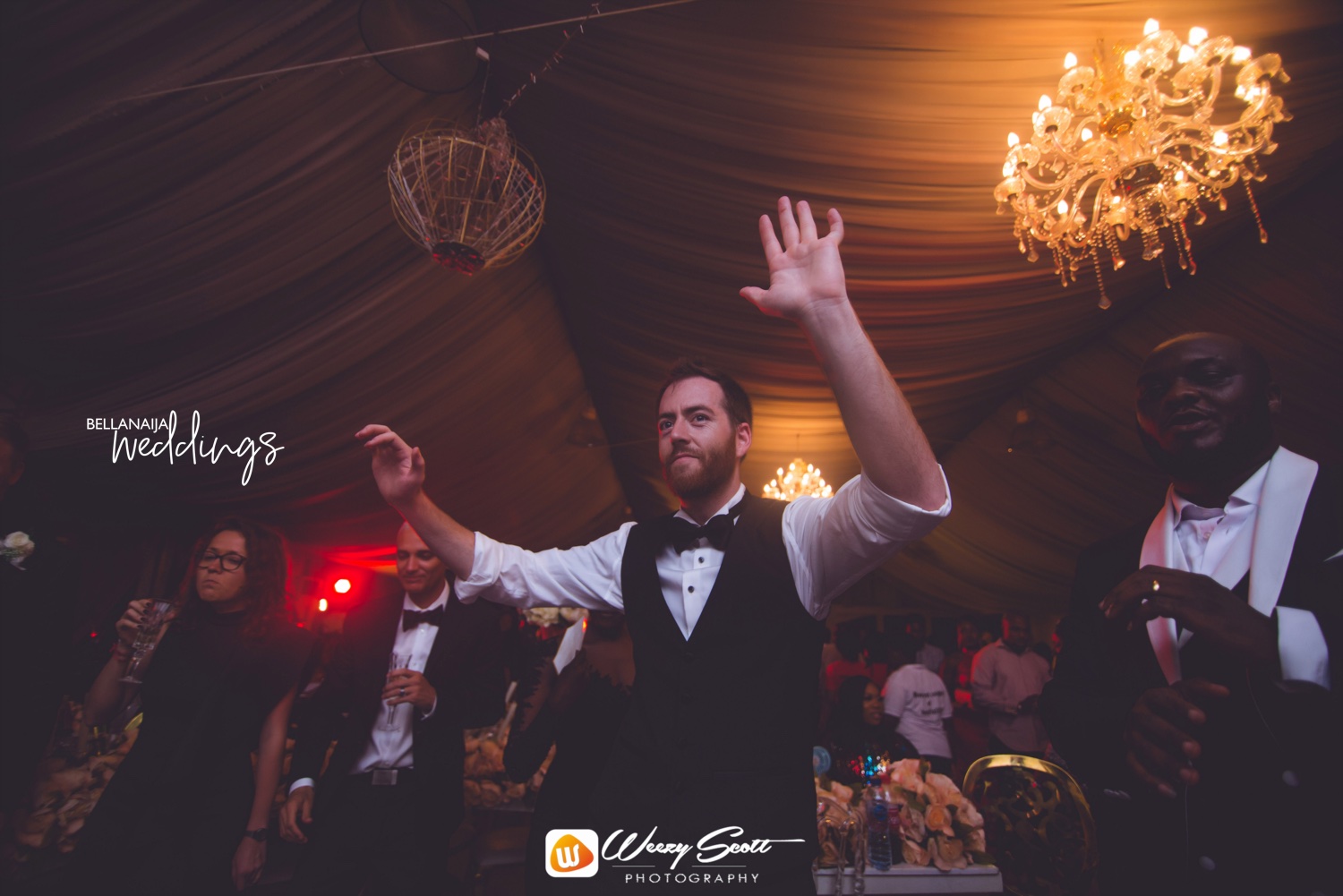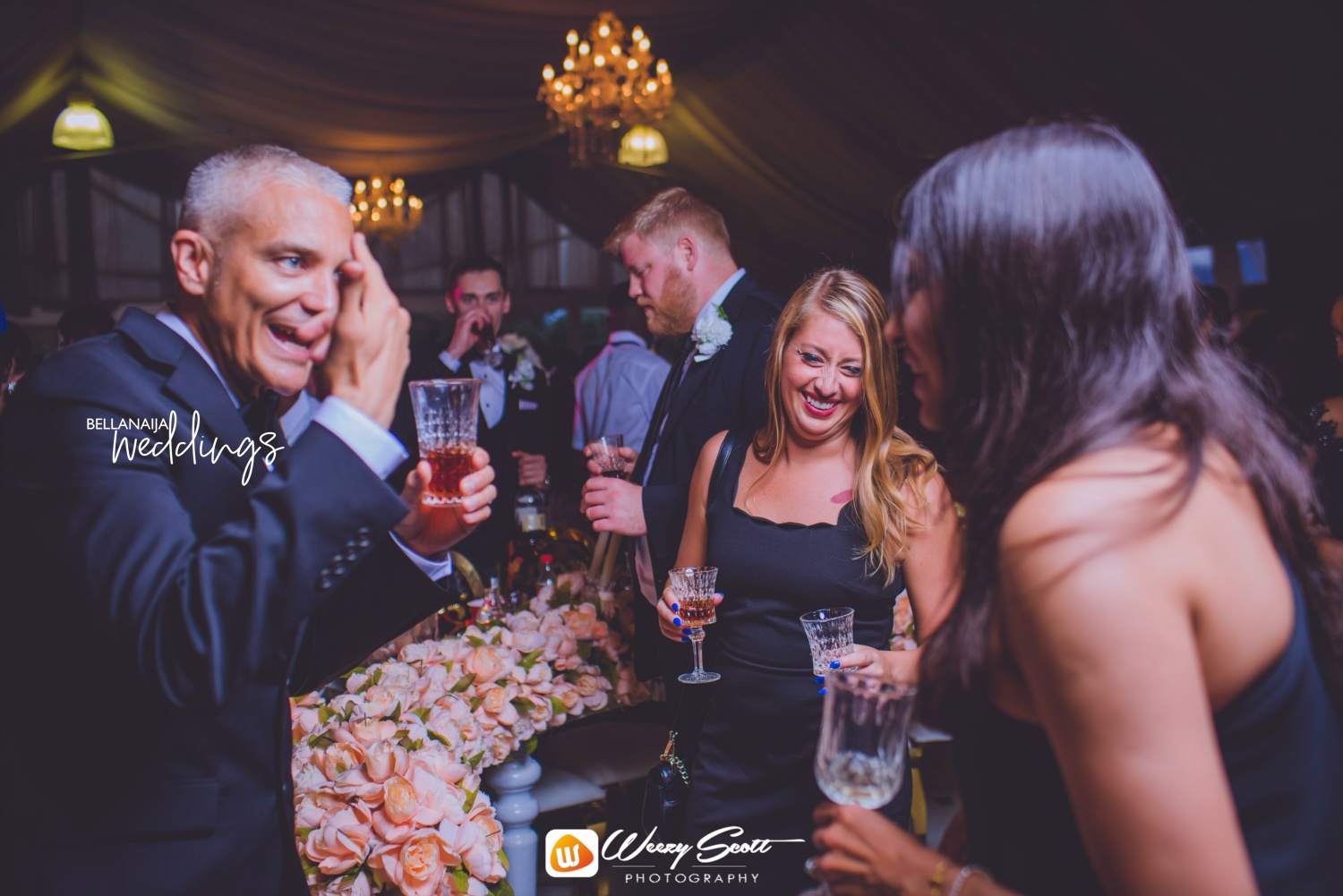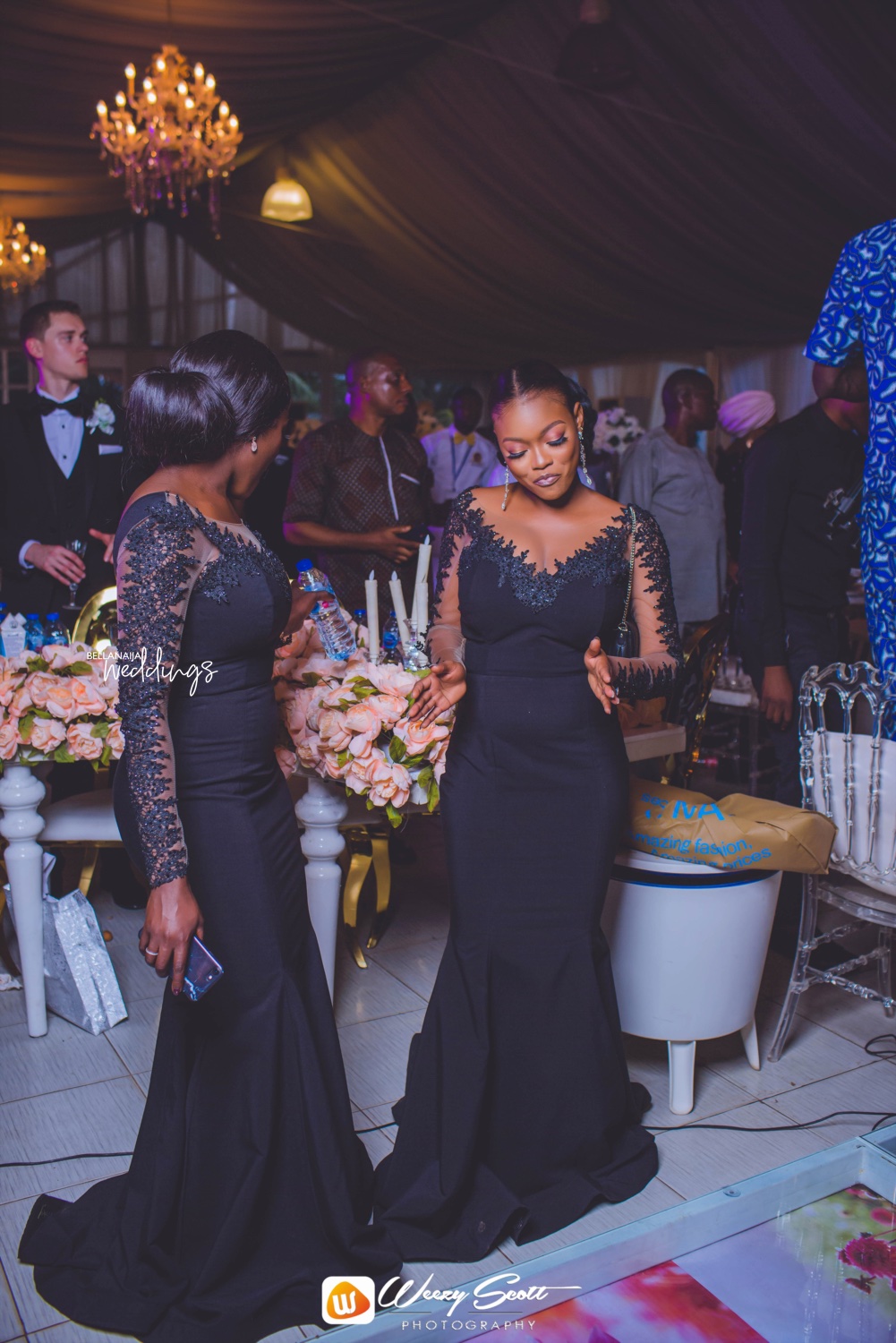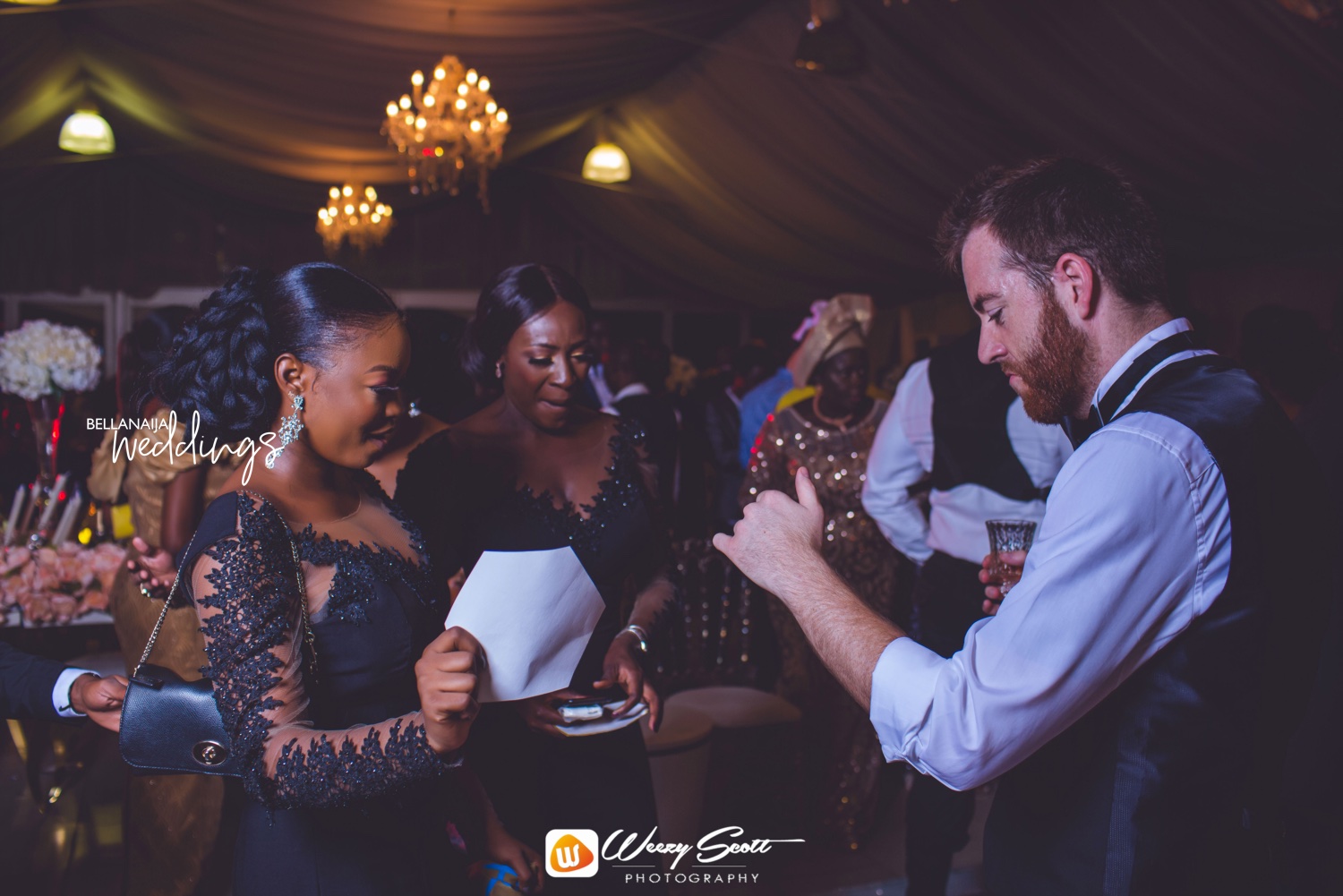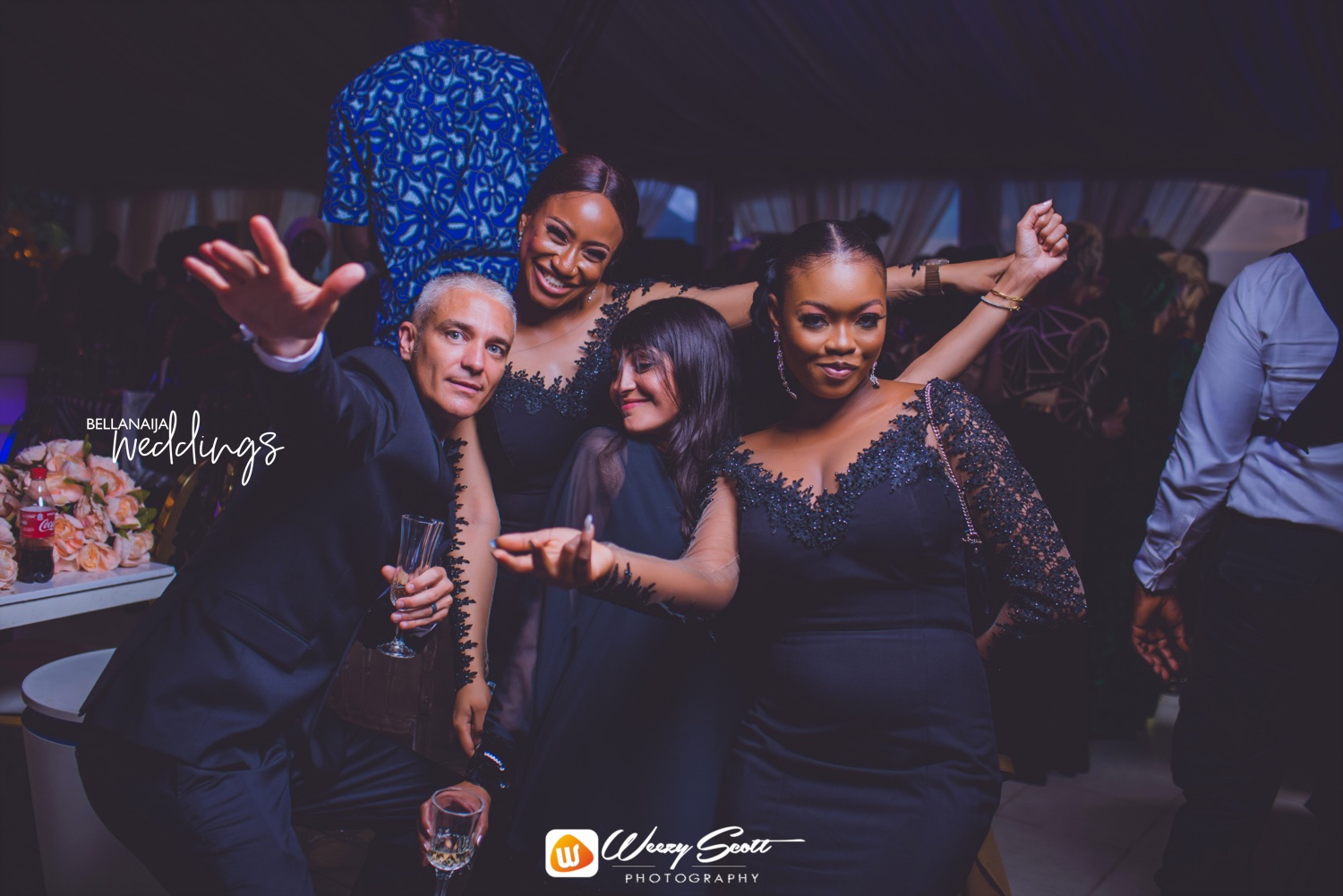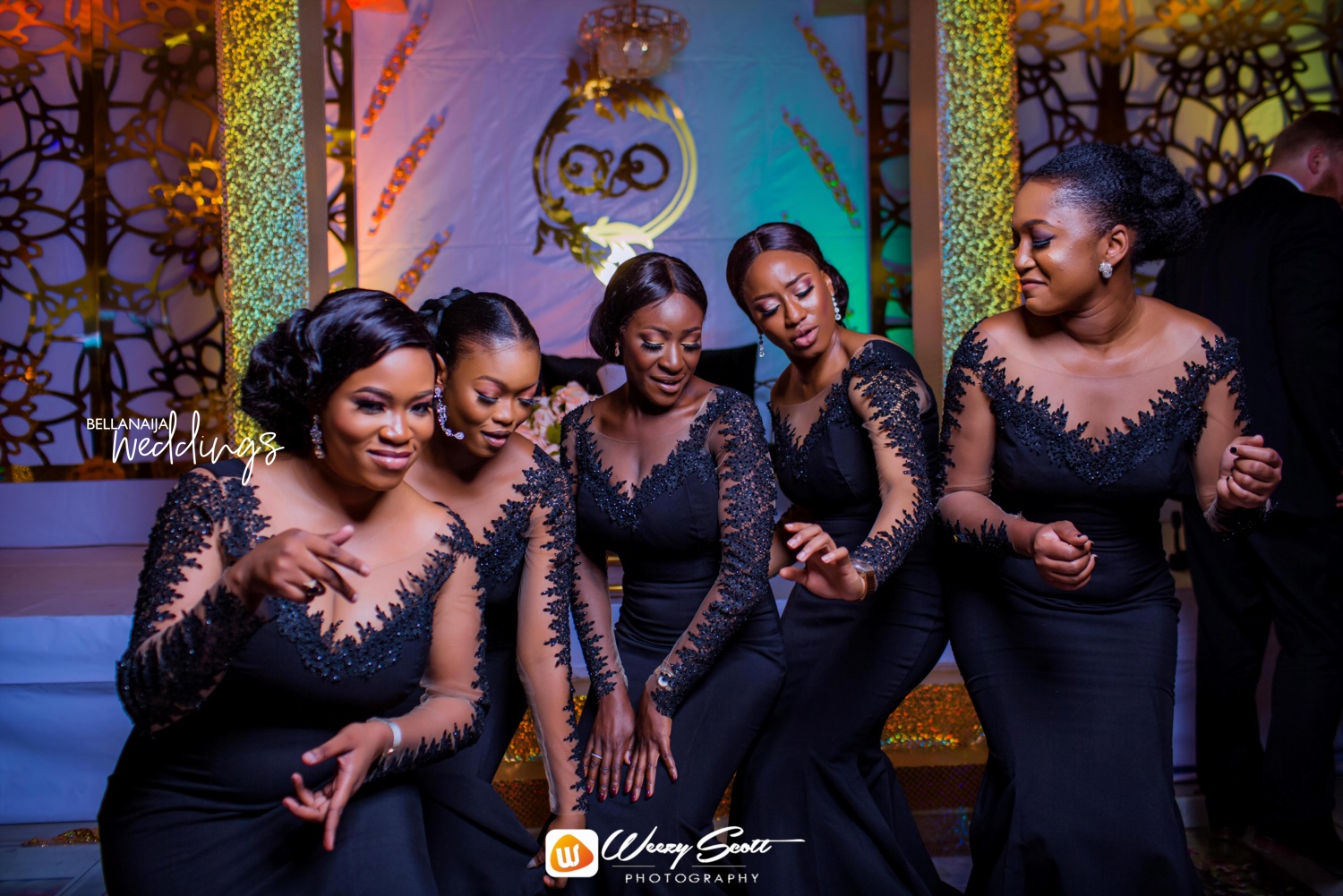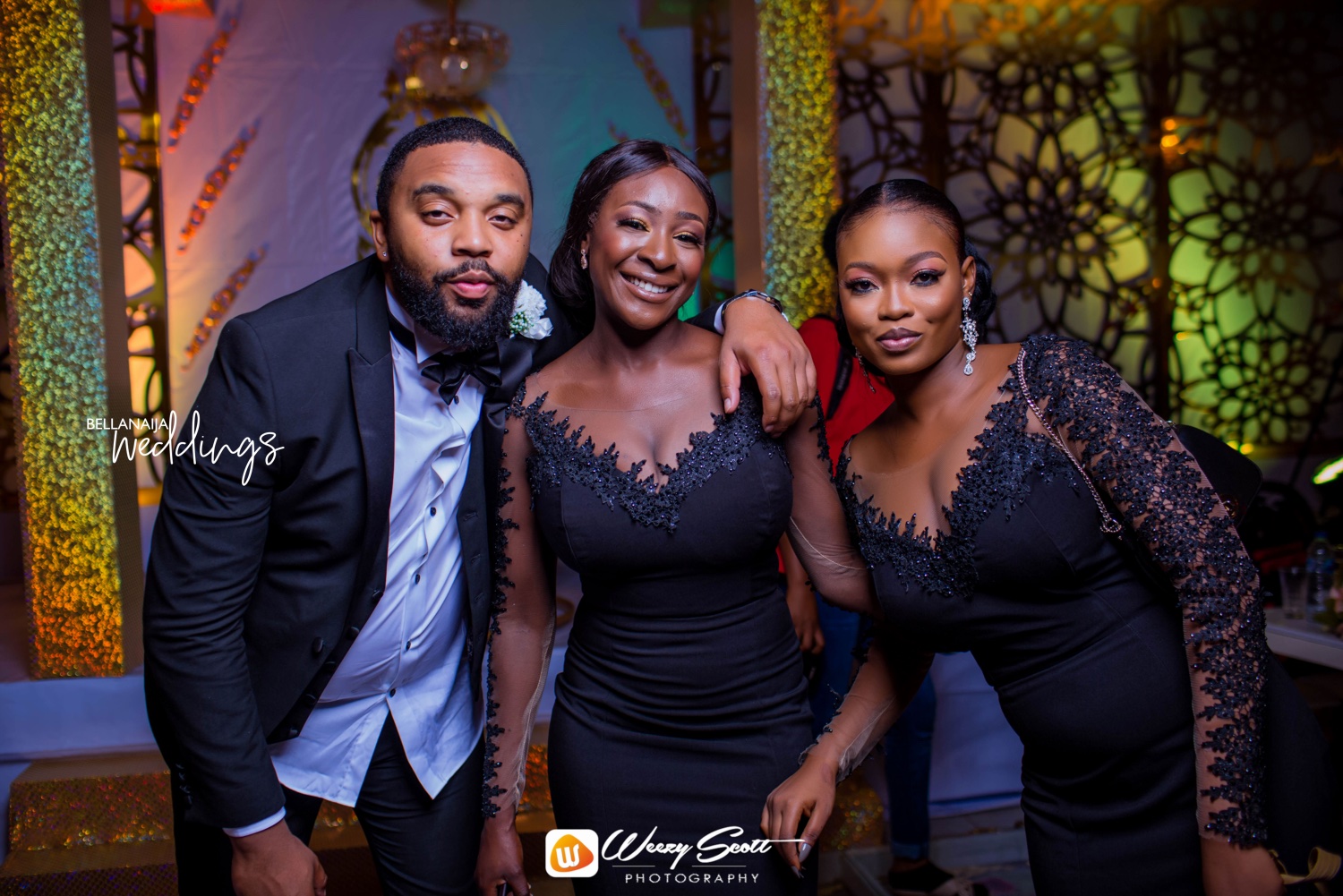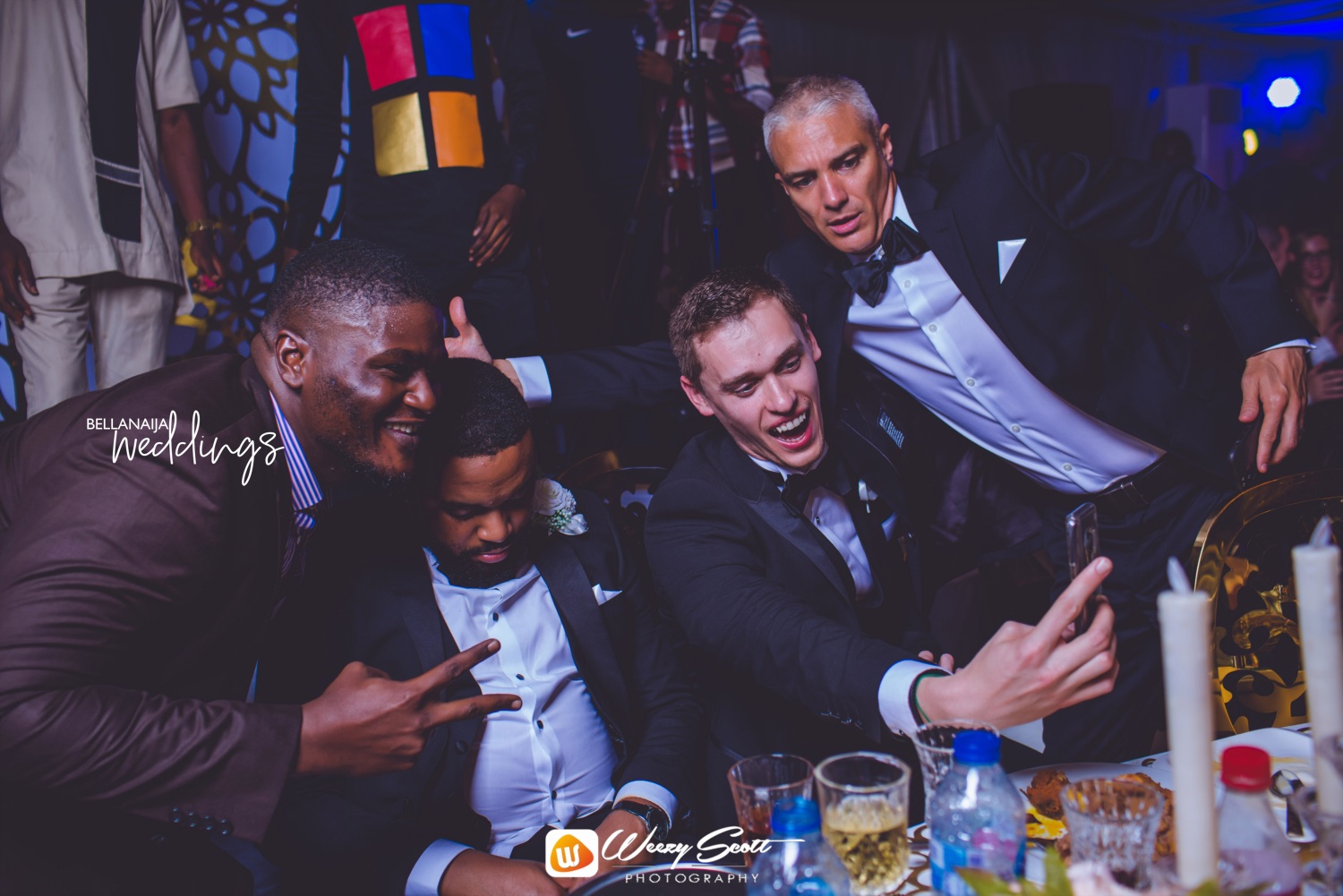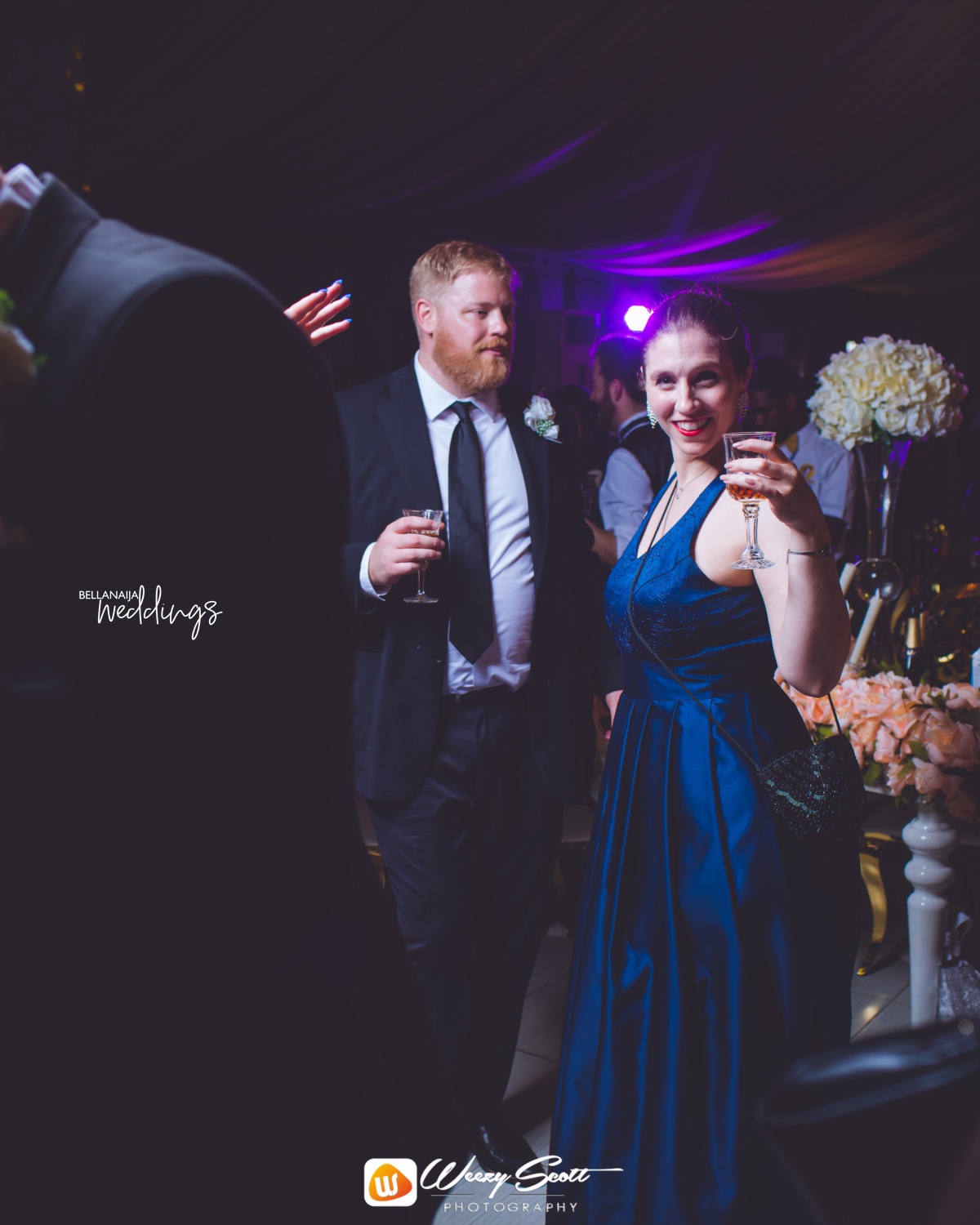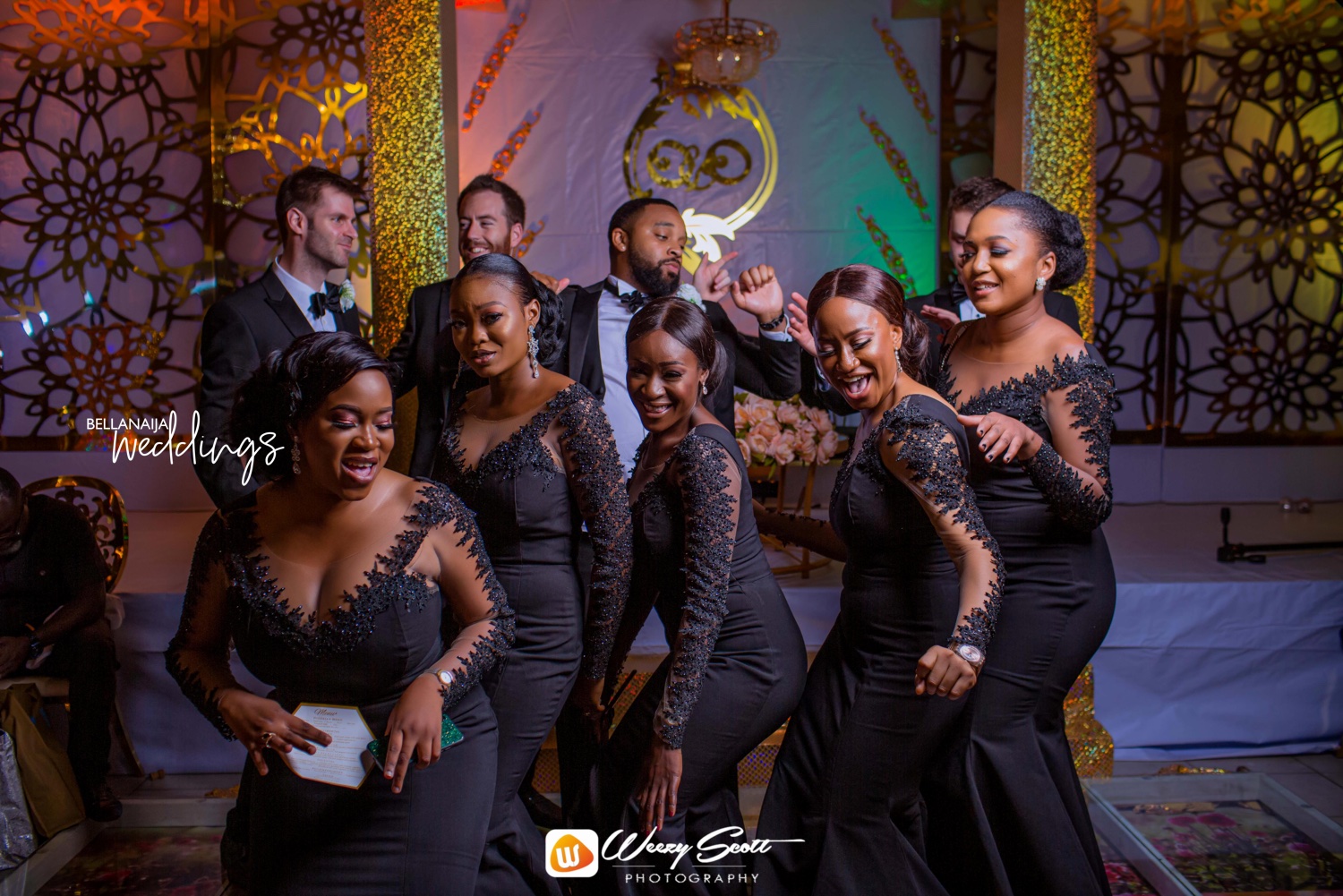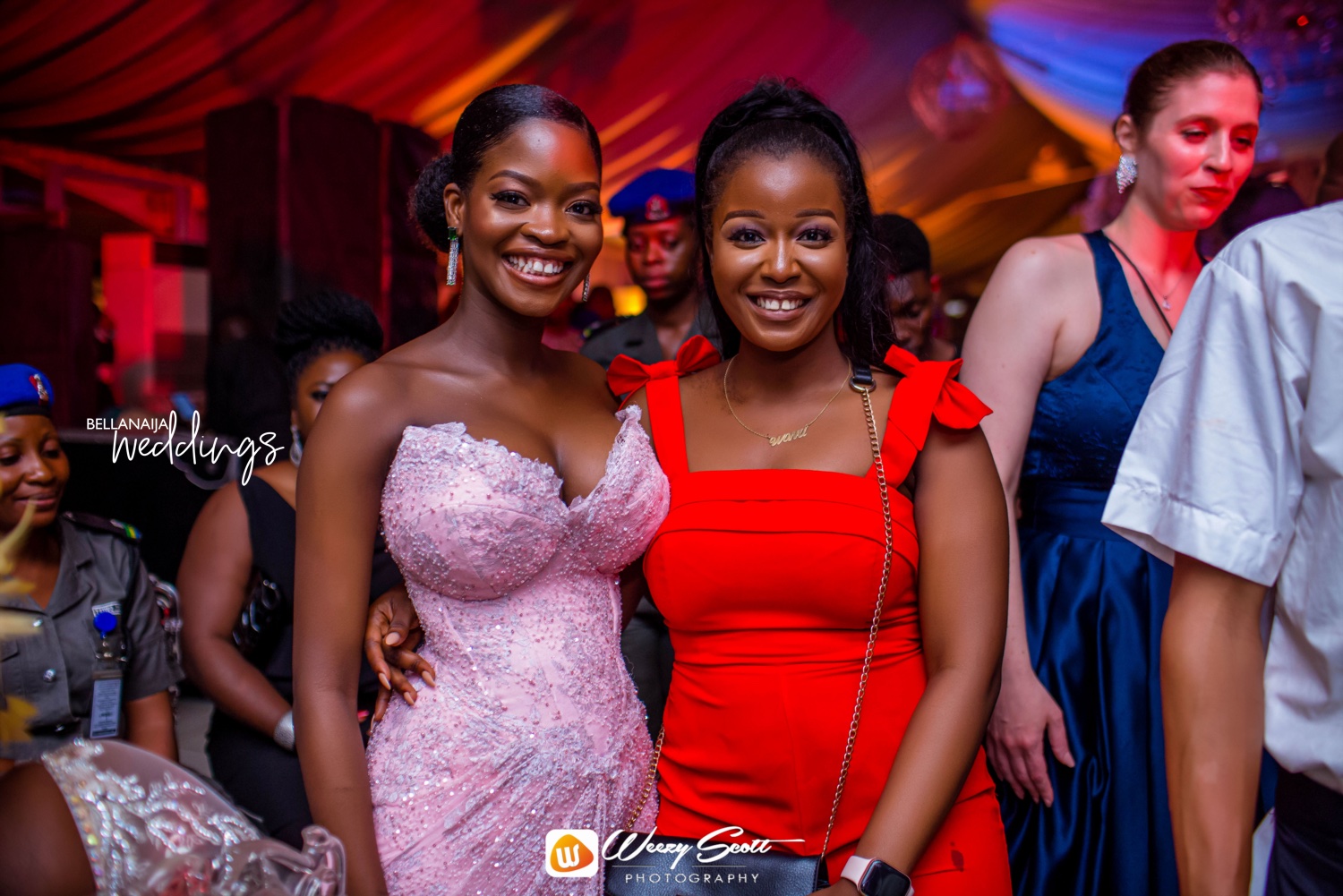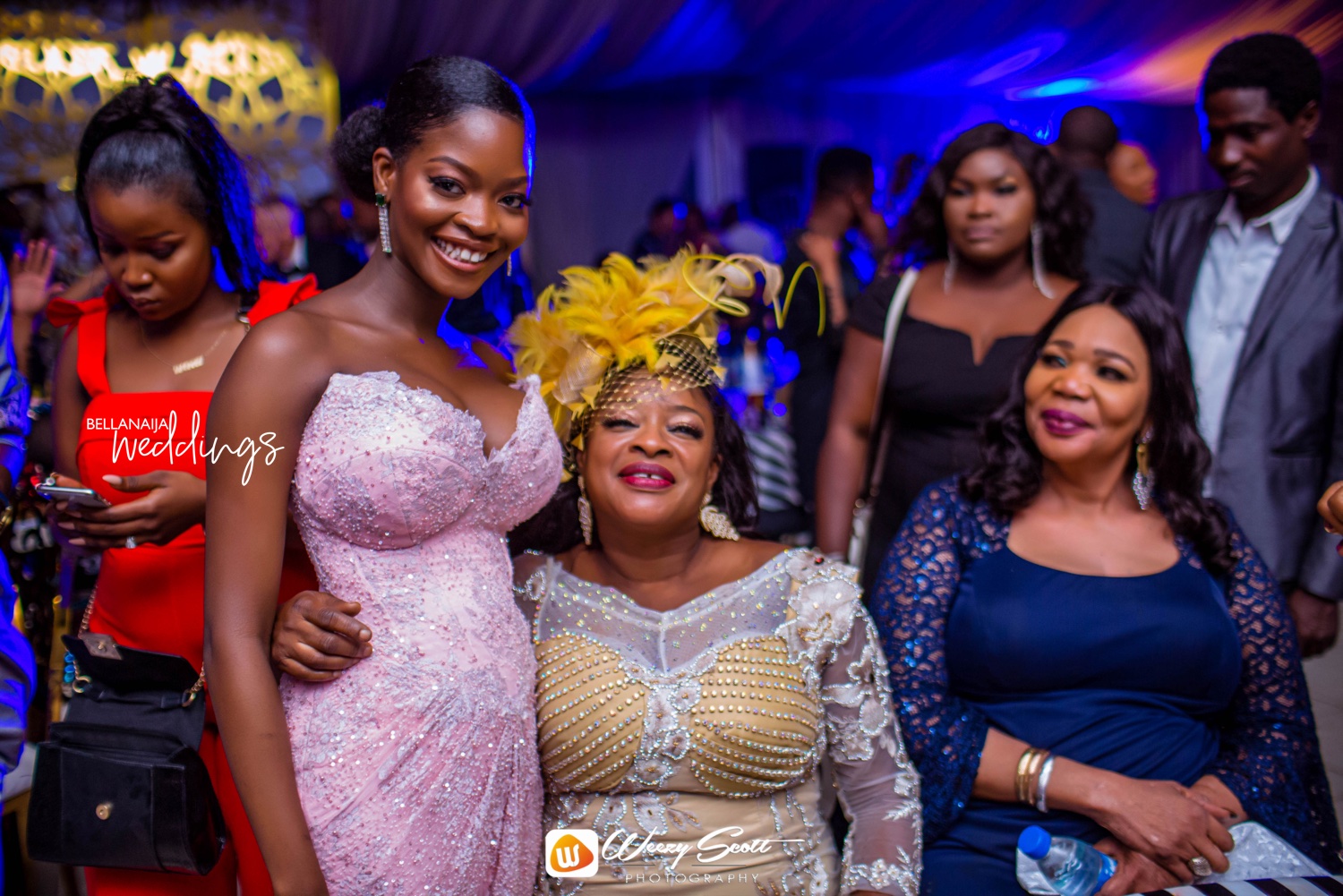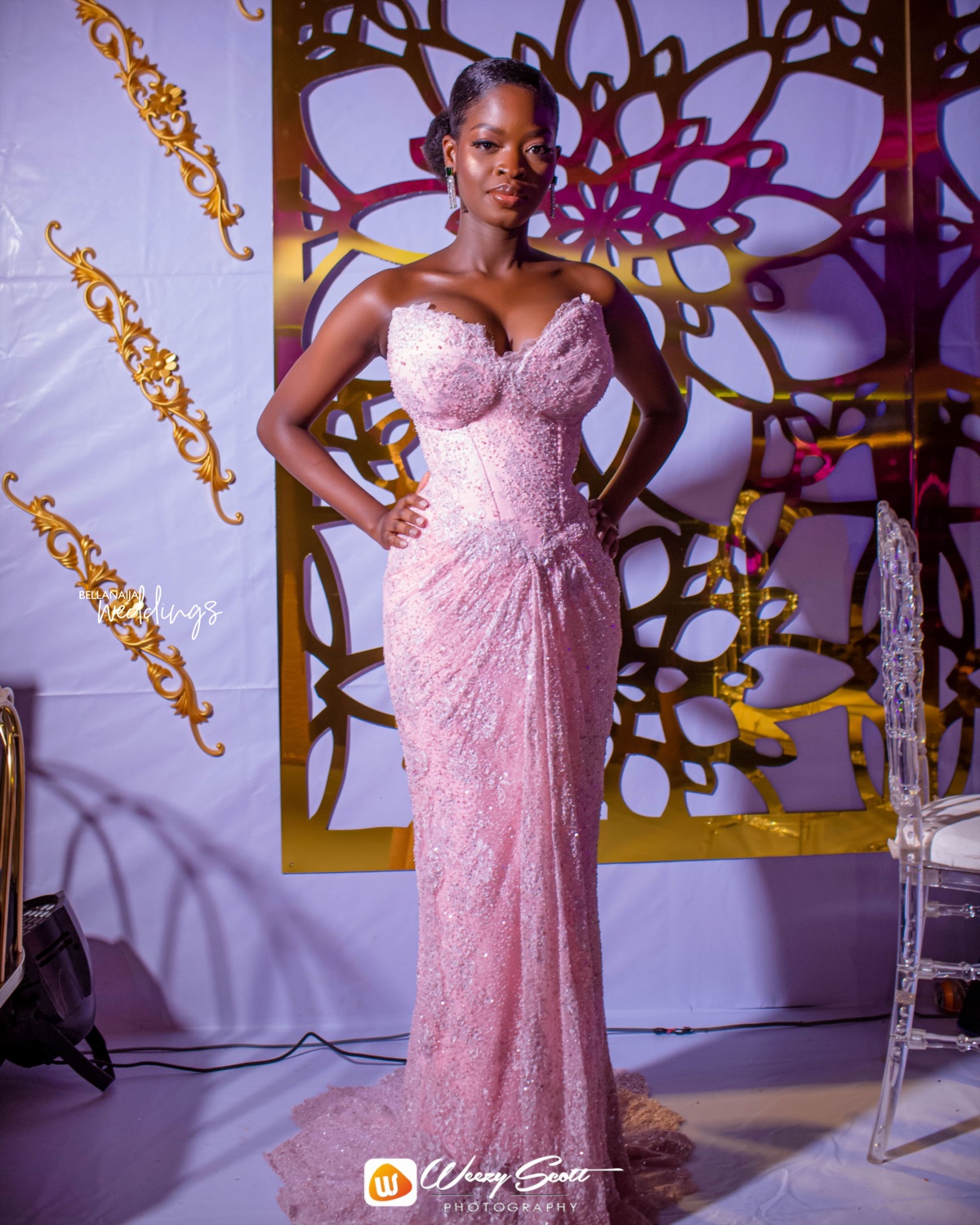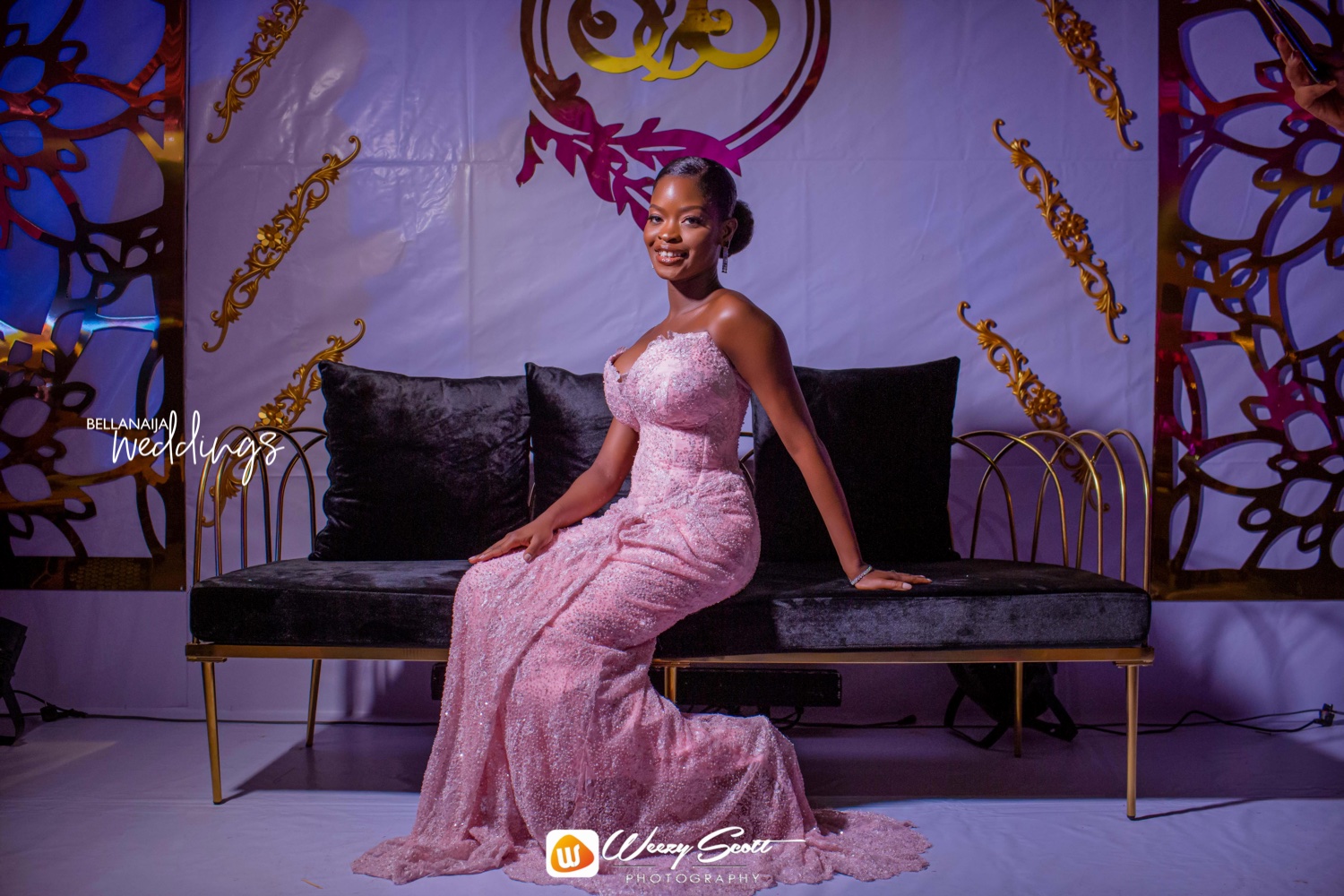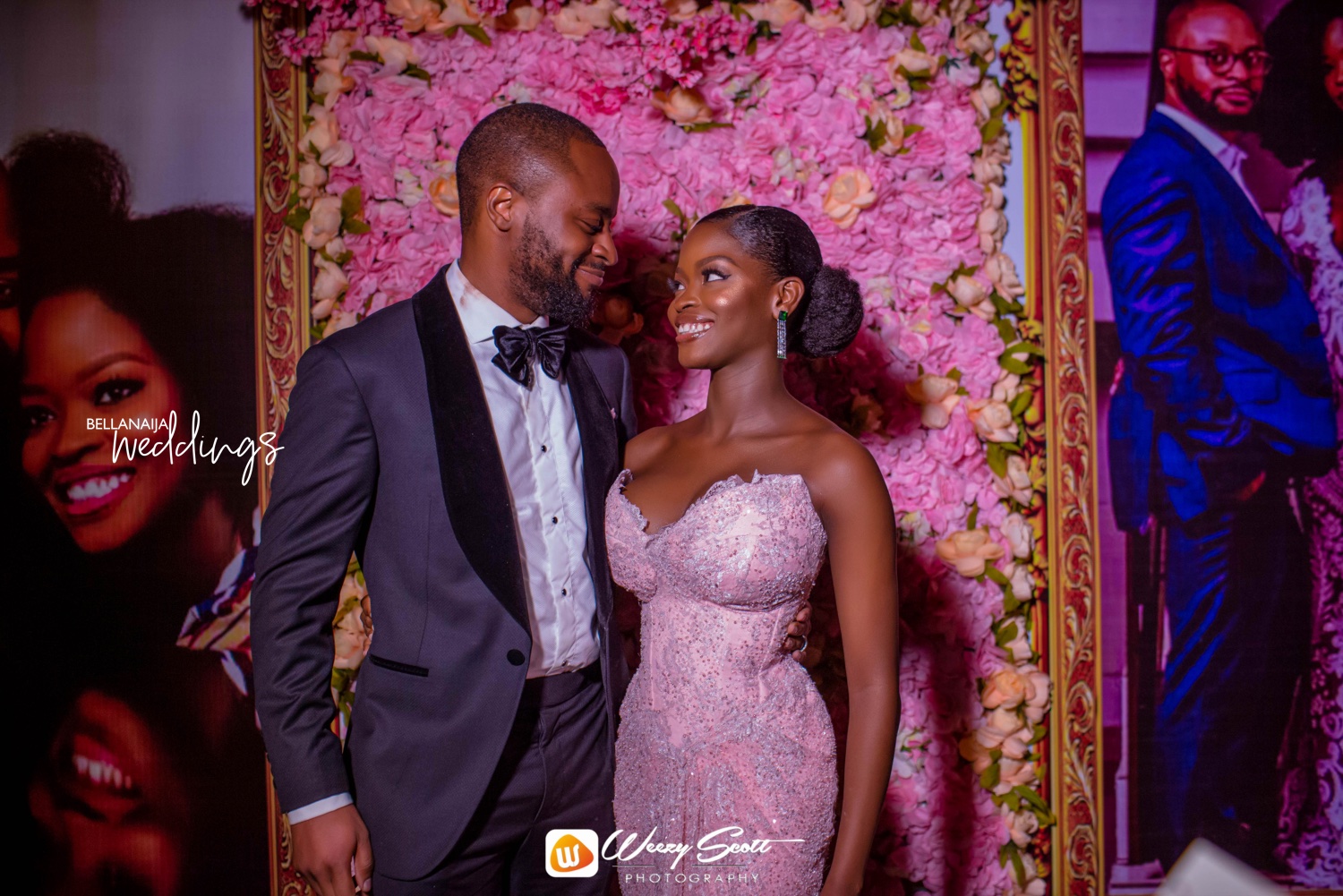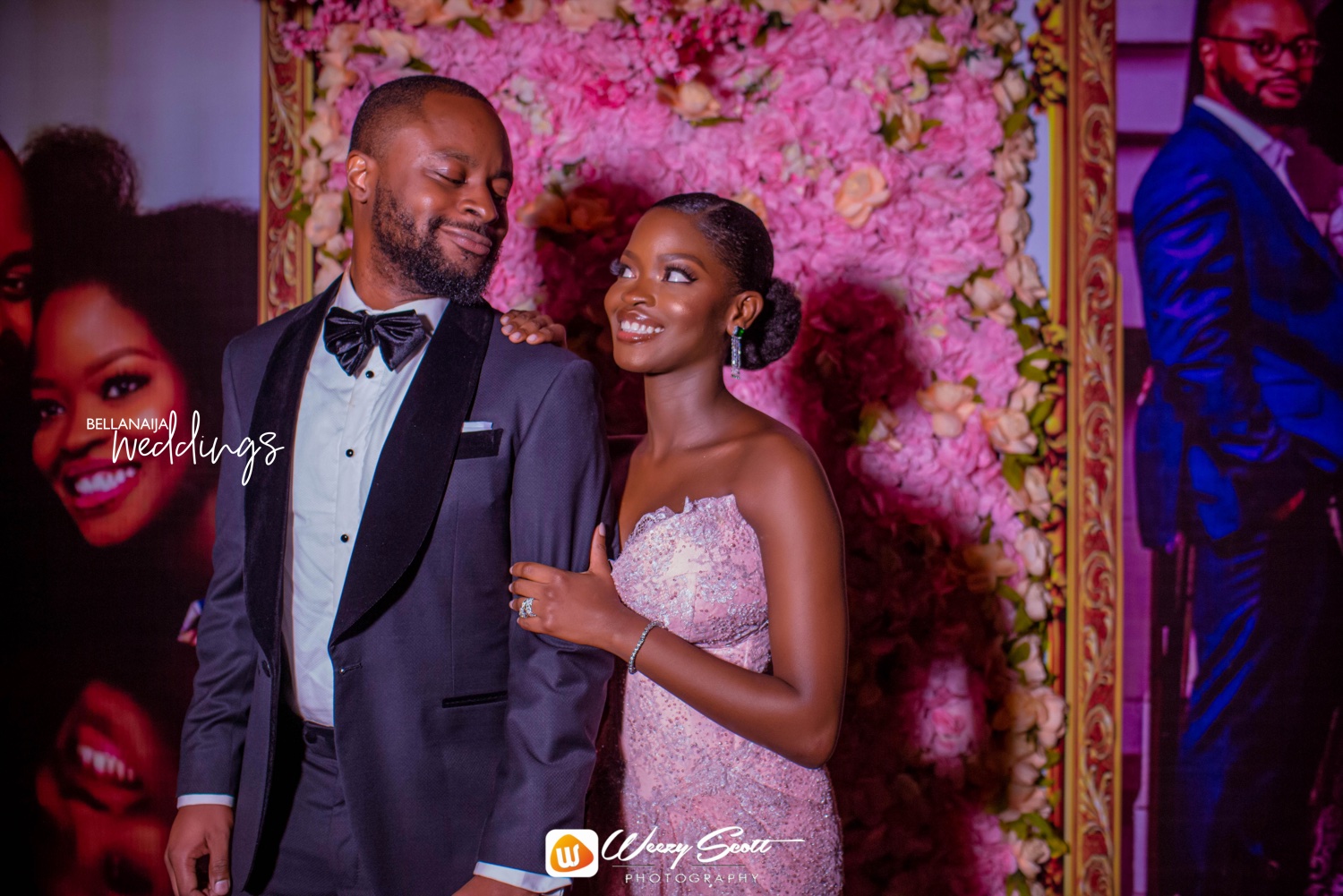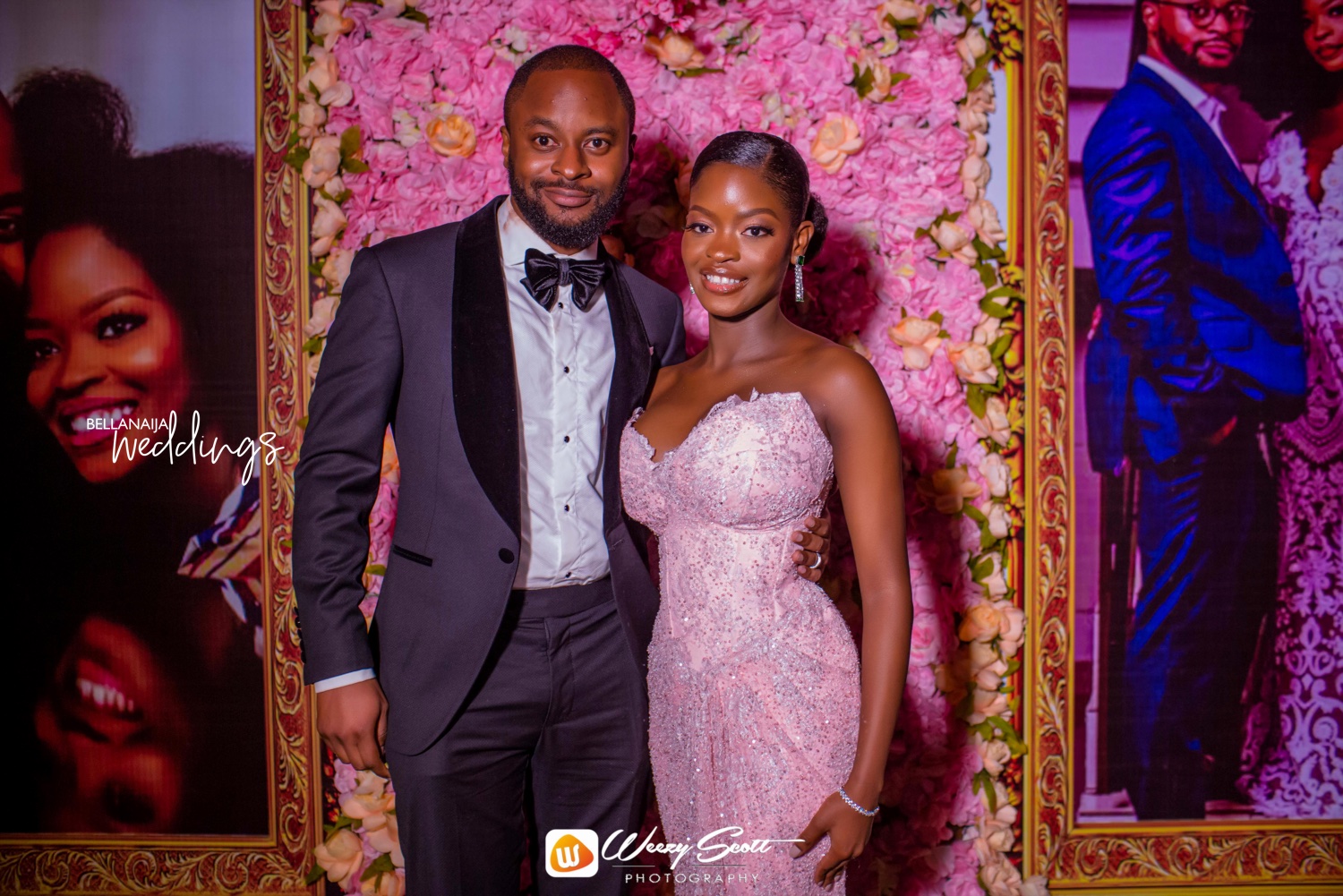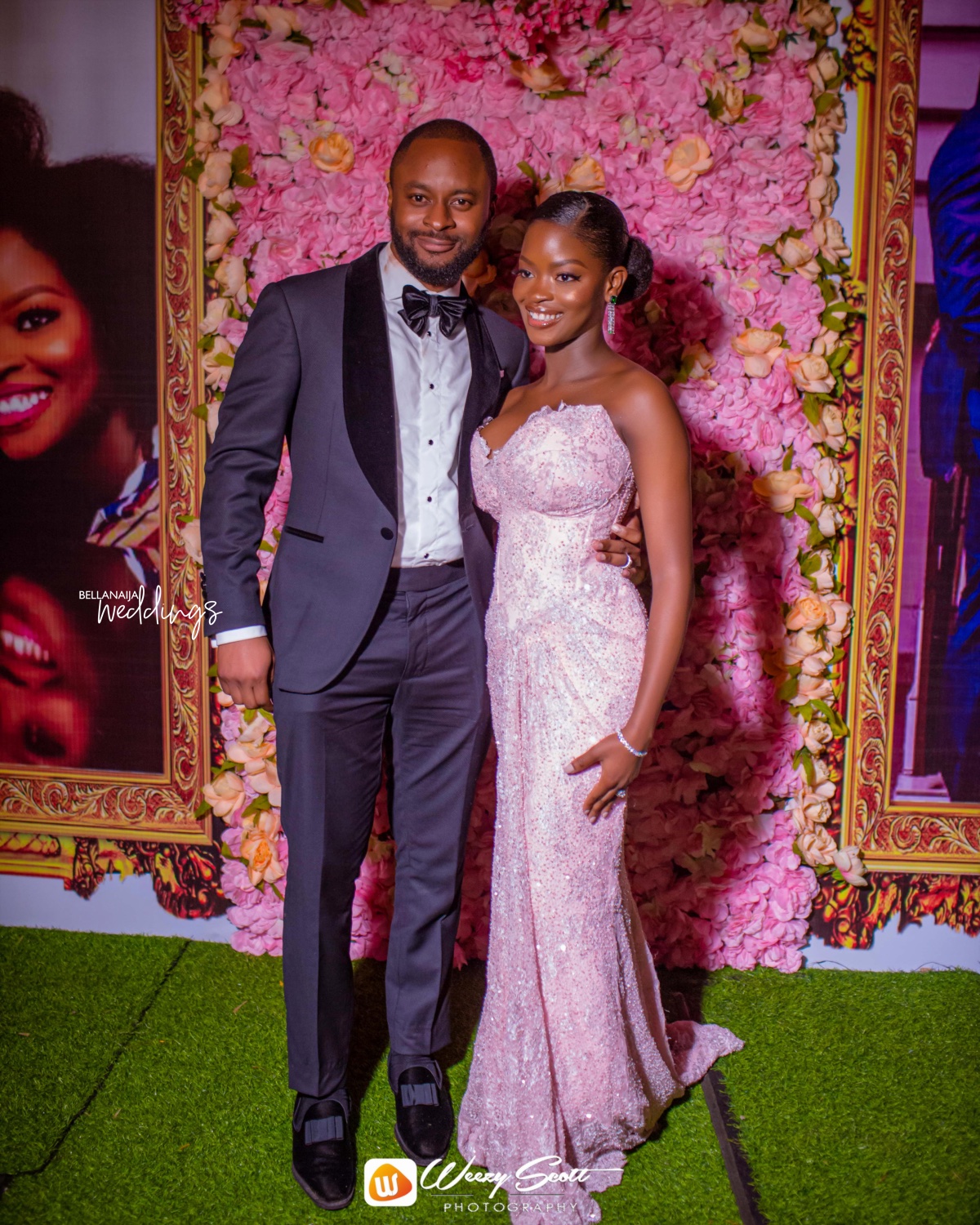 Credits
Bride: @adniyo
Photography: @weezy_scott
Planner: @lh_events
Dress/Veil: @deobridals
Bridal styling: @lavish_bridal
Makeup: @iamdodos
Hair: @maks_hair_
Earrings: @thebutterflymarche
Accessories: @elsiejoybridal
Bouquet: @adelasflowers
Reception outfit: @marveeofficial