Love is such a beautiful thing and it gives us a great delight to celebrate love all the time.
Today we are vibing to the love tunes of the #Foreveru2020 couple and honestly, we can't help but say awww. Patrice and Obi had been friends on social media since way back, after years of being in the friend zone, Obi walked his way into her heart and became the absolute love of her life. You should read their love story and proposal story below:
Here's how the bride-to-be recalls their love story:
Obi had been eyeing me for years. Apparently we had been friends on social media since 2013 but he didn't message me until 2014 after complementing one of my pictures. When I saw his message, I completely shut him down by telling him I was in a relationship. As years passed, we remained social media friends while he kept an eye on my every move. He continued to send me messages, but I would ignore them not knowing I was ignoring my future husband. It is soo funny how life works! Fast forward to 2016, the day that I graduated from pharmacy school, Obi sent me a message congratulating me on graduating. Being that I was super proud and cheerful and was responding to everyone's messages, I noticed Obi's message and thanked him for his kind words. After that day, he would chat with me here and there but I still wasn't being very responsive.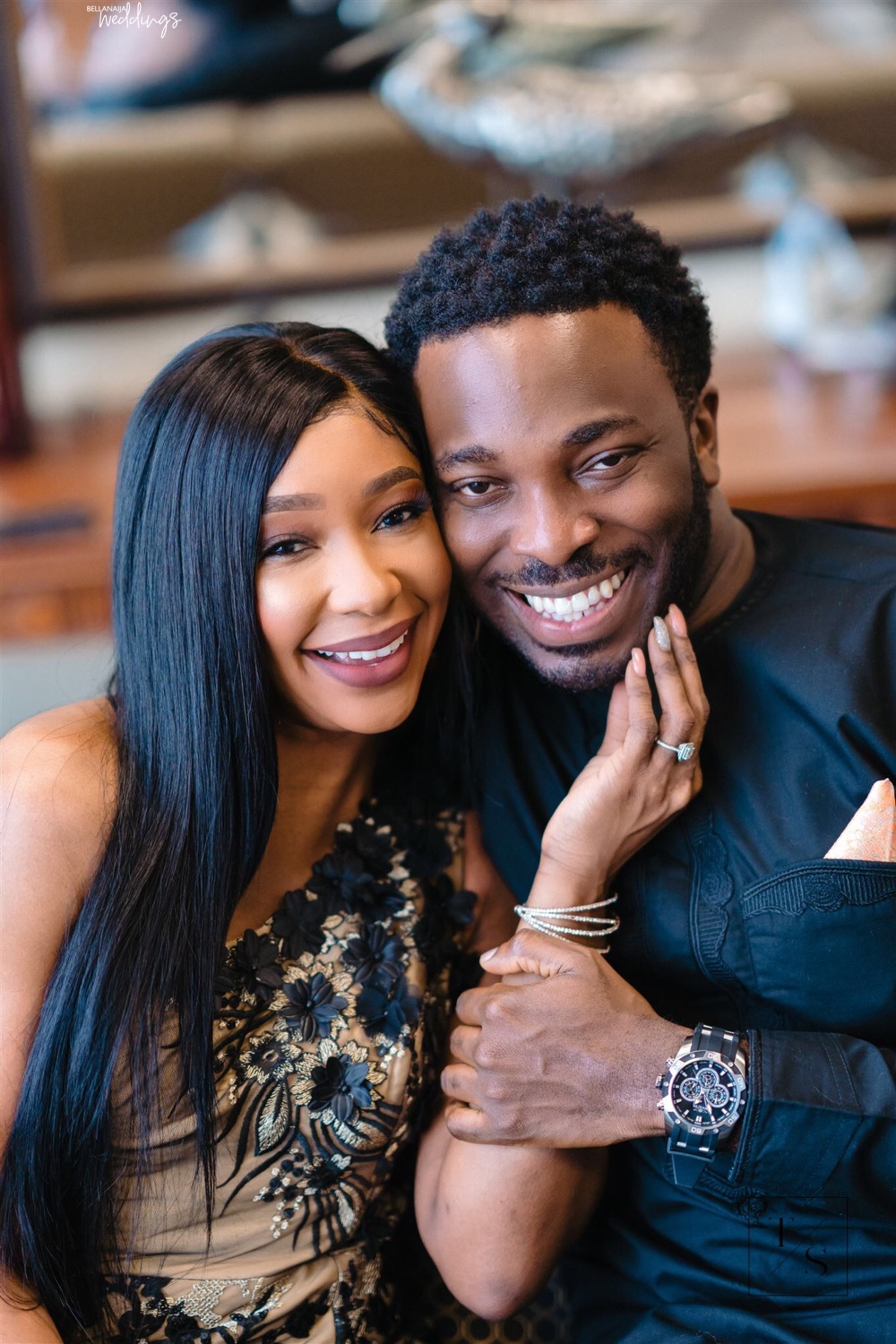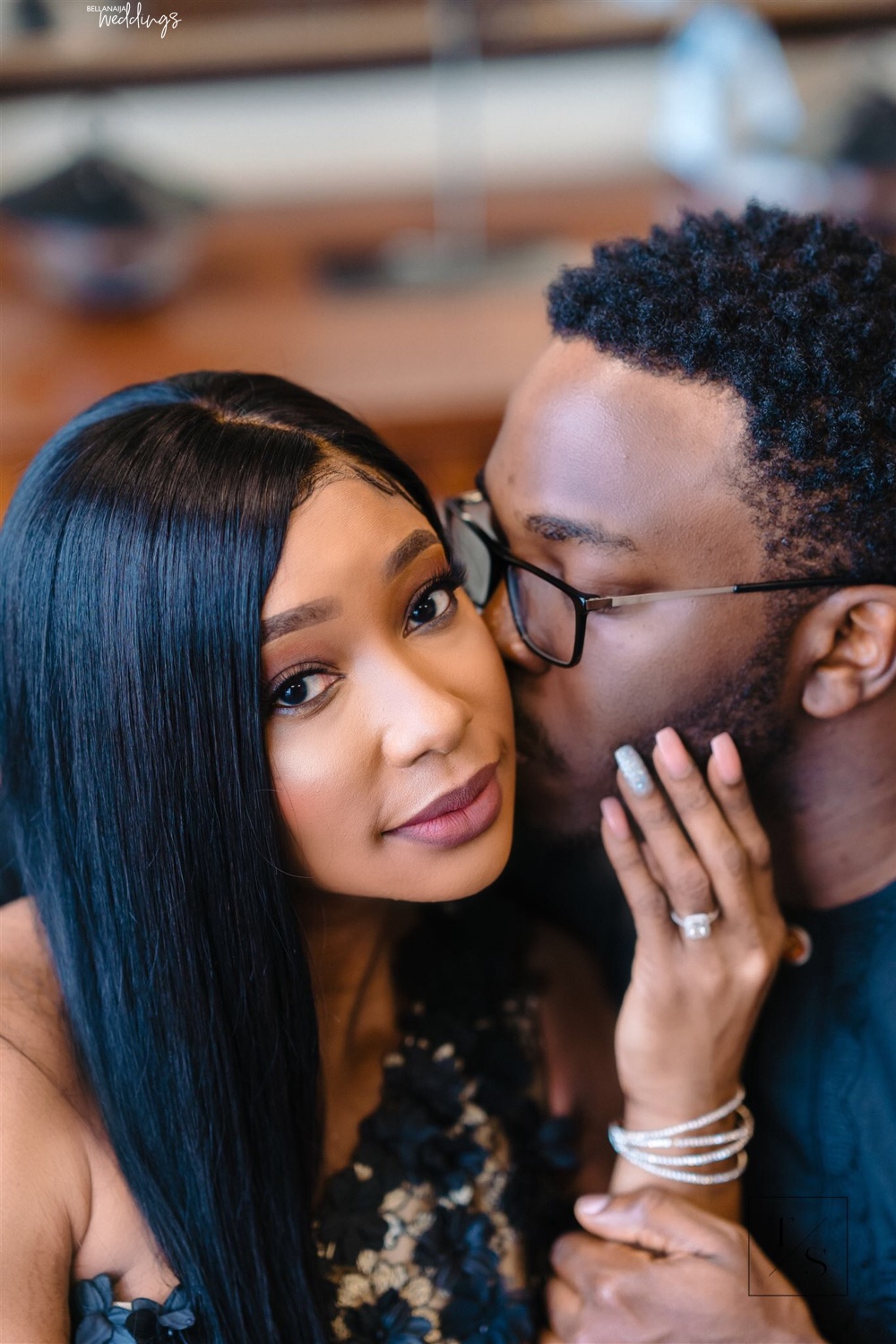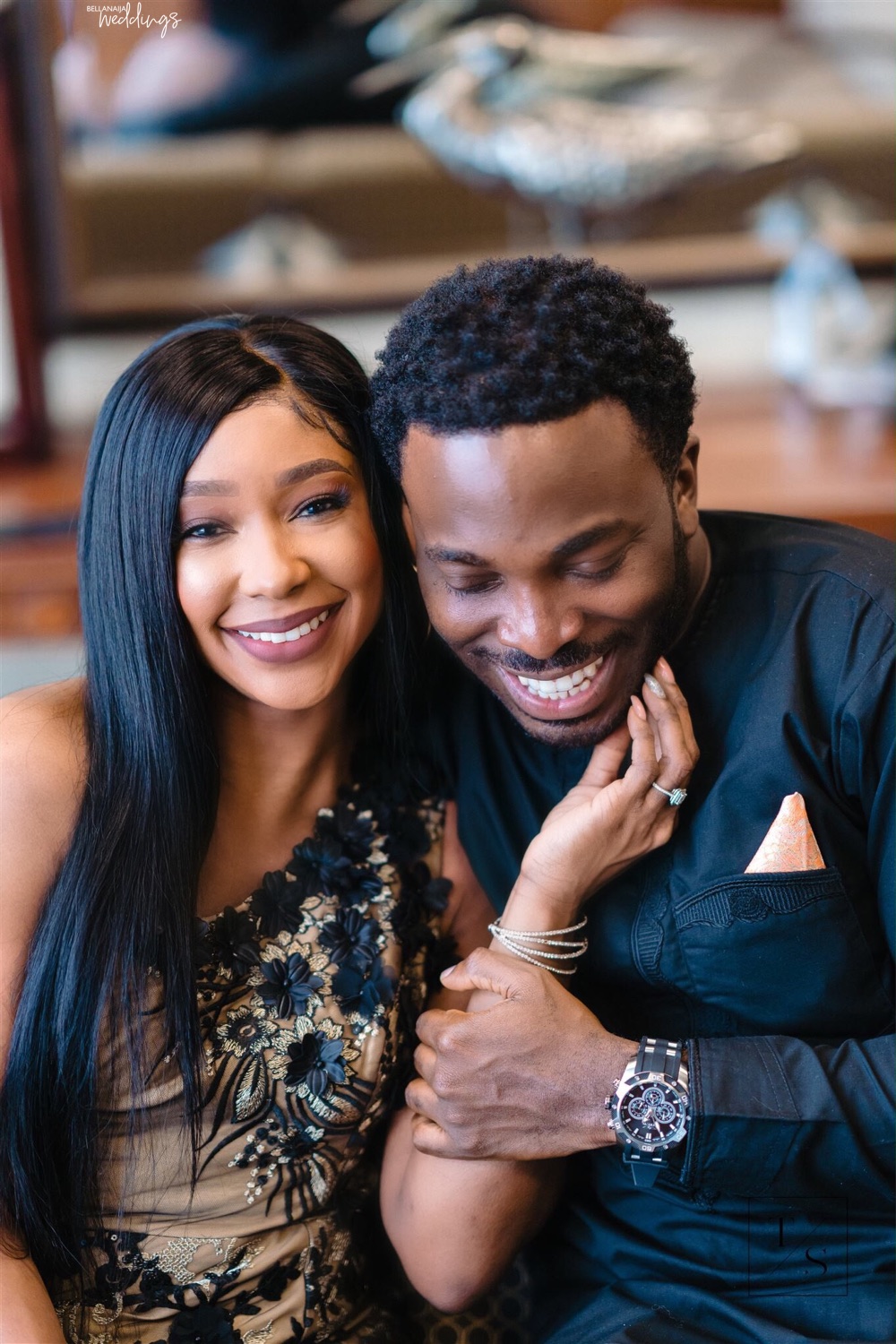 In 2017, my then relationship ended and Obi was still there trying to get to know me! He even found the slickest way to get my number. He would send me sweet messages and even send me prayers every Sunday, wishing me a blessed week ahead. I have to admit that Obi really tried. I gave him a very hard time in the beginning, but for some reason, this man had always known I would be his wife one day (hence the reason he never gave up). We remained friends up until he invited me to Europe for his birthday. I had so much fun just hanging out with him and getting to know him in person. I noticed how sweet, kind and charming he was. Obi was an open book, a gentleman who opened car doors and treated me like a princess. He was also a man of God. After seeing his character on that trip, I knew that this is what I had been praying to God for because it felt too good to be true! Thanks be to God that it was true!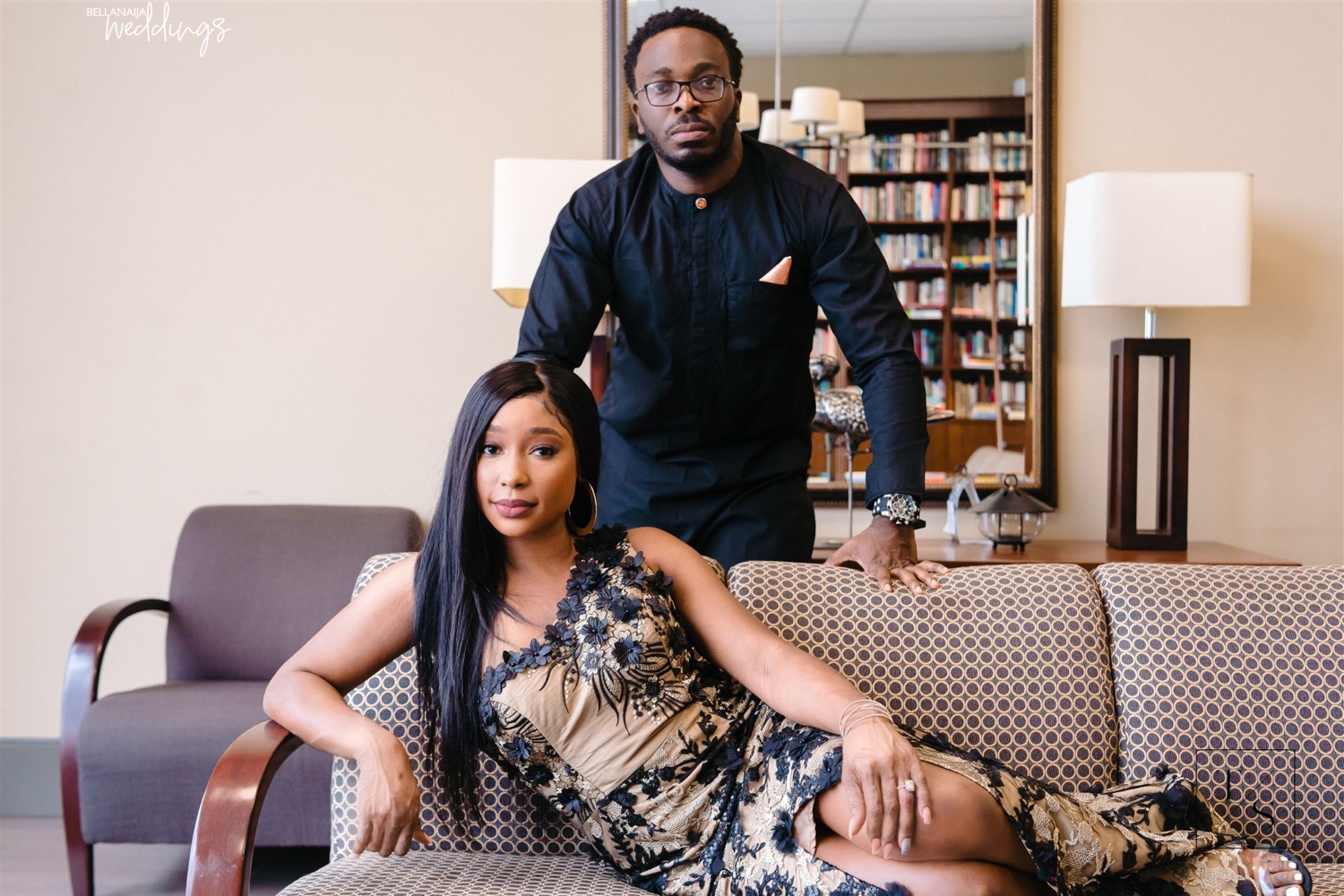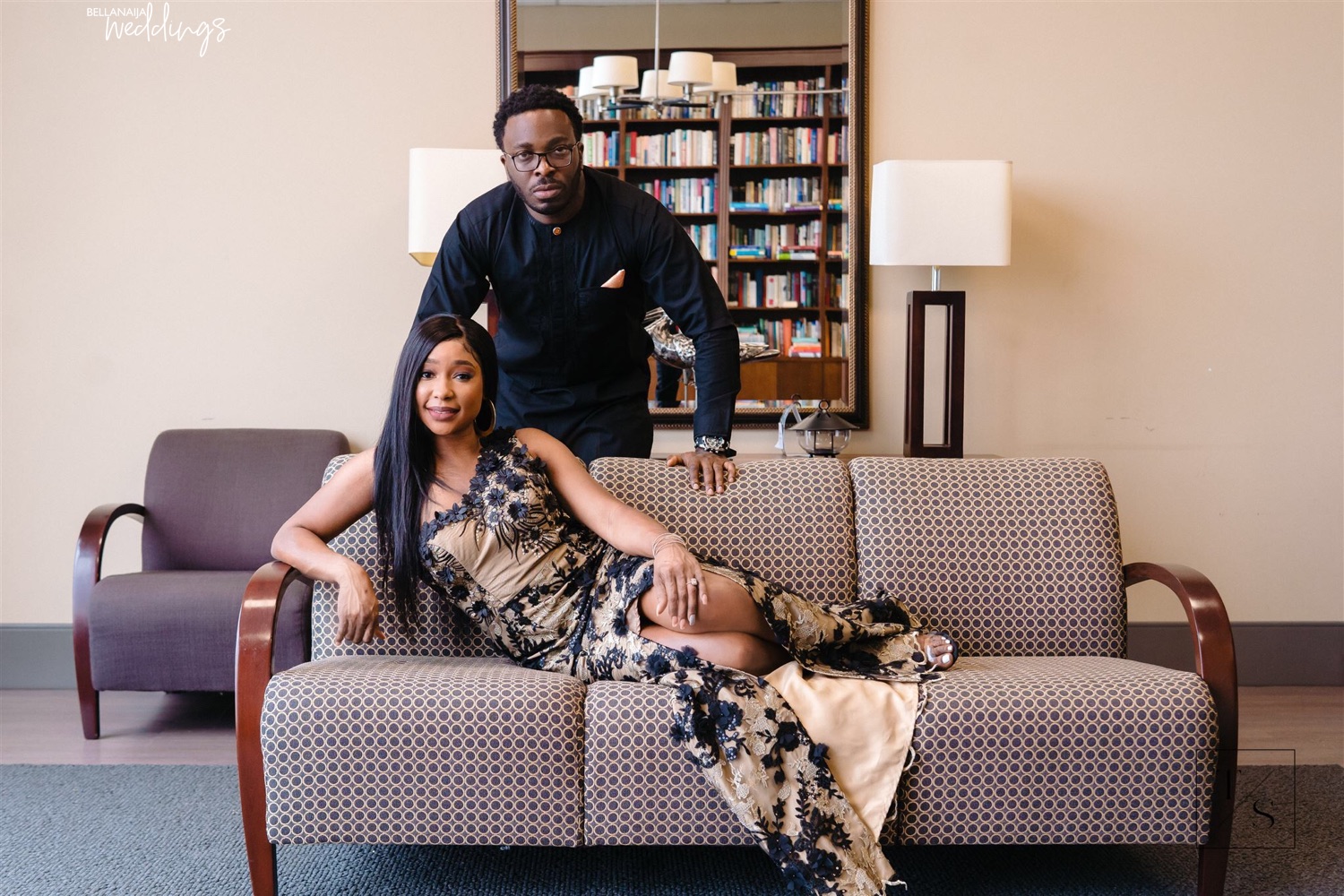 I instantly knew that I could marry Obi and spend the rest of my life with him when we travelled to Nigeria together in 2018. It was my first time back to Nigeria in 21 years. Obi made sure I was safe, he met my extended family and they all loved him. We had an amazing time together. After those good times, we started dating with a purpose with God in the centre, and the rest was history!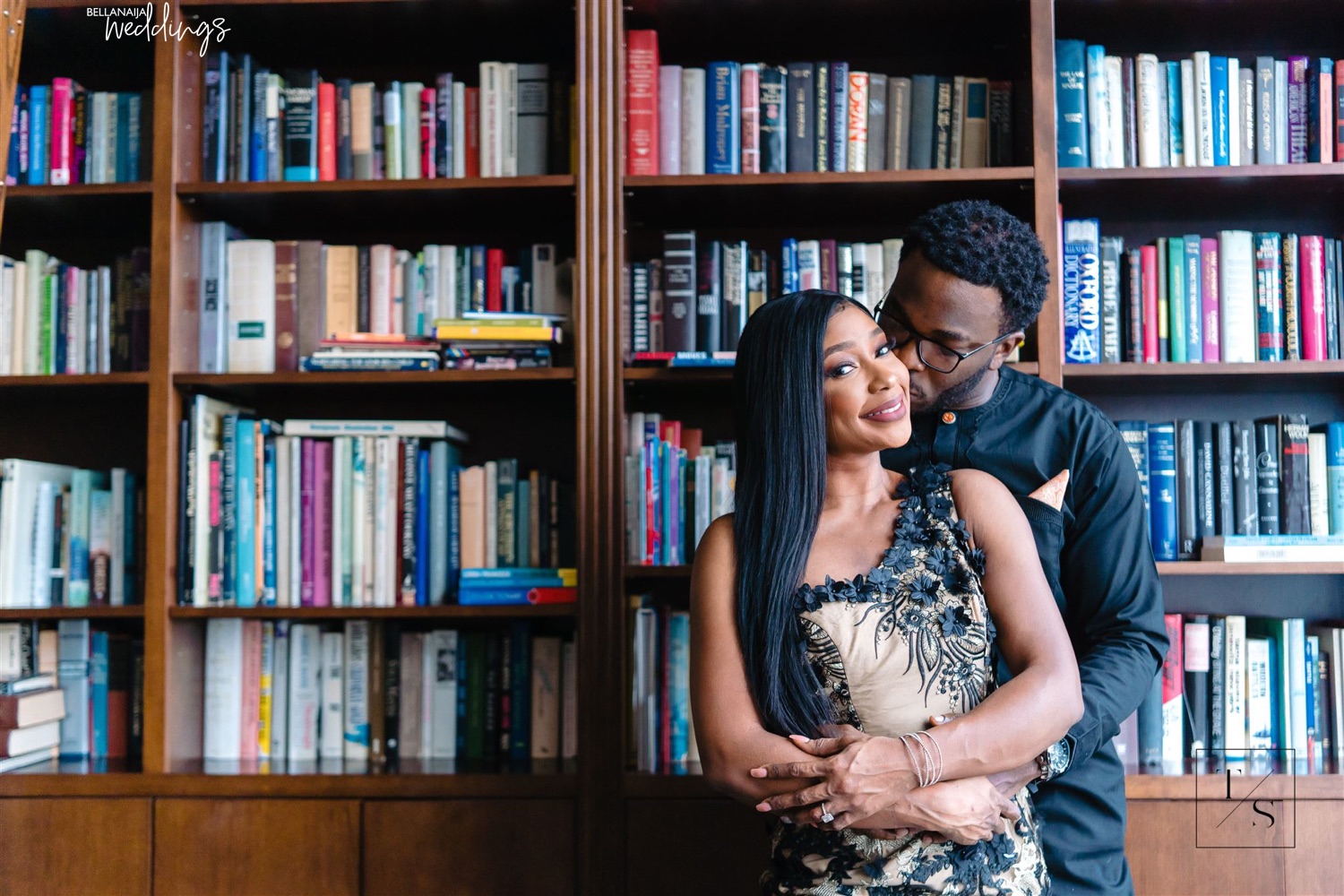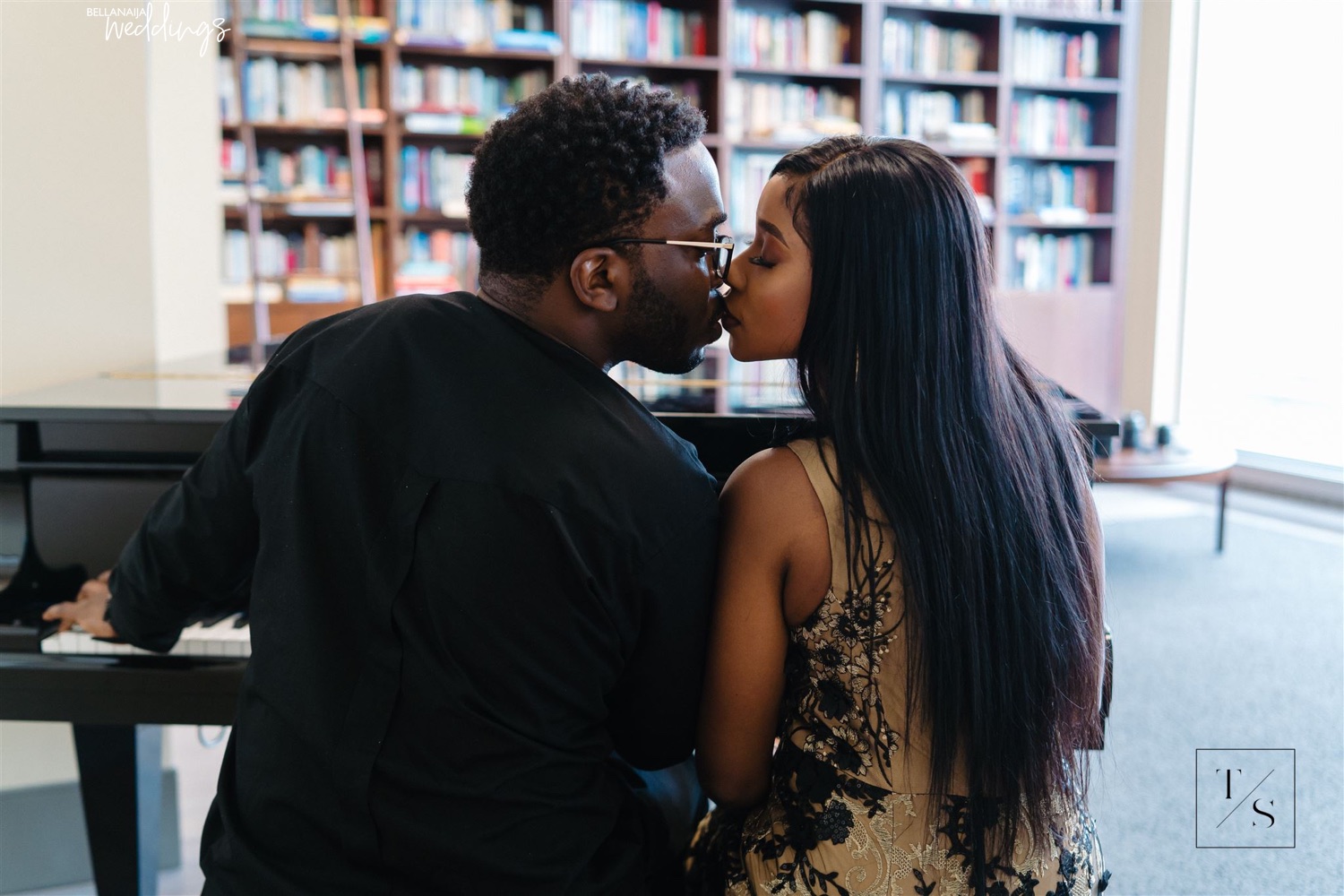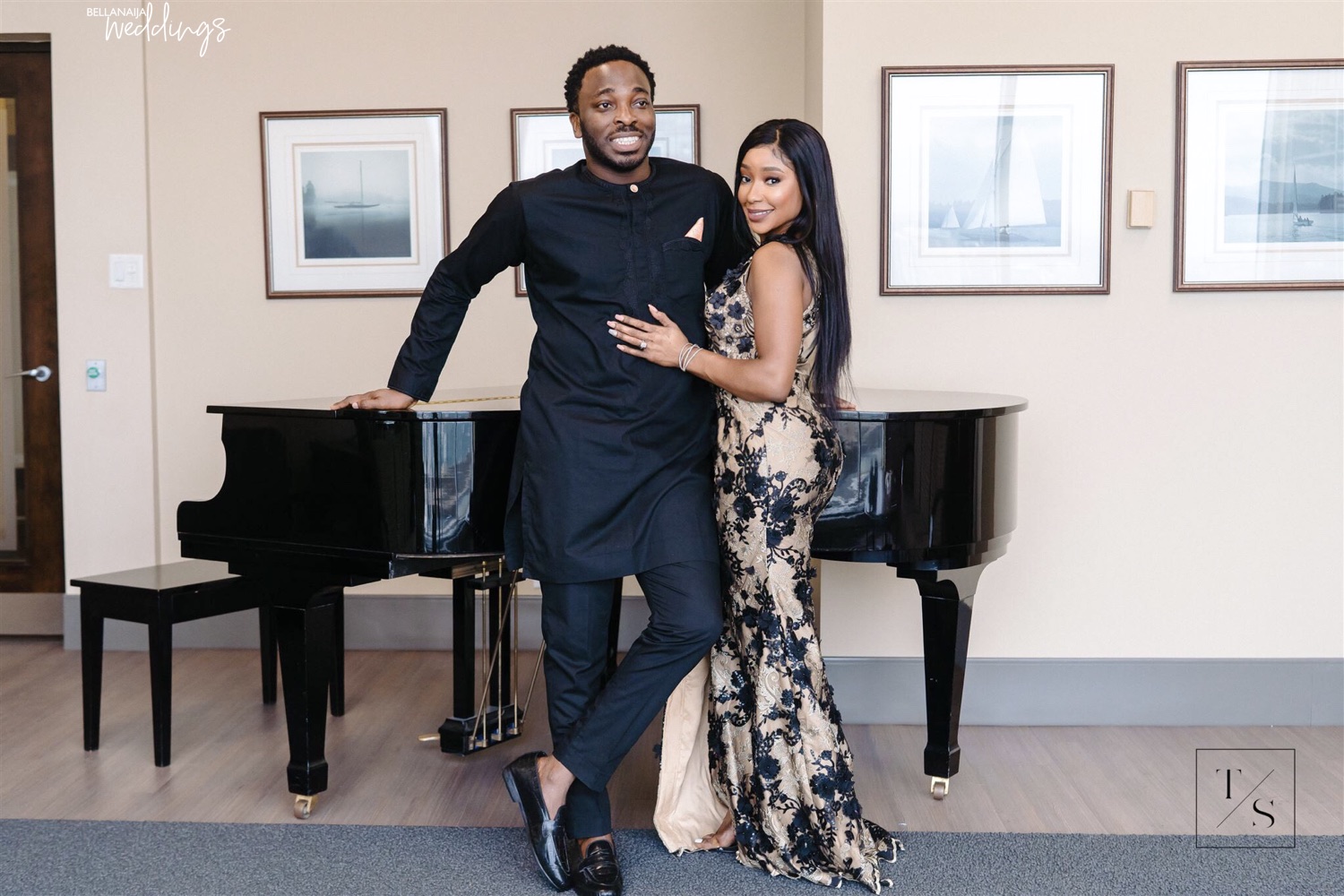 Here's how they met according to the groom-to-be, Patrice:
A friend of mine liked her picture in 2013, I remember thinking to myself 'who is this fine babe'. I sent her a message in 2014 complimenting a picture I liked. She later cautioned me that she wouldn't indulge me by chatting because she had a man and didn't appreciate me checking up. A few years later on a trip to Africa, I got chatting with my mentor about life, business moves, relationships etc…He spoke highly about a girl in Atlanta and later said he felt I might get along with, it so happened to be Wumi. The conversation with my mentor stuck to me and made me pay a lot more attention to her.. I later found out she was single because, for the first time in knowing her for 5 years, she responded to one of my snaps. It was a memorable day in my life that left me and my boys jumping for joy. In fact, I still remember where I was when that snap chat message came in.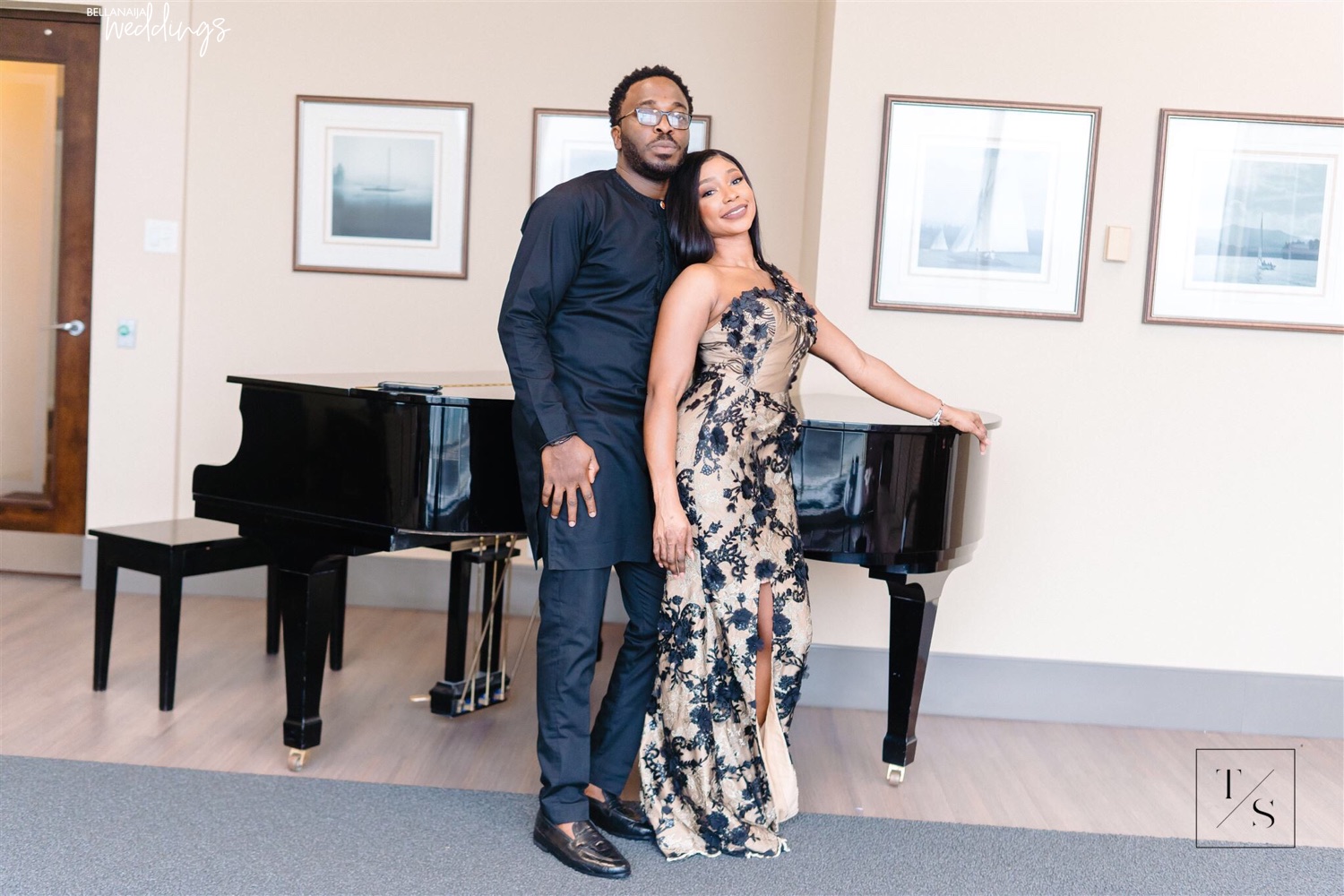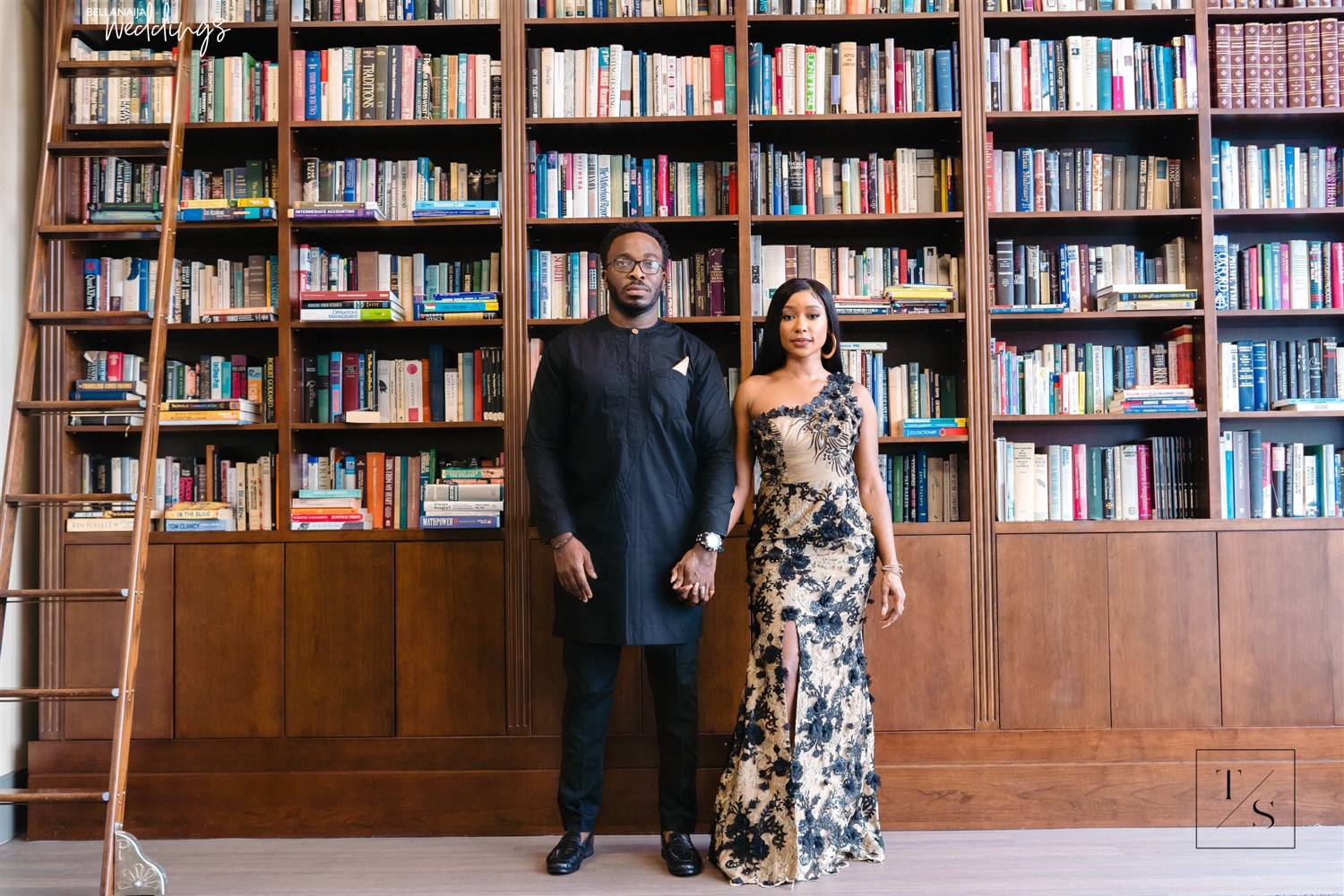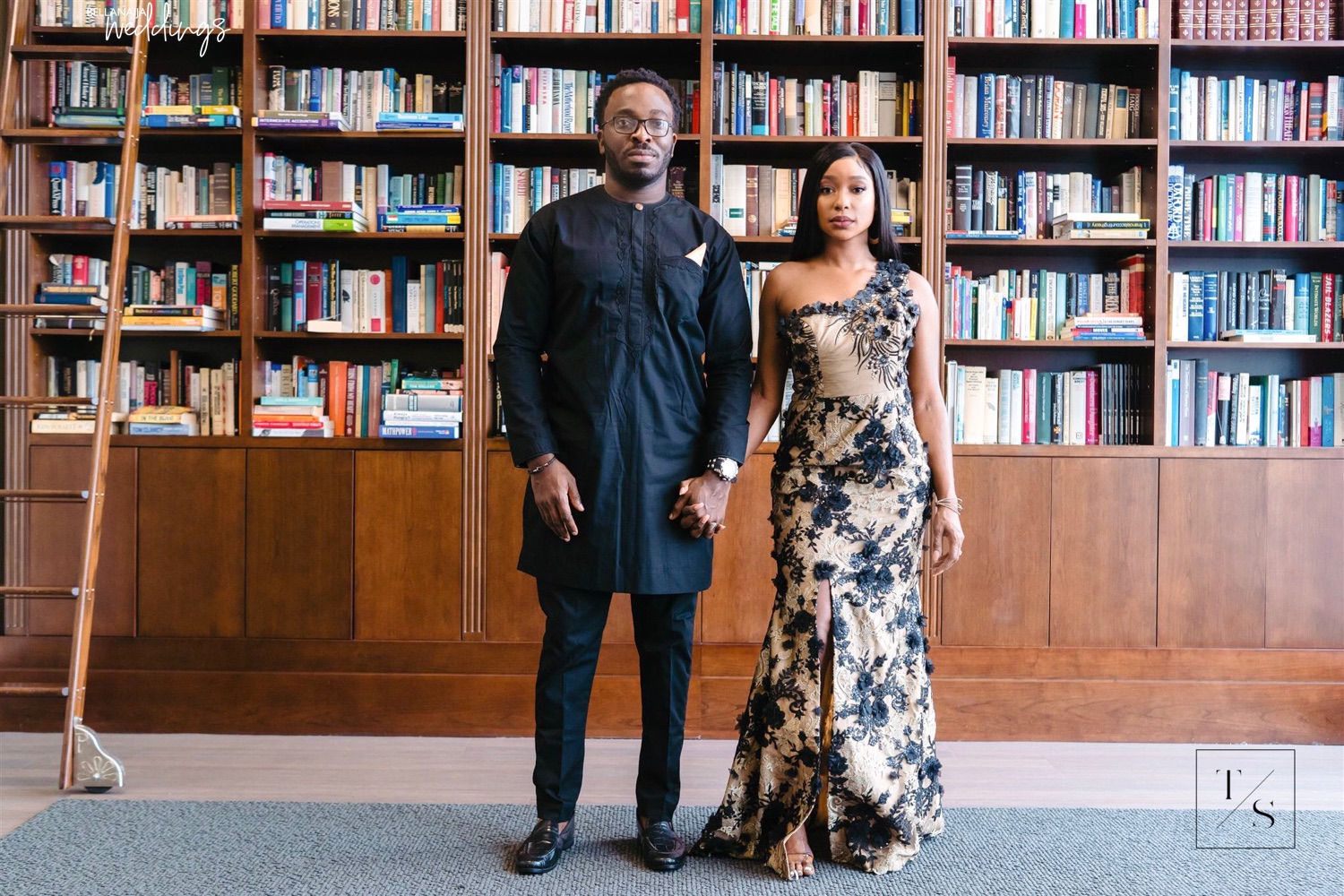 Just when I thought we were vibing she hit me with this long essay talking about I was just a friend and she didn't want anything more, my chest pain that day was on the next level. We remained cordial friends over the next few months but the more I got to know her, the more it was obvious to me that Wumi was simply a very loving and caring lady. I decided to celebrate my birthday and kindly invite her for a weekend getaway to Europe to celebrate with me. Trust Wumi to always give me a hard time and a million reasons to not come since like I say I was very much still in the brother zone. We had such an amazing trip touring a few cities in Europe together and even got to catch a live football game in Paris. Till date, it is still the best & most remarkable trip of my life. Everything from so many years of being friends, to me knowing I have a kind and caring God sent lady, to us understanding the importance of putting God in everything we do or plan to do lead me to make my Queen my wife.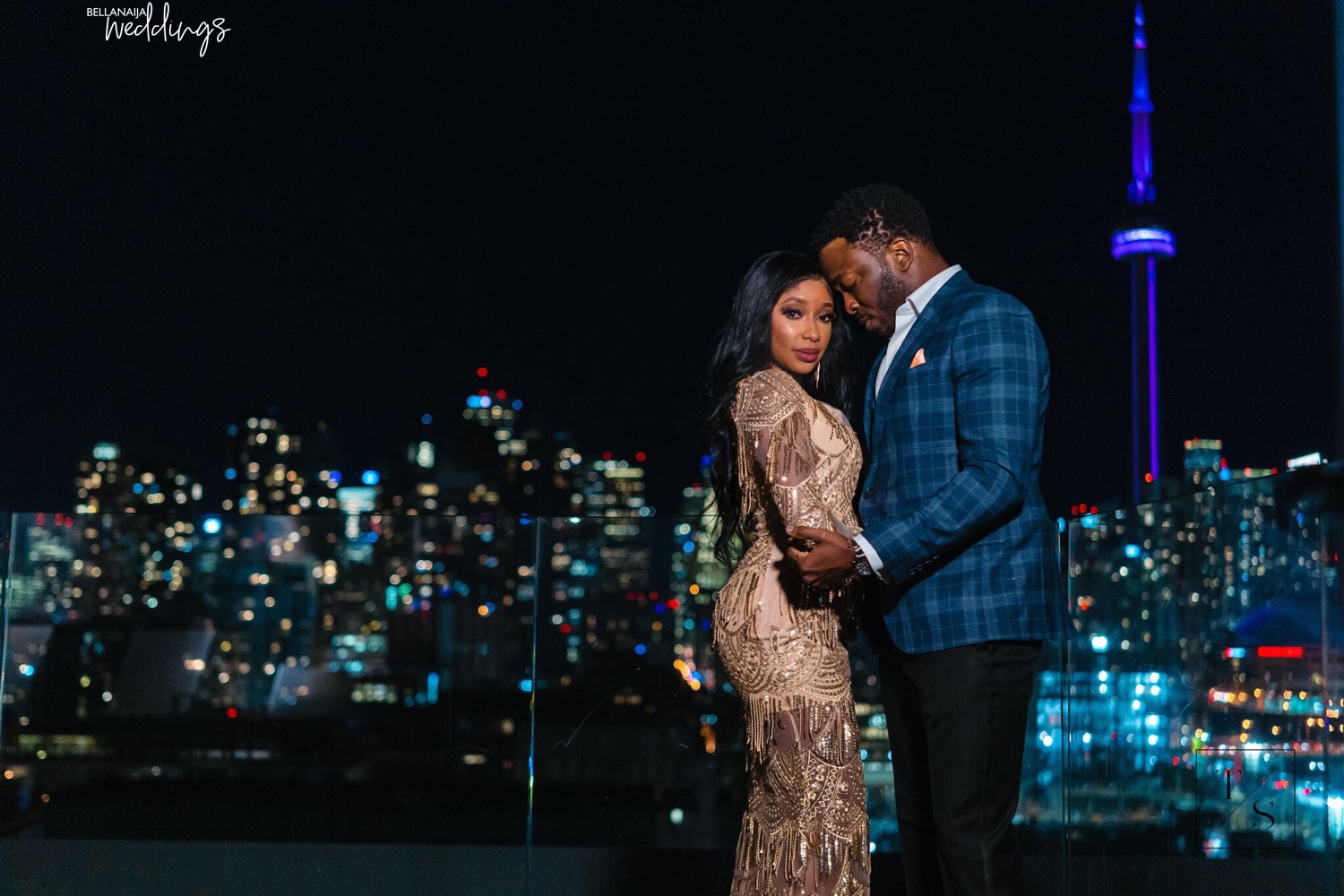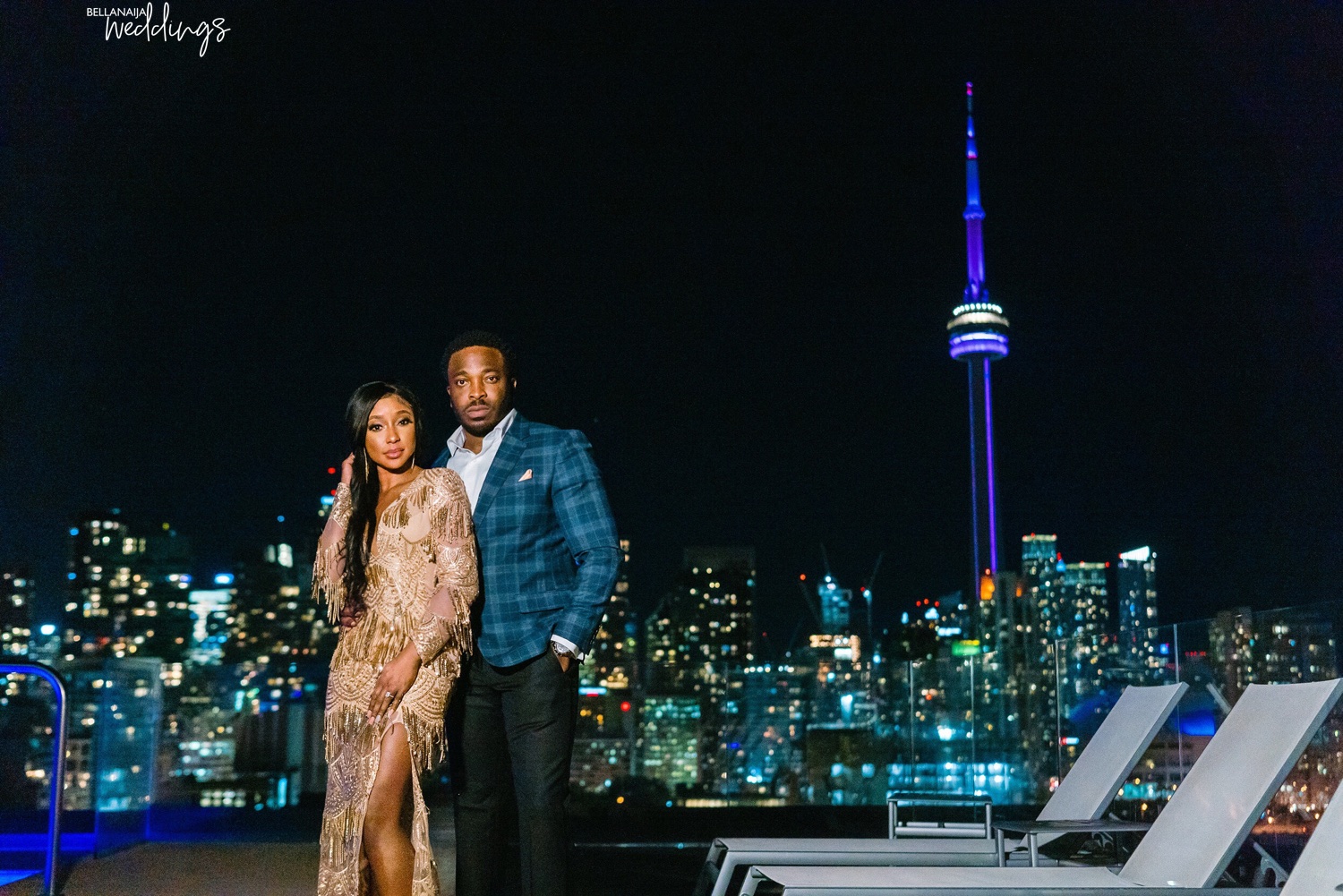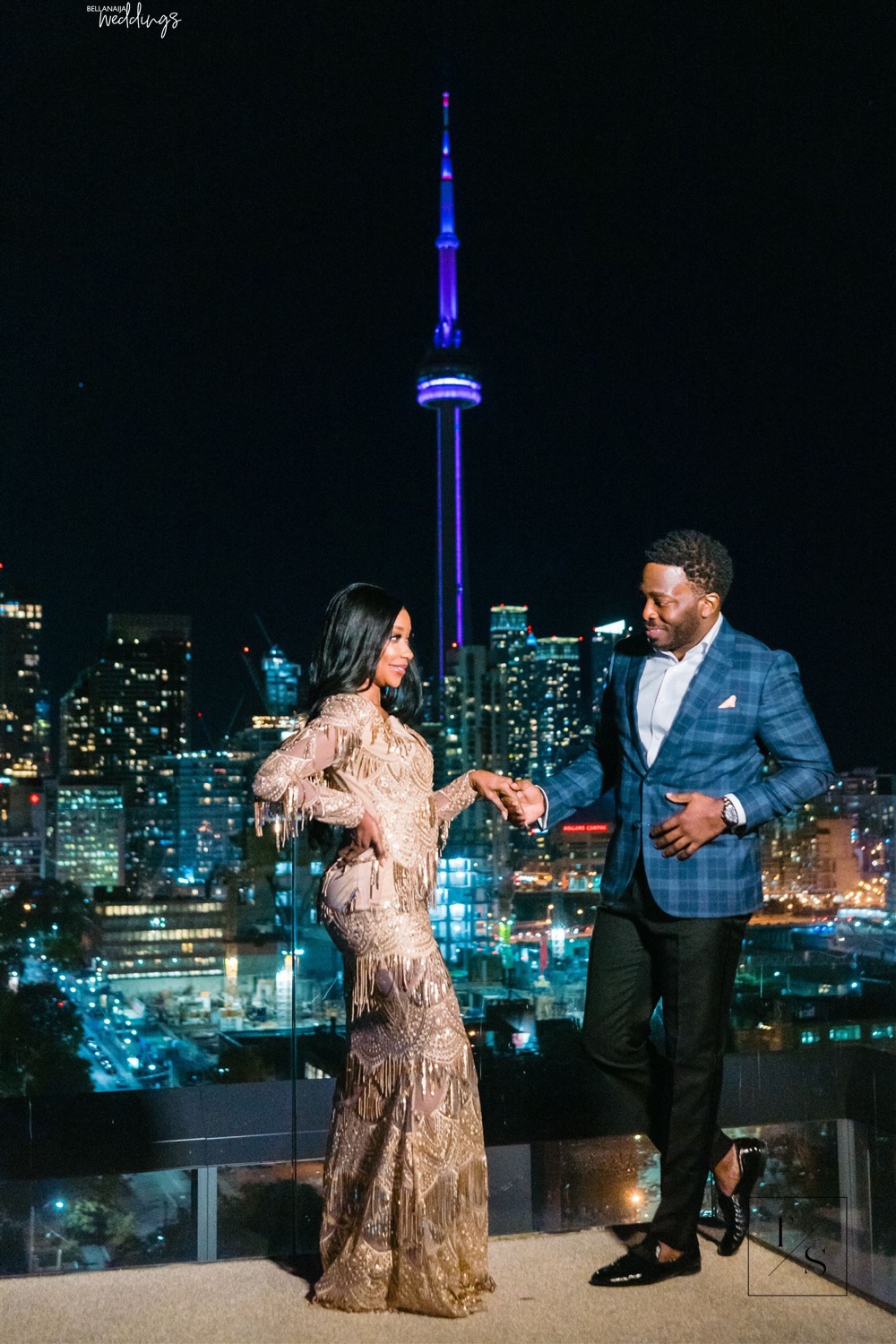 Here's how Obi popped the big question according to the bride-to-be, Patrice:
Obi really tricked me. Early in 2019, Obi told me that he planned to come to Atlanta to visit me in July and that he would be renting a condo in downtown Atlanta. Shortly before his arrival, he told me that the condo owner cancelled his reservation and he asked me to help pick up his refund check (Thursday, July 18th). A few days before the 18th, Obi told me he was going "overseas" before coming to Atlanta. I believed him because I know that he's a football fanatic; and thought in my head, "Oh he's going to watch a Chelsea game in Europe" lol. Little did I know that his being "overseas" was part of his whole plan to propose to me! I remember talking to him on the phone on July 18th and hearing Russian accents and people speaking foreign languages! I really thought Obi was in Russia but he was really in New York at a jewellery store owned by Russians. Obi was picking up my ring and, come to find out, he and the store owners were all in on the surprise together!! At the time, though, I remember feeling flustered and upset thinking he was supposed to be with me because we hadn't seen each other in a few months!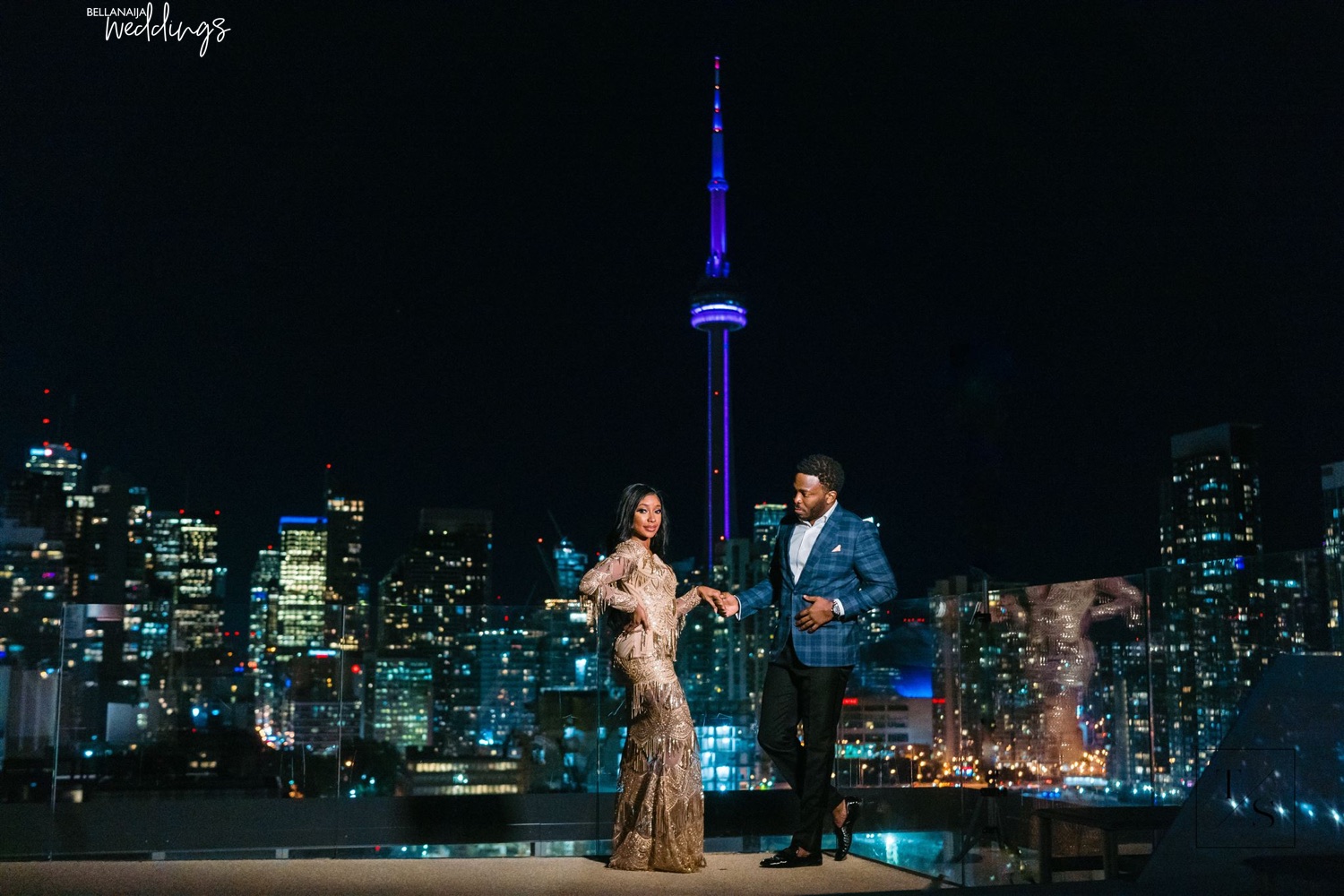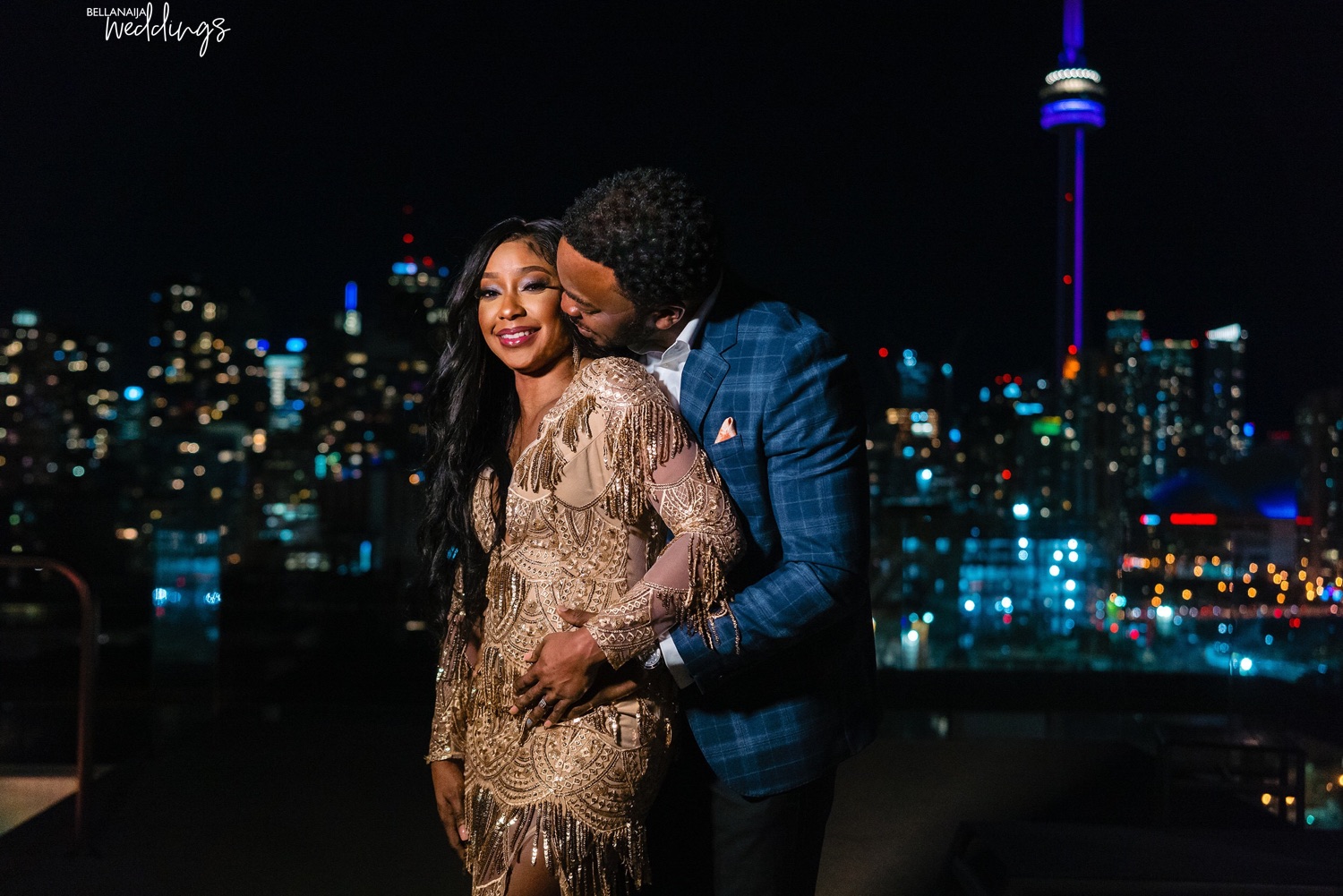 Later that Thursday, Obi texted me that his flight to Atlanta had been delayed; and he had no idea when he would be coming in town due to the weather. Now I was pissed lol! Little did I know that this was all a part of his big surprise. Obi got family (including my sister and a few of my friends) involved in the planning process. A few days before the proposal, my sister and a friend called me wanting to plan a girls night out for Thursday, July 18th. This was all a part of the plan to throw me off. I said "sure", but when the day came and with Obi's flight being delayed, I just wasn't in the mood to go out. I told them I wasn't up for it anymore not knowing I was actually turning down an invitation to my own proposal!! Obi later texted me saying he finally got on a flight after being at the airport for 14 hours!! That news put me in good spirits so I told my sister and friend that I would still like to go out.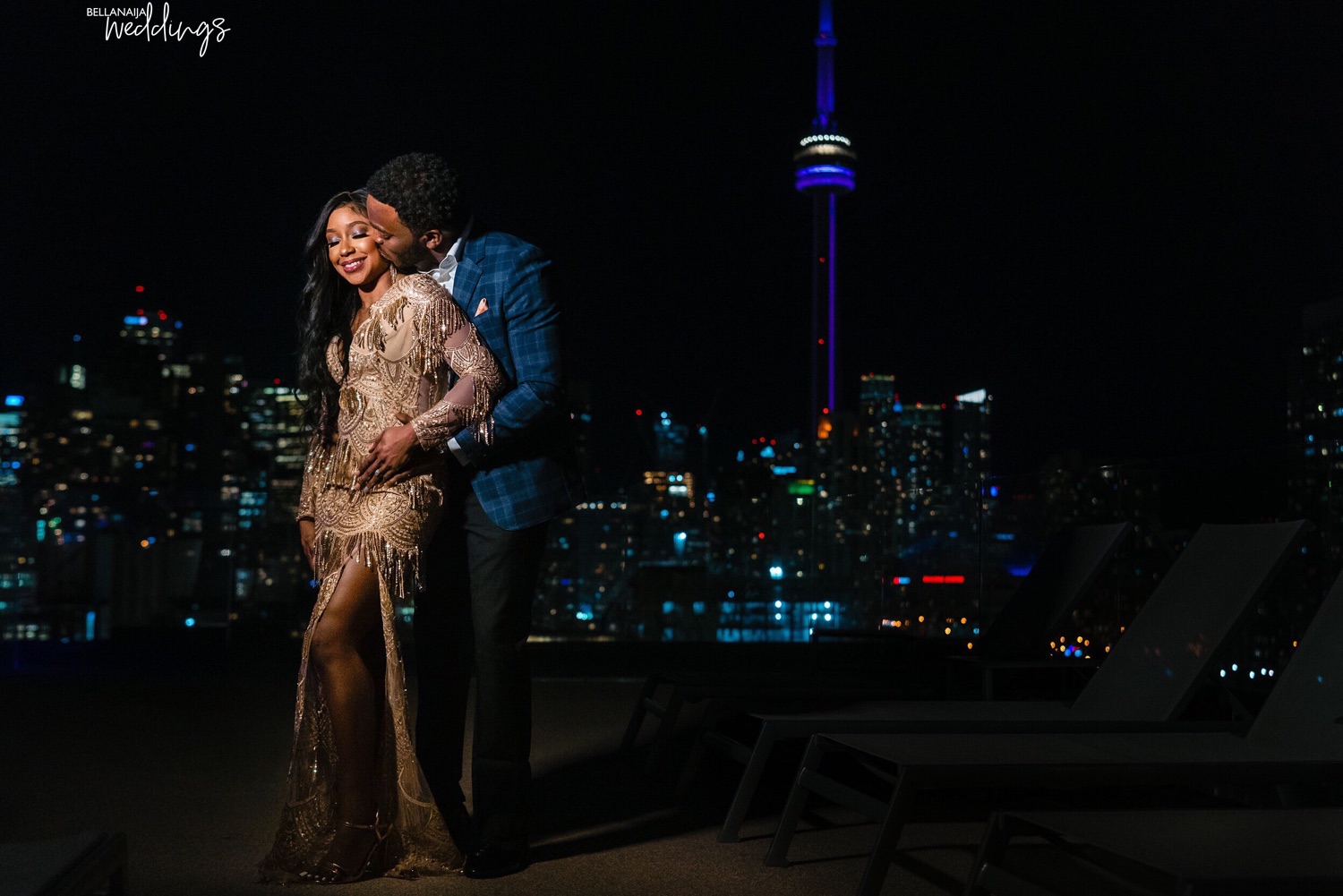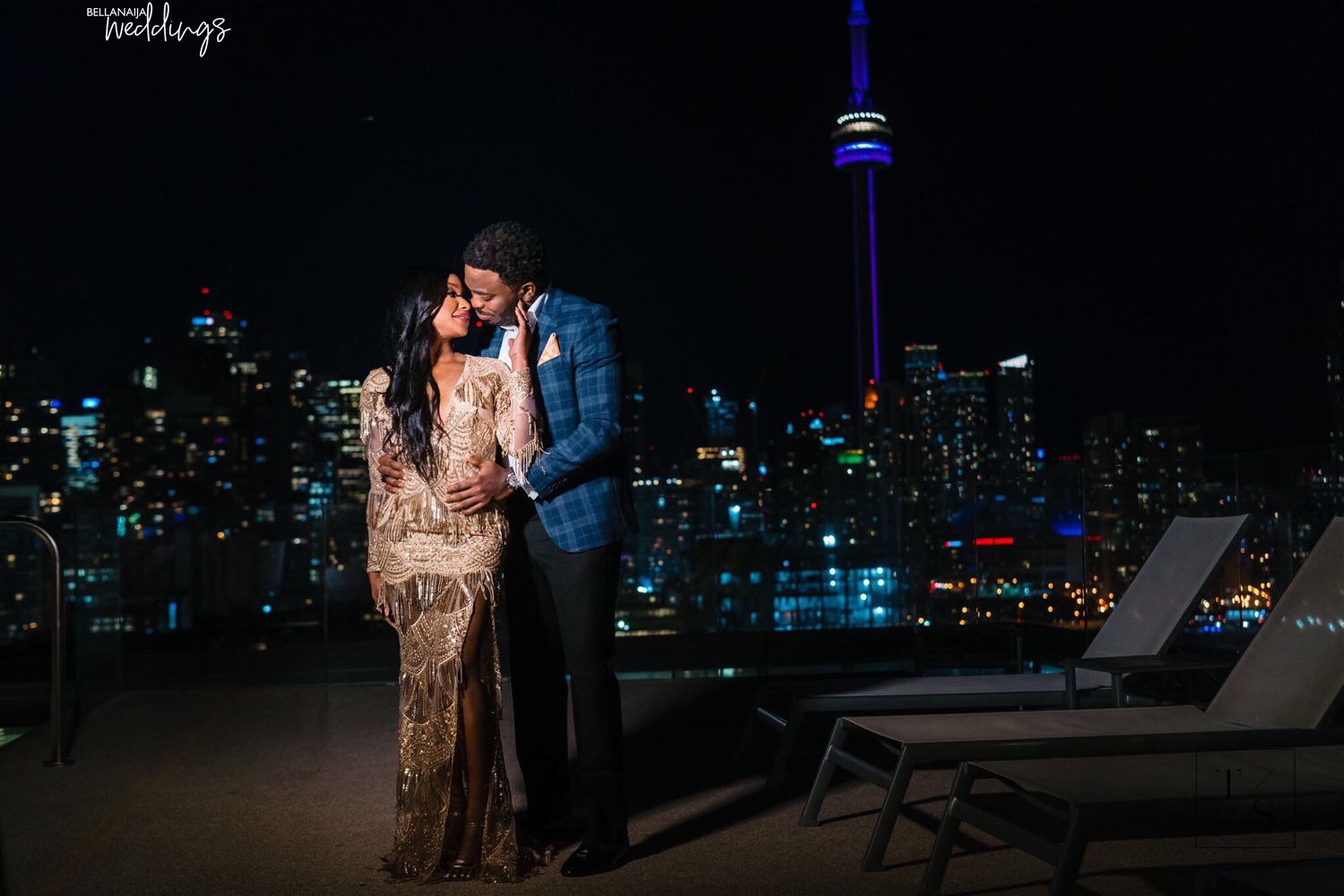 Obi really thought his plan through! He even had a fake condo "agent" texting me throughout that Thursday. Since Obi's flight really WAS delayed, the agent had to keep pushing the pick up time back and making excuses on when to come to pick up the check. I was still oblivious to what was really going on, so when the condo agent texted me that she was just going to leave the check outside under the mat, I believed her. Obi told me that someone else was renting the condo the next day so he was adamant that I pick up the check that Thursday night. Later that night, my sister came to pick me up, and we headed to the condo to pick up Obi's "check" before heading to the lounge. Keep in mind that at this time it was around 12 am-midnight, so I obviously did not think a proposal would be happening that late lol.  As I walked upstairs to the condo, I saw Obi's brother opening the door with rose petals spread down the hallway, candles lit, and our family and friends smiling with joy. On July 19th, 2019 at 1 am, Obi got on one knee and asked me to be his wife and for me to spend the rest of my life with him.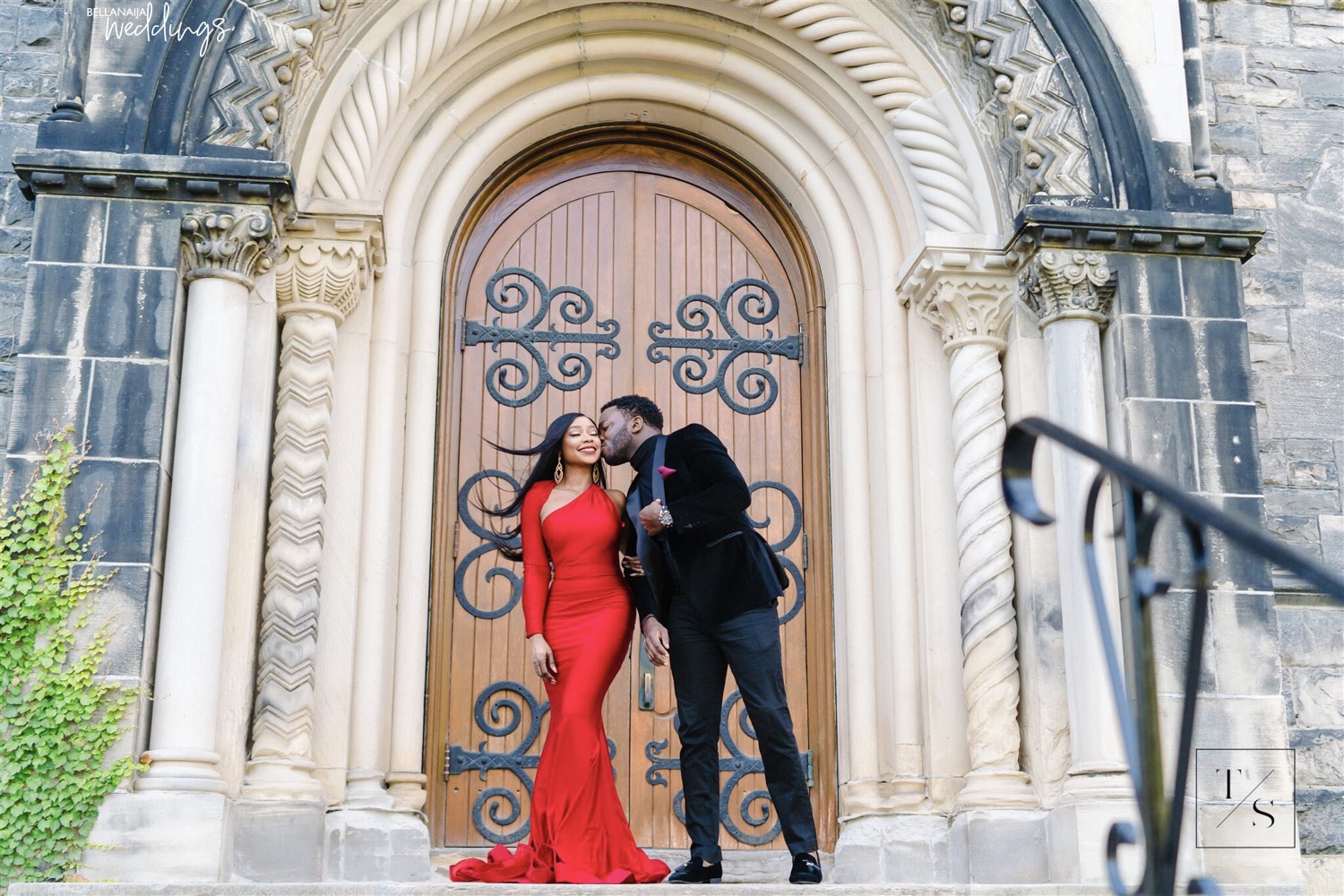 Here's how Obi recalls planning the proposal:
After months of meticulous planning and trying to be discrete about when I was going to propose and where the ring would be gotten from, myself and my planning committee decided on July 18th. The challenge was how I was going to pull this off because Wumi loves to know almost everything. In other to distract her, I had to stage travelling overseas but in reality, I had gone to NYC to pick up her engagement ring. I had to get the store folks in on my plans and luckily for me, they spoke Russian which made Wumi assume I was in Russia. Back in Atlanta, I told her I cancelled a condo reservation I made for a weekend getaway and that I needed her to help me pick up the check from the condo agent.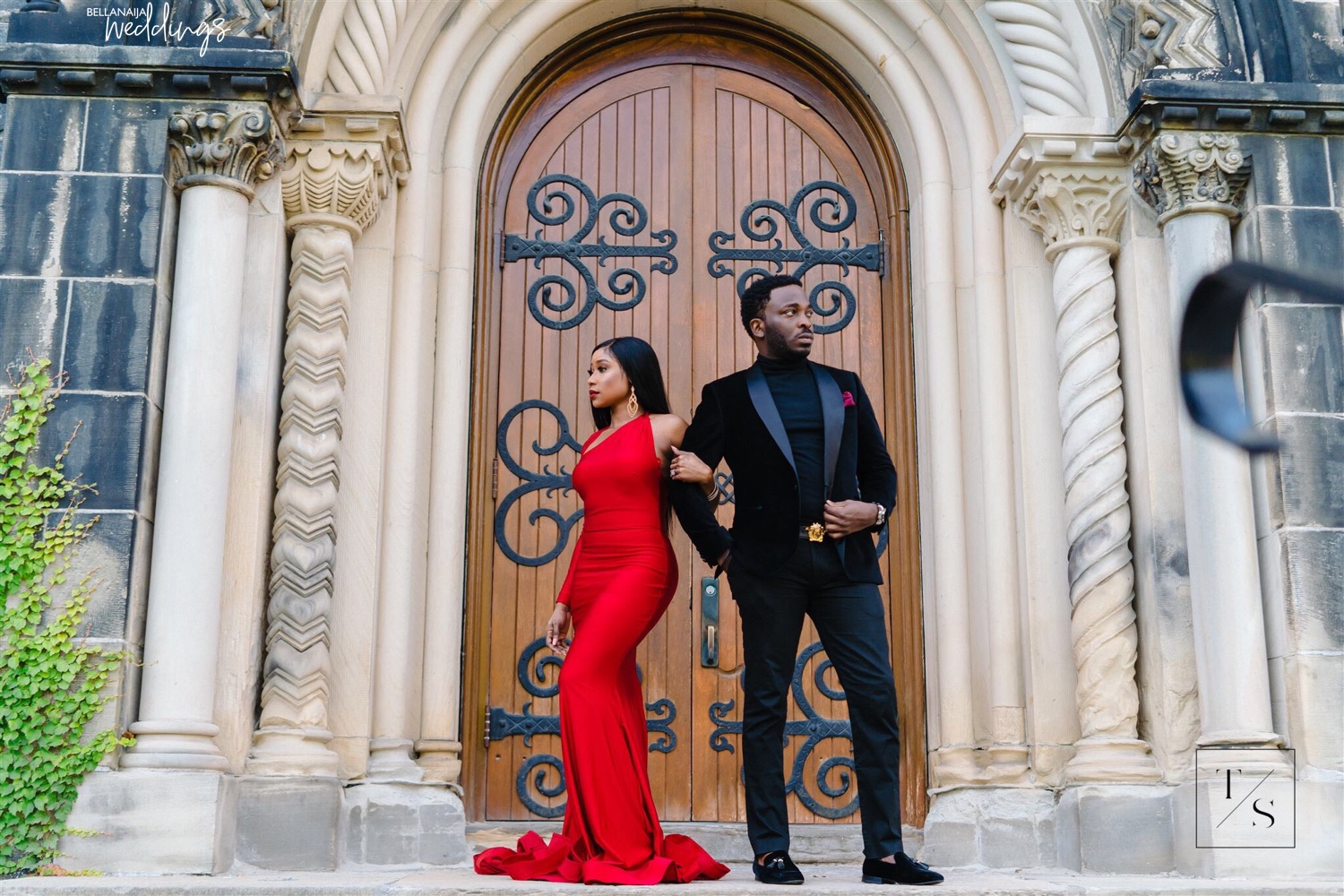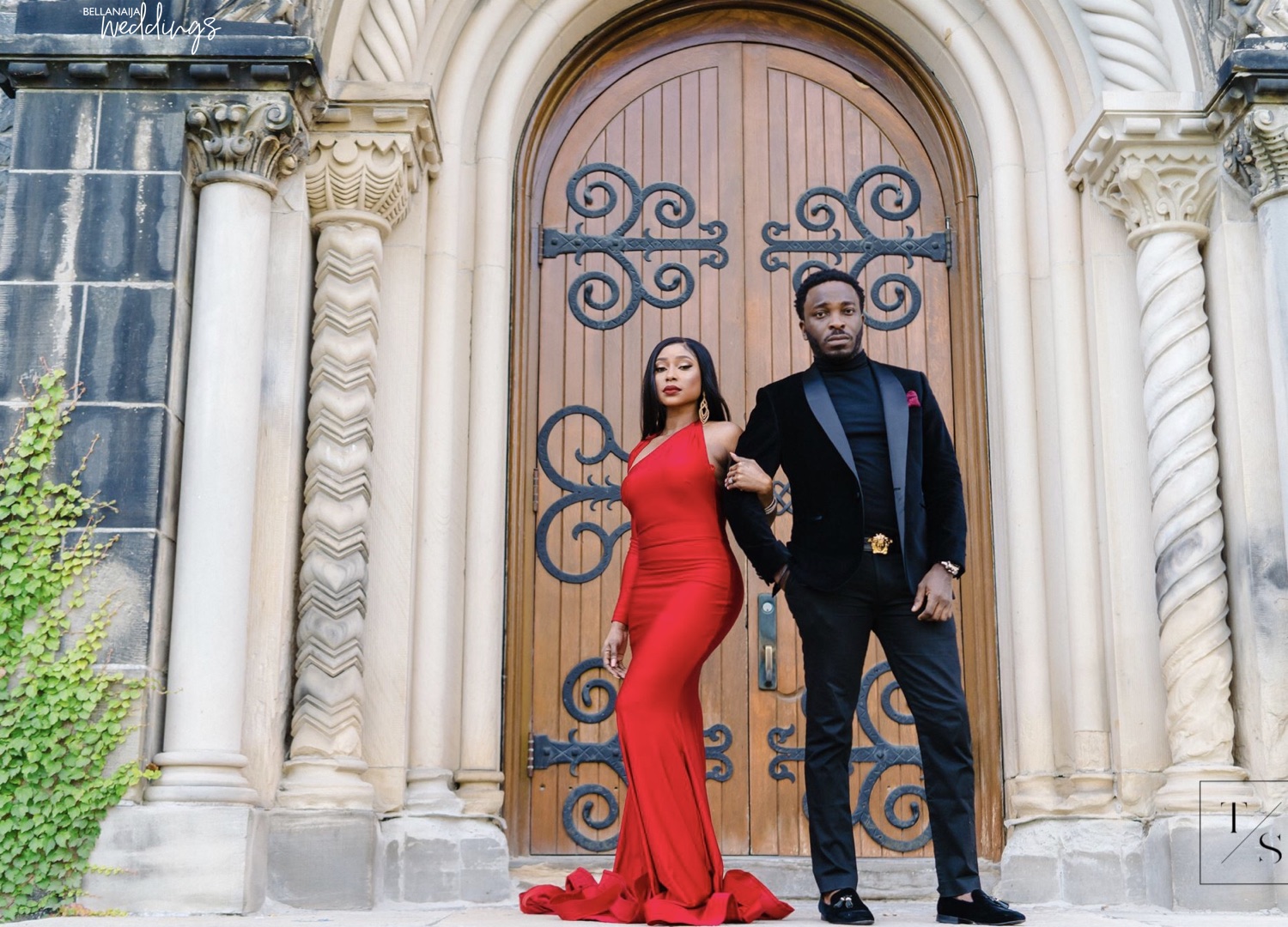 Unknown to her, It was a ploy to get her to walk into her own proposal carefully crafted by me, her sister, friends and loved ones. Back in NYC, my flight was cancelled due to a storm. I got a fake agent to contact Wumi telling her that she will have to come in later to pick up the check, I was on standby in NYC and after 16hrs in the airport, I got on a flight heading to Atlanta. The challenge was to get Wumi to go out that late at night to pick up a cheque from the agent. I managed to convince her to go out with her sister and girls since it had been such a long stressful day. While she was getting ready I told her the agent had contacted me and they needed someone to still pick up the check that night. Wumi wasn't so happy as she insisted it was late and it might be better if she picked it up in the AM. I managed to convince her and got her to take her sister along just for security reasons.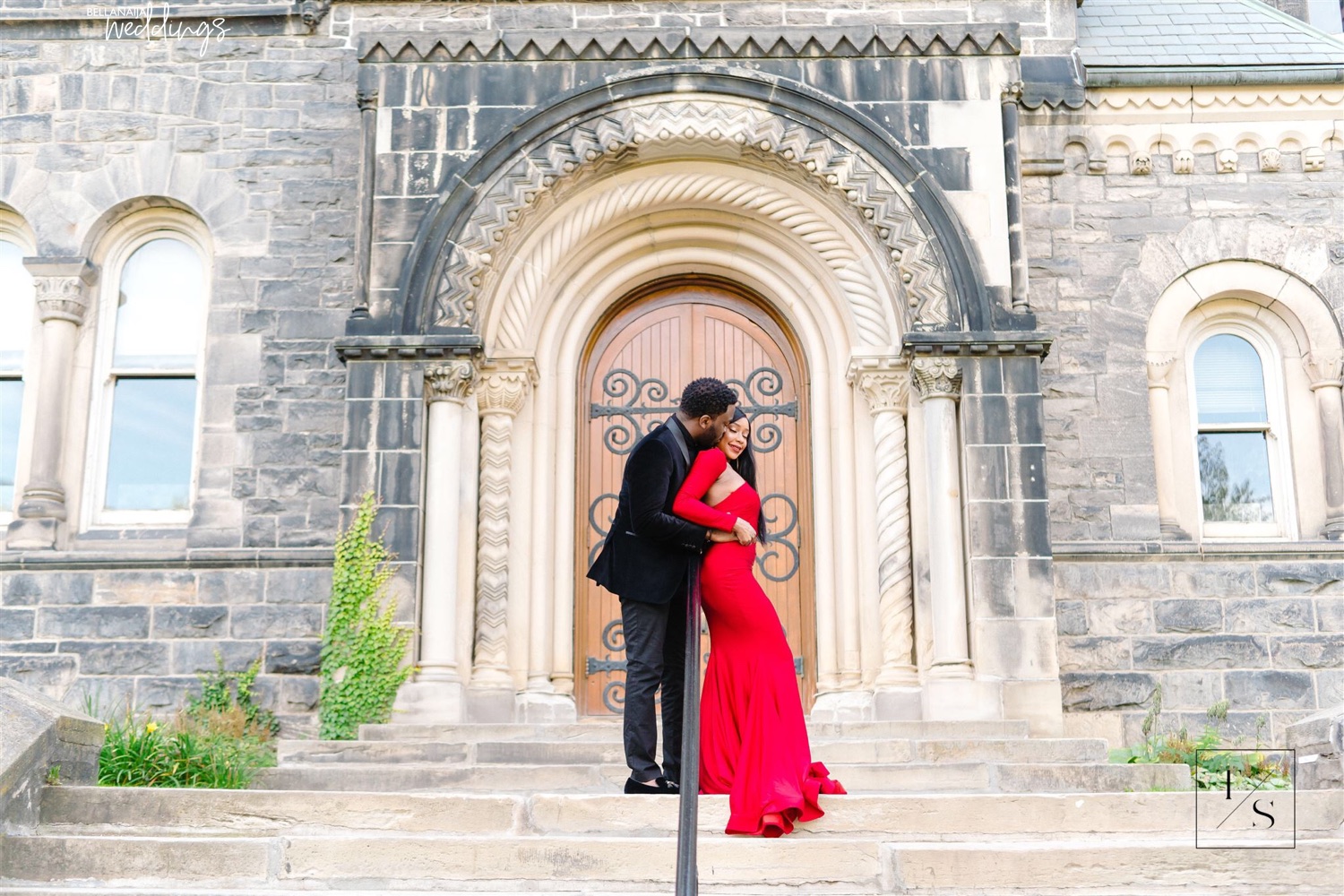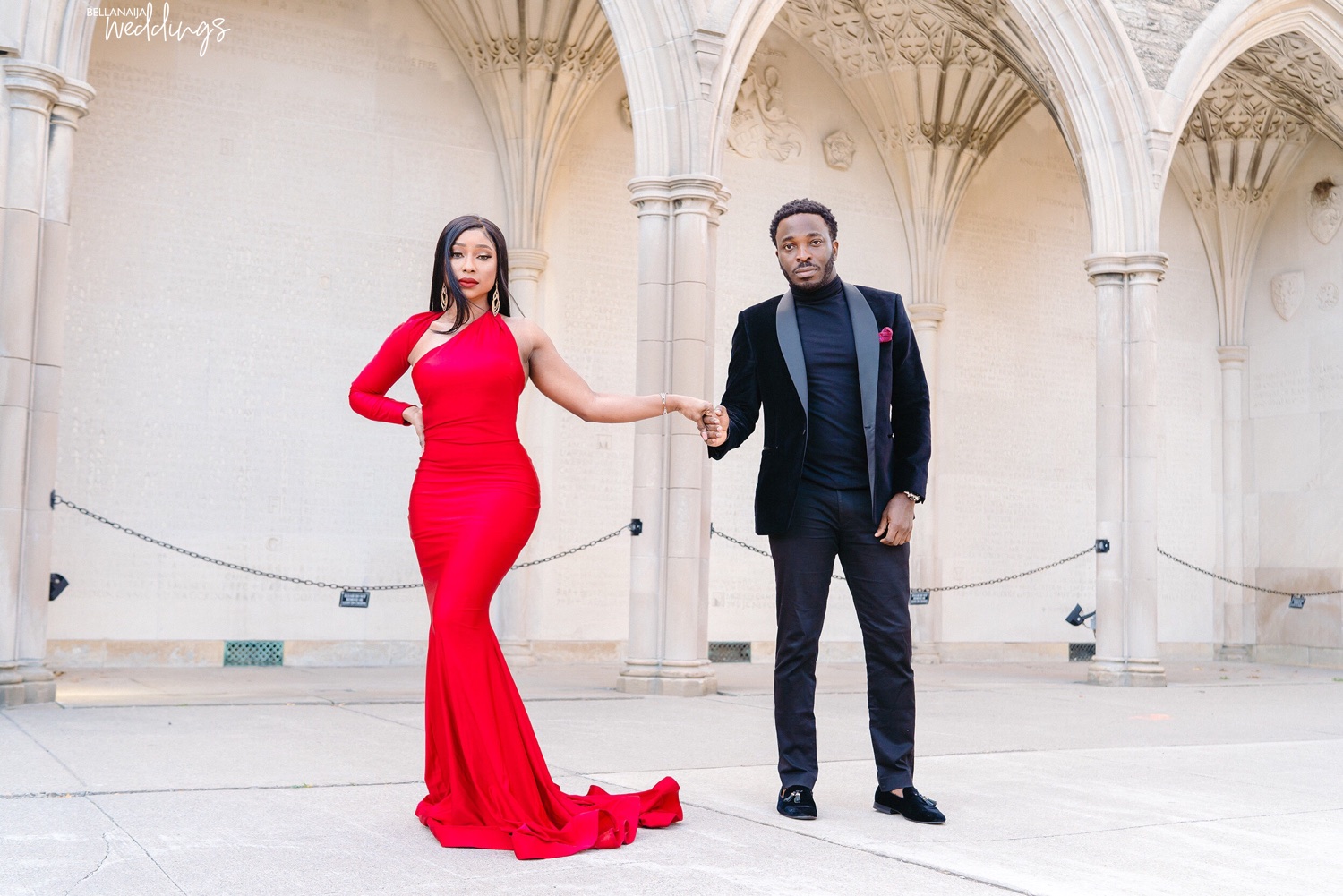 Back at the supposed cancelled condo, I had gotten a few friends to set the place up nicely, I had invited a few friends of hers and mine, her immediate and extended family, my god-parents, a few friends from Canada also. Just as we all anticipated, she walked into the condo hoping to pick up a cancelled check and to her surprise met me who was supposedly on a flight from Russia, her family, friends and loved ones. I got down on my knees and asked my Queen to be my wife. She Said Yes on Friday, July 19th.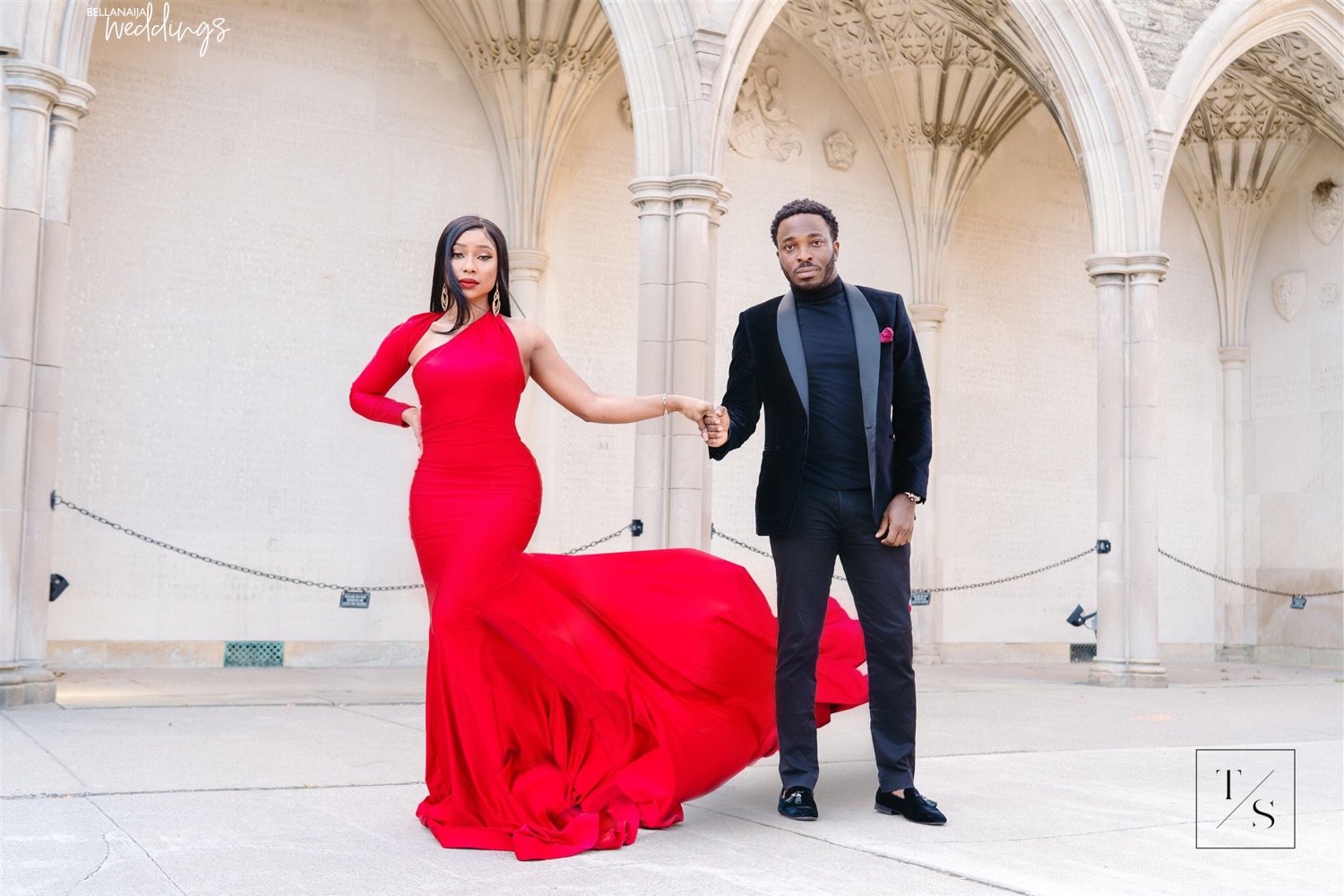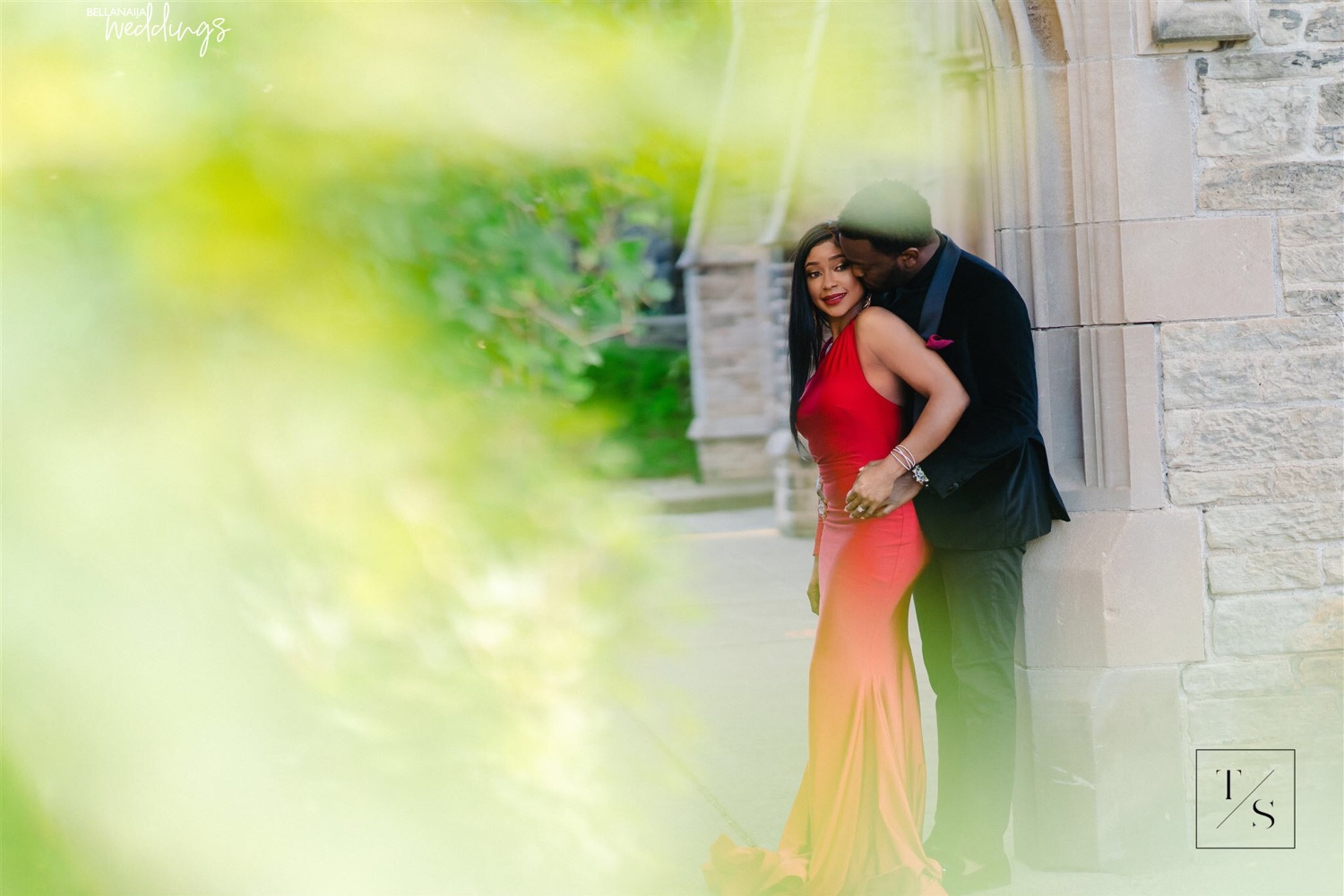 Credits
Bride-to-be:  @patrice_beauty
Groom-to-be: @obi_uchendu
Planner: @ftkkonnect
Photography: @tunjistudio
Makeup: @hairbylicia_
Red Dress: @jessicaangelcollection