Many people say that chivalry is dead. Others argue that it lives on and some may not even be fans of the famous word. Well, one thing we know for sure is that kindness is not dead and this was very much the starting point of wind of love between Peace and Subomi!
The two had met on a beautiful evening when Subomi had offered to help the beautiful Peace with her kit. This became the prologue of the beautiful love story of #PoSo2021. You should check out how Subomi popped the question here.
Now, it's happy ever after song as the lovers tied the knot in a modern bohemian-themed white wedding. The wedding was many shades of beautiful and although it was moved twice due to Covid-19, their love stands unwavering! Peace was such a flawless bride in her beautiful boho lace dress. Her angel as she would call him also came through suave and clean! We absolutely love the feels we're getting from these wedding photos and you definitely will too! Click here to enjoy photos from their traditional wedding shoot.
Enjoy the #PoSo2021 white wedding photos below.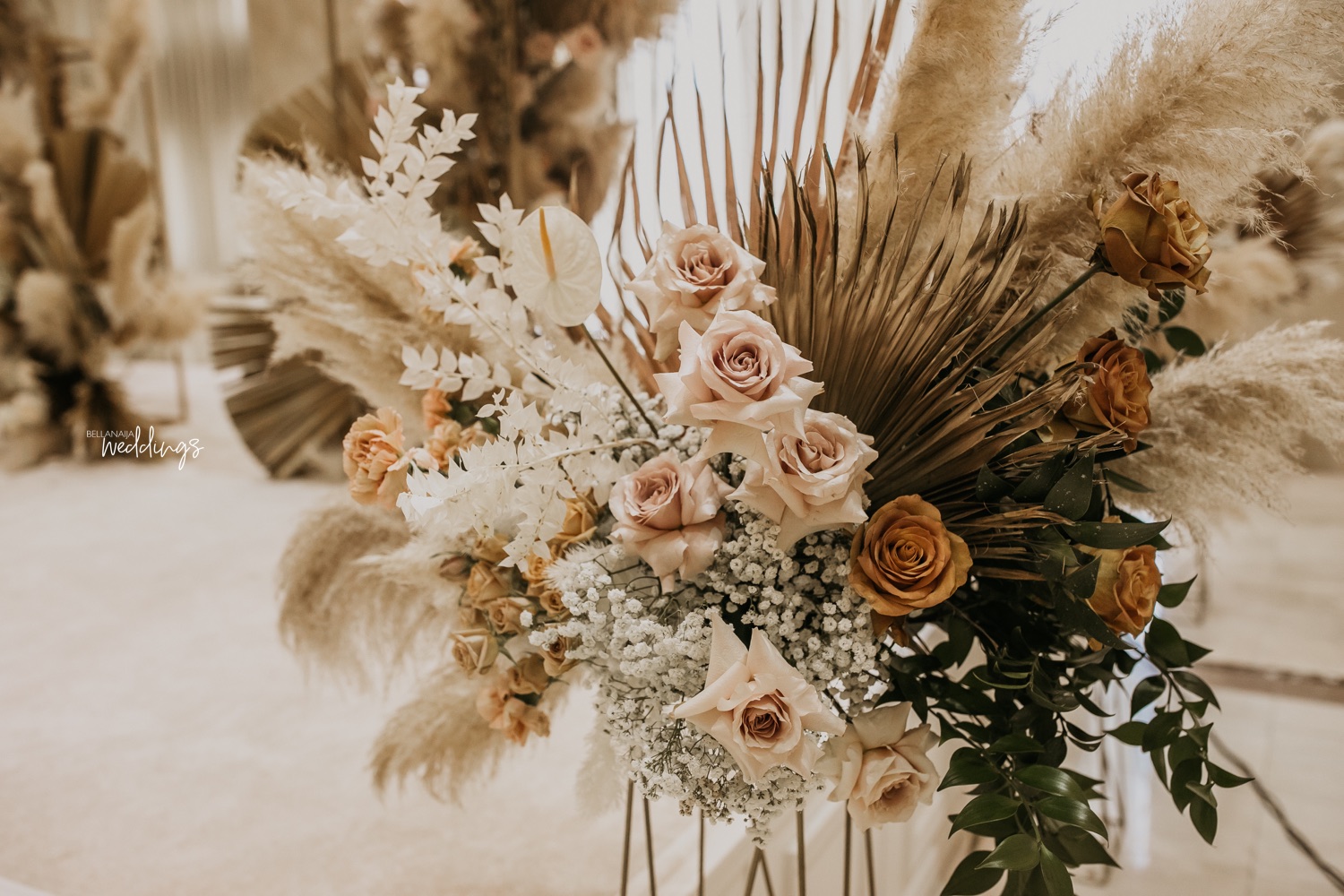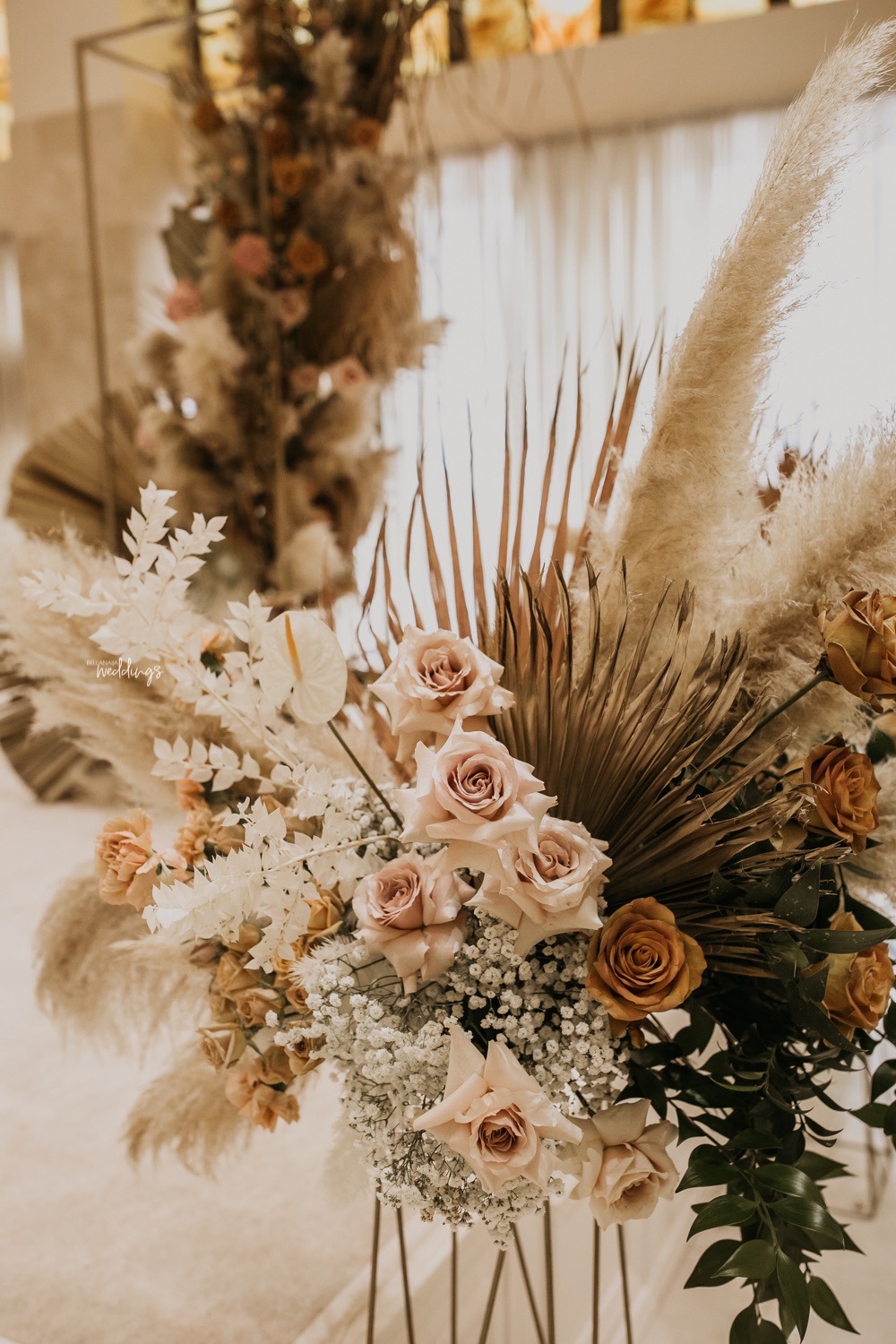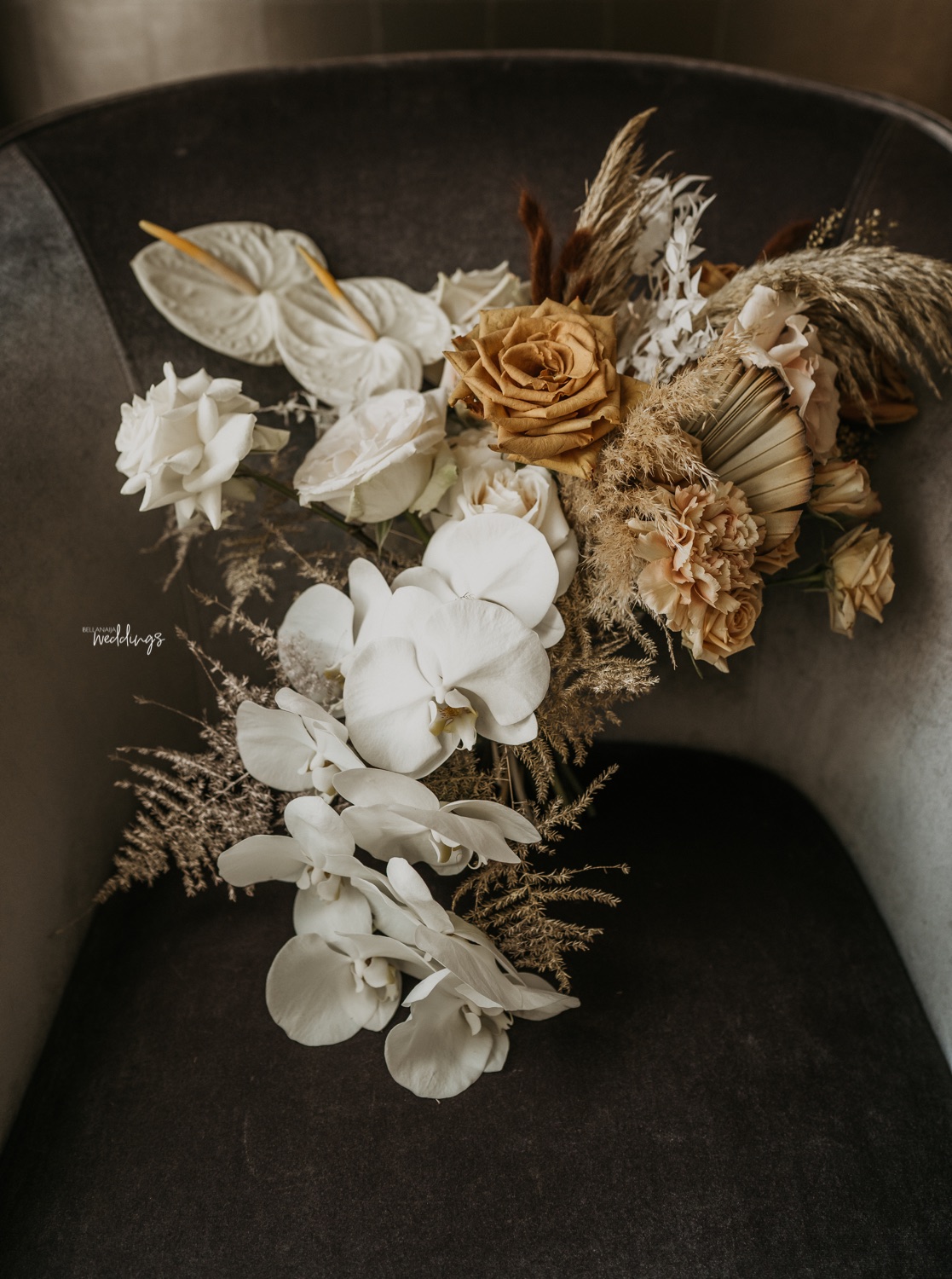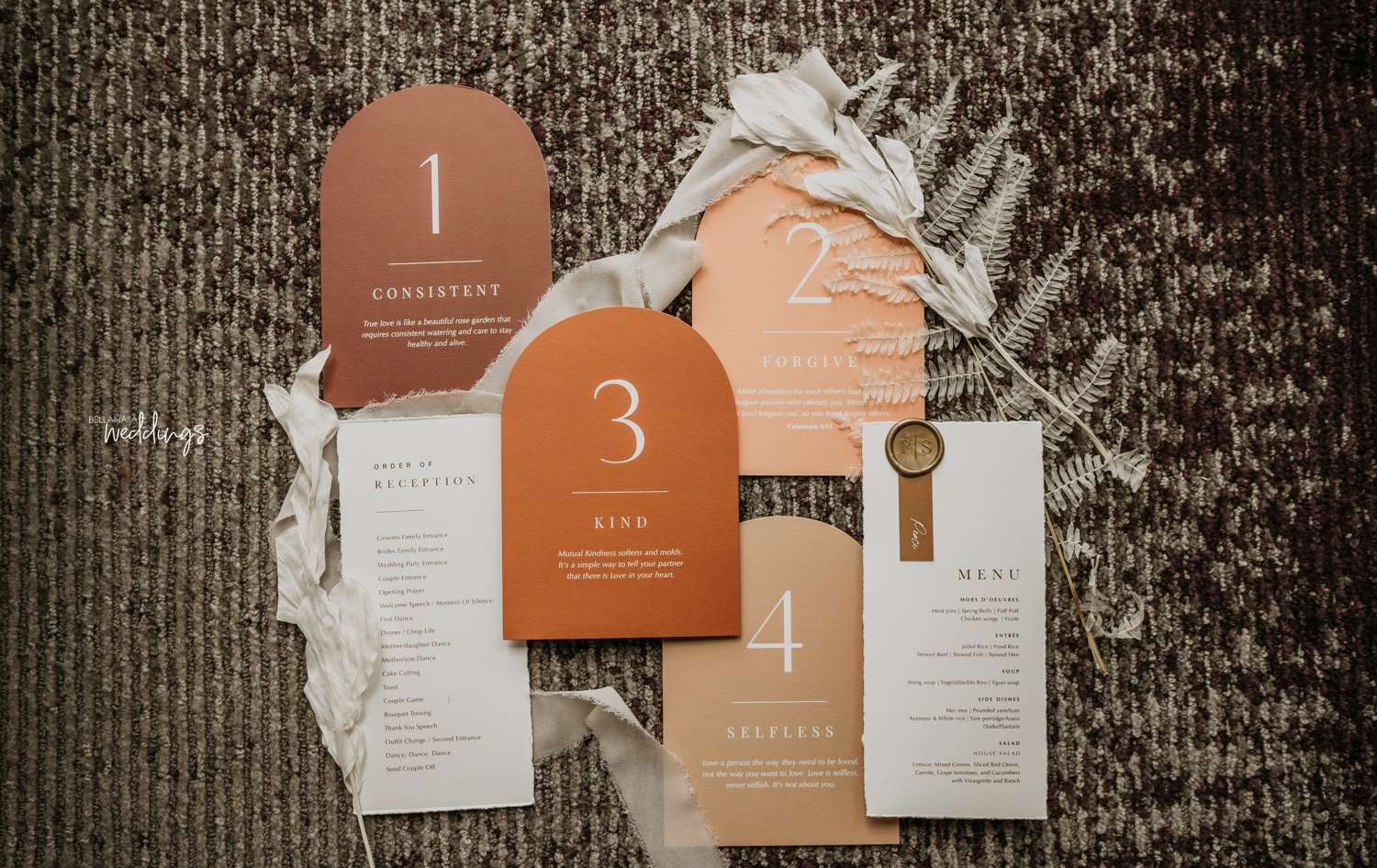 Their love story as shared by Peace:
Sometime in September 2017, I was packing up my kit after working for hours. A guy walked up to me and said, "let me help you with that".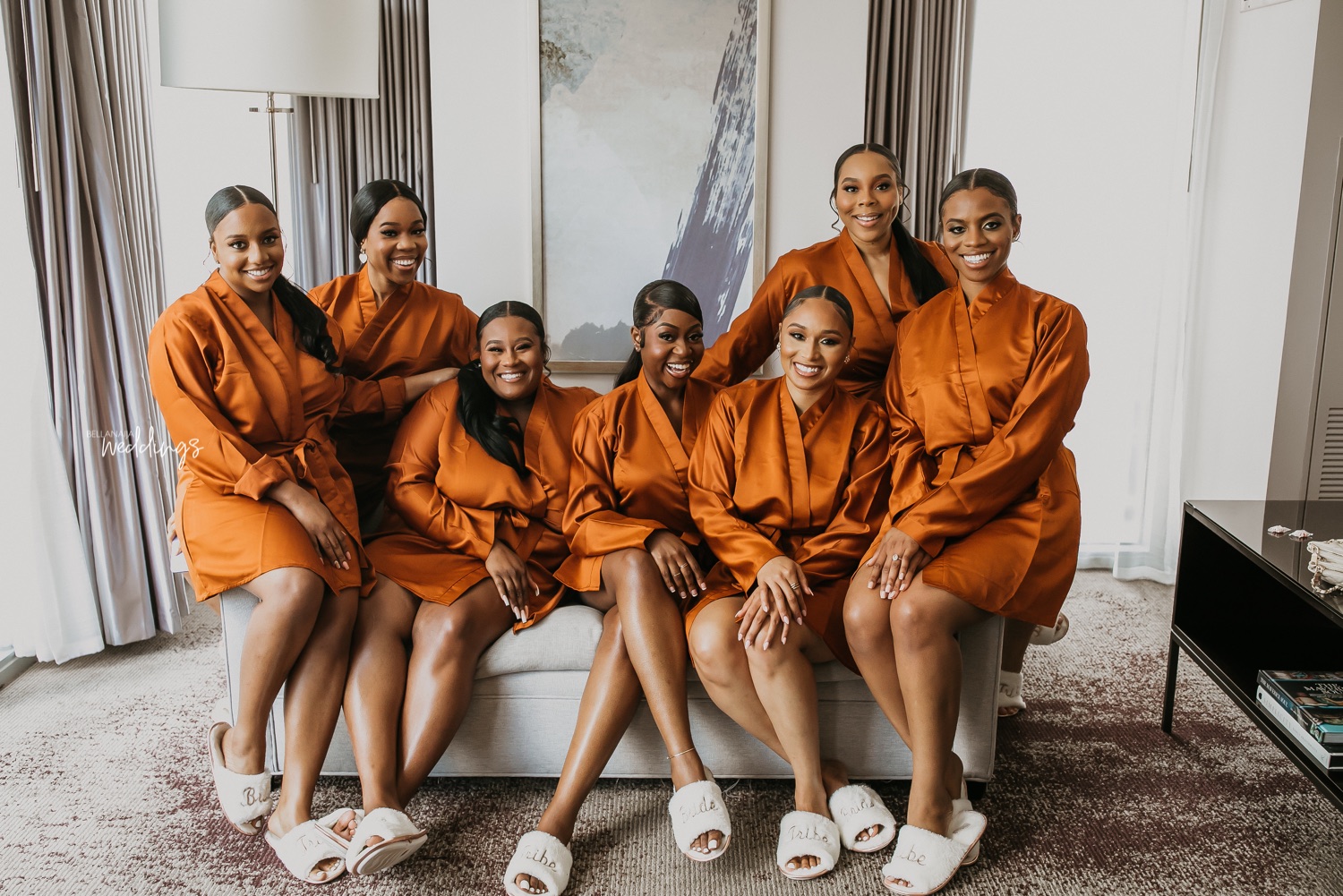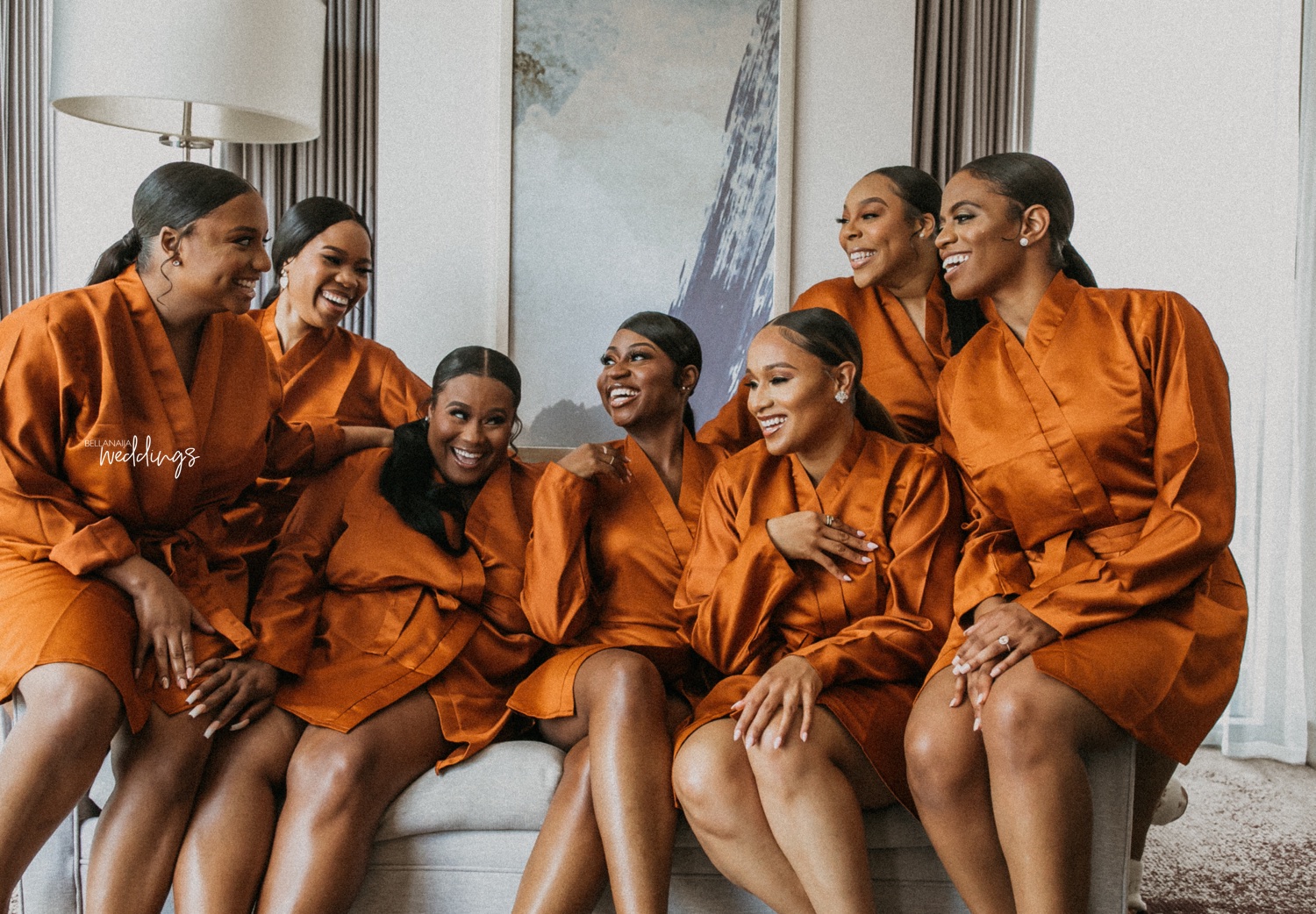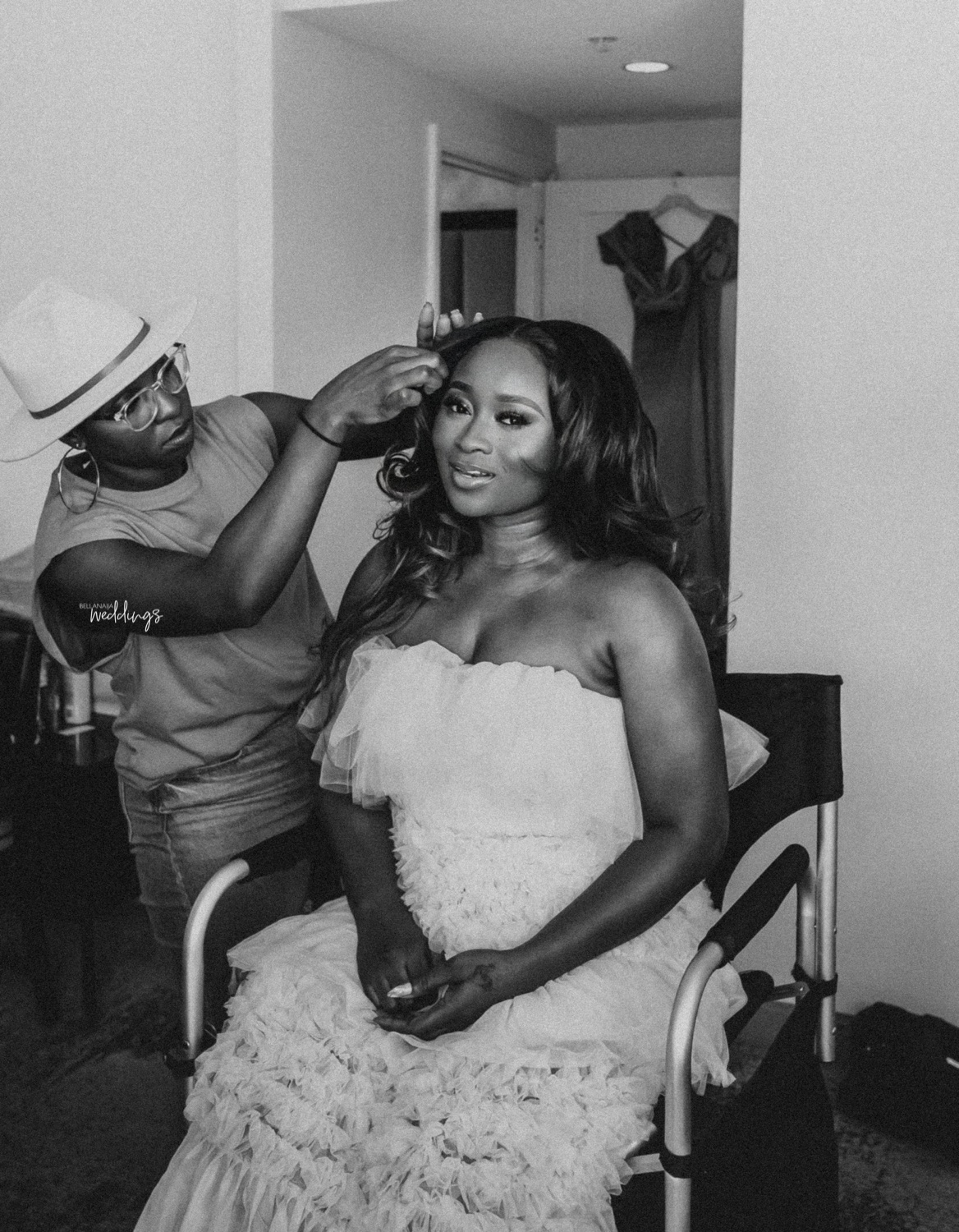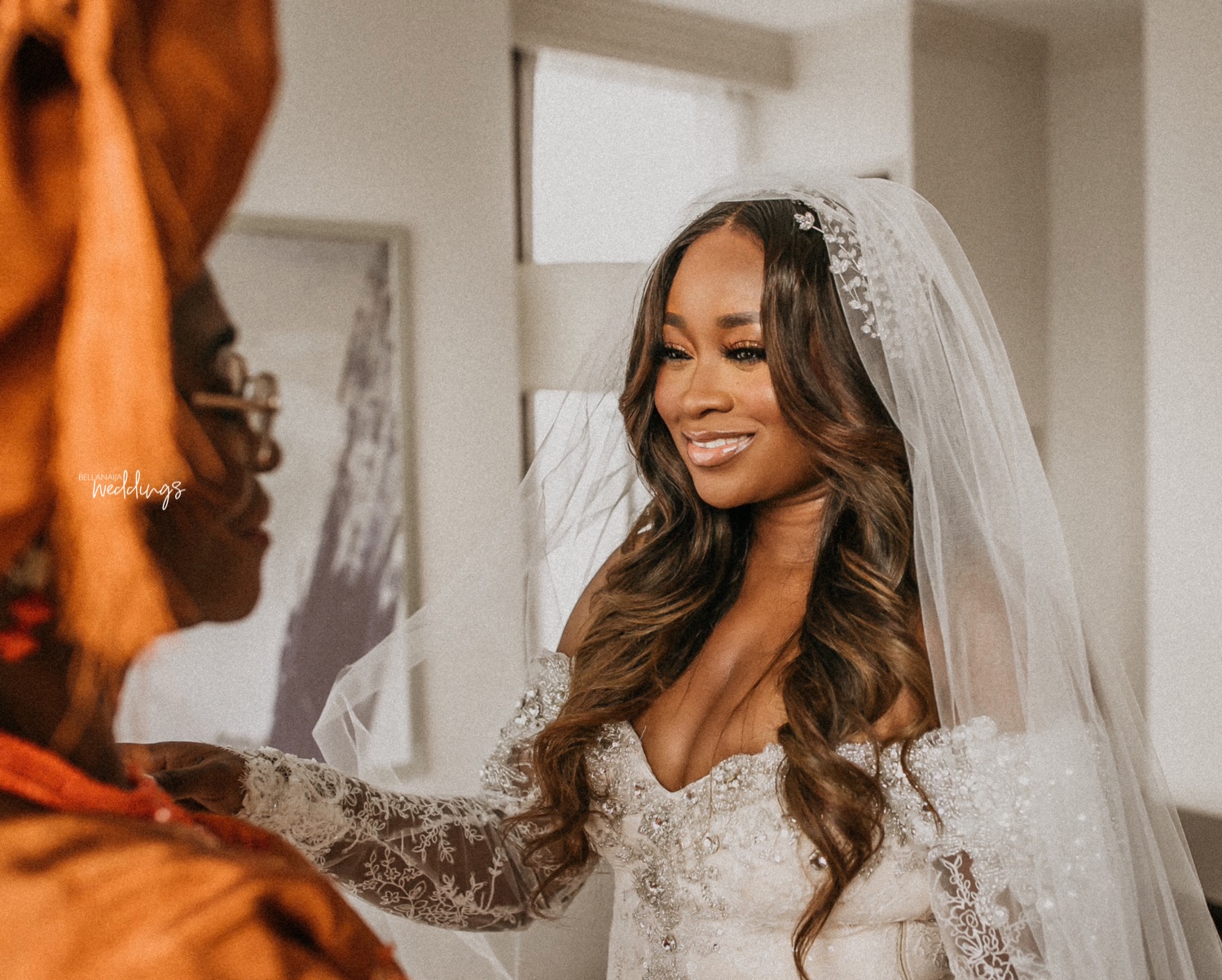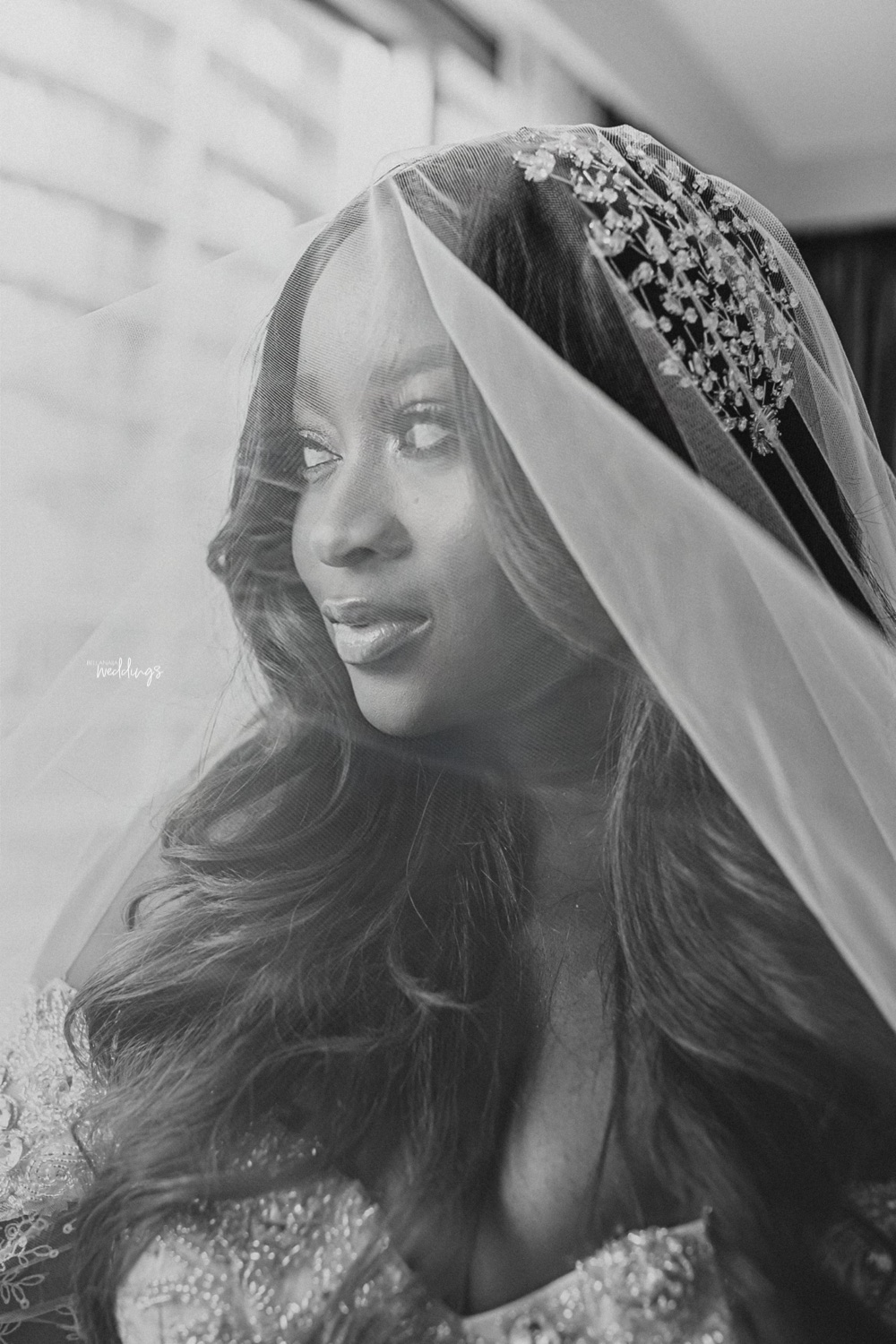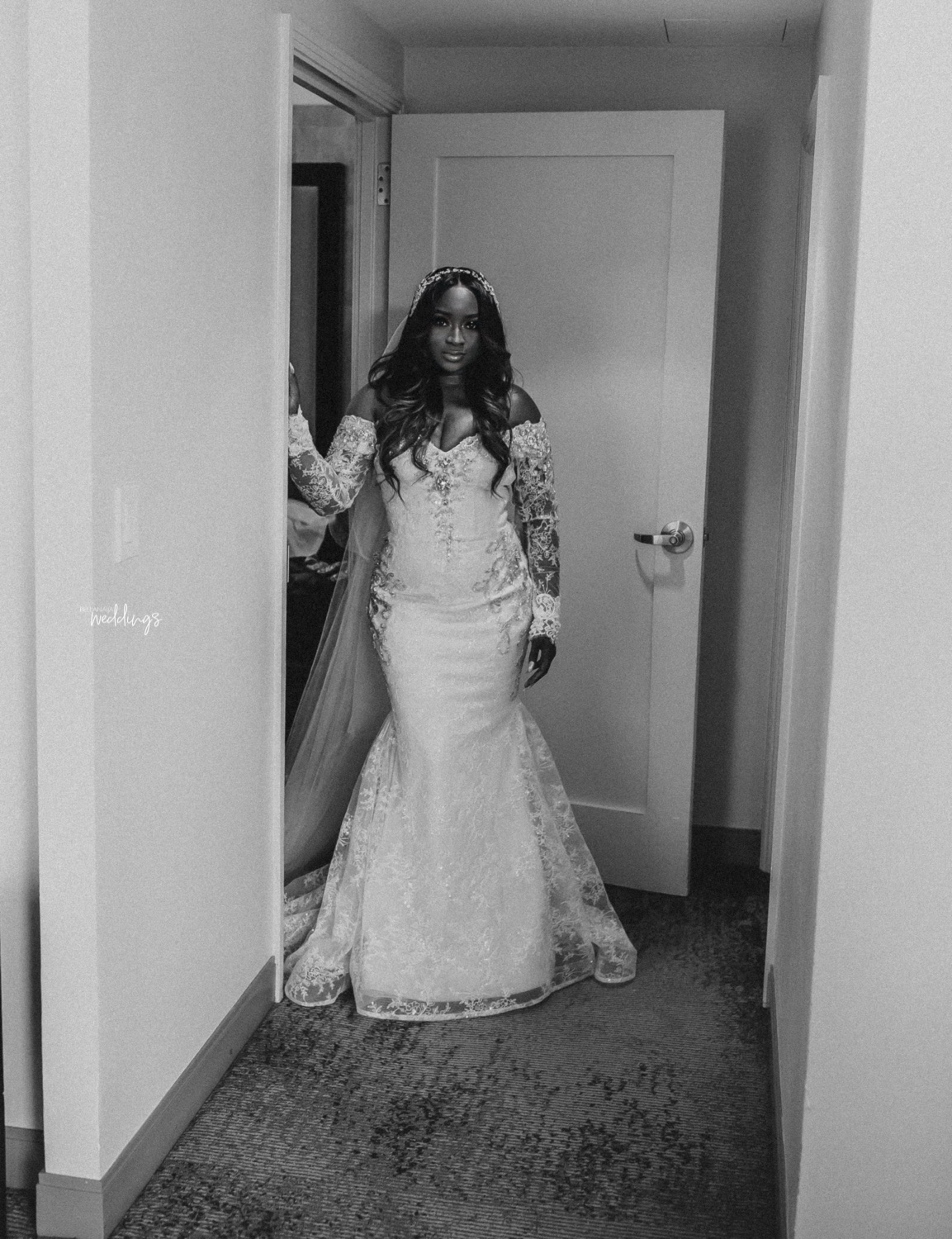 I was shocked, I replied sure, thank you so much. He took my kit to my car and loaded them in my trunk.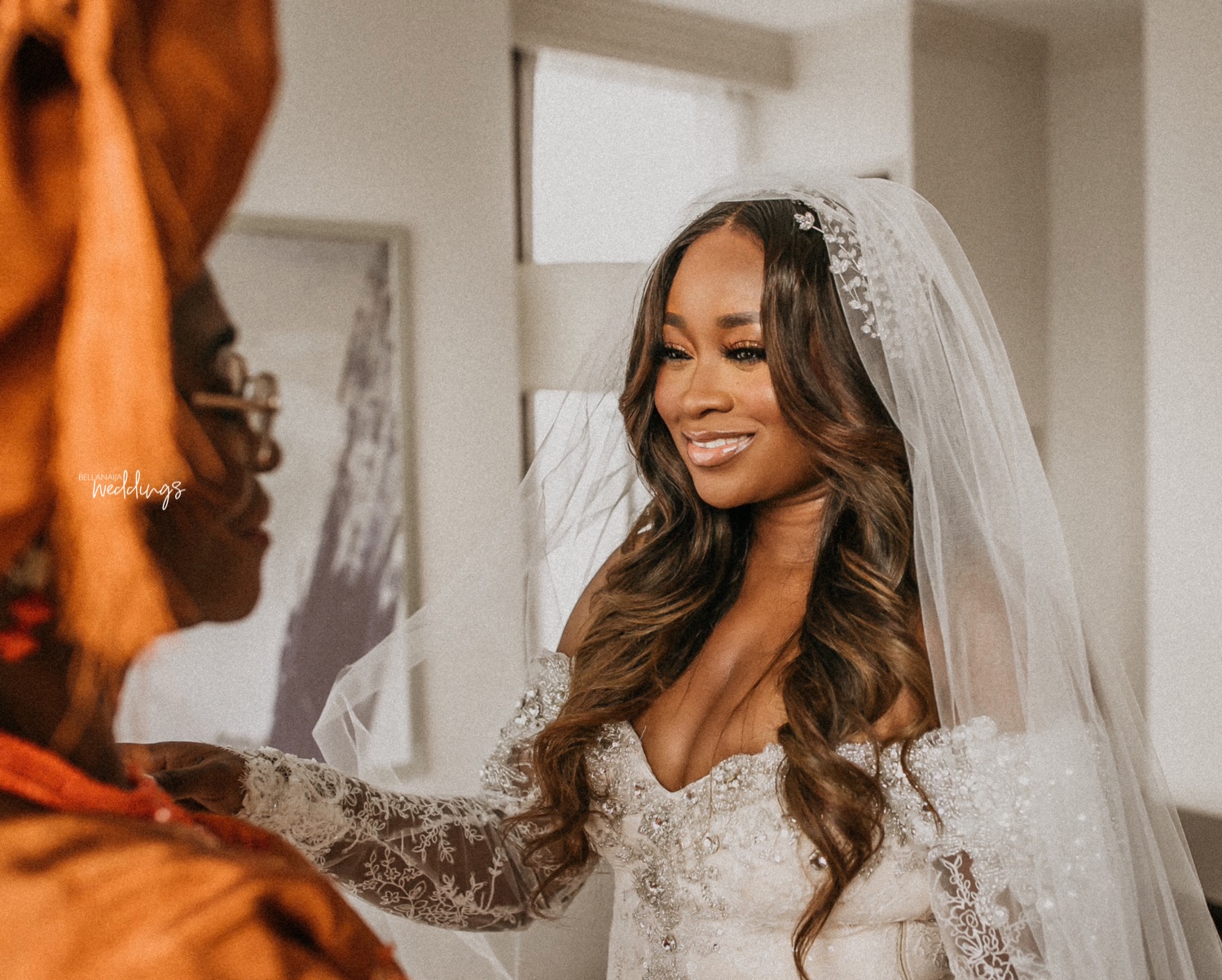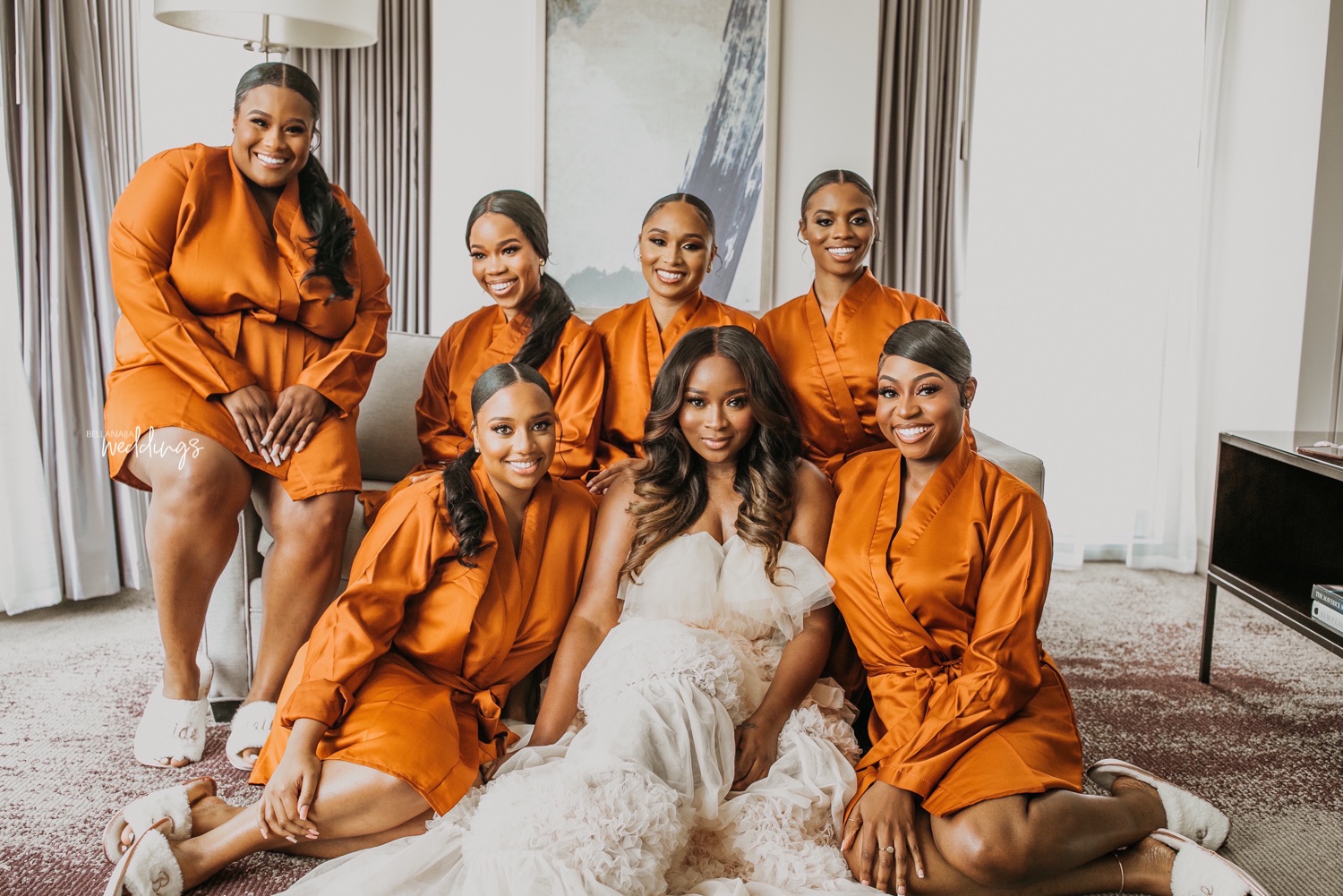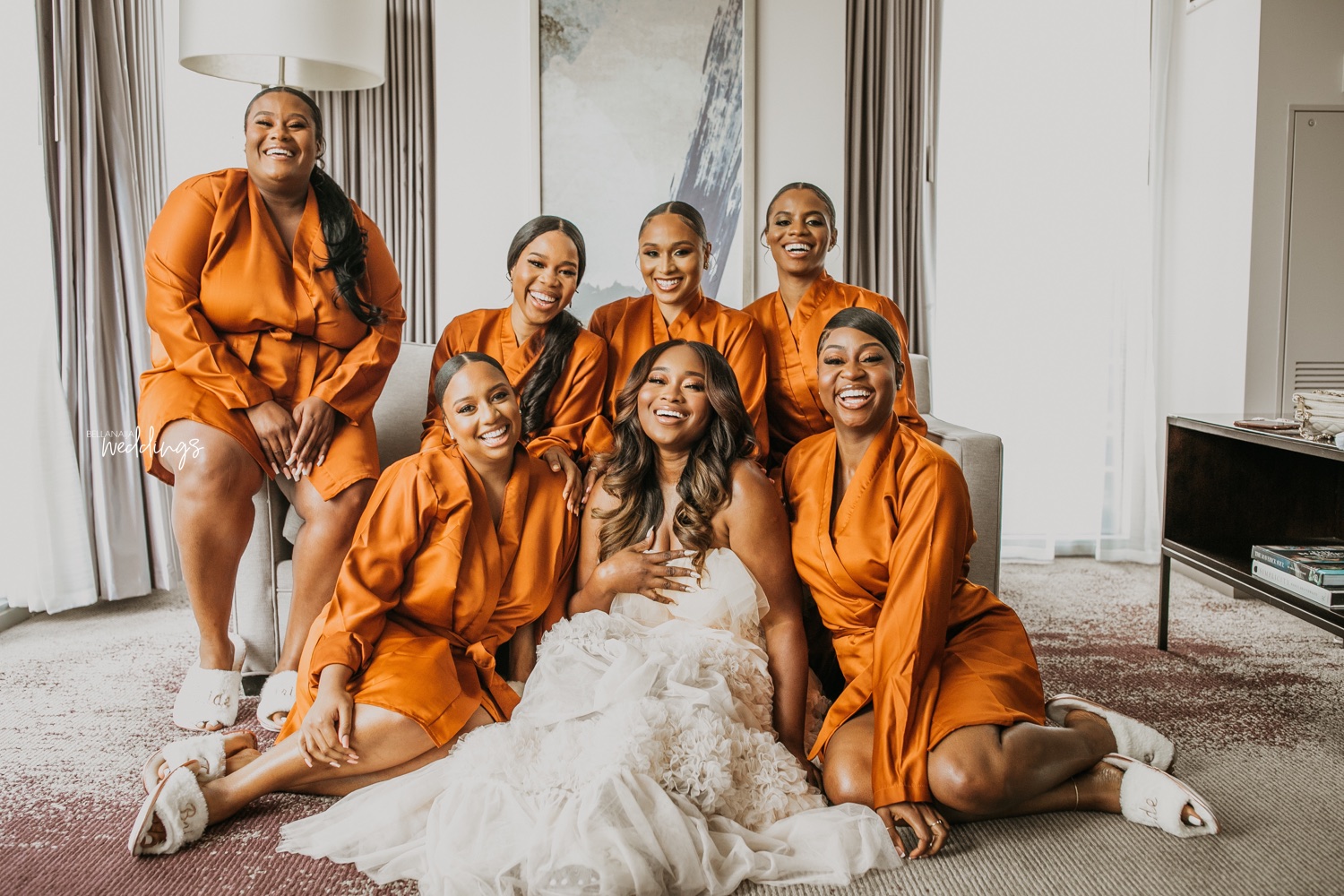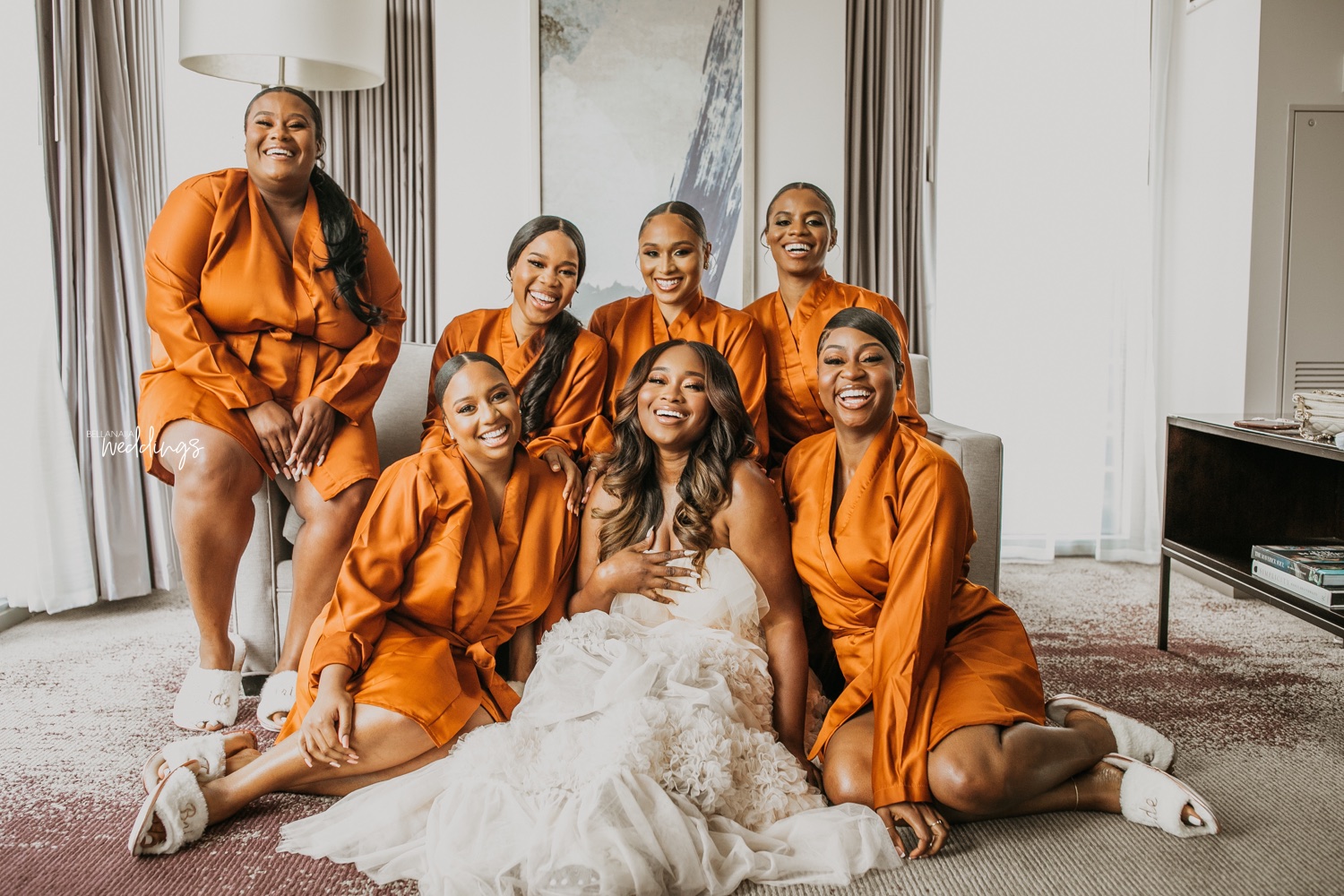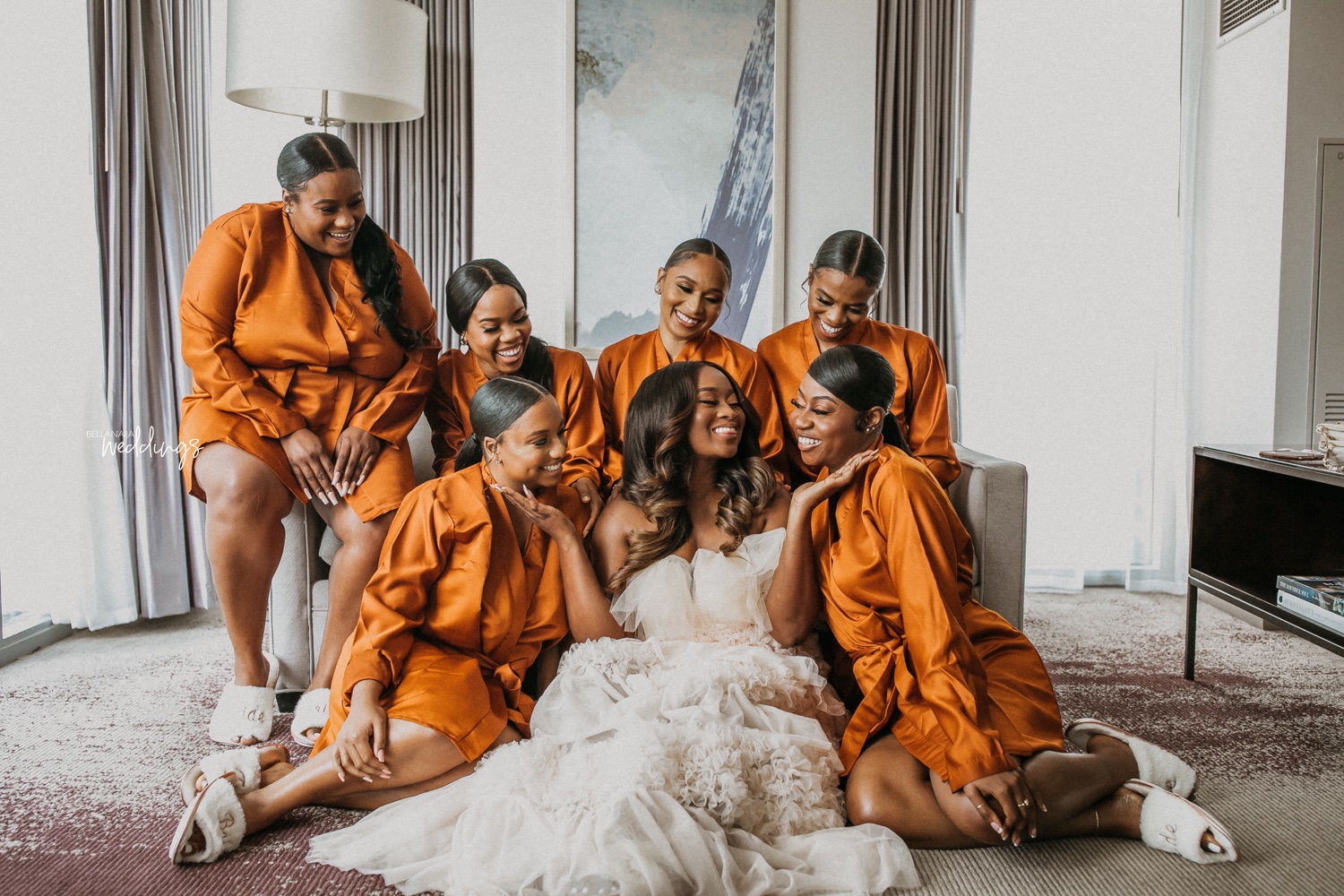 It was getting dark so I couldn't really tell what he looked like. "Wow, that's so sweet of you," I said, "are you on Instagram?" (In my mind, I wanted to check him out).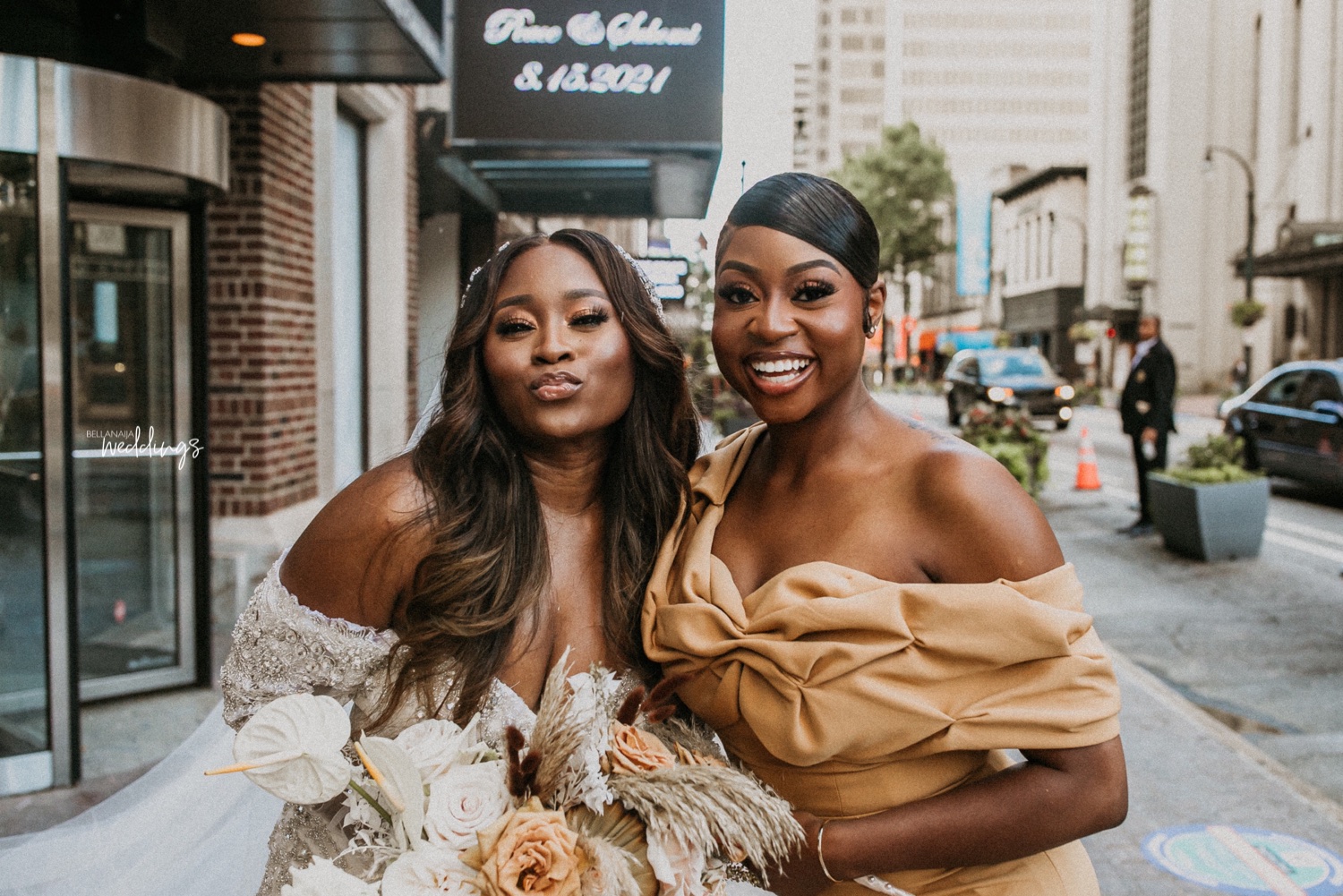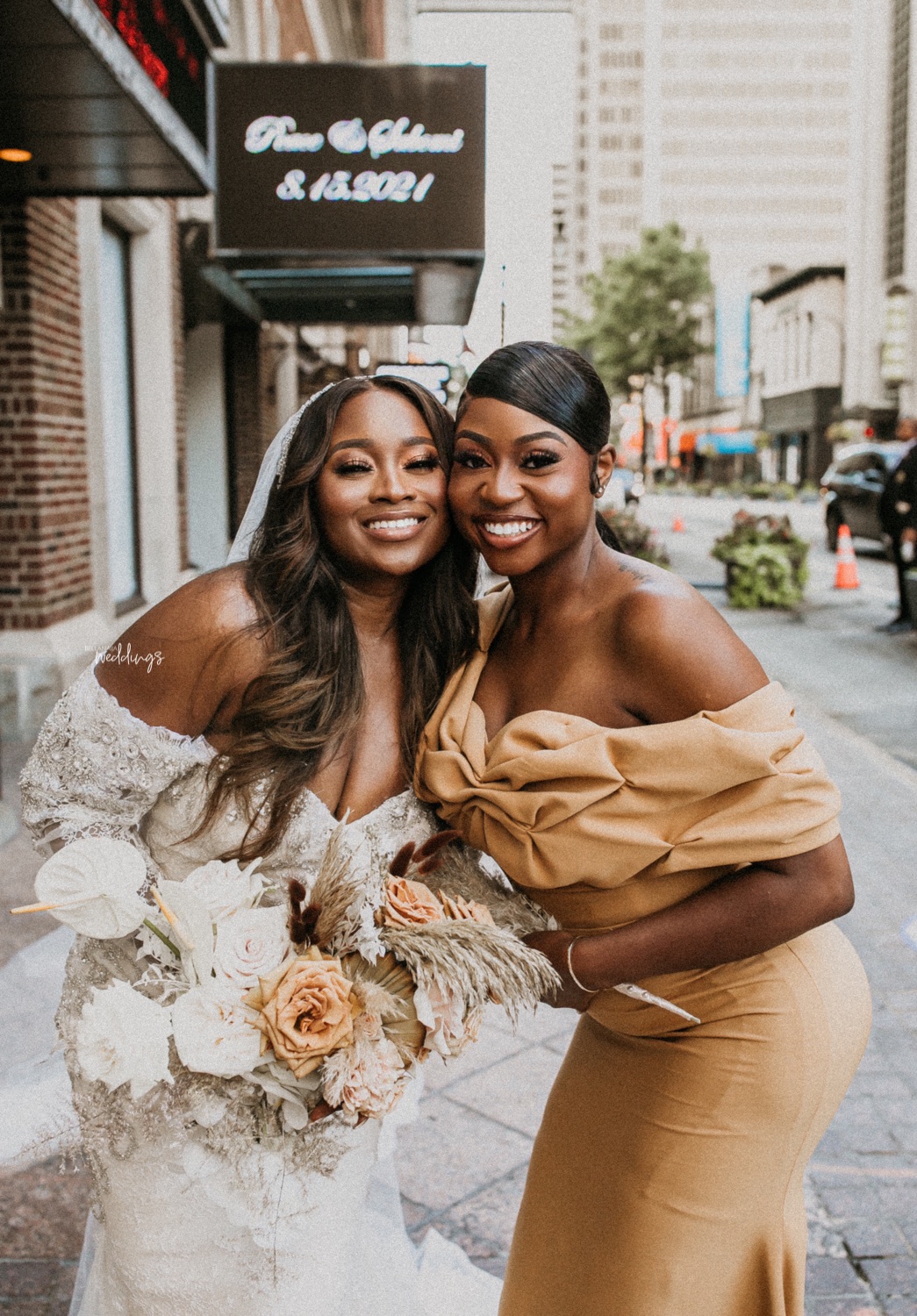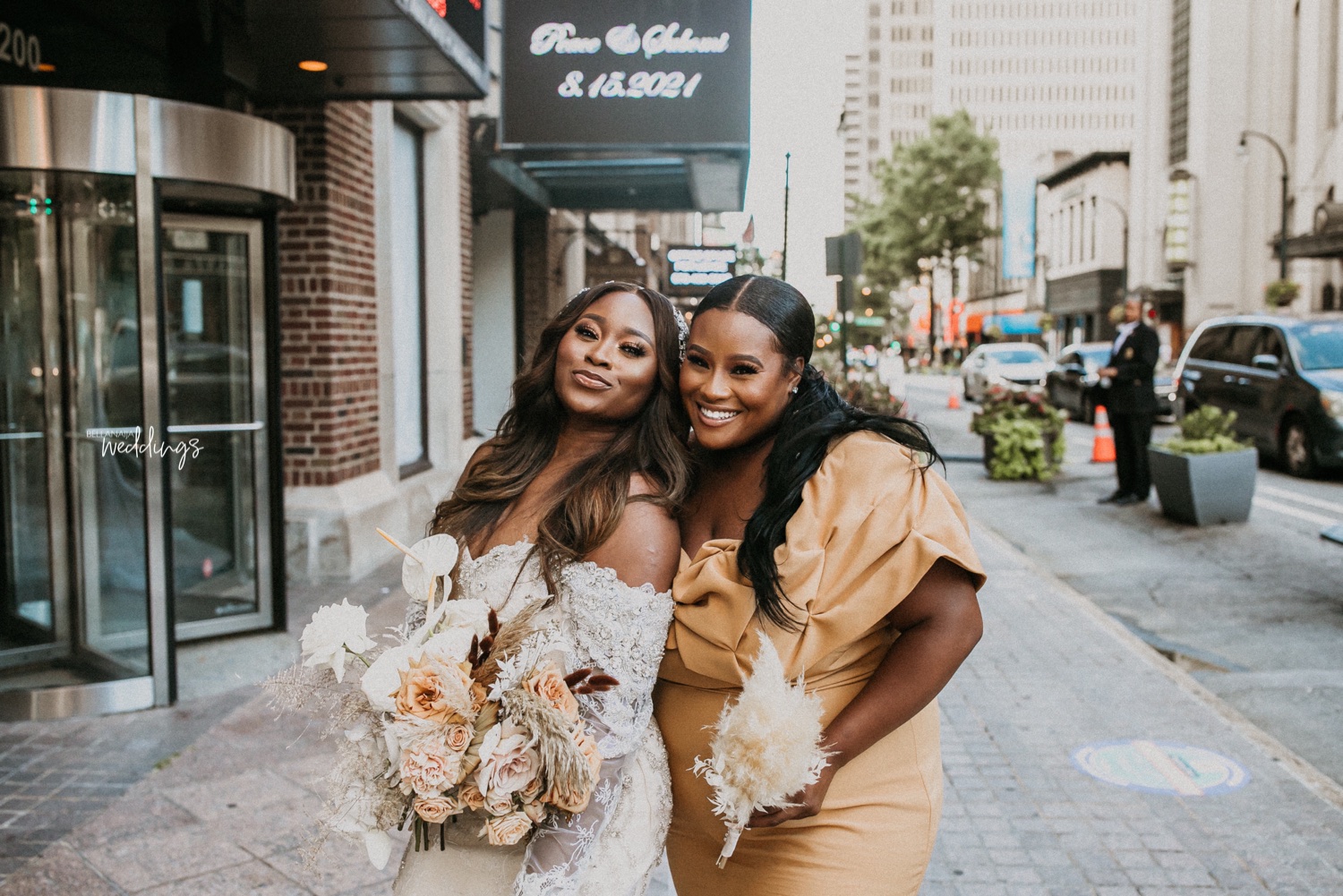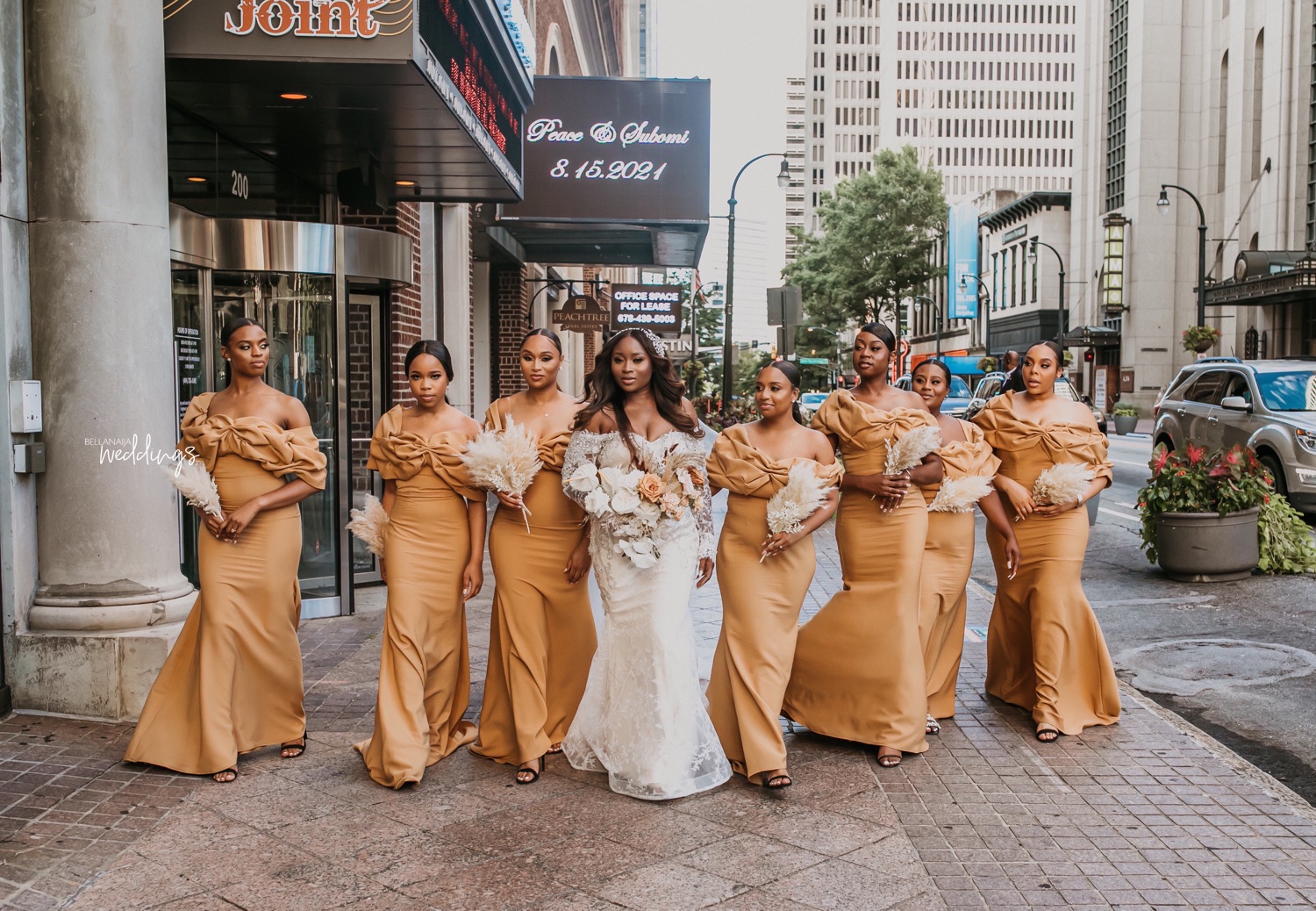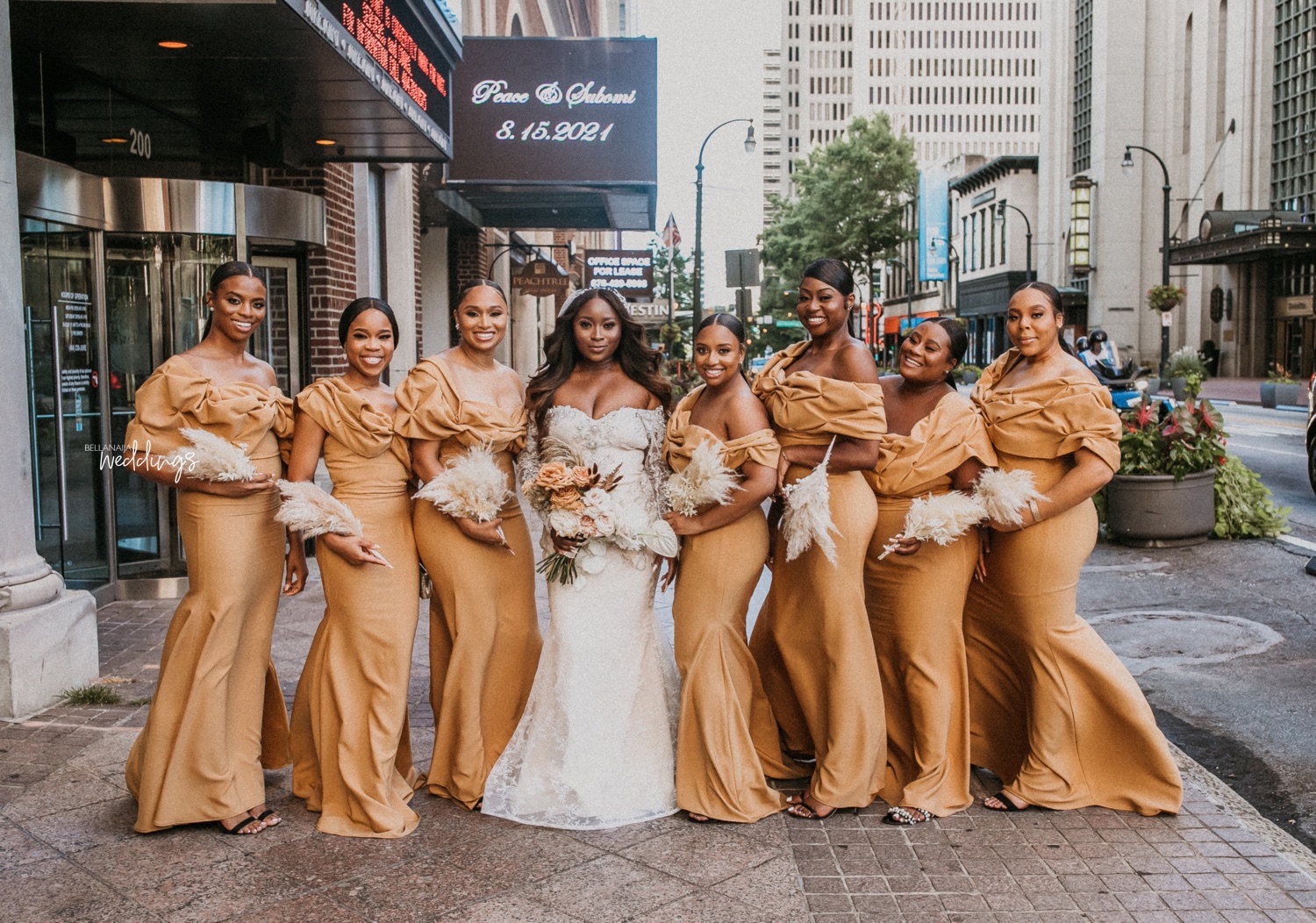 He said, "No. I'm not a social media guy." I rolled my eyes at him and said boo. 👎🏿 He laughed and then I said well, let me have your number so I can send you a proper thank you message. (Yes, I asked! 🤭)
Let's check out our dapper groom, Subomi as gets prepped with his squad.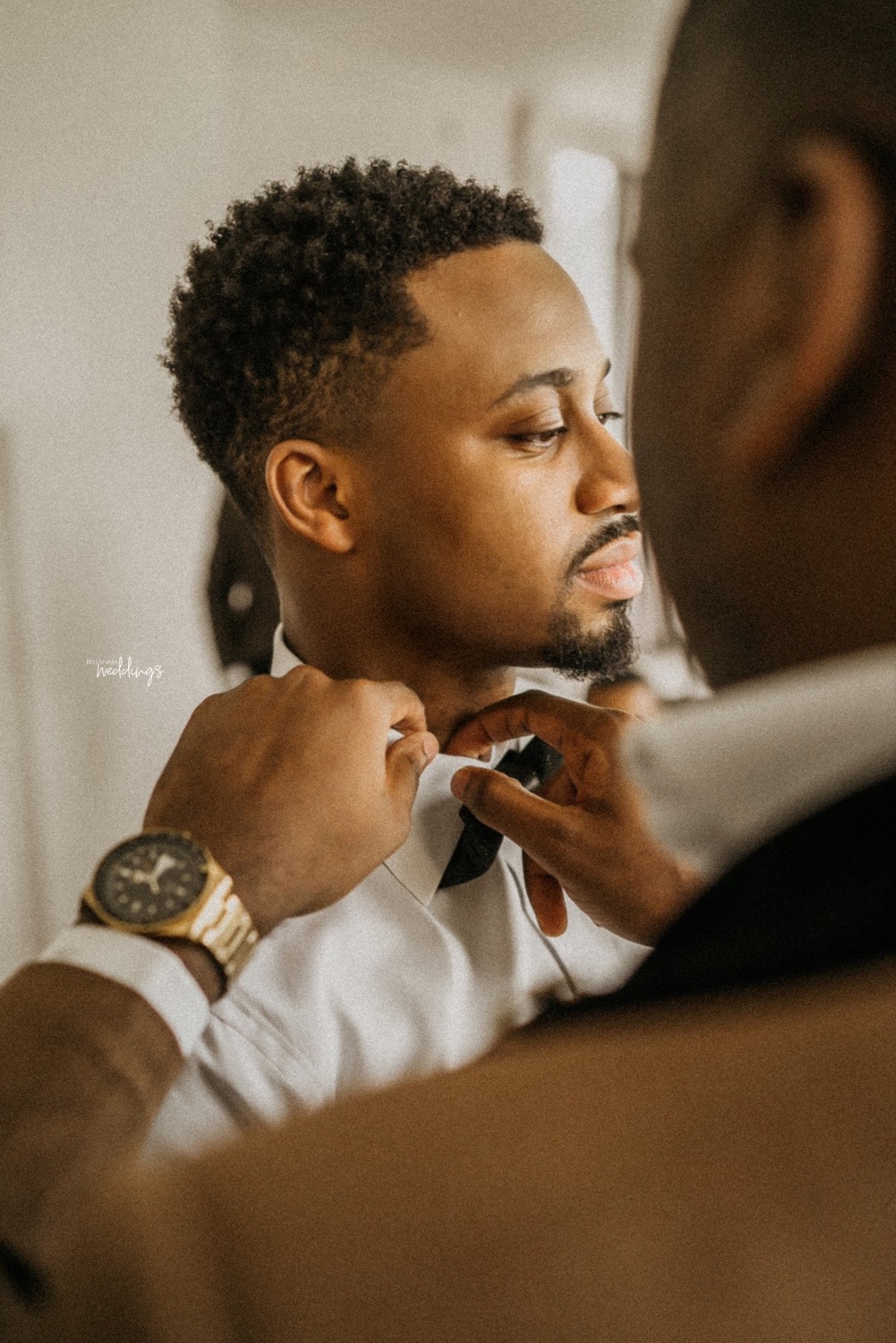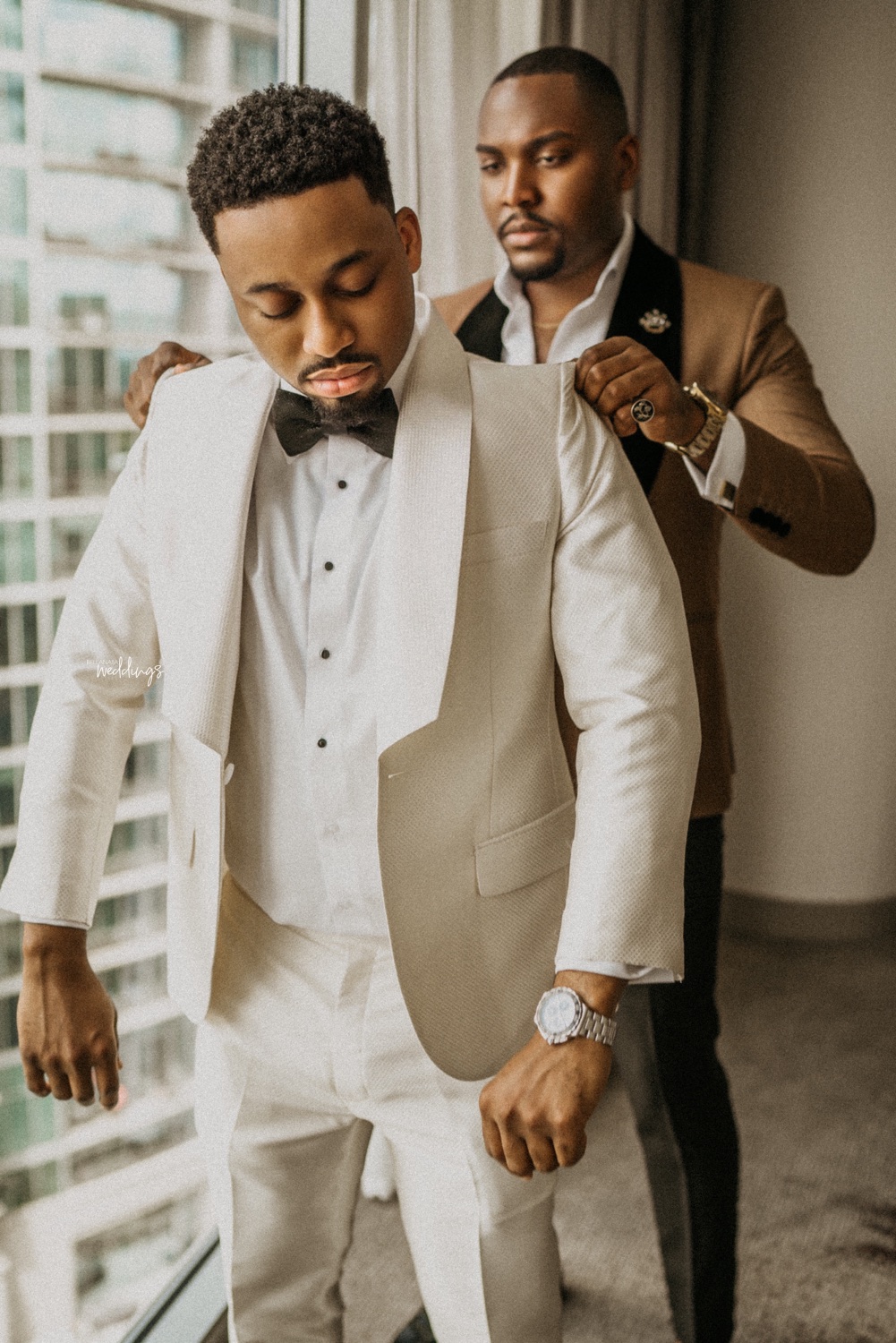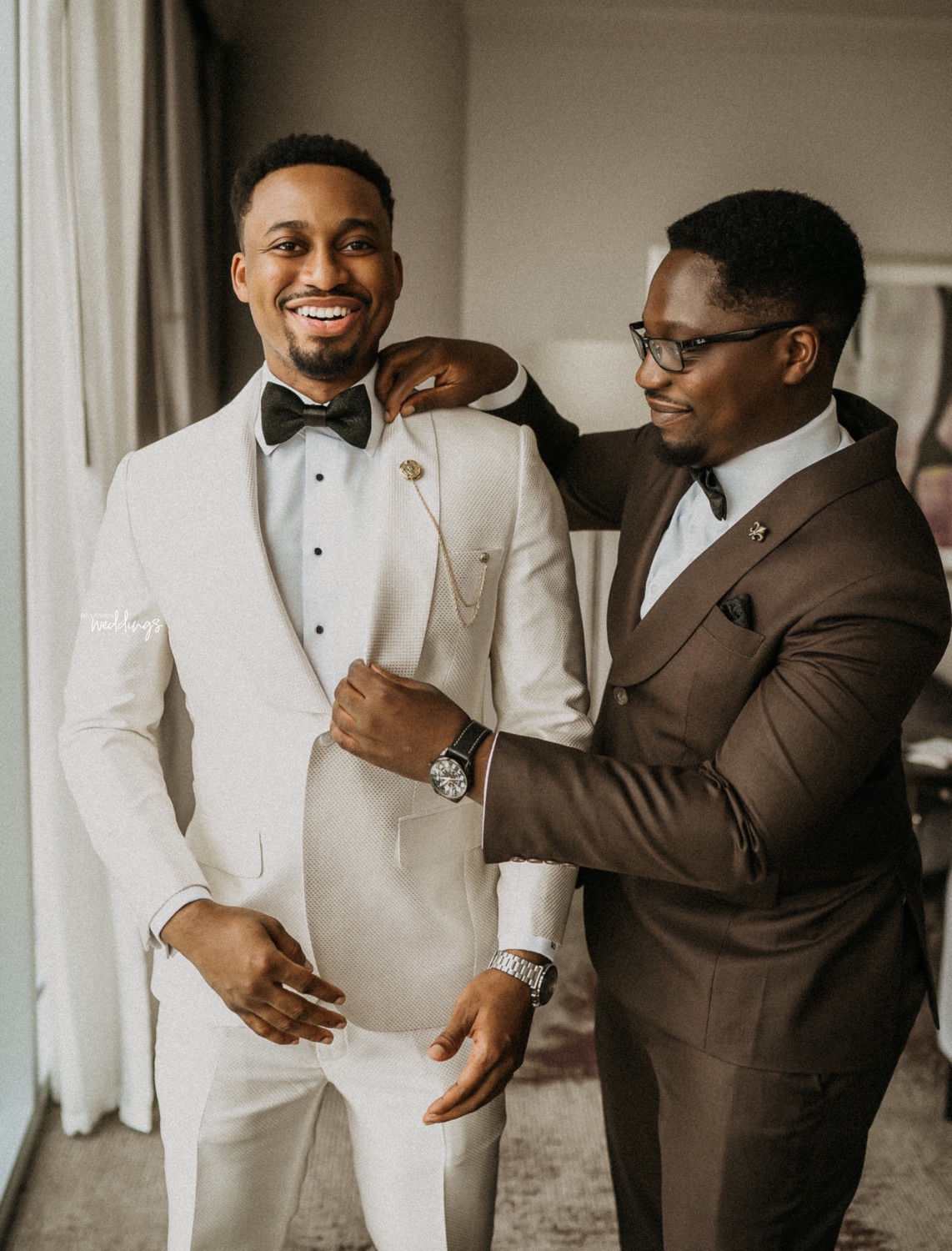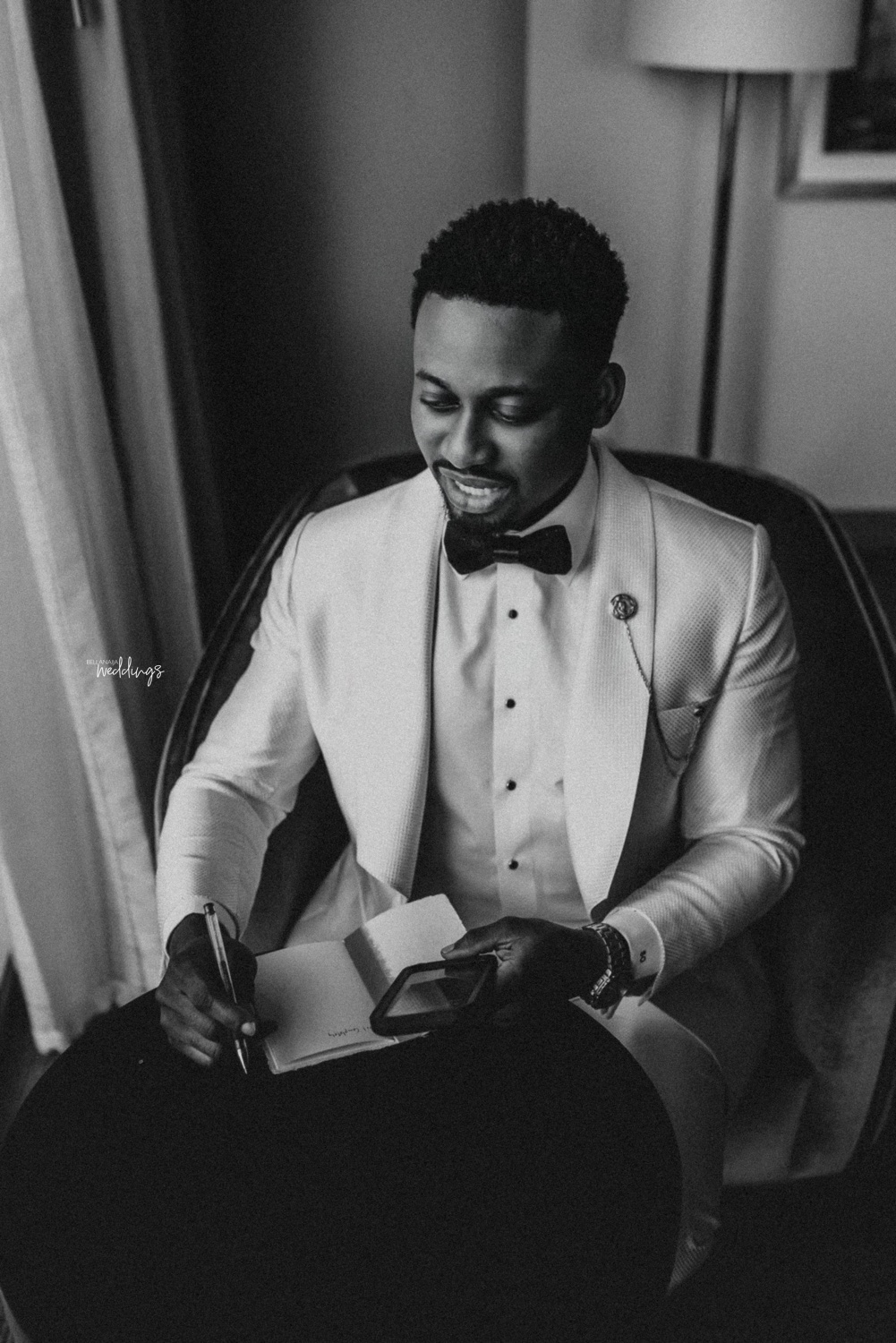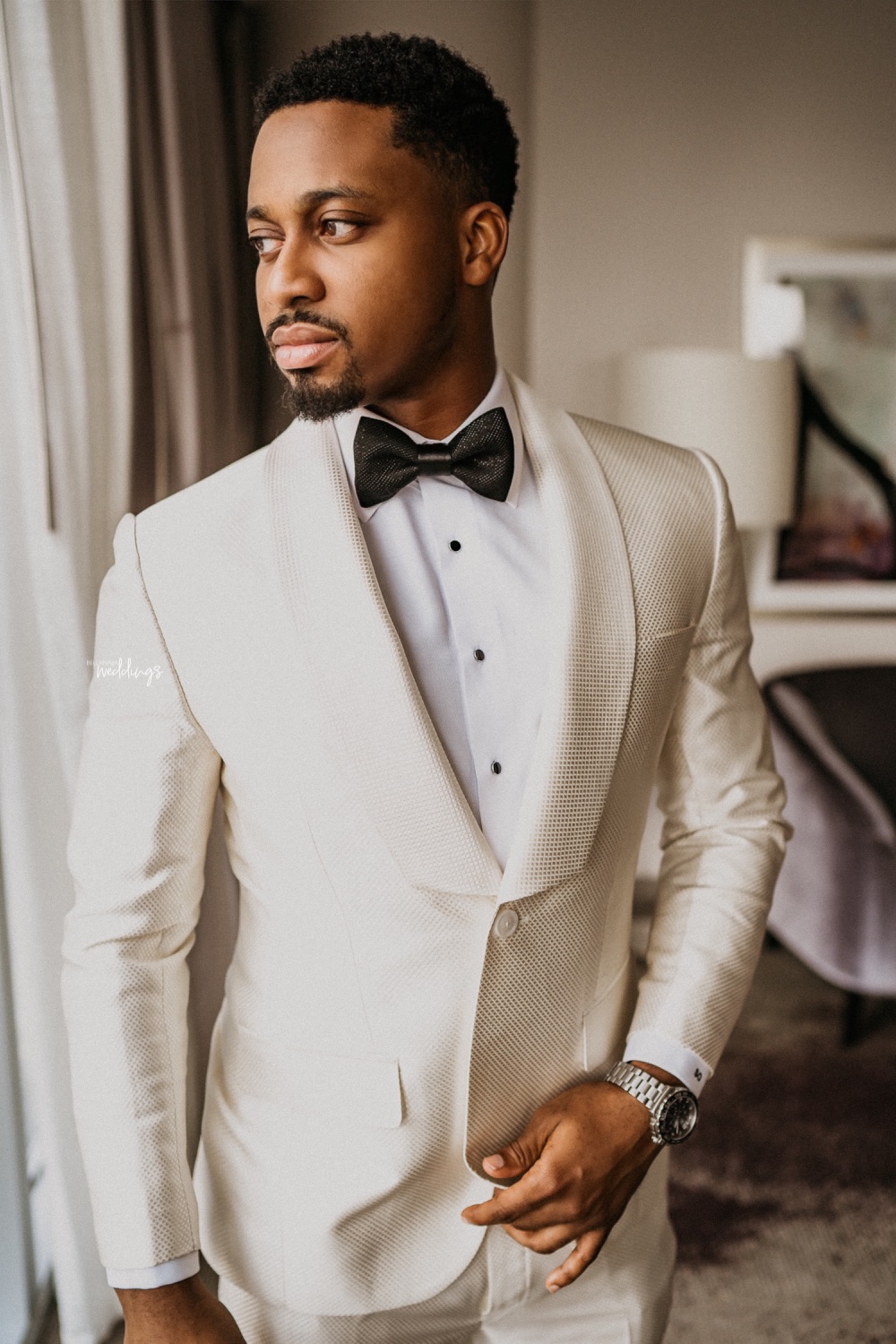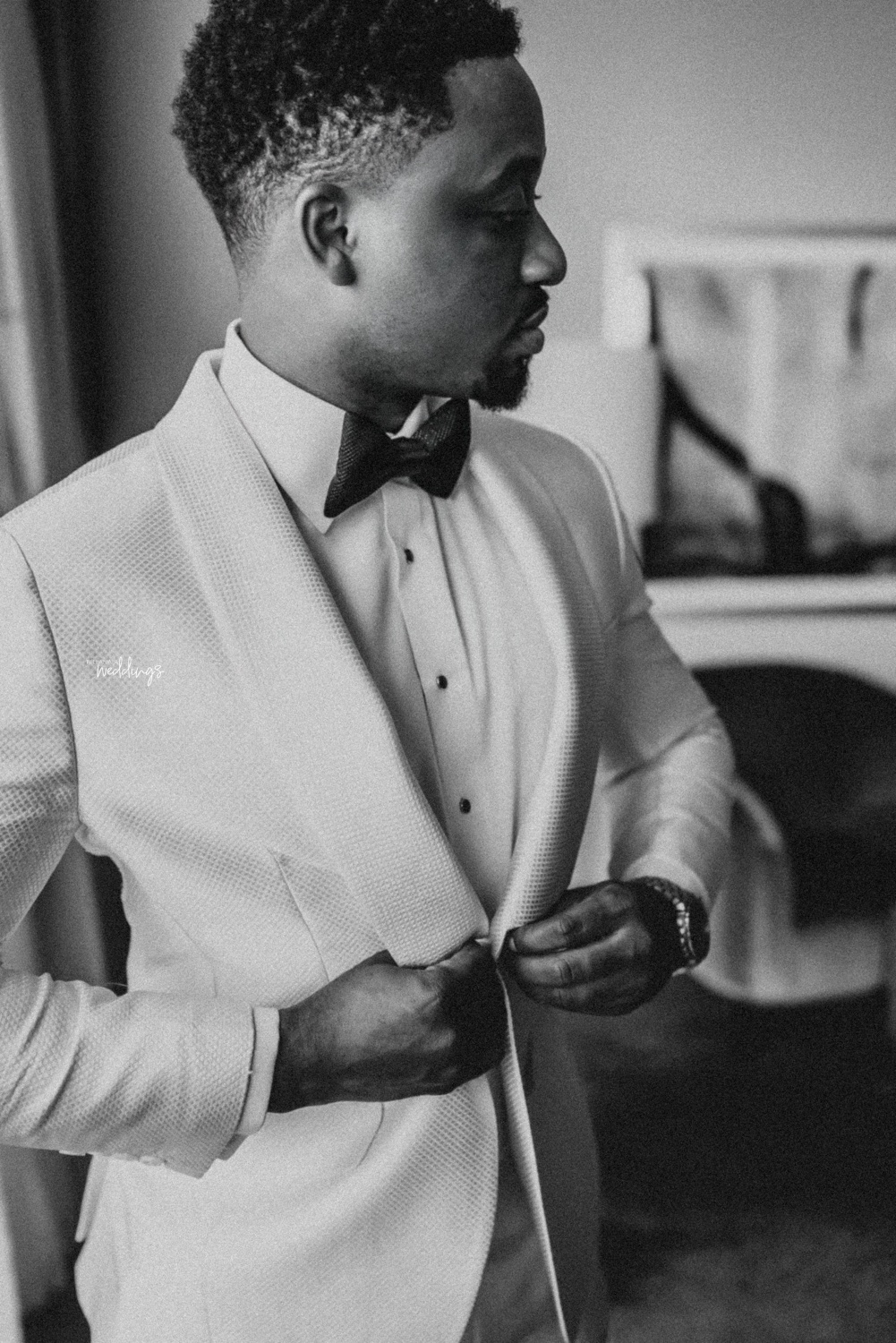 We exchanged numbers said our goodbyes. Guess what I did? Nothing! I never texted him. I know, I know. 😅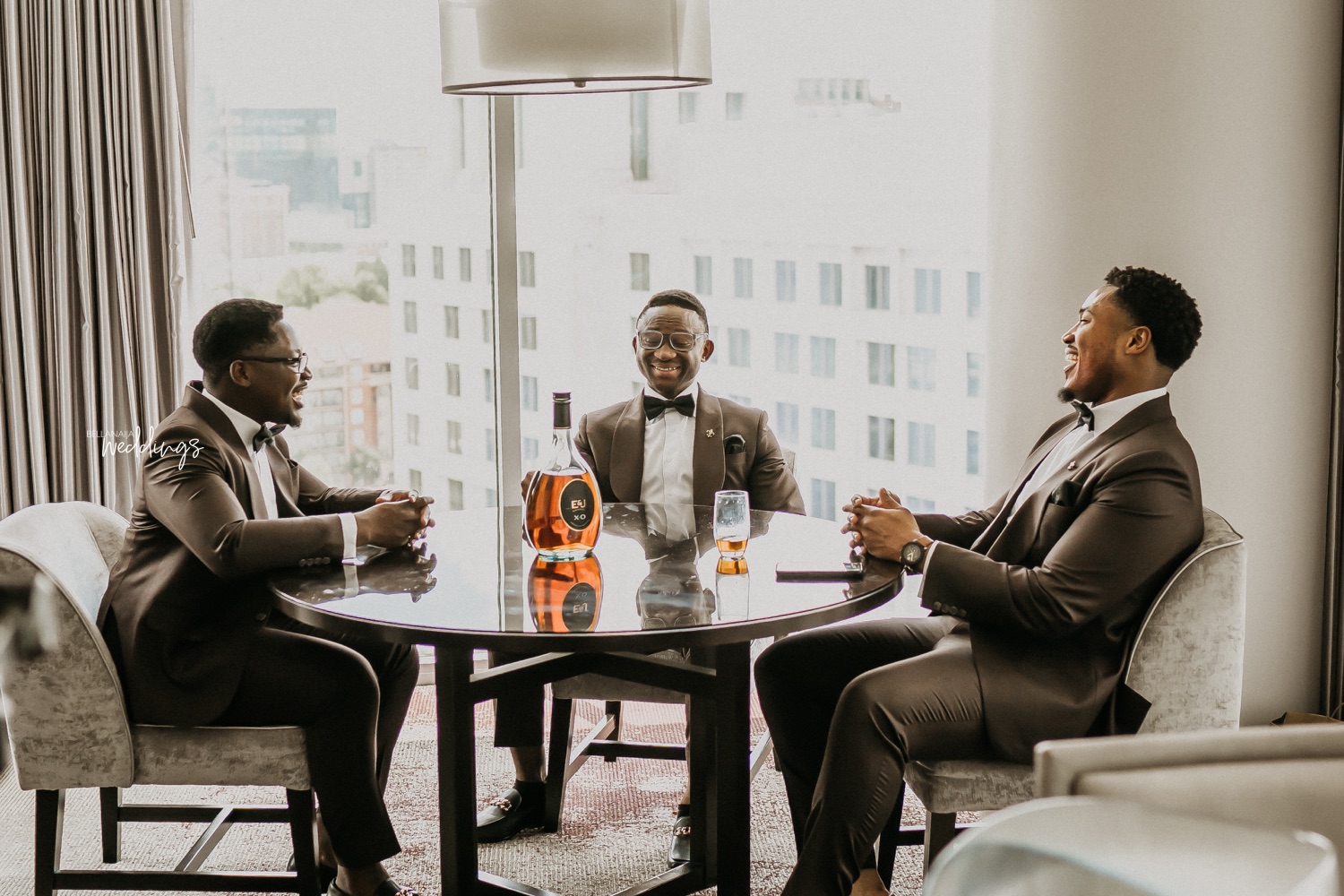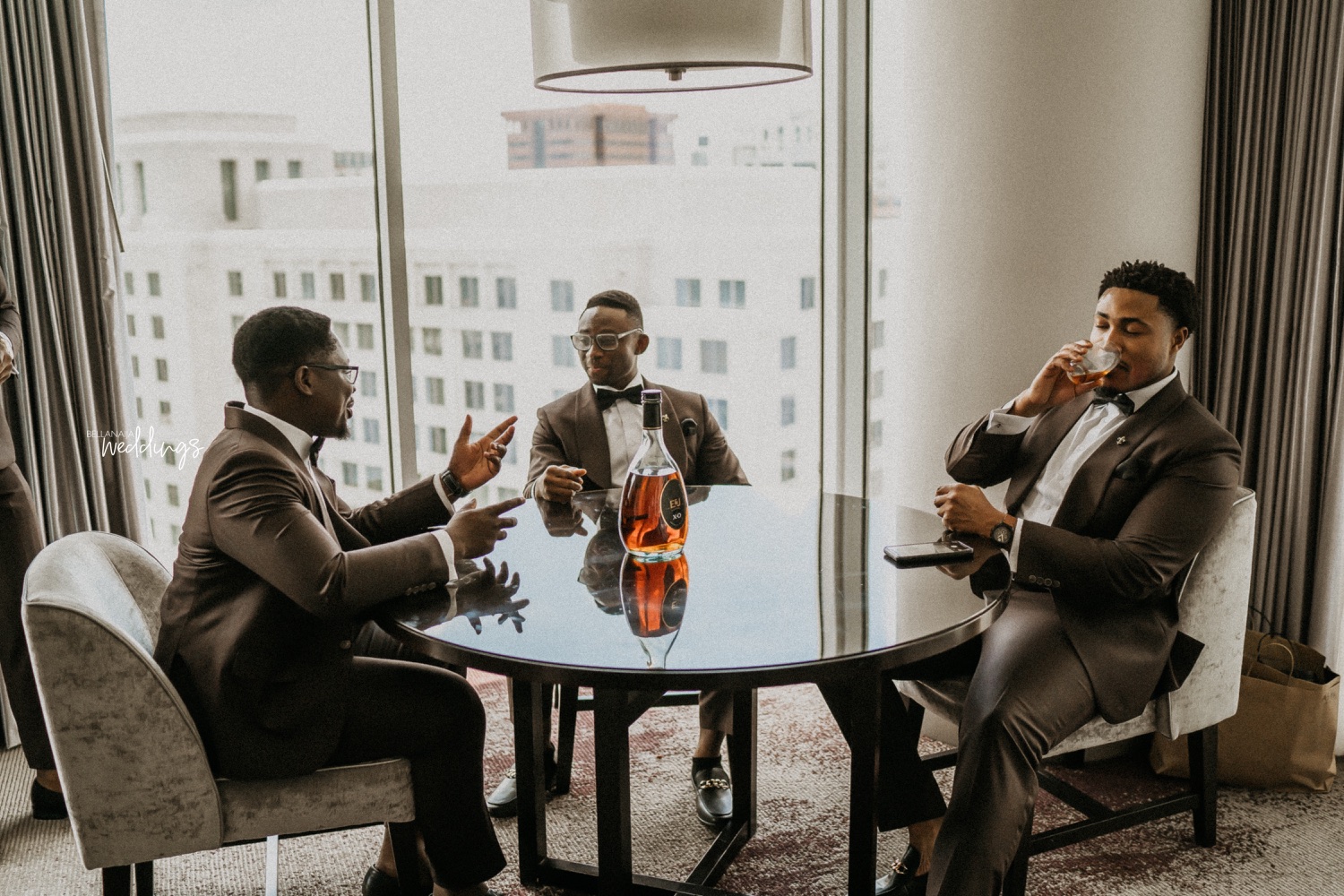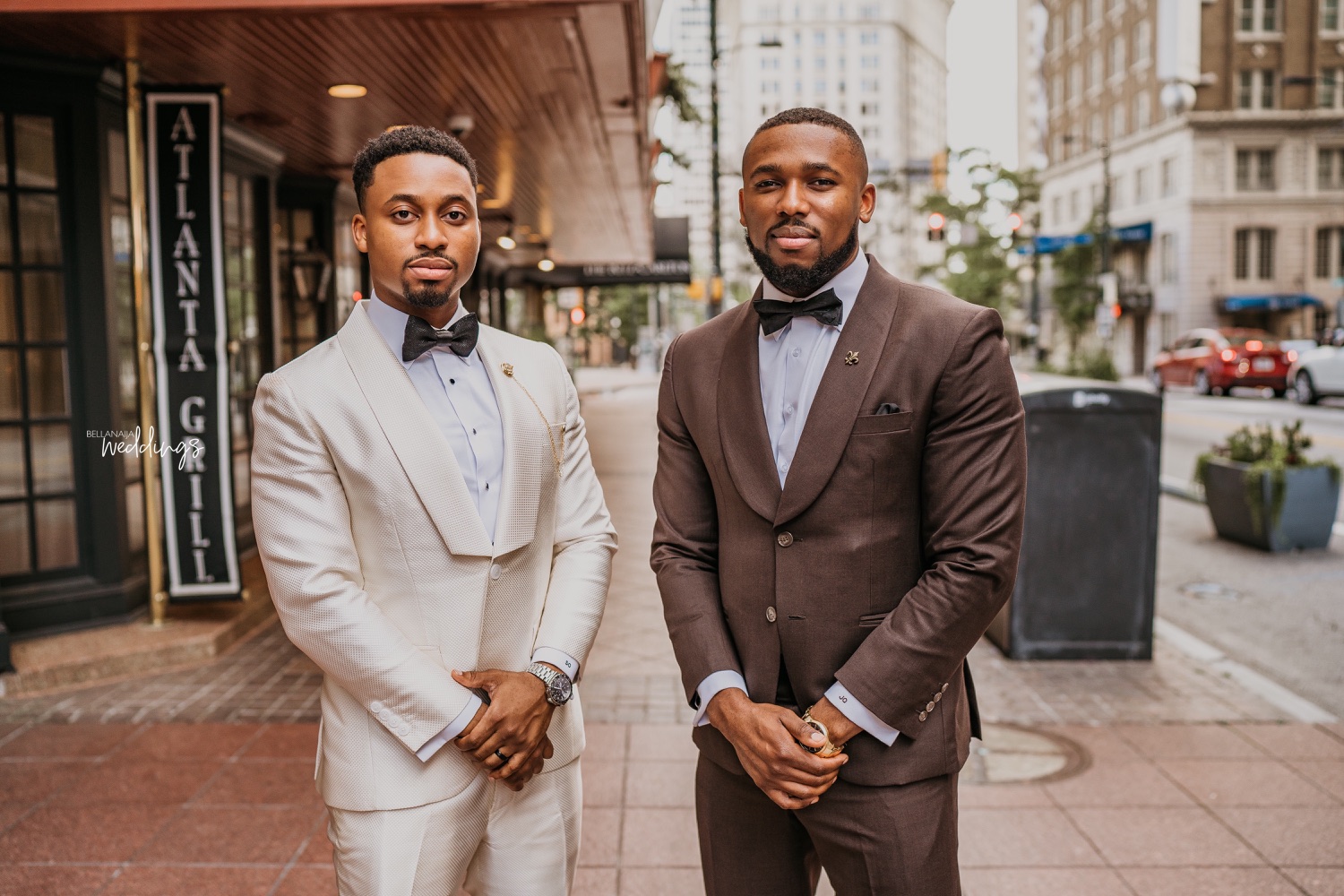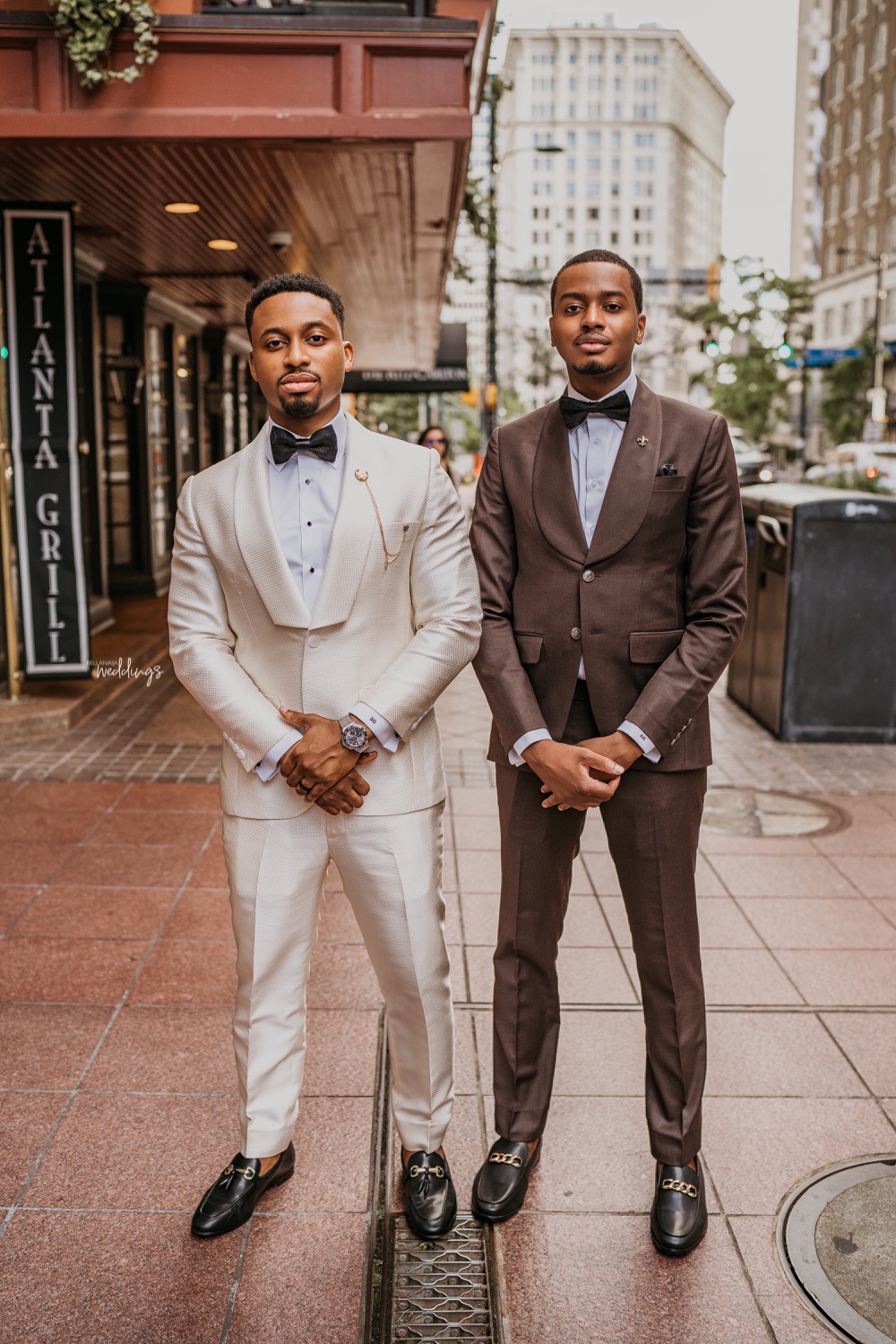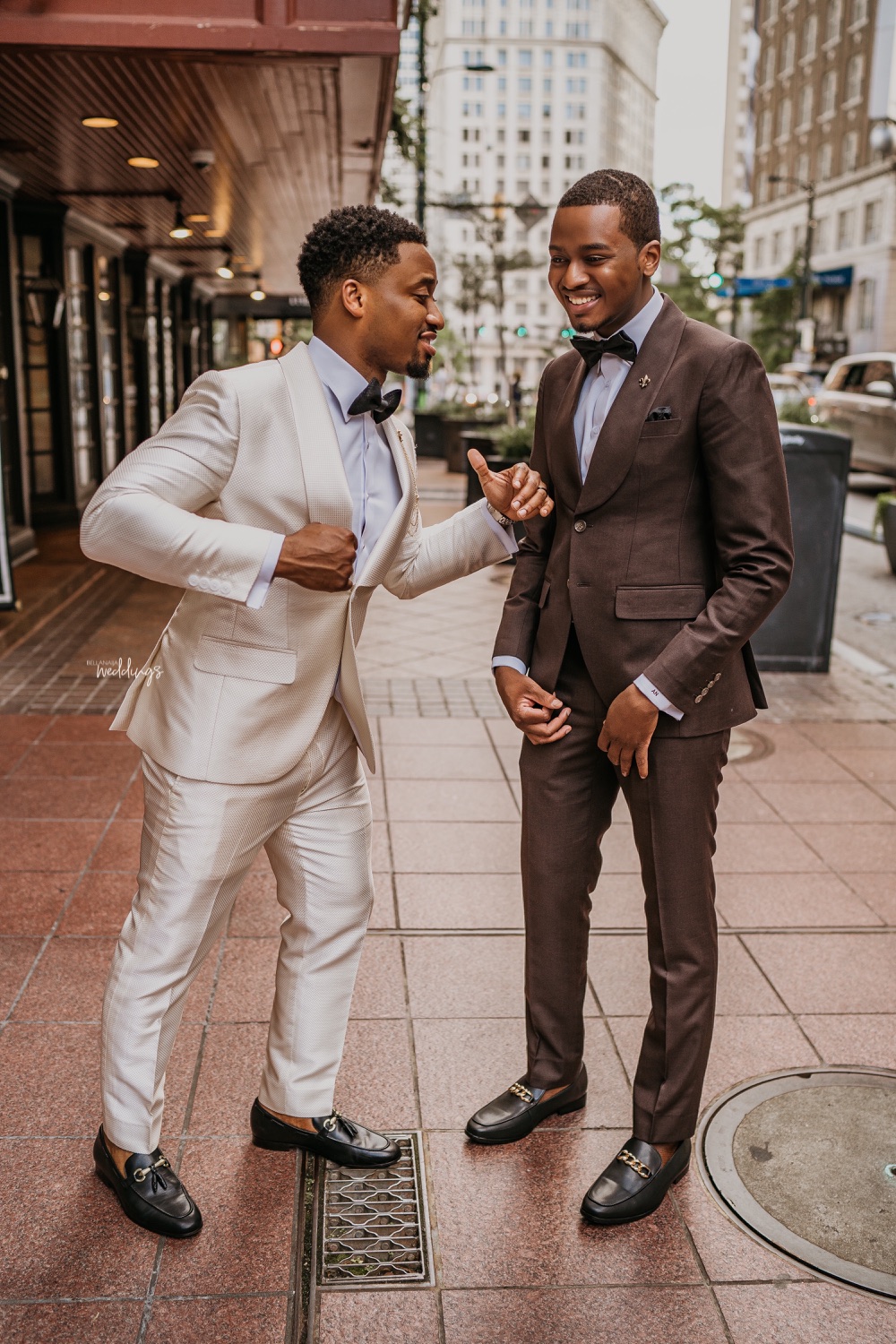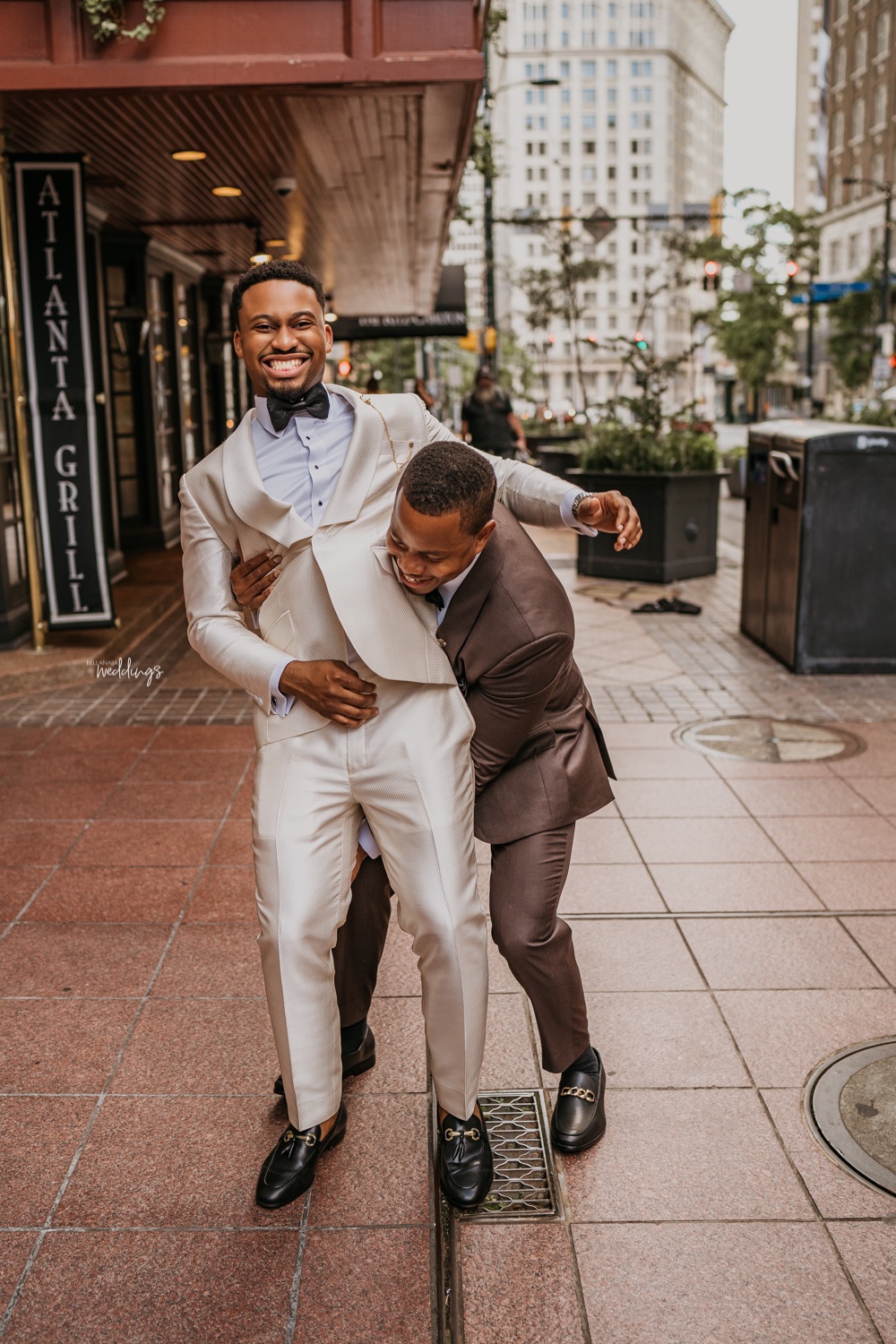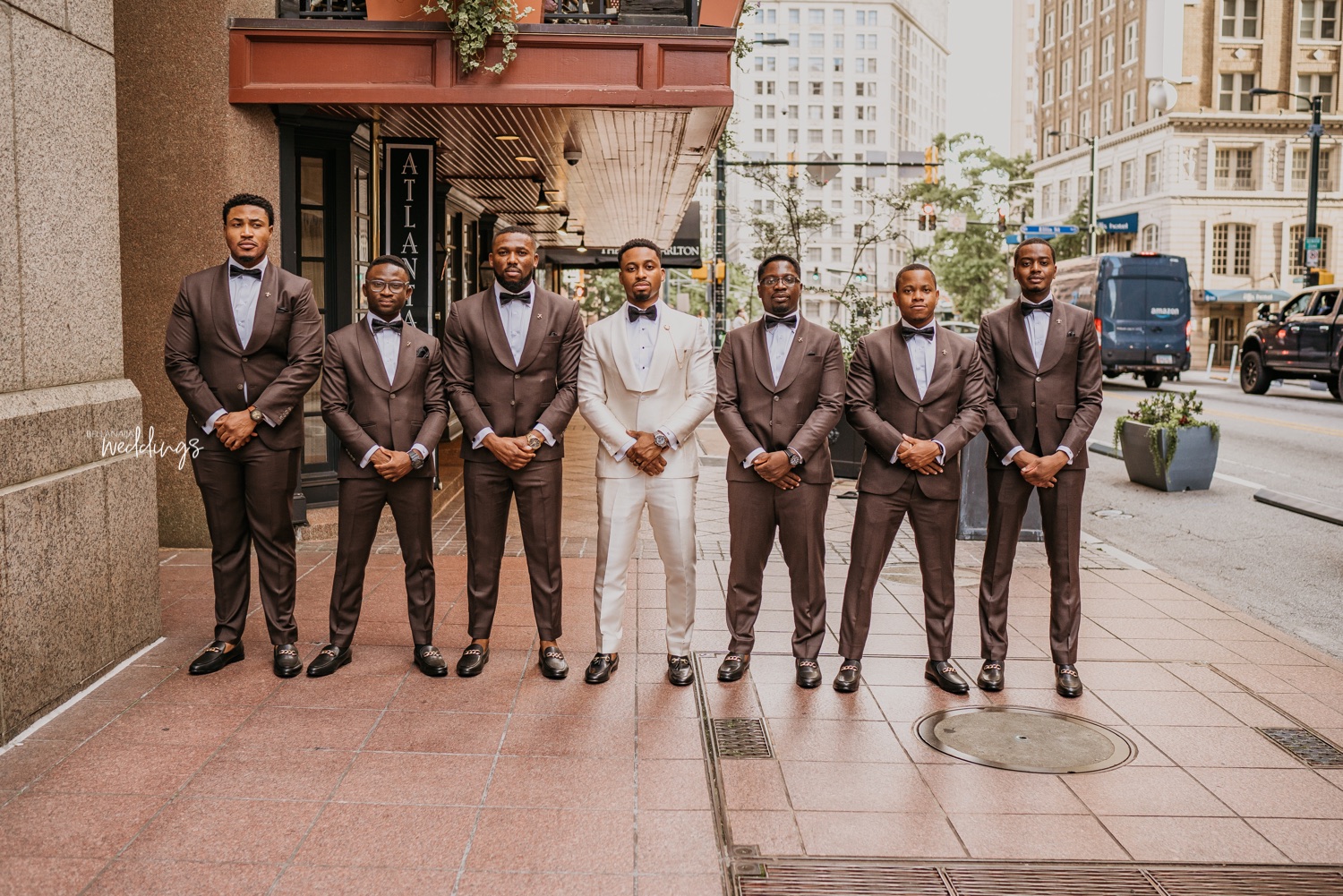 Fast forward to 2 months later. I get my first text at 10 am from "Mr nice guy" asking me to lunch or dinner.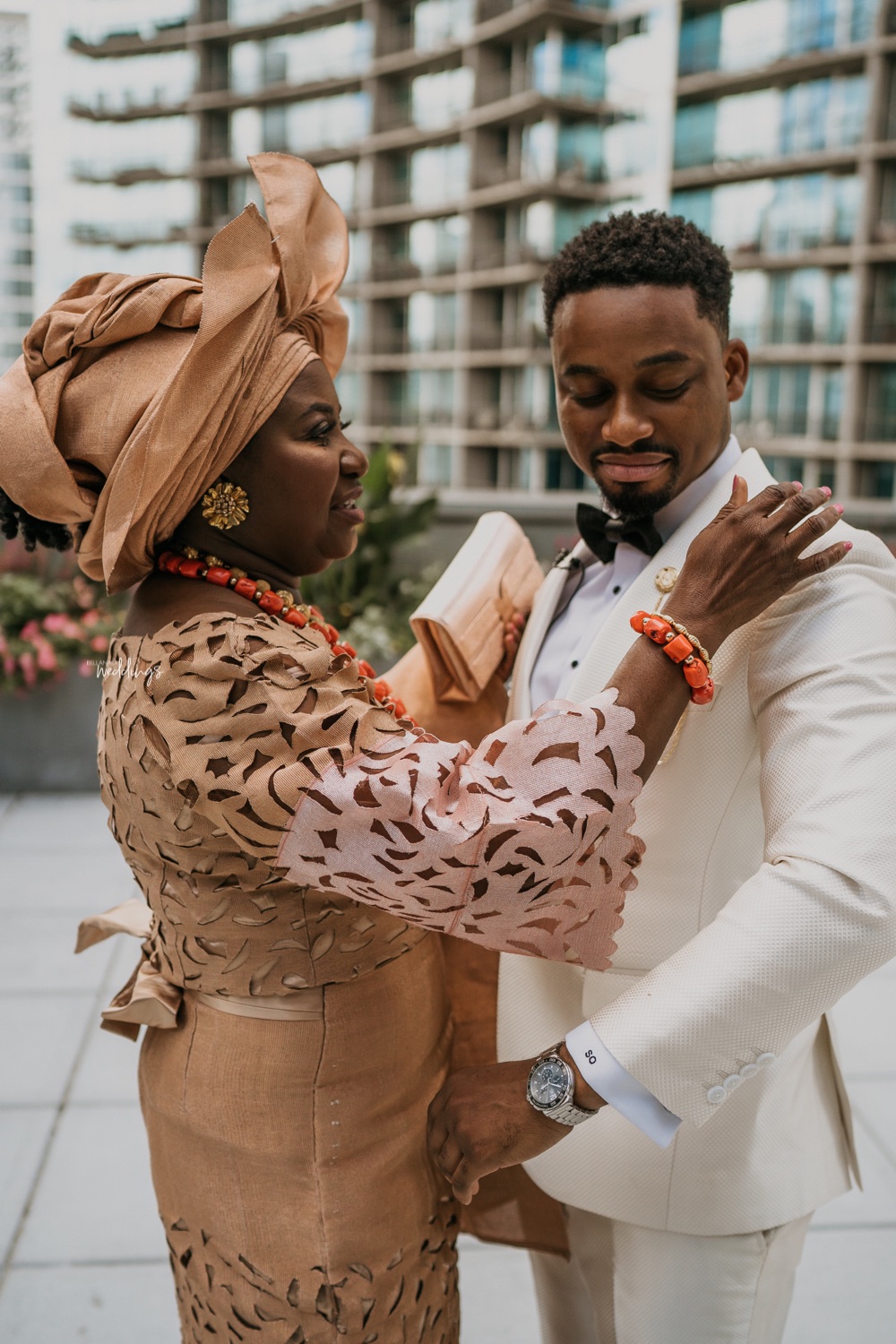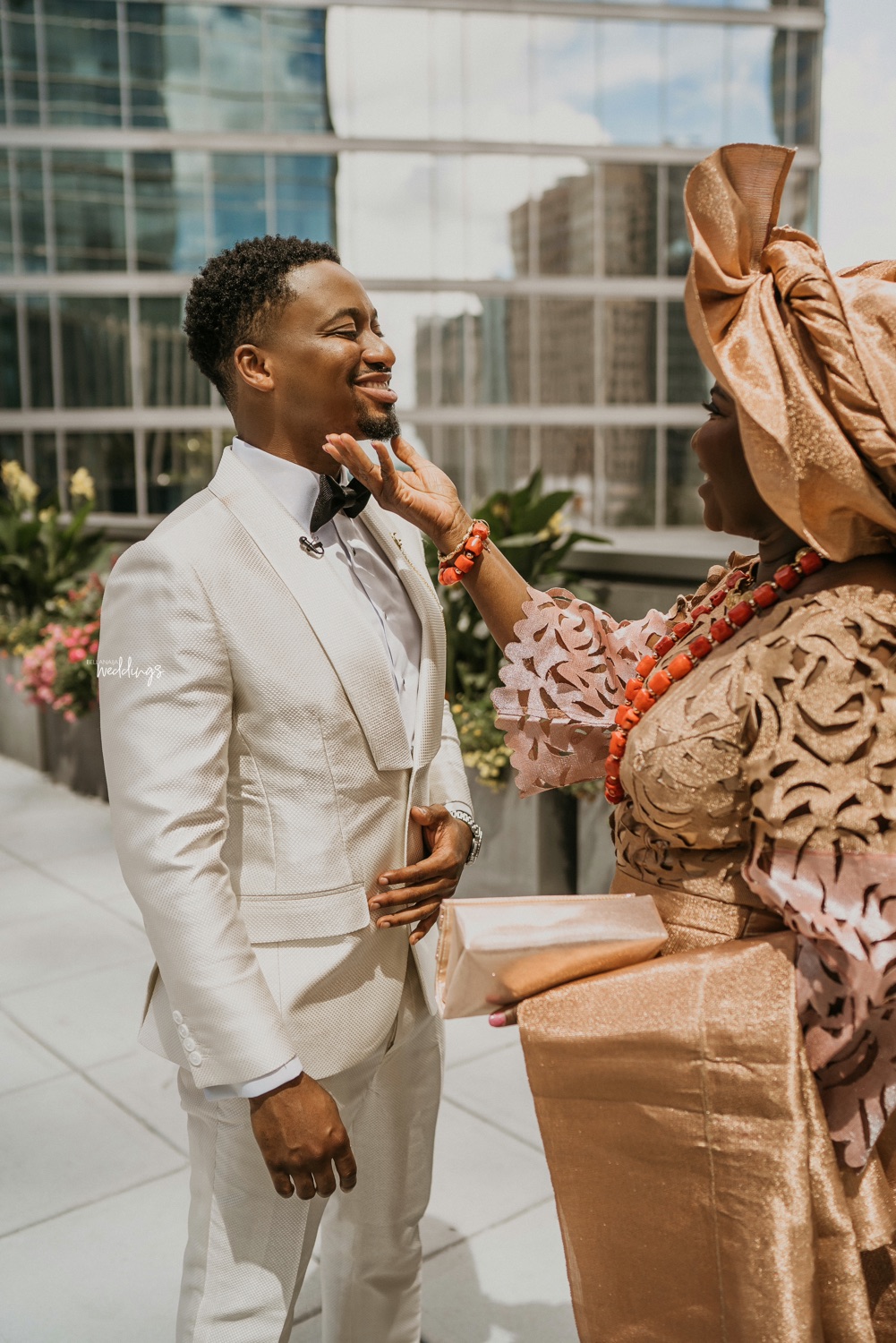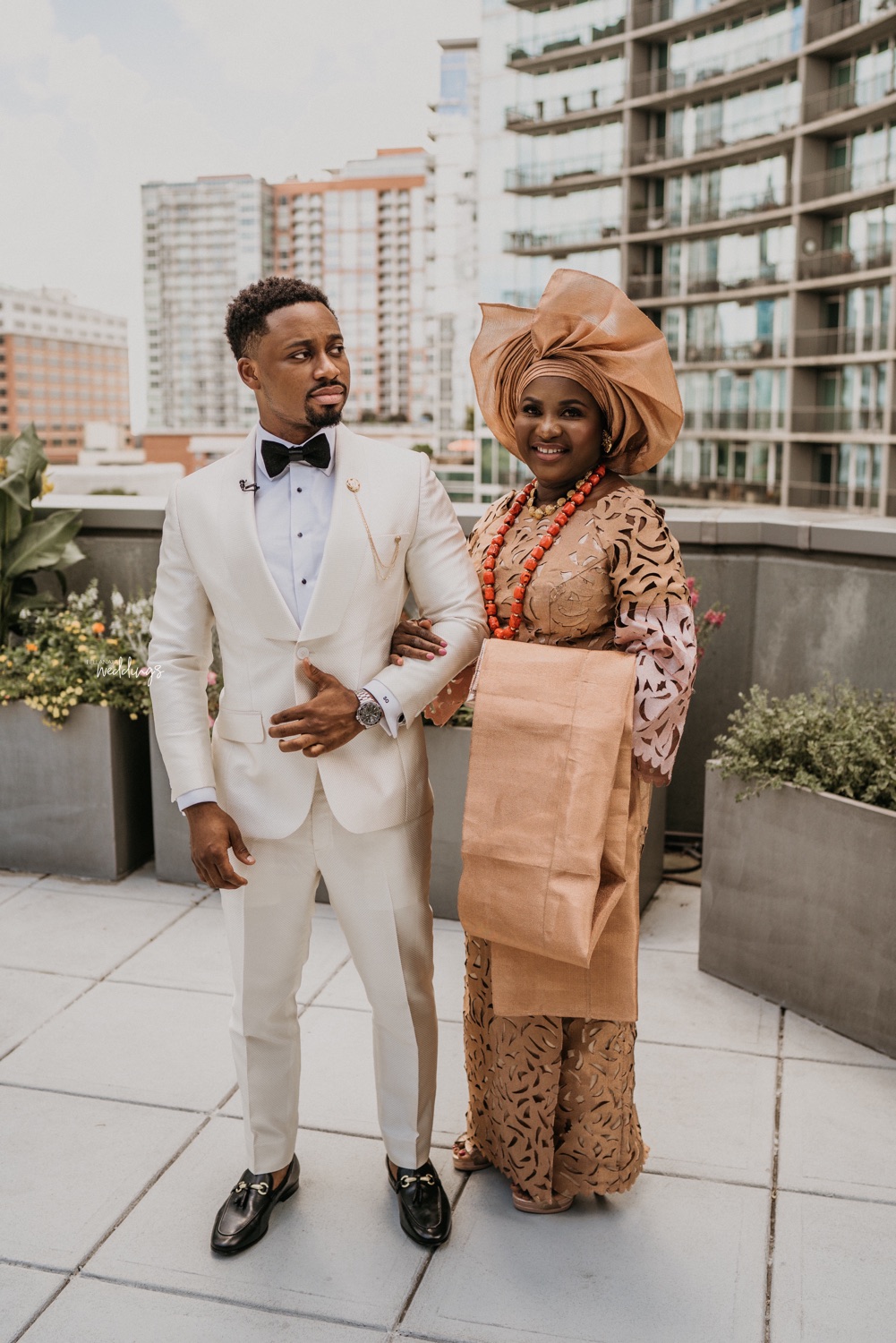 I apologized for never texting him and we chatted all day. 3 days later, after more texting and FaceTime, we went out for dinner, we talked for hours.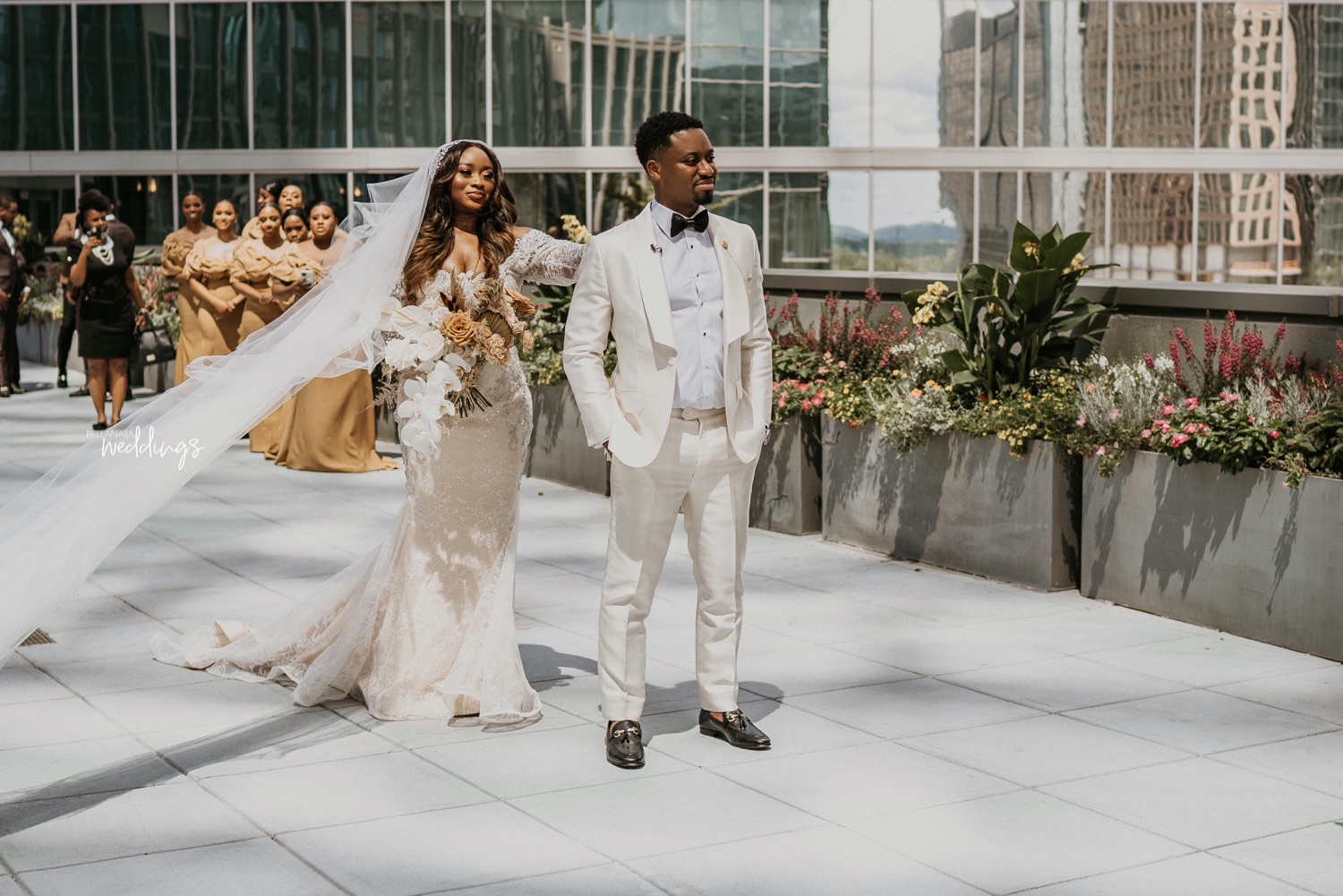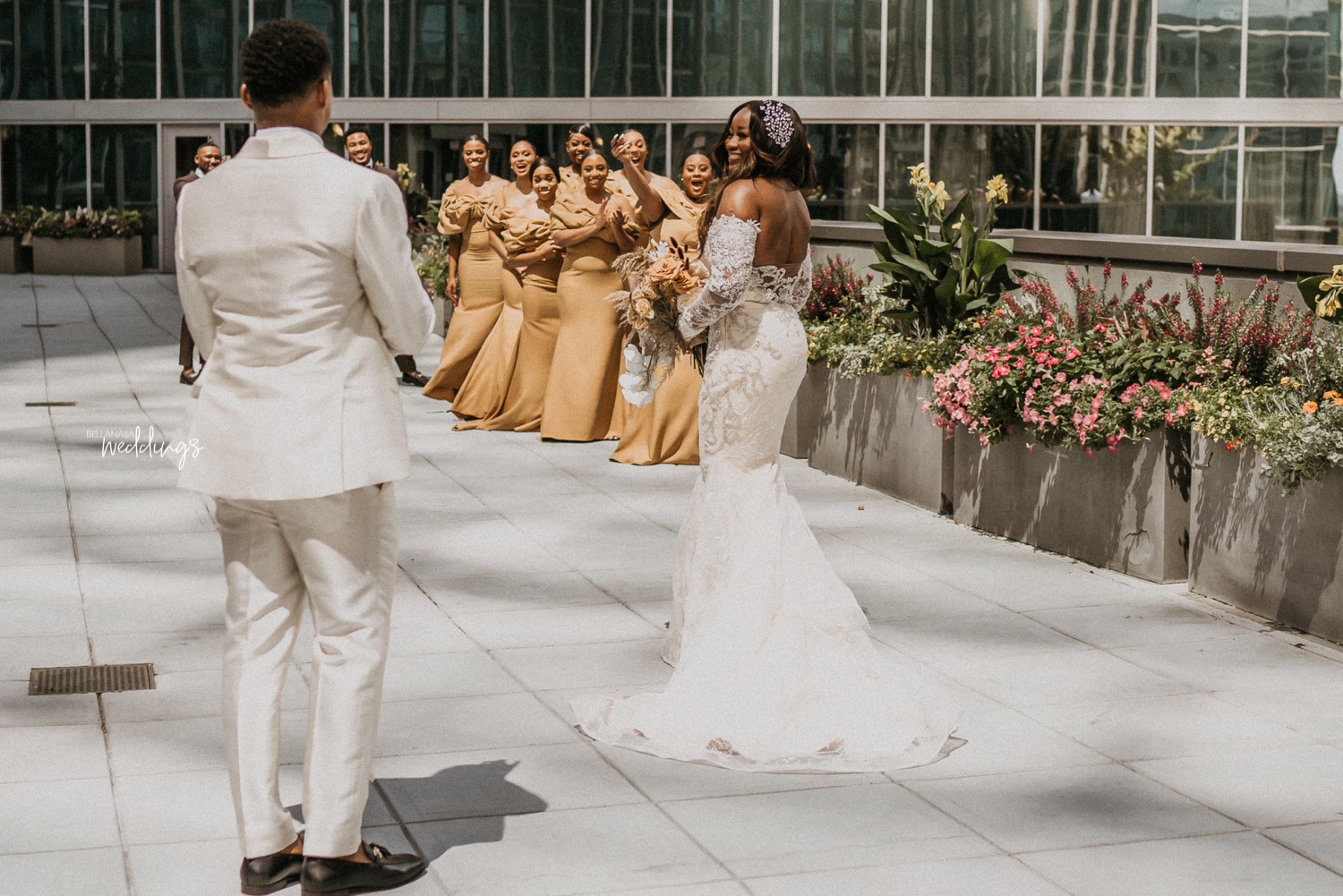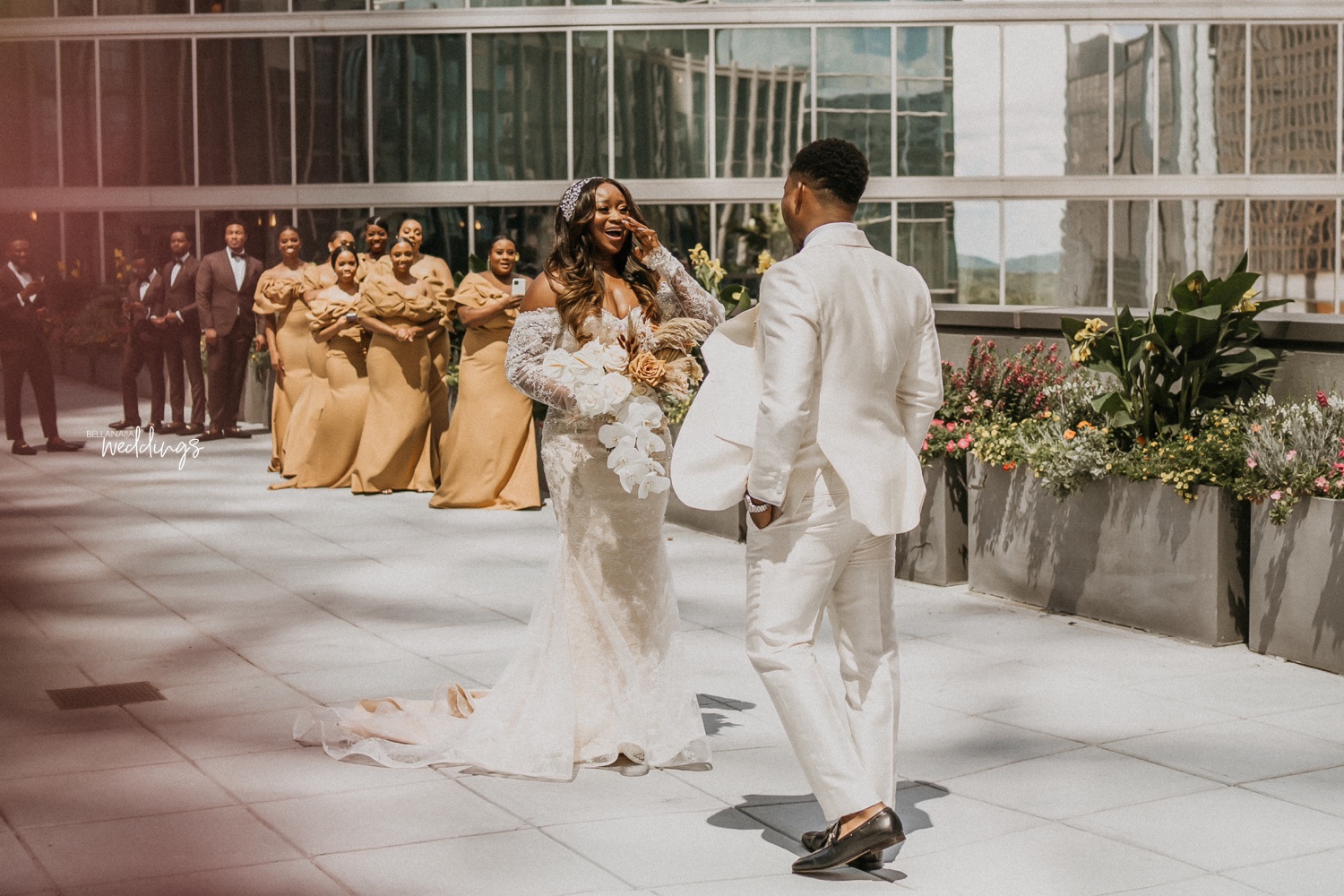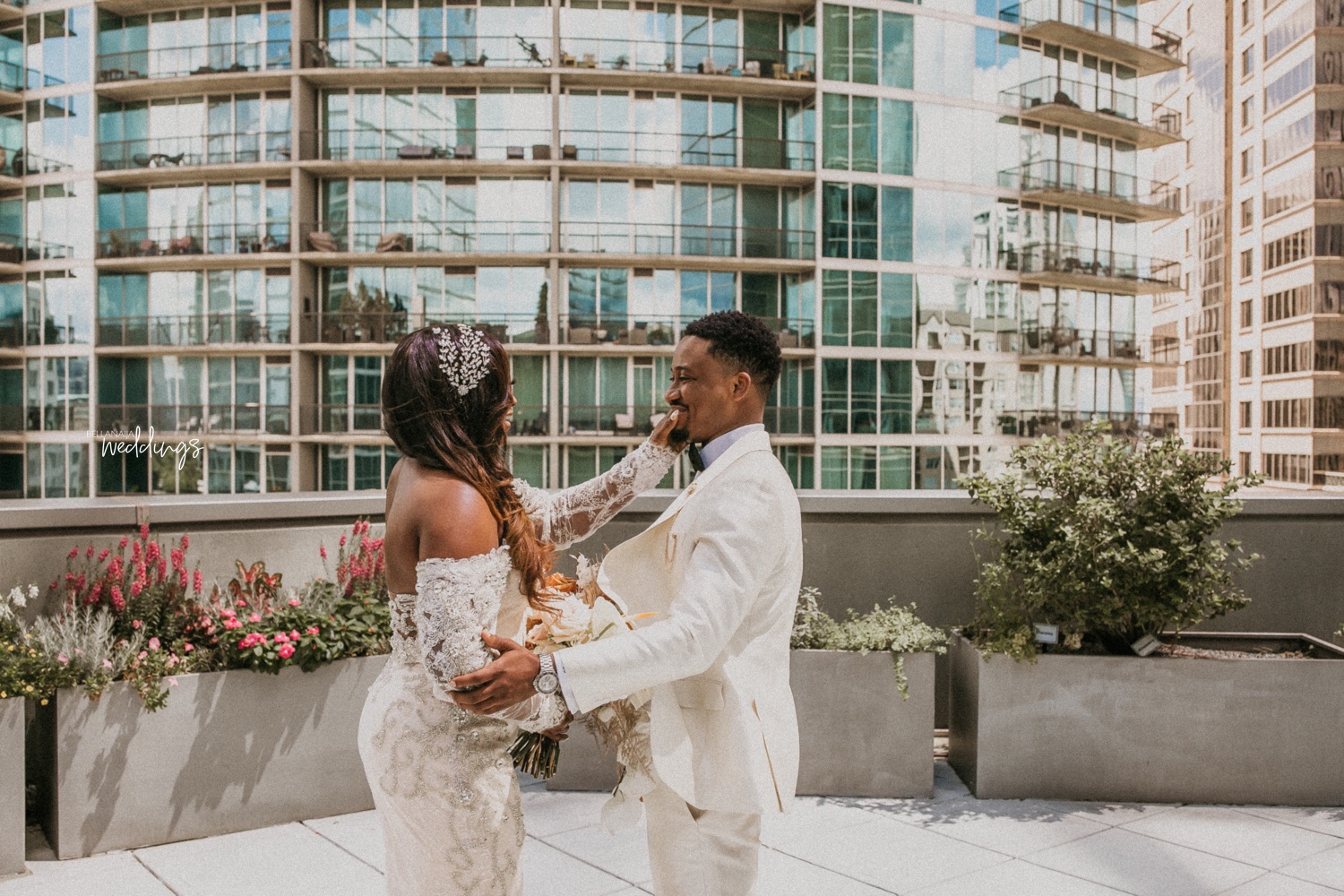 After eating, he asked me to be his girlfriend. I said, "I don't mind that". We really liked each other at this point. 🤗😁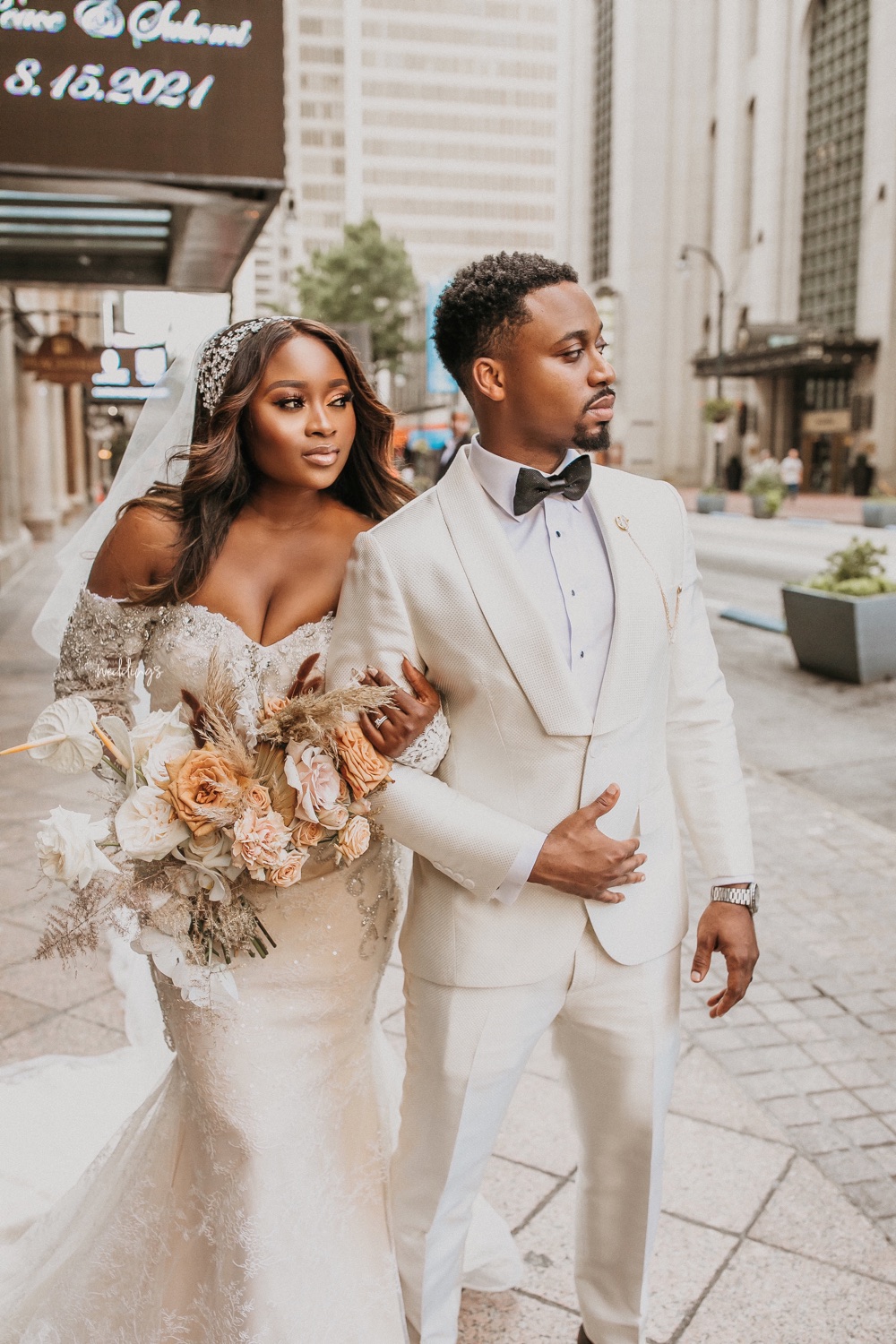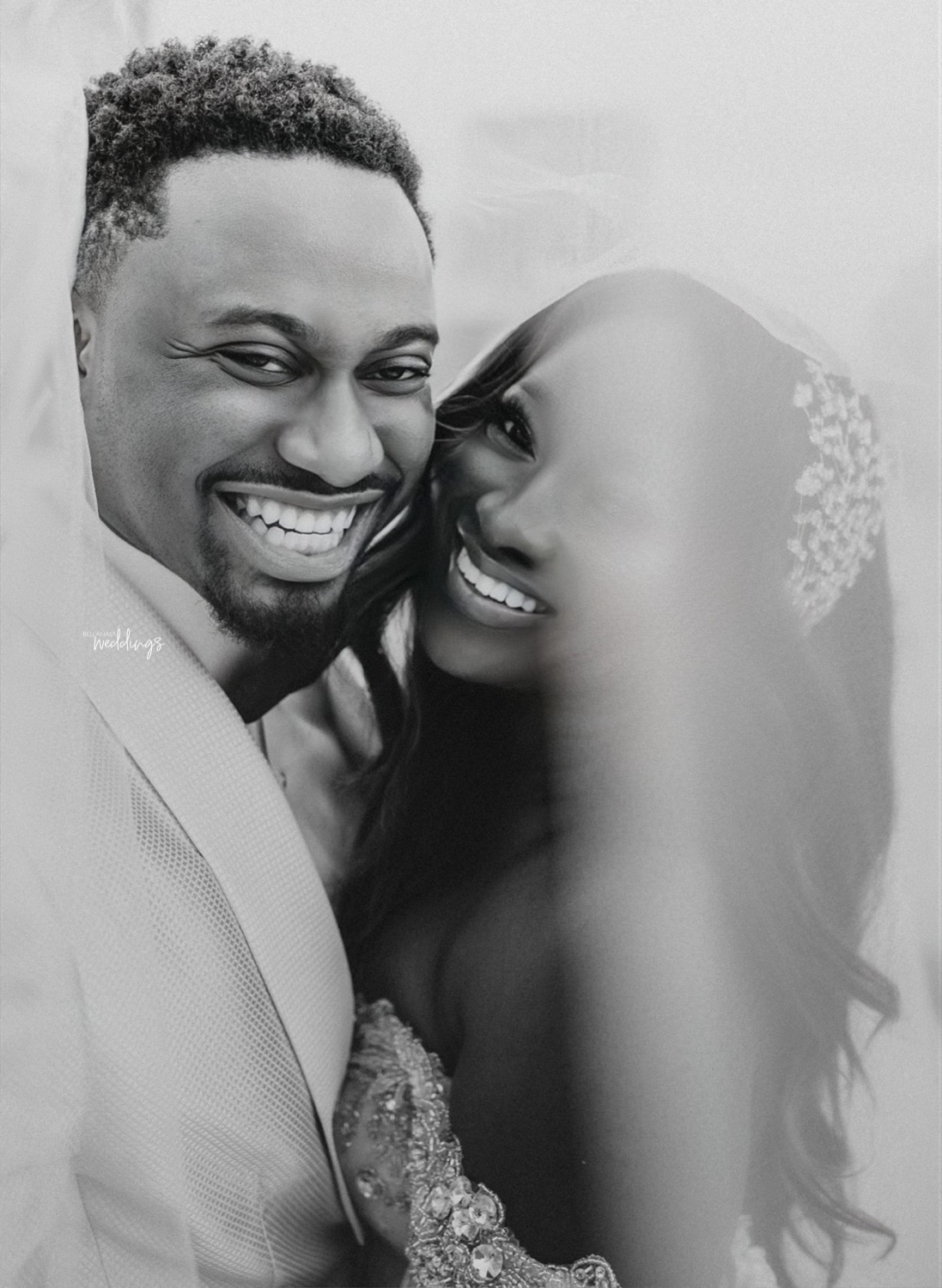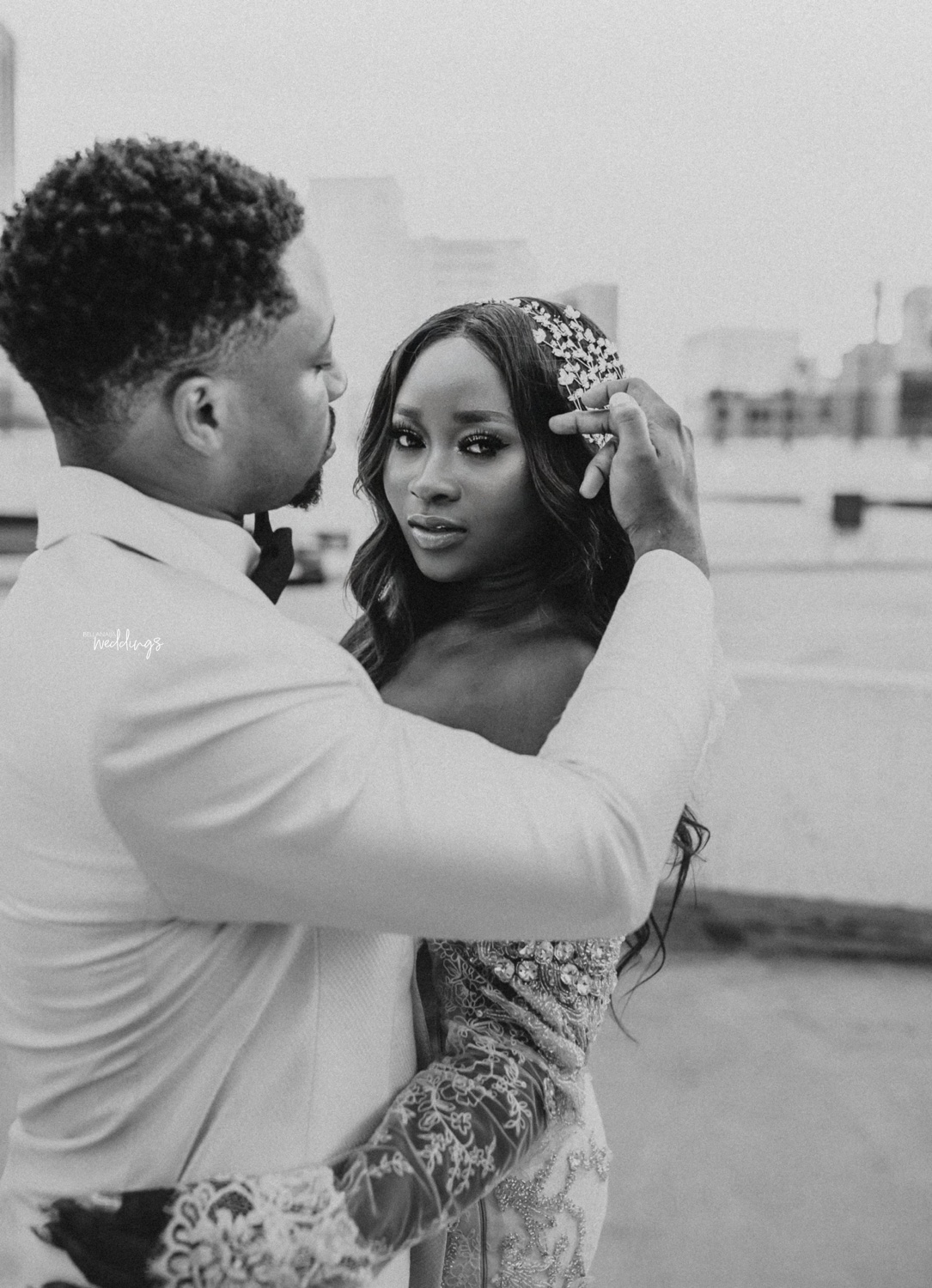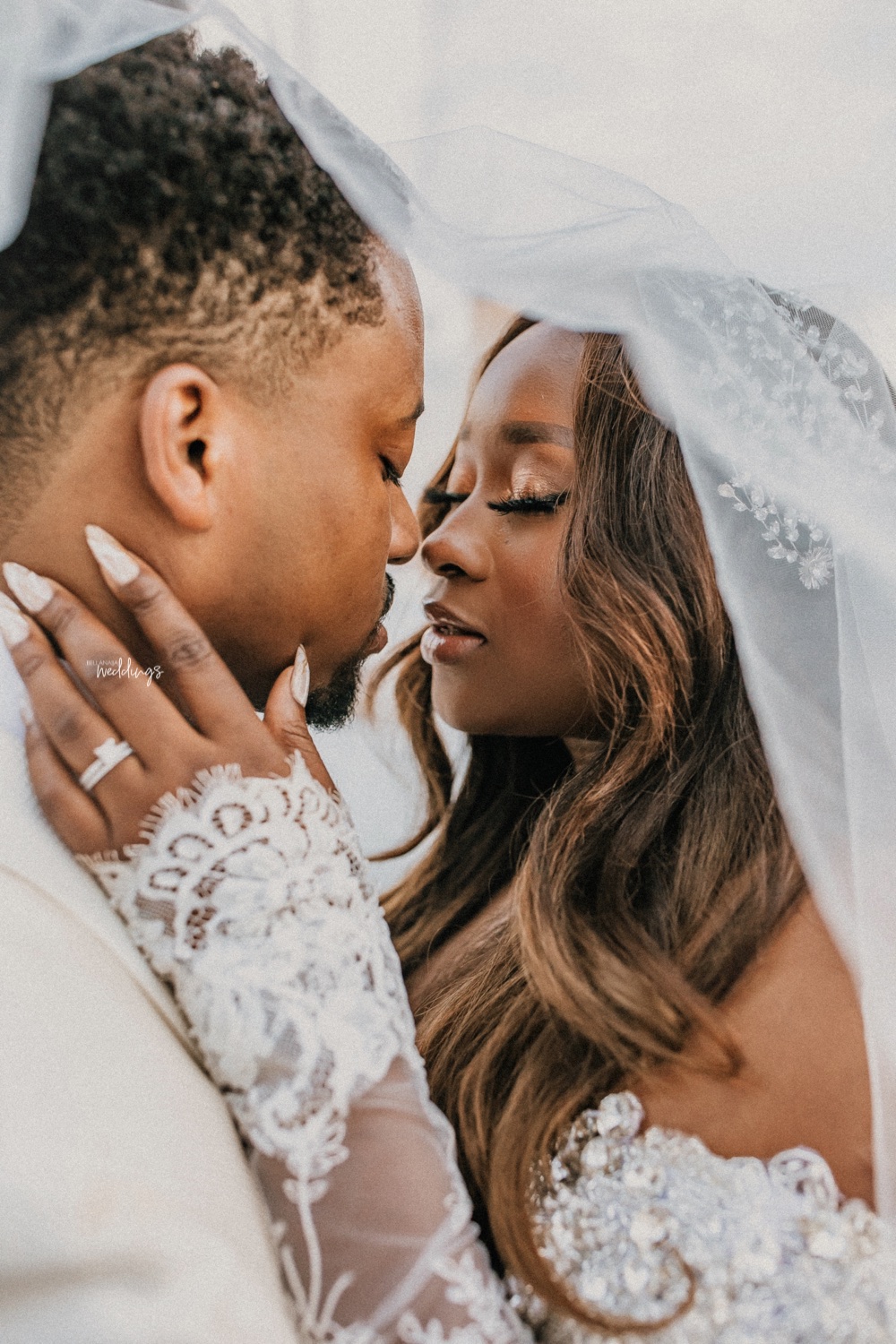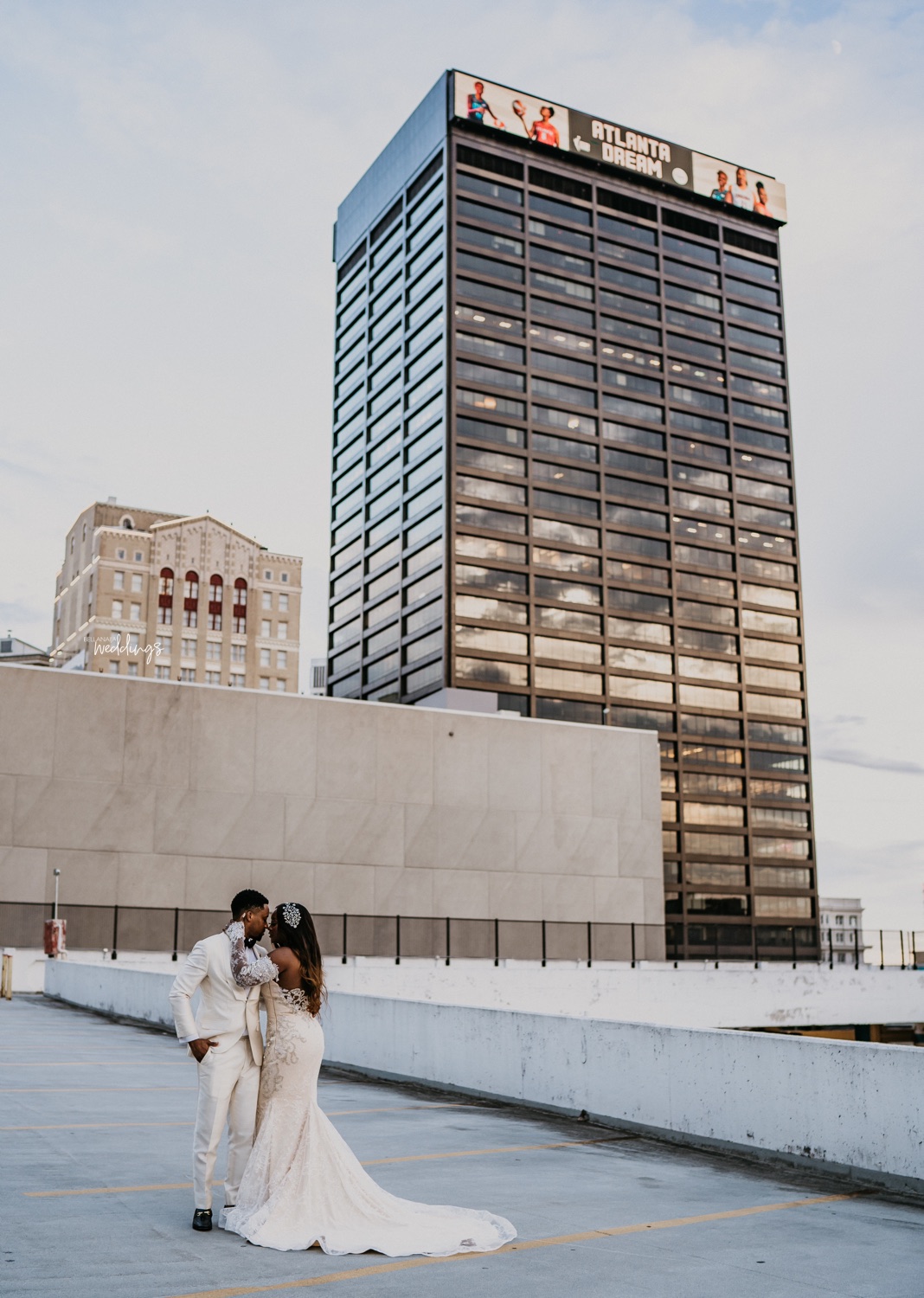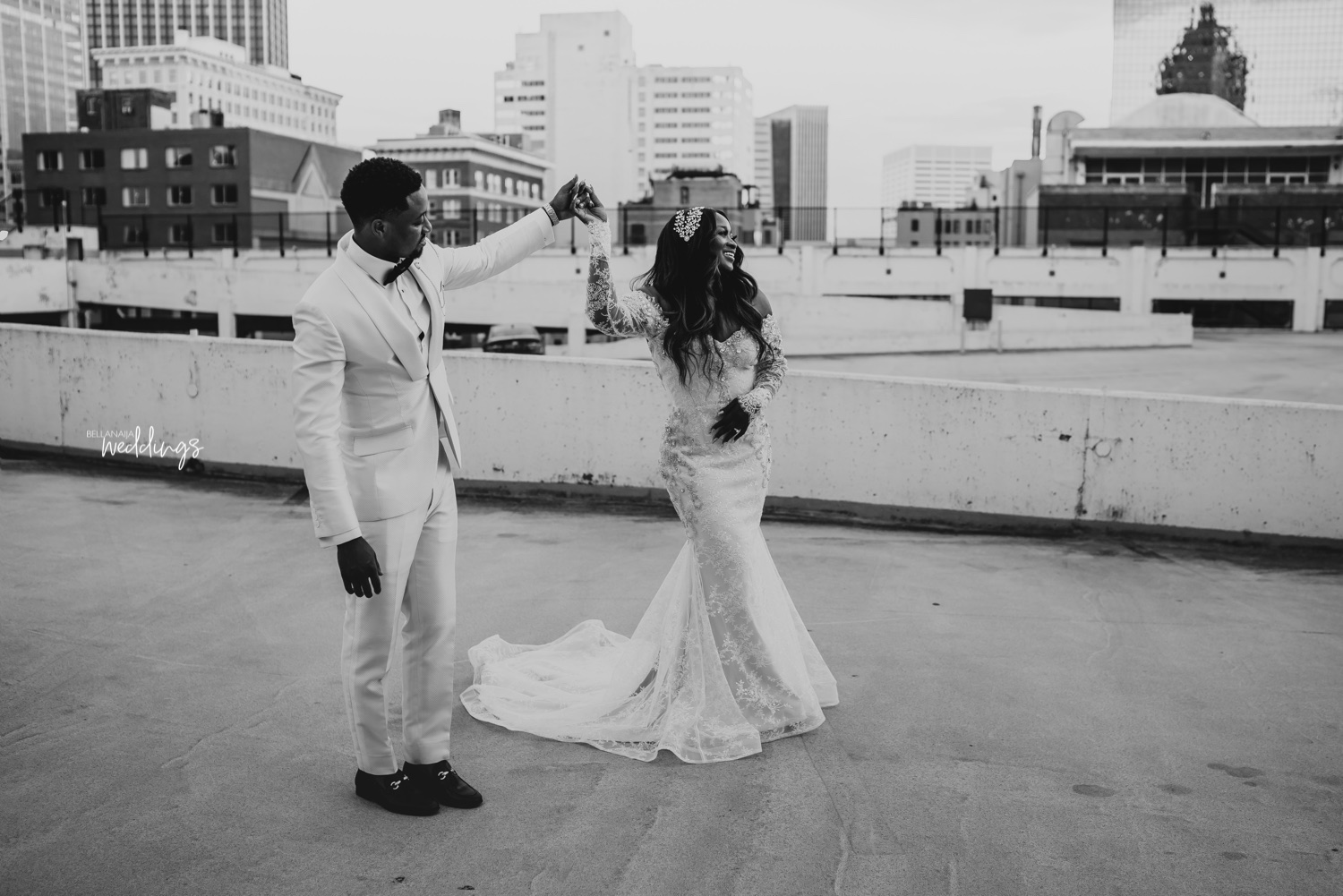 On our way home, he said to me " this feels like a guy meets a girl, they fall in love and decide to be together forever story". ON OUR FIRST DATE? 👀
Now, let's take it to church!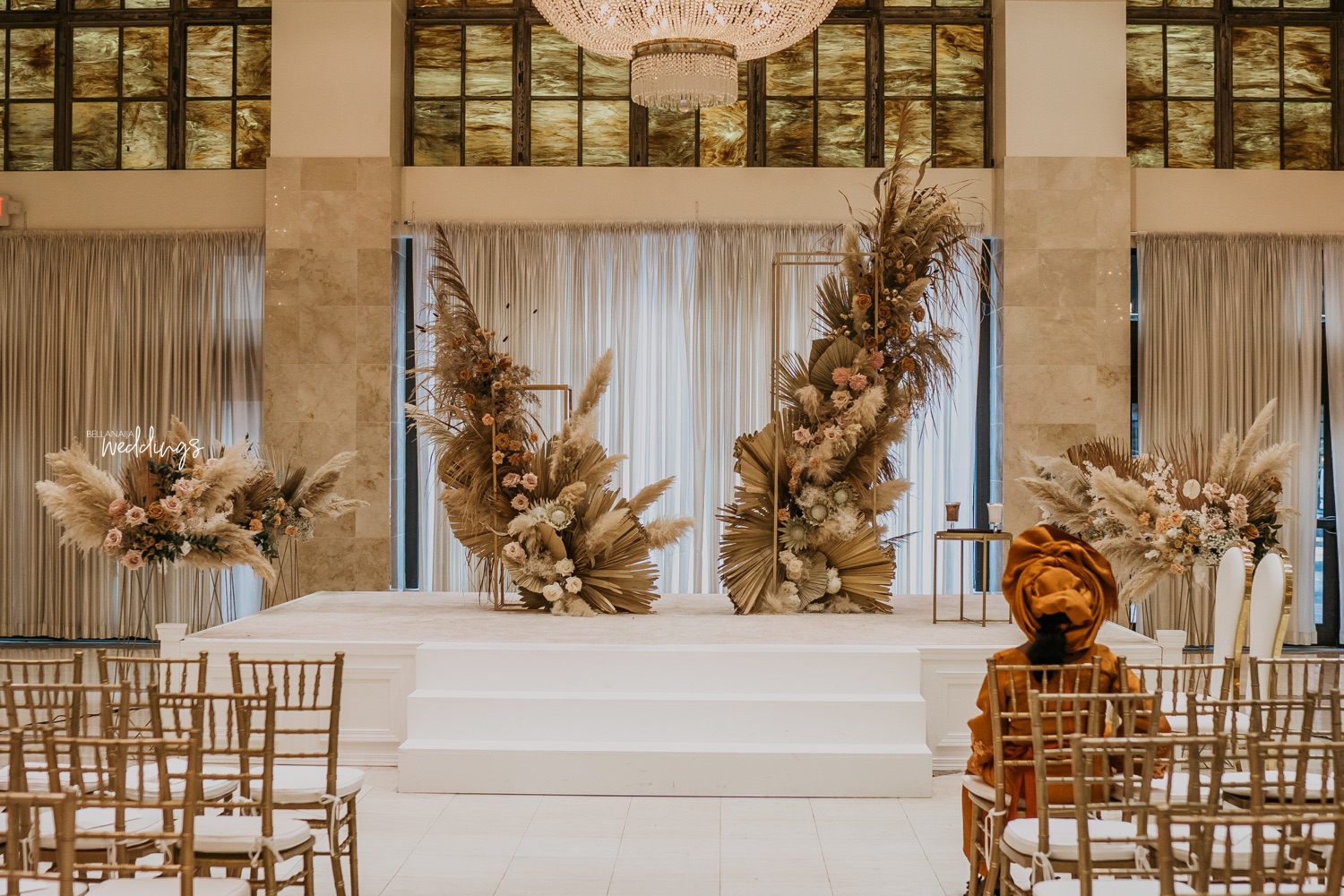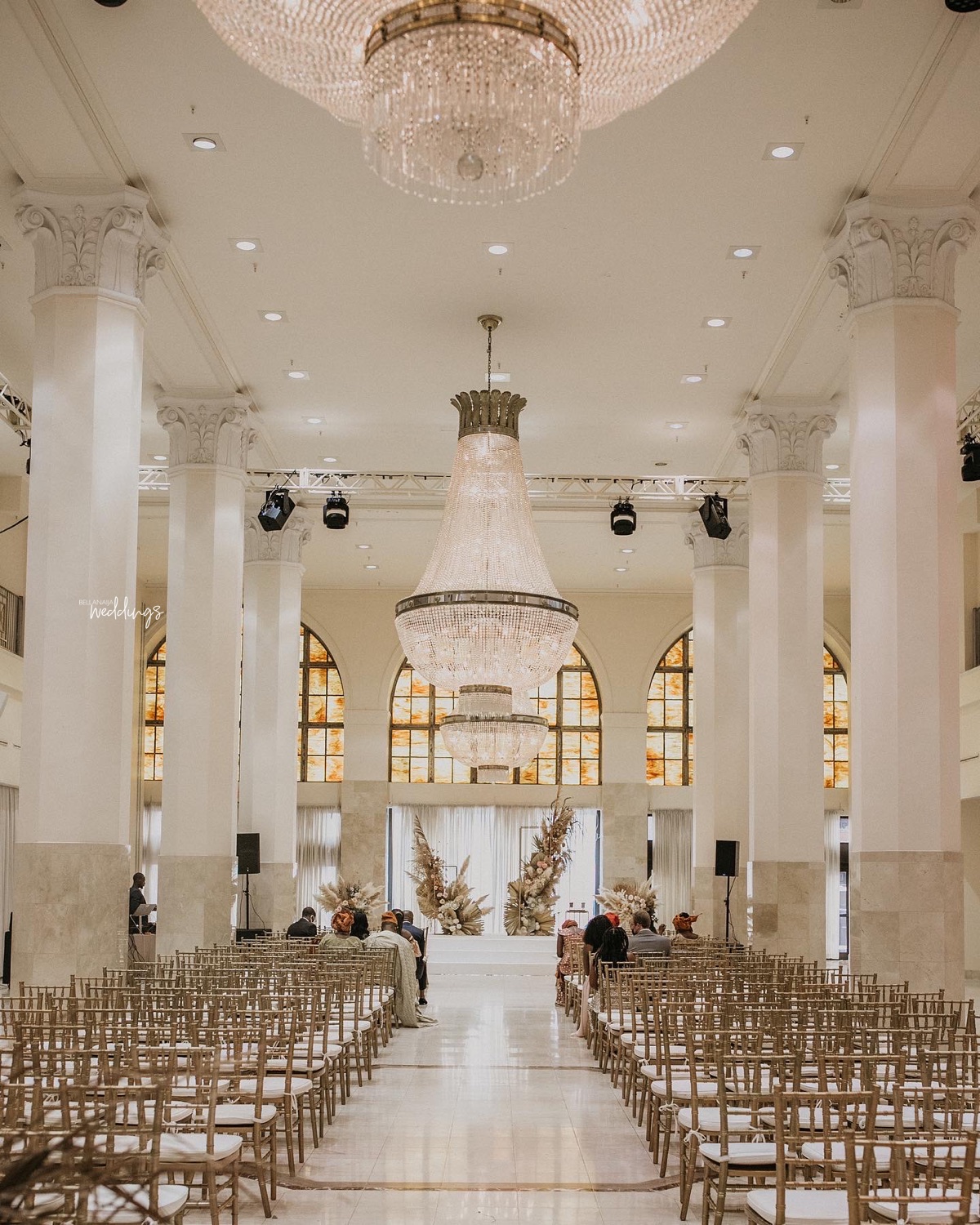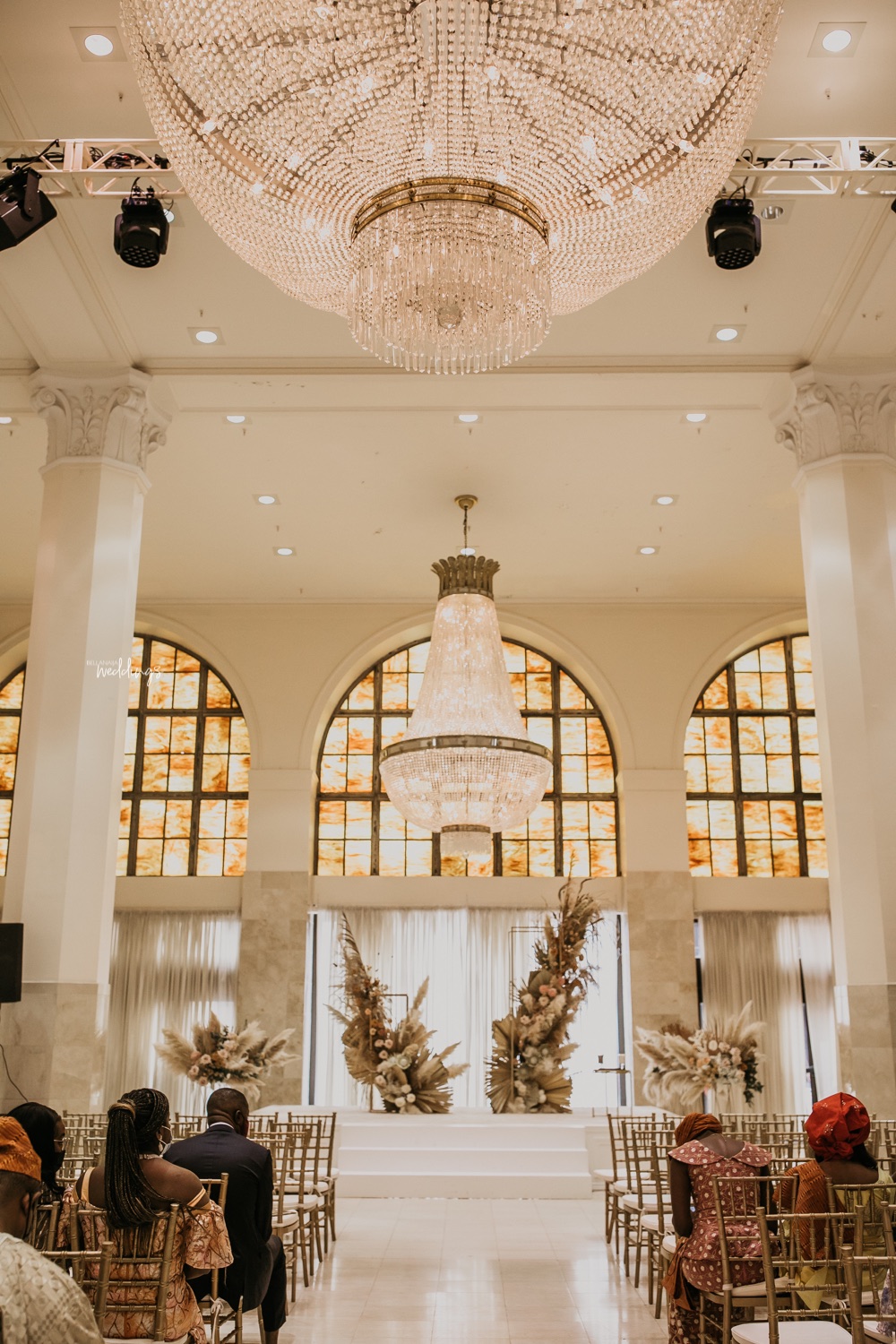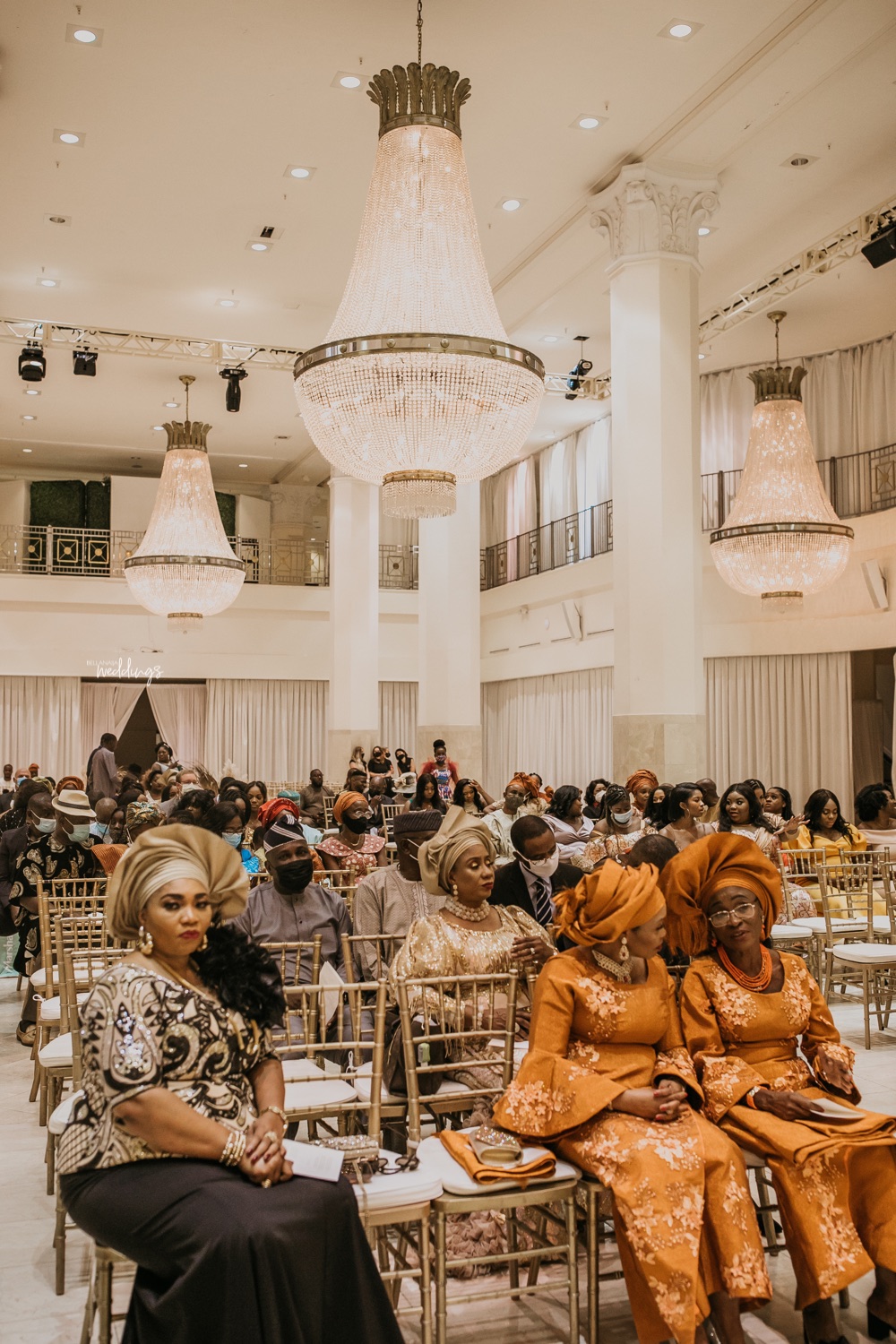 I call him my angel because he appeared out of nowhere, very random. I was working, no makeup, looking crazy and he came to me. The perfect man I could've ever asked for.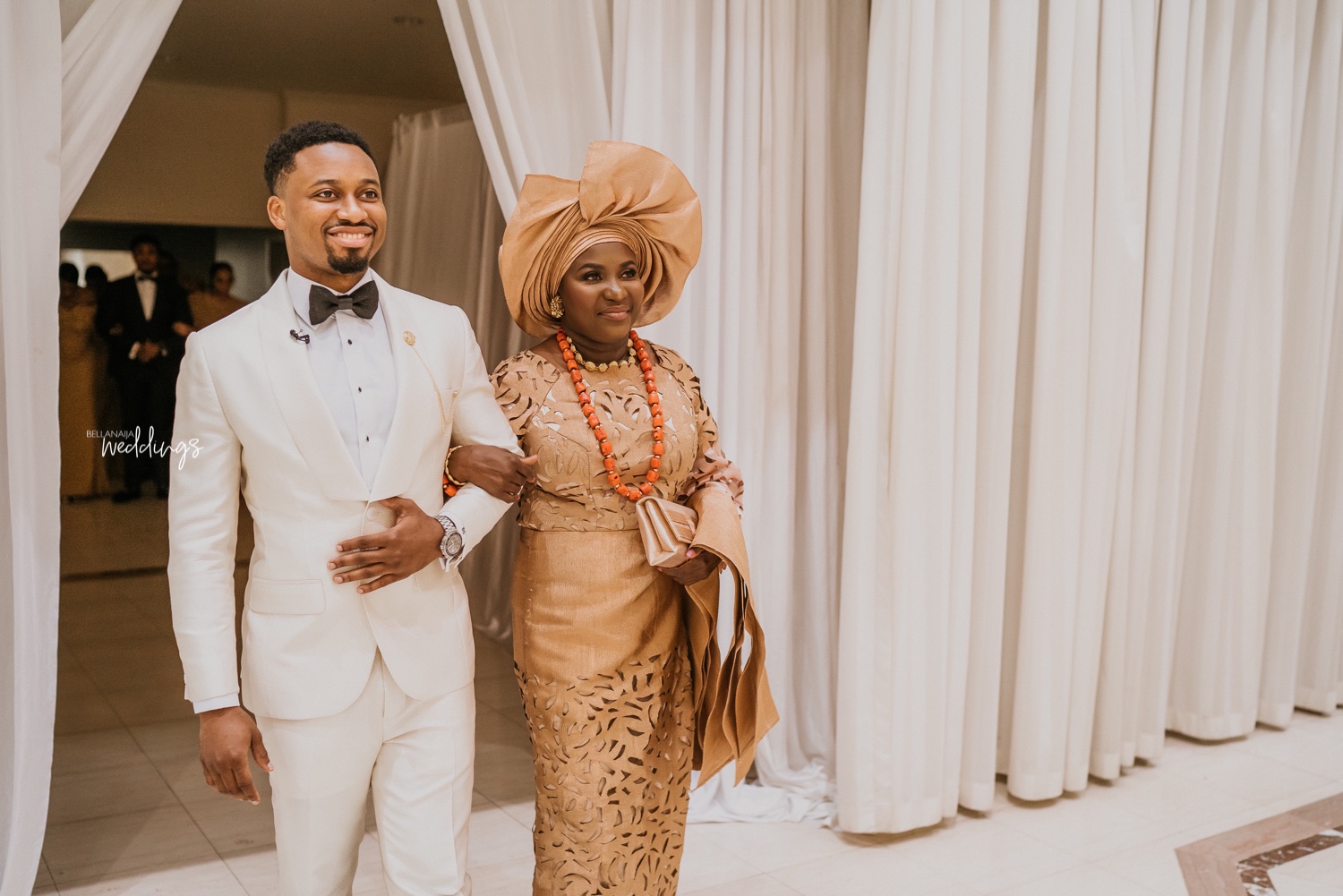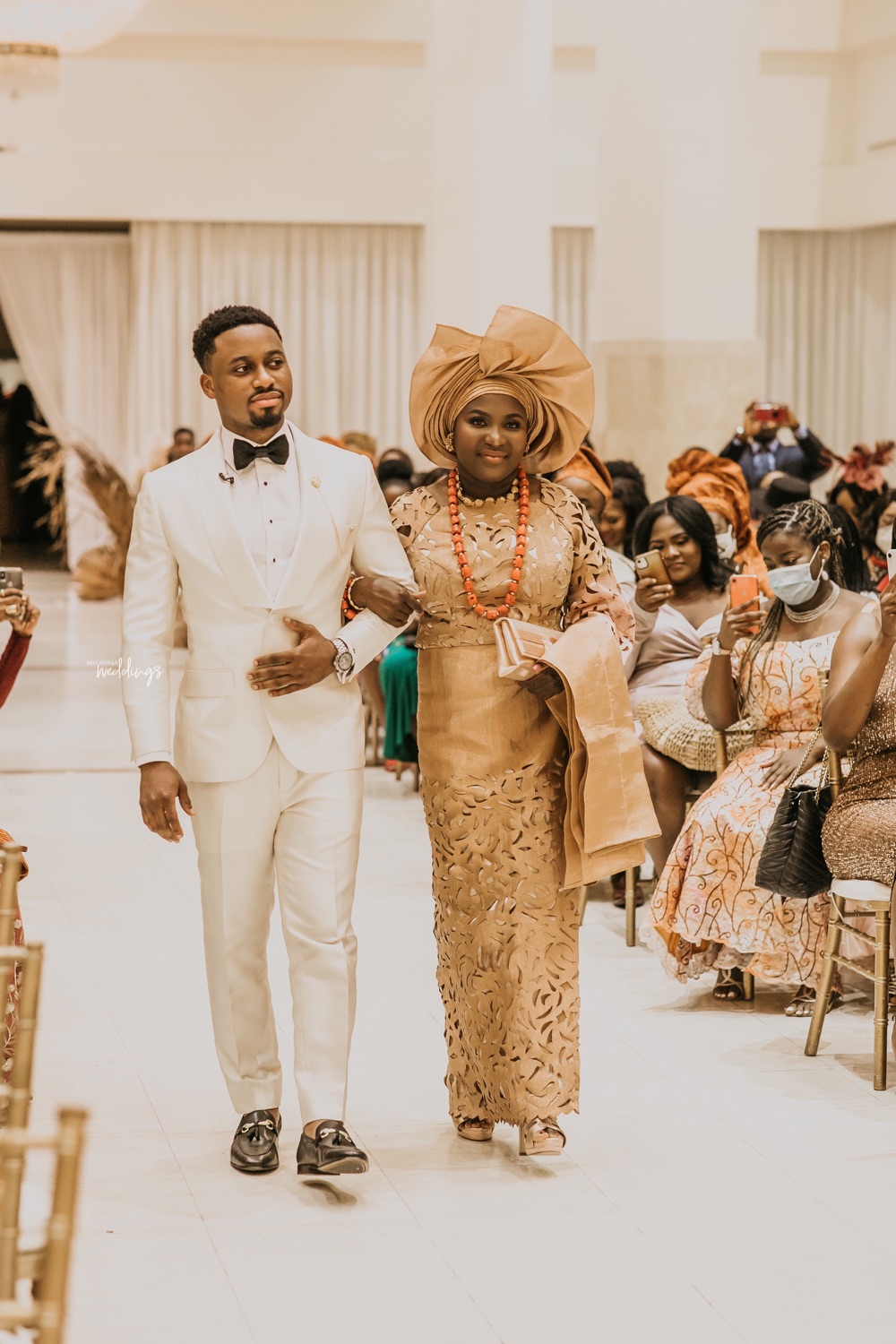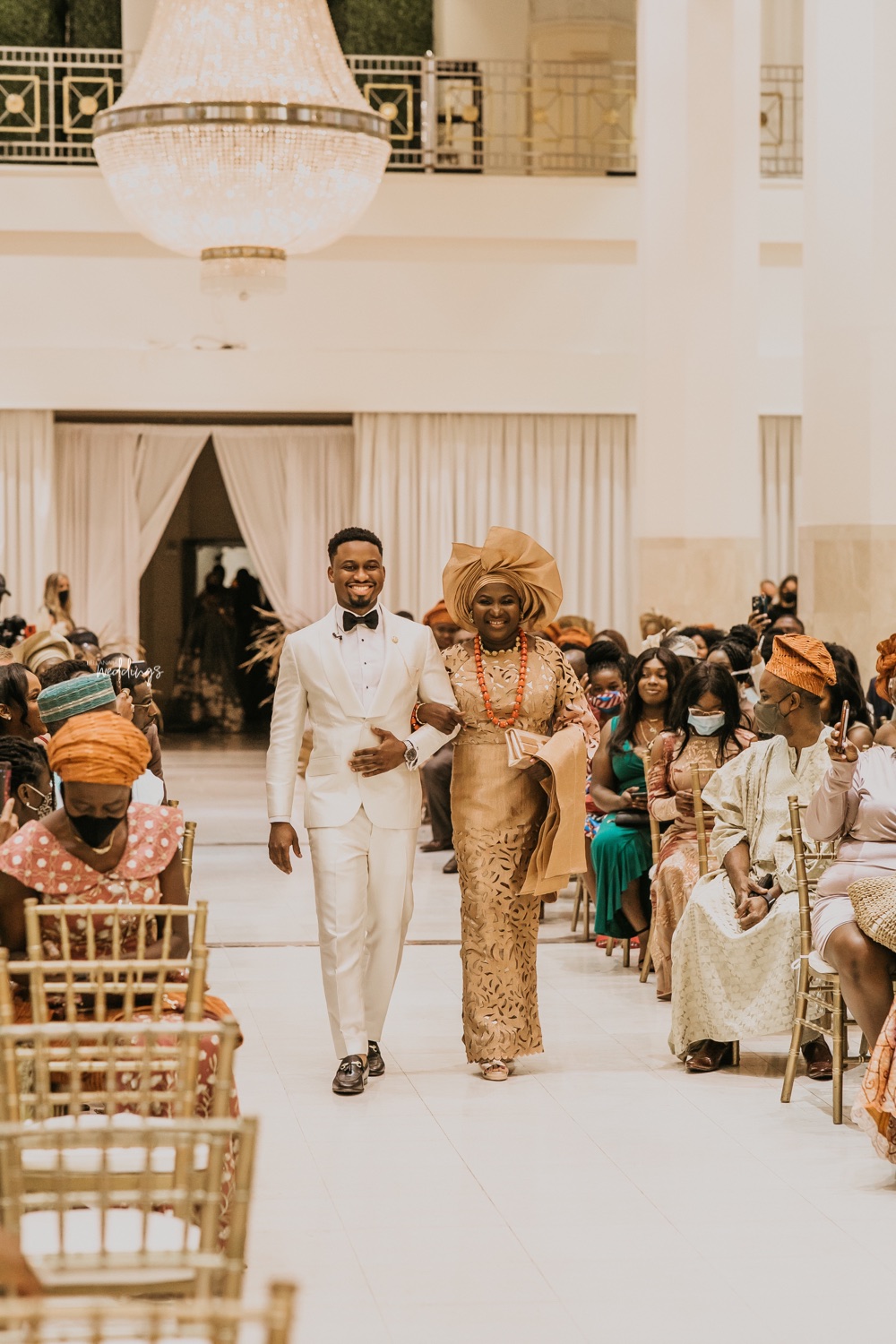 He checked everything on my prayer list and some more. Extremely selfless, his mind is mature. I could go on and on… I'm incredibly blessed, I can't say that enough. I said yes to my angel.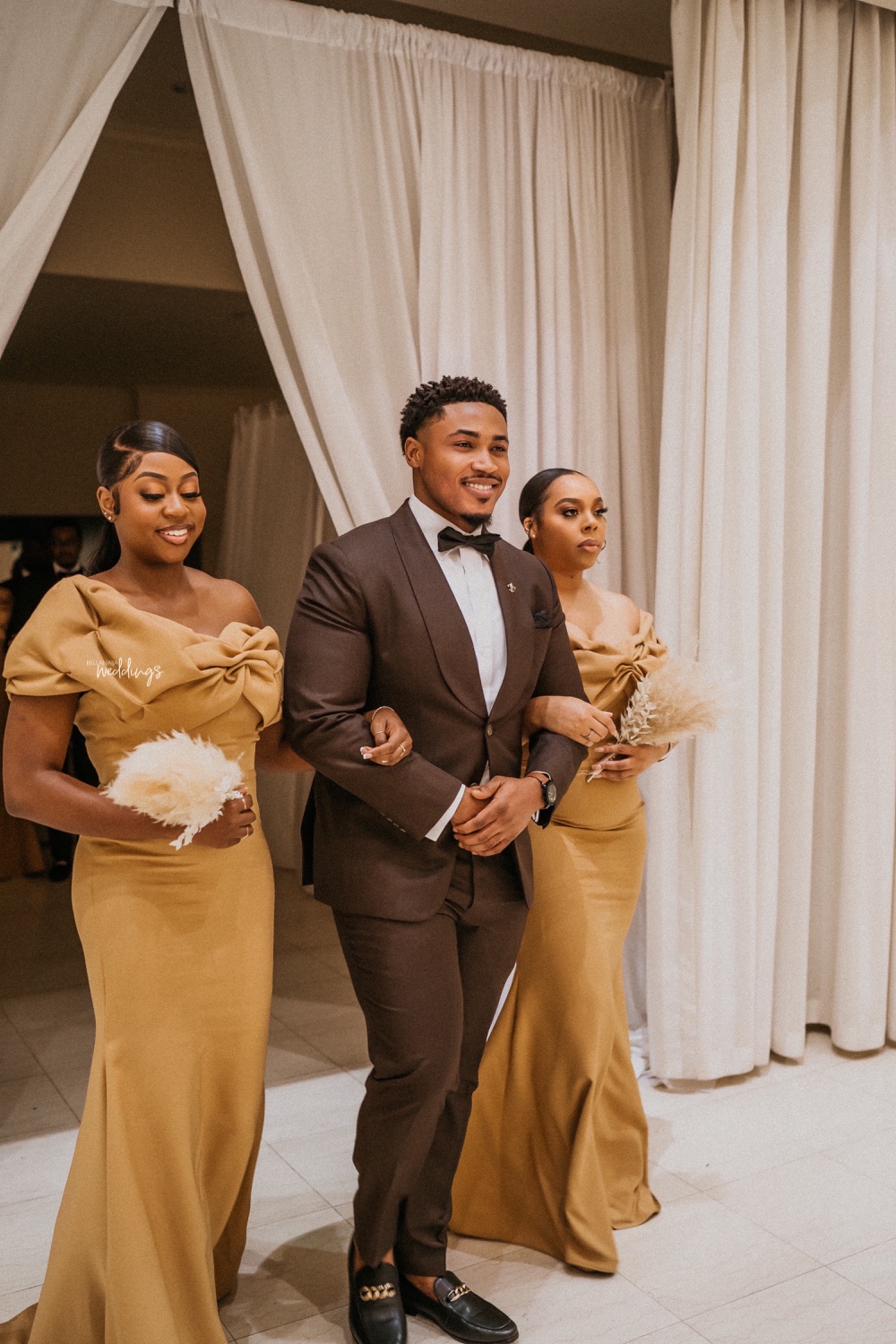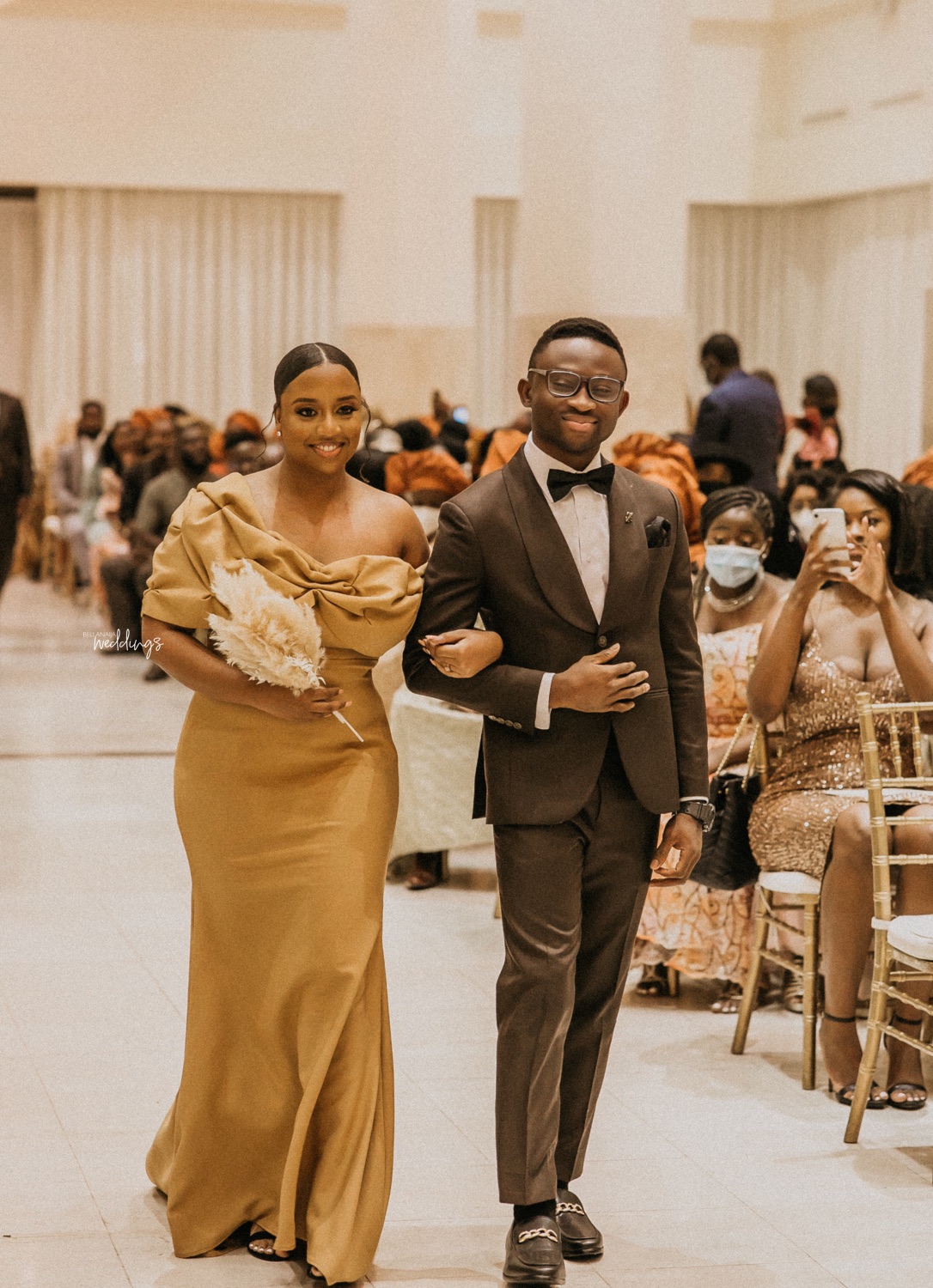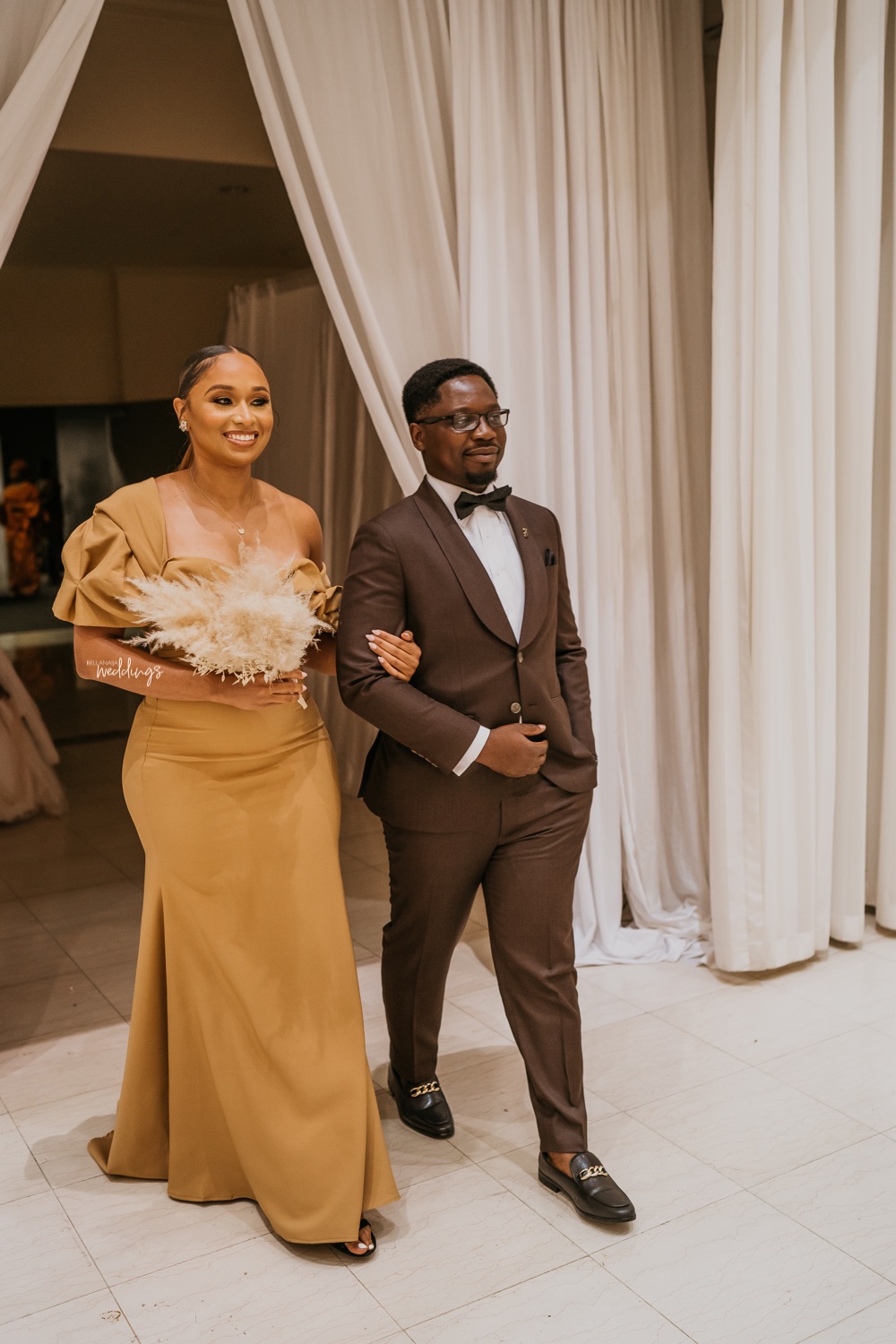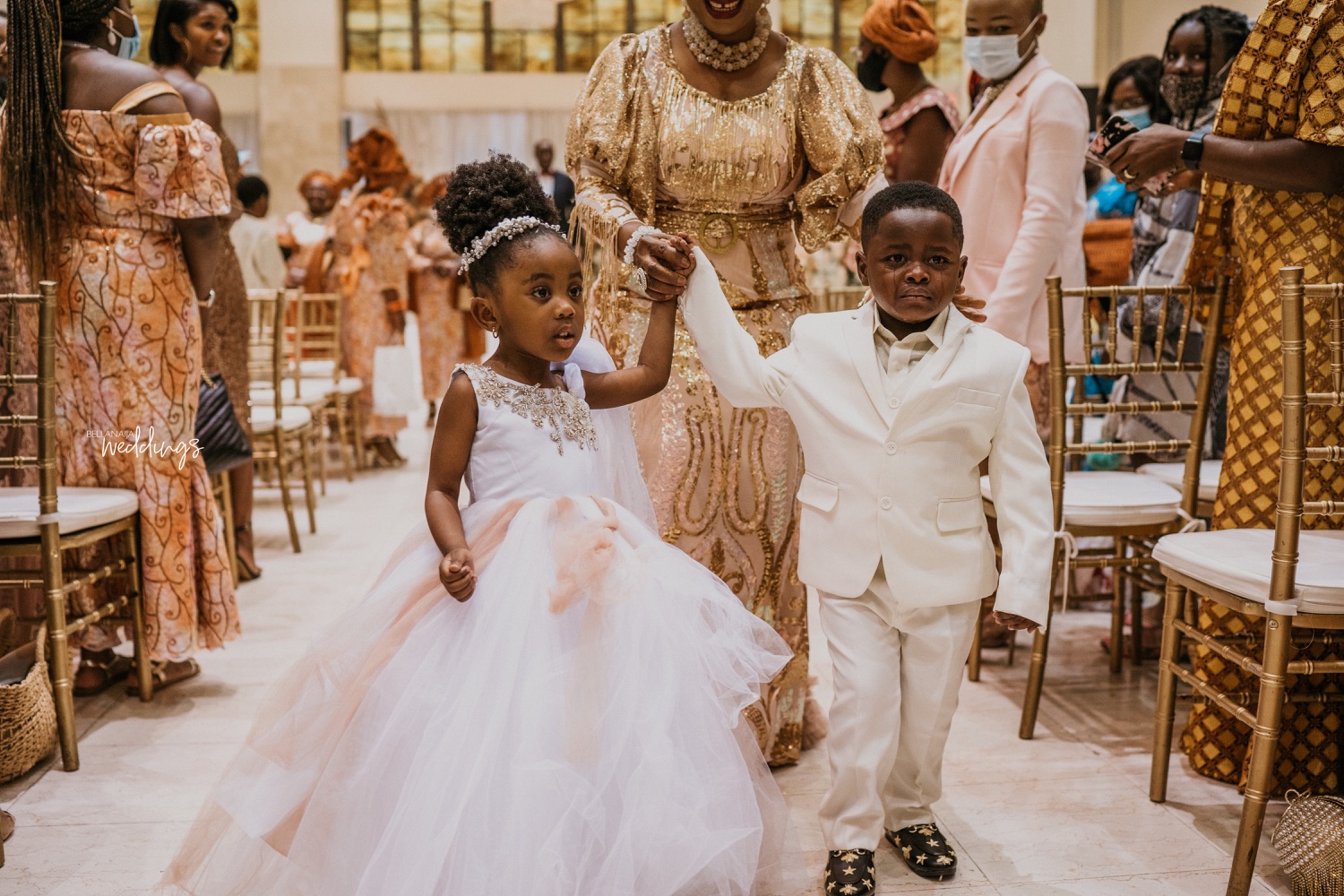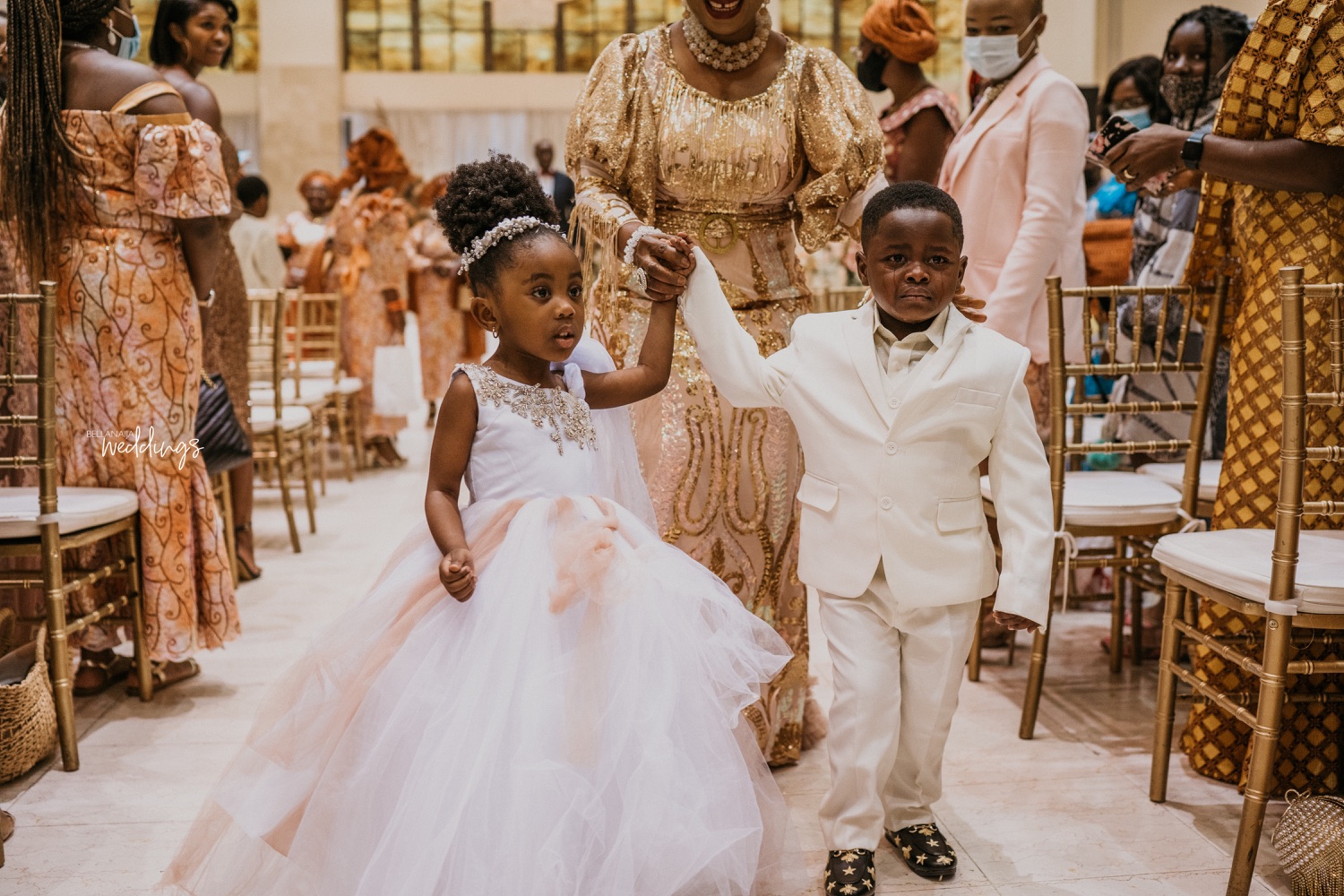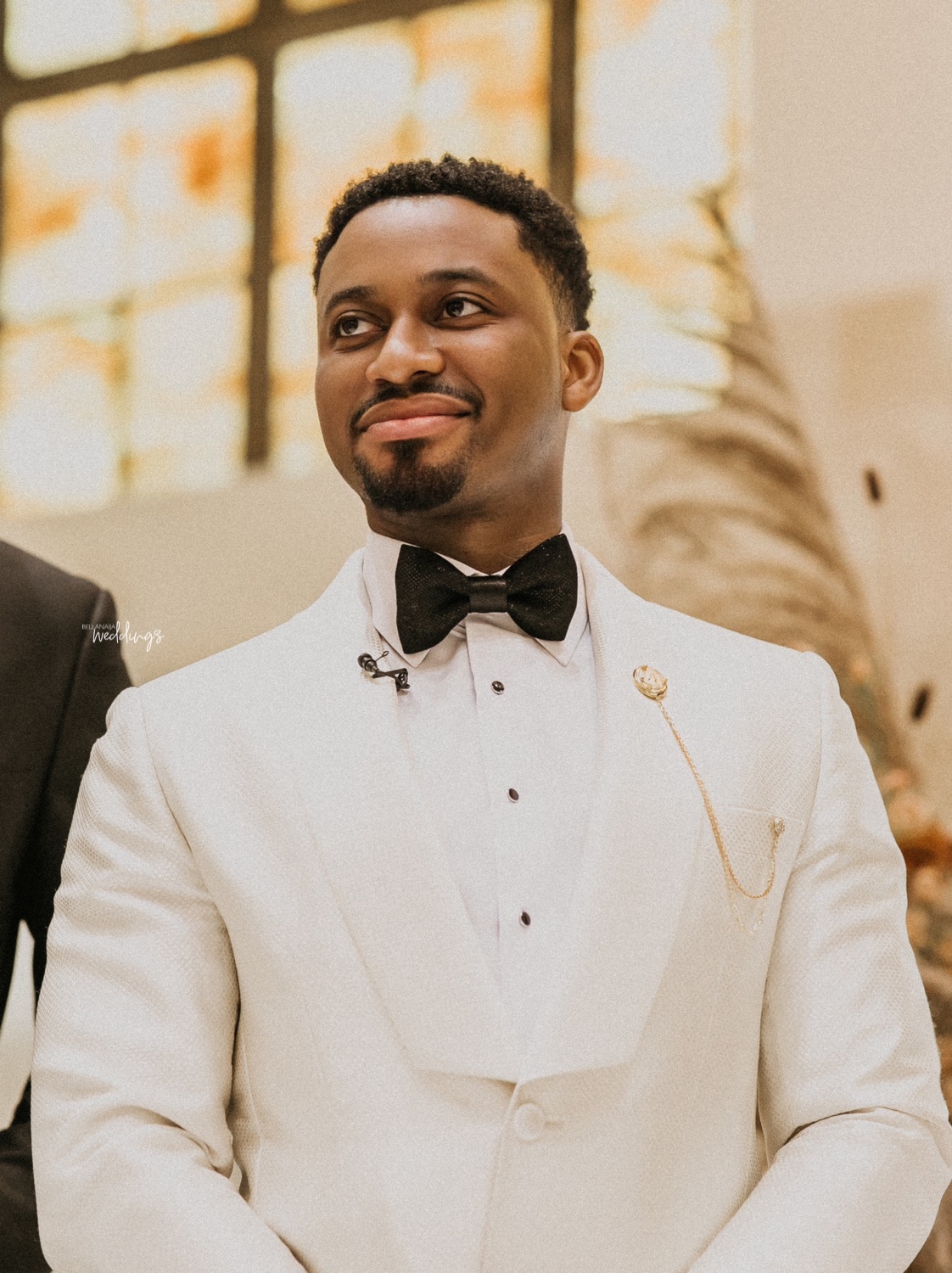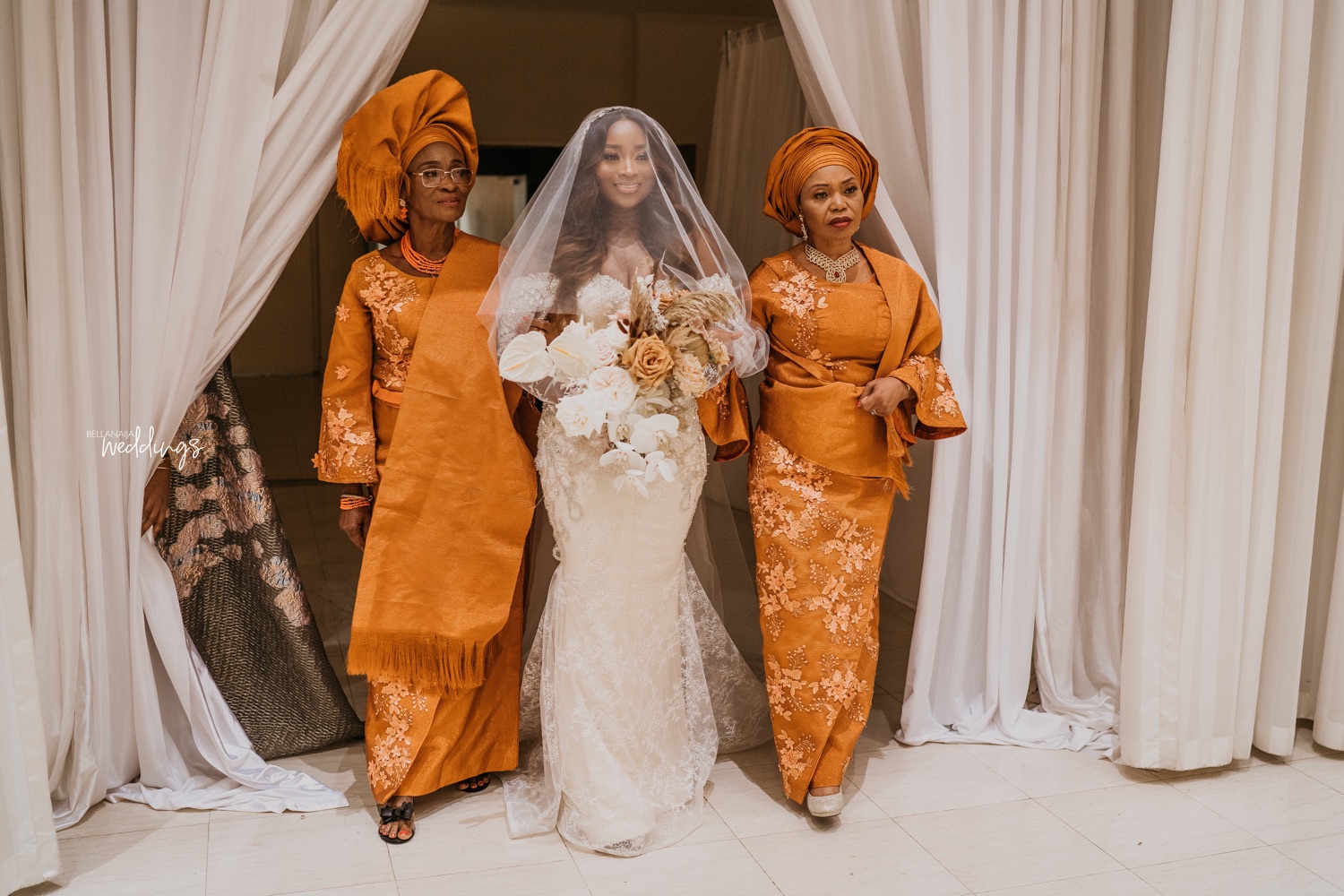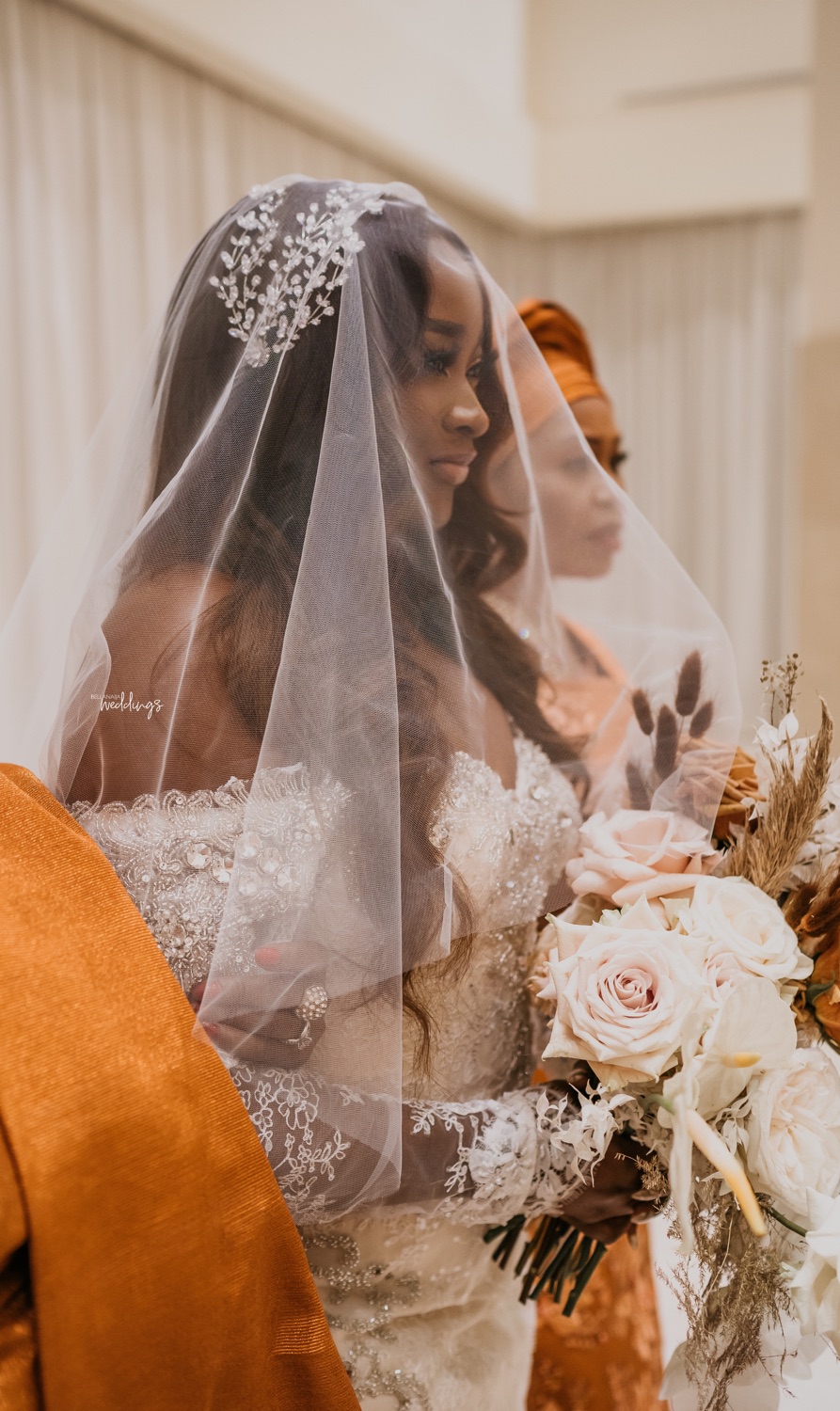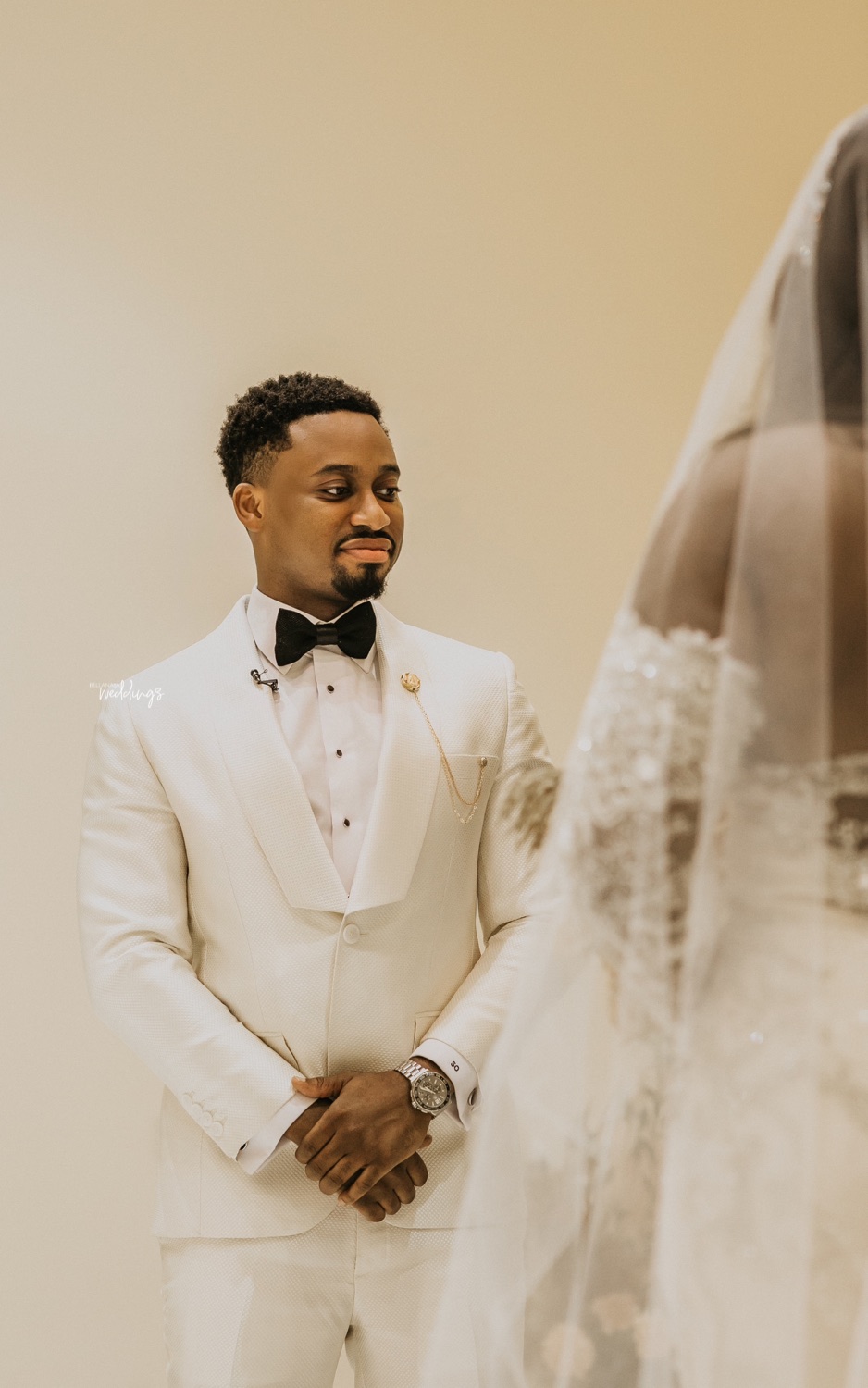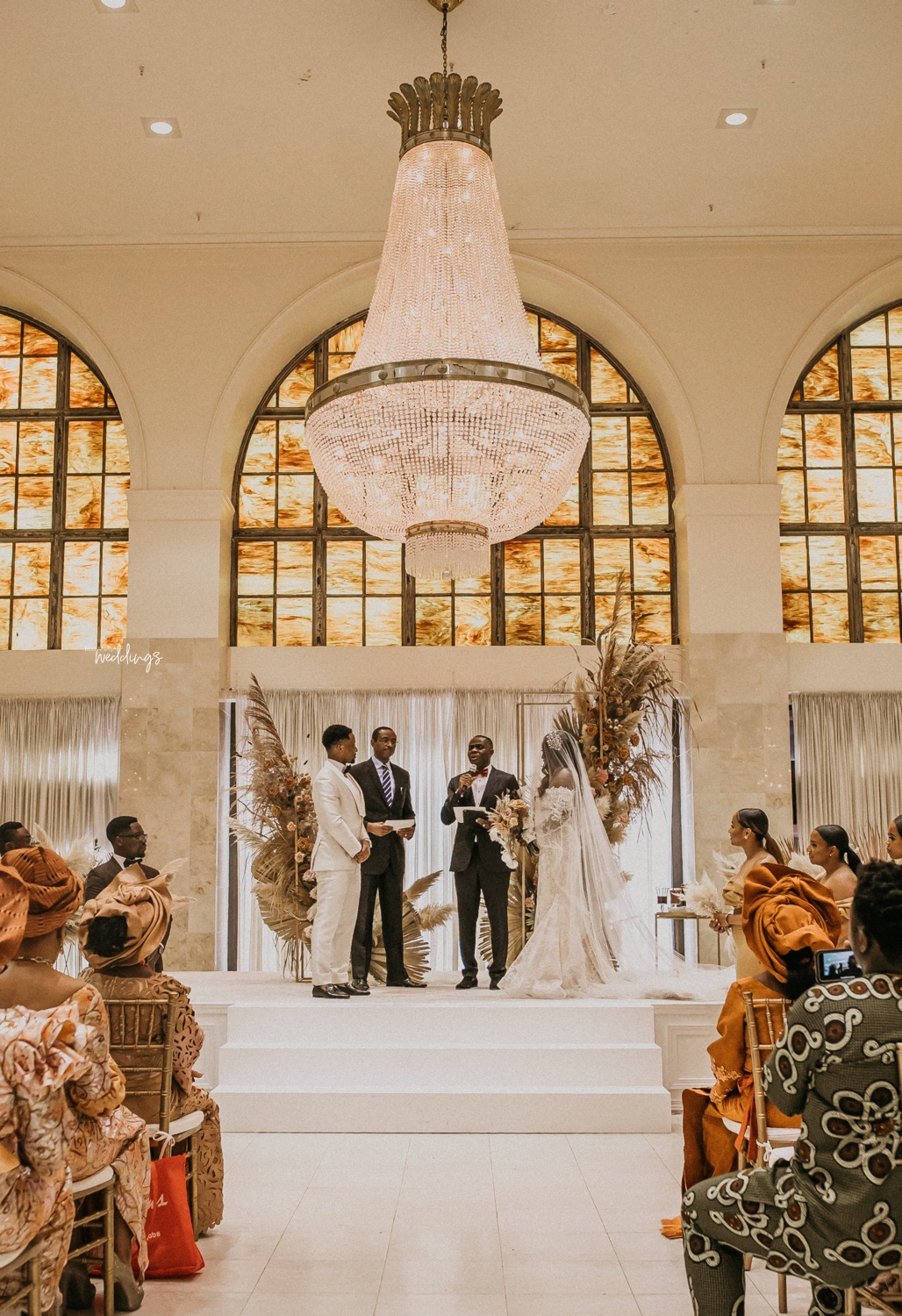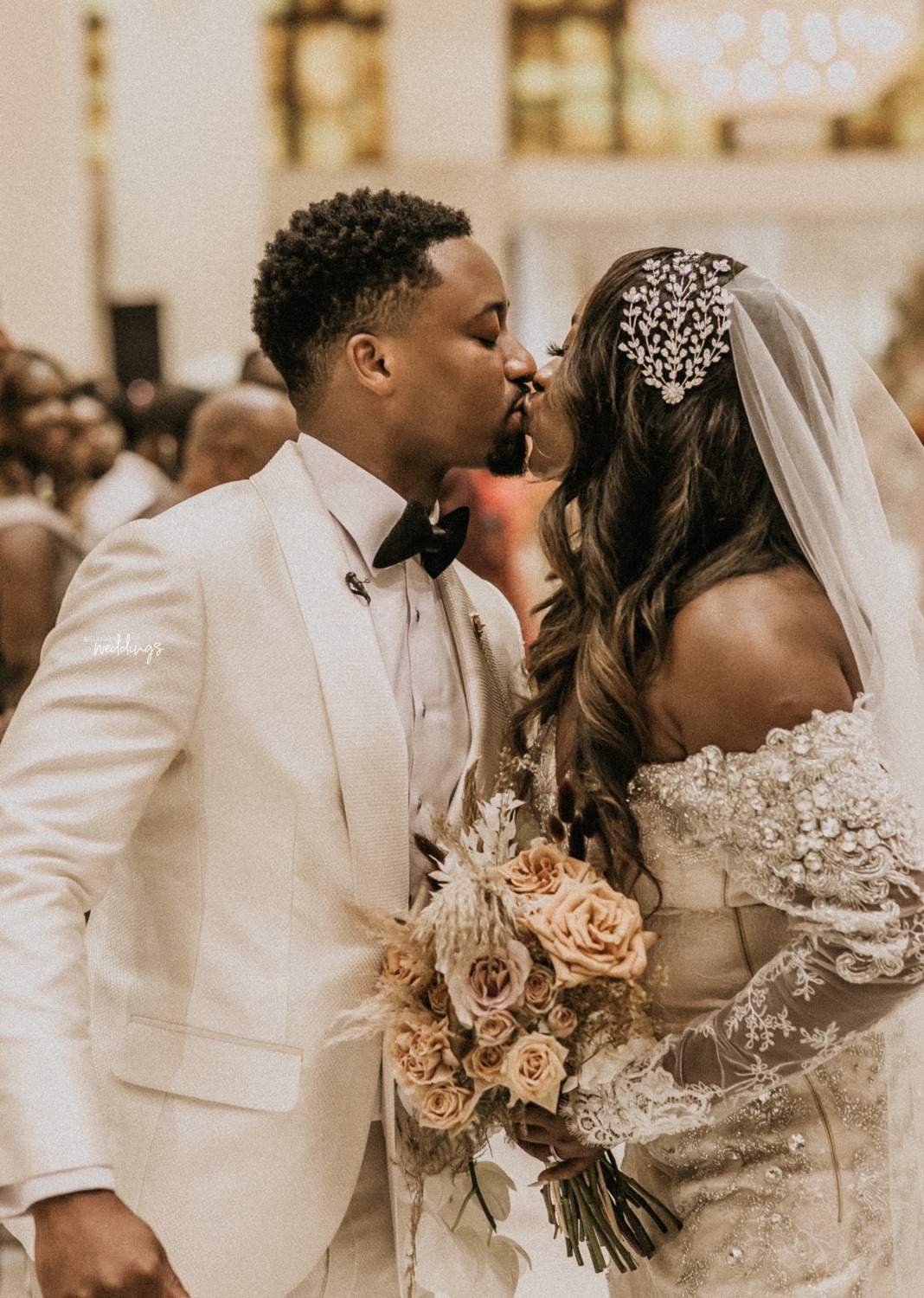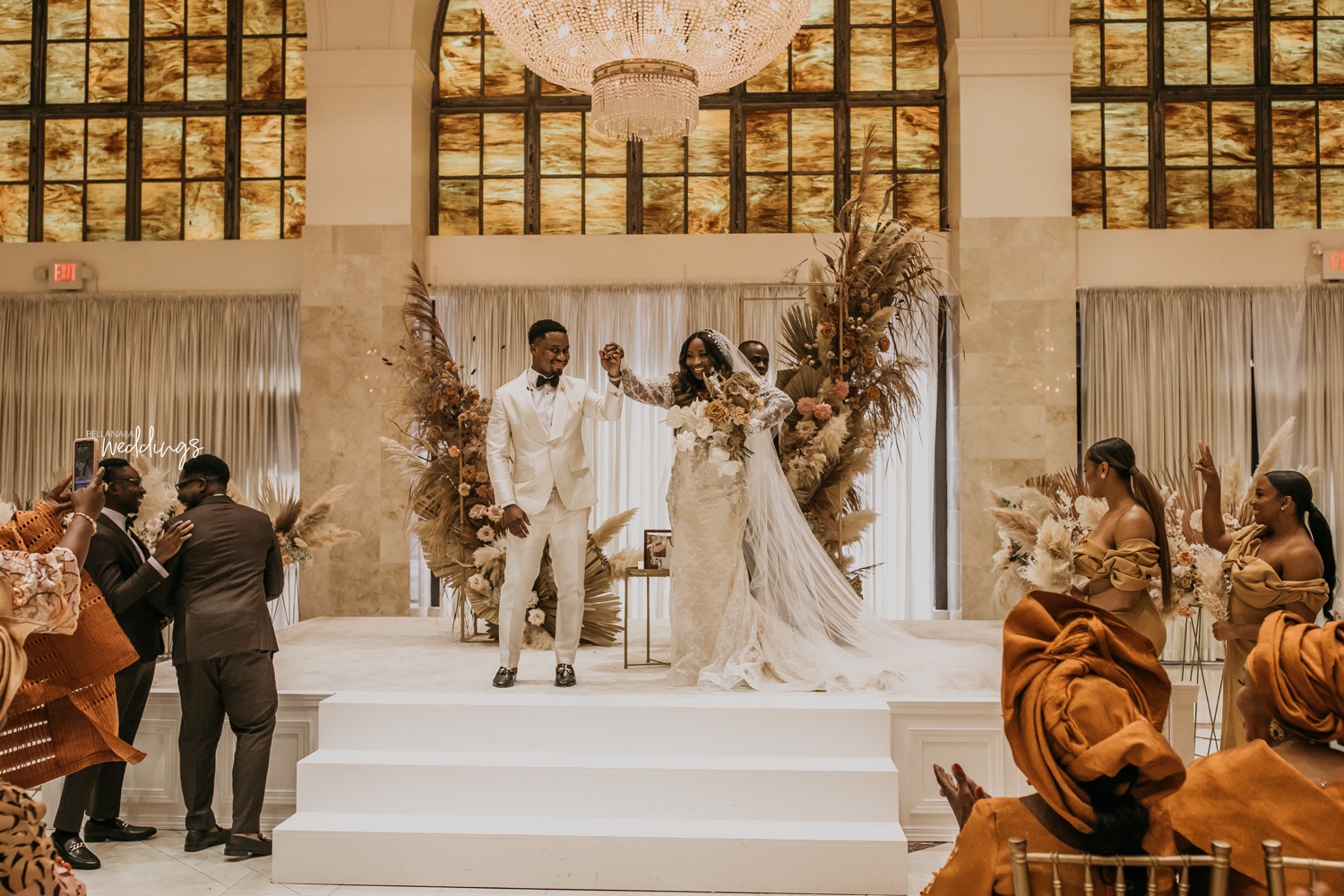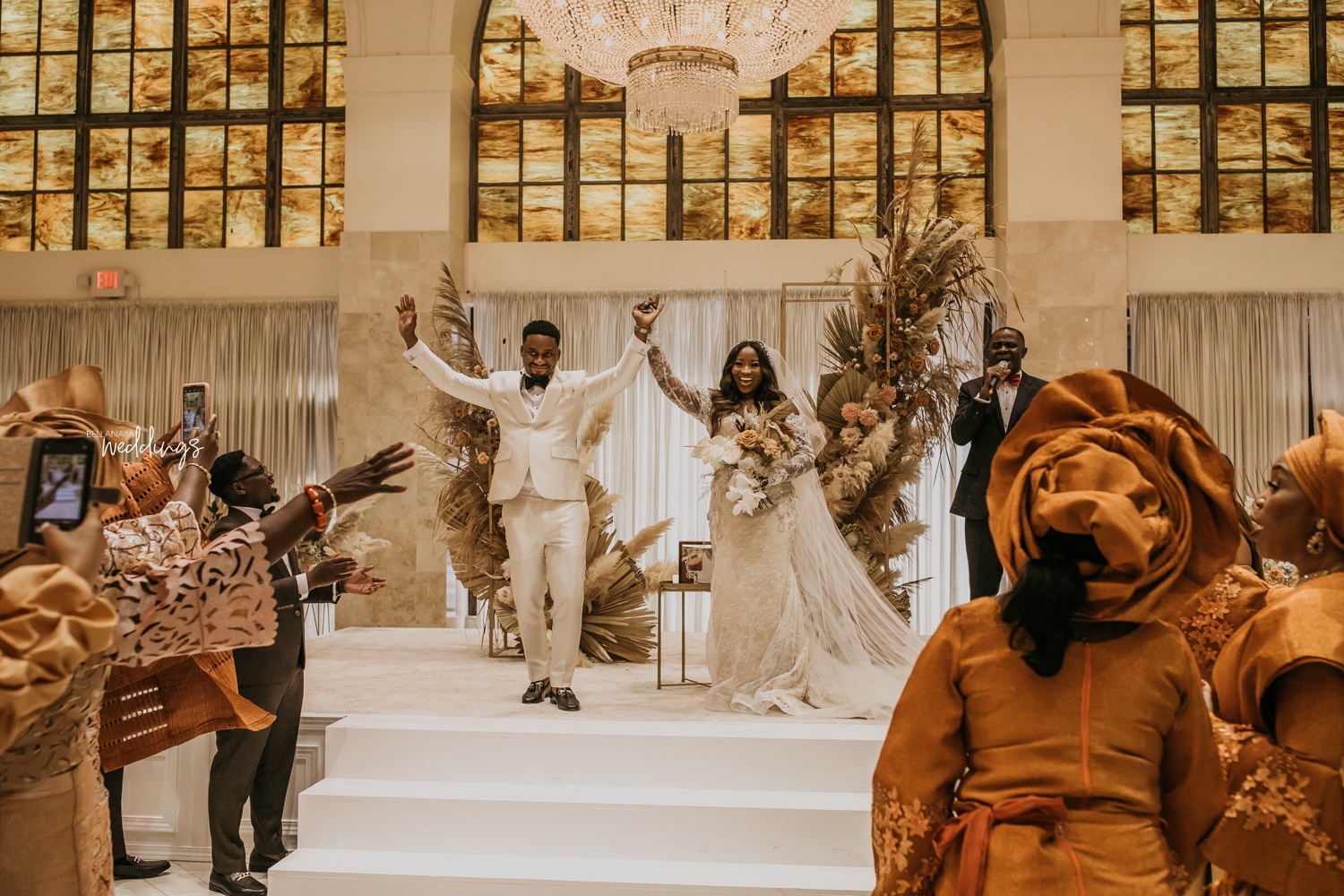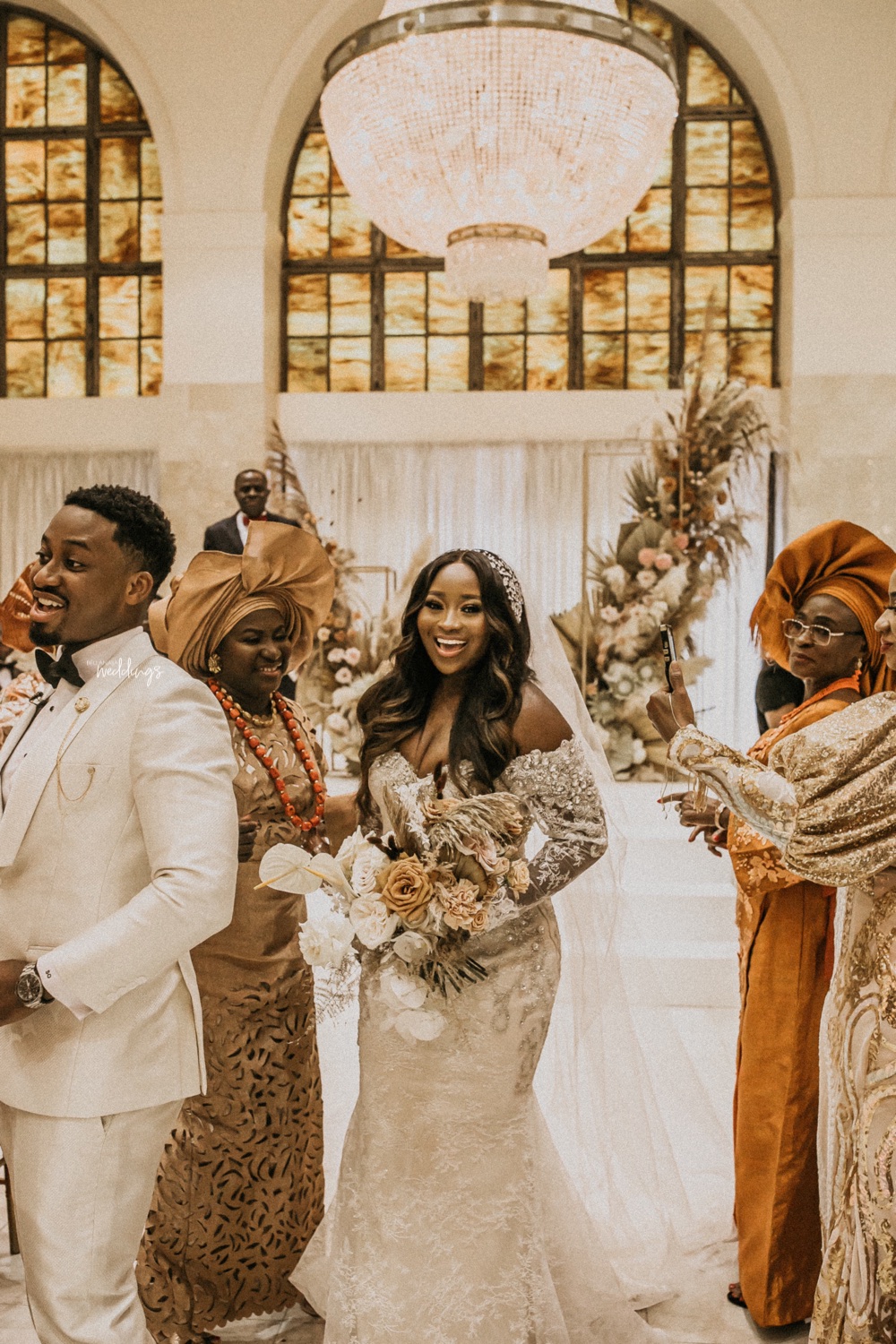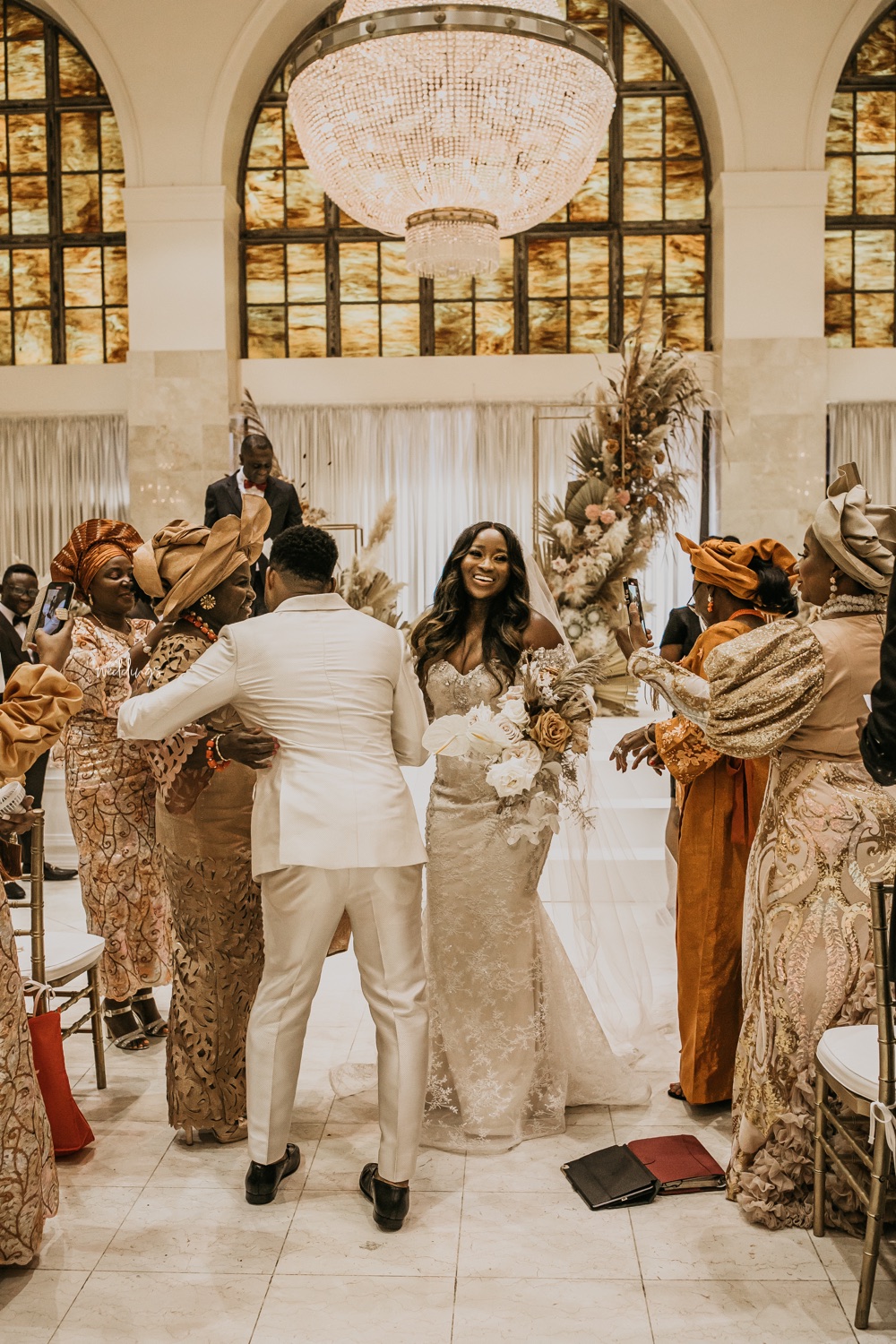 Now, it's reception time!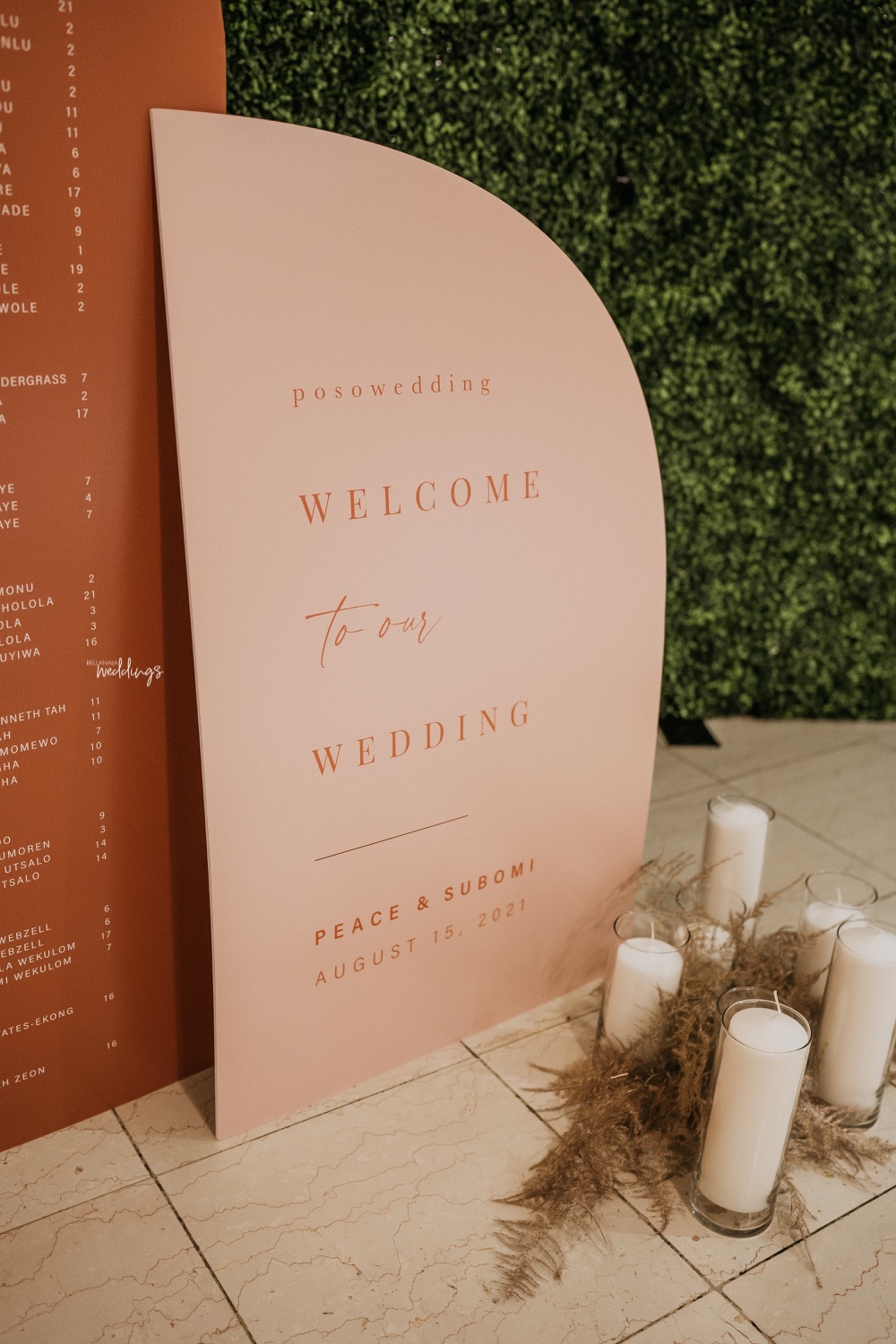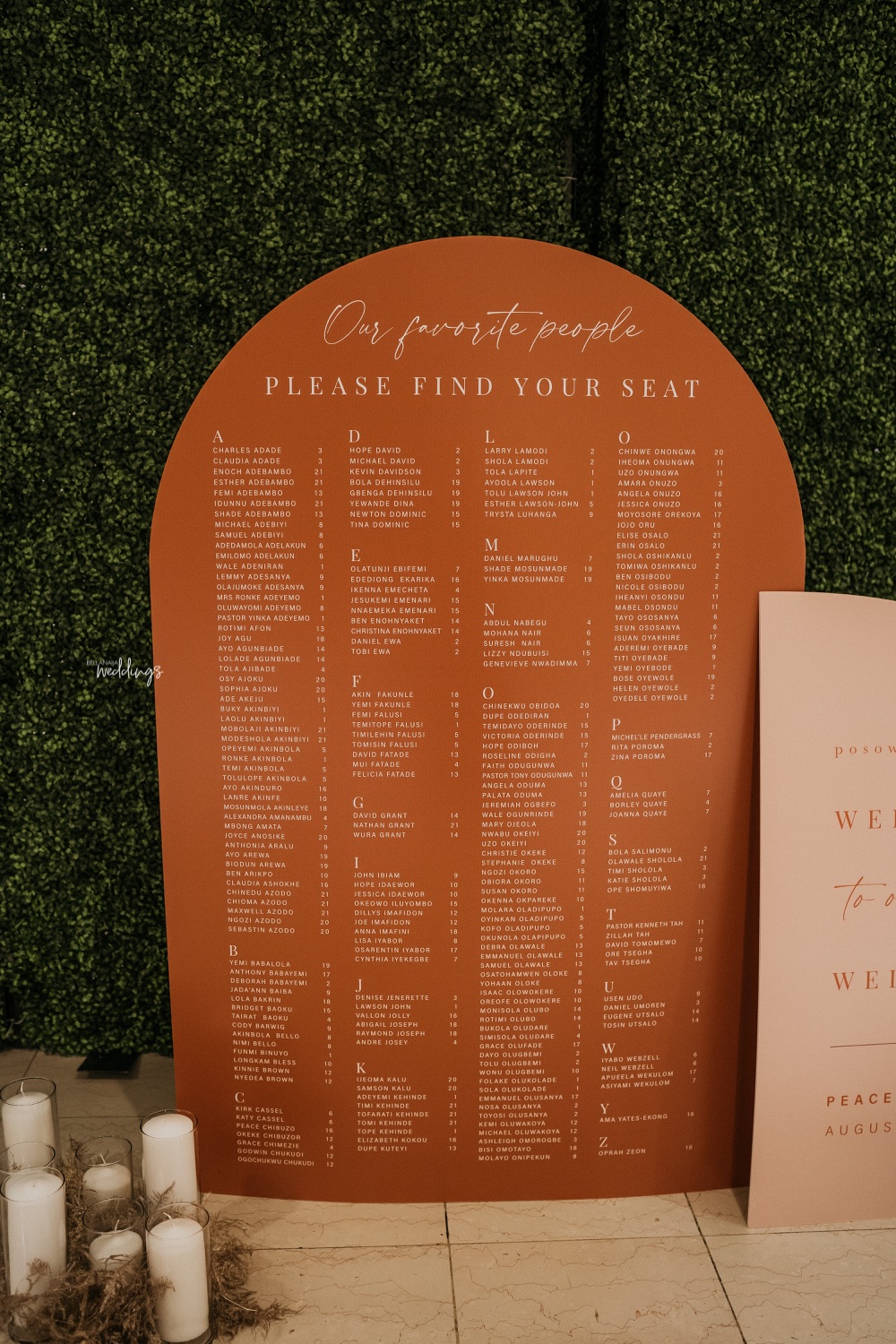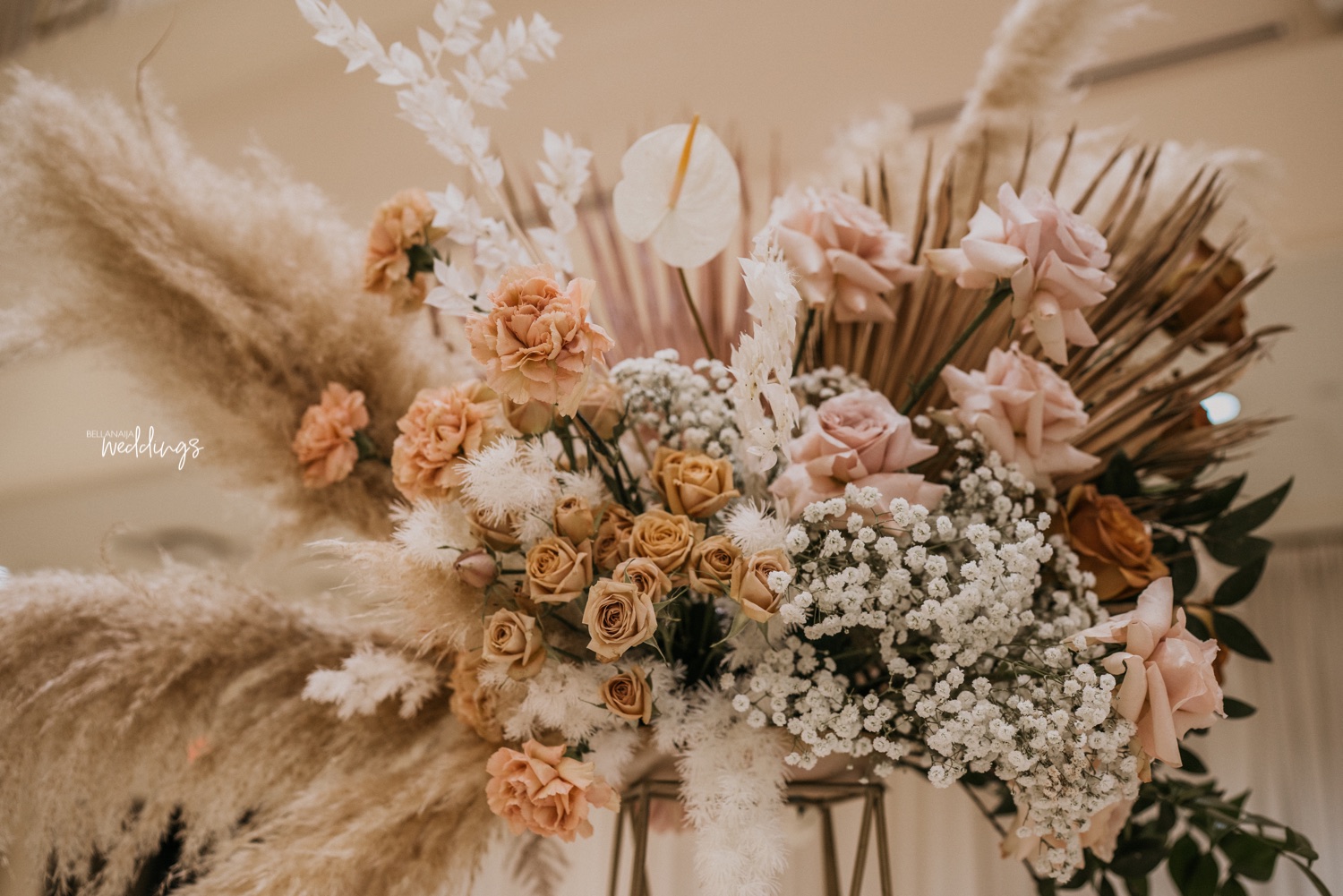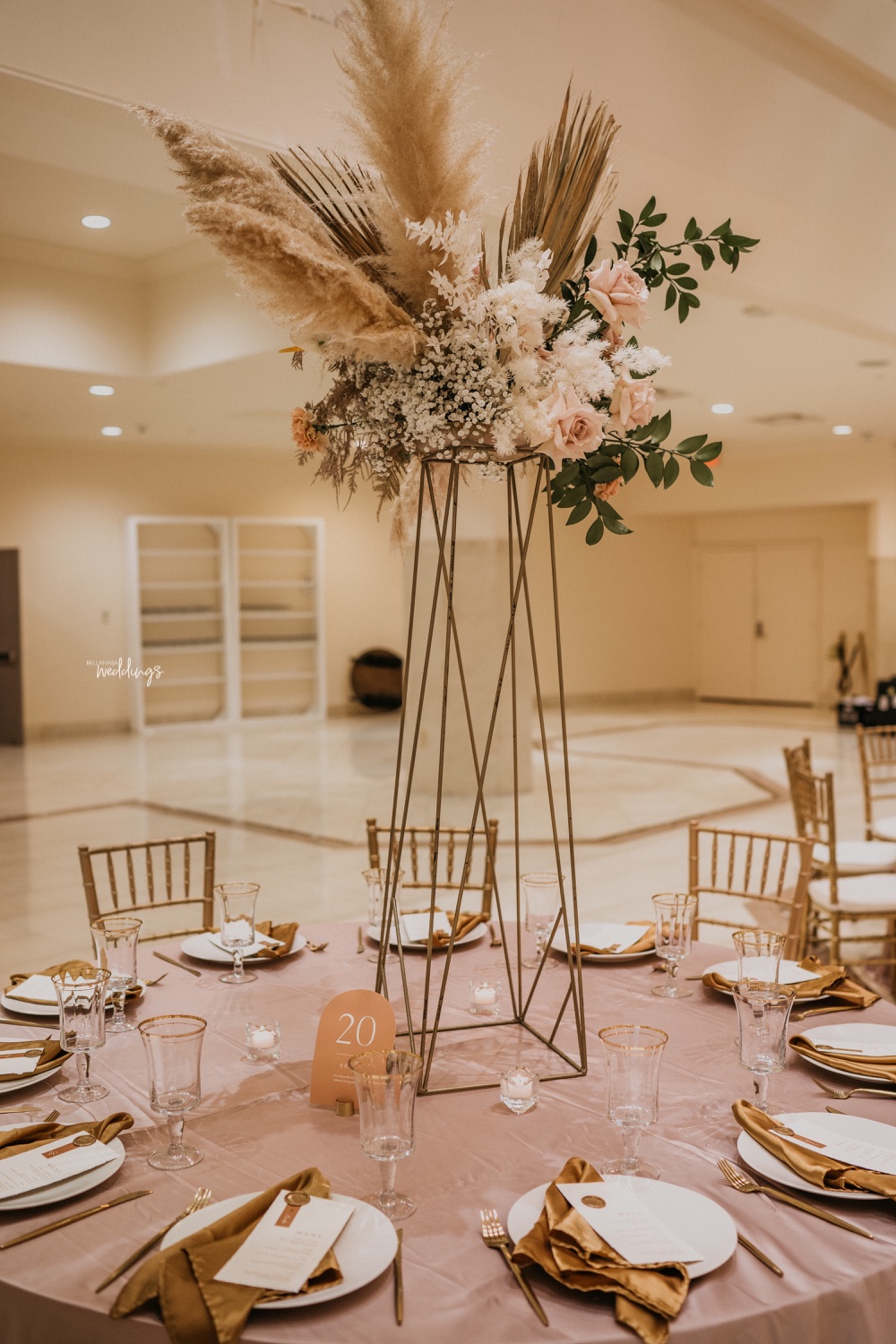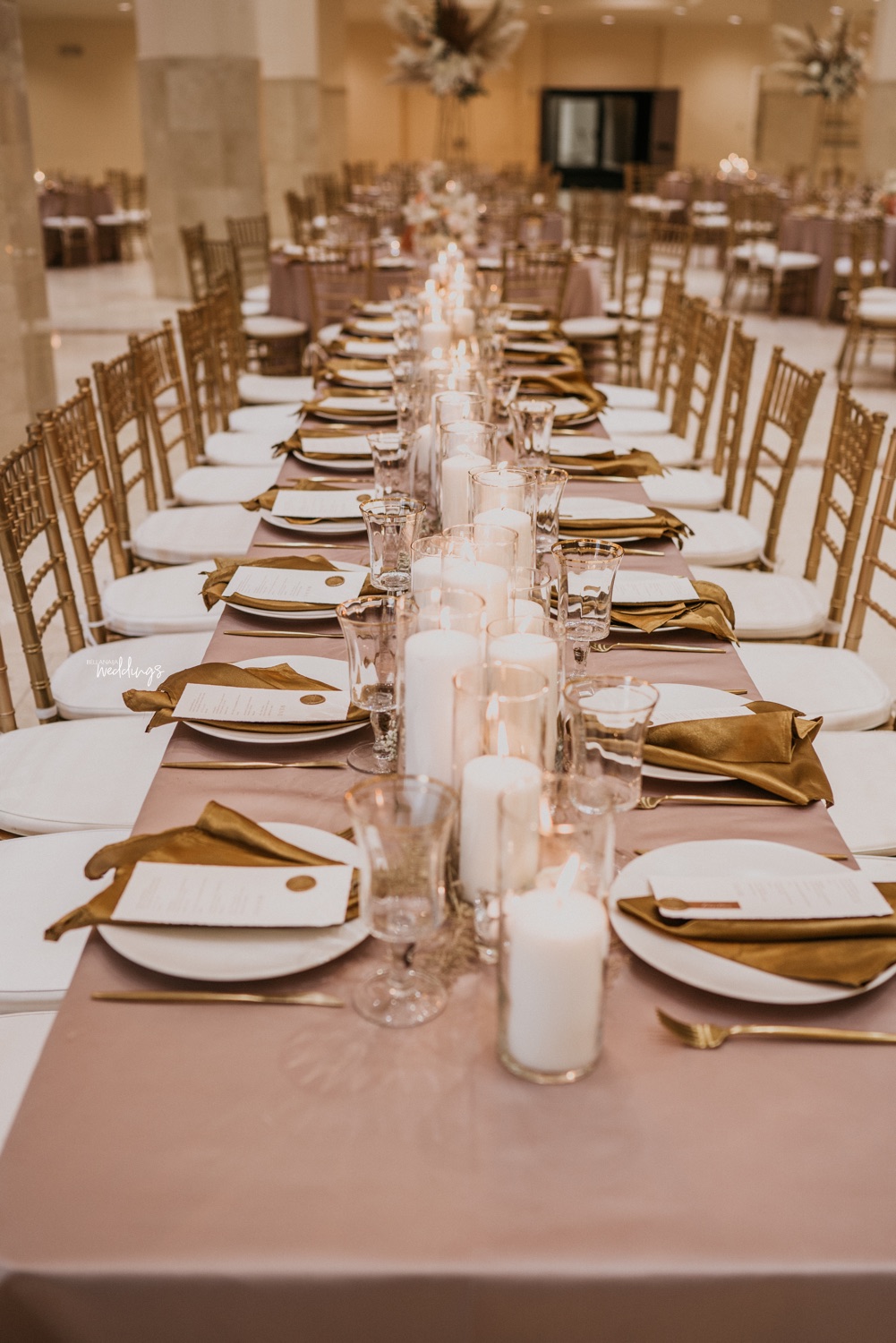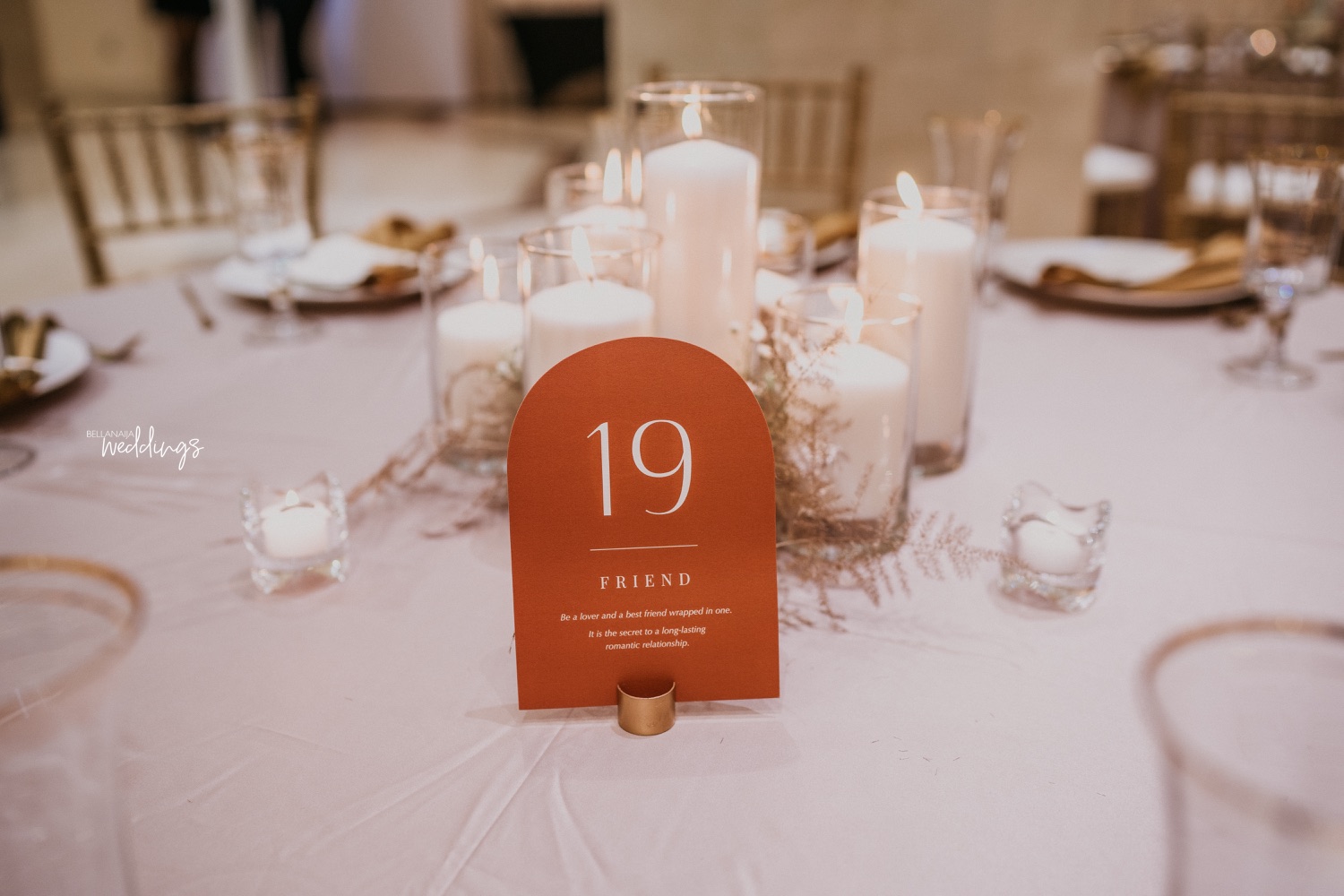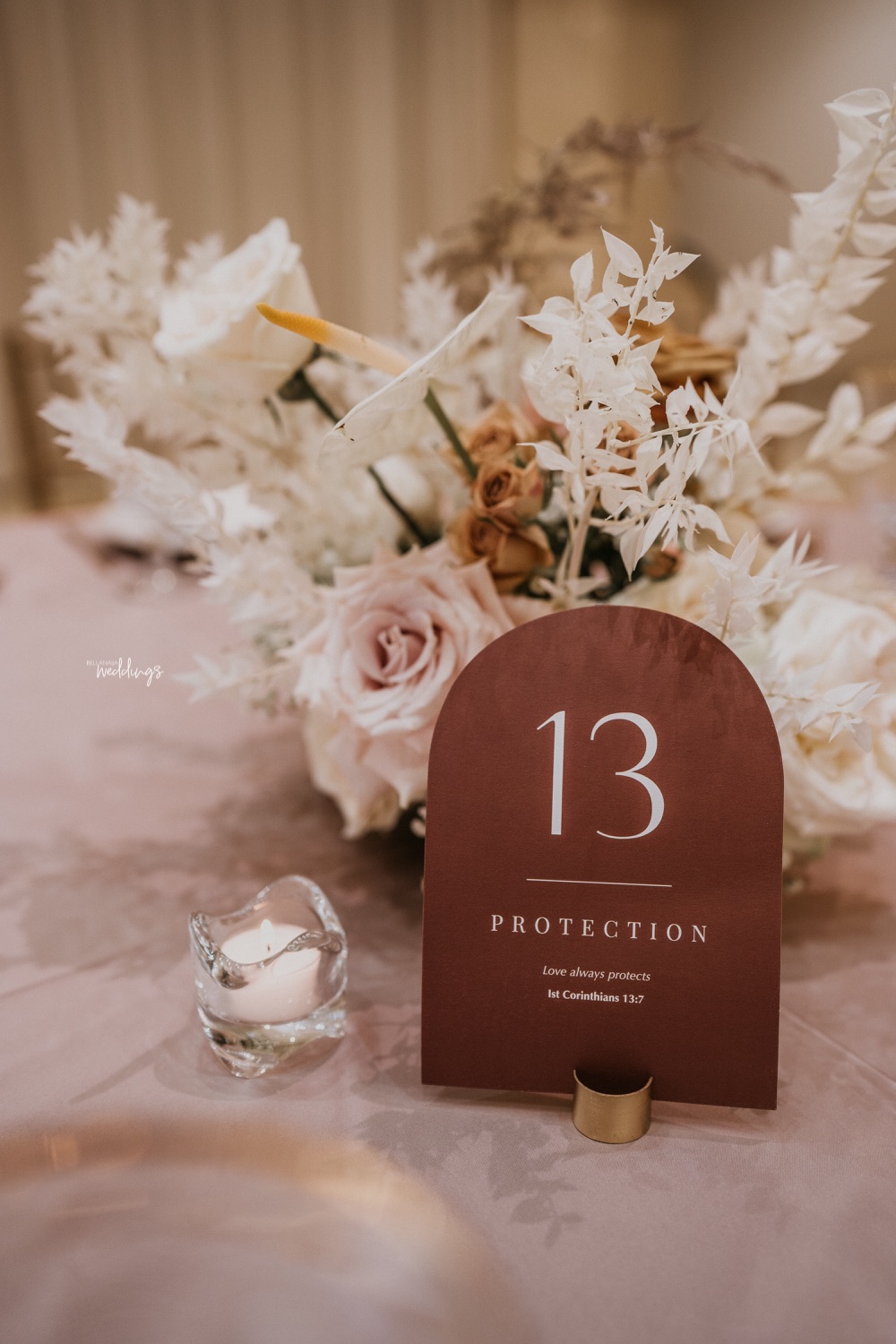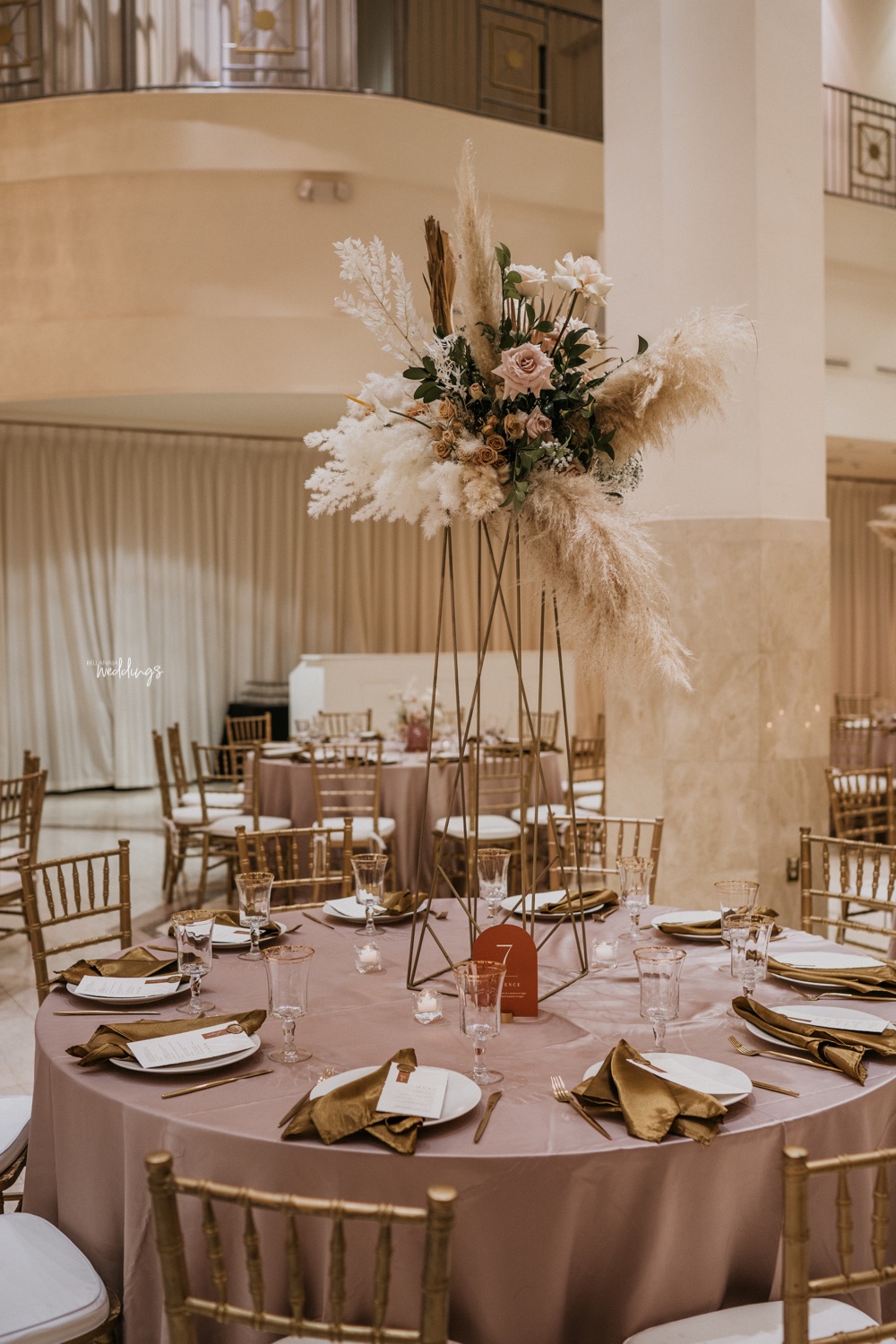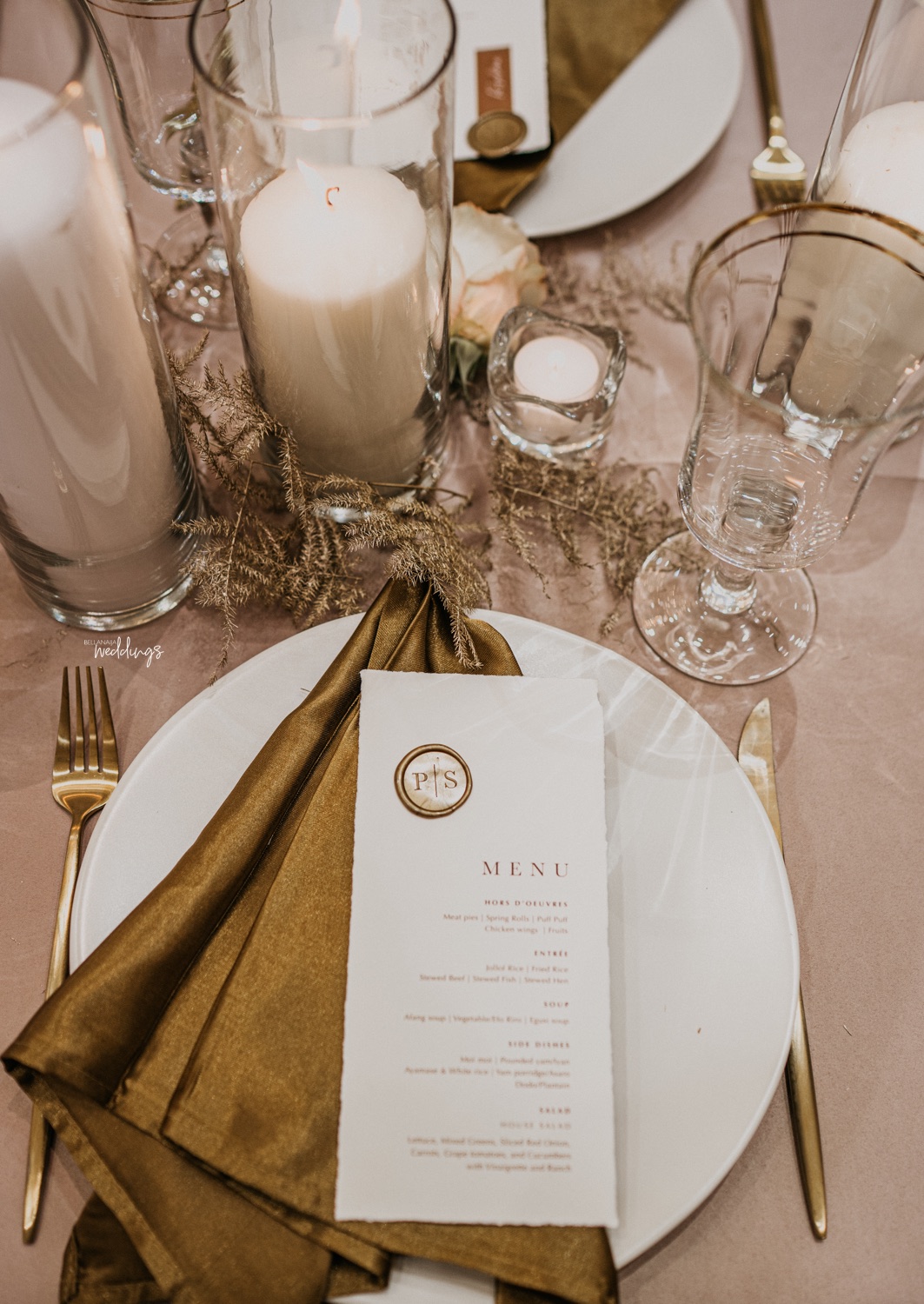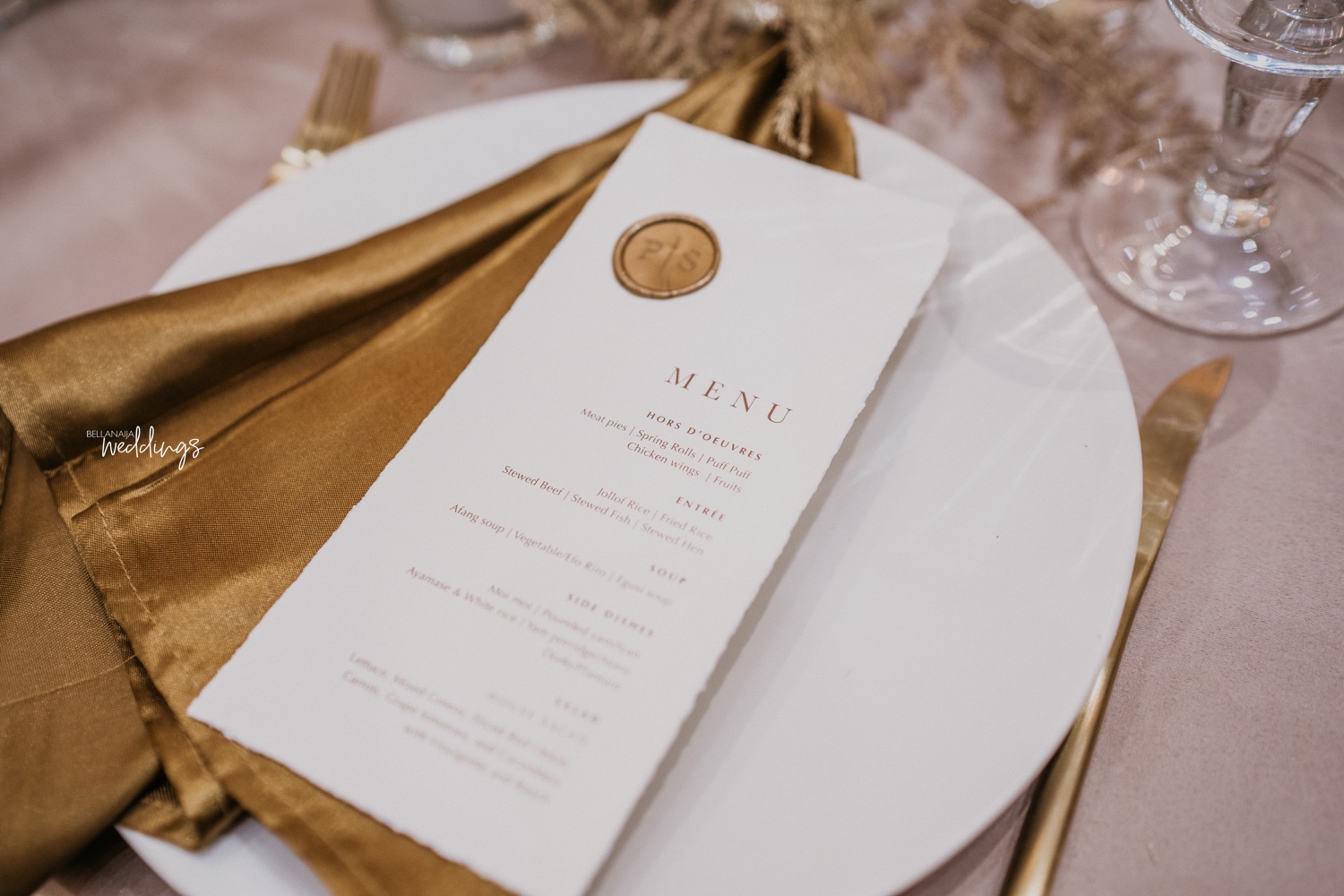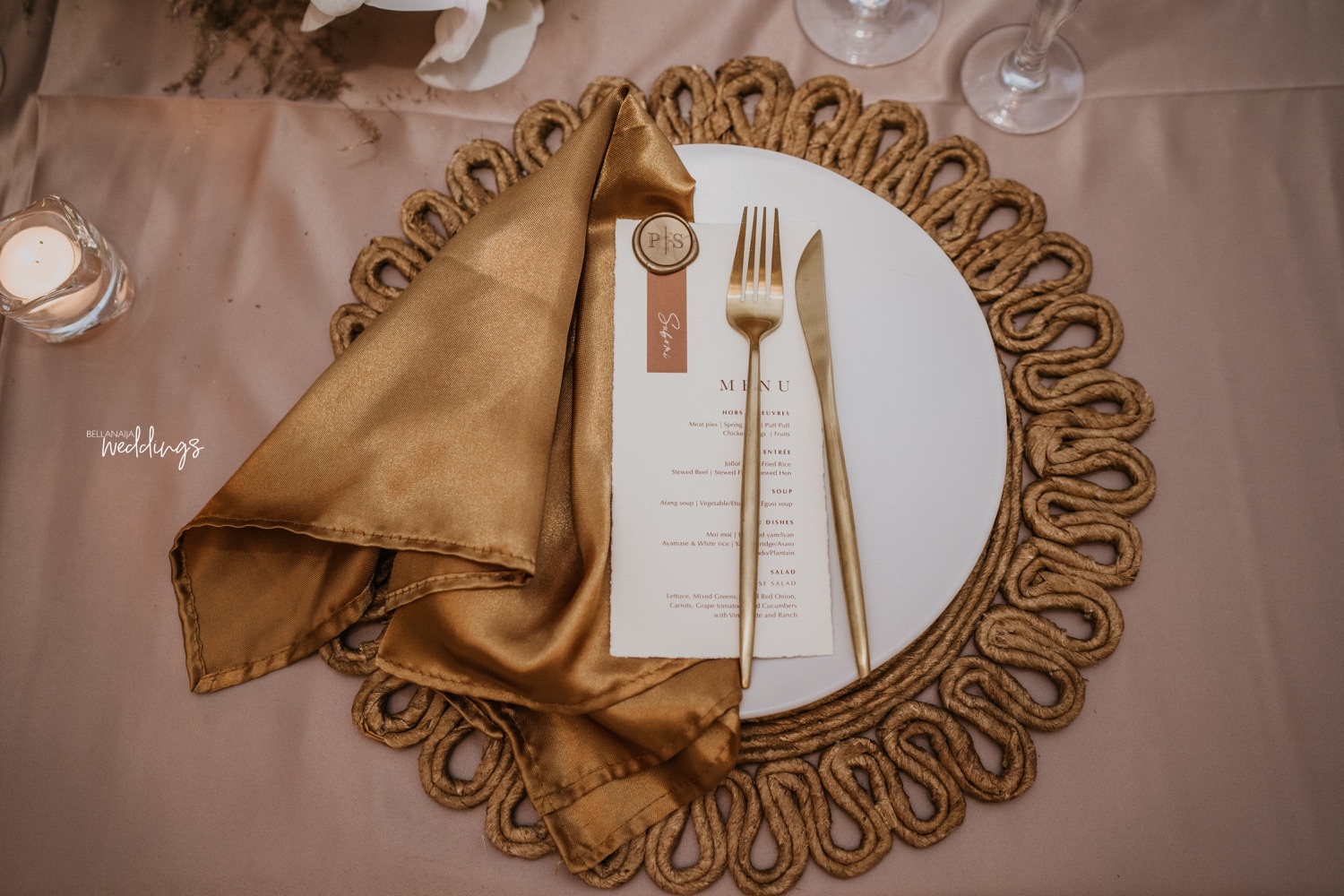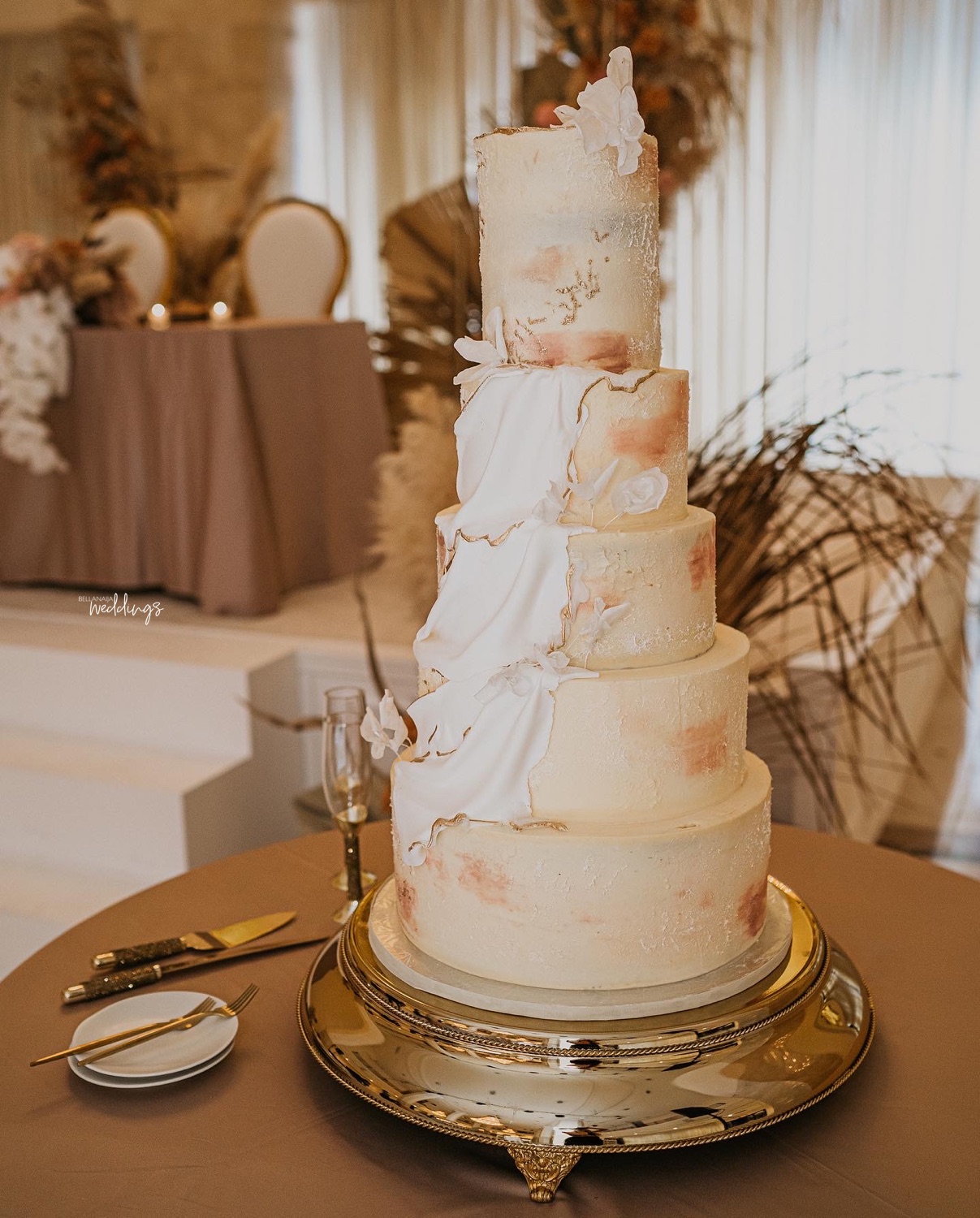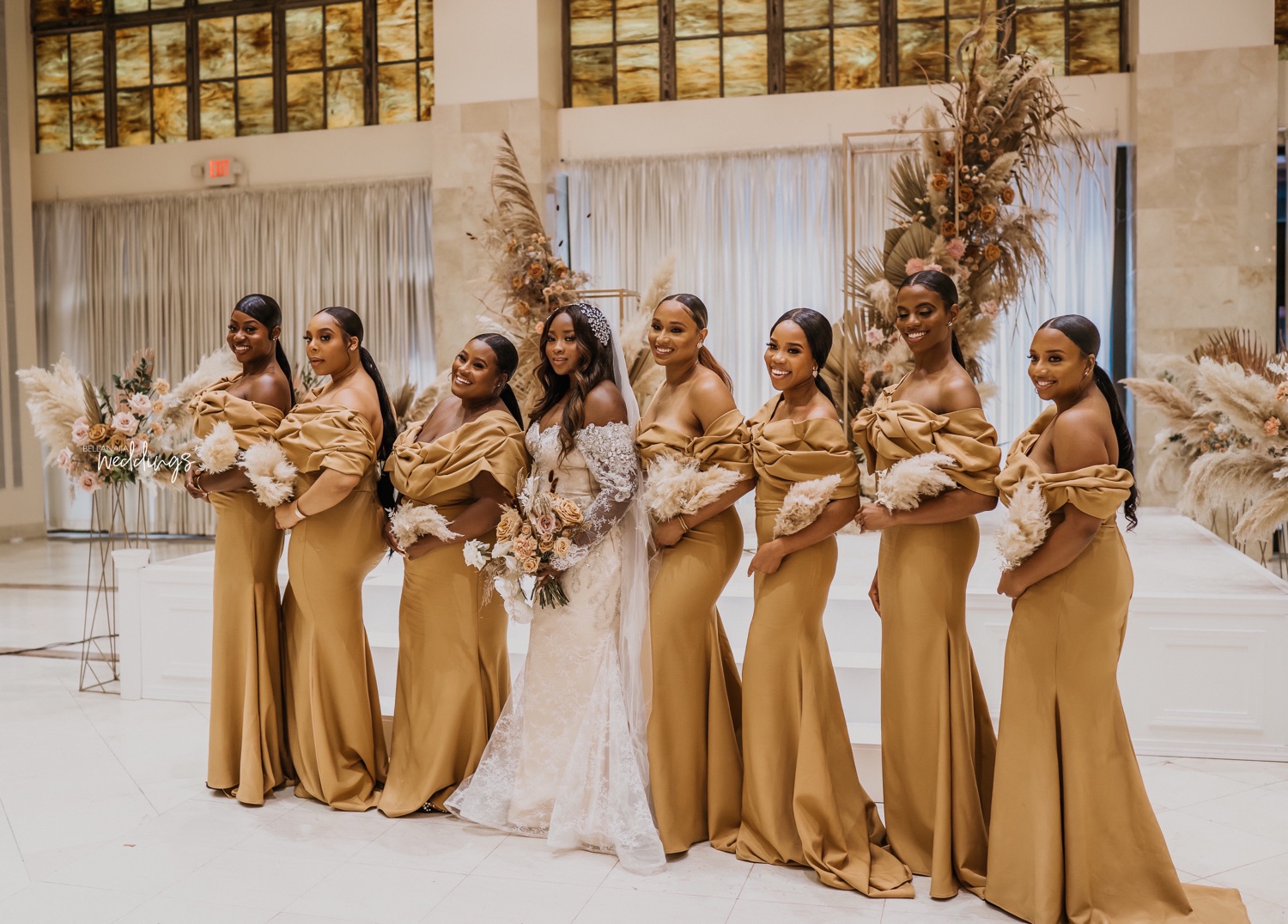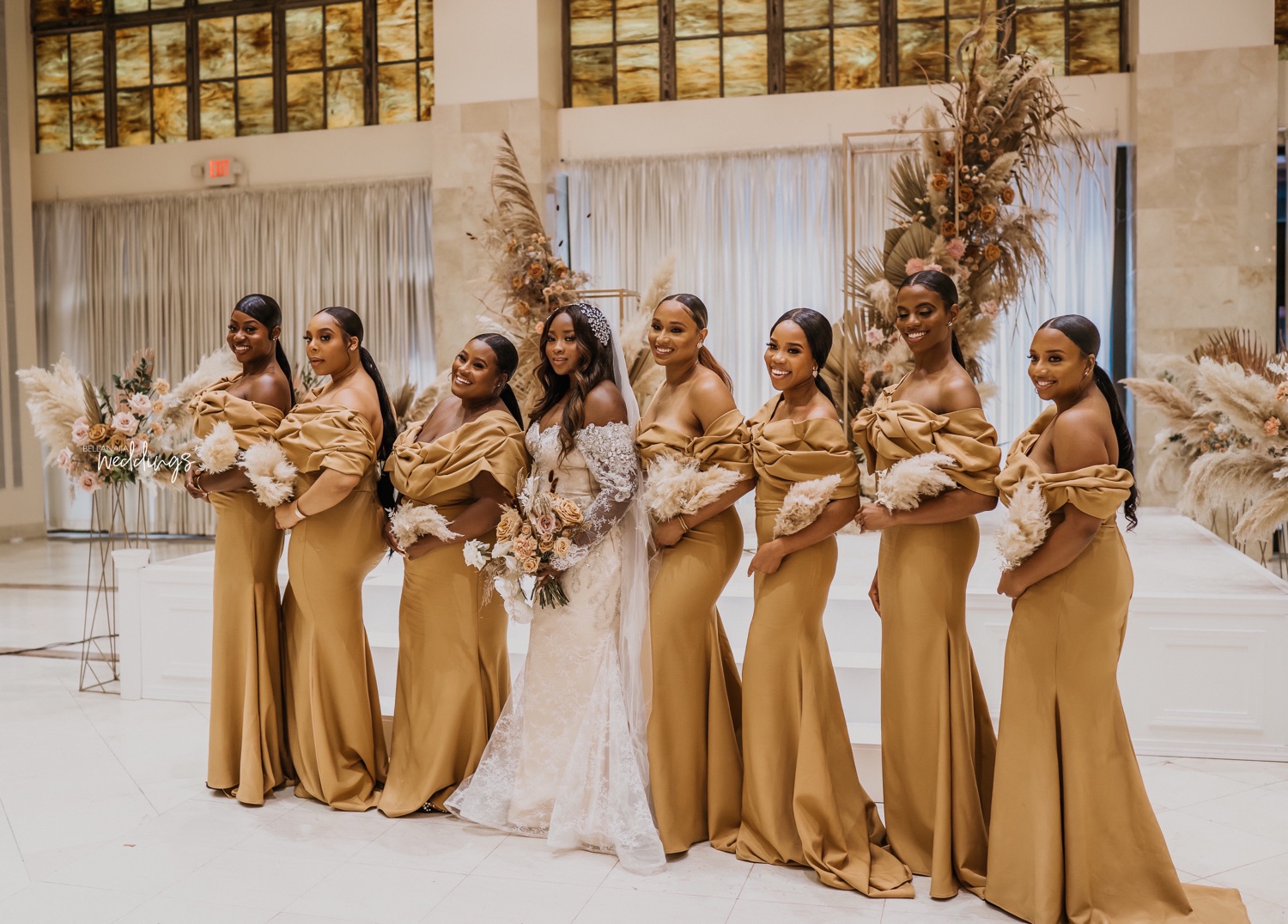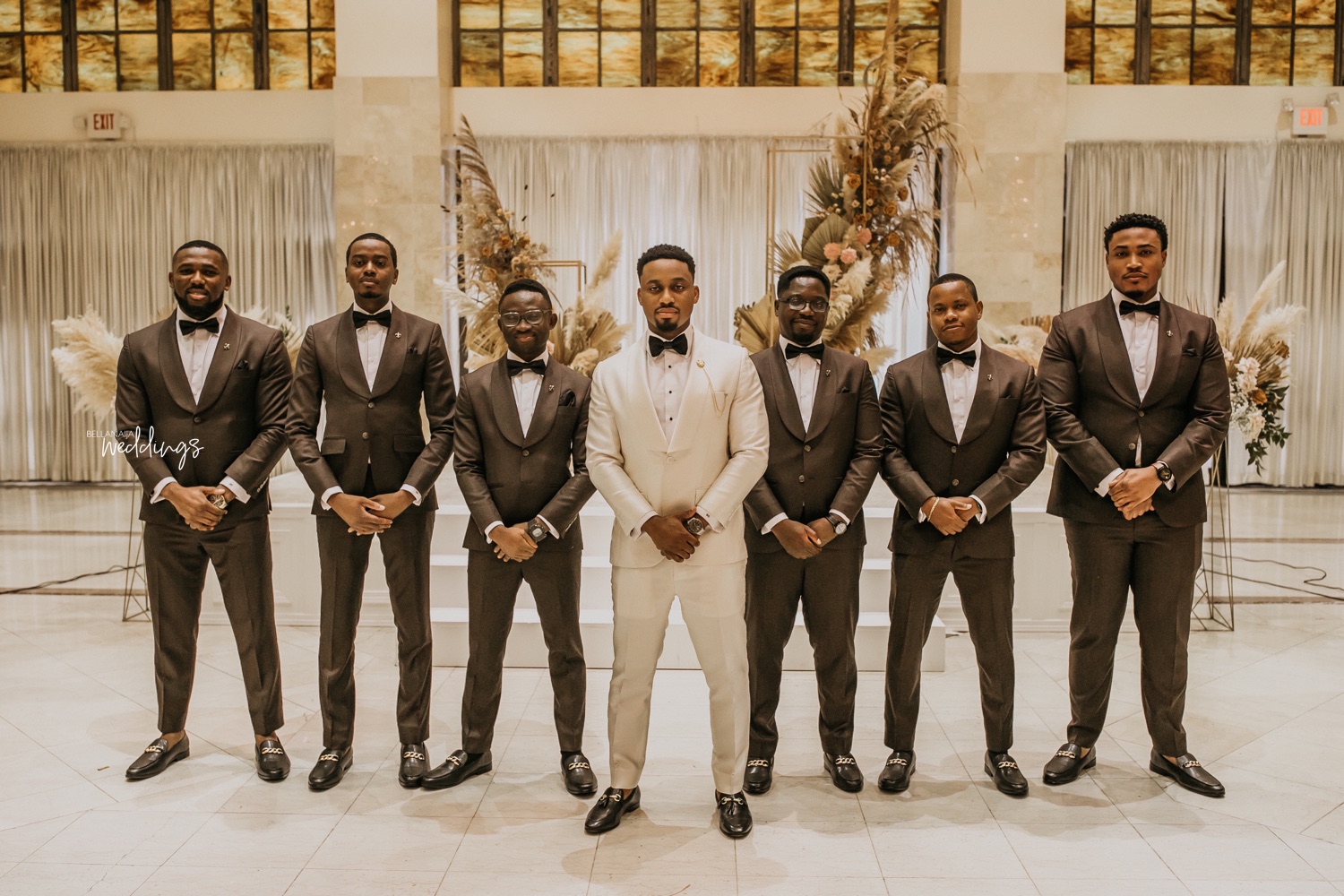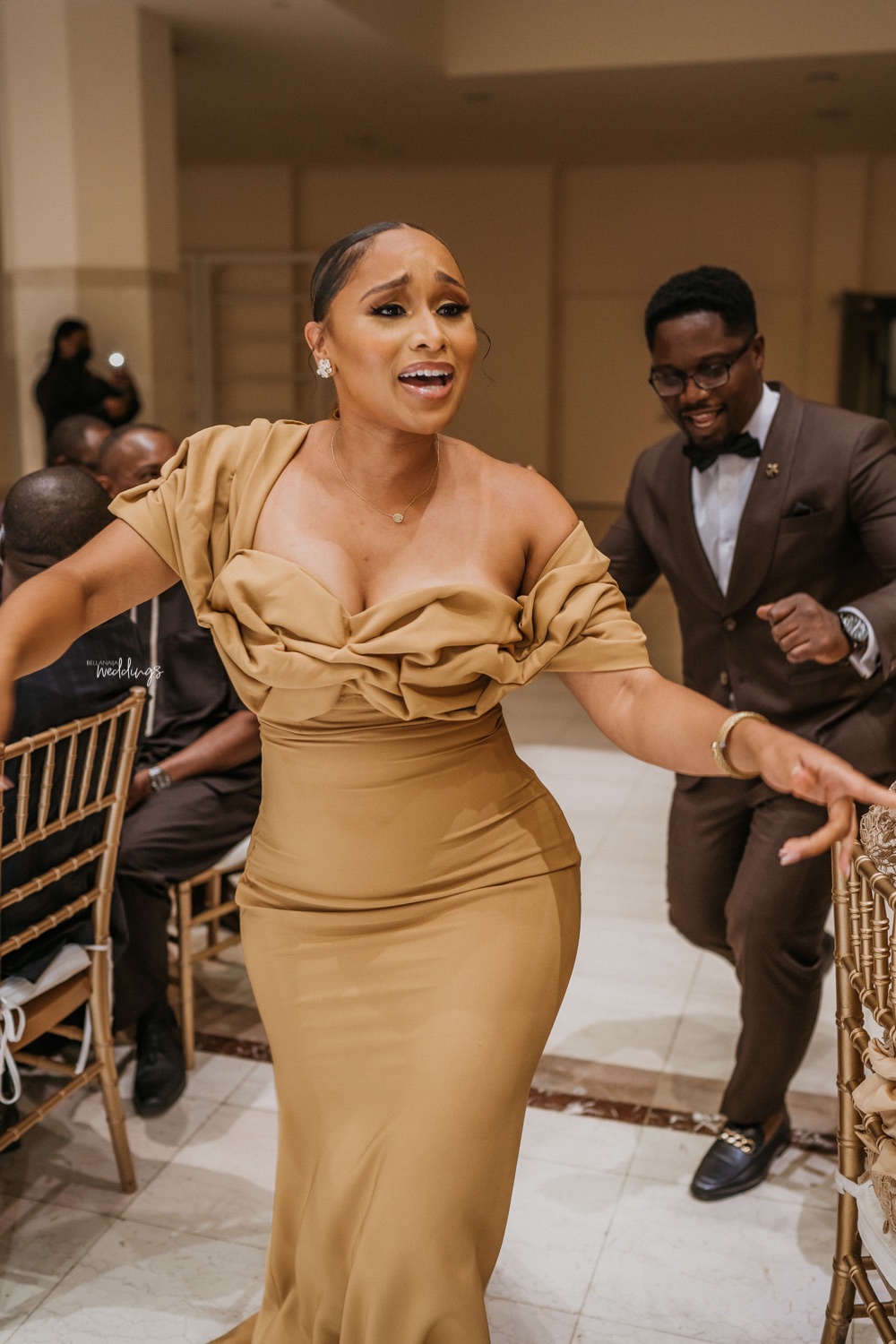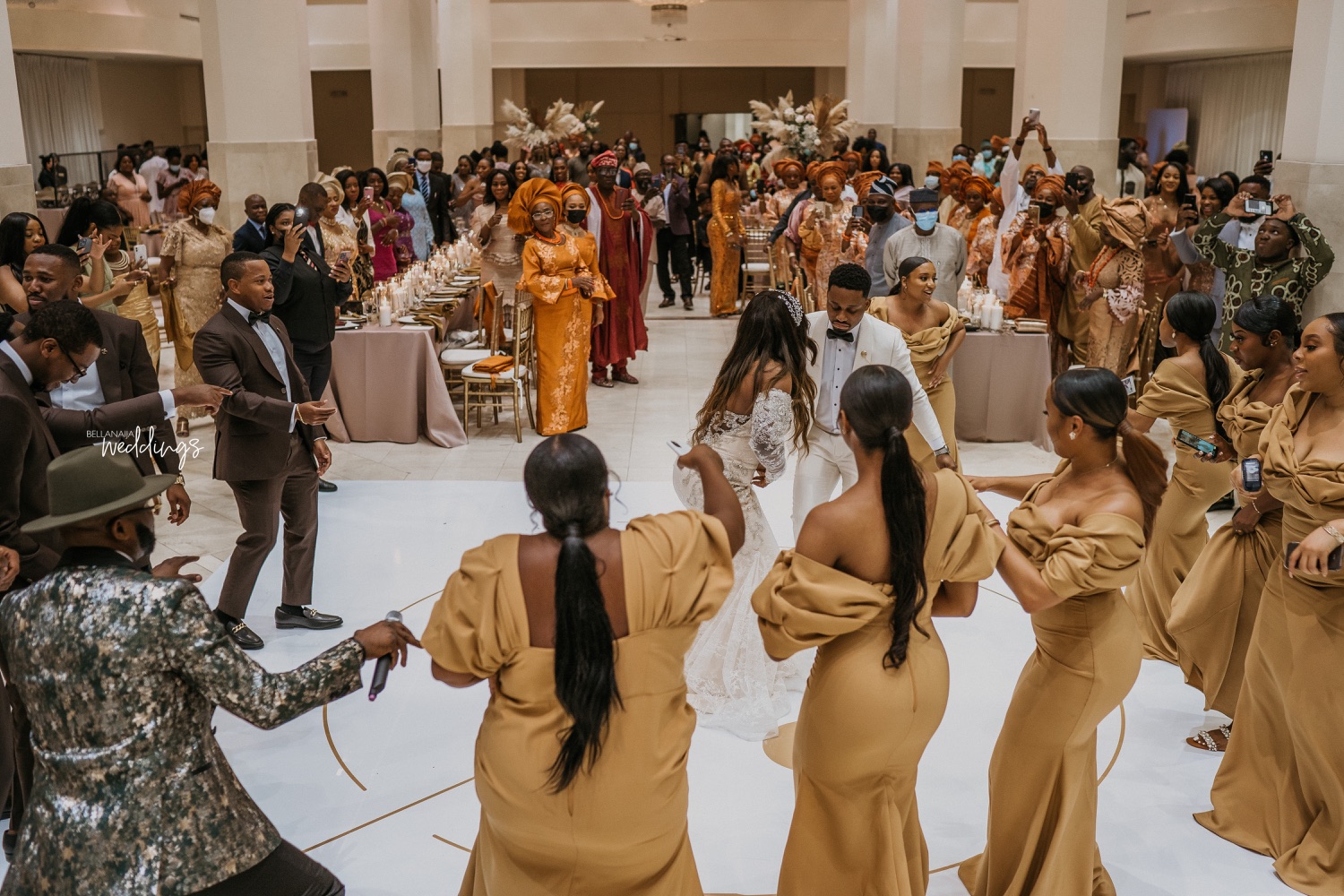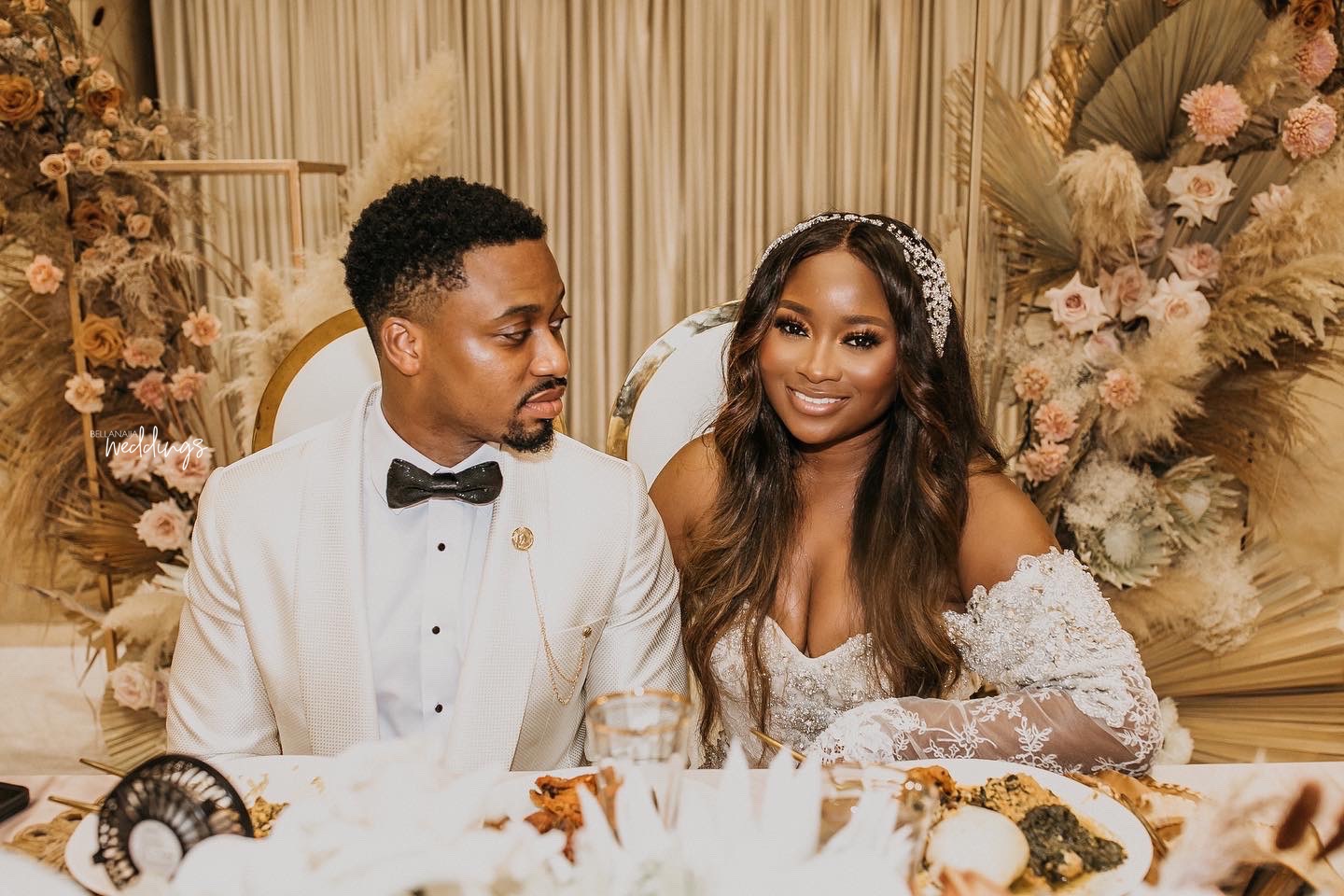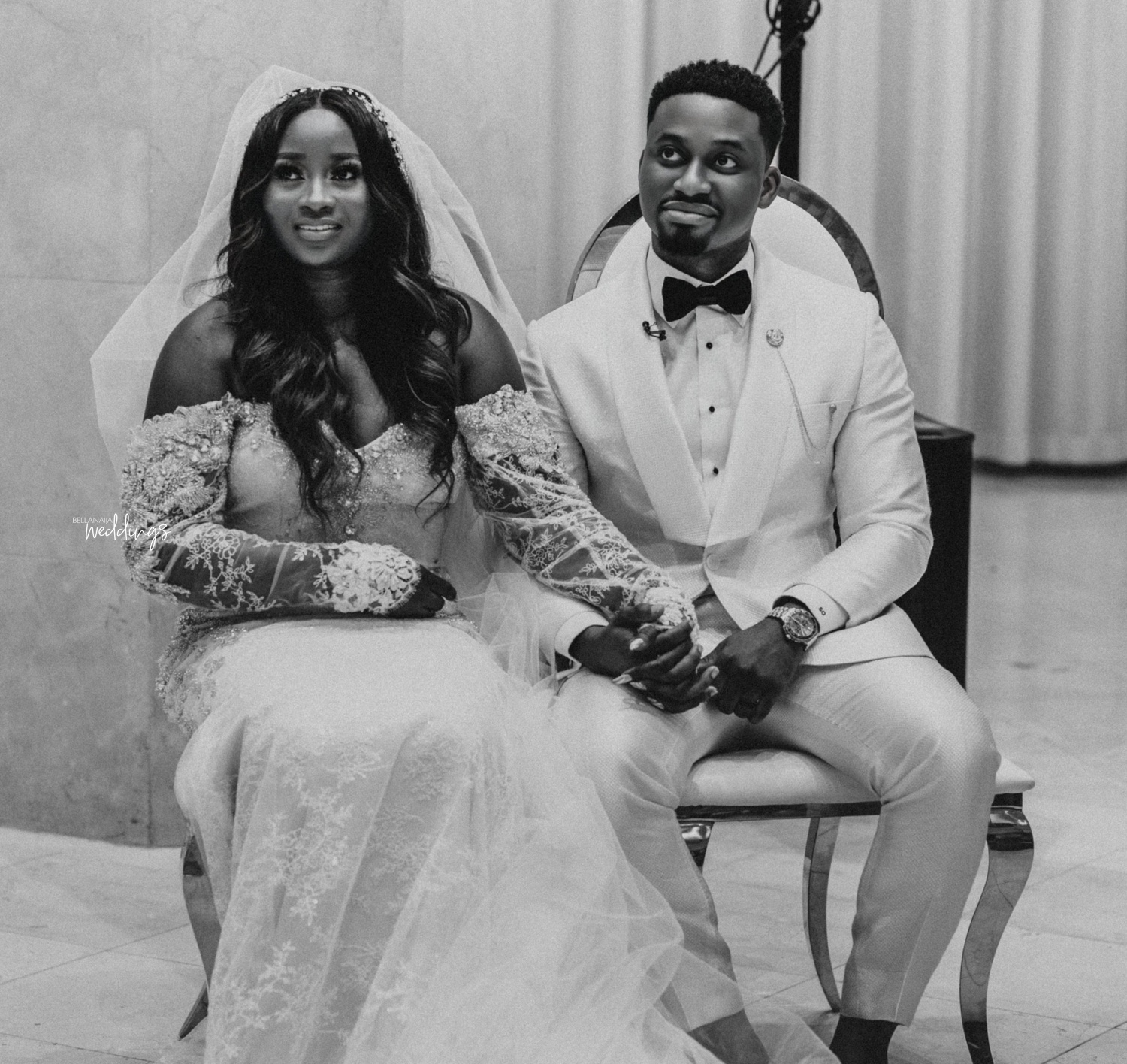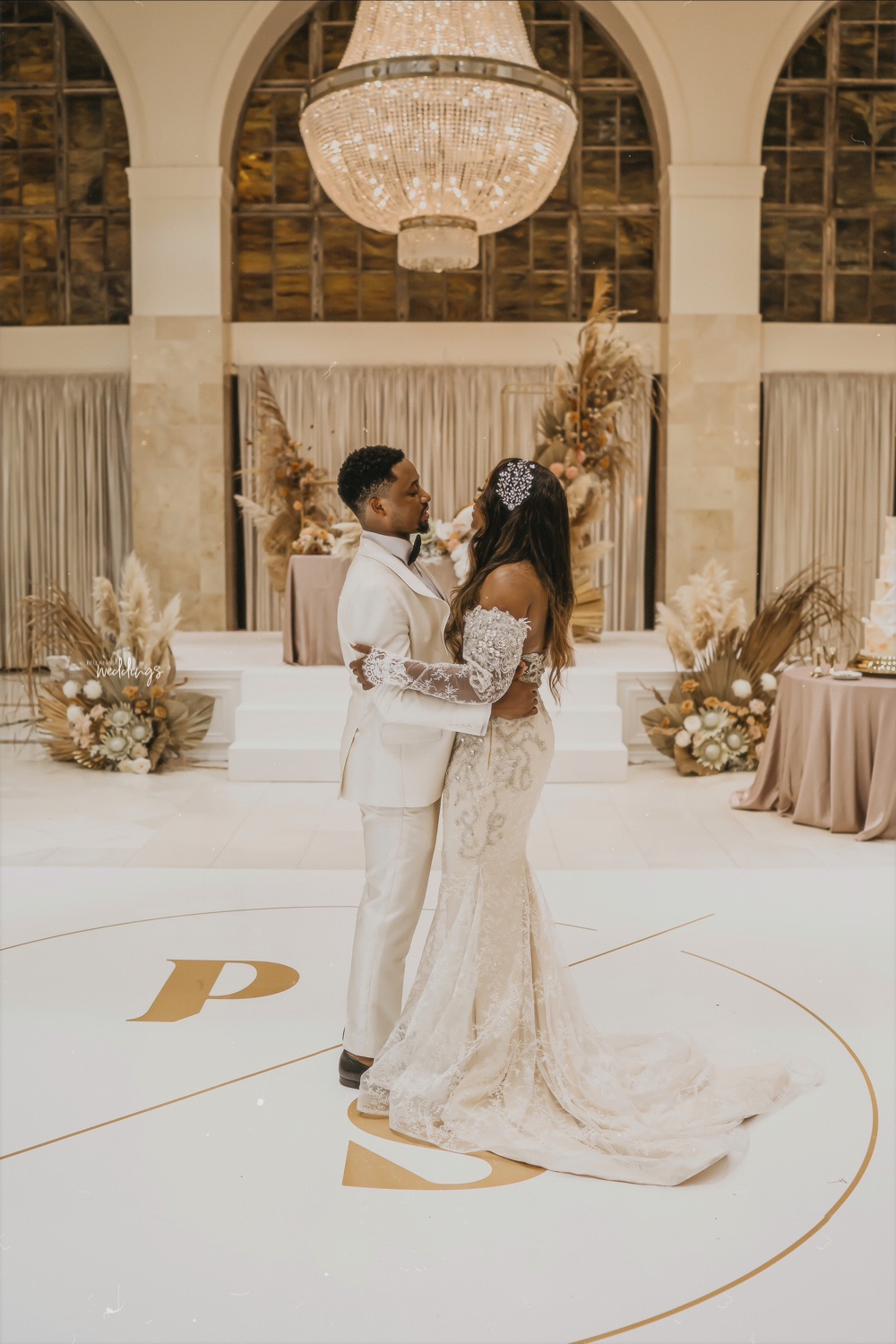 Credits
Bride: @Peace.soulbeauty
Makeup: @soulbeautyglam
Photography: @taytesvichphoto
Wedding venue: @southernexchangeballrooms
Florist: @flaurabotanica
Wedding design: @koganevents
Planner: @uniqueeventsbysholla
Paper goods: @finedaypress
Groom's Tuxedo: @styledby_Dm
Bride's Dress: @lenaberishaofficial
Bridesmaids dresses: @ibilolaogundipe
Videography: @bricksgroup
Cake: @pine_cone_bakery