Apparently, cakes are not just sweet, they now have the ability to bring two soulmates together. Photographer, Adewunmi and baker, Omowunmi, can attest to this truth as every photo in this bright and catchy pre-wedding shoot confirms their happiness at the reality of a lifetime together.
The couple goes from beautiful matching outfits, to elegant and fashionable, to fun in the kitchen, and we are so loving it. They also play around with dazzling colours ranging from red, to white, to blue, to green, to black and we dare not forget the pictures with the yummy-looking cake, burgers, donuts and fruits which further emphasize Omowunmi's culinary mastery.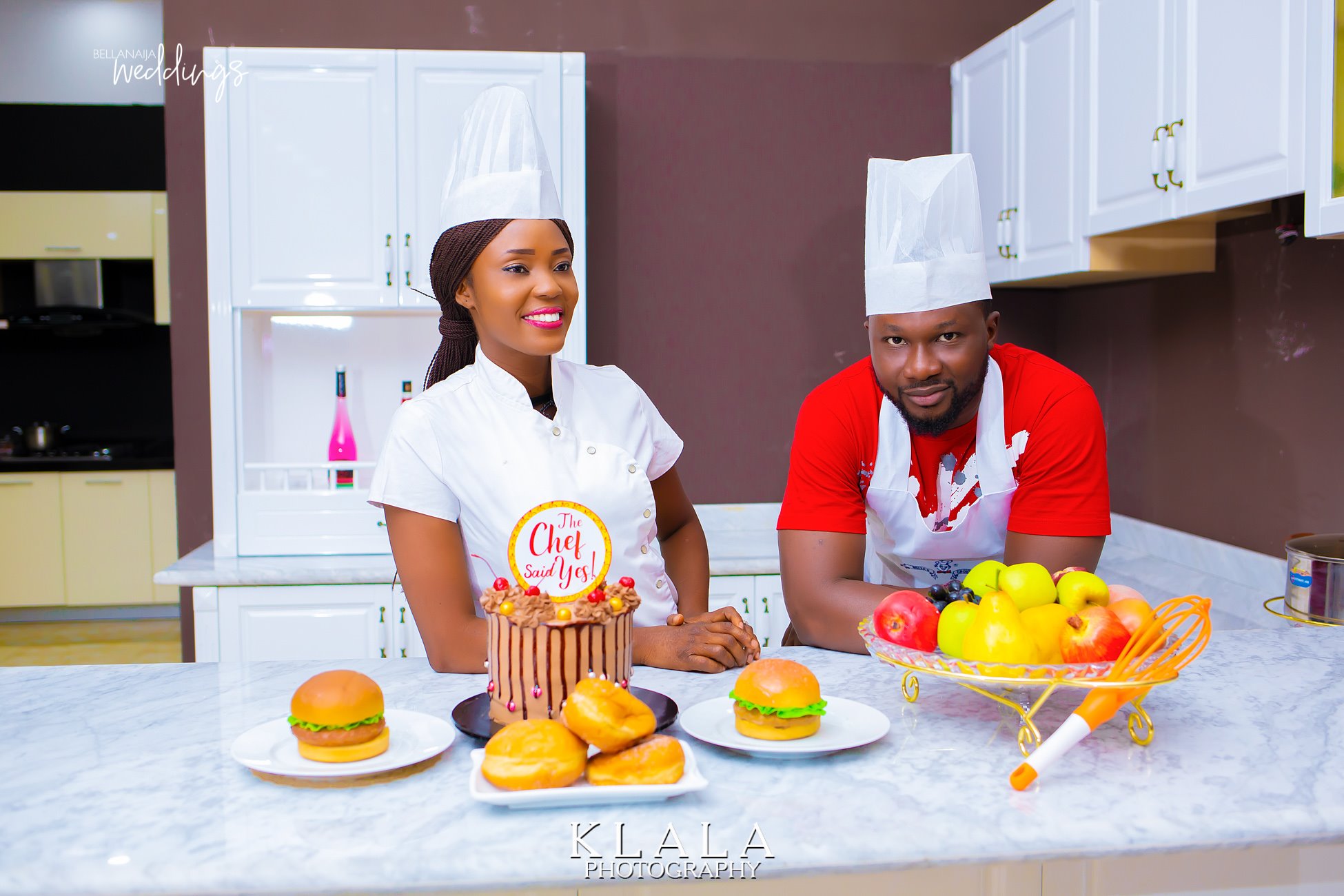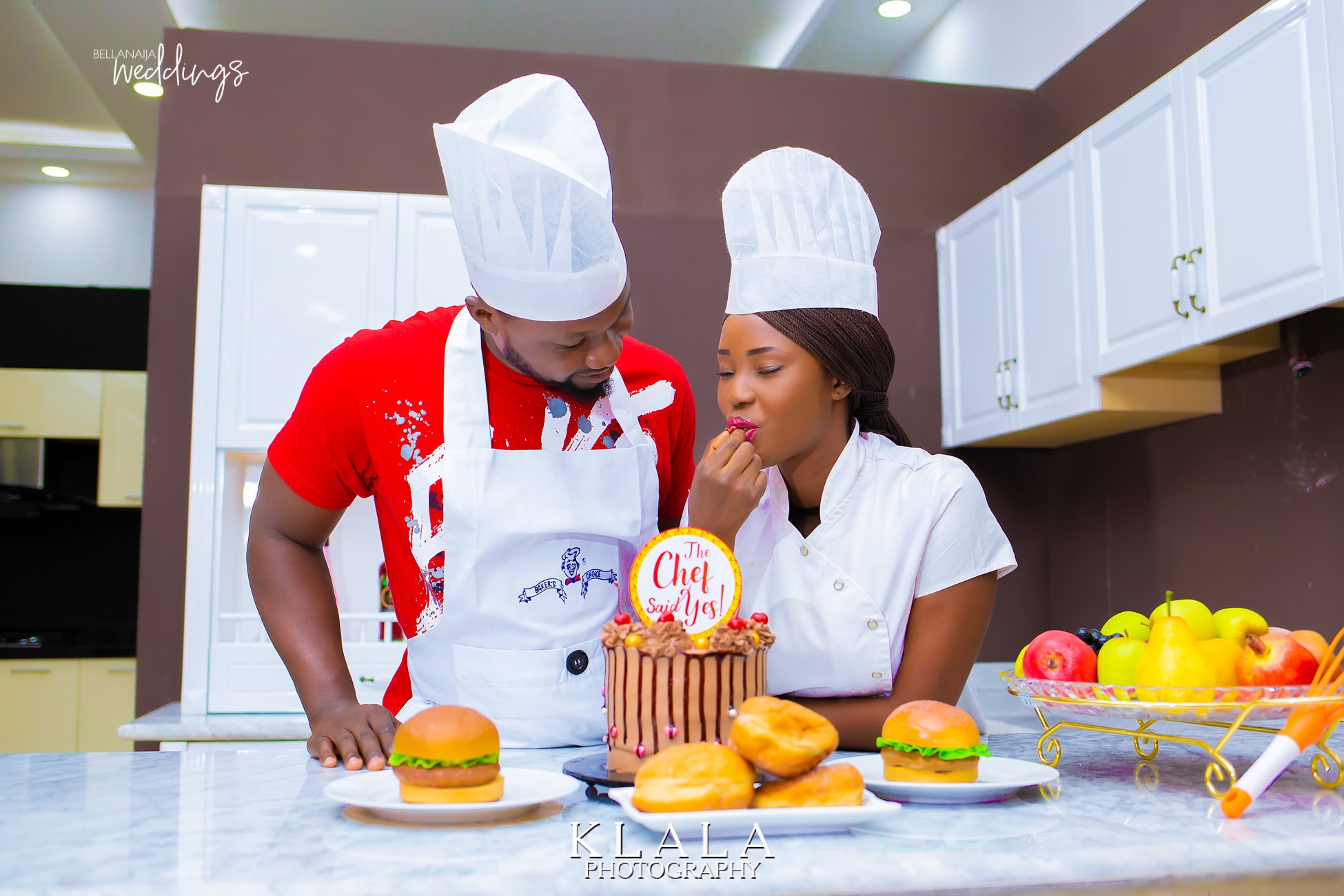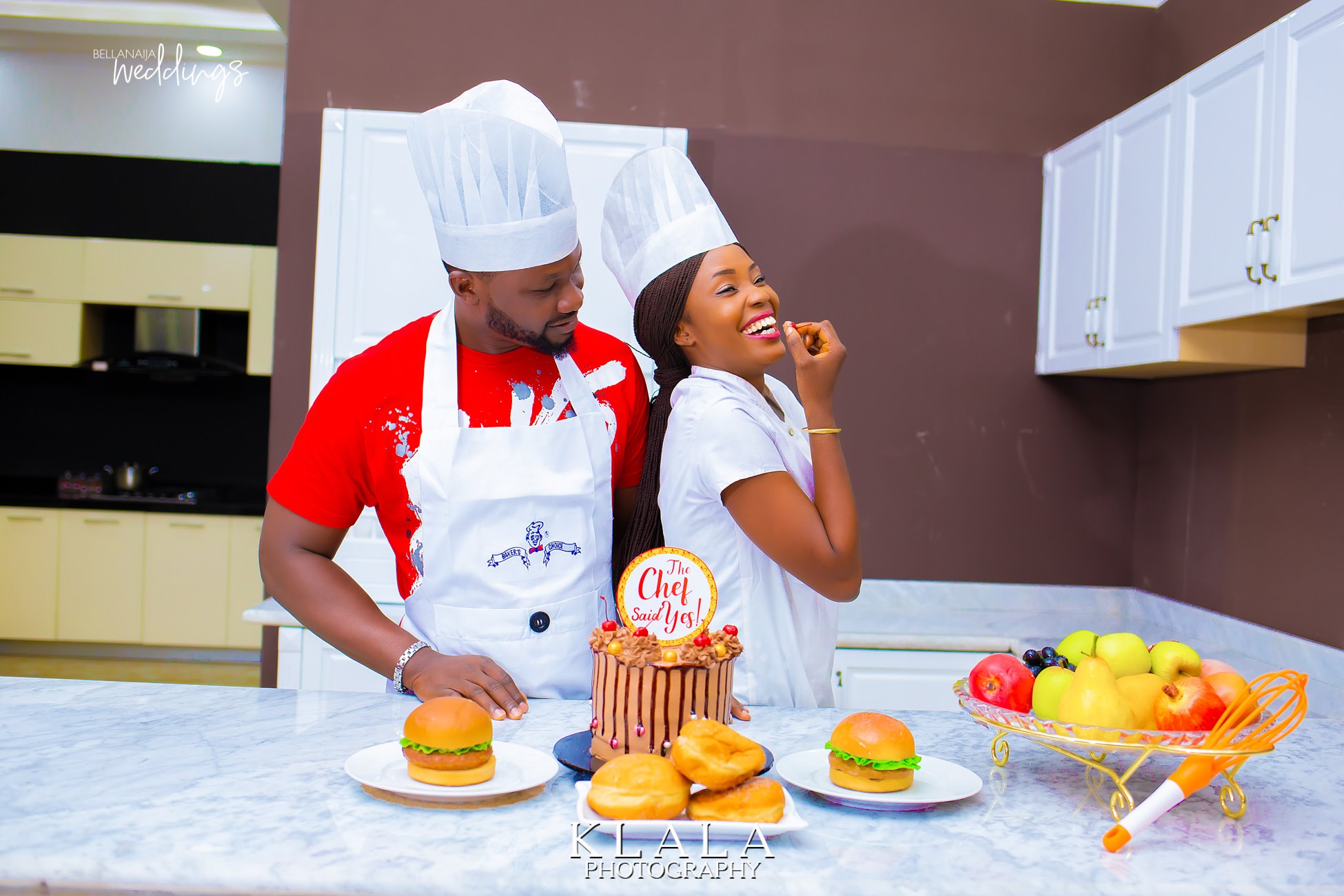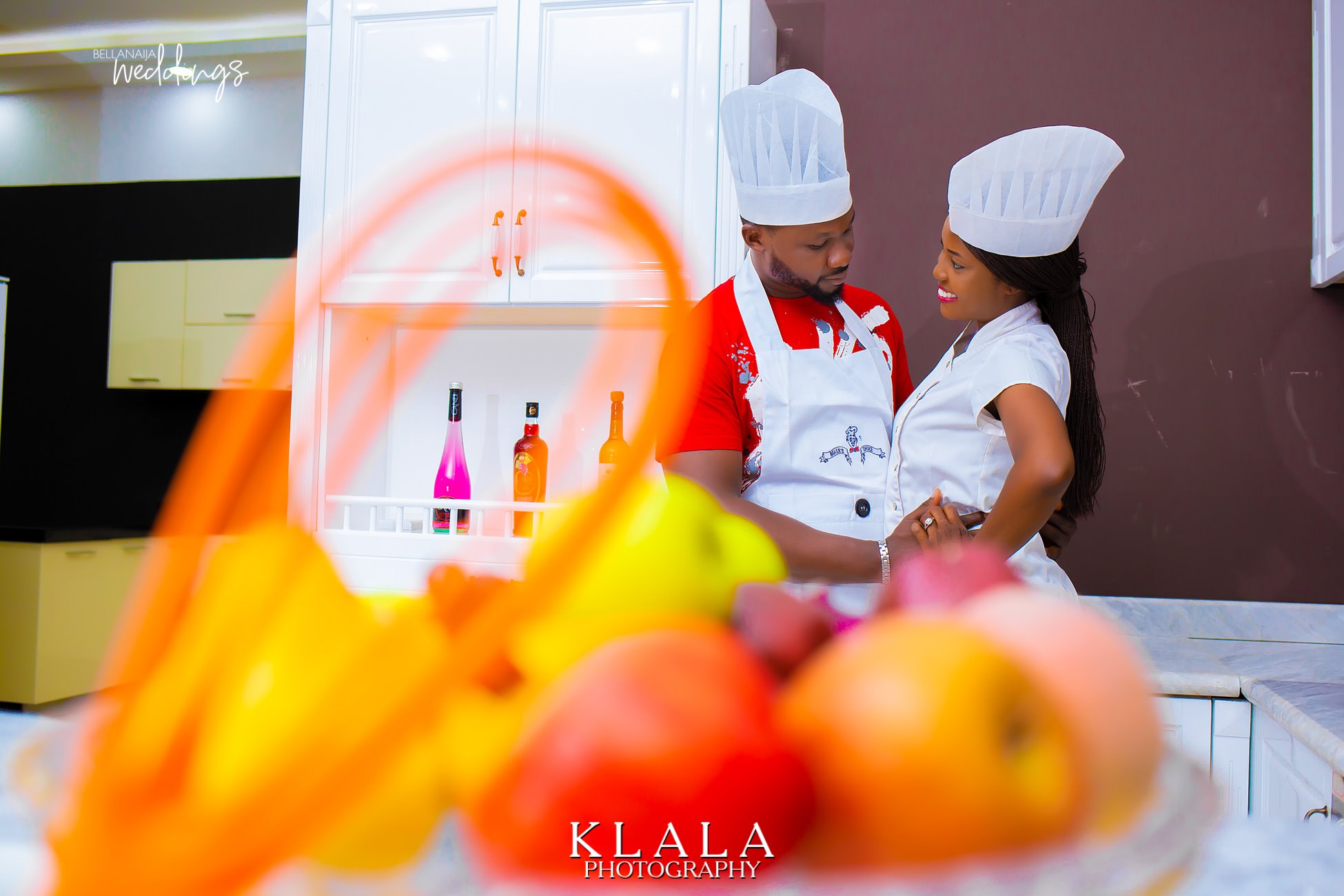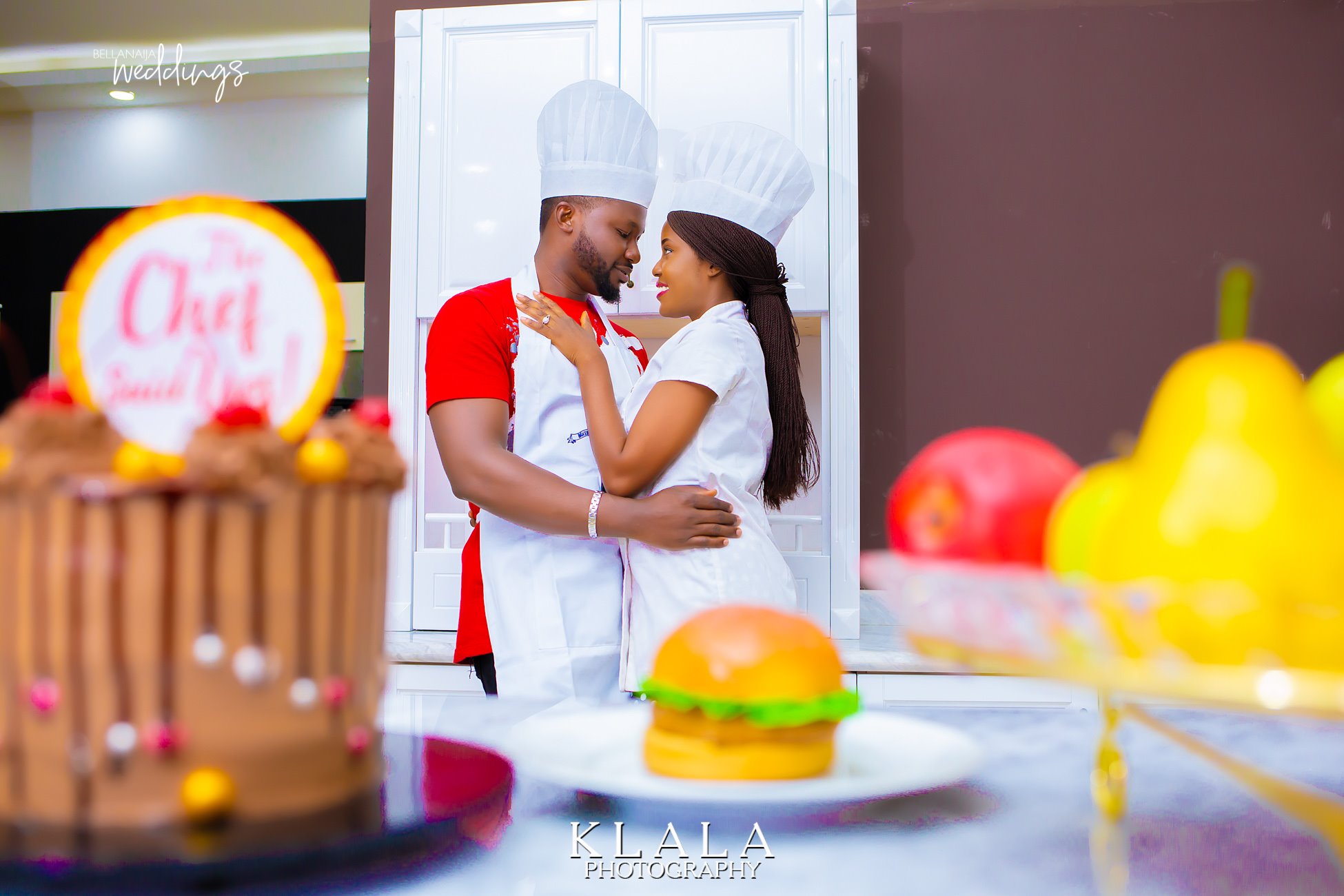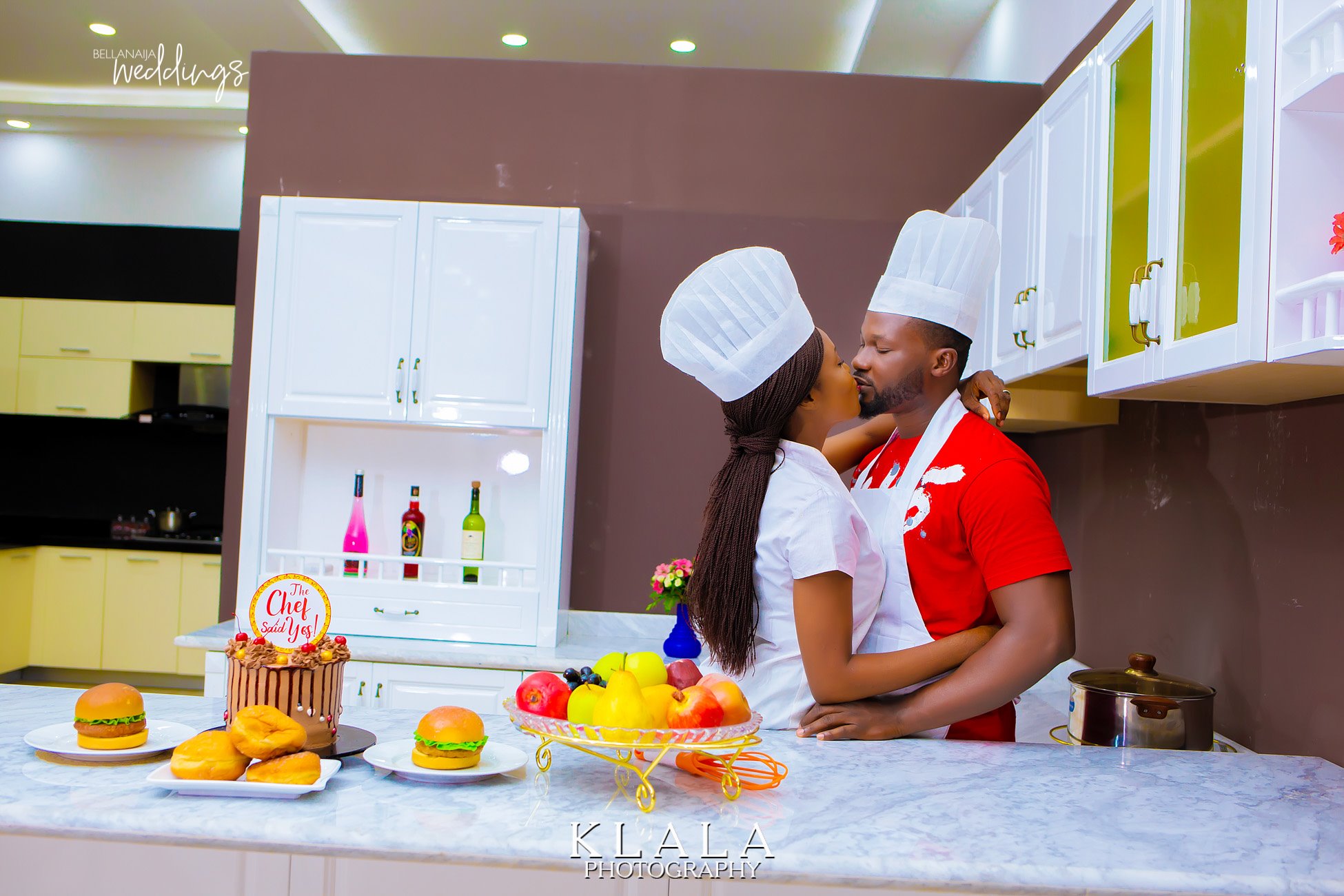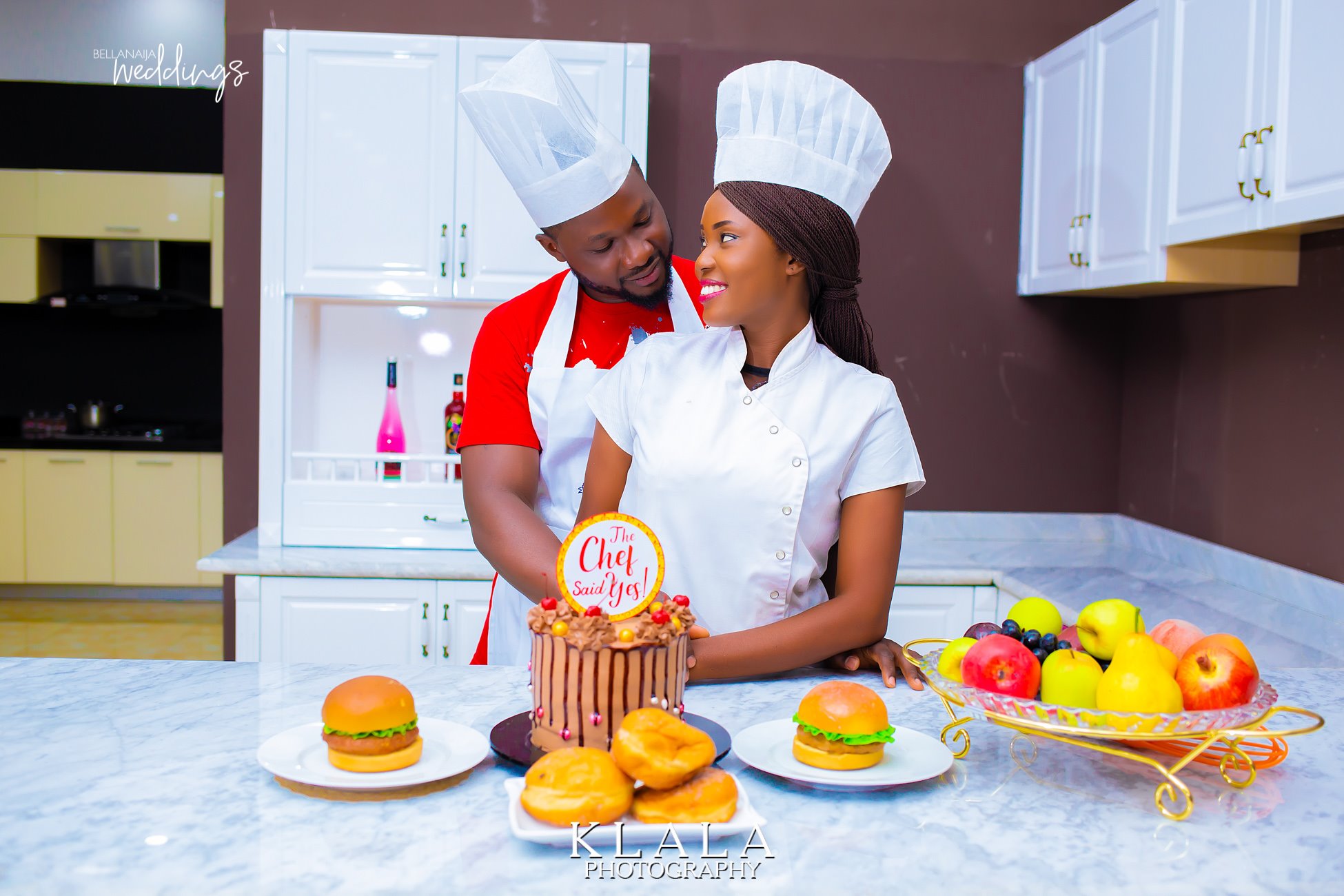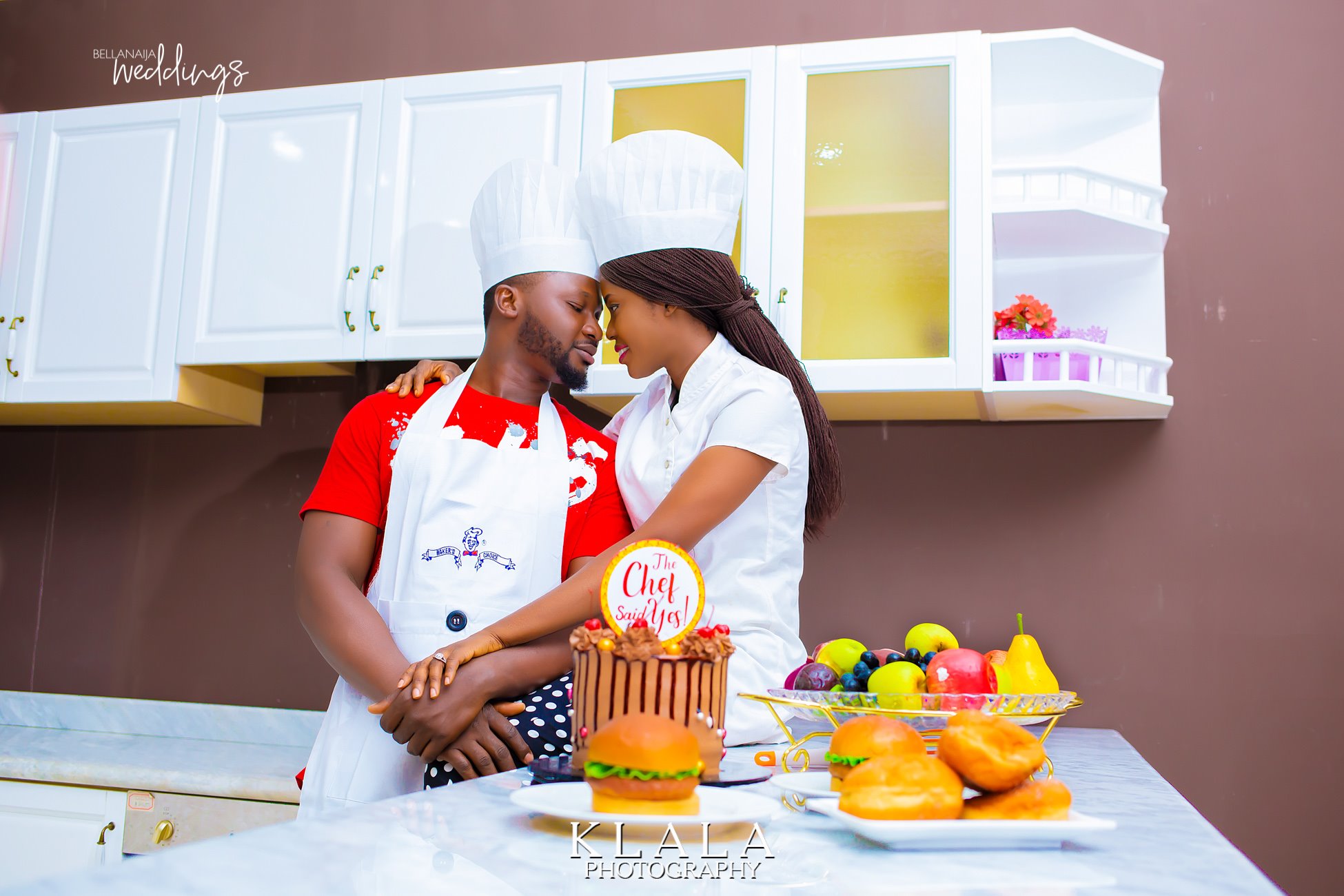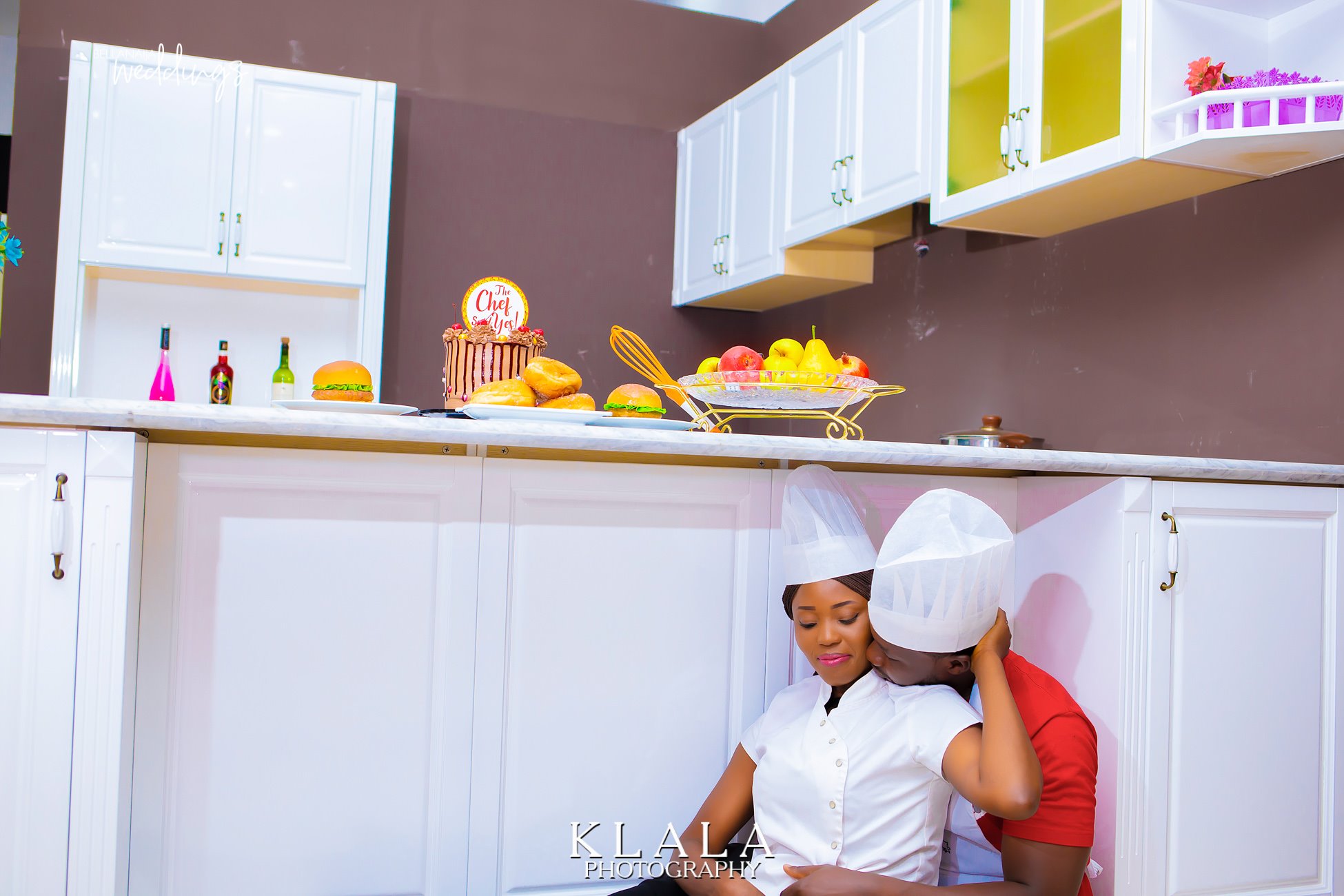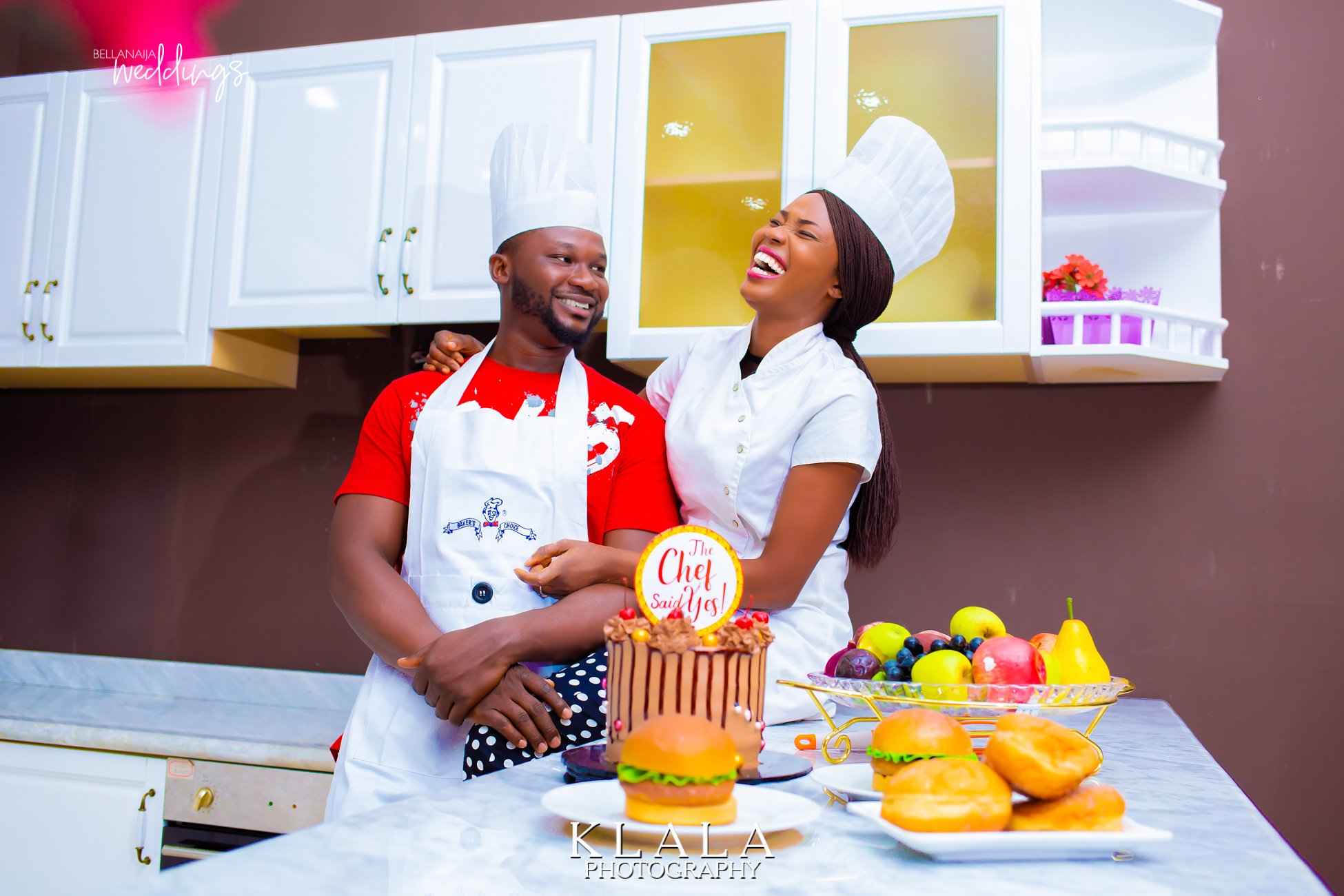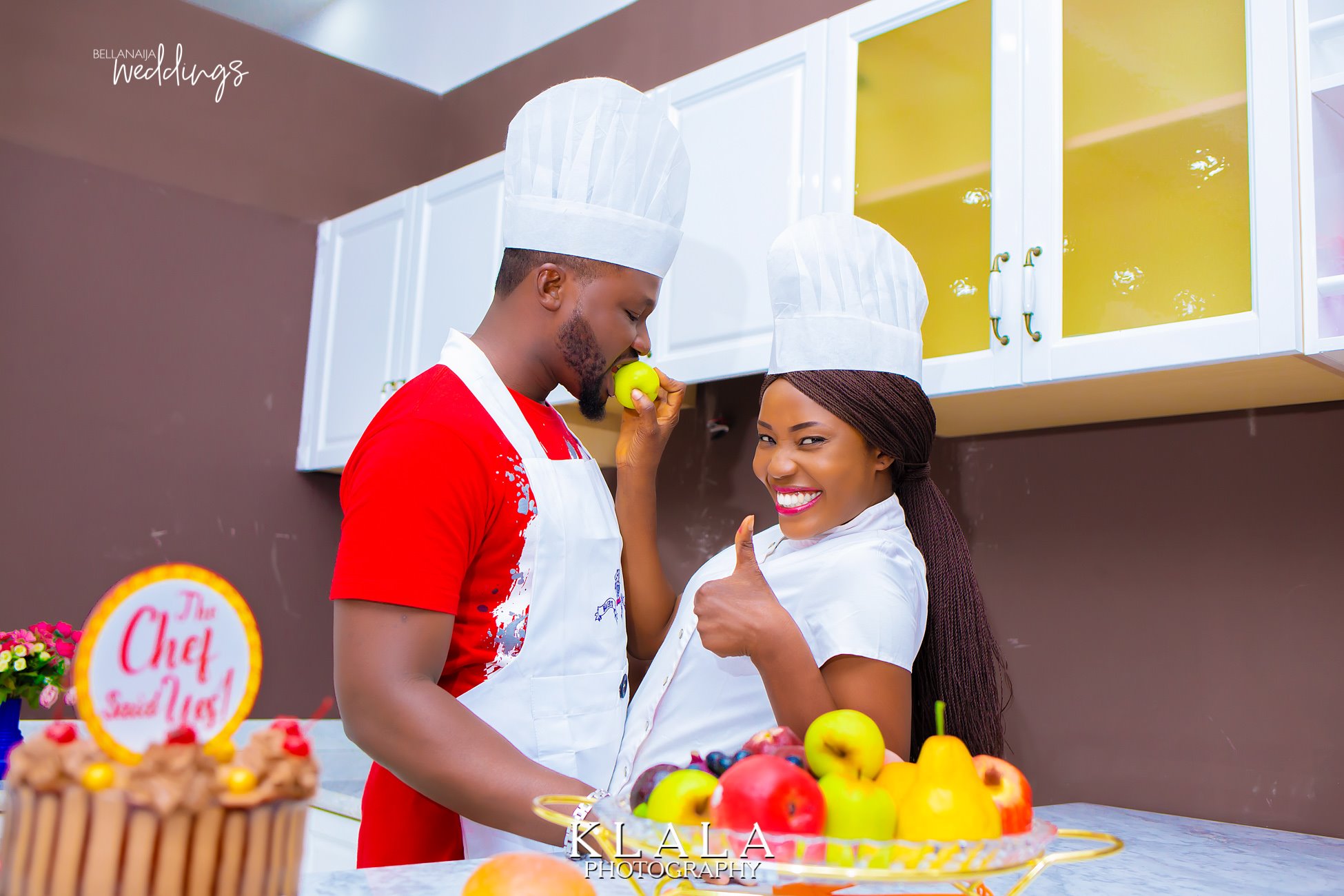 Here's their love story in Omowunmi's words:
All I needed on that fateful day was a photographer to take pictures of my work. I made this massive wedding cake for a client and during that period, my phone was faulty. So I searched around for hours looking for a photographer but I couldn't find any. Interestingly, @klalaphotography studio shares the same plaza with my catering school where I went to bake the cakes but I avoided the studio because I felt their brand is a big one and I might not be able to pay. Additionally, will such a brand follow me to my own cake studio? After hours of searching and struggling in my spirit because my friend already told me that Klala's work is good but "shey you go fit pay their money? Just snap one shot in case you no fit pay". I eventually took the bold step and walked into Klala's Studio.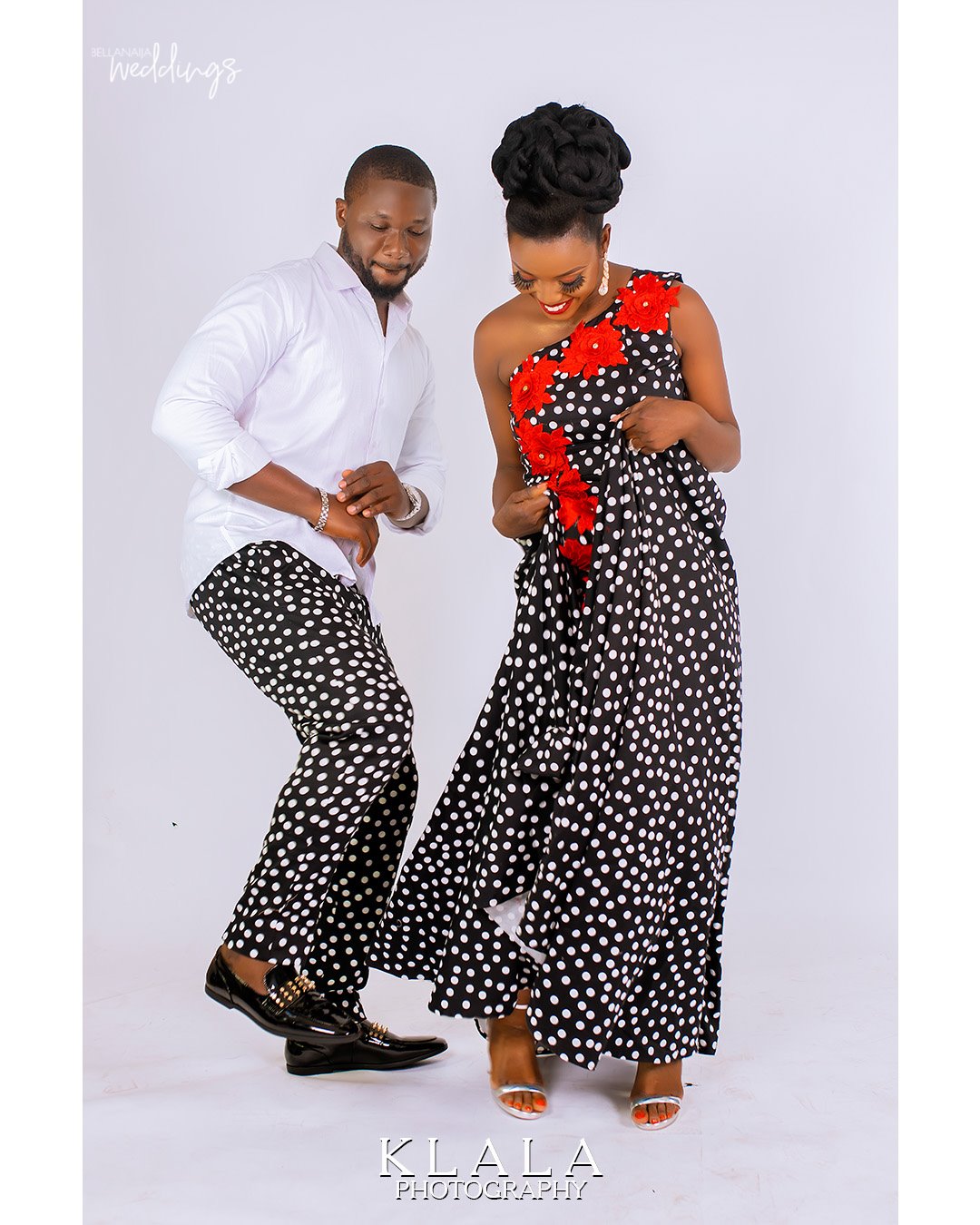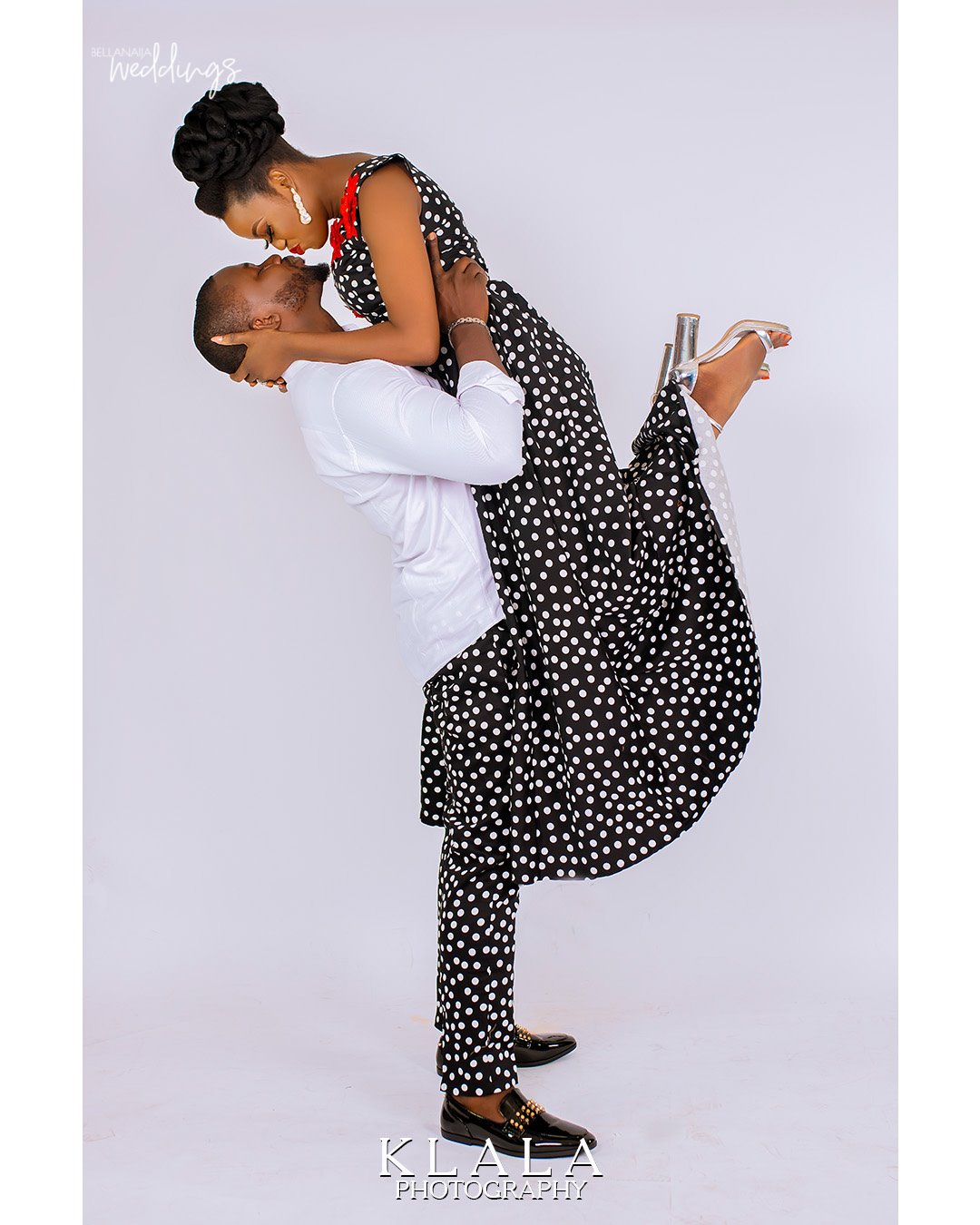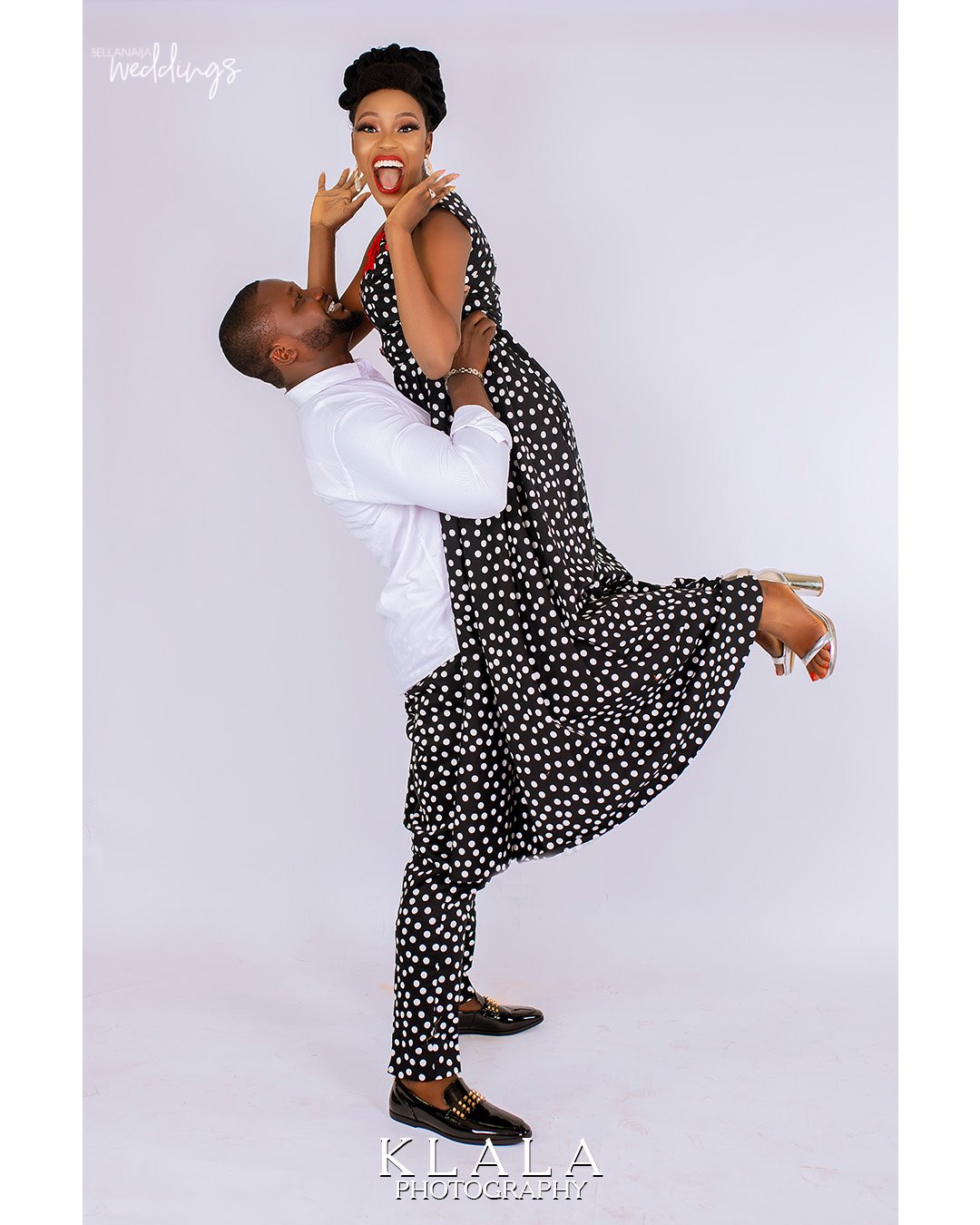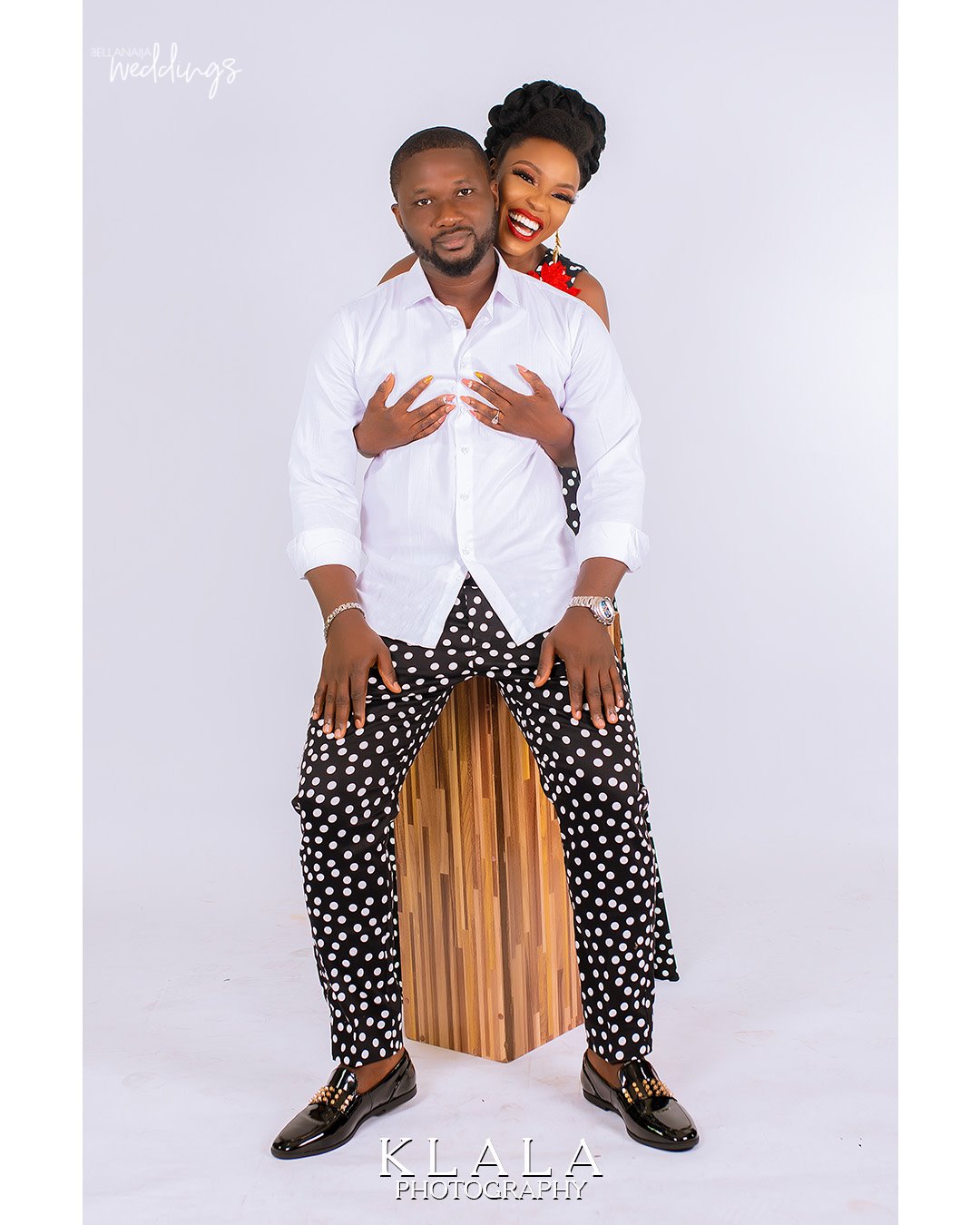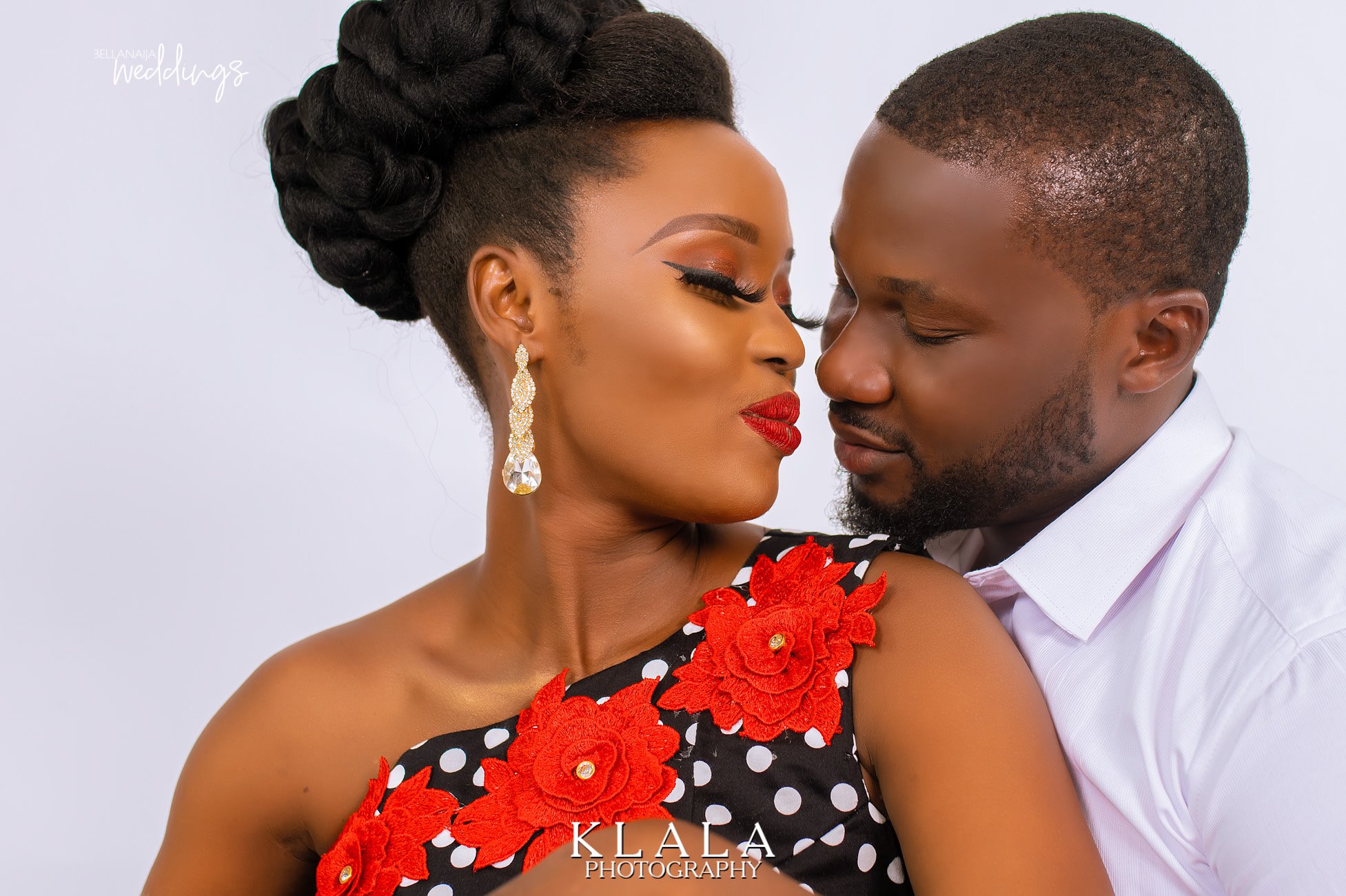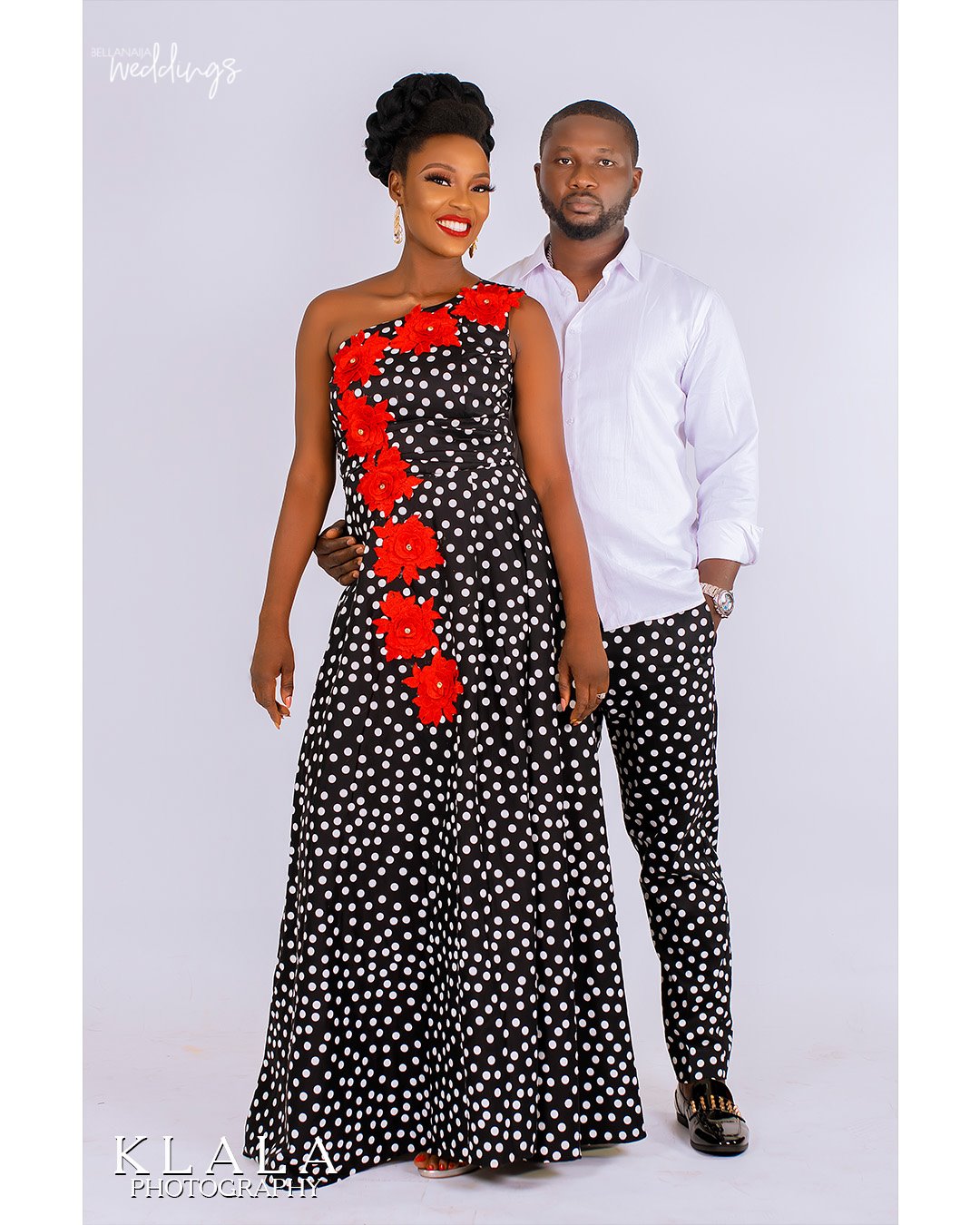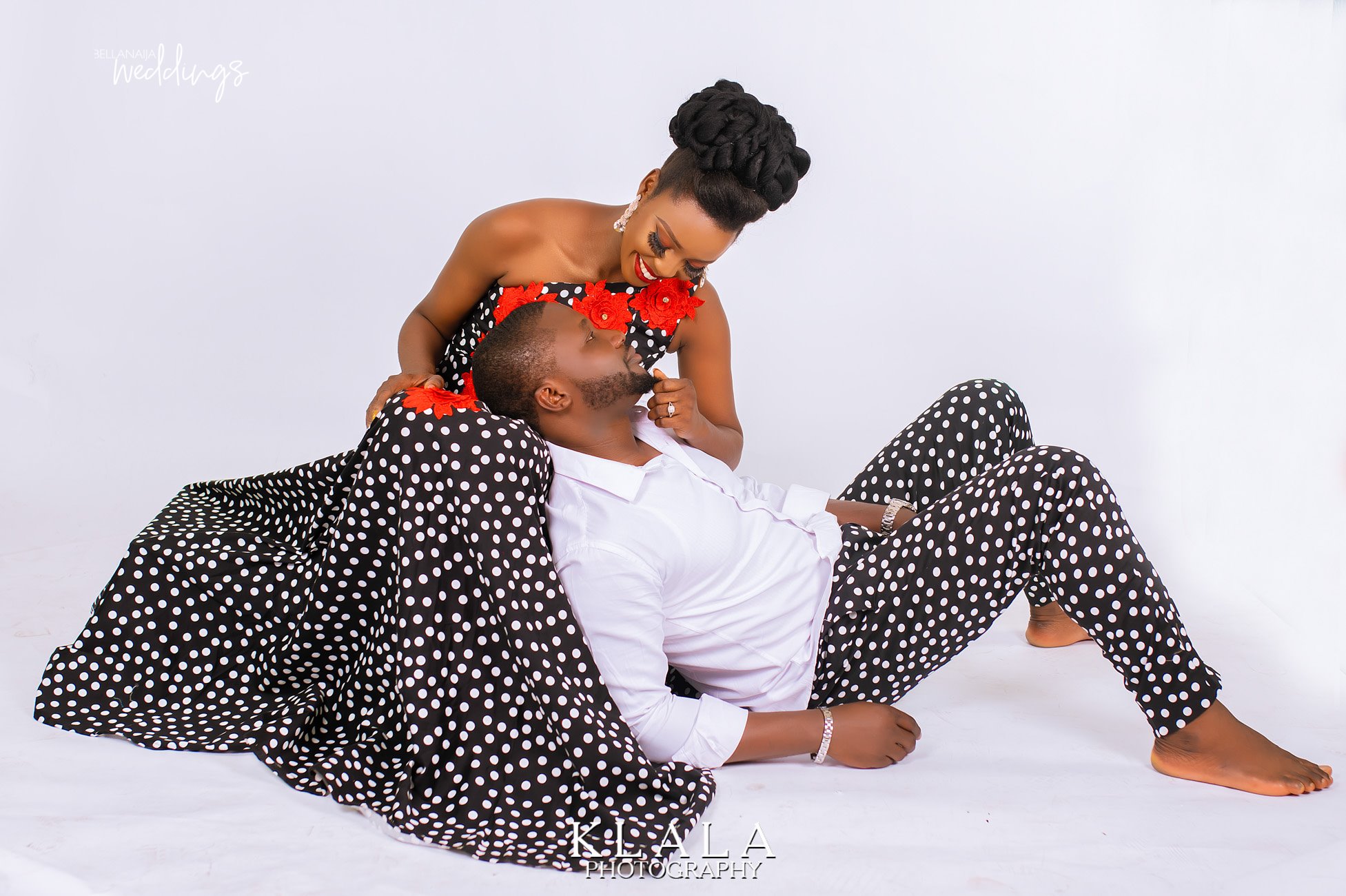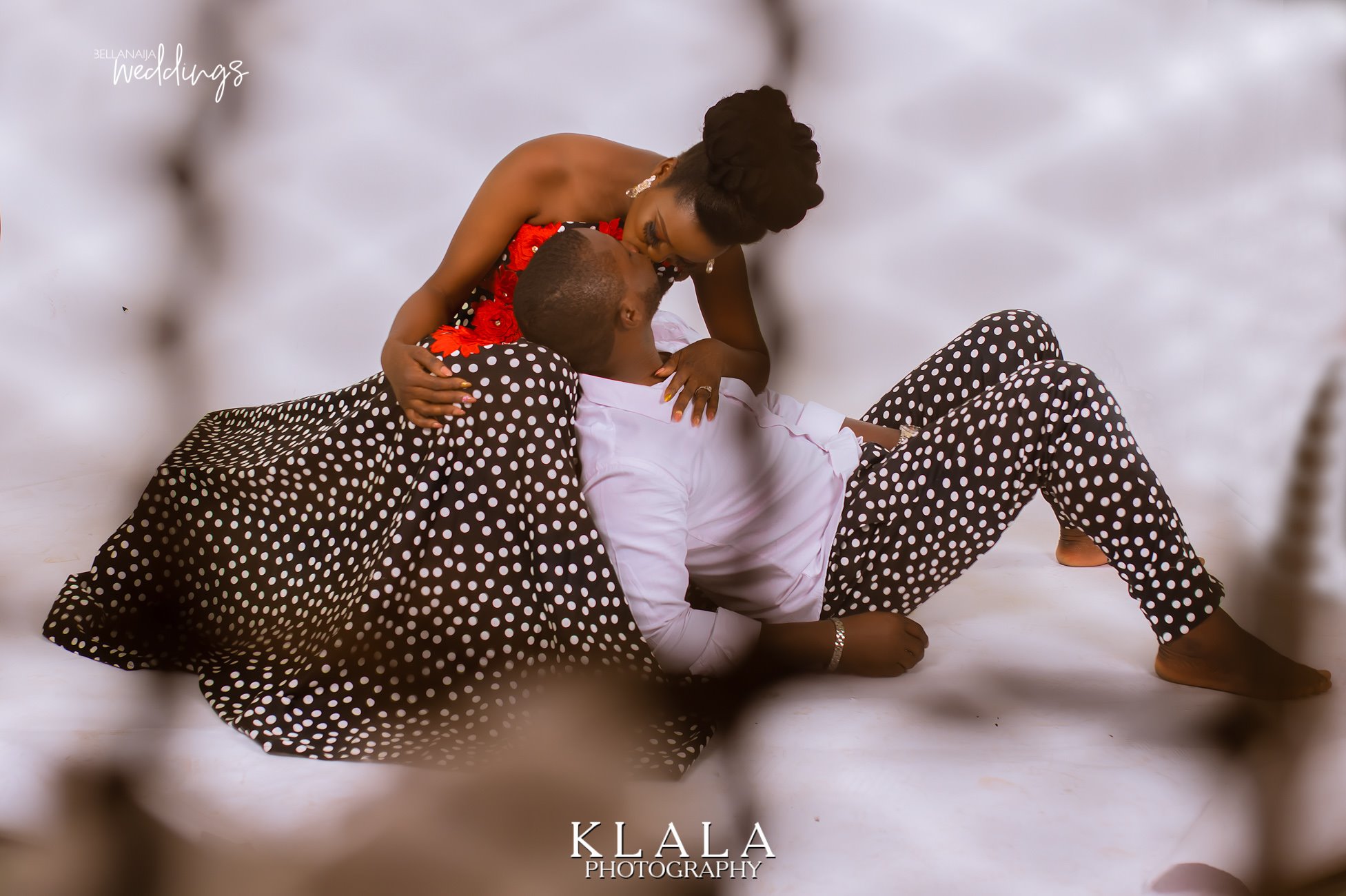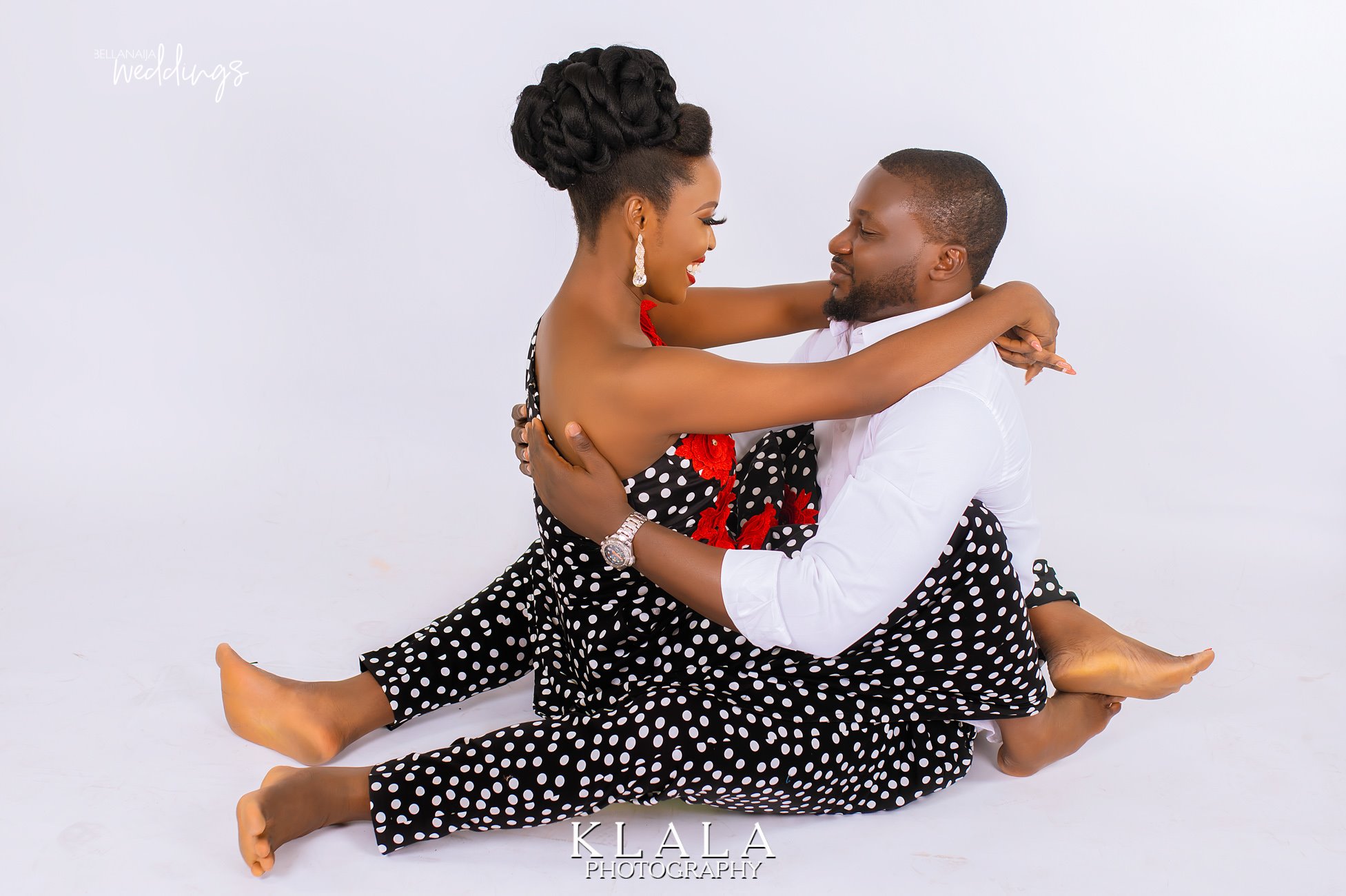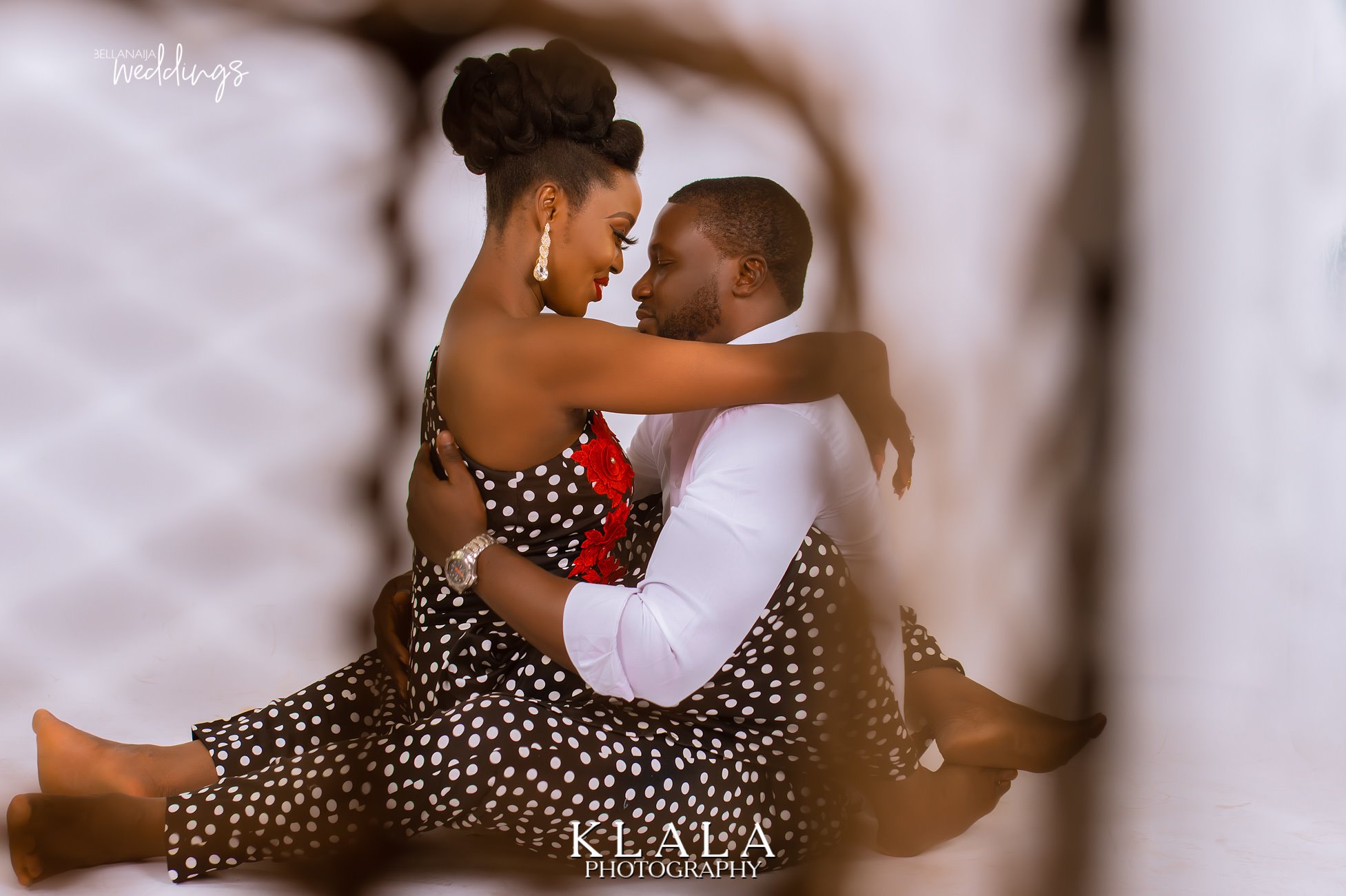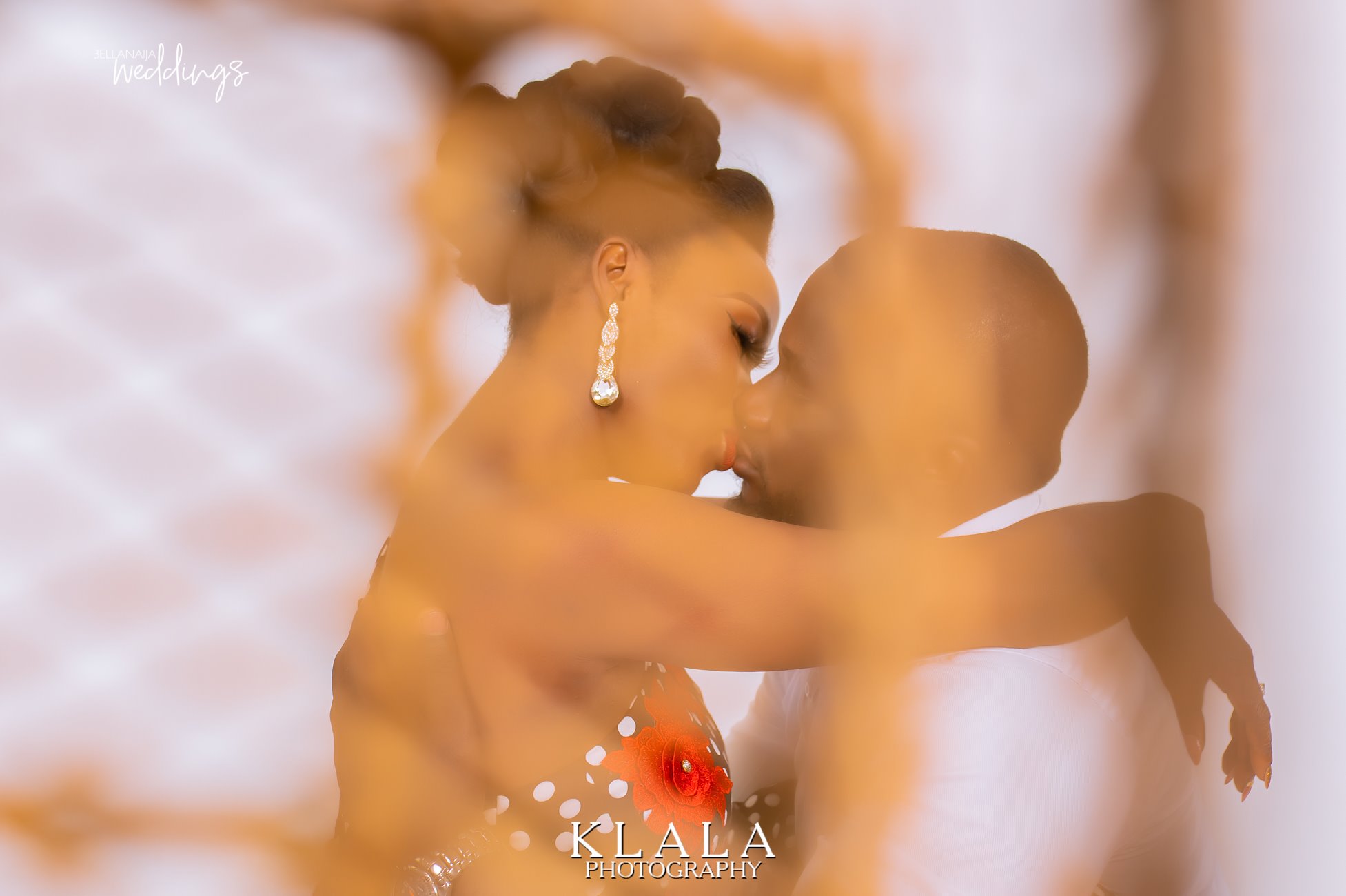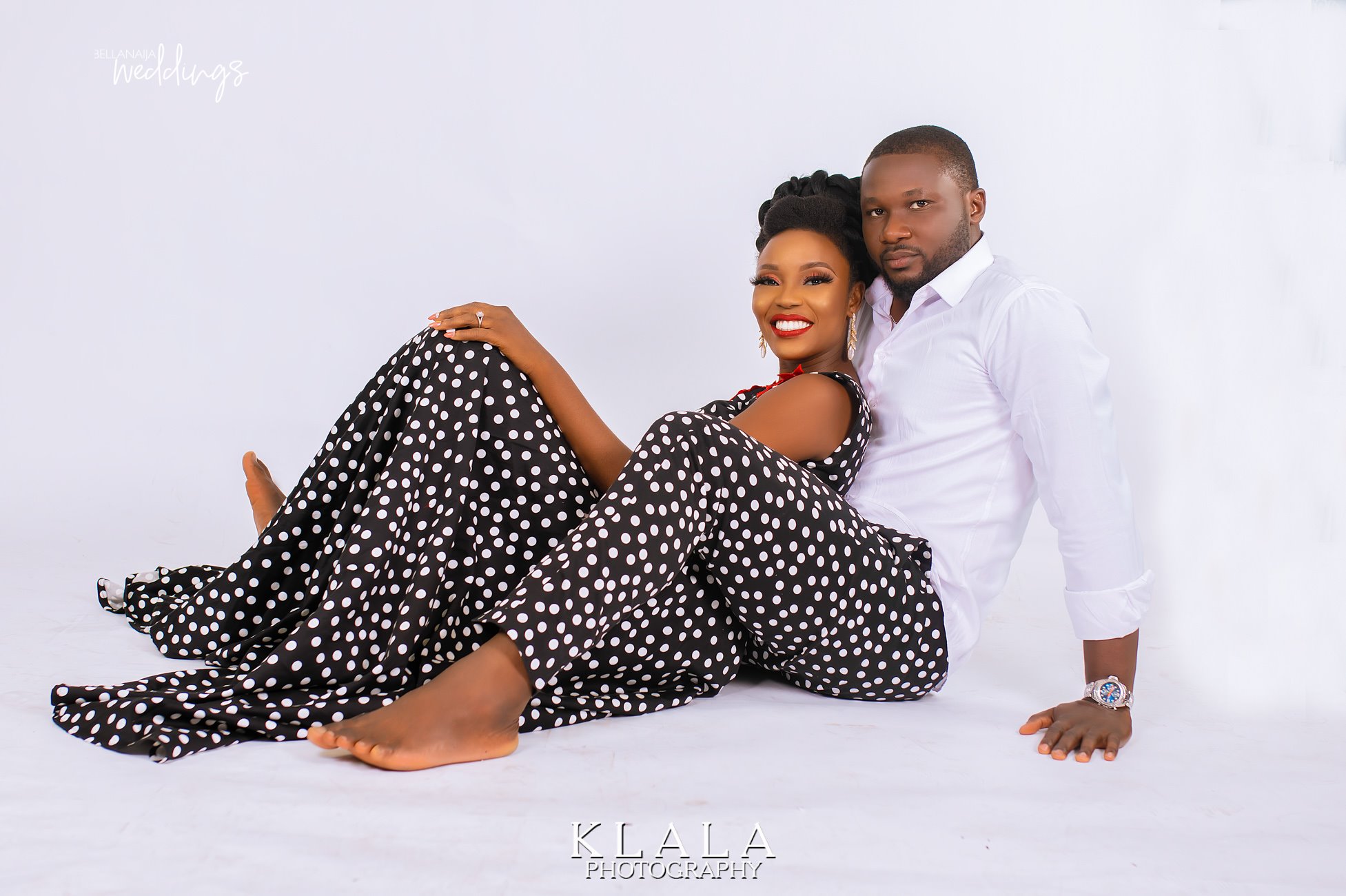 I requested to see the manager and Dewumi was called out by one of the staff. For some seconds, he just stood still staring at me. The intense look got me uncomfortable, because I was looking stressed out. So I told him I wanted "BellaNaija" kind of picture. Very catchy and clean. That was how uncle gave me BellaNaija price. You can imagine my reaction. However, I settled to have two shots. But the cameraman that was assigned to me snapped close to 50 shots and I fell in love with all shots. I printed the copies and jokingly told Dewumi to save all the soft copies on his system that I will come back for my pictures when I am ready.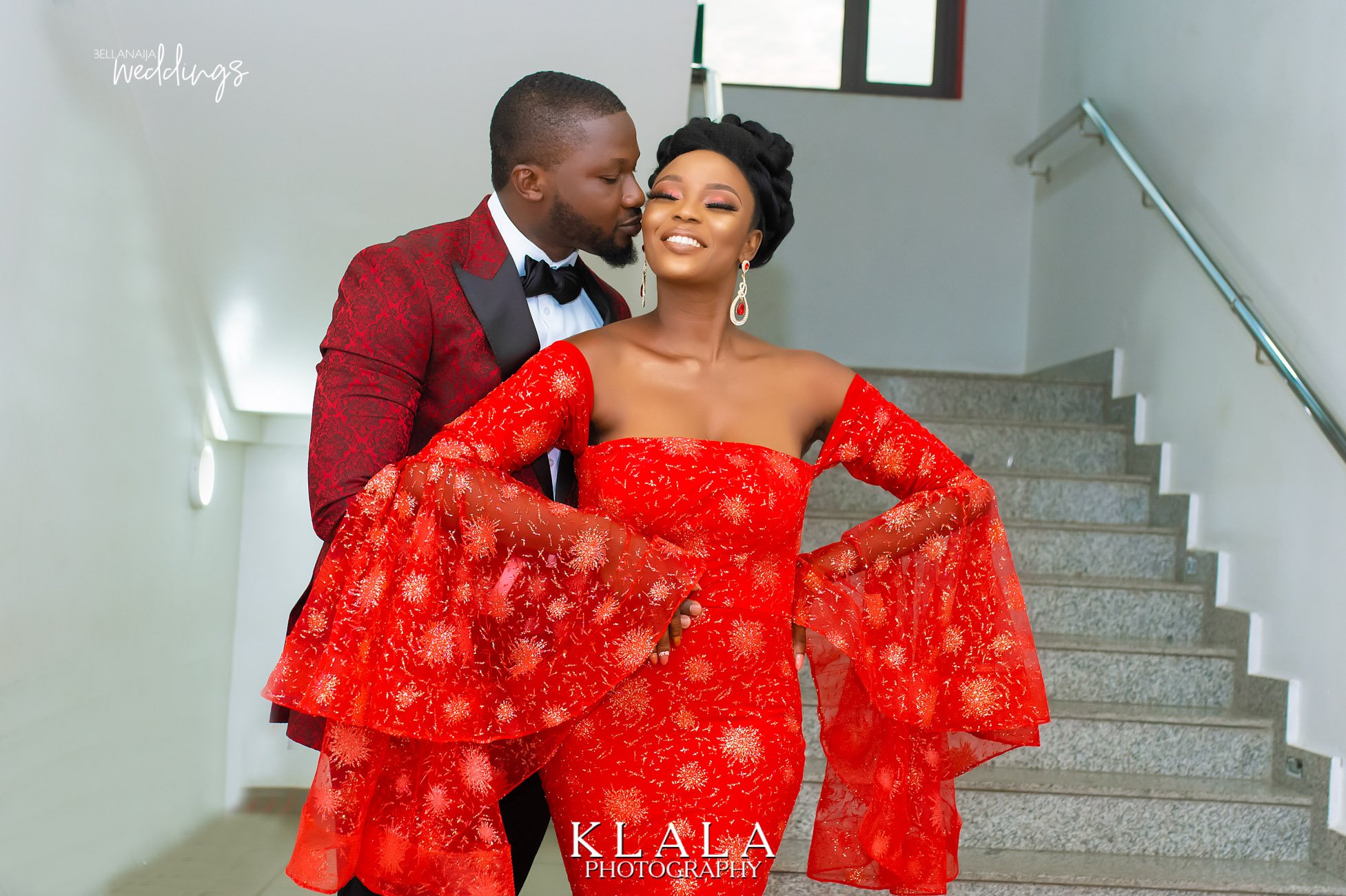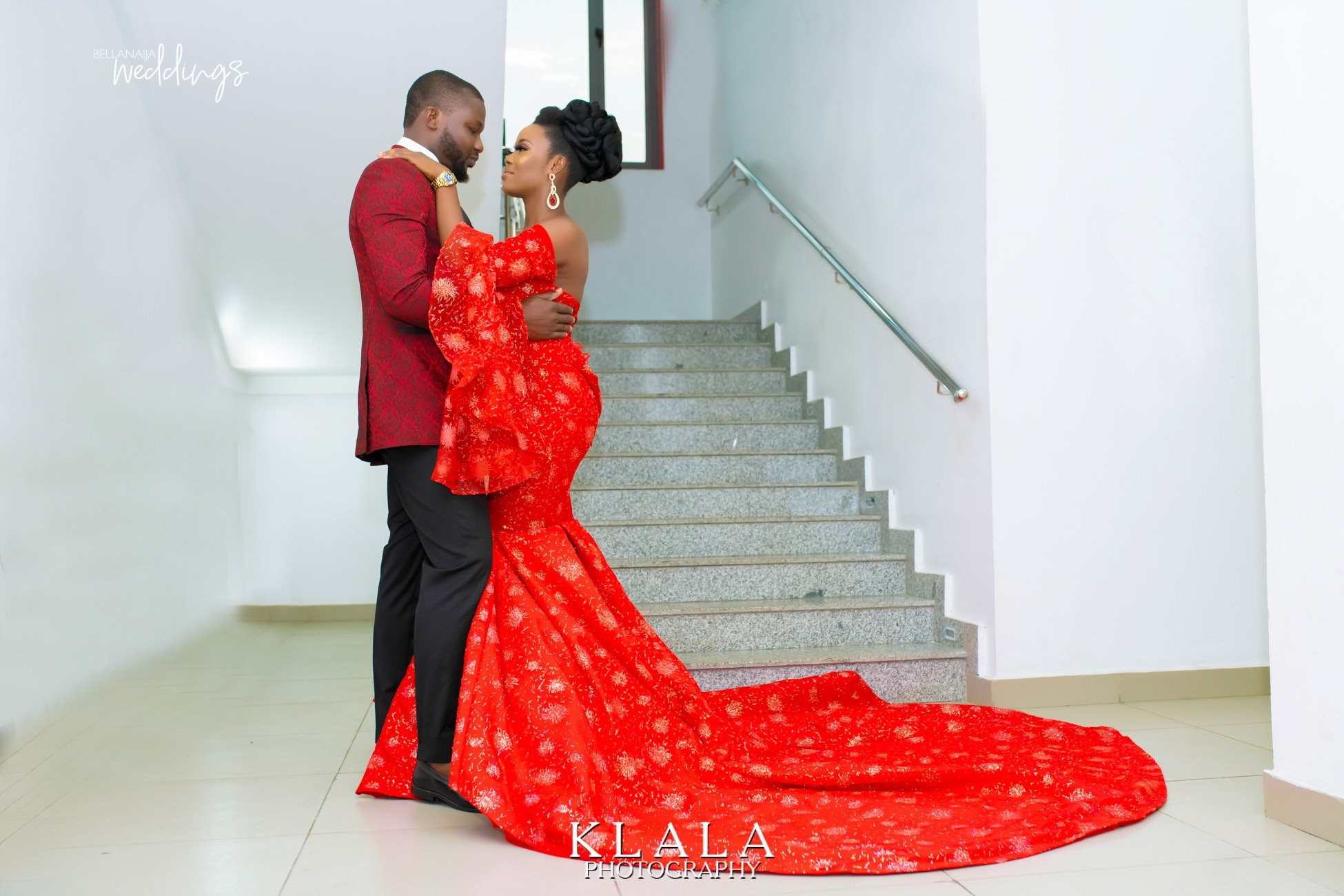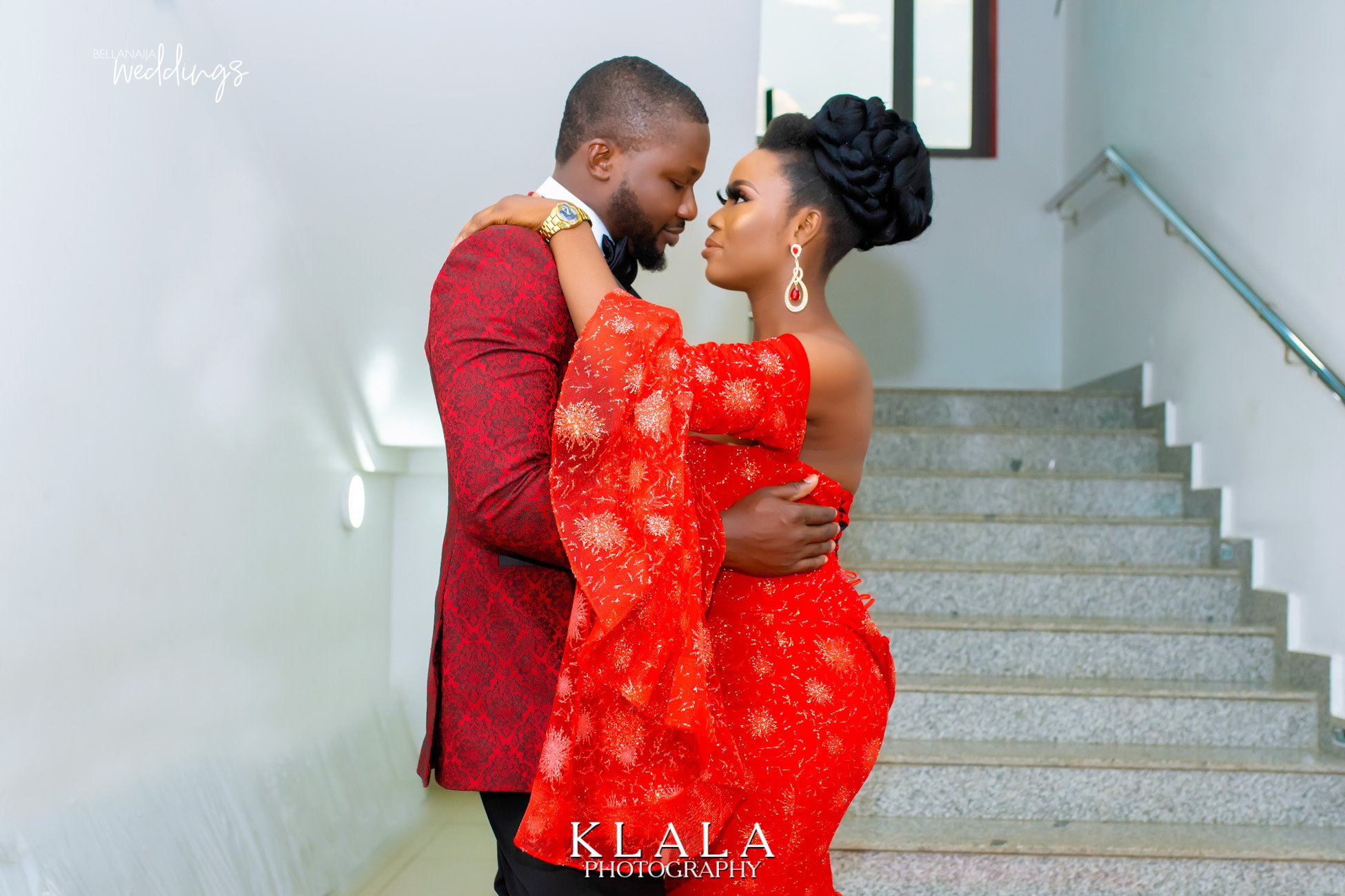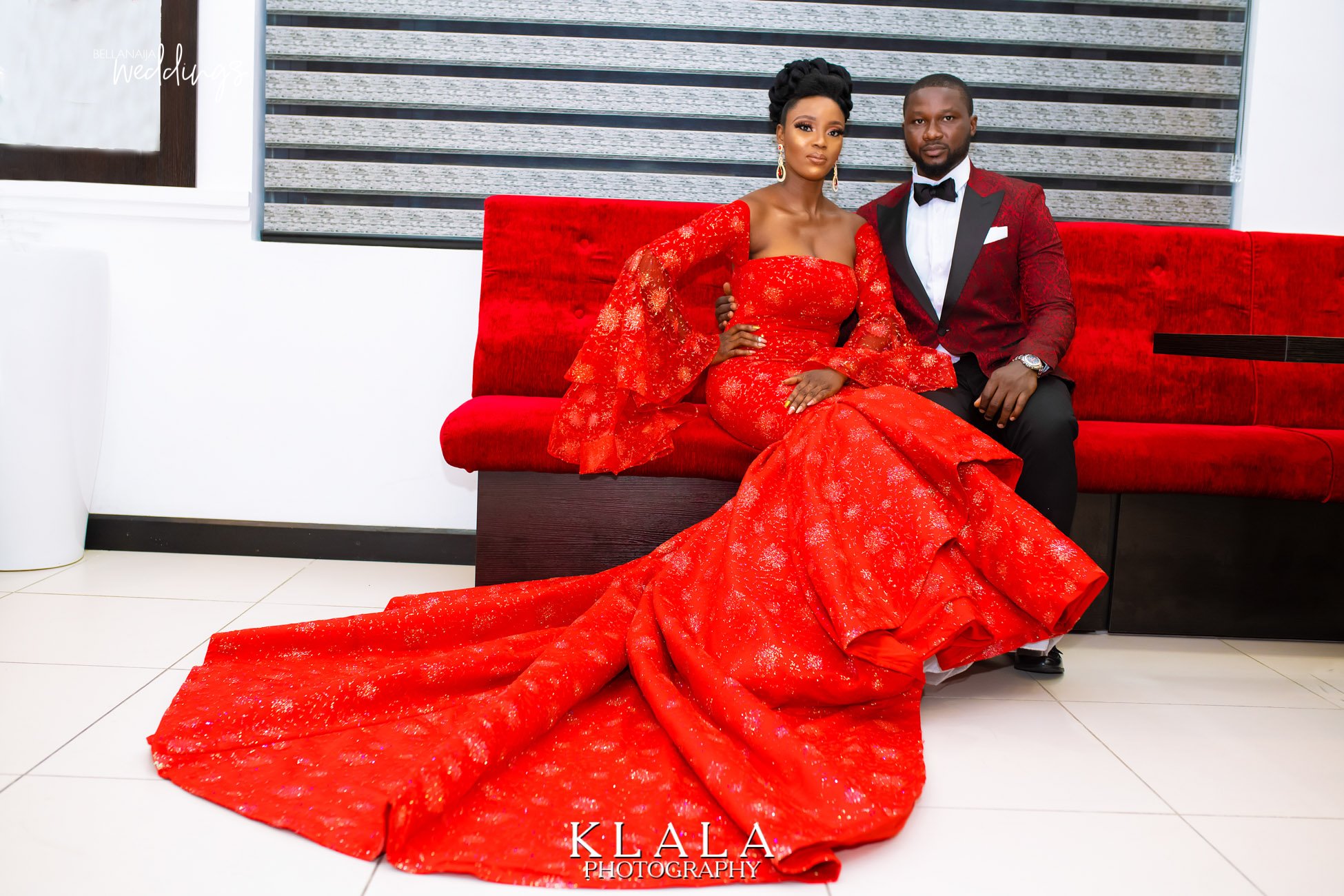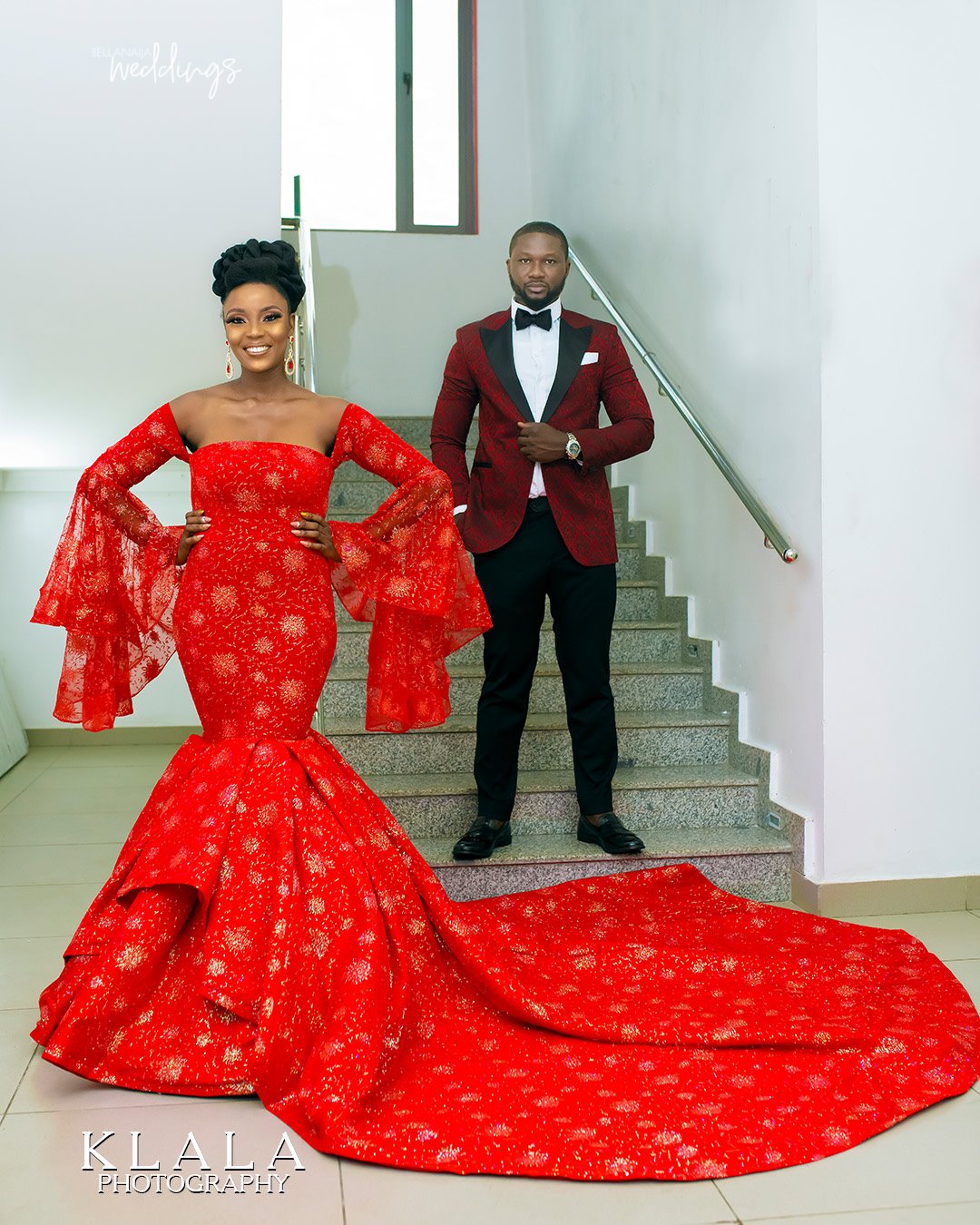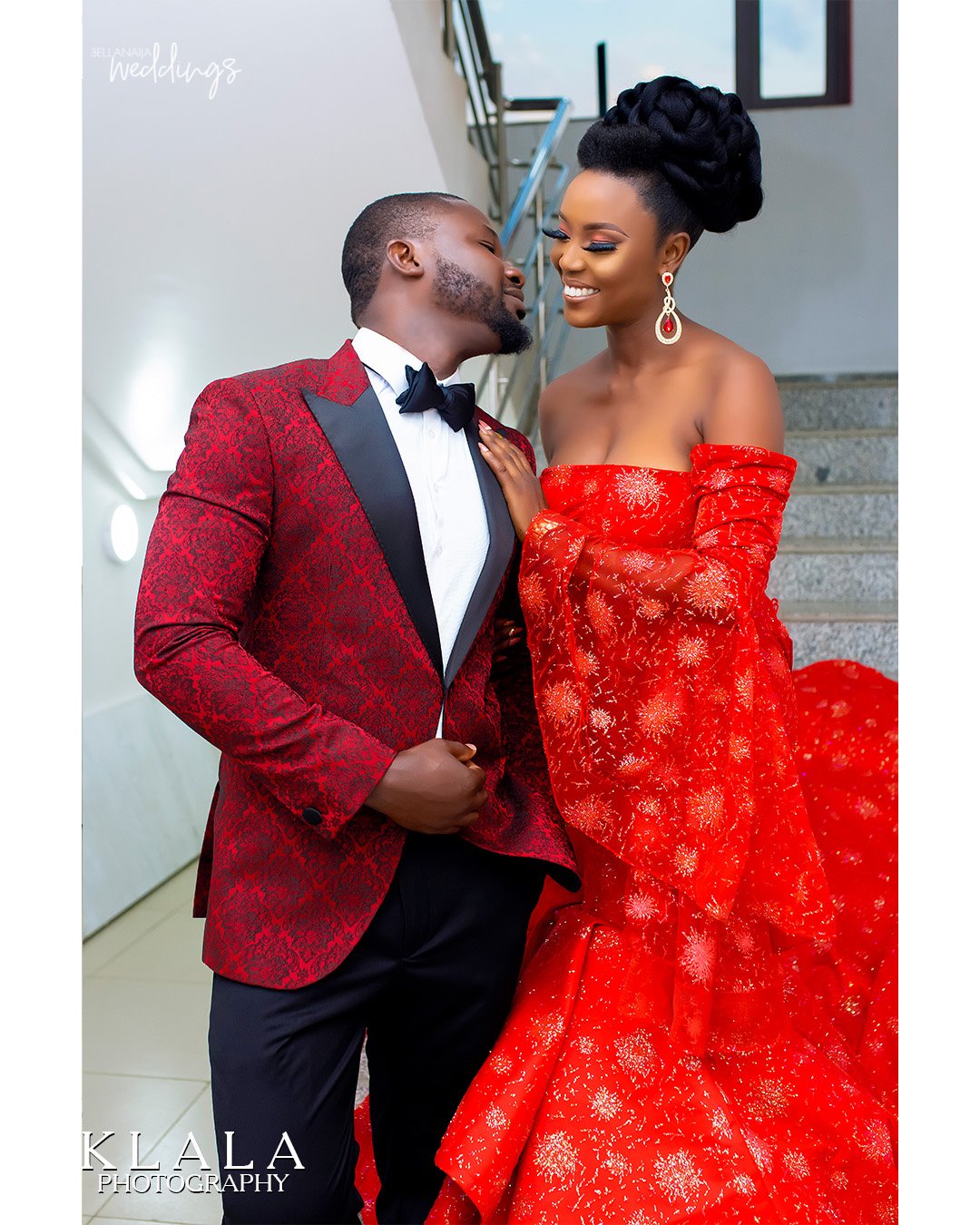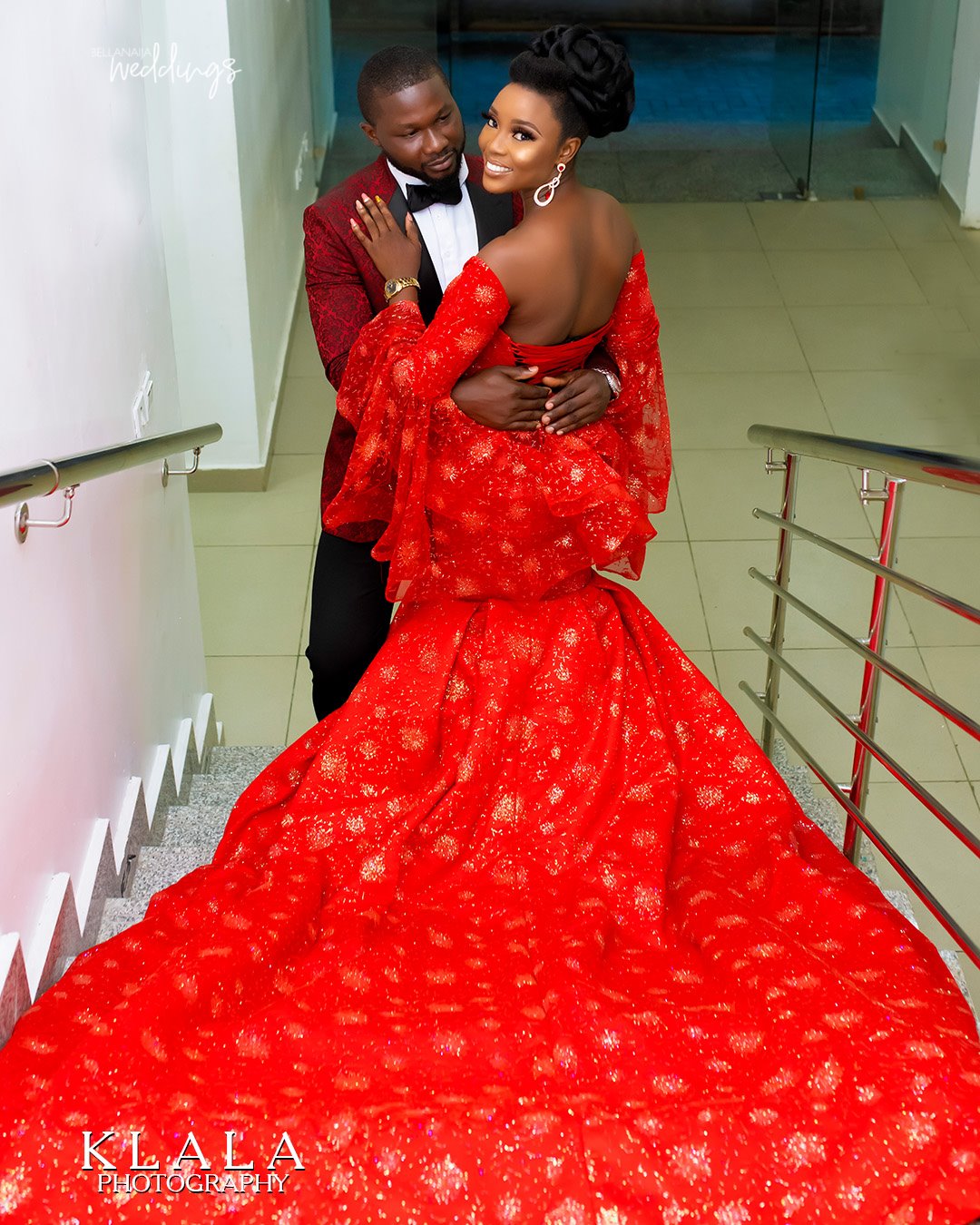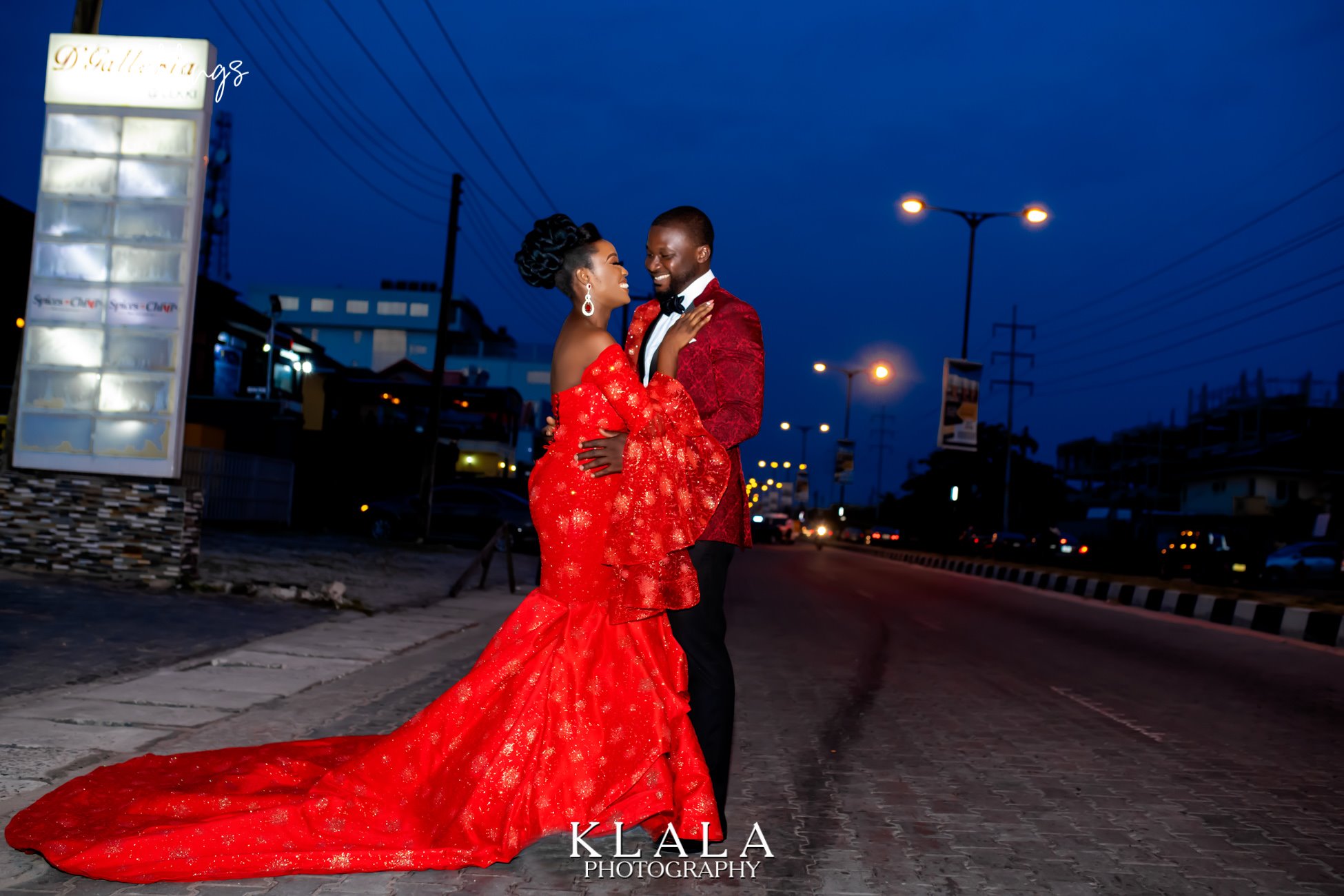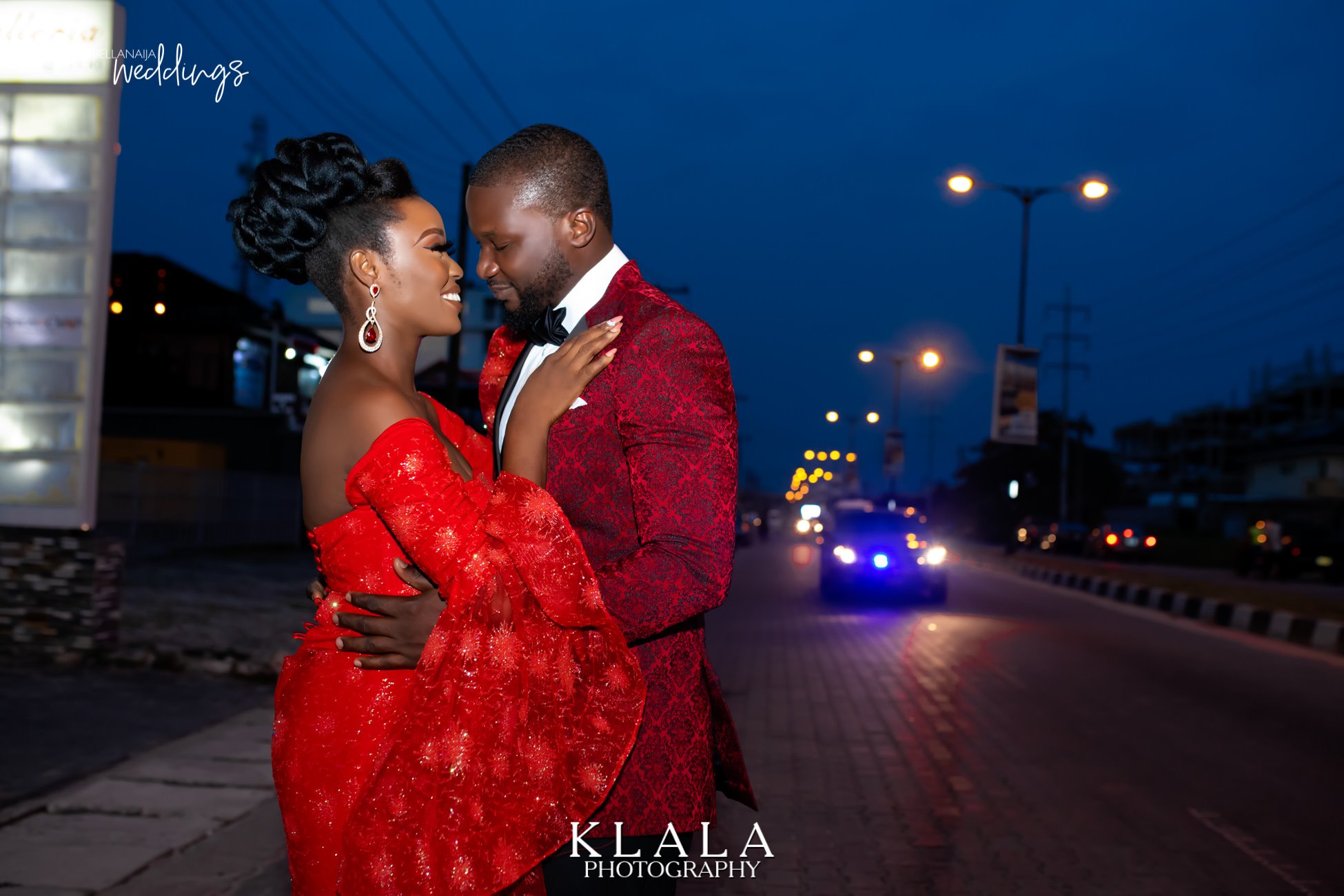 We exchanged numbers and about a month later, I saw this strange number chatting me up. Long story short, Dewumi invited me to Klala's end of the year party at the beach and while everyone was dancing and catching fun, one of Klala's student(Kemi) came to meet me and said "Wunmi, you stand there, another girl dey dance with your man". I told her we were not dating. She just laughed and said "stand there and be watching now".  The babe was really rocking Dewunmi . That was how I went to take Dewumi off the dancing floor and we started gisting in a corner. From that moment, we just clicked, became friends and it's been an interesting journey.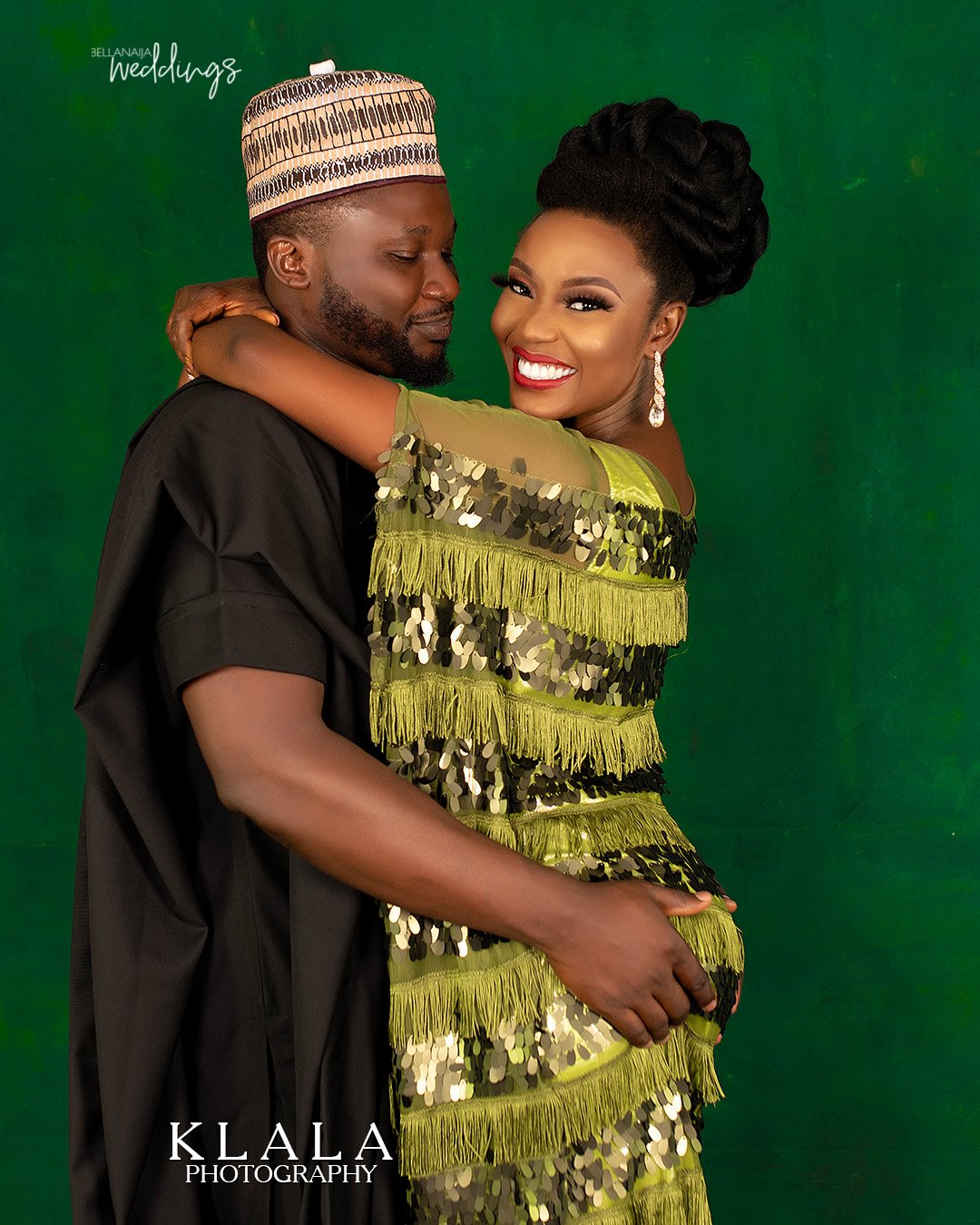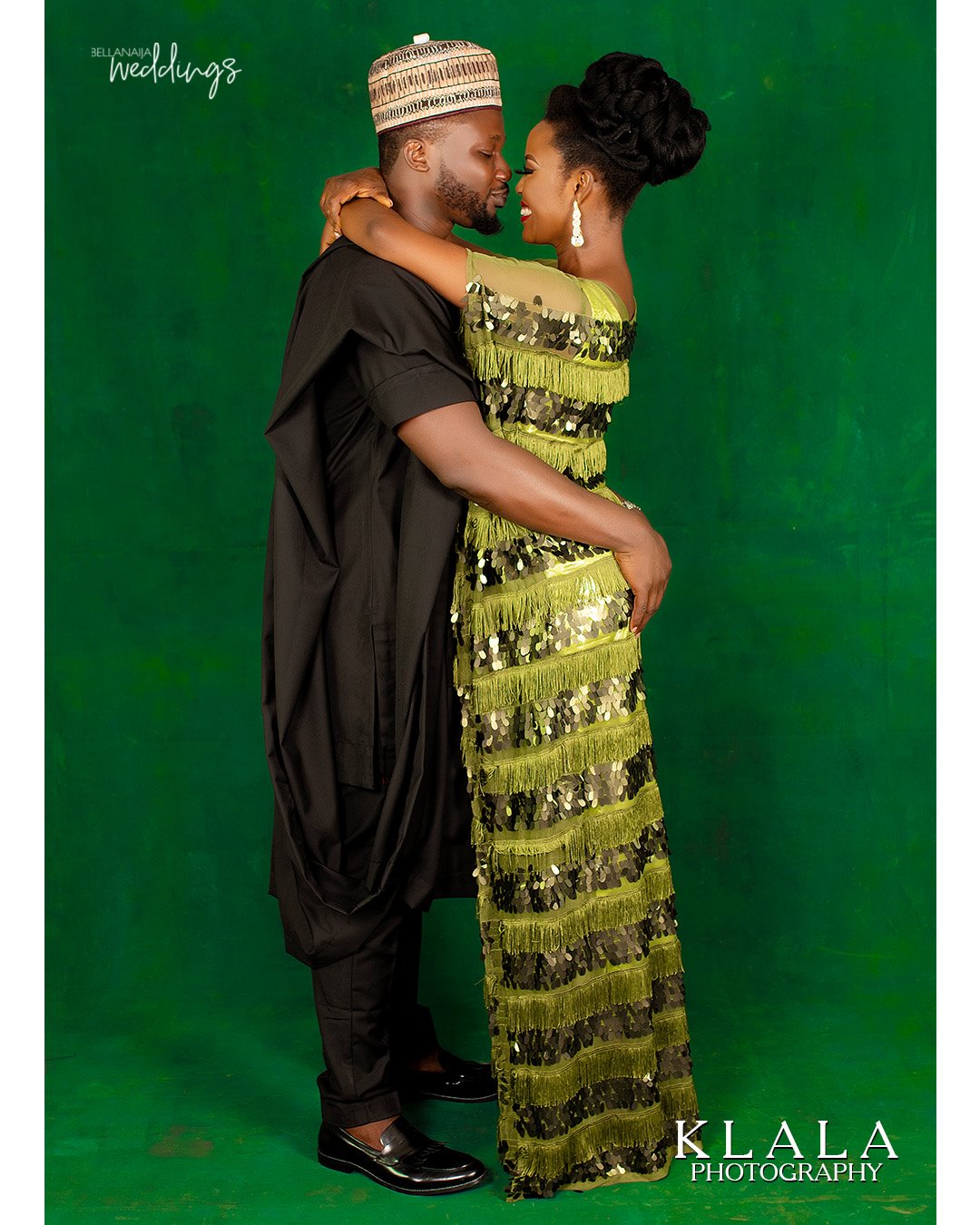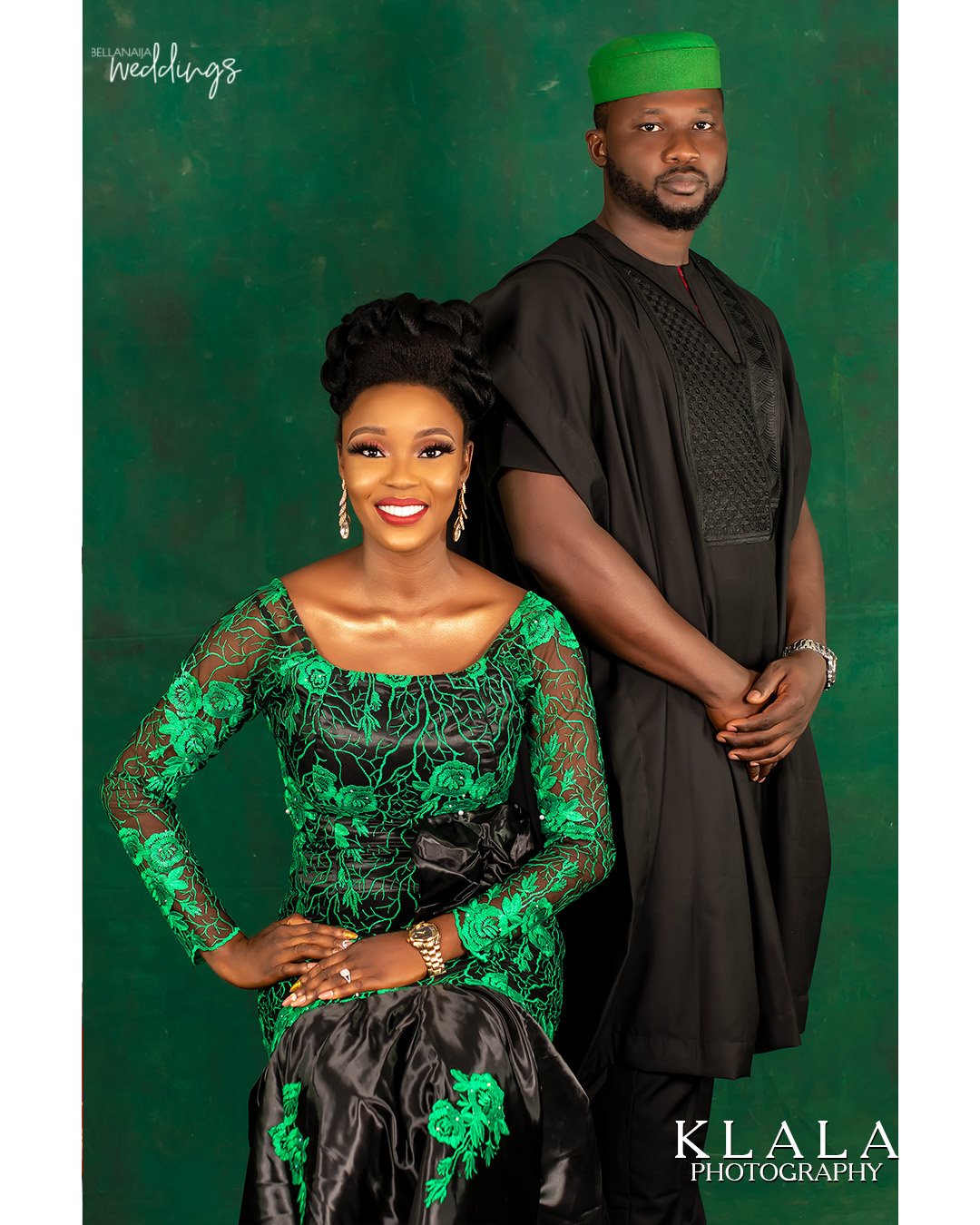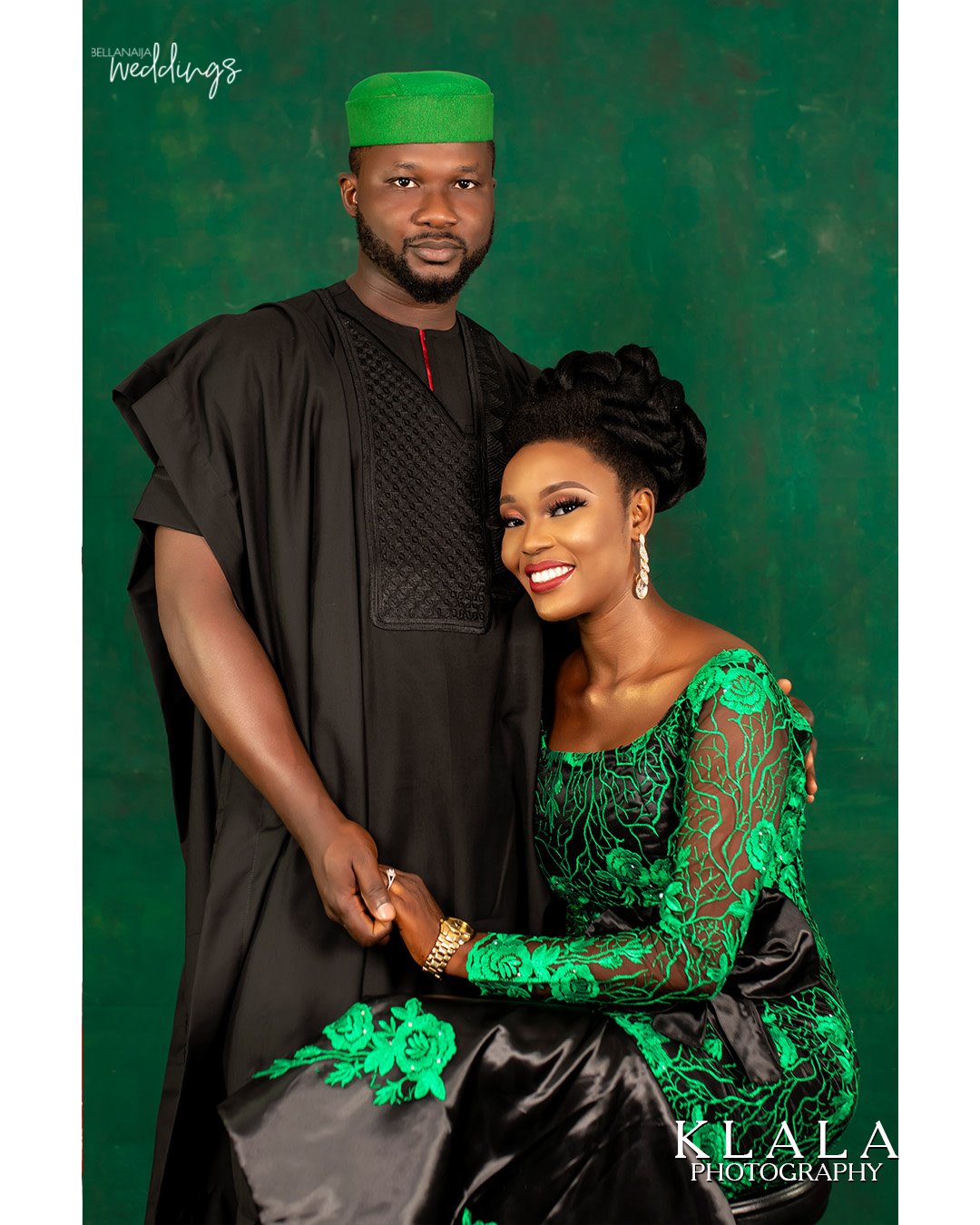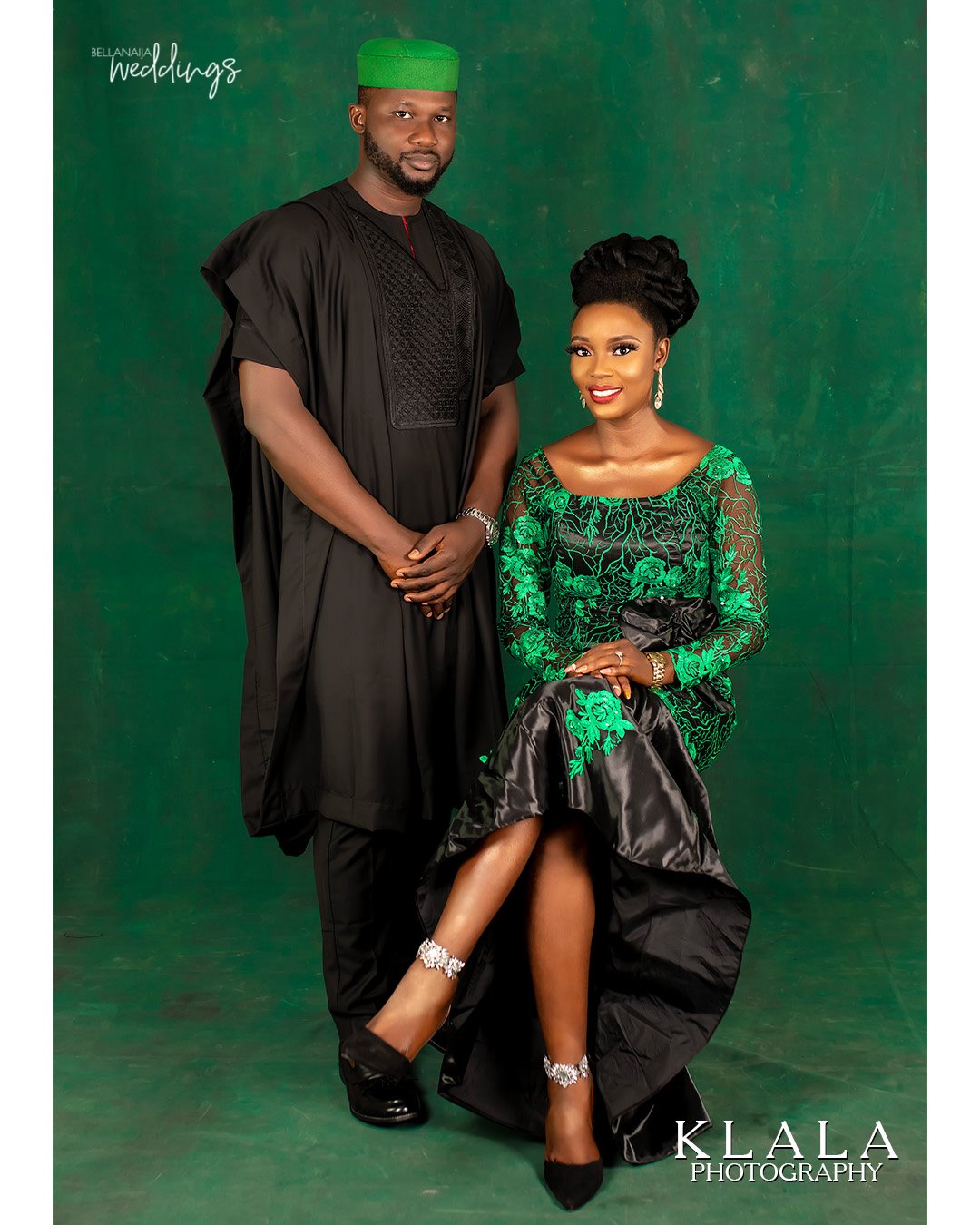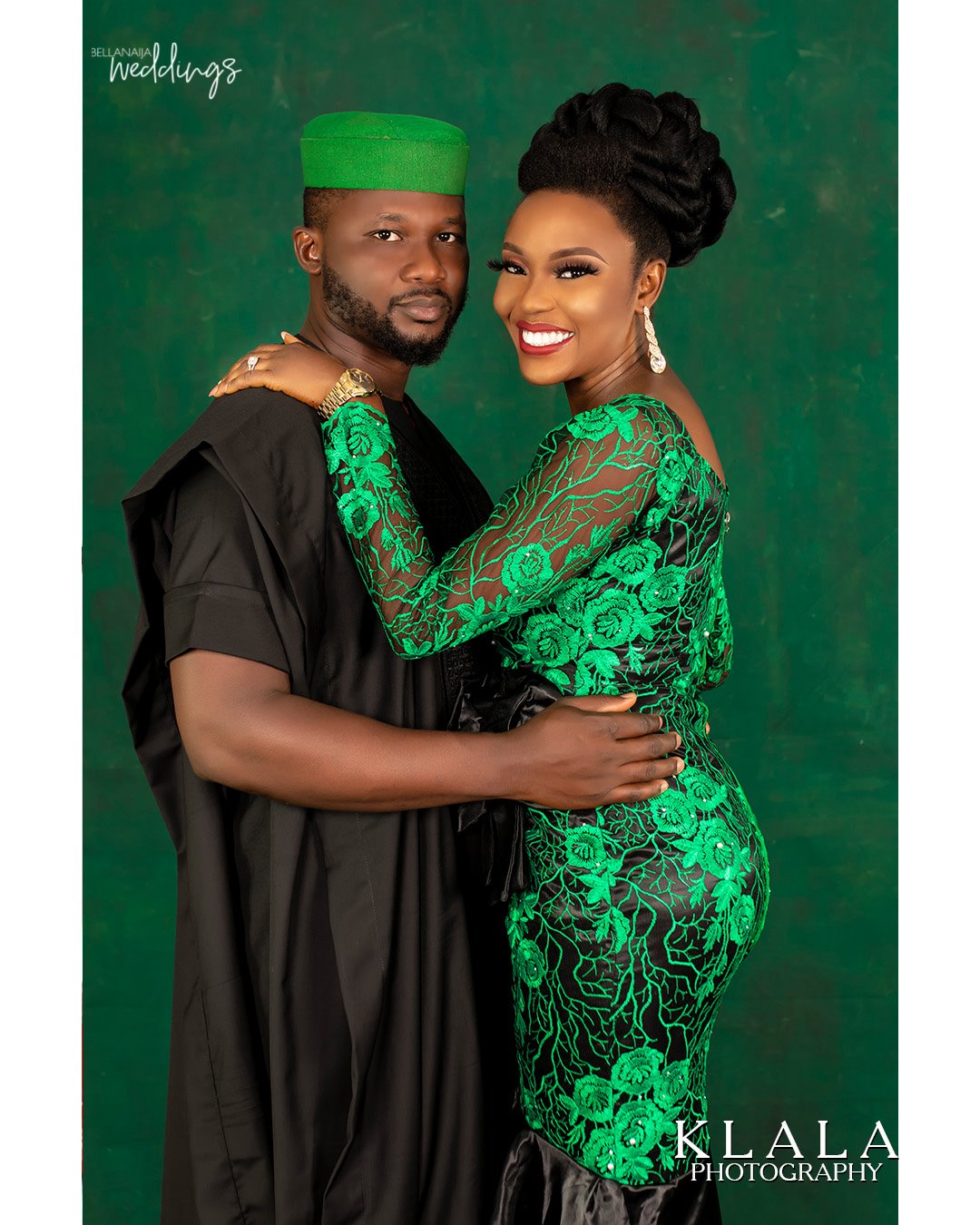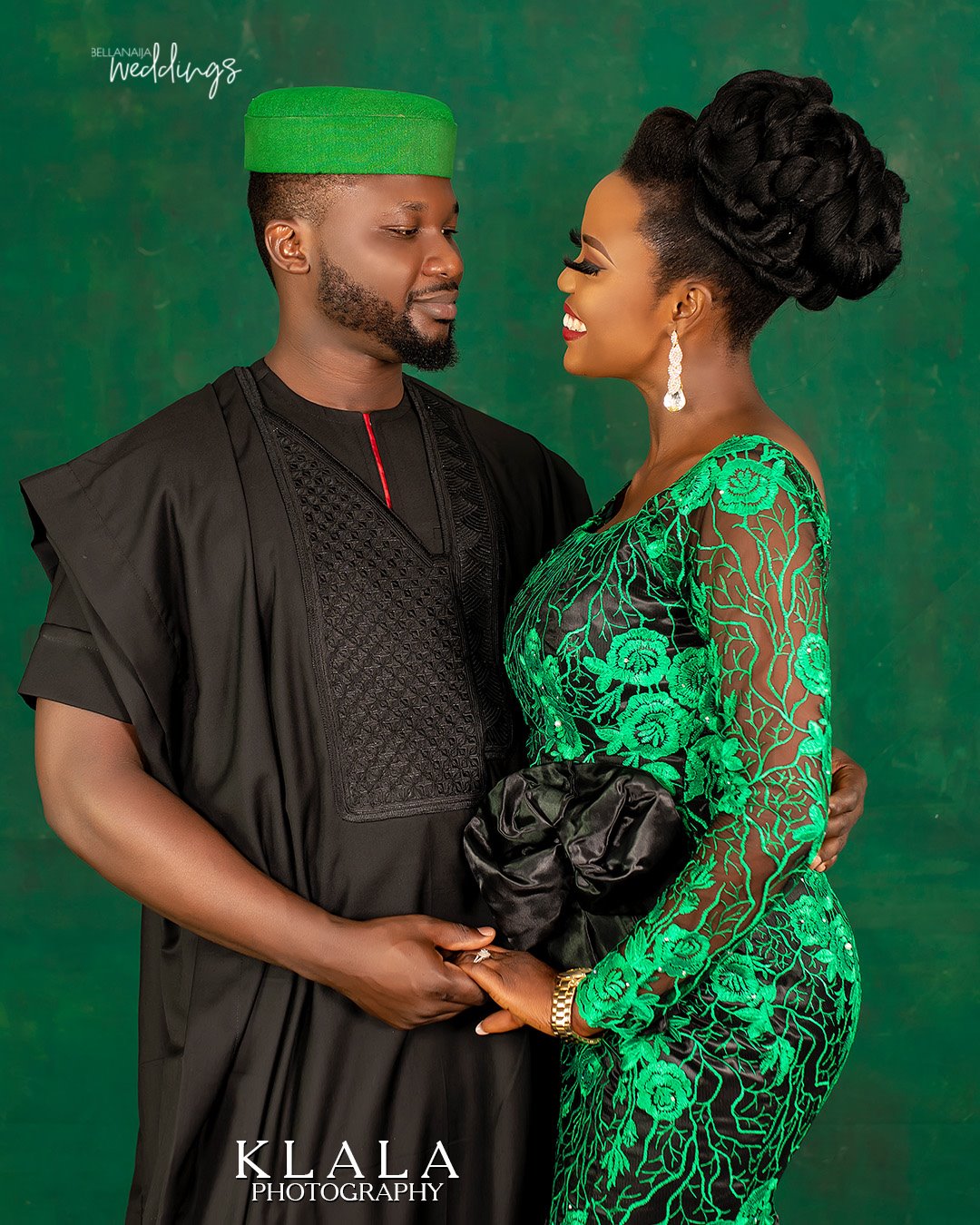 Credits
Bride: @wumycakes
Groom: @dewumiphotography
Photography @klalaphotography
Green dress: @apexfabrics
Red Dress: @Rikaotobyme
Make up: @Bjayblaq
Tailoring: @dupefestus
Groom's outfit: @joe_ade
Grooms shoe: @joe_ade
Suit: @kimonocollection
Styling: @Tasoebi_Affairs
Kitchen Location: @lifemate
Location source: @zitalokitchenapps