Yes, we never get tired of love, weddings, proposal and pre-wedding shoots.
So today we will be enjoying Portia and Stanly's love story and pre-wedding shoot. The couple first met at the Metro Café in Abuja where Portia had gone to enjoy some chicken wings and some alone time. On the other hand, Stanly and his friend were also there for some turkey wings. Stanly noticed coming in and somehow he ended up having a full-blown conversation that led to them exchanging contacts. Well, you'd have to keep reading to find out what happened next from both the bride-to-be and groom-to-be.
Here's how it all started according to the bride-to-be, Portia:
I went to have alone time on a cool Sunday evening on the 9th of September 2018. Metro Café Abuja was the plug then known for their unique signature chicken wings, beautiful and quiet ambience. I was deep in thoughts not knowing when a young handsome gentleman sat next to me. I didn't realize it was drizzling until he tapped me asked me to take his seat which was under the shade and mine was directly under the rain (wow, such a gentleman I said to myself). I quickly jumped into the offer and we started gisting almost immediately.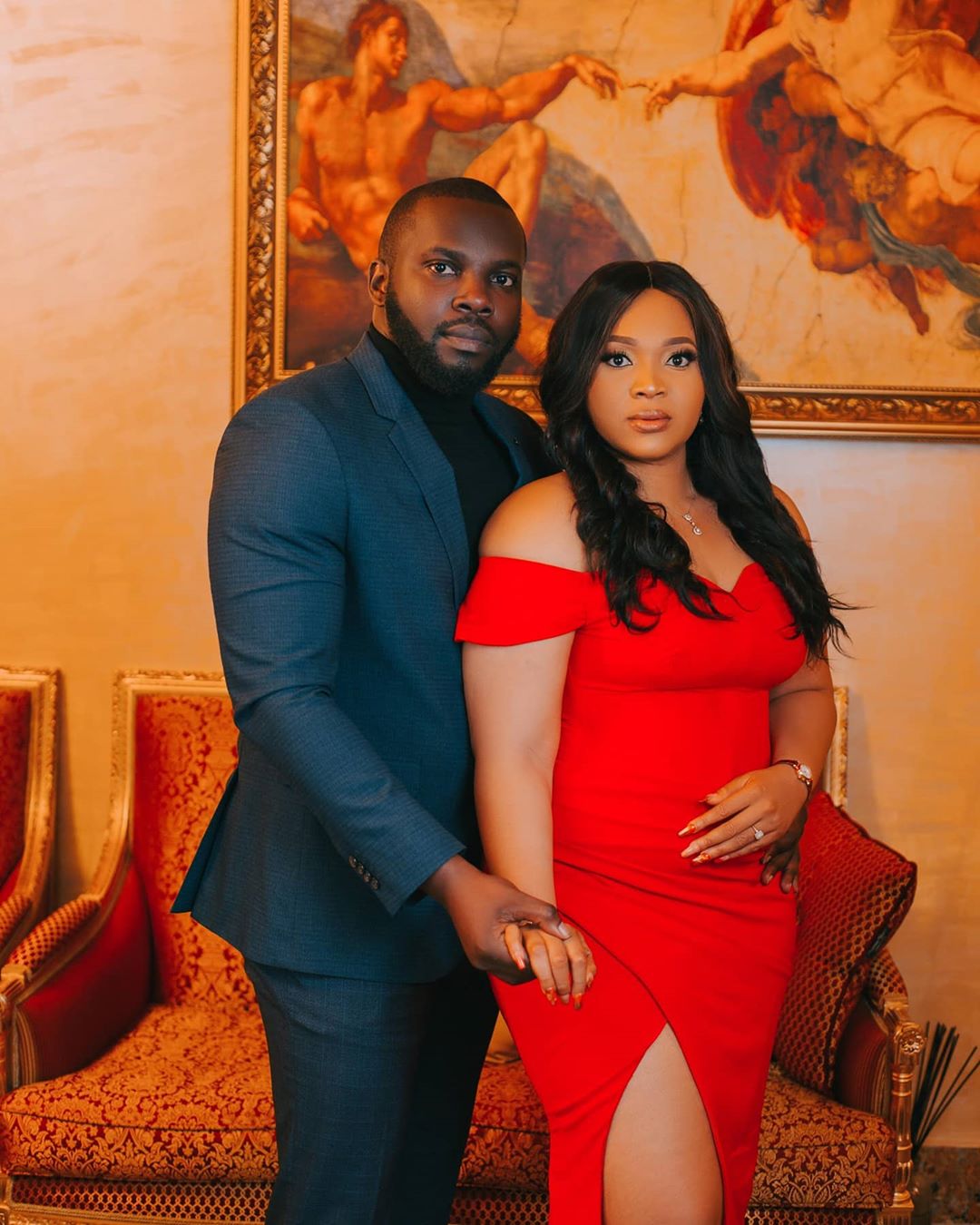 We exchanged contacts and said good night to each other. The next day, we had our first date and I told him I wasn't interested in anything because we had only just met. Also, I was leaving for my masters in 2 weeks. He smiled and said he won't stop communicating because he wanted this to last forever. I left for England and we never stopped communicating. He came over before Christmas and asked me out and we started dating officially. He visited again for us to spend our birthday together and I must say, that was when I realized how much I had fallen and loved Stanly. On his third visit which was my graduation day 21/11/2019 he proposed to me right in front of the whole school, I was shy and overly excited because I knew deep down that we were meant for each other. I said yes to the love of my life, my peace and my man sent from God. Obim, I can't thank God enough for sending such a peaceful, loving and caring man my way. Our union is blessed and ordained by God, I love you and I know that this love is from God.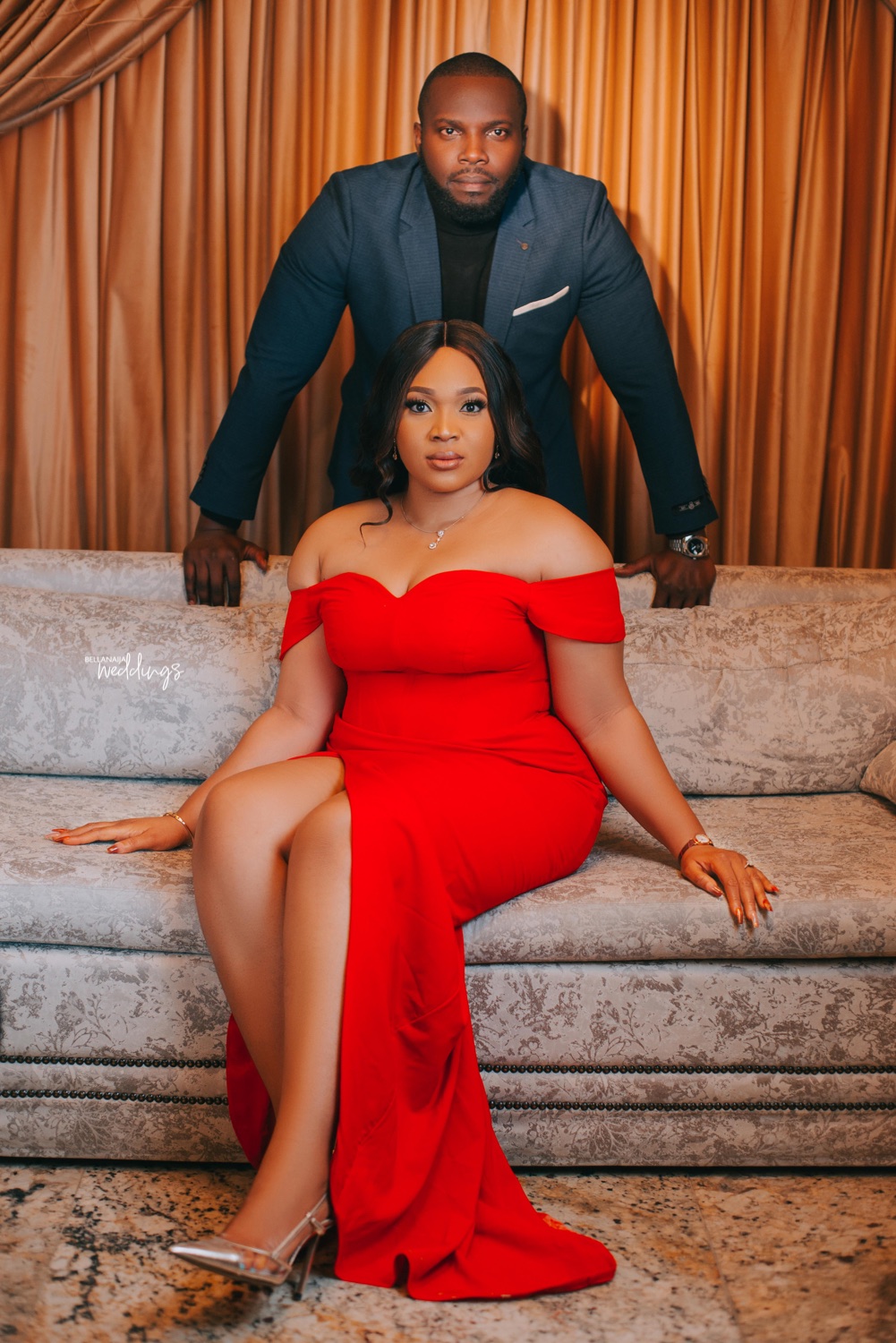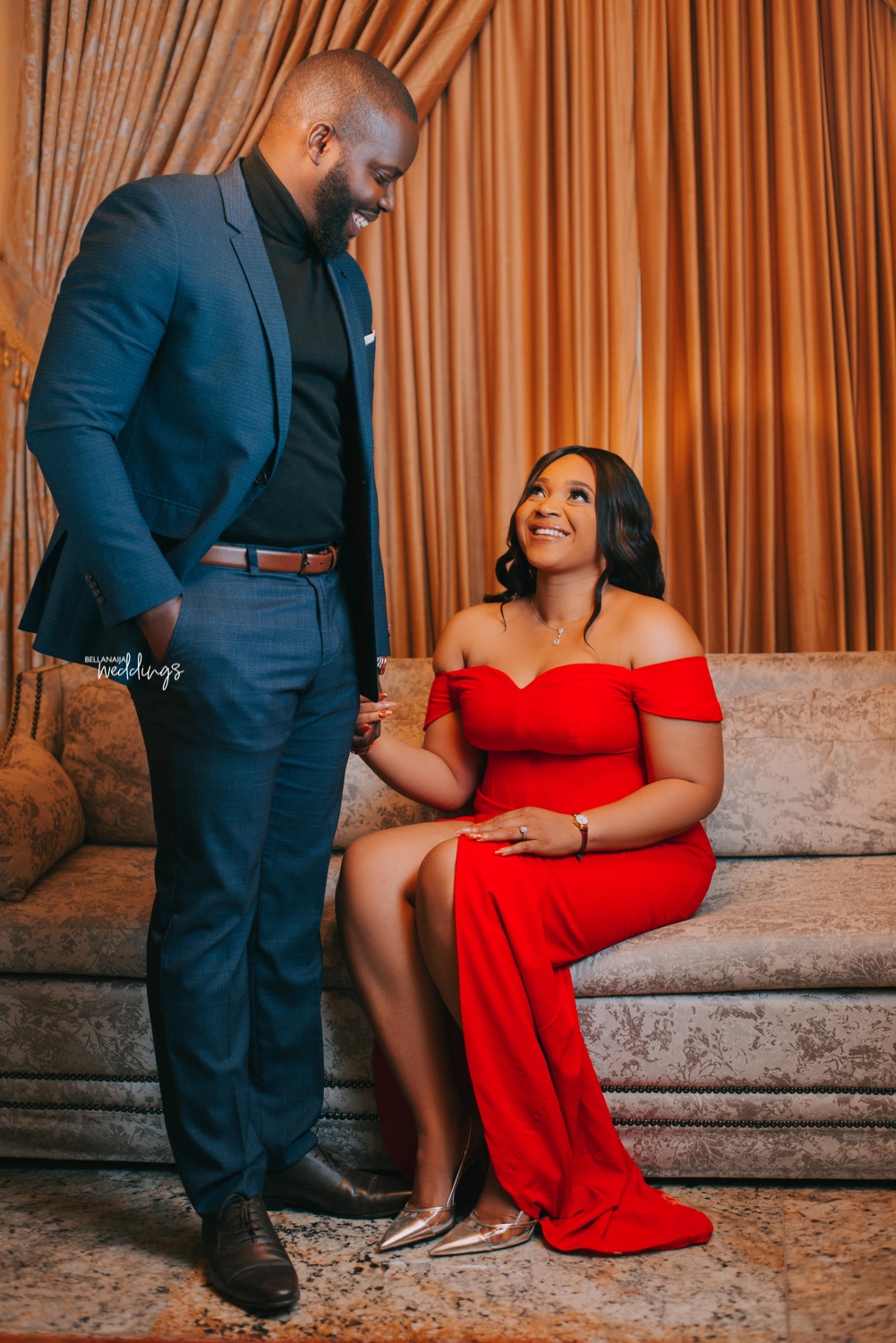 Here's how Stanly recalls their first meeting and love story:
One Sunday evening, I went to have an evening bite of turkey wings at Metro café Abuja. I was sitting with a friend of mine on a table discussing politics as usual when I noticed Portia coming out from her car all by herself. It was actually my friend that drew my attention to her. When I turned I saw her and was speechless for a while. She sat on an empty seat next to our table enjoying her wings. Little did she know it was drizzling at some point and as God would have it, my friend went in to use the men's room and I saw an opportunity to make my first move. I tapped her and offered her my seat while I take hers which was under the rain. We started talking, my friend came out, saw us talking, and well at that point I denied him and pretended I didn't know him.  While I continued my conversation with this young charming lady. We exchanged contacts and she left.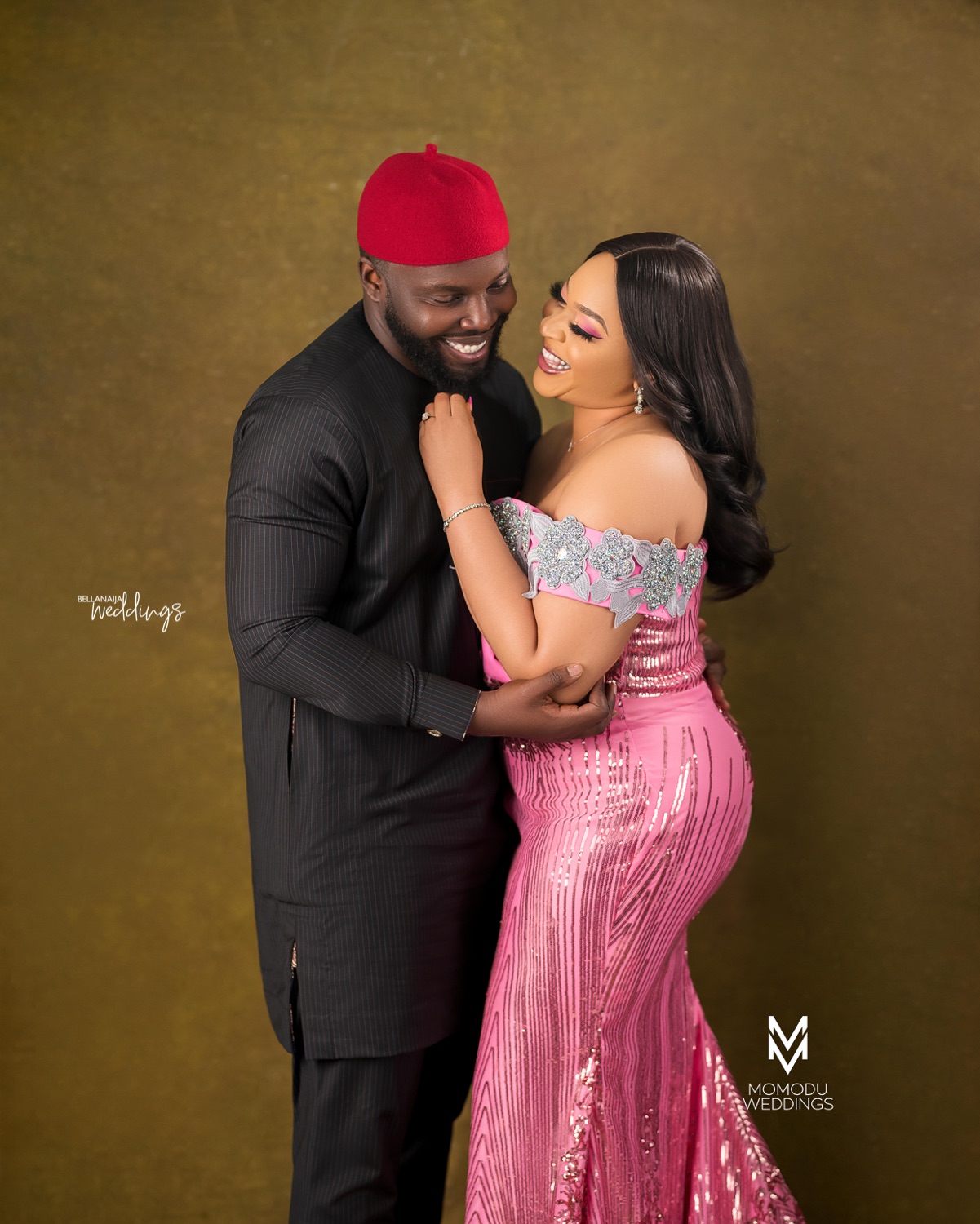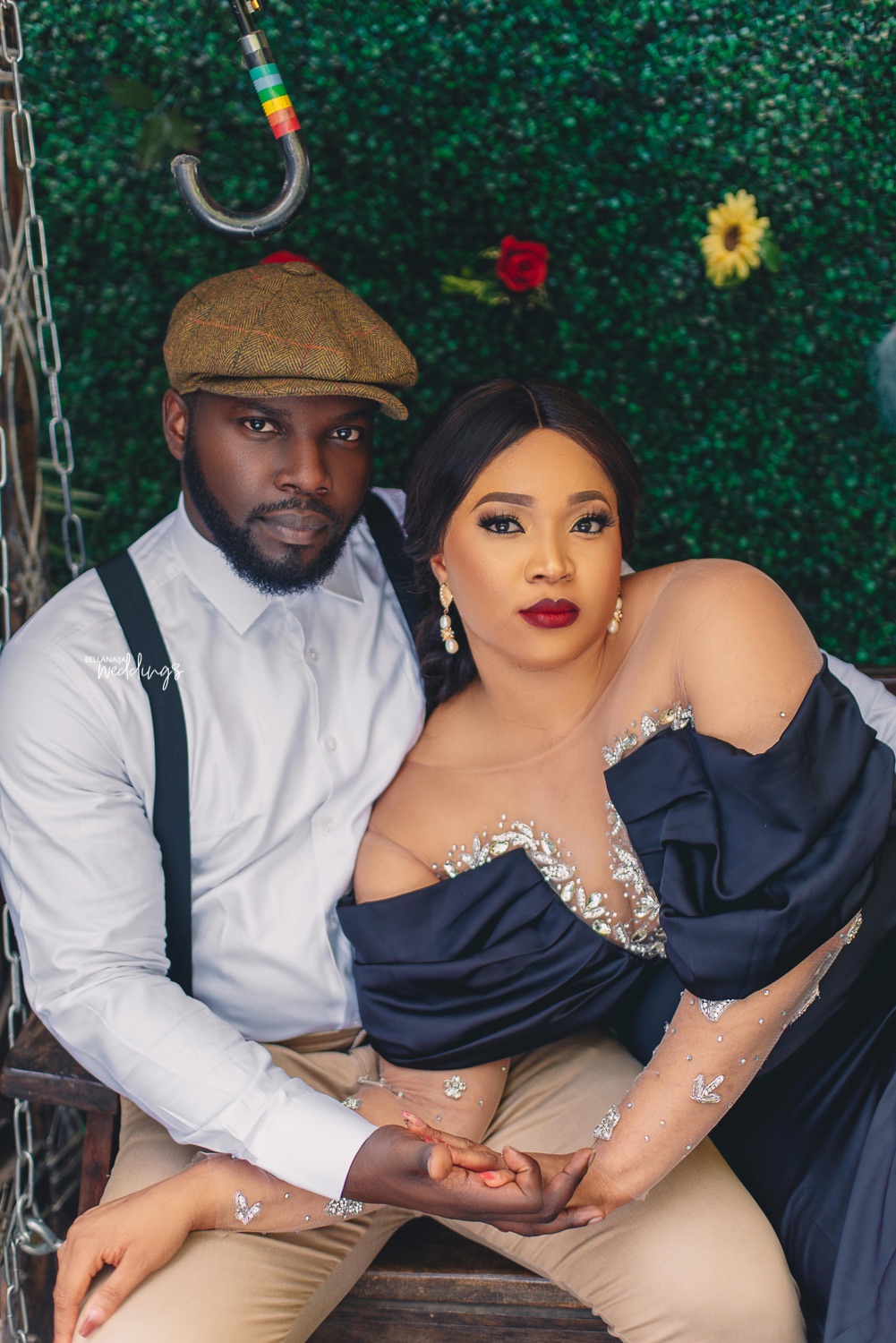 Coming back to my friend he asked me to give him her number and I laughed saying no, we talked some more and parted ways. The next day I invited Portia out on a date which we met up, we talked and she mentioned her plans of going to the UK for her Master's degree.  At first, I felt bad because I really wanted to spend more time with her here in Nigeria in order for us to bond and get to know her better. I felt bad when she left but we maintained communication because deep down I knew what I felt was real. At first, it was not easy because I missed her presence and didn't know what to expect because of the distance but I was hopeful and kept pushing. I decided to pay her a visit before Christmas and officially asked her out, which she accepted with lots of terms and conditions.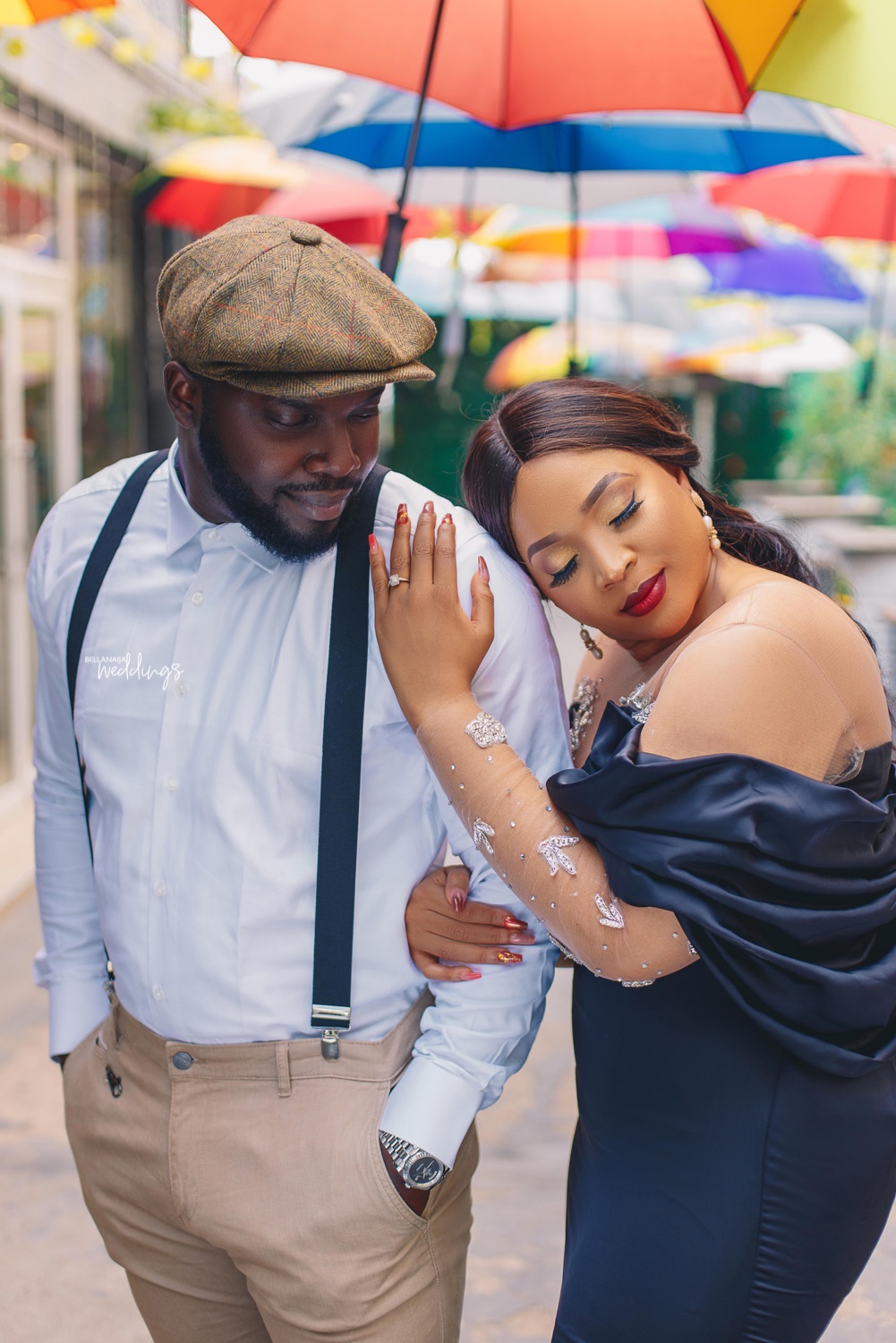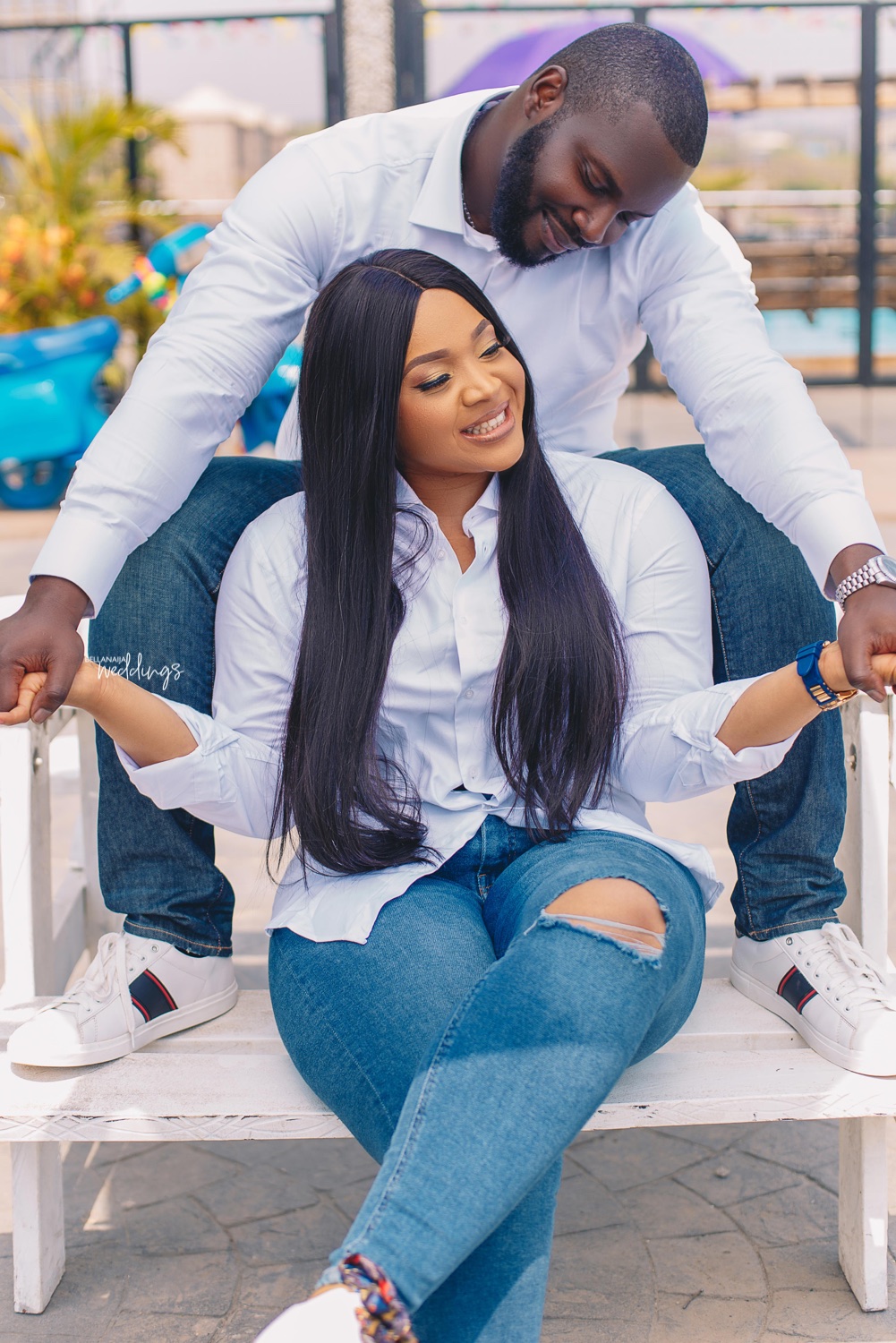 I visited again sometime in May for us to spend our birthdays together and after that trip, I was convinced that Portia is indeed the woman of my dreams and would love to spend the rest of my life with her. When I returned back to Nigeria, I met her mum and made my intentions known to her so we started making plans with her elder sister that the proposal should be on her graduation which was around the corner. I flew to England a day before that day in order to get ready for D day (graduation and proposal). Portia didn't have the slightest idea of what was going to happen on that day. She was still excited that I flew all the way for her graduation and kept on blushing and throwing kisses at me. I never knew I was romantic to the extent of popping the question in the presence of the whole school but I did it with my full chest and soul knowing I had made the right choice. That day was and still remains the best day of my life and also the beginning of greater things to come. I love you so much Portia and I bless the day I met you.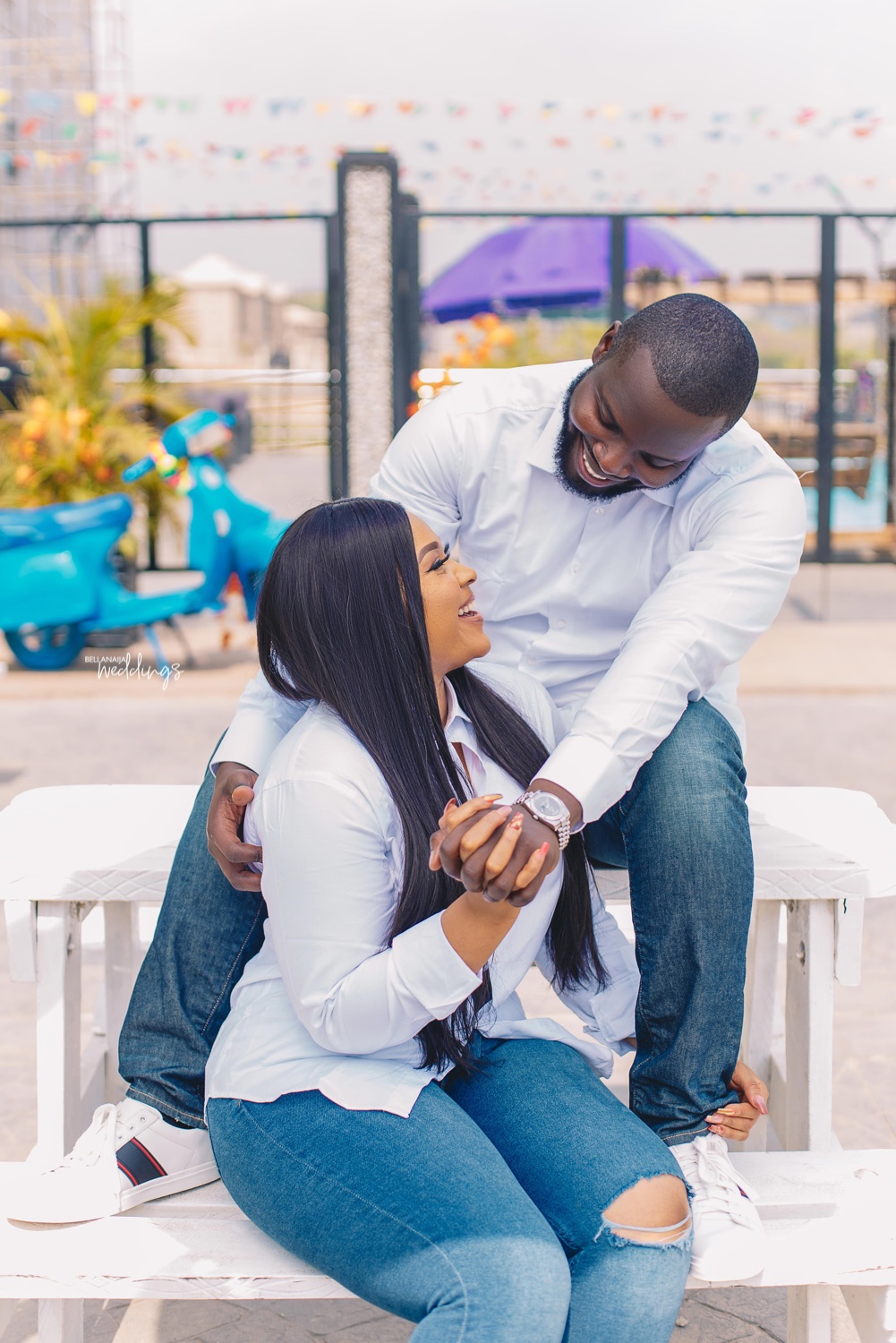 Credits
Bride-to-be: @ladyy_portia
Planner: @cadaoraevents
Photography: @lucasugoweddings | @momoduweddings
Makeup: @ronaldthe7th | @beaute_beats
Dress: @lola_rata
Groom's outfit: @africanacouture