Edo brides are well known for their regal traditional wedding look.
The red wrapper/dress, accessories, okuku crown and coral beads are some of the things that make up for the regal look. It's a little wonder we've had some brides-to-be tell us how much they want to dress in the Edo wedding attire on their big day. Taking one look at these bridal beauty inspiration look by a team of brilliant wedding vendors, we totally understand why.
The hairstylist by Tobbies Touch sits beautifully well on her like a crown and the makeup by Rehystouch Makeover accentuated the whole beauty look. If you are an Edo bride-to-be and you haven't decided on your look, we hope this inspires you. You can also check out more beauty looks here.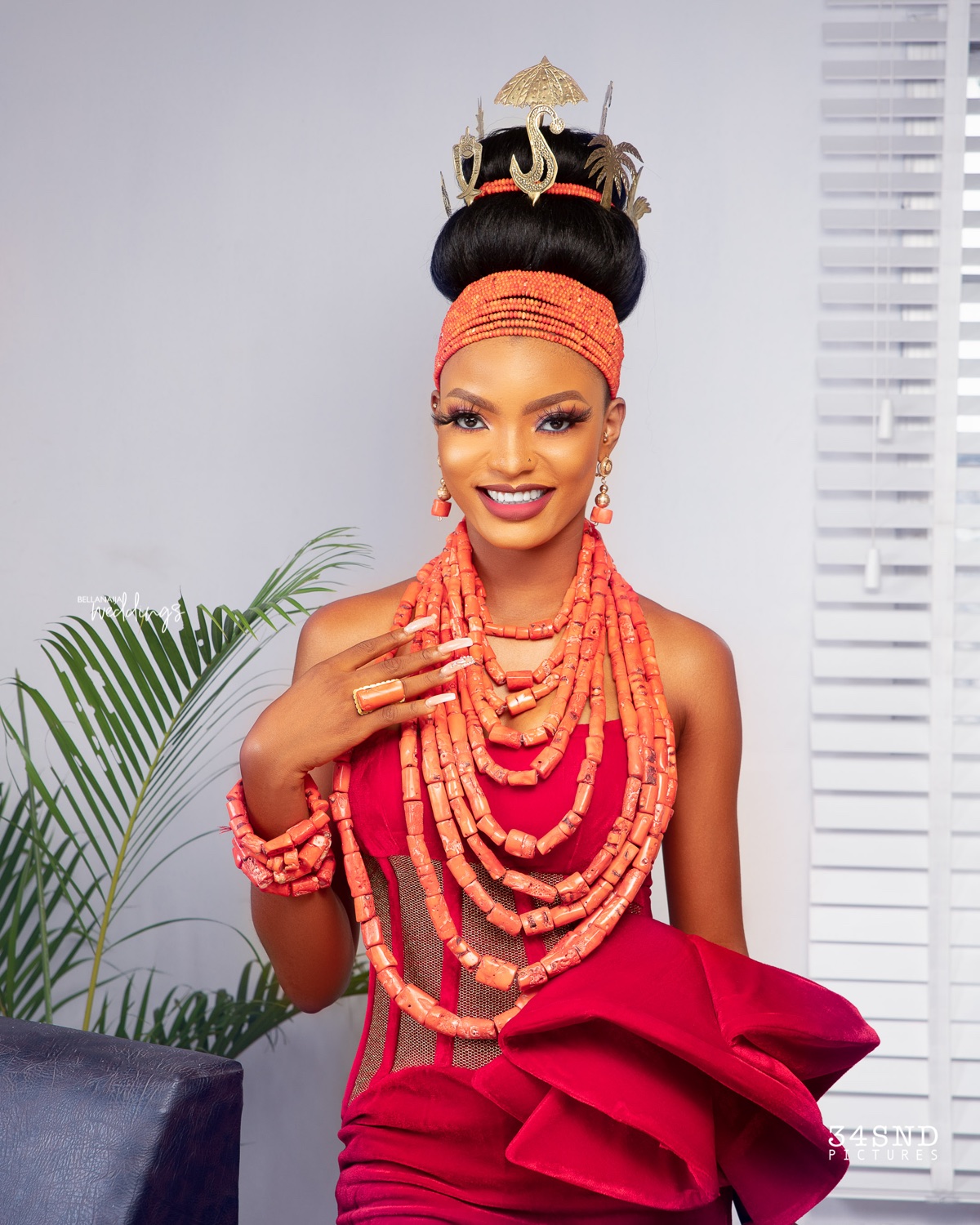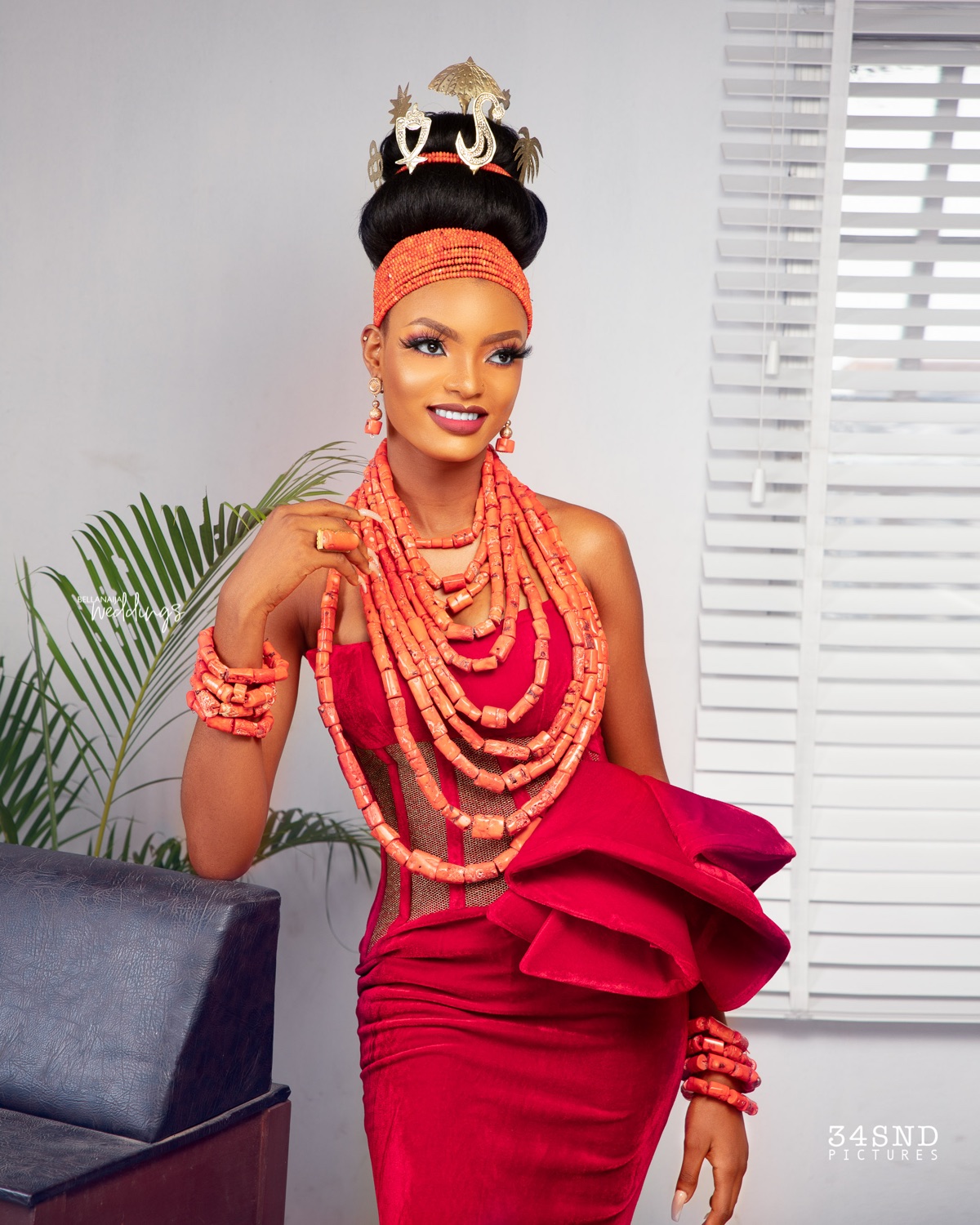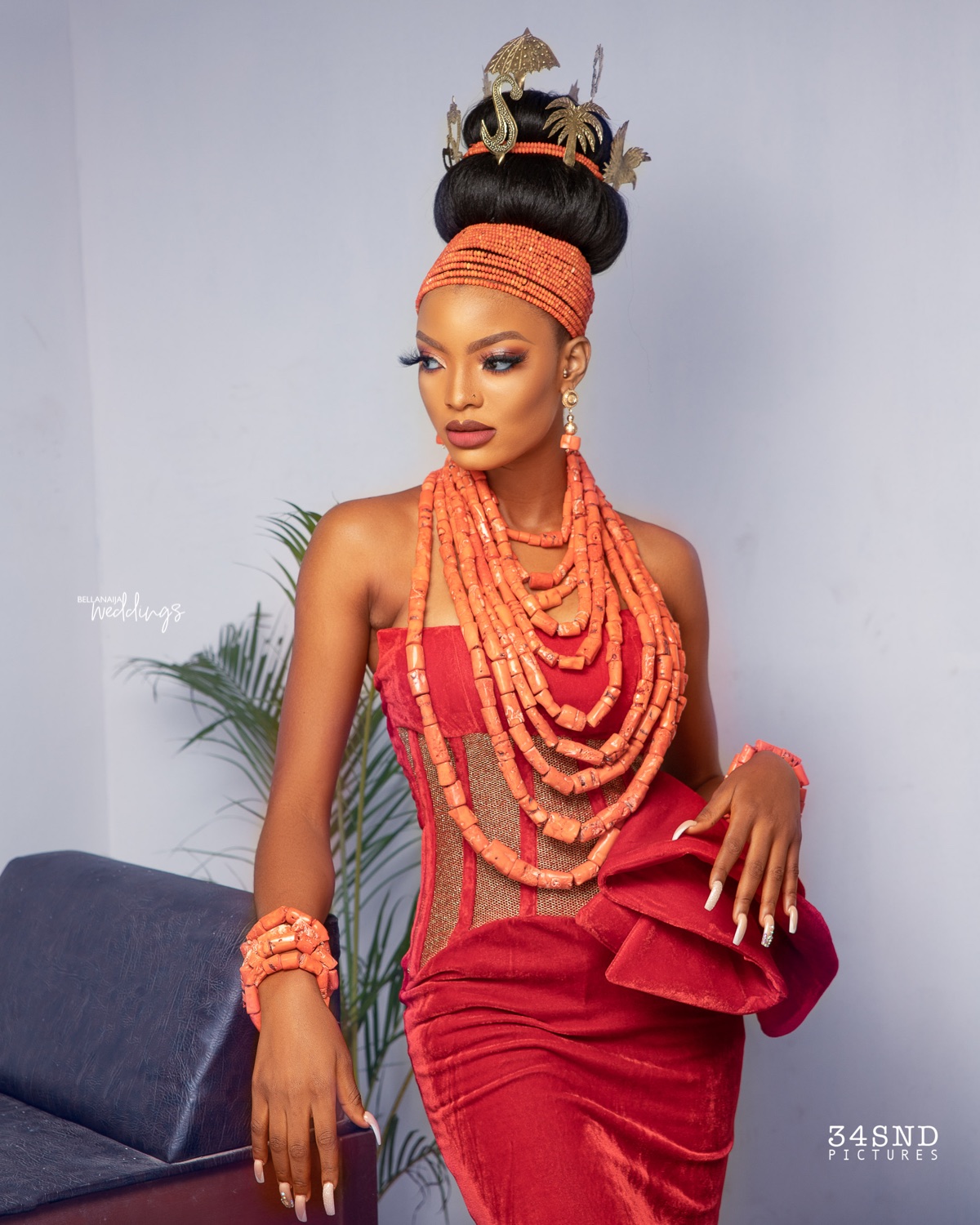 Credits
Photography: @34sndpictures
Makeup: @reyhstouchmakeover
Okuku: @tobbiestouch
Beads & Accessories: @glambeadsbyseline
Dress: @oobiuku
Belle: @kbsmodels