It is another beautiful day on the streets of love and Renny and Dayo are adding sunshine to our day. They say you can not fight true love because it will always win. Love won in the case of these sweethearts and this is the news that always makes us excited!
They met at a Labour day Barbeque which led to a first date. There and then, Dayo was certain that Renny was the one for him. However, what Renny tried so hard to fight has become their blissful fairytale! The lovebirds said "I Do" in a dreamy indoor white wedding ceremony, which was simply perfect. Renny looked absolutely ravishing and Dayo was such a stylish groom. We had a fun ride with them through their wedding photos and we are certain you will love them as much as we do!
Enjoy their white wedding photos below and see their traditional engagement here.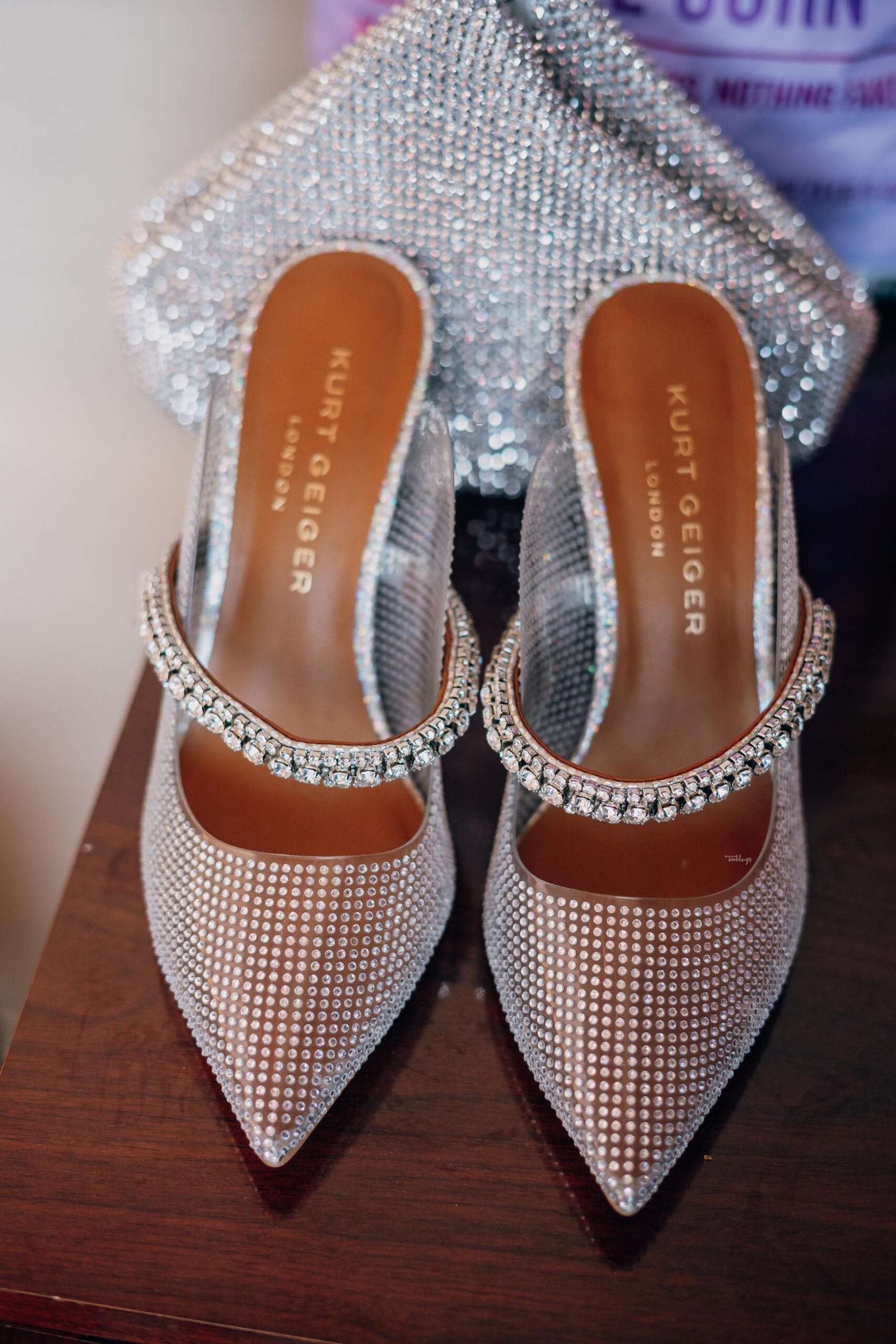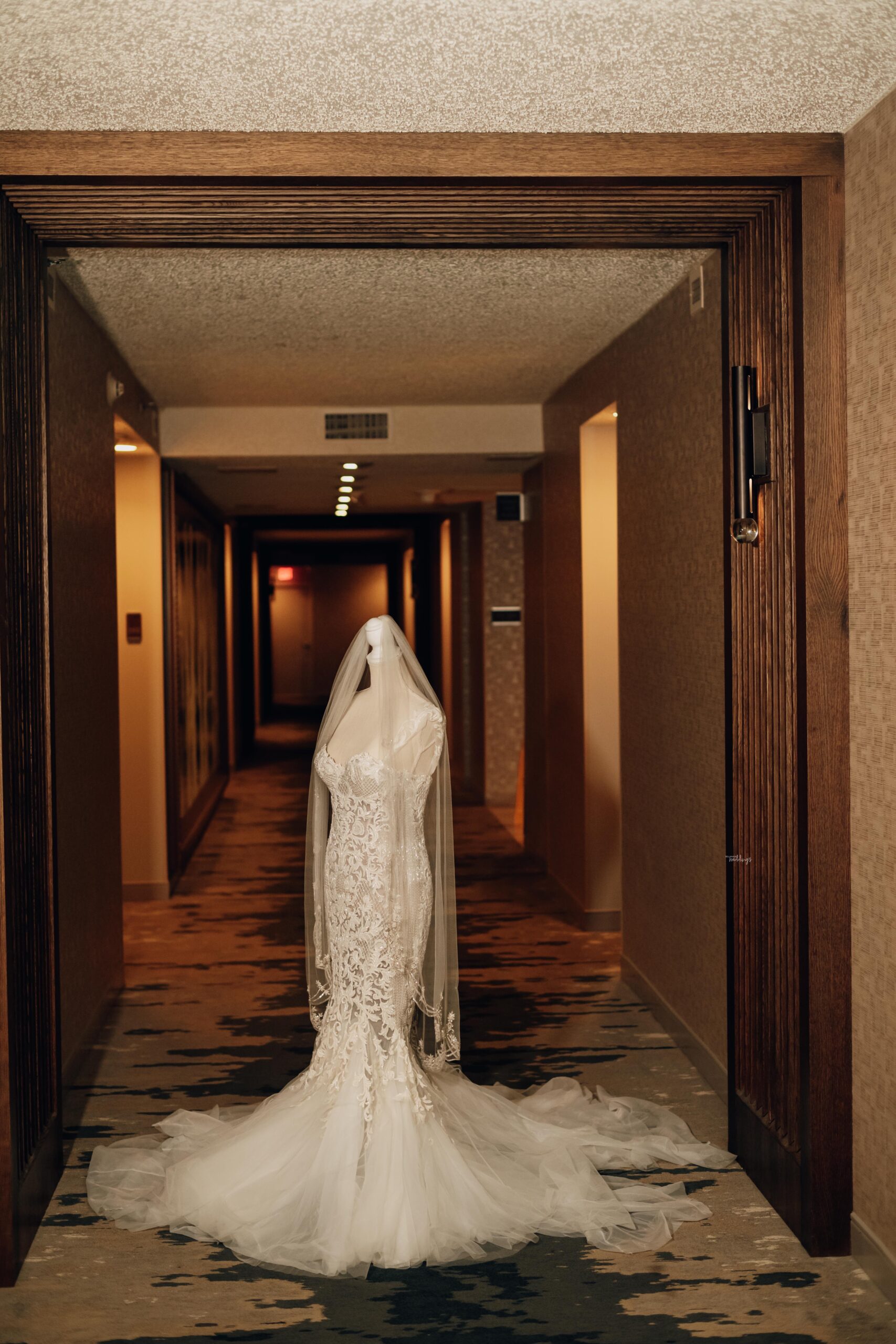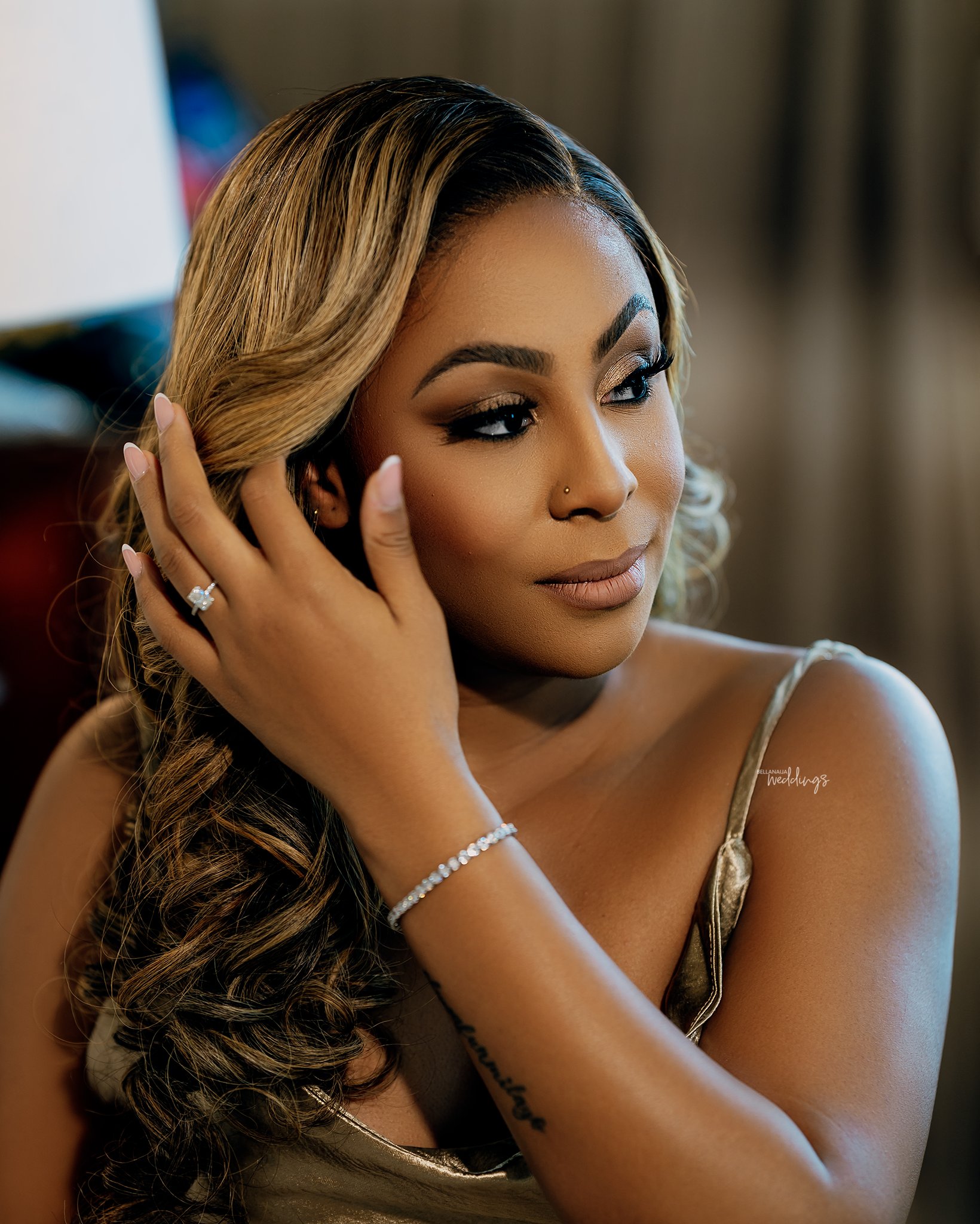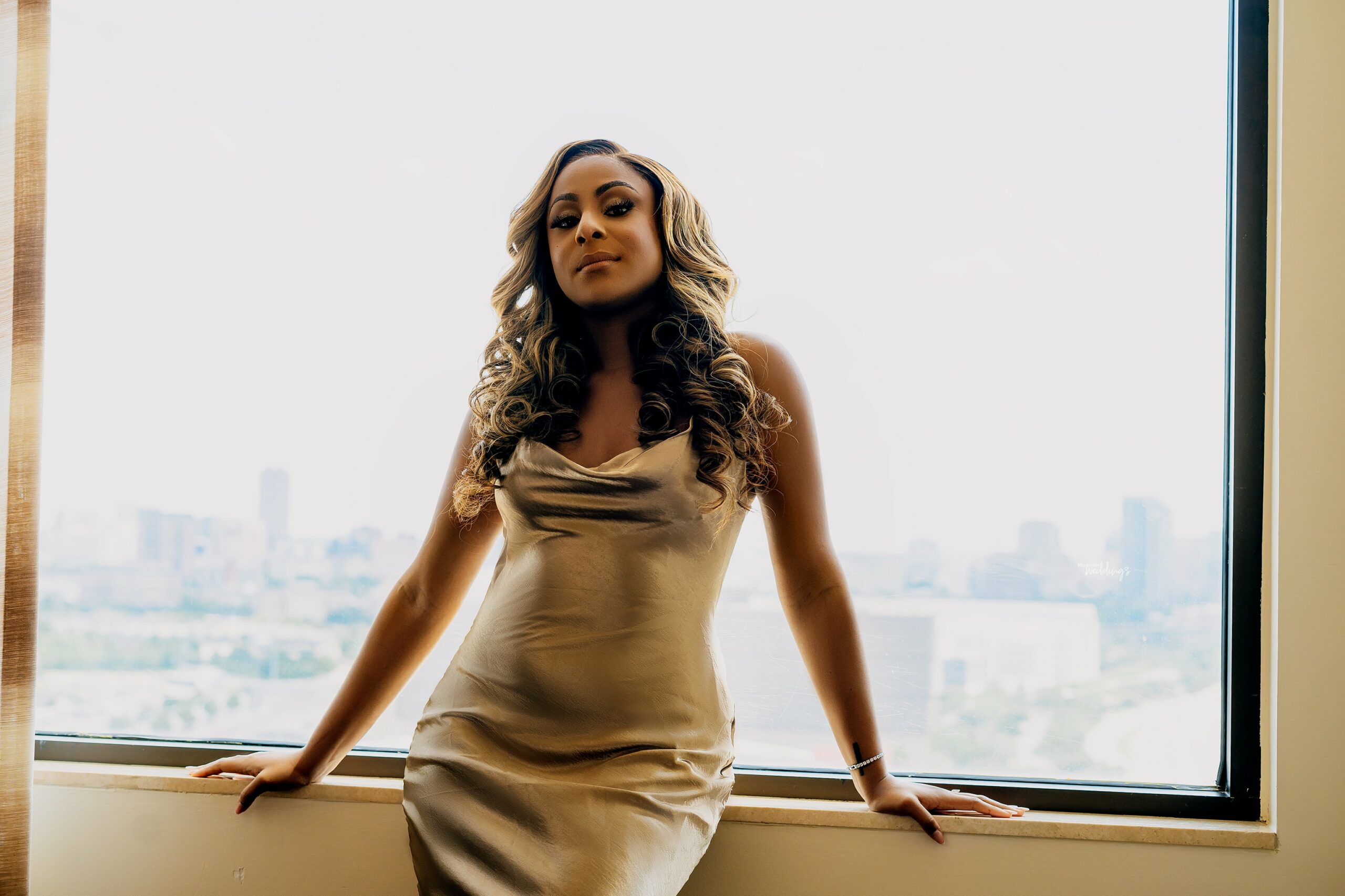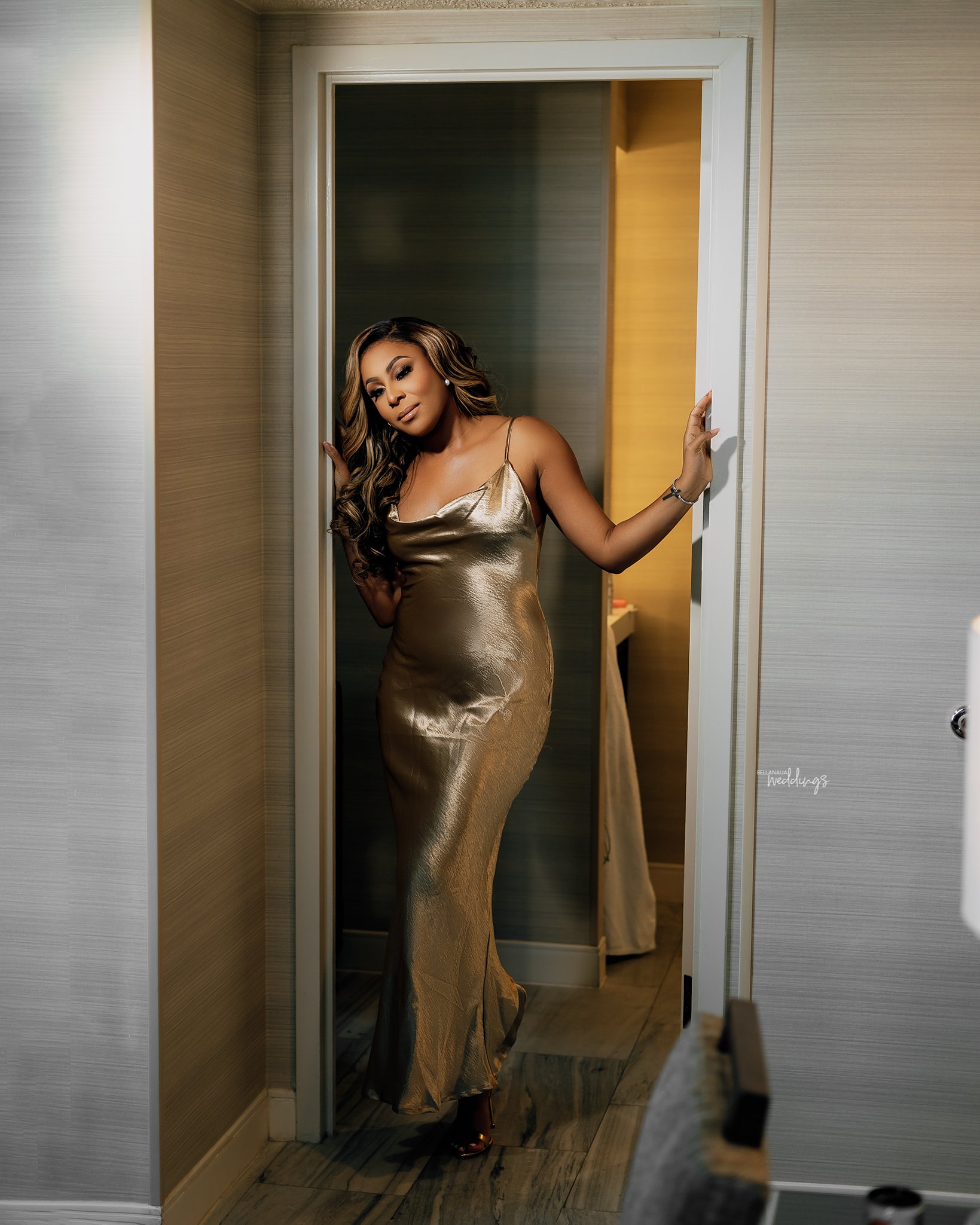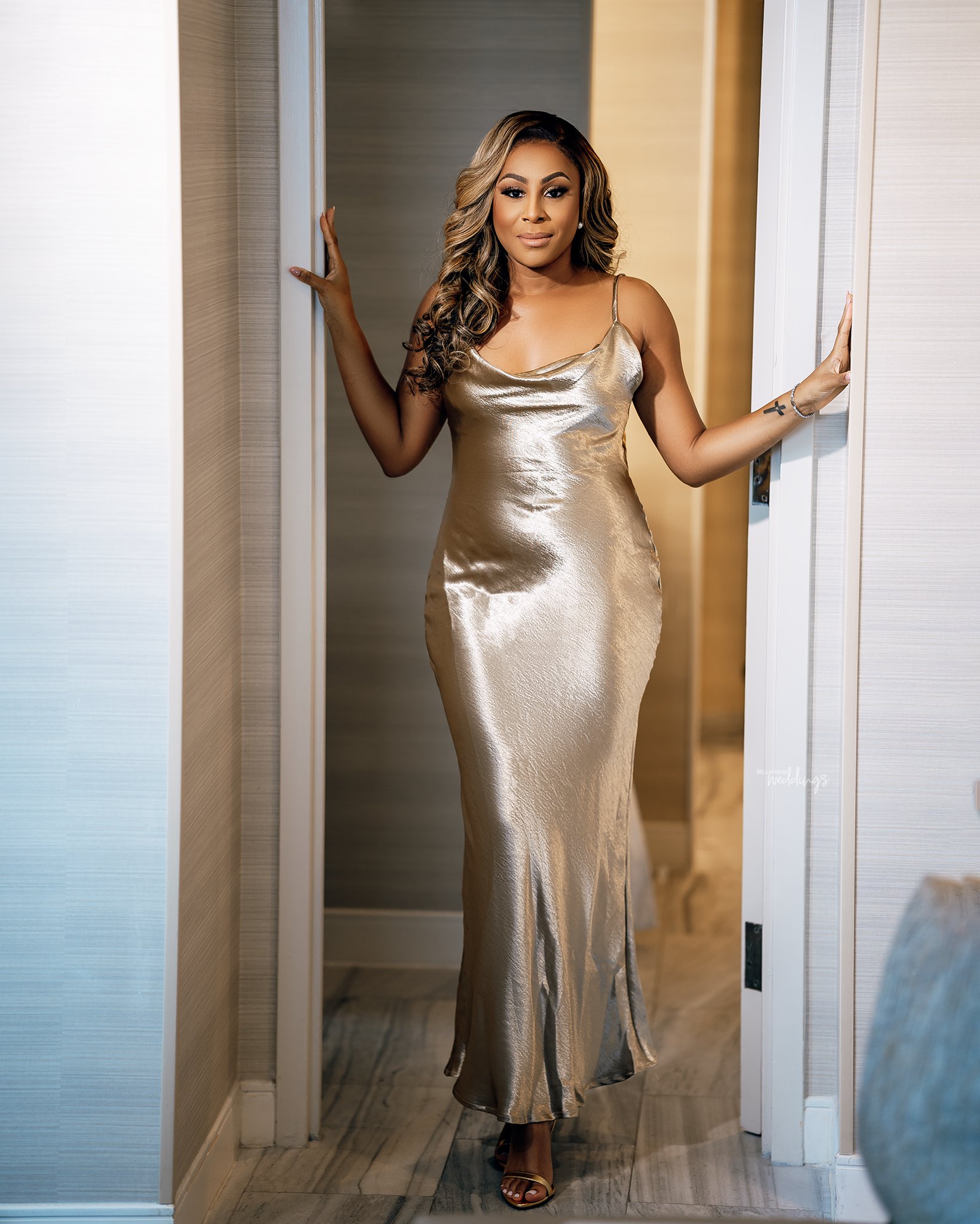 I met Dayo the day after he moved to Dallas, I believe God brought him here for me. A mutual friend brought him to a Labor Day Barbeque I was also attending. The day we met he was actually gisting us about another date he was going on. I thought to myself who is this guy? Two months later he asked me on a date through Instagram. Our 1st date was on November, 11th and Dayo was convinced I was the one for him.
Renny starting out the day with her best girls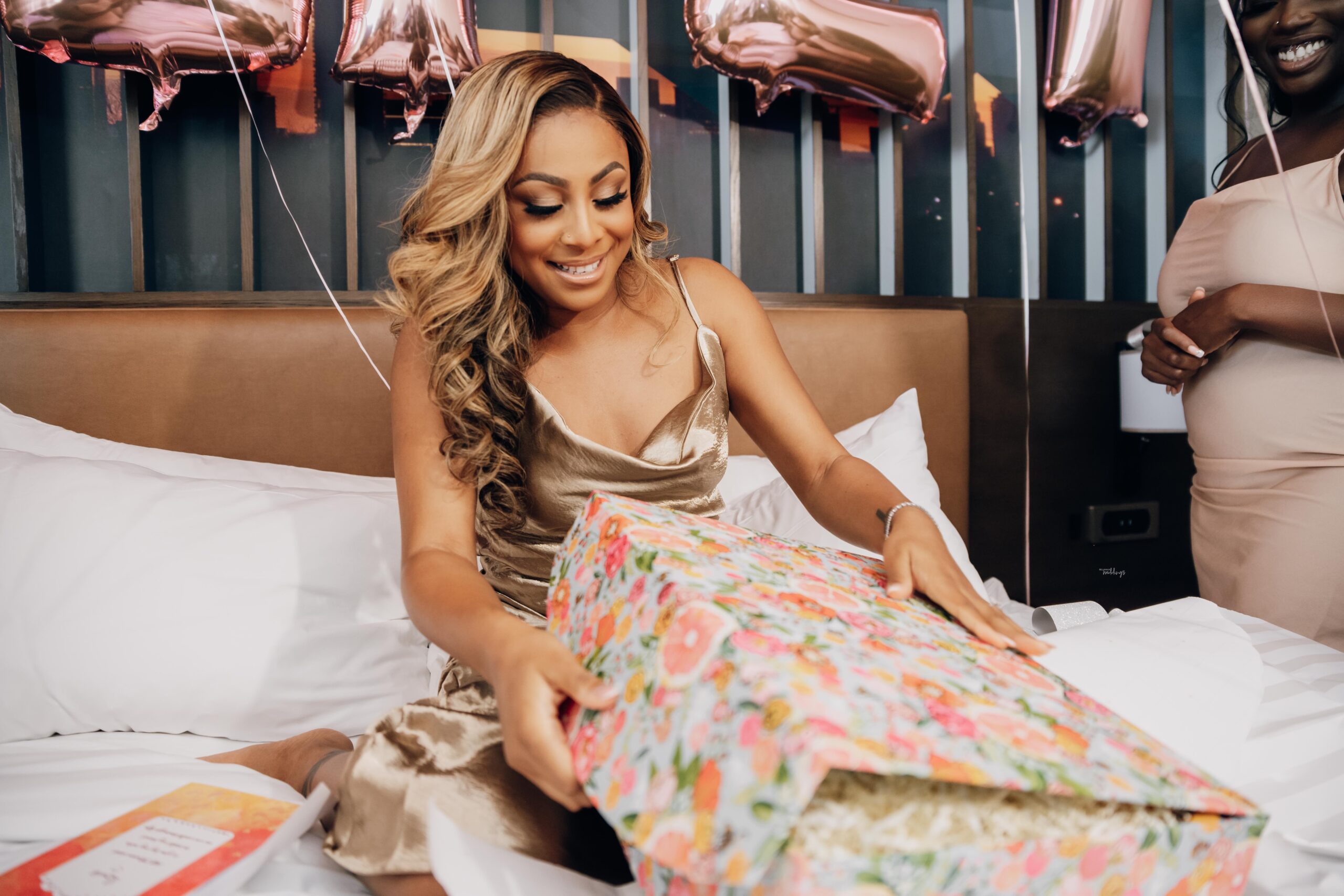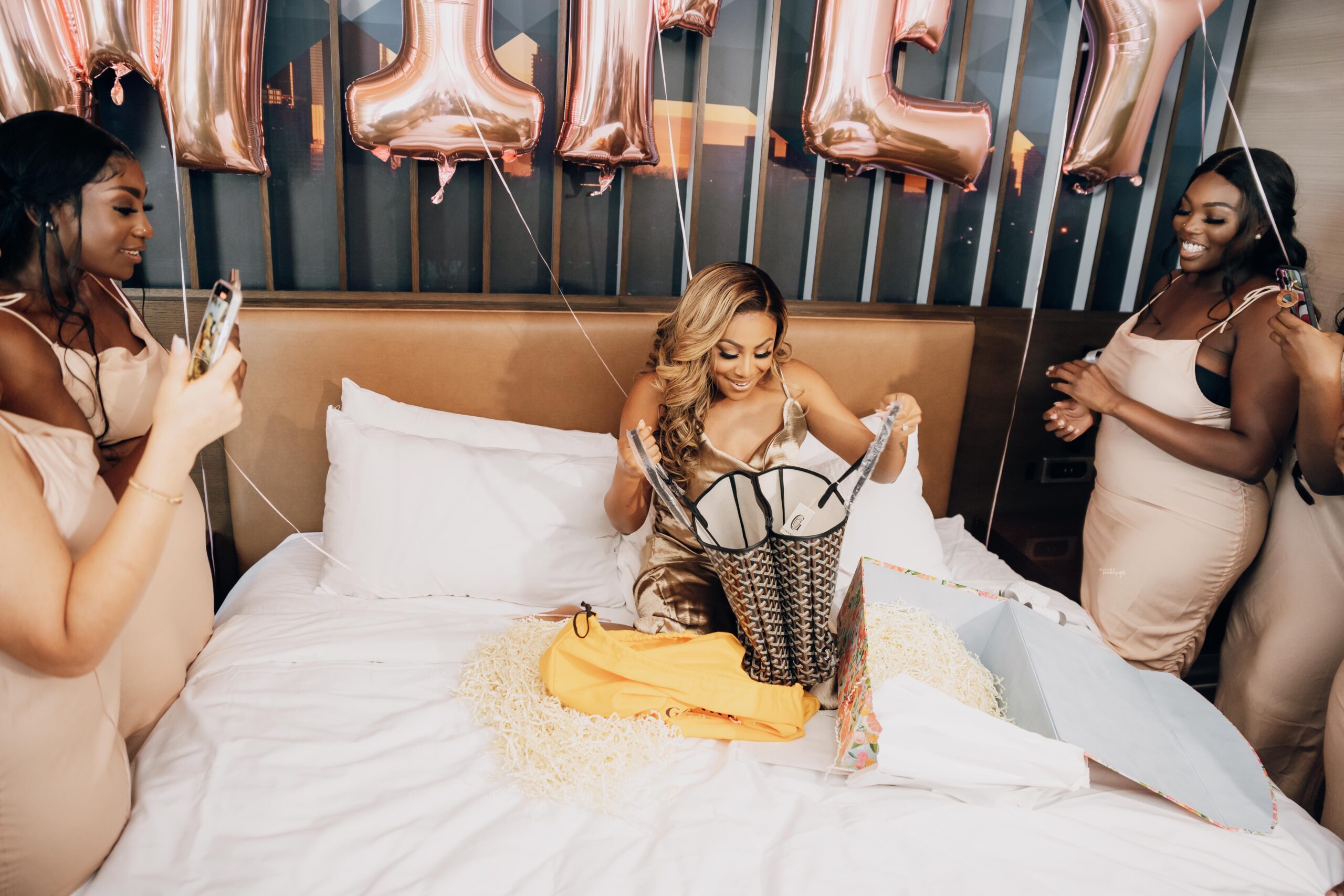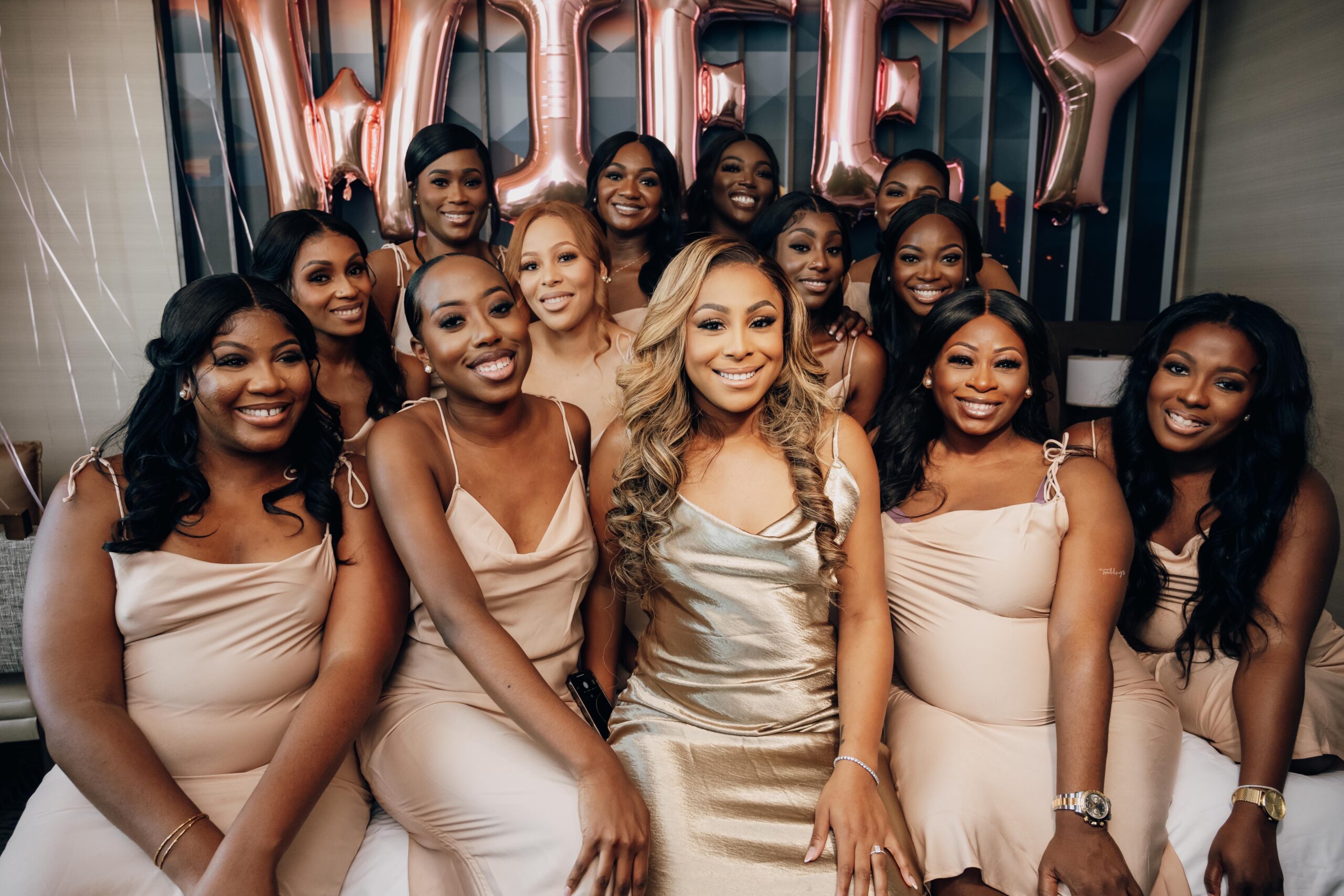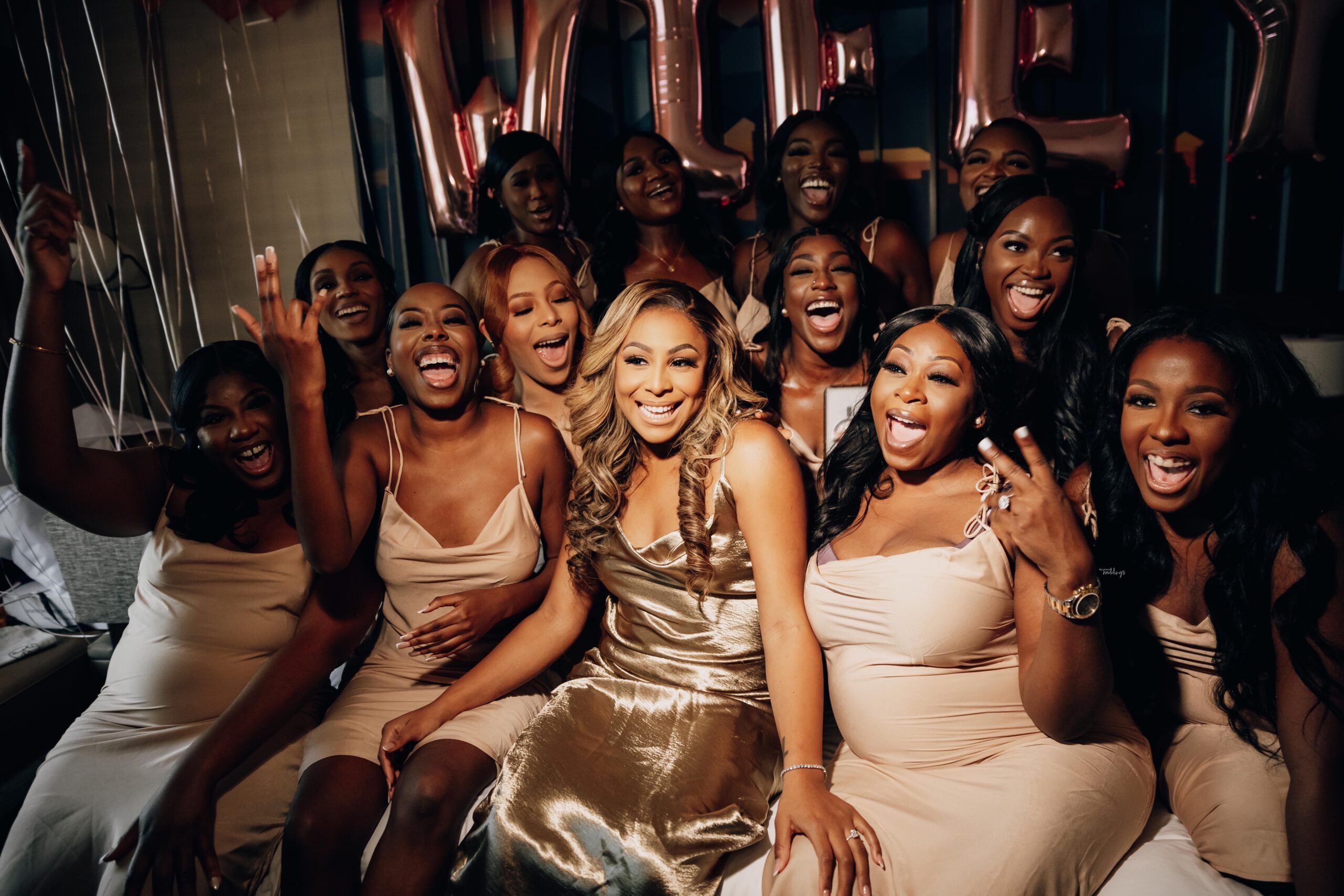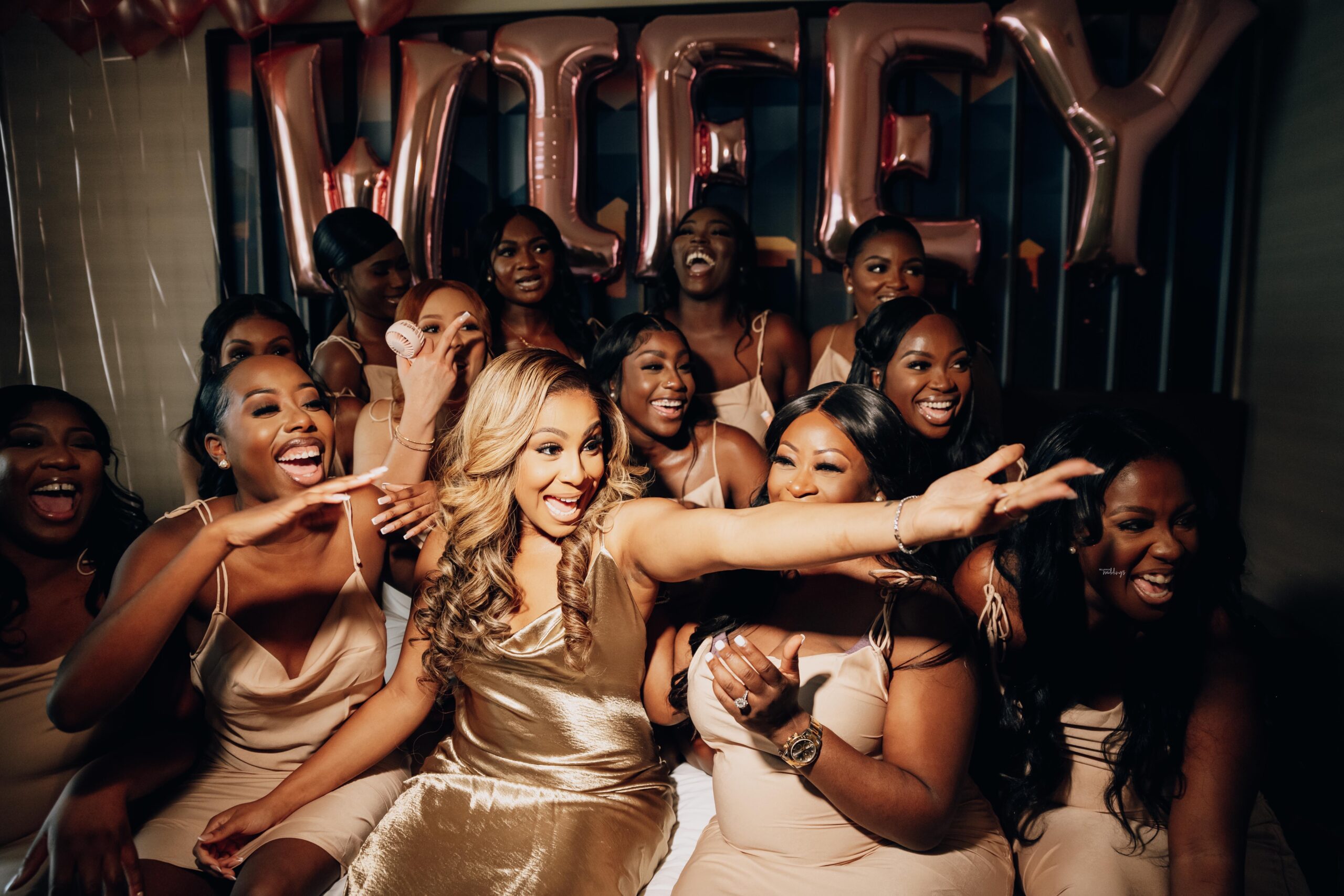 I on the other hand, did everything in my power to push him away. No man, no person, no one has pursued me the way this man did. Despite me ignoring his calls, avoiding him and all my Instagram gymnastics to not date him. After a few more dates and lots of FaceTime, we became good friends.
The bride all glammed up for her big day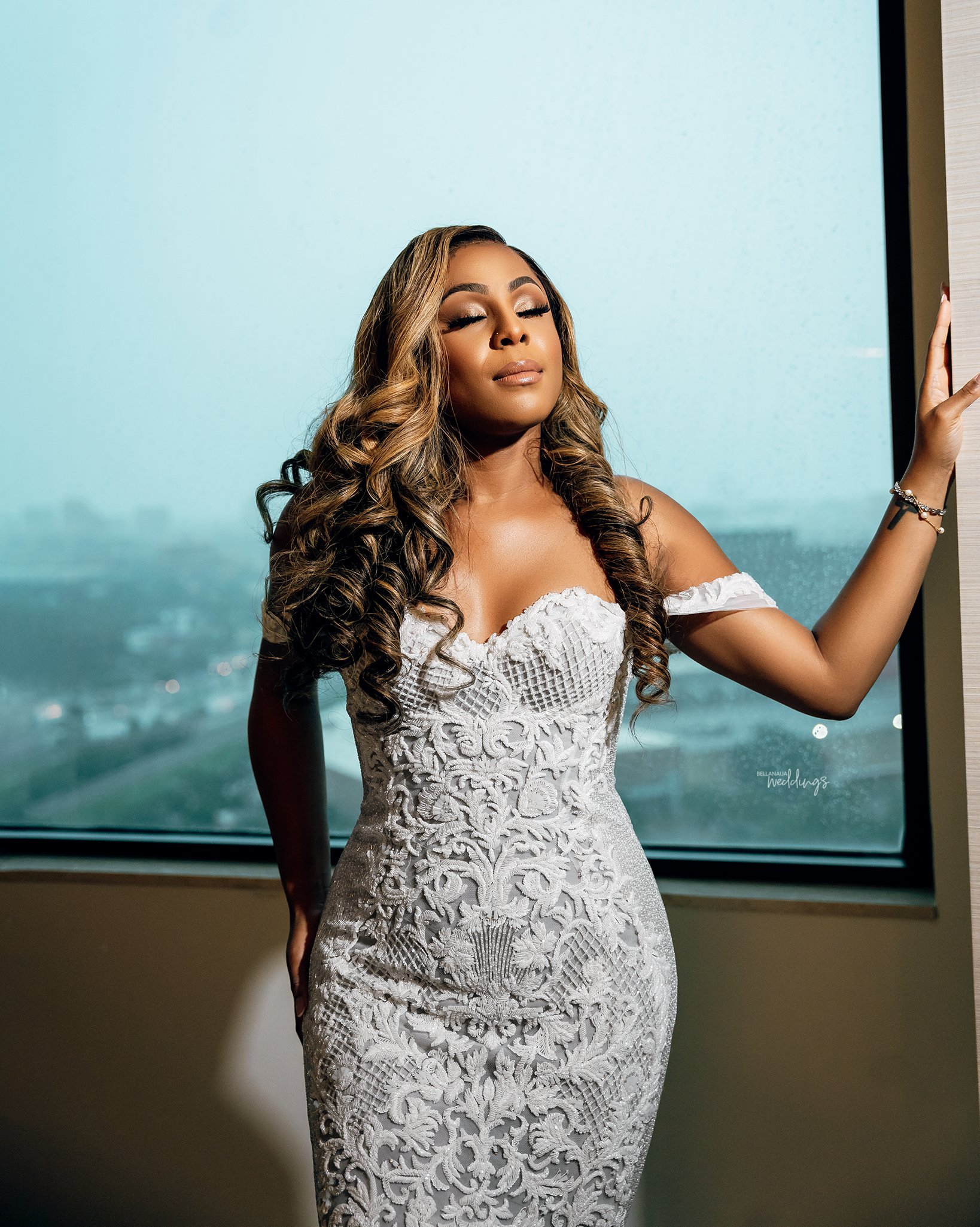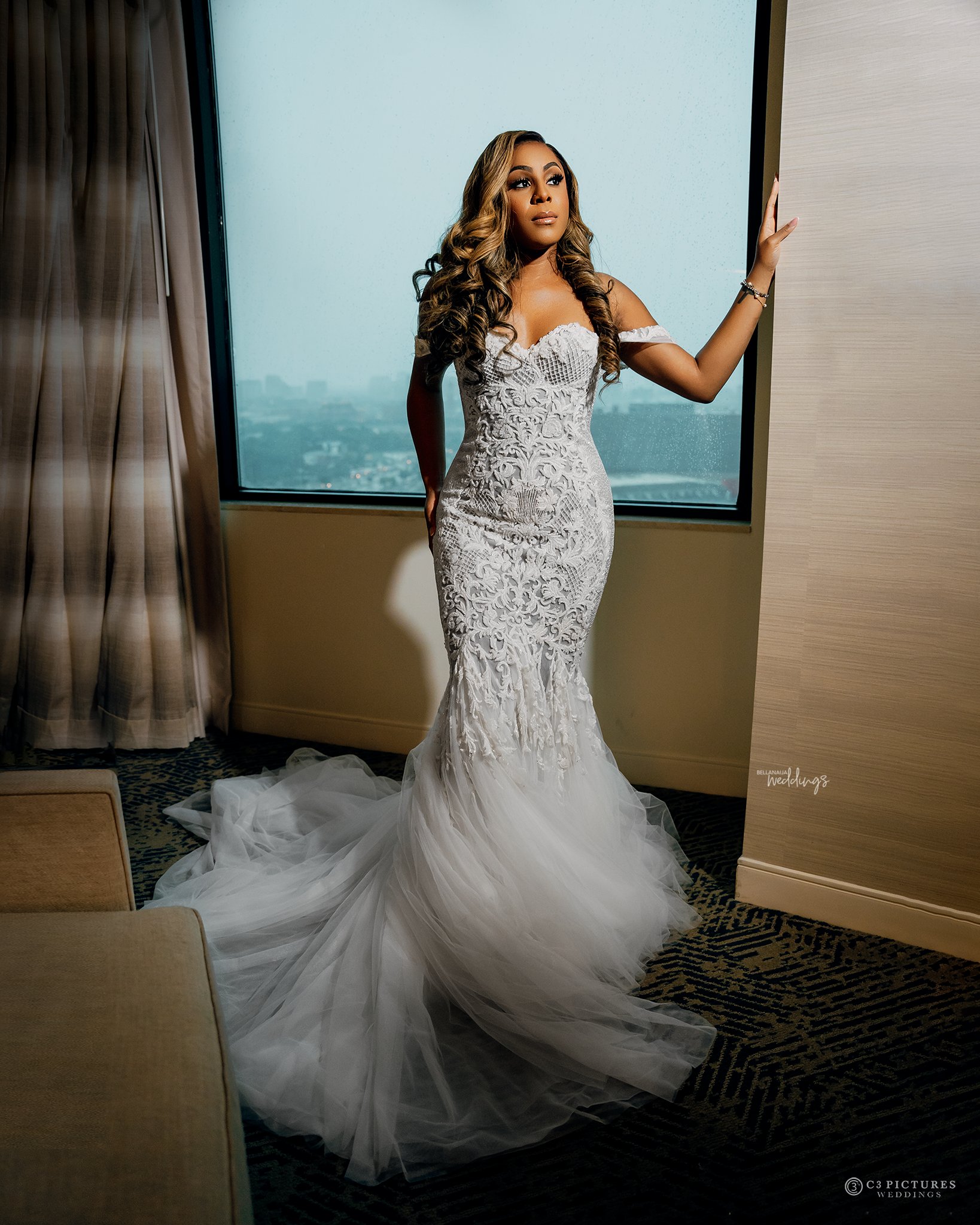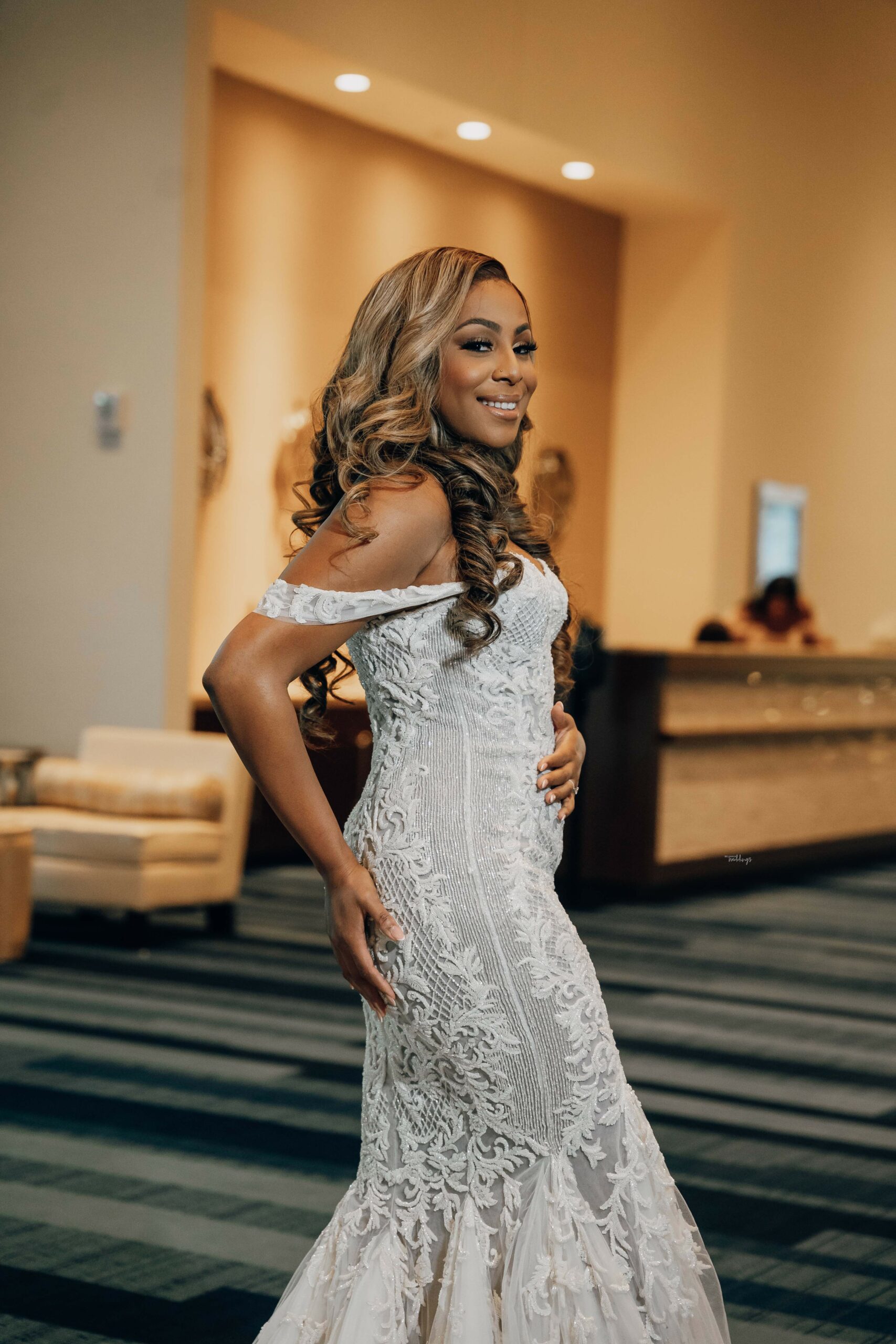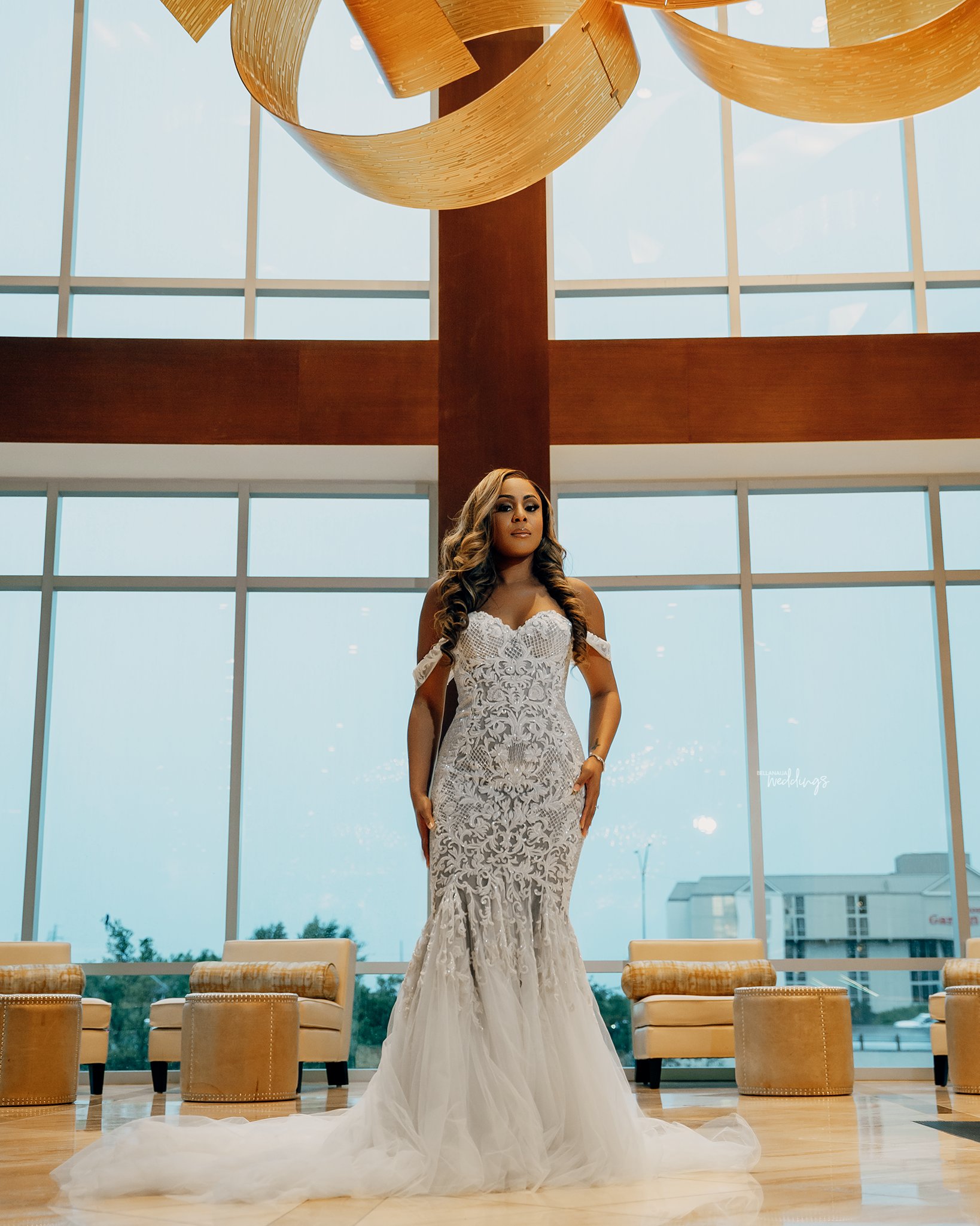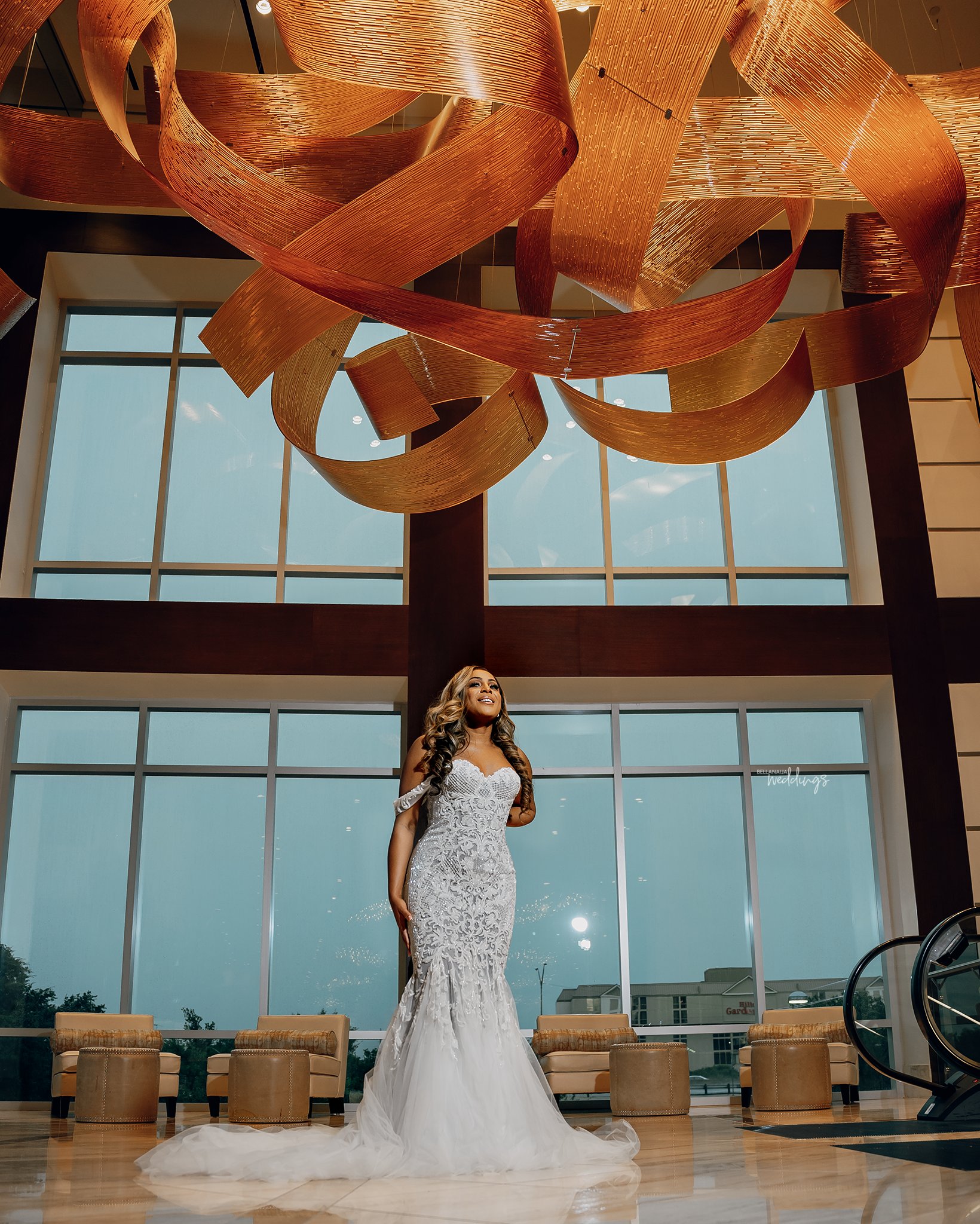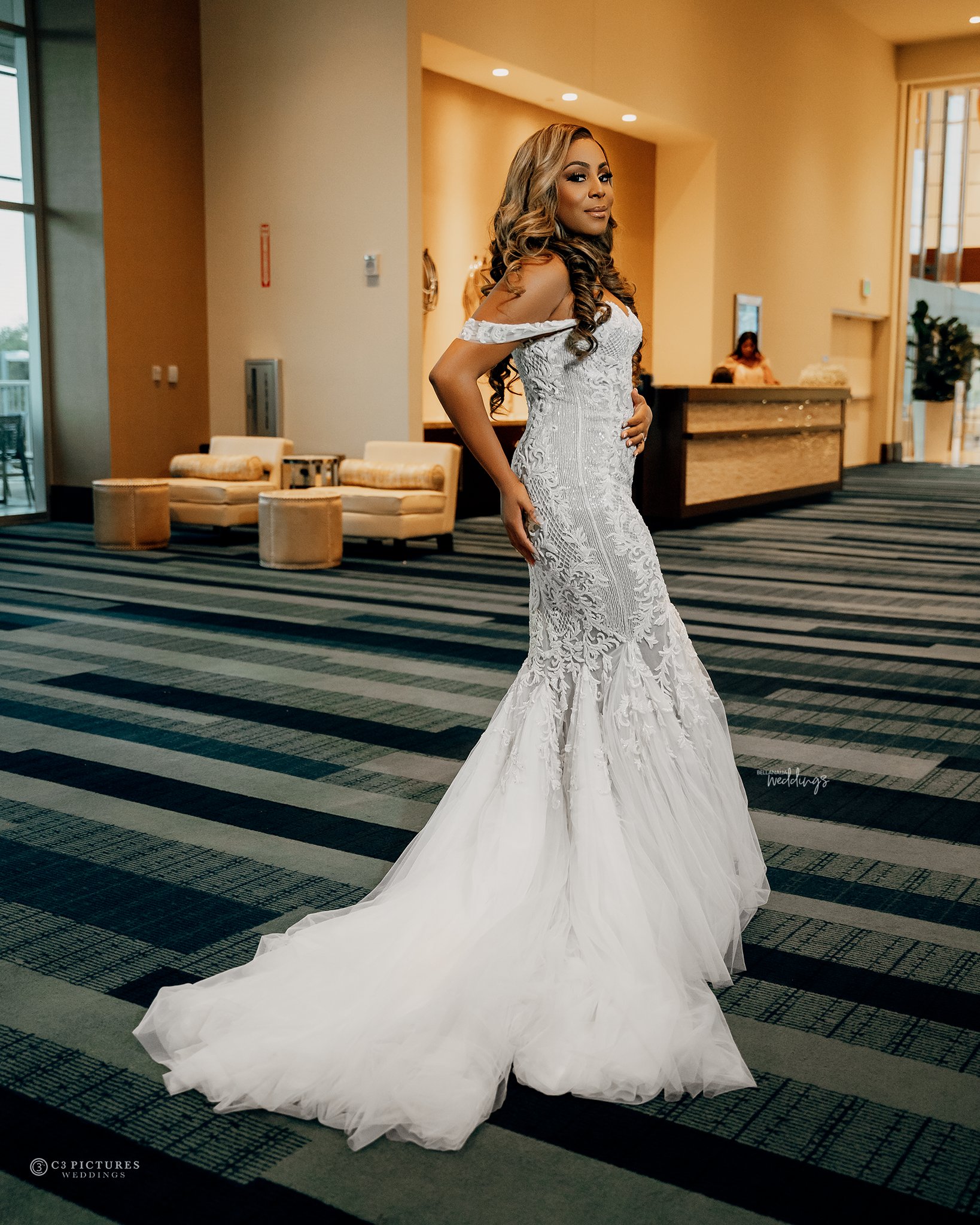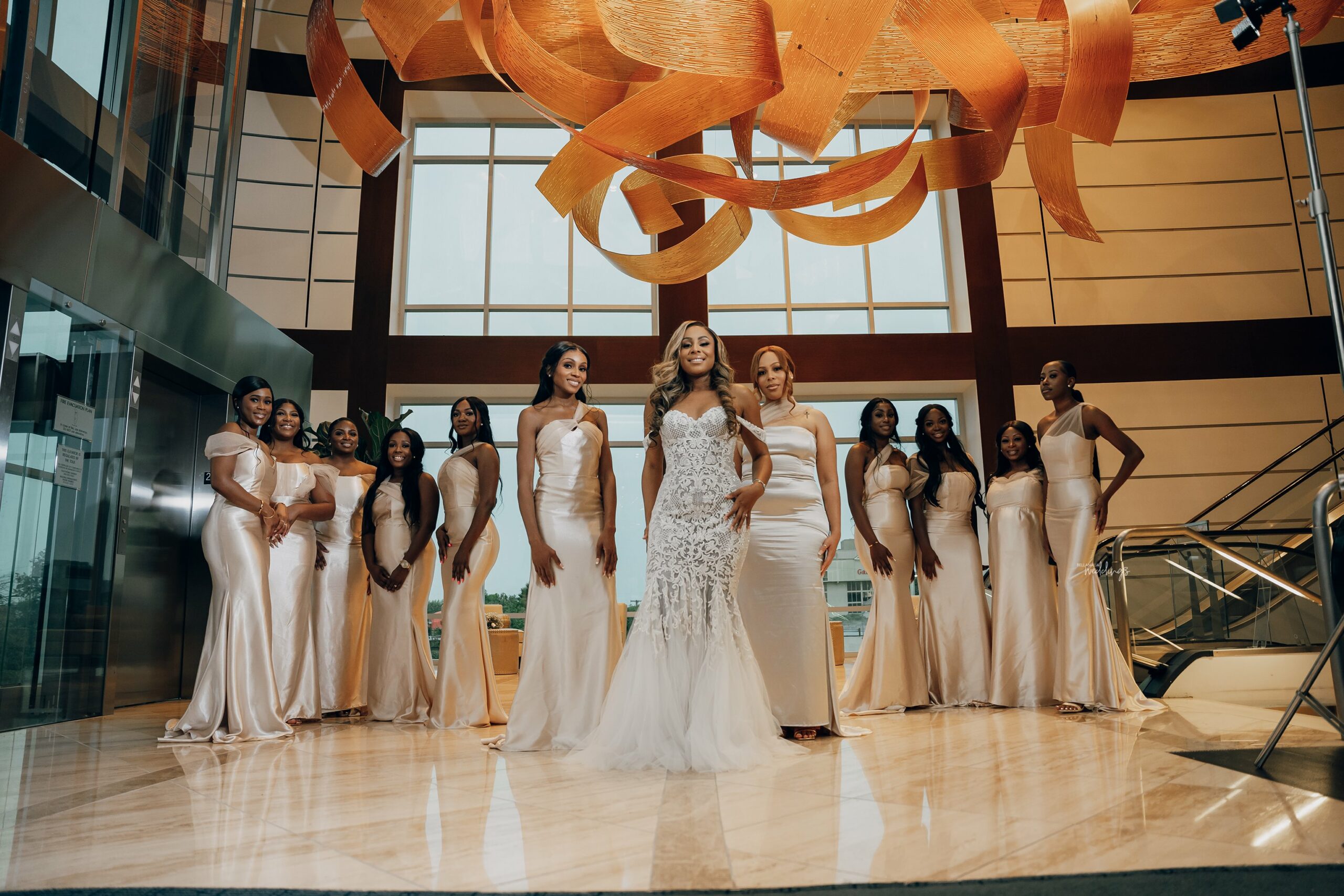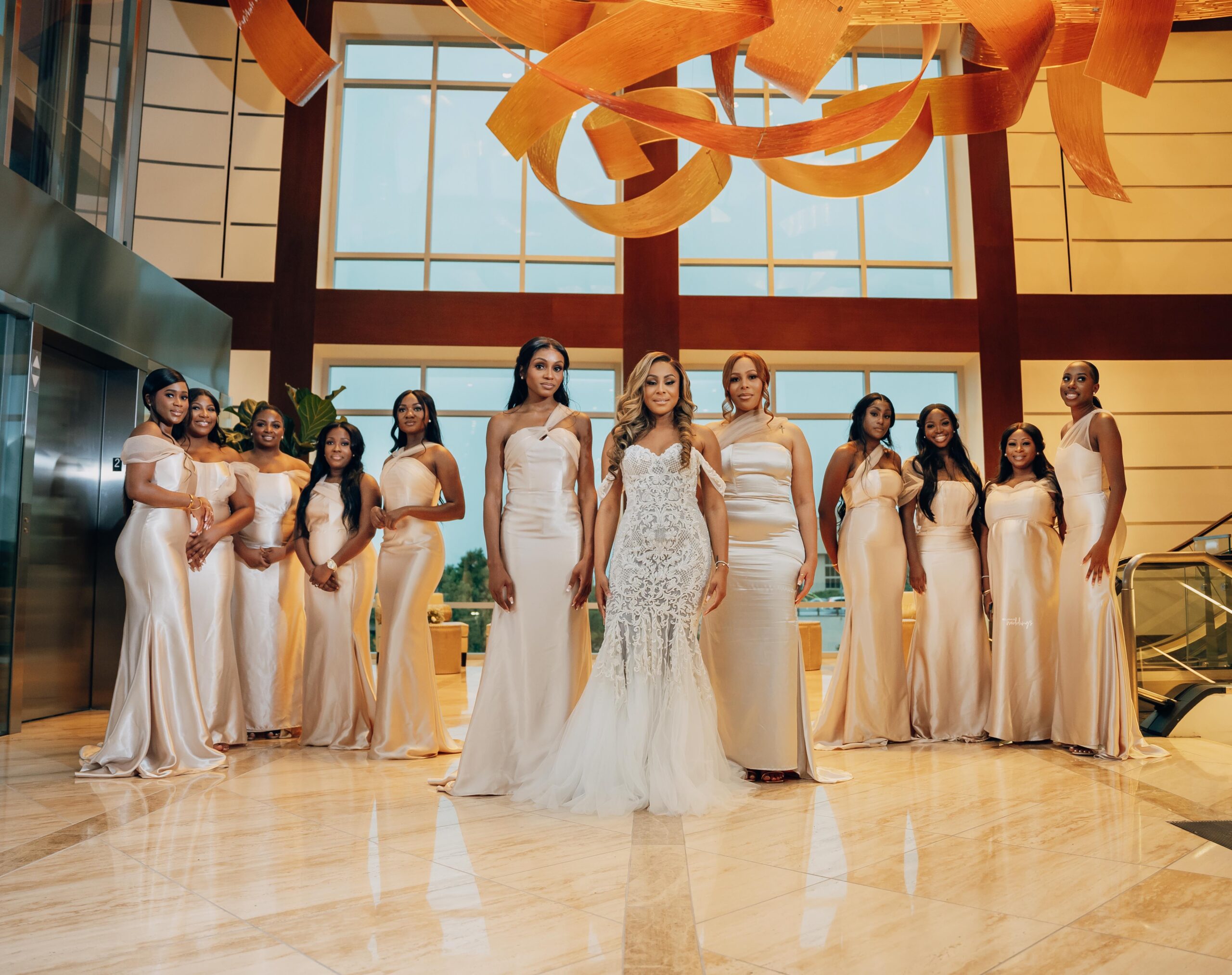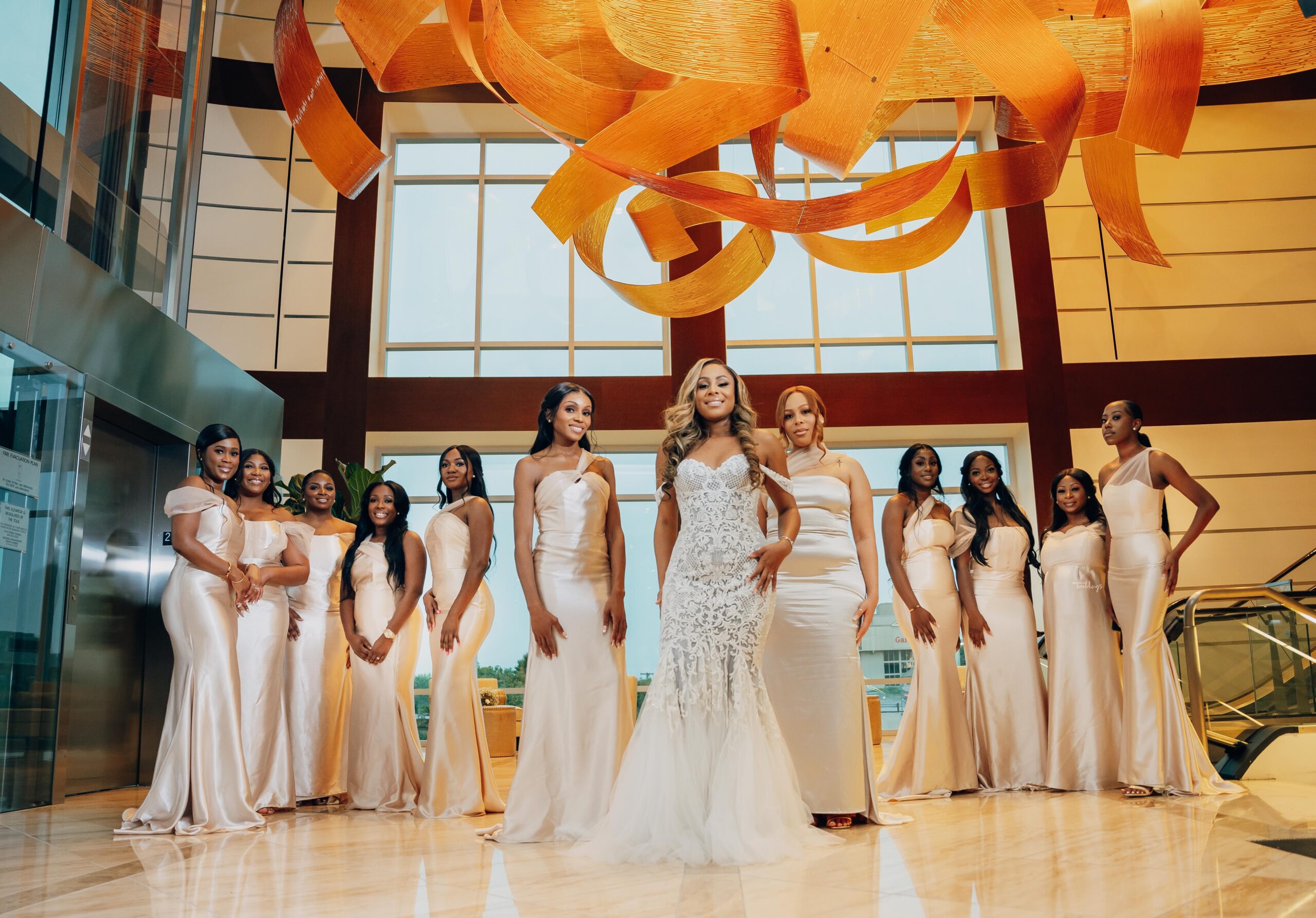 He officially asked me to be his girlfriend on May 11th, and from that day on it's as if we had known each other our whole Lives. Our love has always been easy we've never had to try to love each other we just do. On February 26th he proposed to me and 6 months later exactly 2 years from the date we met we got married on September 4th. We feel incredibly blessed to have each other and to have found our destined love.
Now, let's have a look at the stylish groom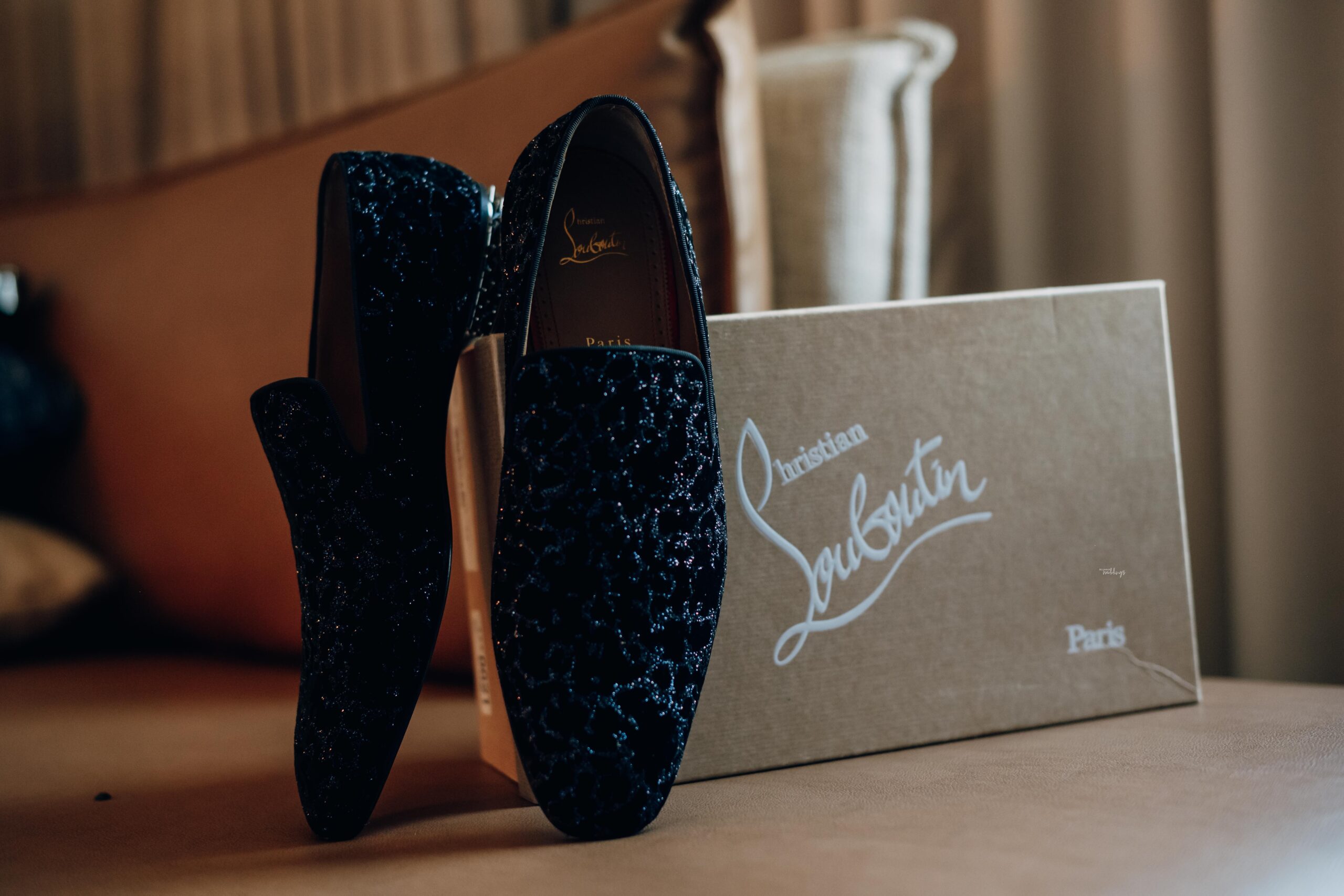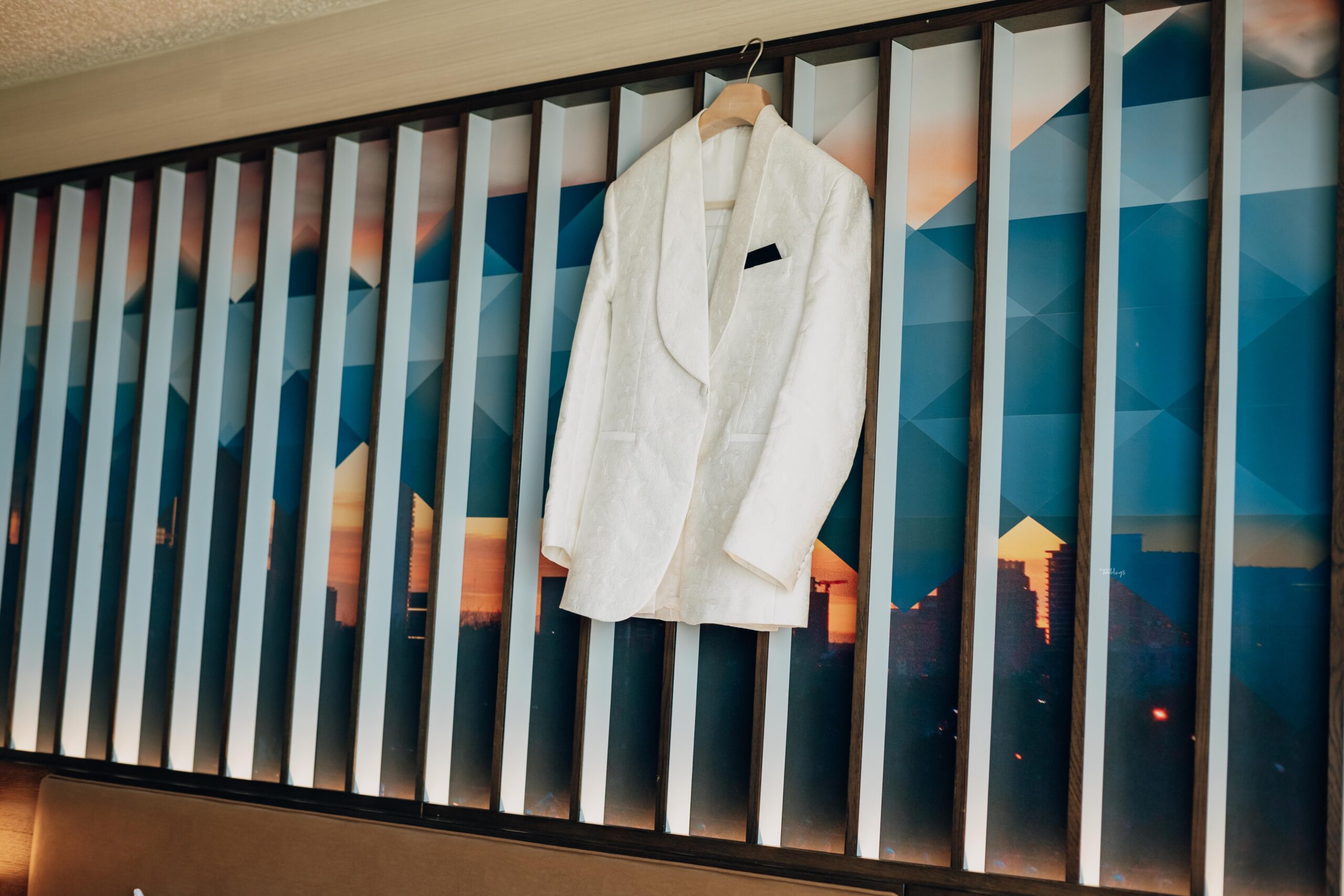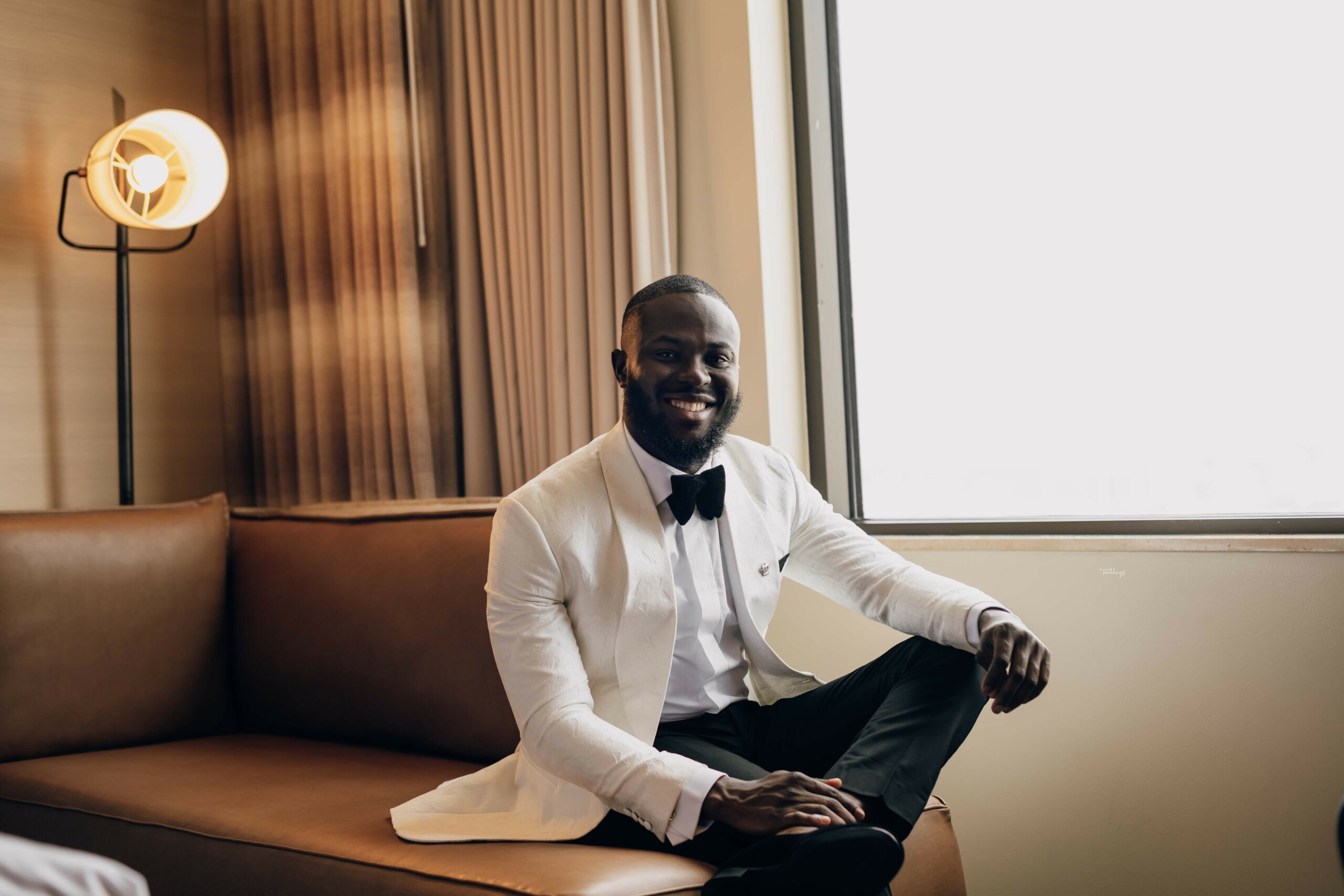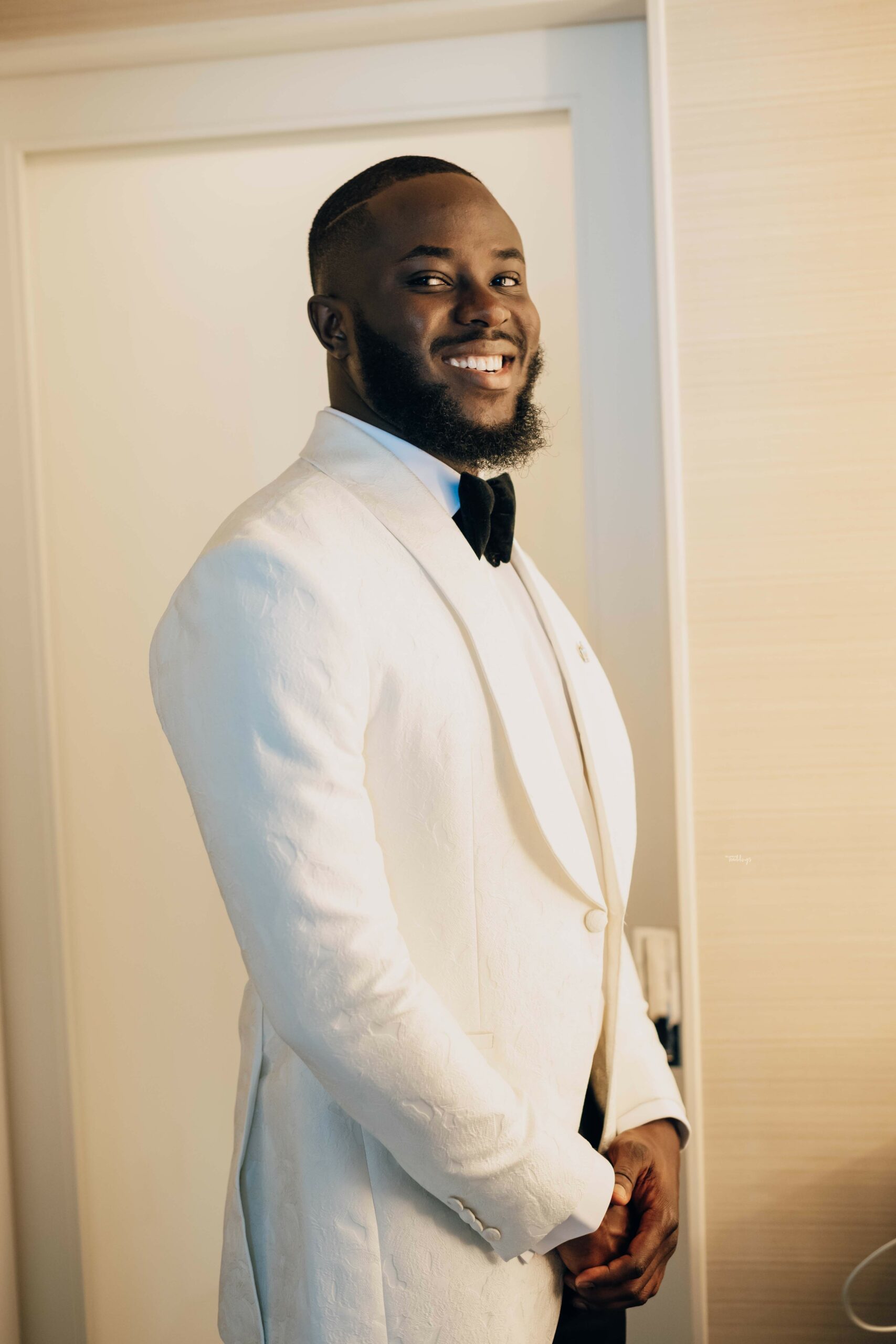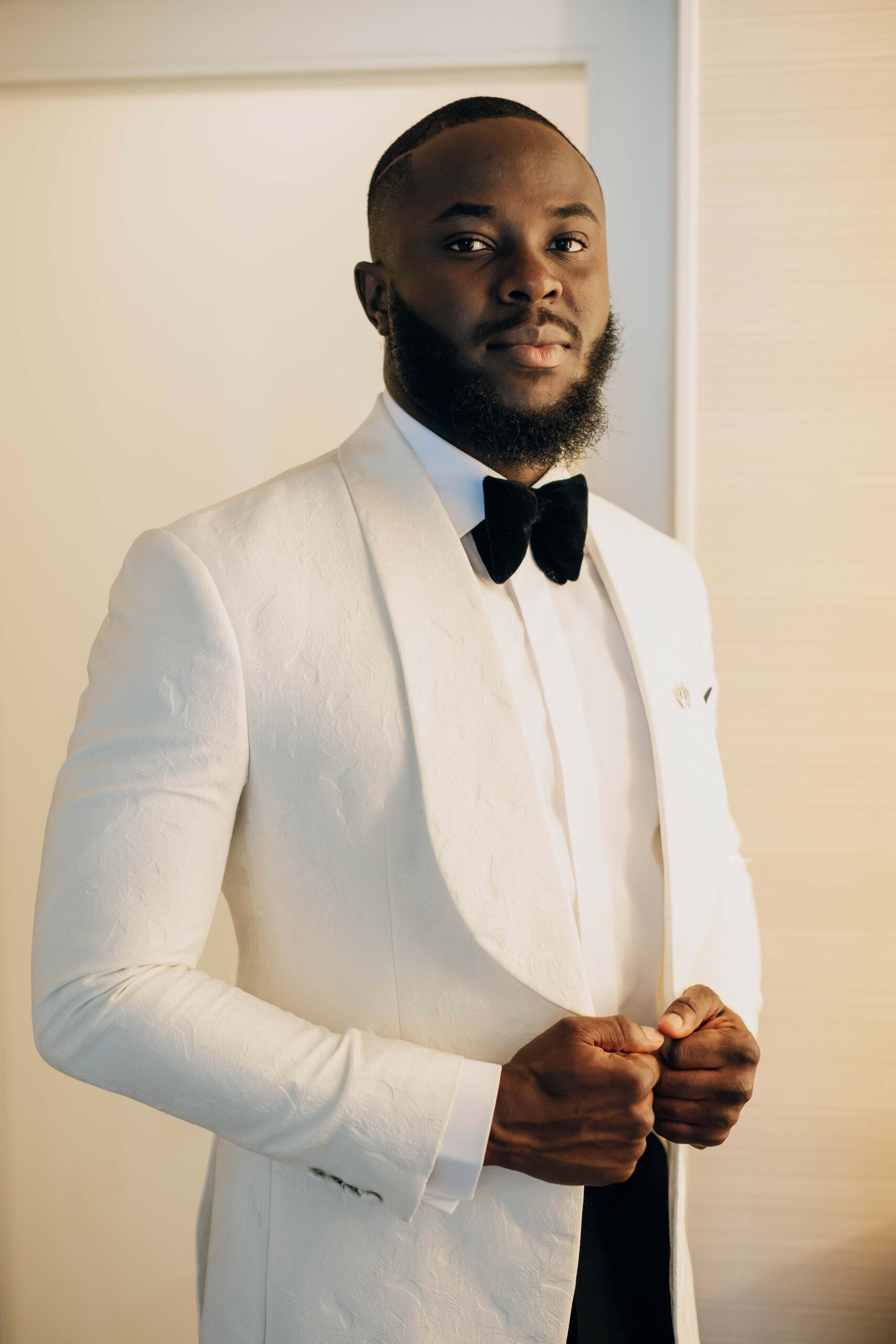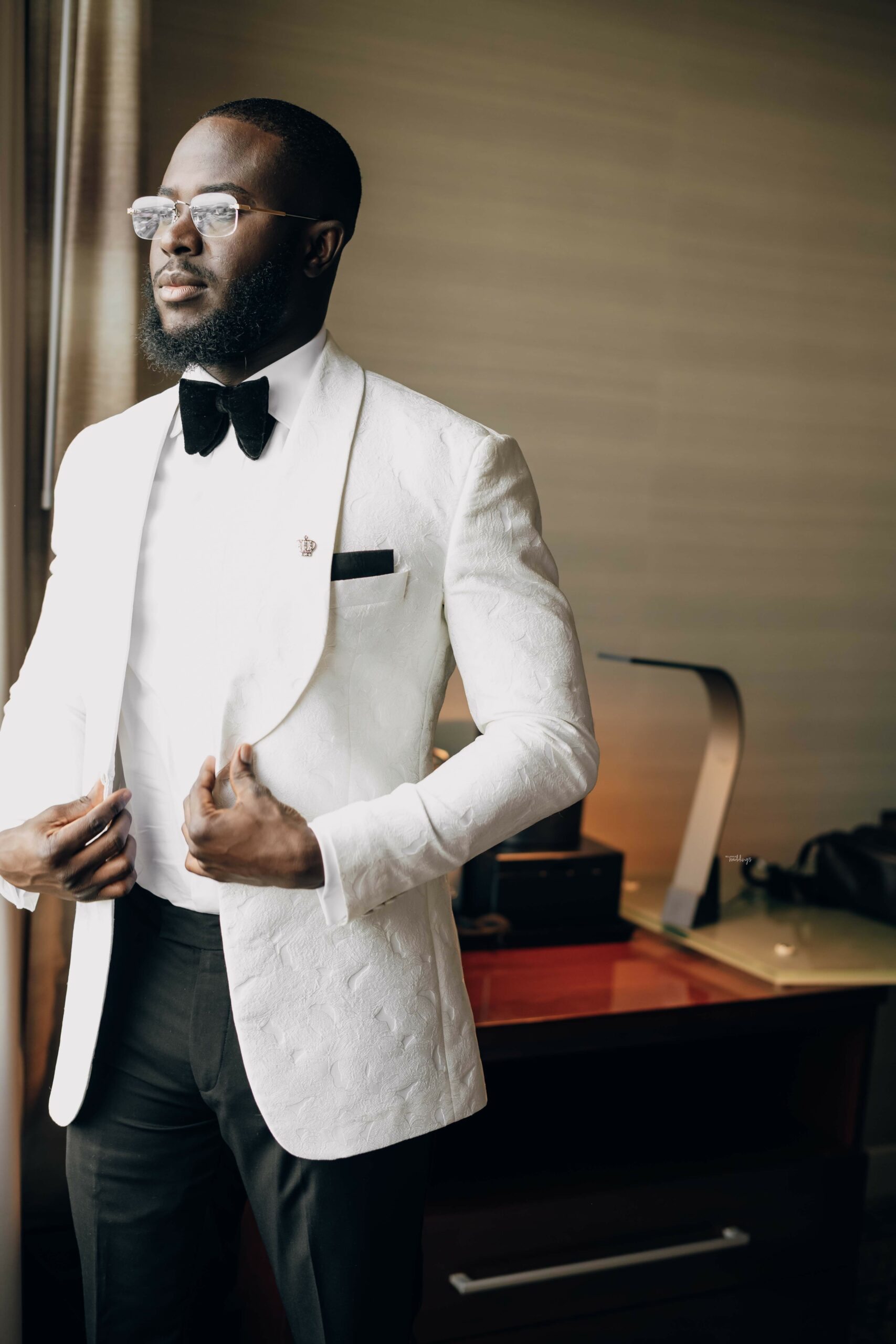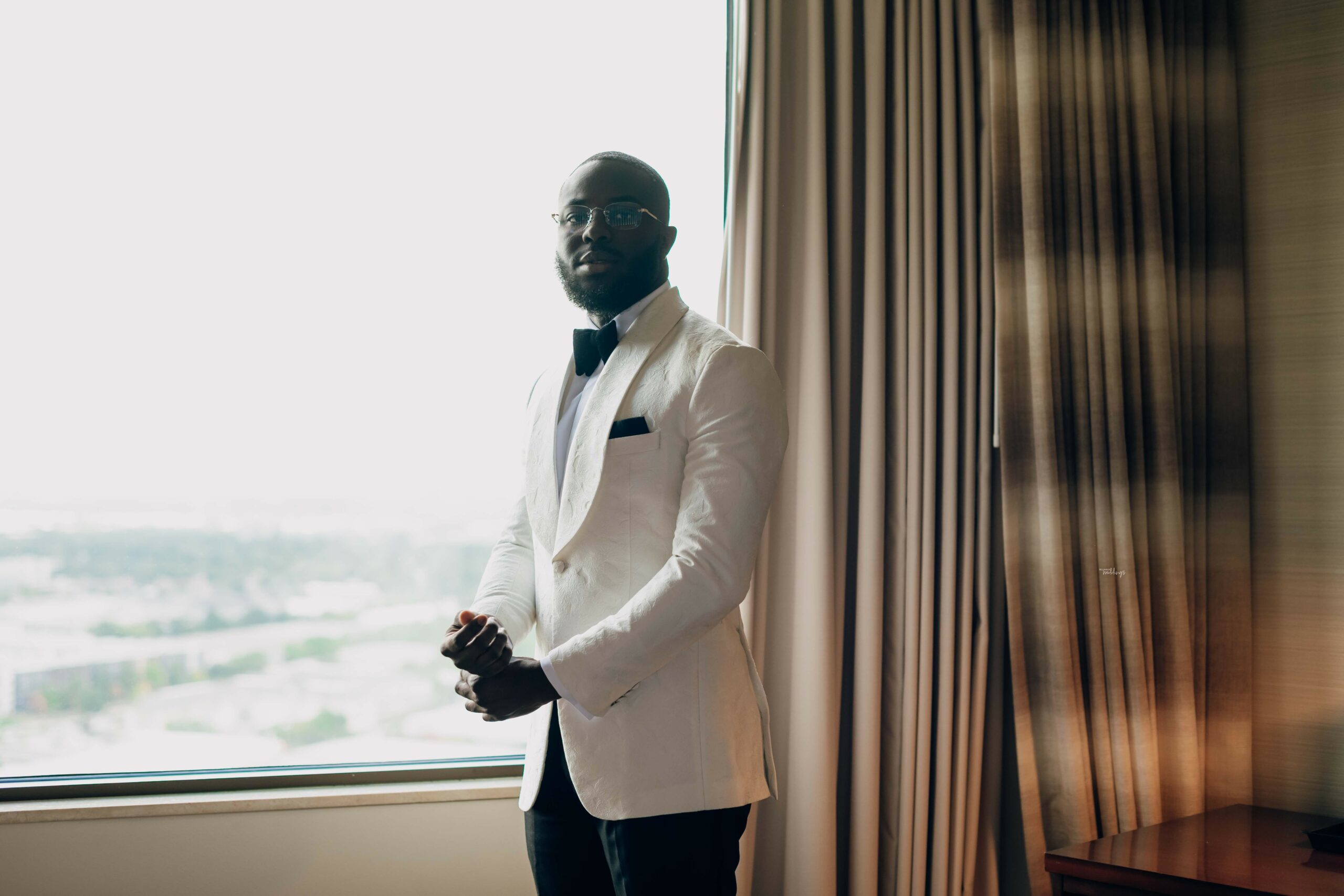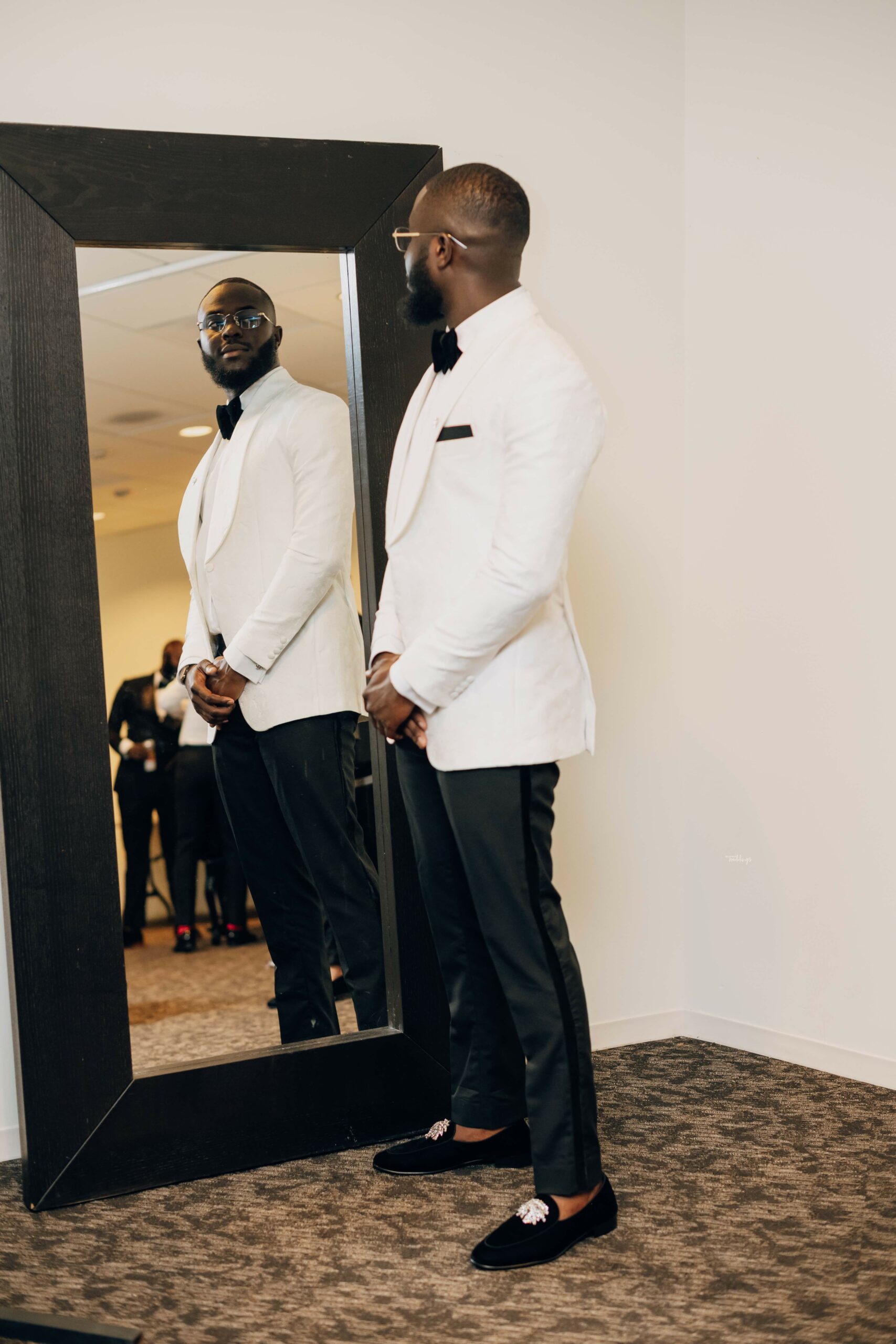 The groom and his best guys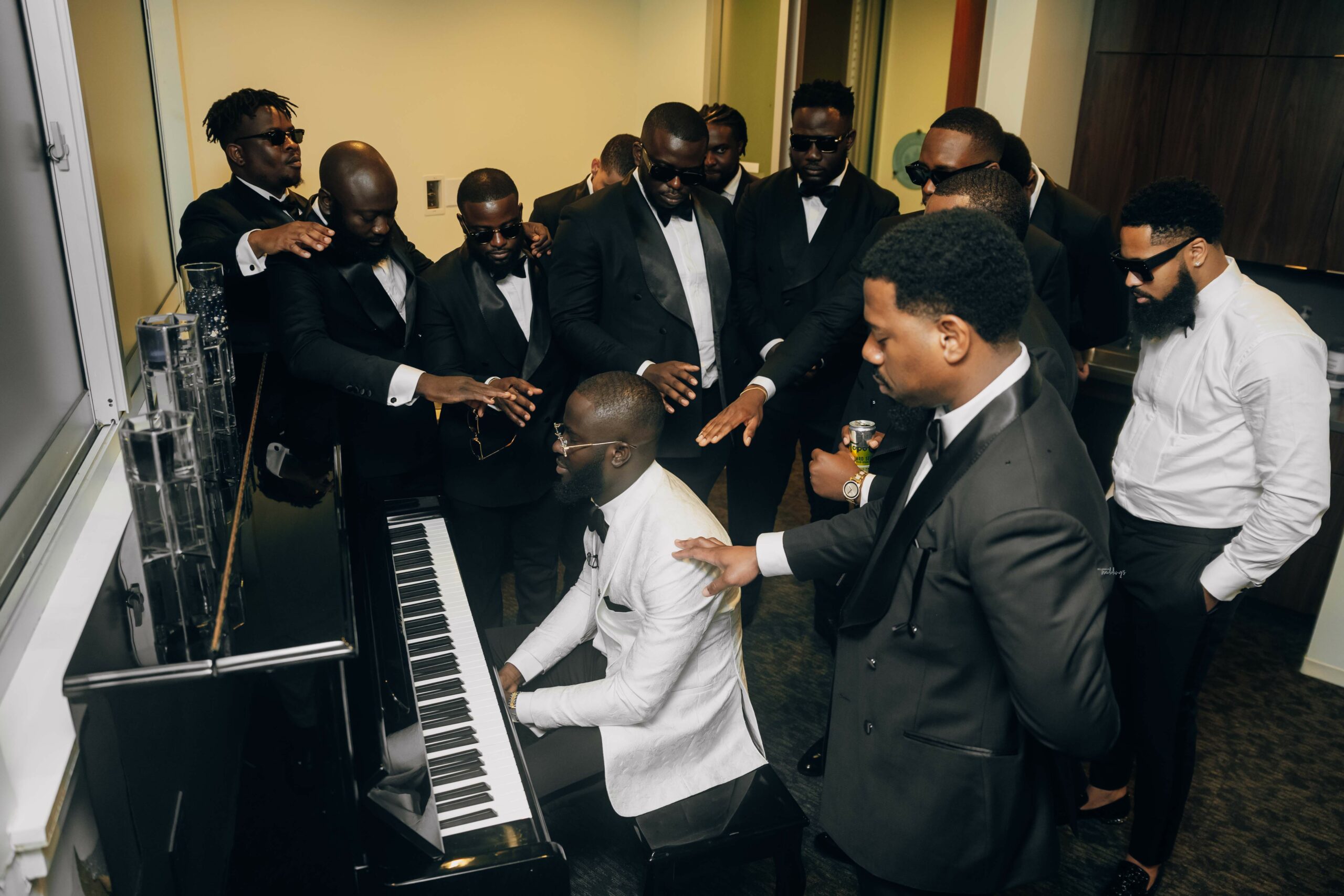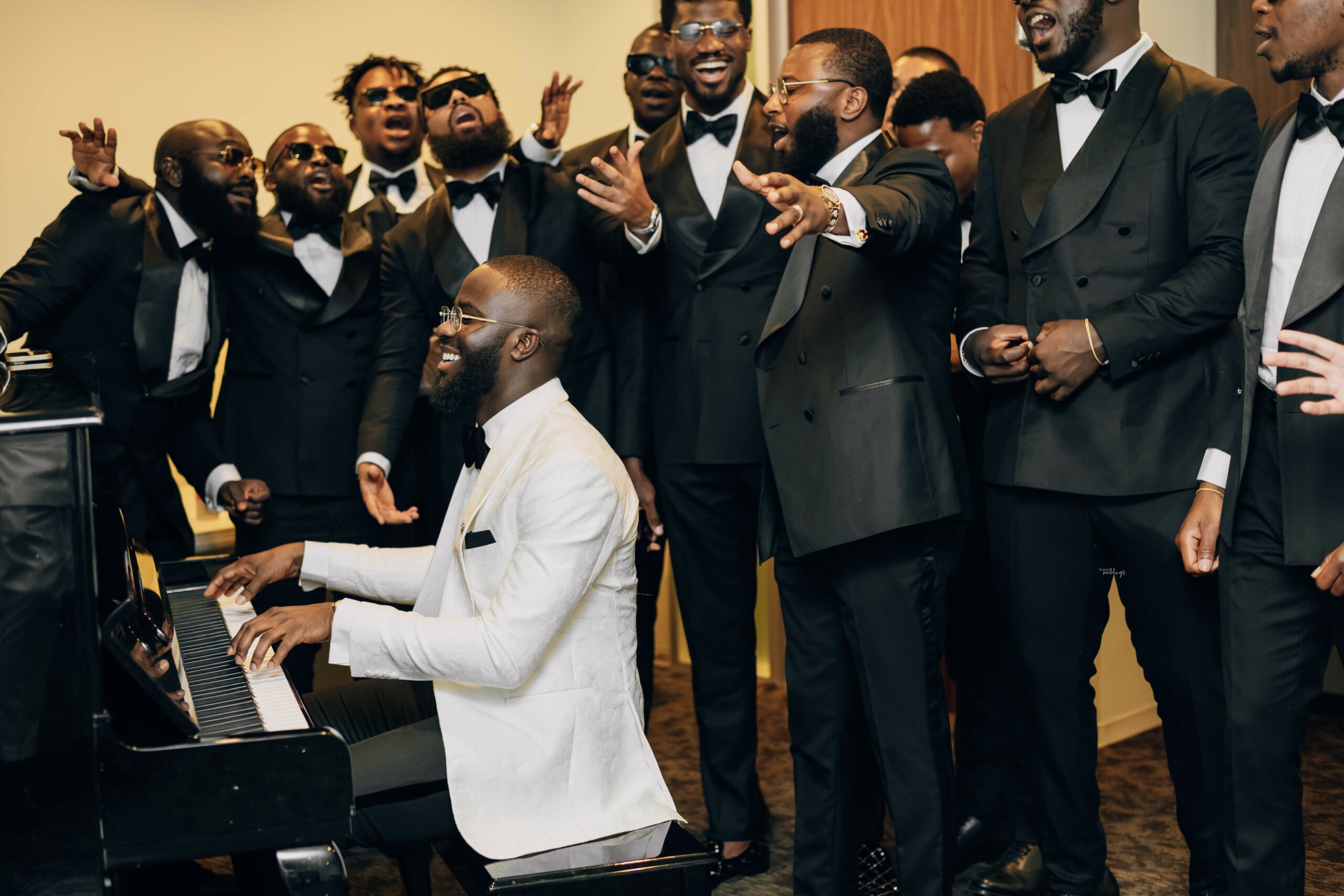 Let's take it outside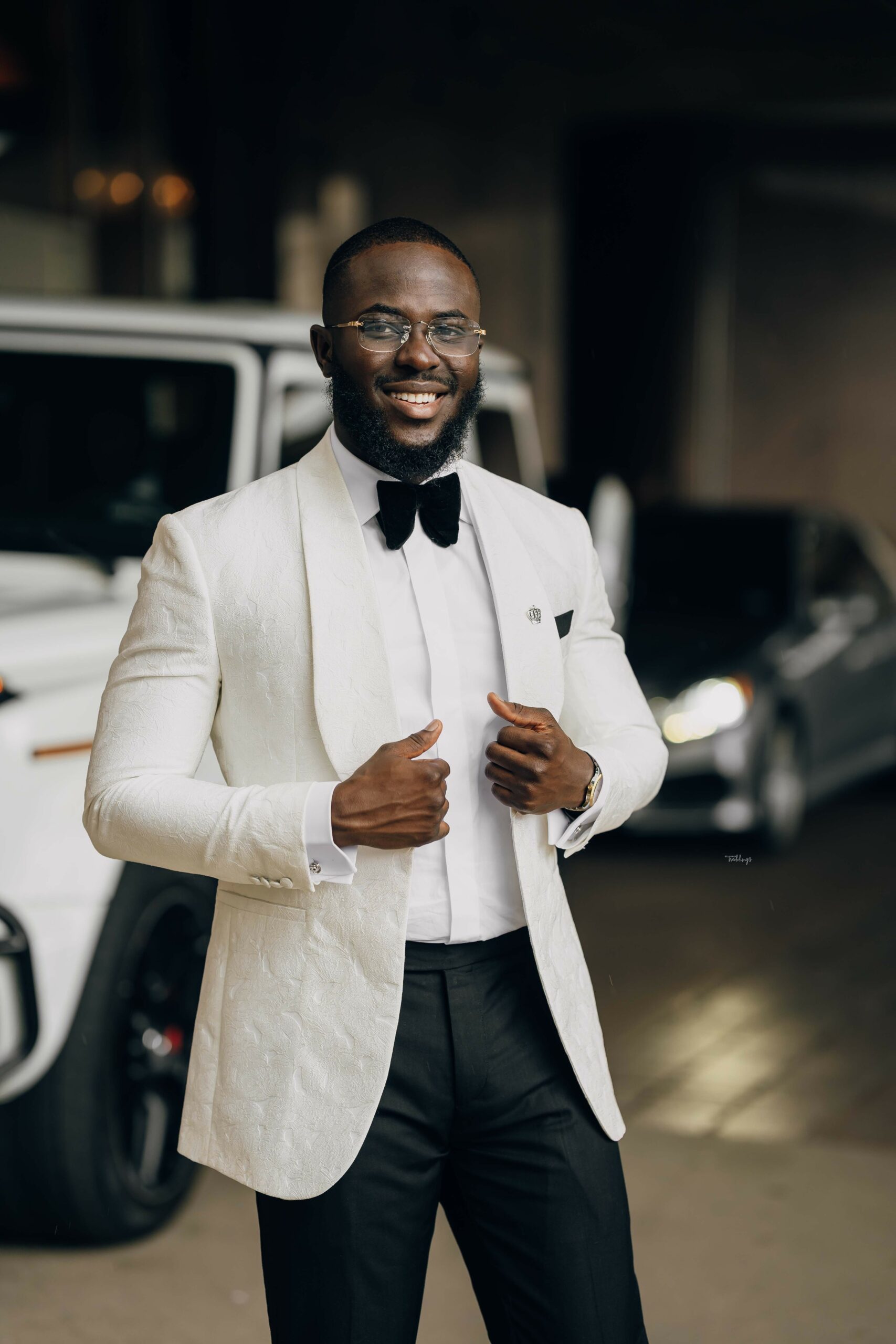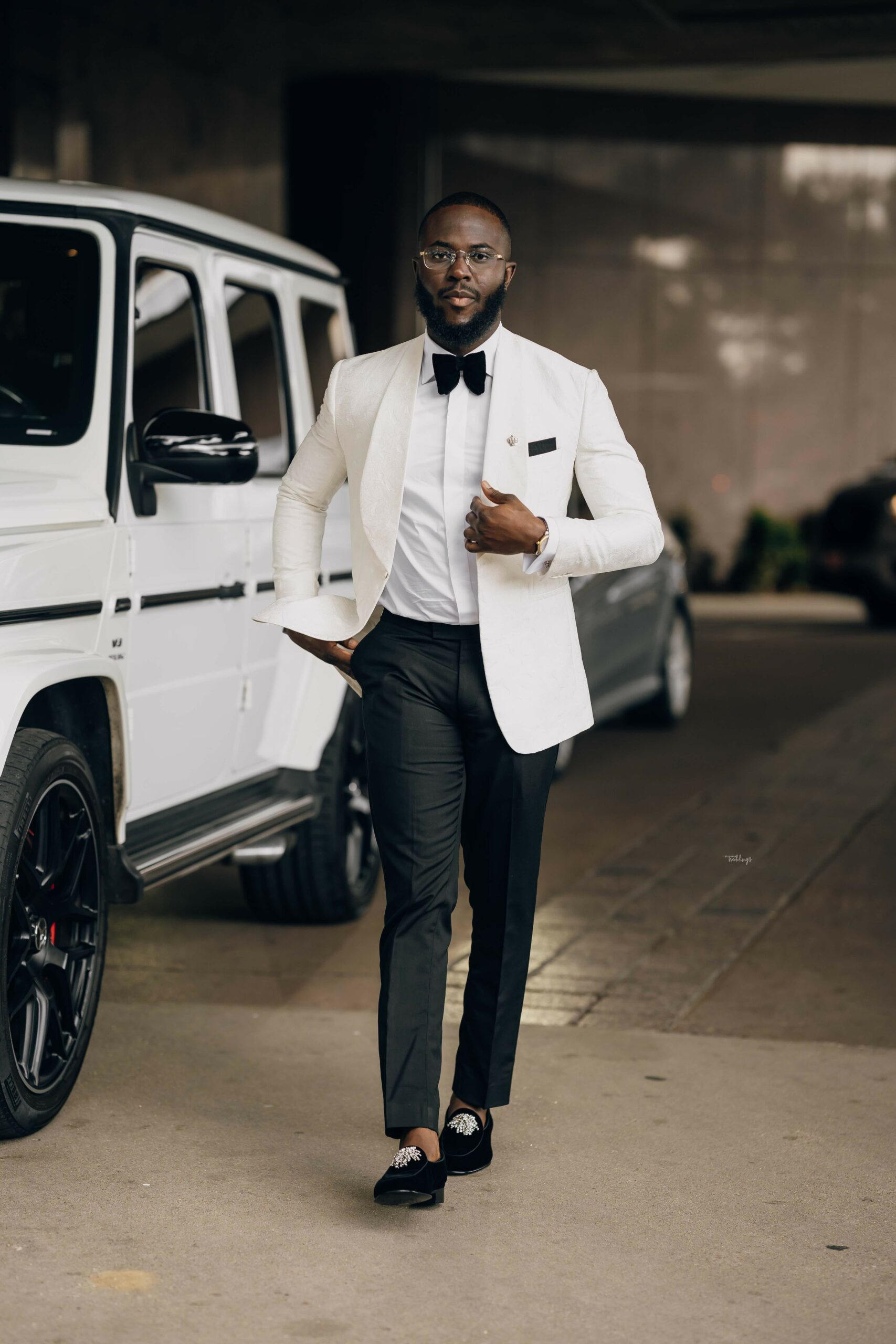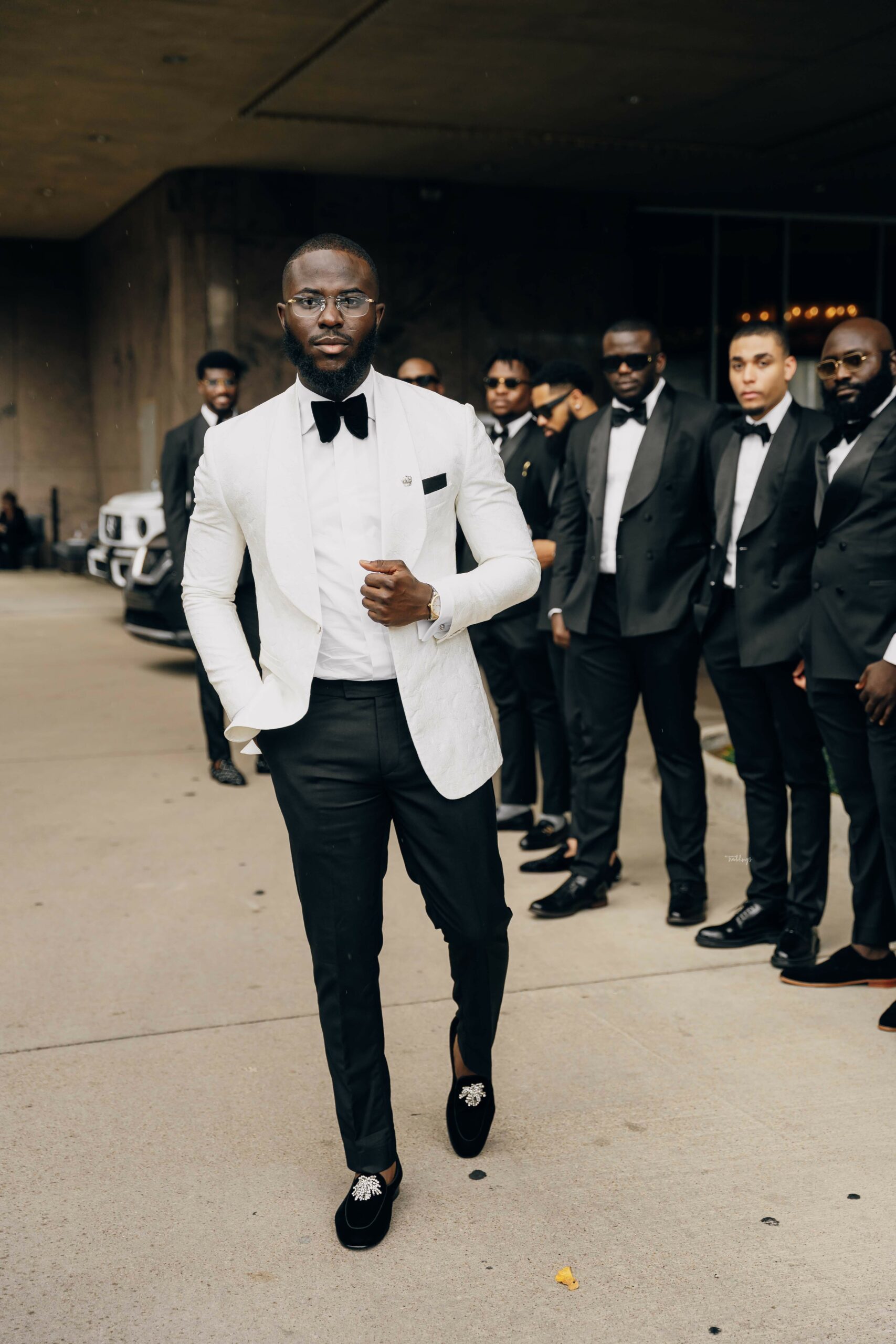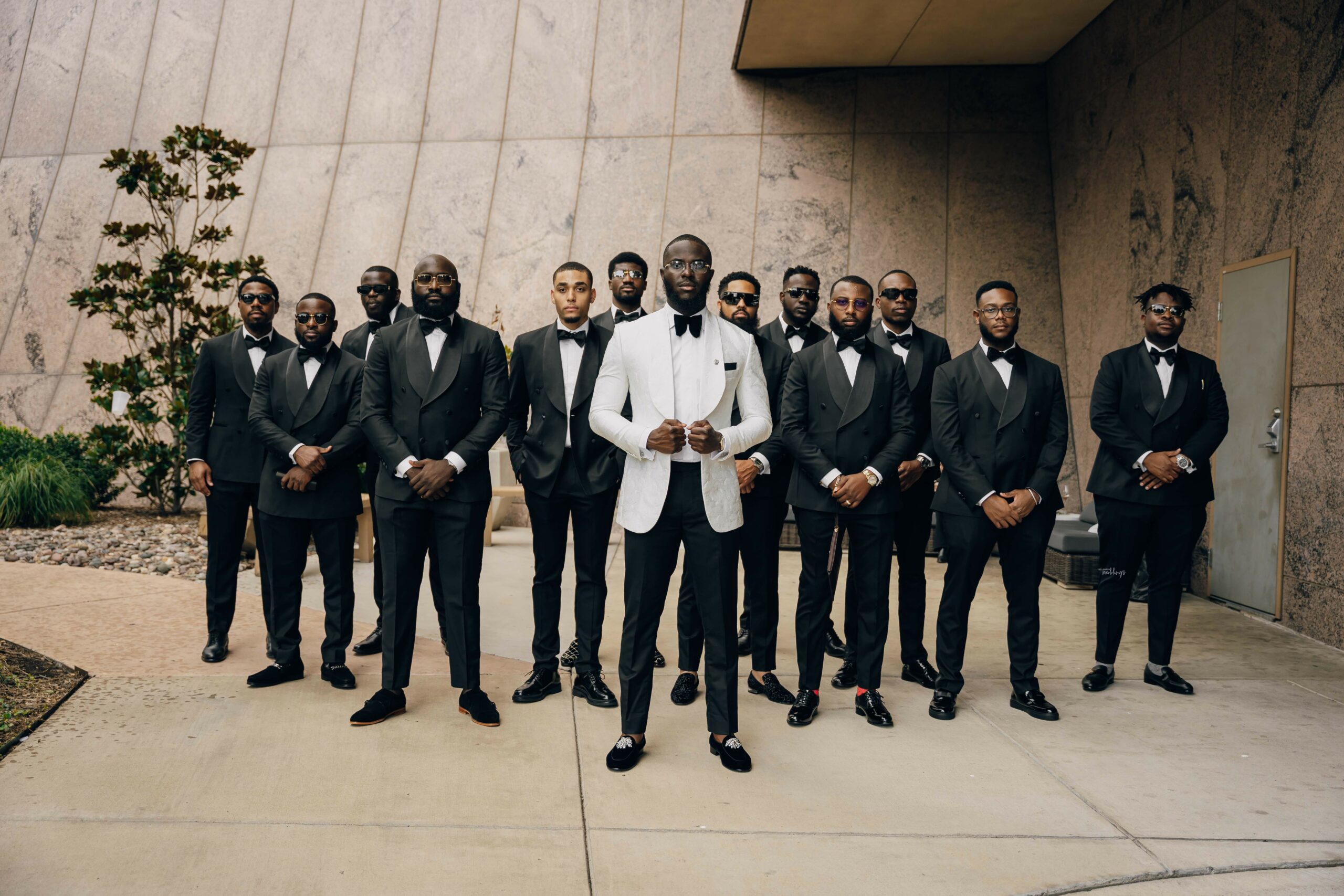 First look at the bride before saying "I Do"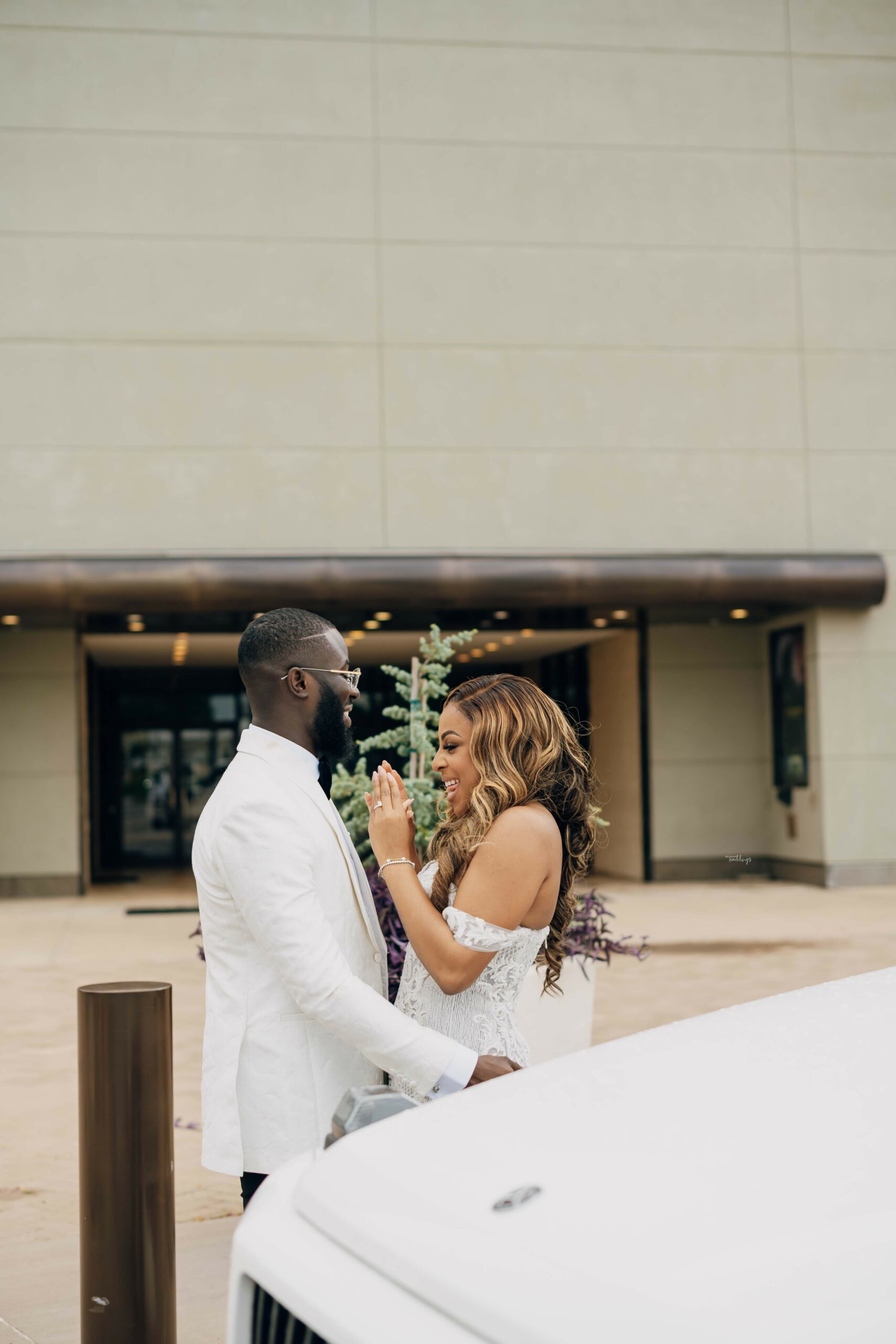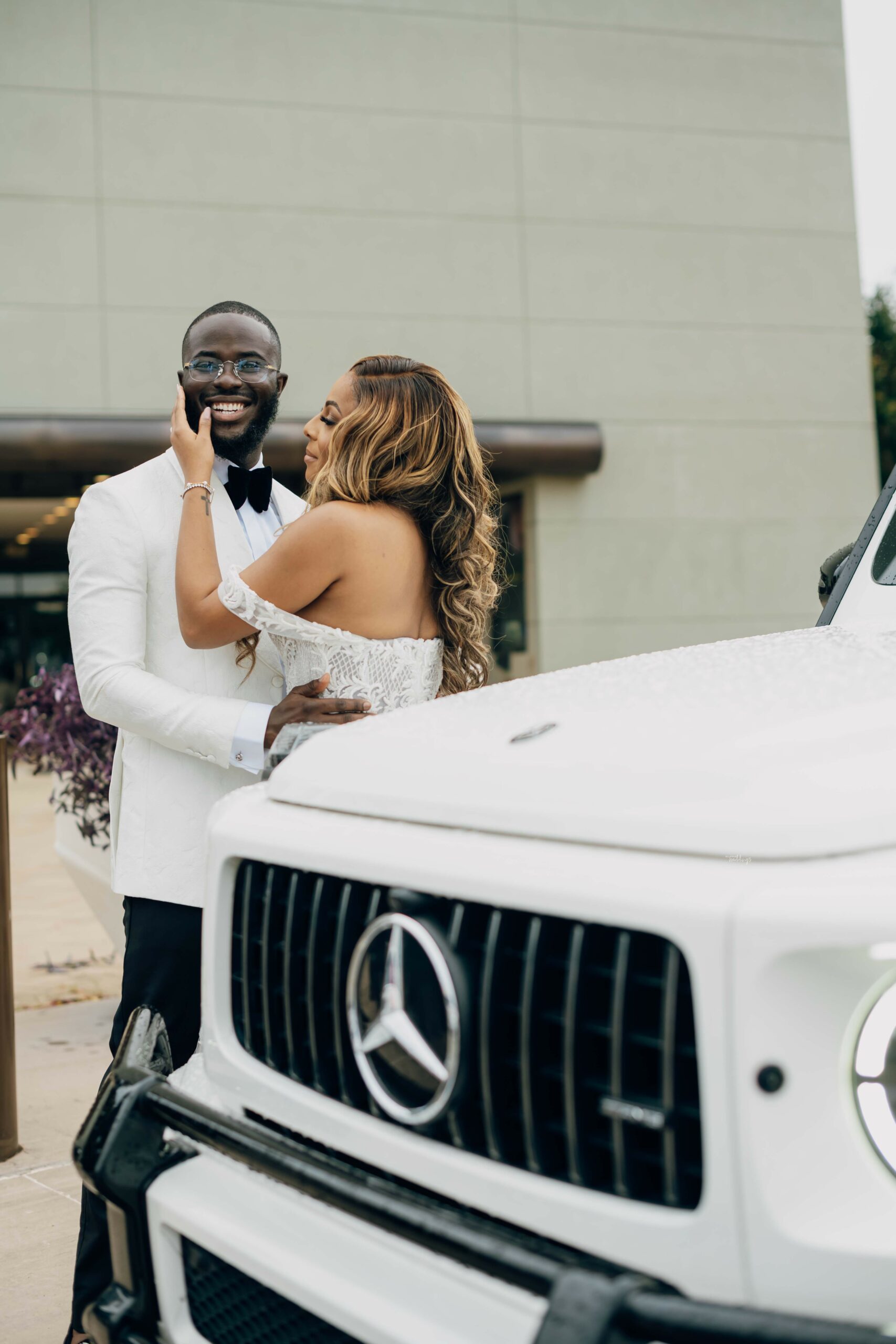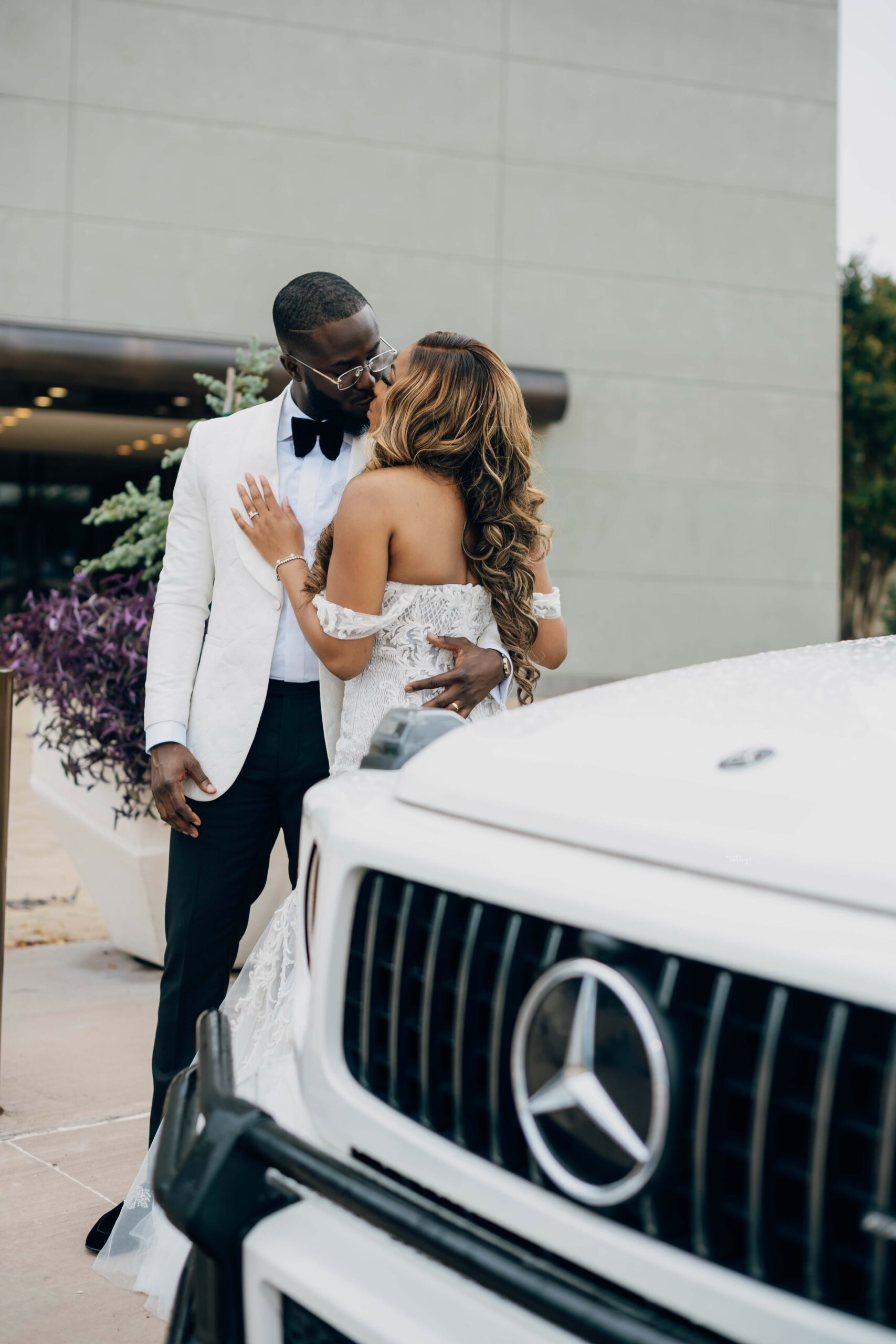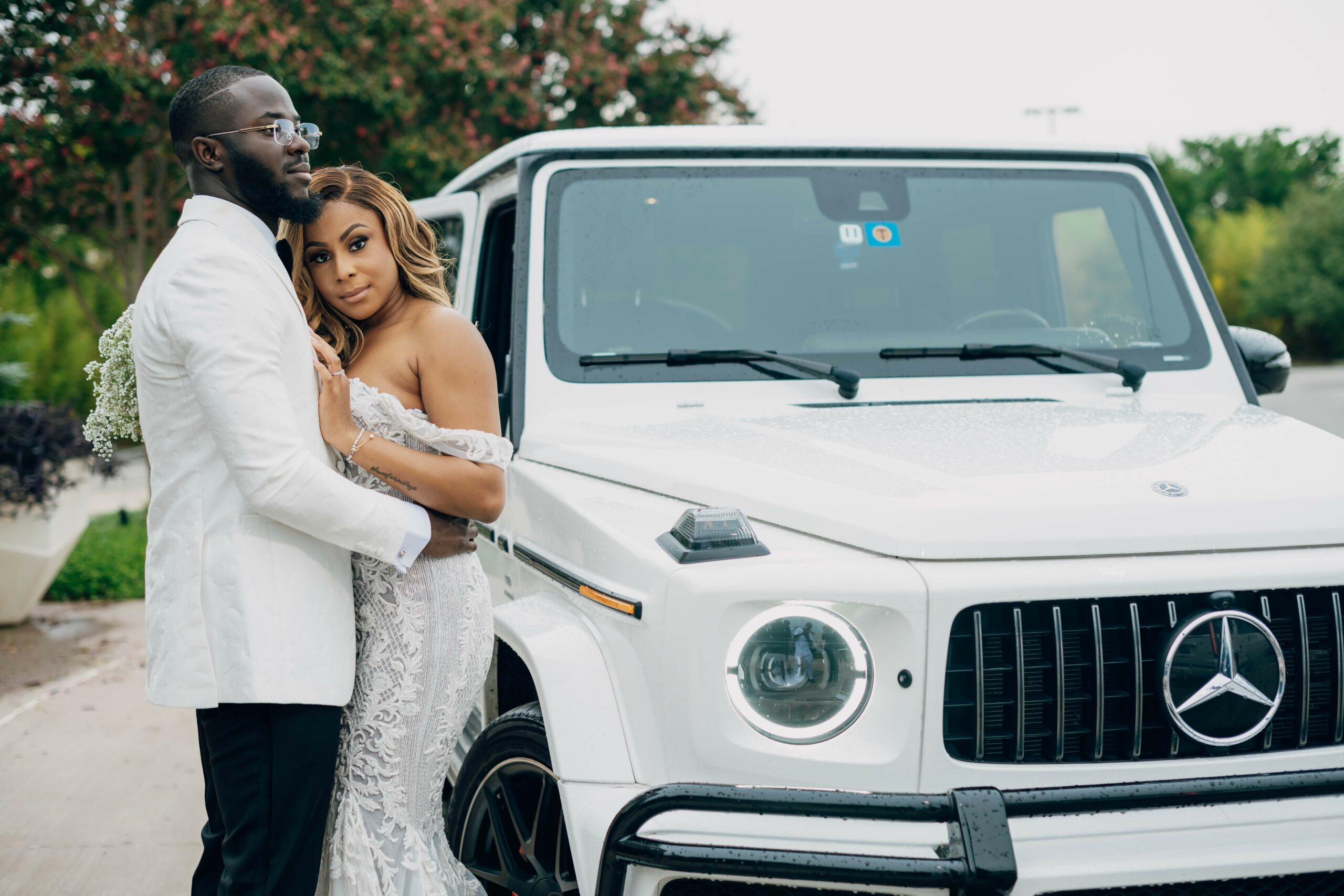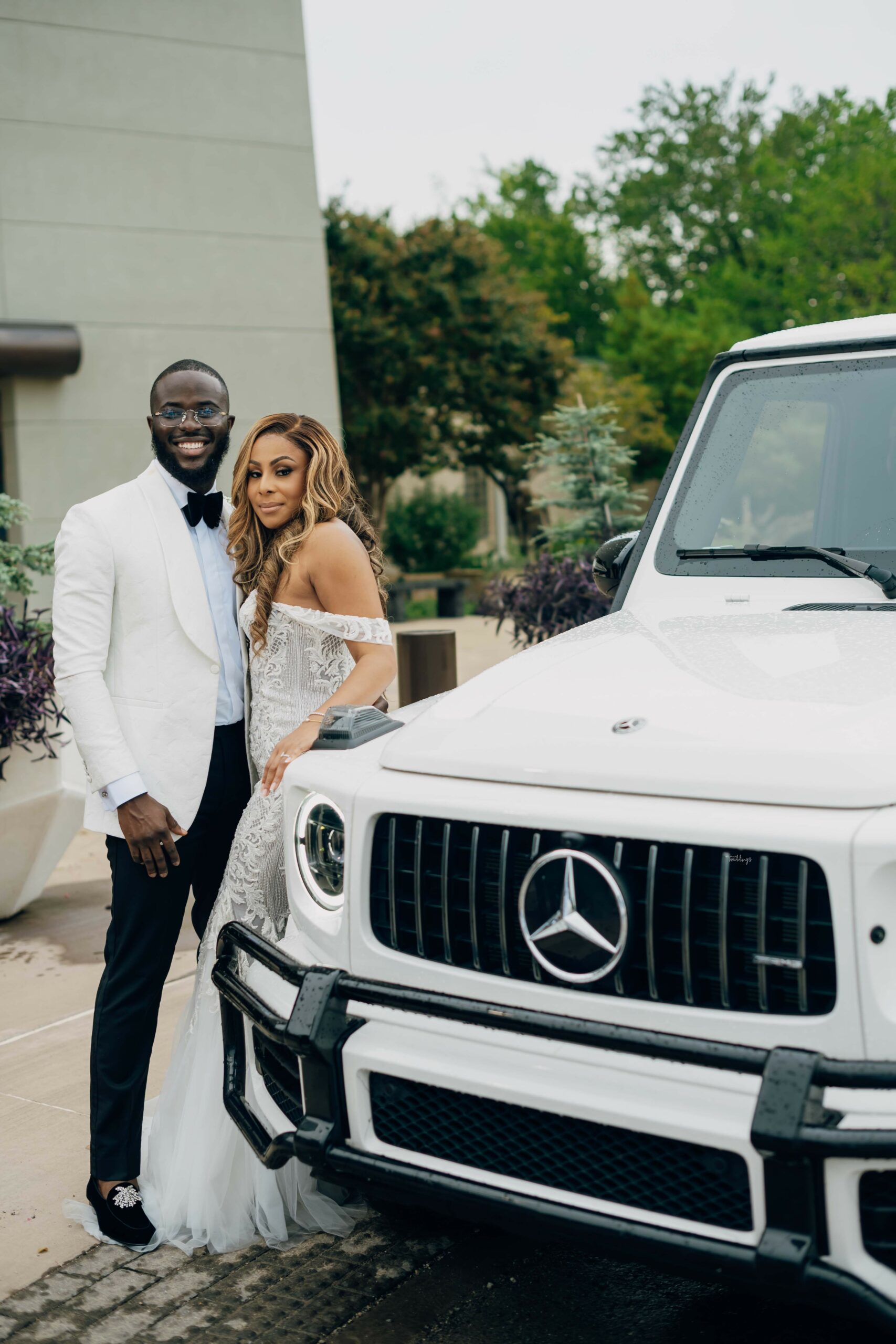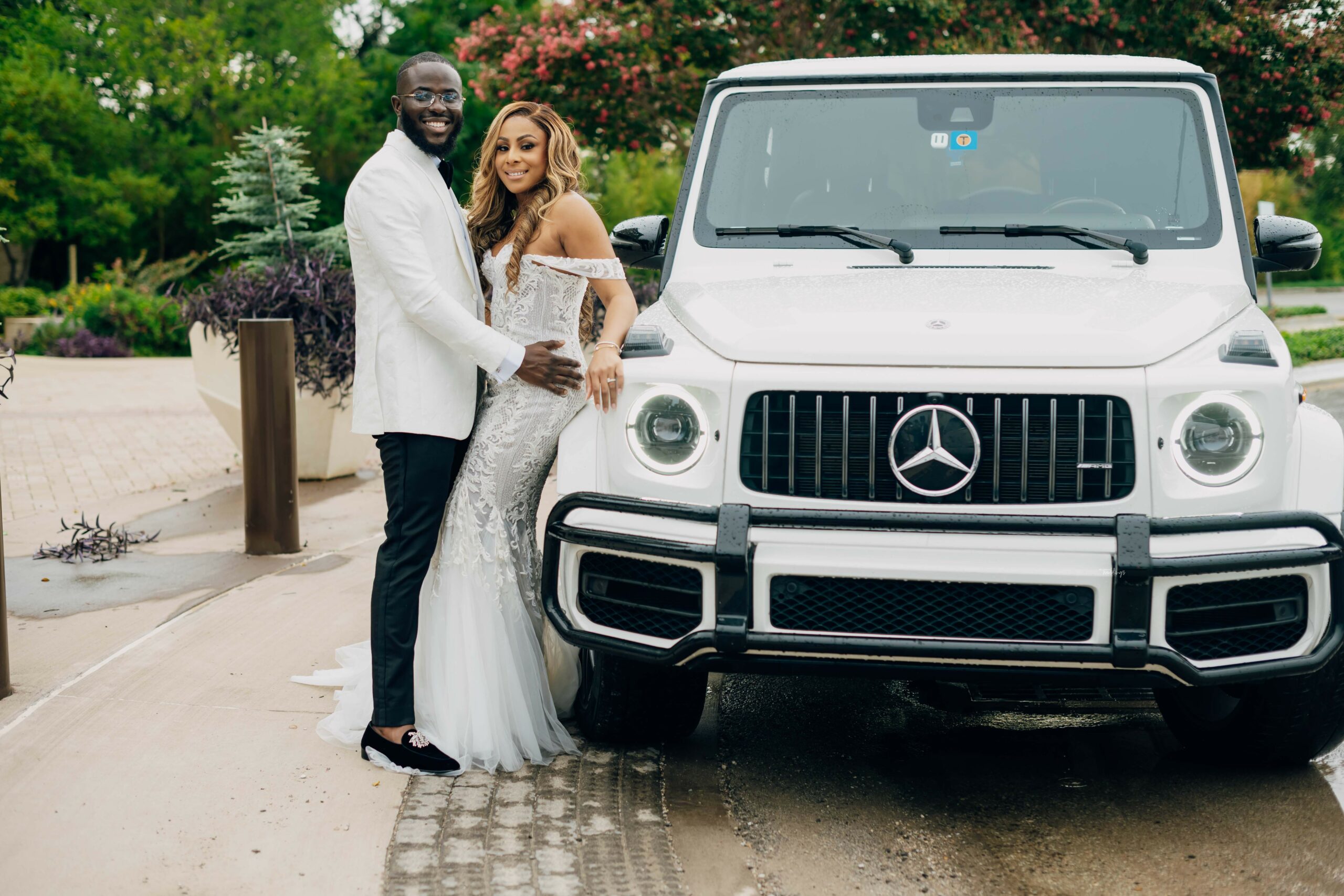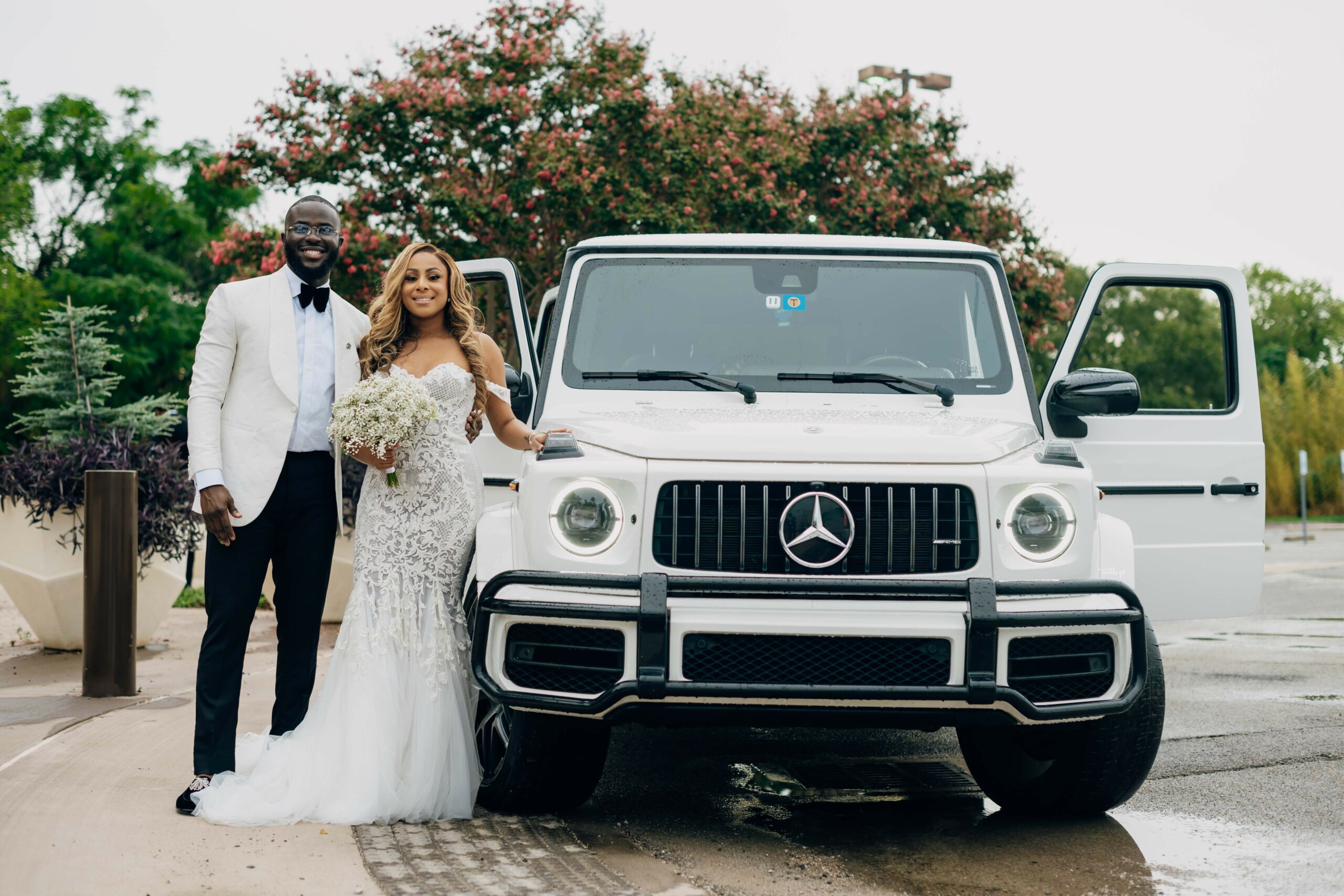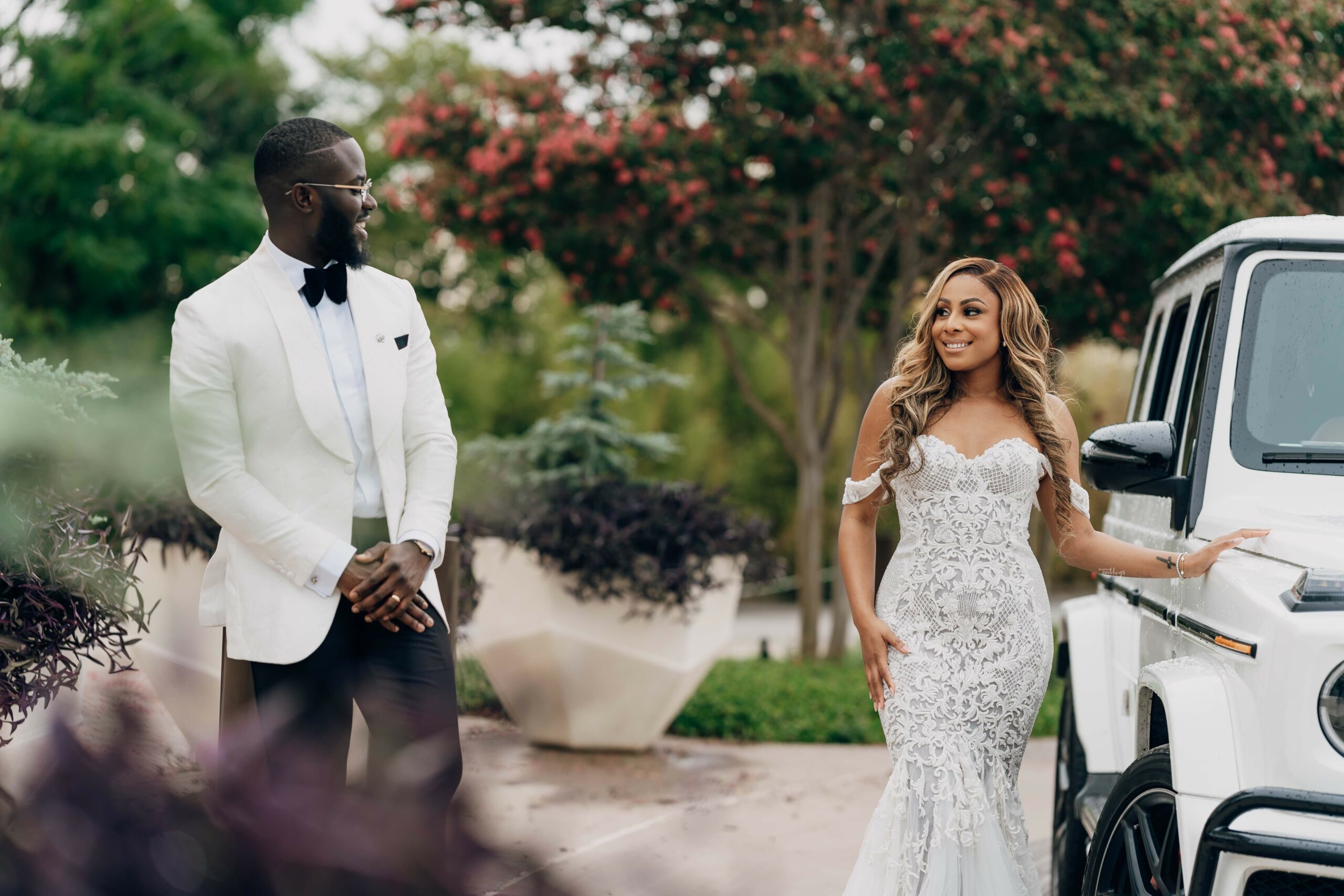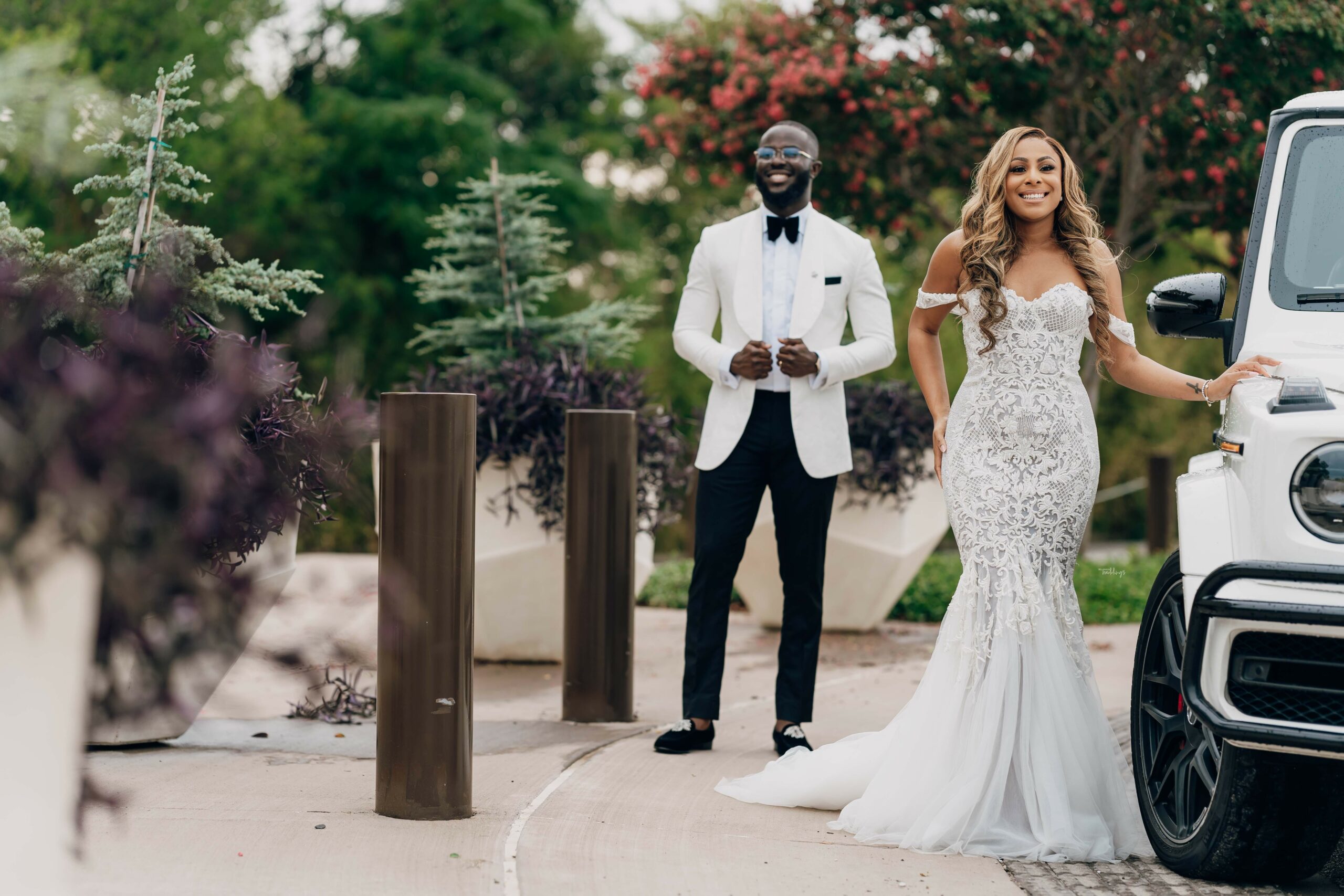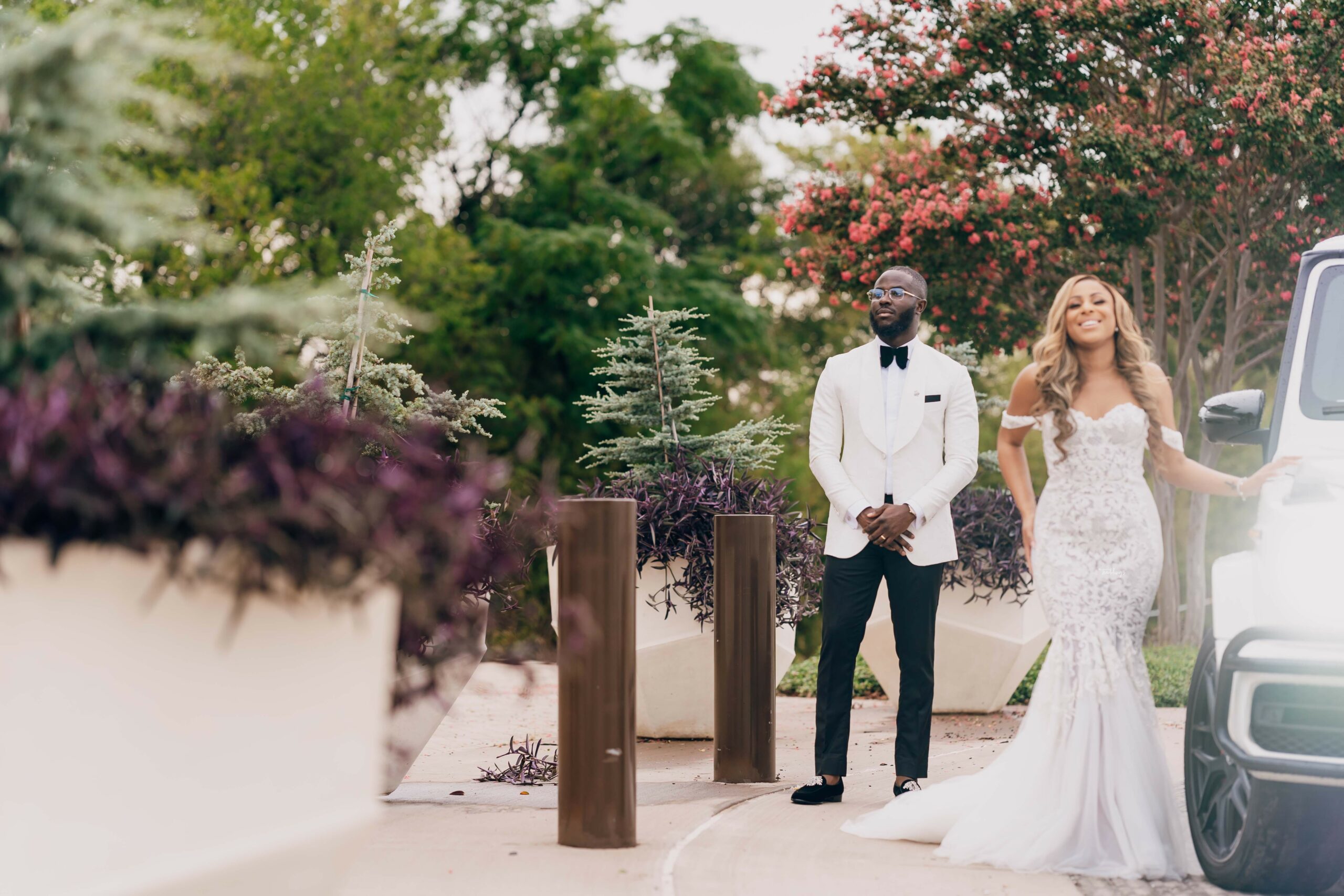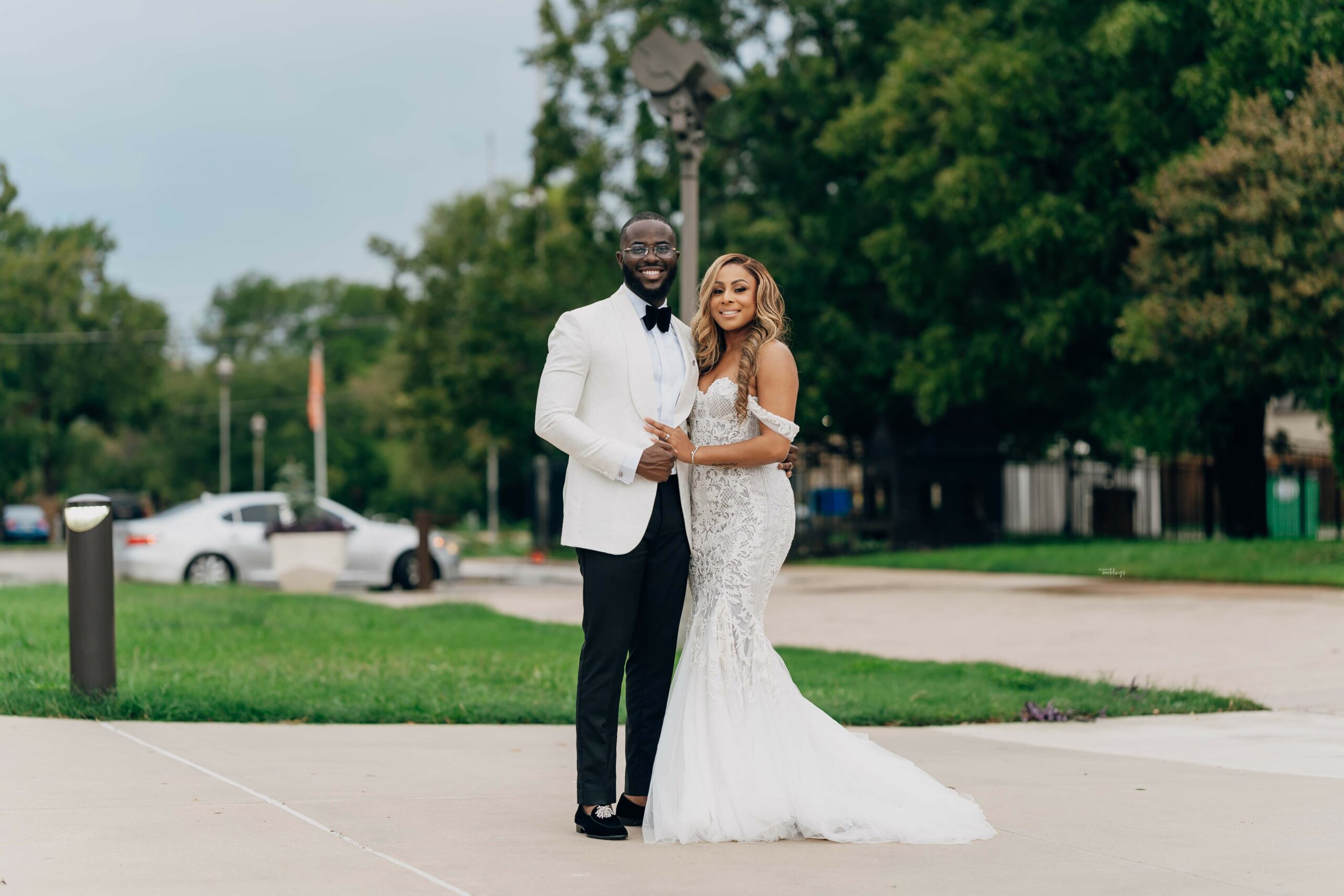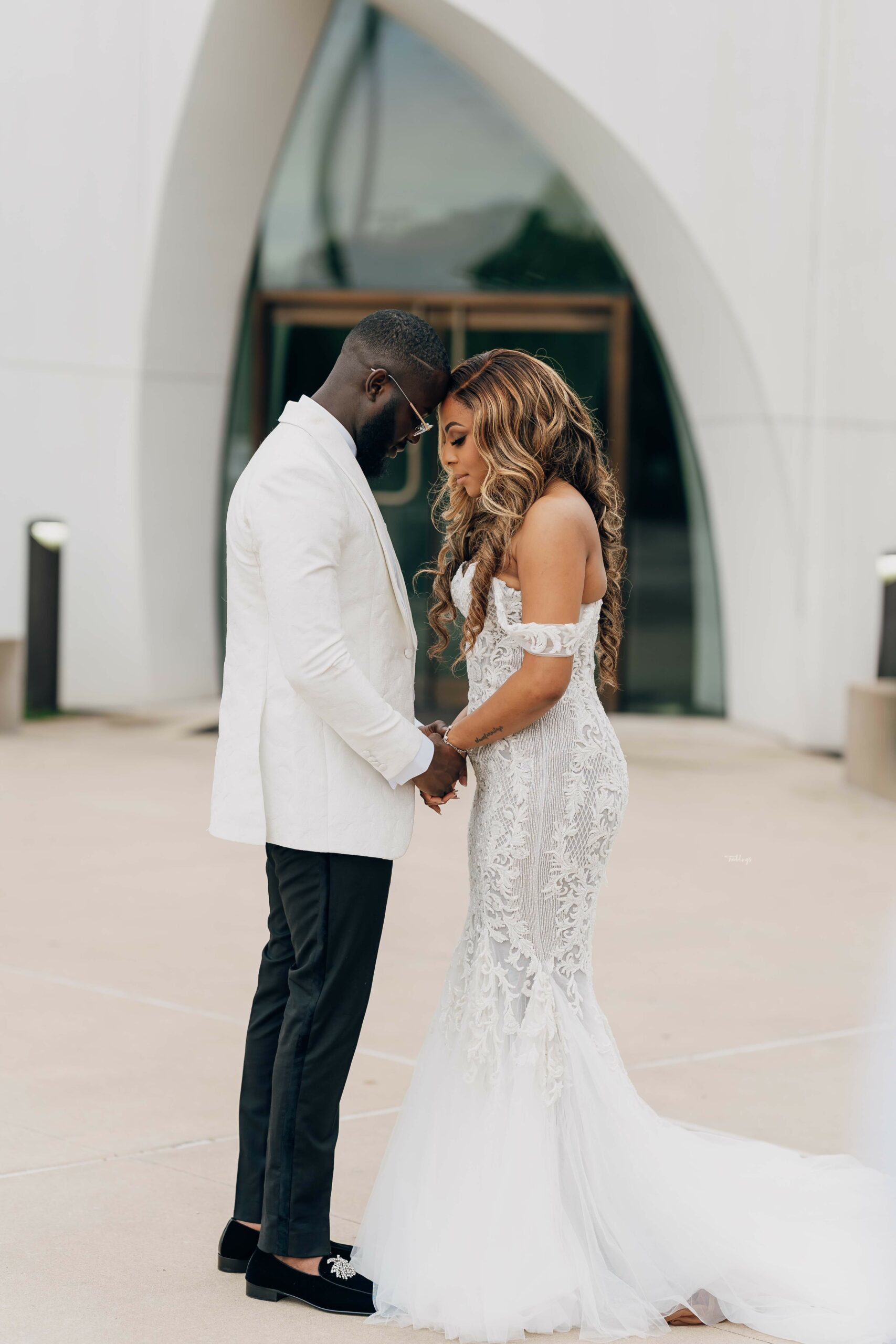 Let the ceremony begin!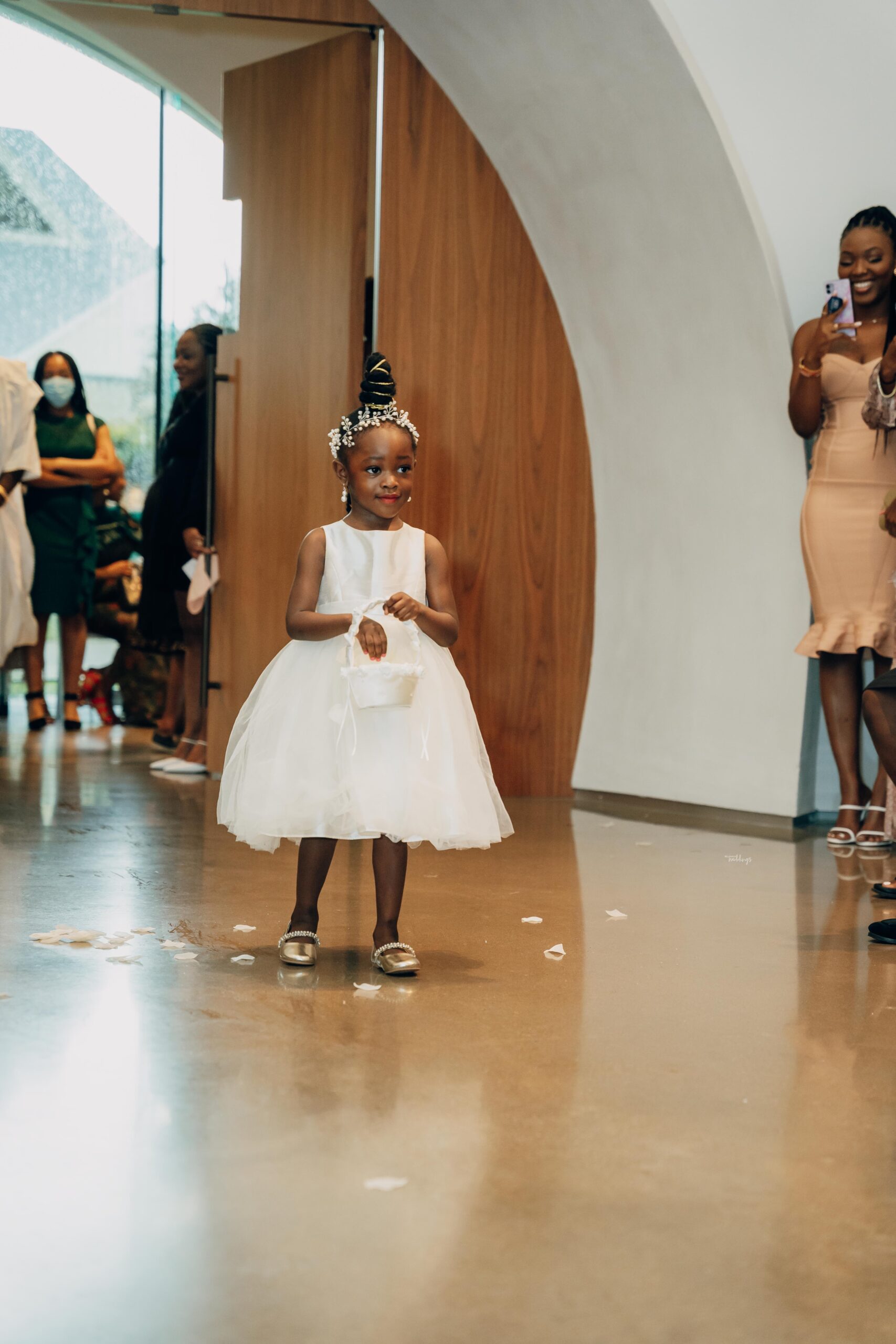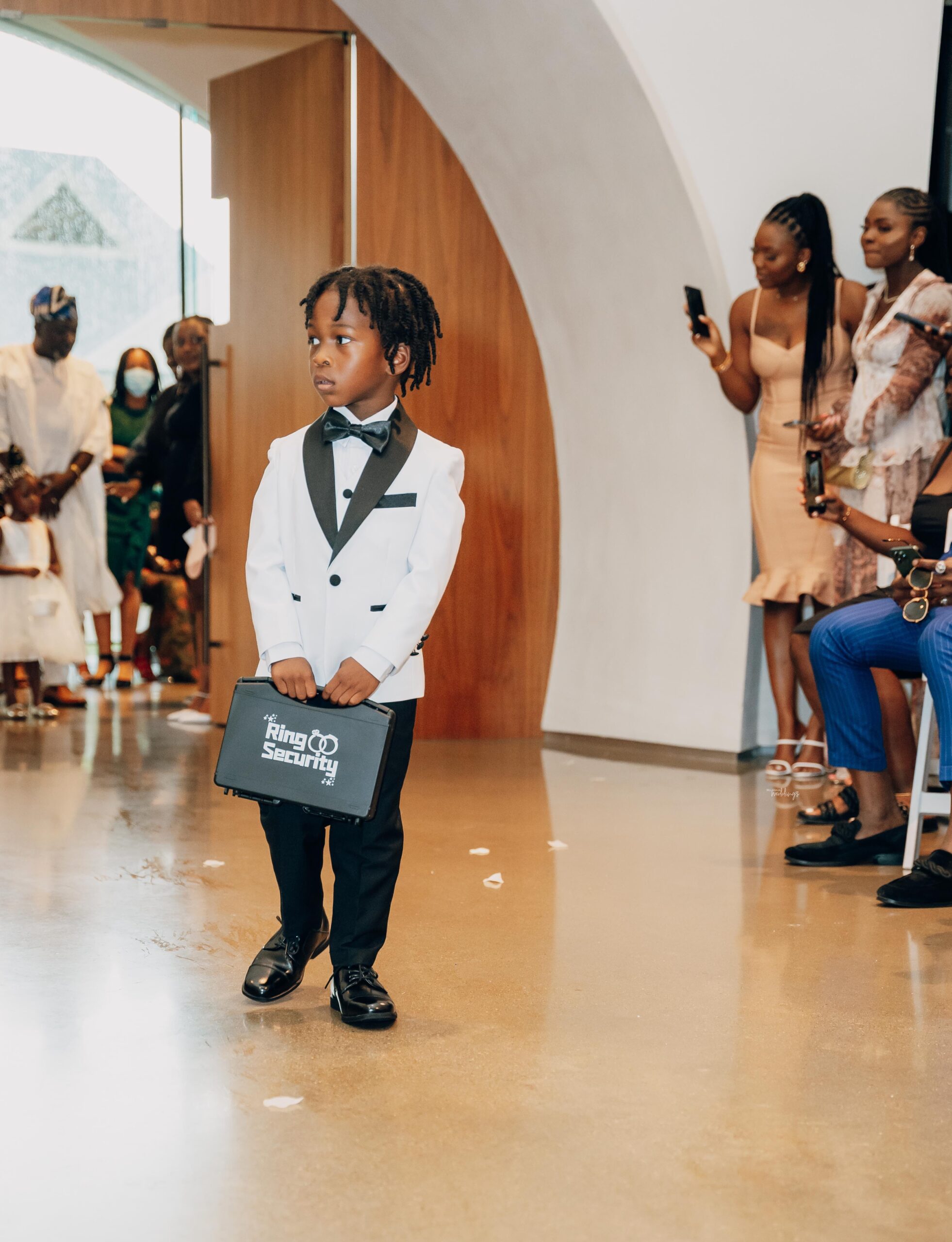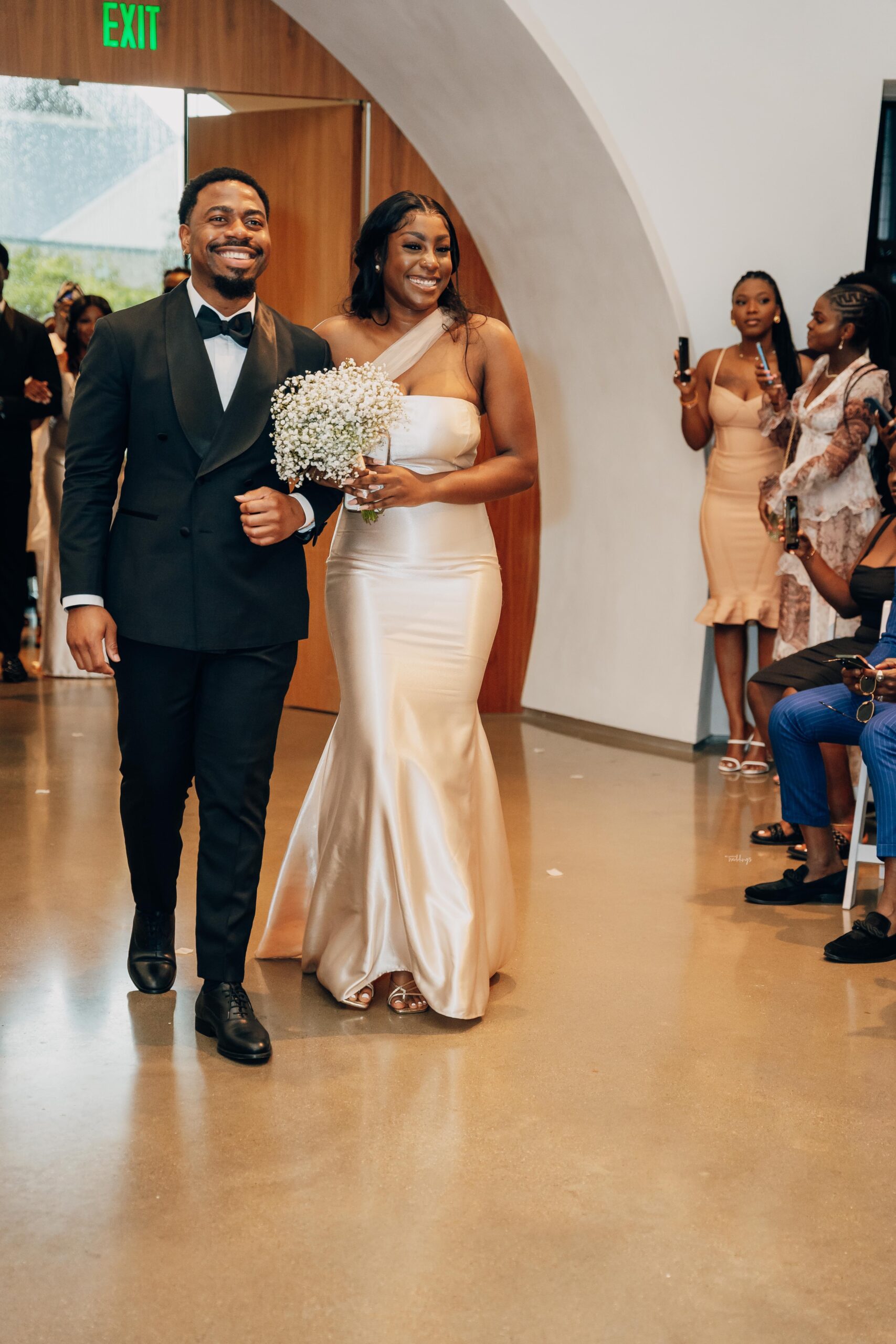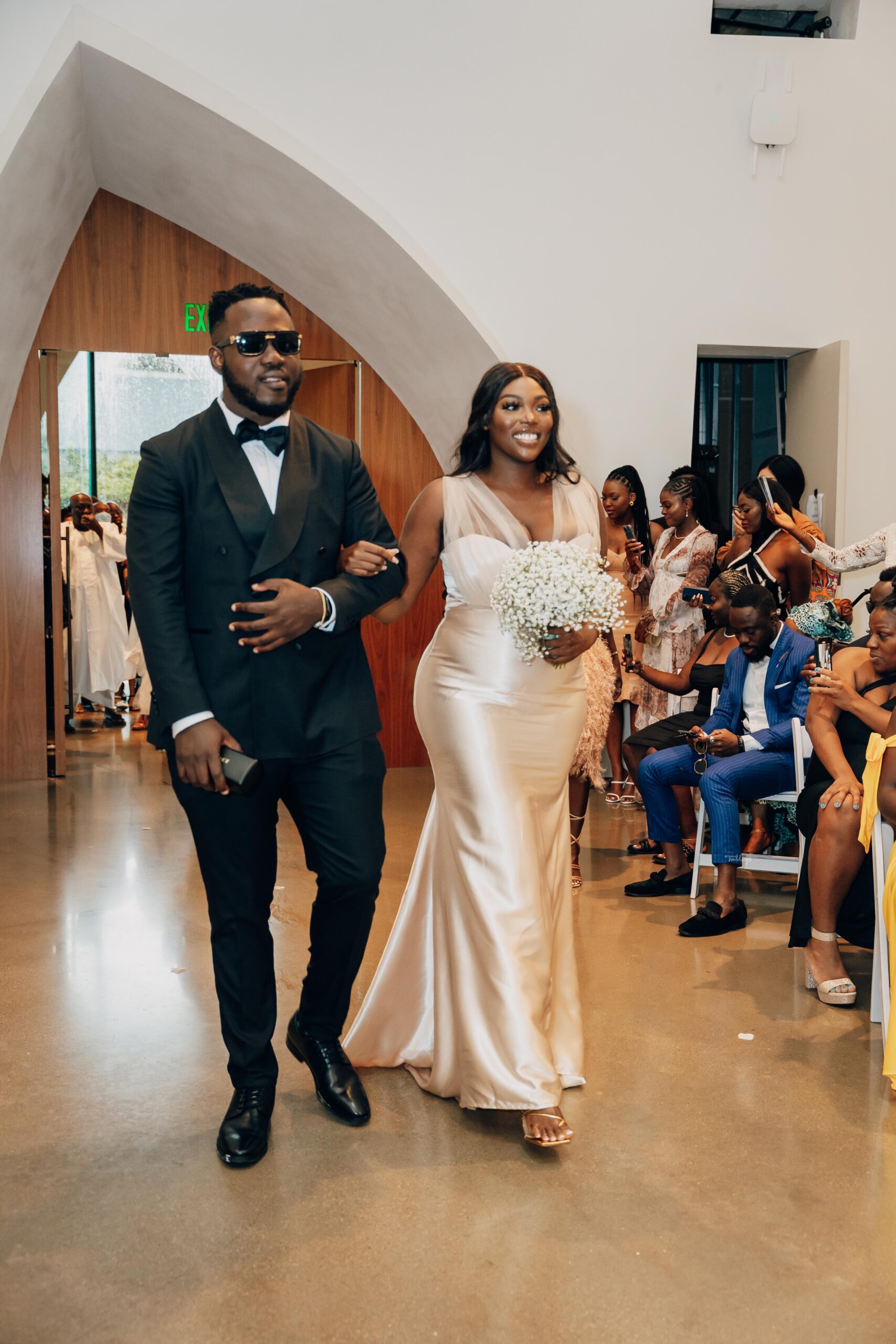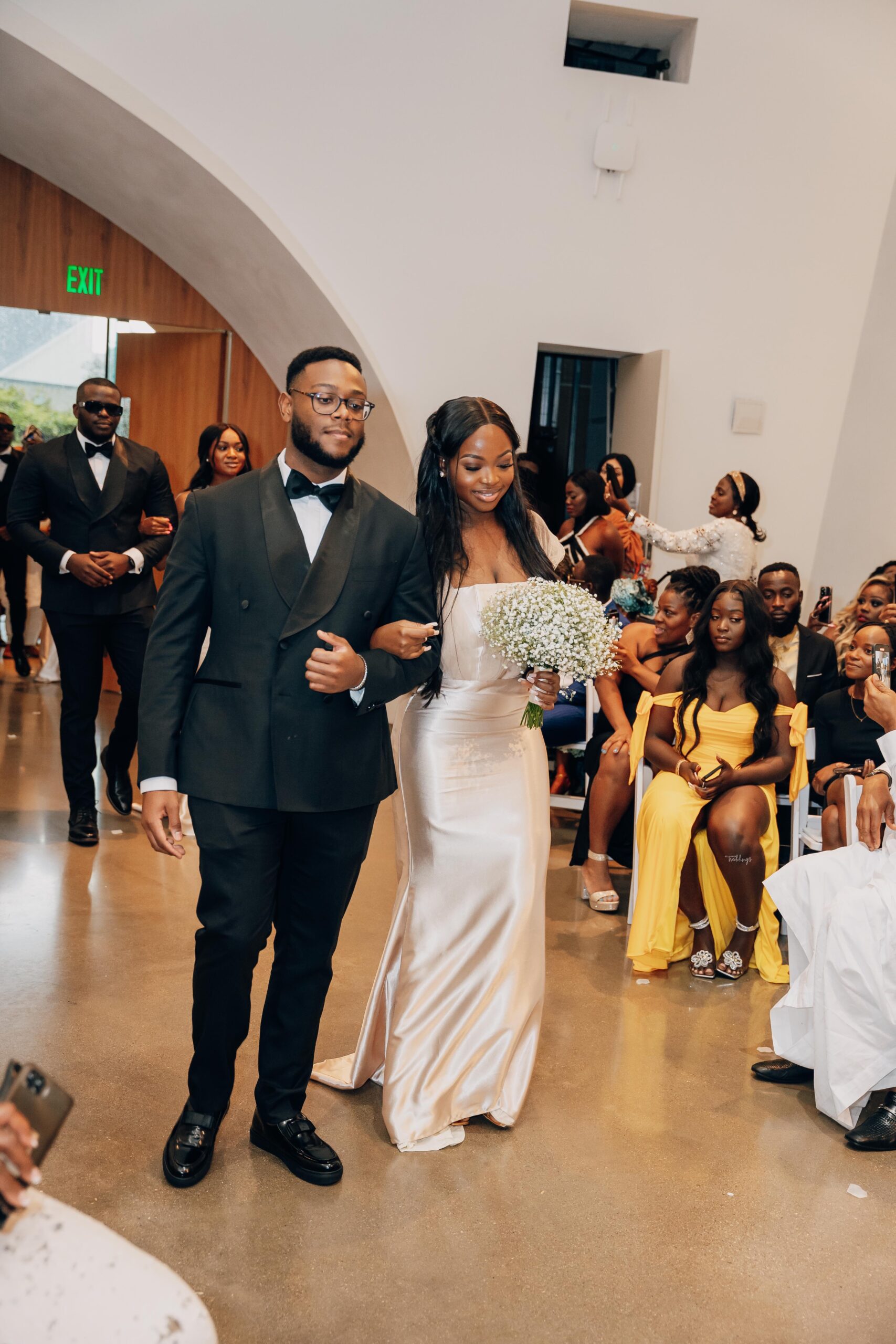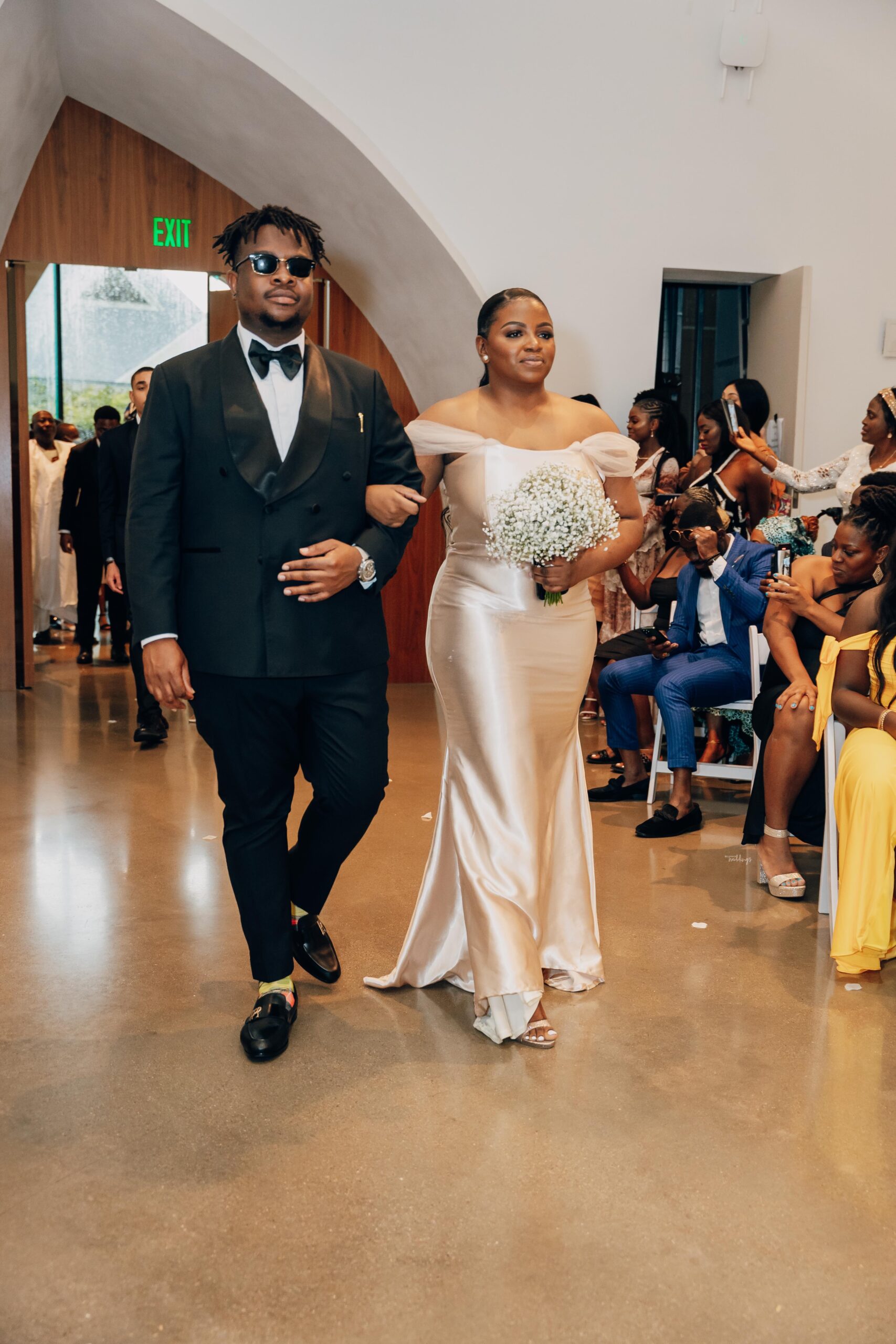 Here comes the groom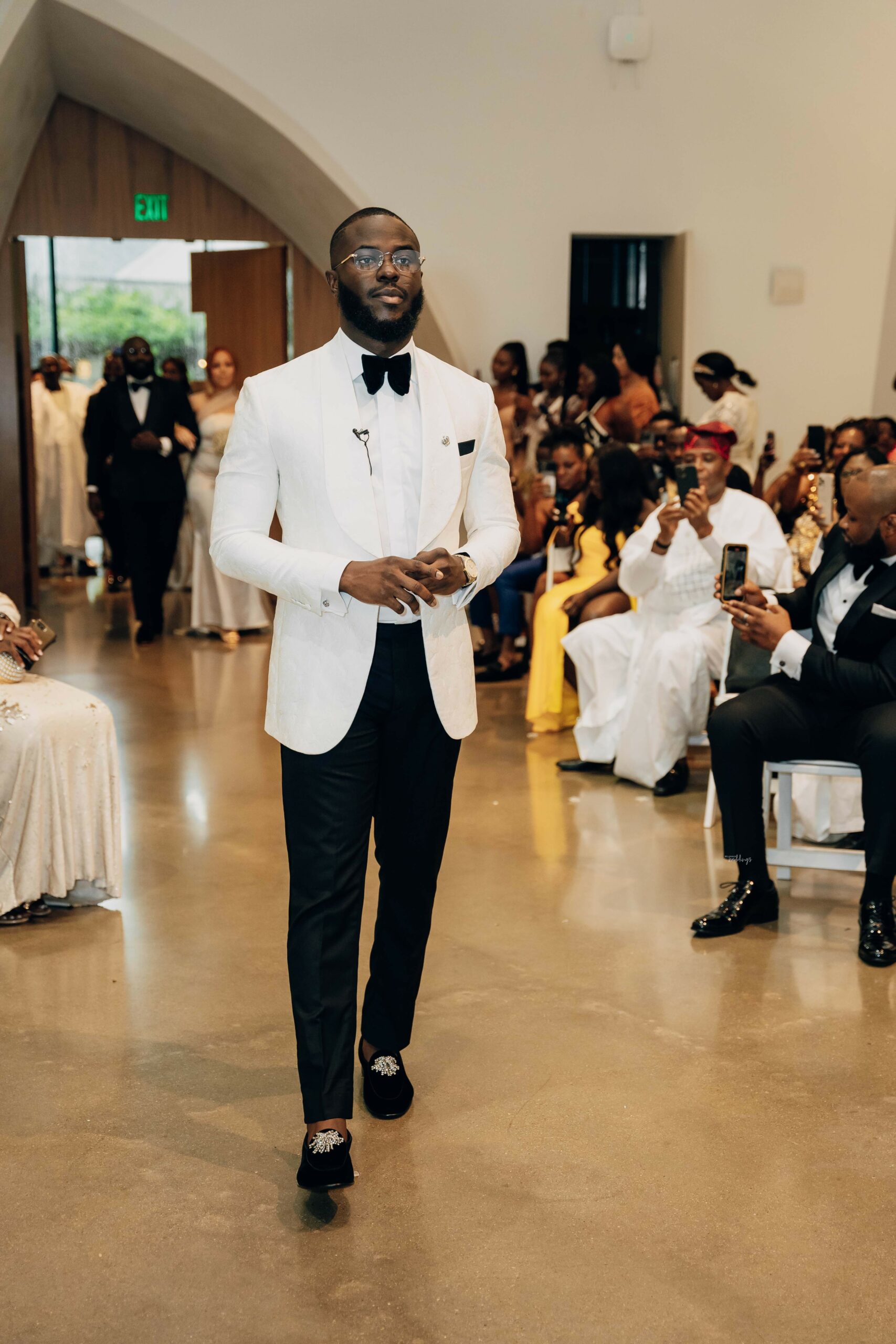 The gorgeous bride is here!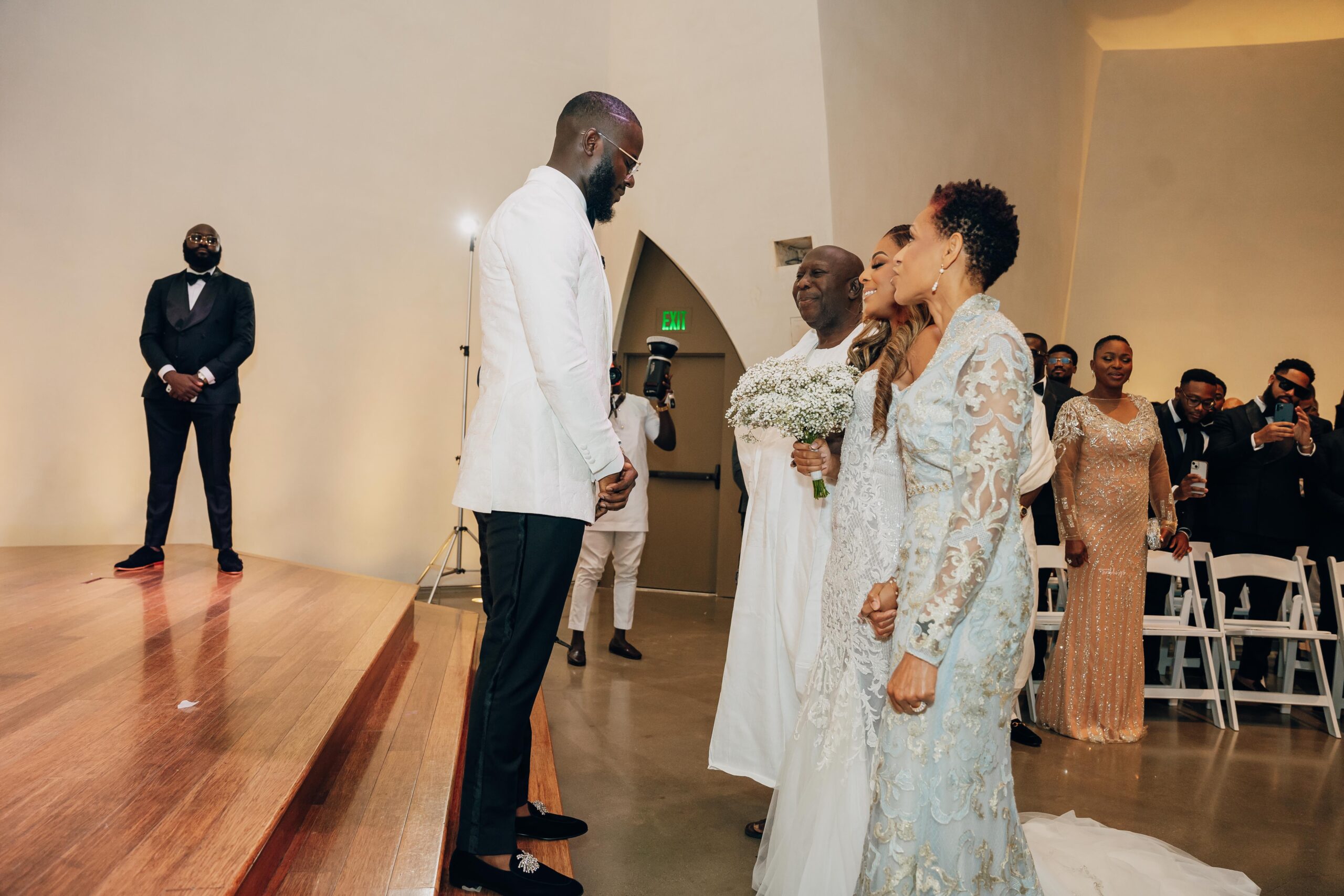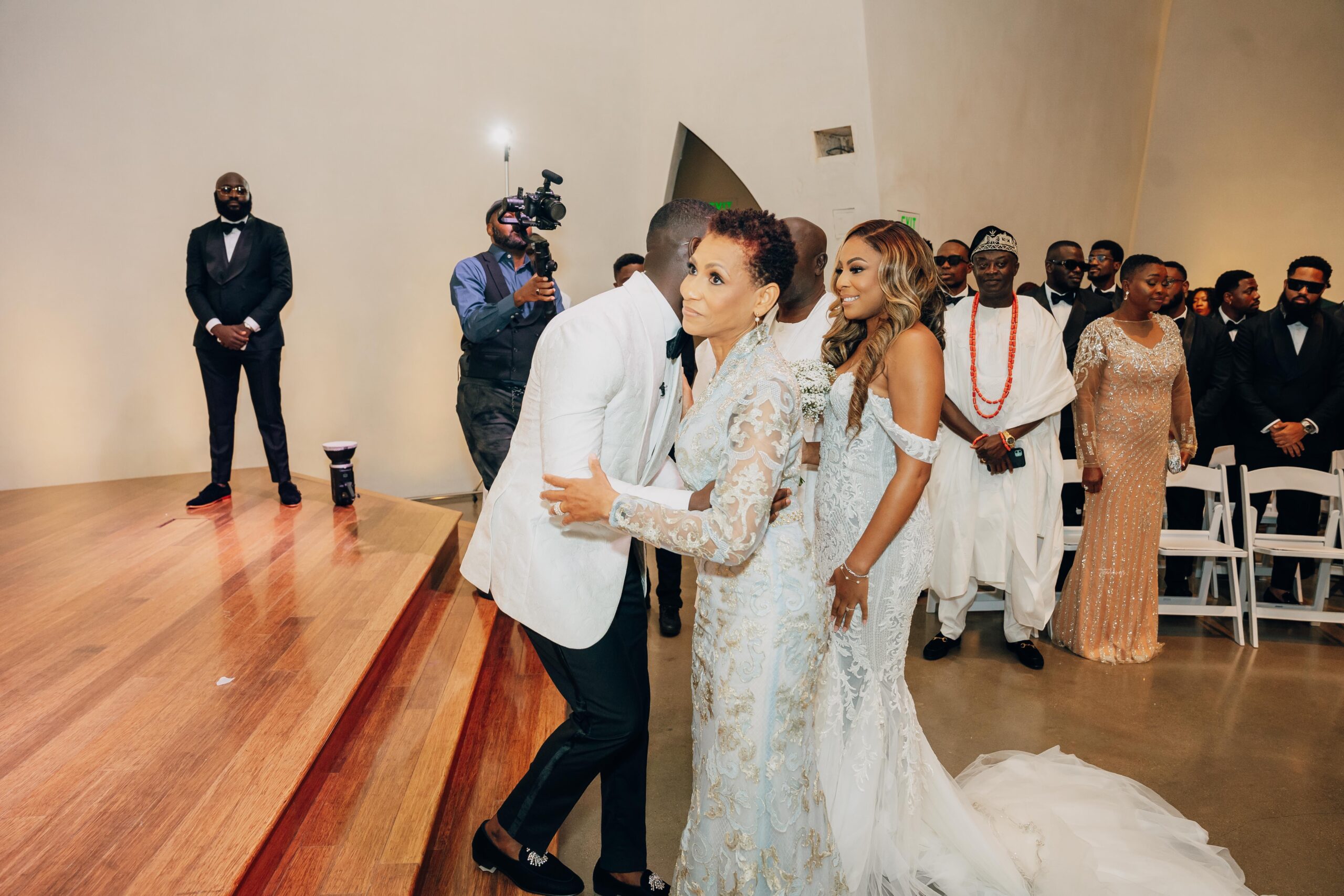 Let's exchange those sweet vows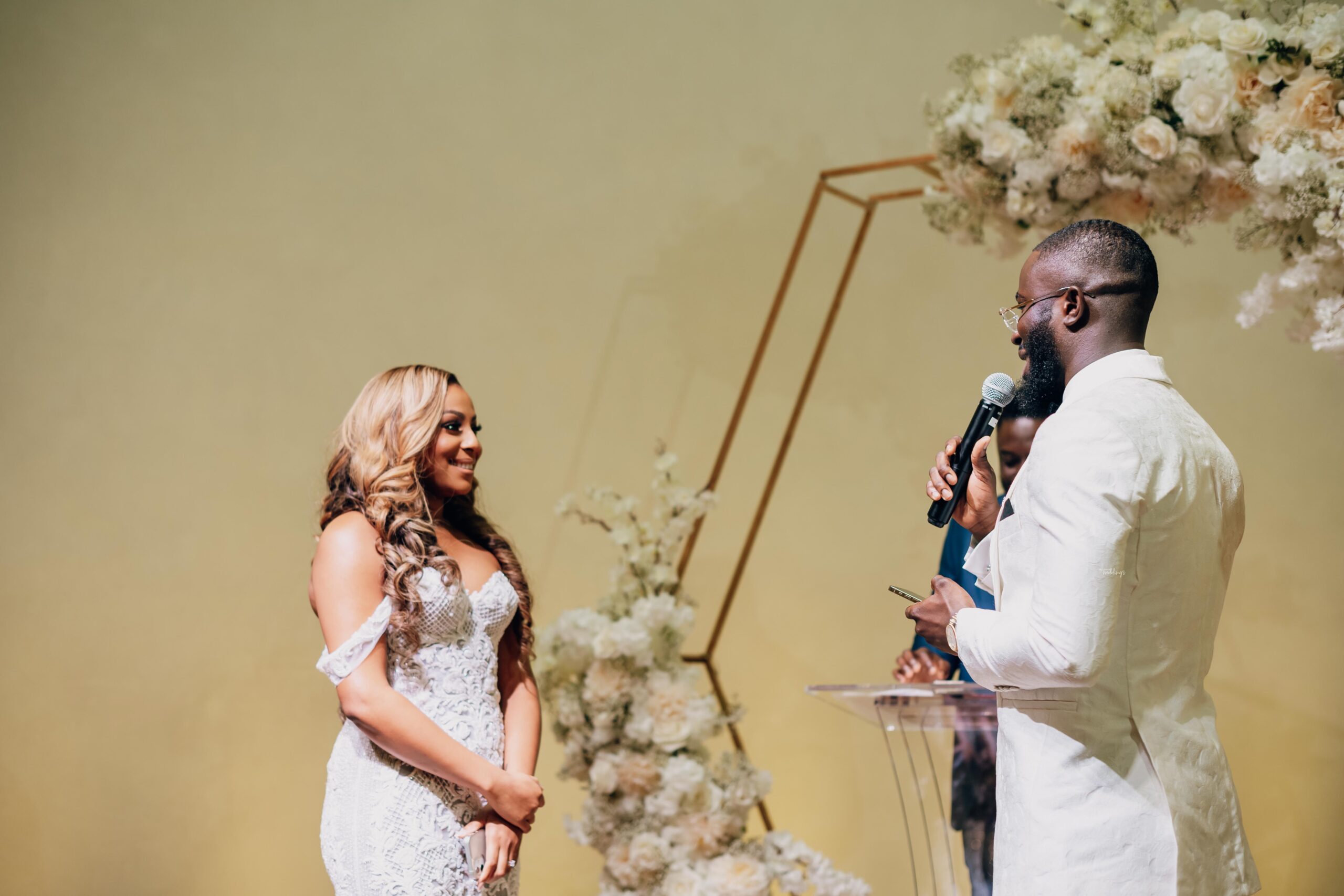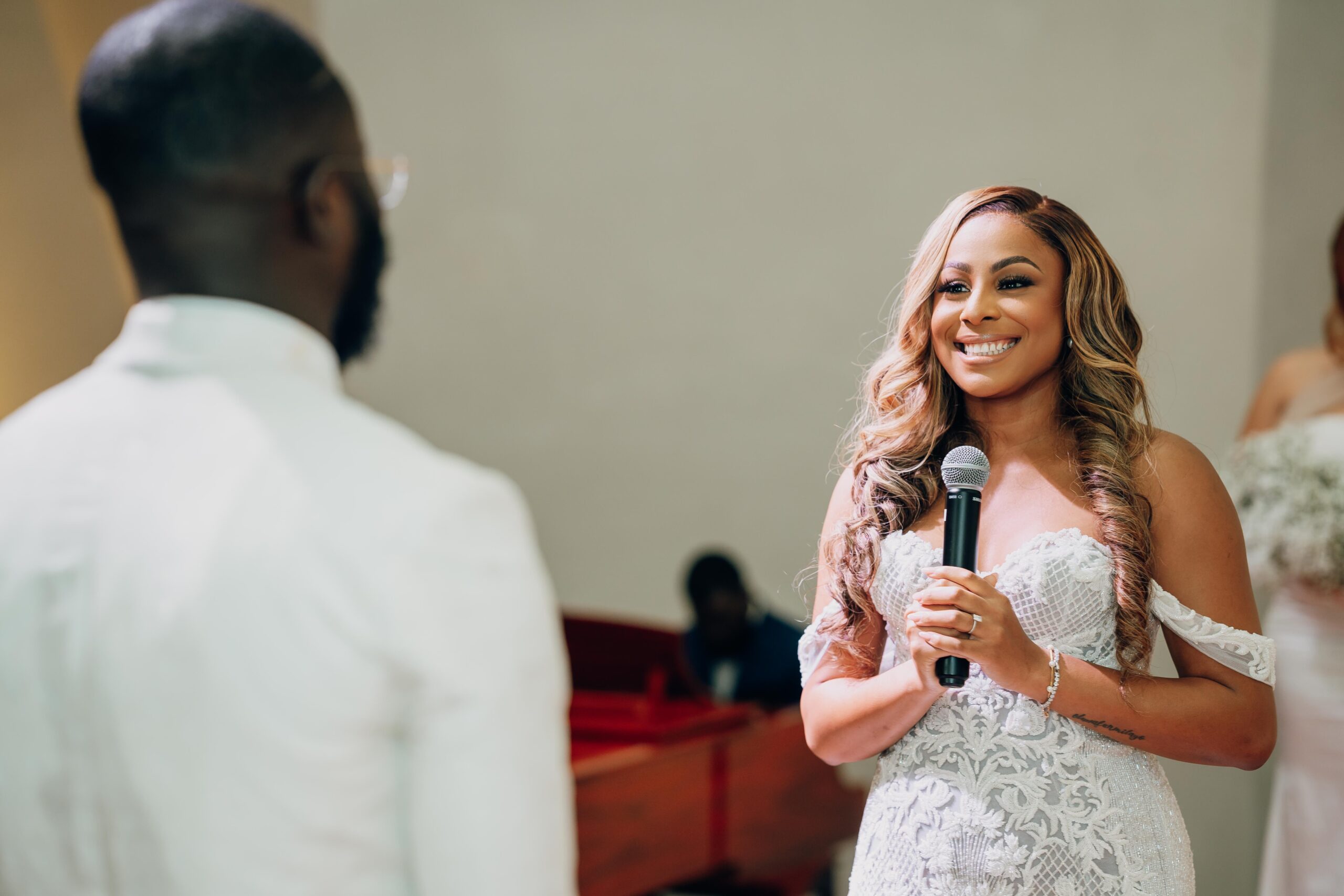 With this ring, I thee wed….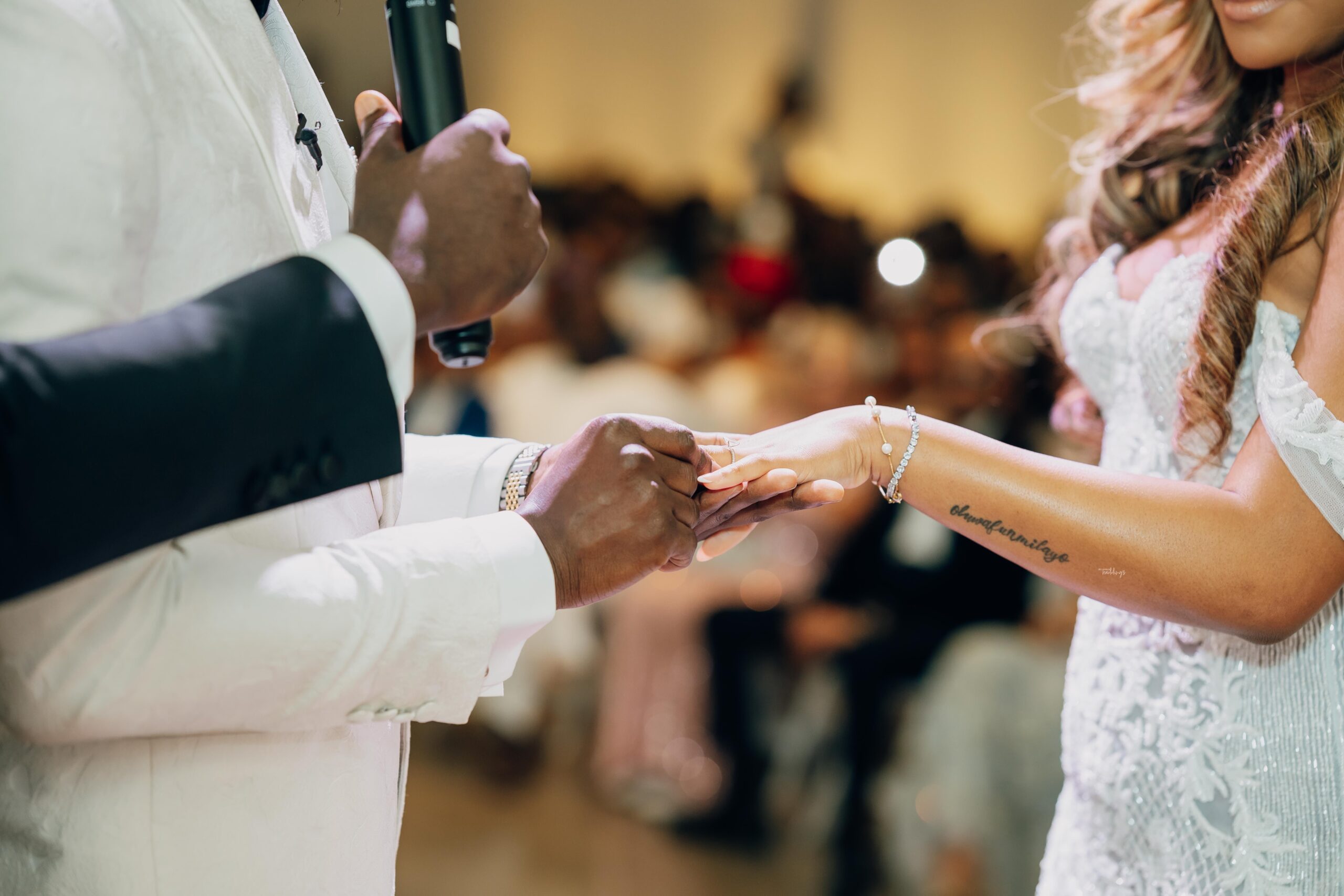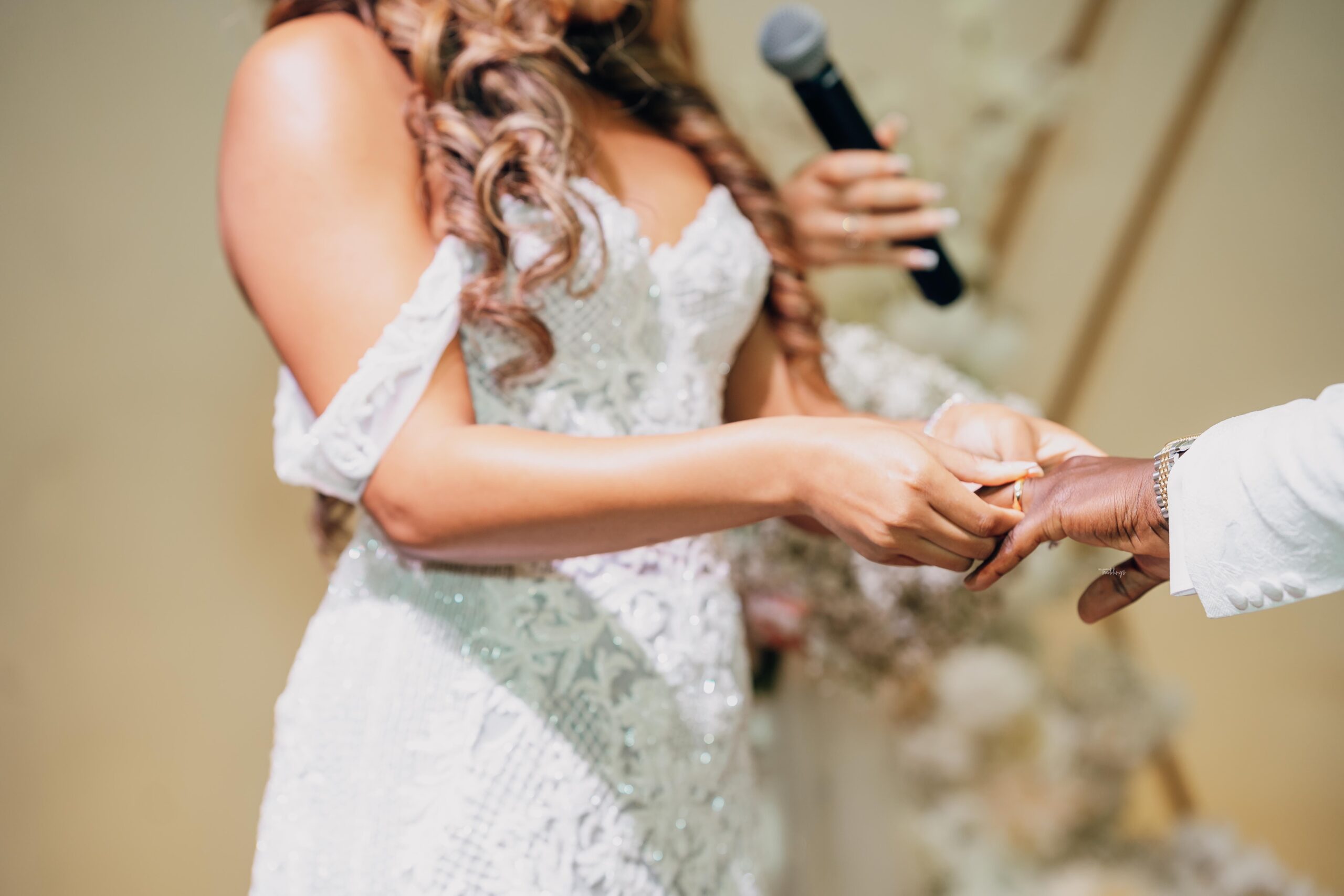 Sealed with the prefect kiss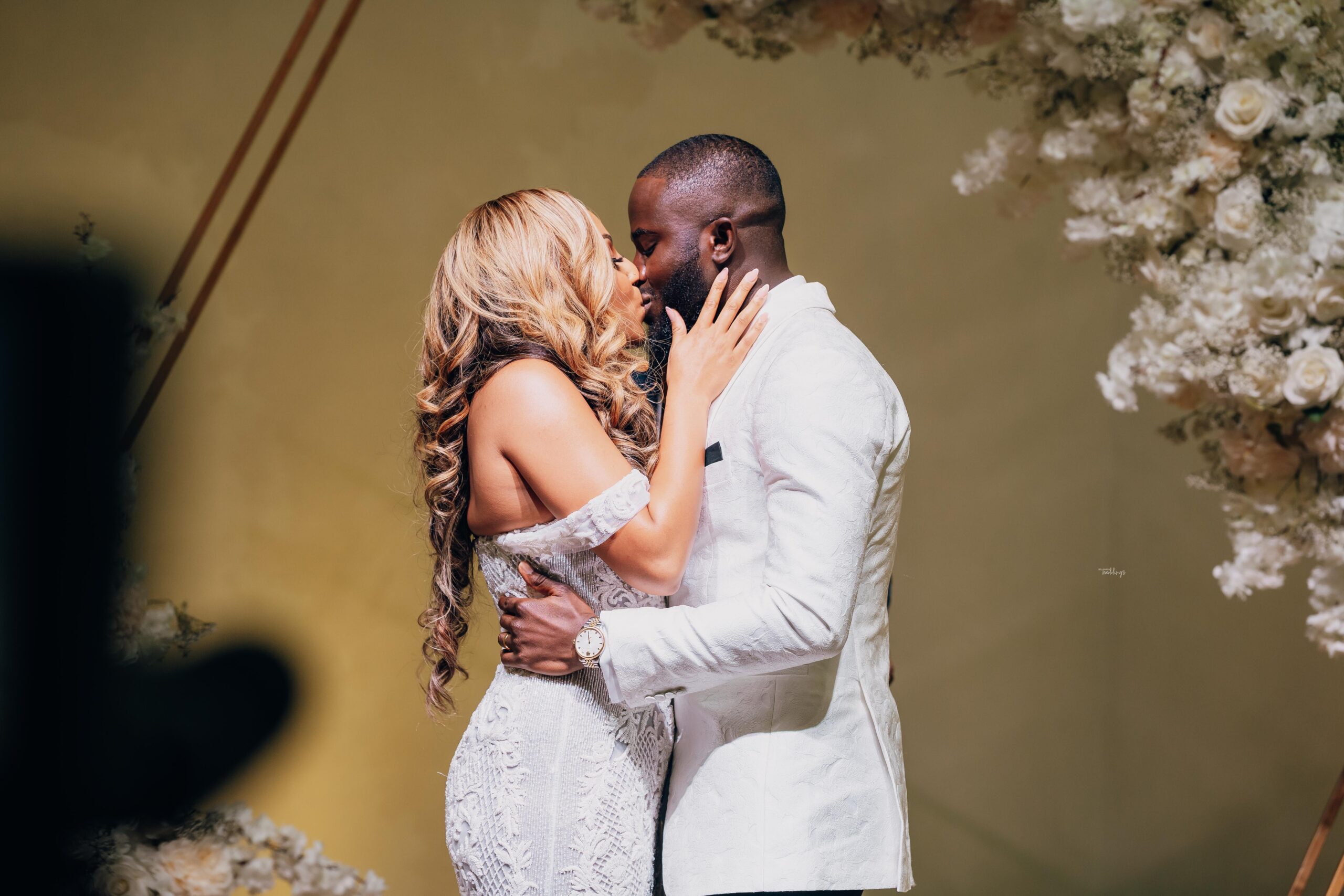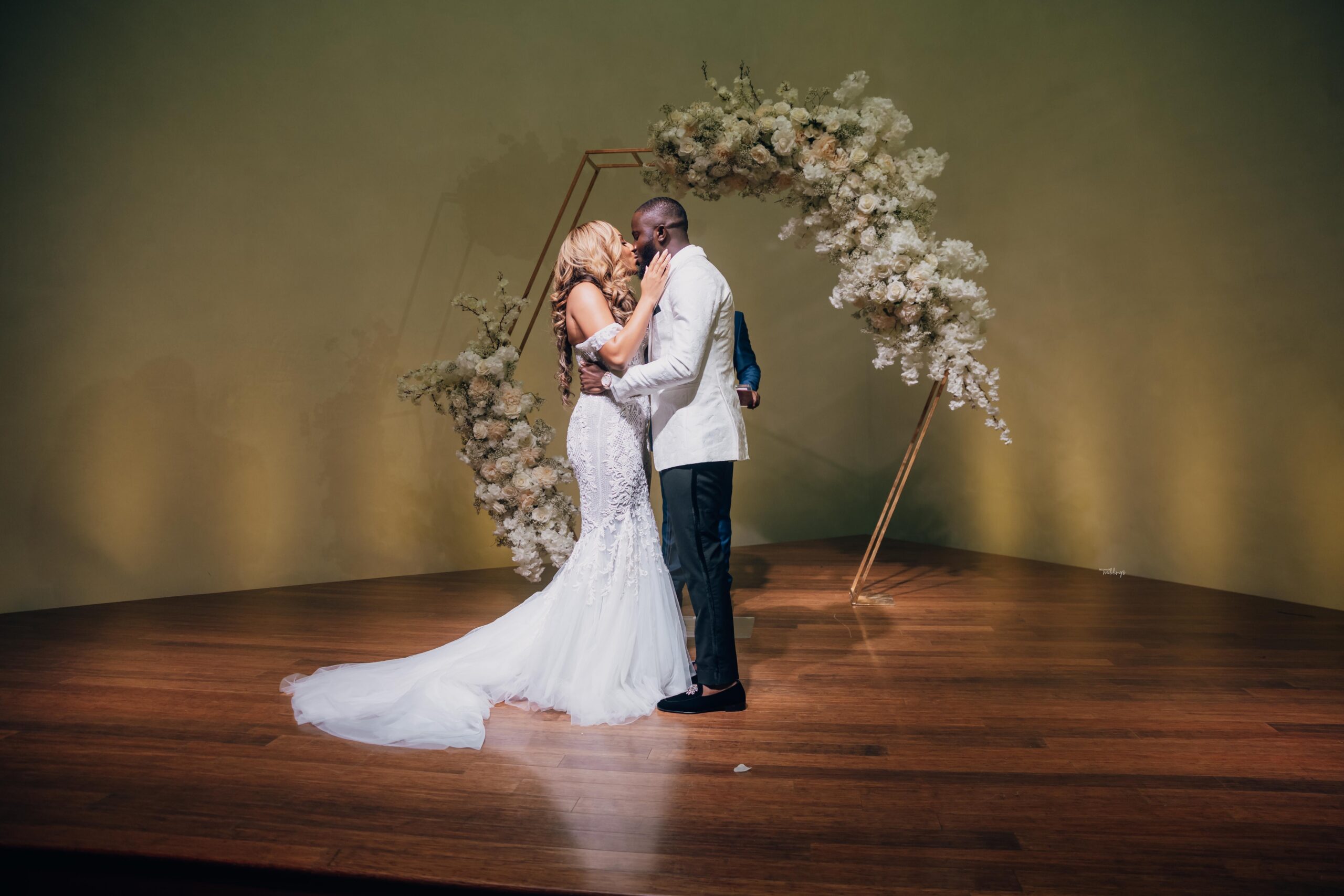 Joined for life!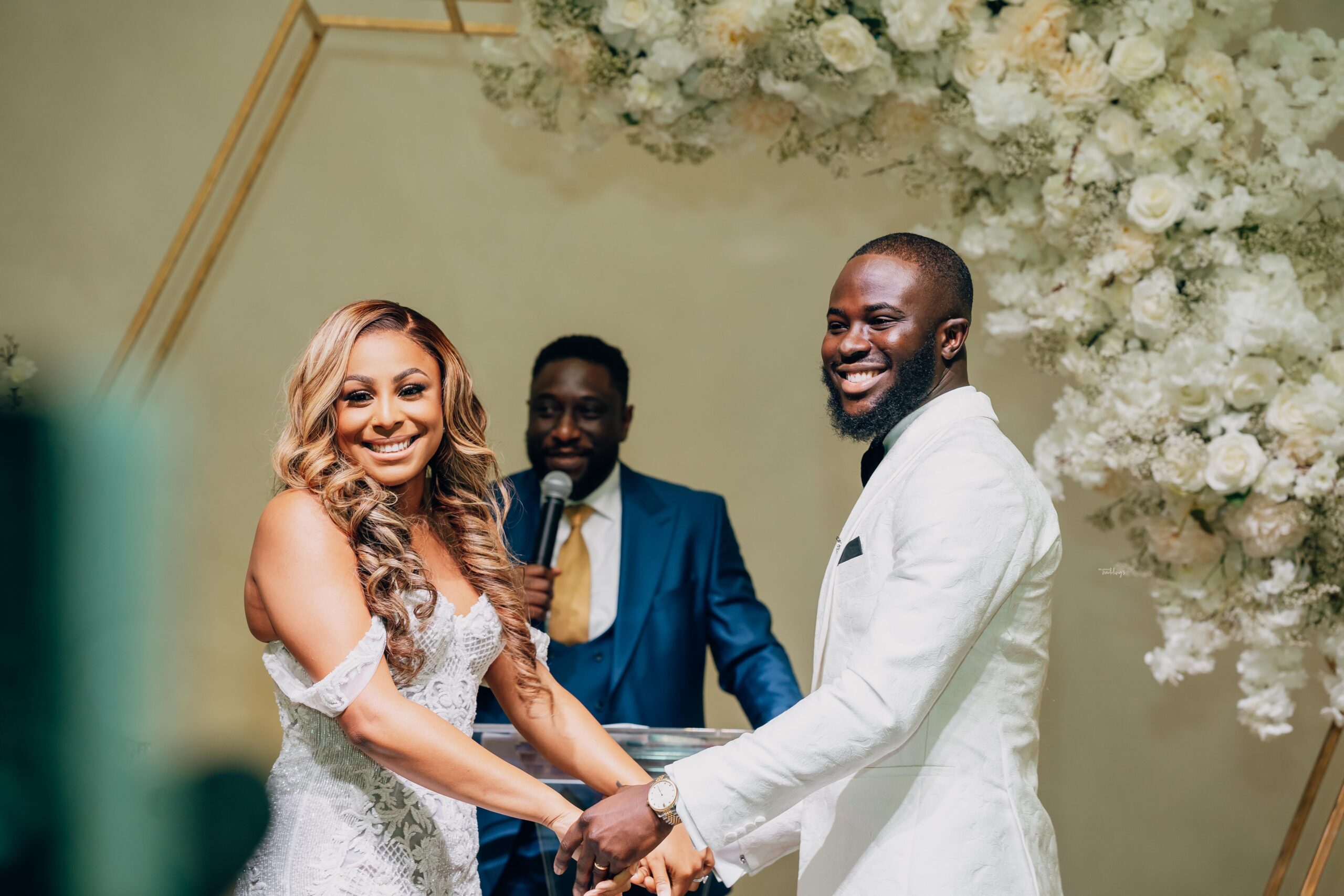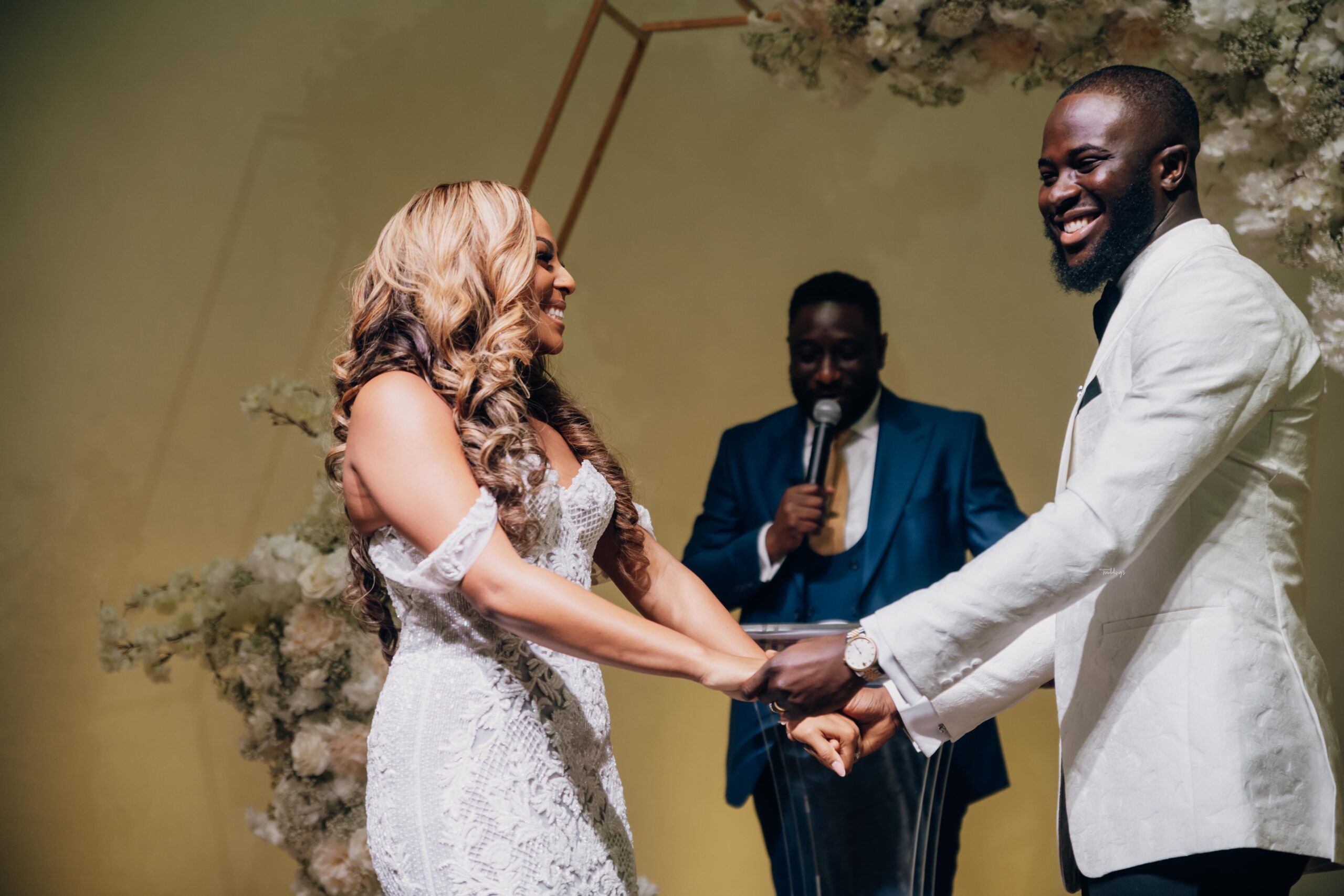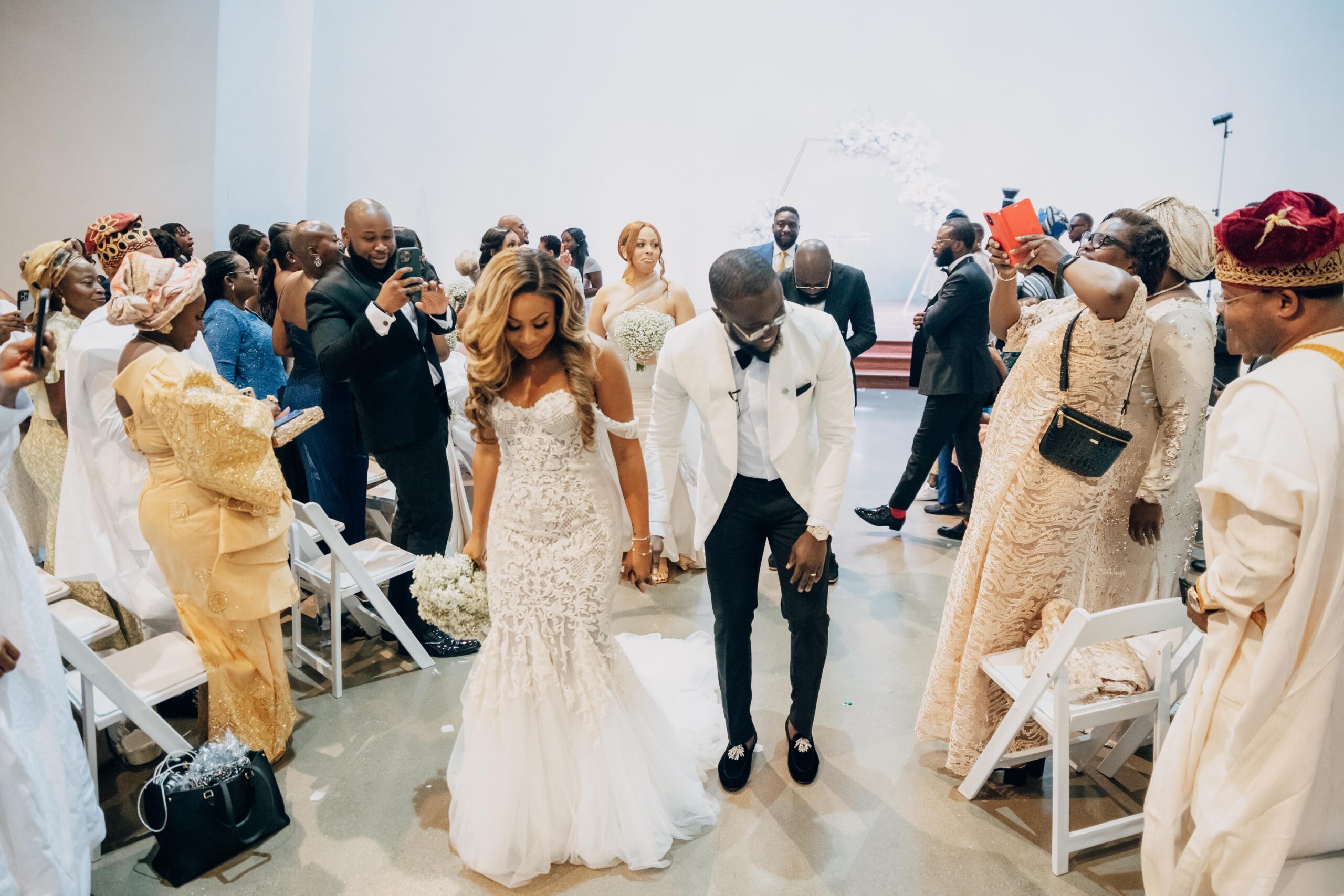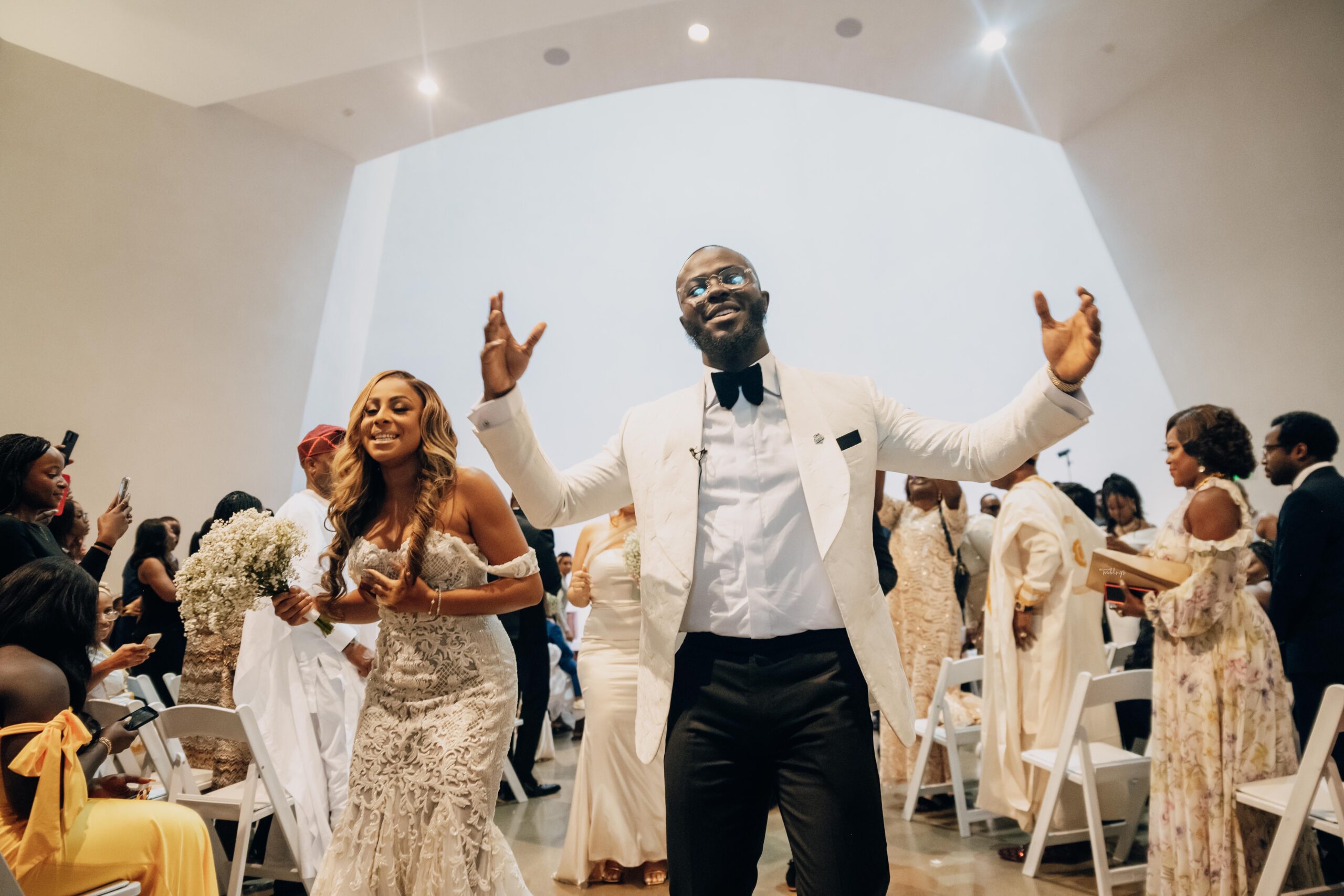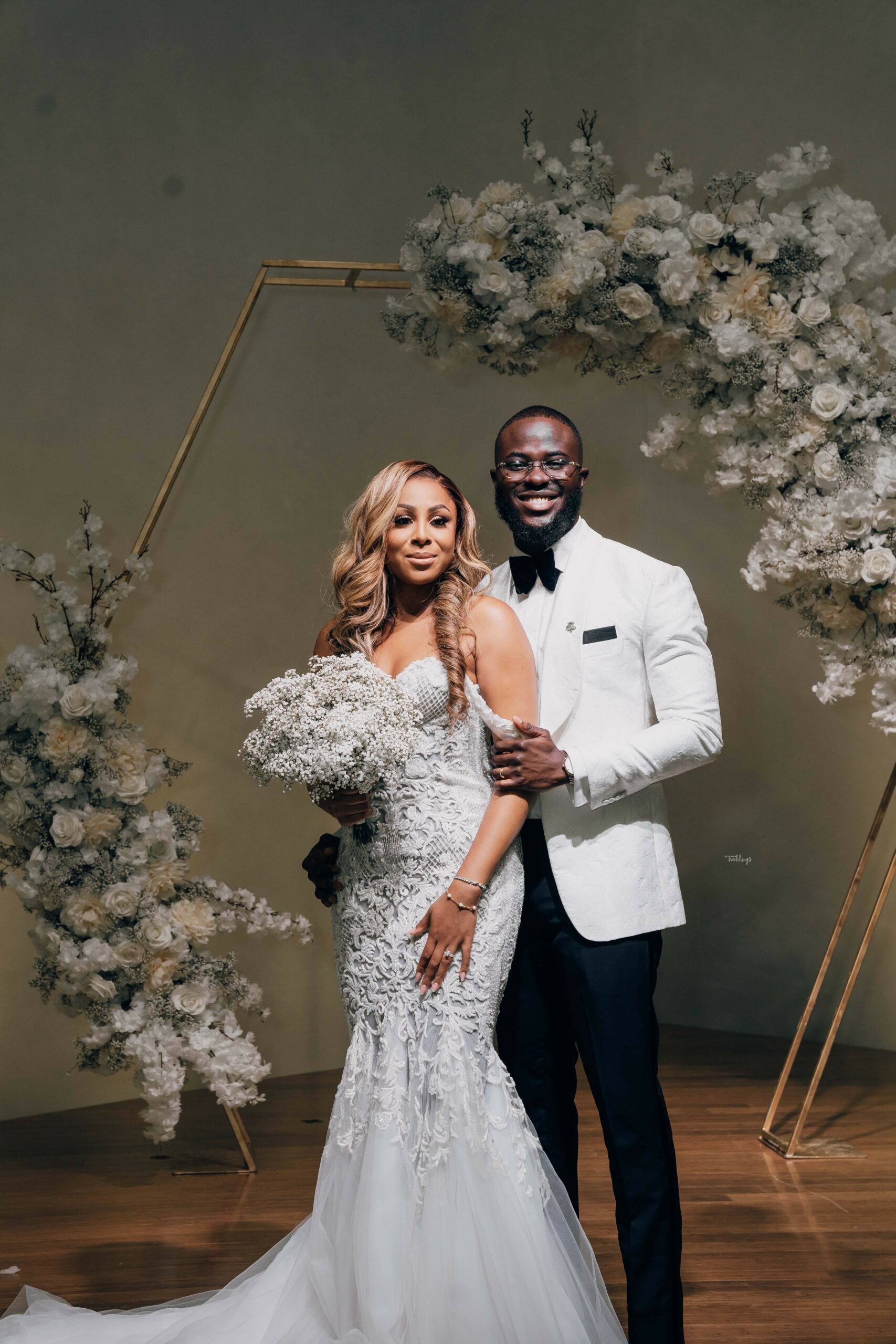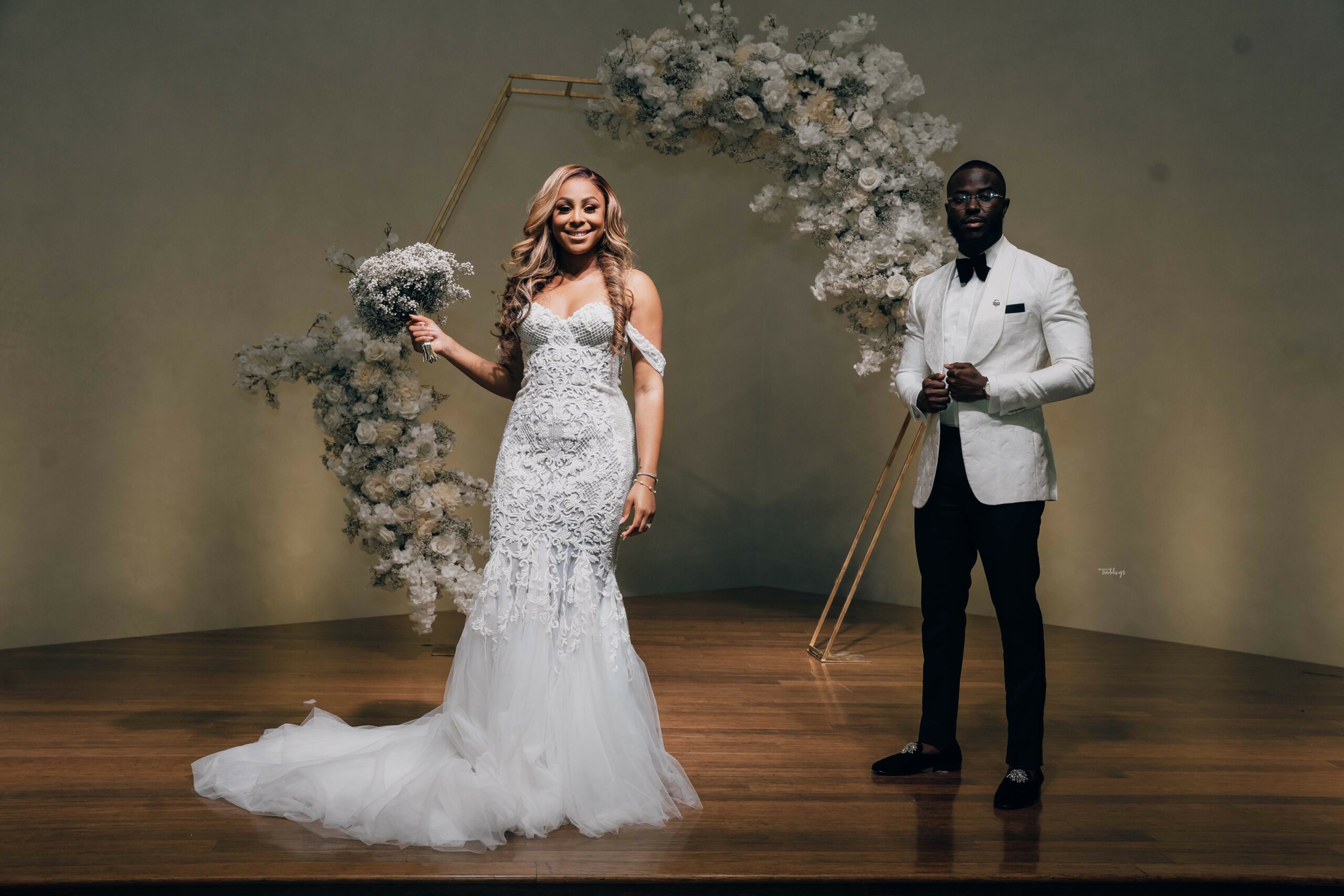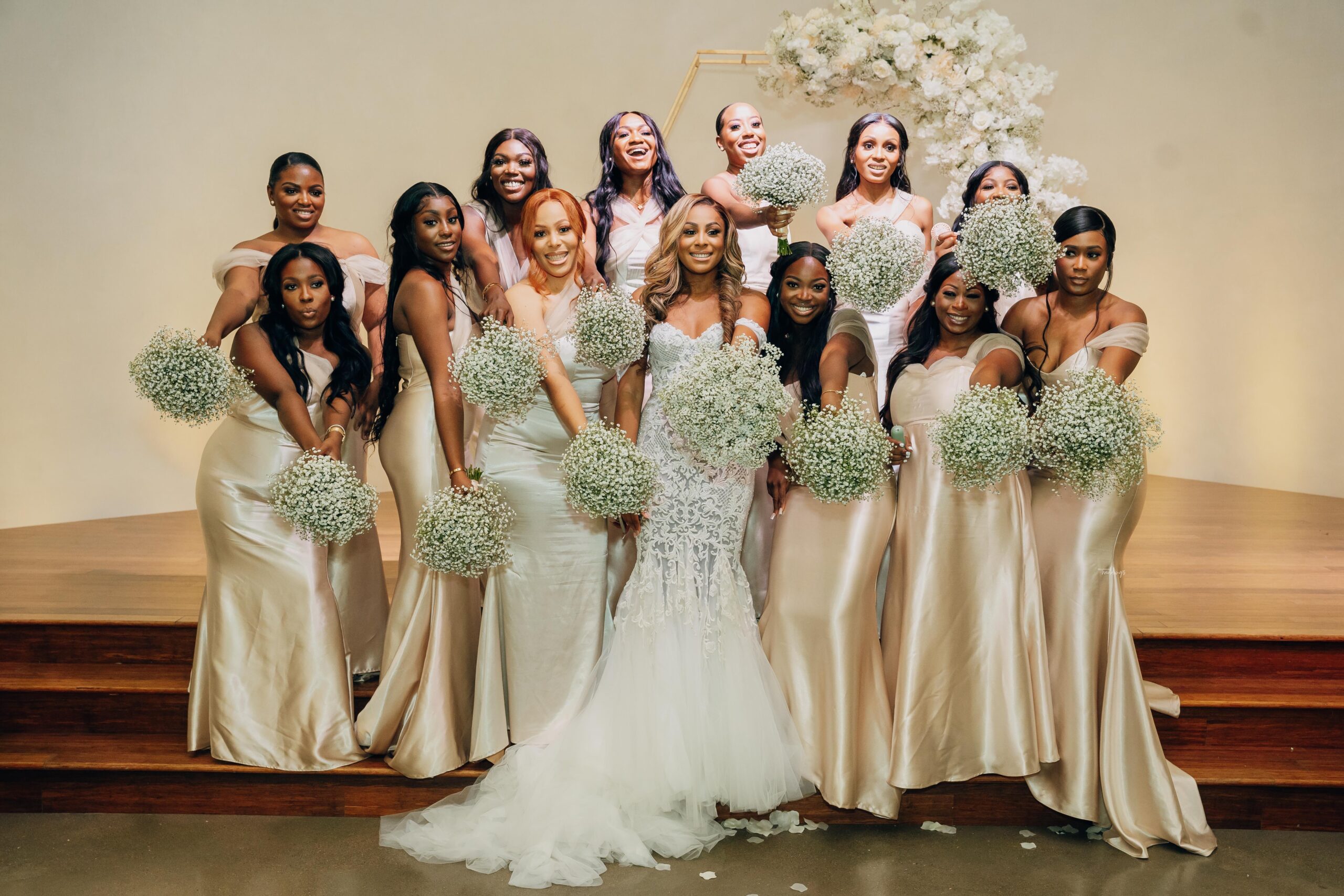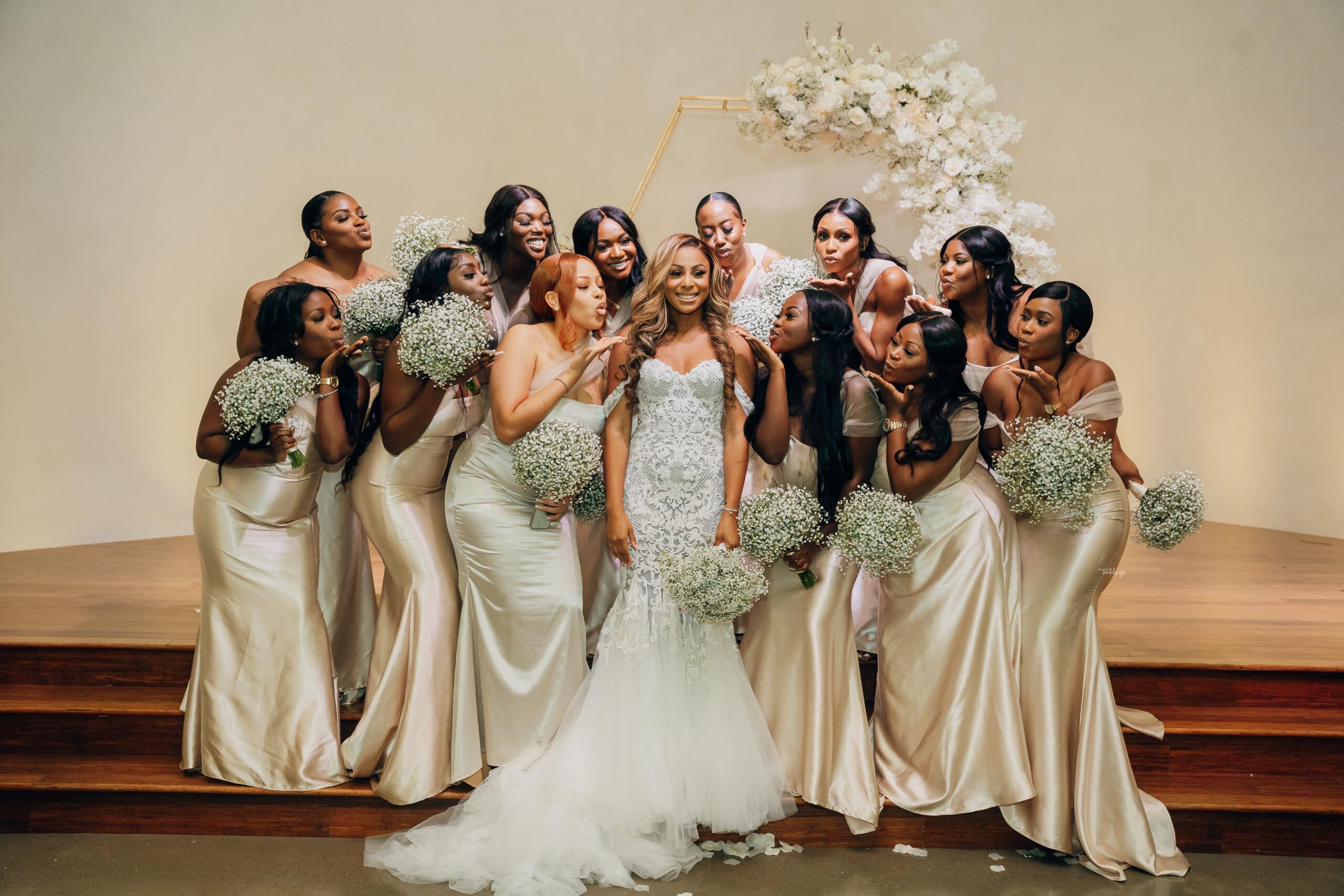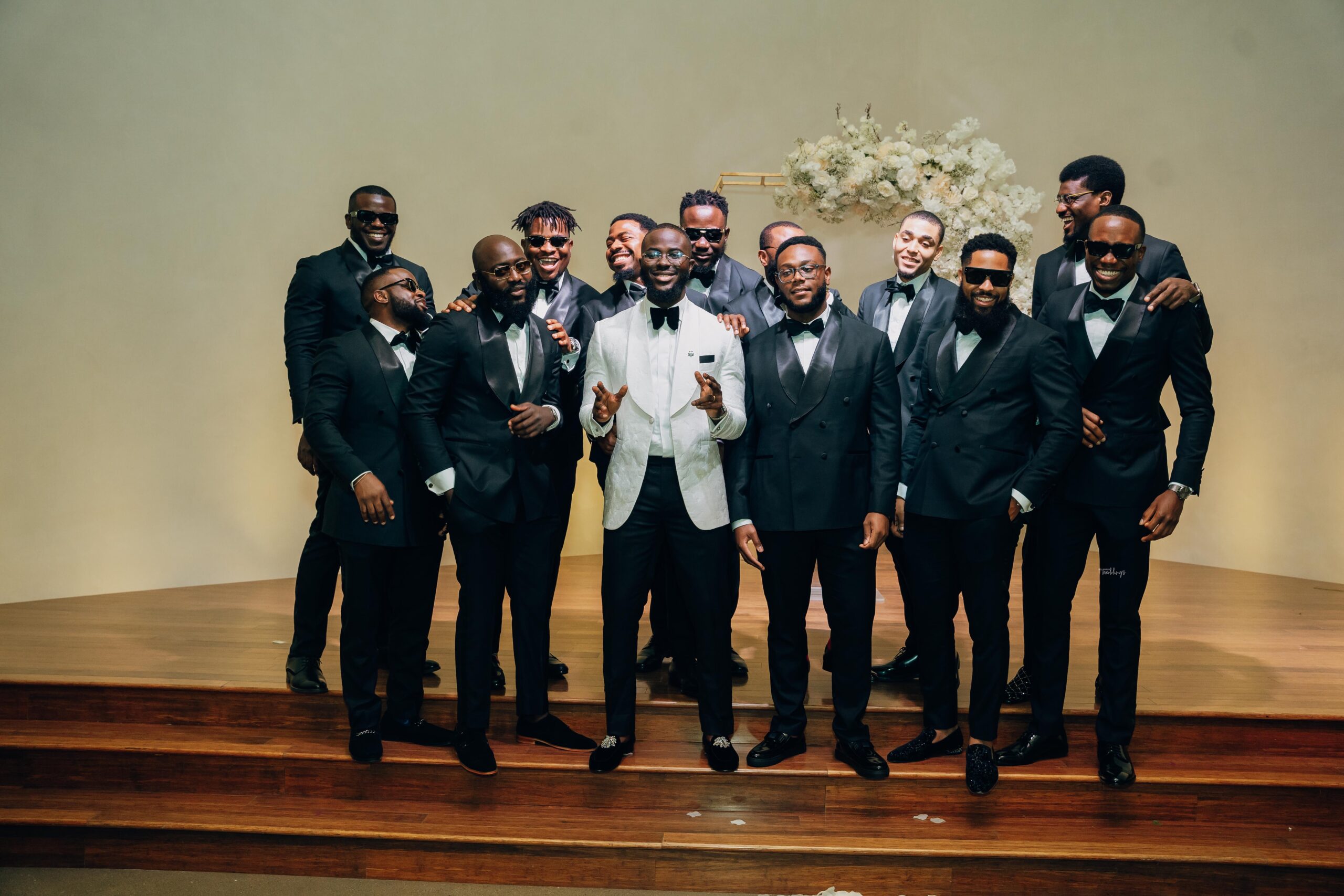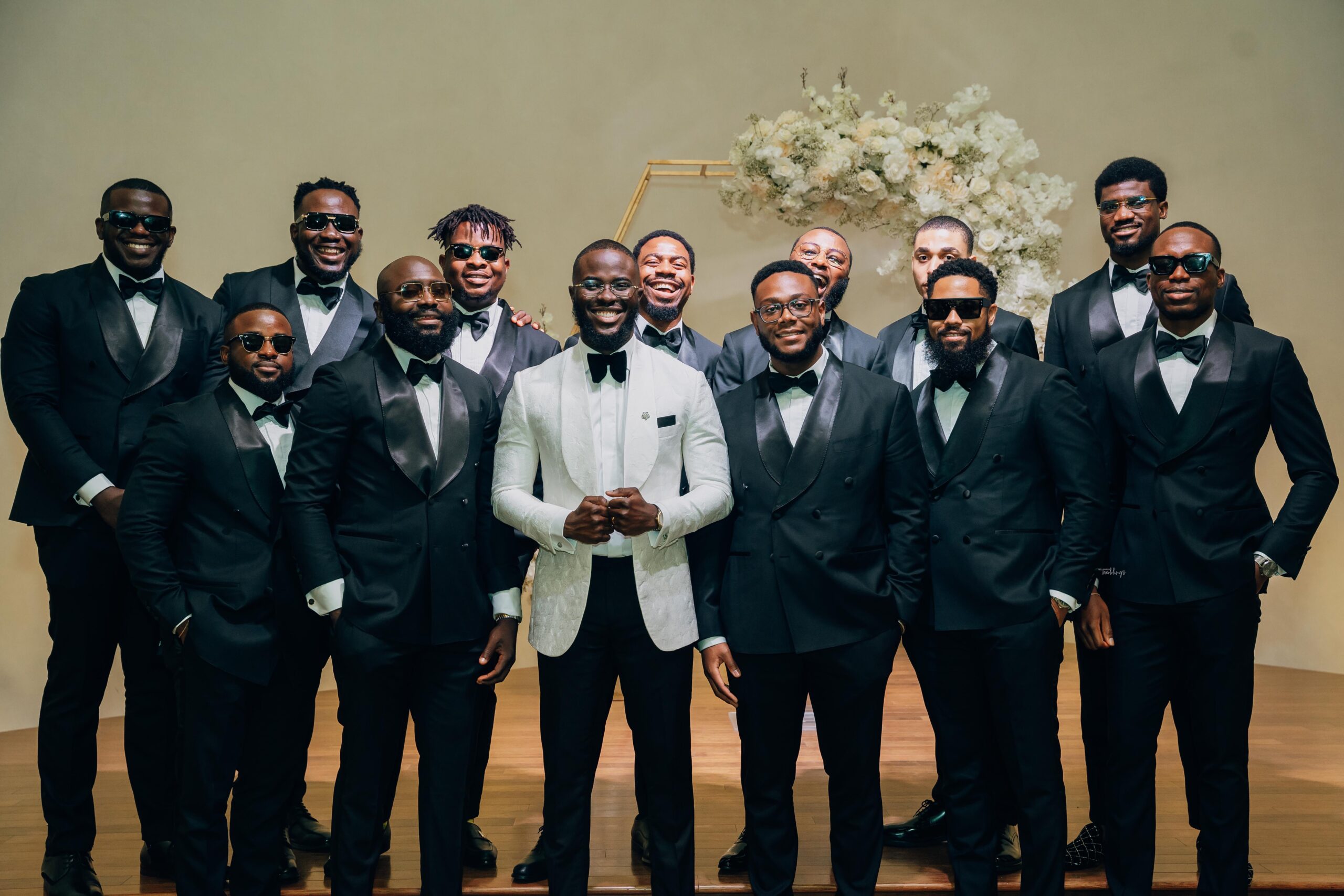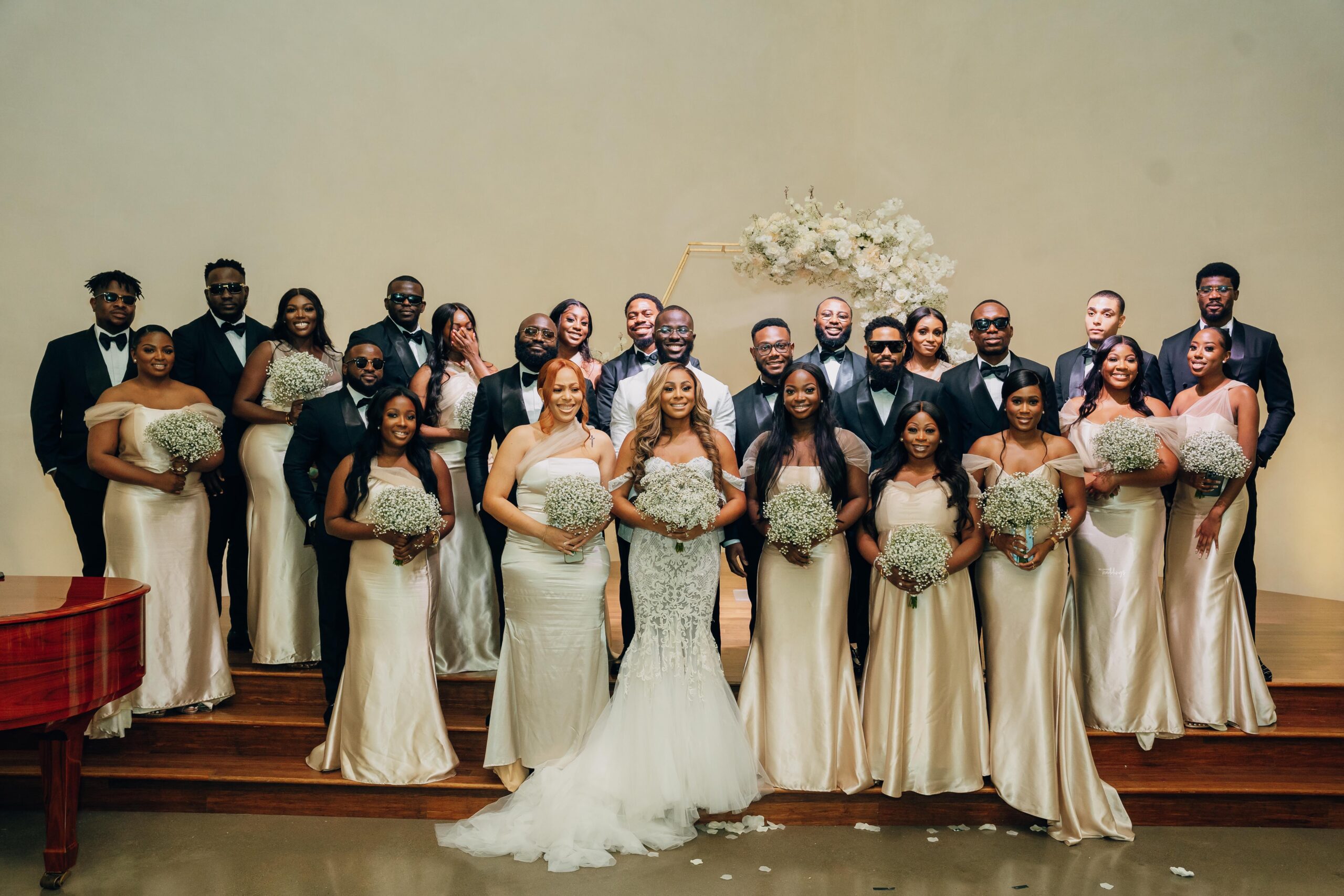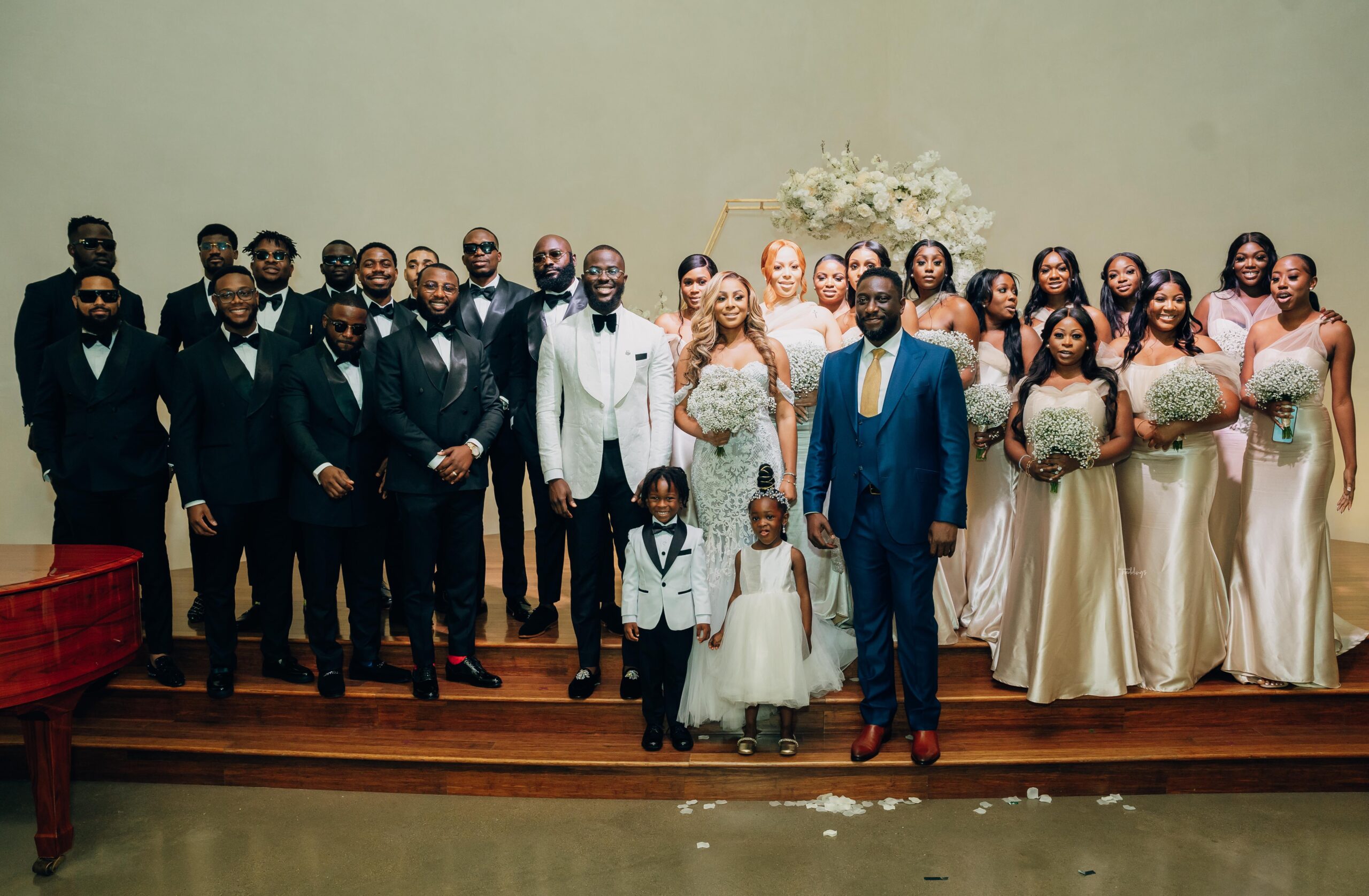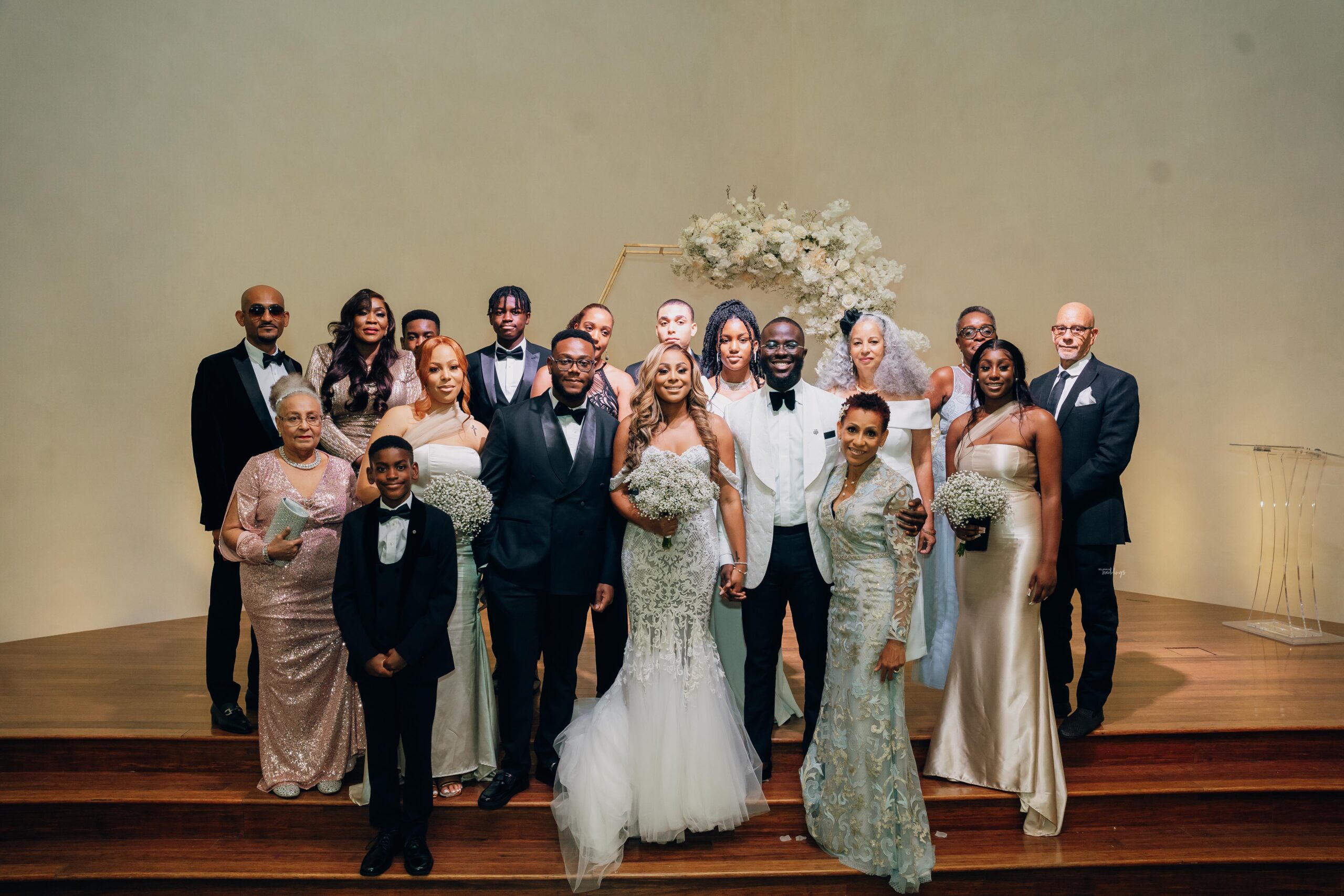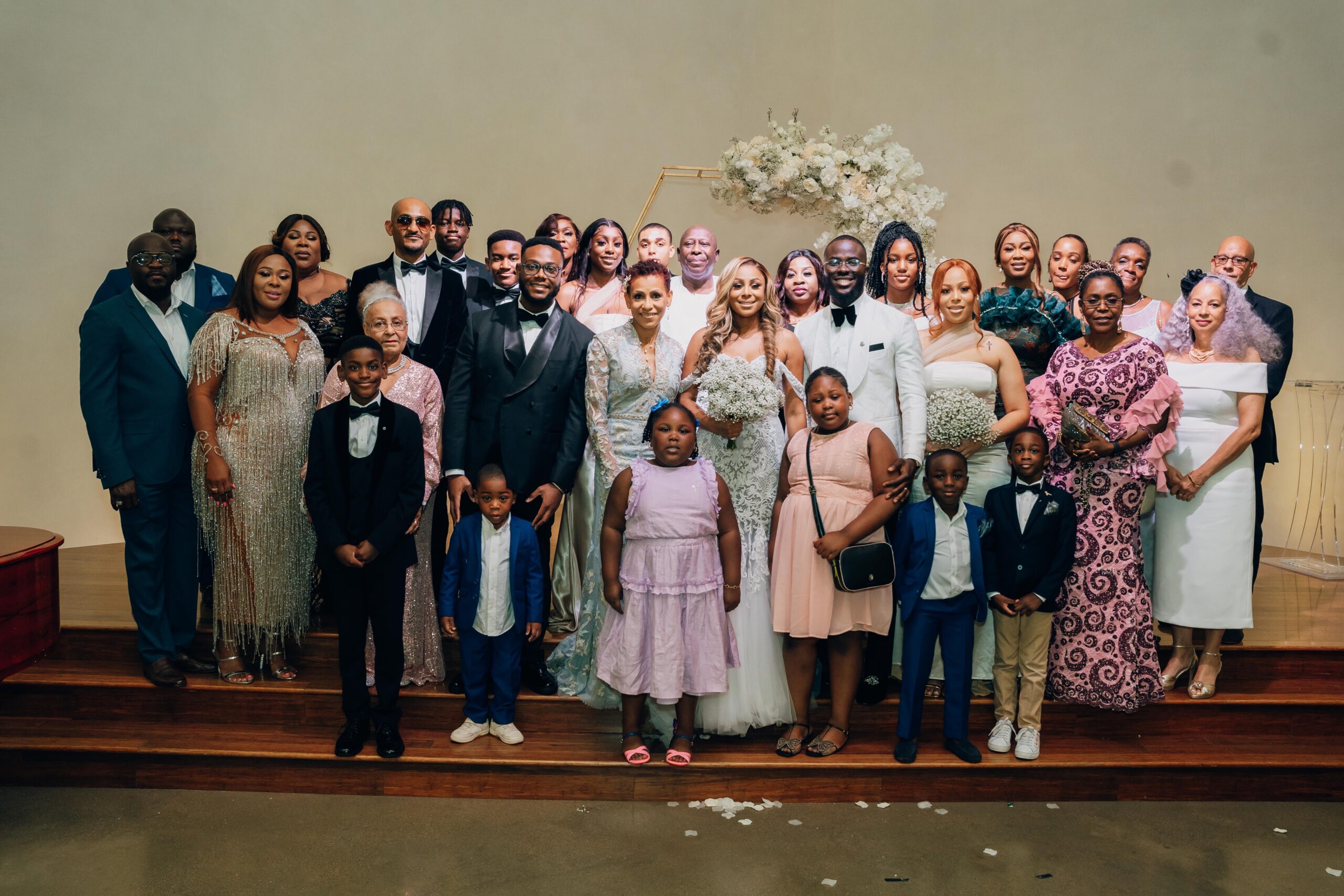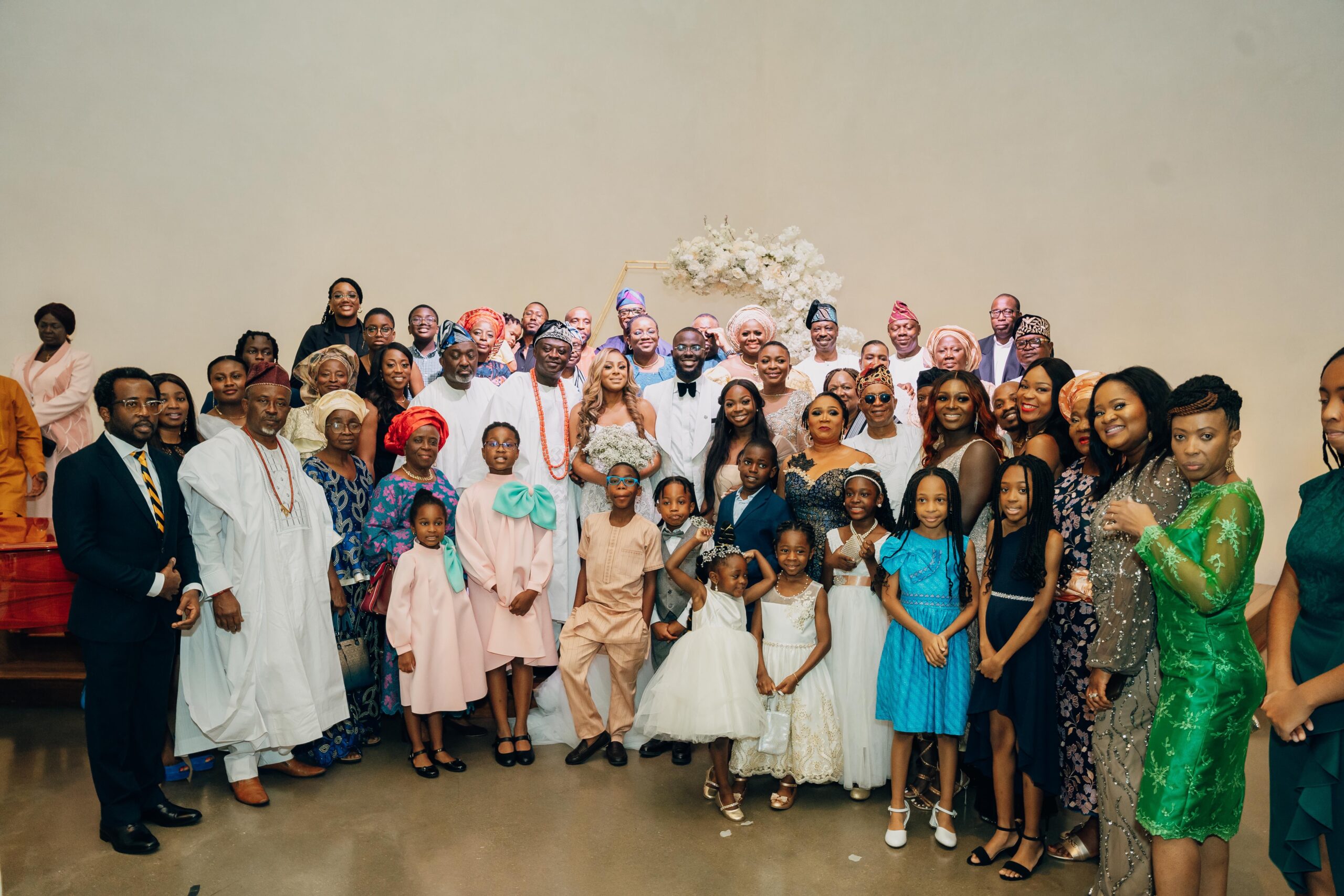 Let's take in the beauty of this reception décor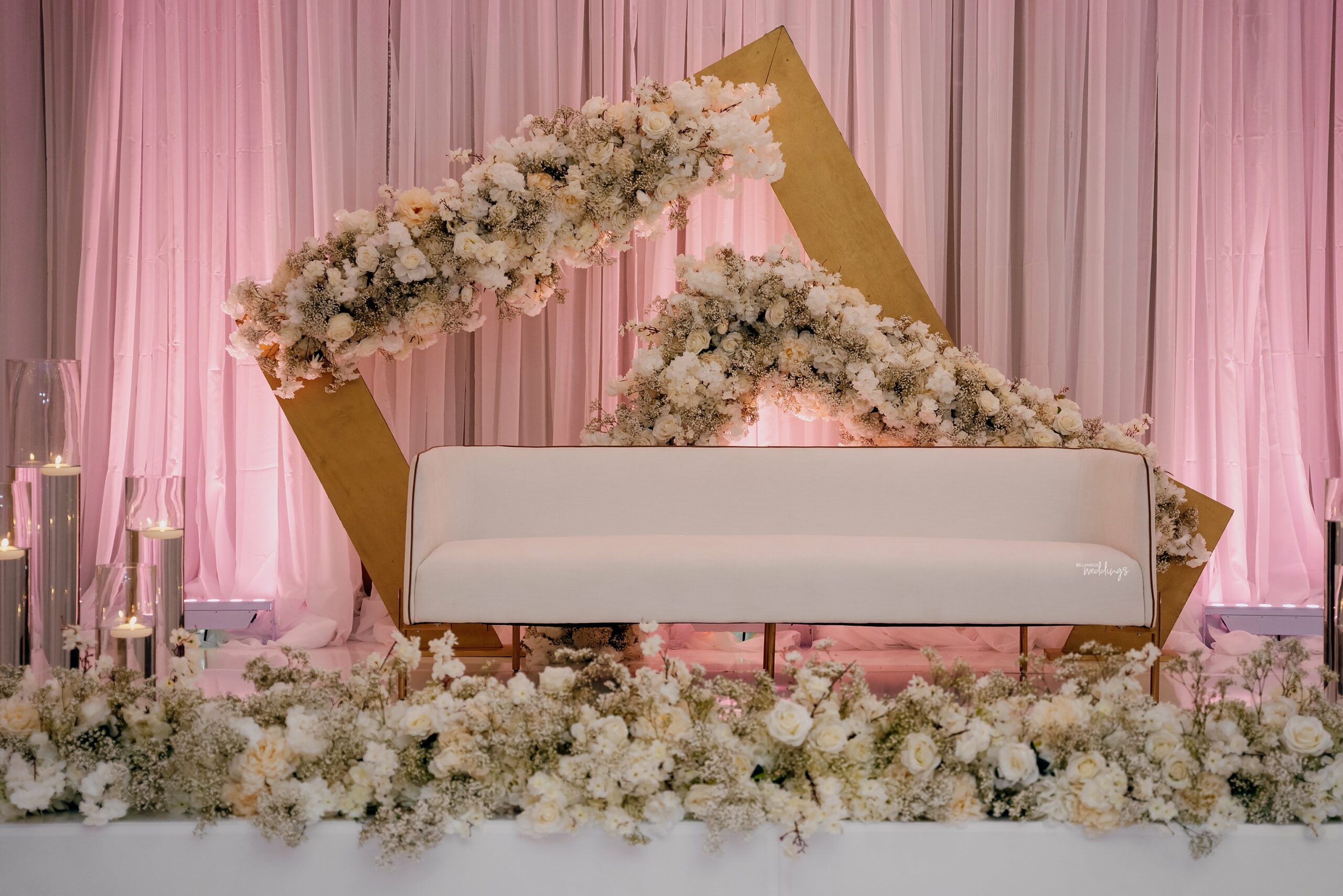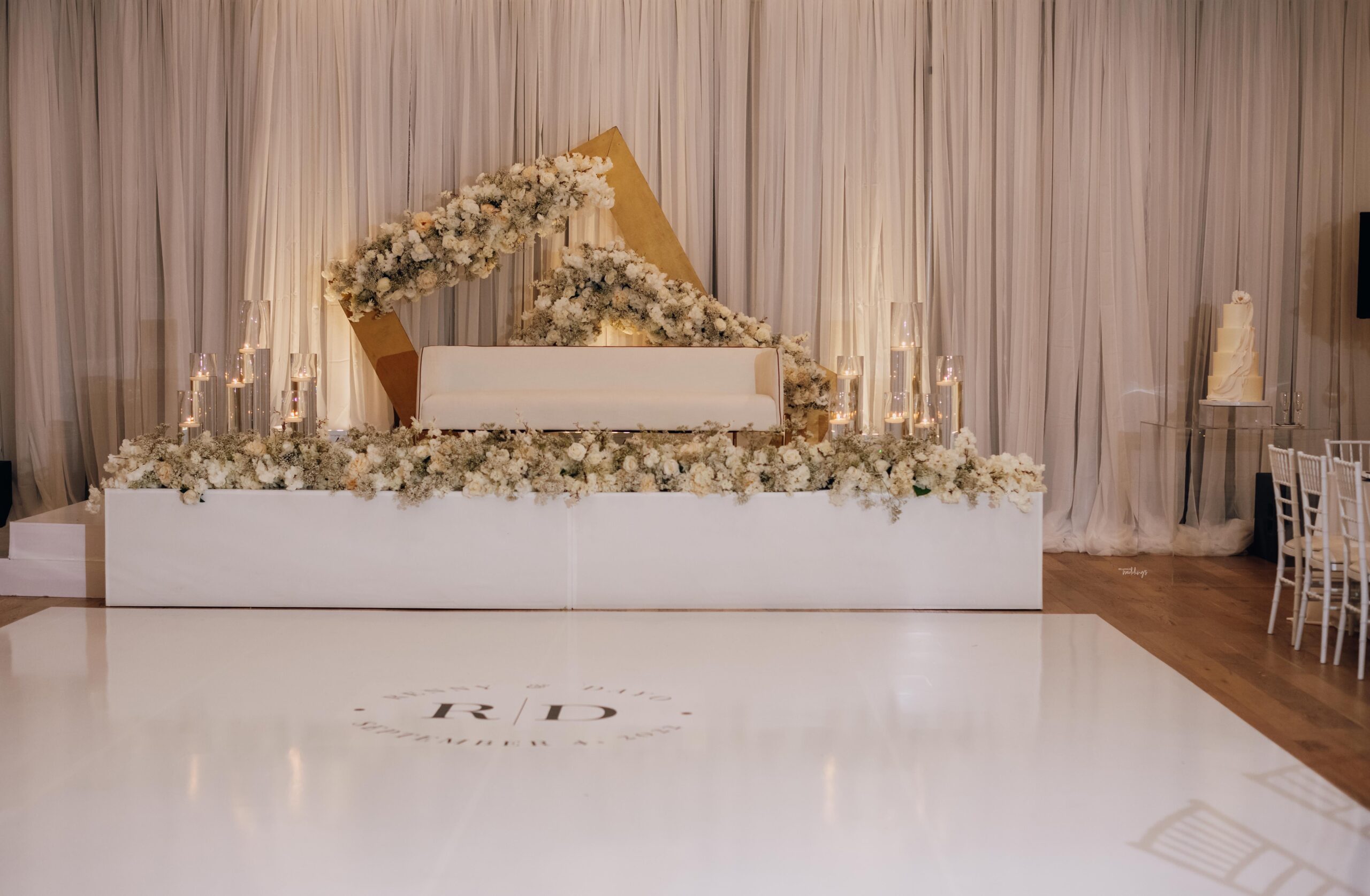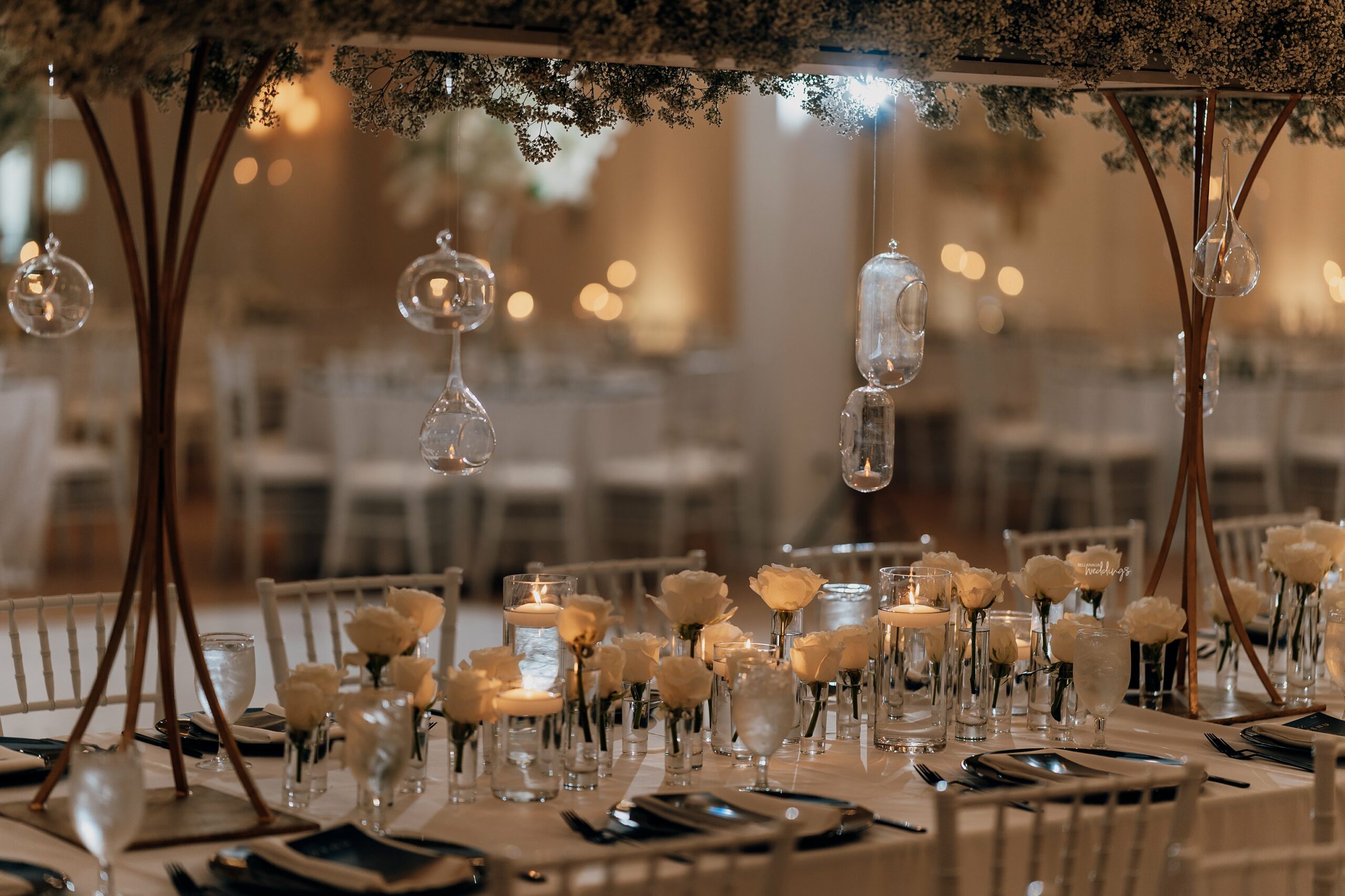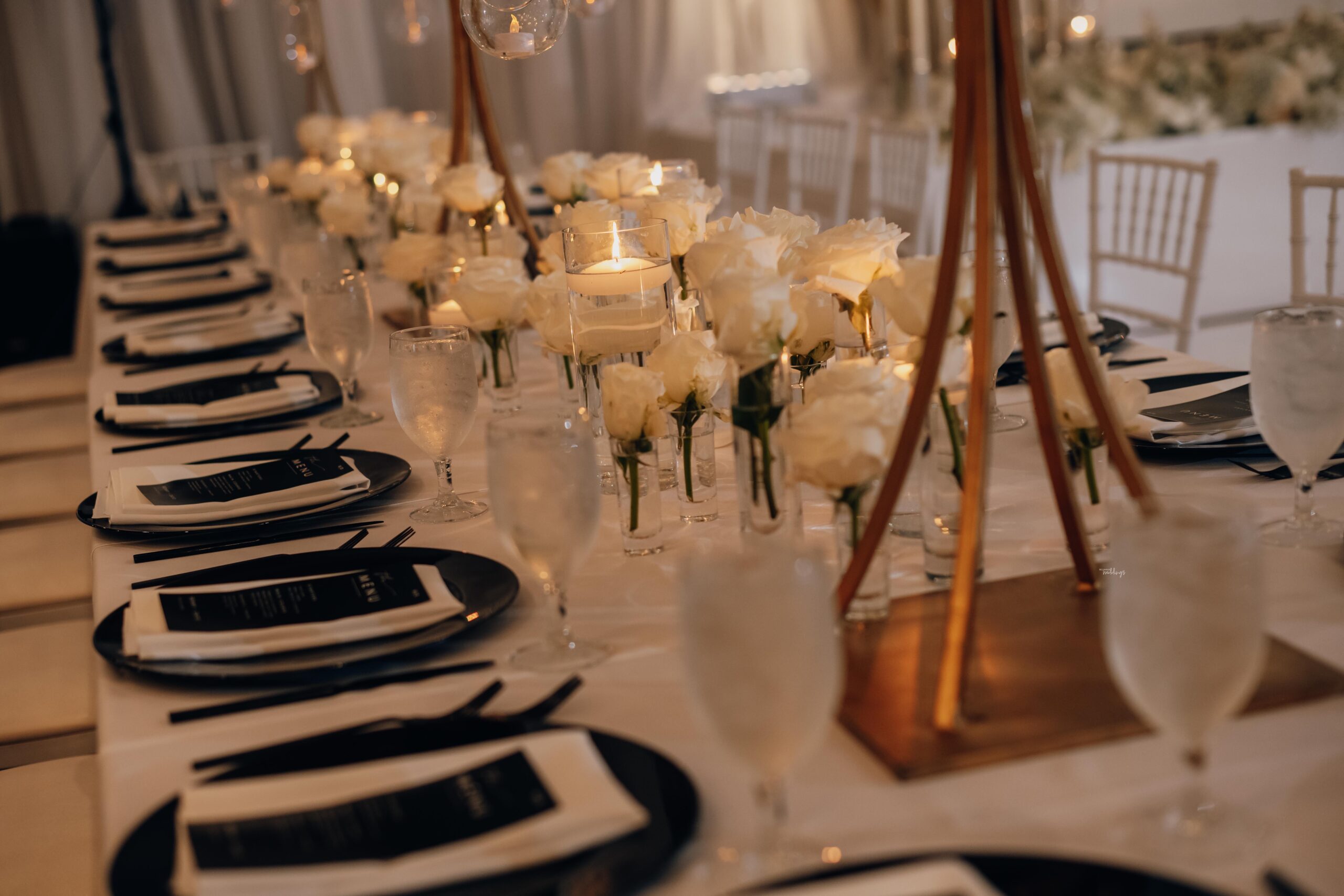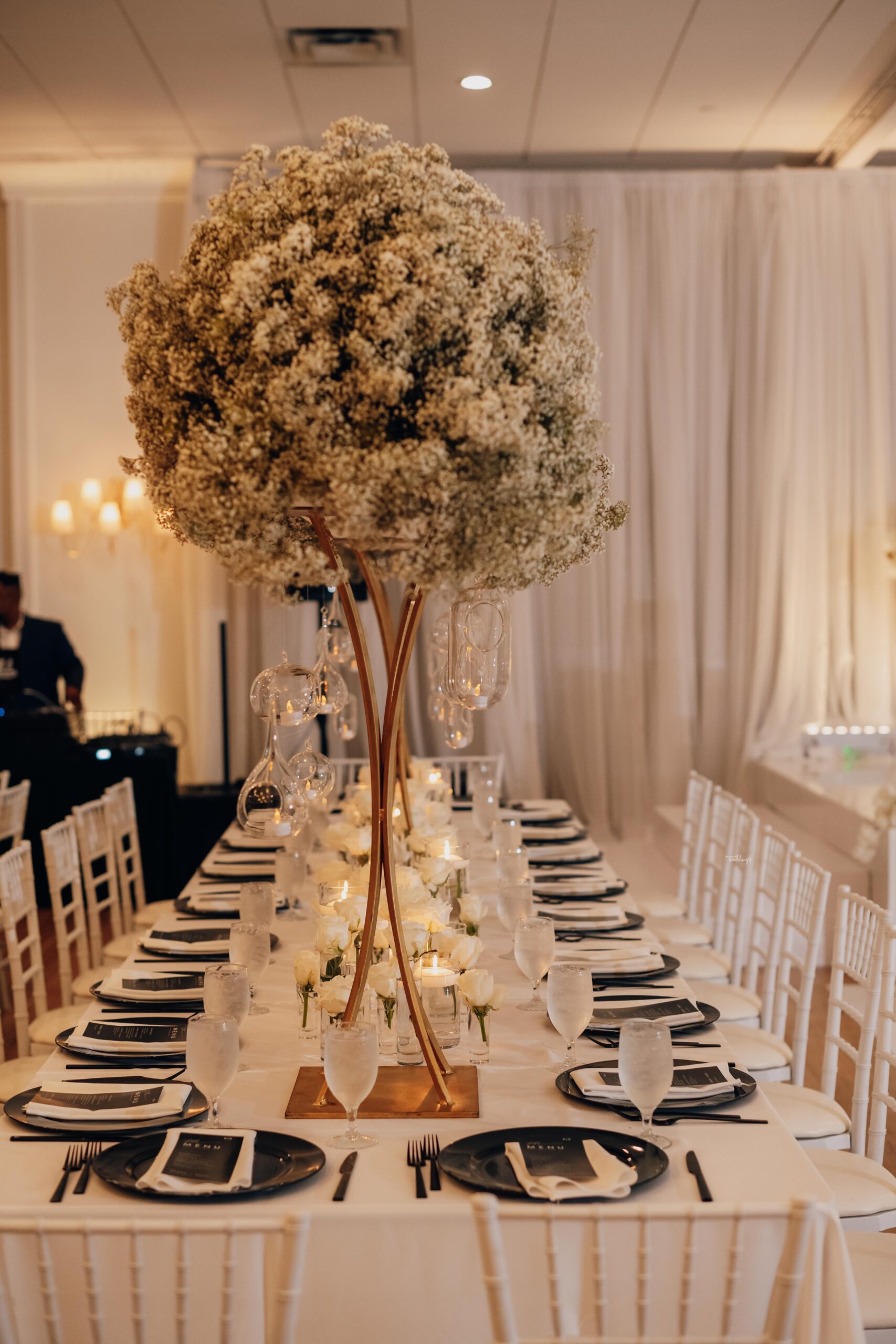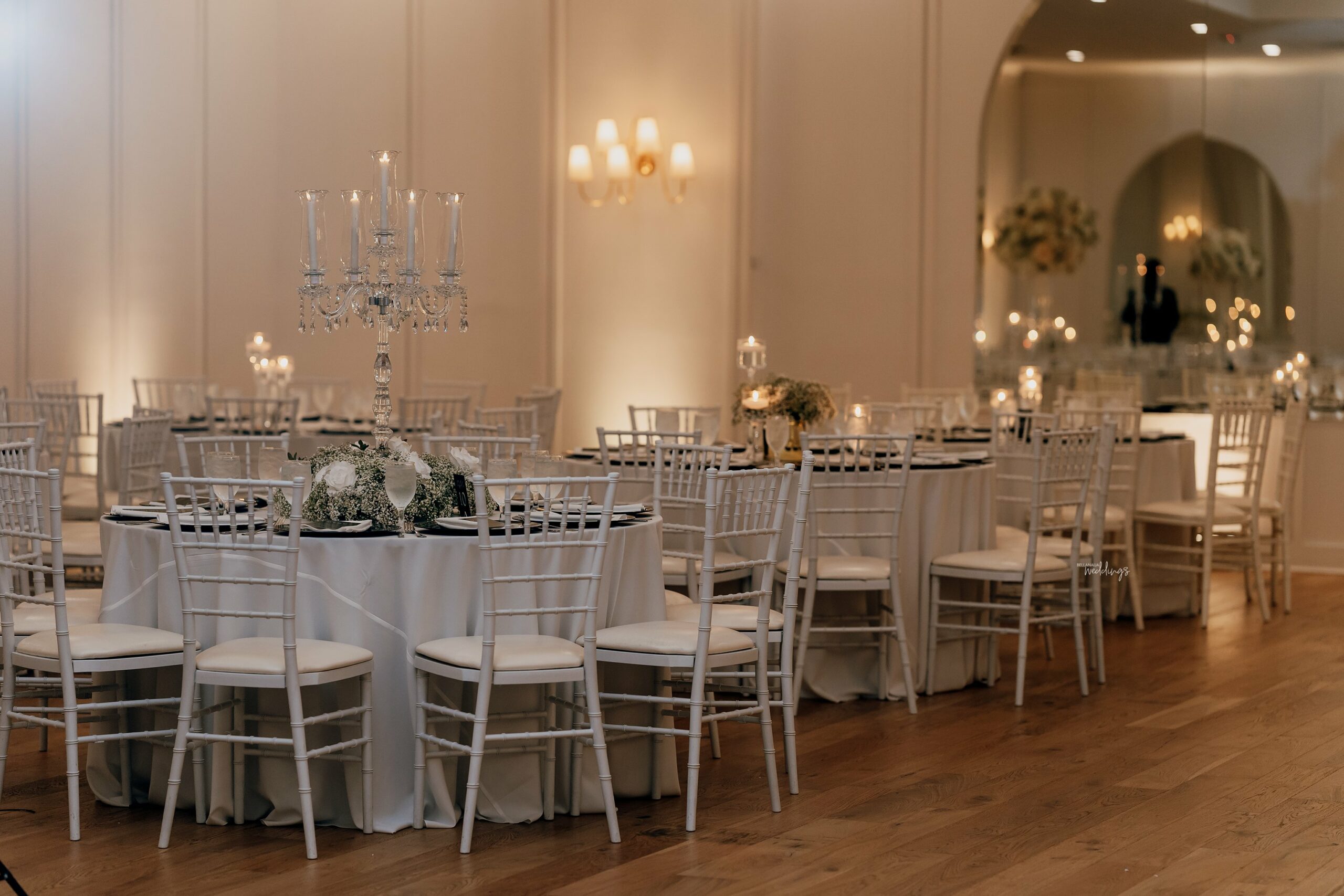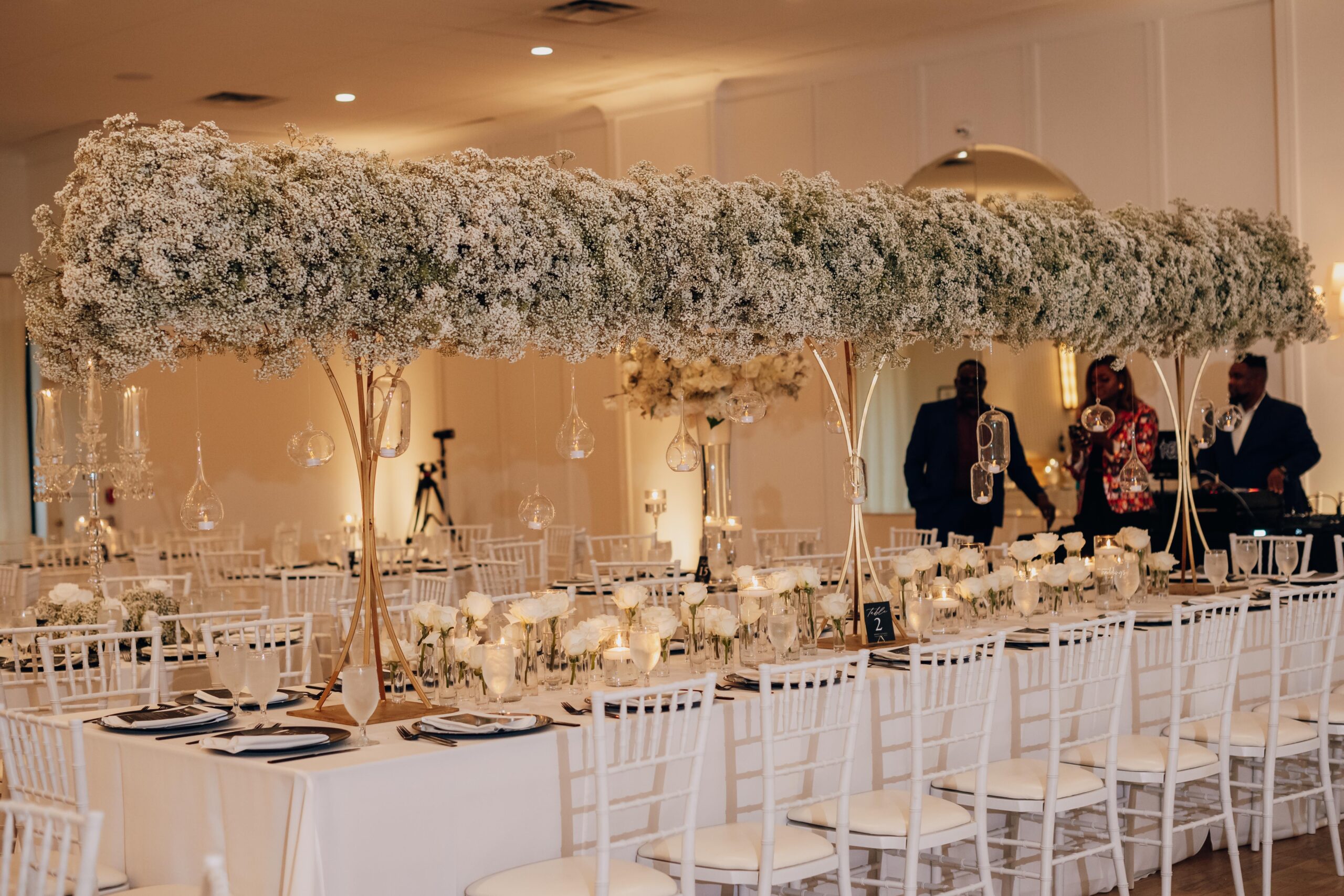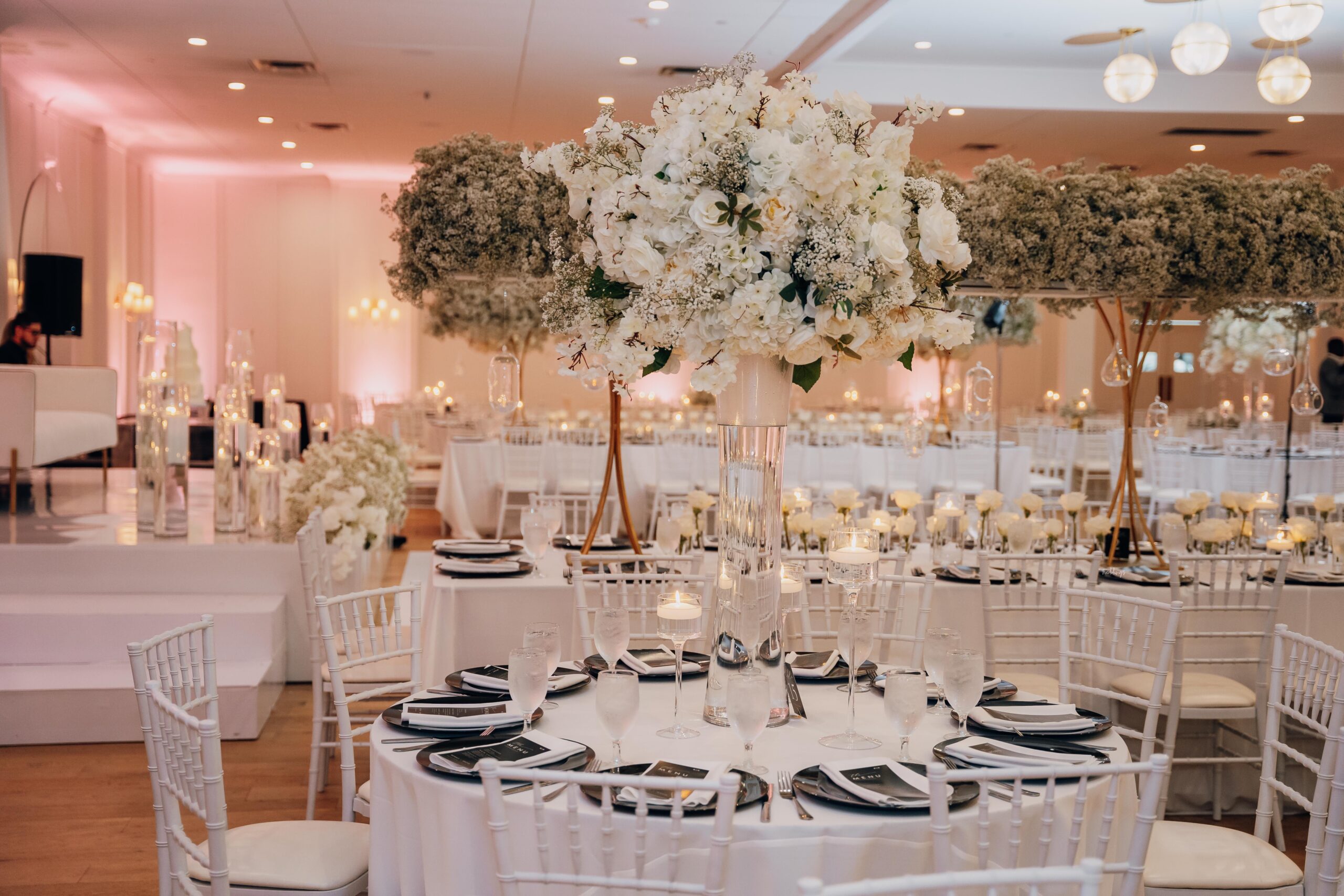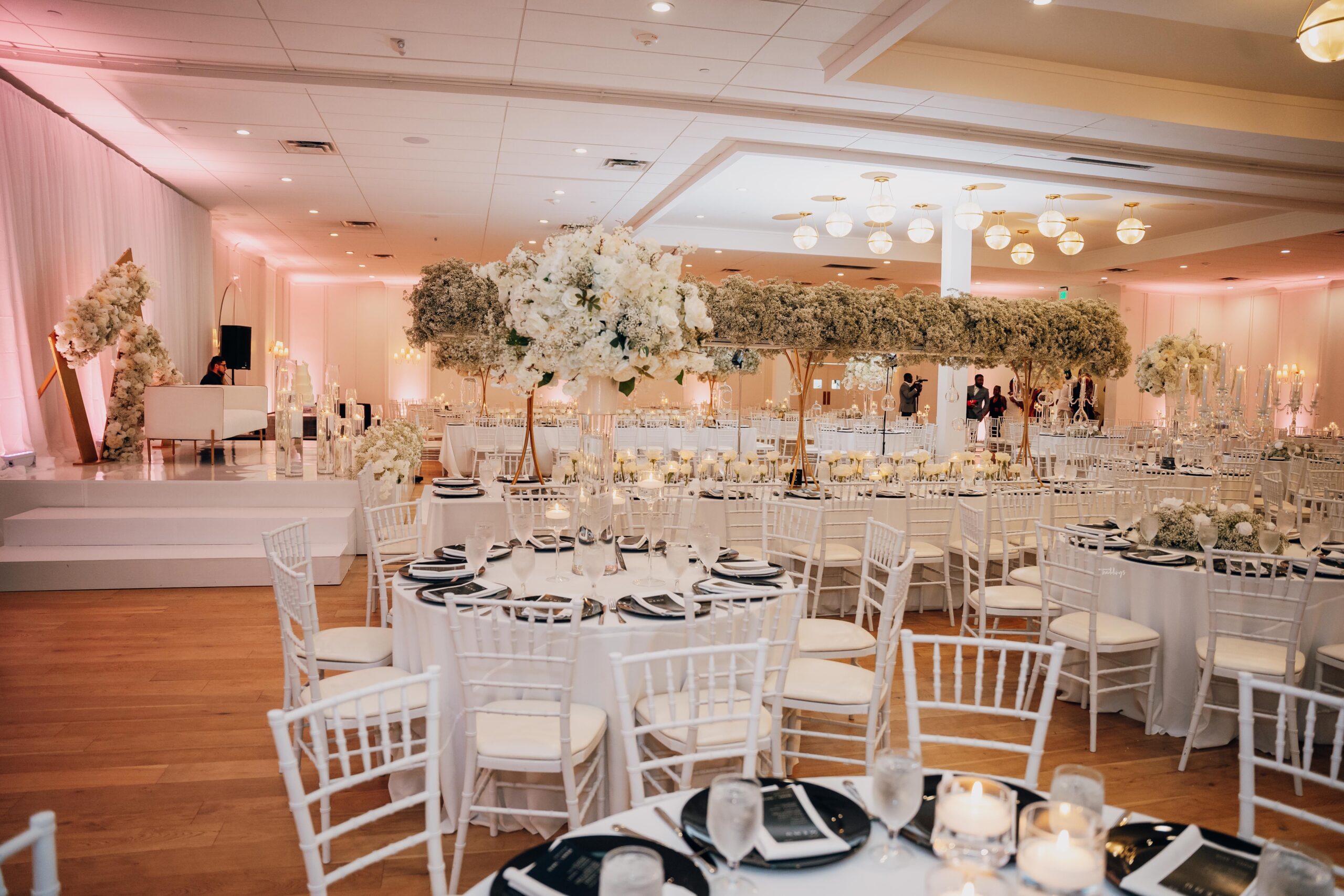 The Couple's first look at the reception hall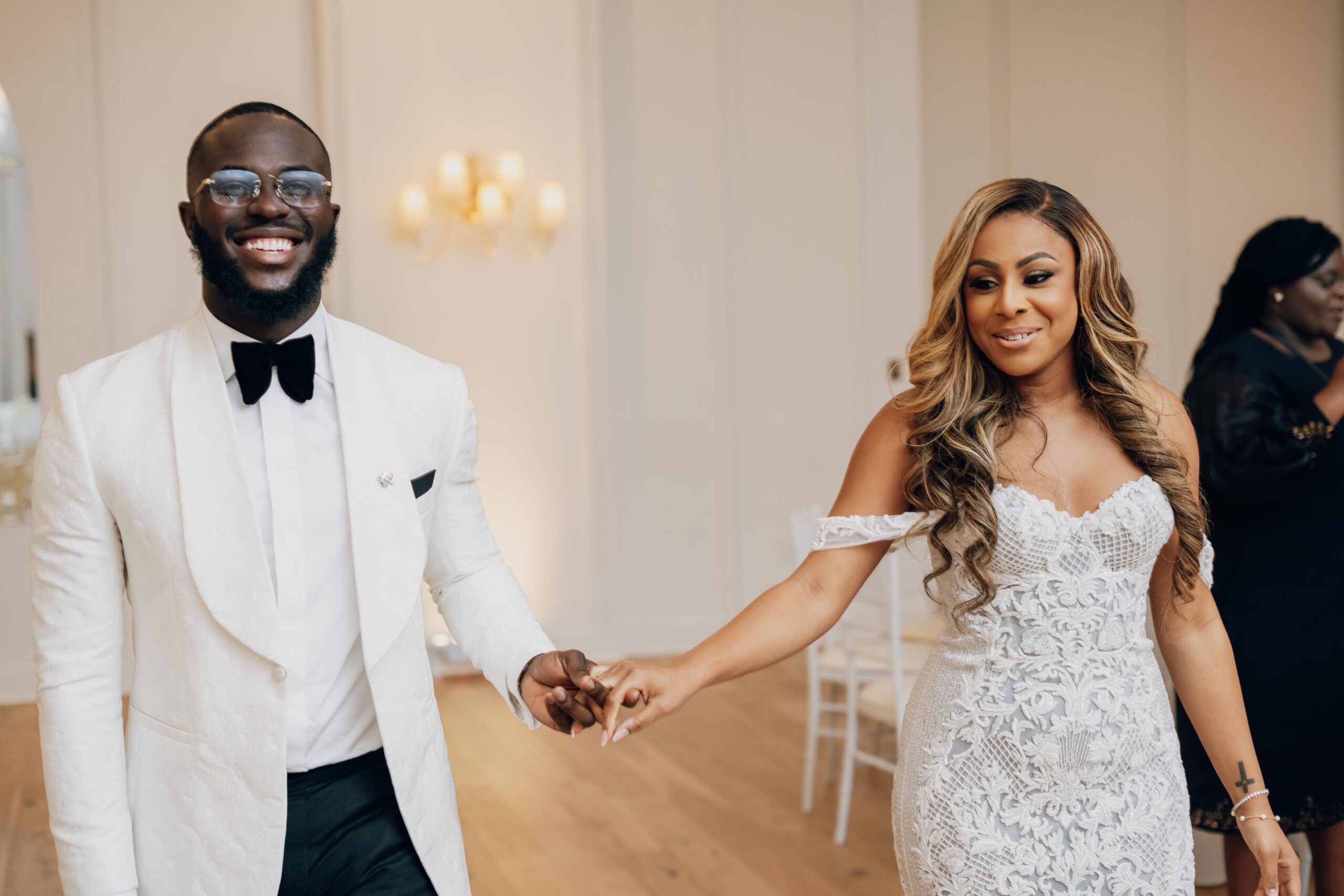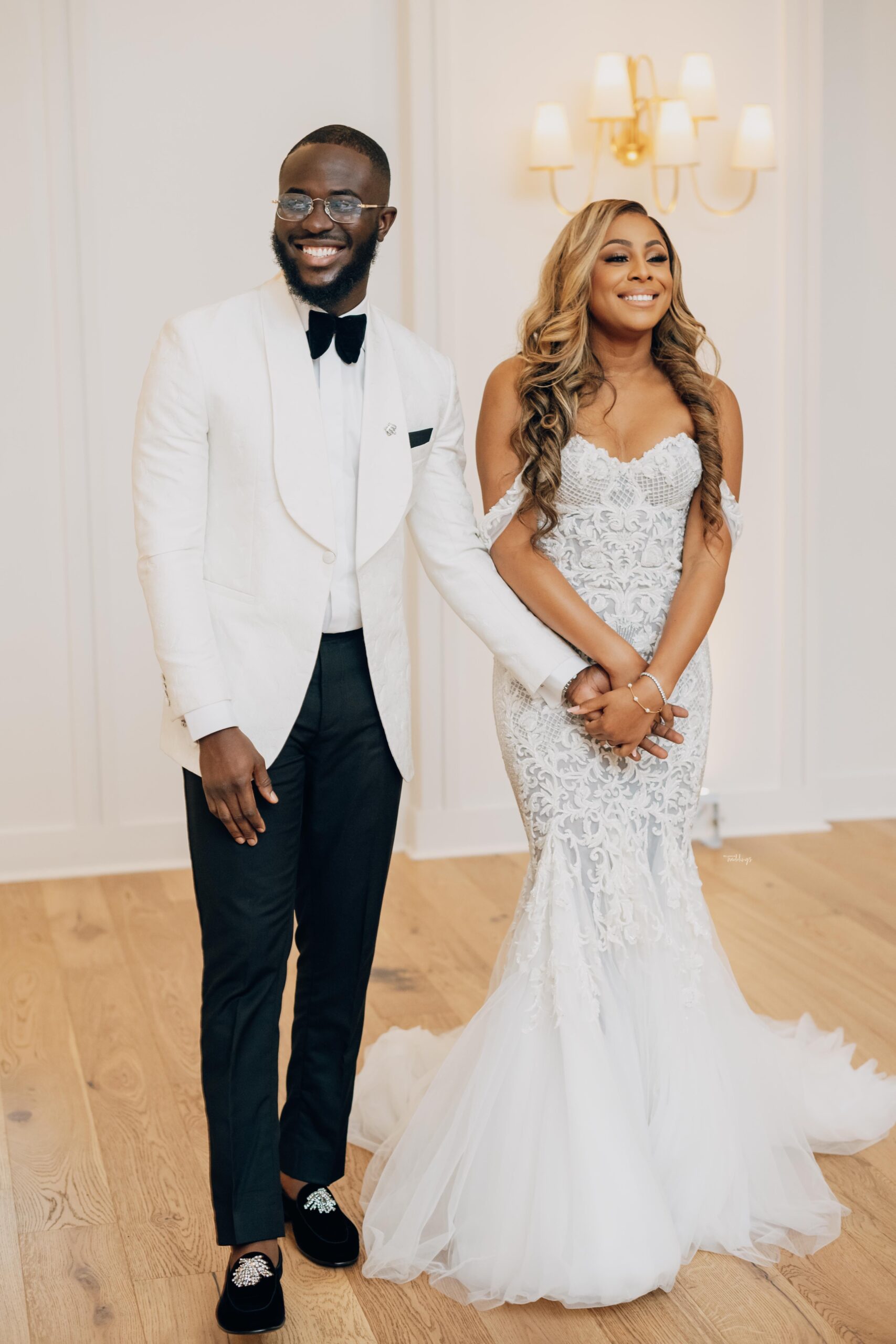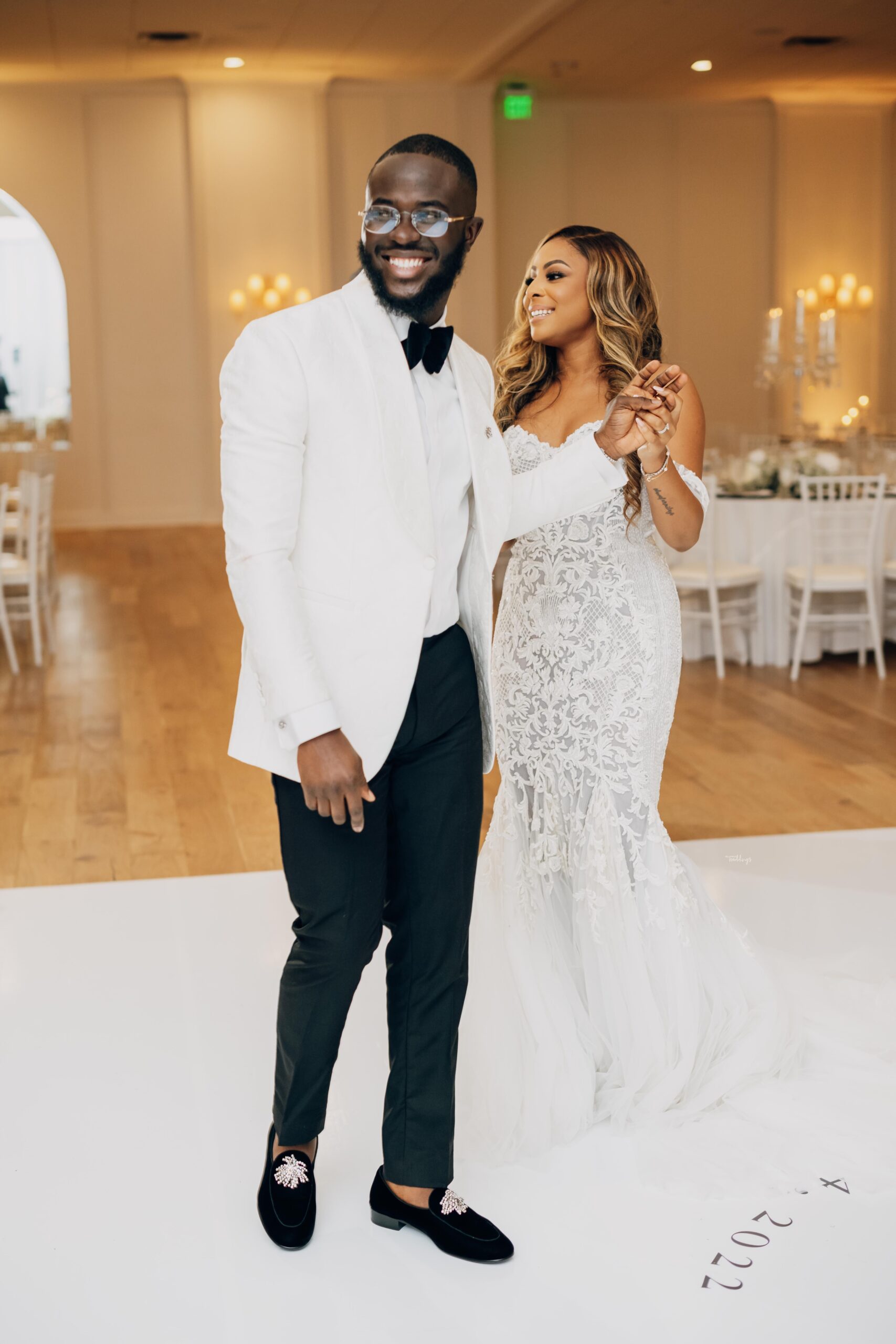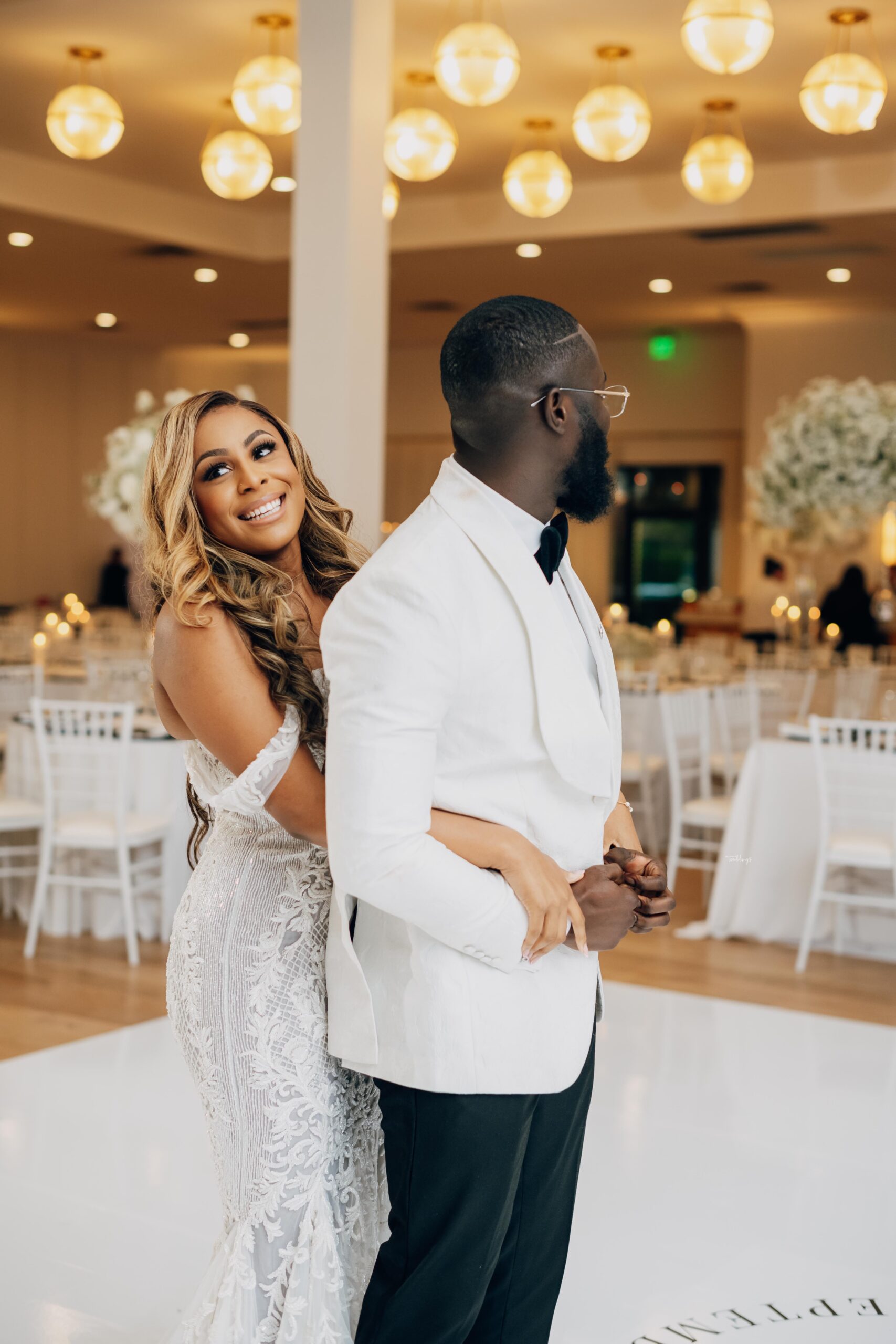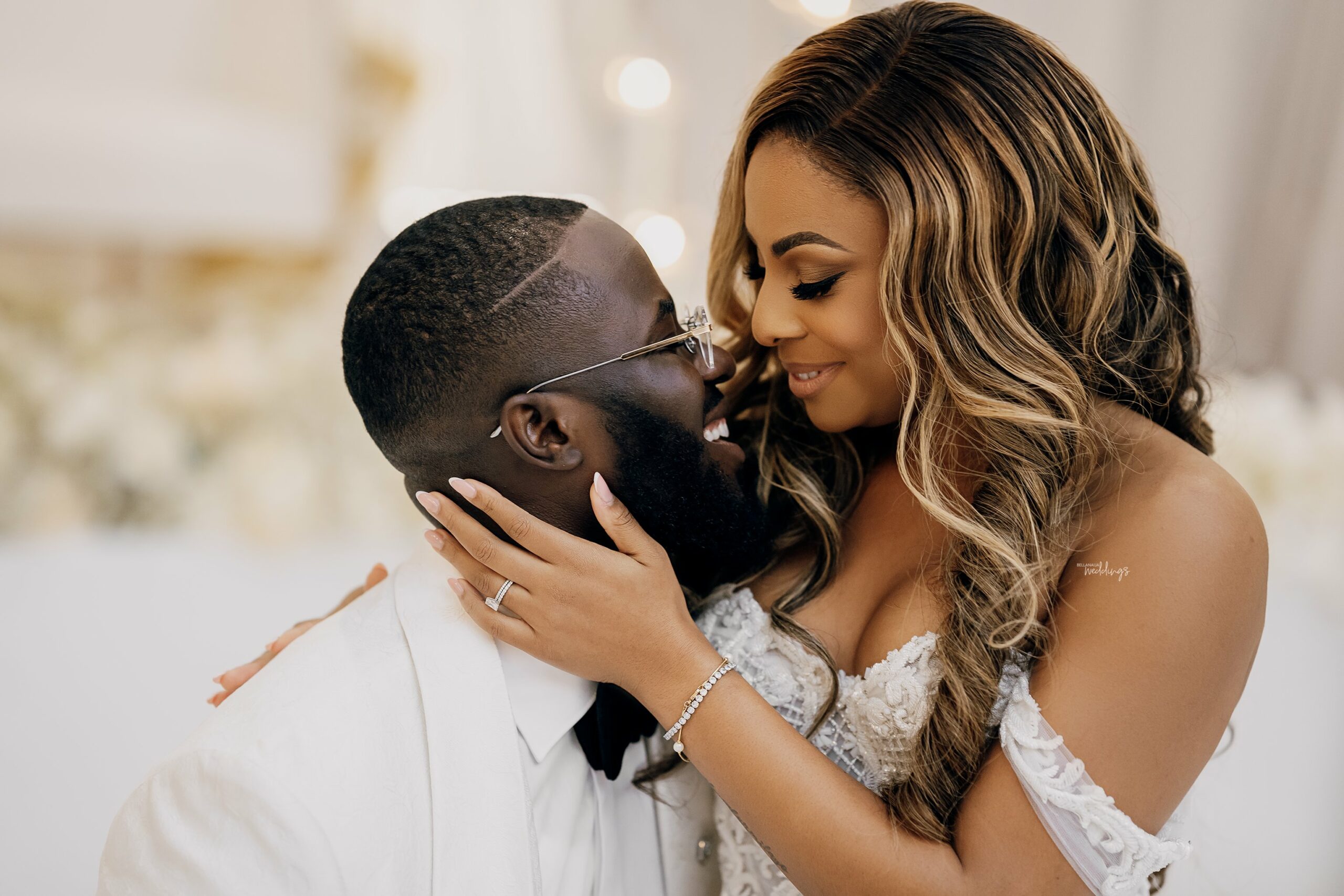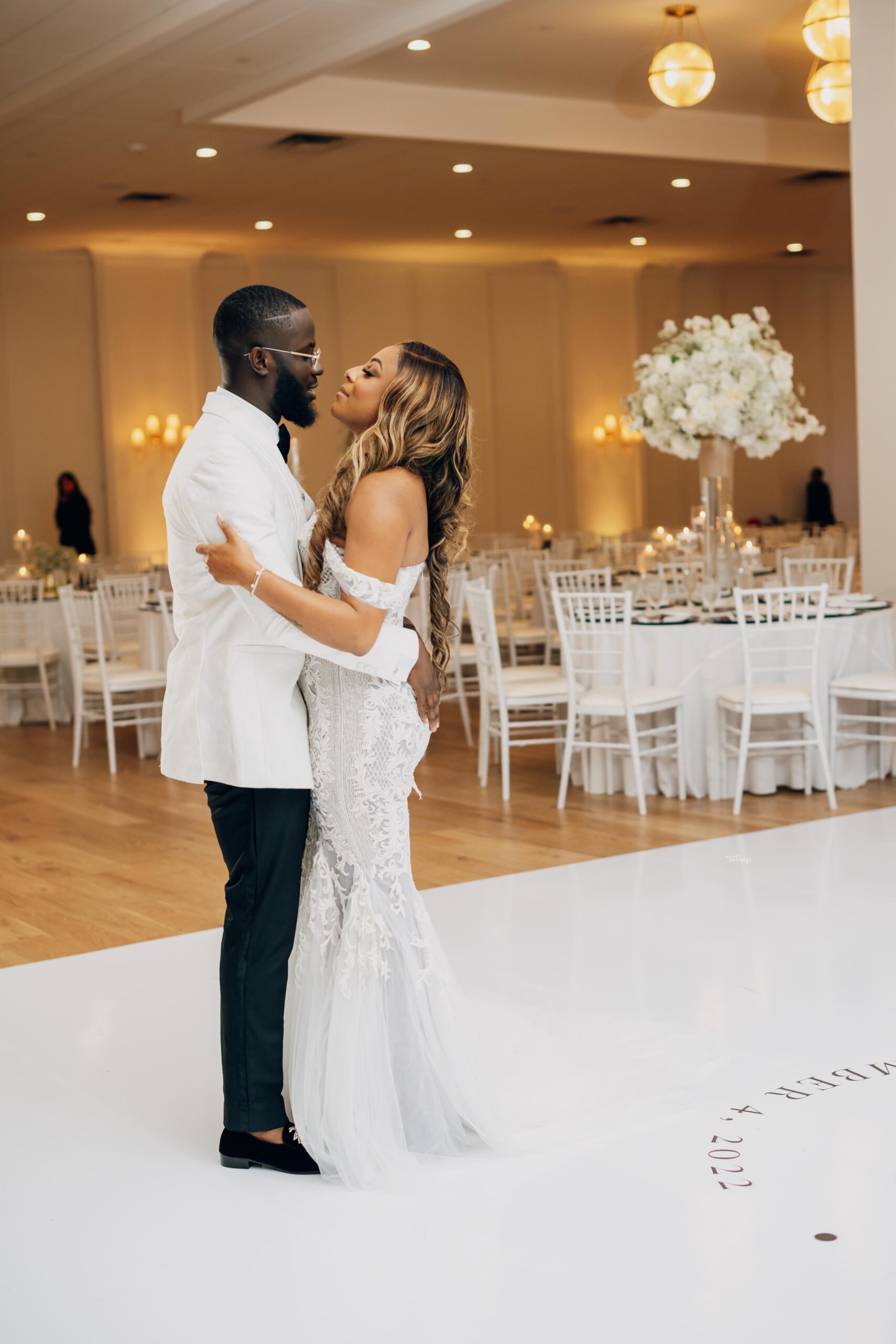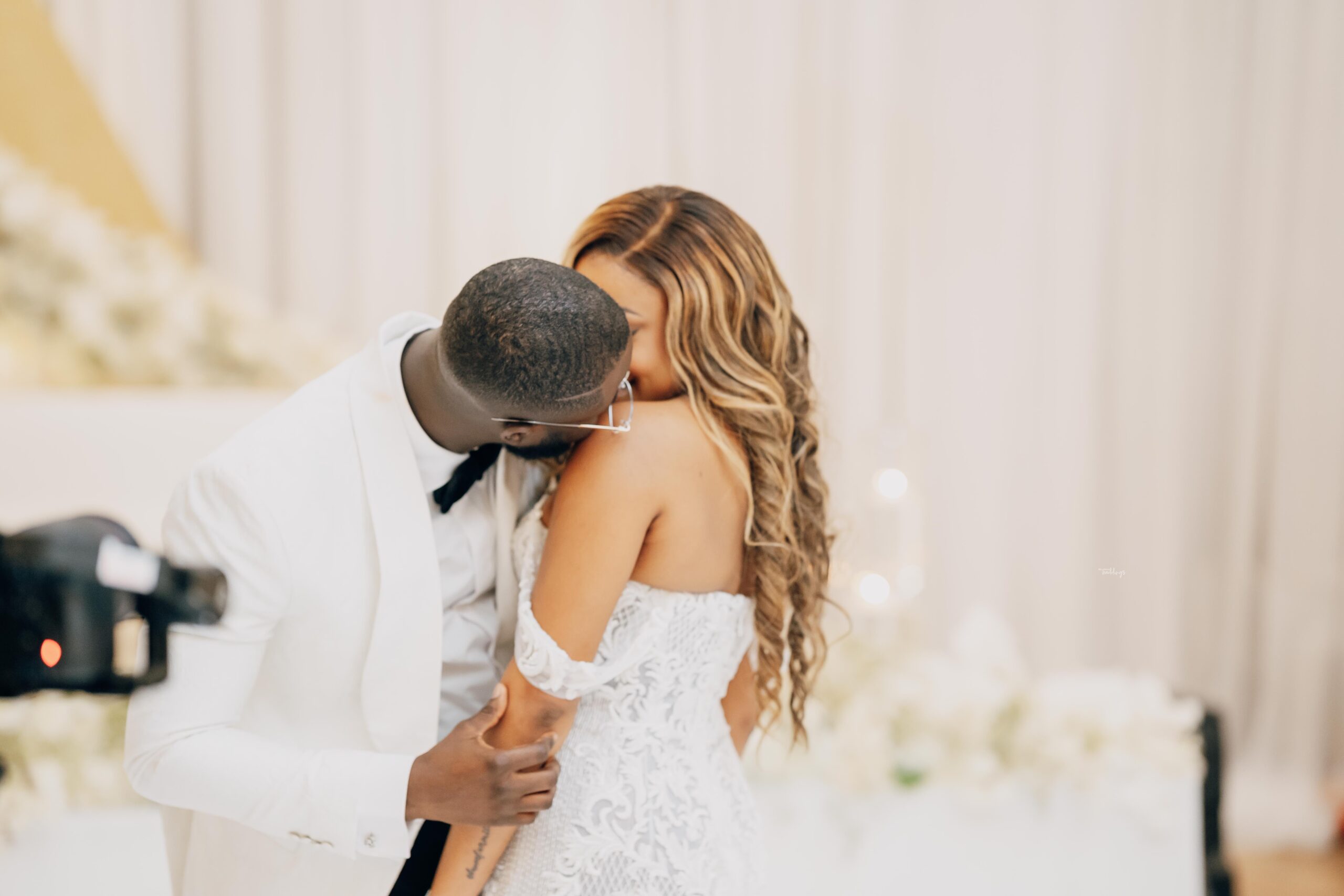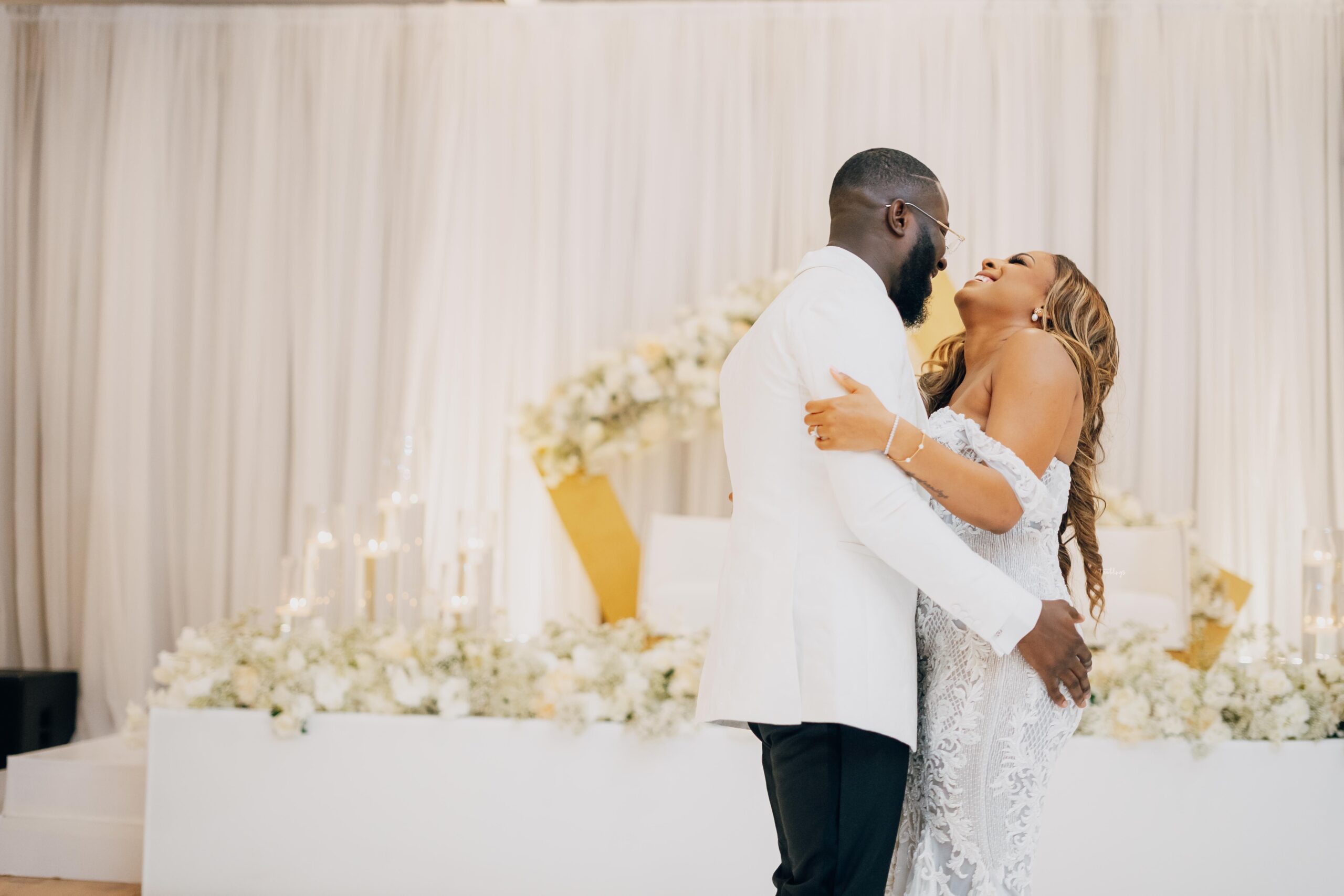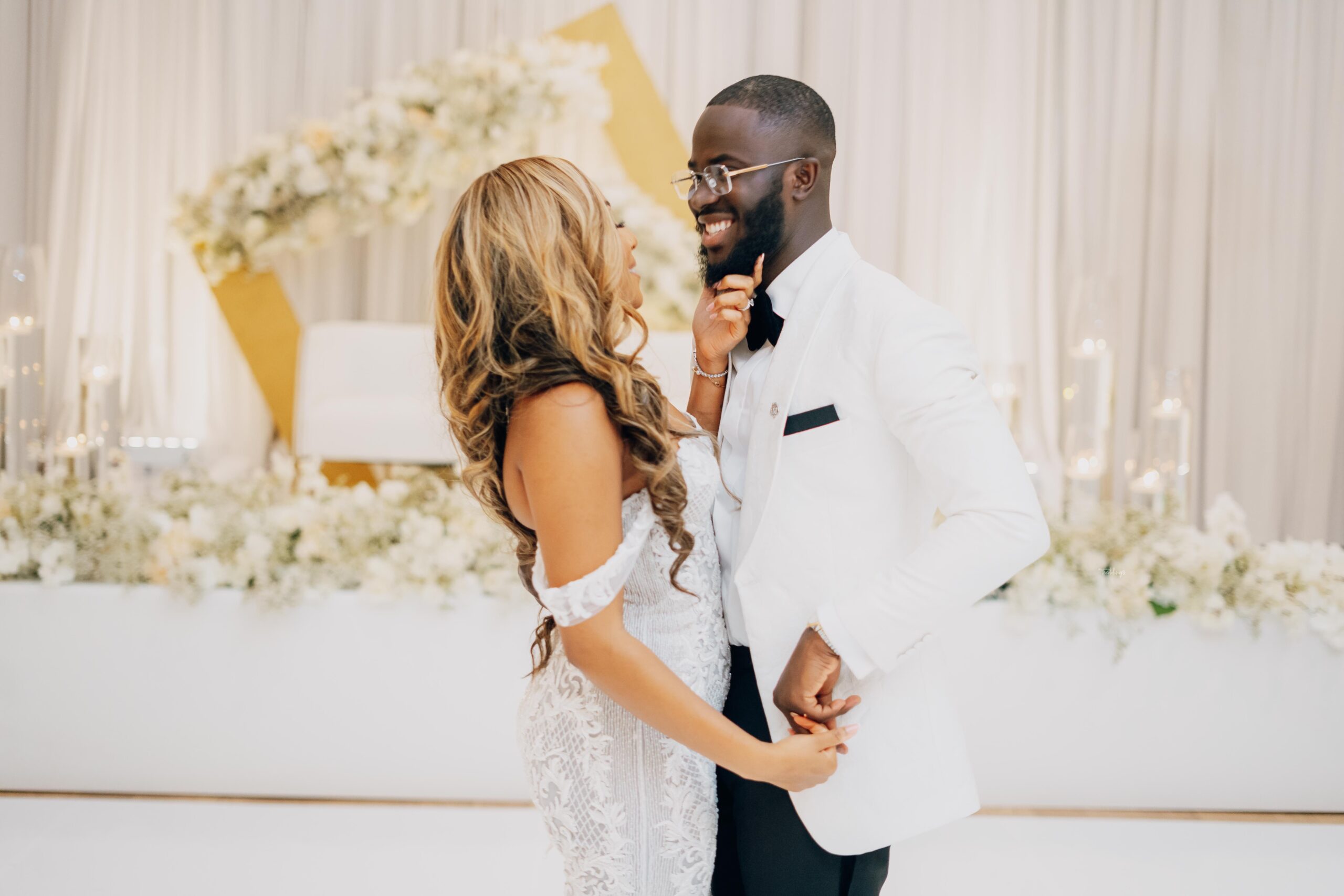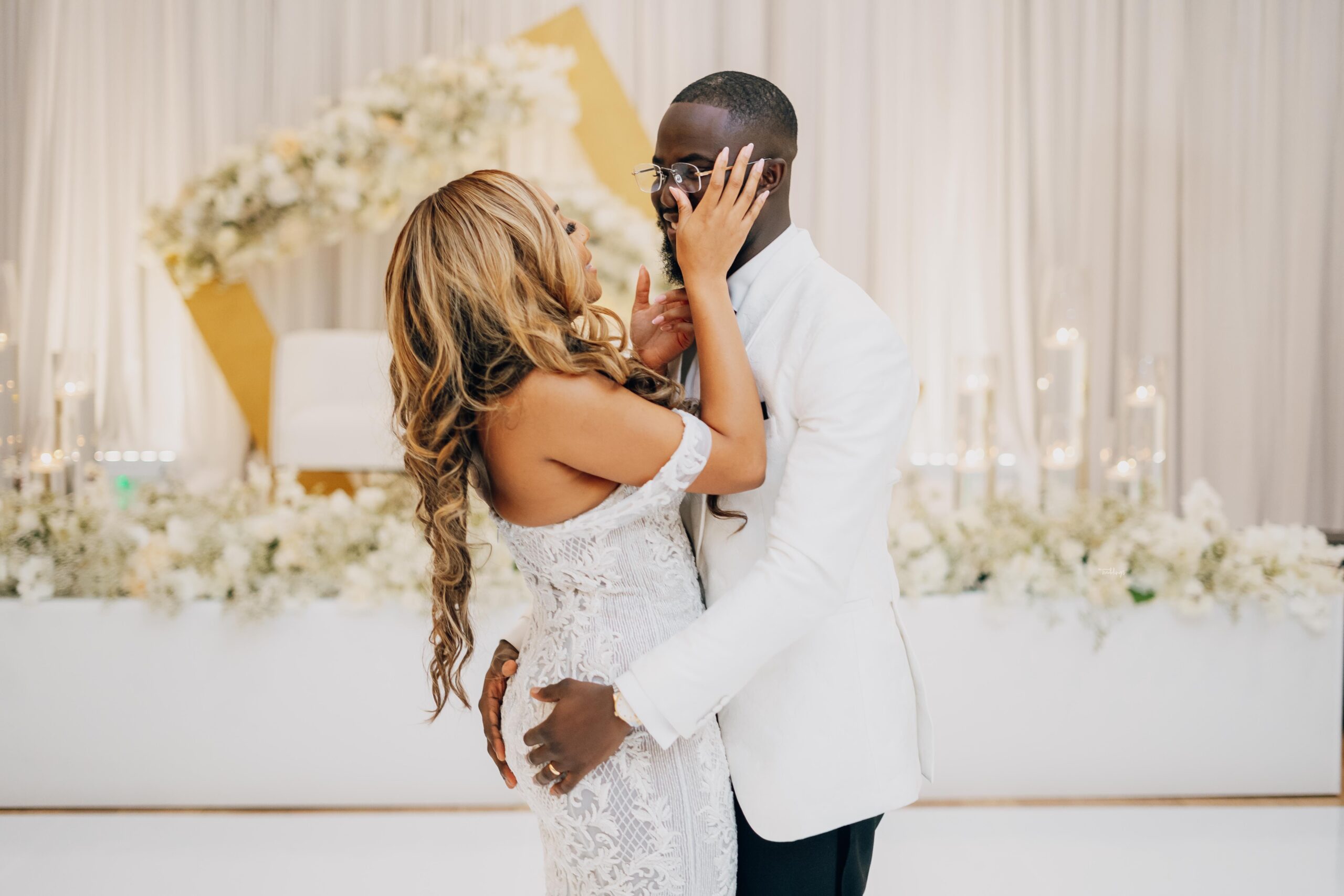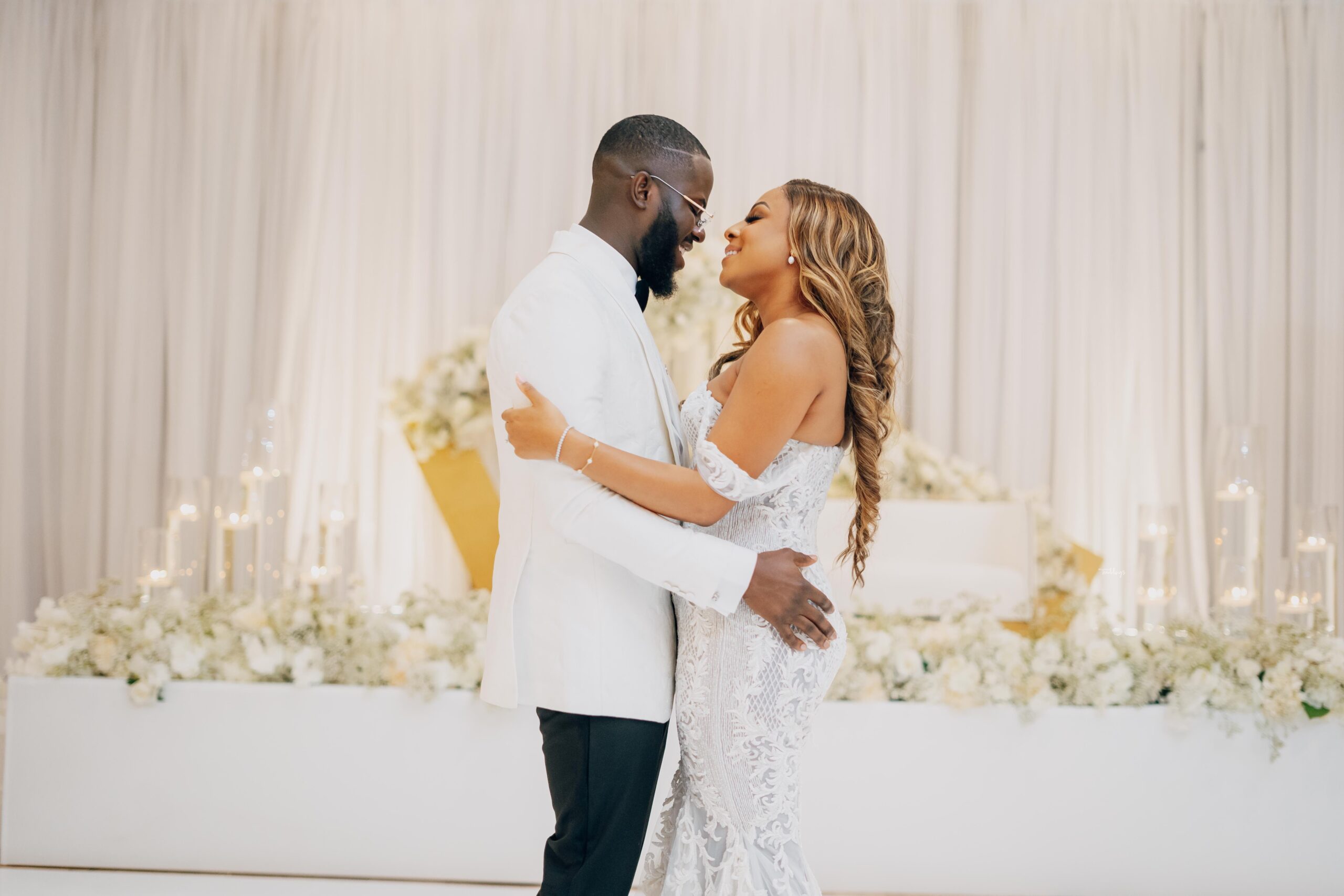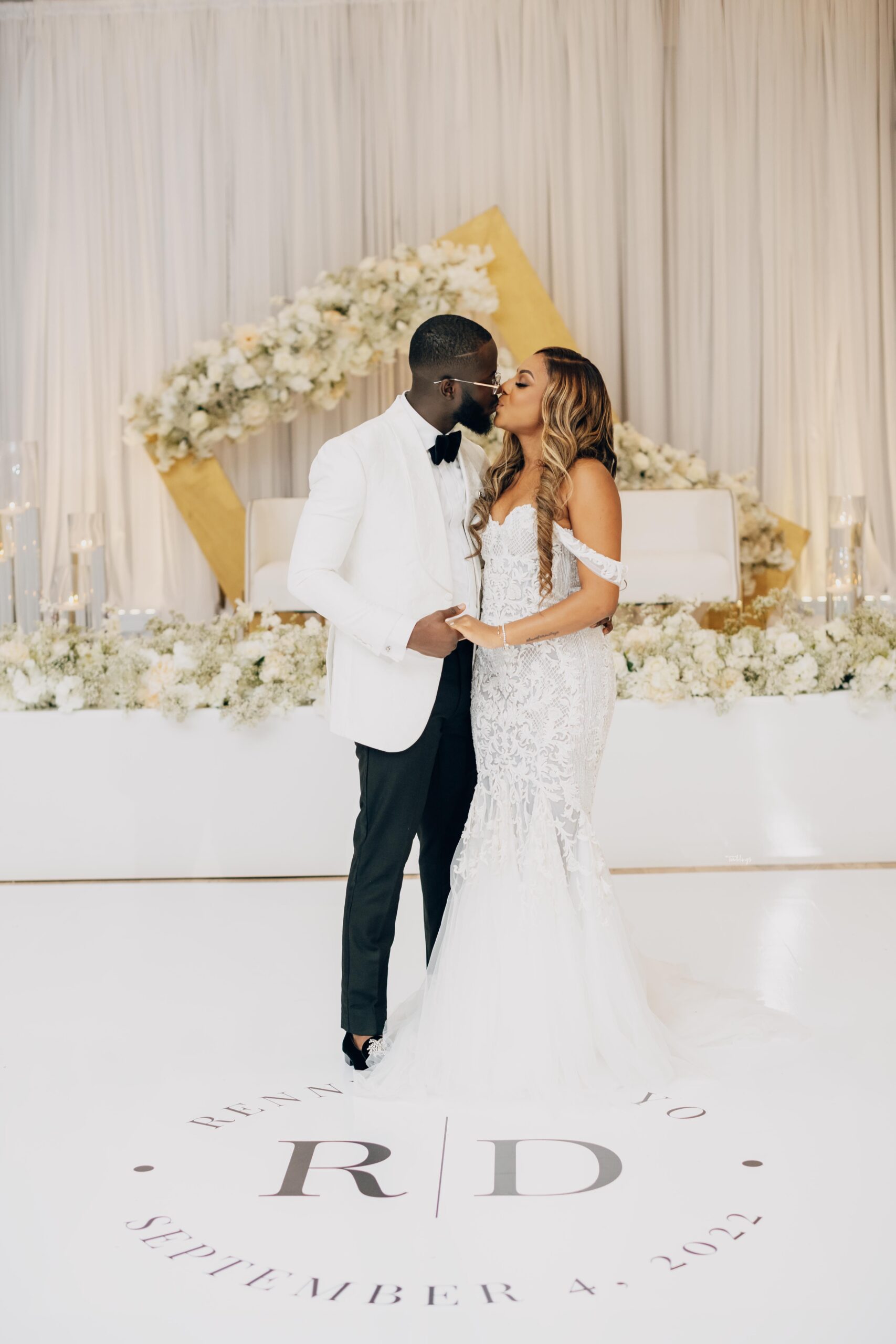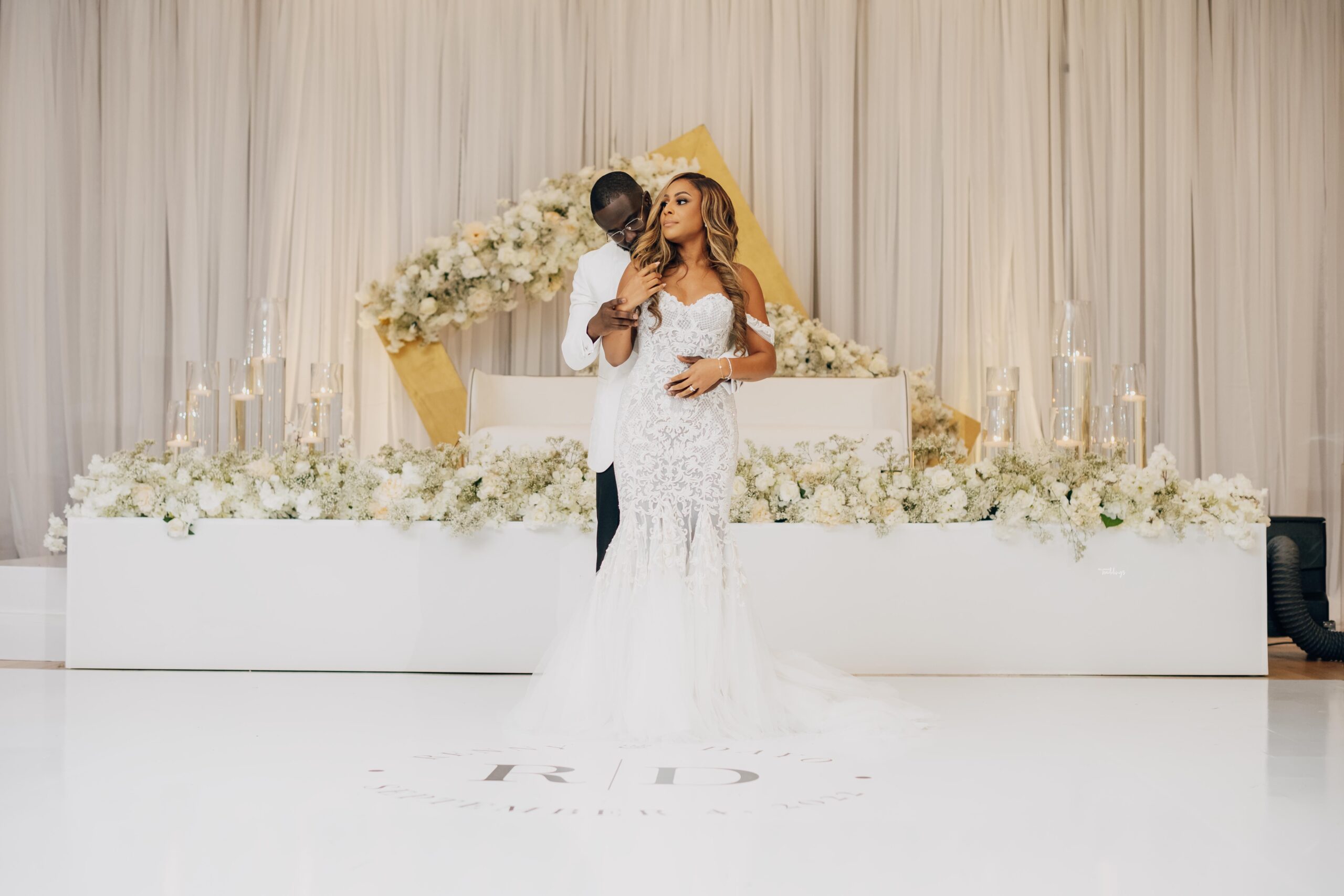 Now let the reception begin!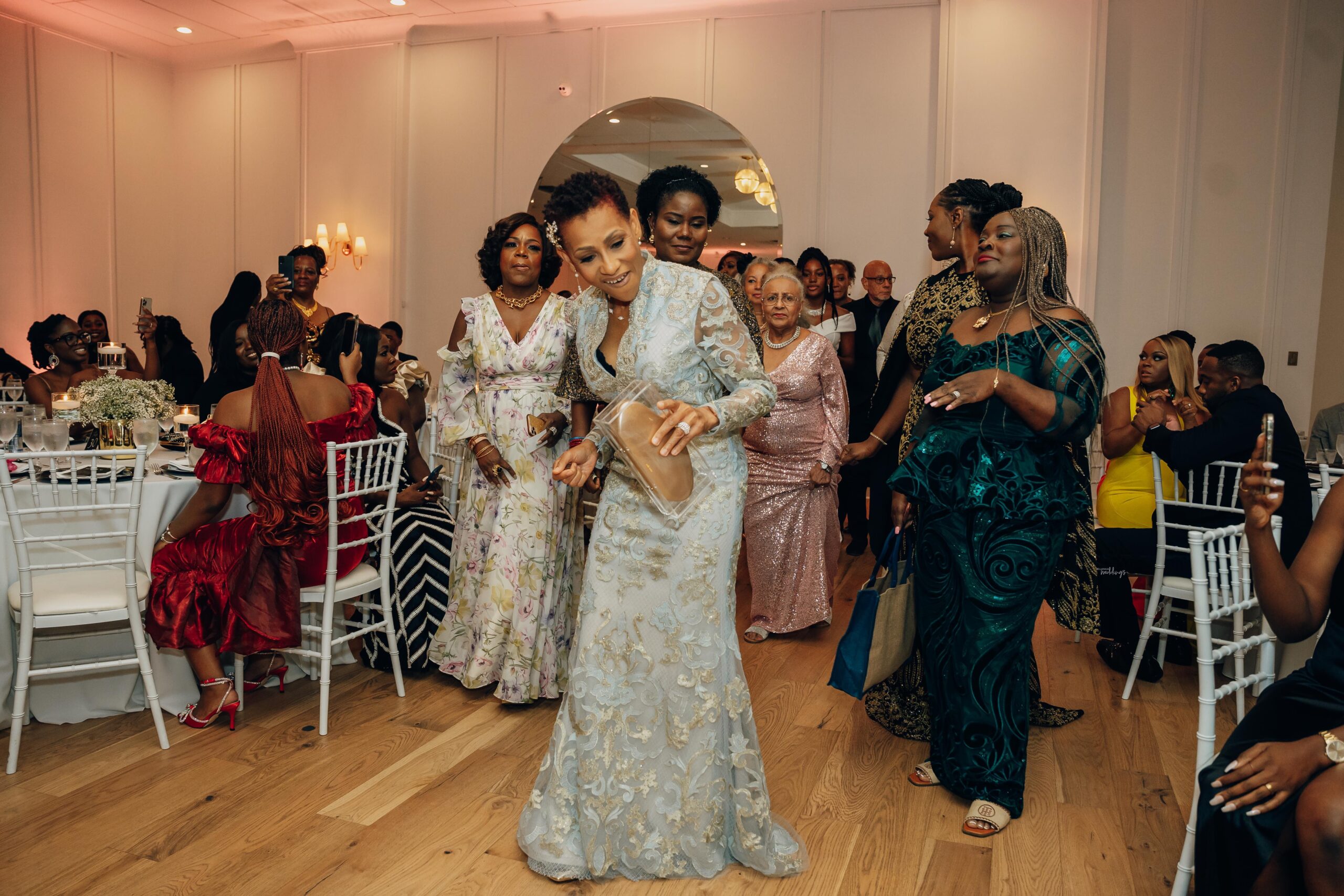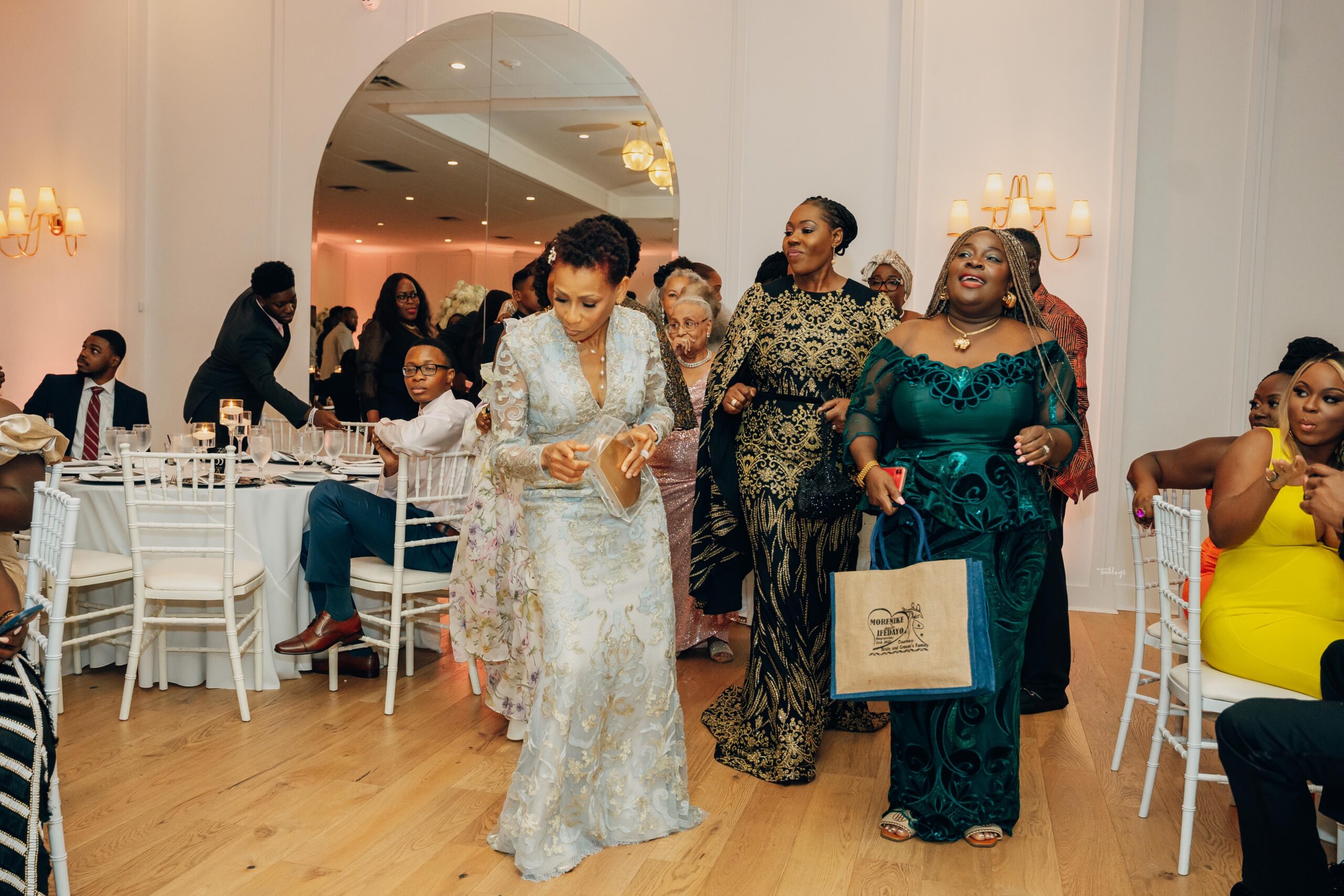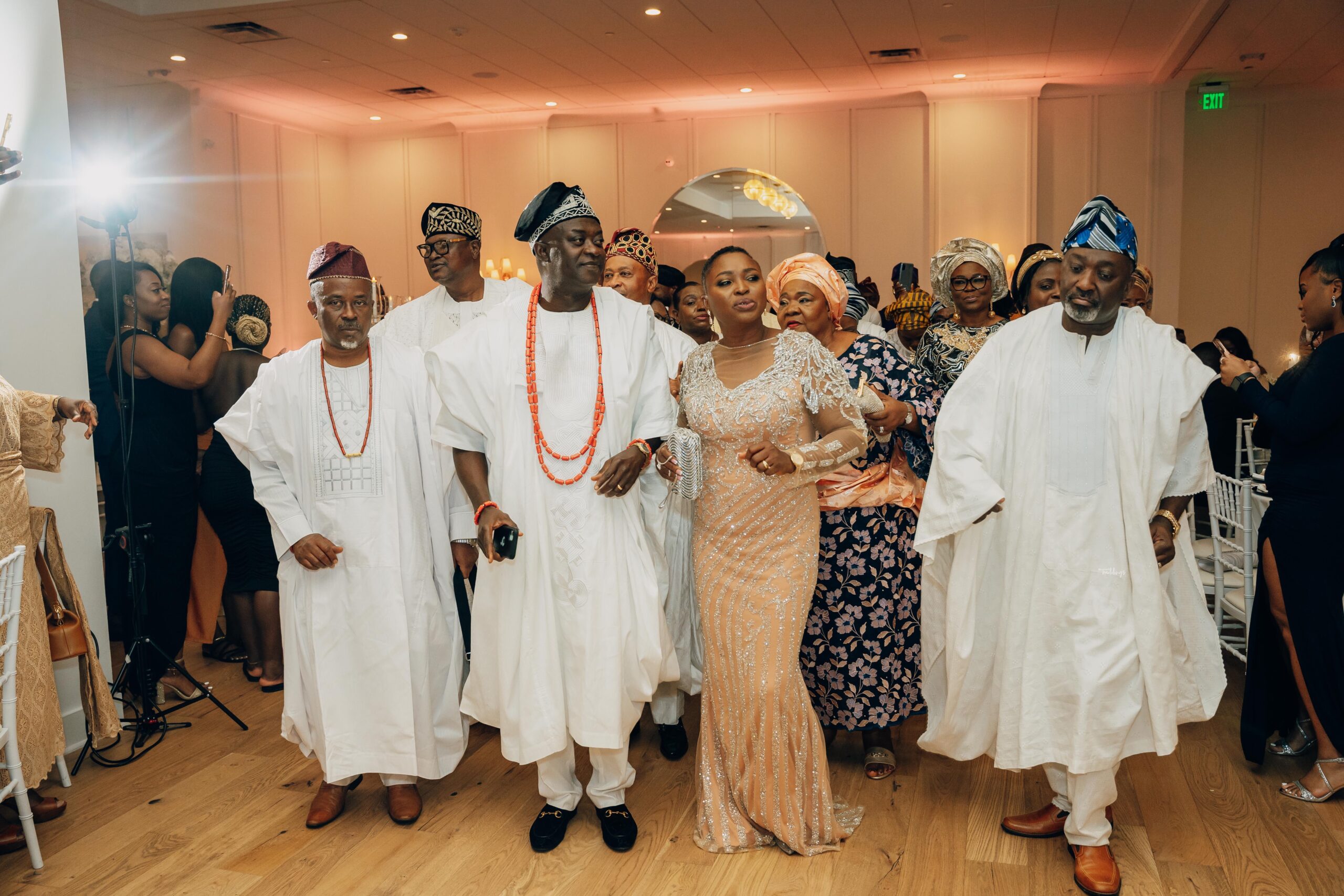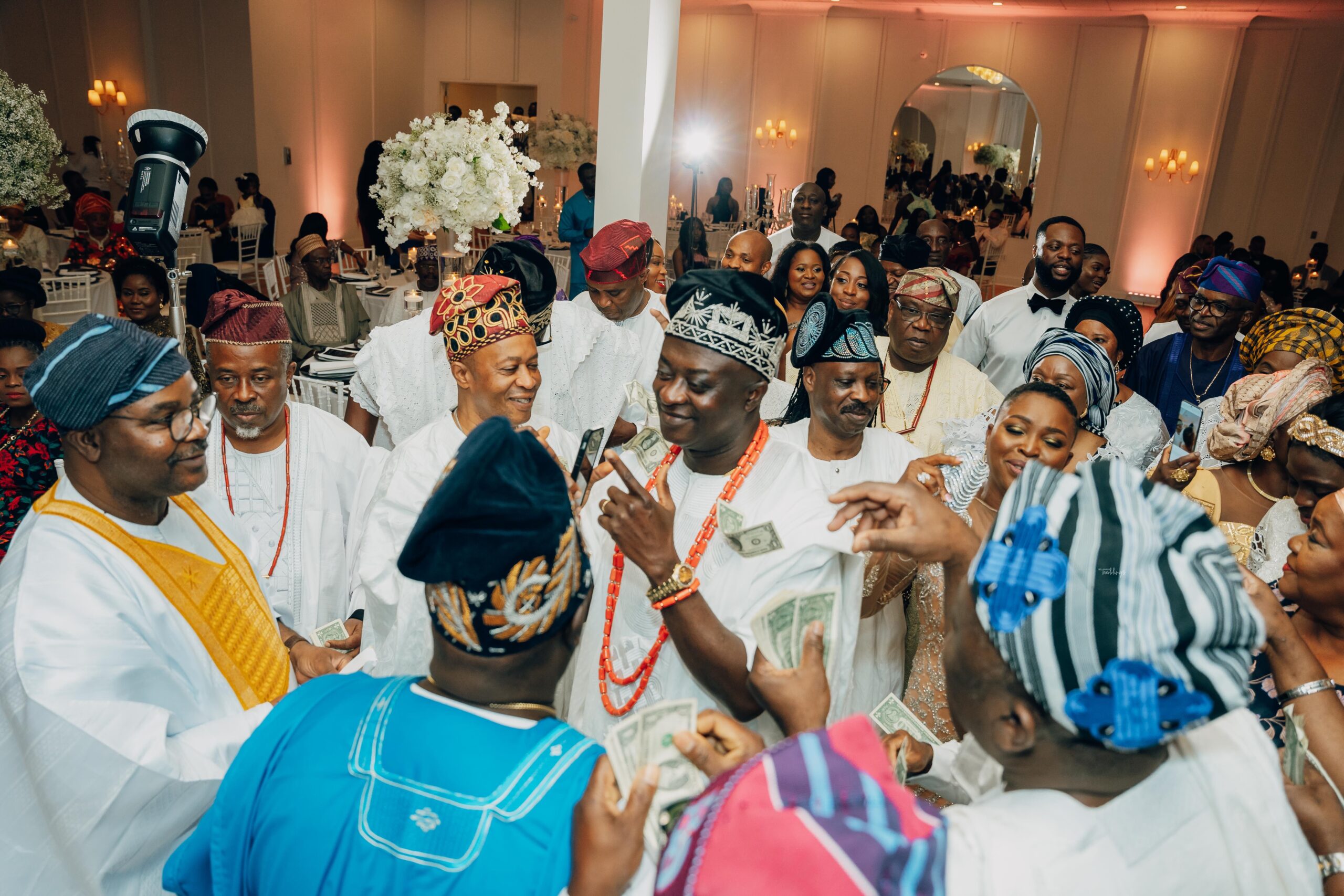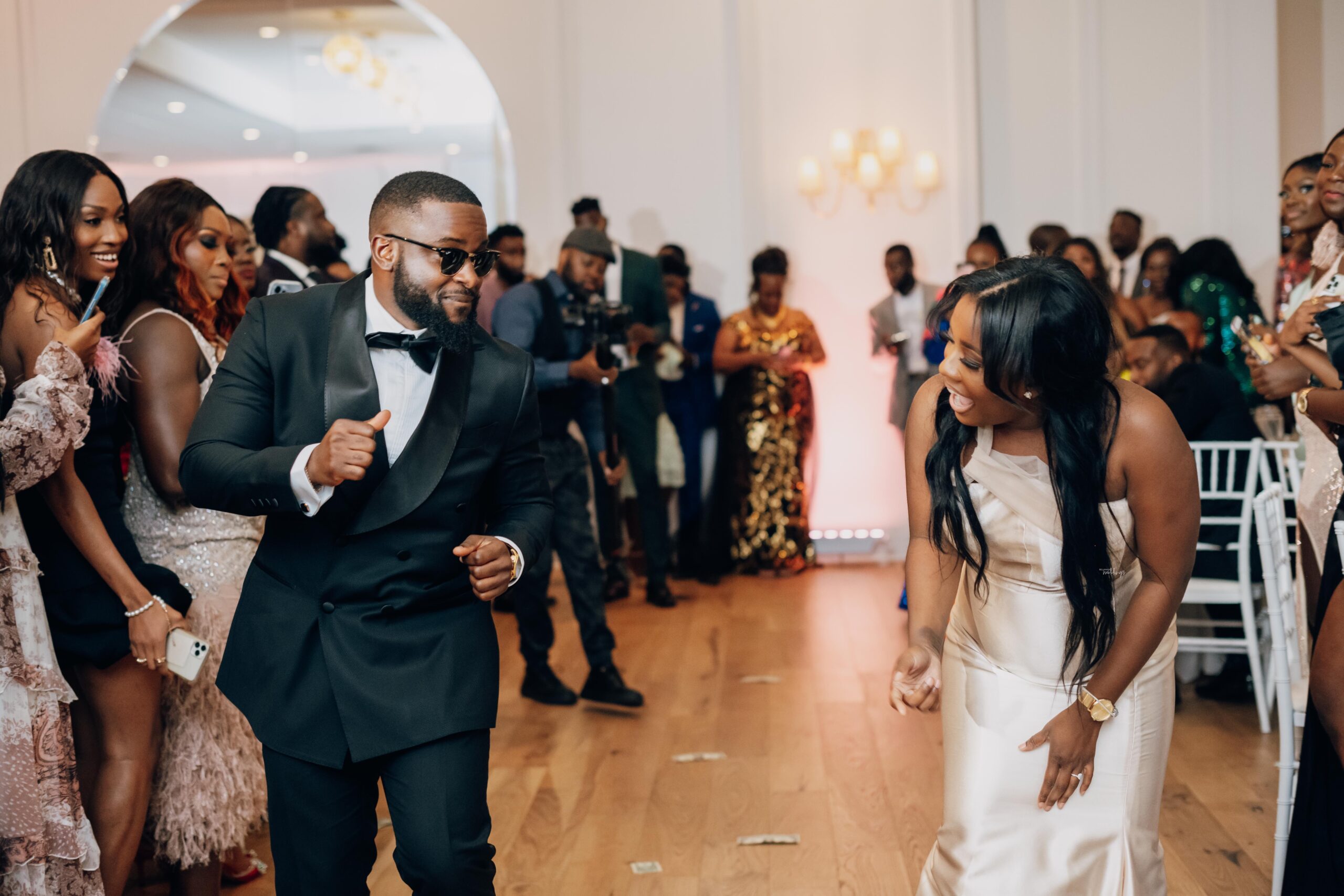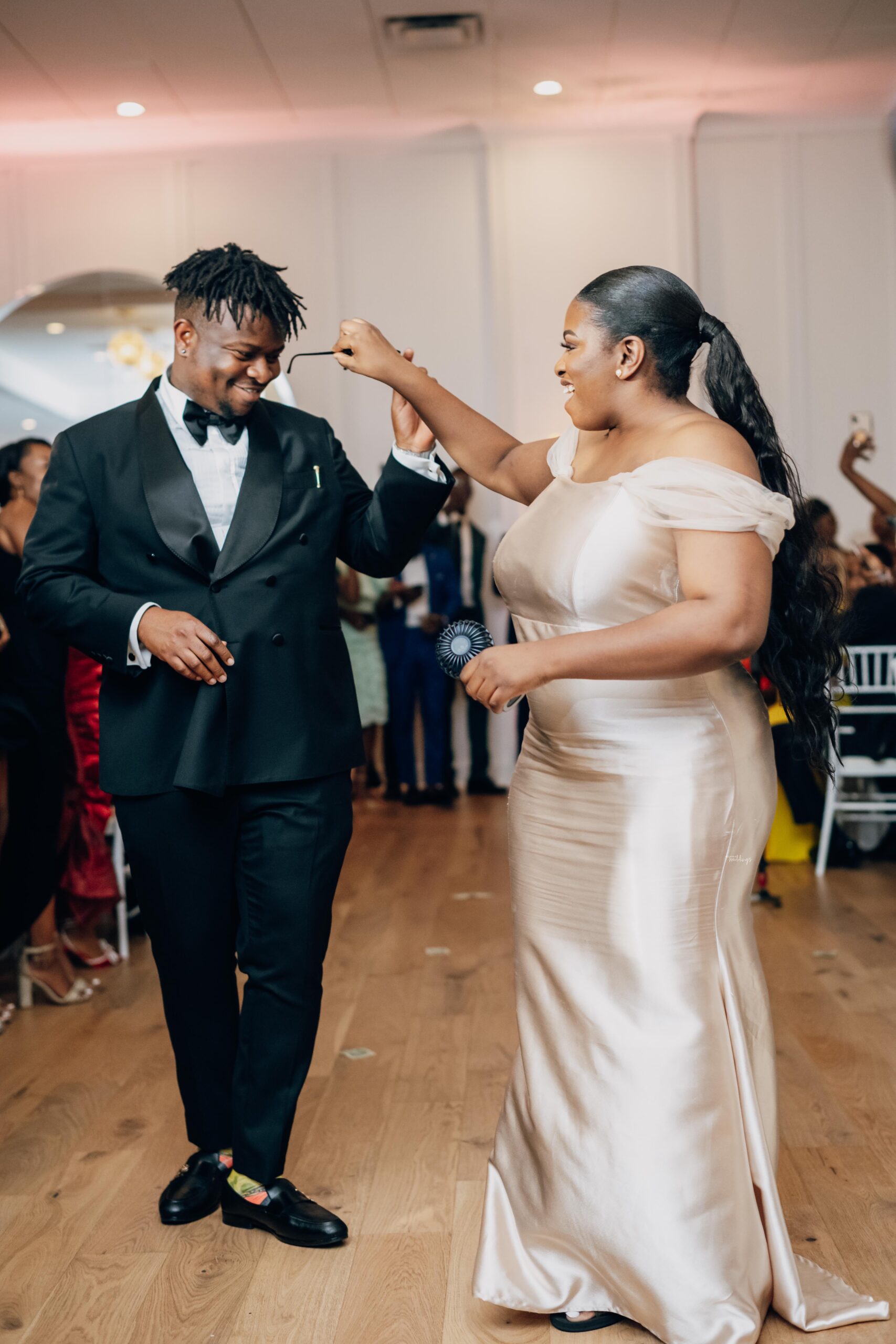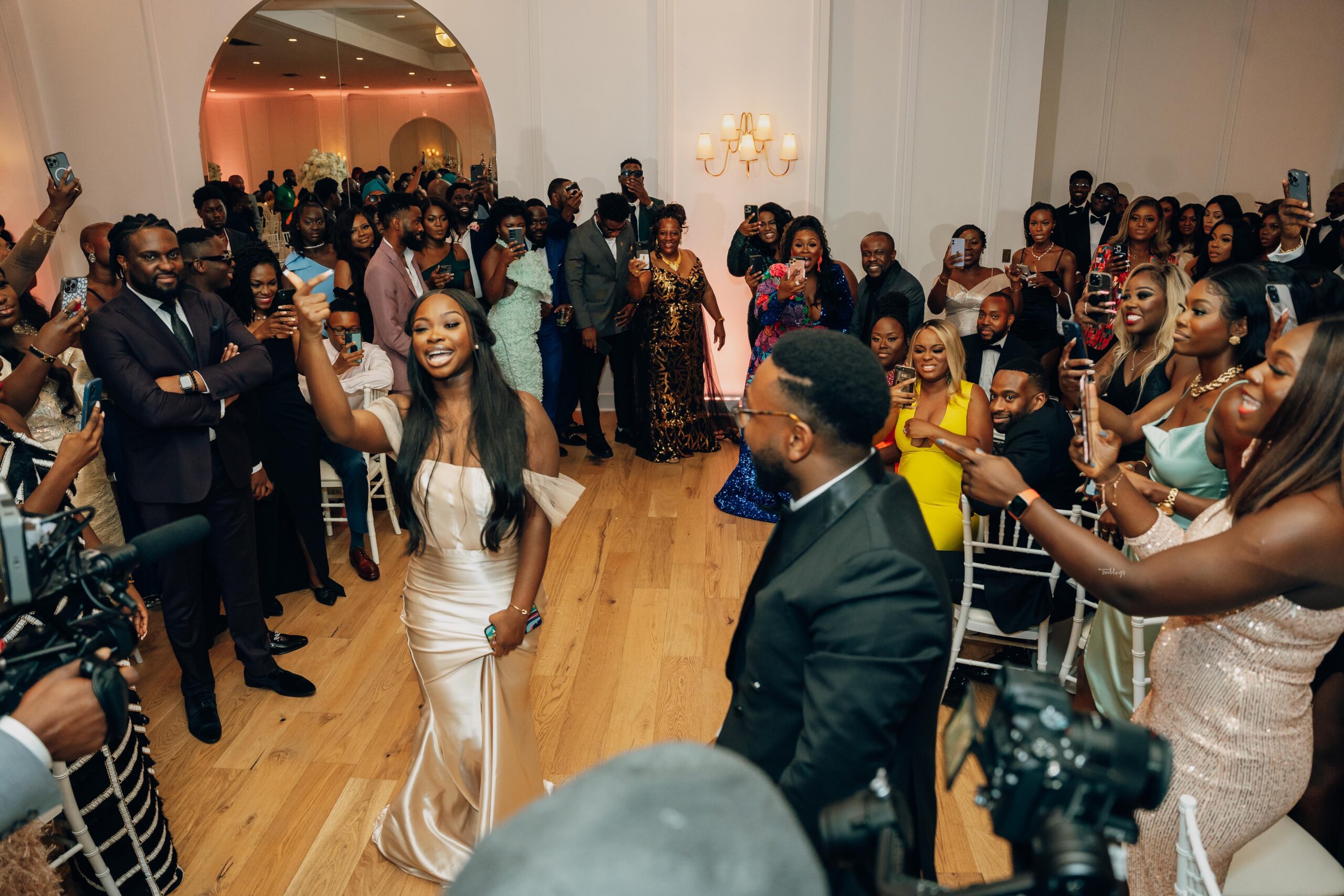 Give way! Couple coming through…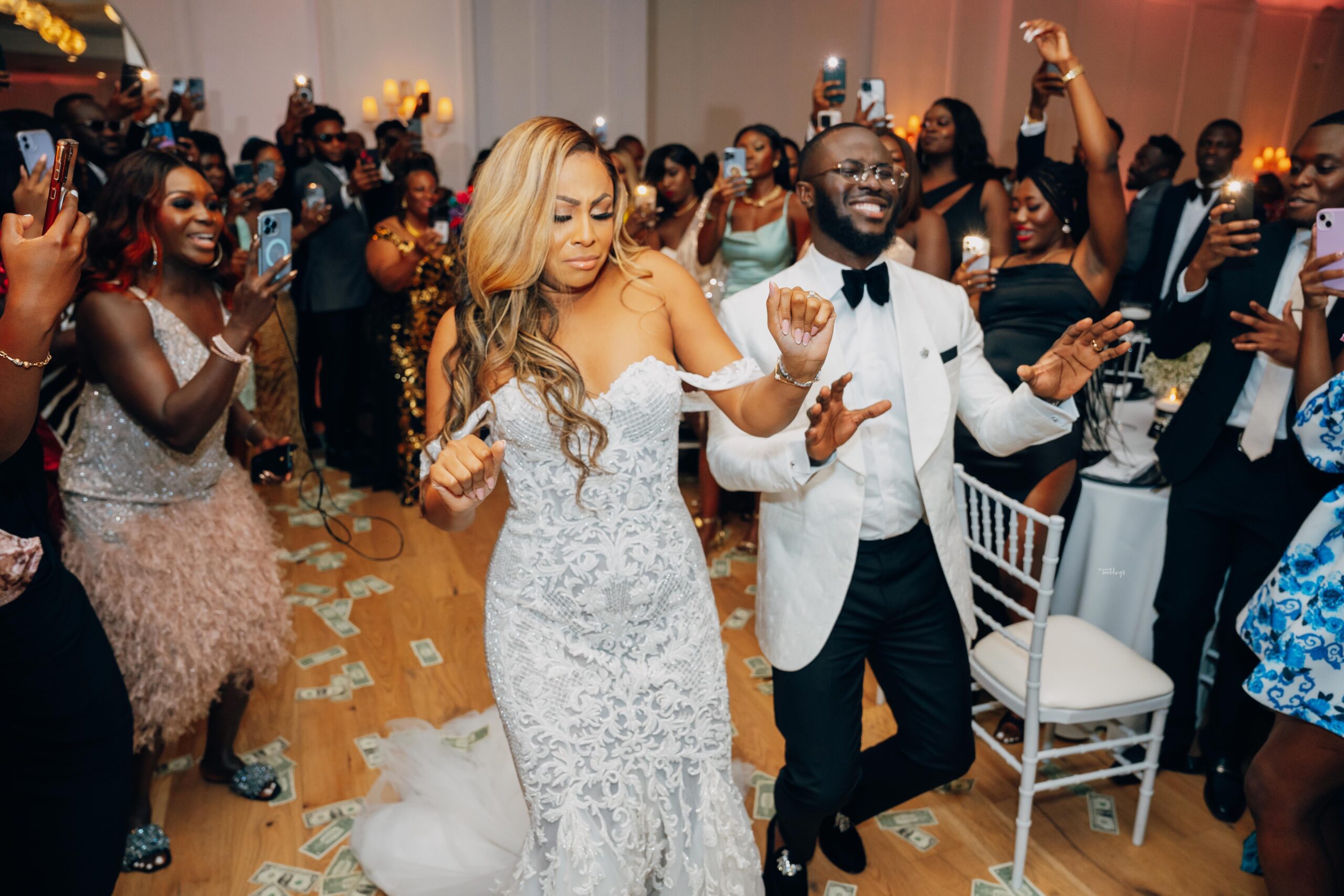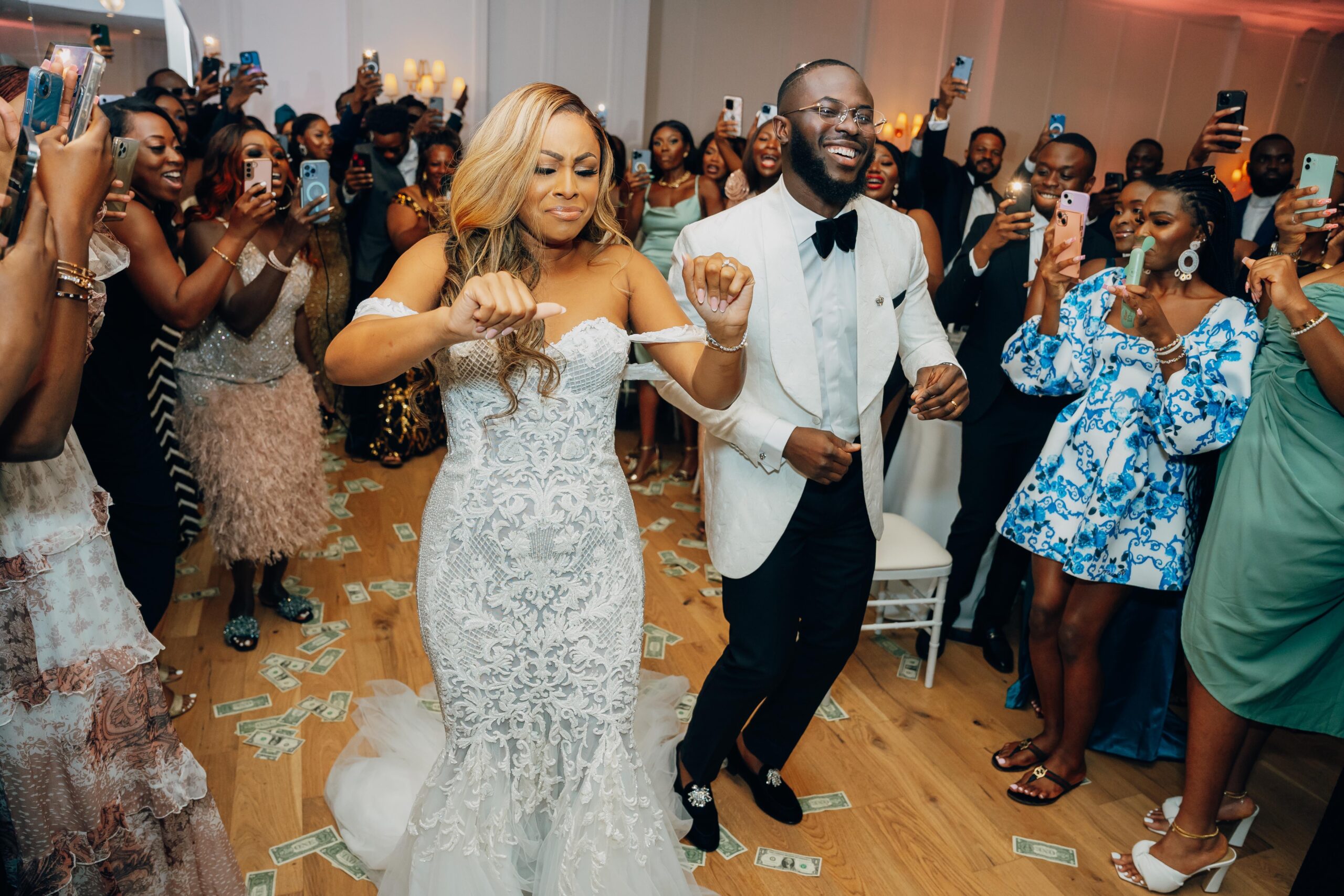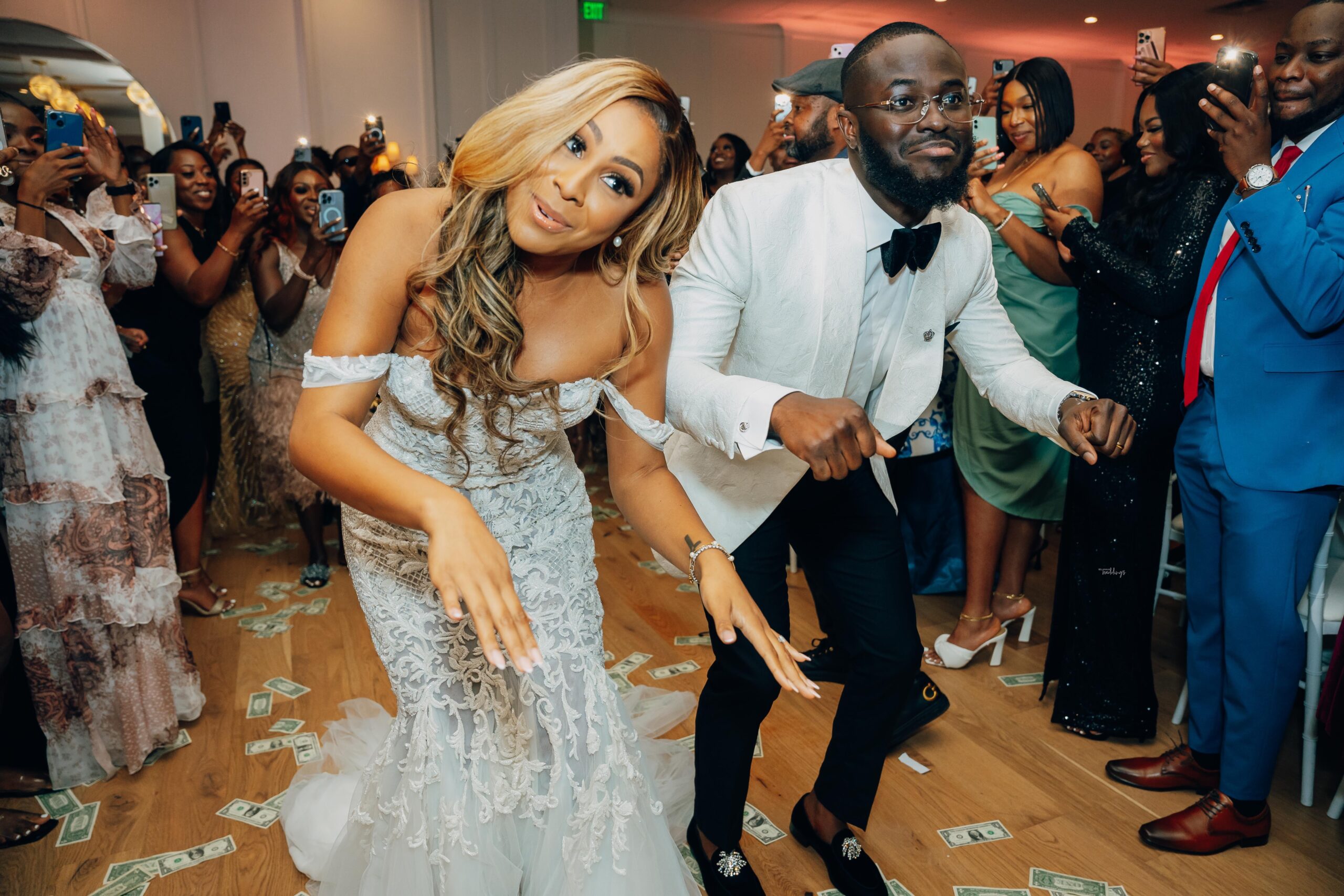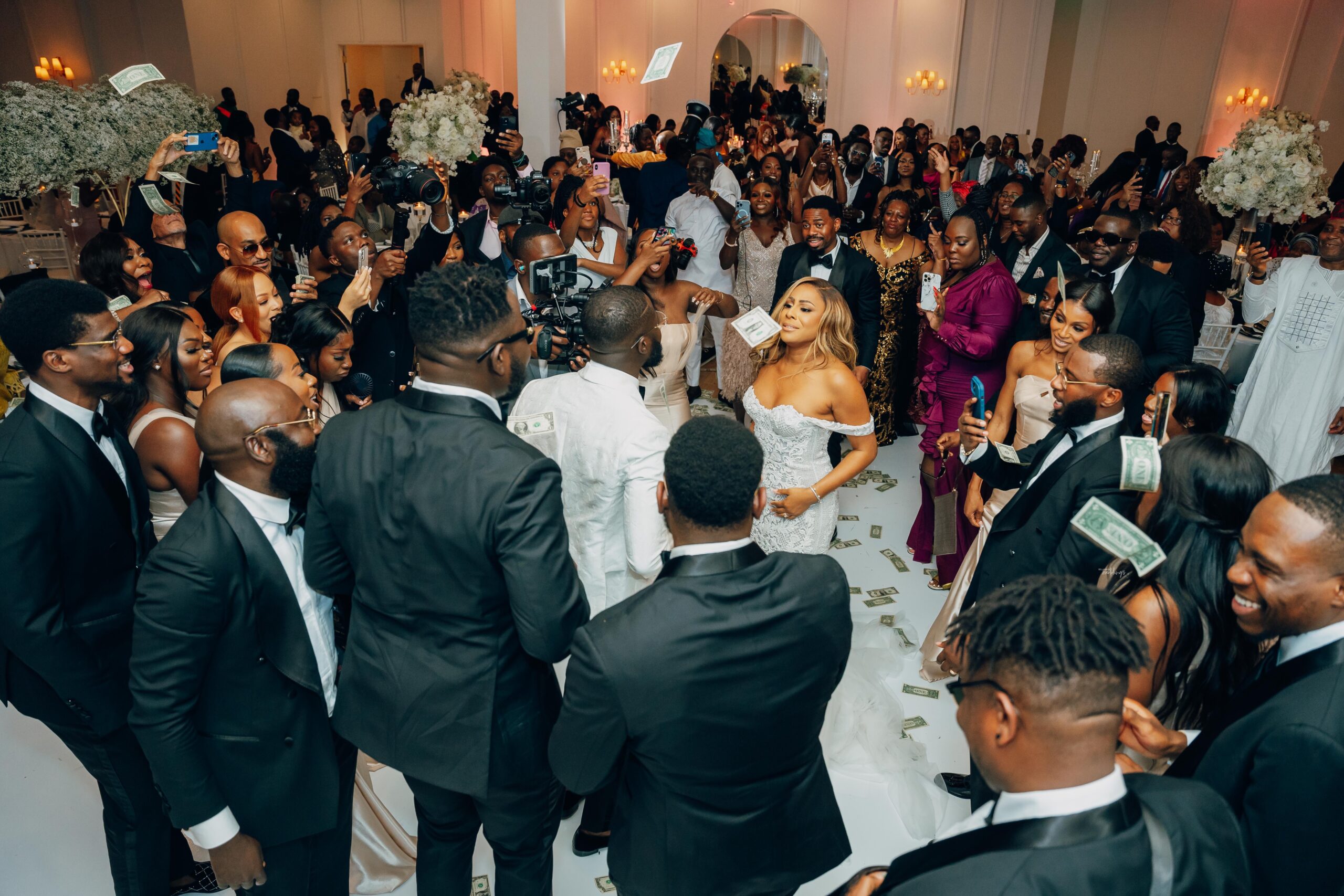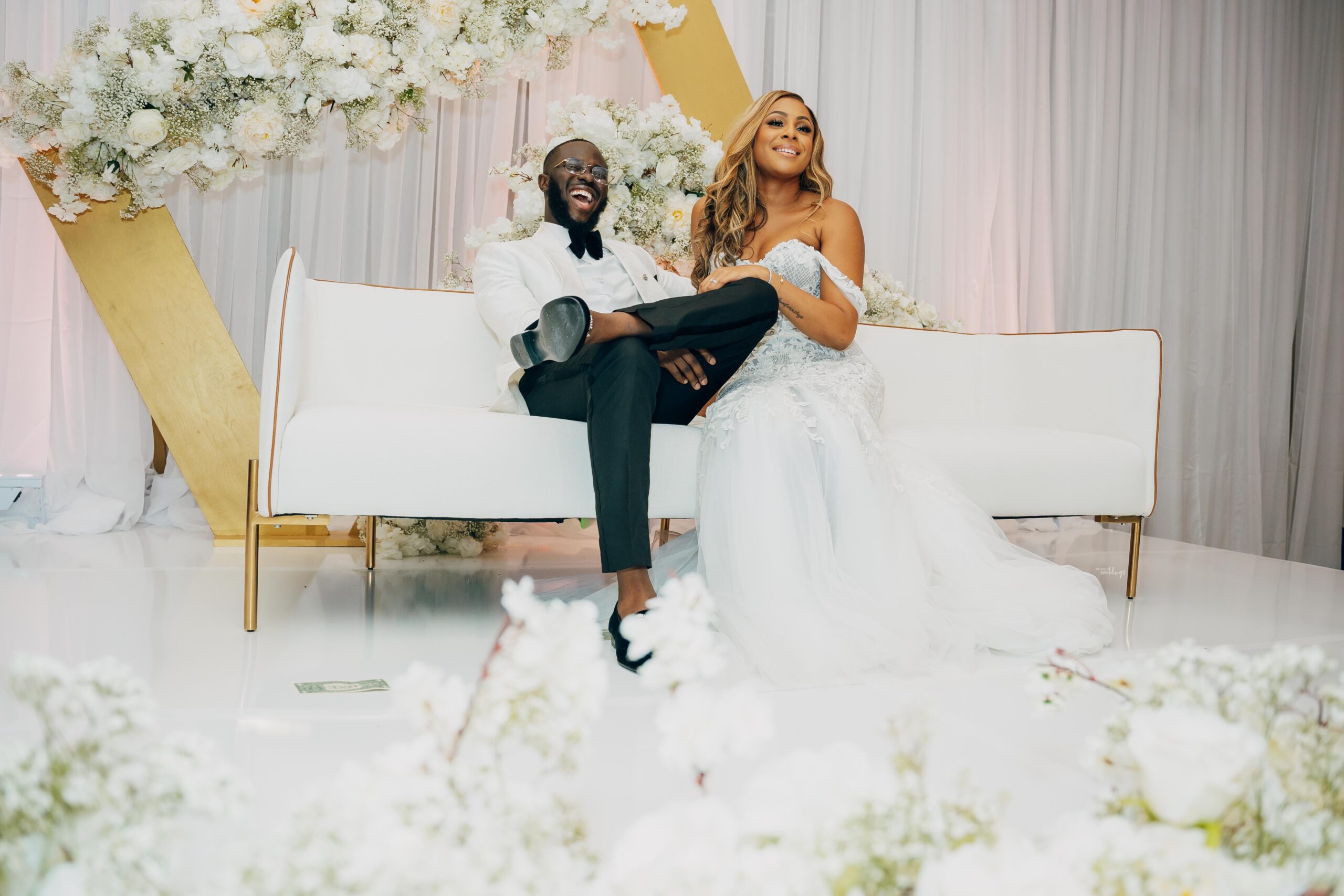 The beautiful son-mother dance moment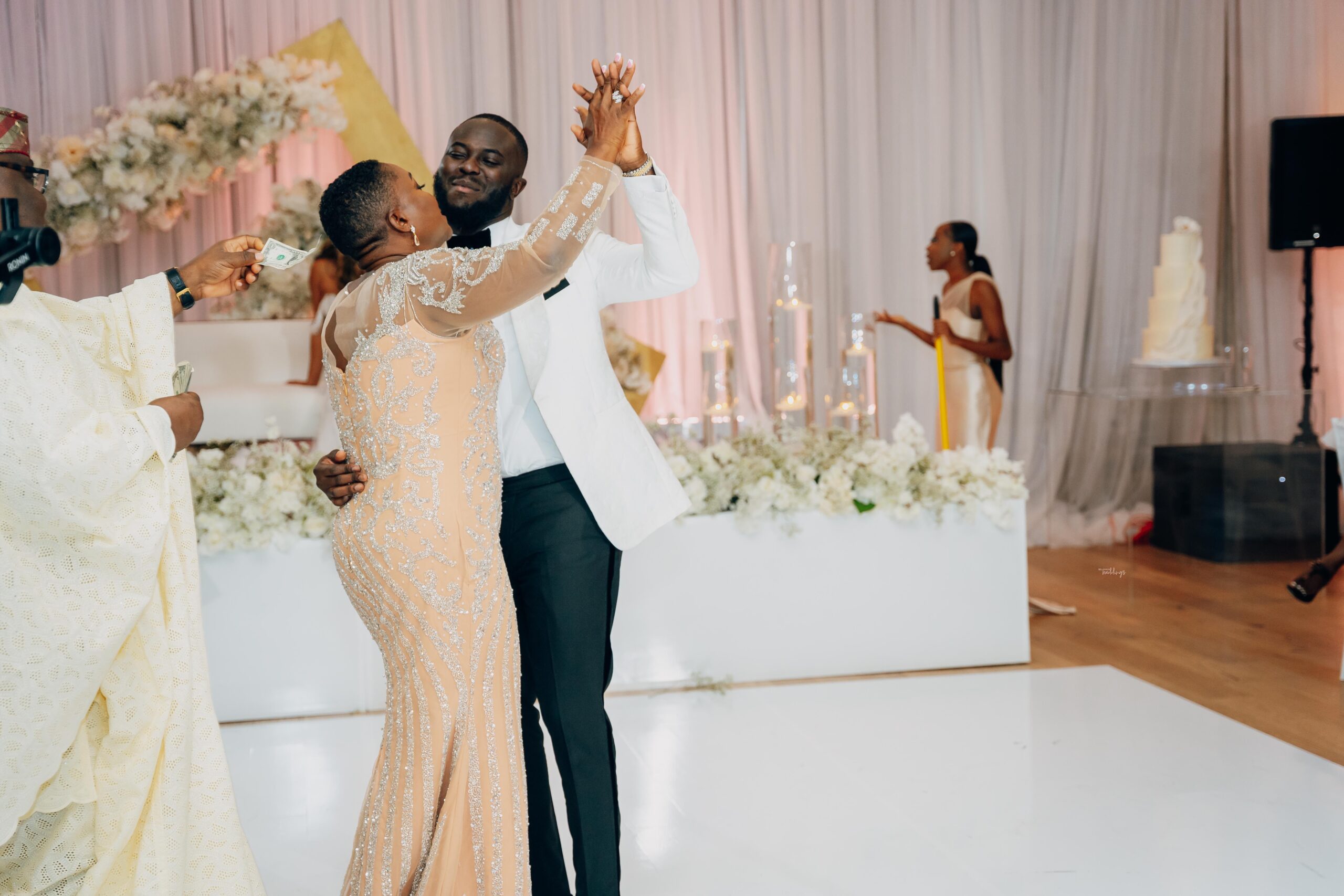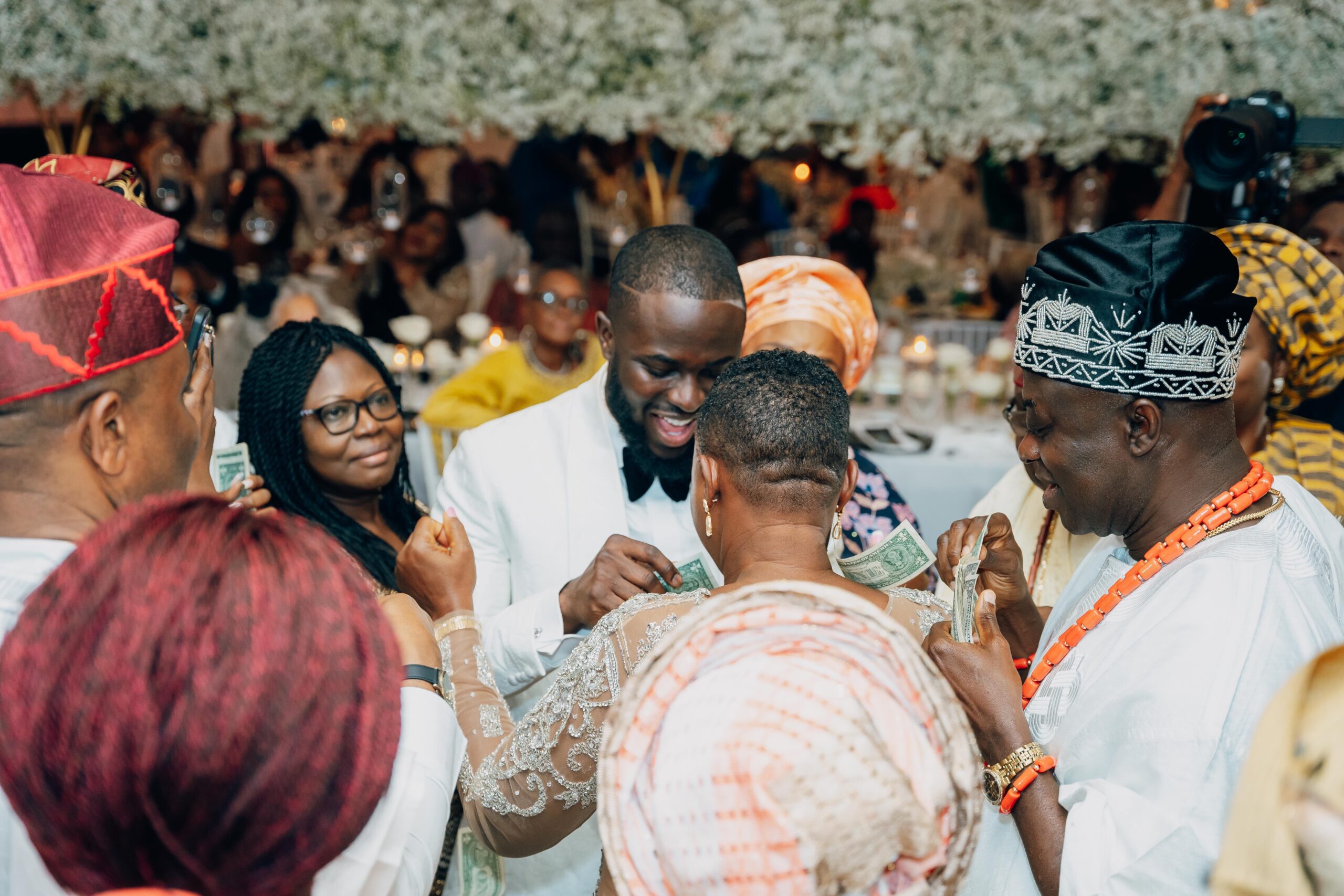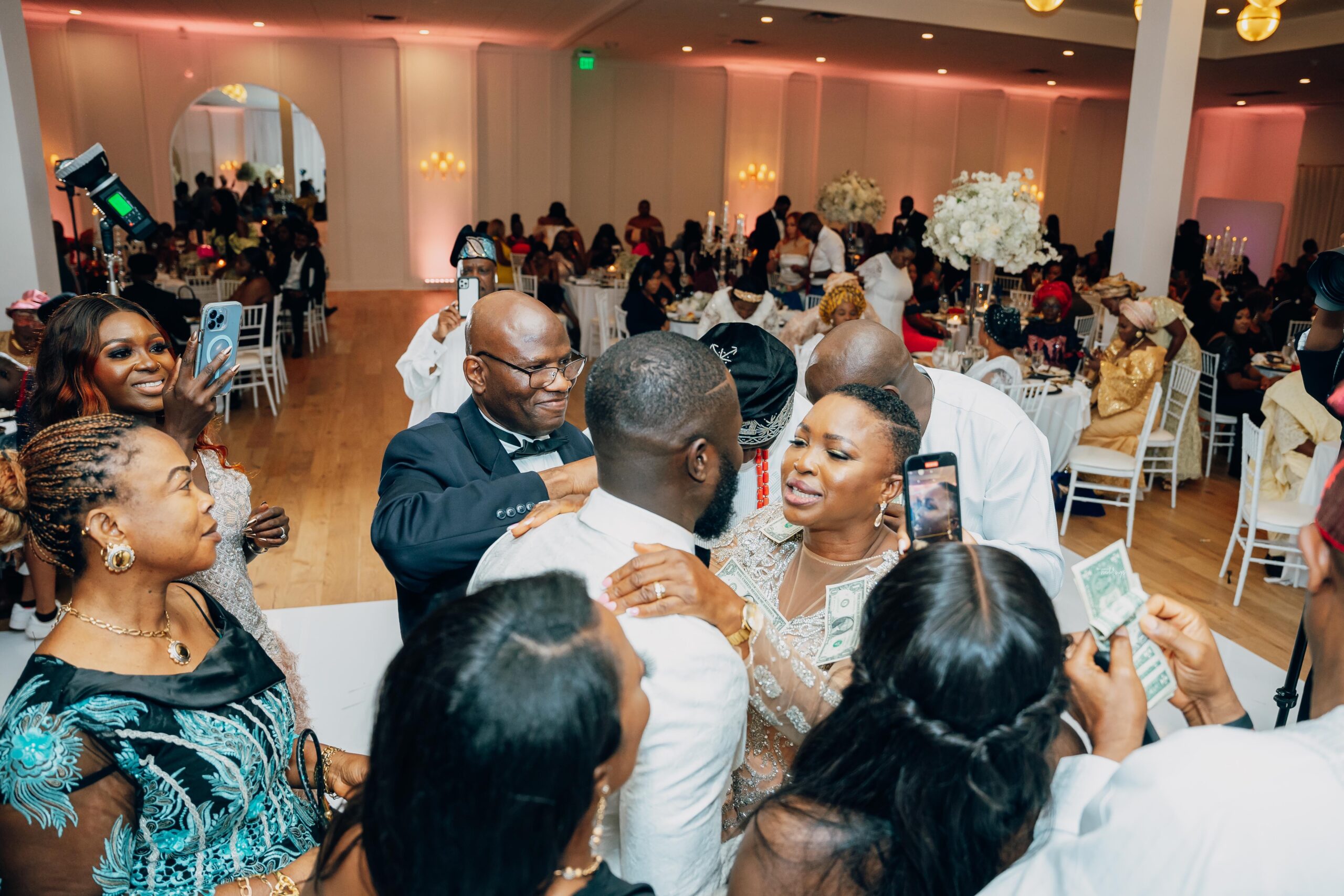 Mummy's favourite girl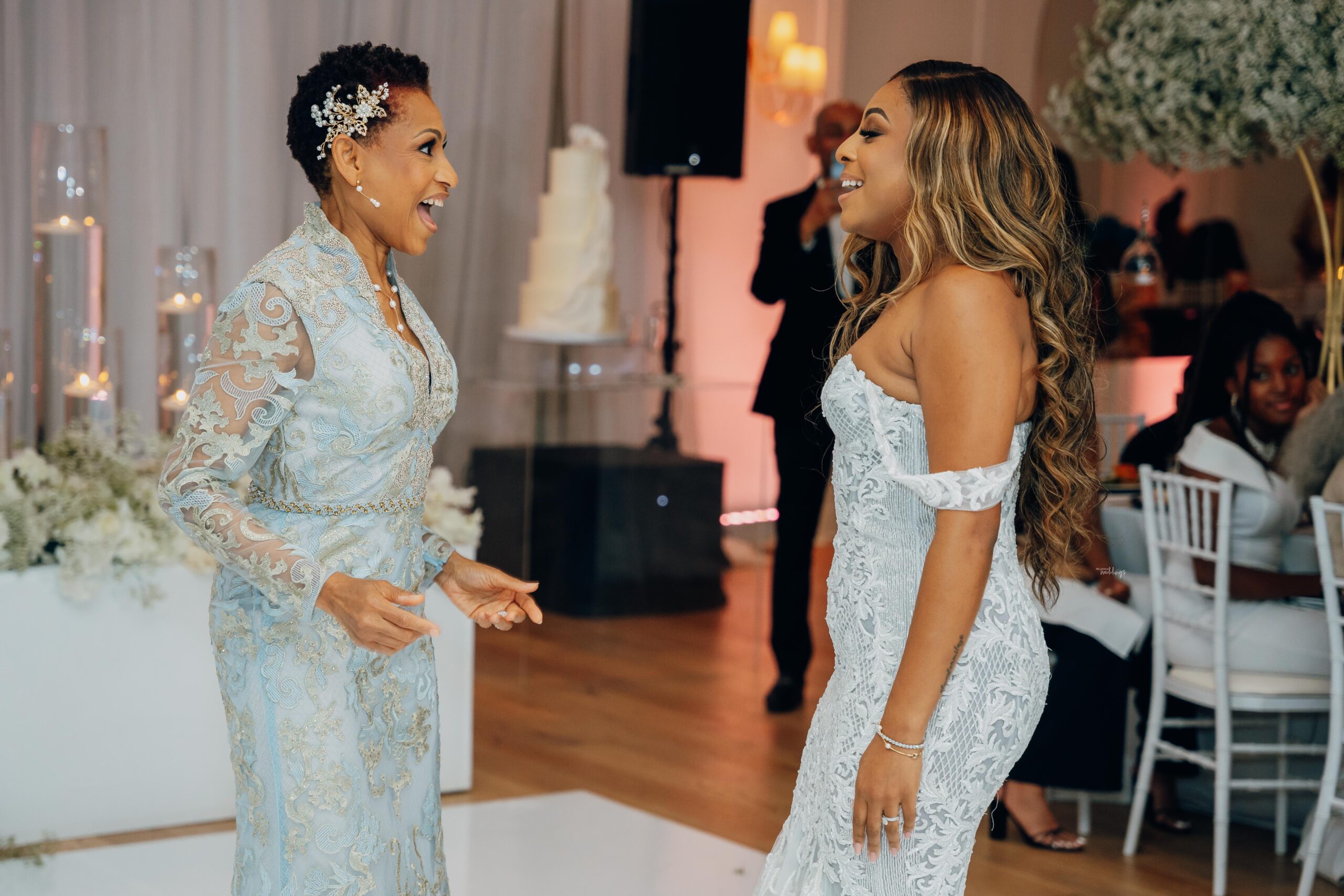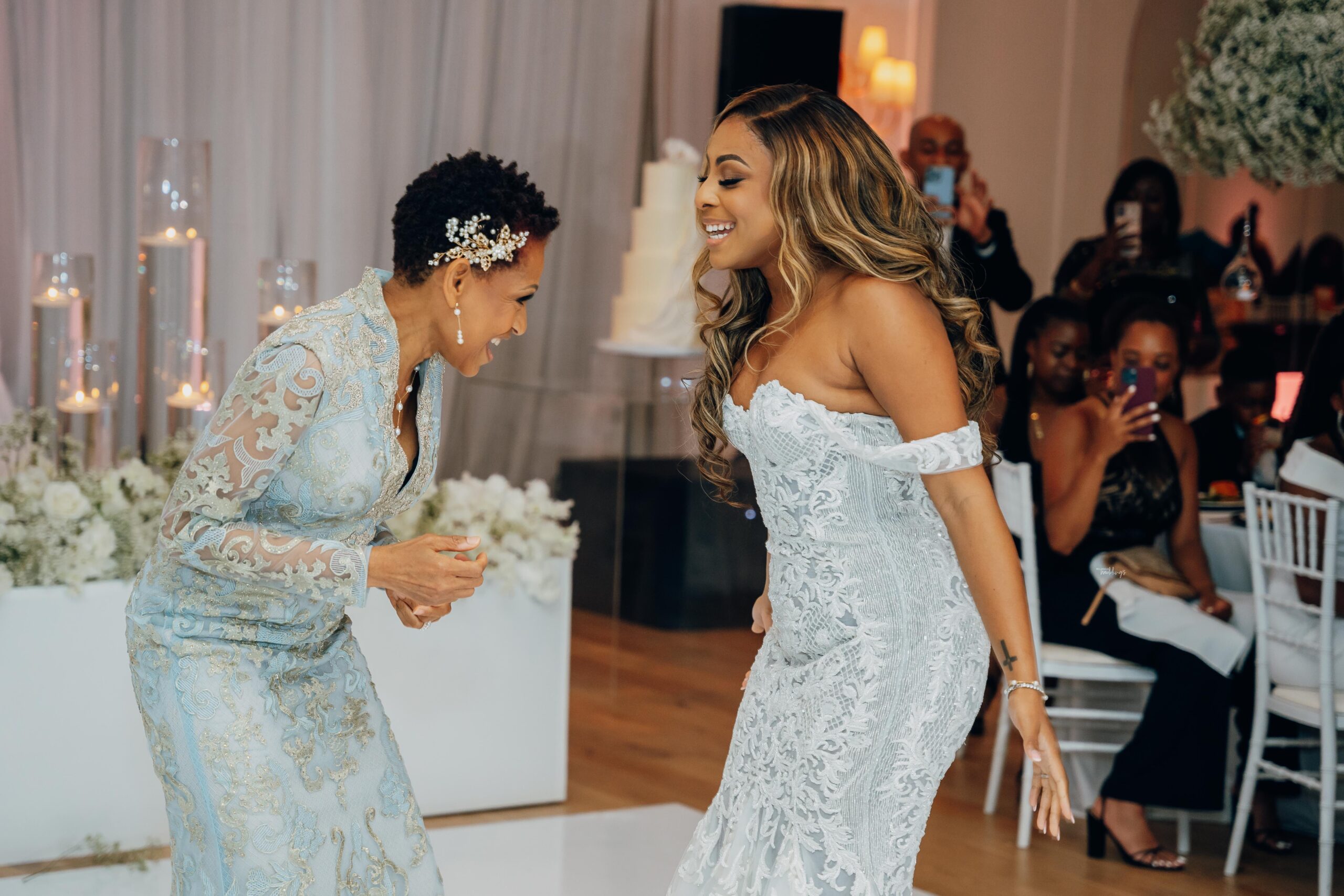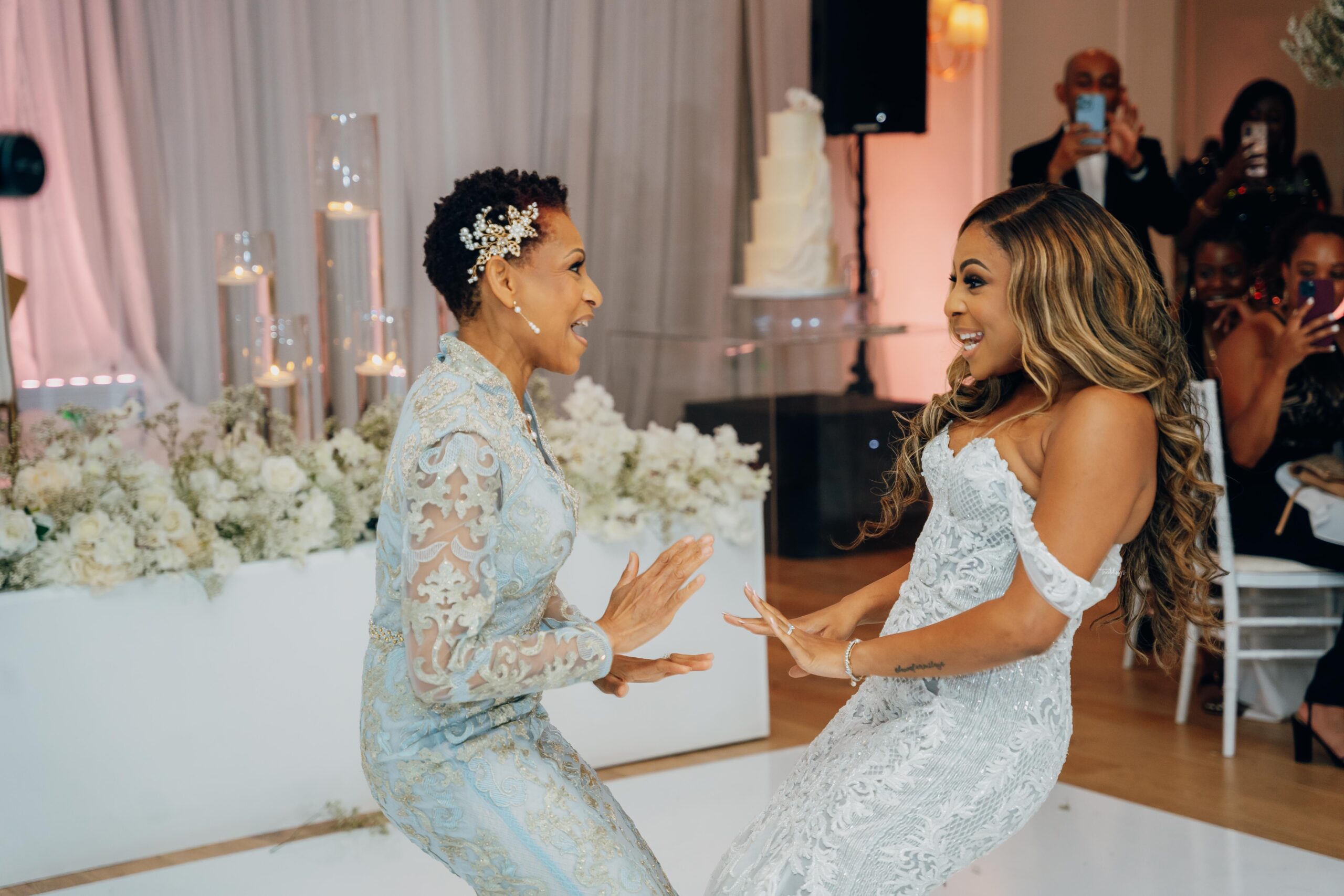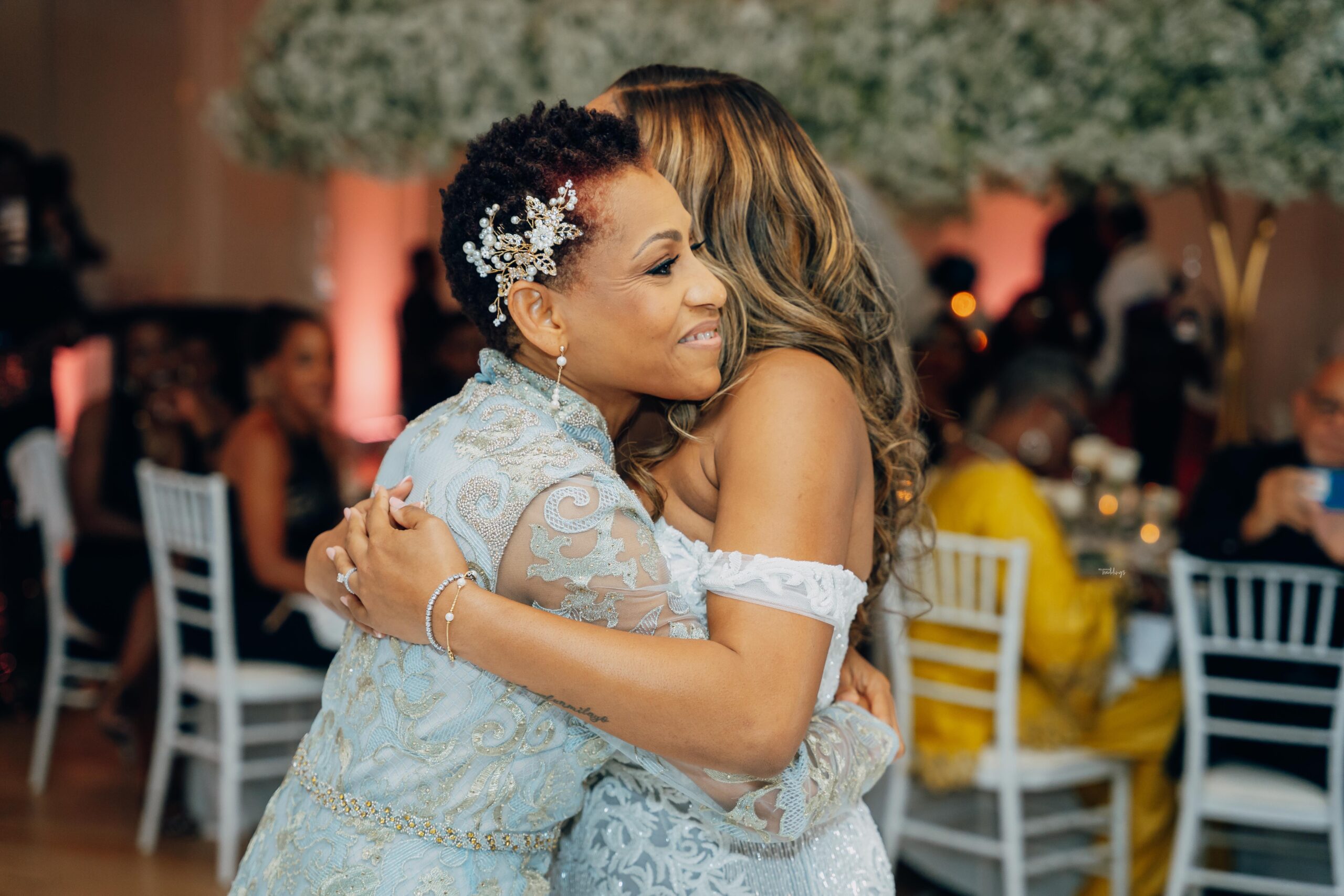 The couple's first dance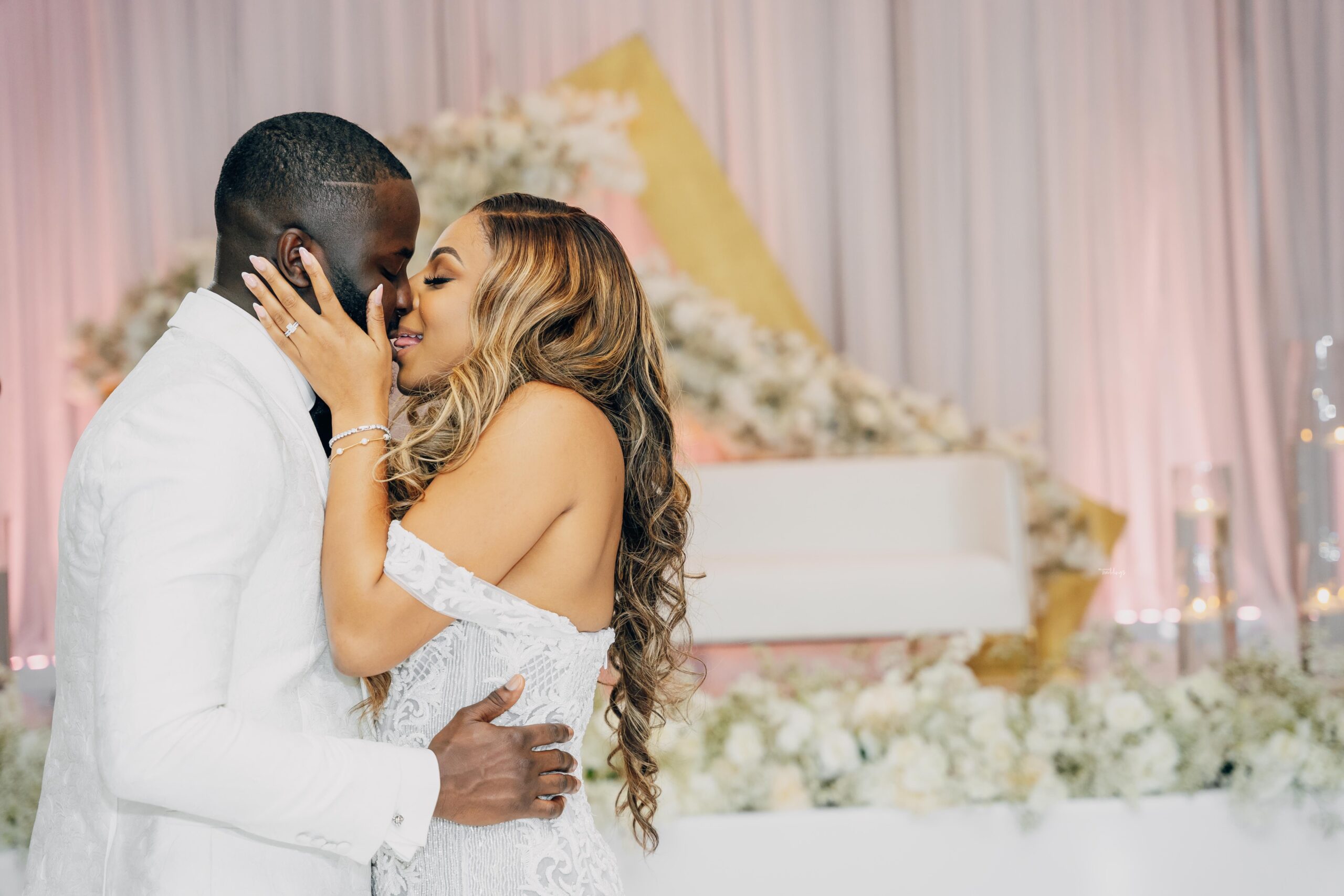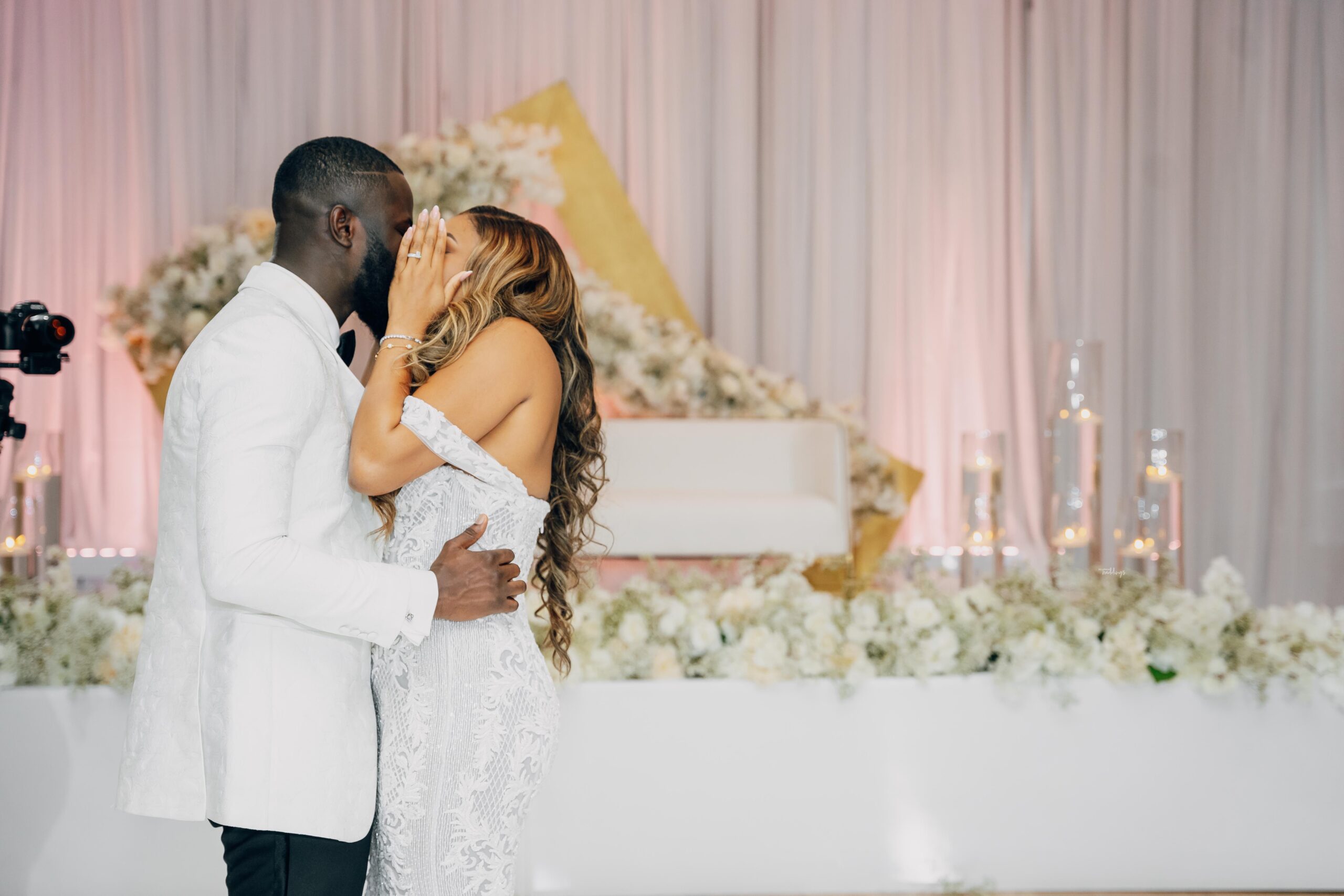 Now let's cut the wedding cake!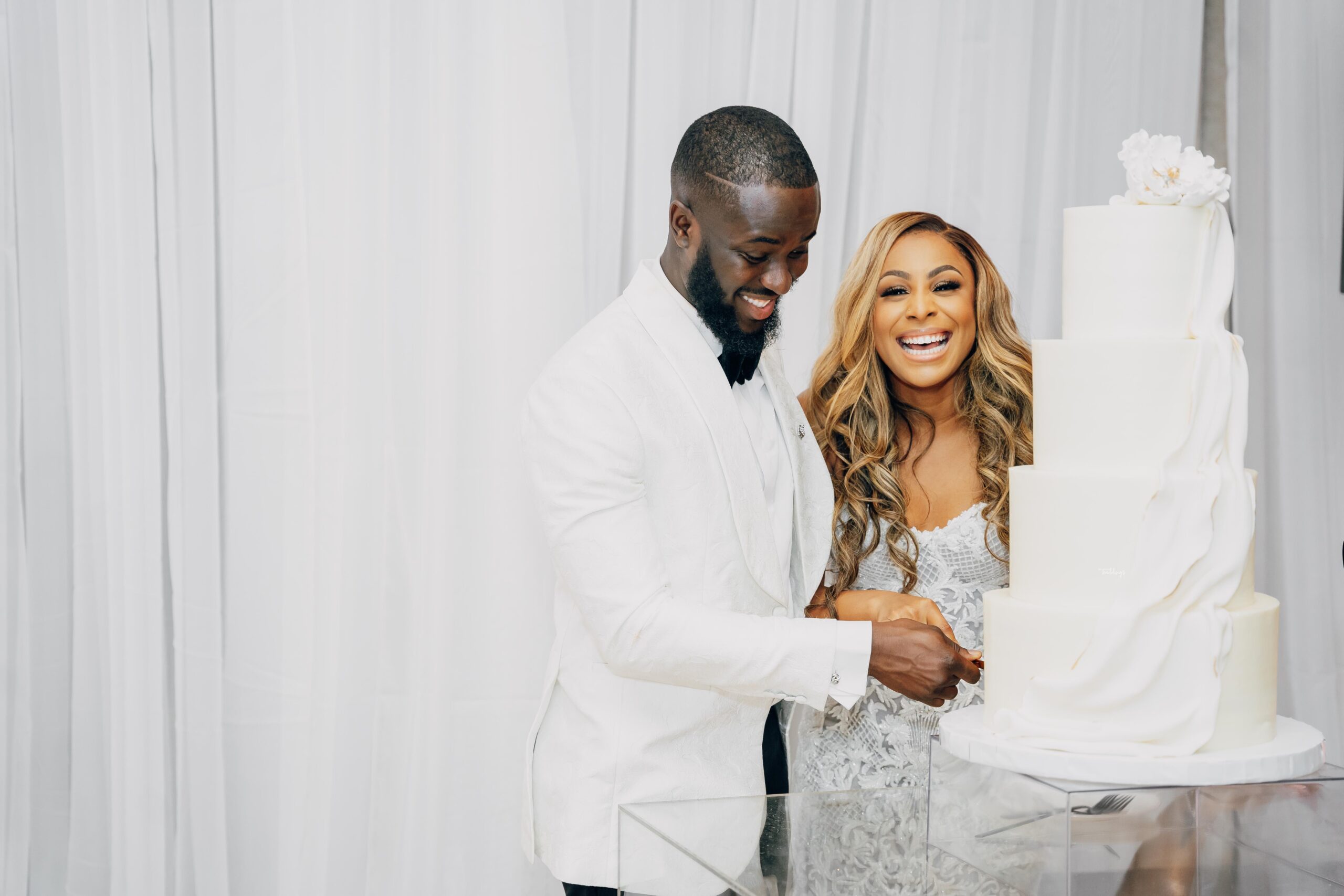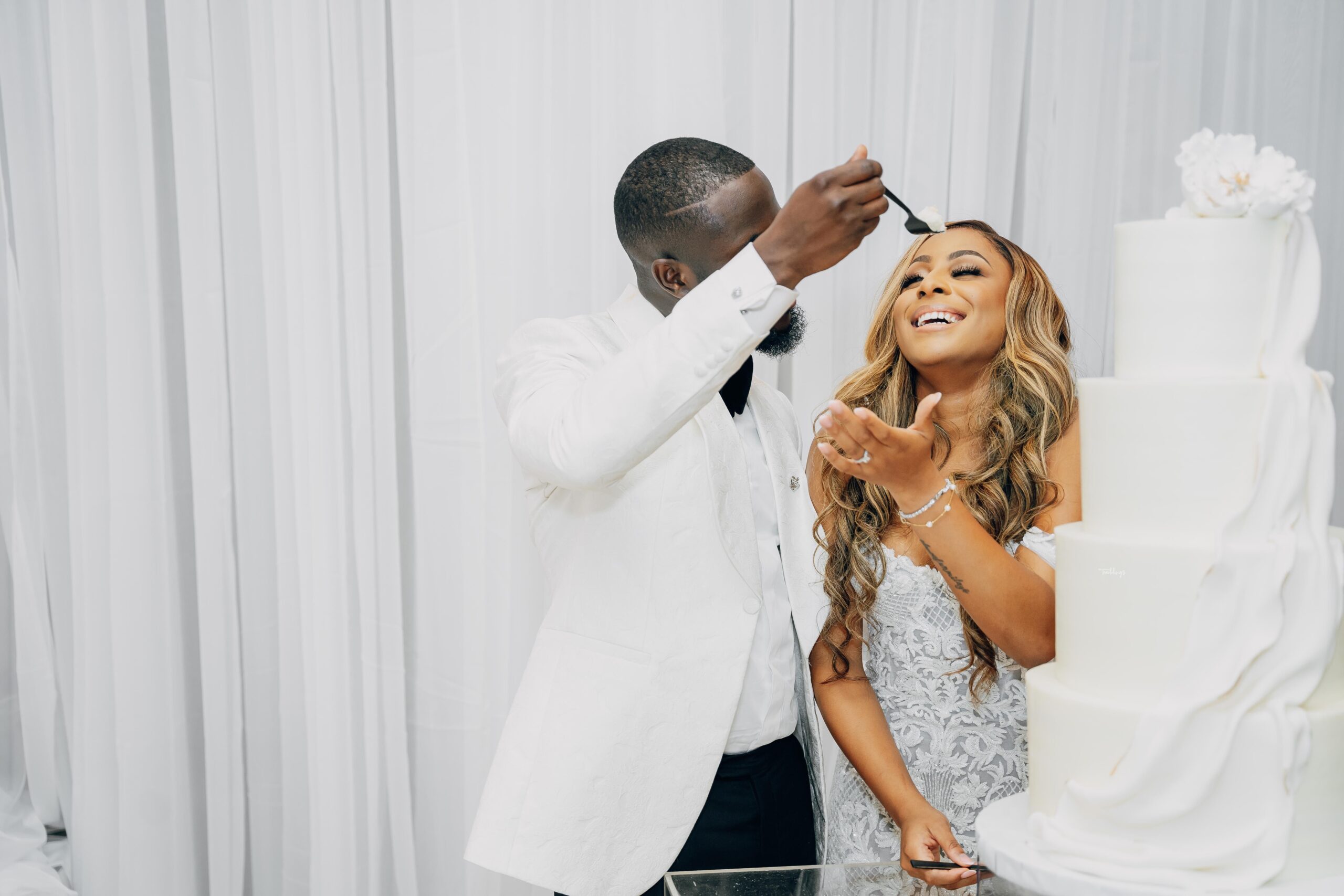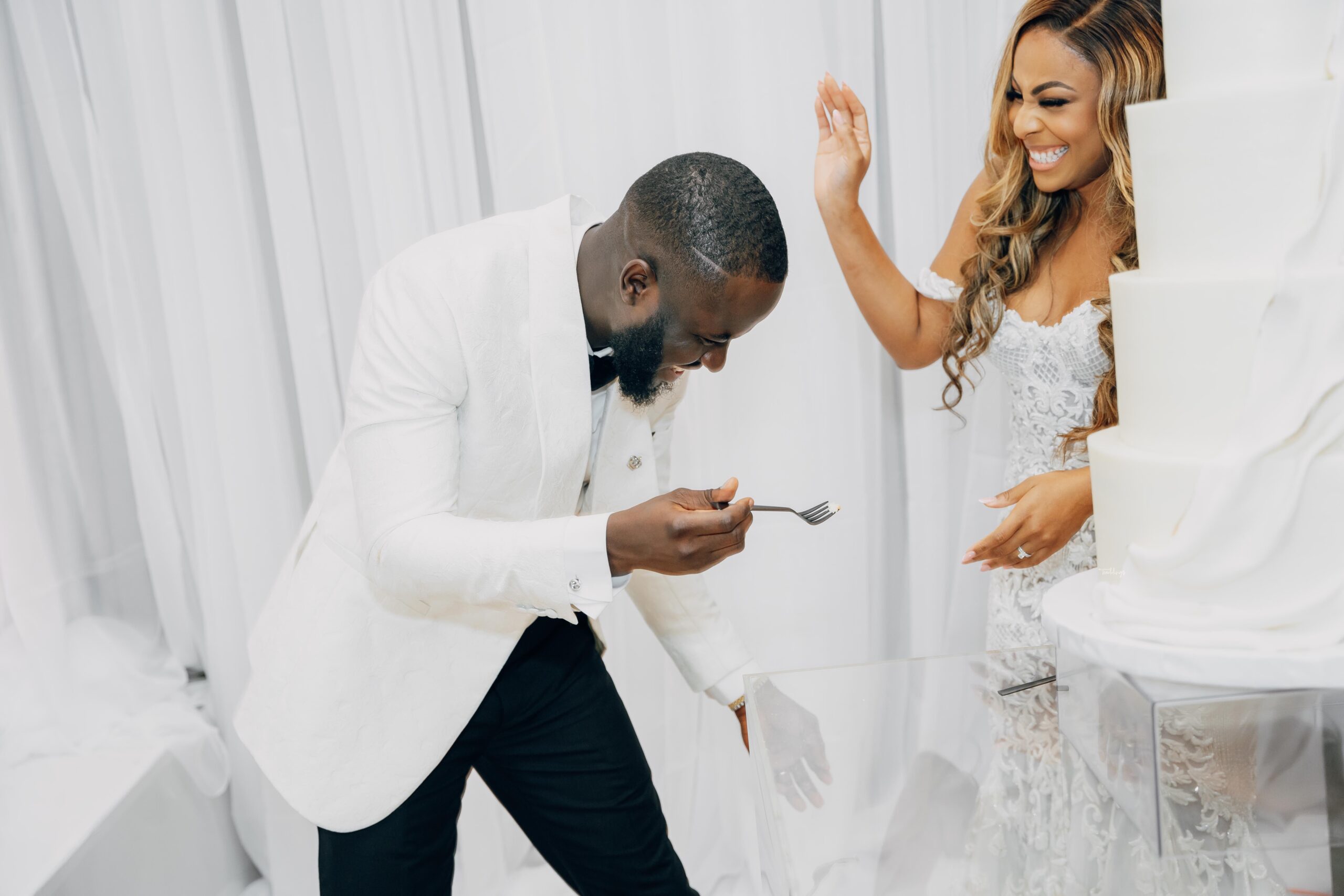 A toast to the newest couple!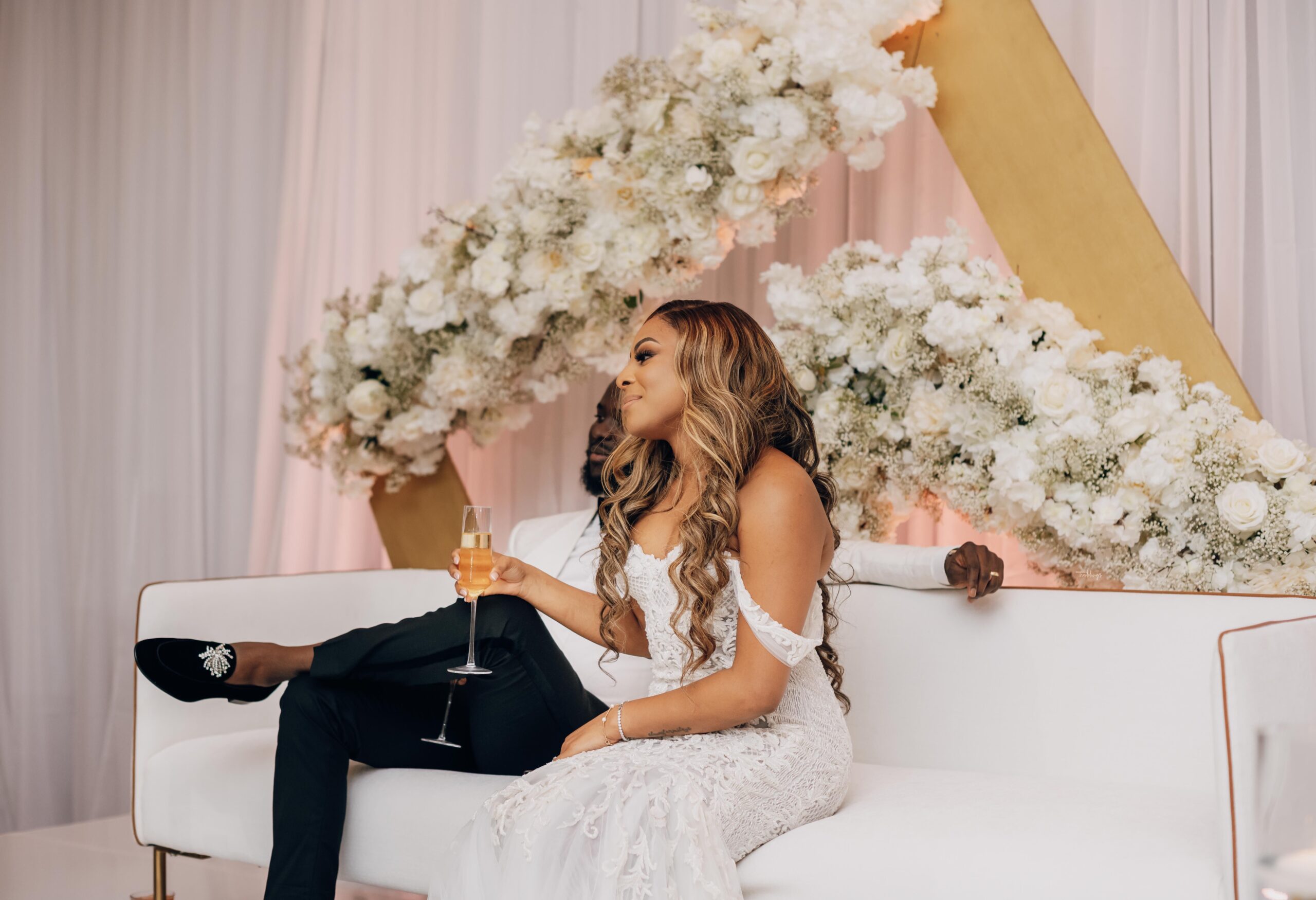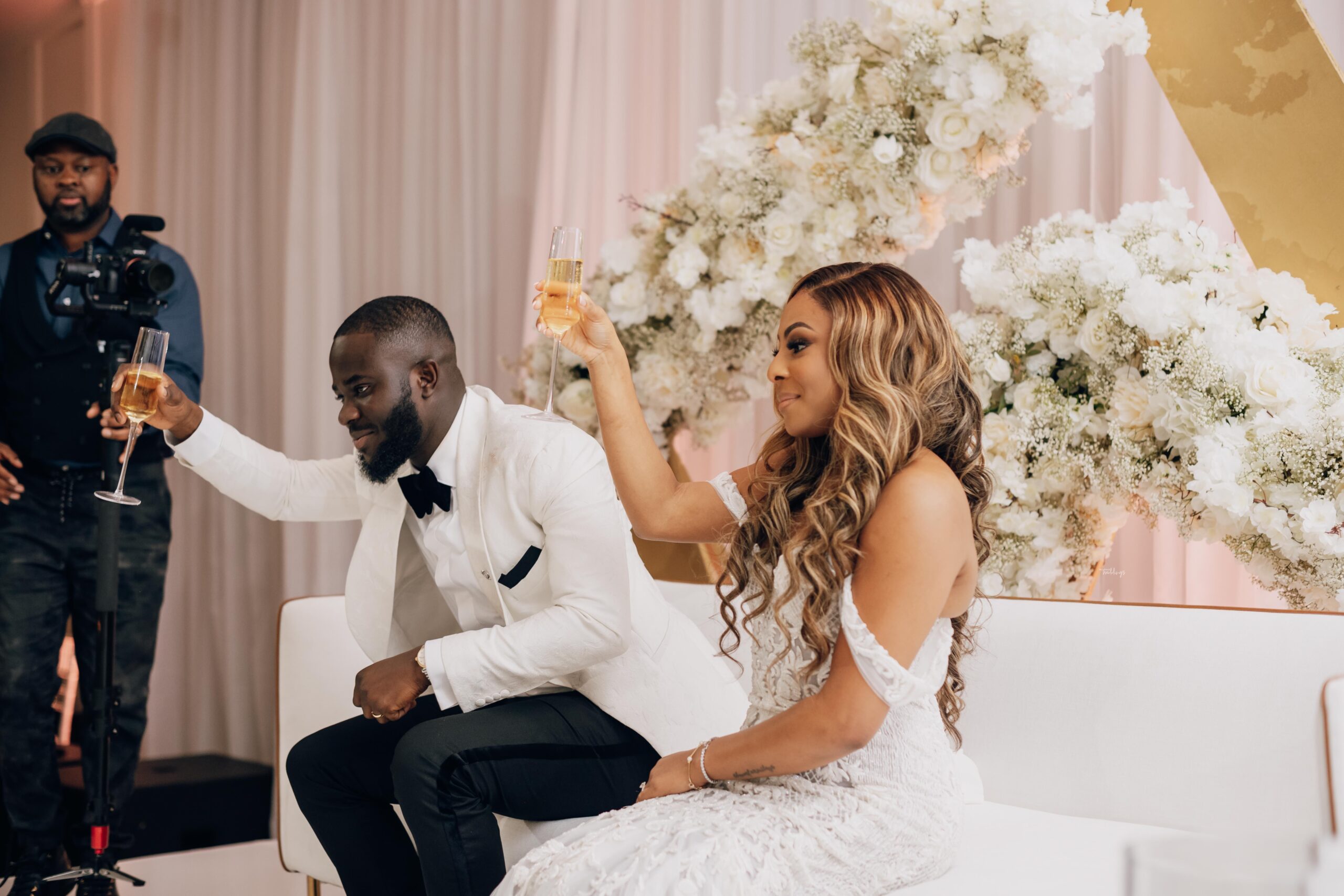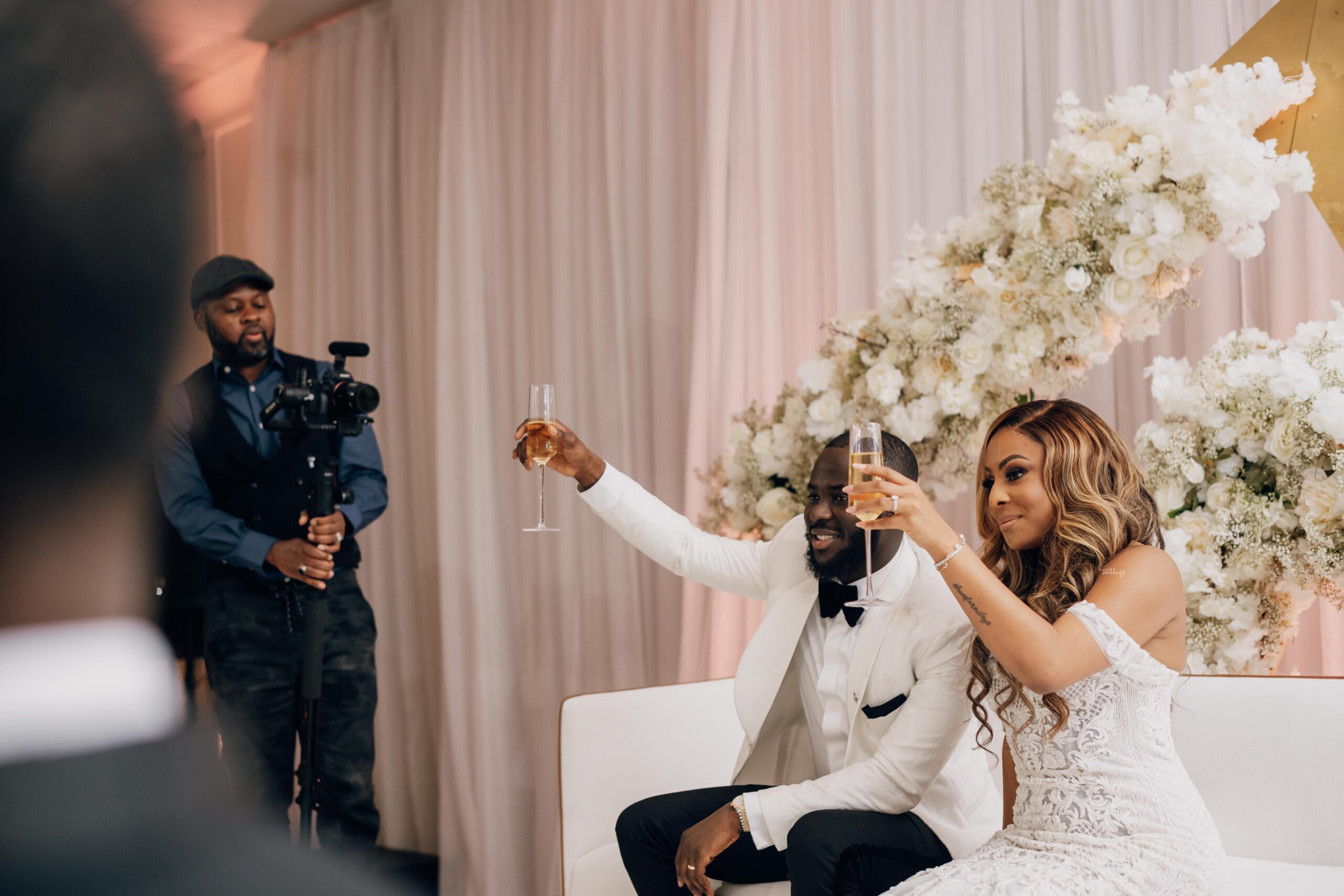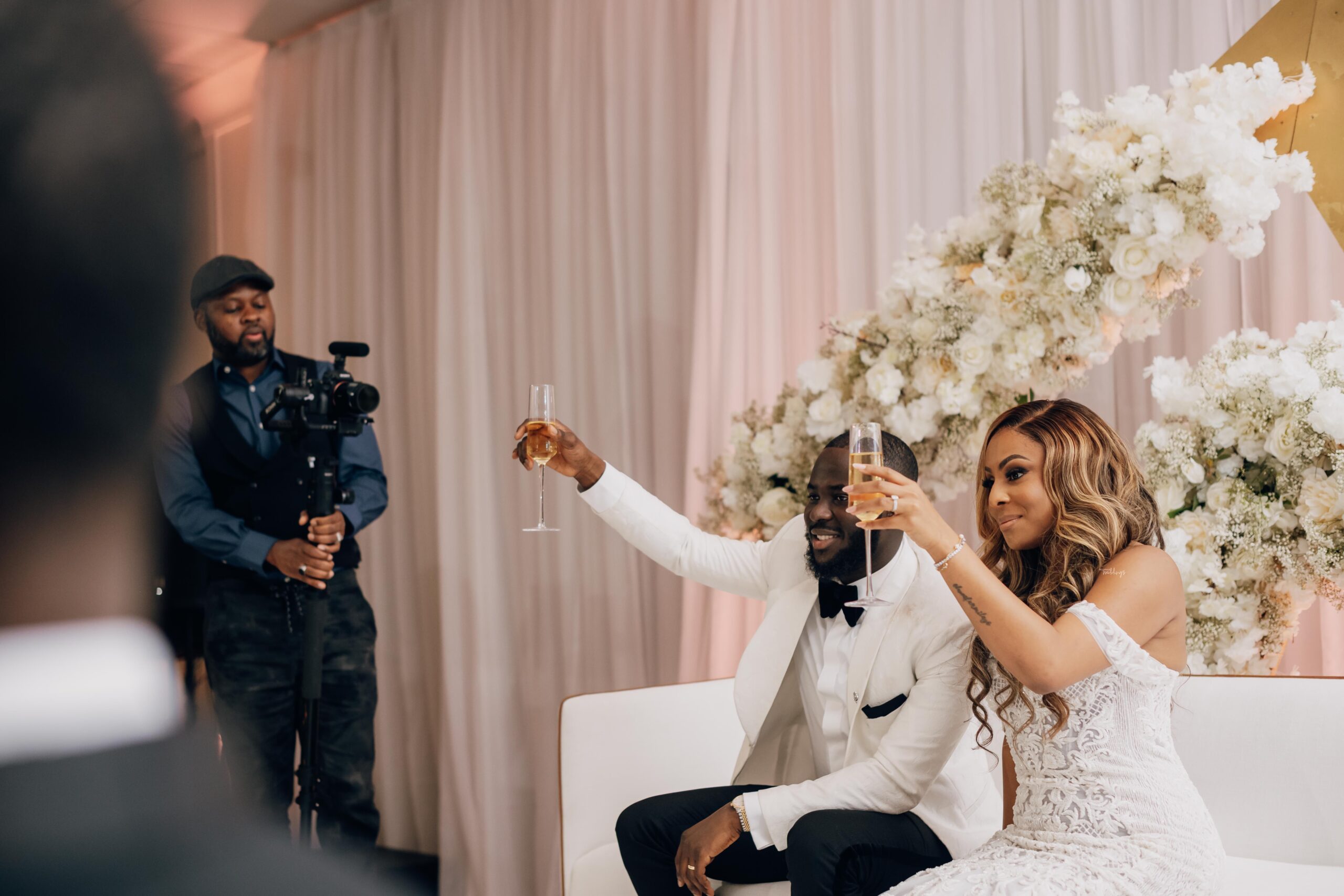 Let's toss that bouquet!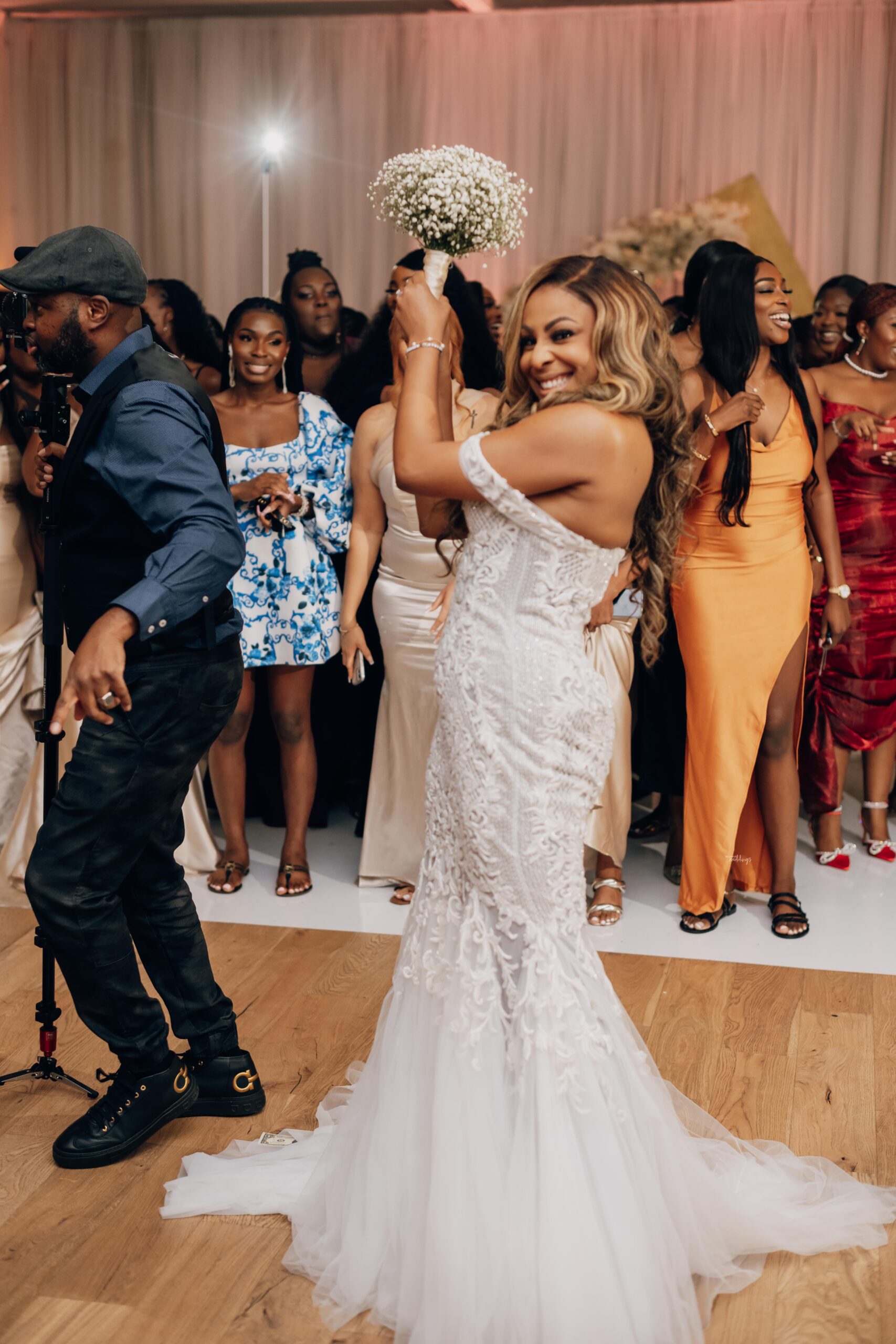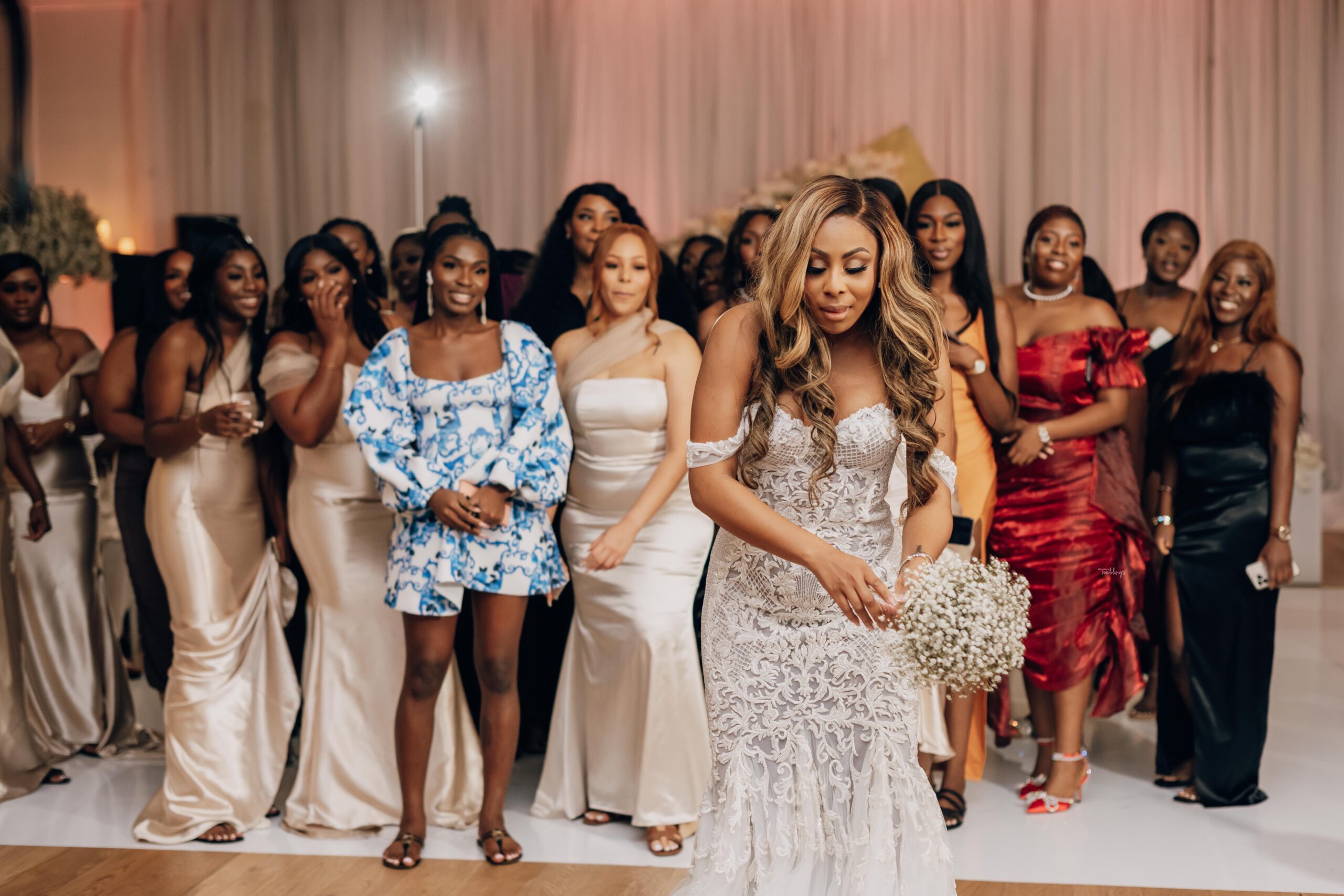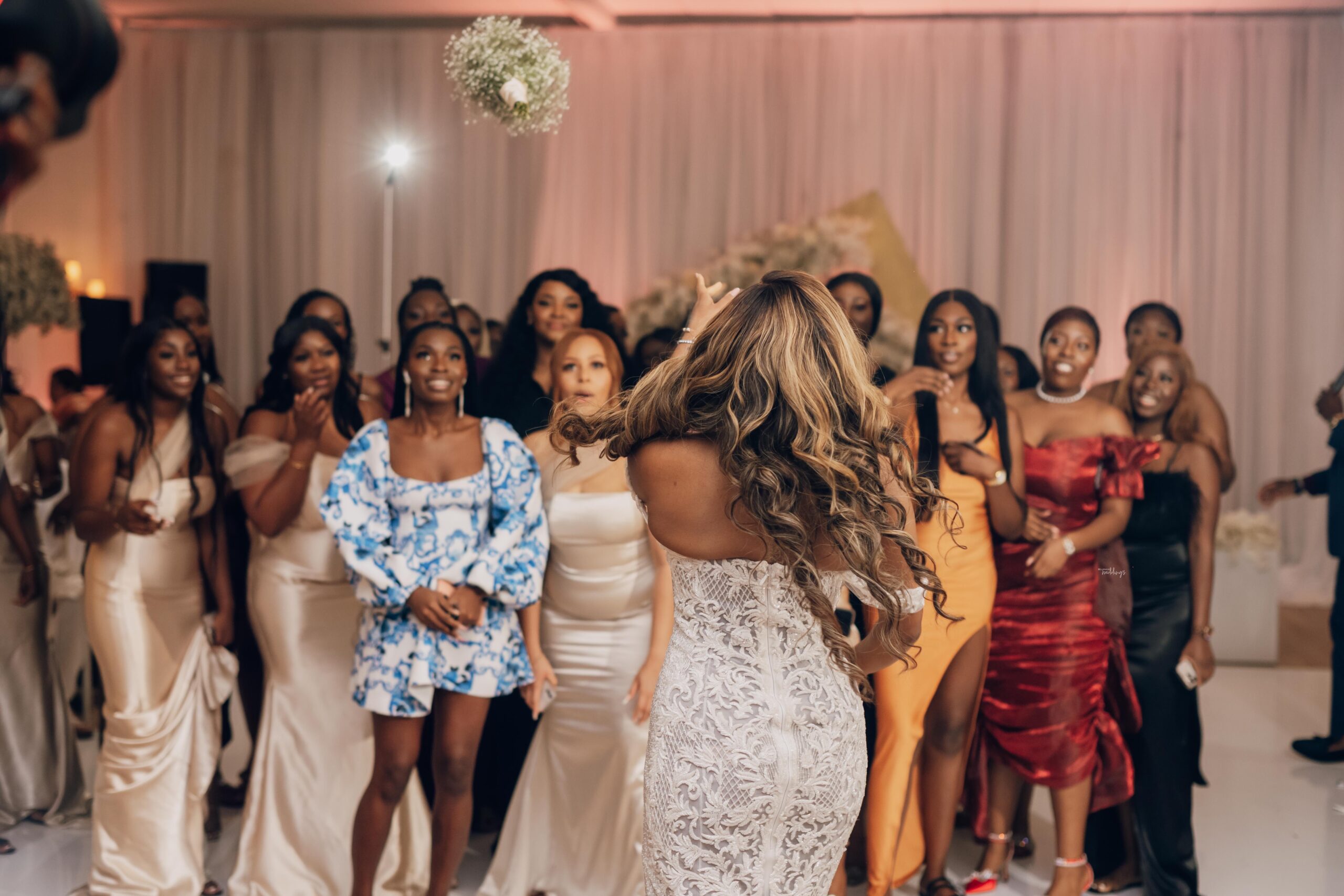 A garter toss for the guys!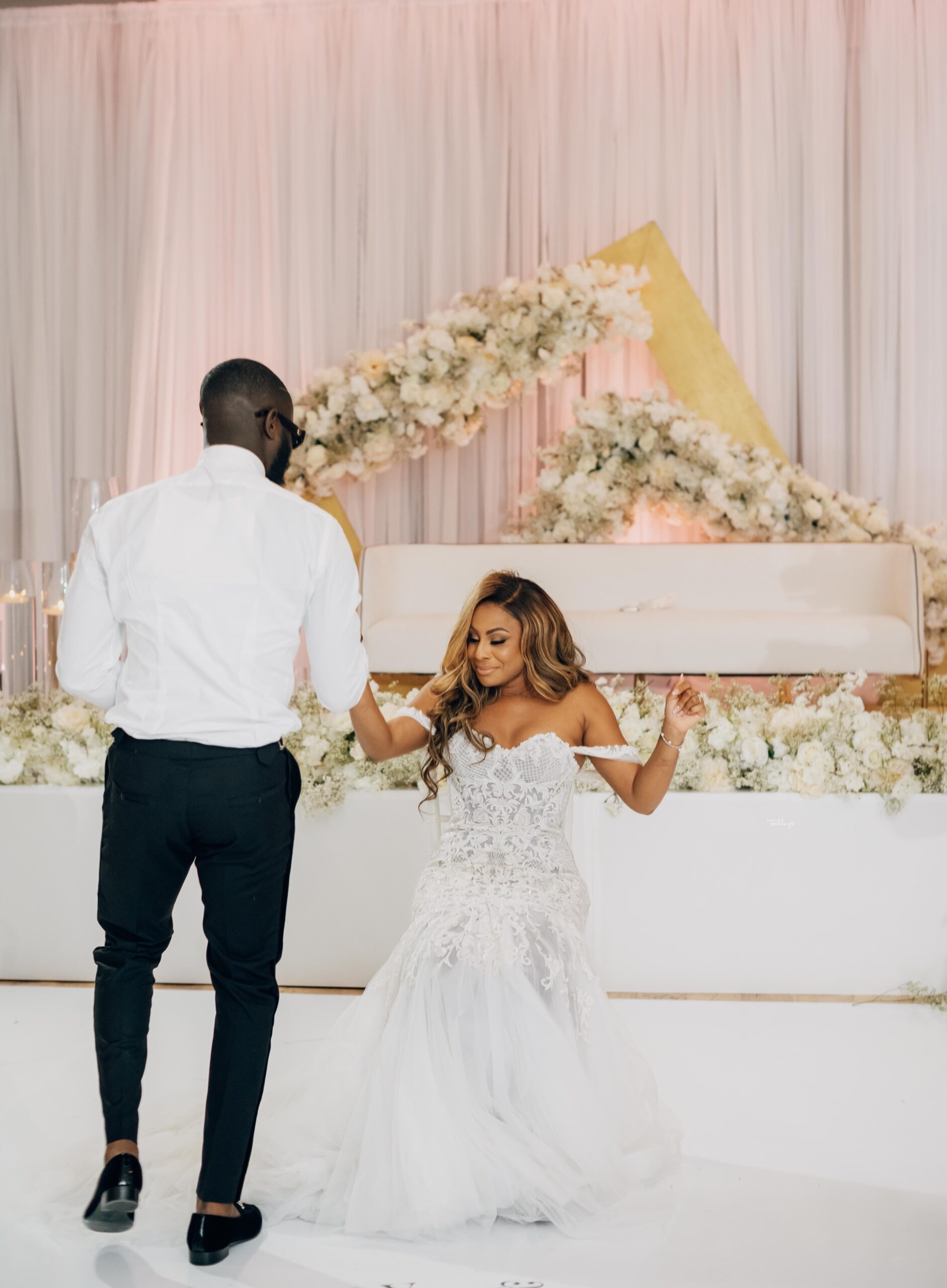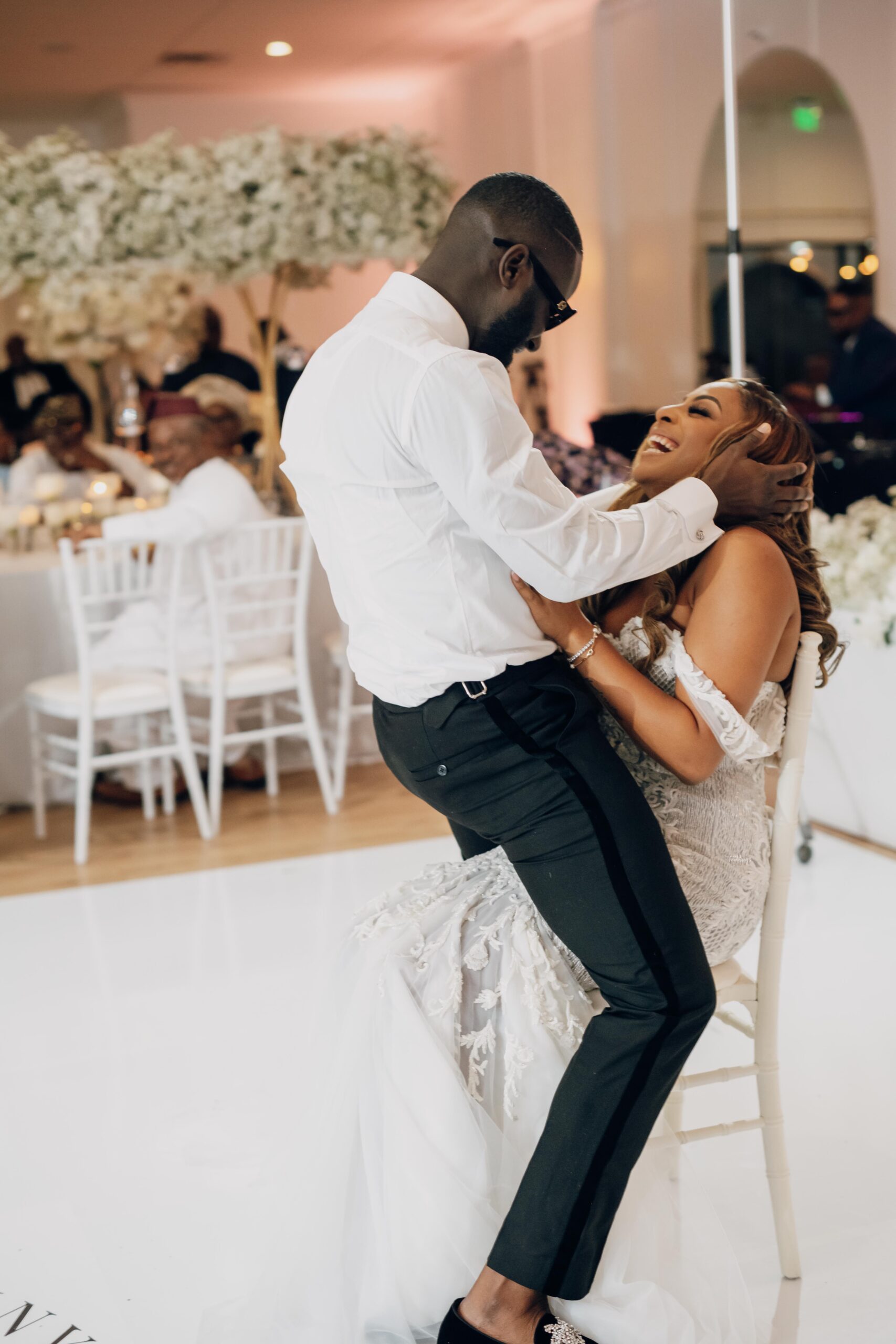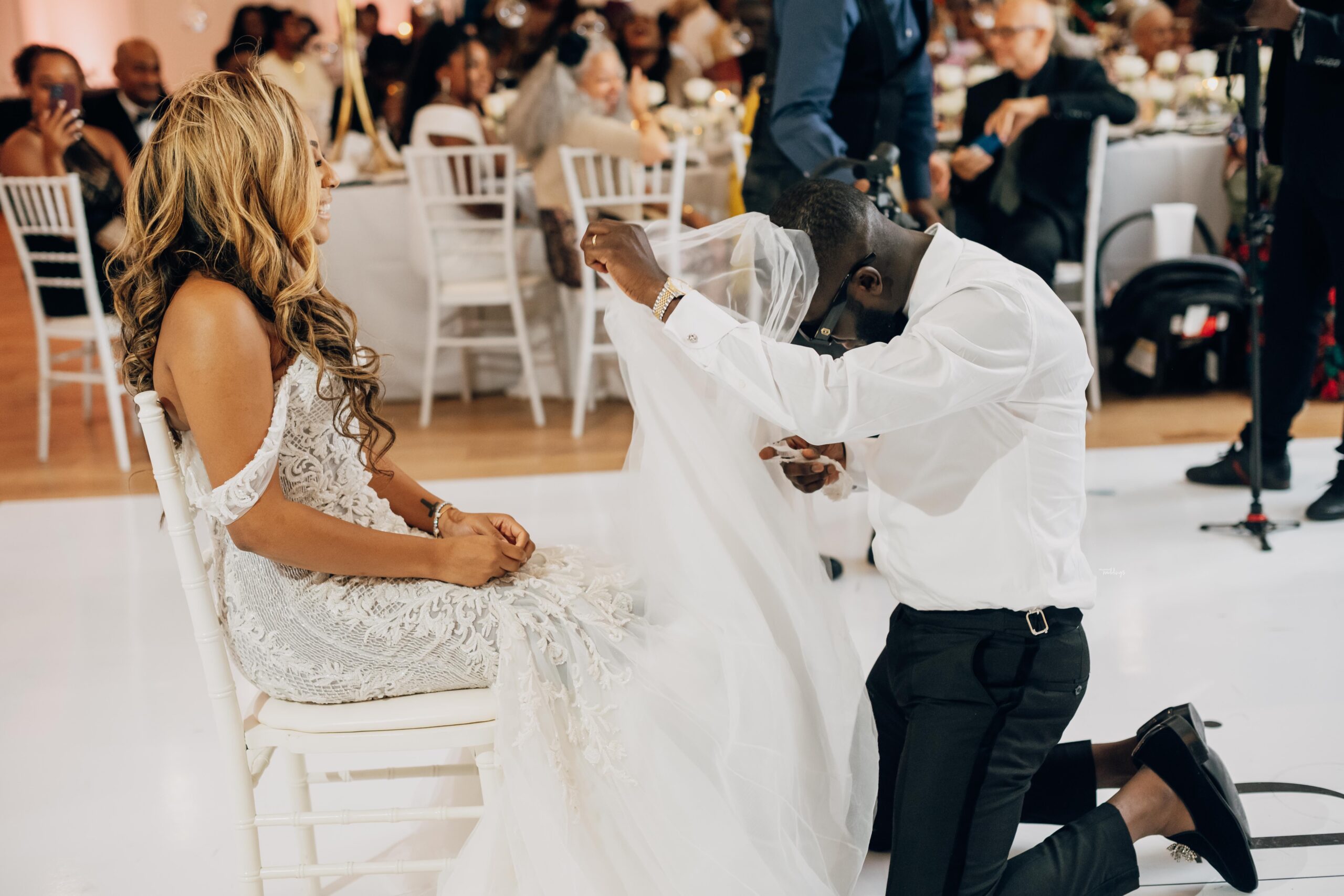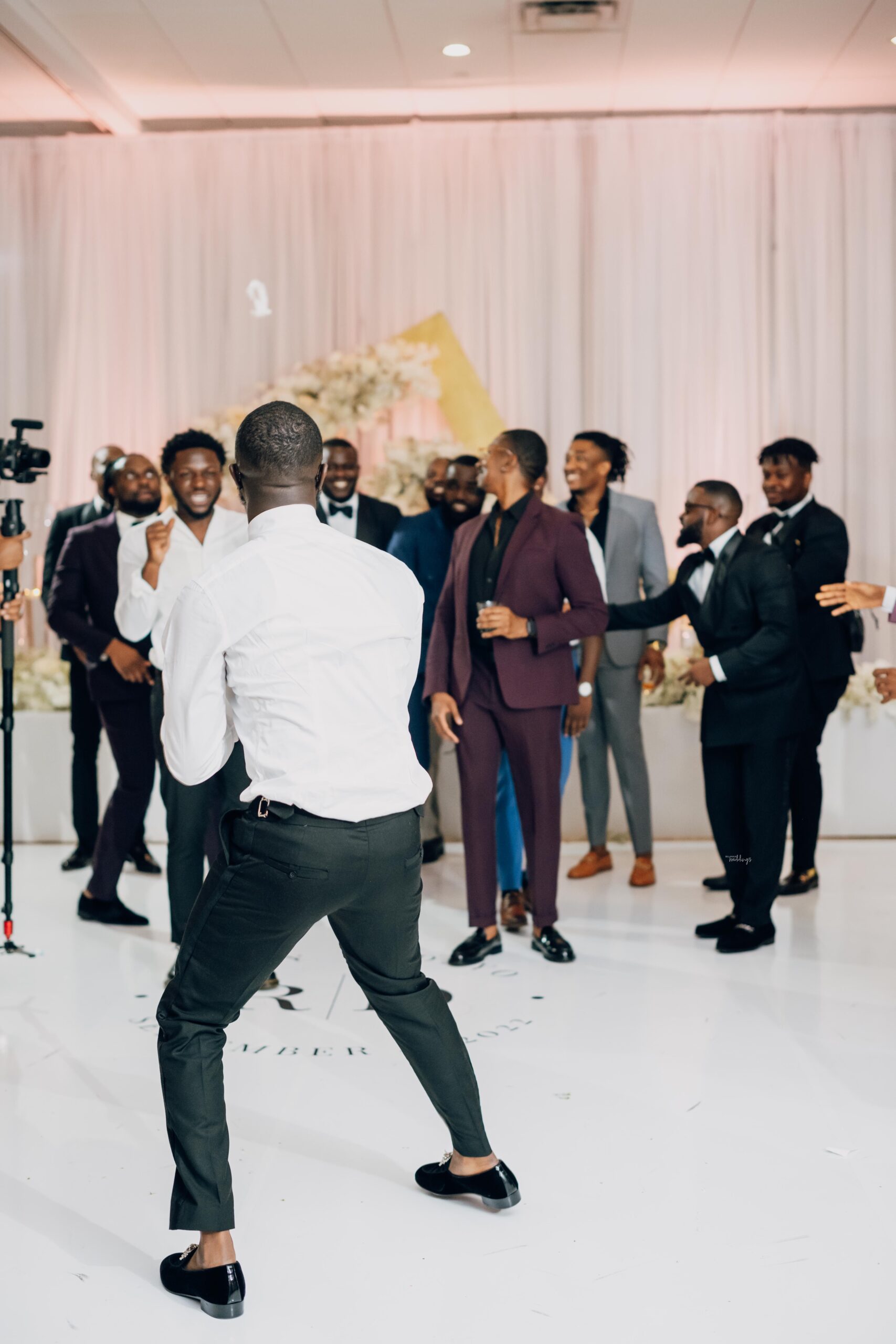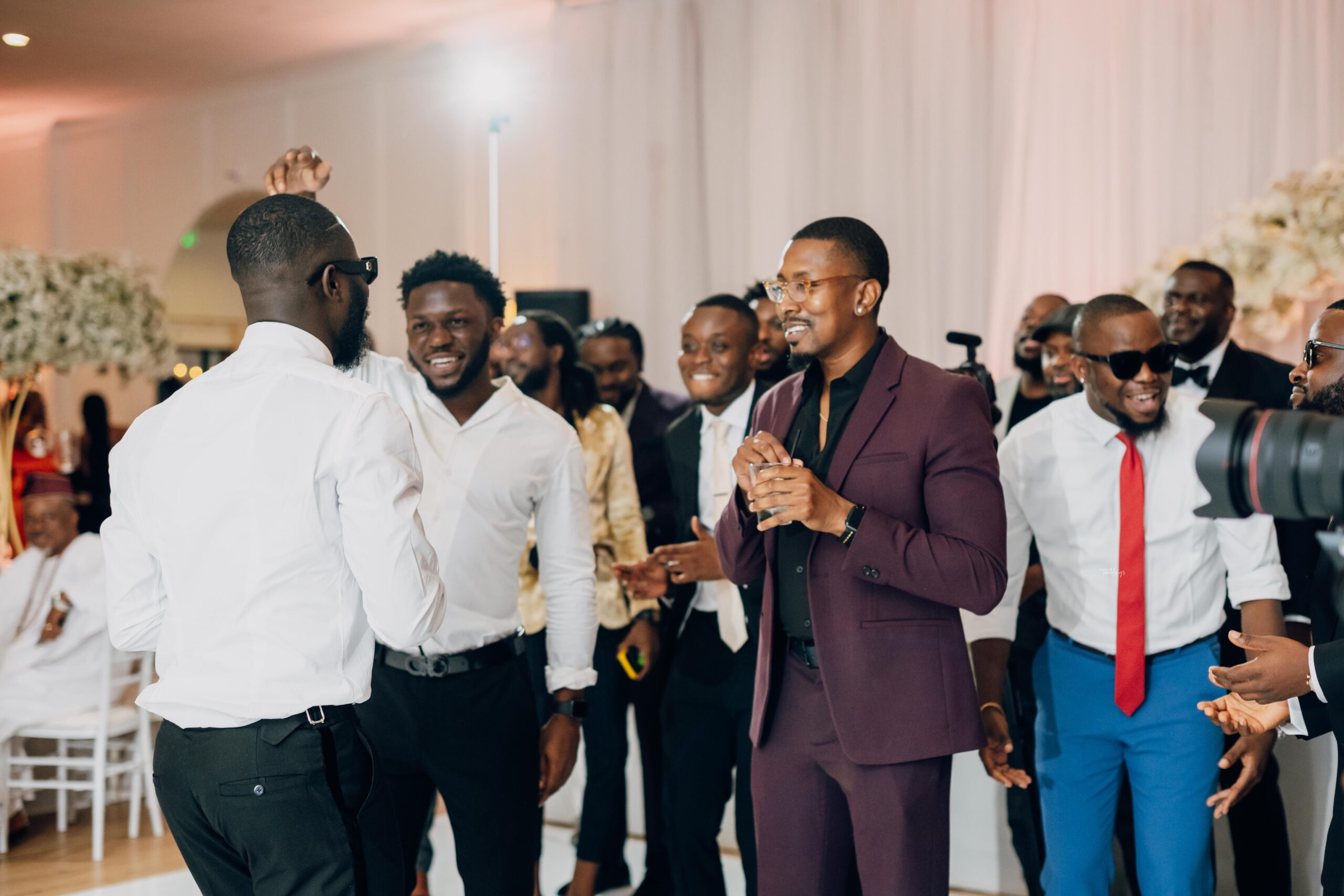 Second outfit, you know the after-party is about to get lit!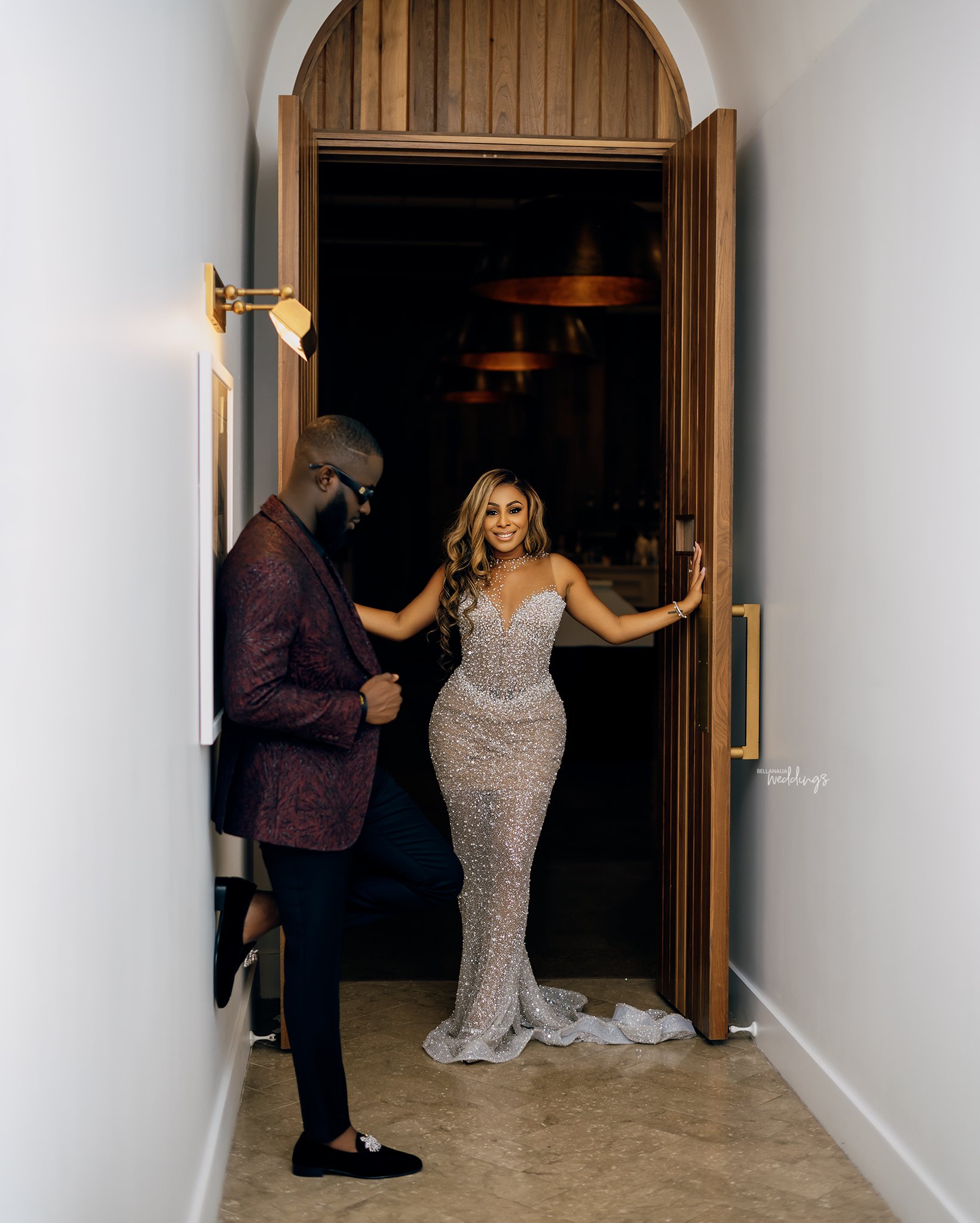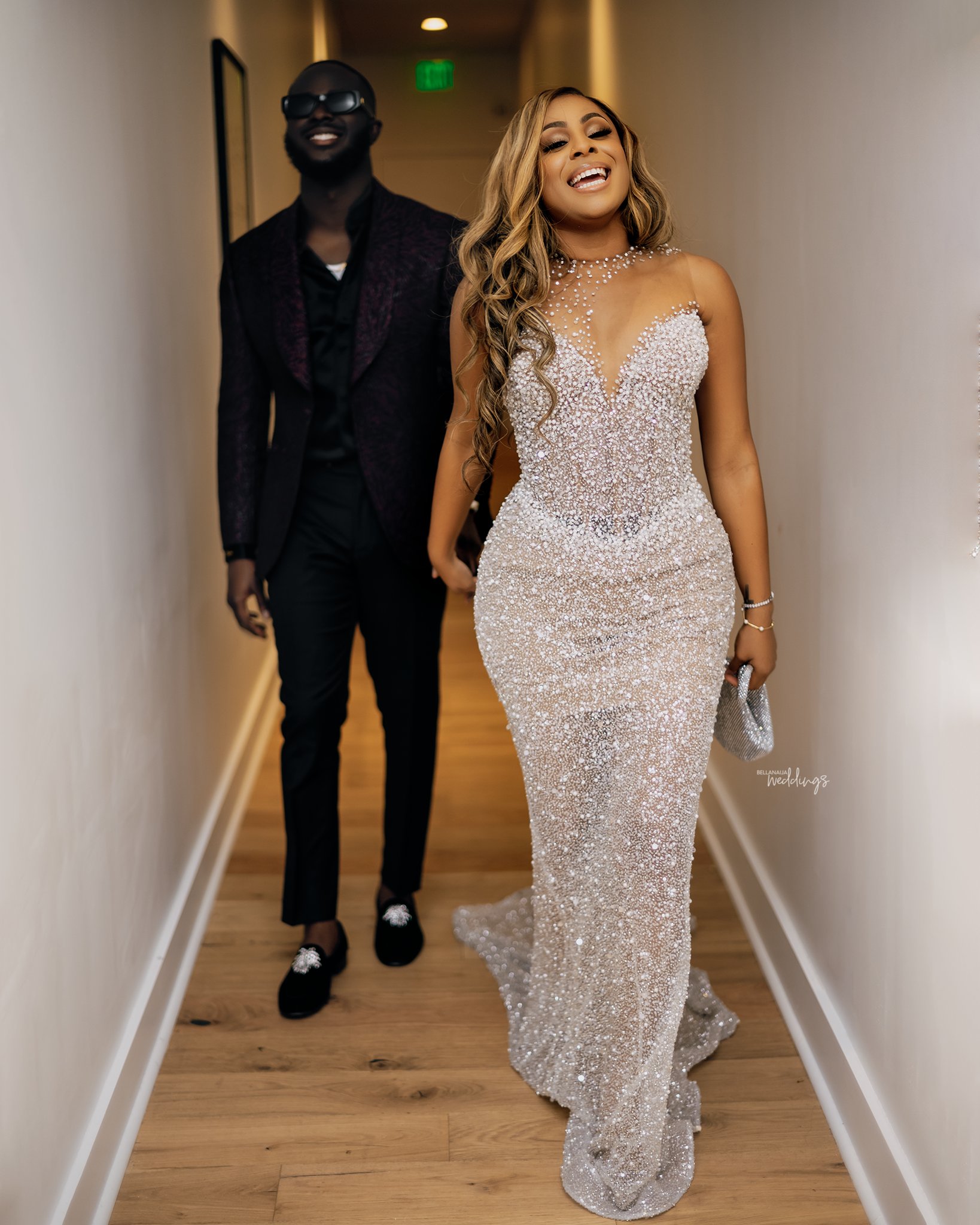 It's all fun from here!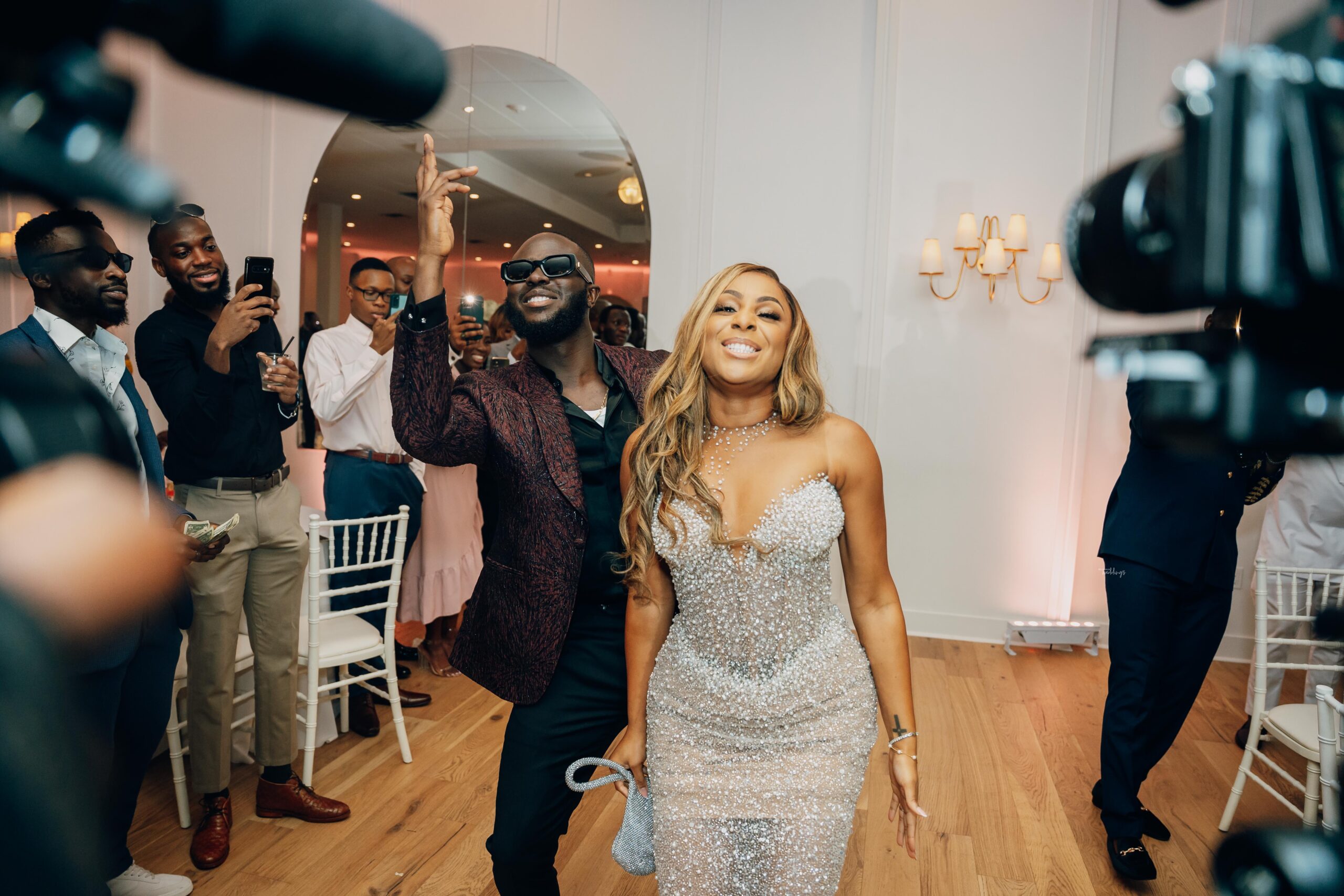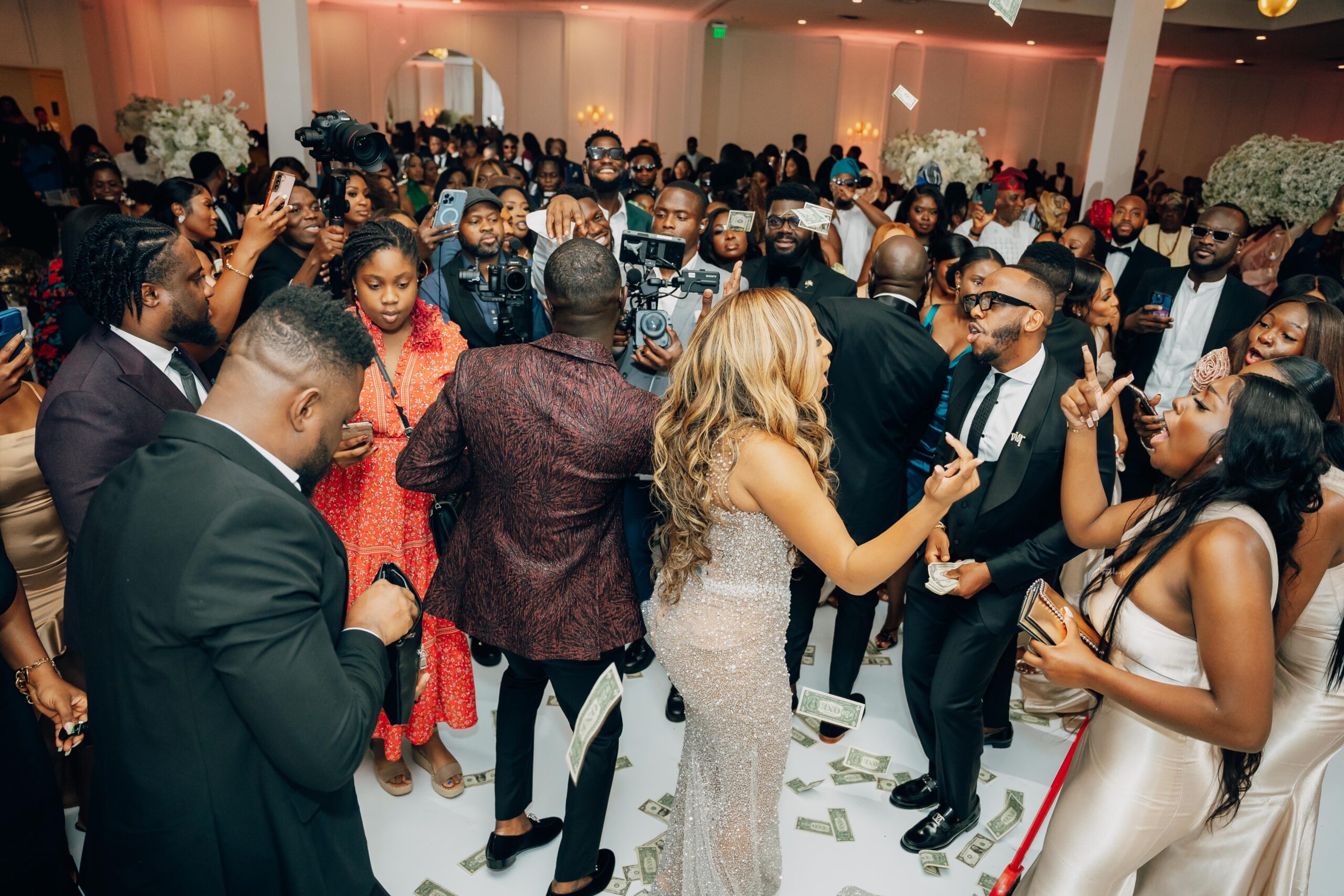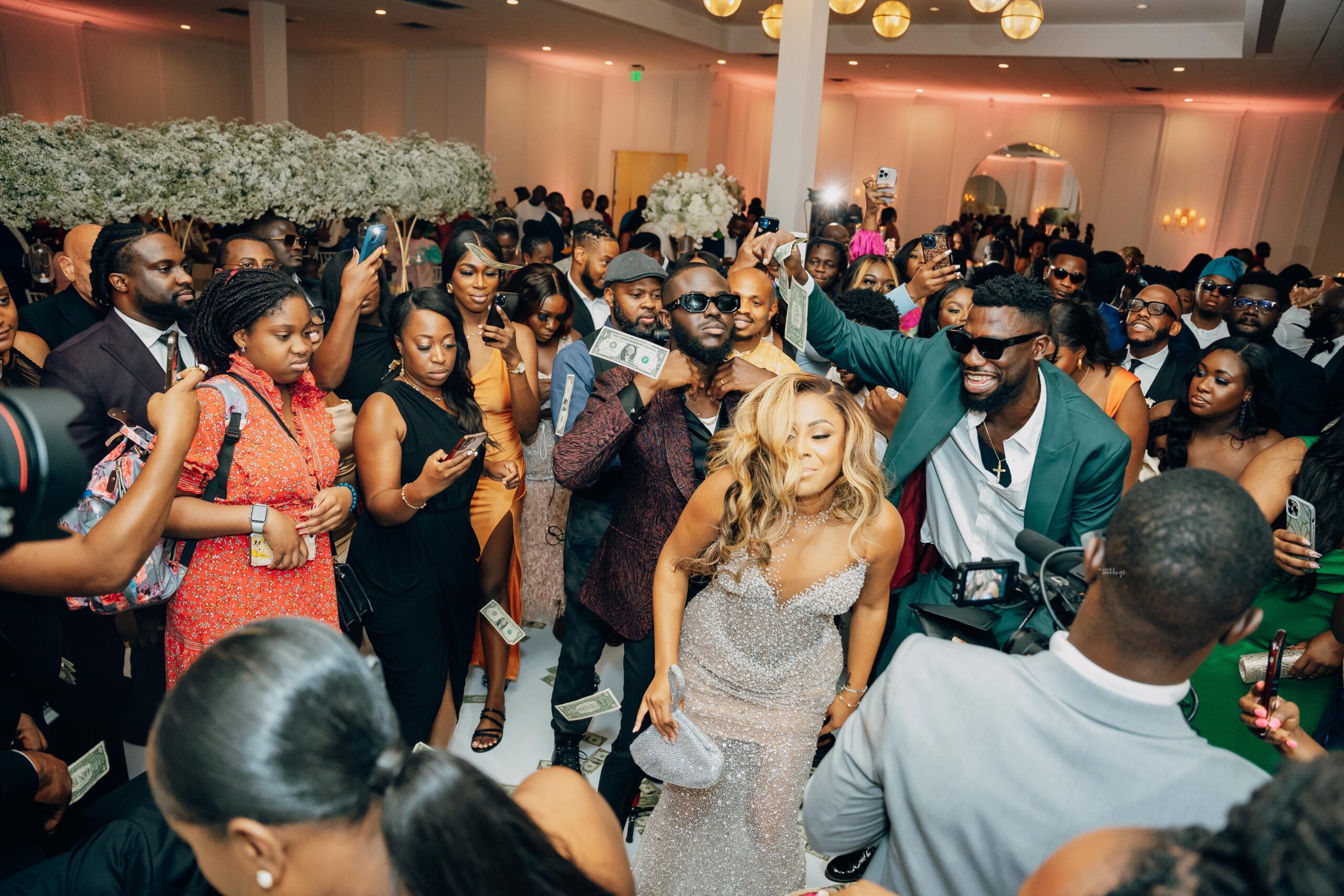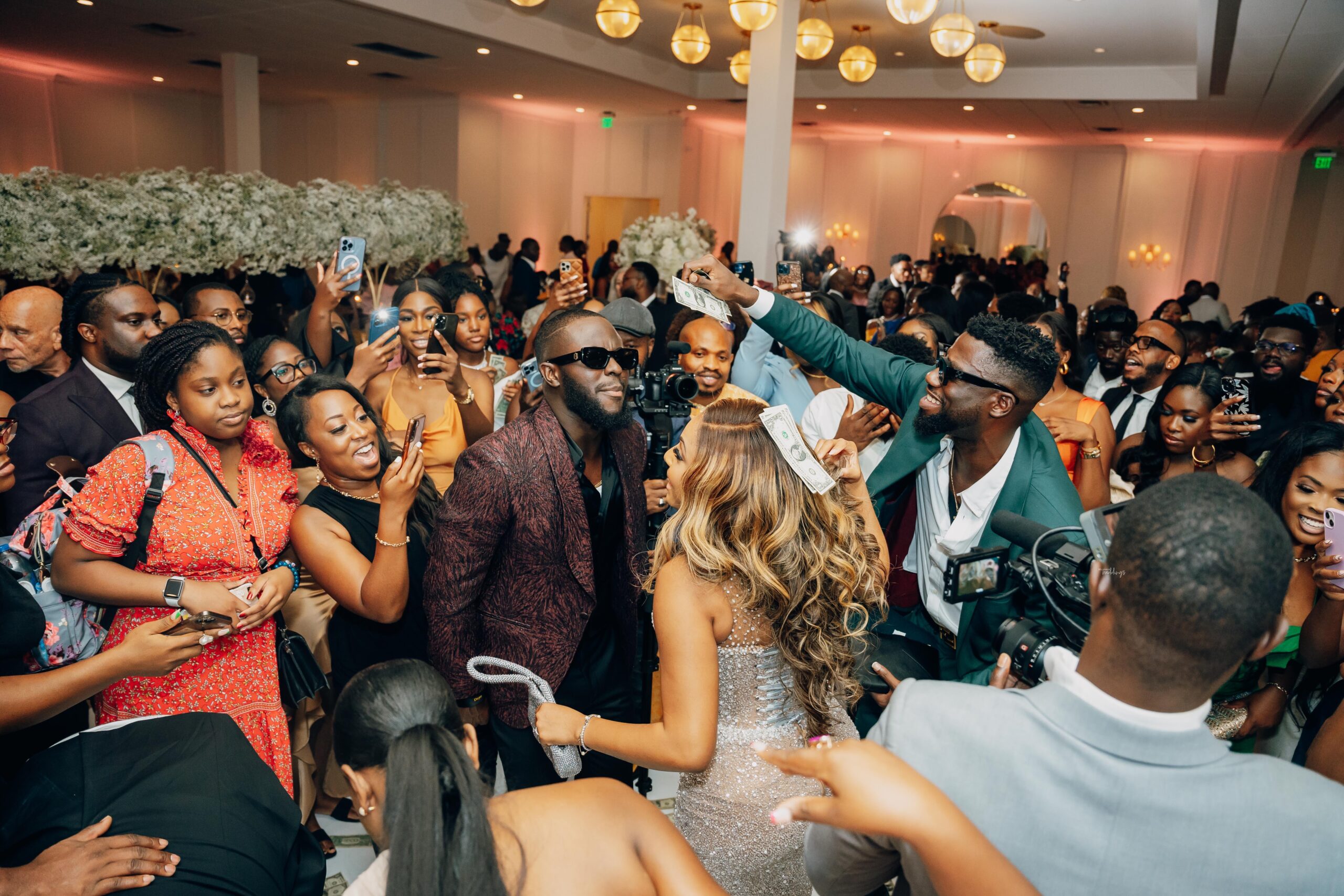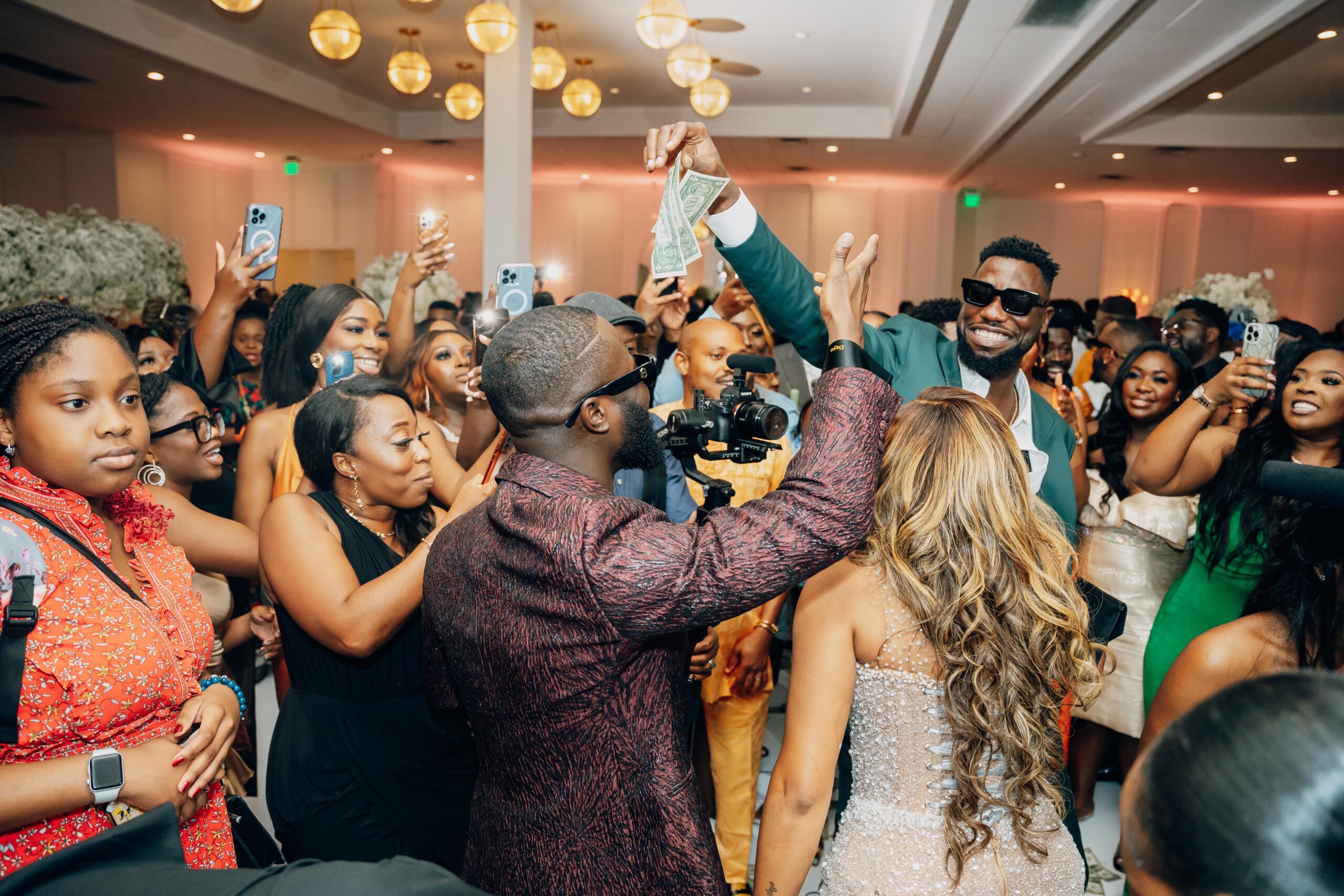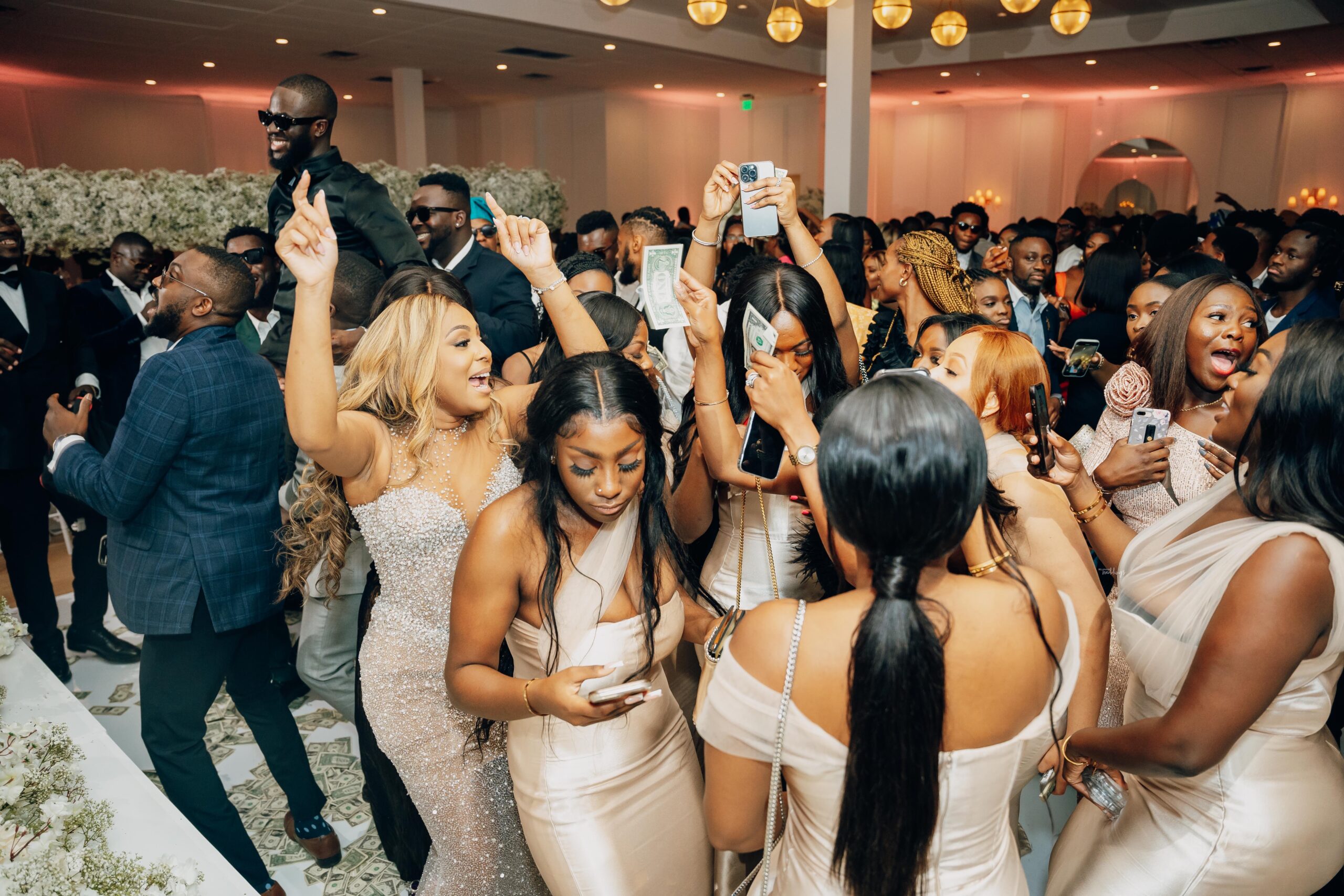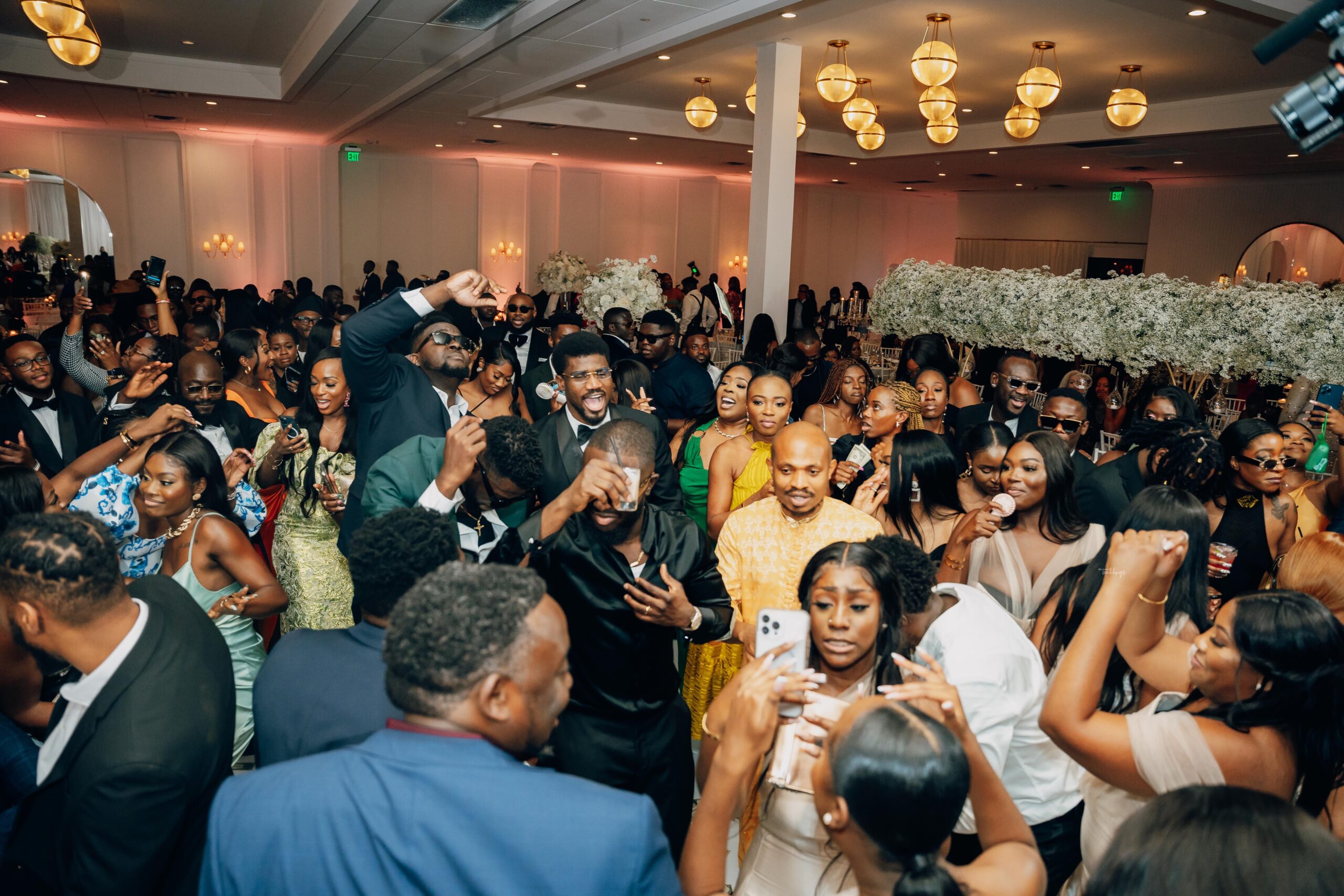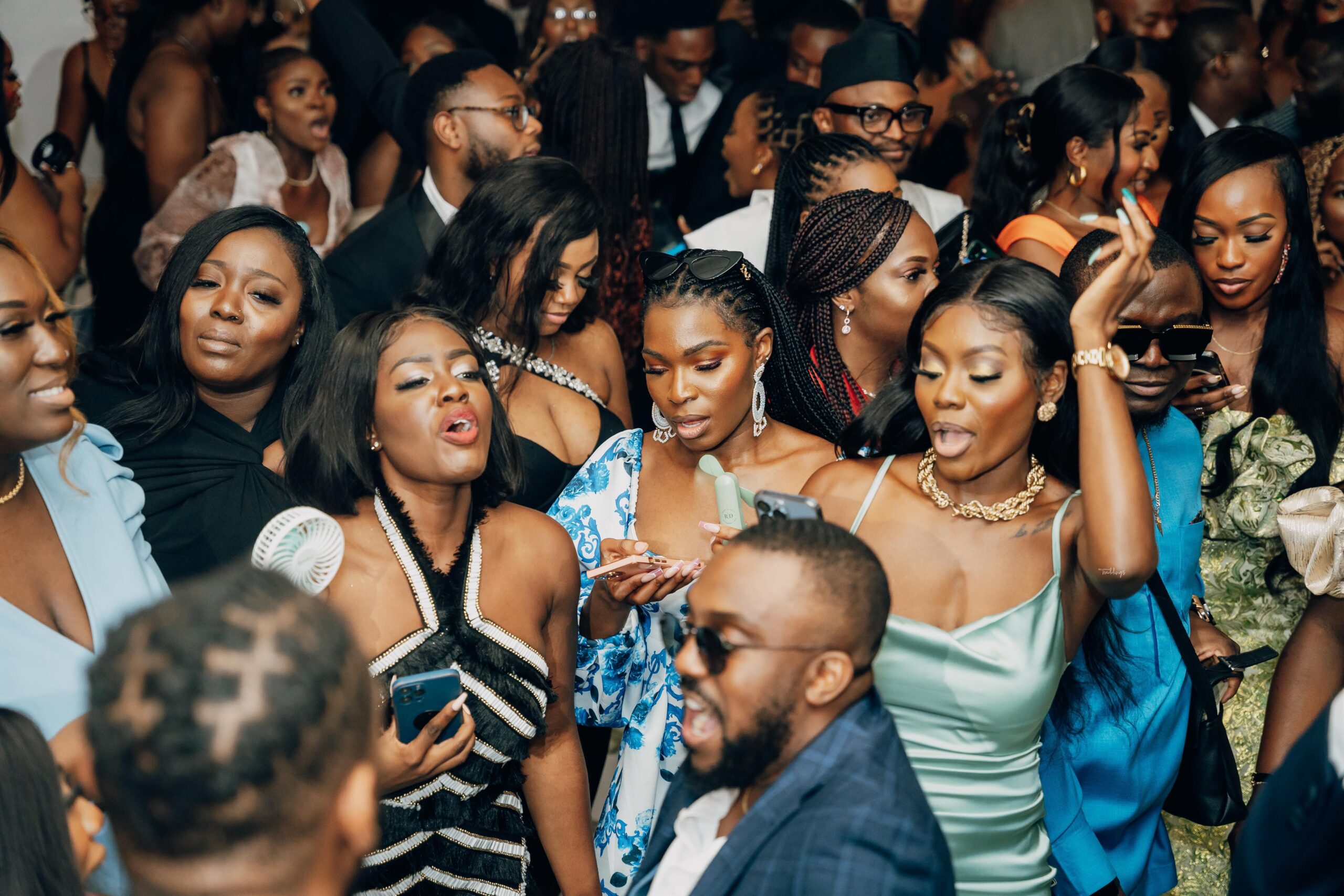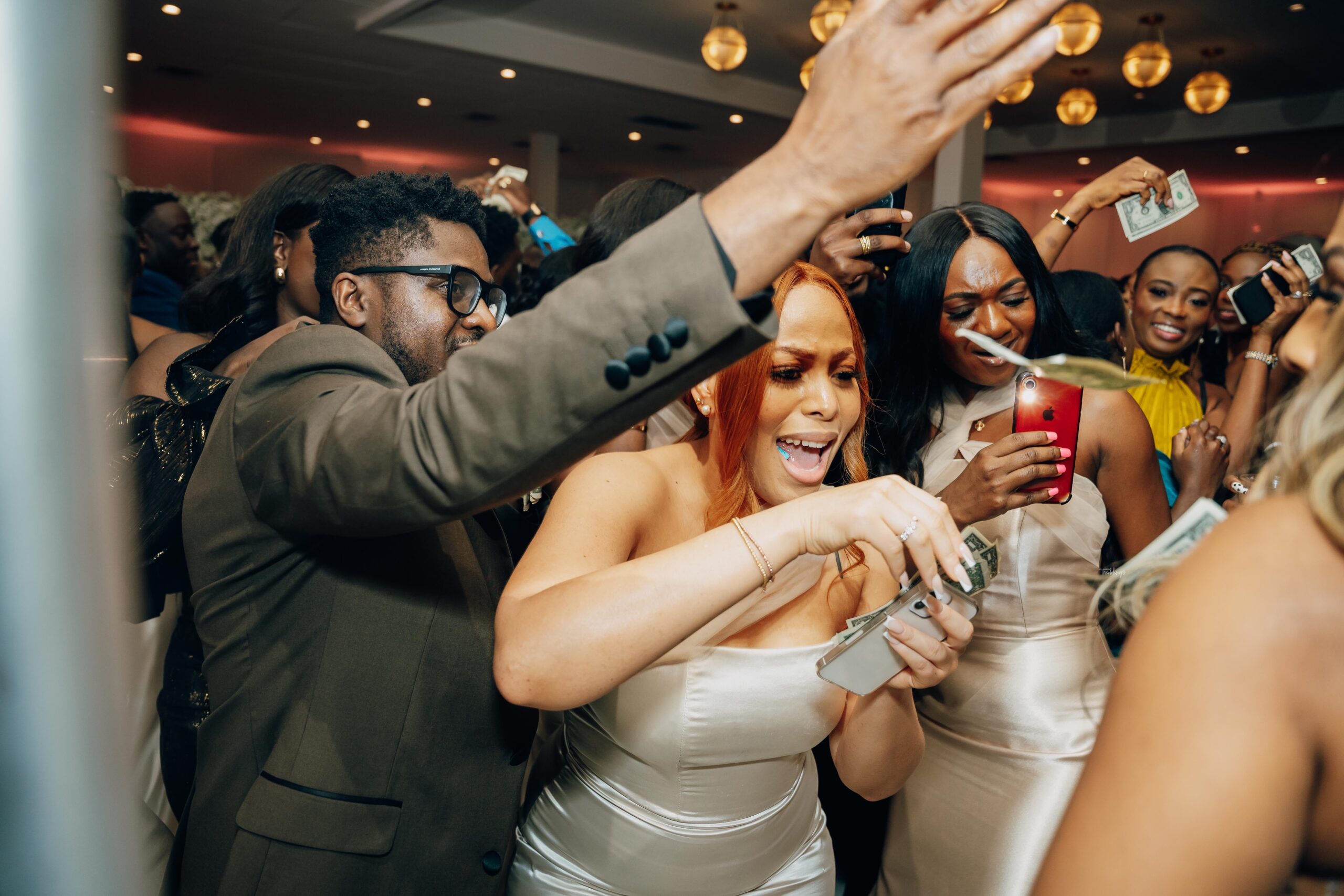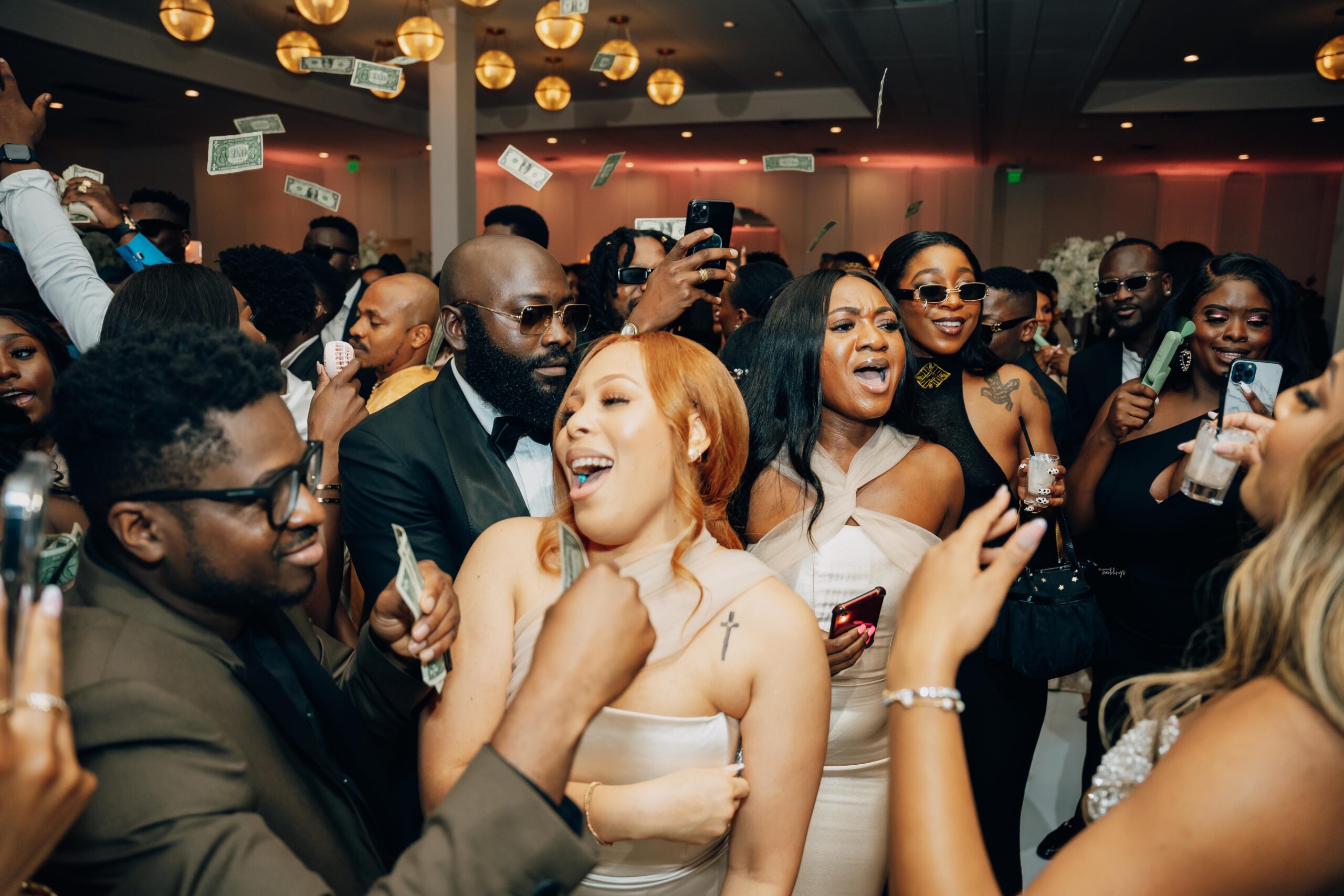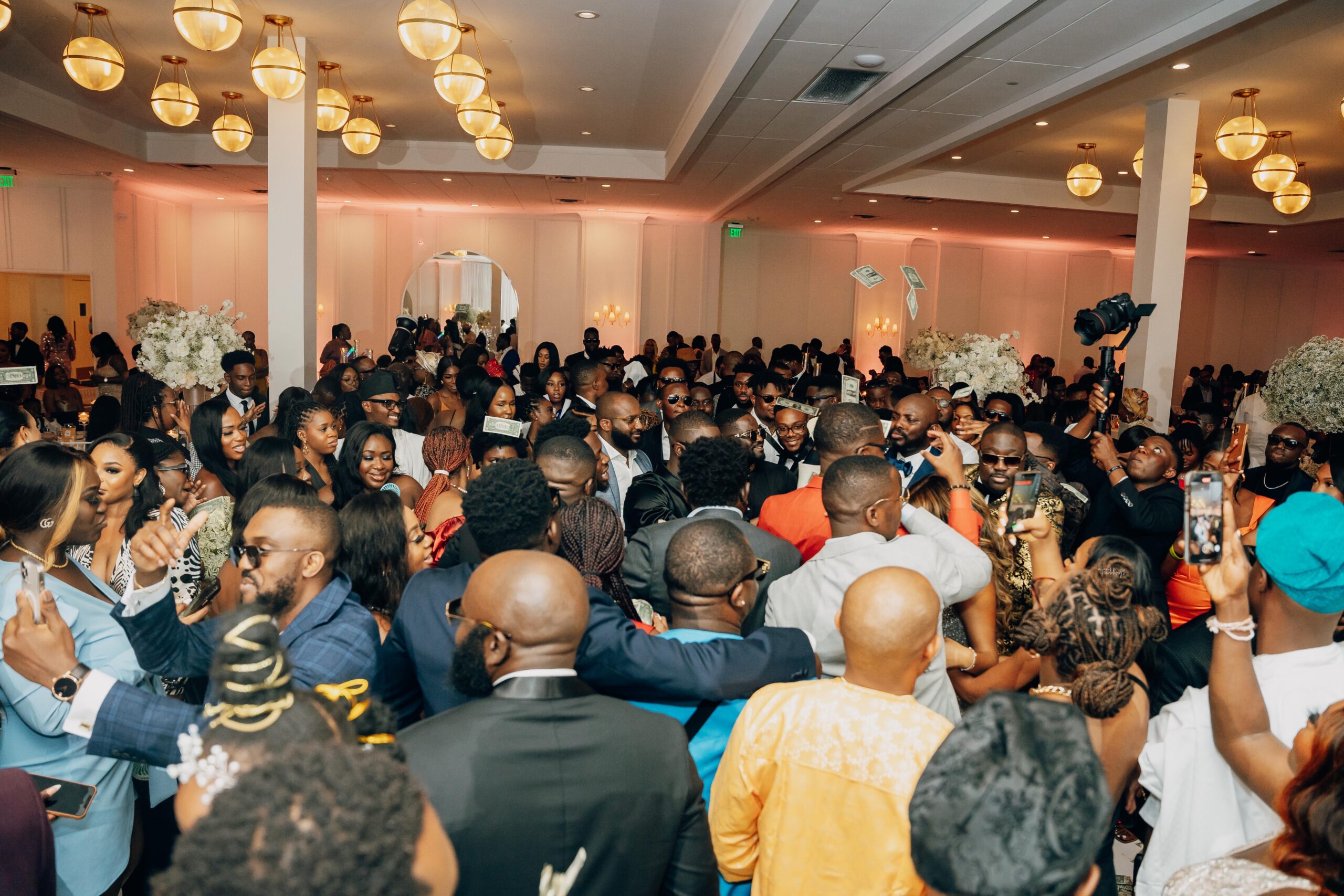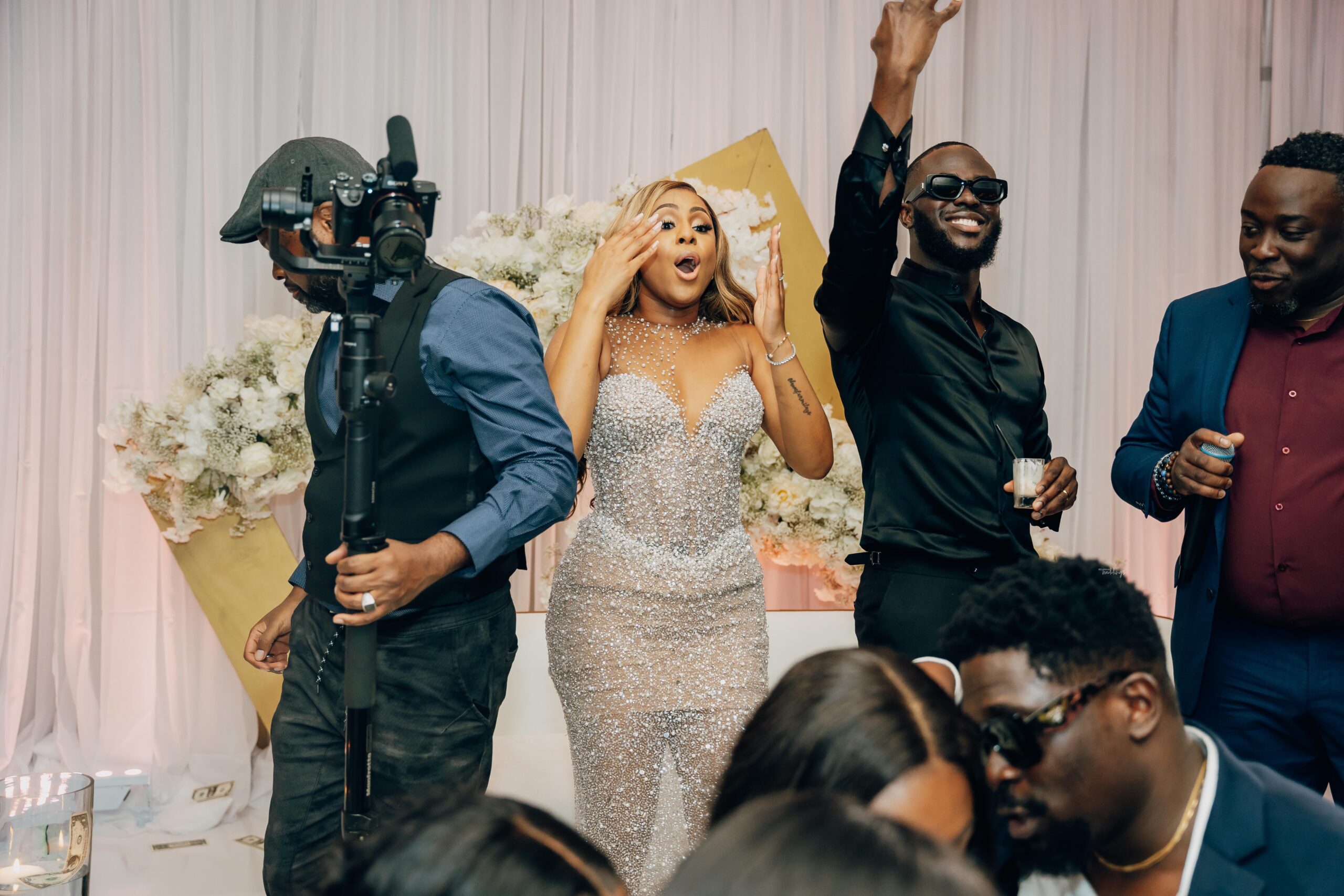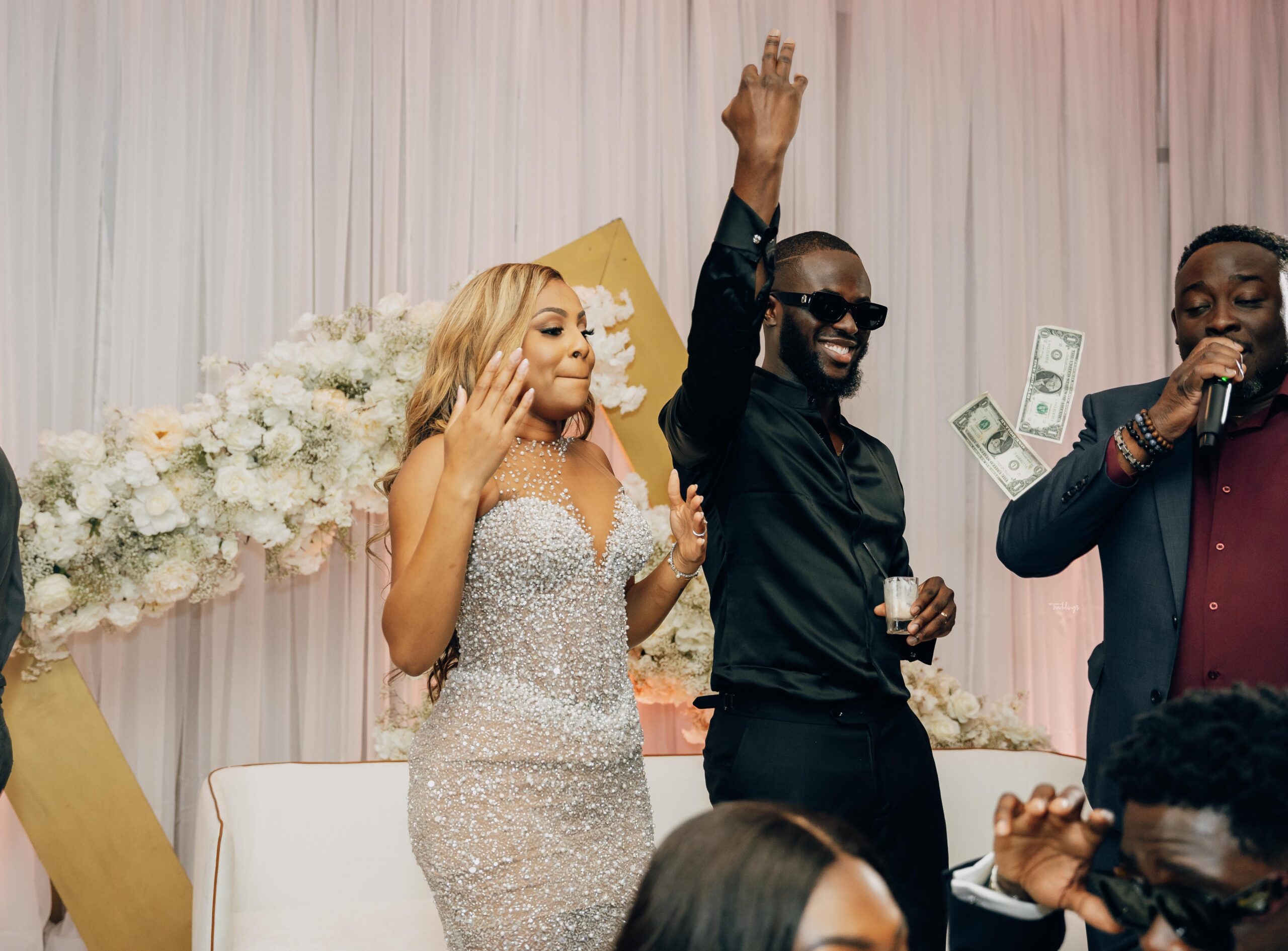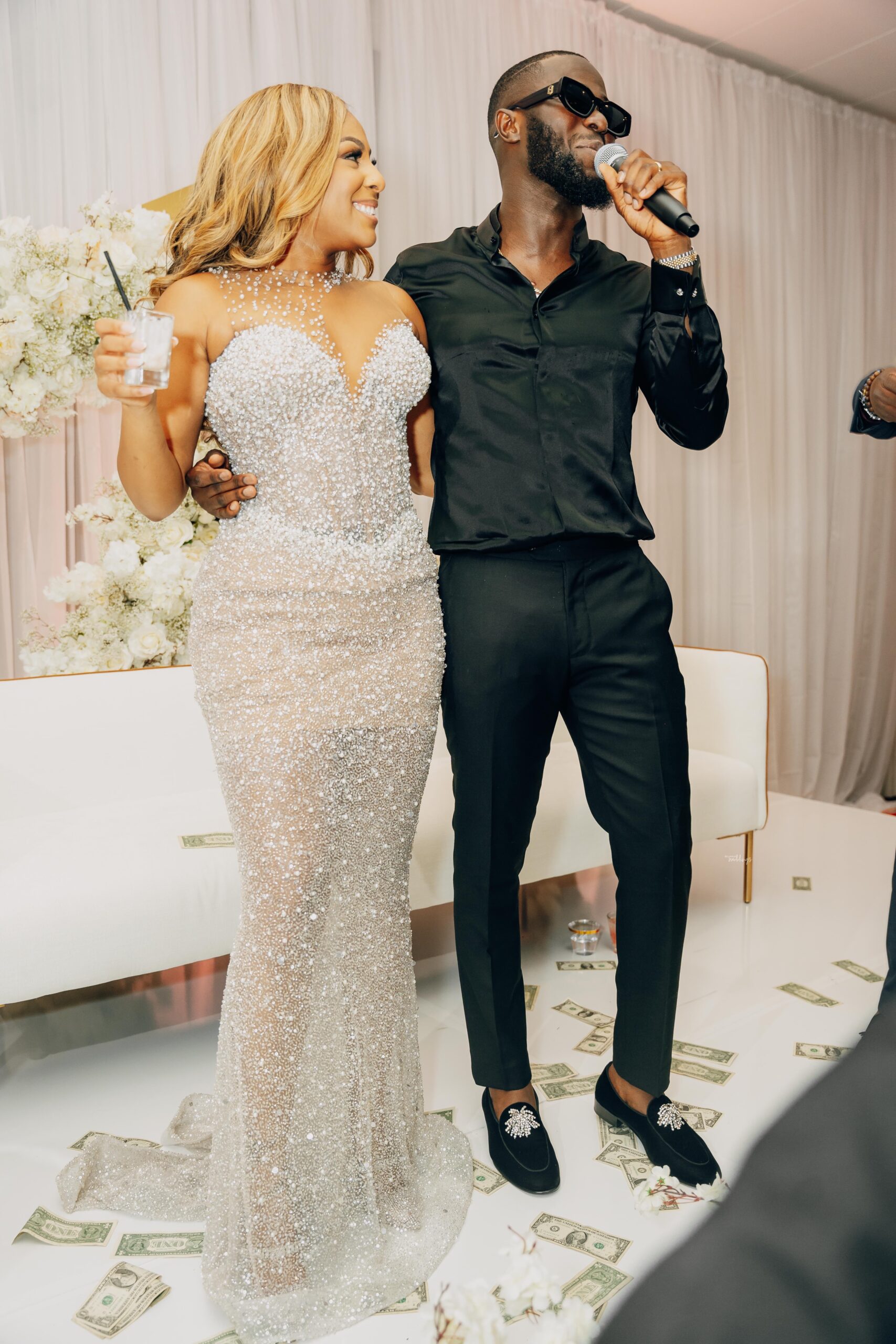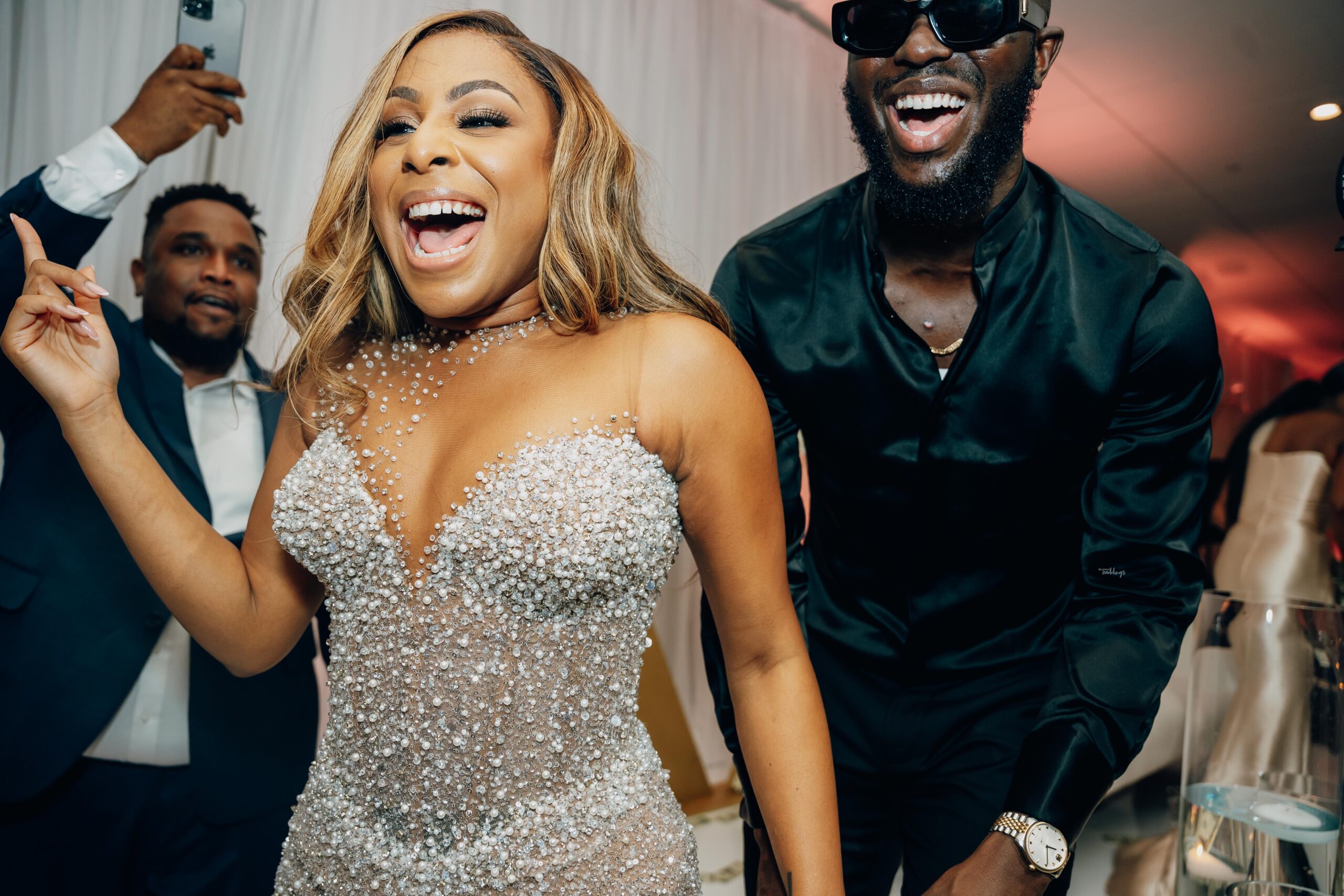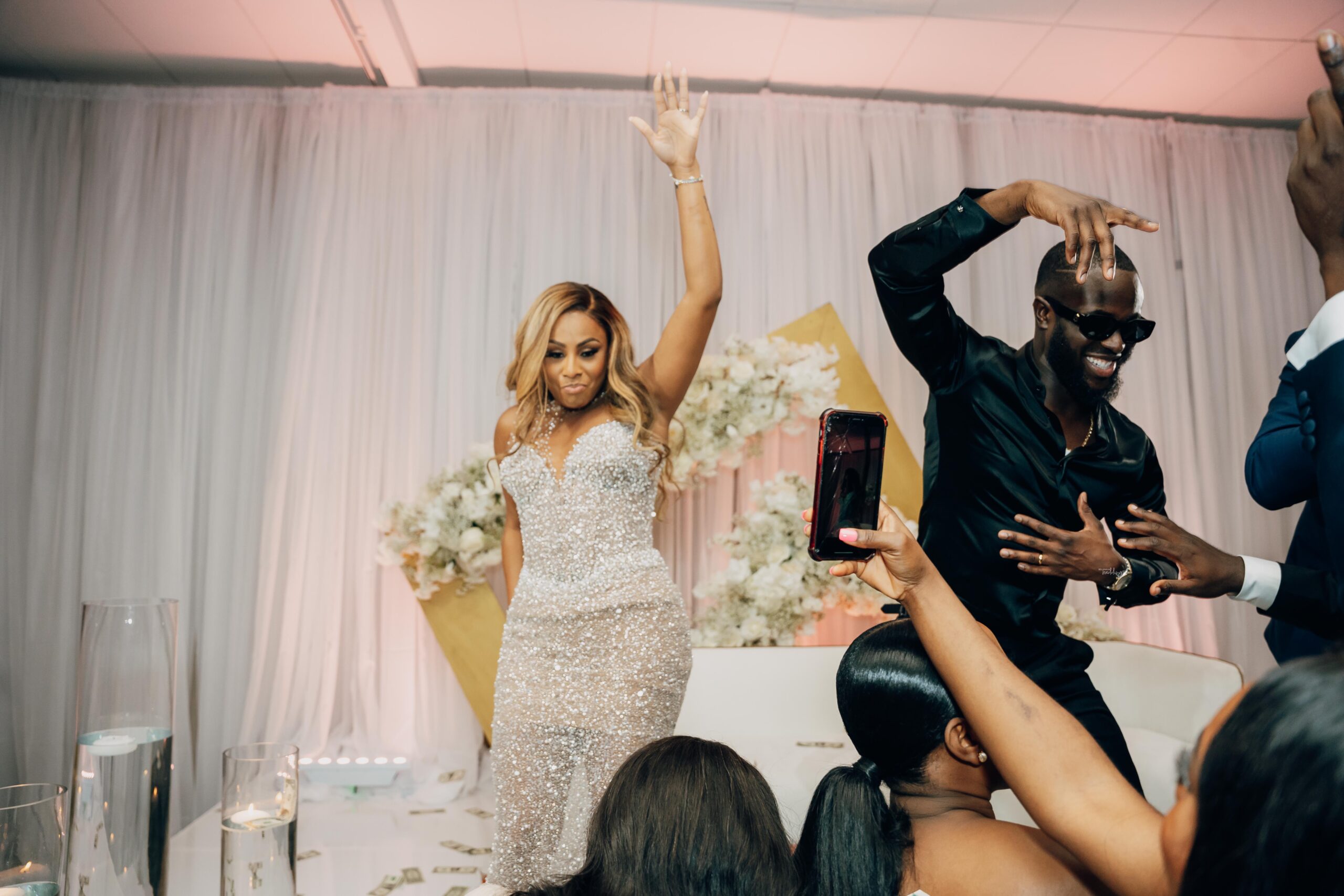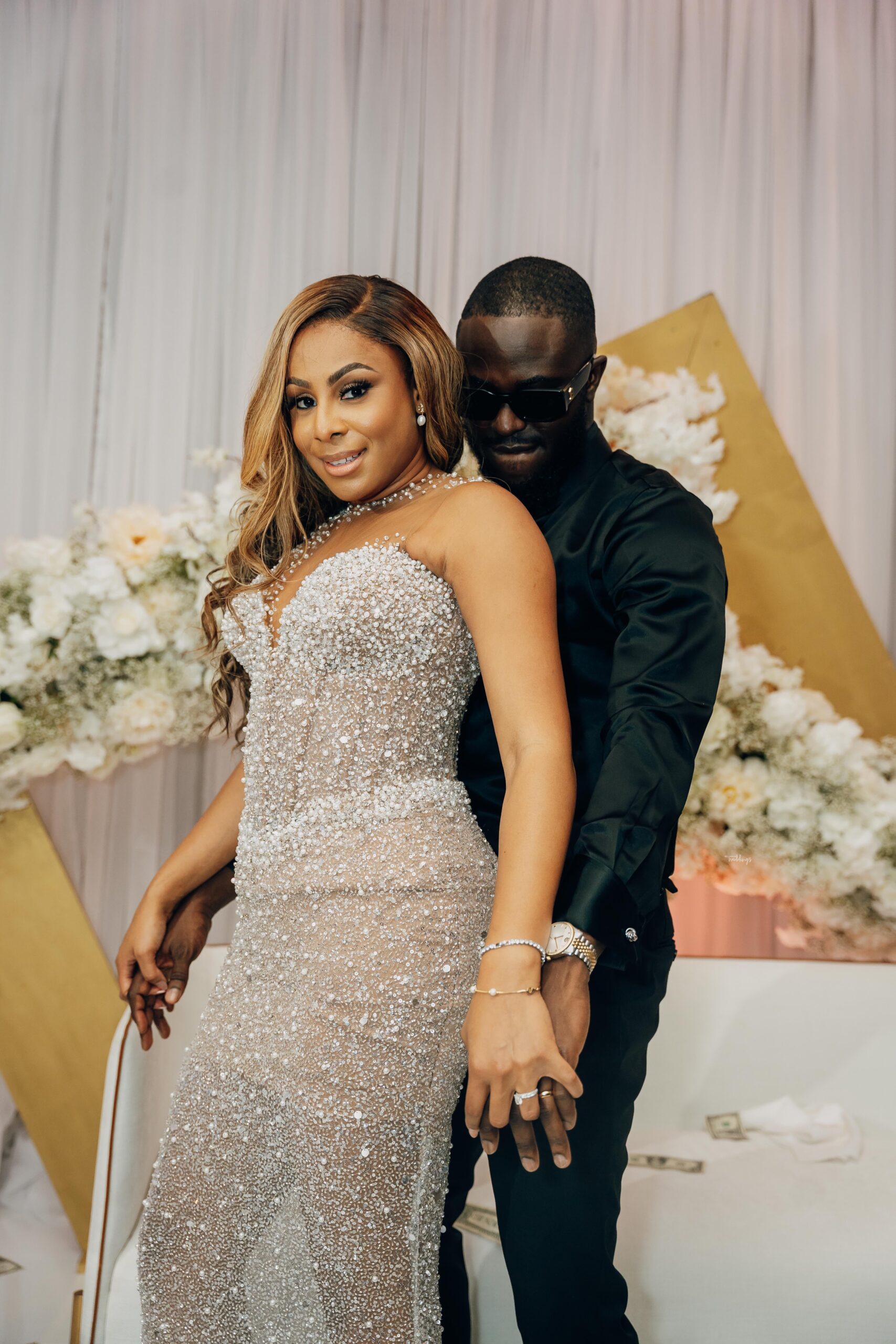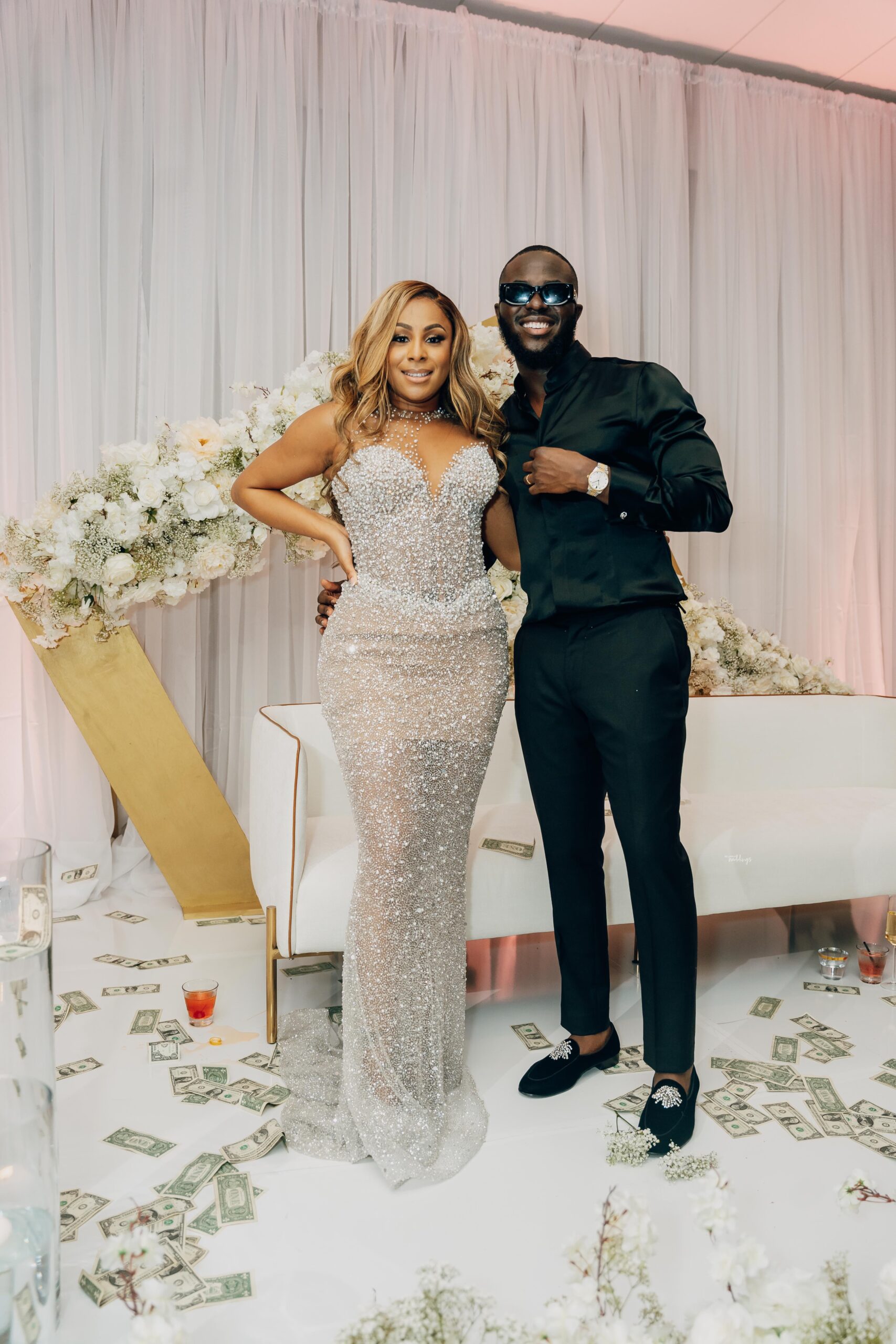 Credits:
Bride: @rennybynature
Photography: @c3pictures_gallery
Planner: @keleevents
Makeup: @tomilolaofbiggles
Asooke : @shadiat_alasooke
Renny's 2nd outfit: @made.pieces
Dayo's 2nd outfit:  @kinghakbal
Decor: @horlicspartyrental | @kabloompartydecor