When it's your big day, it's surely all eyes on you. You've got everyone's attention, and rightly so, of course. Now, what's left is to swoon everyone, as they've got their eyes fixed on the gorgeously beautiful bride that you are. If you haven't quite figured out how to do this yet, then you're right where you should be!
Here's a dazzling bridal beauty look to rock on your traditional wedding day. The sultry glam by Rines Makeover sets precedence for a fully swell day, filled with love and compliments. We absolutely love the brightness of this look as it truly captures the essence of your big day. The uniquely styled gele is also something to drool over. Everything about this look is a sure 10/10!
Check out the photos below and be sure to share your thoughts with us.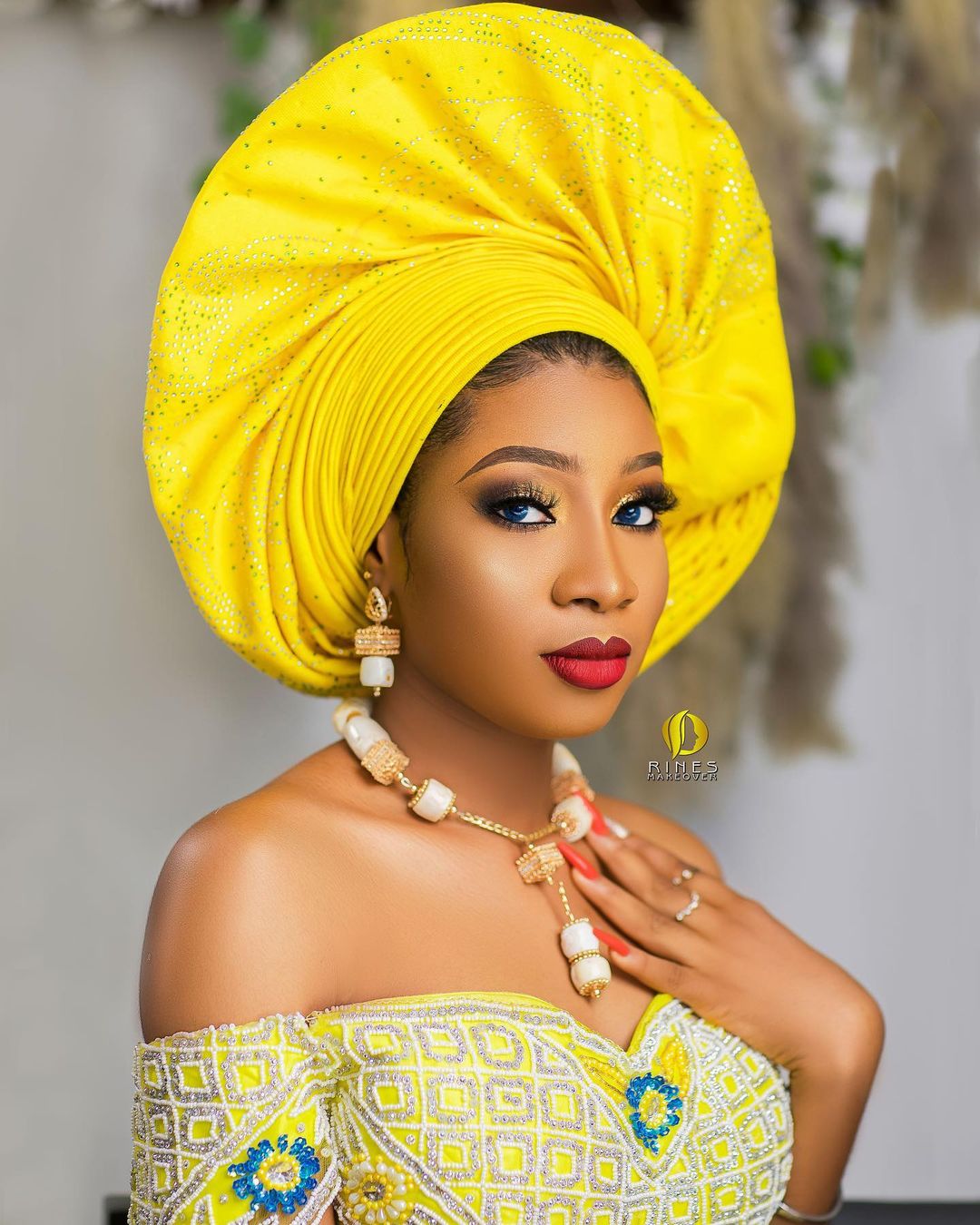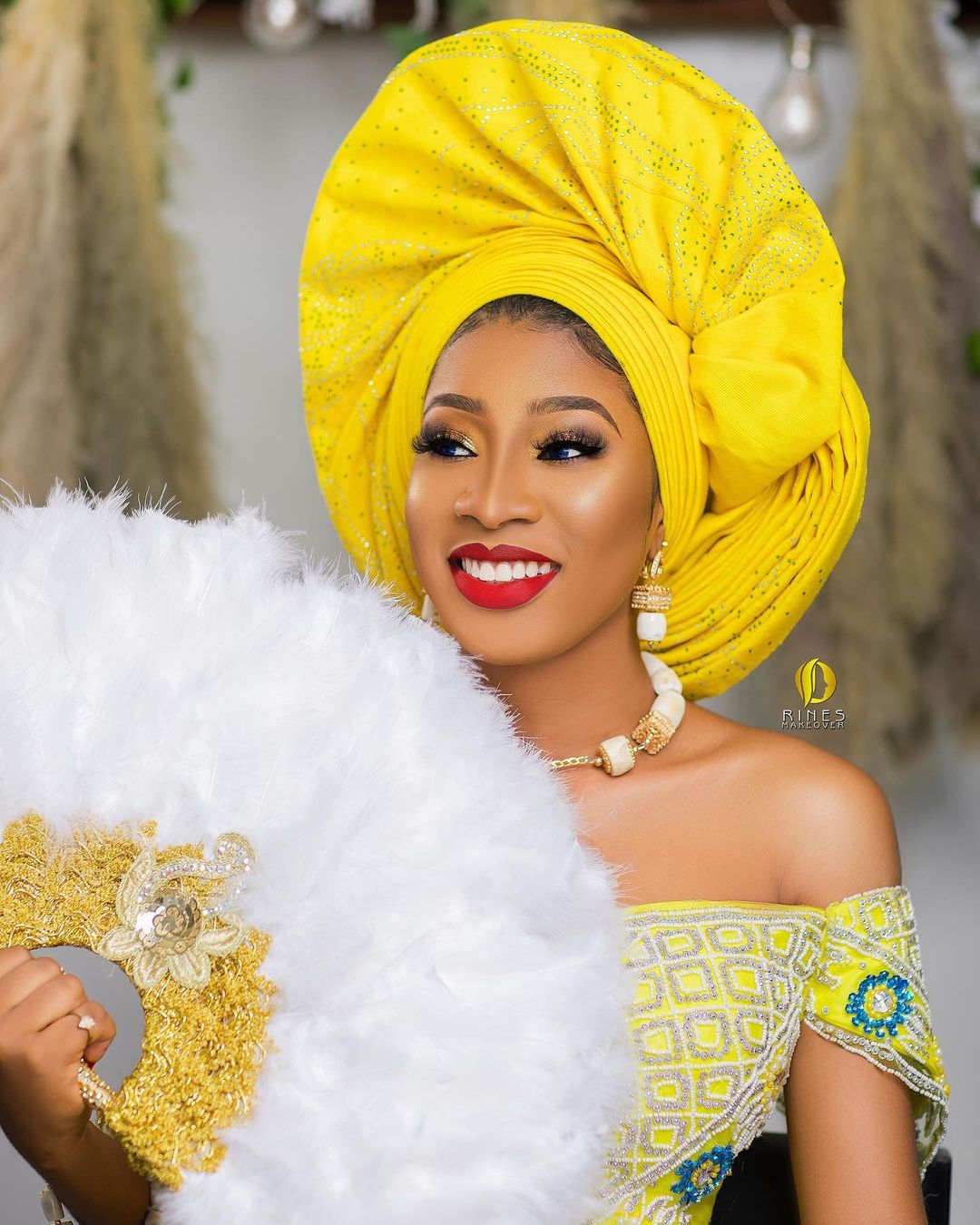 Credits
Makeup: @rinesmakeover
George: @maxipearl_fabrics
Beads and fan: @beadzbyz
Shoe and purse: @maronyworld
Asooke: @juhmmieysinnovation
Gele: @ennygelecraft
Photography: @rinesphotography
Belle: @milathevibe