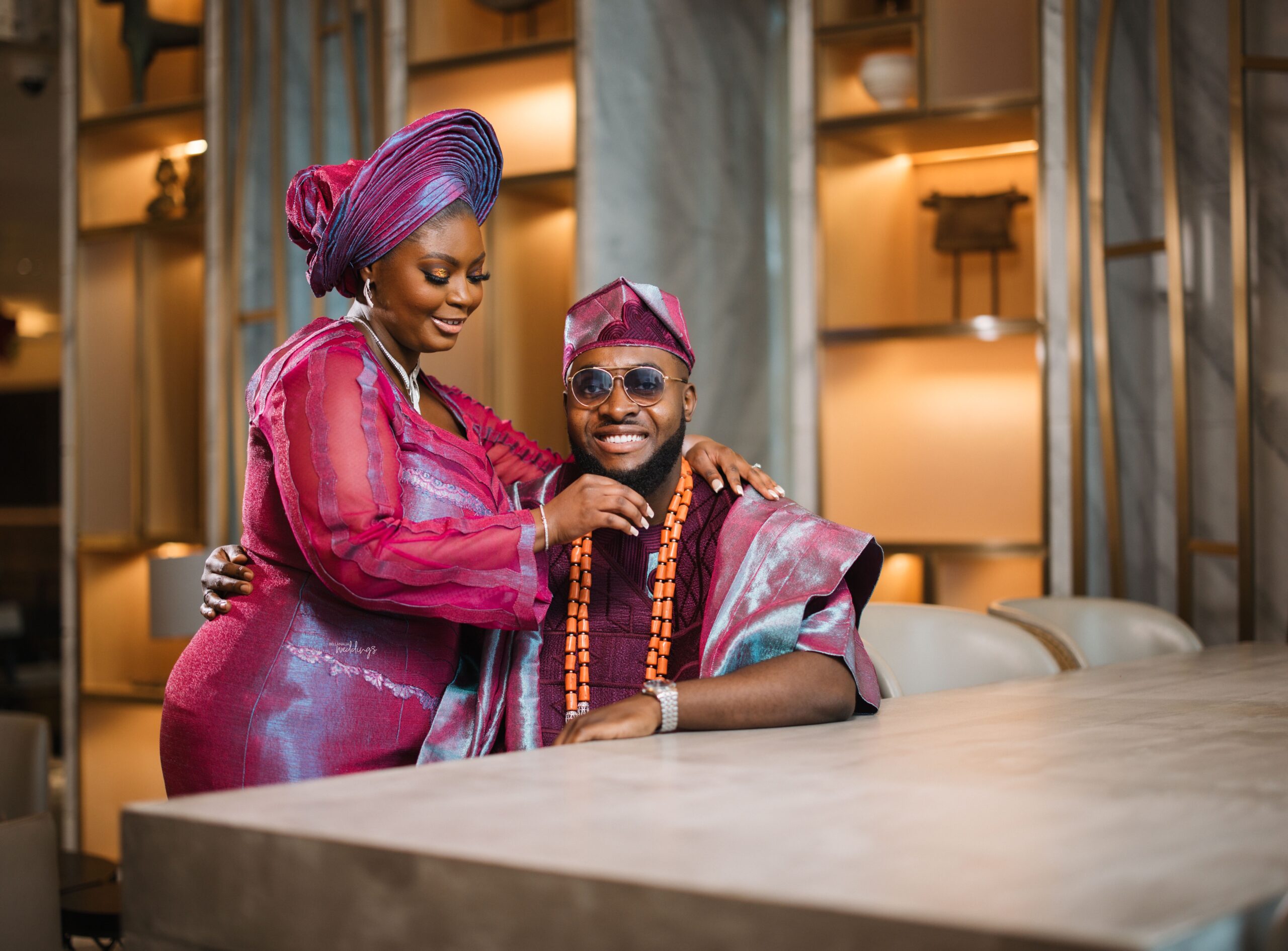 Remember Romade and Prodige who met during tutorials at the university? Well, they are giving us enough reasons to be super excited today! 😍 The lovebirds took a beautiful step to forever as they tied the knot in a lovely Nigerian-Congolese trad.
As the Yoruba culture demands, Prodige and his family came to seek his baby girl's hands in marriage. Believe us when we say it was absolutely magical. Their wedding was an explosion of tradition, love and happiness! No doubt, Romade and Prodige are one stylish couple and they served us exquisite looks only. It is so beautiful to see how love cuts across different cultures, bringing people together in the most adorable way. Just go on and take in all the beauty of love and culture in #BecomingTheTukalas trad.
Enjoy their traditional wedding photos below and see their pre-wedding shoot here.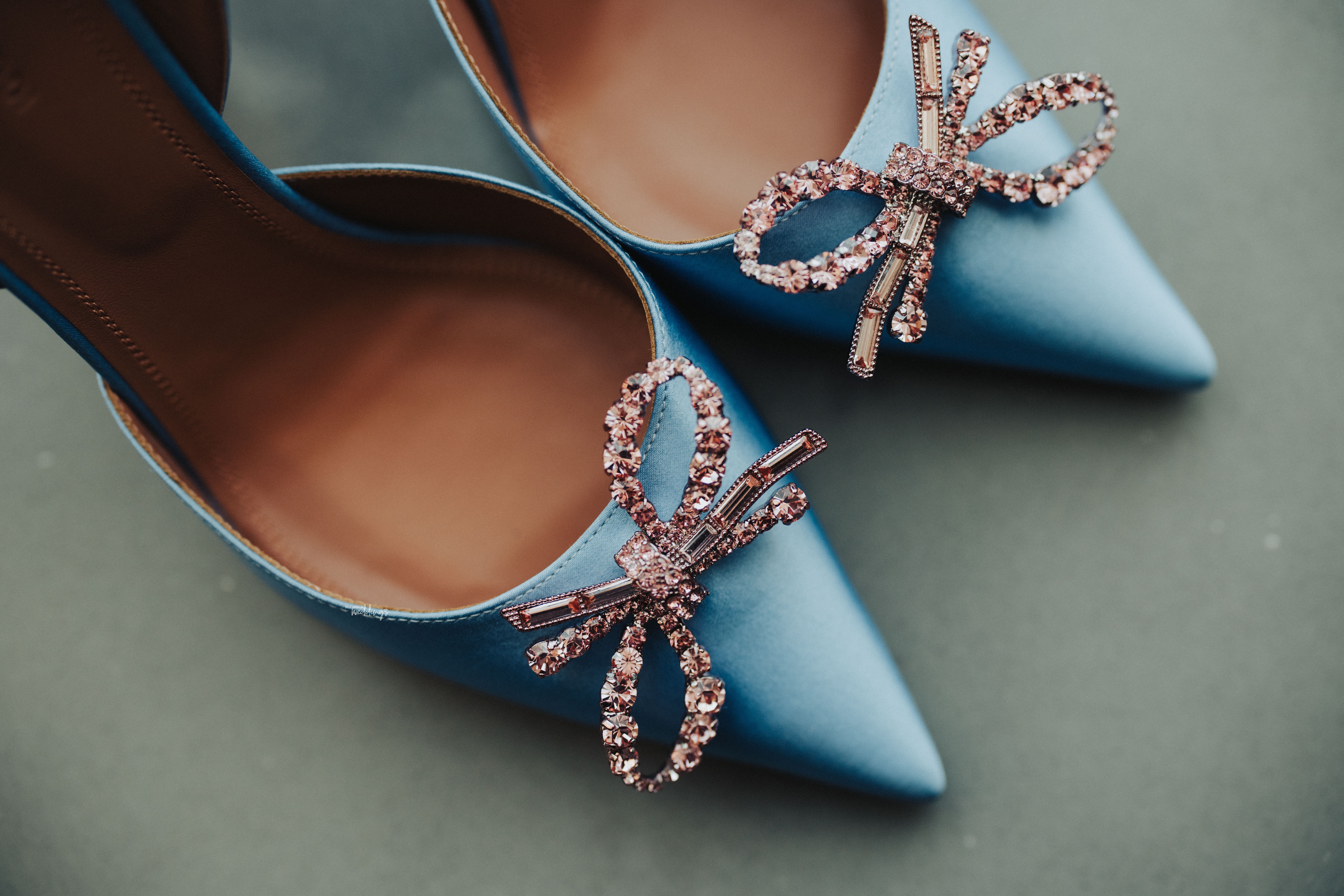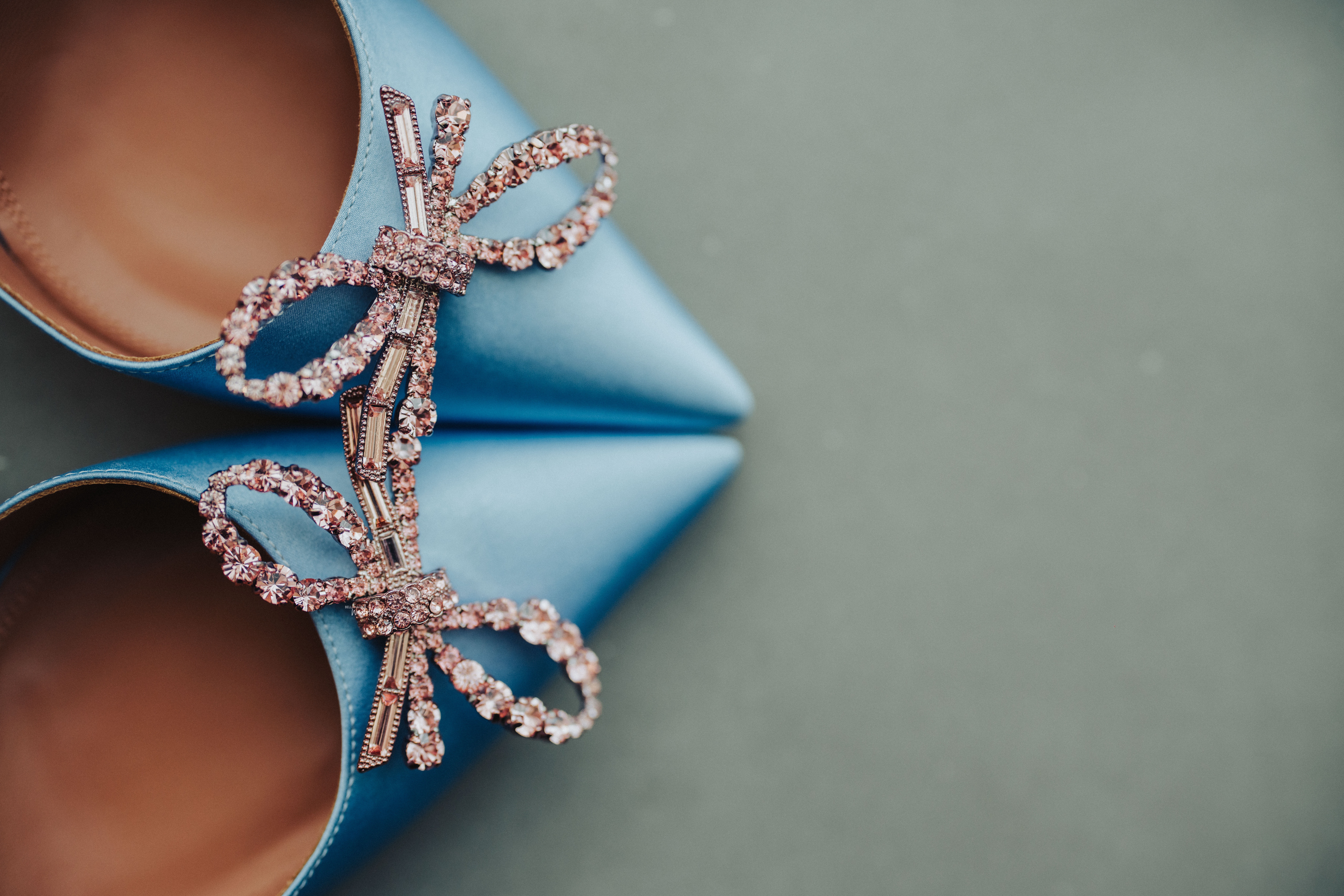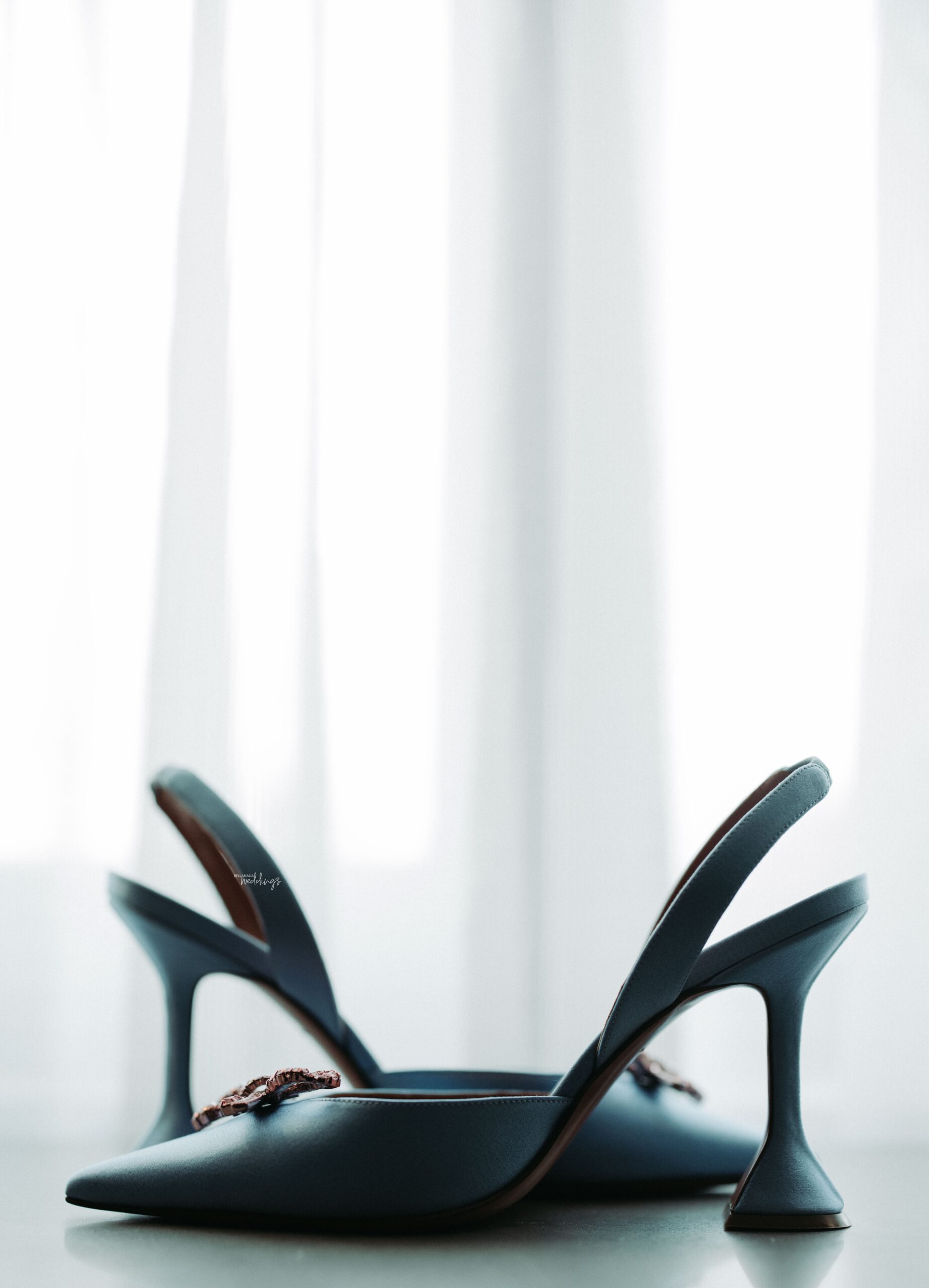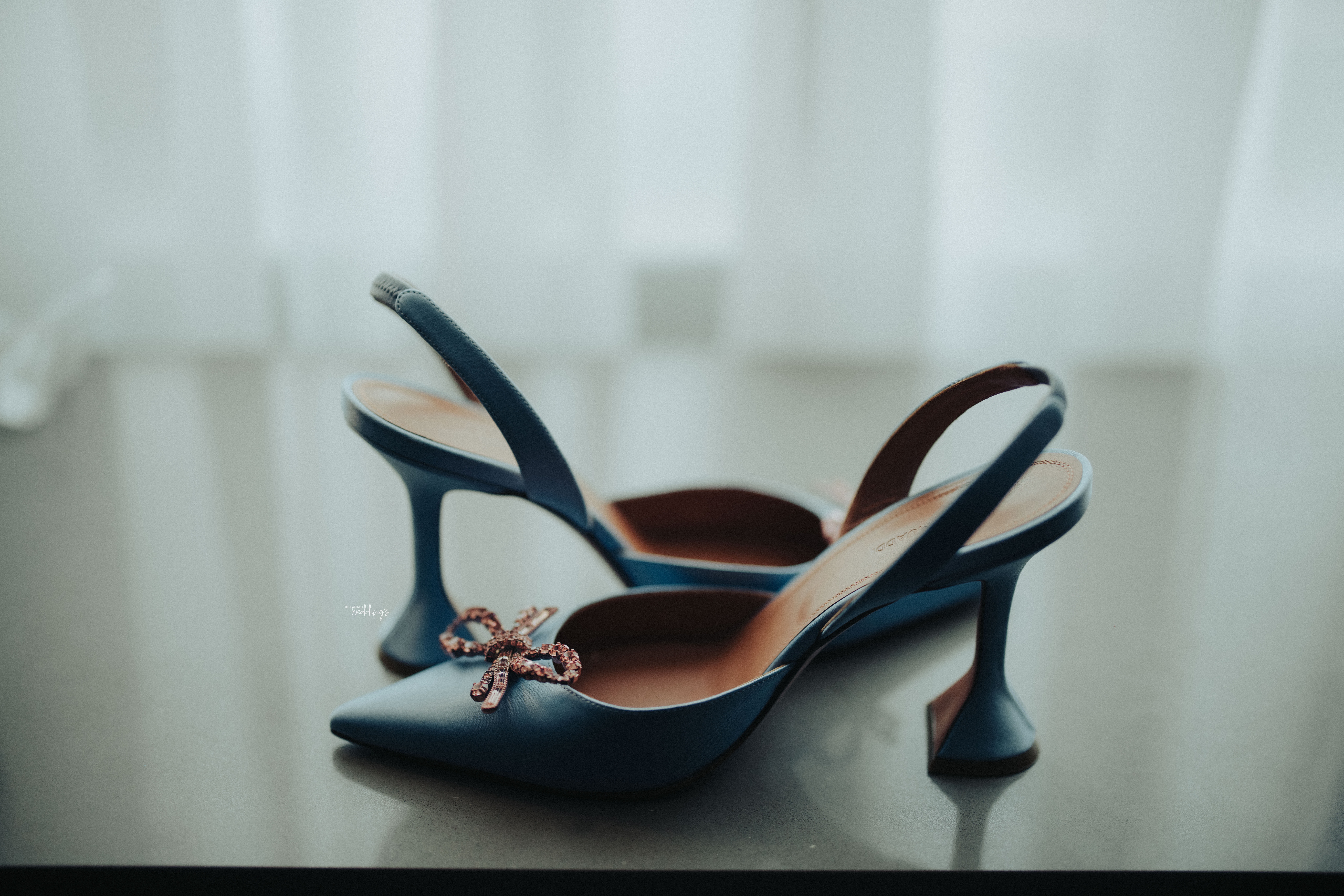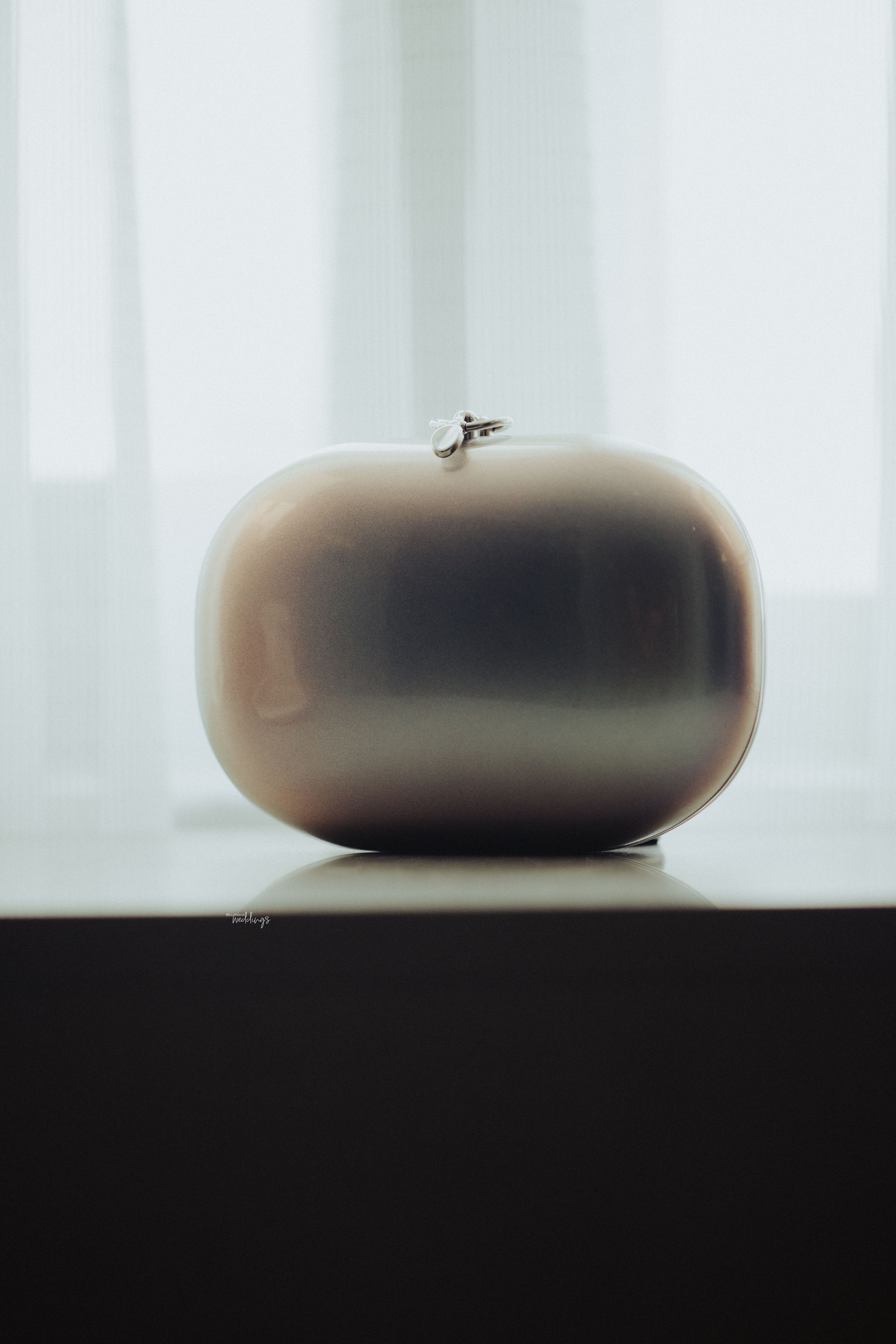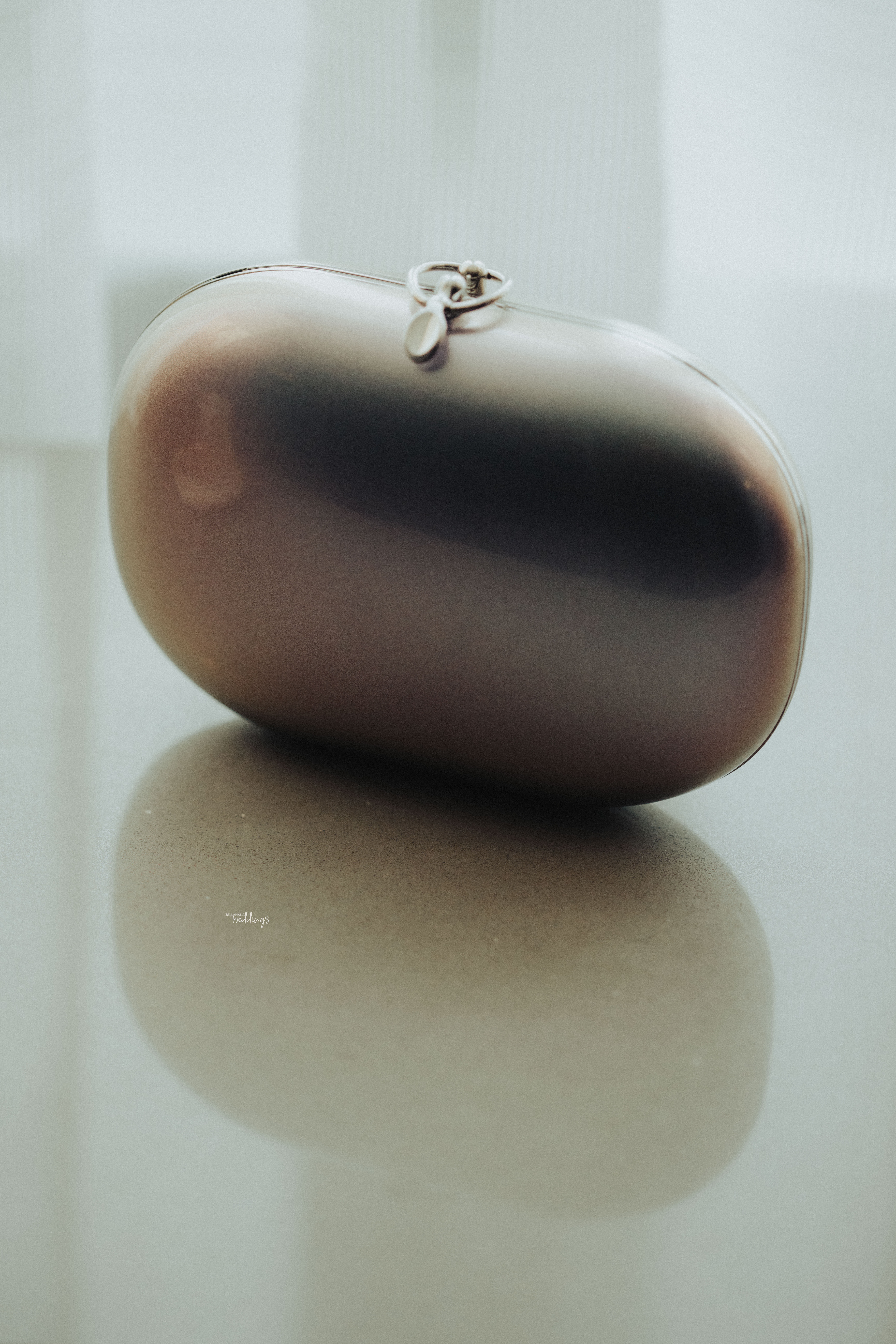 We are totally drooling over Romade's beauty 😍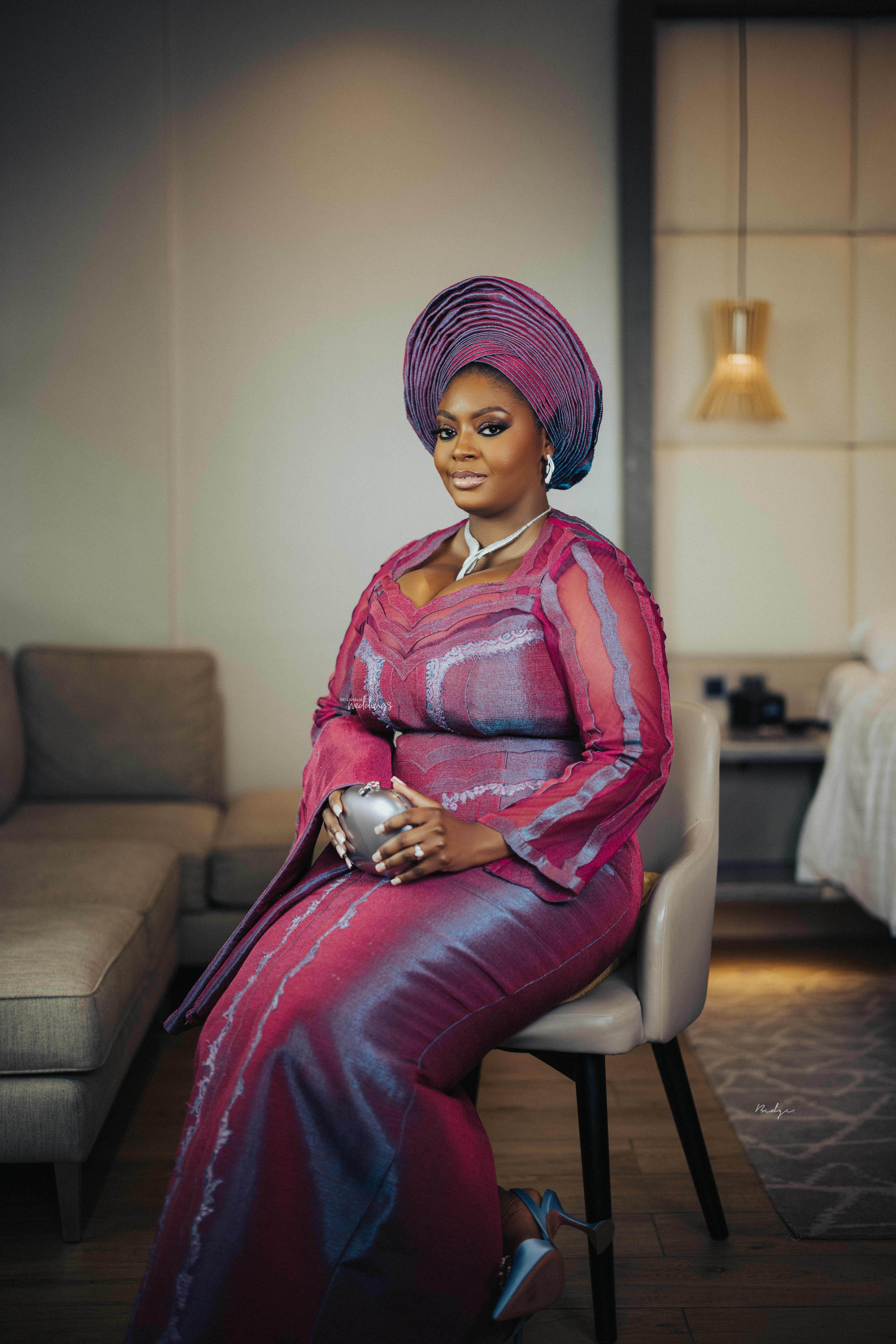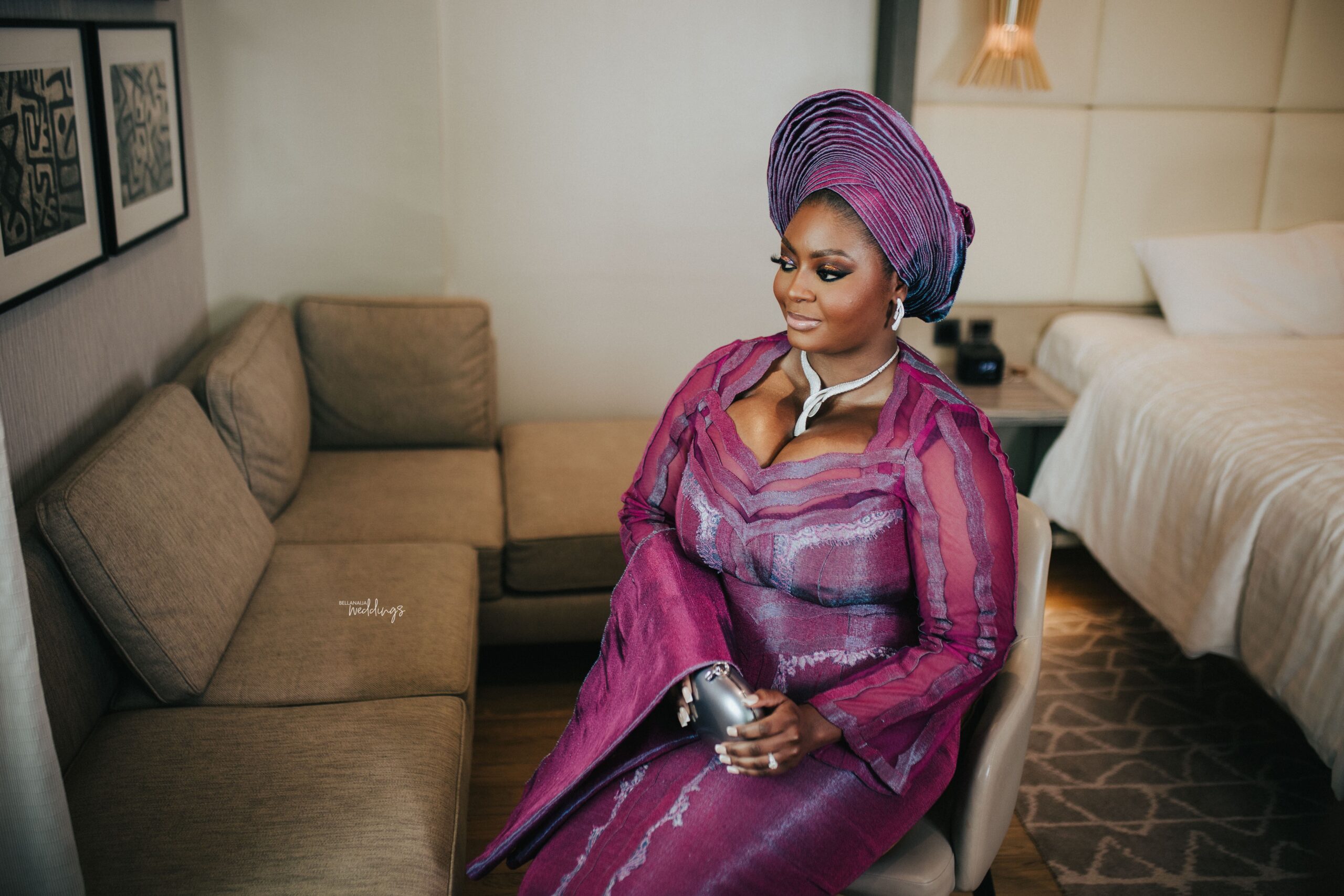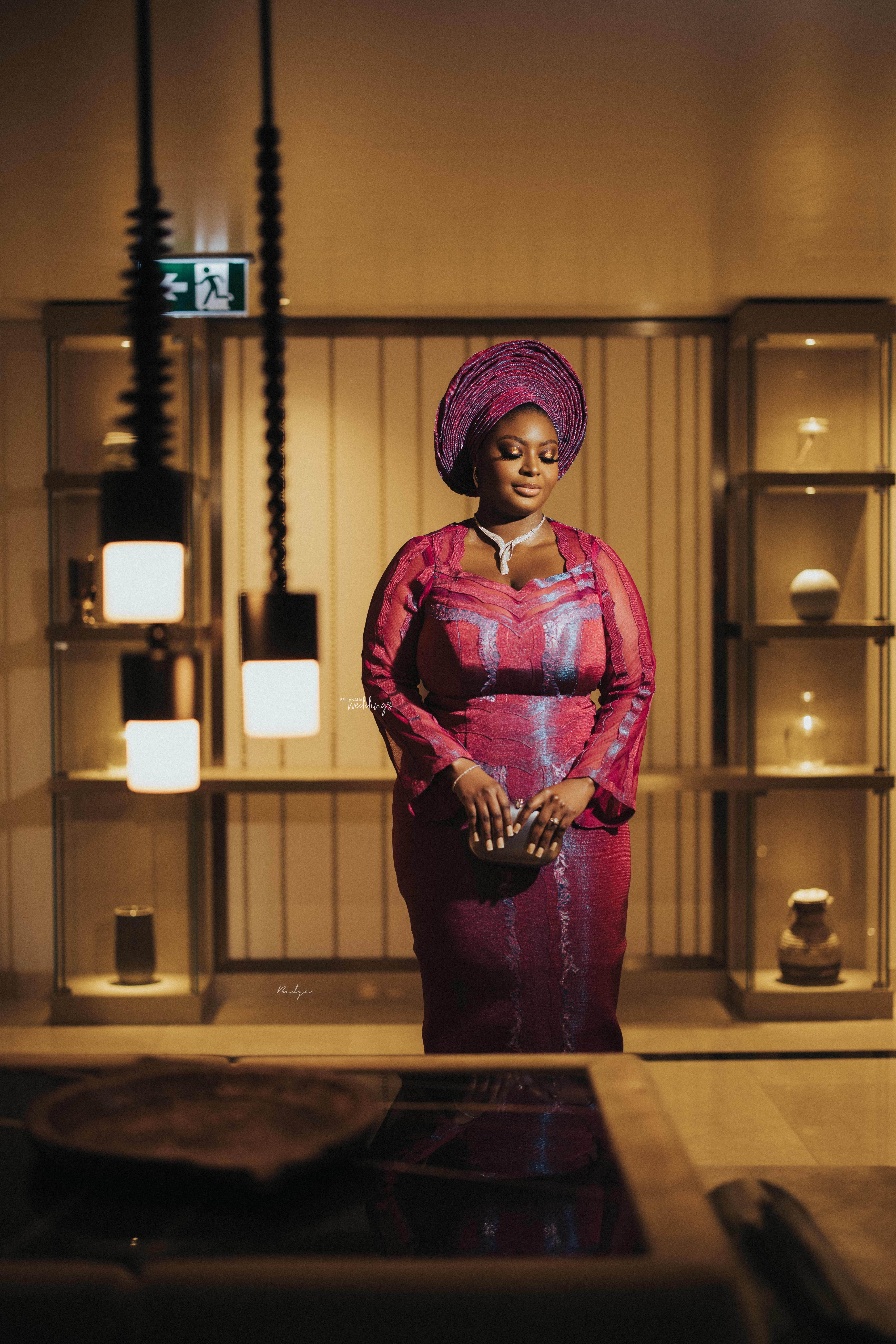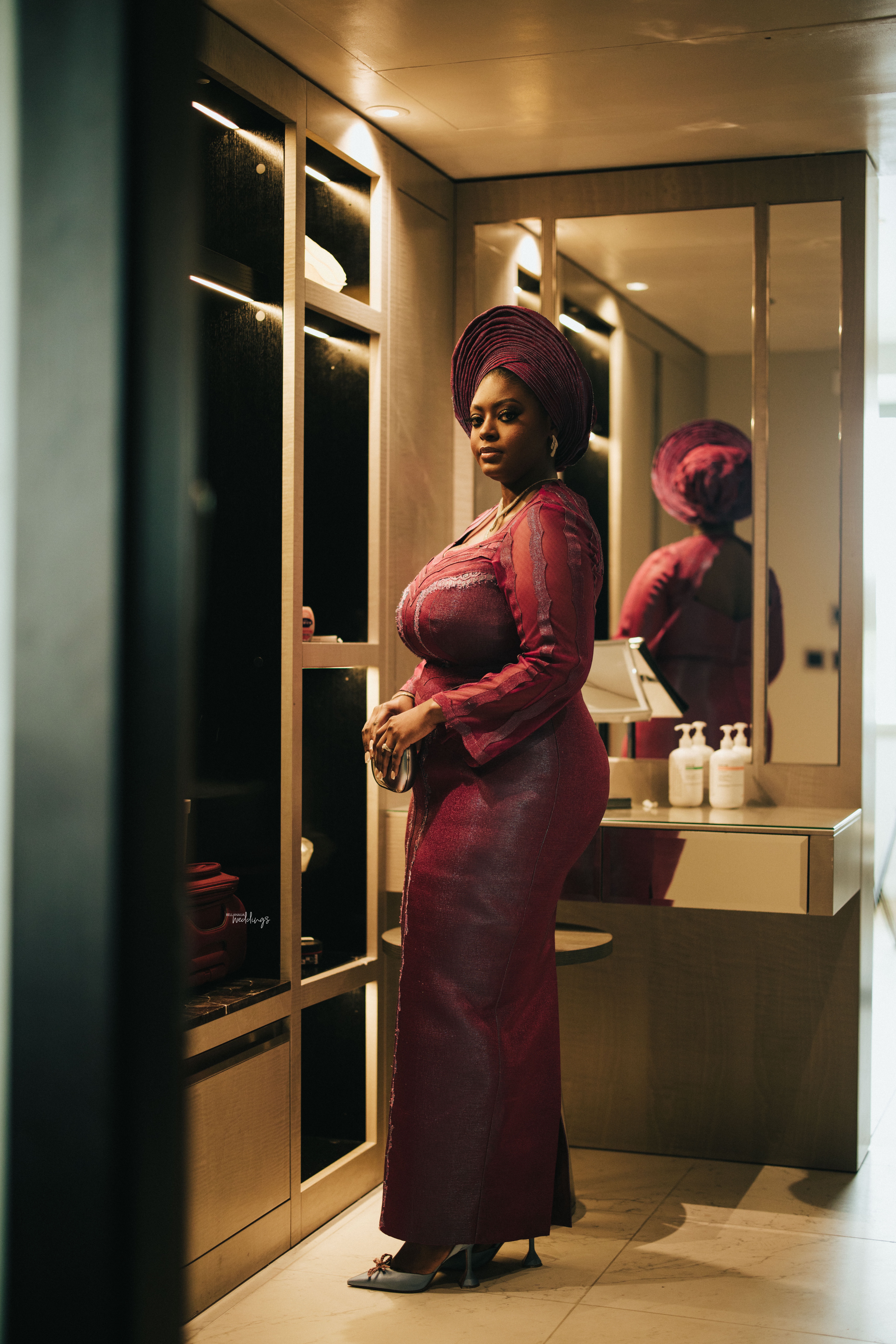 Such an emotional moment with mama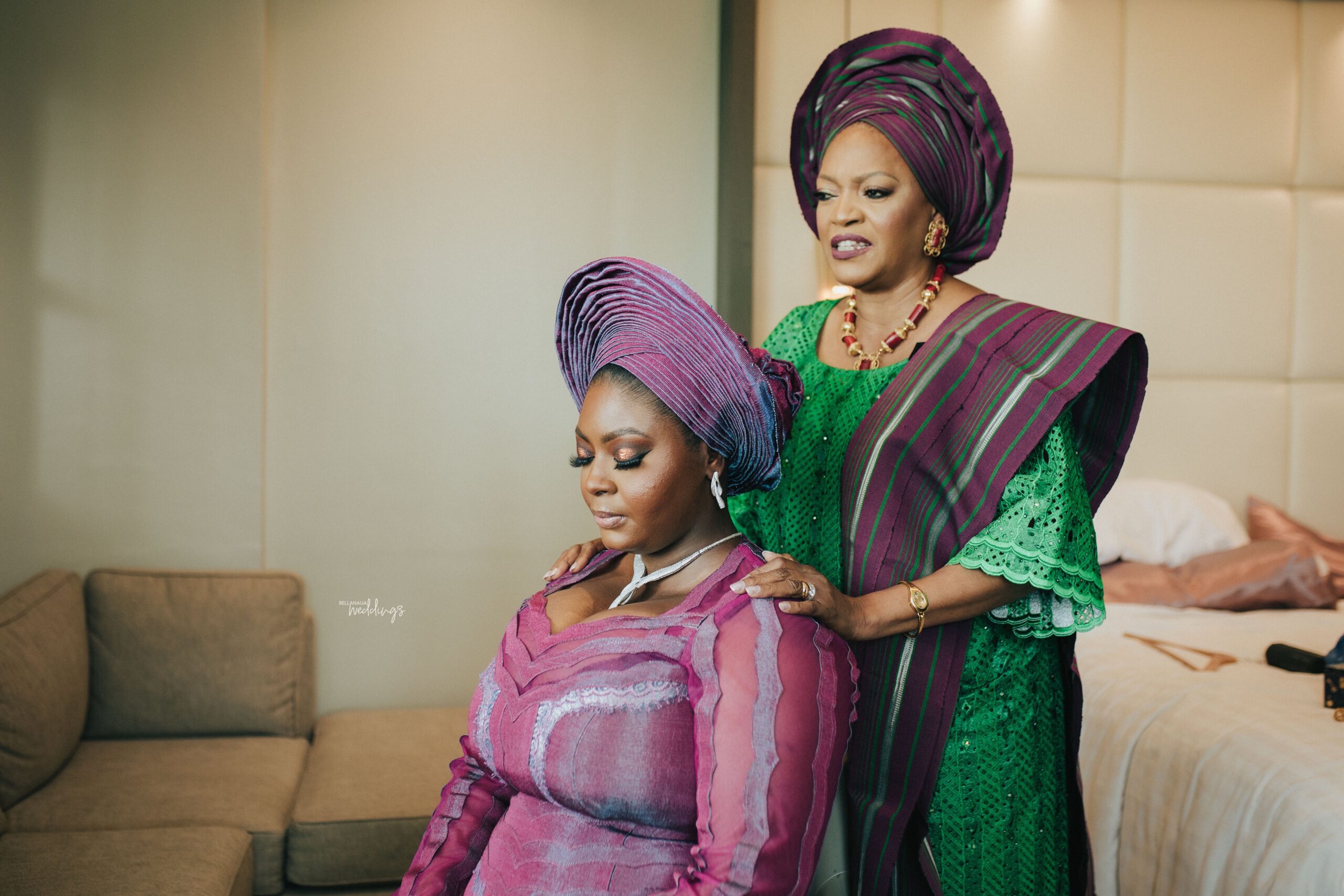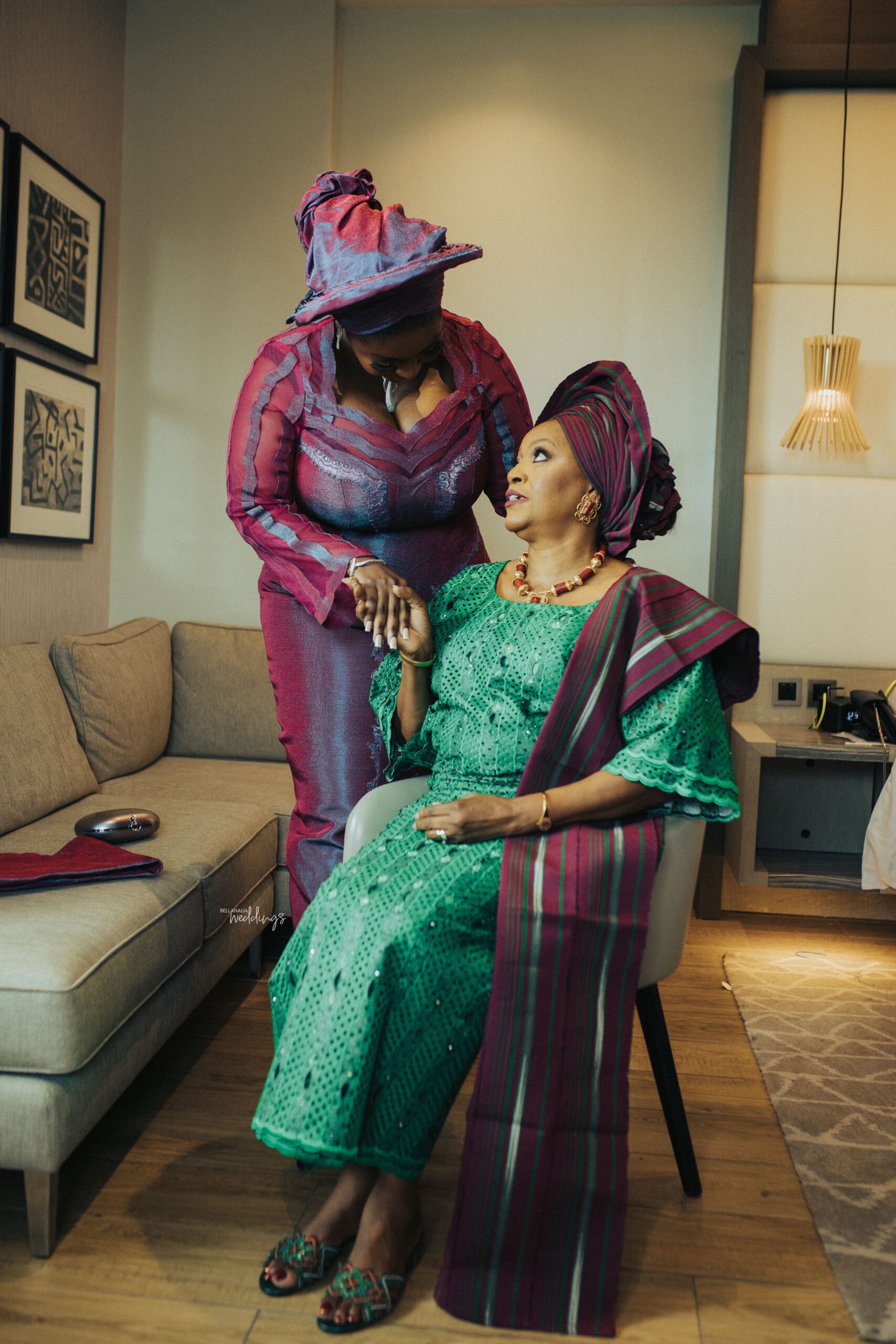 Let's check out the dapper groom!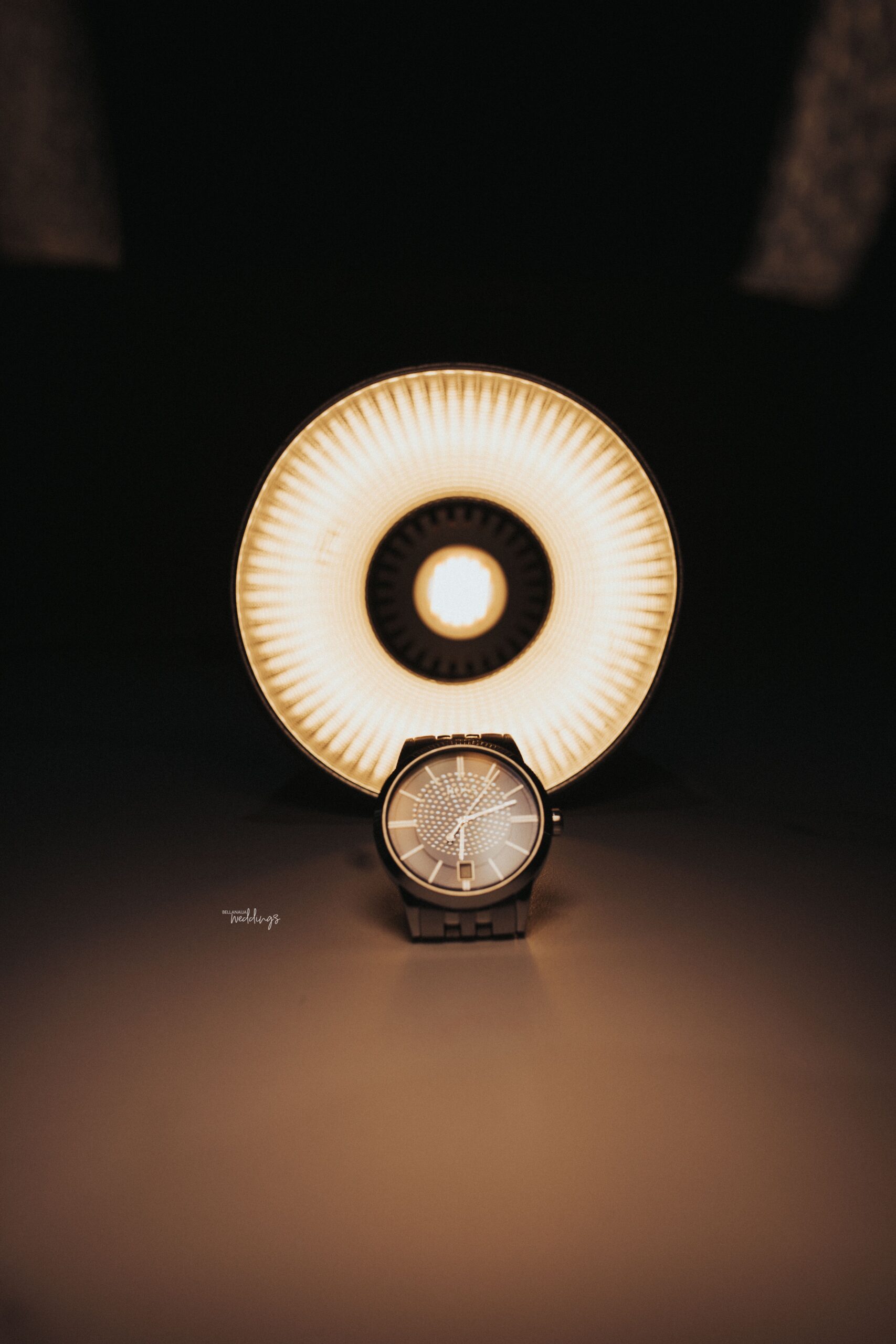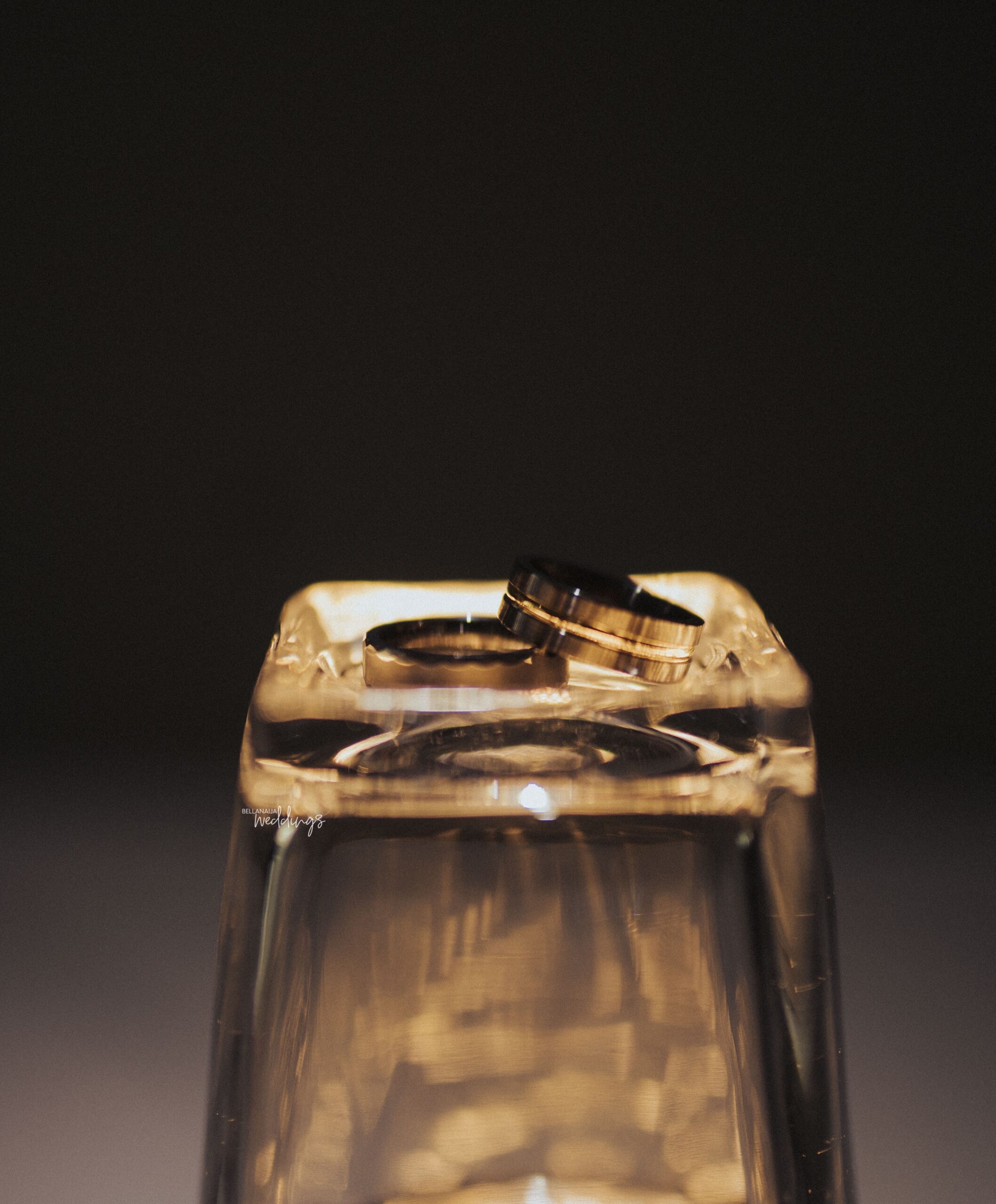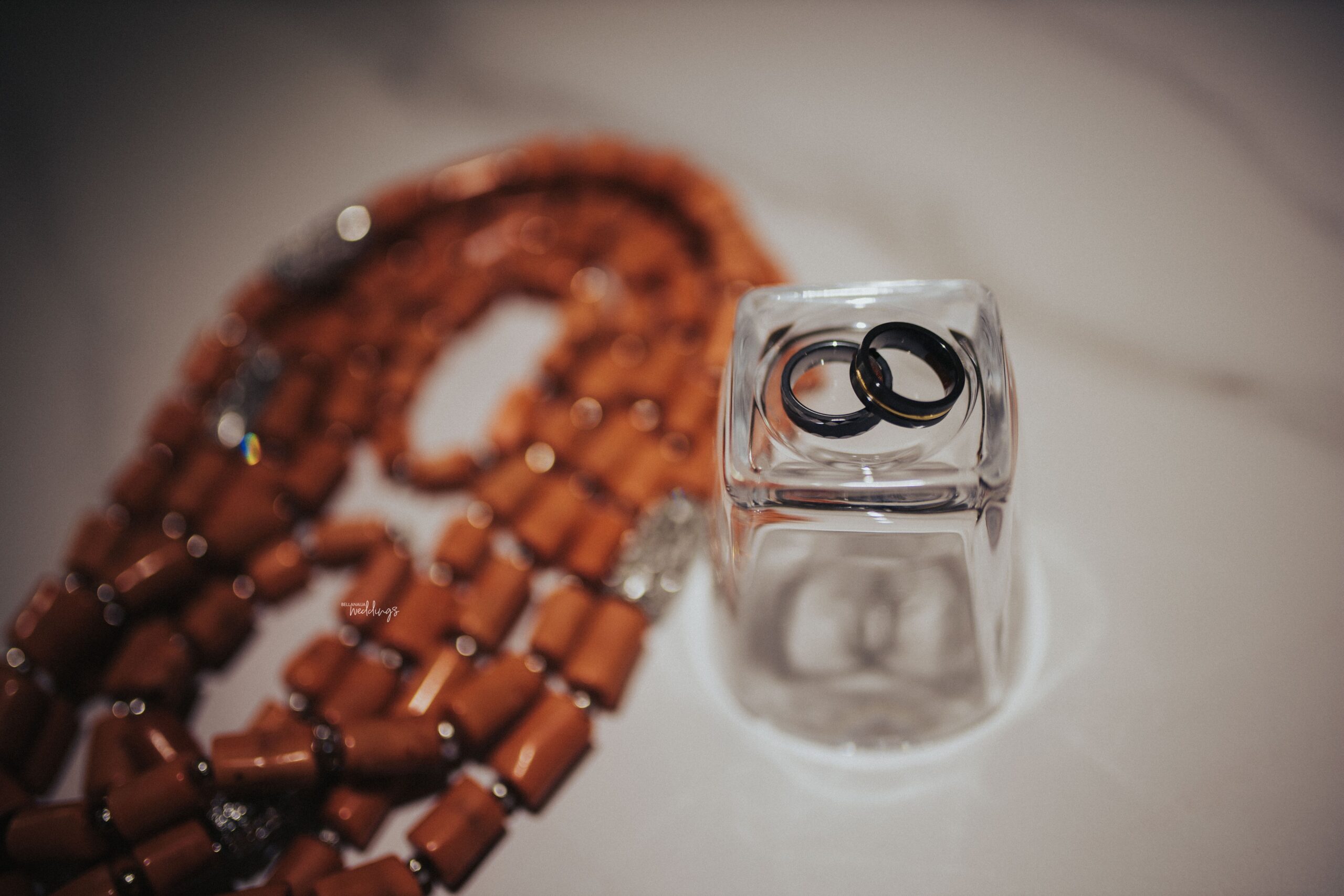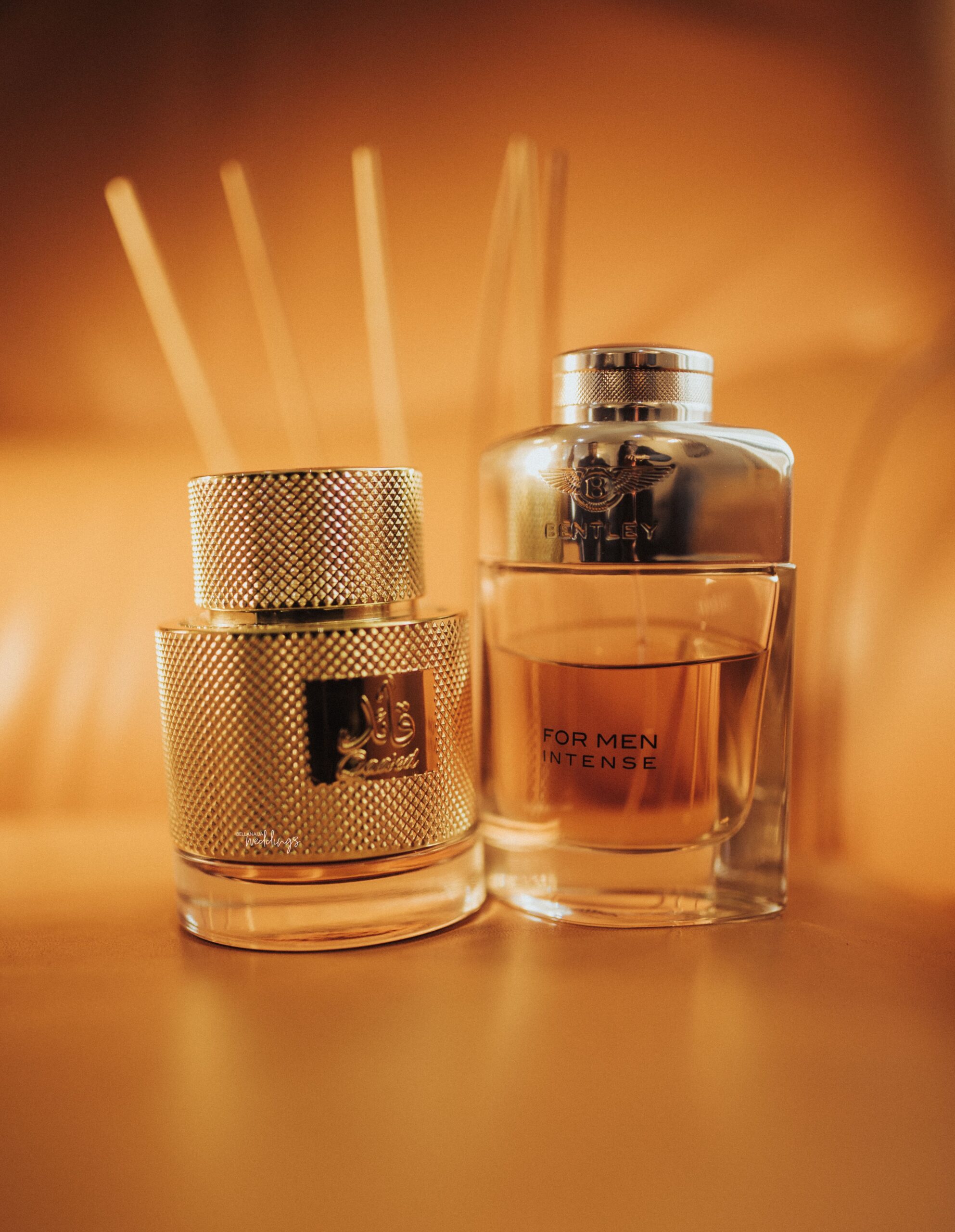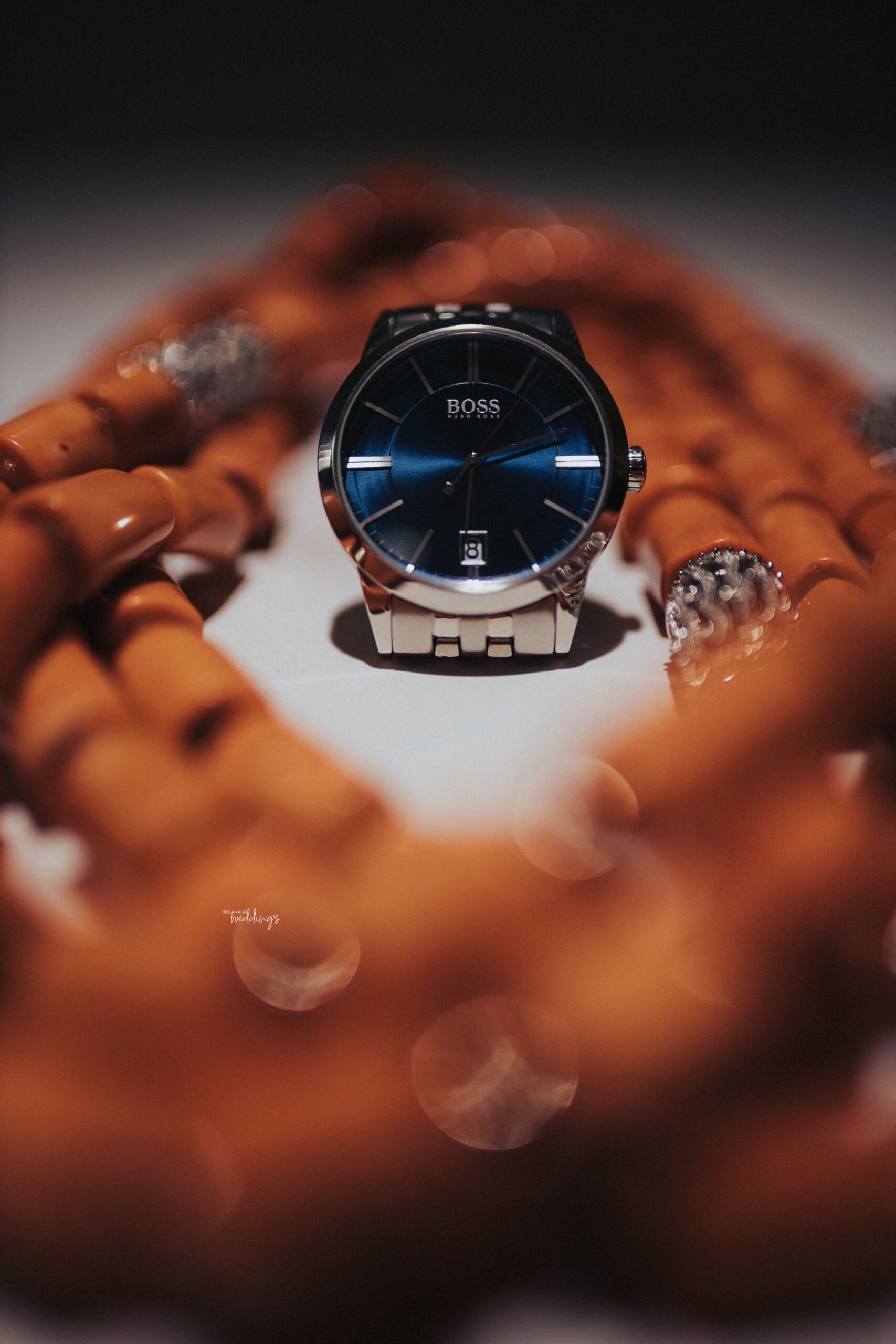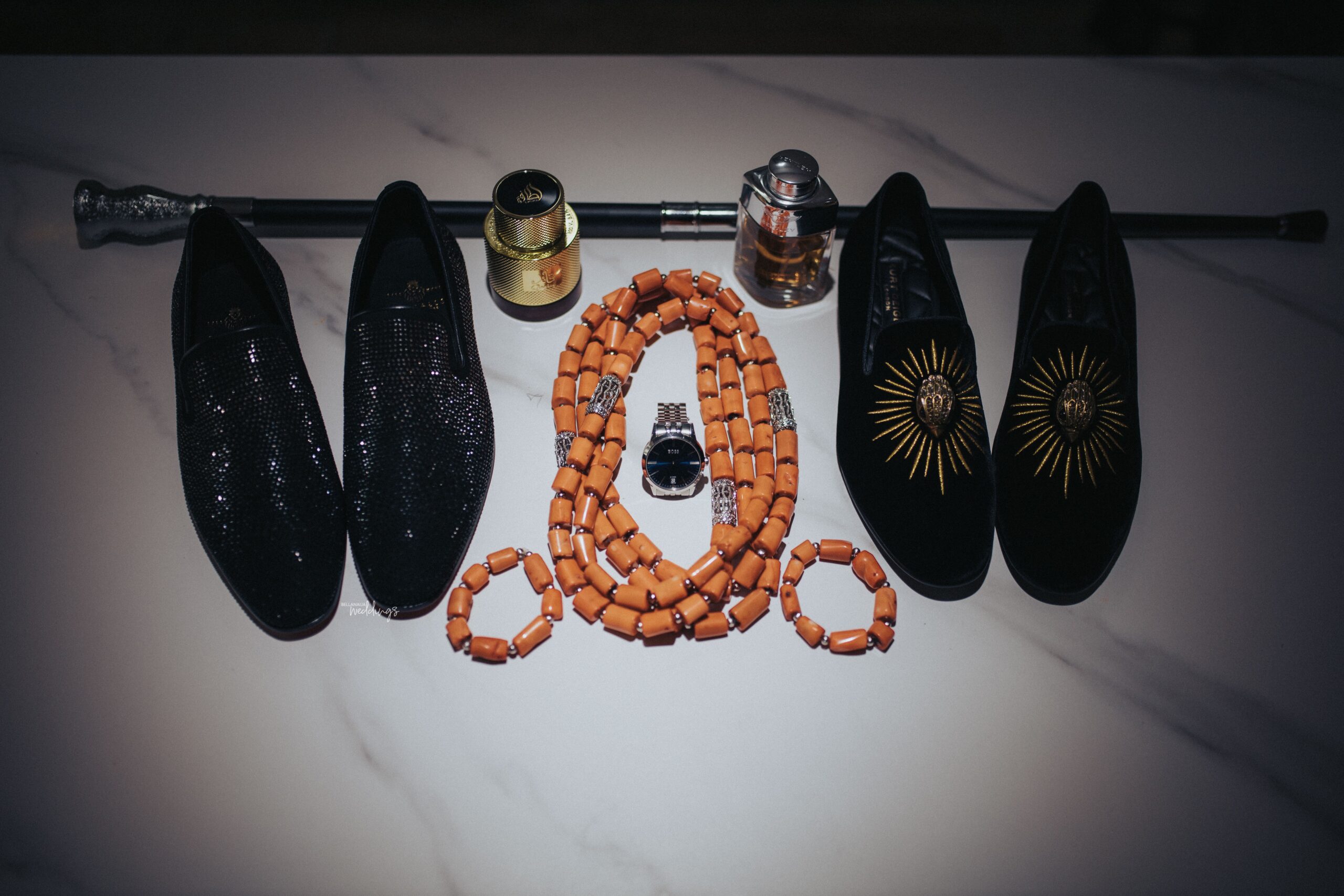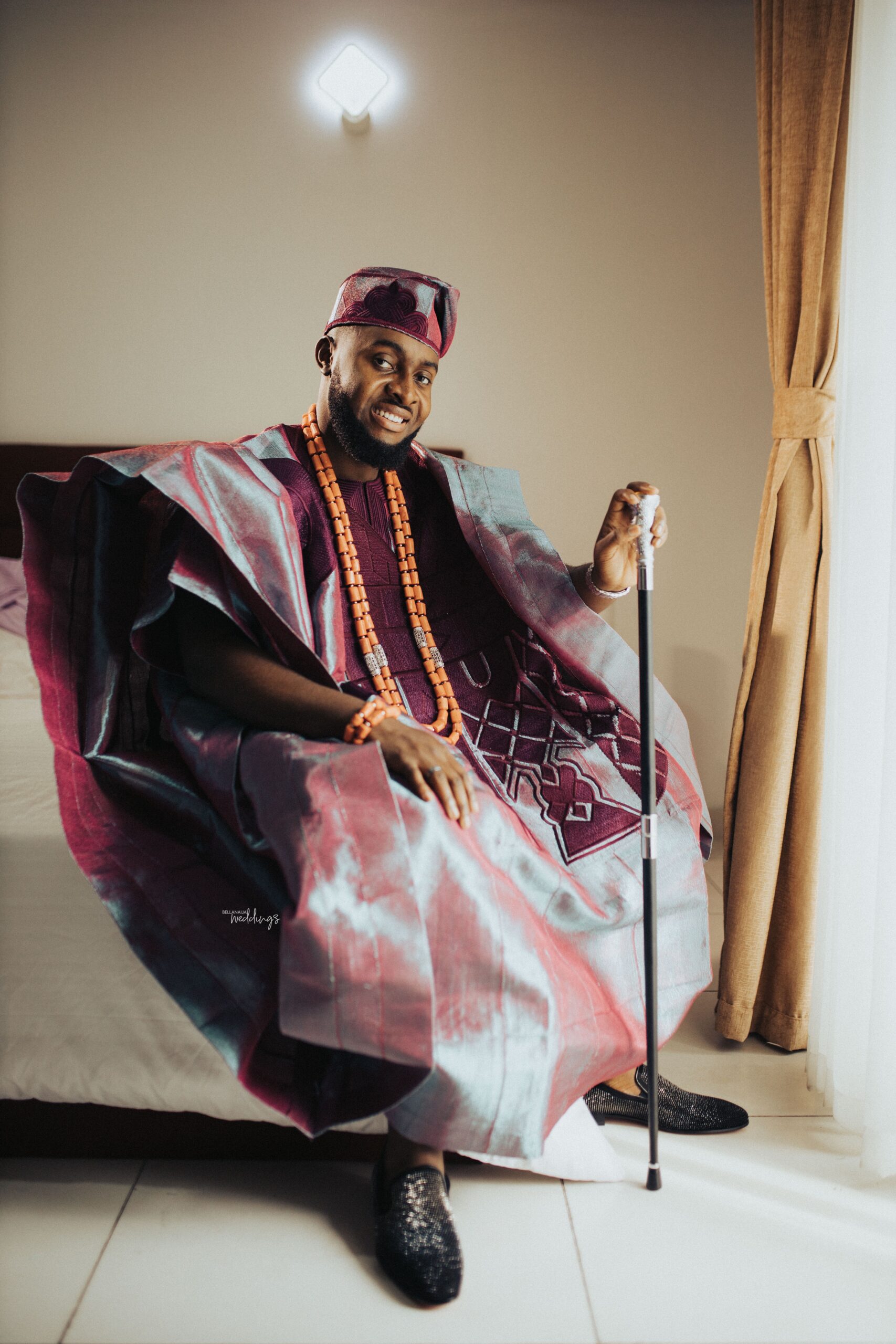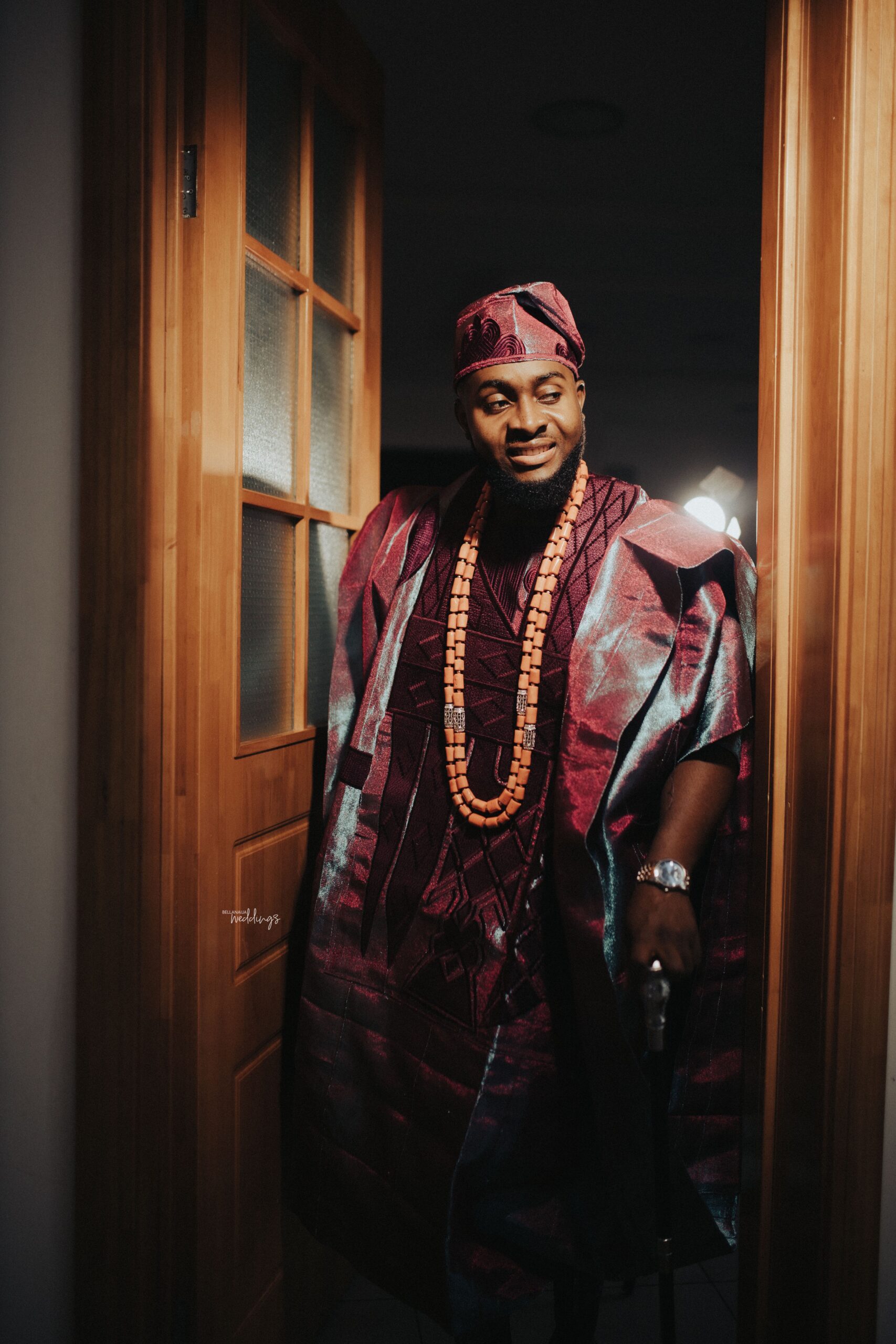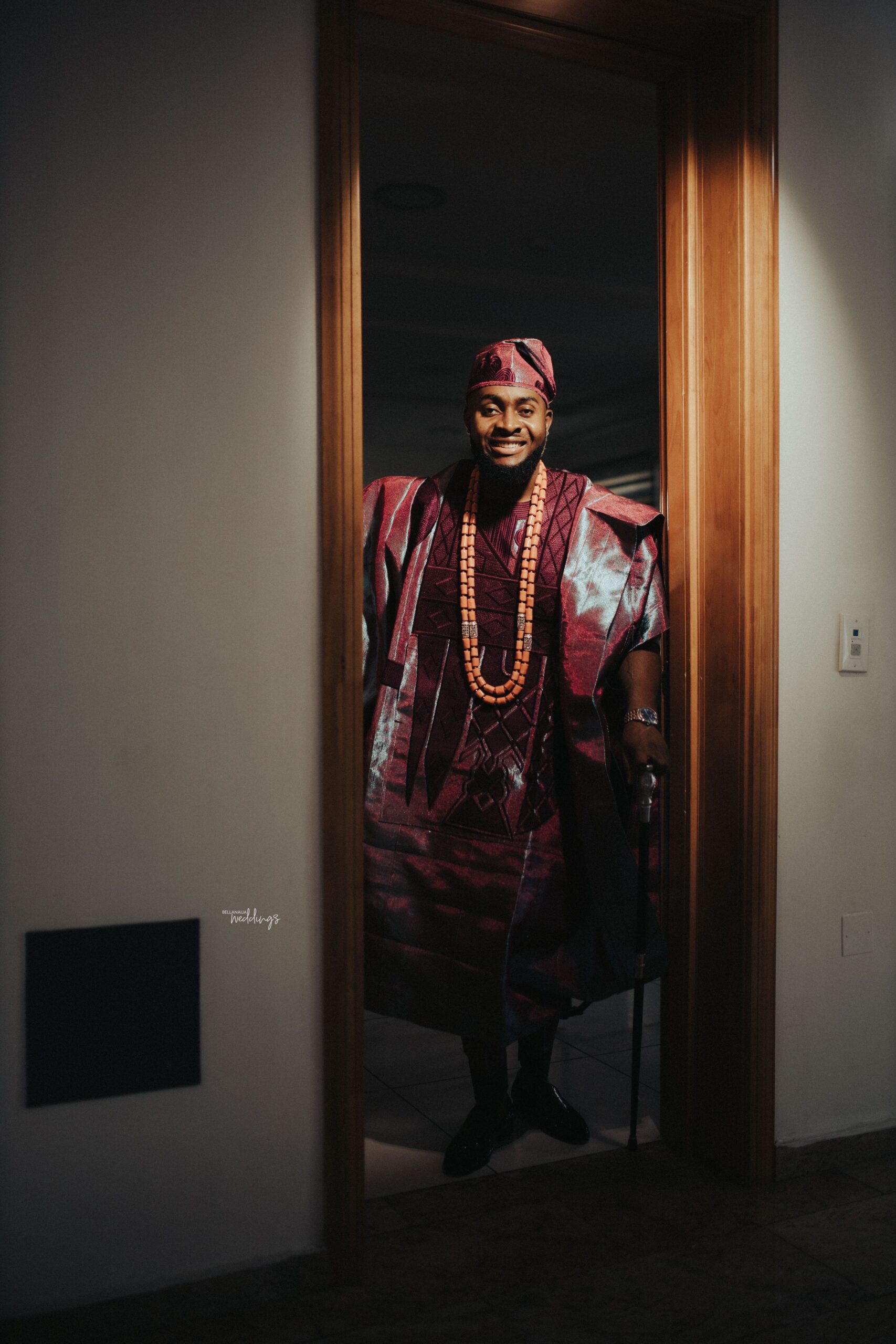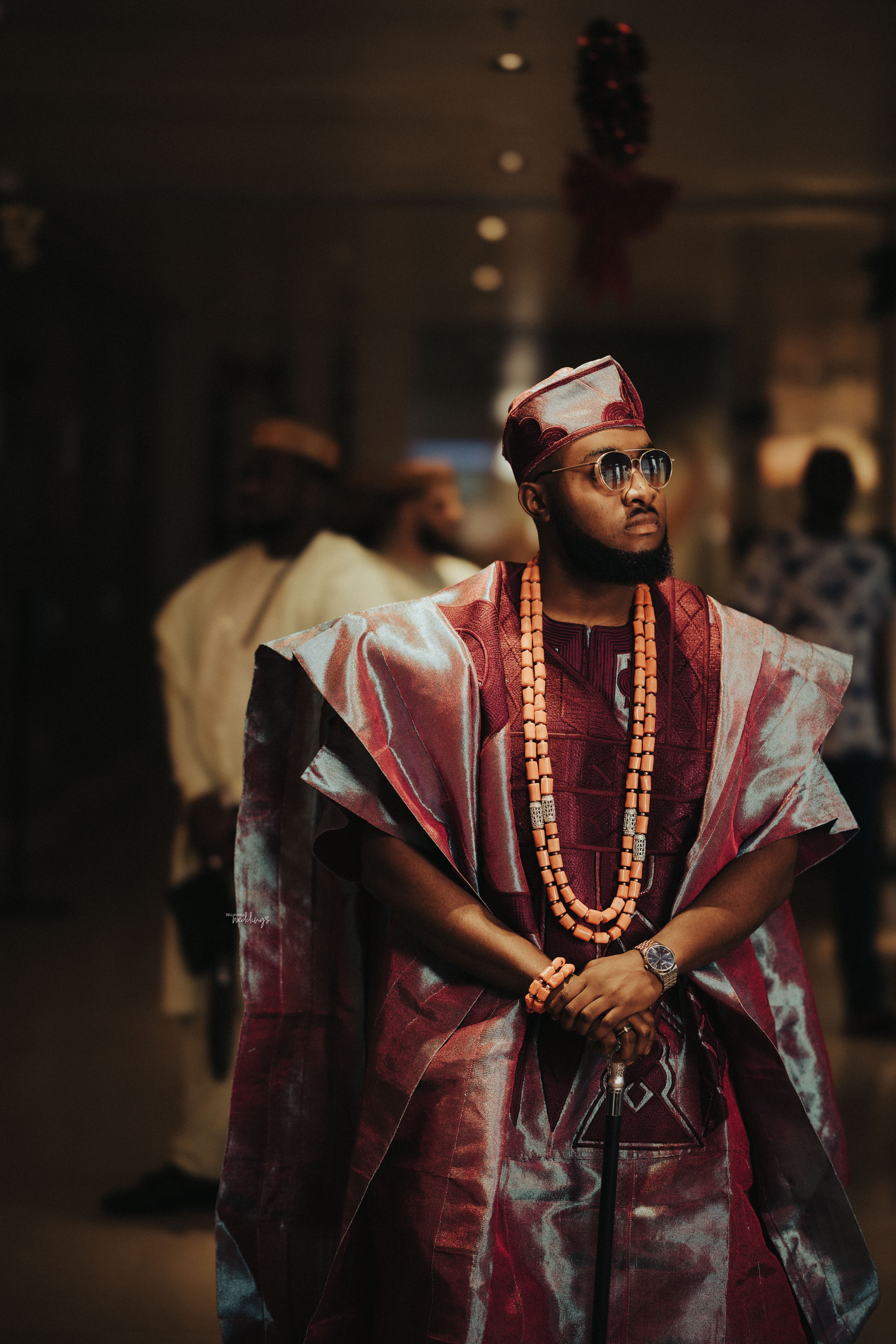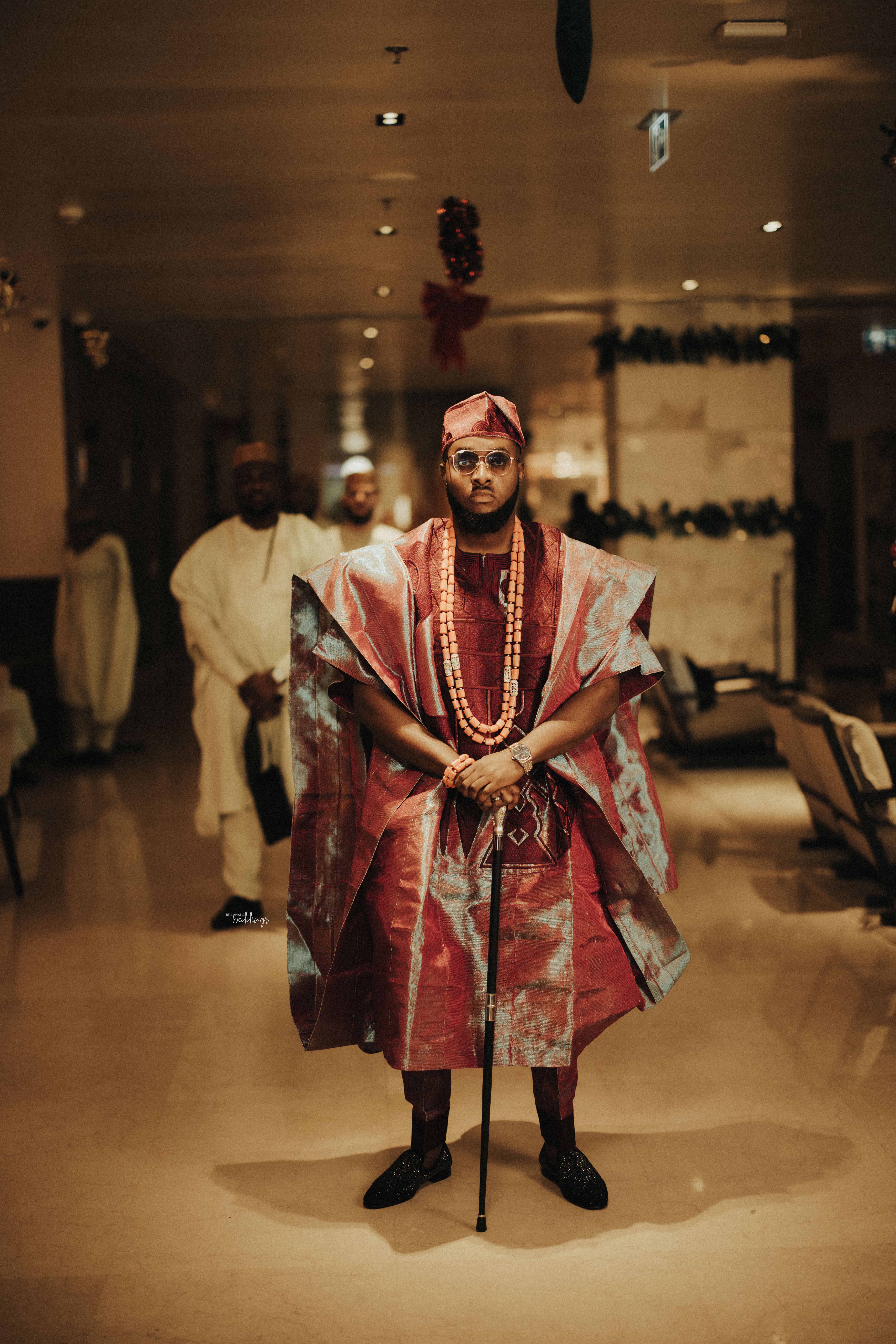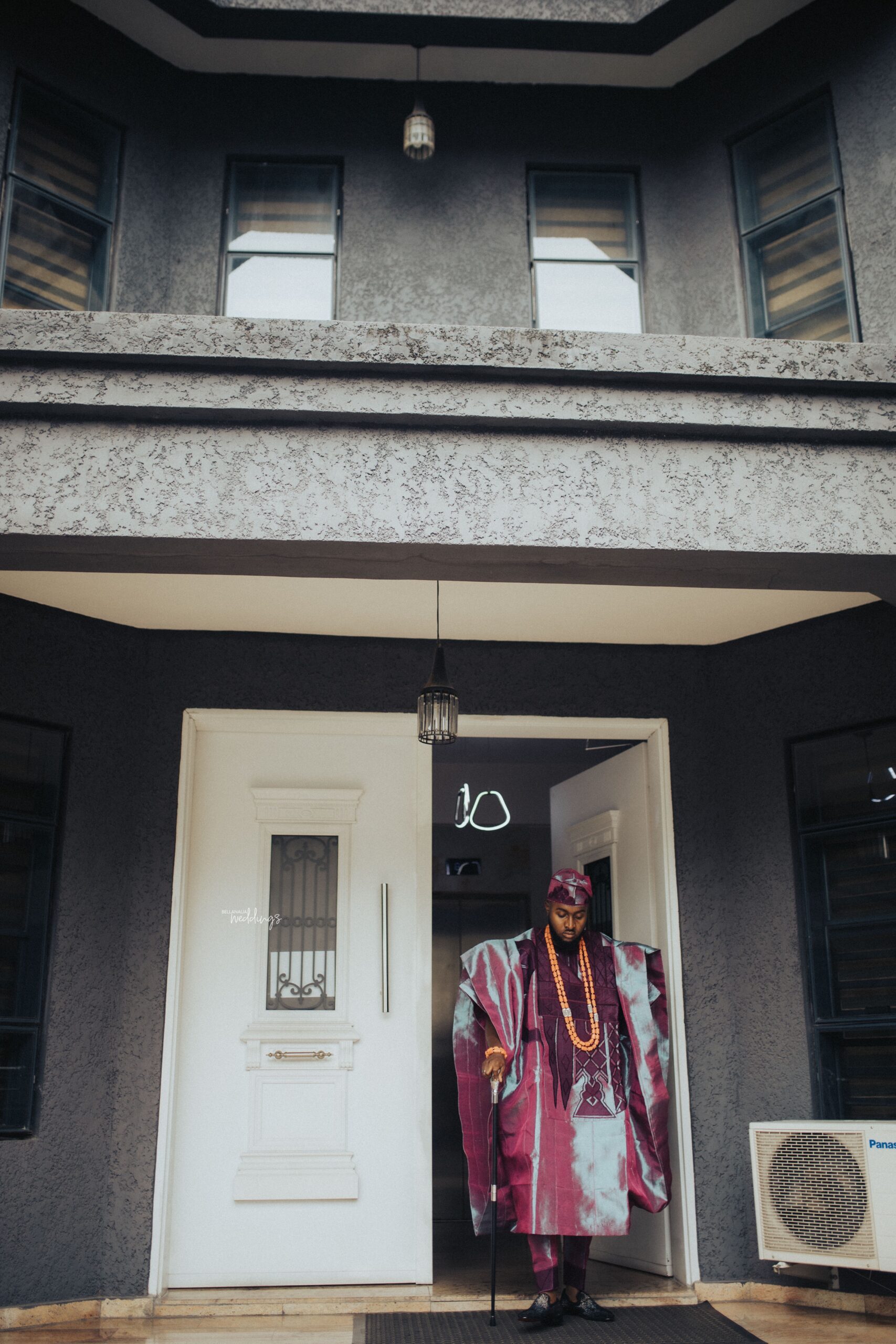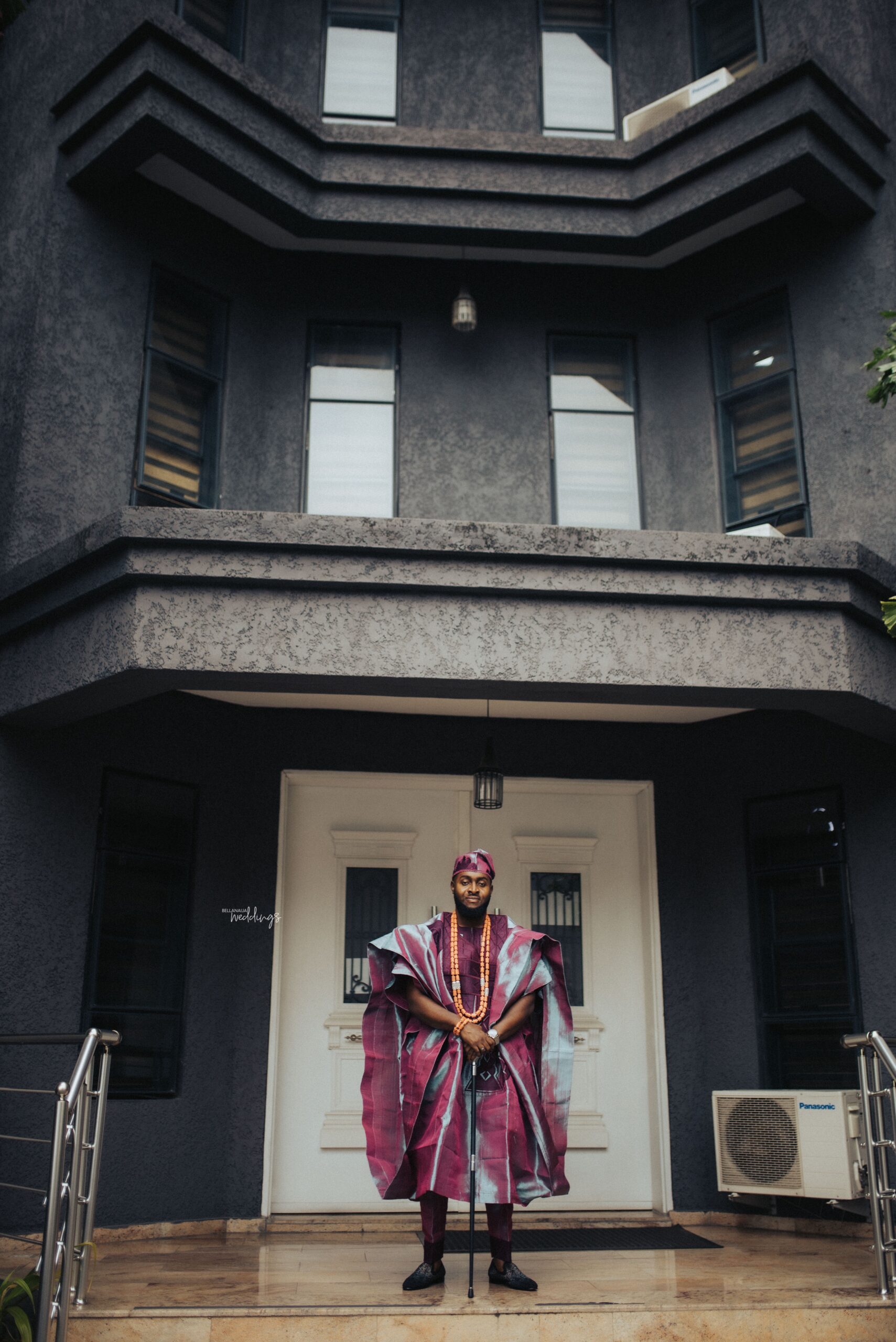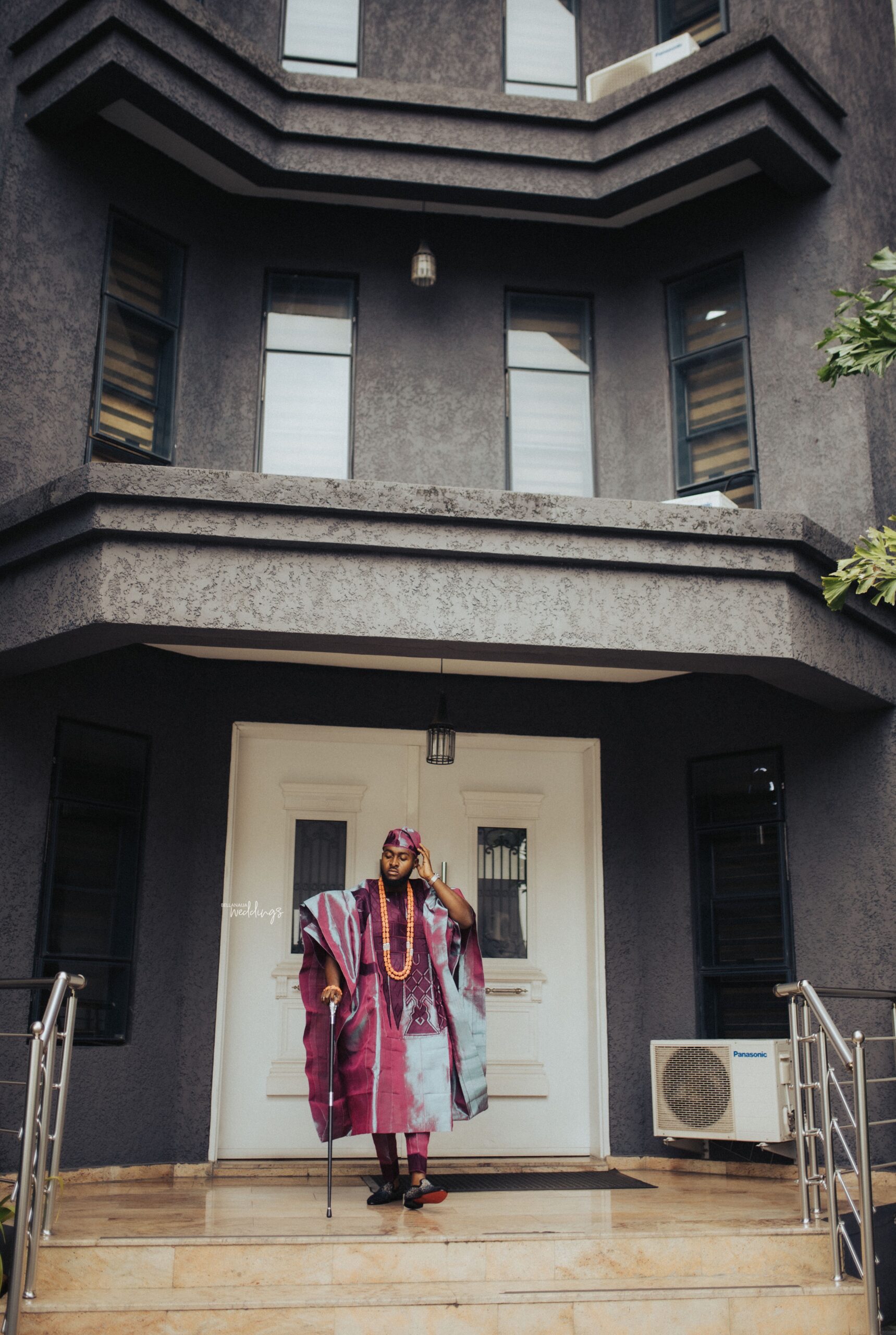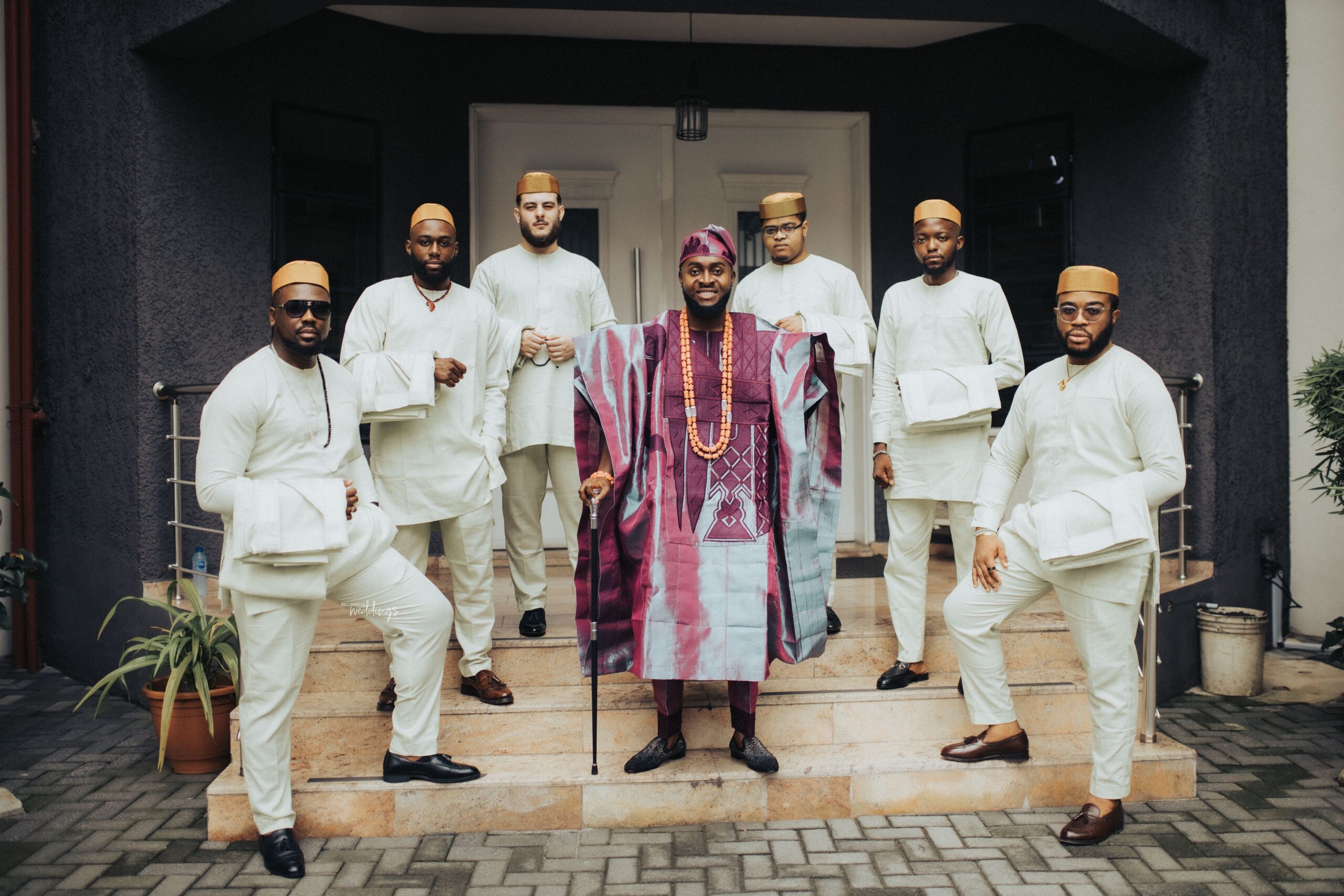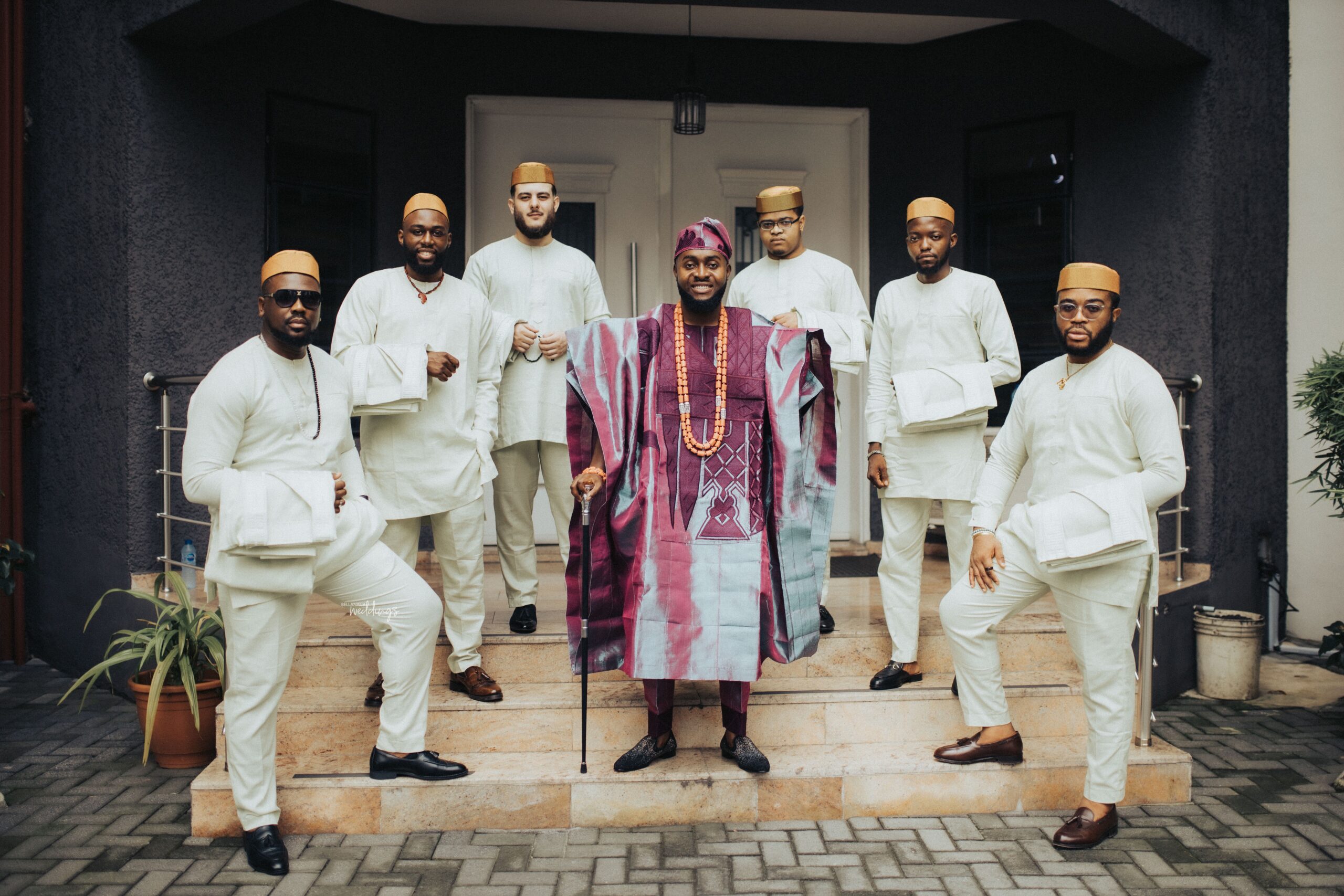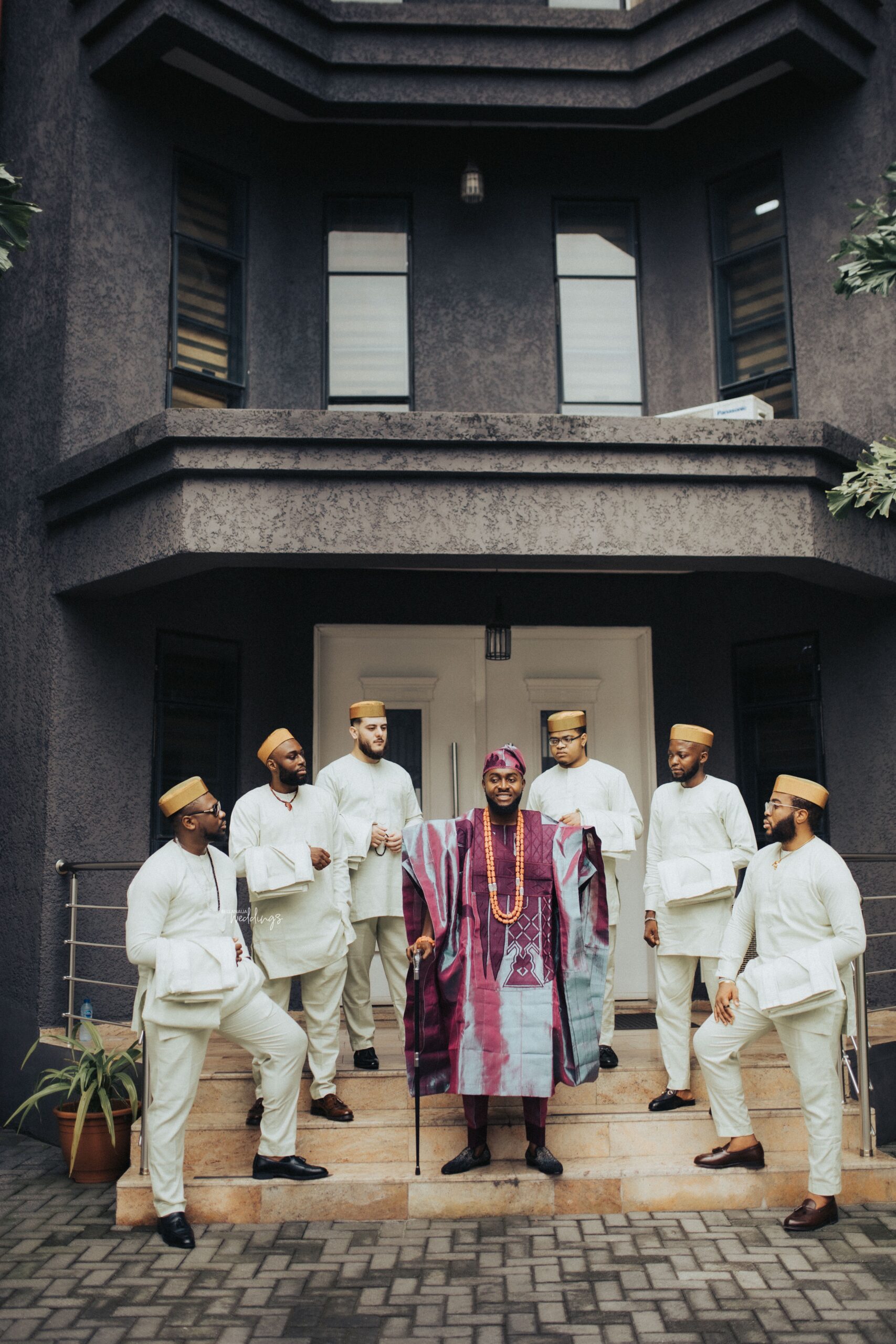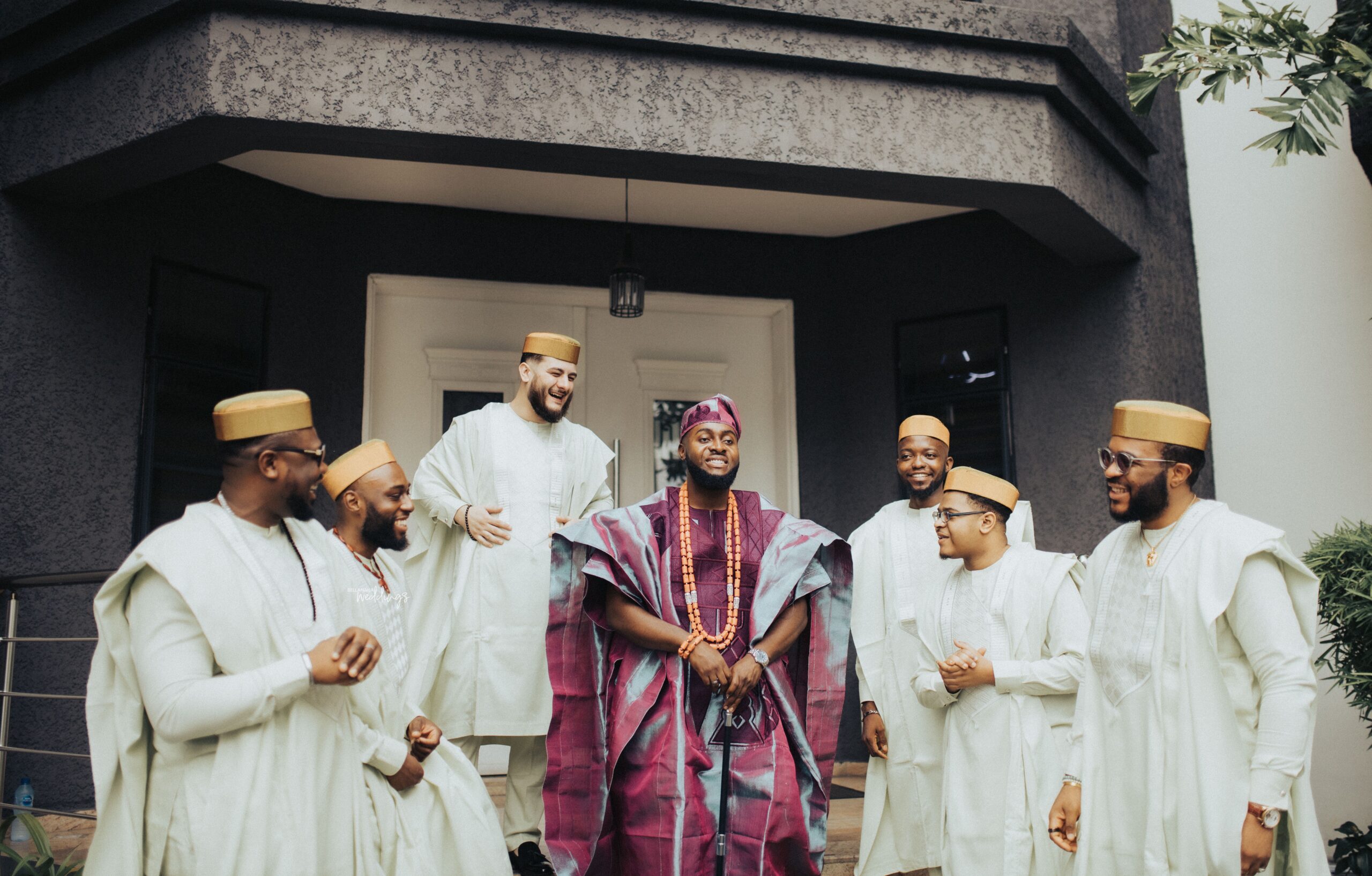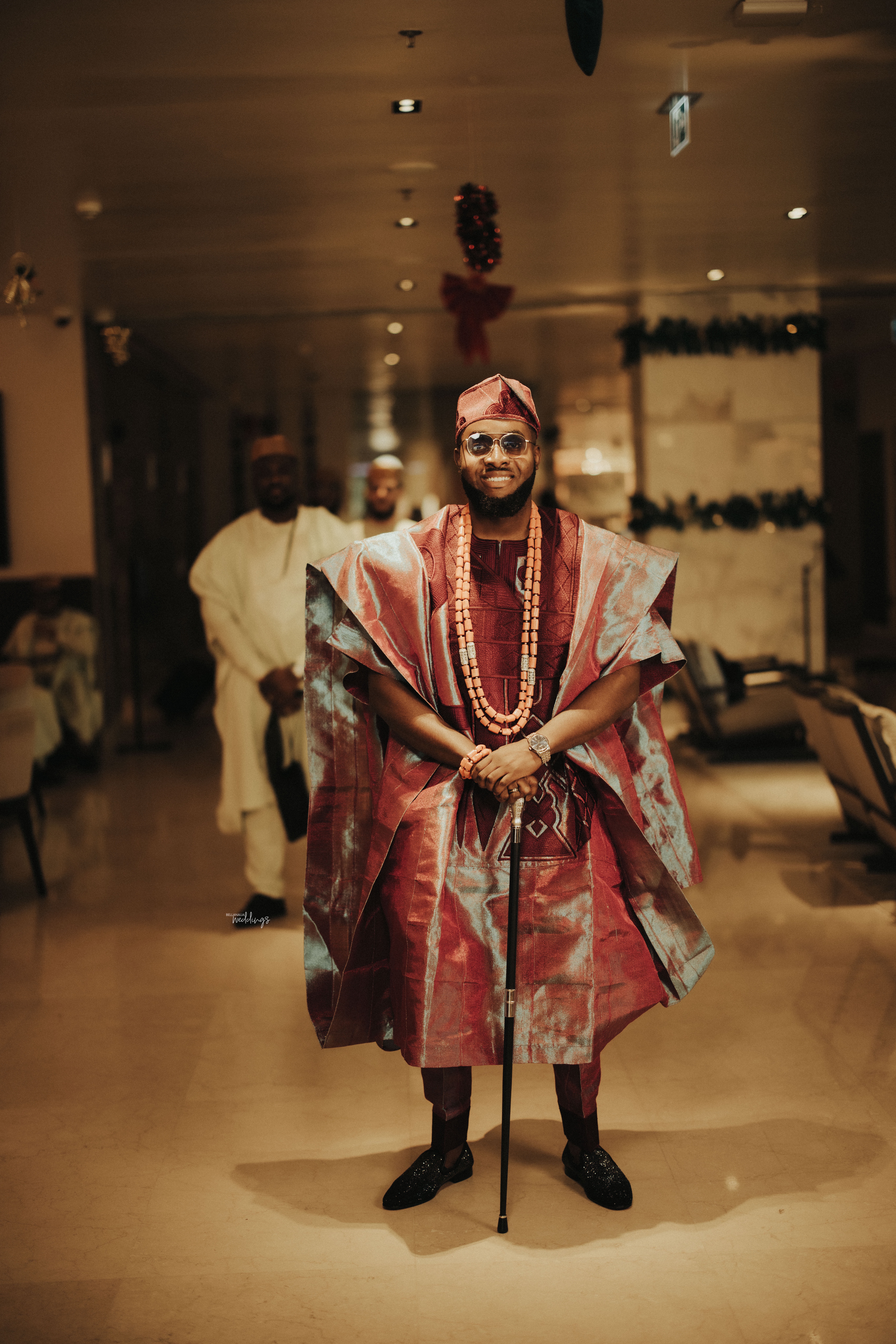 When the whole squad comes correct!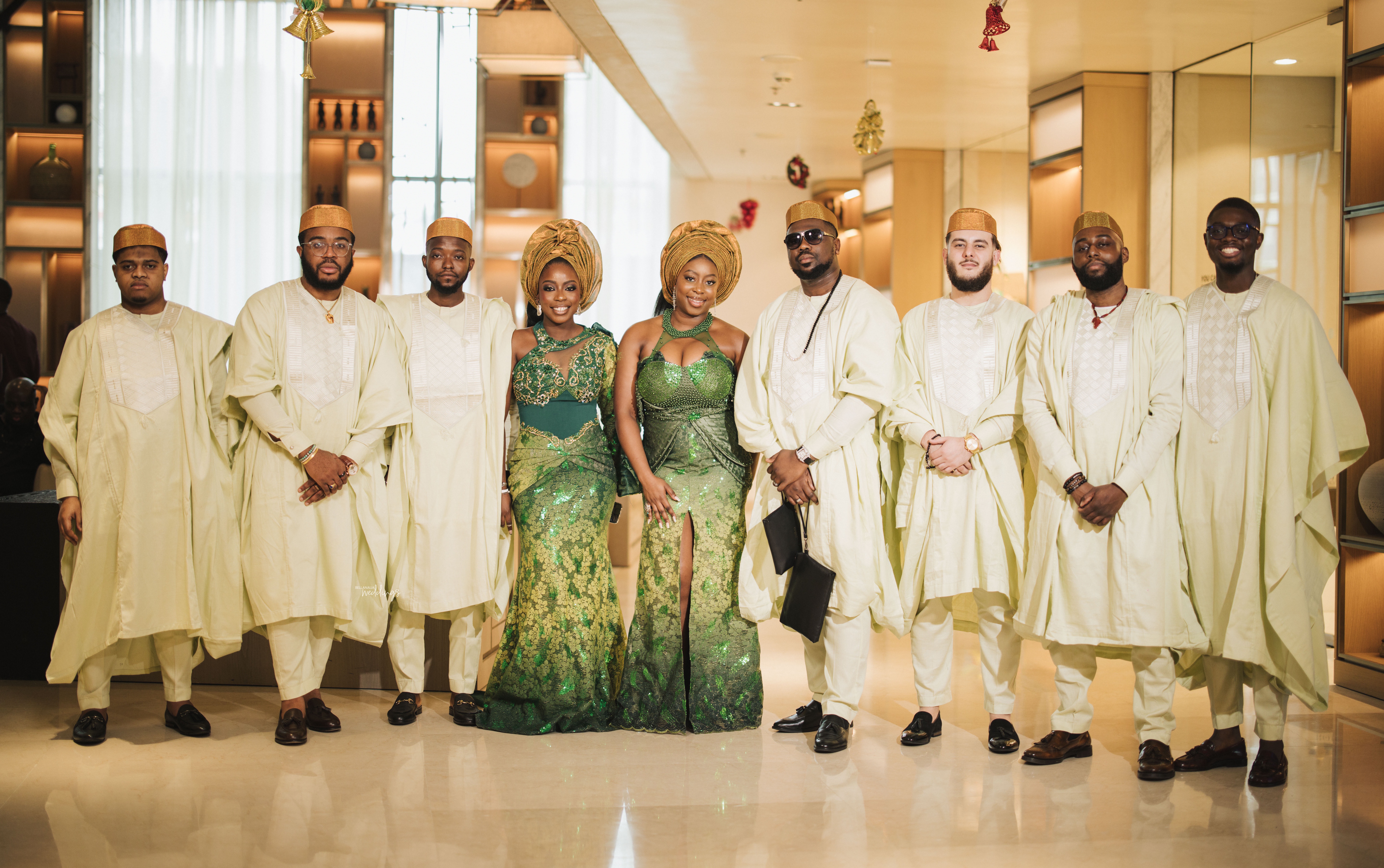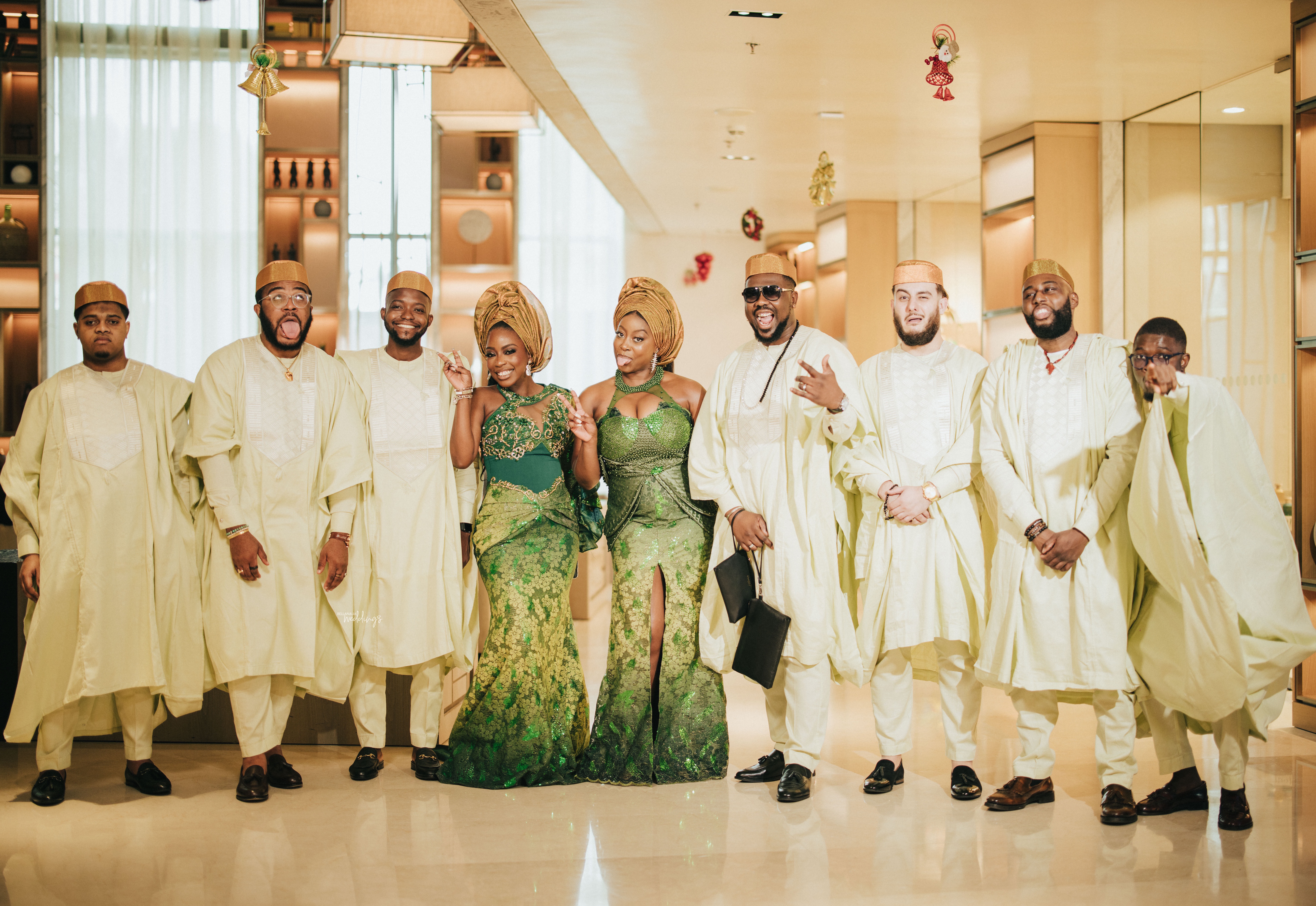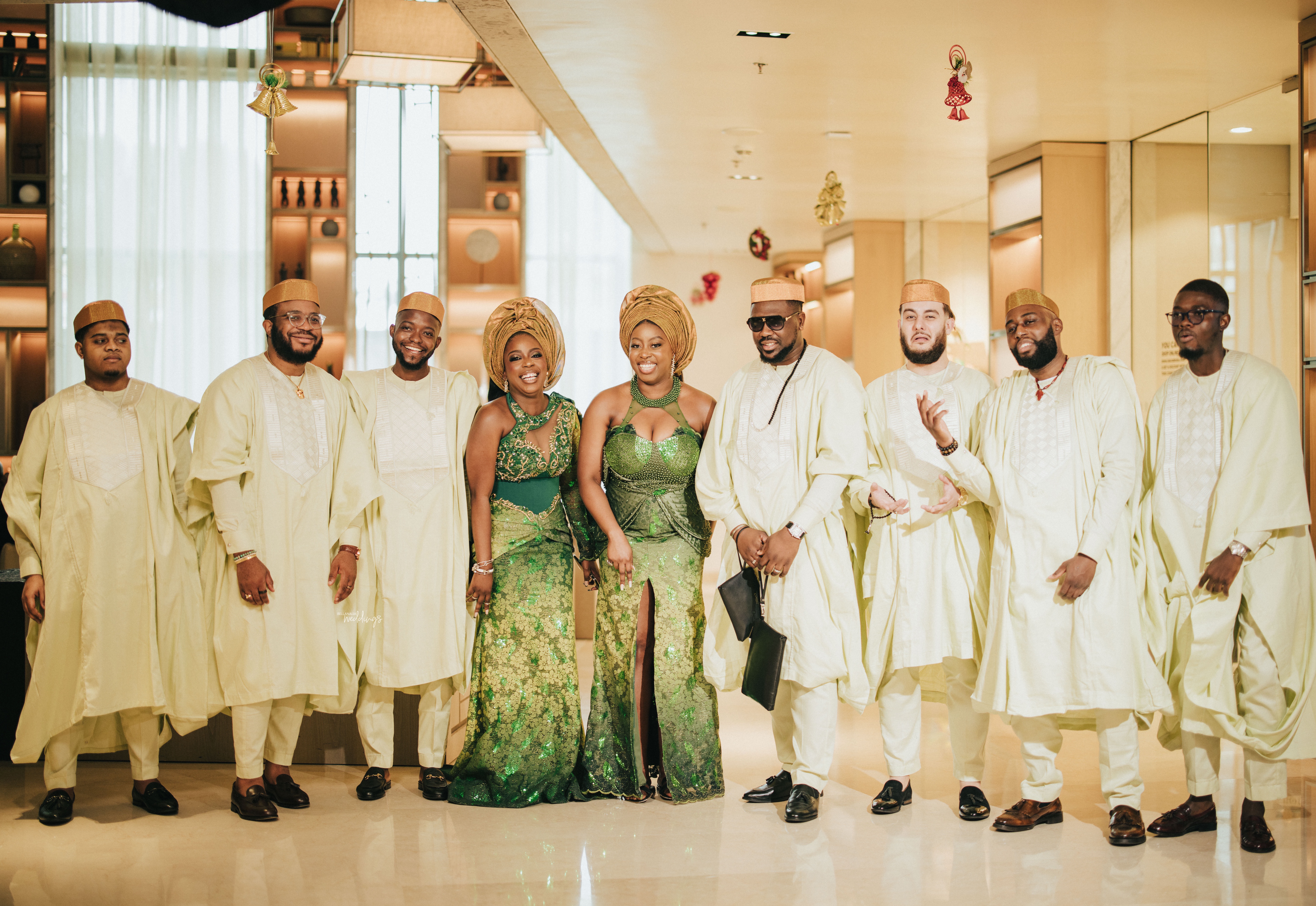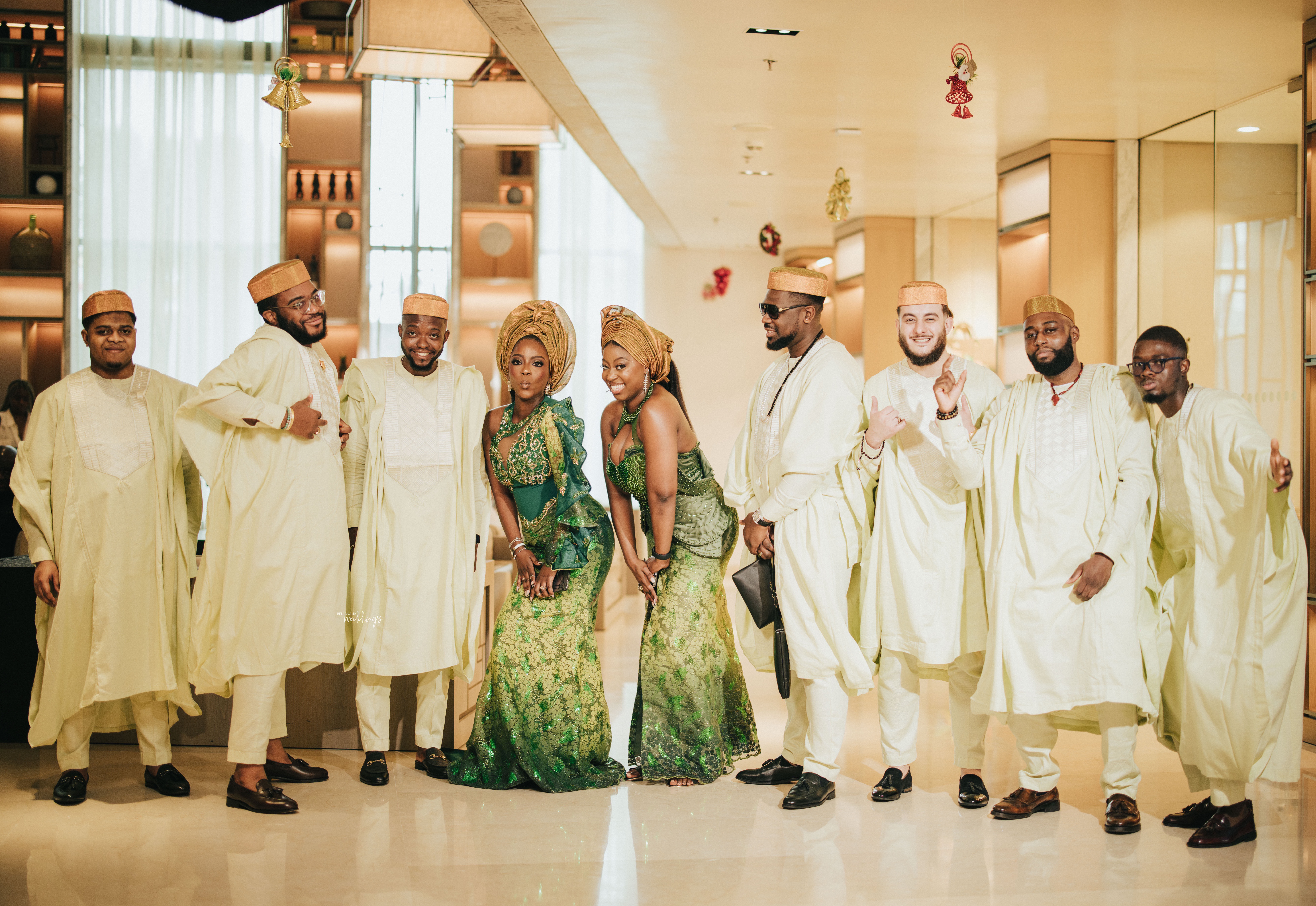 This sweet first look has us blushing!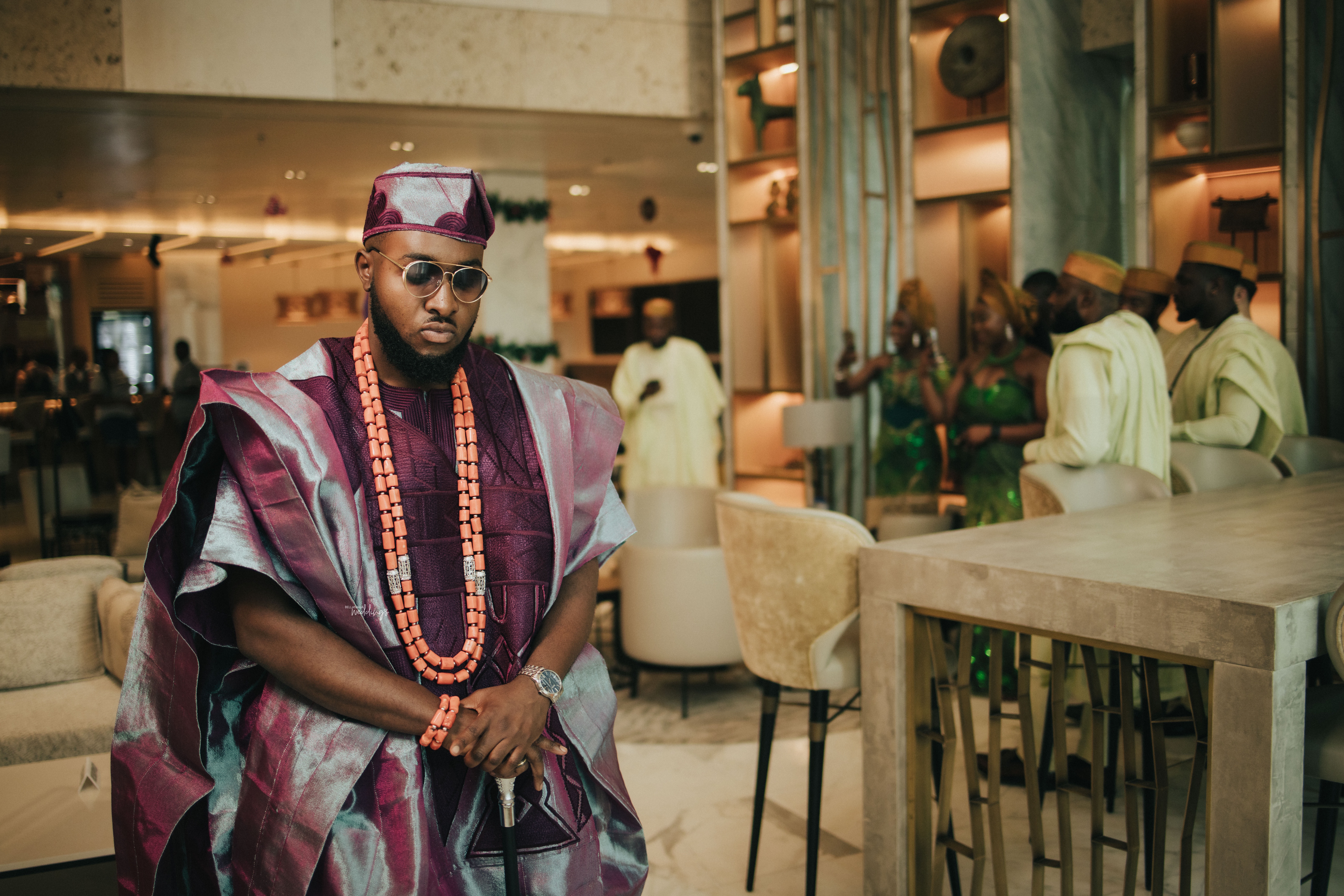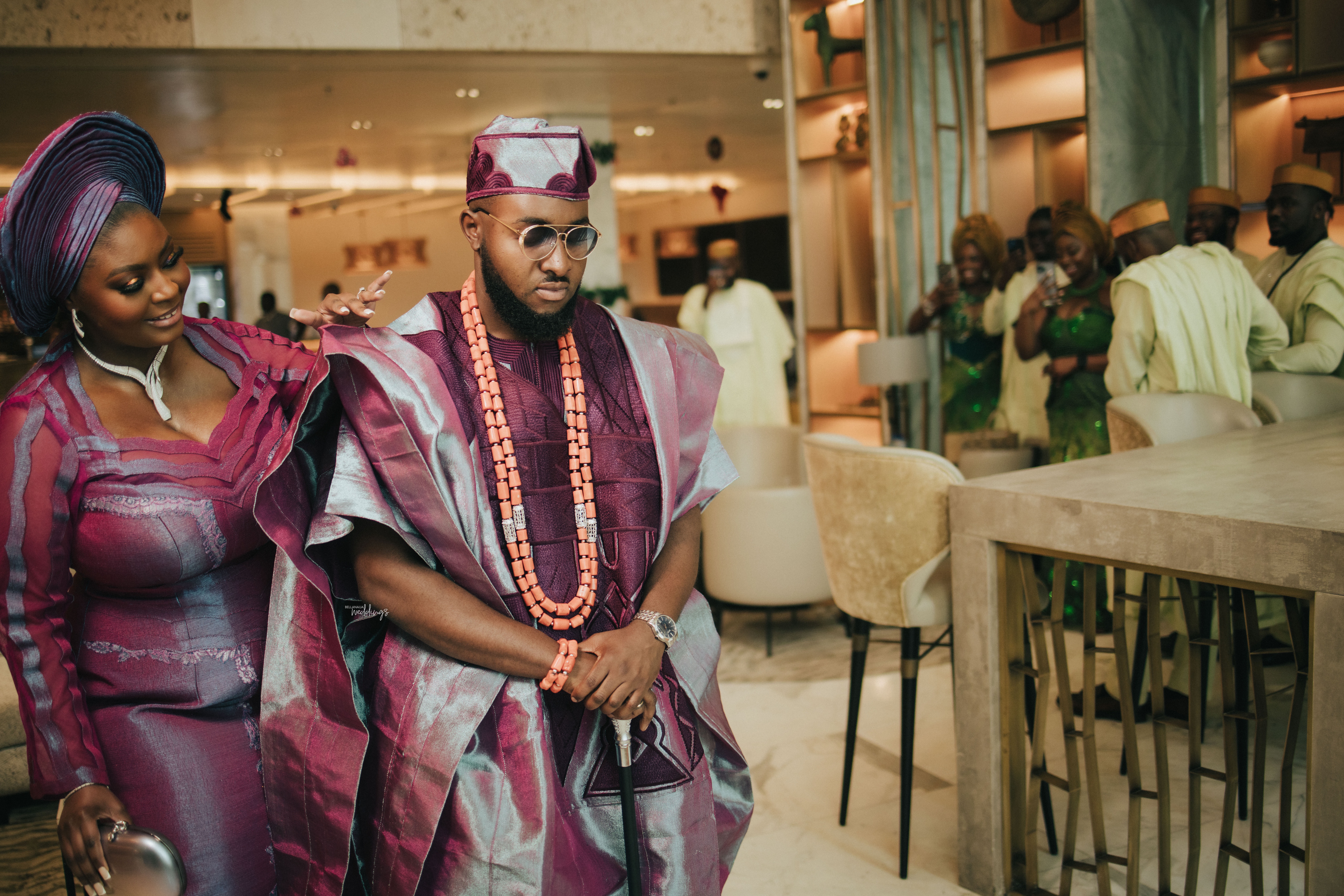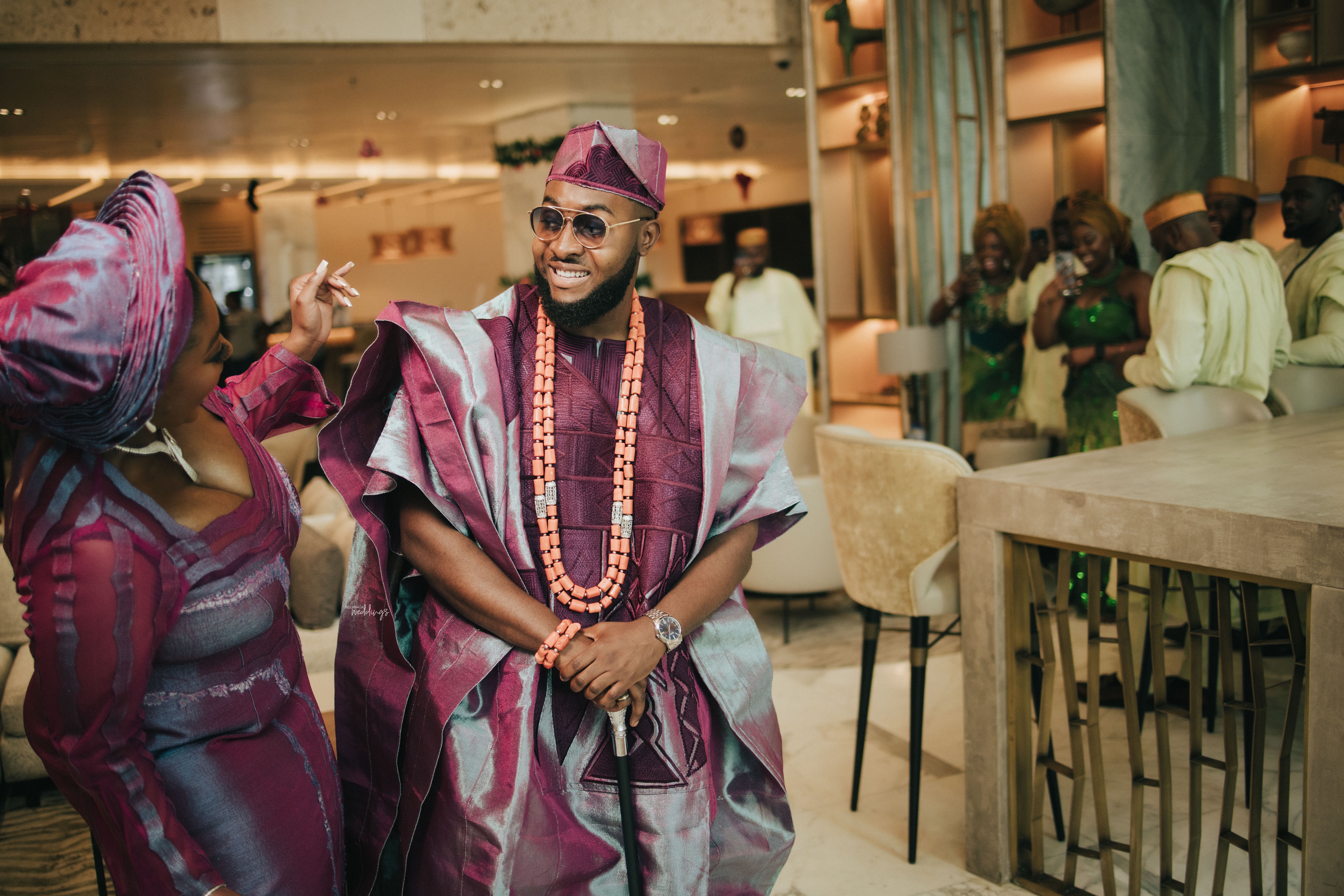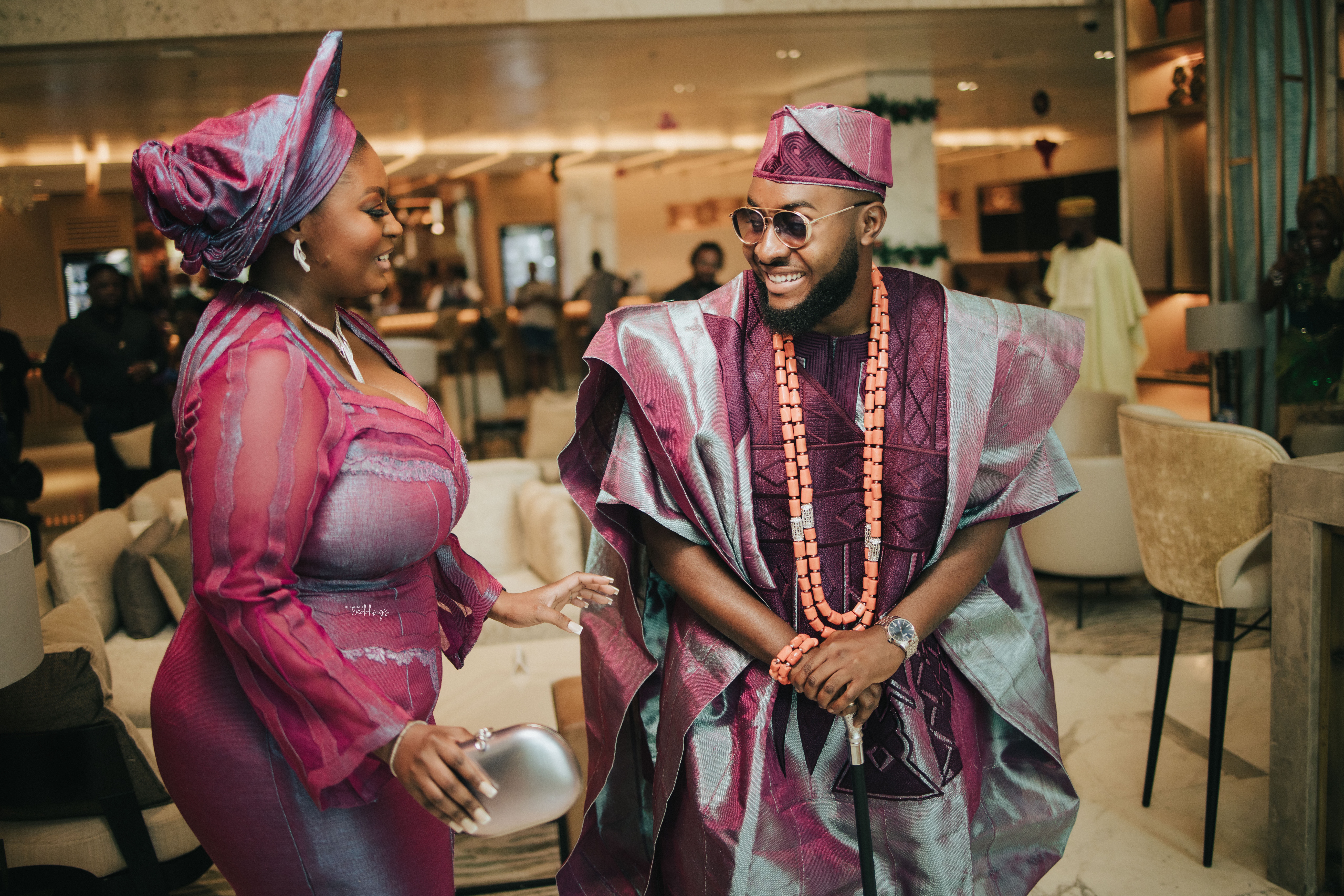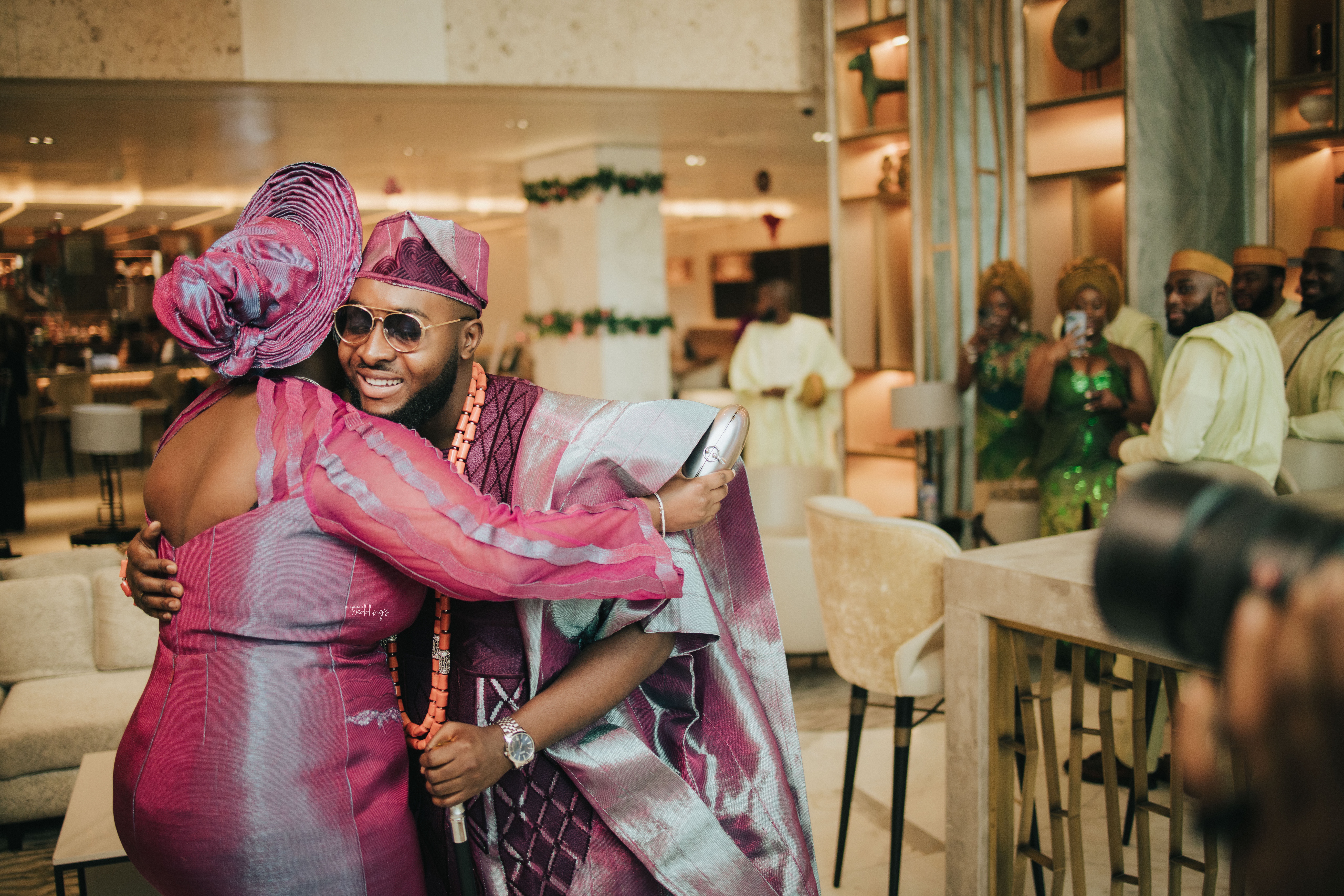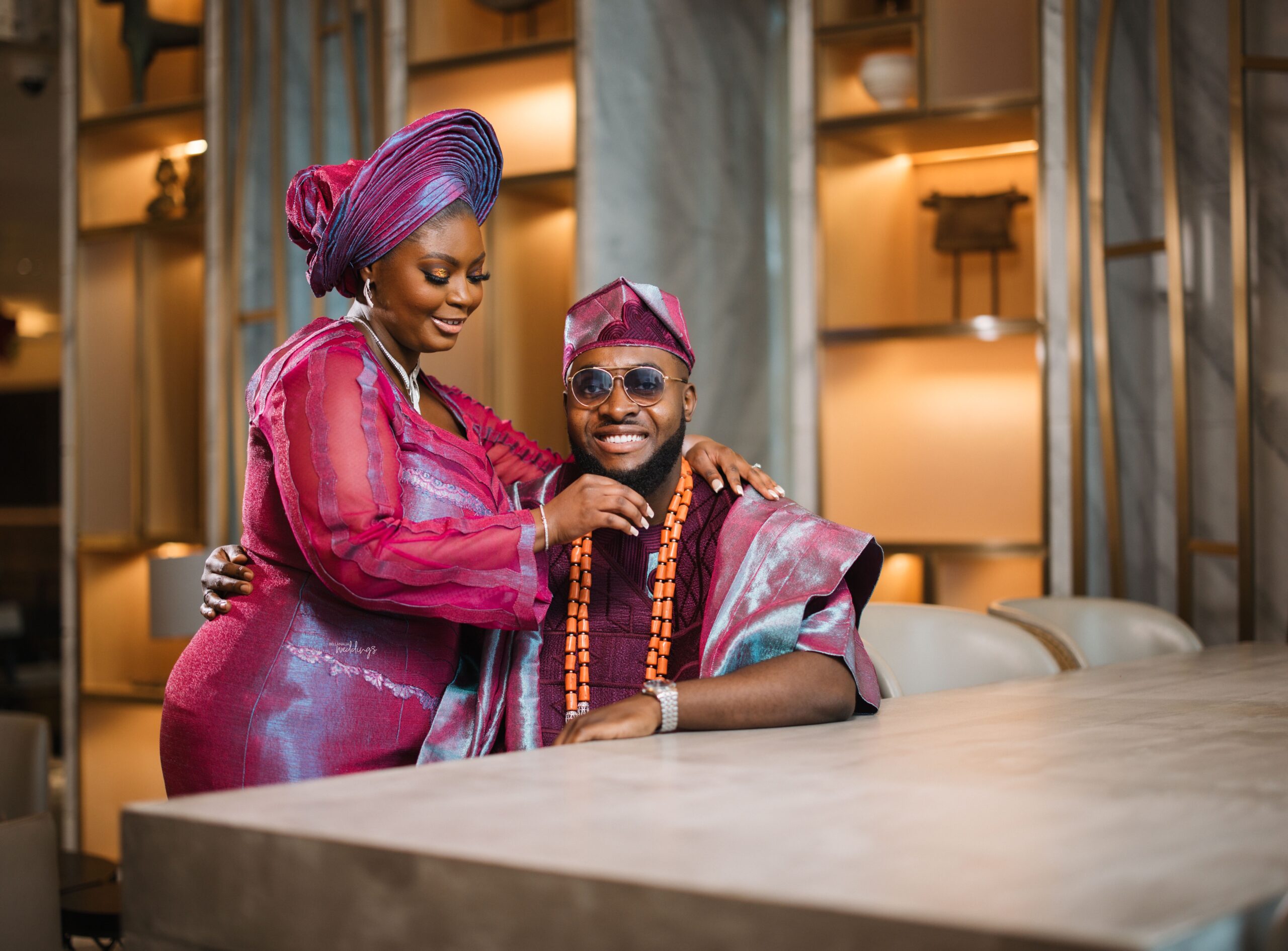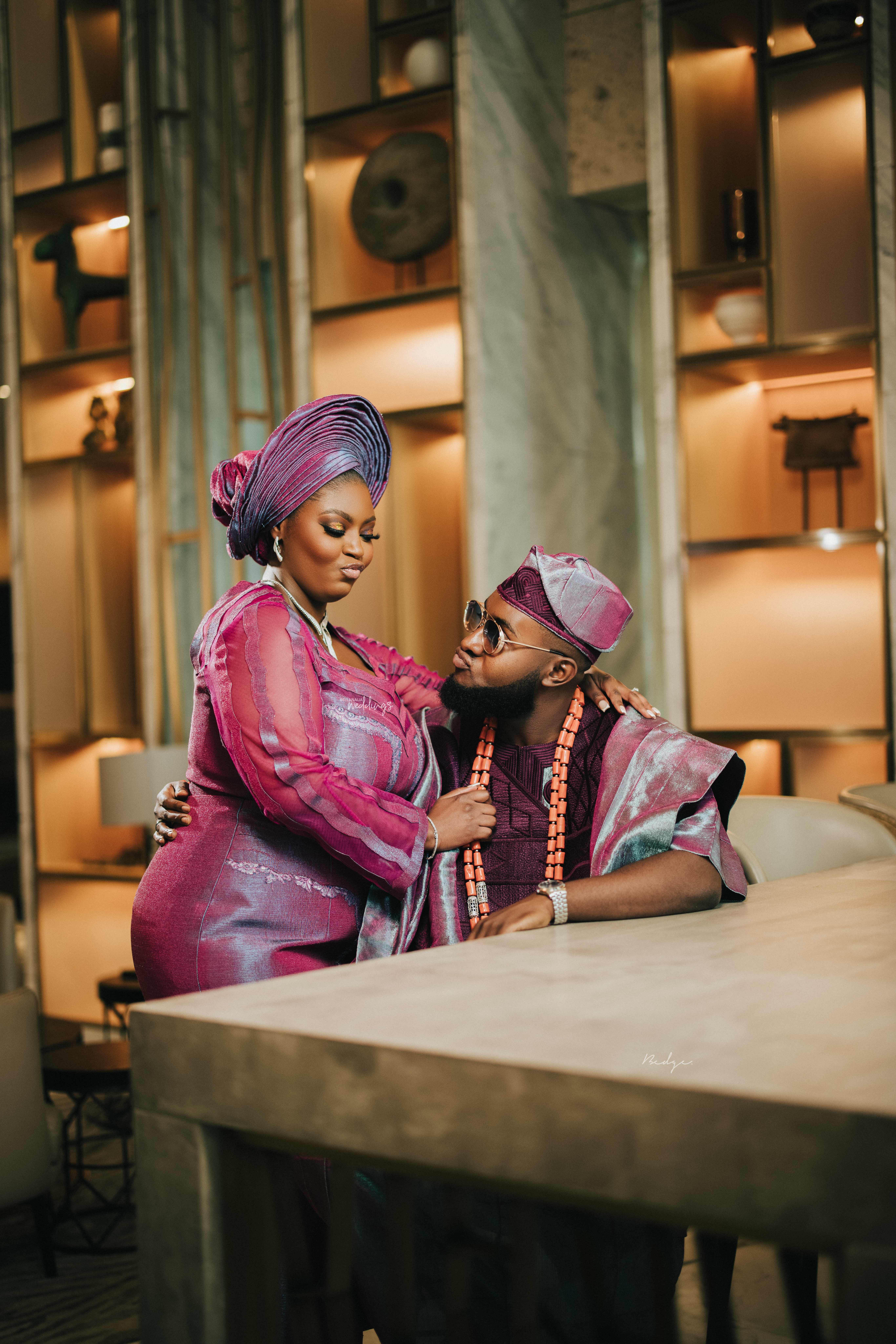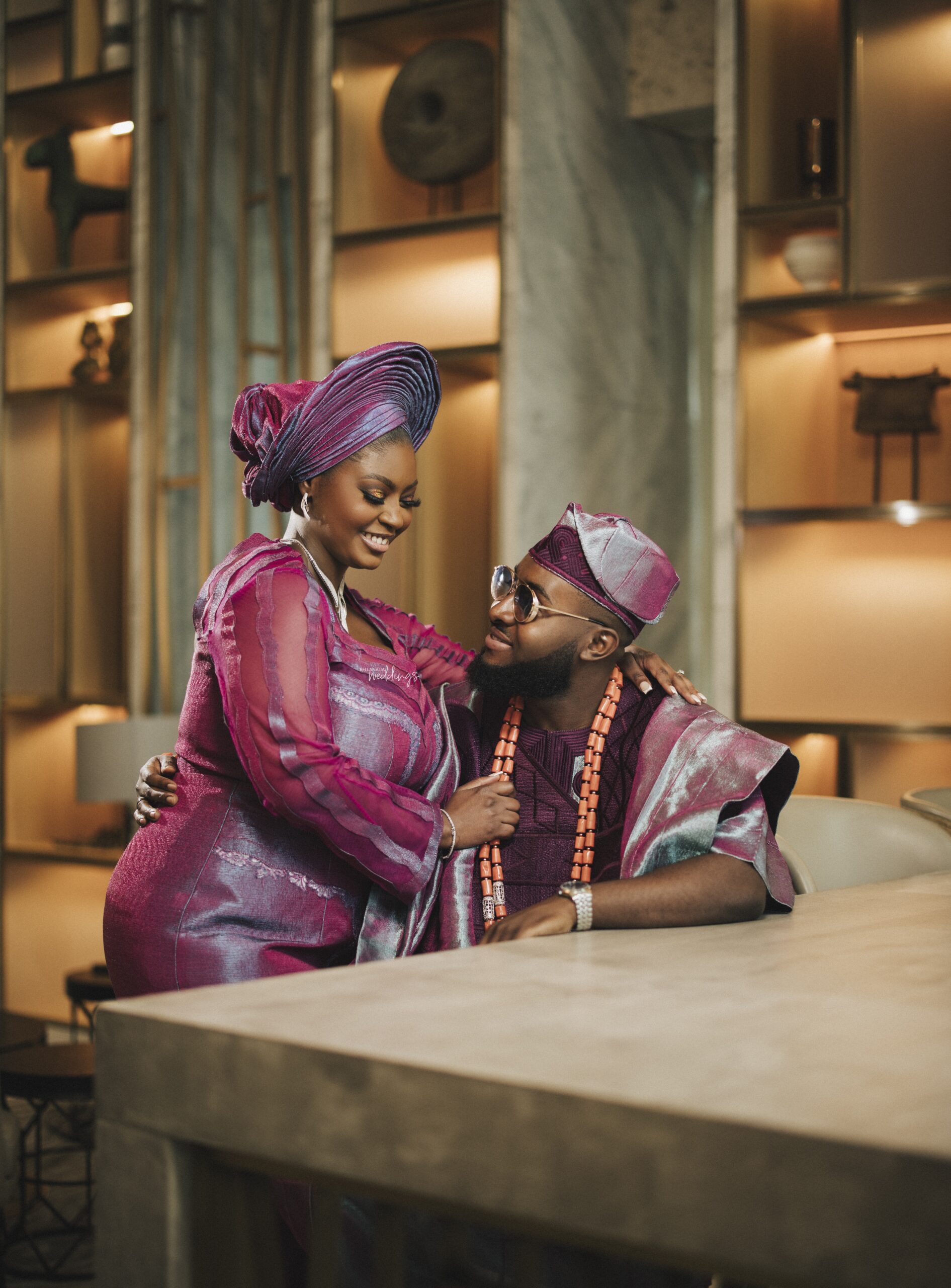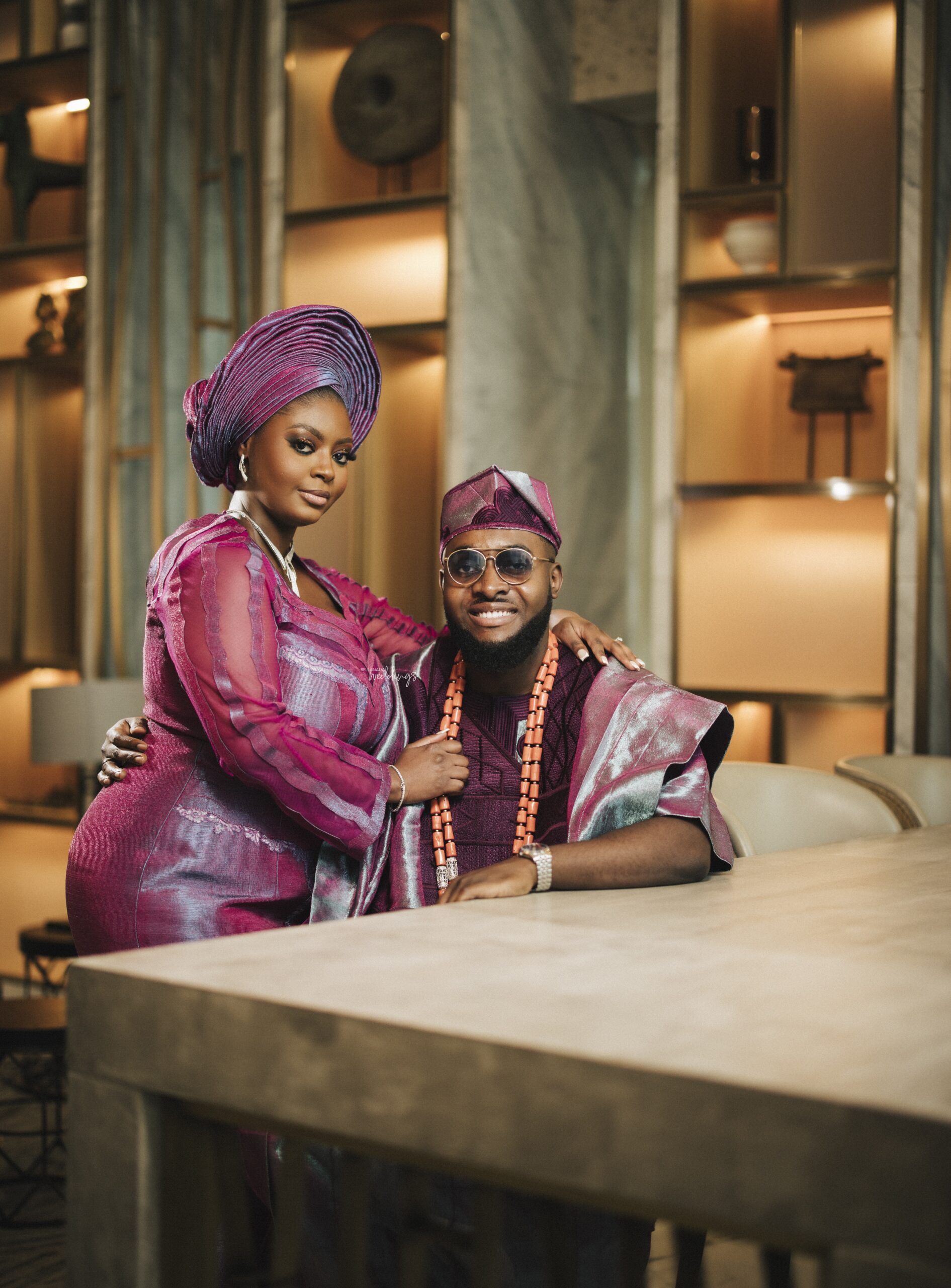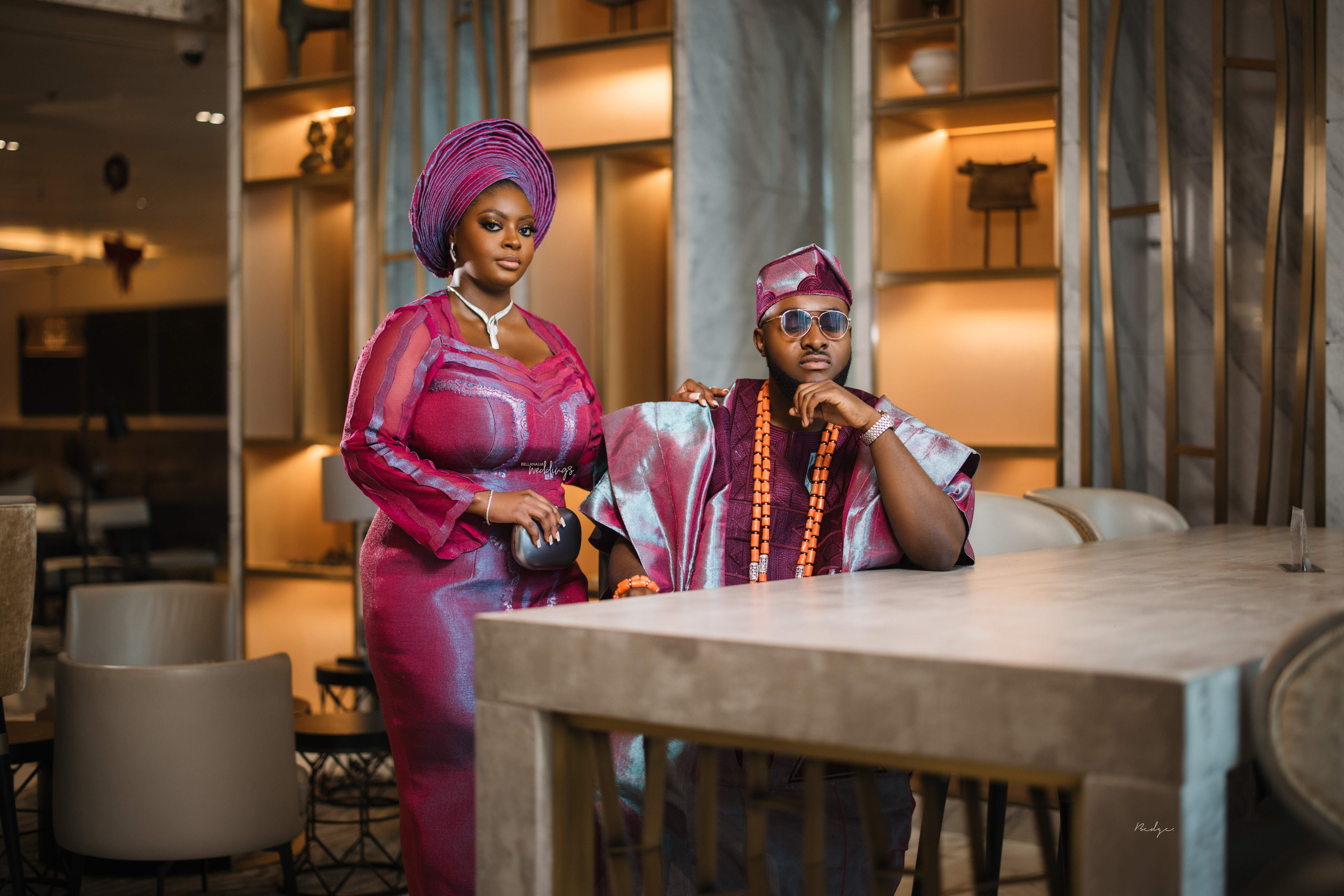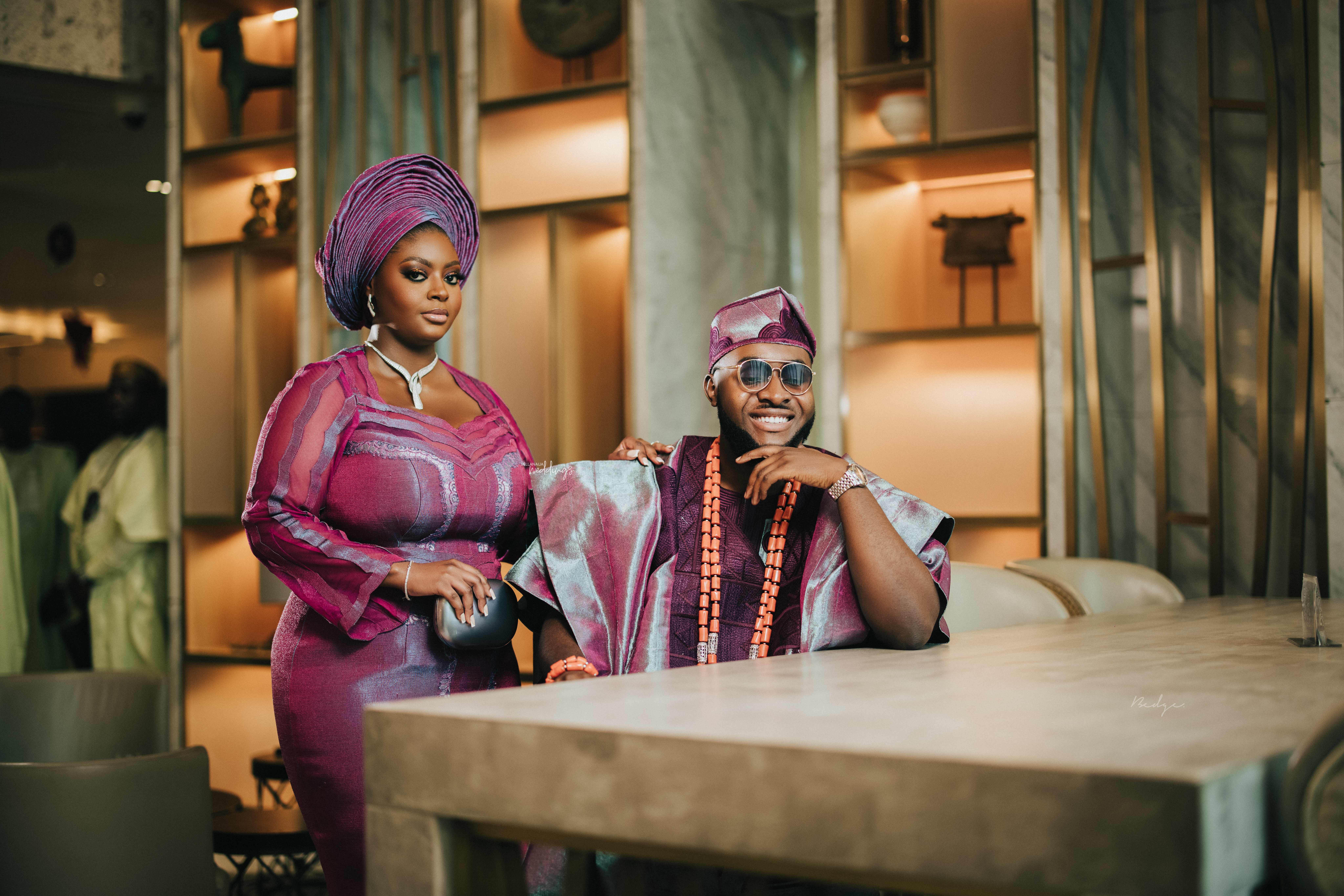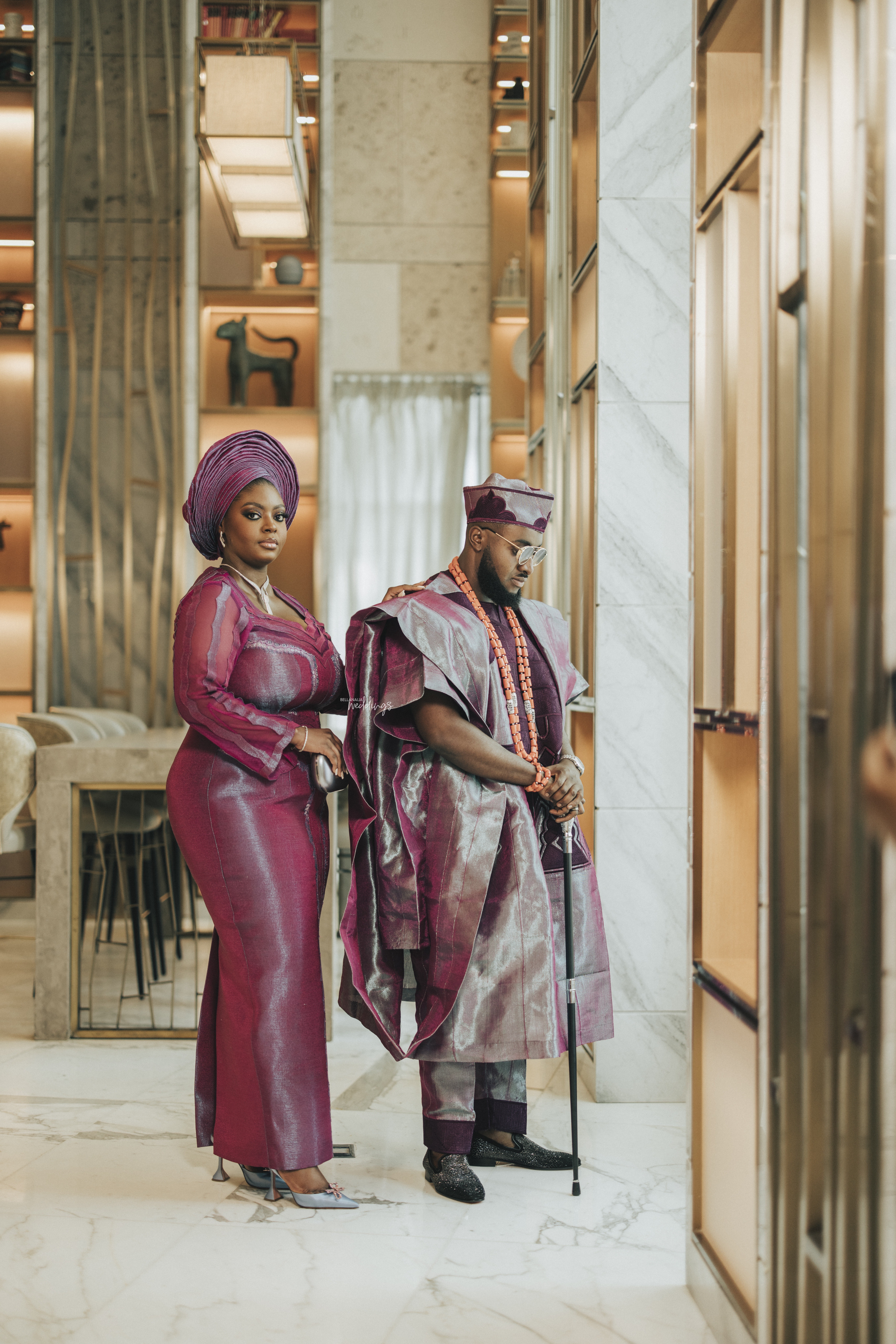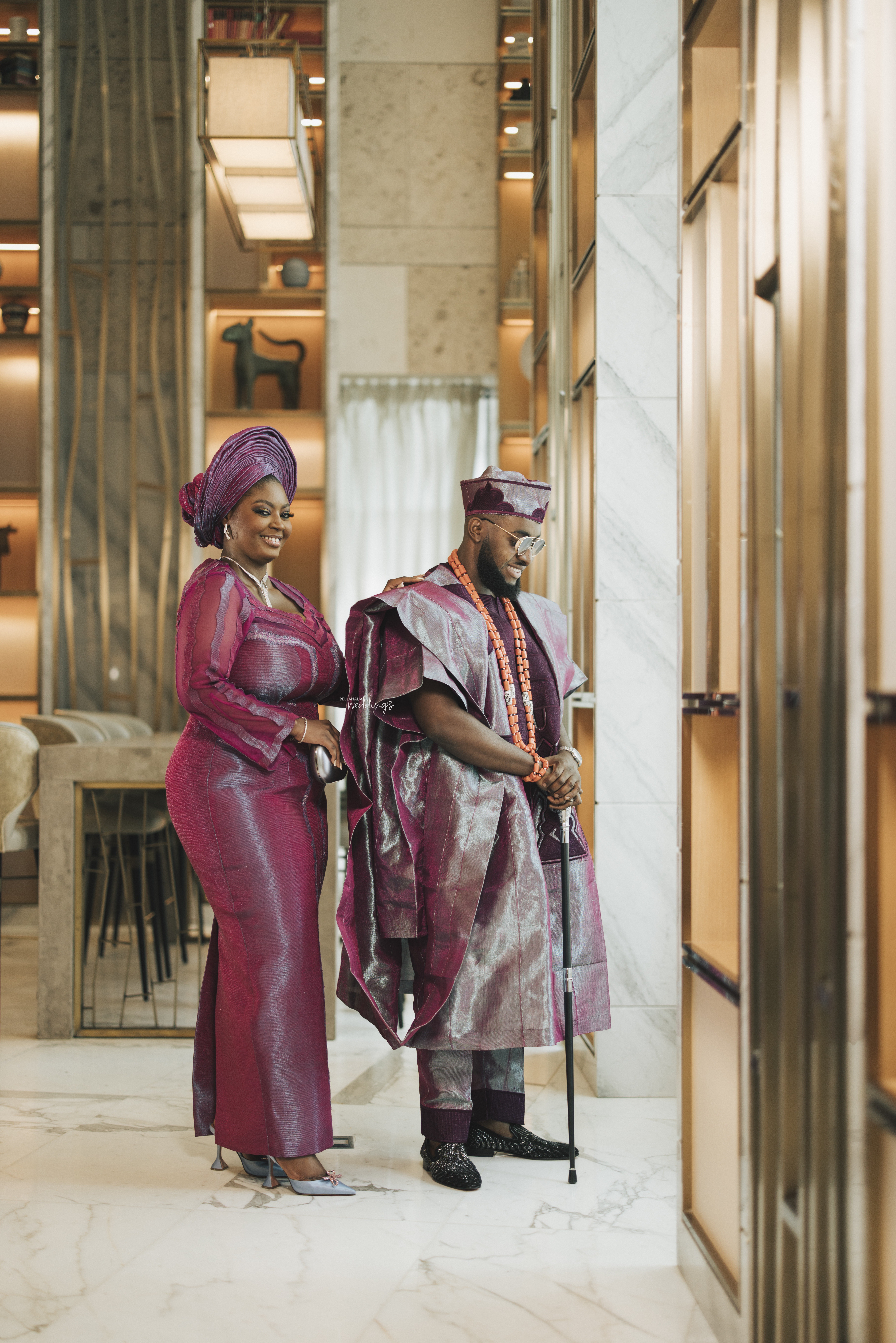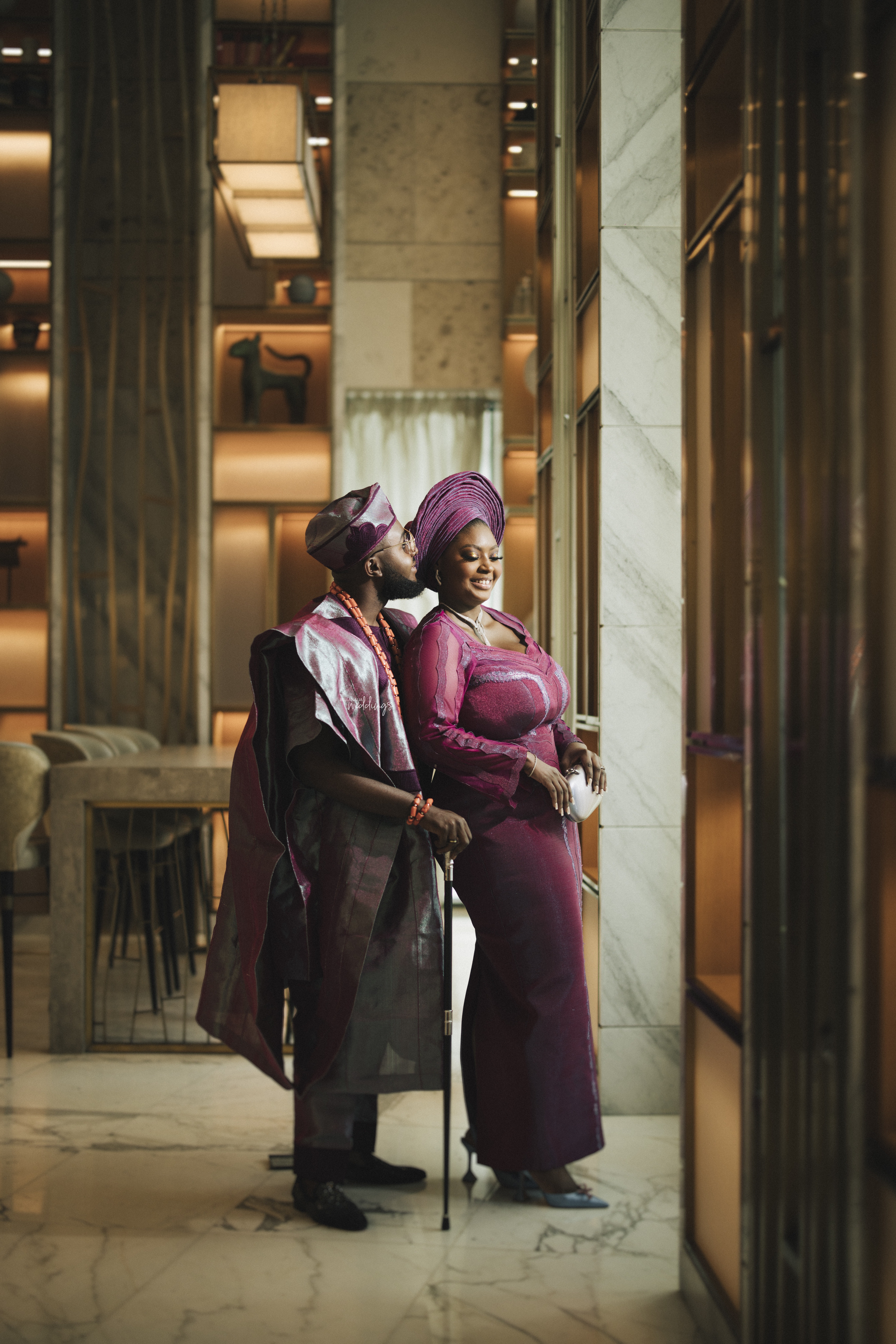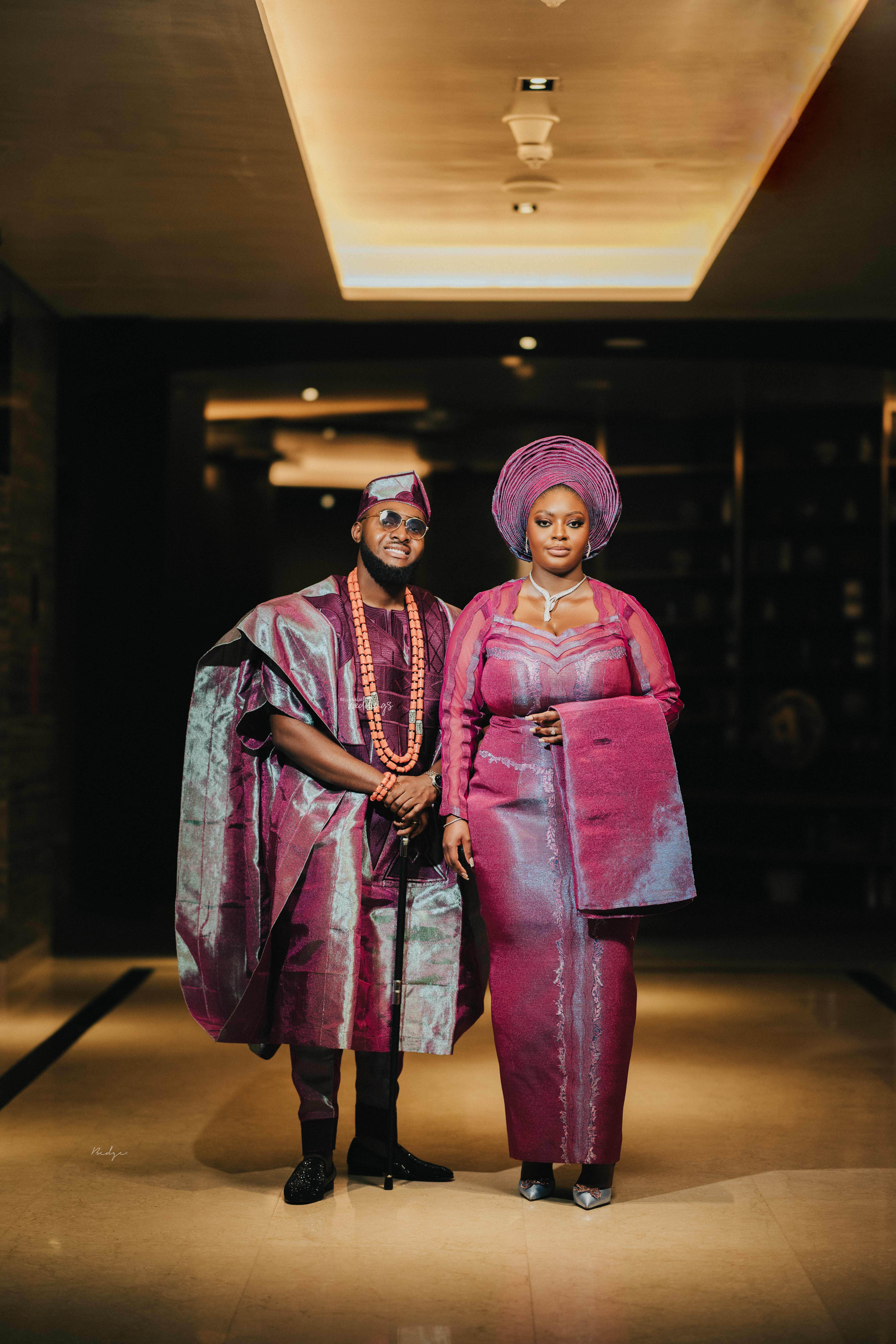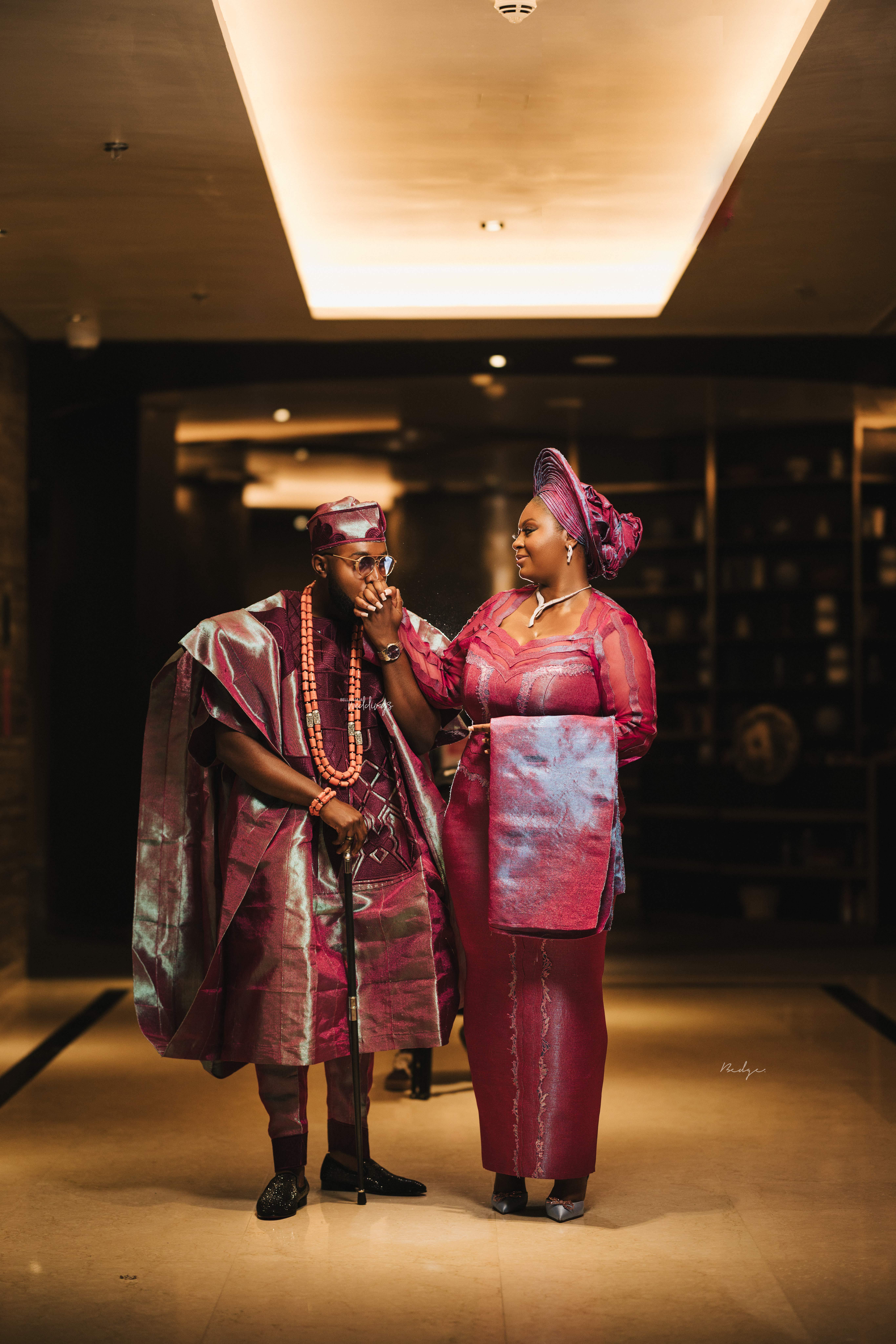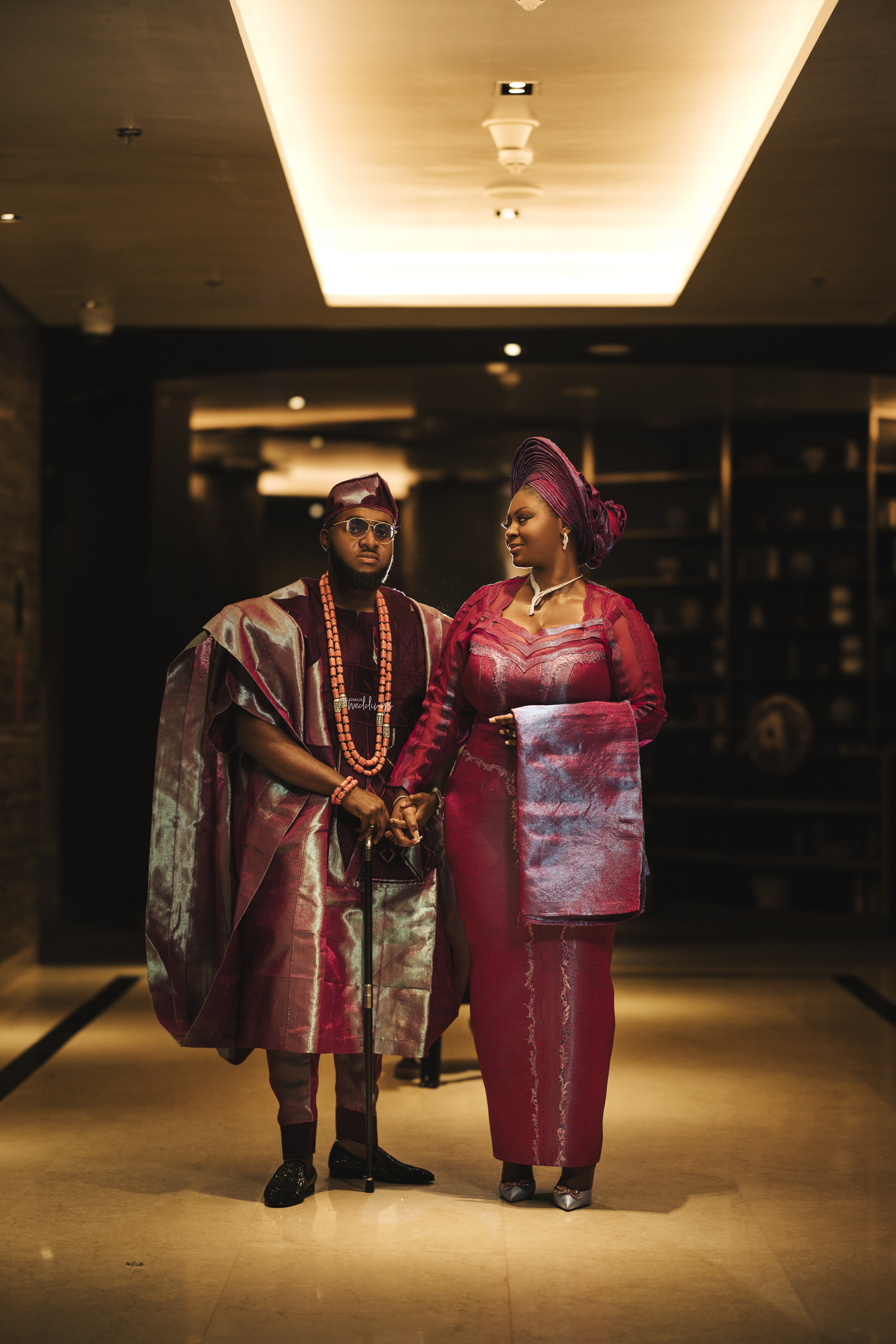 Let's the in the beauty of this lovely decor 😍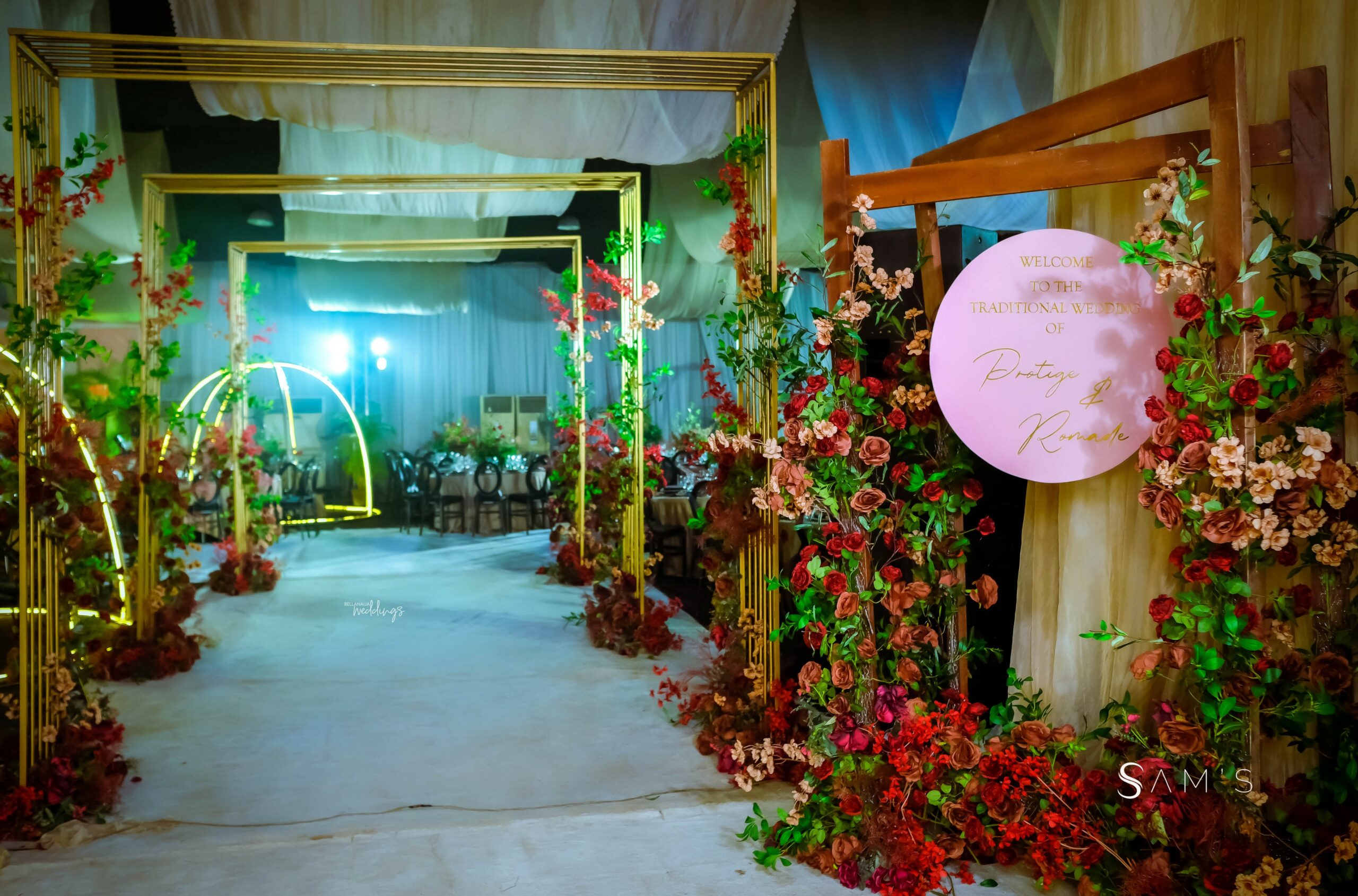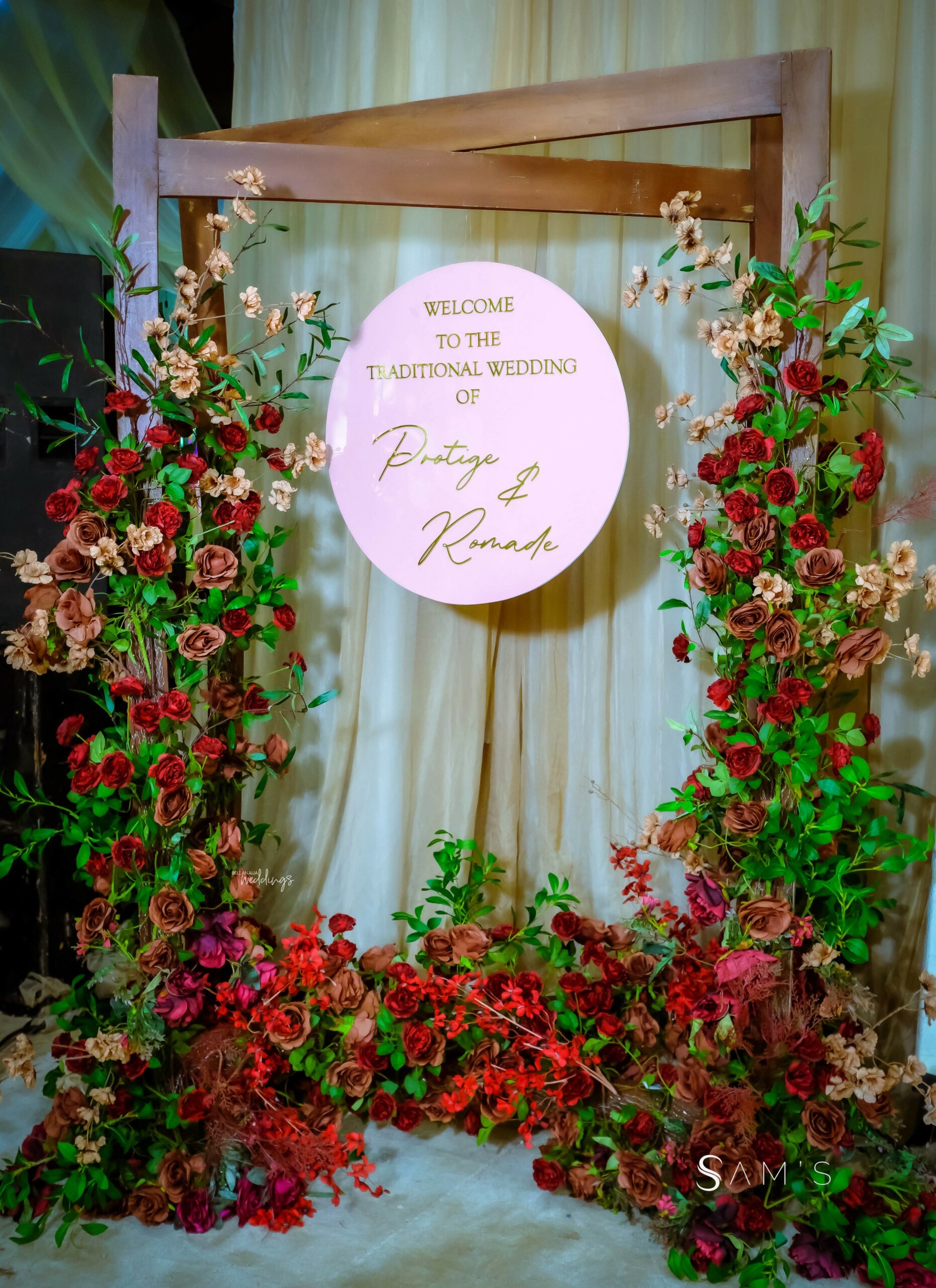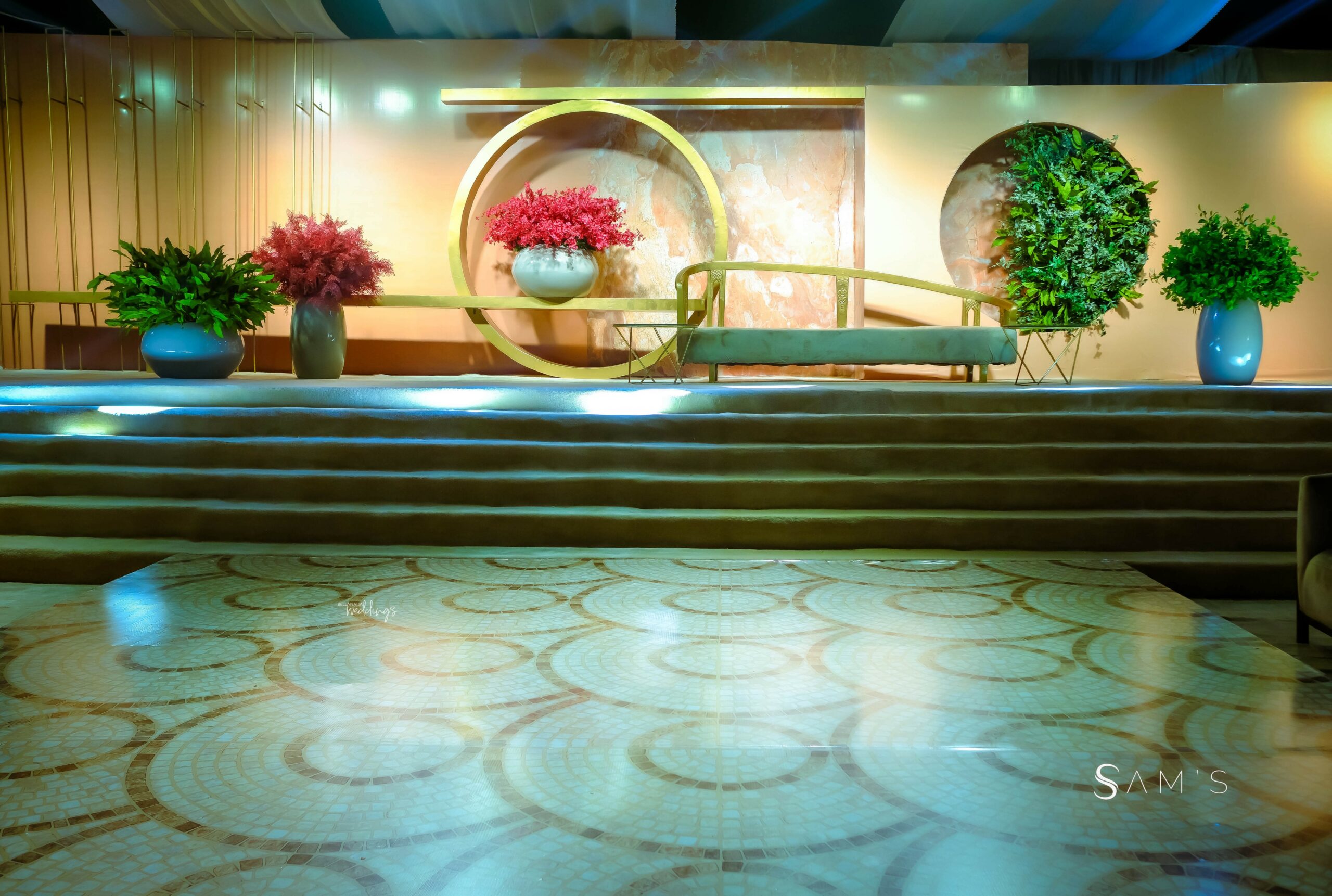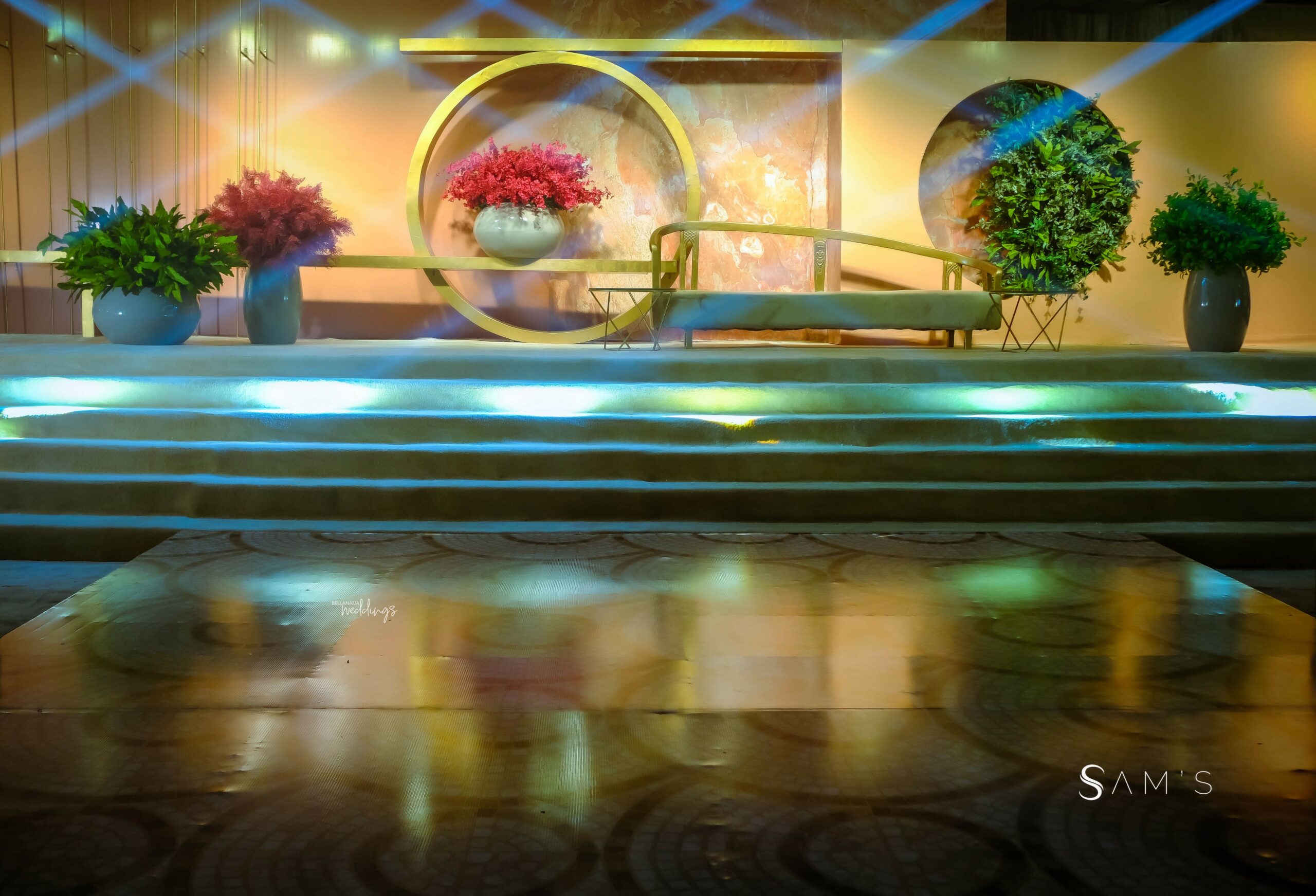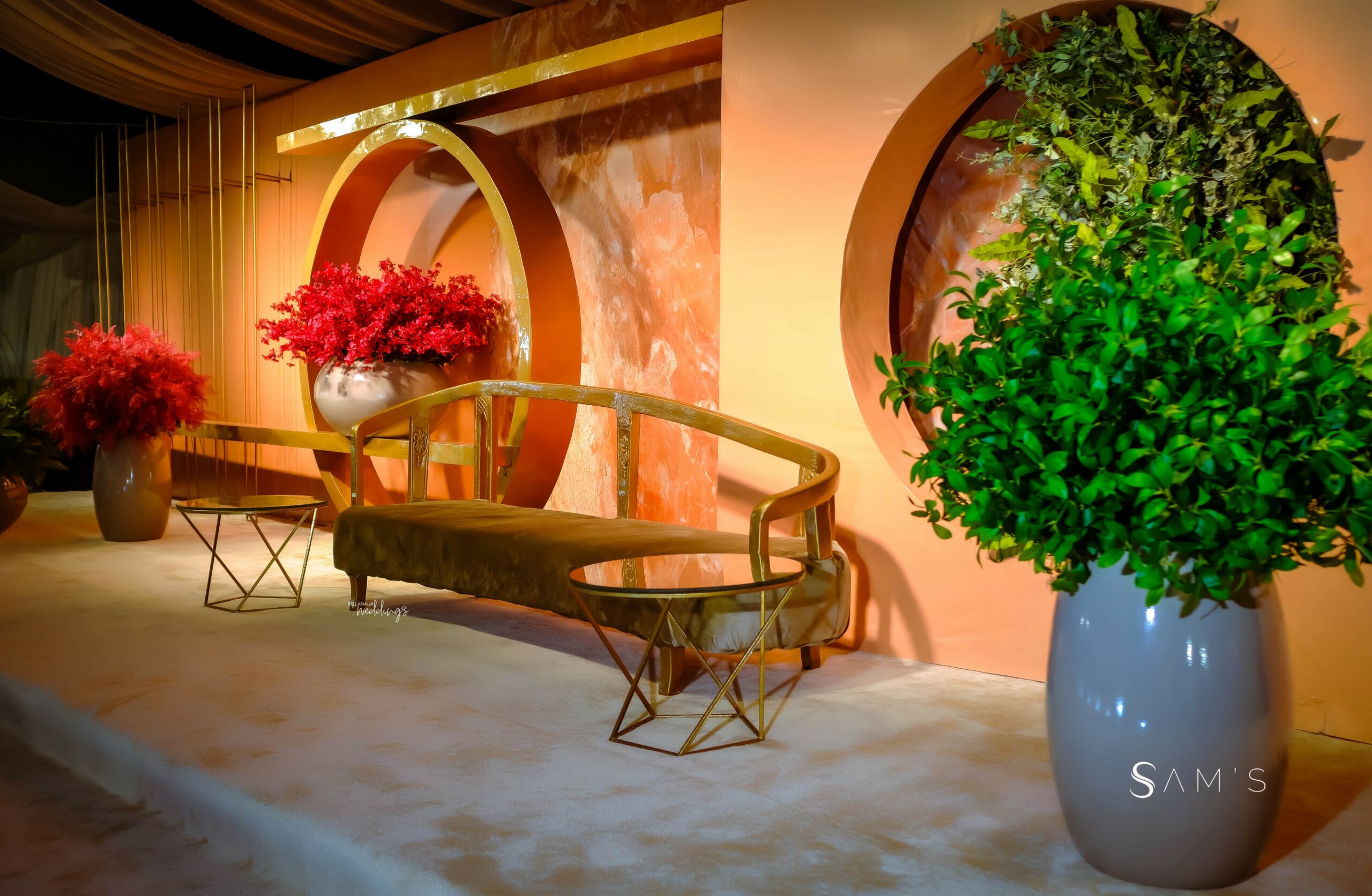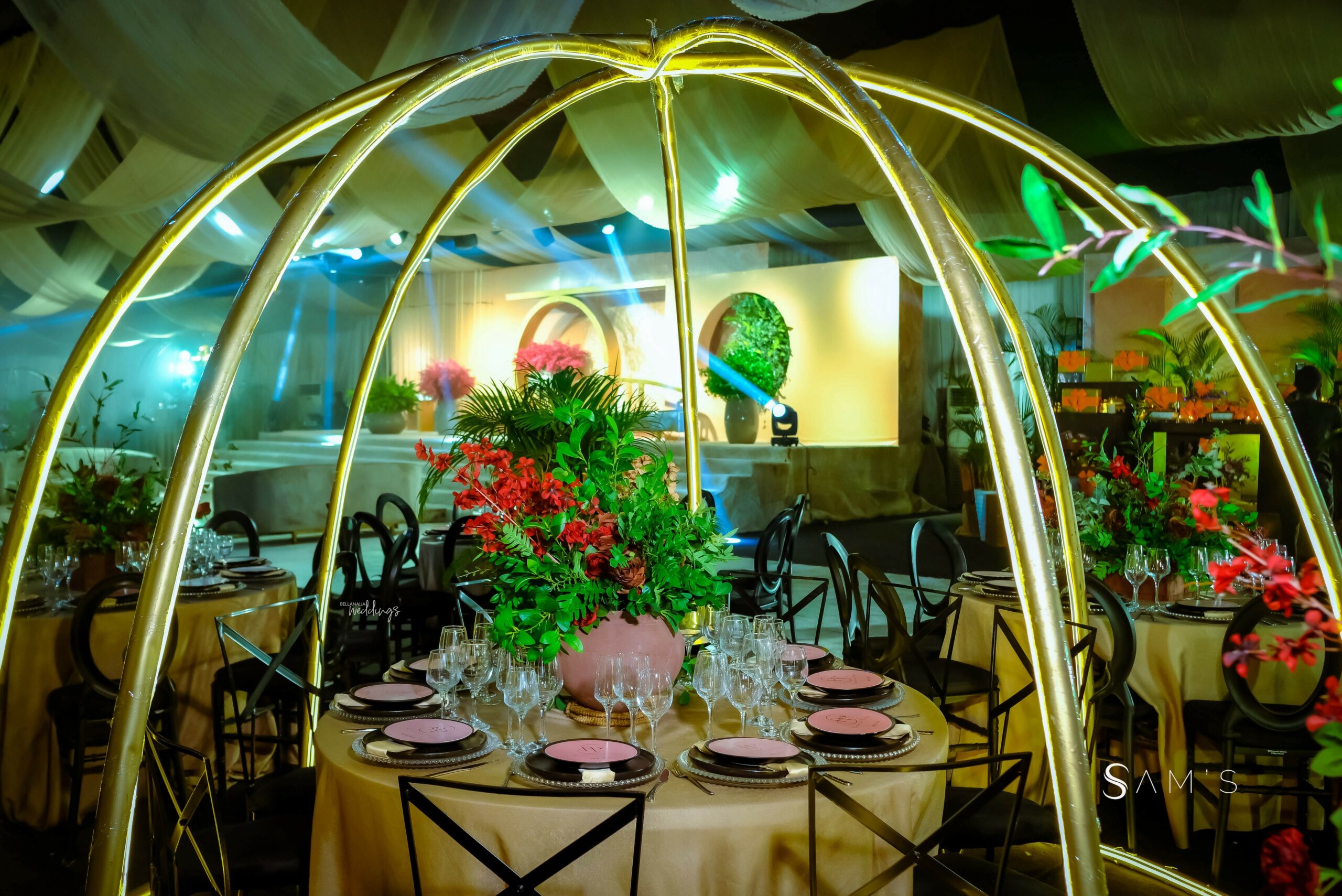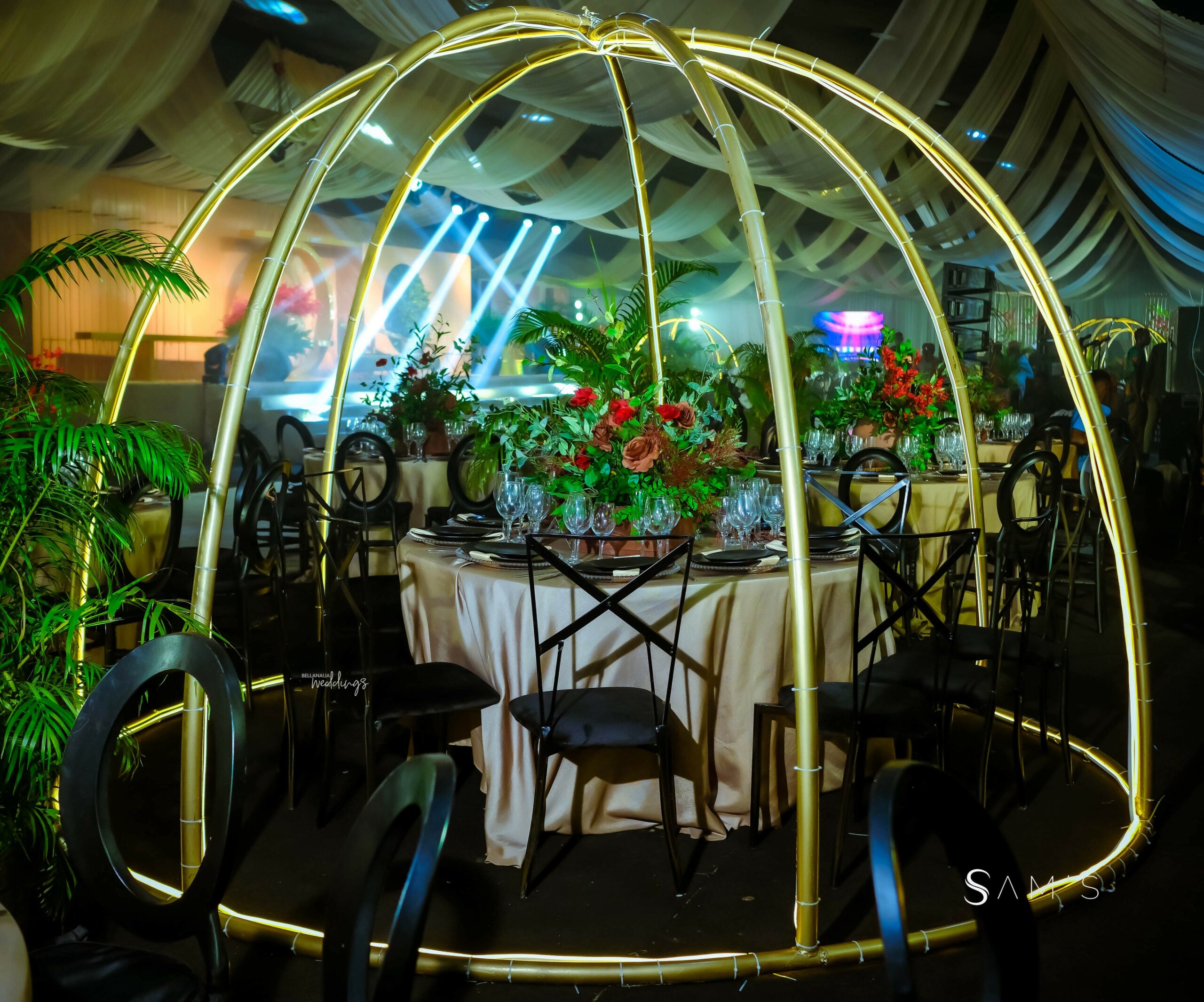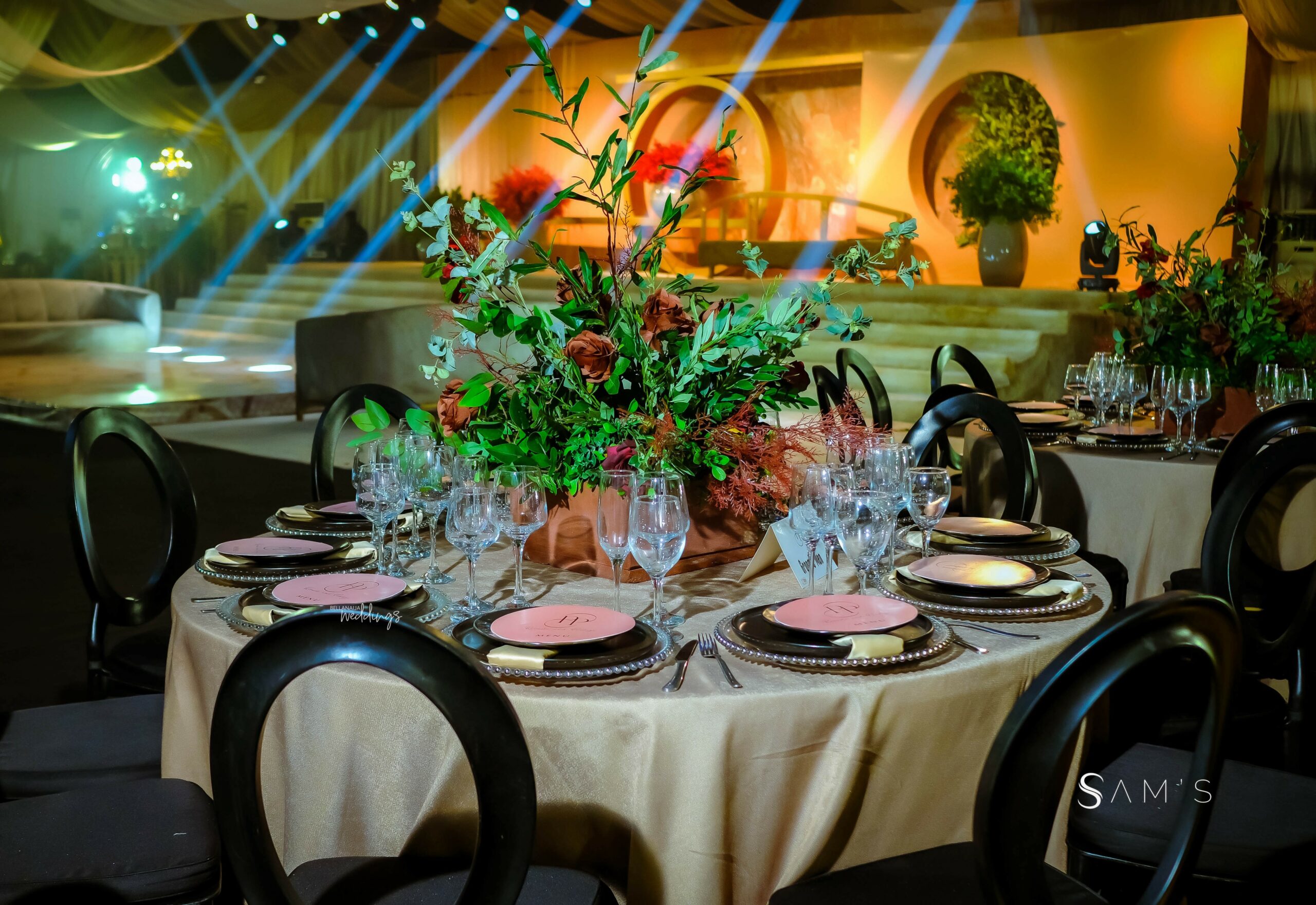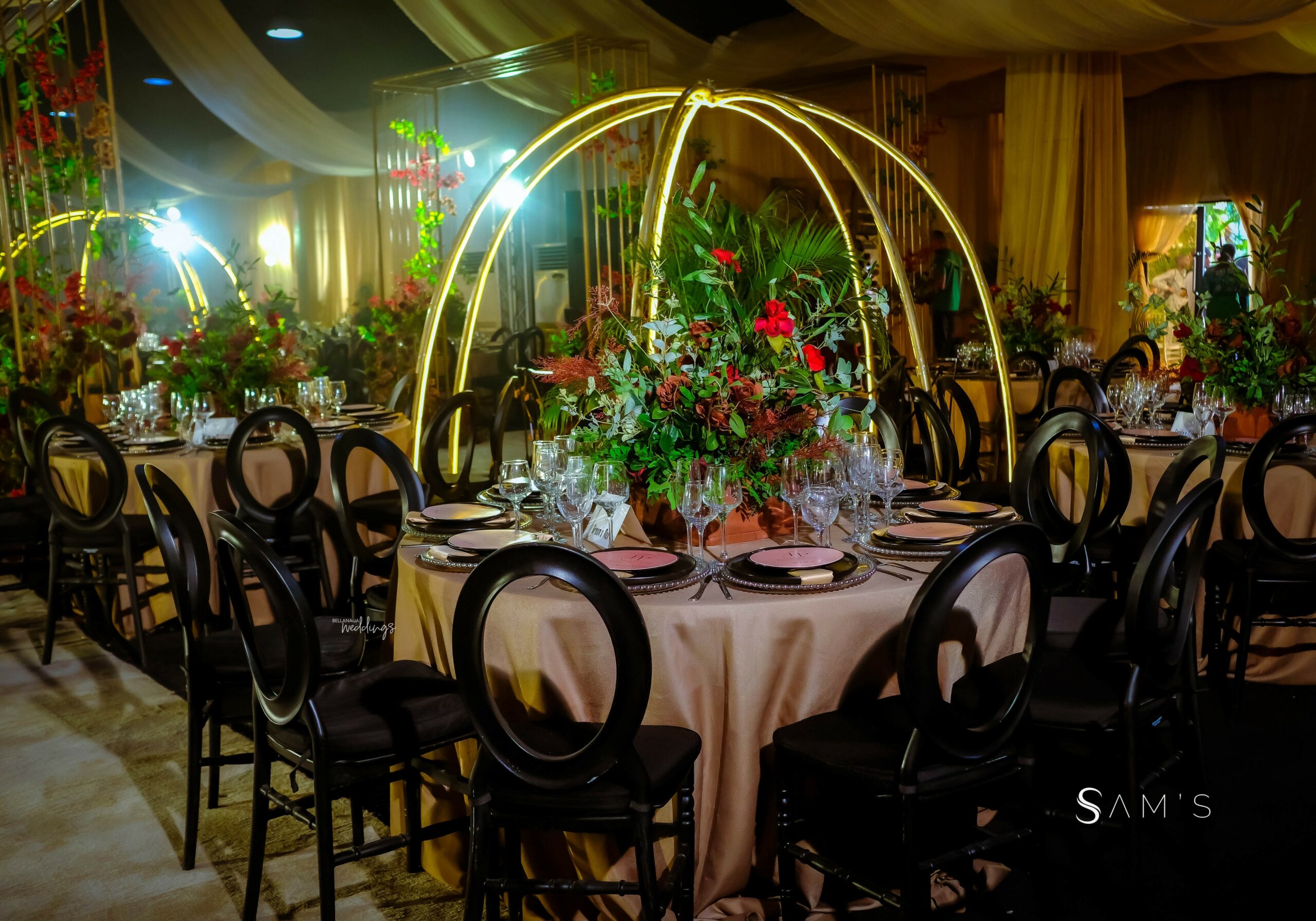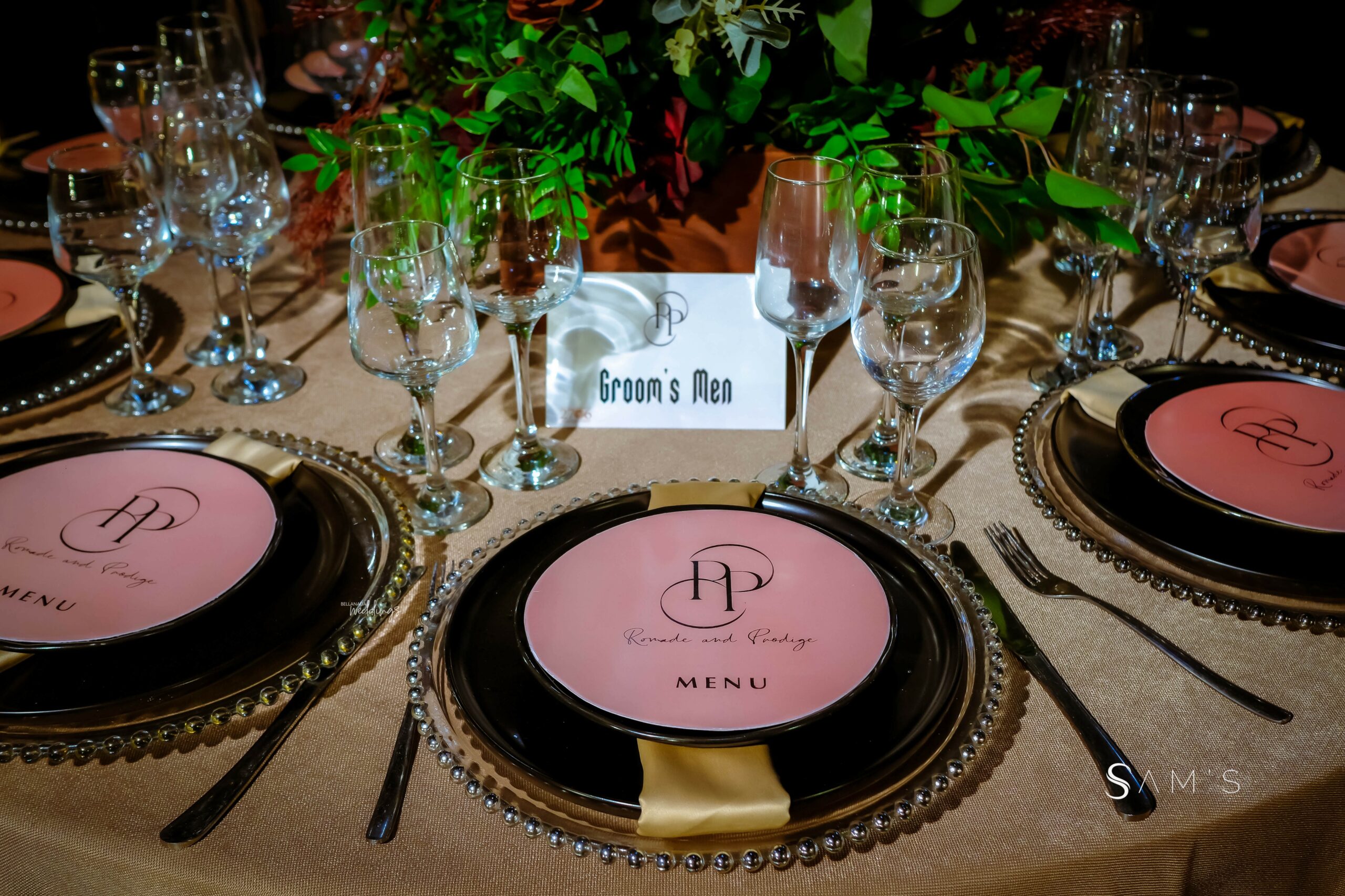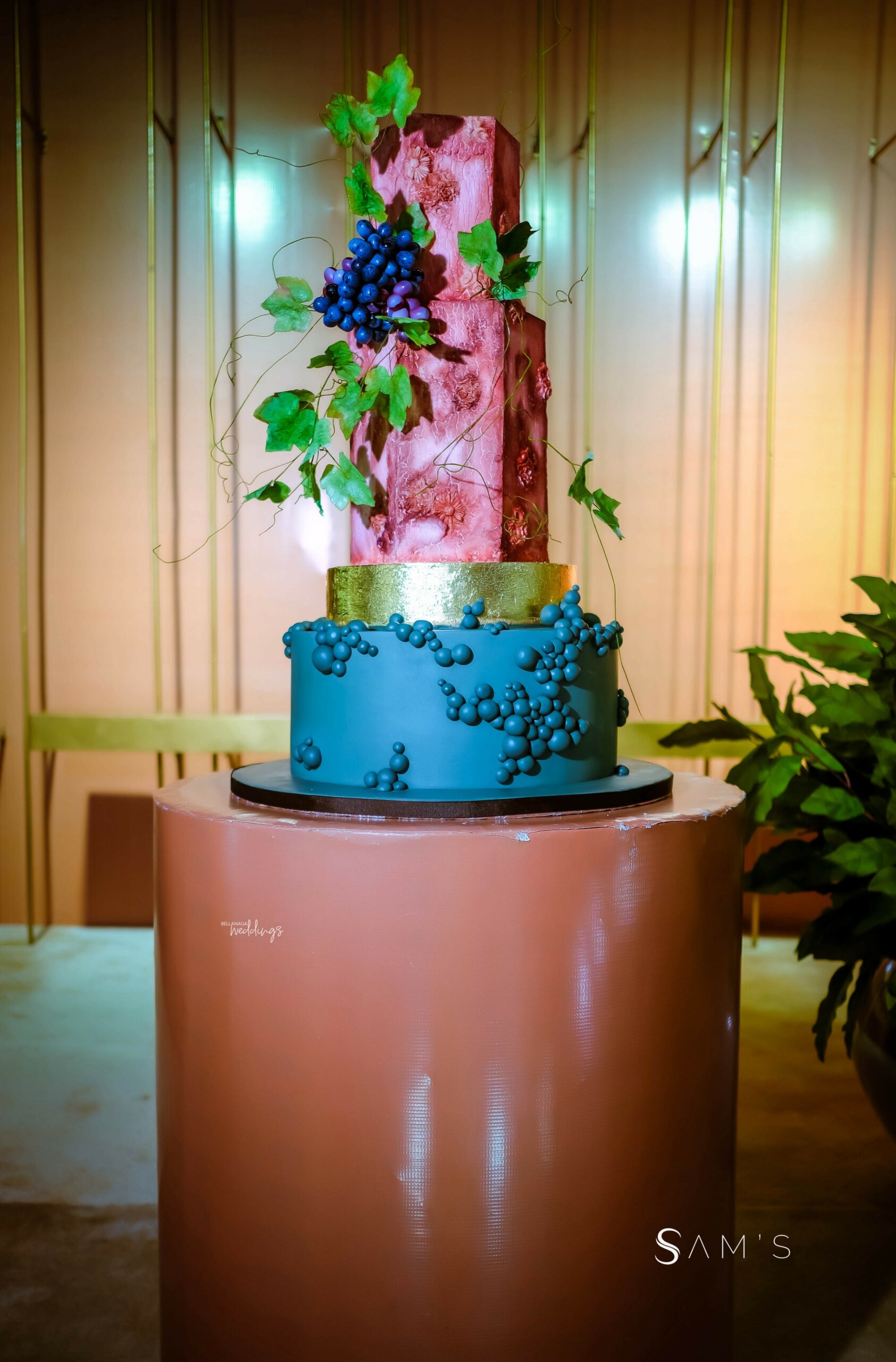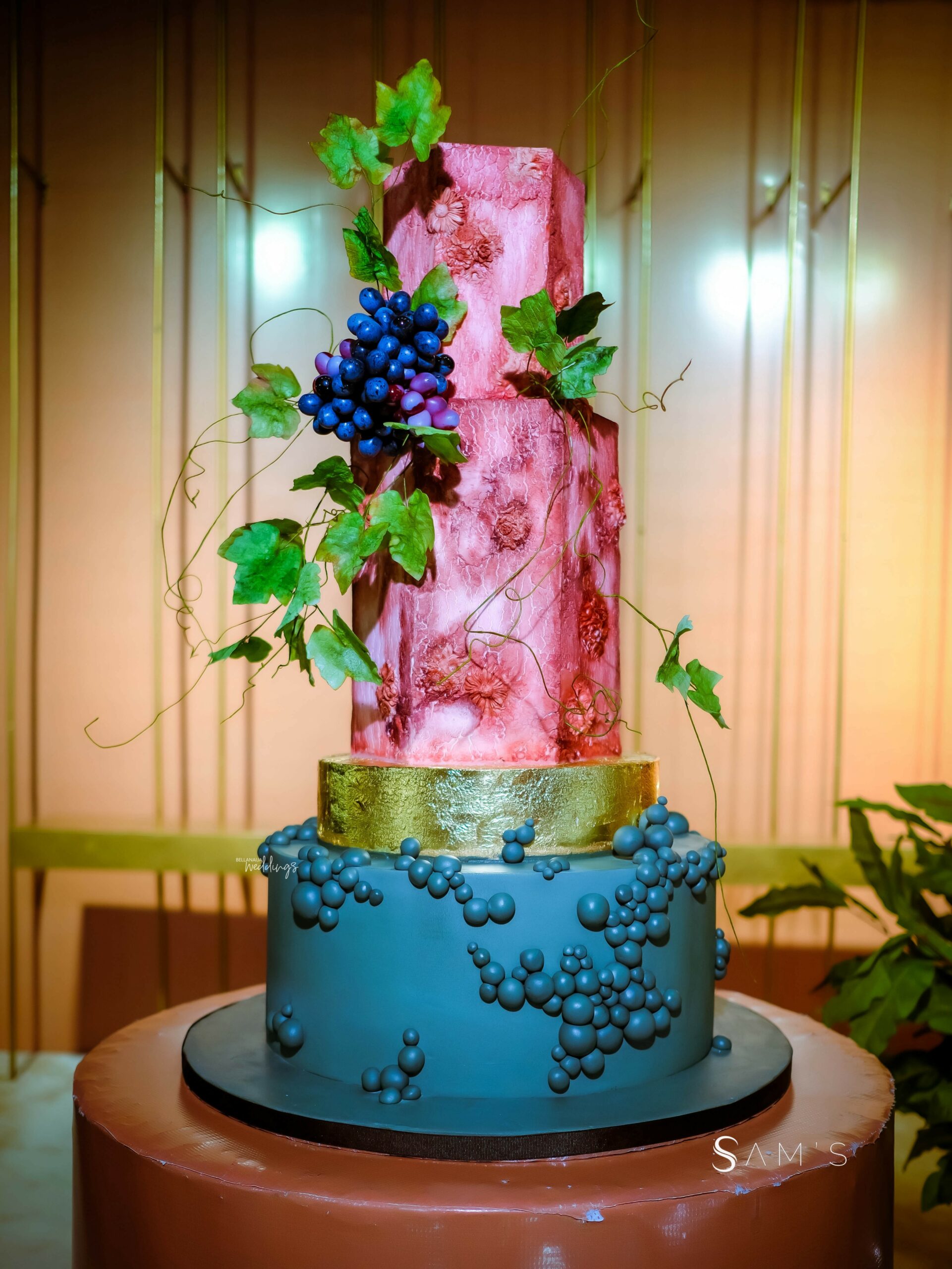 Let the ceremony begin!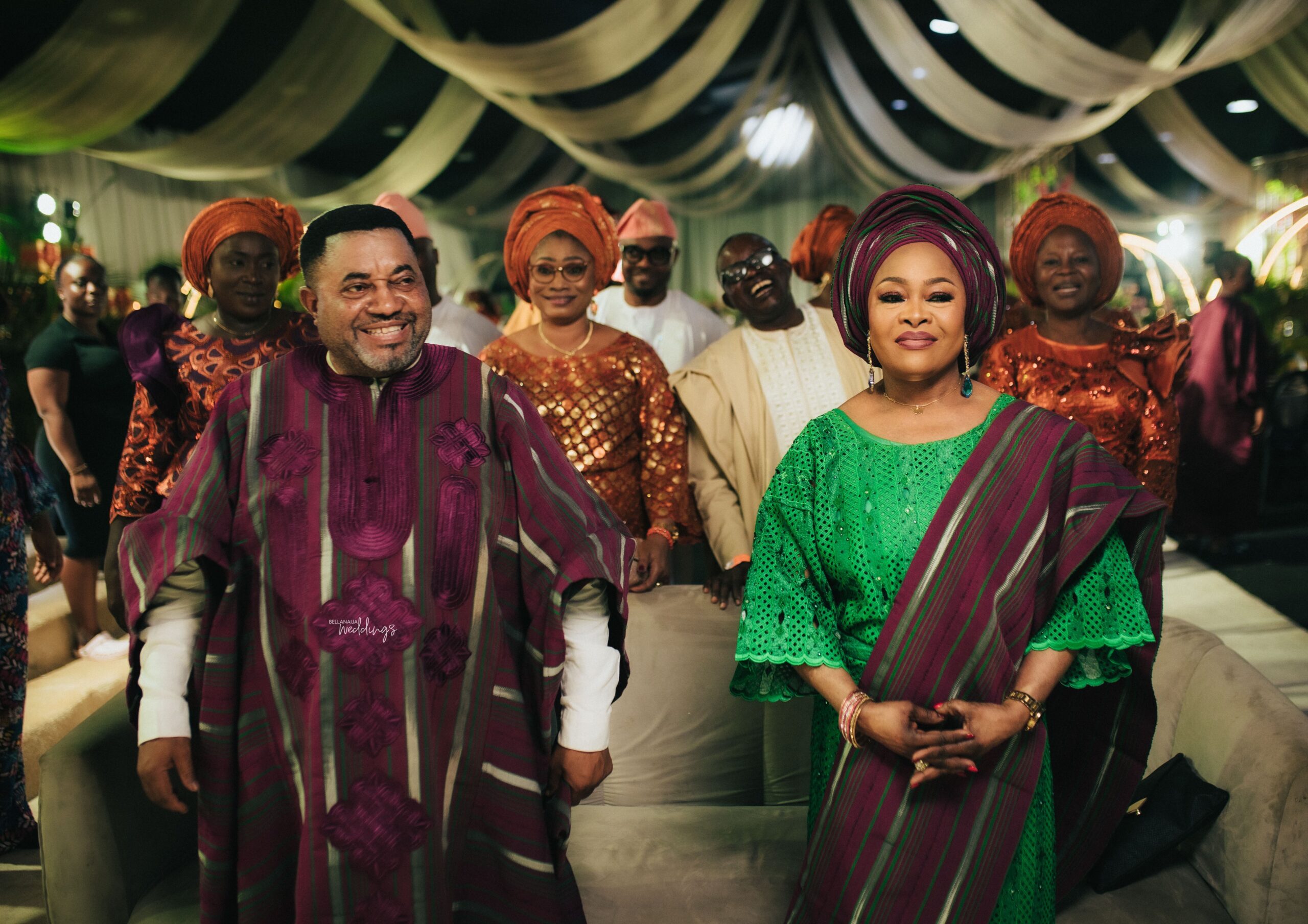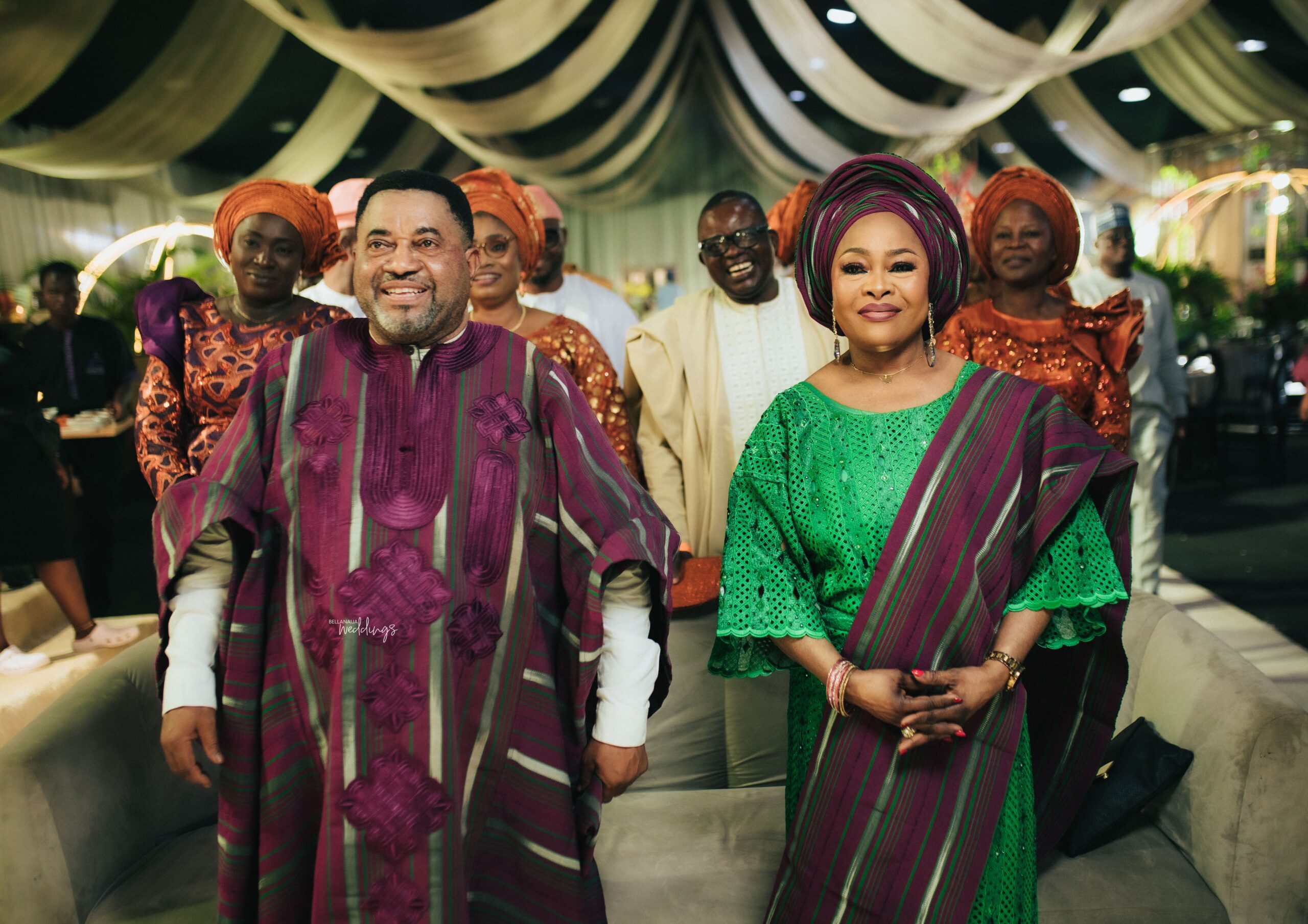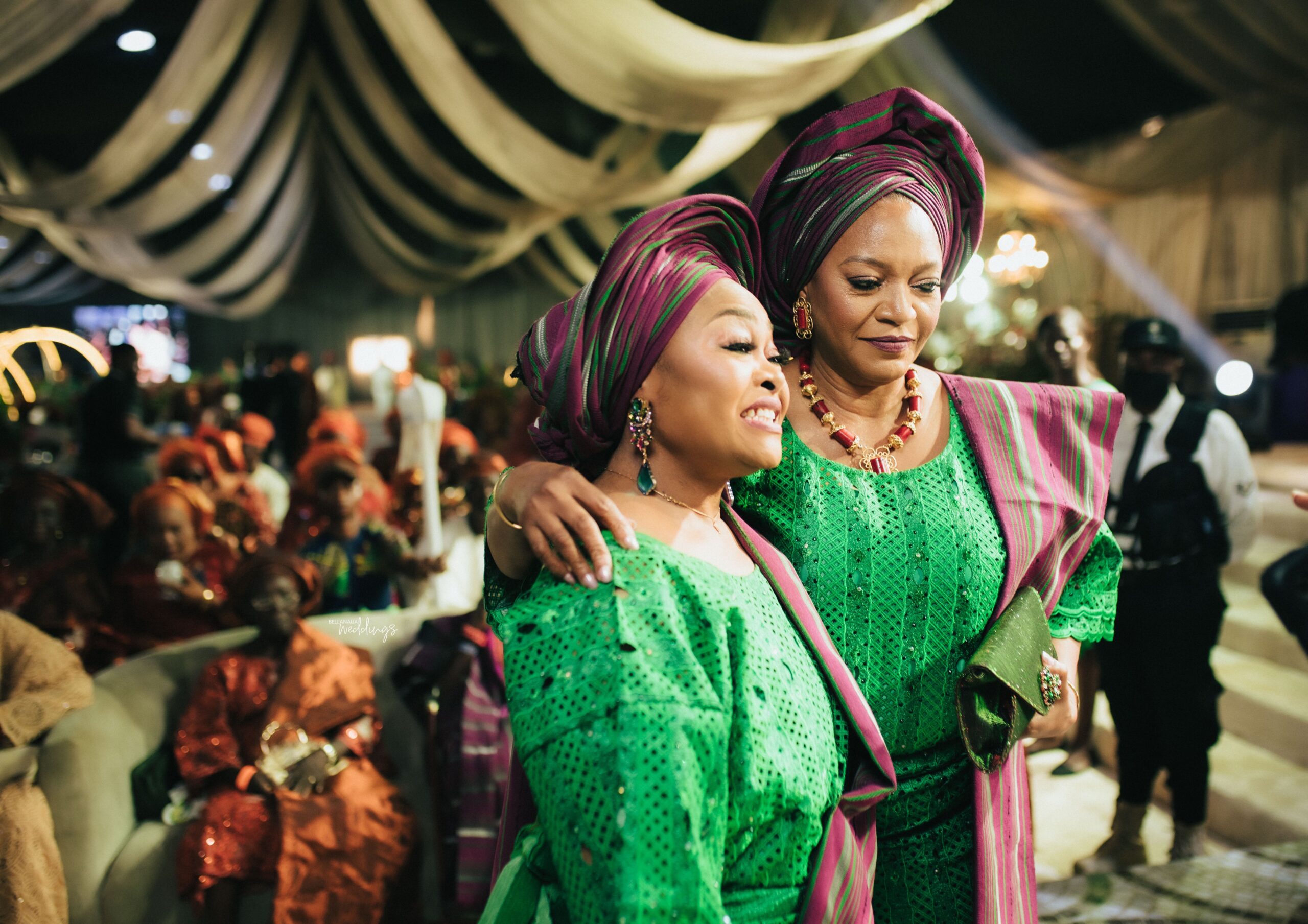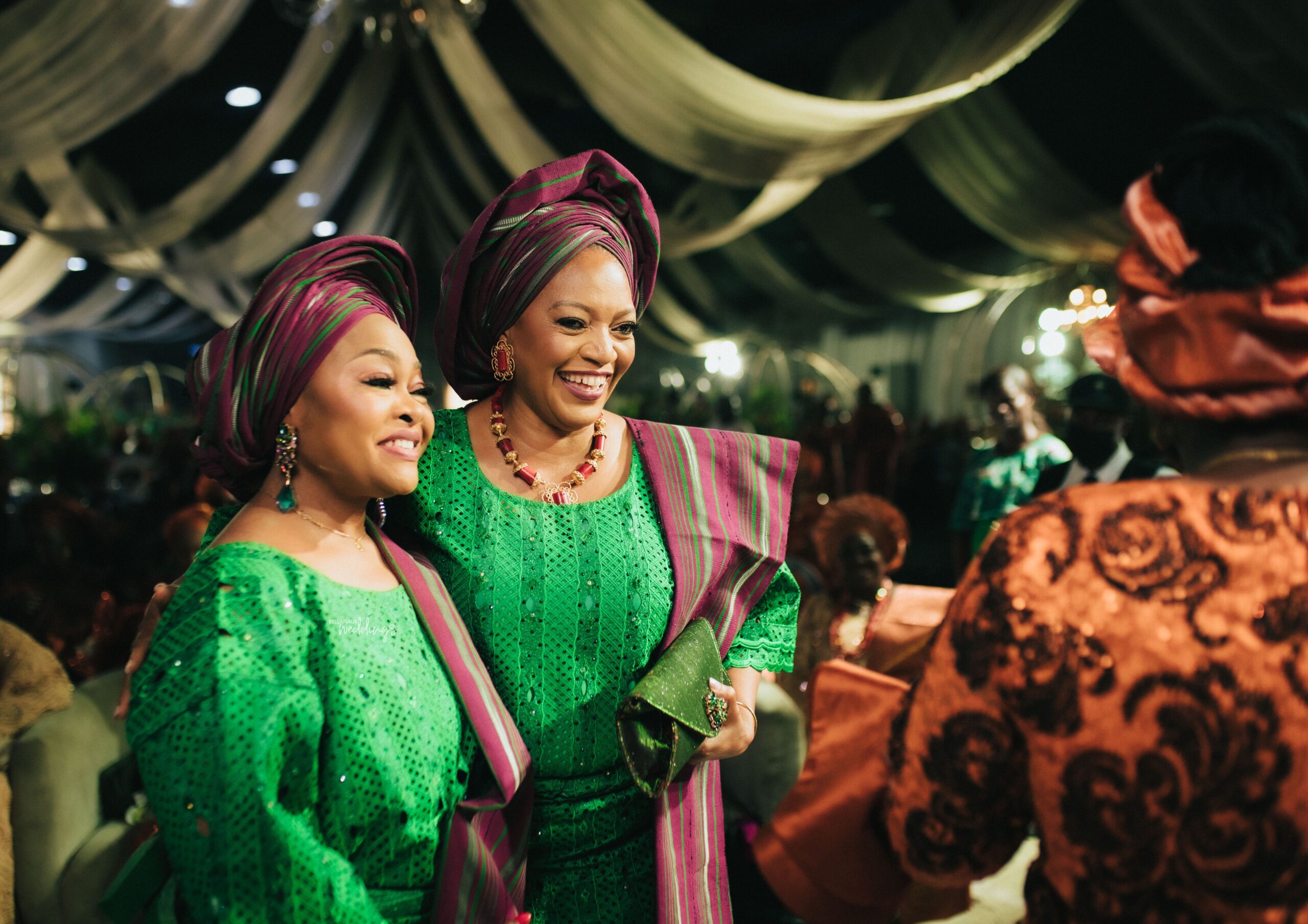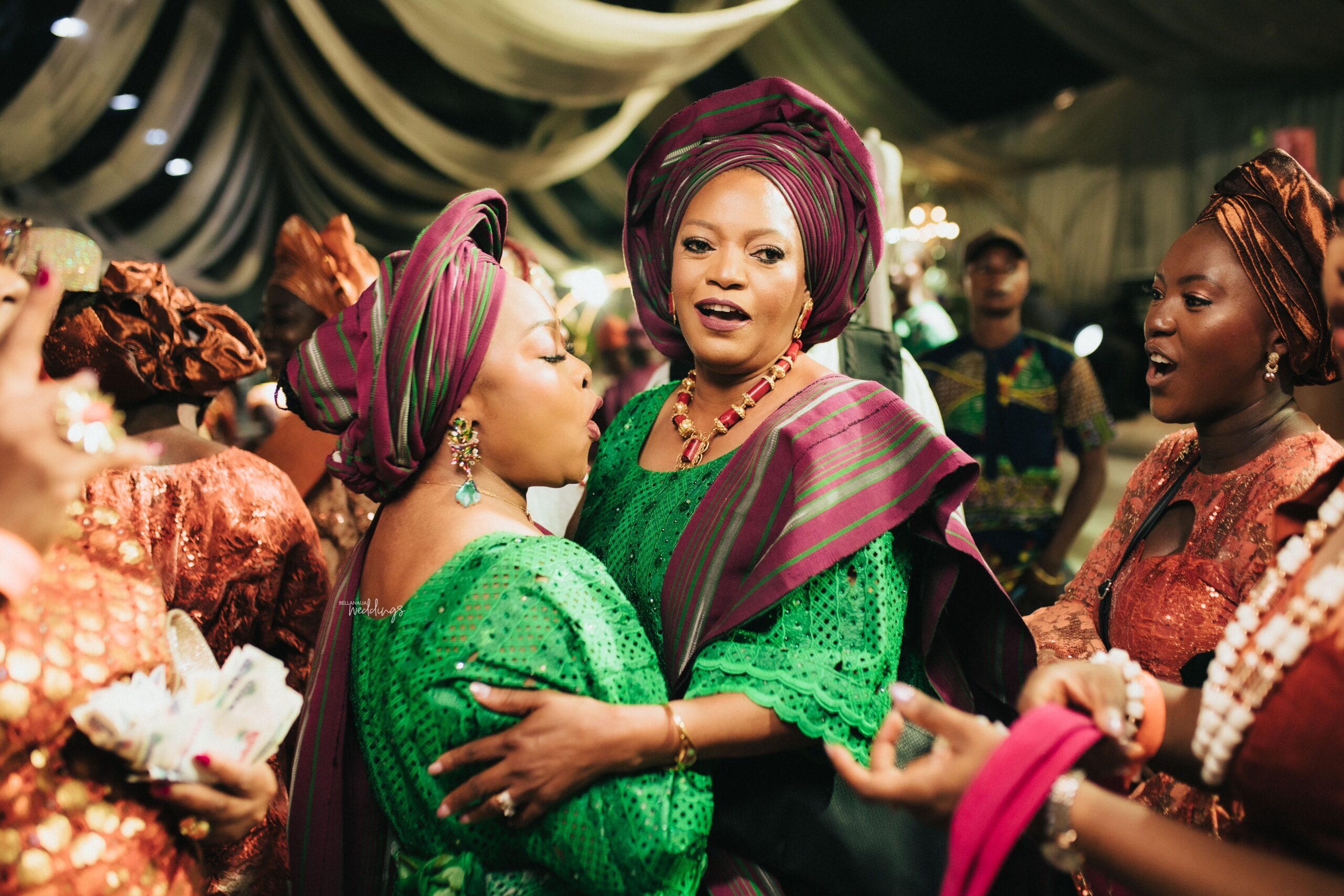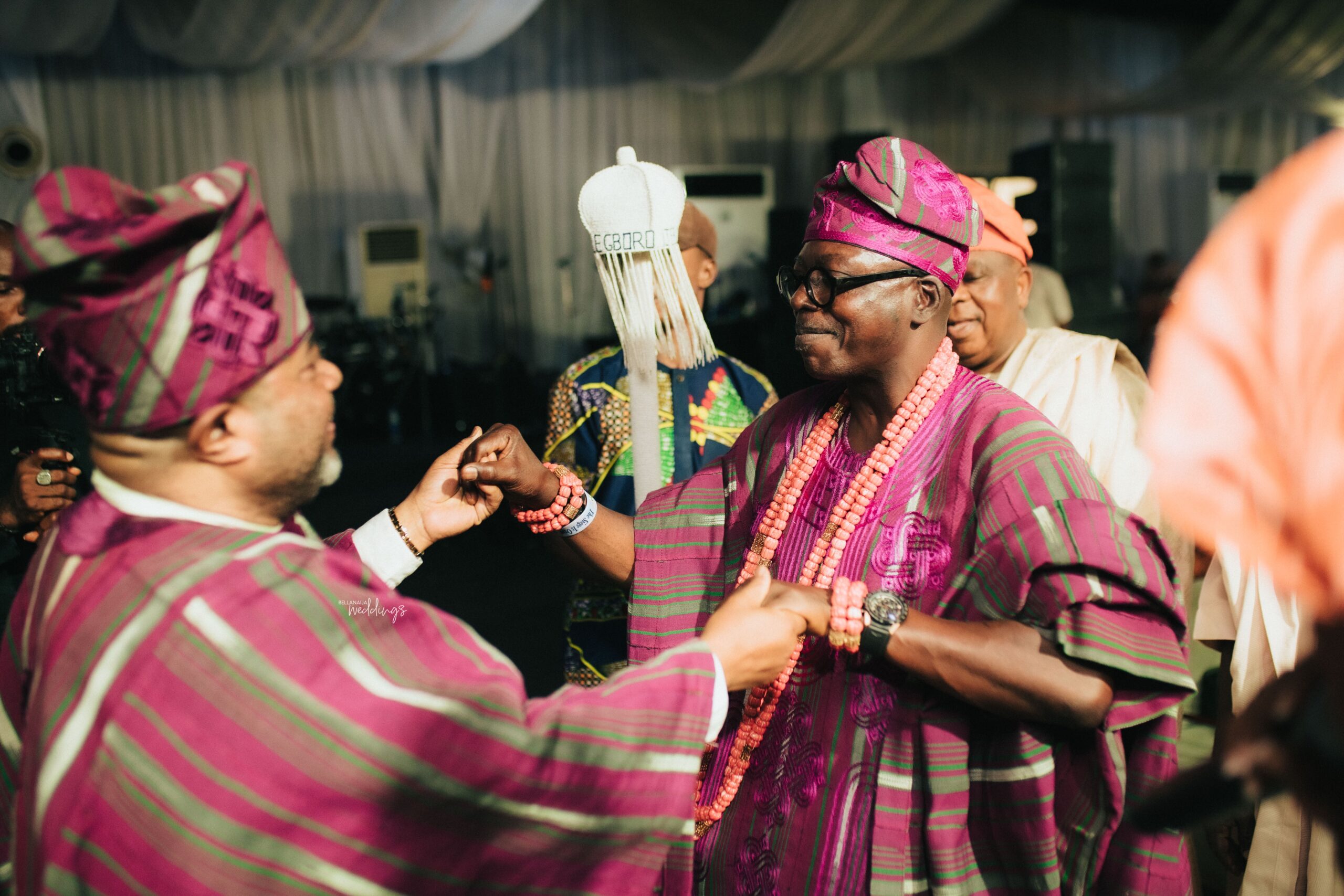 Time to present the marriage proposal!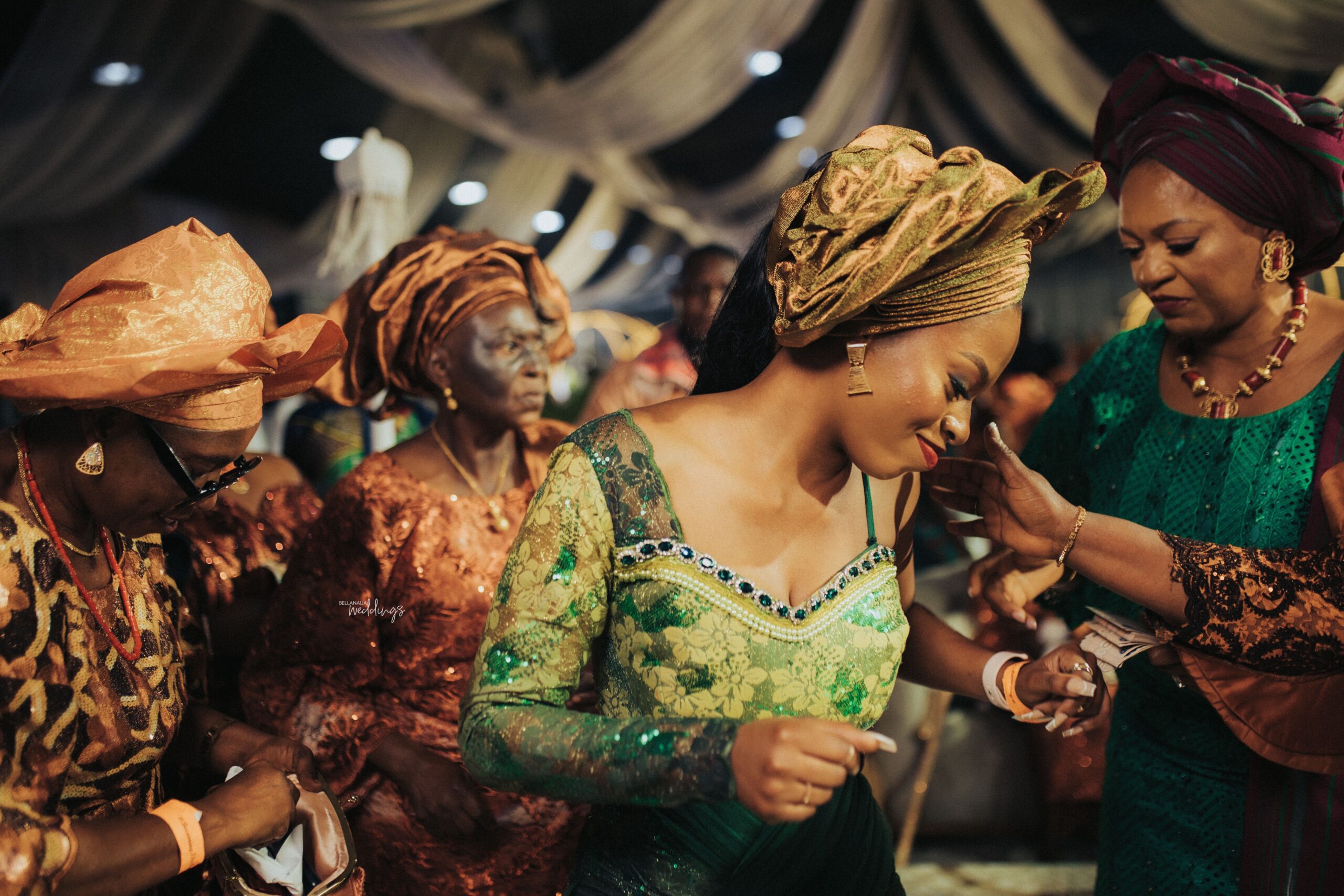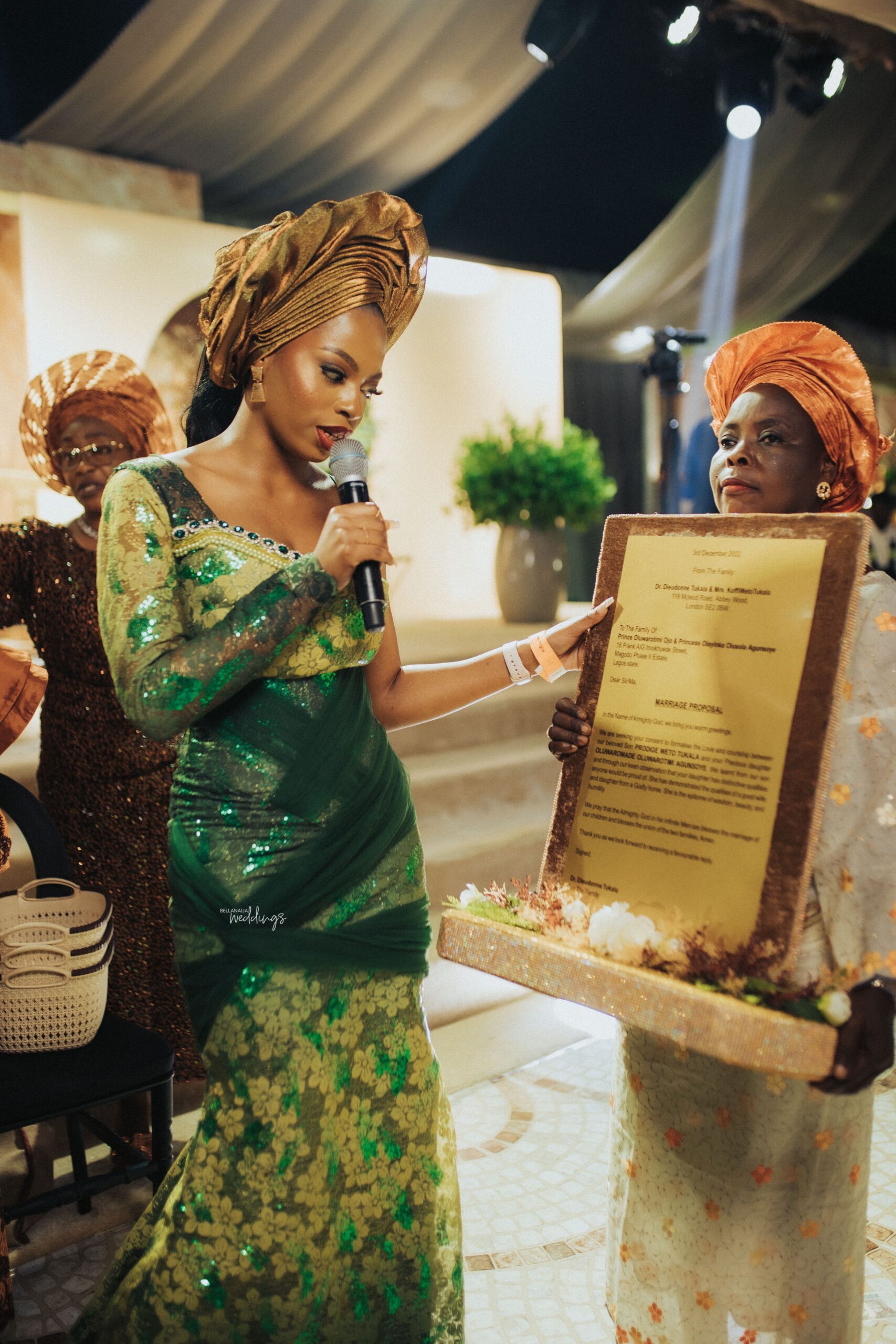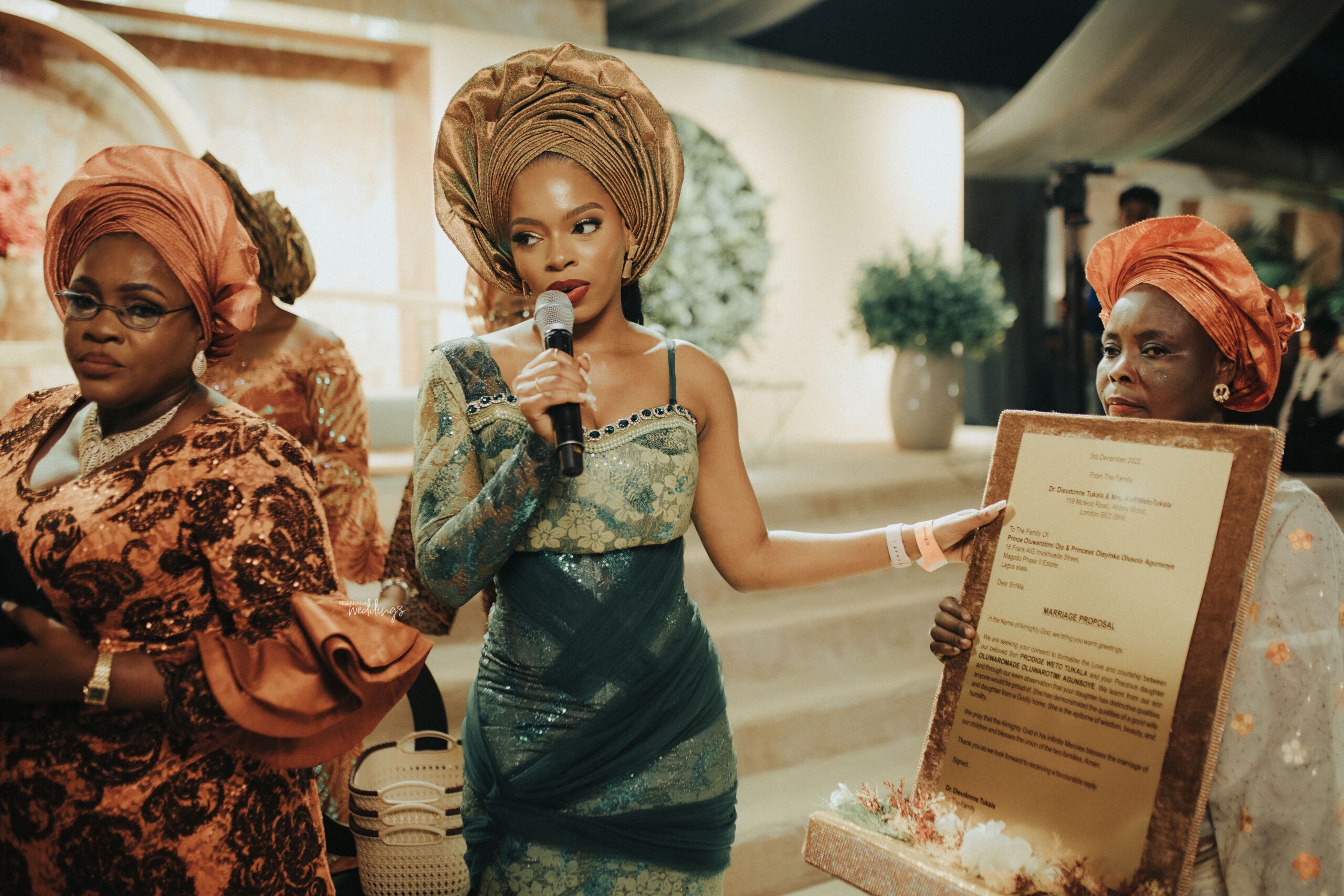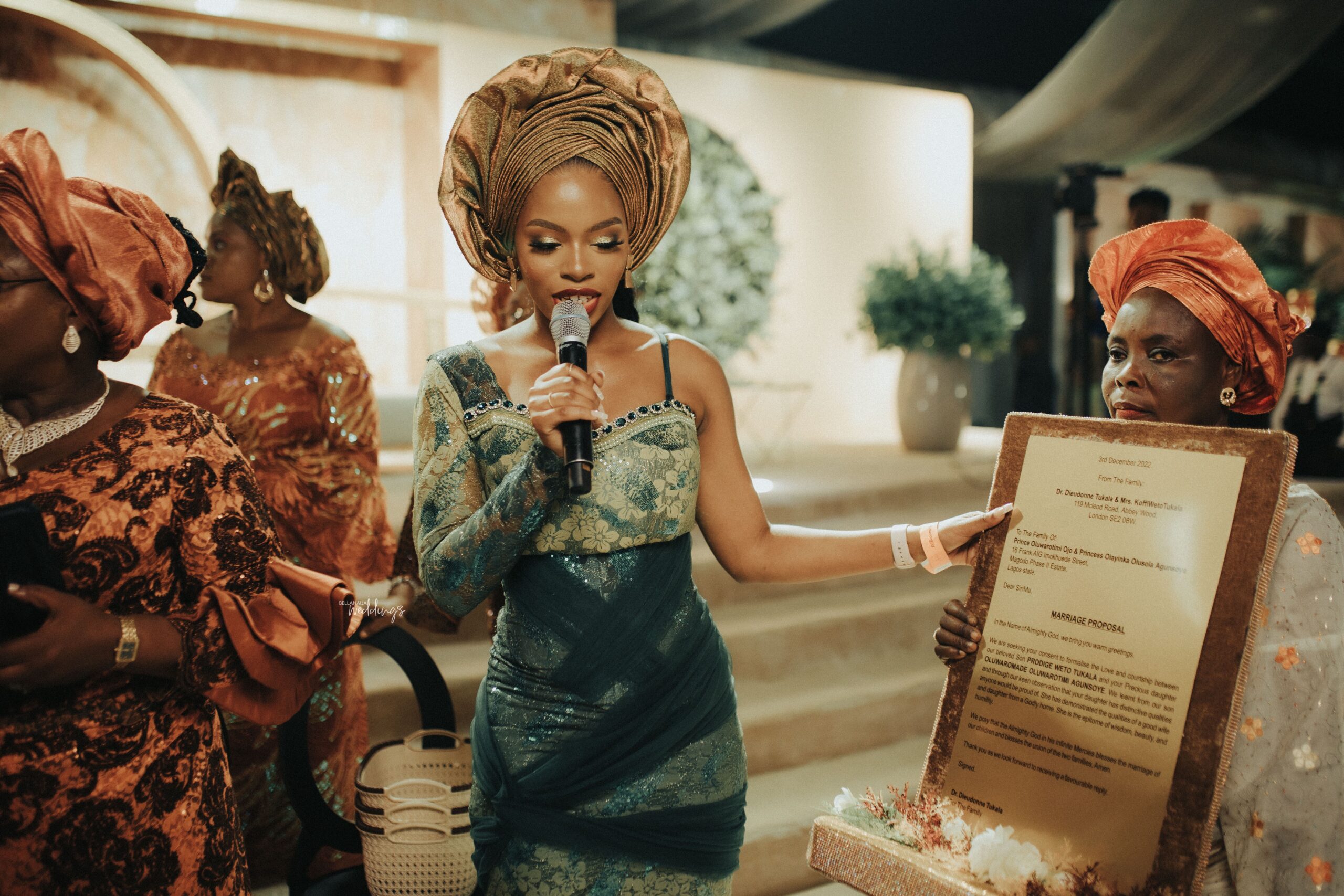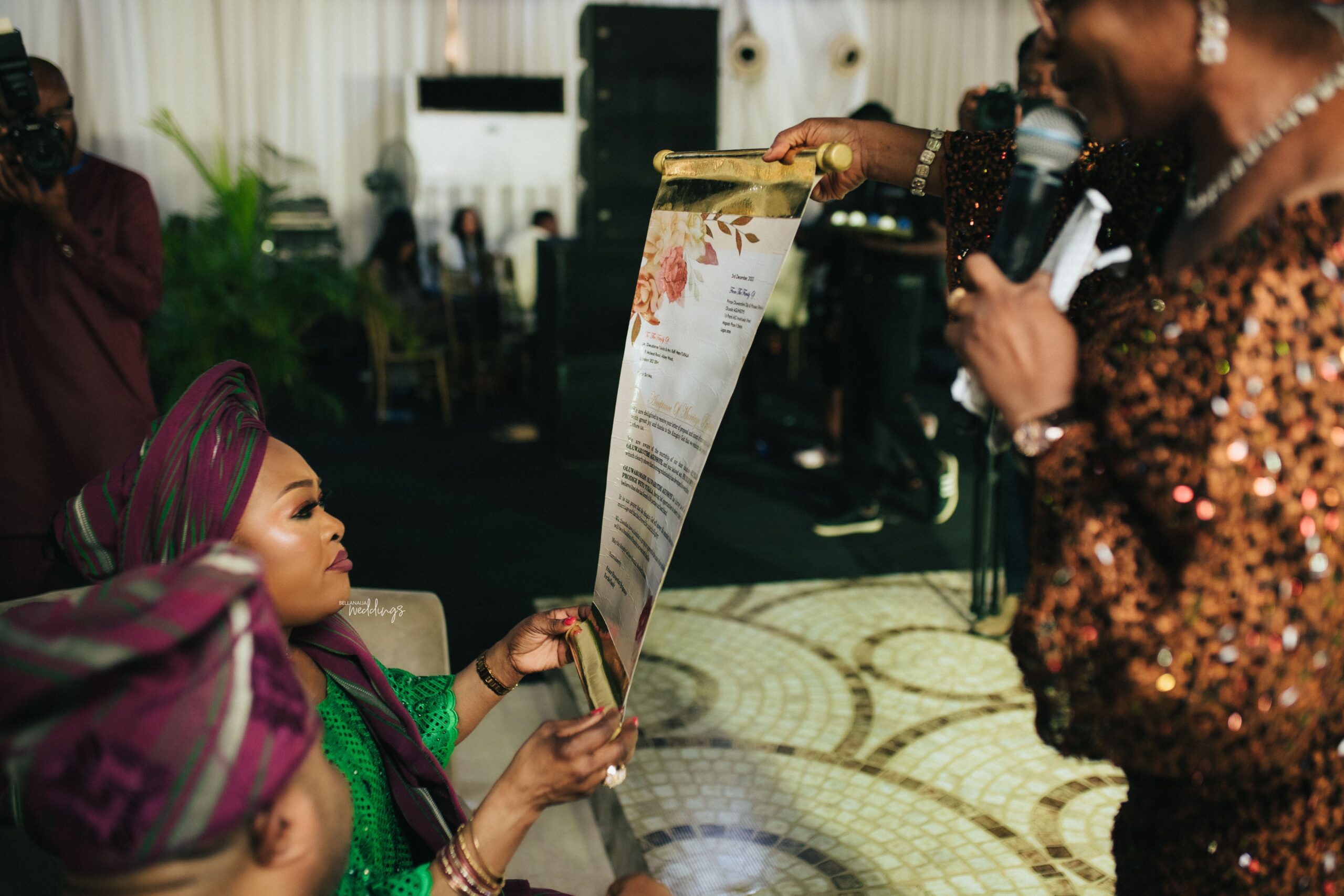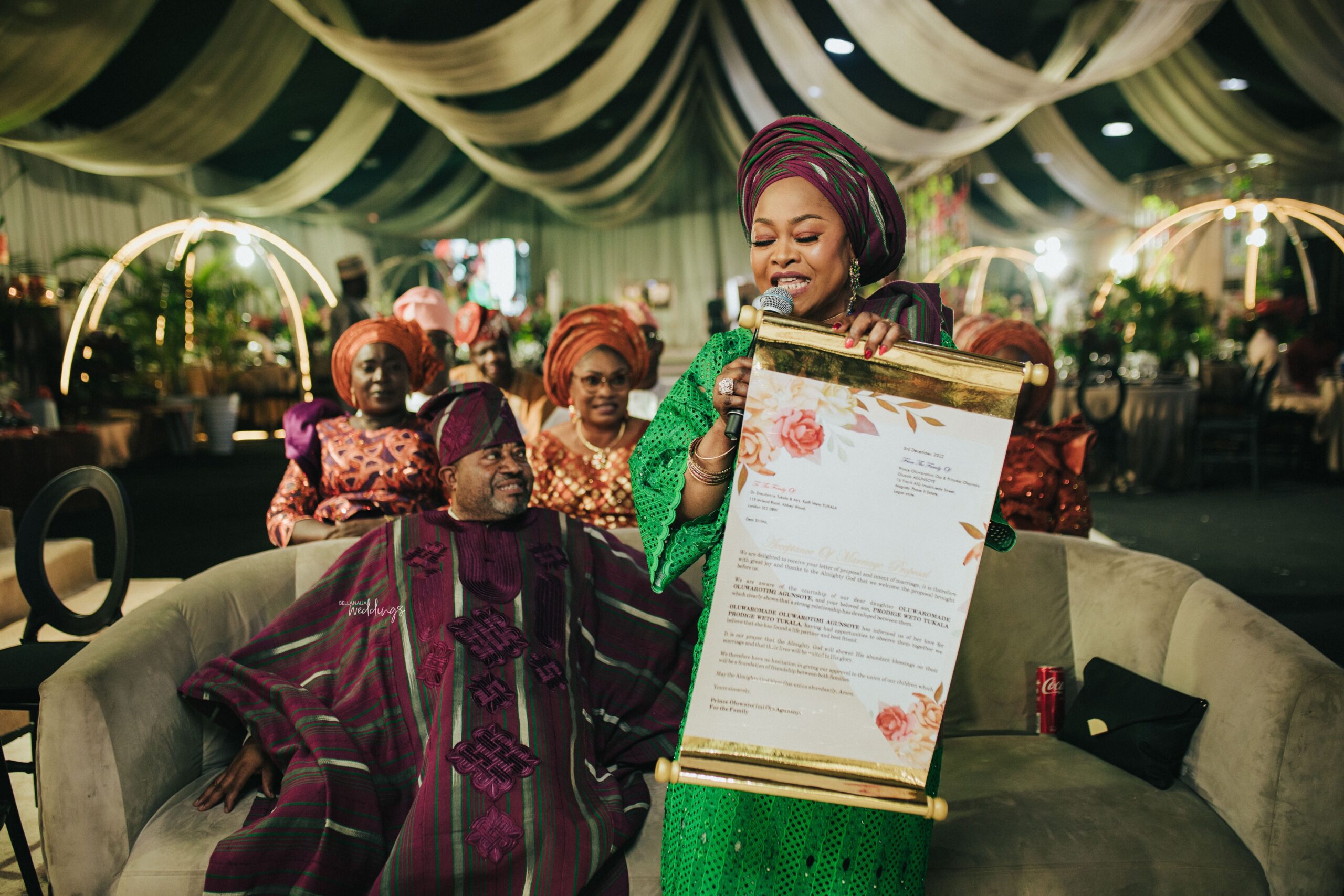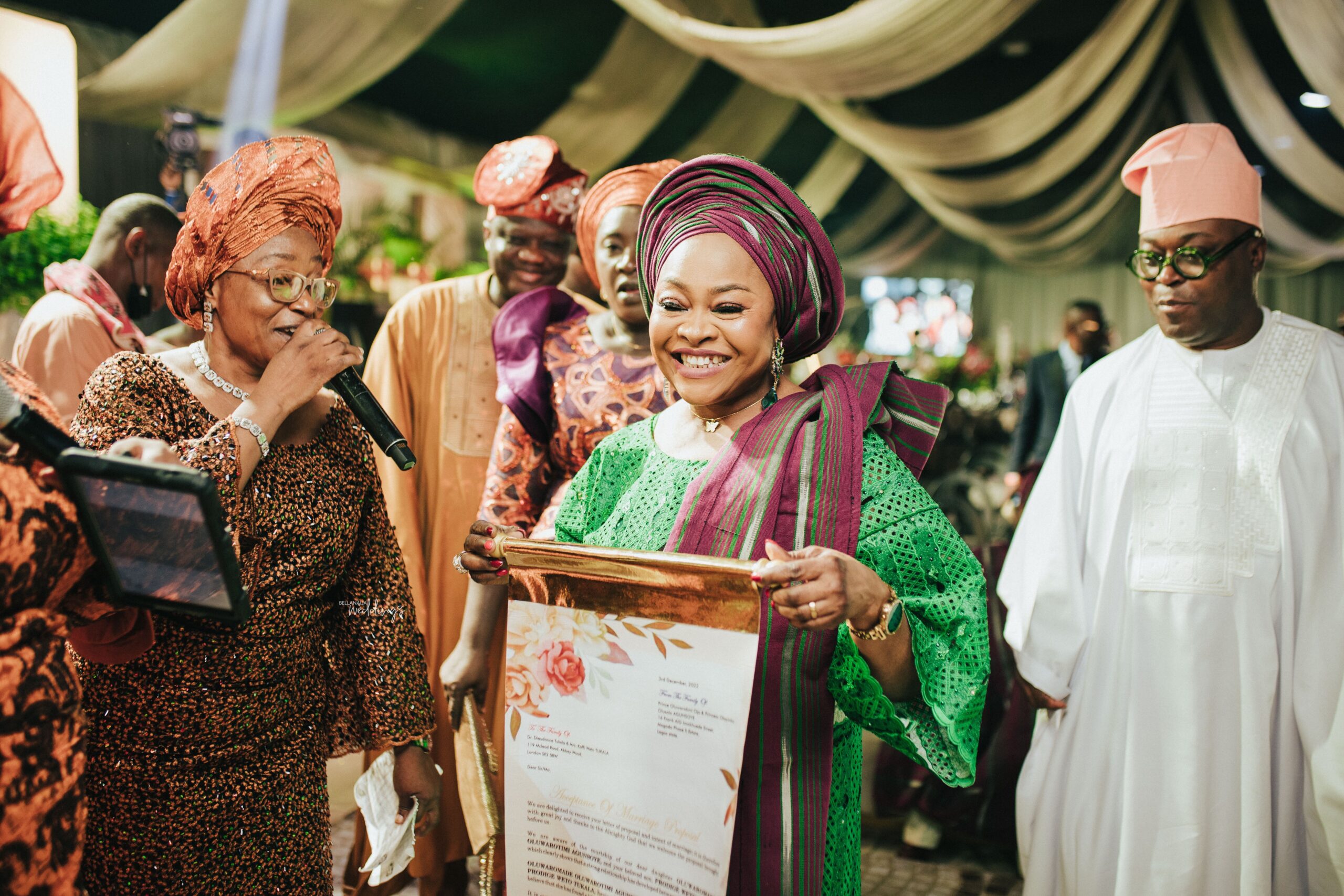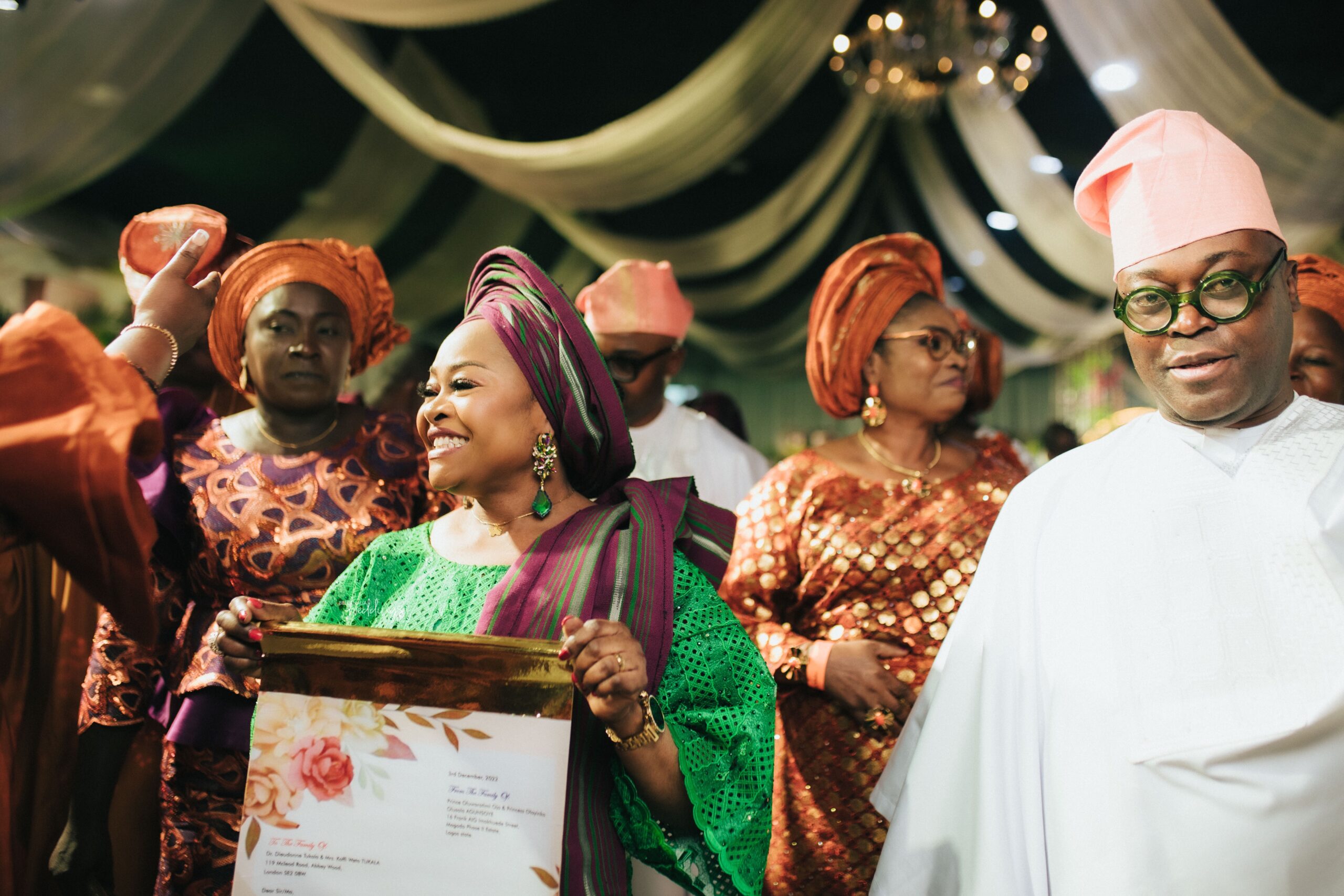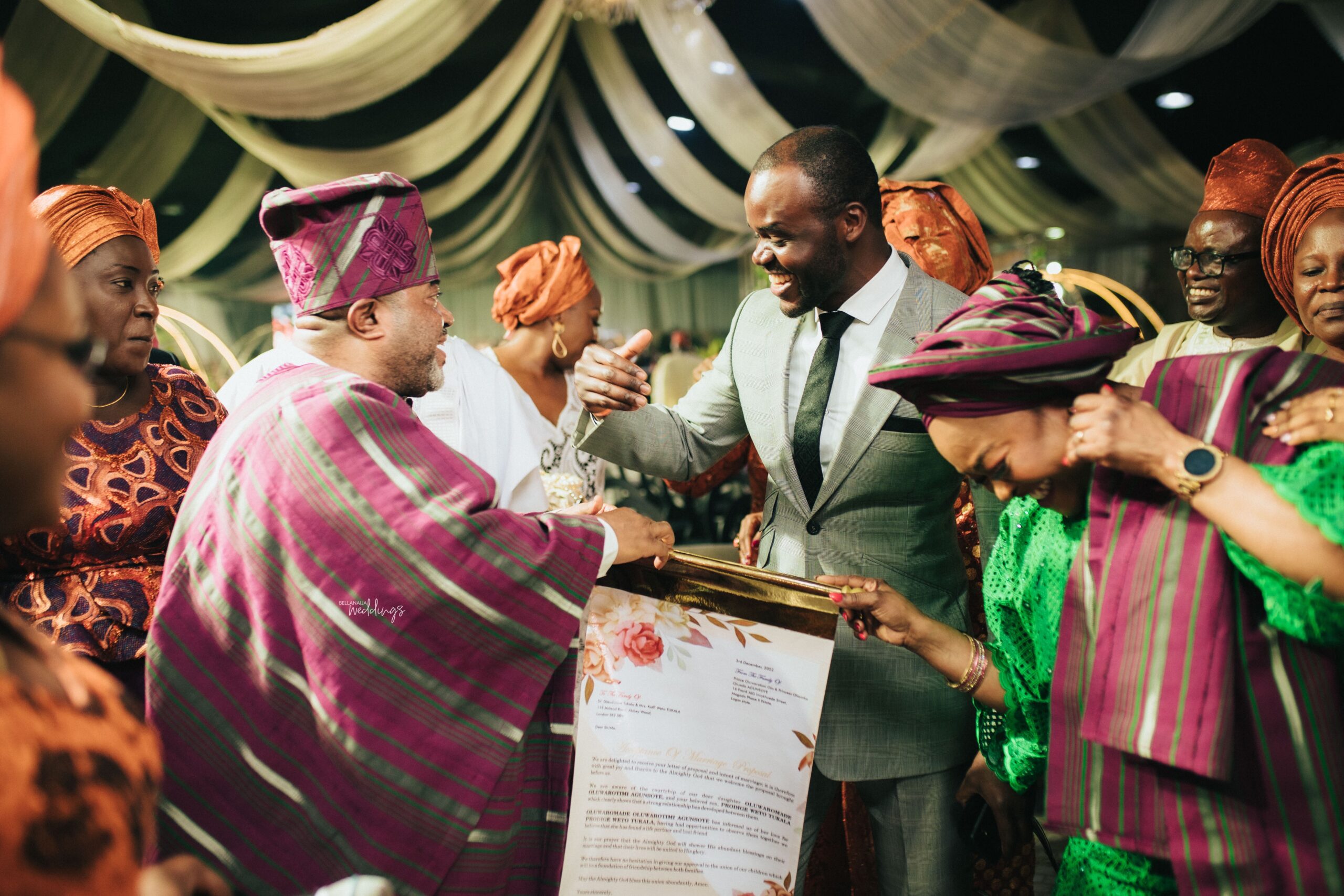 Now, the groom is here!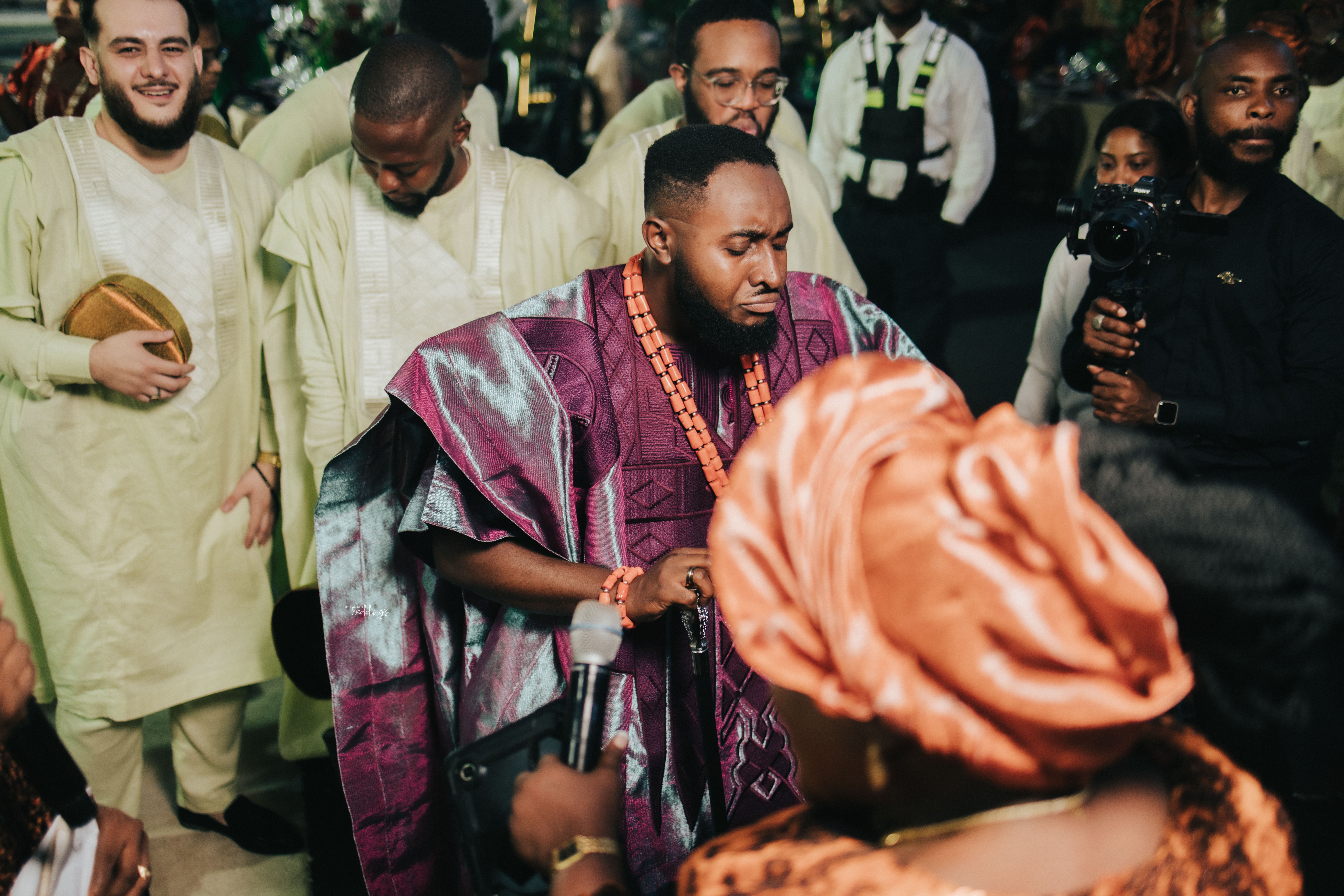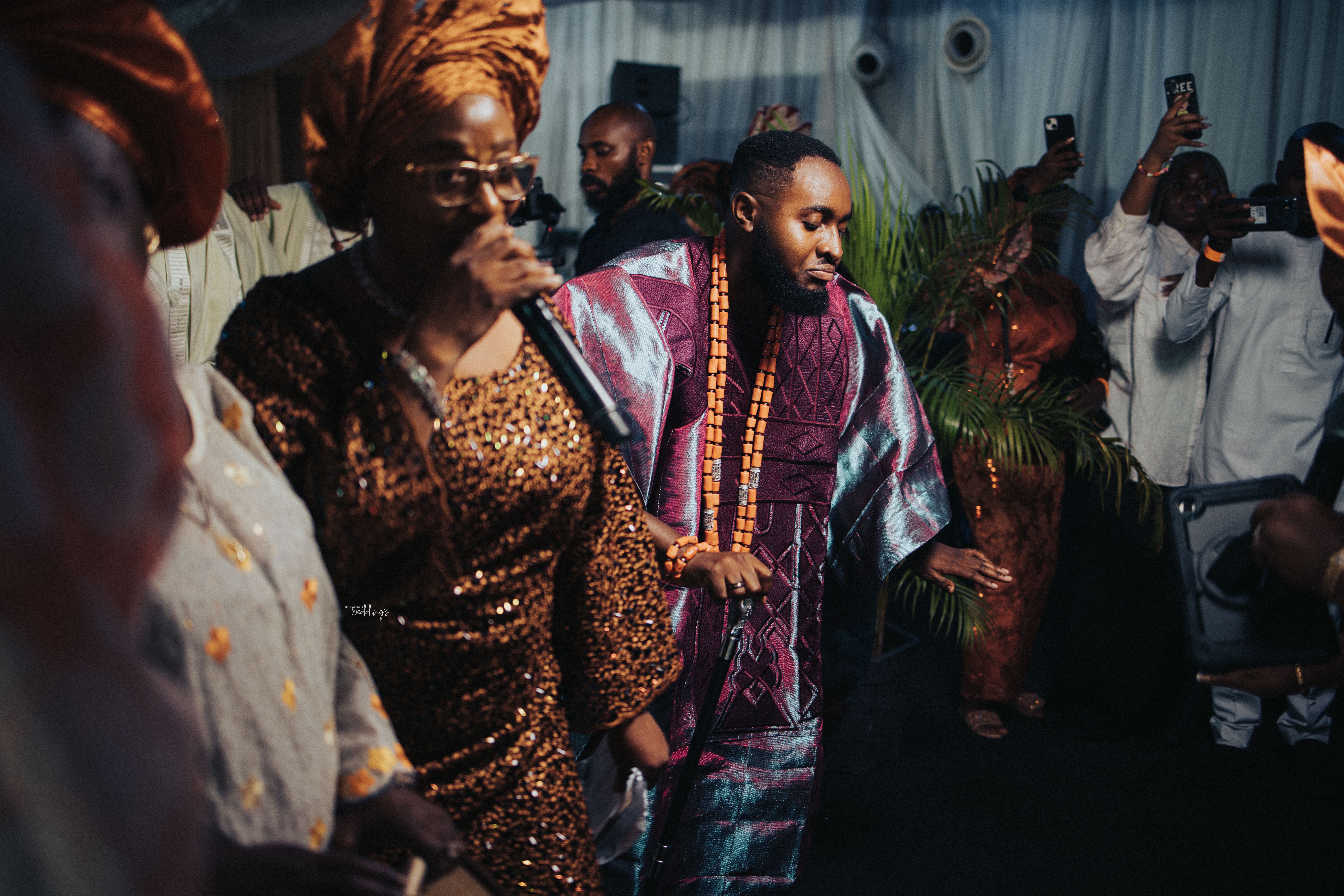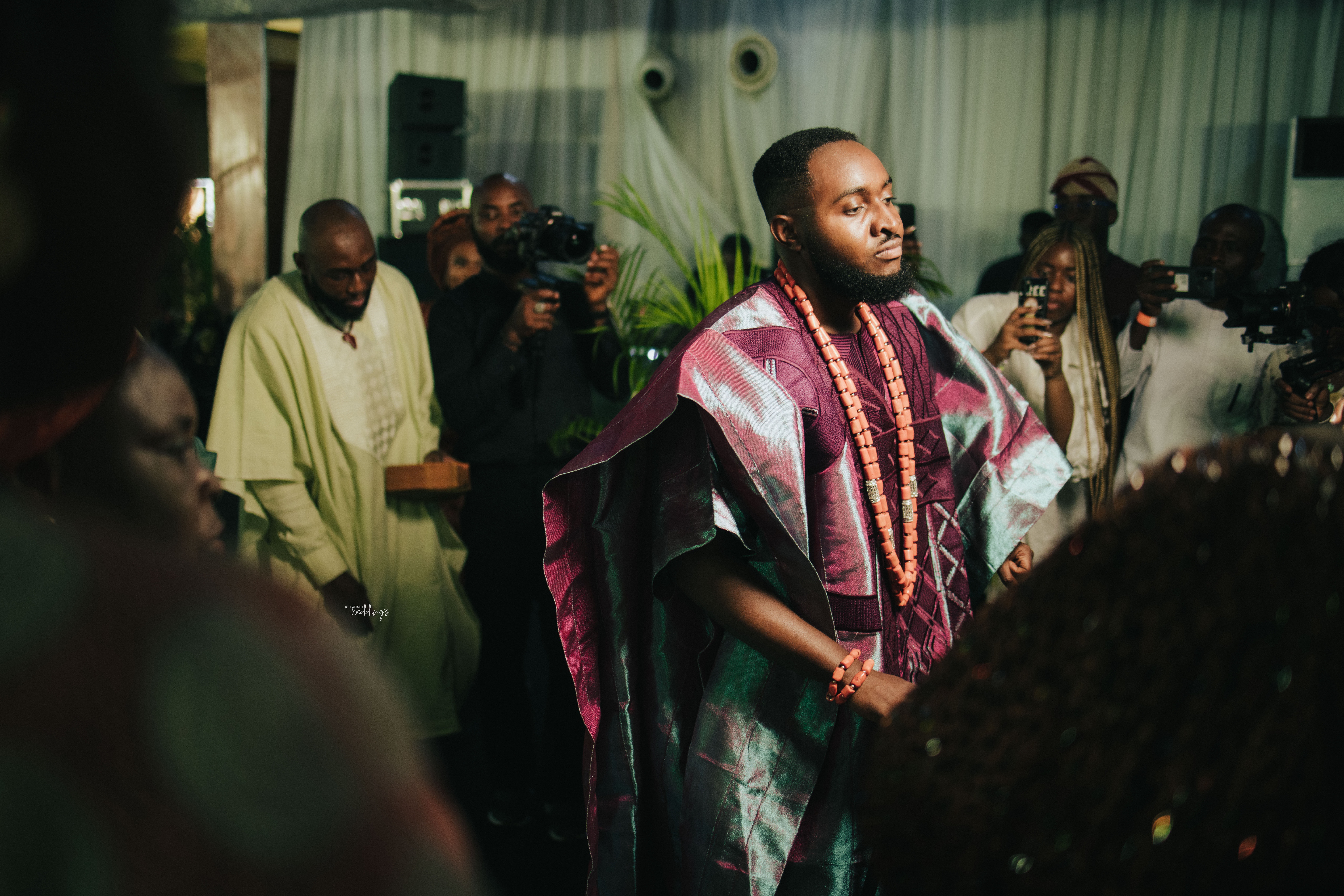 Time to do the Yoruba traditional Idobale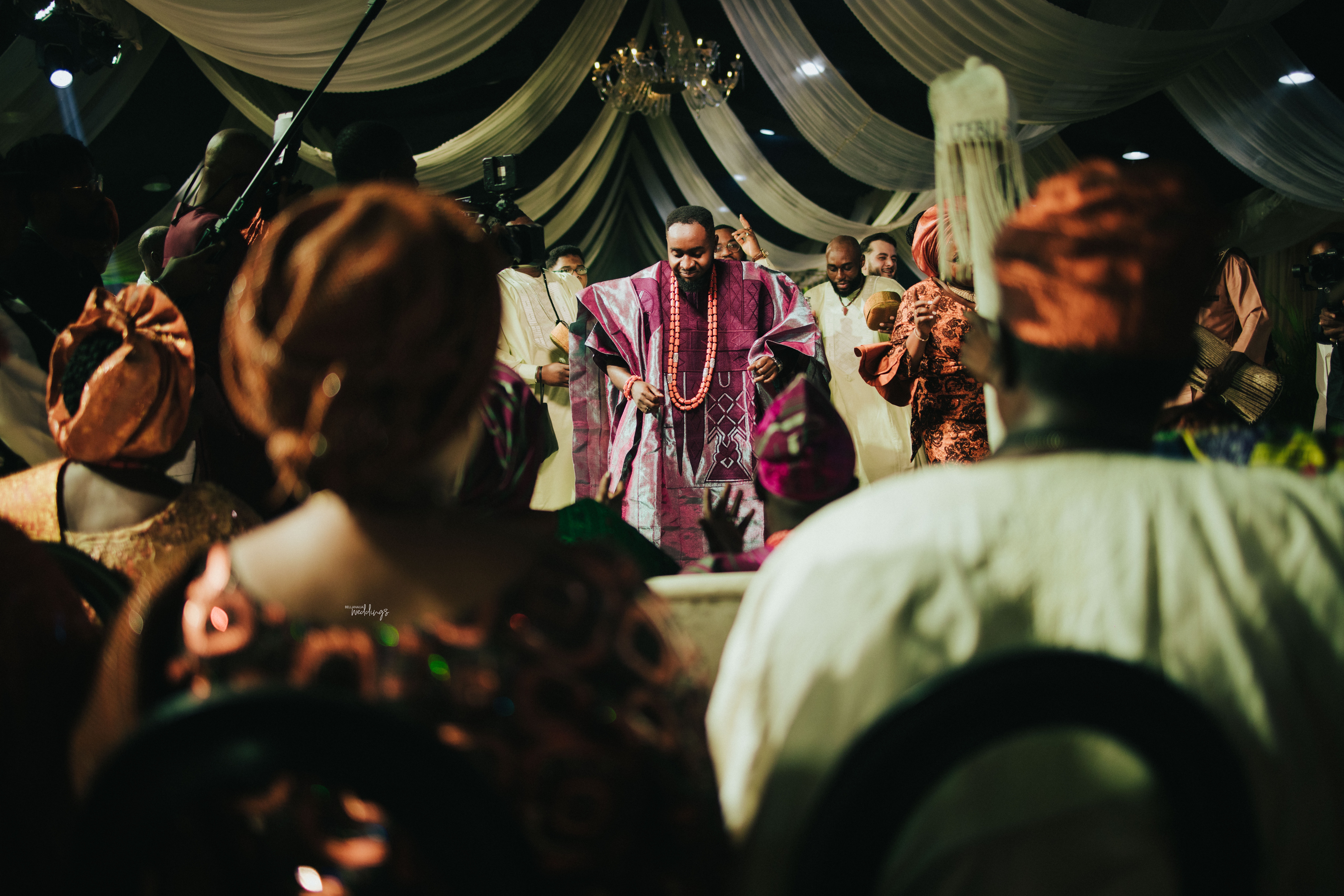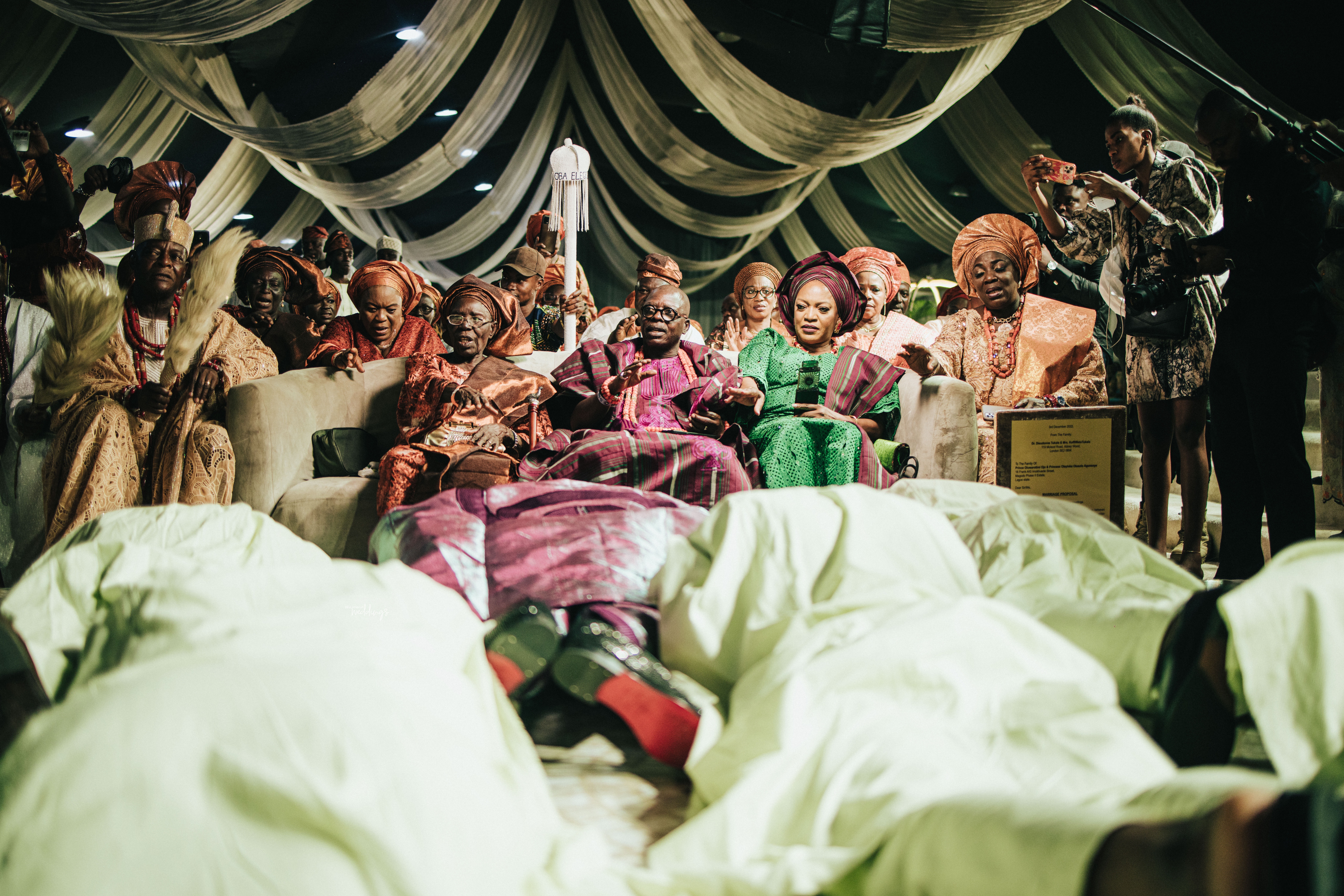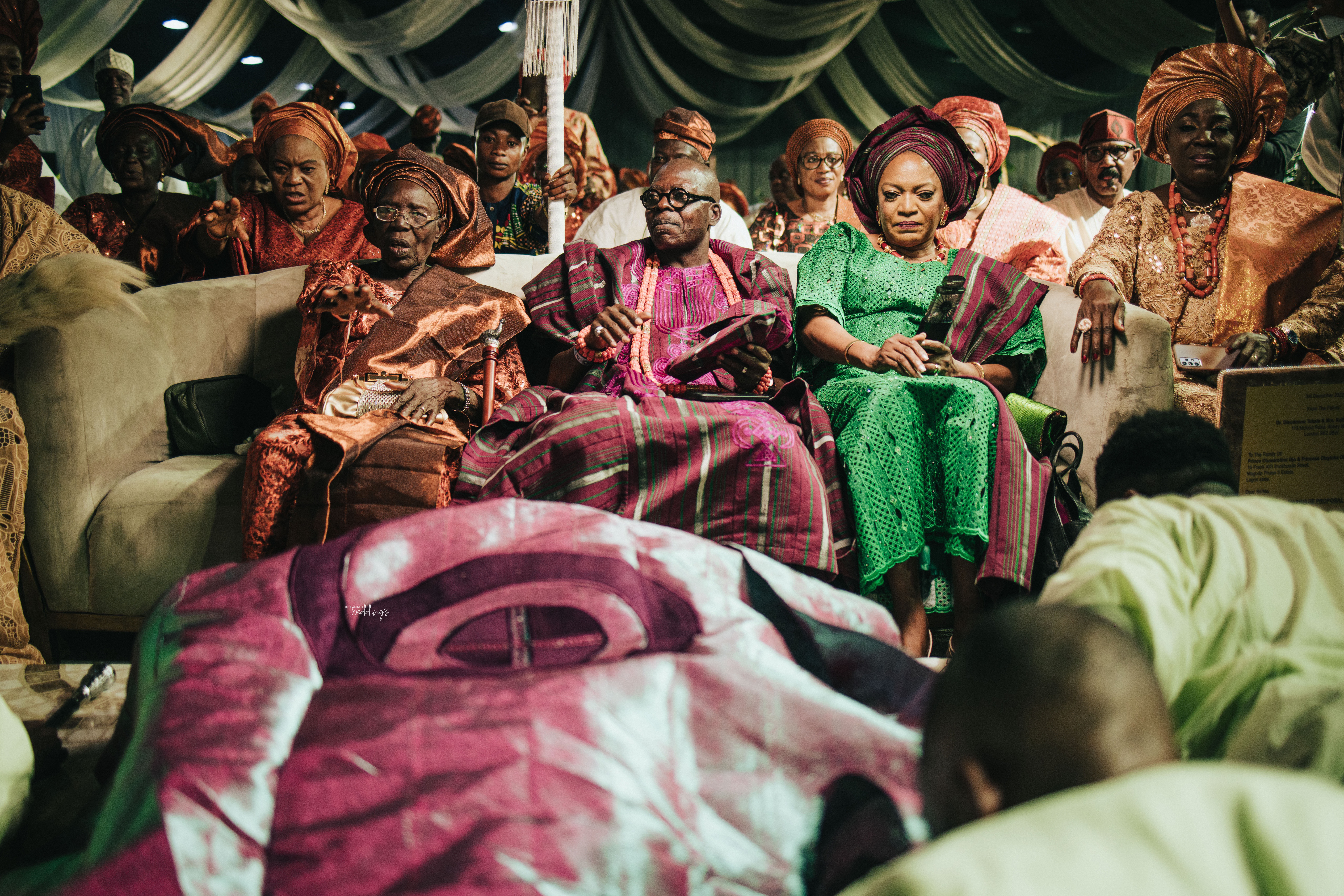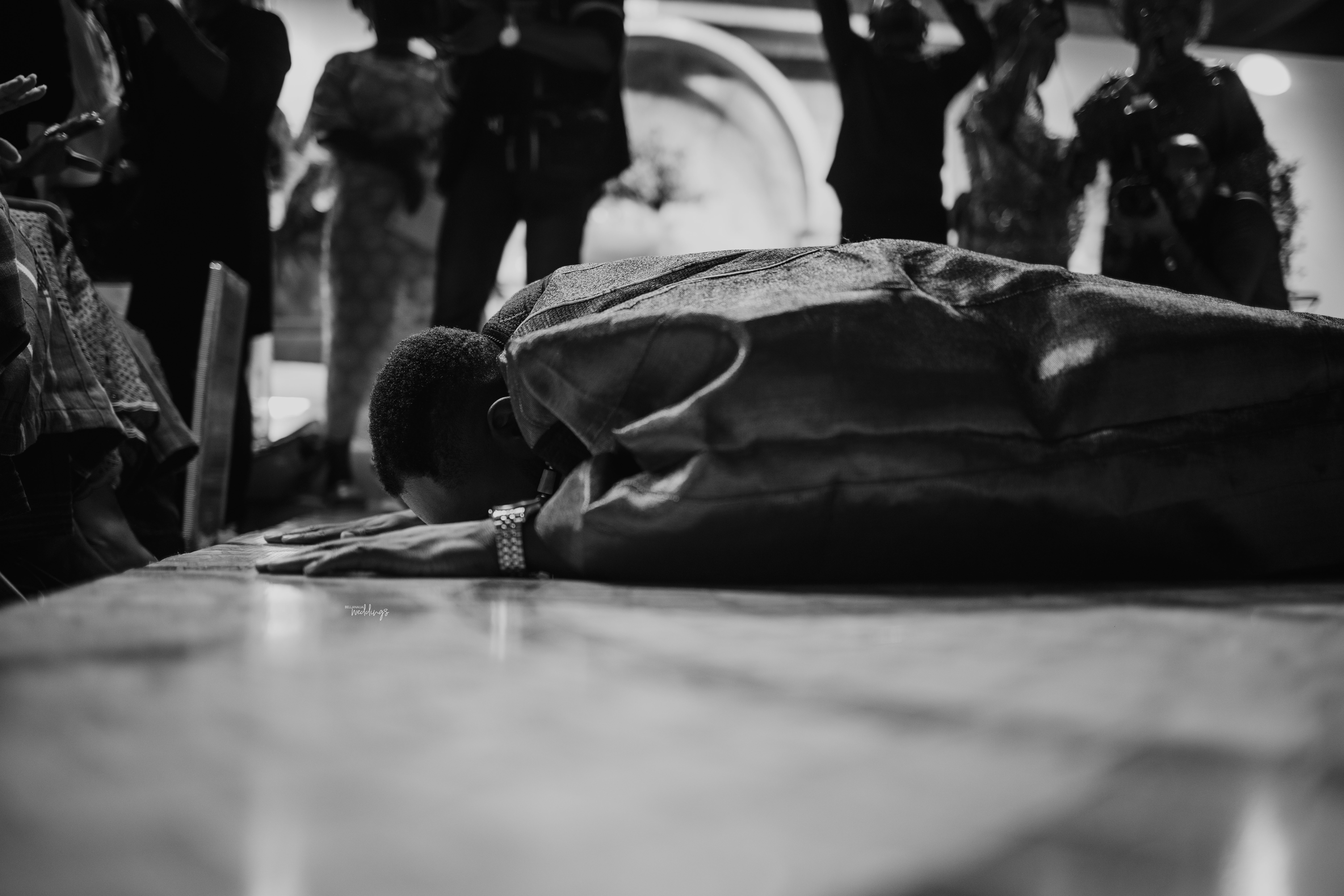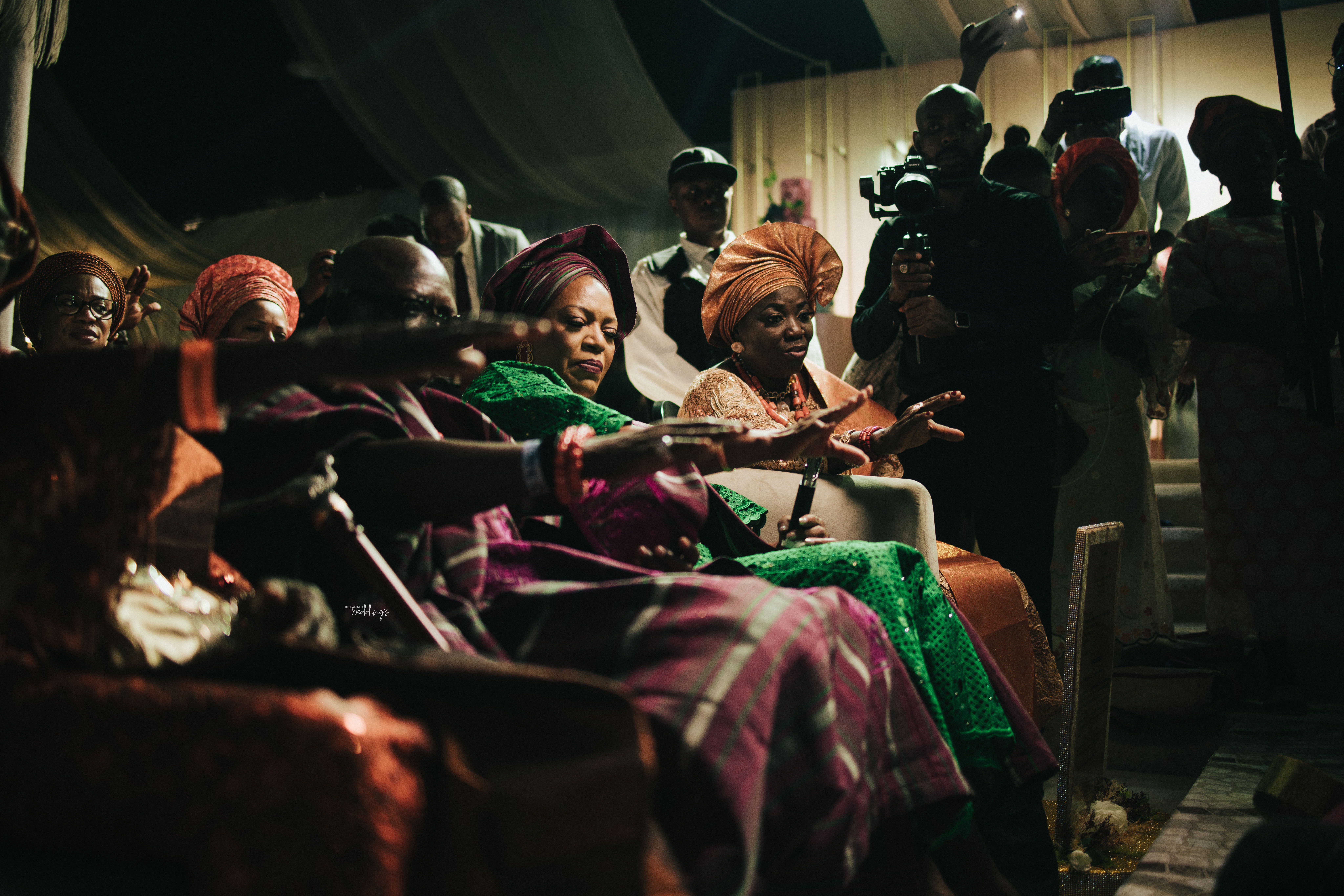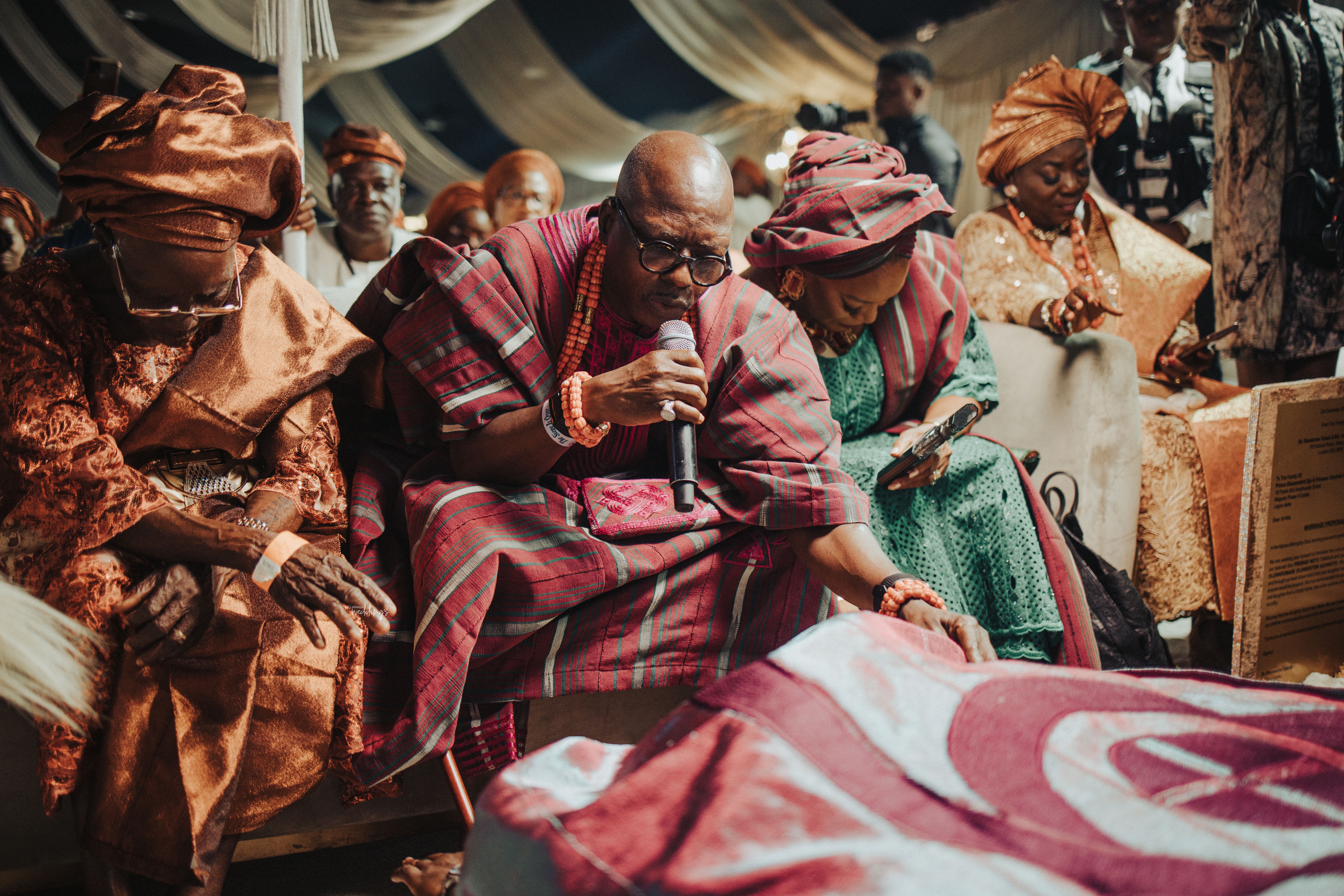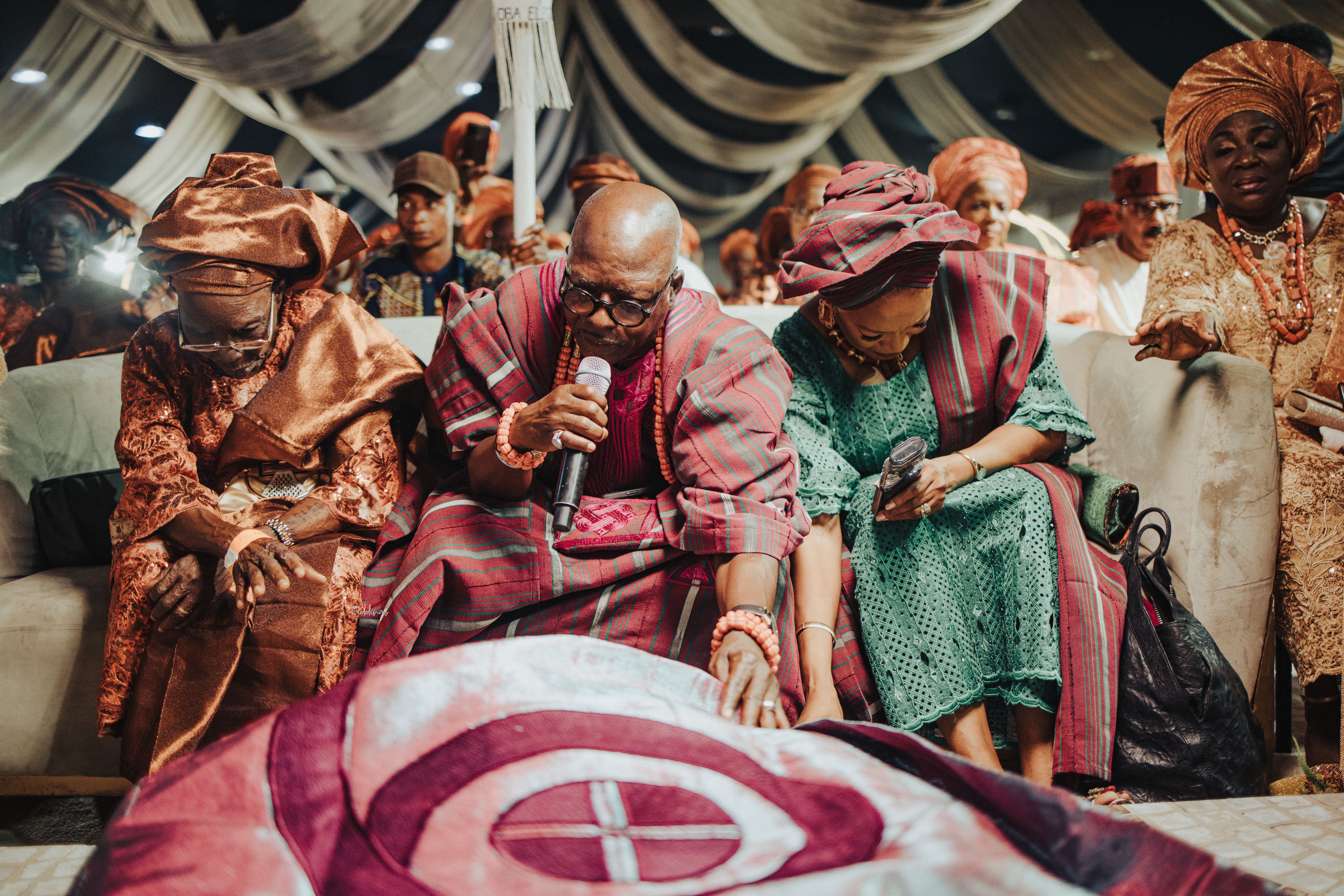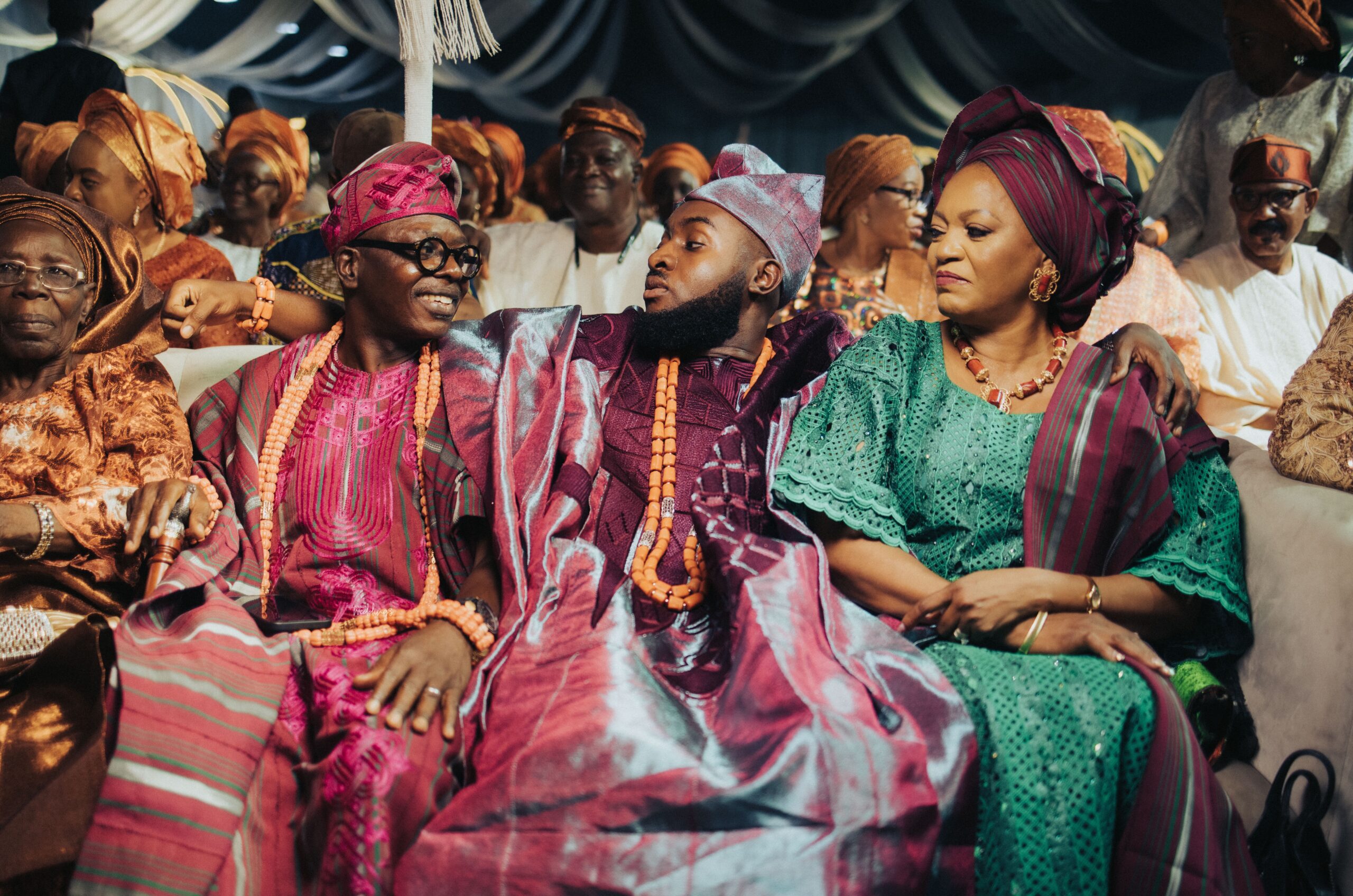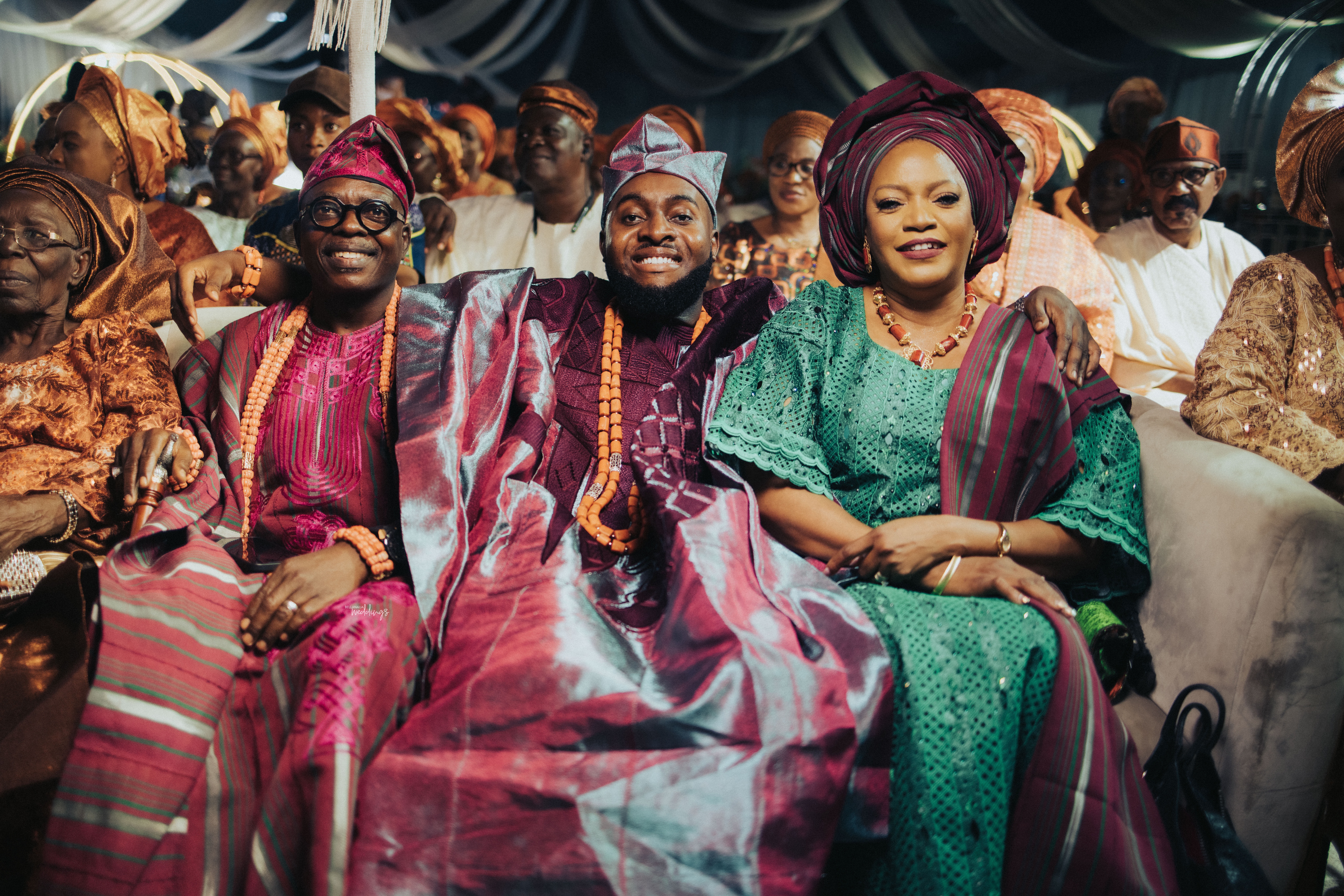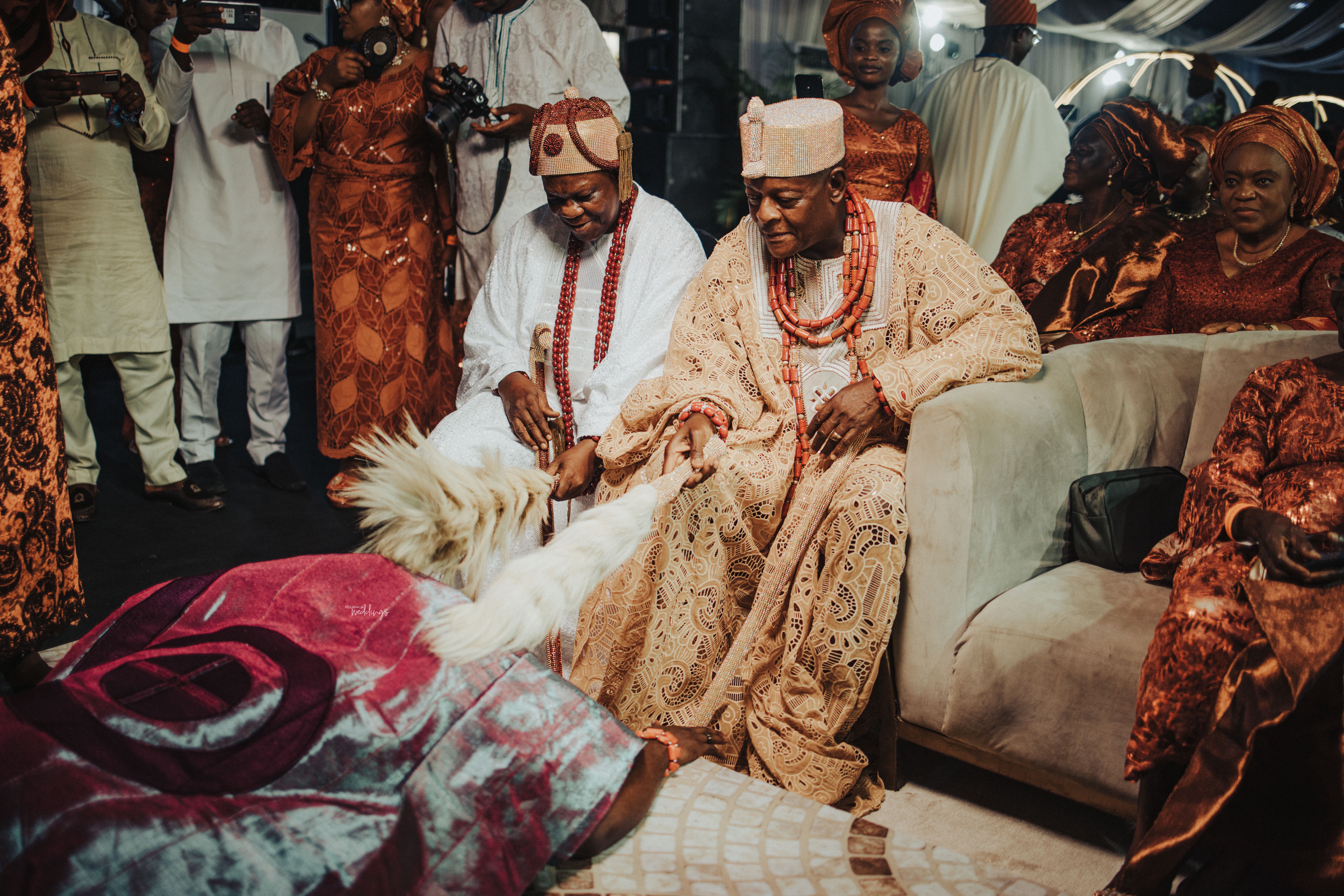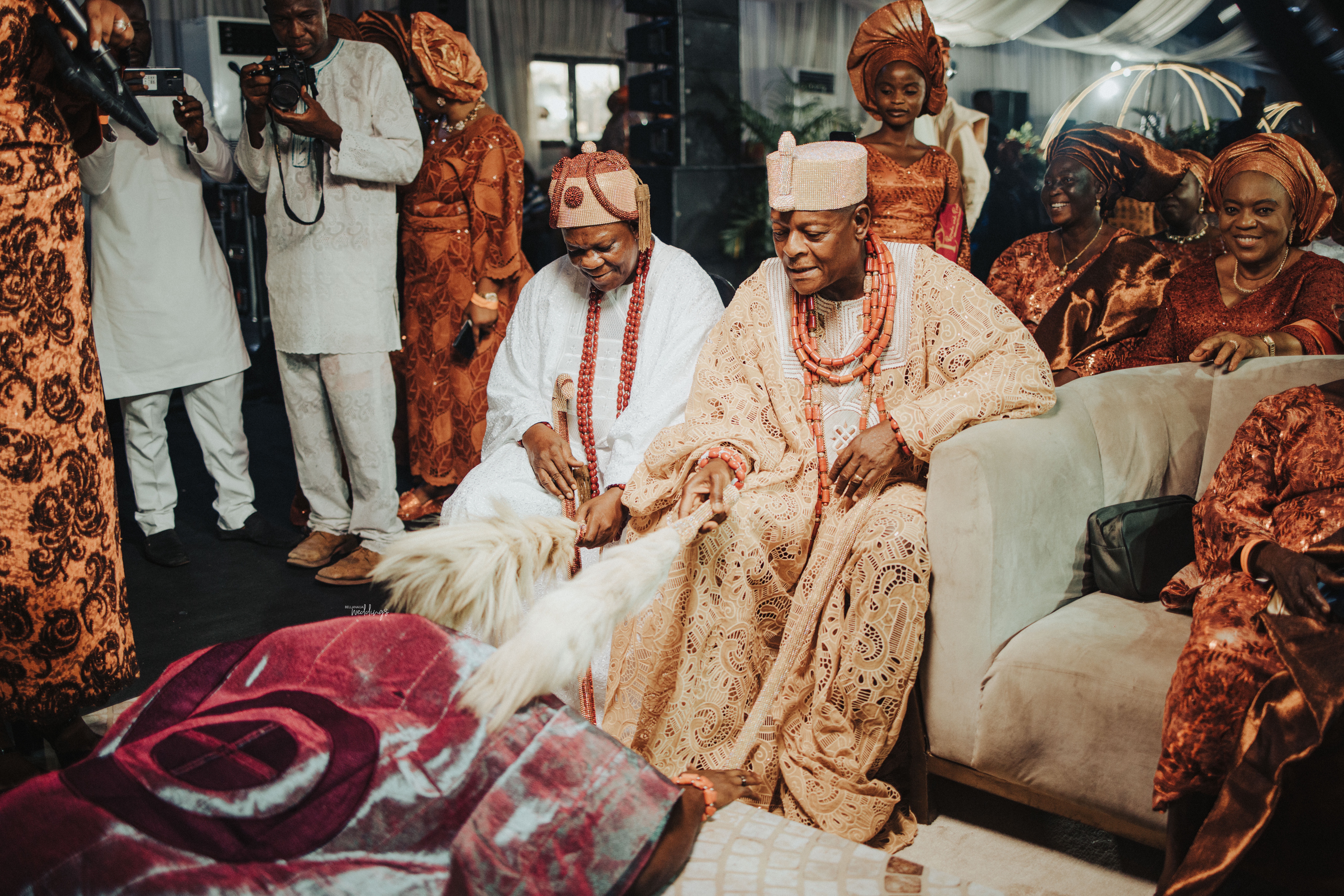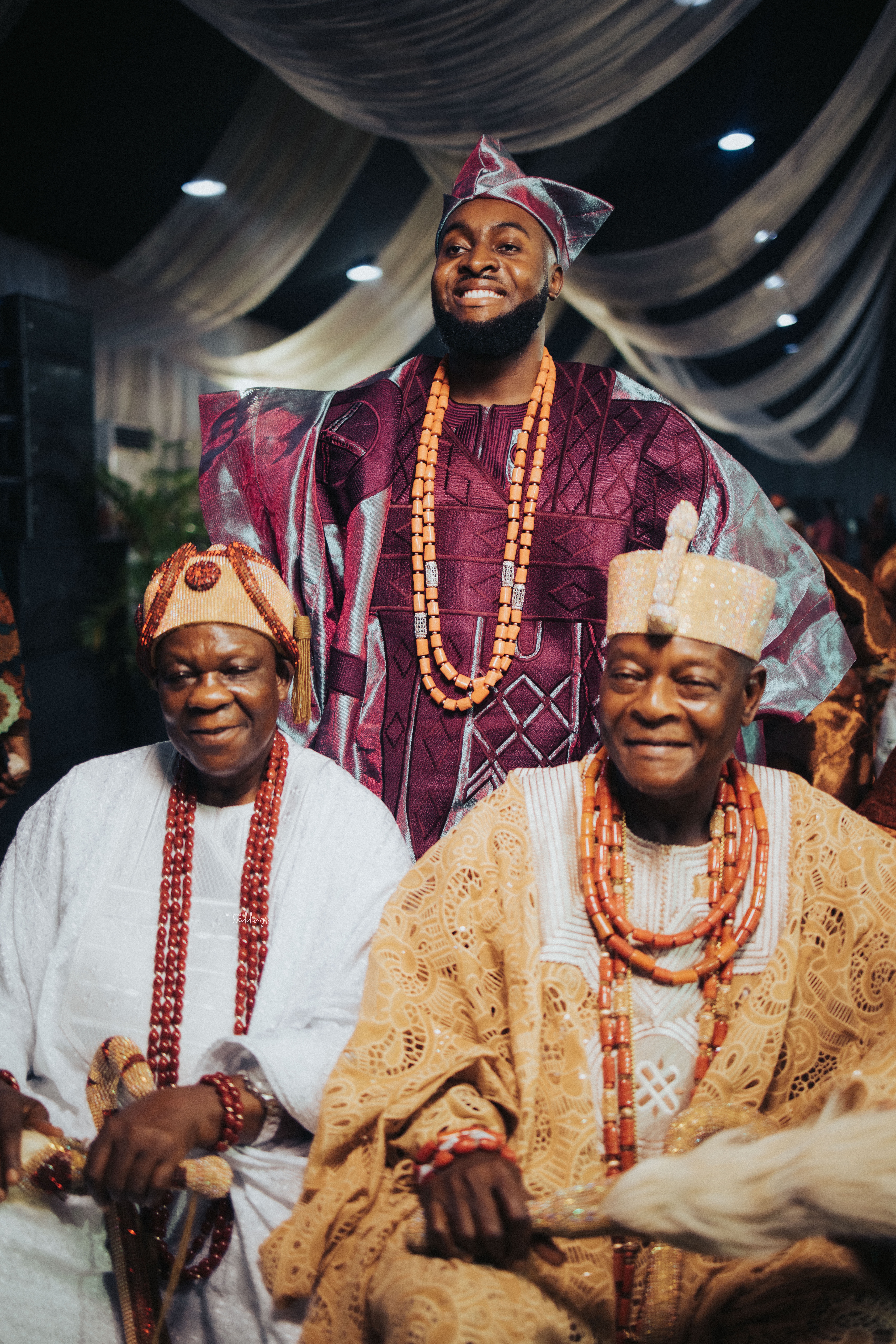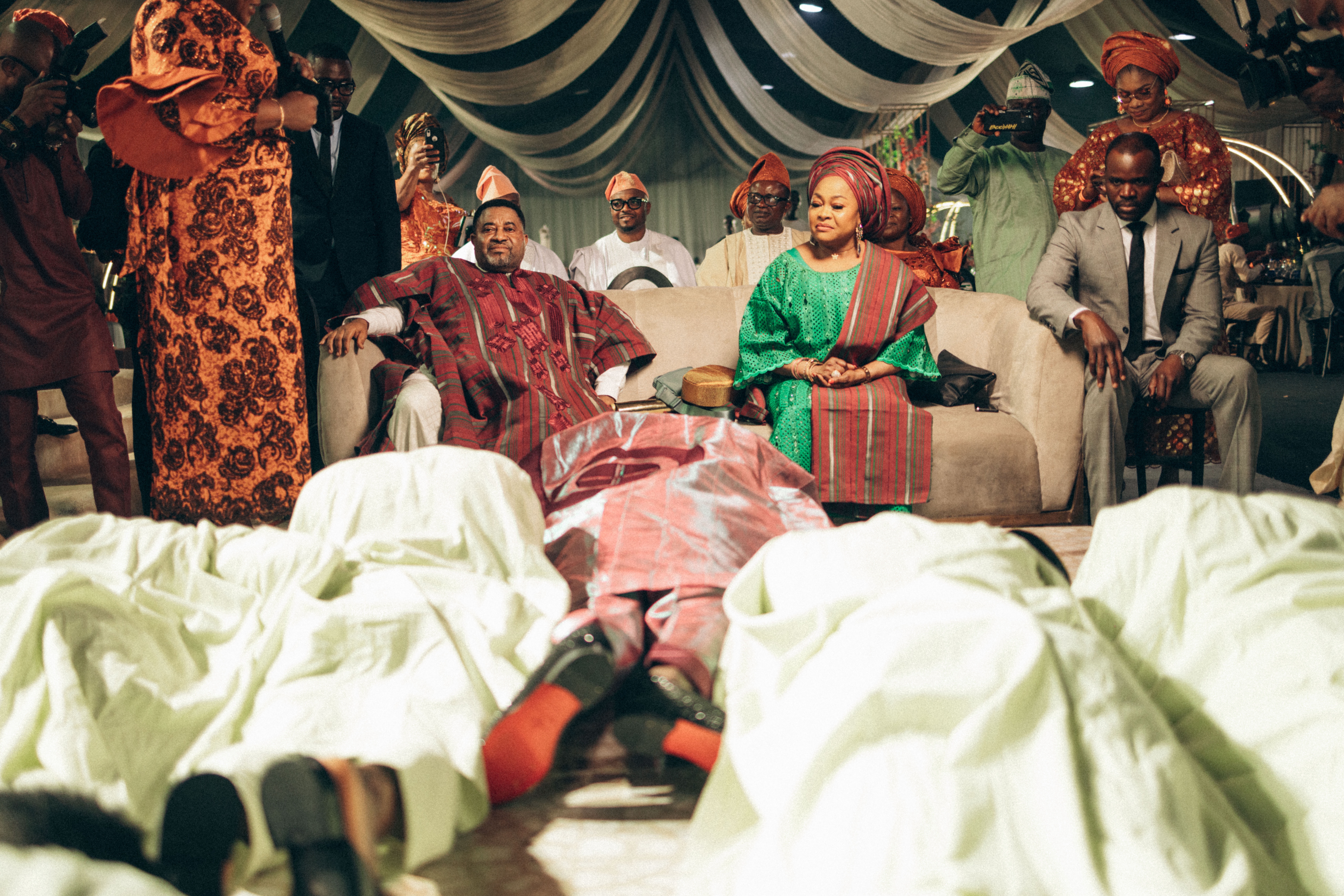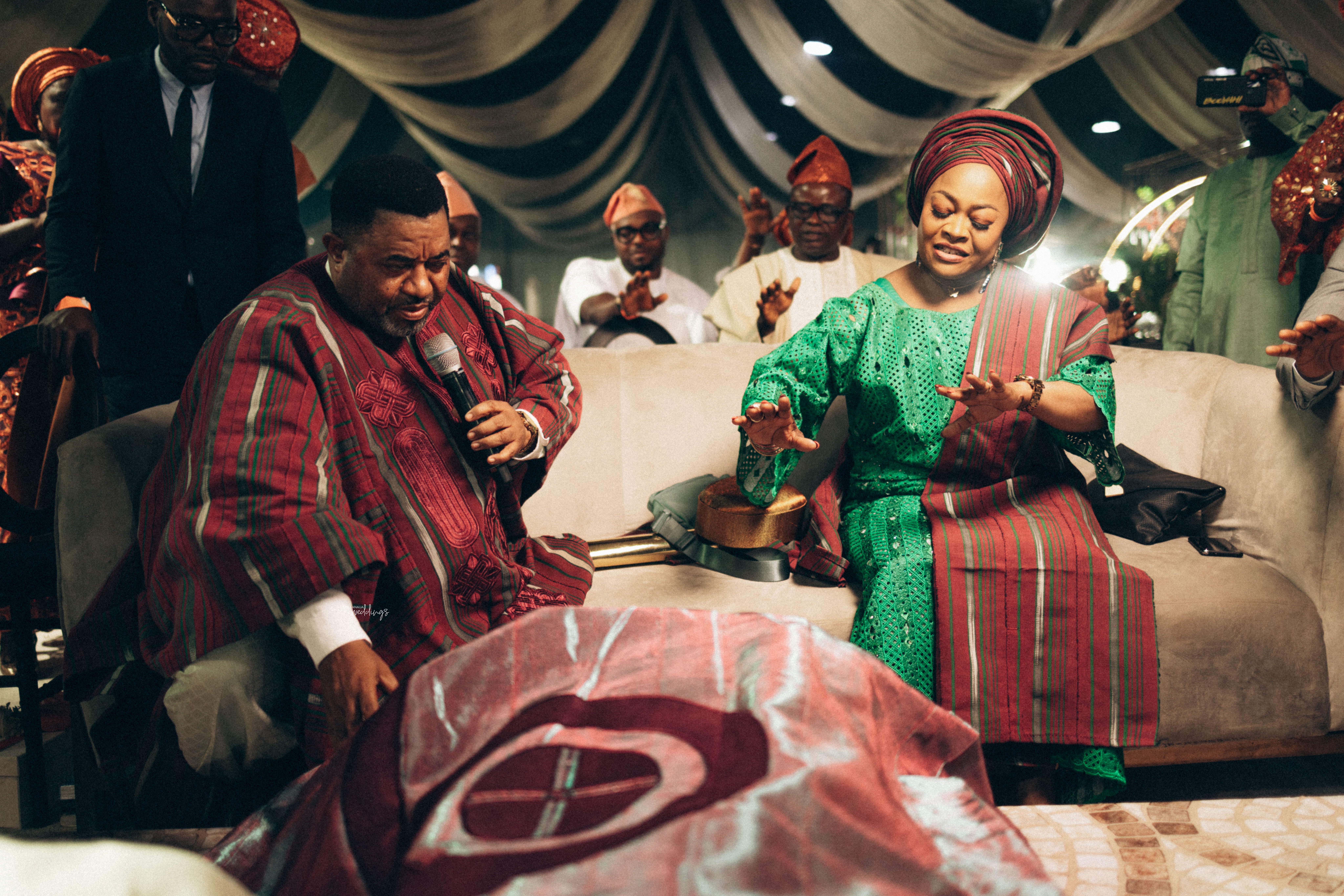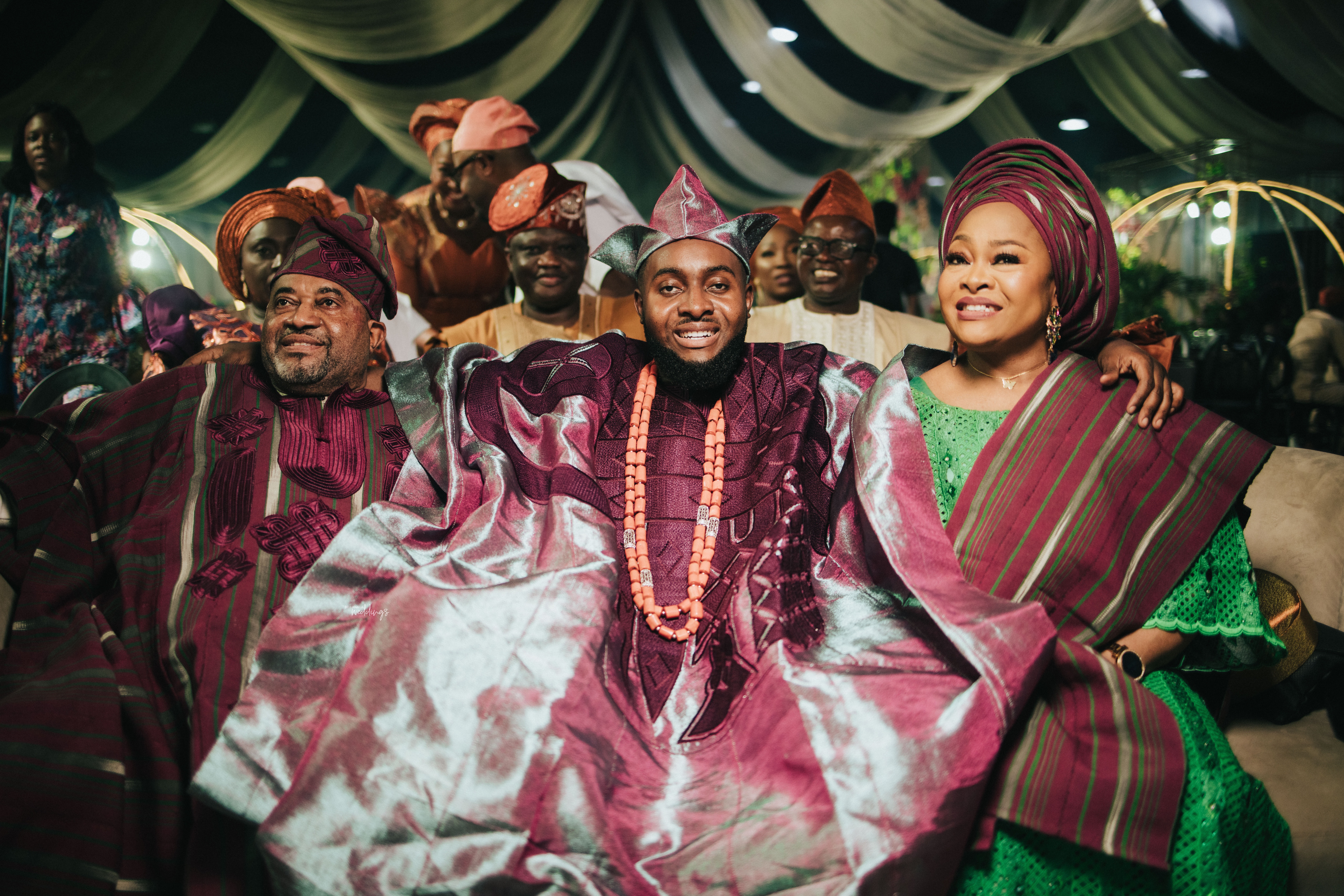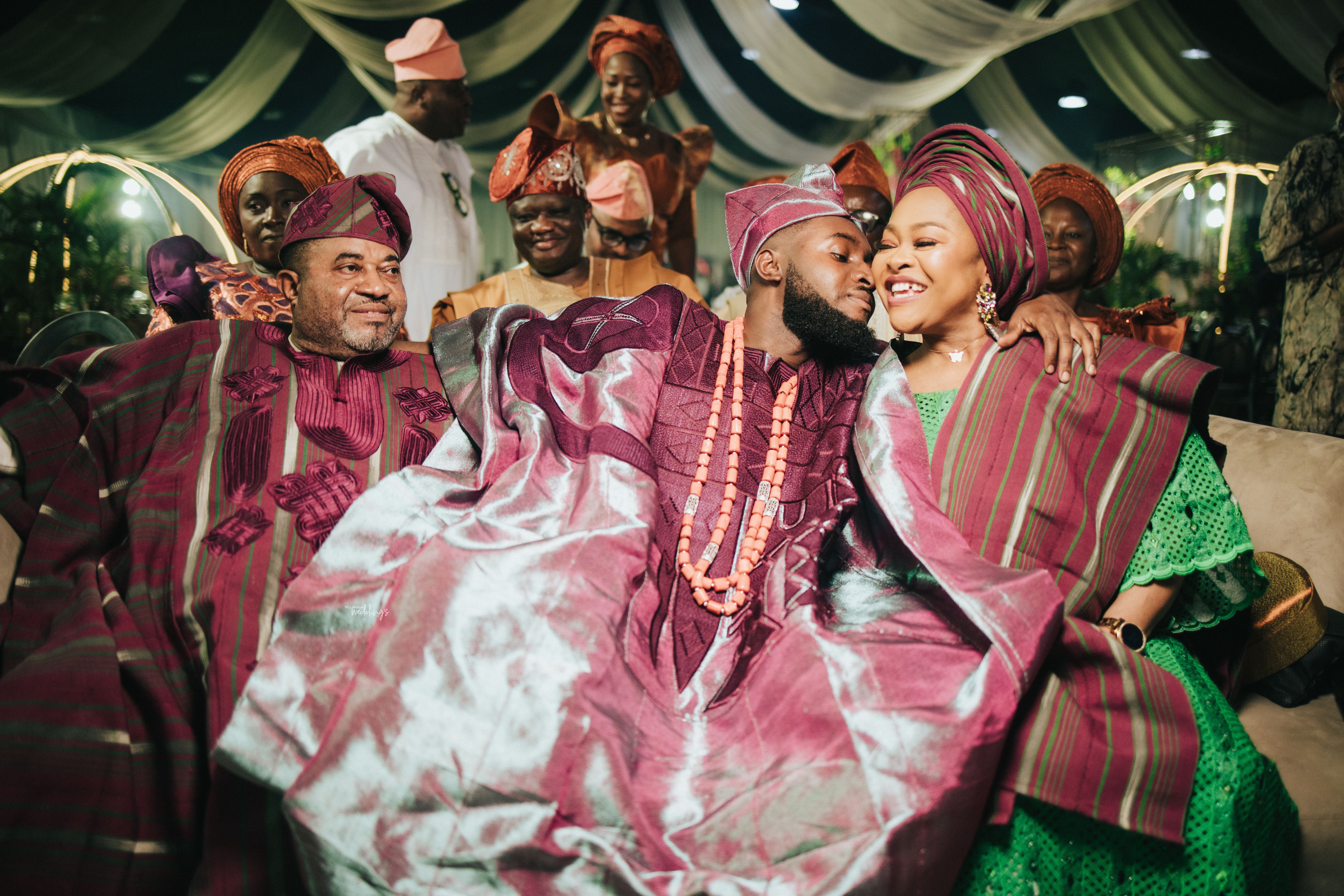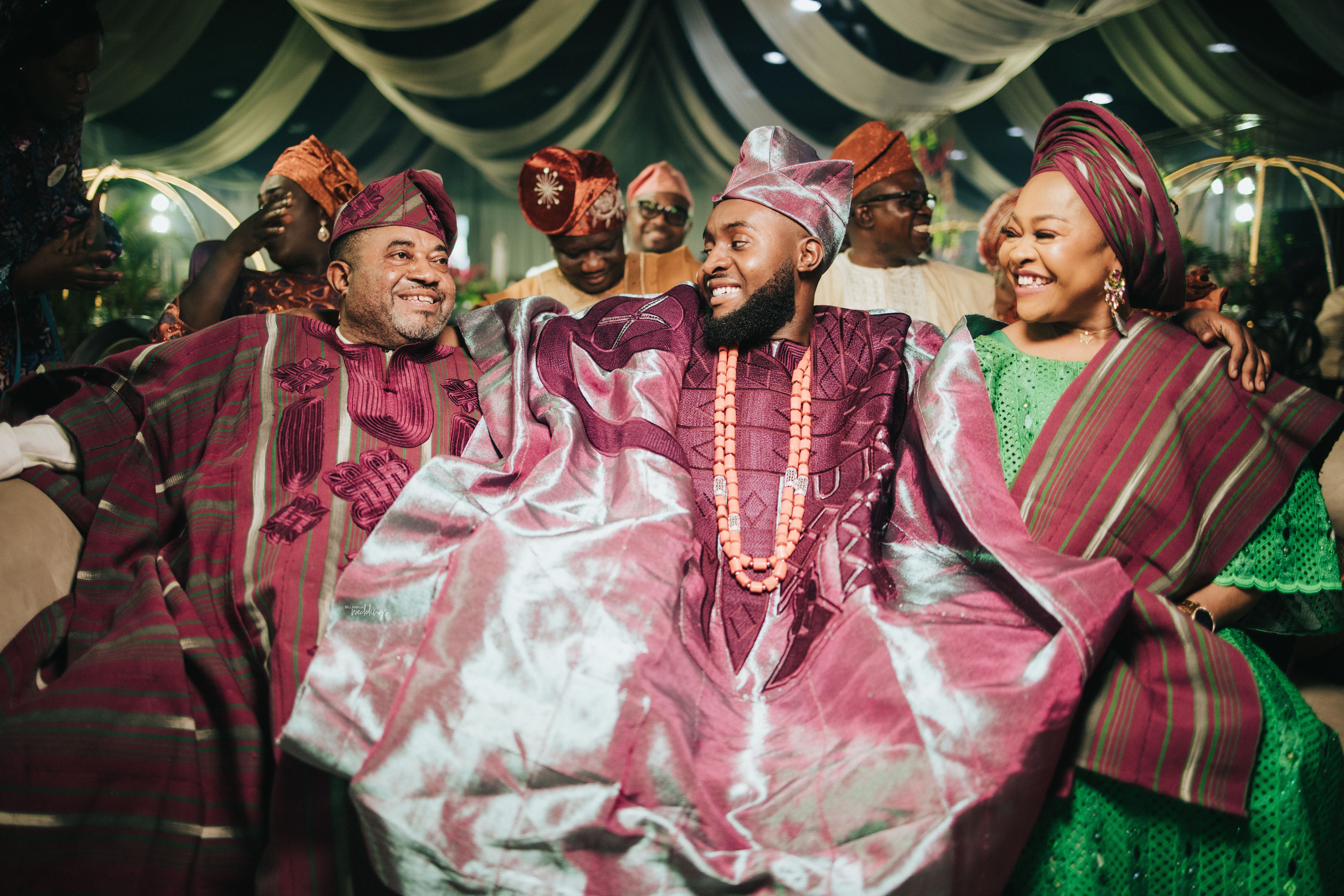 Now, we await the bride!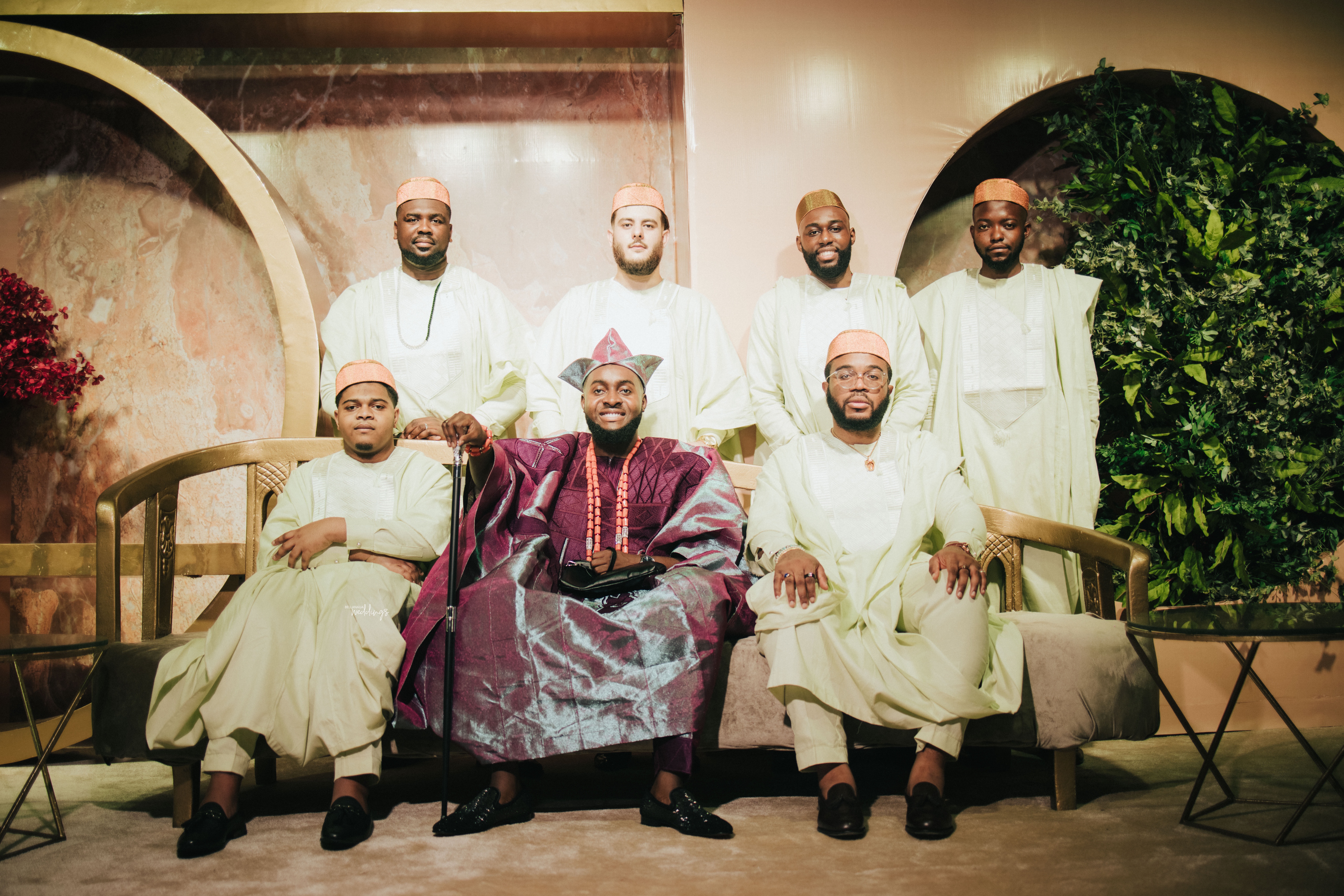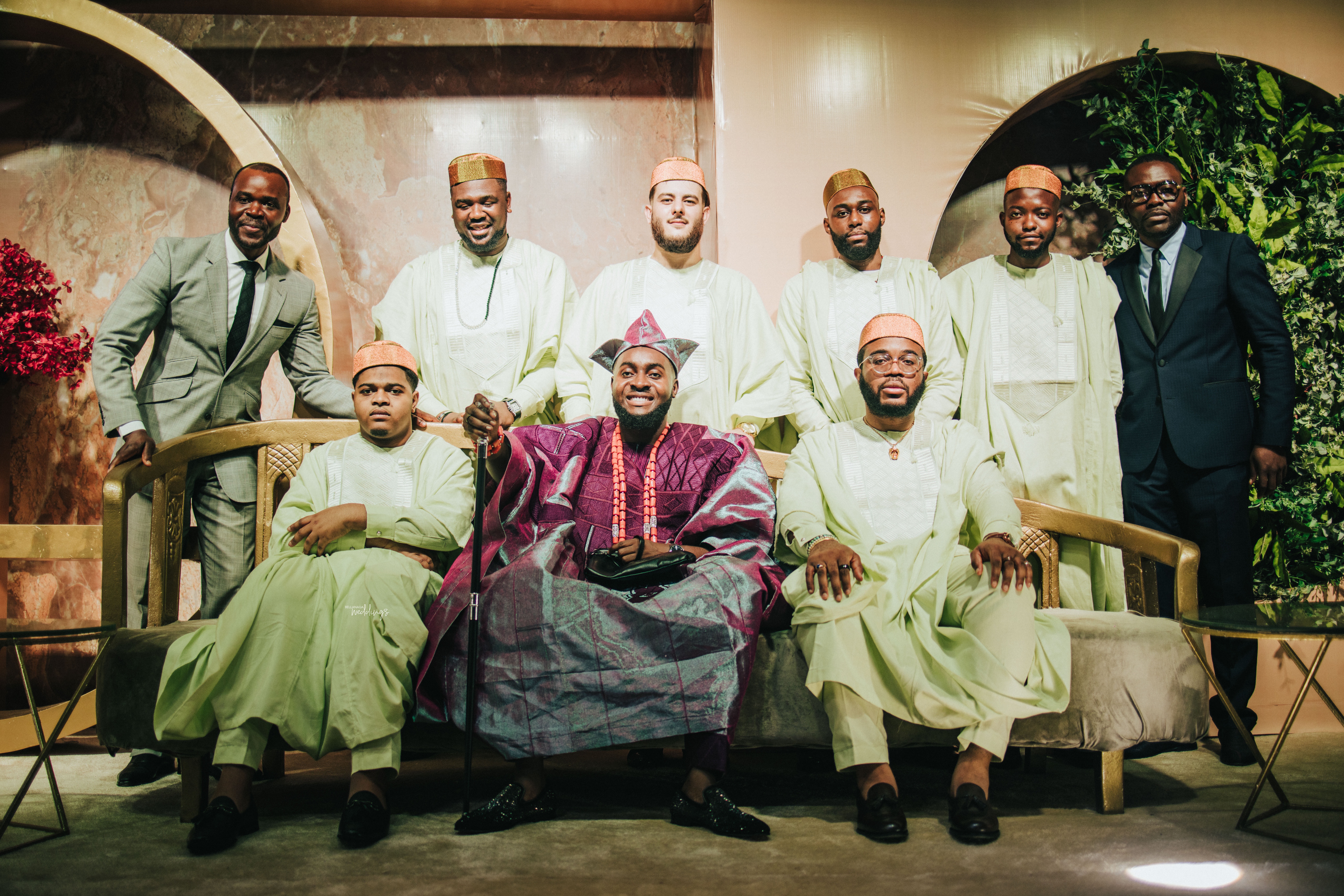 Here comes the gorgeous bride!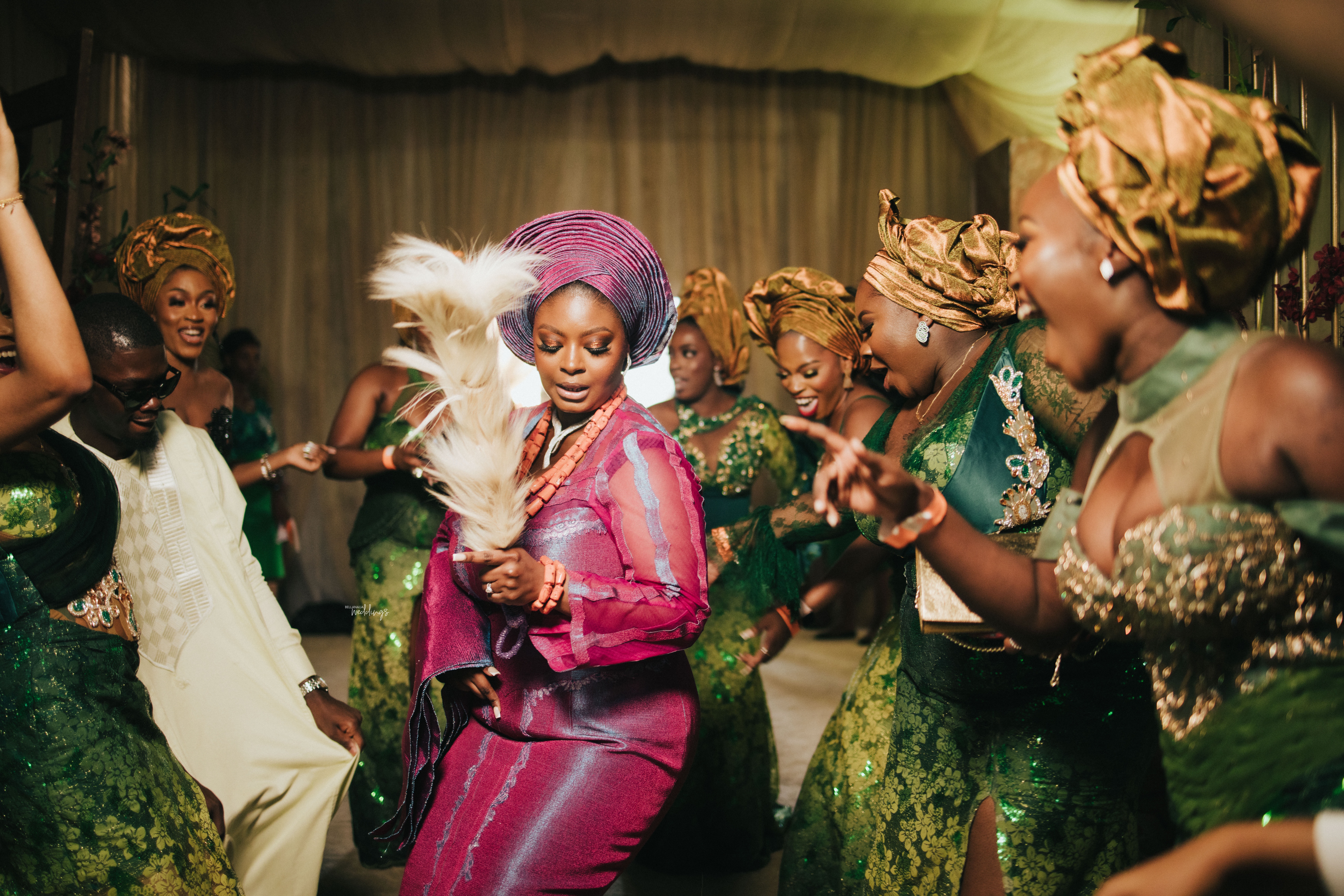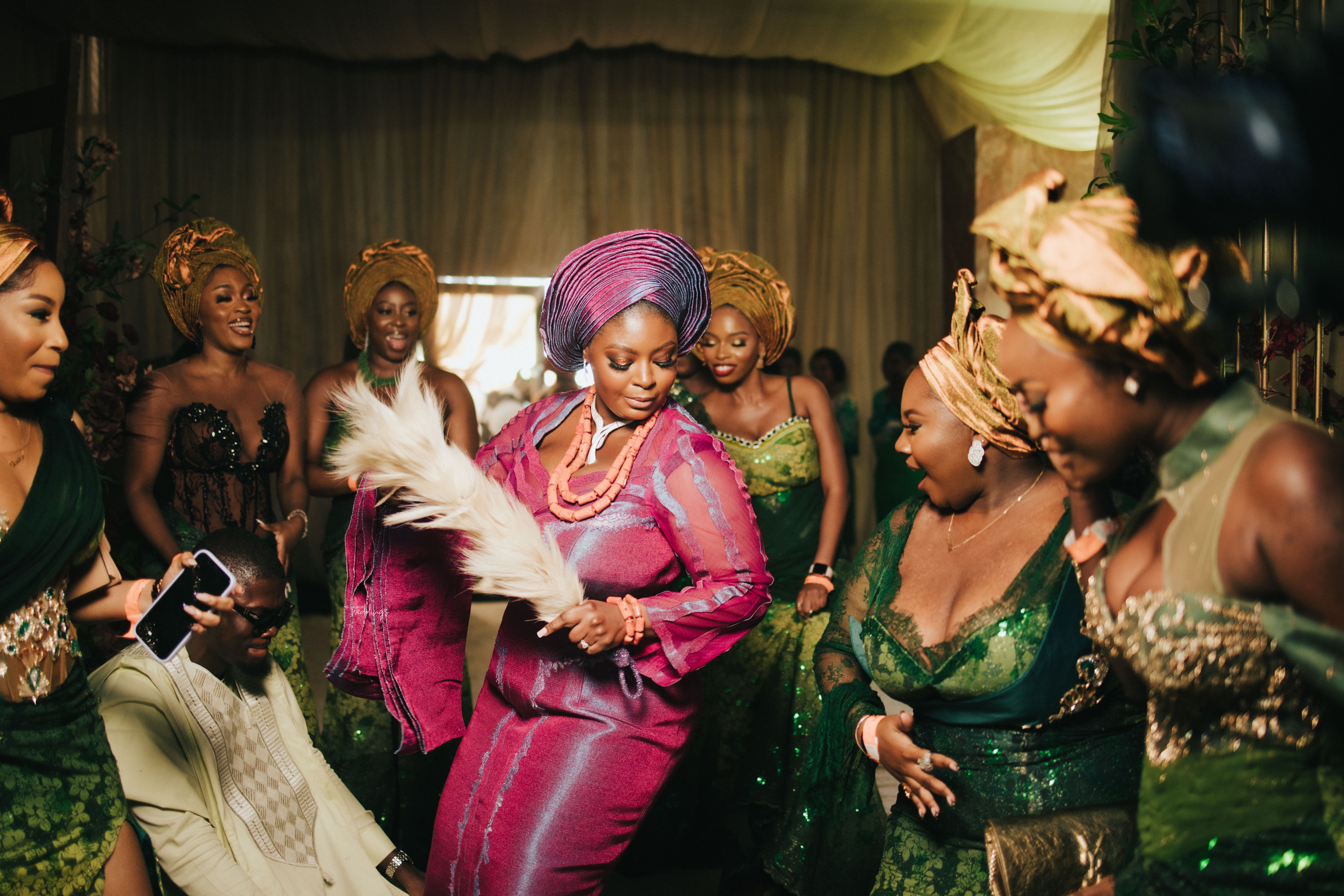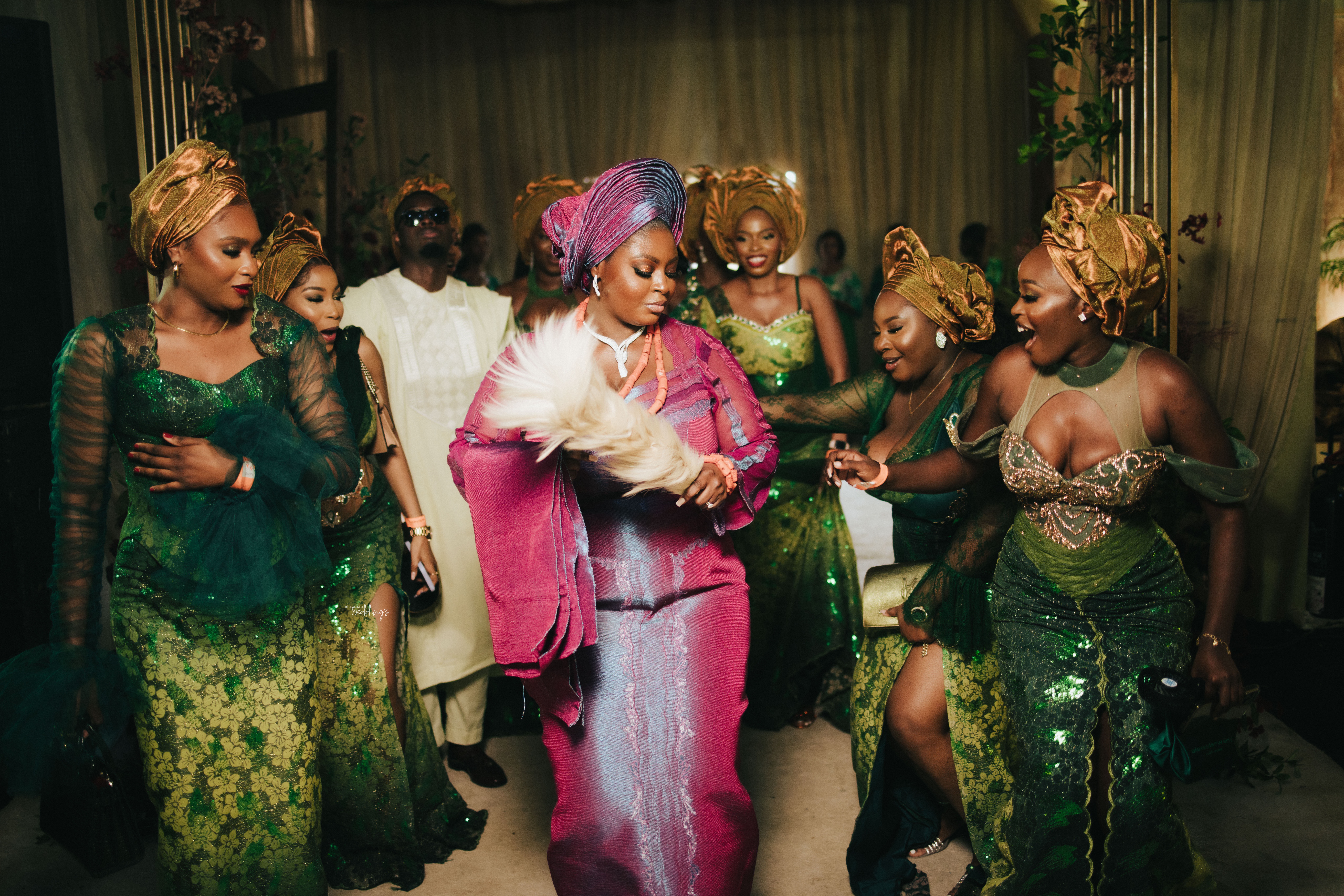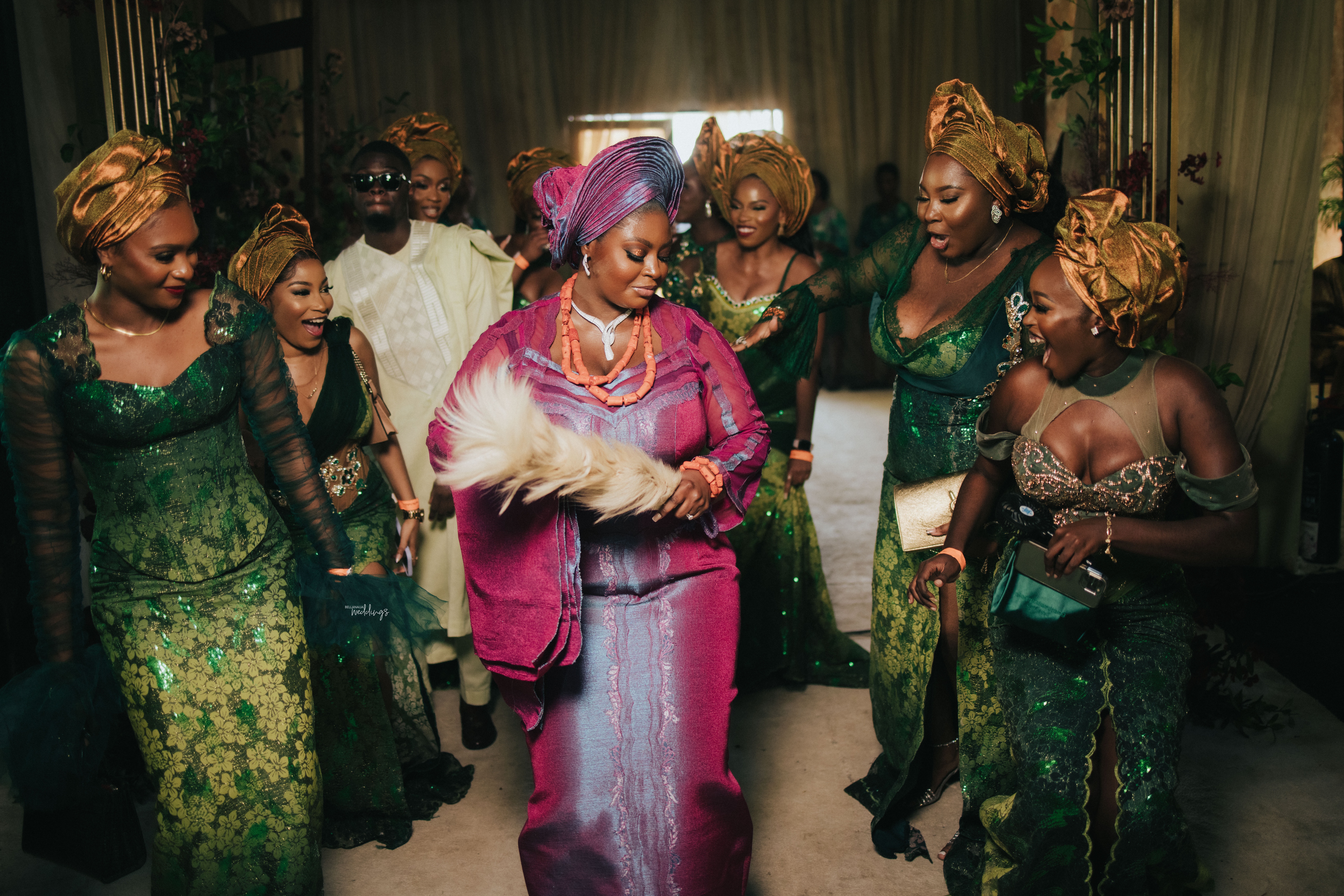 Aww, heartfelt prayers for Romade…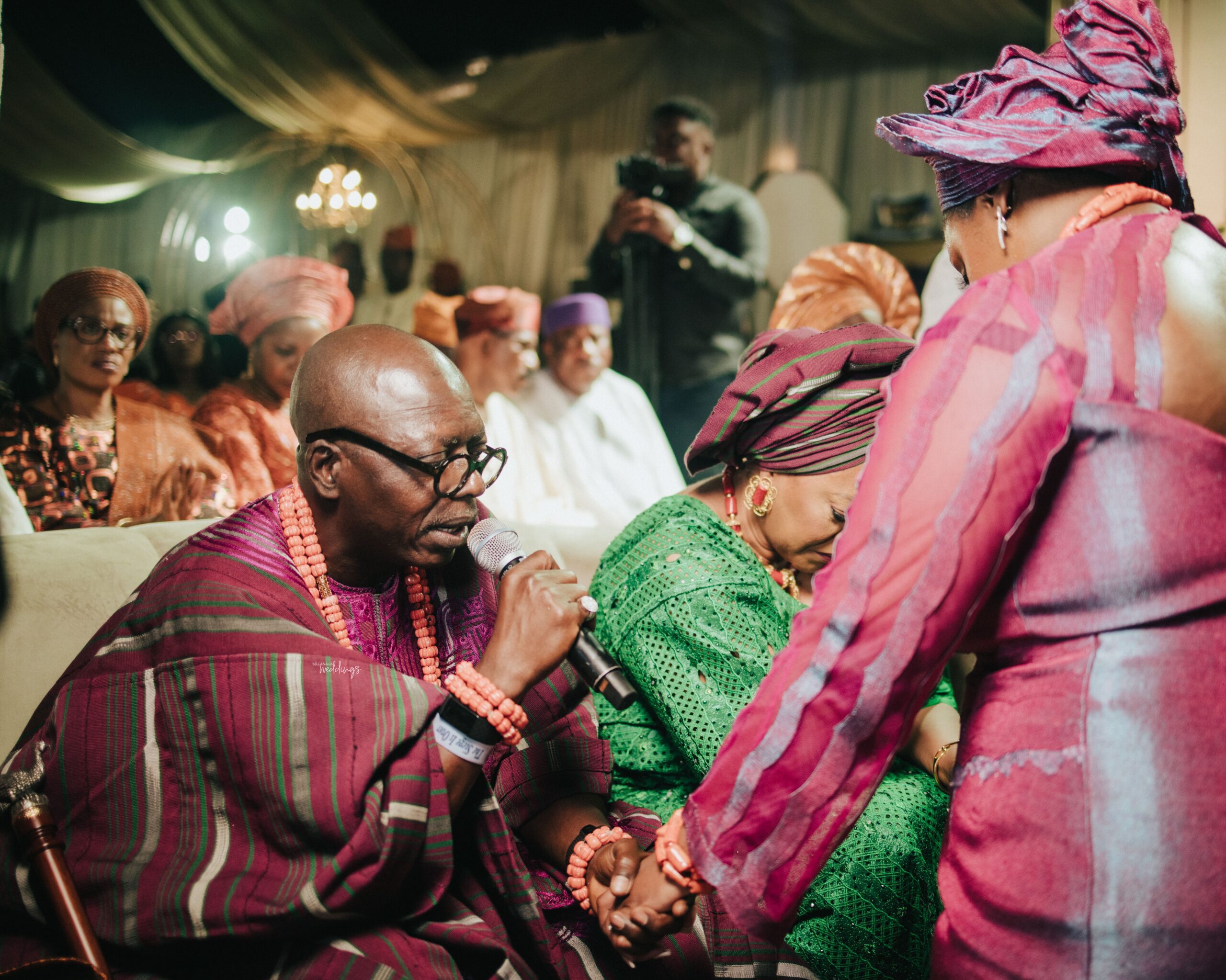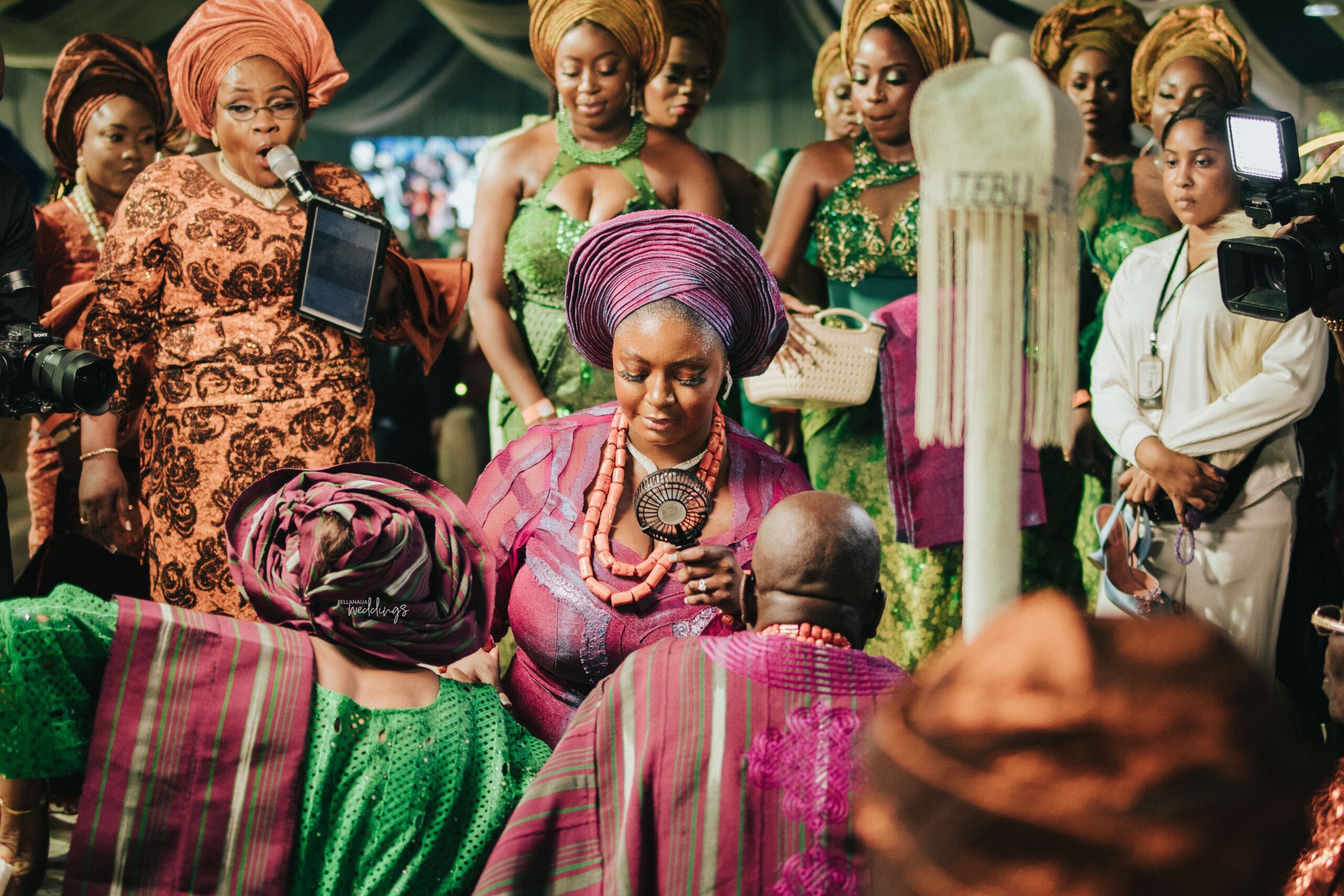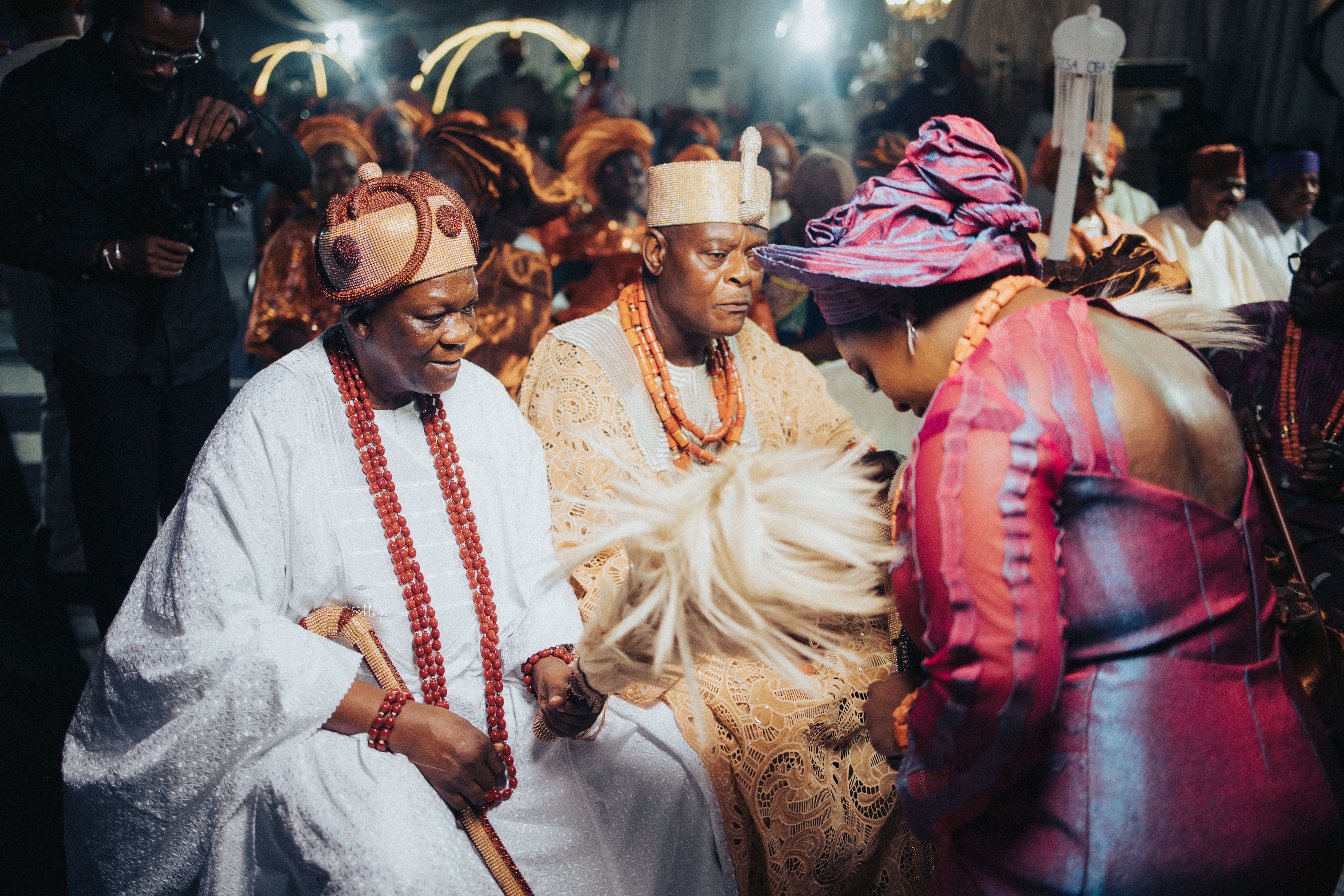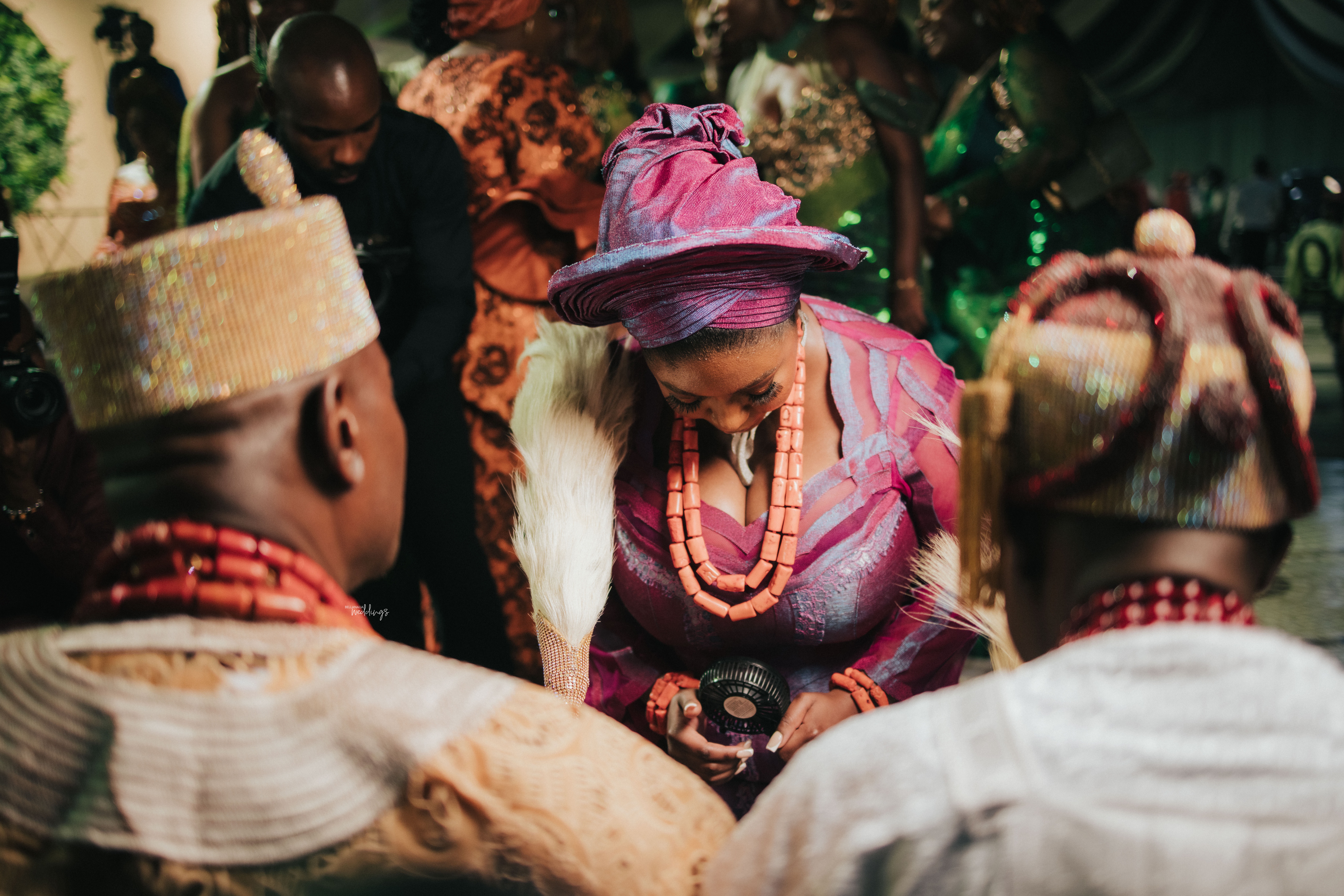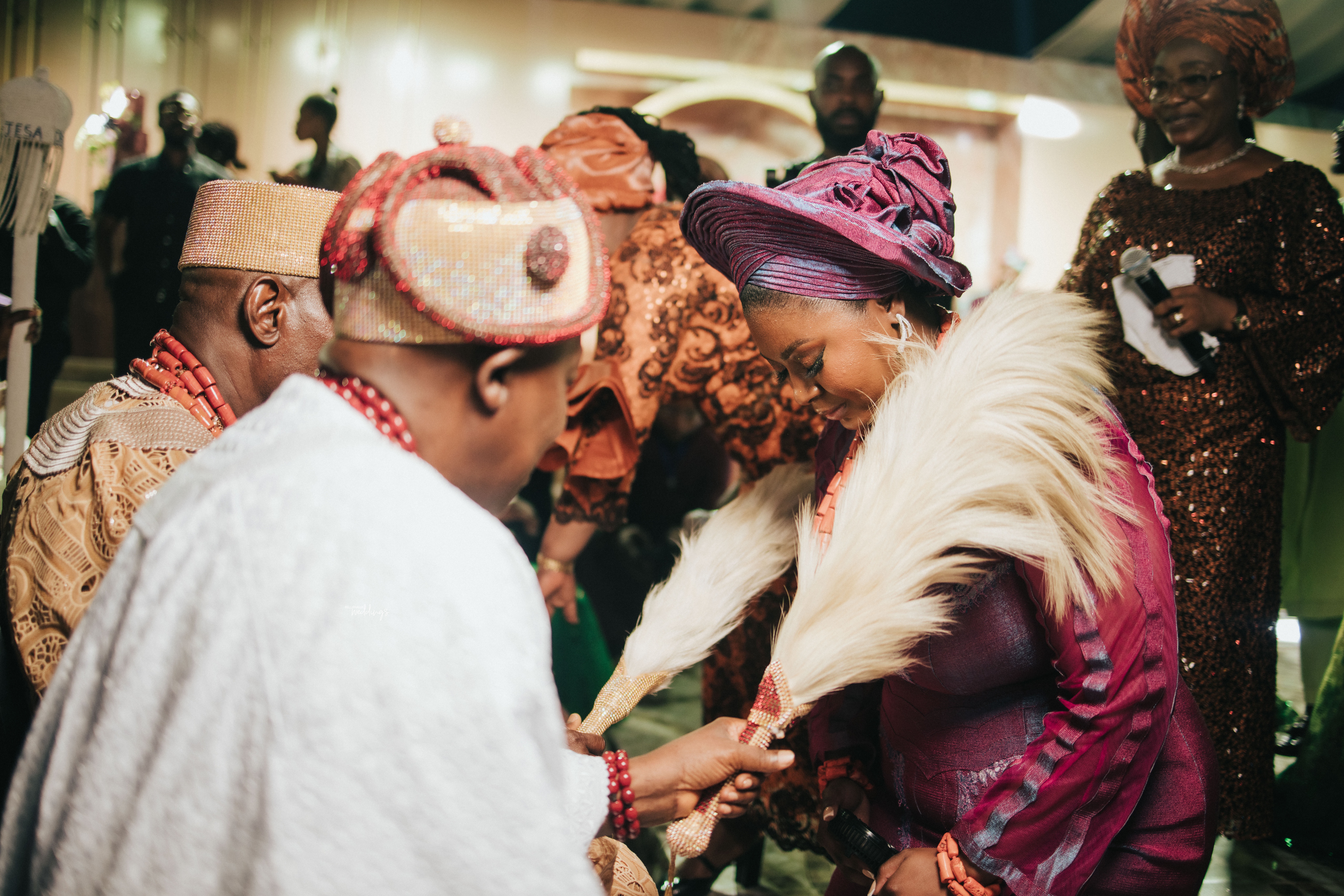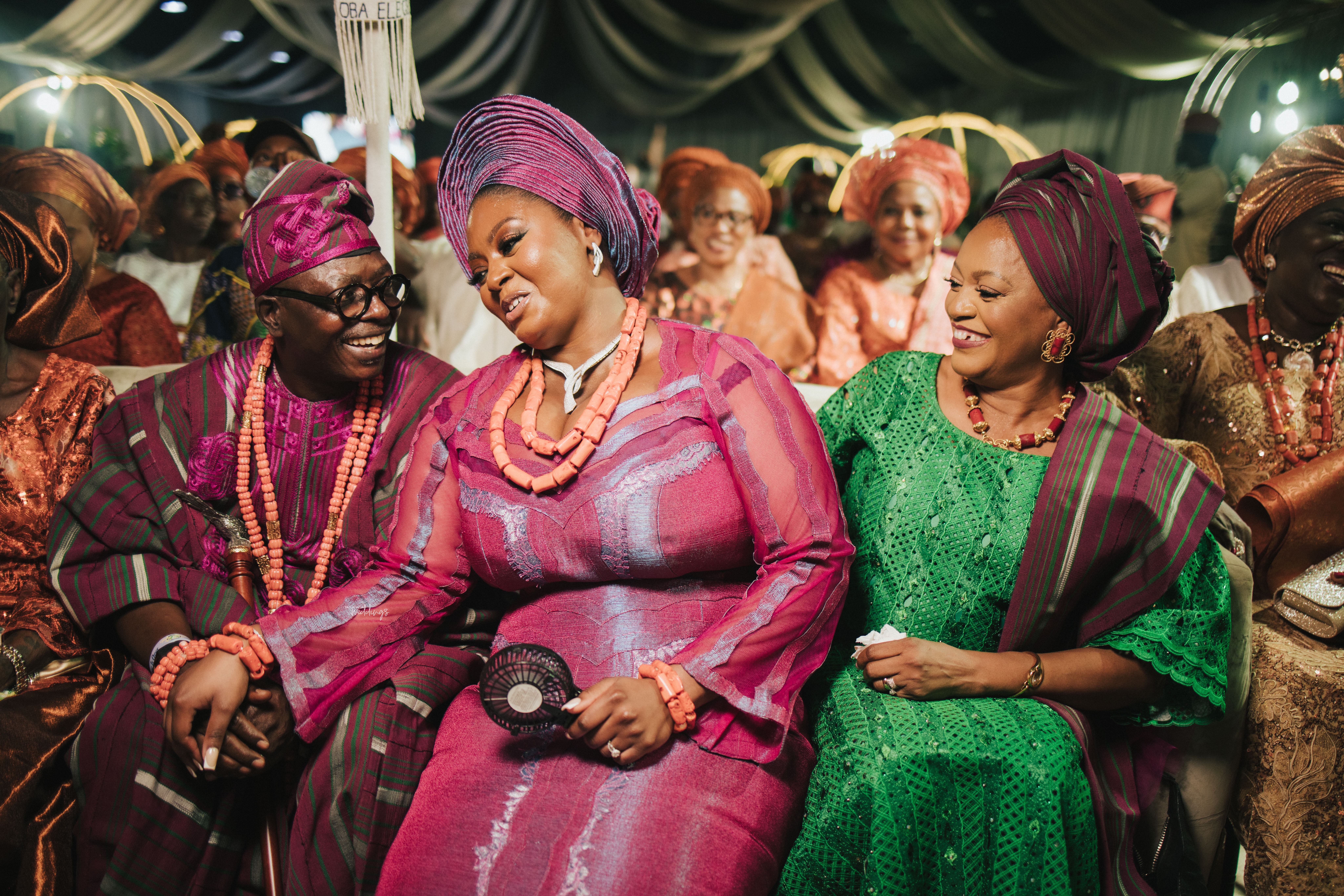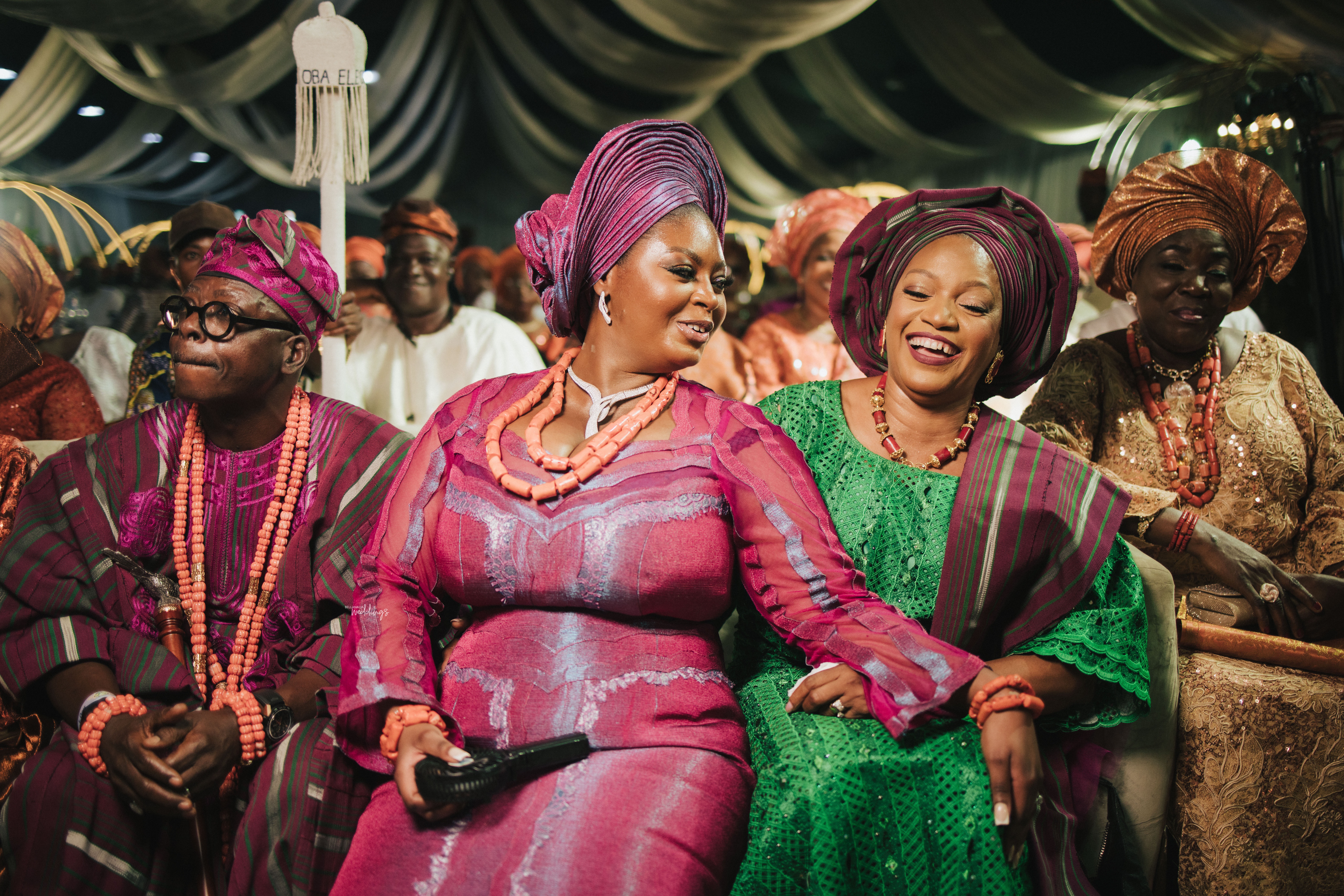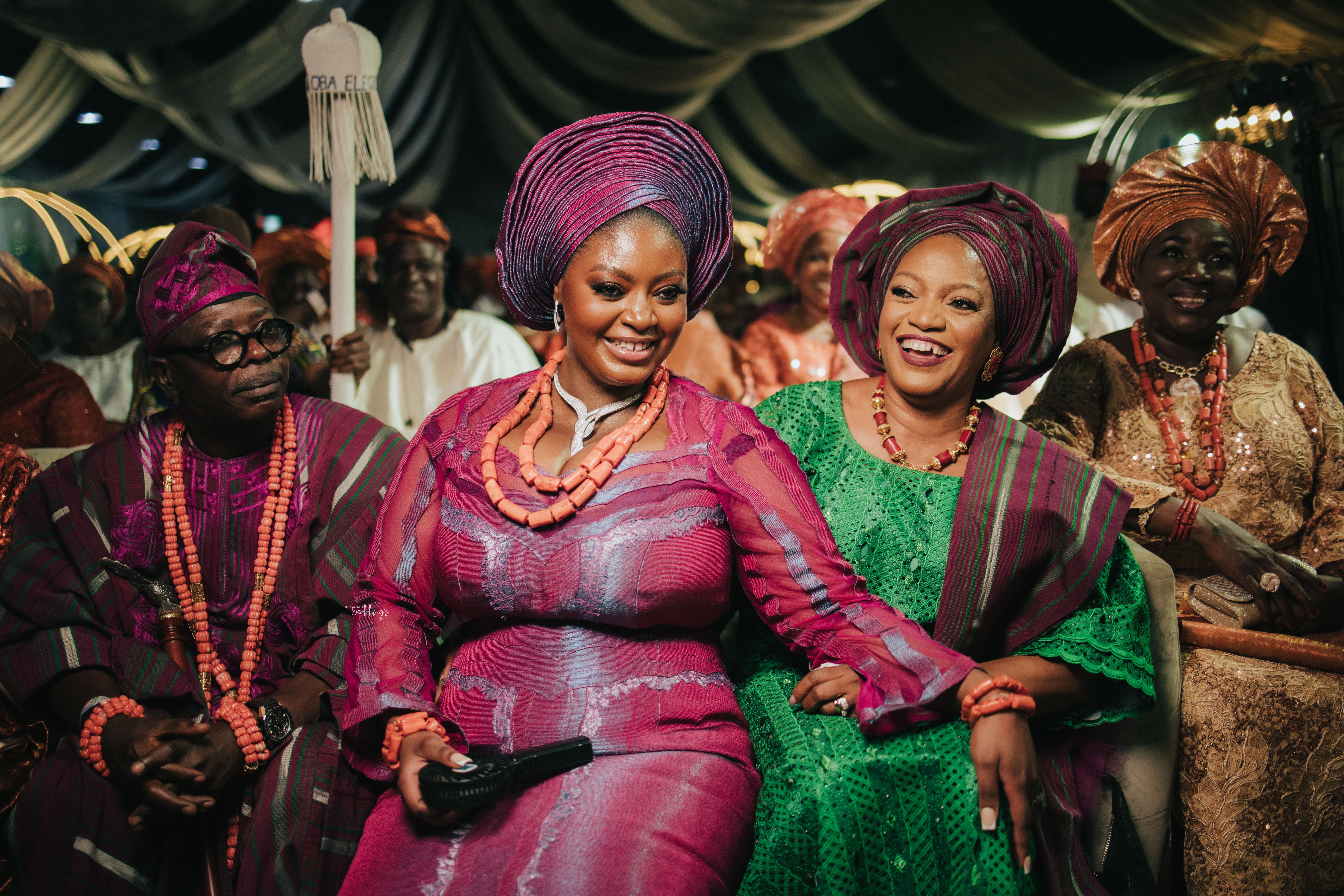 Time to meet the groom's family!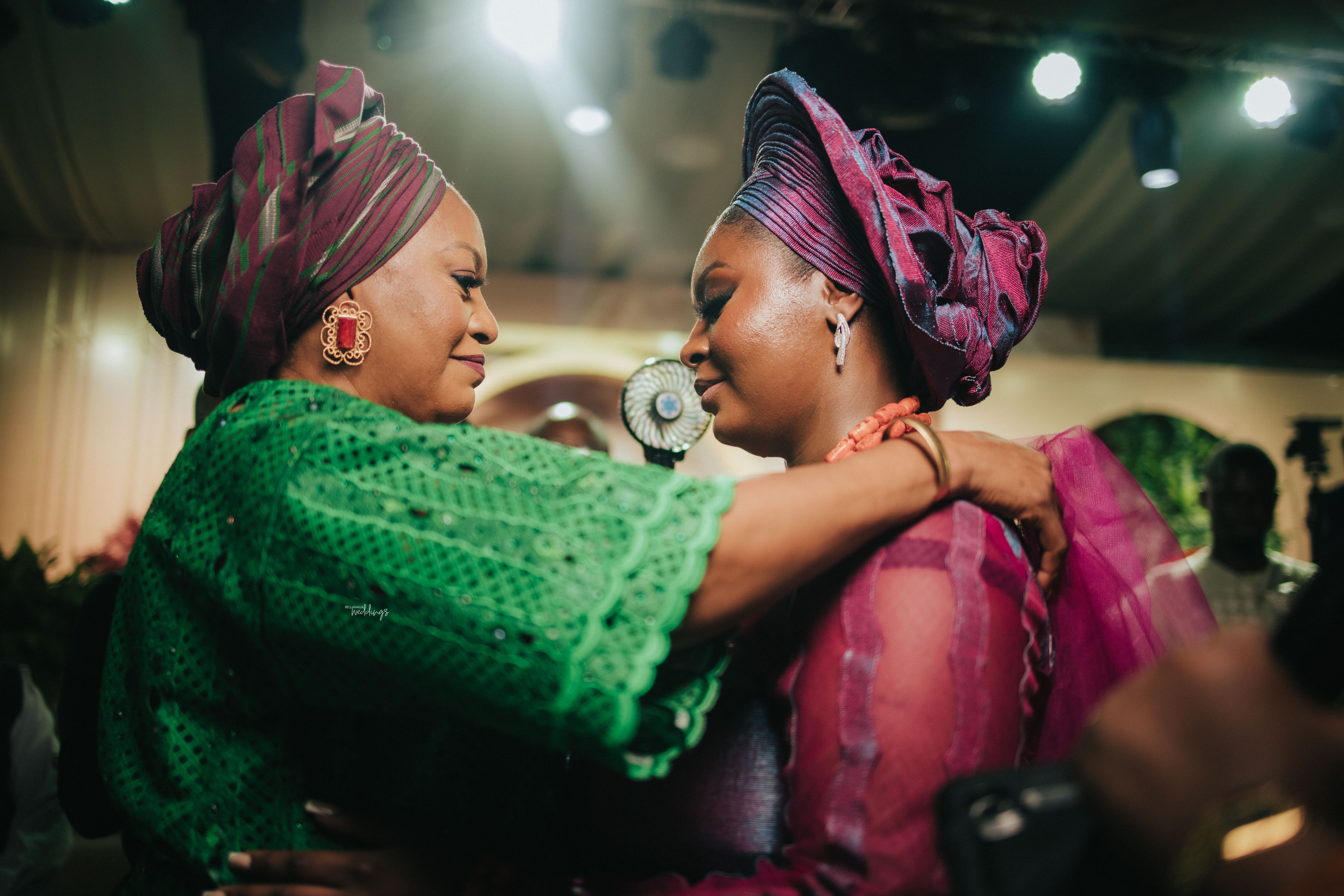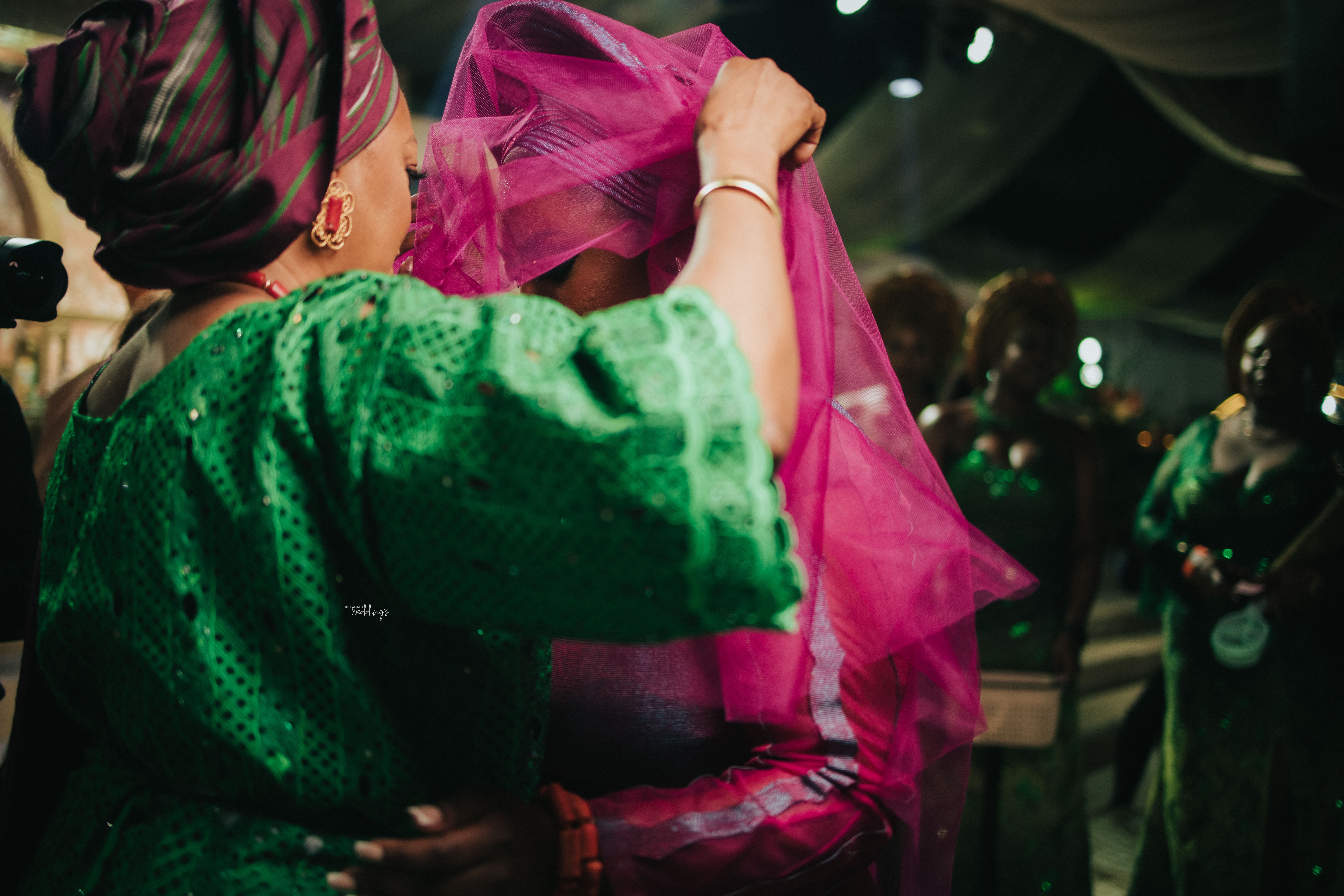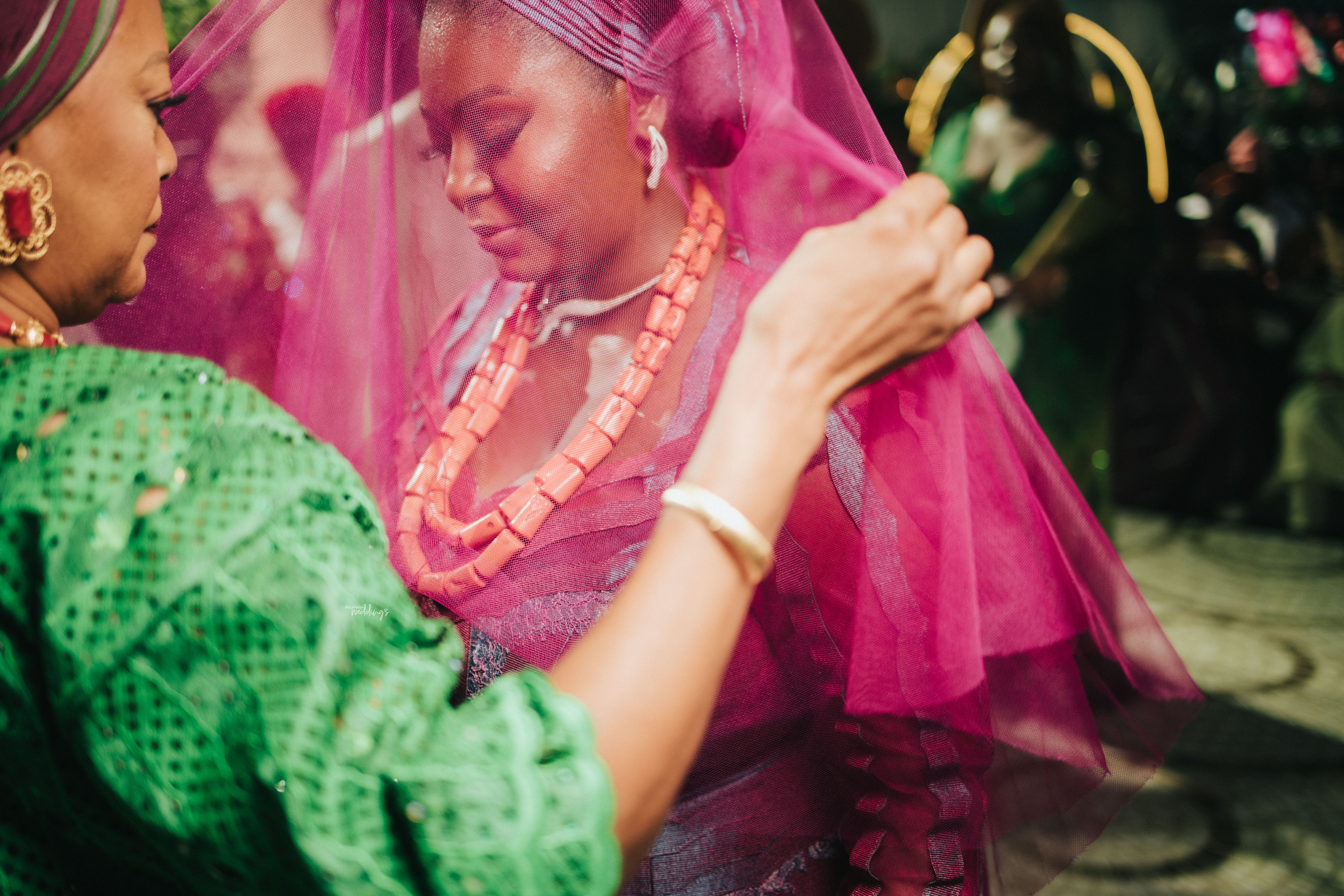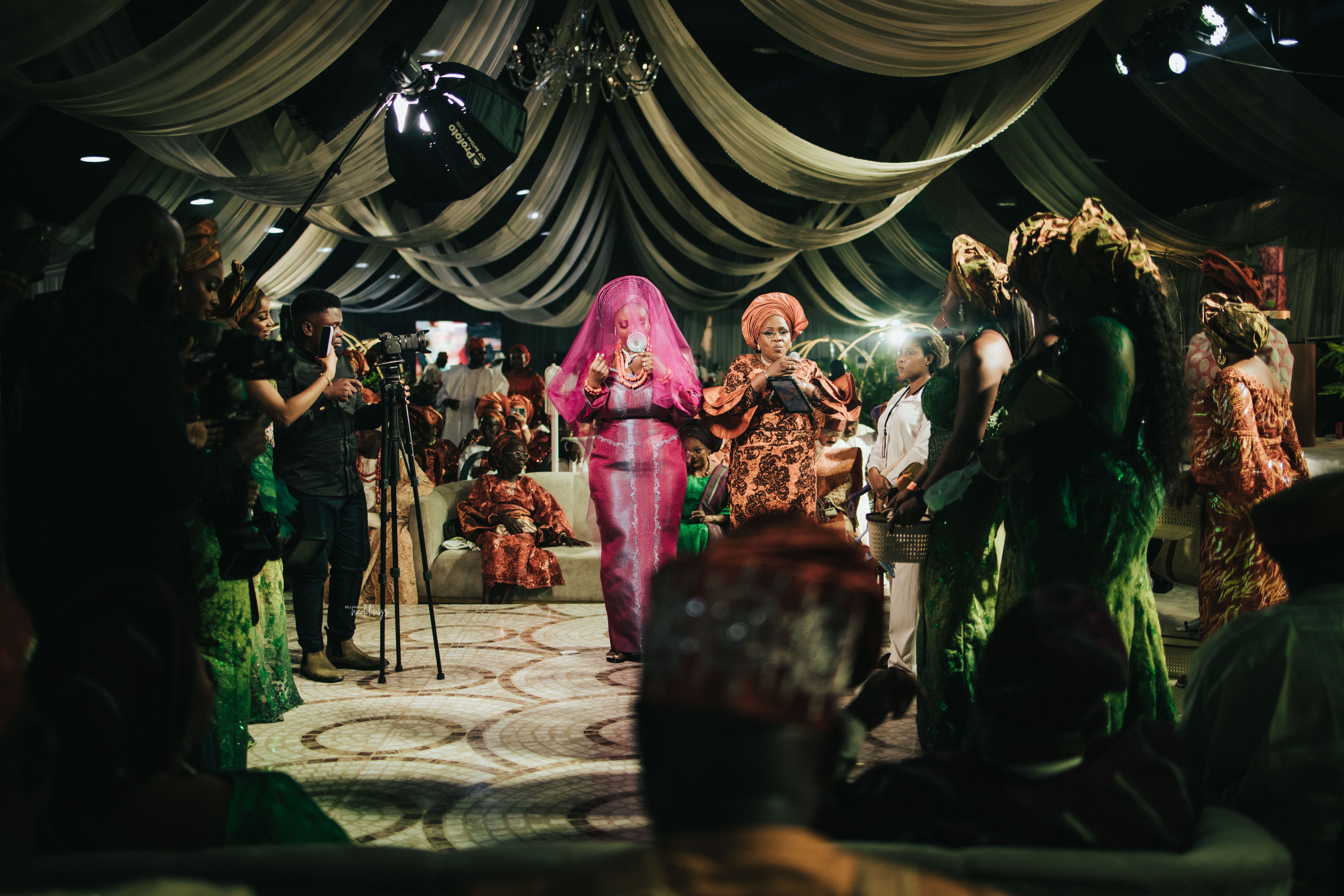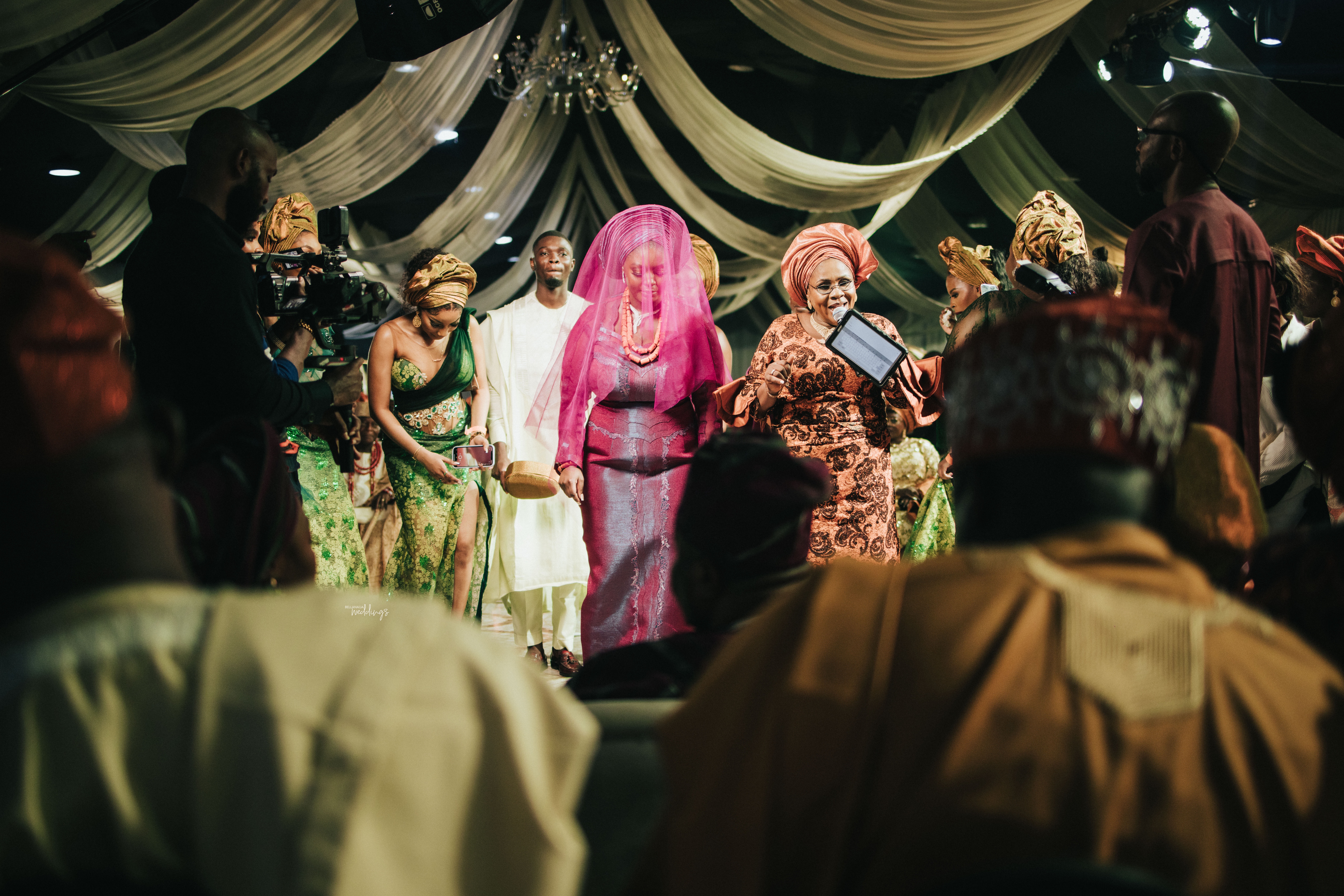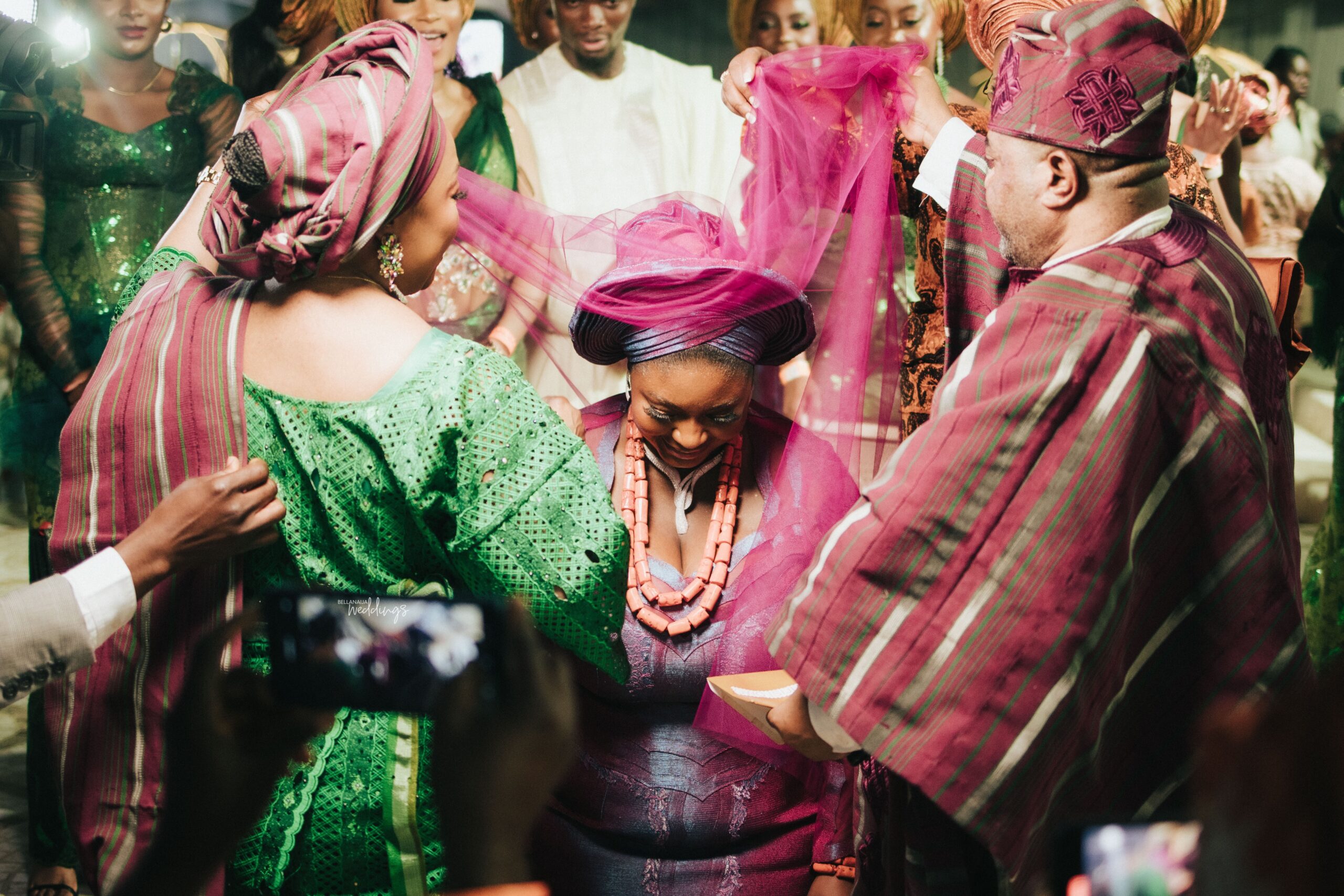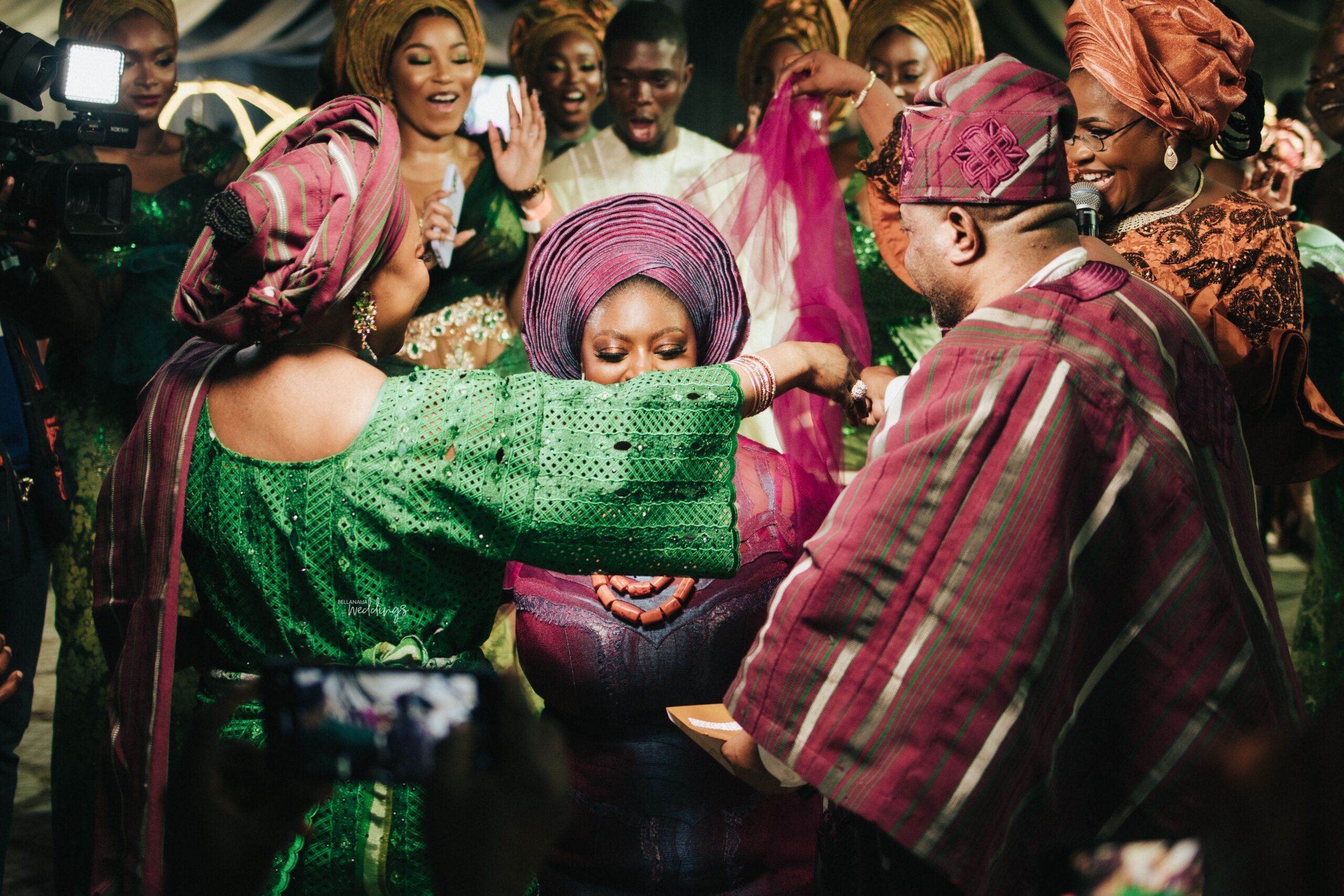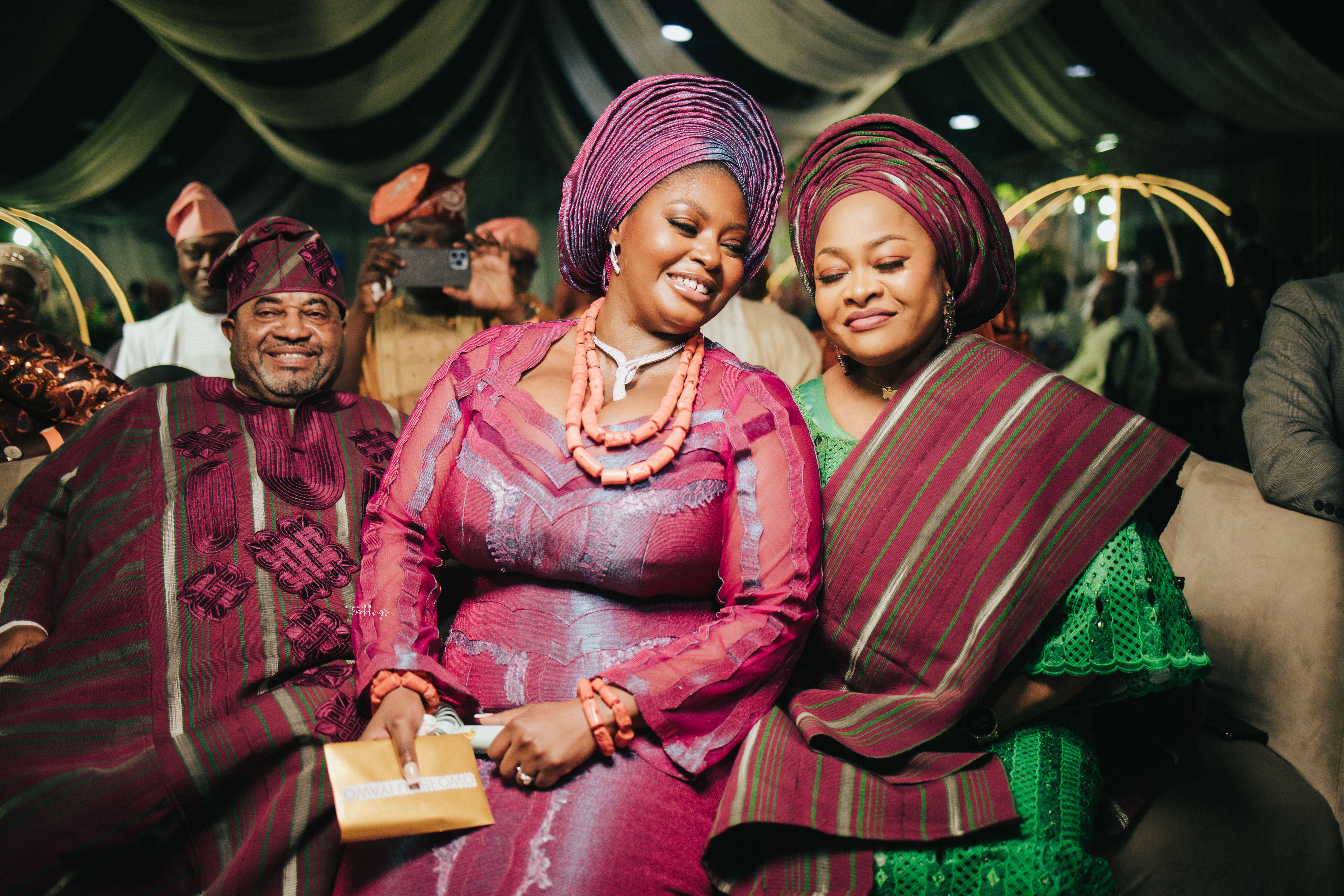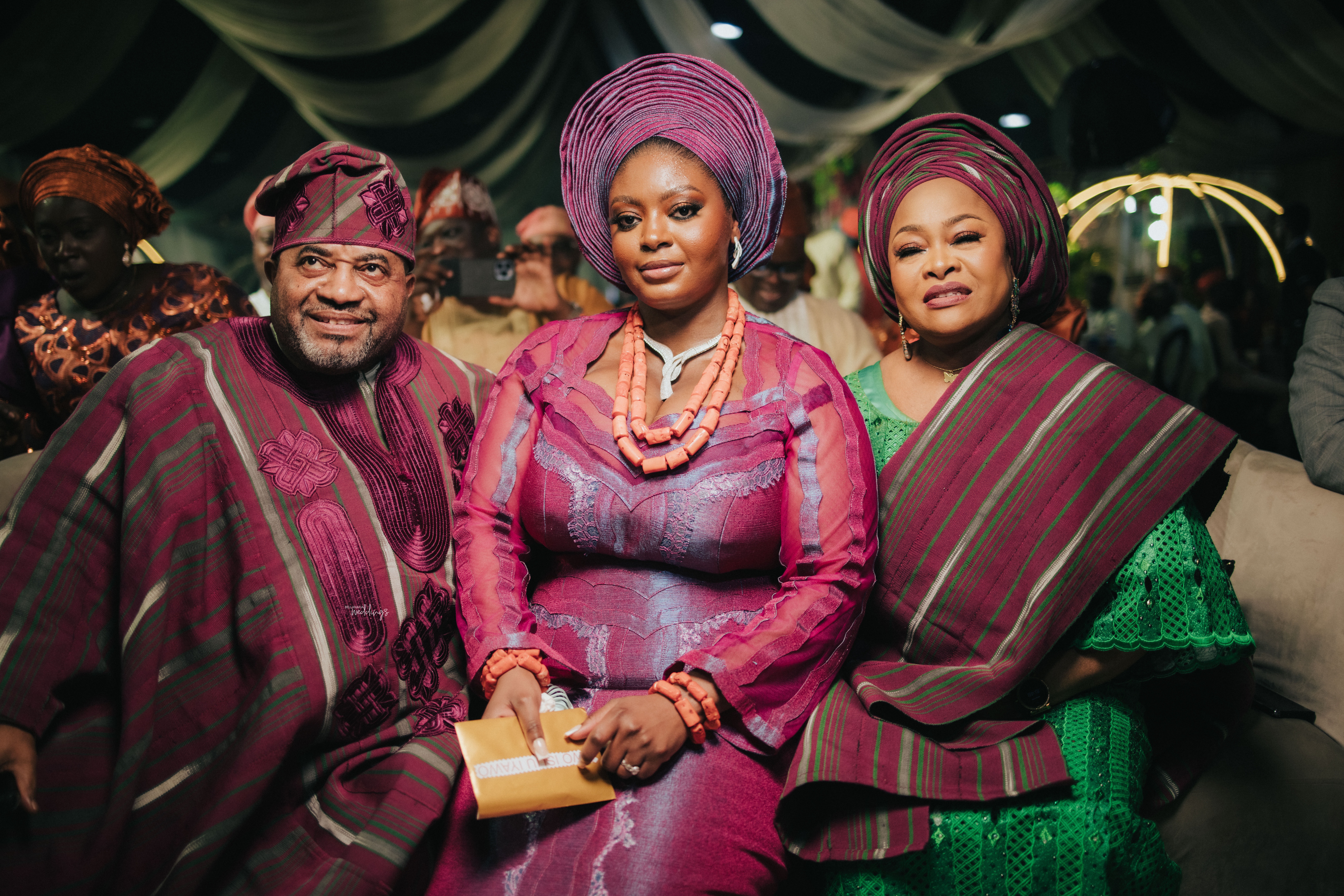 Romade has a befitting fila for her sweetheart! 😍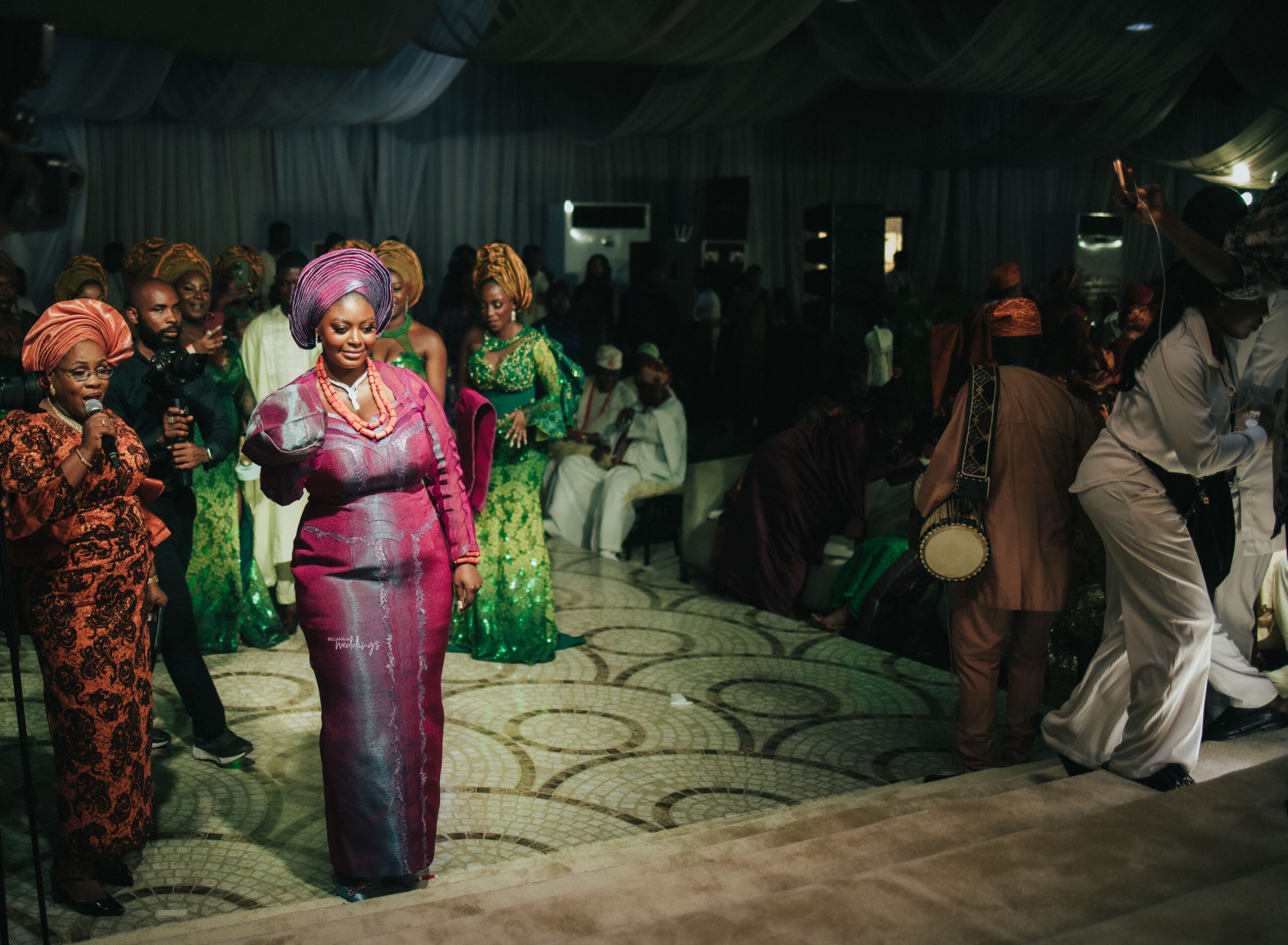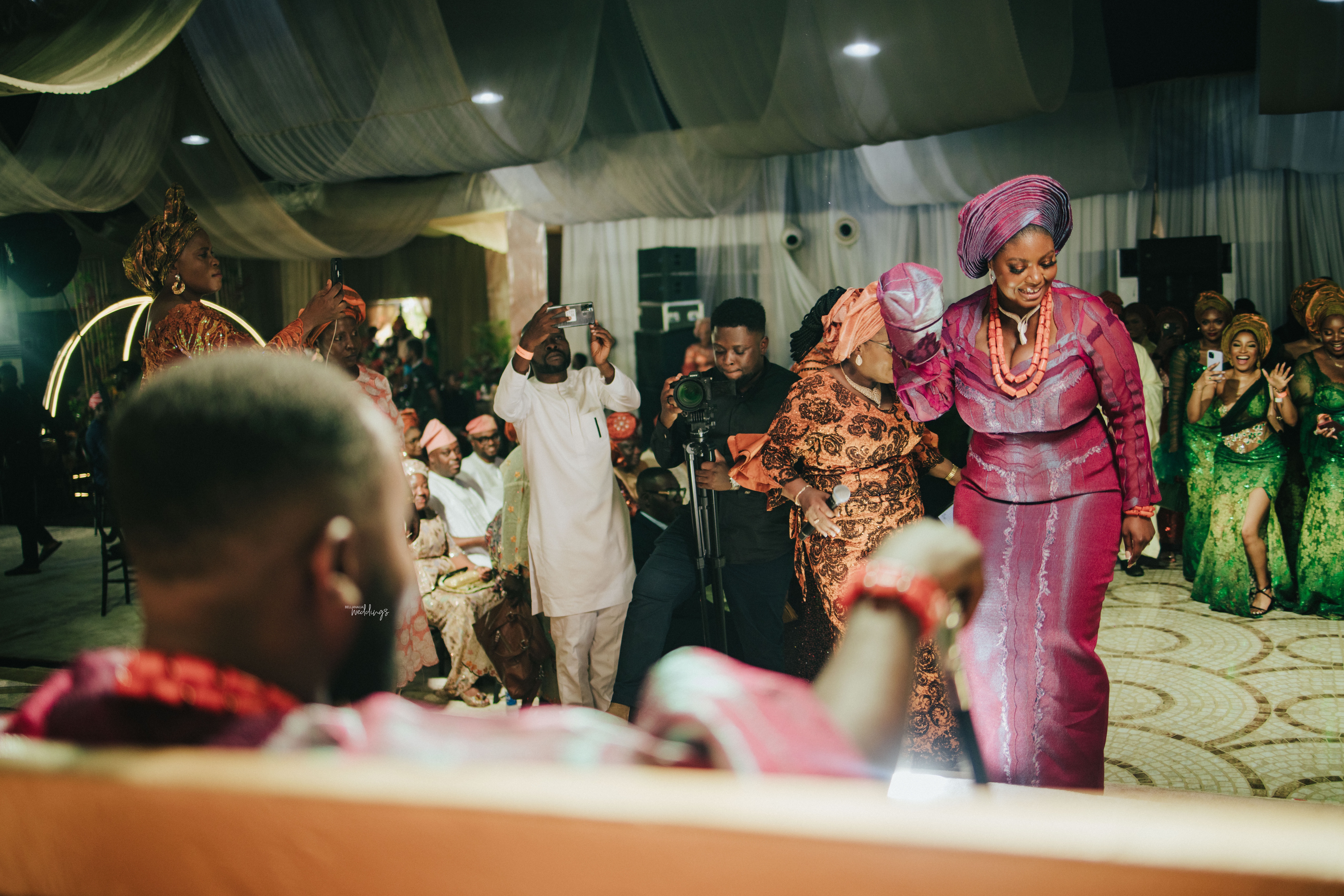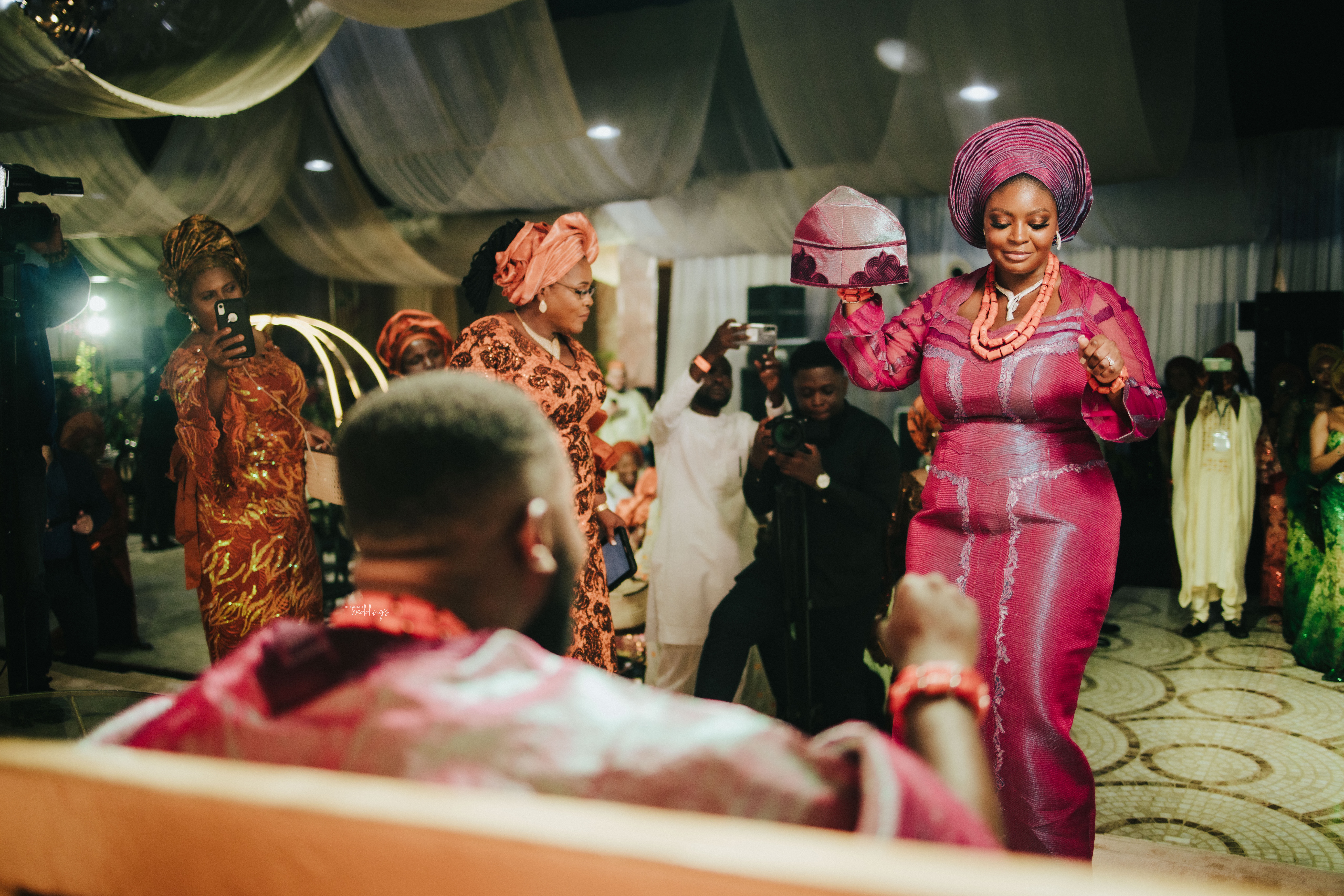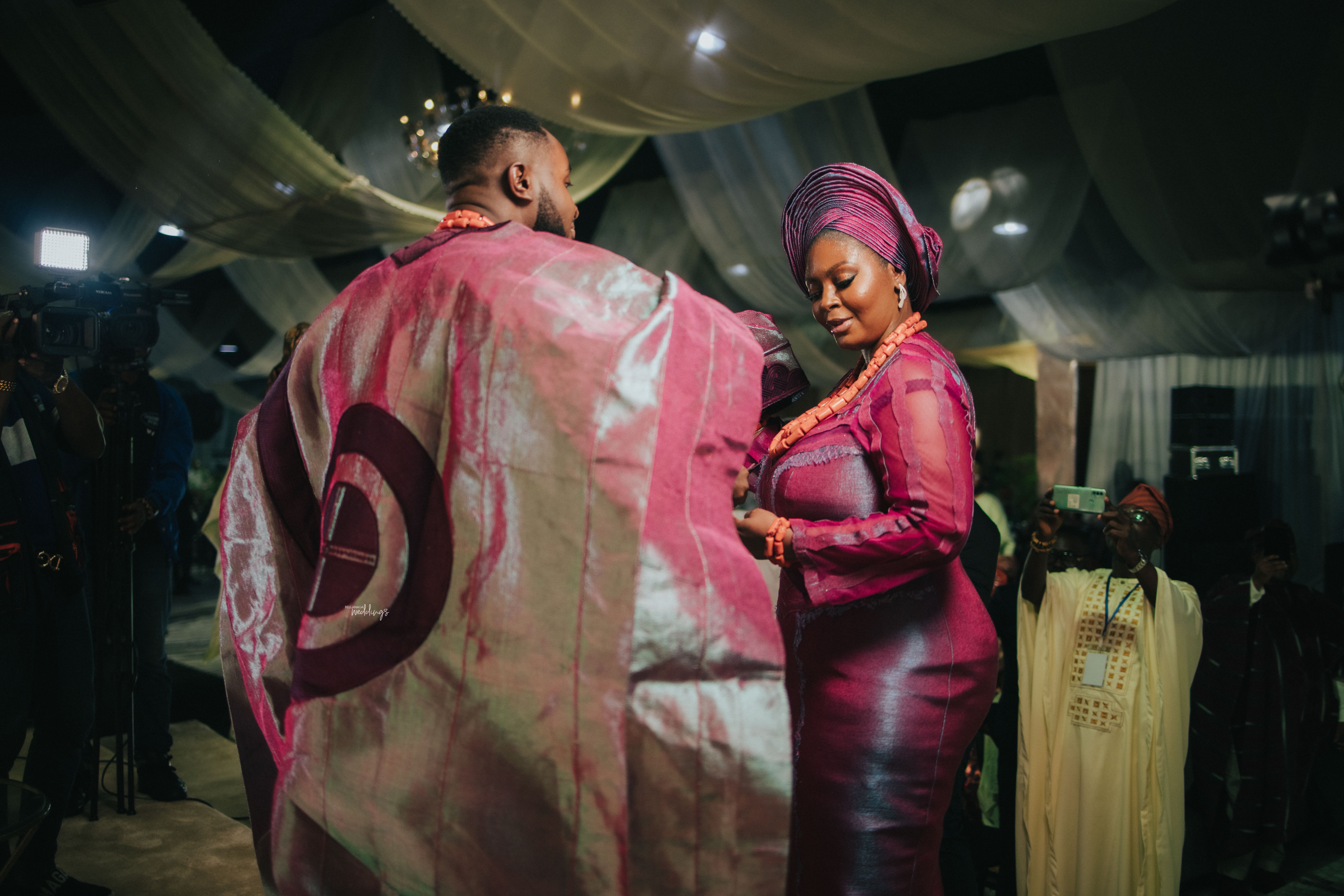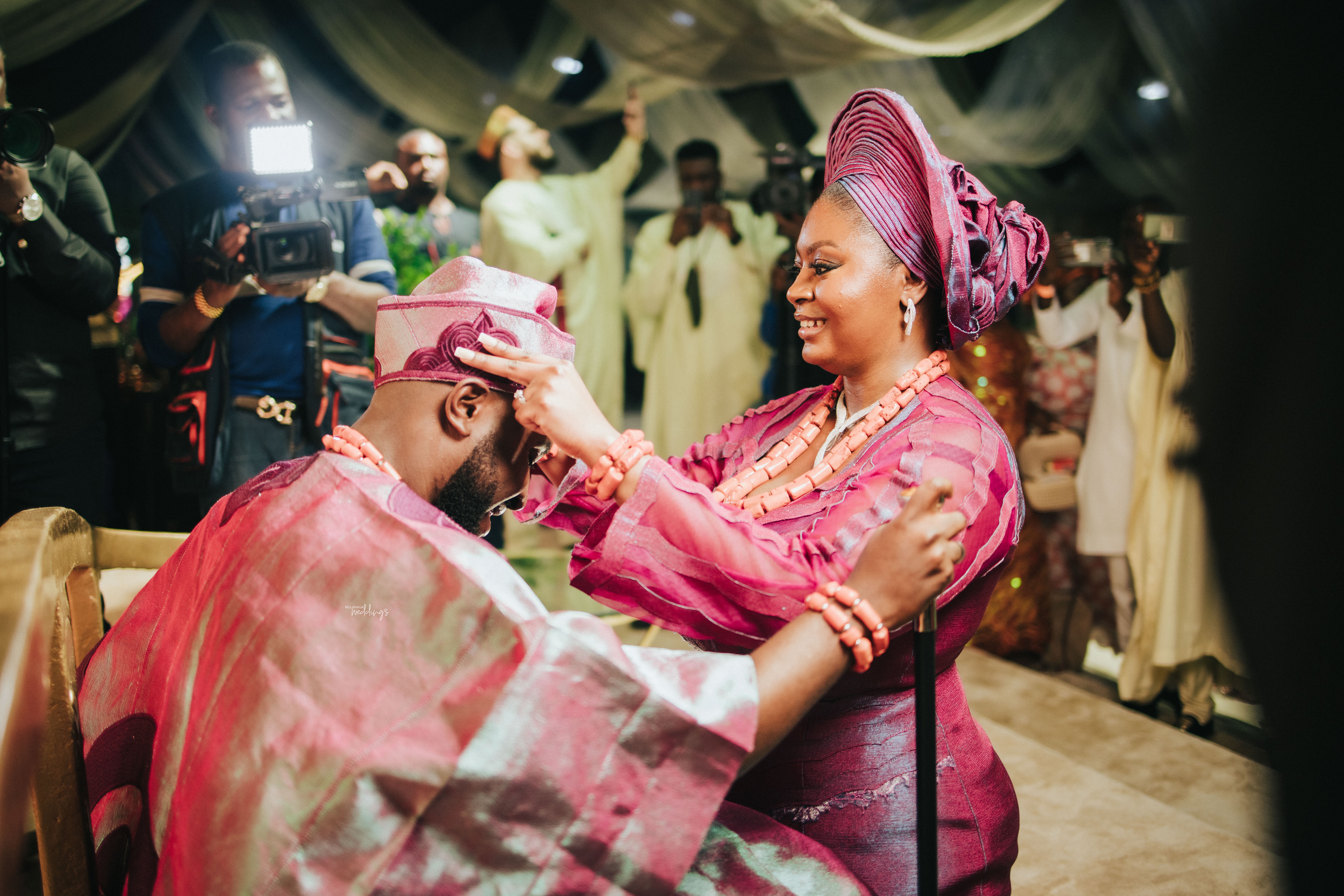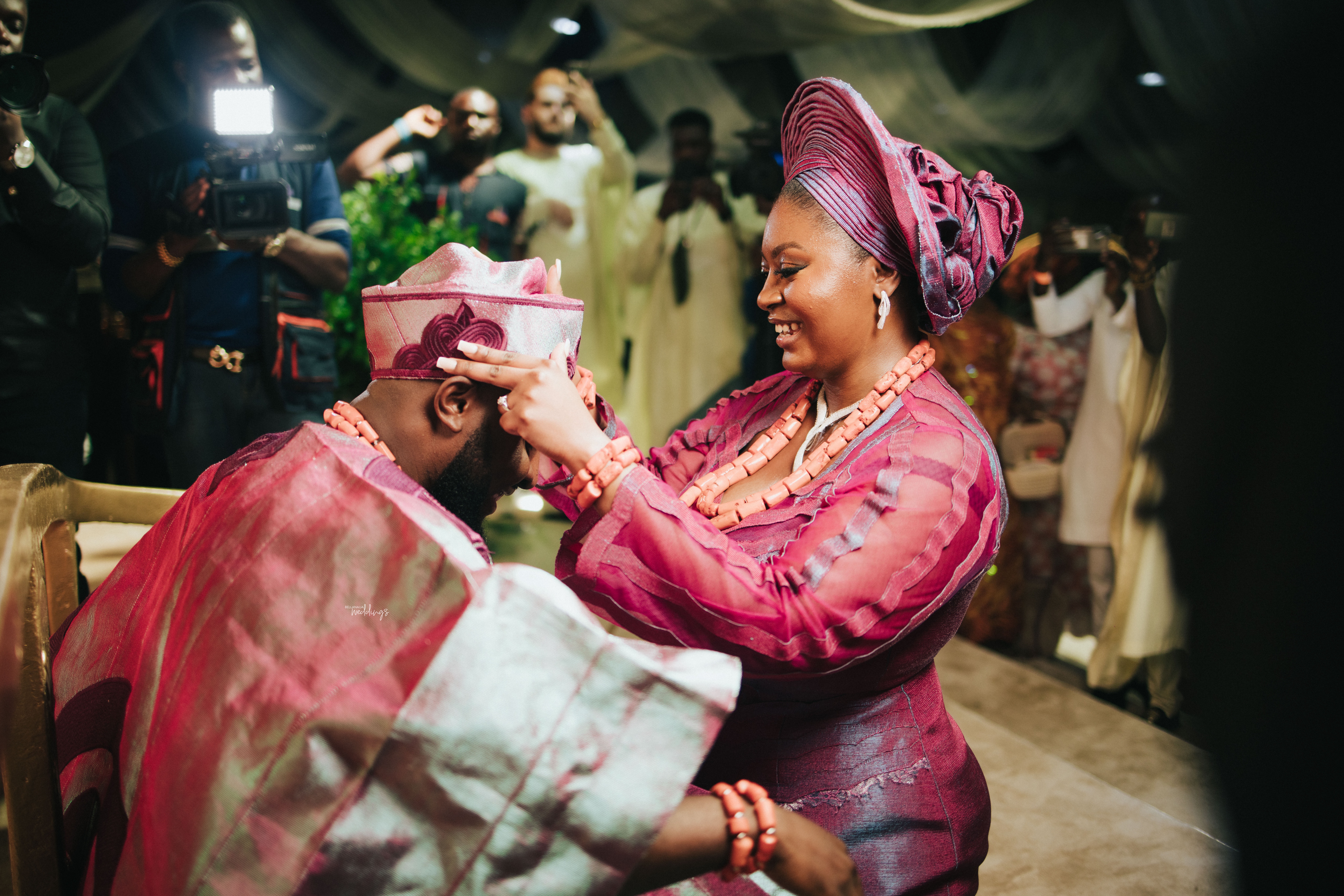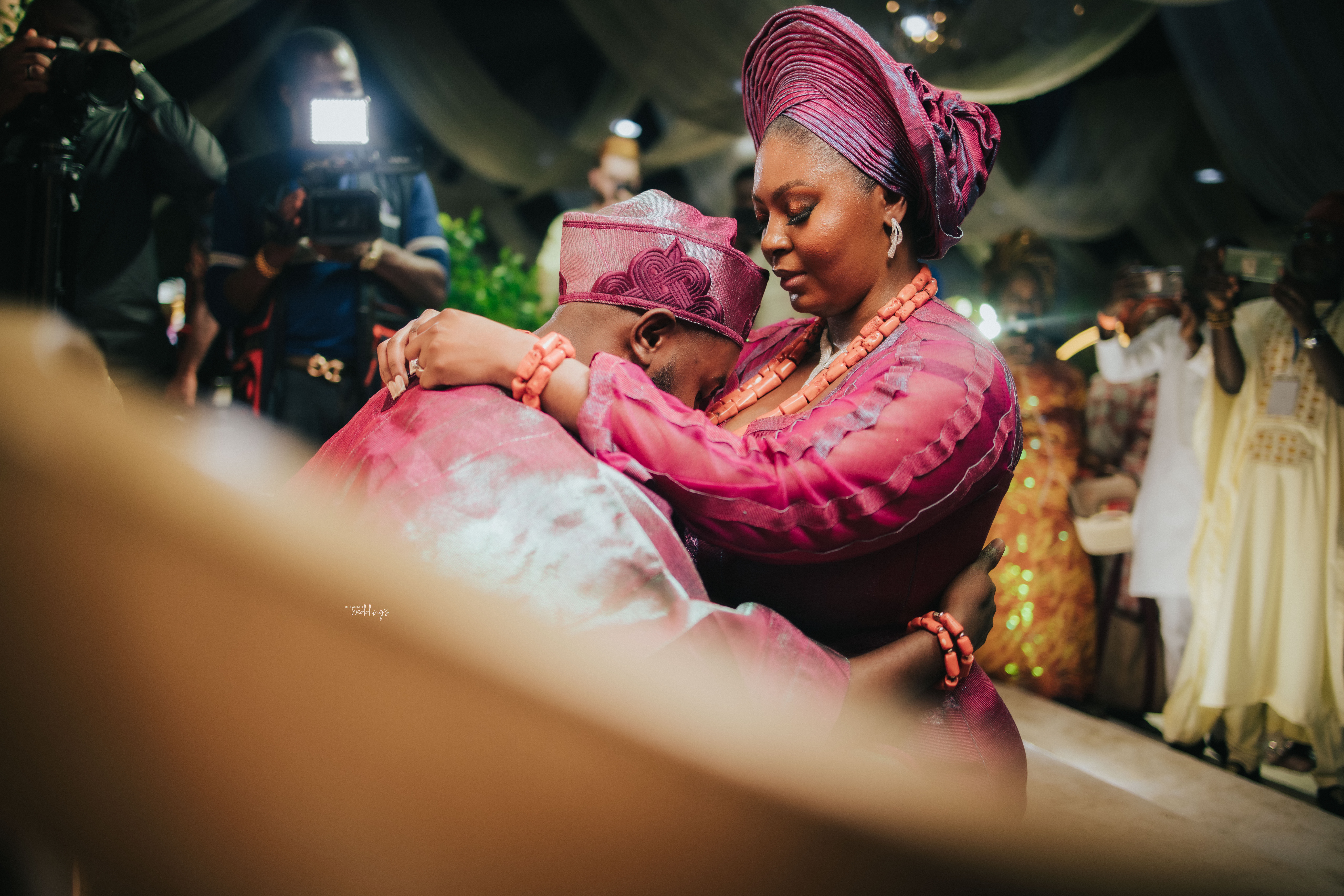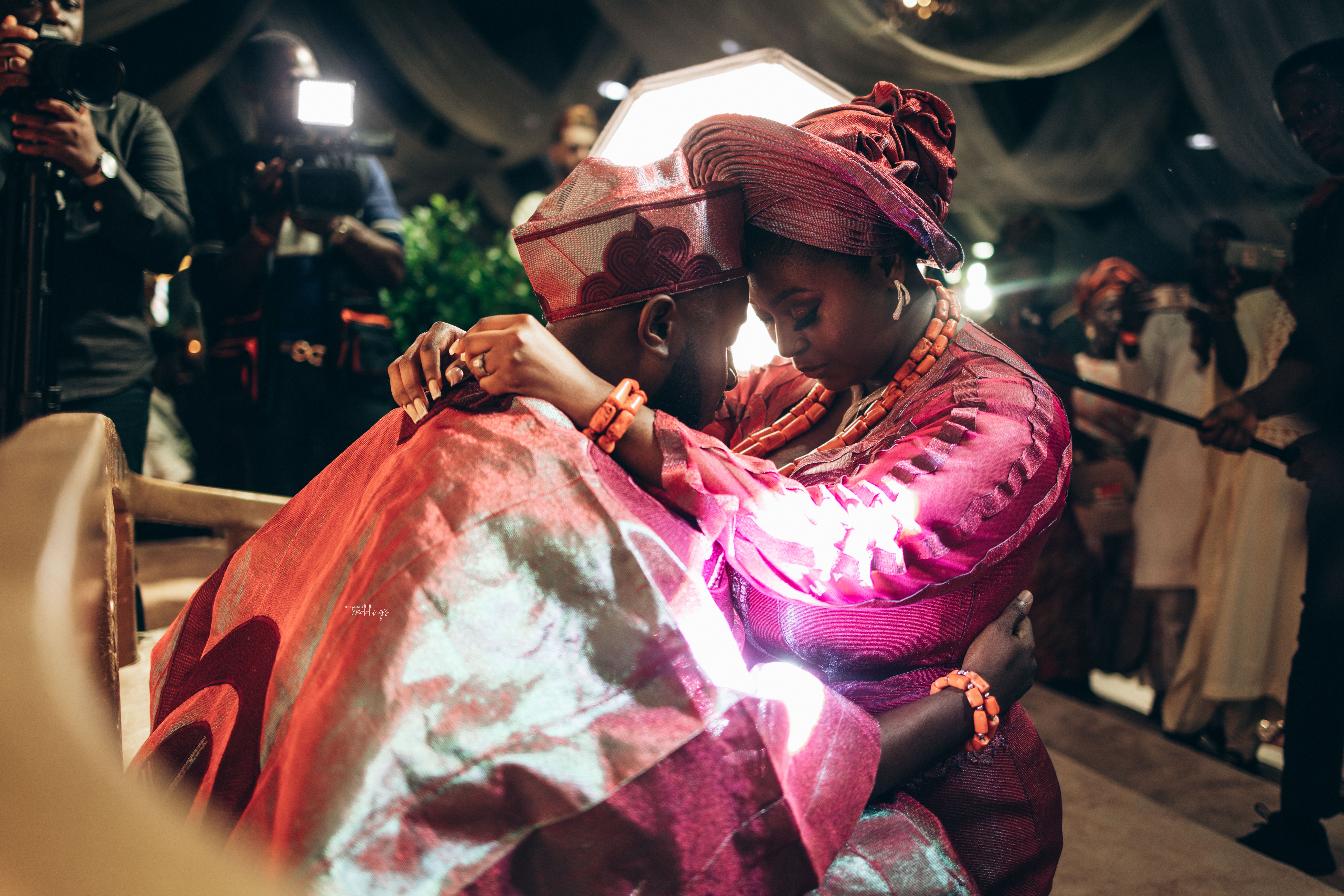 A symbol of everlasting love…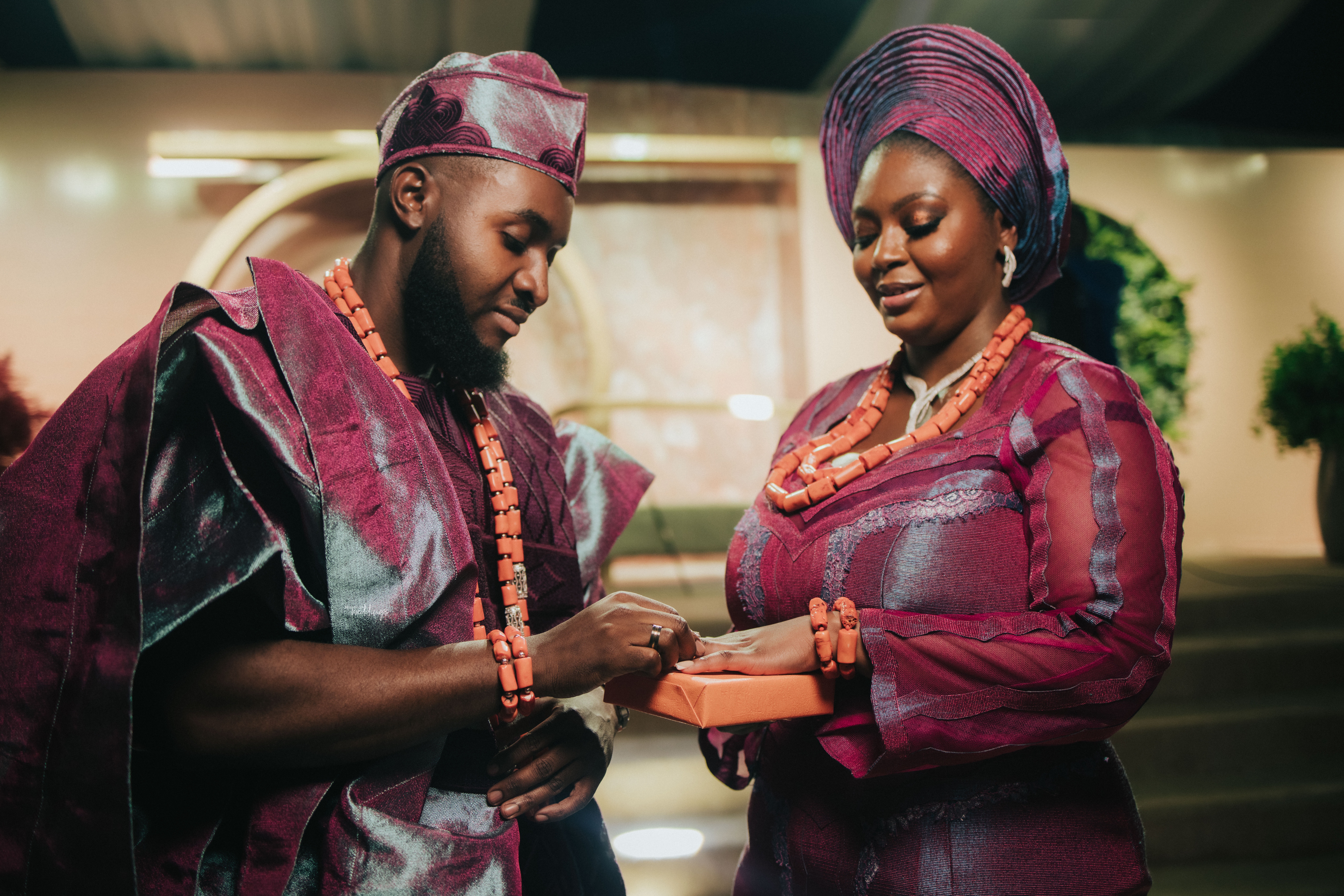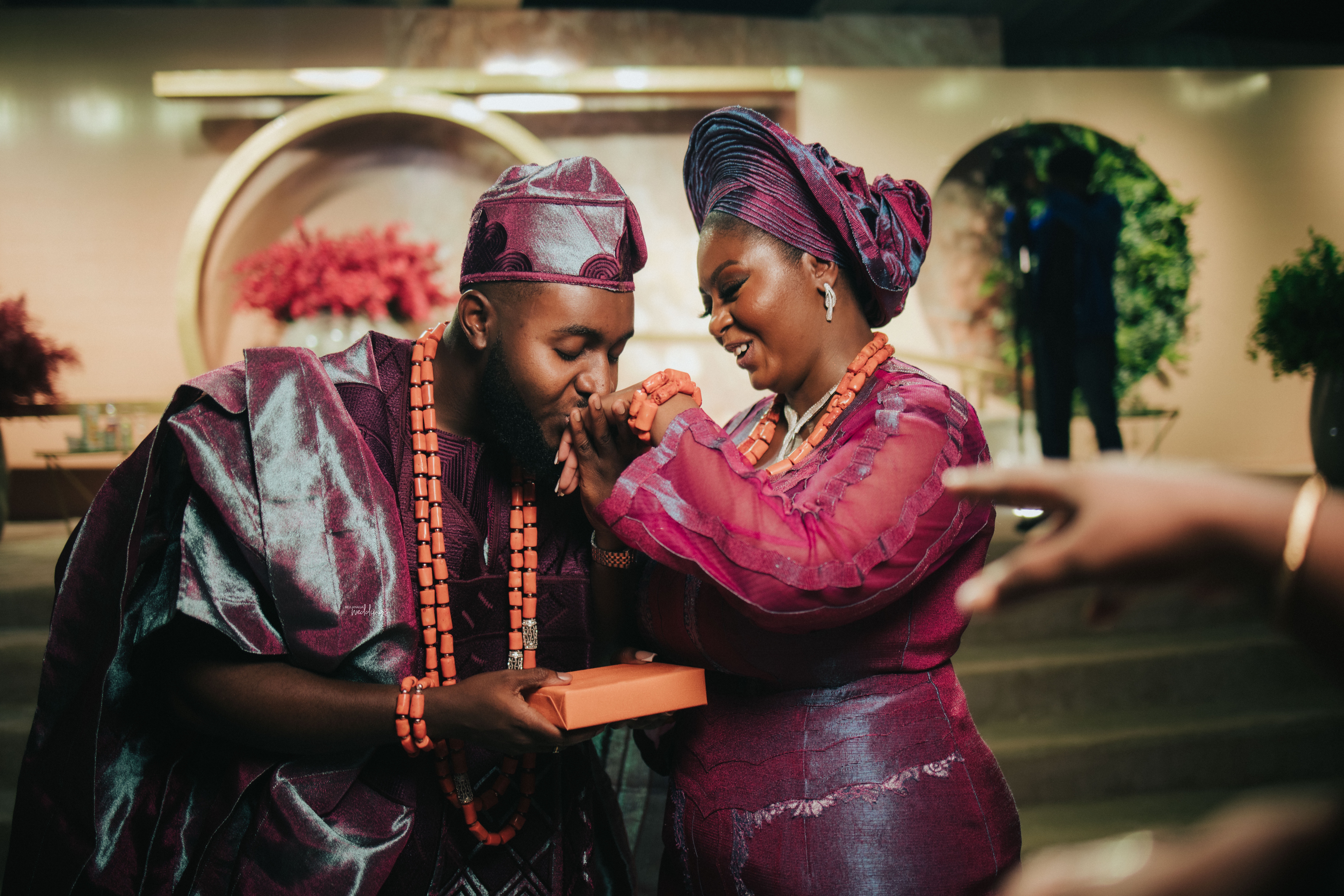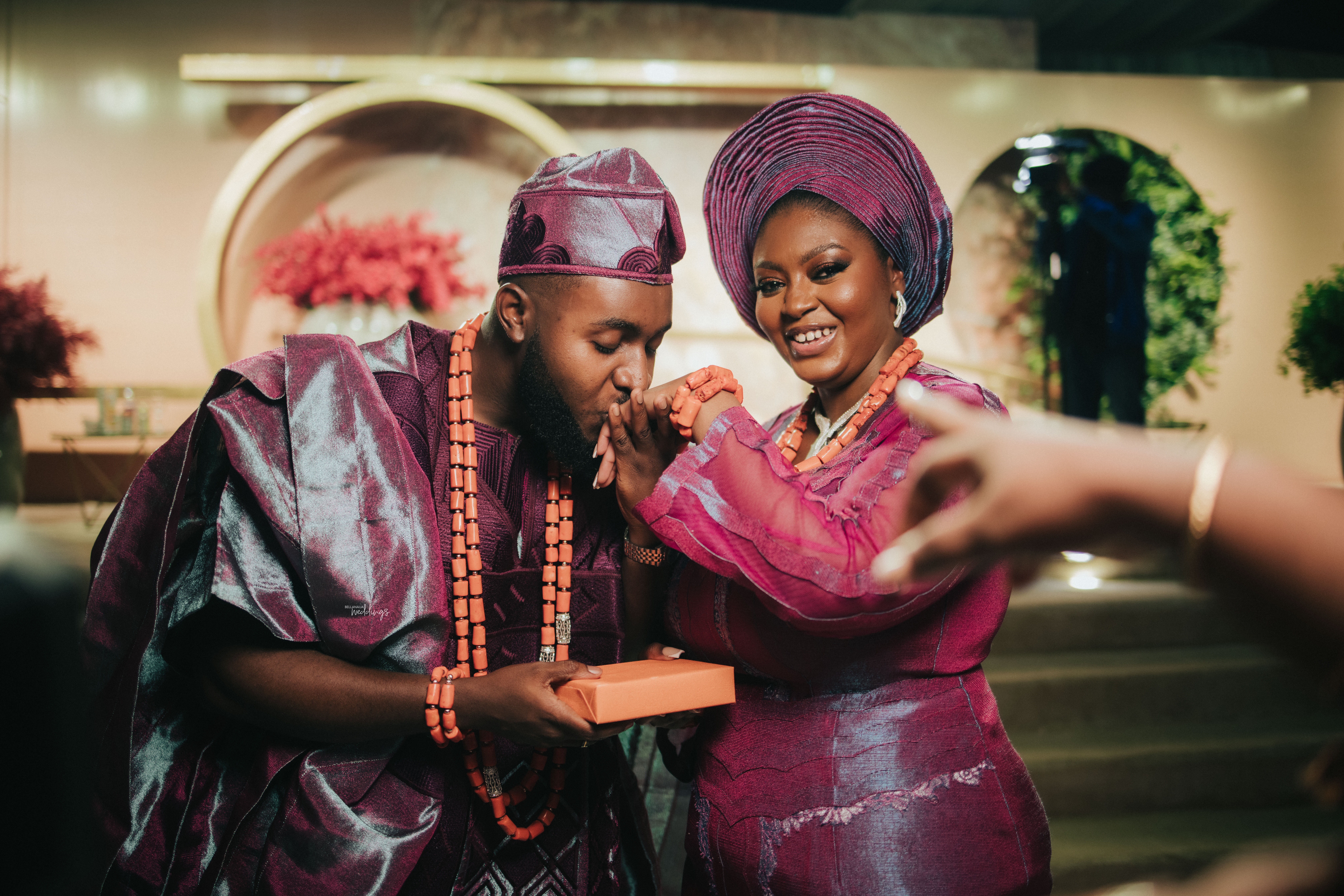 Now one big happy family!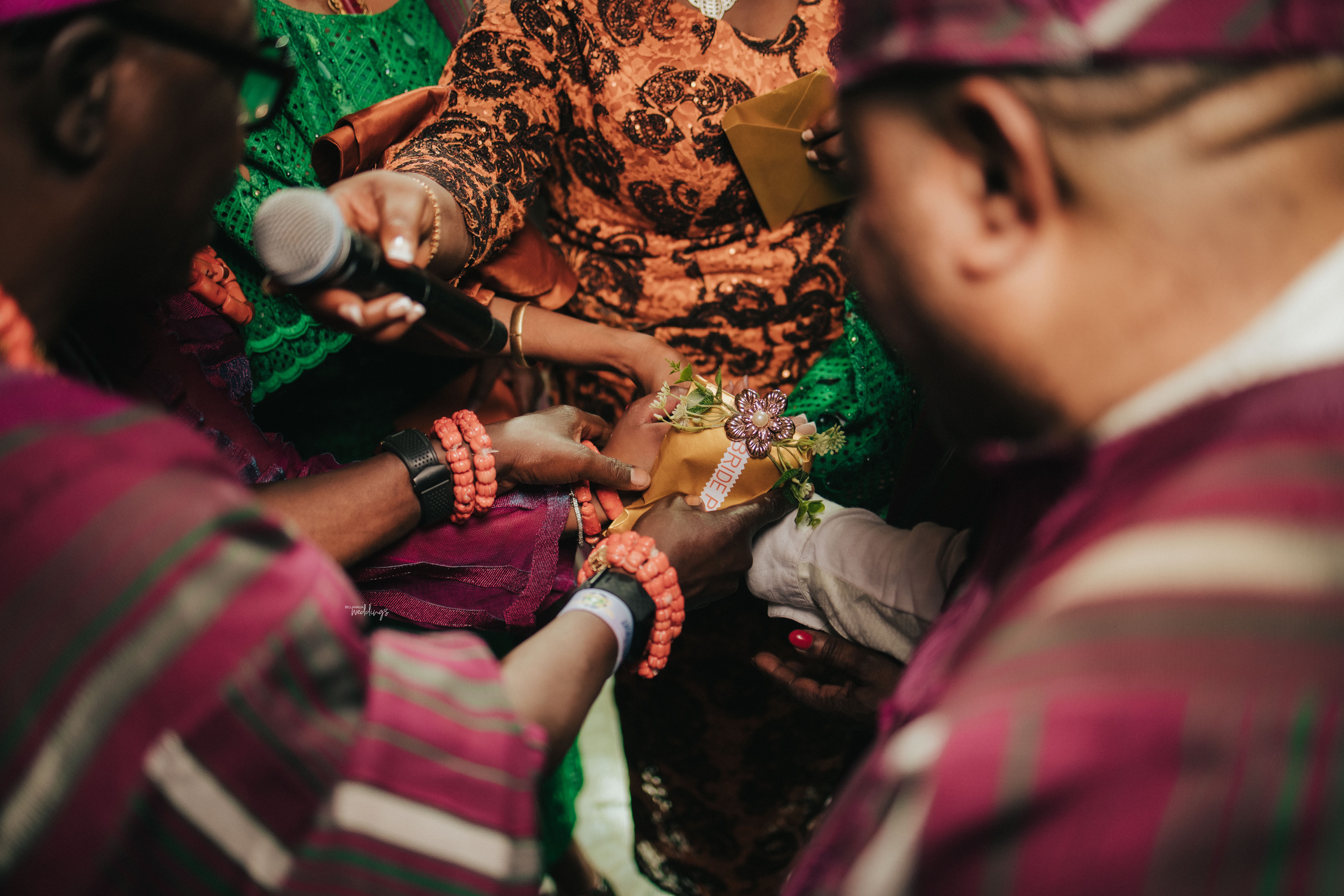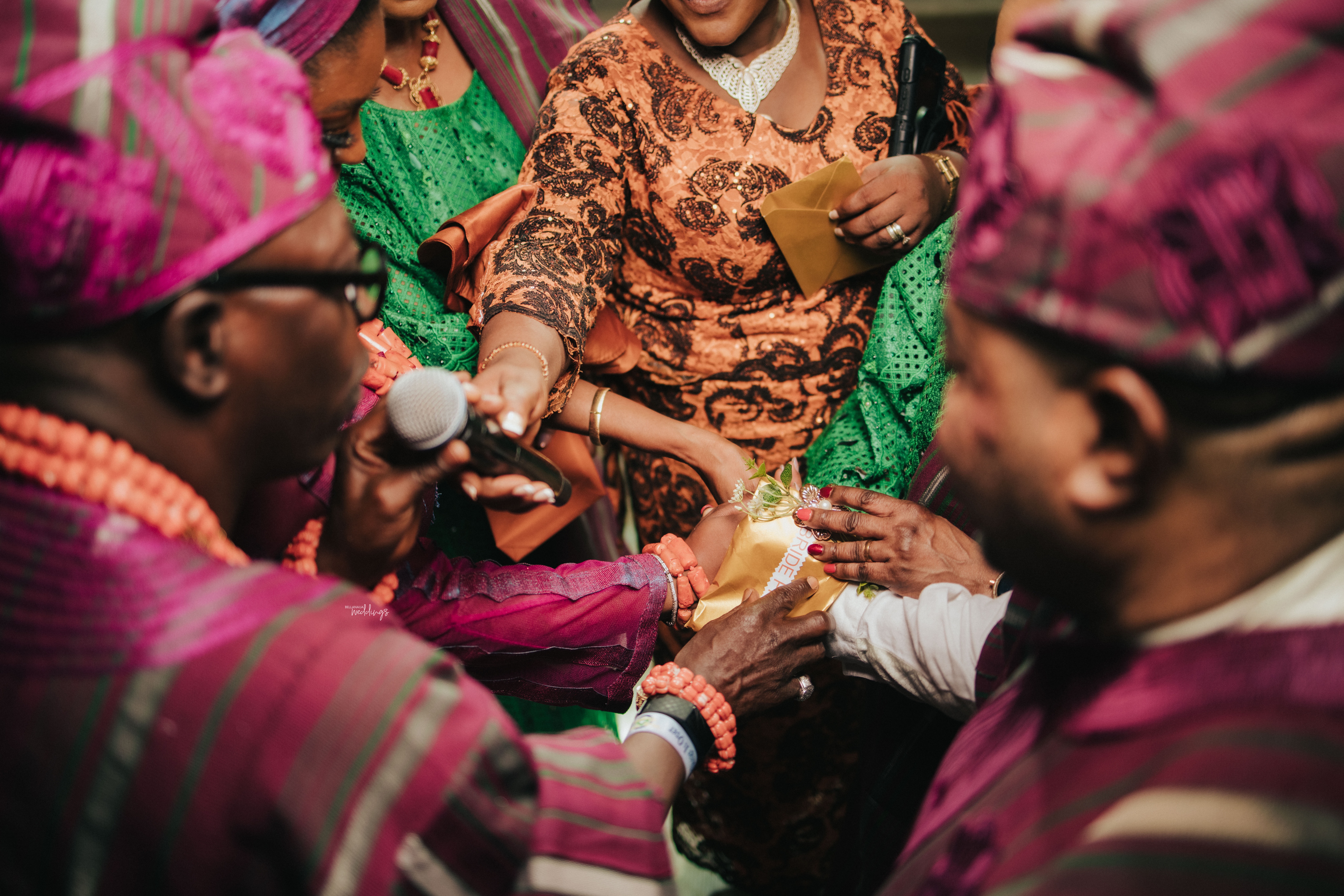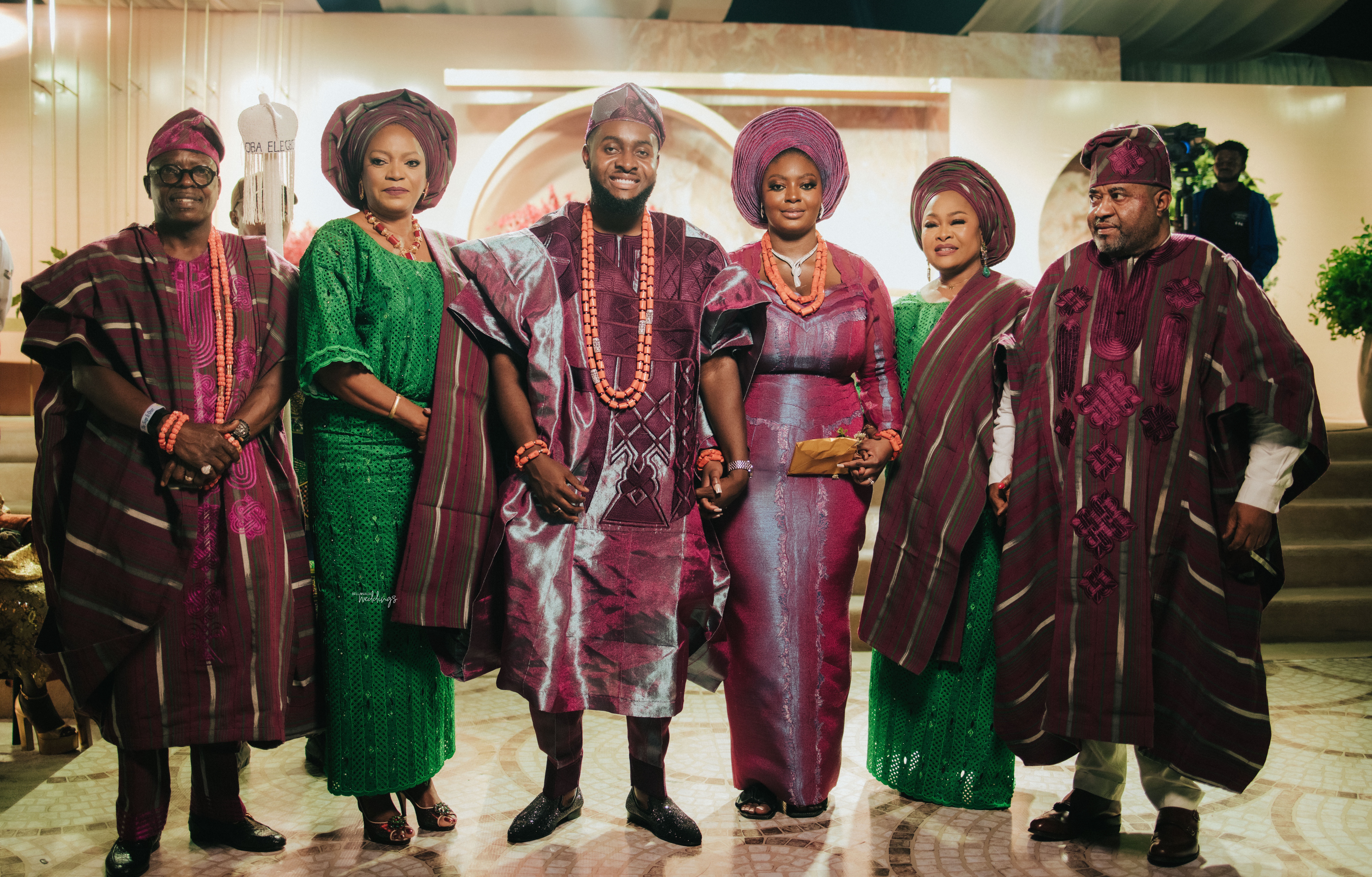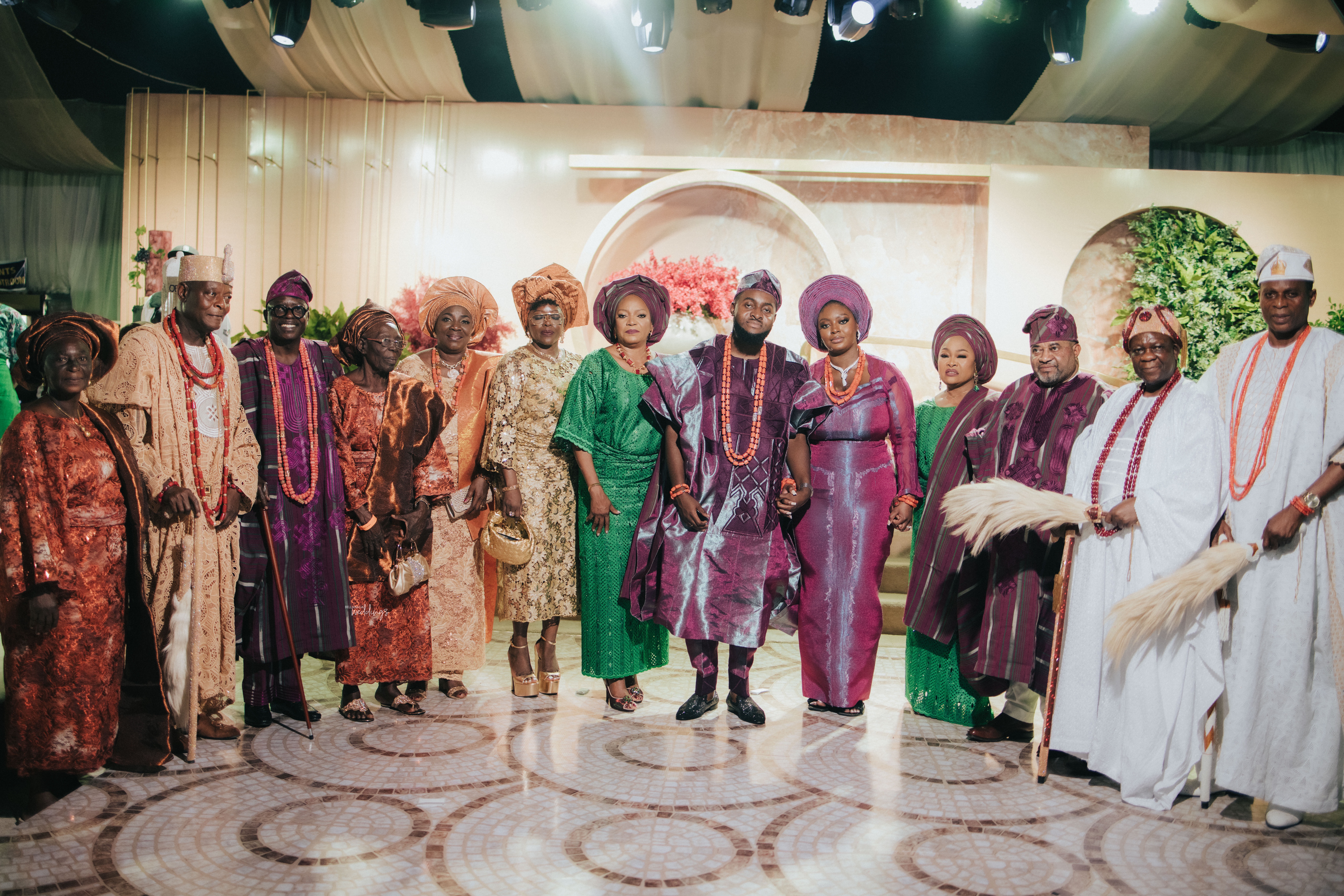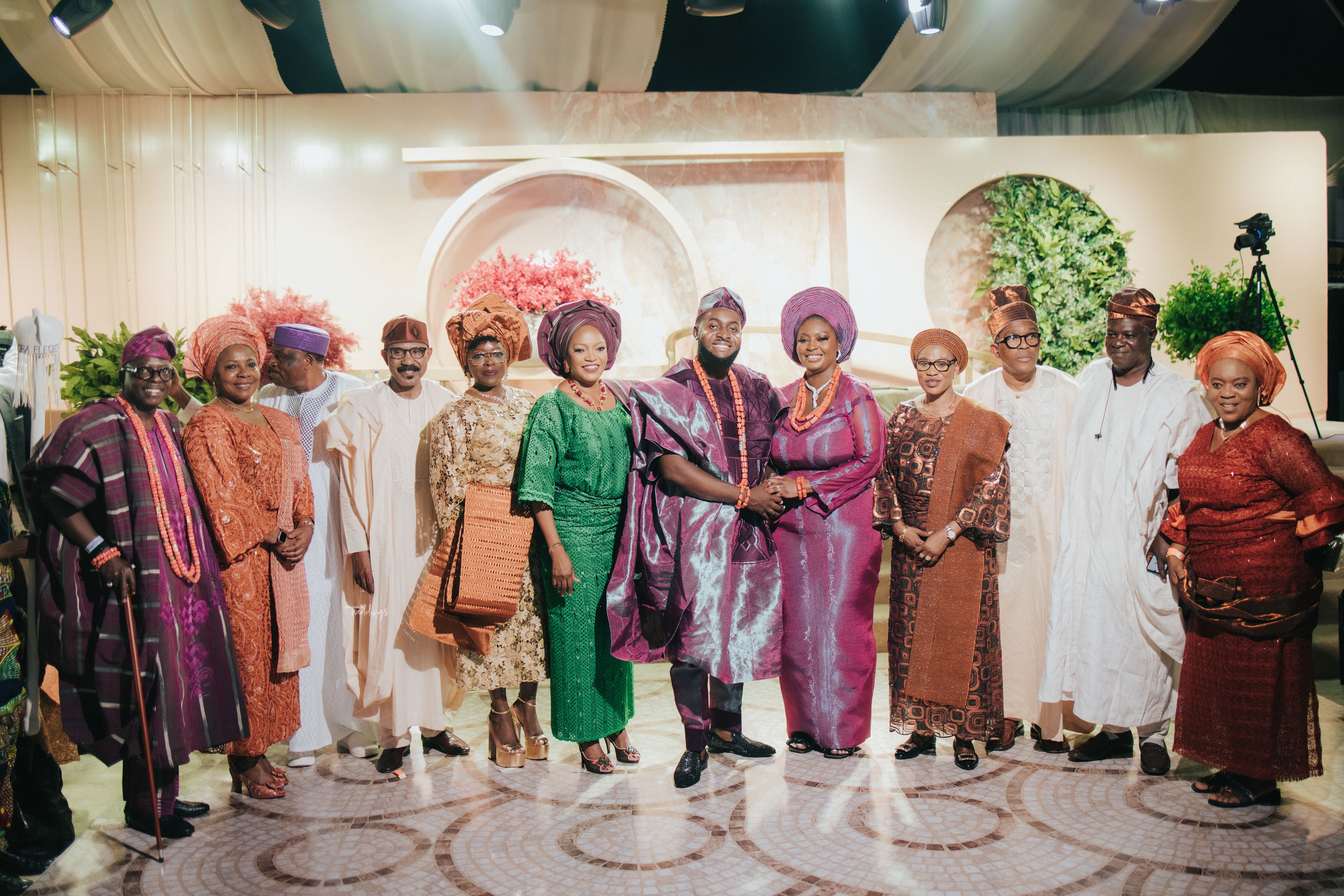 What's a ceremony without cake?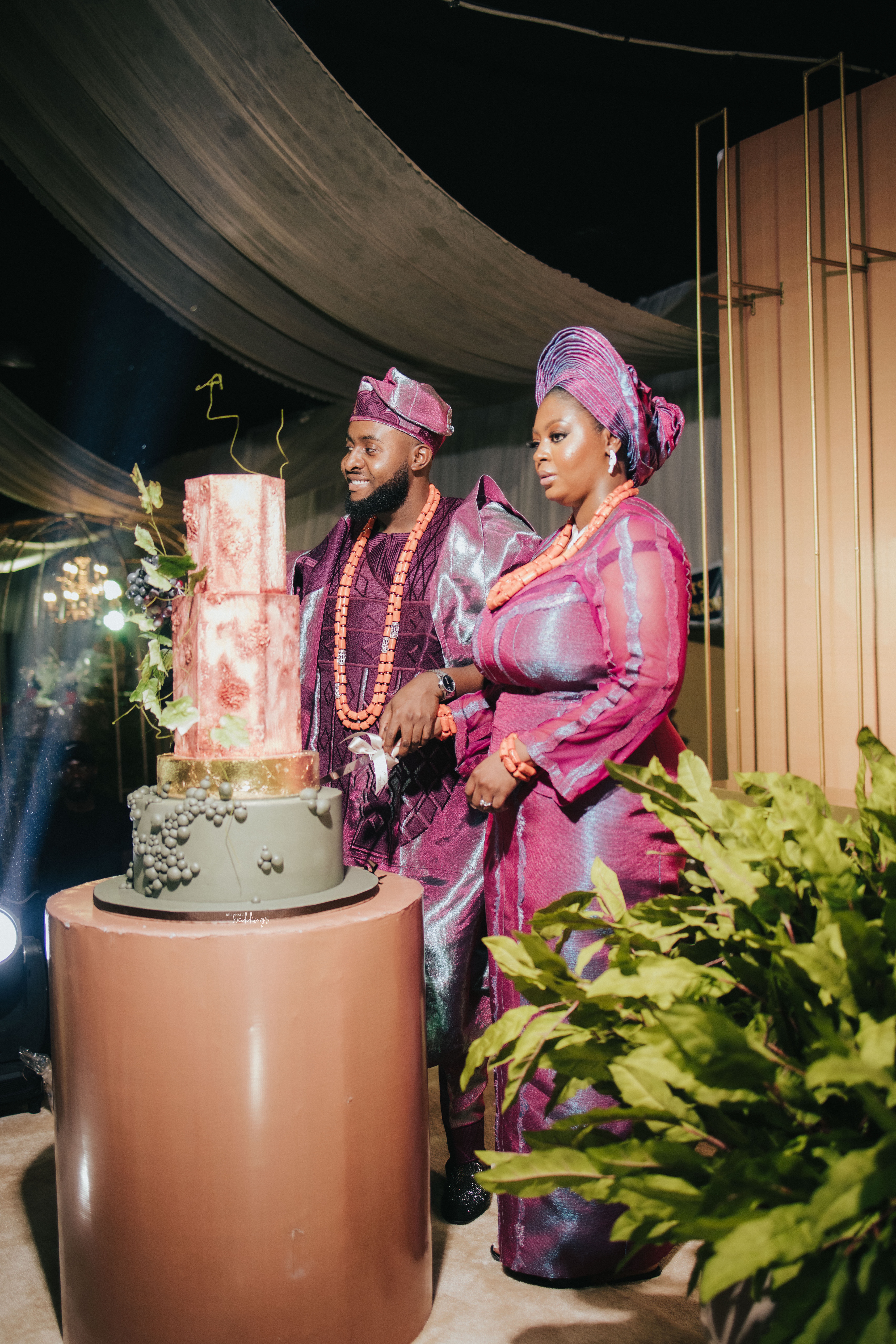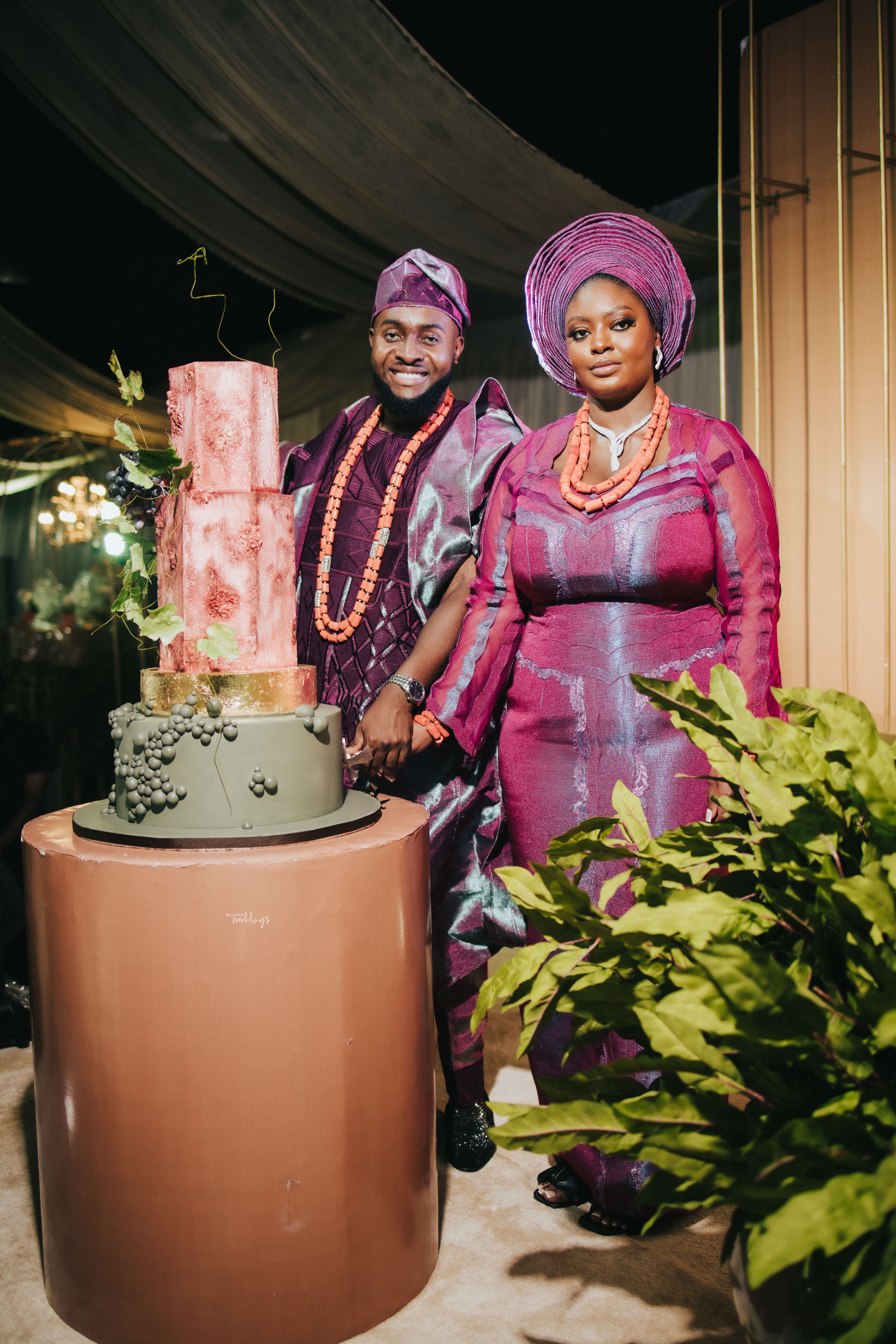 Second outfit is giving pure elegance! 😍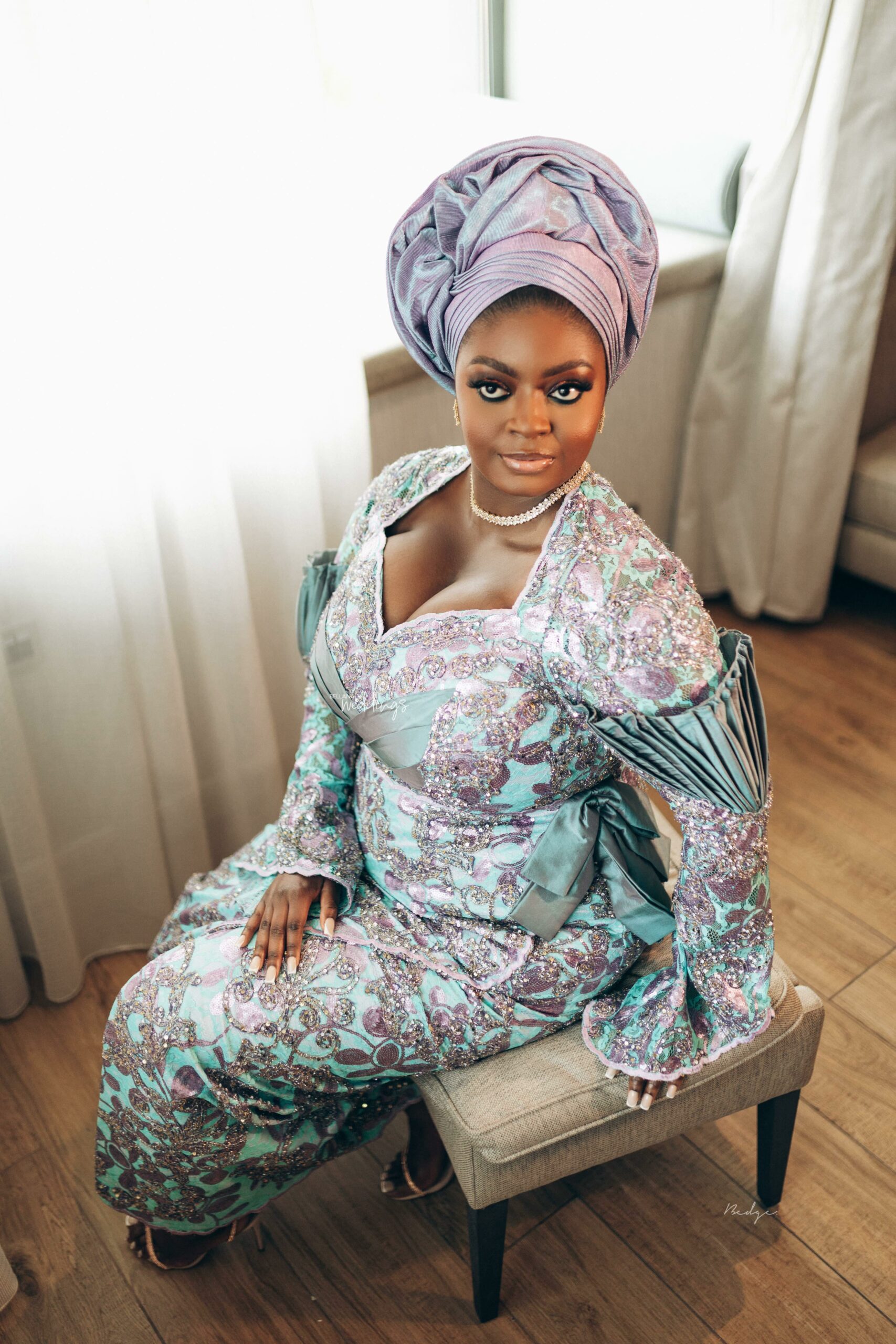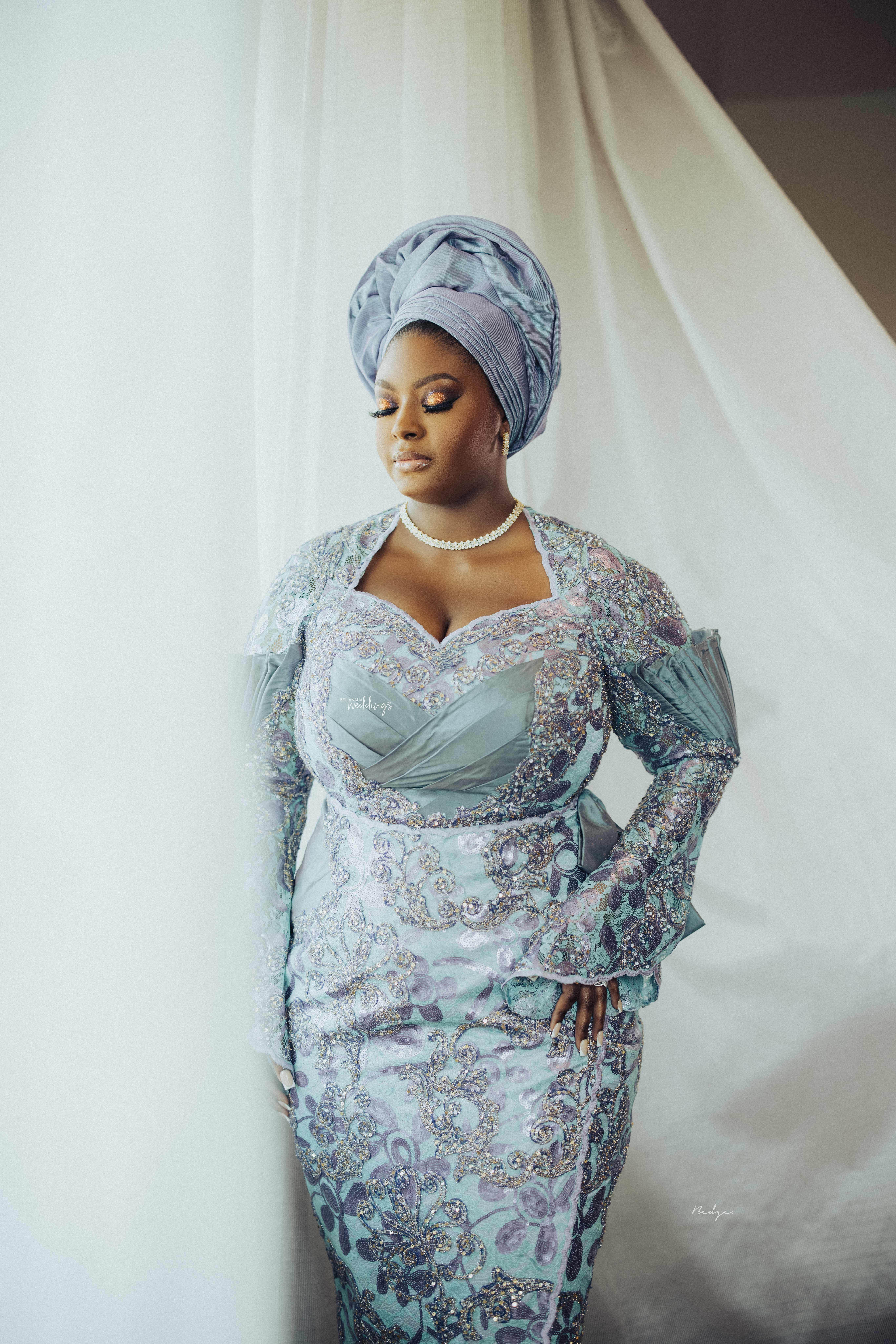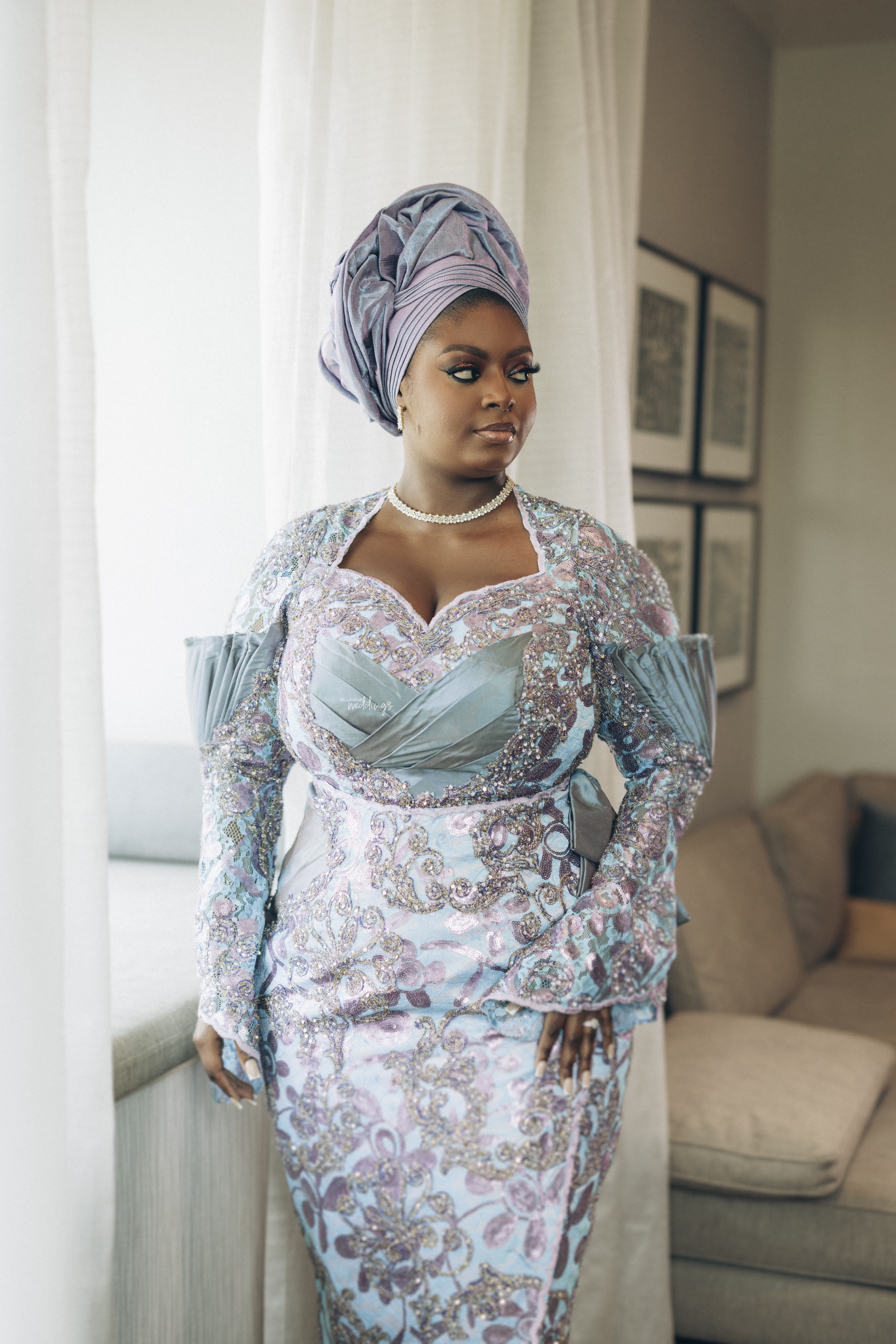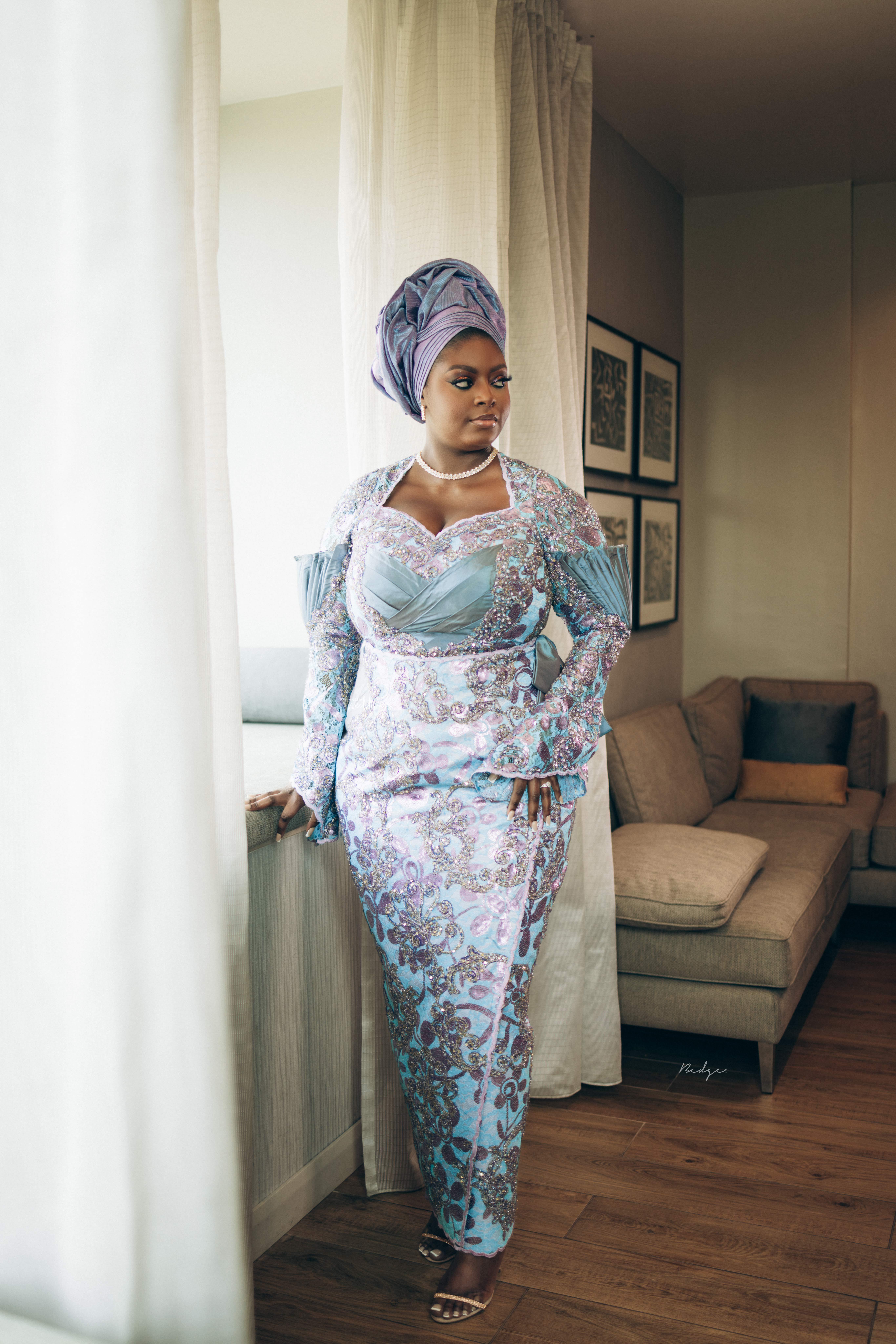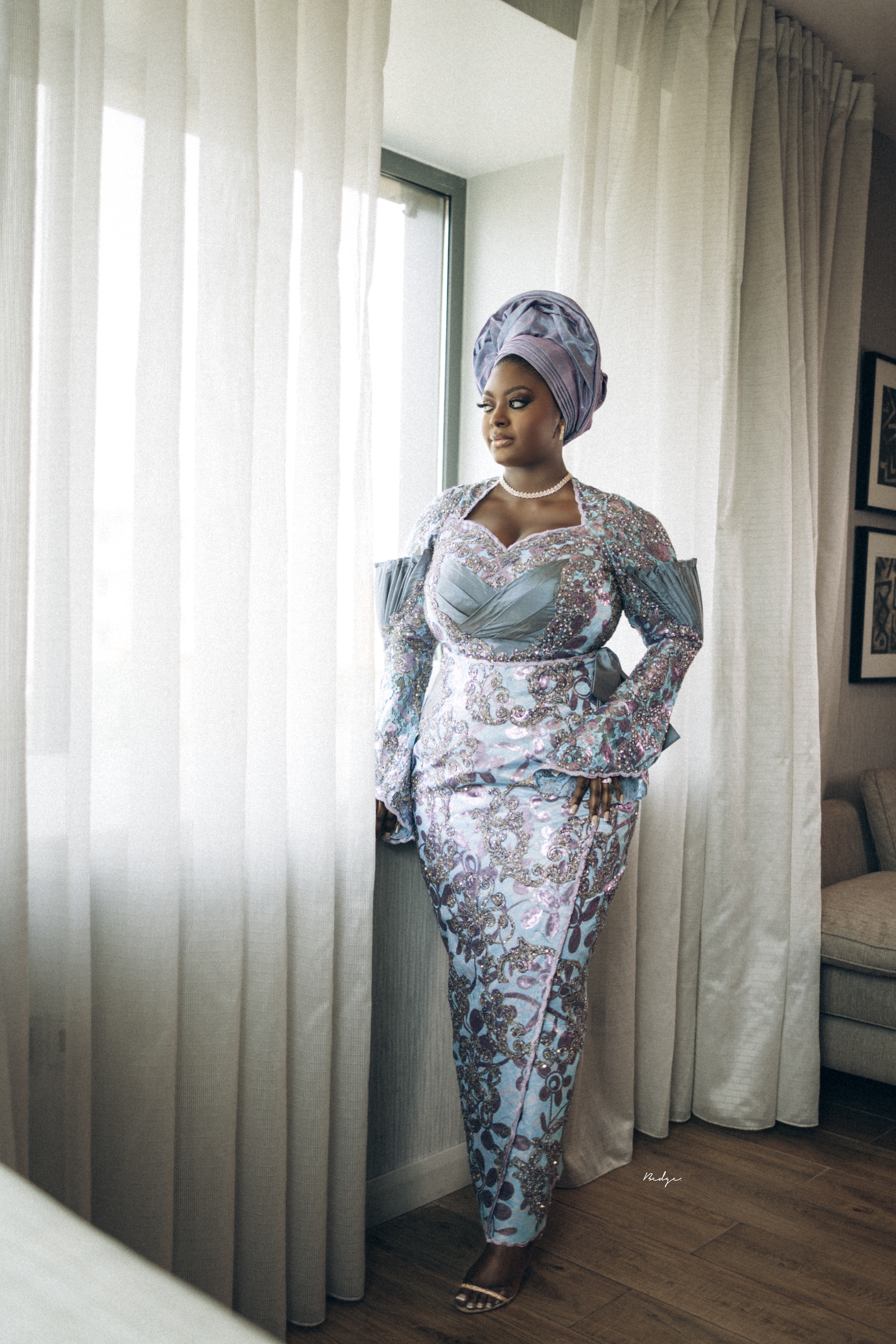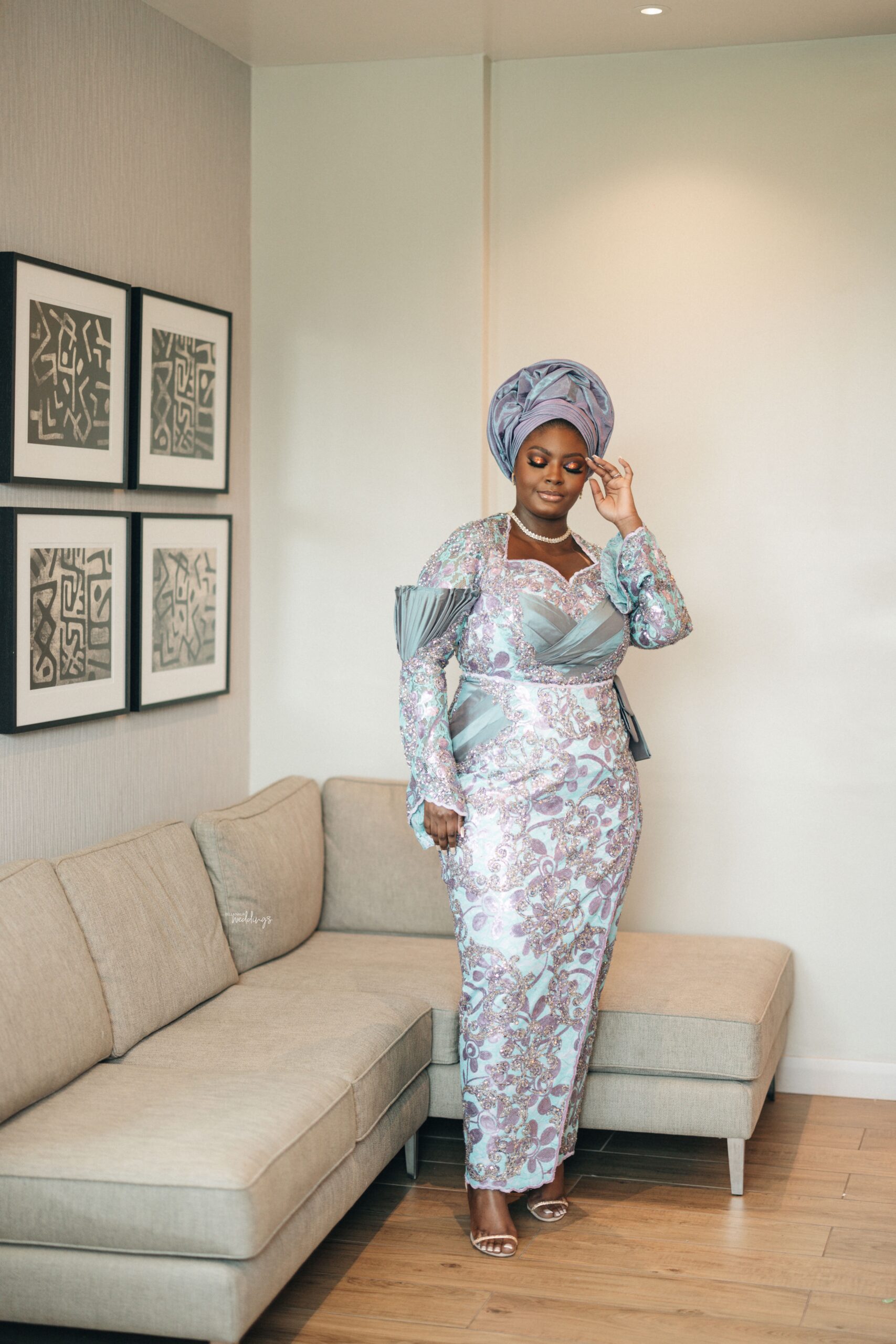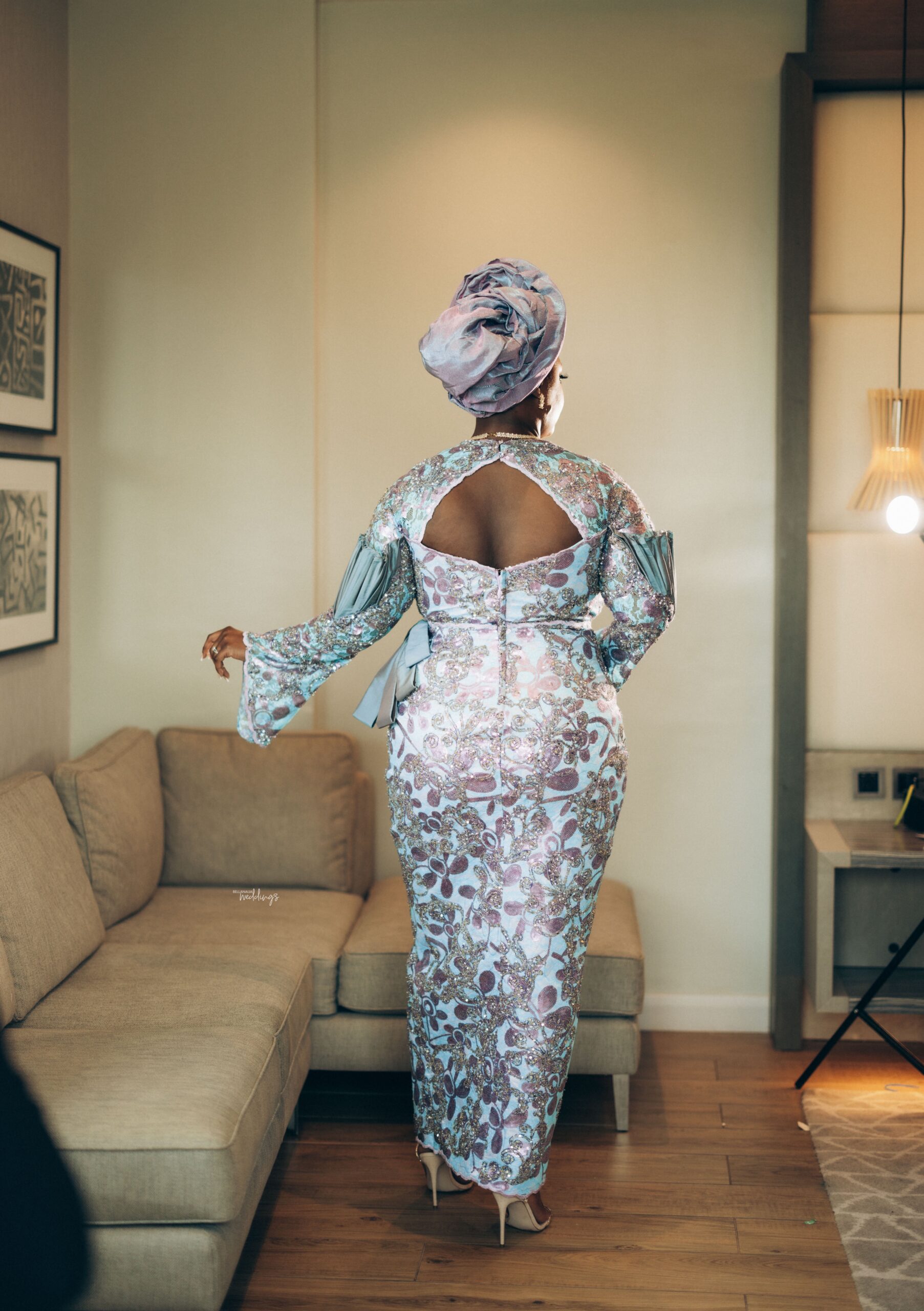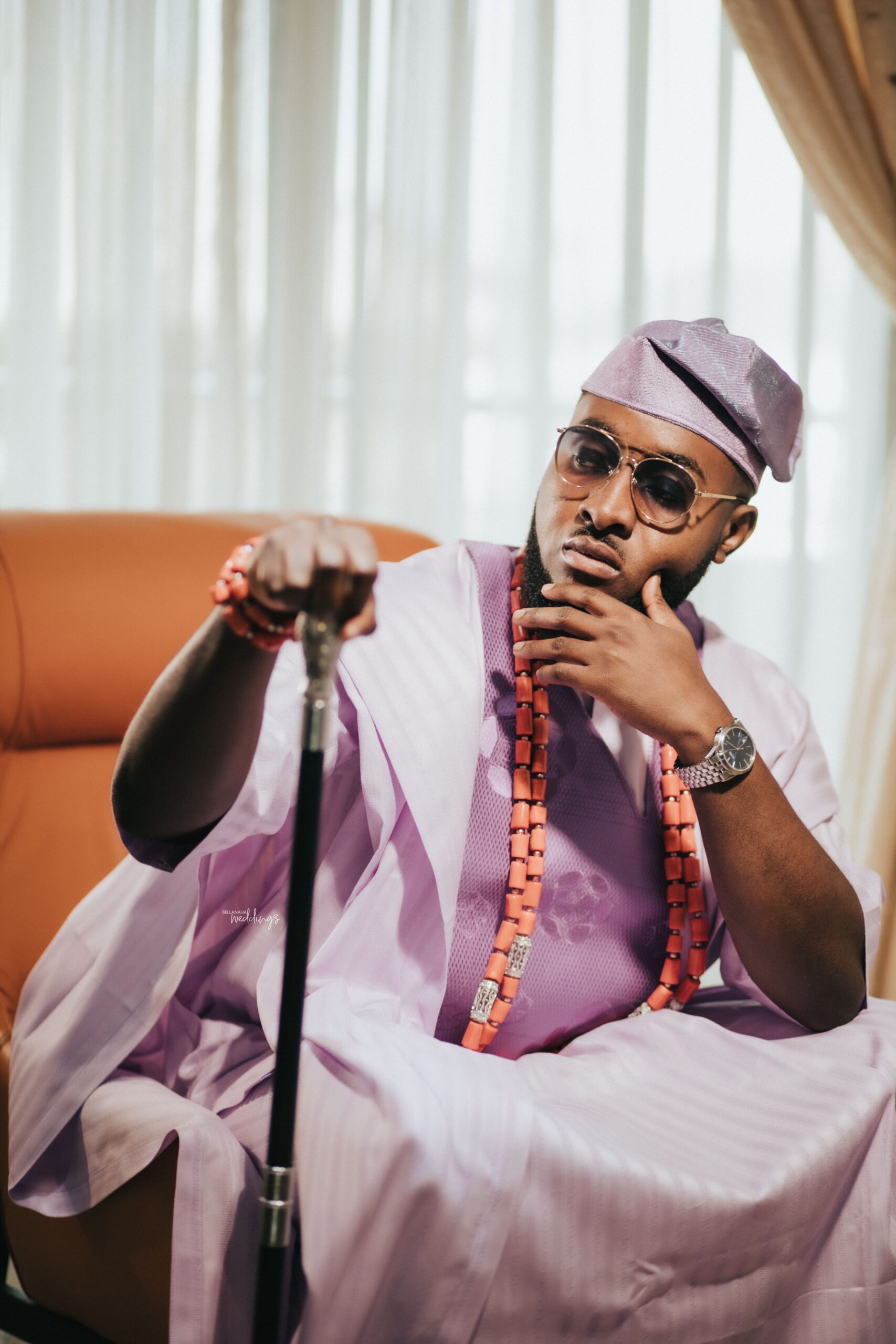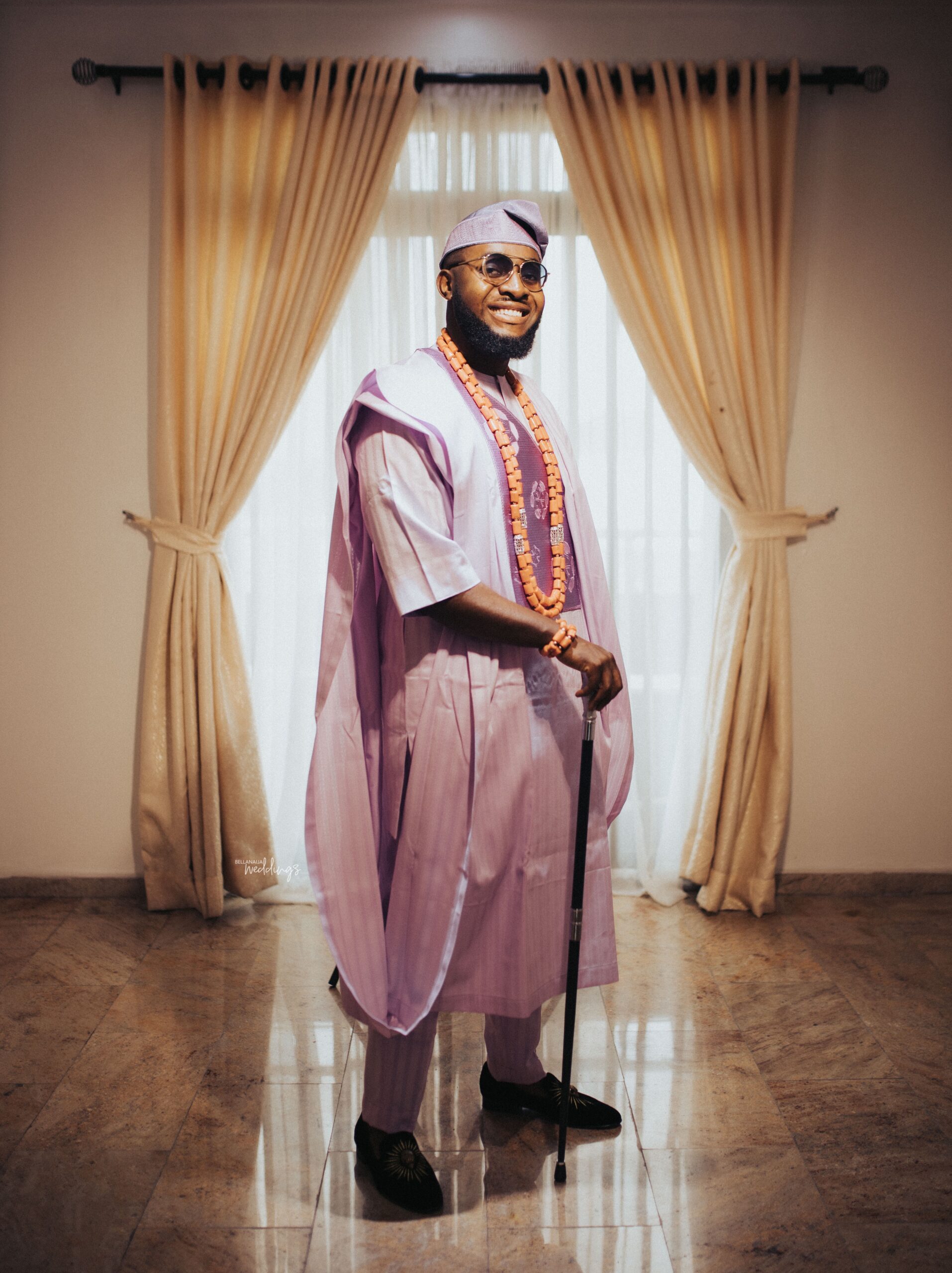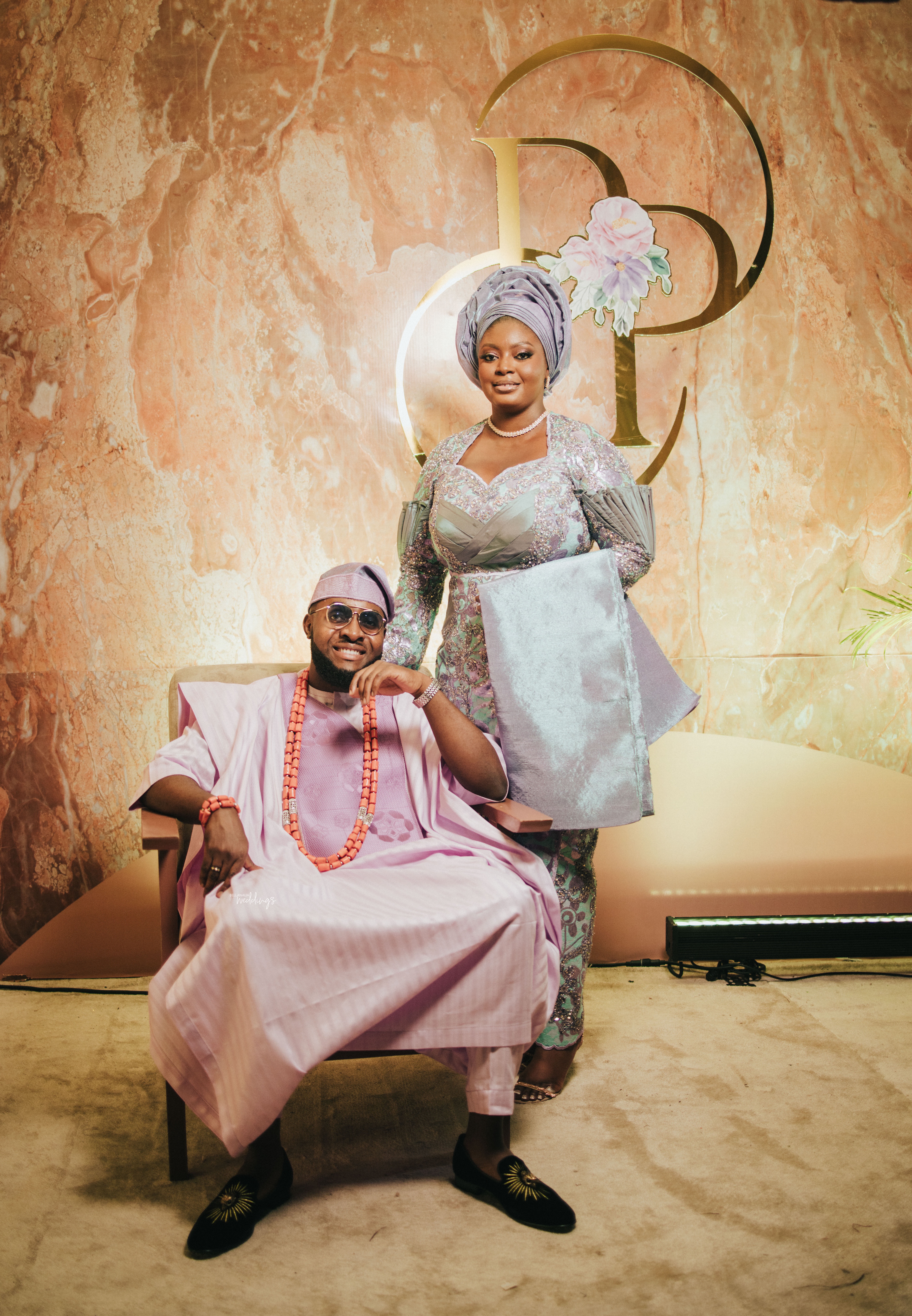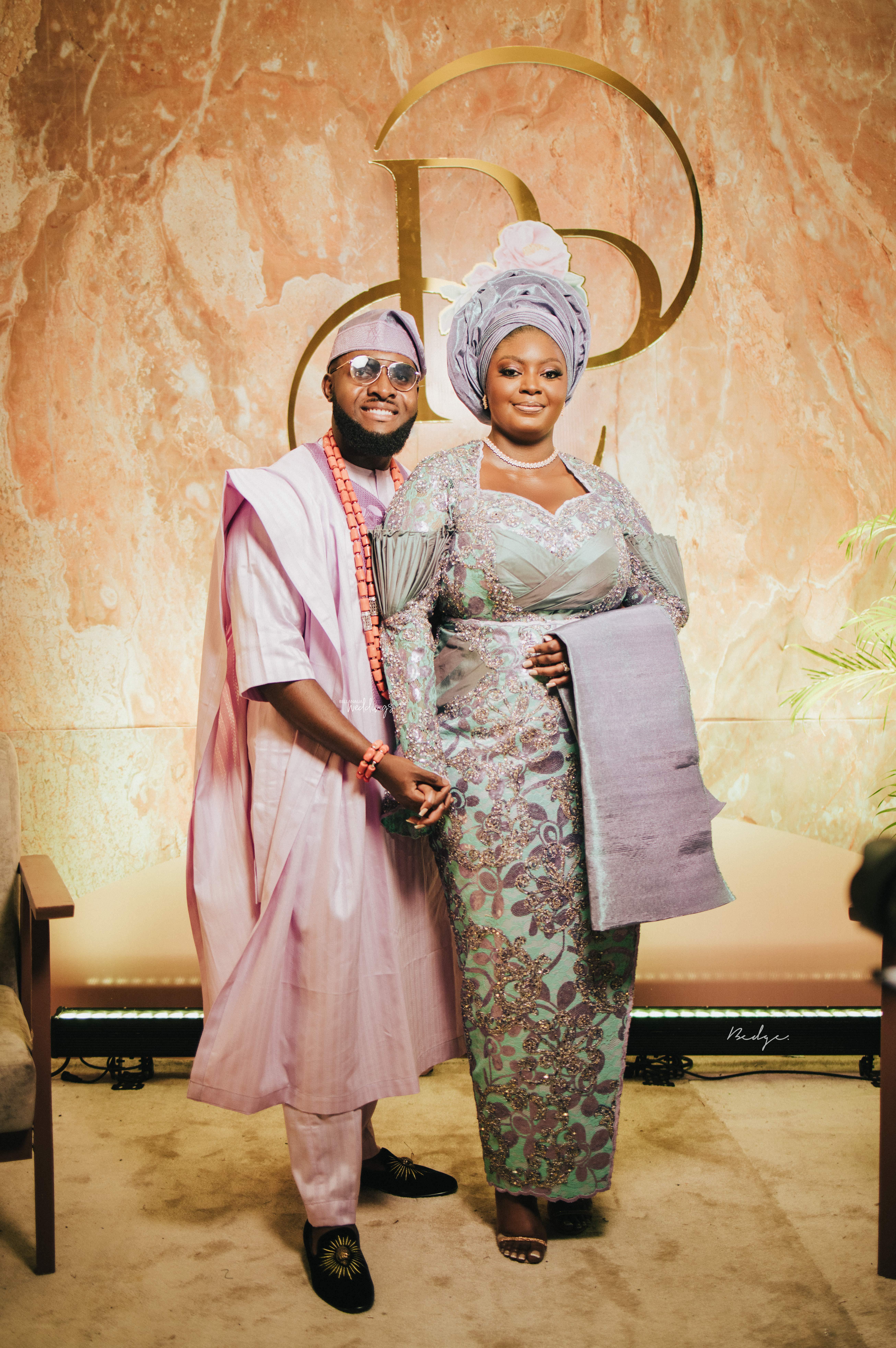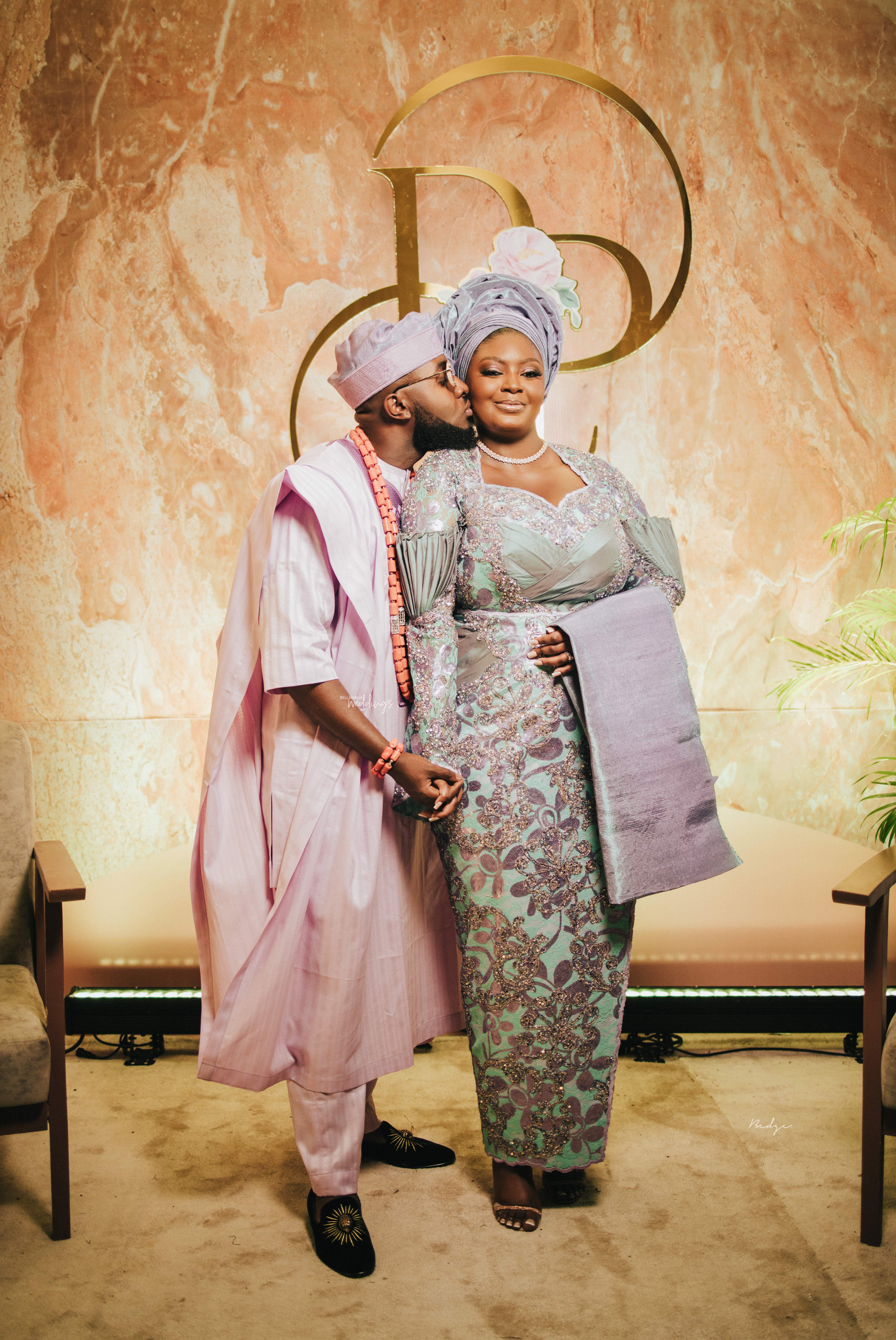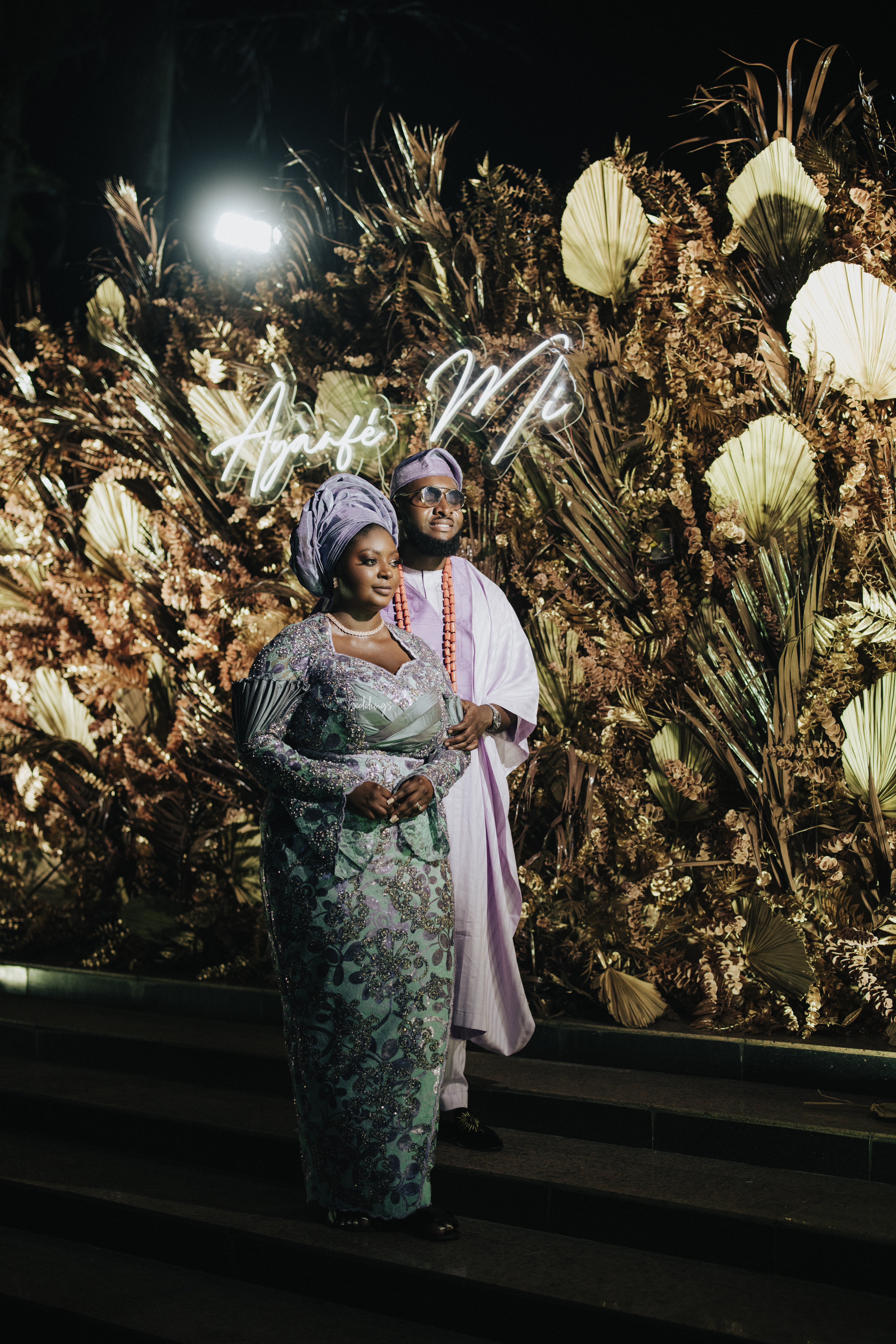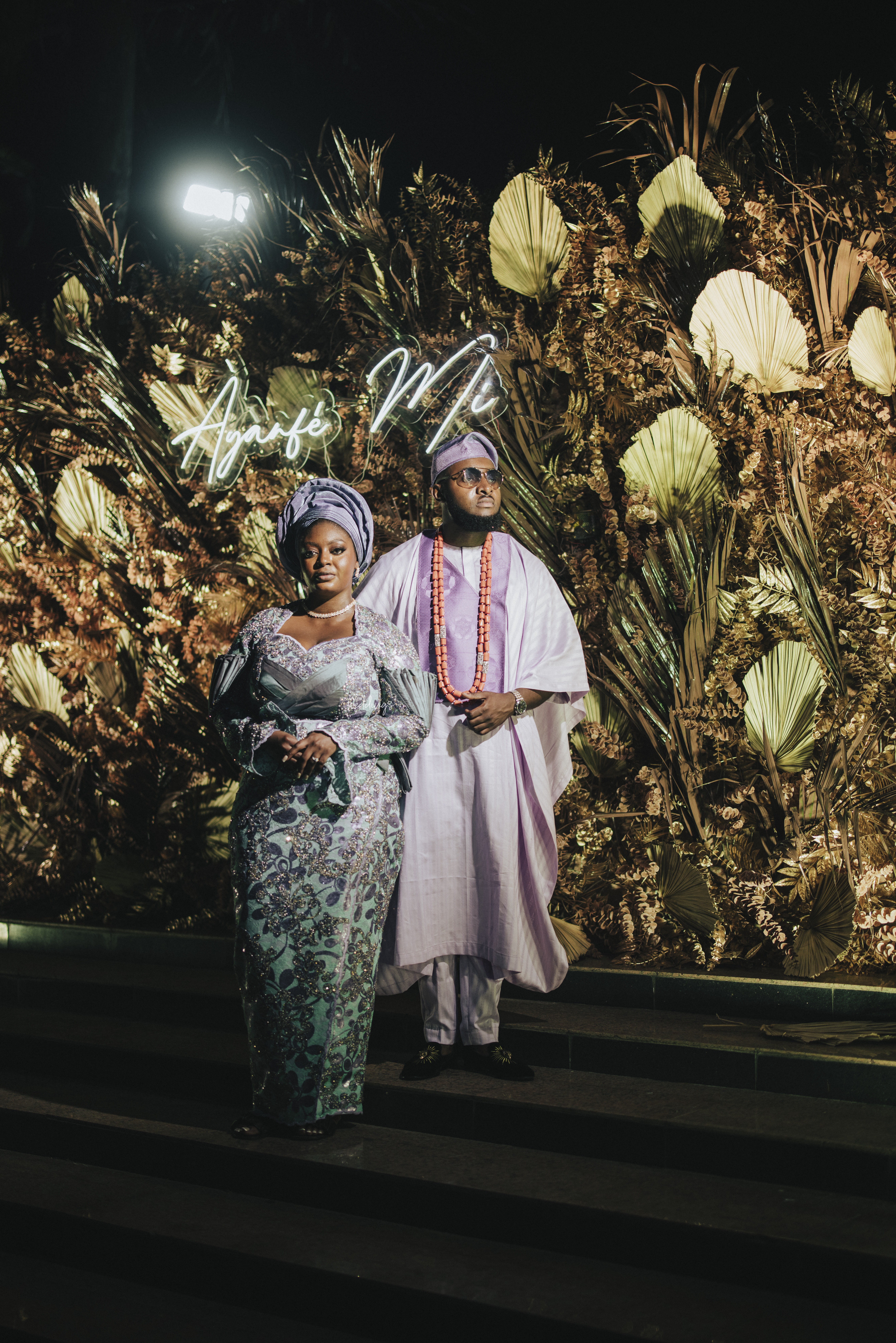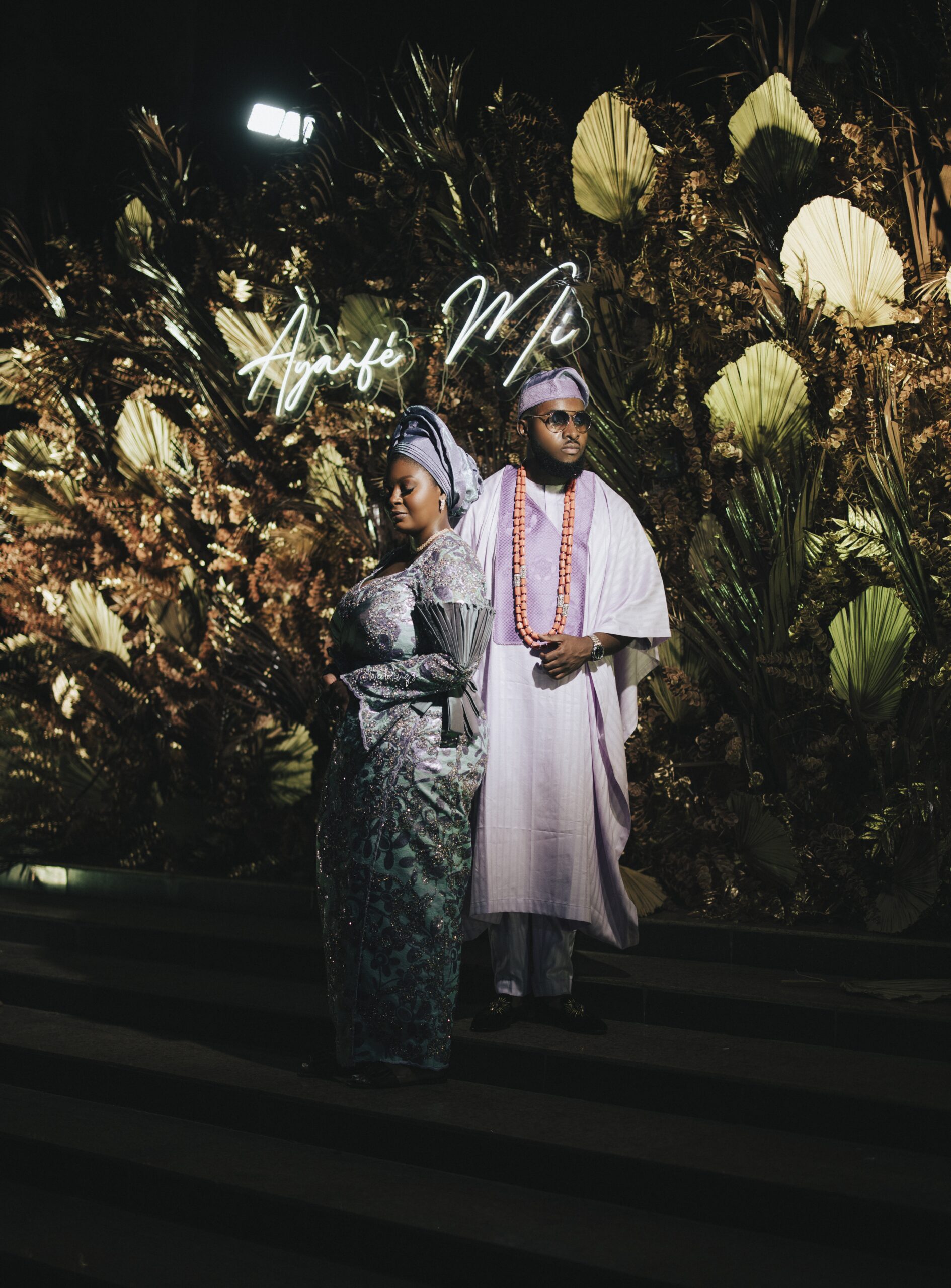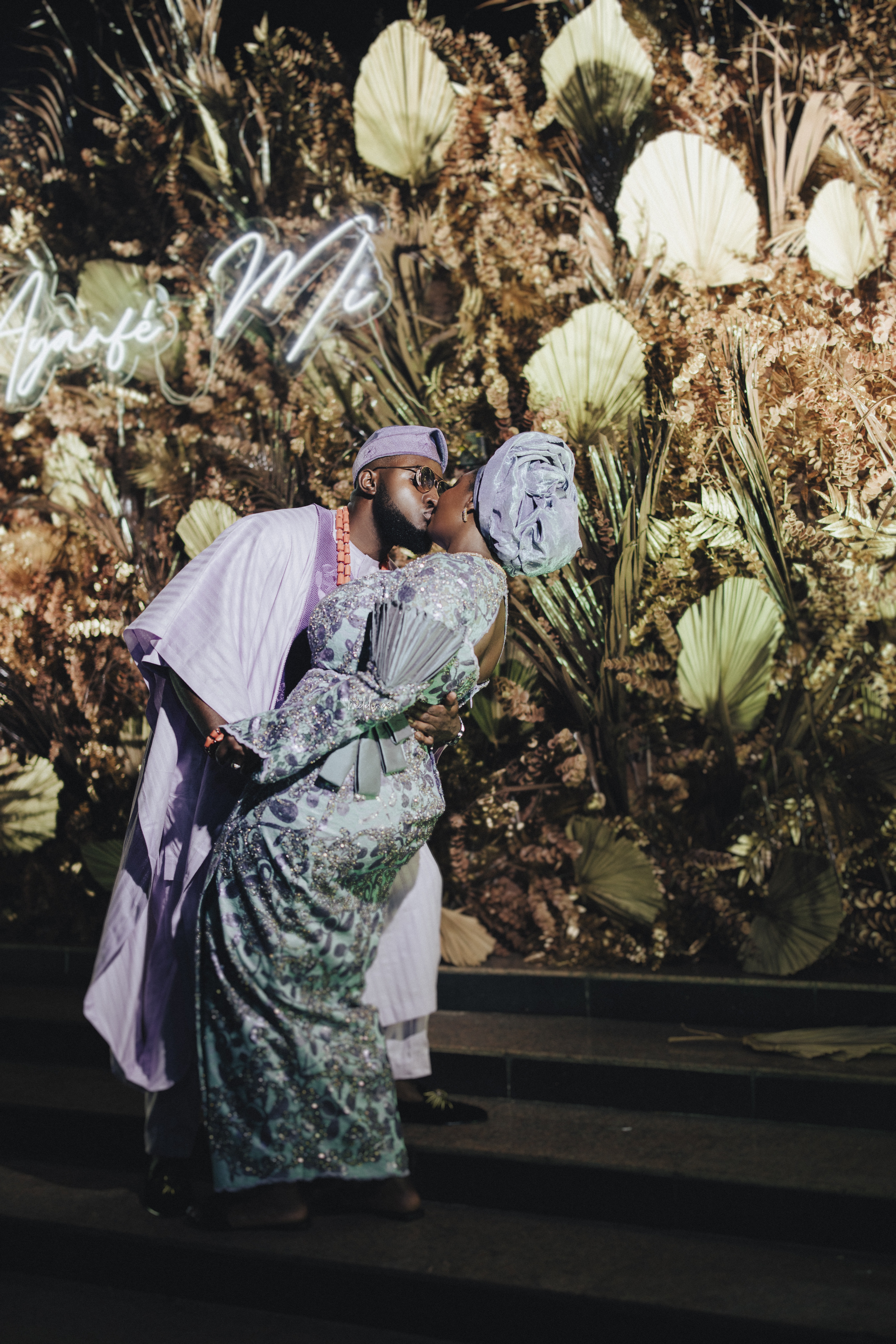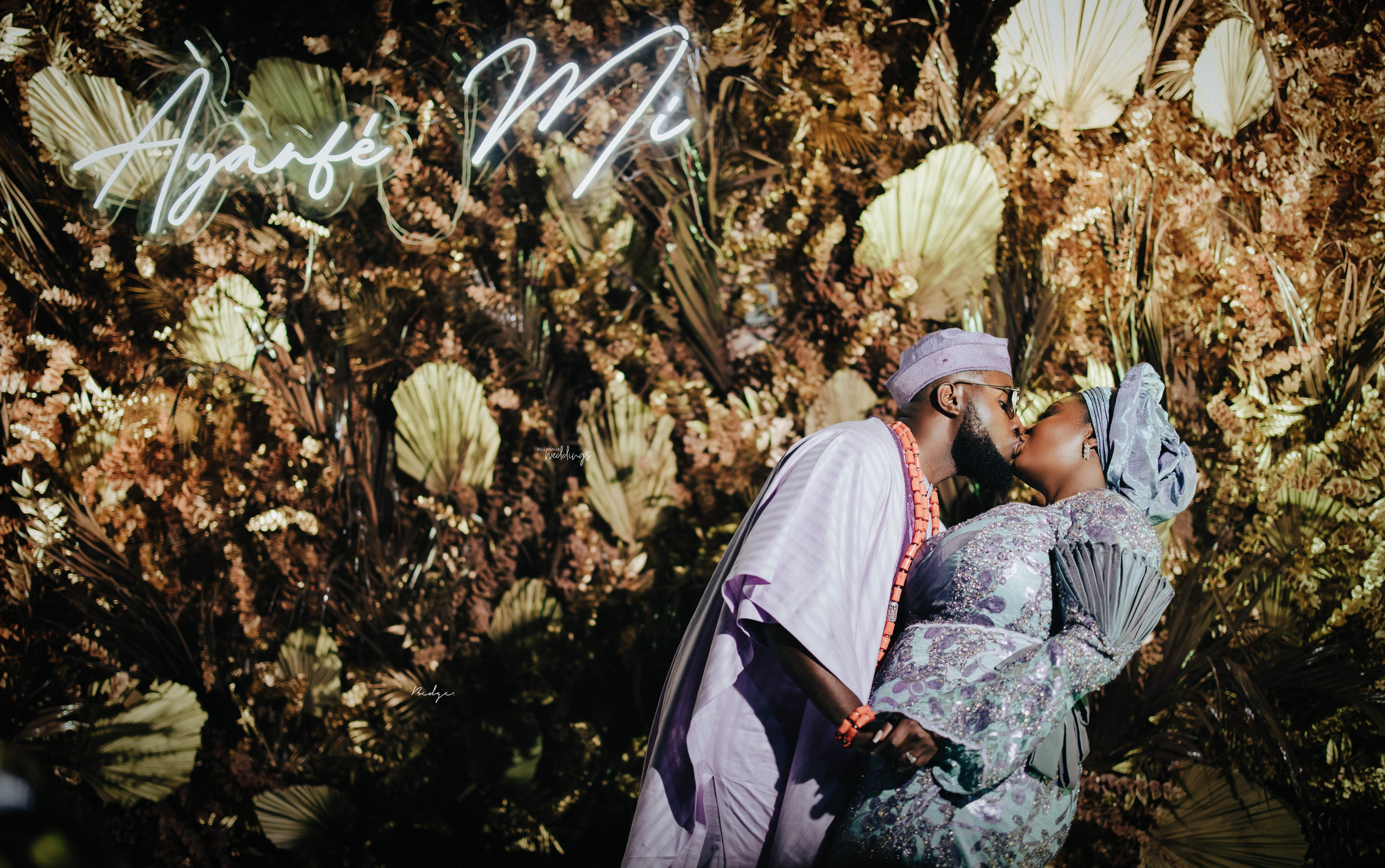 Lovebirds coming through!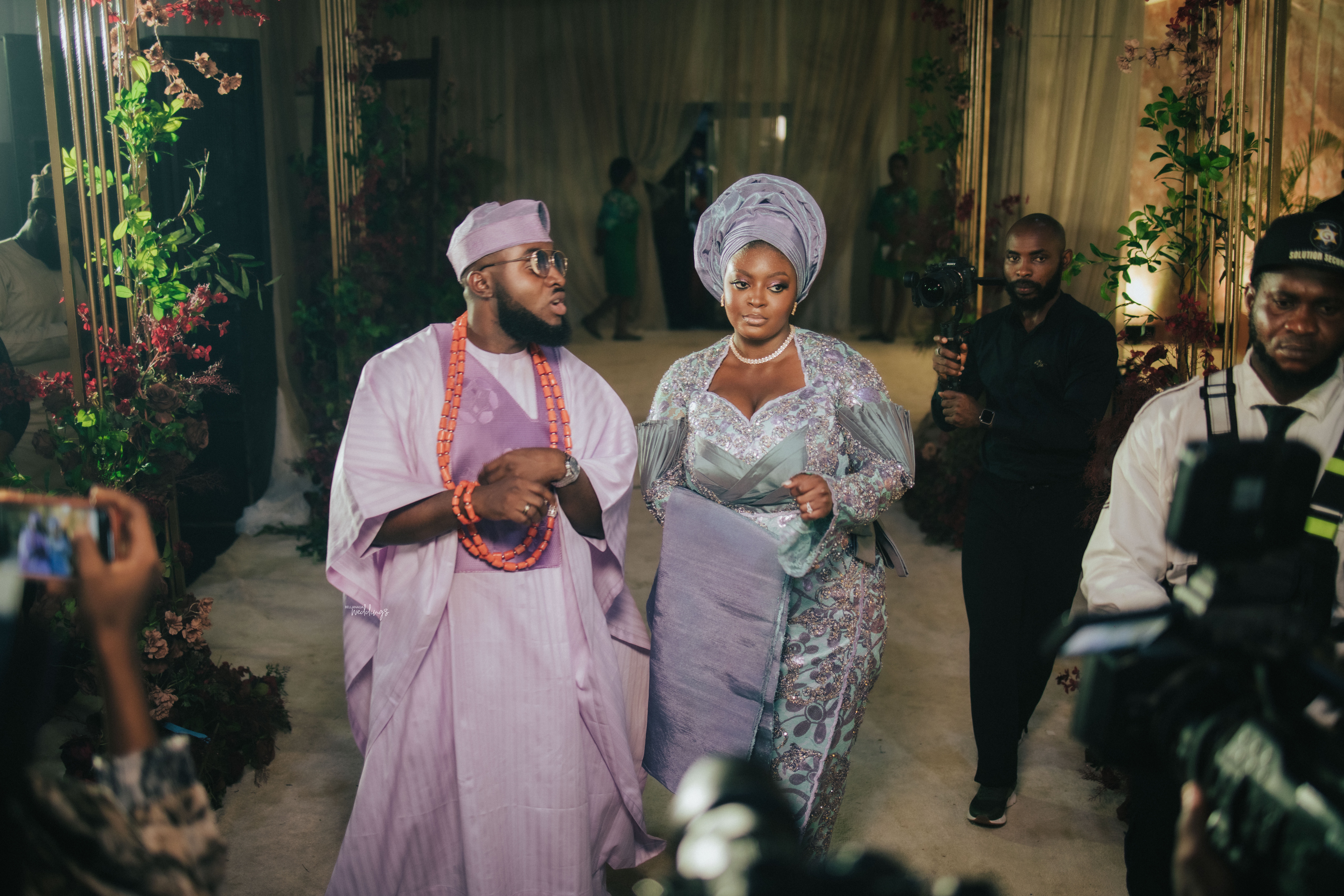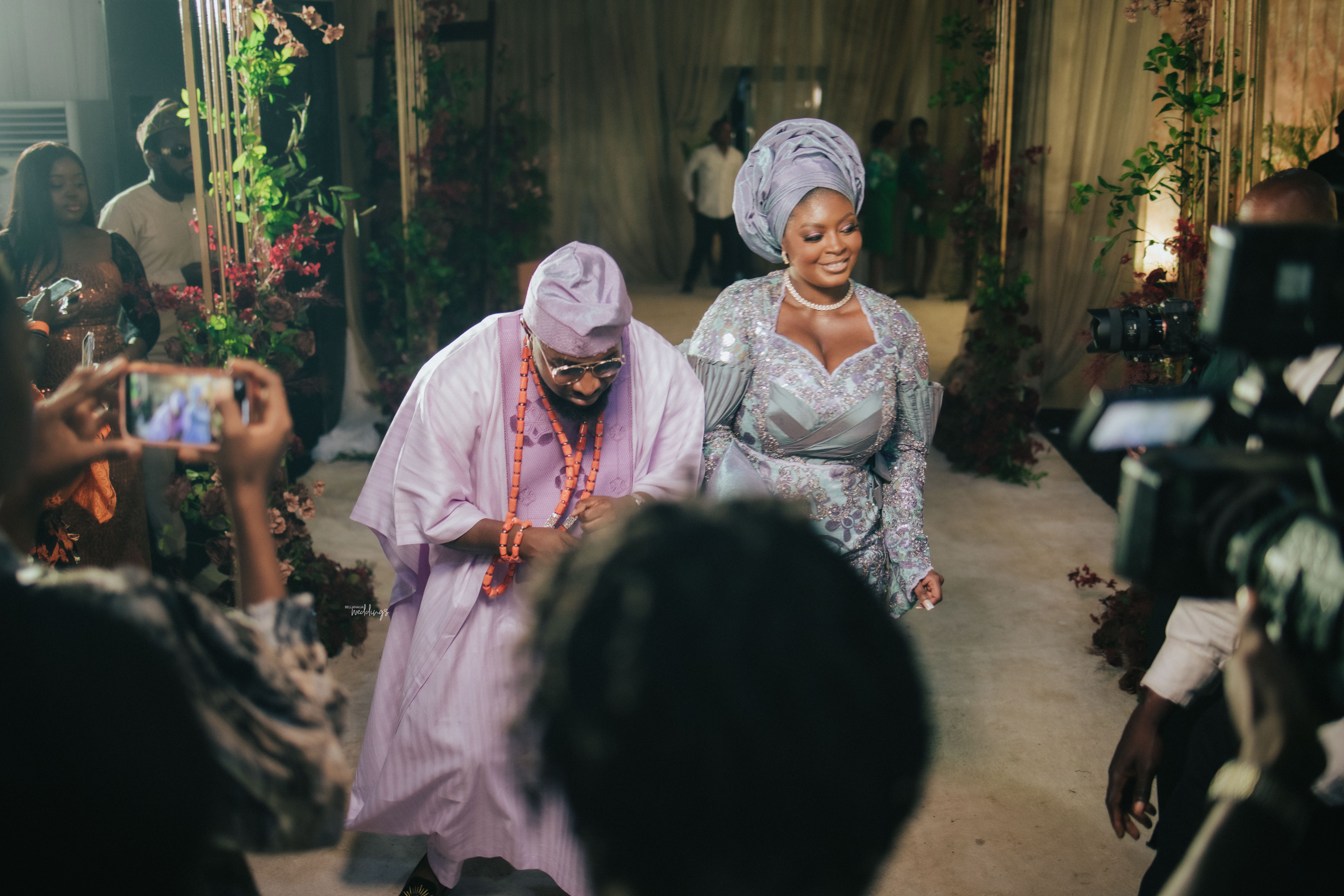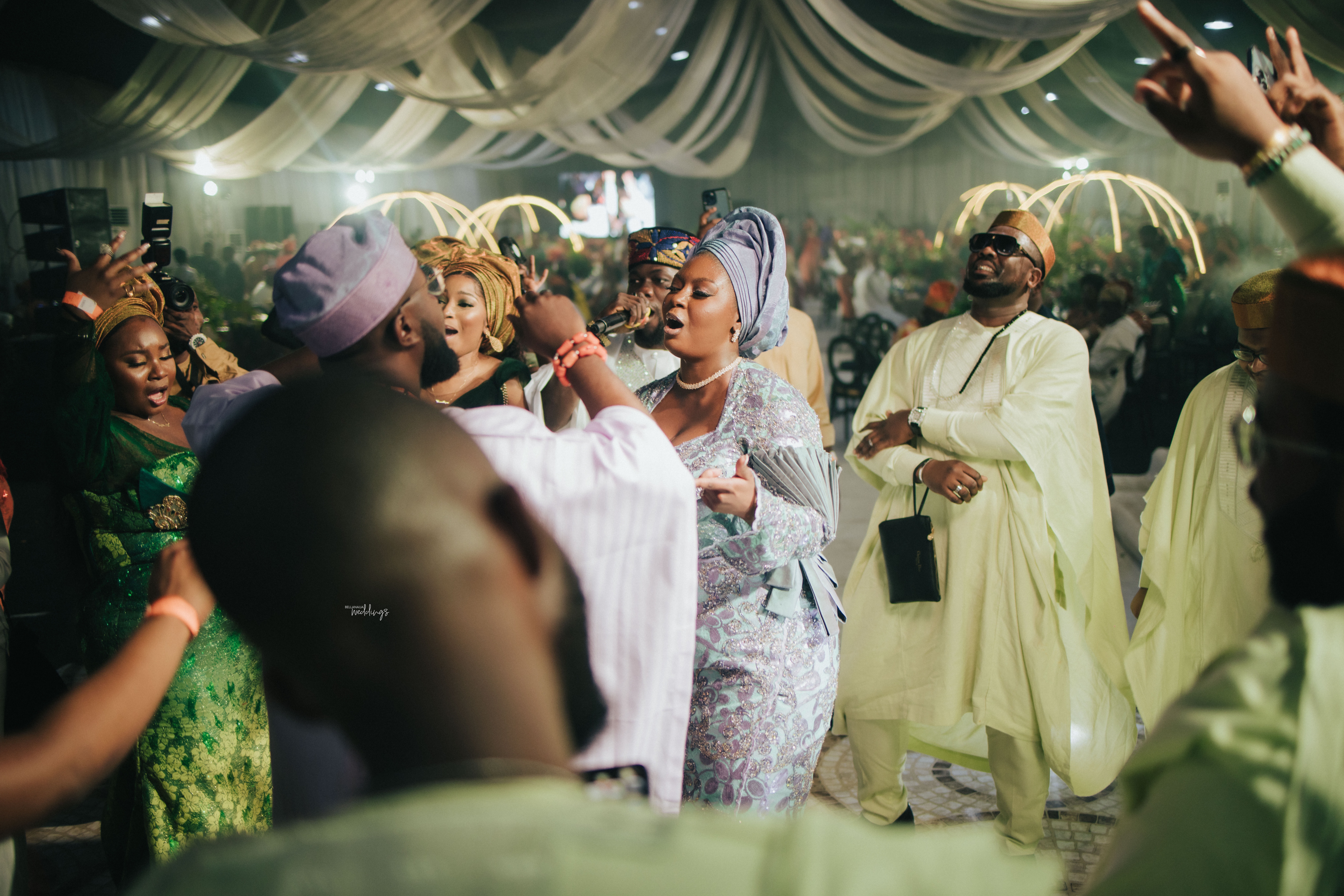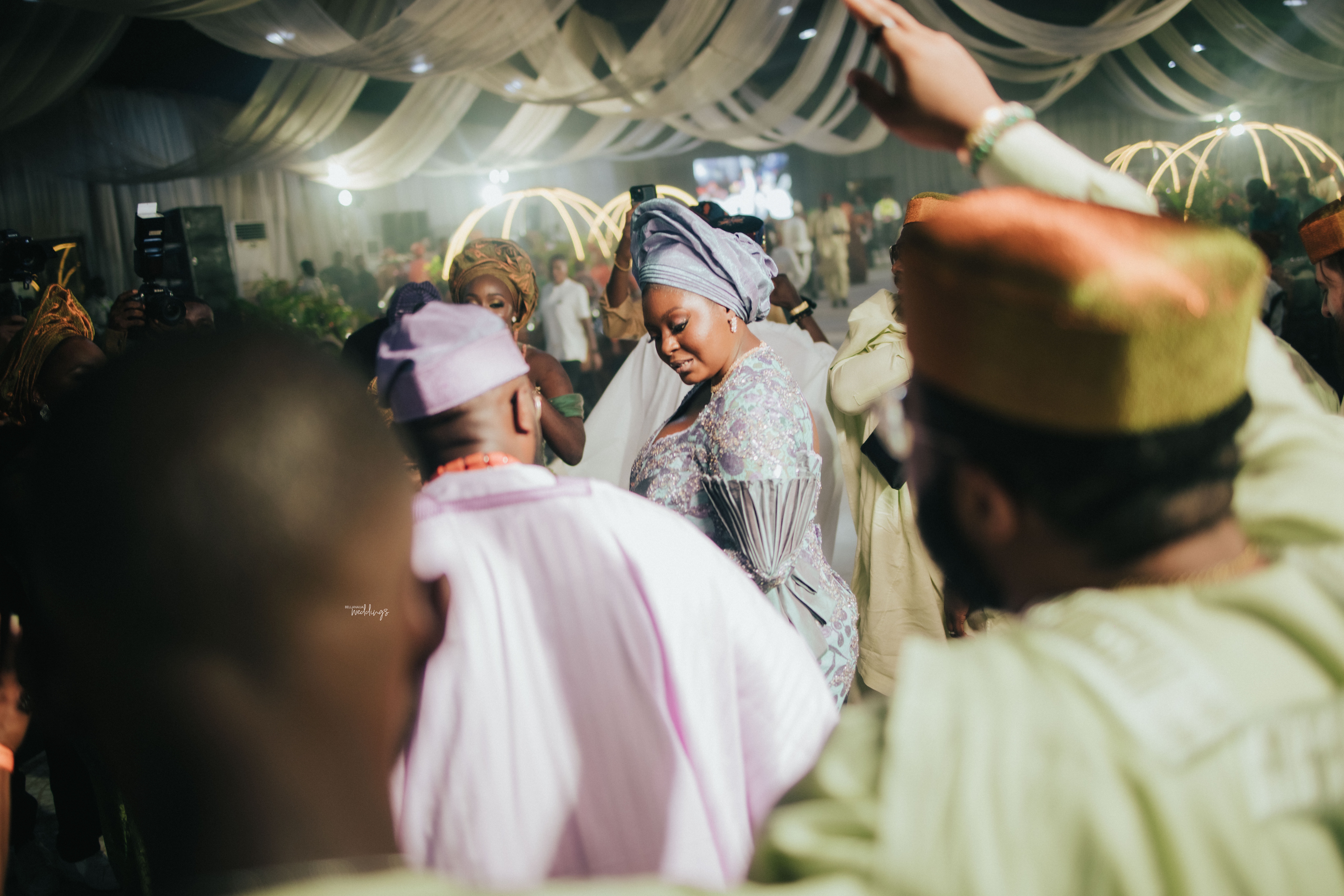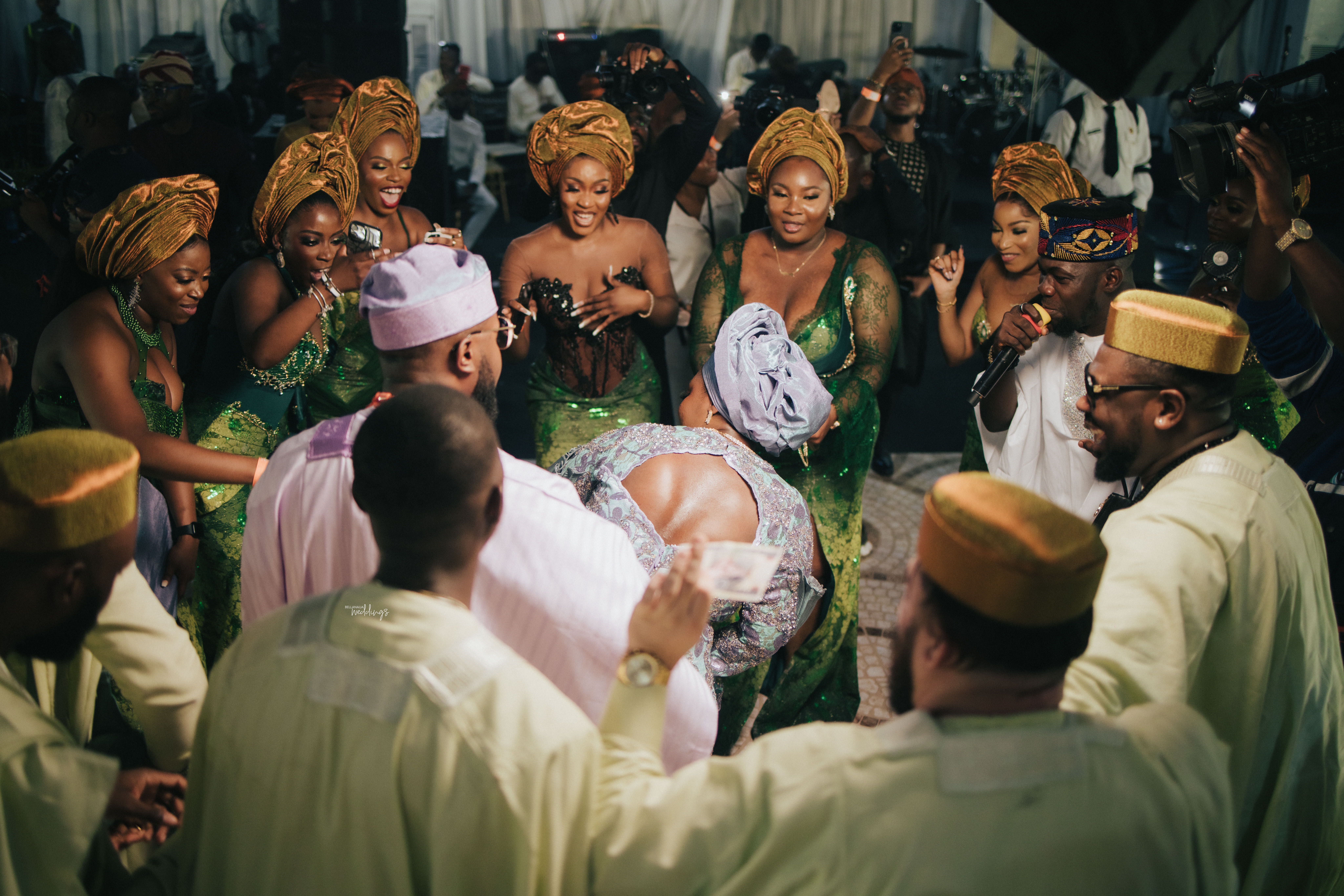 One for the Congolese culture!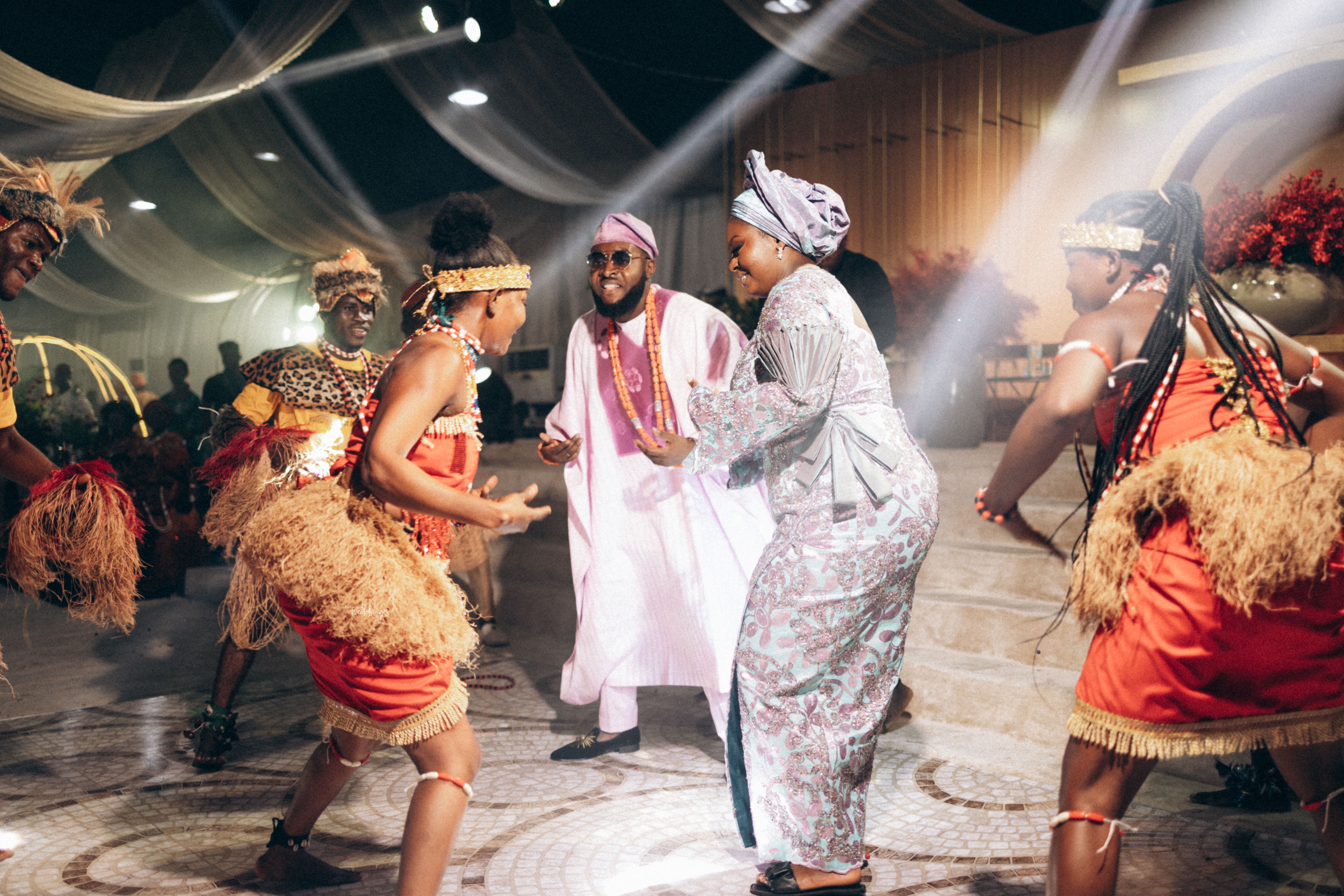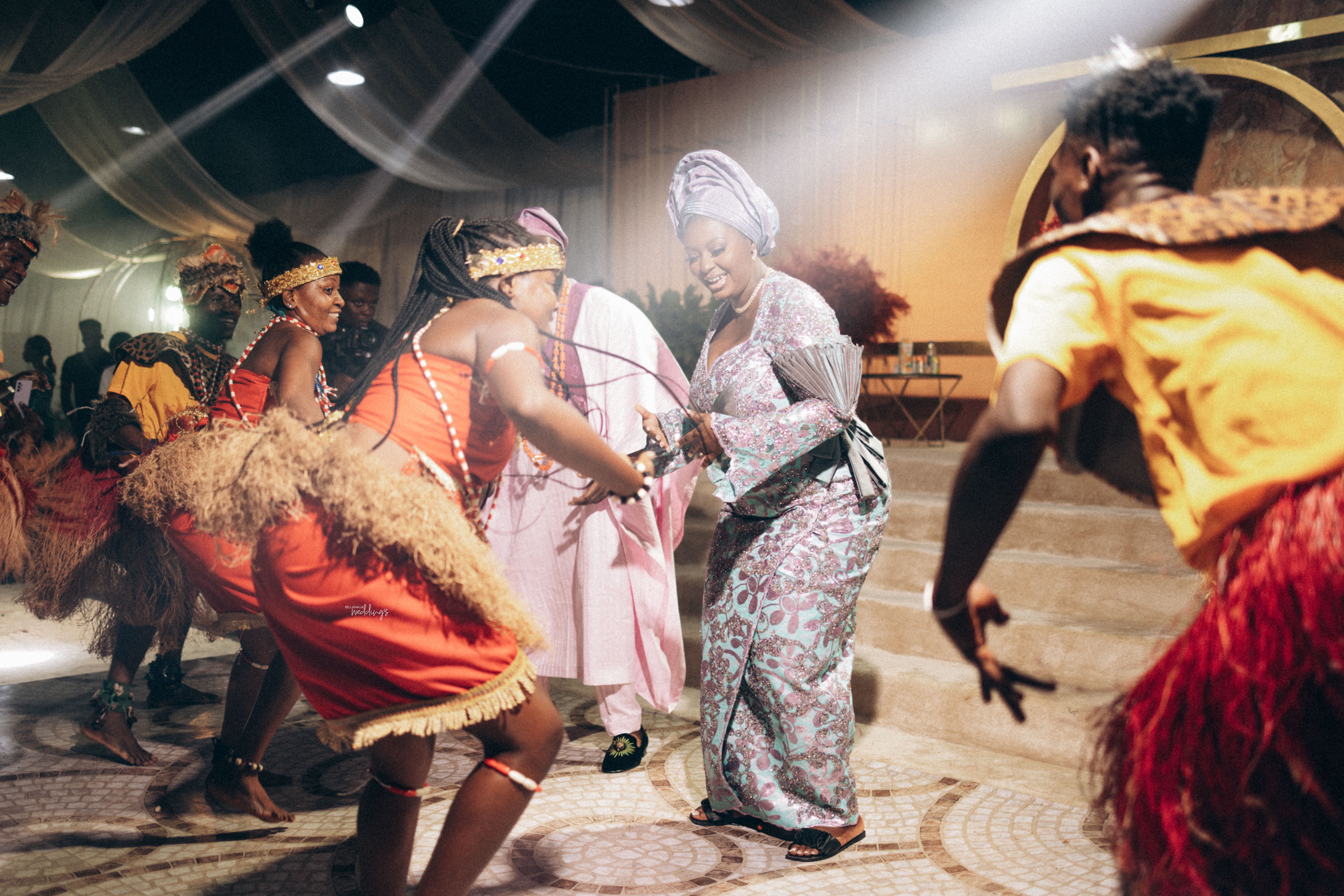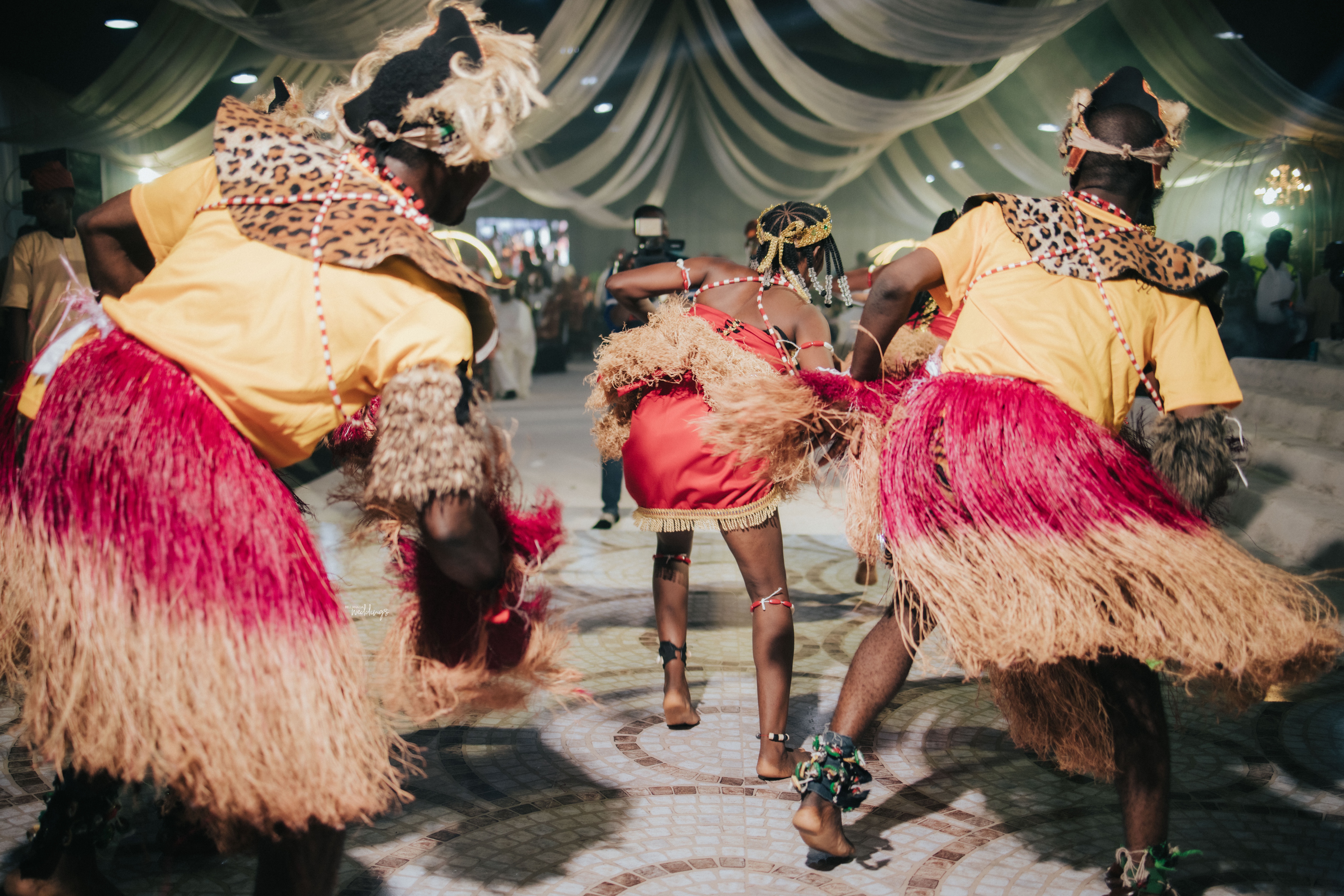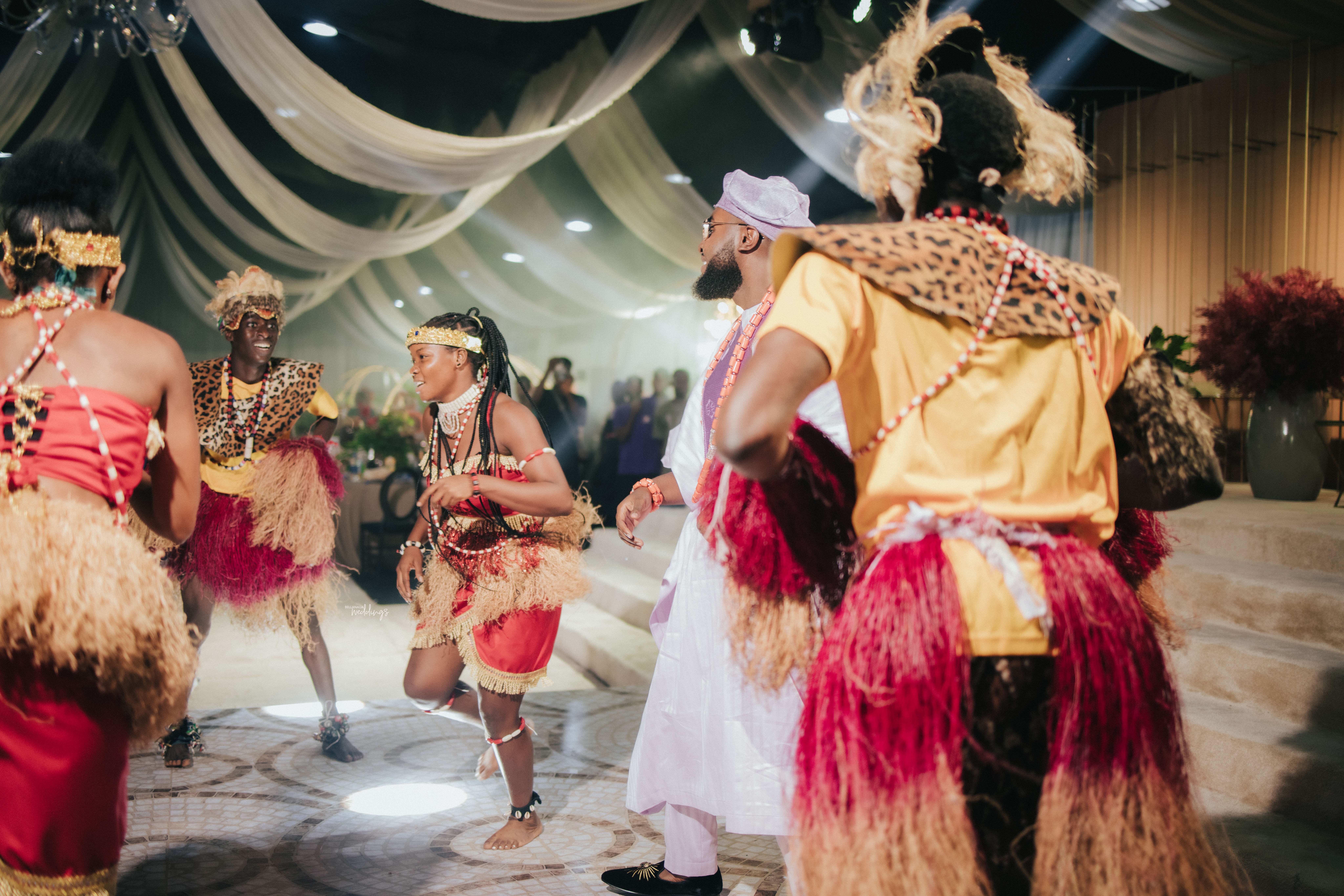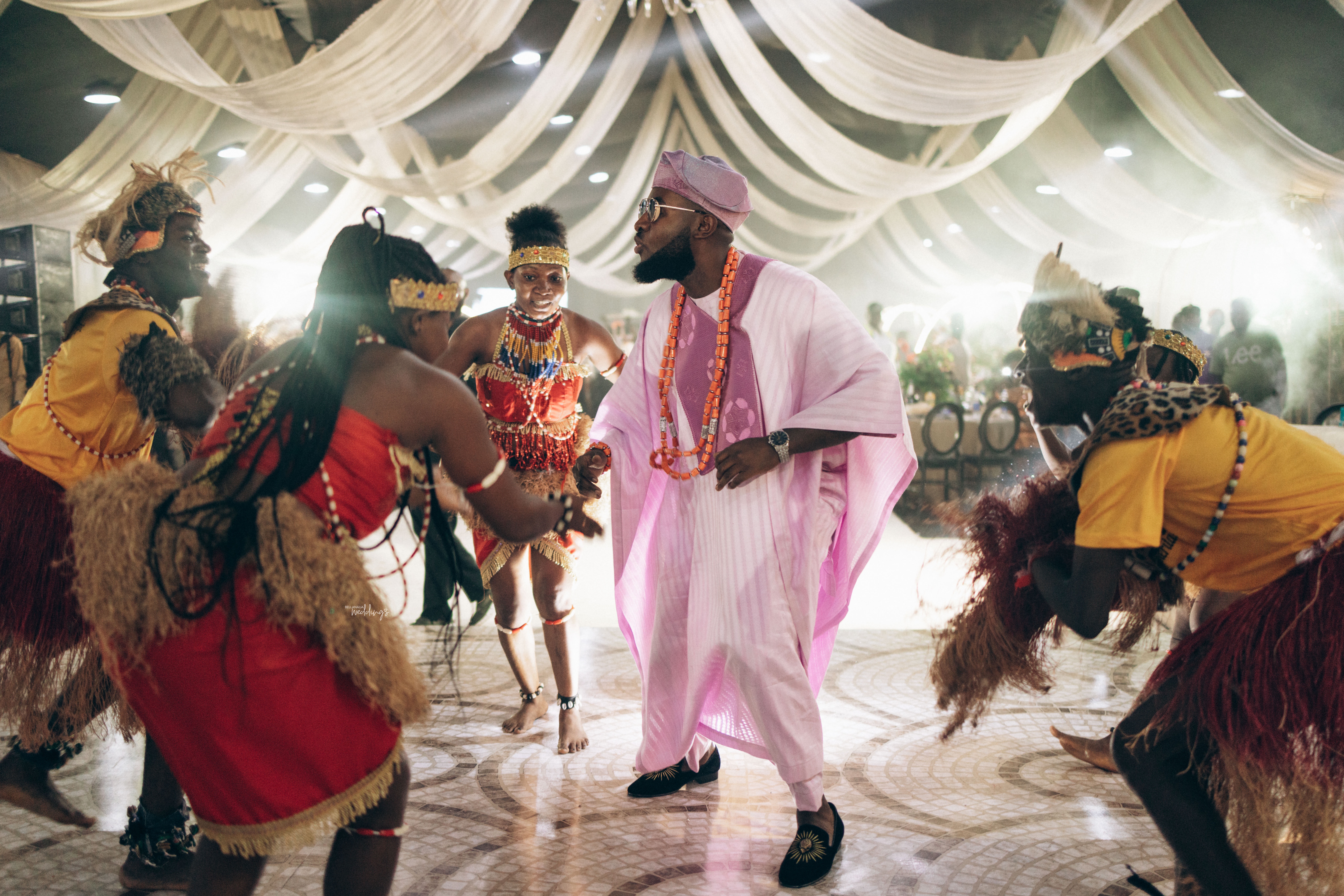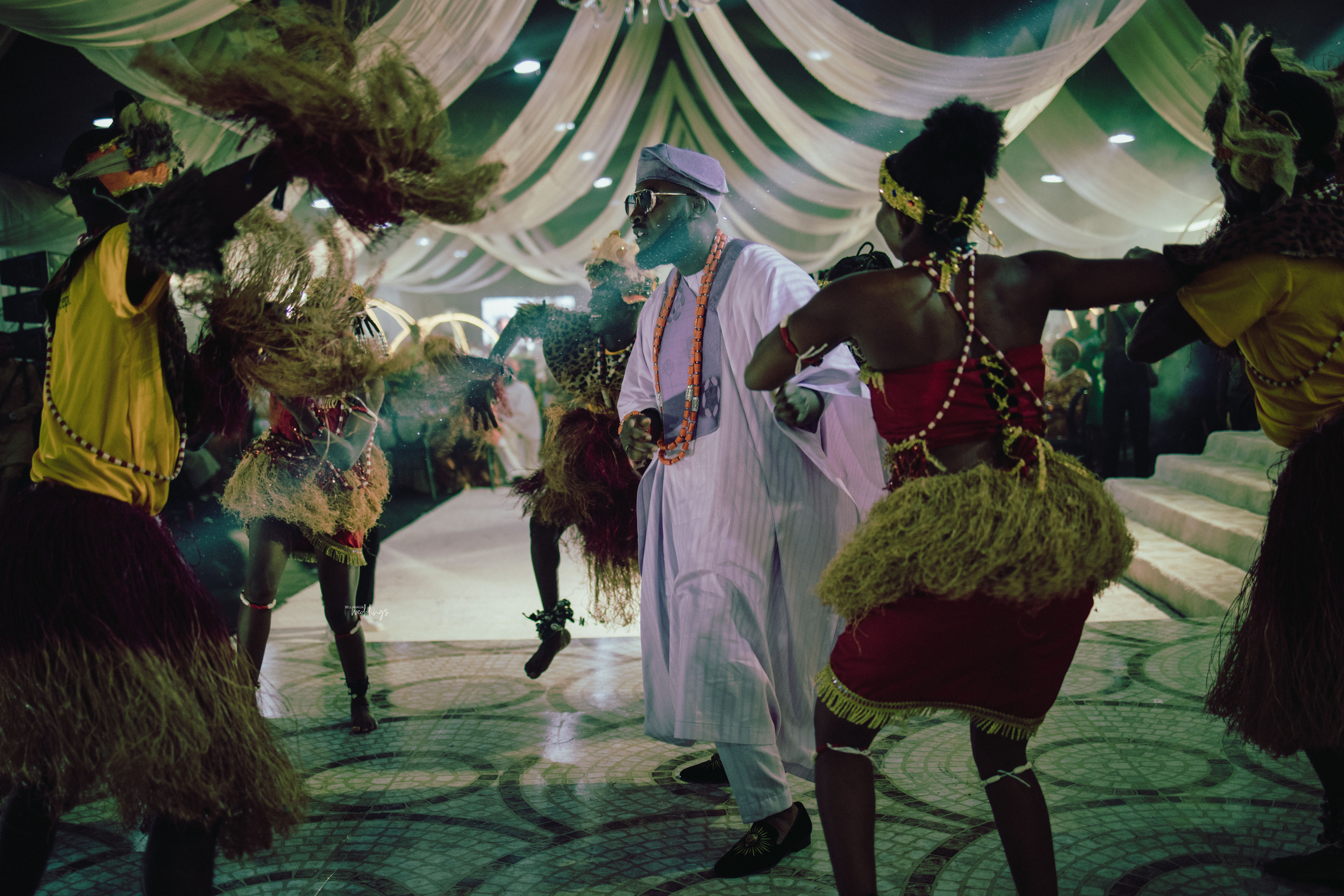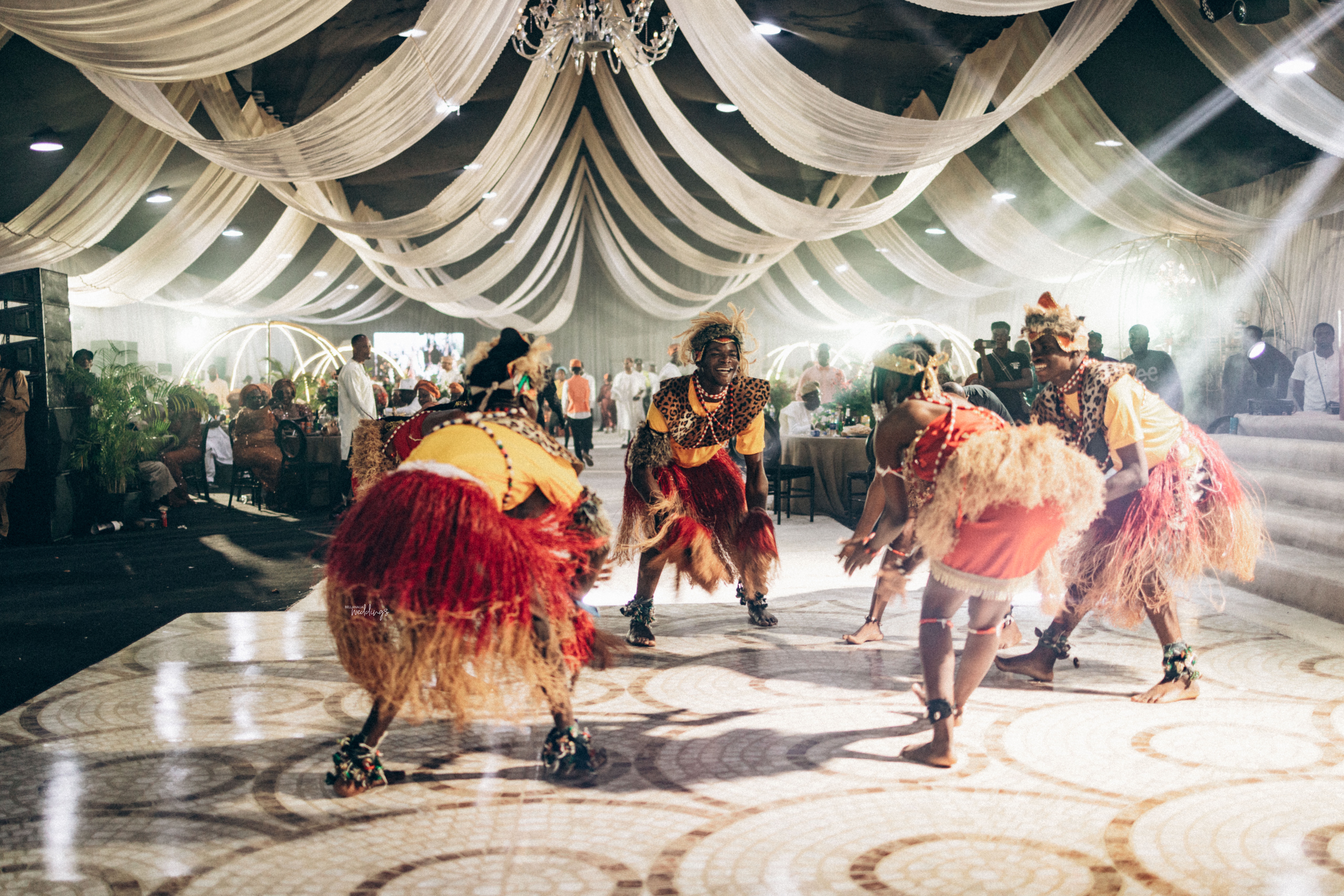 Yes to fun wedding games!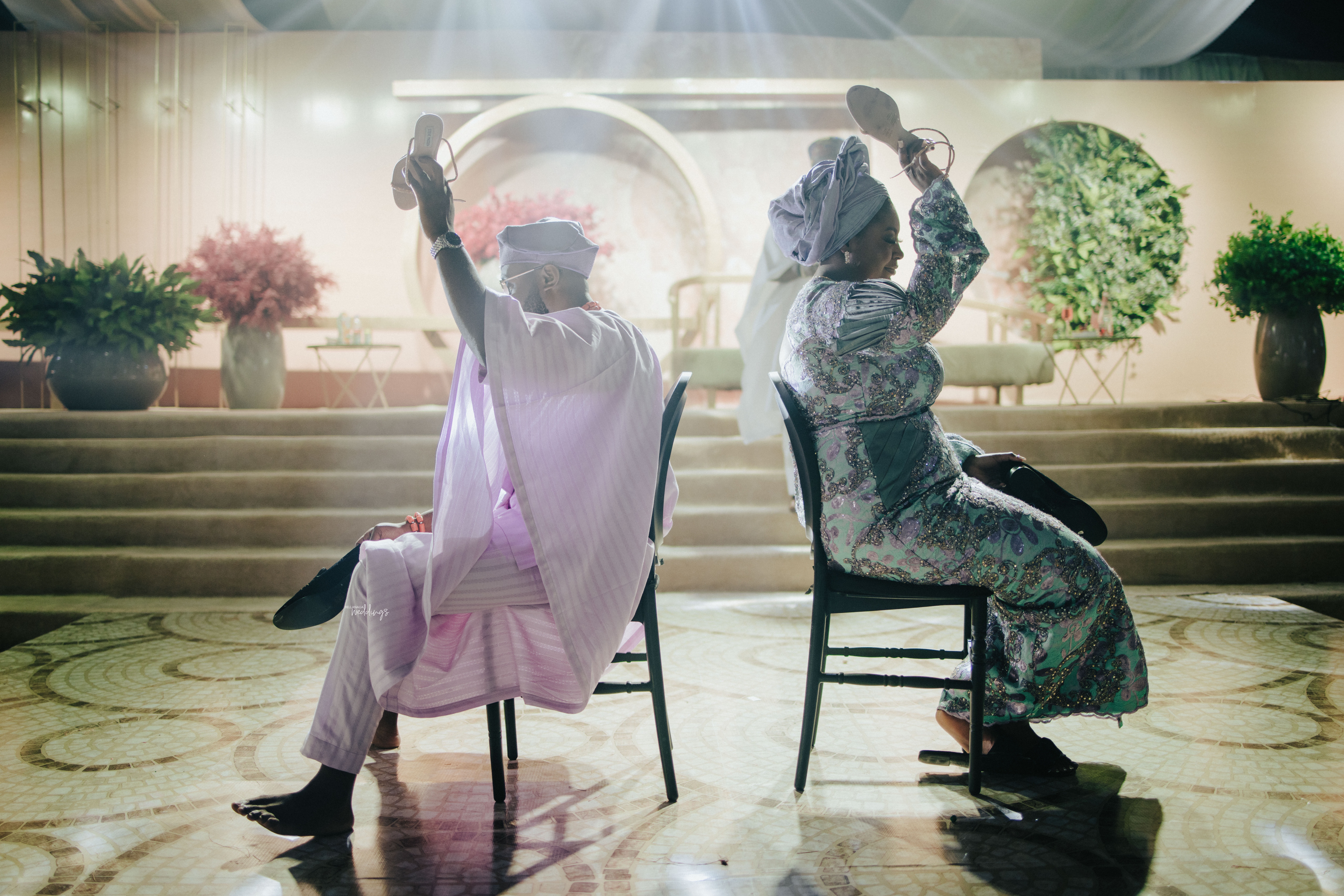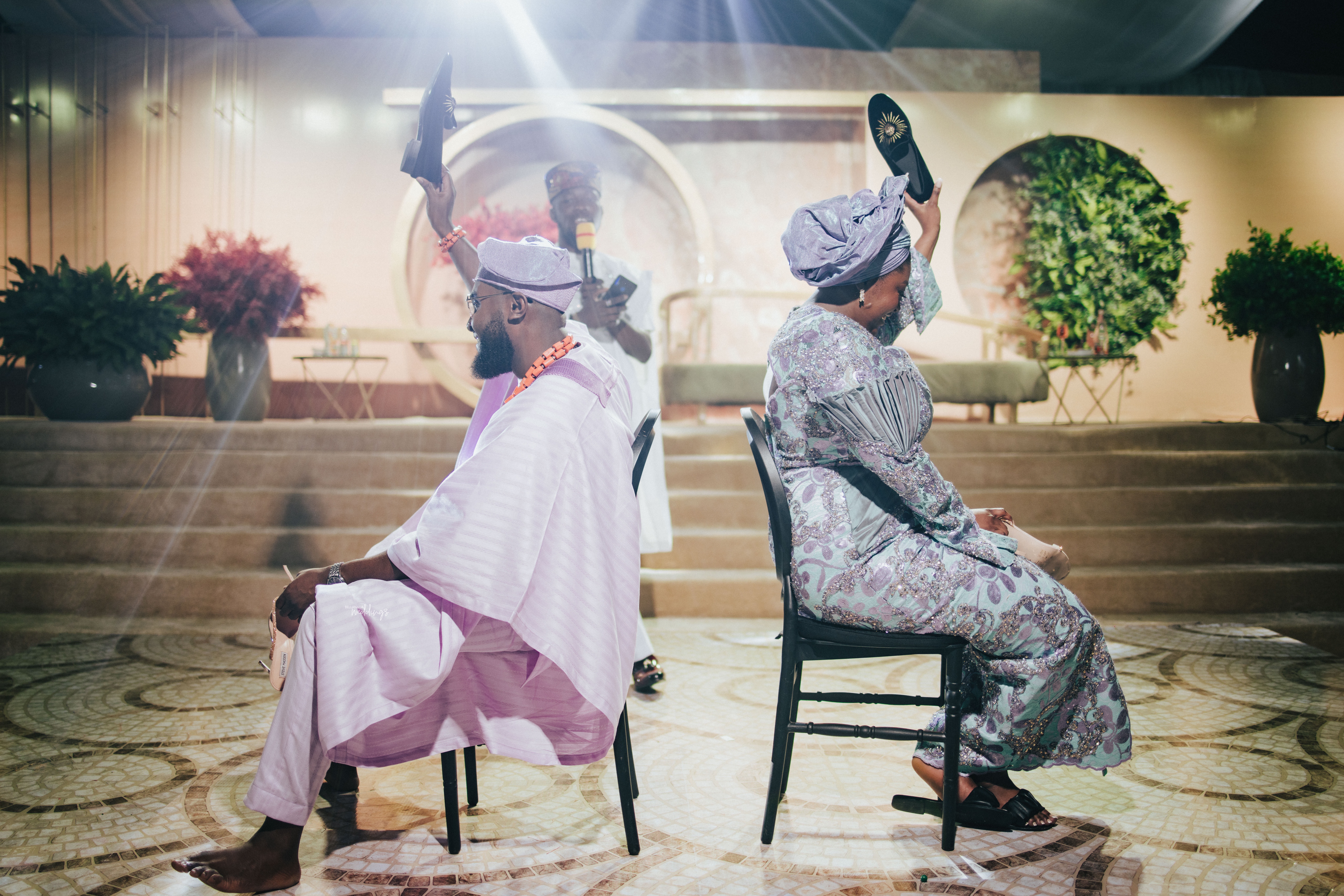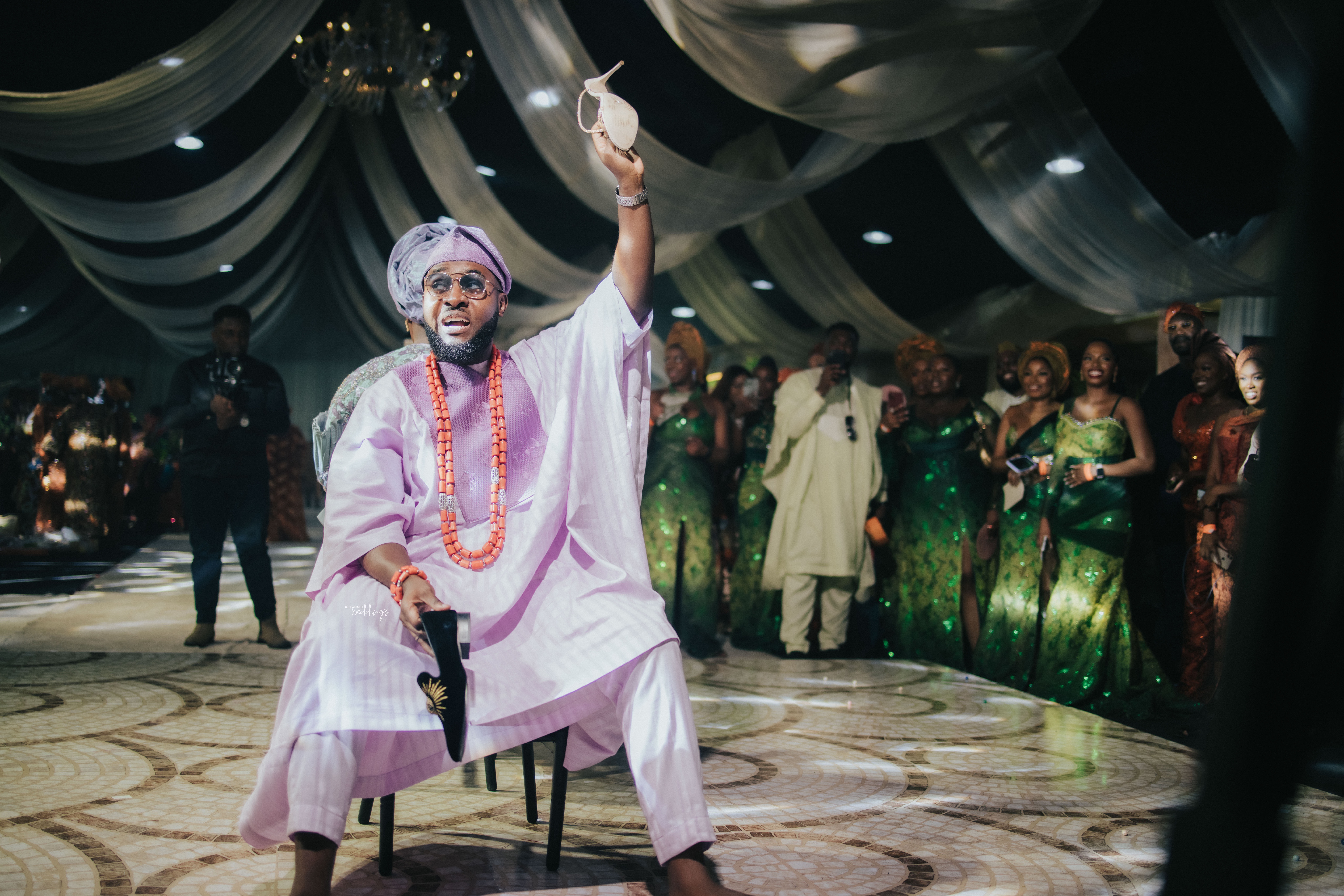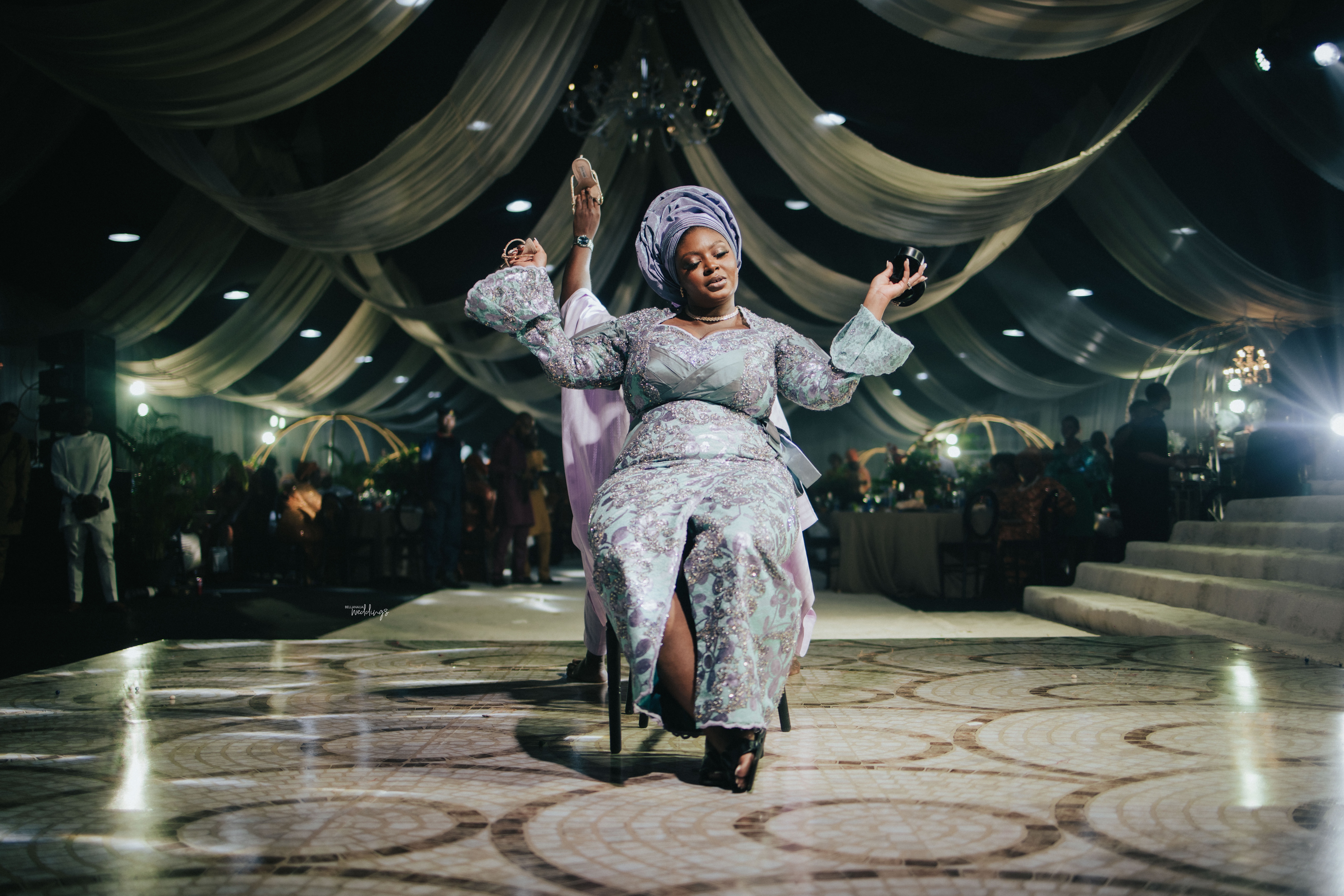 All fun and dancing into the night!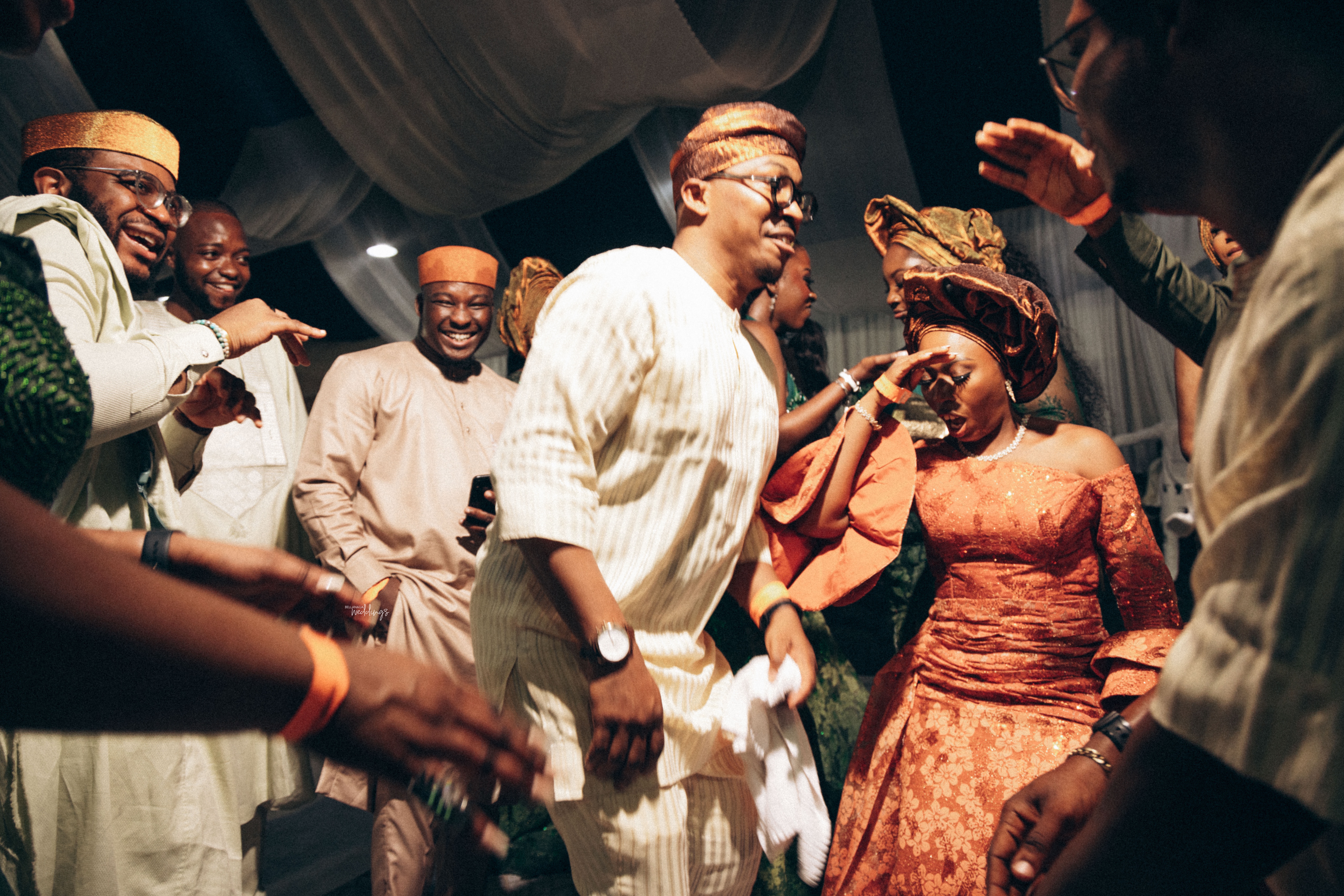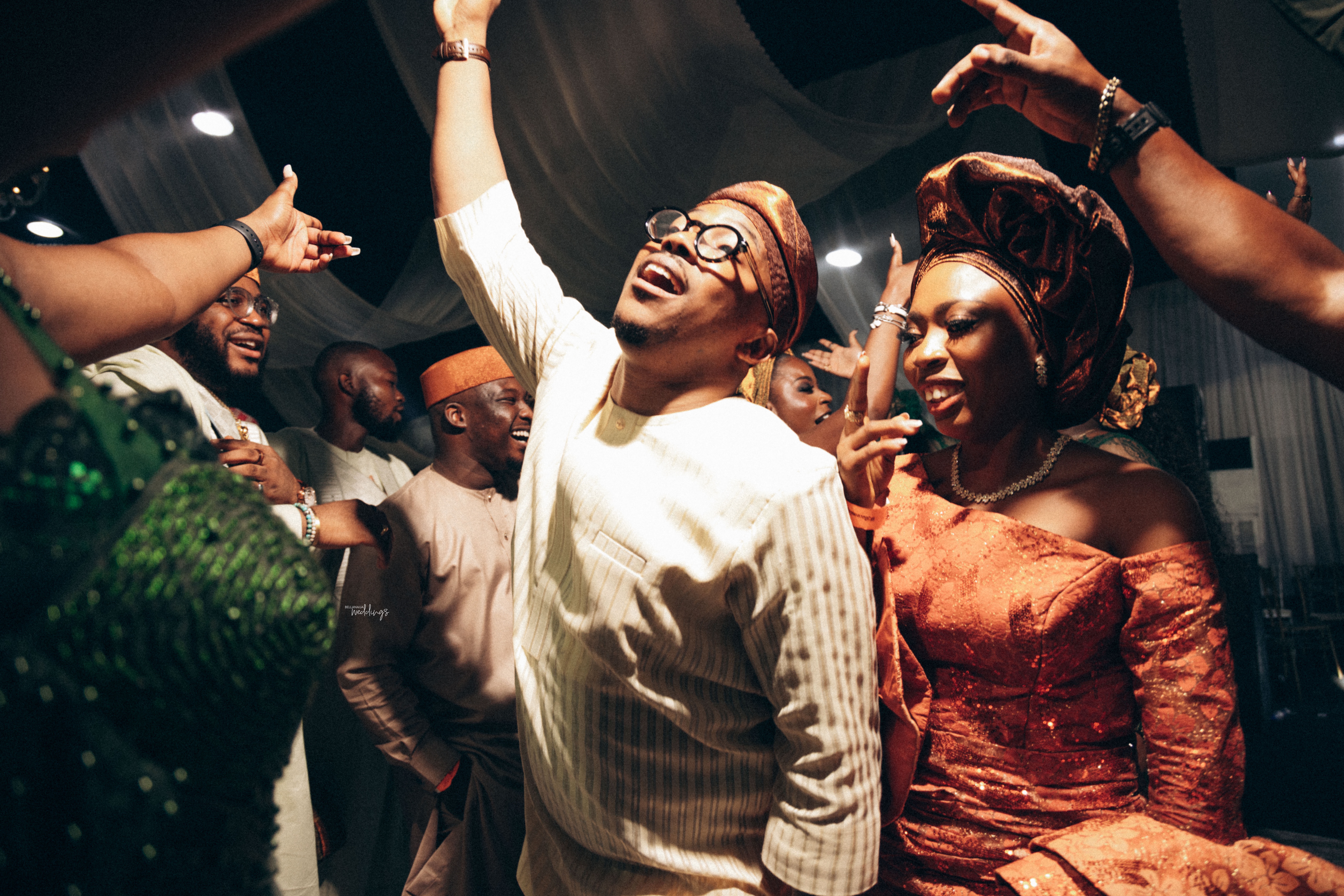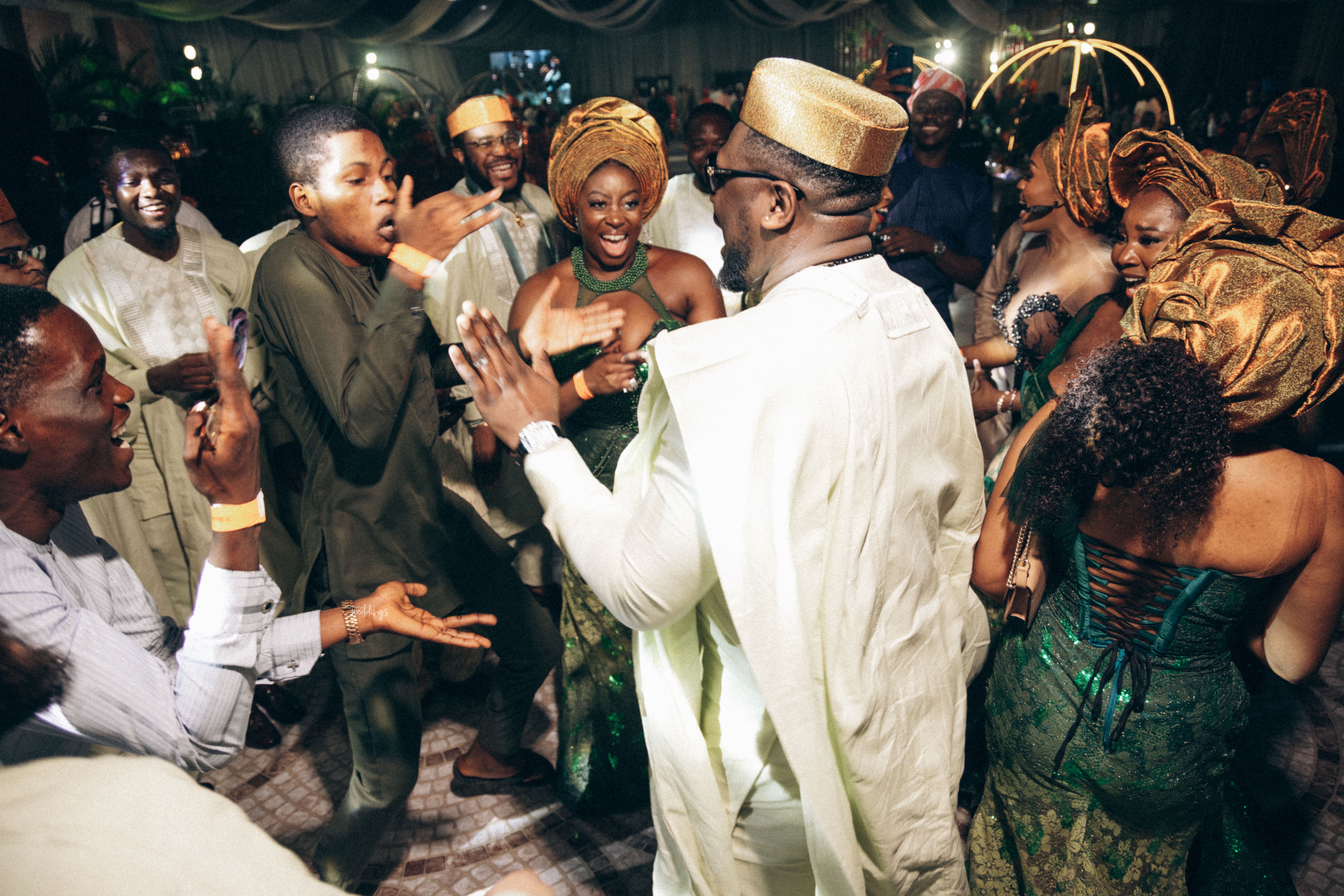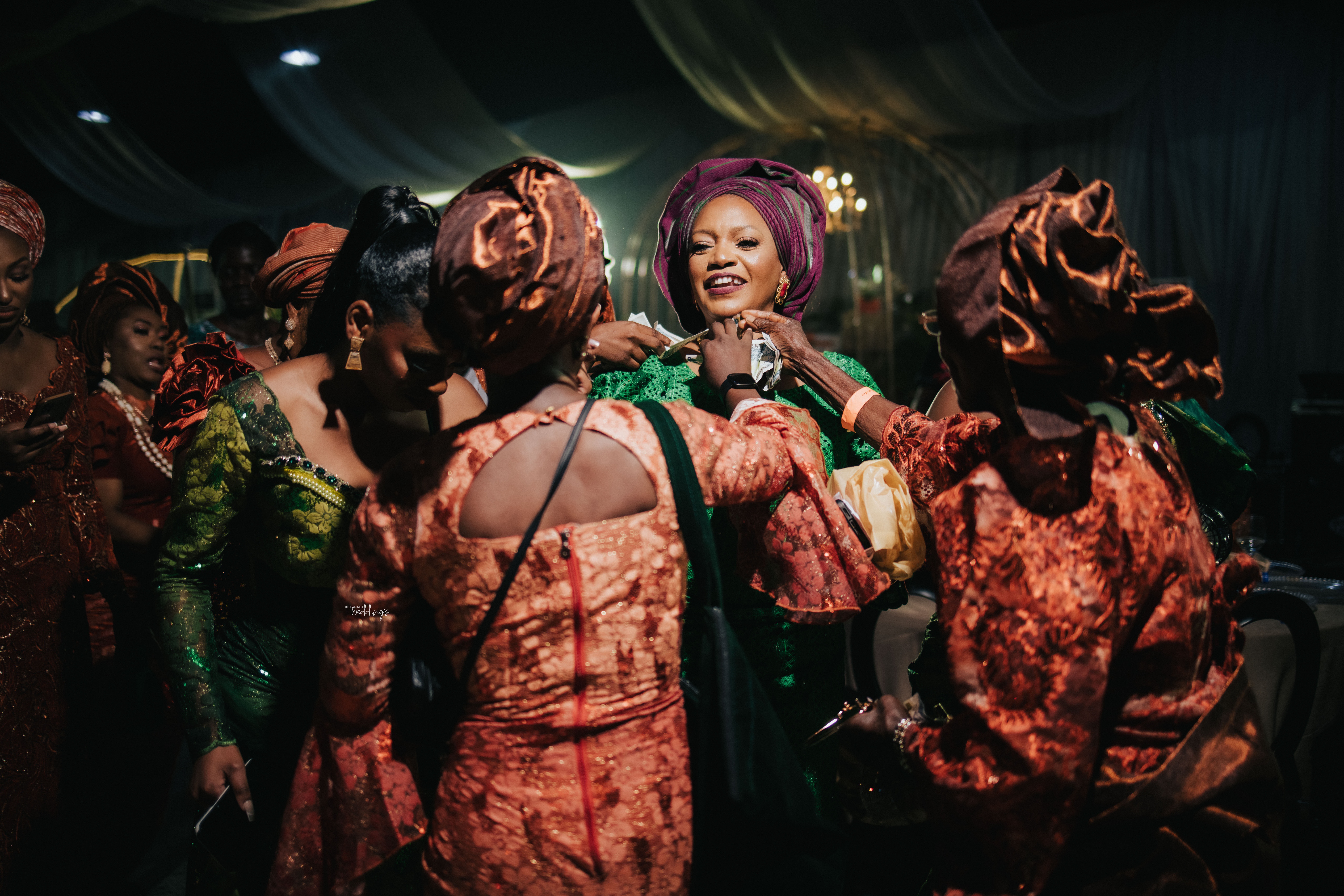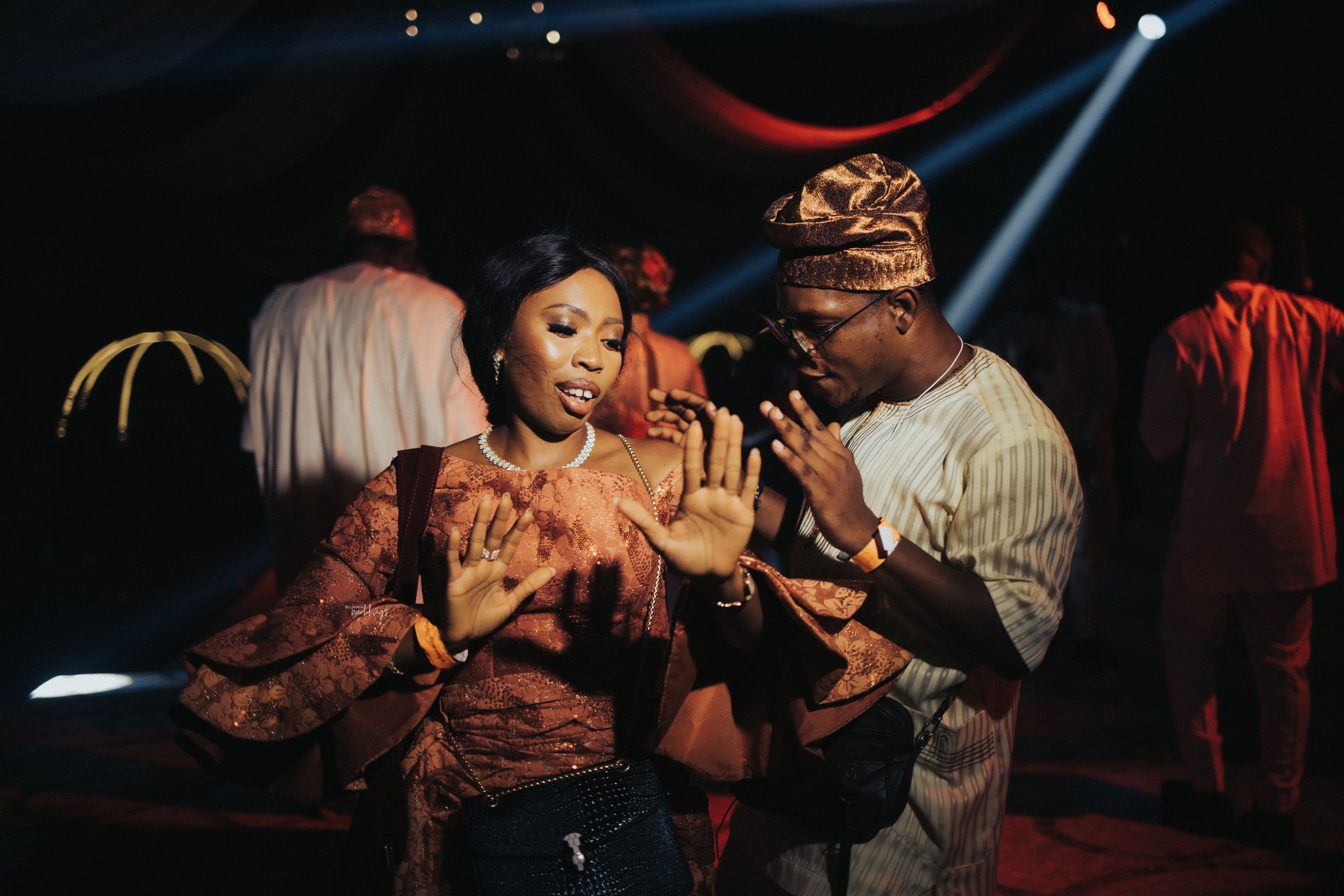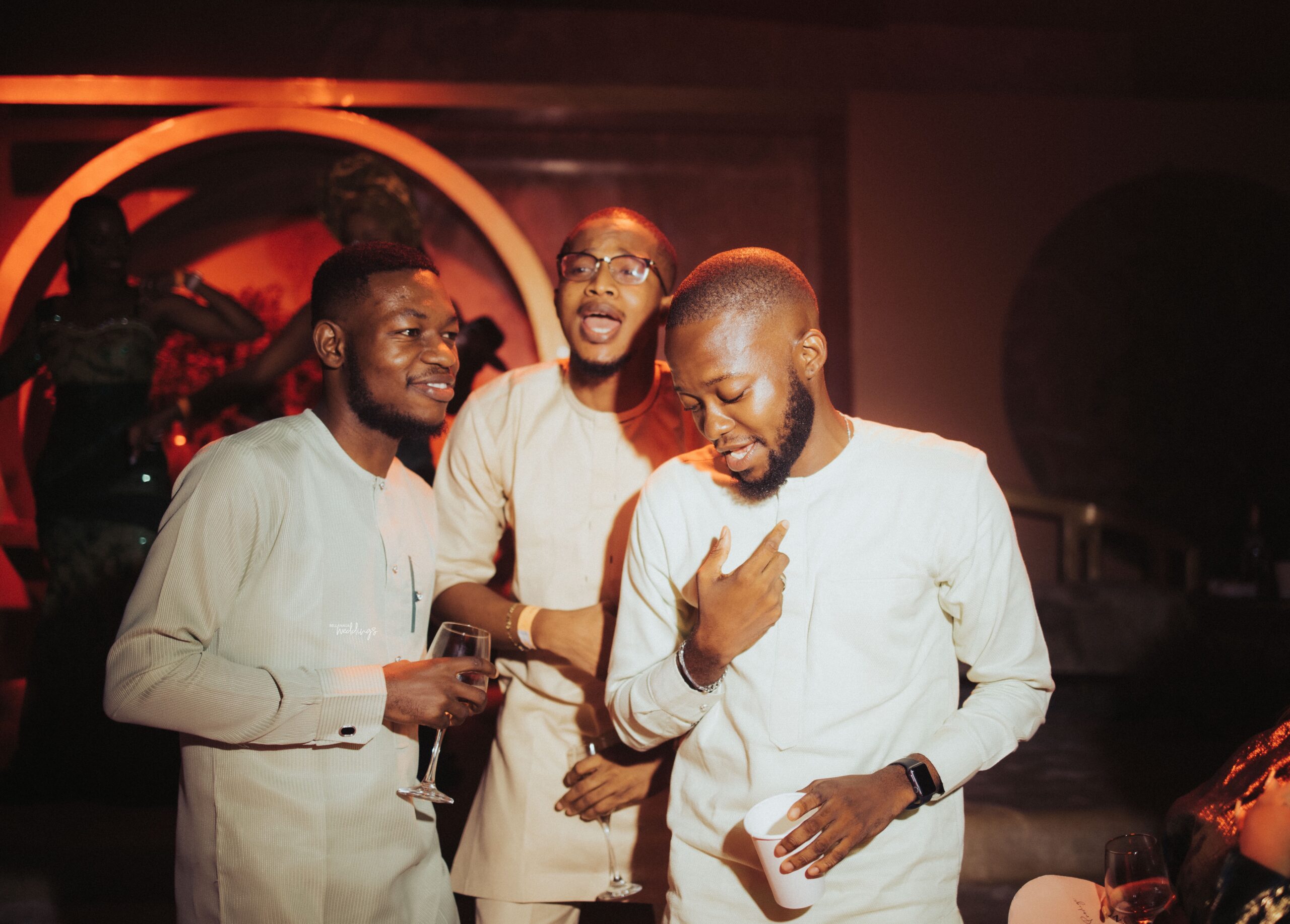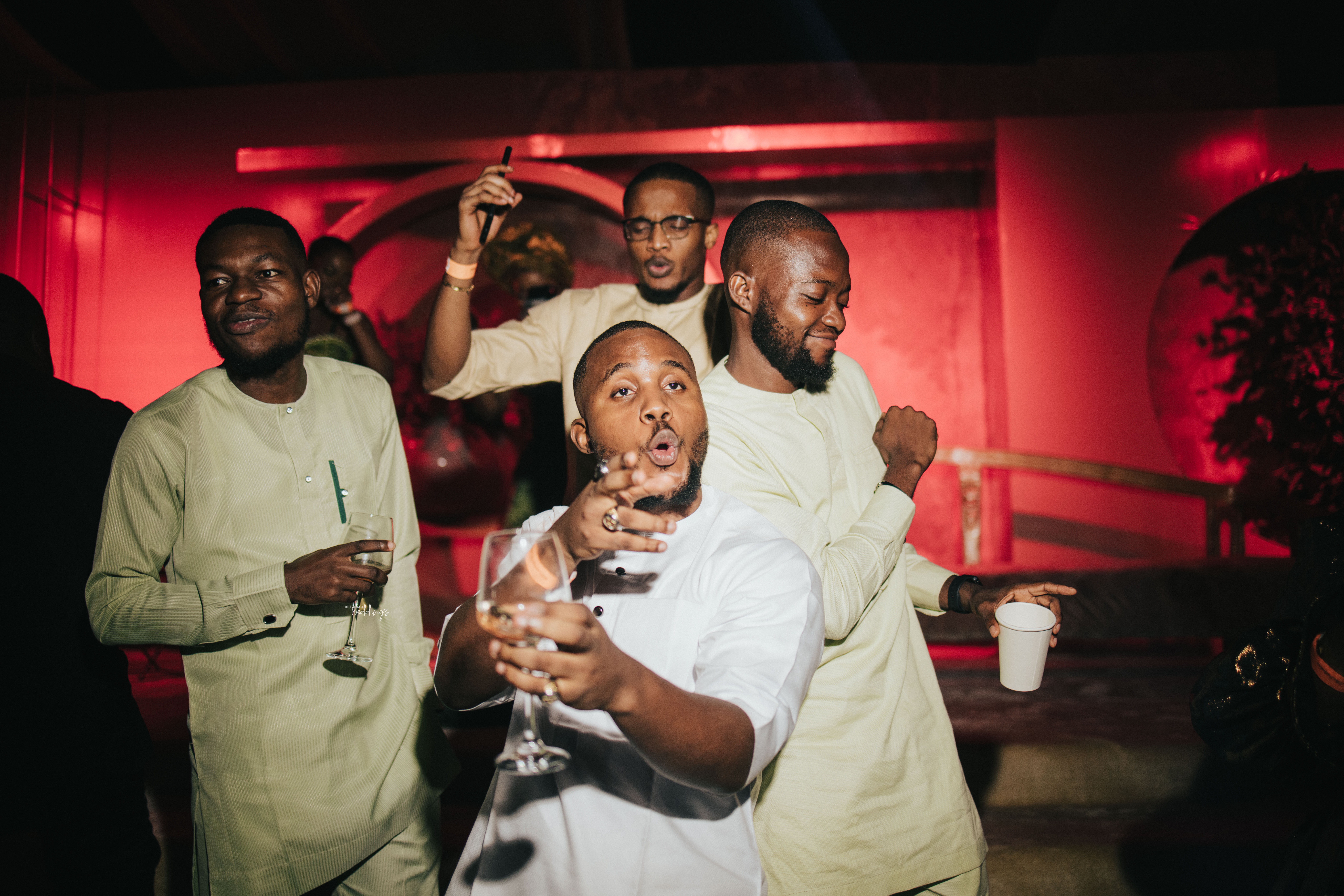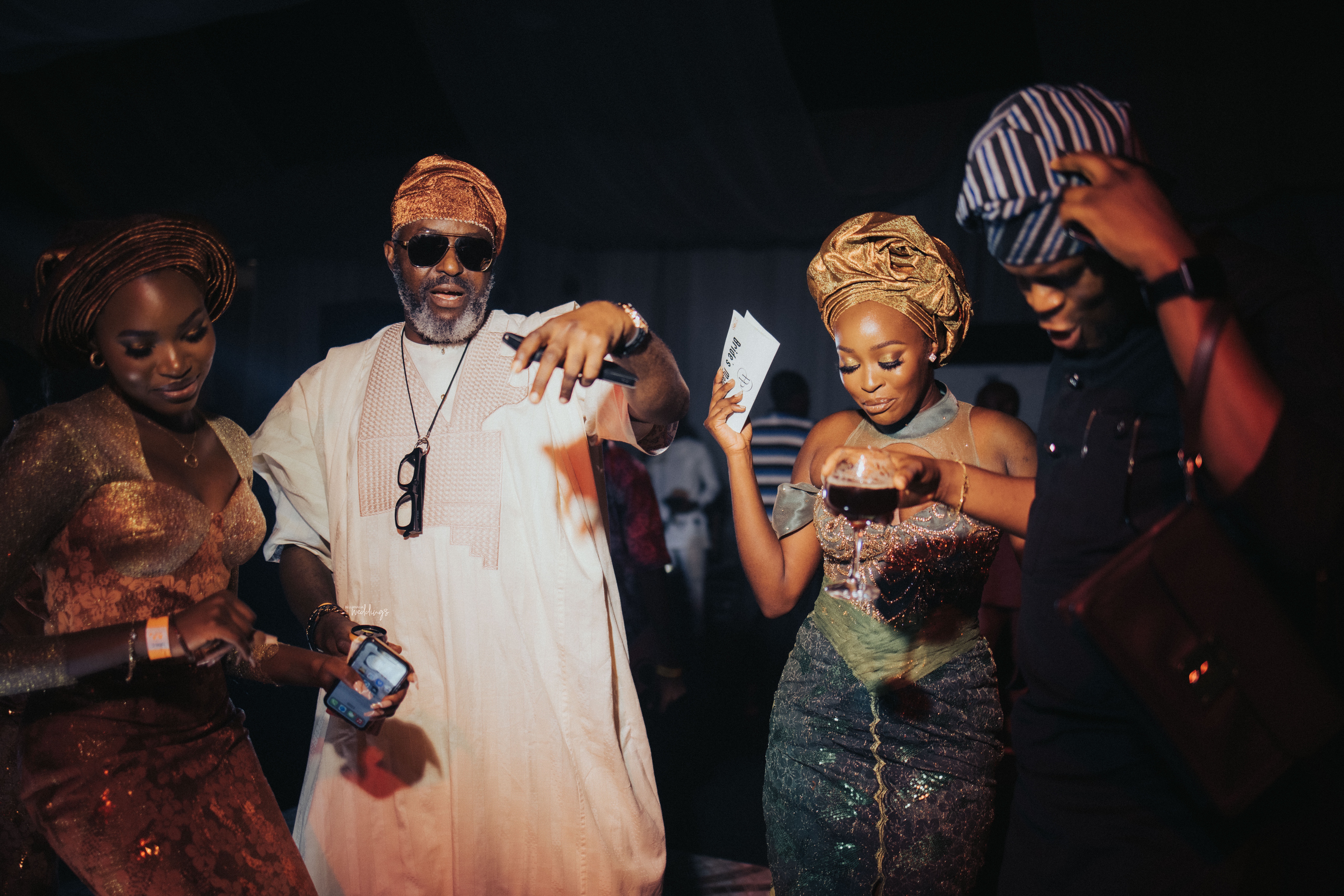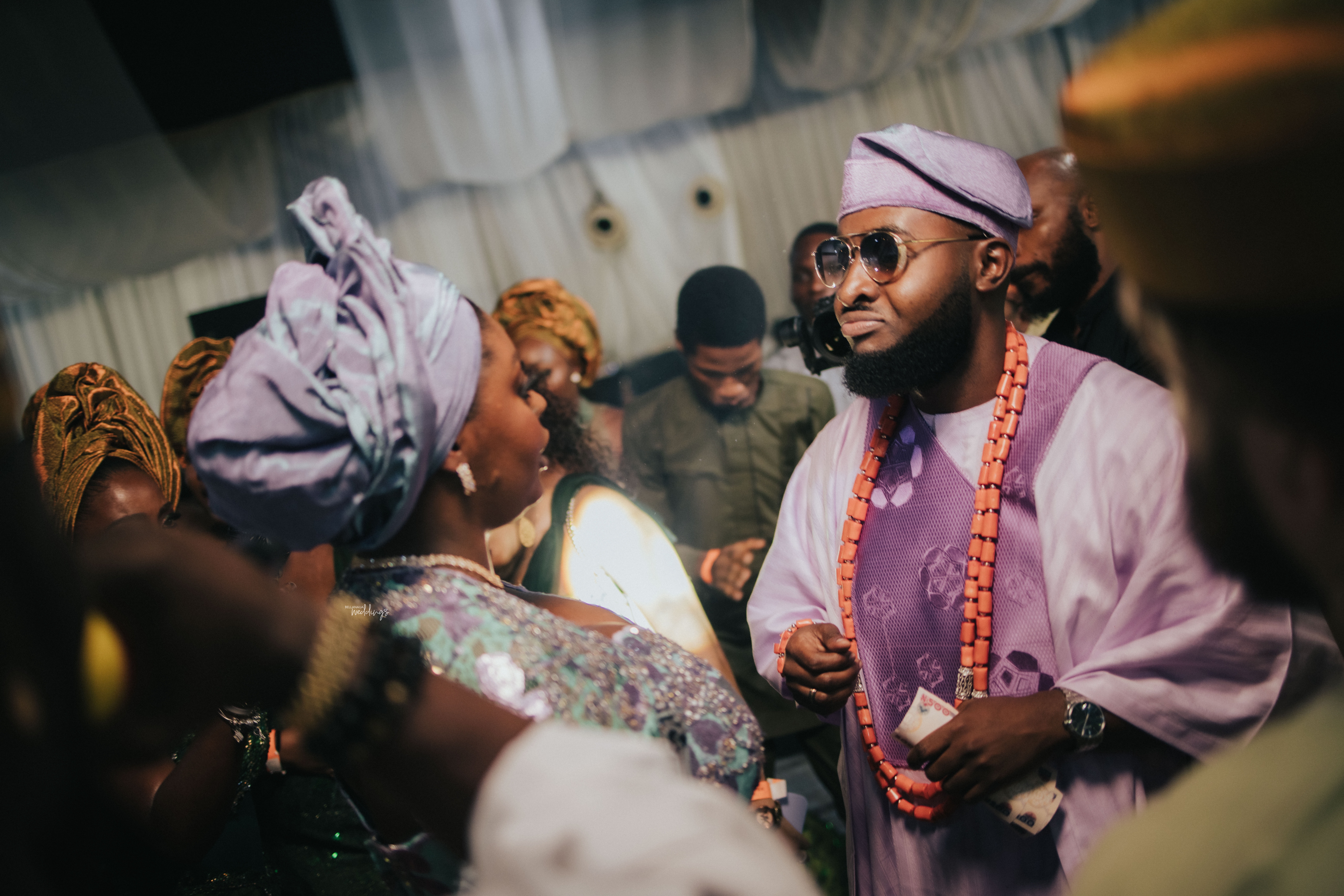 Credits
Bride @romade_a
Planner @2706events
Bridal Stylist @thewardrobemanager
Groom's Stylist @kuartz_
Outfits @couturebytabik
Chantilly lace fabric @foradorafabrics
Asooke @wovenmarketafrica
Fabric (Lilac) @glitz_allure_fabrics
Groom's Asooke fabric @tunicafabrics
Groom's Asooke outfit @taryorgabriels
Groom's Lilac Fabric @sastextiles
Groom's Lilac outfit @ama_lagos
Groom's Corals @justbeadit_ng
Groom's Shoes @overallspremiumbrand
Makeup @zainabazeez
Gele @dbellezza_gele
Shoes @aminamuaddi
Clutch bag @jeffreylevinson
Photography @bedgepictures
Videography @otusally
Decor @btgdecor
Décor Photography @detailsbysam
Lights @ibiyemiabayomi
Eru Iyawo & Returns @eruiyawoconcepts
MC @babajideguerrero
Band @shugaband
Table Setting @saucesfactory | @foodcrushcatering
Cake @livvystwist