Traditional weddings will always have a special place in our hearts. We can't help but love the colours, beauty and display of culture that they come with. Today, we've got something to have us all giddy and excited, thanks to Seralyn and David.
The love birds tied the knot in a vibrant carnival-themed traditional wedding and it was all so beautiful! If you missed their pre-wedding shoot, you should totally check it out here. Seralyn and David took their love the forever way and their traditional wedding is the burst of colour that our day needs.
Representing the Ijaw tribe of Seralyn, and the Tiv tribe of David, both cultures were perfectly blended to create such a bright and colourful day for the sweethearts.  Seralyn was an absolutely gorgeous bride in all her four looks and David came through suave and dapper in his Tiv attire. Everything about this wedding has us smiling from ear to ear as we take in all the feels and beauty. The planner, 38 Seconds Events gives us an insight into the planning of this carnival-themed wedding. Keep scrolling to enjoy.
Relish the beautiful photos from their traditional wedding below.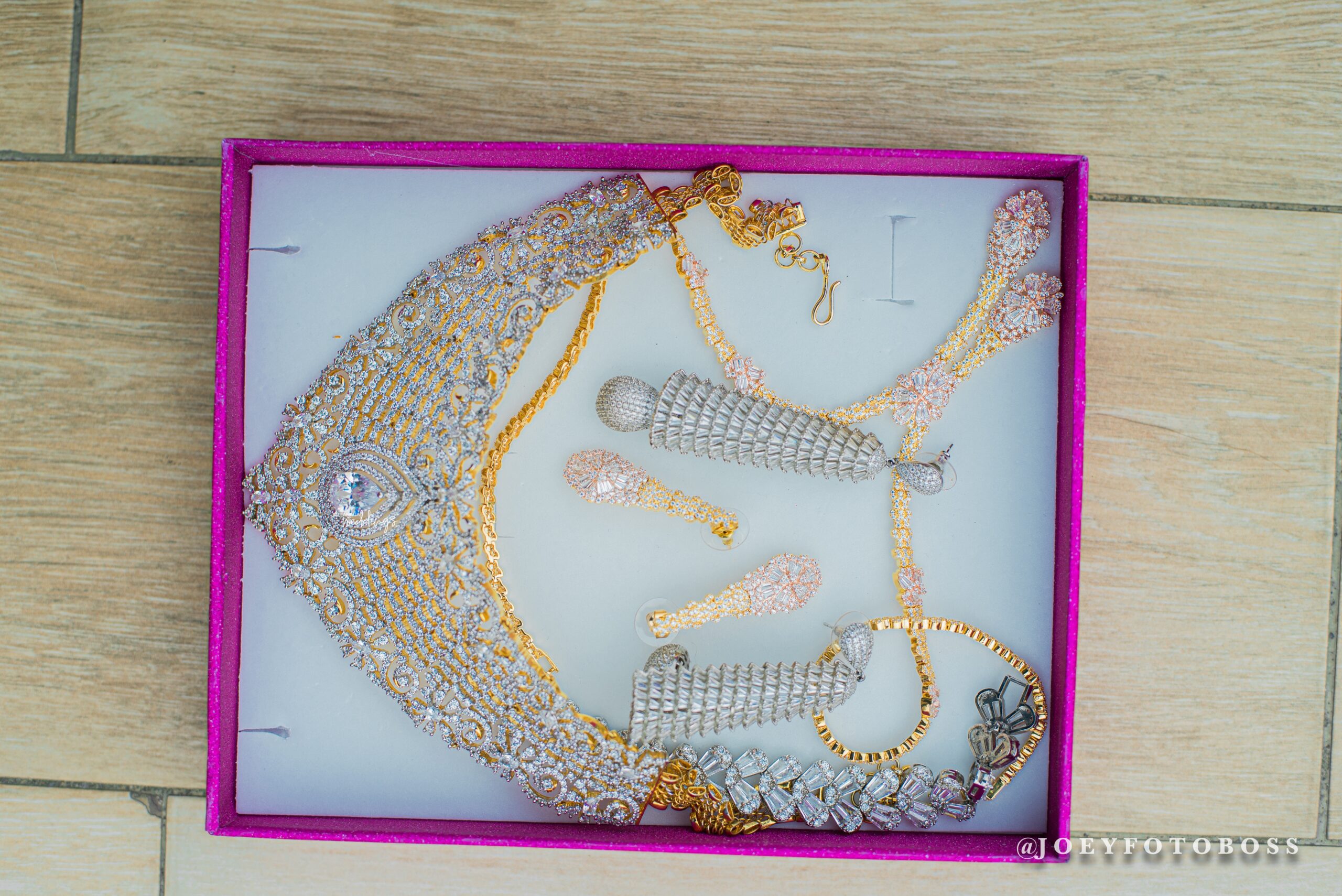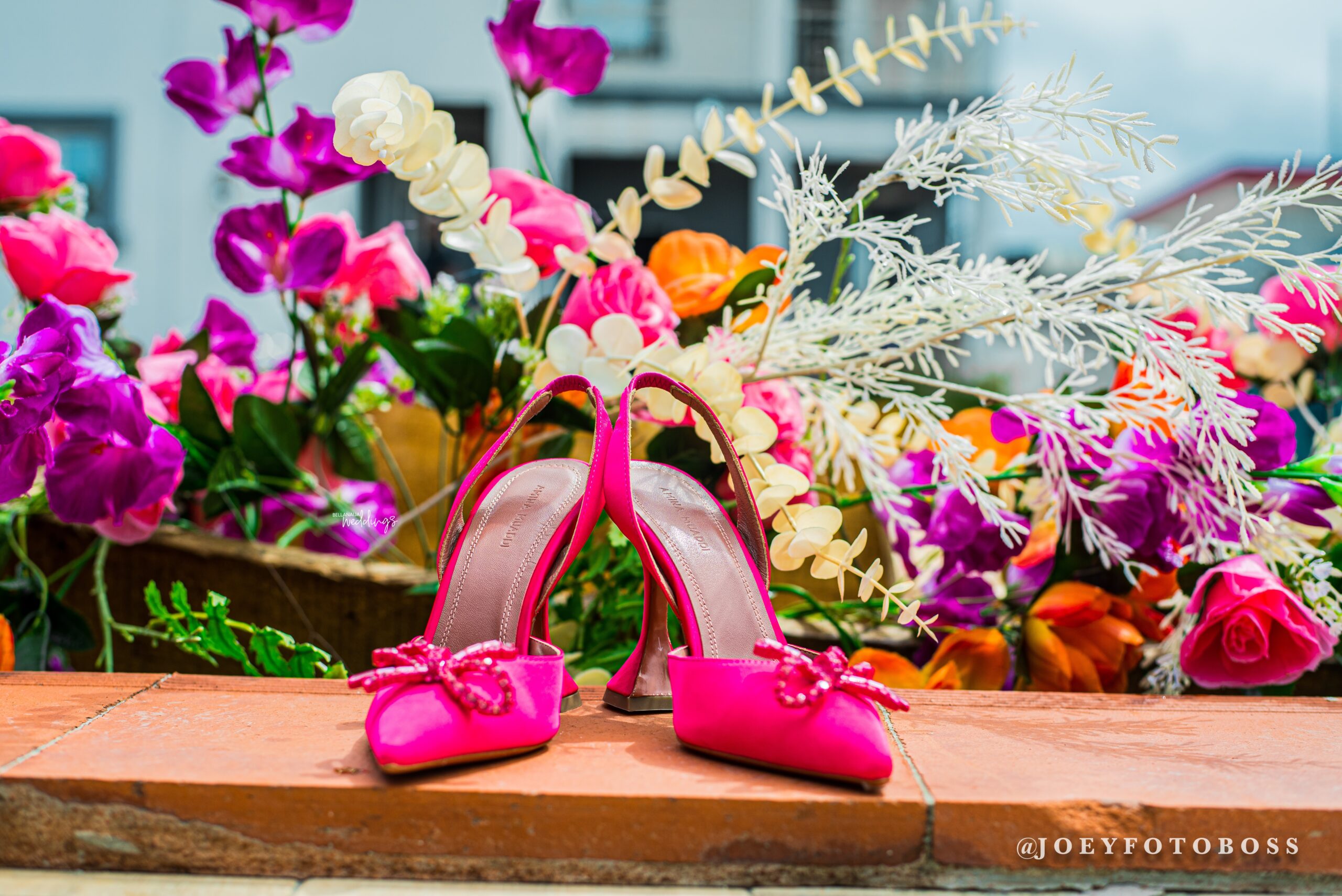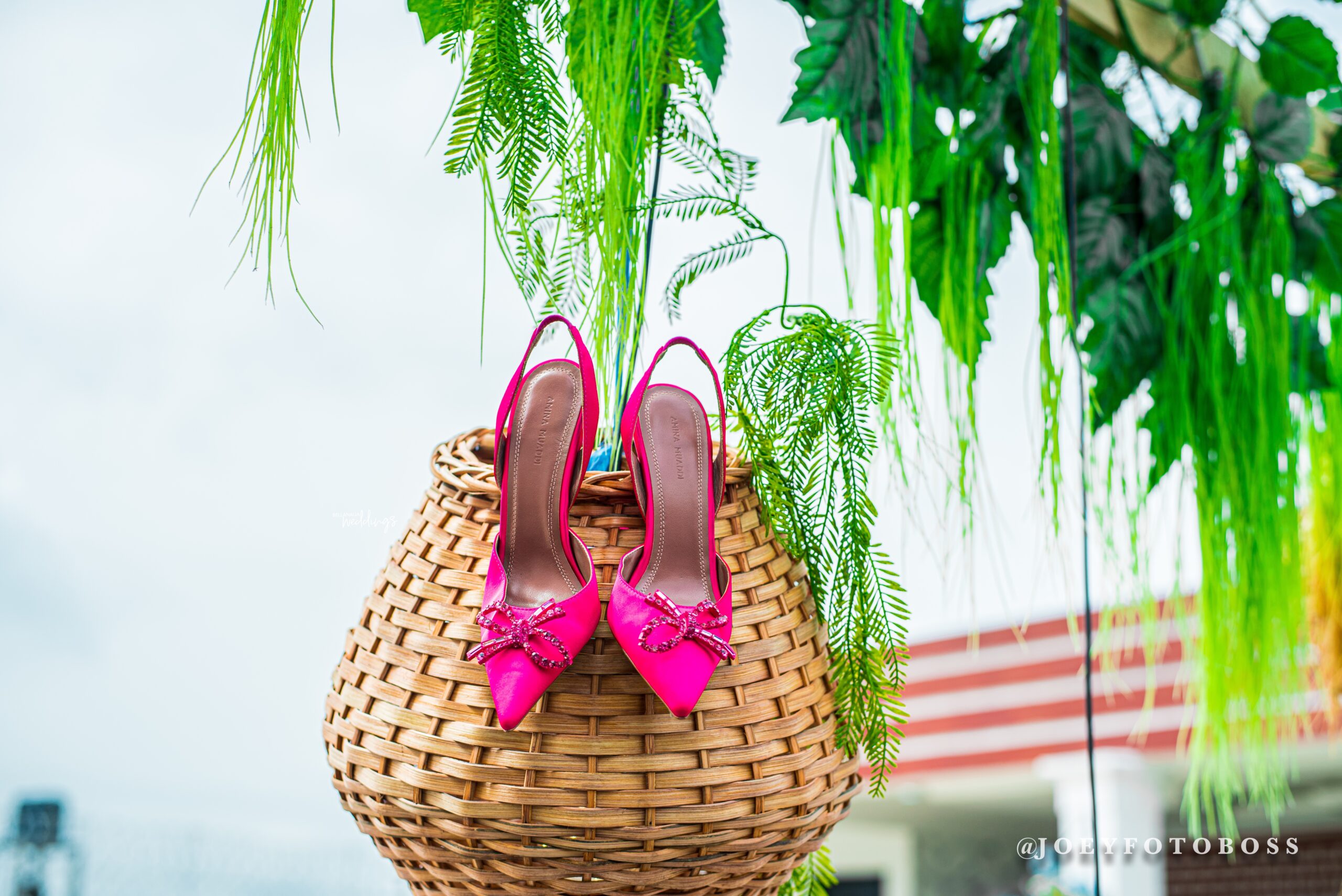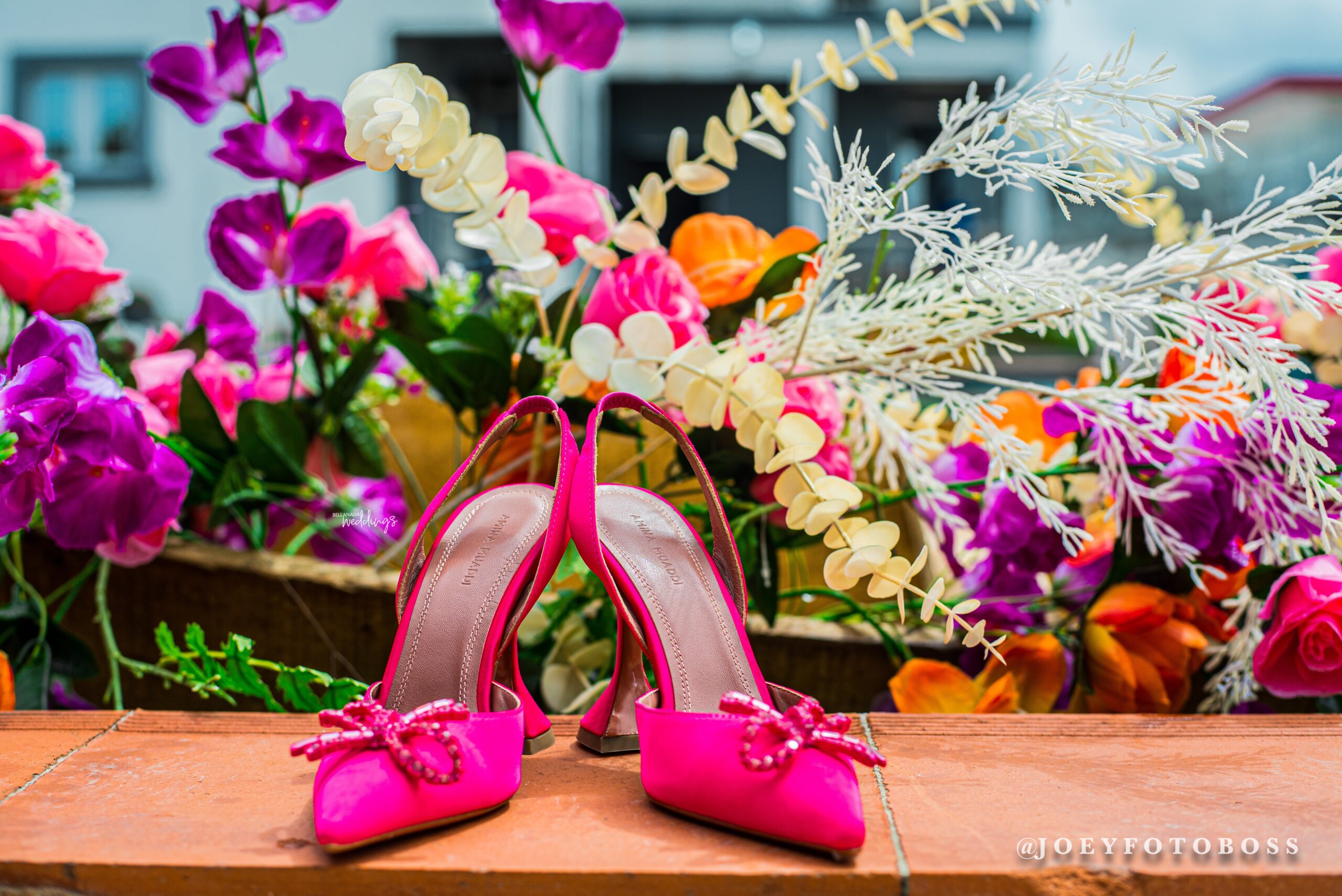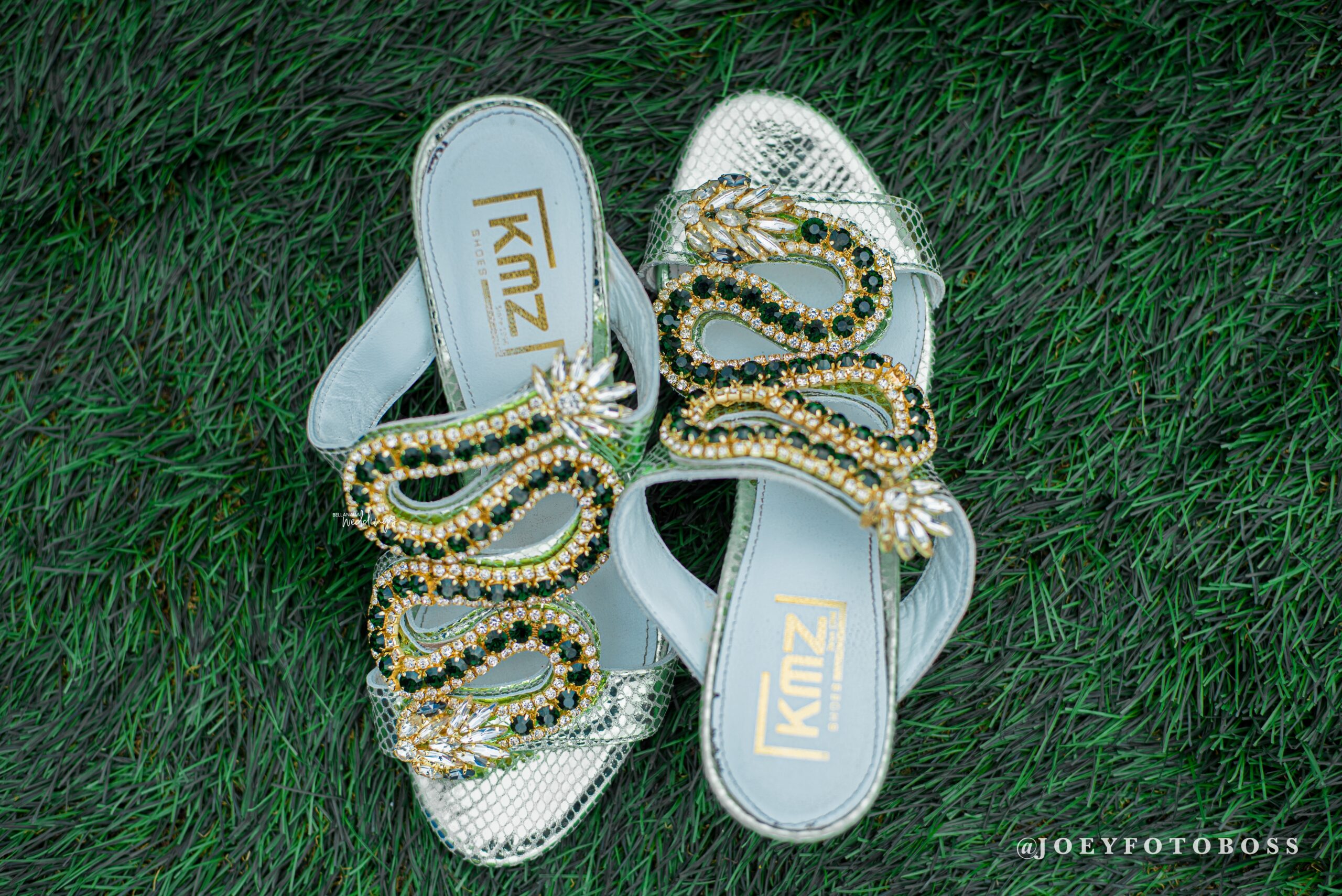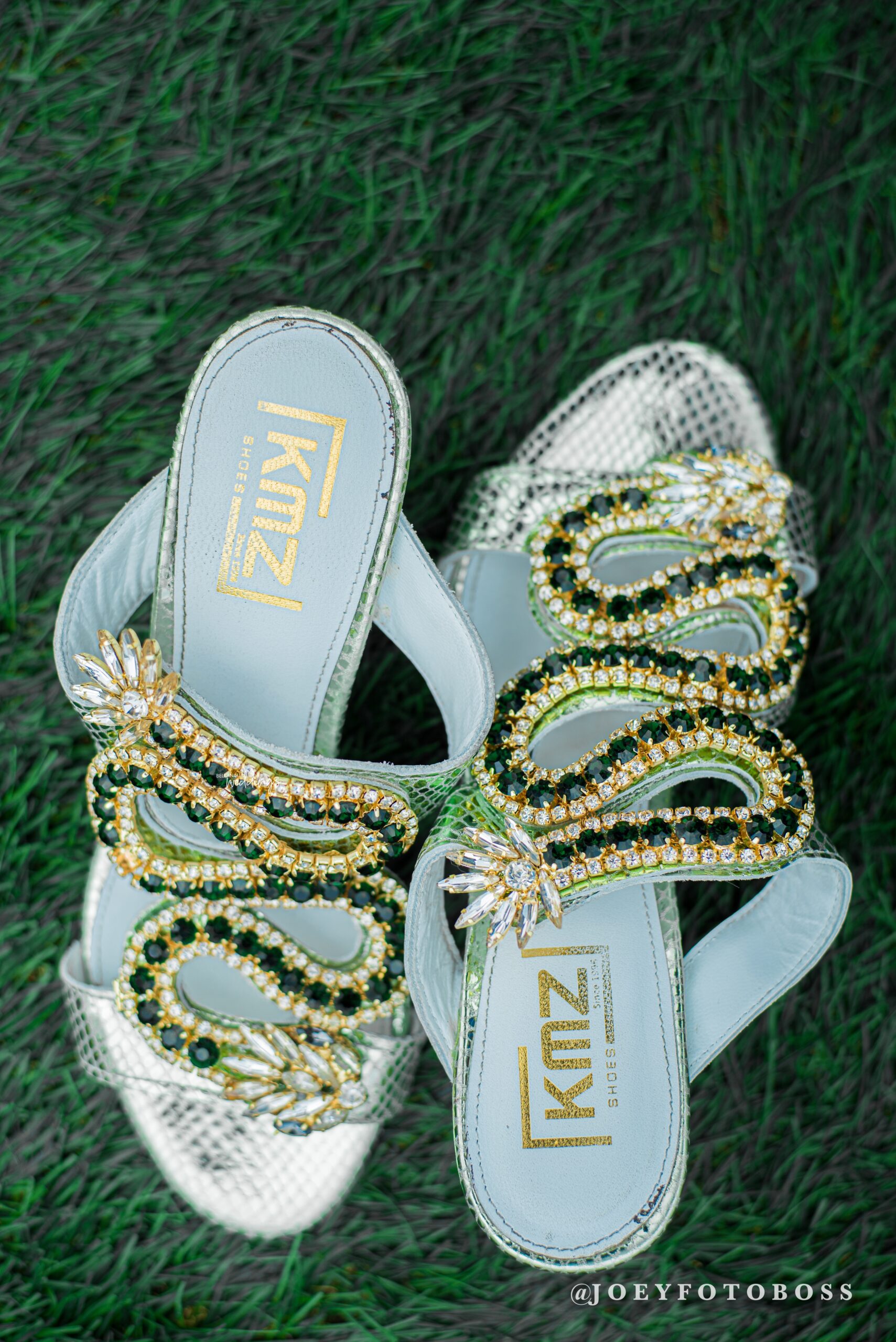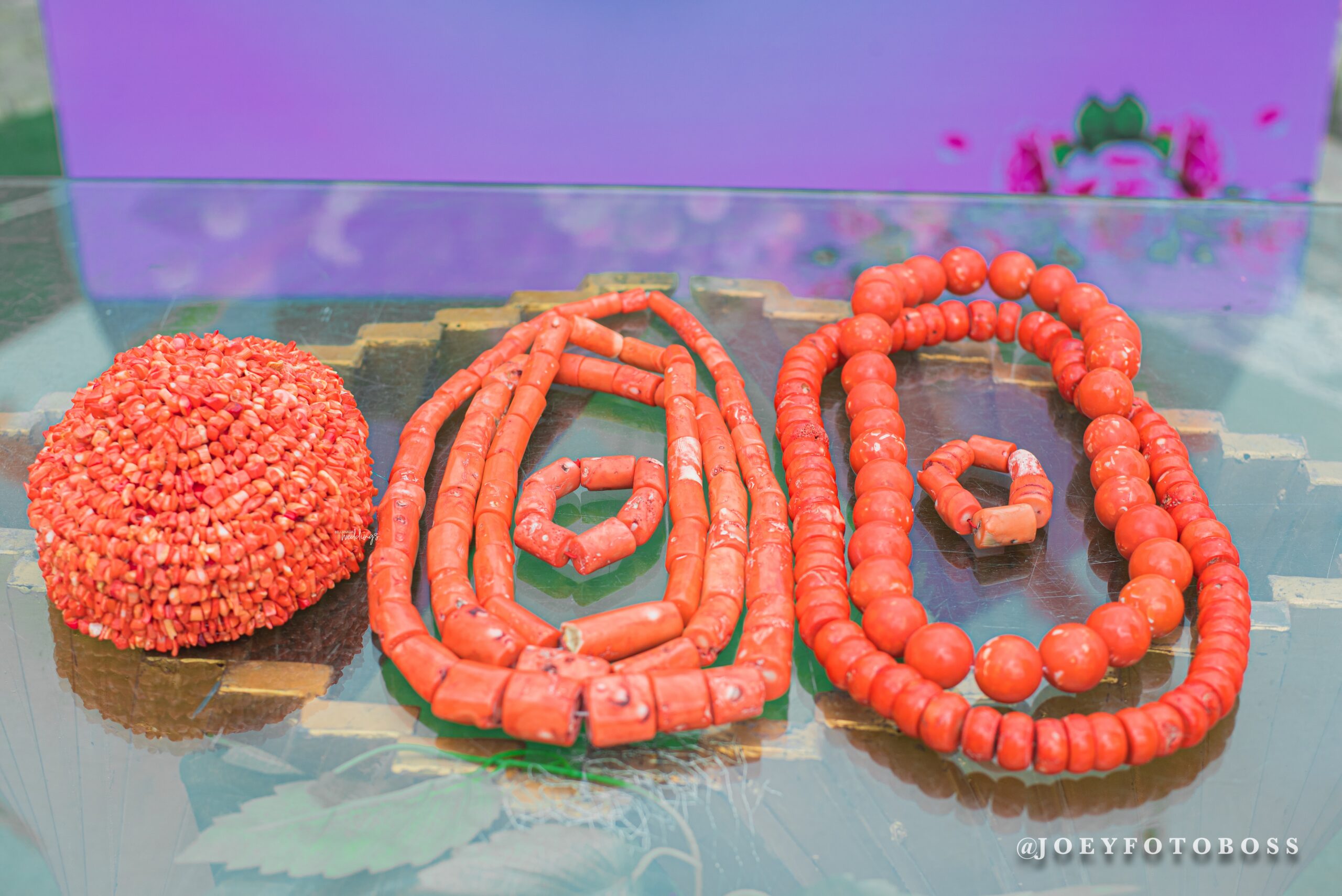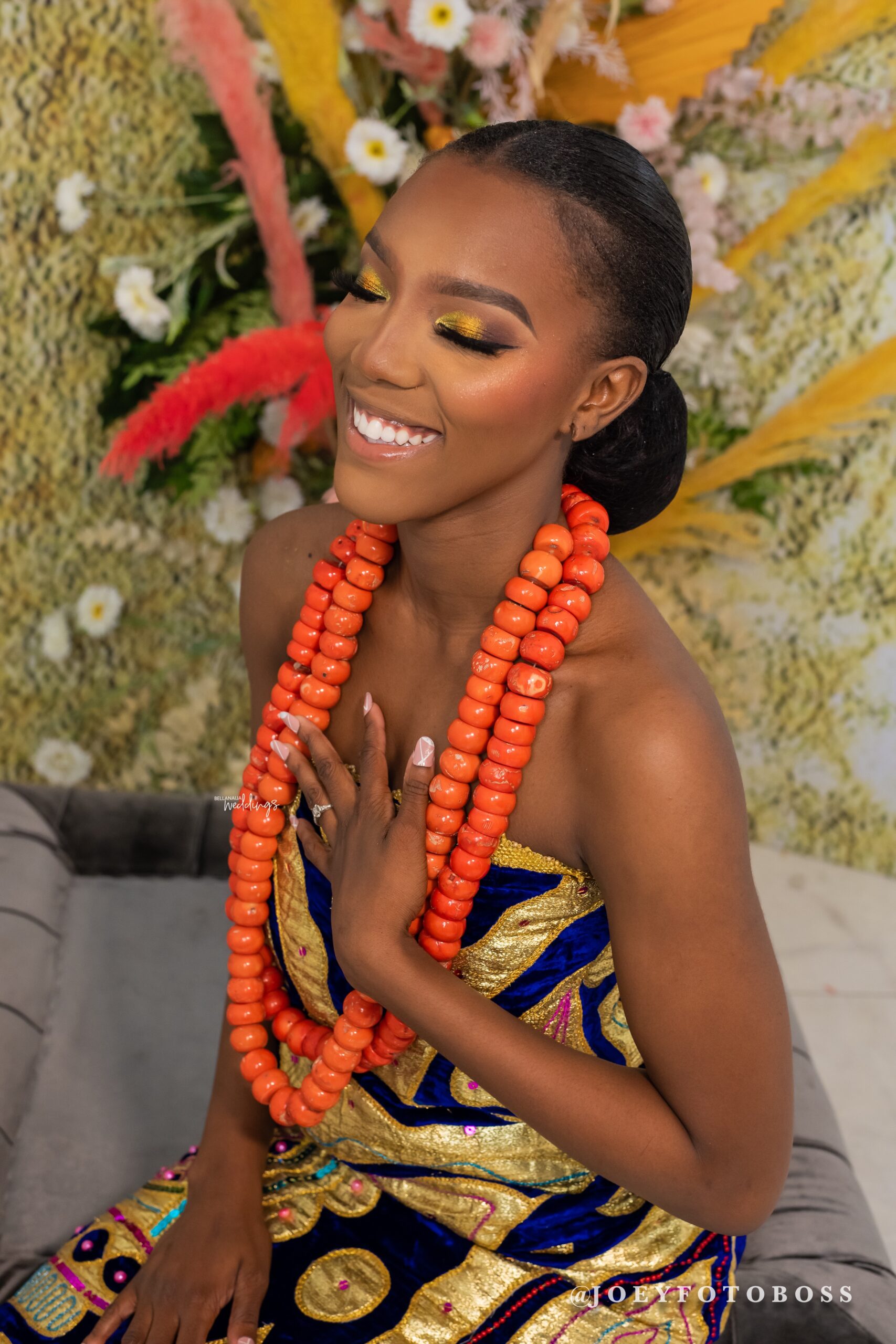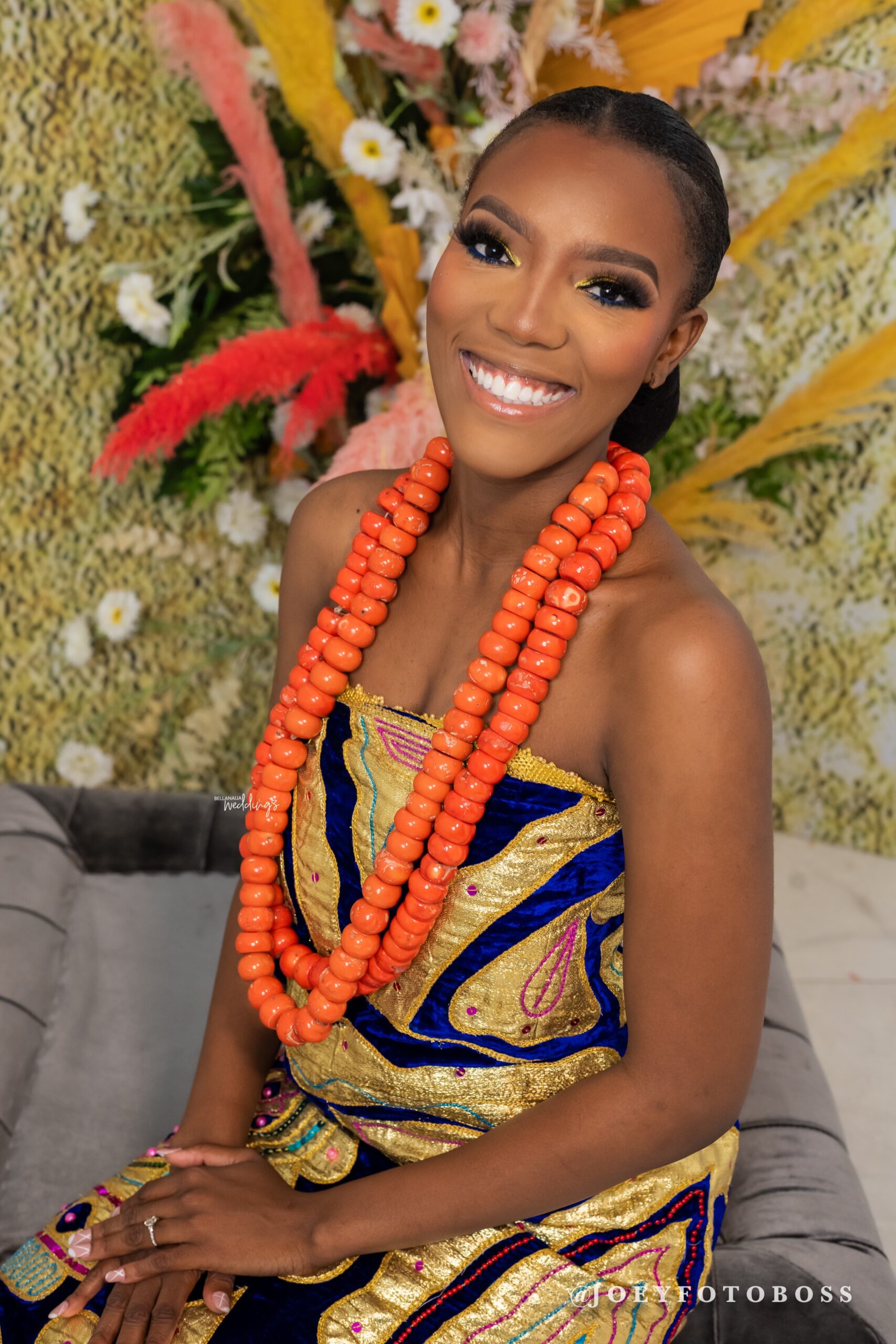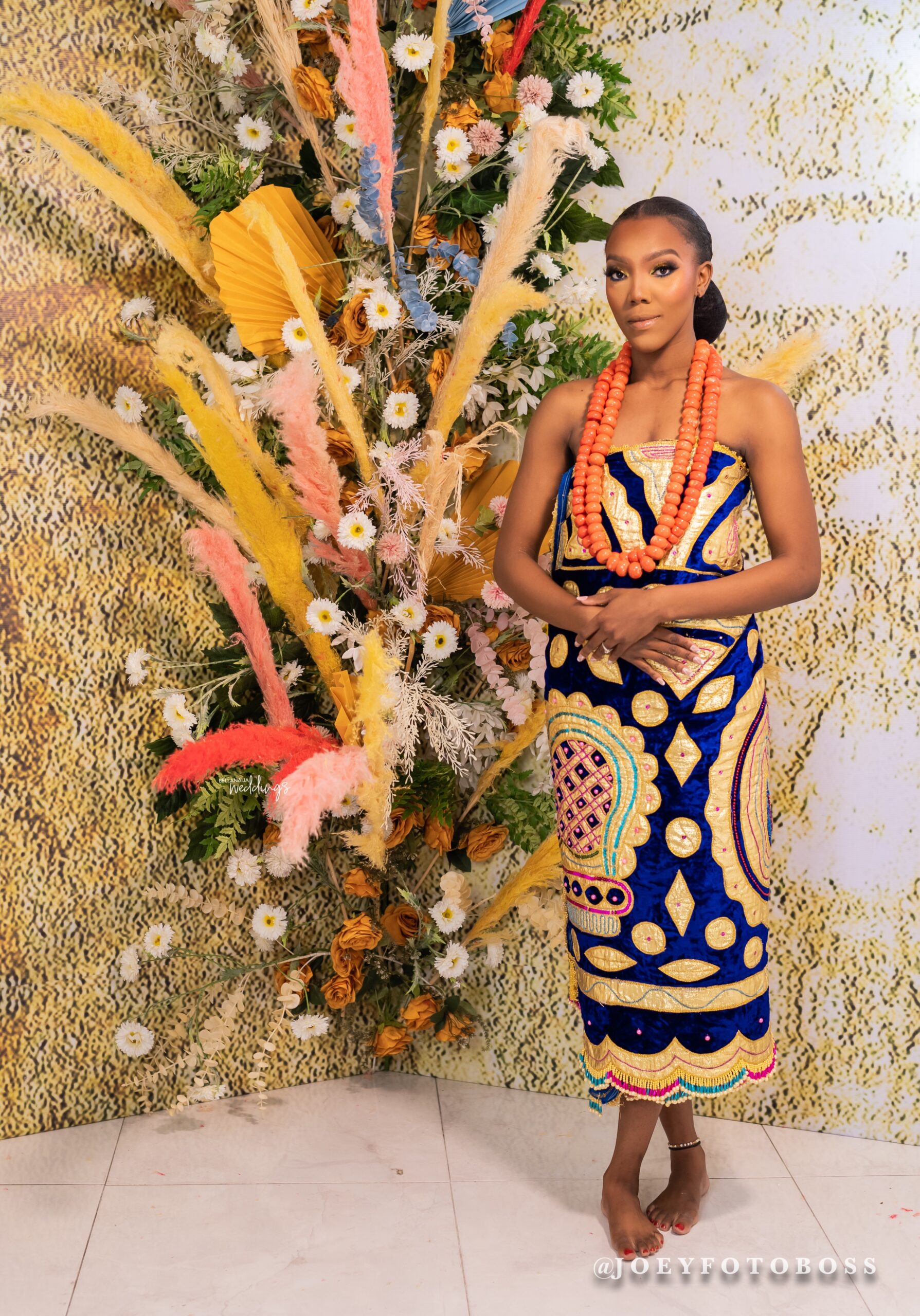 Here's the planner's insight into Seralyn and David's special day:
It was Carnival themed wedding that portrayed Bayelsa and Benue's tradition. The bride's family are Ijaws while the Groom's family are Tivs. We had a carnival troupe, stick dancers, cultural groups and carnival themed decor to highlight the theme of the event.

The Bride's mum booked the vendors. She contacted and booked us to fine-tune her plans and coordinate the vendors. We arrived in Yenagoa on the 1st of April and executed the event on the 2nd of April at the Bride's family compound. Decor and rentals were all arranged to fit the theme. The Carnival Troupe ushered in the guests. It was an amazing day overall.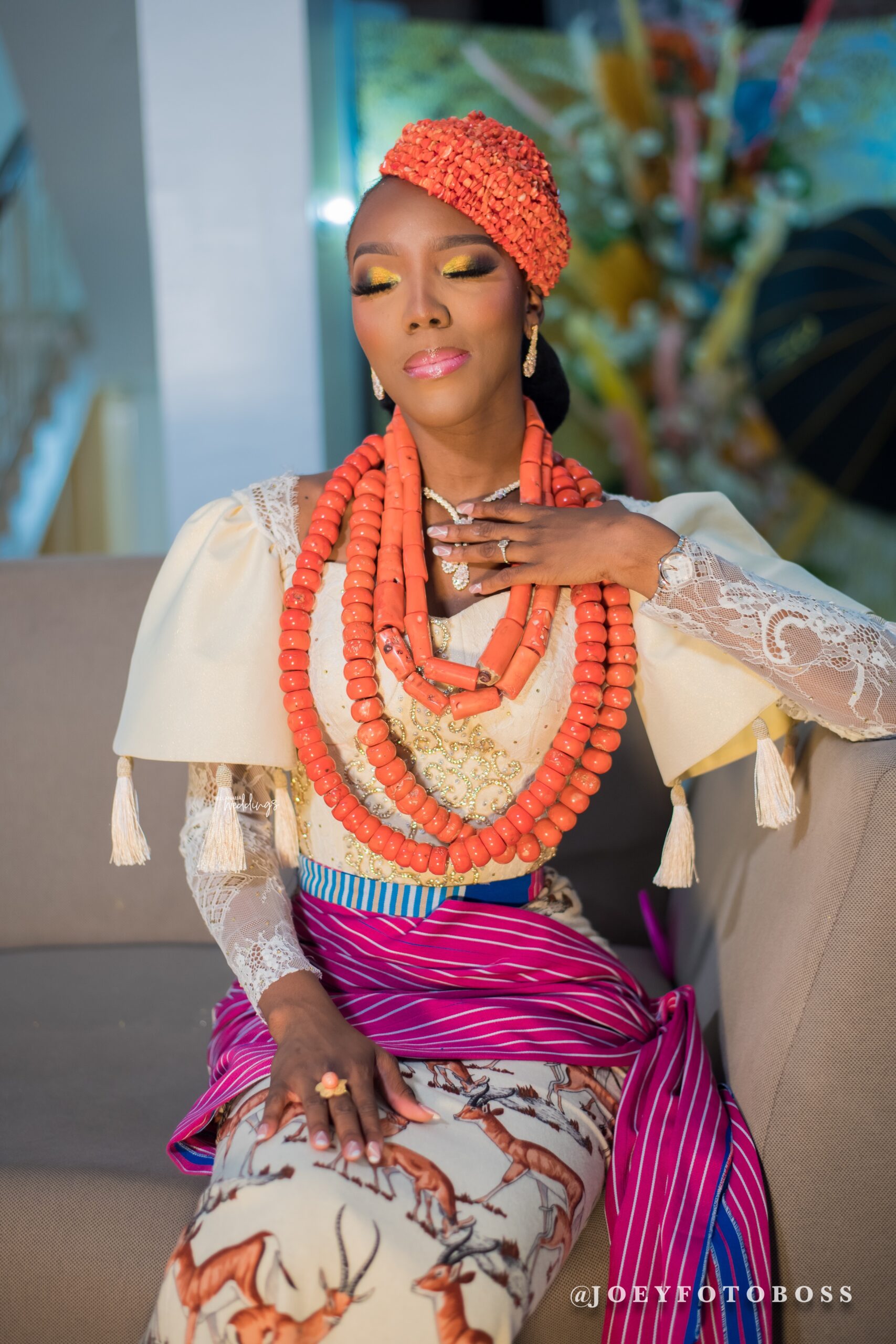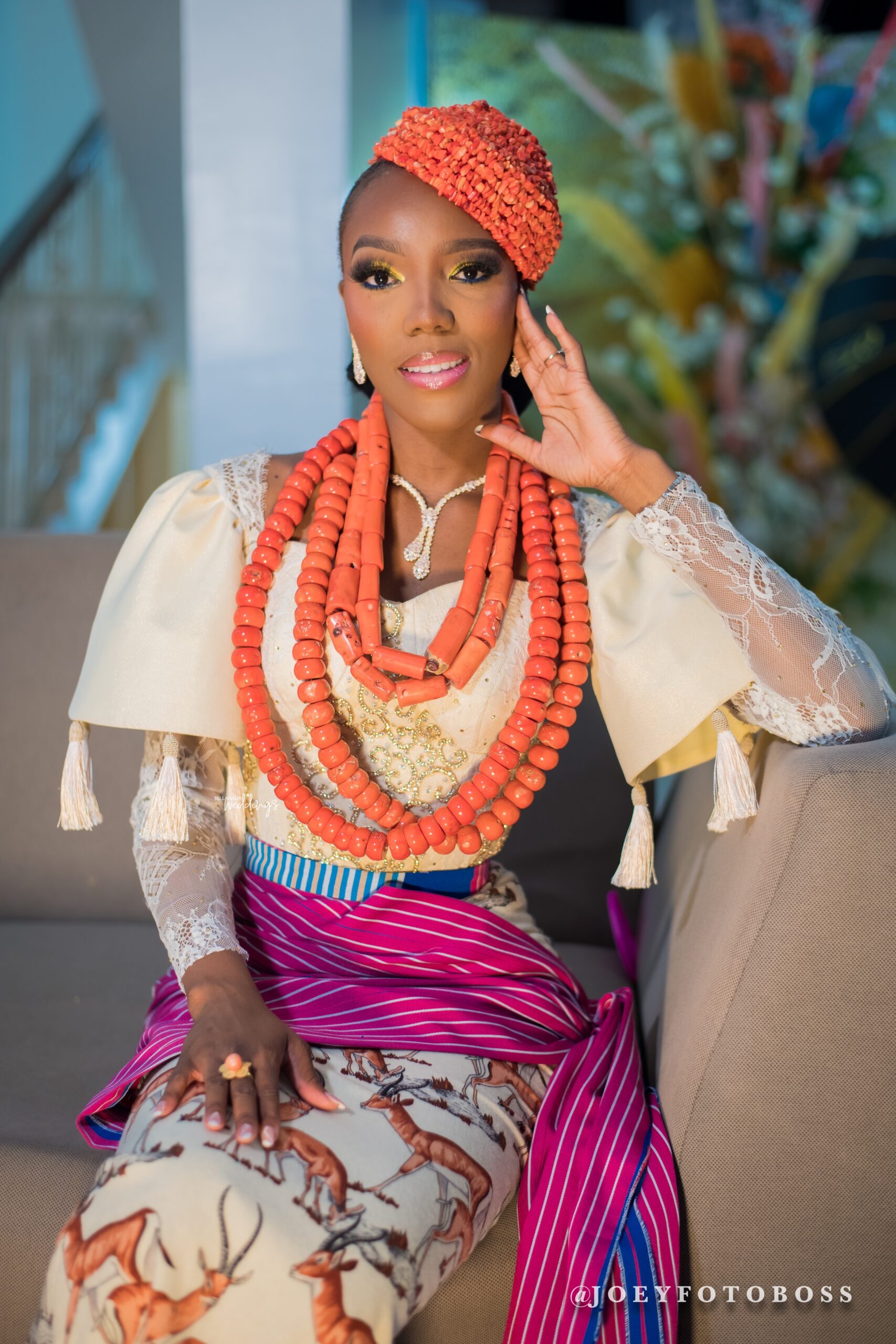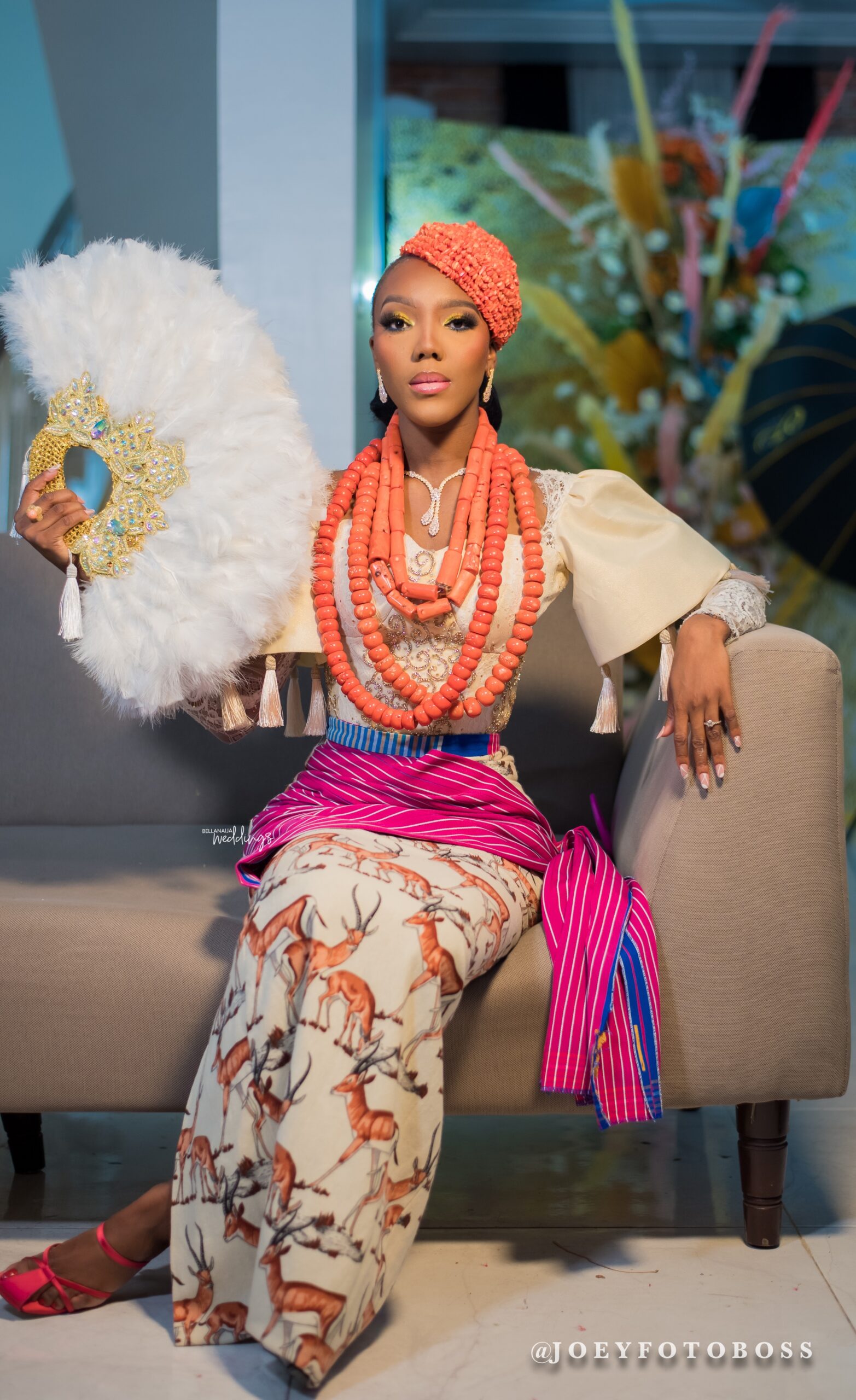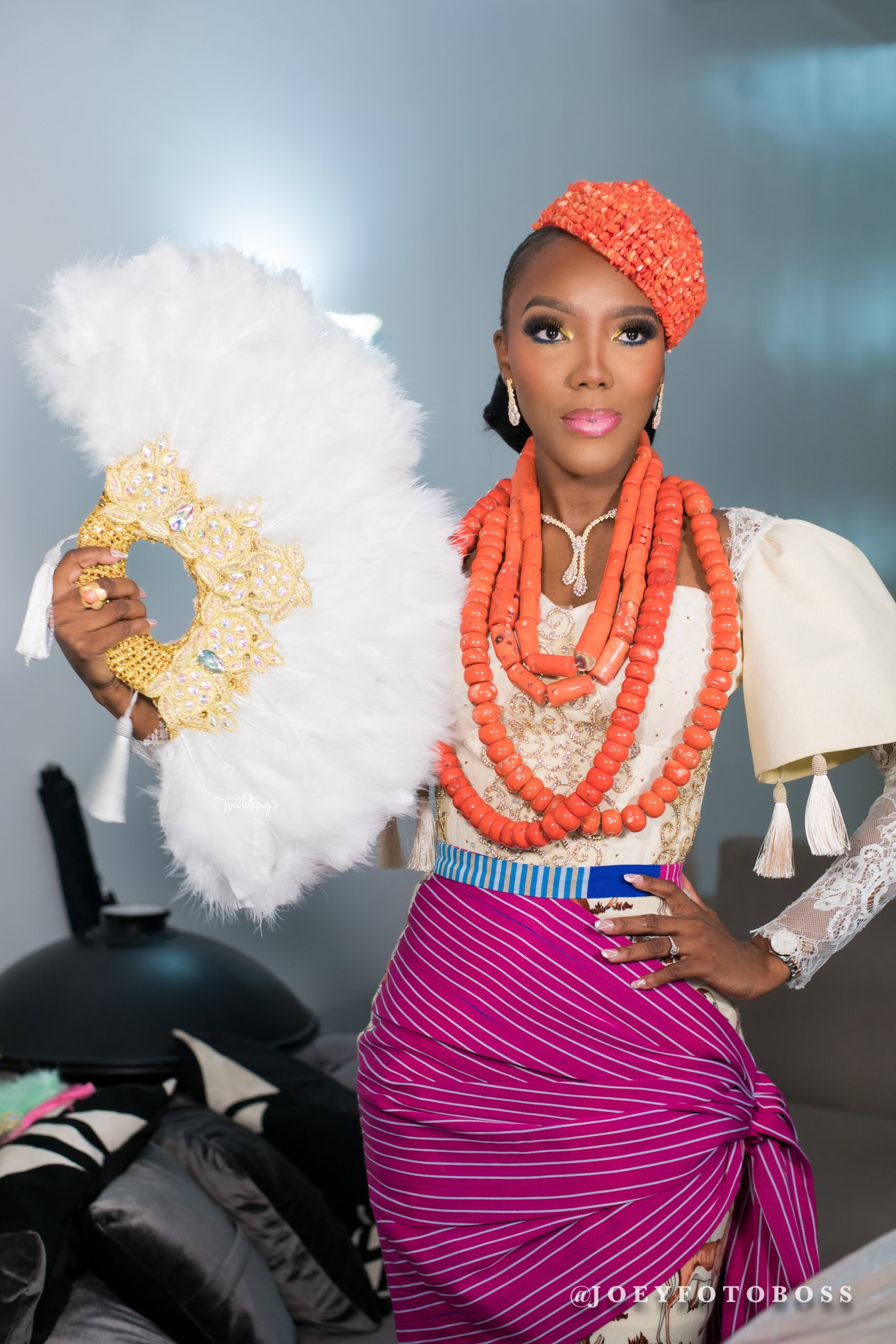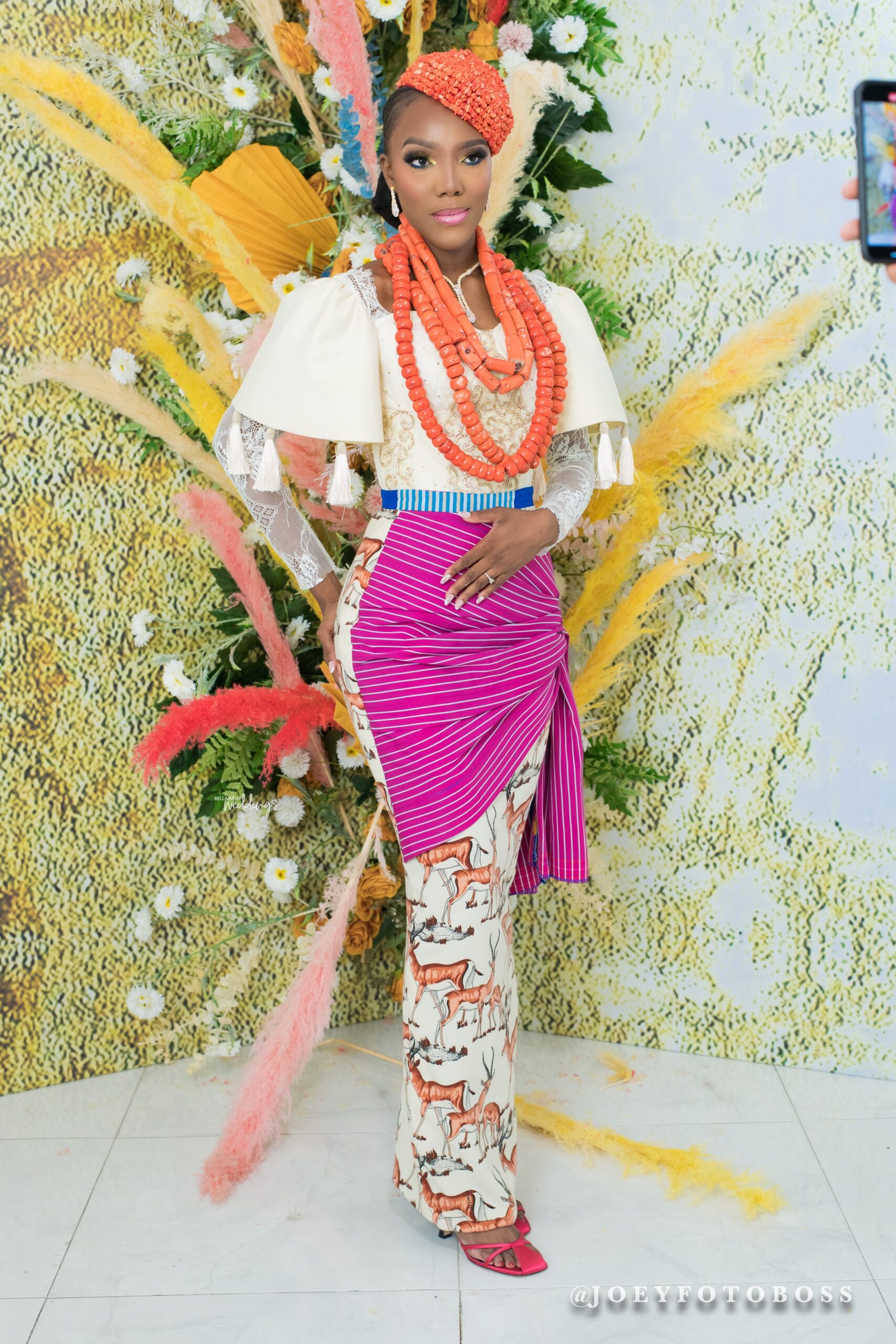 Let's check out David who's also ready for the big day…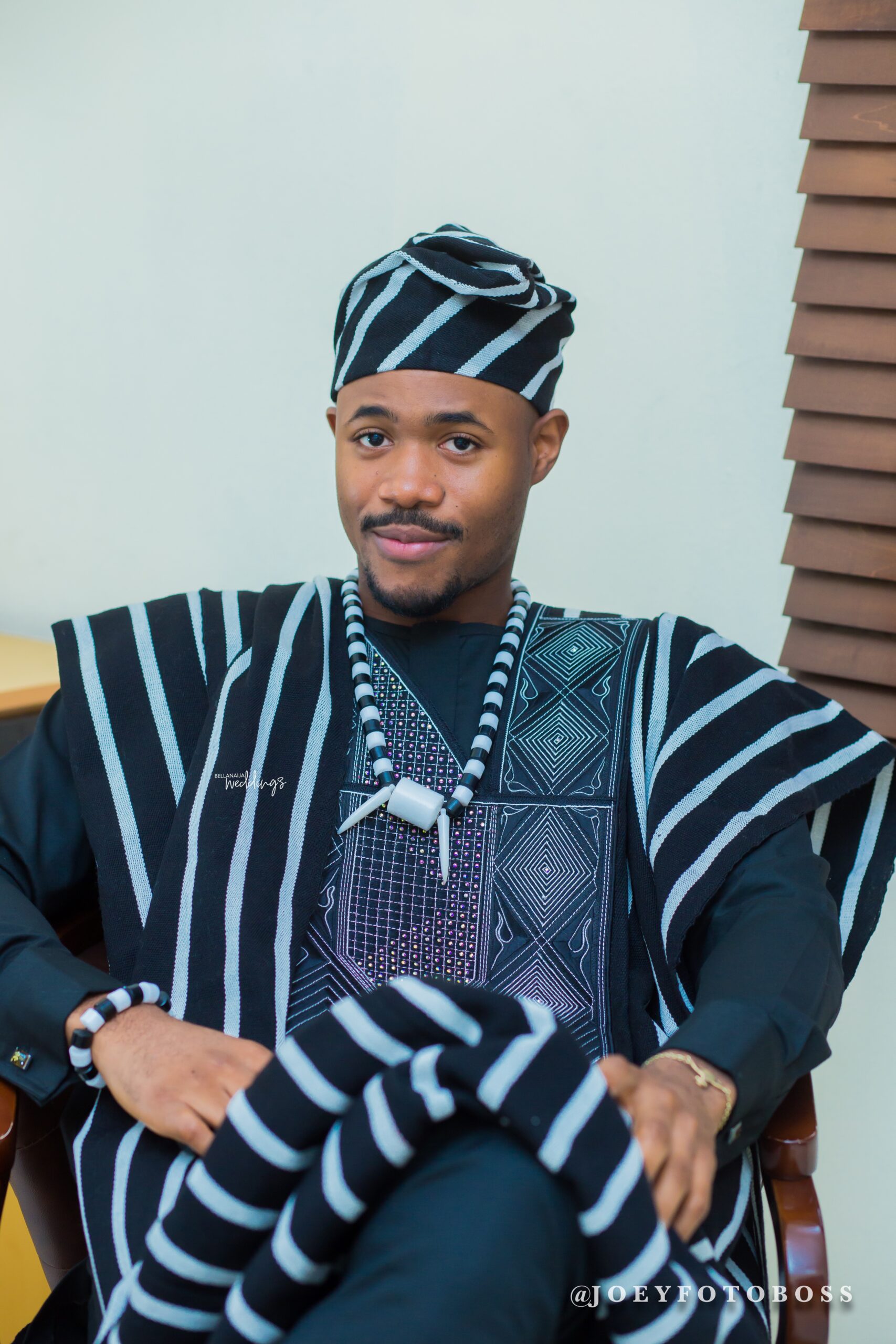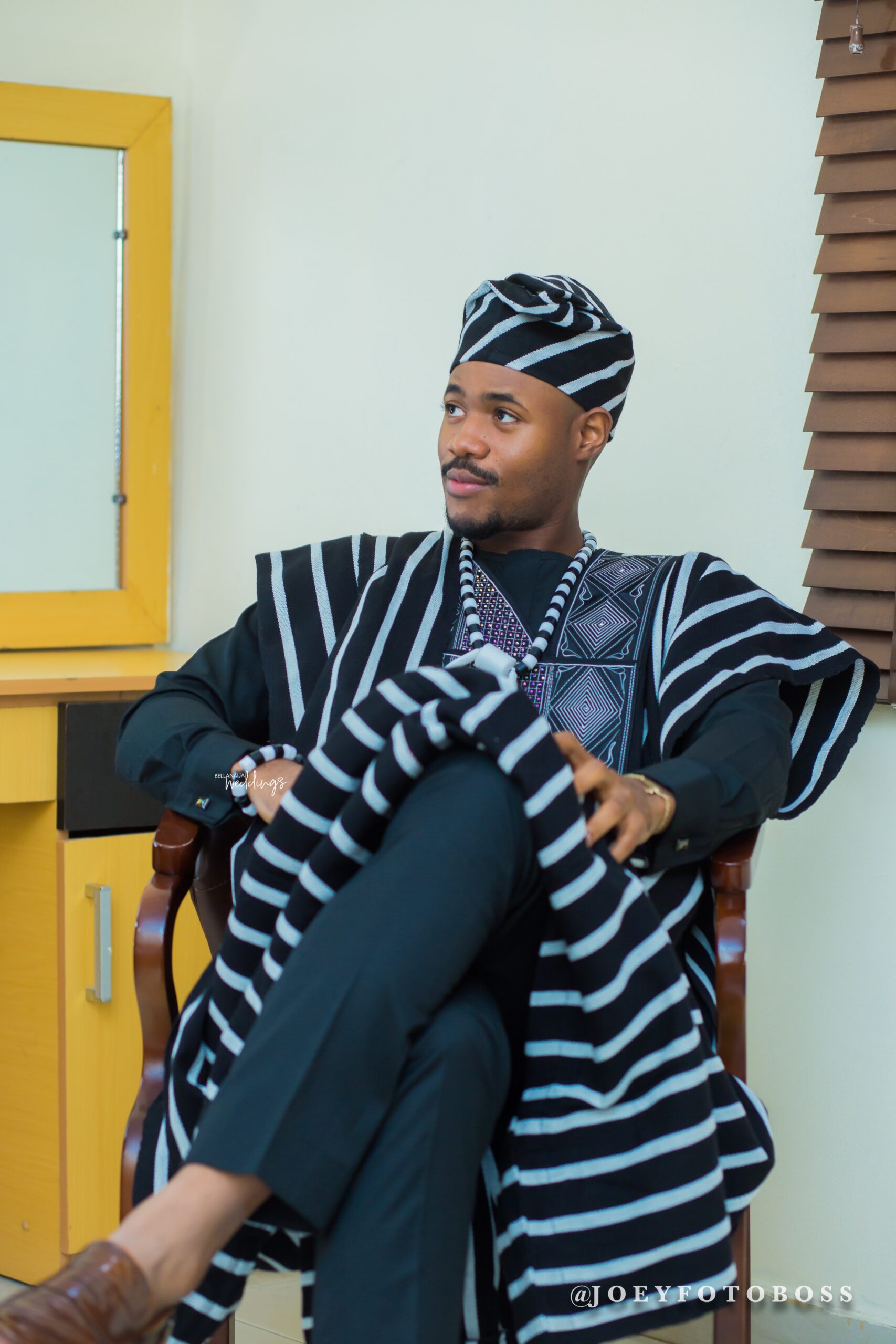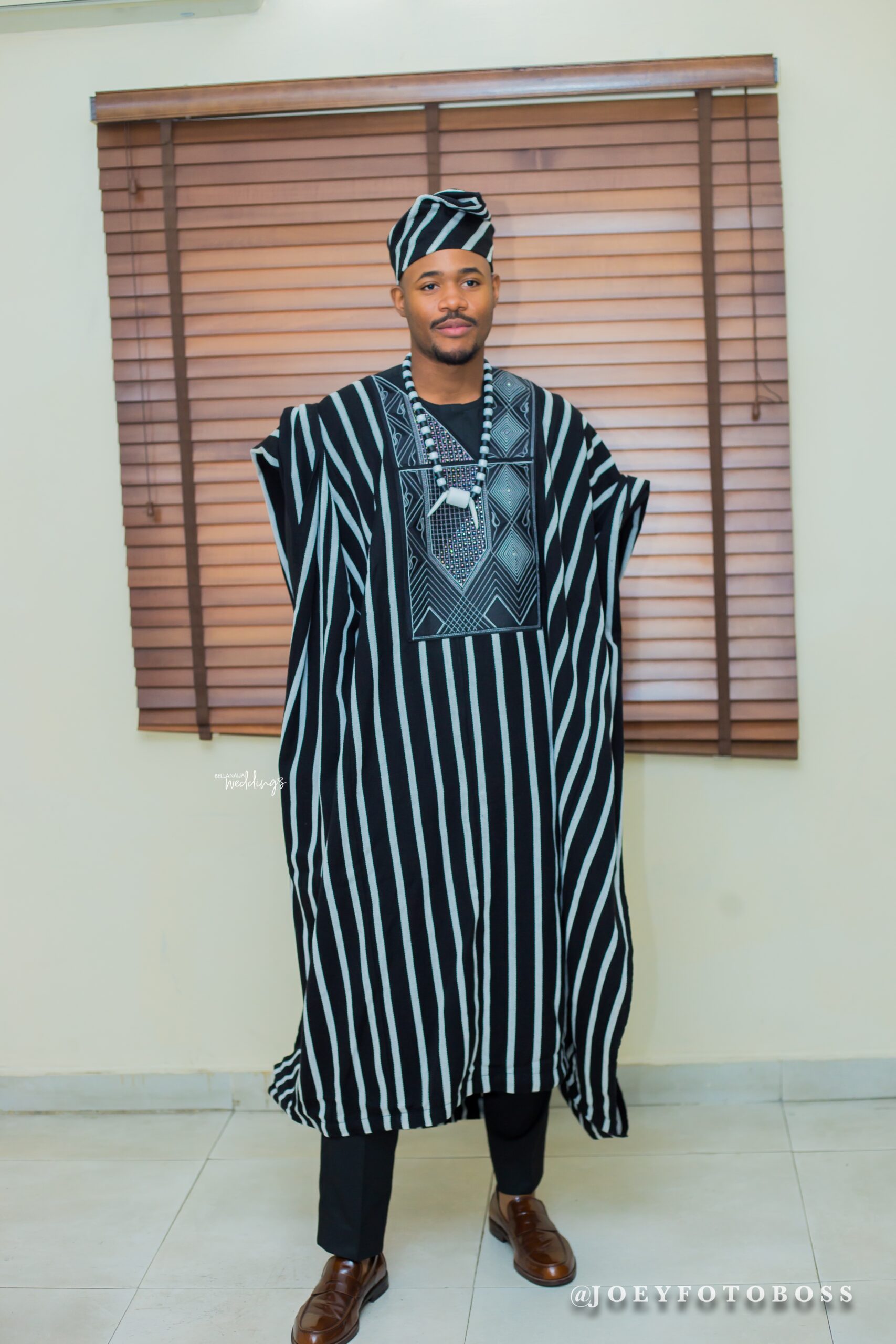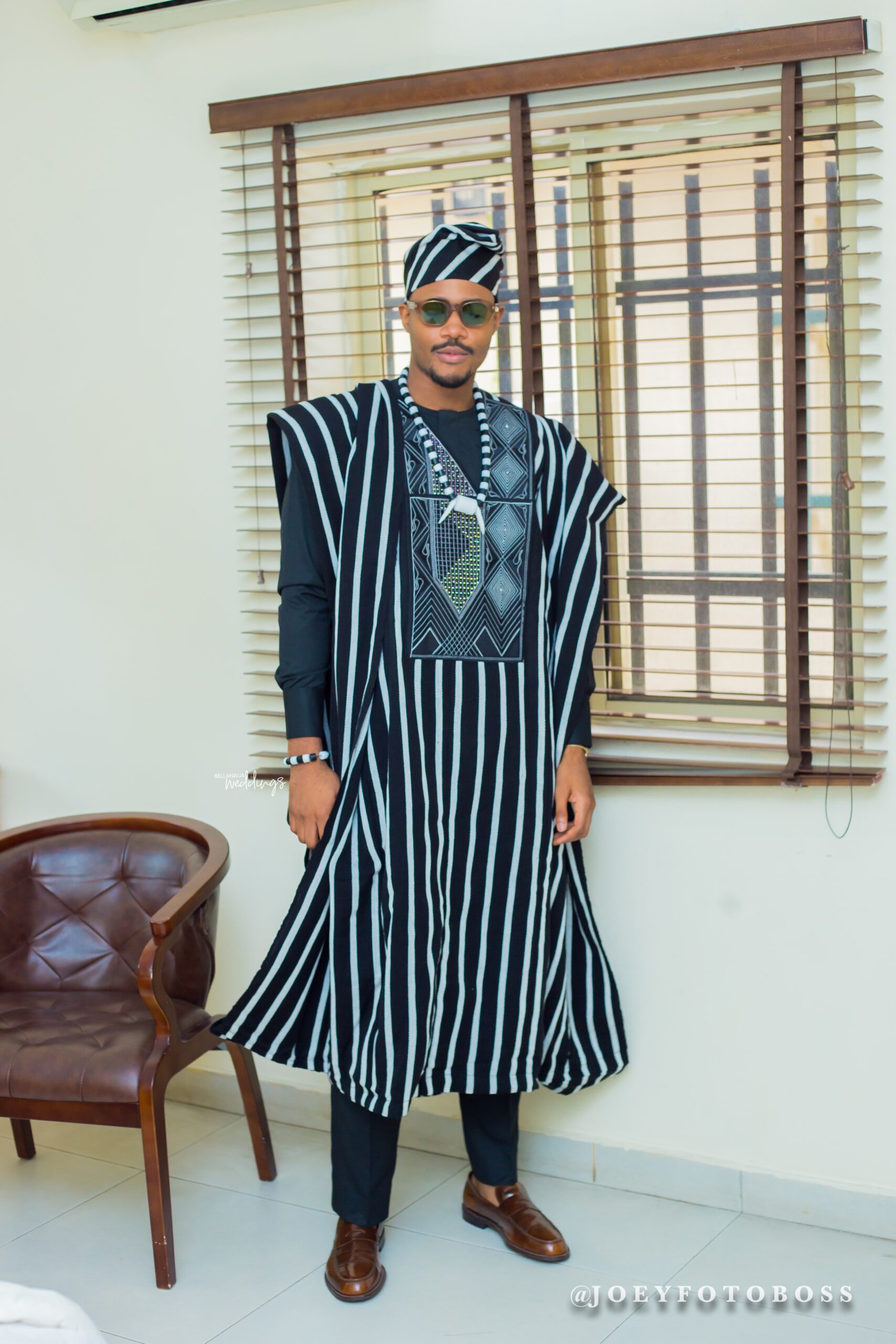 First, is the fowry payment…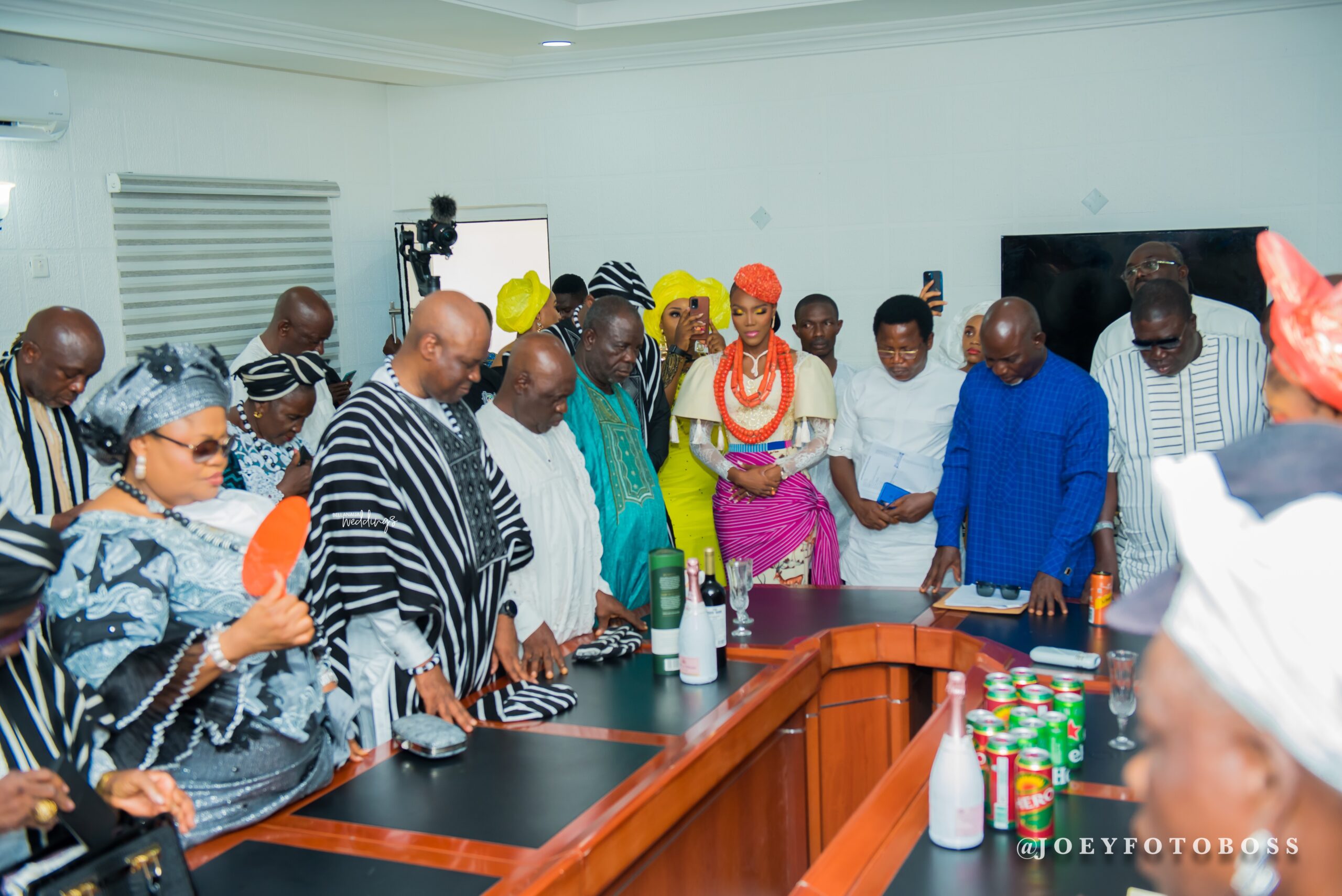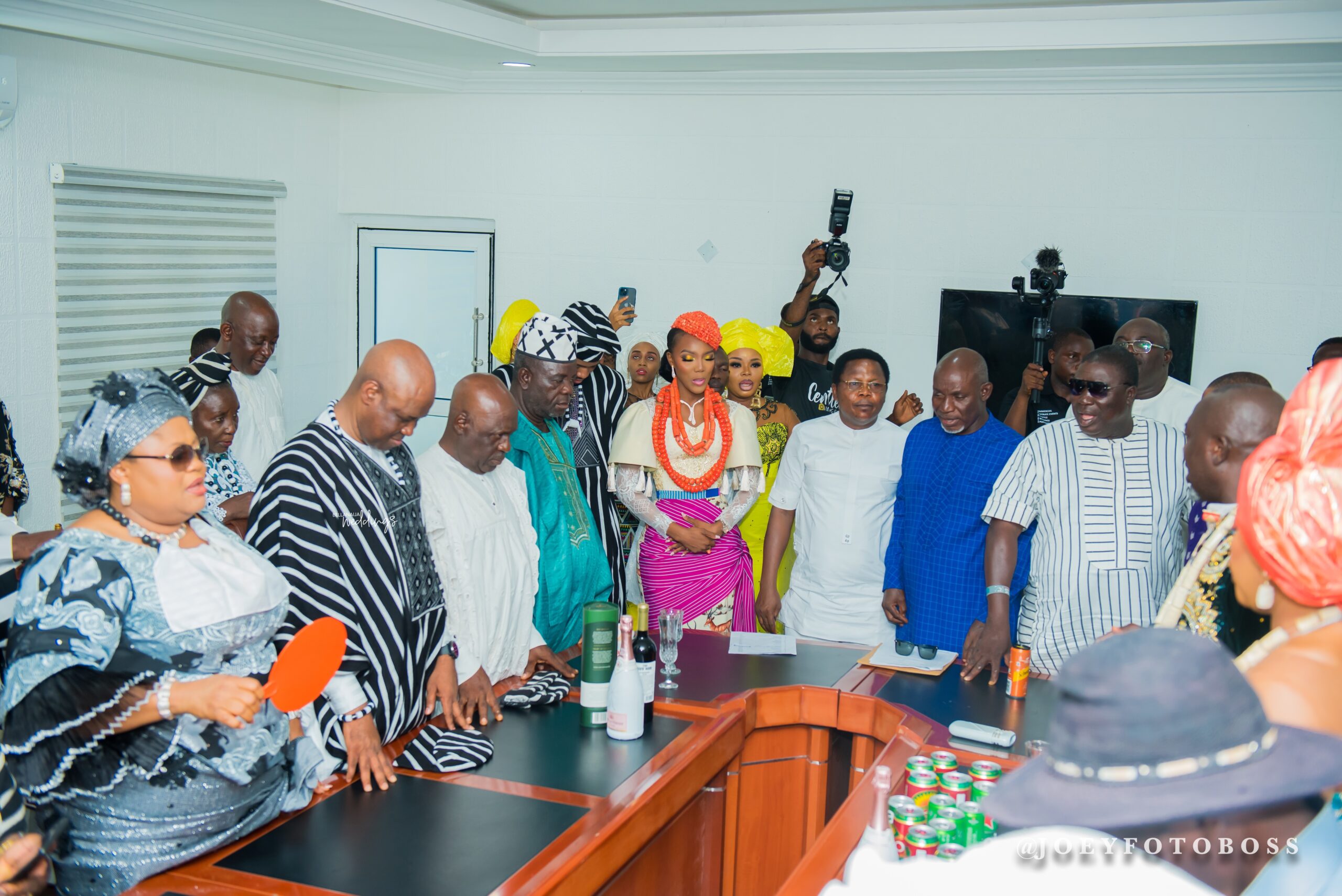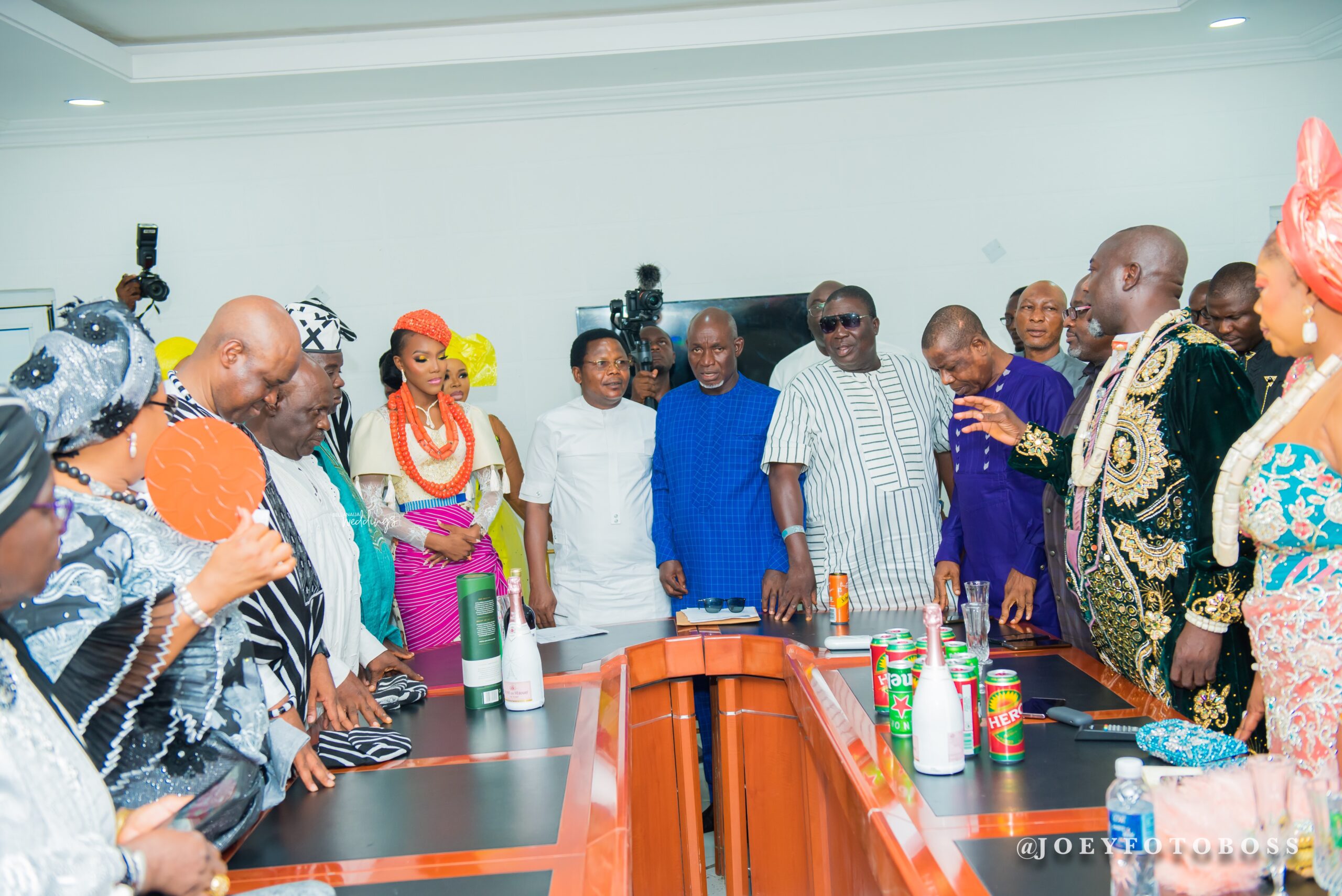 Seralyn is such an exquisite bride in her mint green outfit. 😍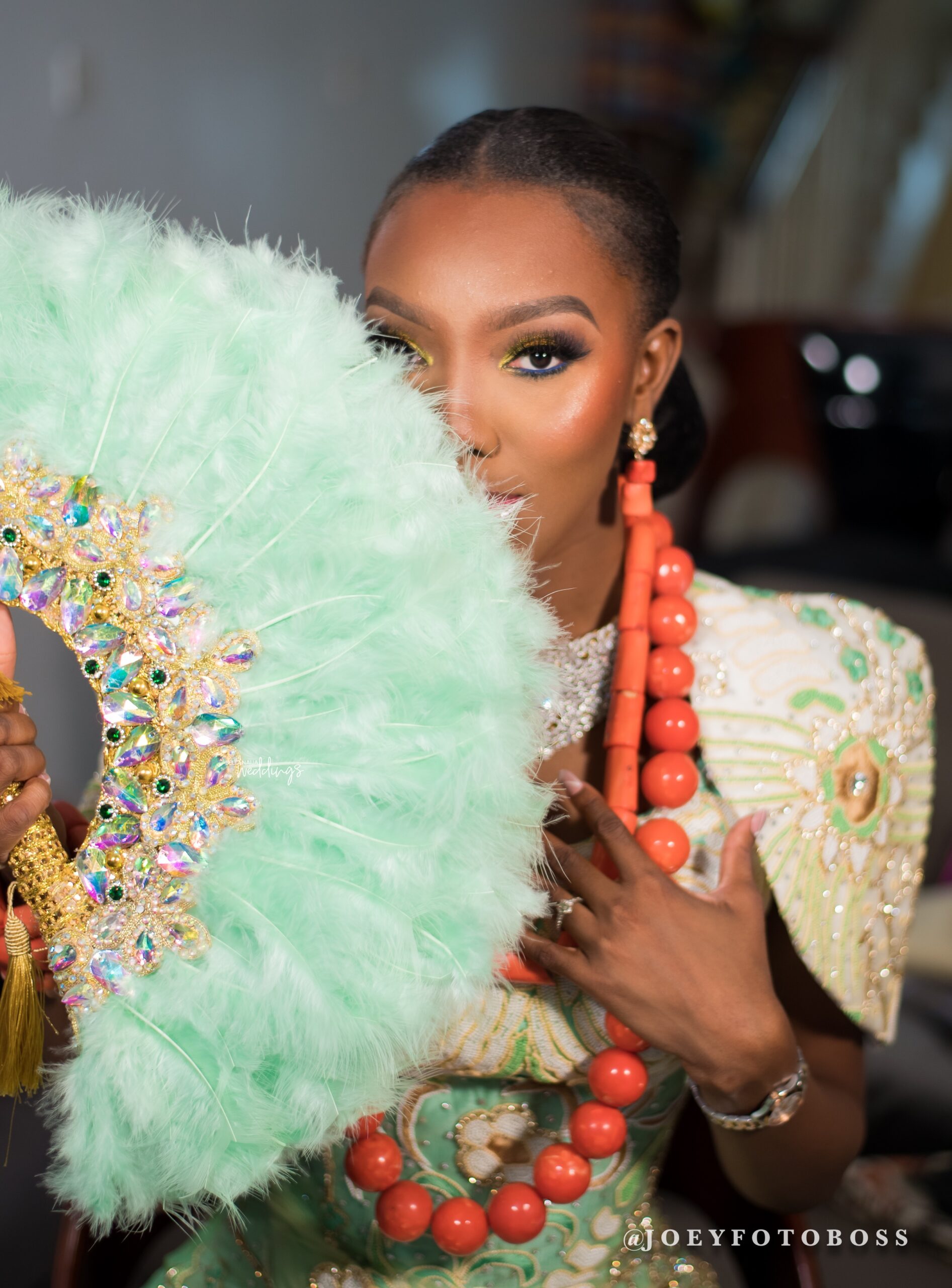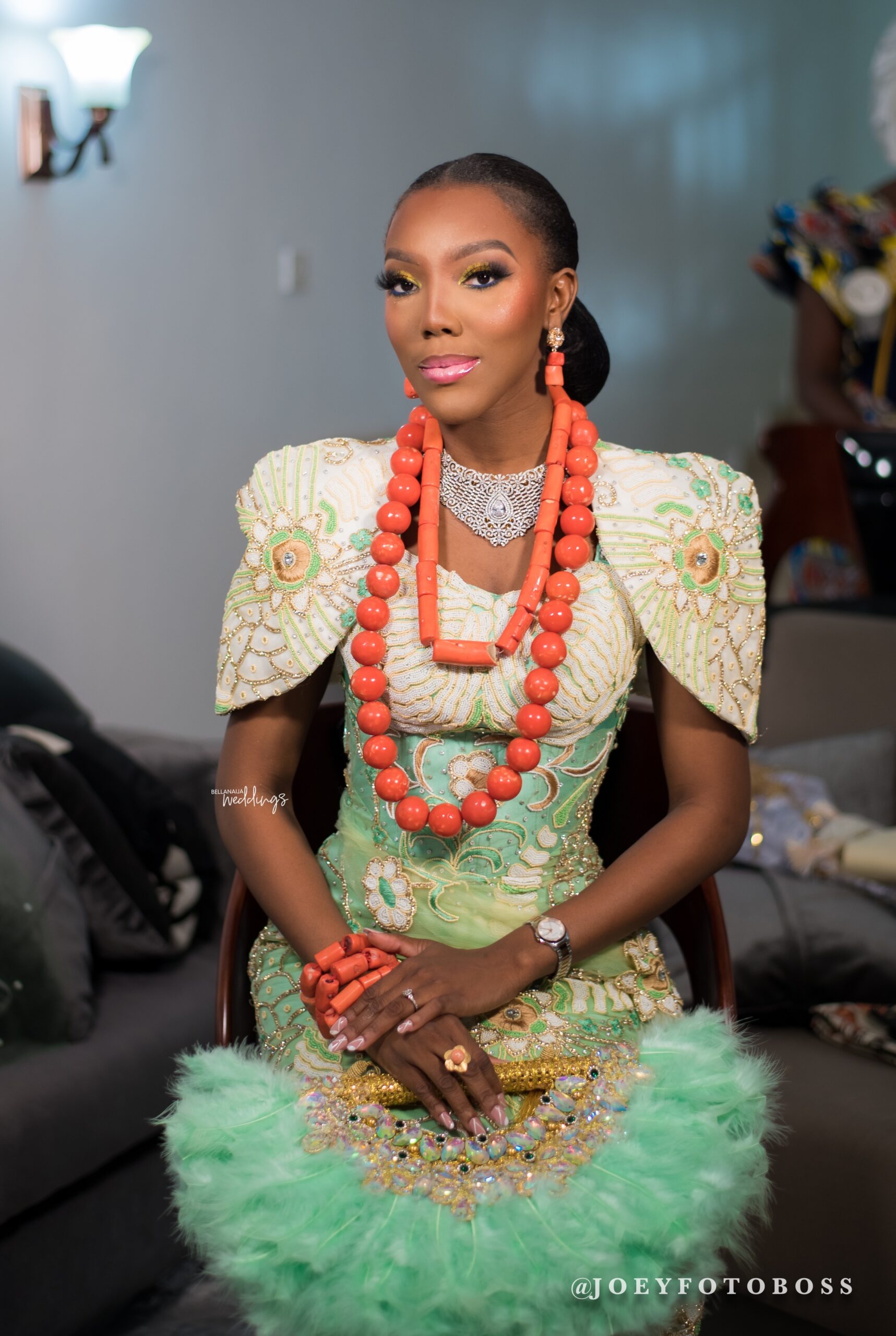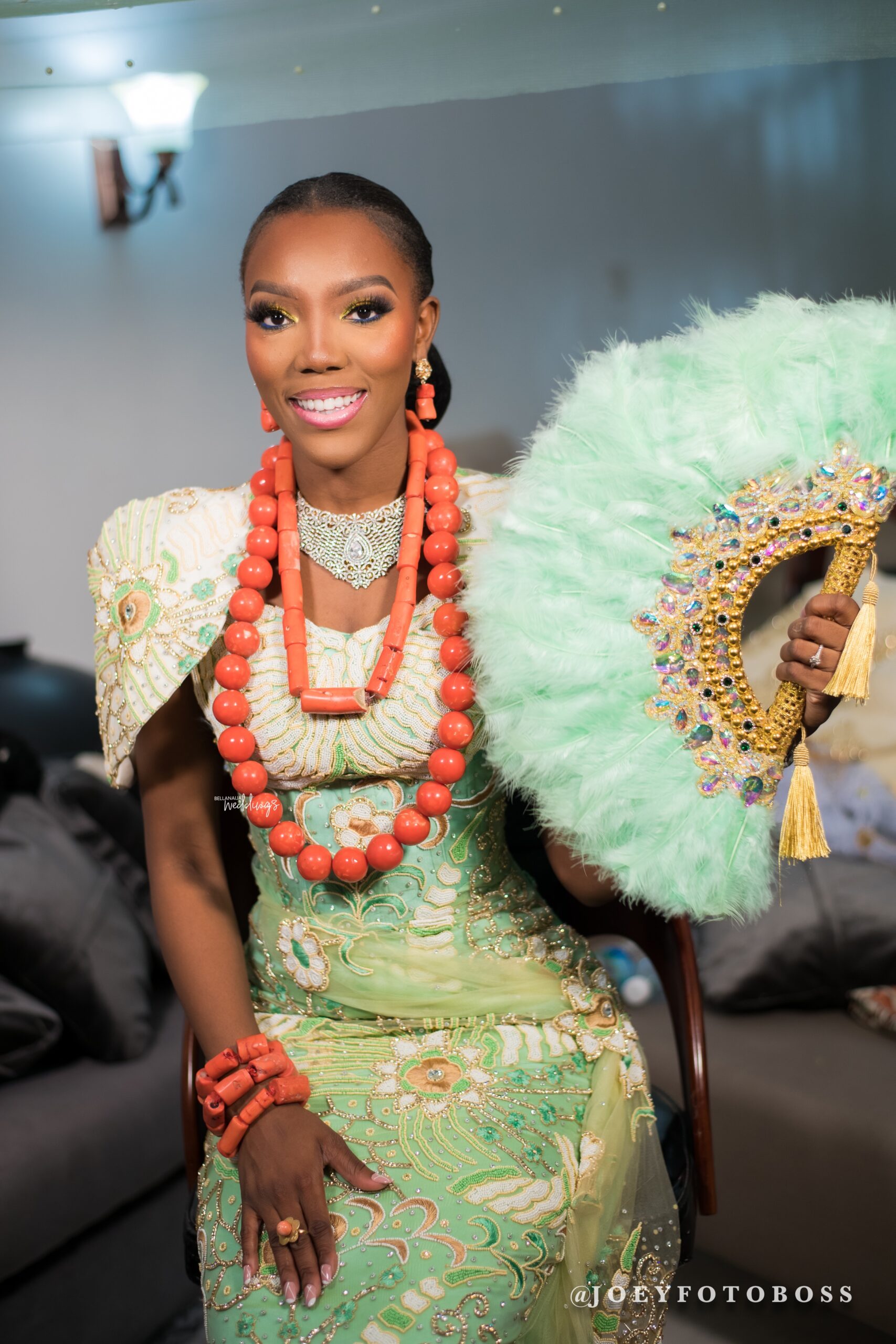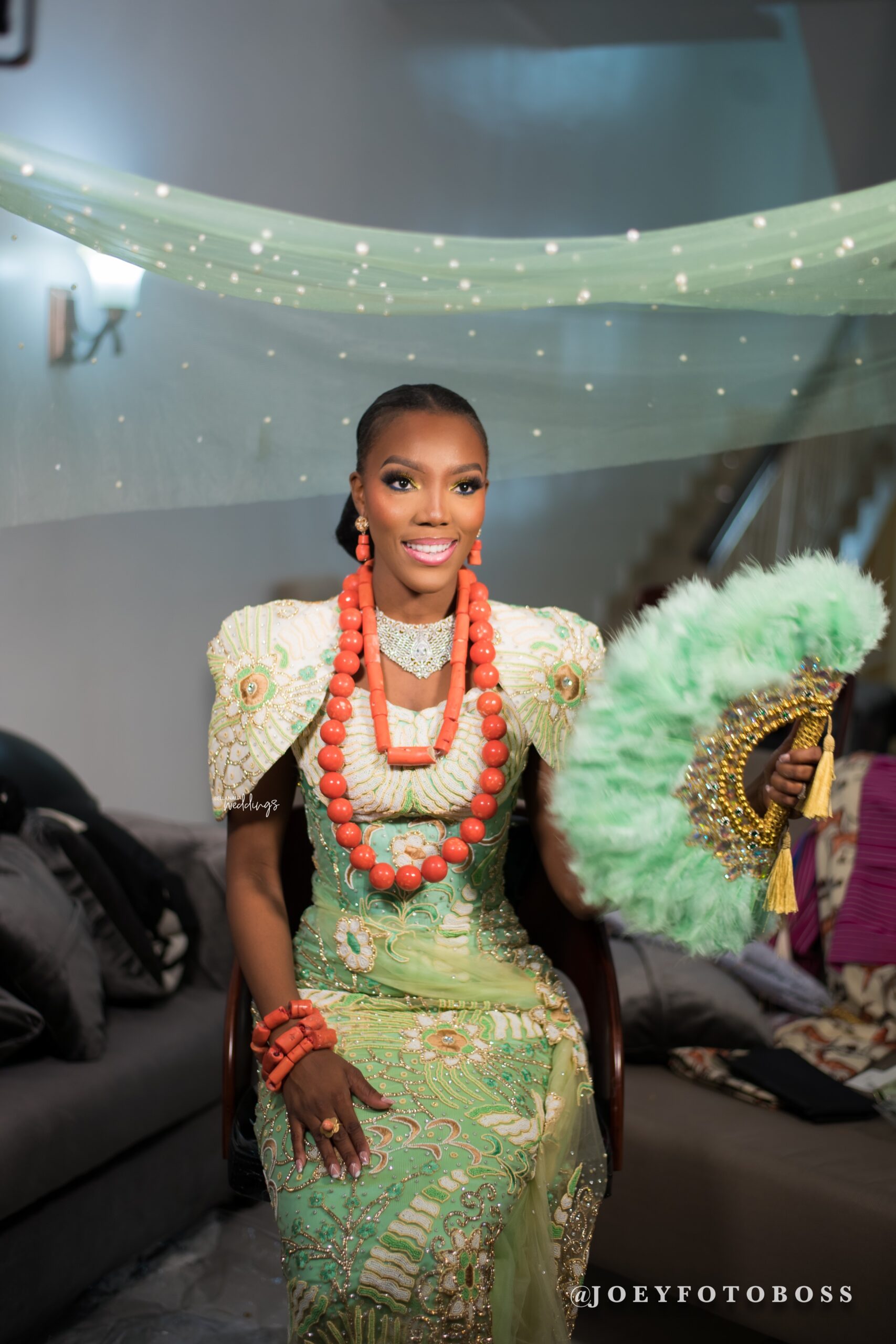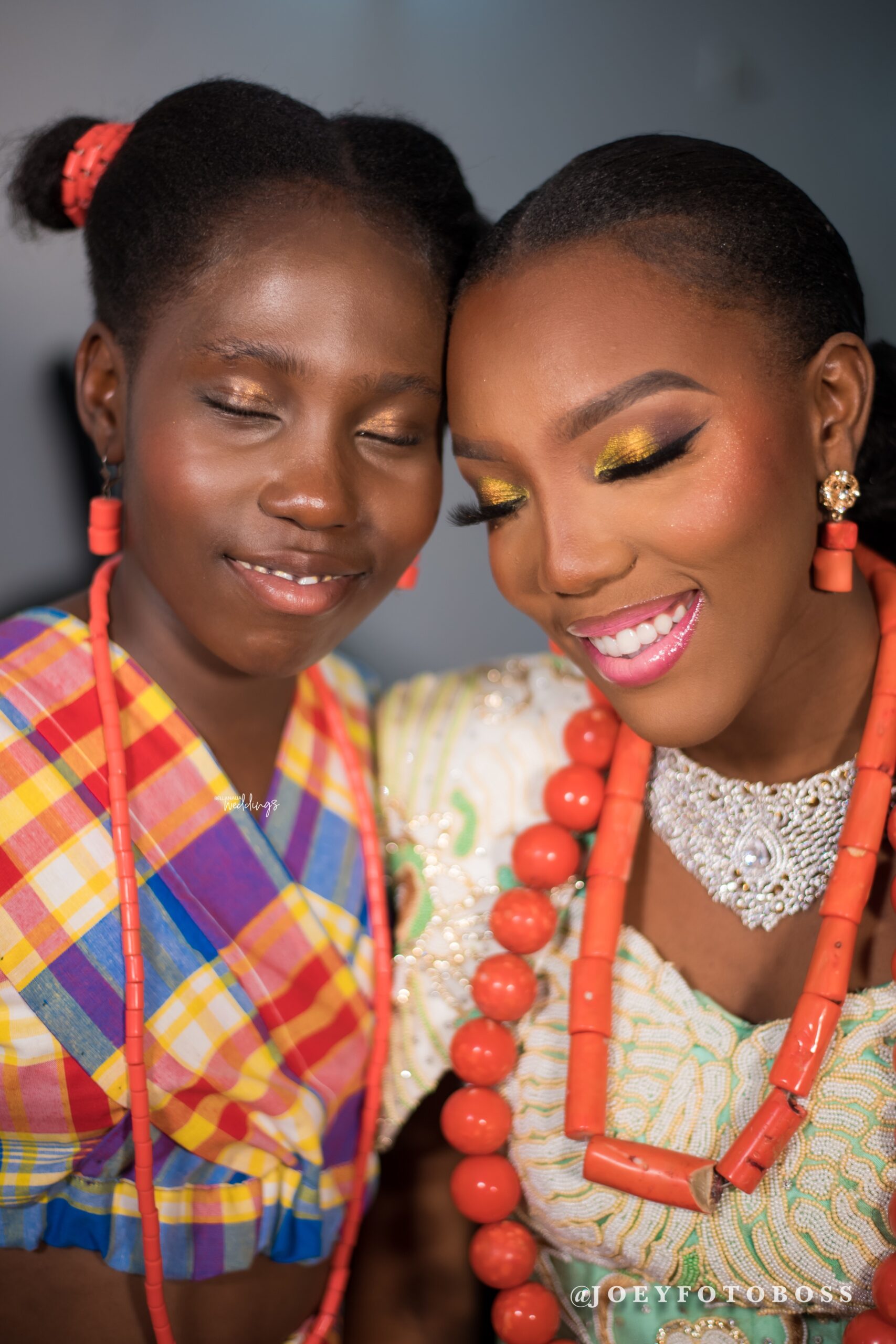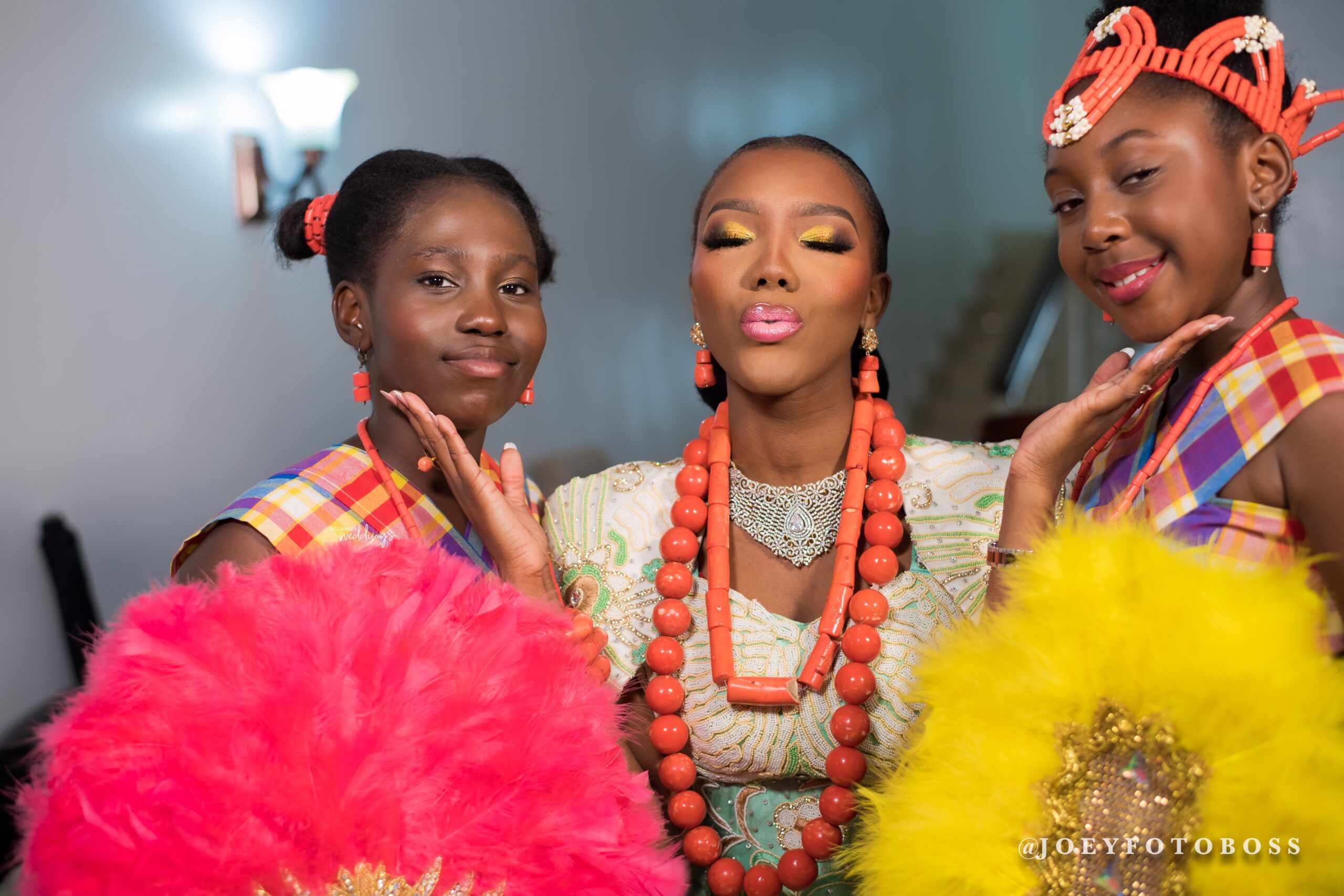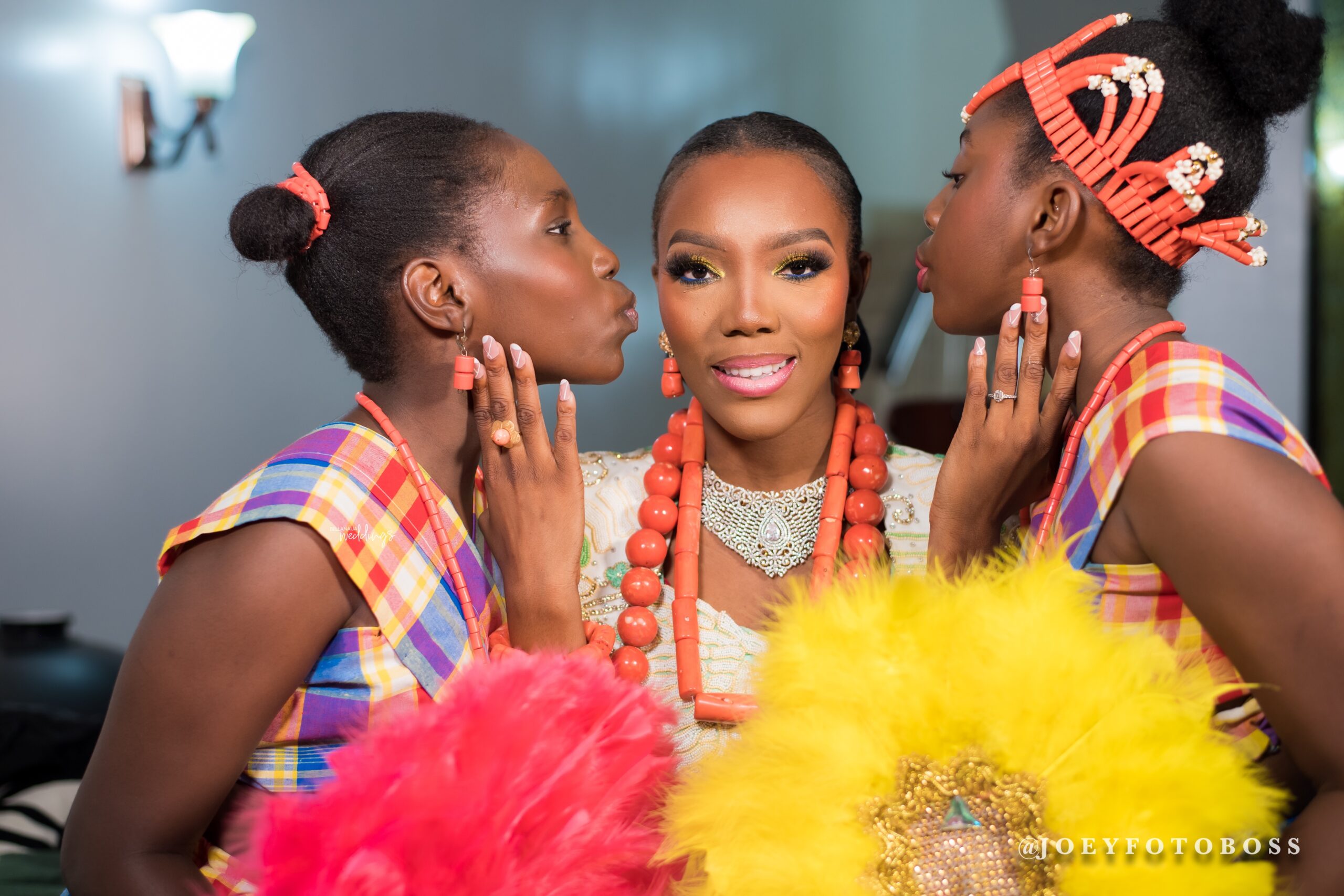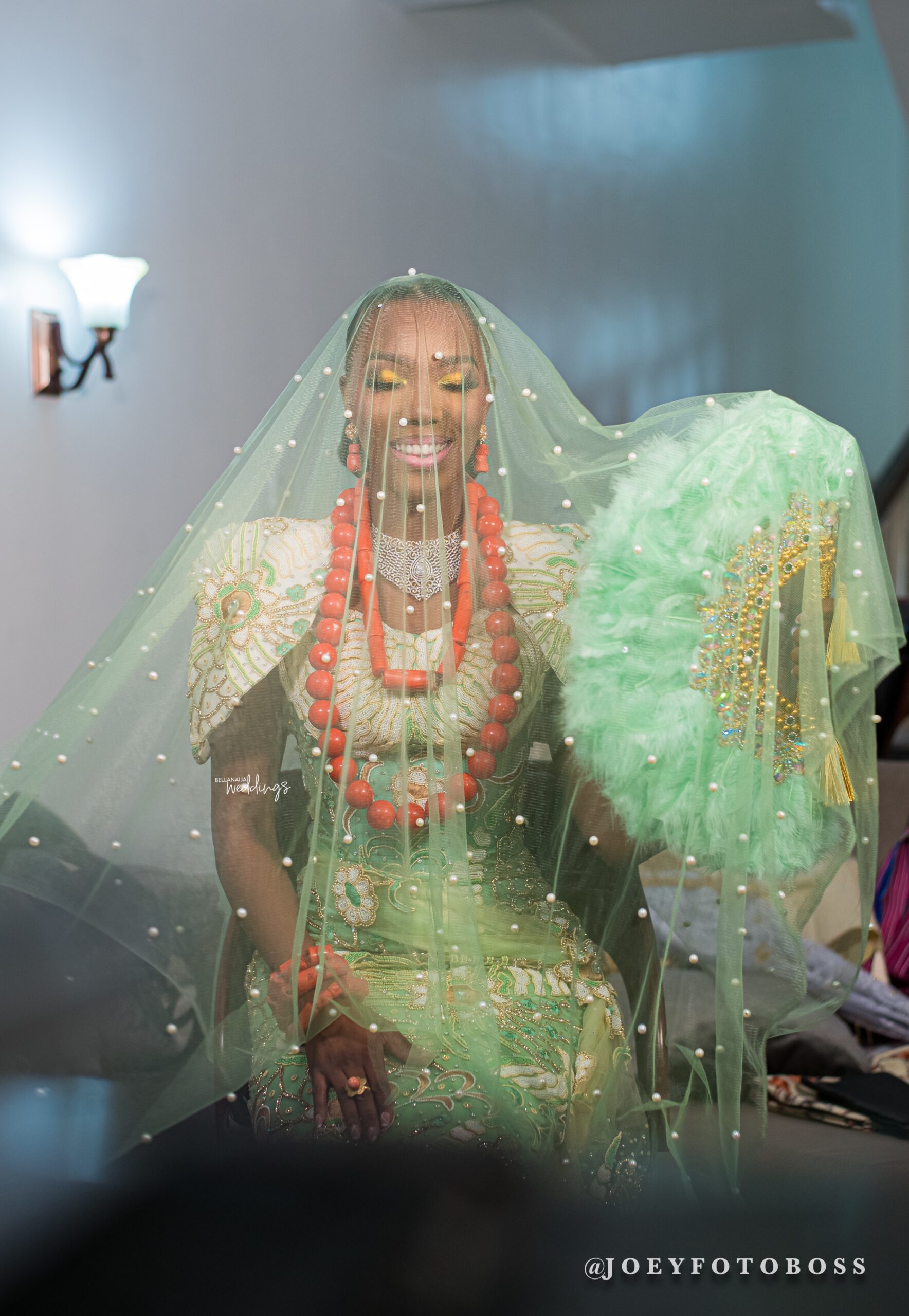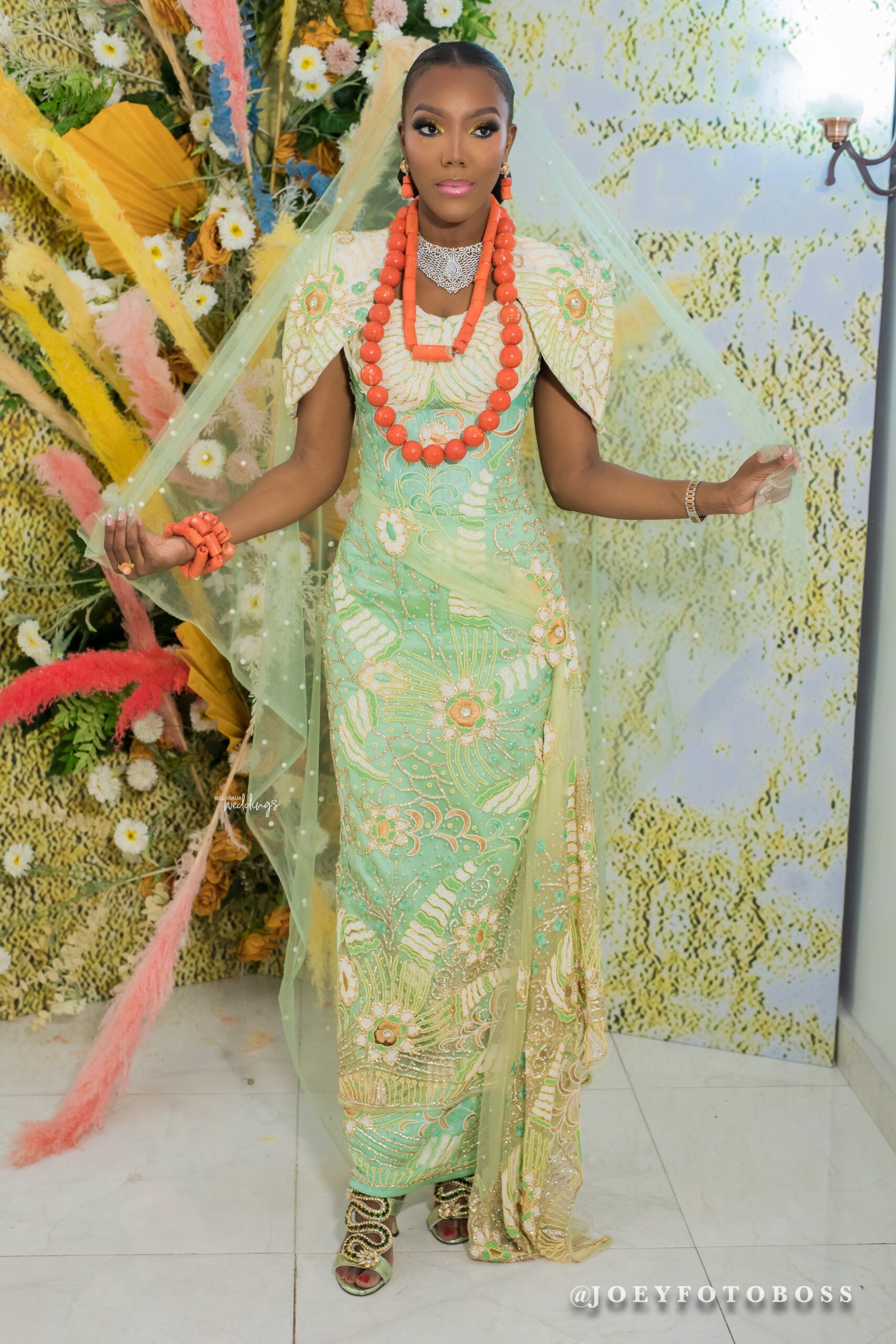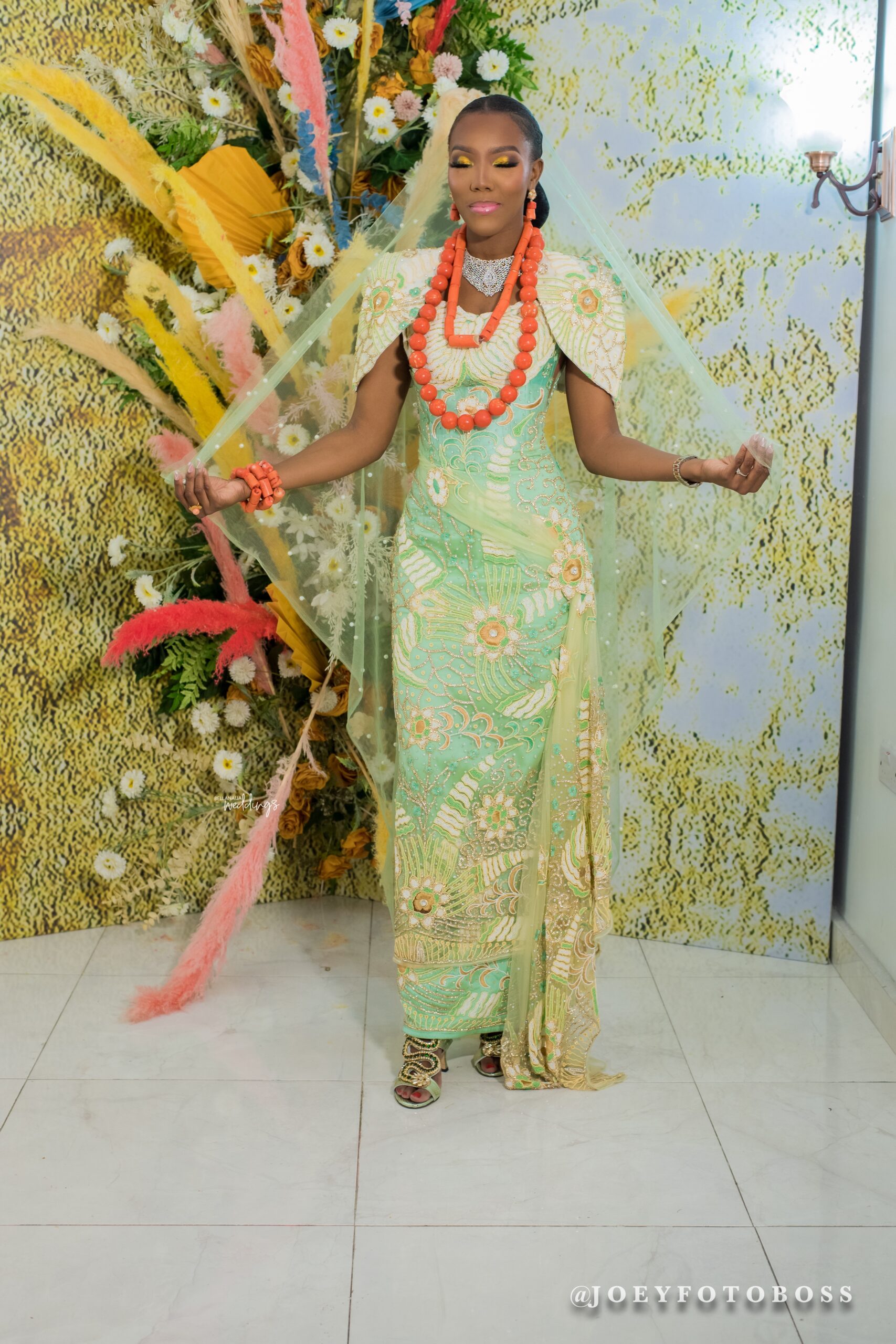 It's time for the celebration! First, let's take in the beauty and brightness of this decor…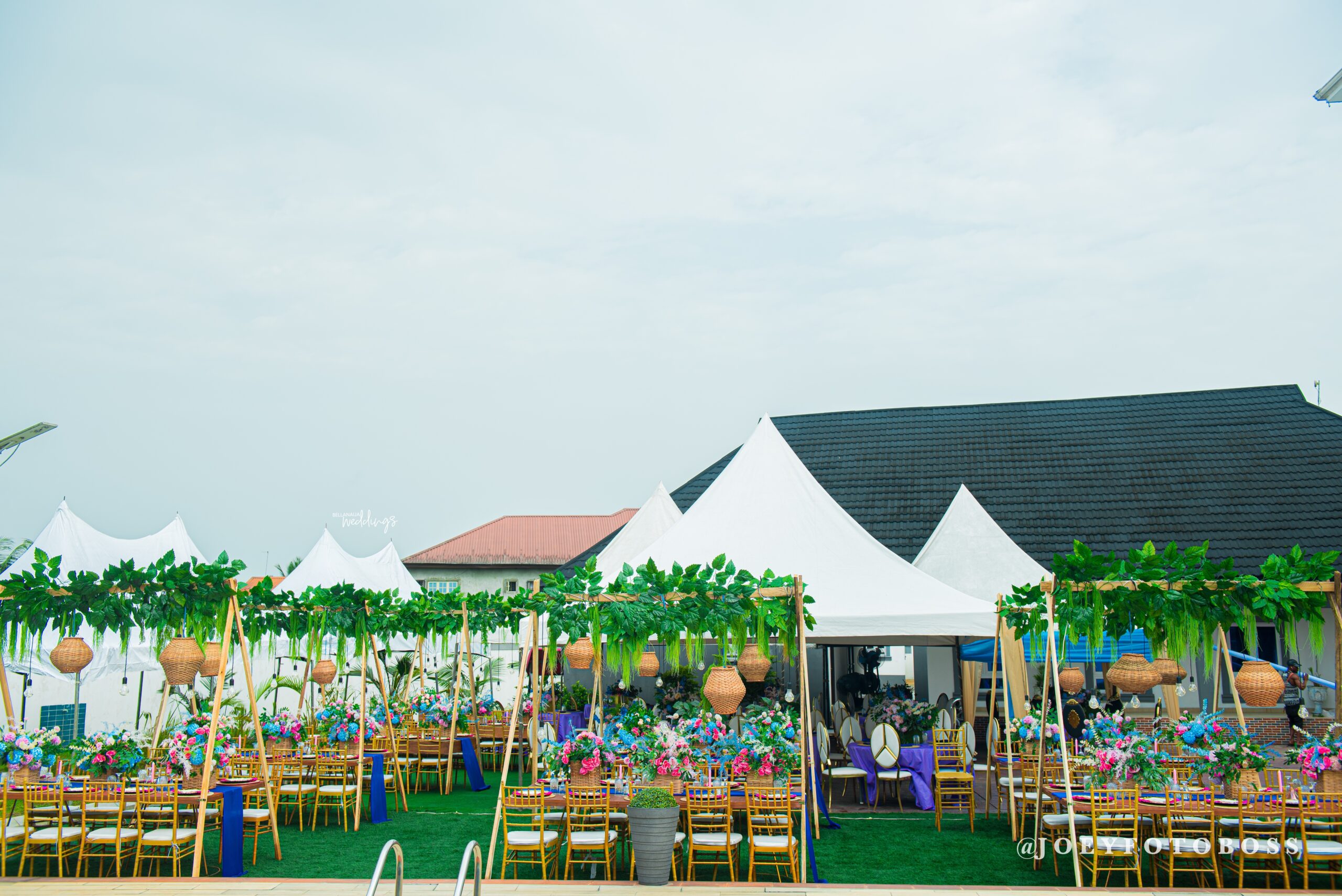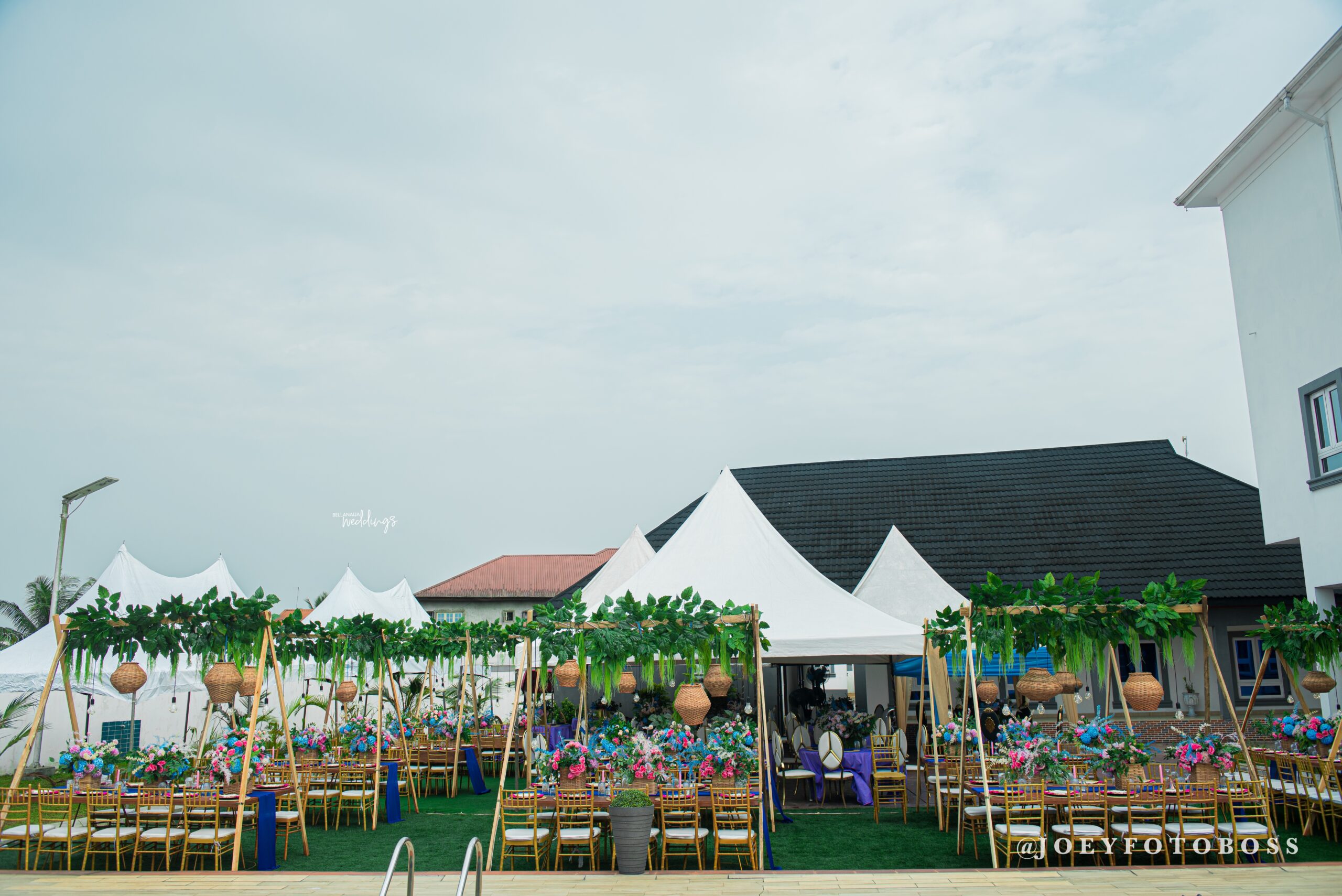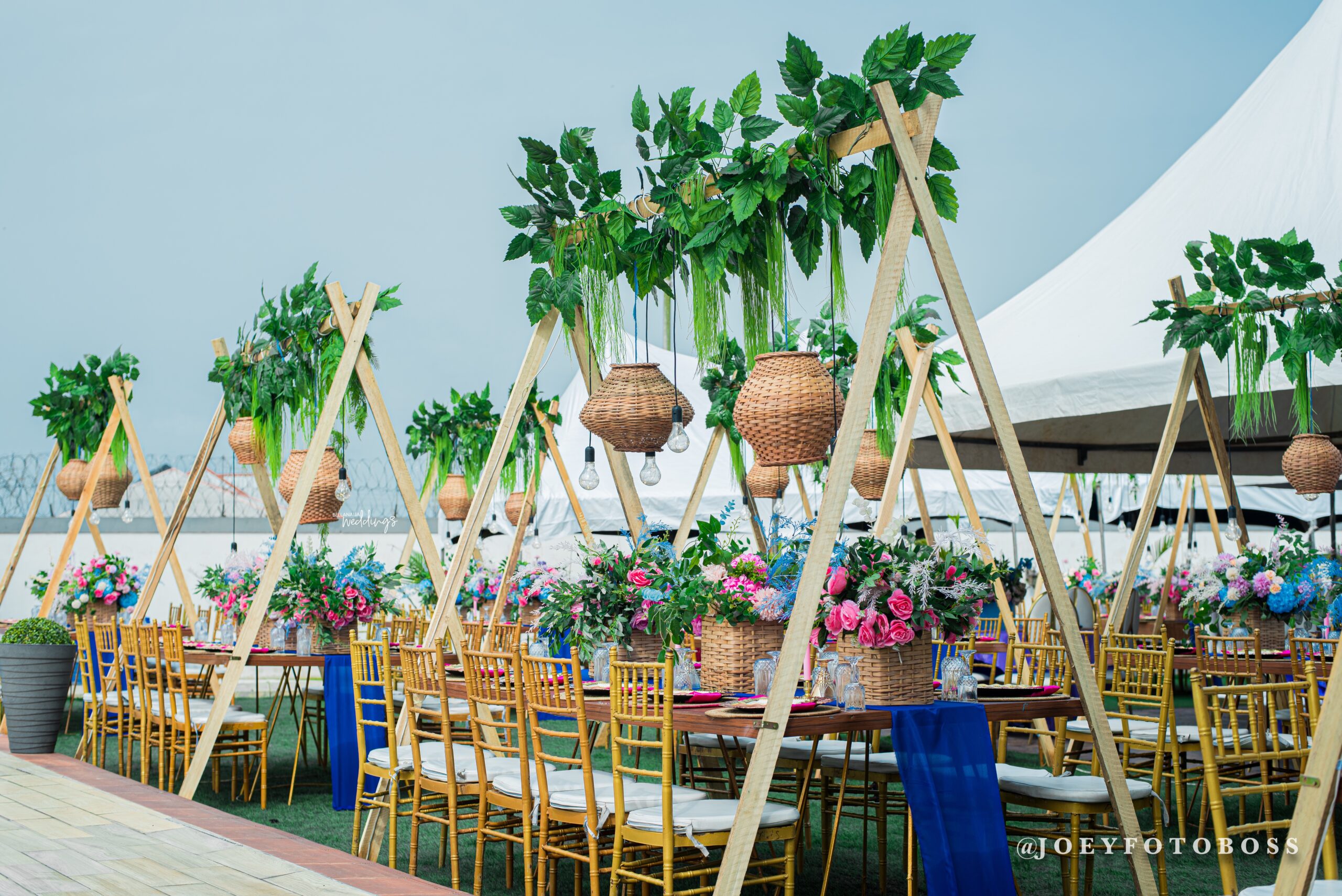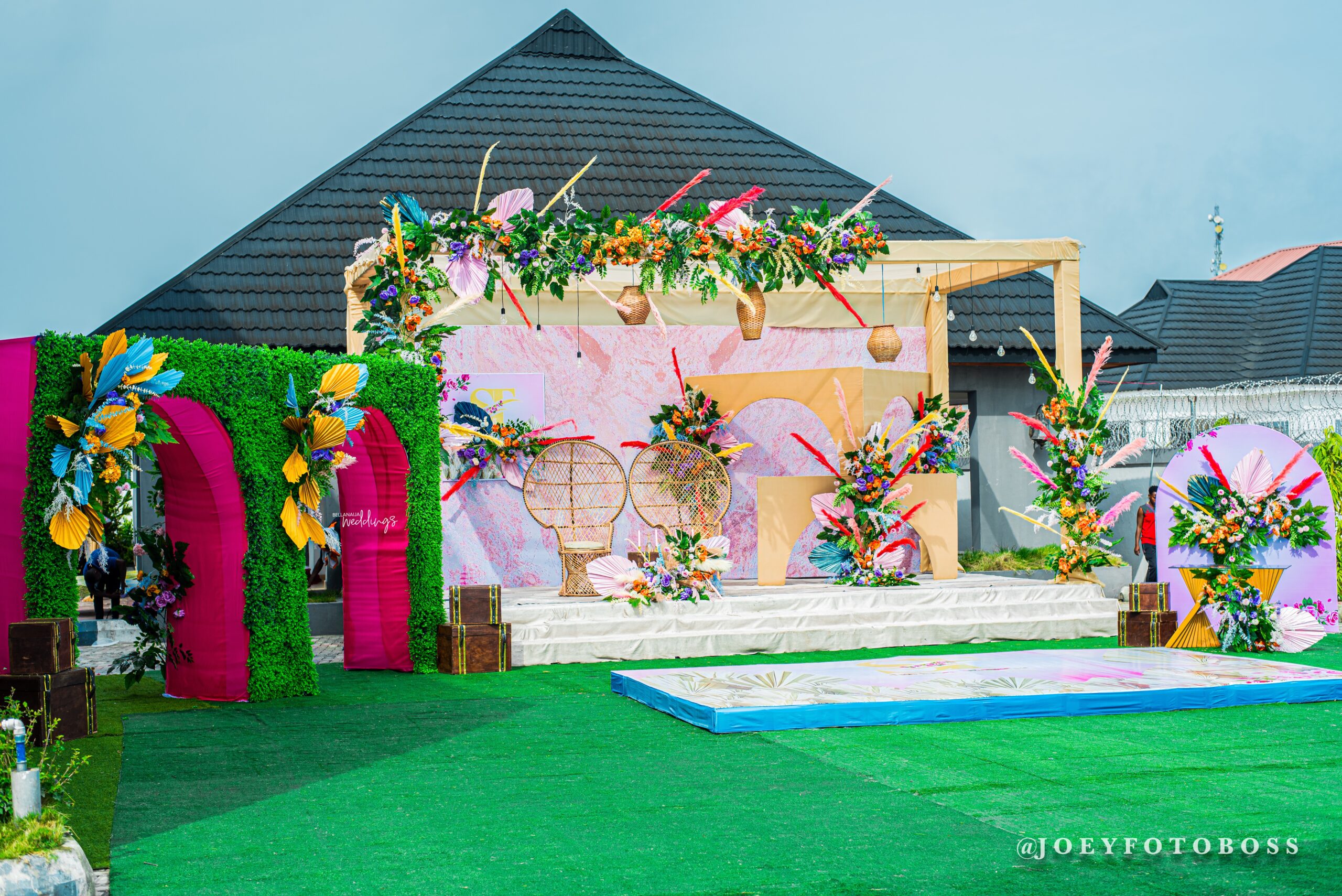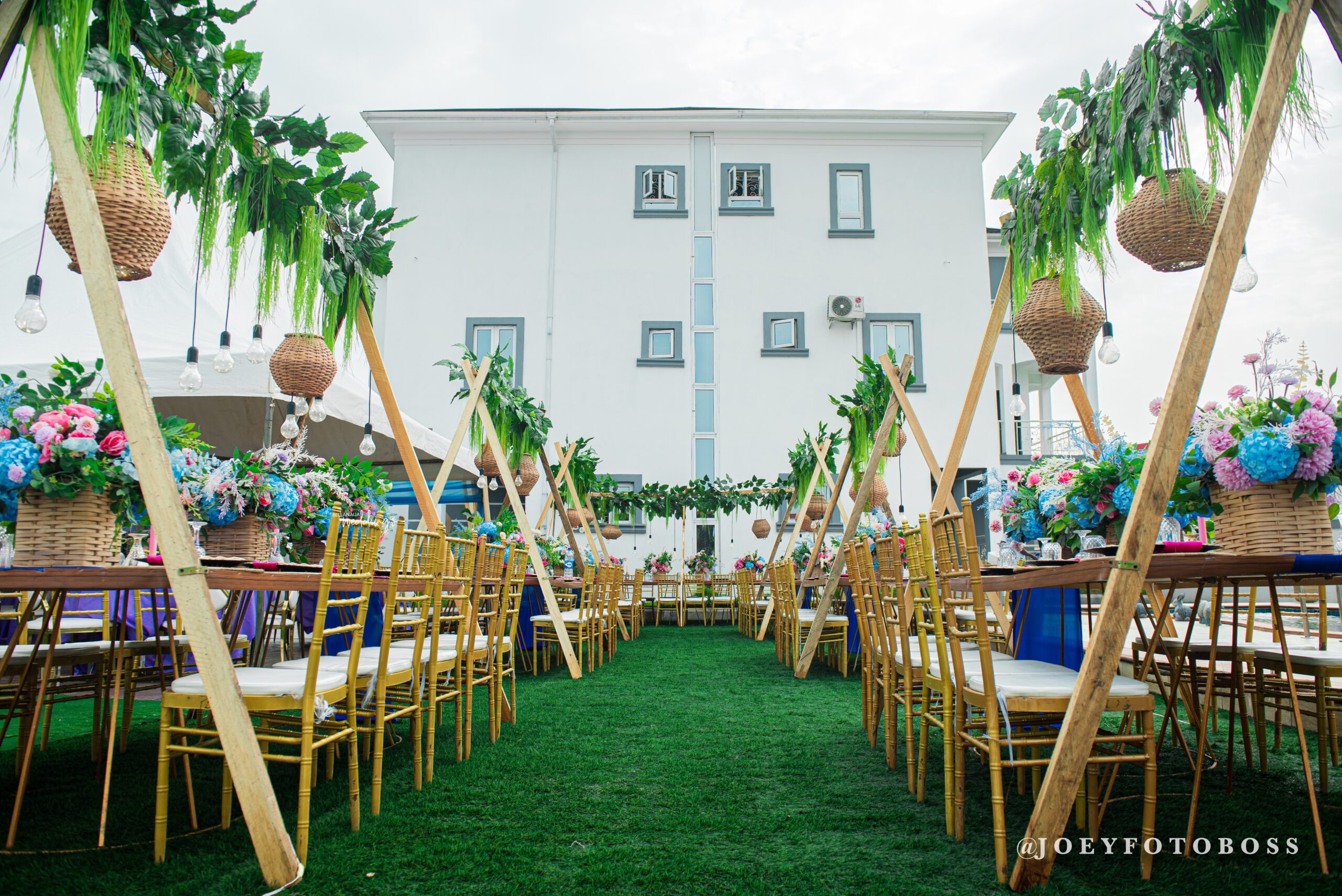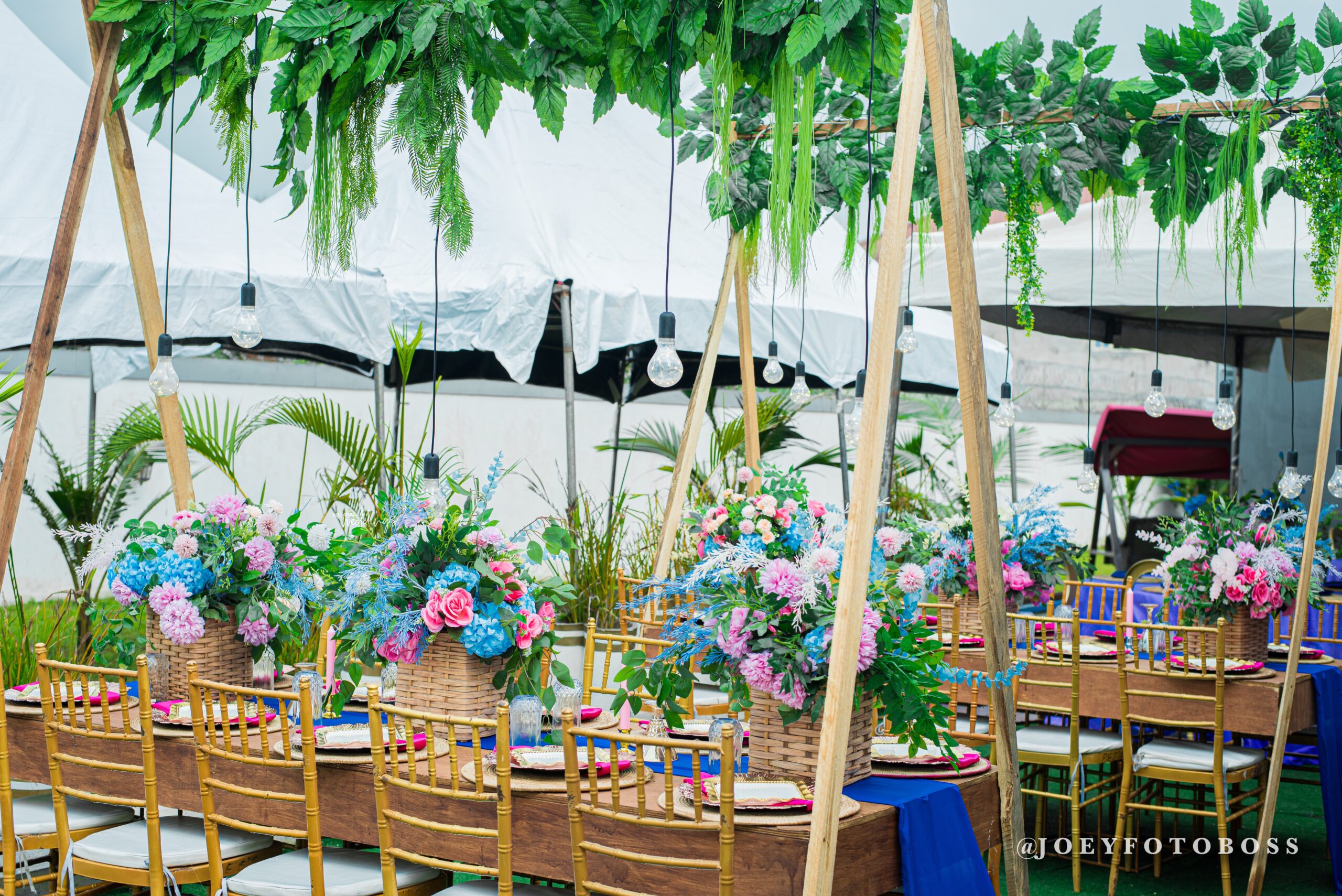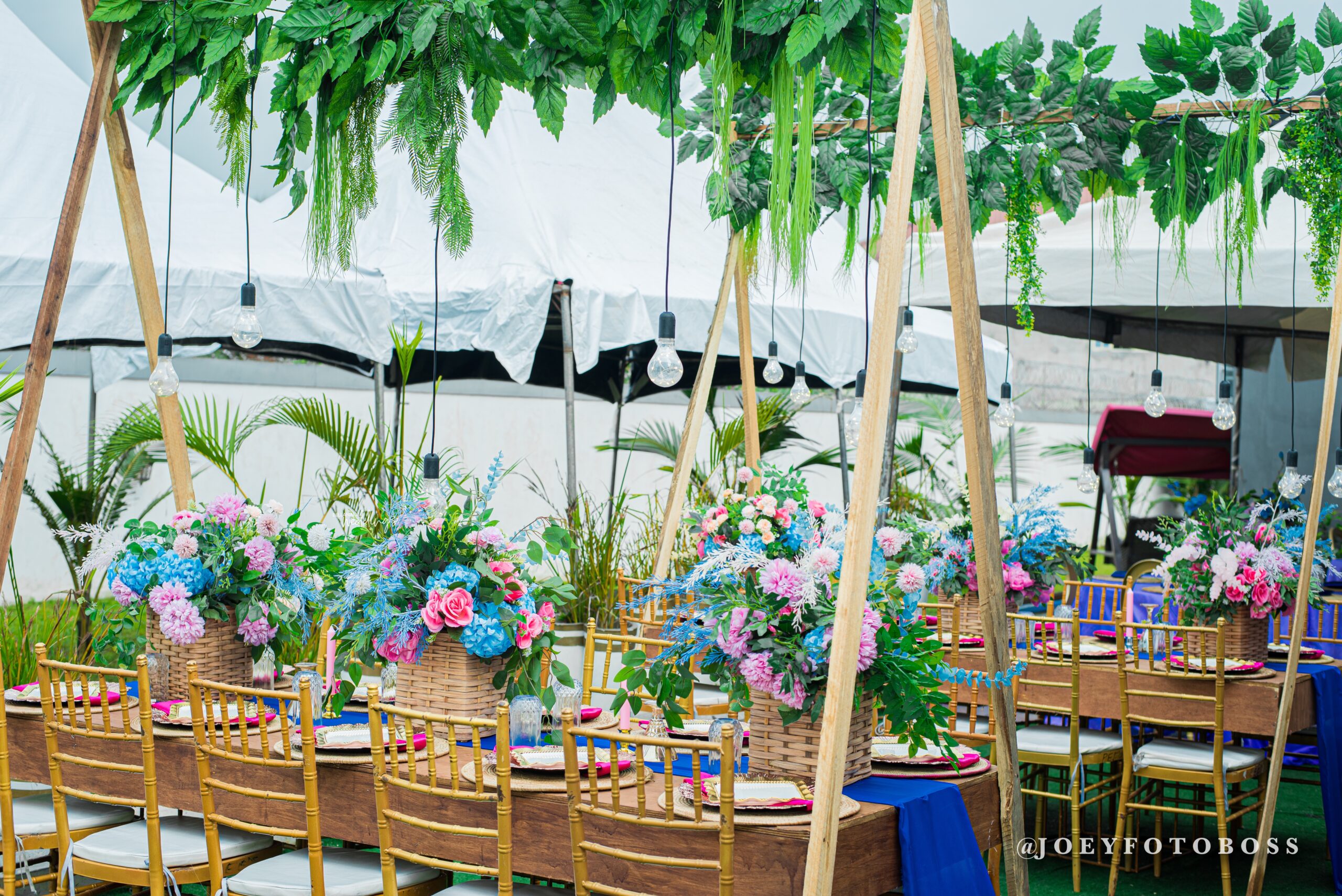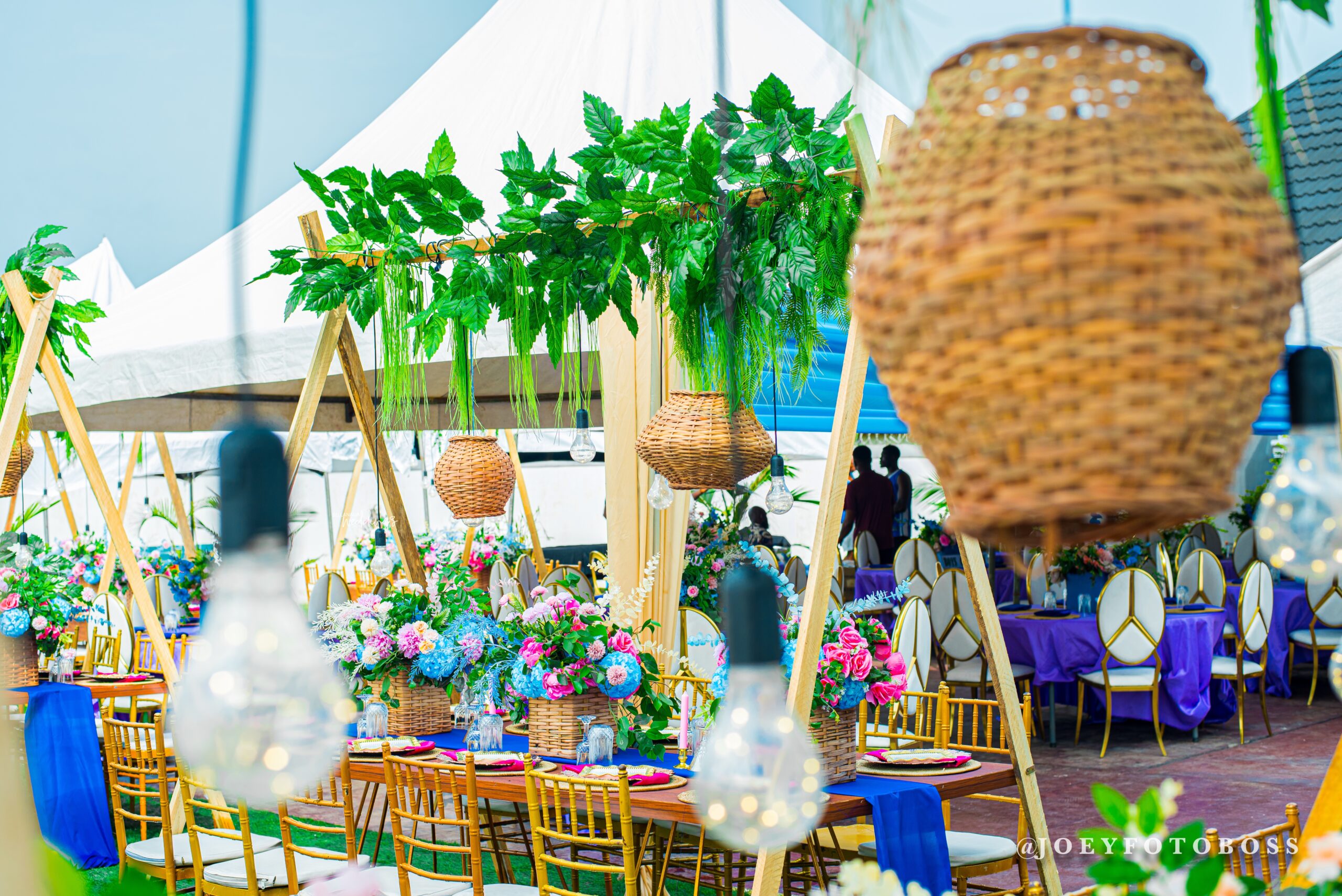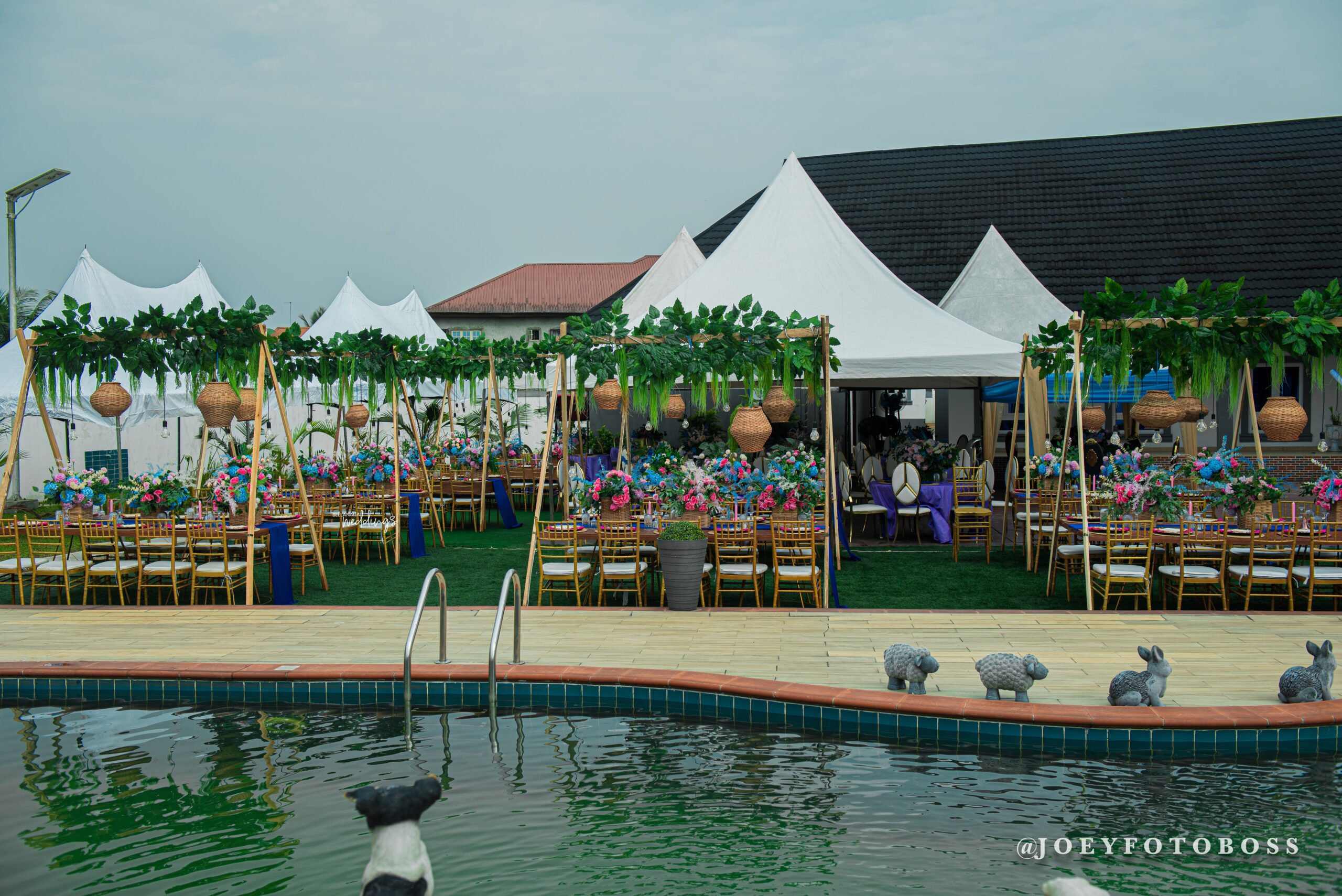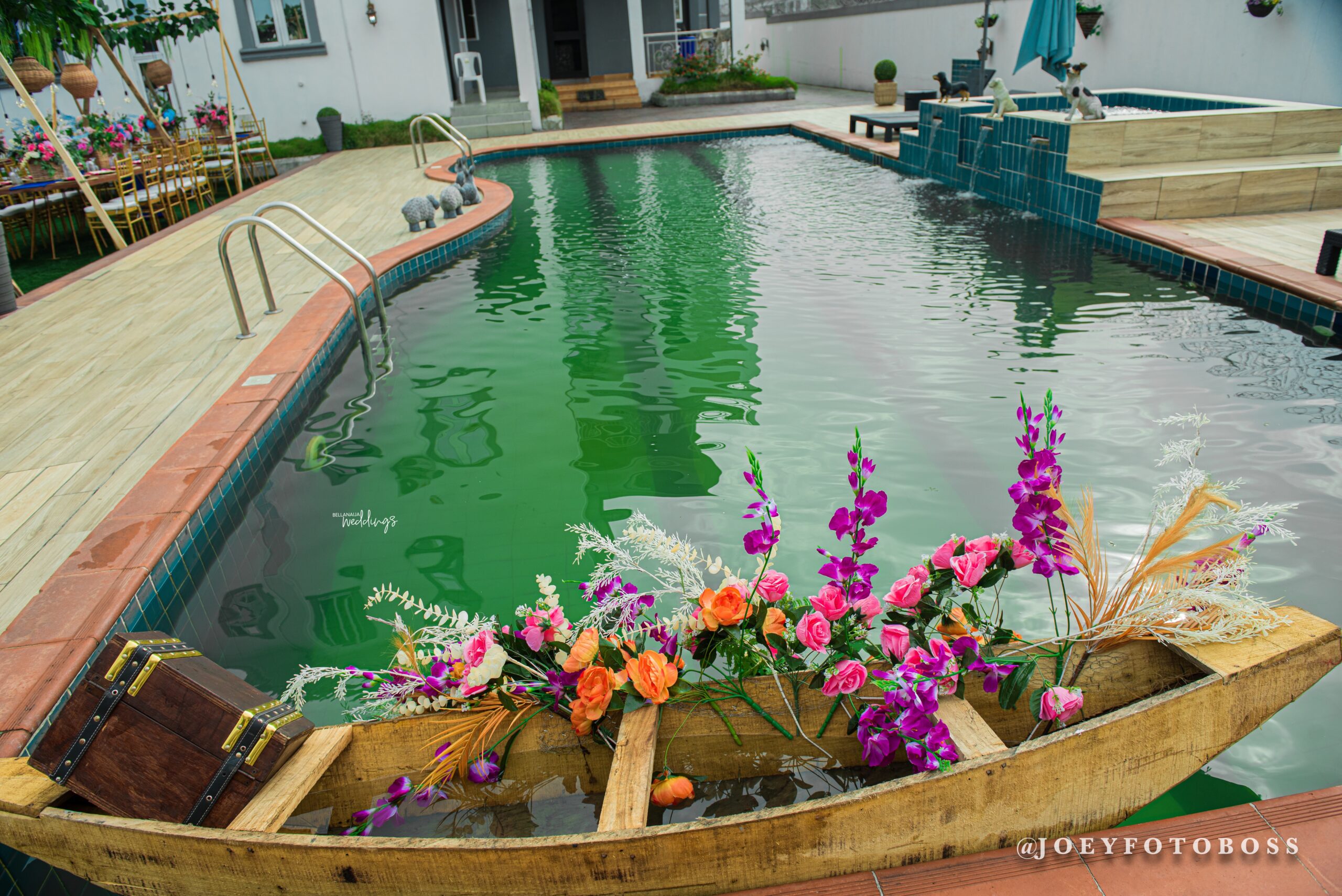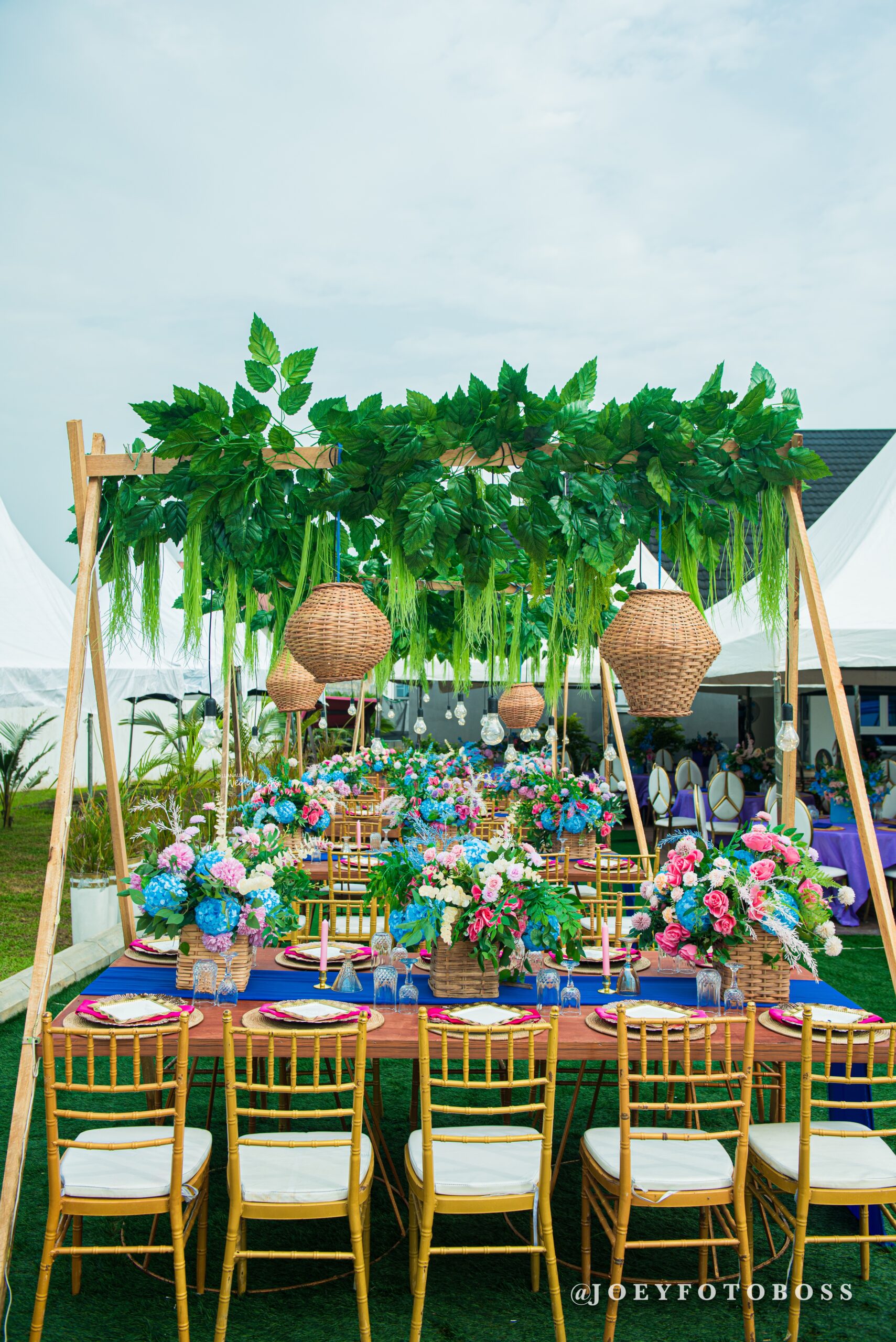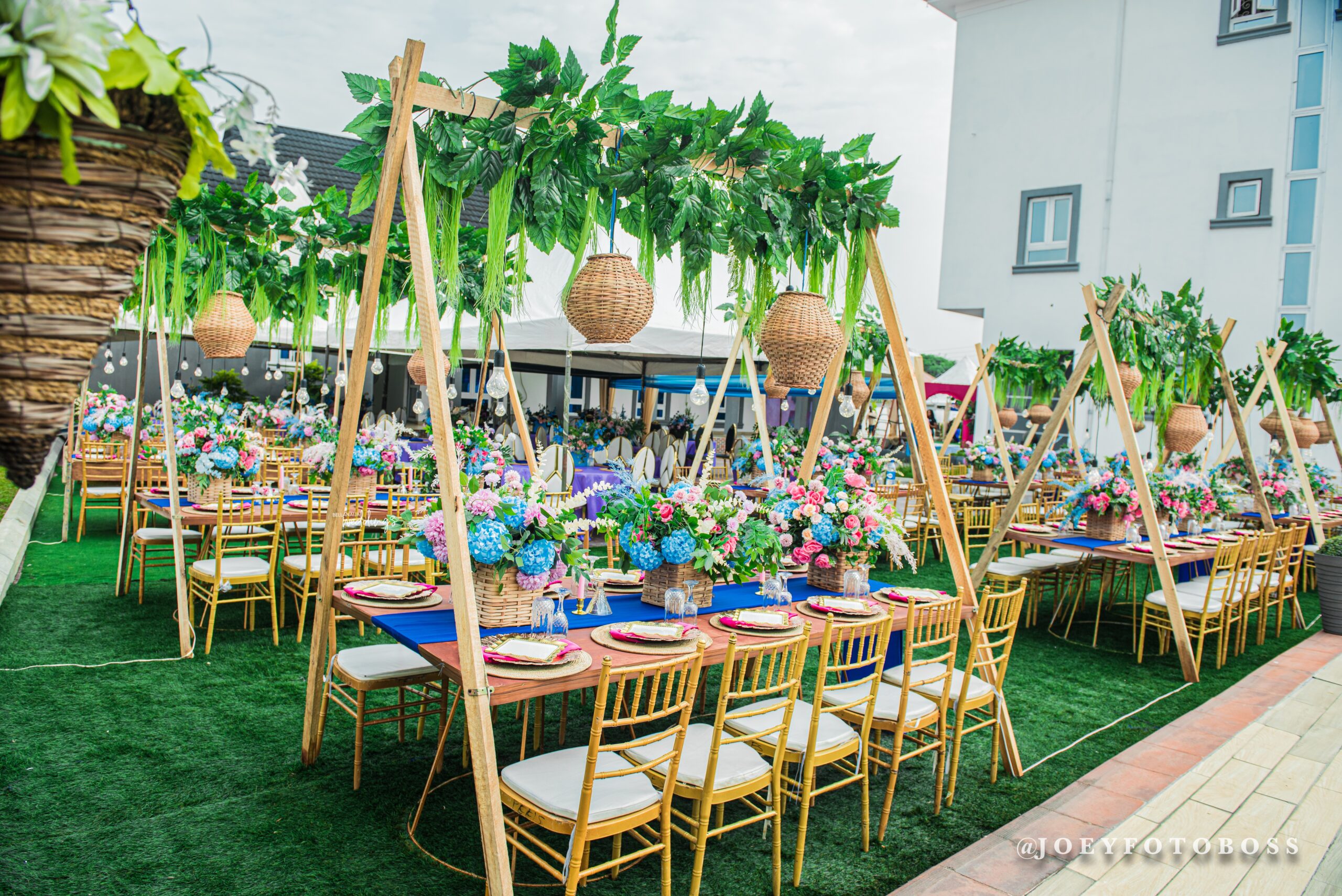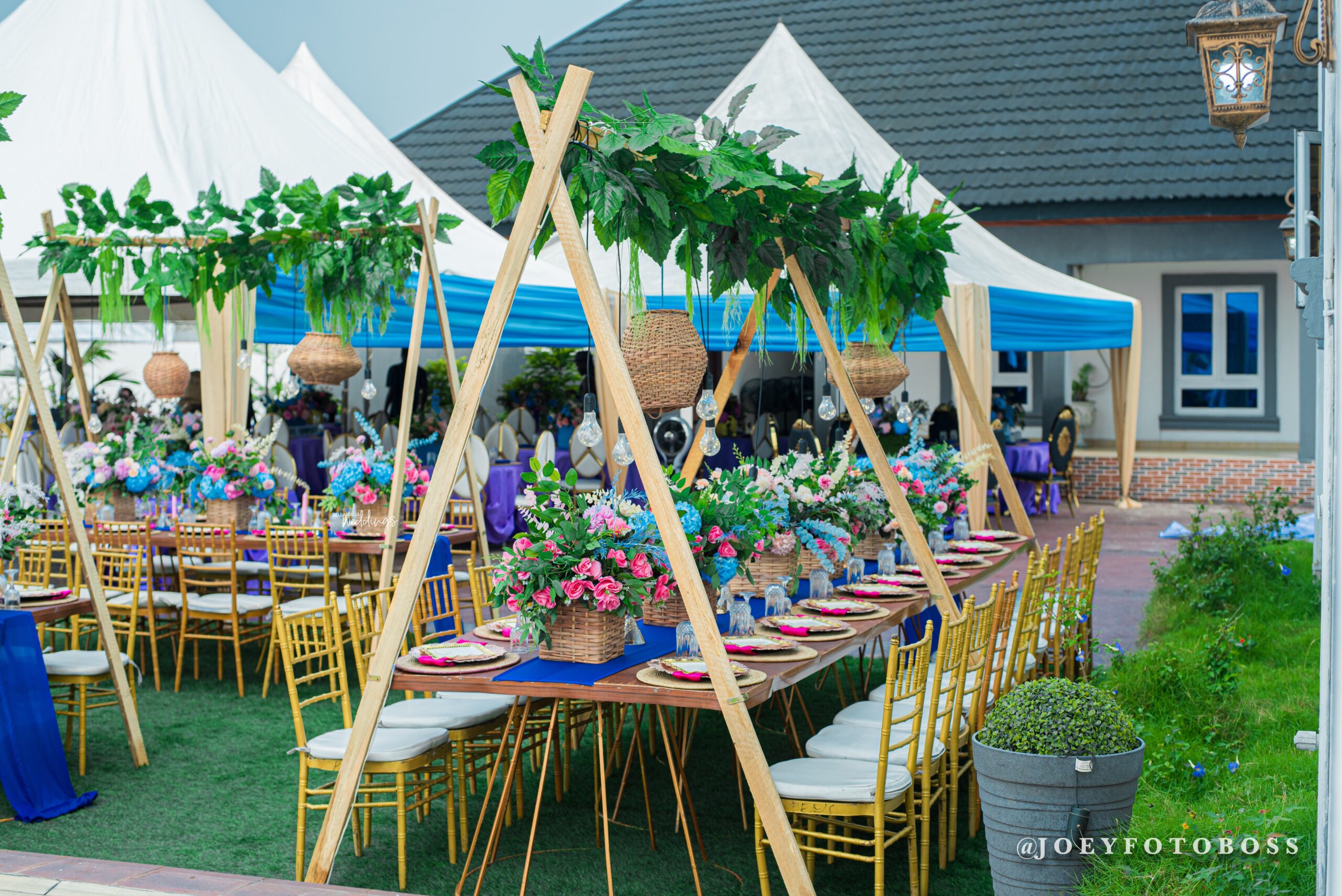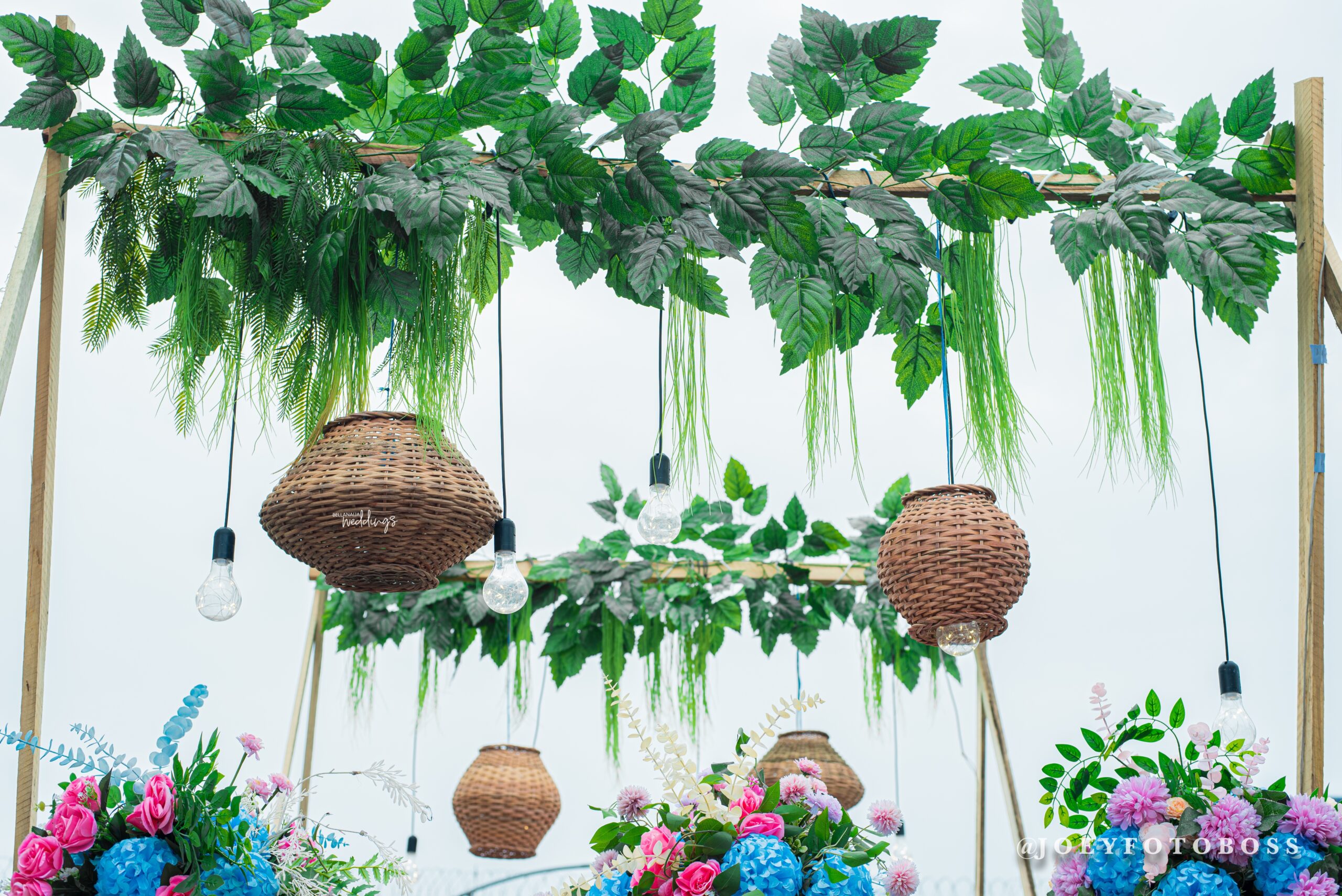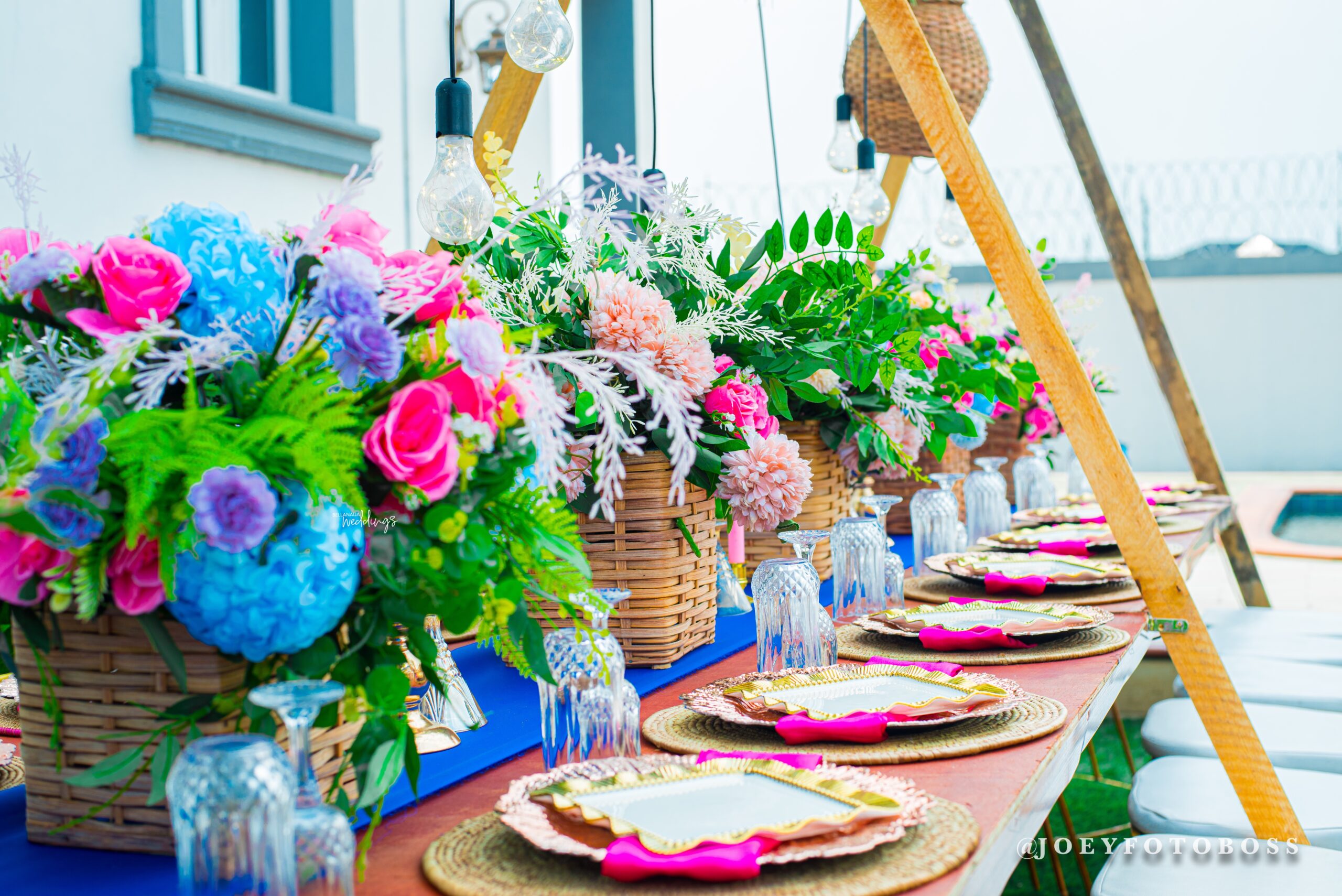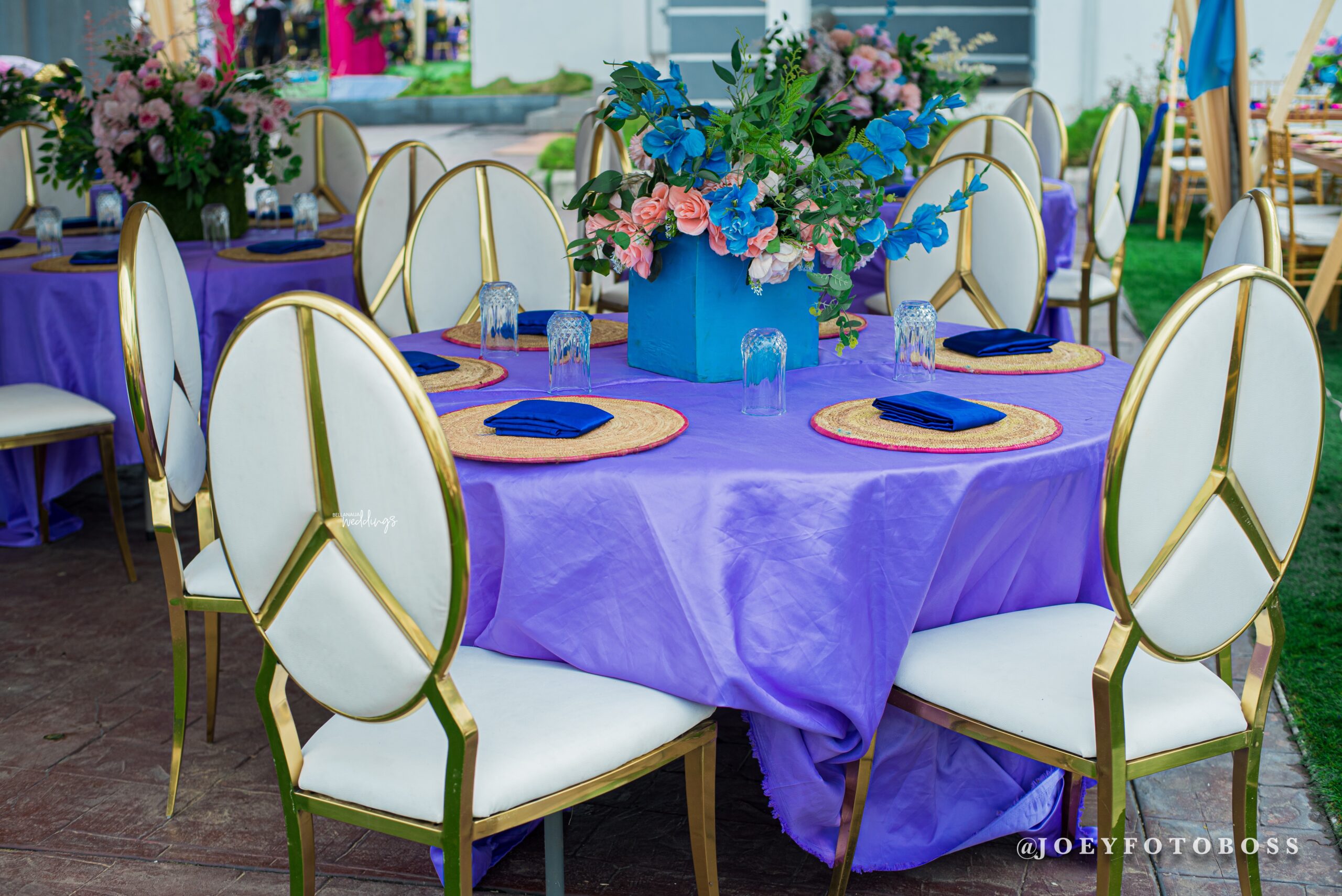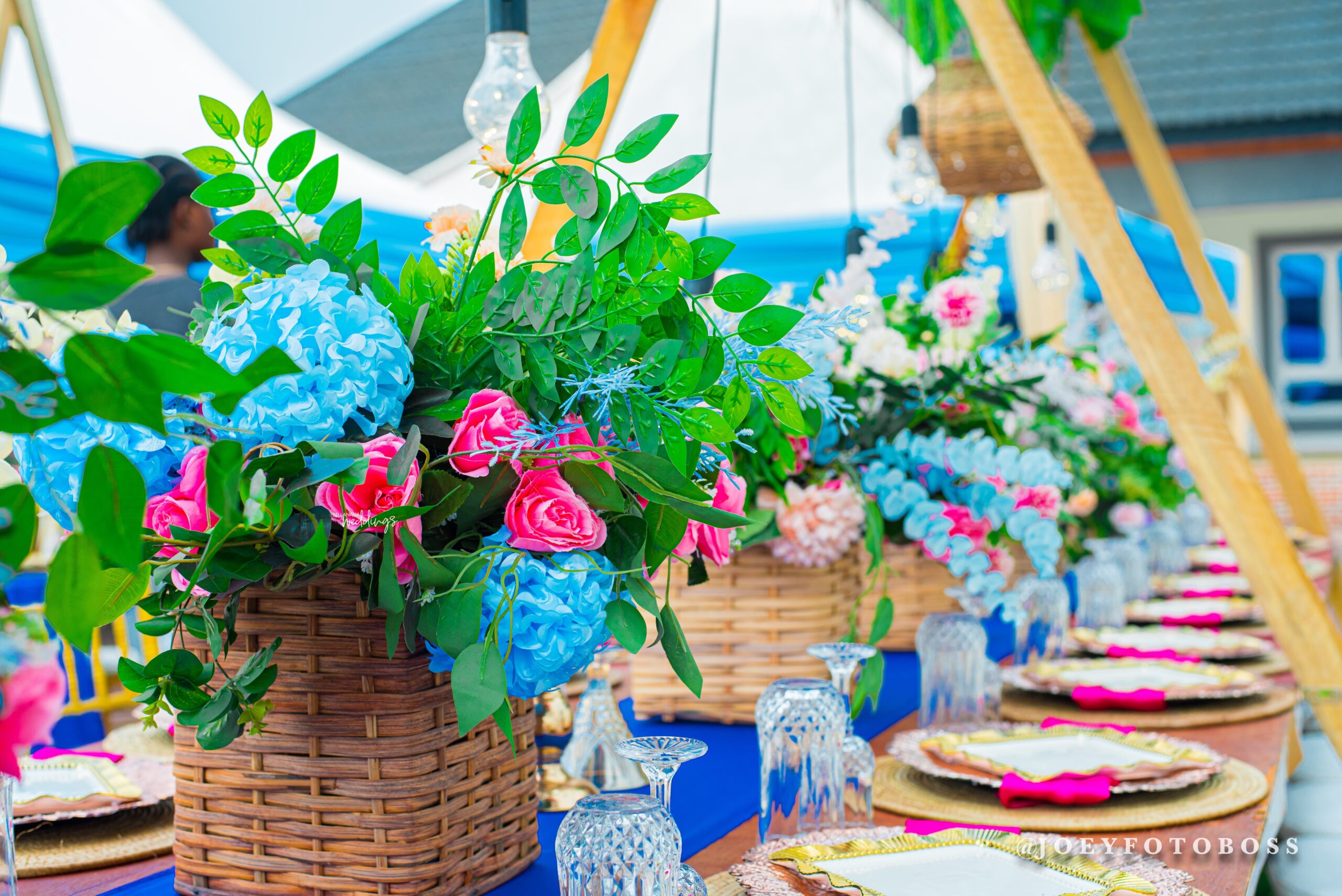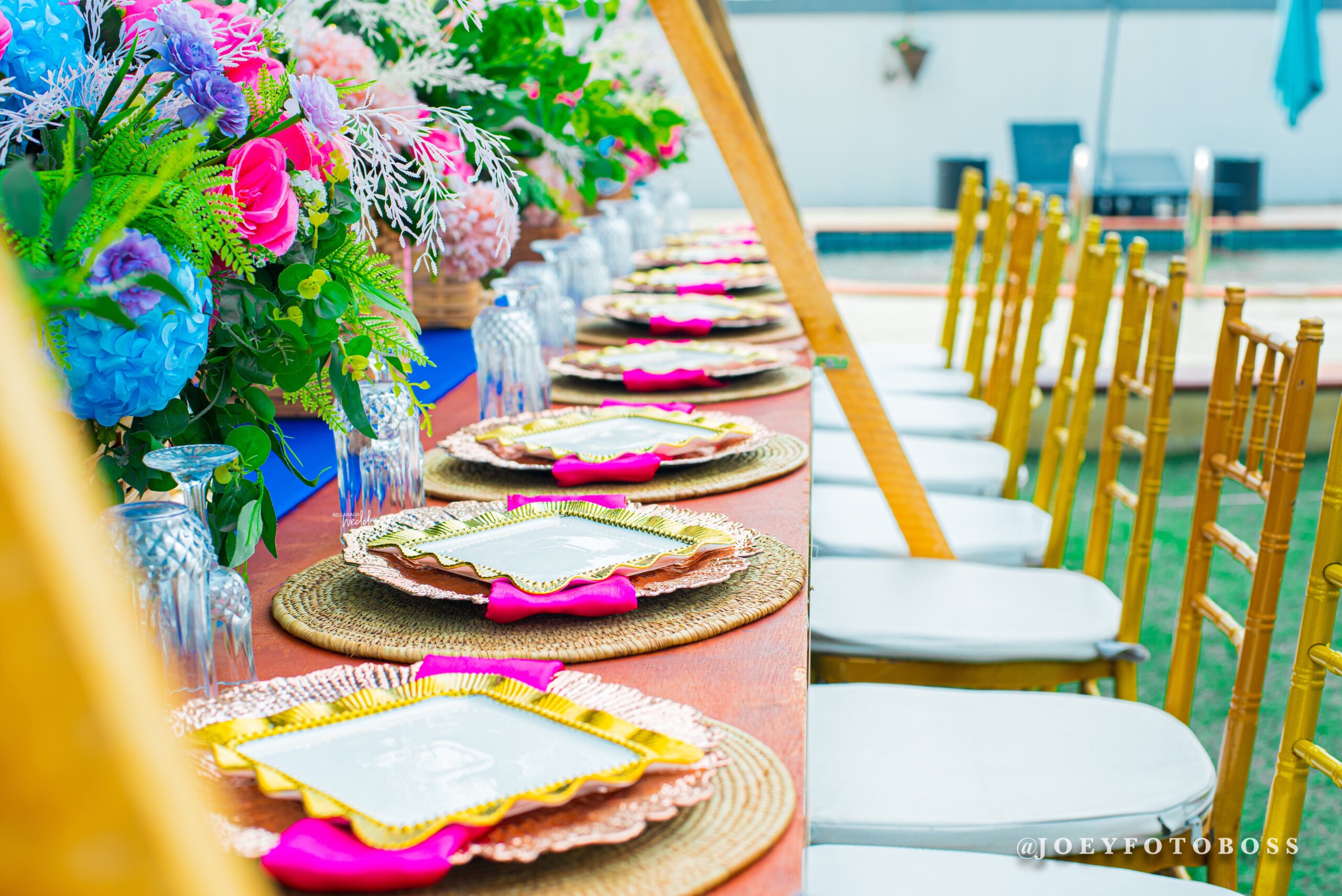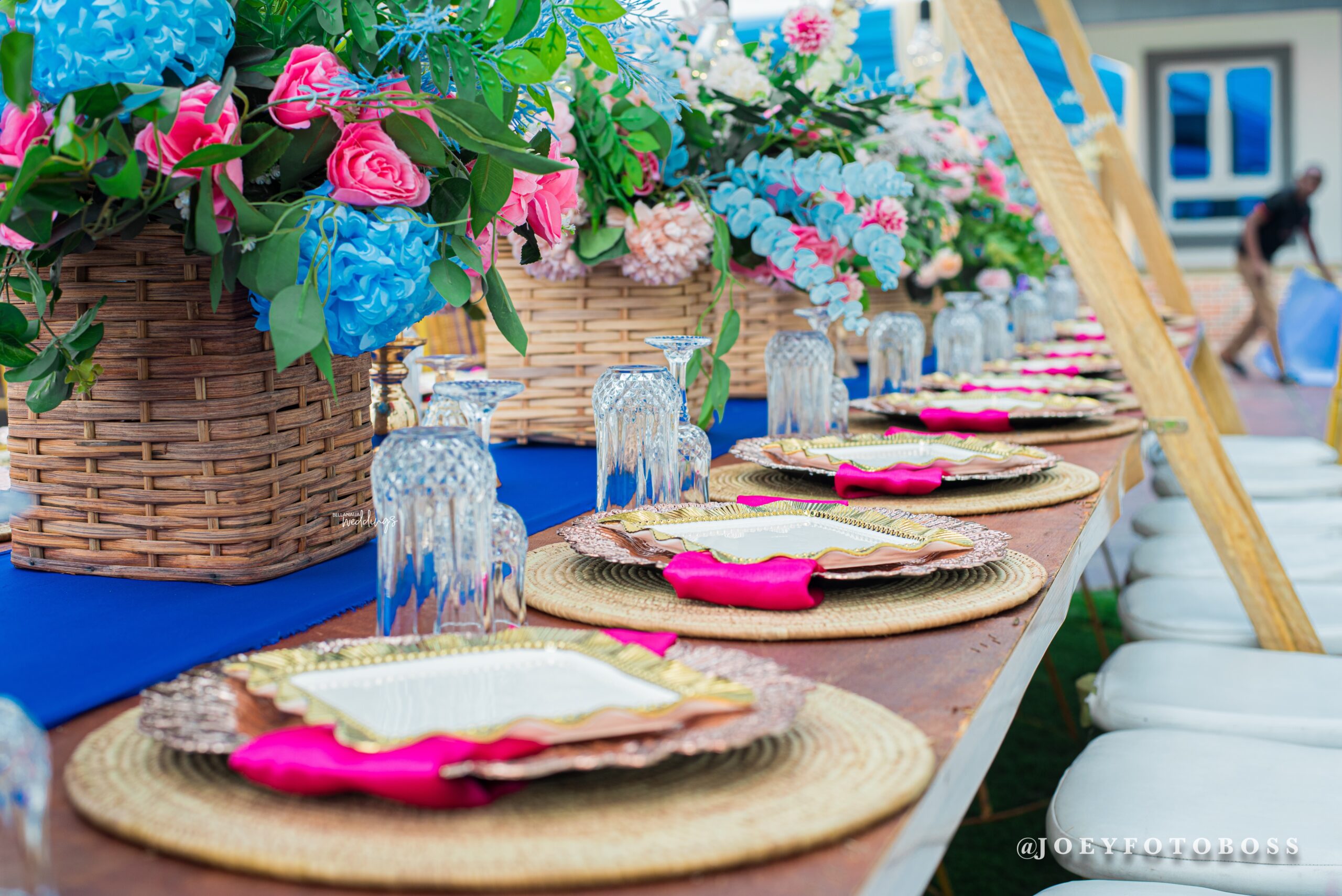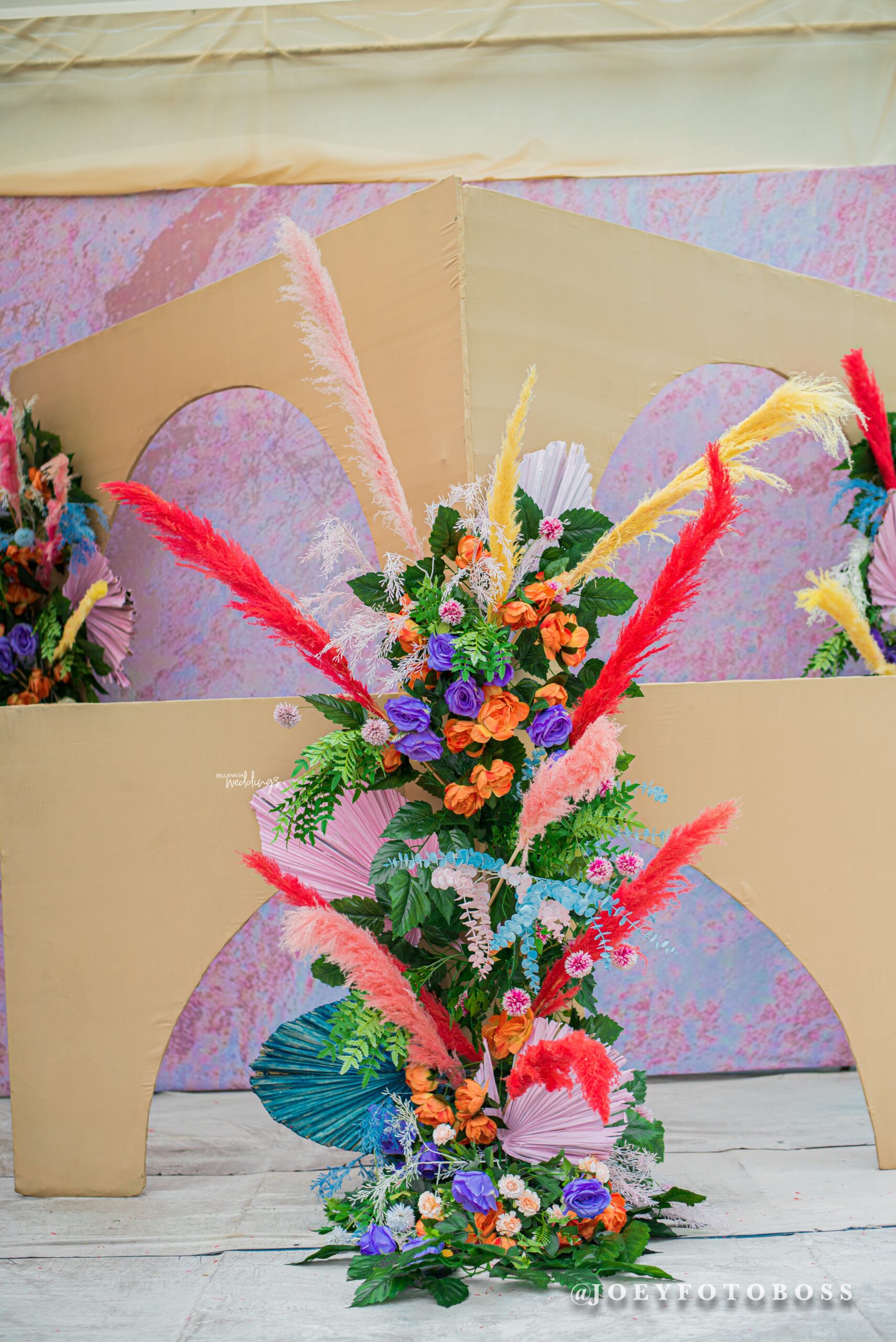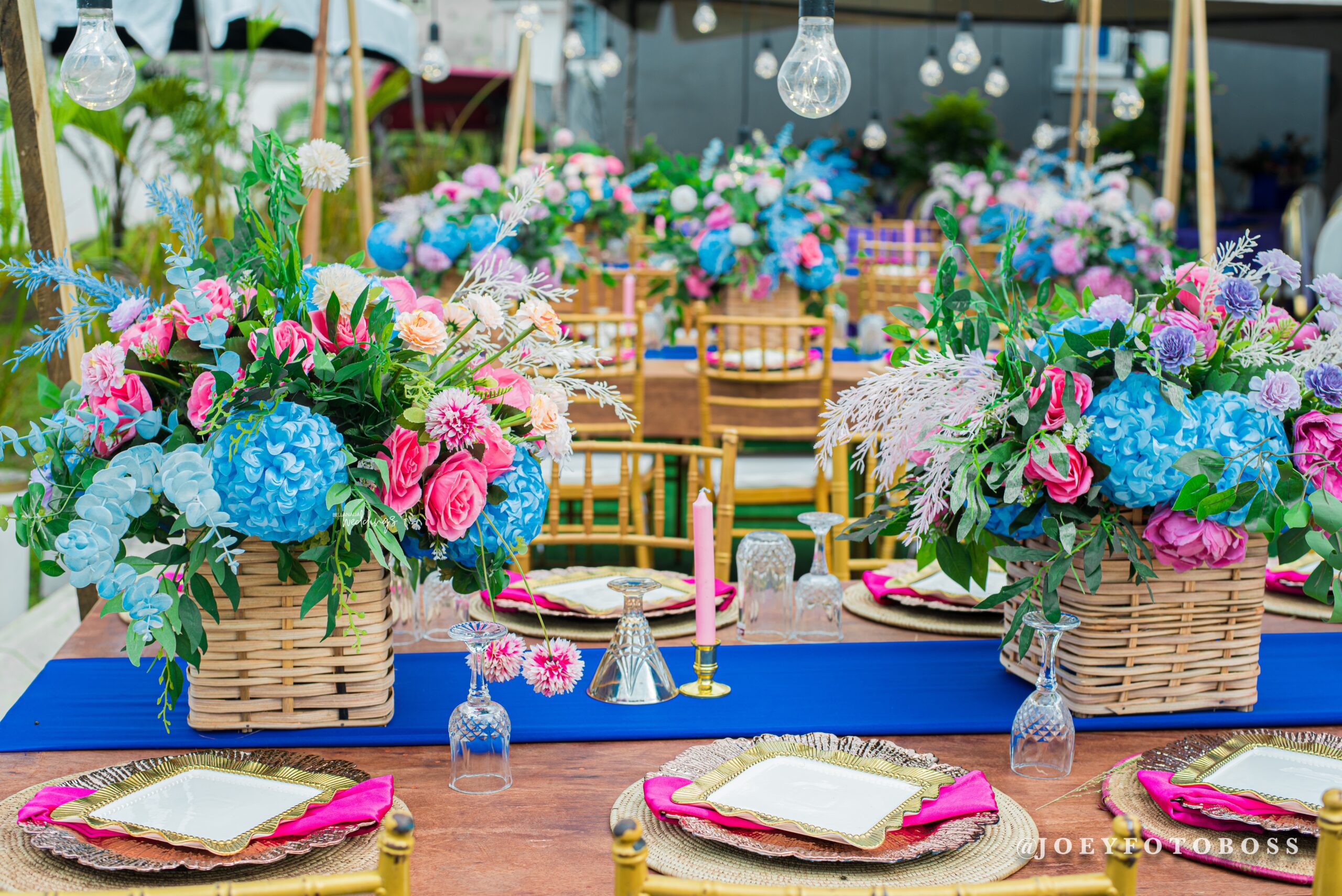 Let the celebration begin!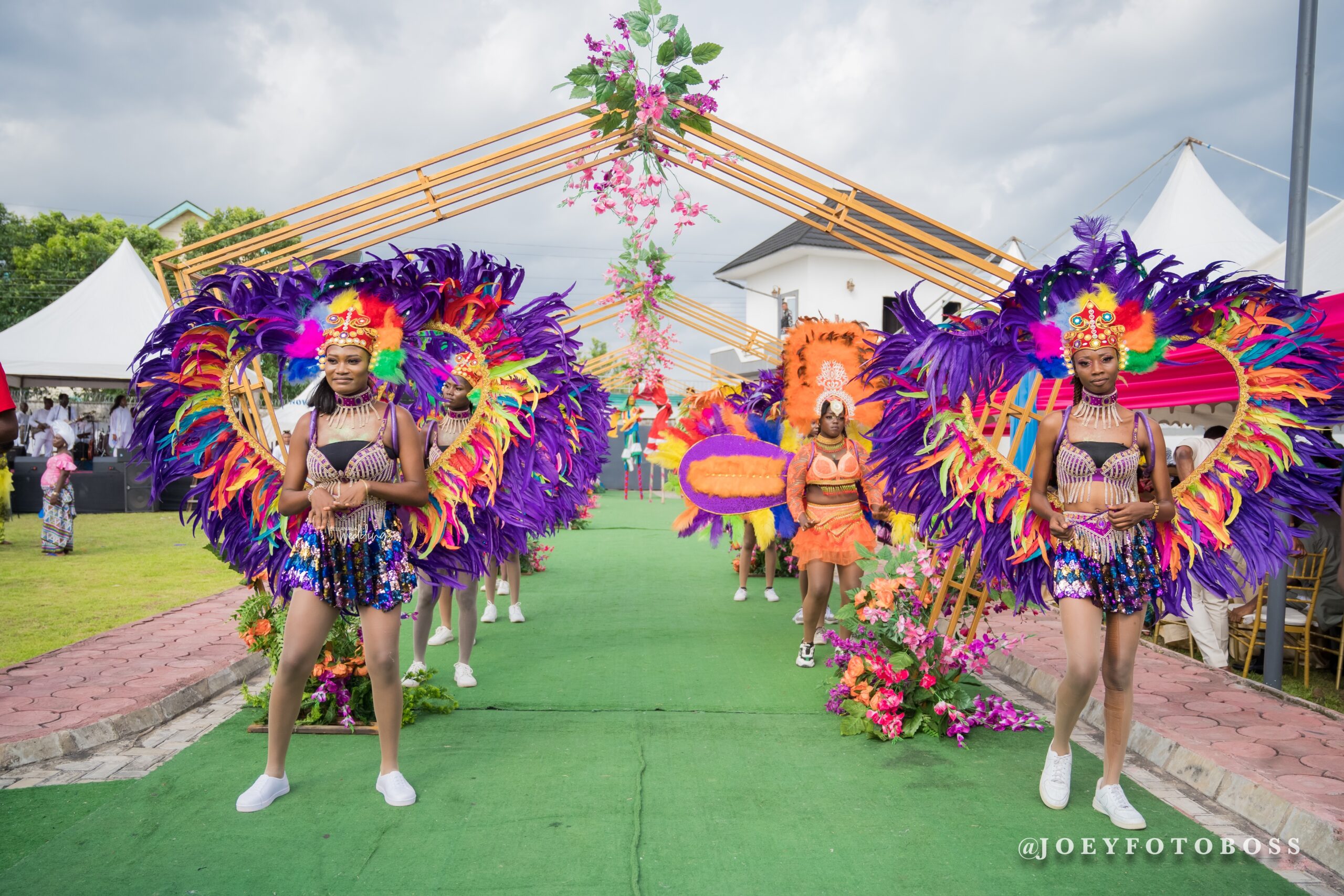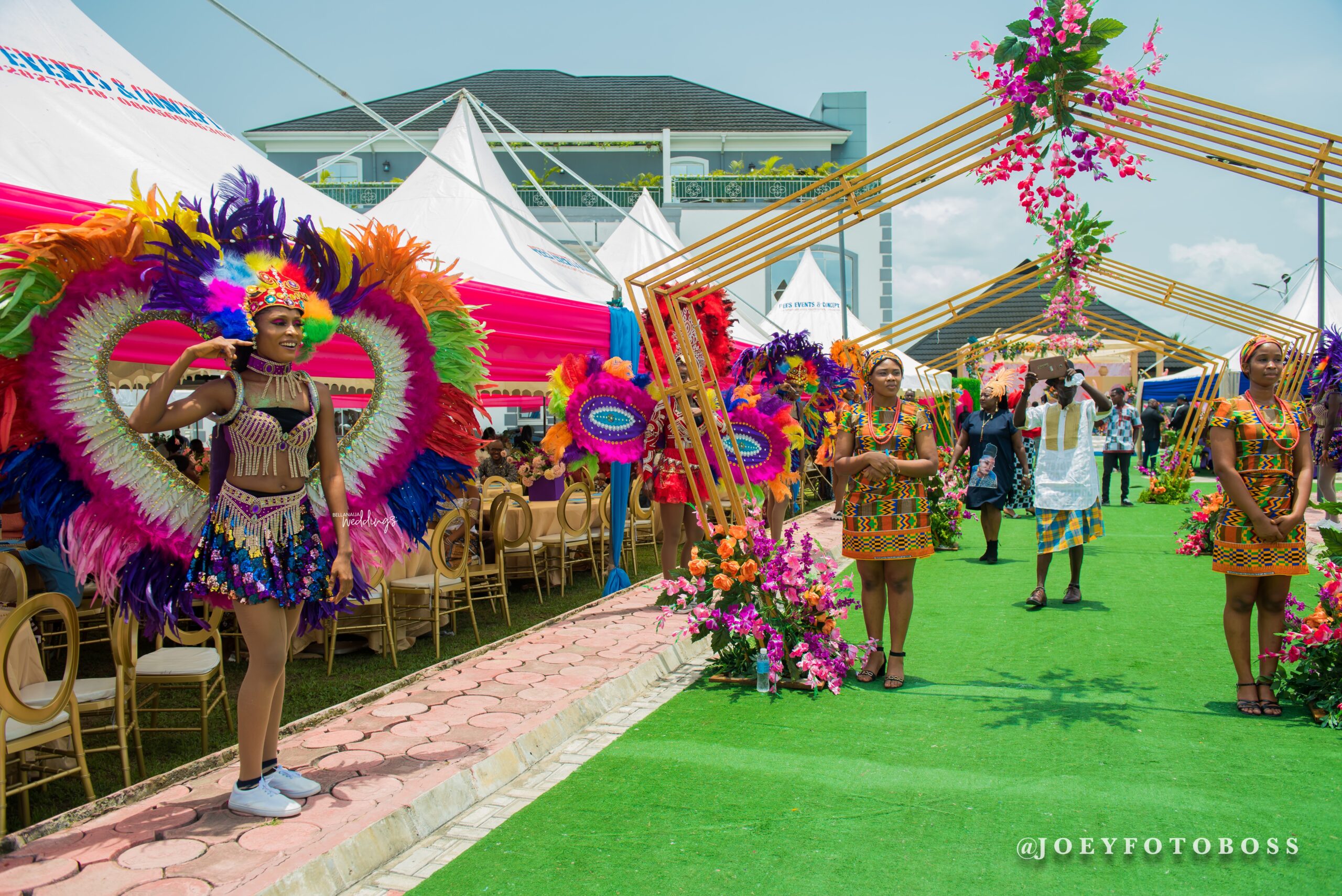 The bride making her first public appearance. Did you know it is customary to the Ijaw tradition for the bride to frown on her first entrance and it is the groom's duty to make her smile? Now you know! 😅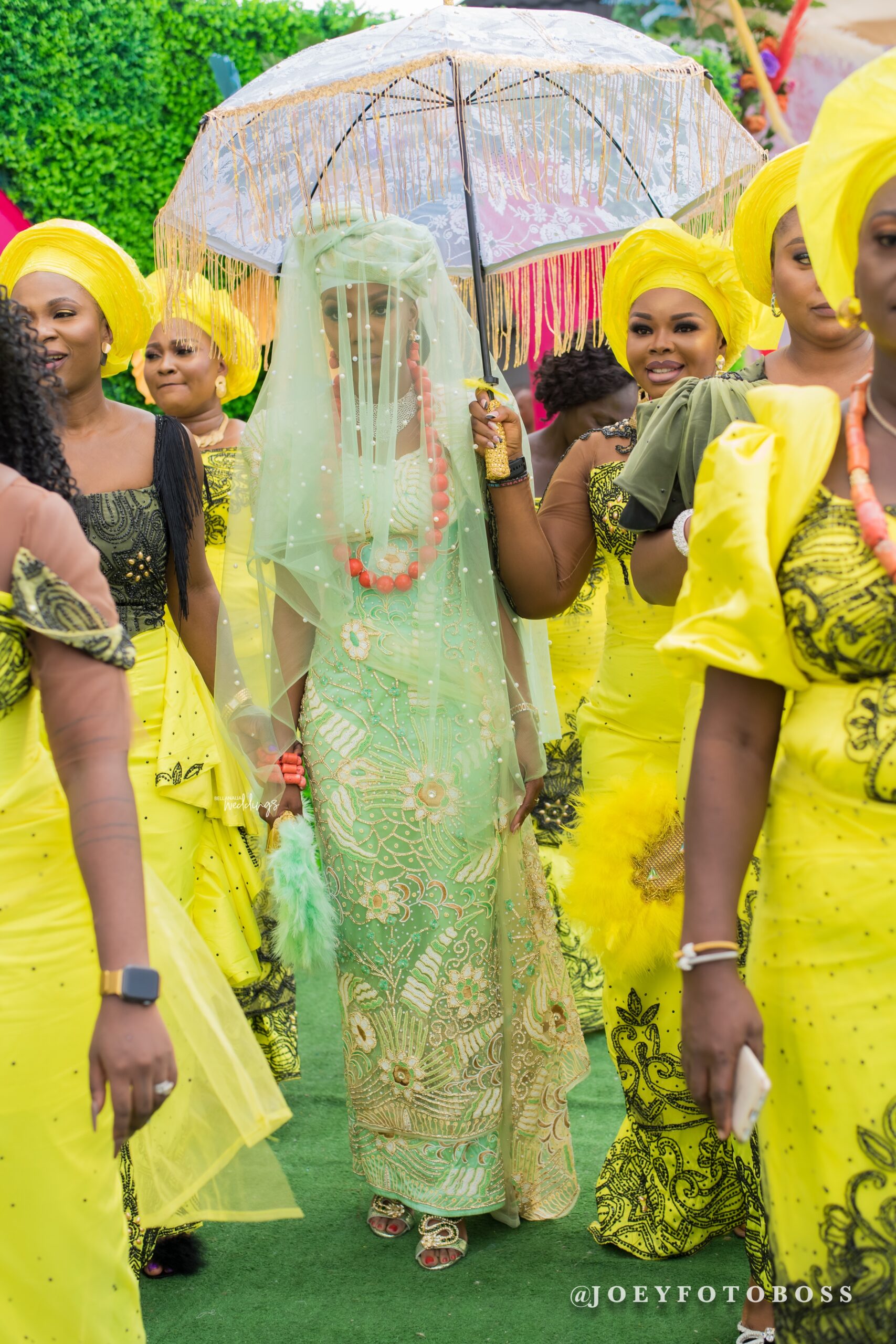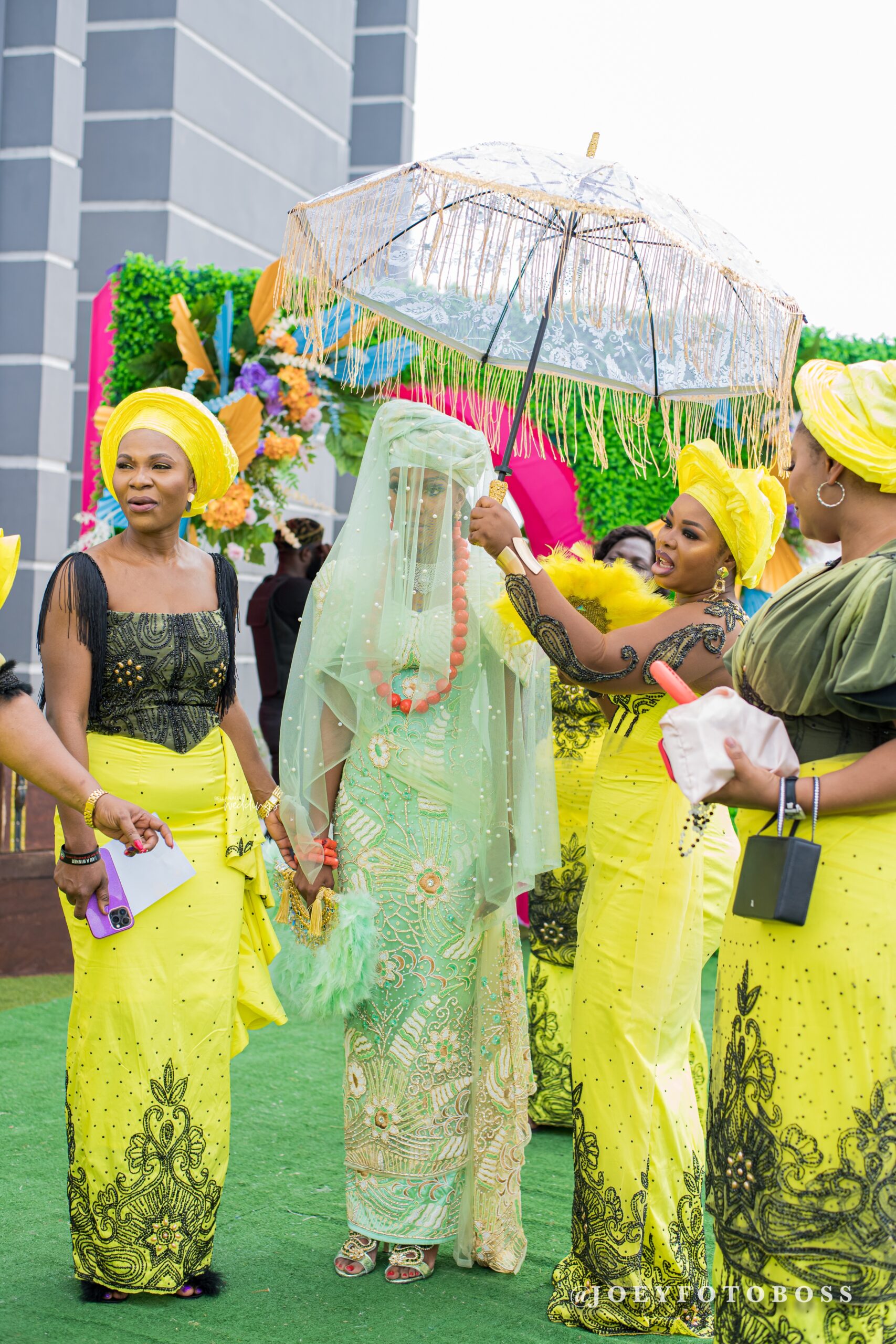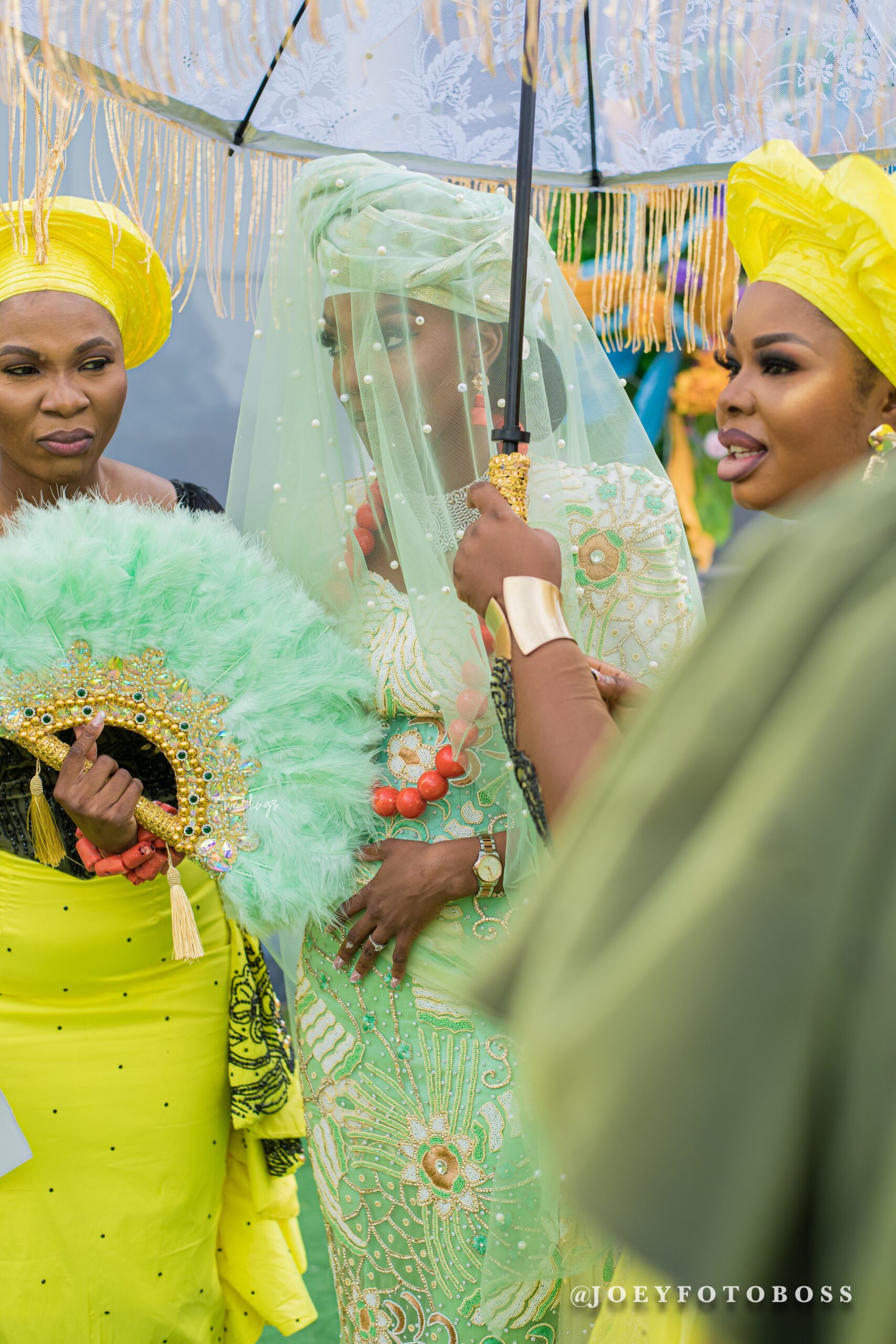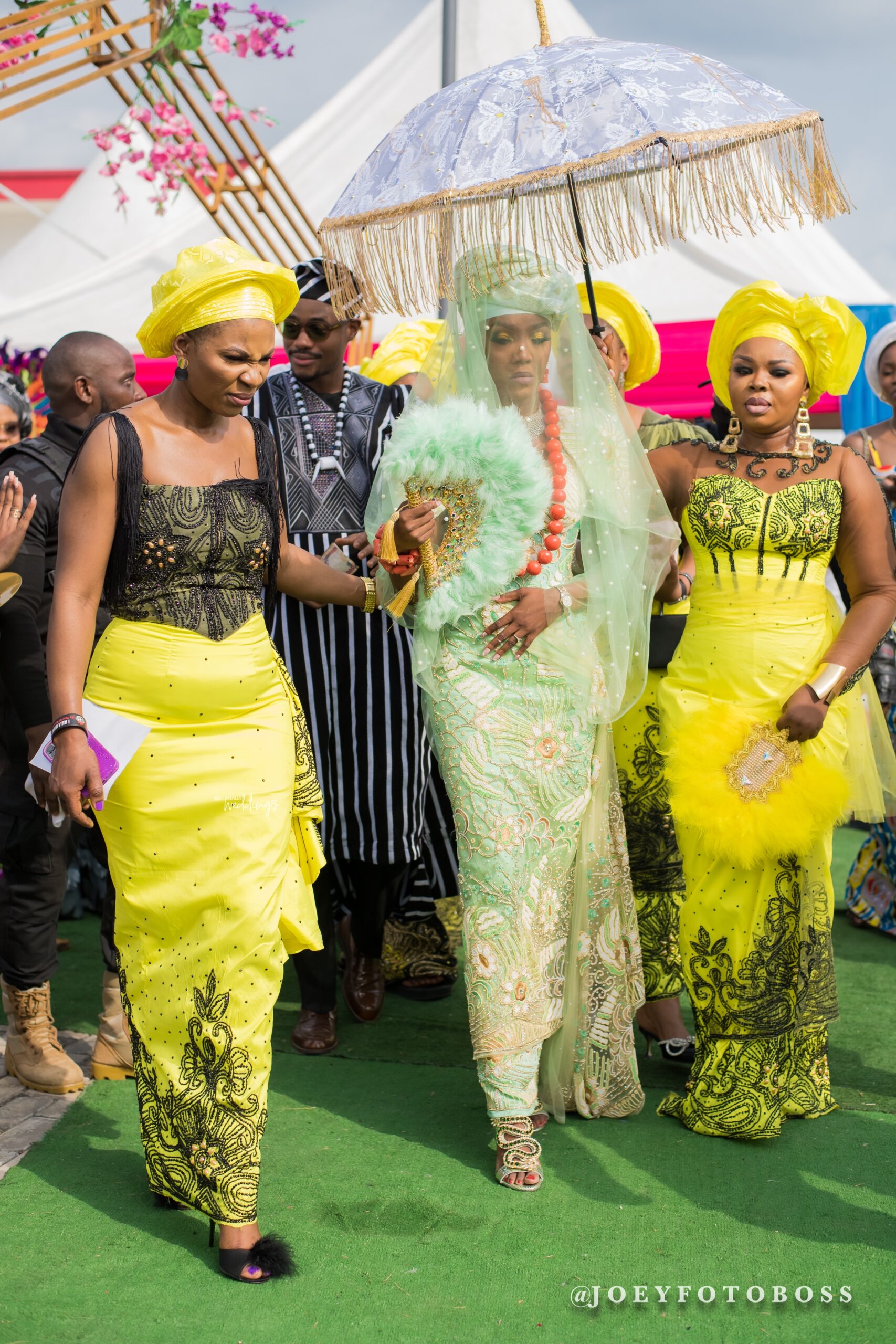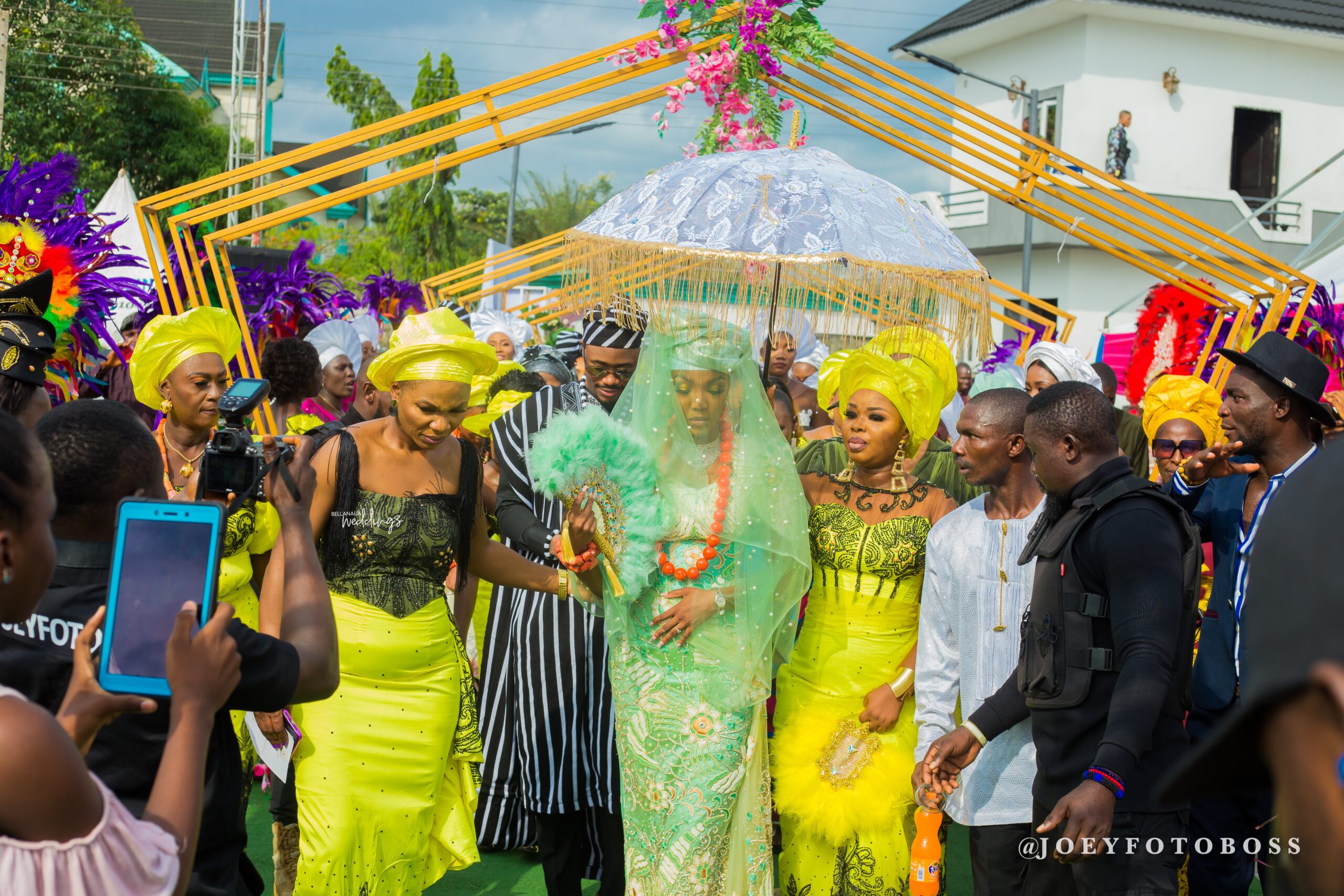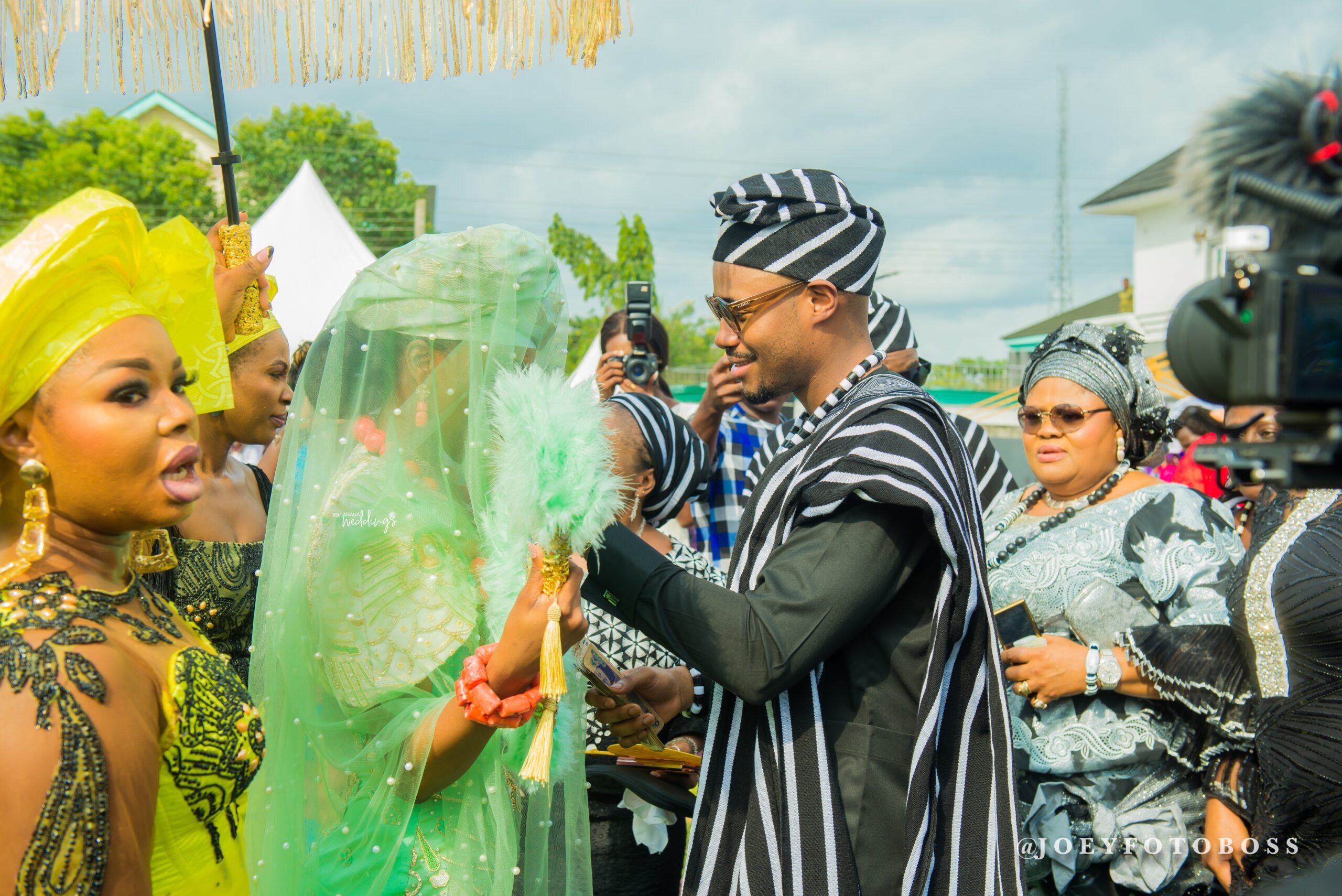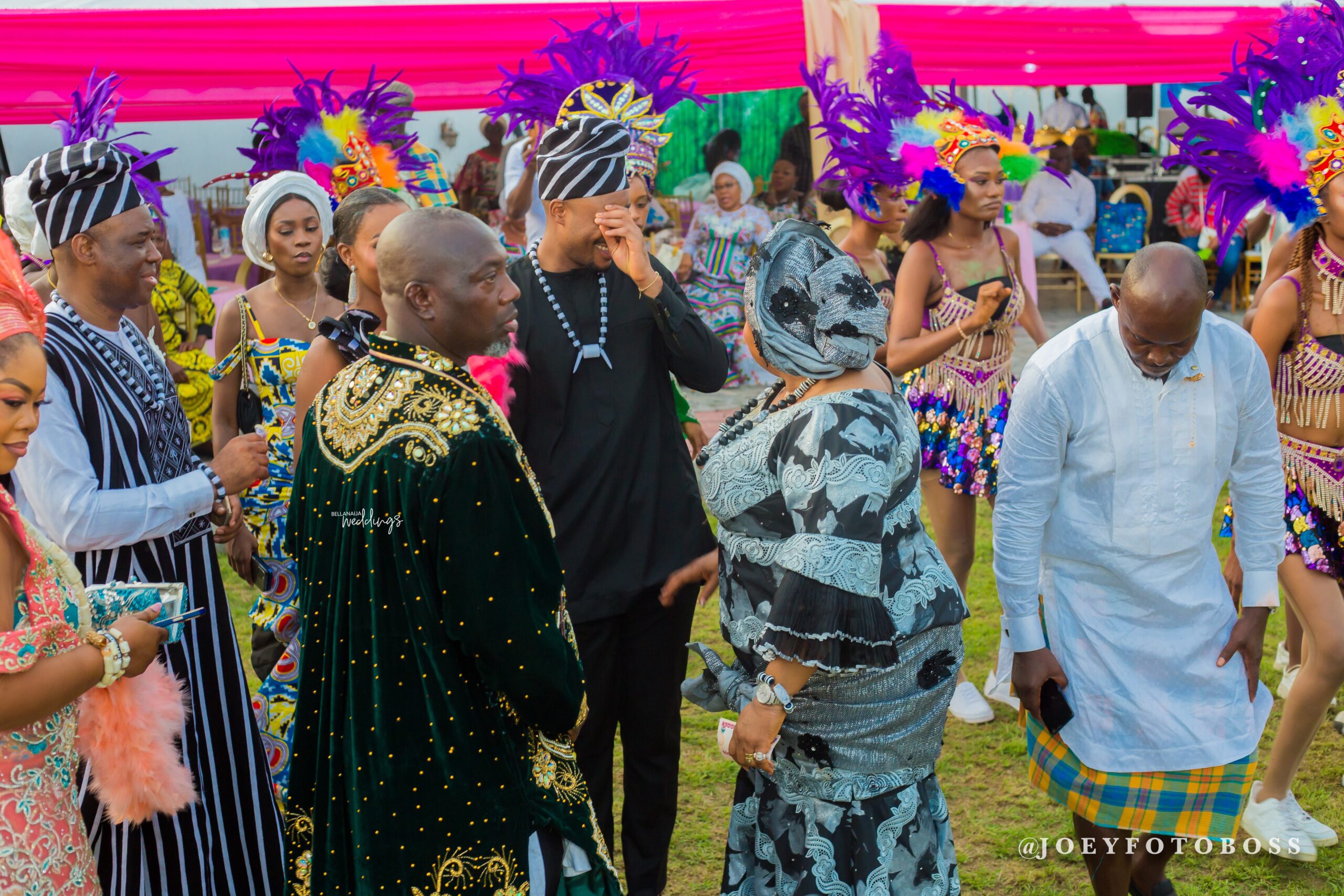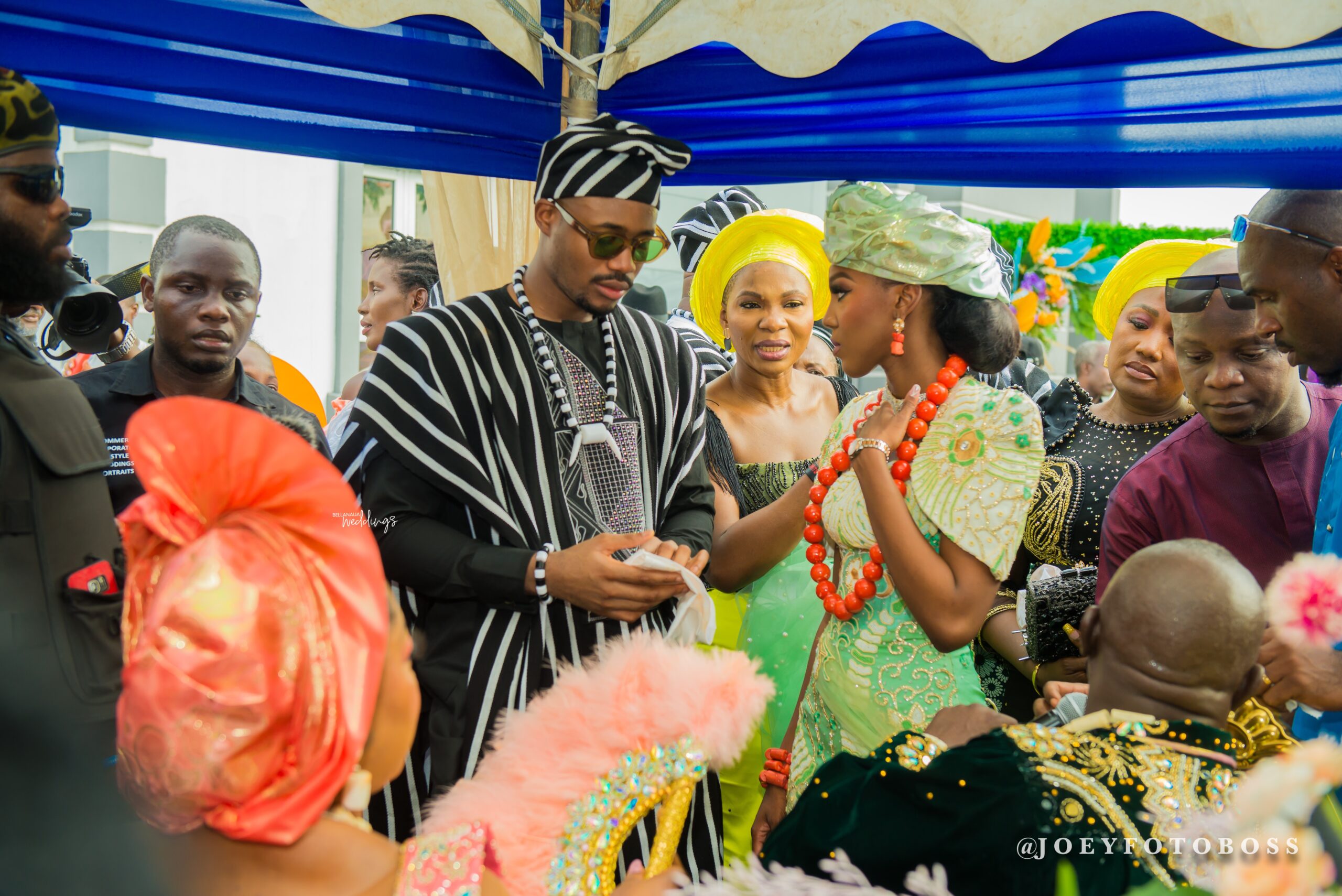 Receiving the blessings of marital bliss!
Now to the cutting of the cake – what better way to celebrate love!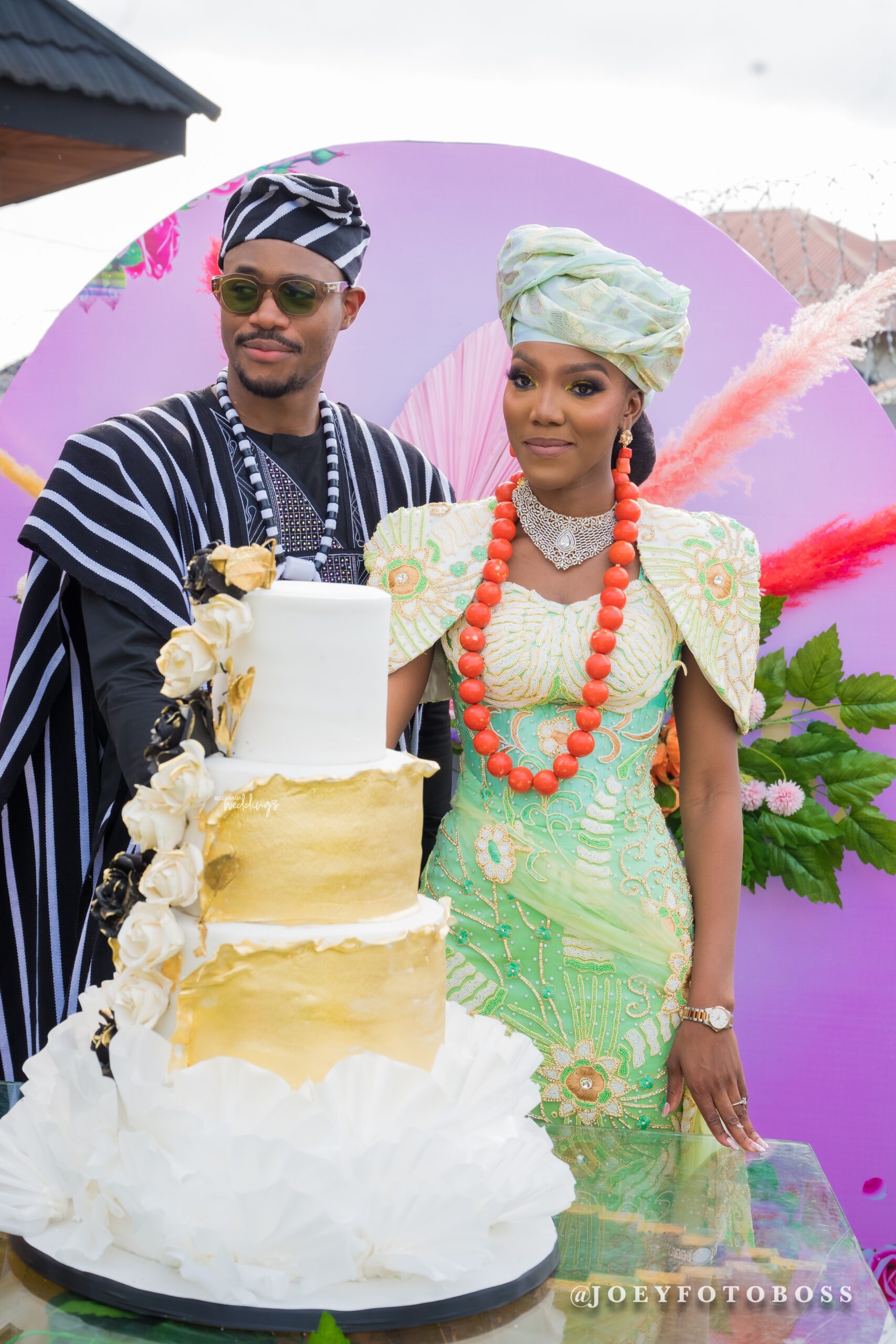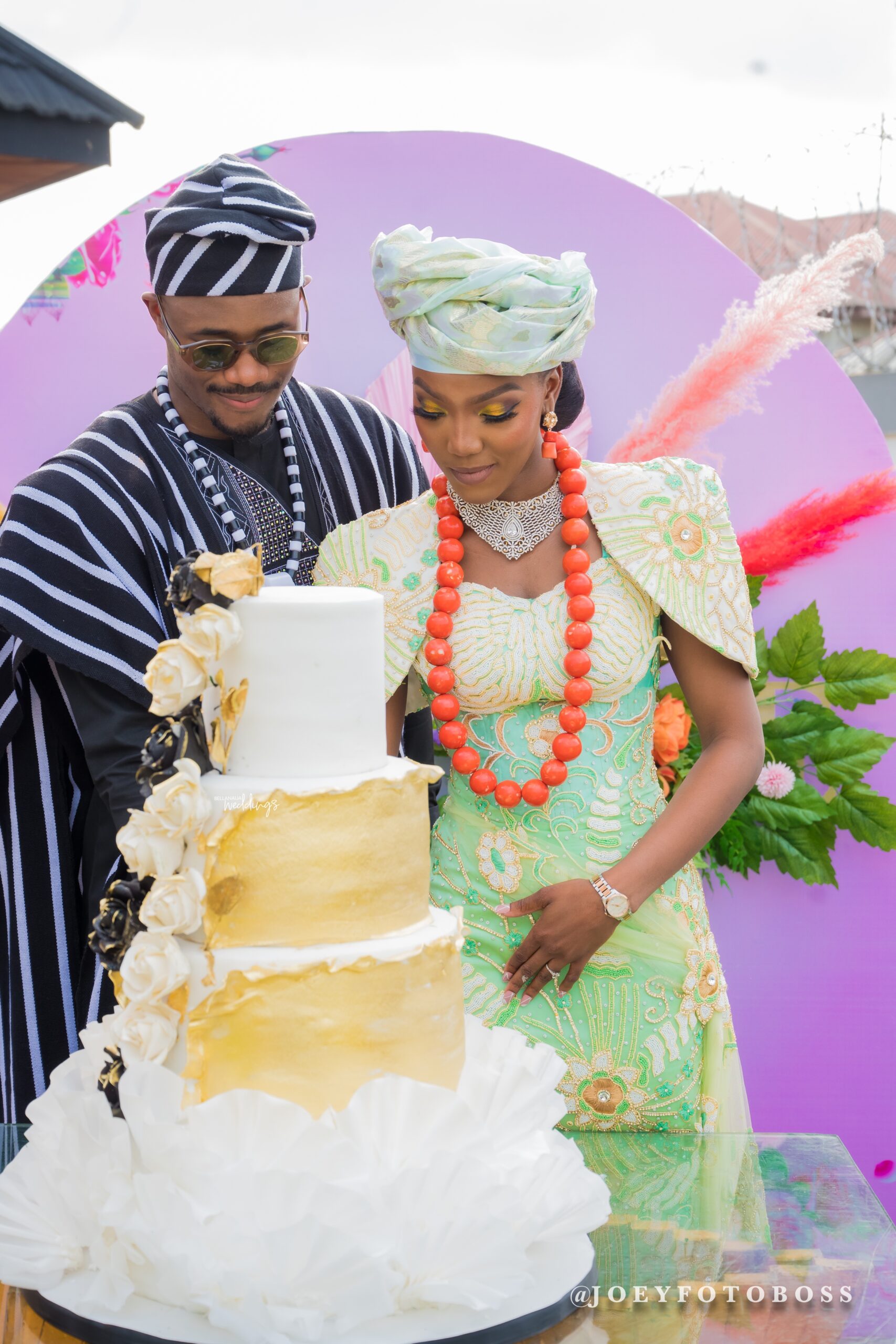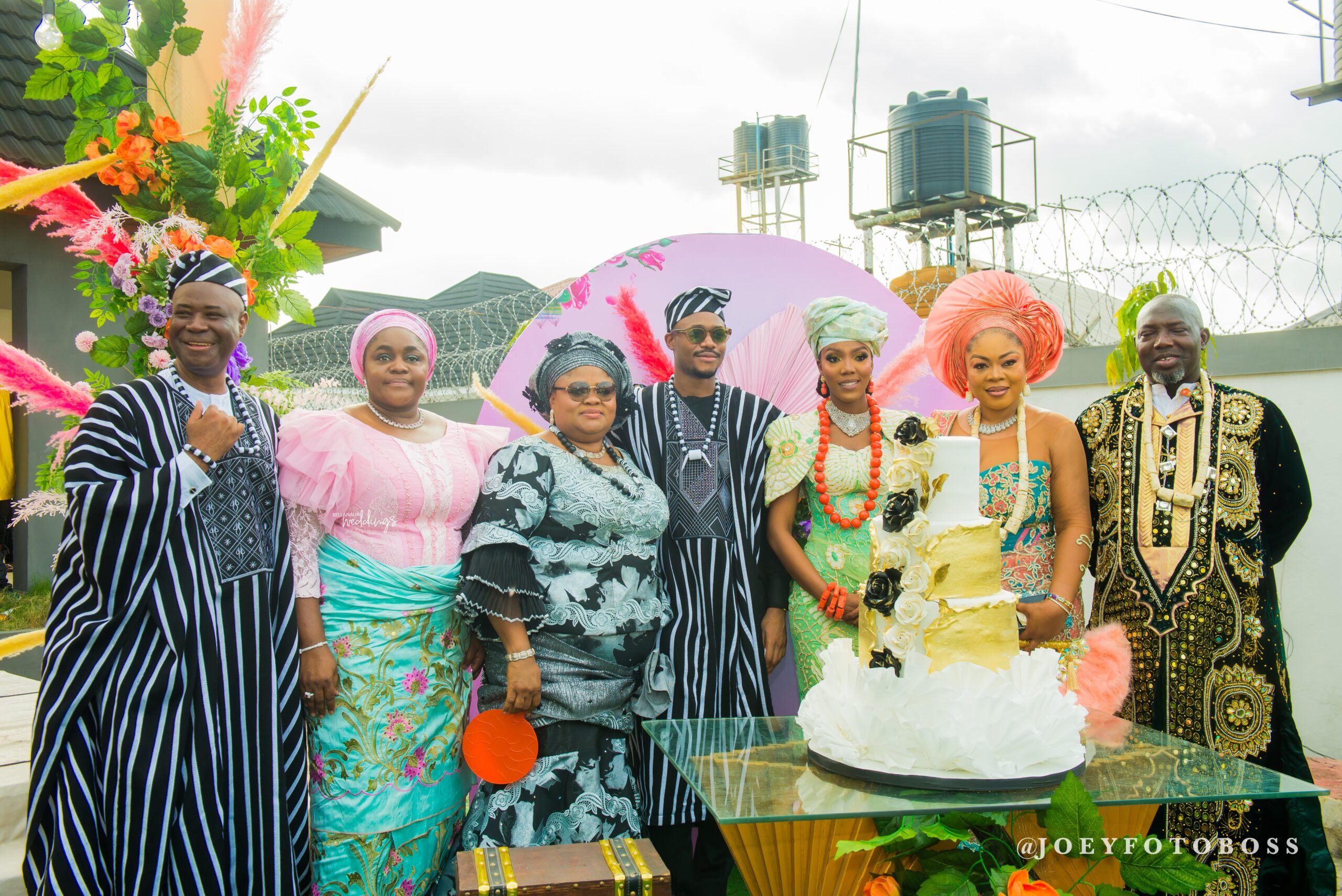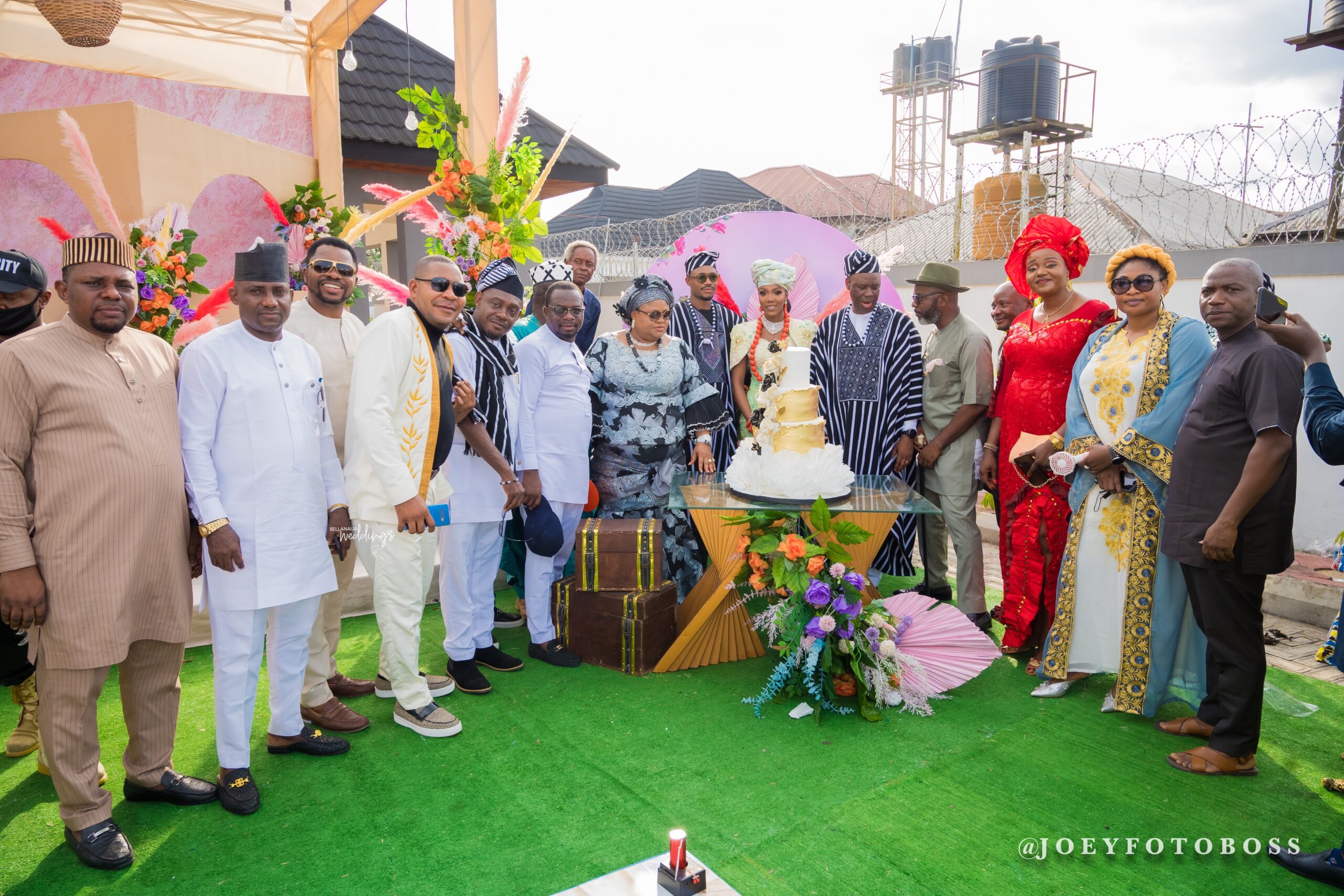 First dance as husband and wife!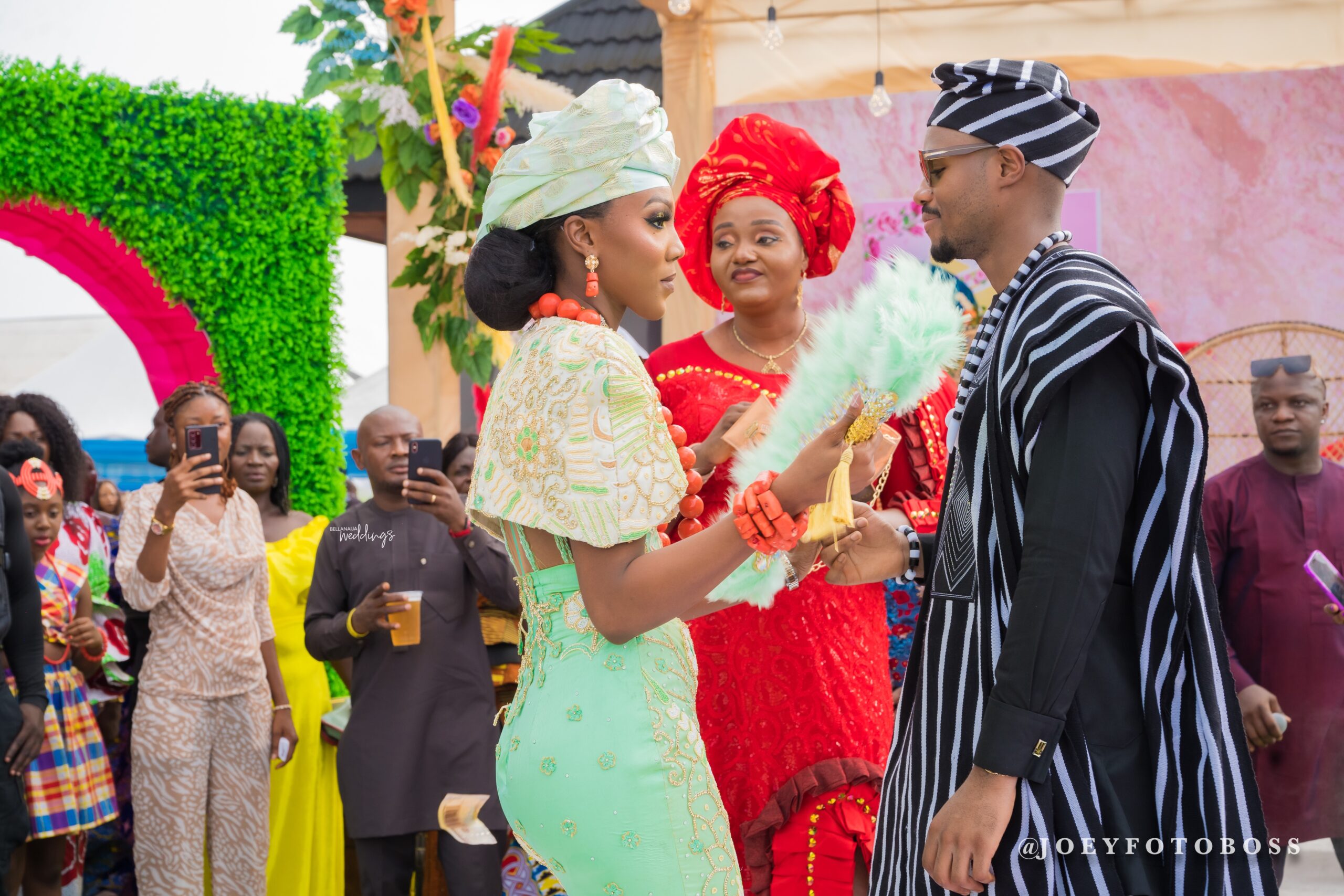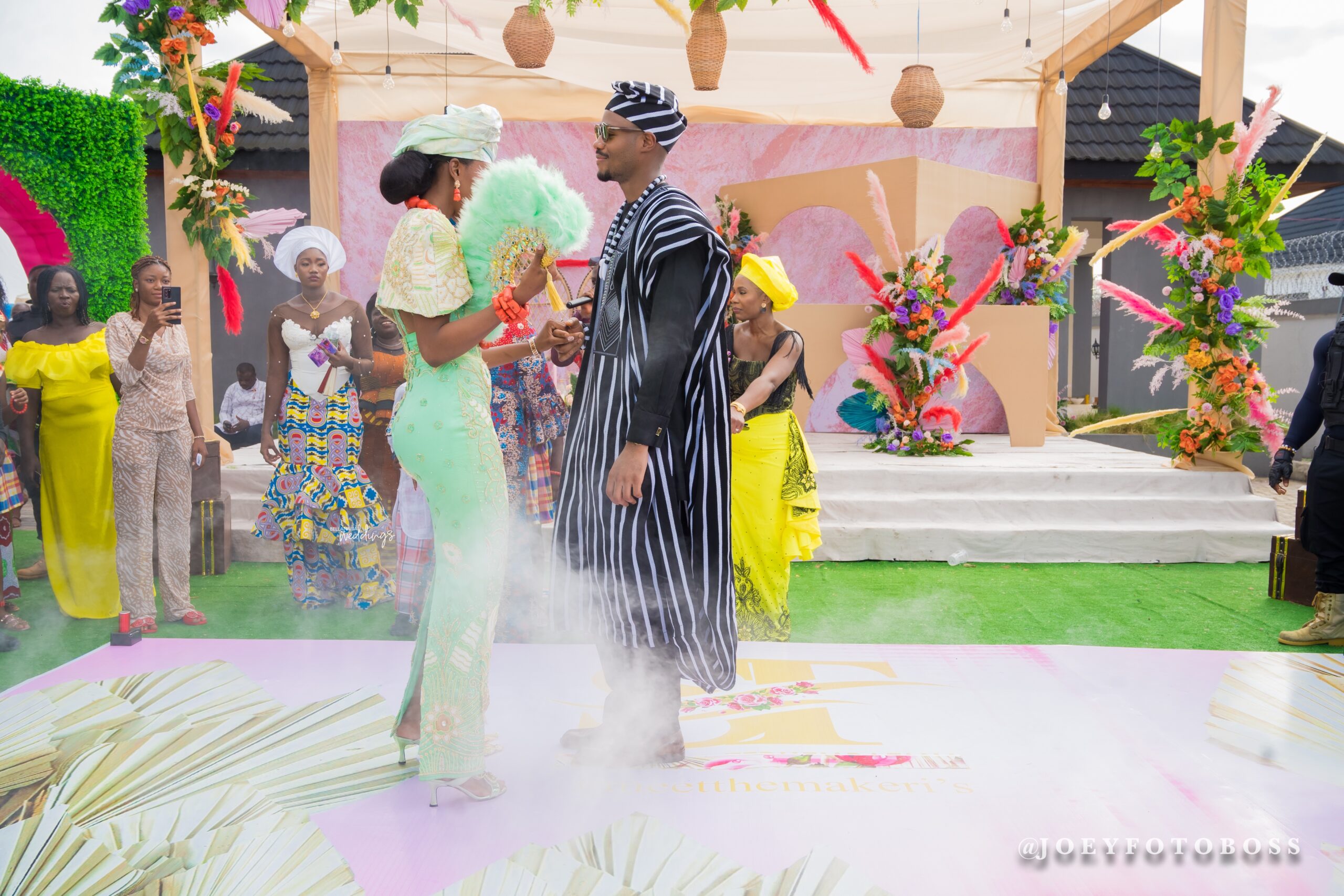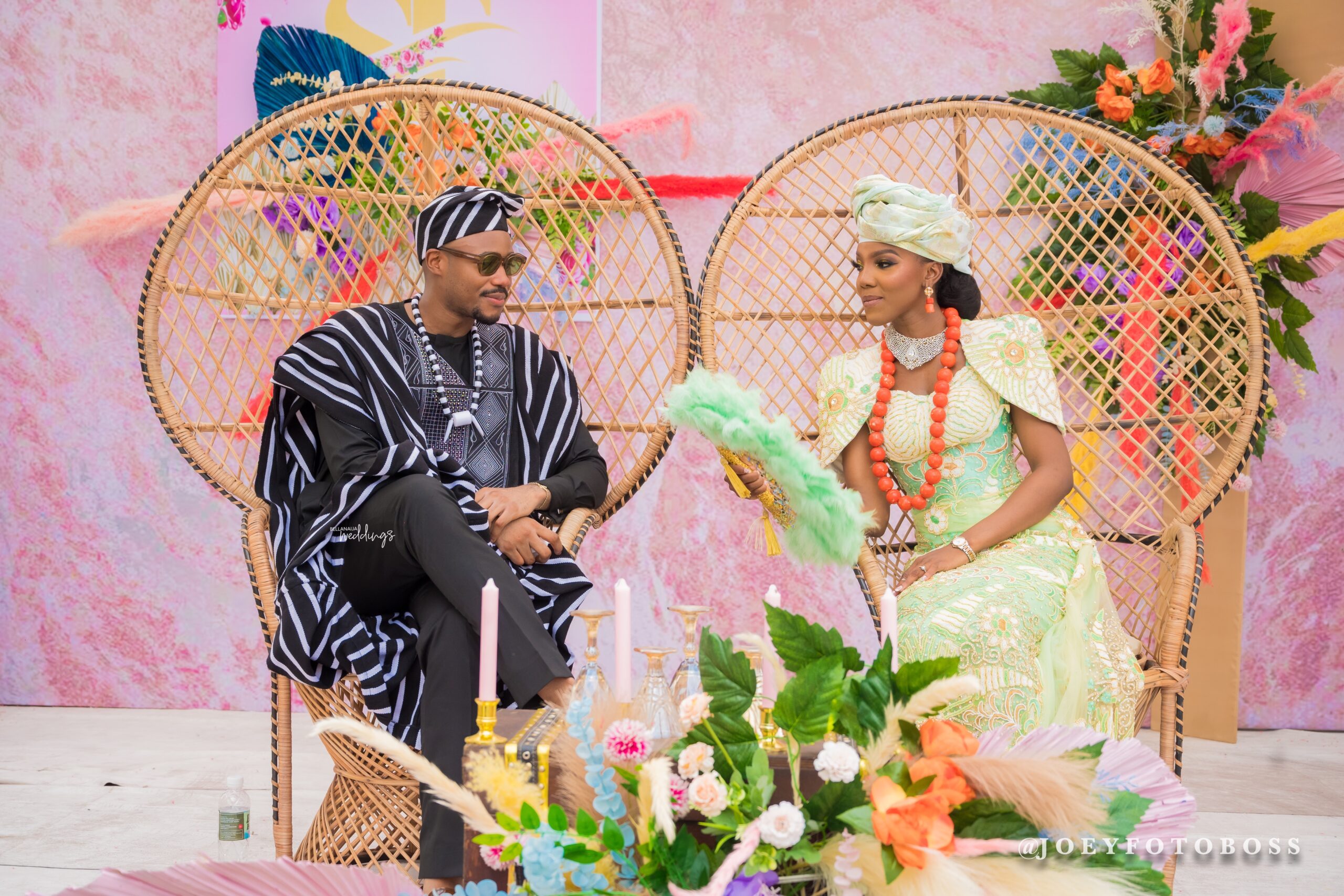 What to expect from a carnival-themed wedding? Fun, culture and of course, more fun!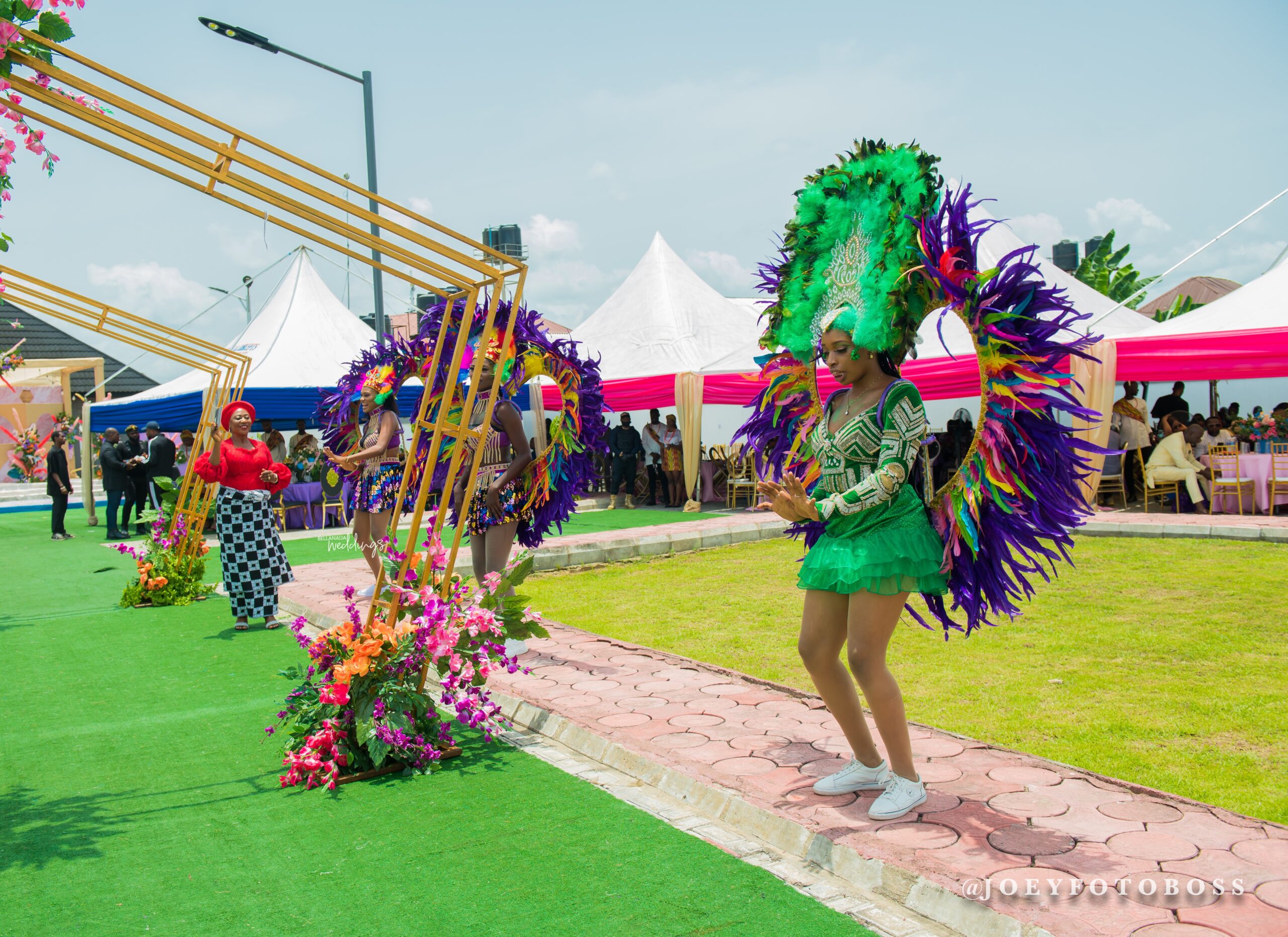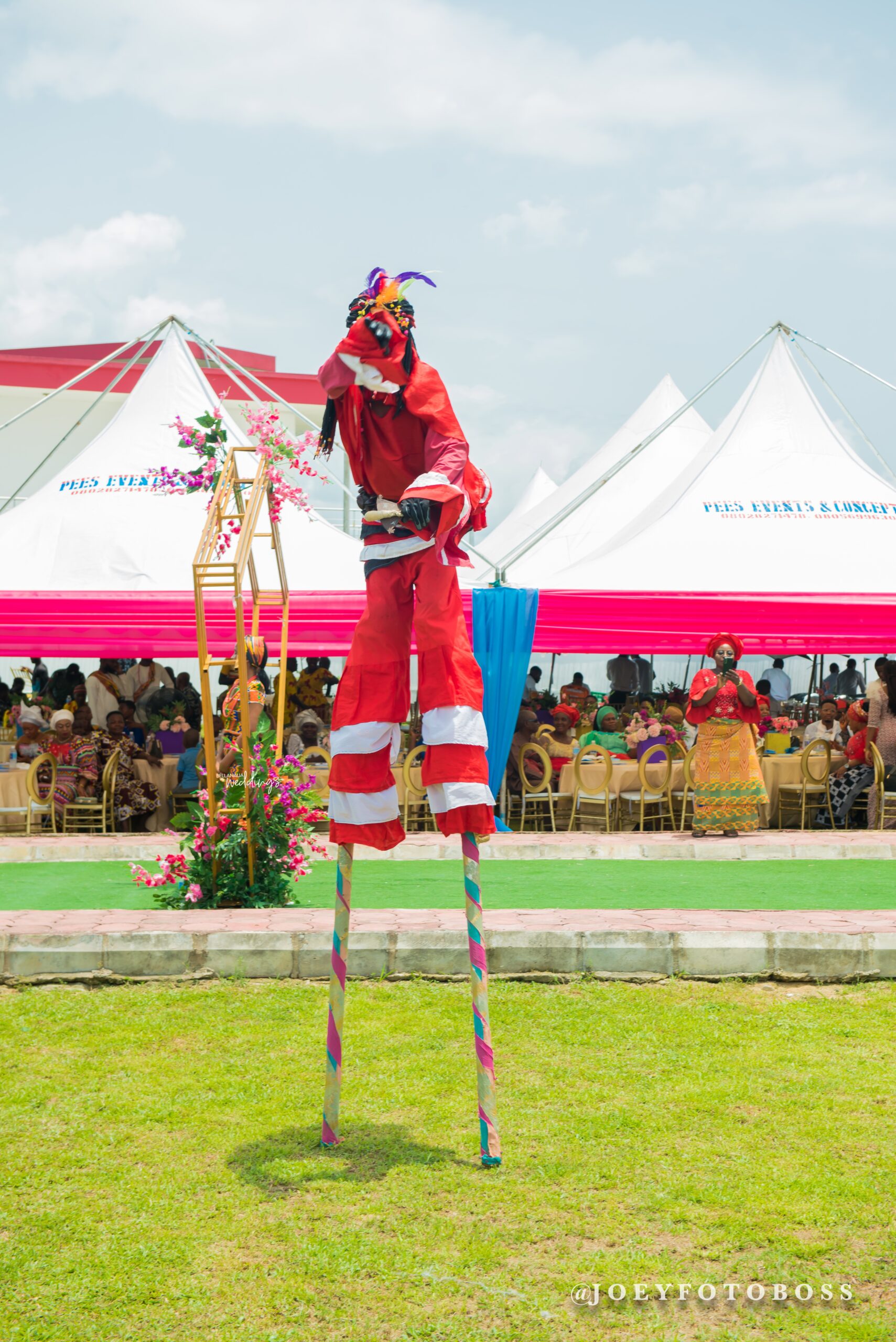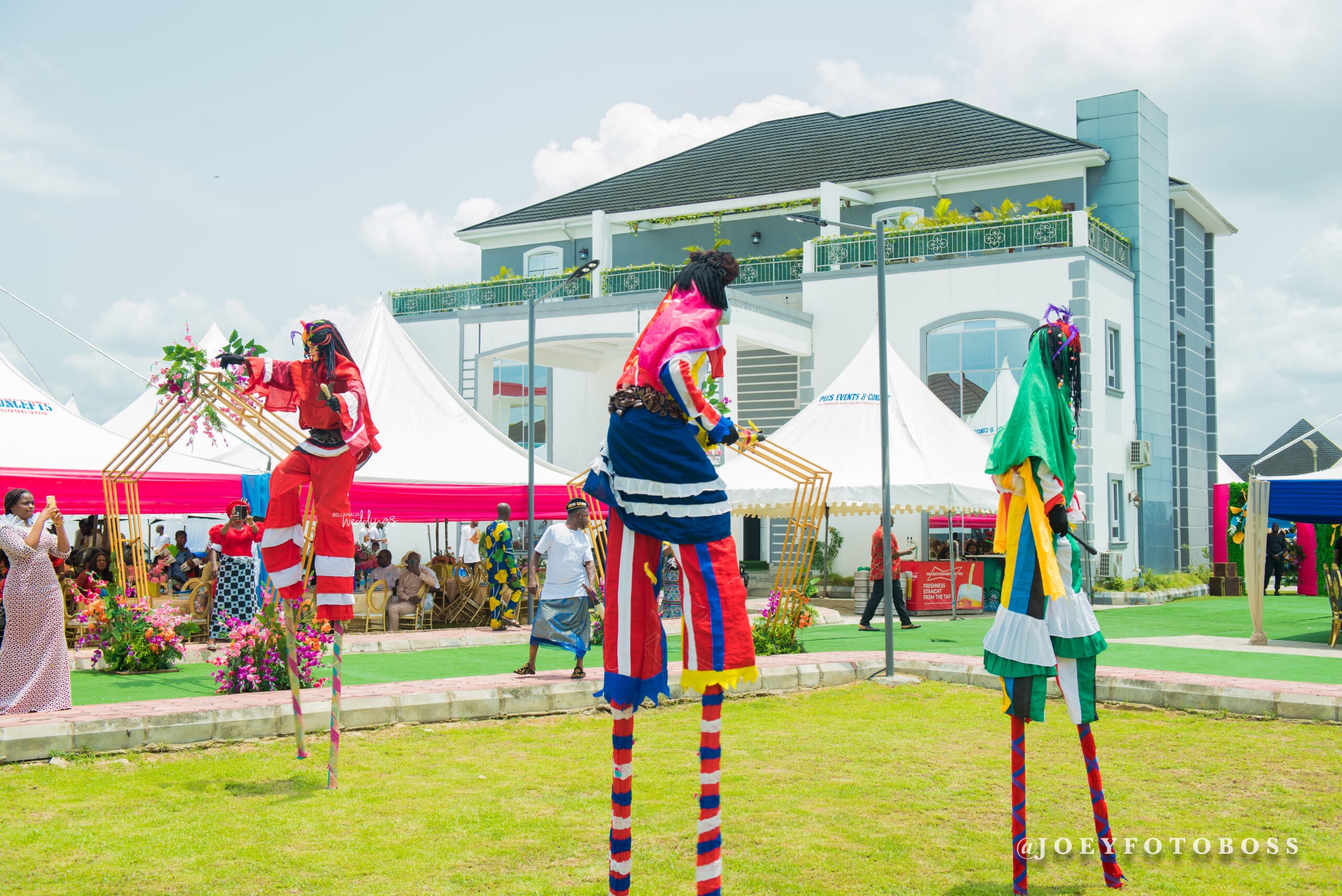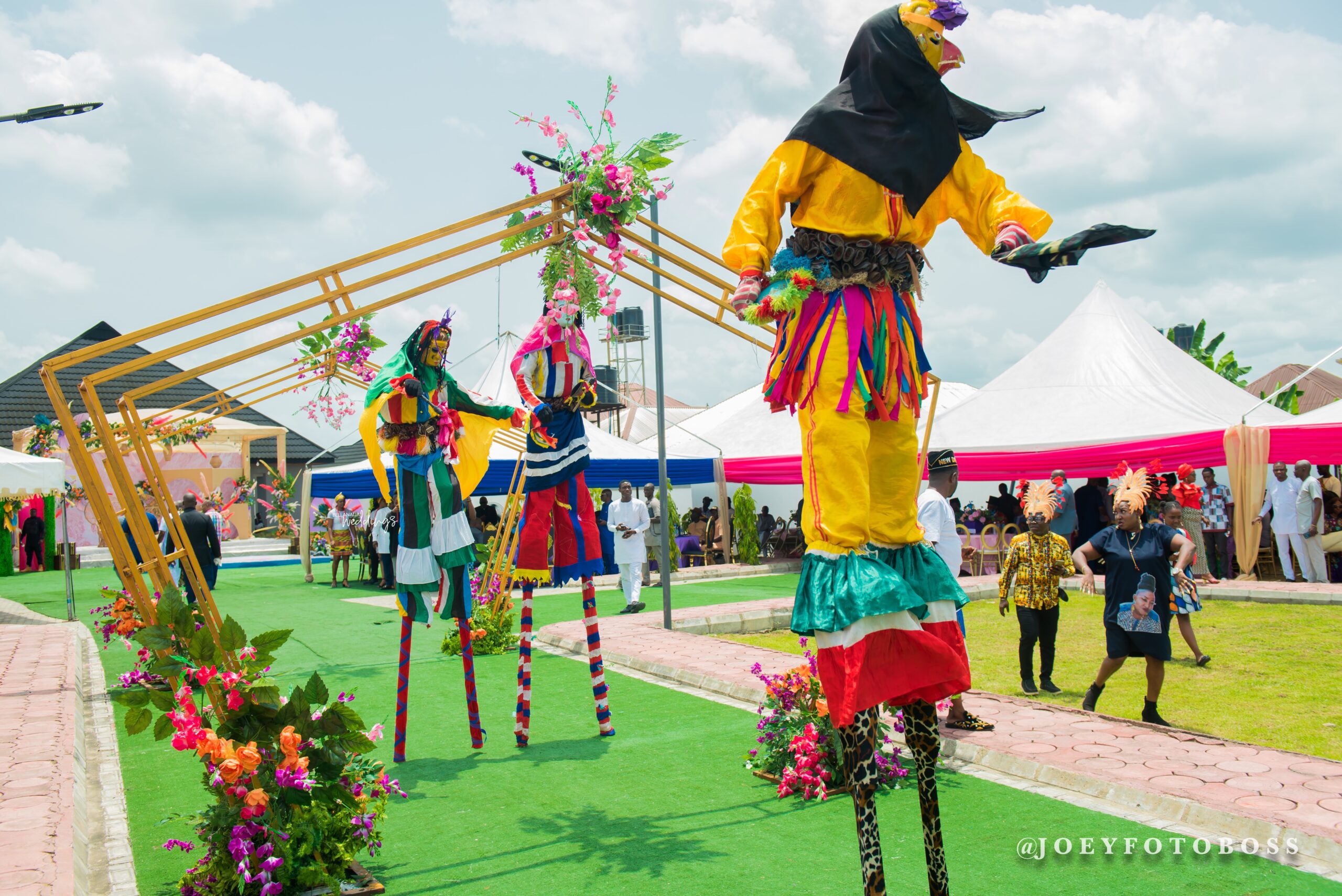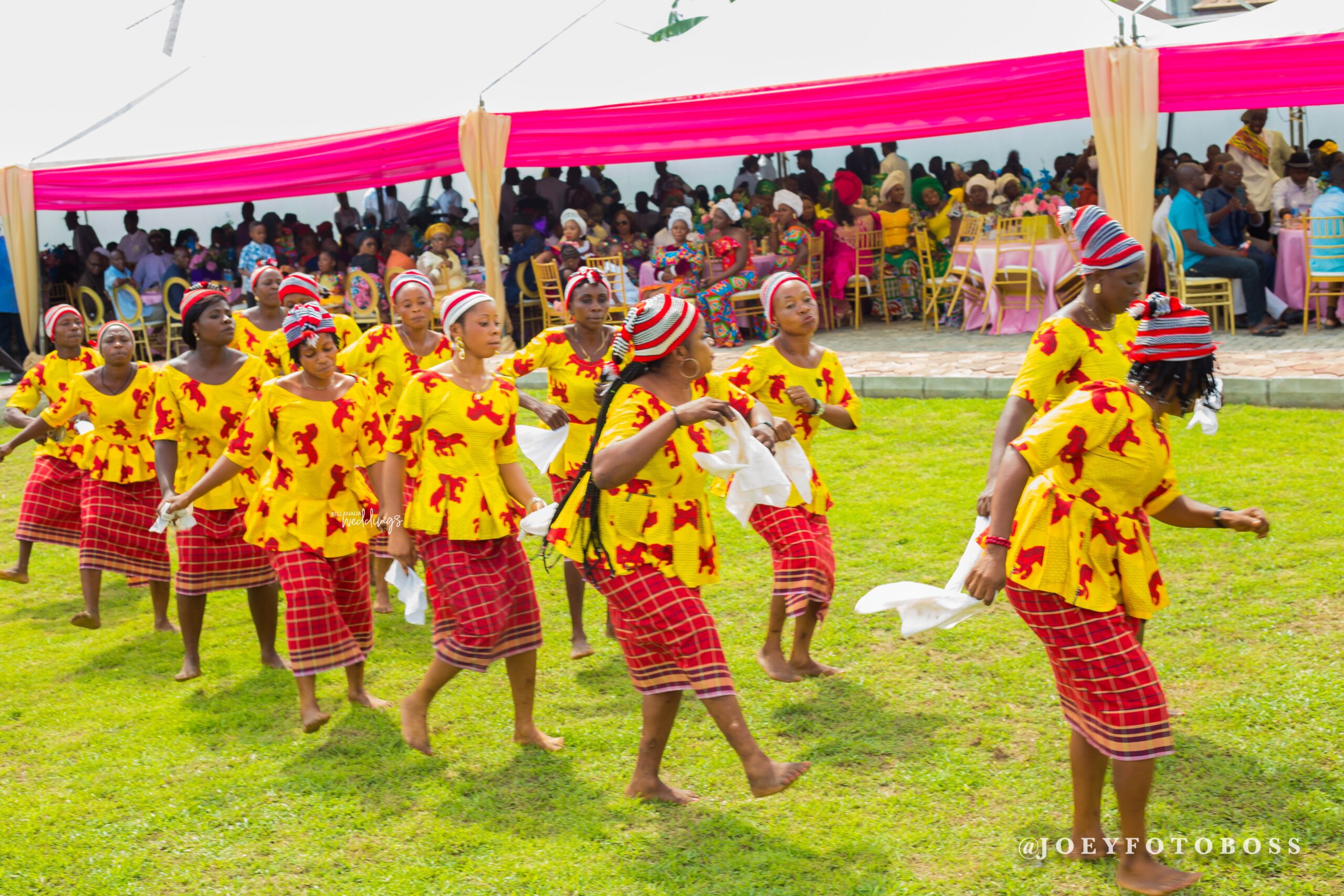 For the past appearance of the day, Seralyn came through repping the Tiv culture…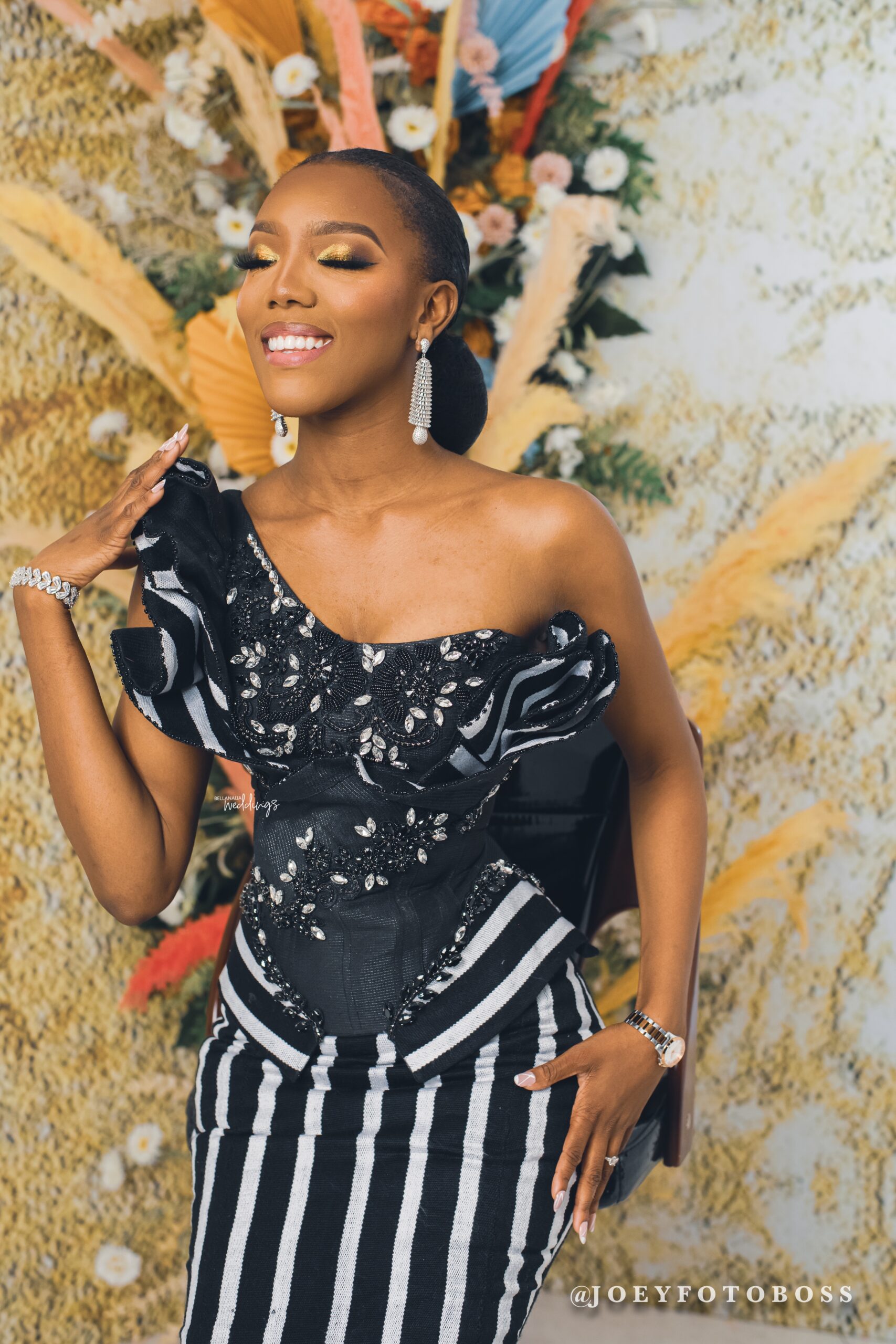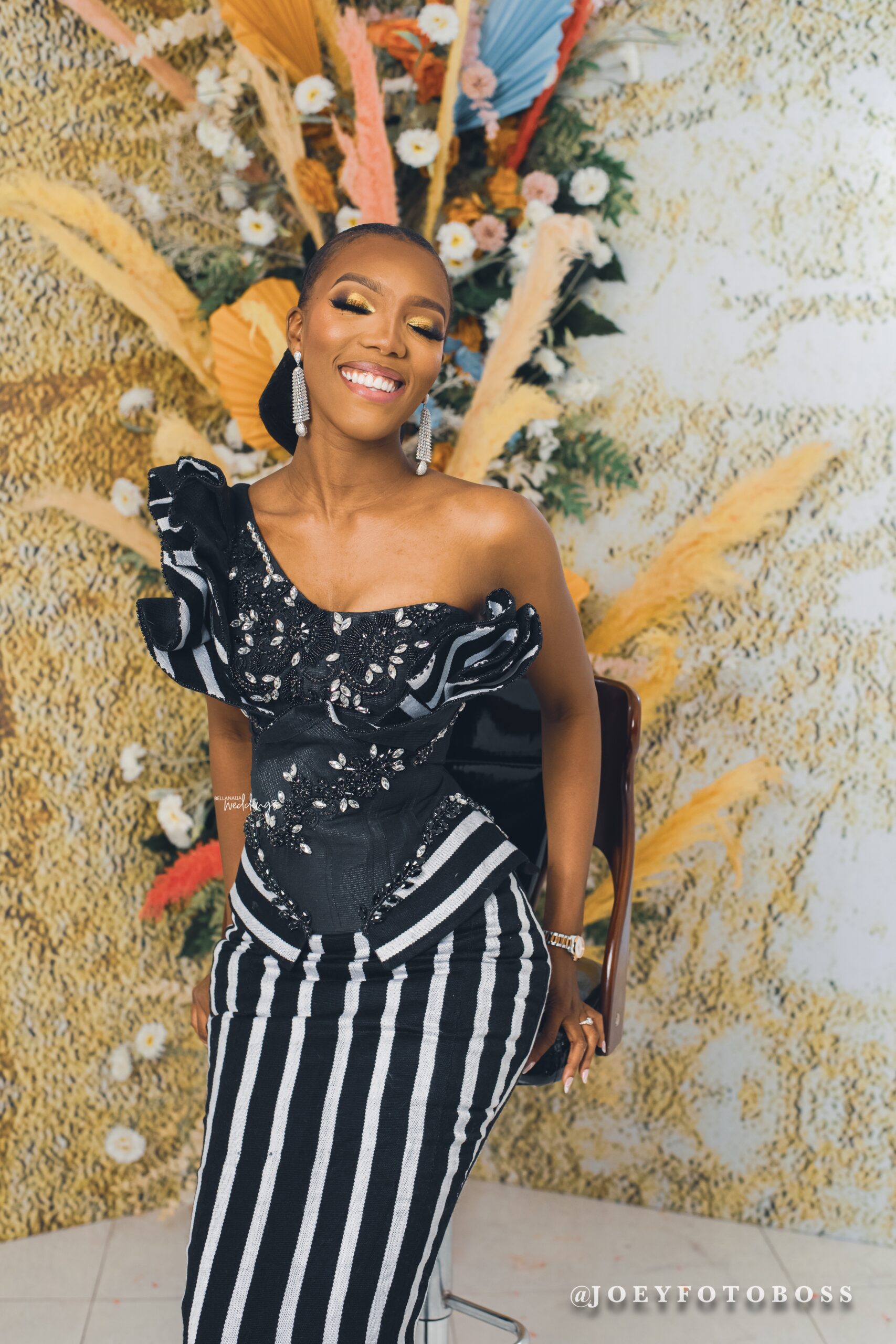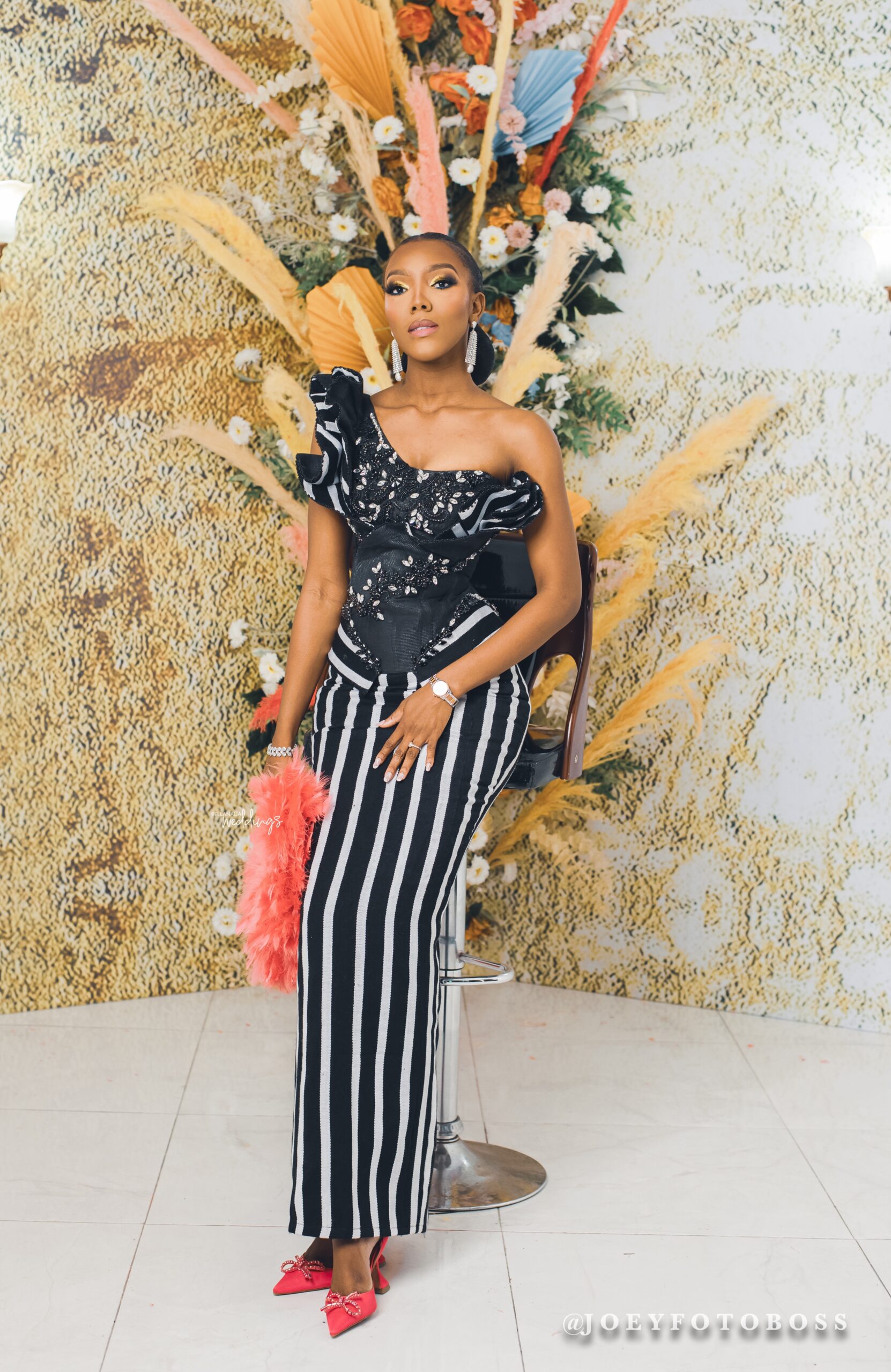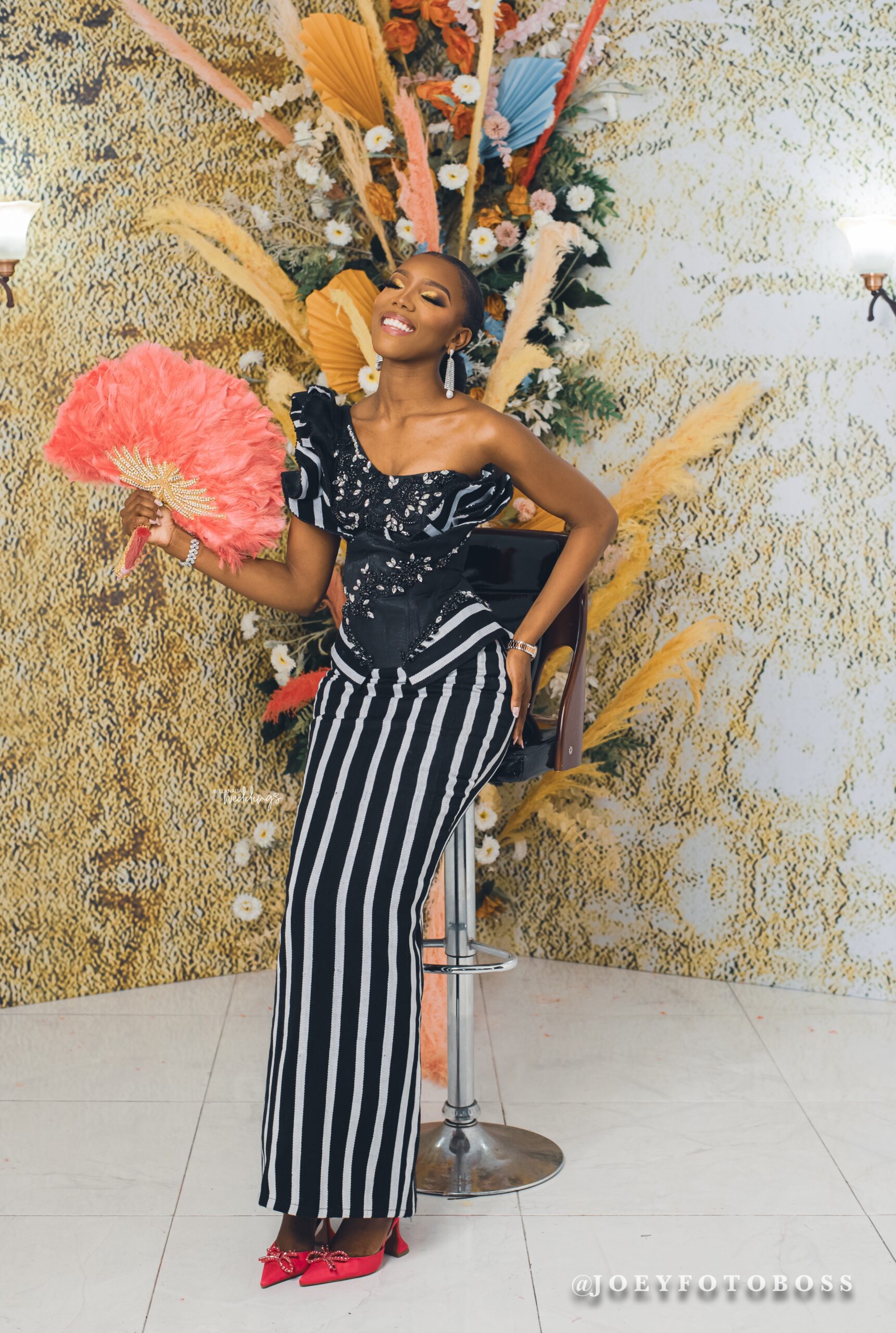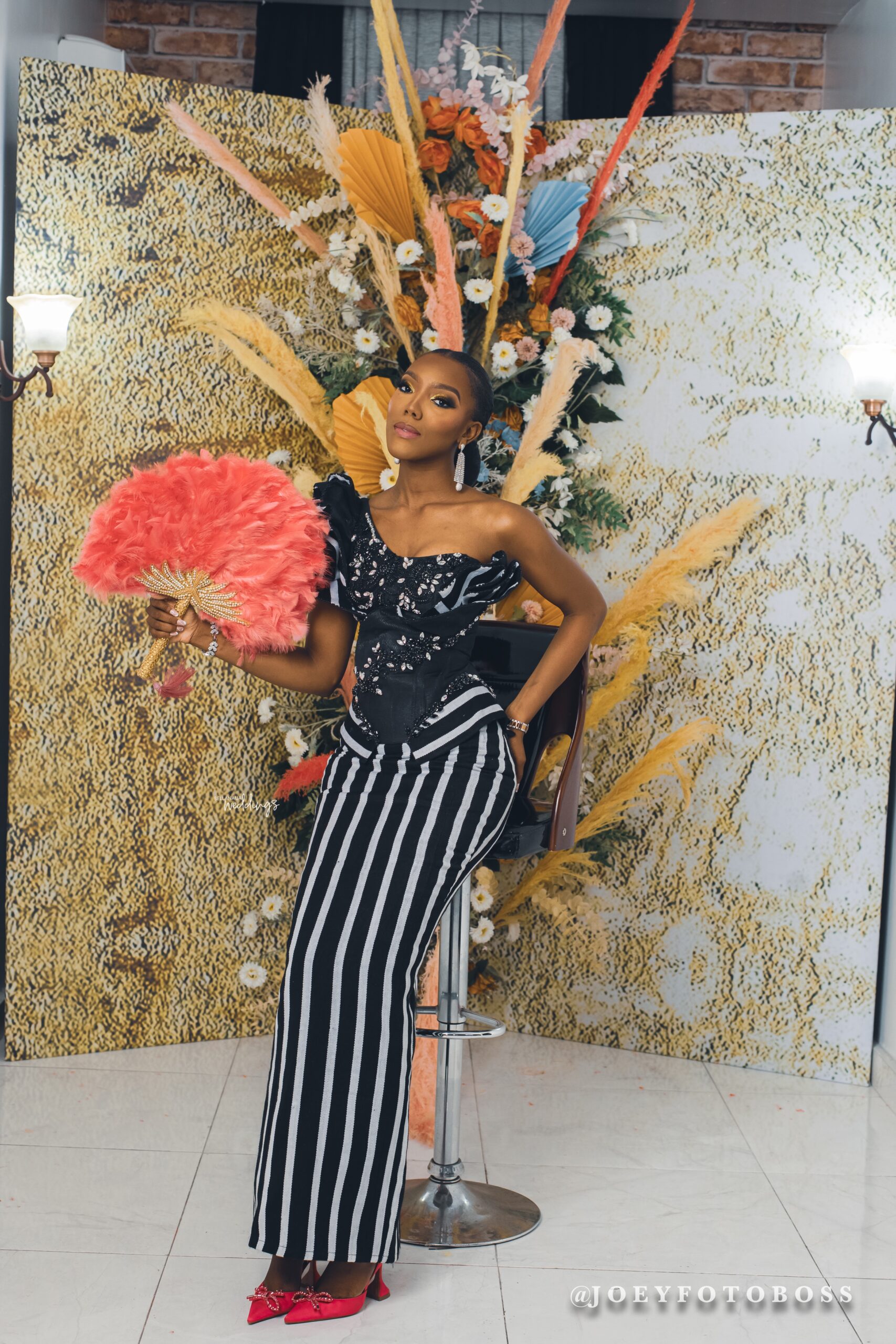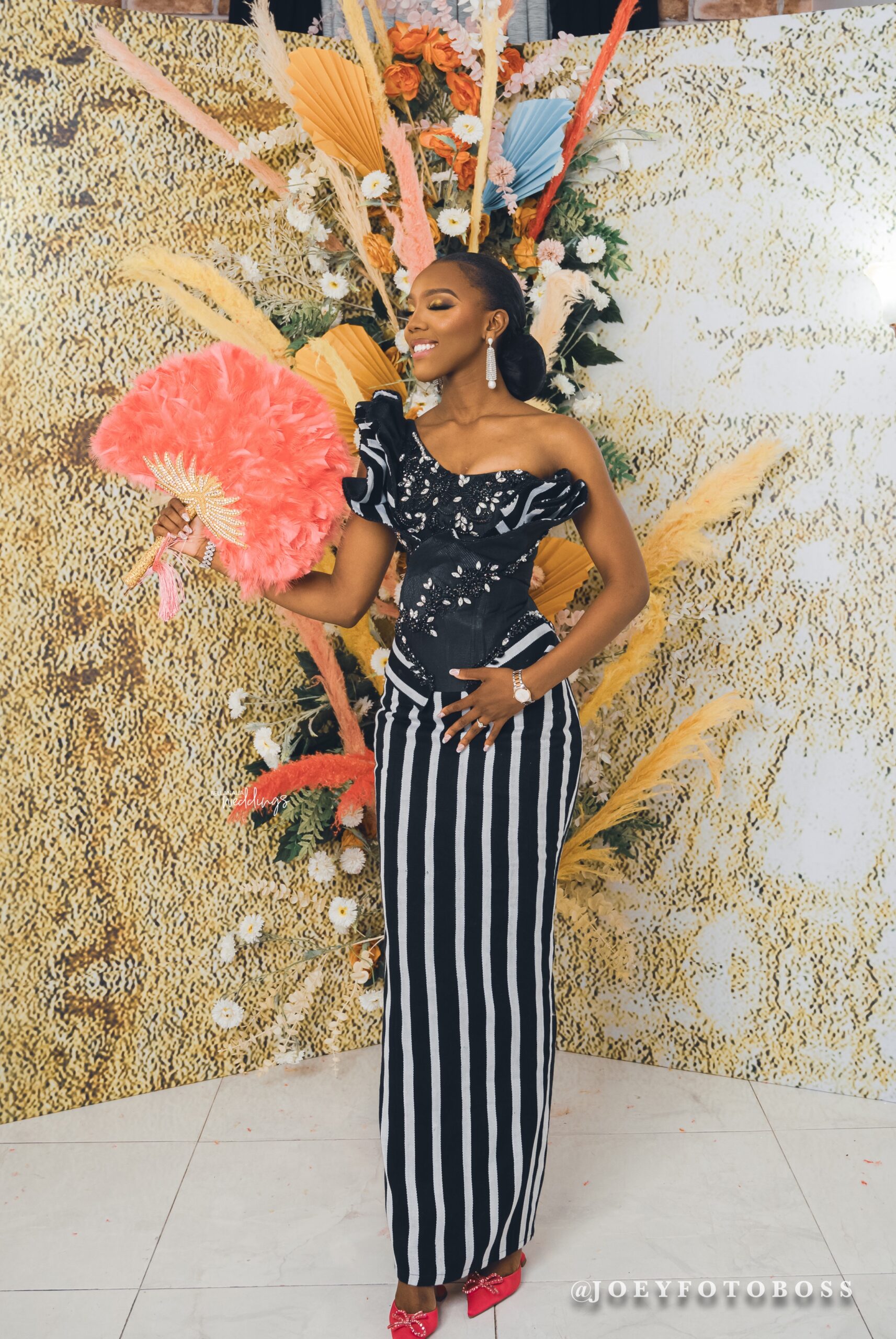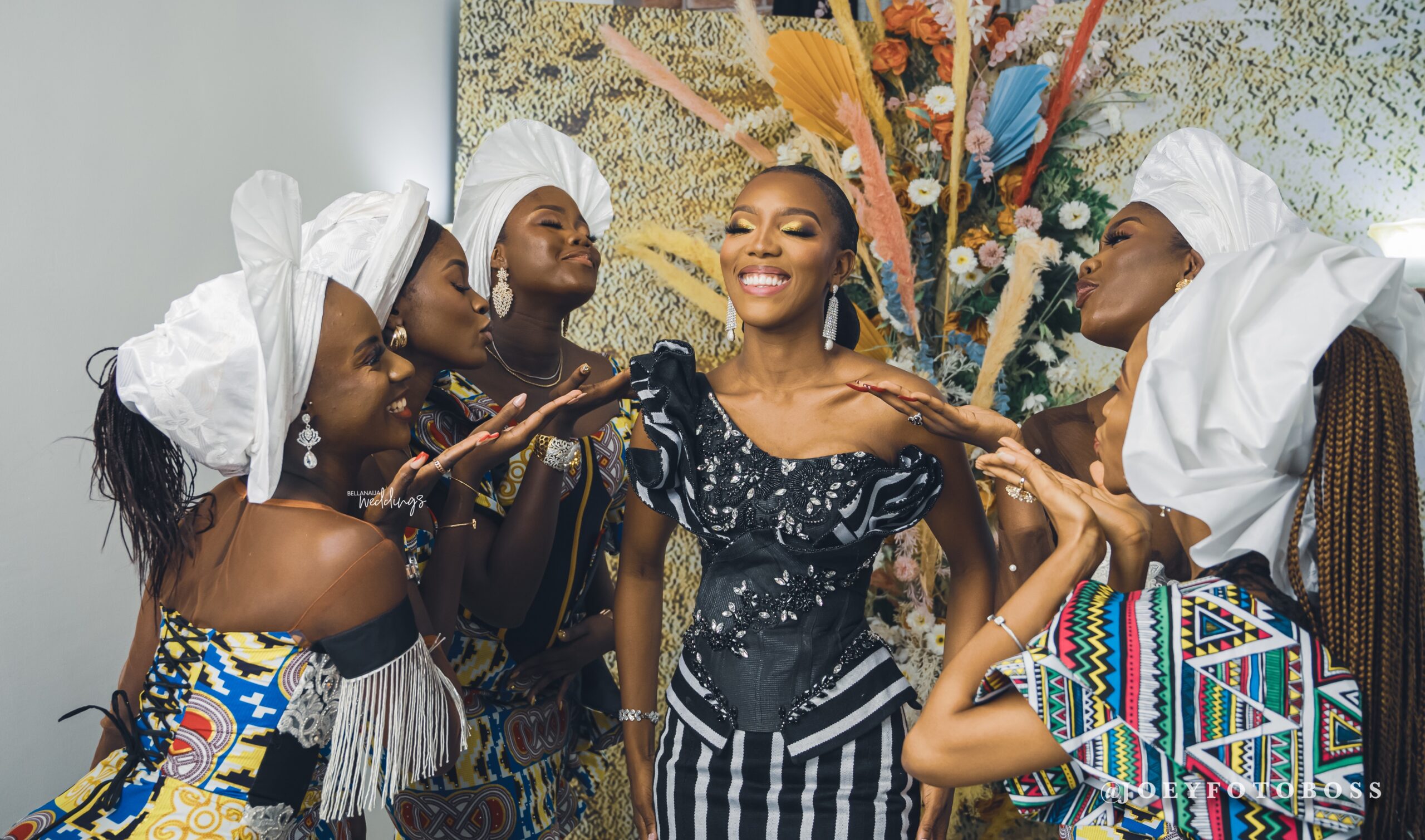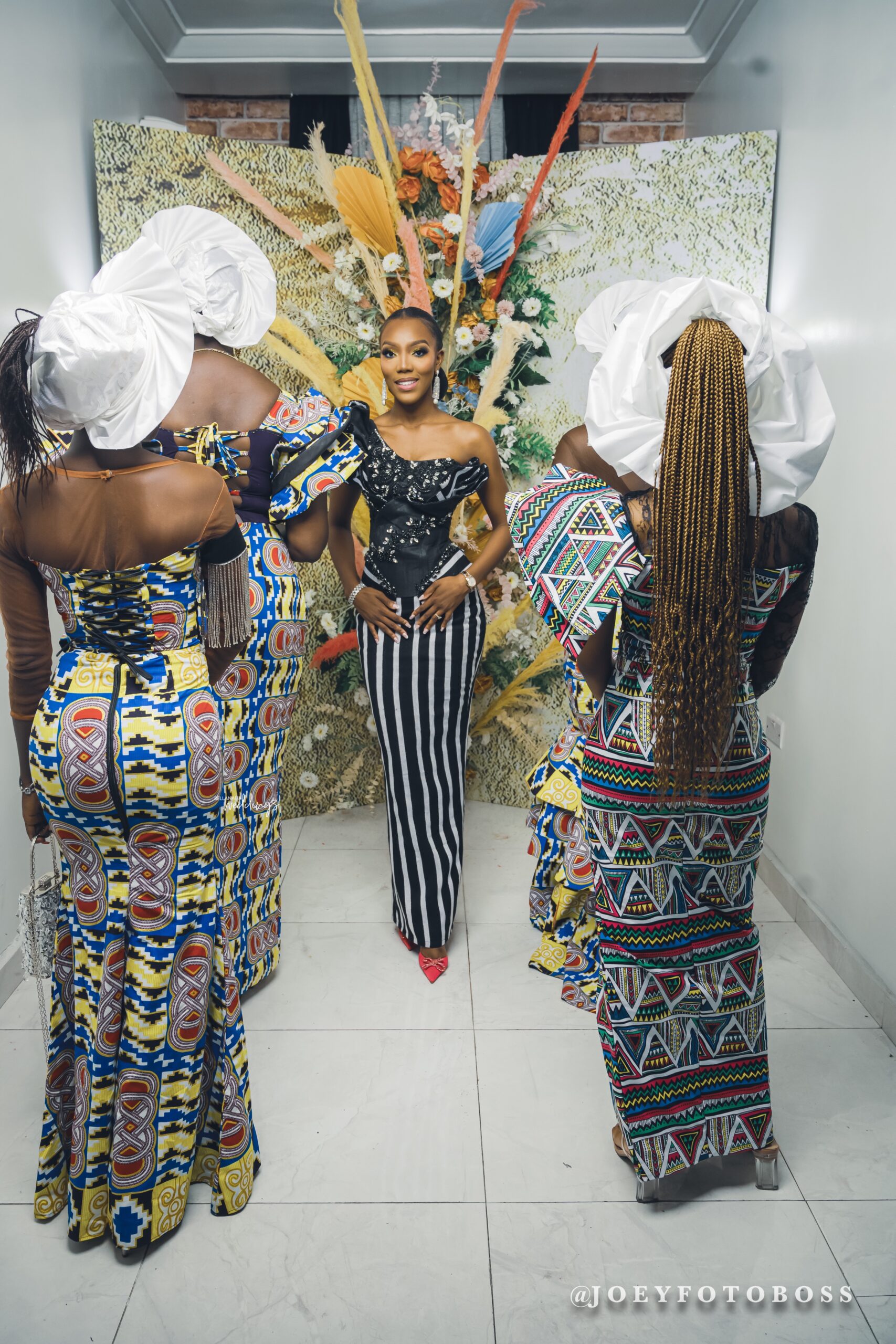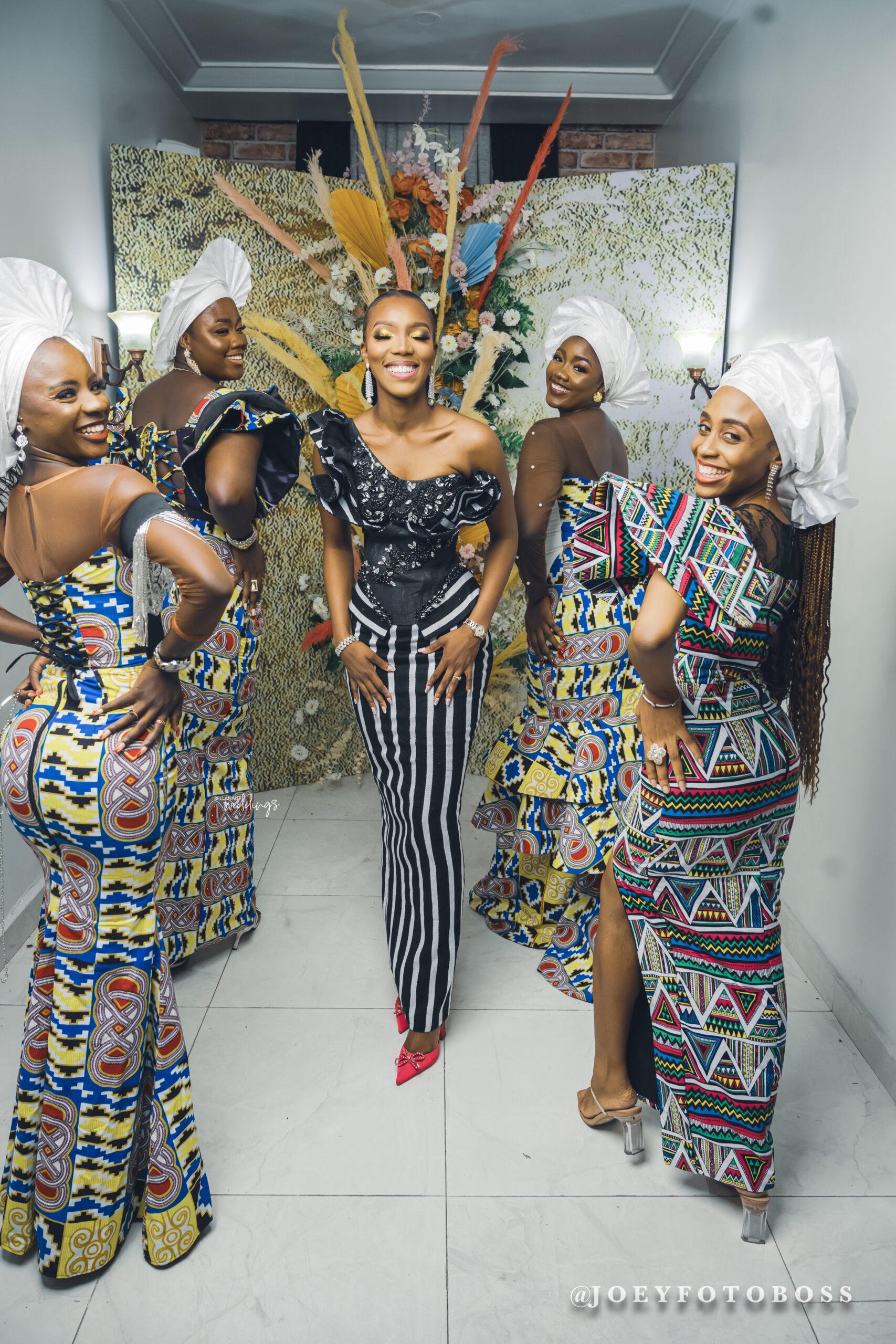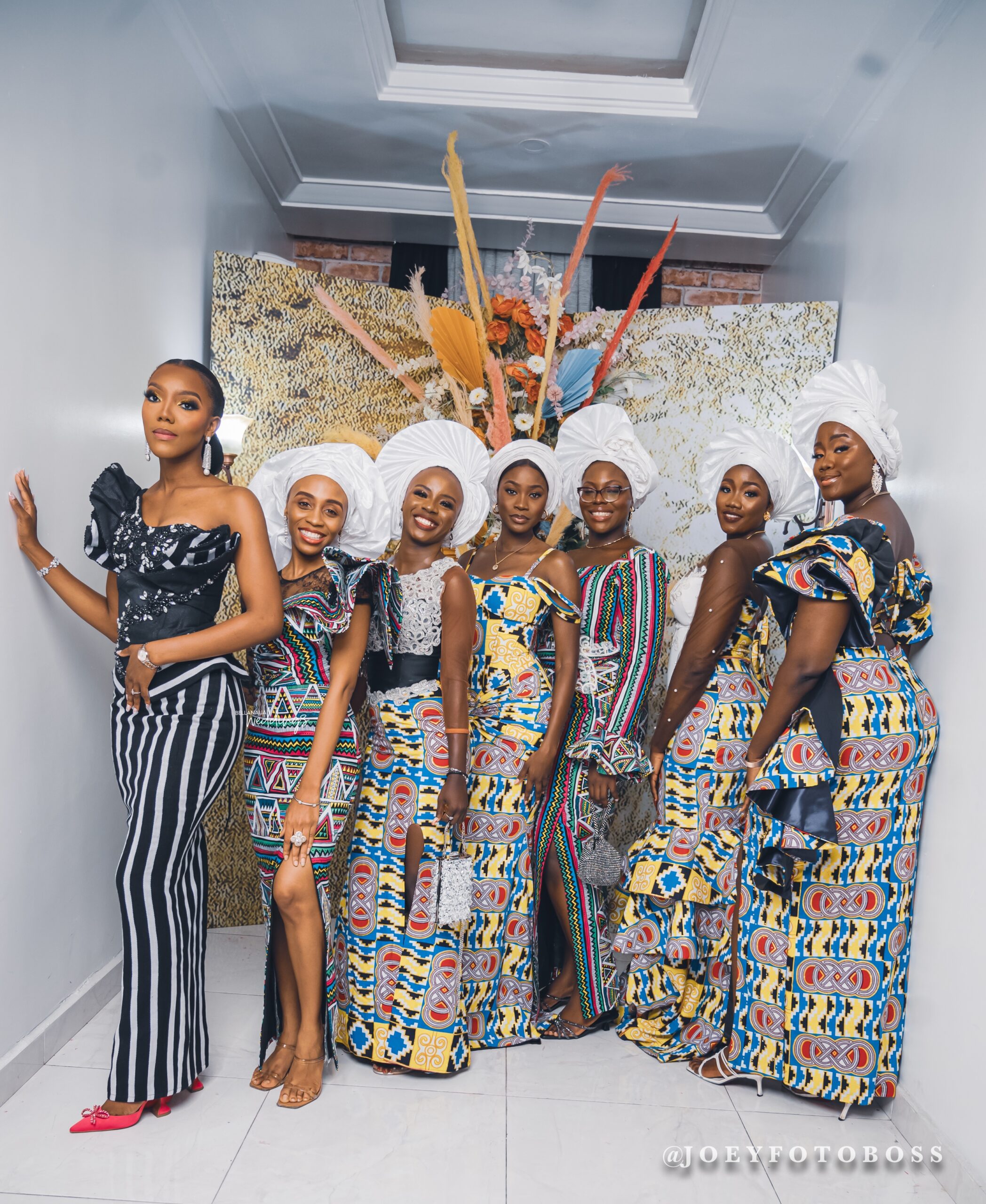 Make way for the couple of the moment!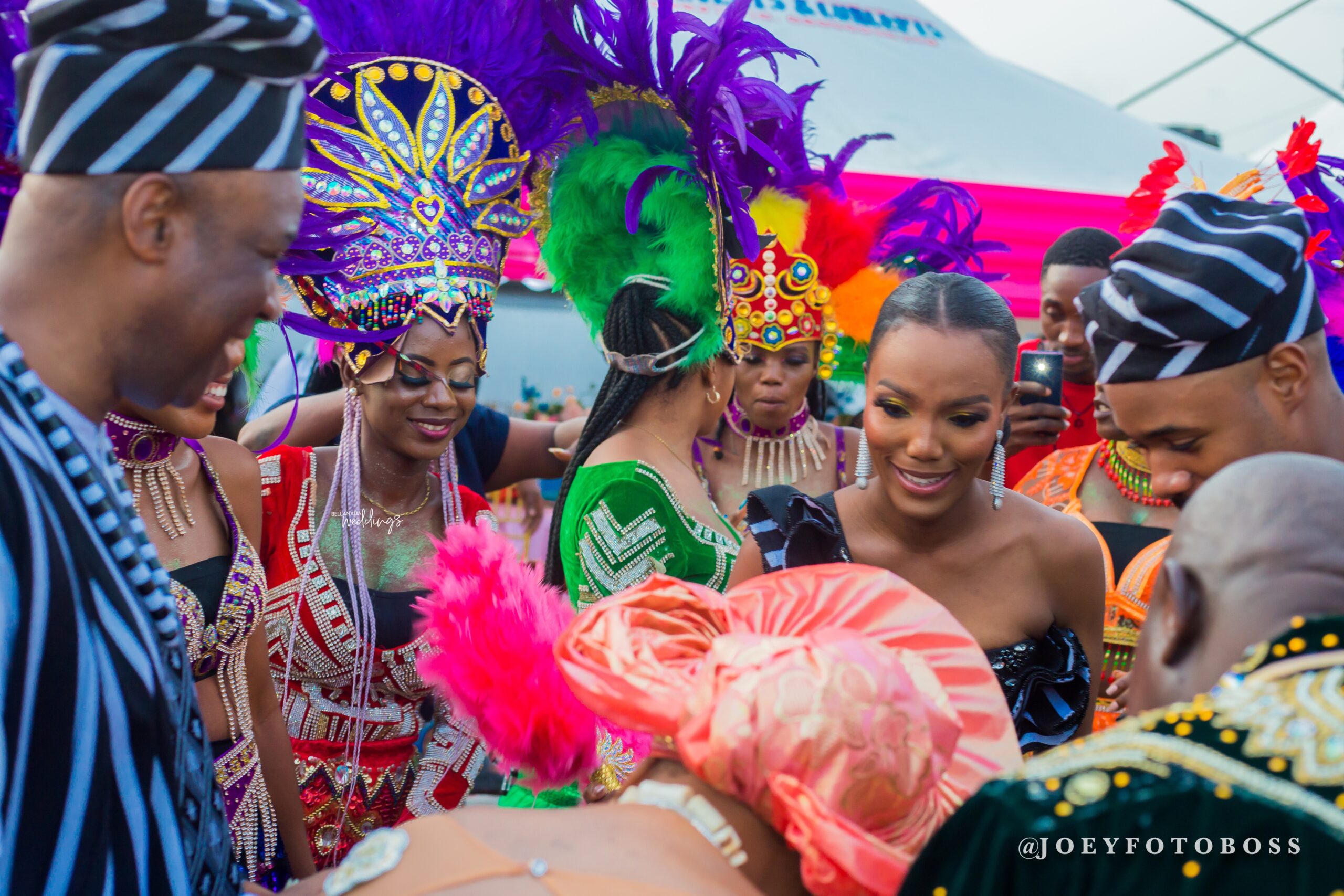 Prayers up for the newlyweds…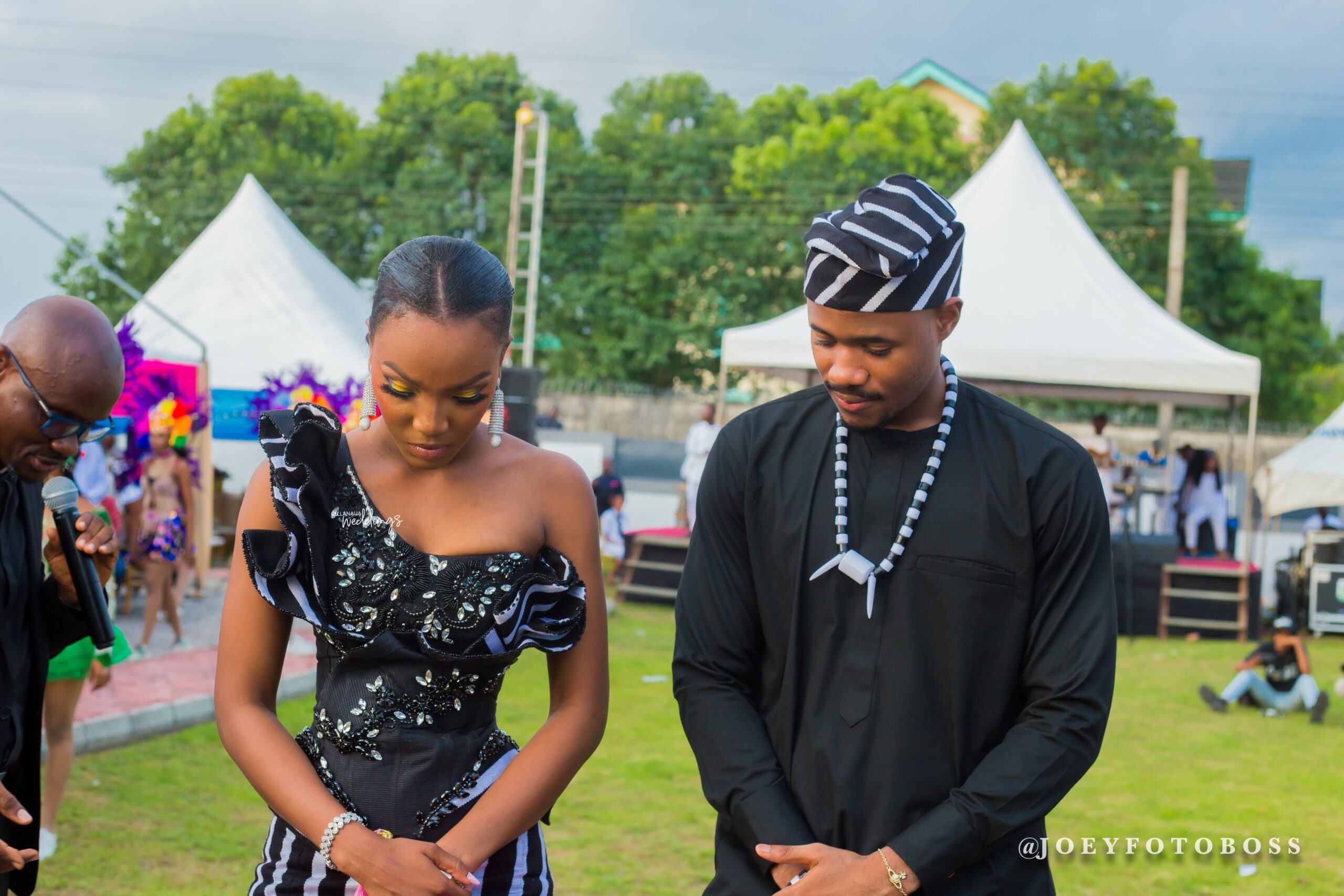 Now, it's party after party!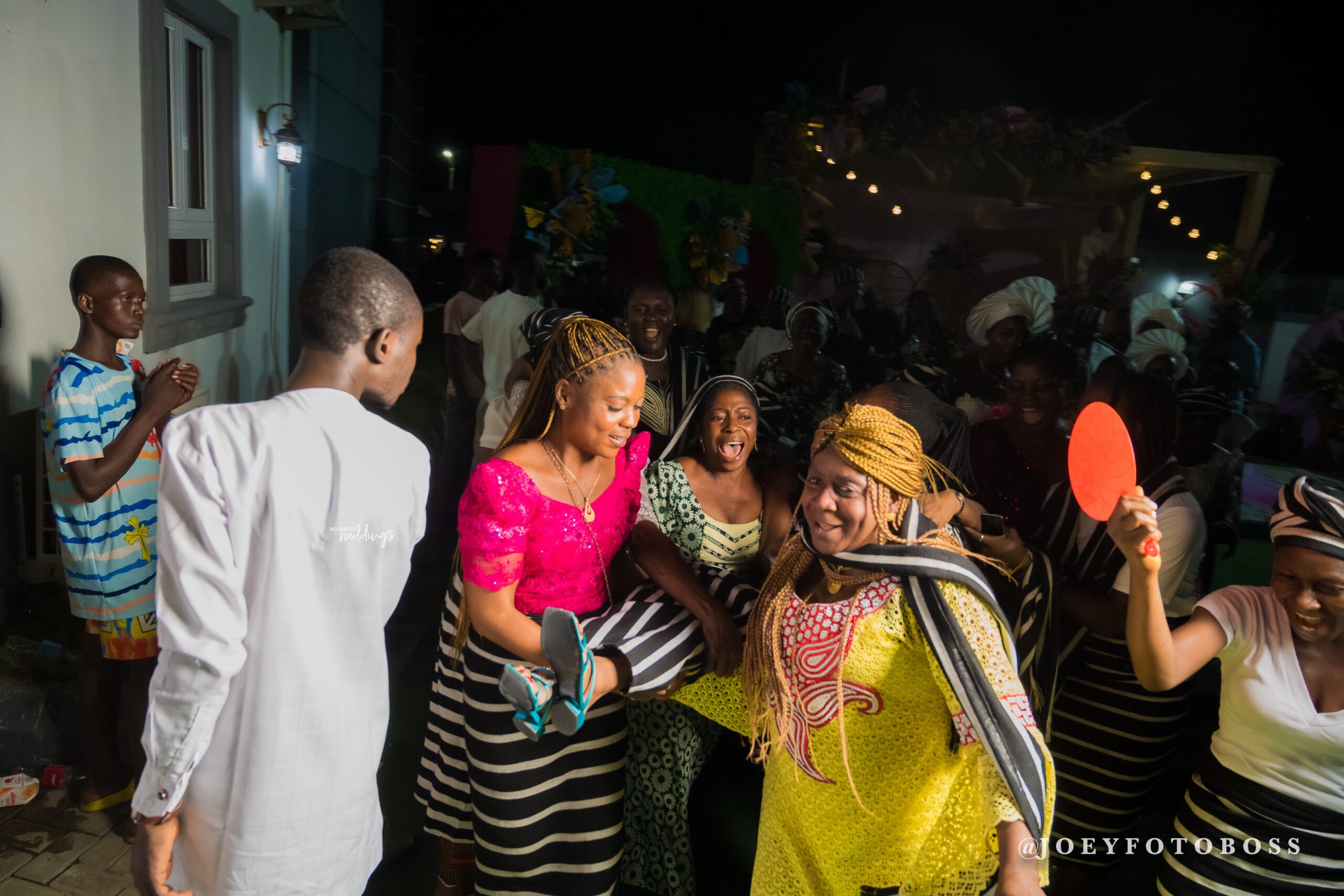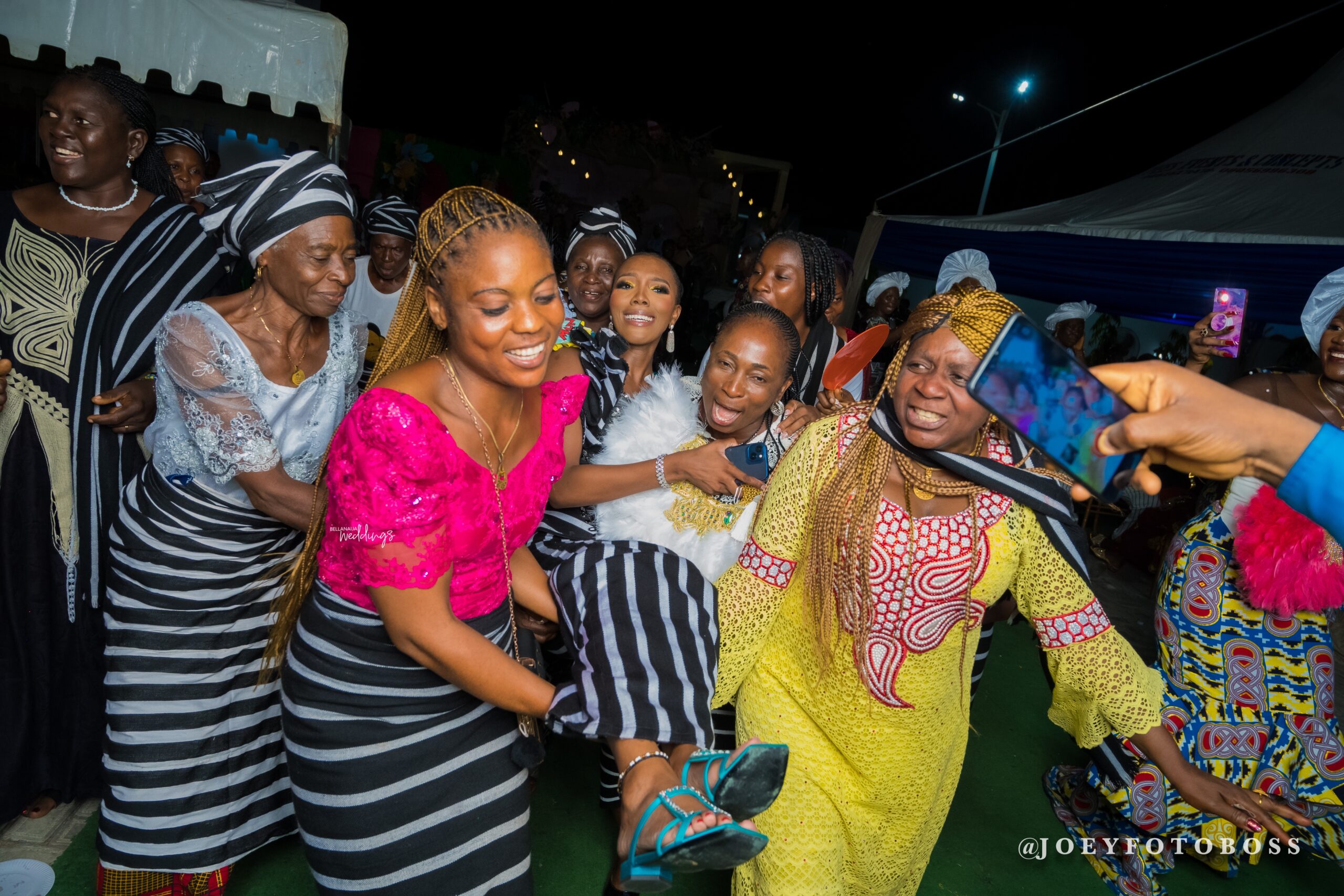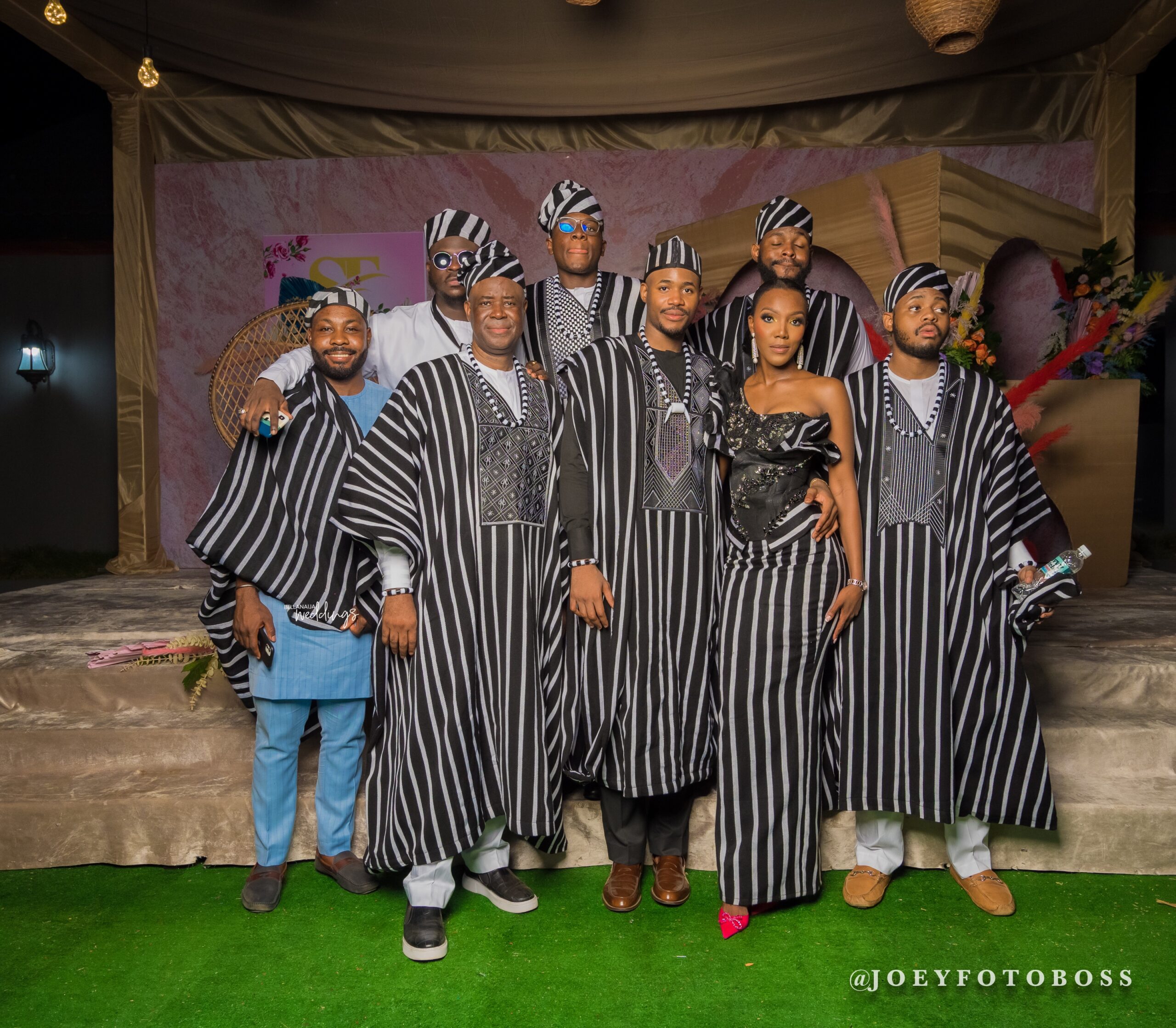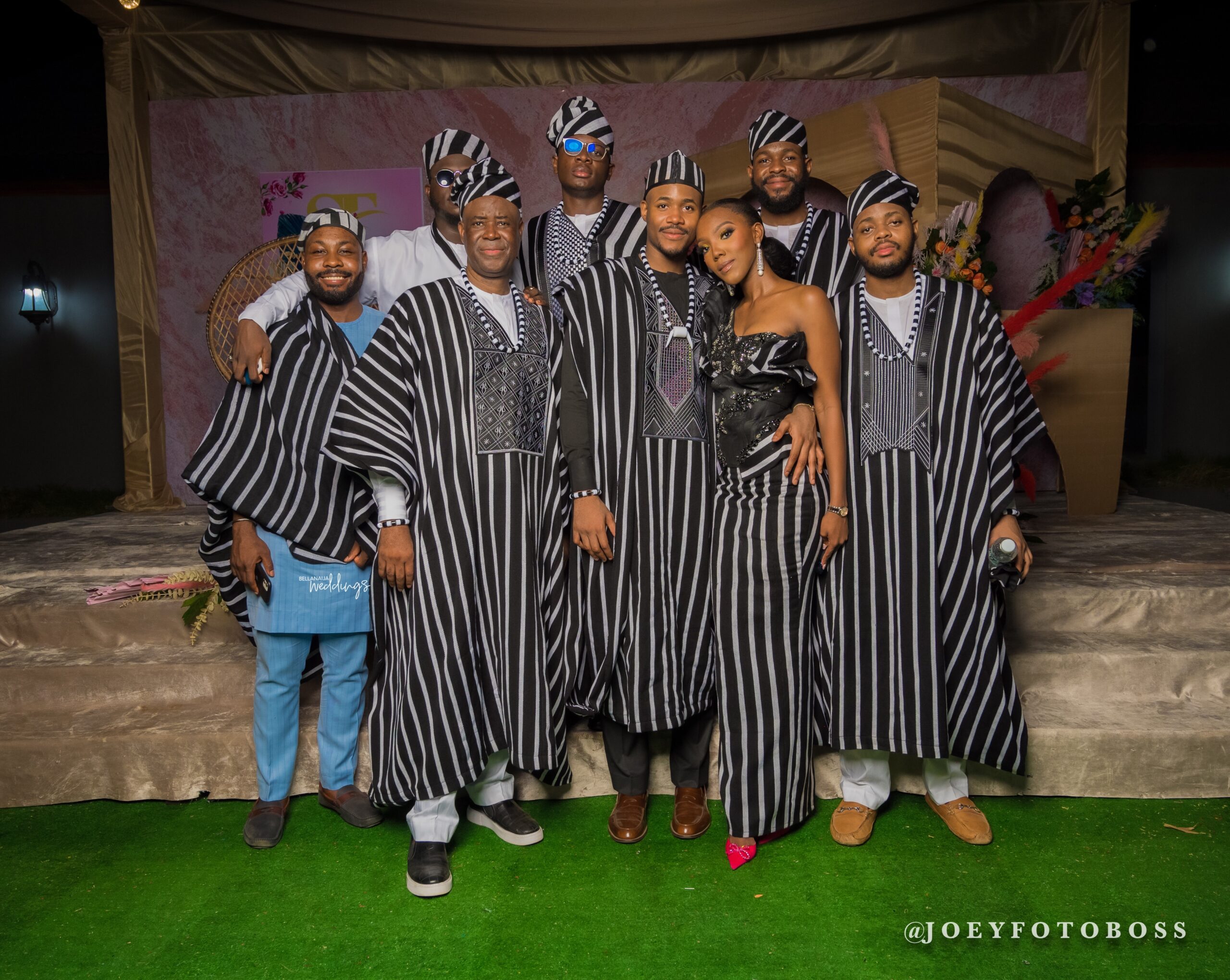 It's forever and the day after for the sweethearts! 😍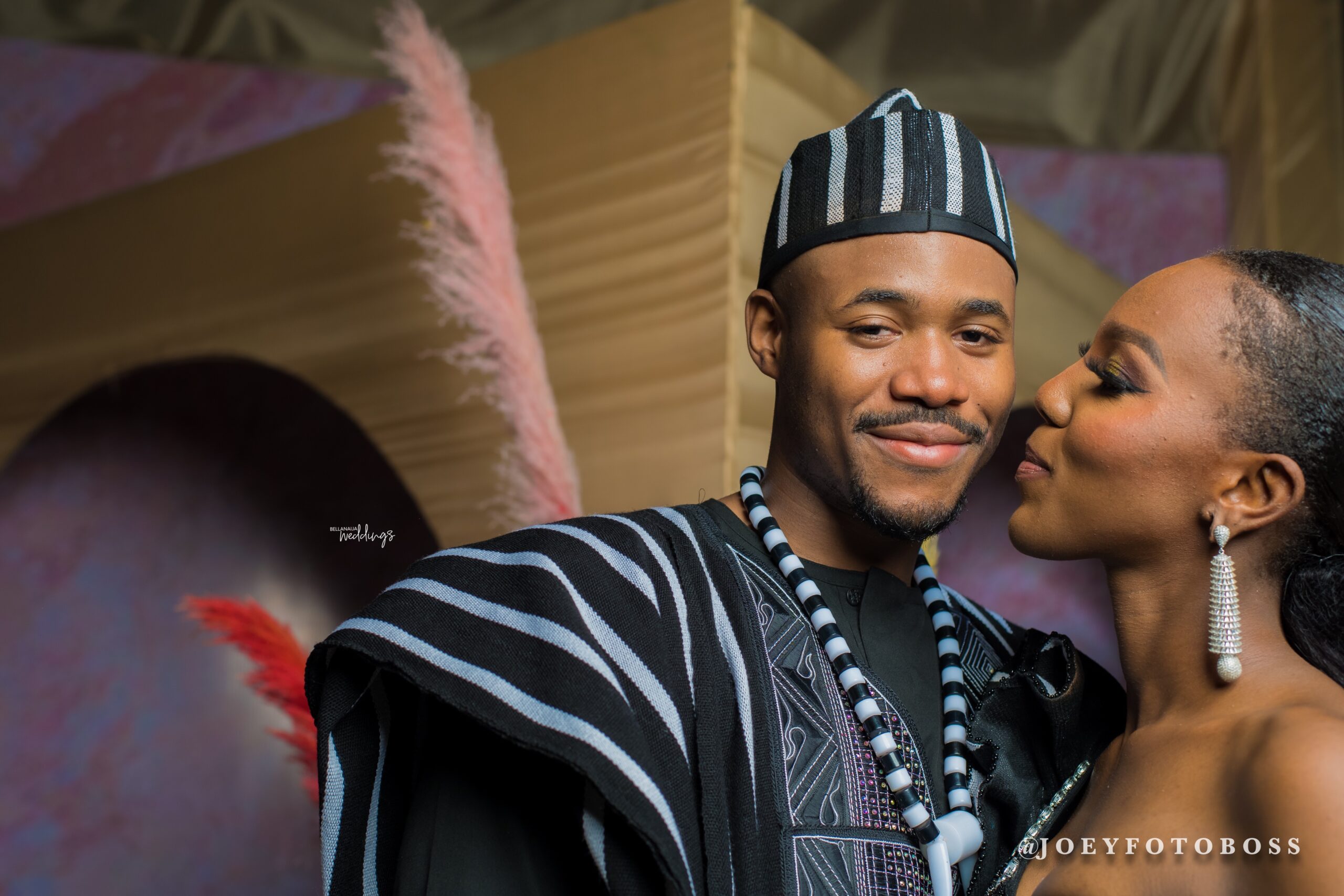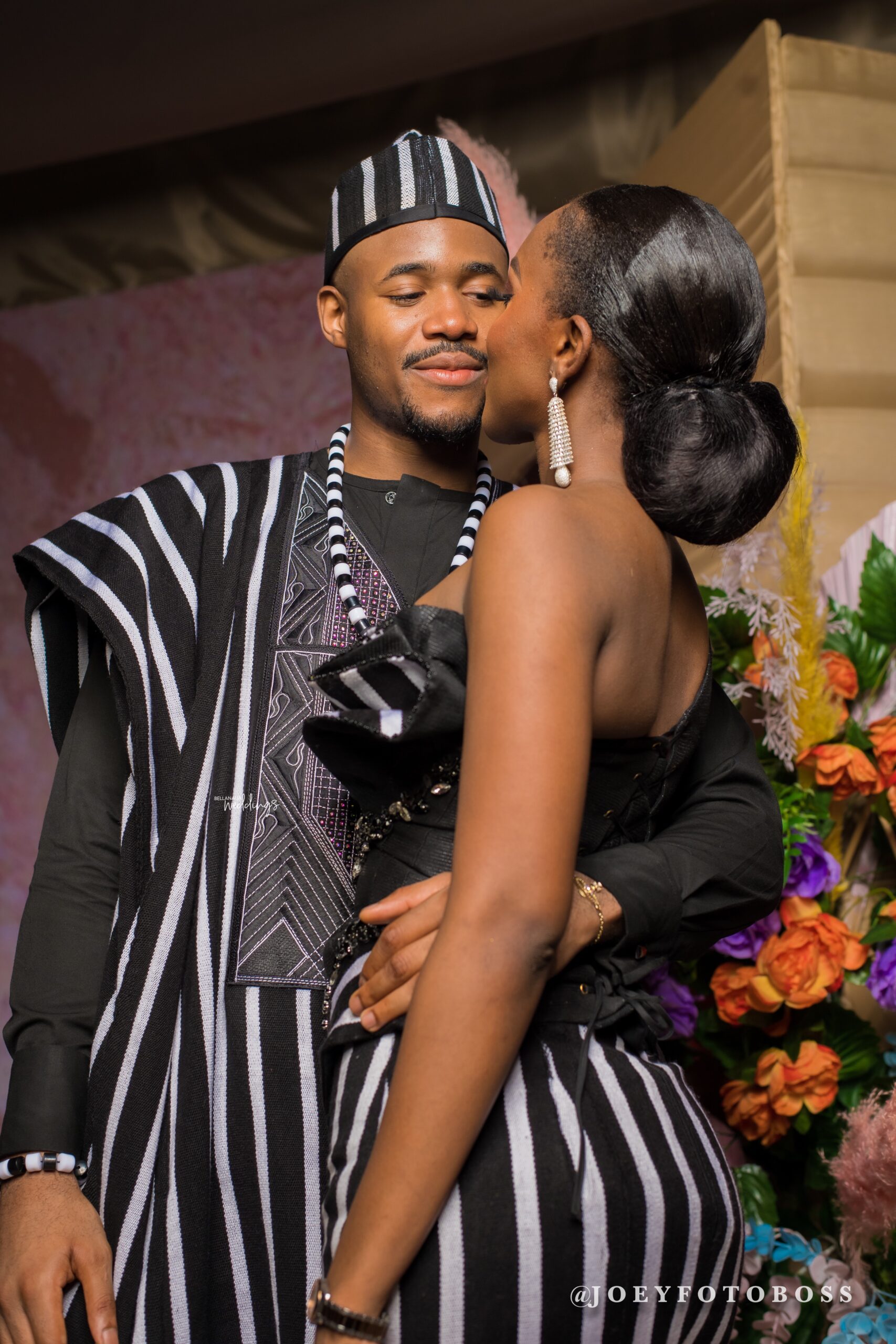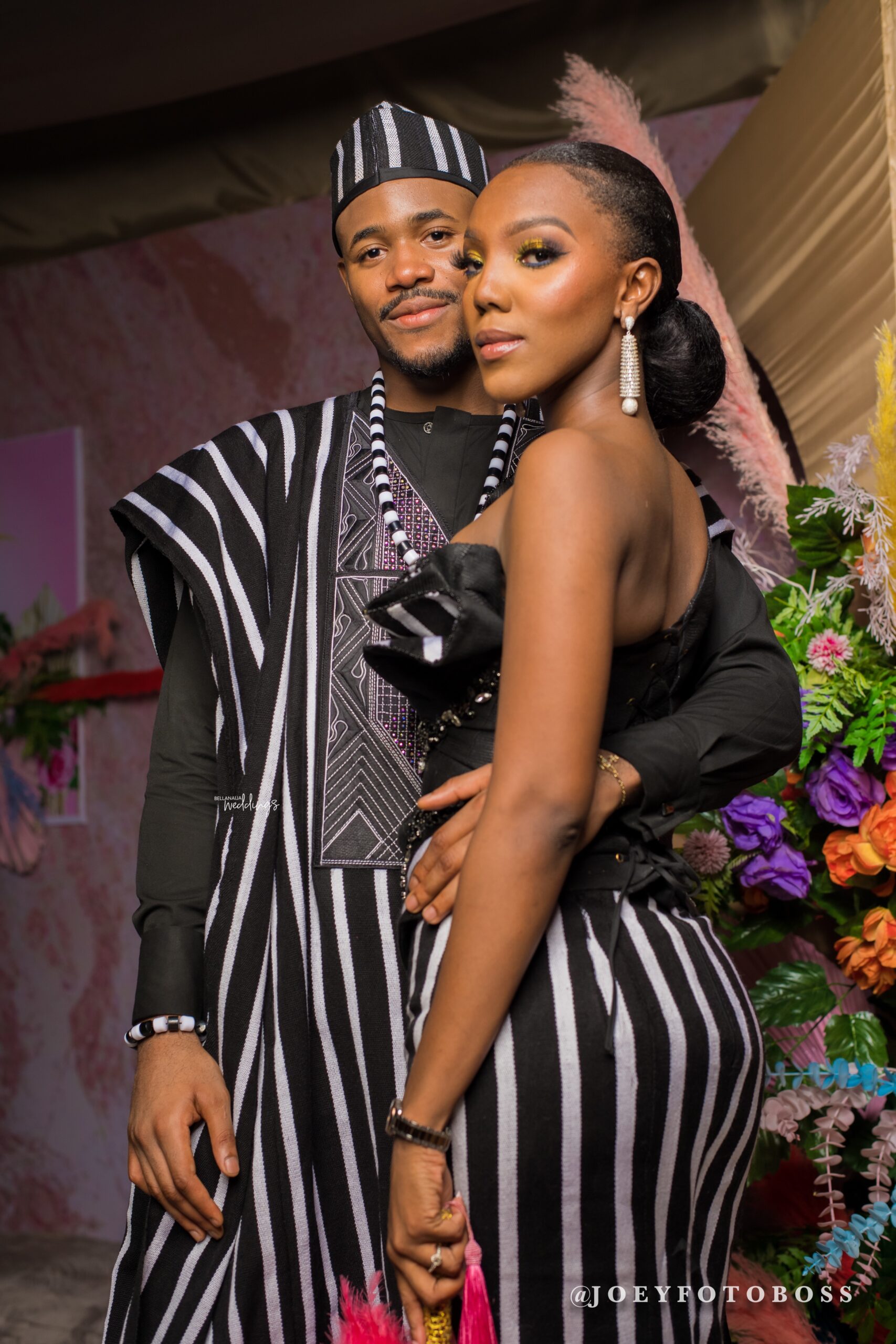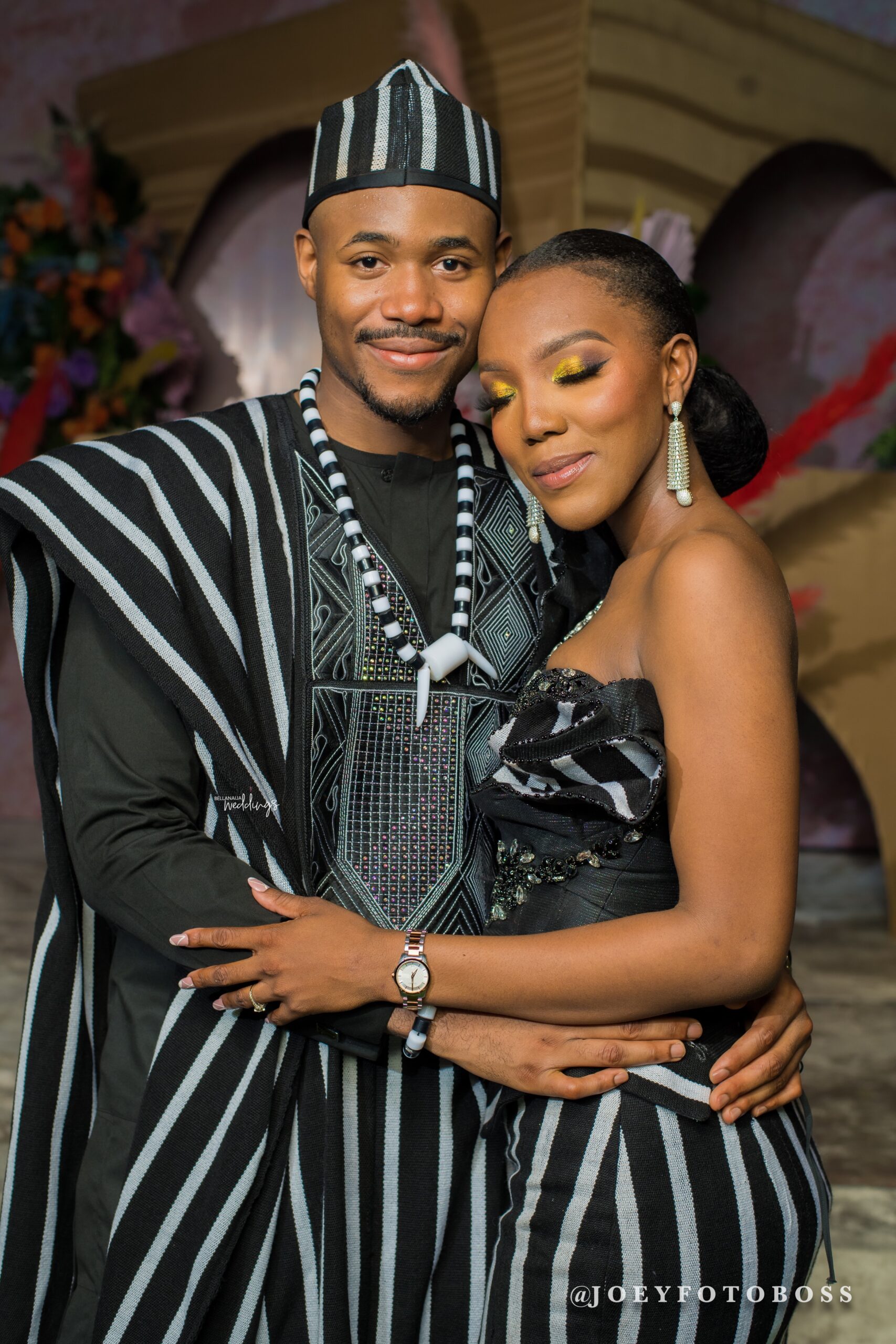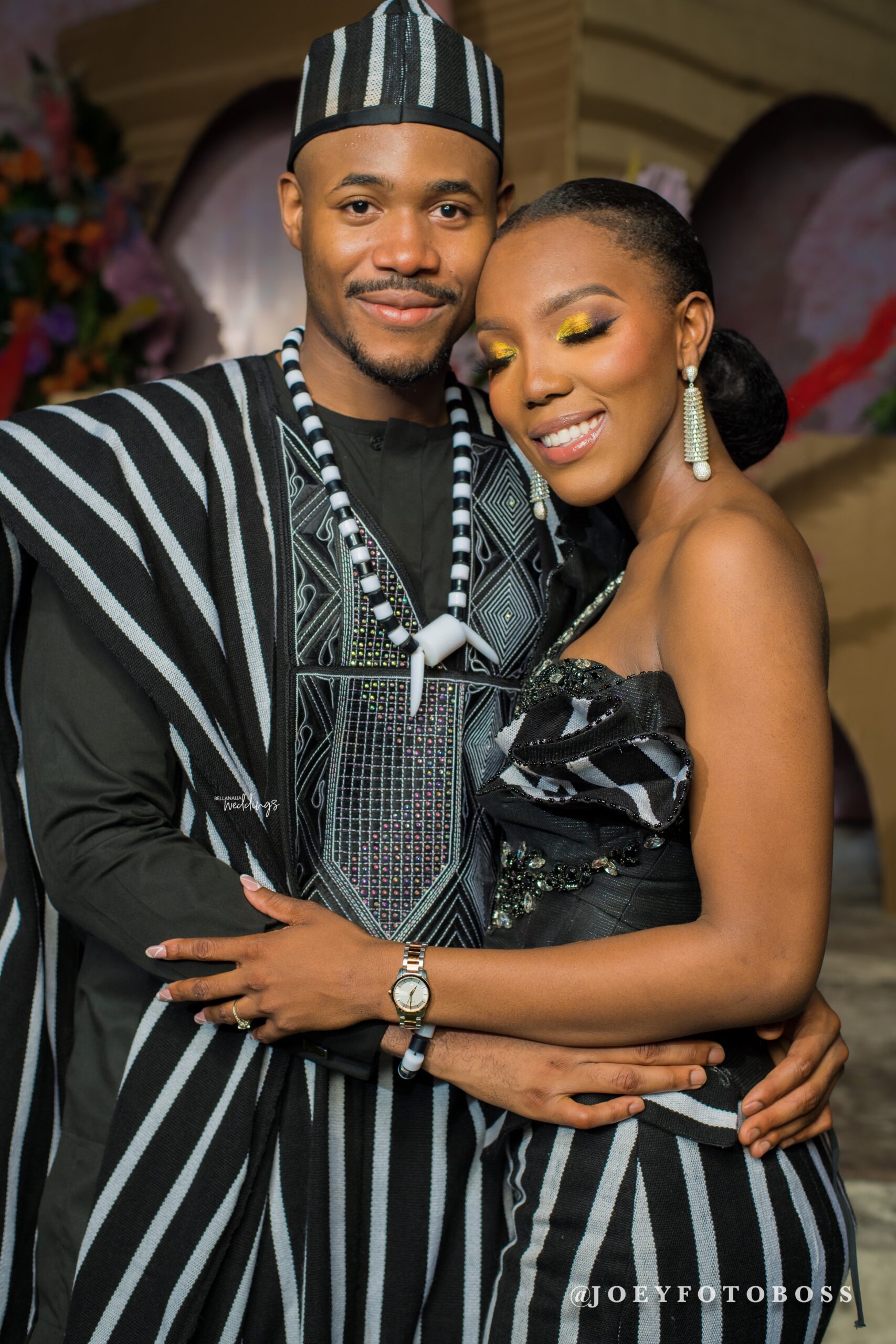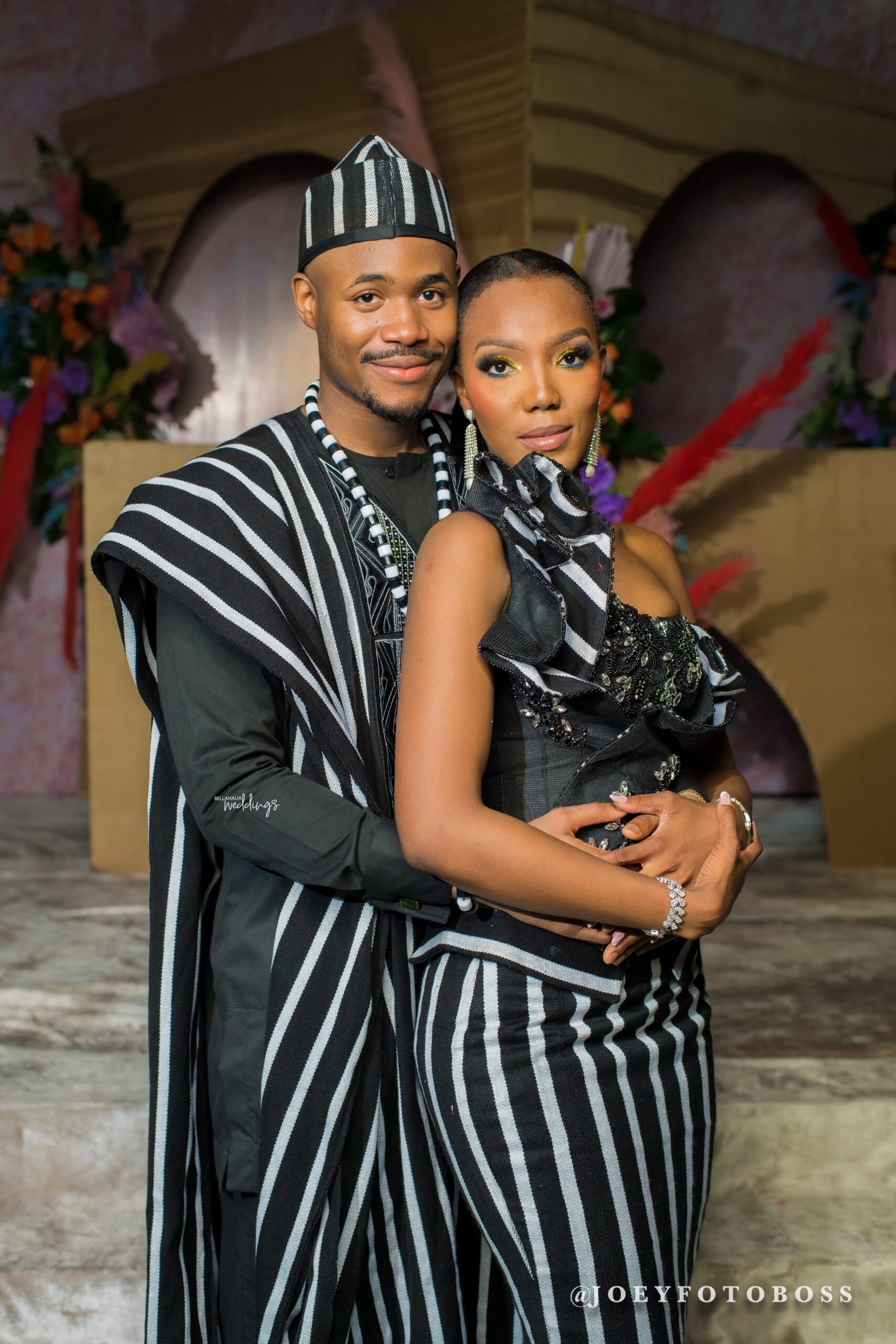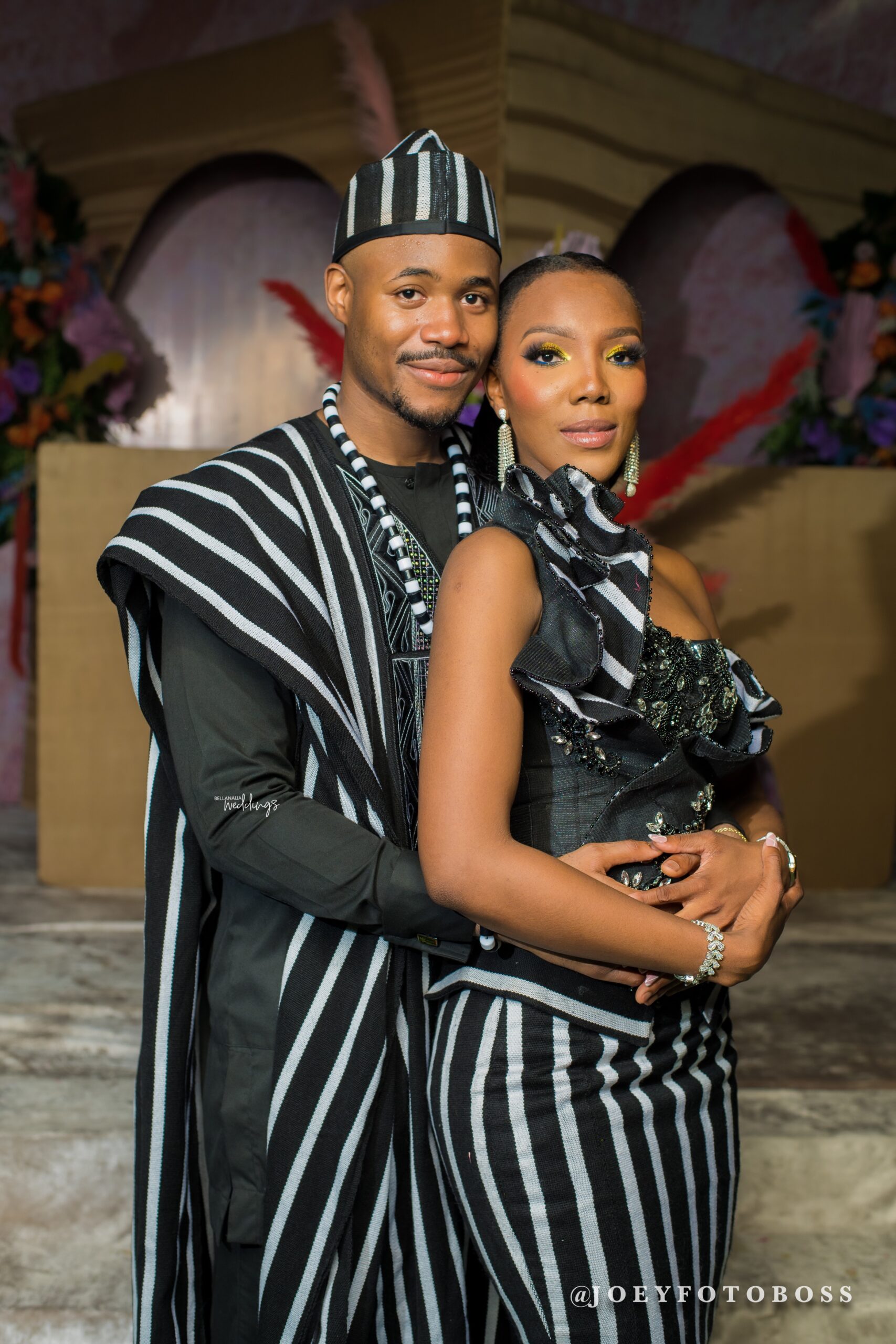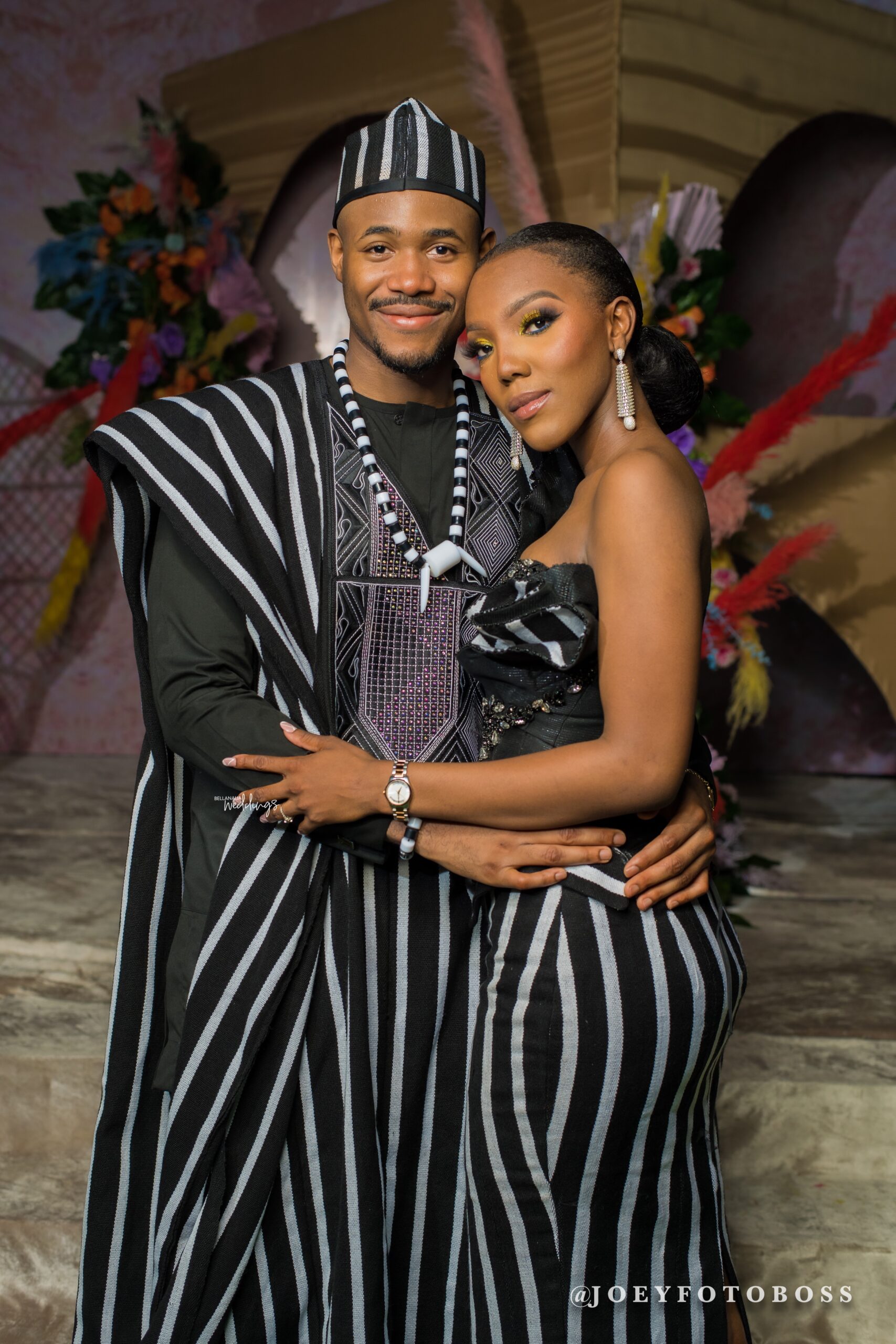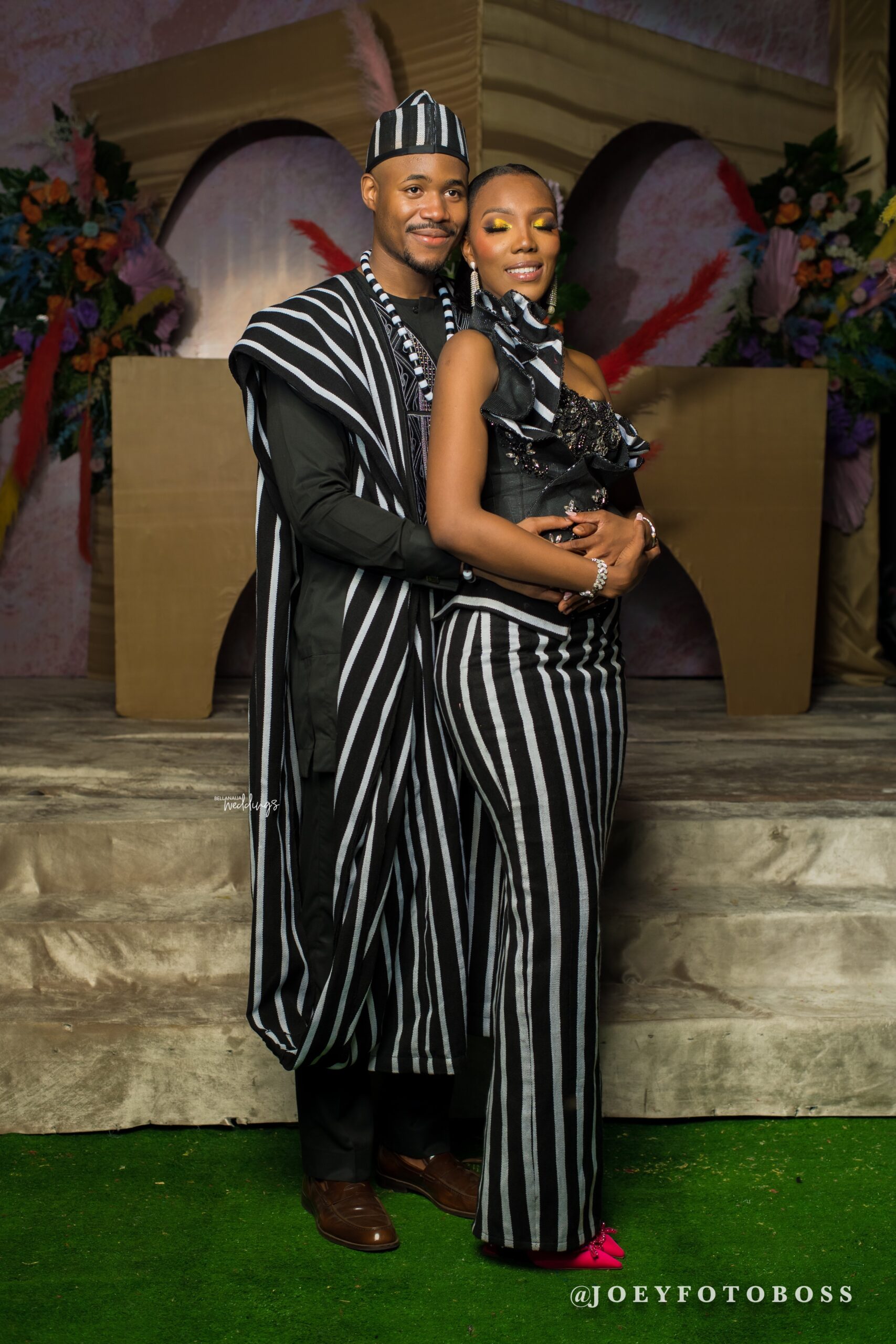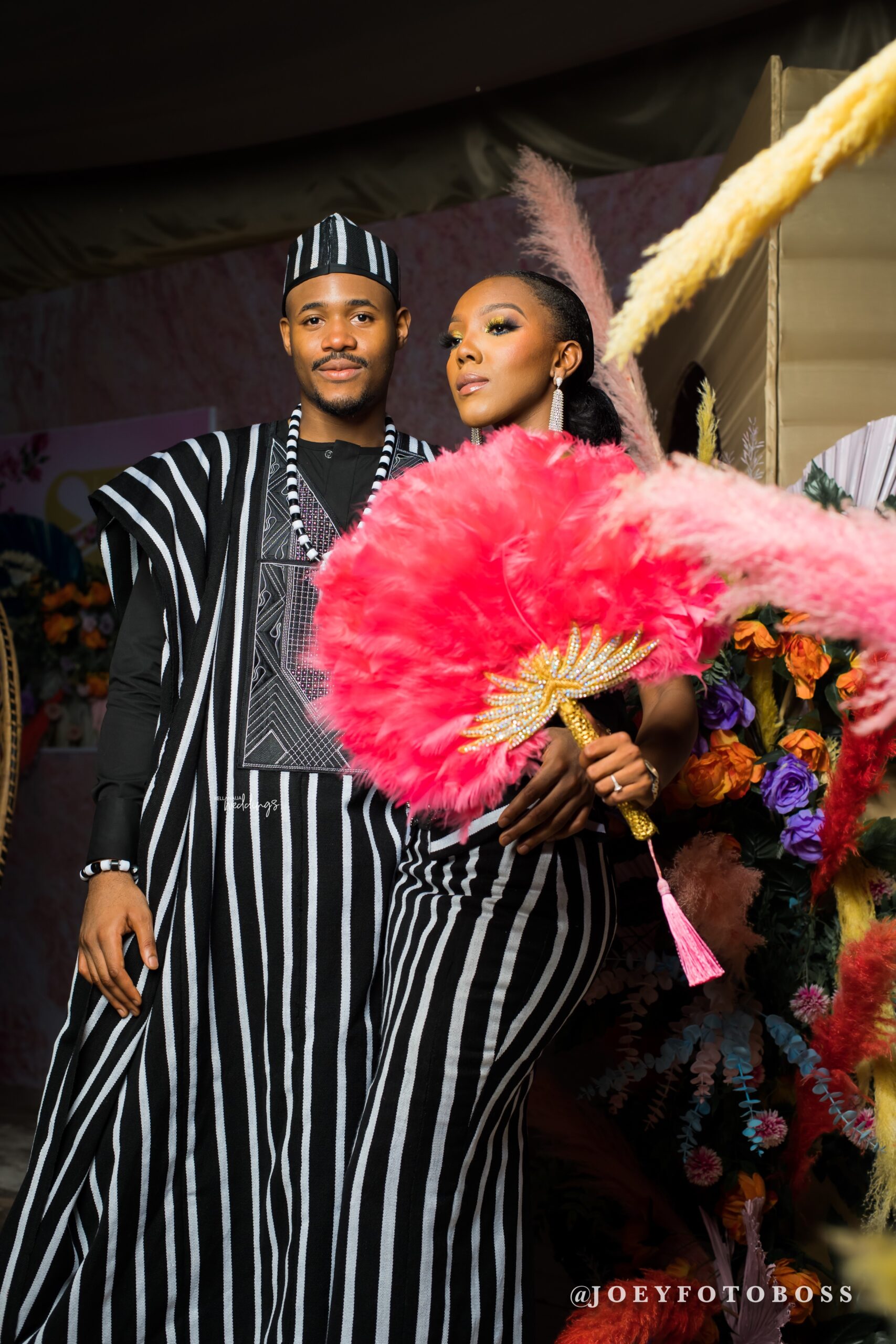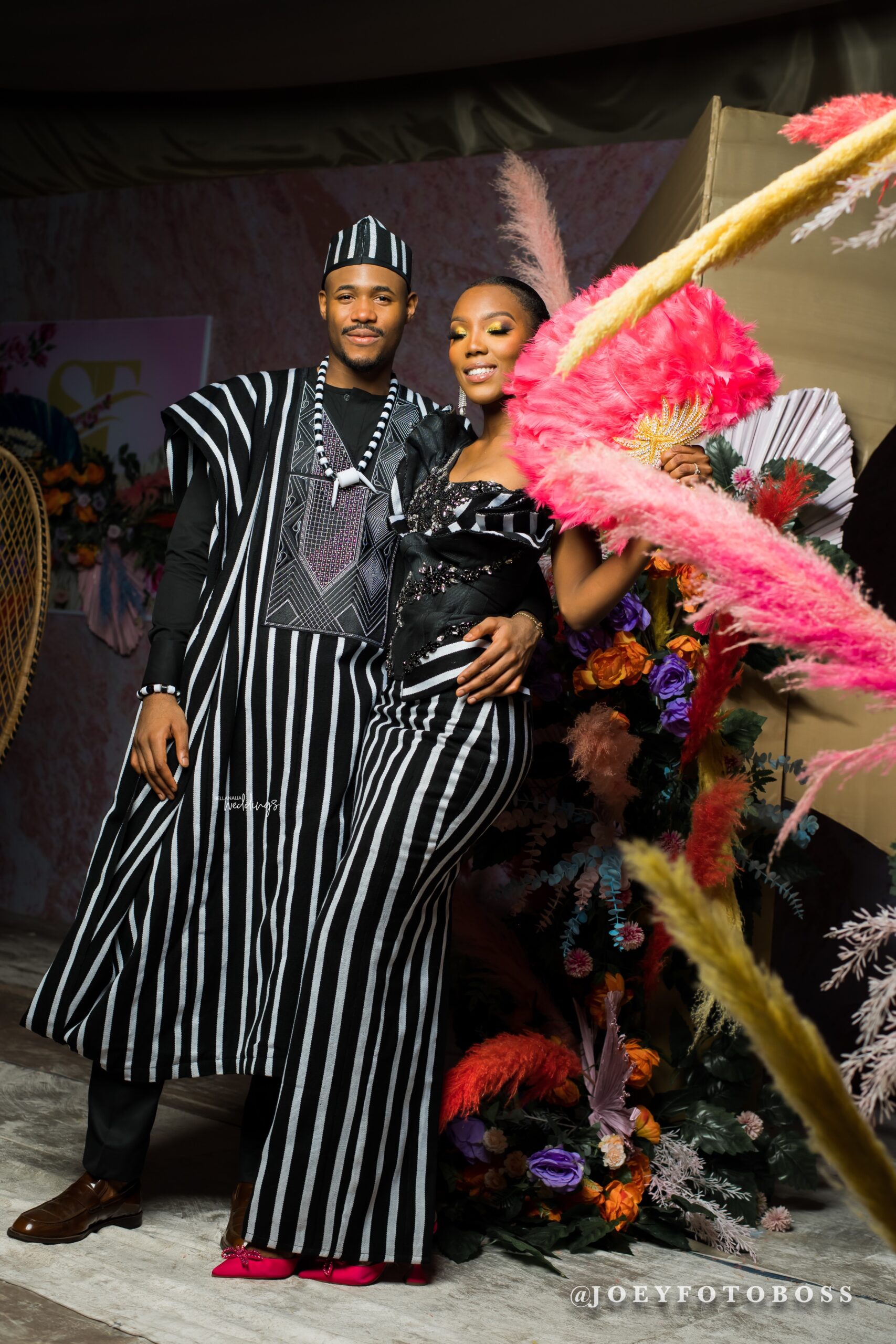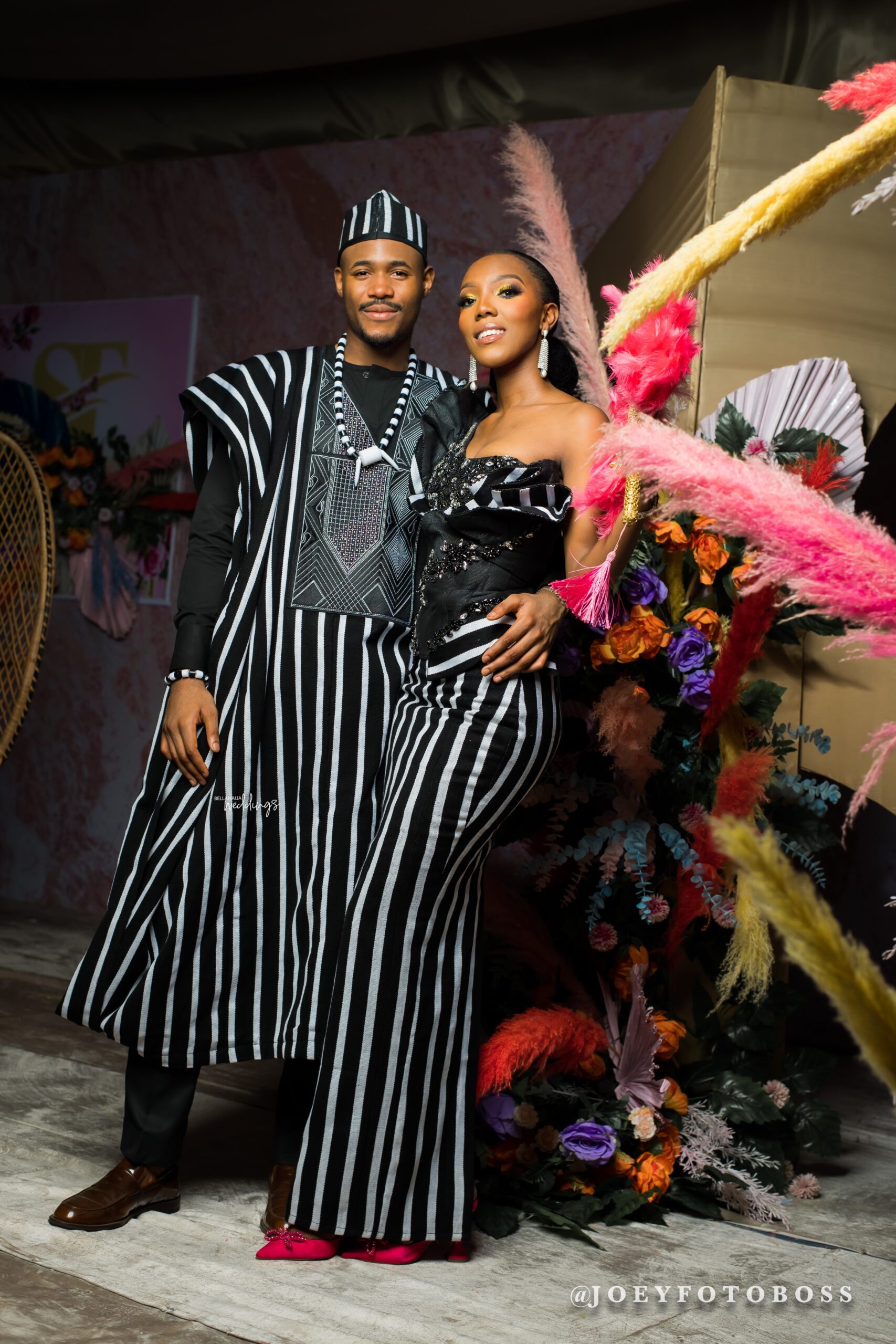 Credits
Bride: @simplyseraa
Planner: @38secondsevents
Fabric: @george_by_ruverodesigns
Styling: @simplyseraa
Makeup: @jideofstola
Handfan: @leolishartistry
Hairstylist: @_thecelebritystylist_
Photography: @joeyfotoboss
Decor: @ixorareception
Hand fan: @leolishartistry