You may need to grab a chair for this because what you're about to see will blow your mind.
Simi and Olumide had a really swell time at the #MrandMrsSho white wedding.
Everything about their wedding was amazing and so beautiful.  There was no dulling at any point or from anybody. The couple came to slay. The families of the couple came to slay. The wedding guests came to slay. Every single person came to slay. But that's not all because our gist will be incomplete if we fail to mention that the guest artists, Mike & Slim came all the way from the USA. Abuja surely shook on their wedding day.
You need to see the bride's dress. It was glittering like it was diamond studded. The groom was looking all dapper and fresh in his monochrome suit. The entire bridal party looked super beautiful. We have no doubt that everyone that attended the #MrandMrsSho wedding had so much fun.  Now the fun didn't start at their white wedding, it started at their traditional engagement.
Enjoy!

Now let's head over to the groom's side.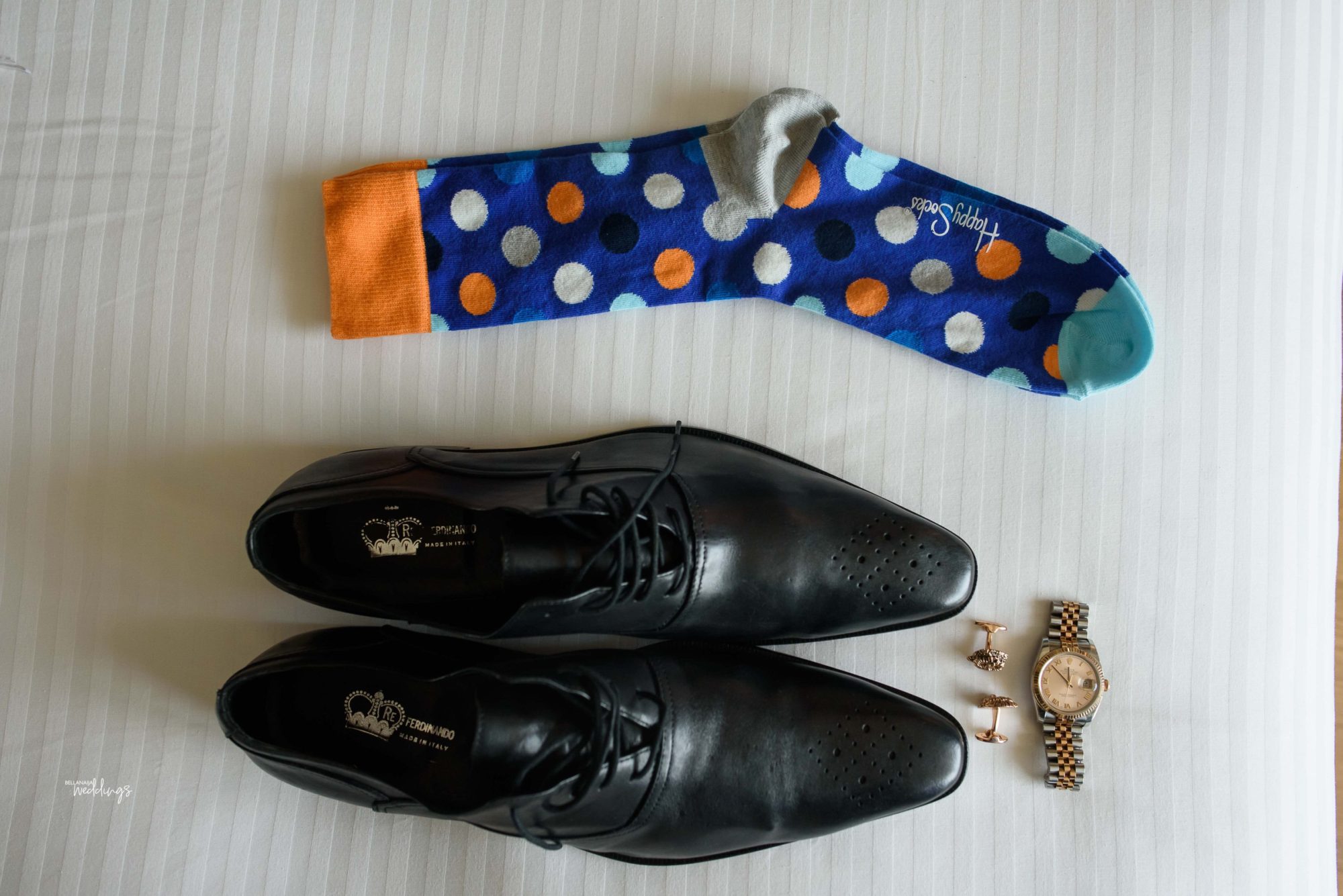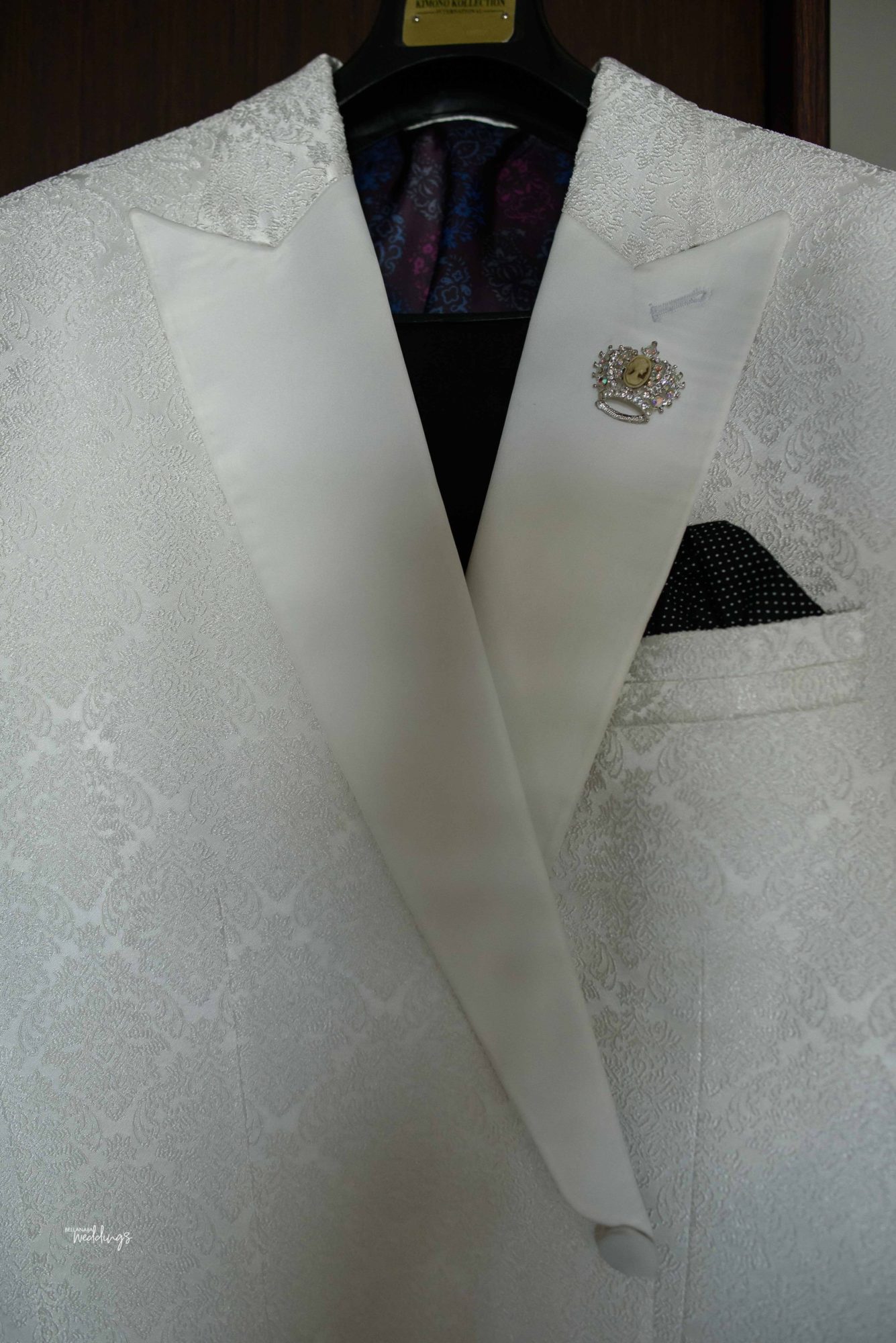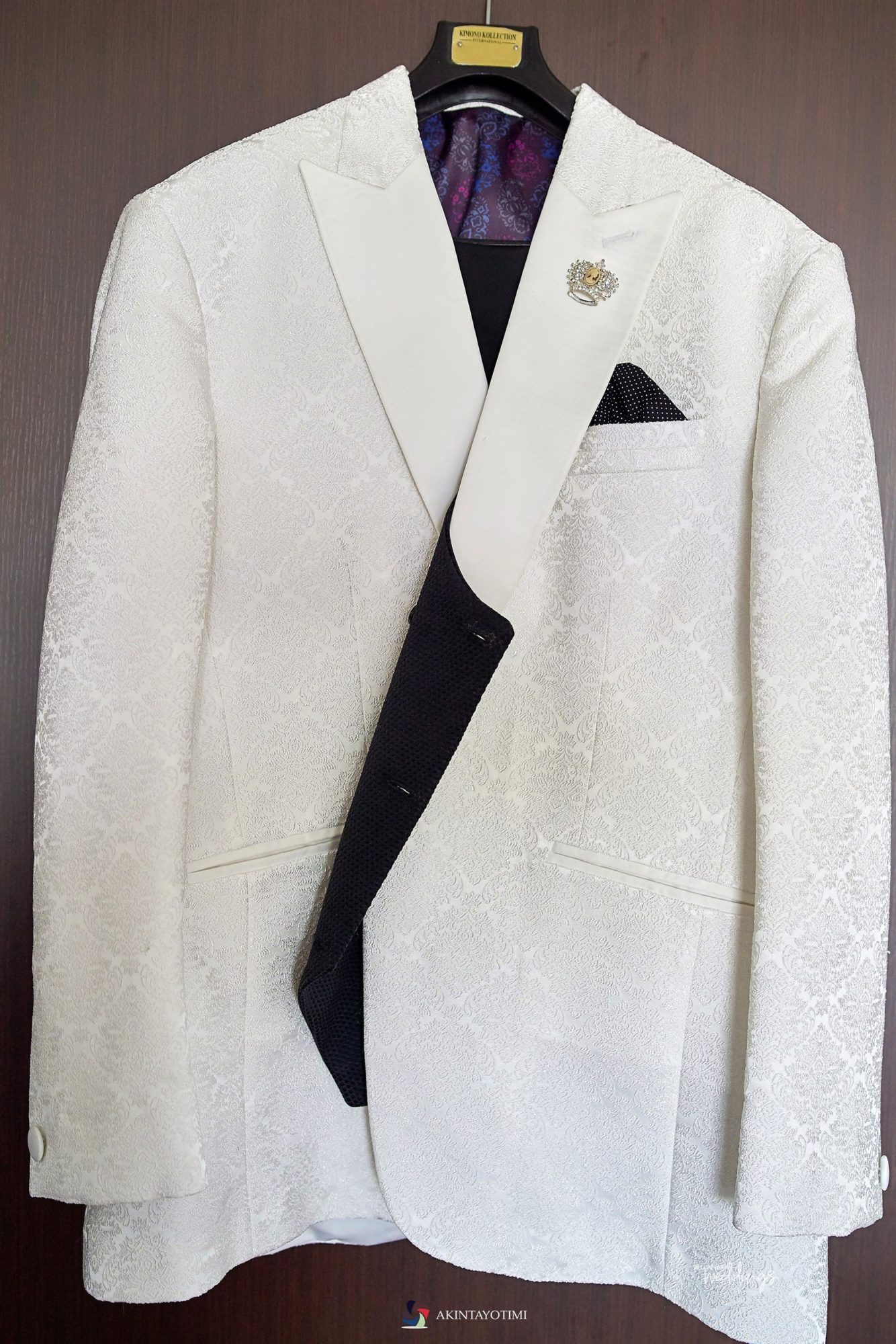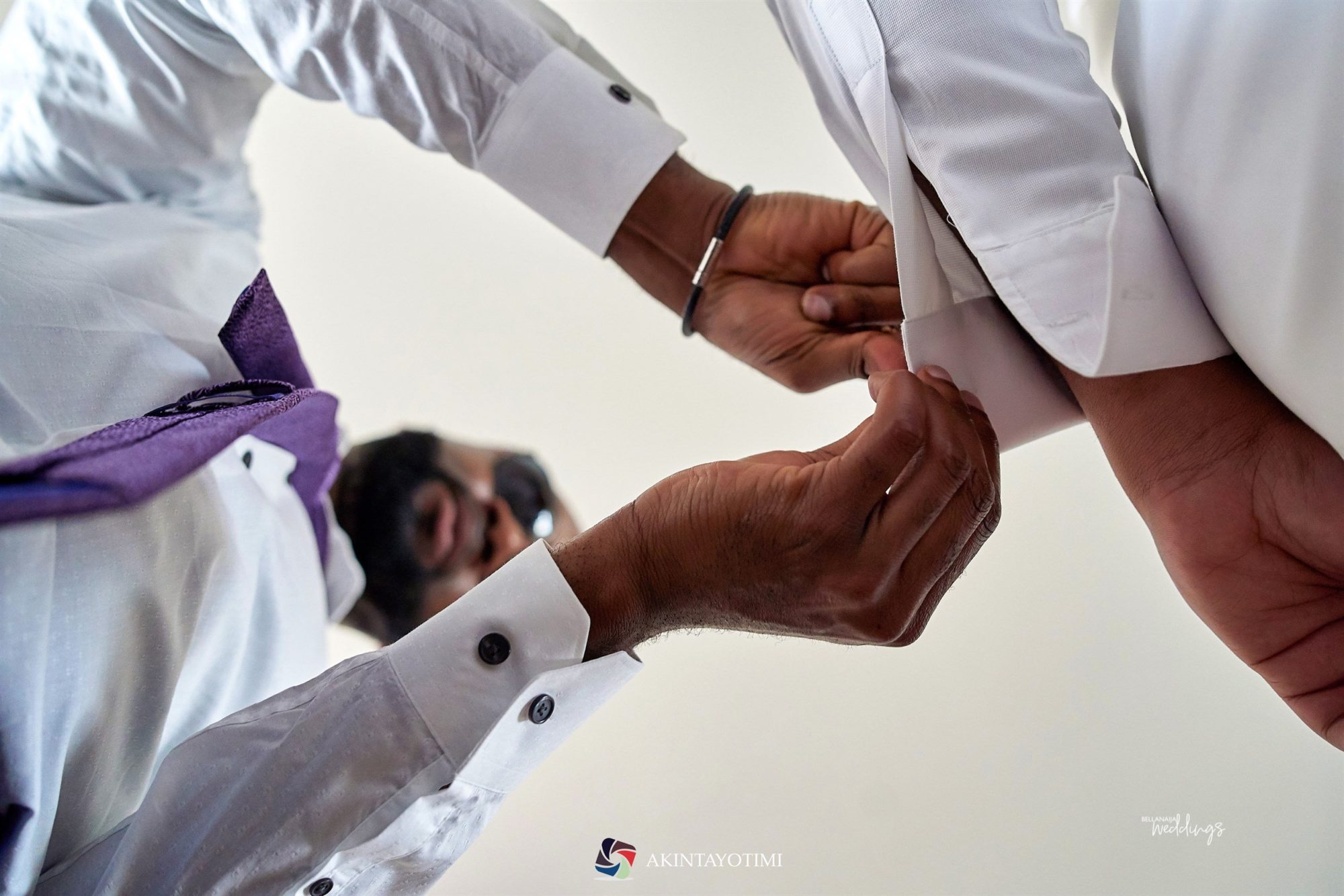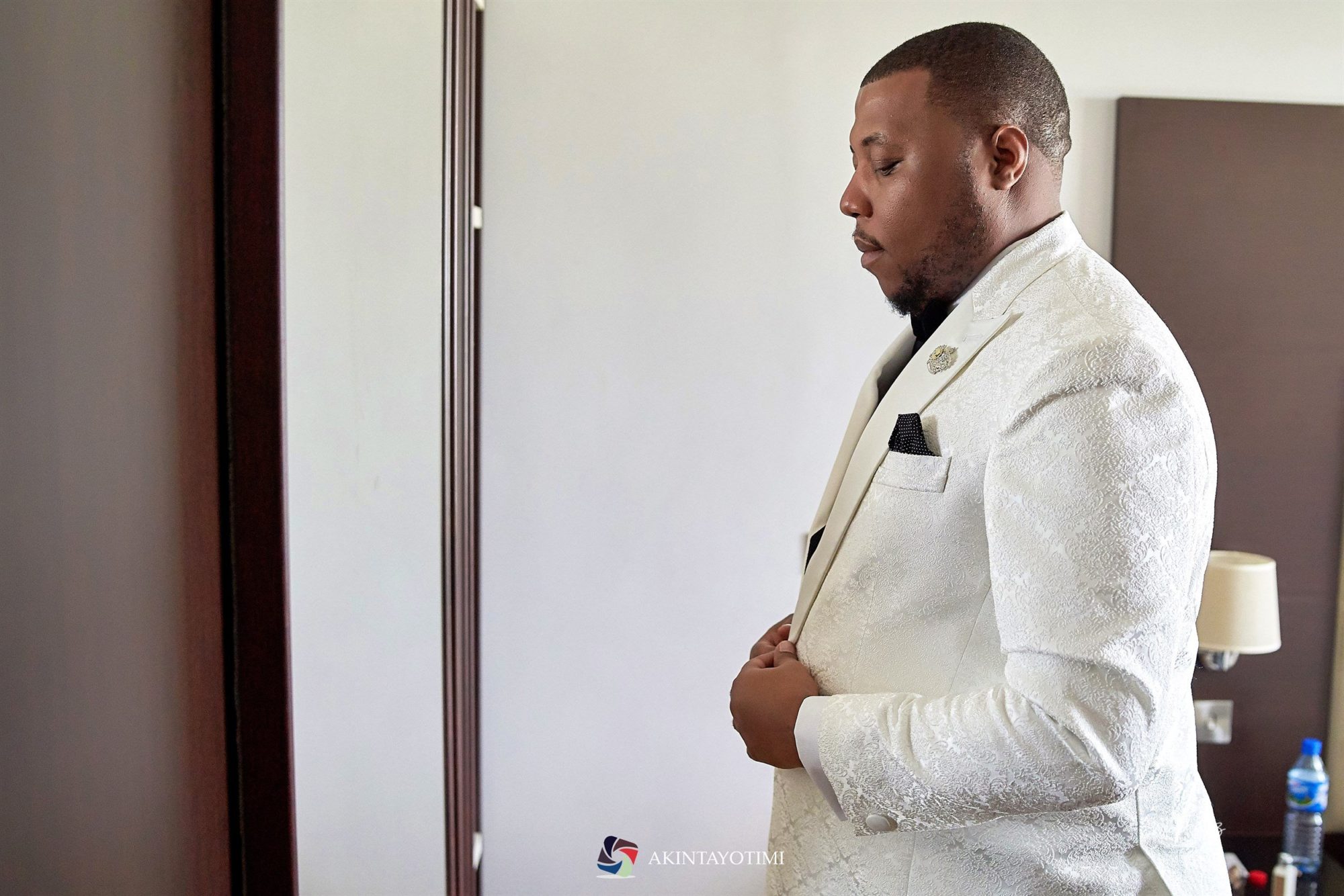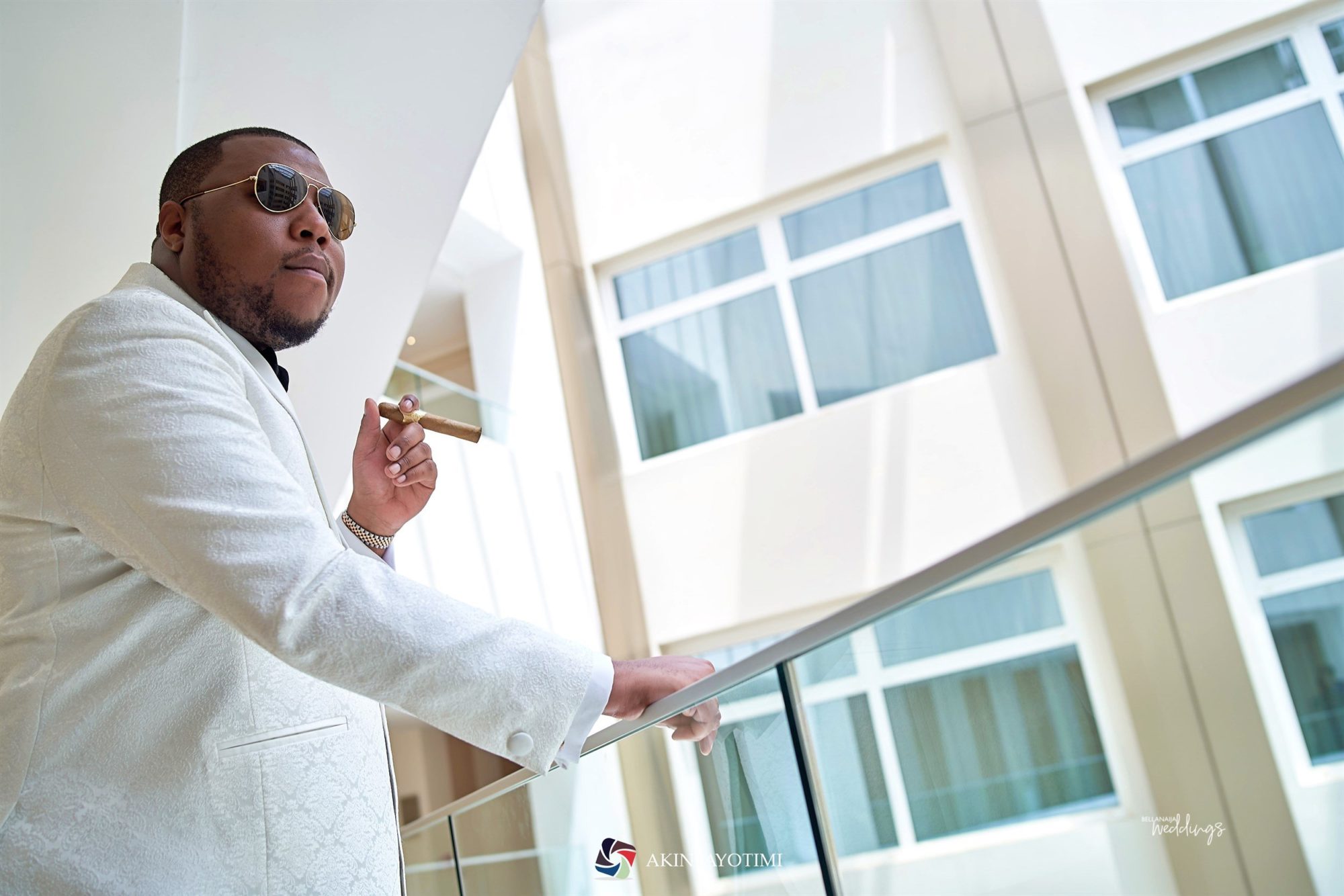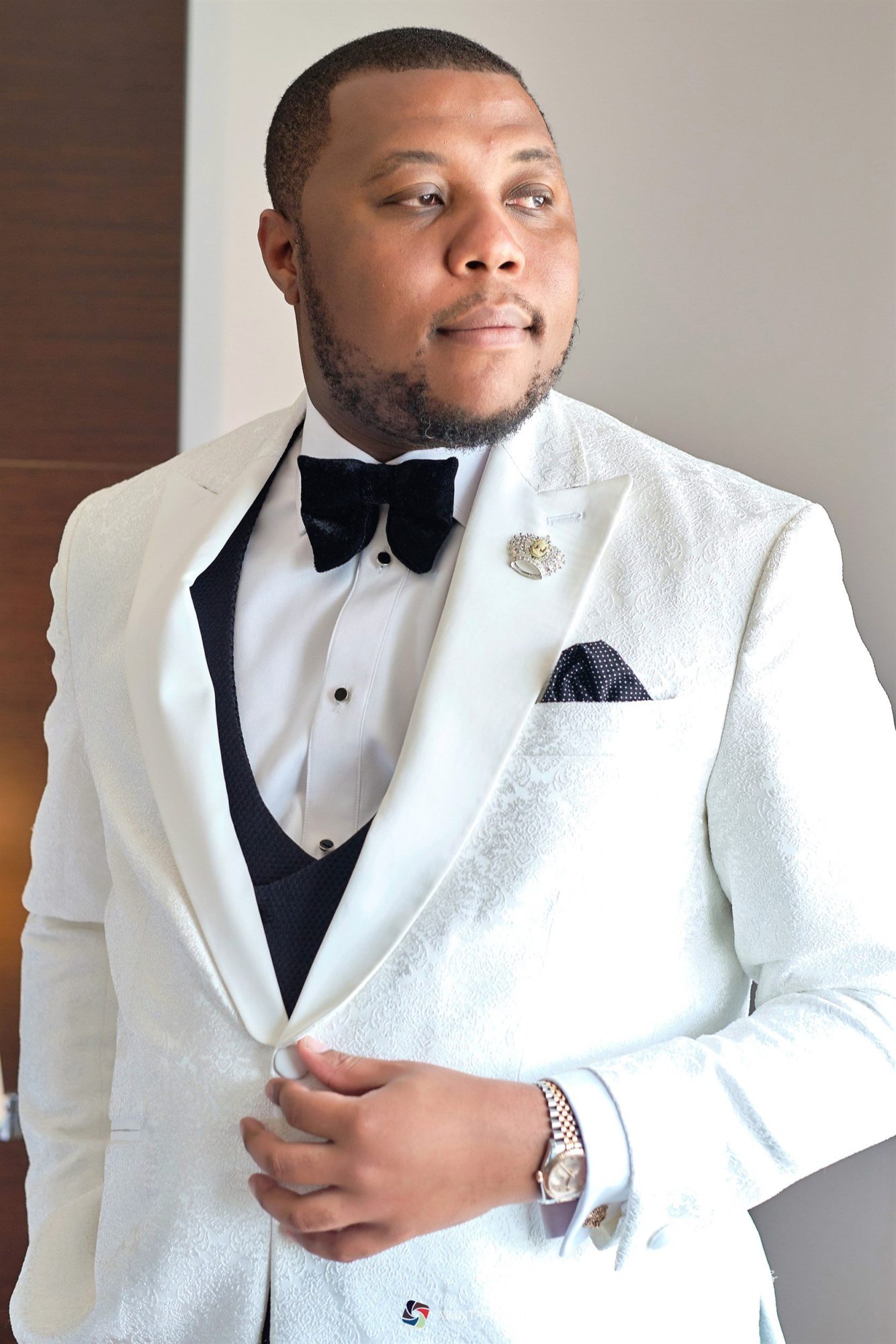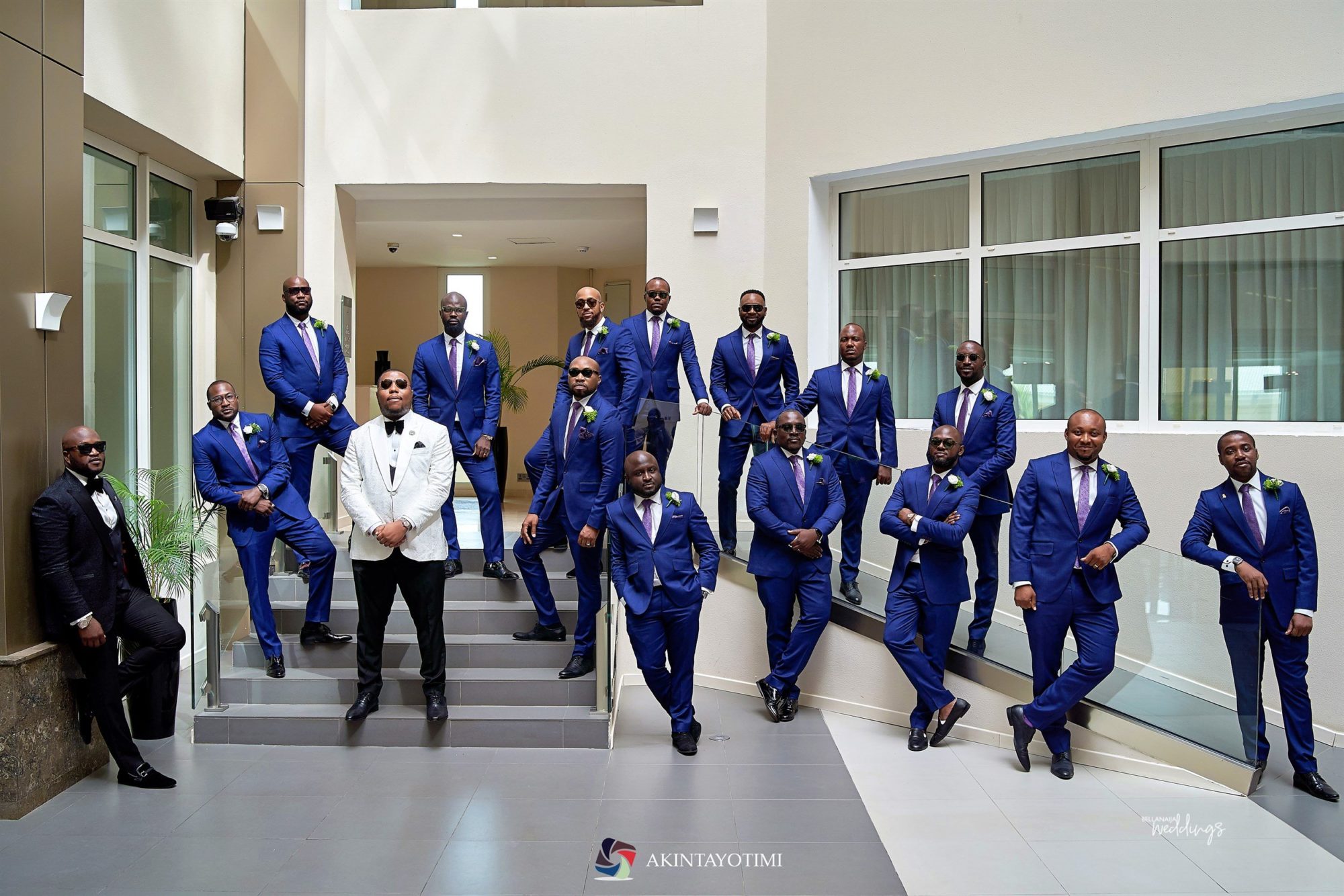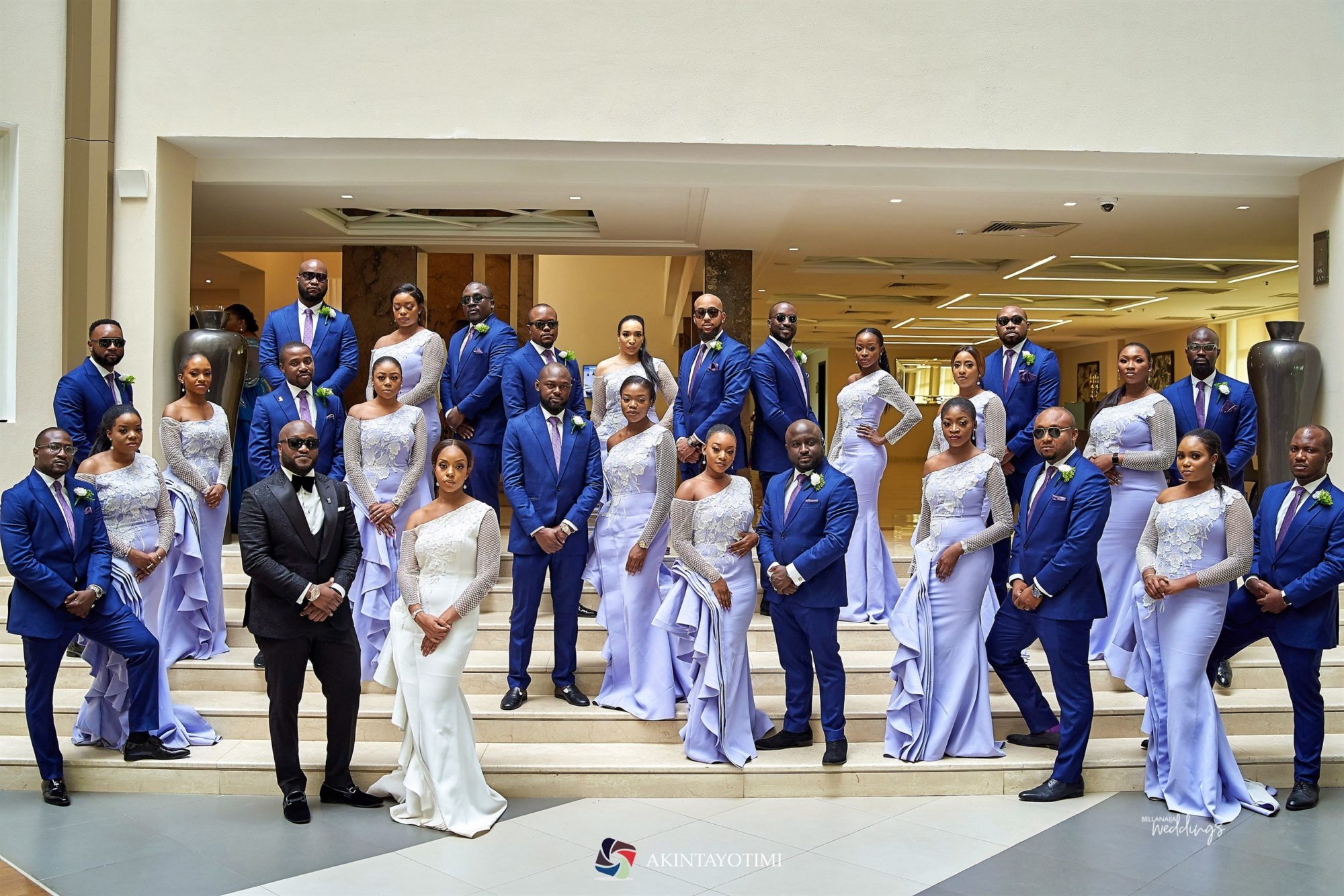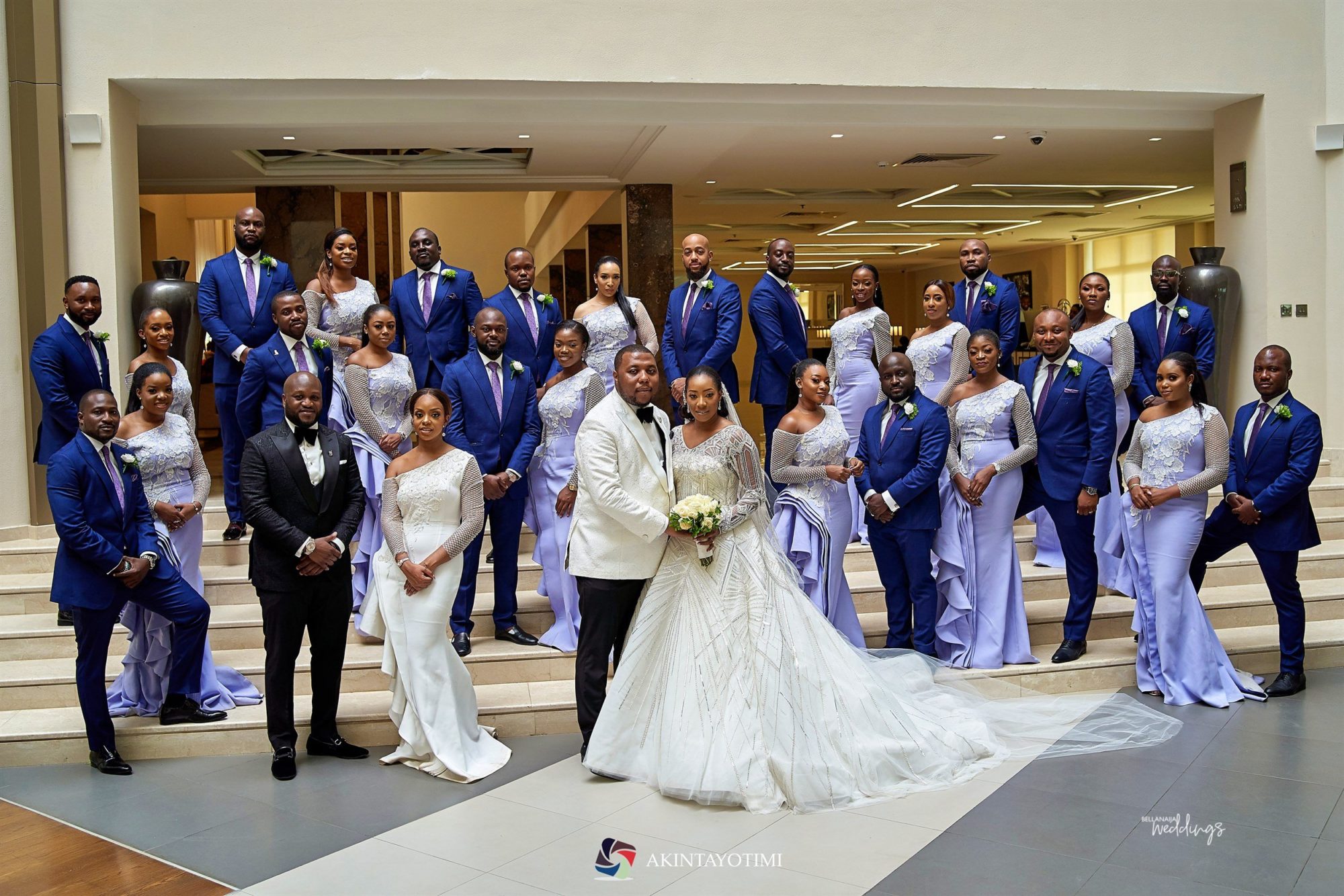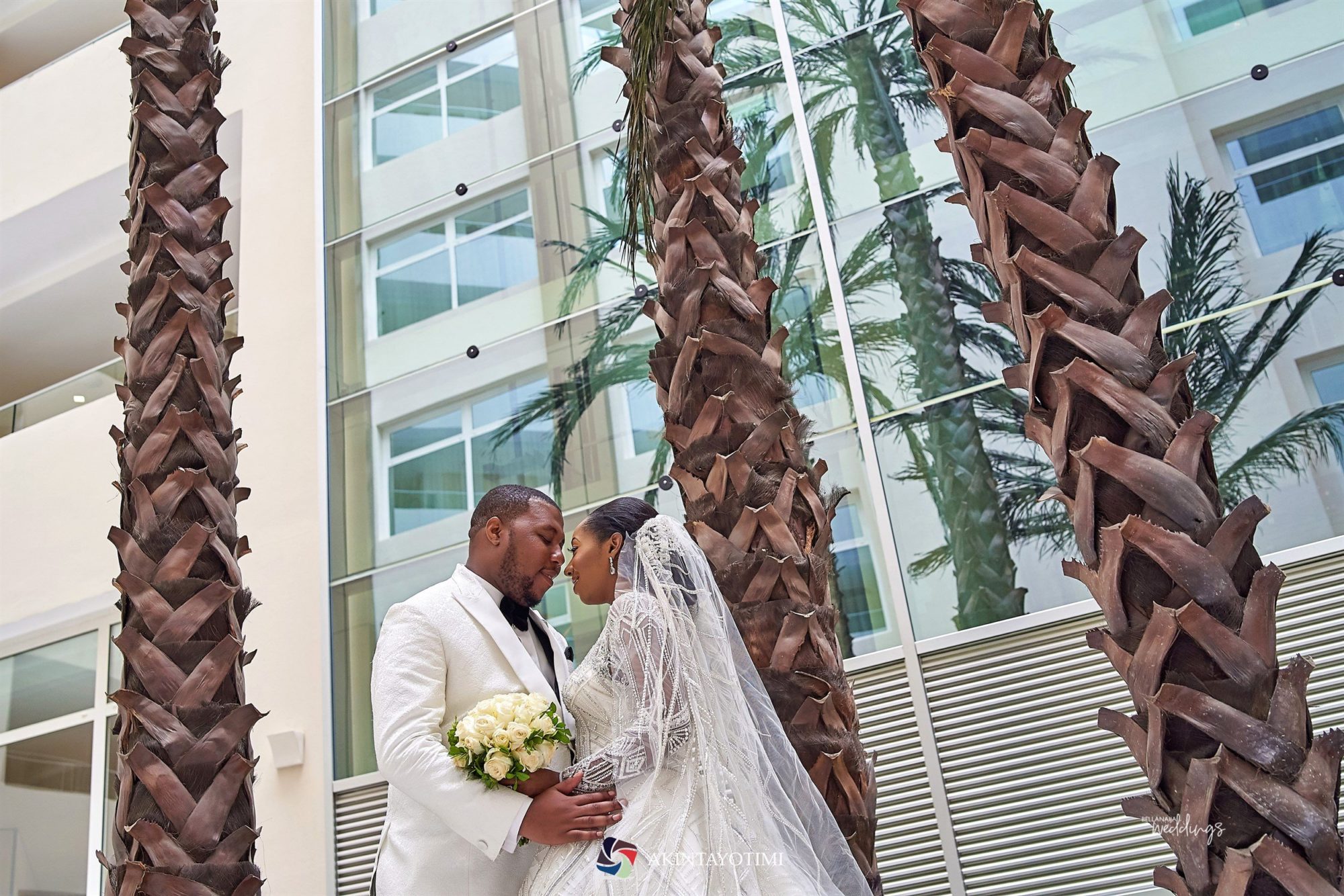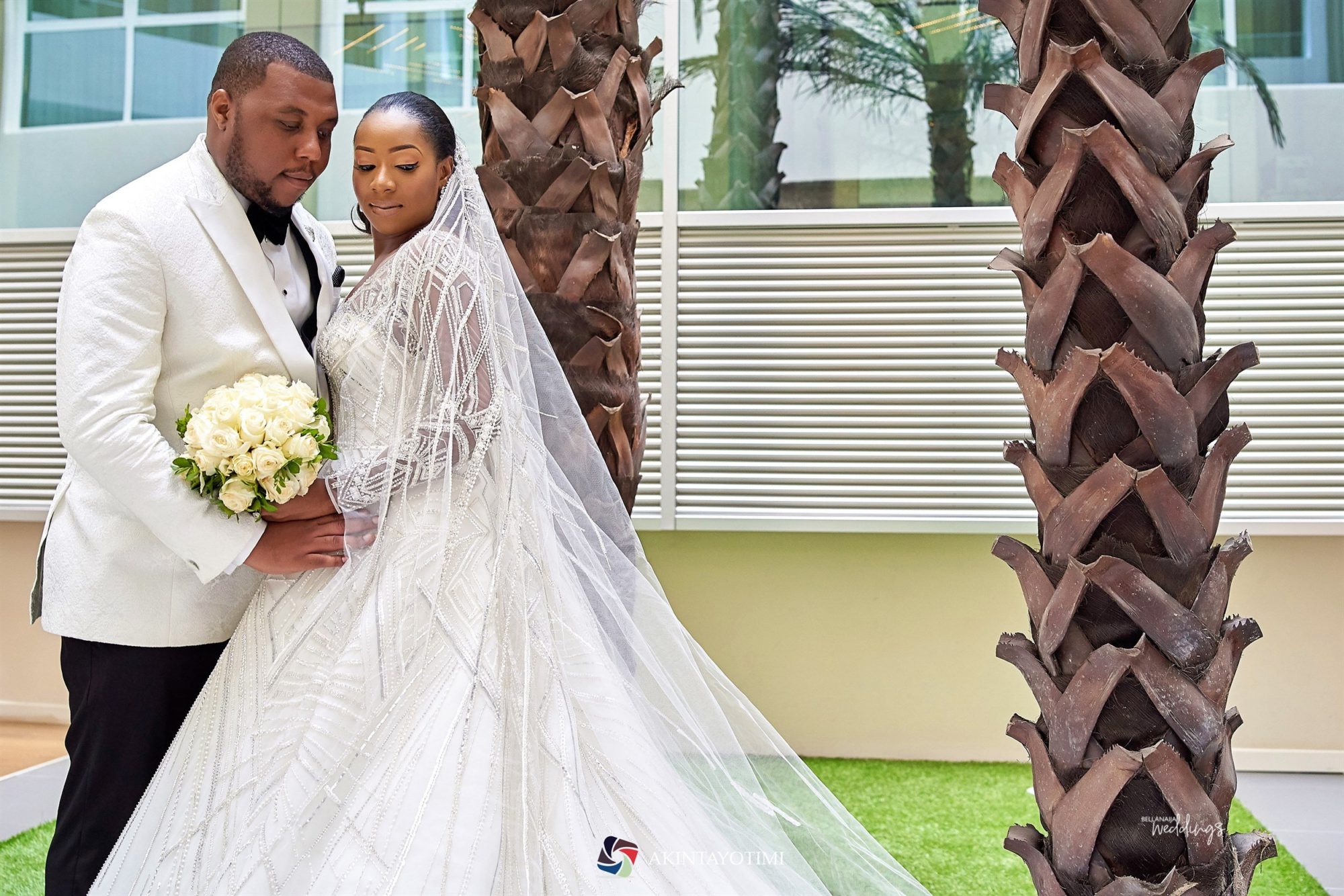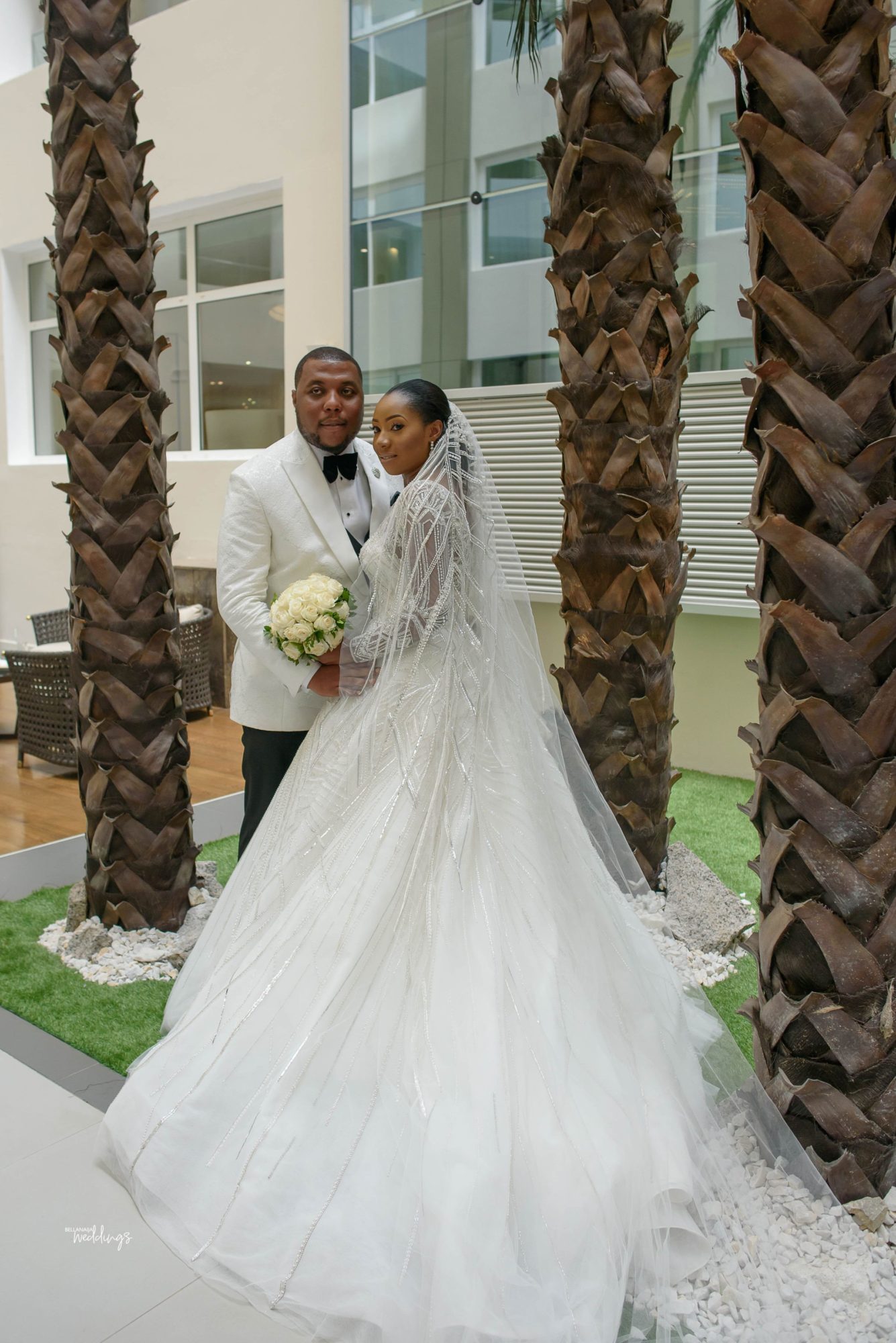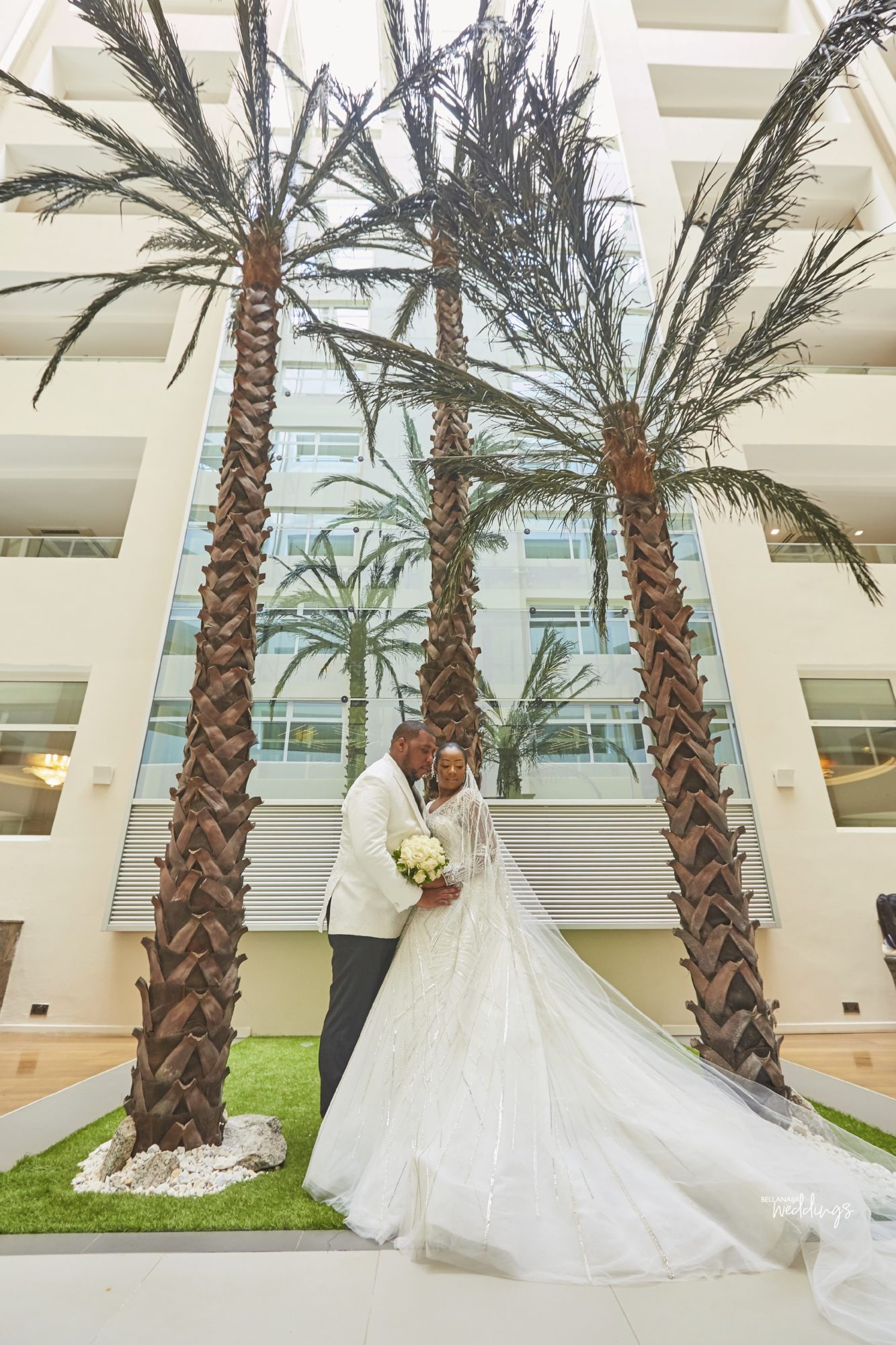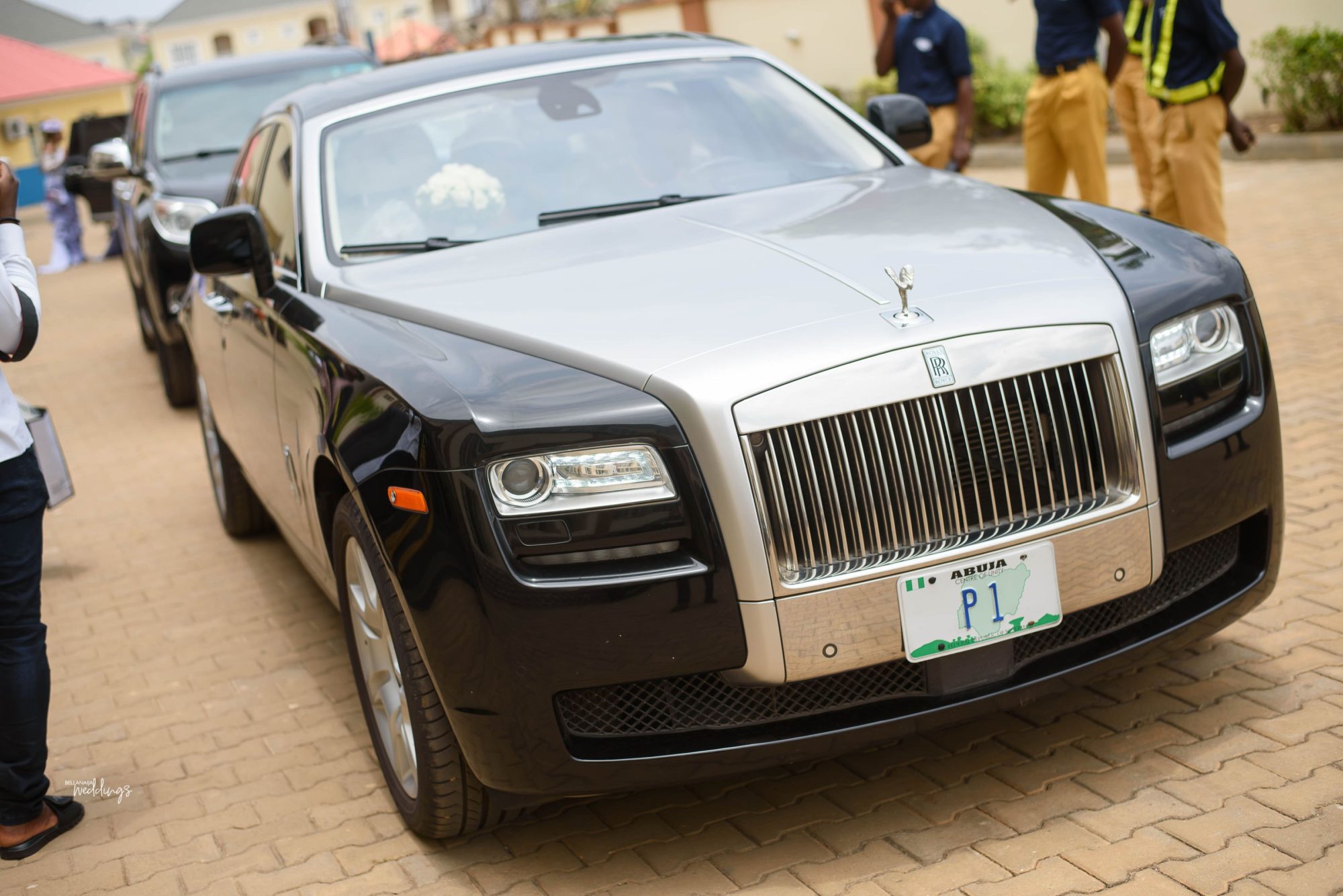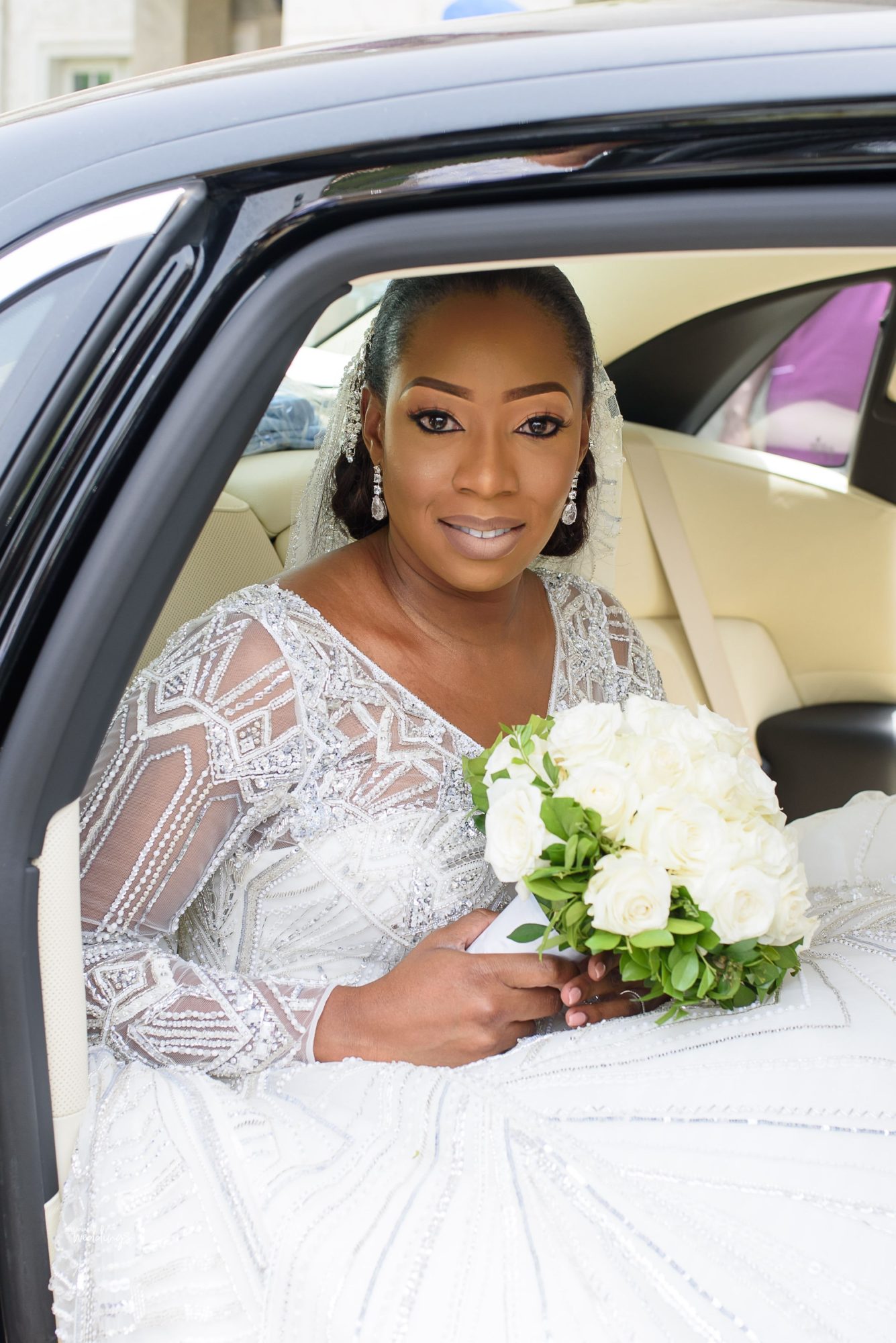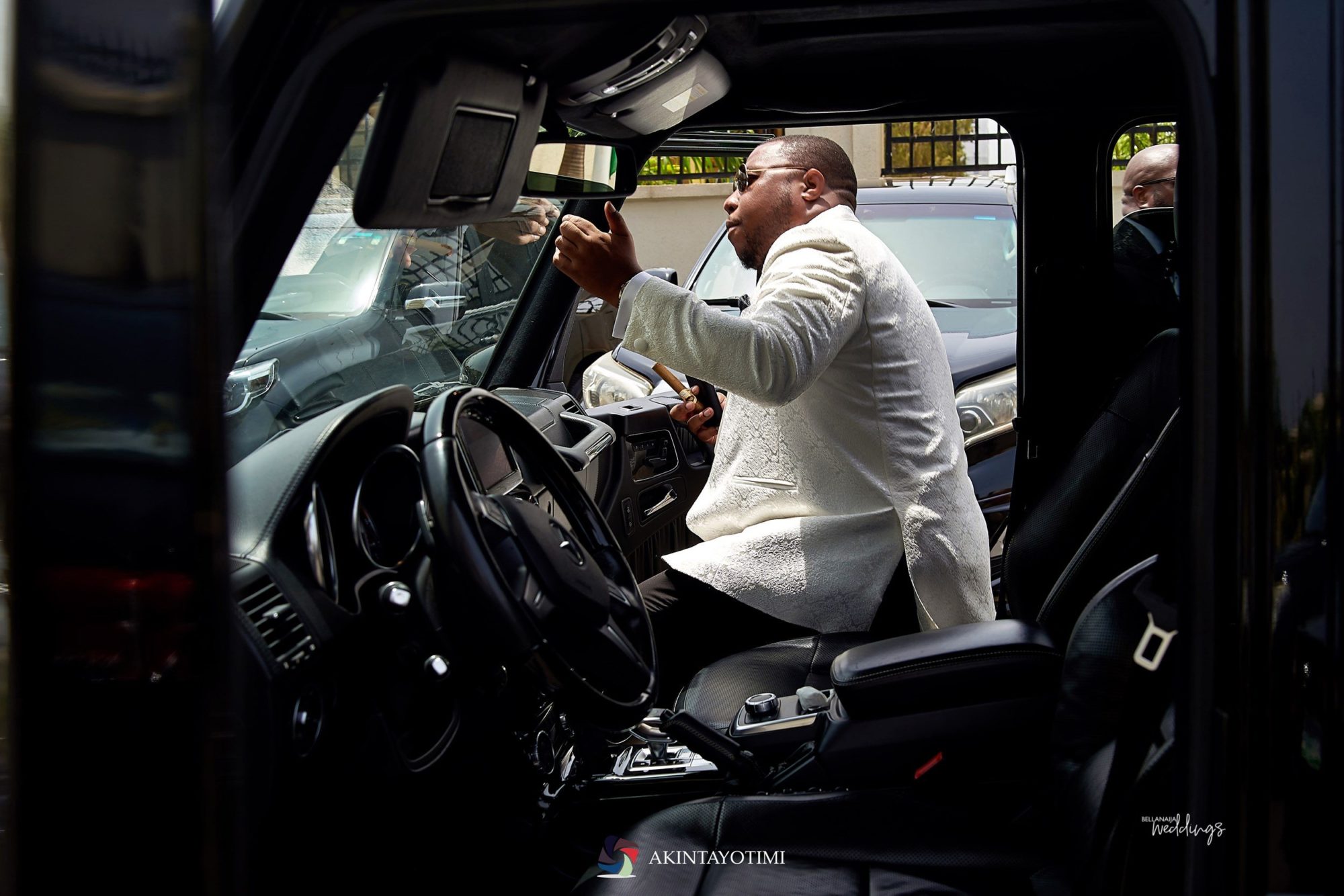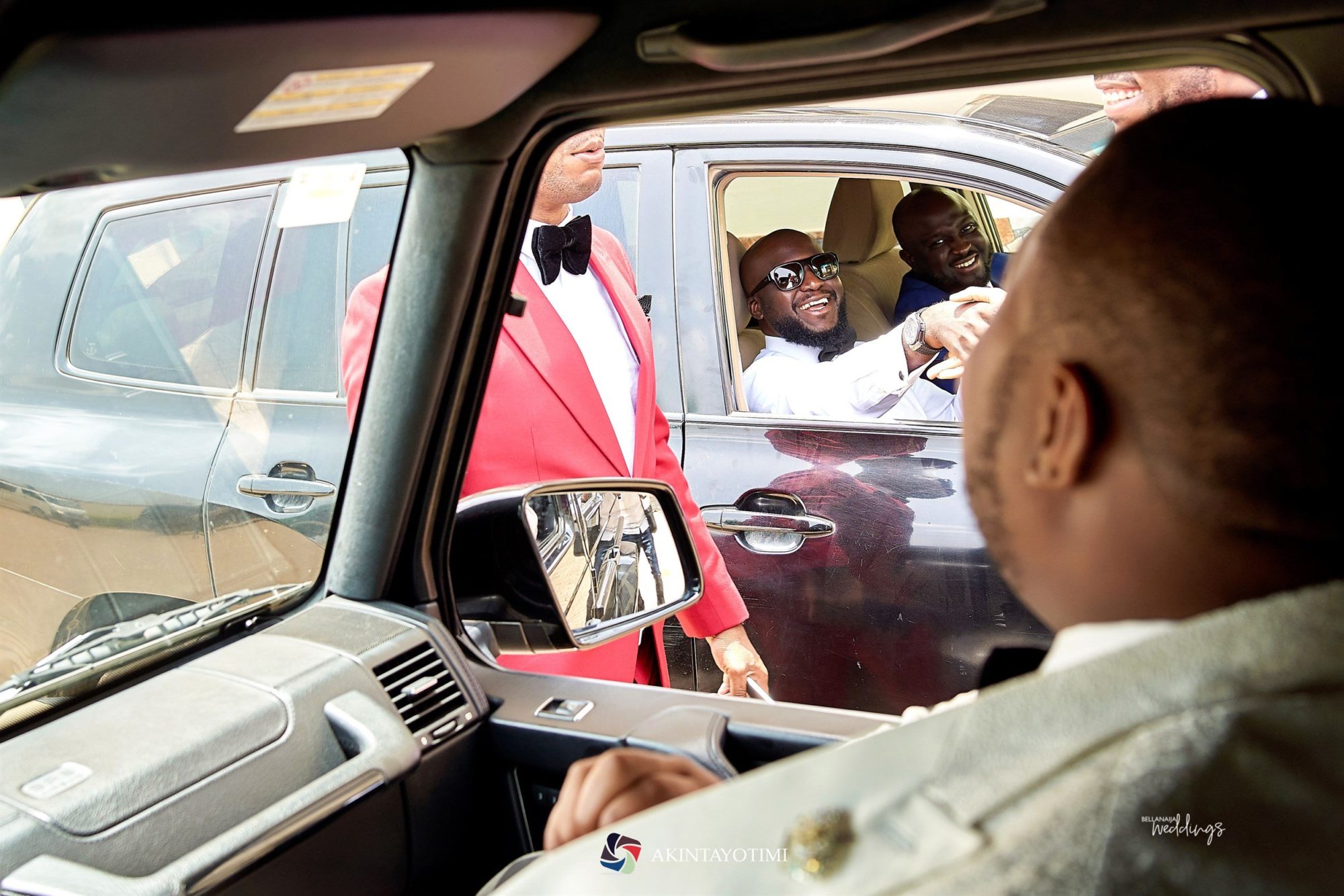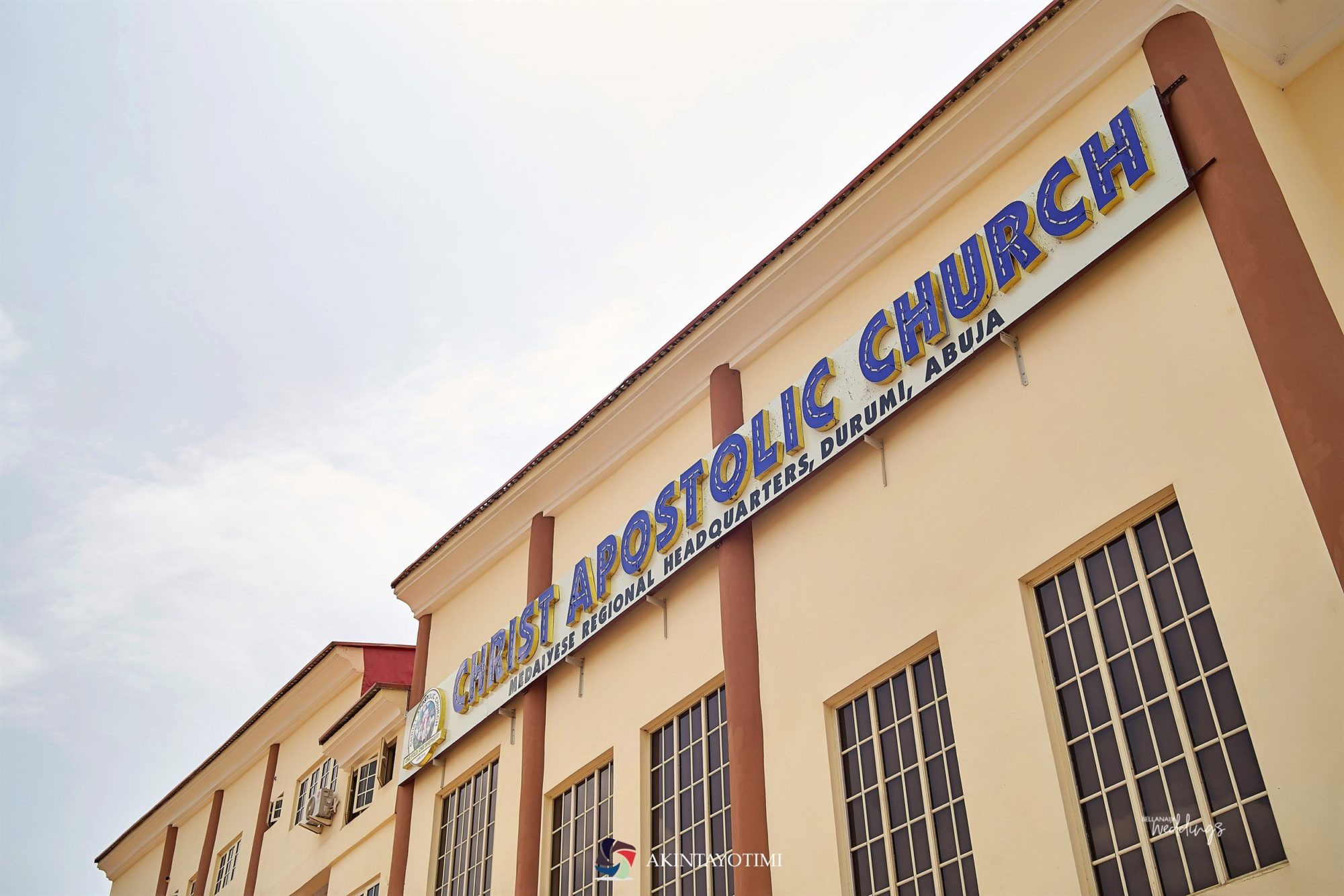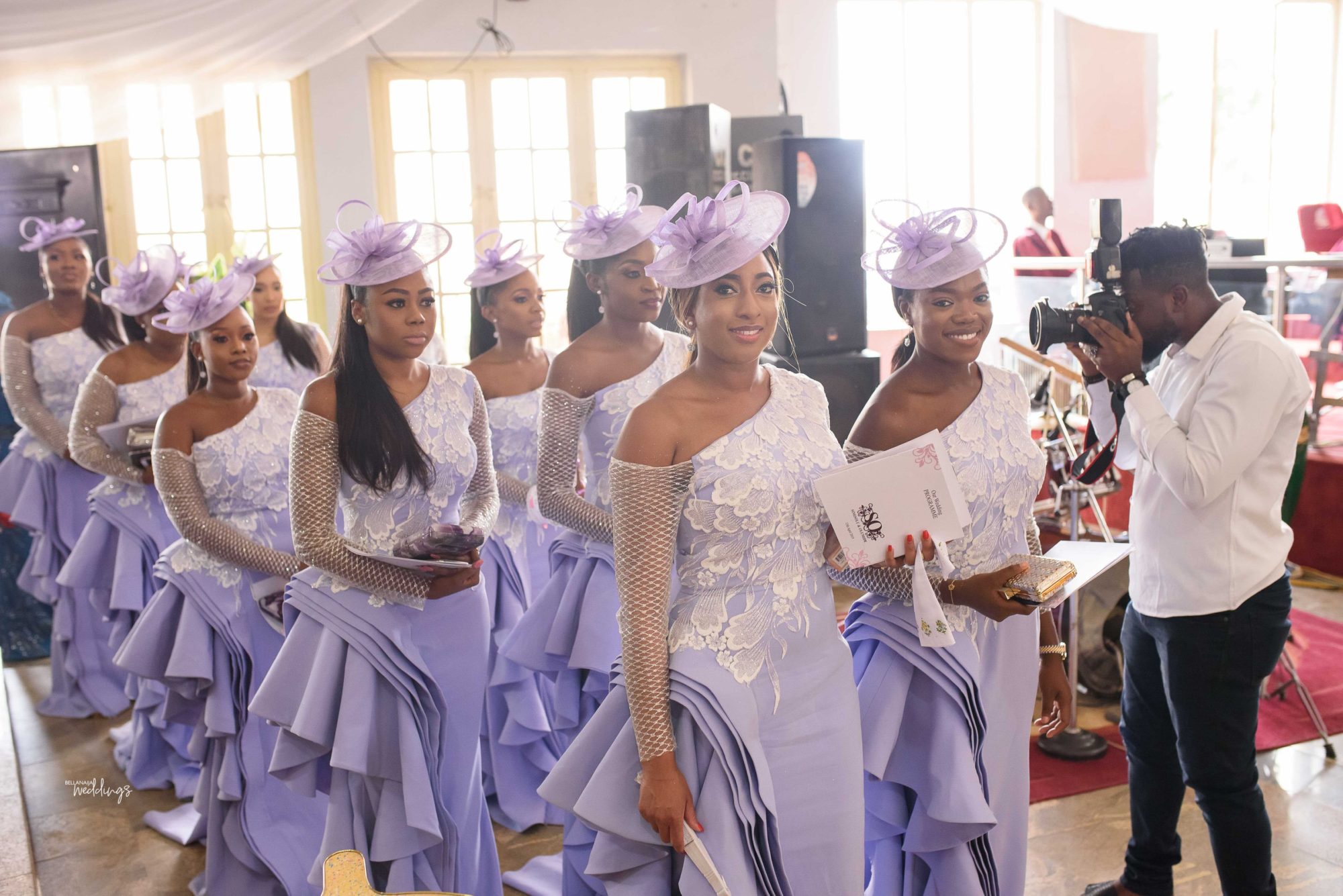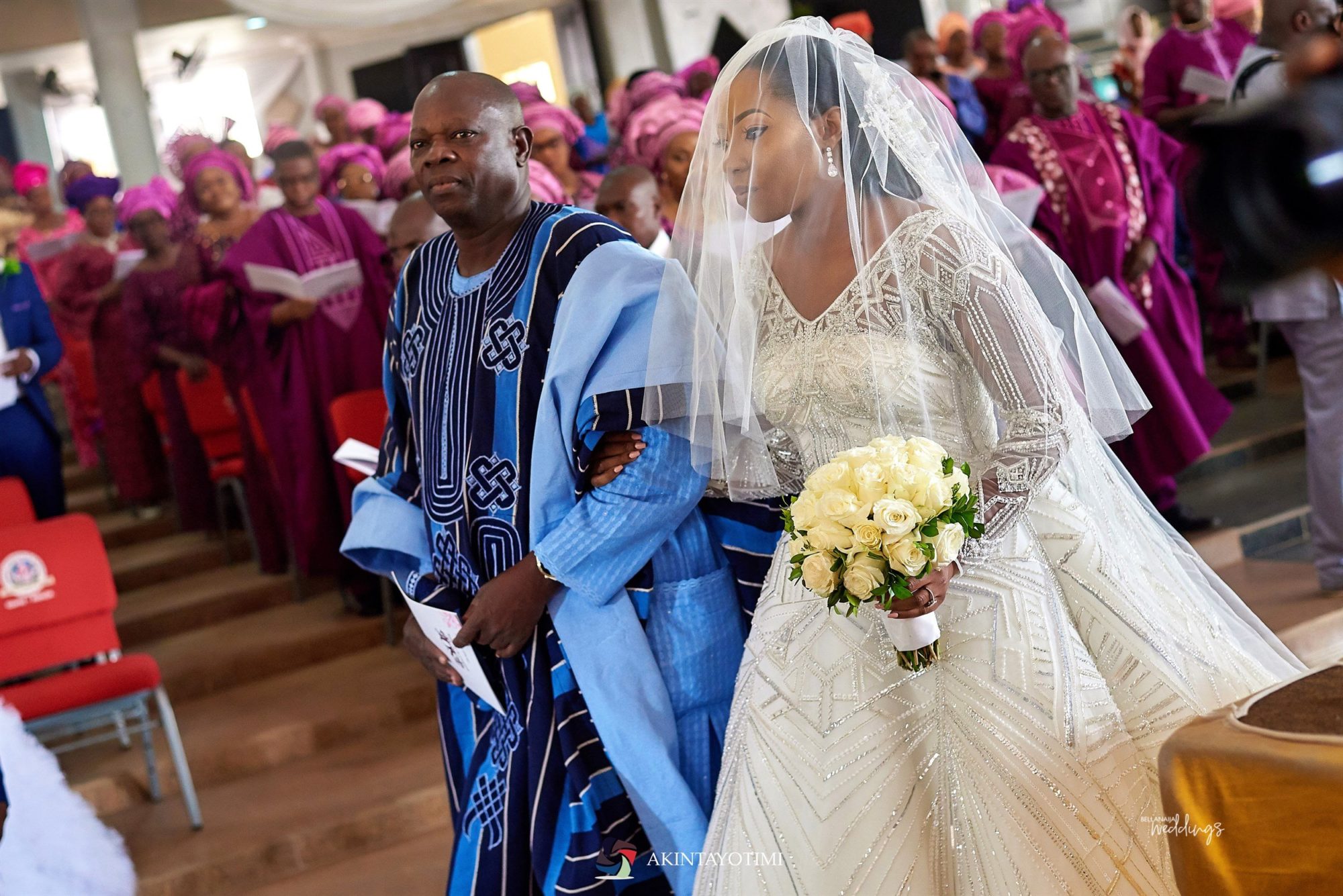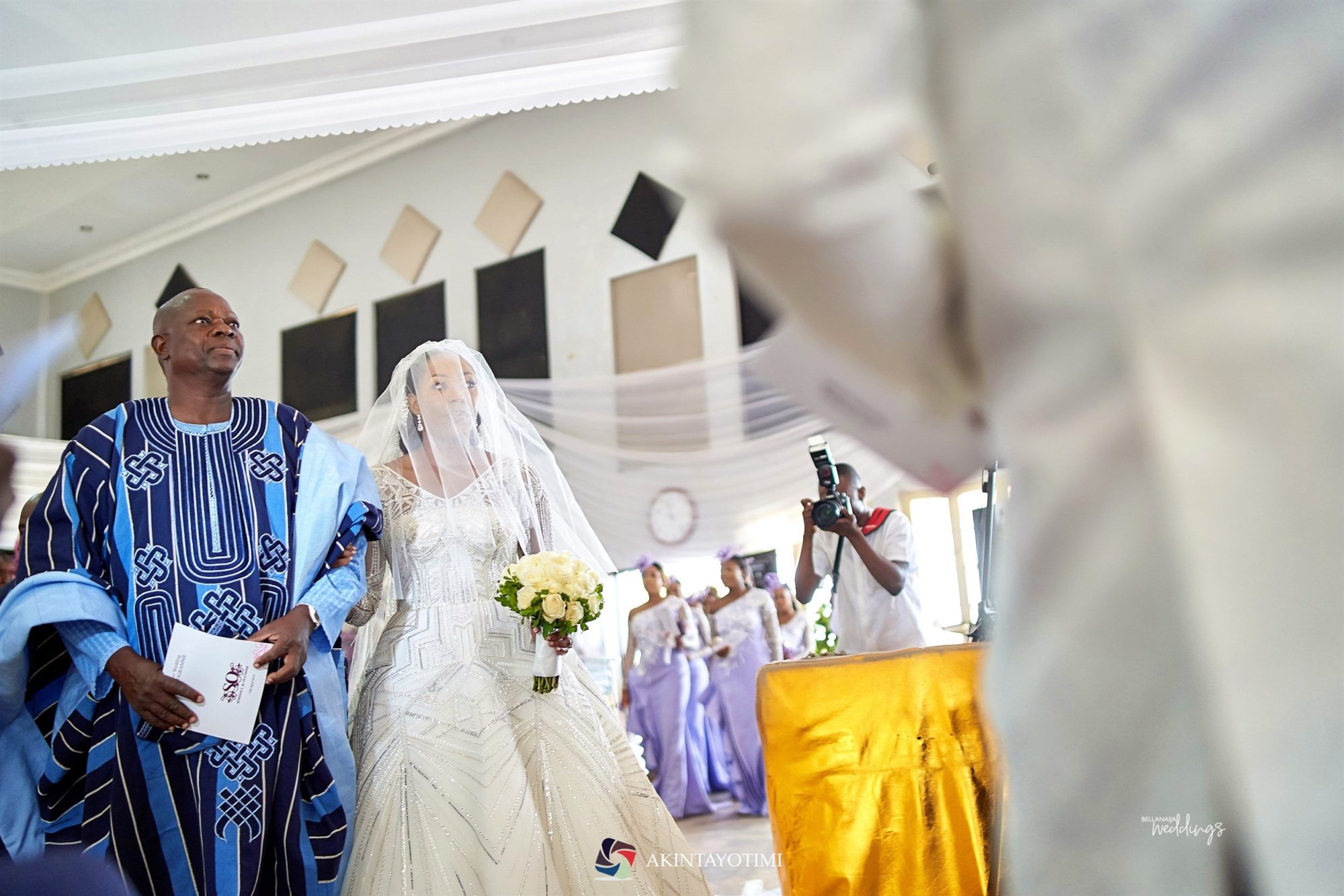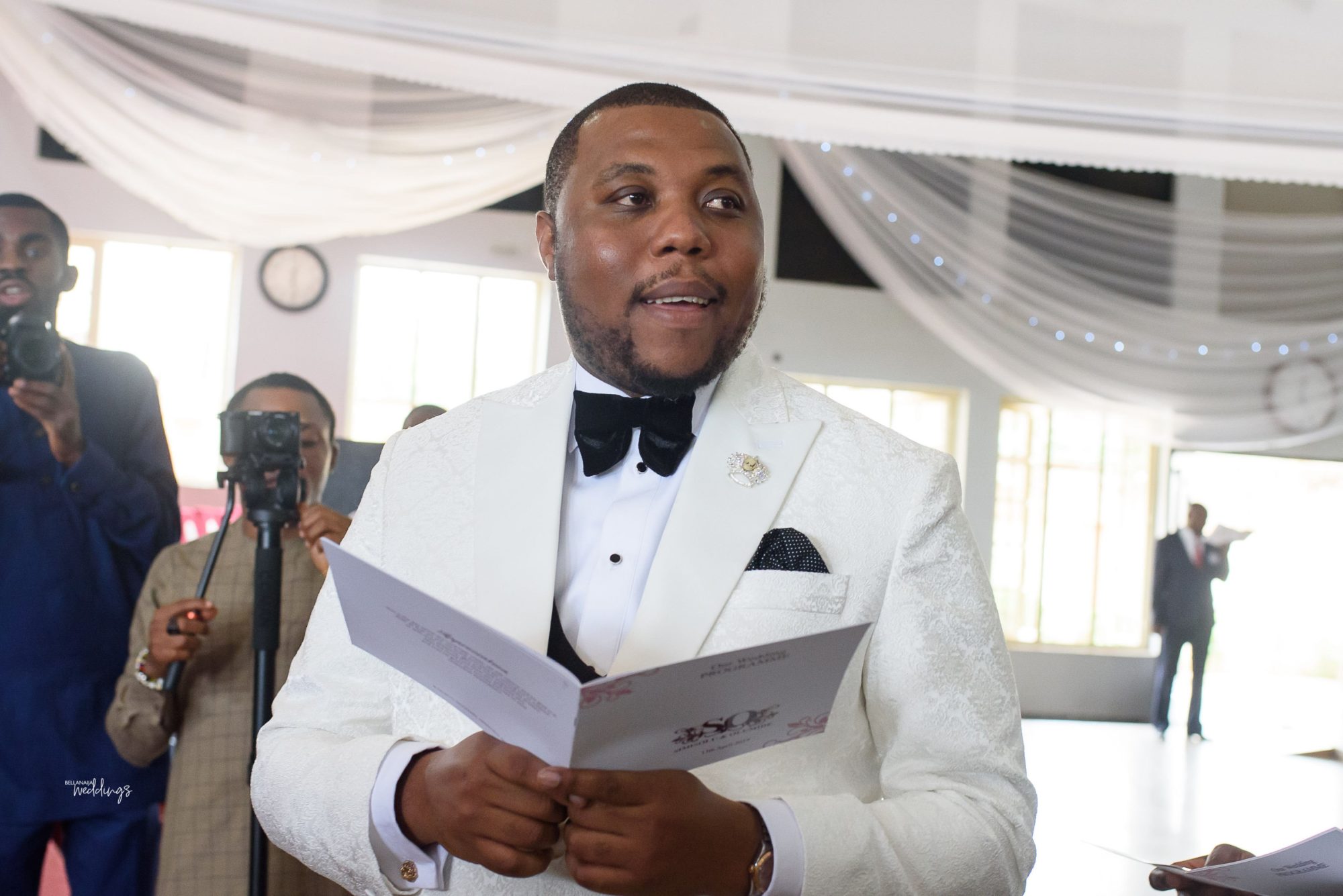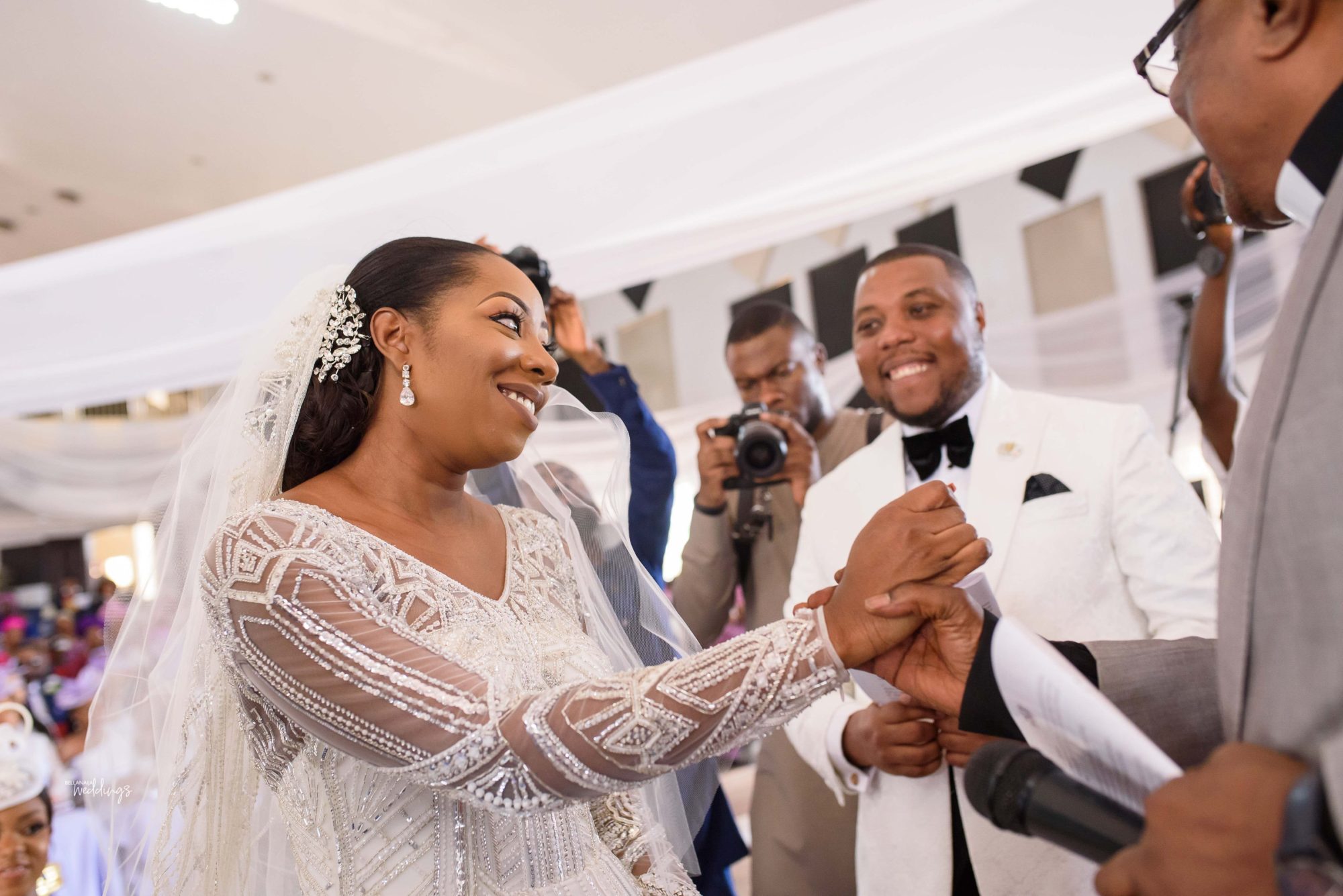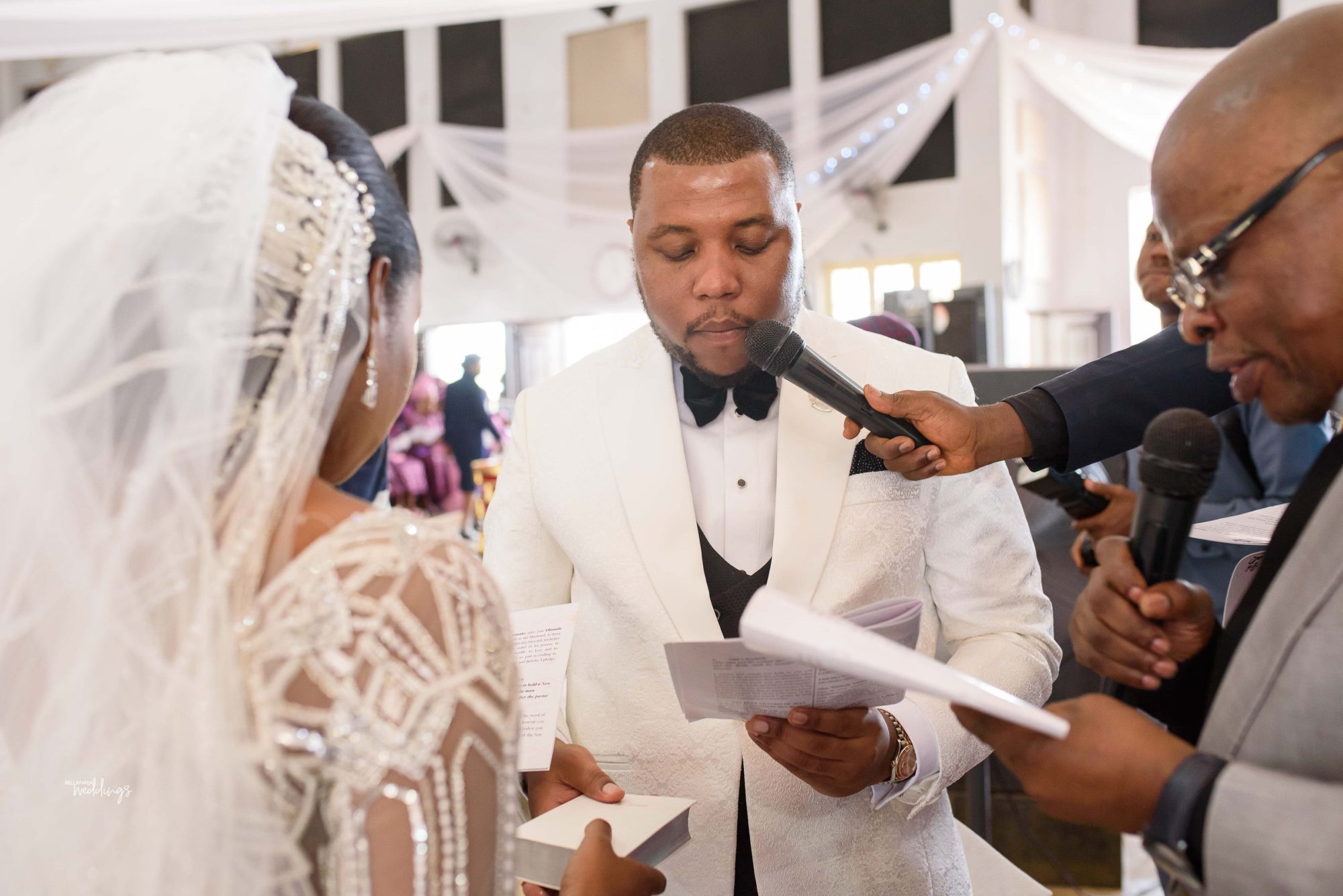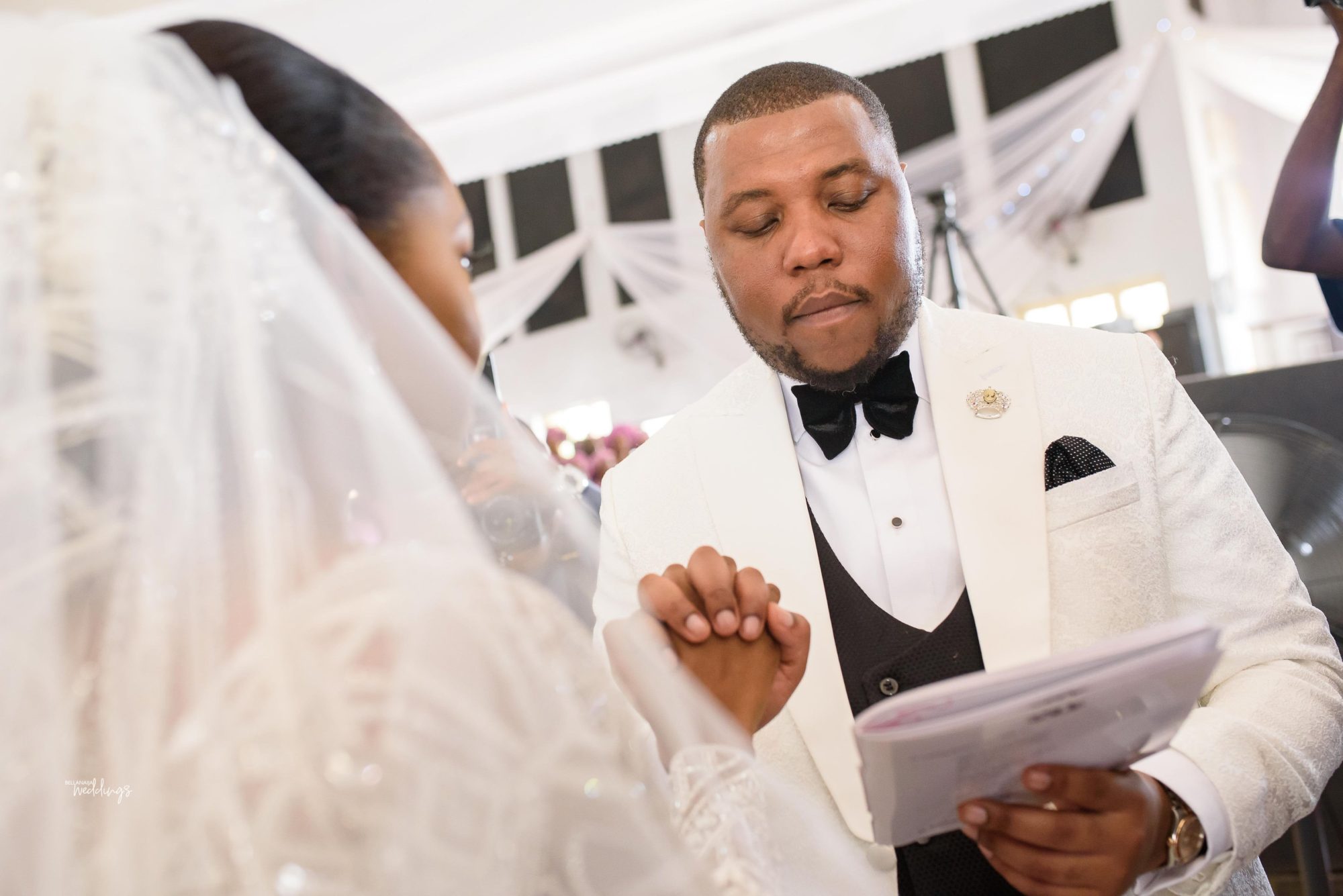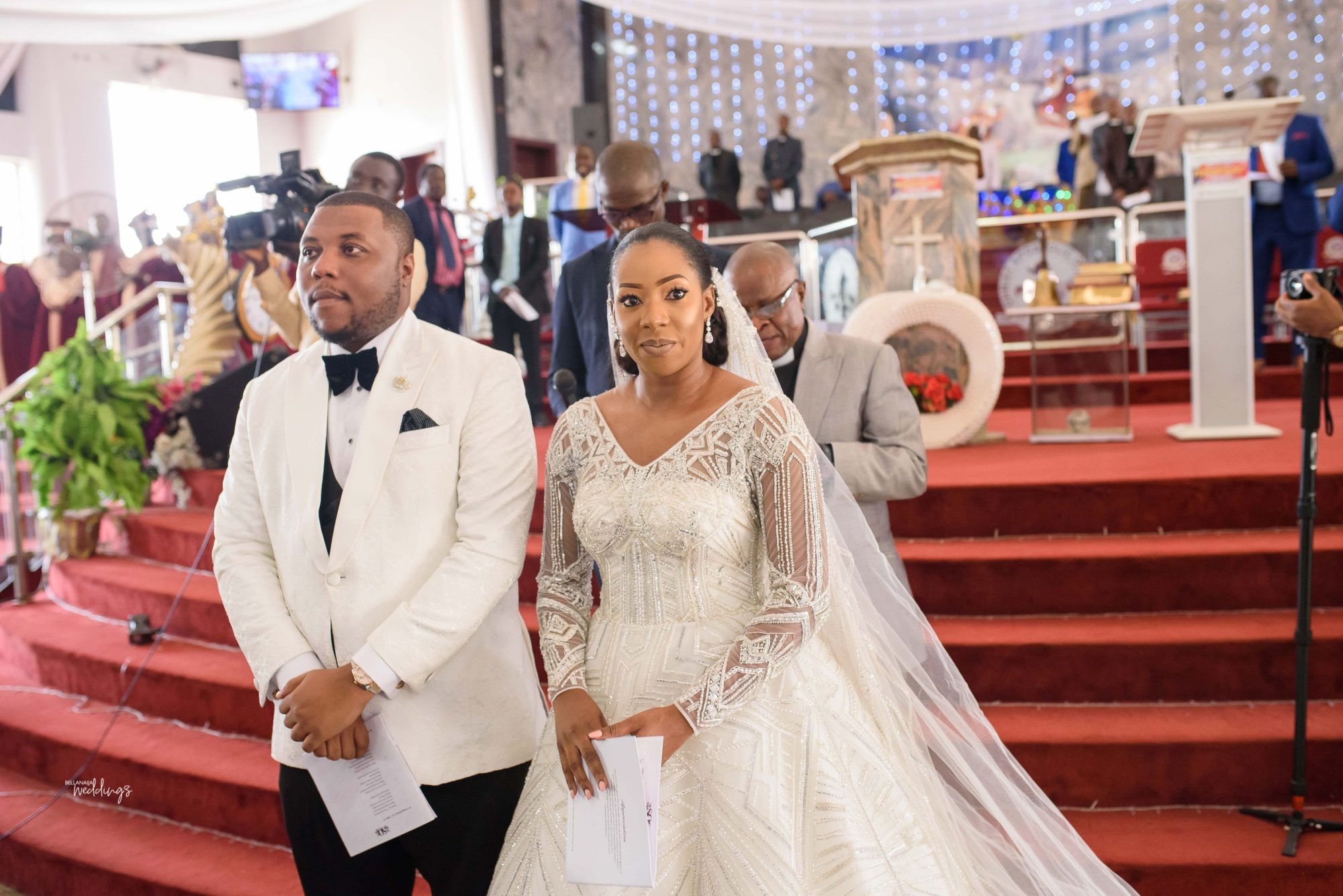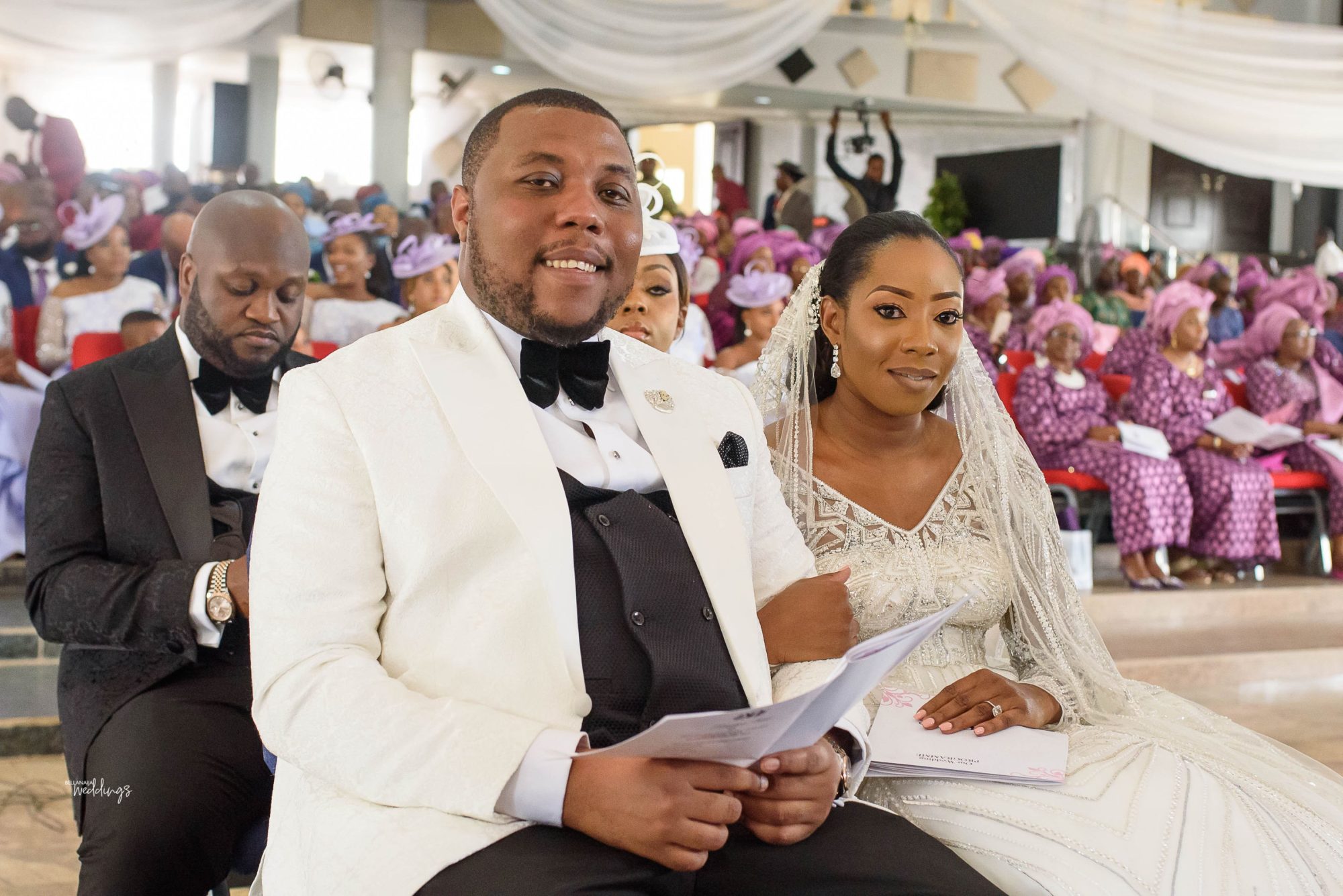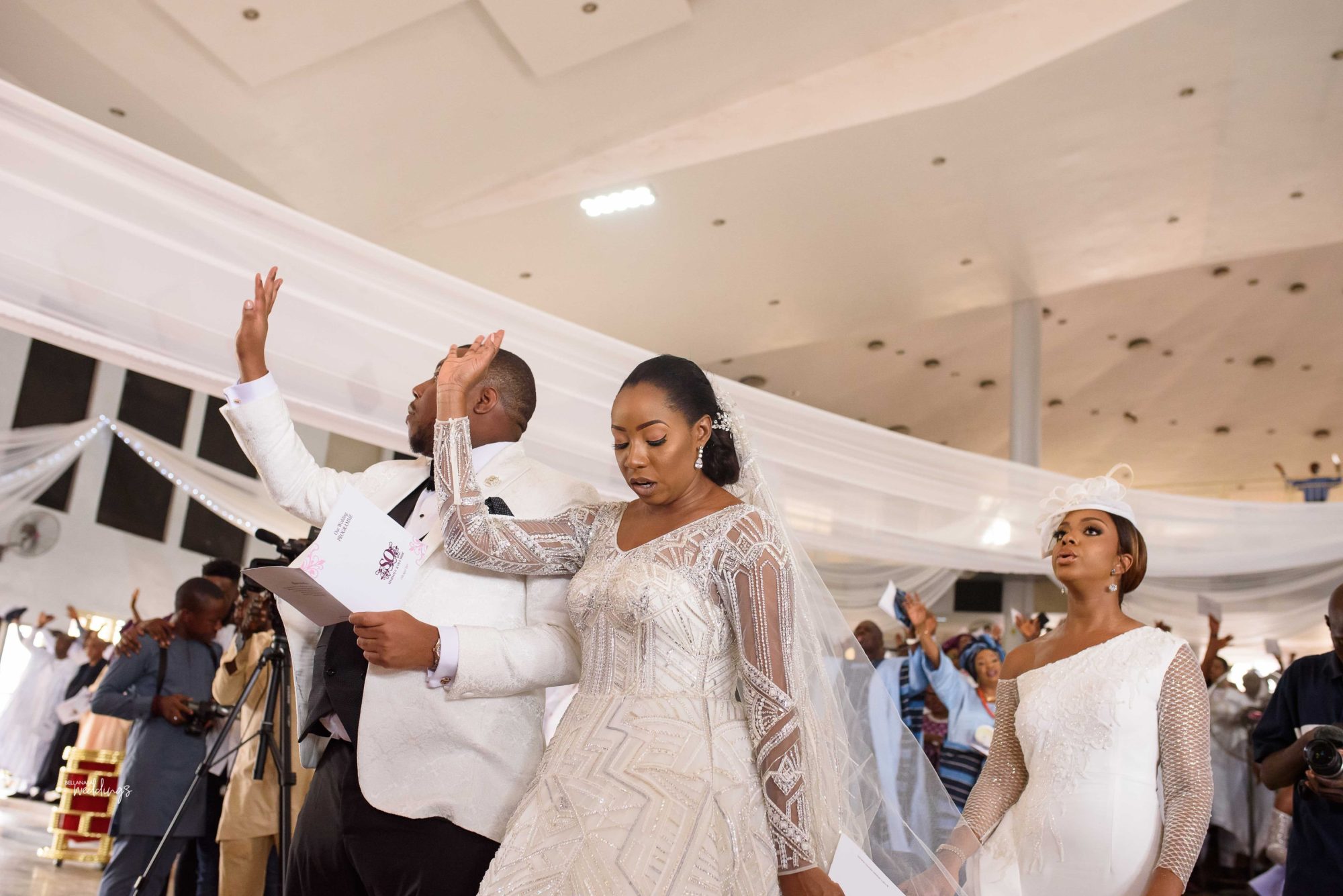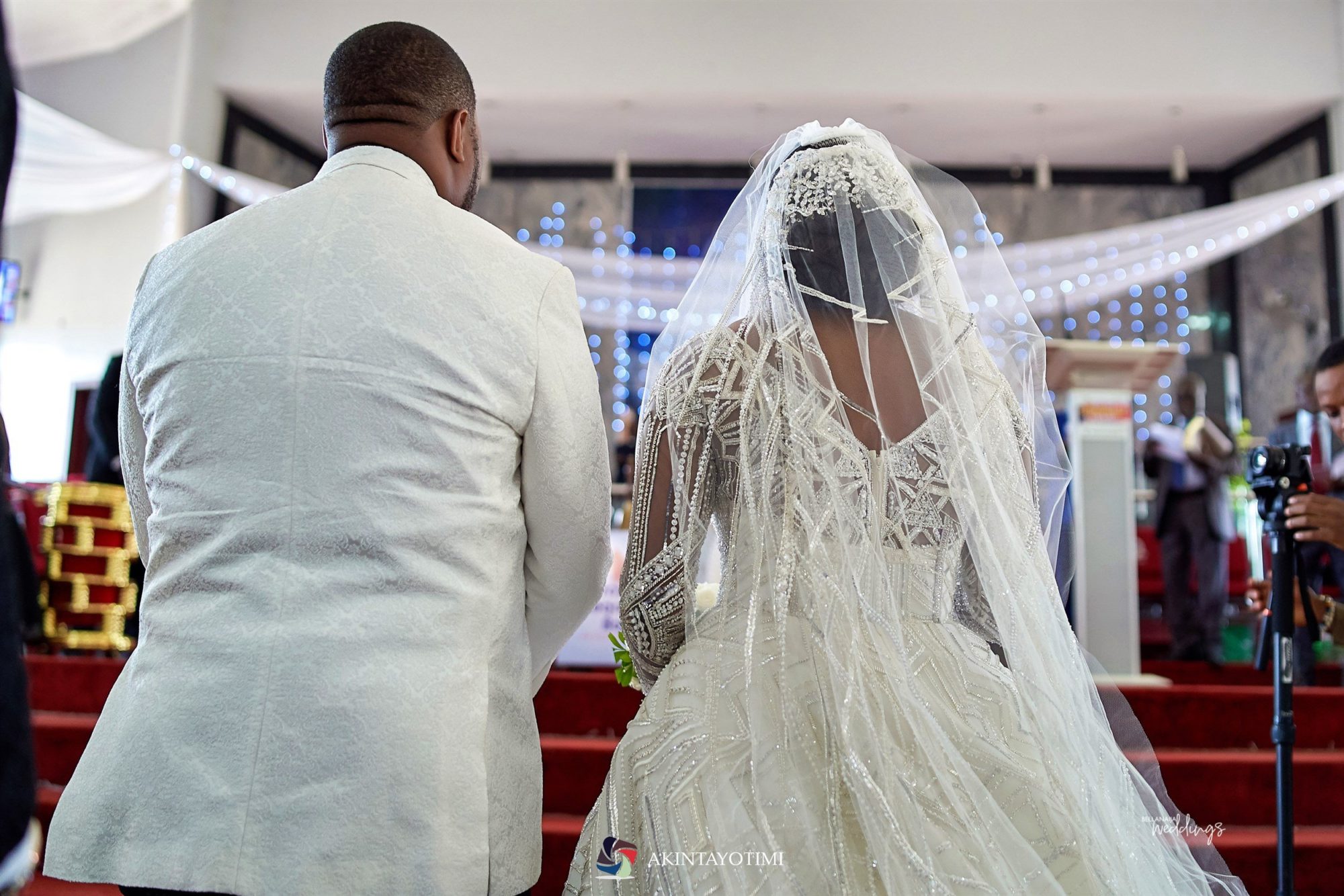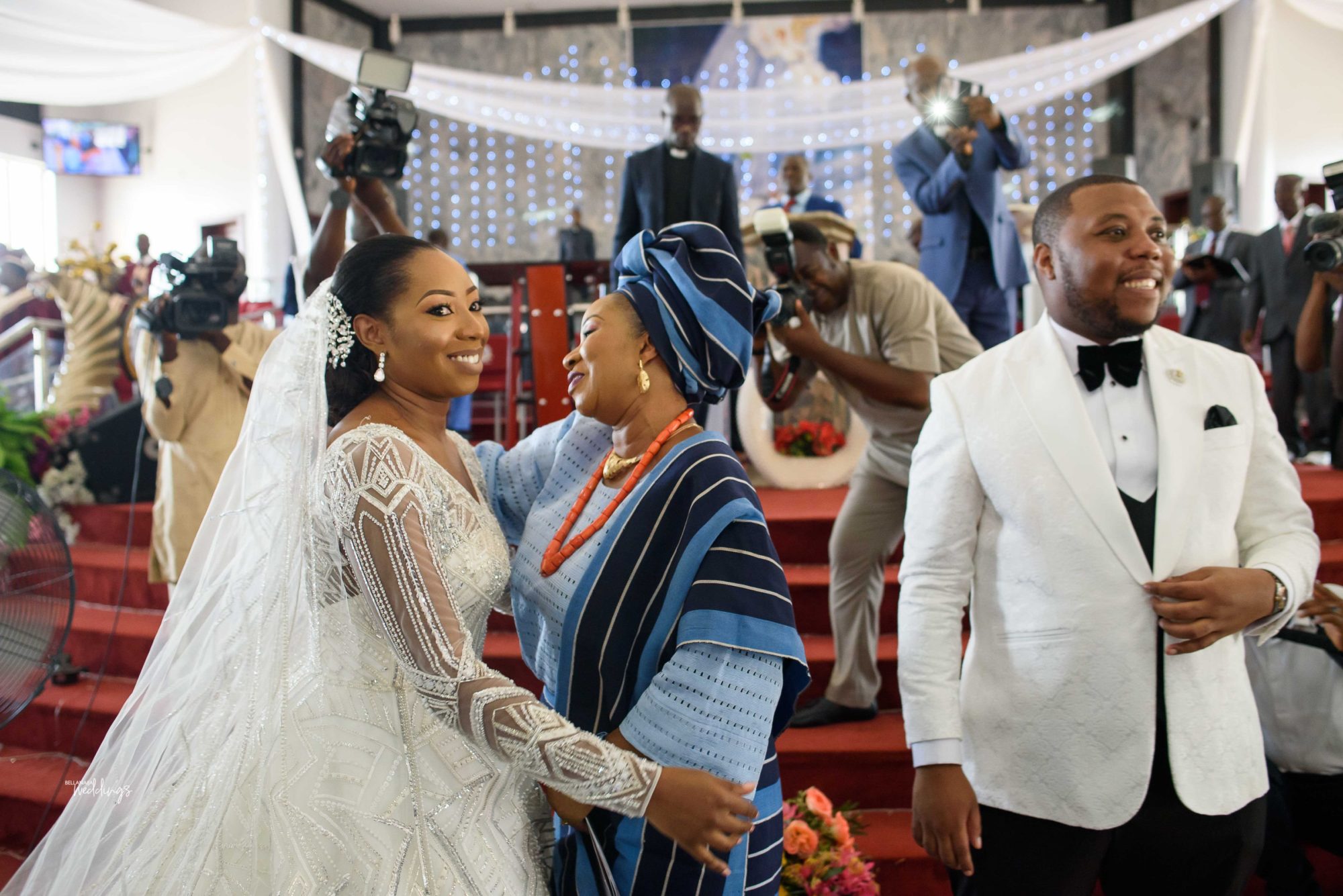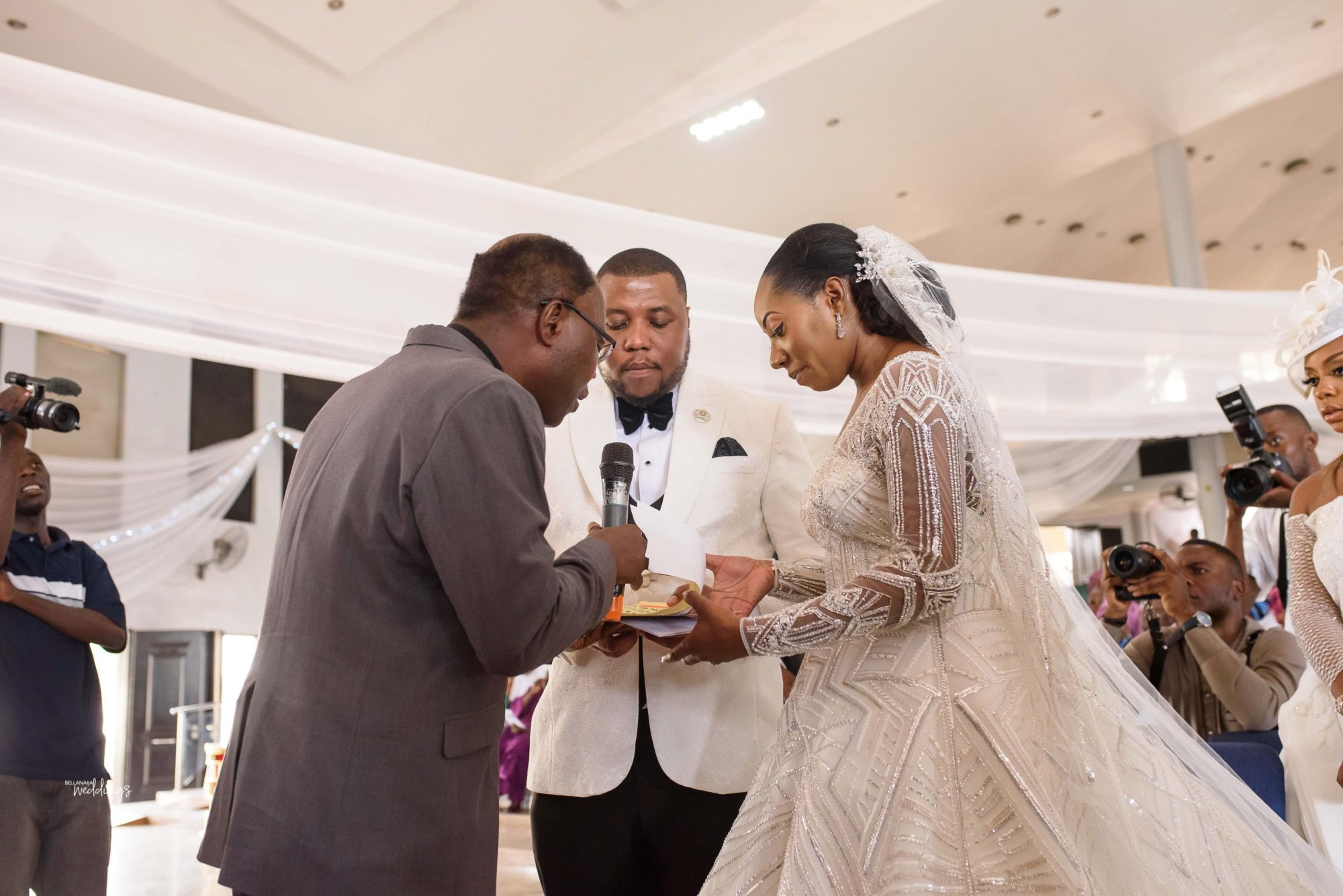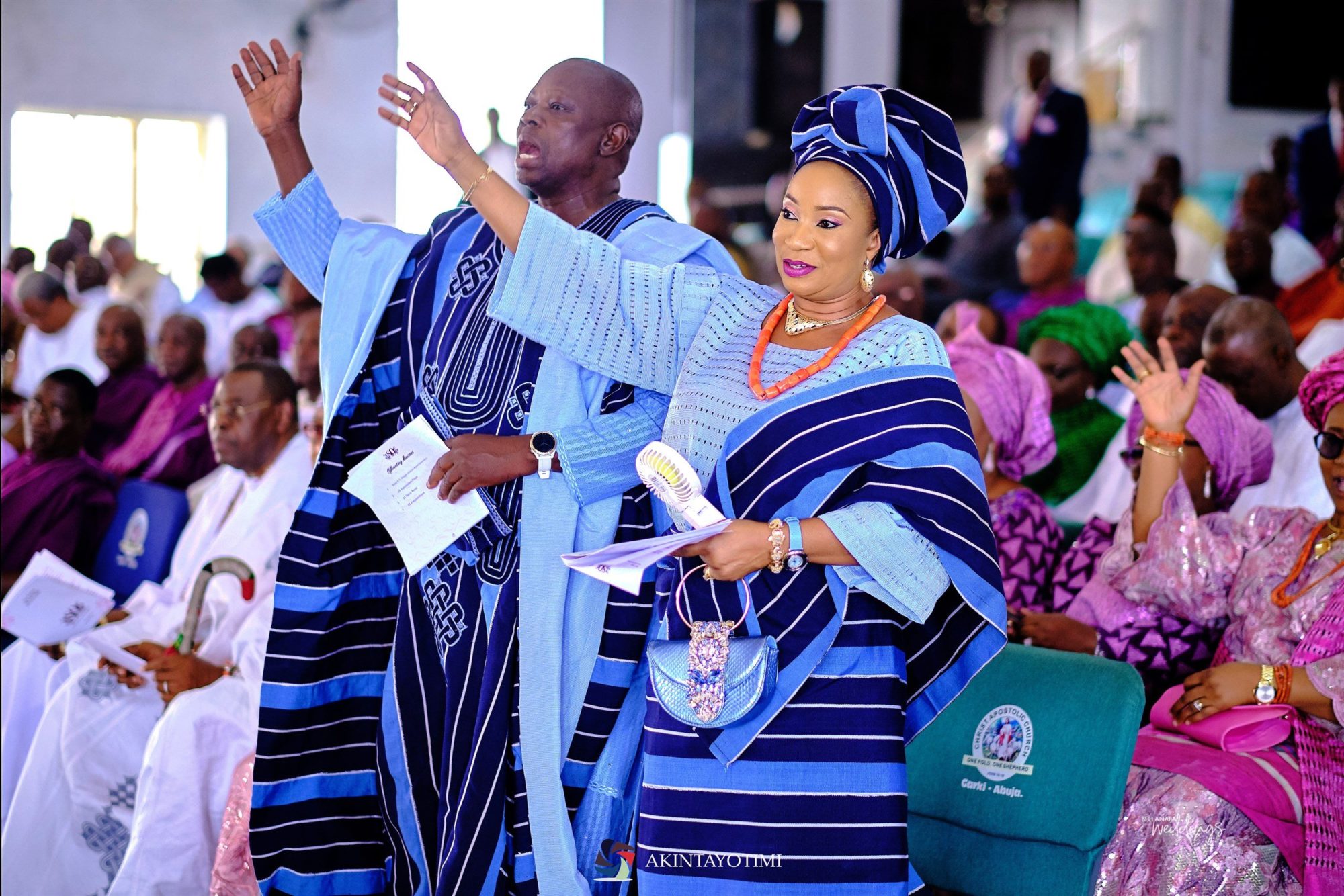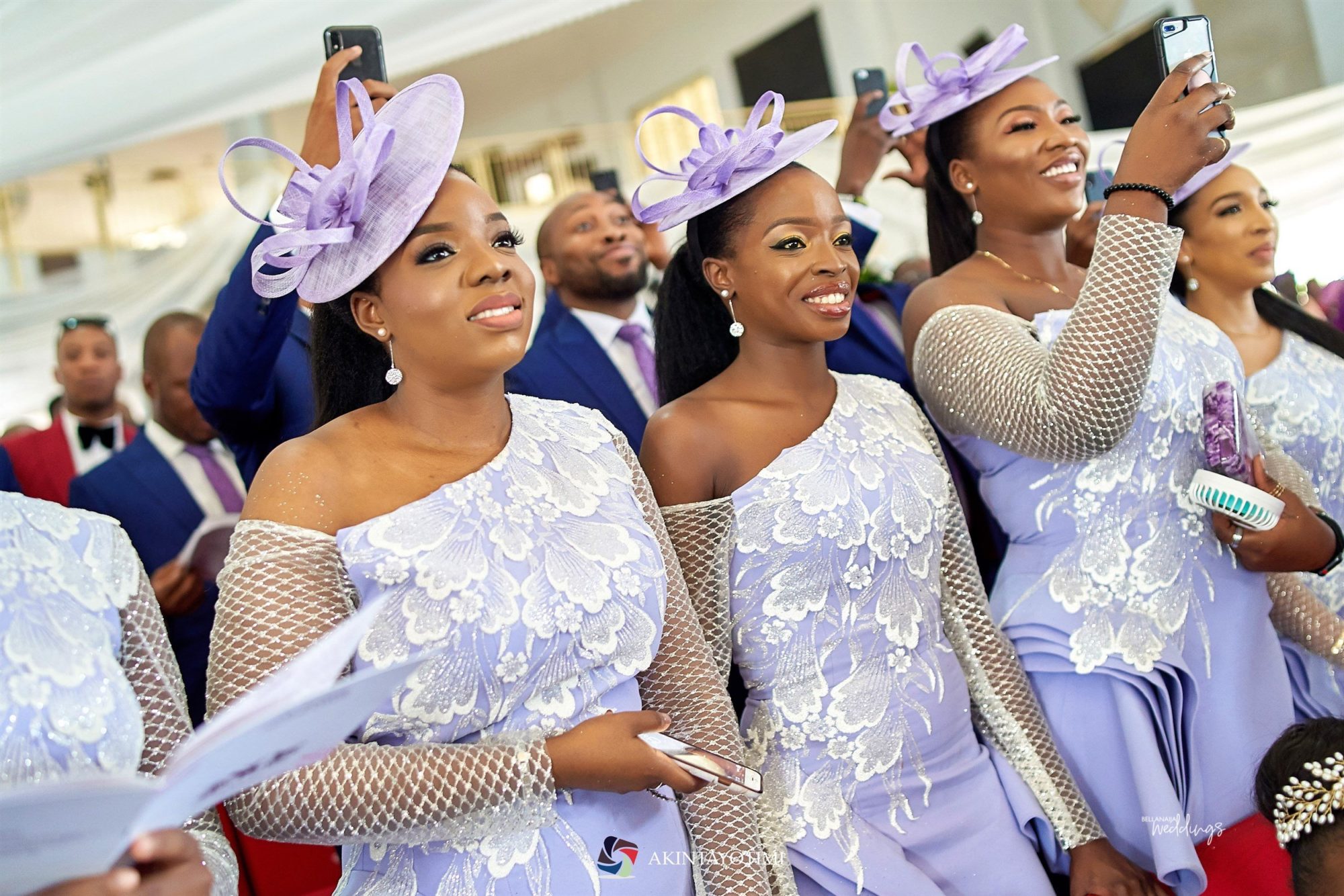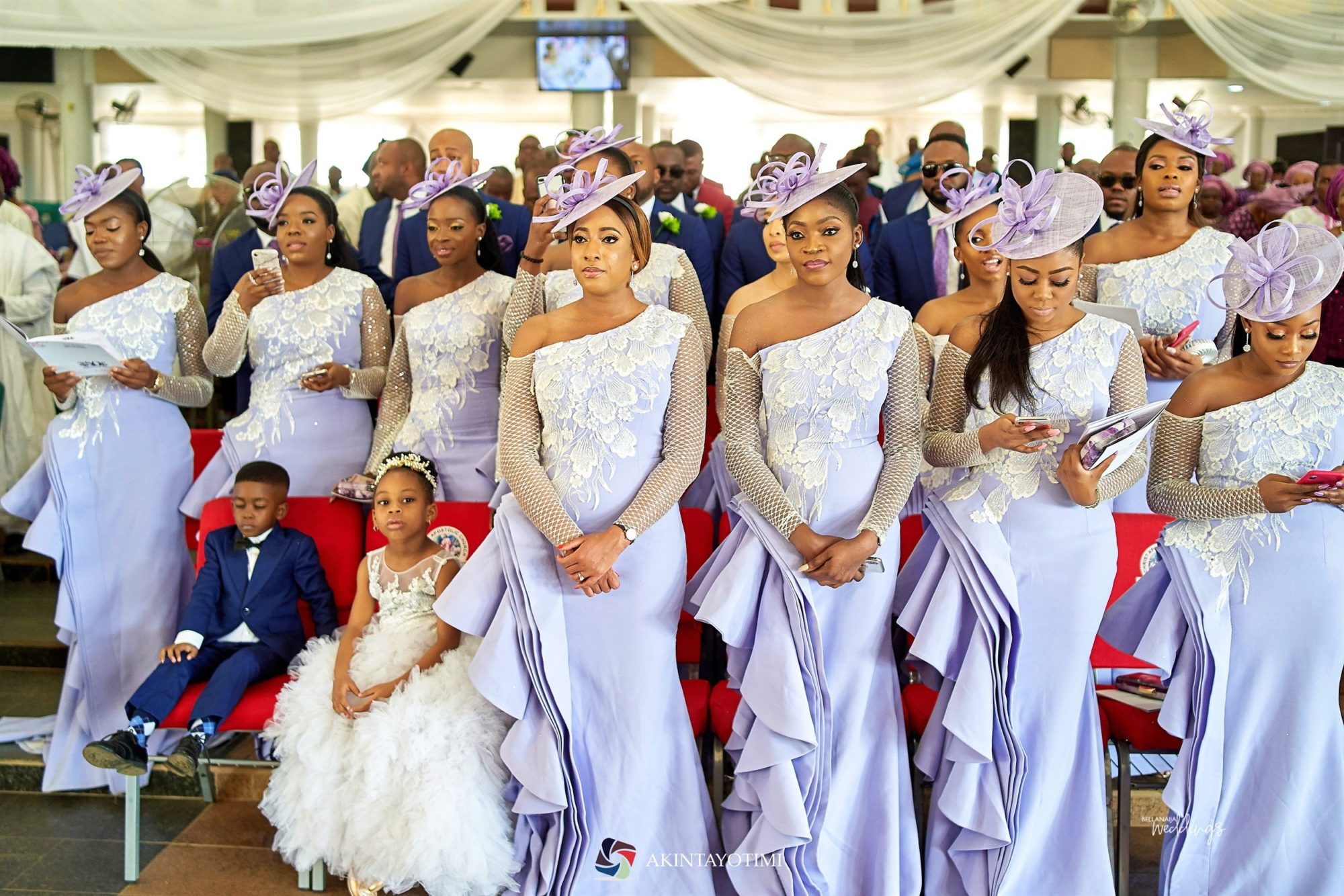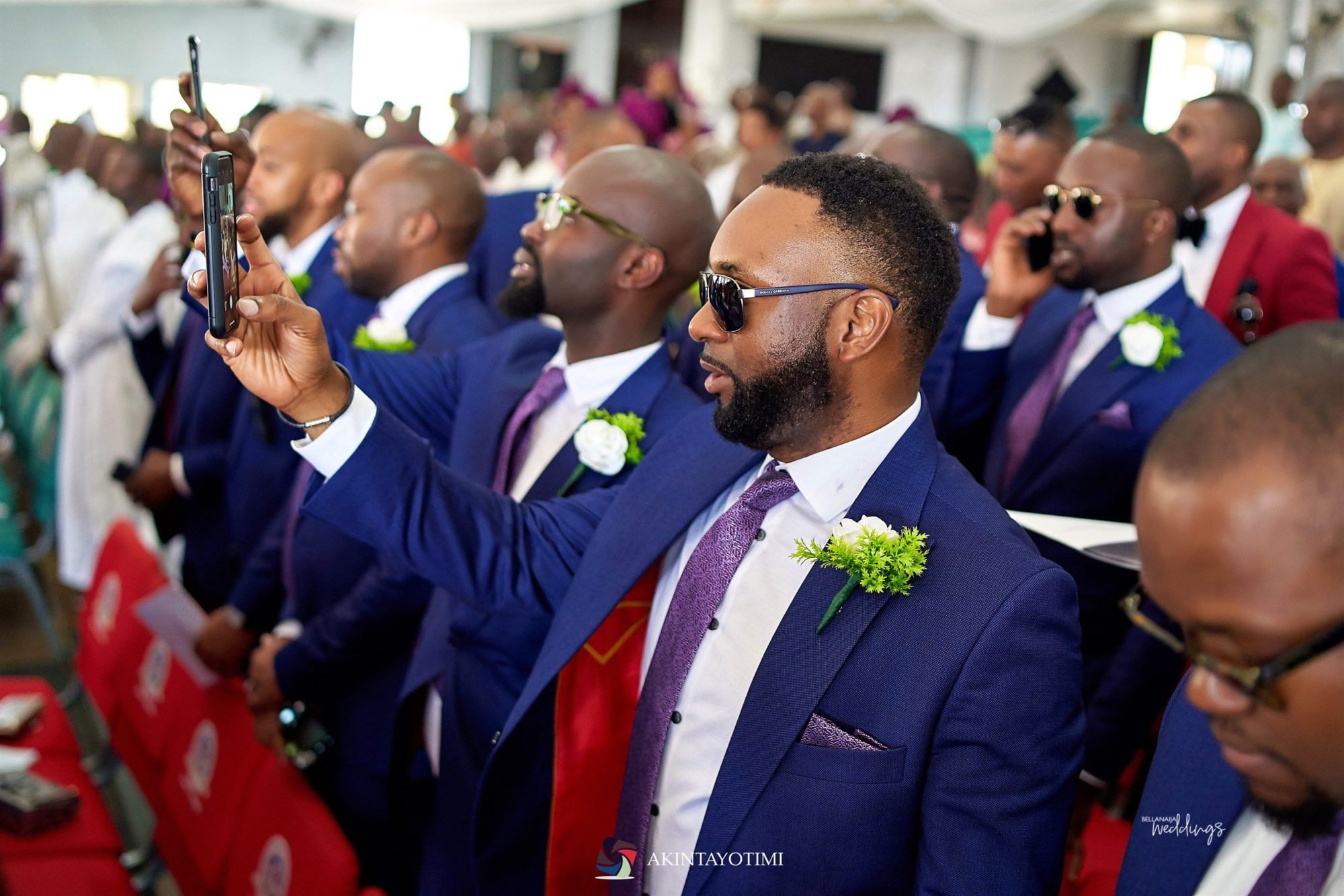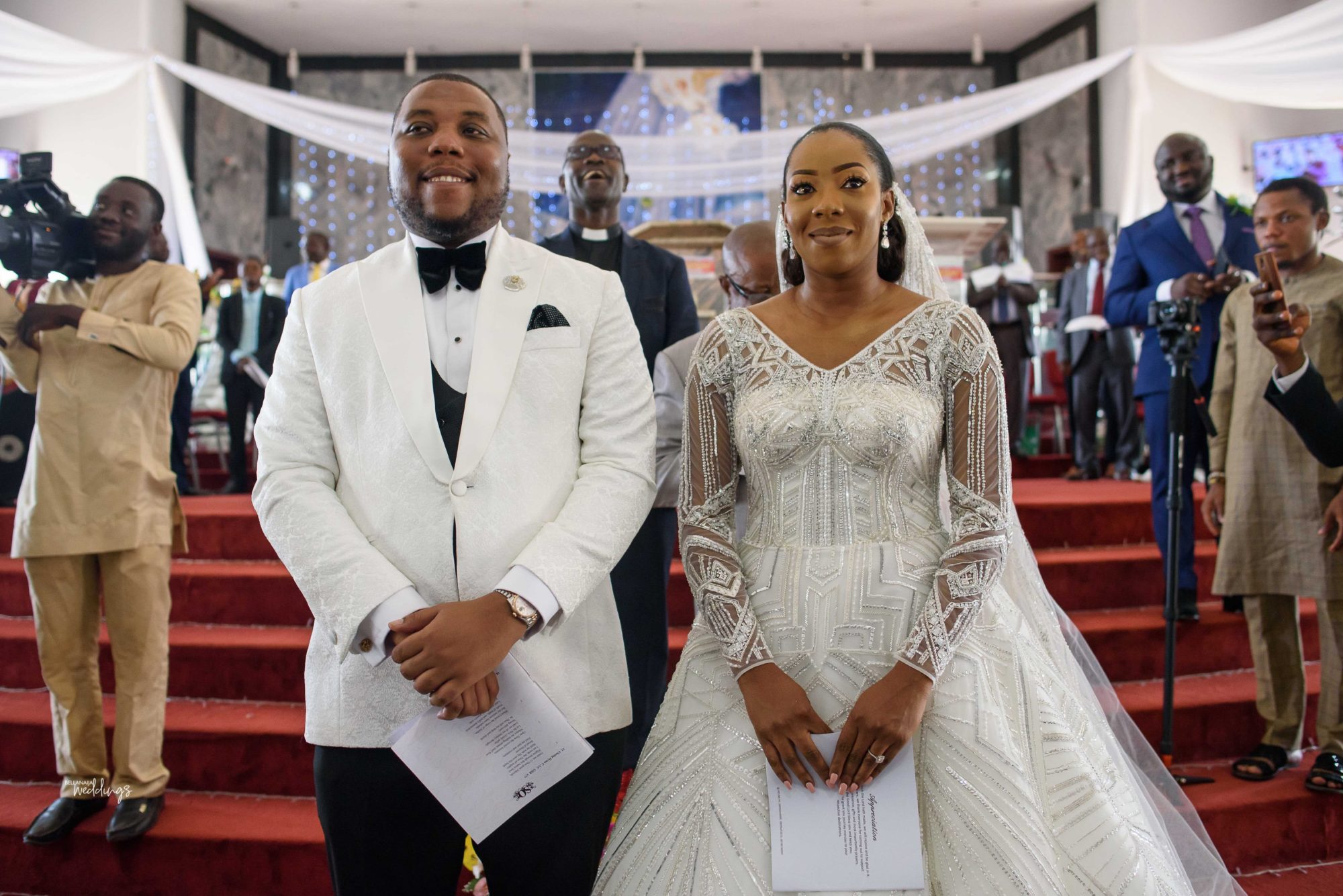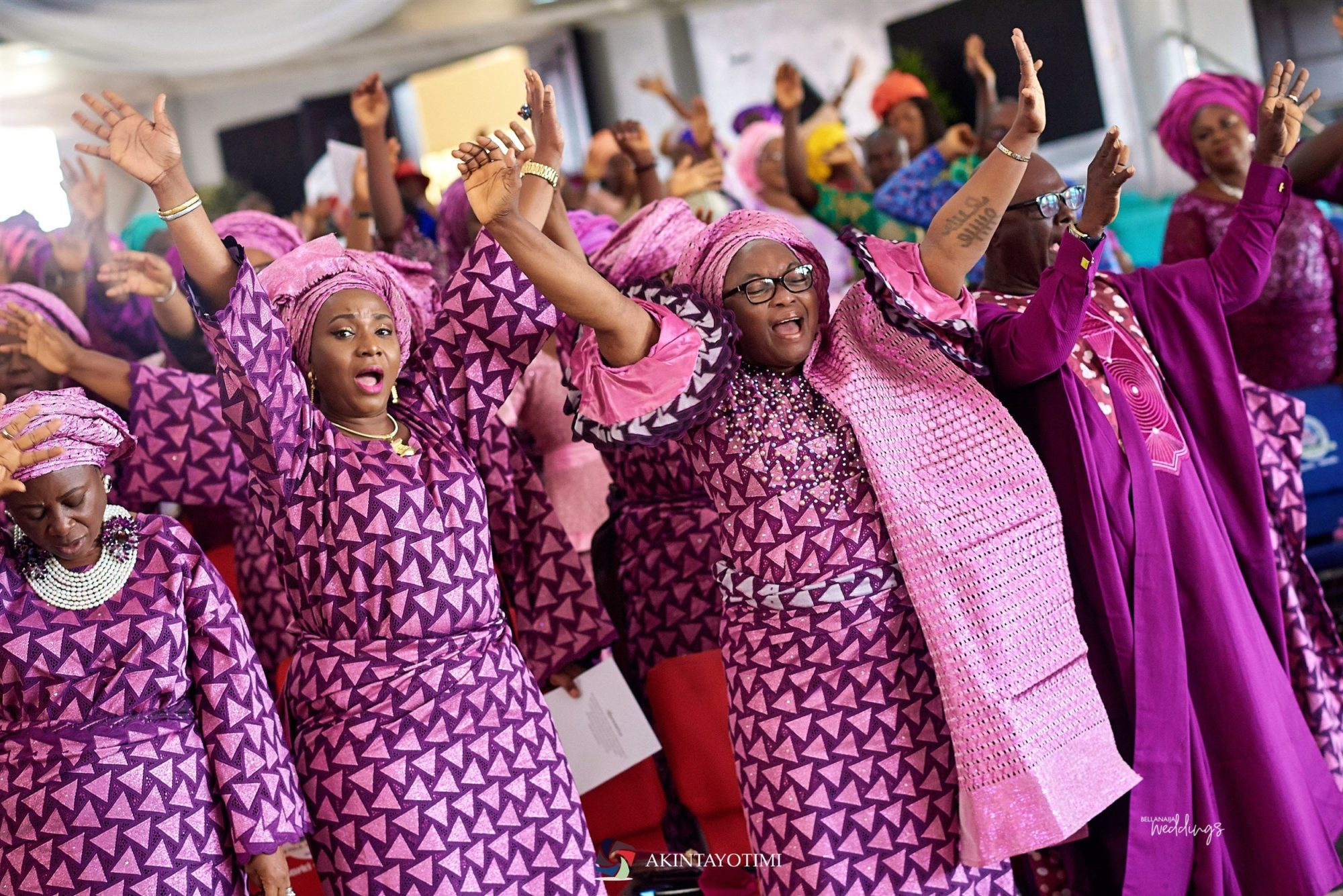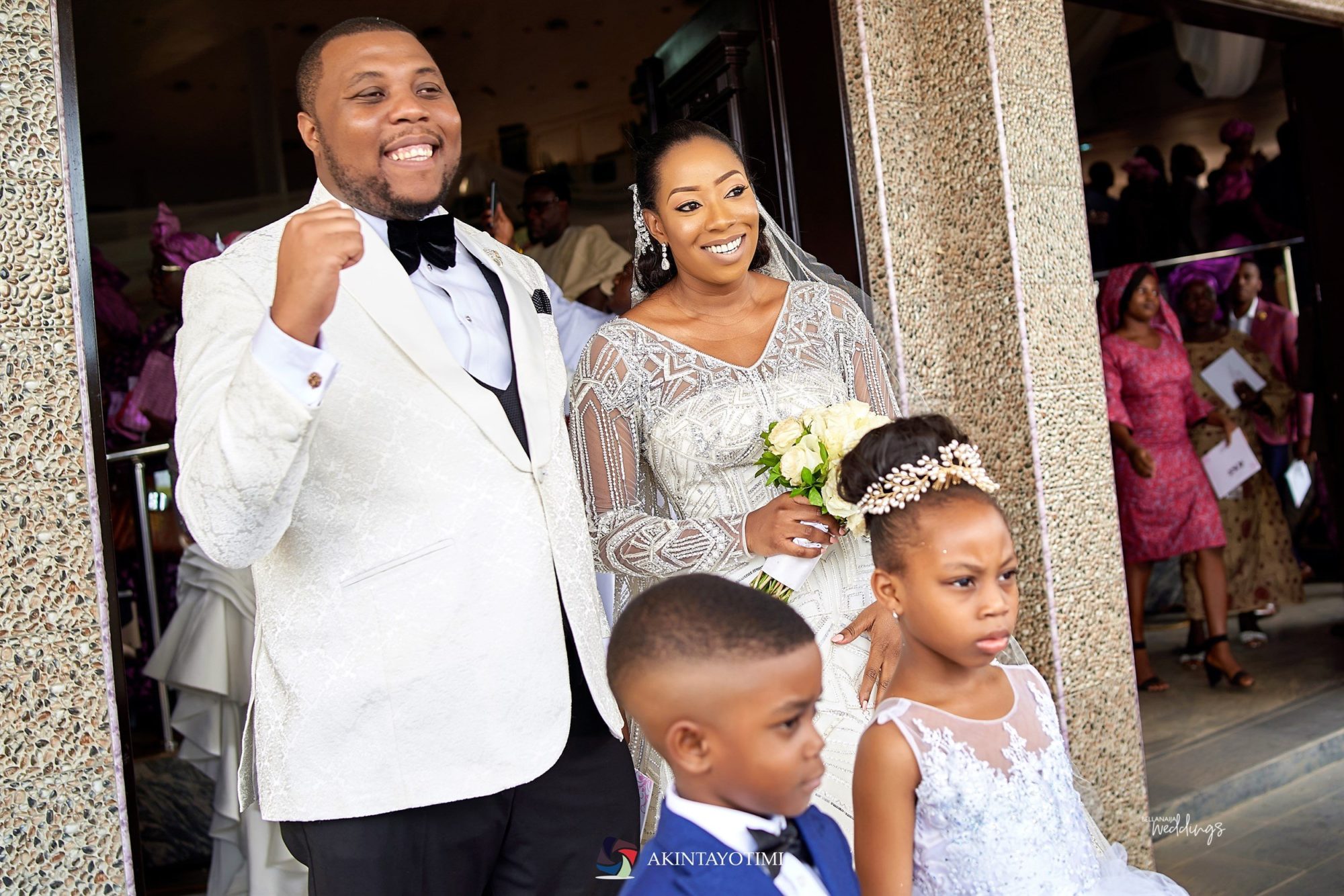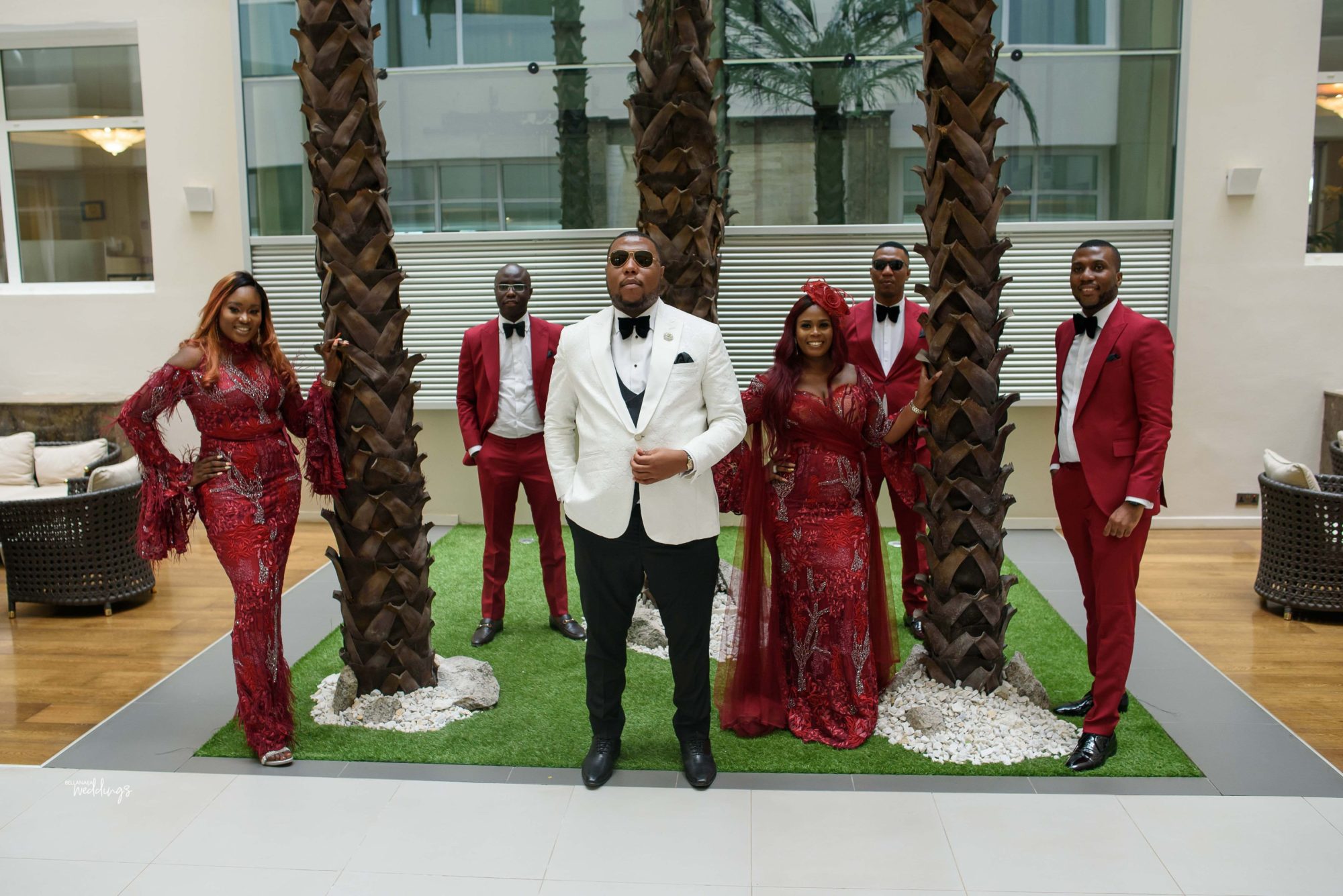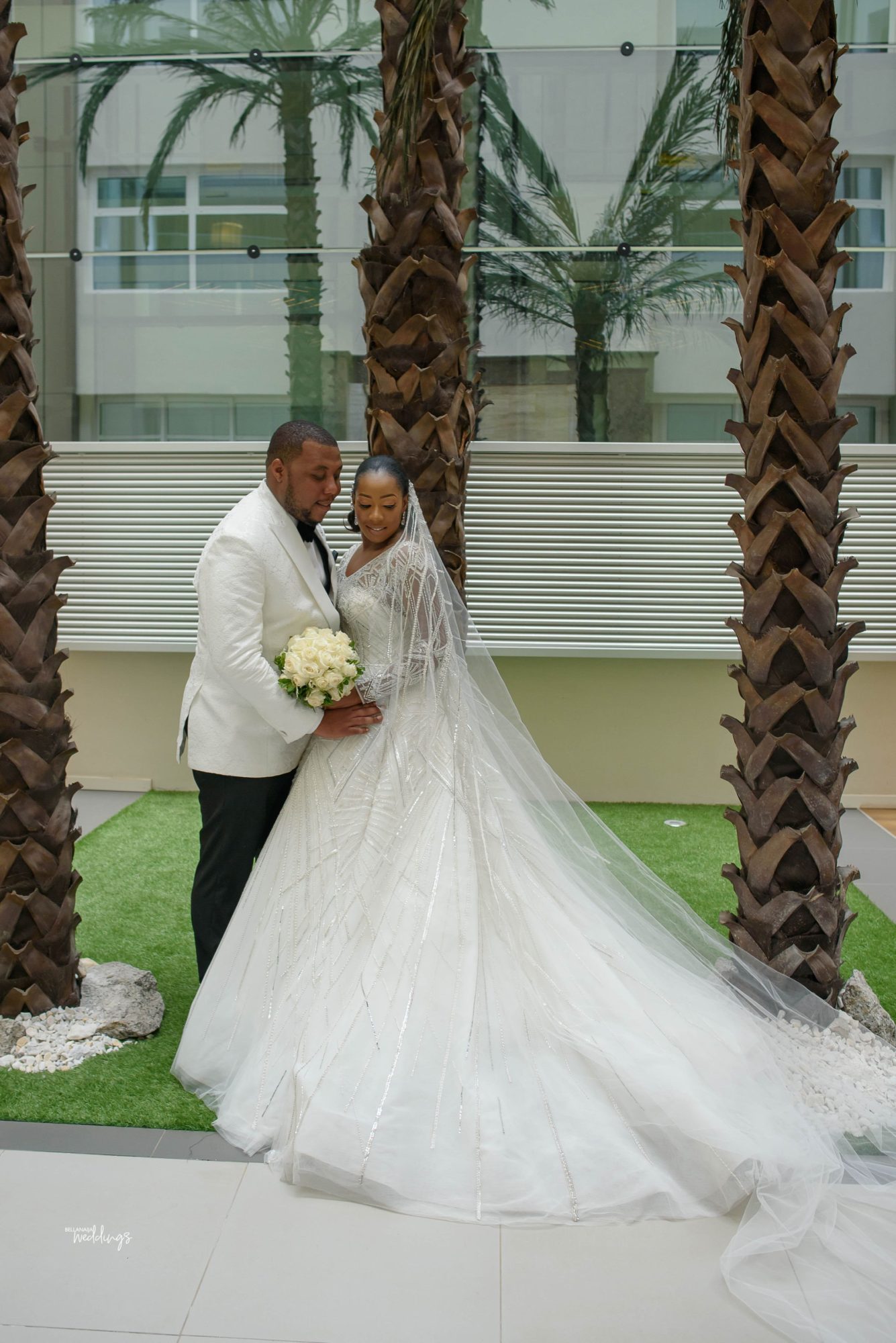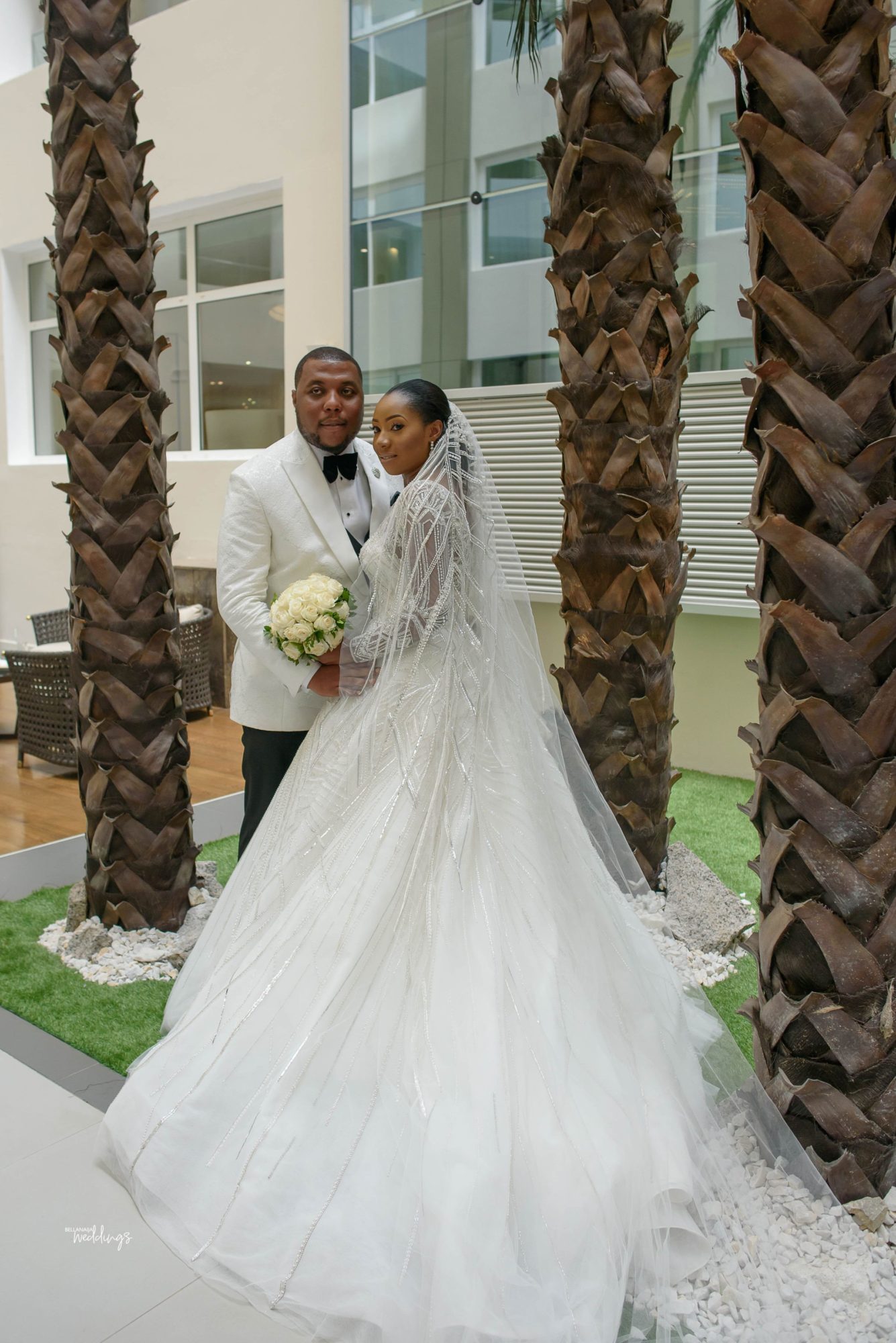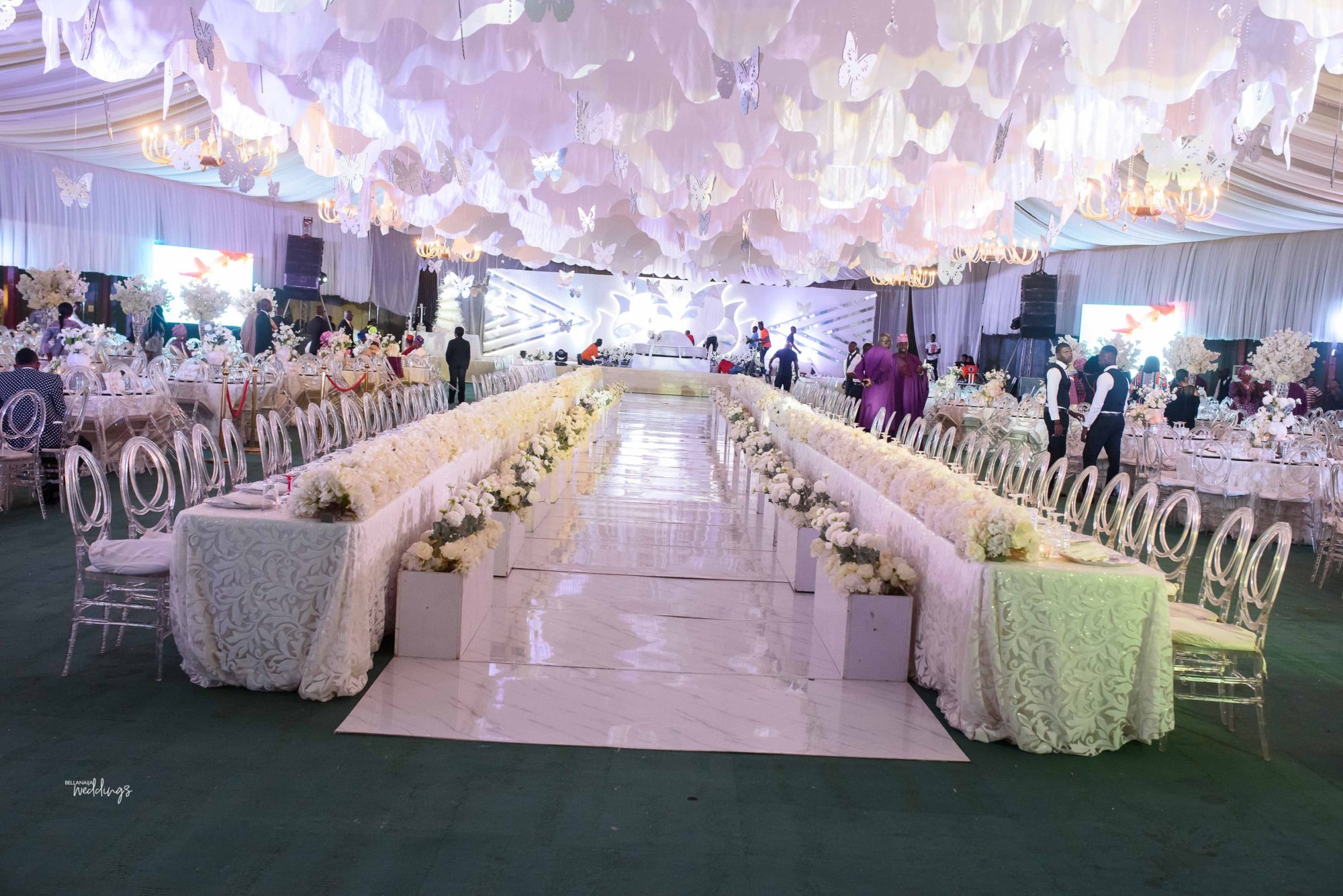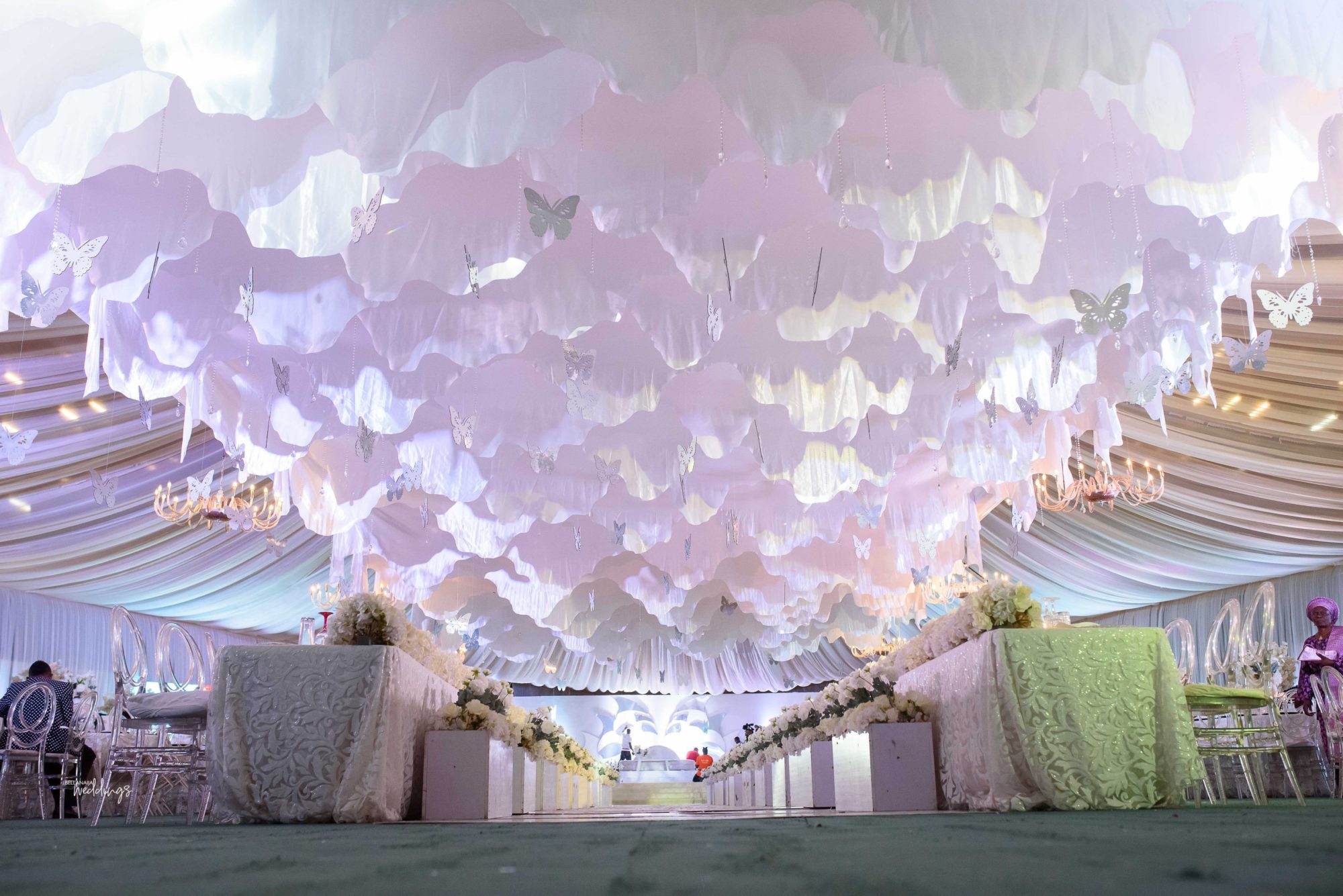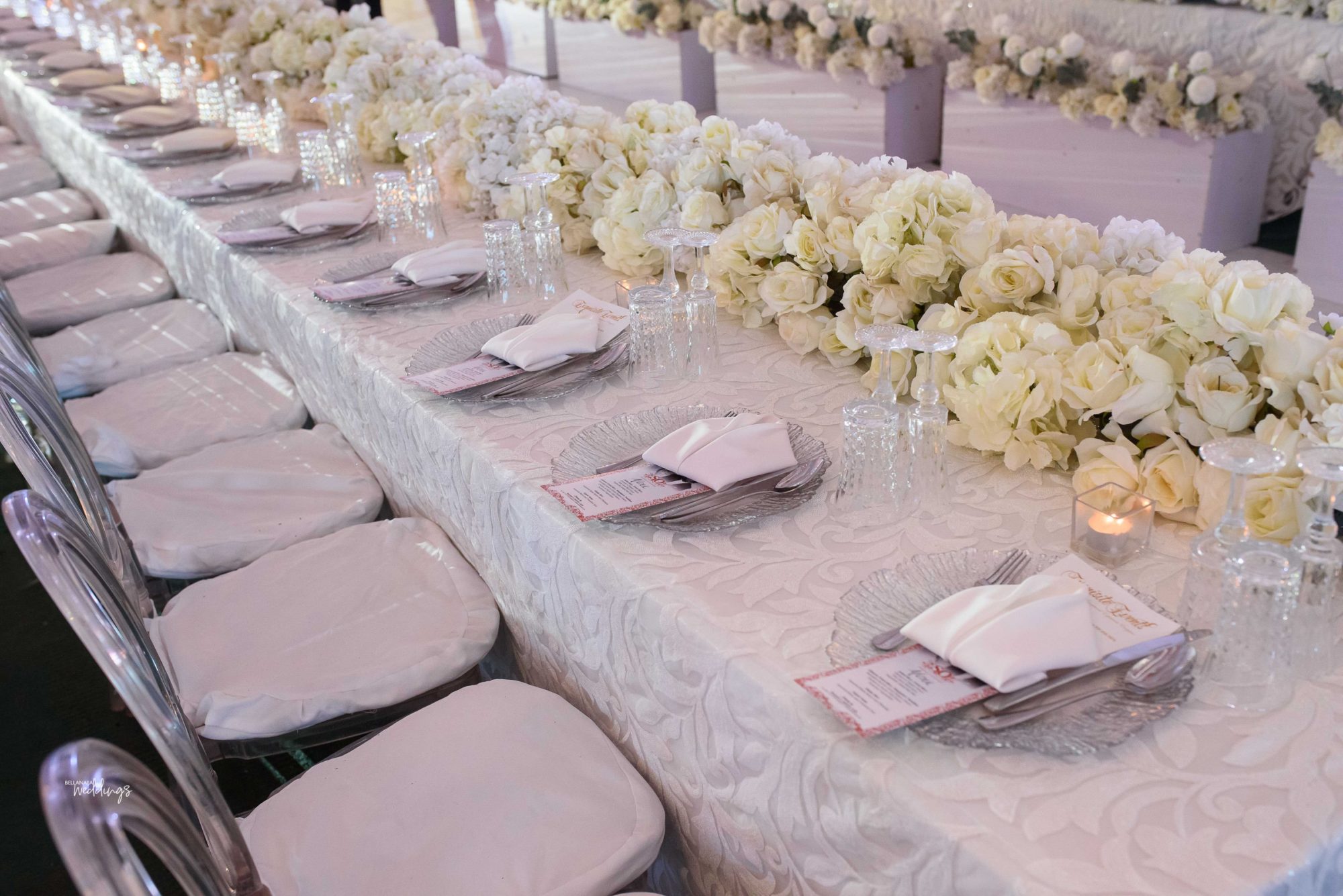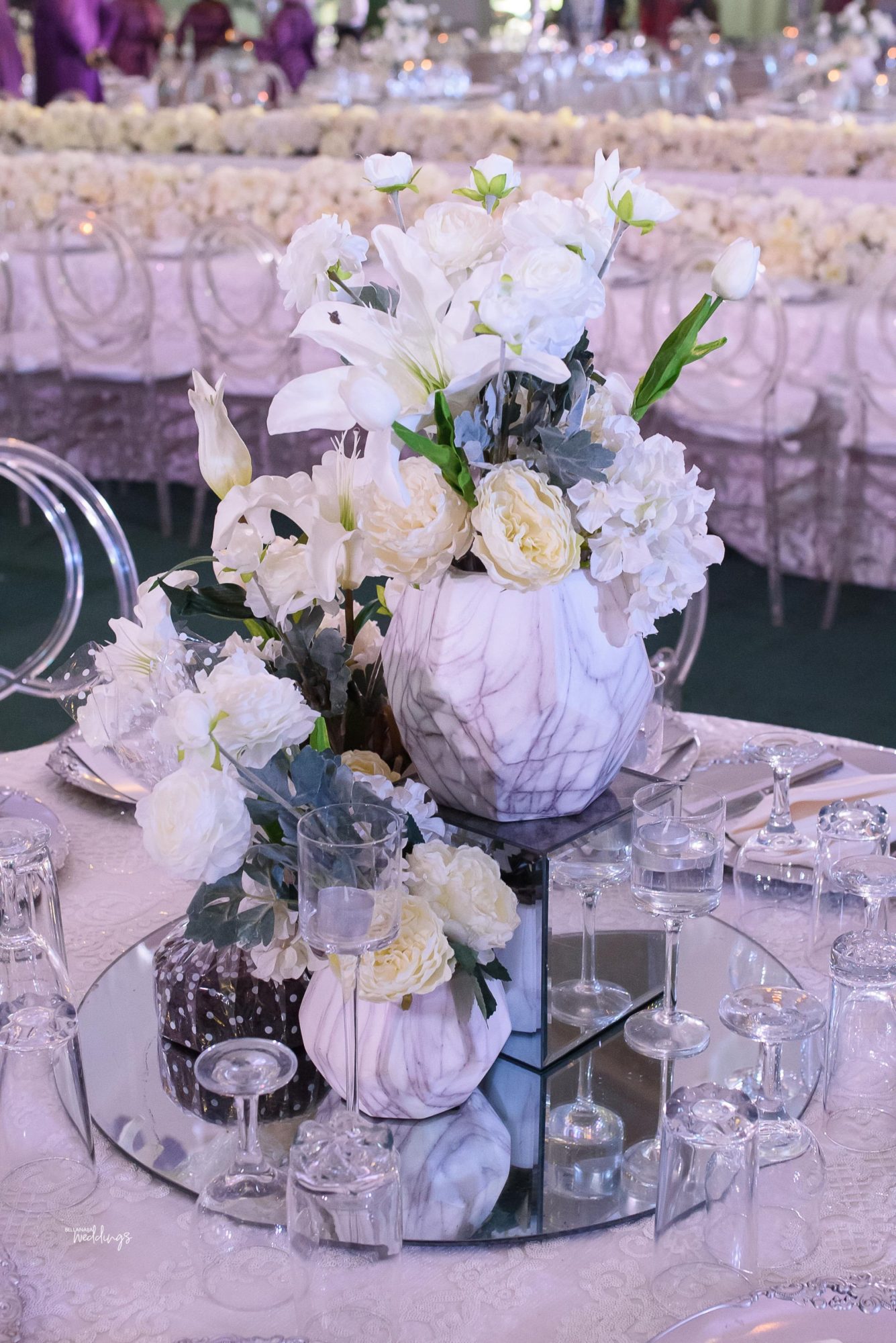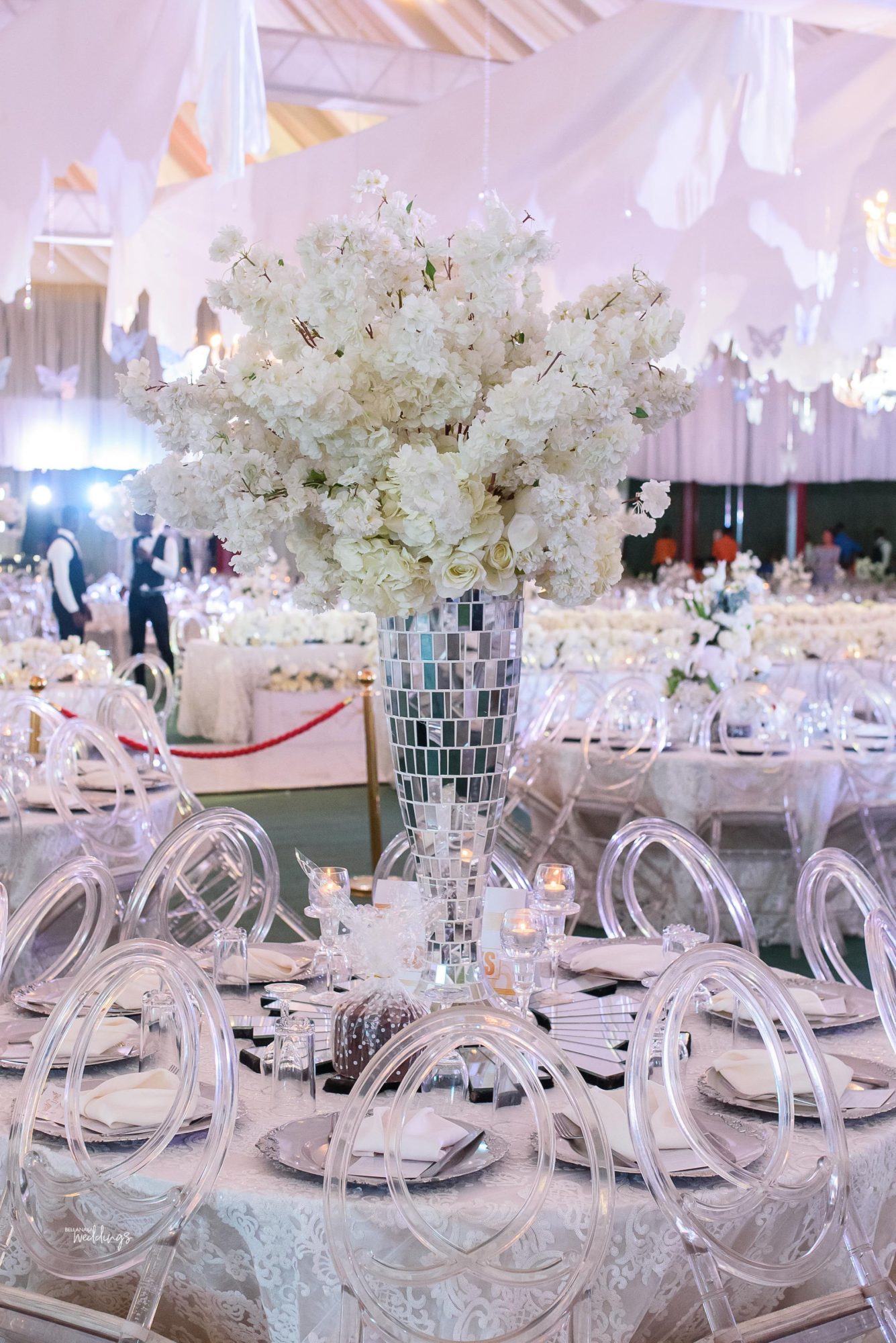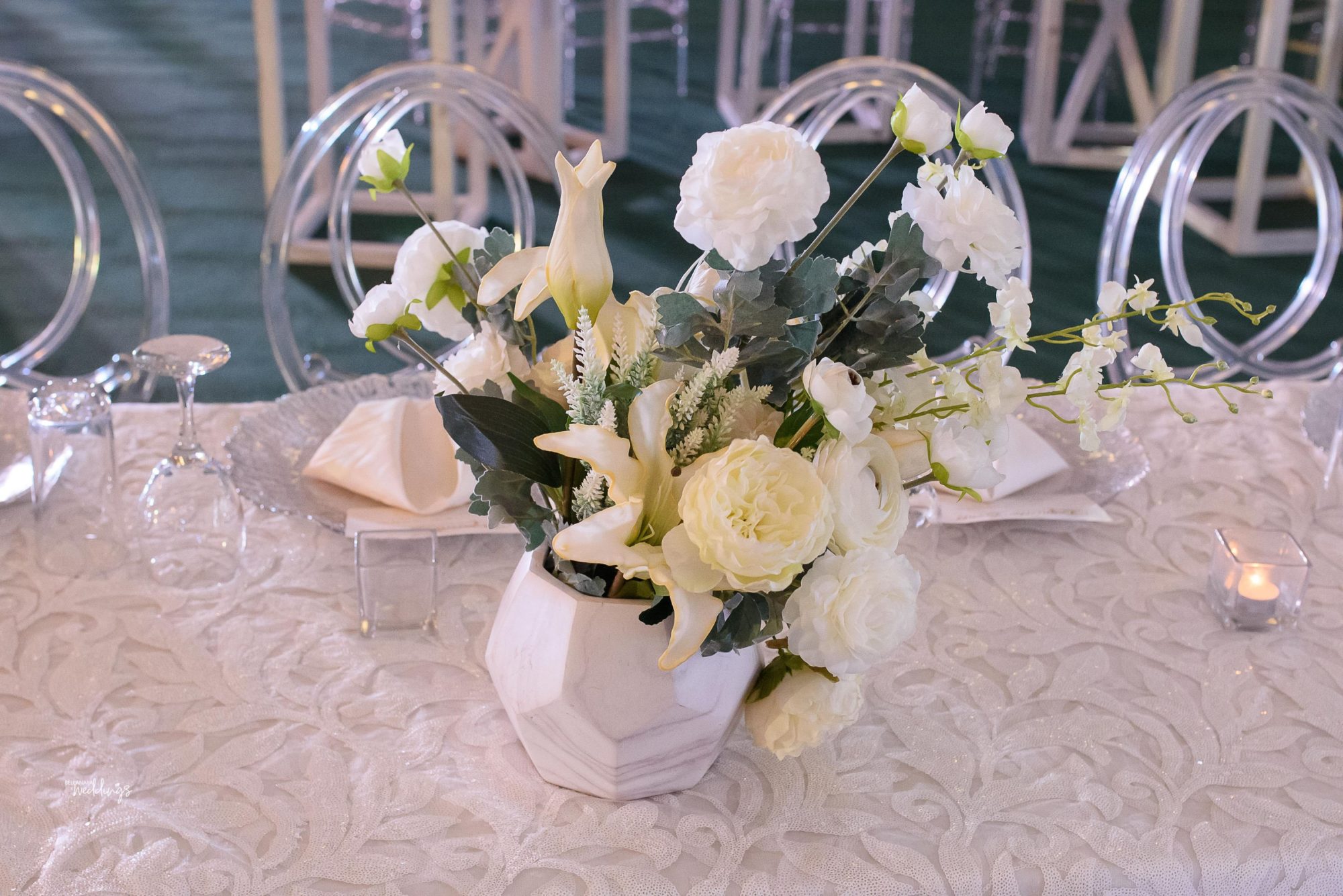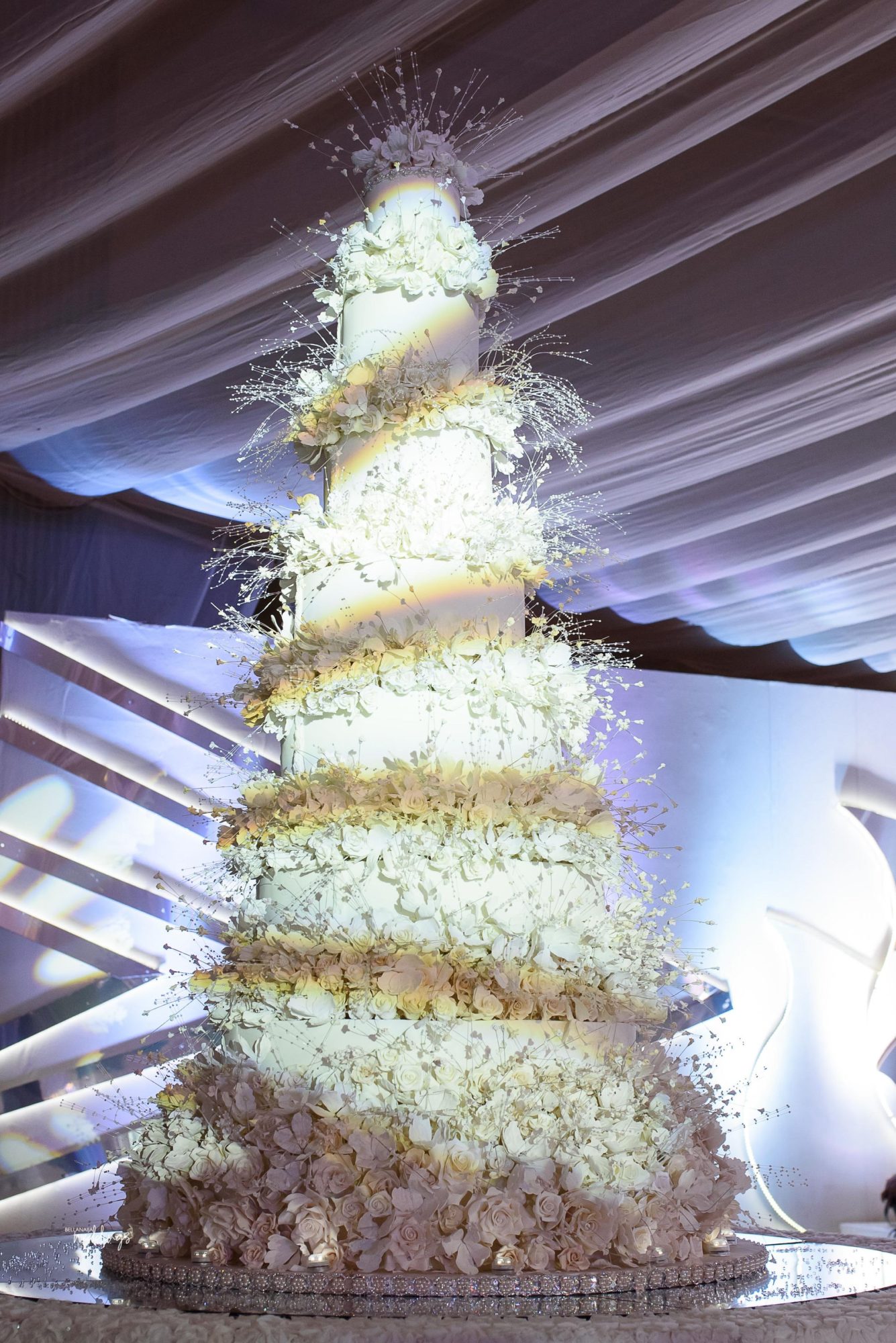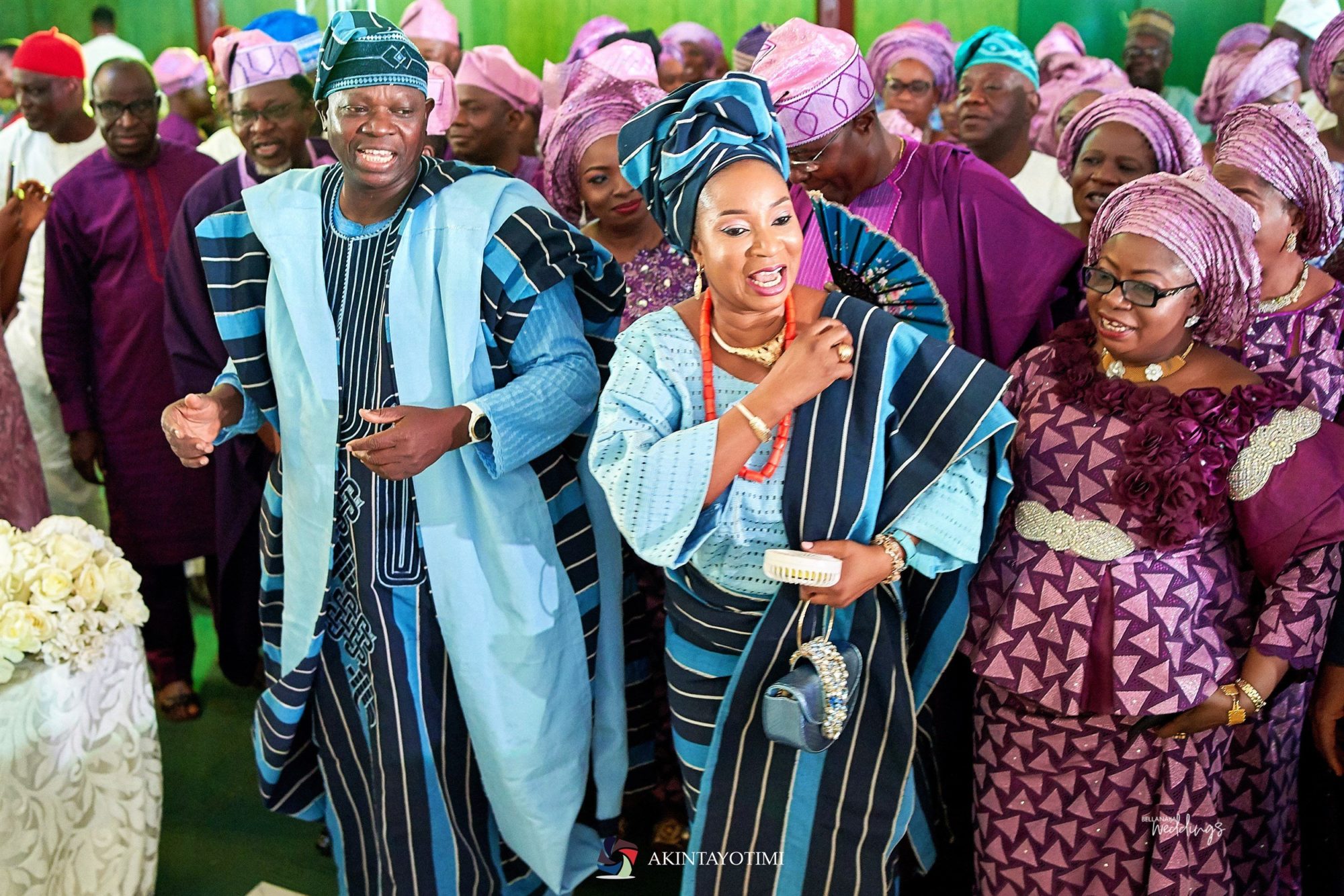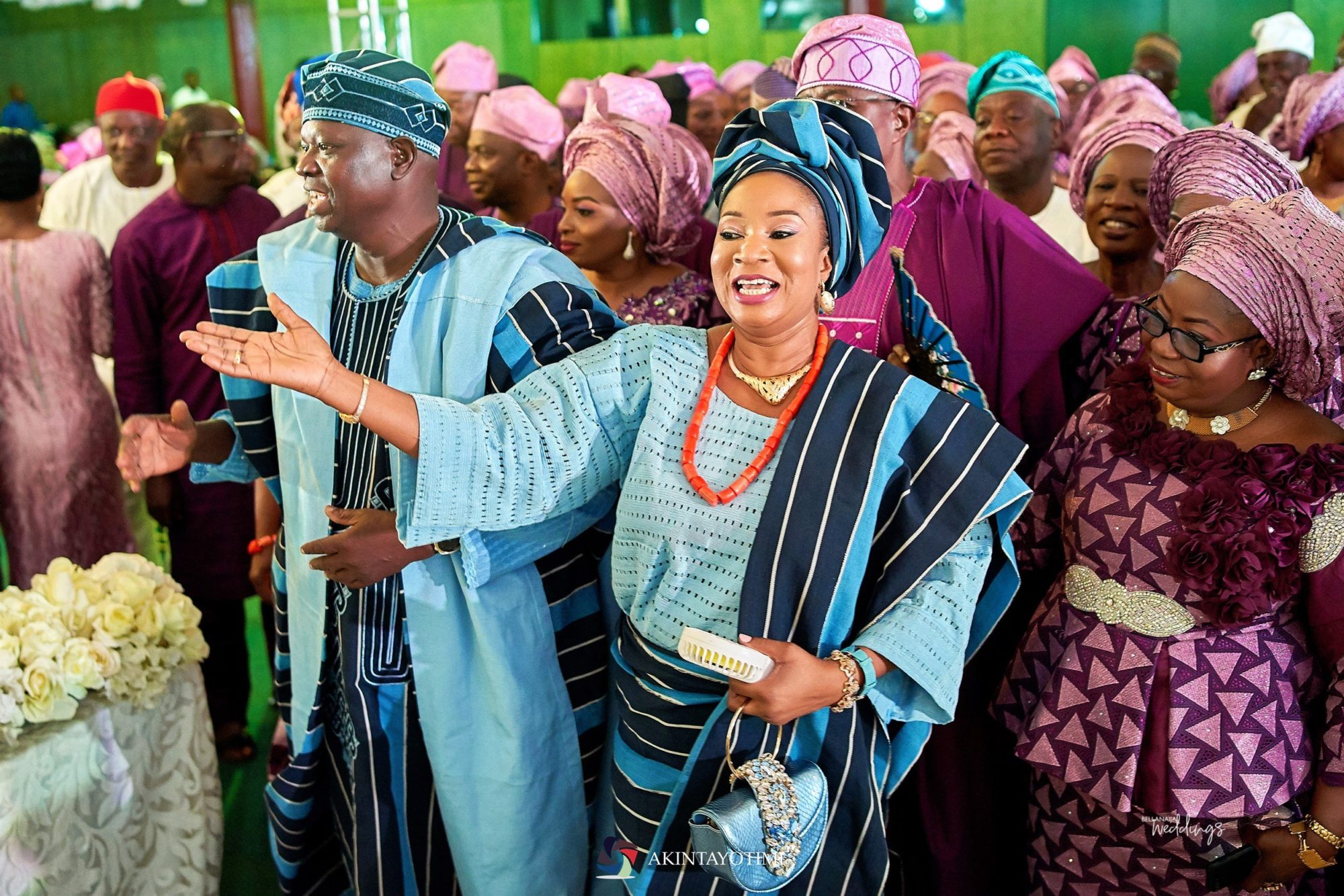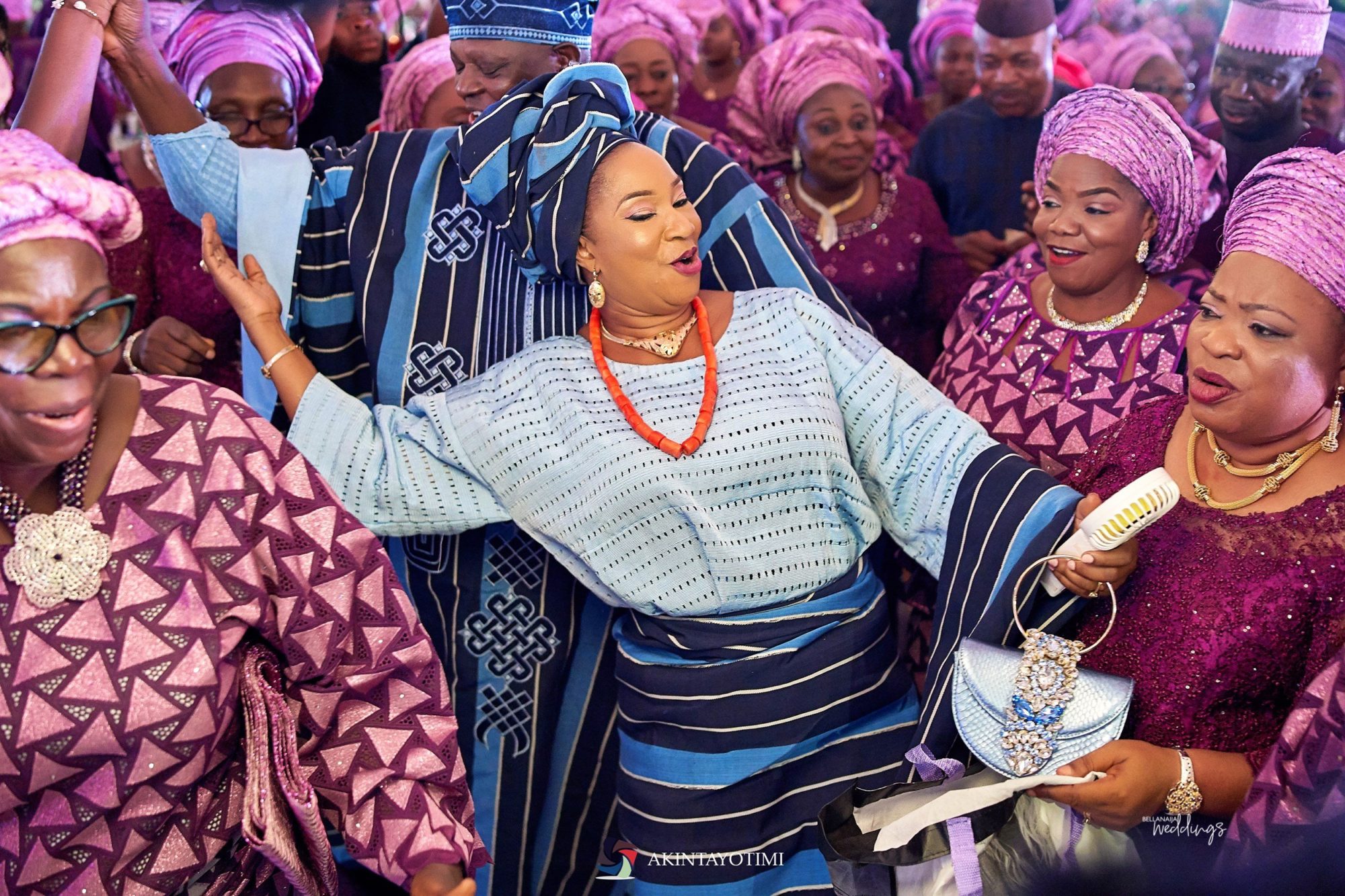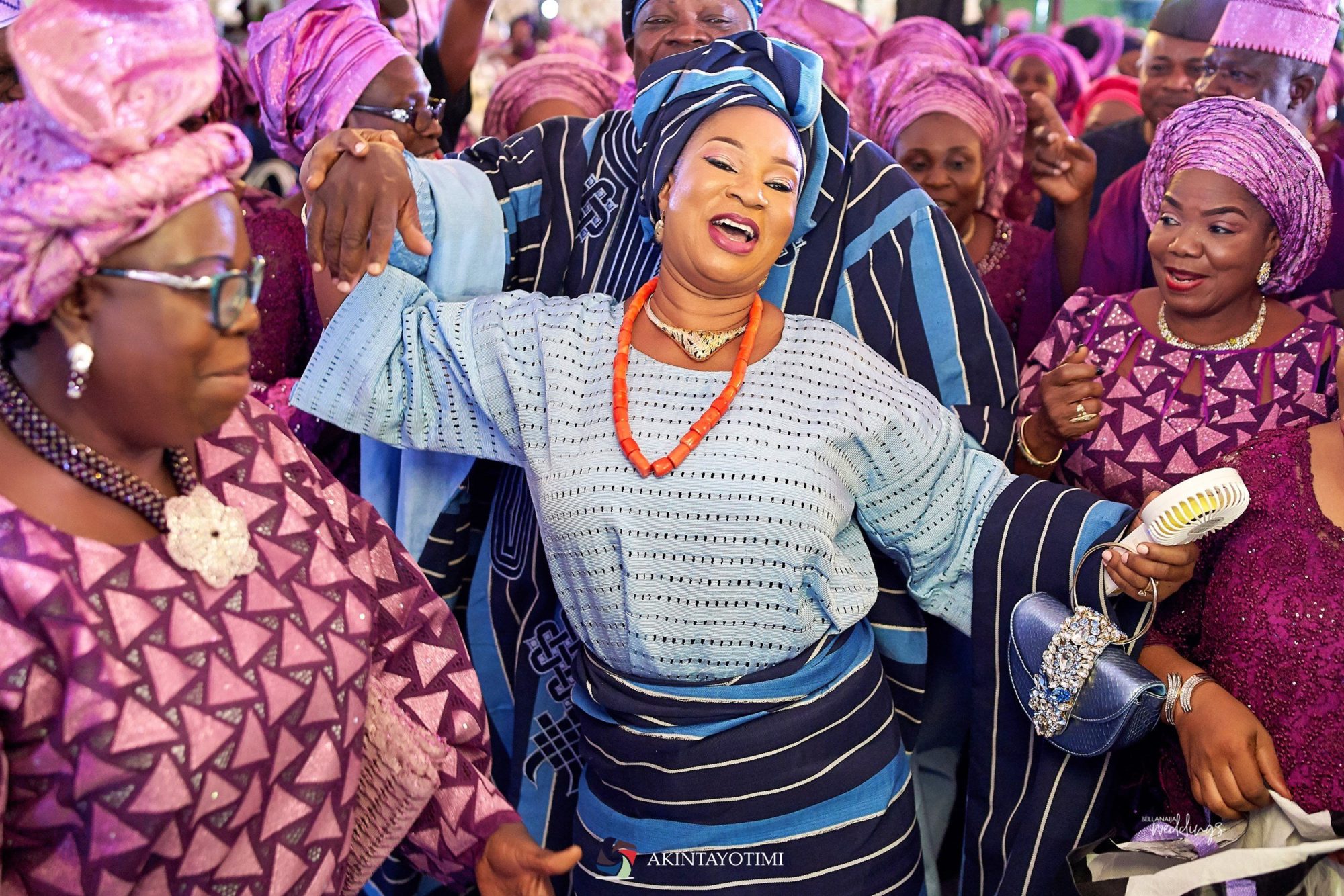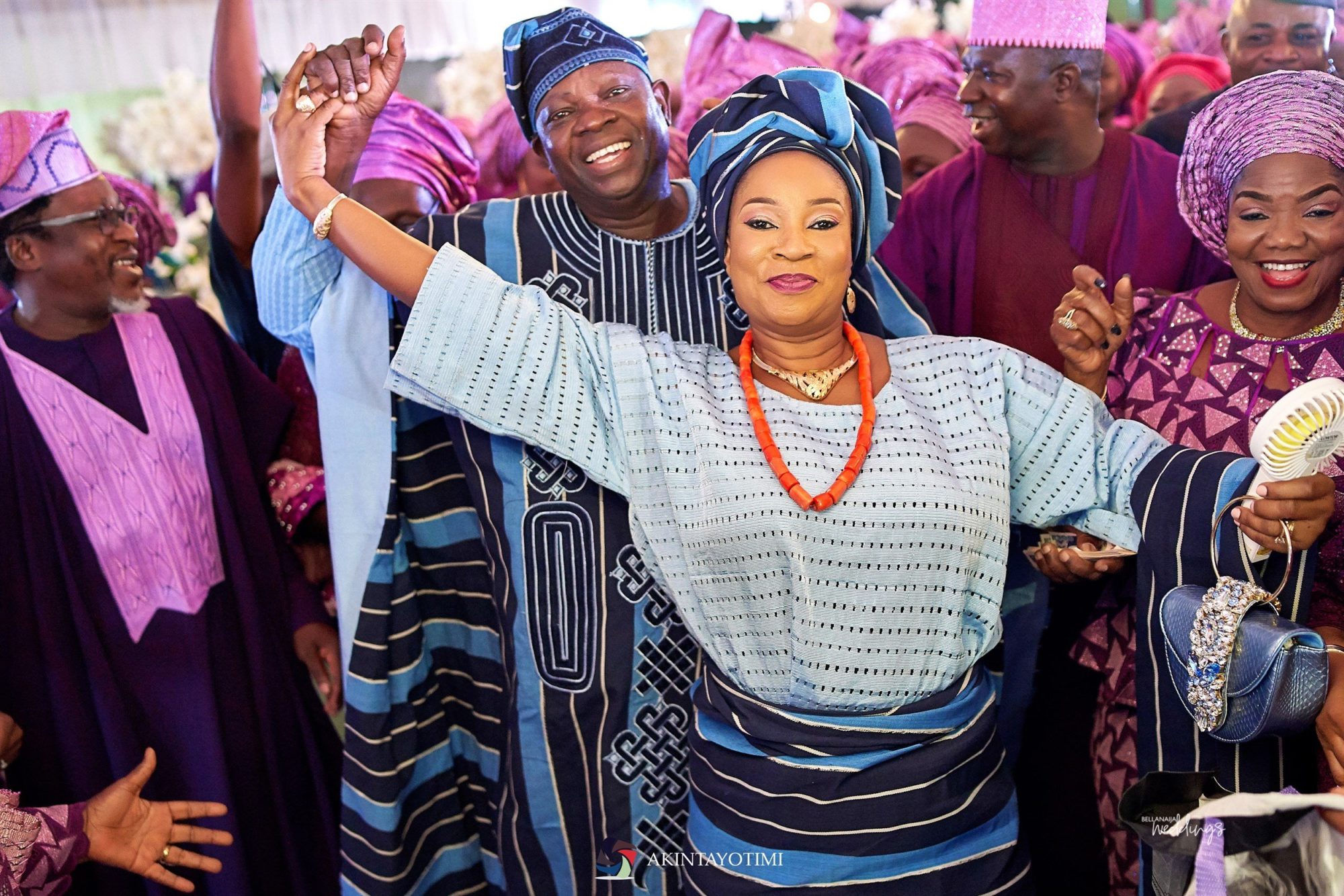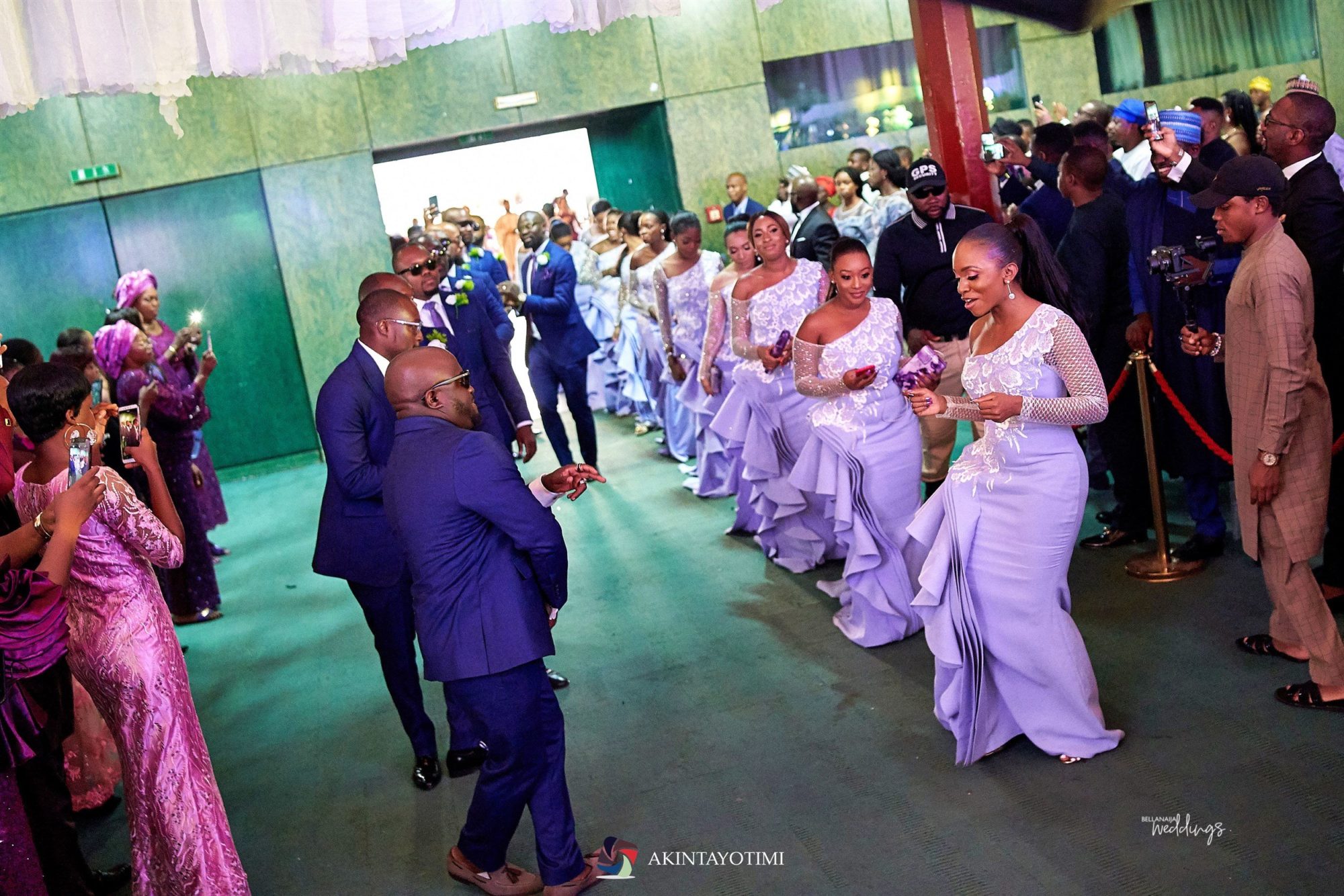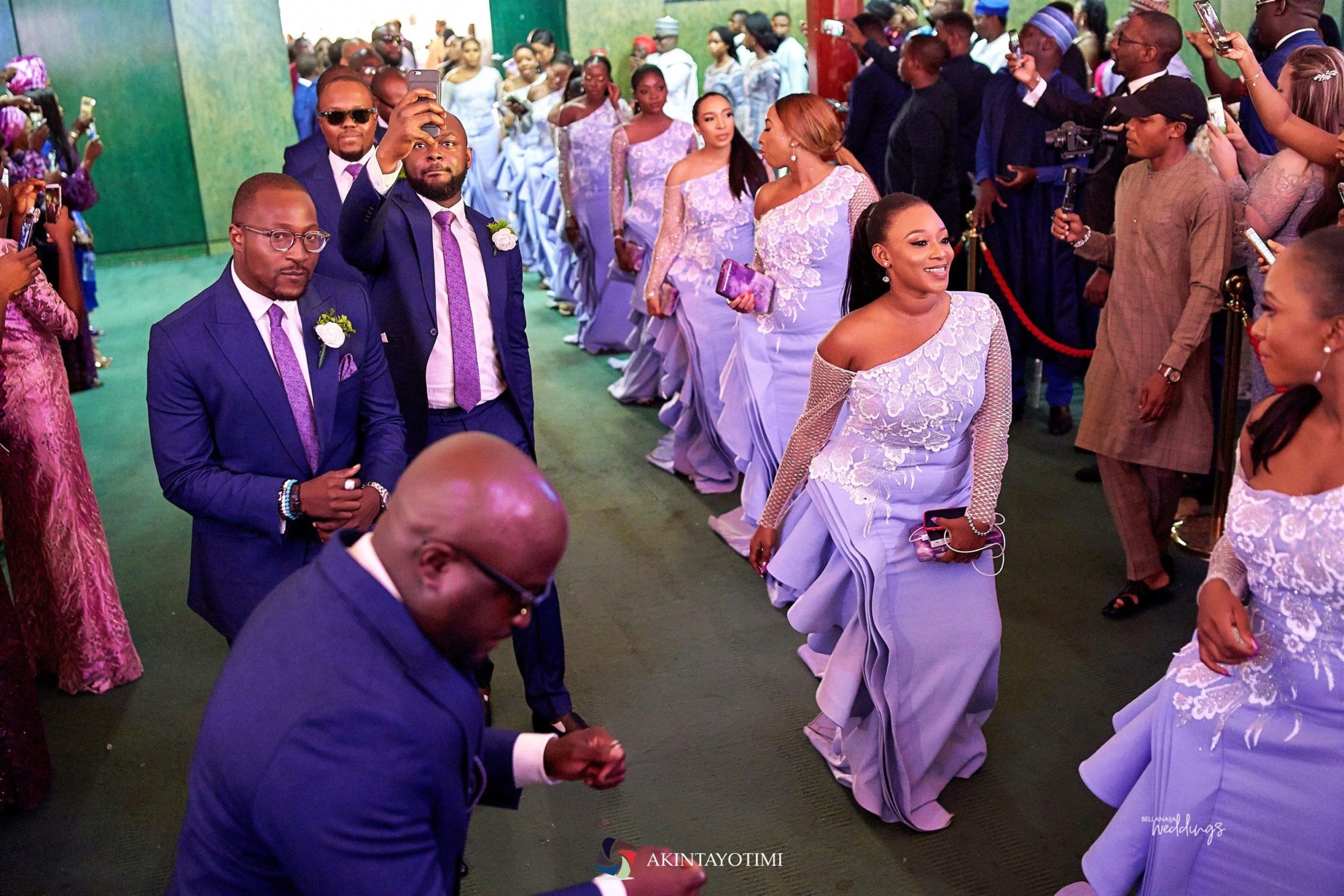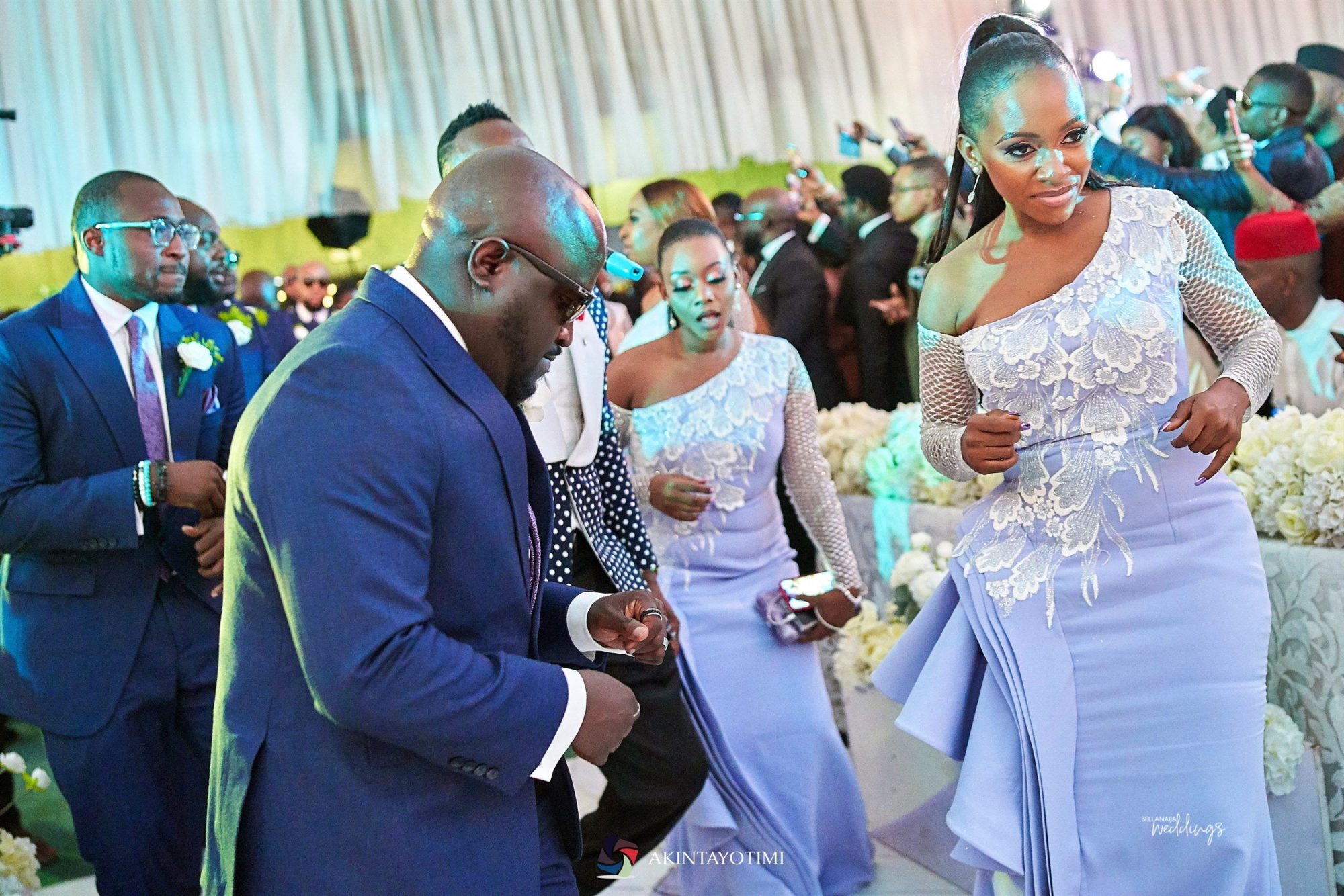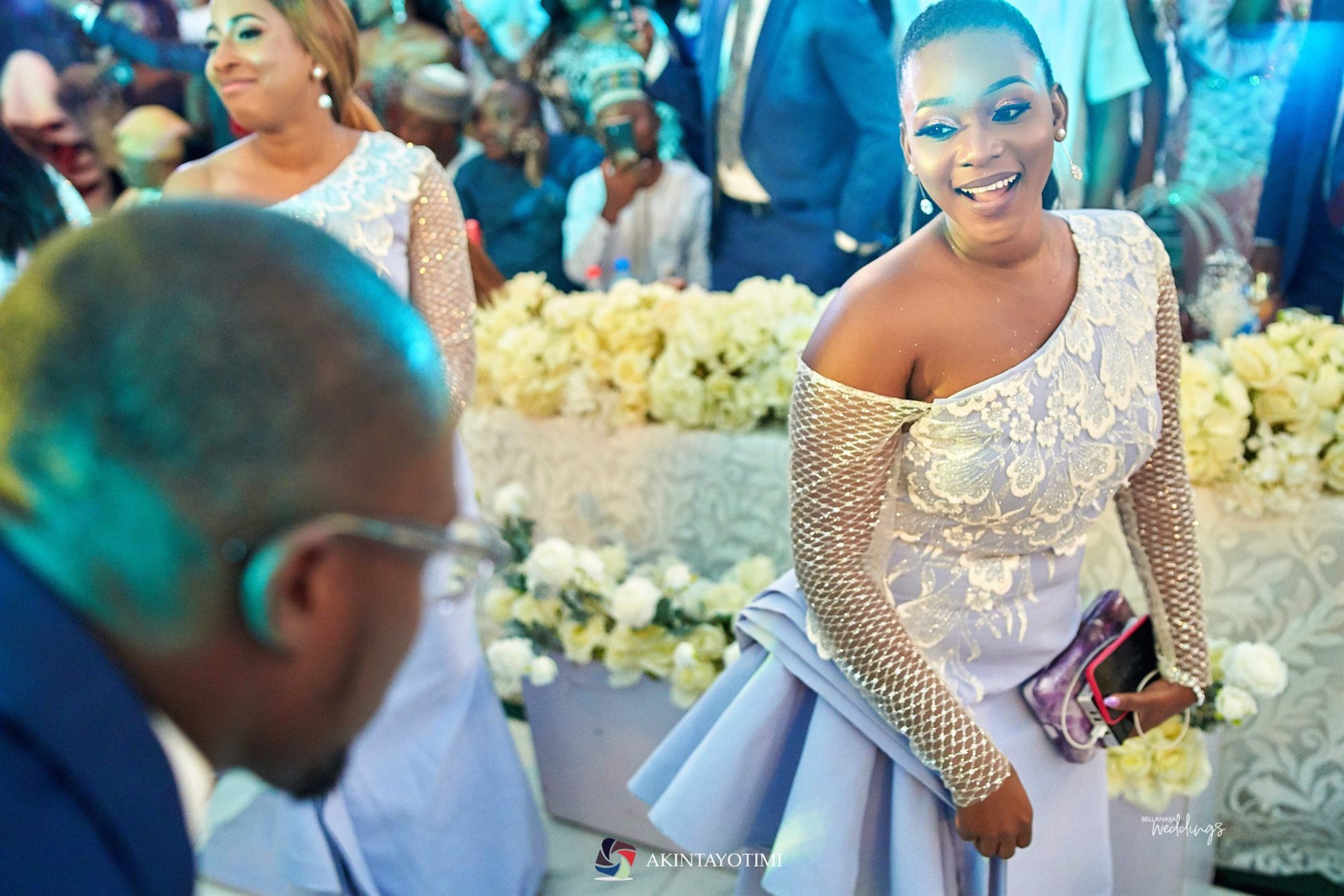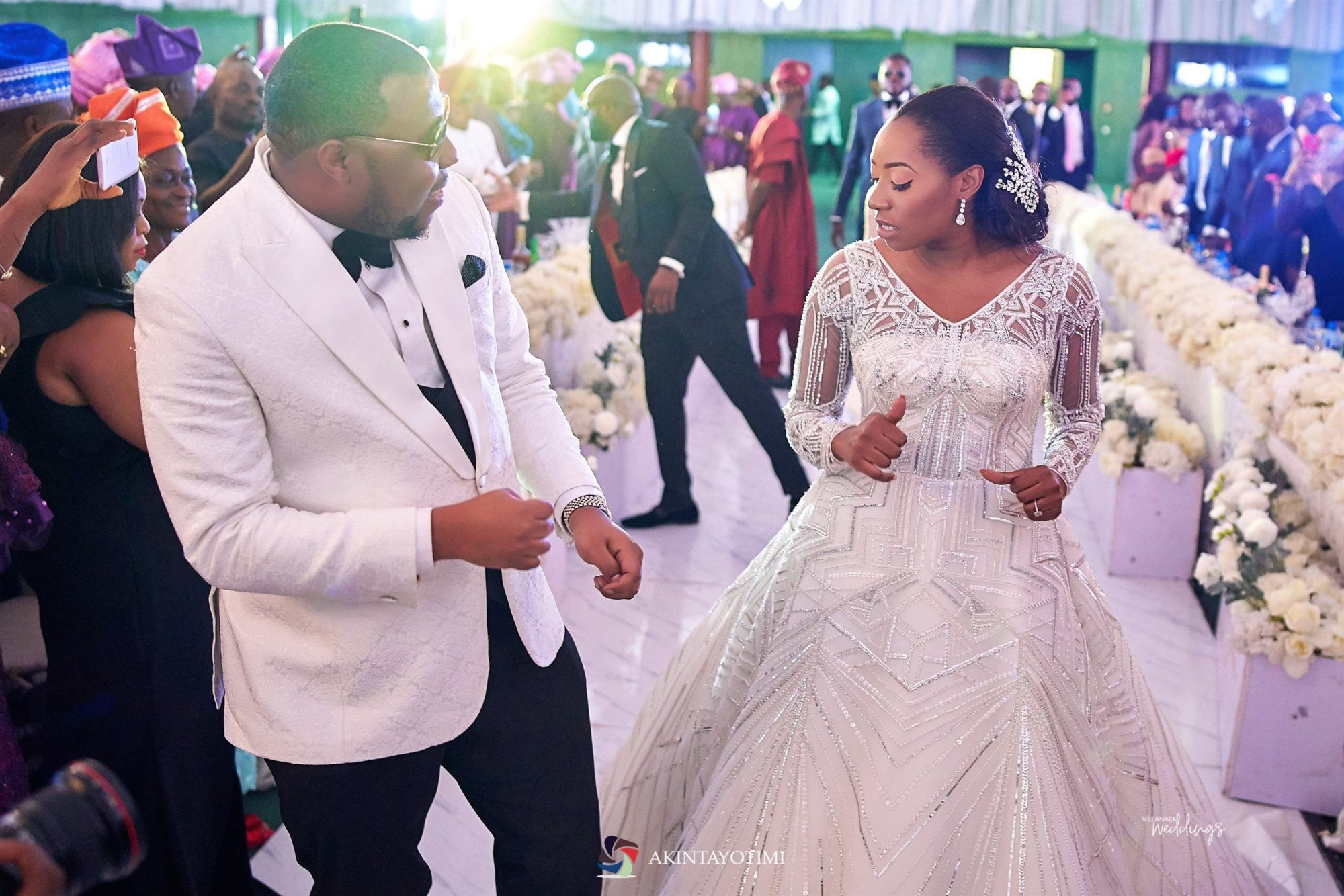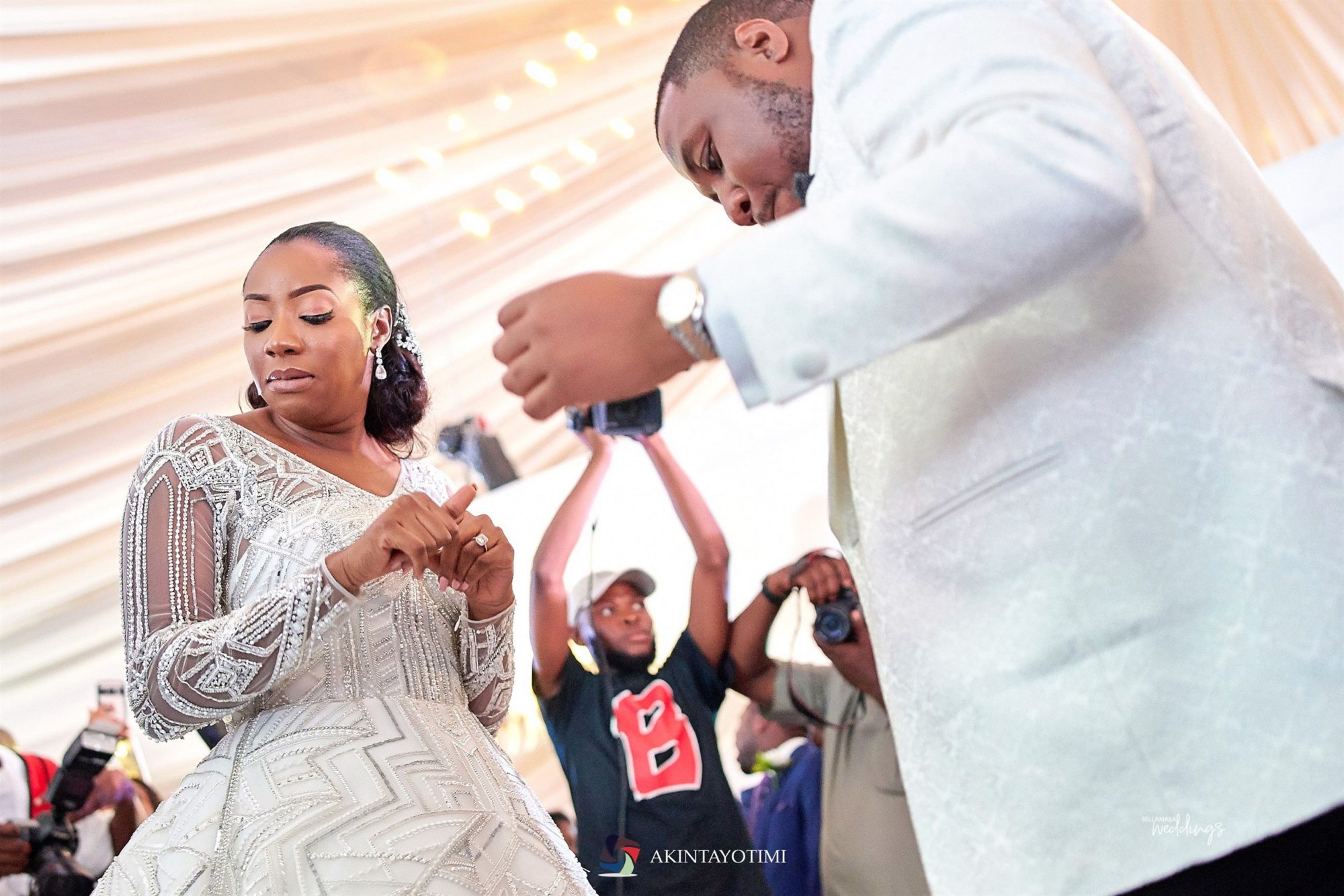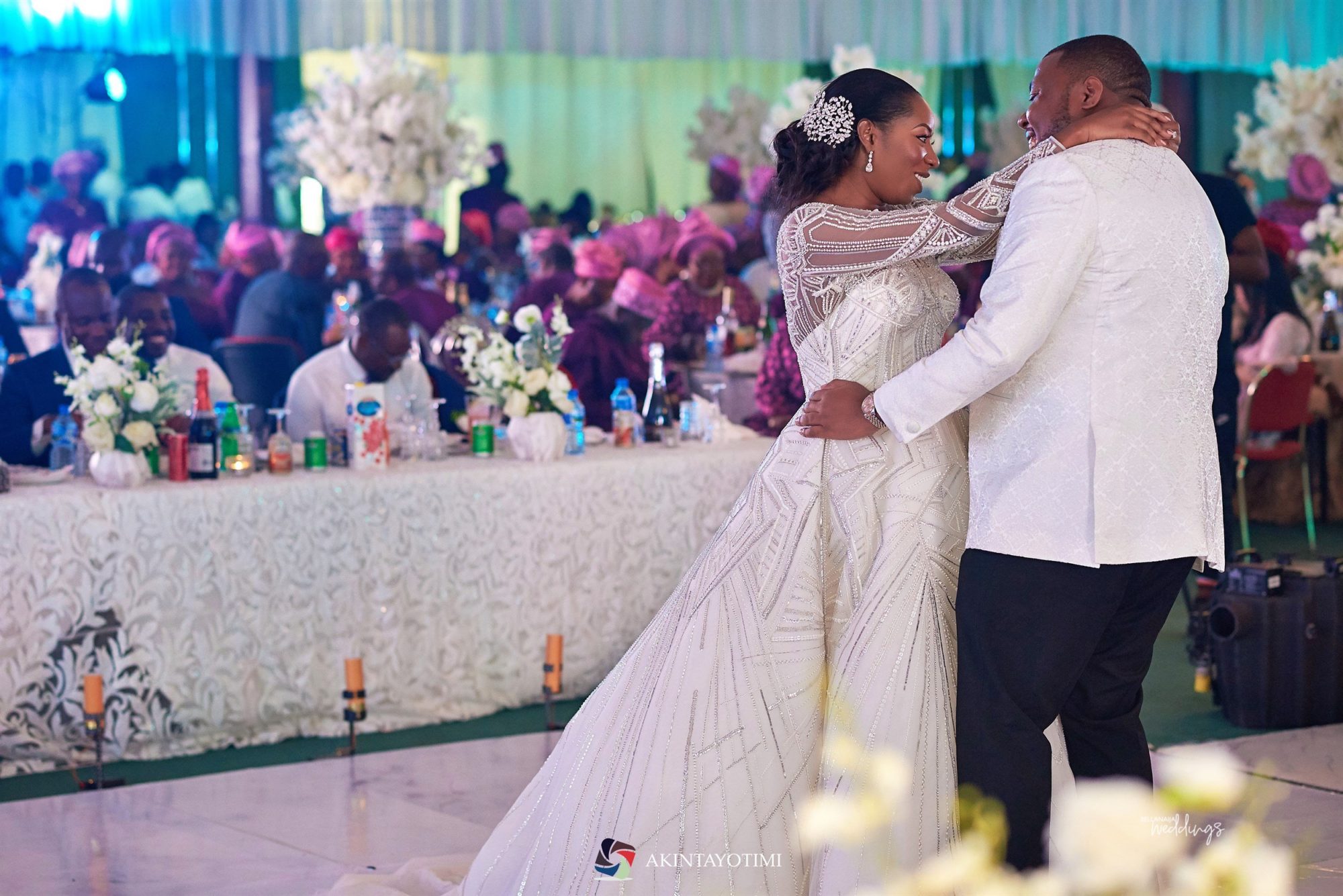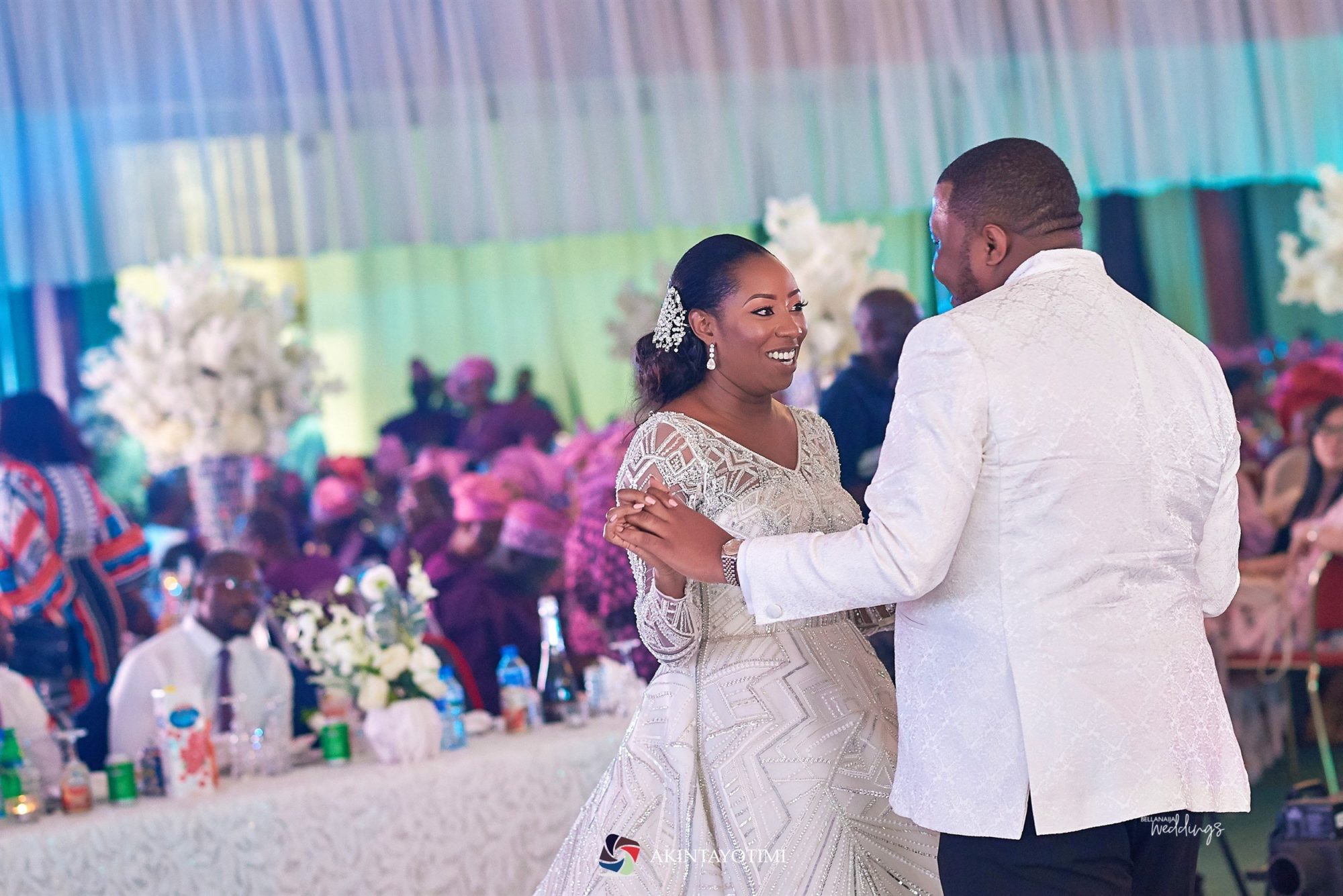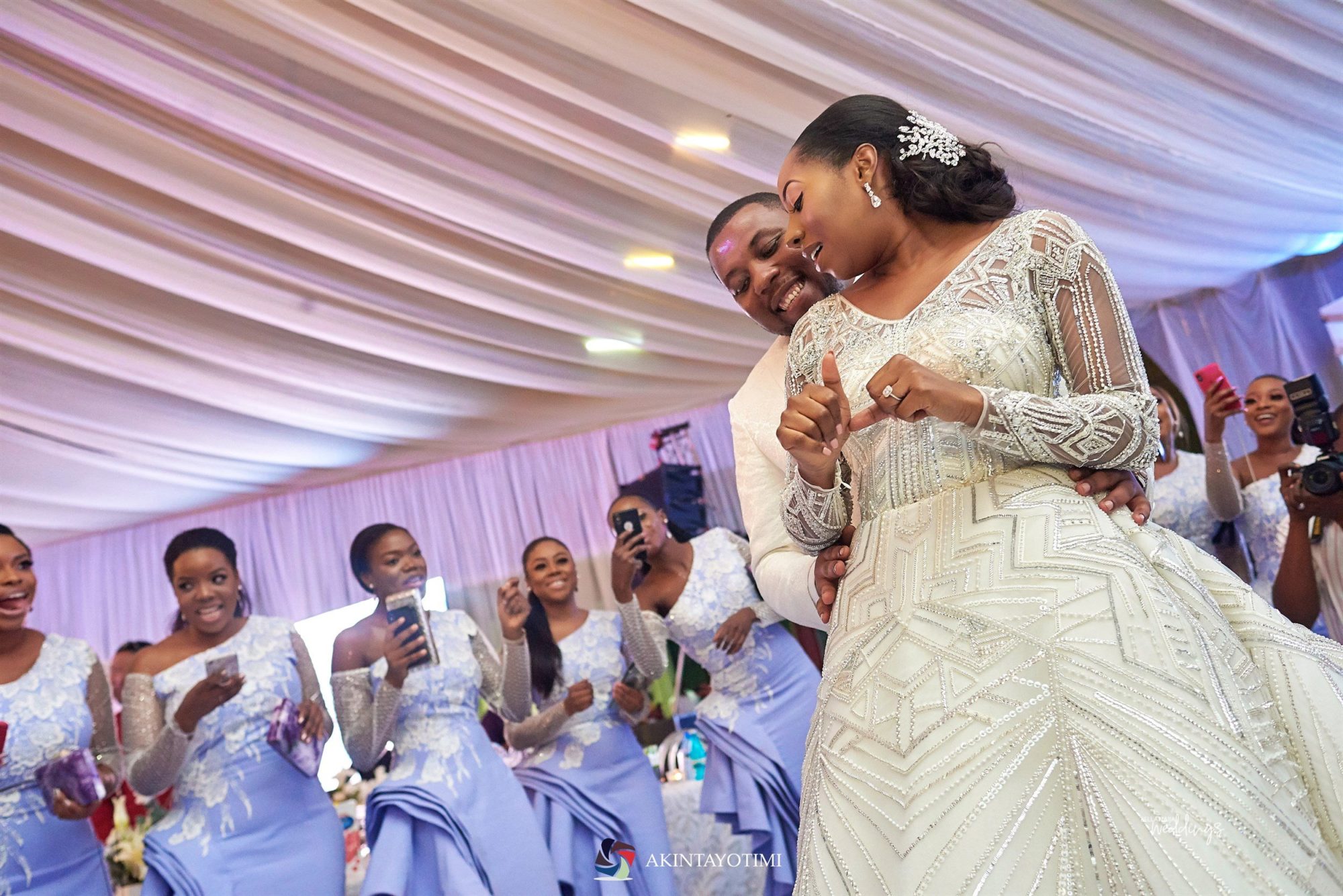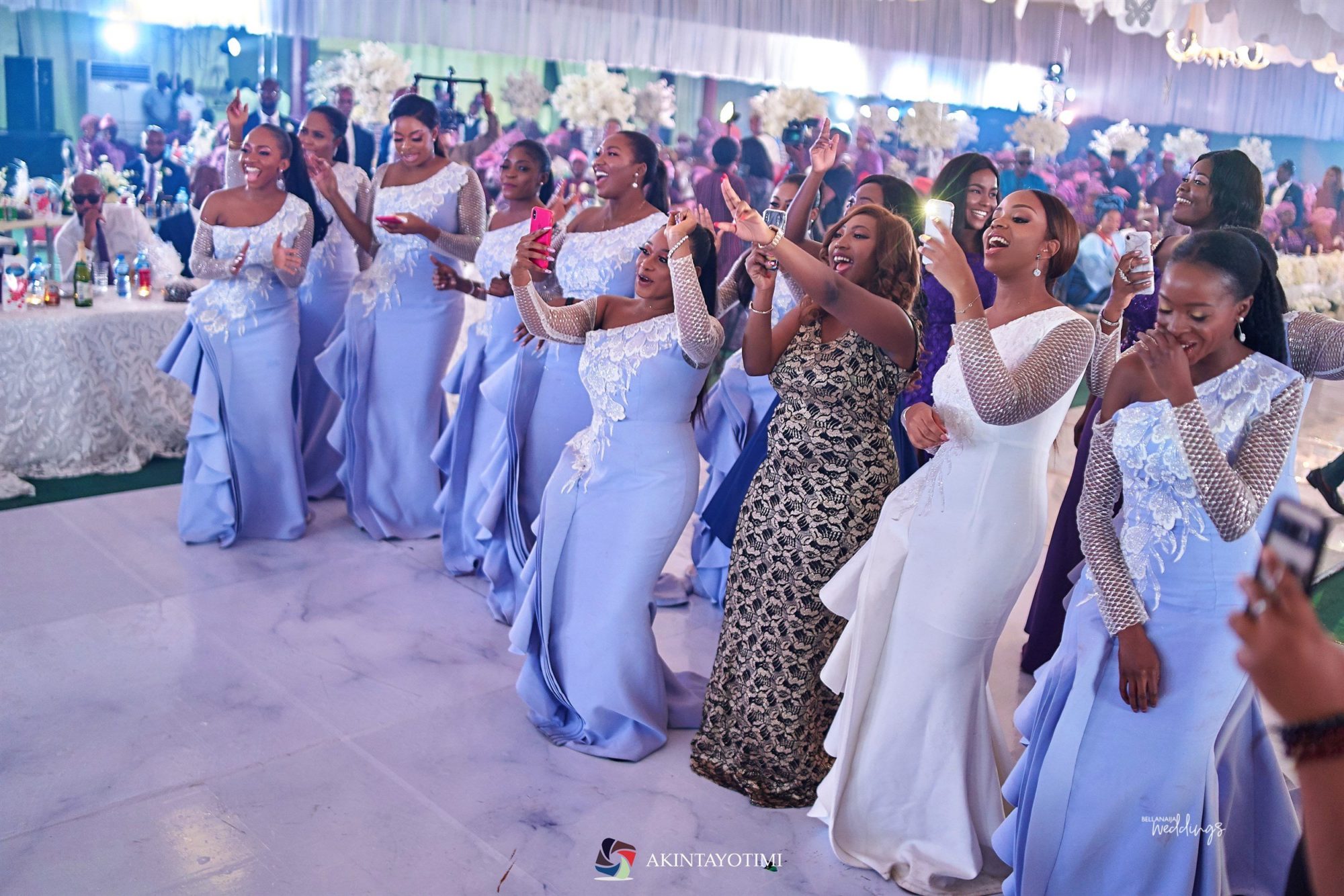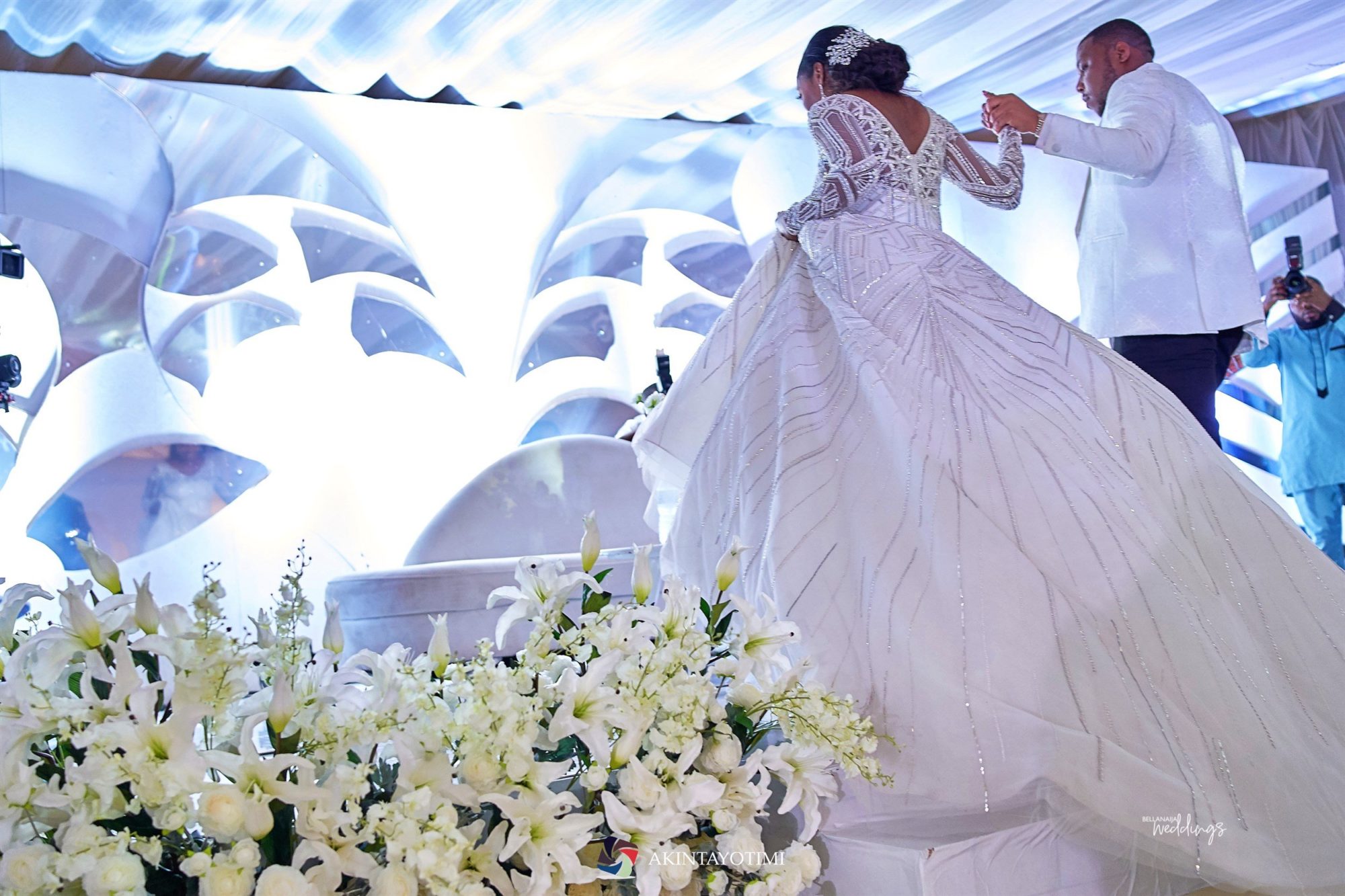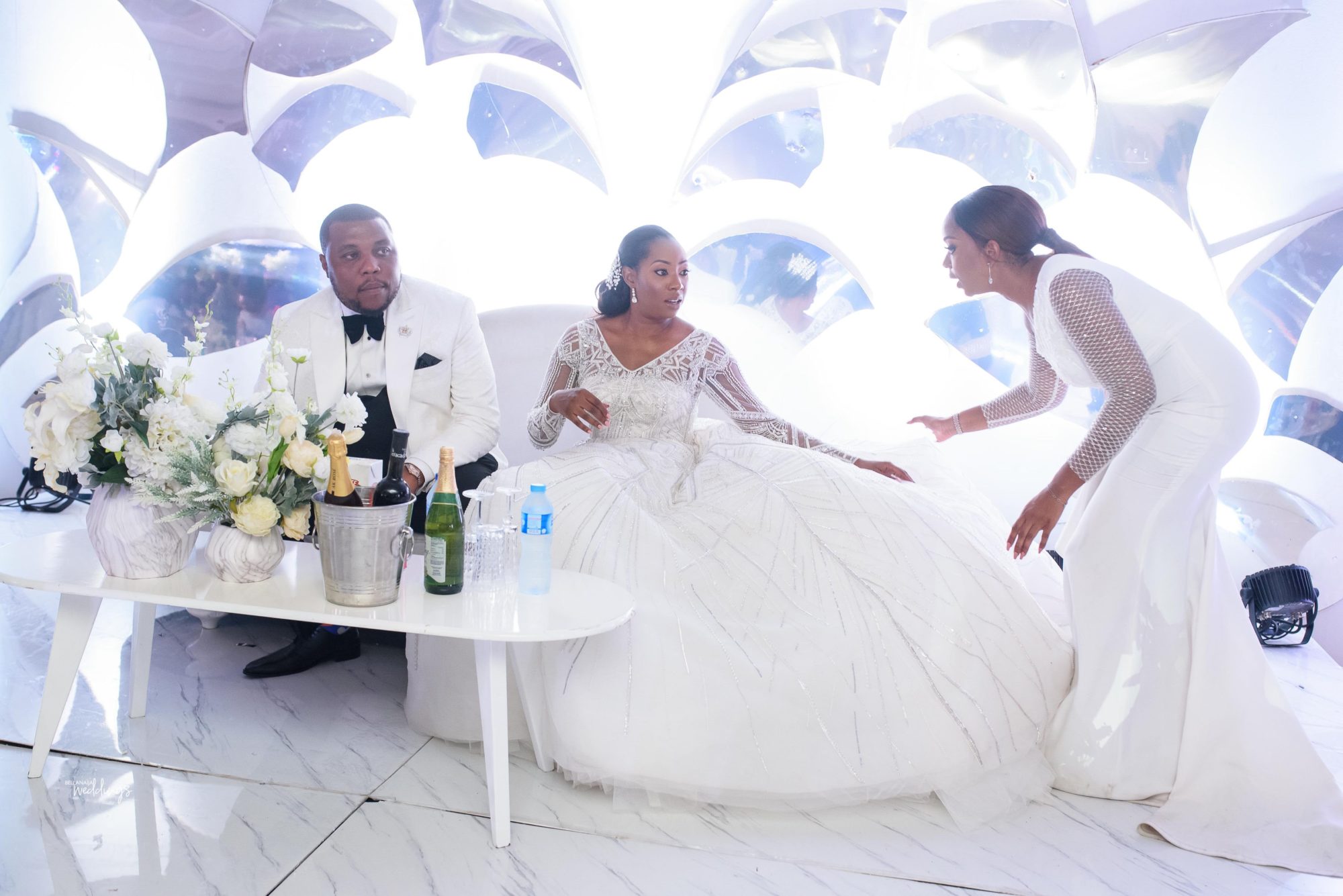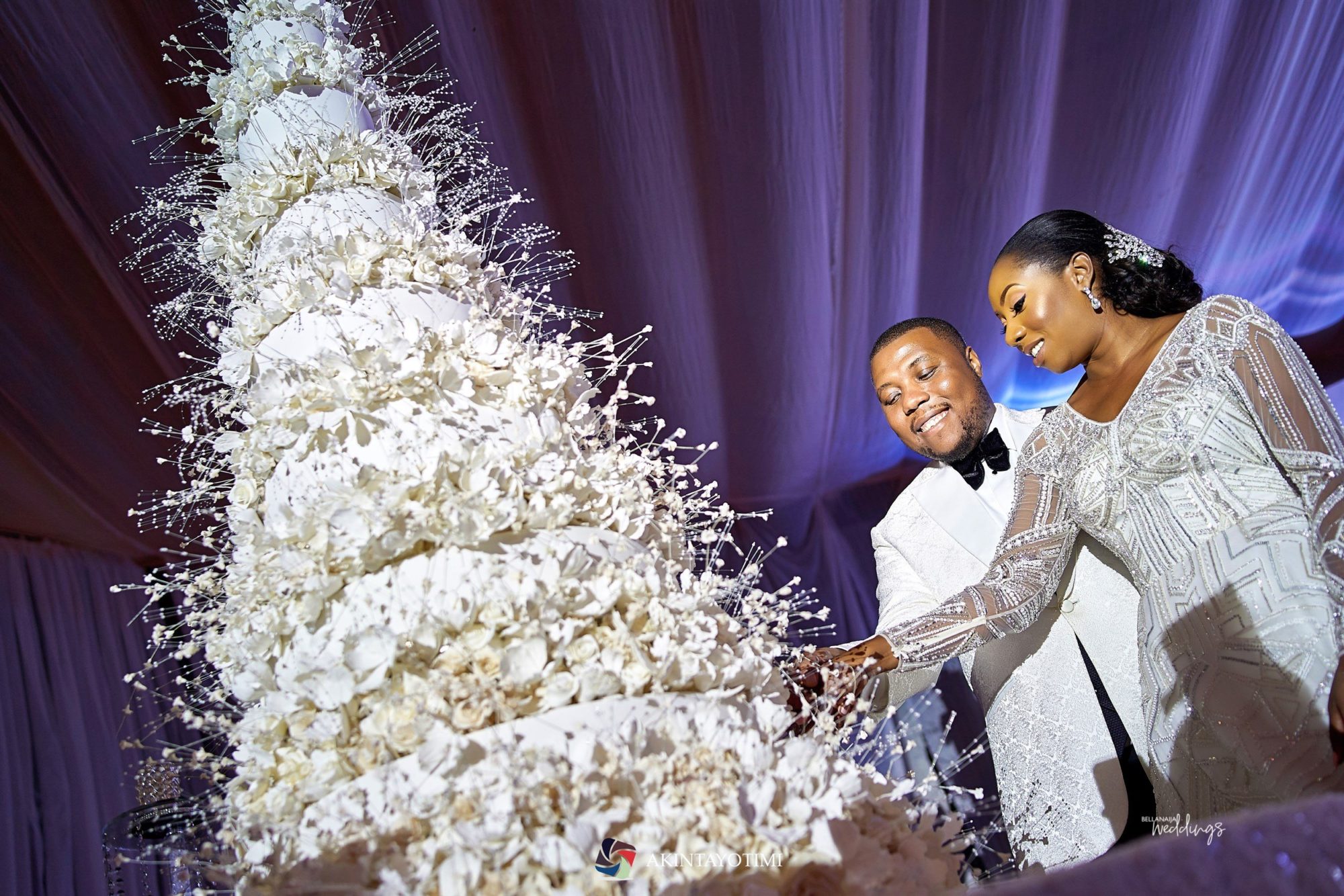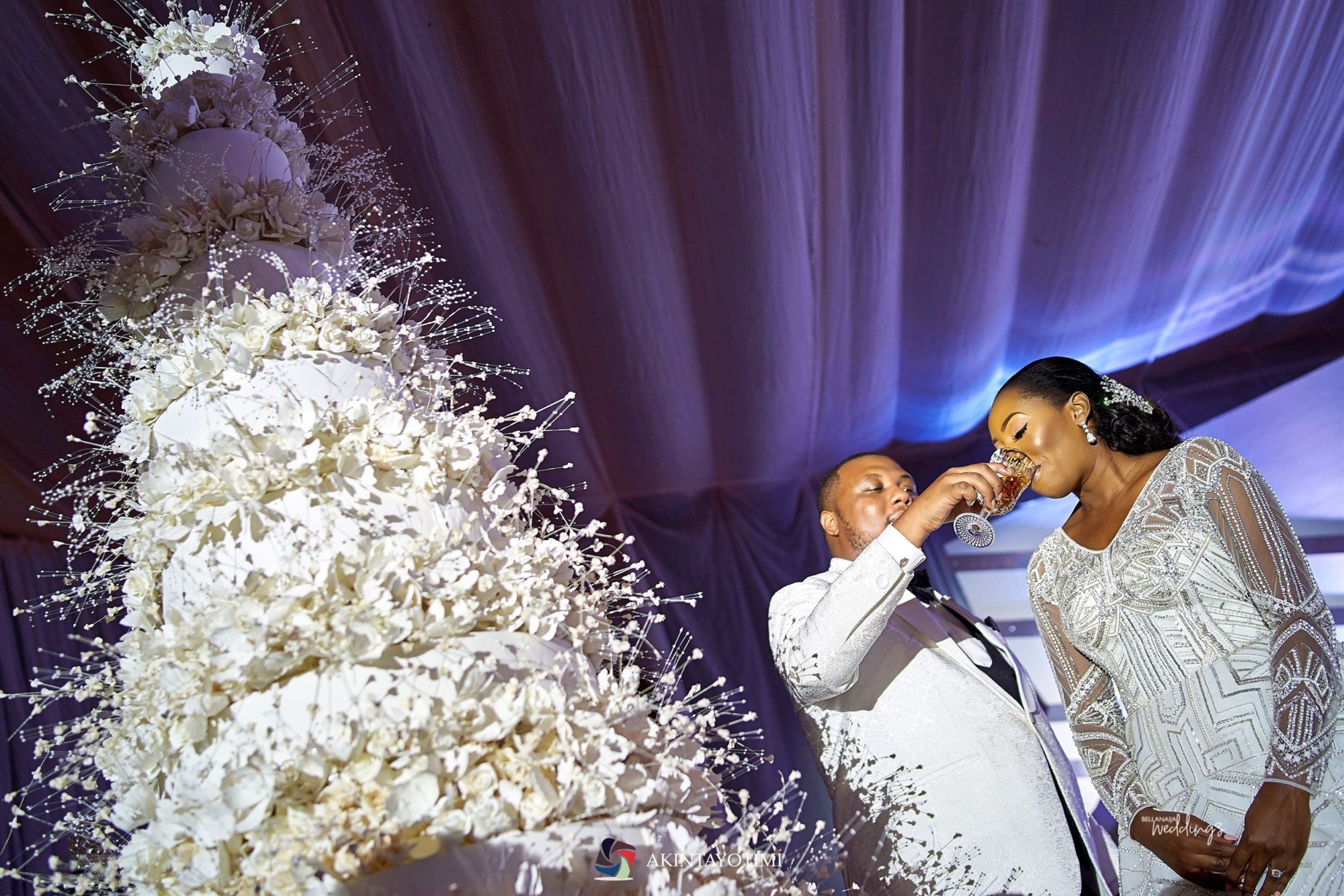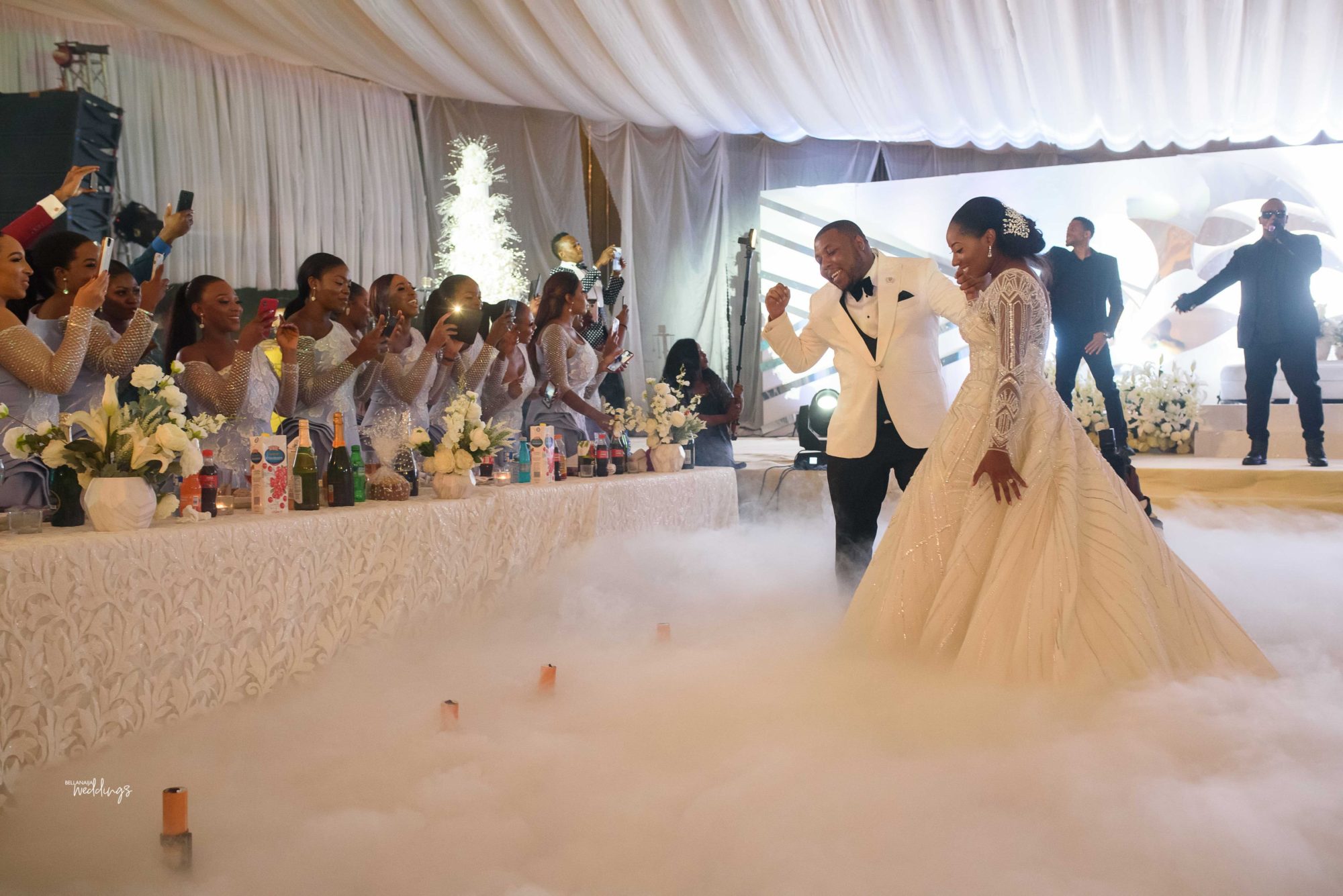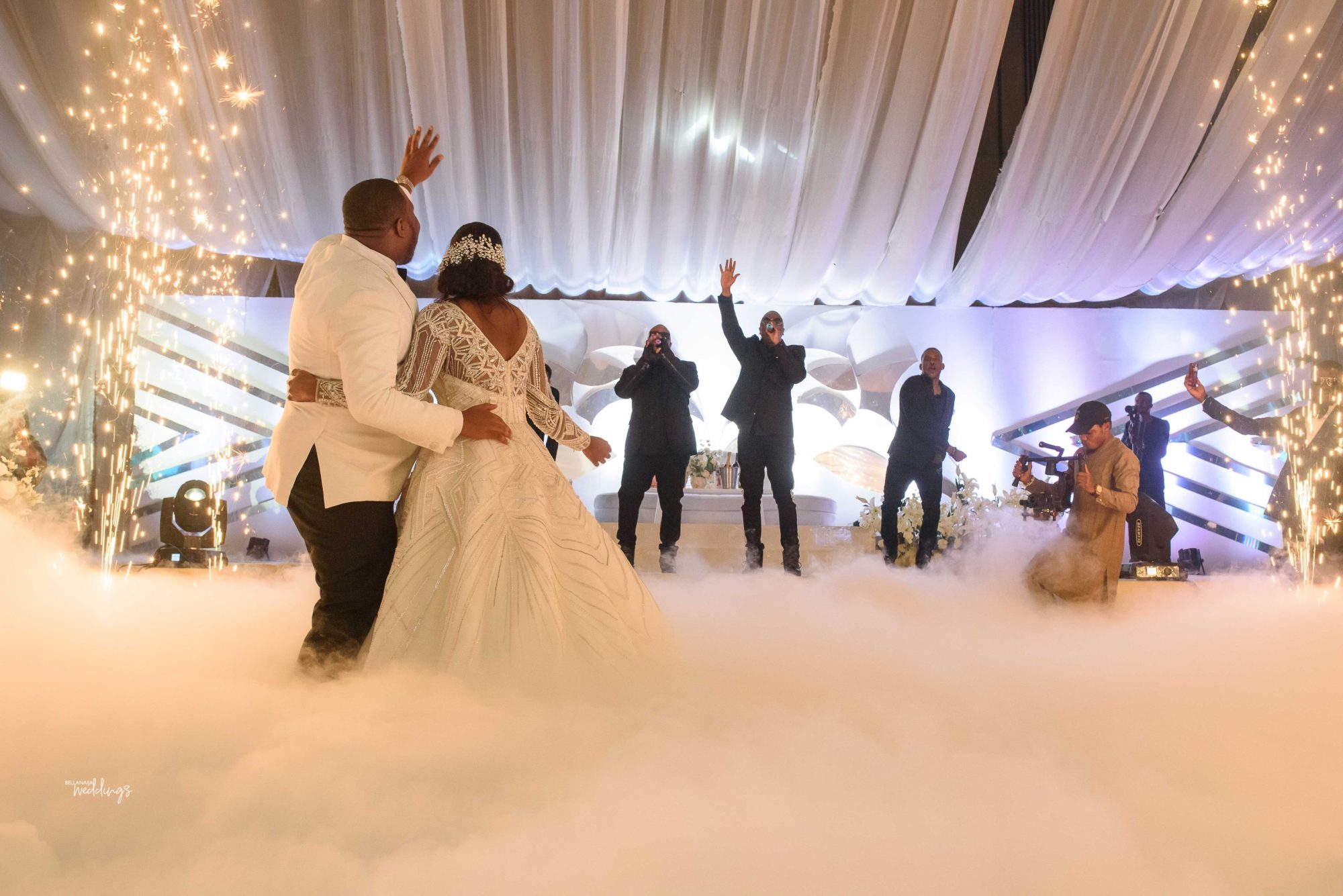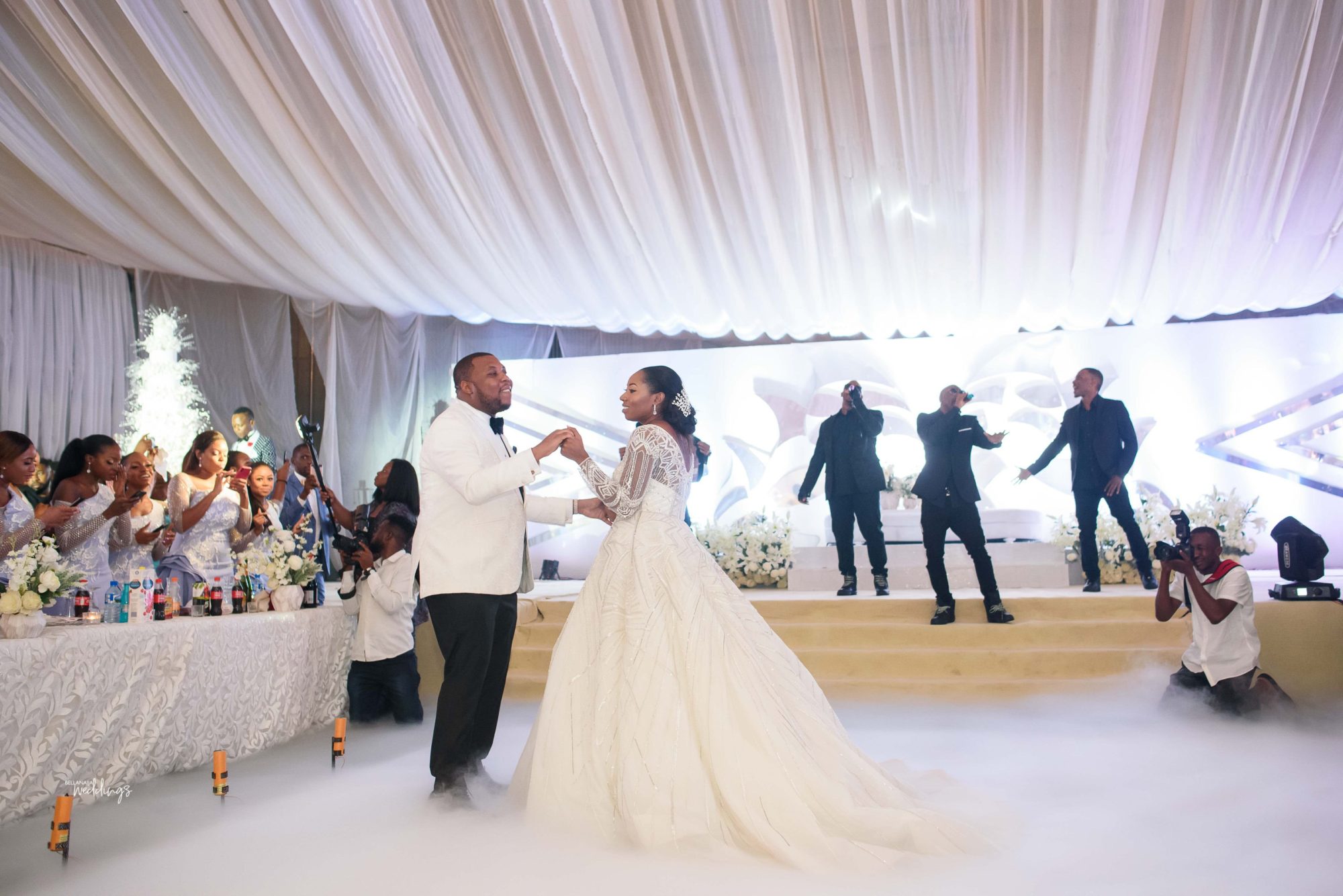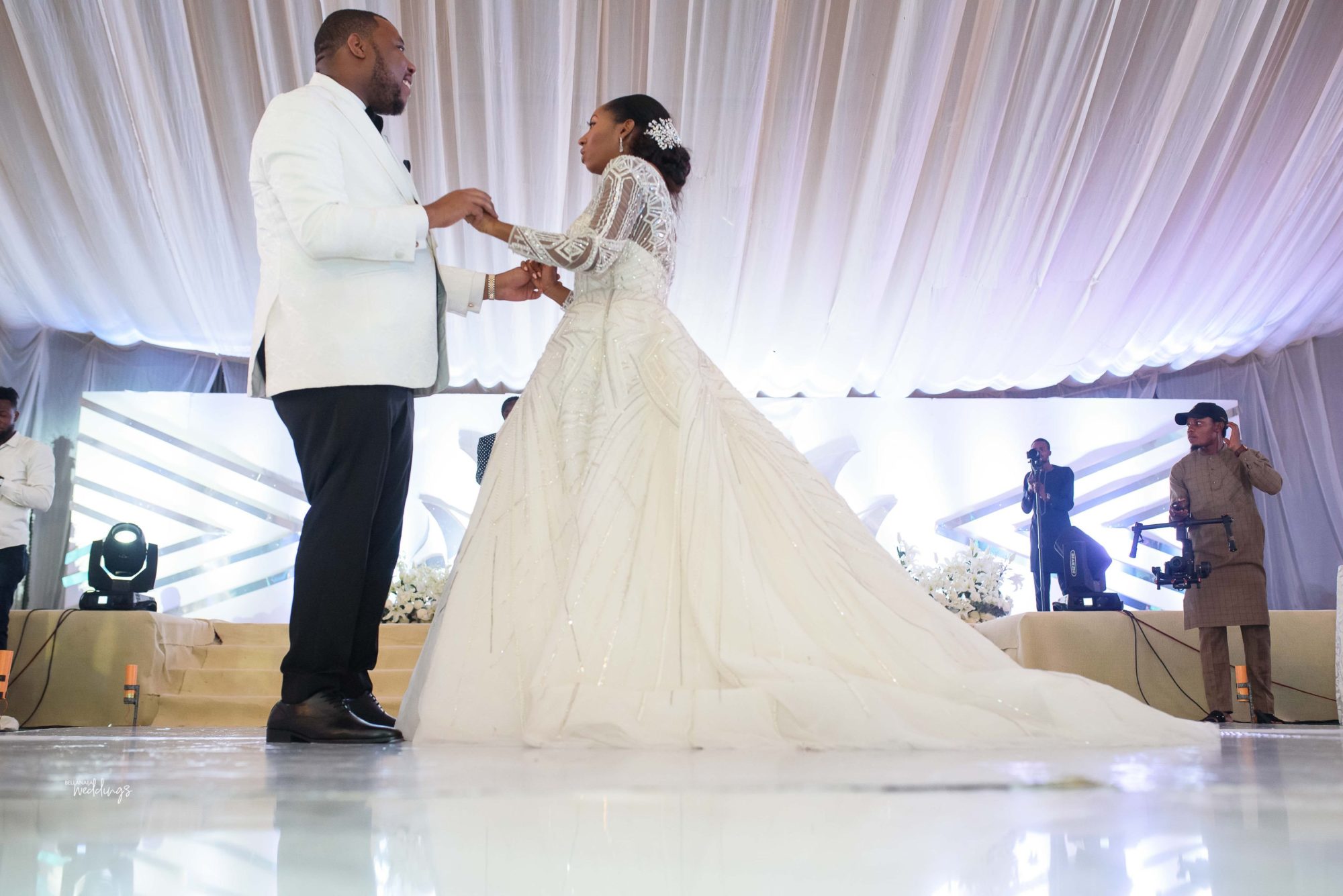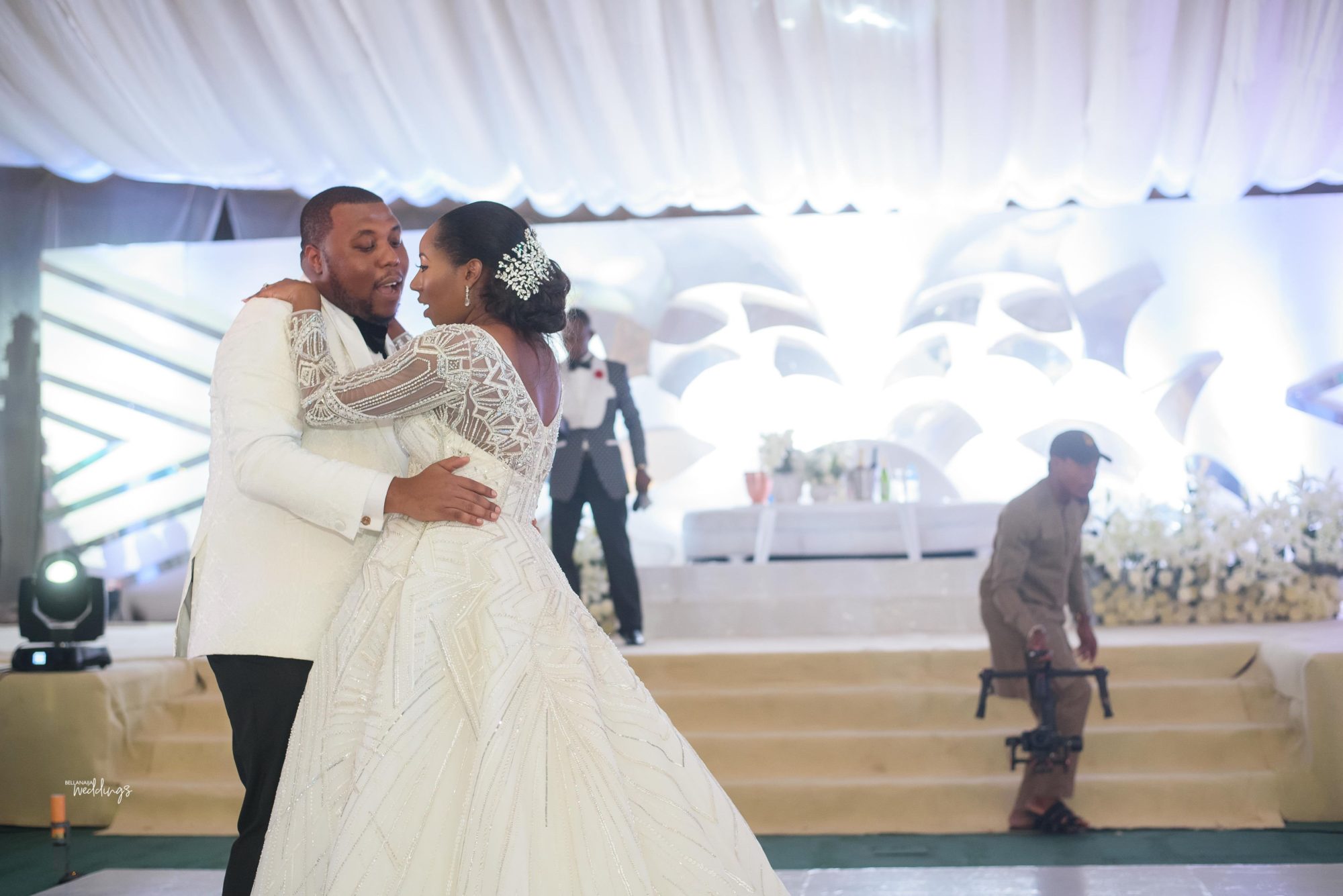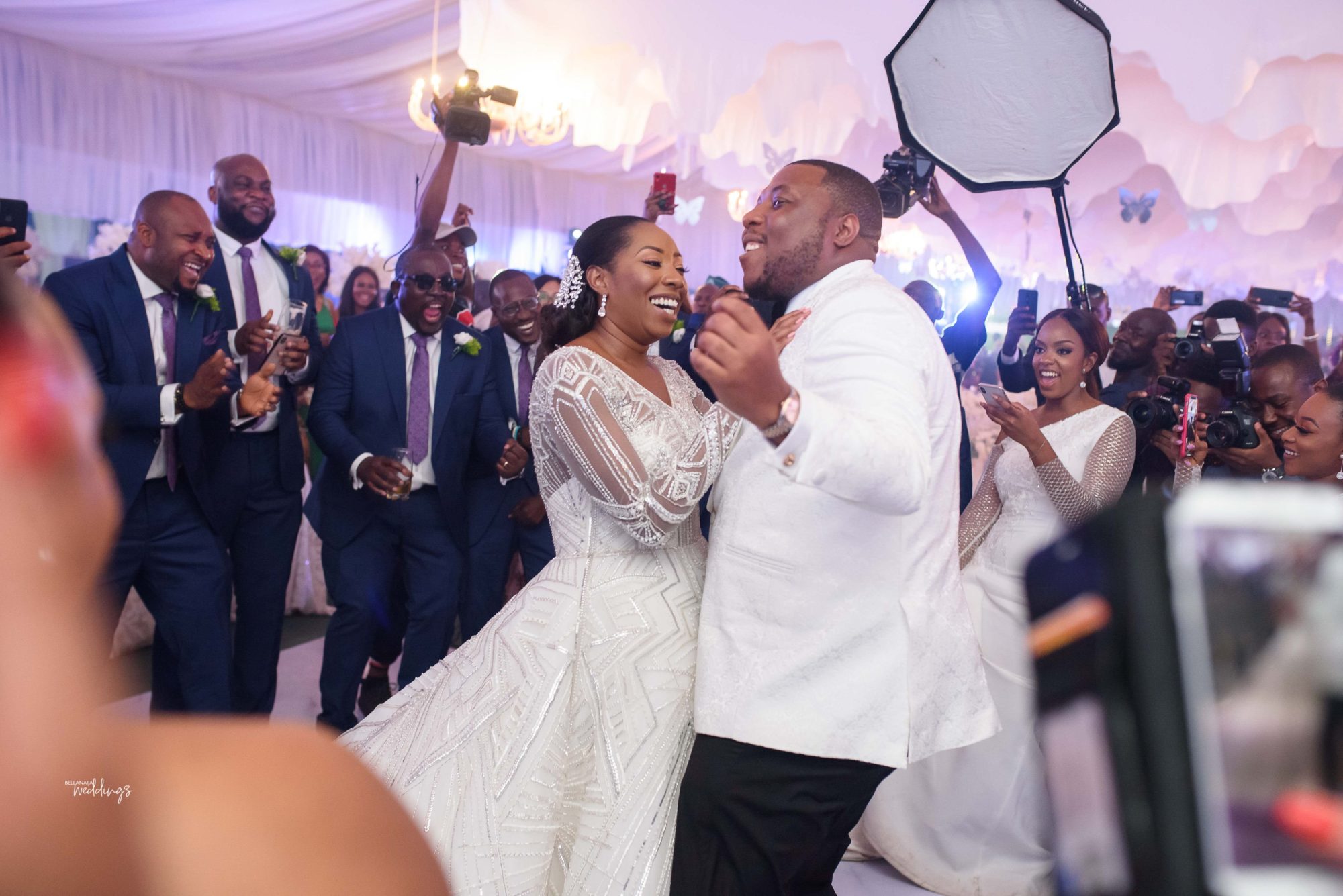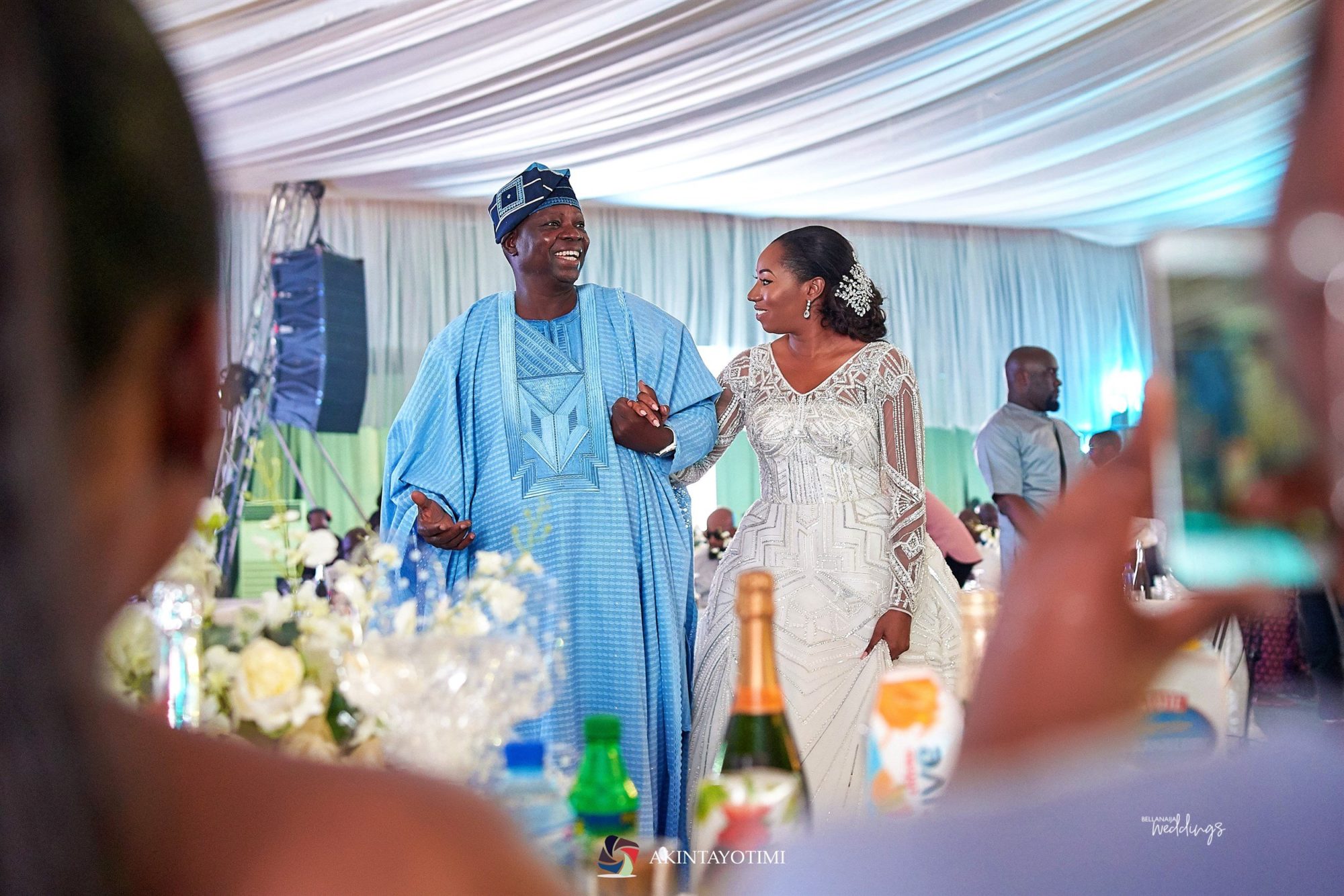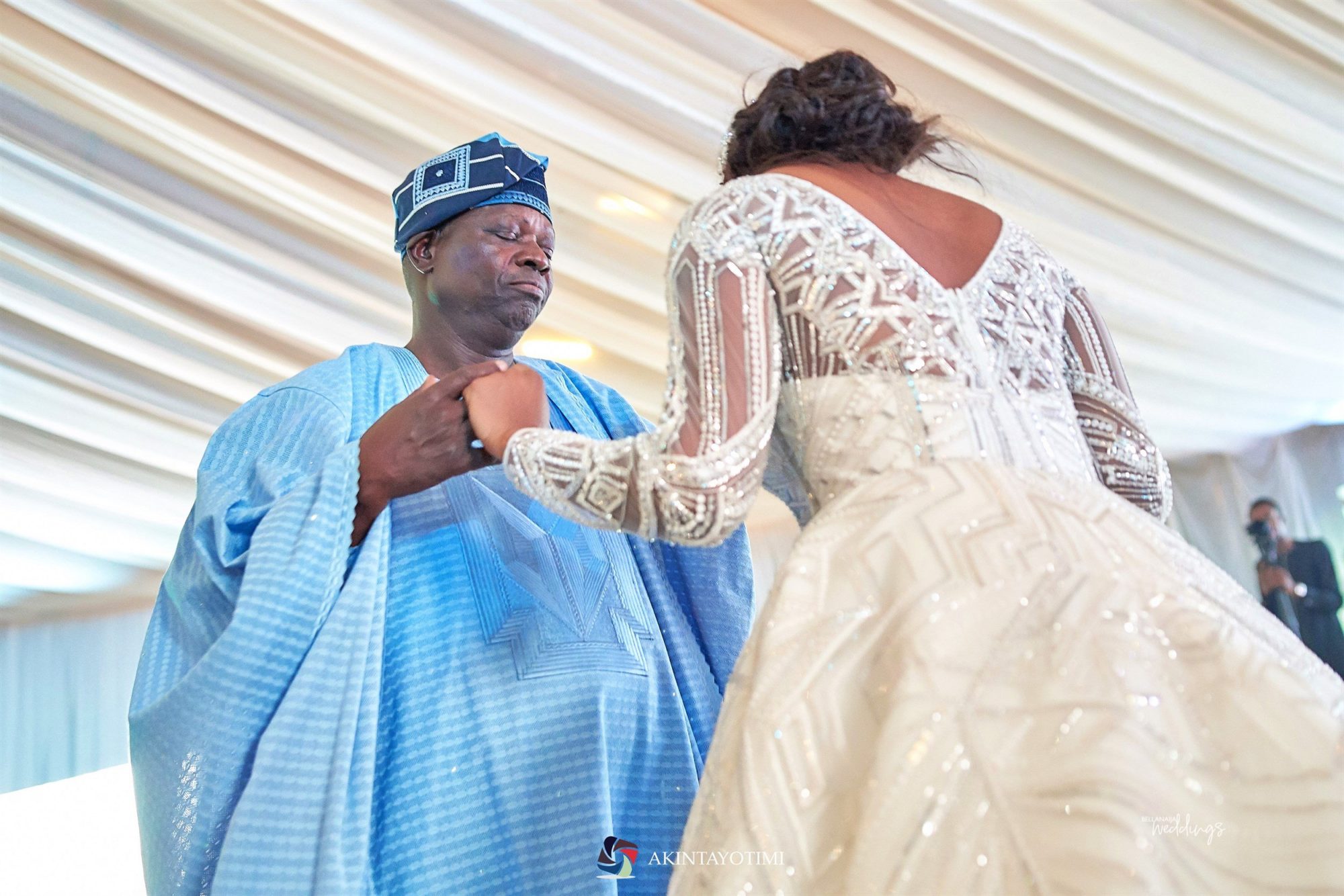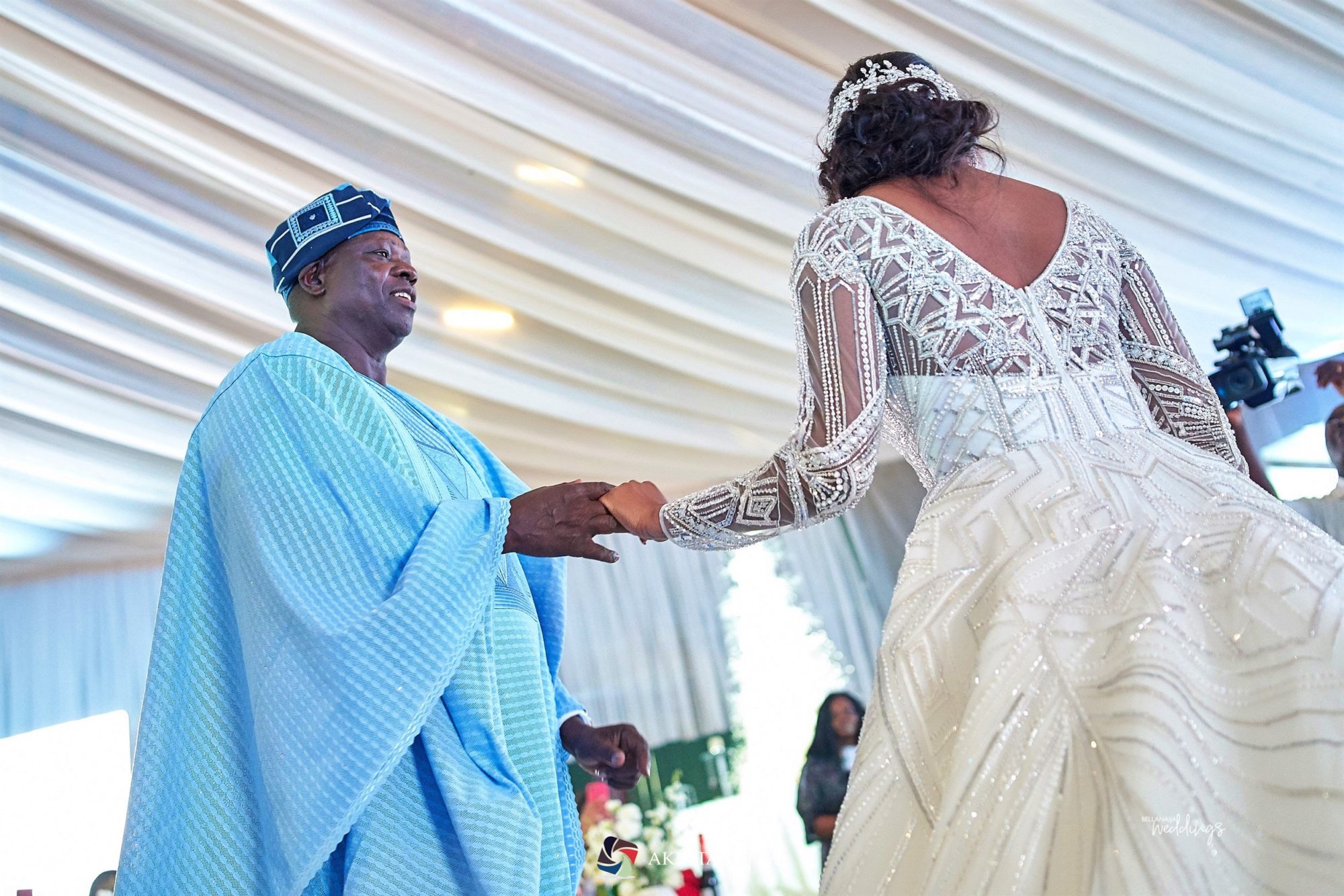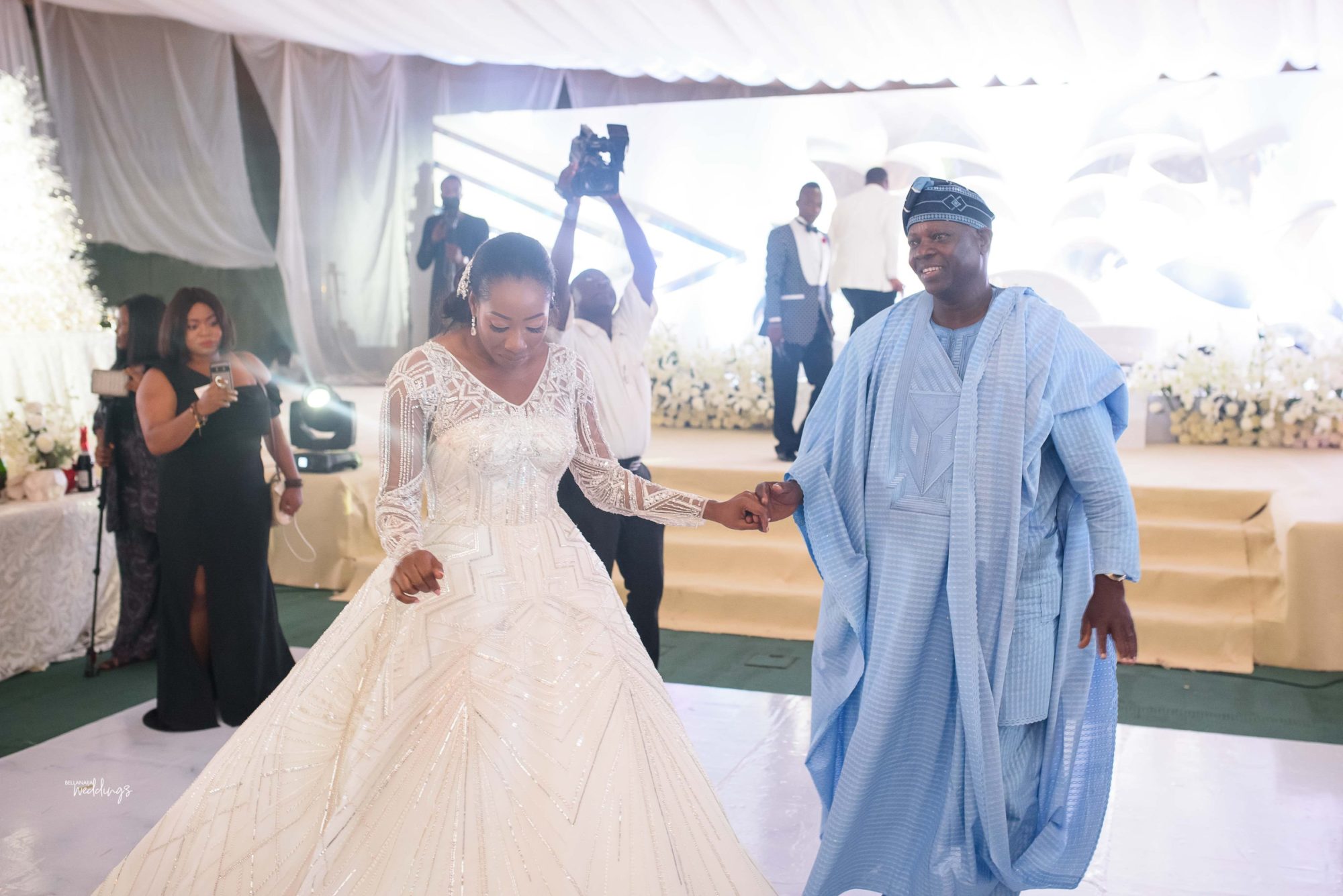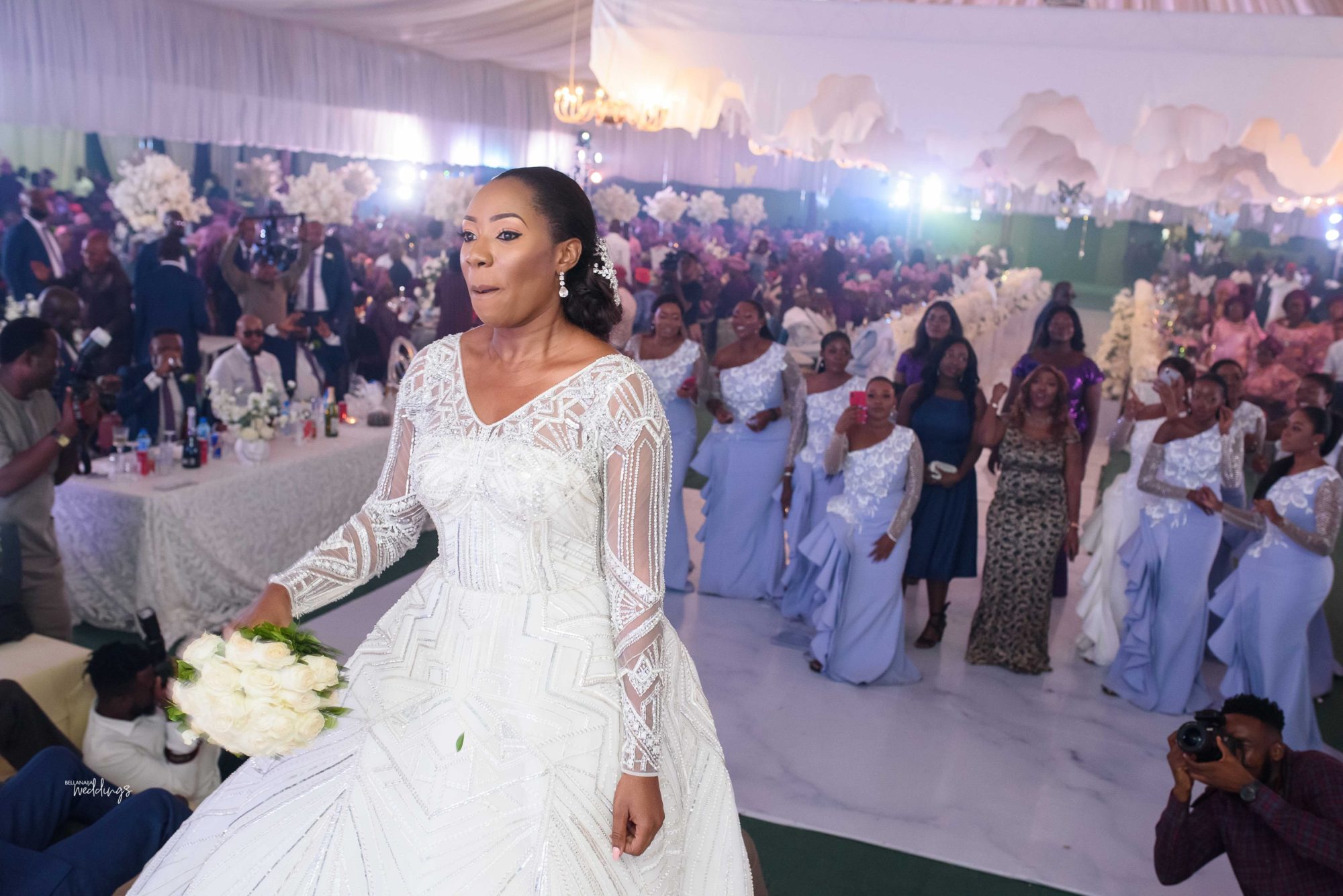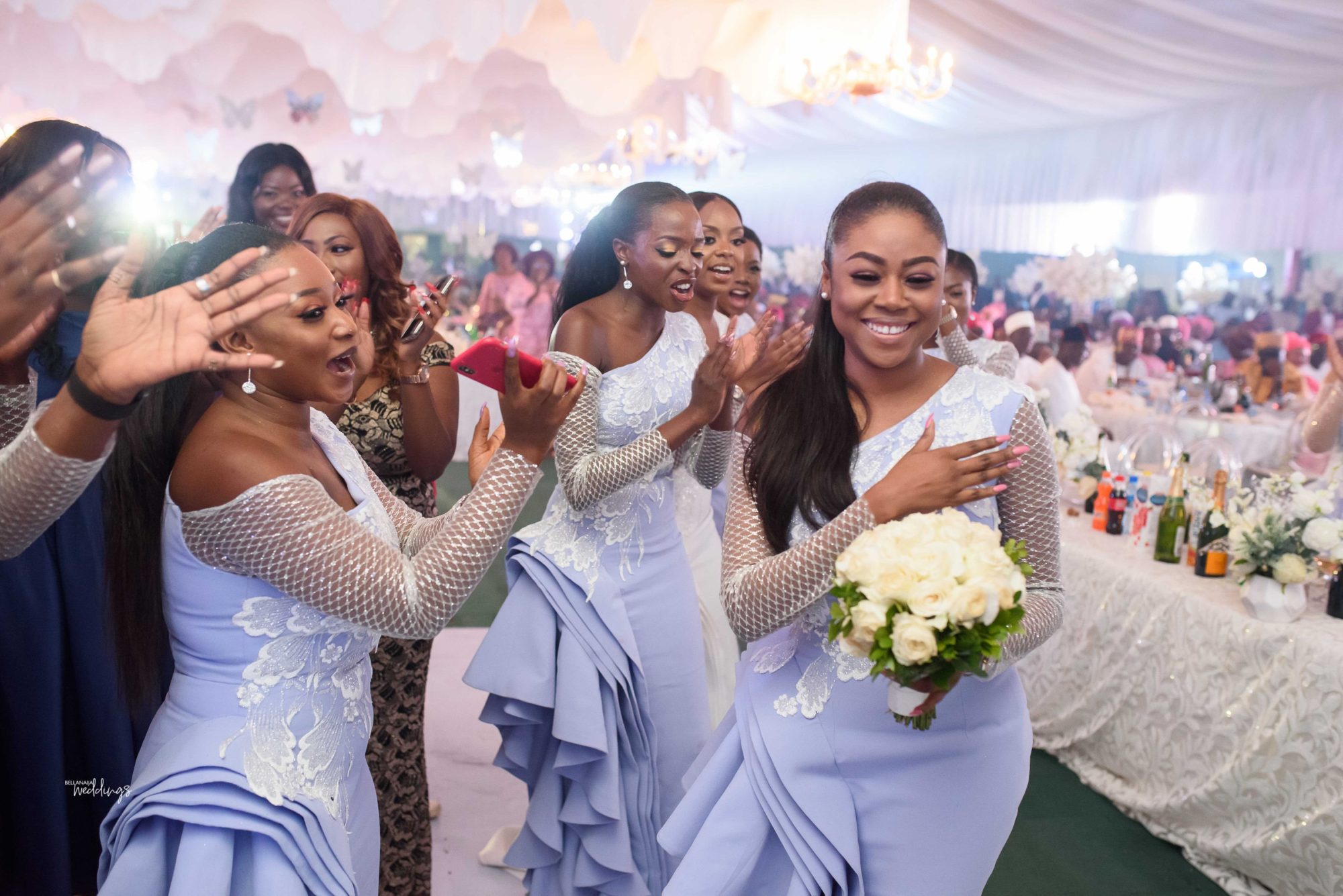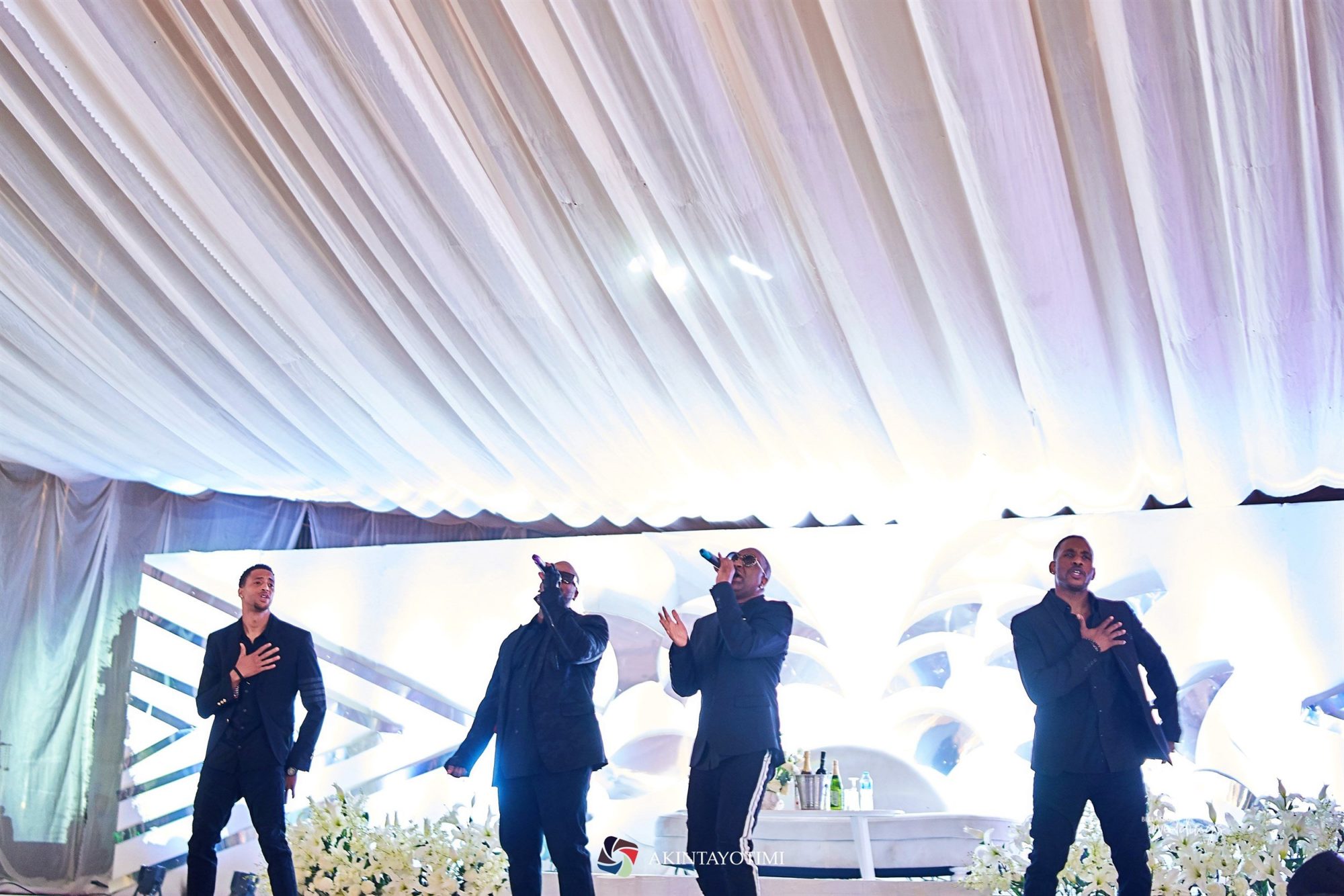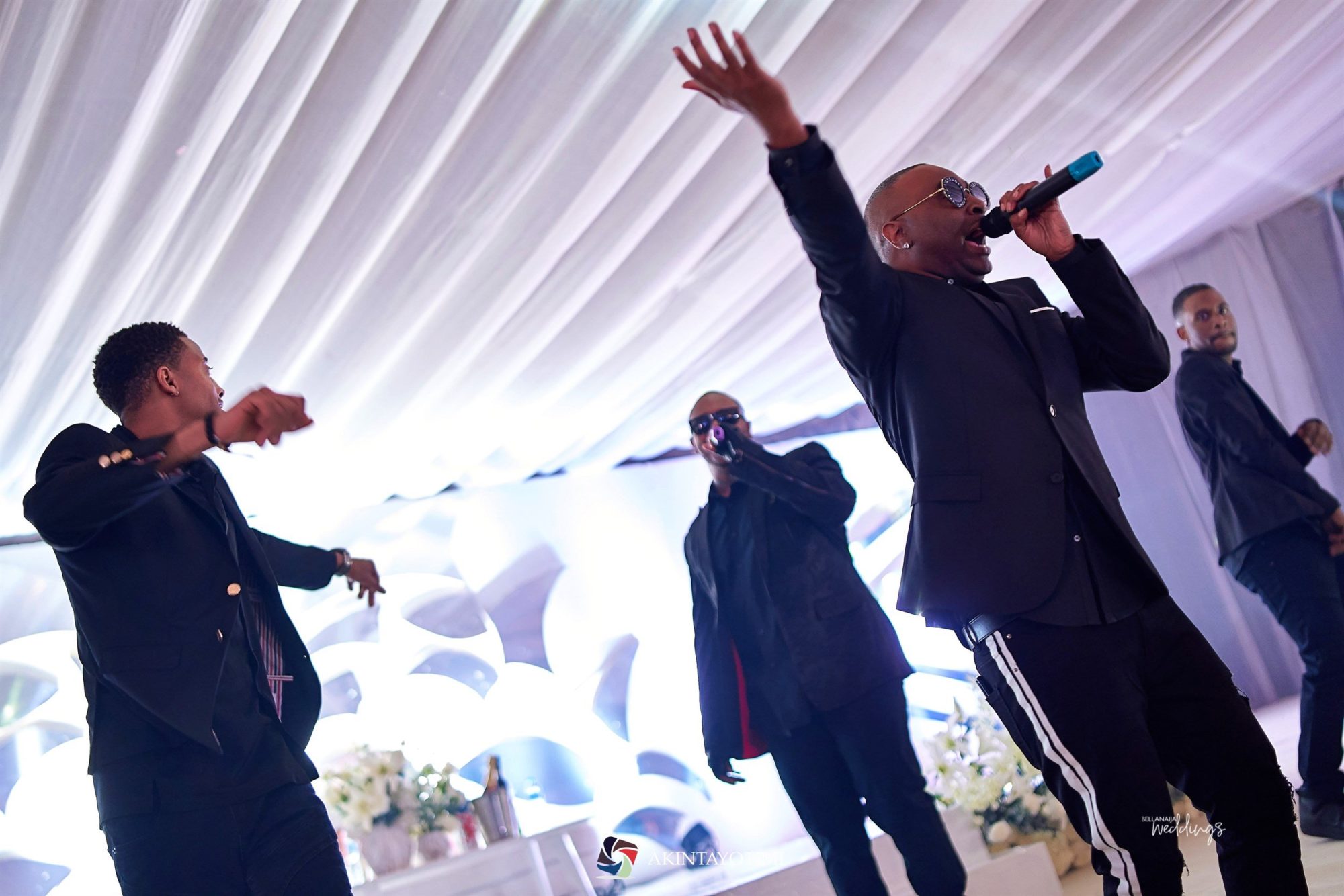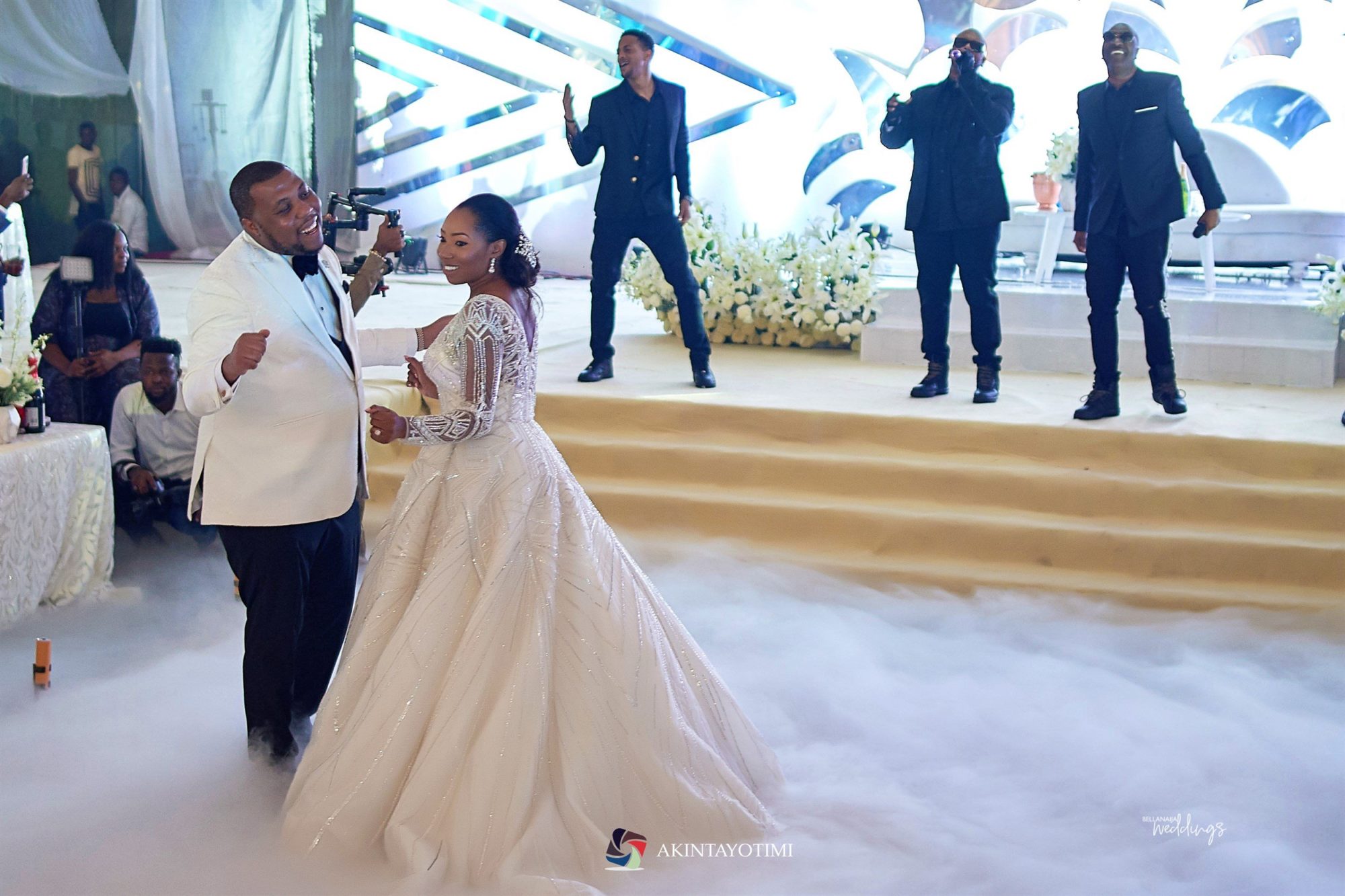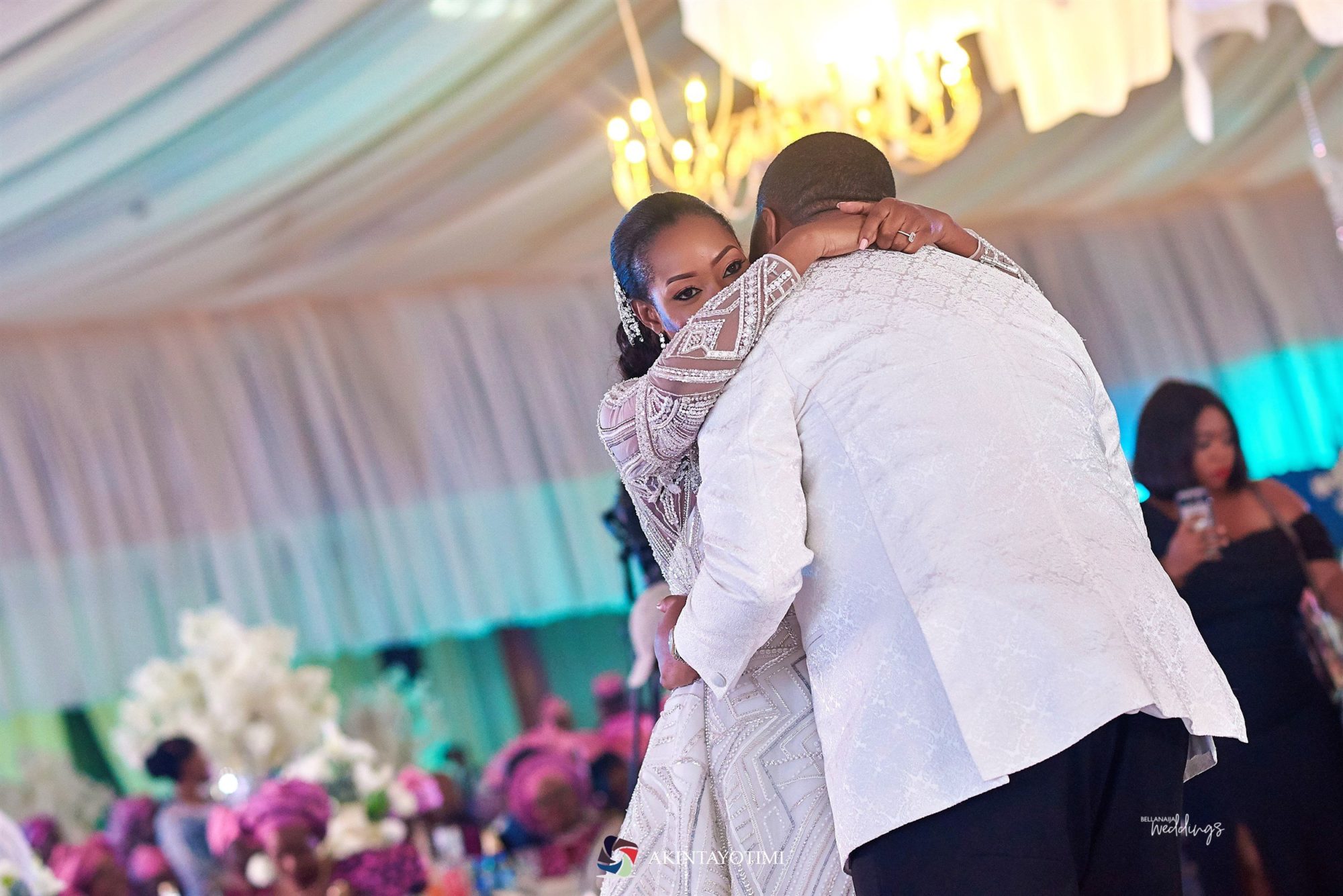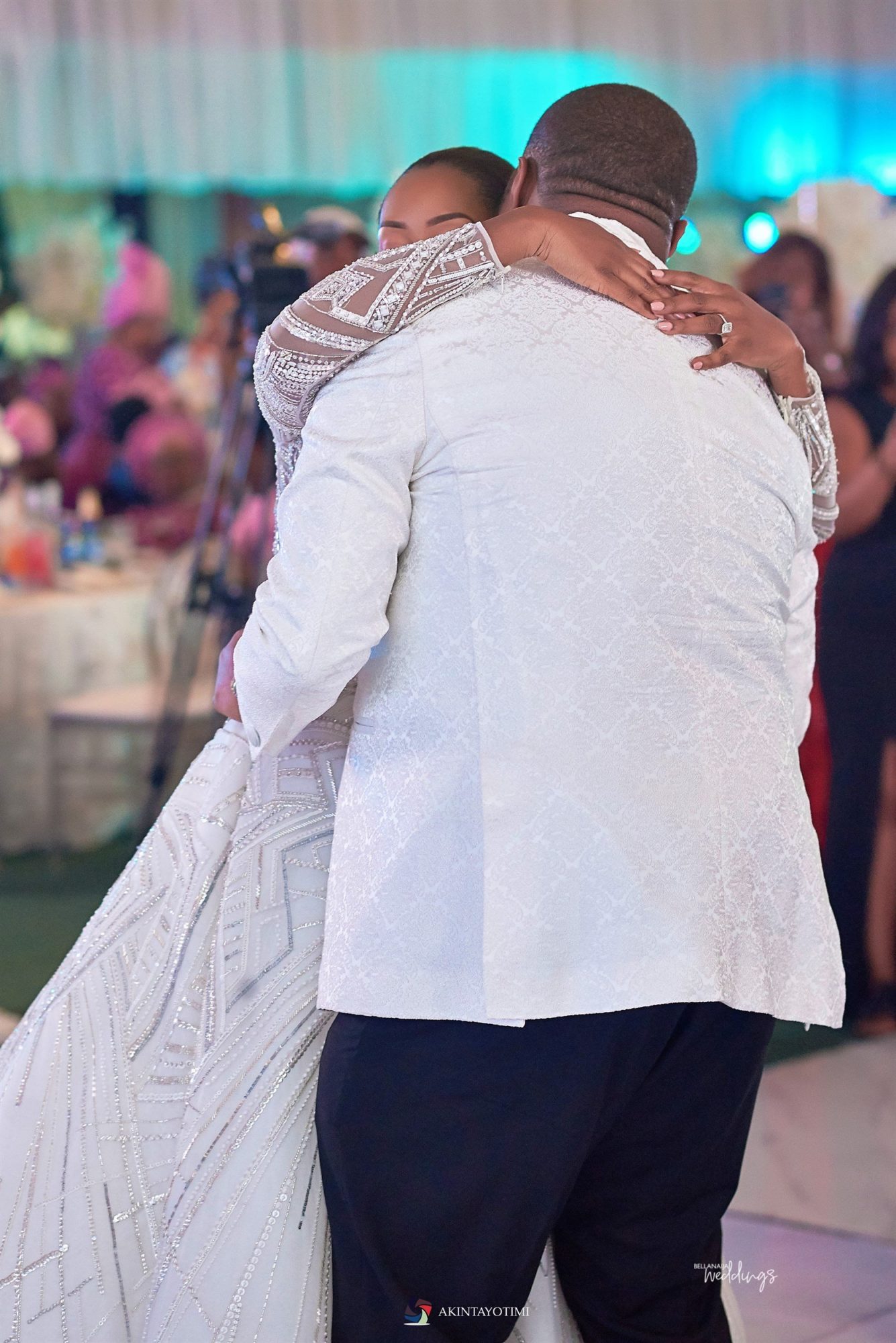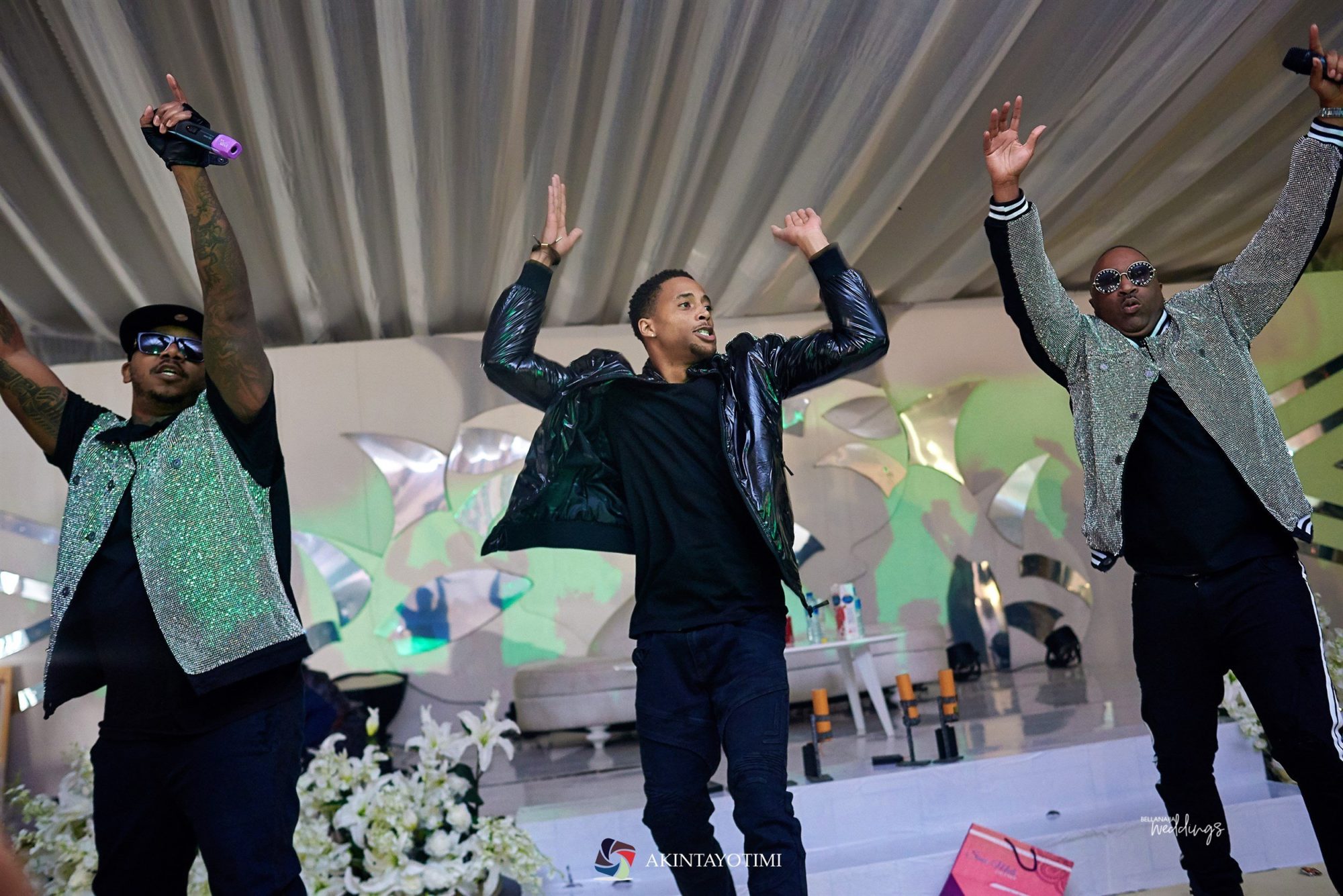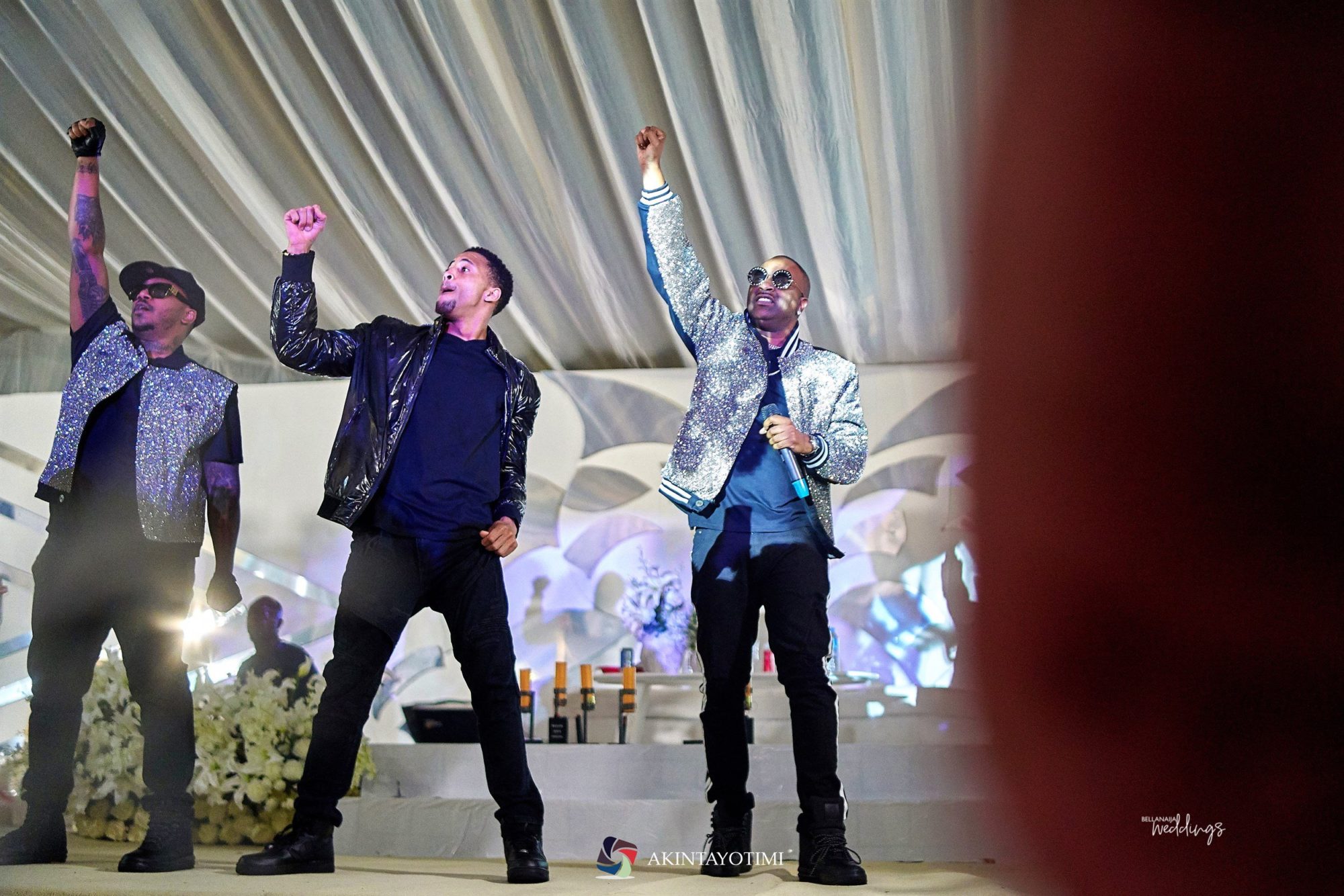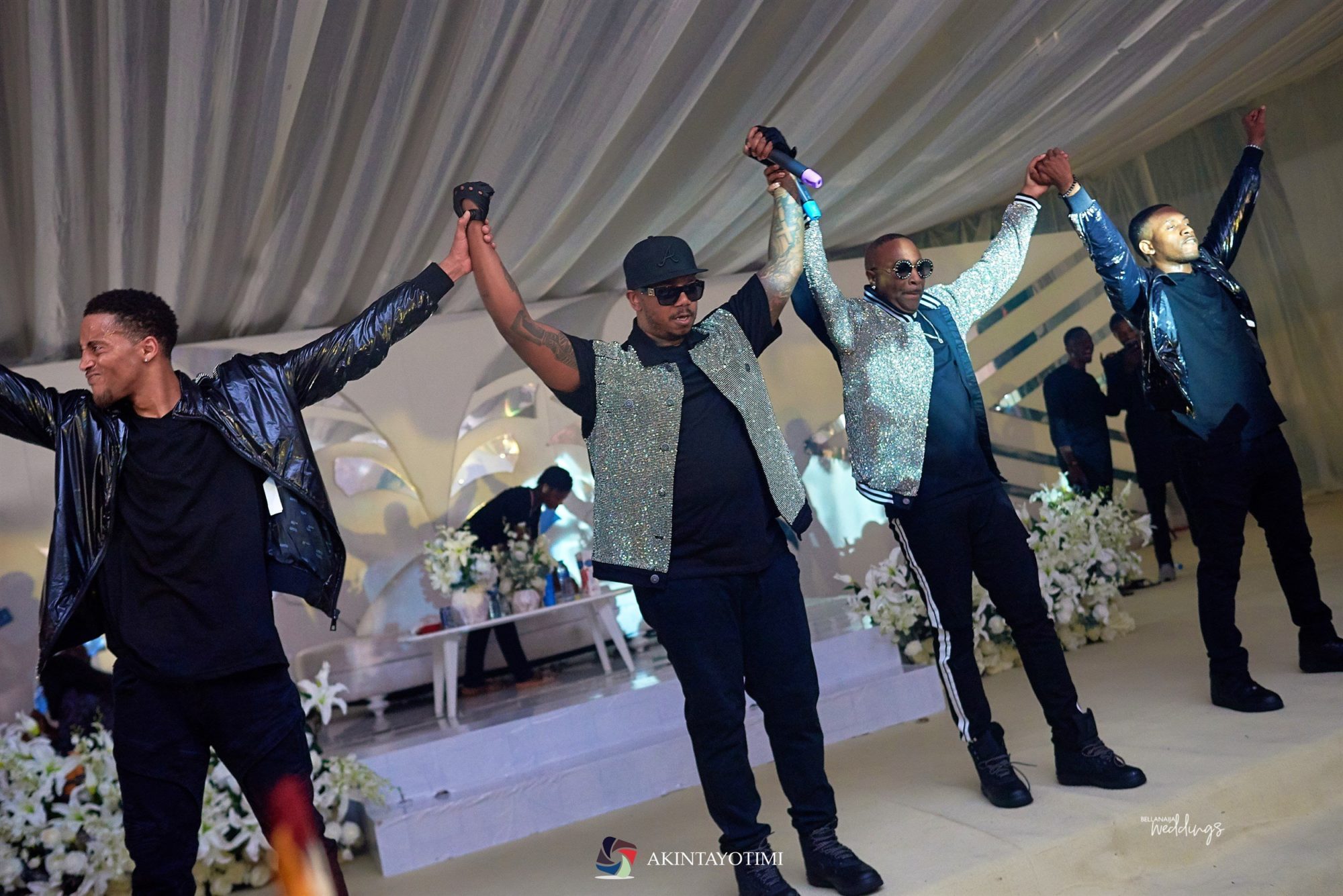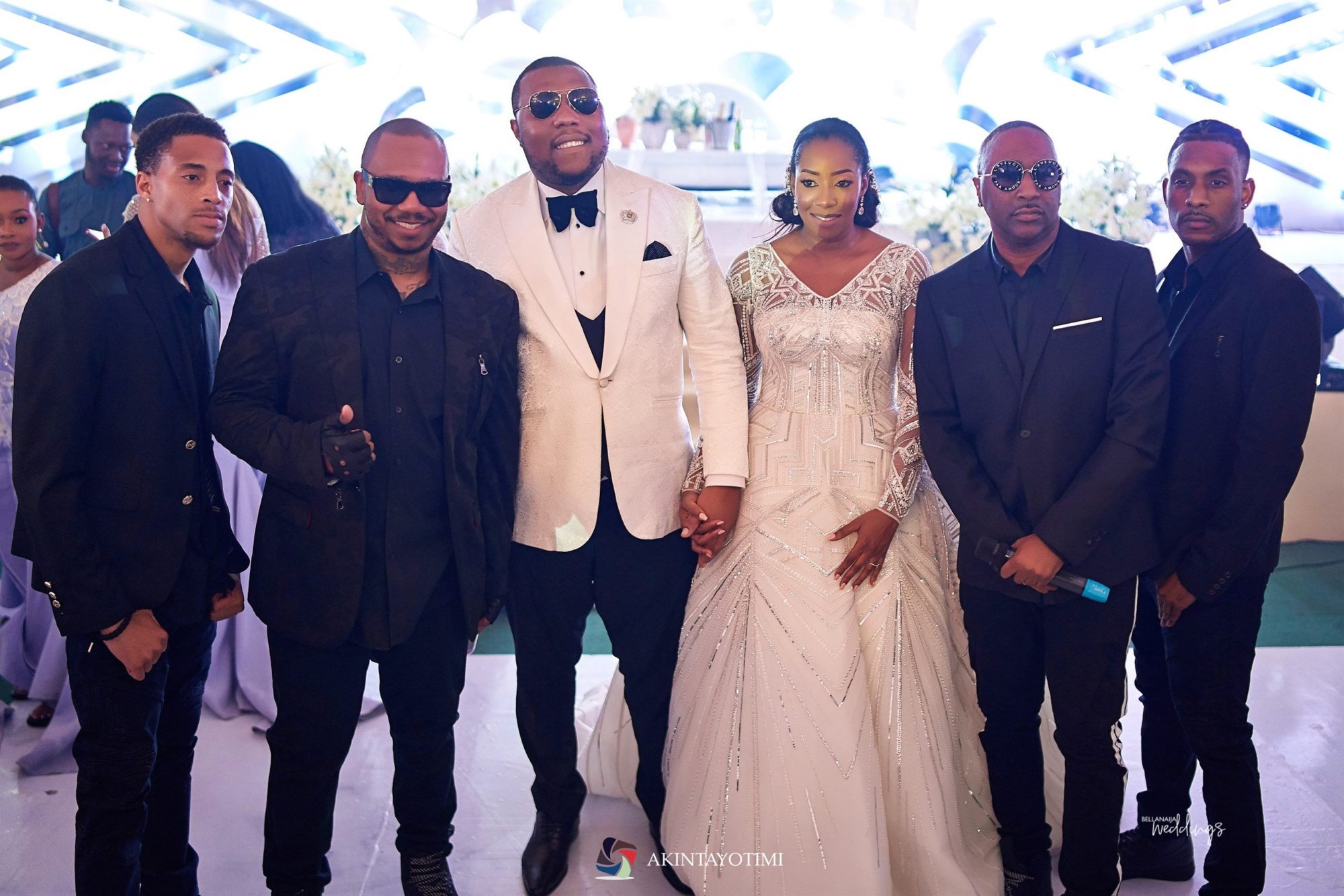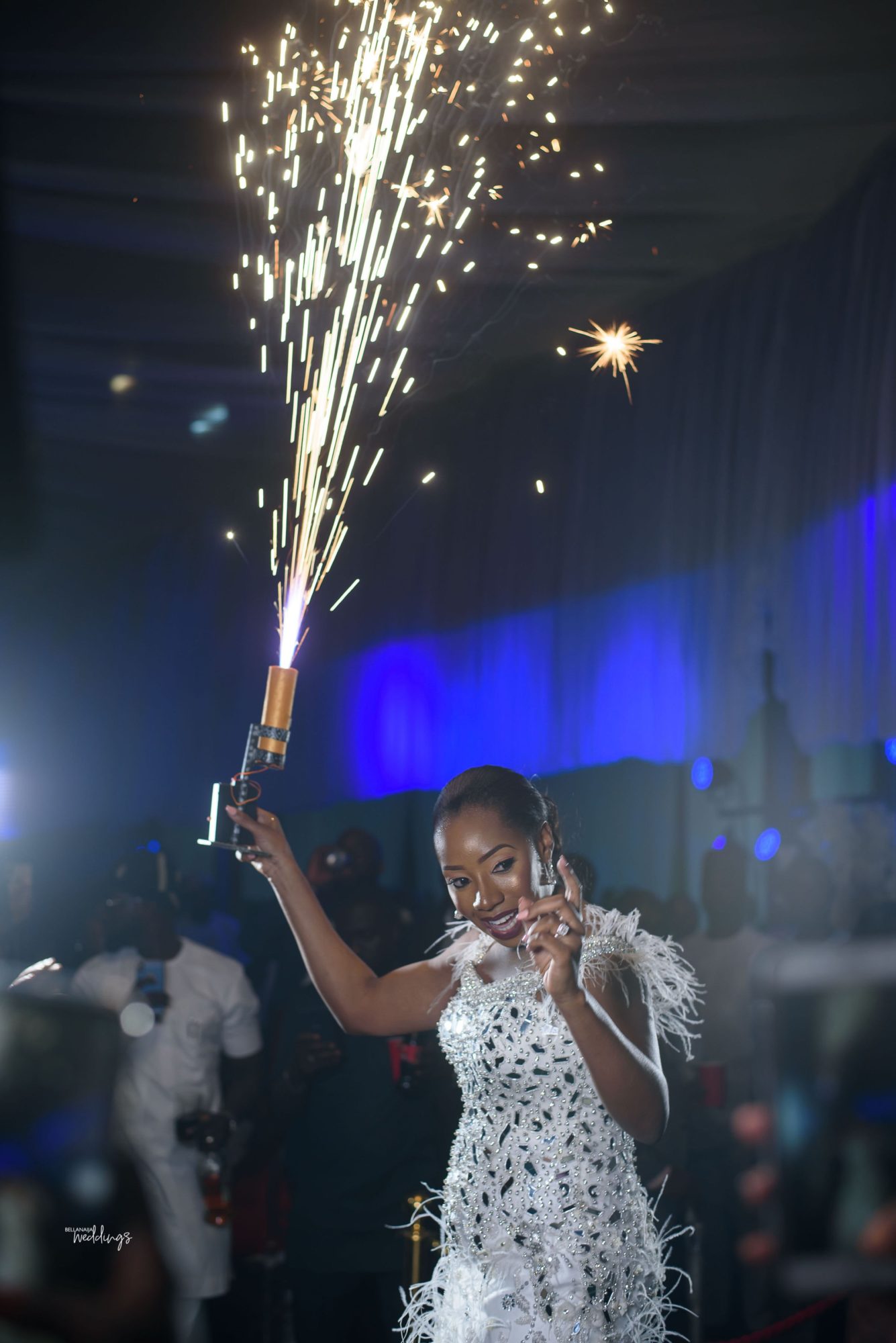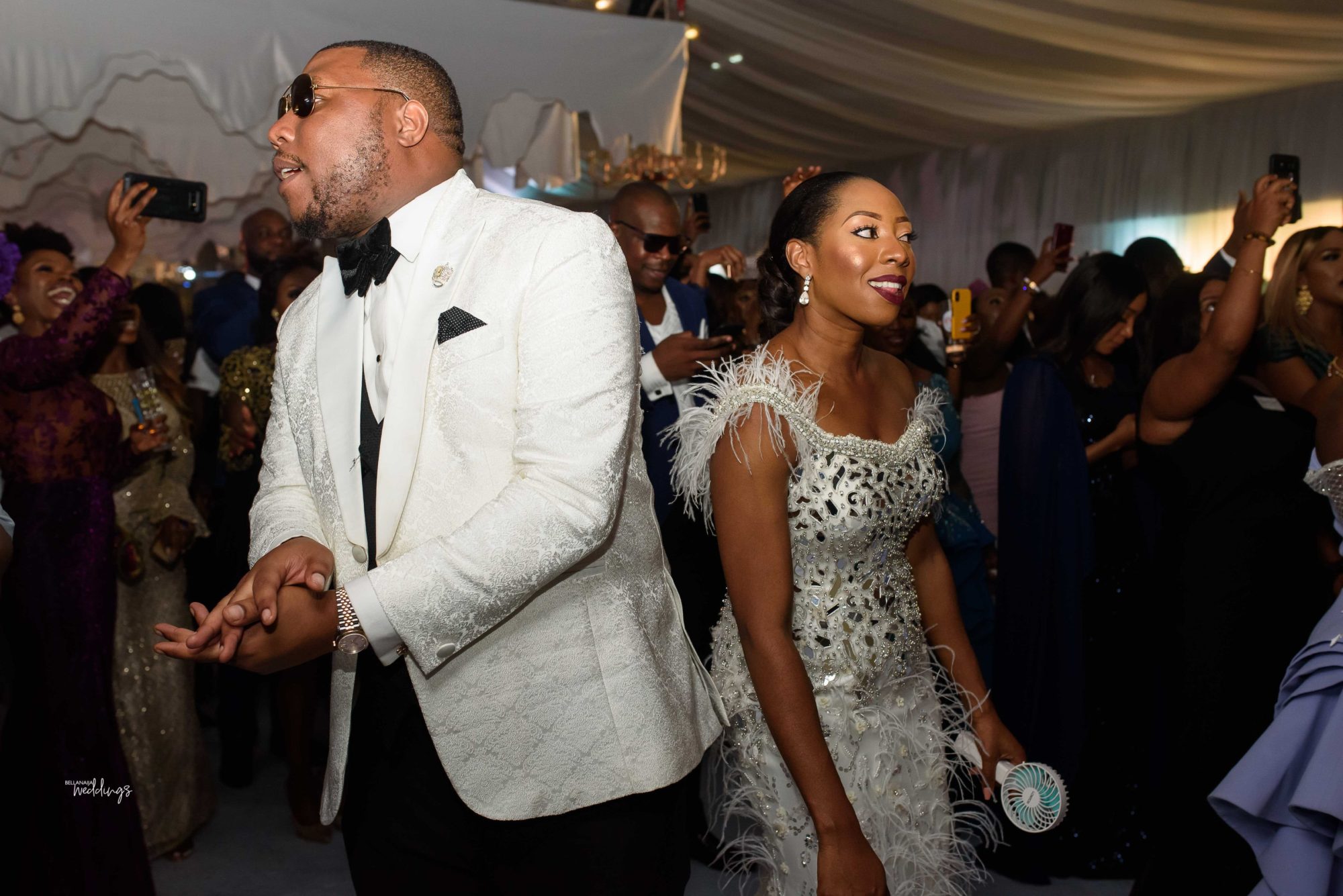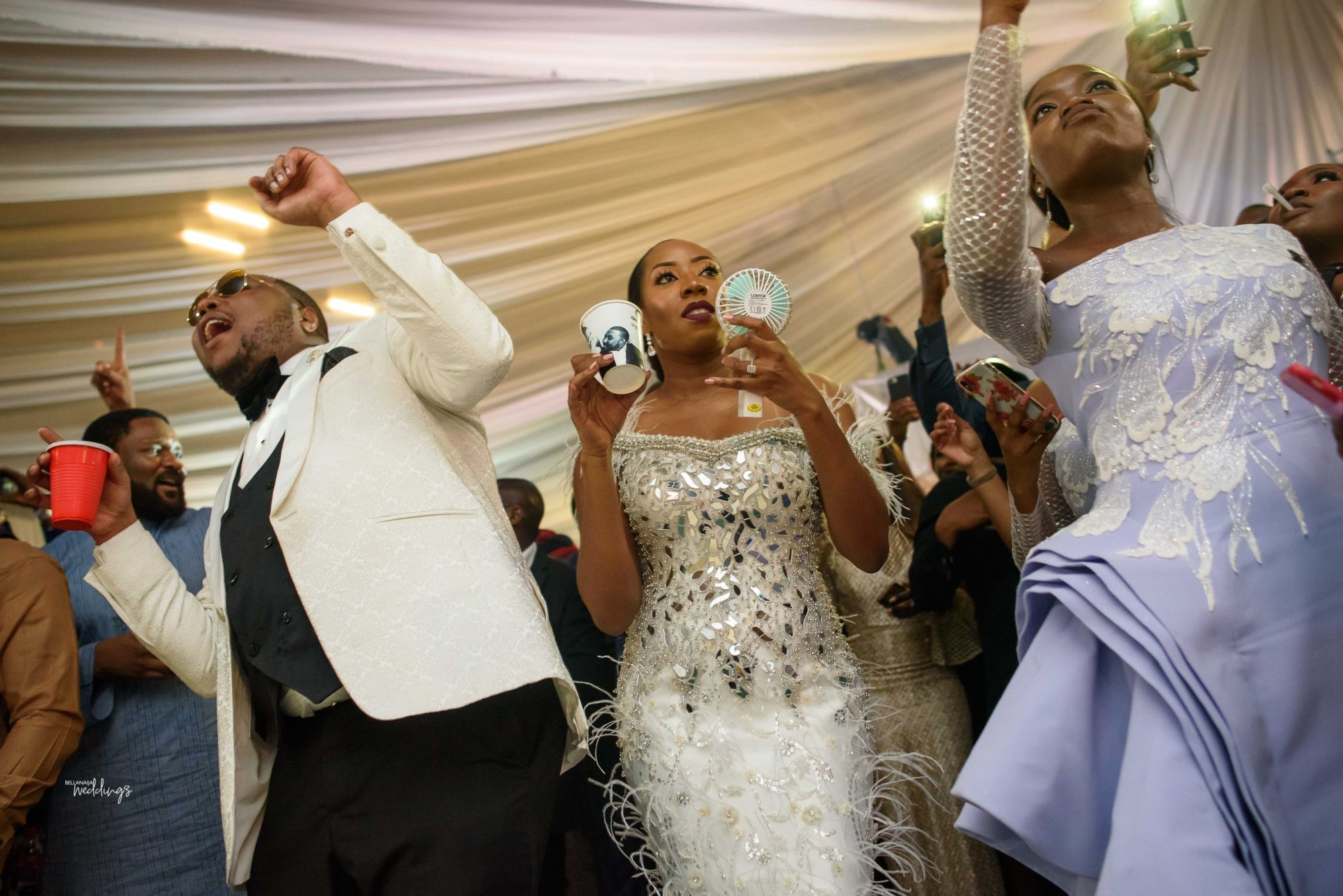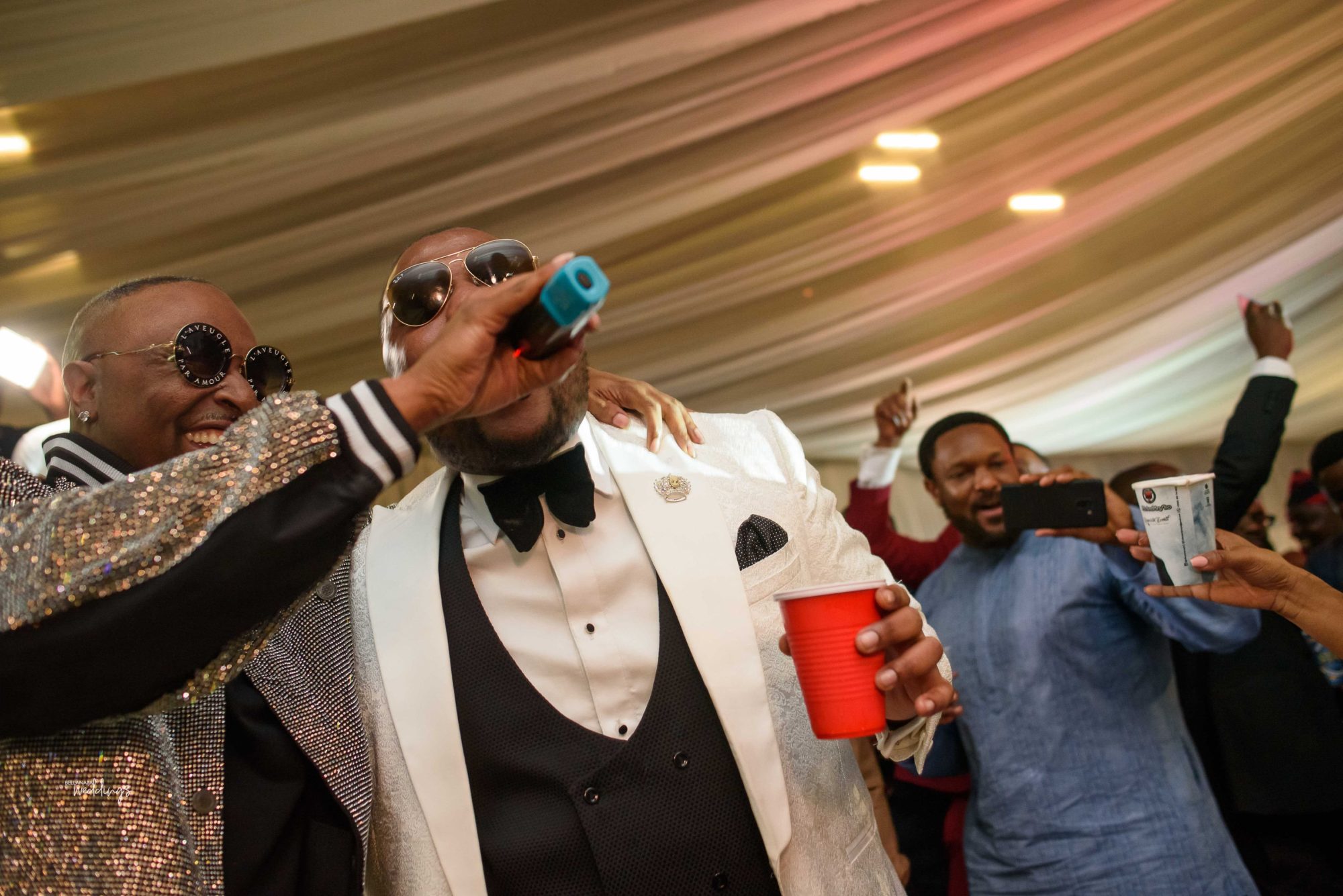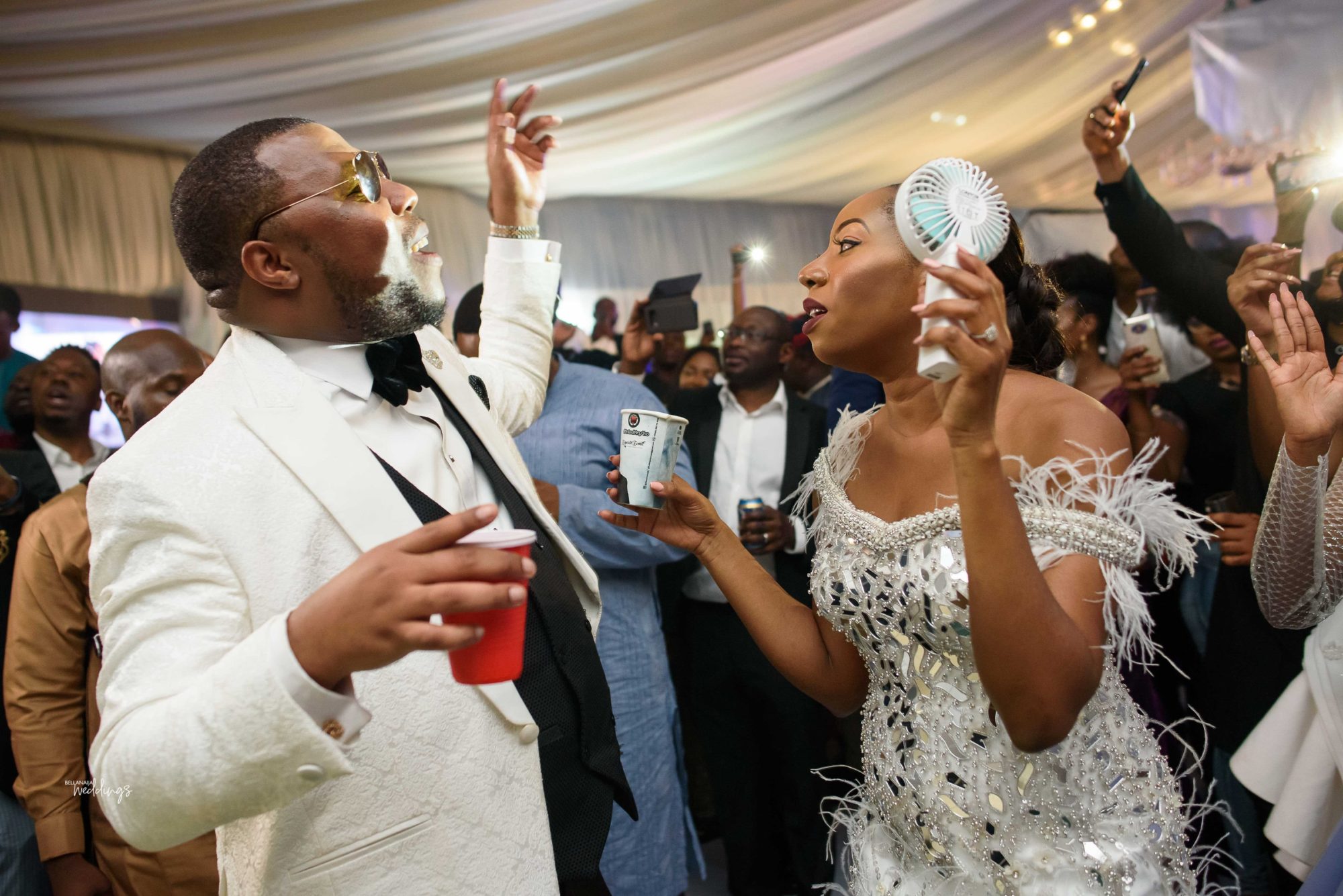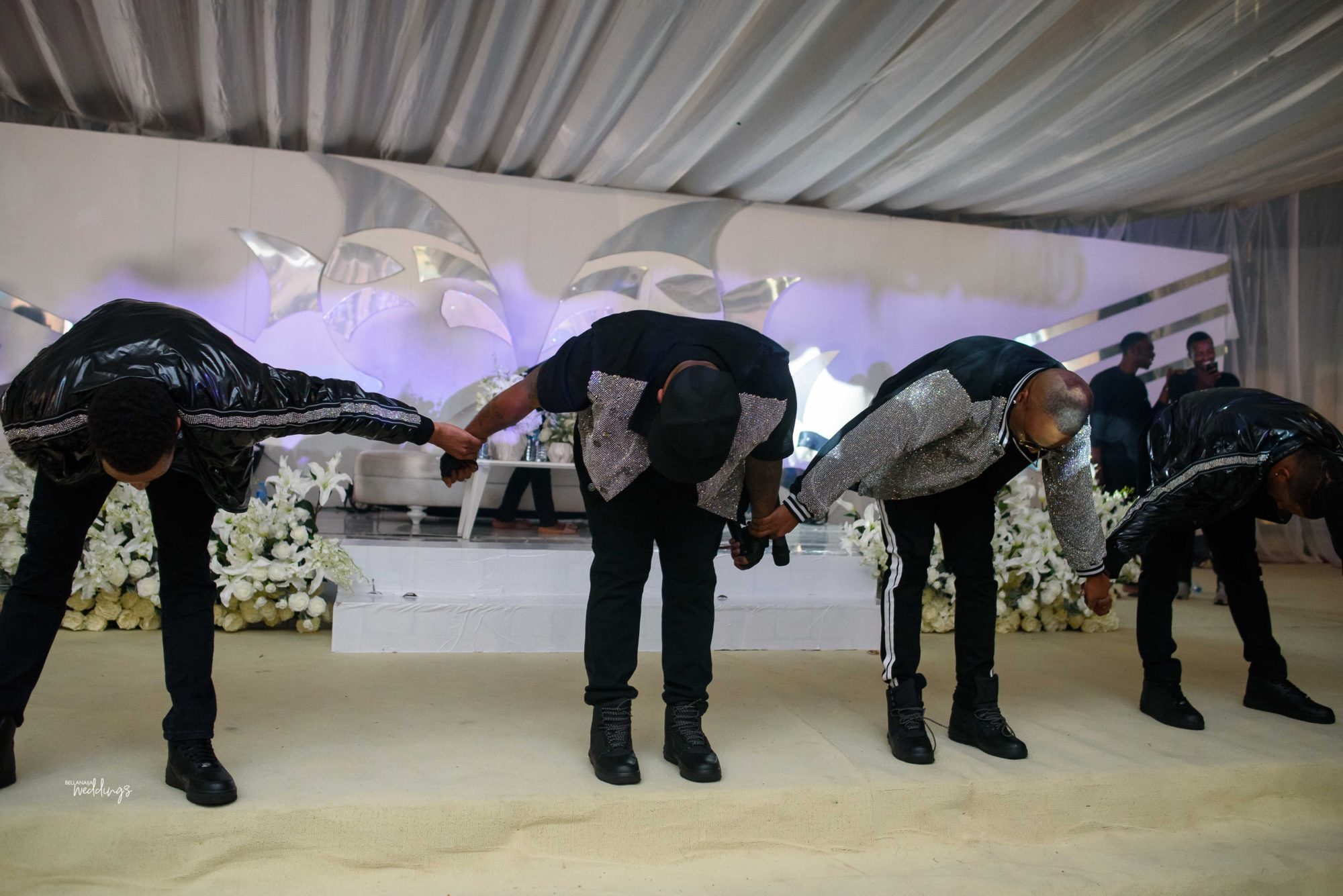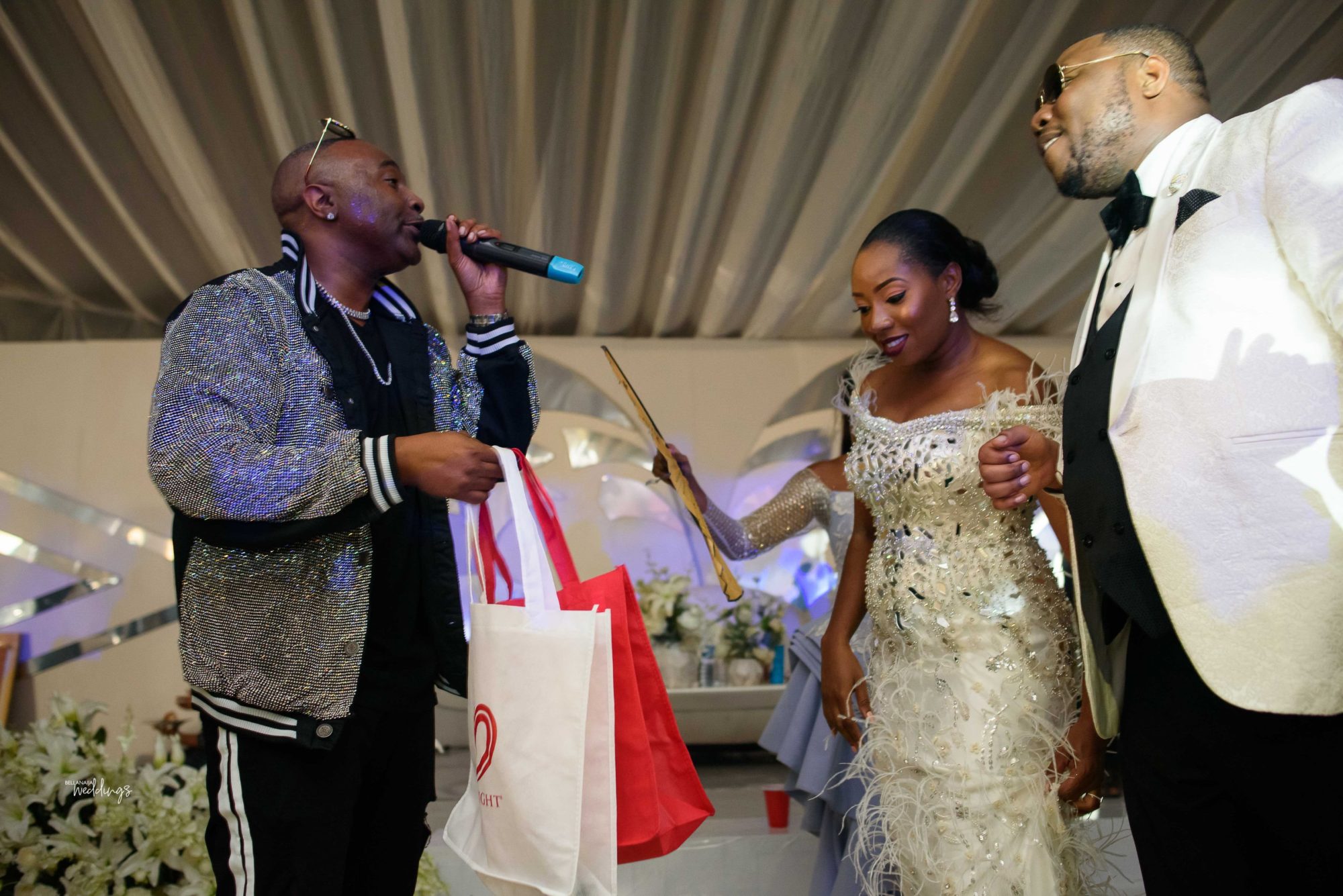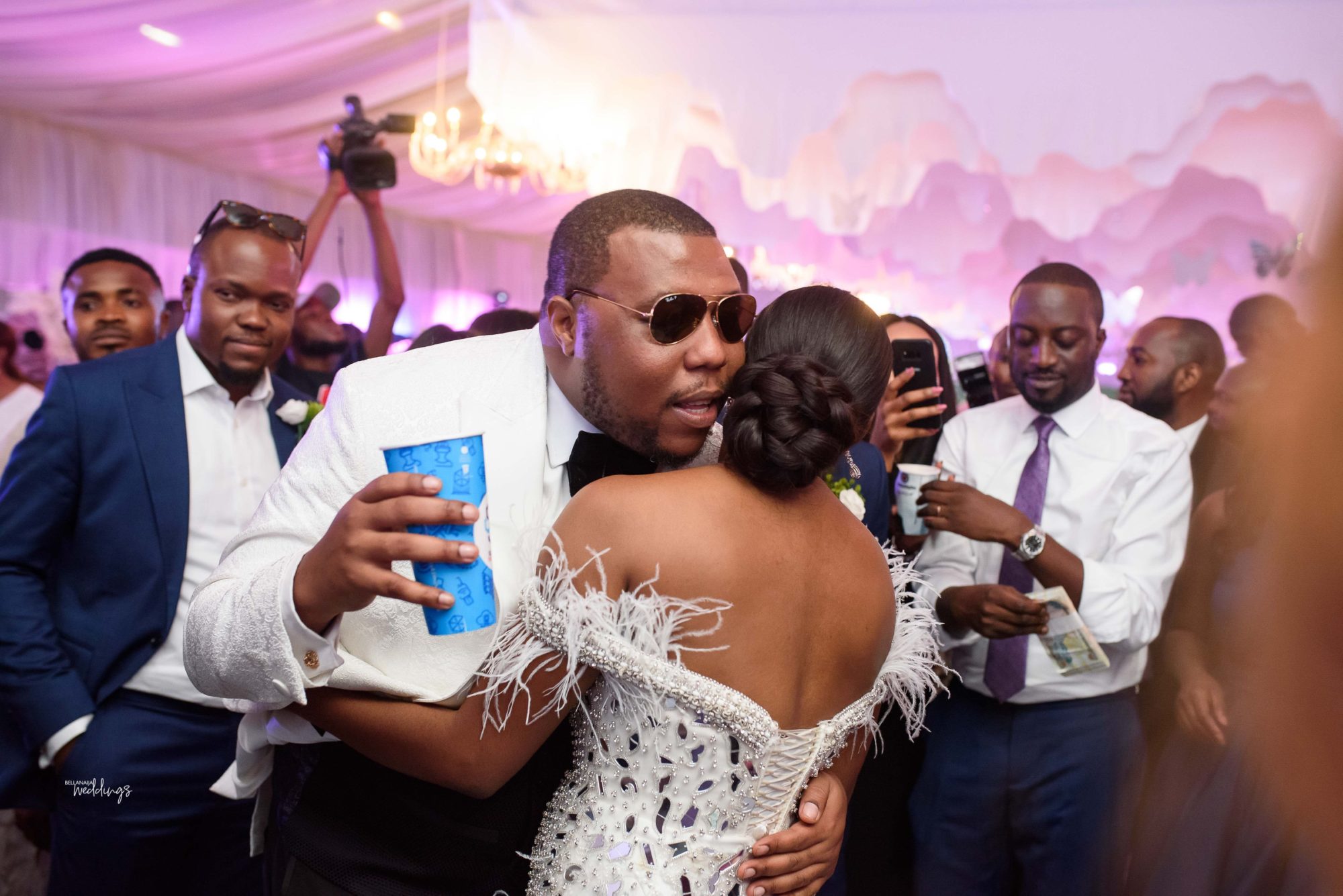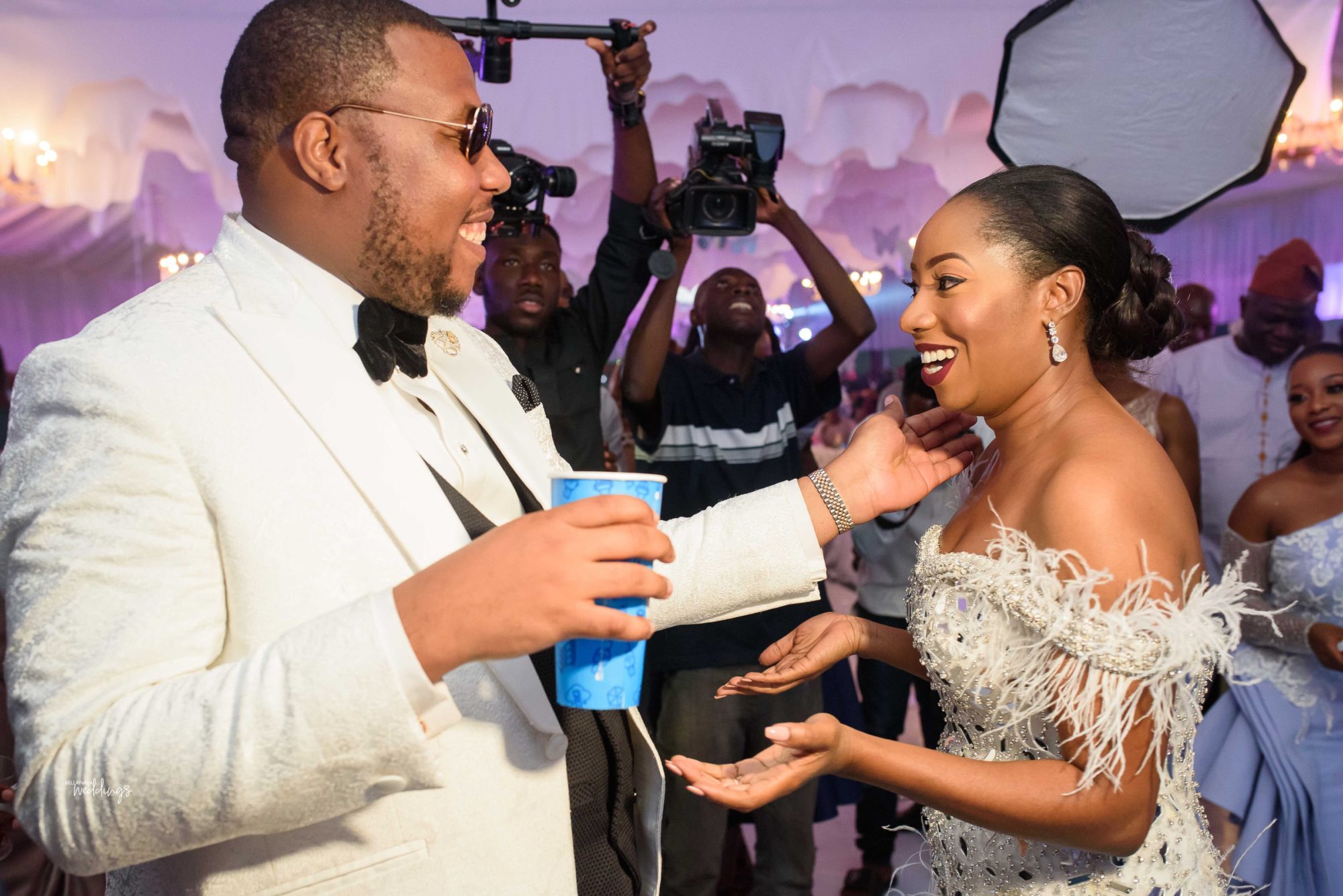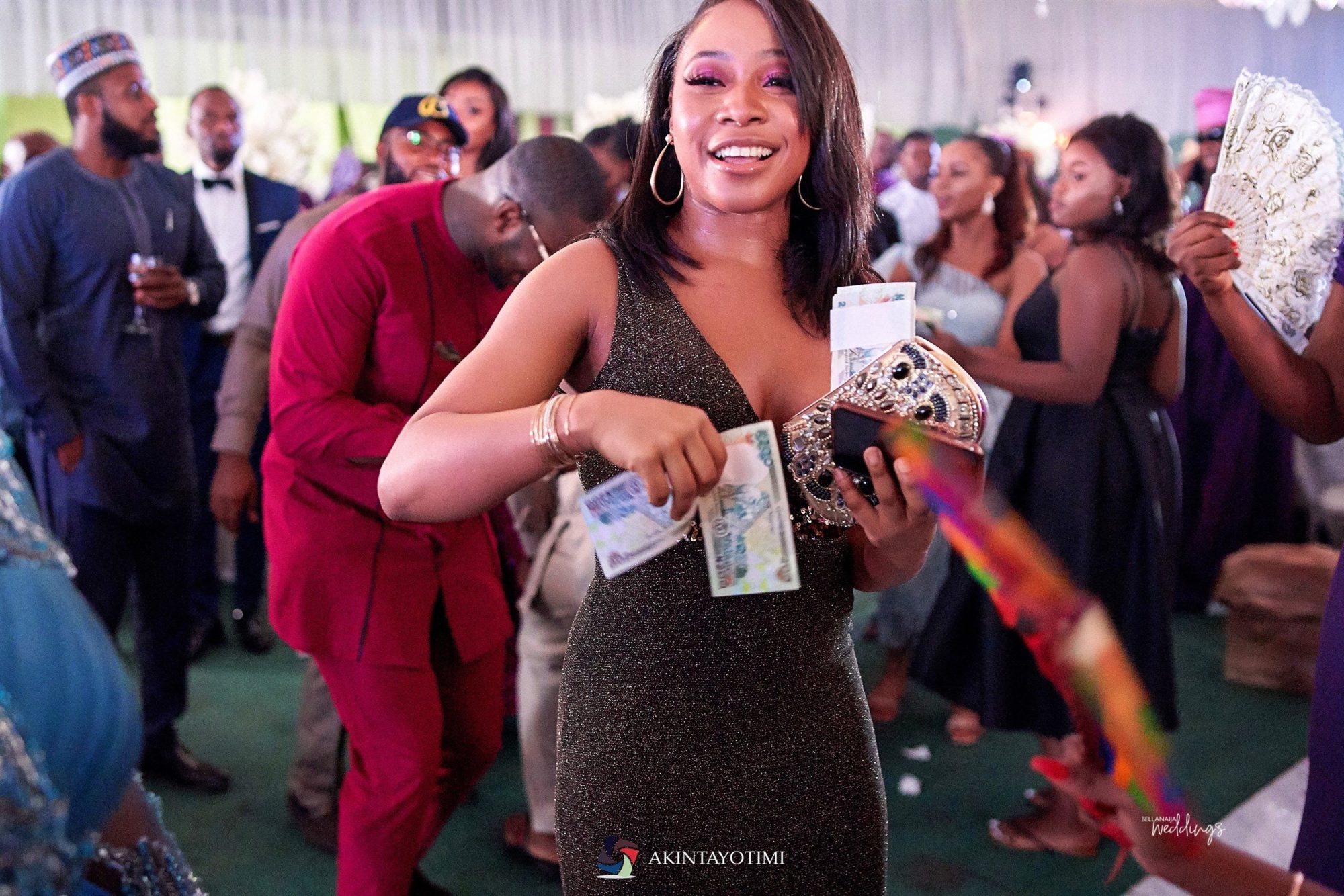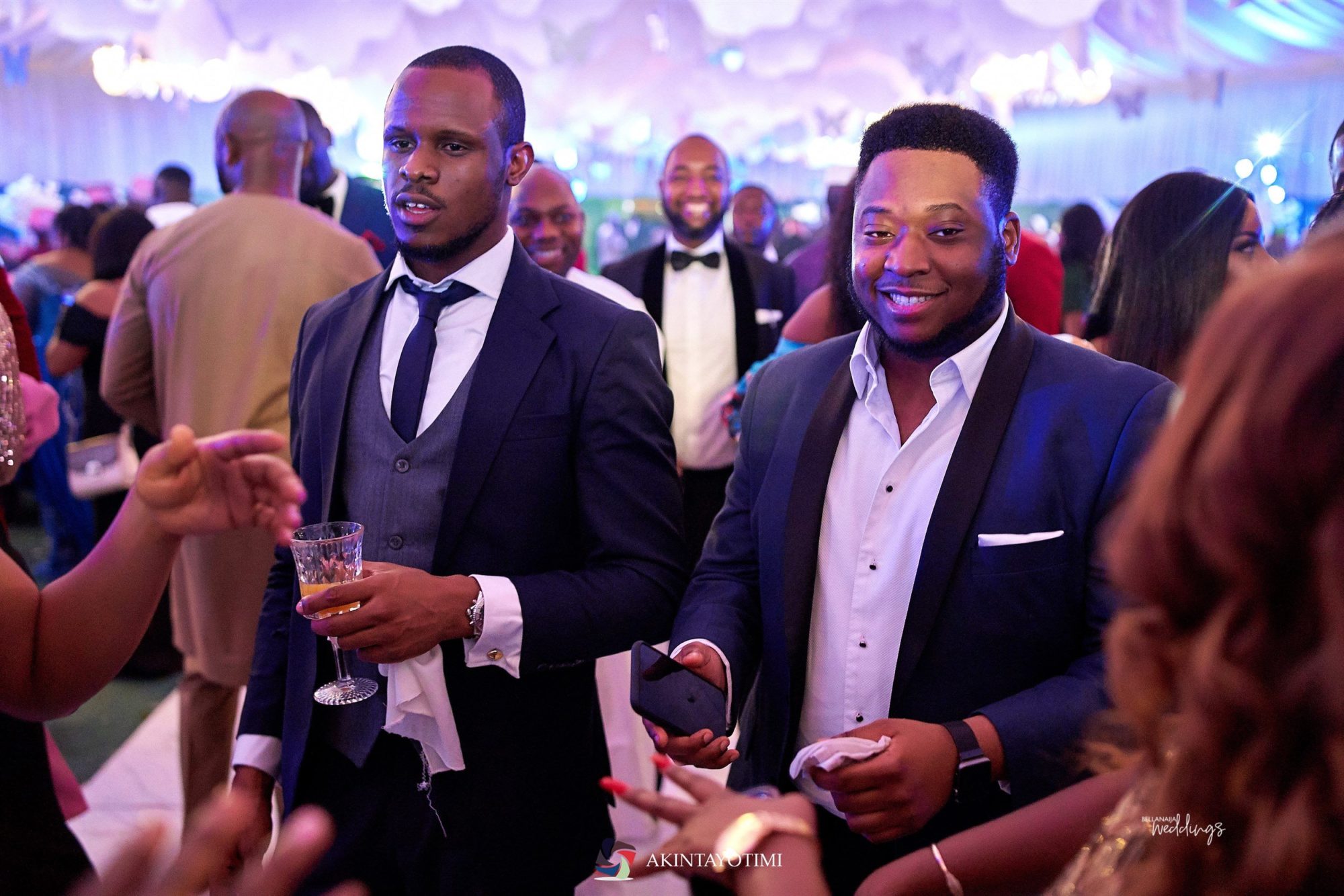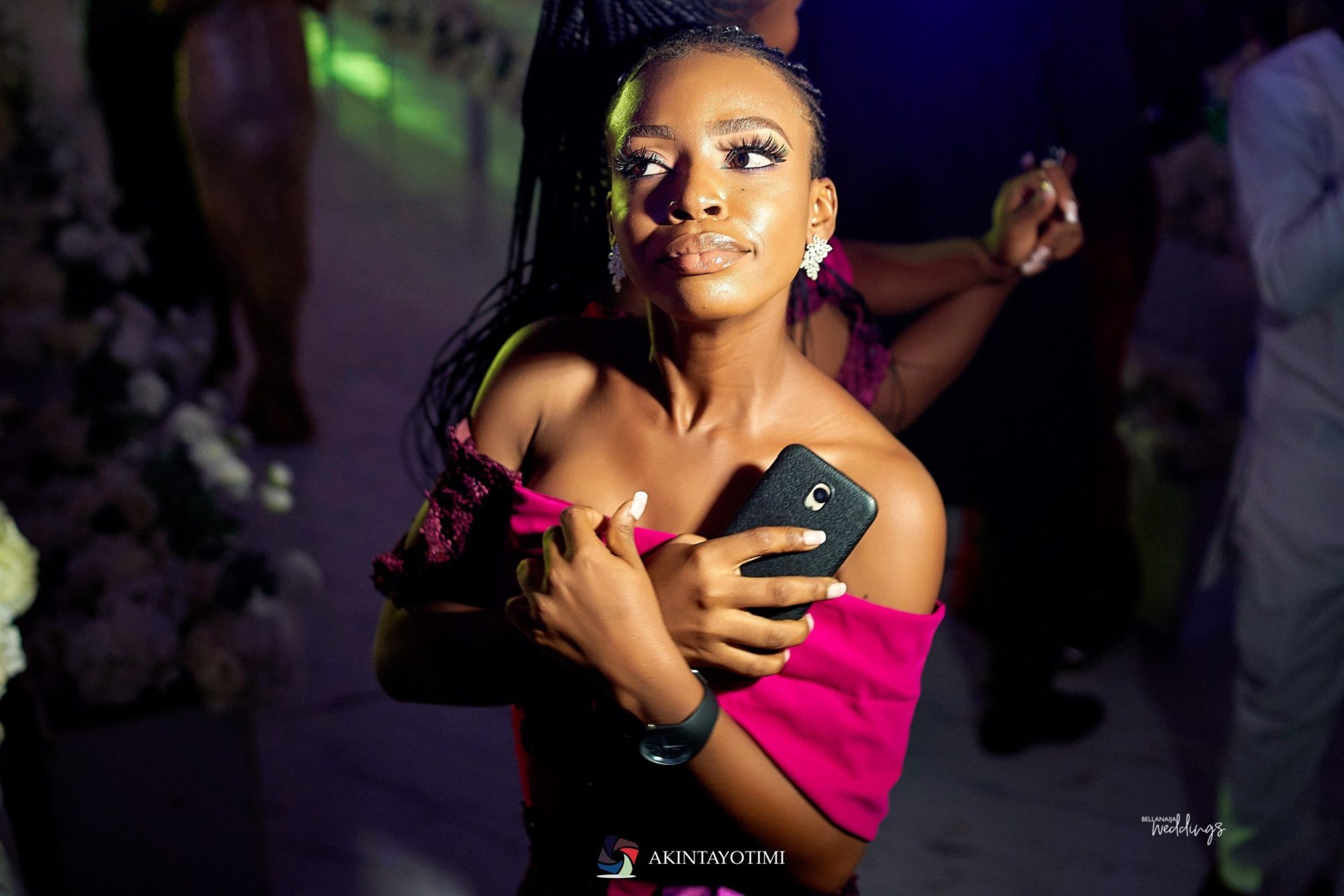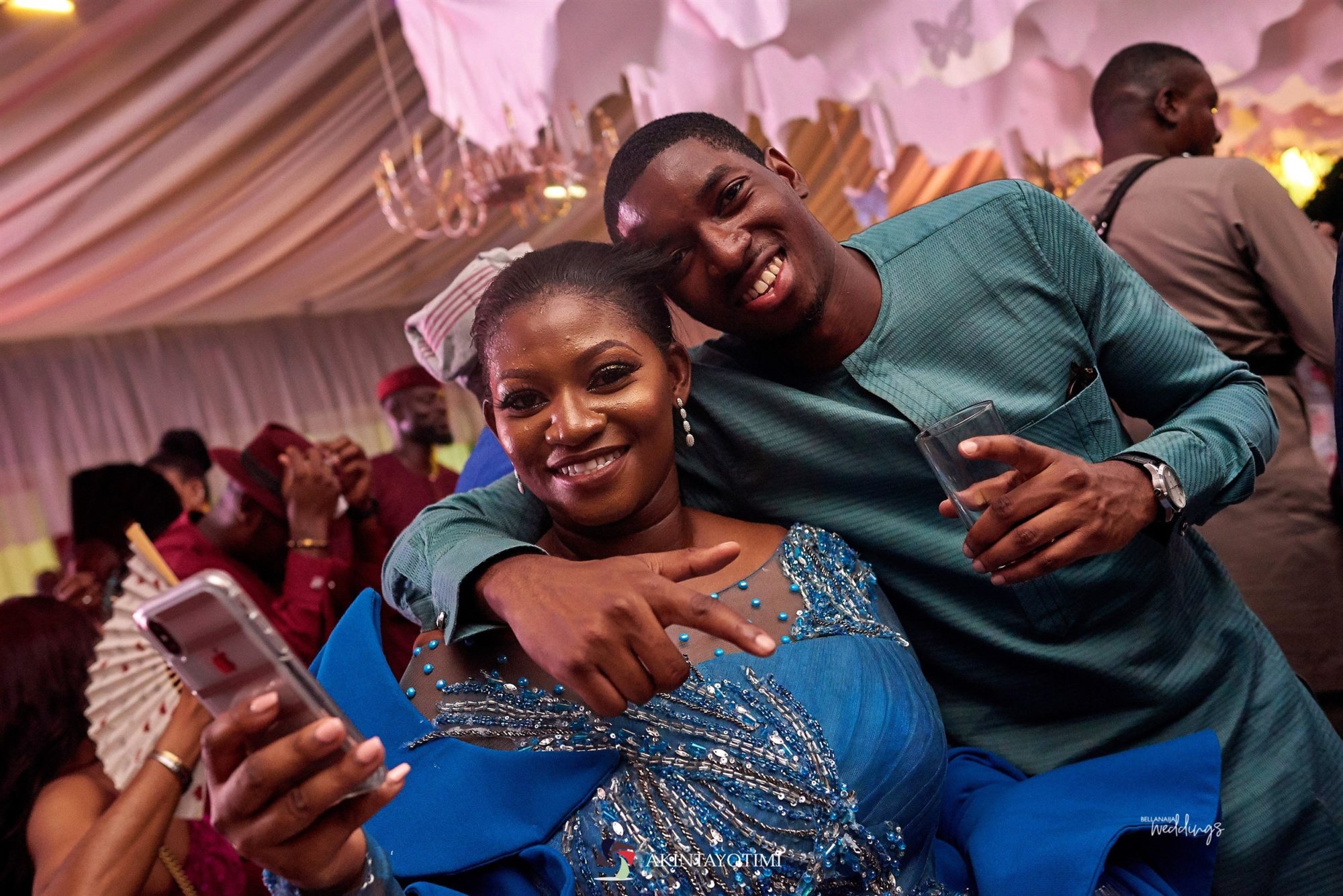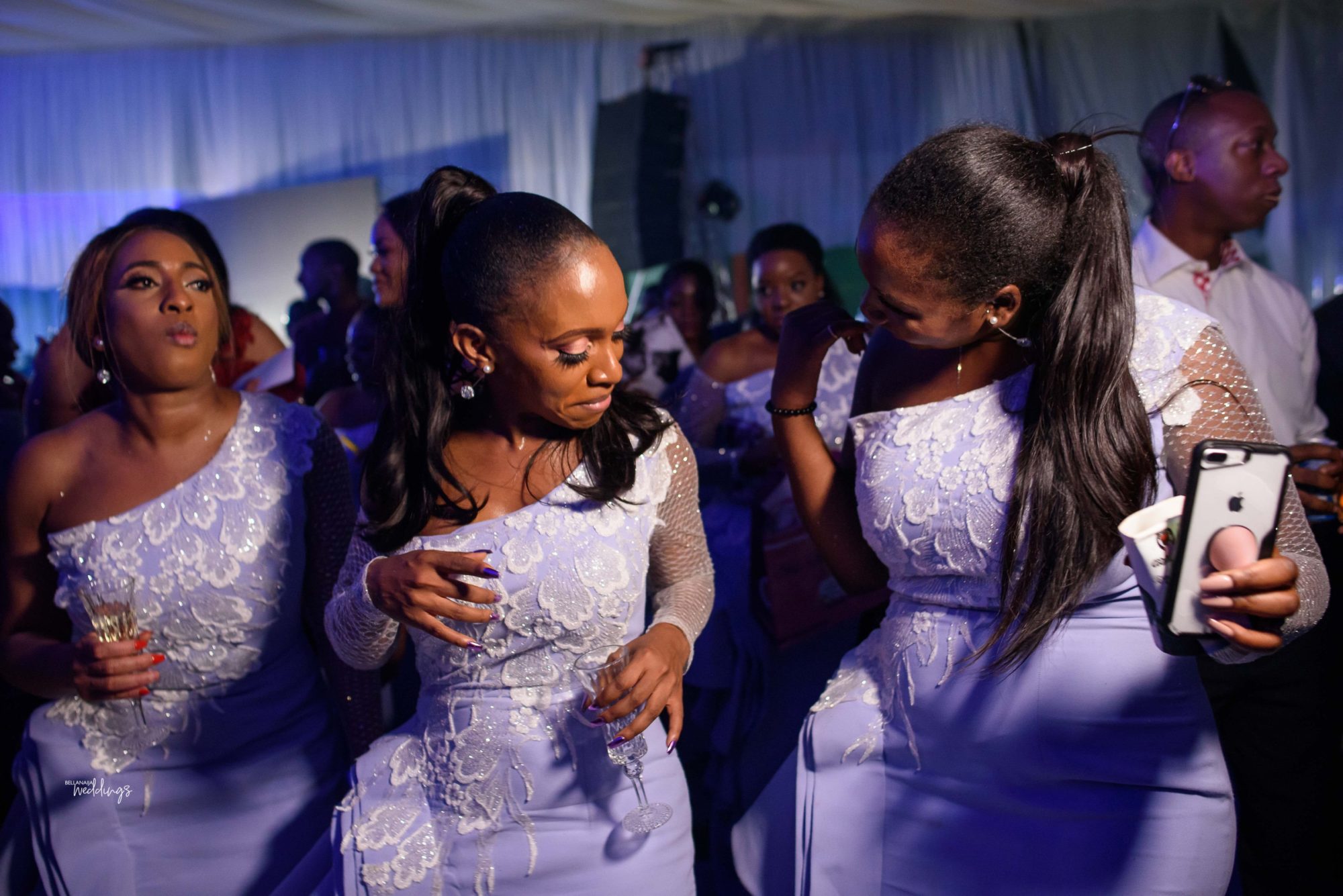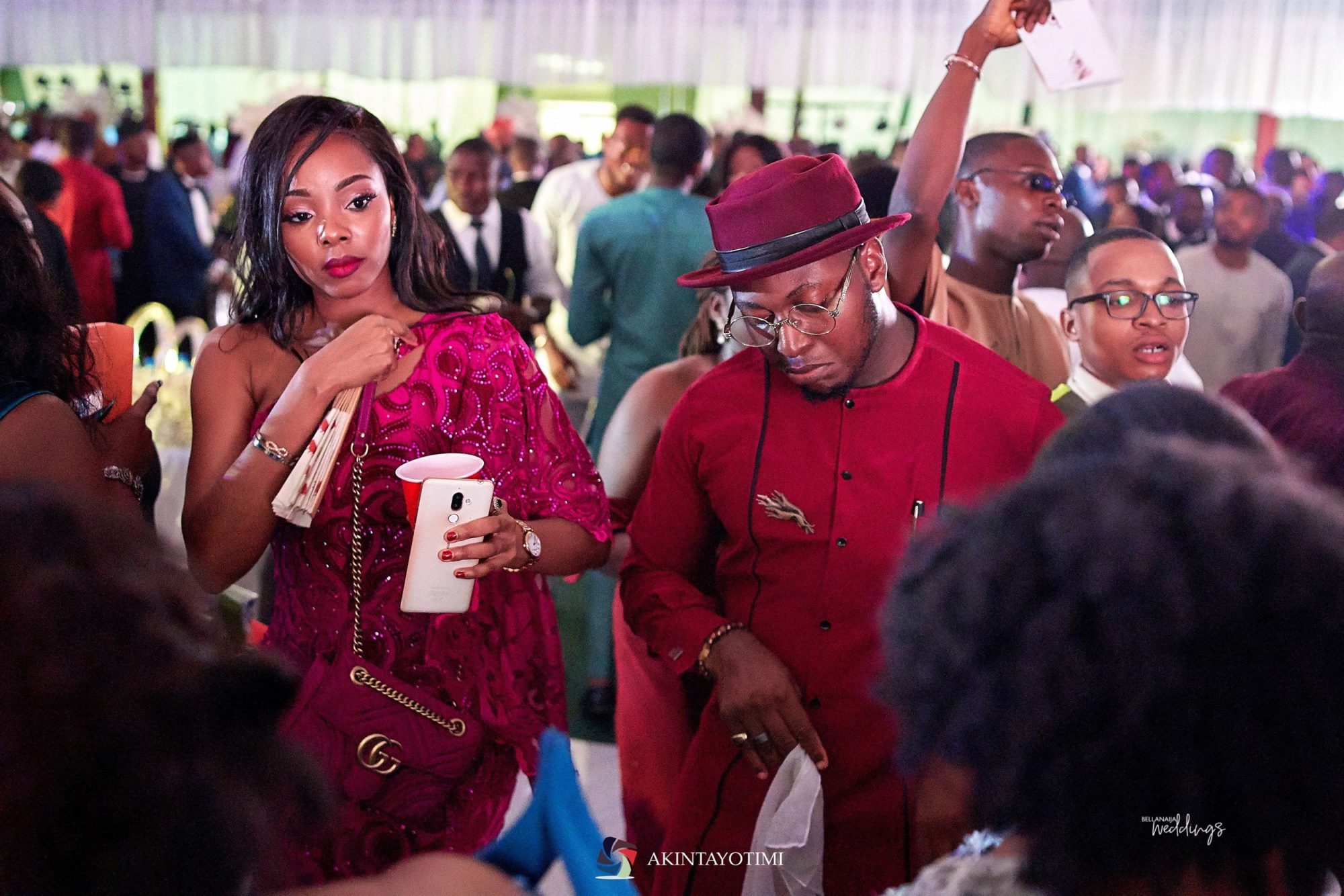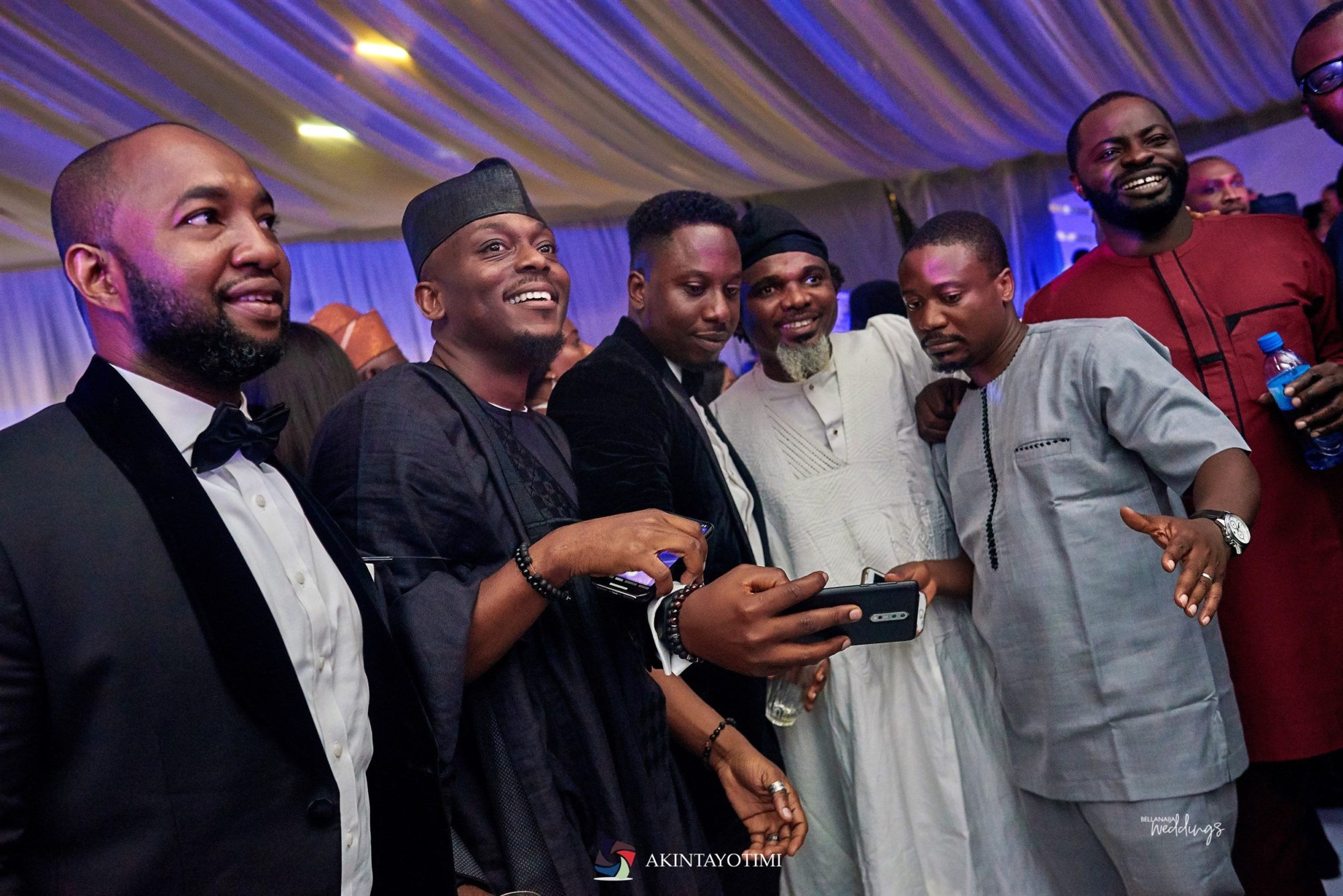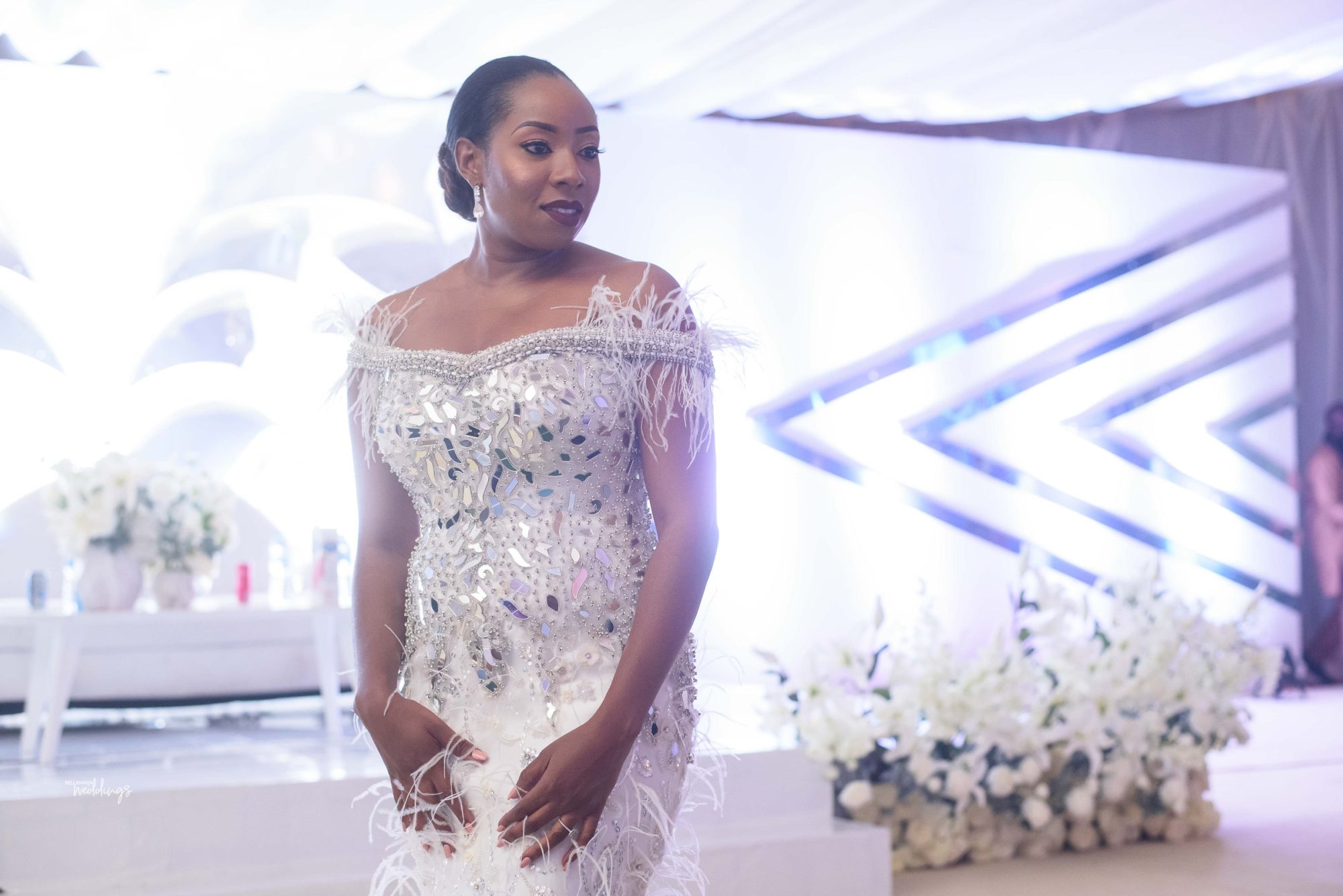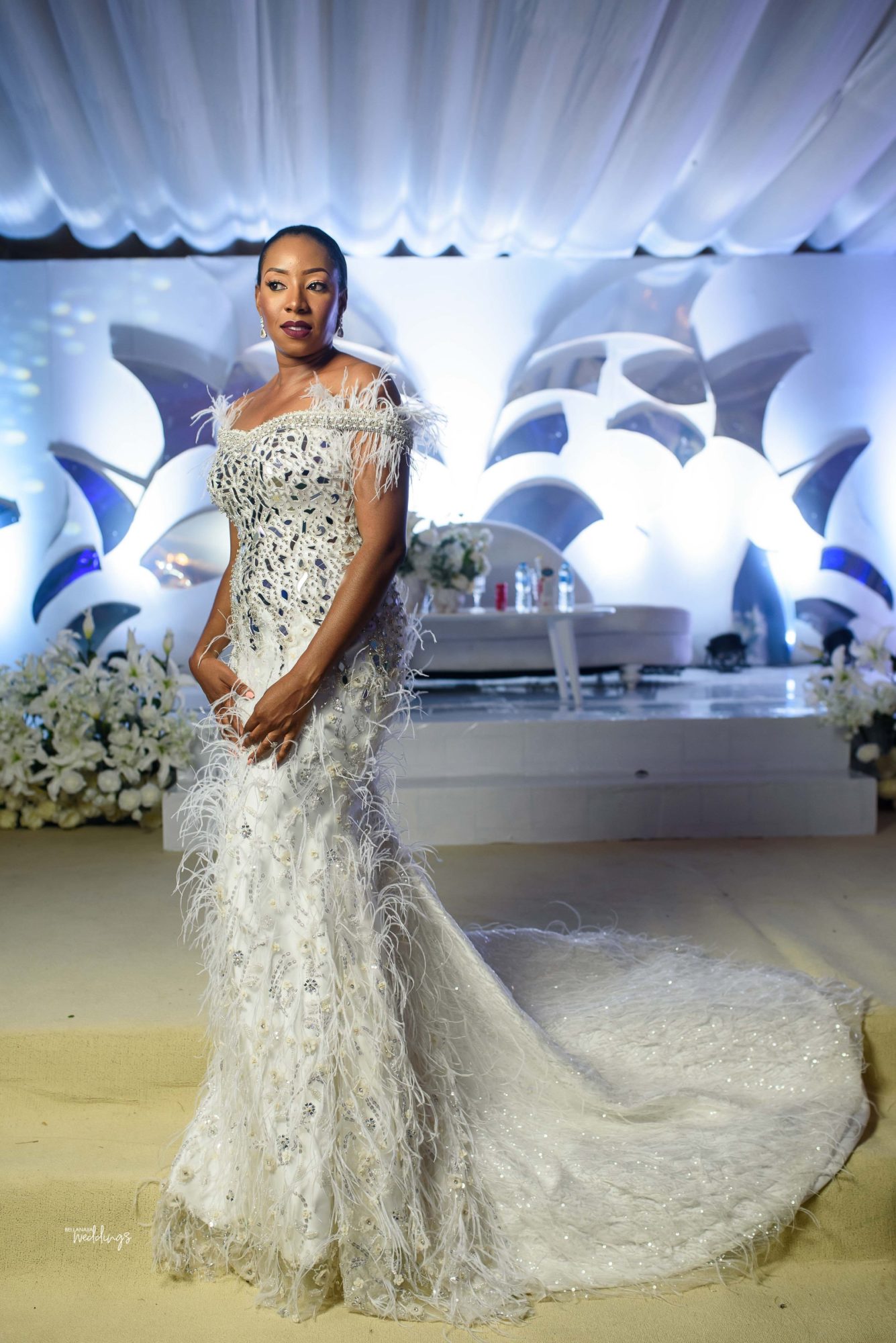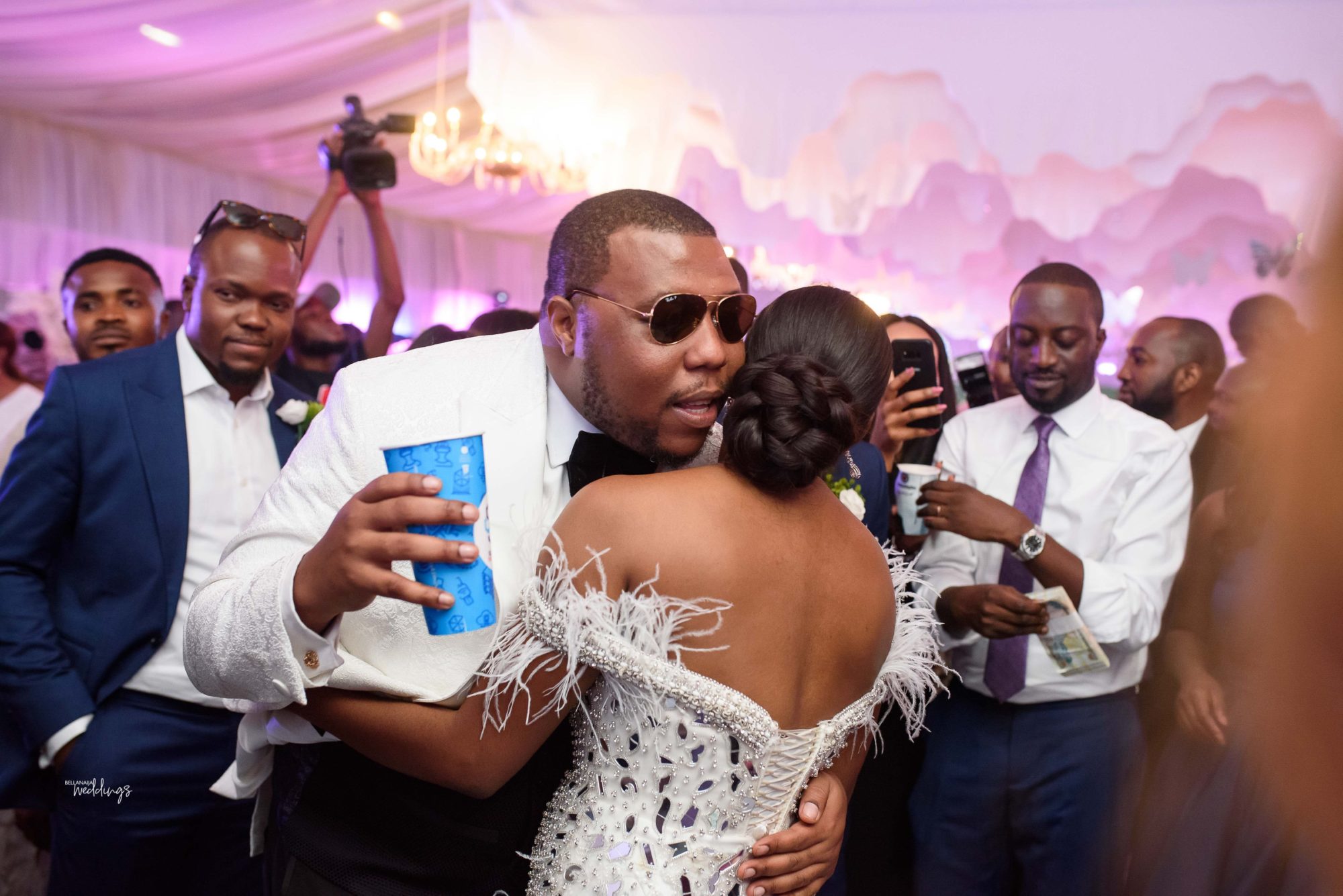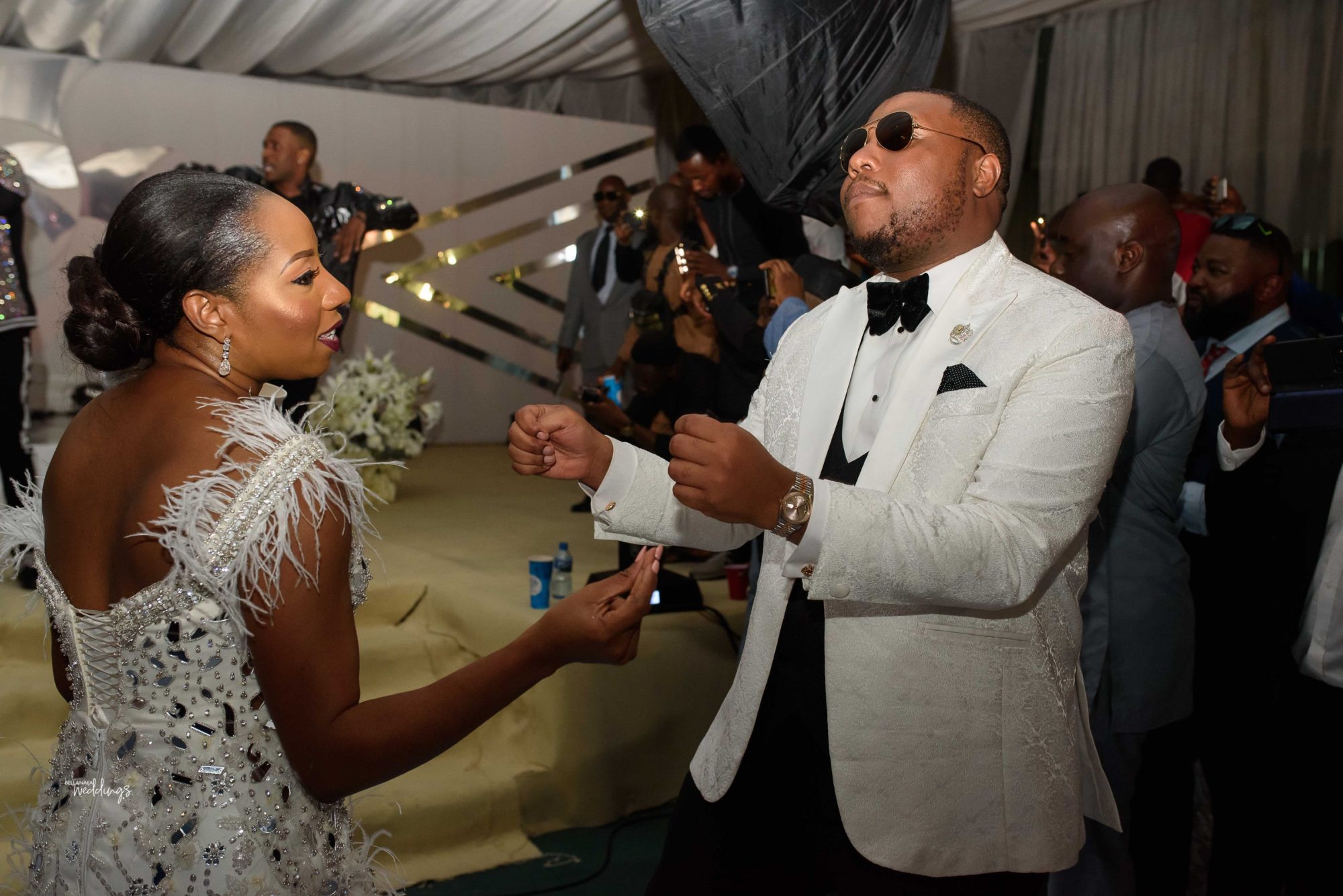 Credits:
Bride: @simisolu
Groom: @otunbasho1
Photography: @libraneyephotography | @akintayotimi
Videography: @nategenius01
Planner: @exquisite_events_abuja
Makeup: @banksbmpro
Hair: @tobbiestouch
Dress: @zuhairmuradofficial
Decor: @theweddingguruu
Special Effects: @mkali_effects
Groomsmen outfit: @kimonokollection
Performance: @theofficial112