We all know that the bride's overall look largely depends on a number of things- her dress, hairstyle, accessories, makeup and more. That's why it is important to pay attention to what look your makeup artist or hair stylist are creating on you.
Yes, we all want the flawless elegant look, who doesn't? So, while going nude might be the big trend in the space, what about adding a pop of colour to the makeup, like switching up the nude lipstick for something purple or bright. Today's beauty look is flawless but also gives us that pop of colour on the lip area. The beauty look is complemented with a classy hairstyle that gives a mix of a neat and messy style all in one.
And if you are a die-hard fan of any shade of purple lipstick, you should this look to your makeup artist. Also, check out more inspiration looks here.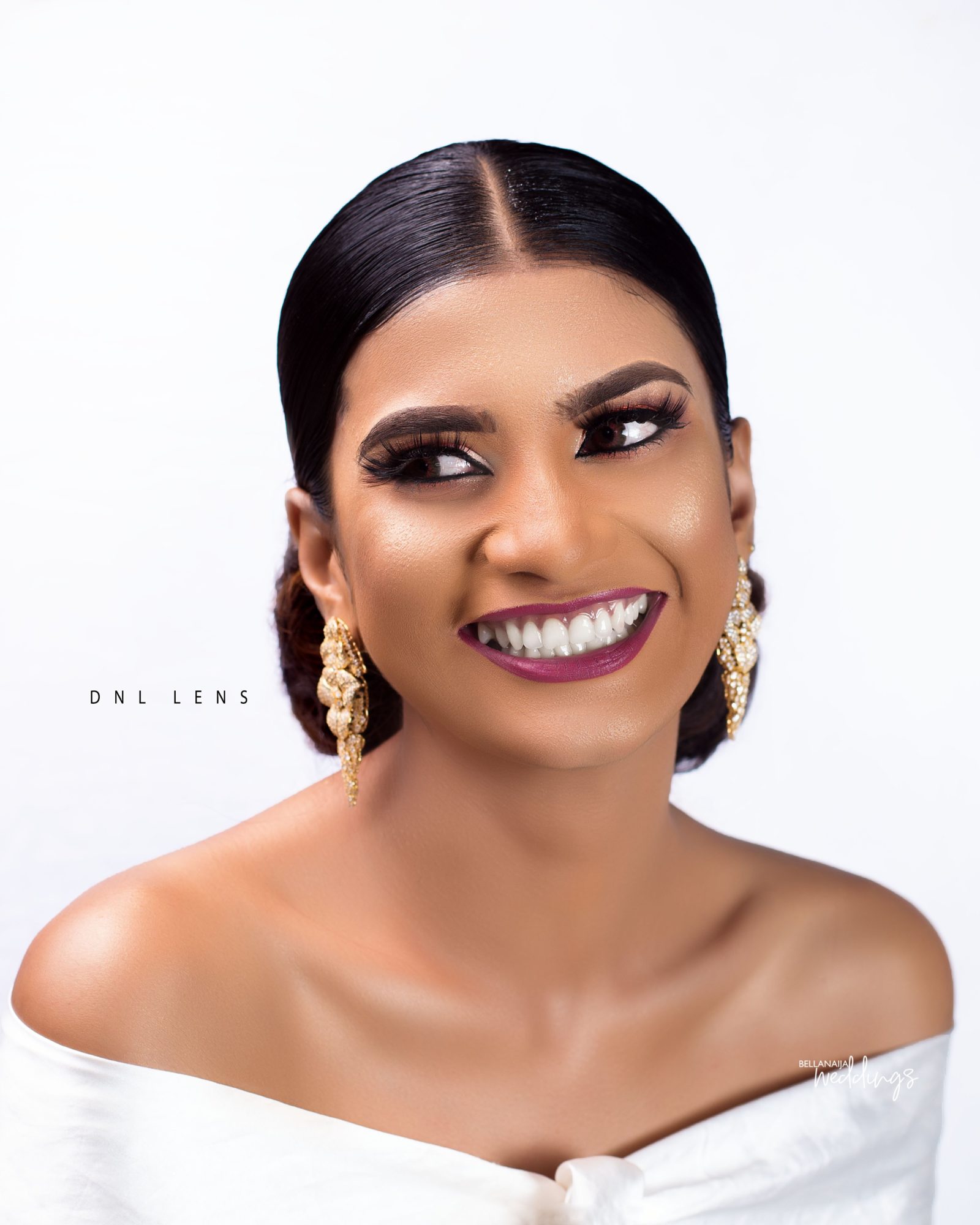 The hairstylist, Adurablestouch describes the style on the belle:
After seeing my client's hair lenghth, I decided to create a look that will inspire brides with long hair who do not want their hair getting on their shoulders on their special day.  So I decided on a classy low back messsy bun with the hair. It is a combination of a clean and messy updo- it  has  a sleek neat front and messy curls at the back.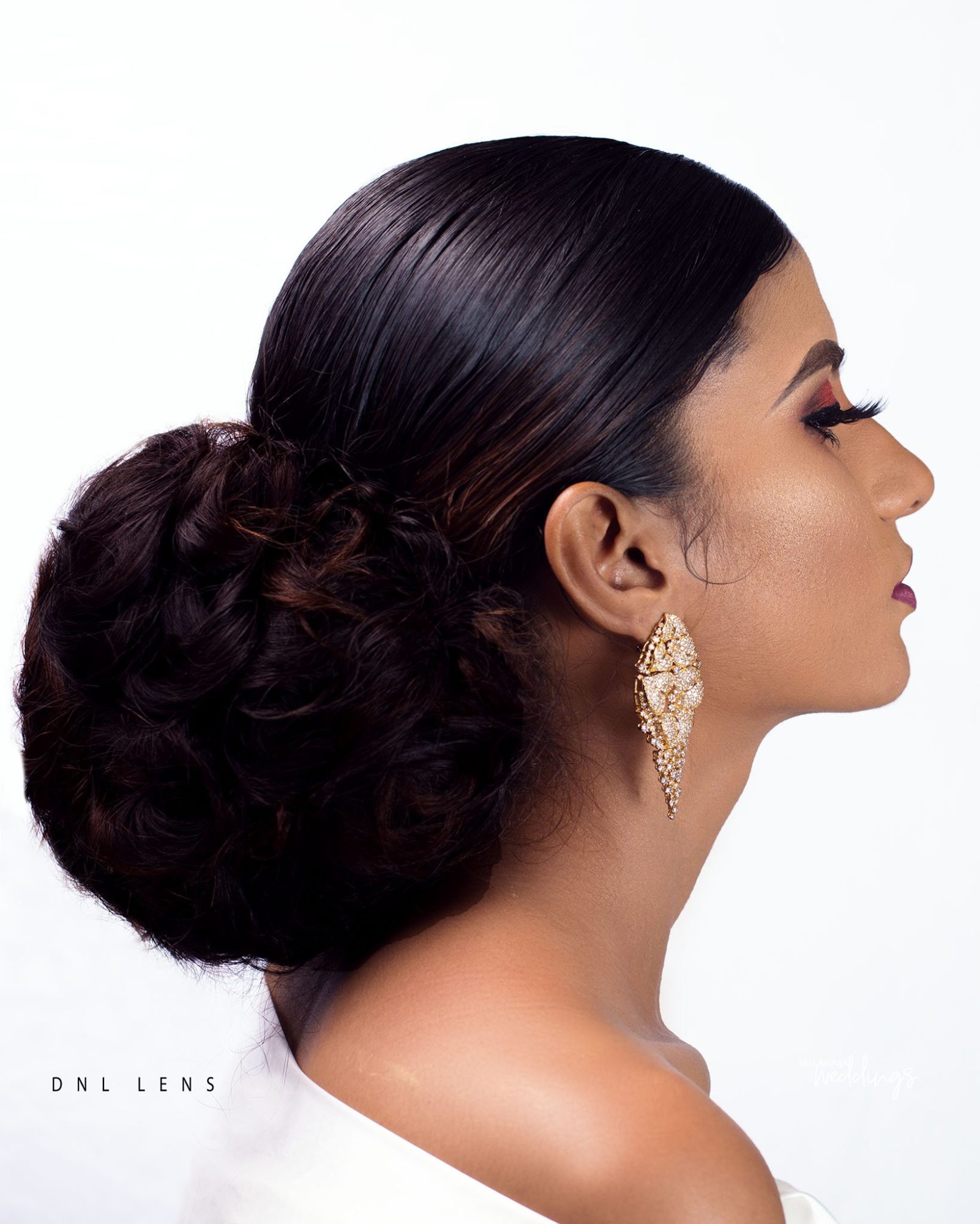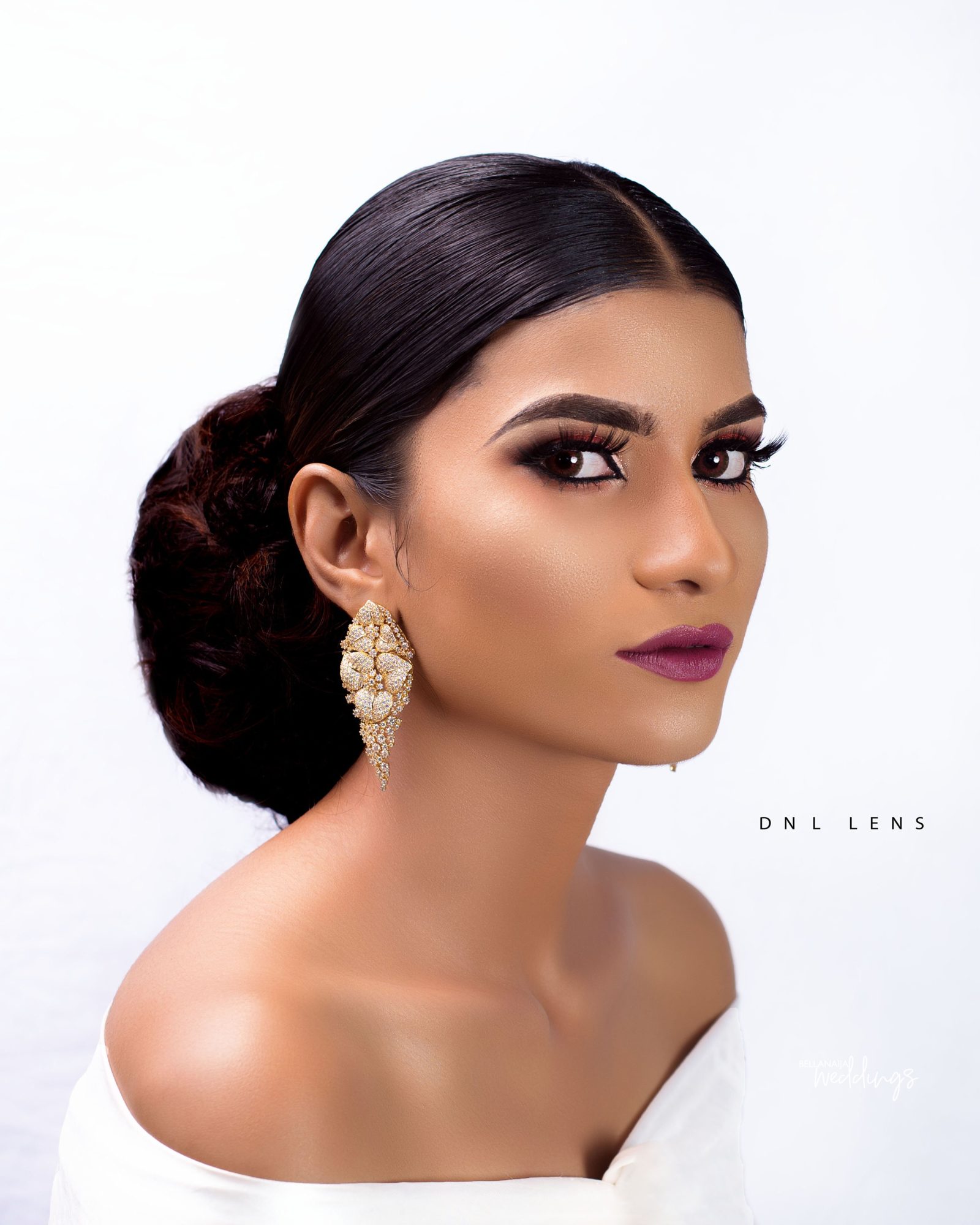 Credits
Photography: @dnl_lens
Belle: @shairvictoria
Makeup: @wemizbeautytemple
Assistant: @ajoke_photography
Hair: @adurablestouch
Agency: @imaginerystylemodels