Knowing us, you understand how important it is to showcase the beauty of our heritage through weddings.
The beautiful Idoma bride, Faith, and her Efik groom Akuma celebrated their coming as man and wife according to the customs of their land. Faith was true to her roots as she started off the day in the red and black wedding outfit synonymous to the Idomas. After they had been joined, she switched into a blue outfit showing that she has embraced her husband's root.
They have a beautiful love story and you should read up about on their pre-wedding. And of course, their white wedding was truly incredible, click here and you get to see all the beauty of the day.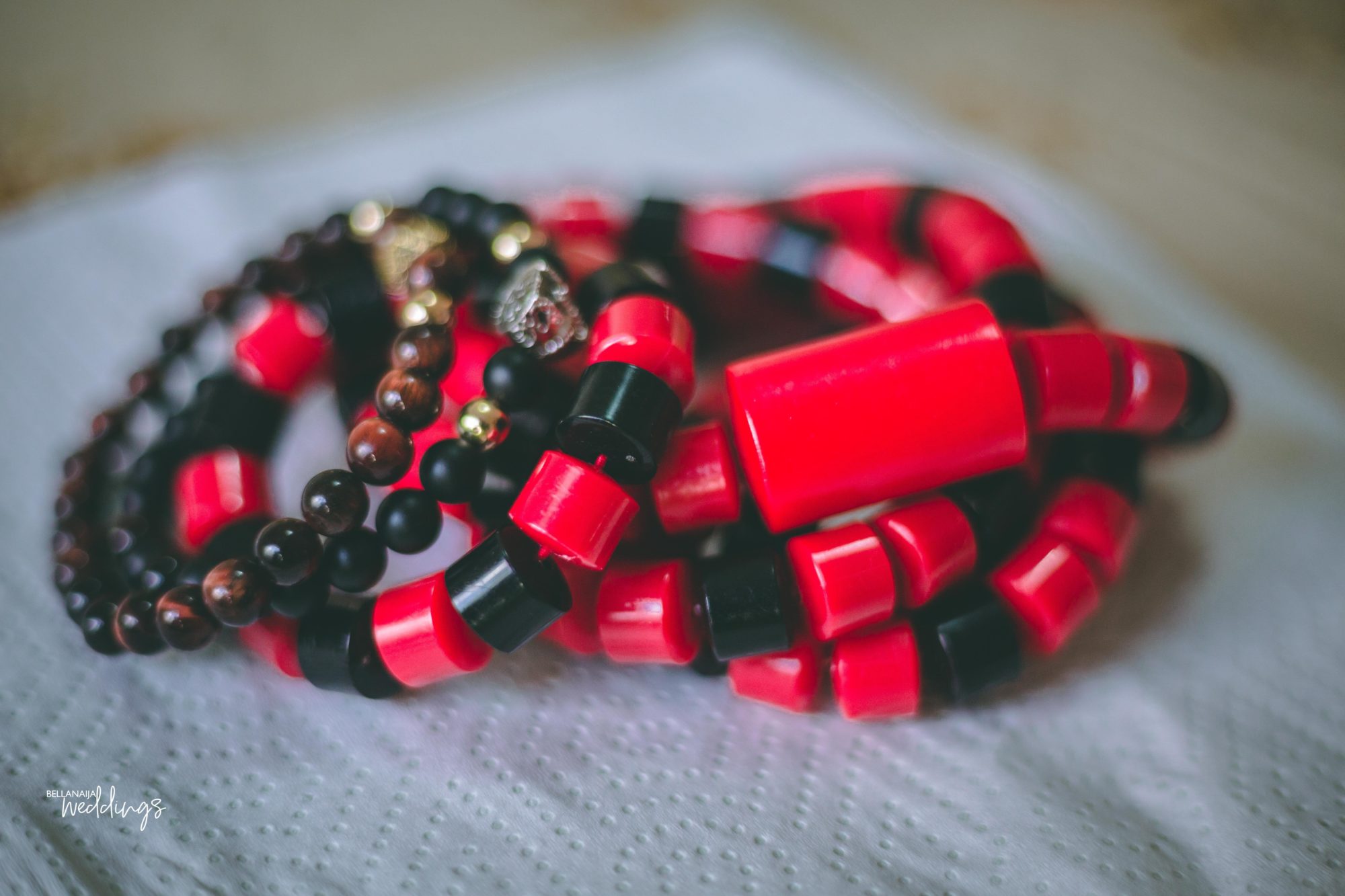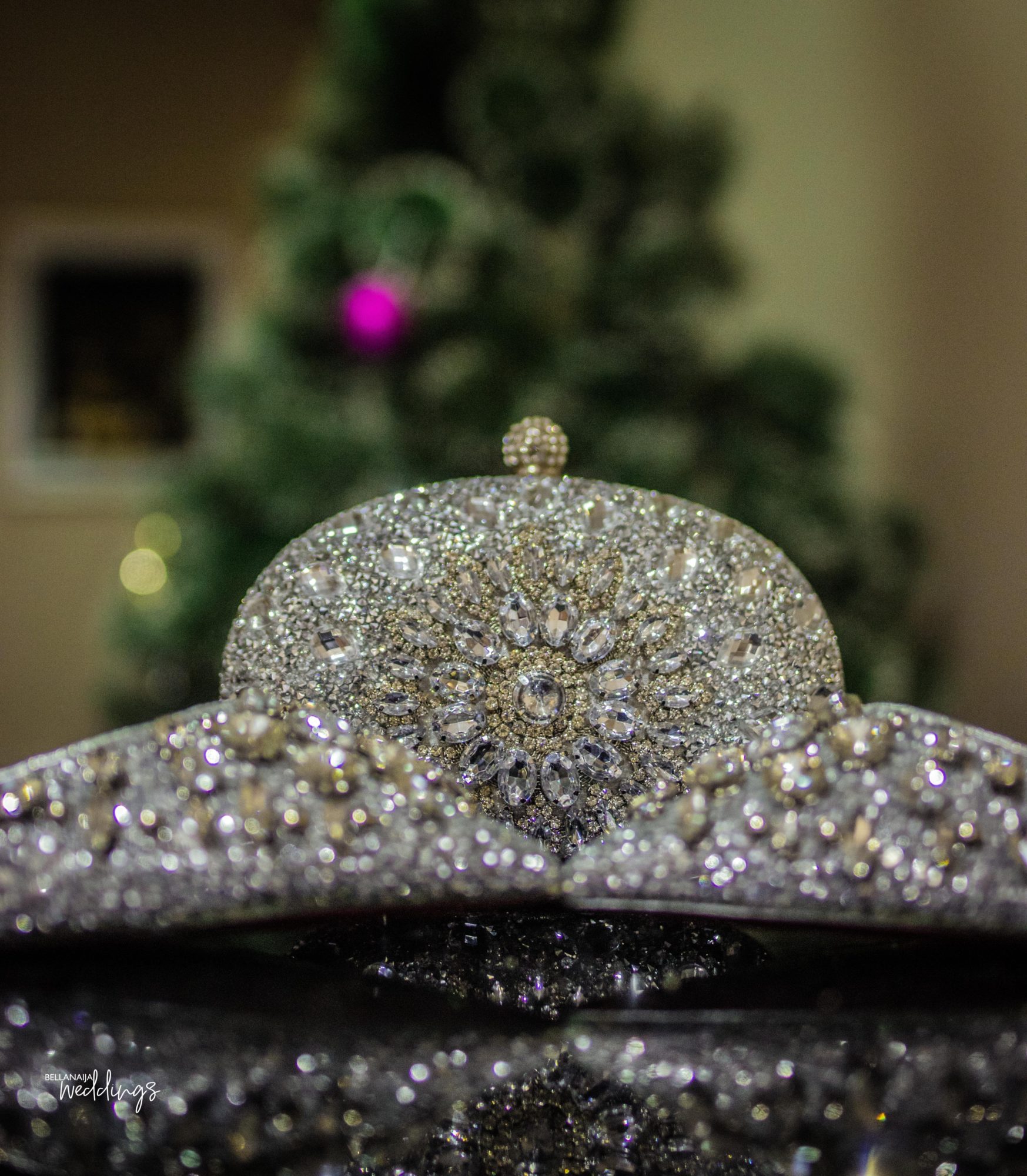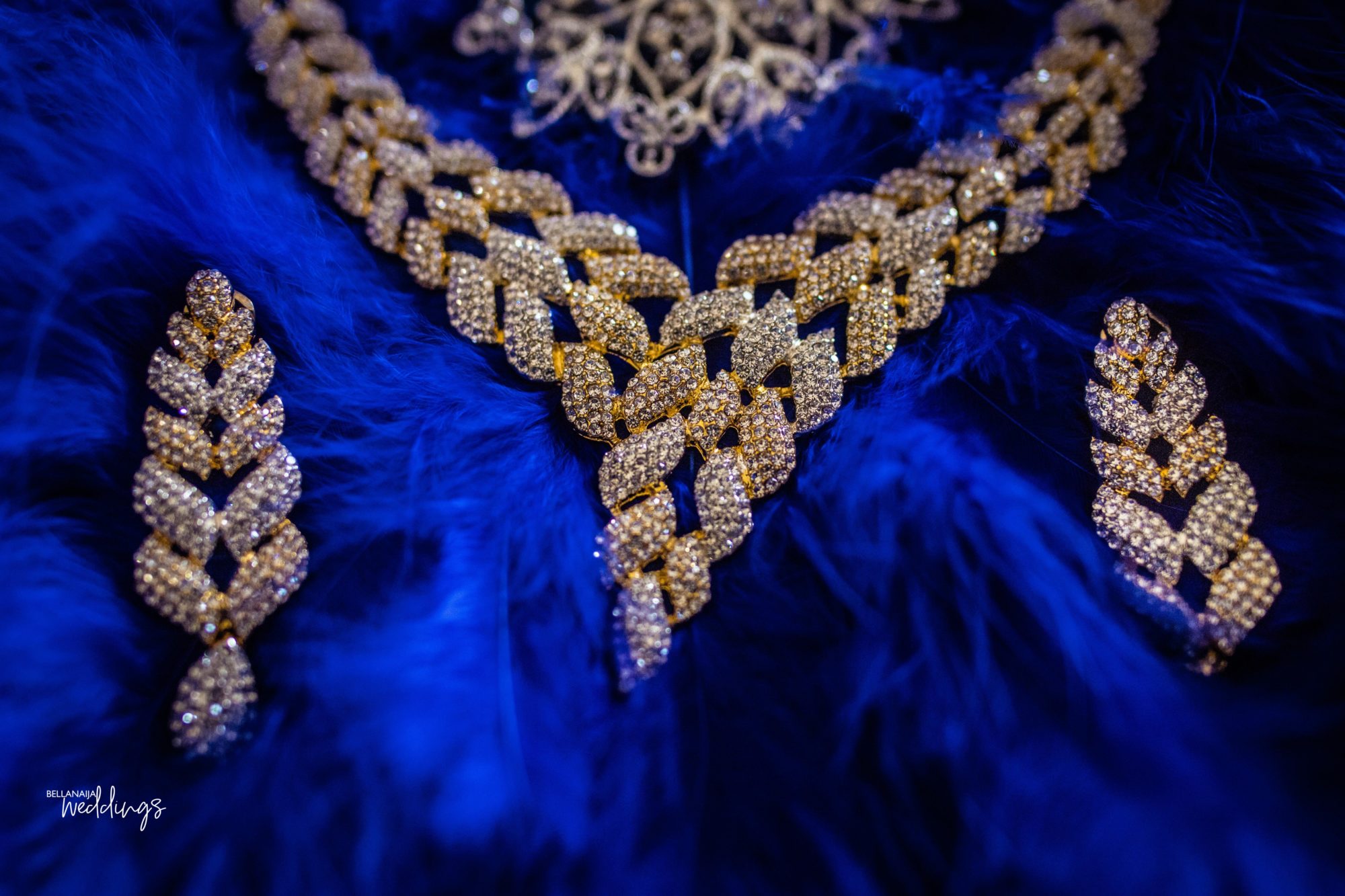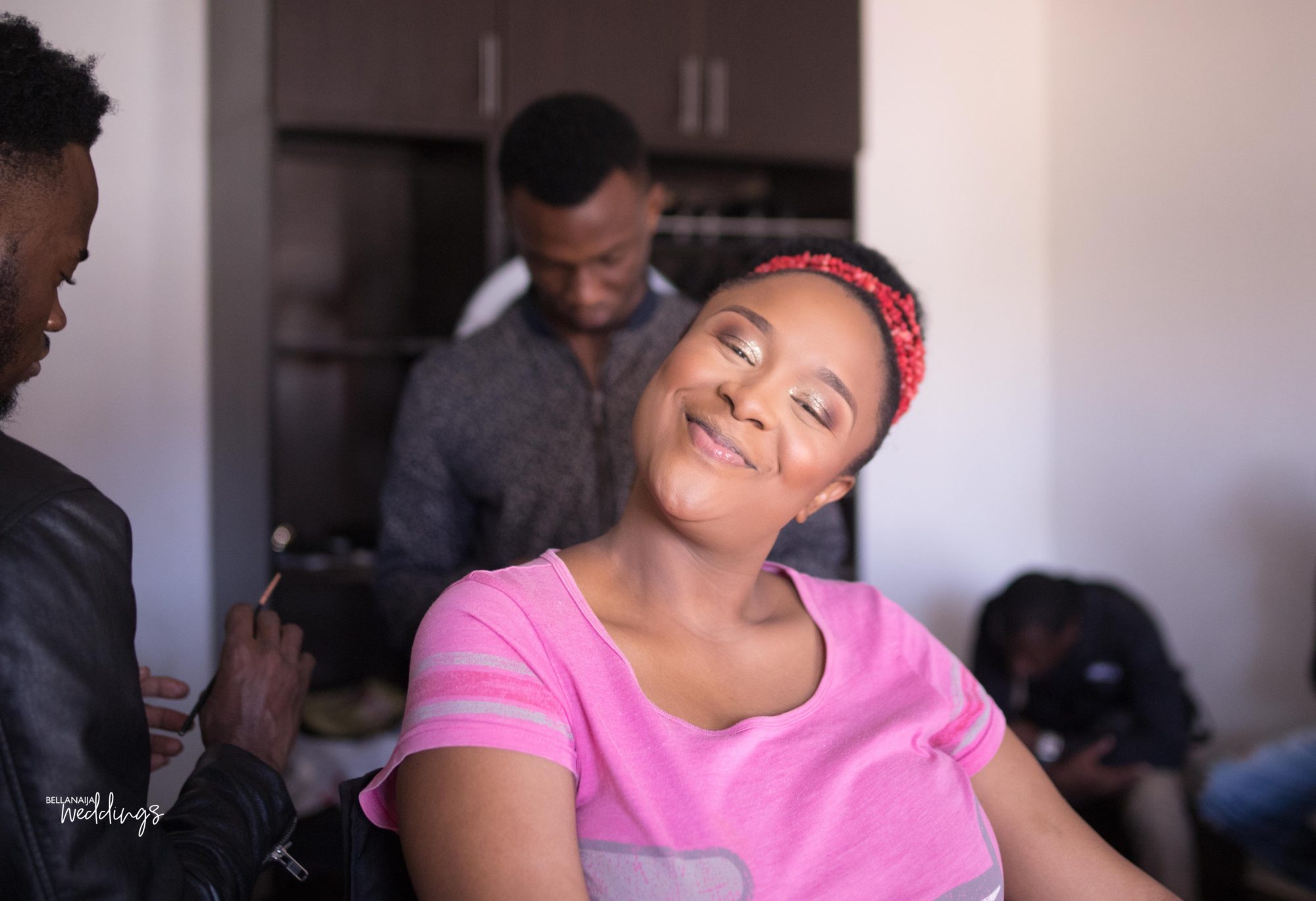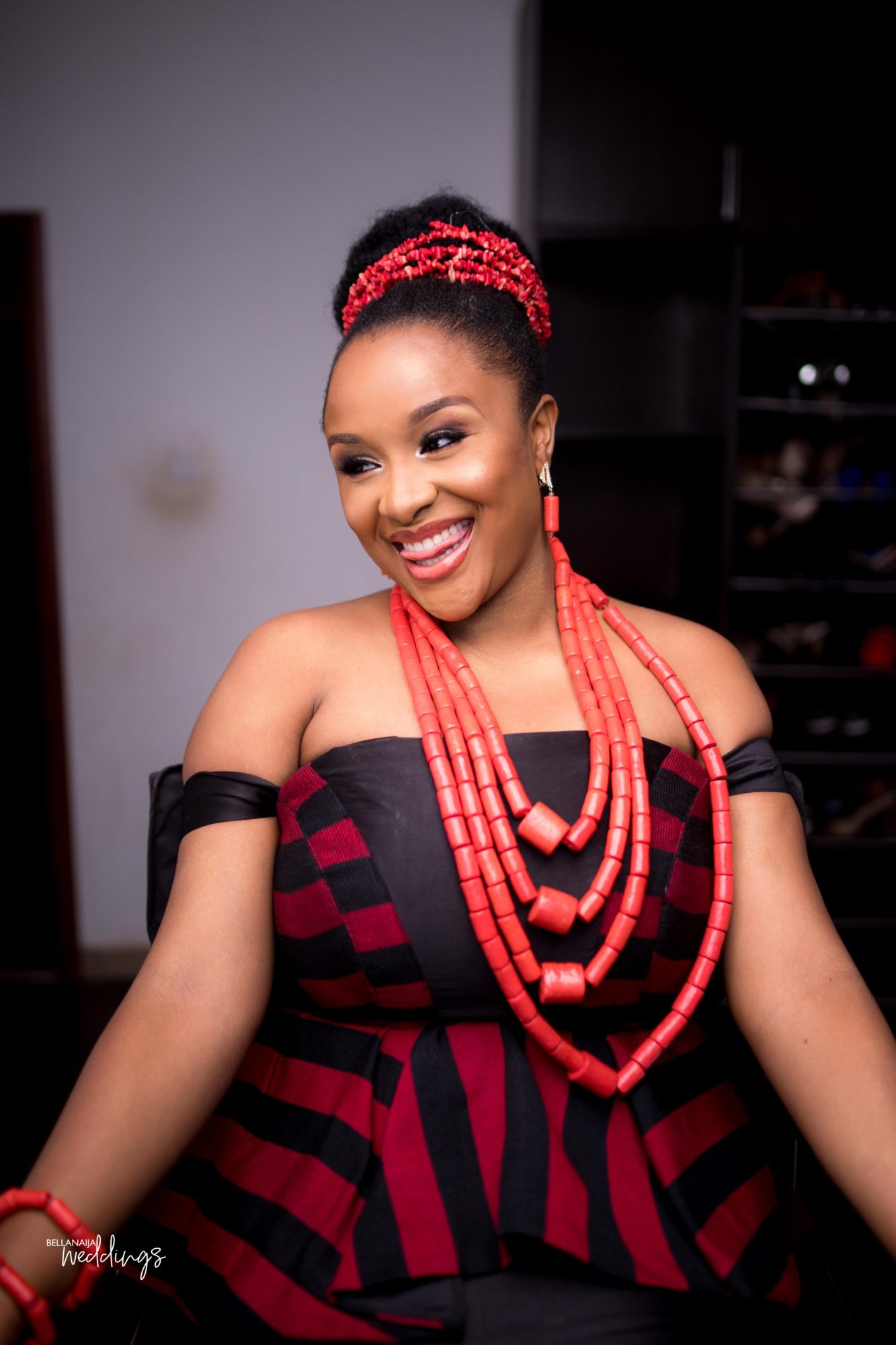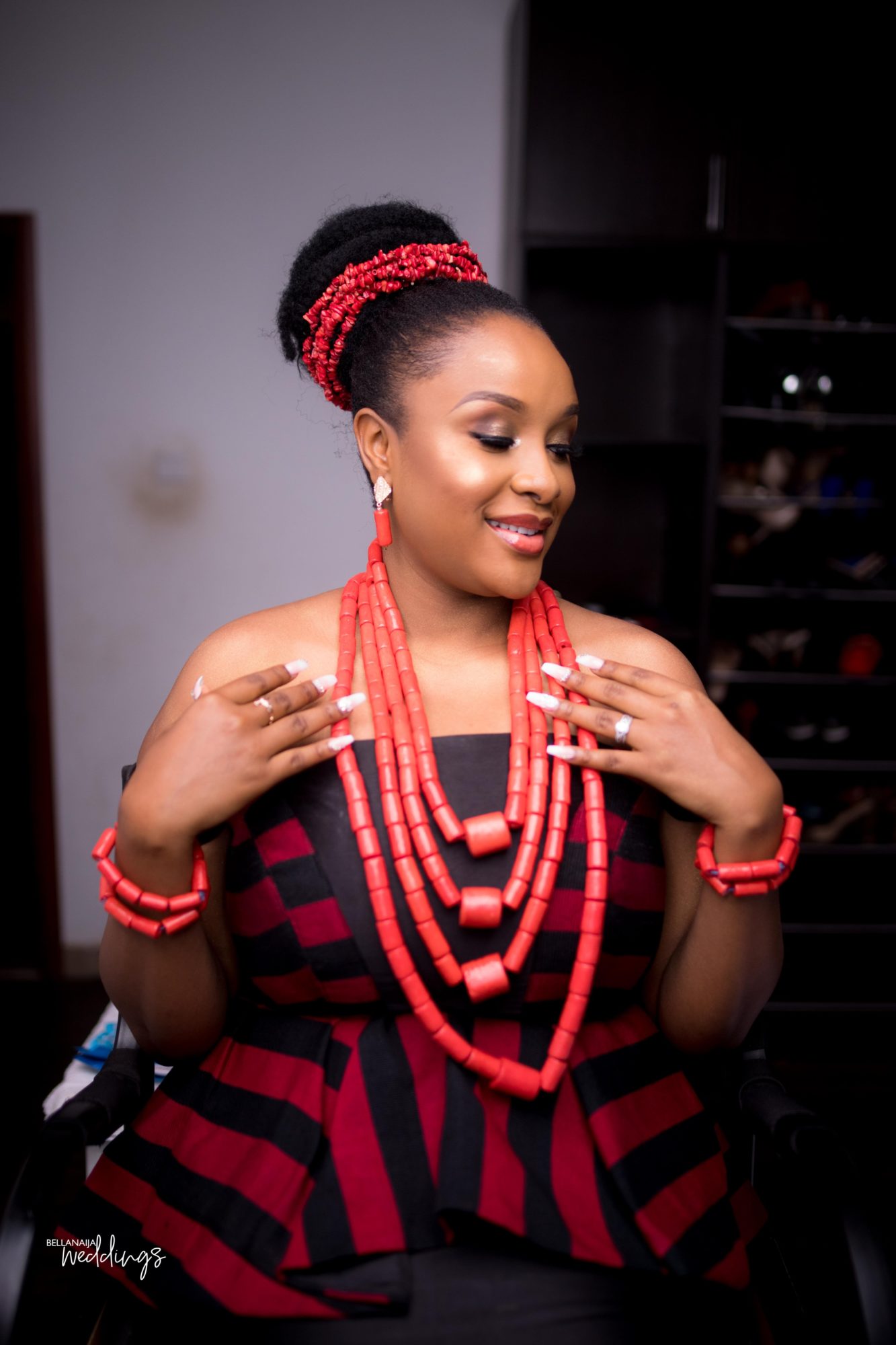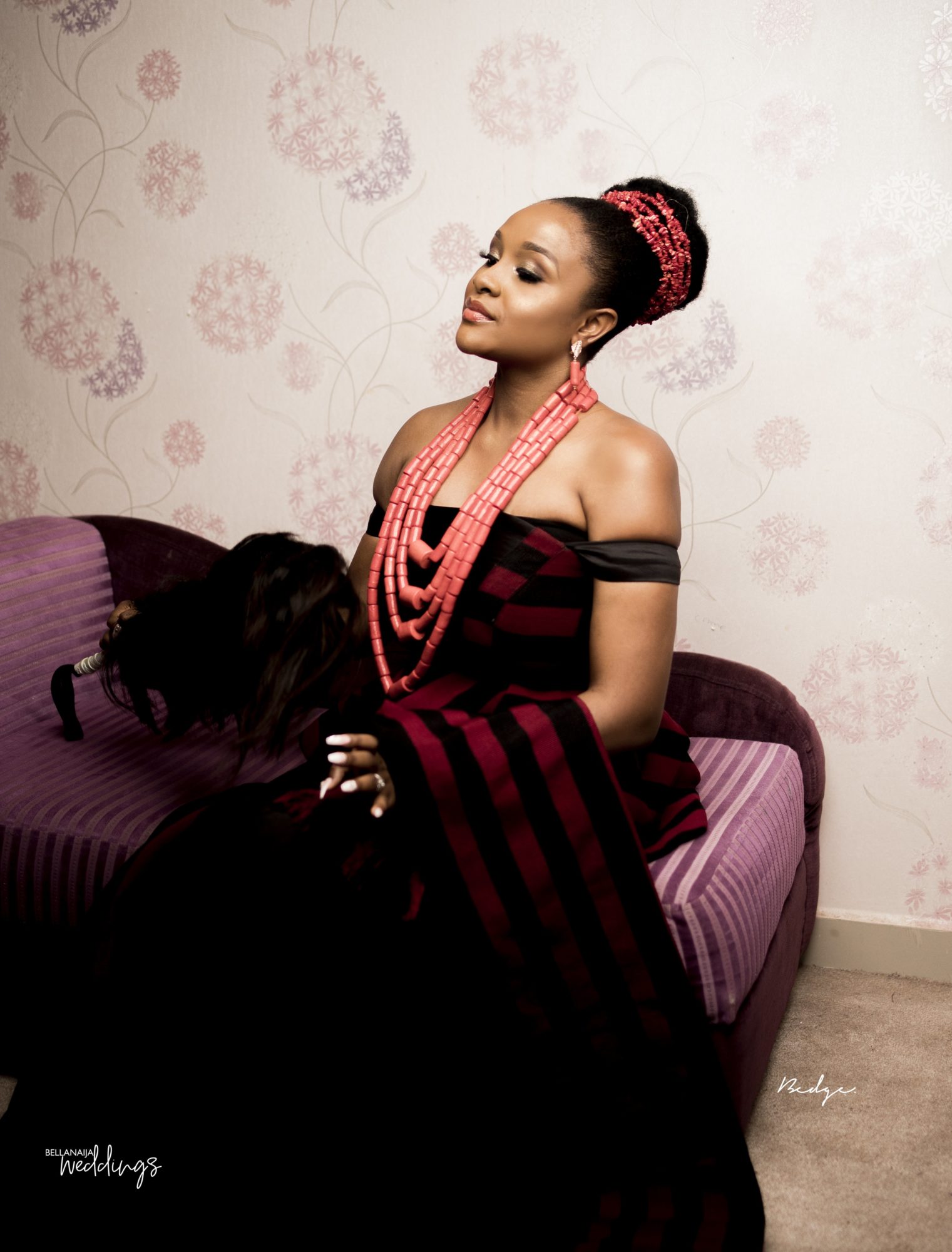 The planner, Qmara Vie Planners shared a little insight into this special day:
The 29th of November, 2018 will always be a day to remember for Akuma and Faith, It was the day they traditionally said I Do. The forces of nature coordinated in their favour as the sun rose on the bright hills of Guzape. The day kicked off with the payment of the dowry at Faith's residence where she adorned the red and black traditional Idoma outfit called the "APA" she was as stunning as ever with her smile completing her outfit.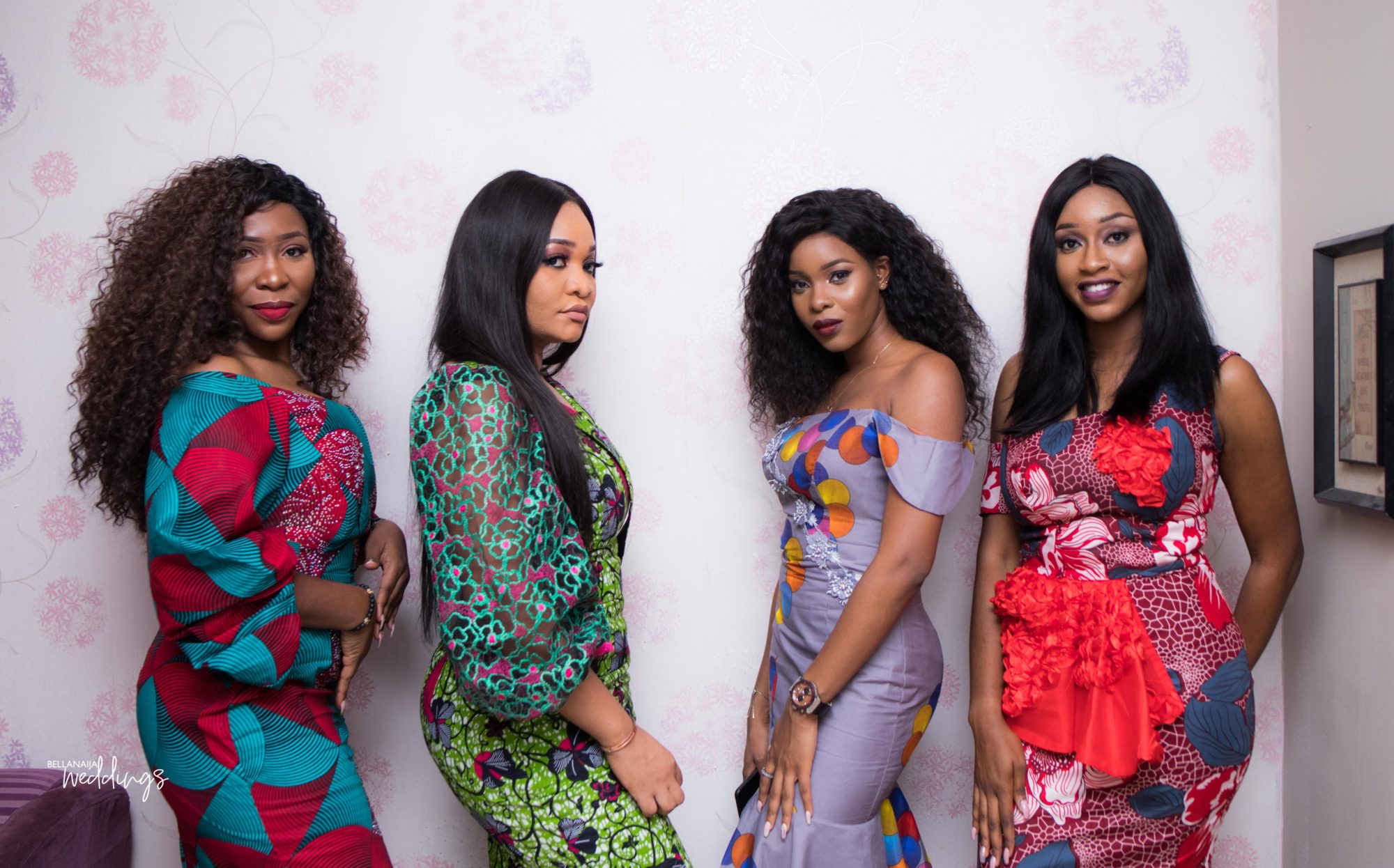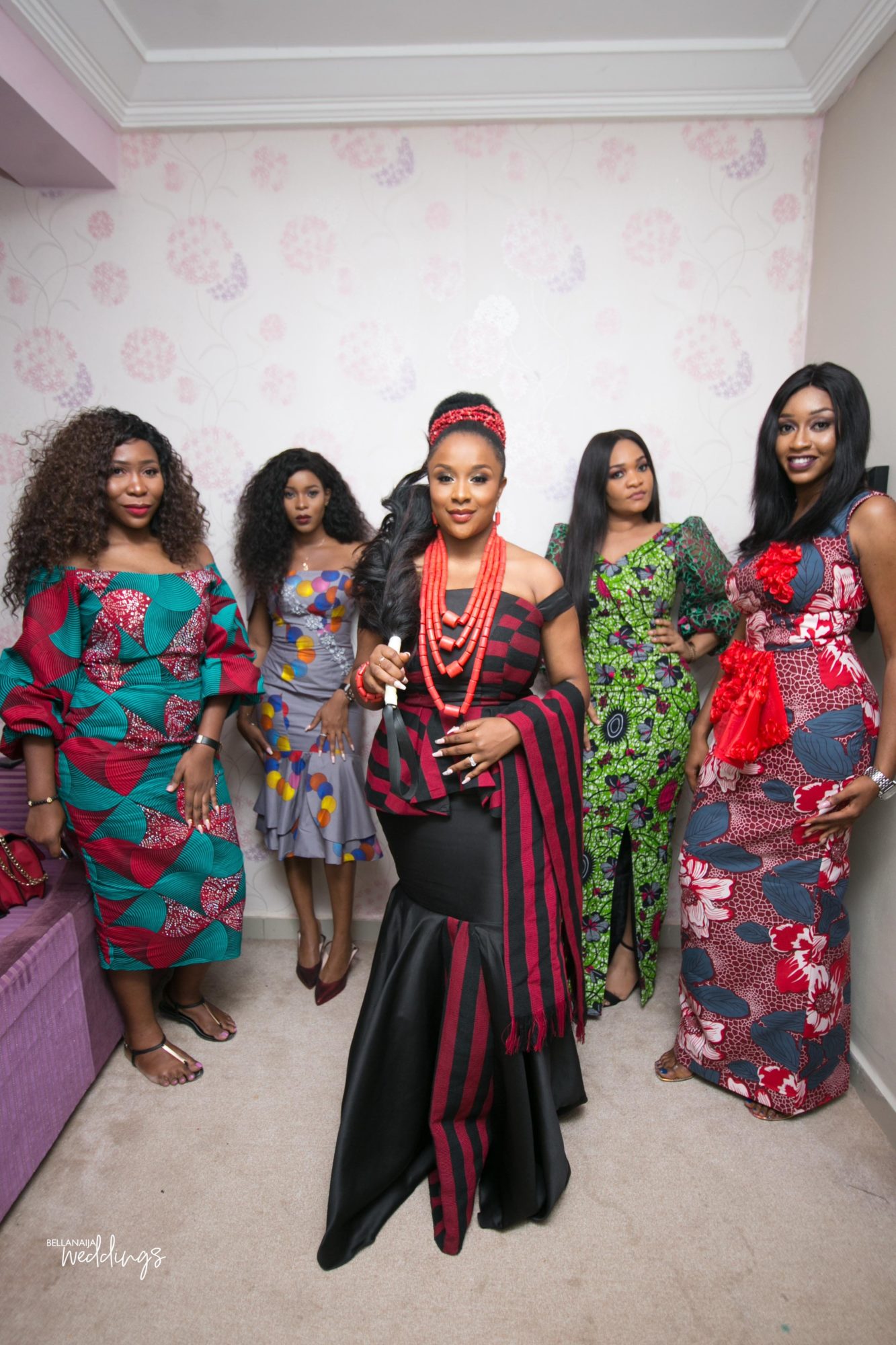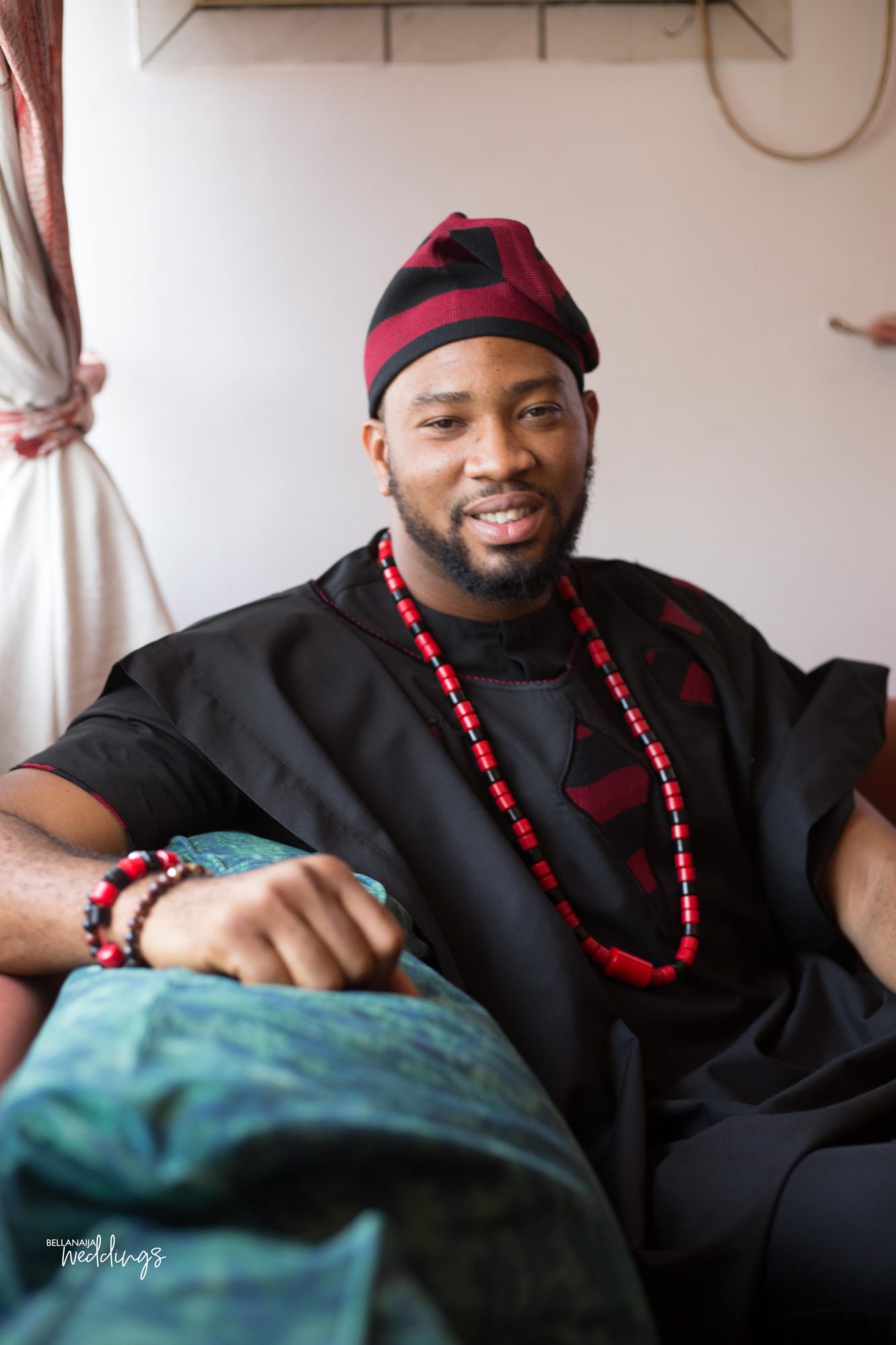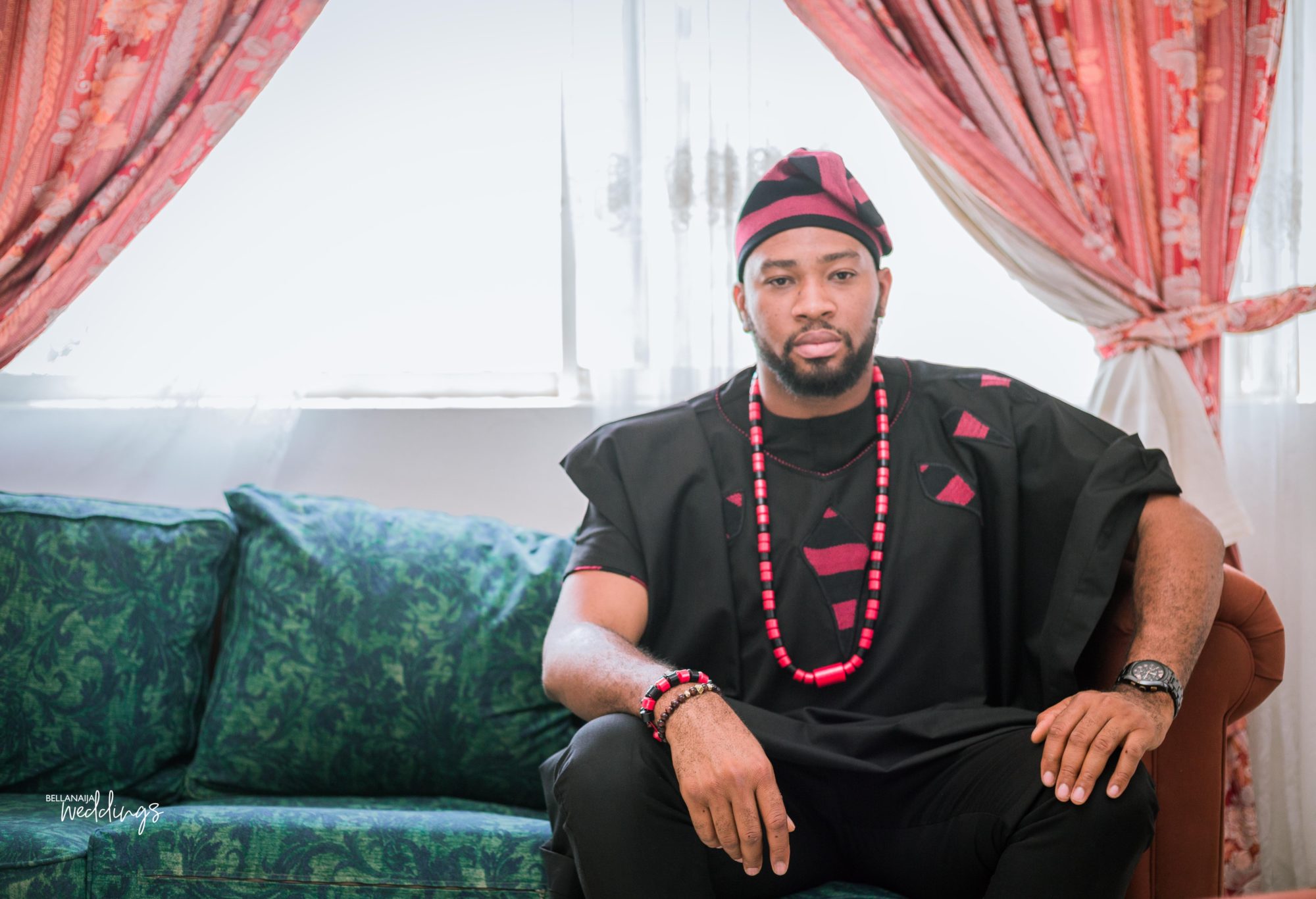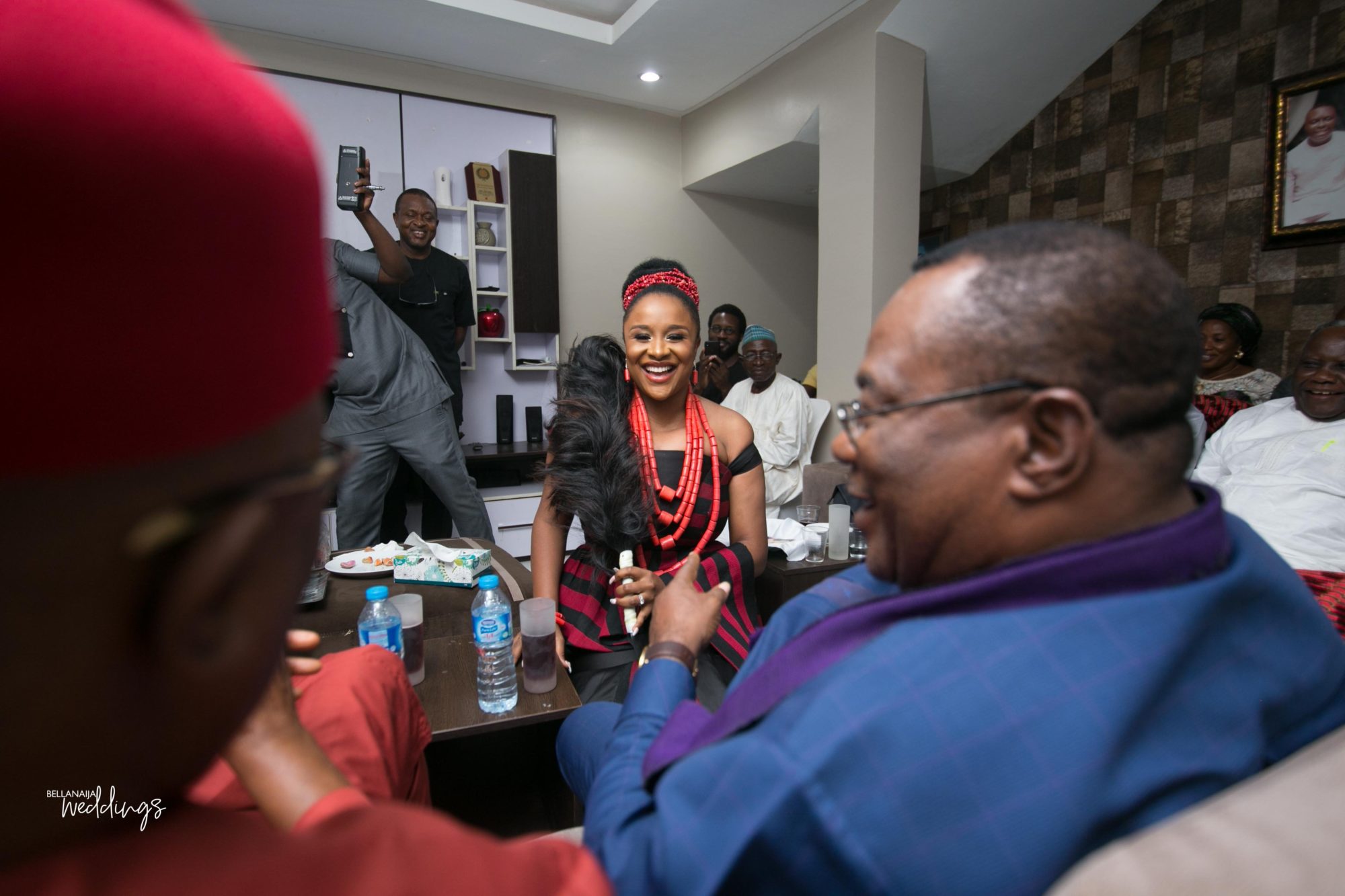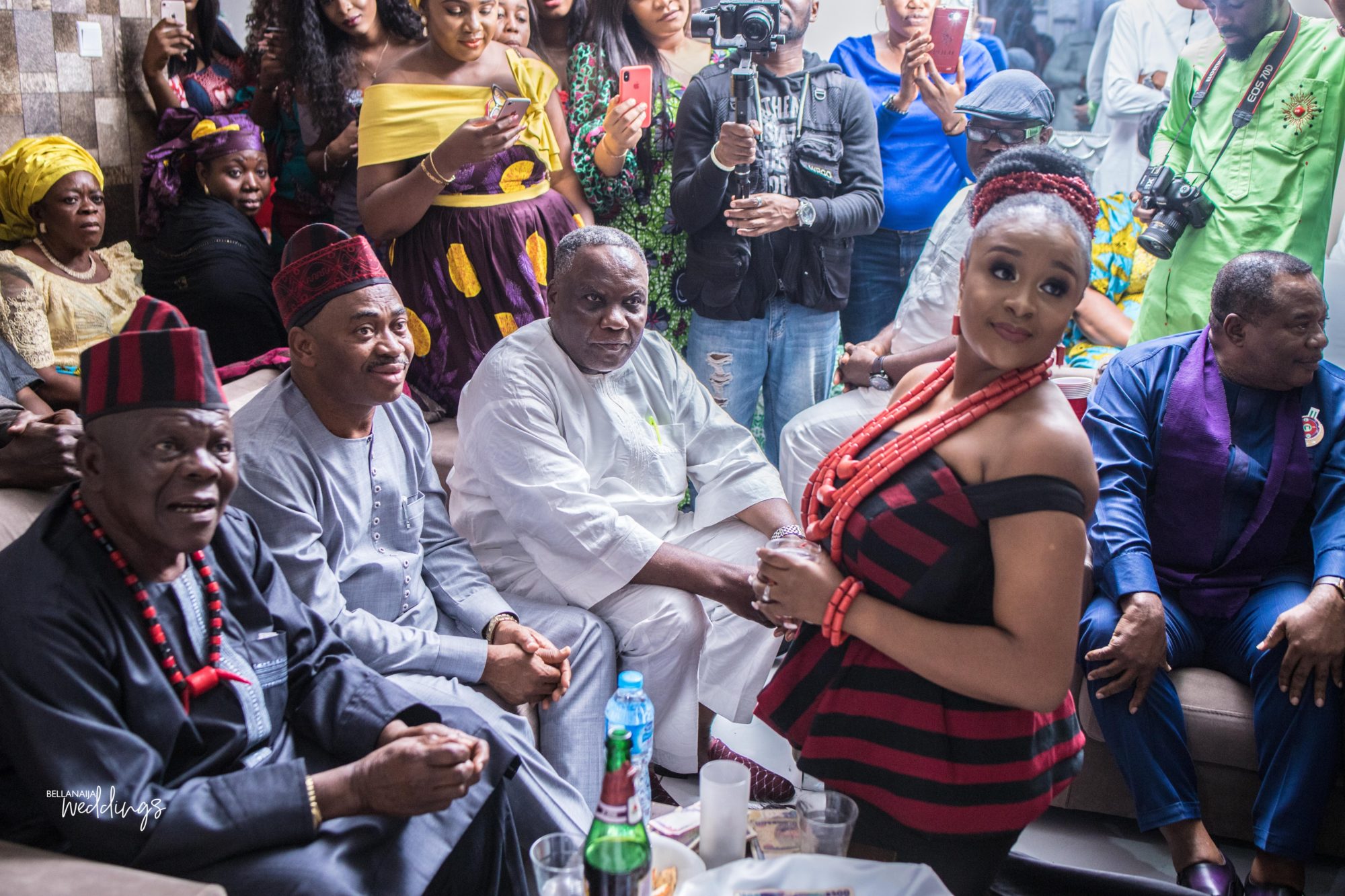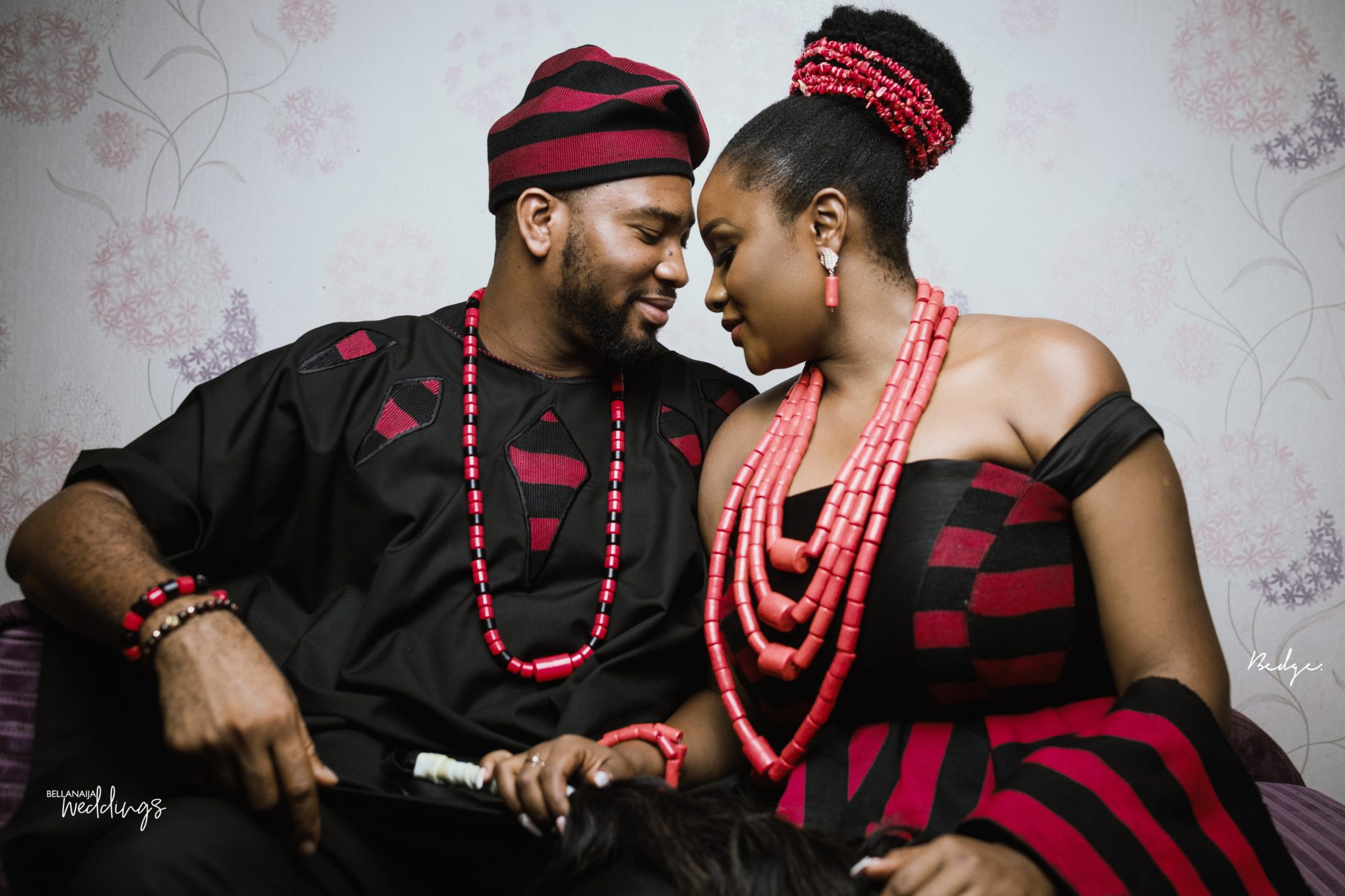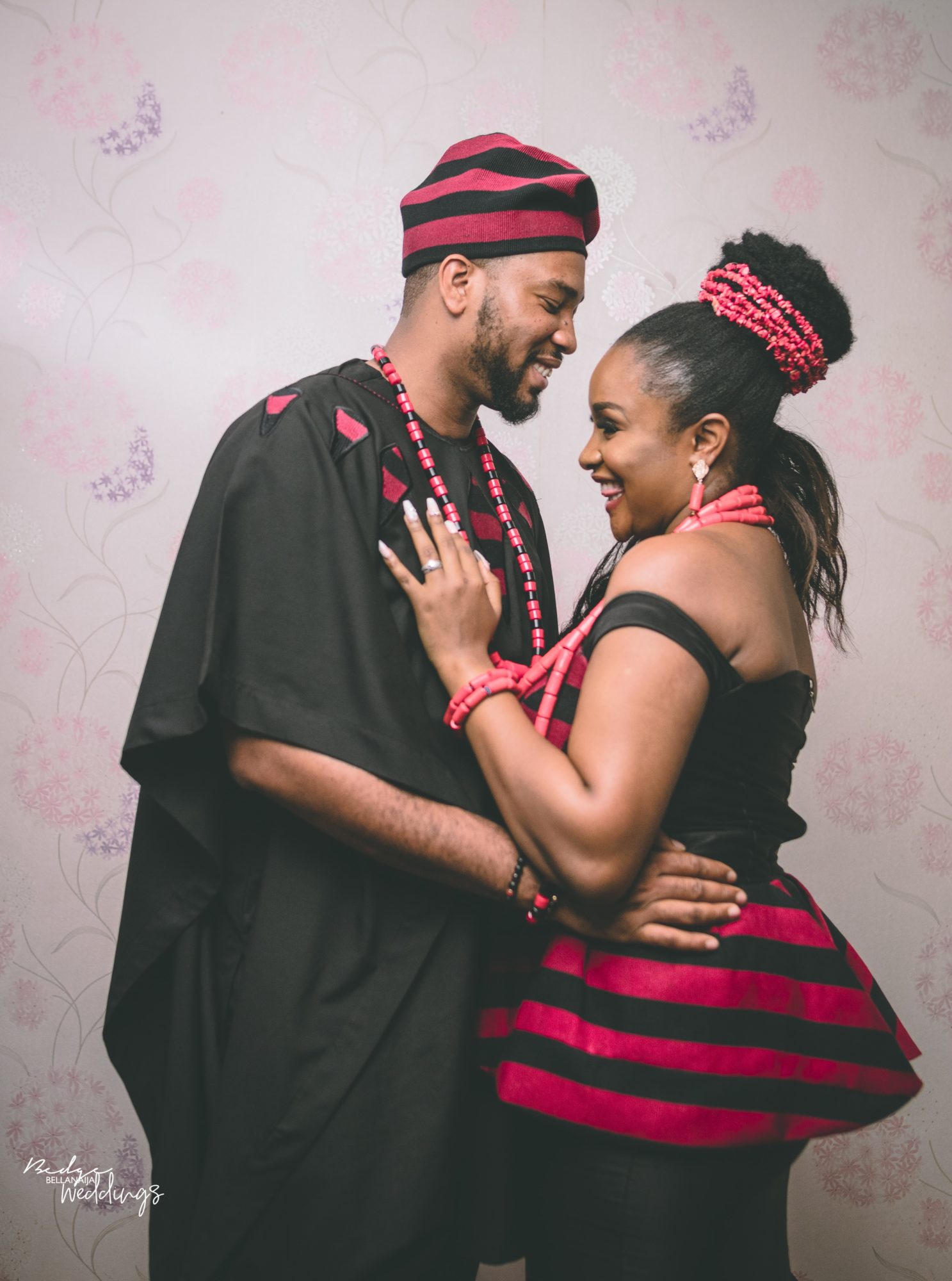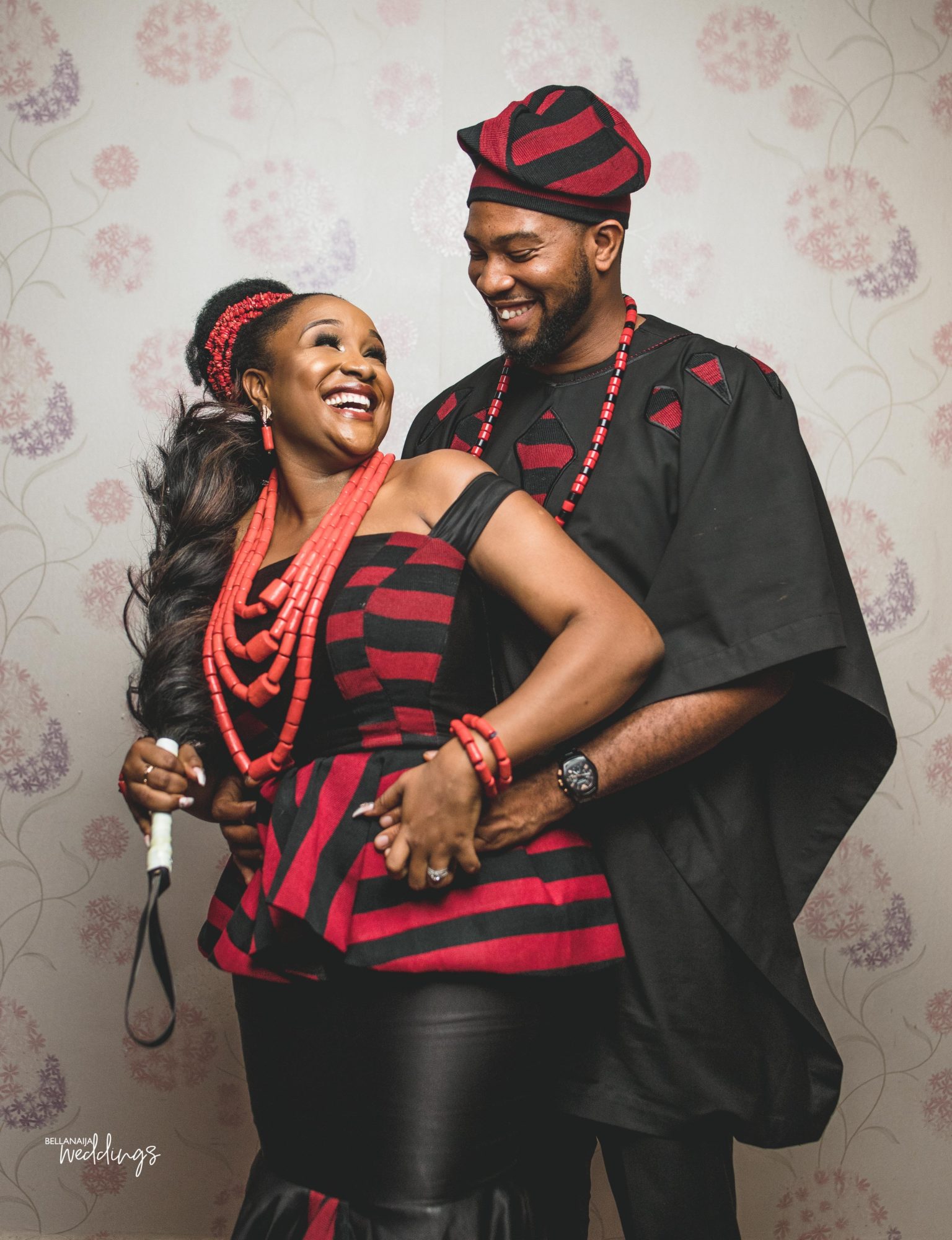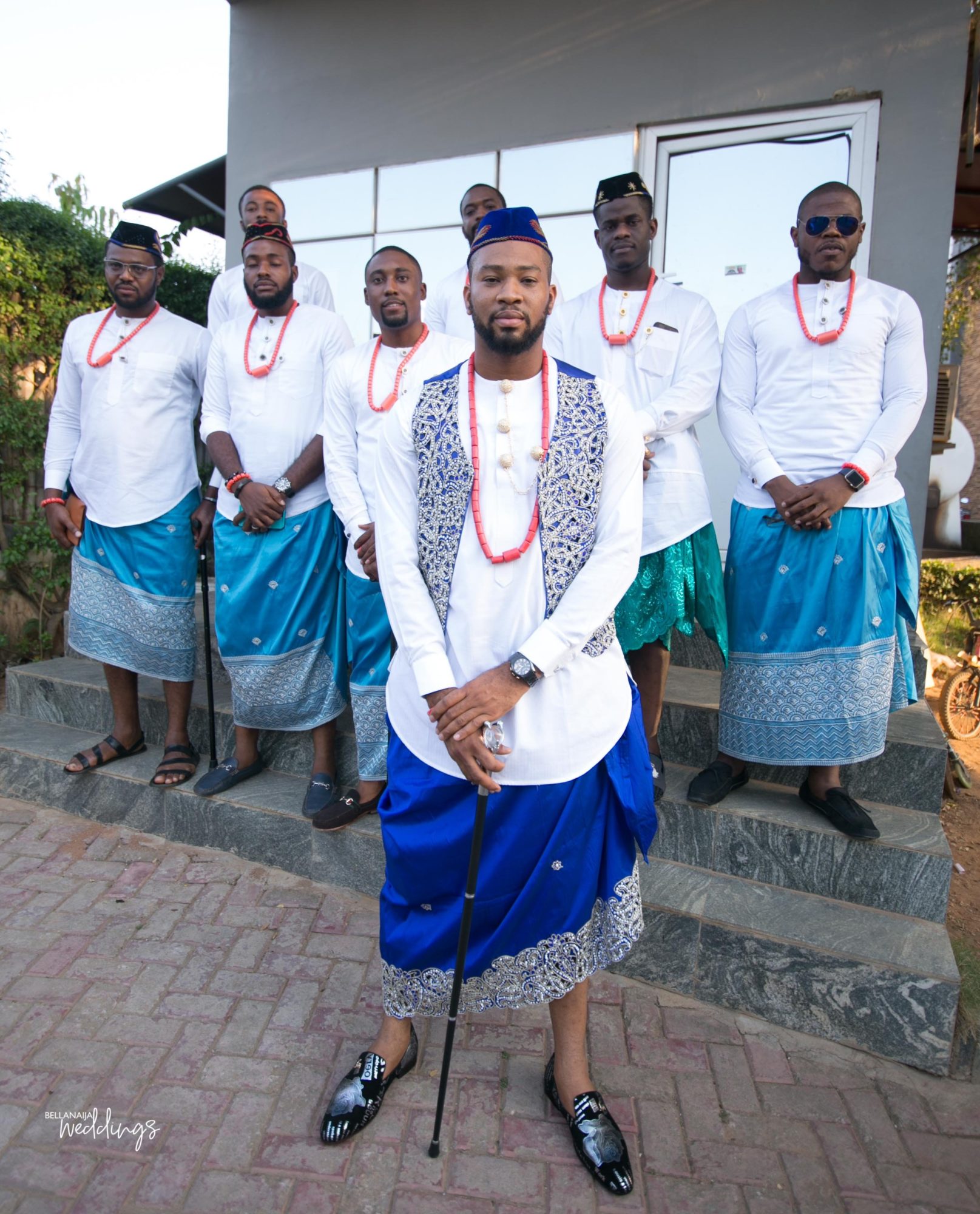 For the traditional wedding reception, the groom was seen stepping out with his guys in his royal blue George wrapper and white shirt, the couple looked Royal. The reception saw the bride in a matching outfit with her husband both smiling and looking forward to forever after.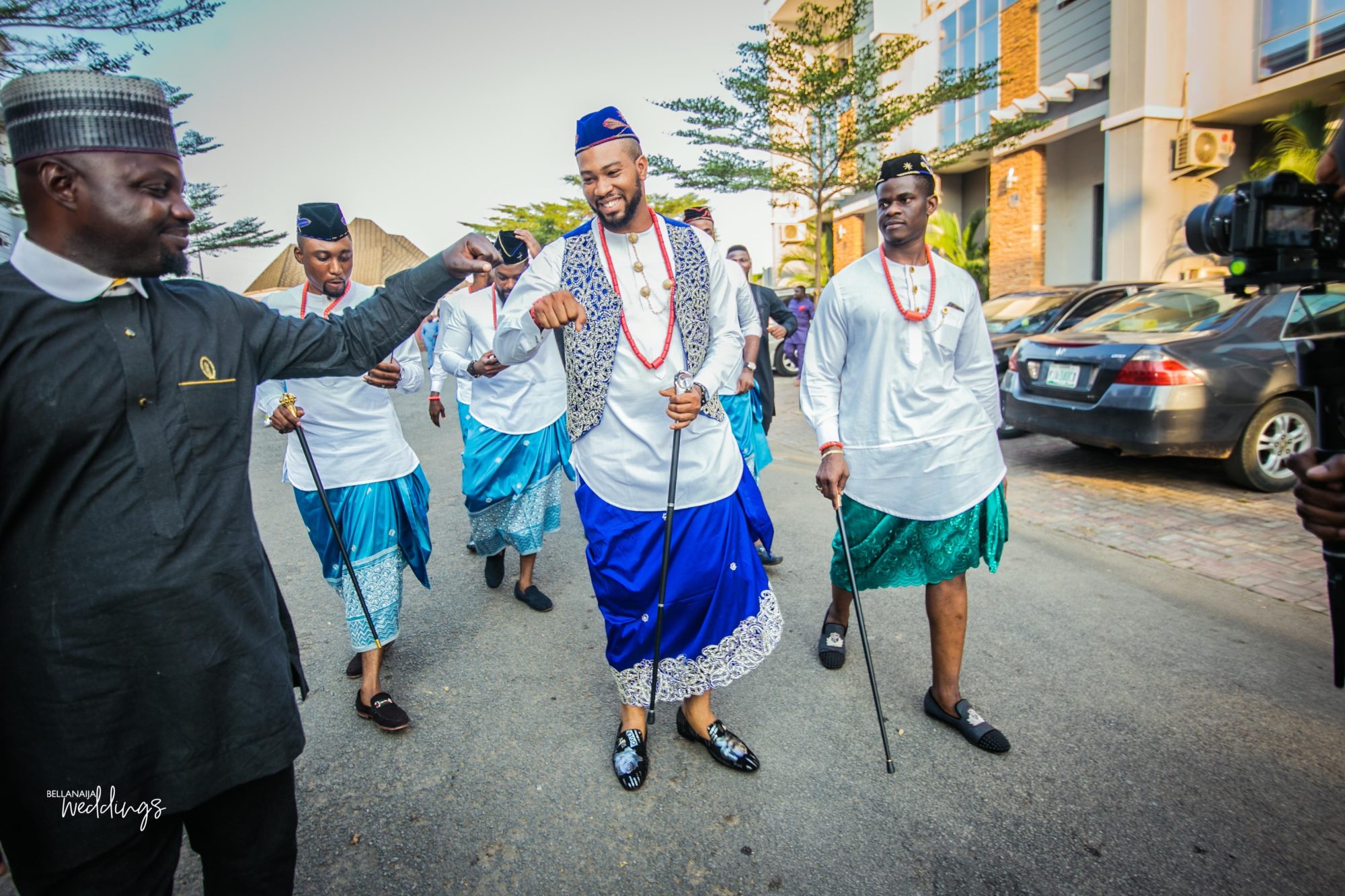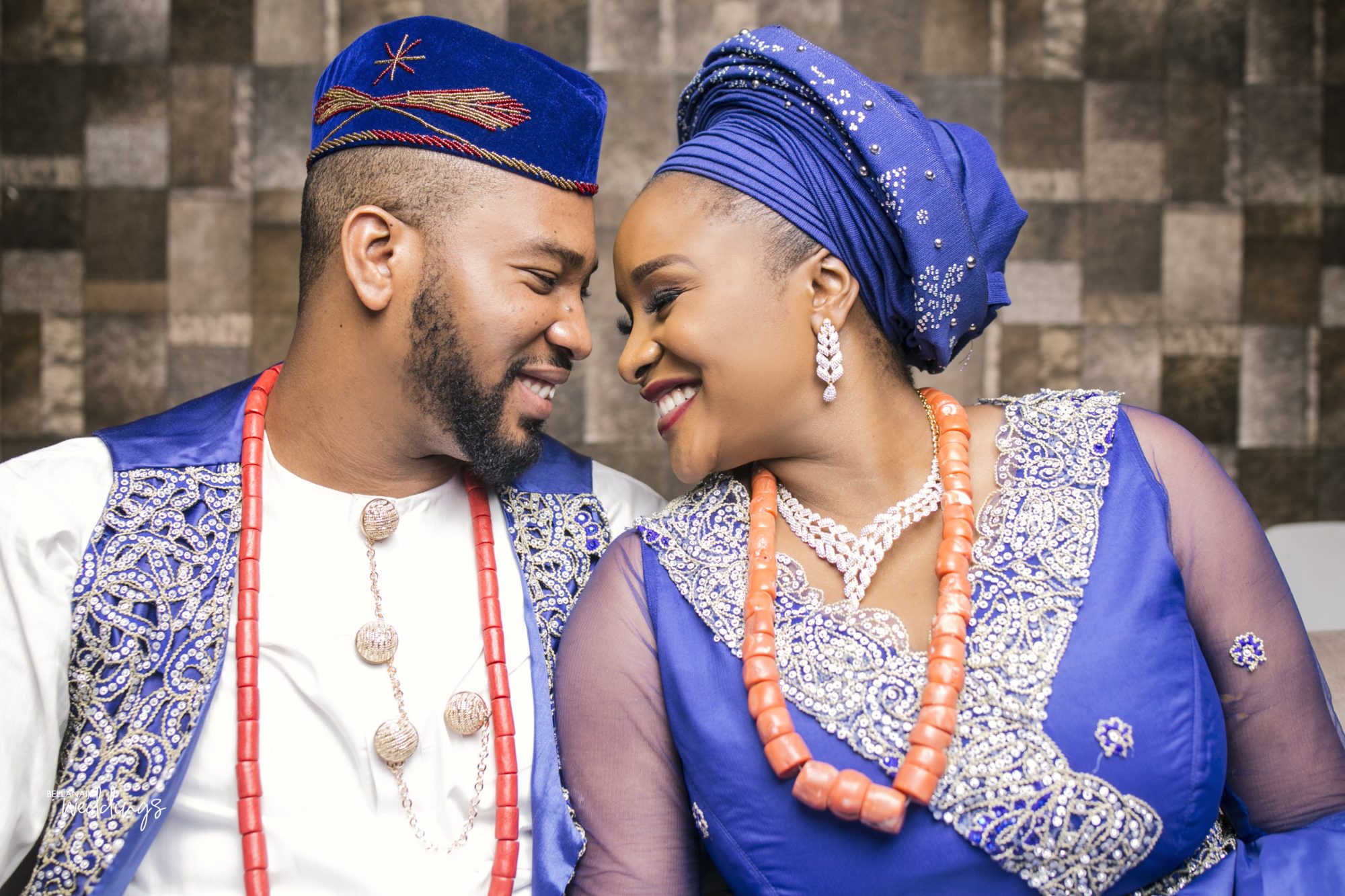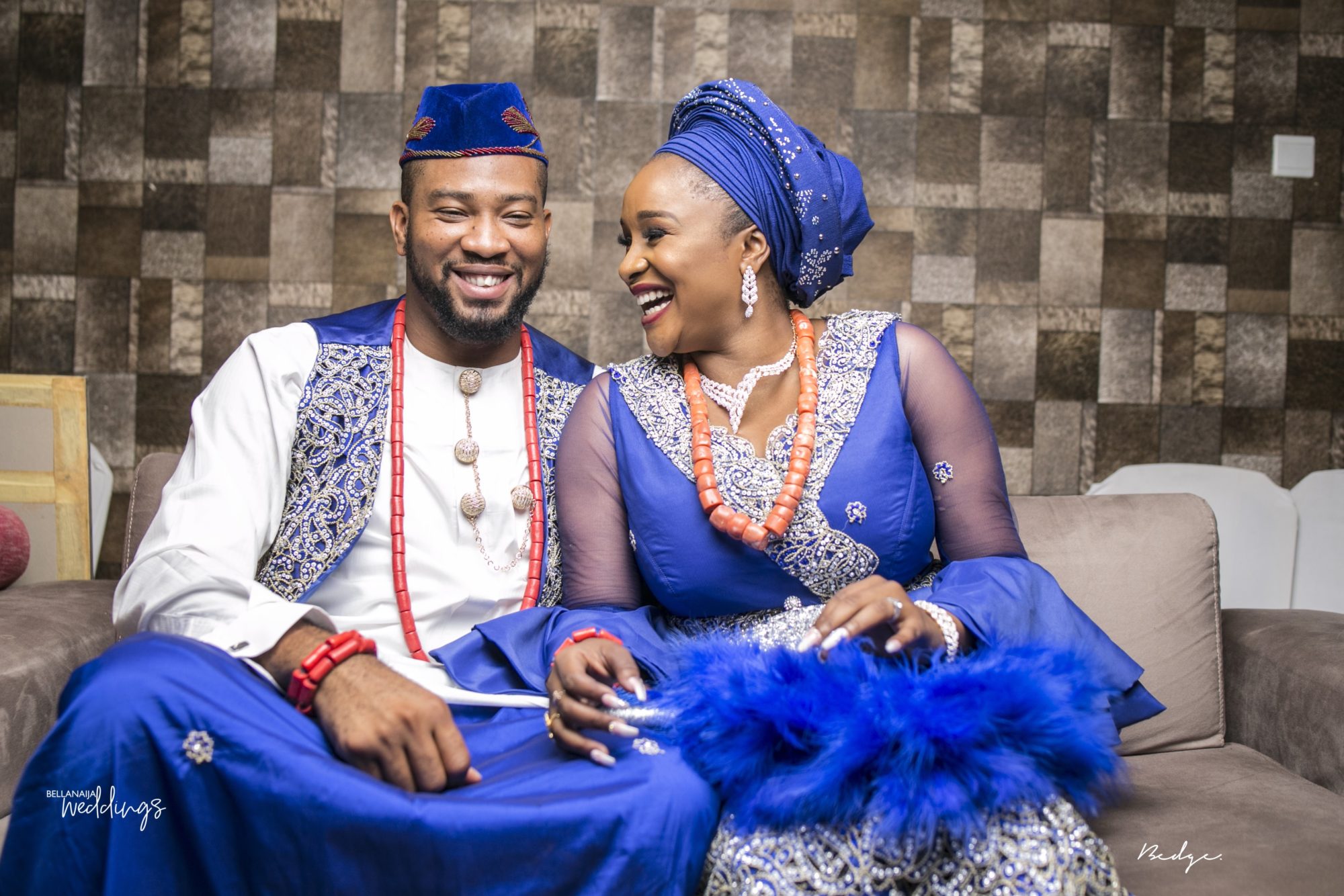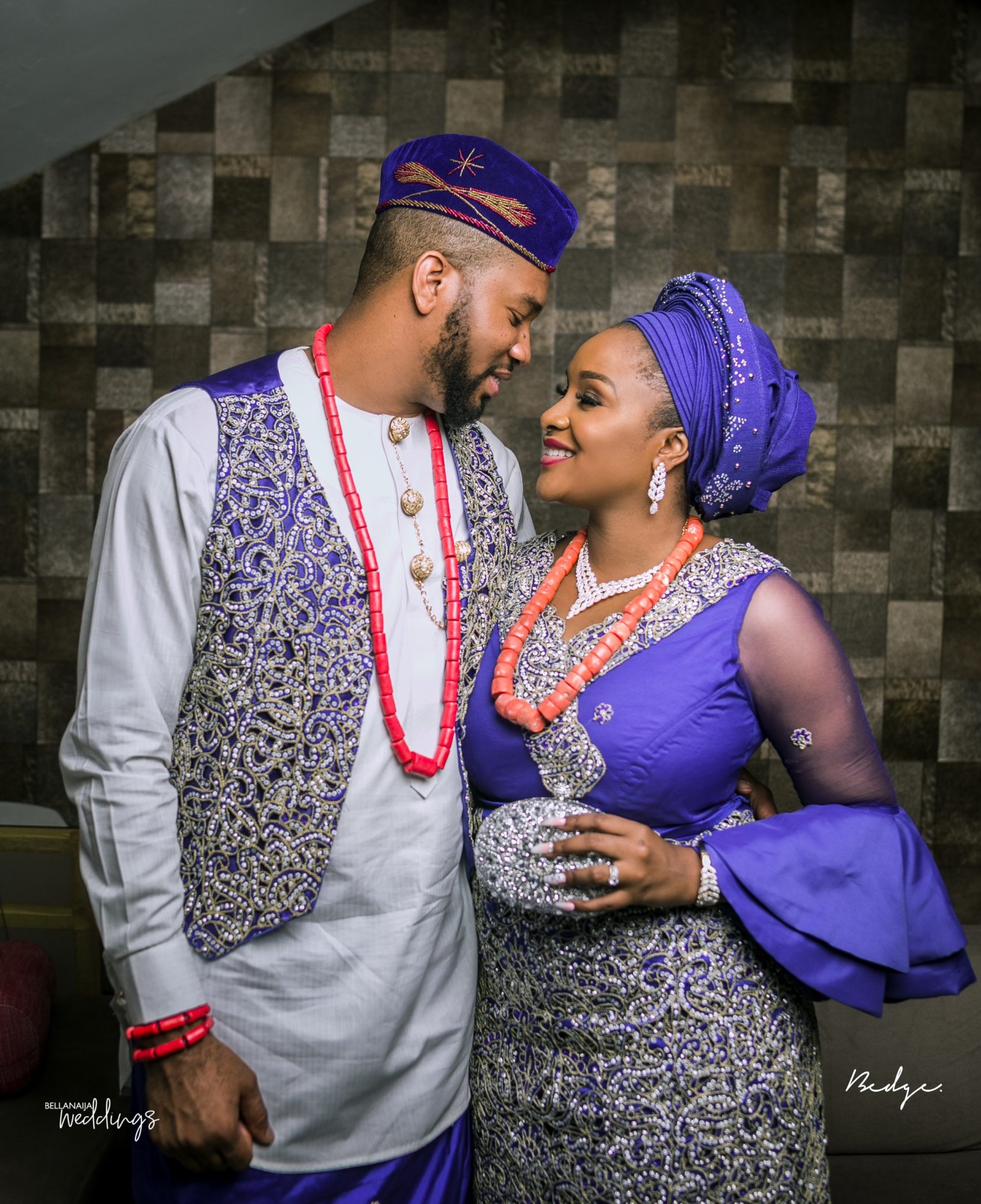 Credits
Bride: @_faithjau
Planner: @qmaravieplanners
Photography: @bedgepictures
Assistant: @mindmaze_wrgo
Videography: @wrgoimagery
Hair: @glitzbymeg
Makeup: @ronaldthe7th
Cake: @ediblecatering
Stylist: @ofieys
Outfit: @joliebyjoie