There's a Yoruba proverb that says "20 friends cannot play together/be friends for 20 years". This surely buttresses the transient nature of life. Now, how about 2 friends? Well, we don't have an adage for this one, but we do know that love has got enough magic to make friends become something even more! Remi and Stanley can fully attest to this.
The lovebirds started as childhood friends to become something more and it's now a forever long song! After their colourful intertribal traditional wedding, they exchanged their vows in a beautiful white wedding ceremony and also legally tied the knot! The #BigRem22 wedding was an absolutely beautiful affair. From the joy on their faces to the overall beauty, you'll definitely be smiling as you go through this feature.
Enjoy their lovely wedding photos and love story just as Remi tells it below.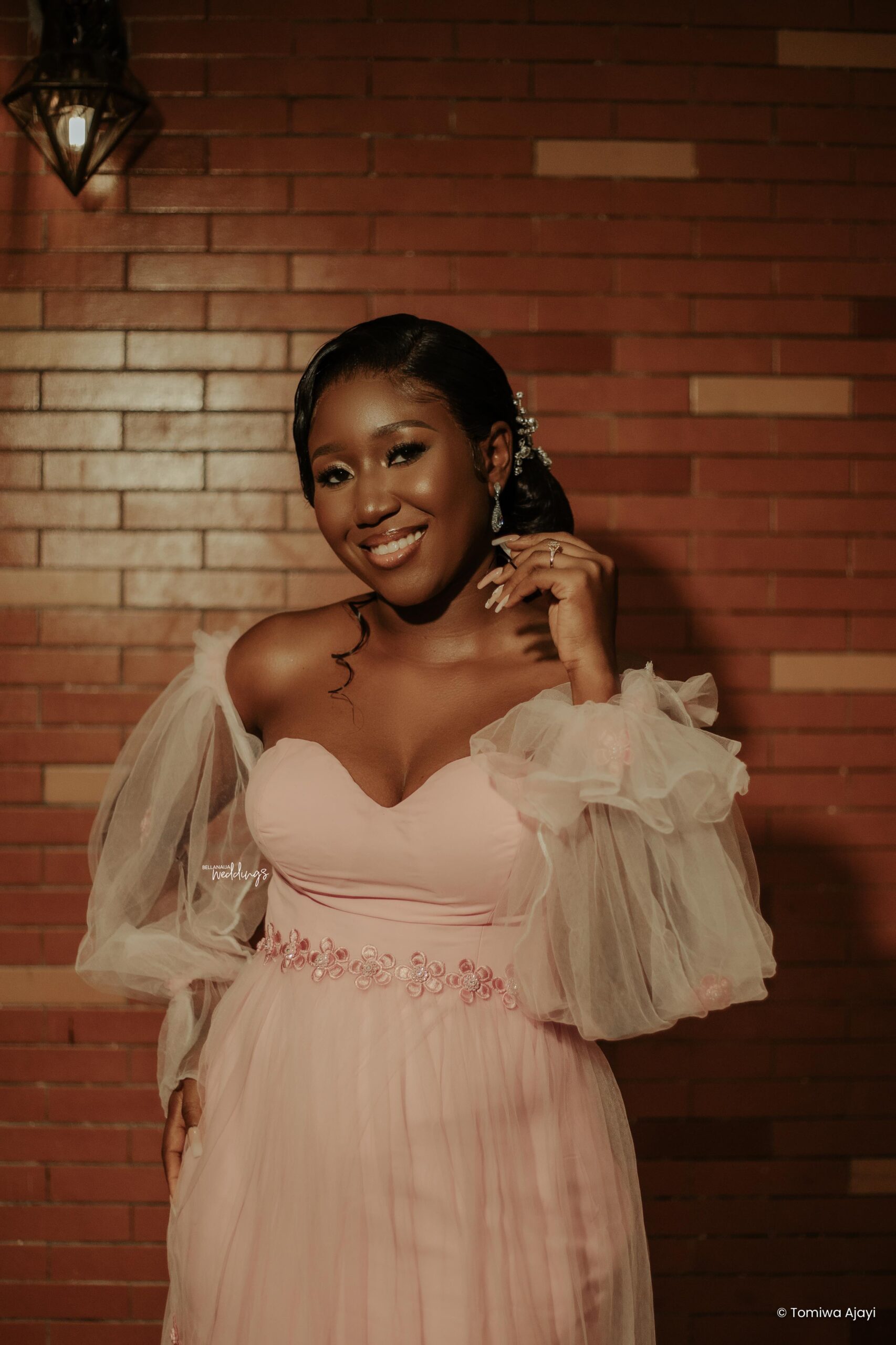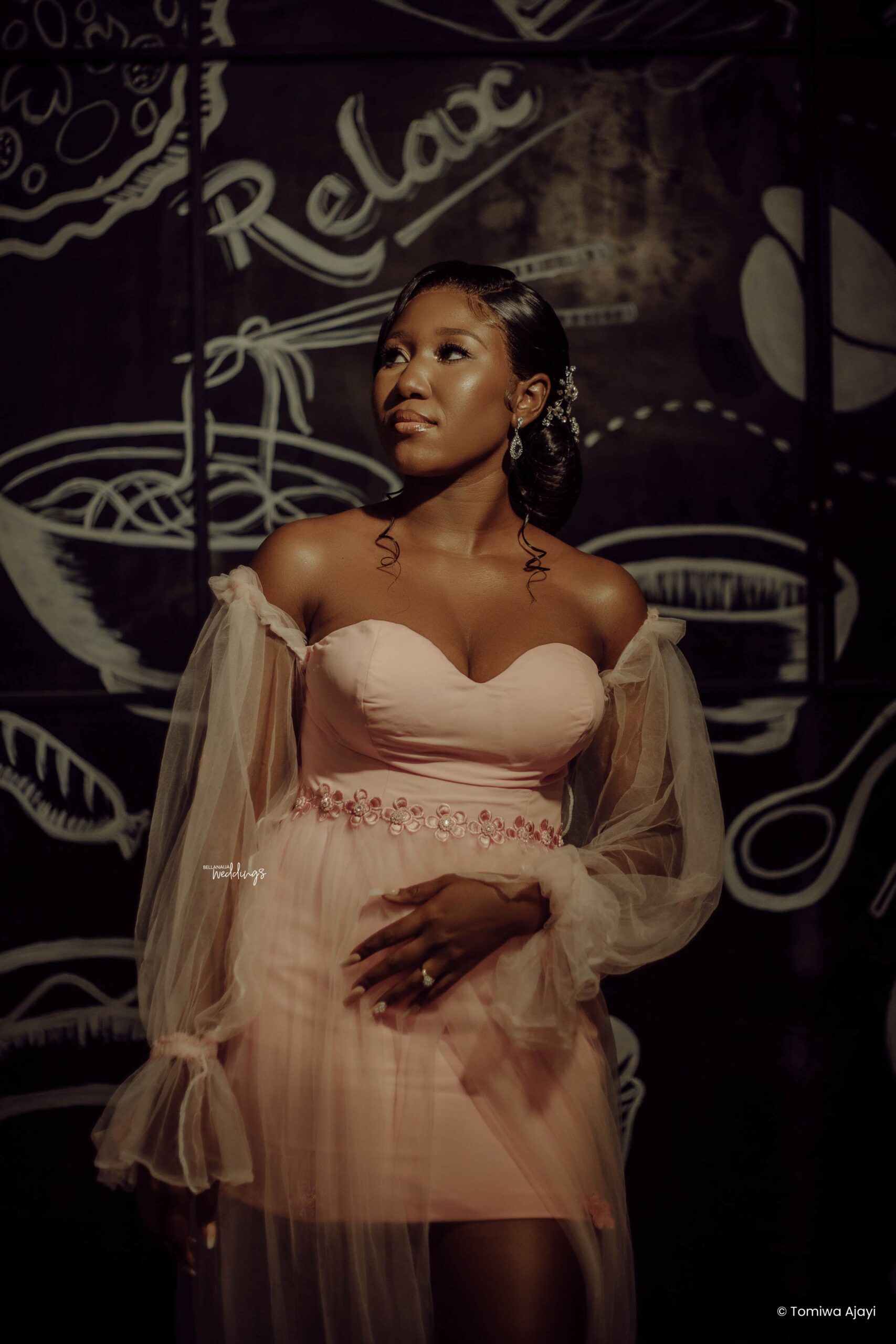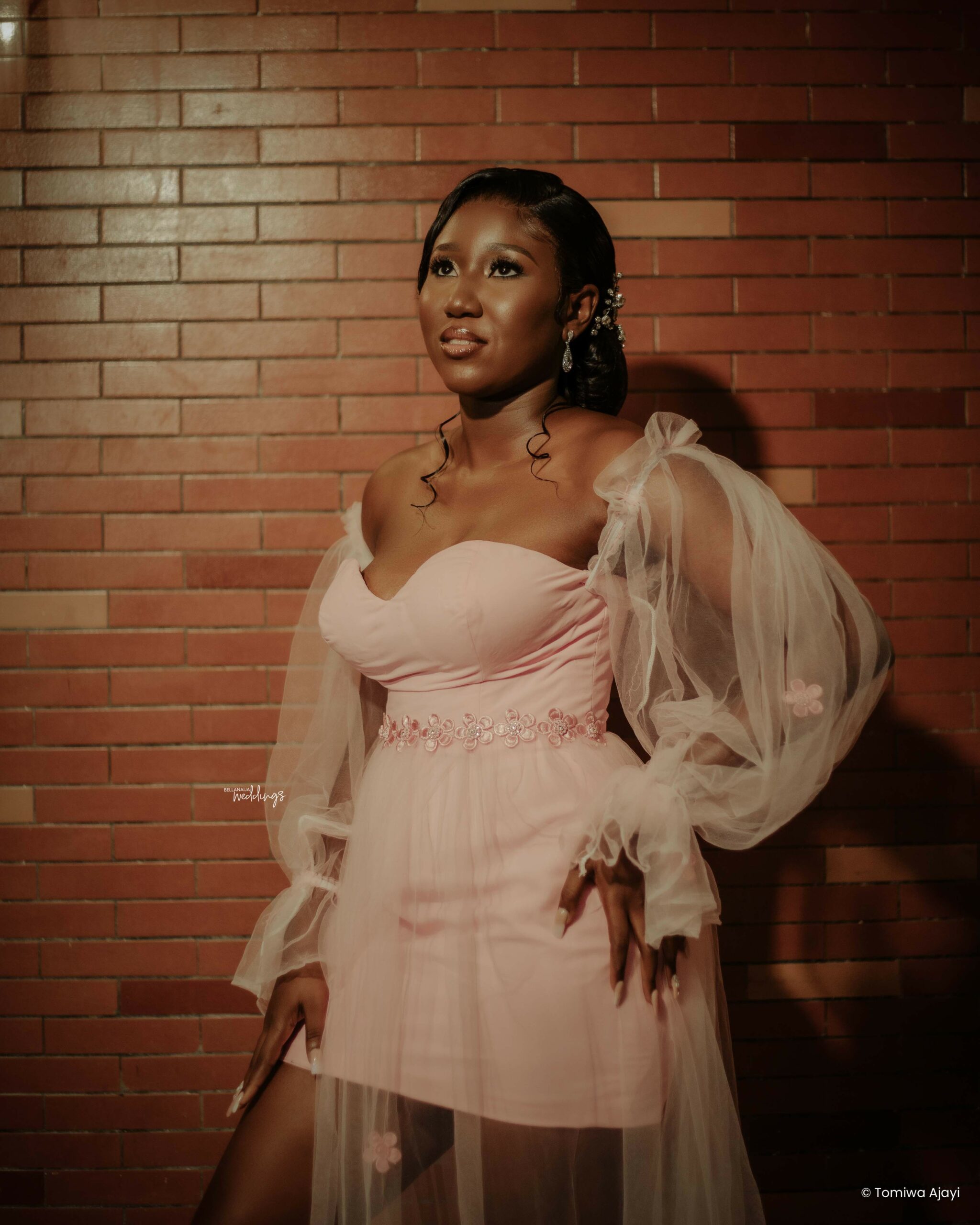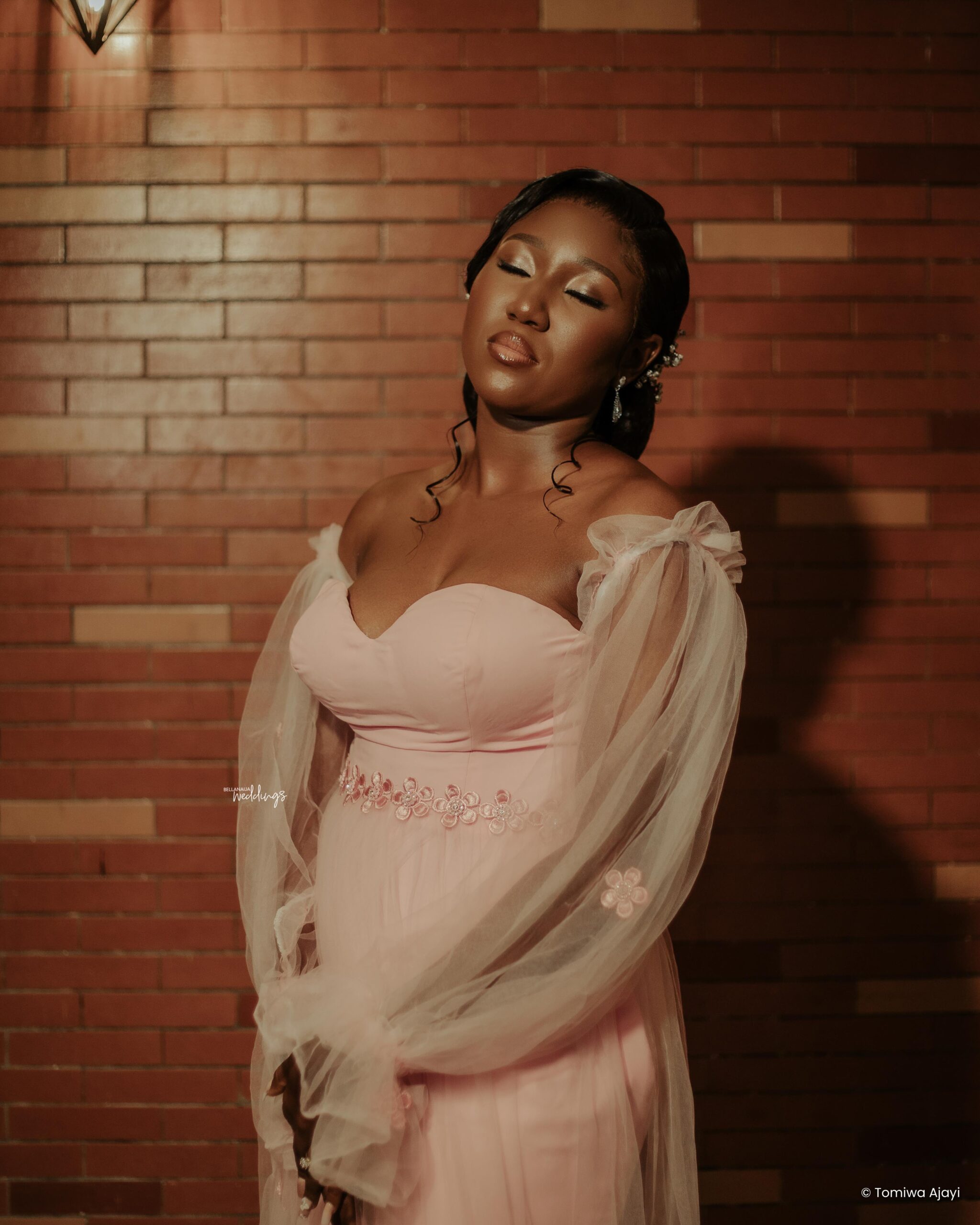 Their love story as shared by Remi:
Stanley and I both grew up together and I recall he would always come visiting at the time but there wasn't much to it. Then we eventually had to part ways as we went to different high schools and funny enough, he attended the same school as my siblings and I attended mine with his brother.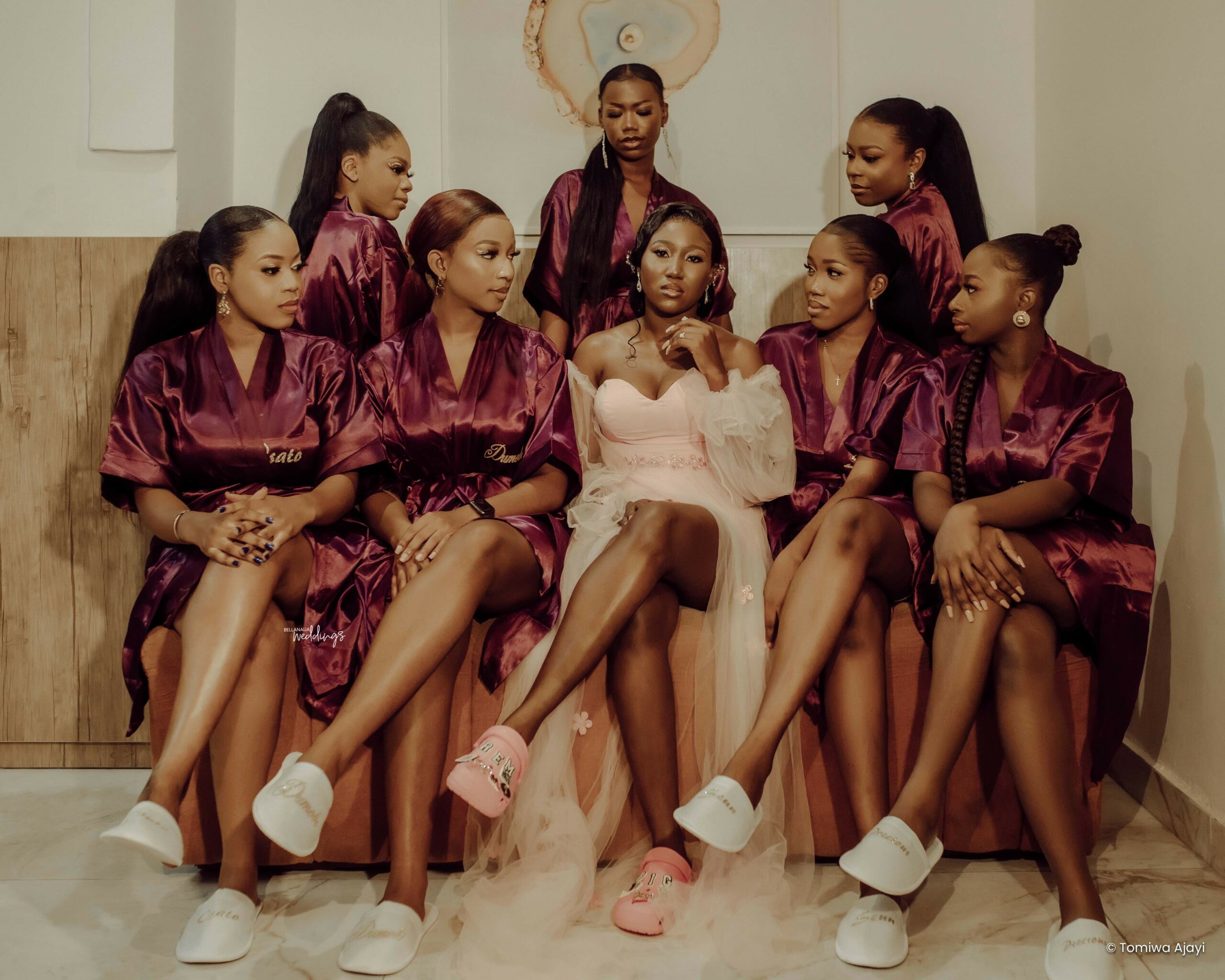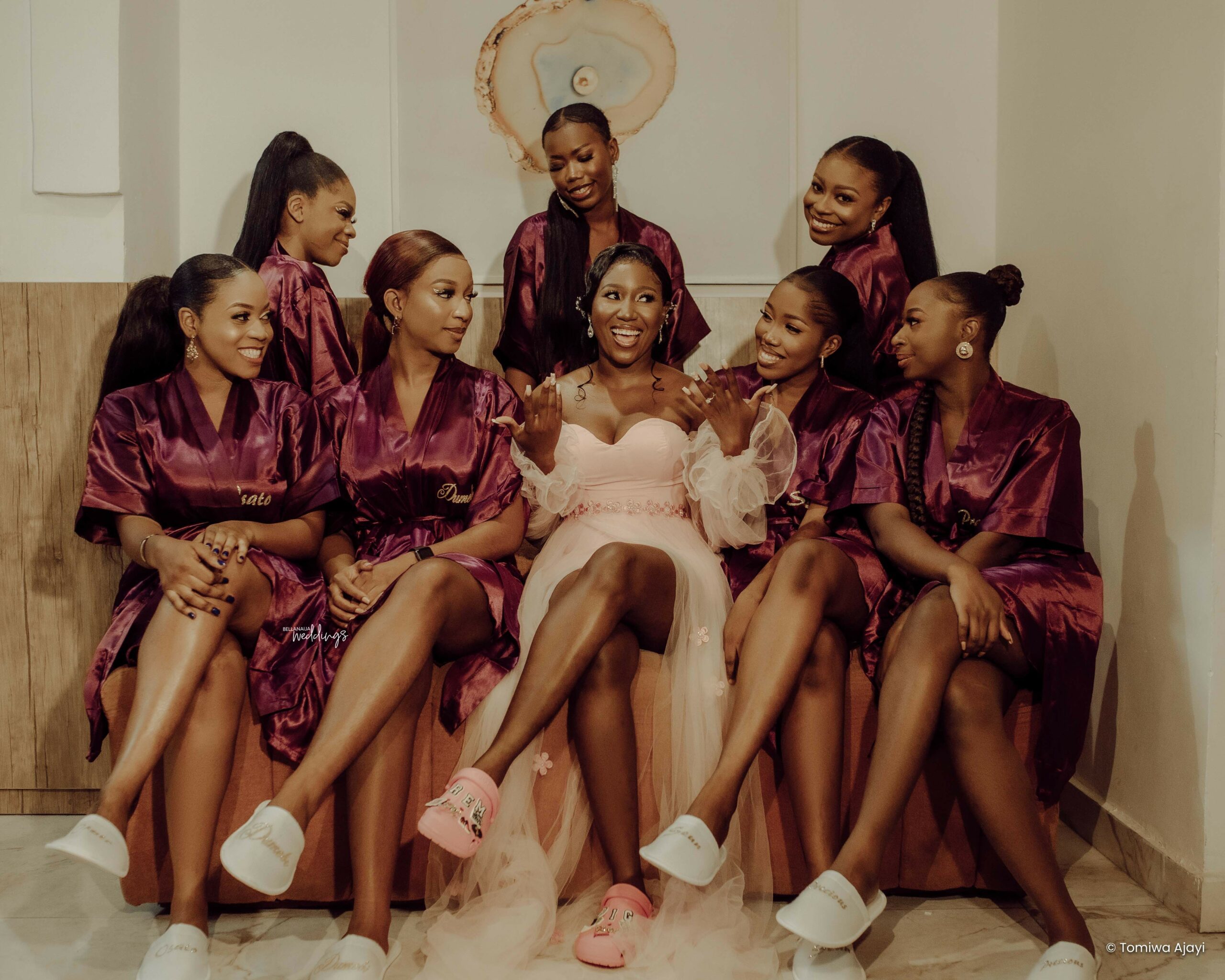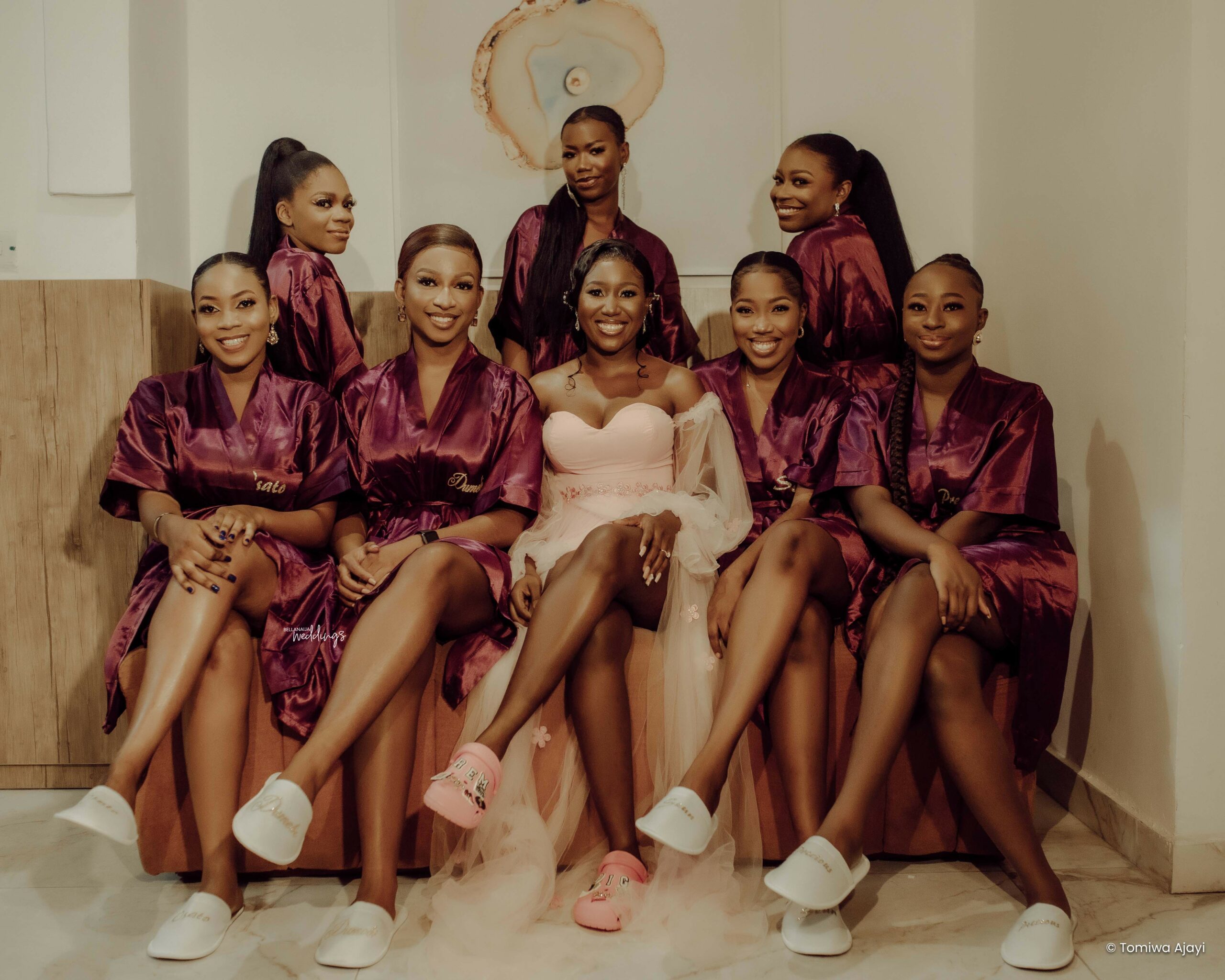 We then had to go to university and this time we totally lost contact. On some random day, I get a call from him and for some reason, I was very excited. That's how a flame was ignited and this time it was more than something.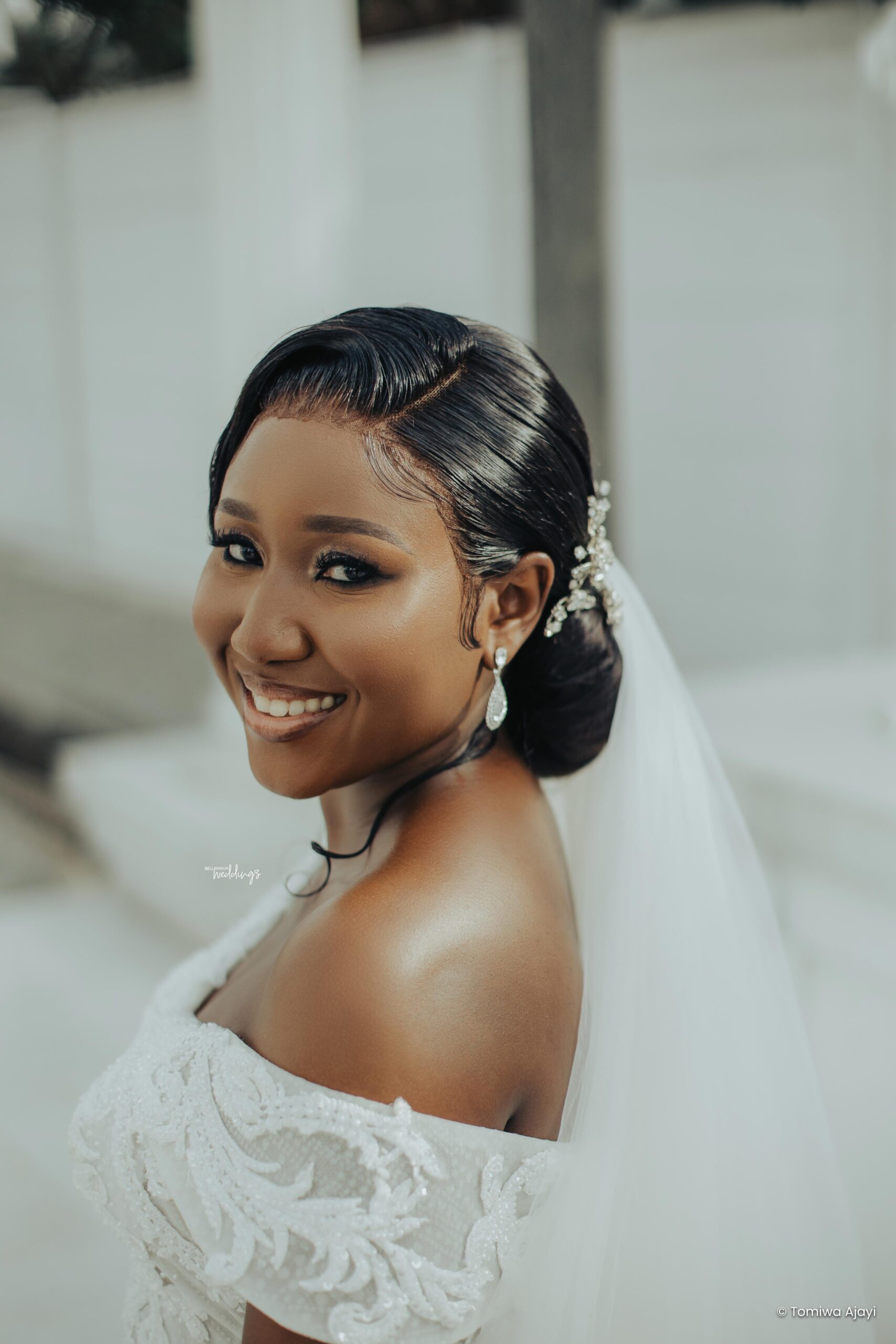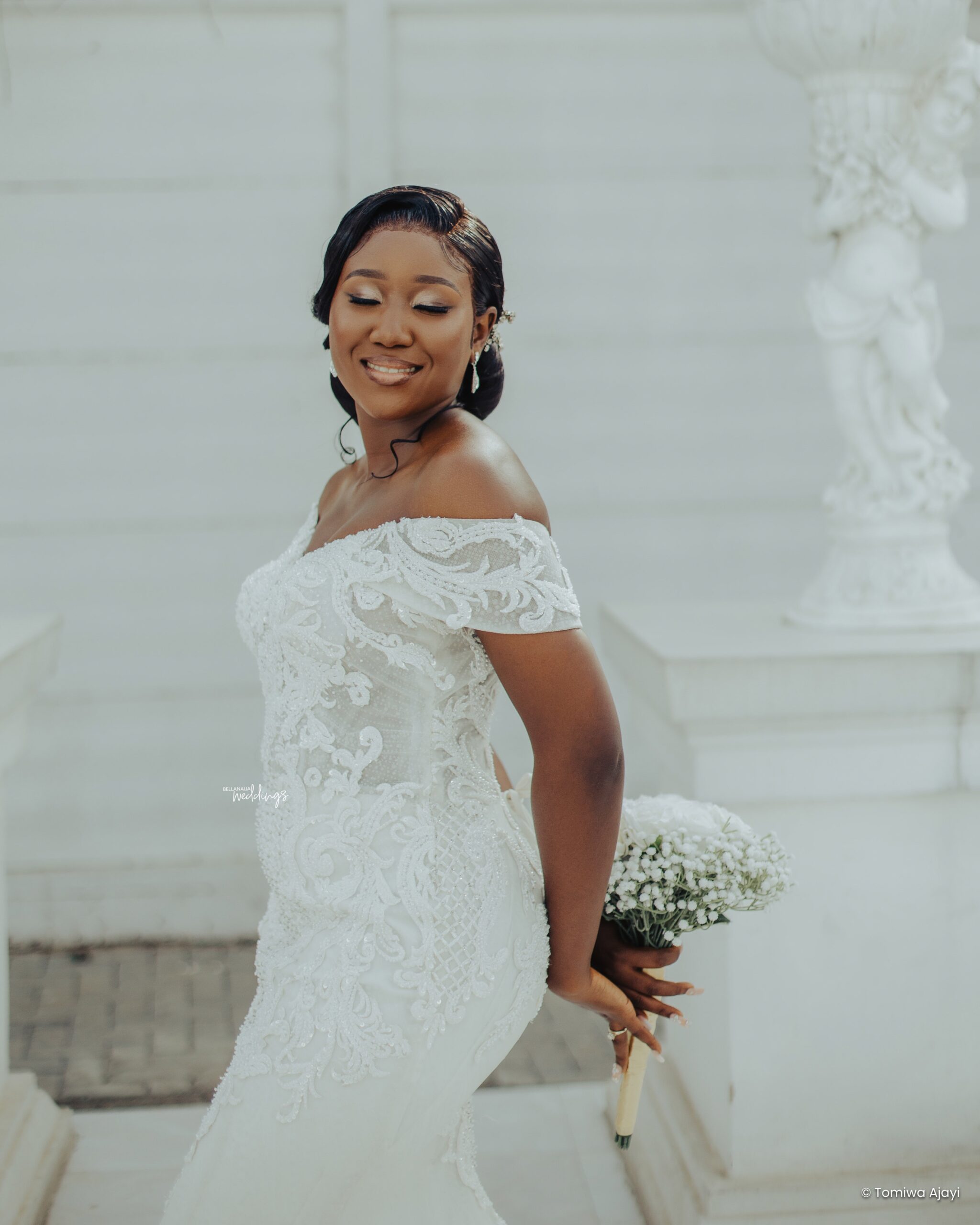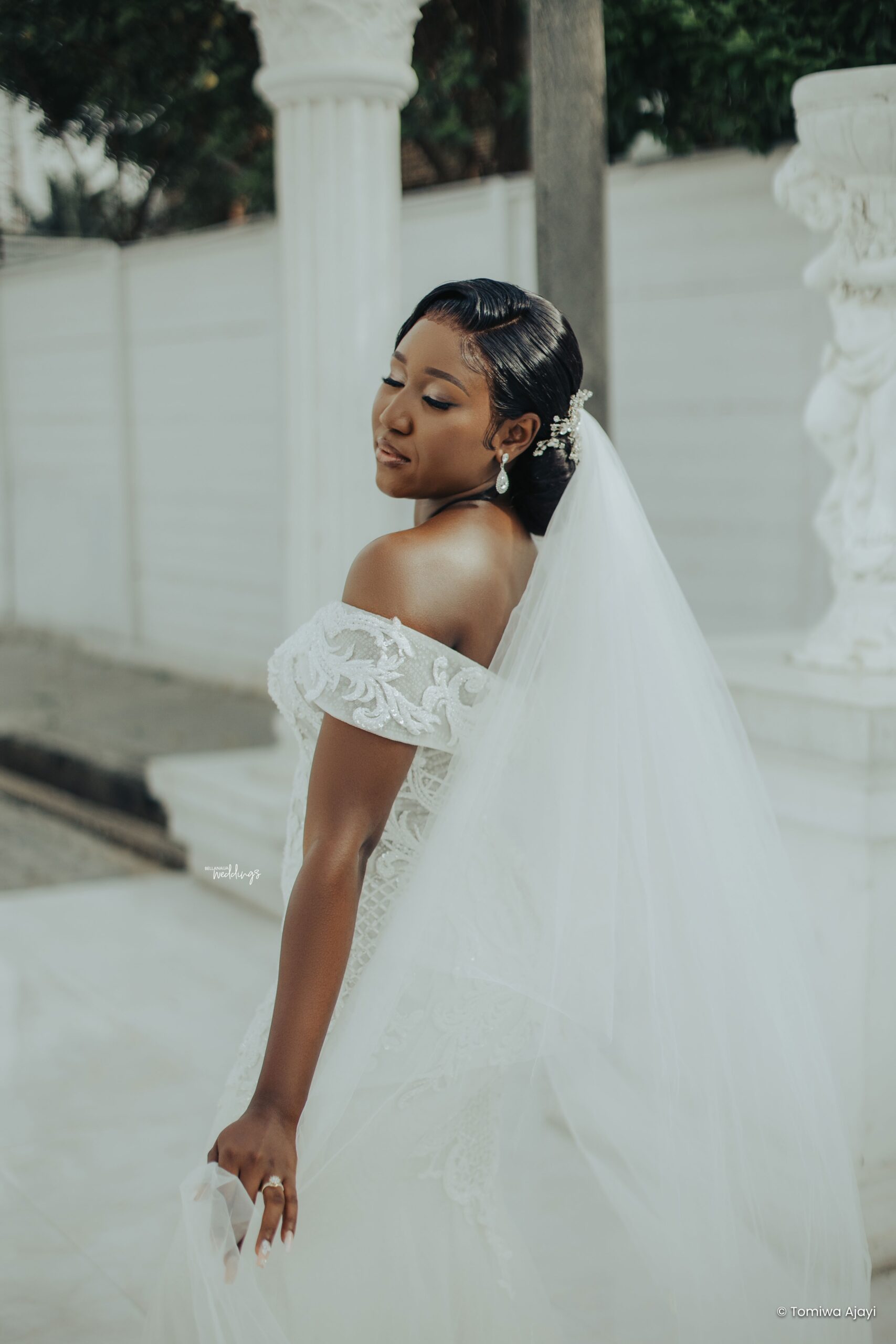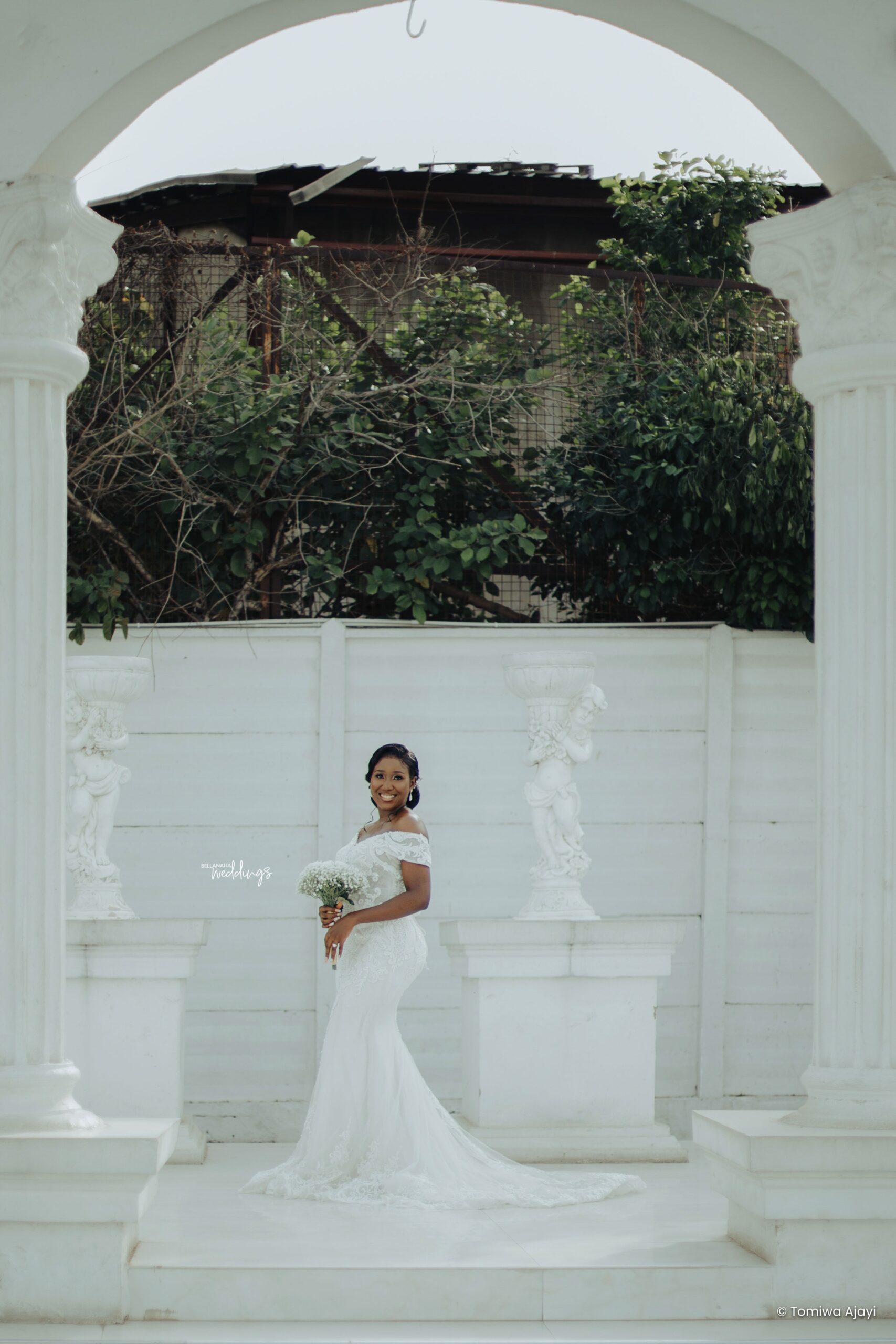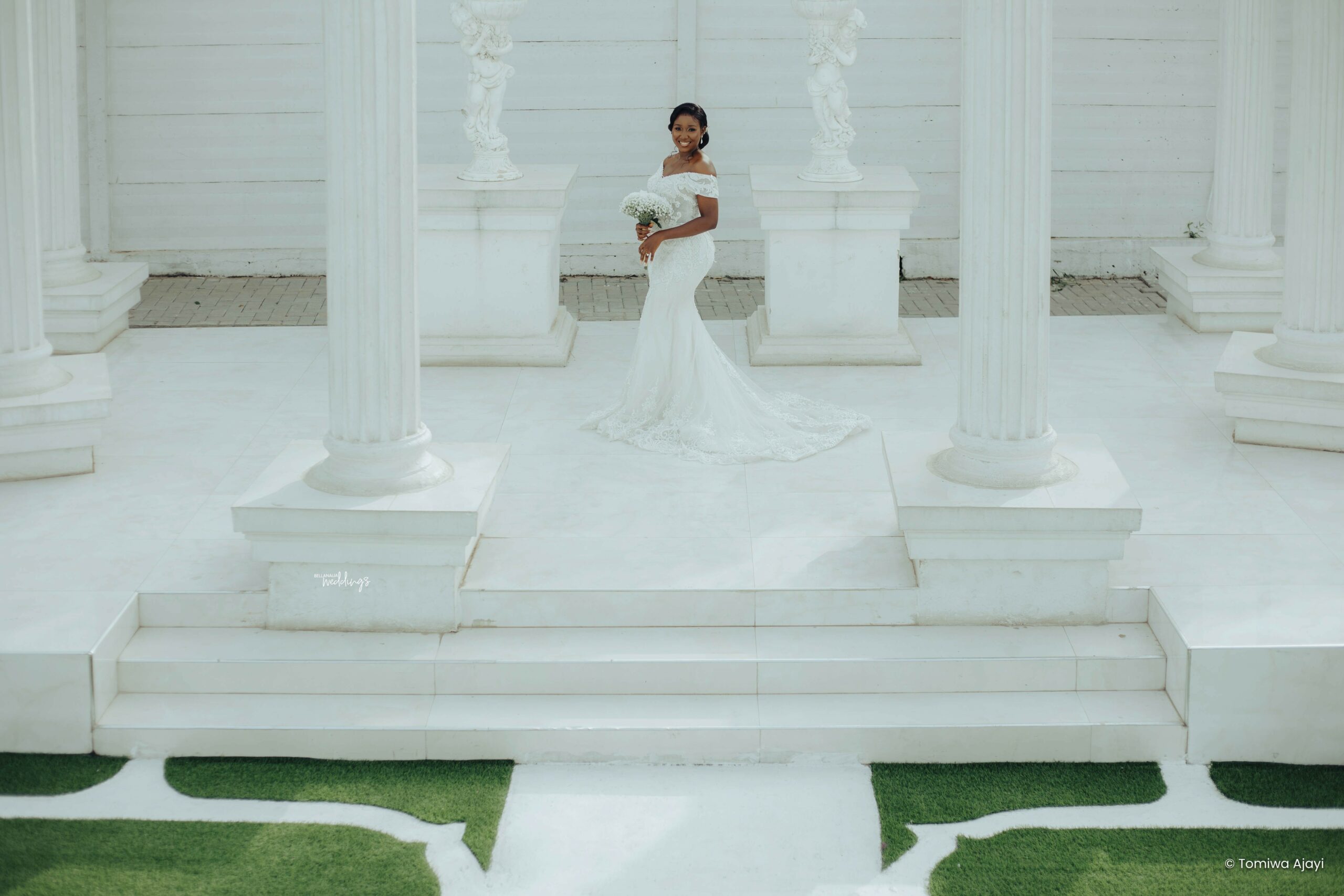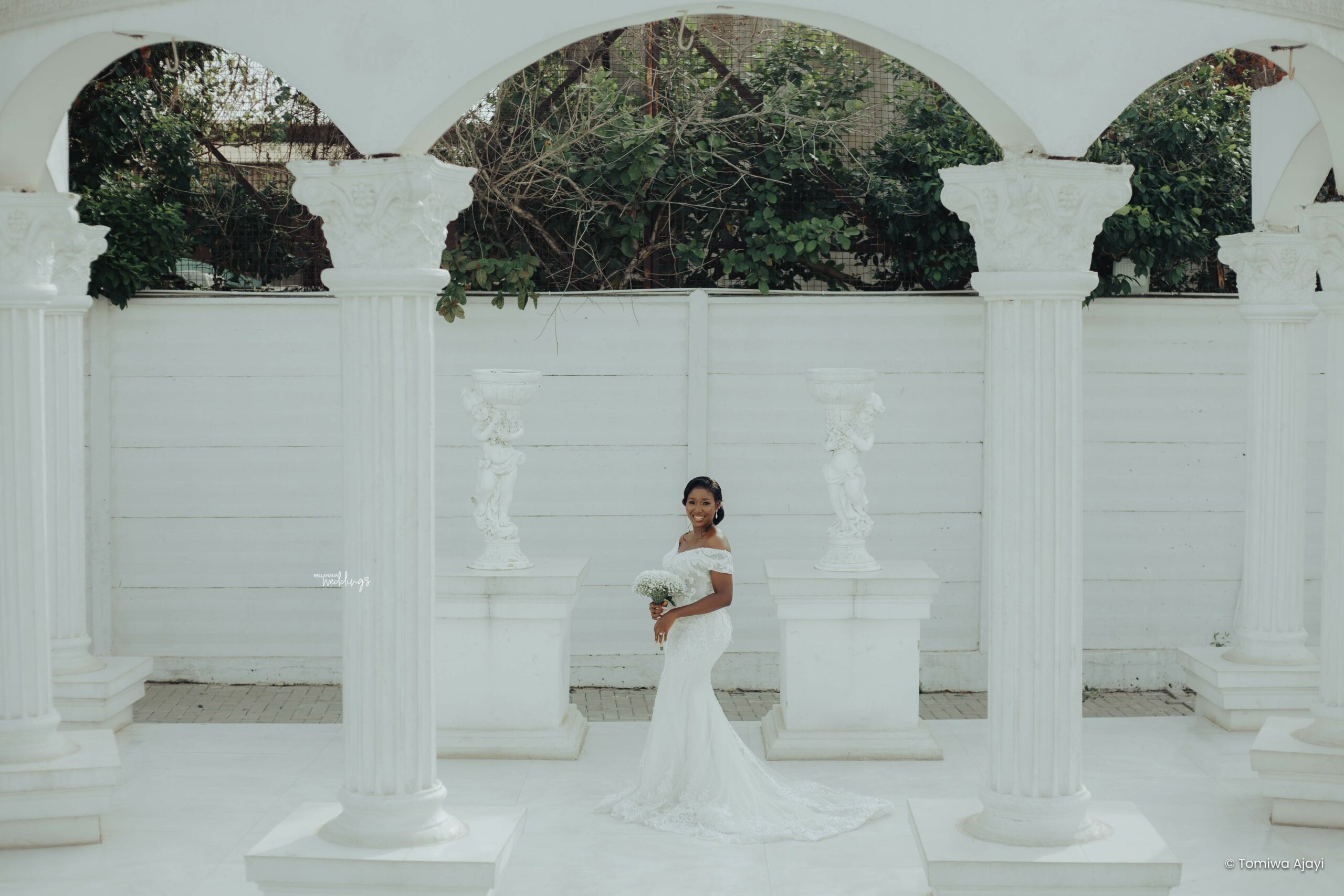 Every now and then, Stanley would come over to my school with all sorts of food items and gifts and would still spend some quality time with me before leaving and this continued till he had to travel for his masters. And so our long-distance relationship began. I was working here and he was abroad but we were in touch at every given time.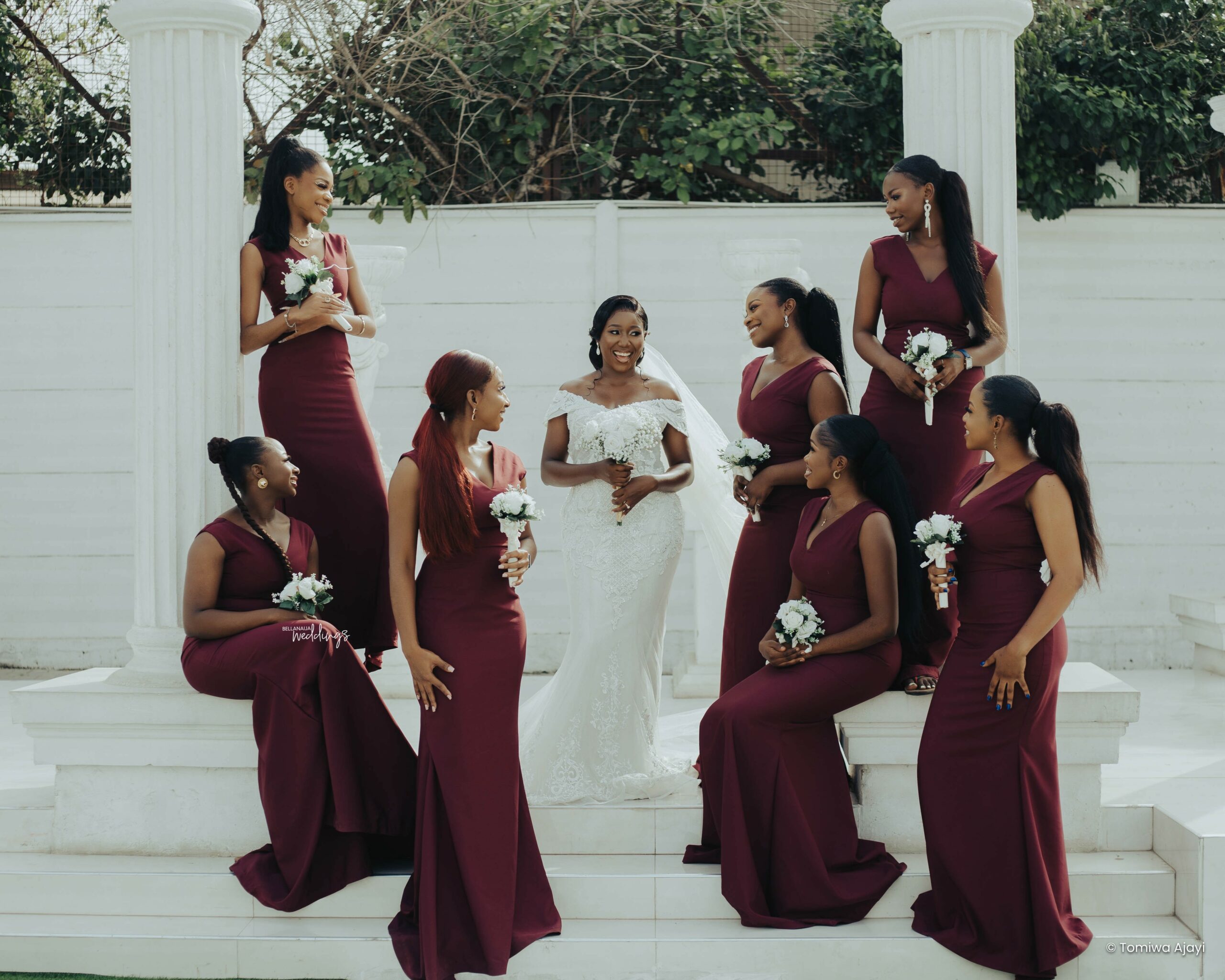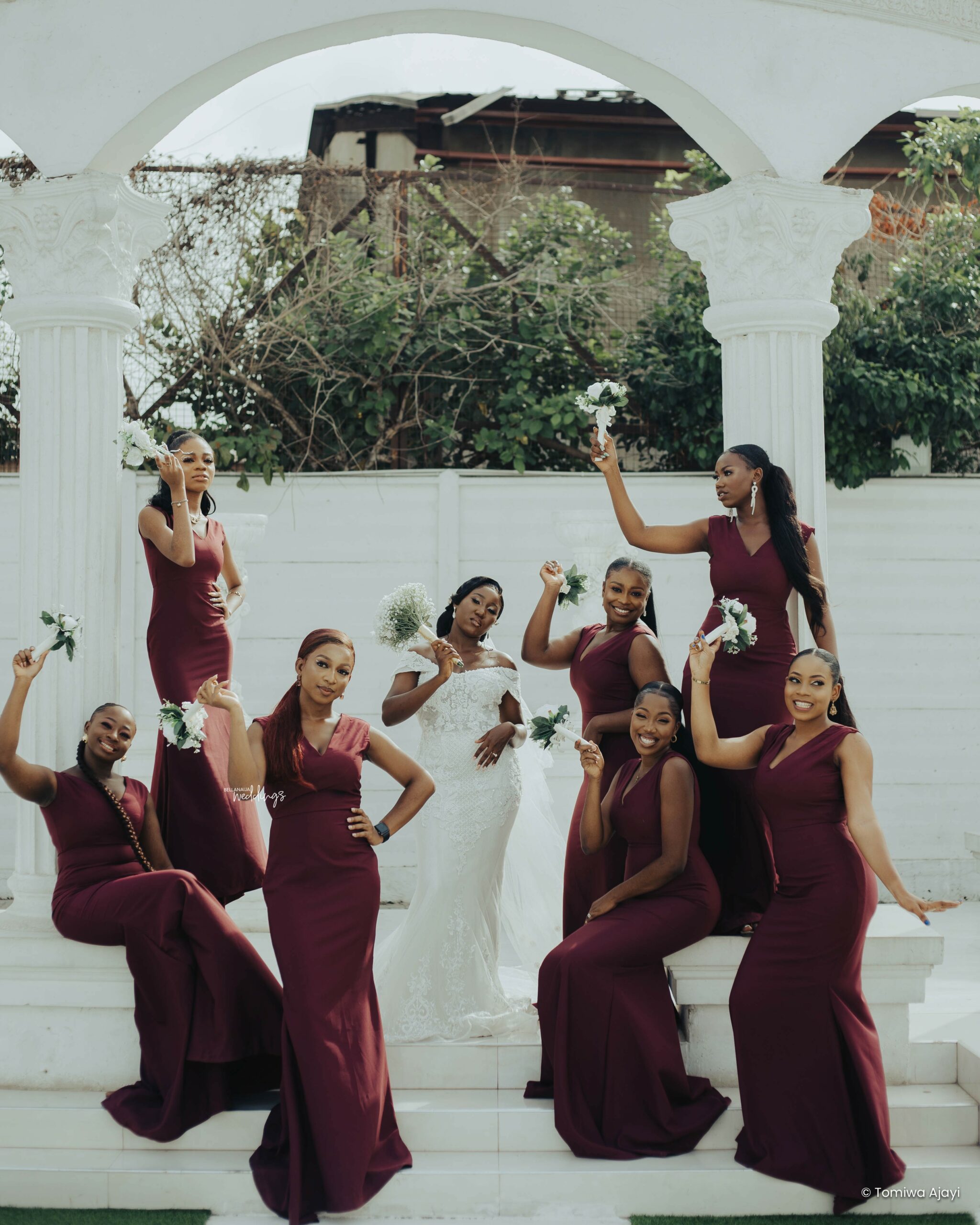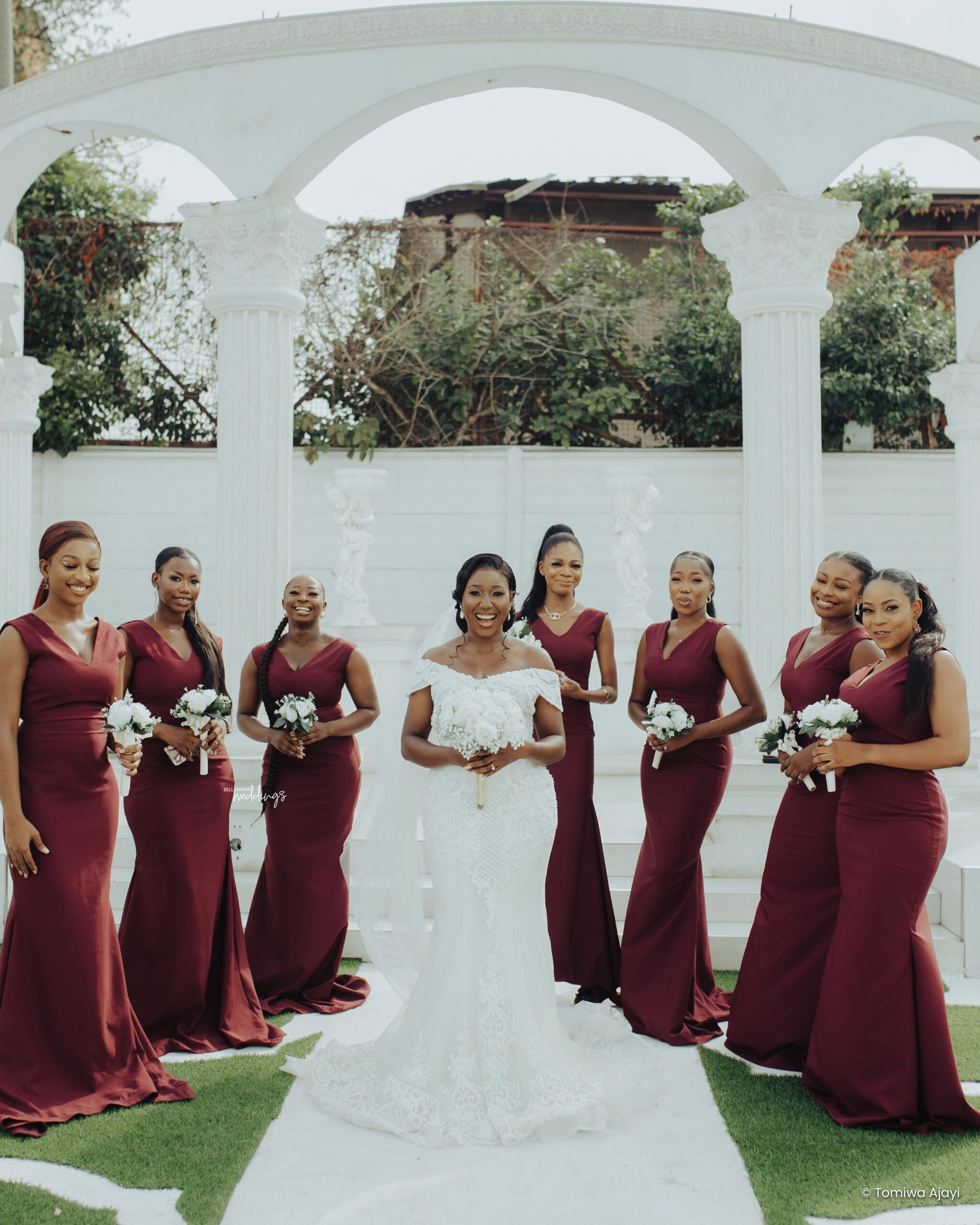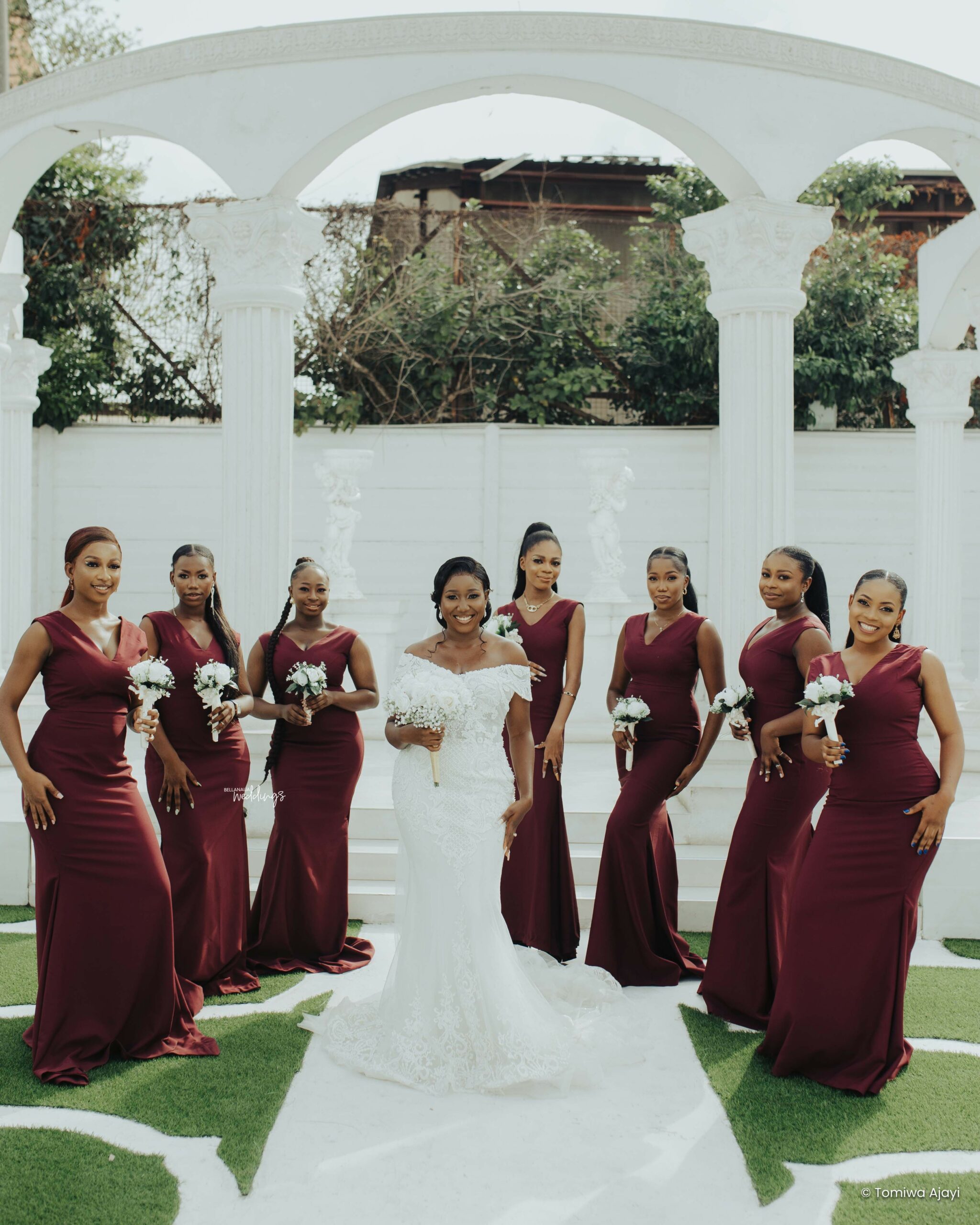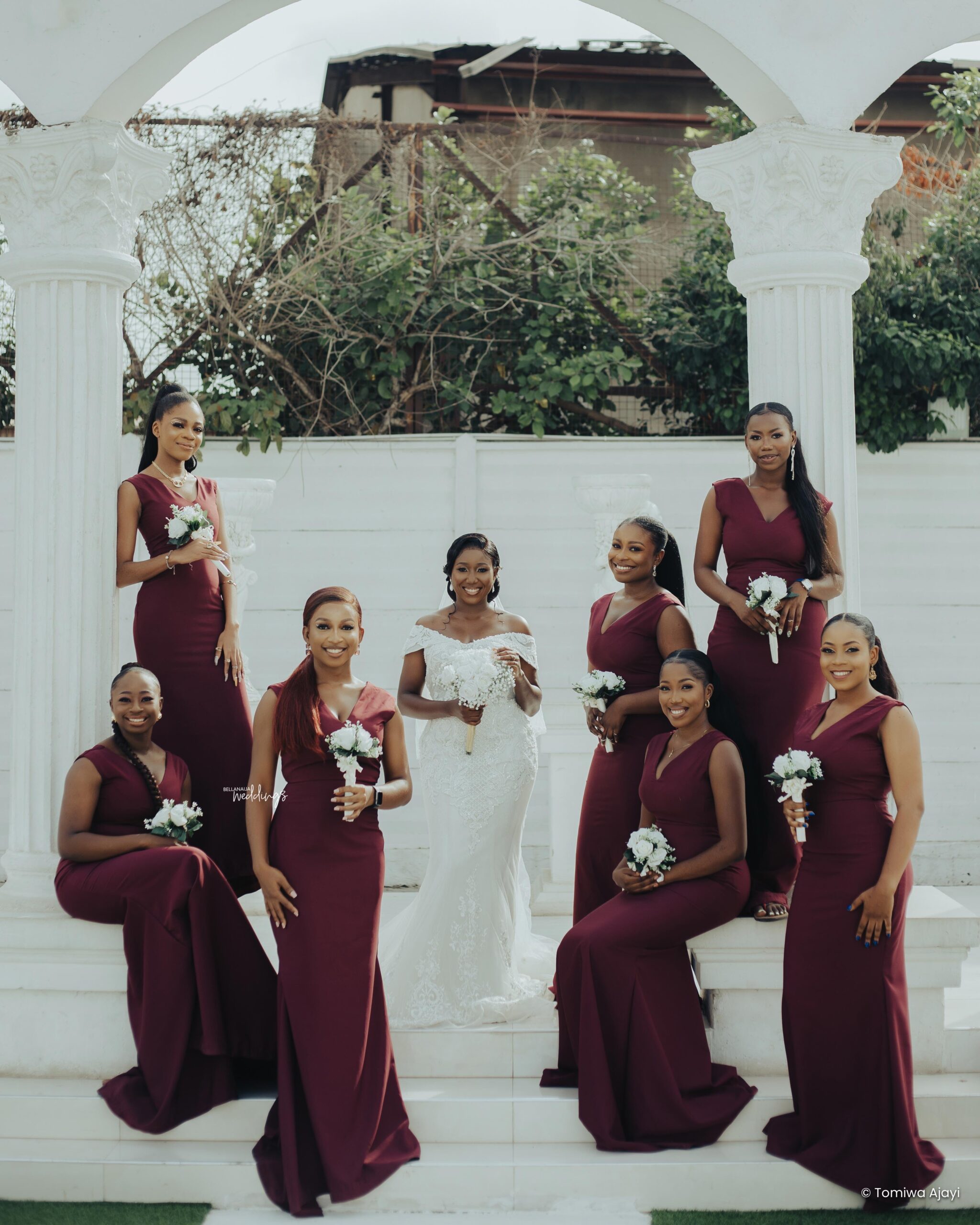 He eventually returned, but this time to propose to the love of his life. I said yes and here we are!
Let's head over to Stanley who's also ready for the big moment!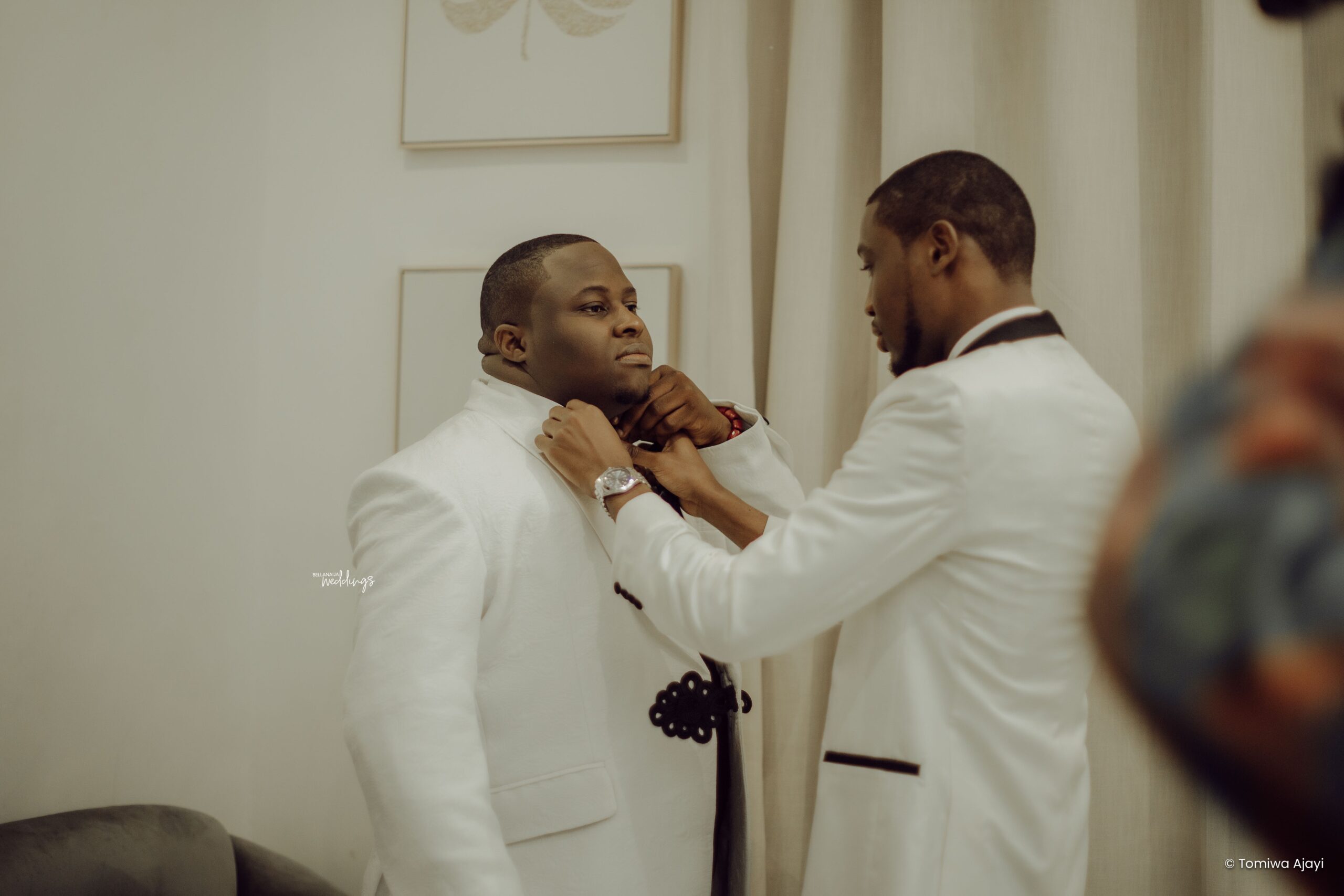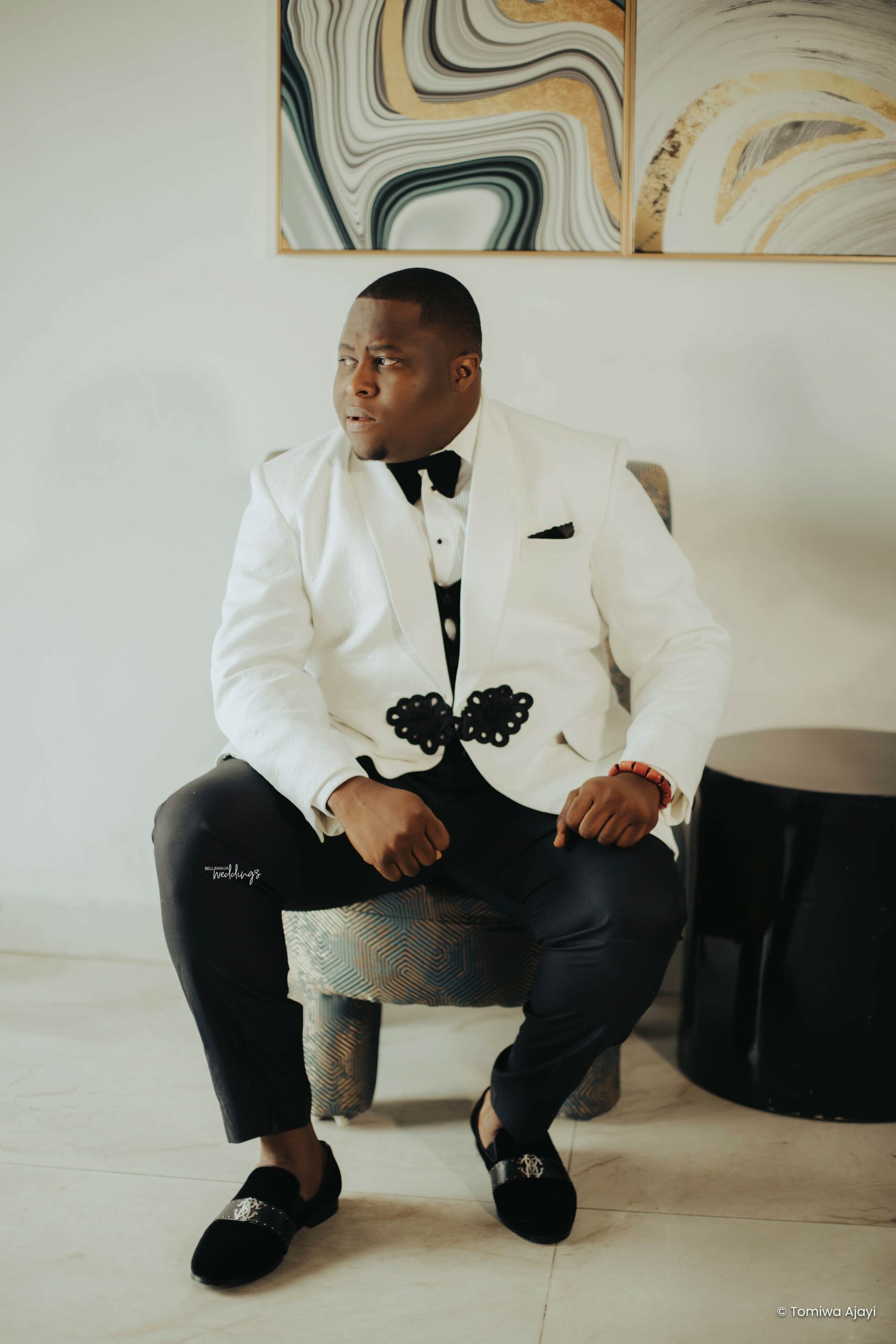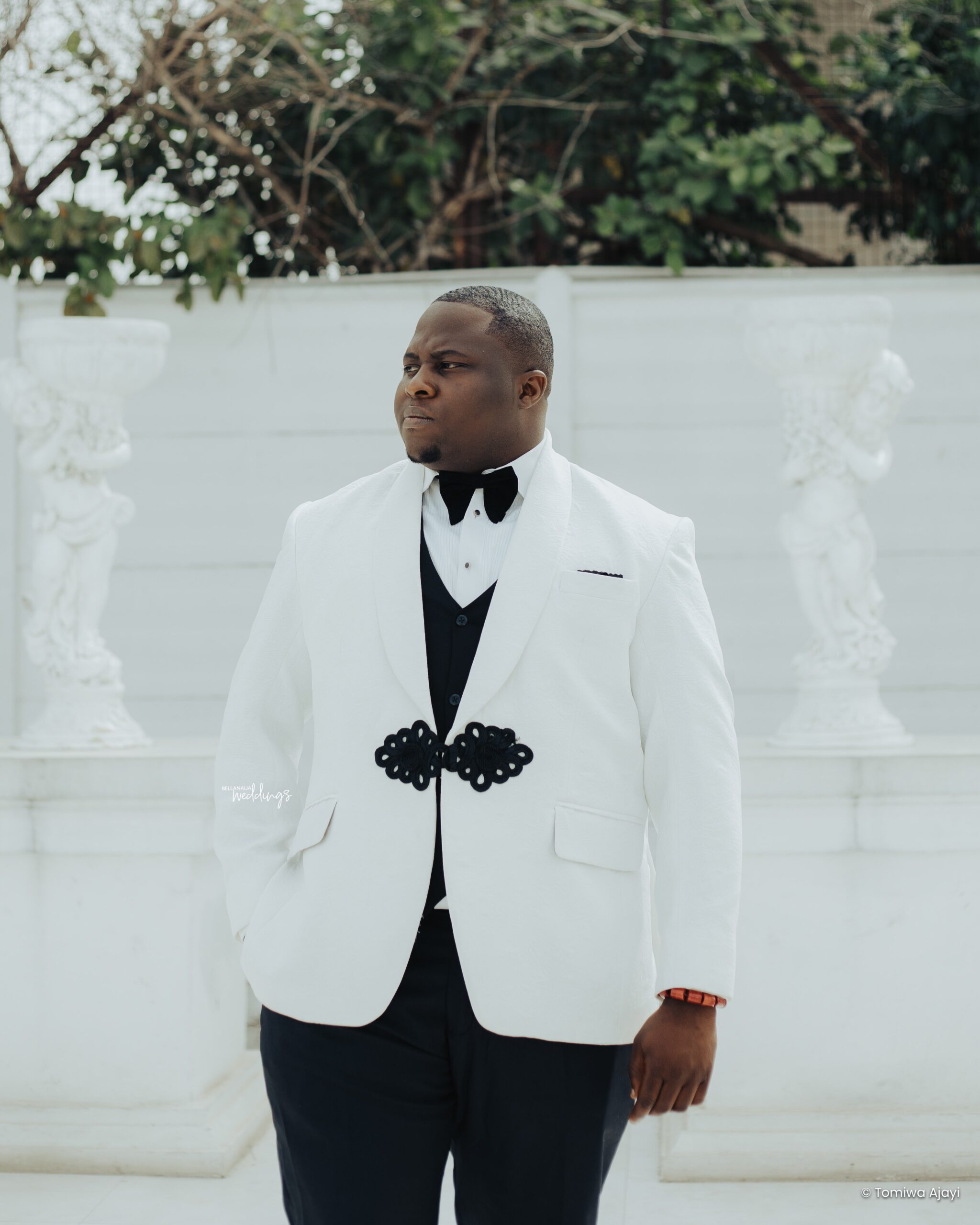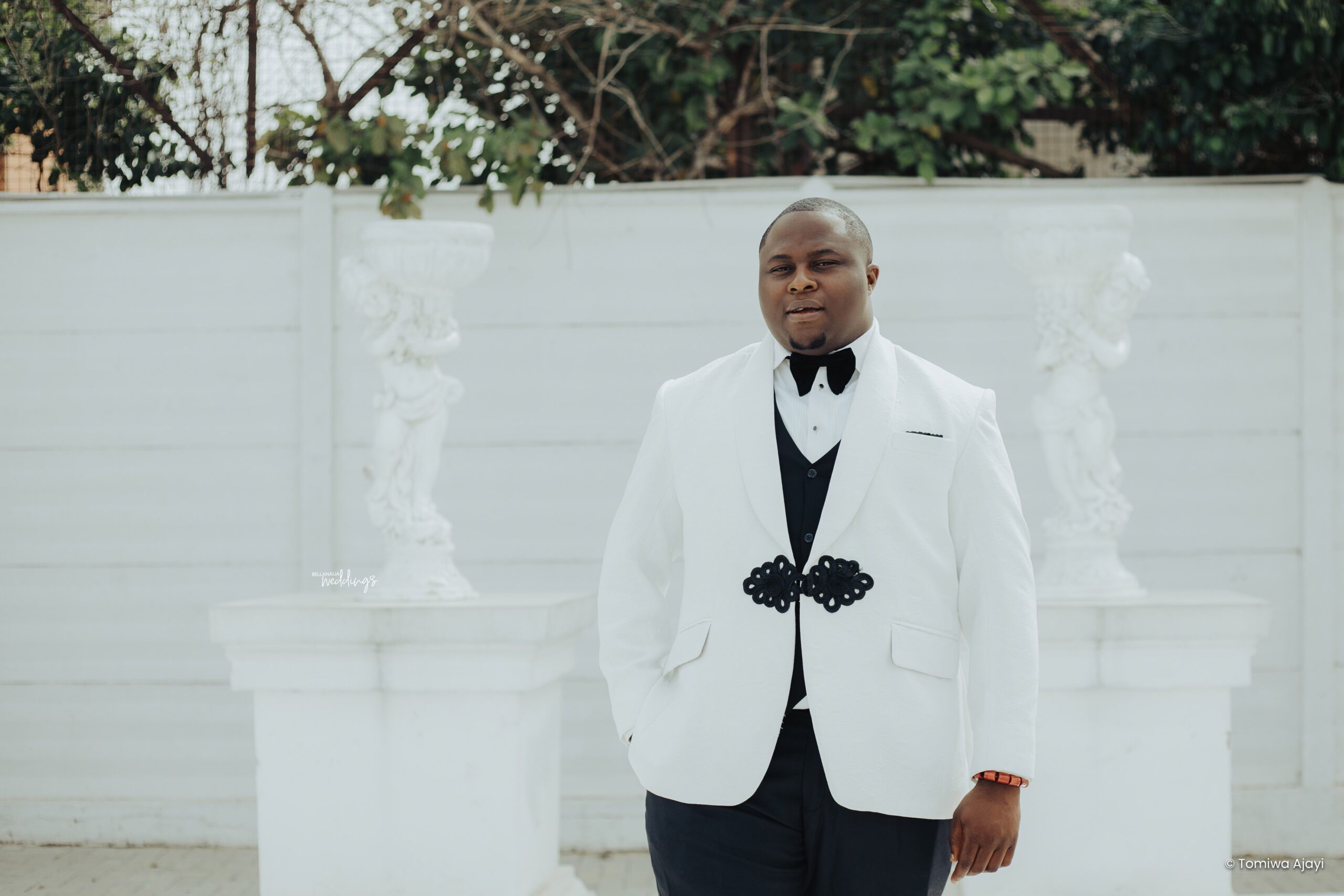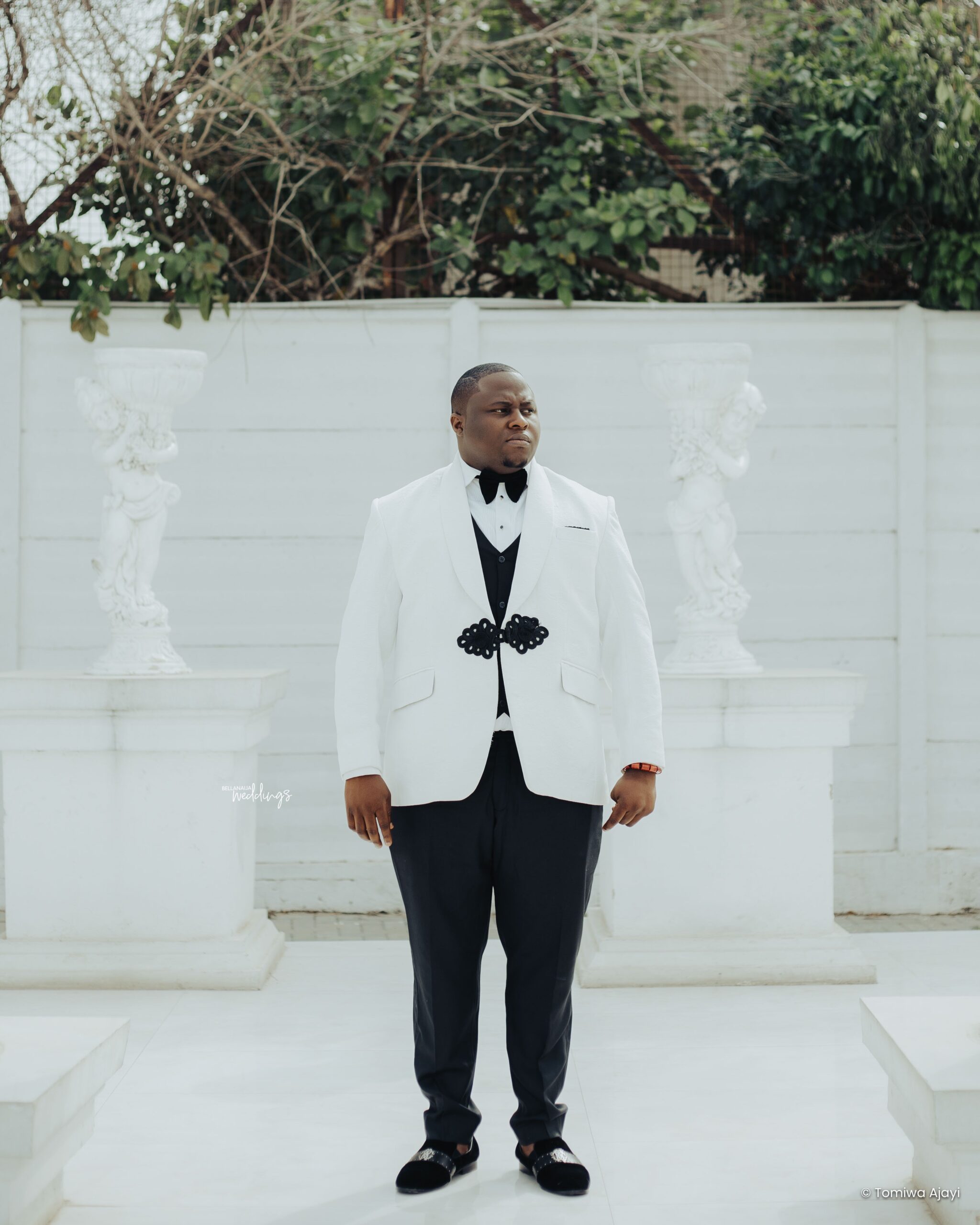 Now, let's take it to church…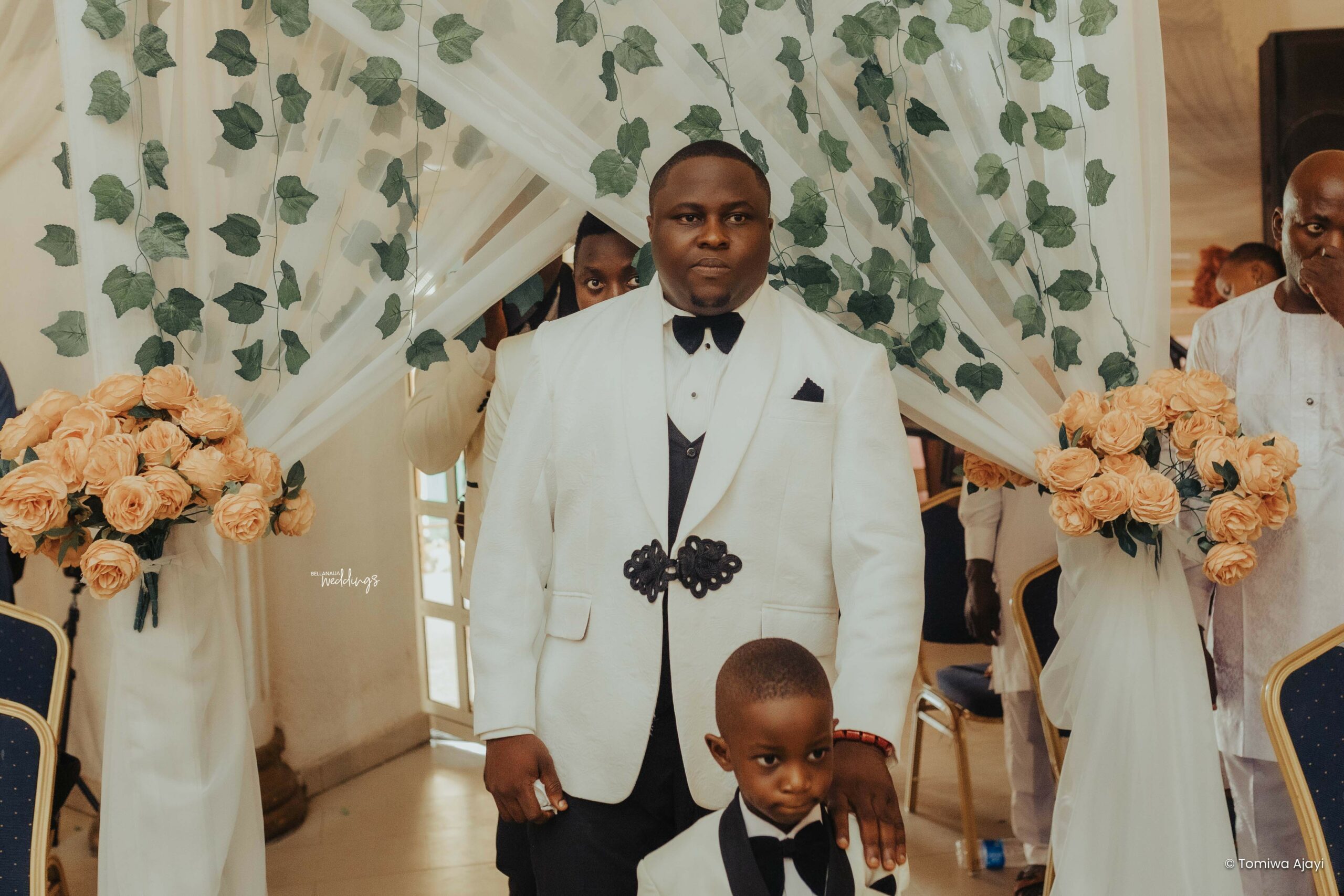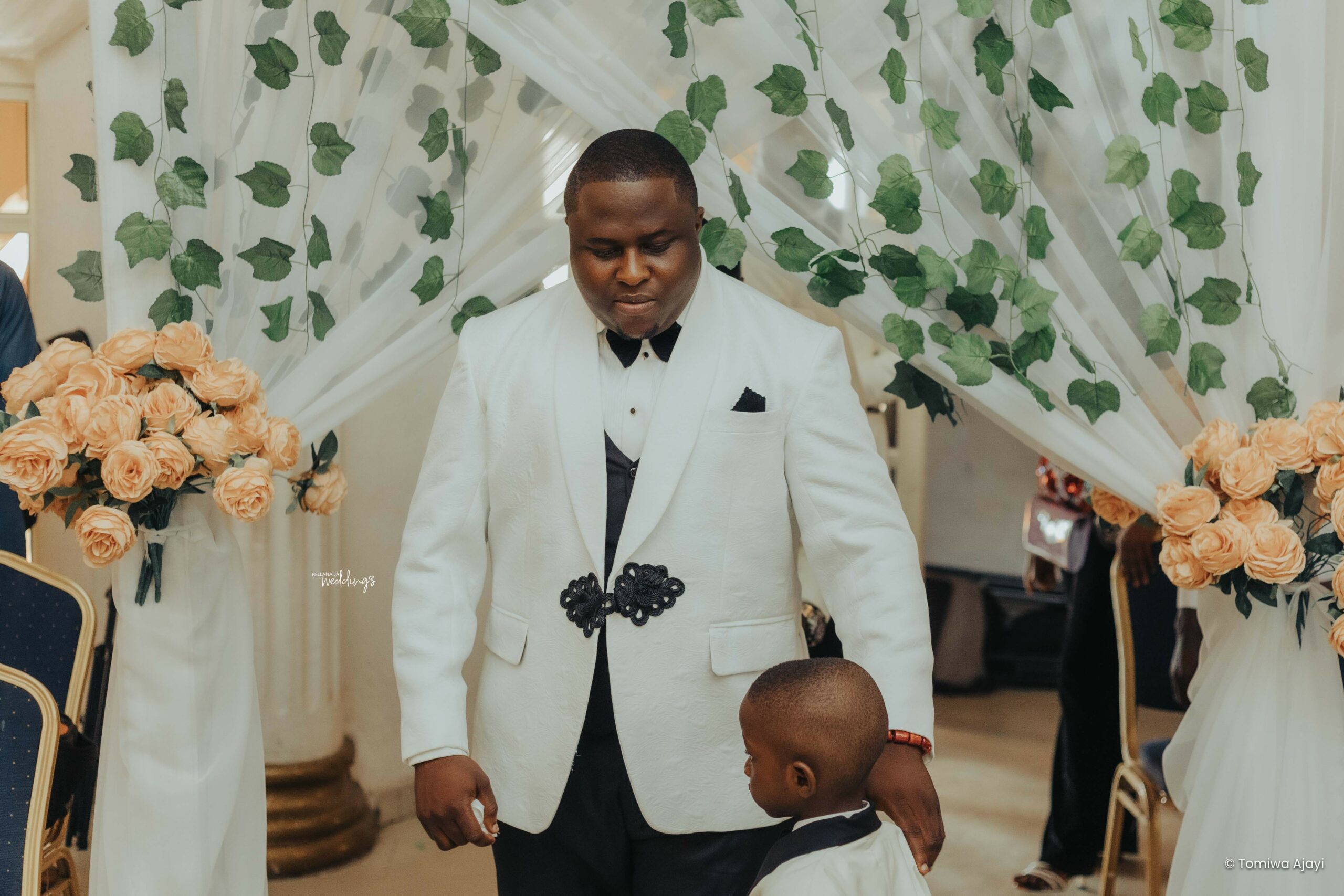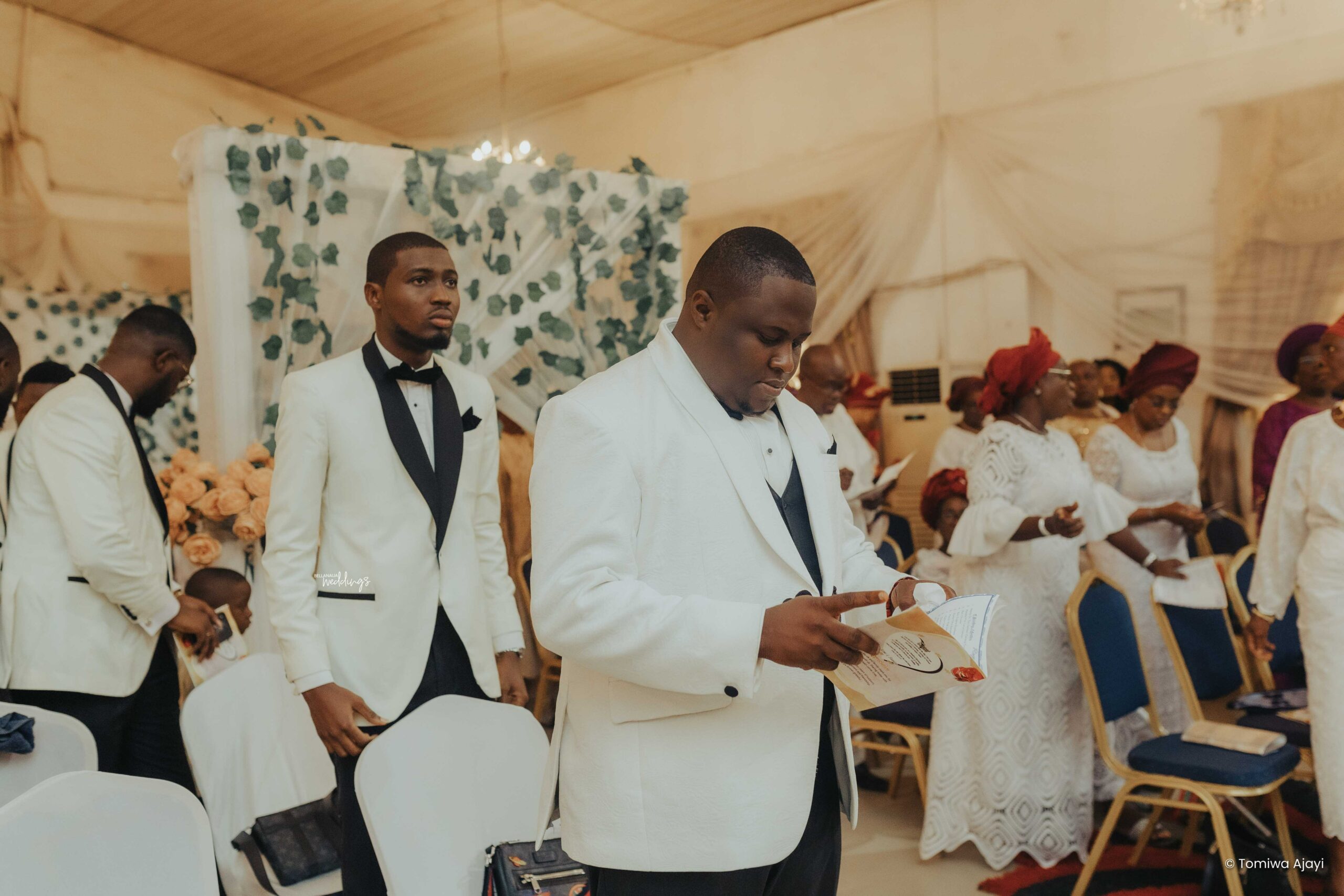 Here comes the bride…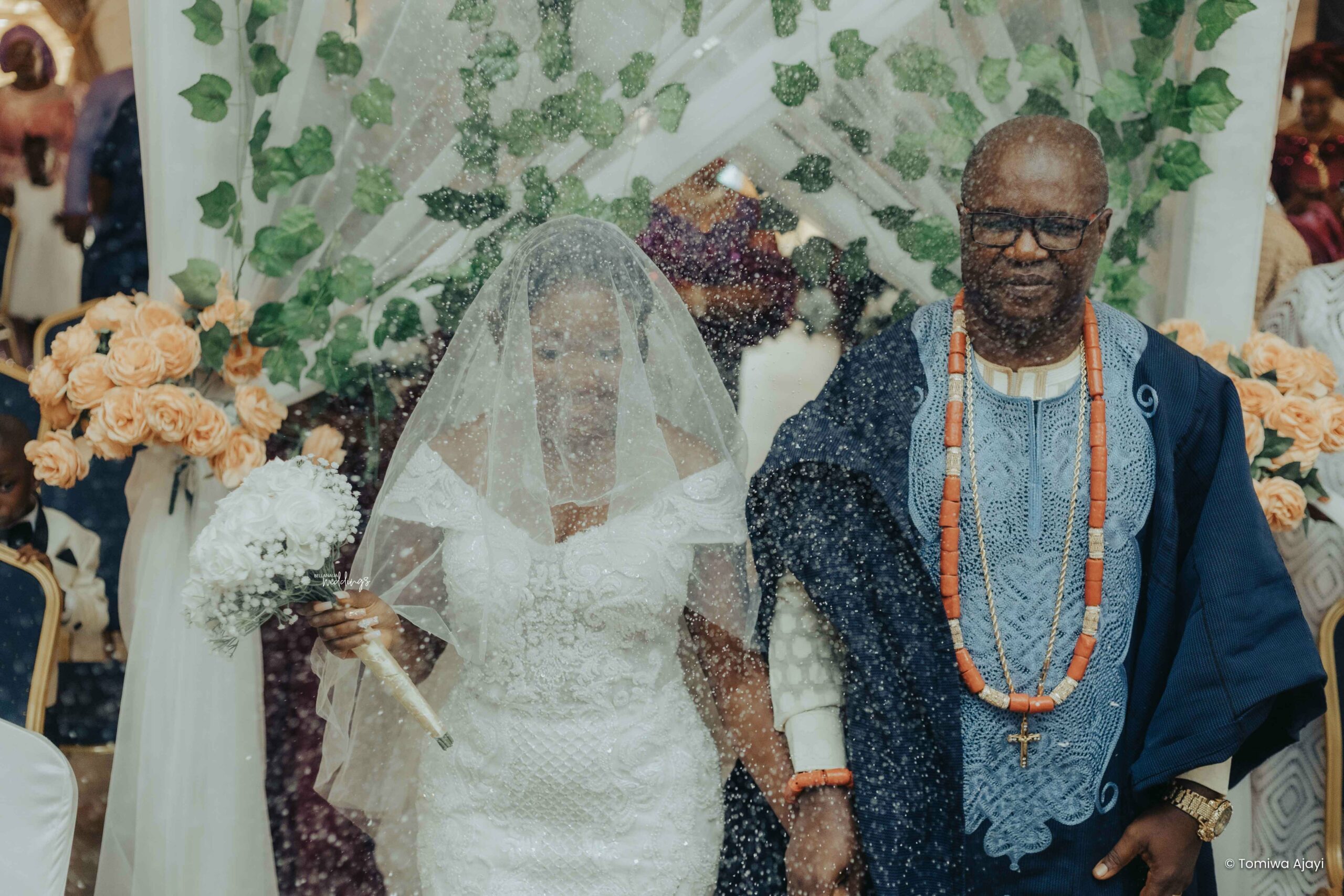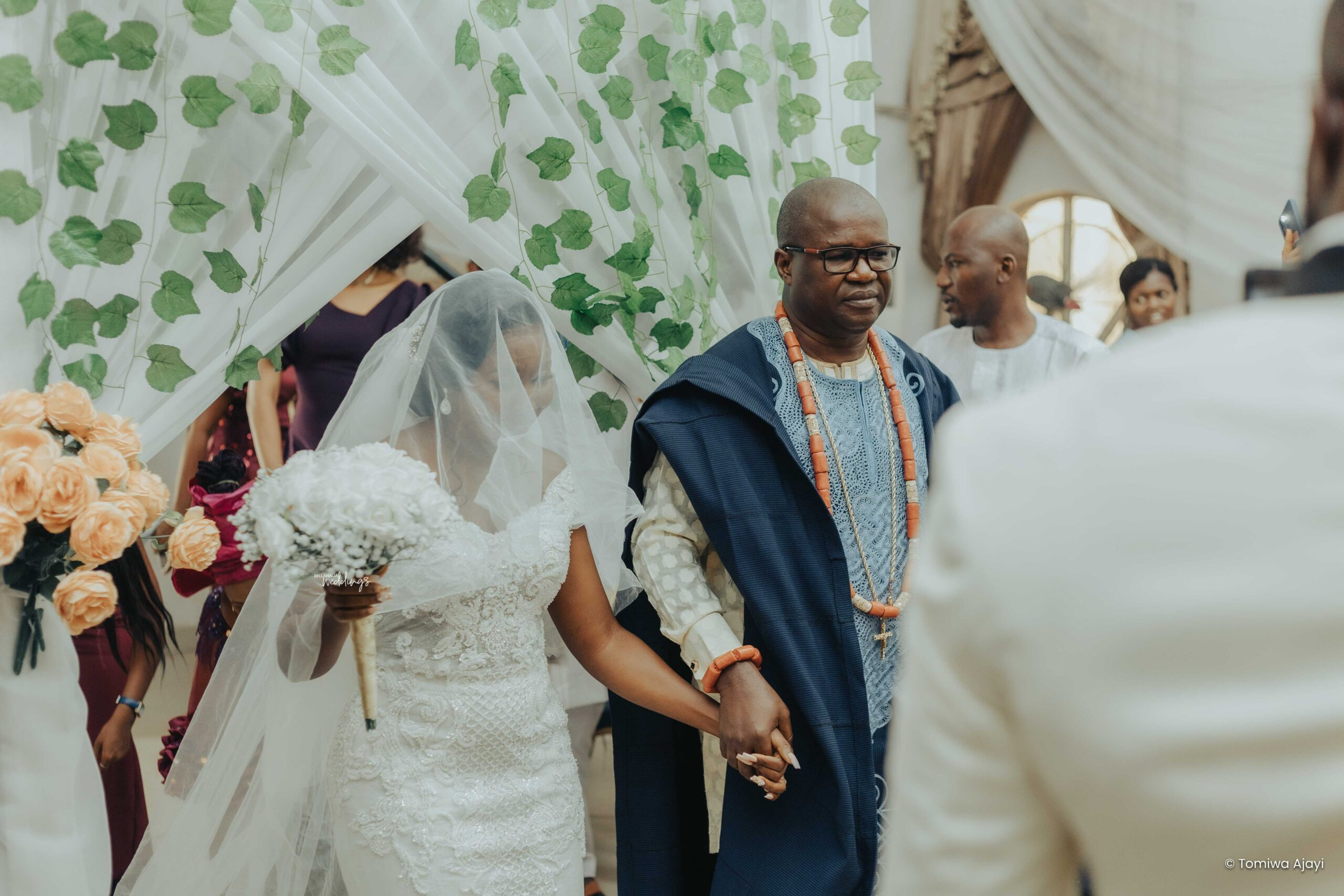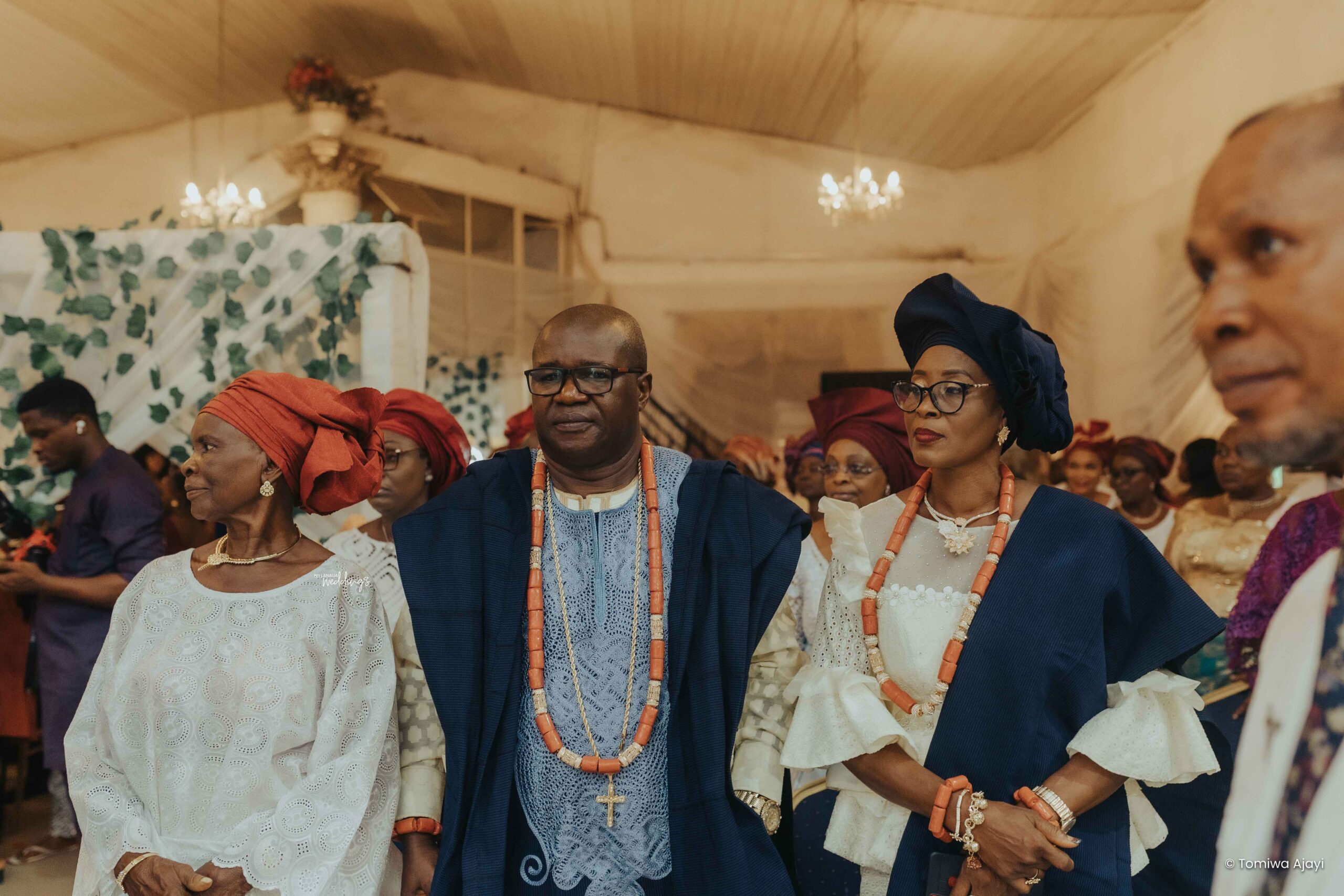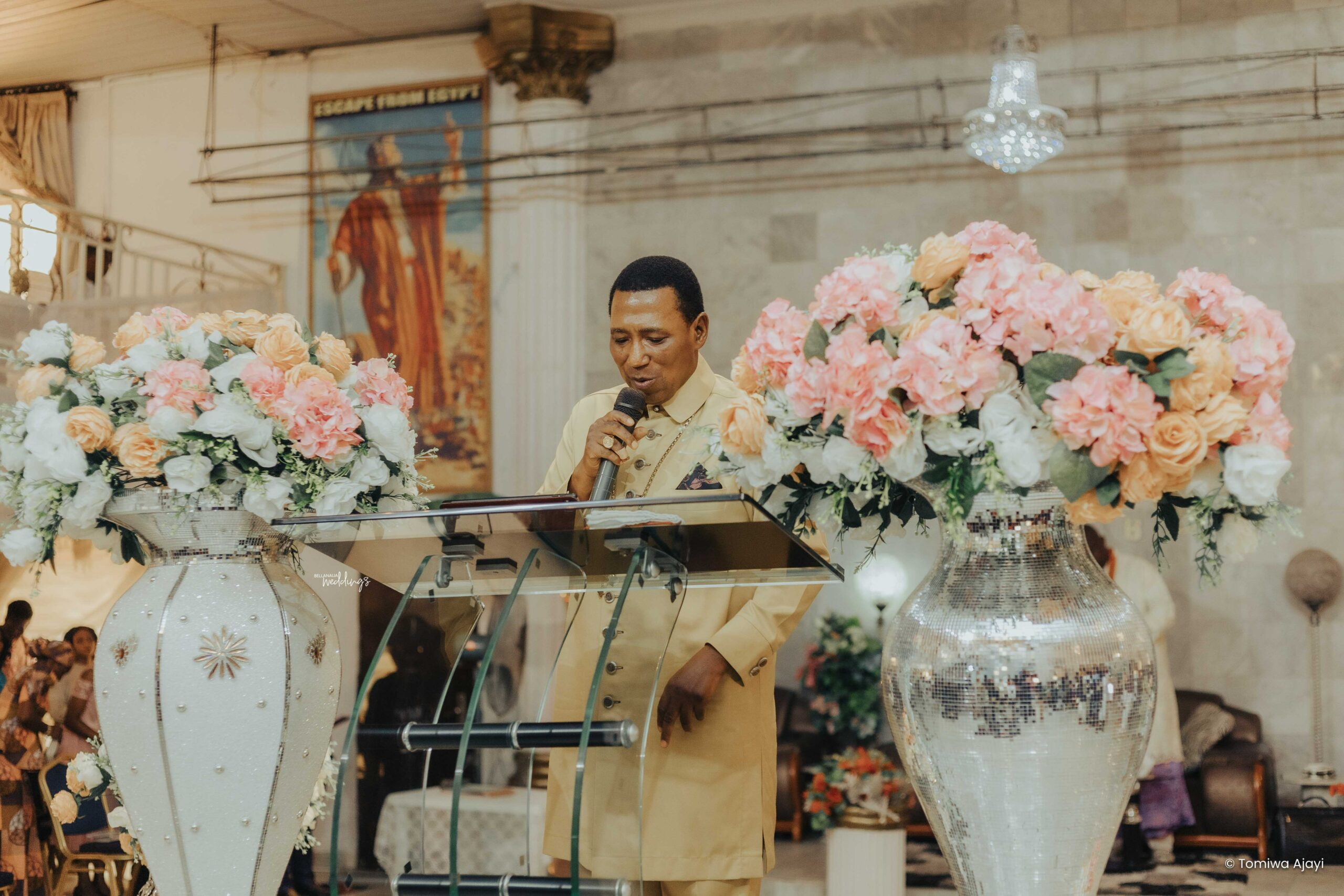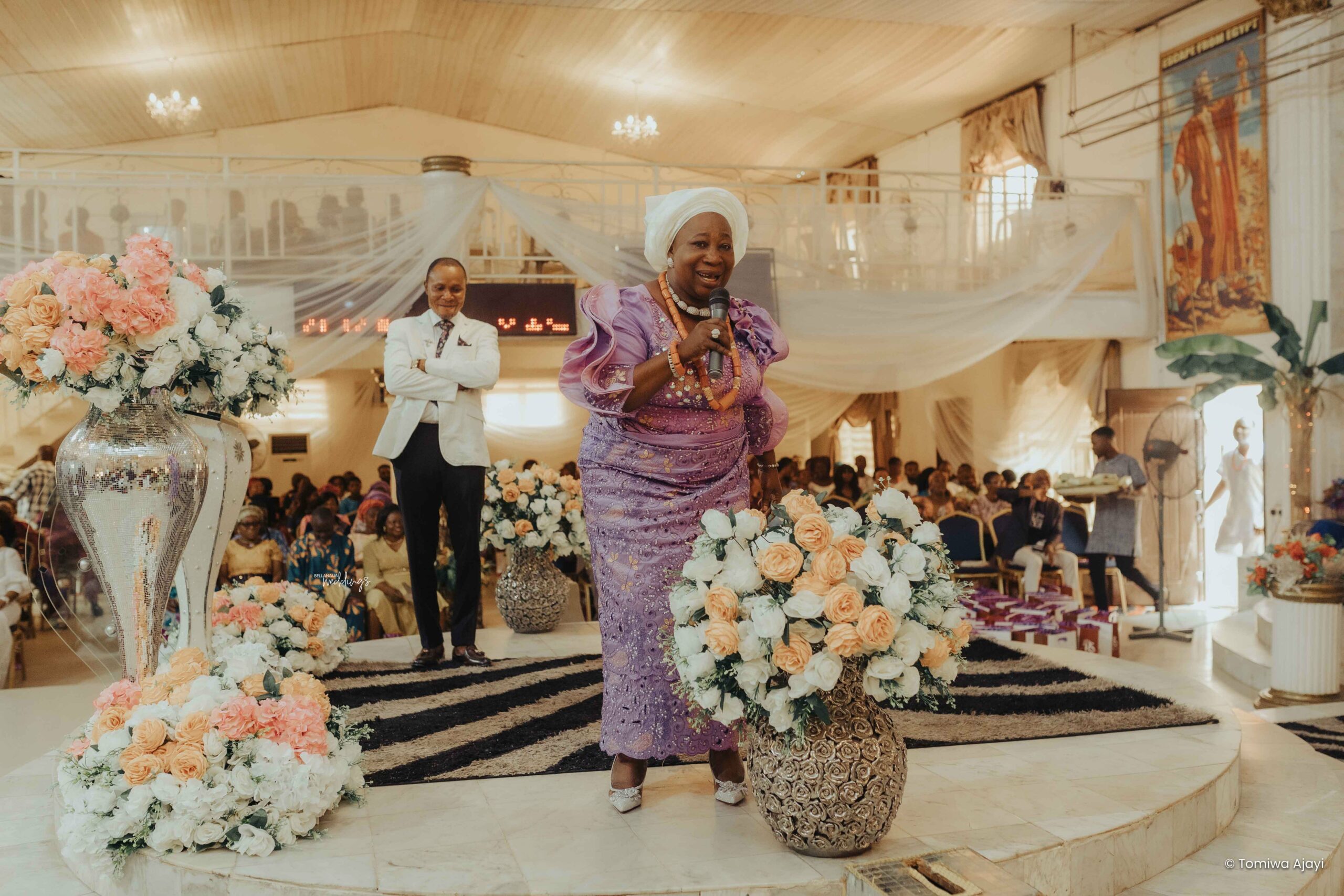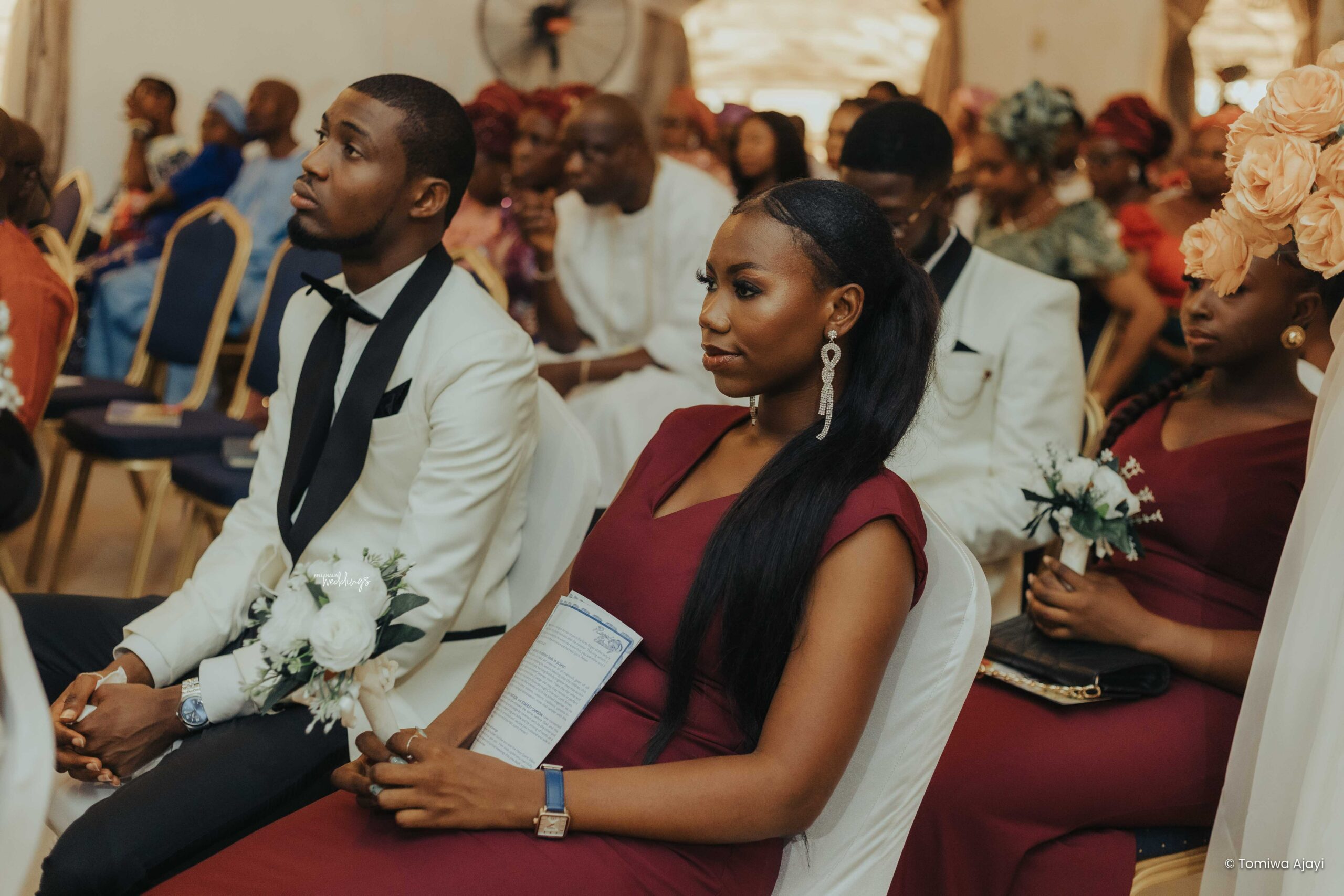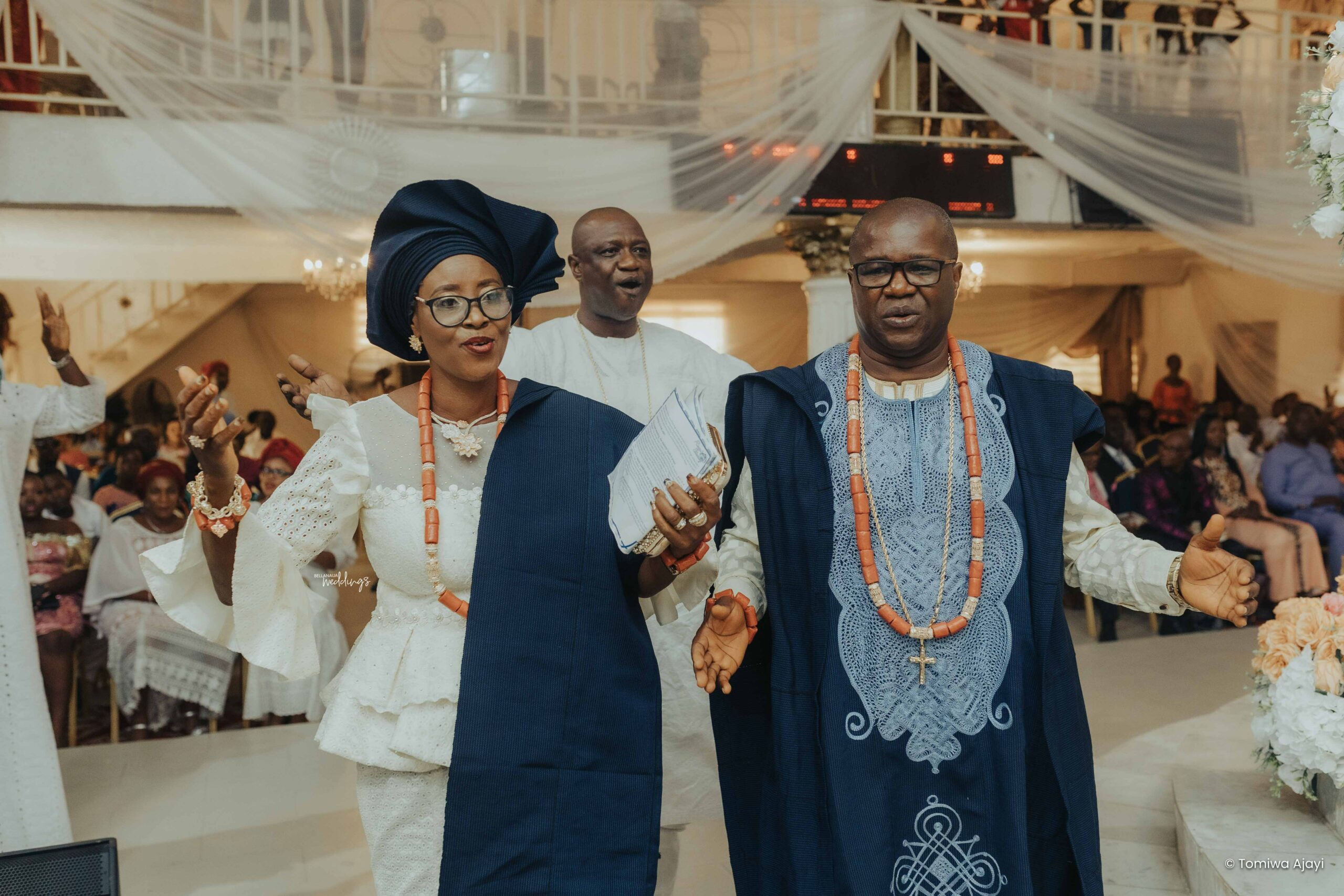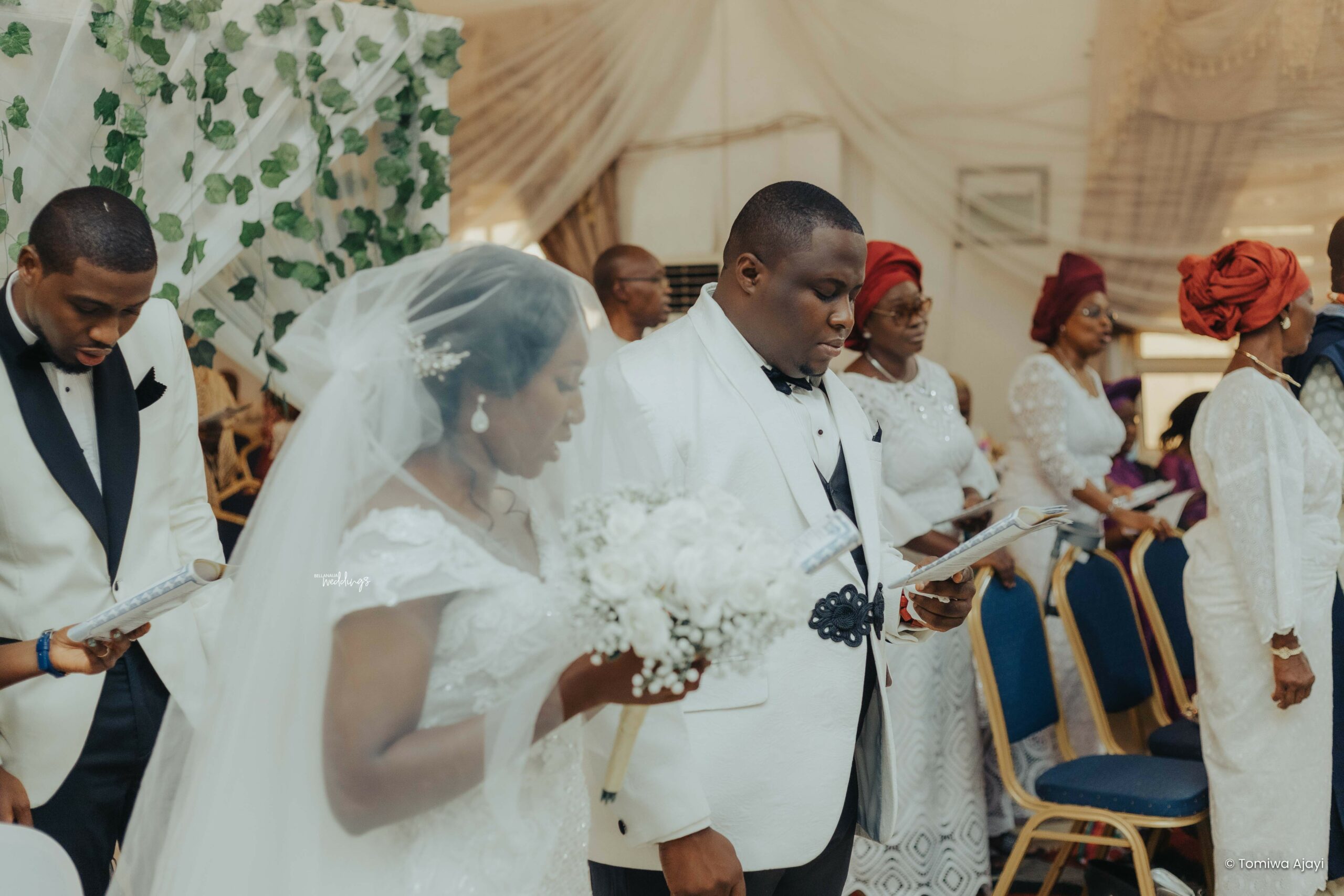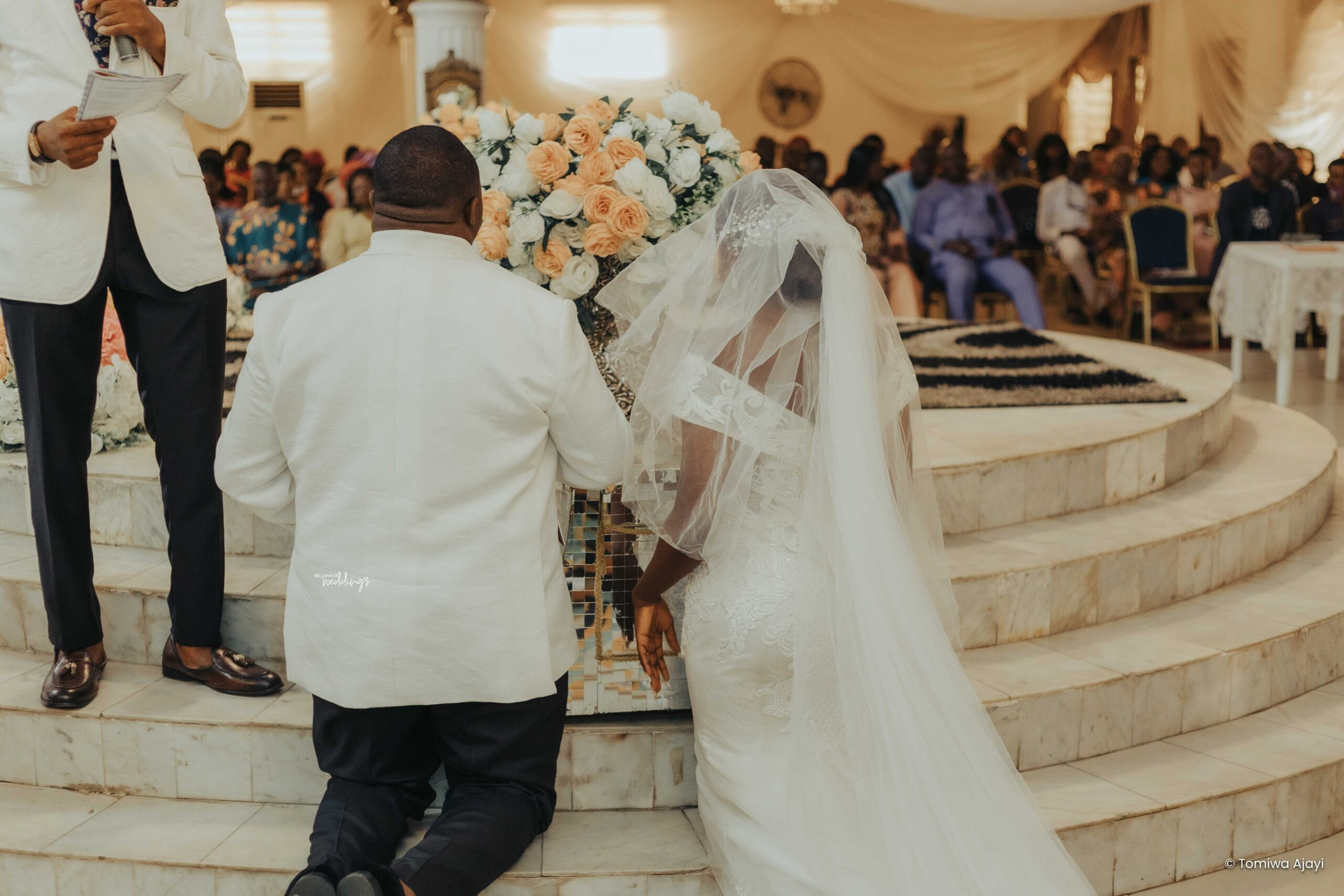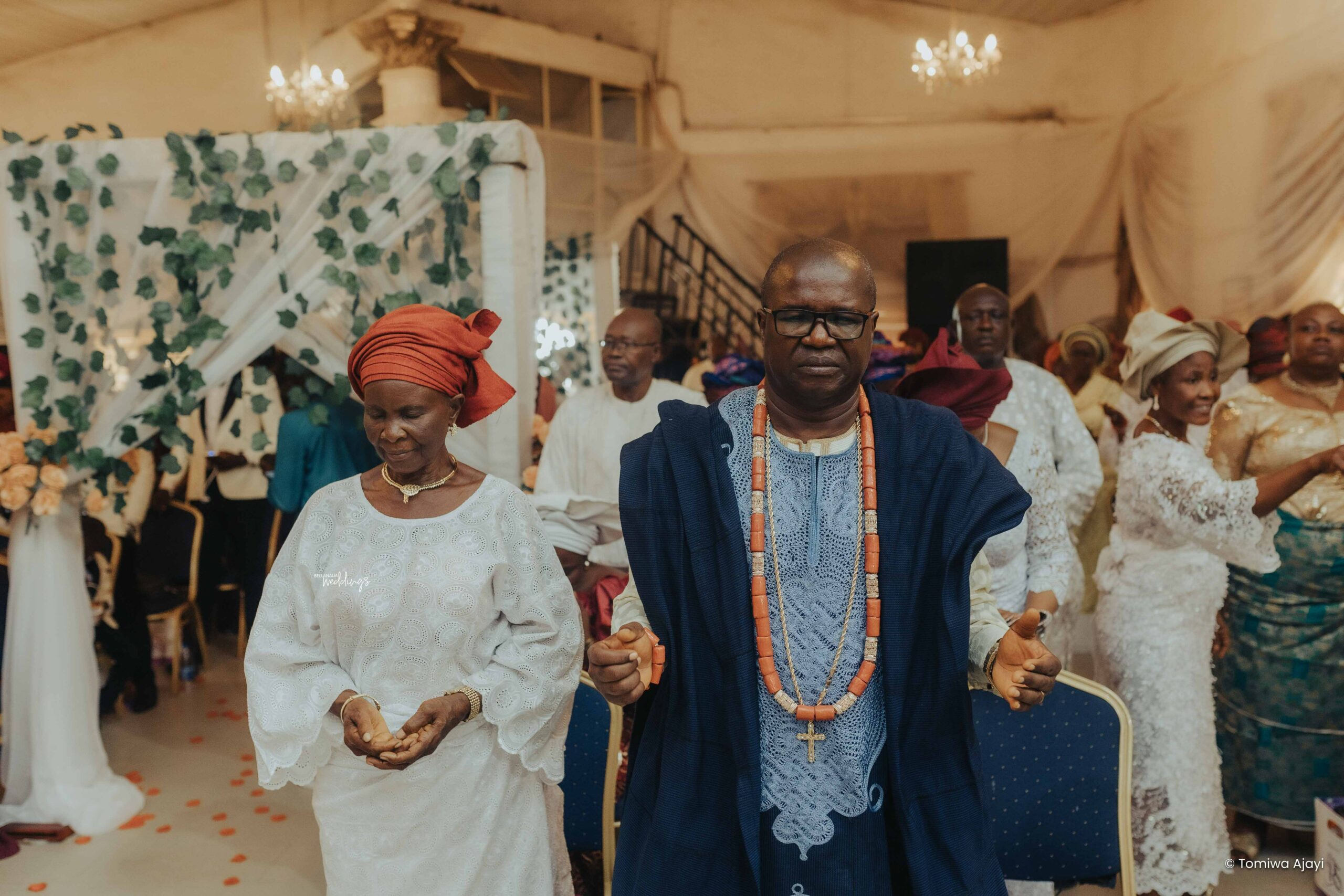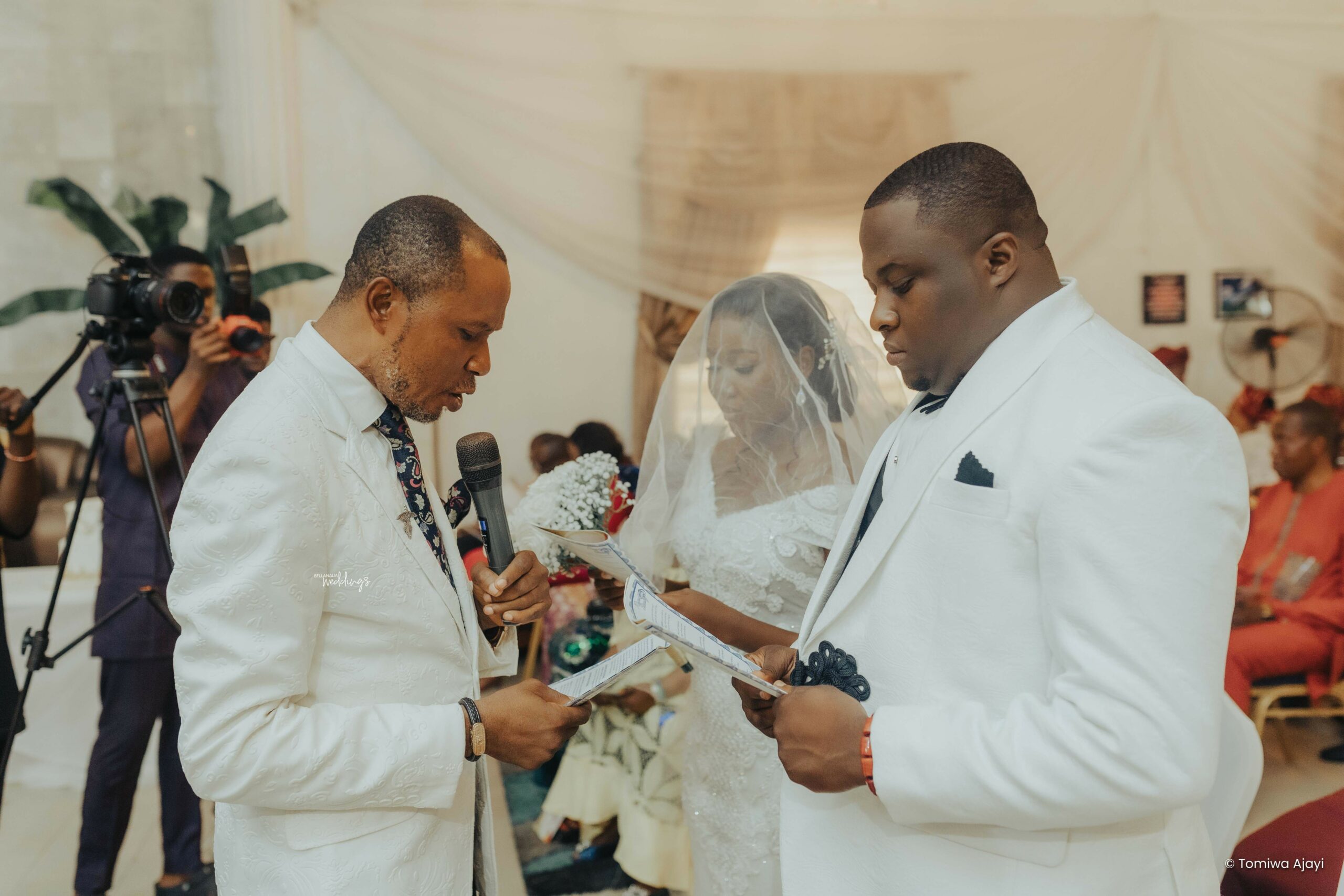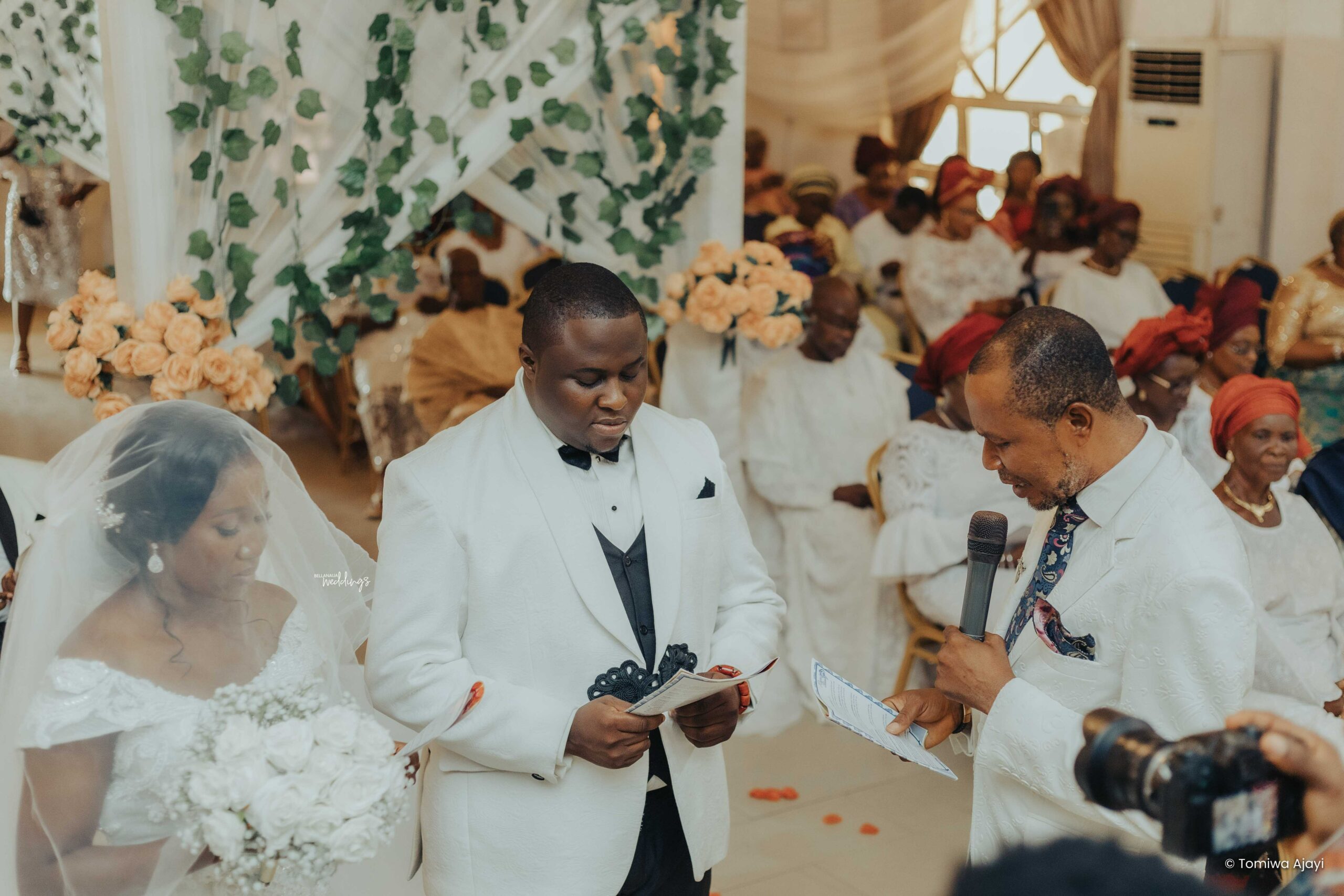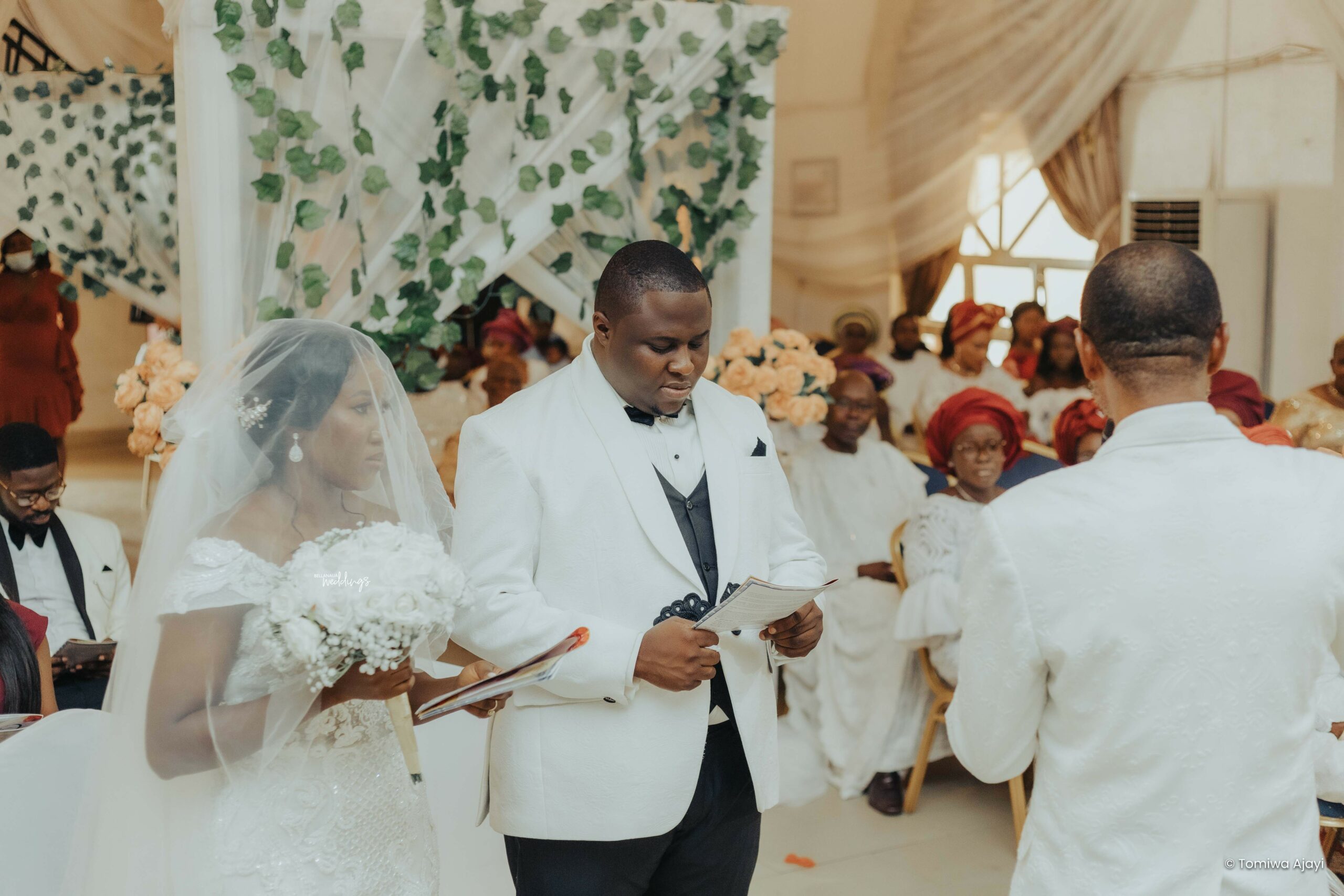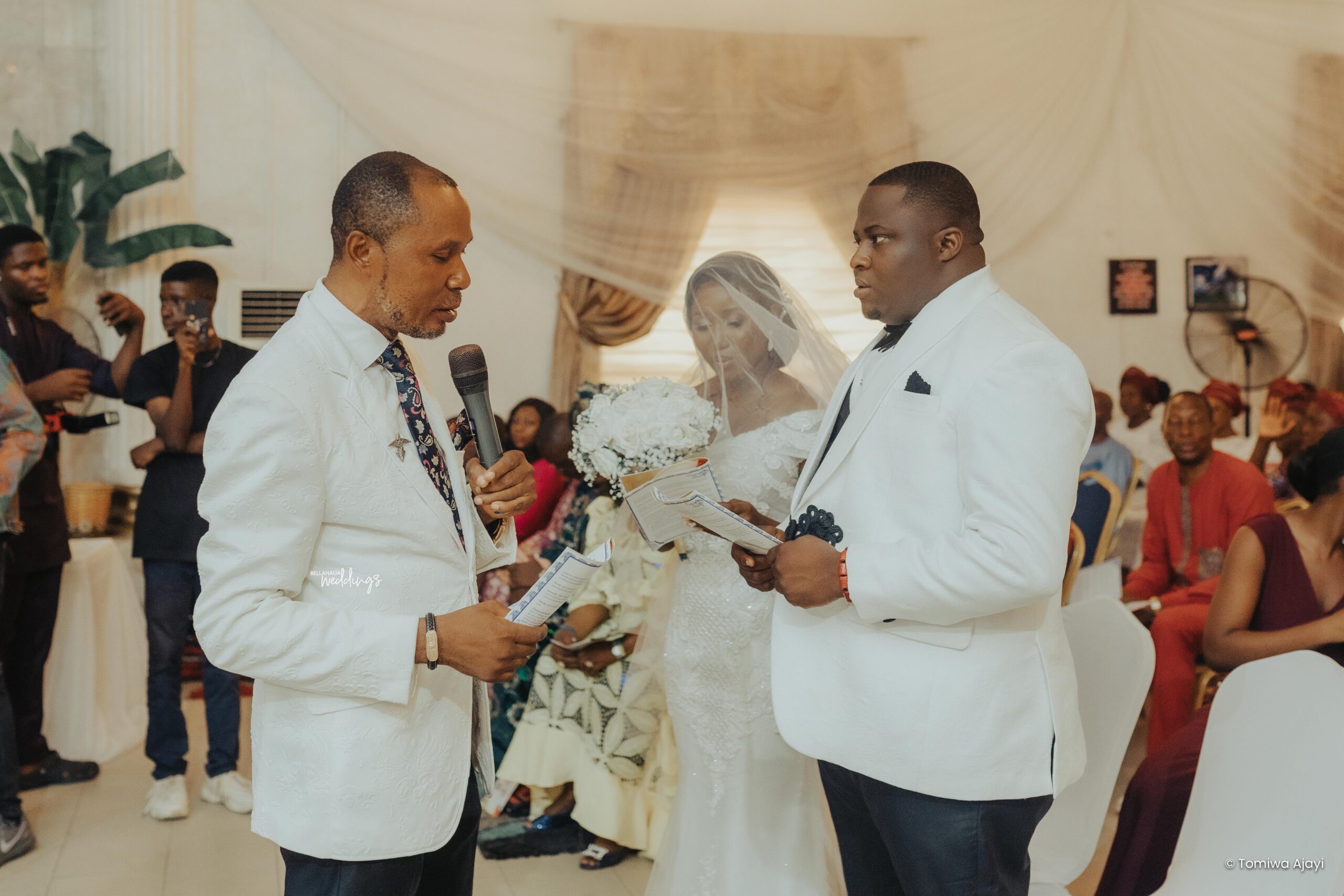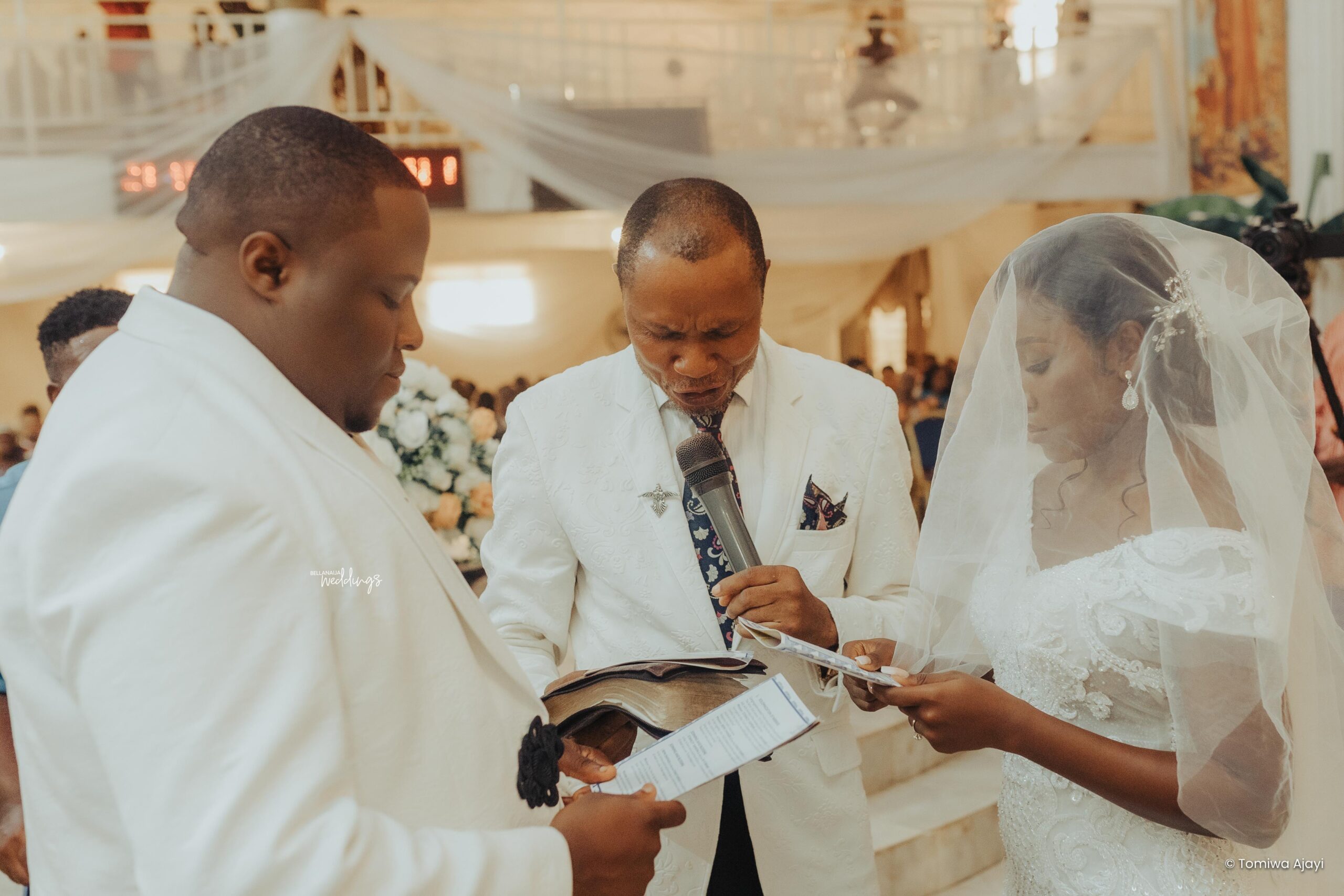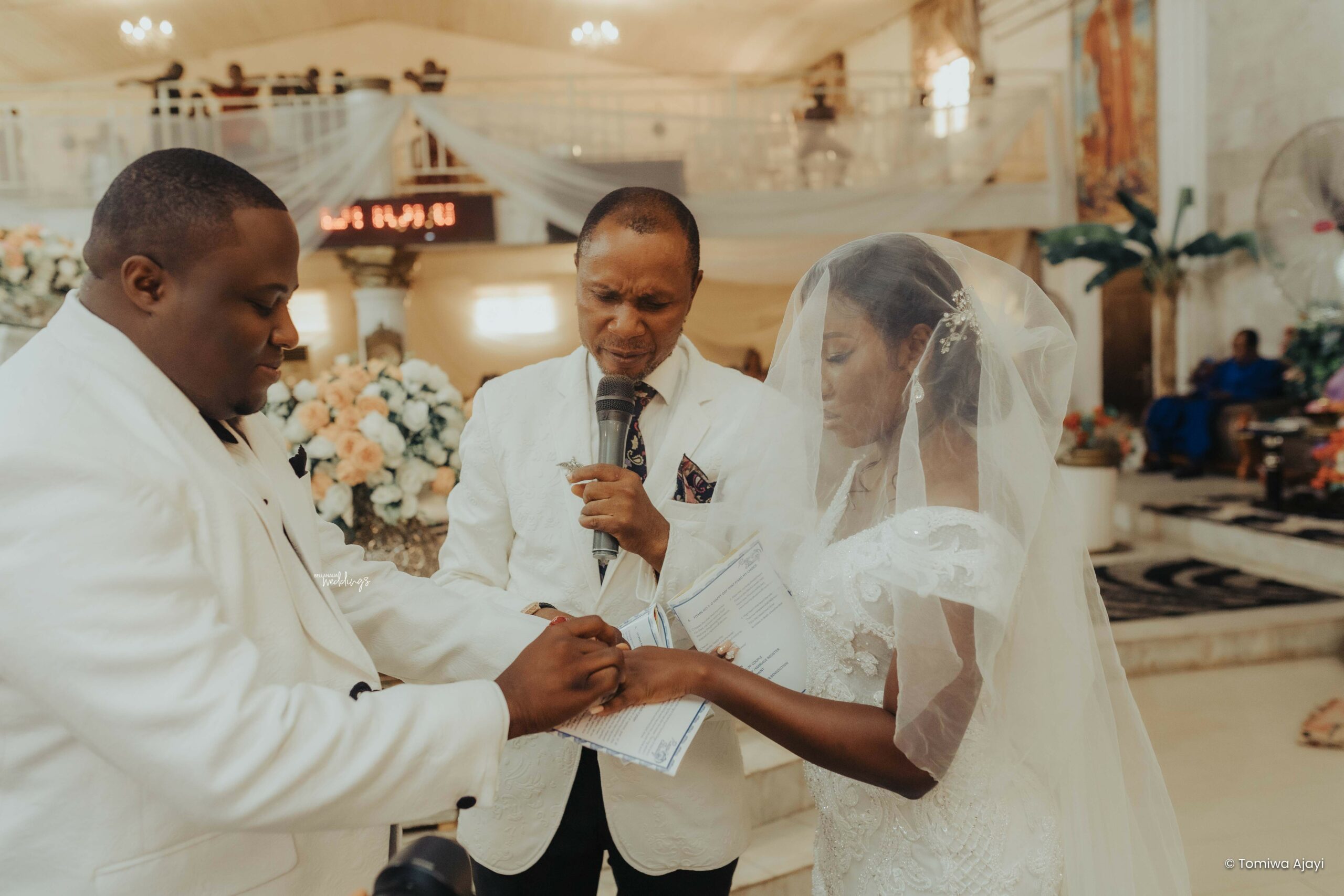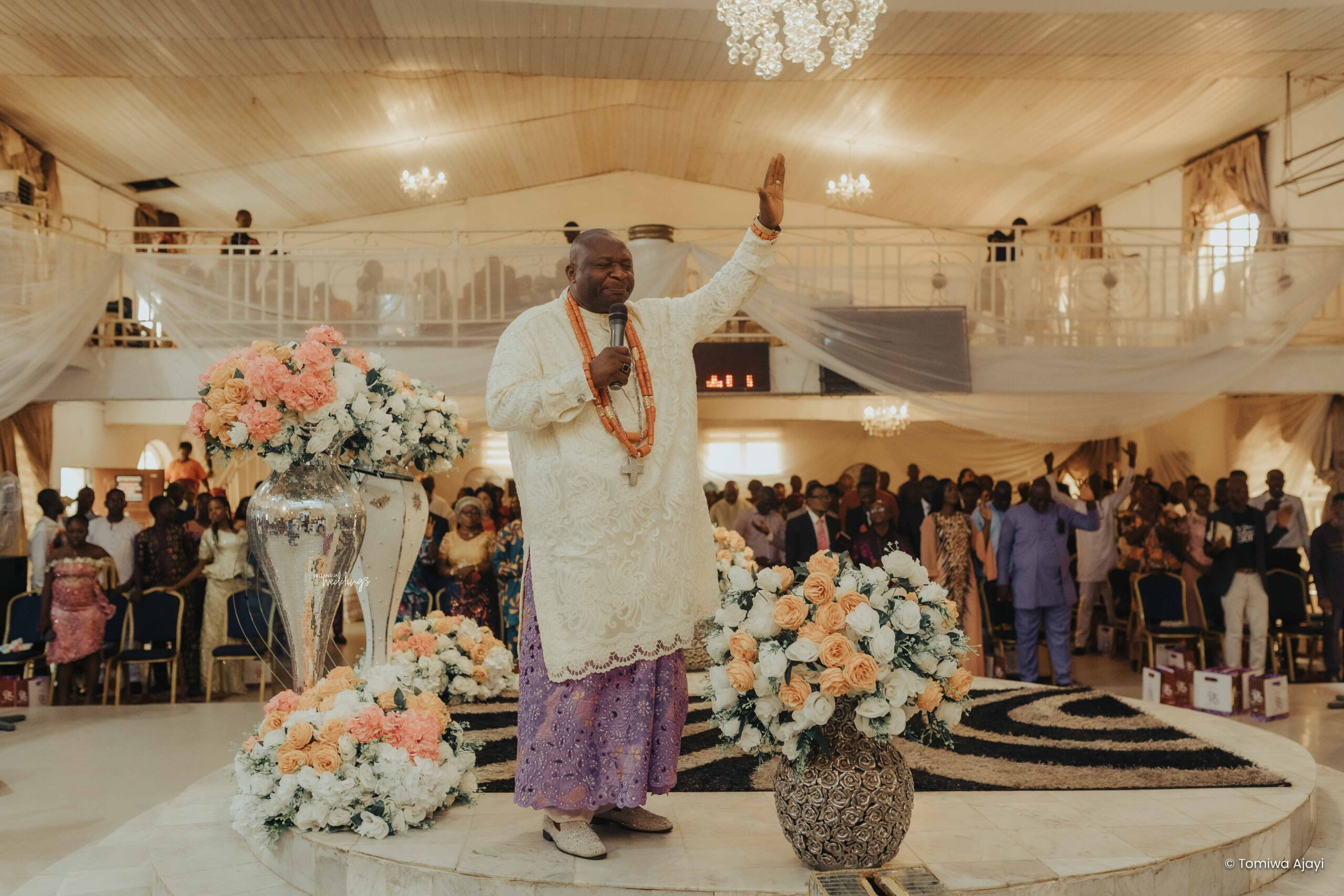 Yiu many niw kiss your bride!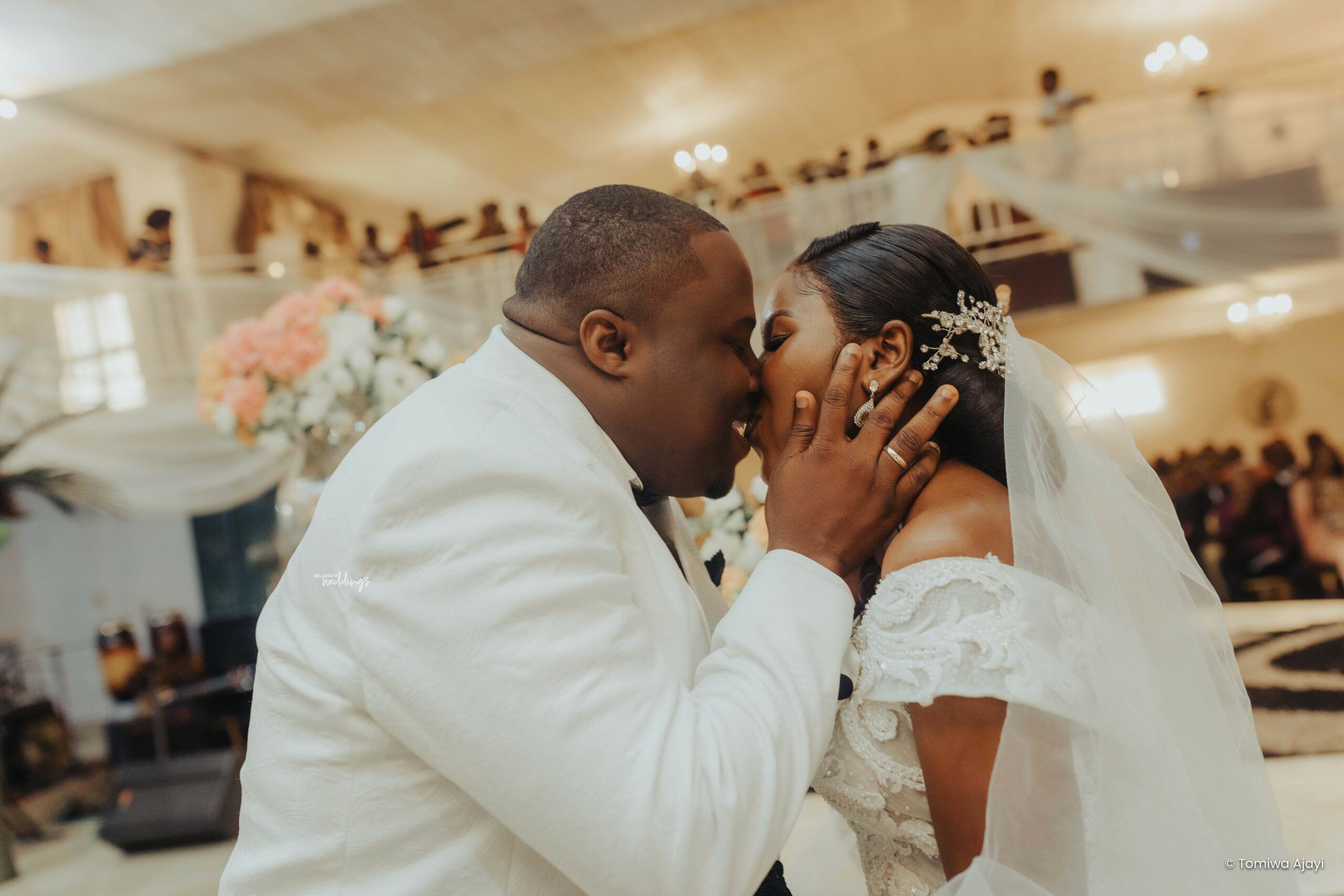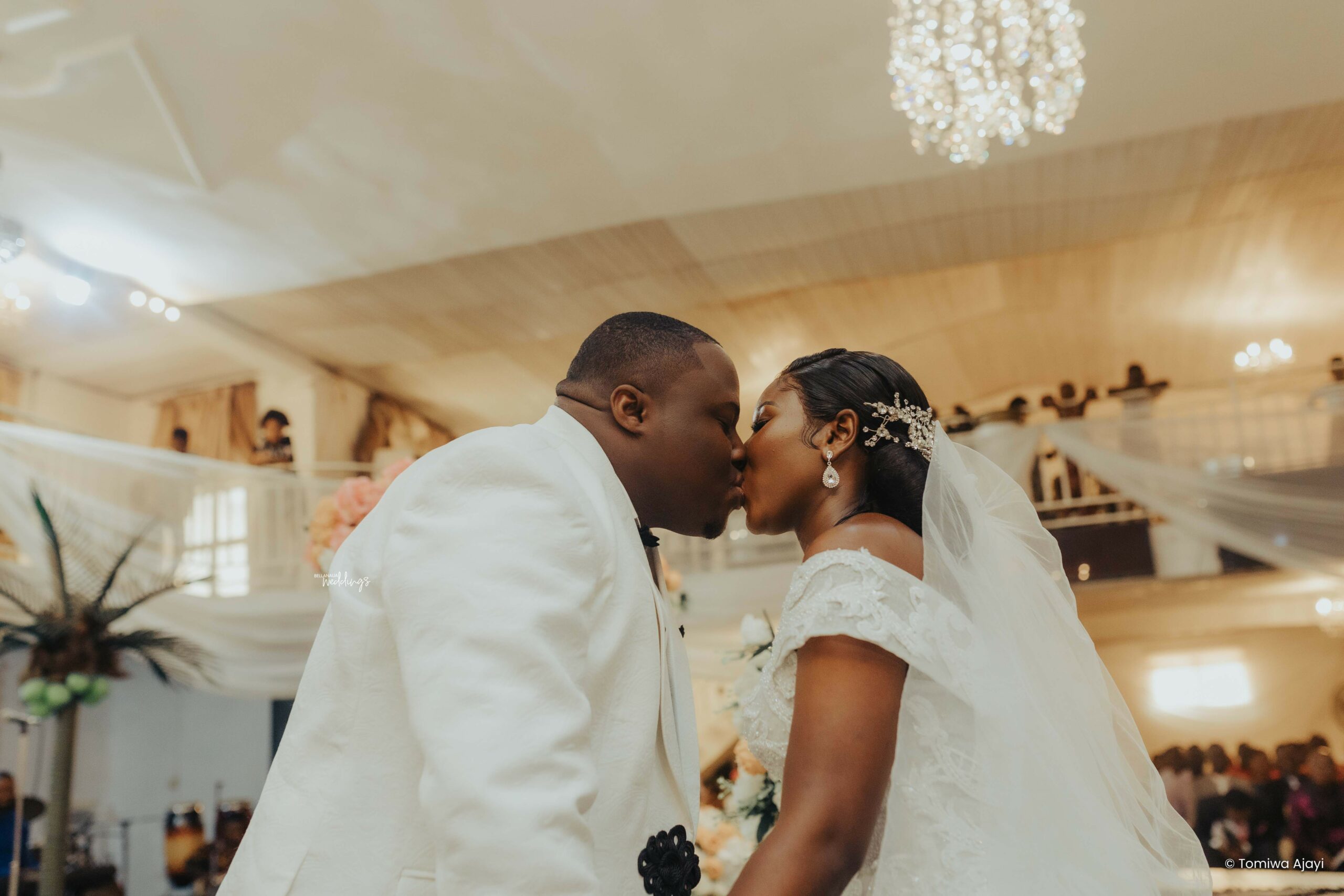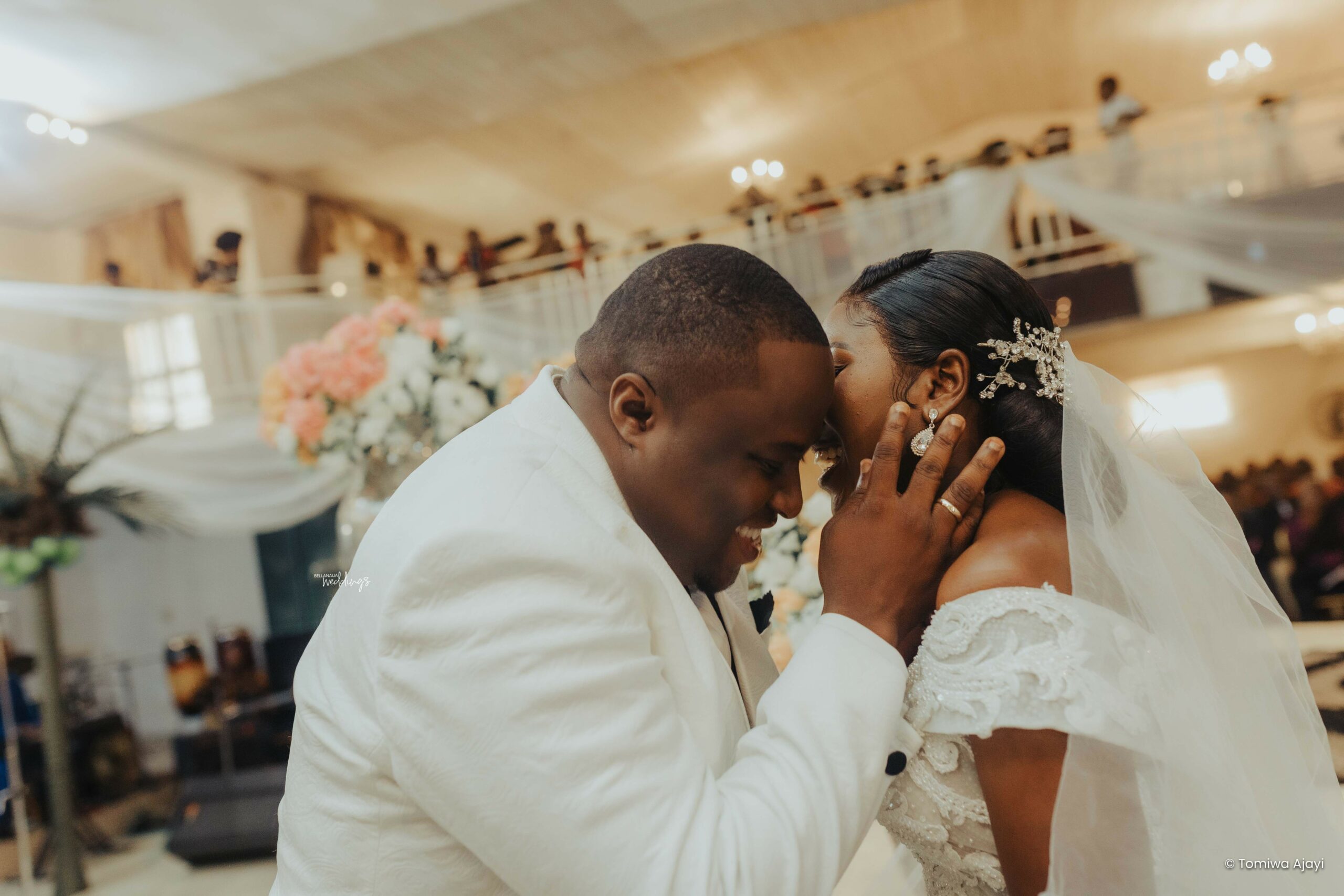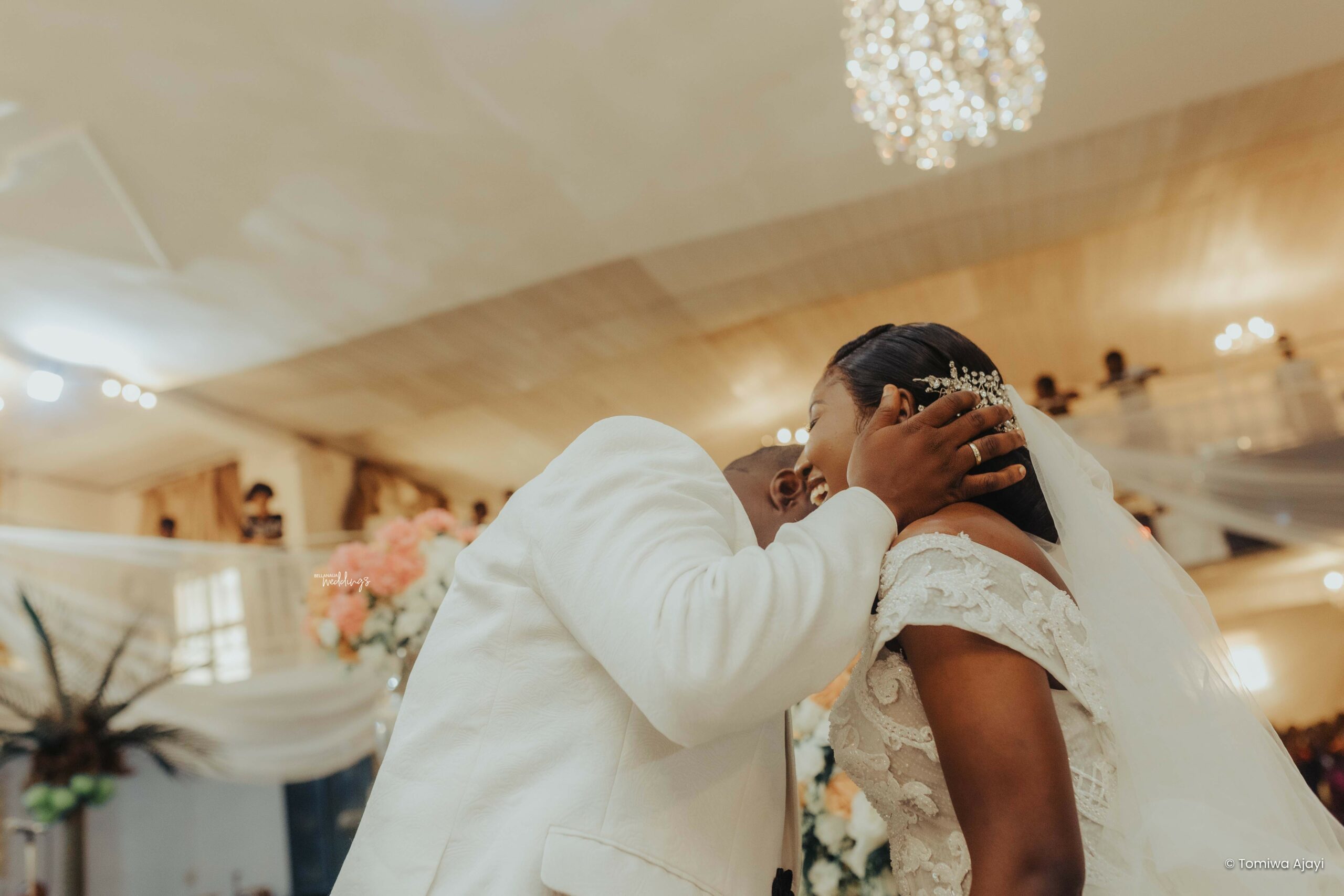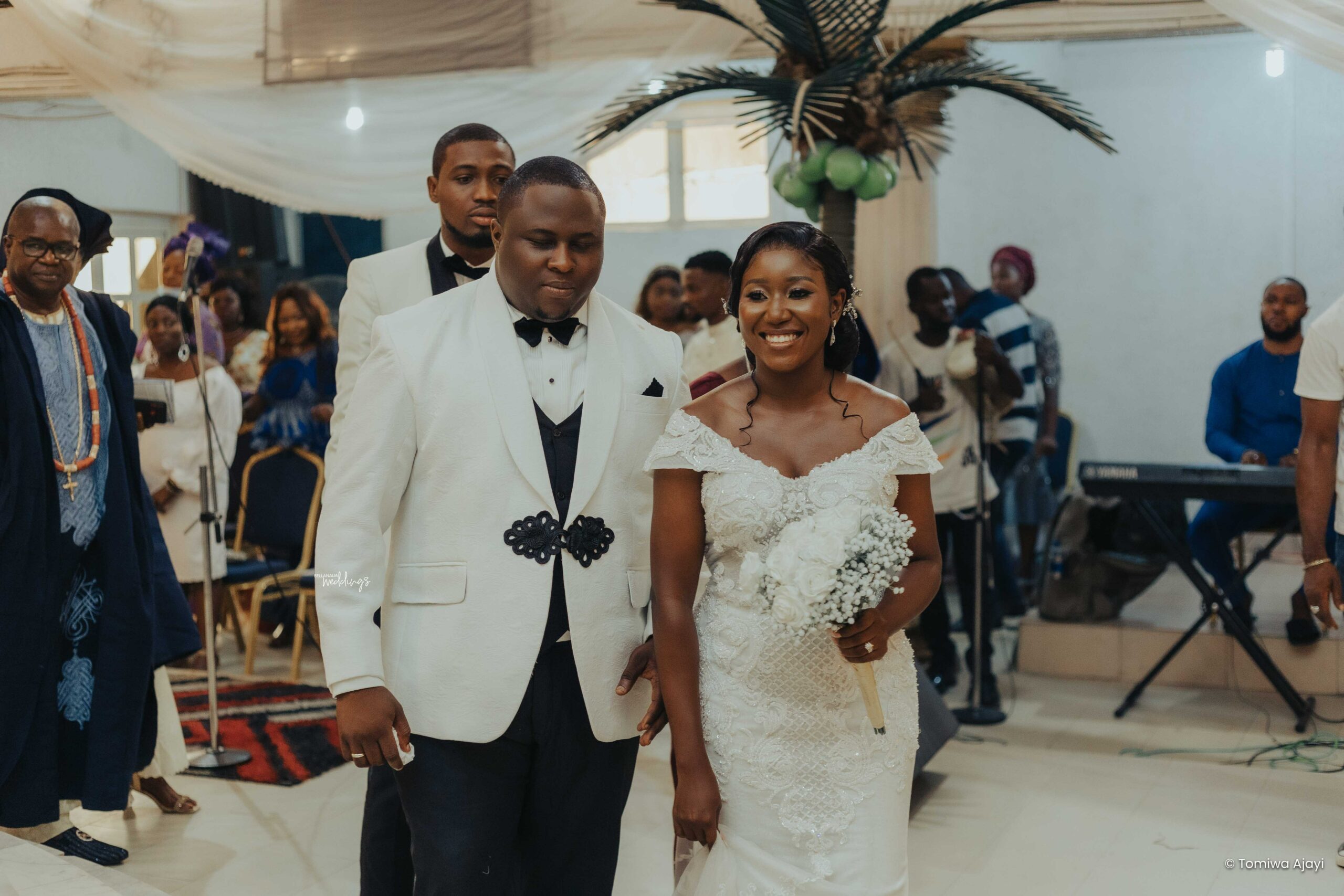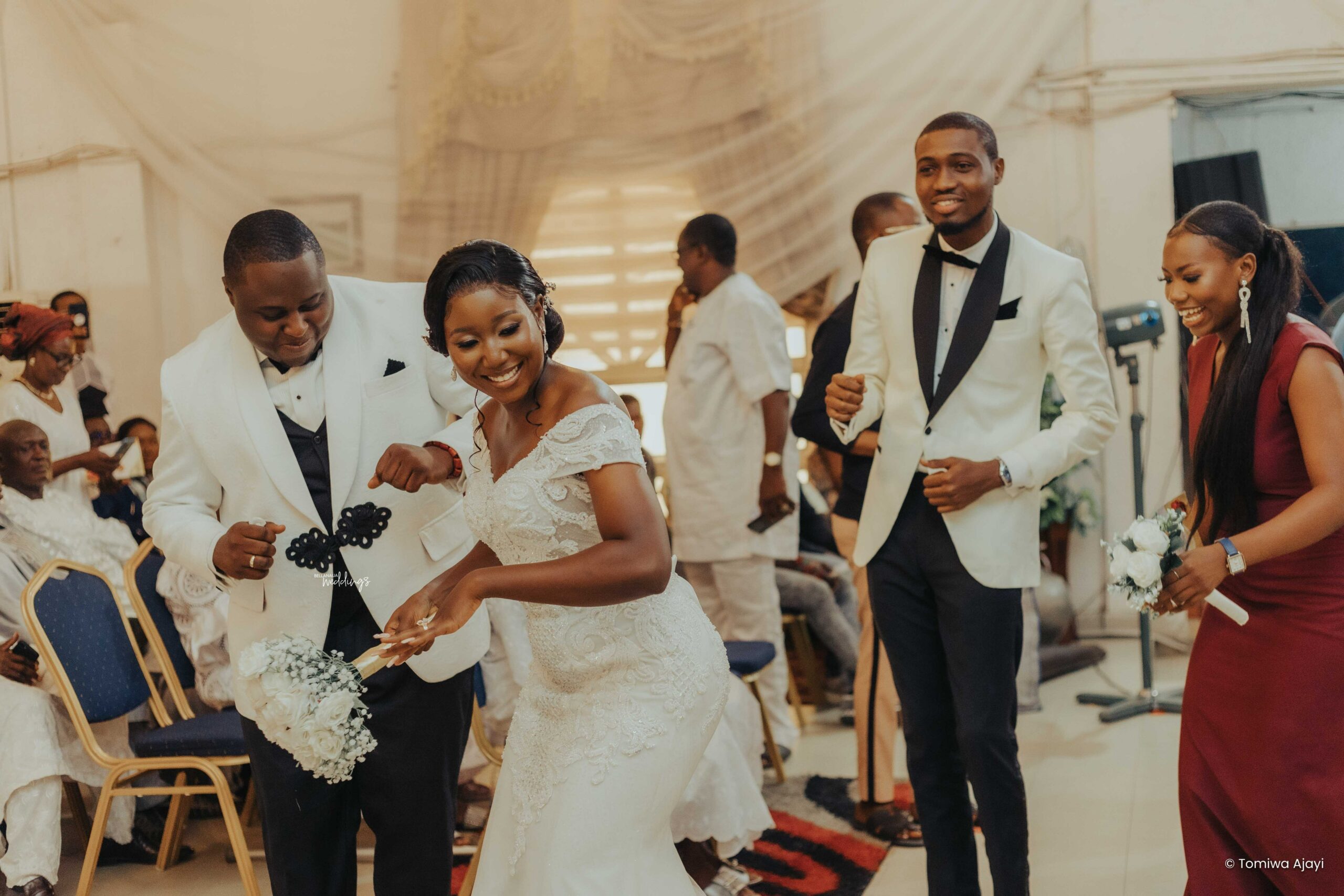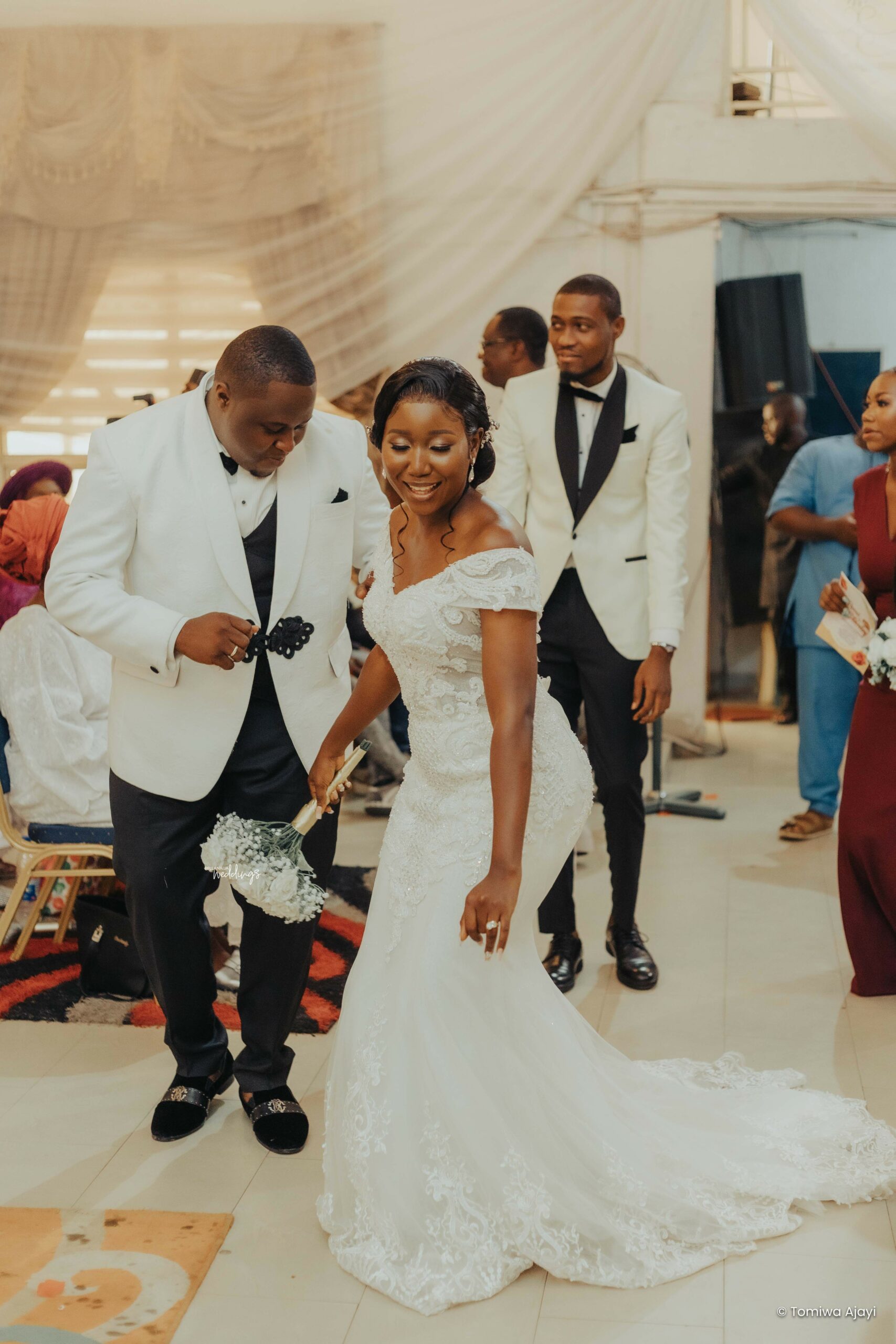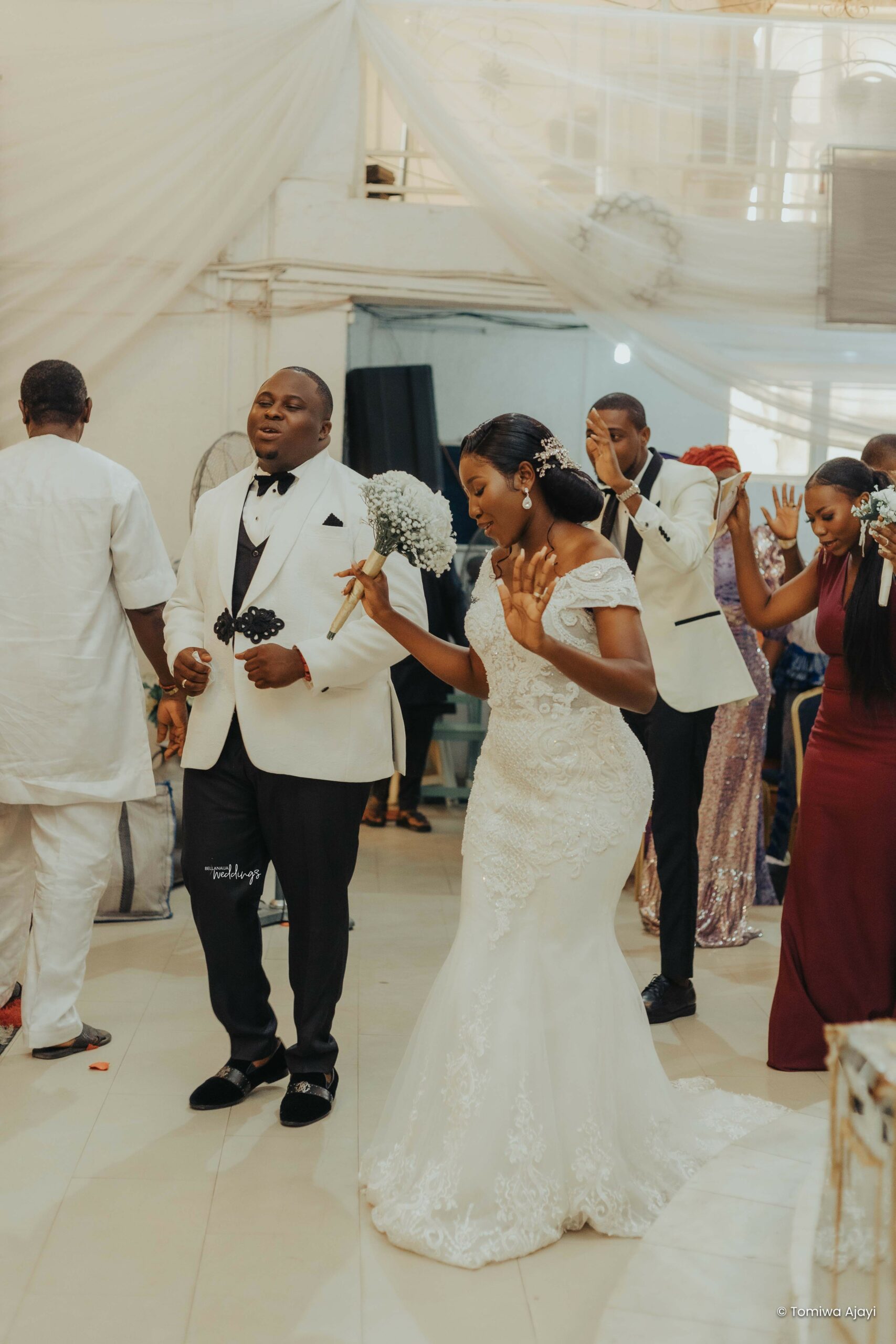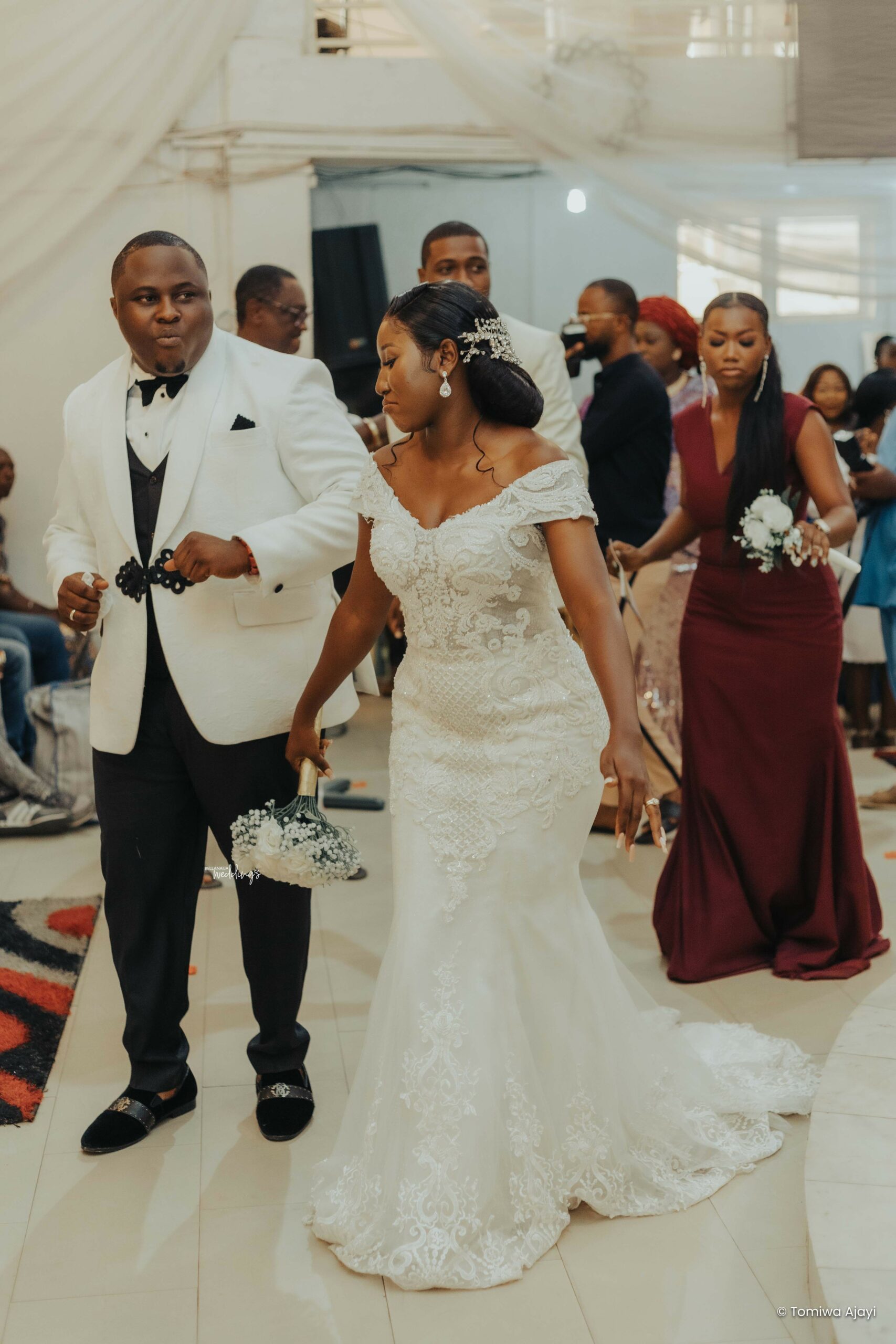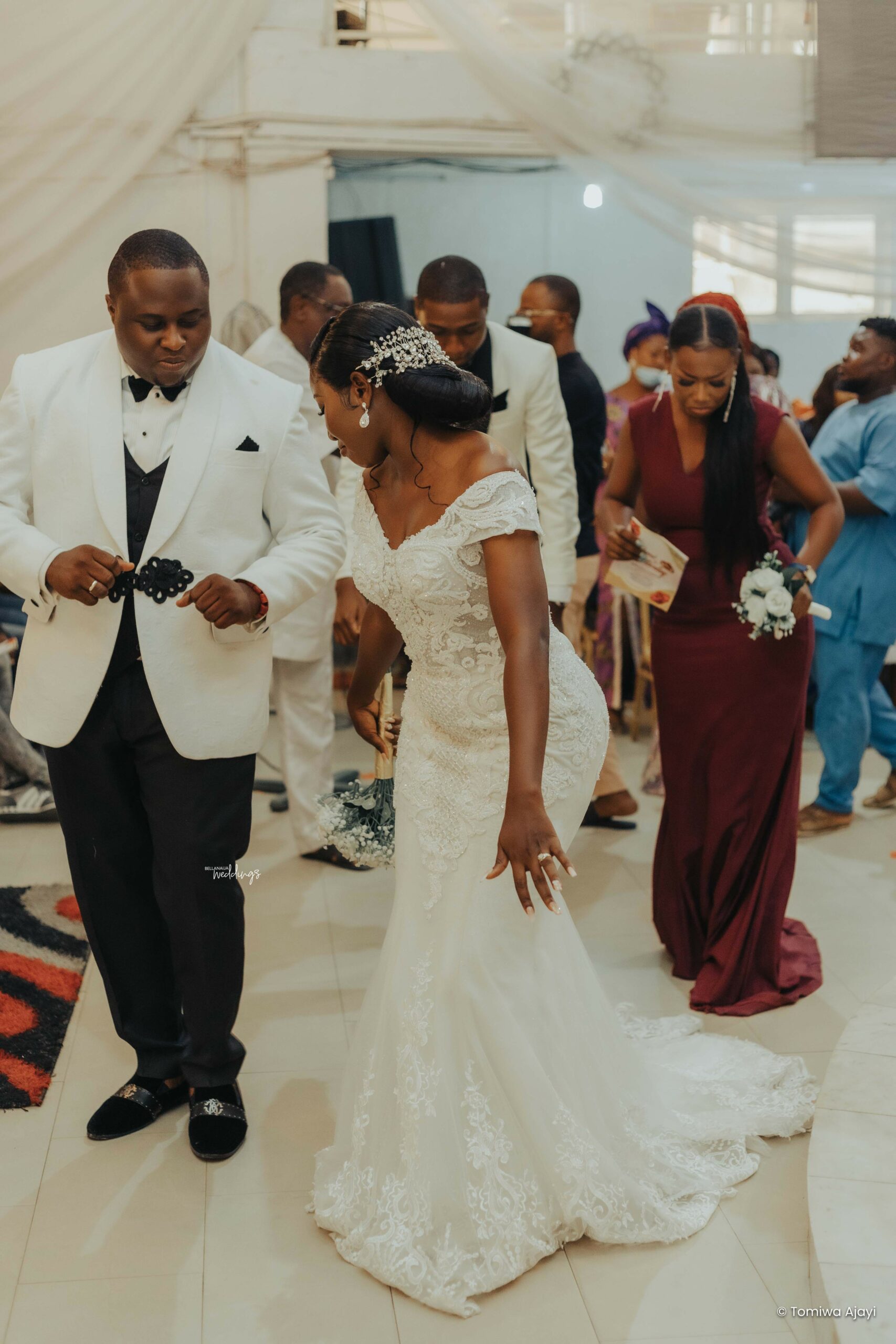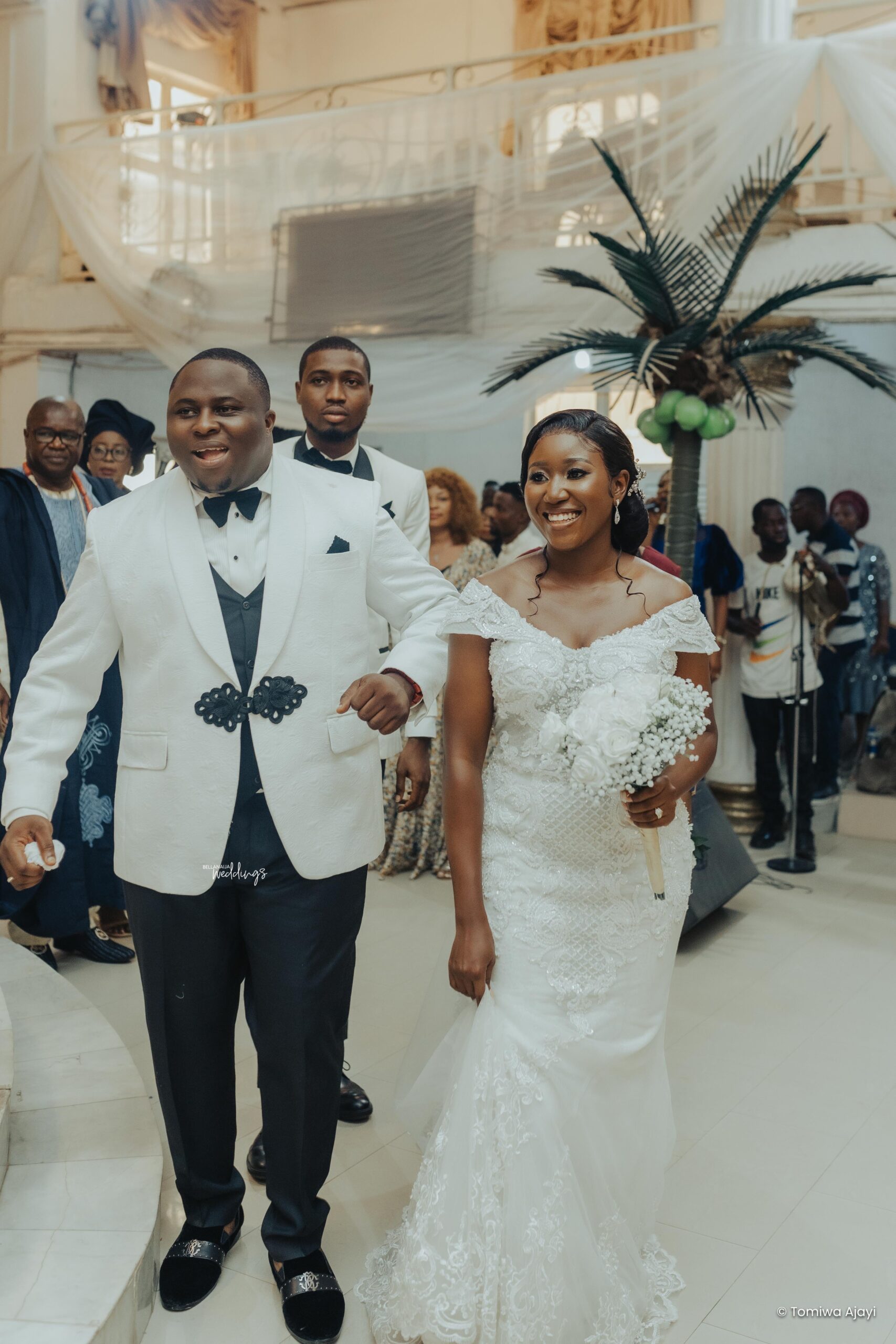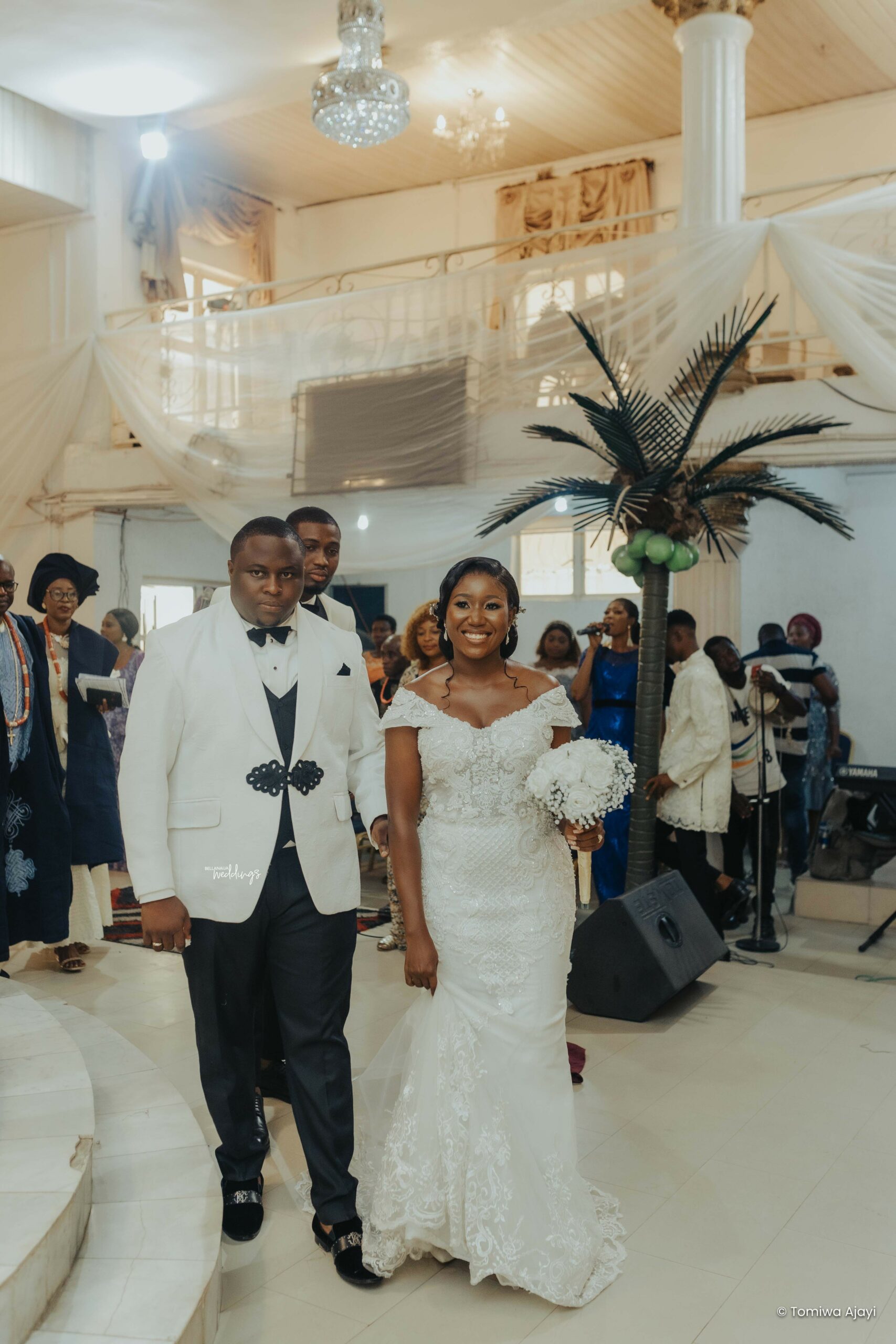 Remi and Stanley also took some "legal steps'…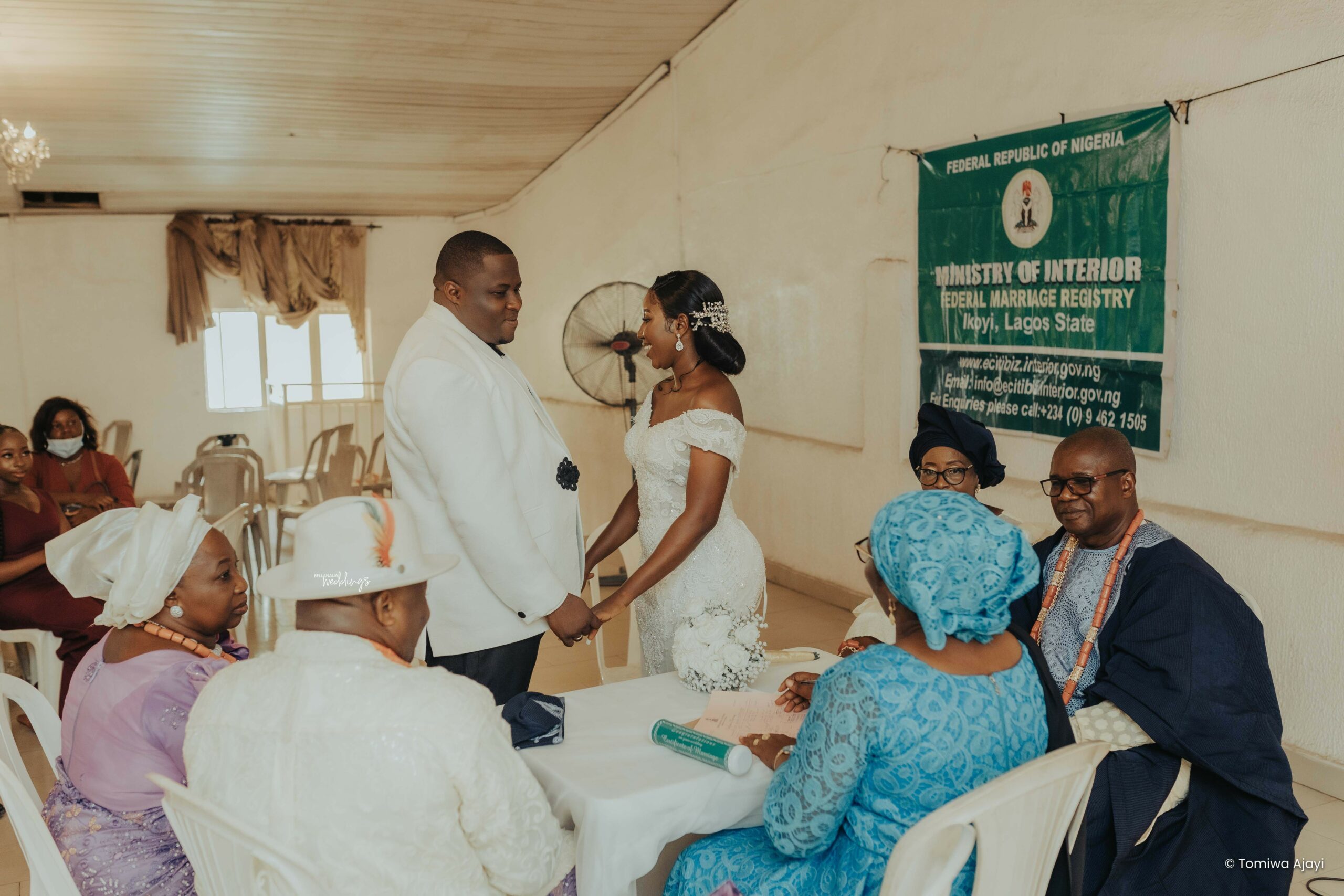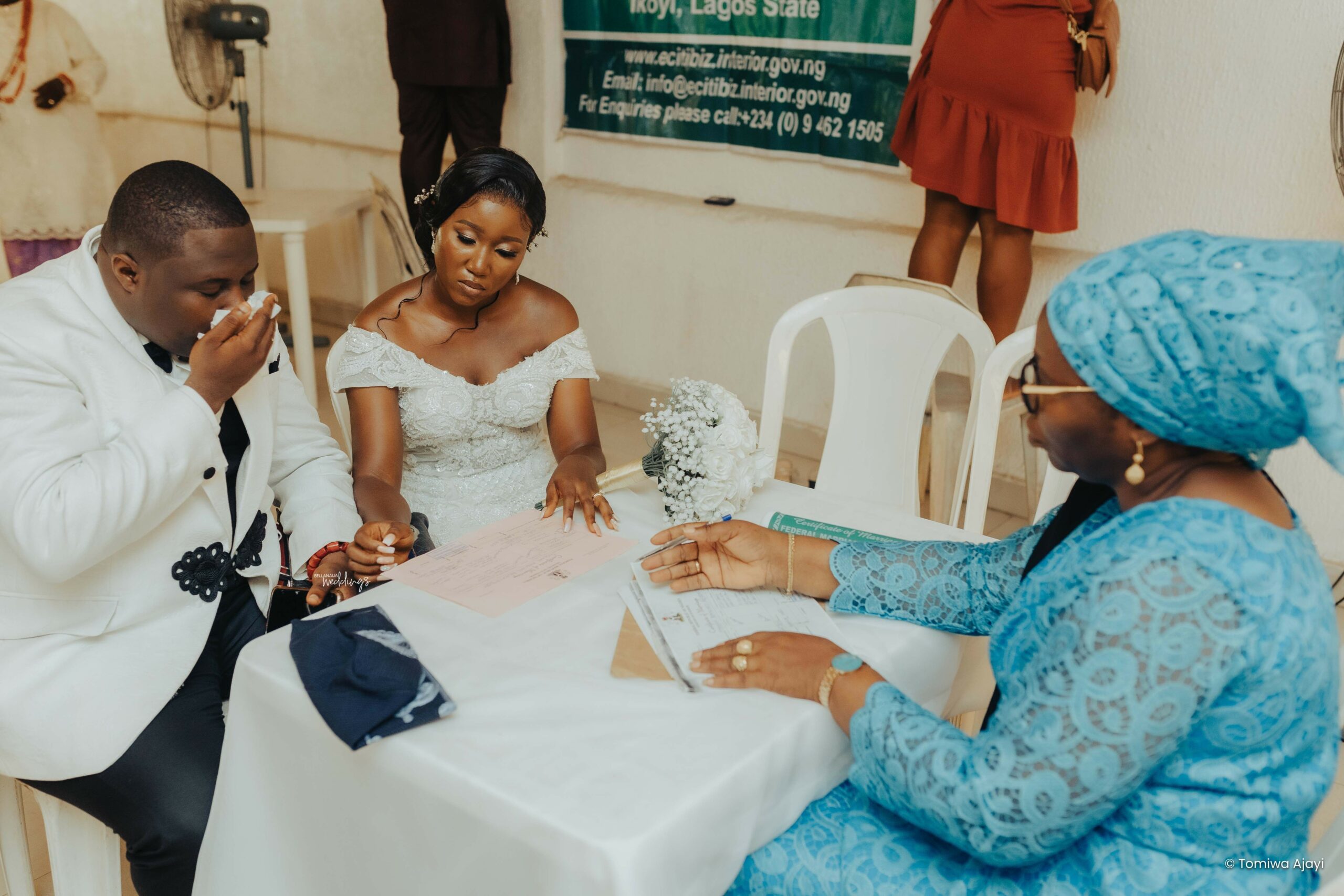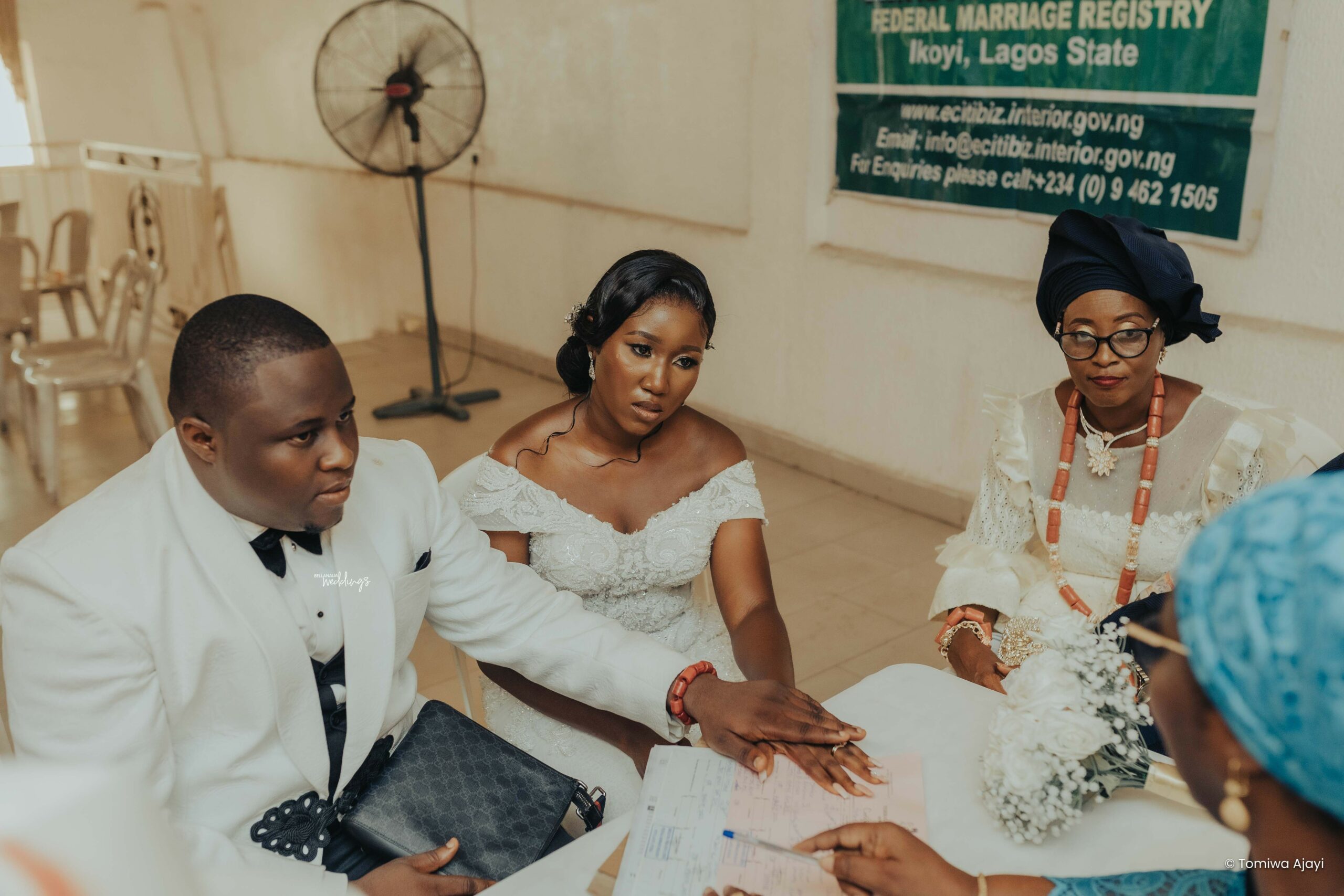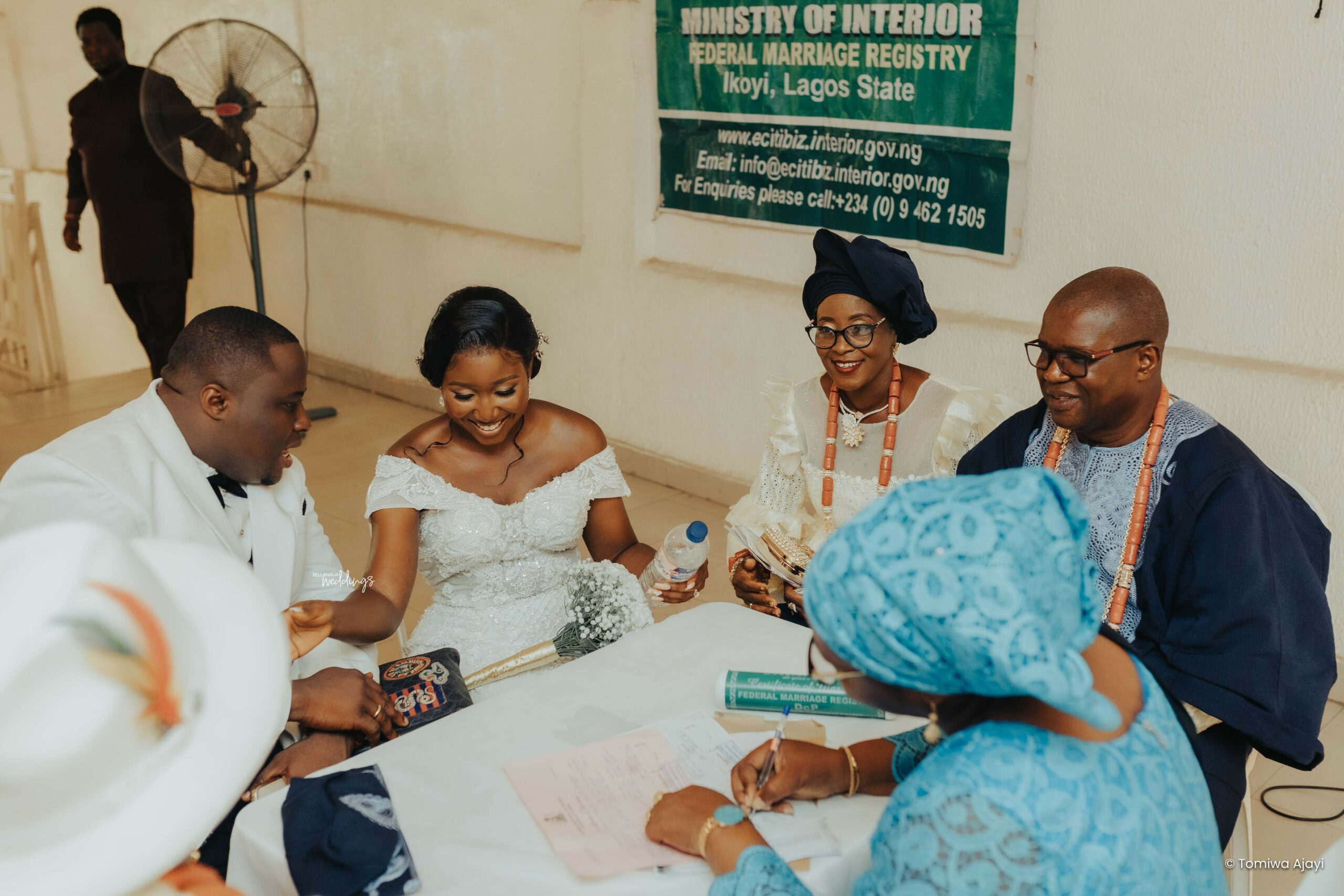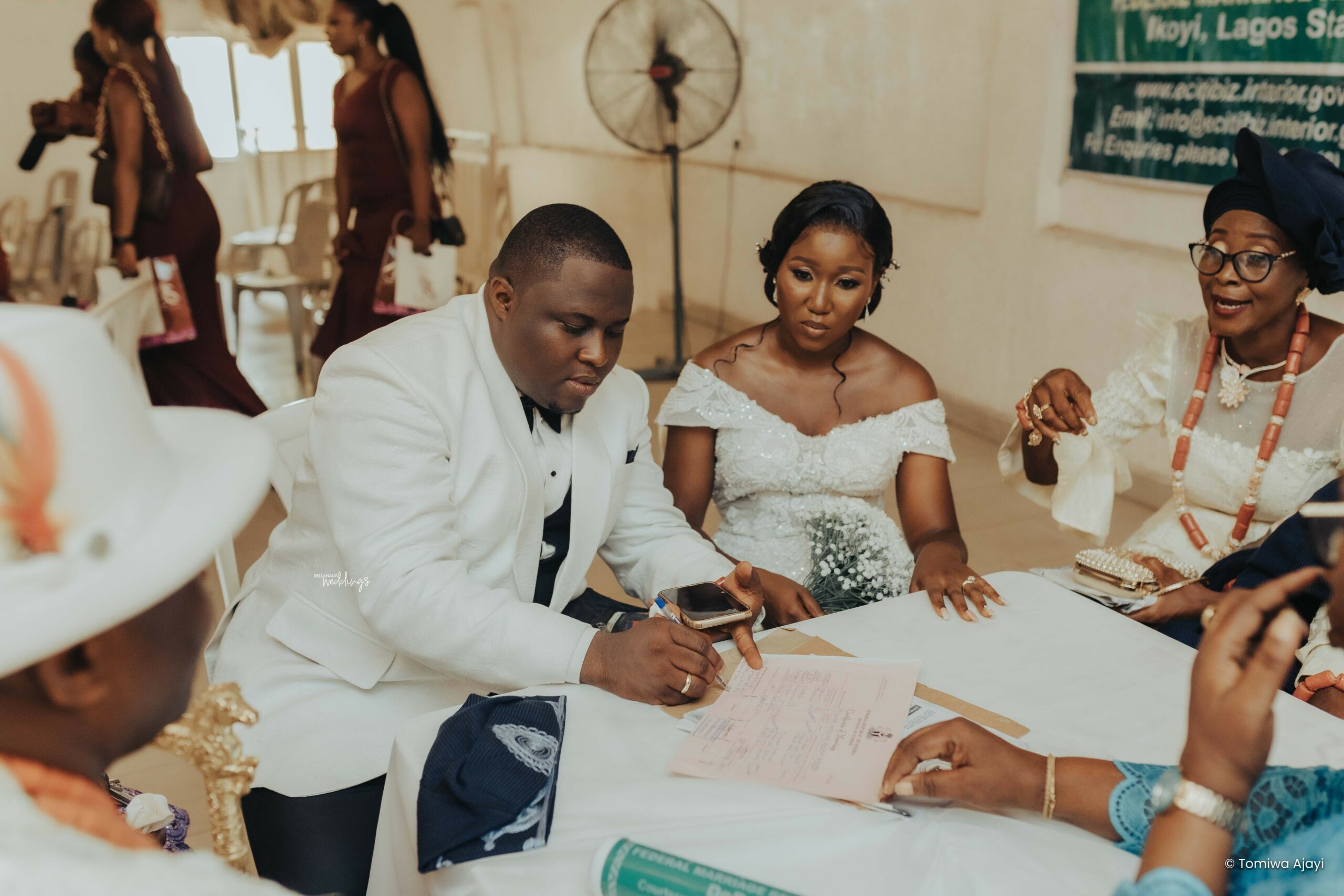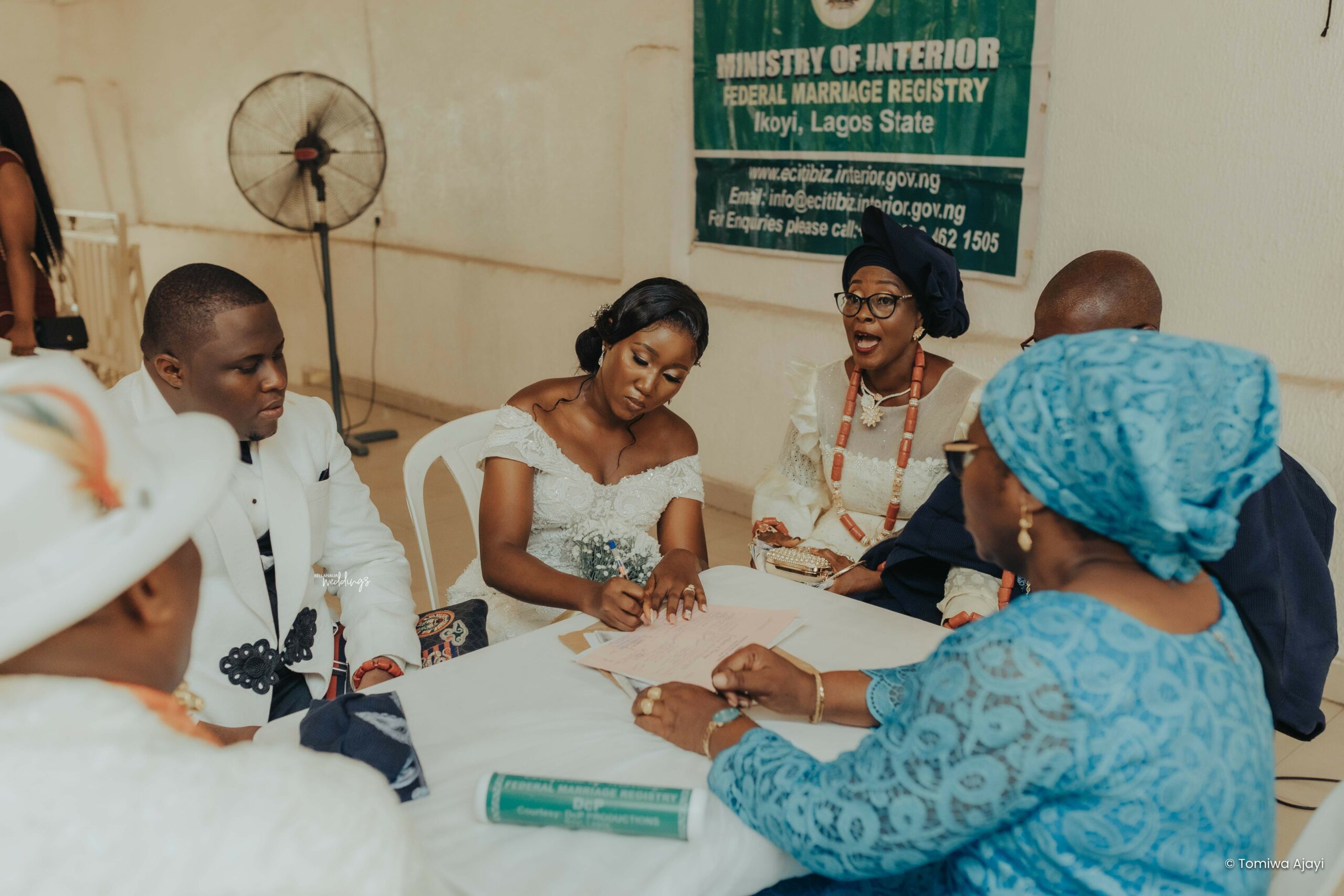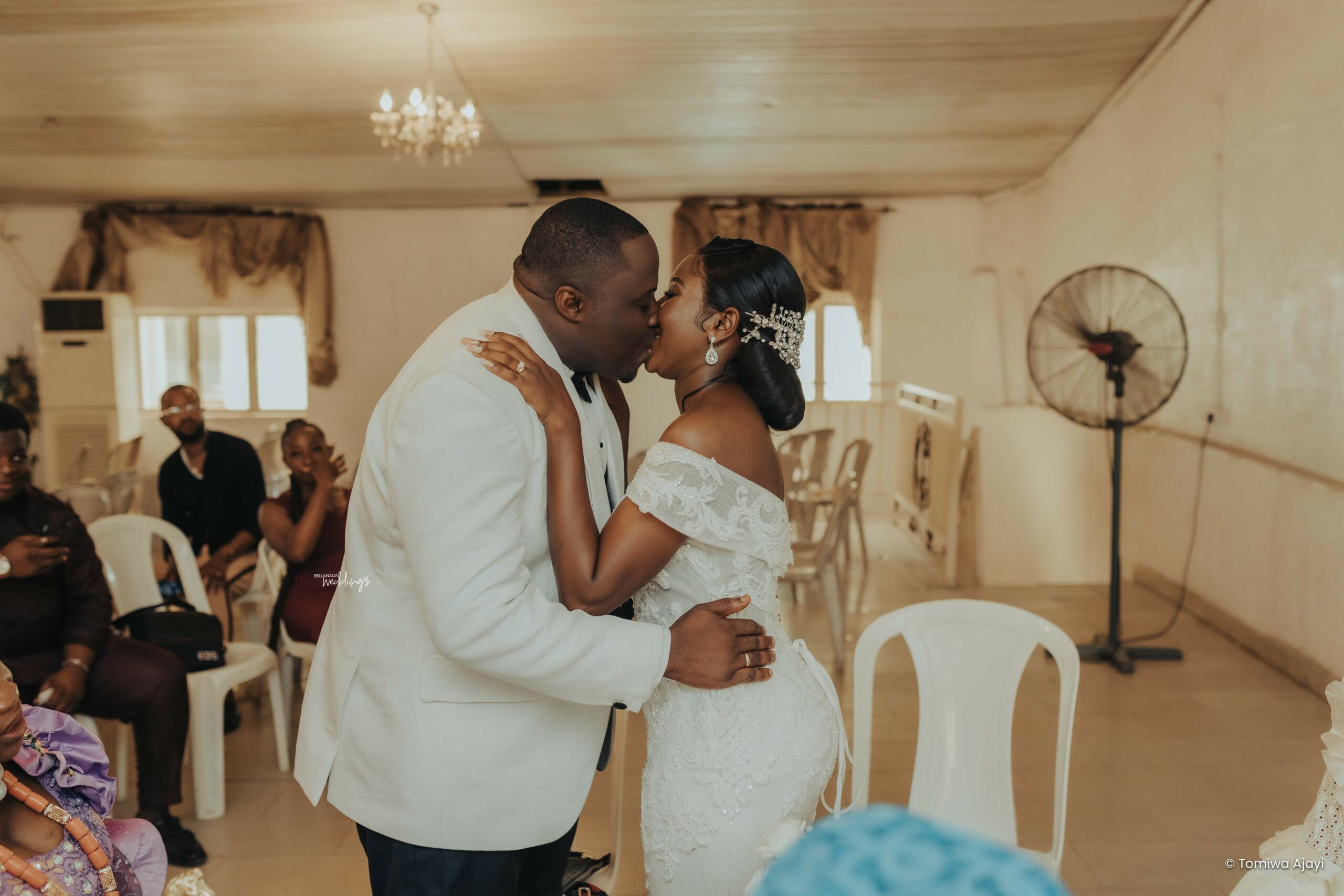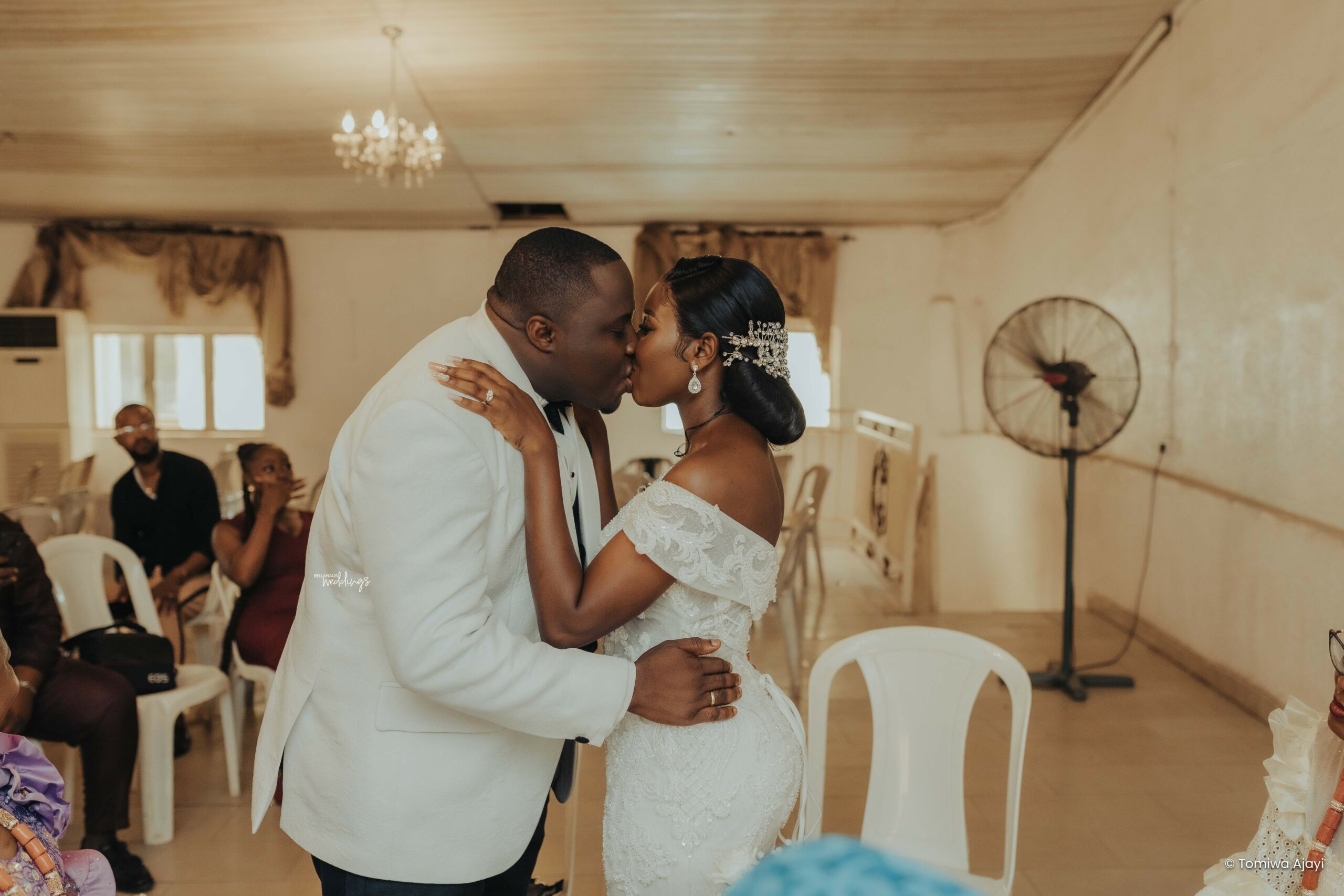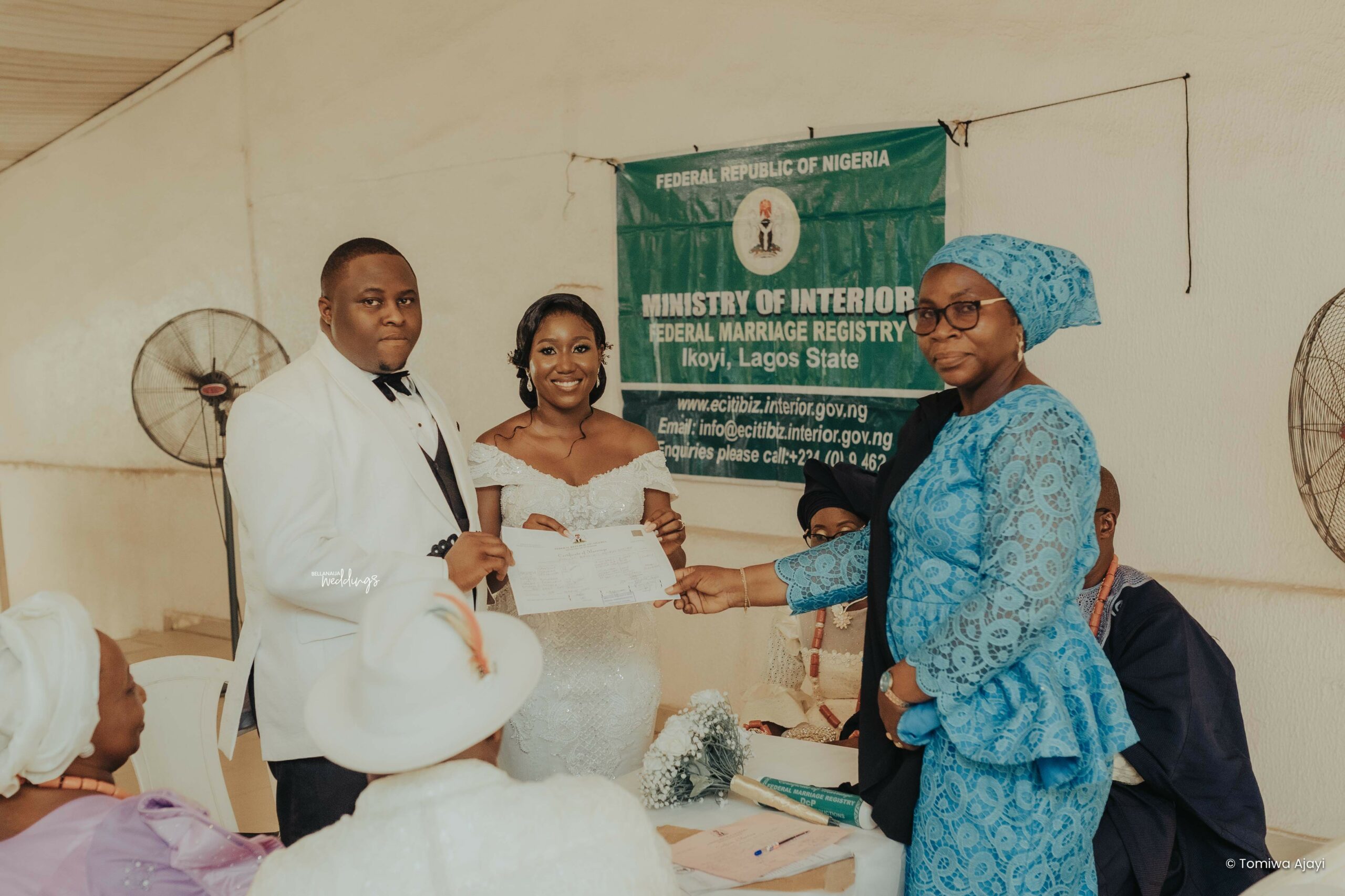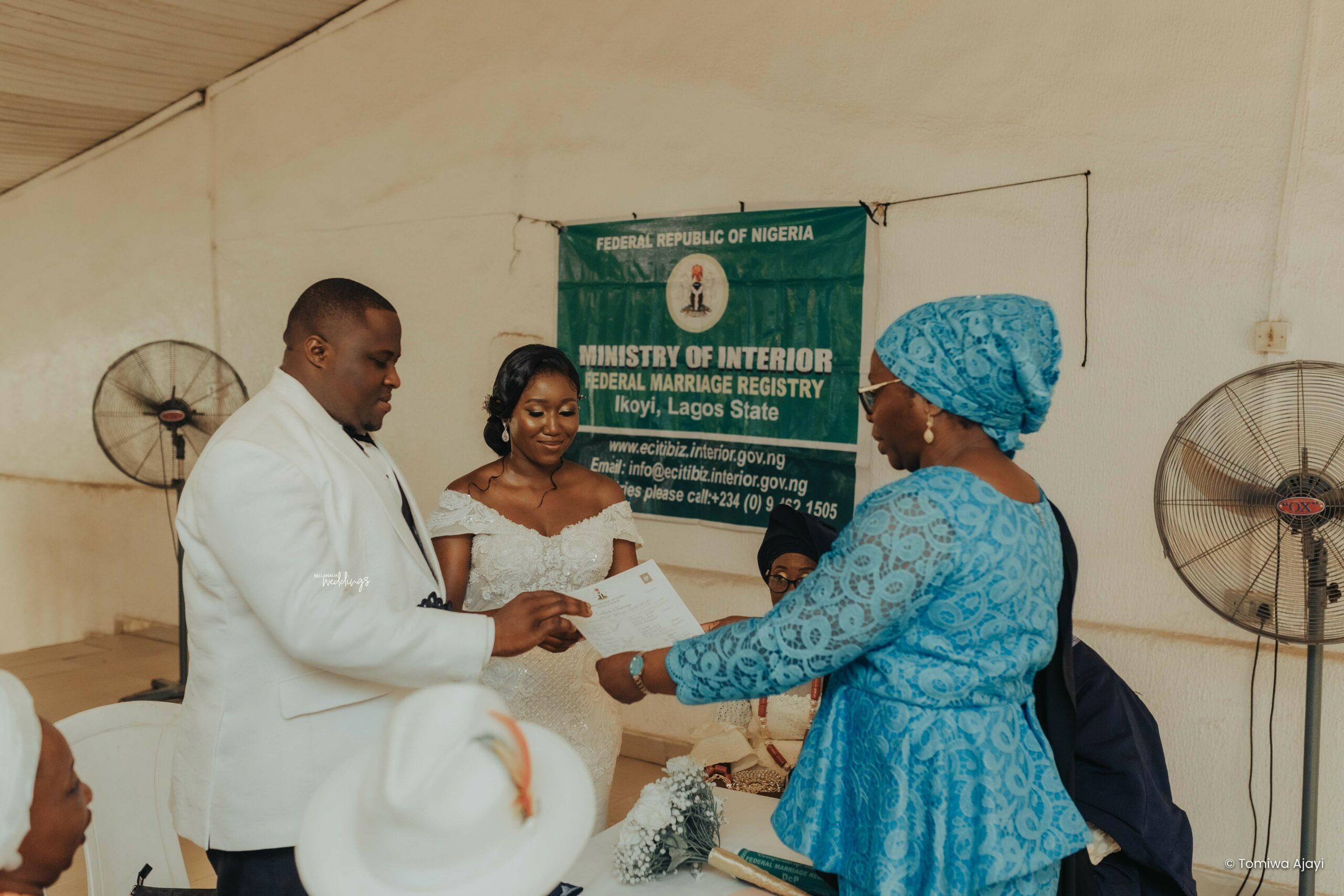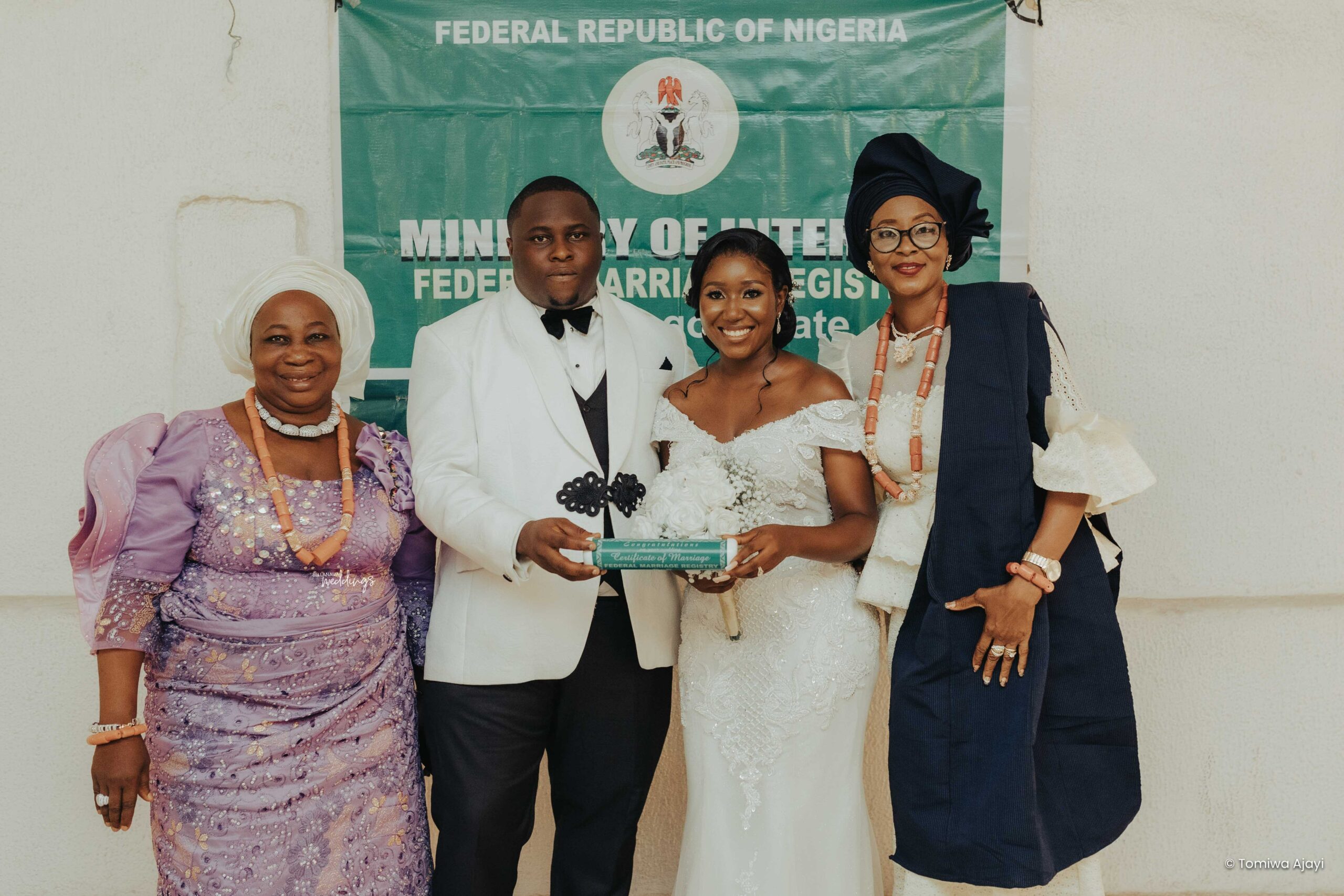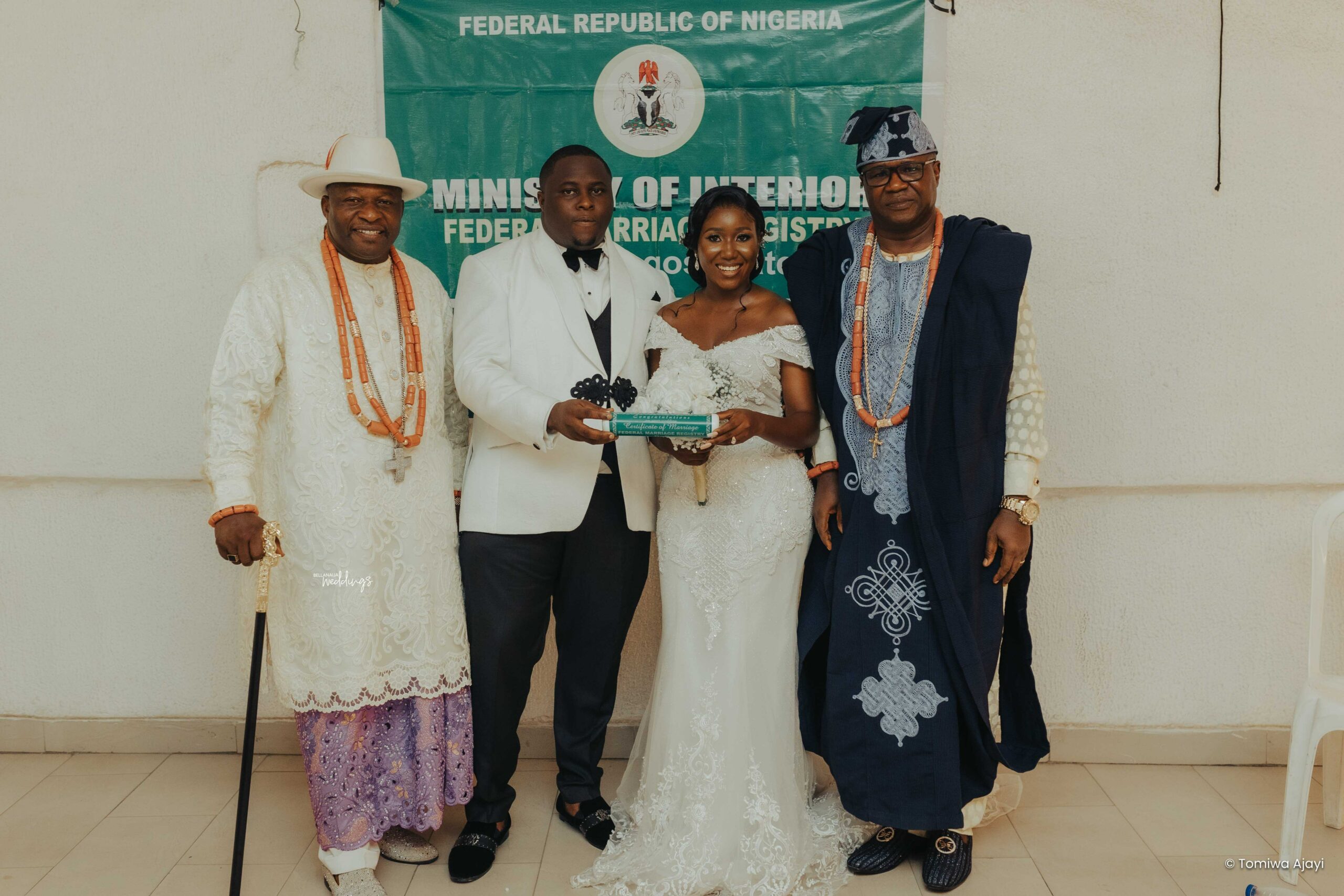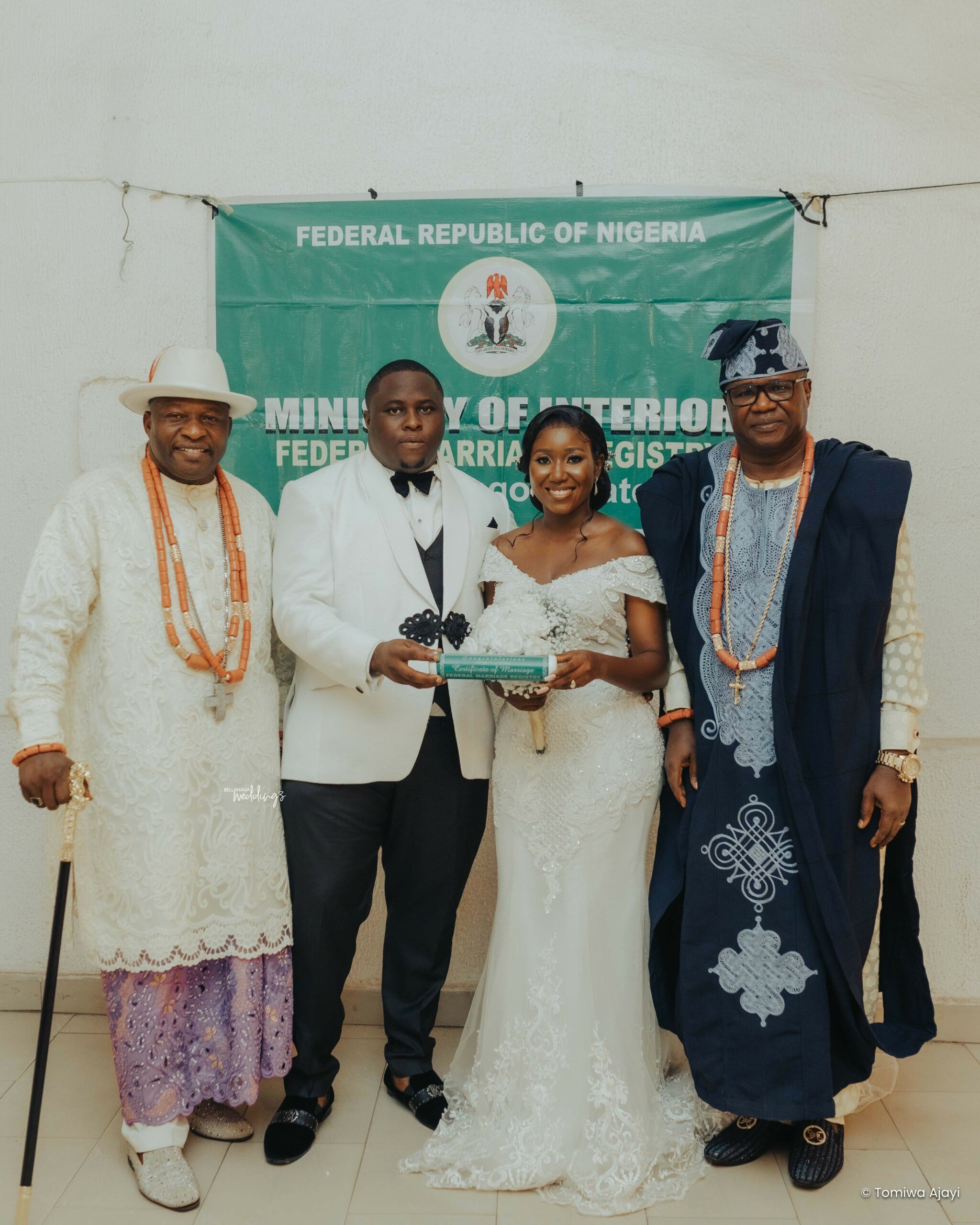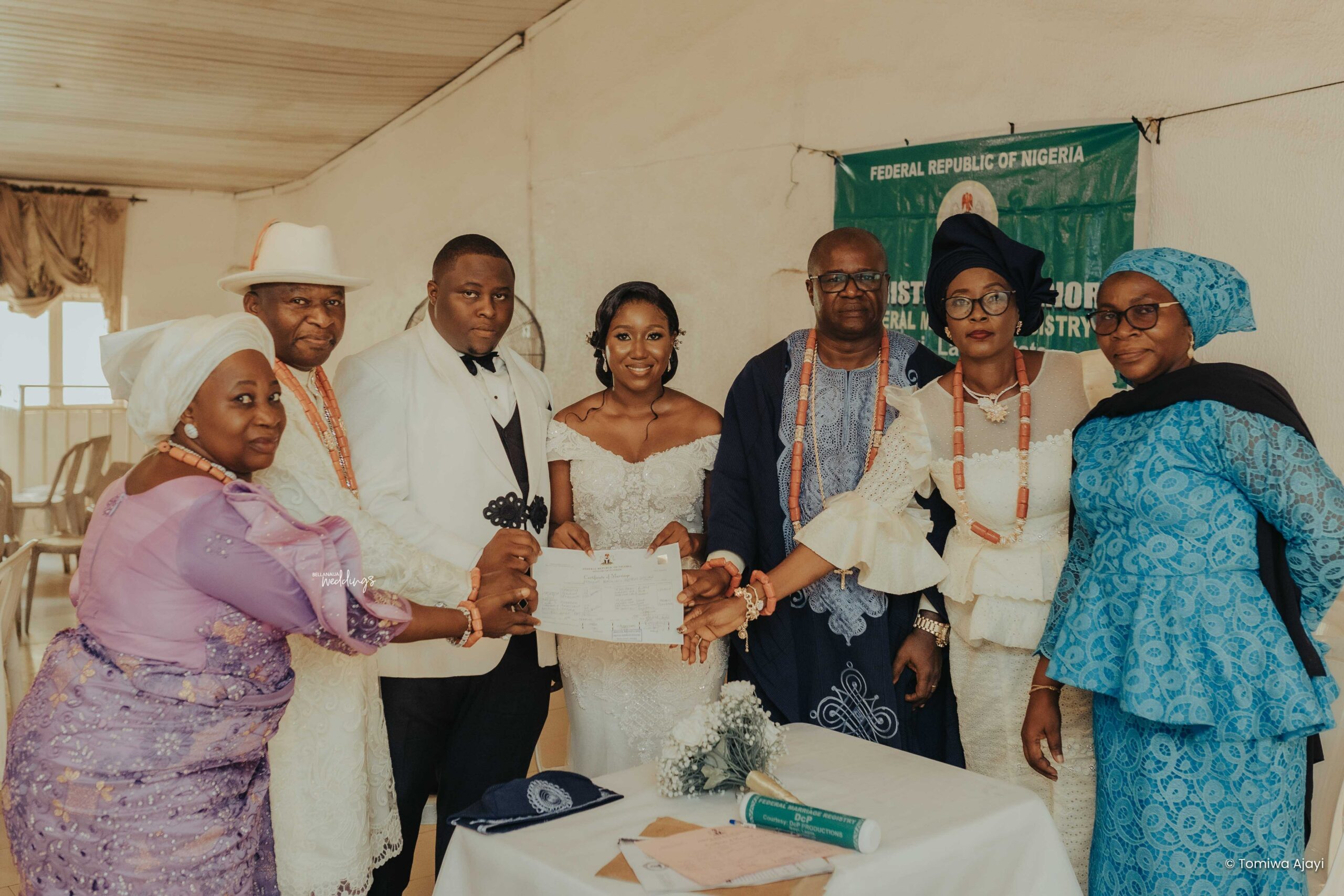 Celebrating this love with the cutting of the cake!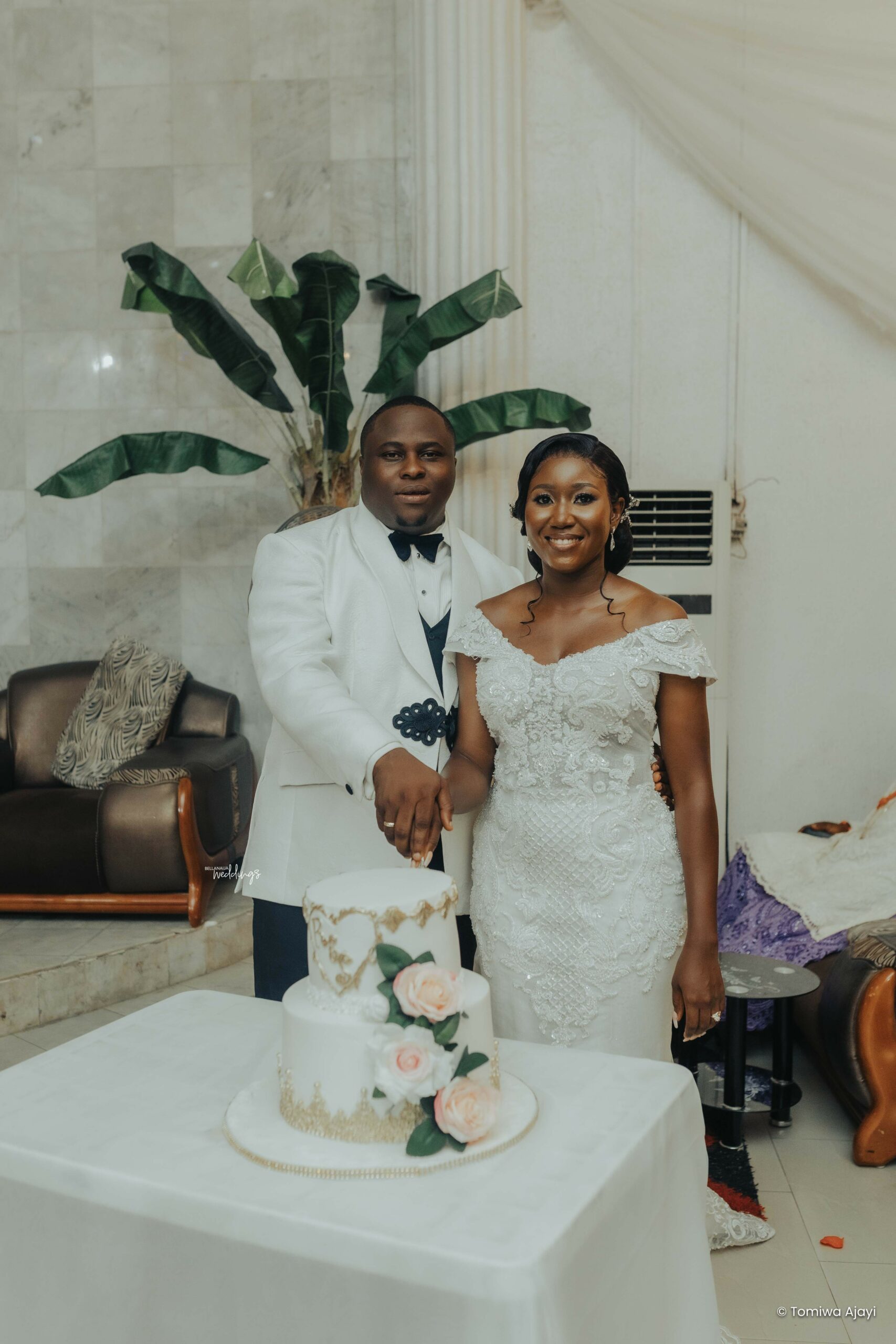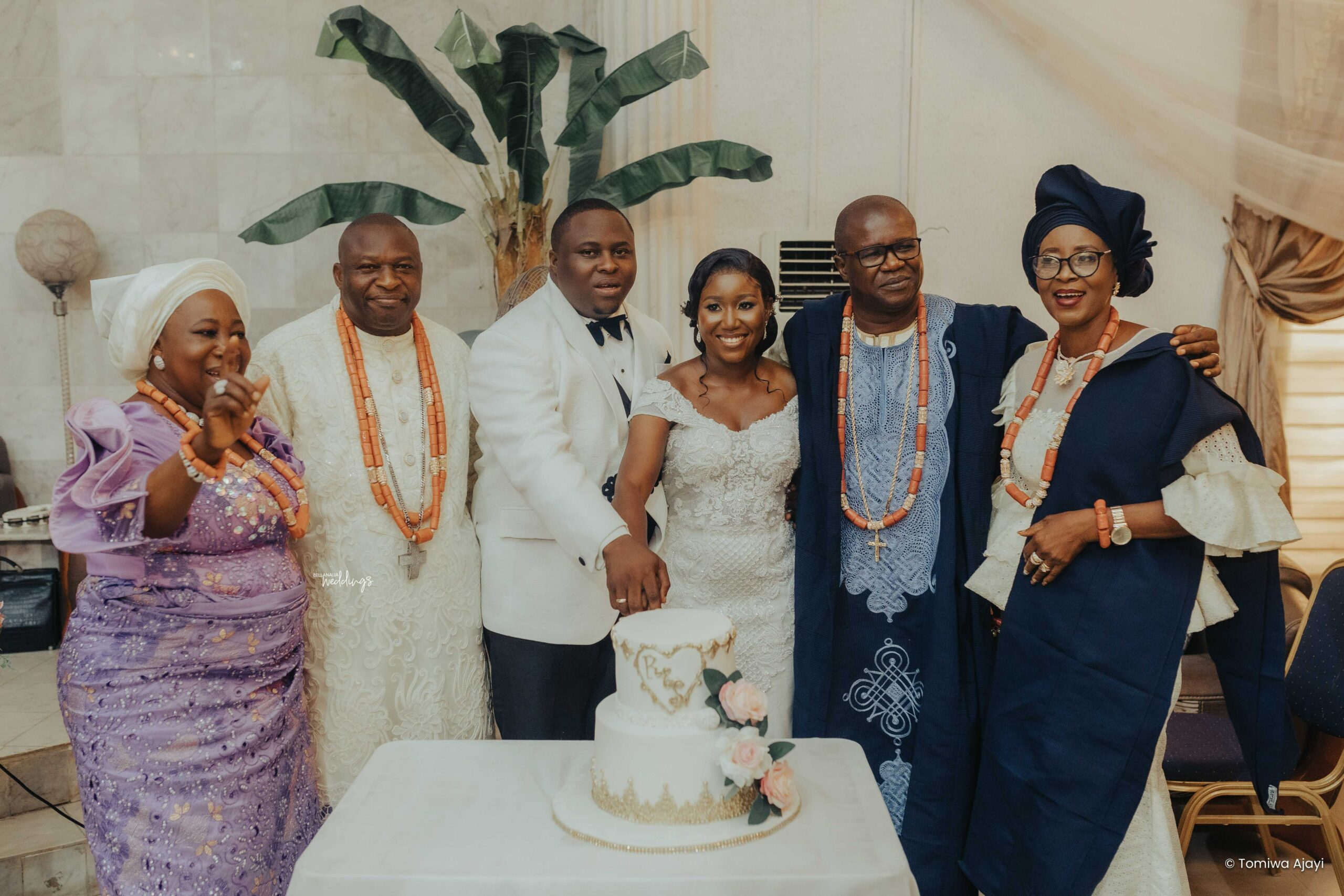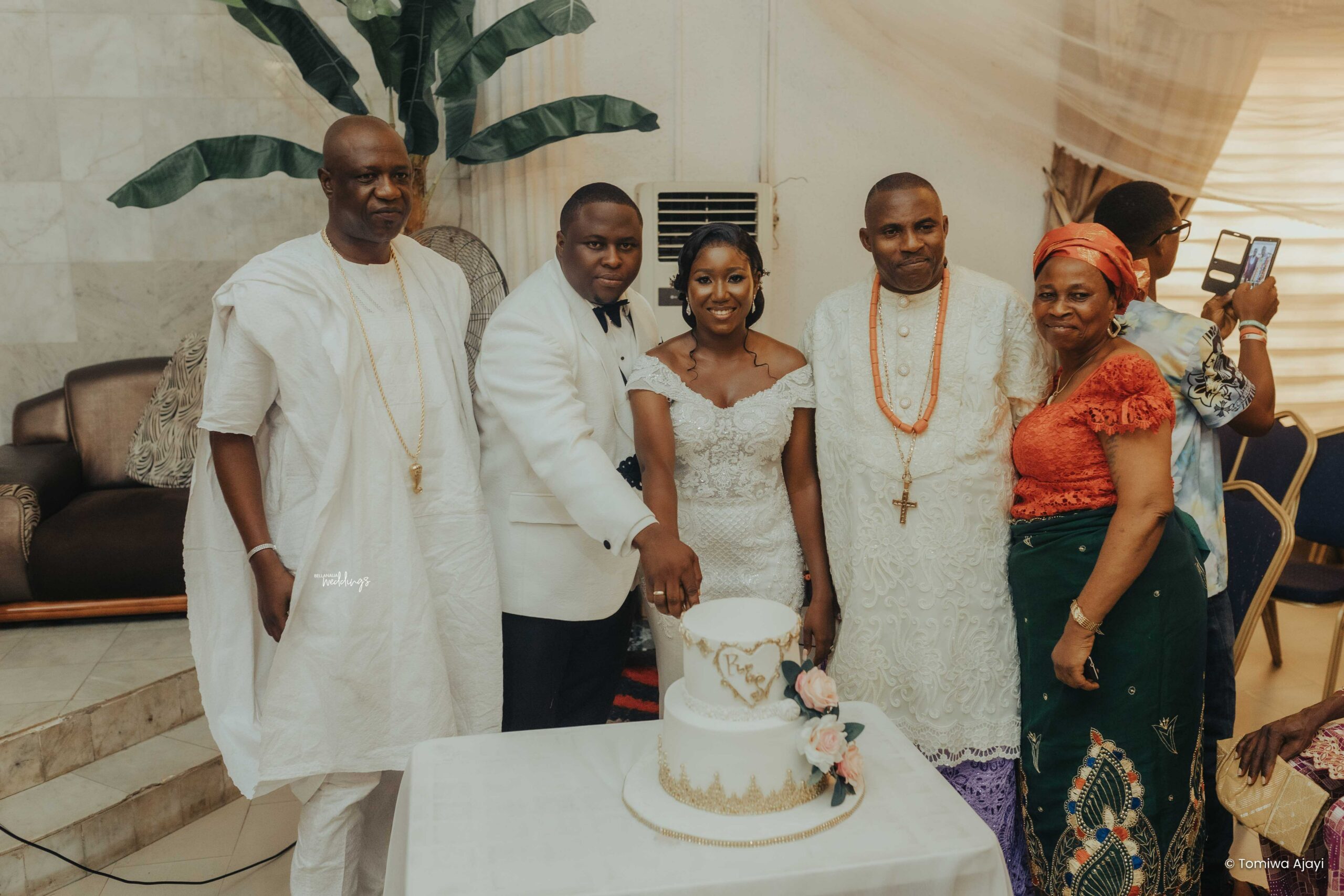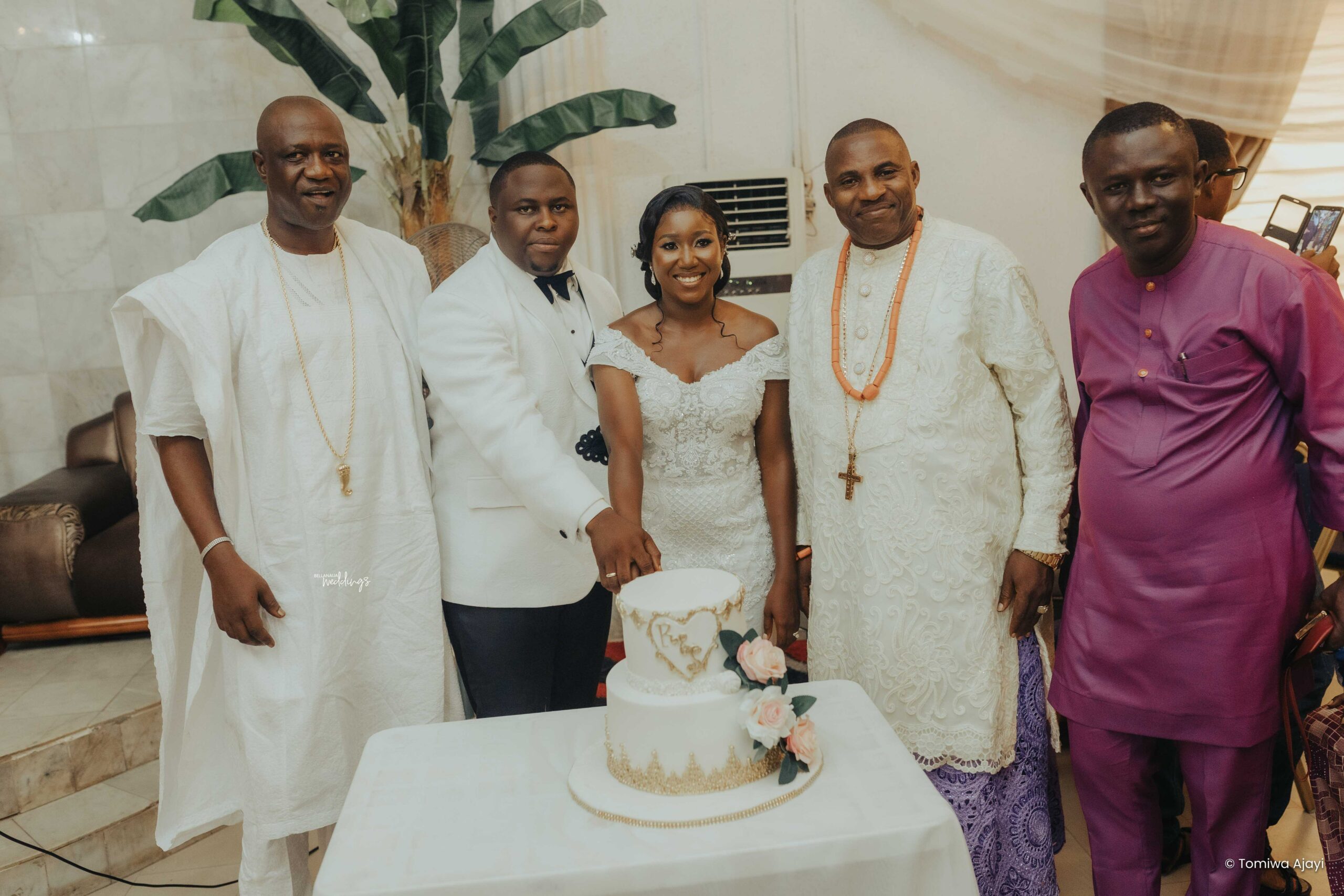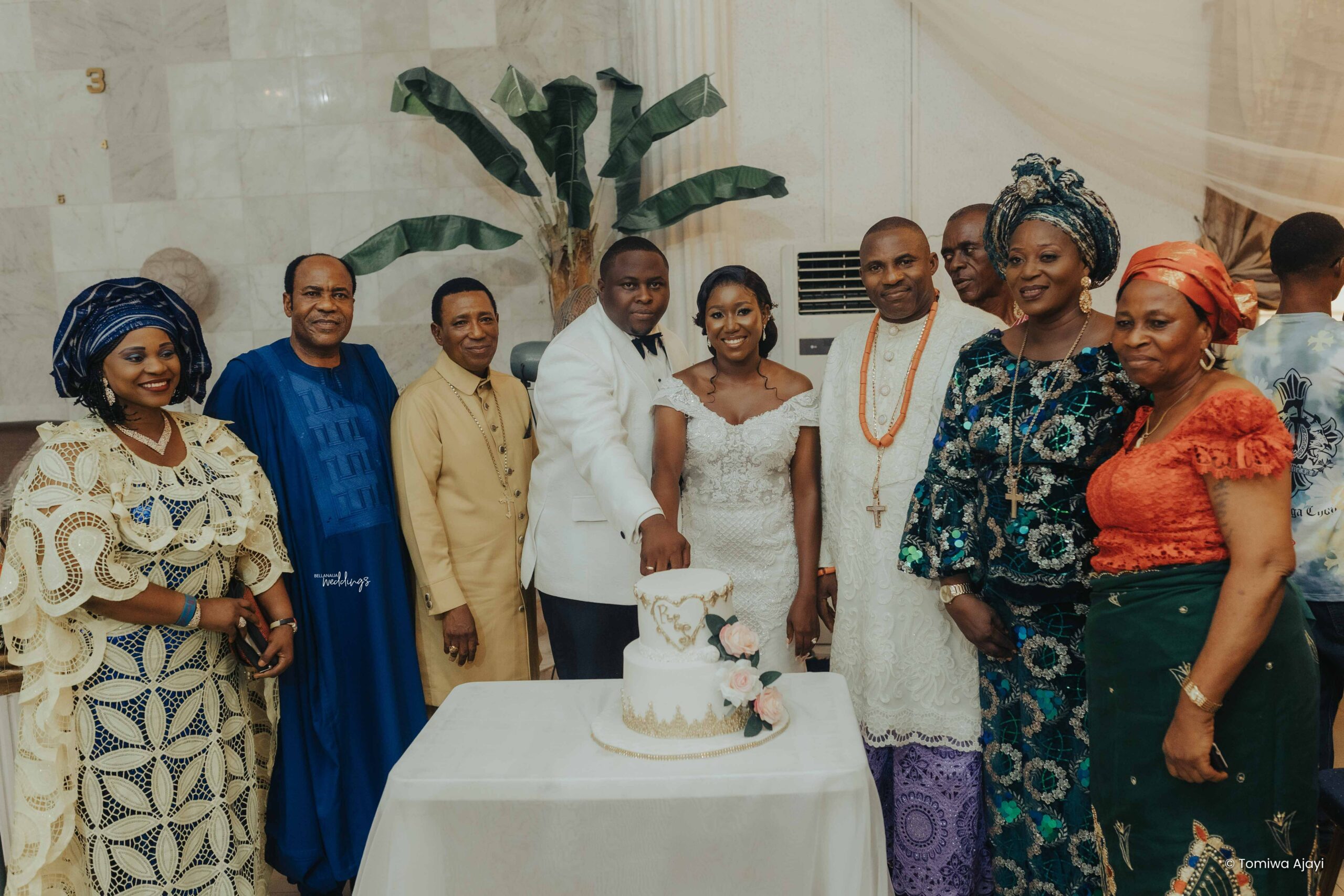 Now, forever begins!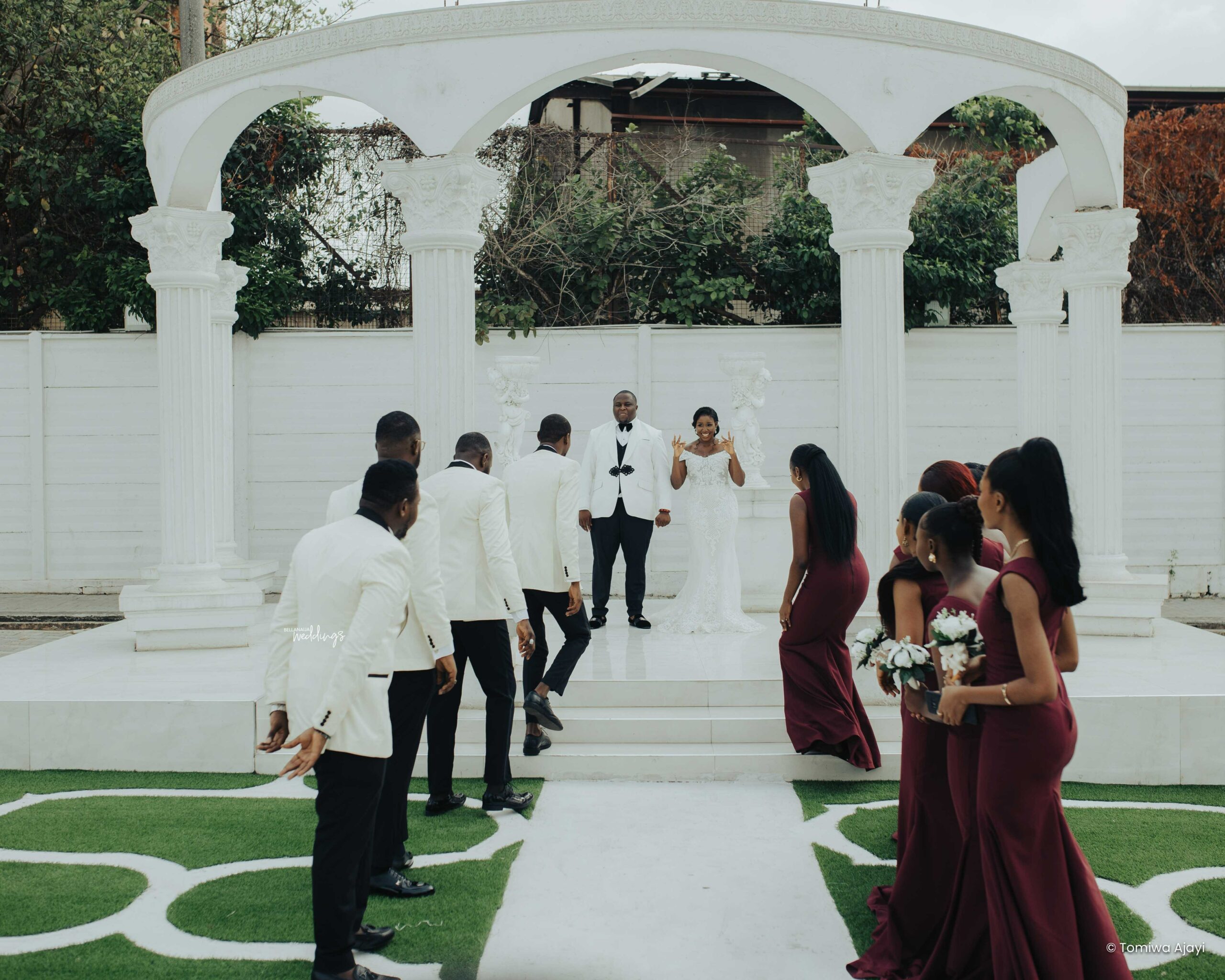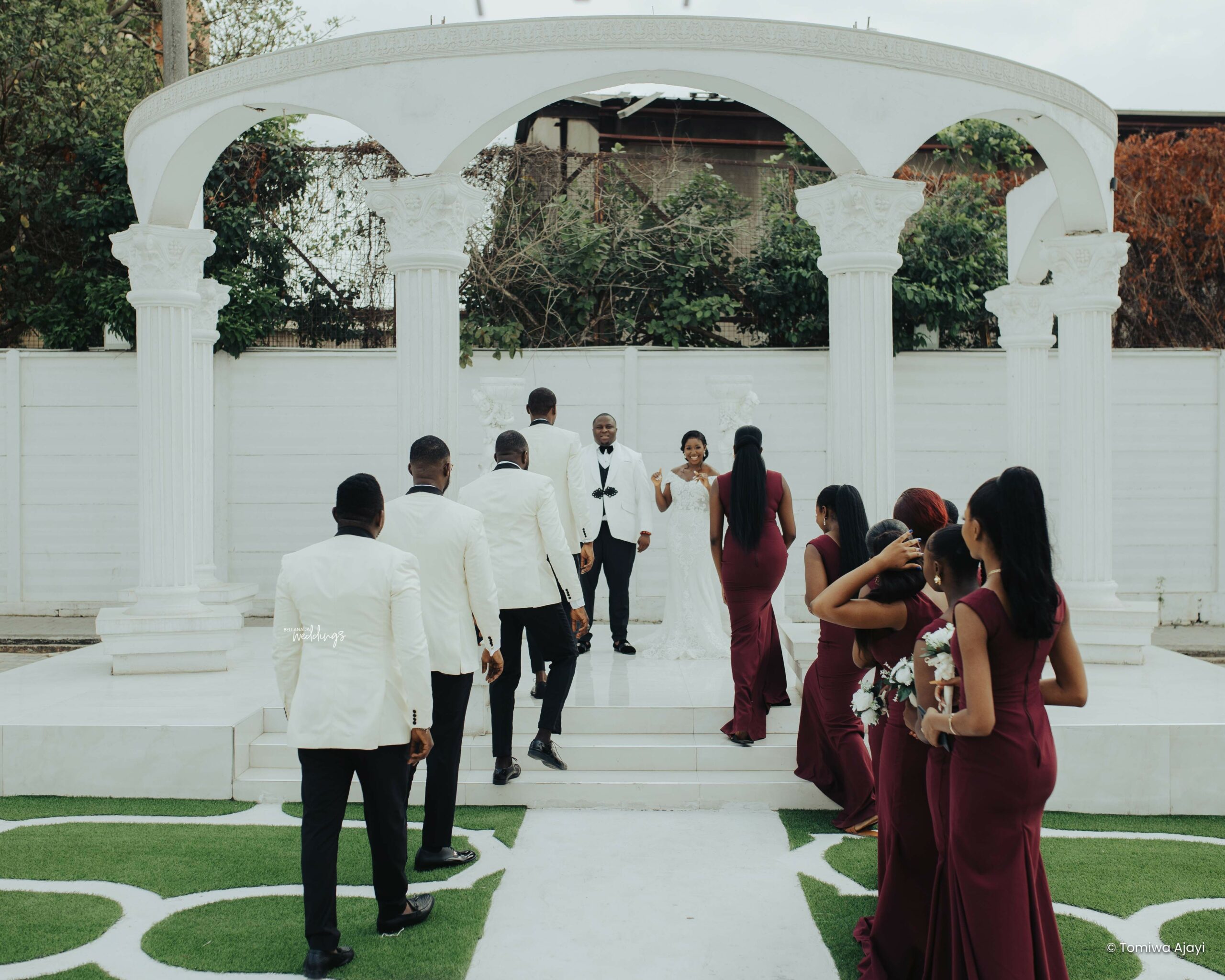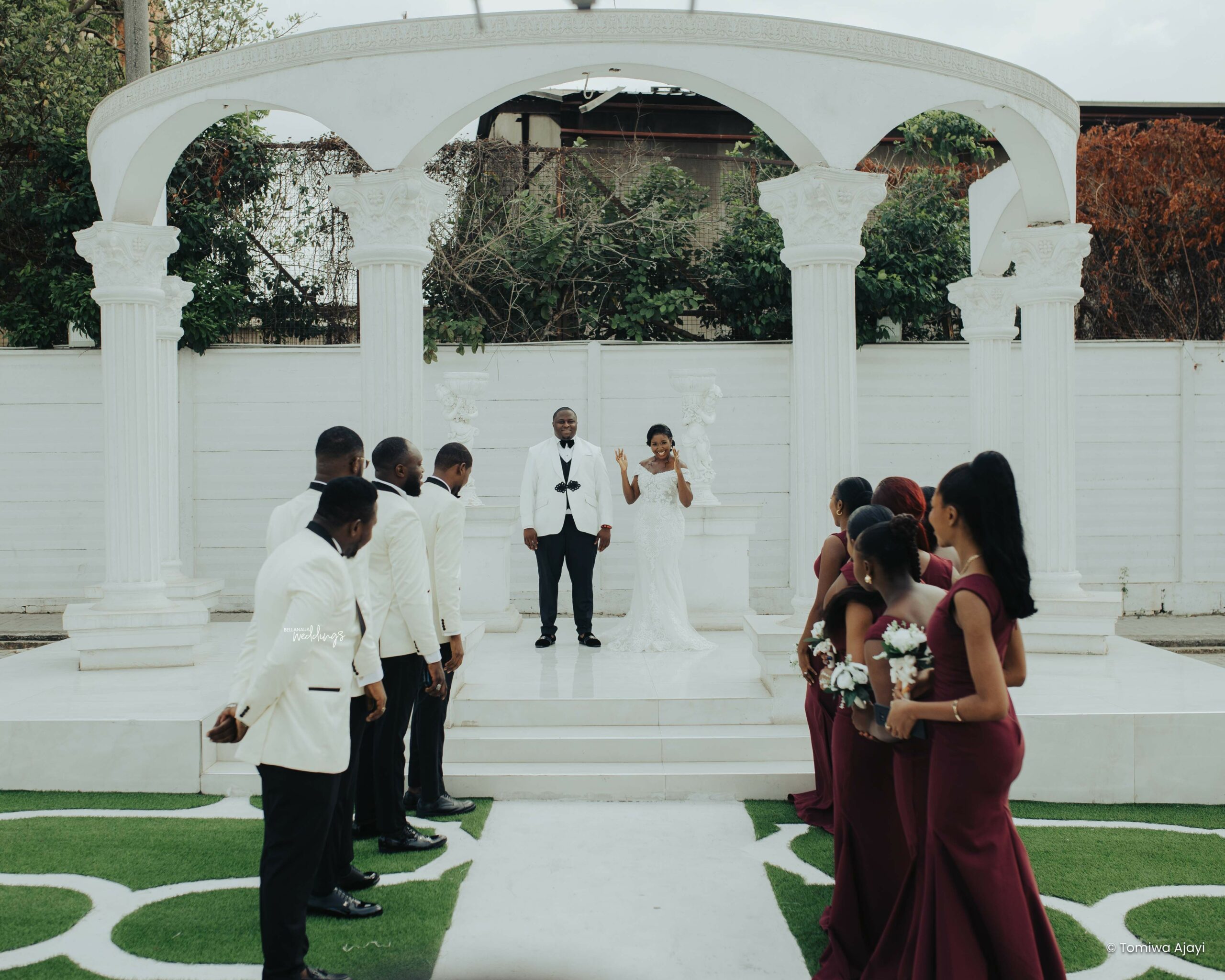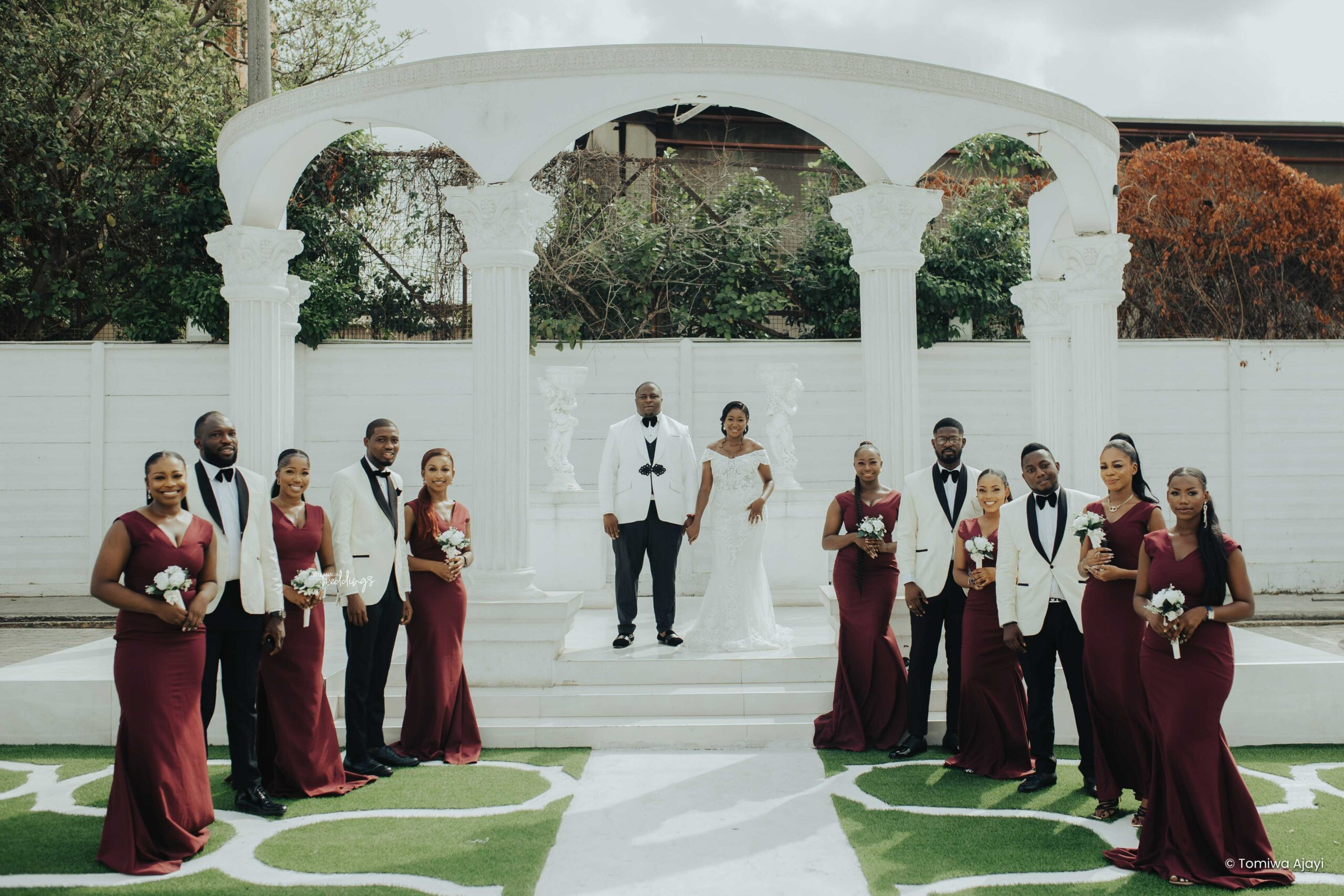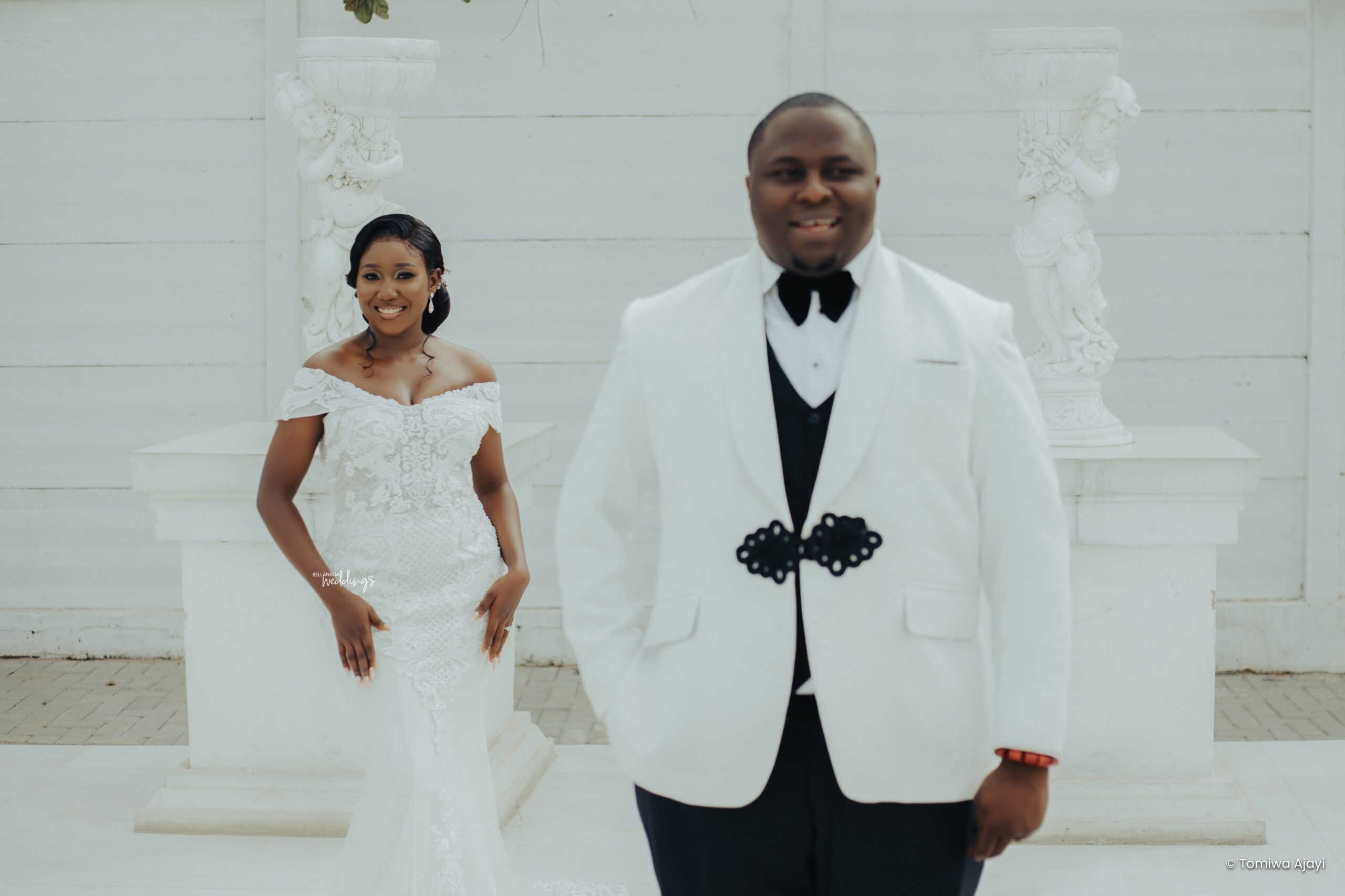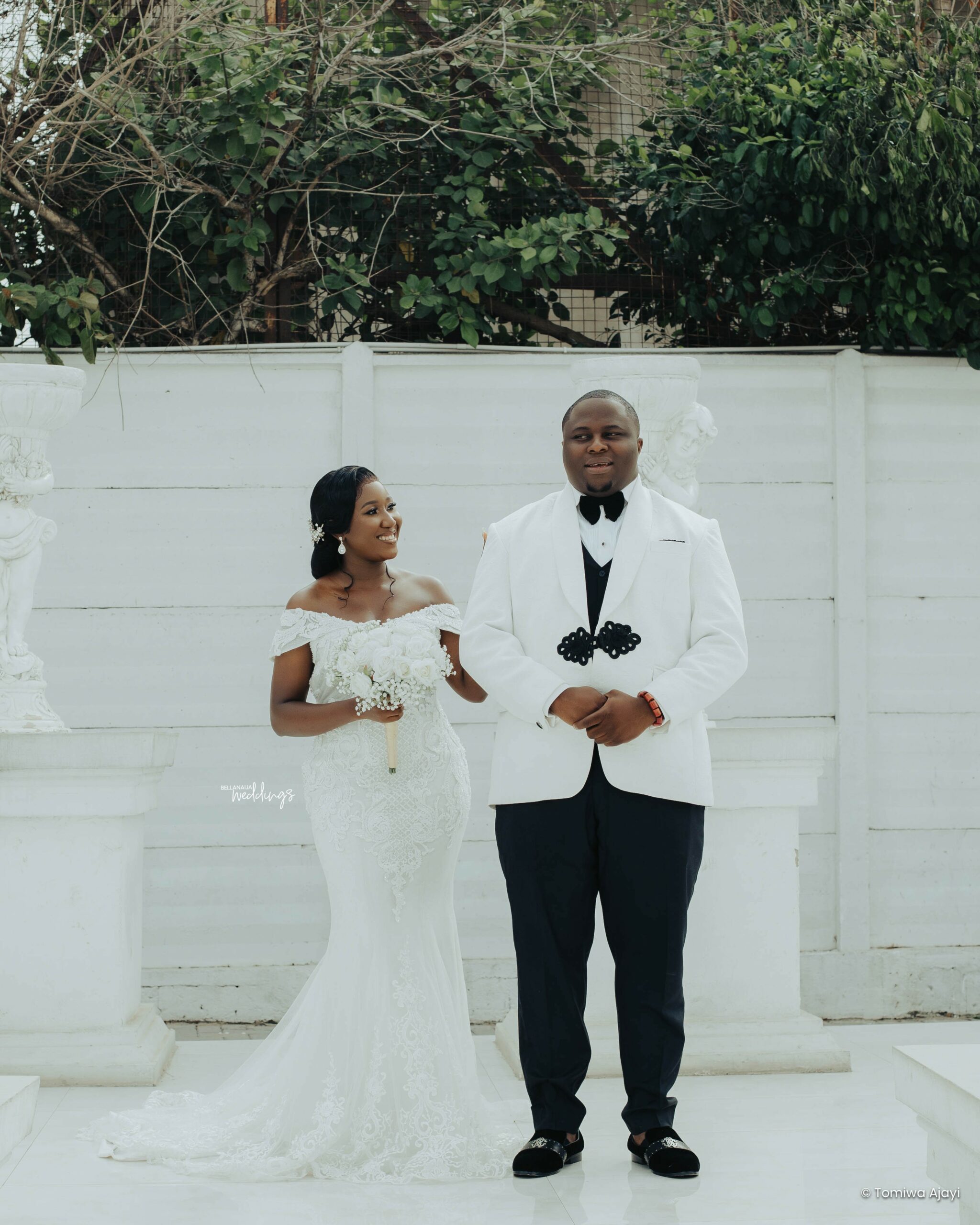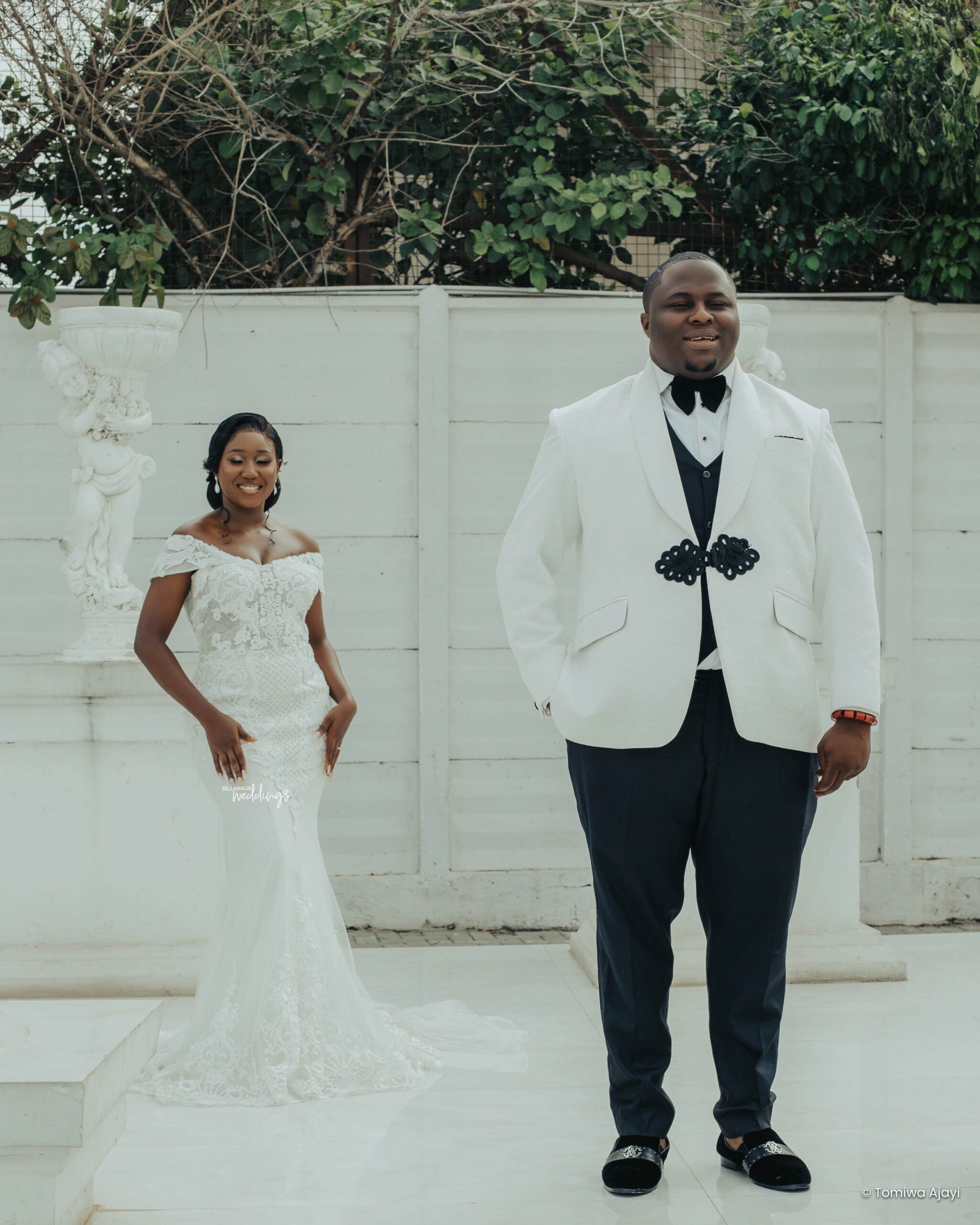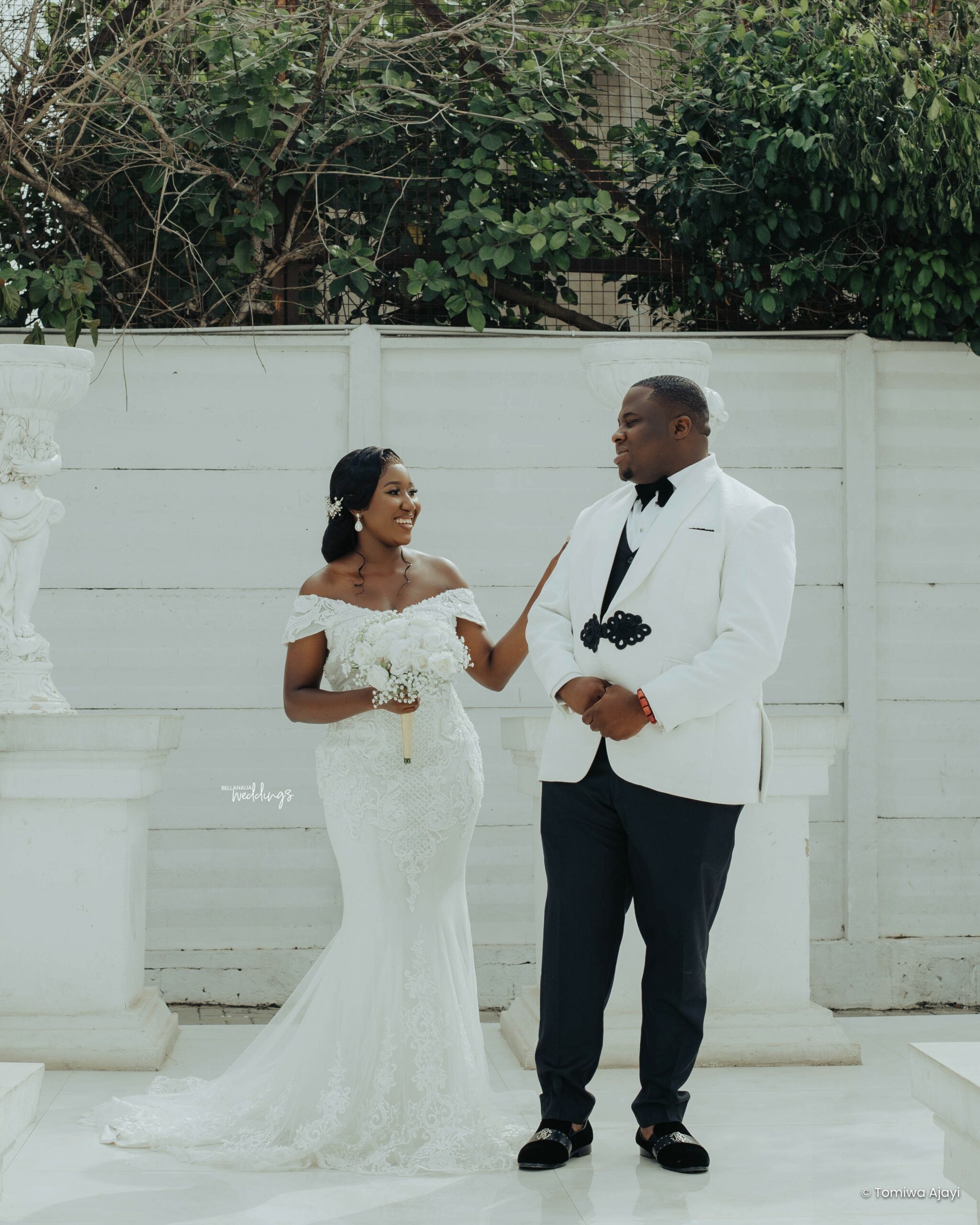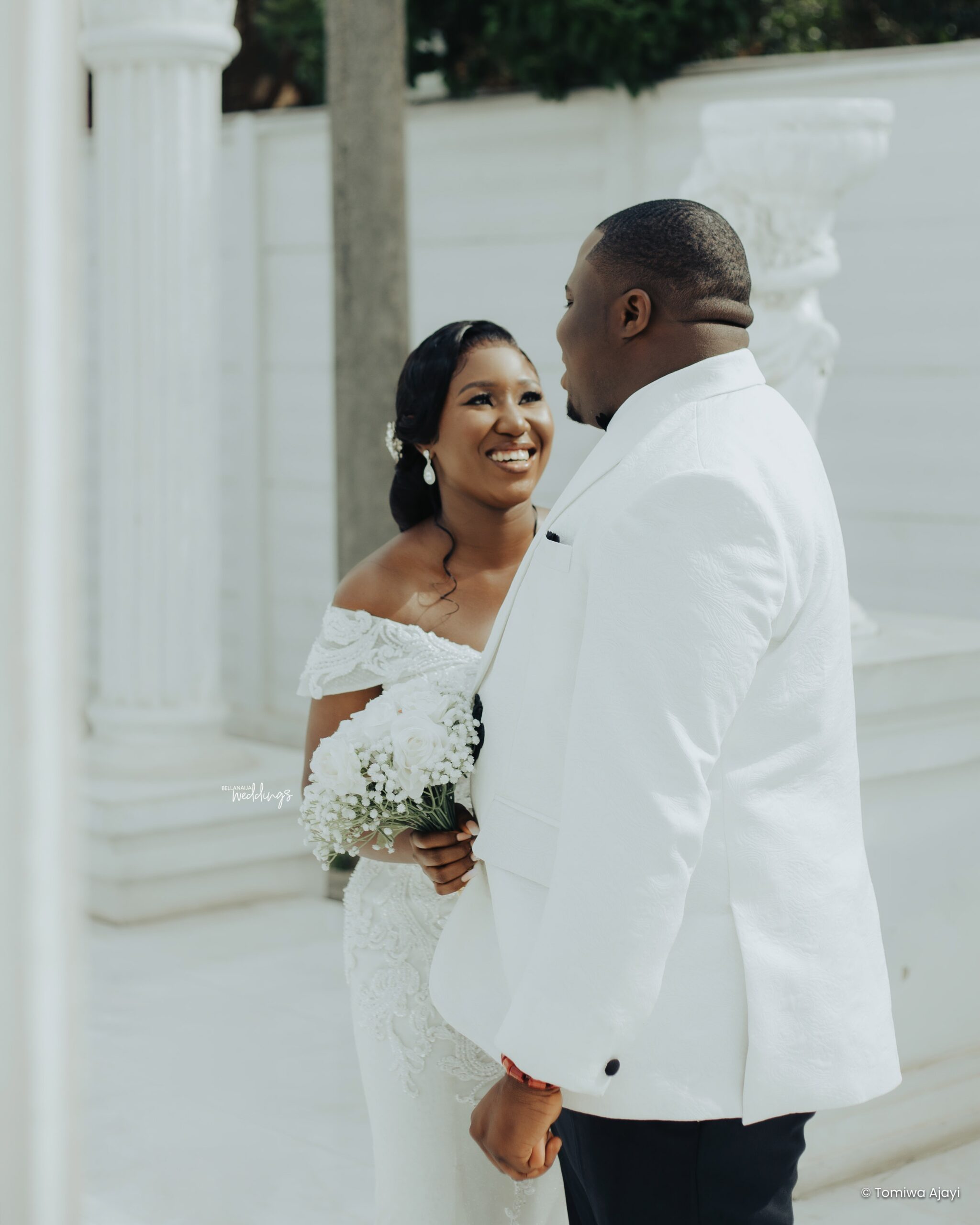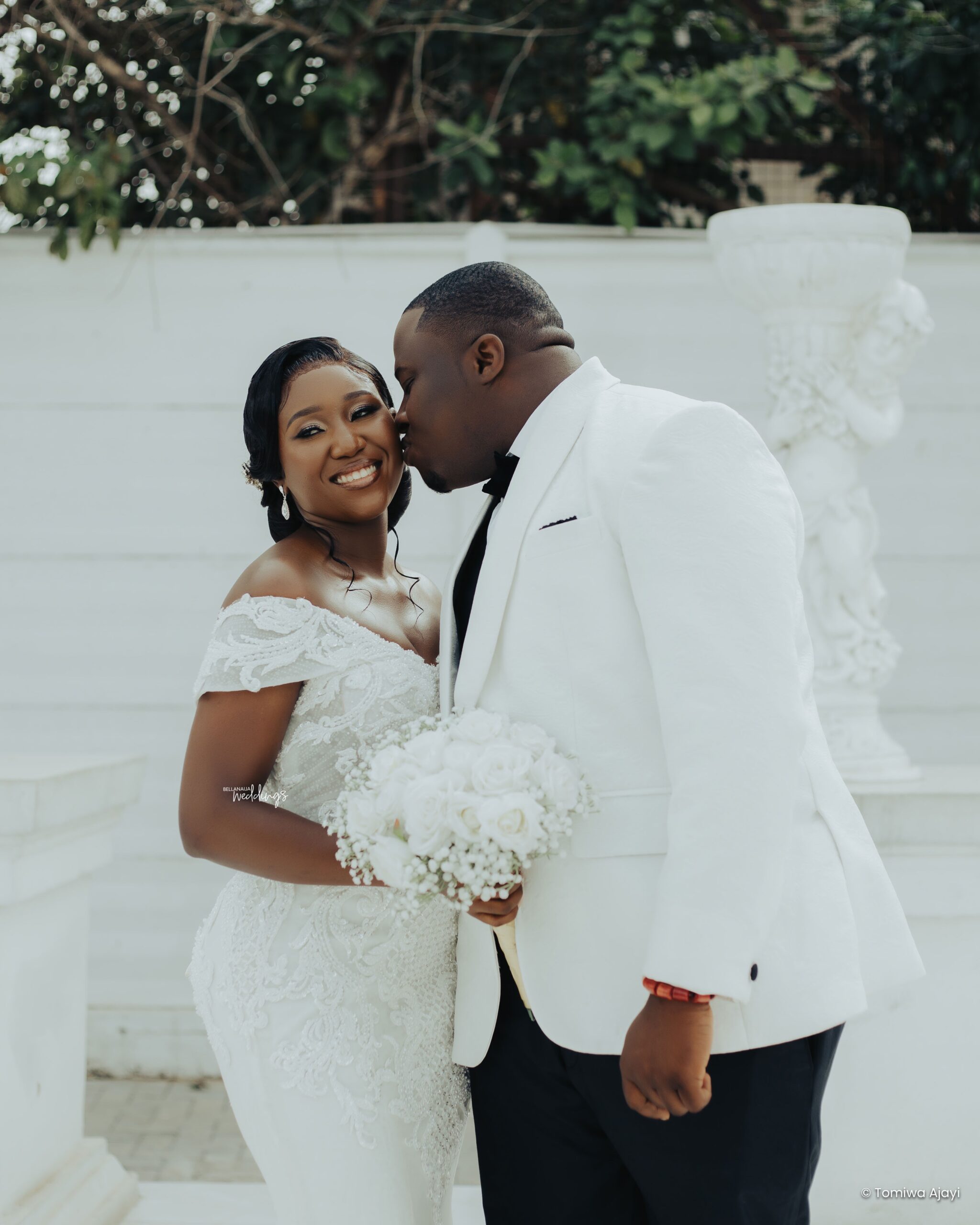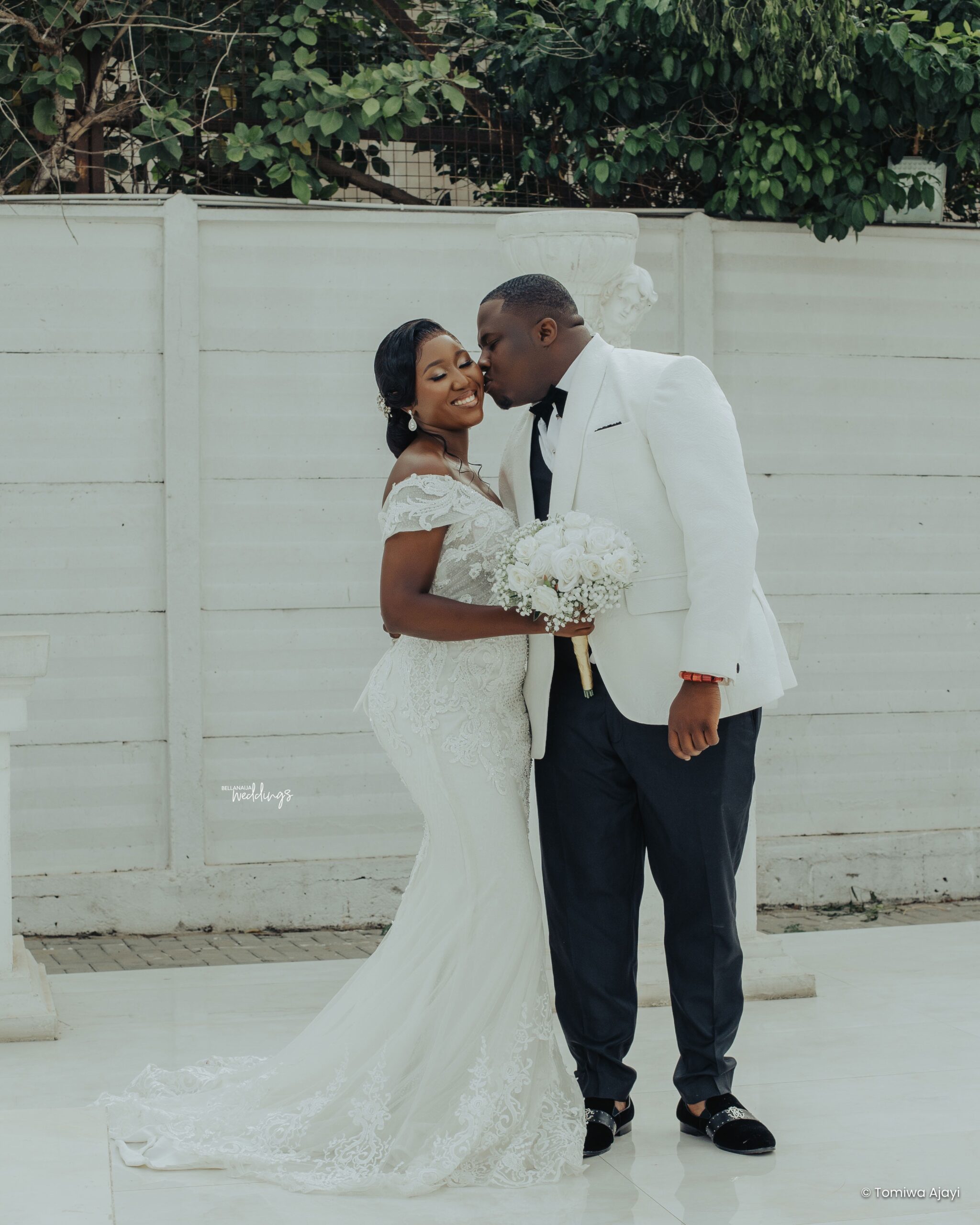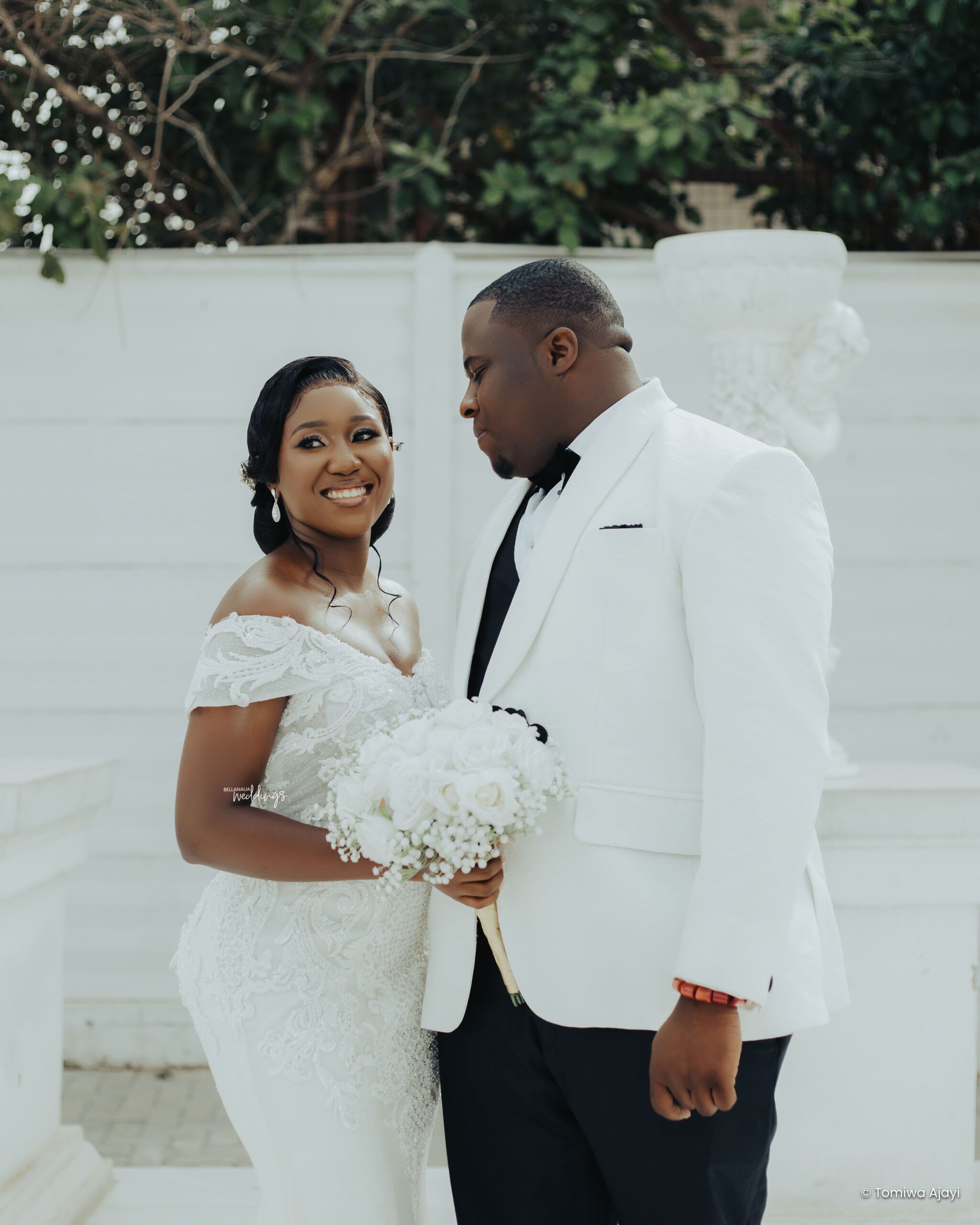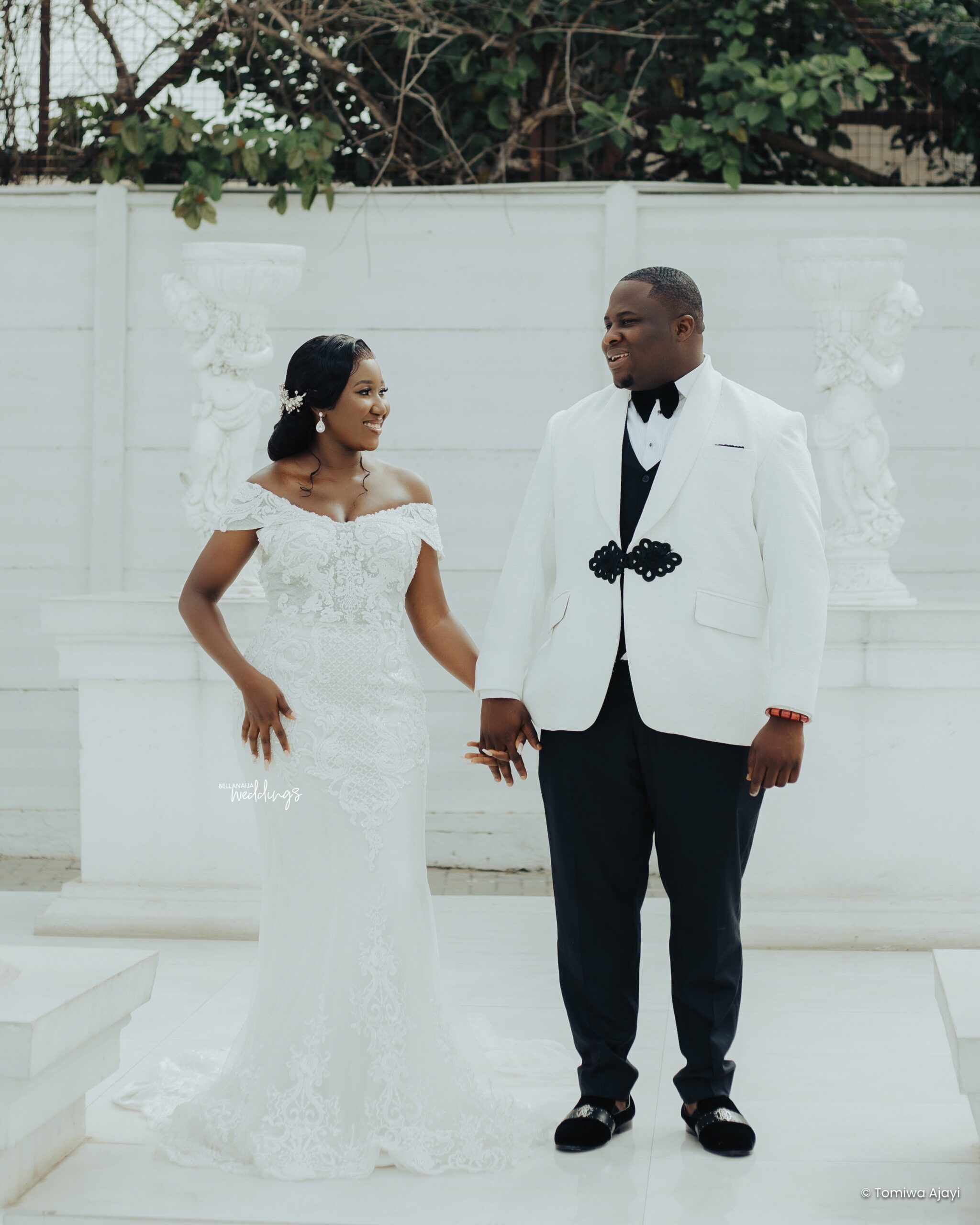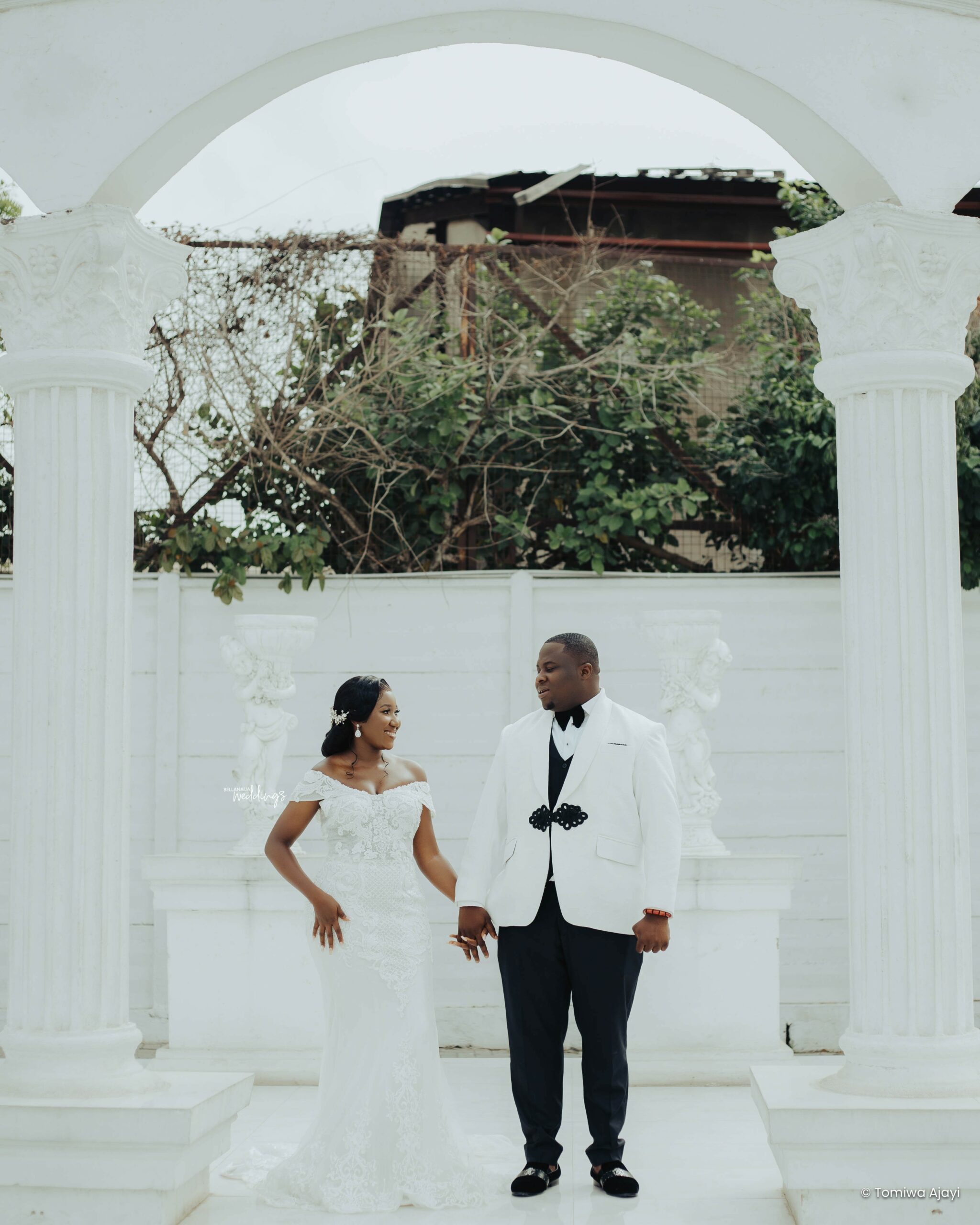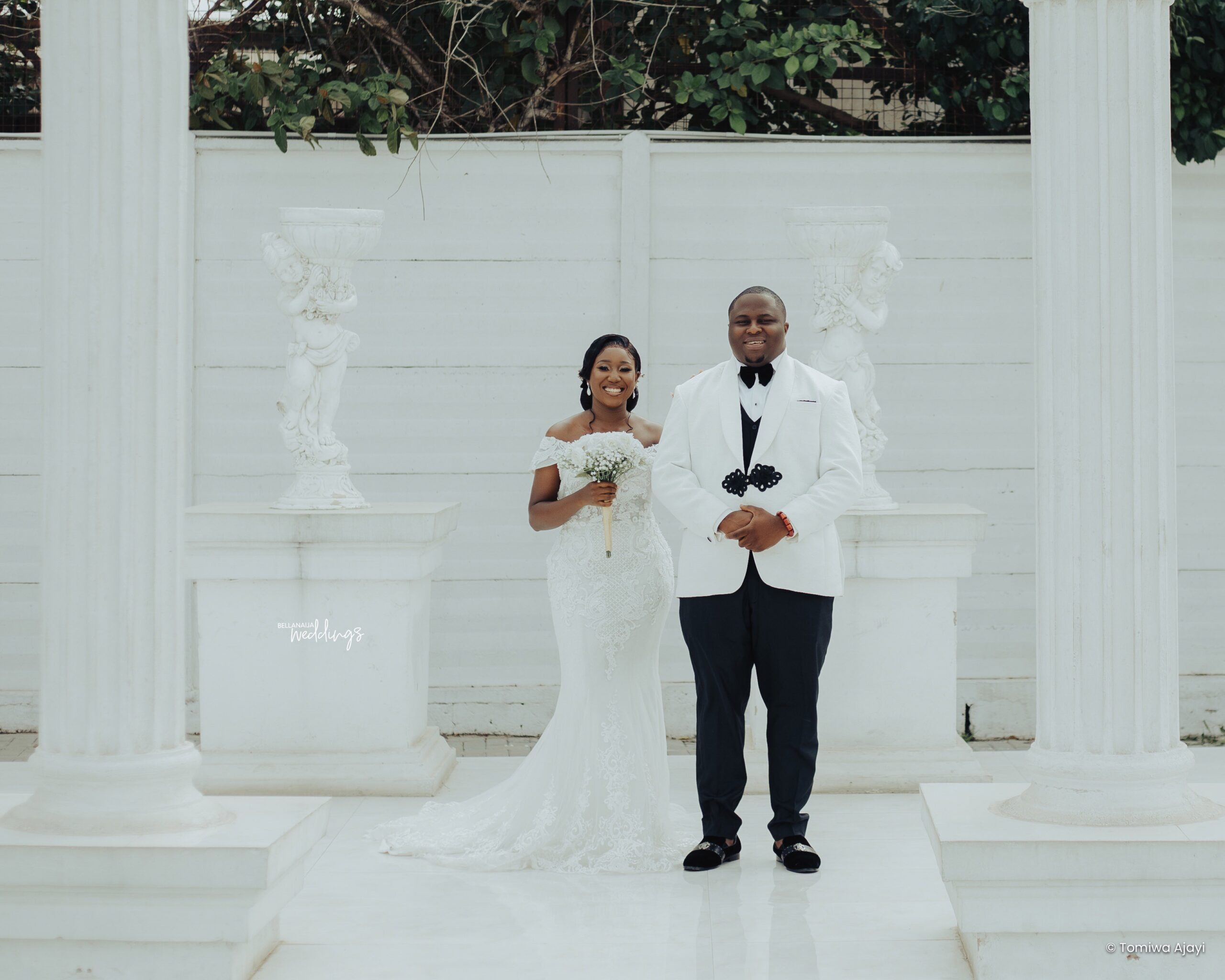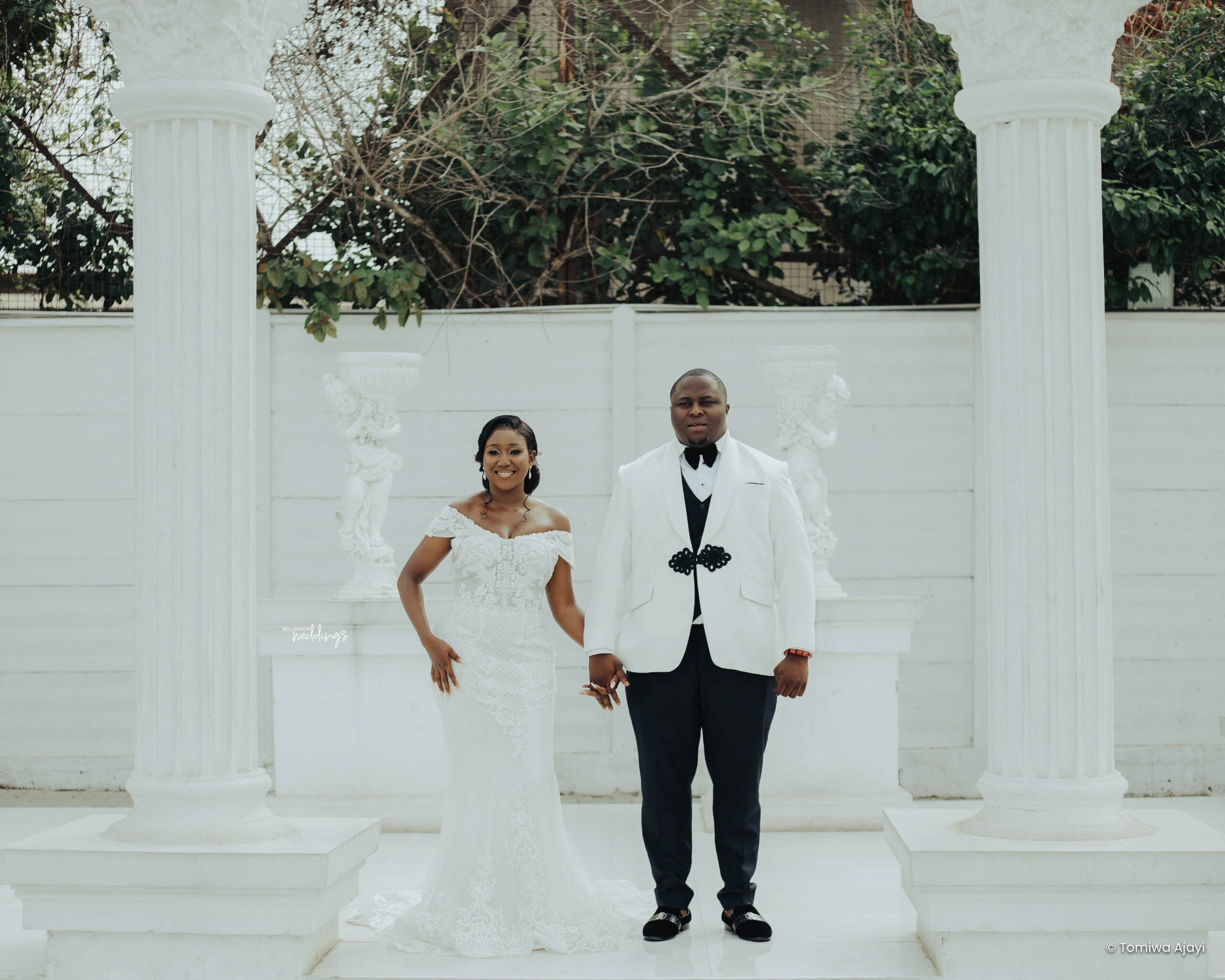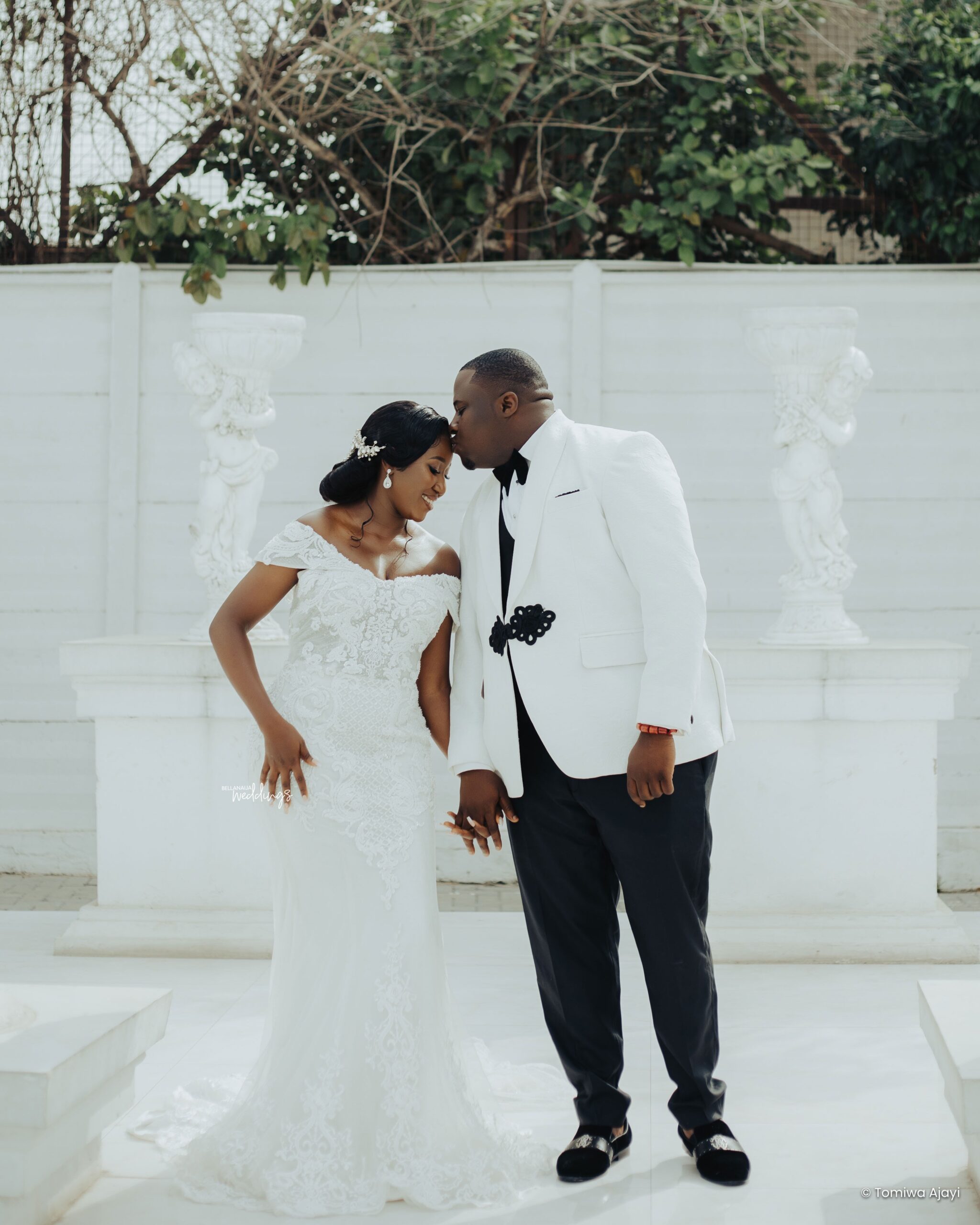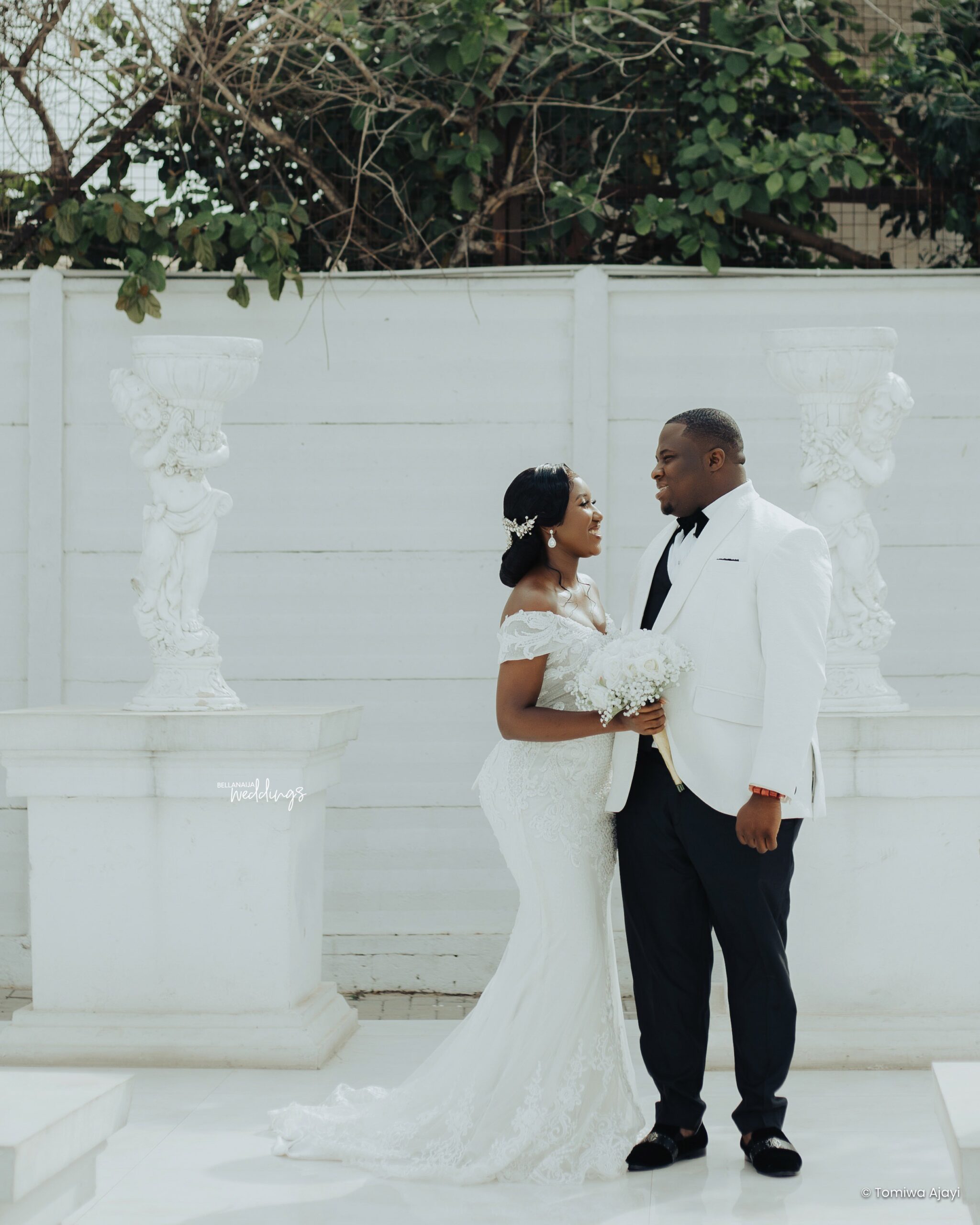 Credits
Bride: @remi_onifade
Makeup: @thekatchyglam
Gele: @just.gele
Hairstylist: @beebeauty_hairartistry
Wedding dress: @bridesnmoreikeja
Photography: @thetomiwaajayi
Videography: @titus_pitan
Planner: @debbygold_classic_events