Ever wondered how this thing called Love can be so powerful, enough to journey through different cultures and yet stand strong? Sathya and Wande's love is one that depicts the beauty of love and culture.
The Sri Lankan beauty, Sathya and her Indian-Nigerian prince charming tied the knot and all the colours came out to play. Today we take in the thrills of their lovely traditional wedding ceremony. Believe it when we say nothing beats this gorgeous blend of love and culture.
We can't get enough of how Sathya and Wande infused their Sri Lankan/Hindu and Yoruba/Indian cultures into their wedding. From the "Idobale" of the Yoruba culture to the tying of the sacred Thaali (chain) as well as the seven steps around the fire for the Hindu wedding… the vibrant colours and cheerful atmosphere of this wedding would make a perfect rom-com theme – so grab your popcorns!
Enjoy their Yoruba and Hindu traditional wedding photos and love story as shared by Sathya below.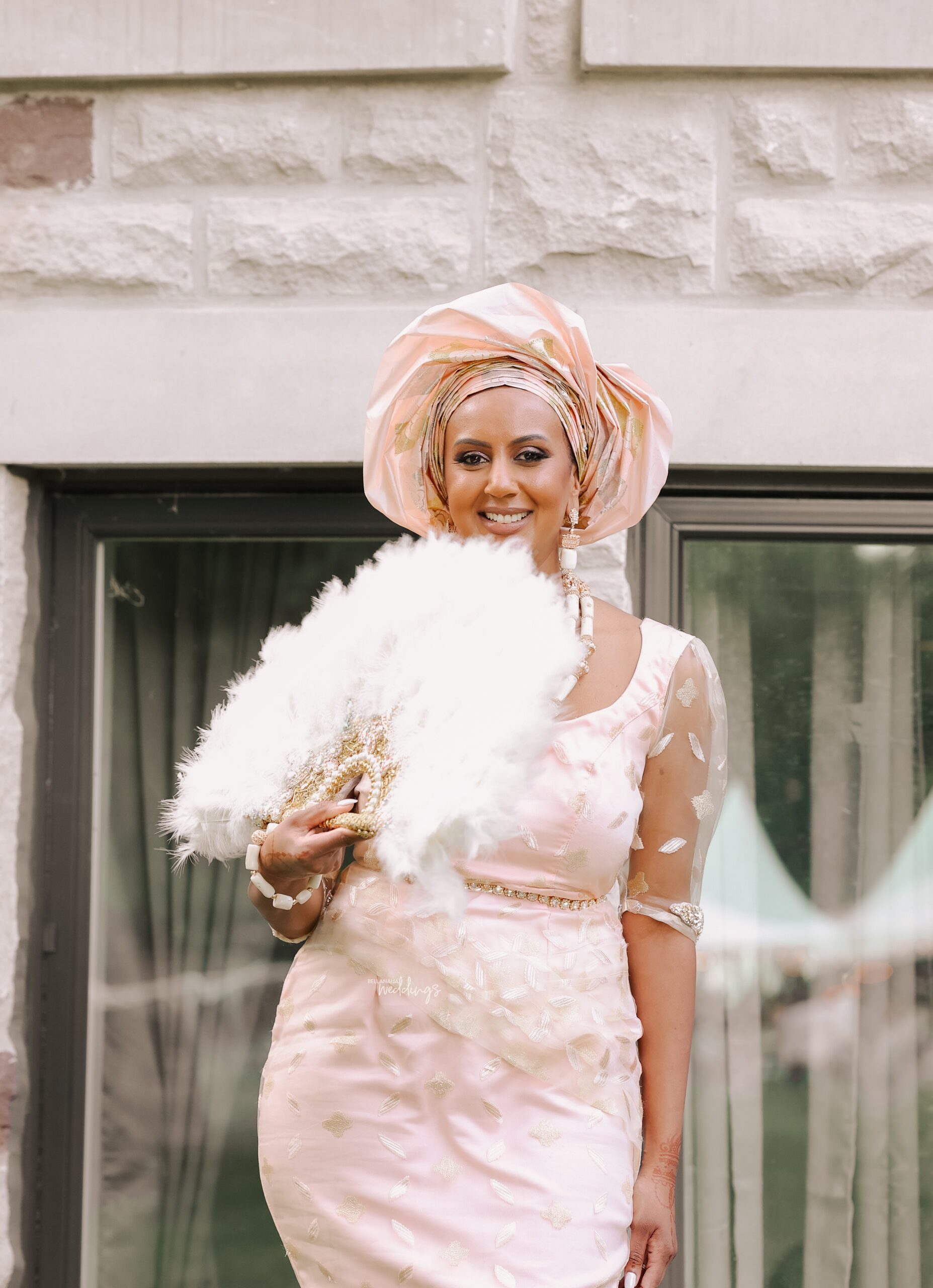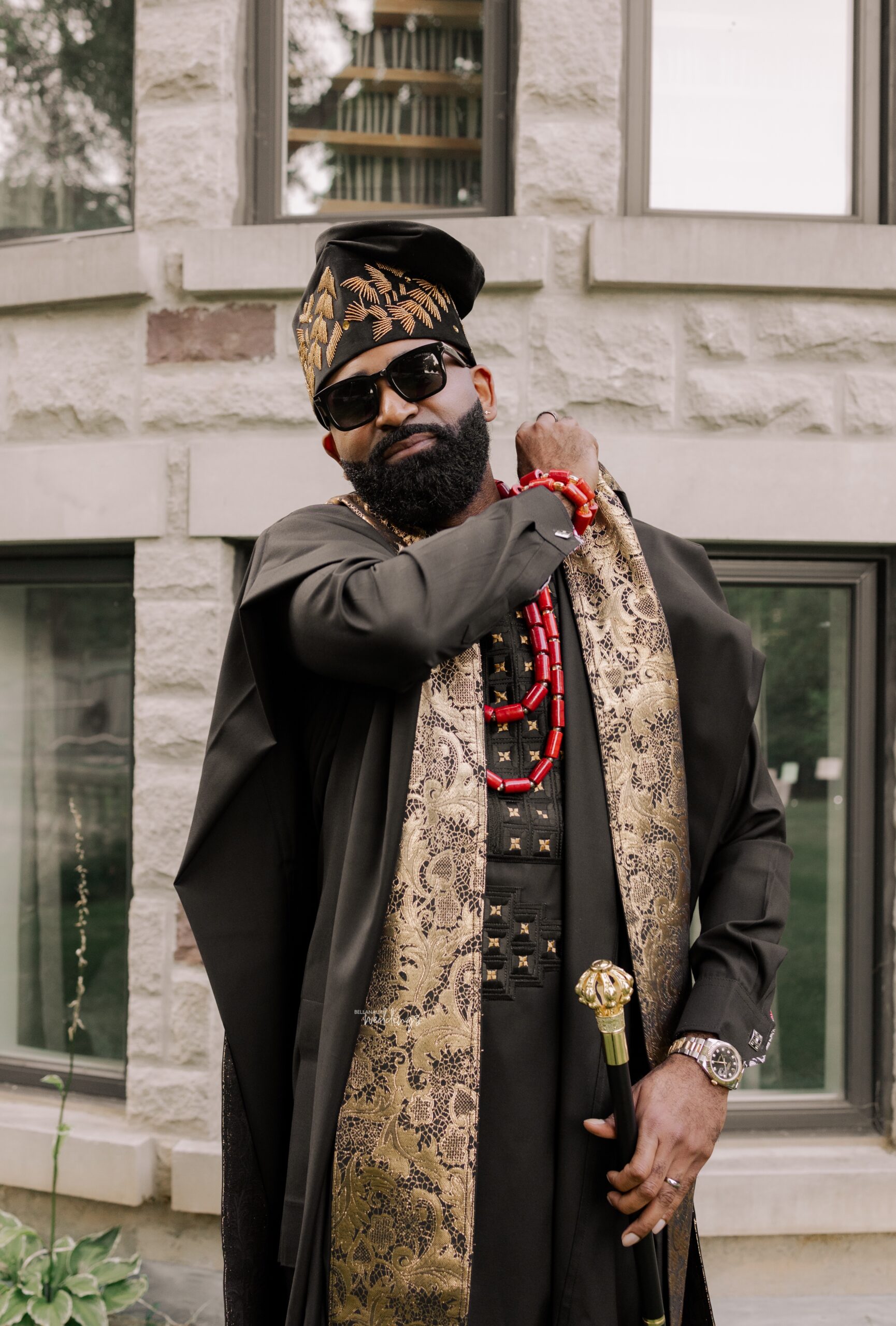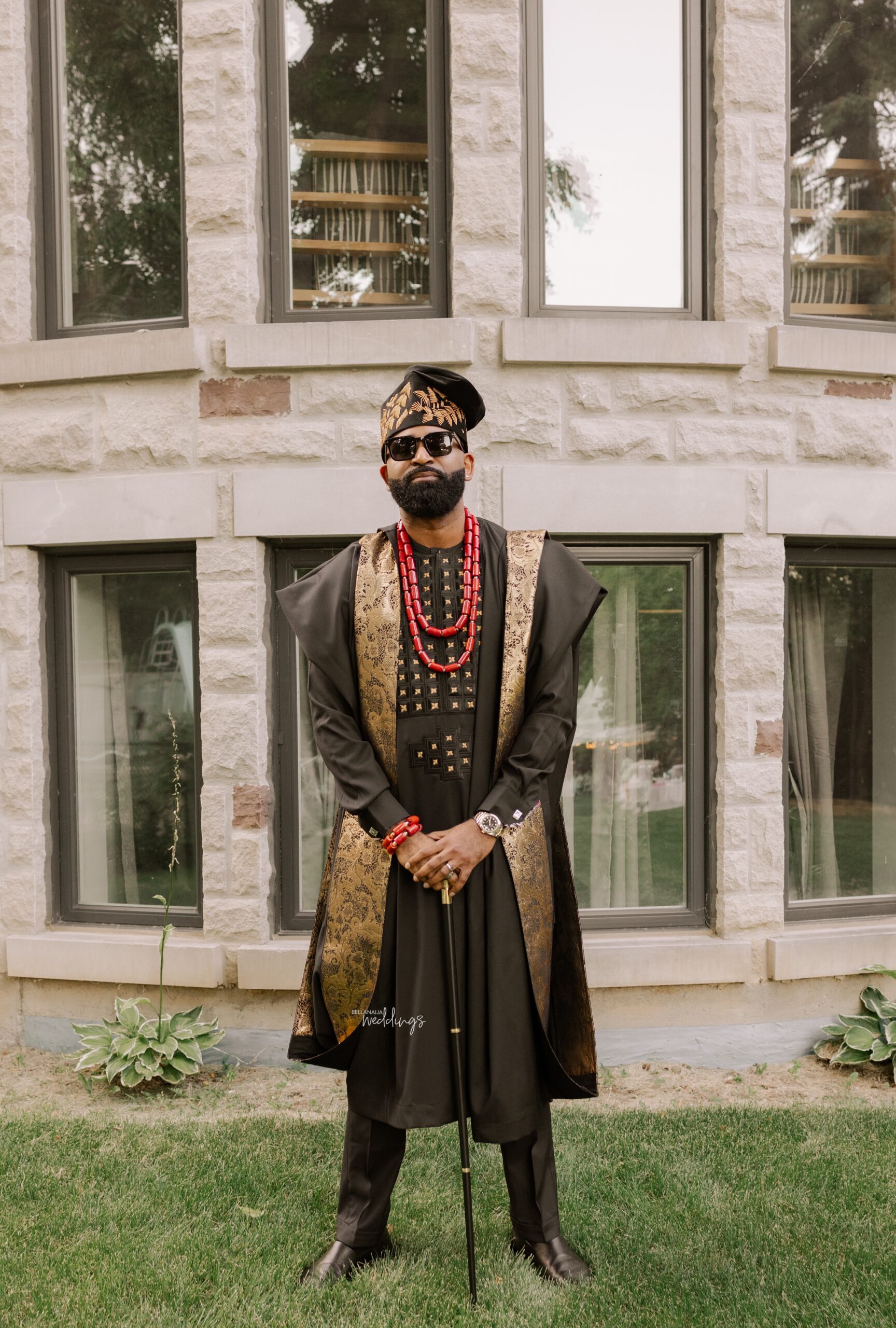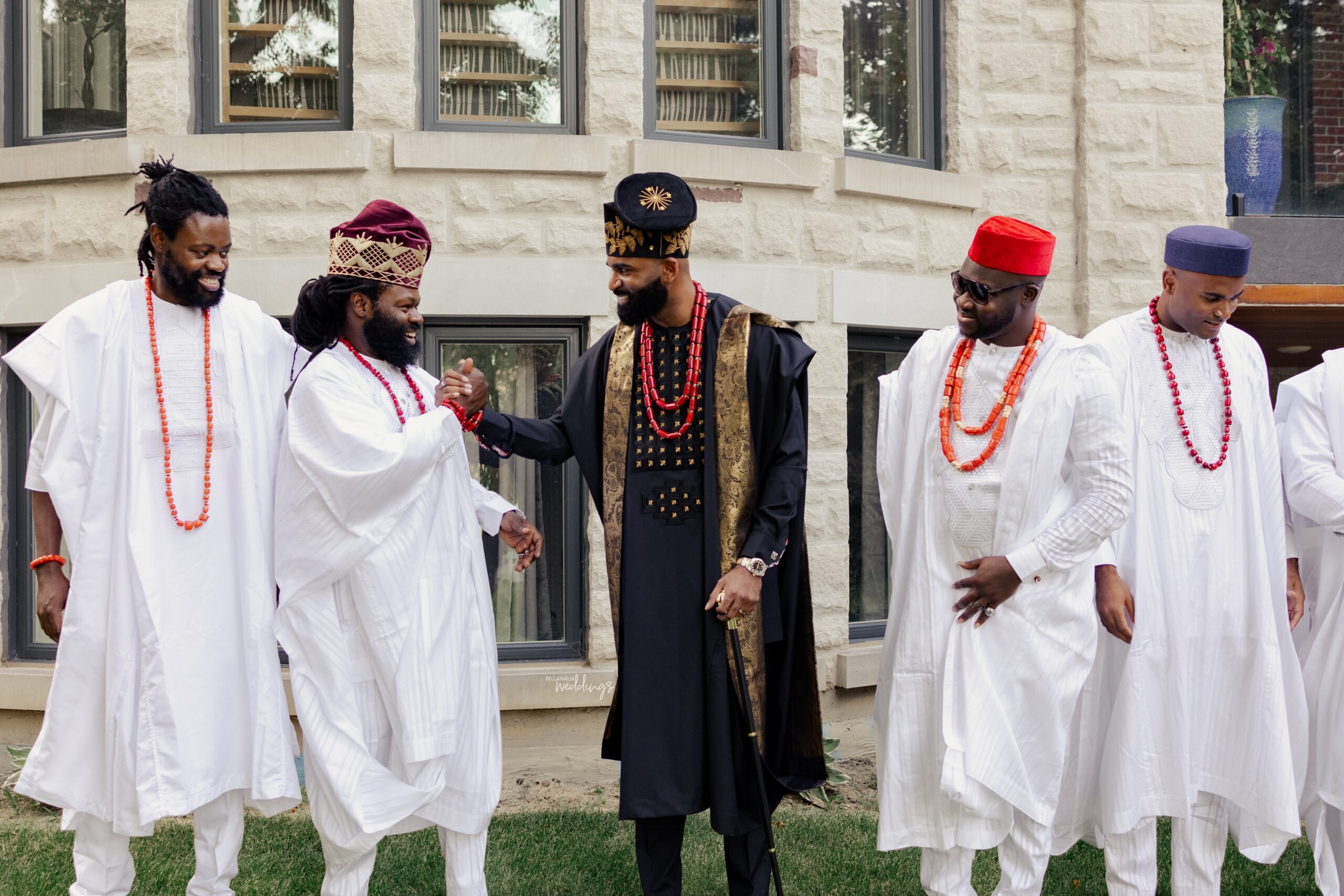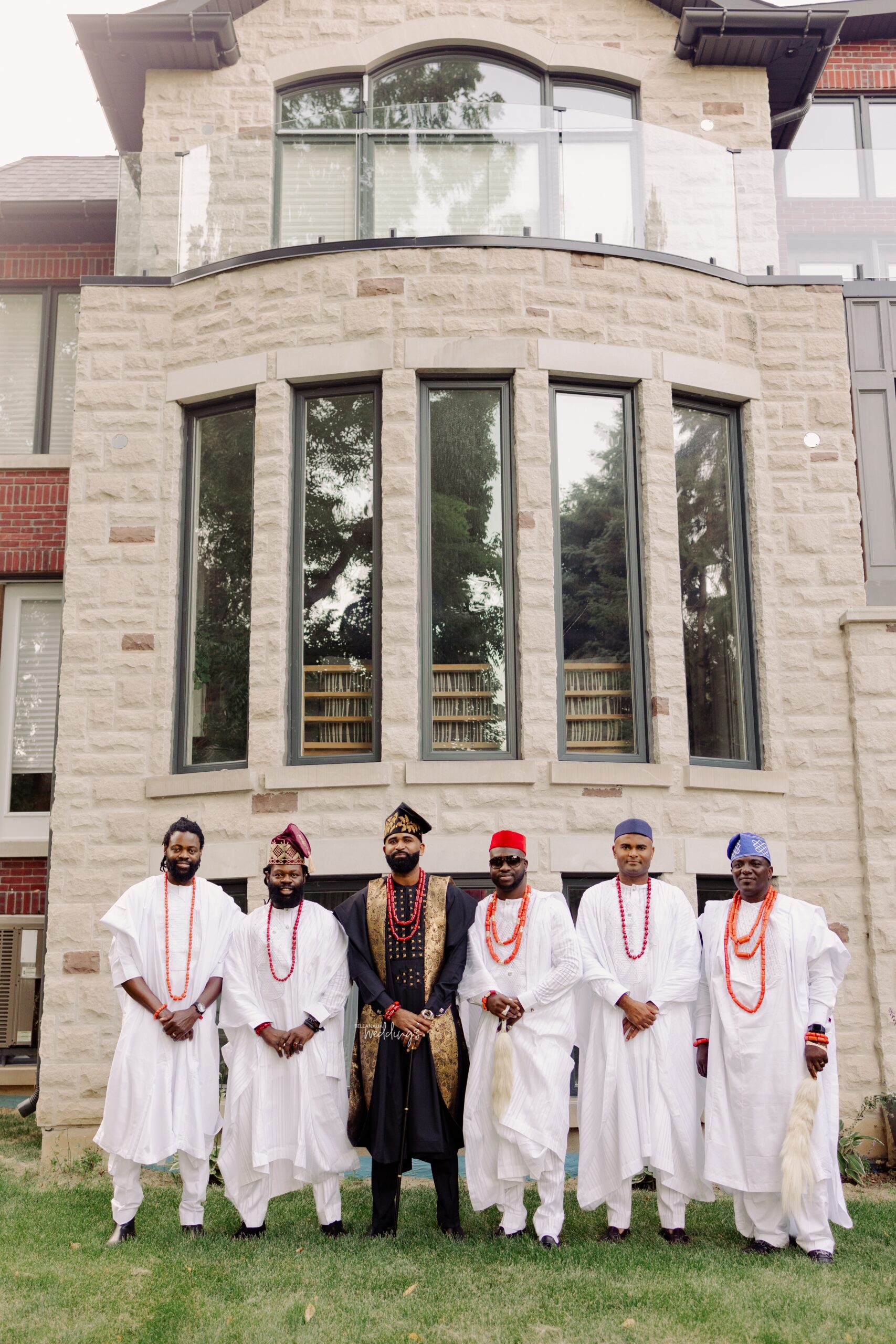 The groom set to get his bride the Yoruba trad way…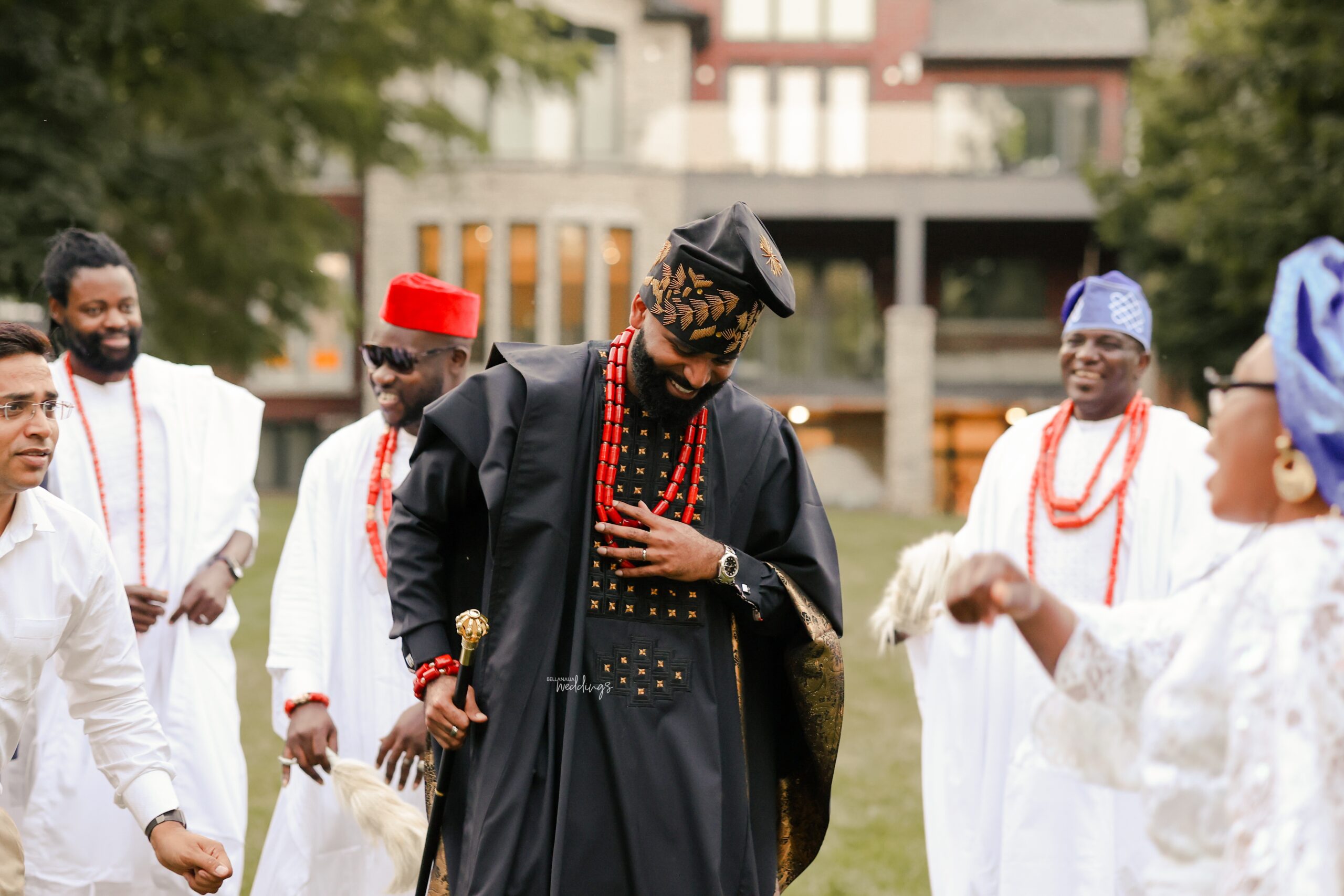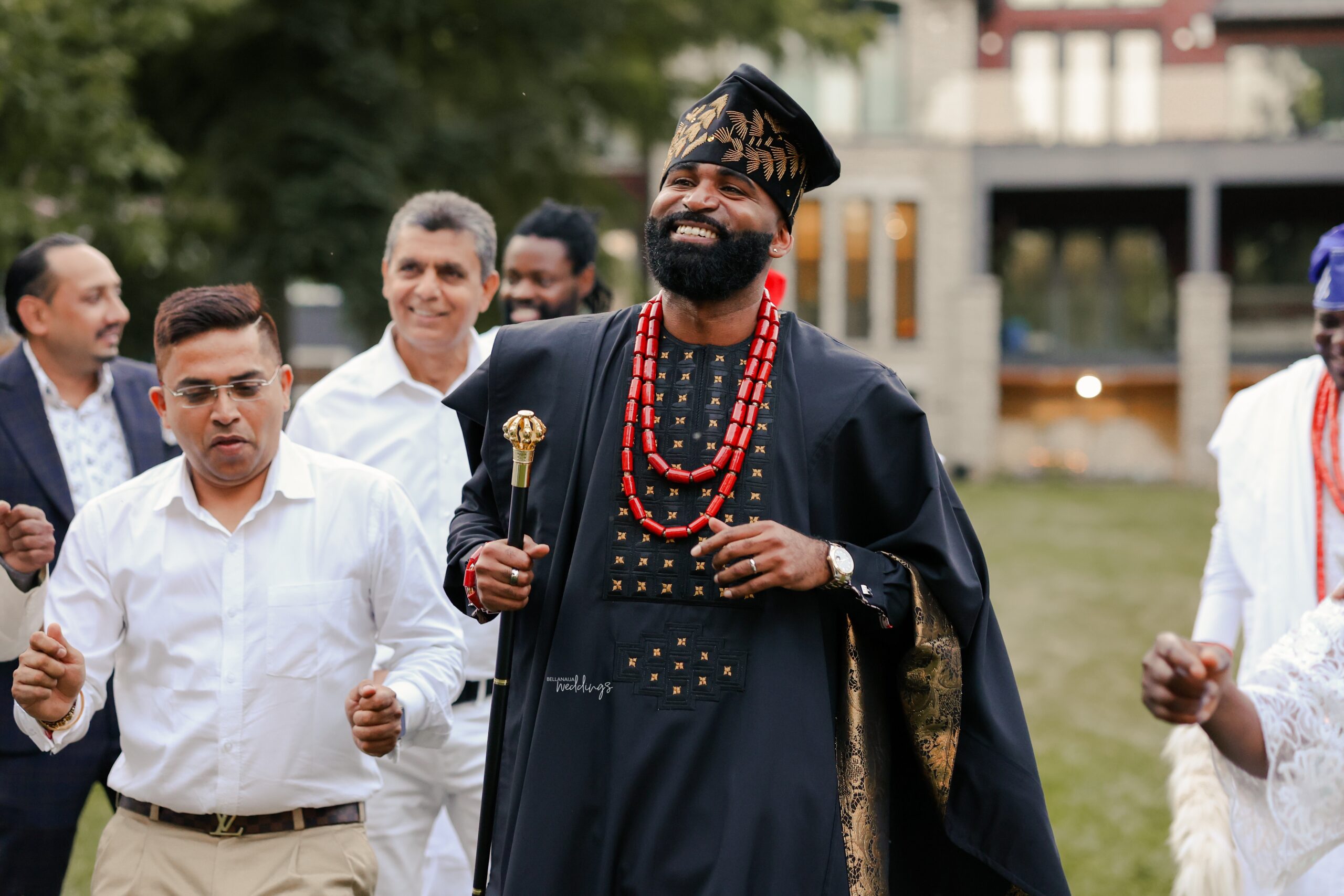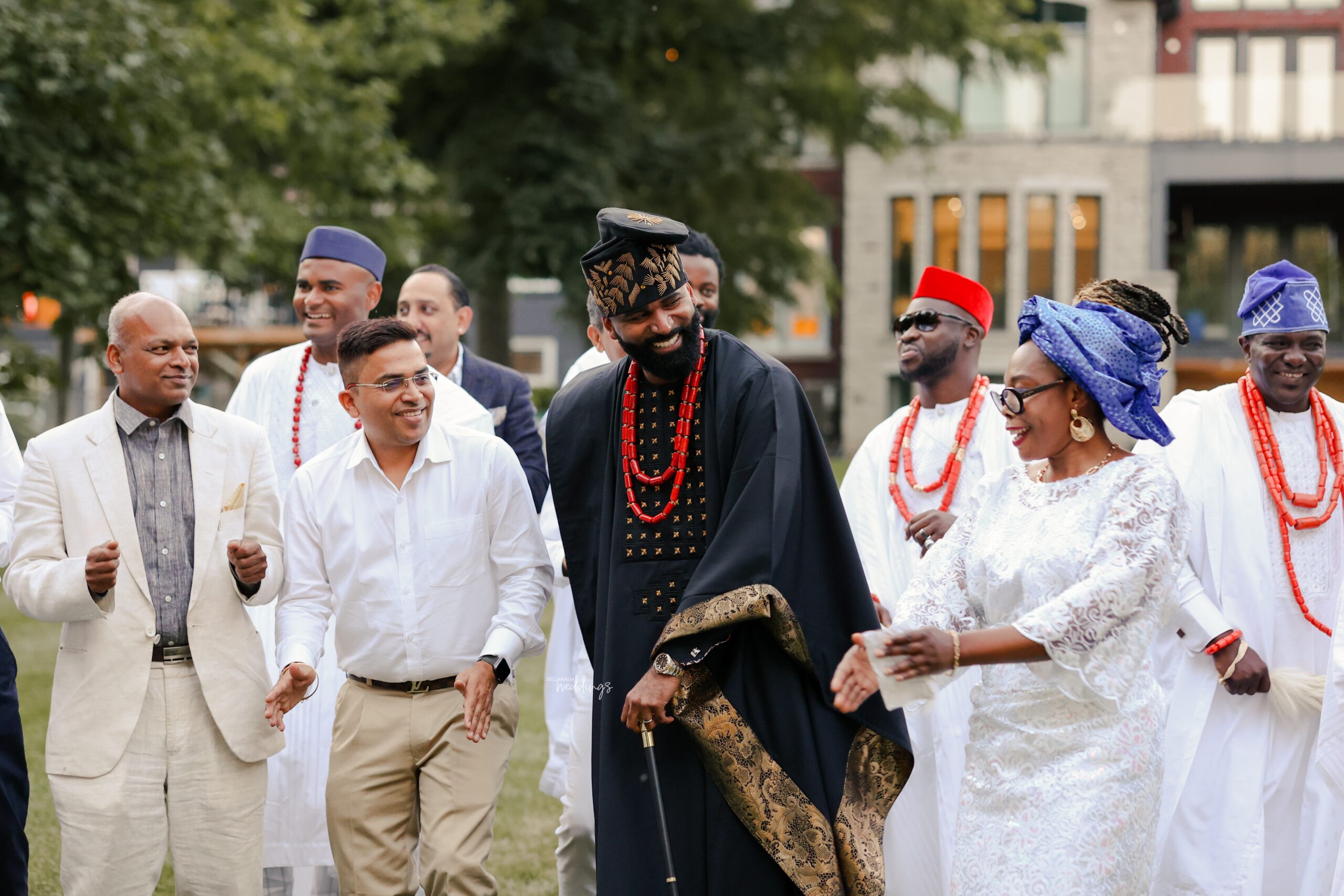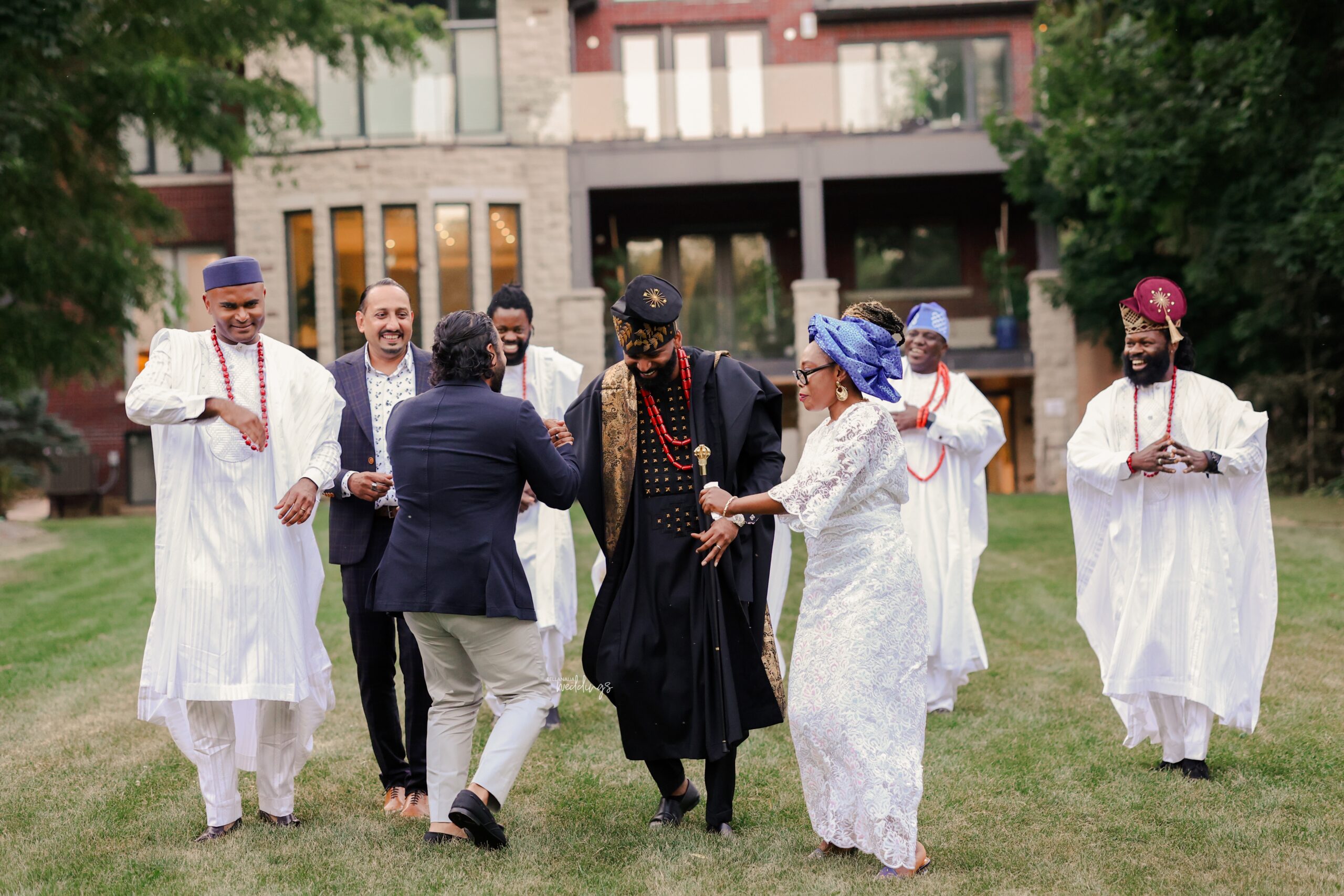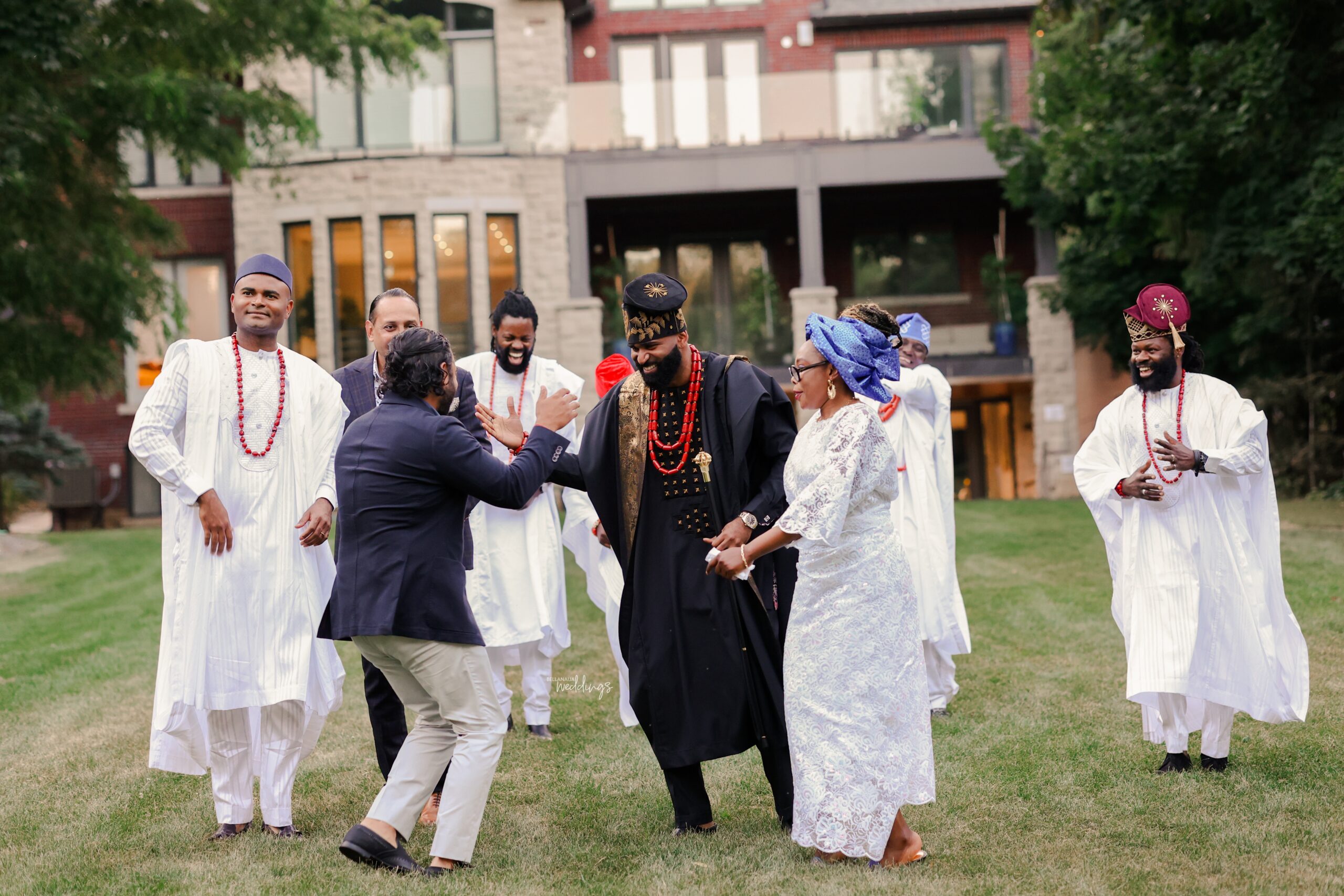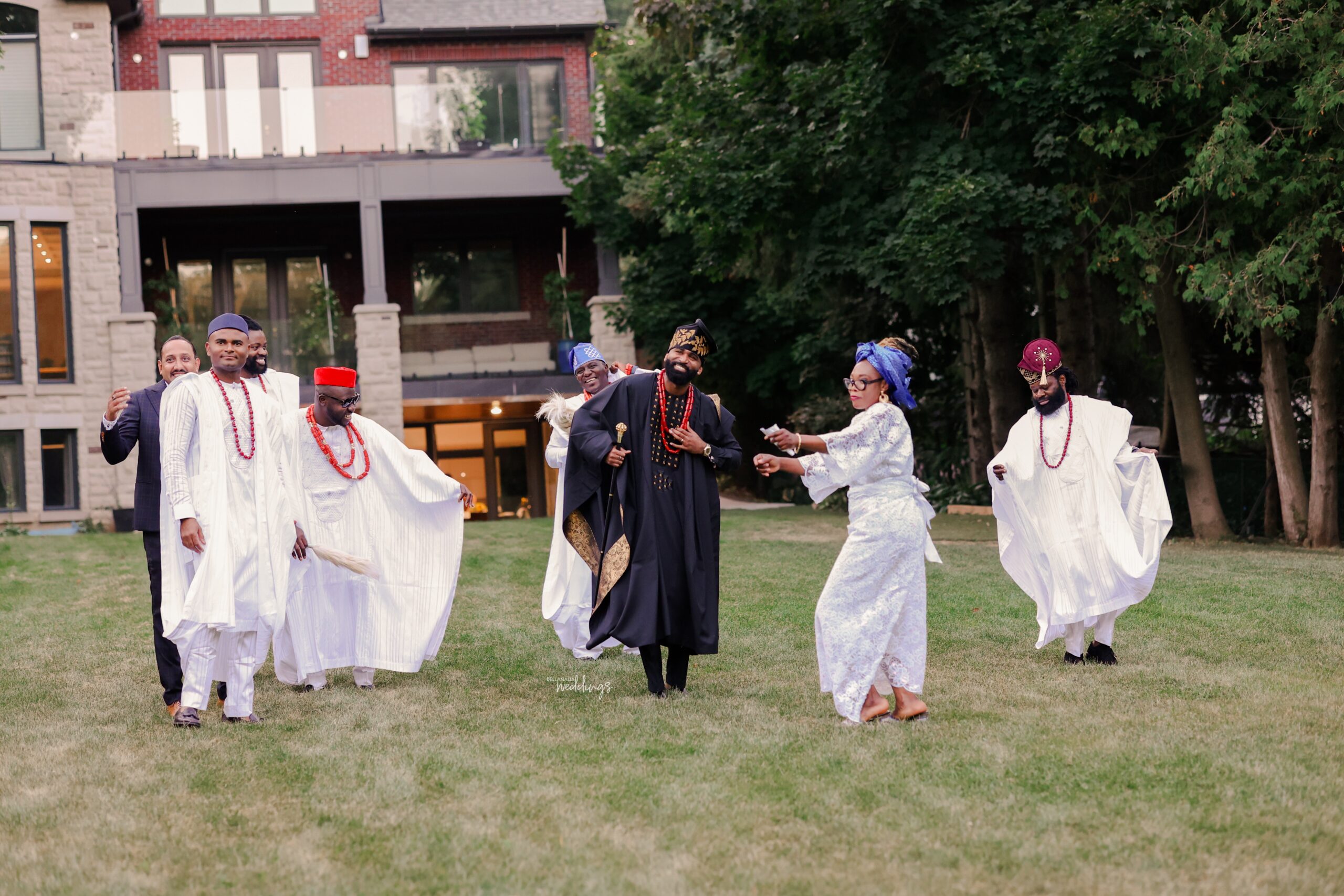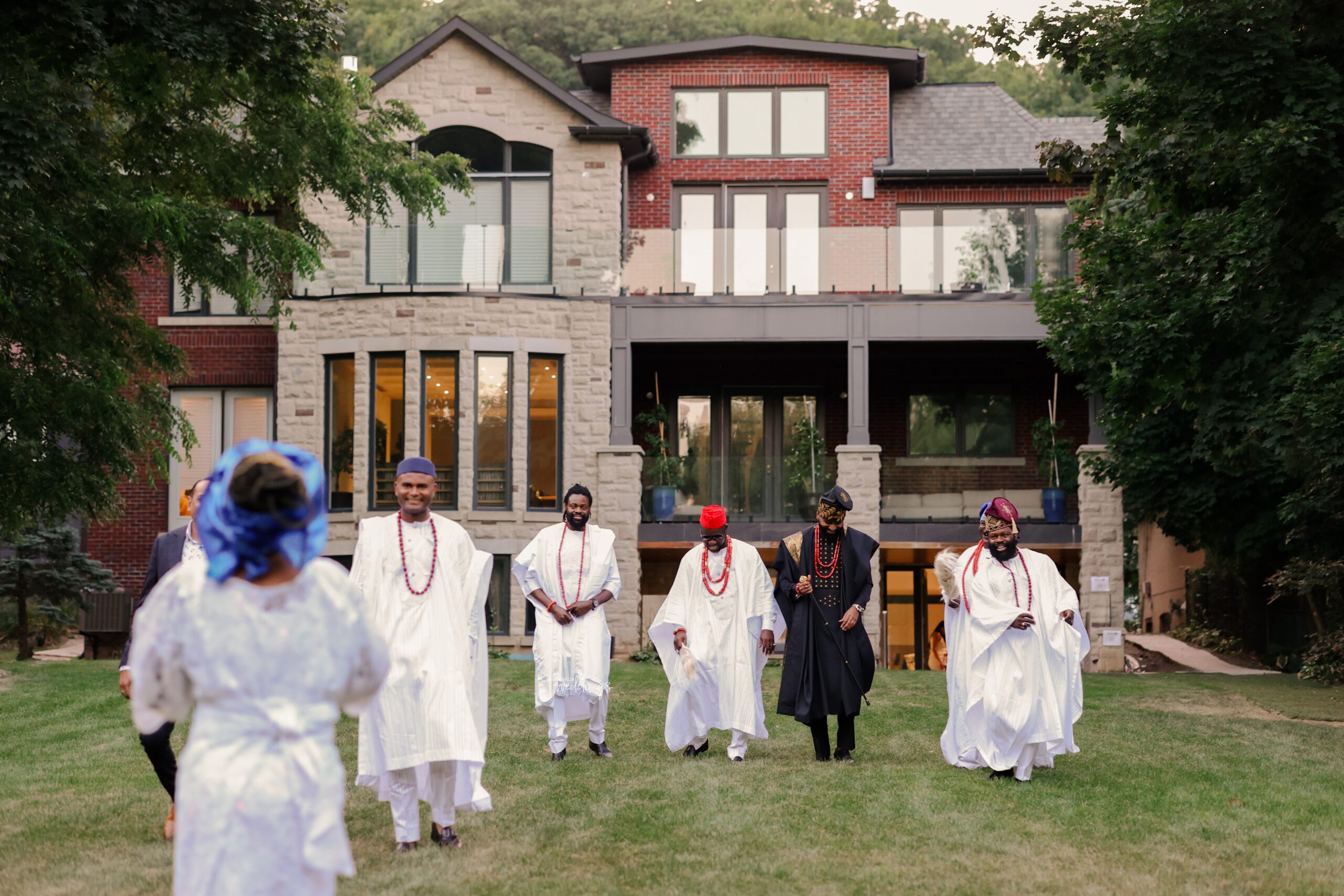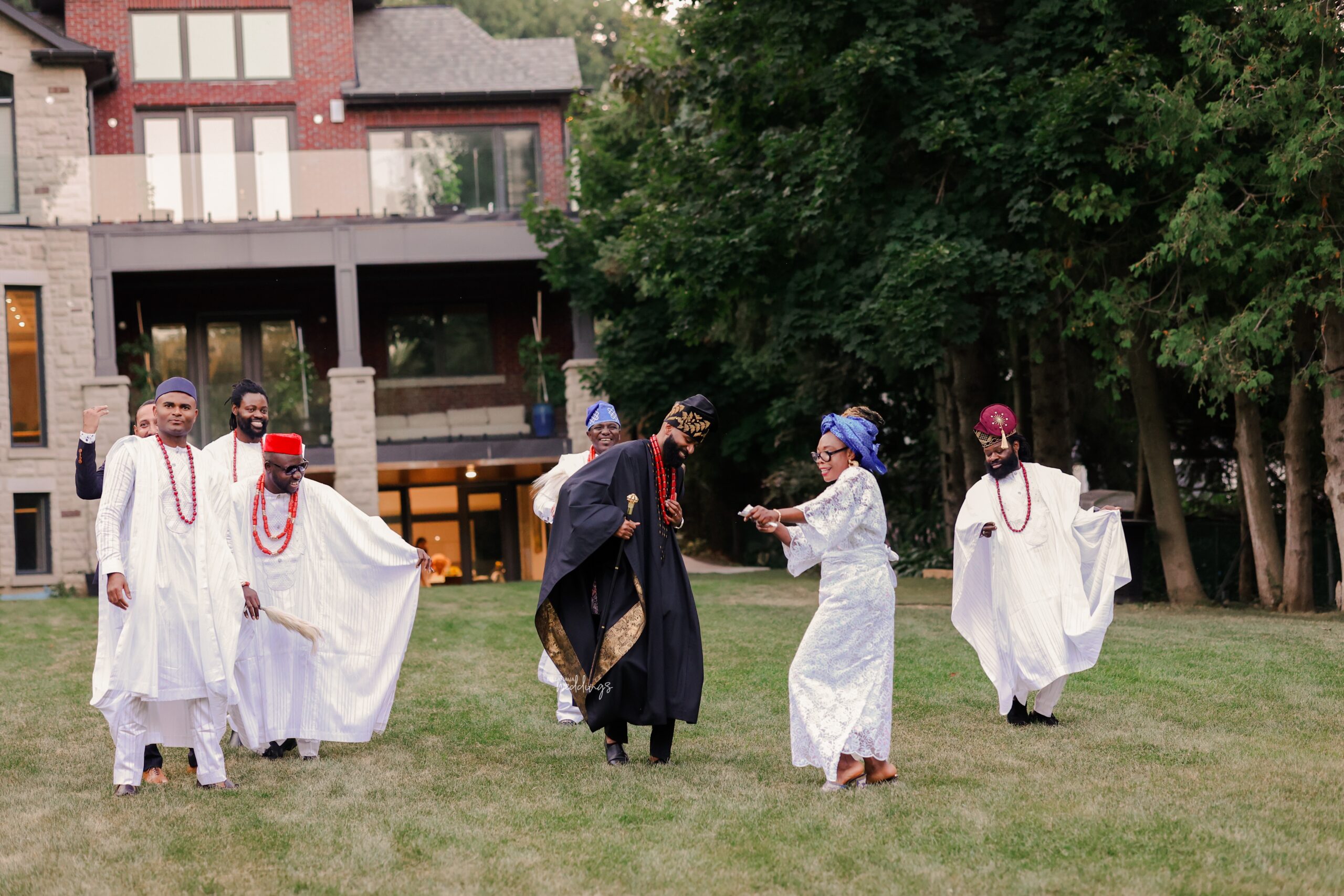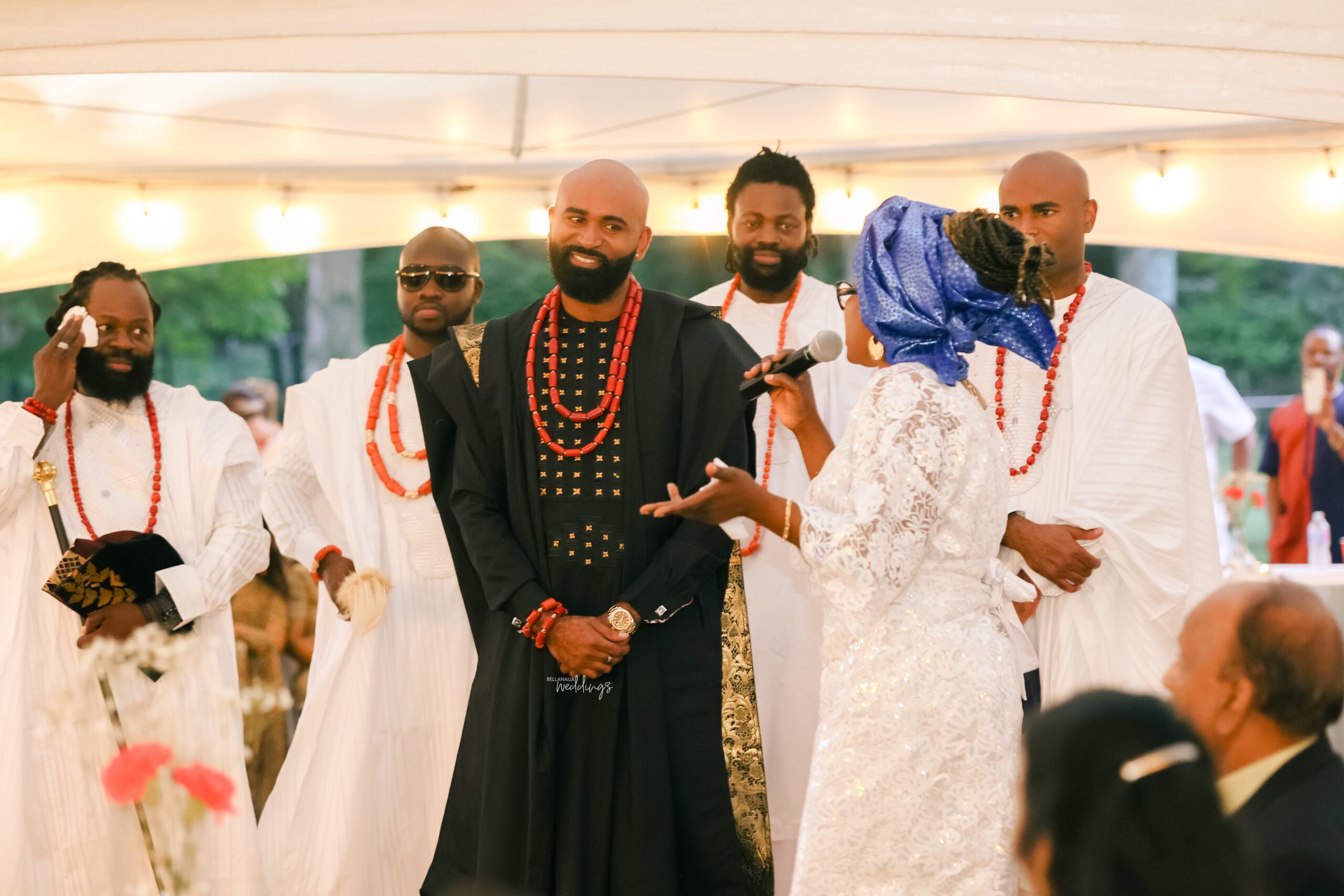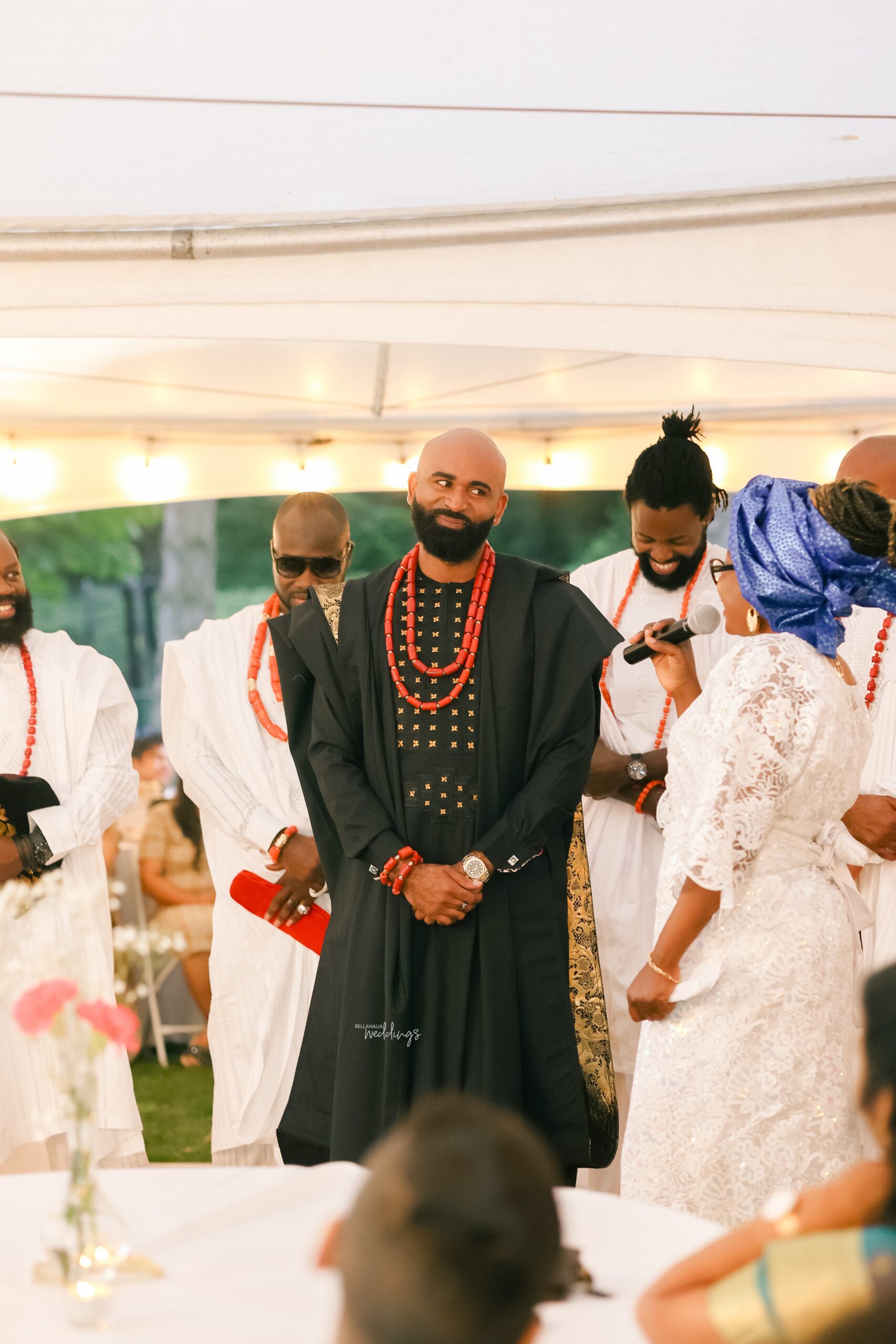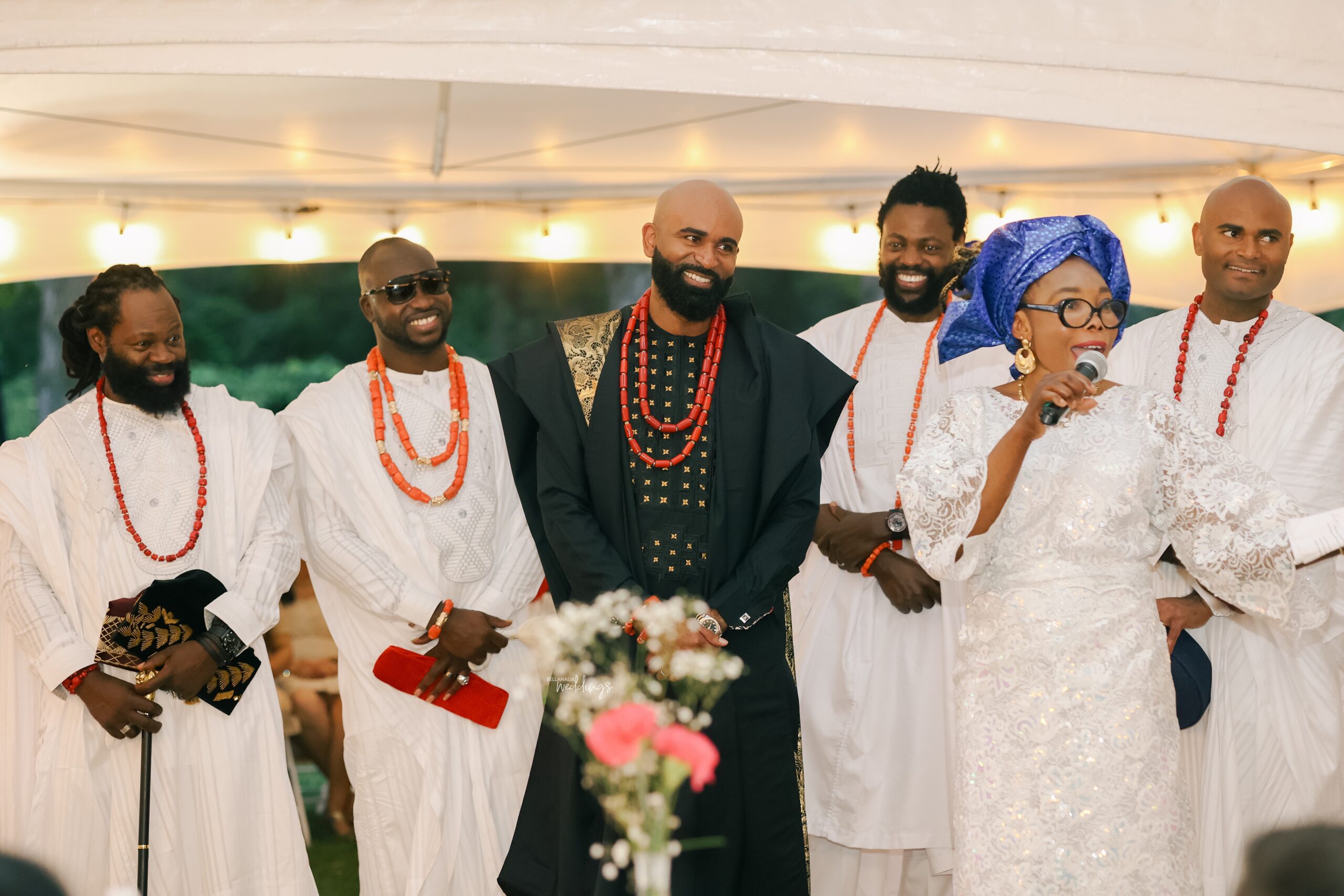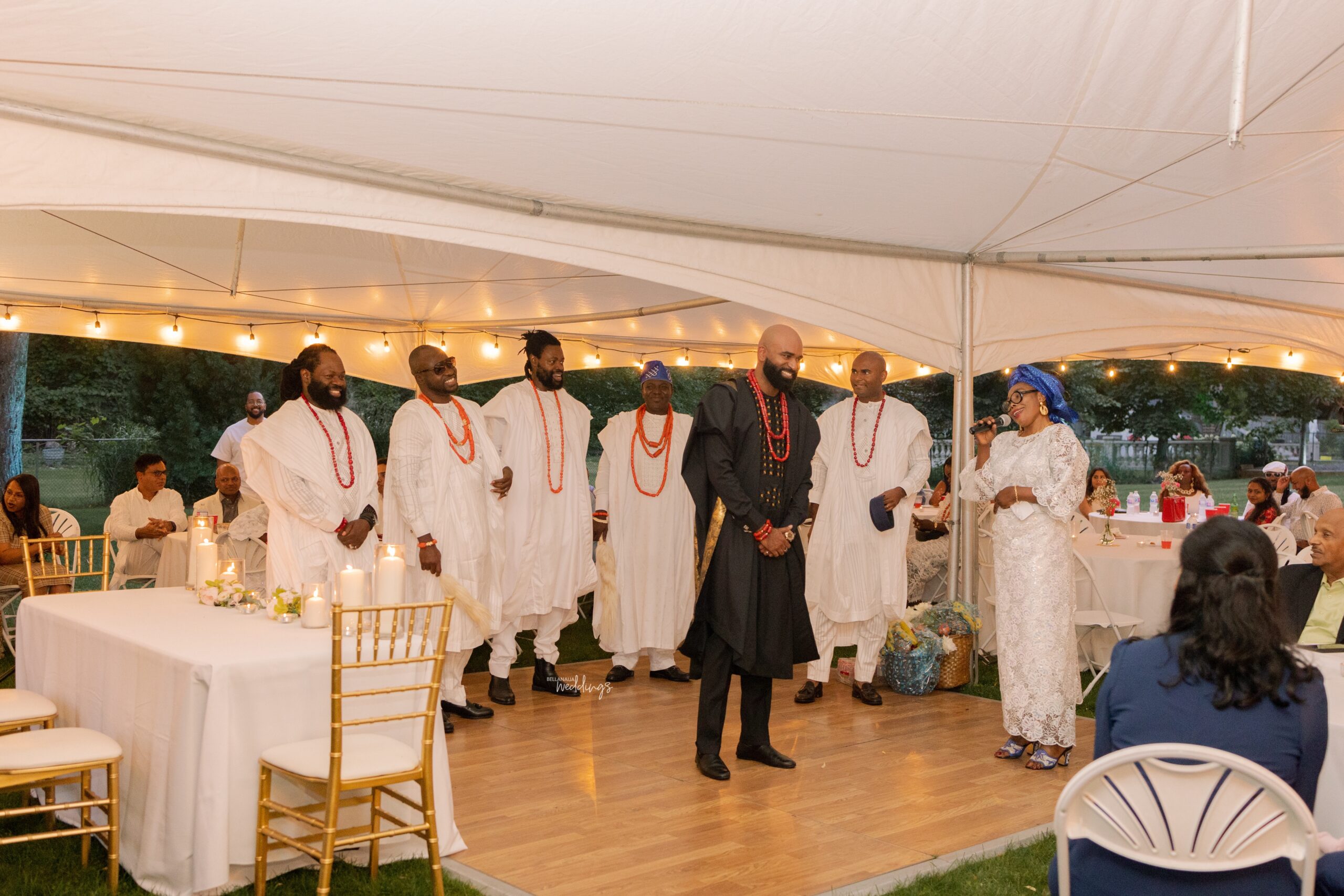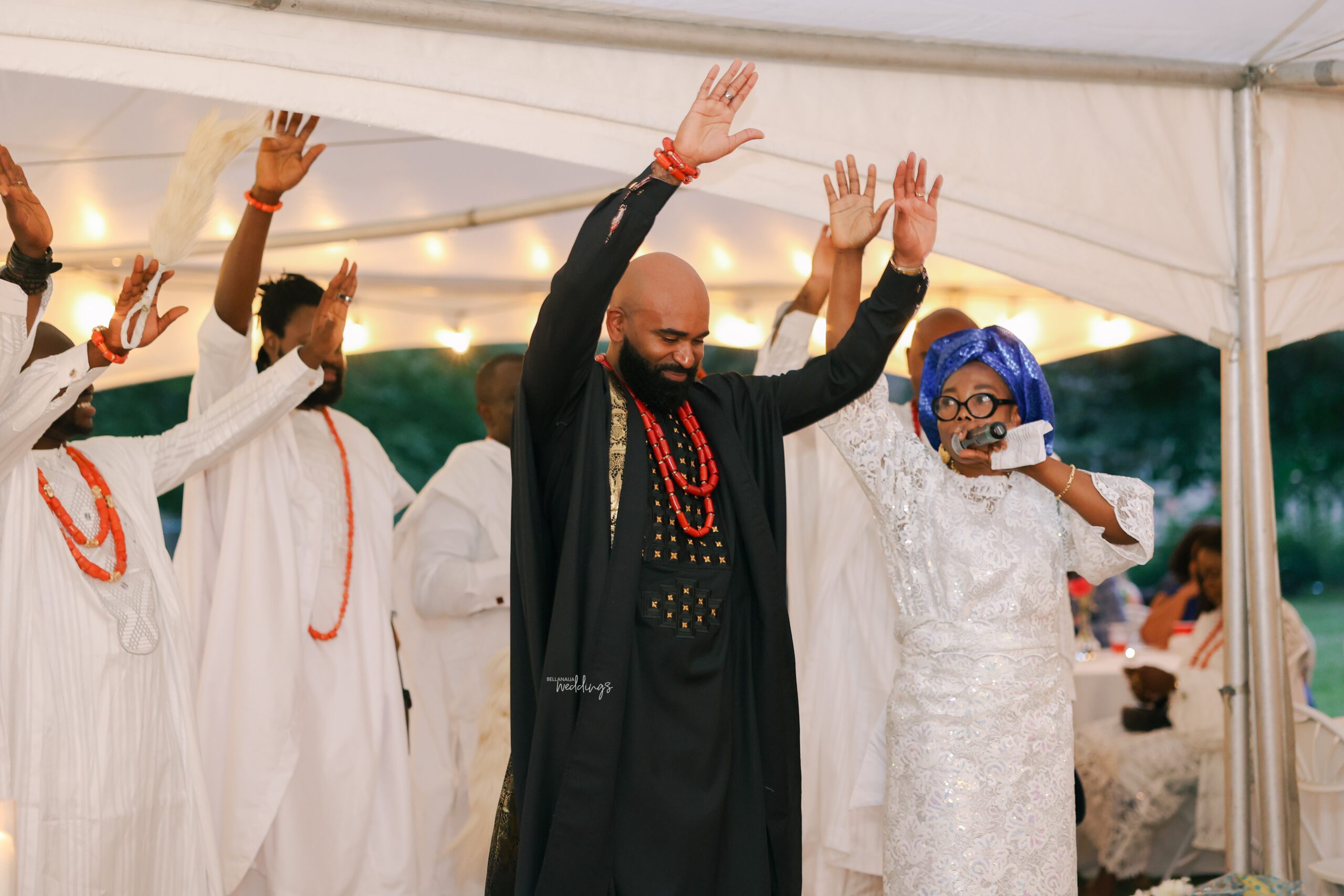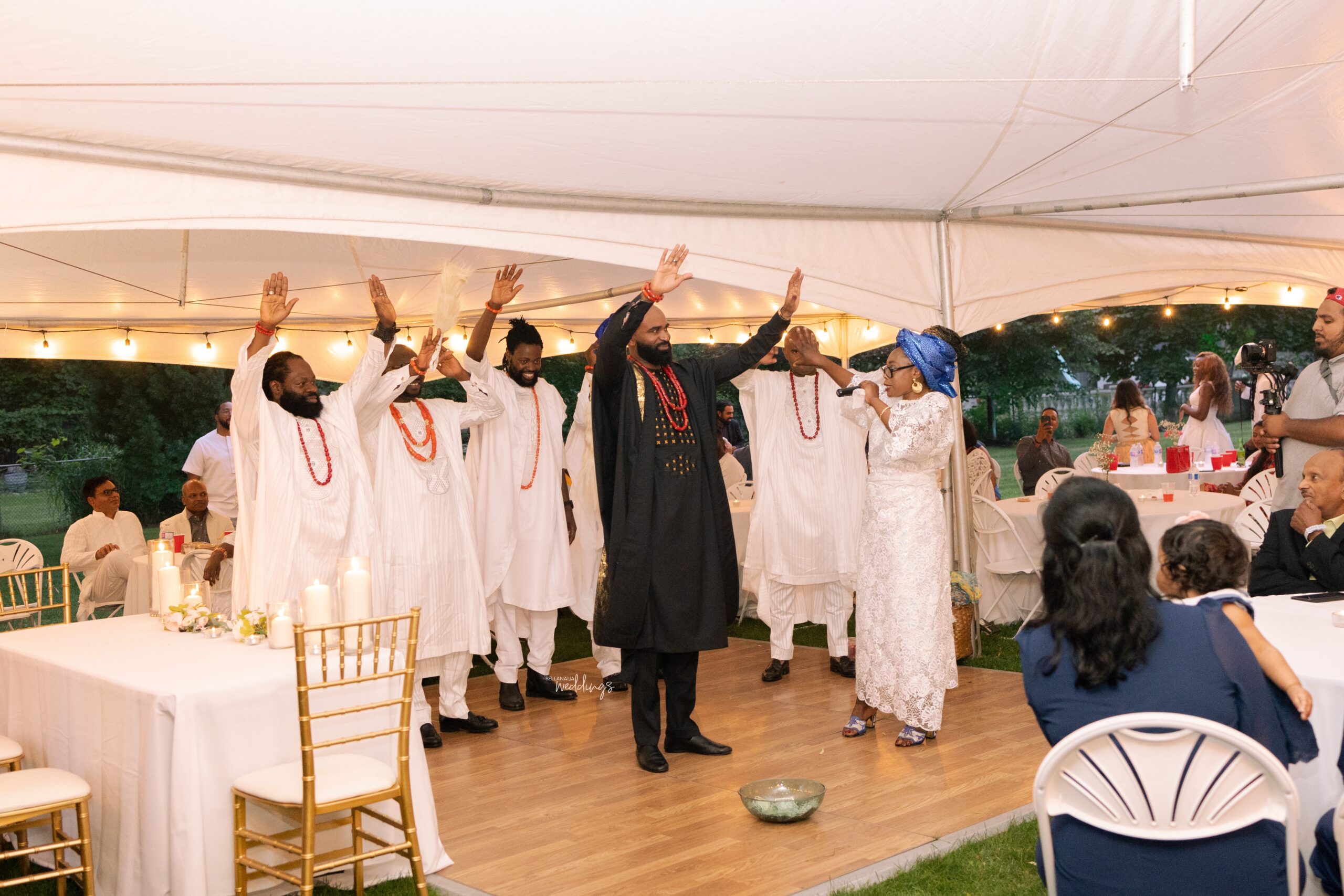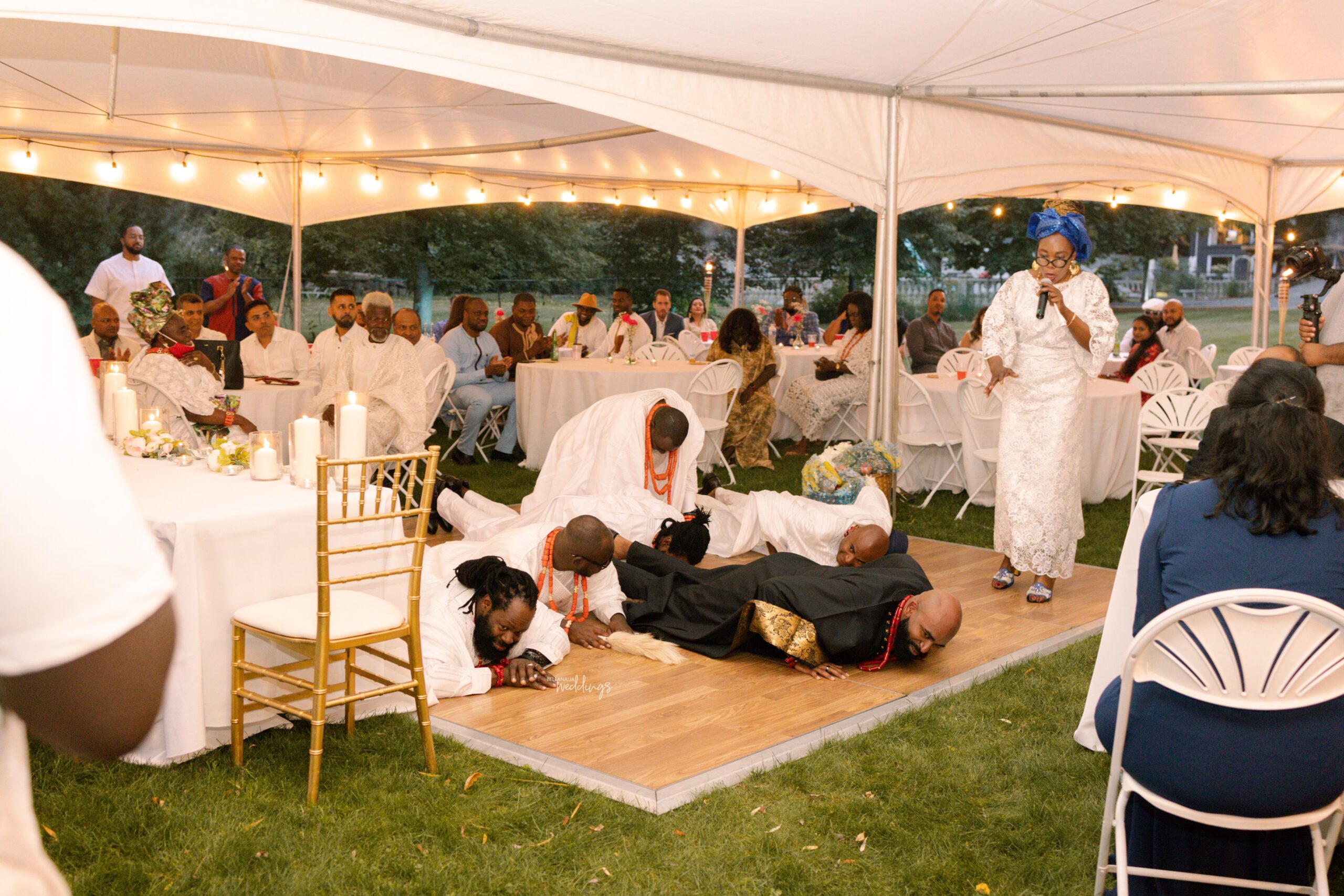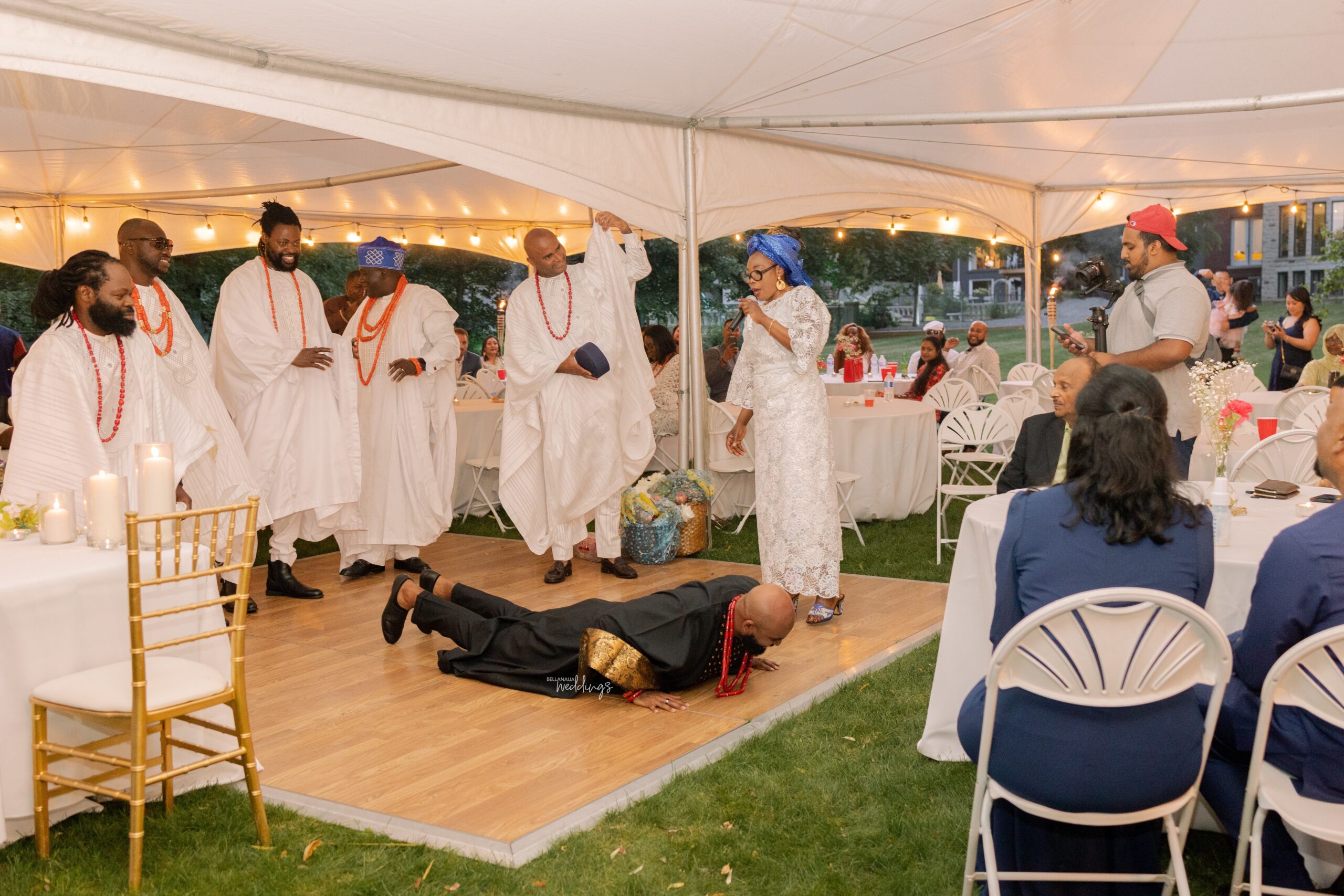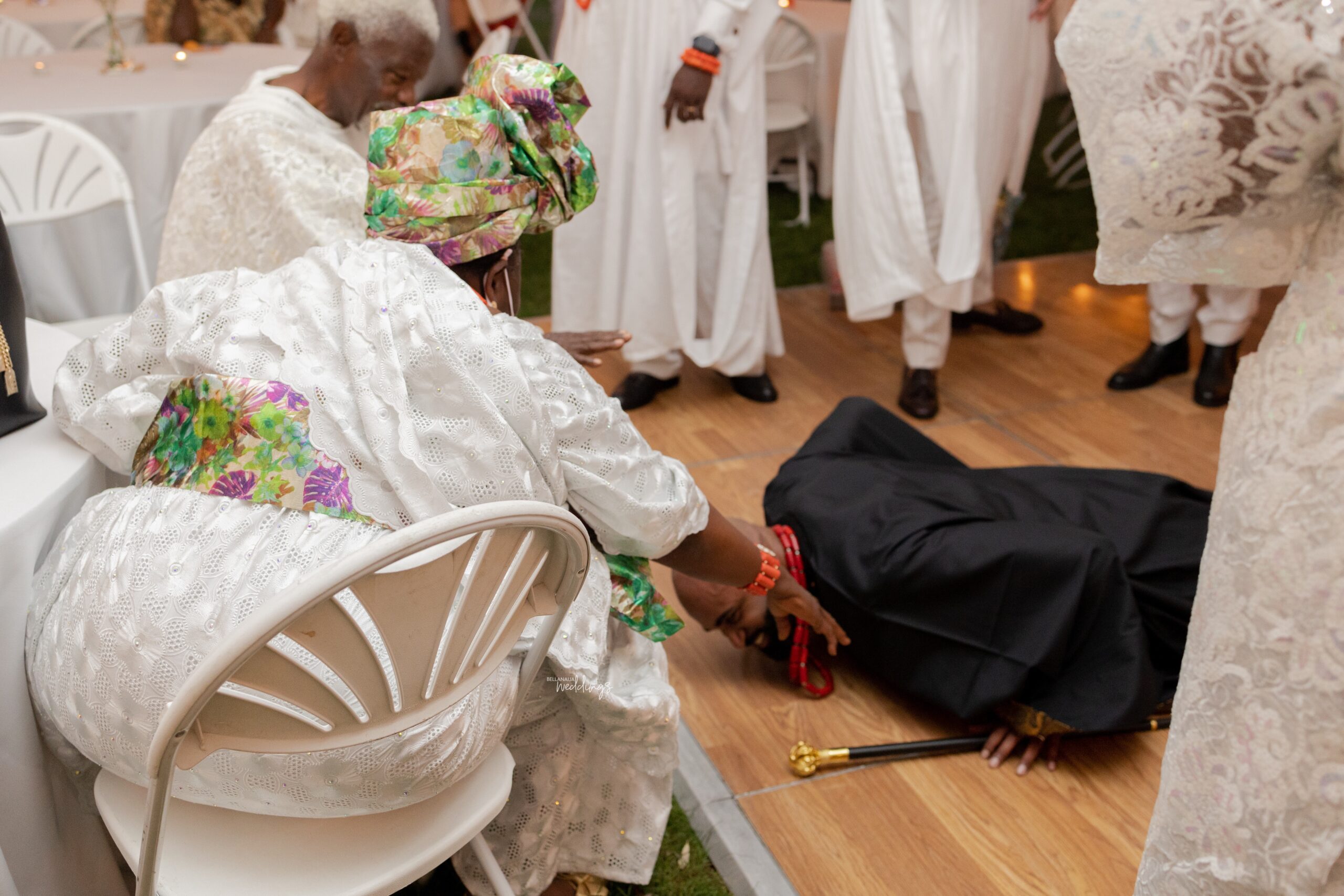 The gorgeous bride is here!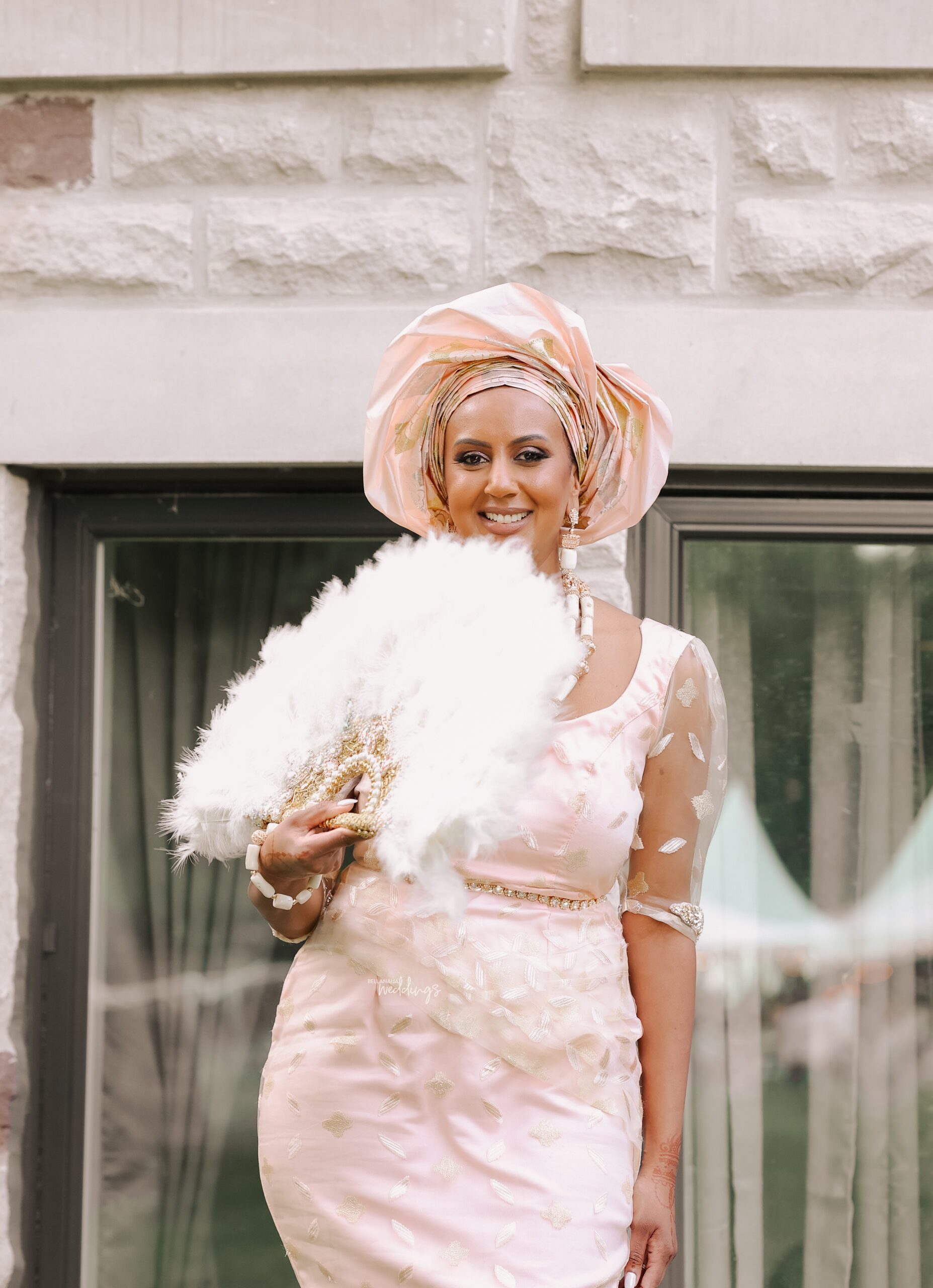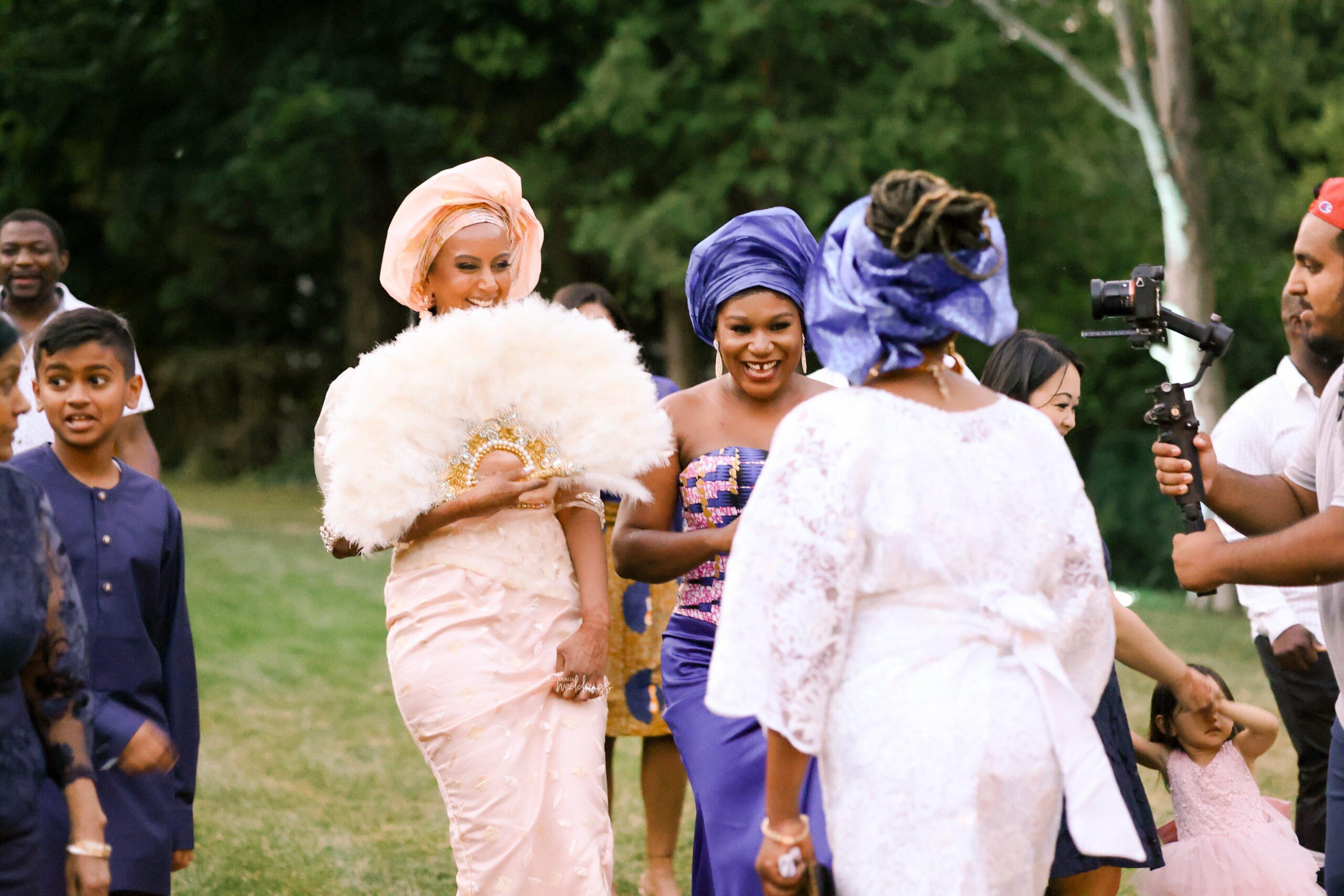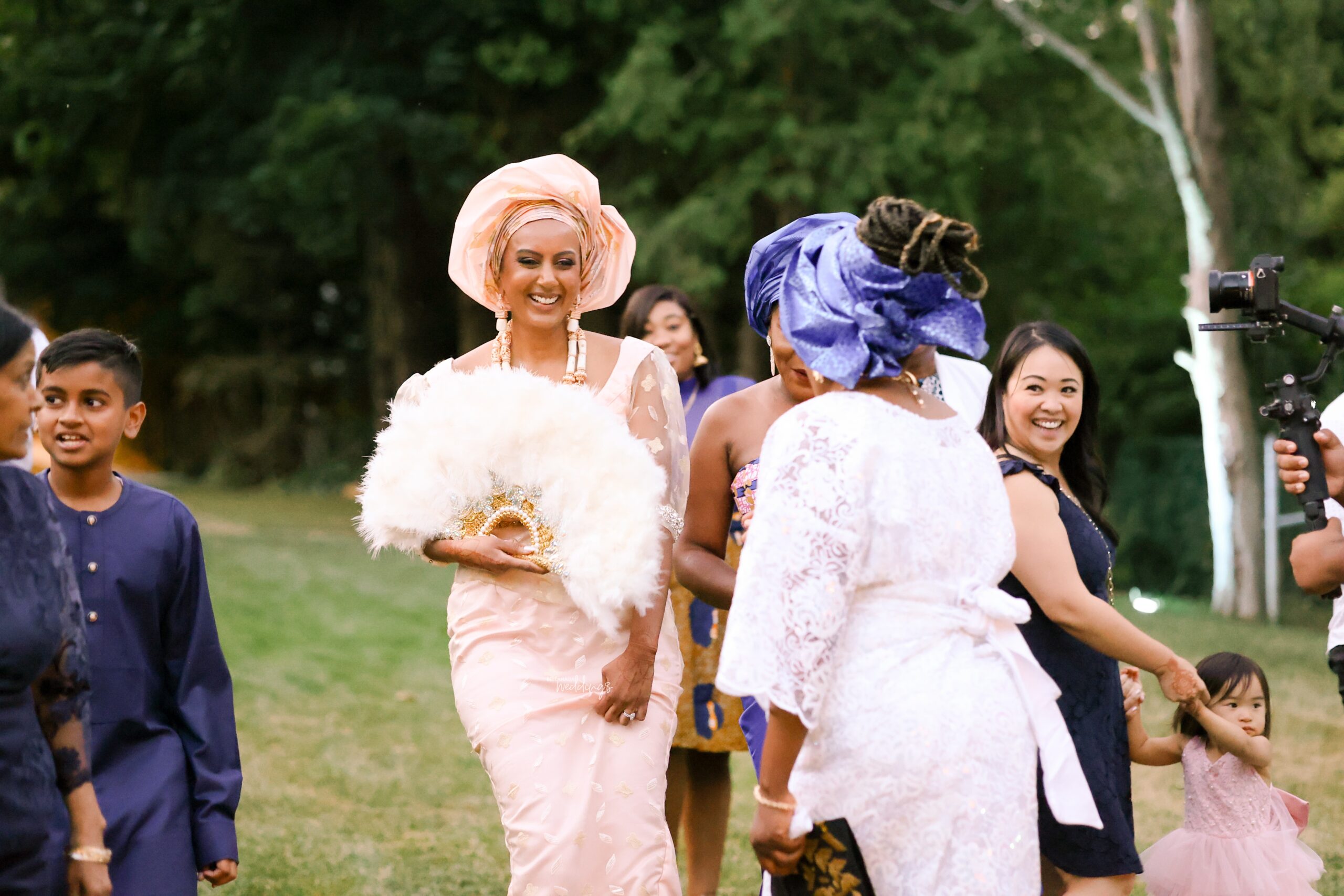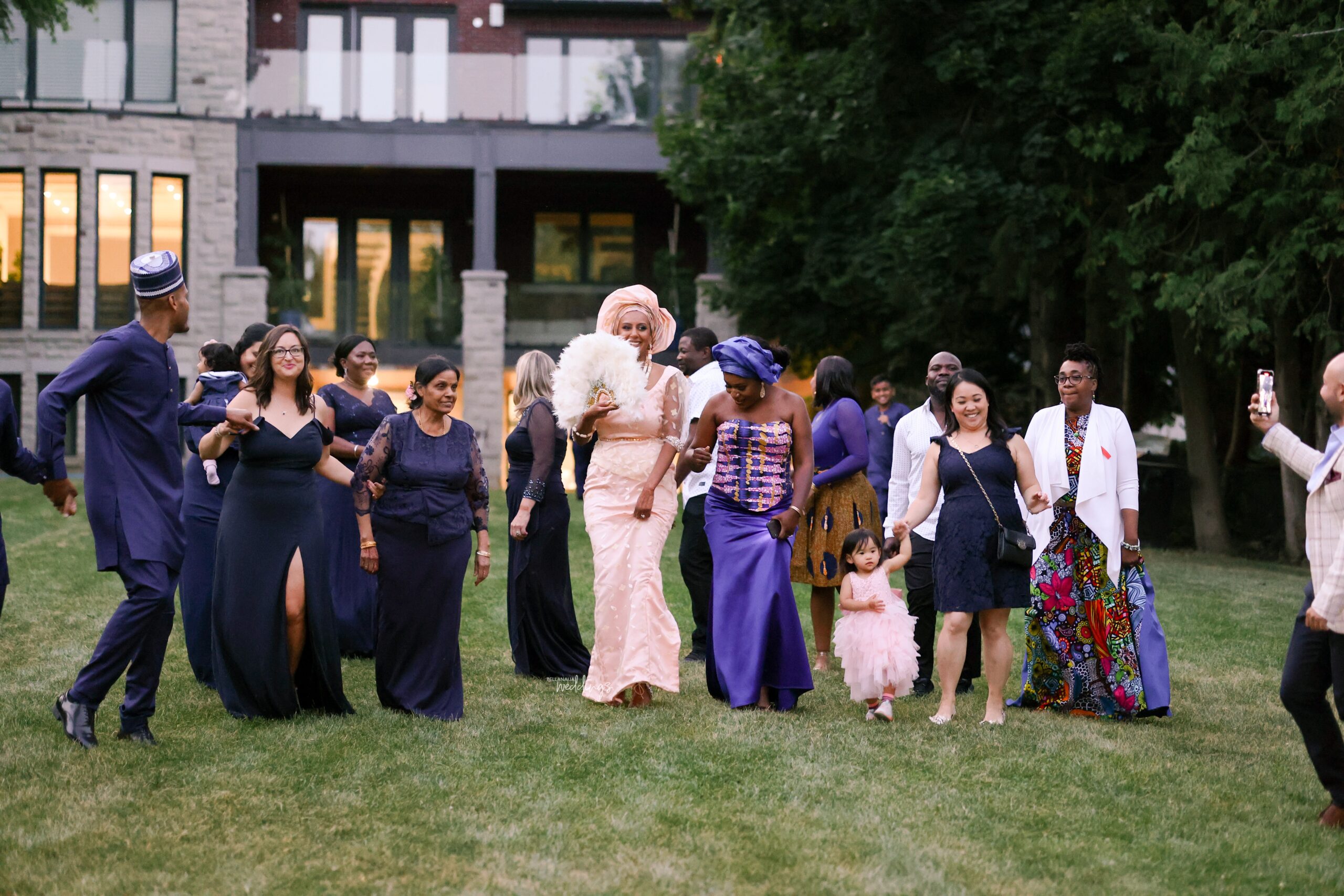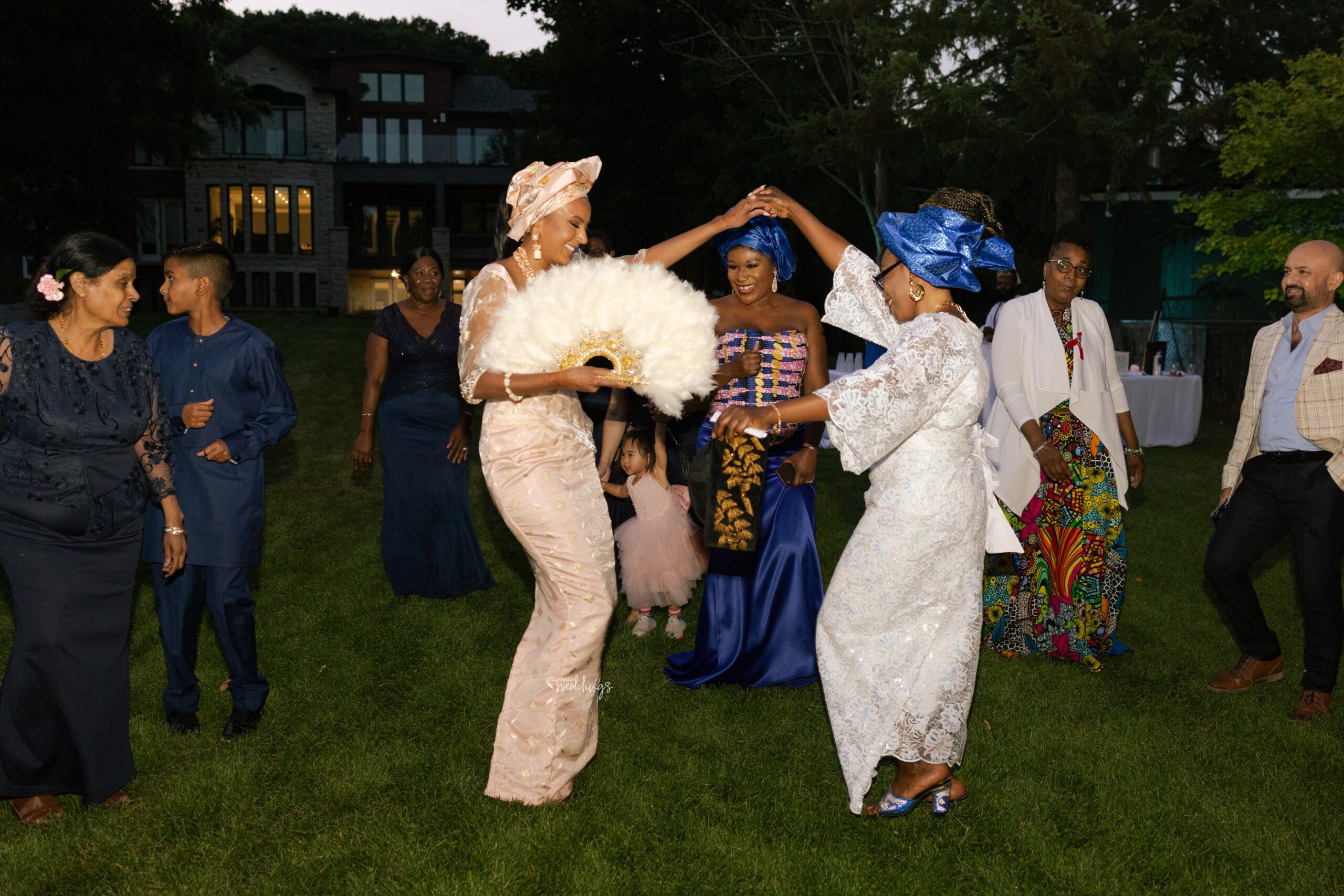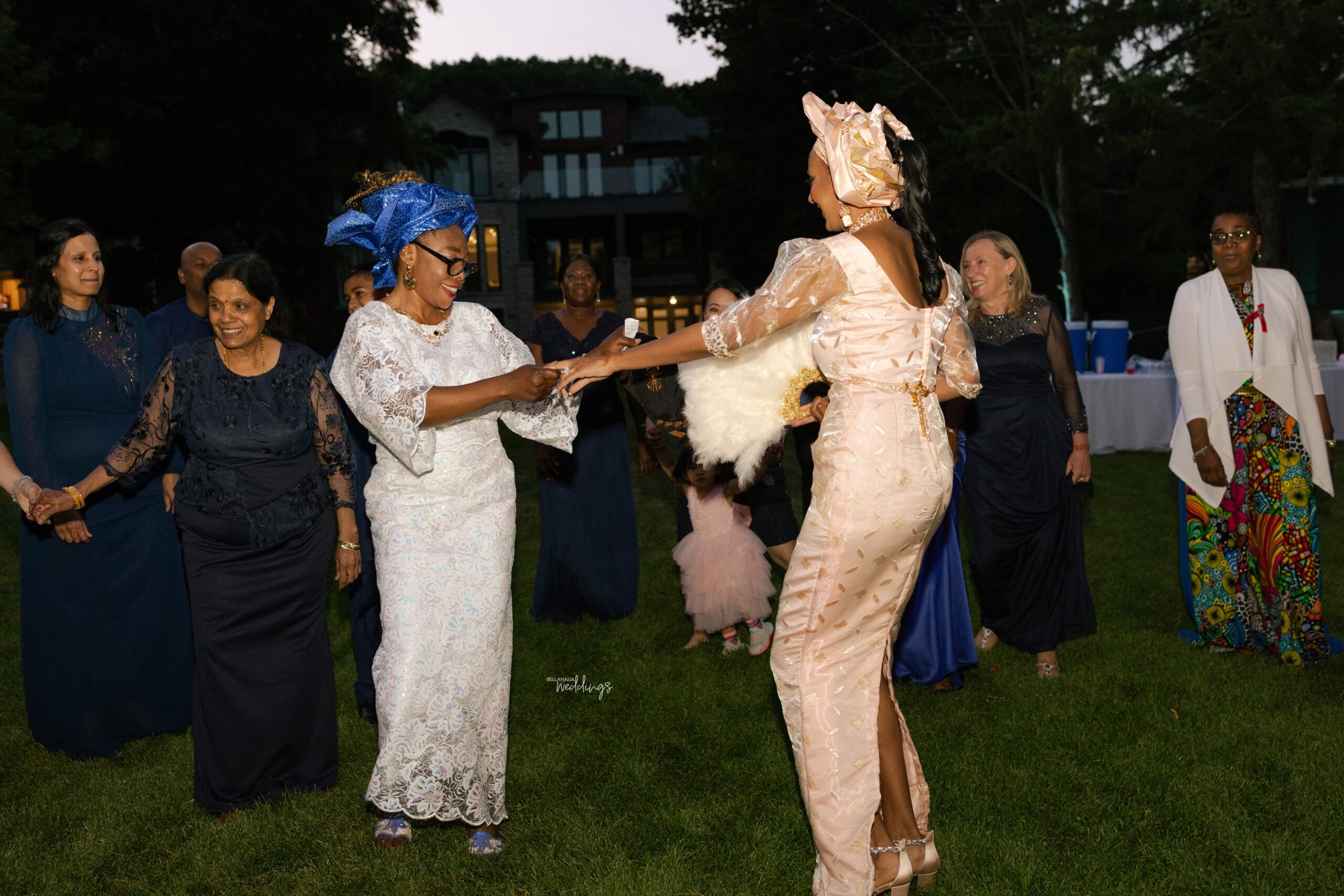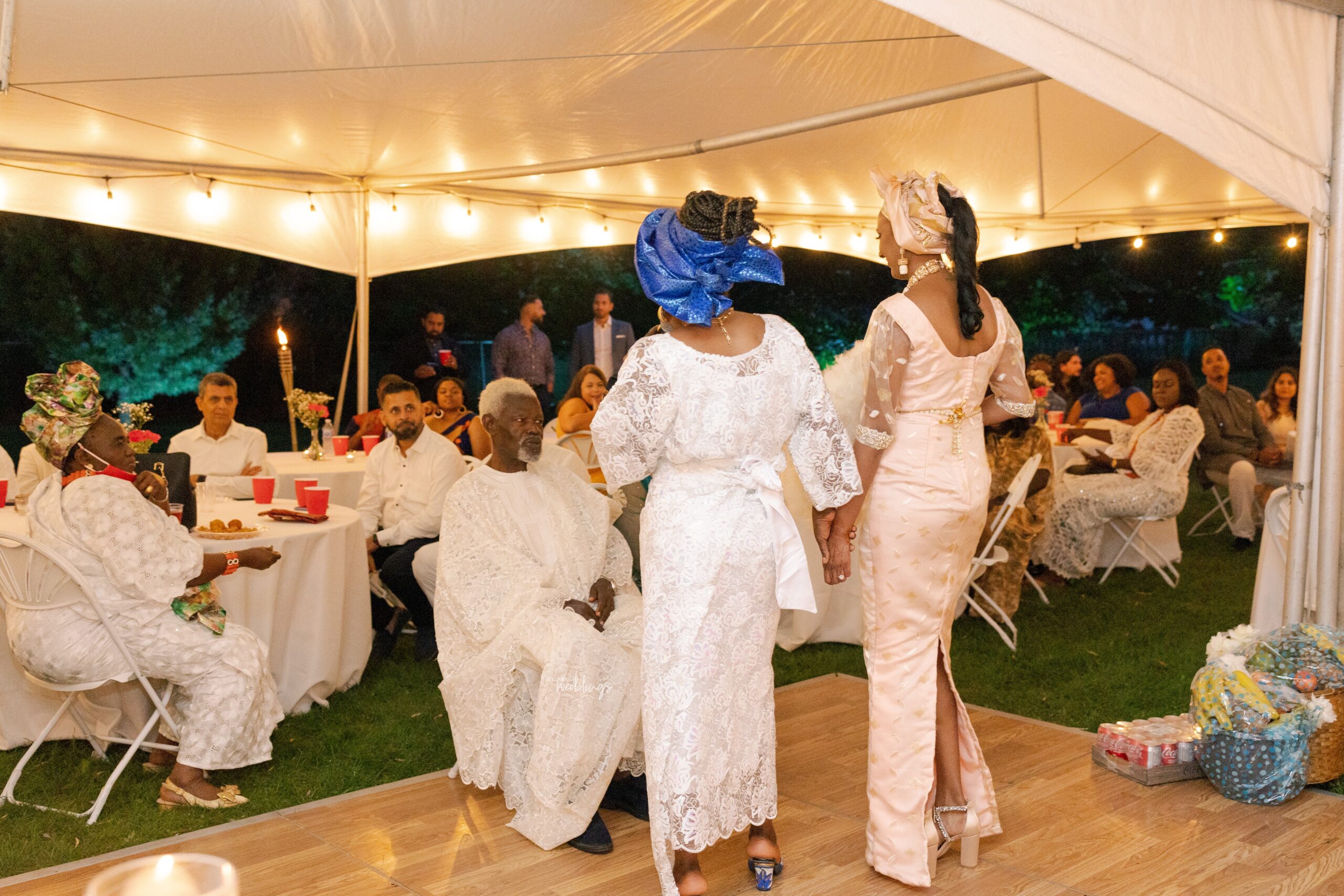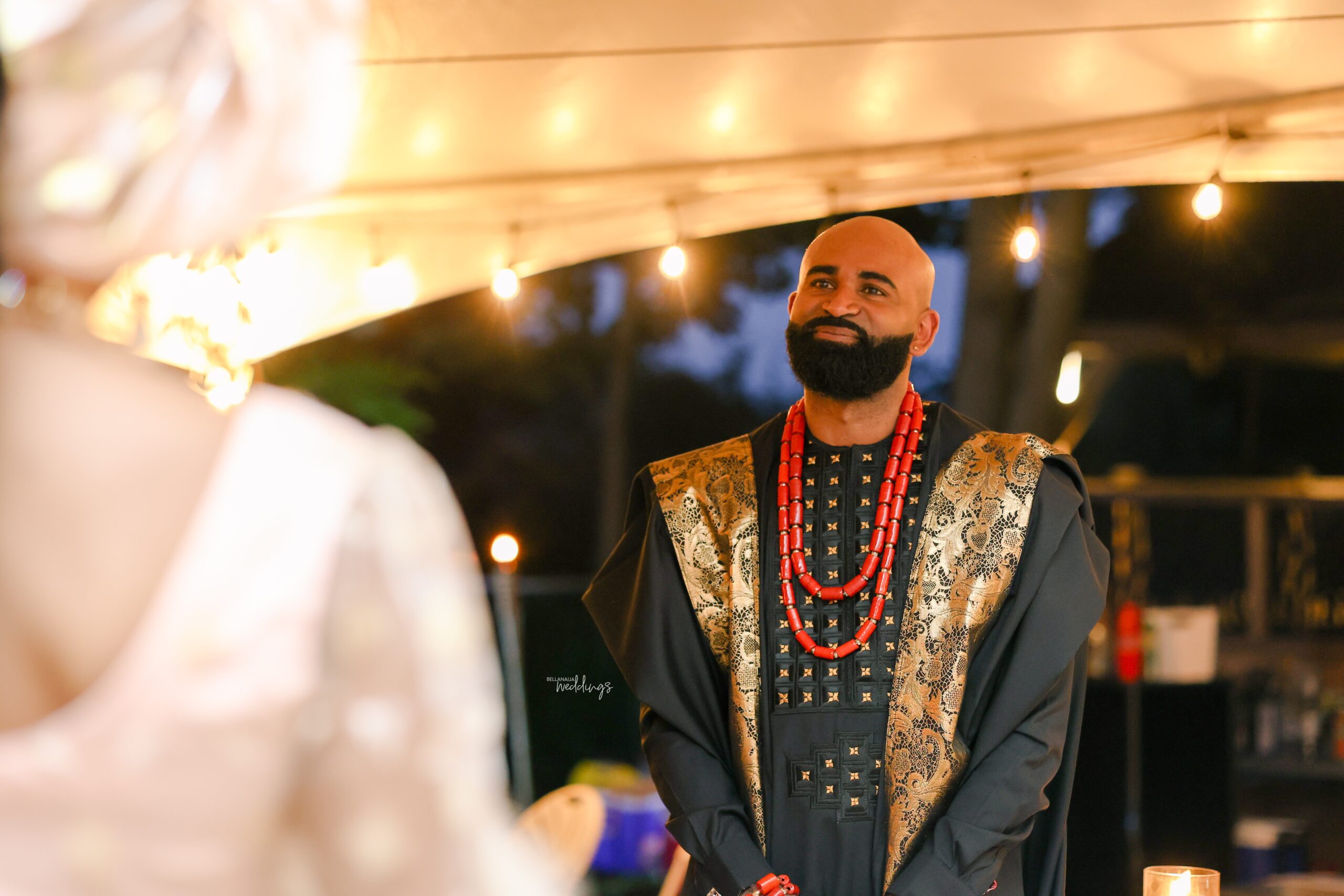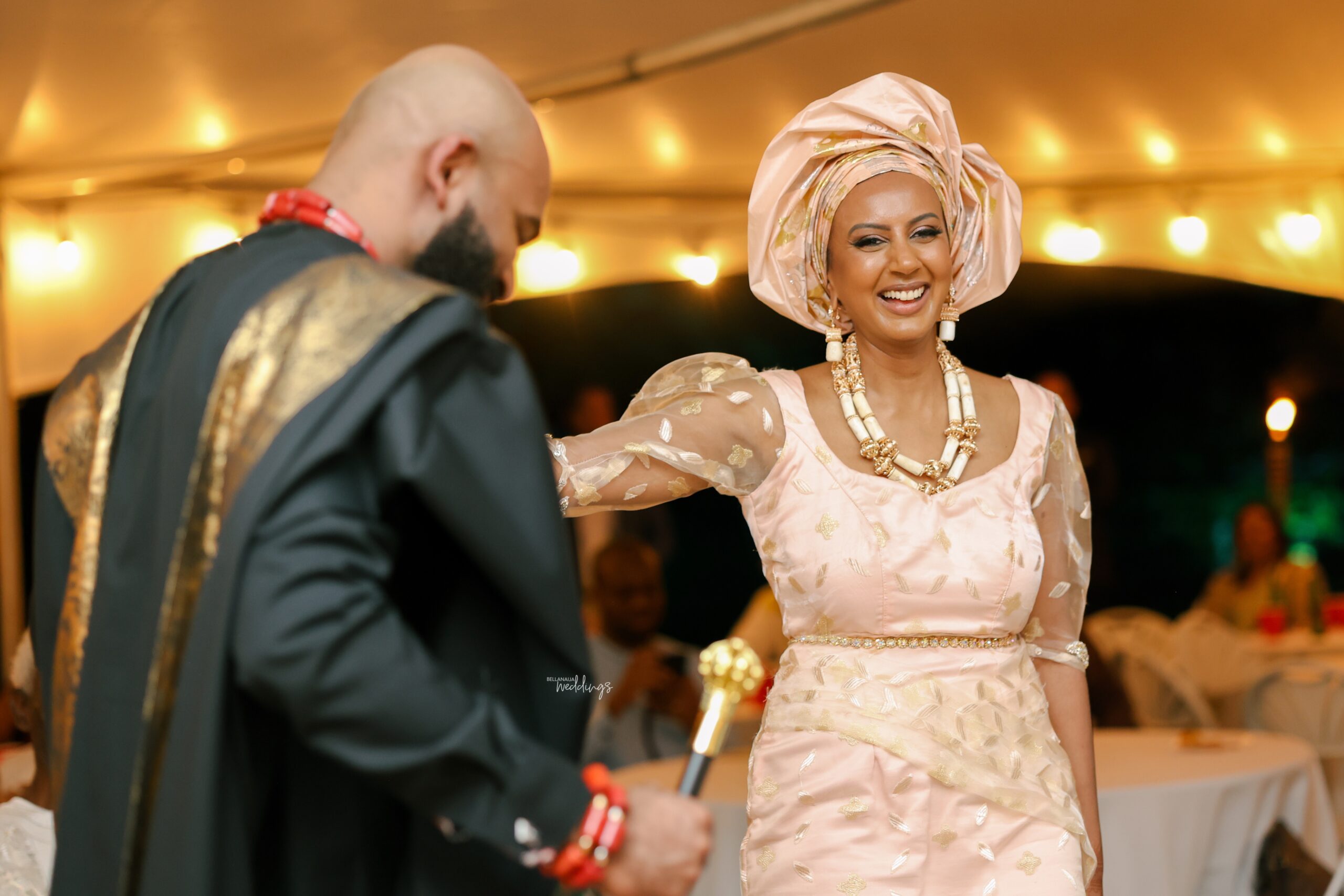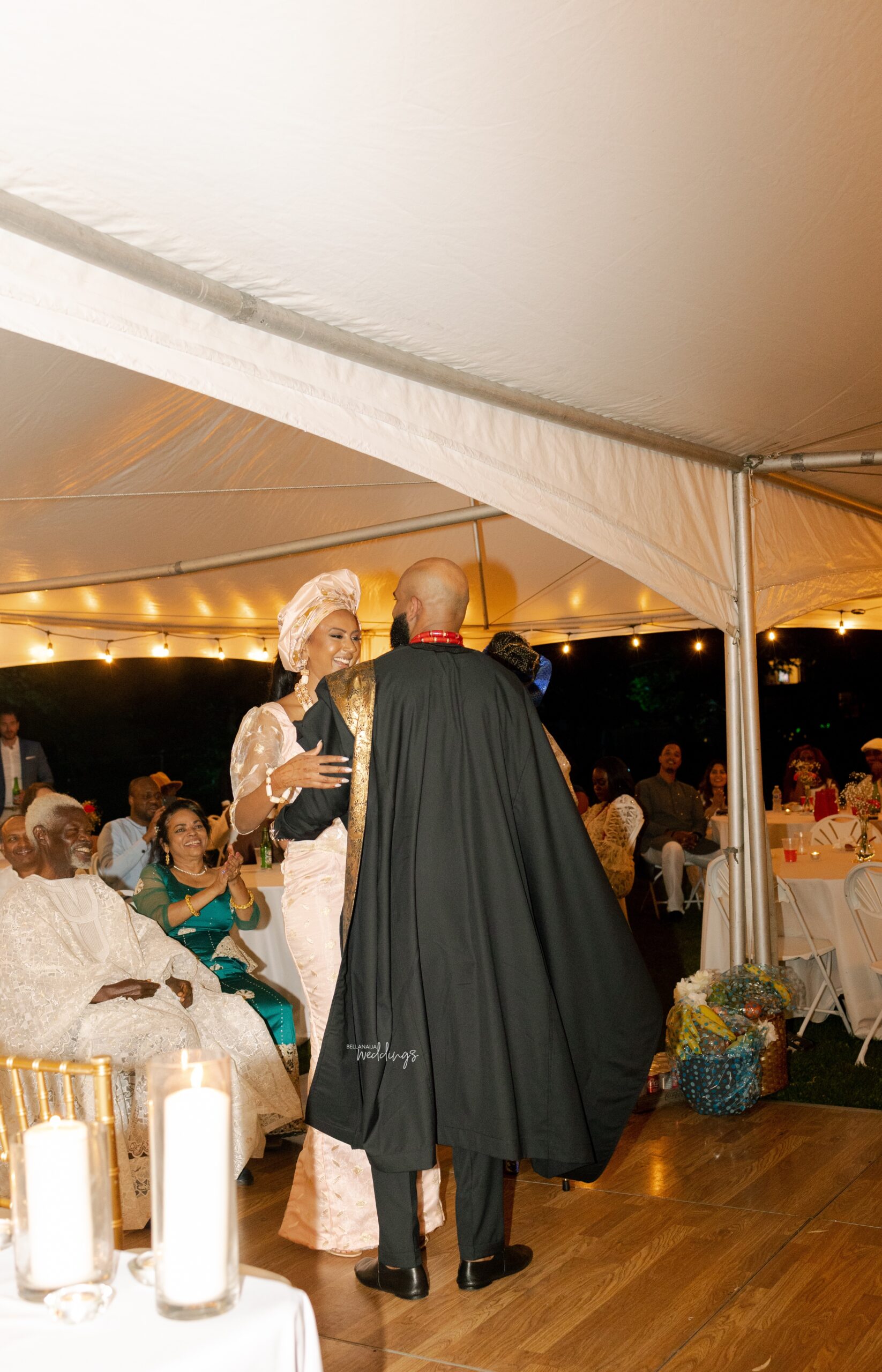 As the Yorubas say… let he whom the cap fits, wear it!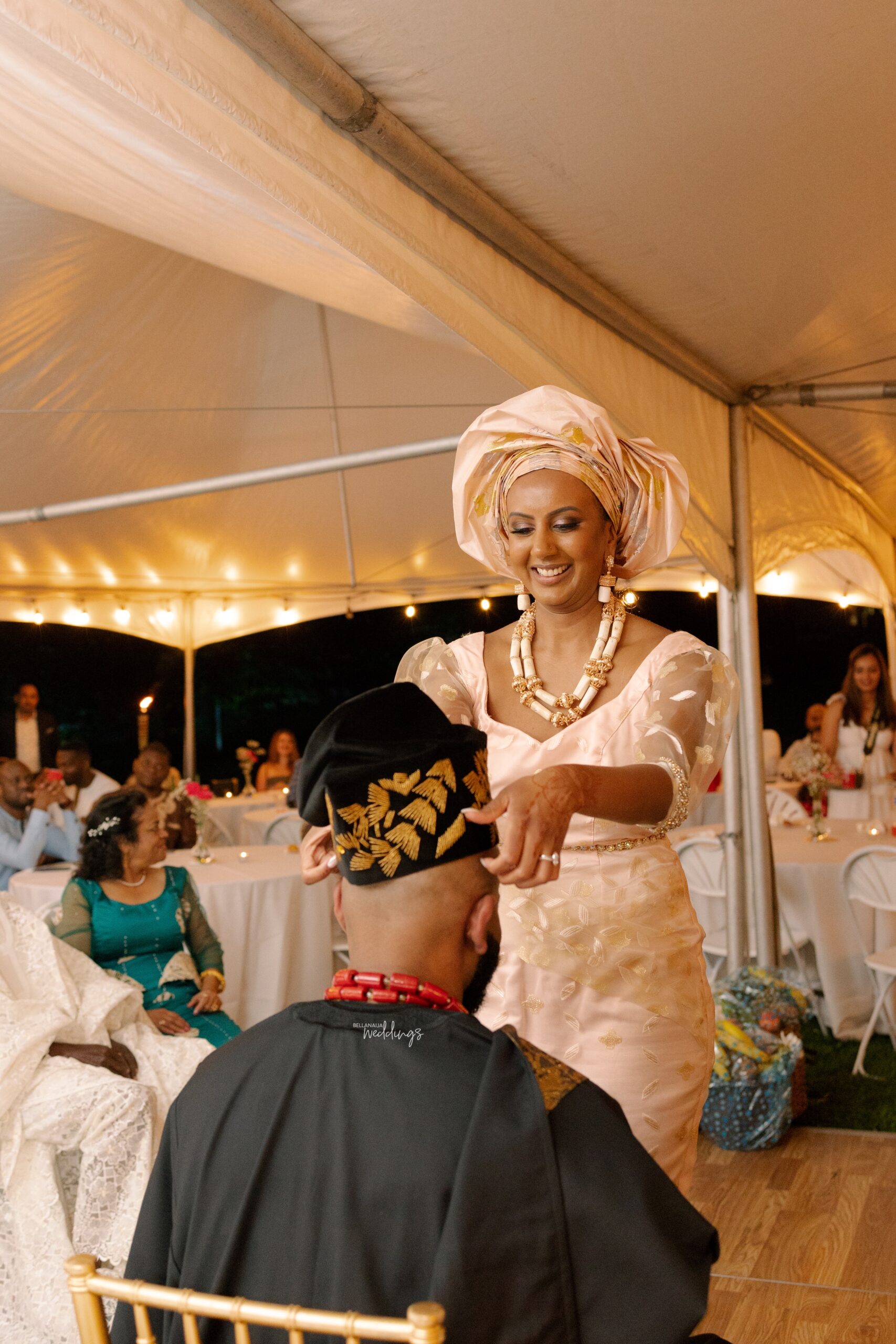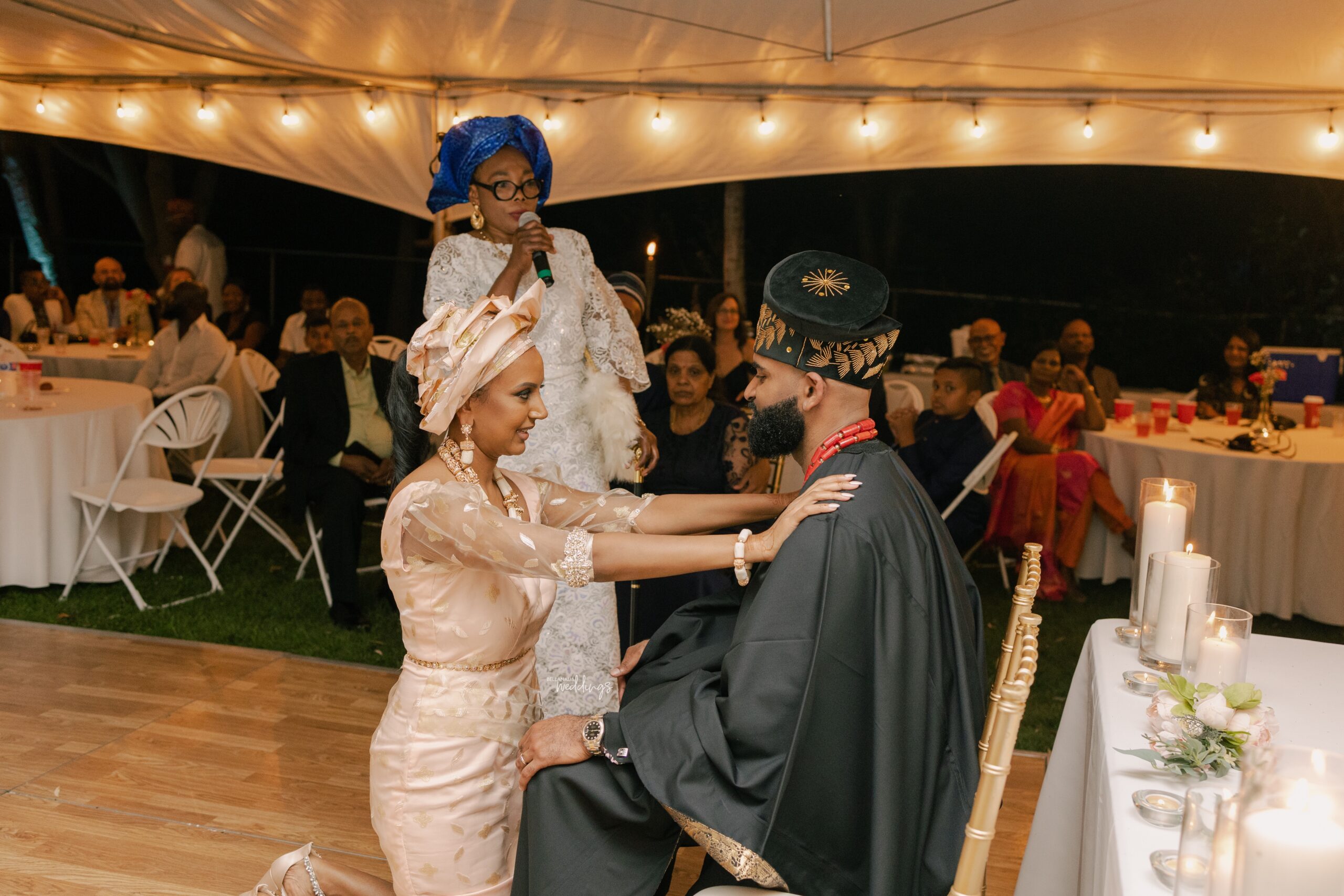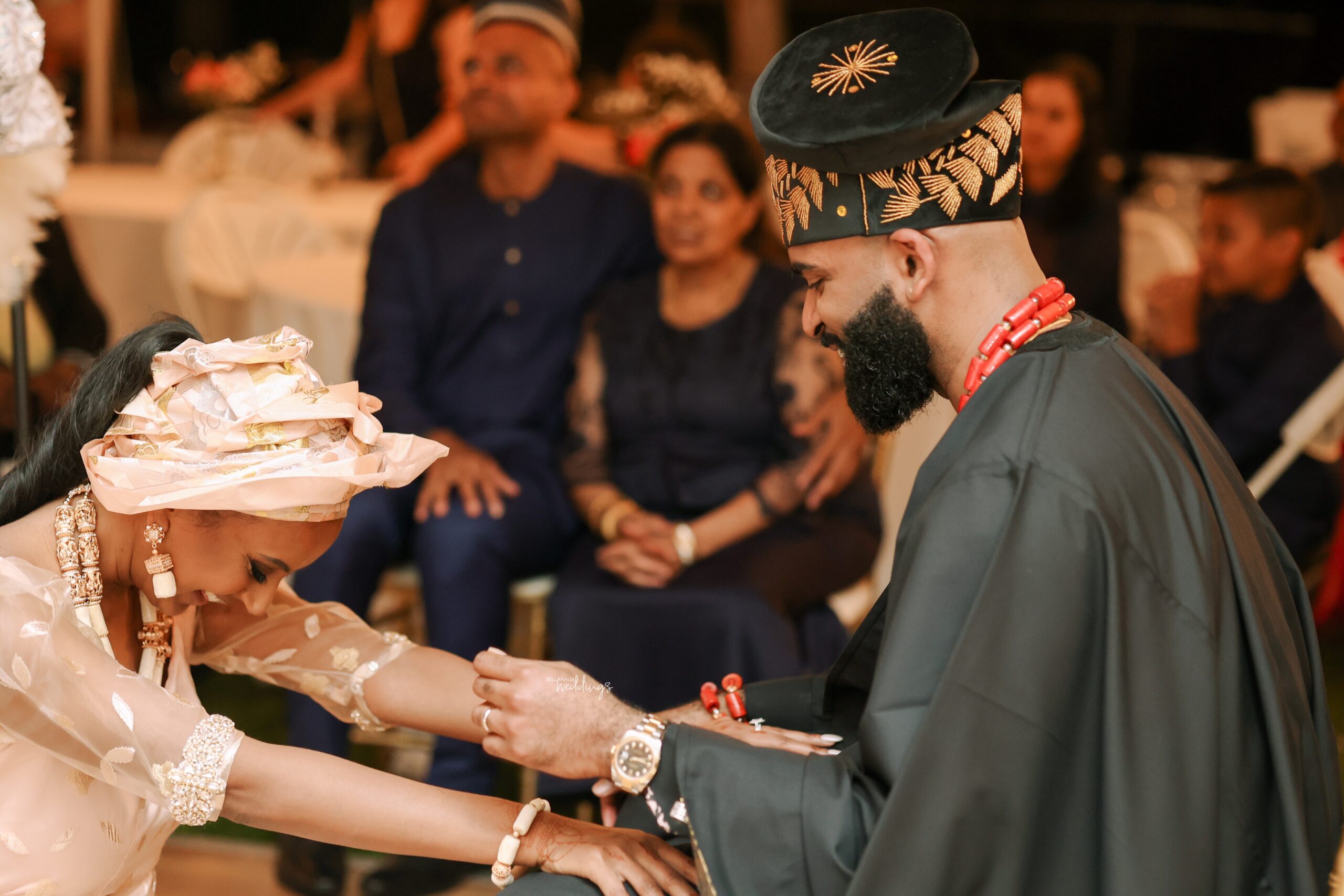 Way to go for the Yoruba trad!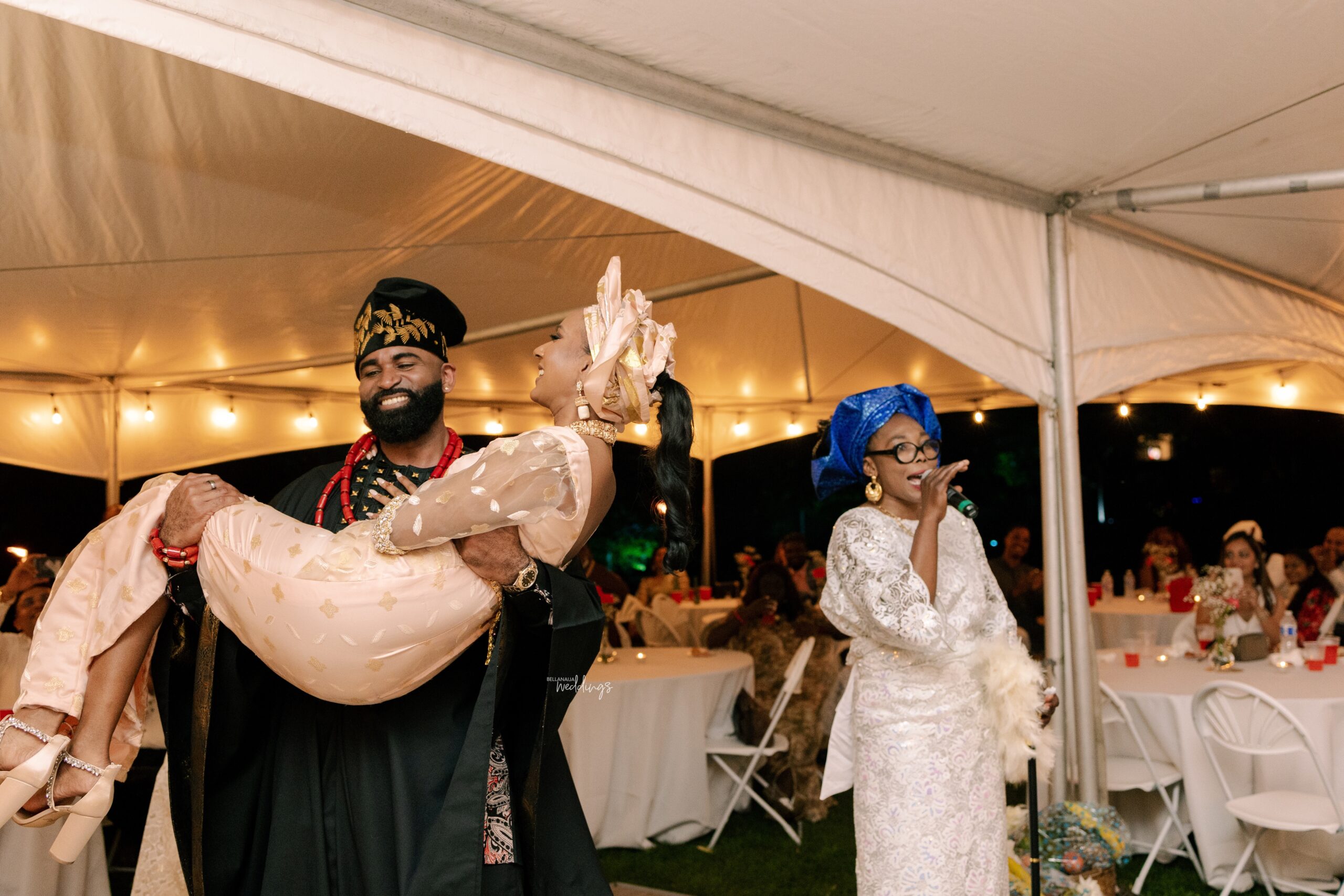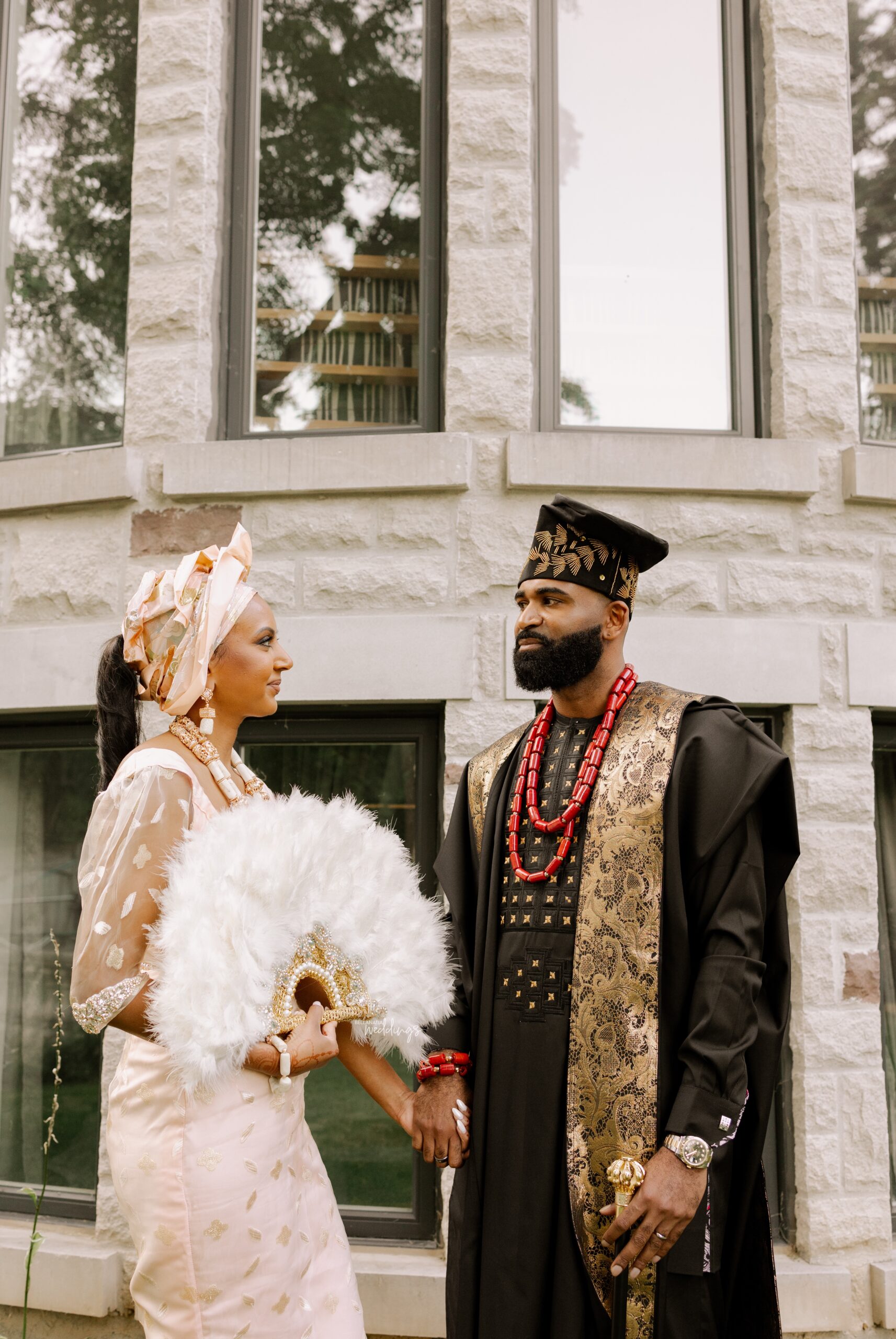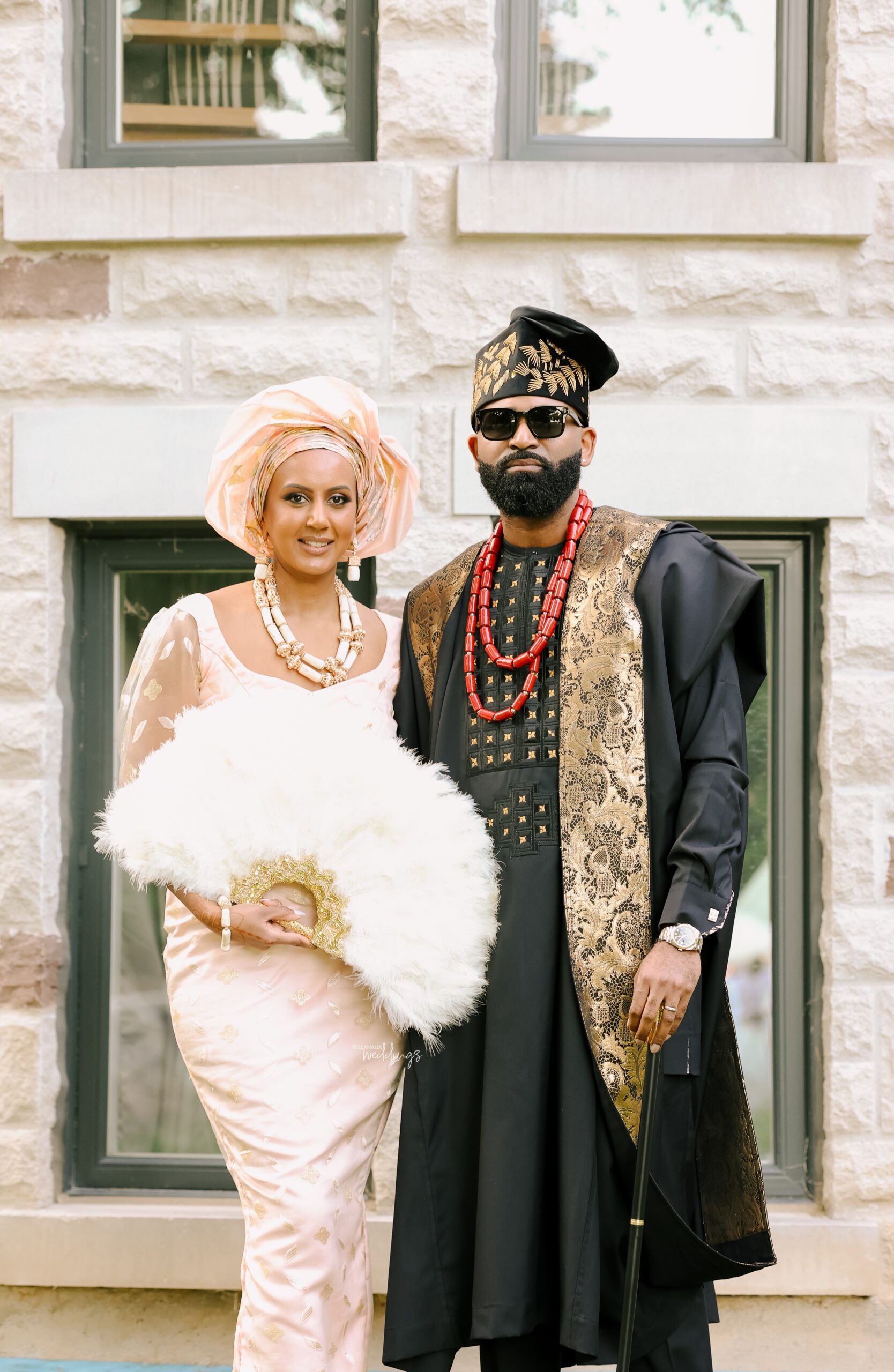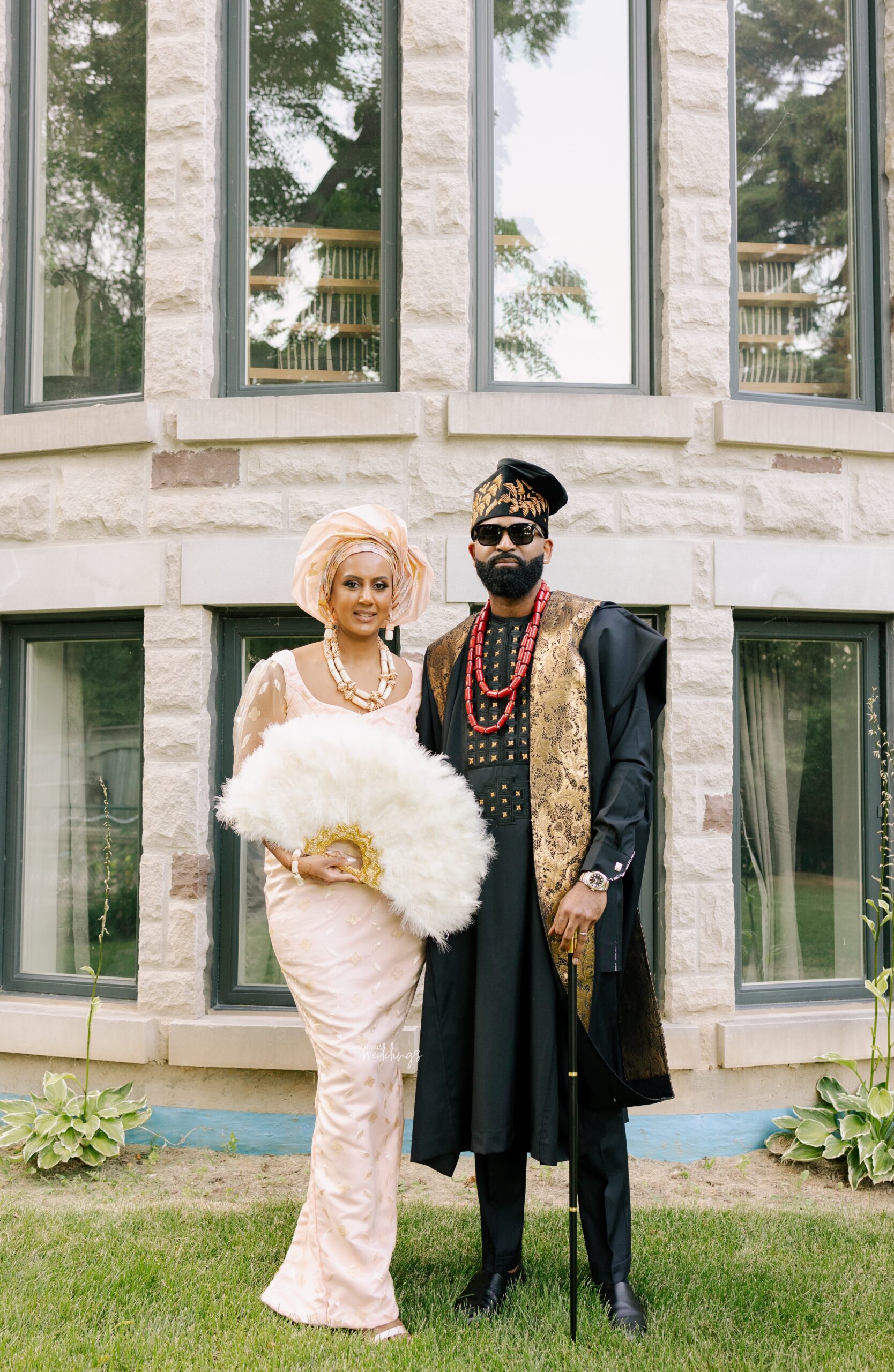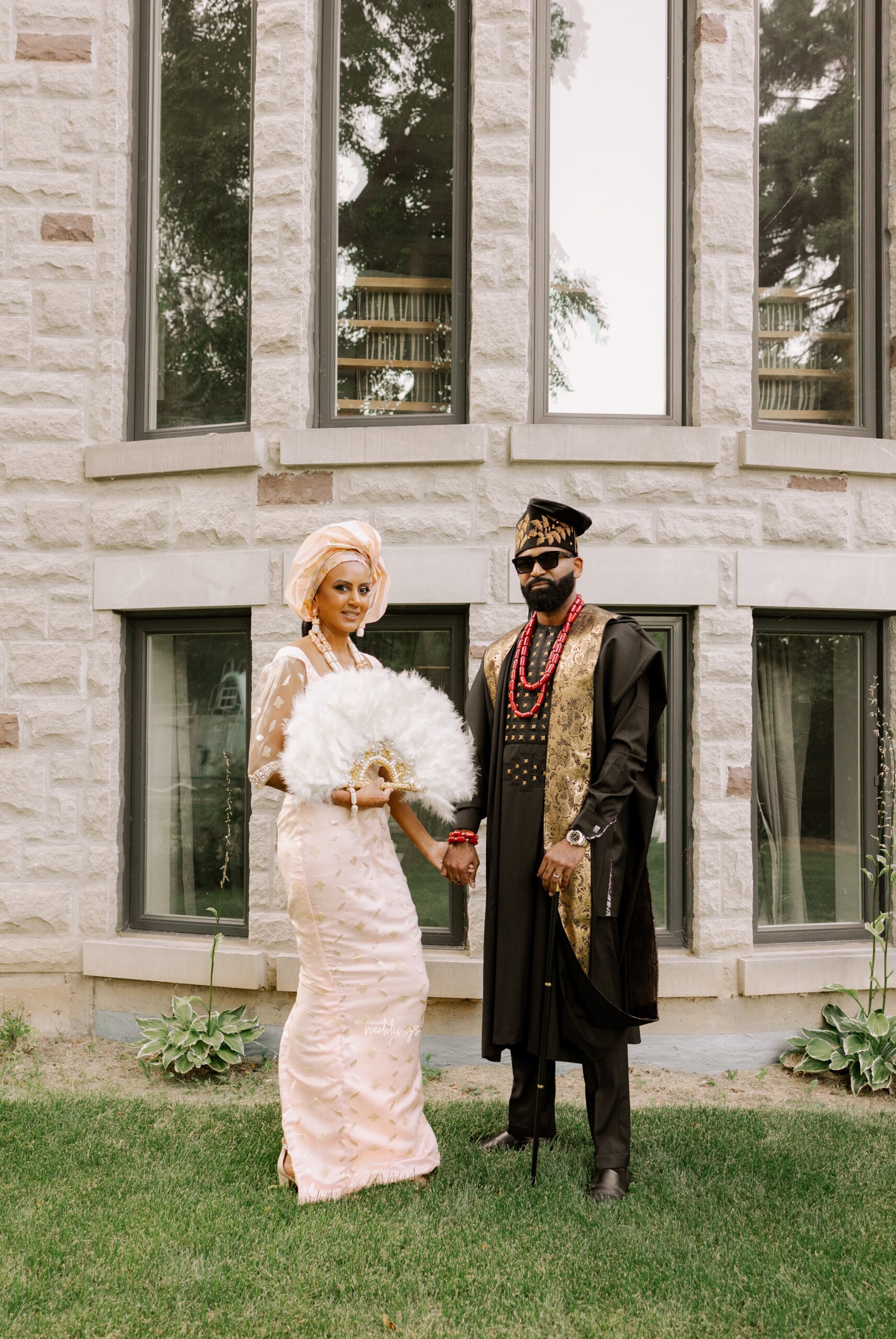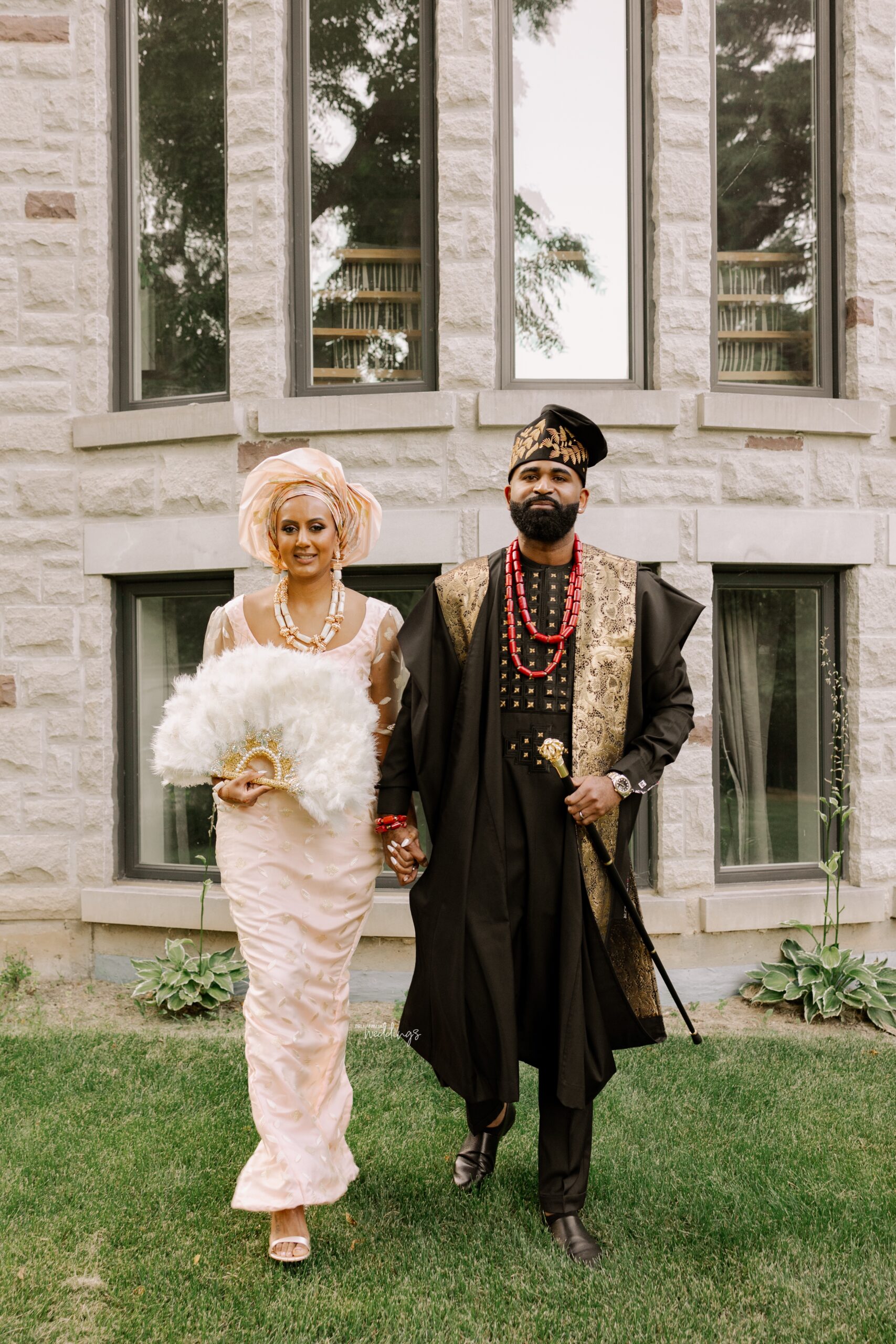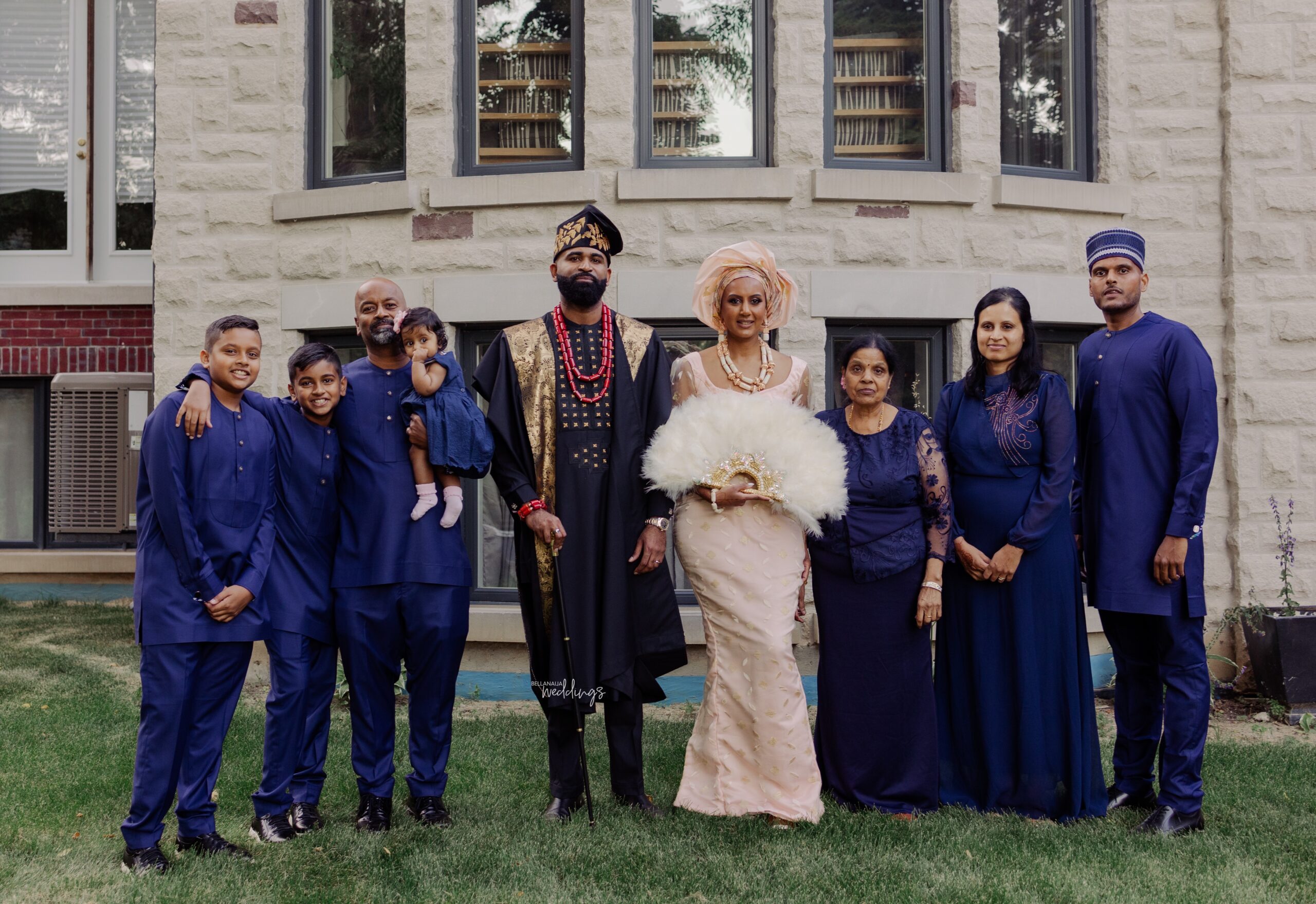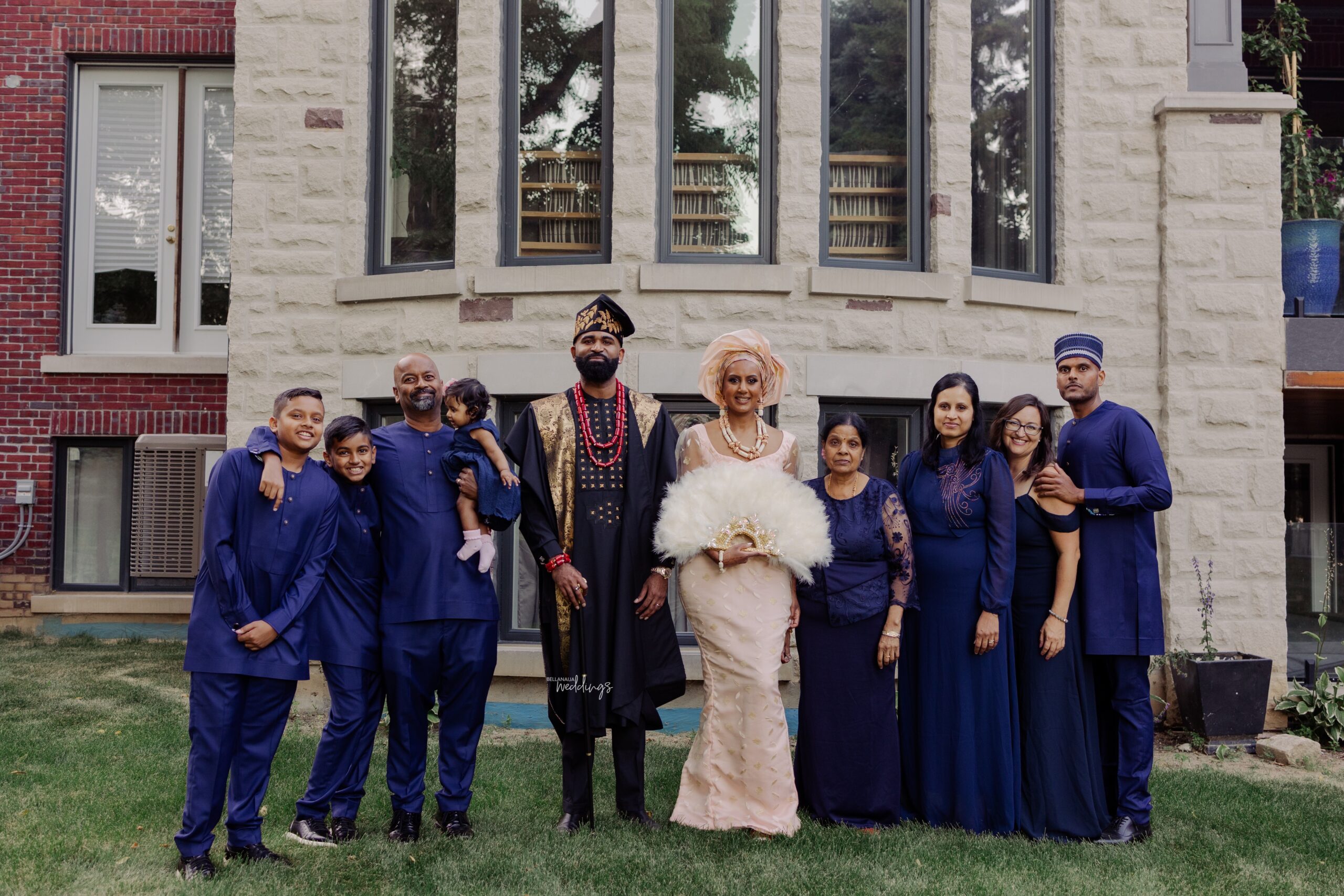 Now, let's get this done the Hindu way!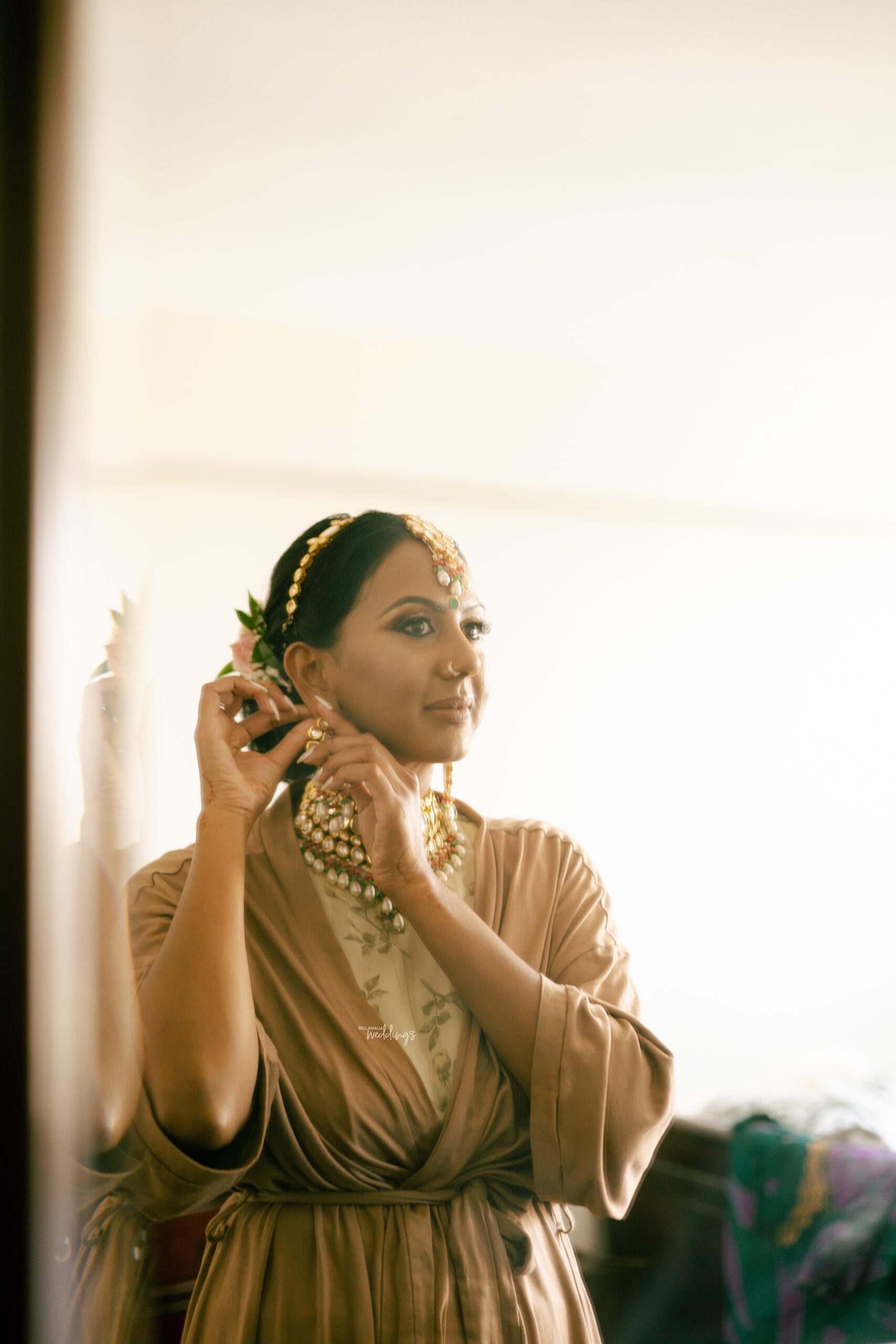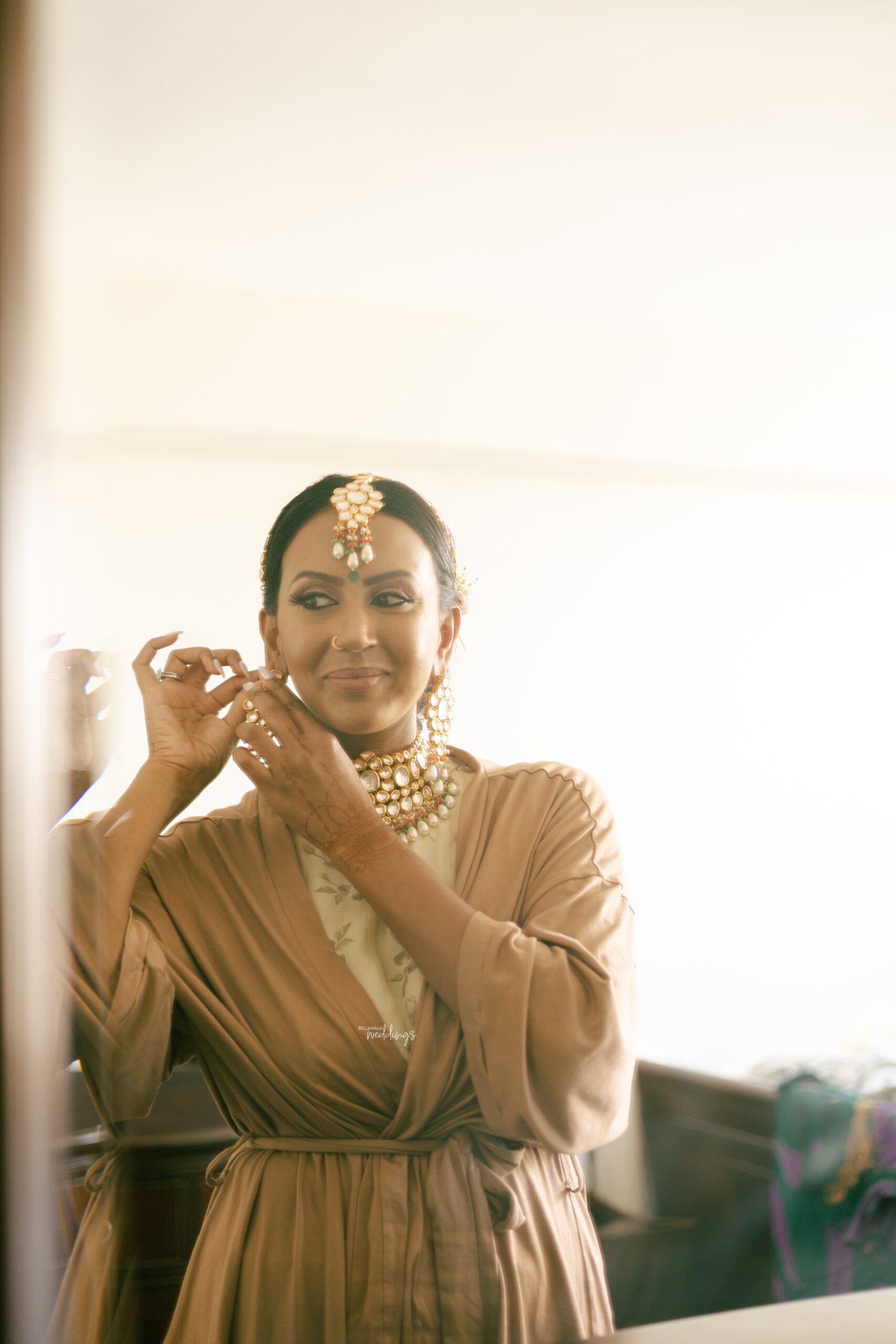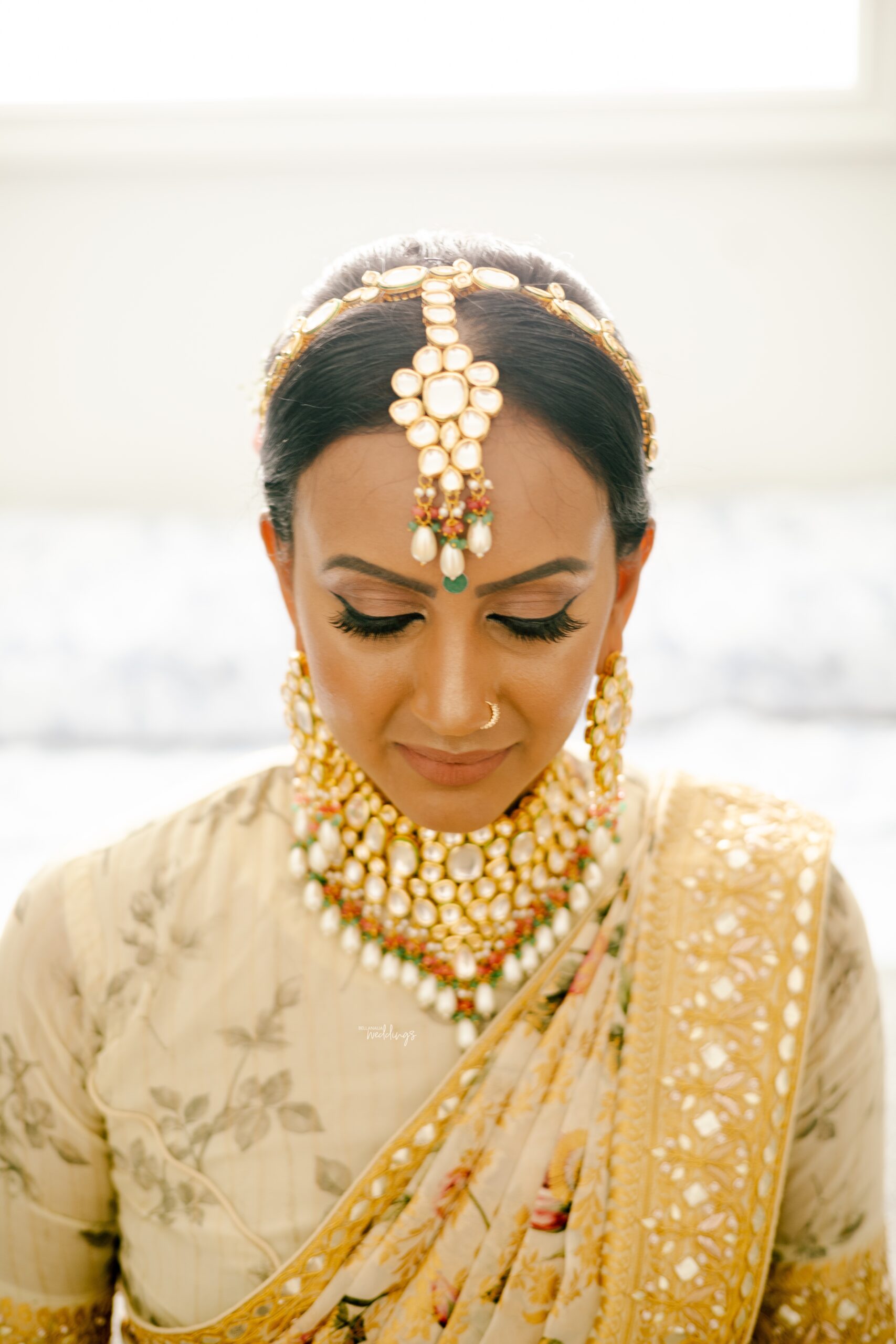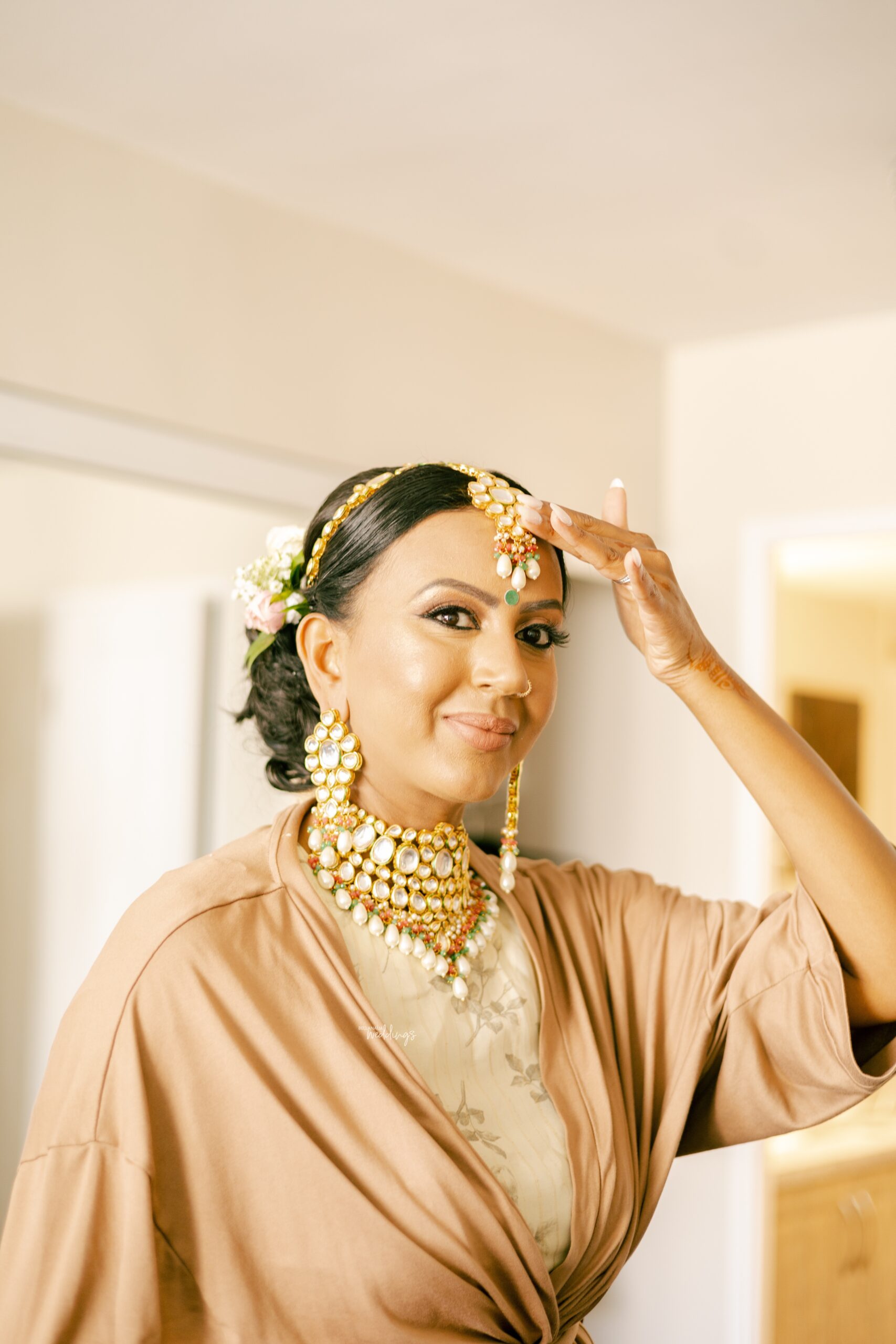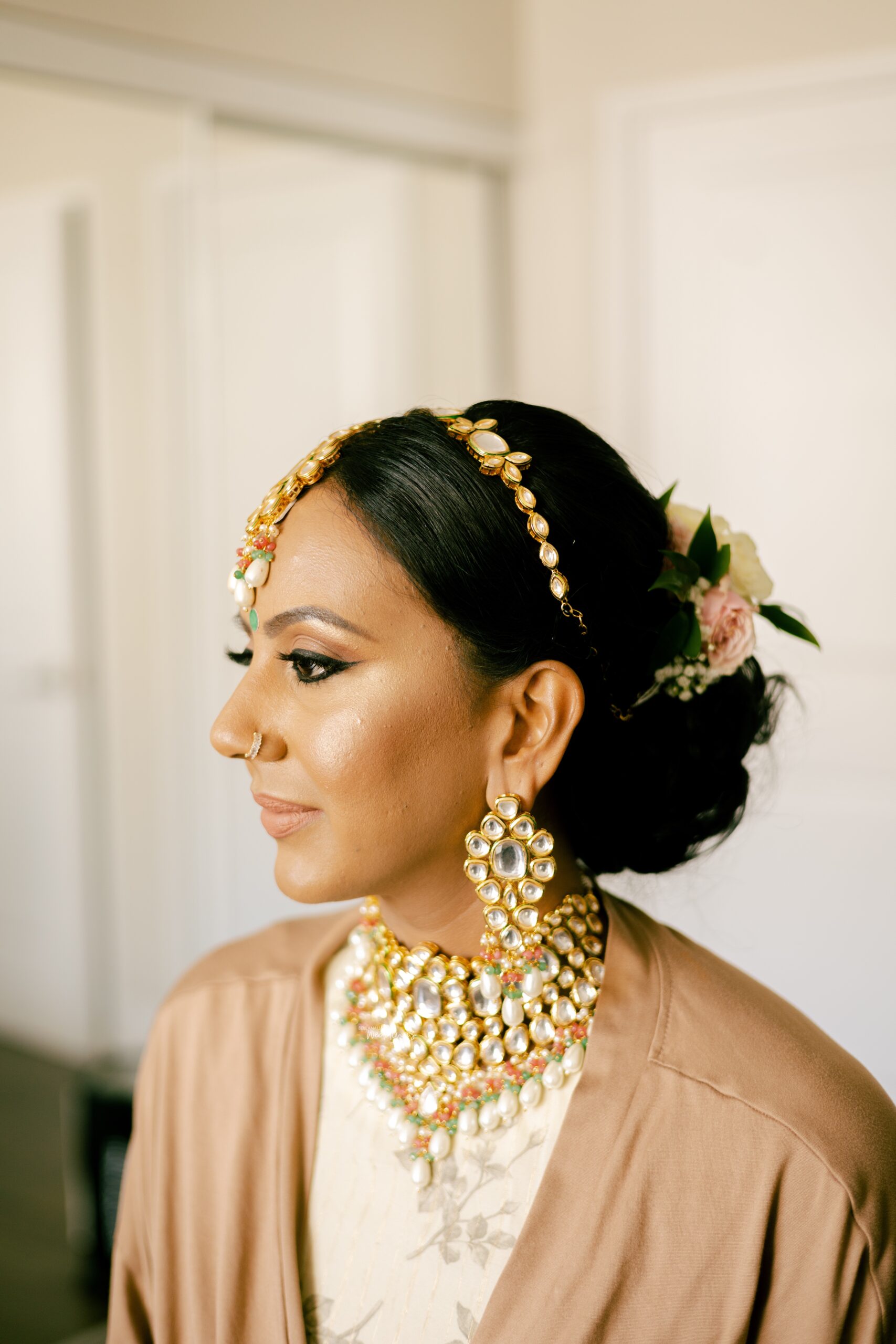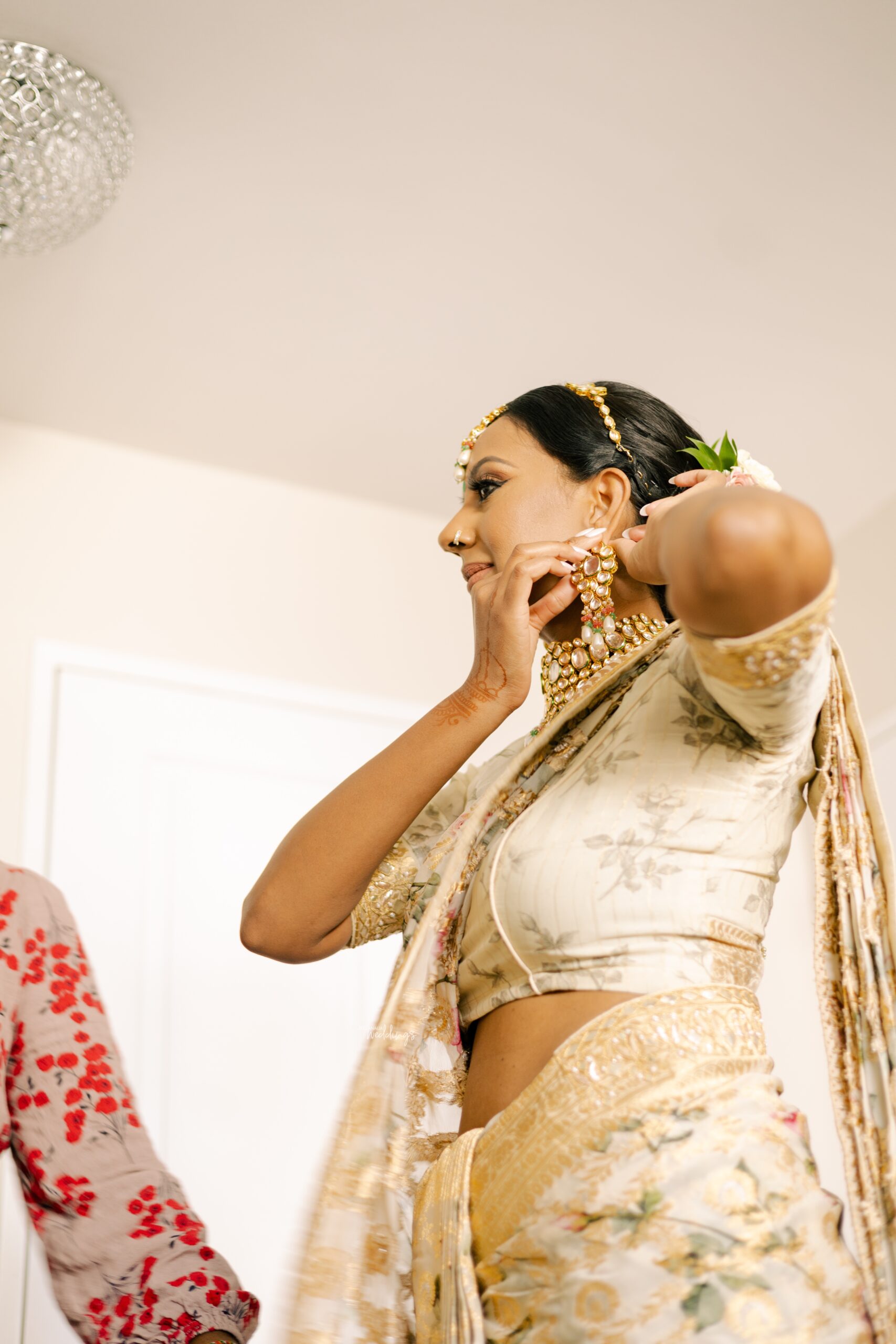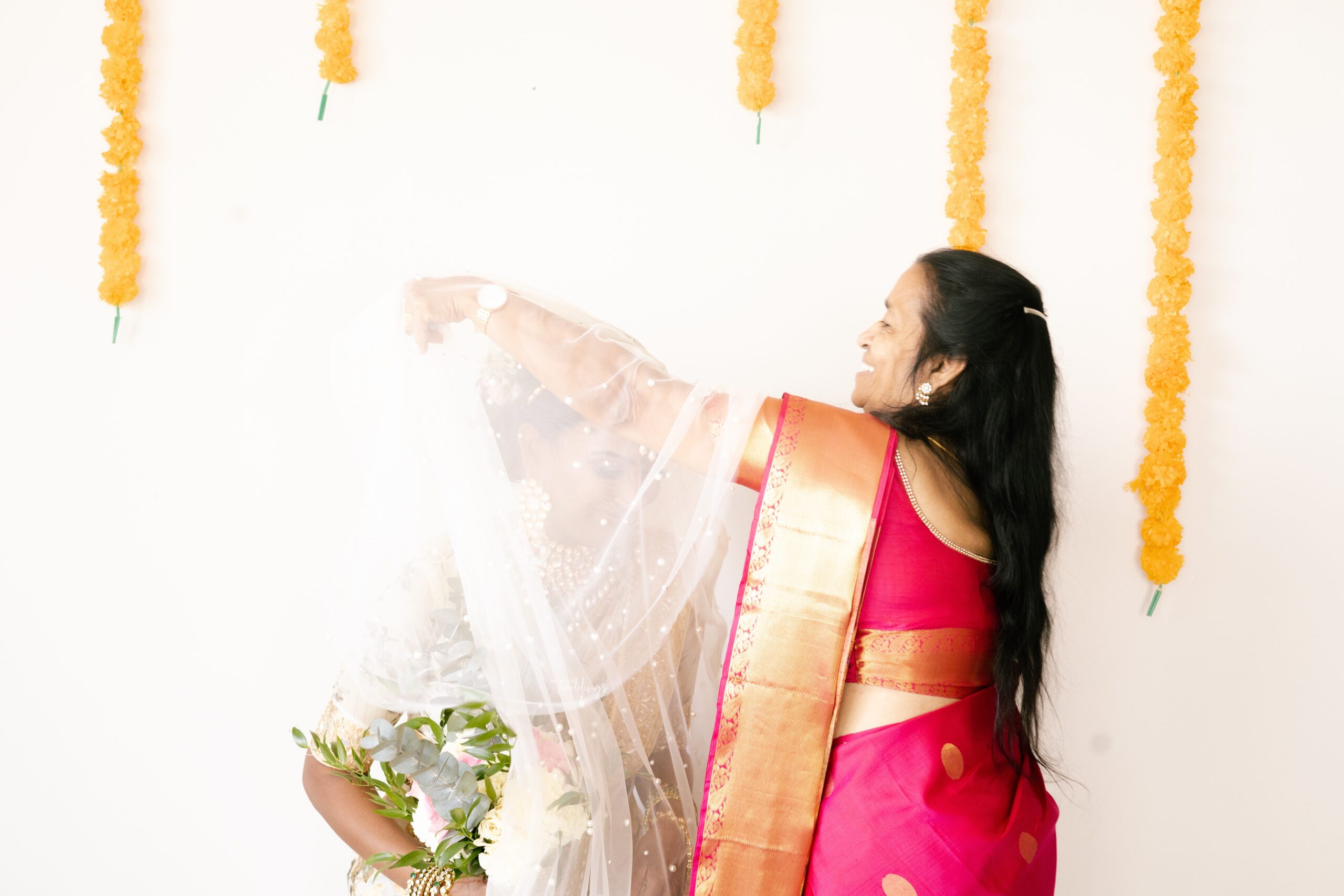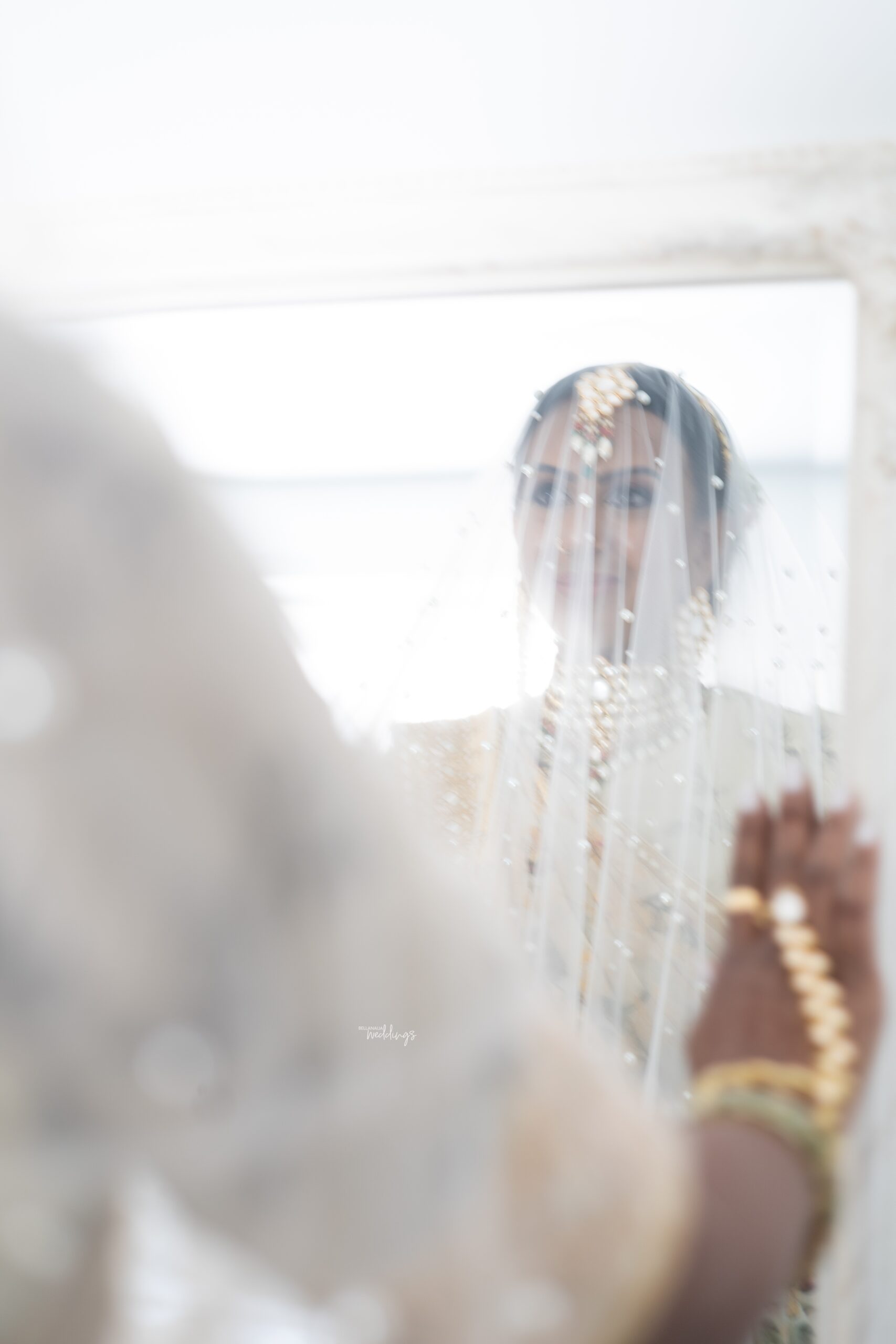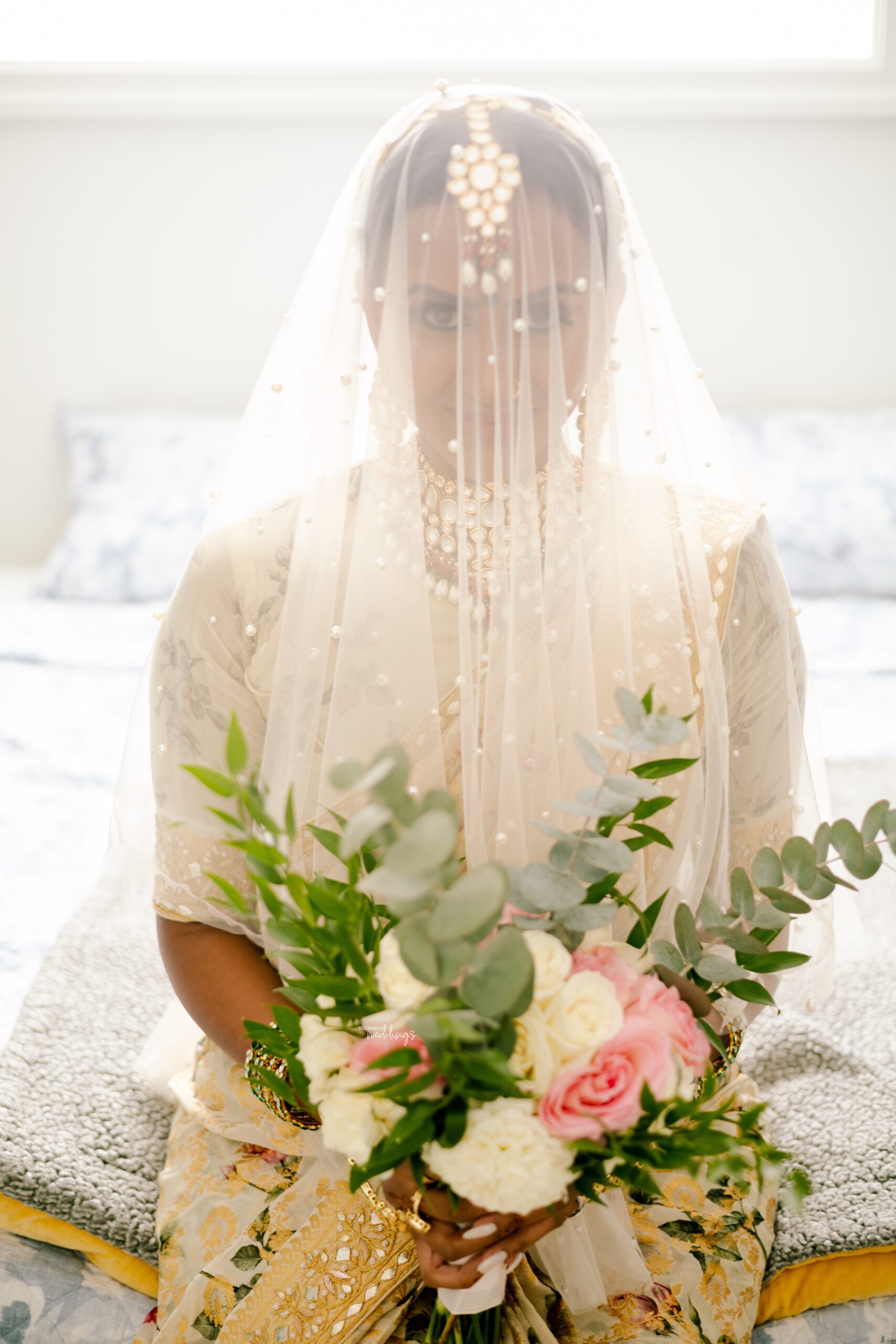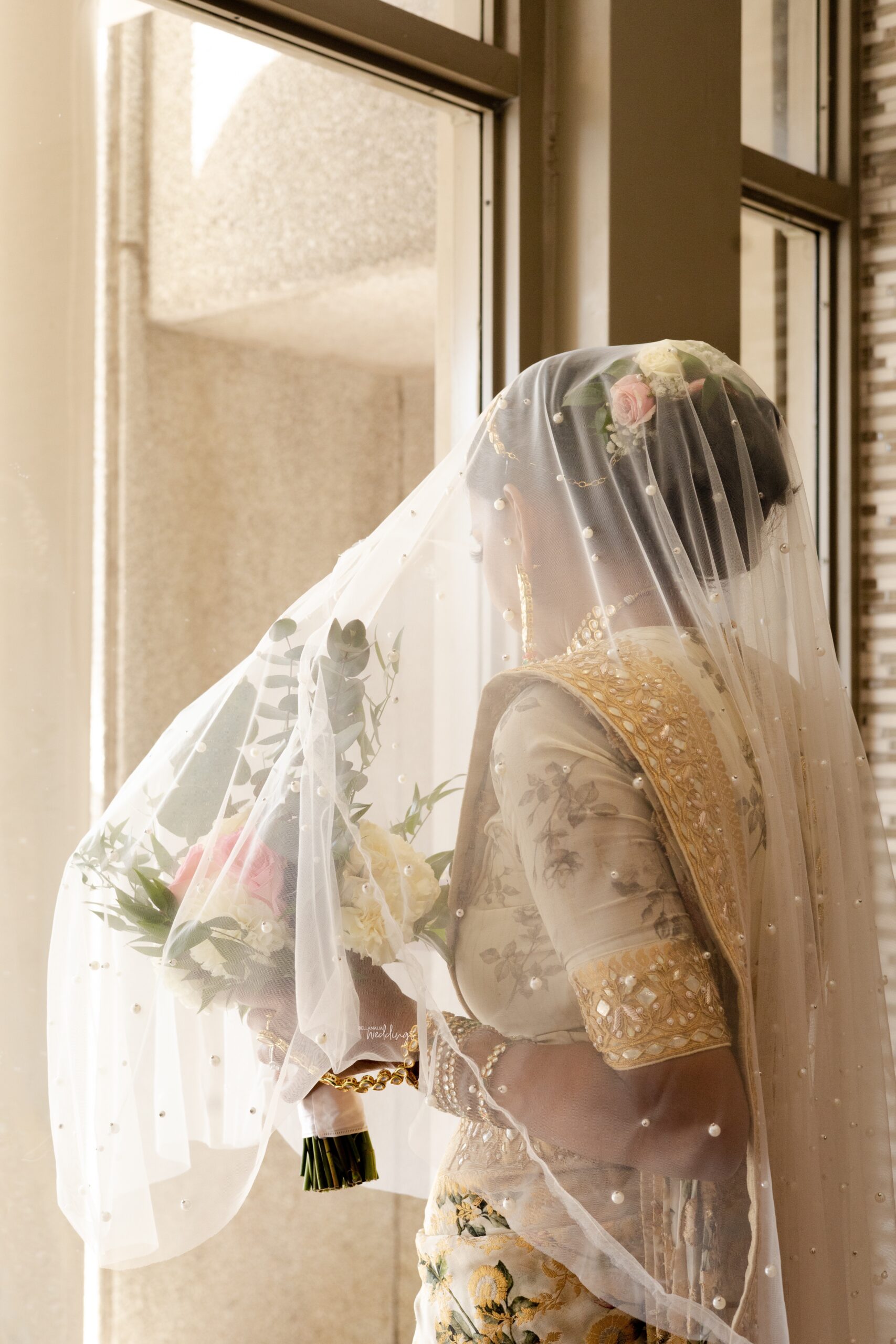 We absolutely love a stylish groom!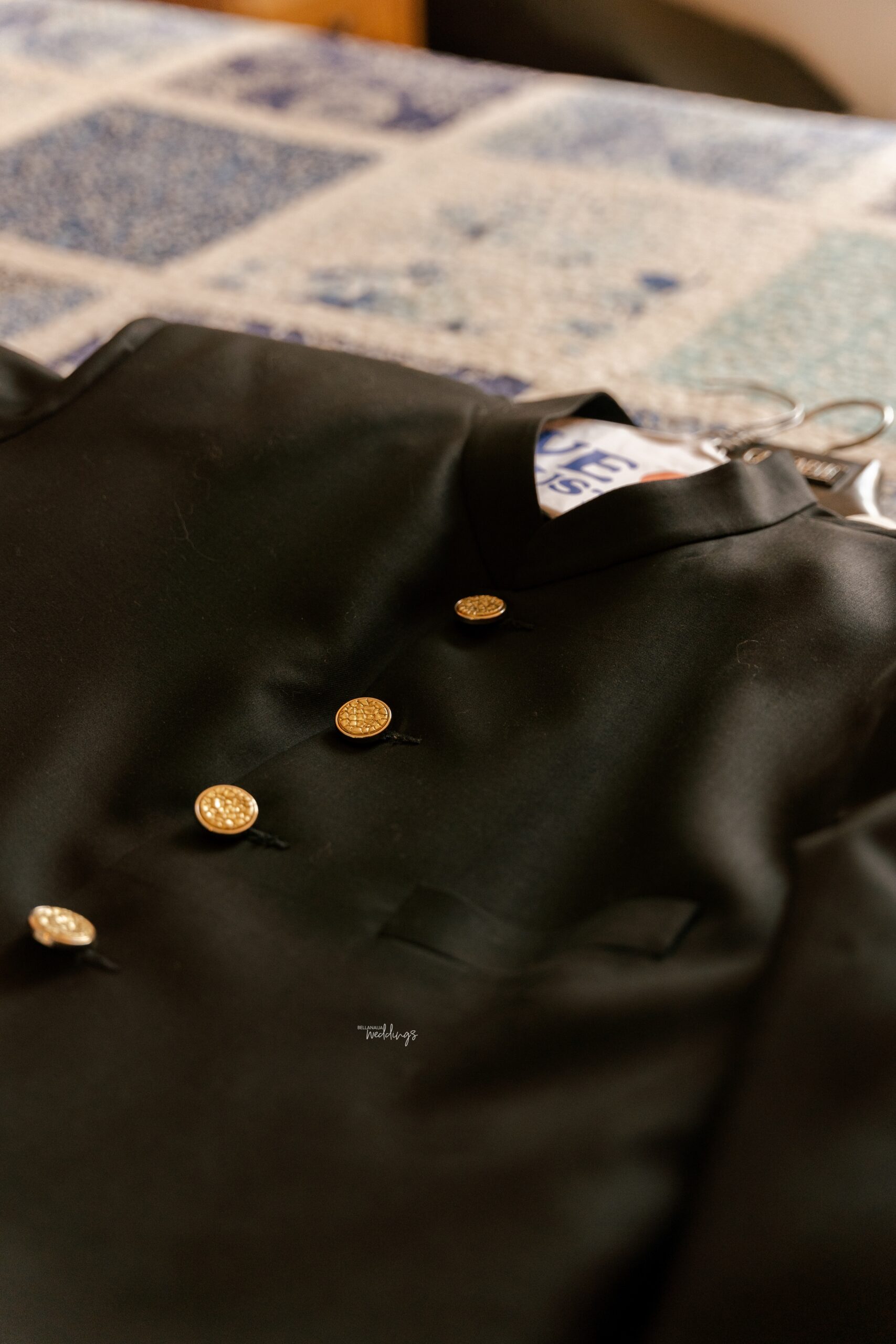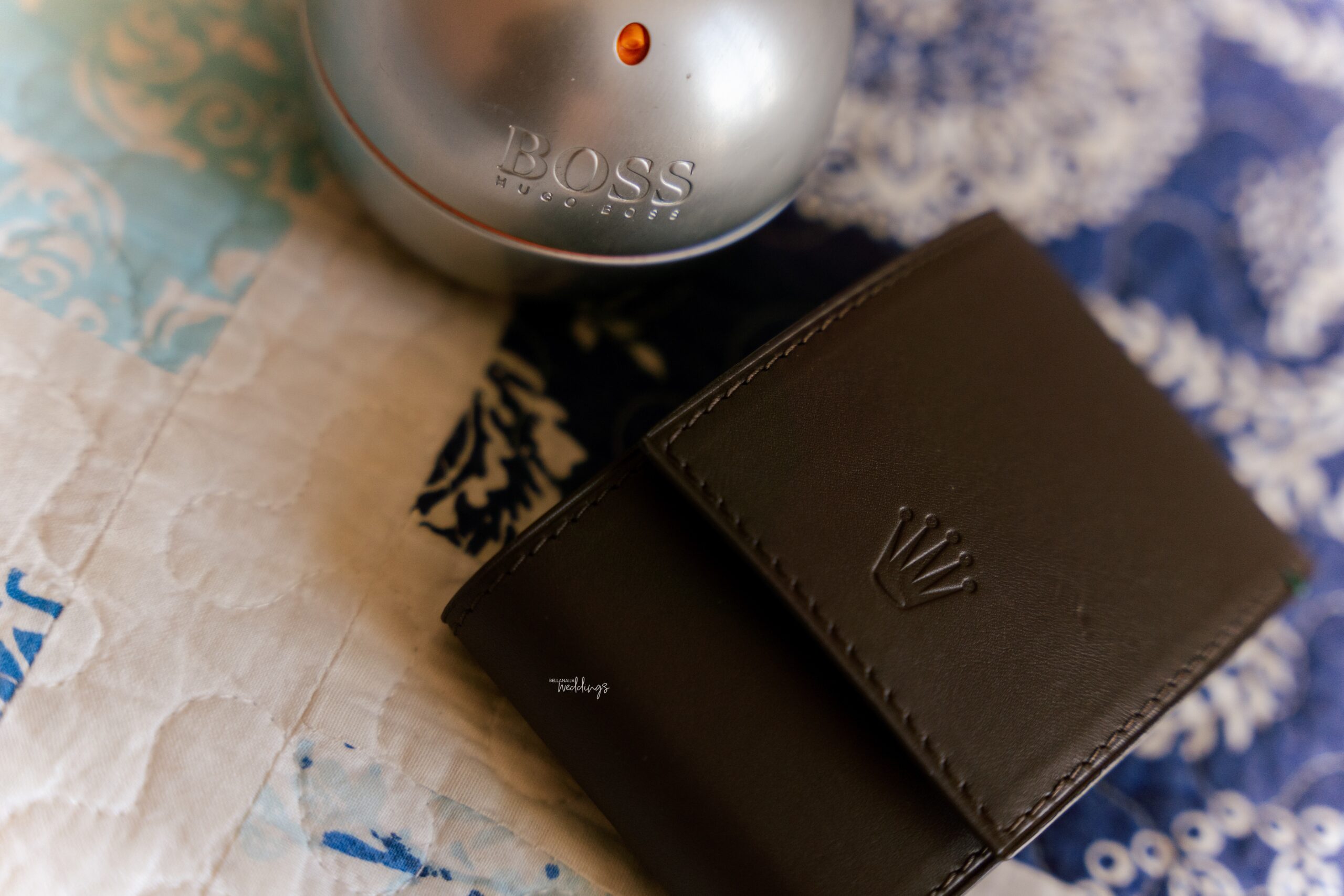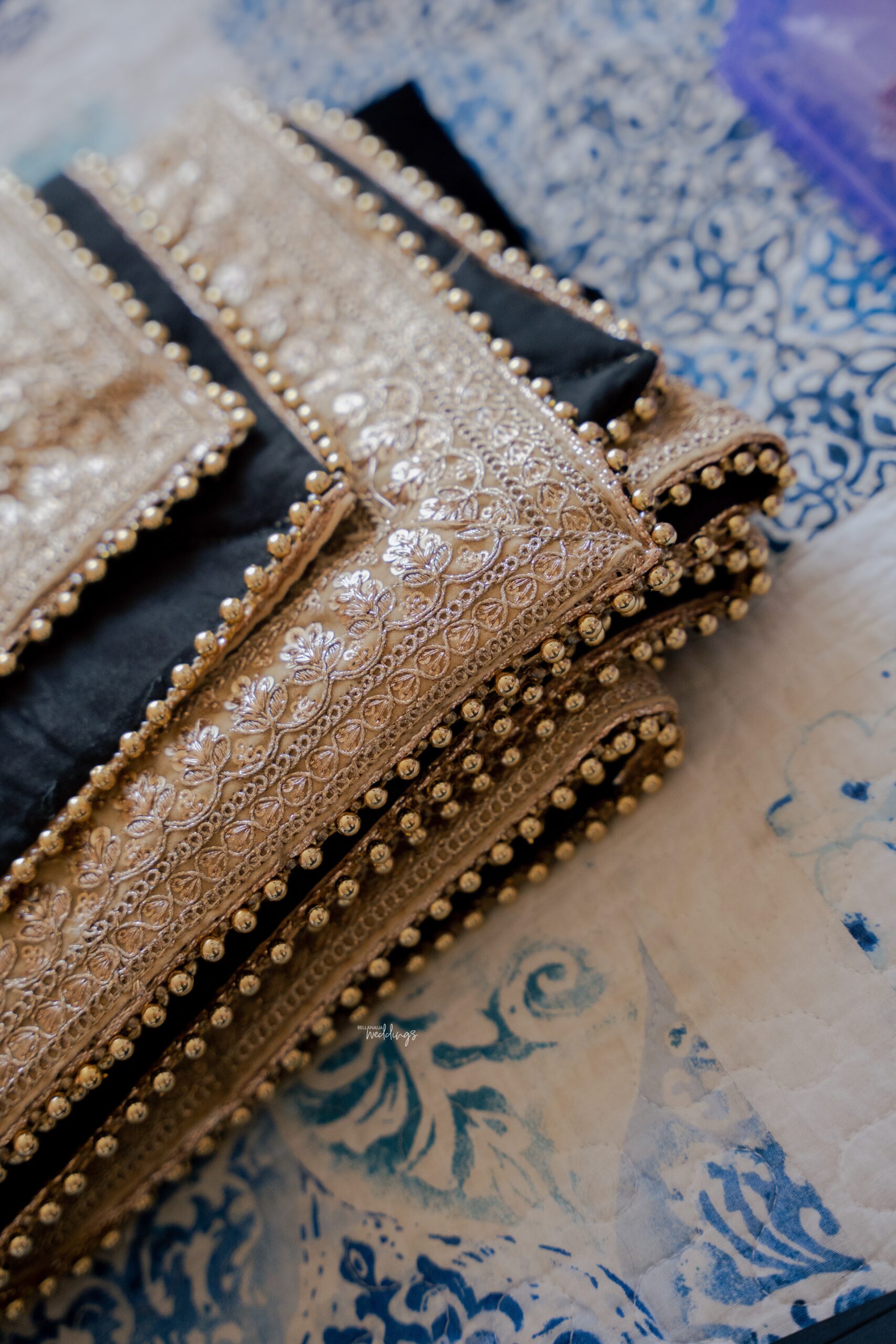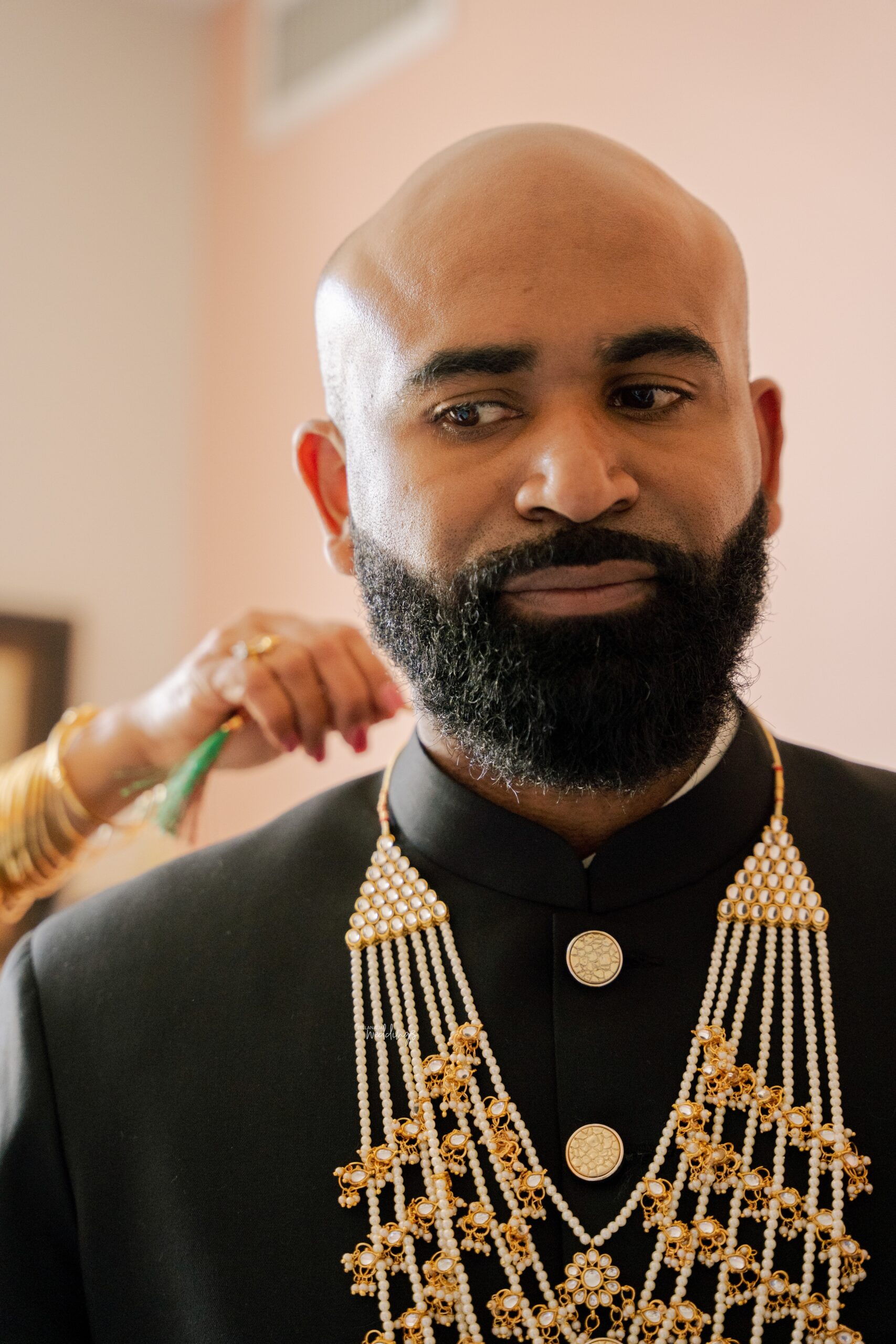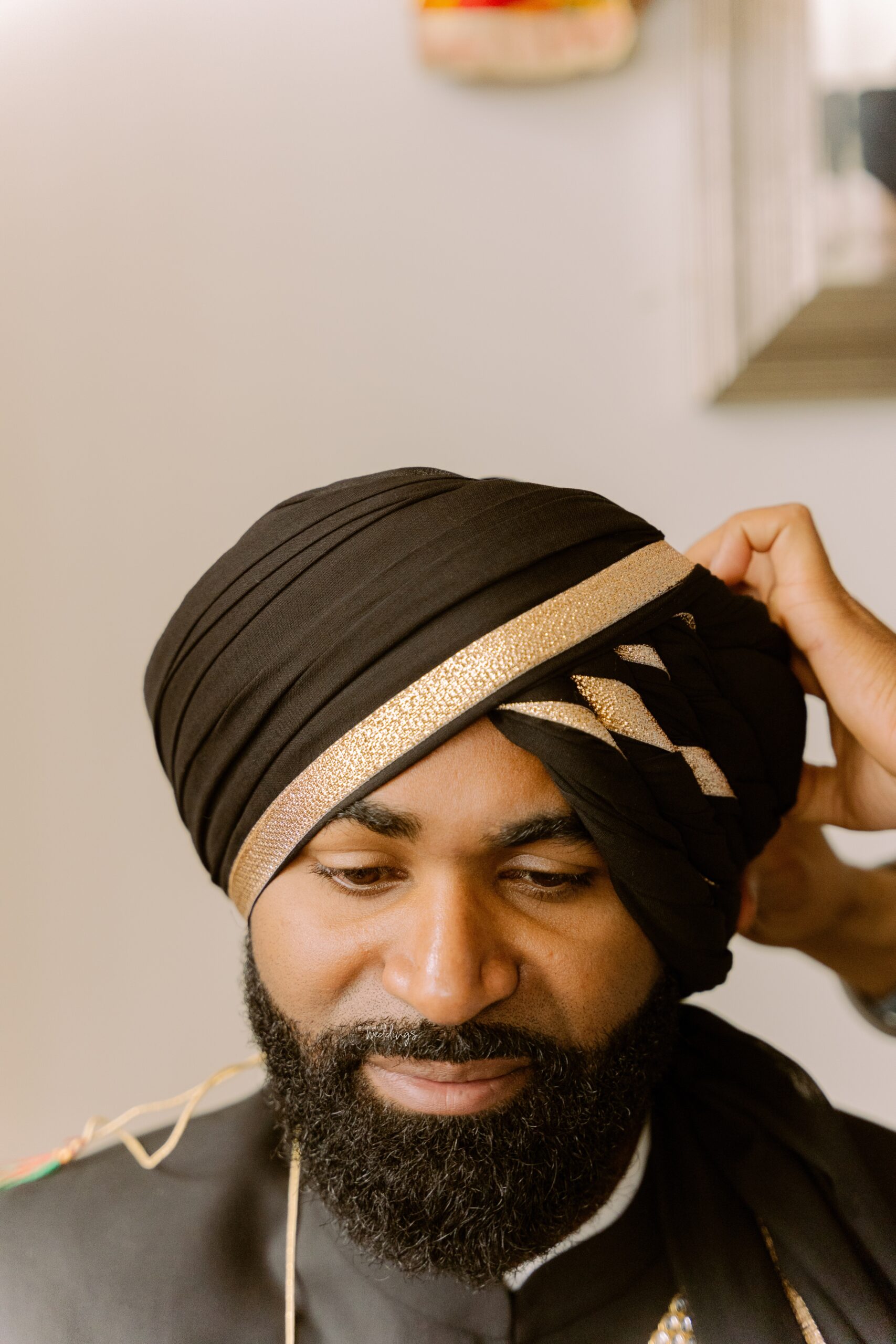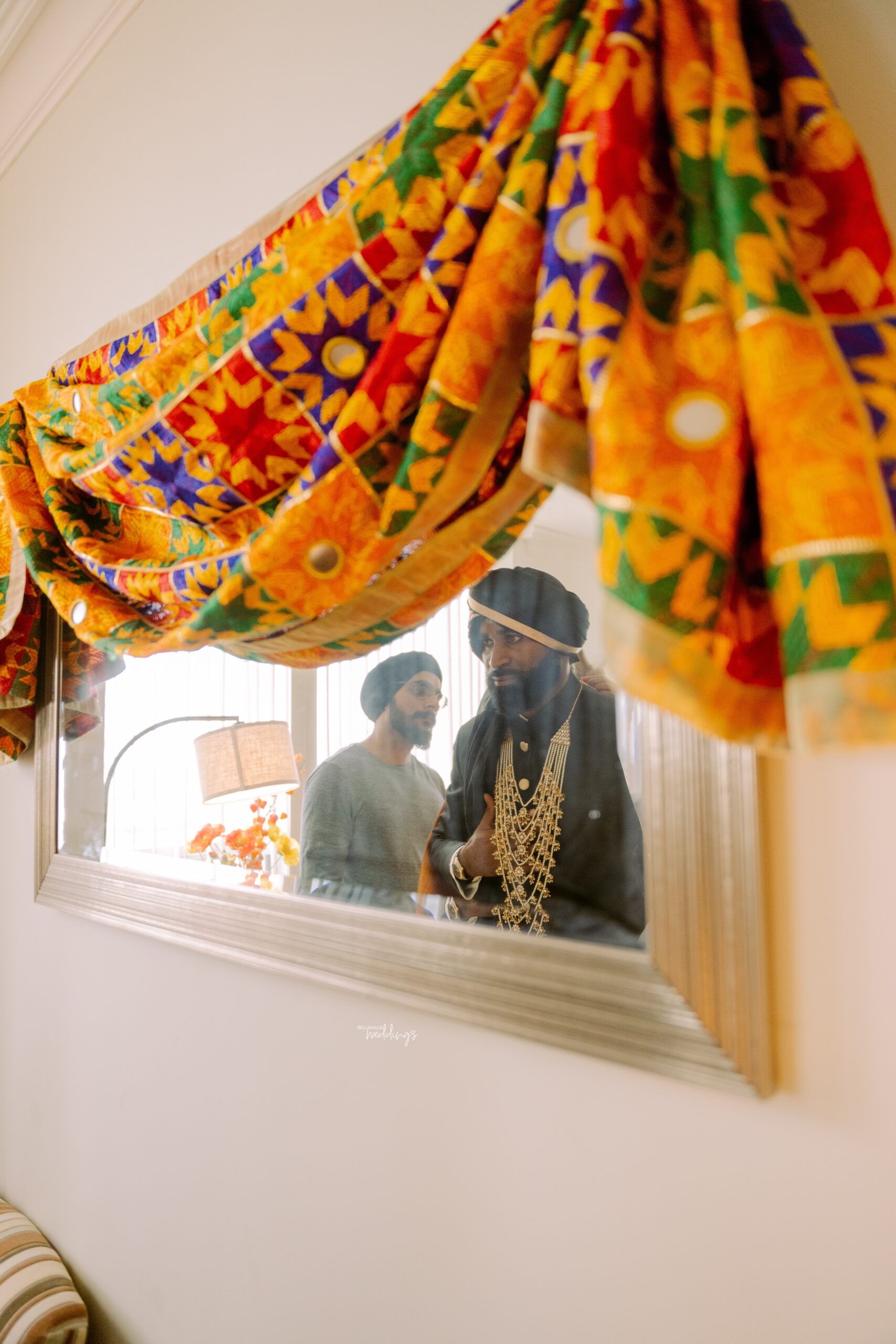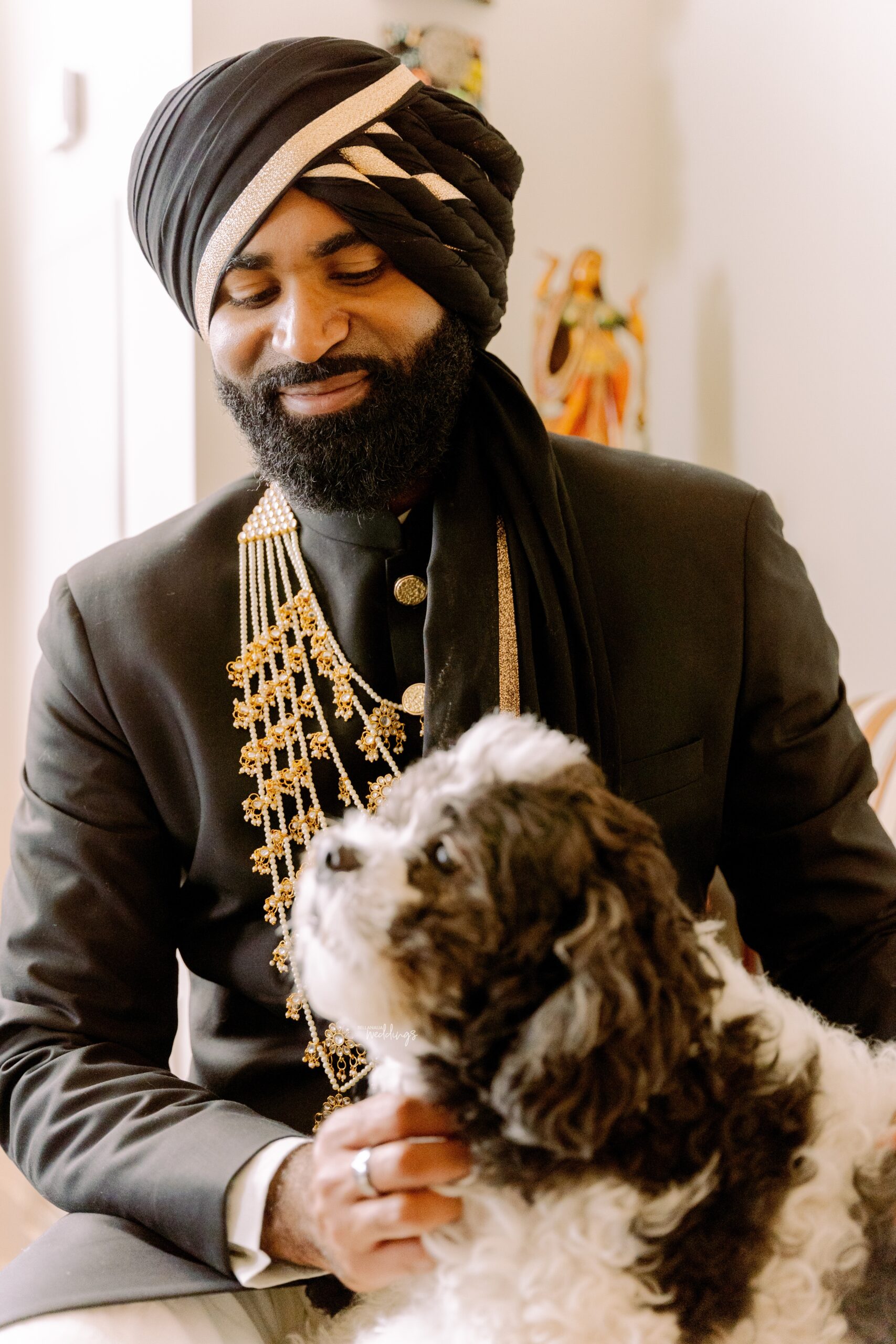 Before the ceremony begins, let's see how you prepare for the Hindi wedding rites…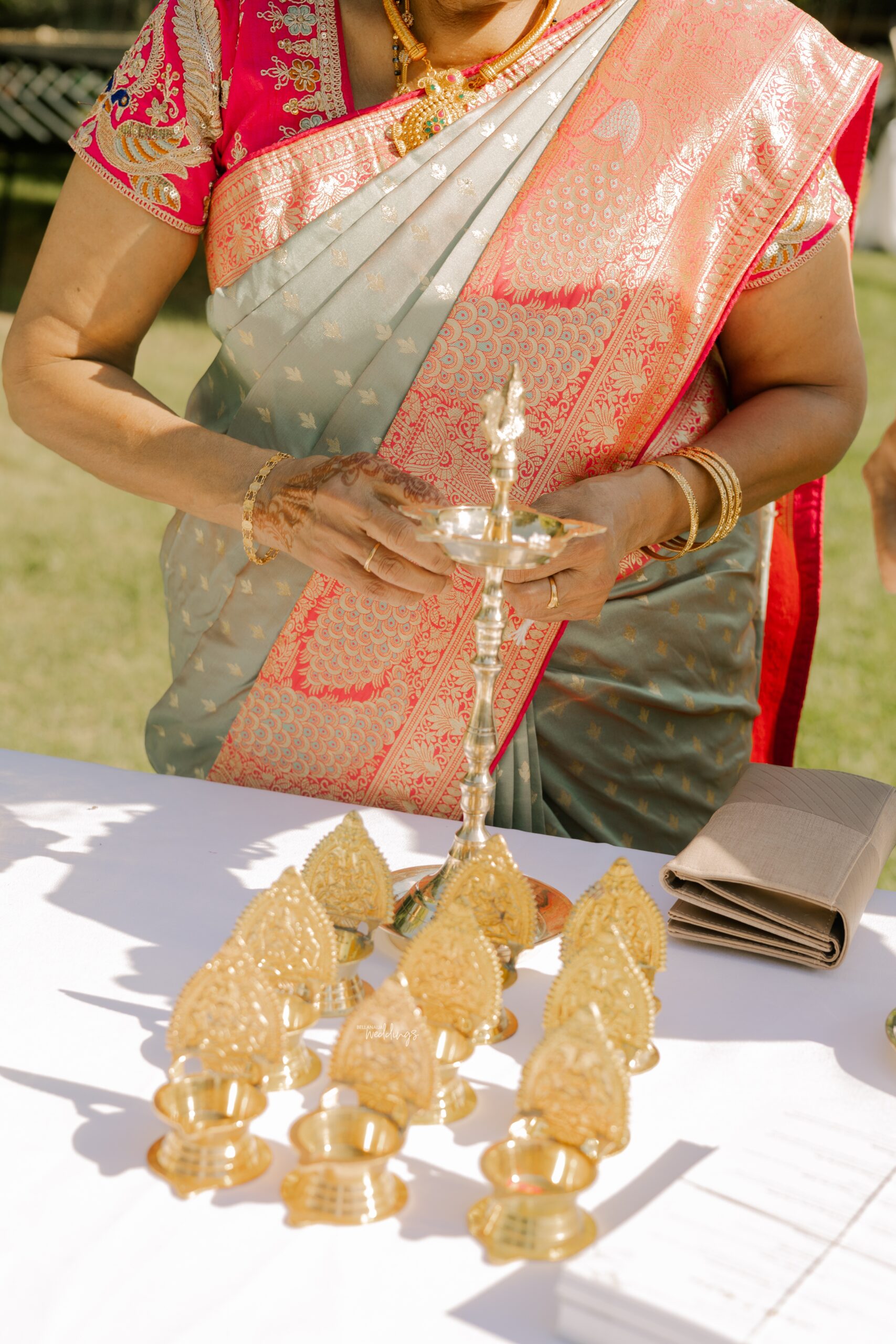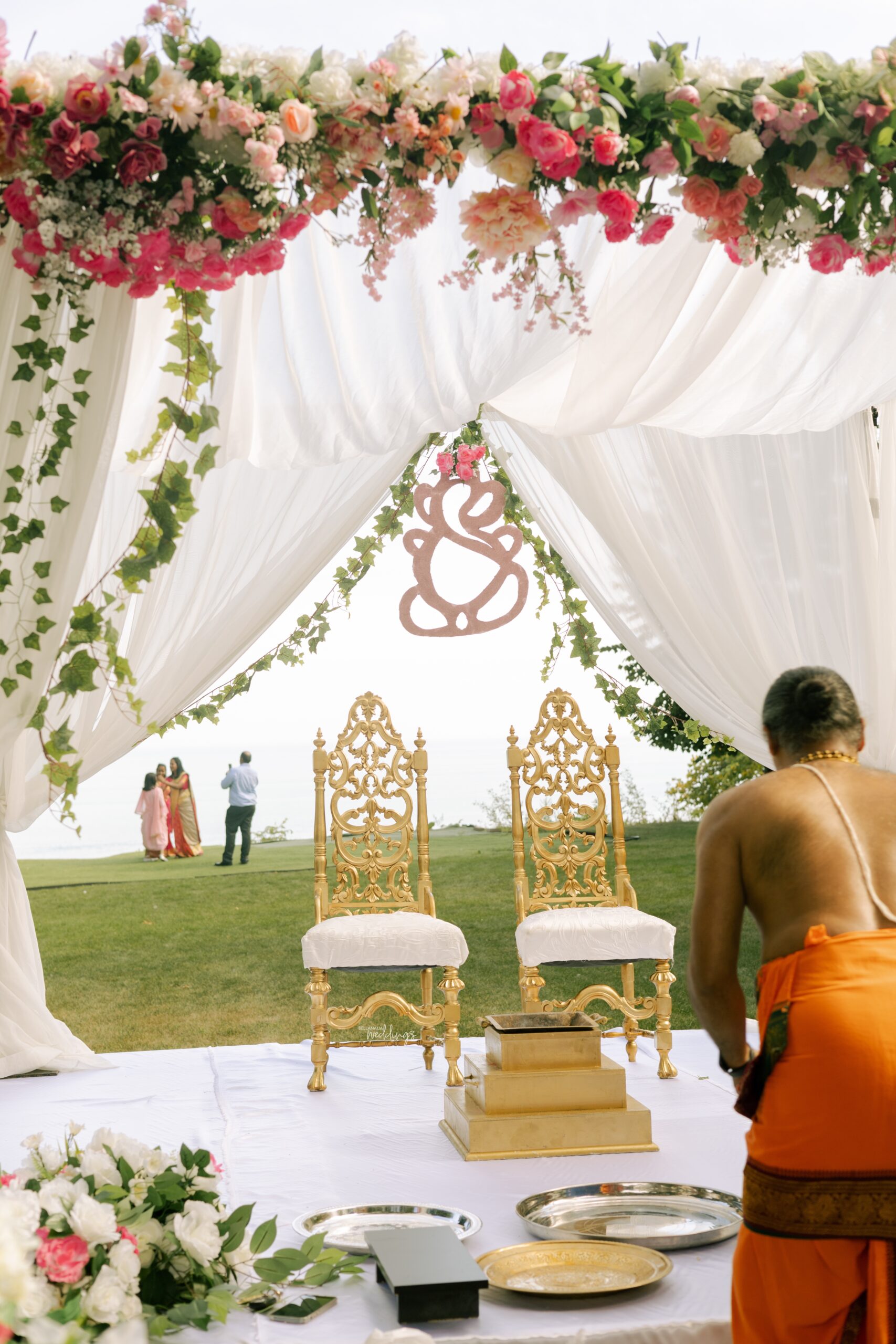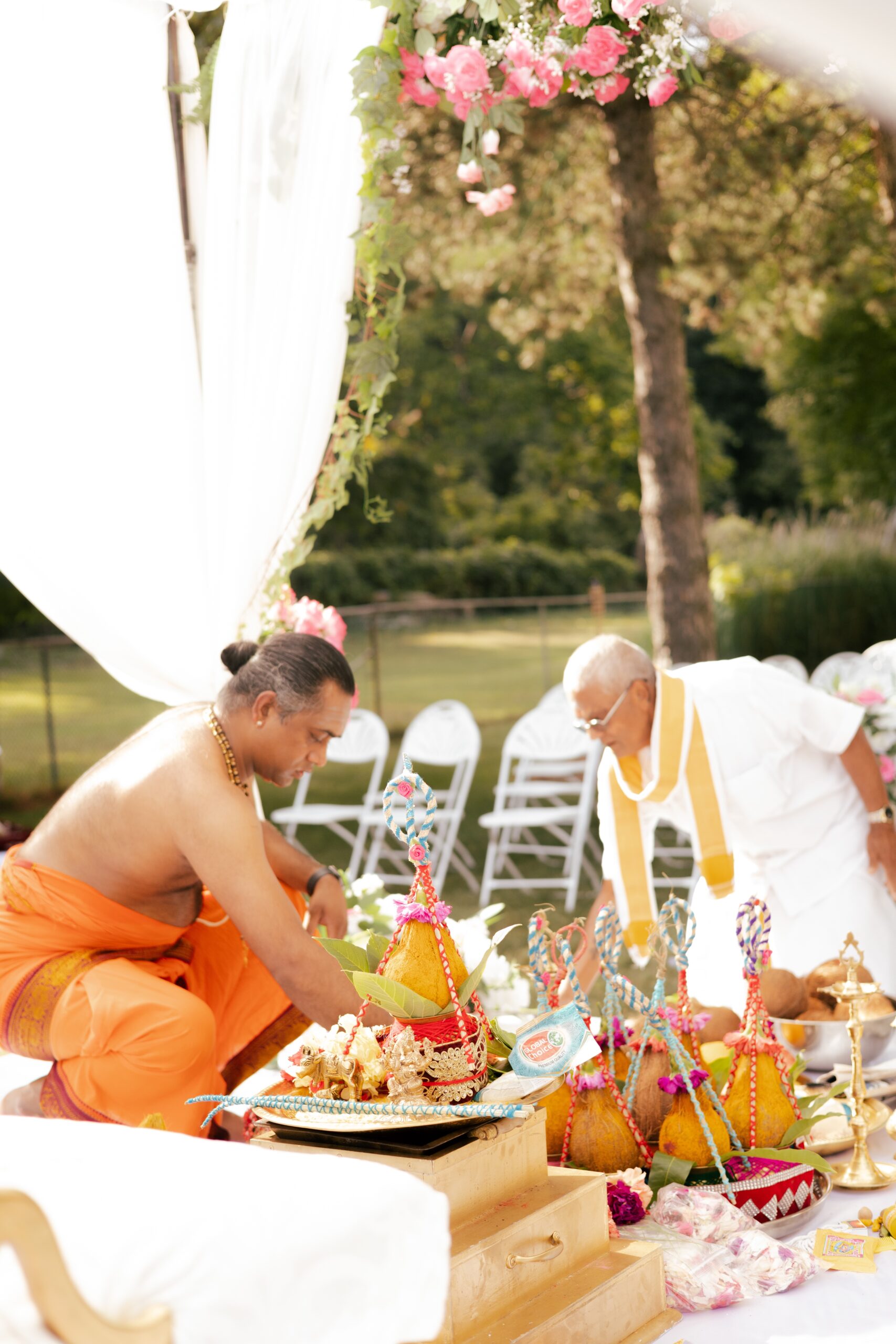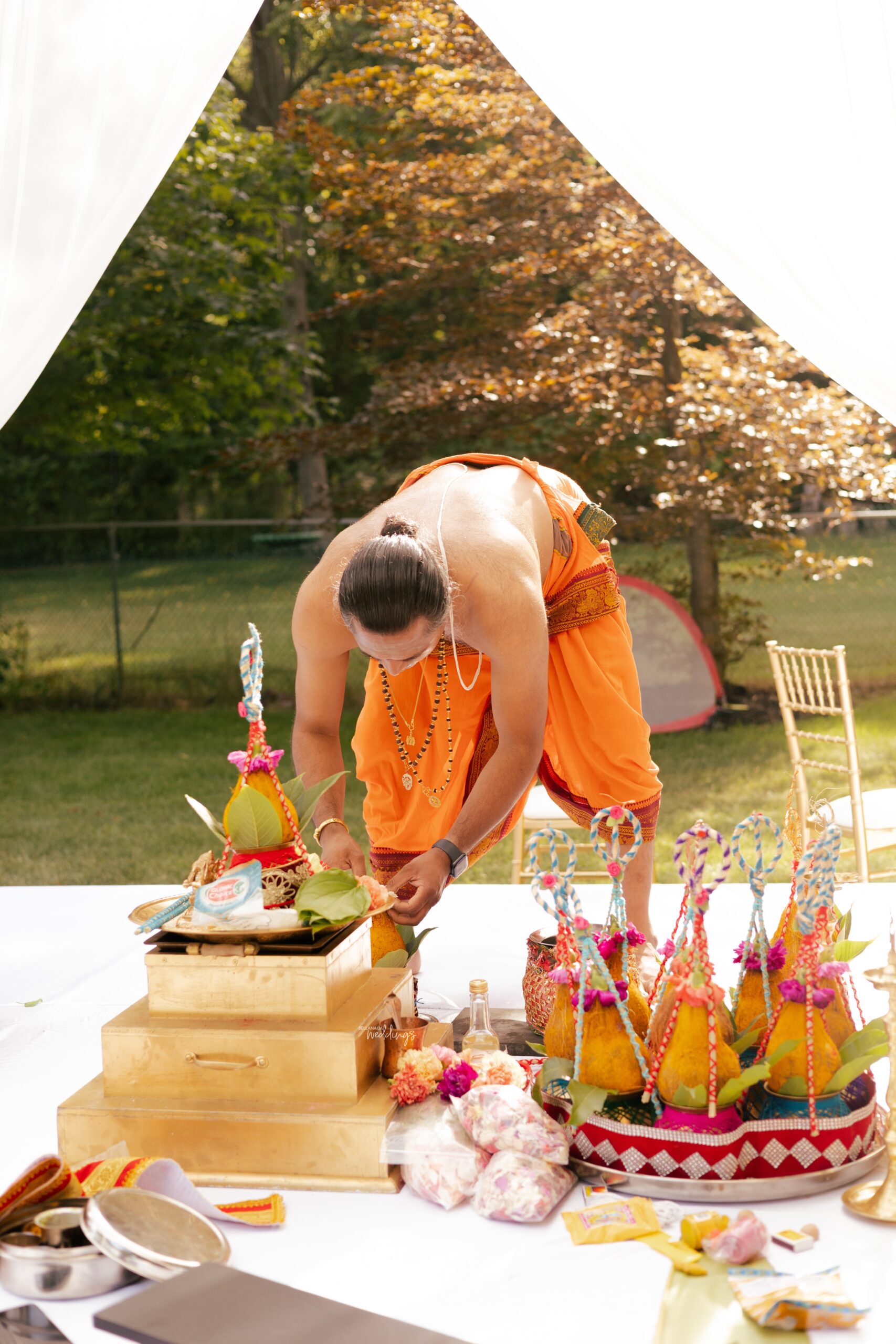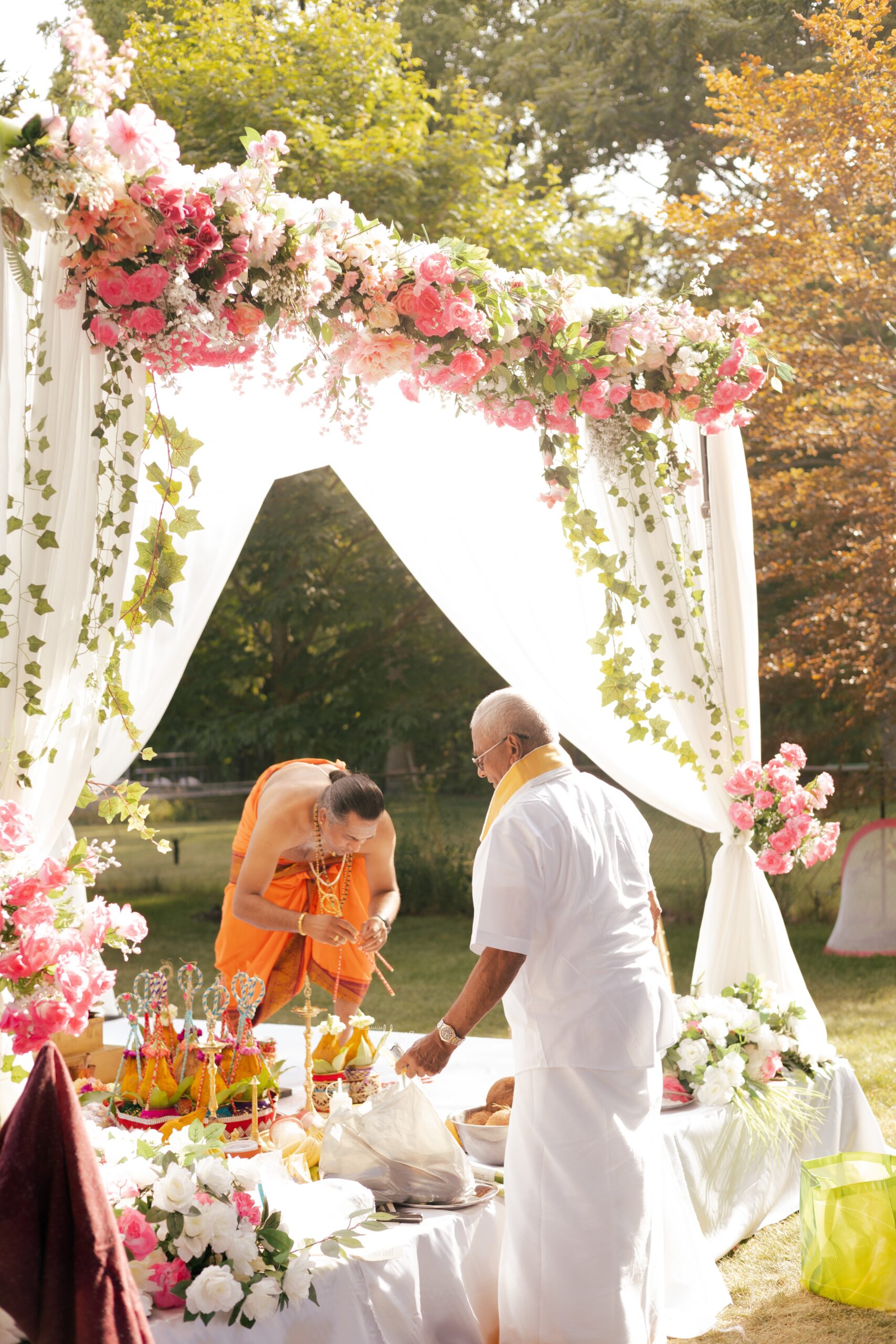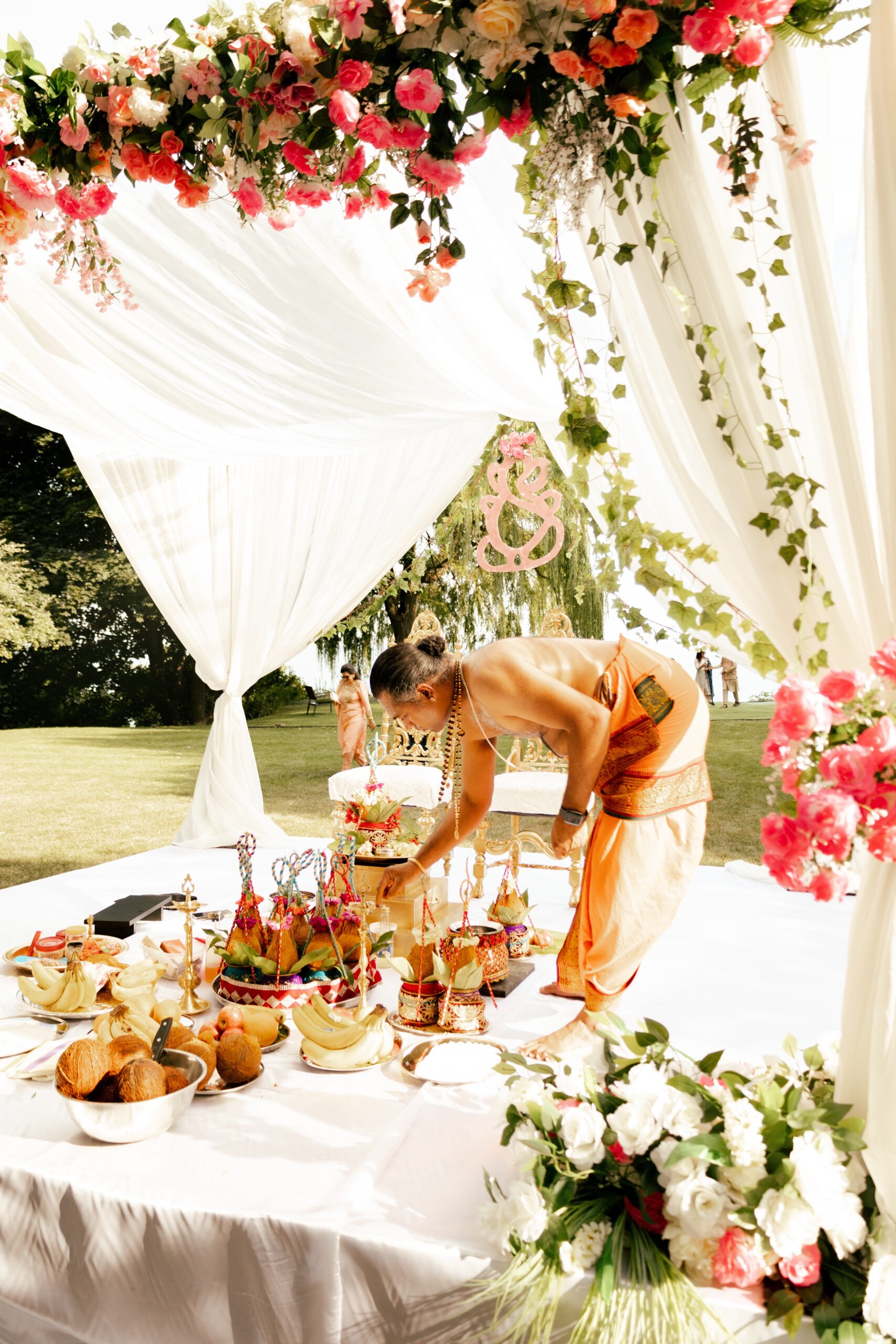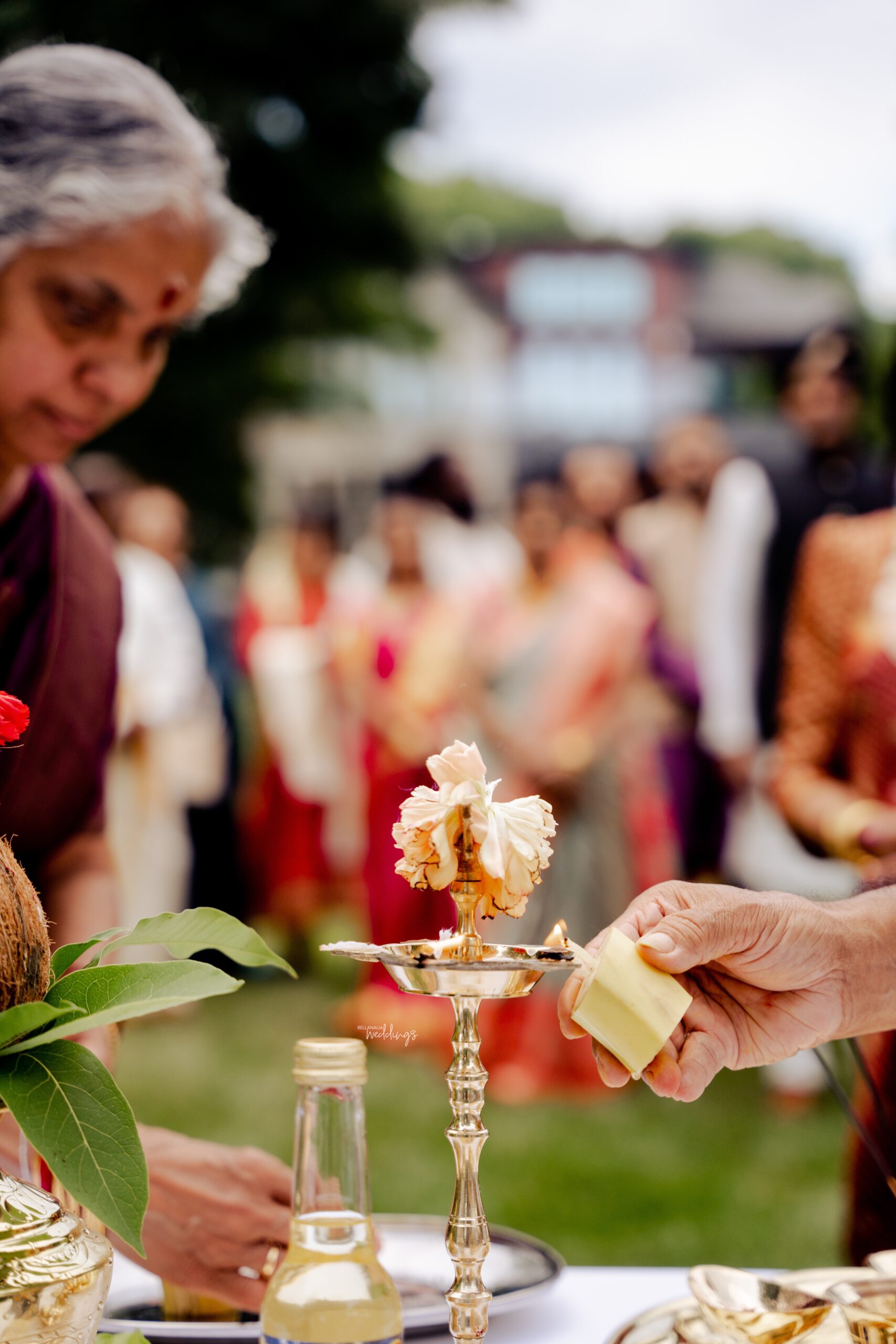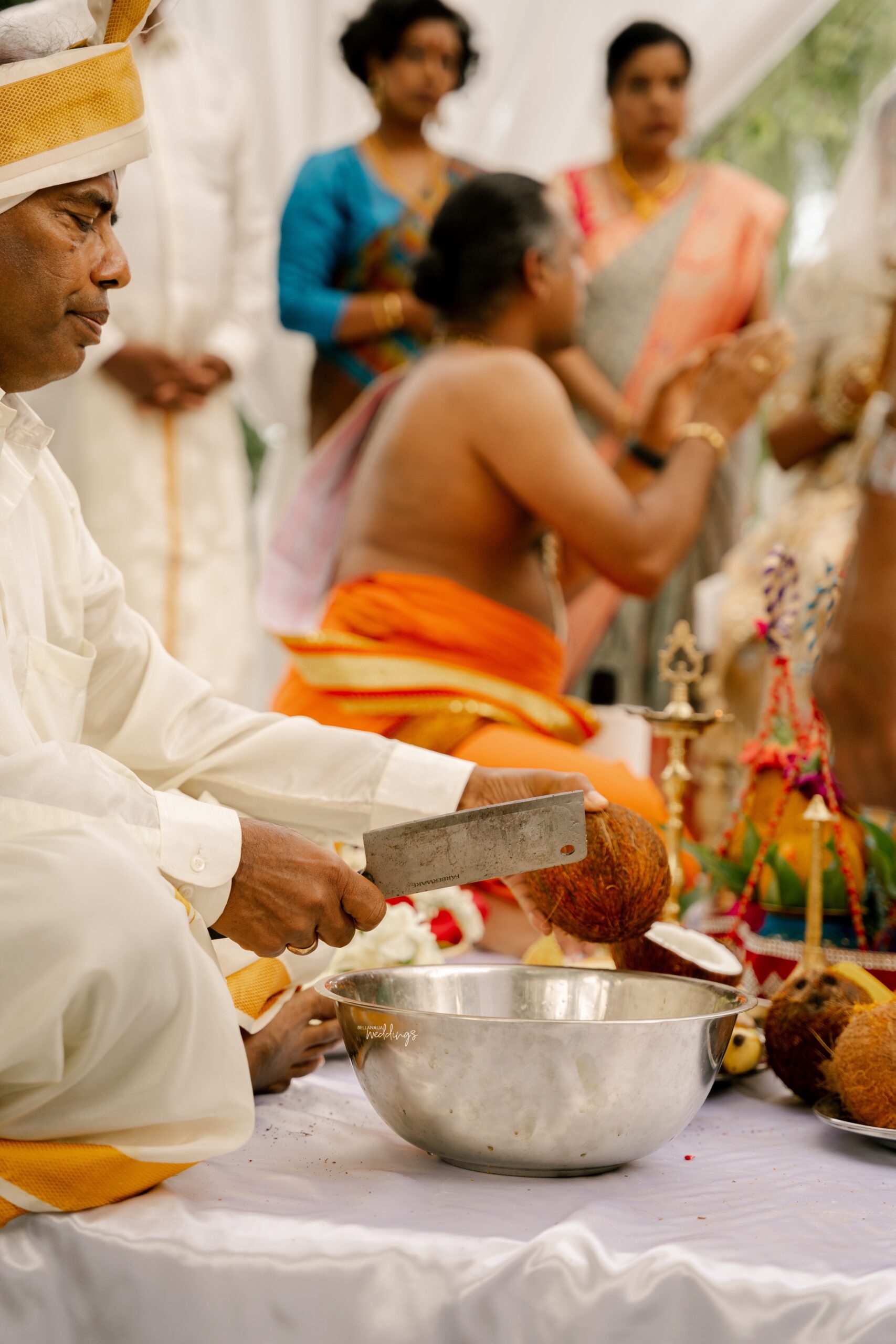 Give way, dapper groom coming through!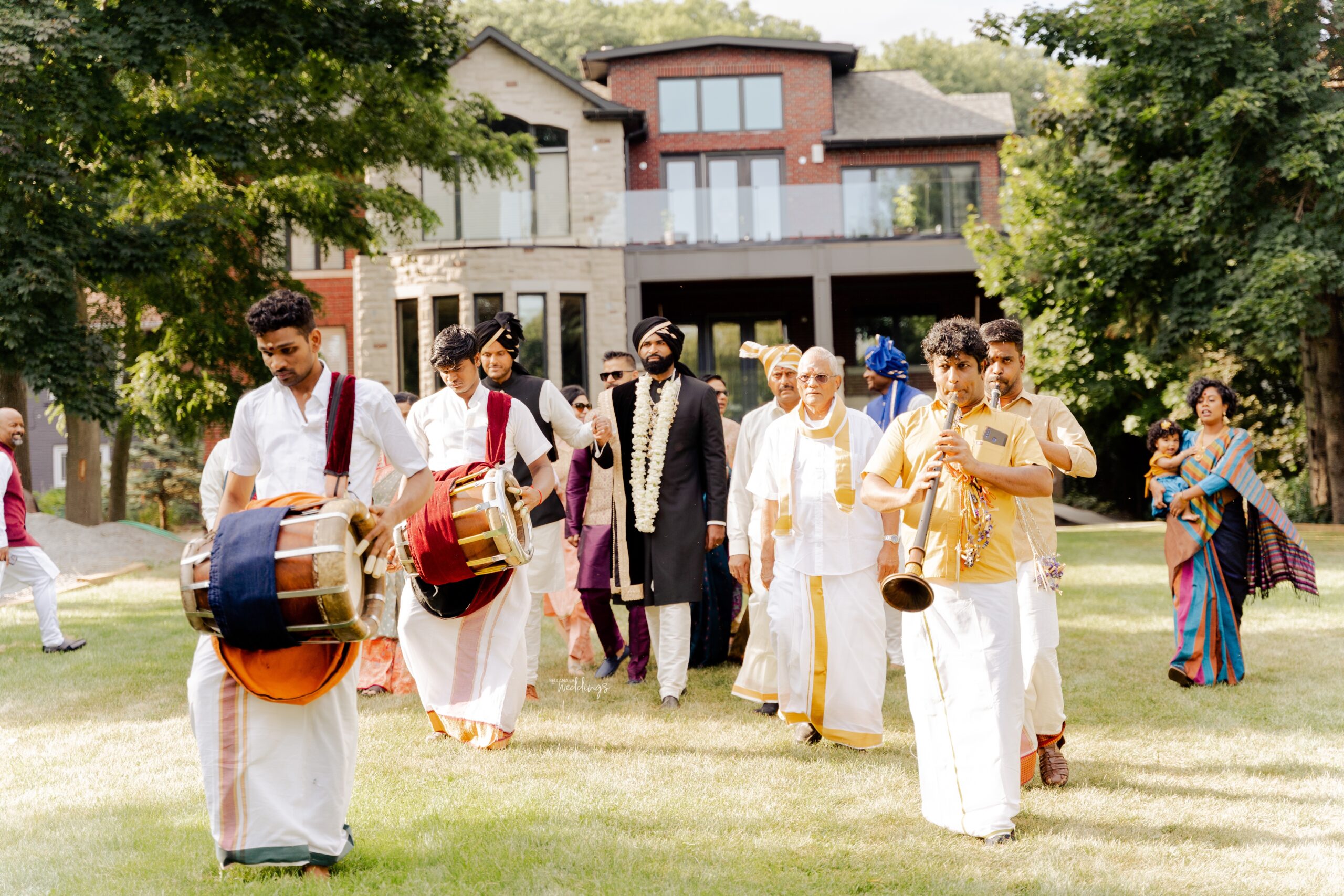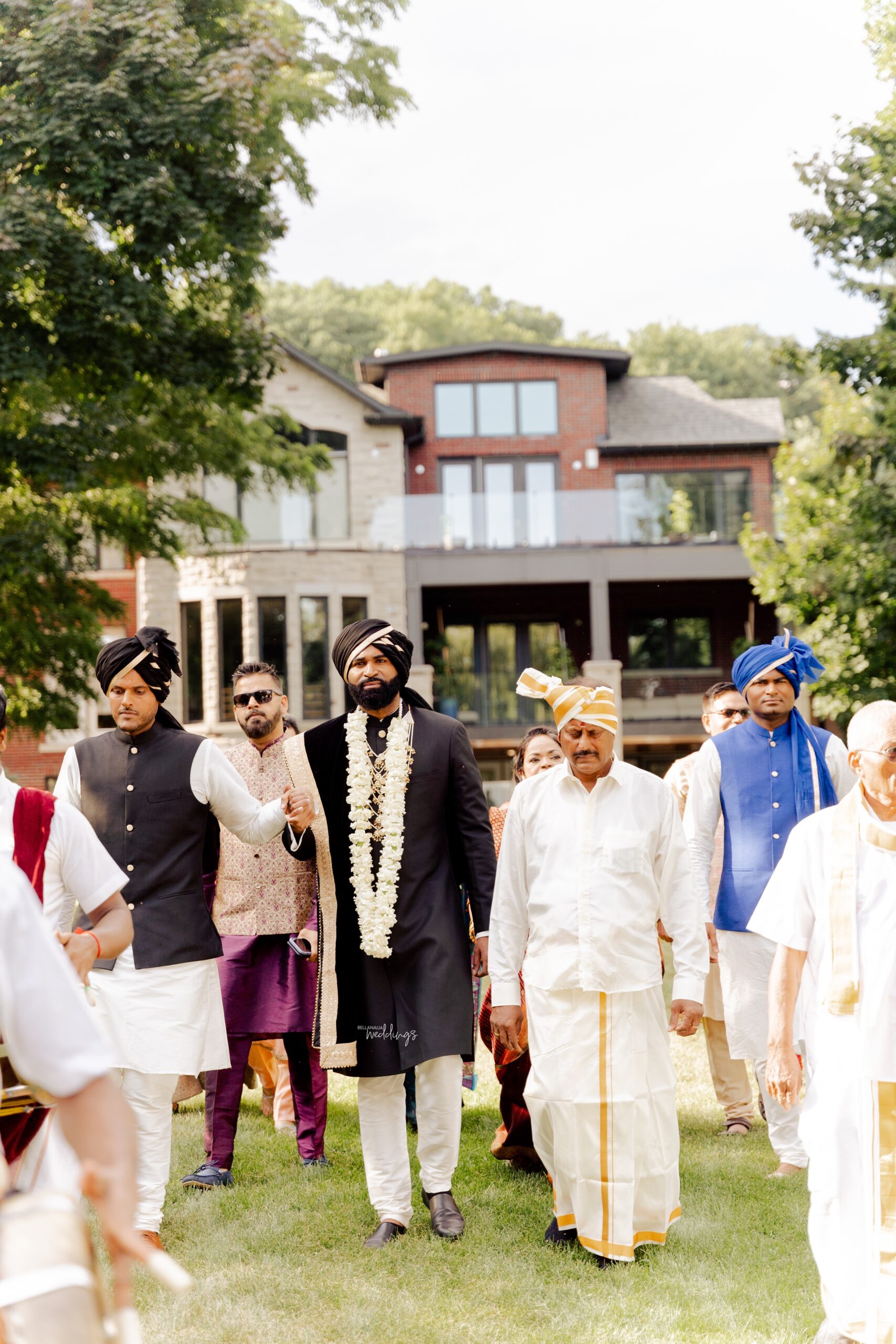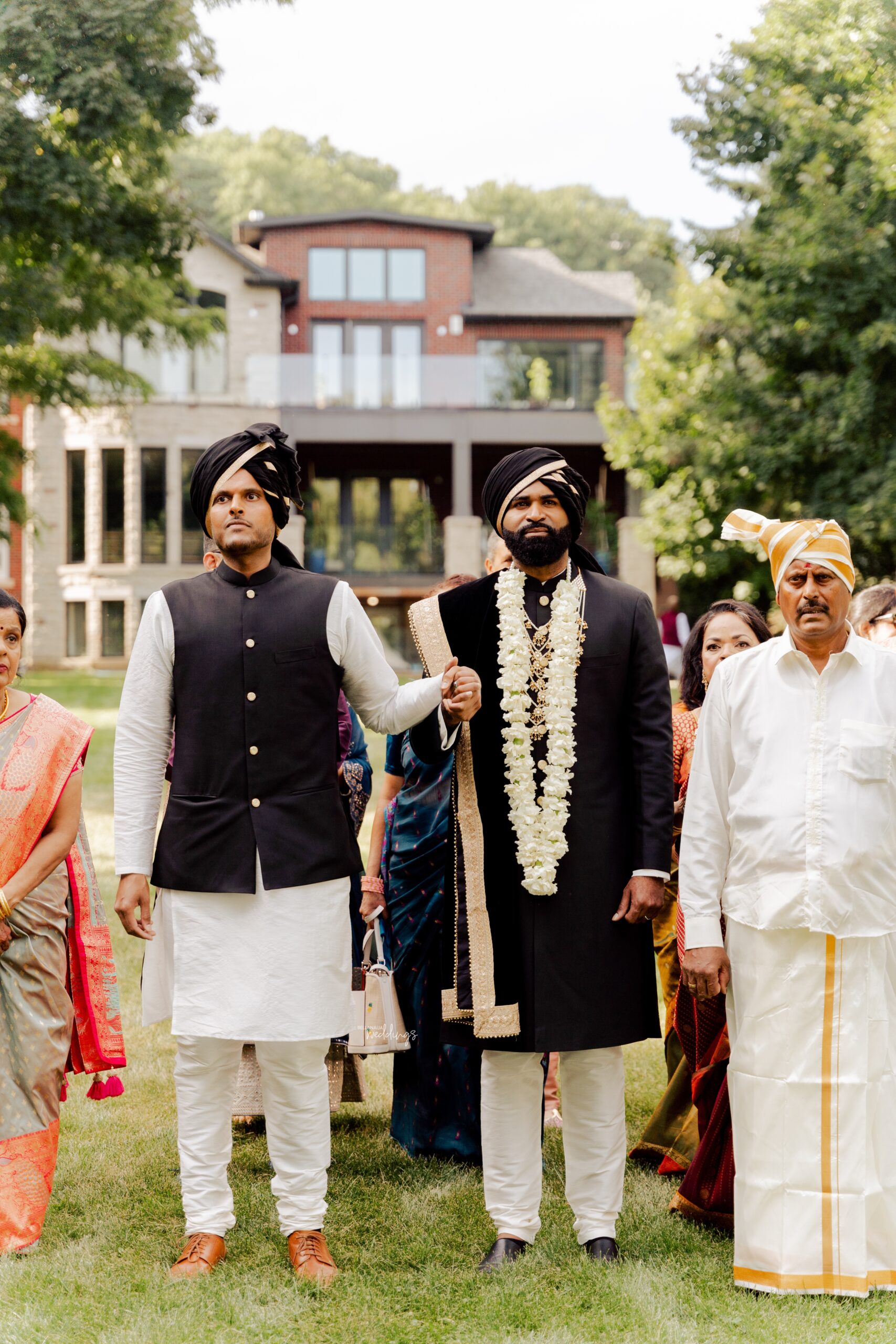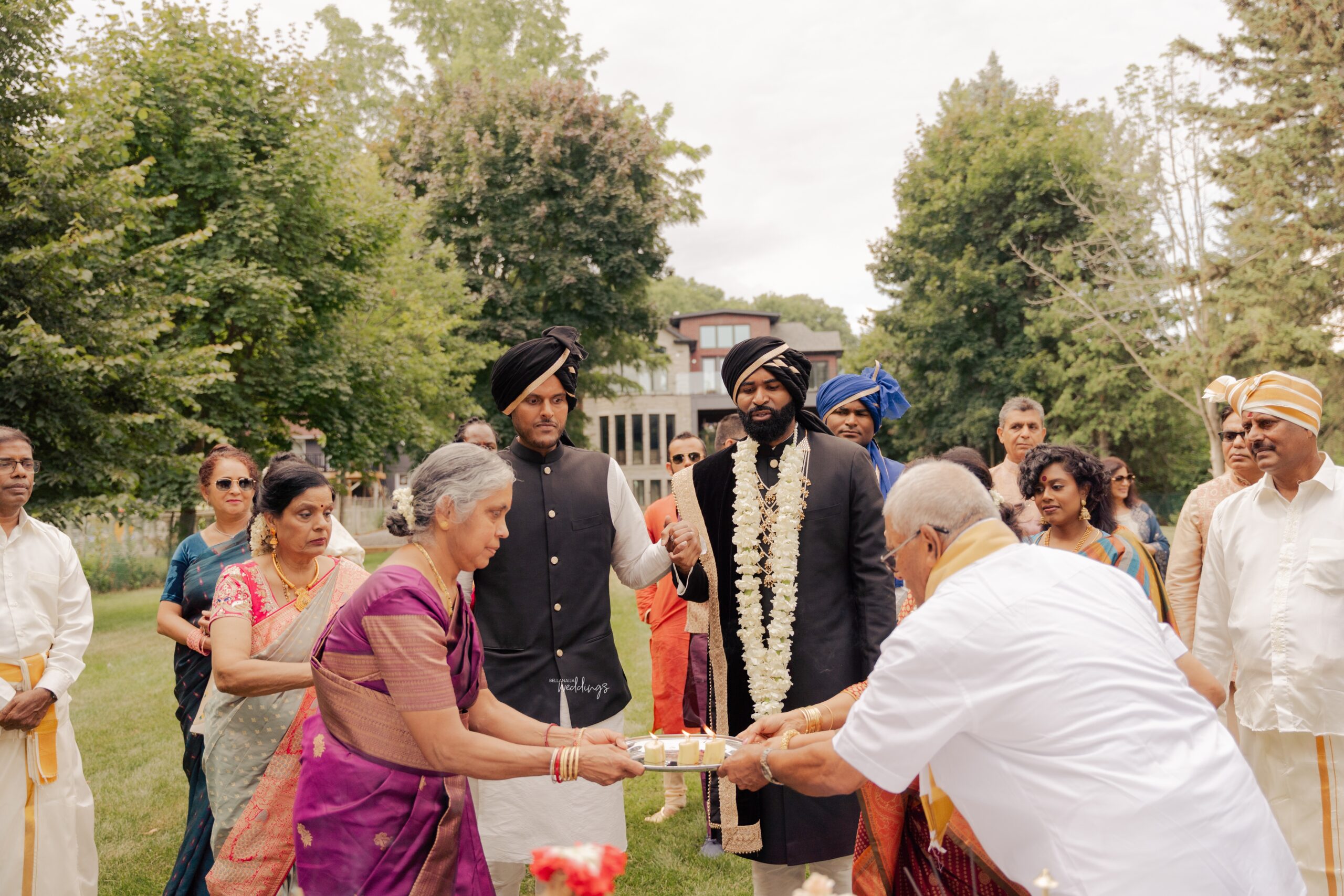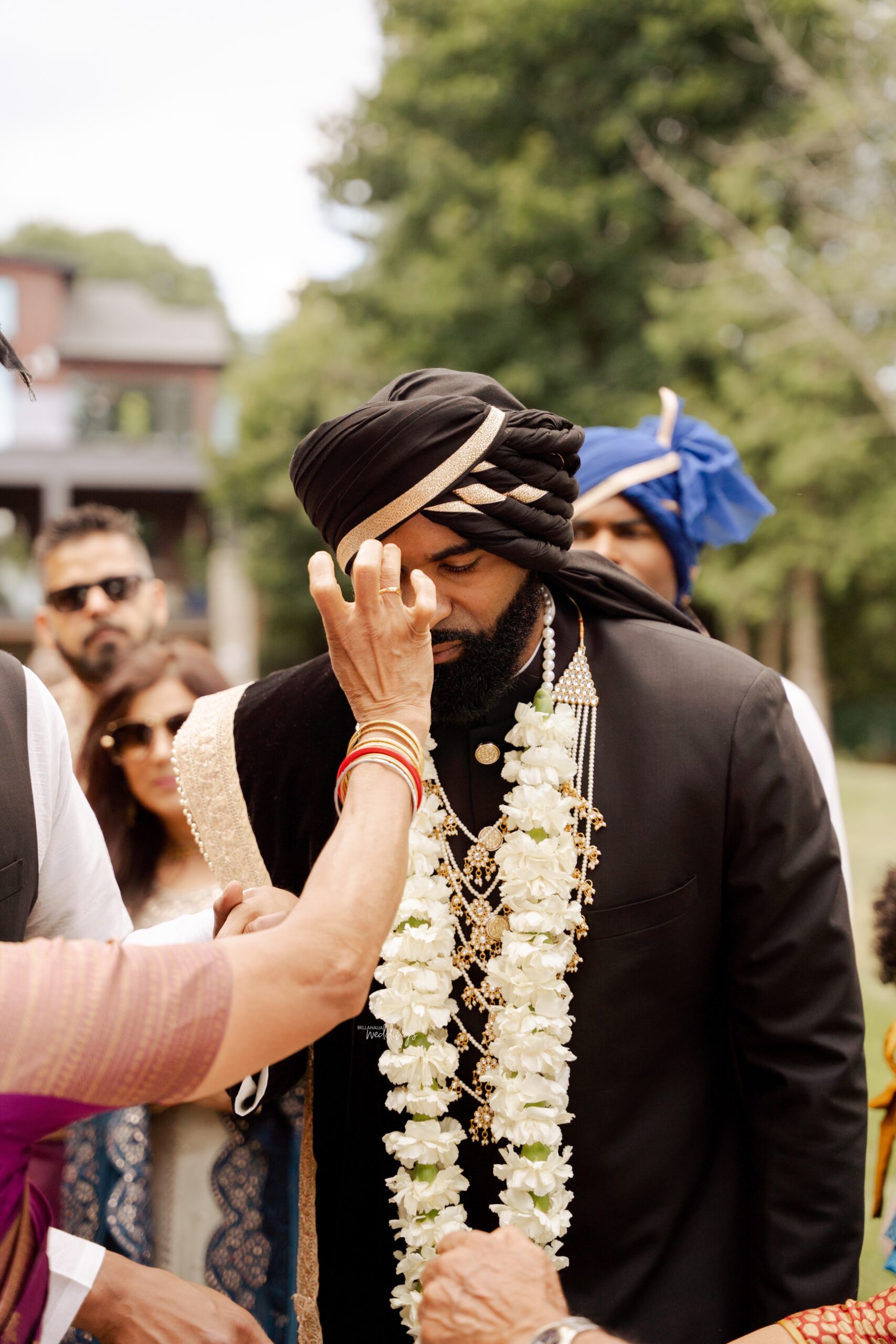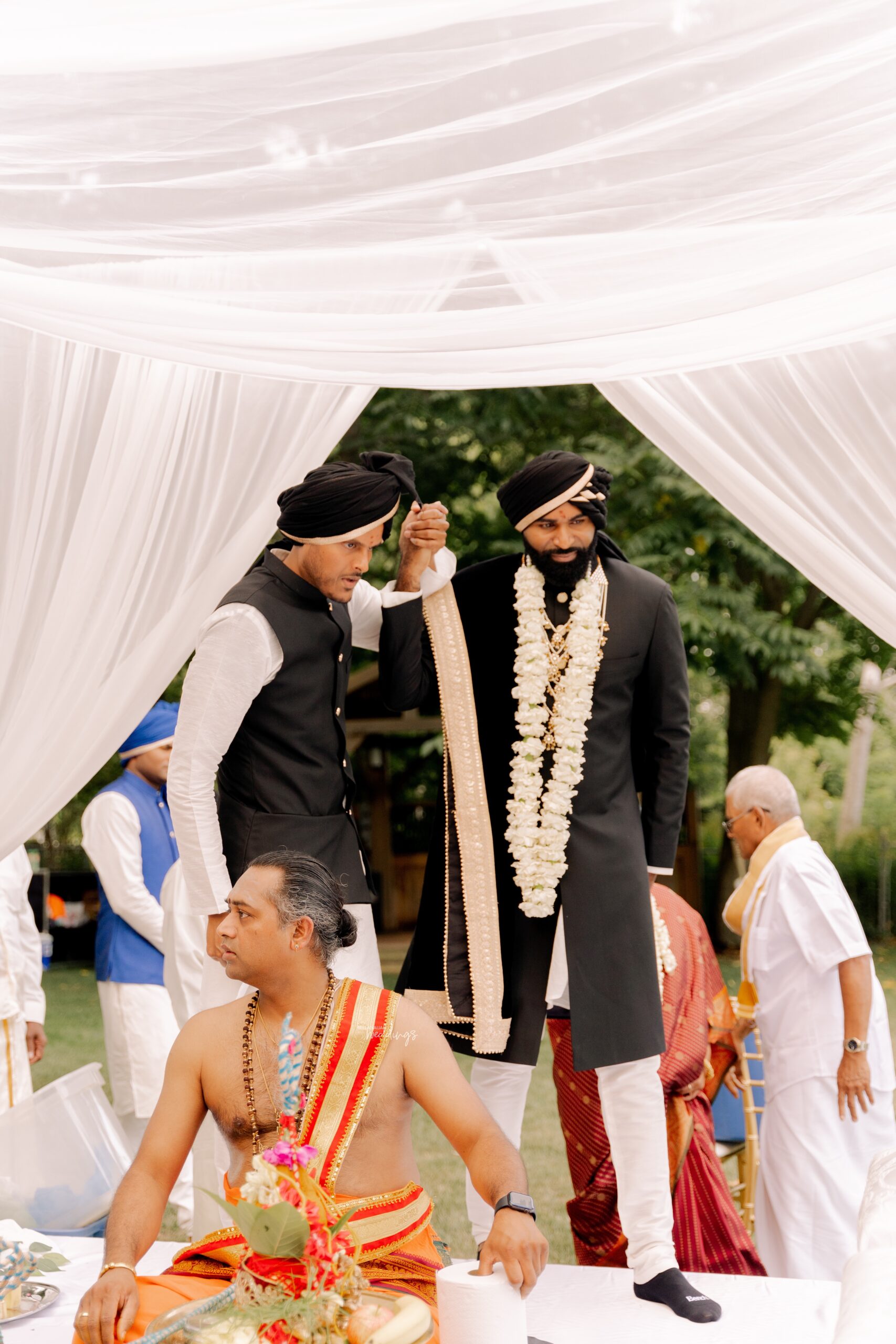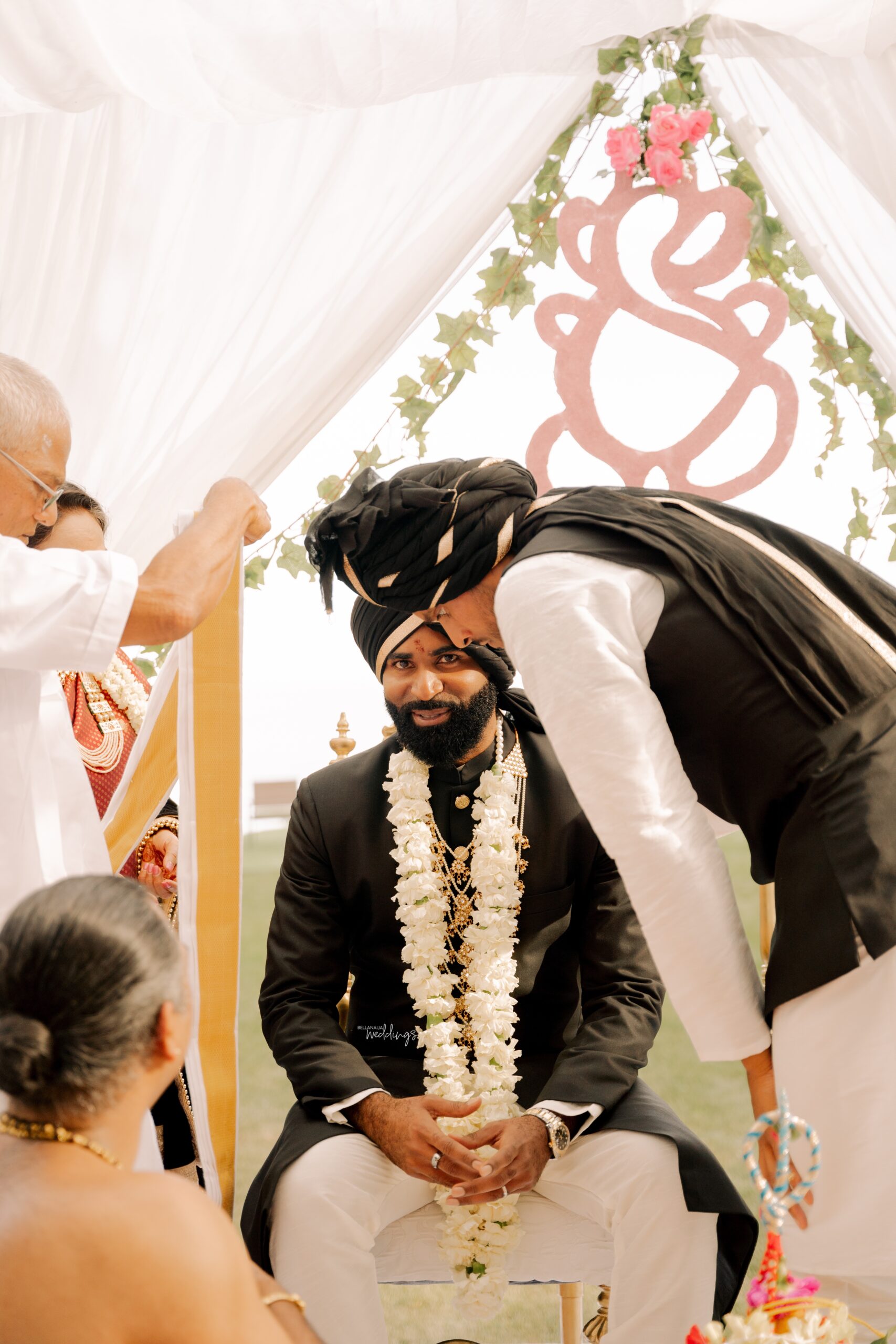 The groom performs the Hindu wedding rites…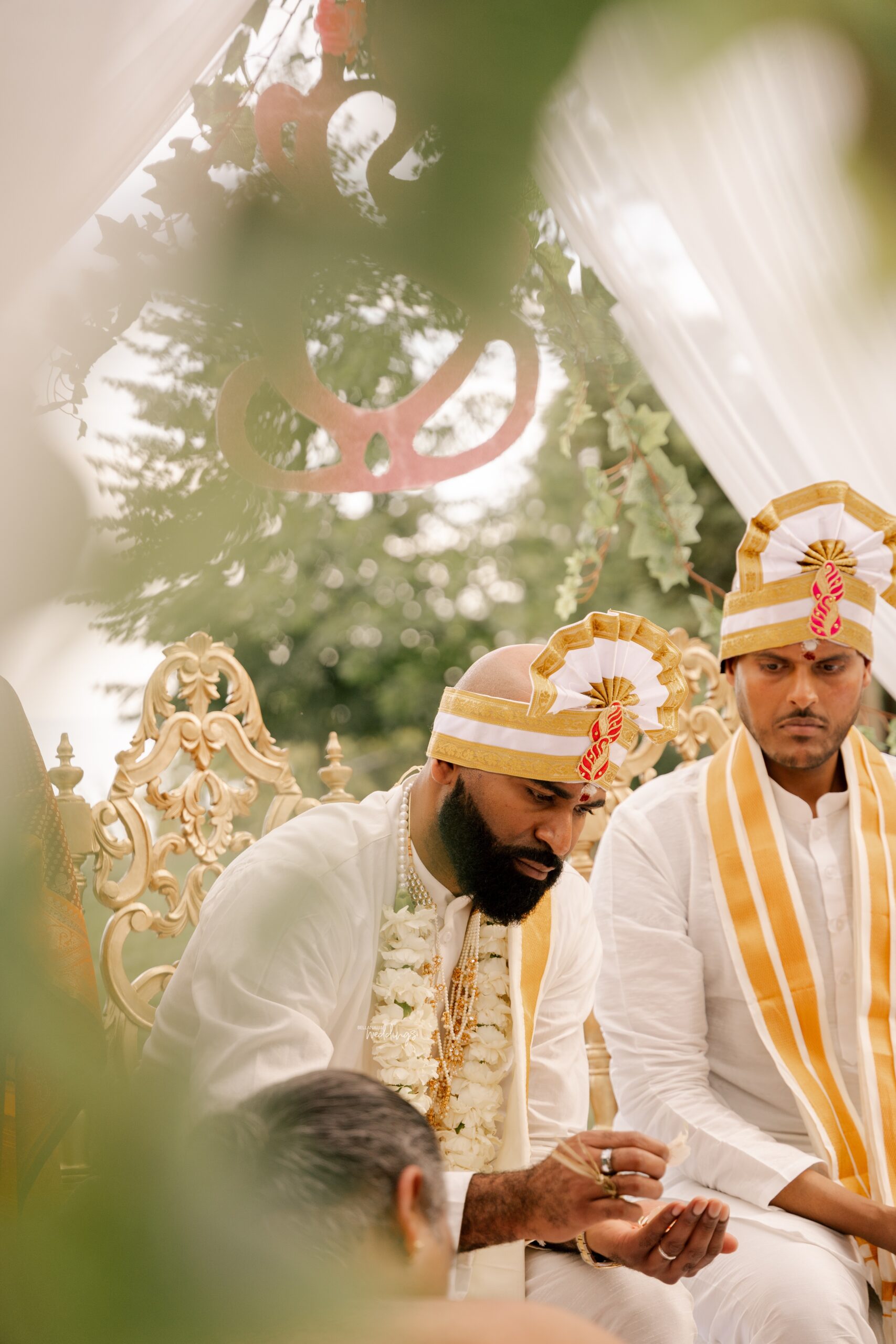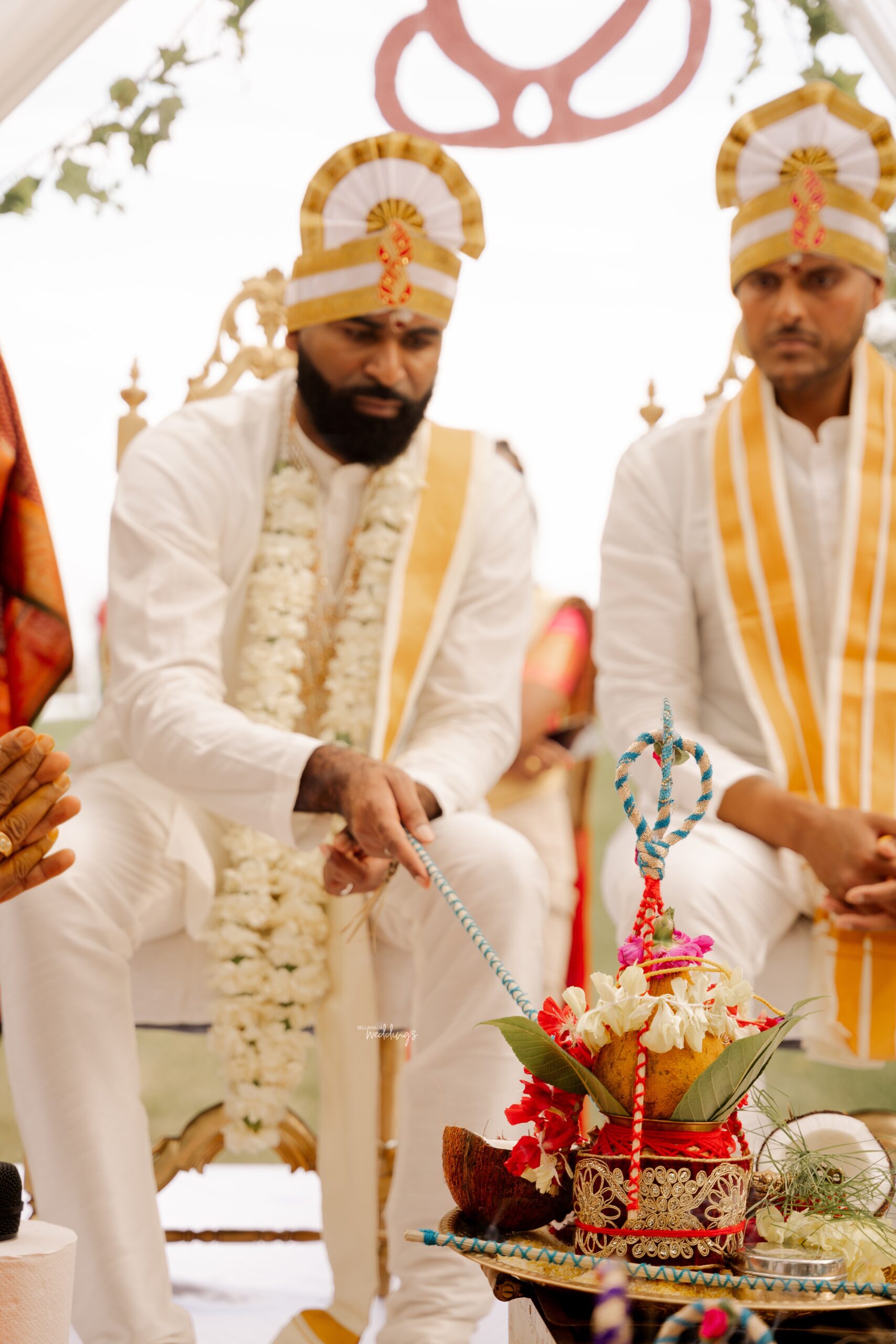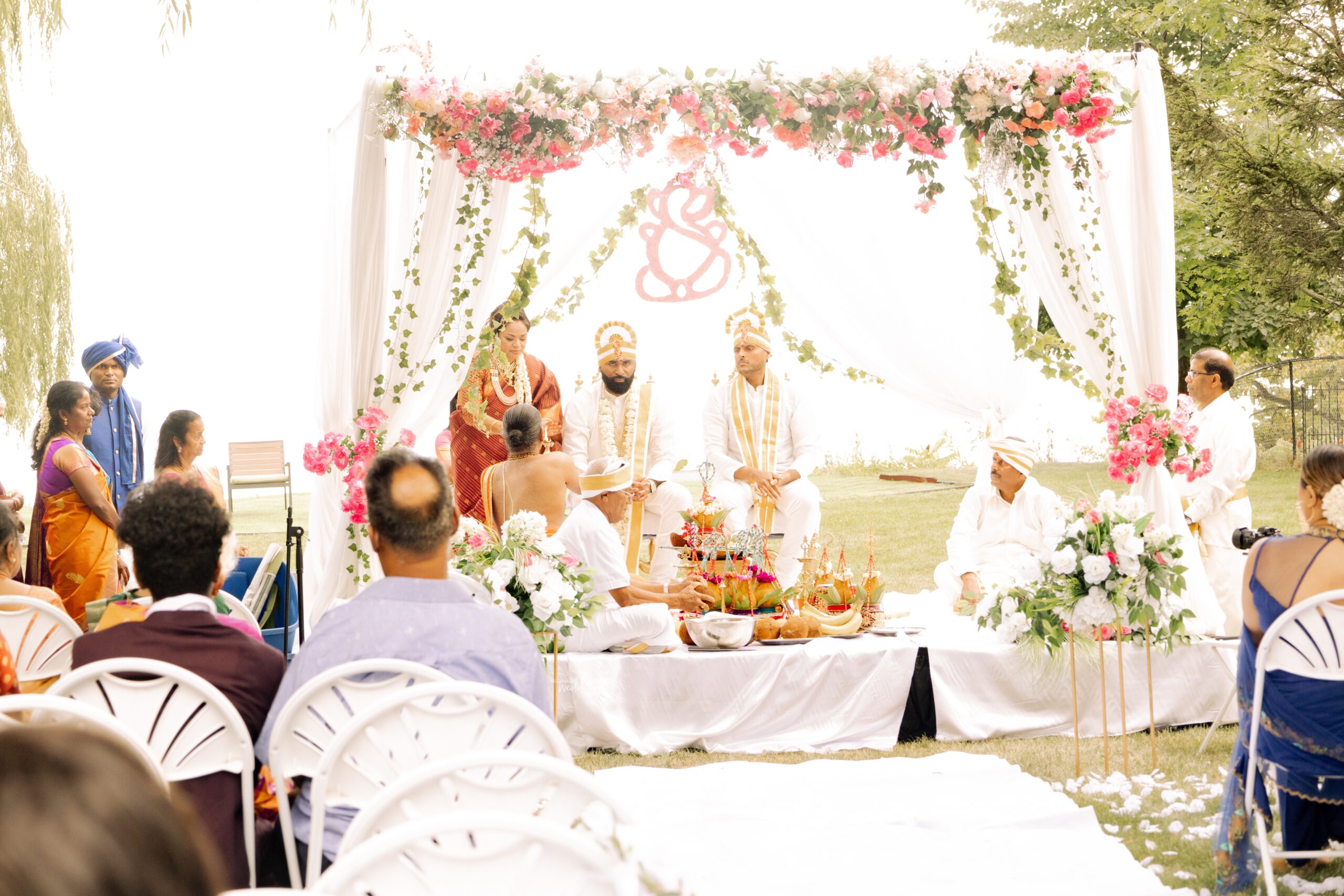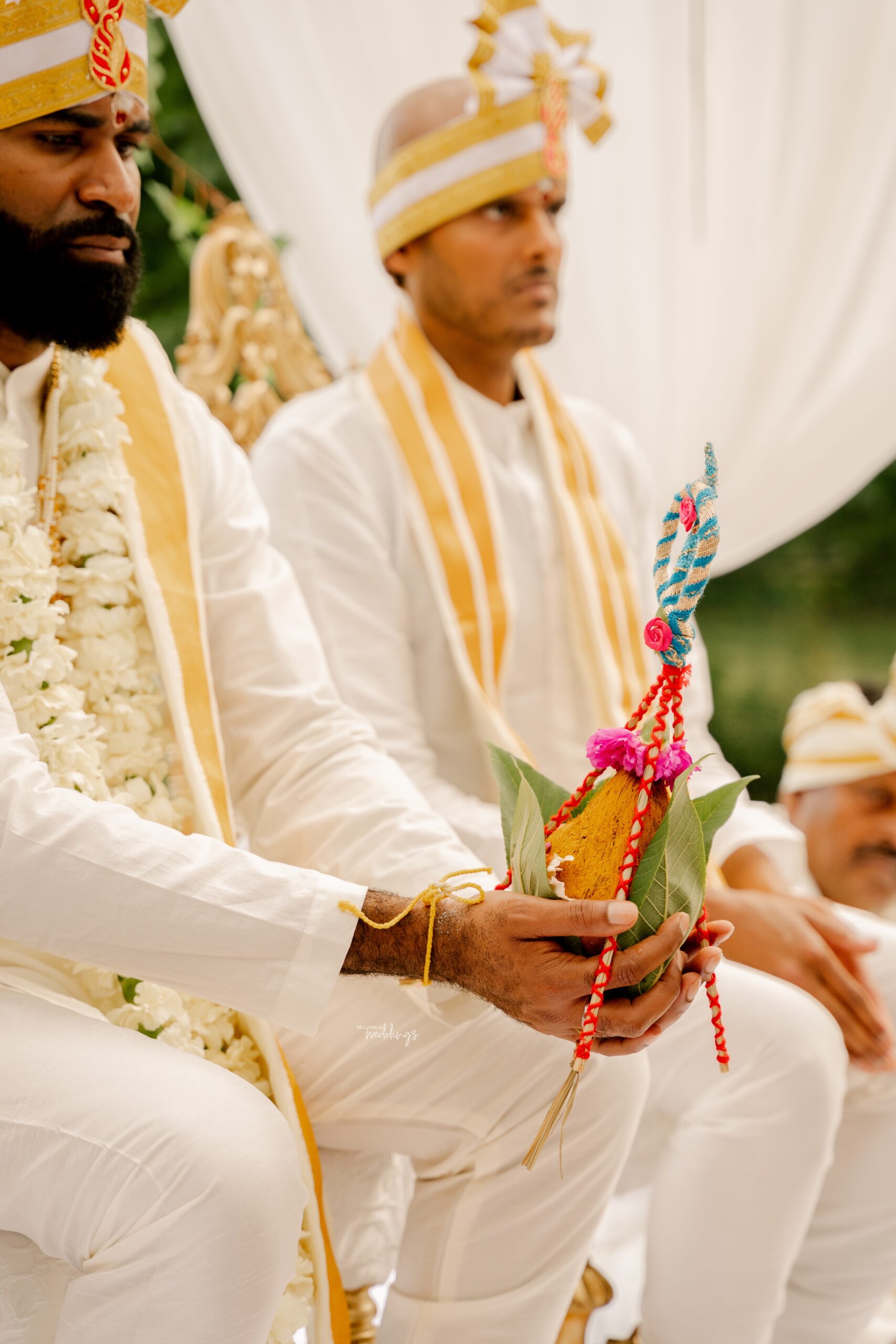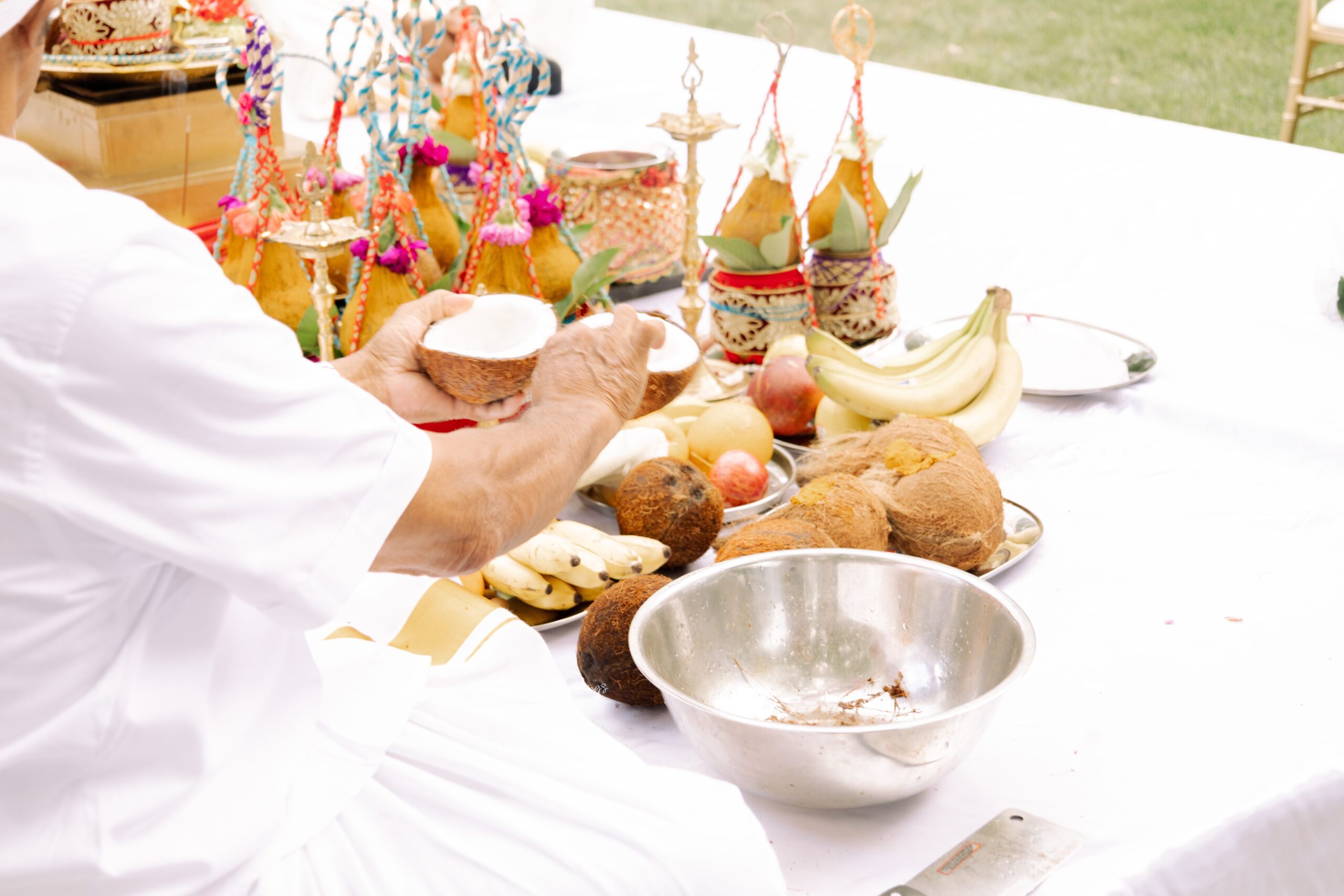 Now, here comes the bride…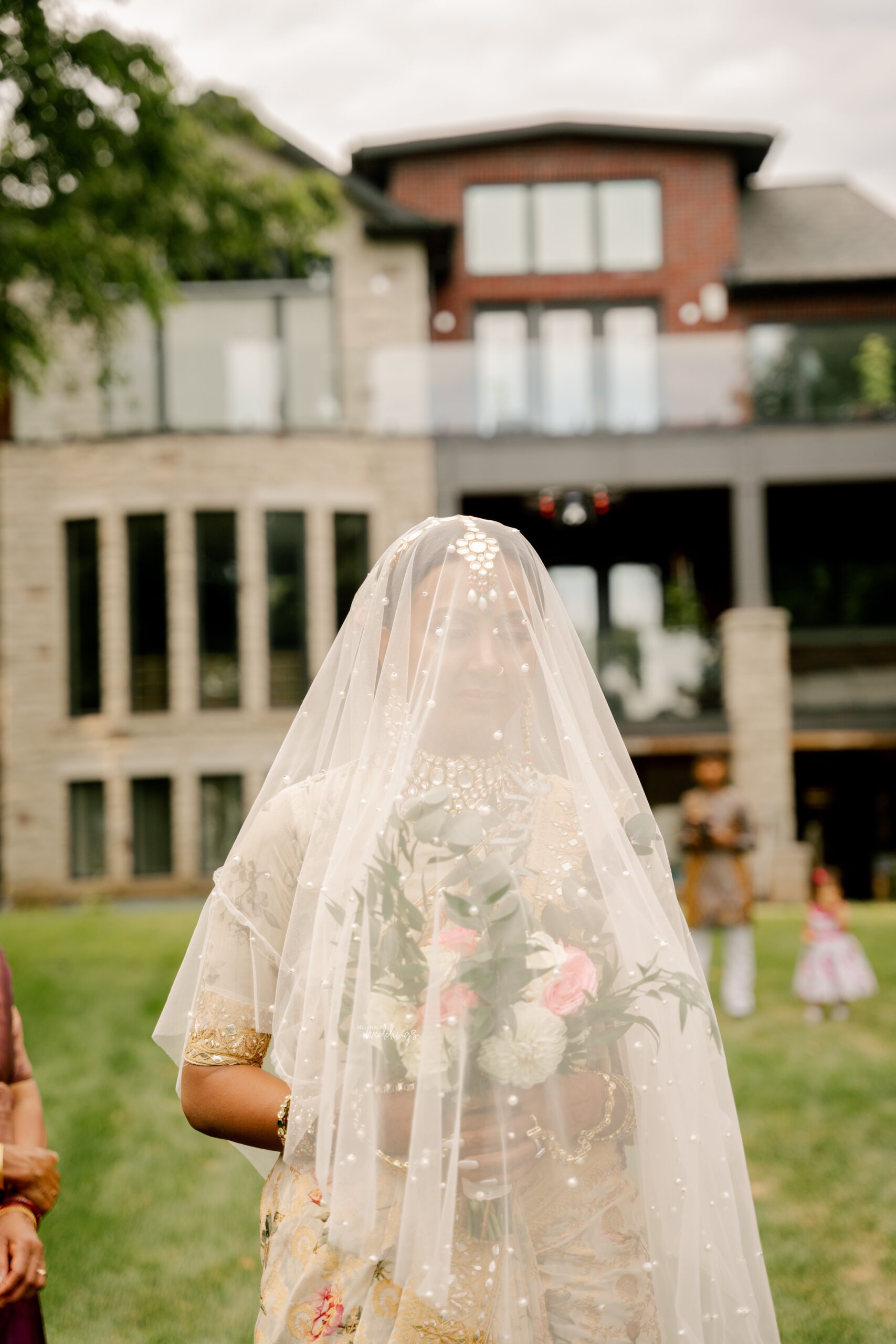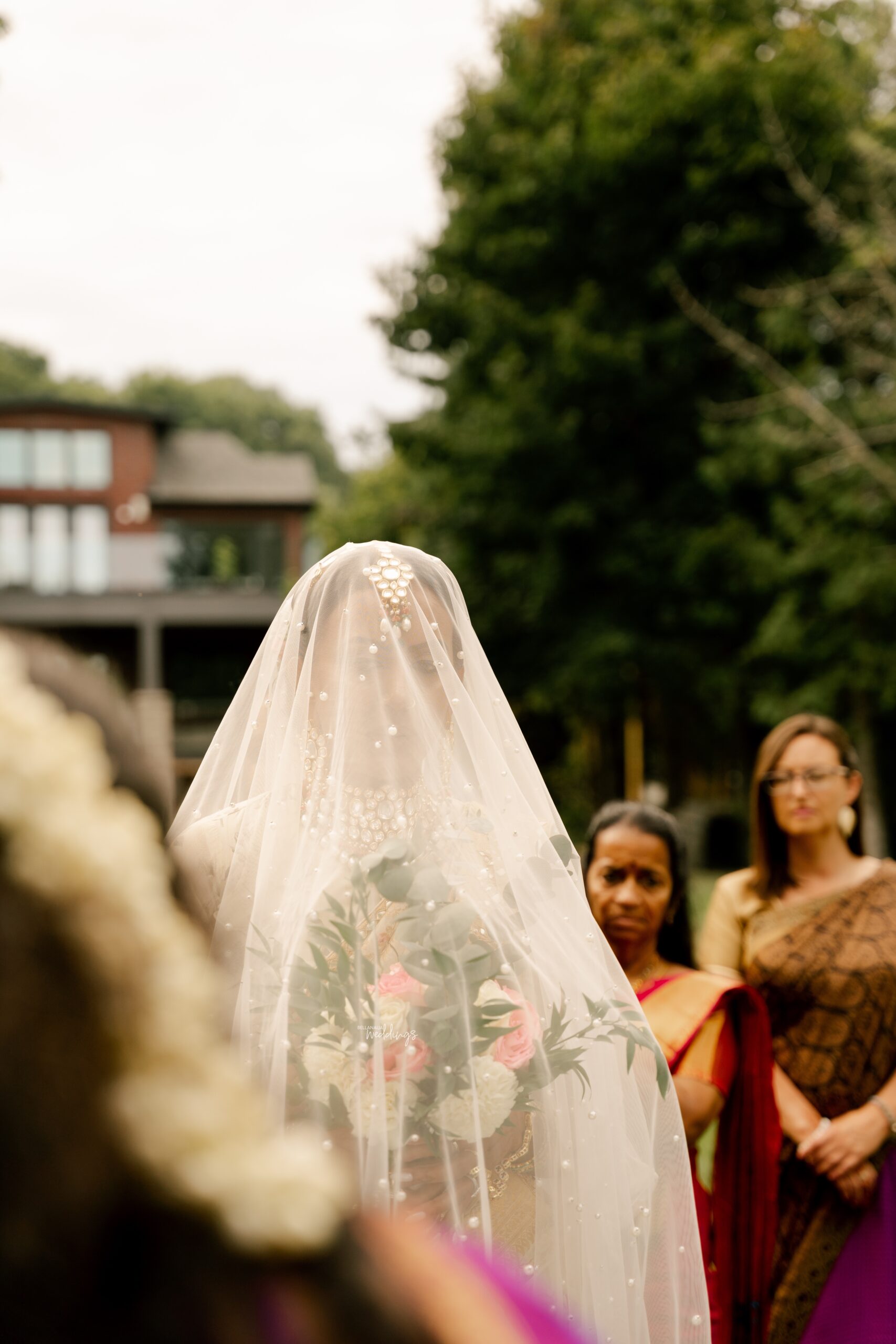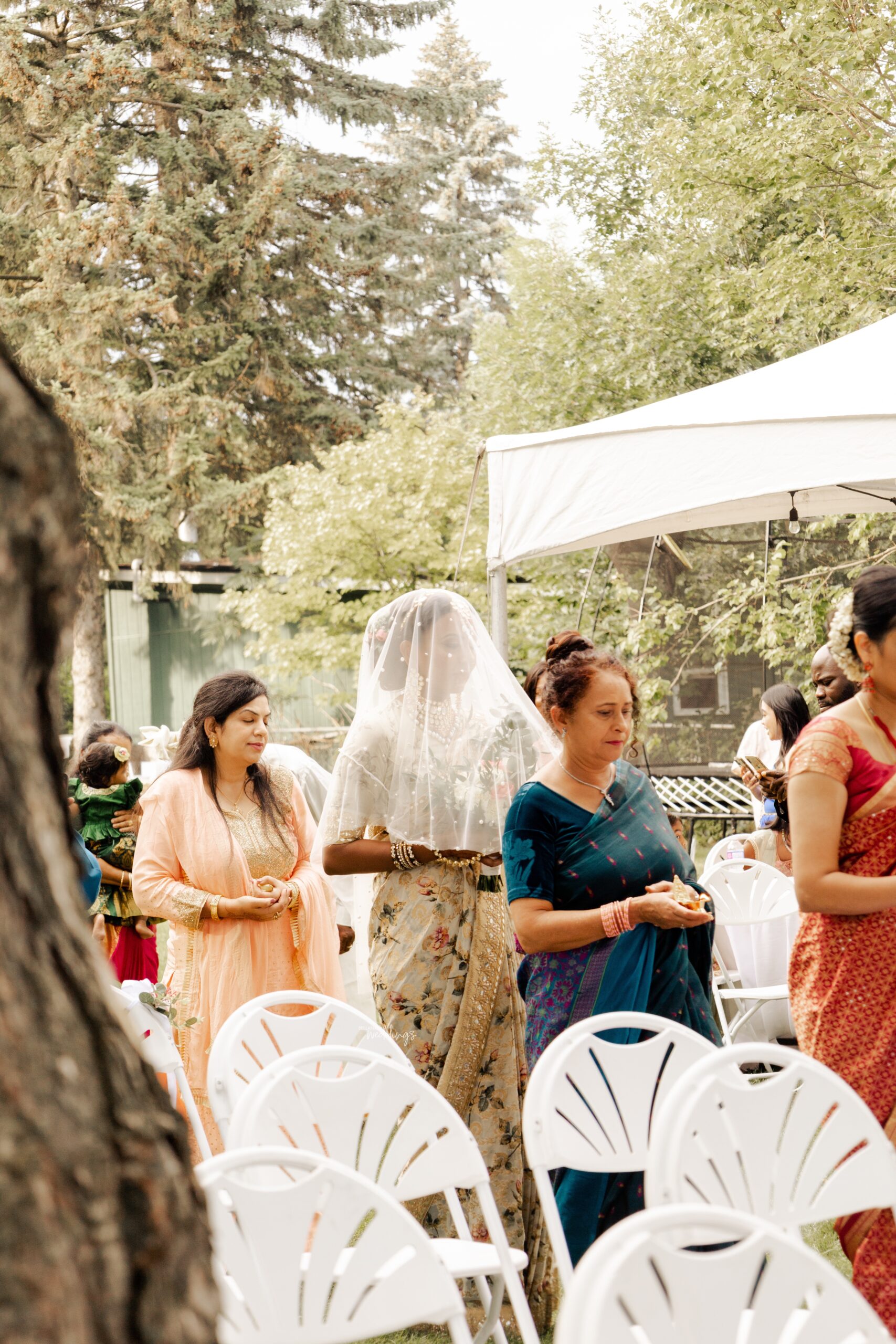 Time for the joining…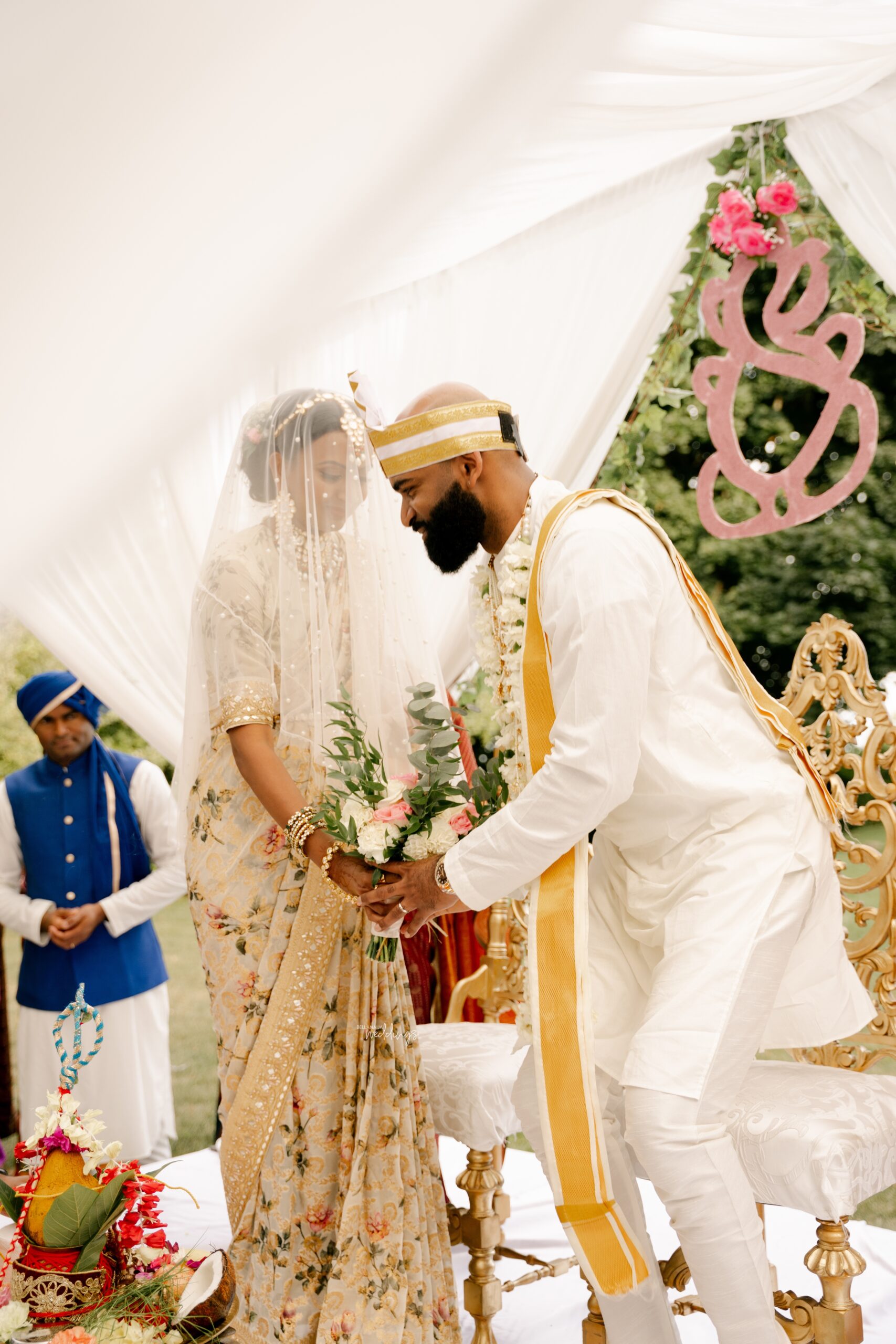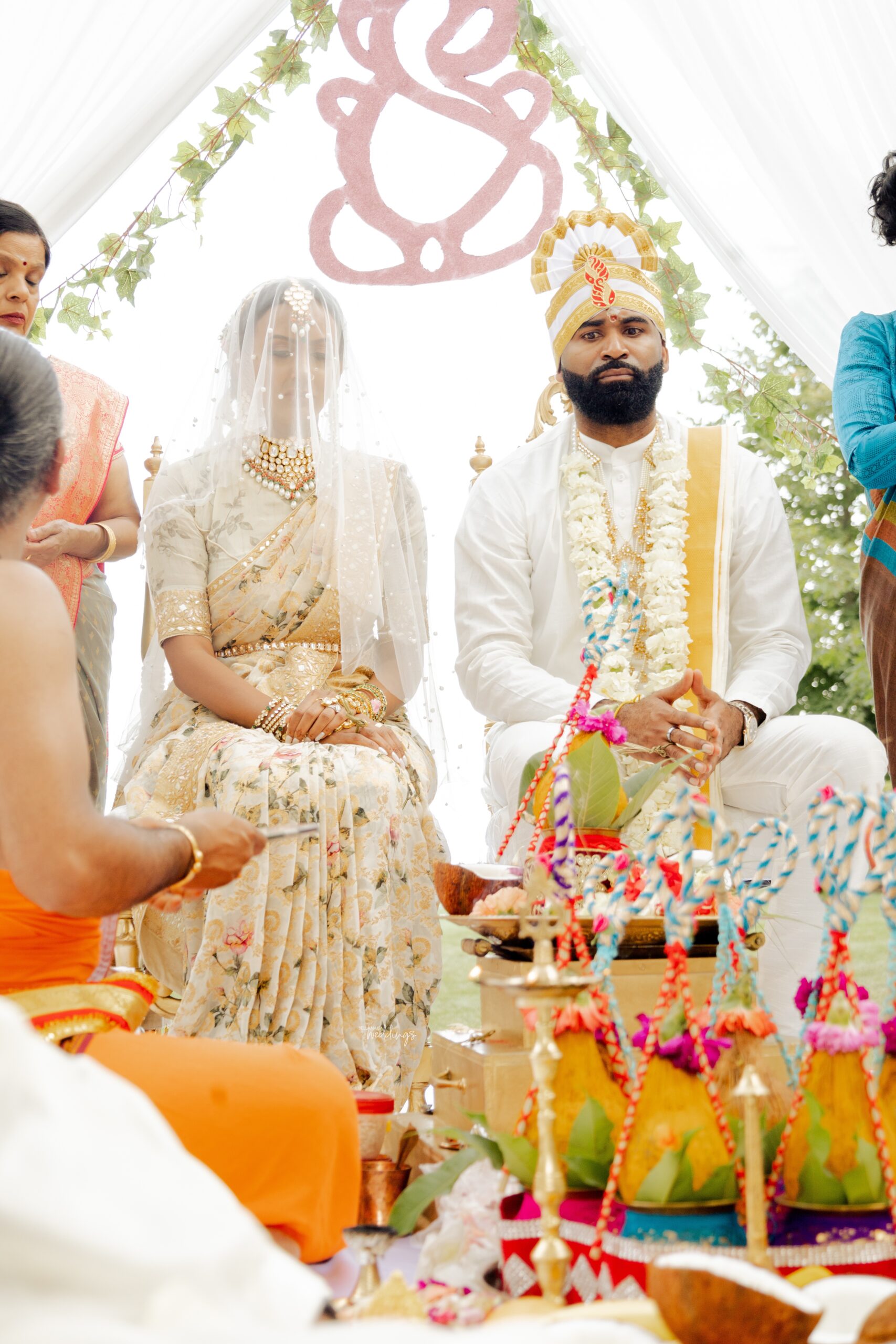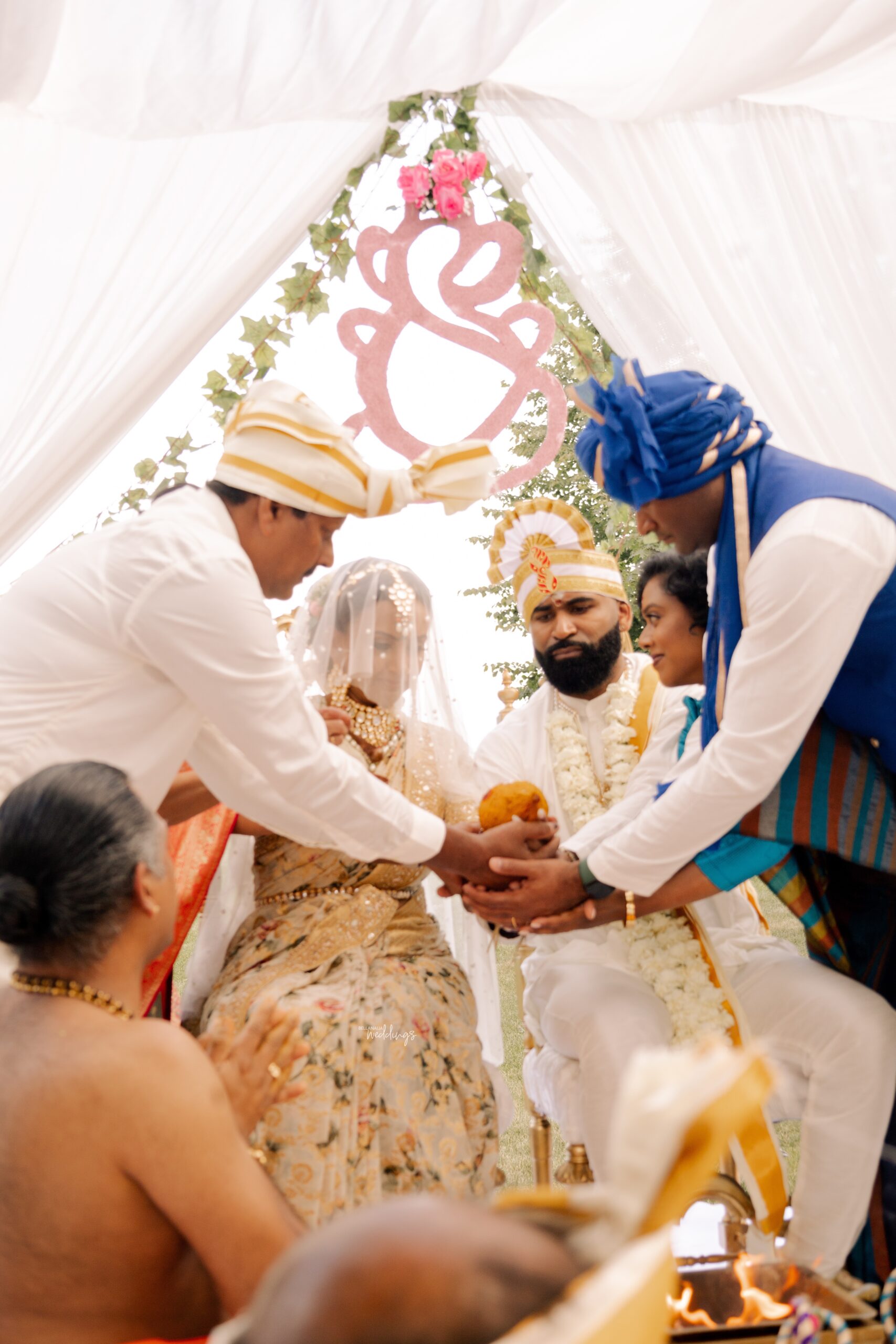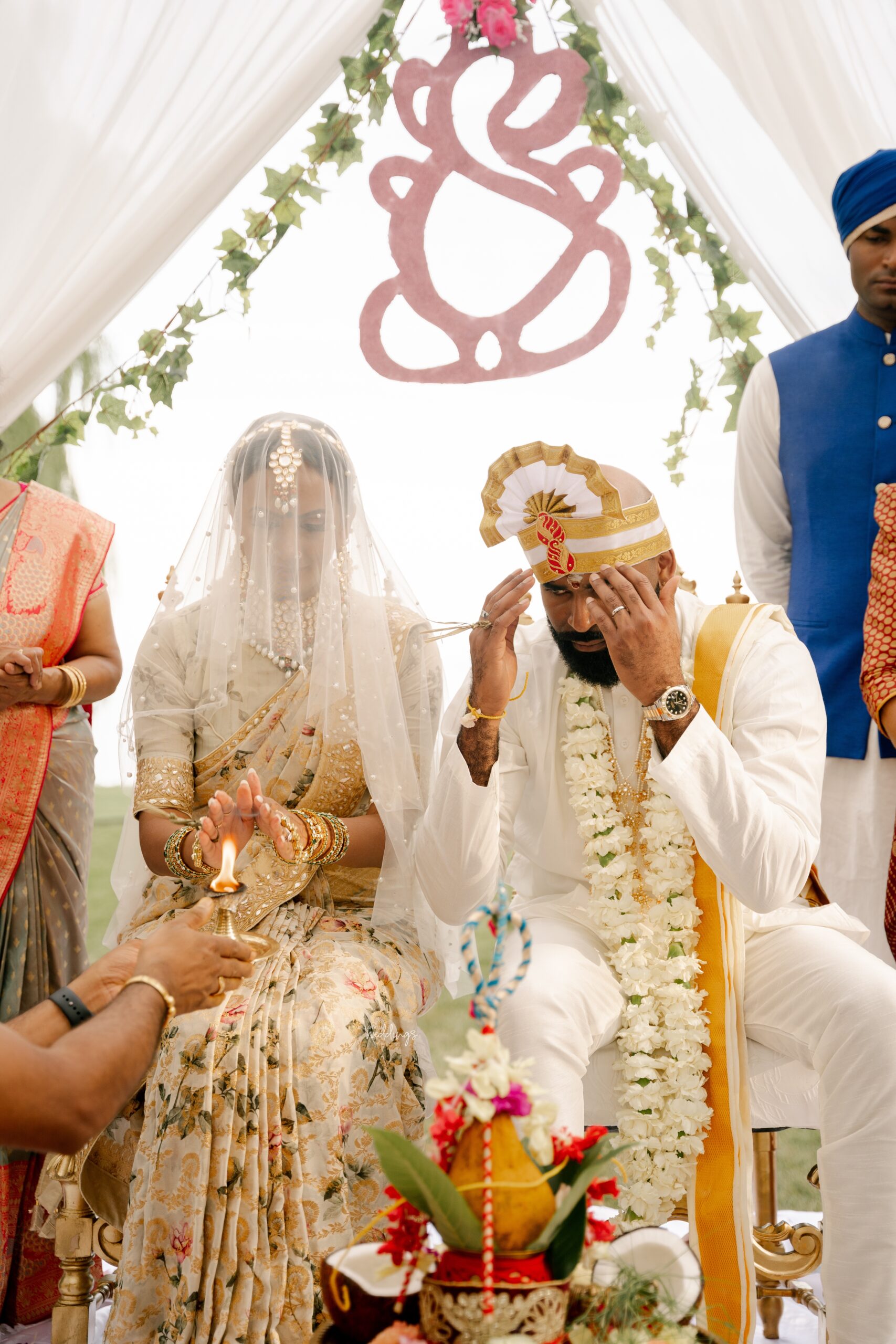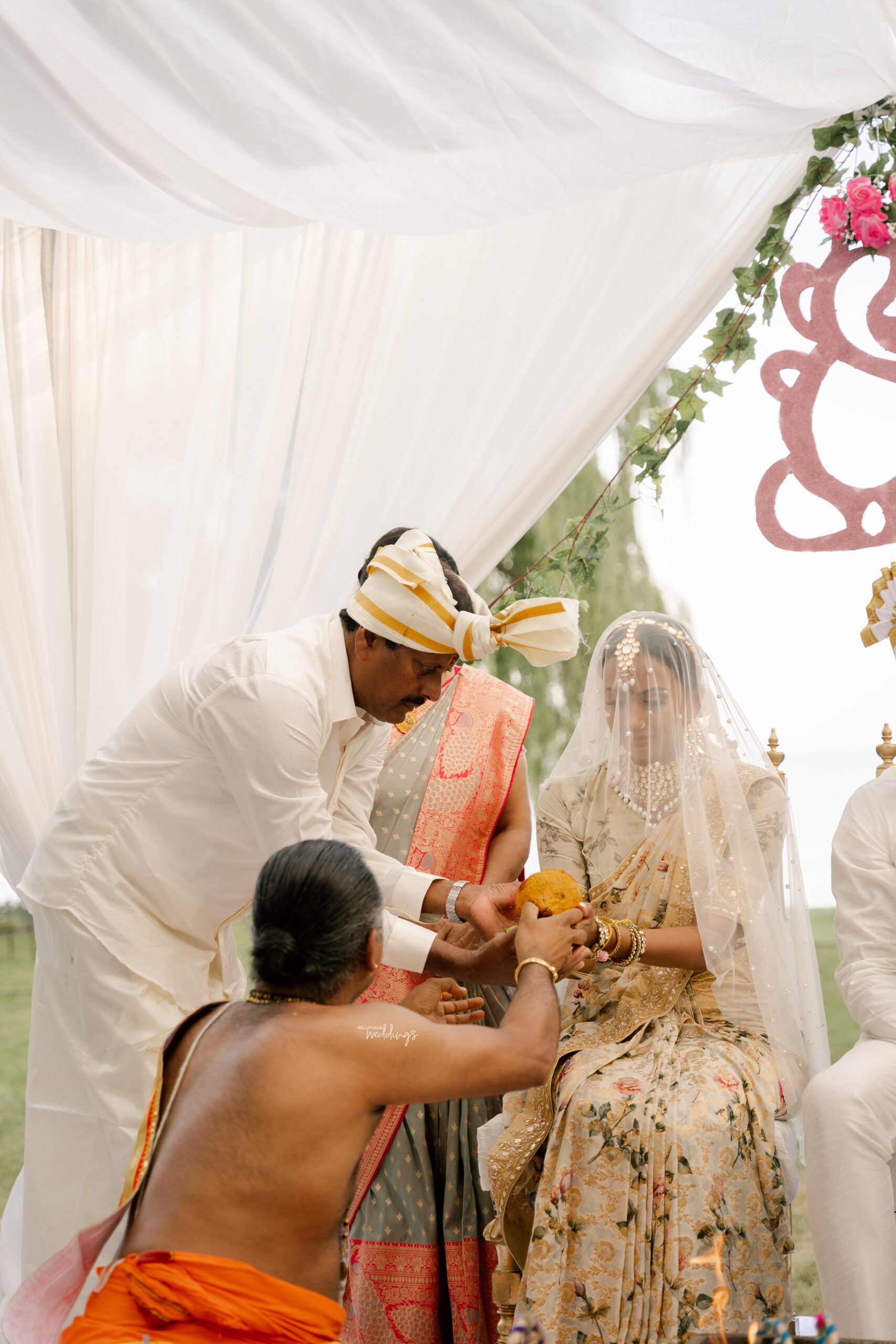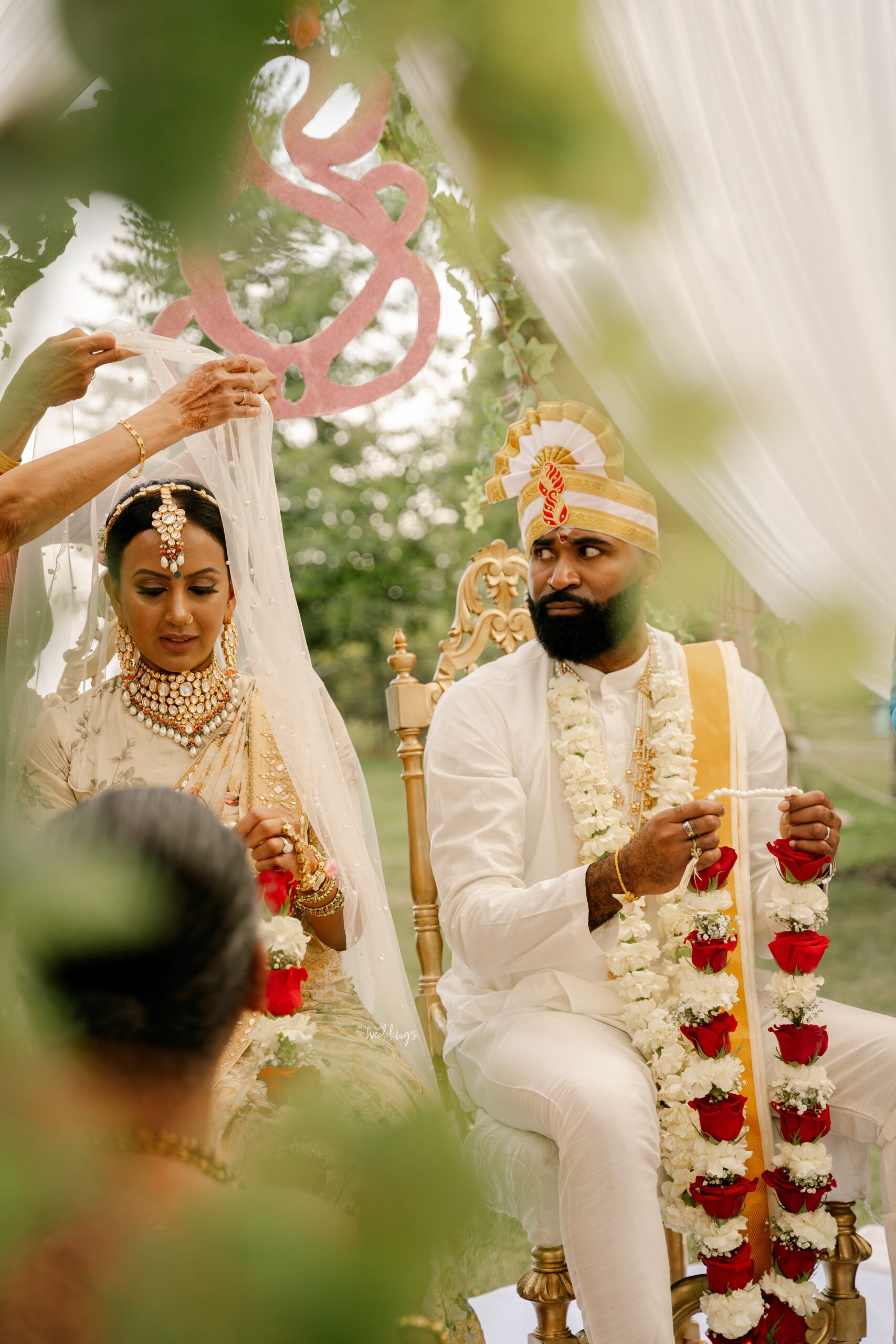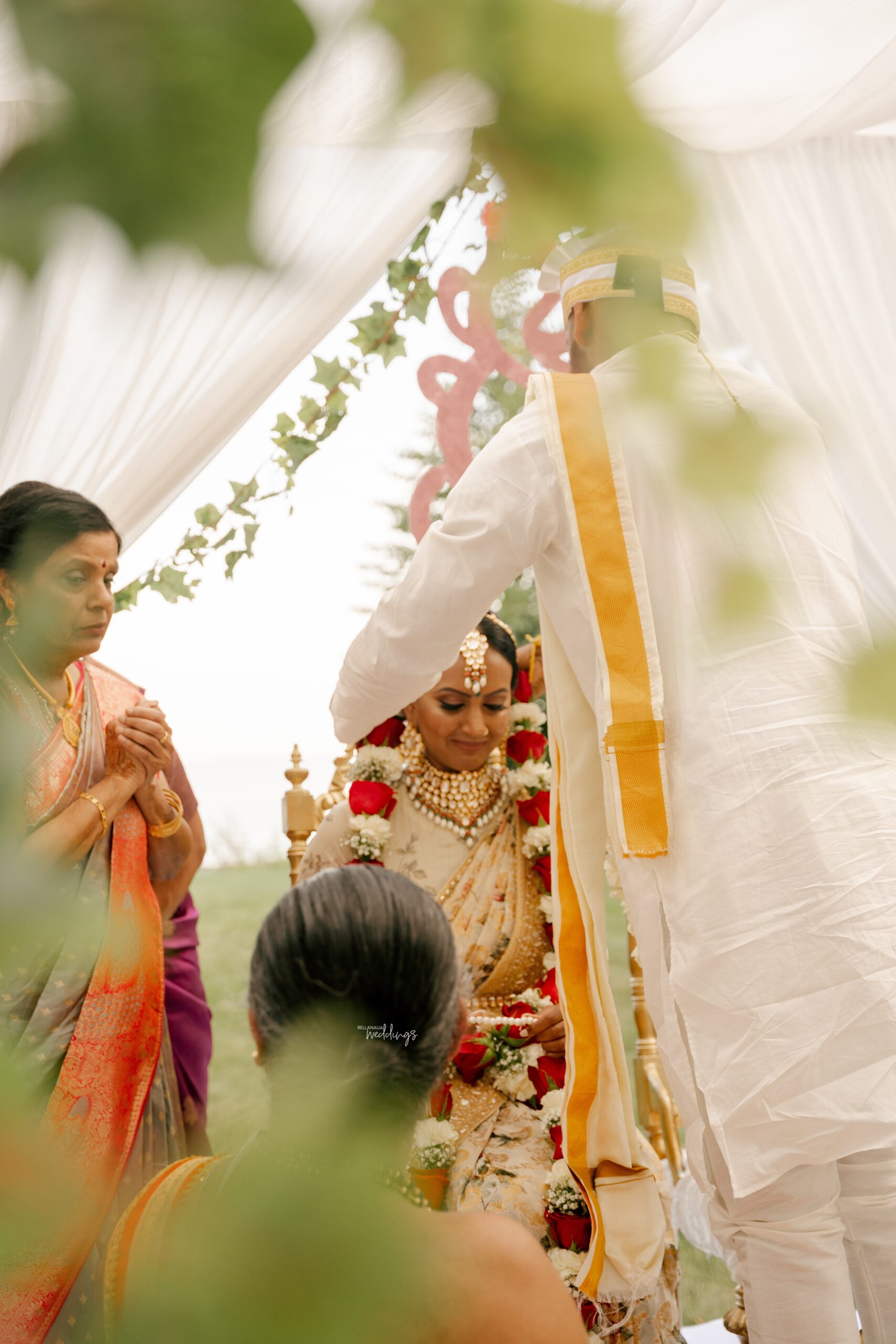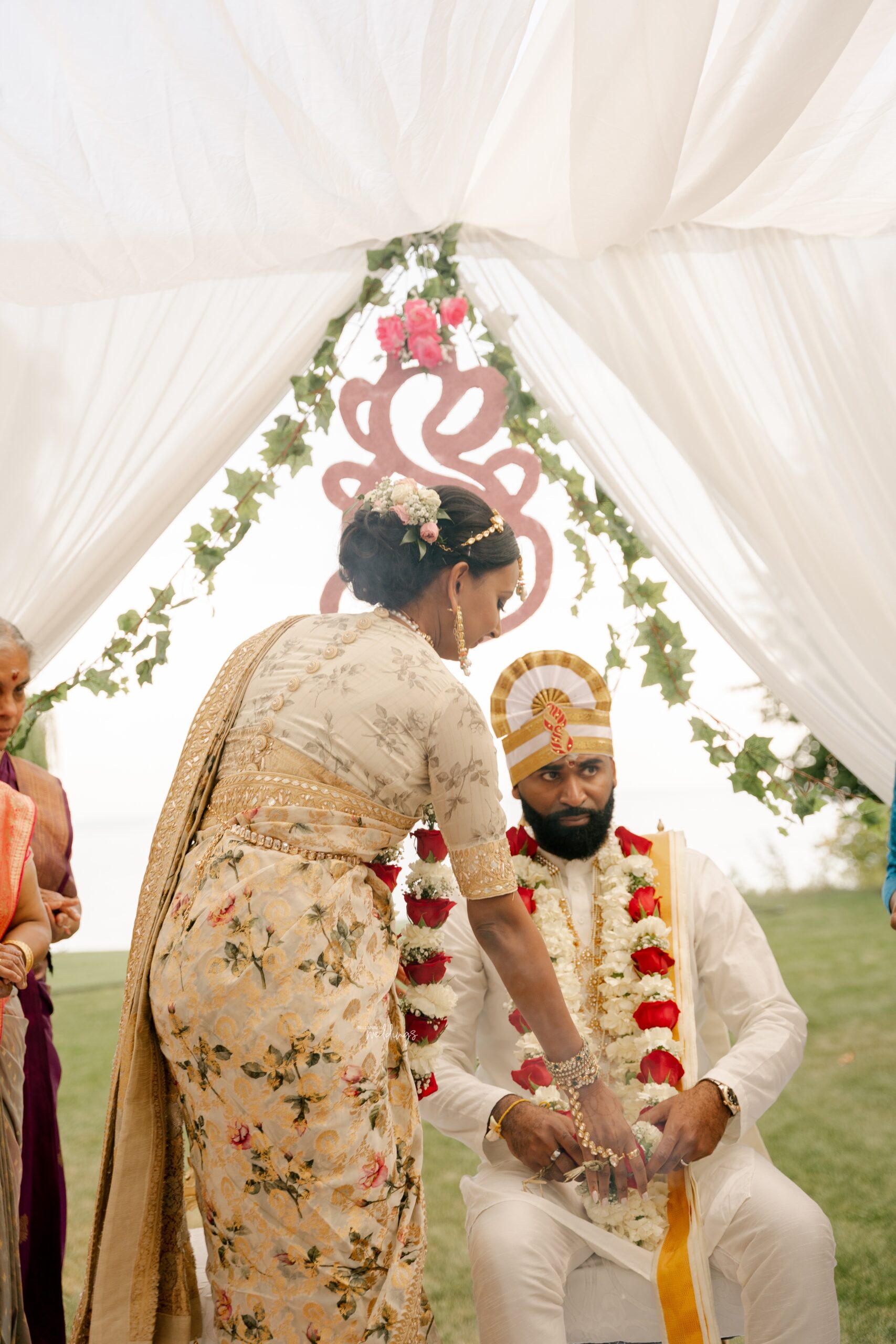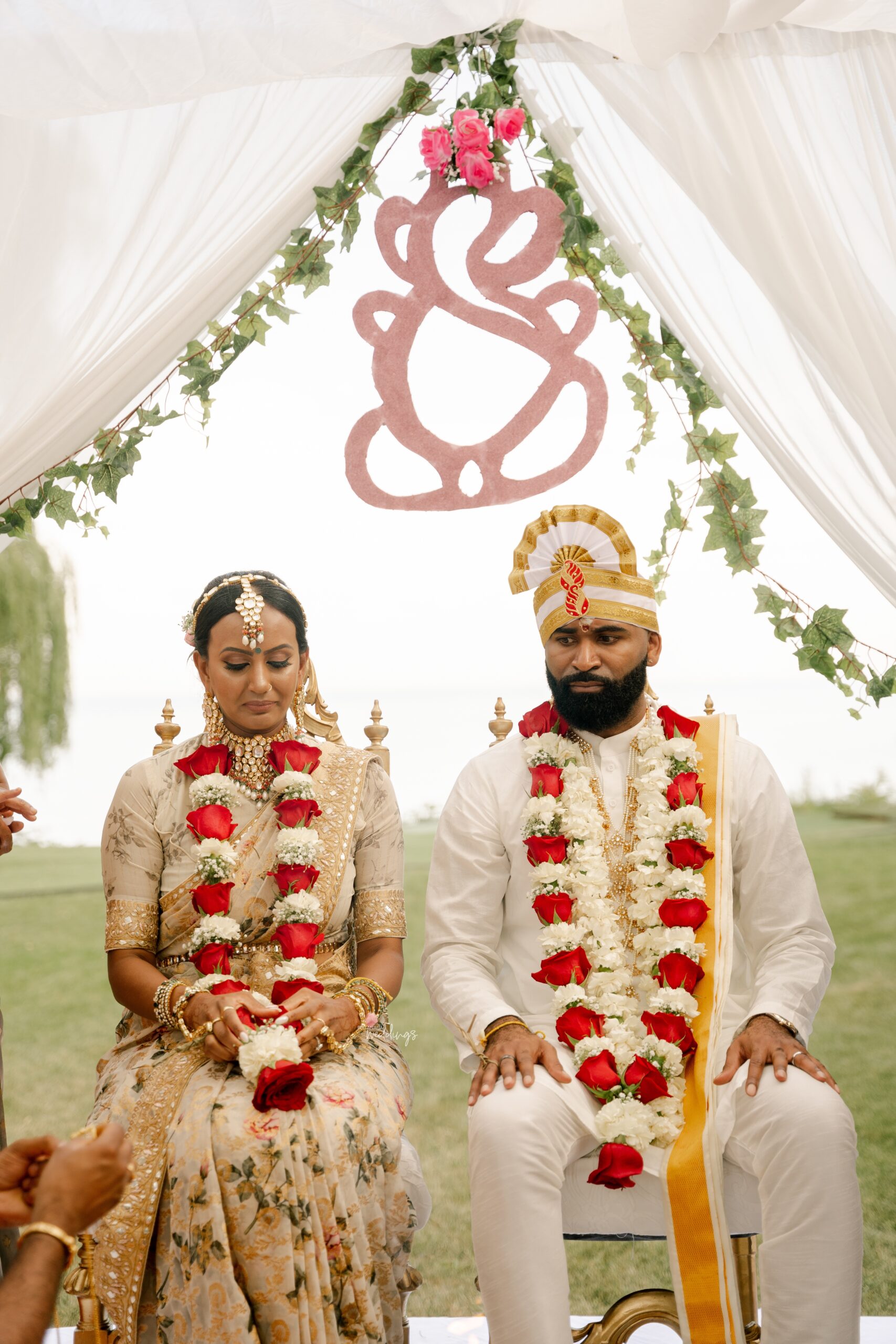 Time to tie the Thaali…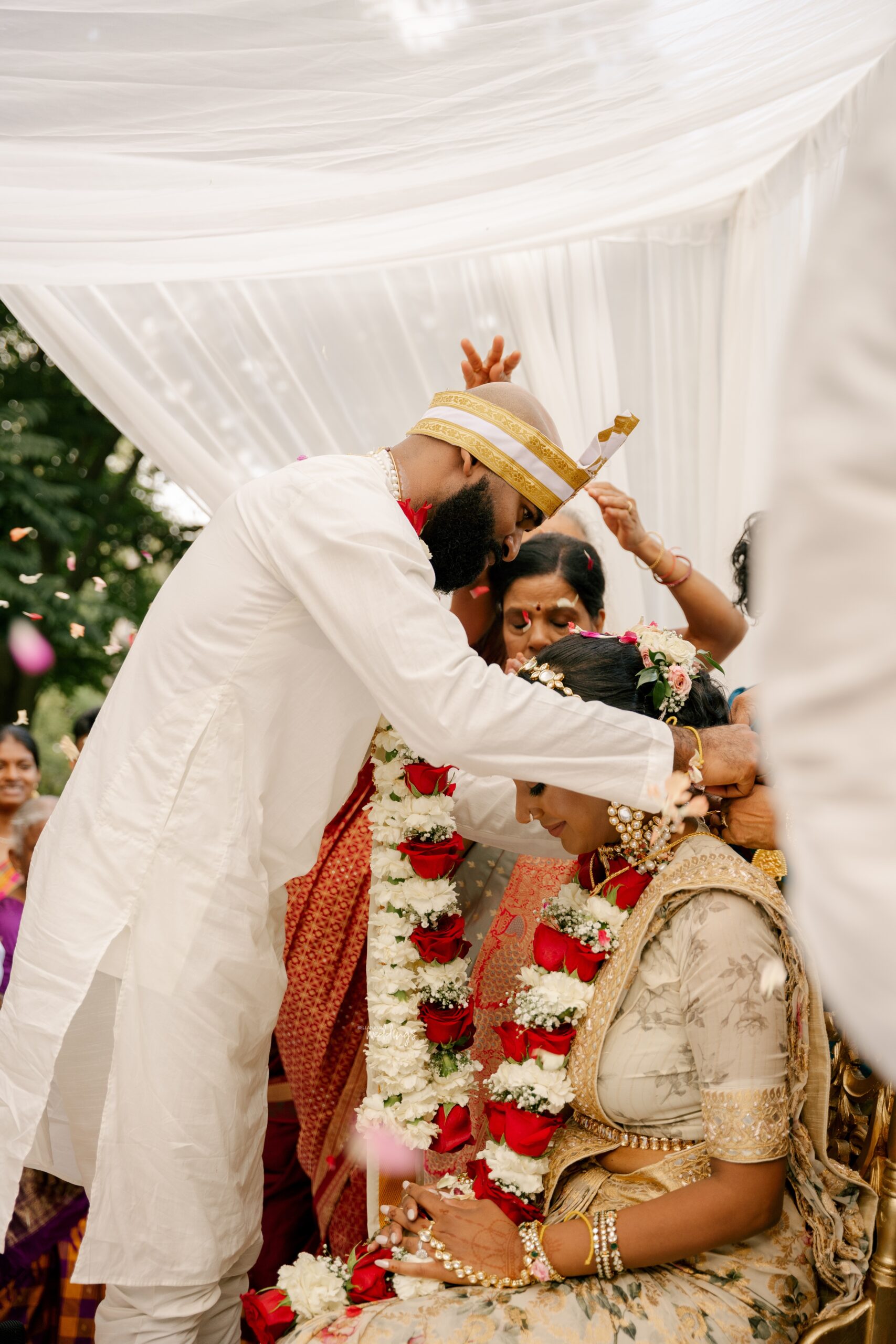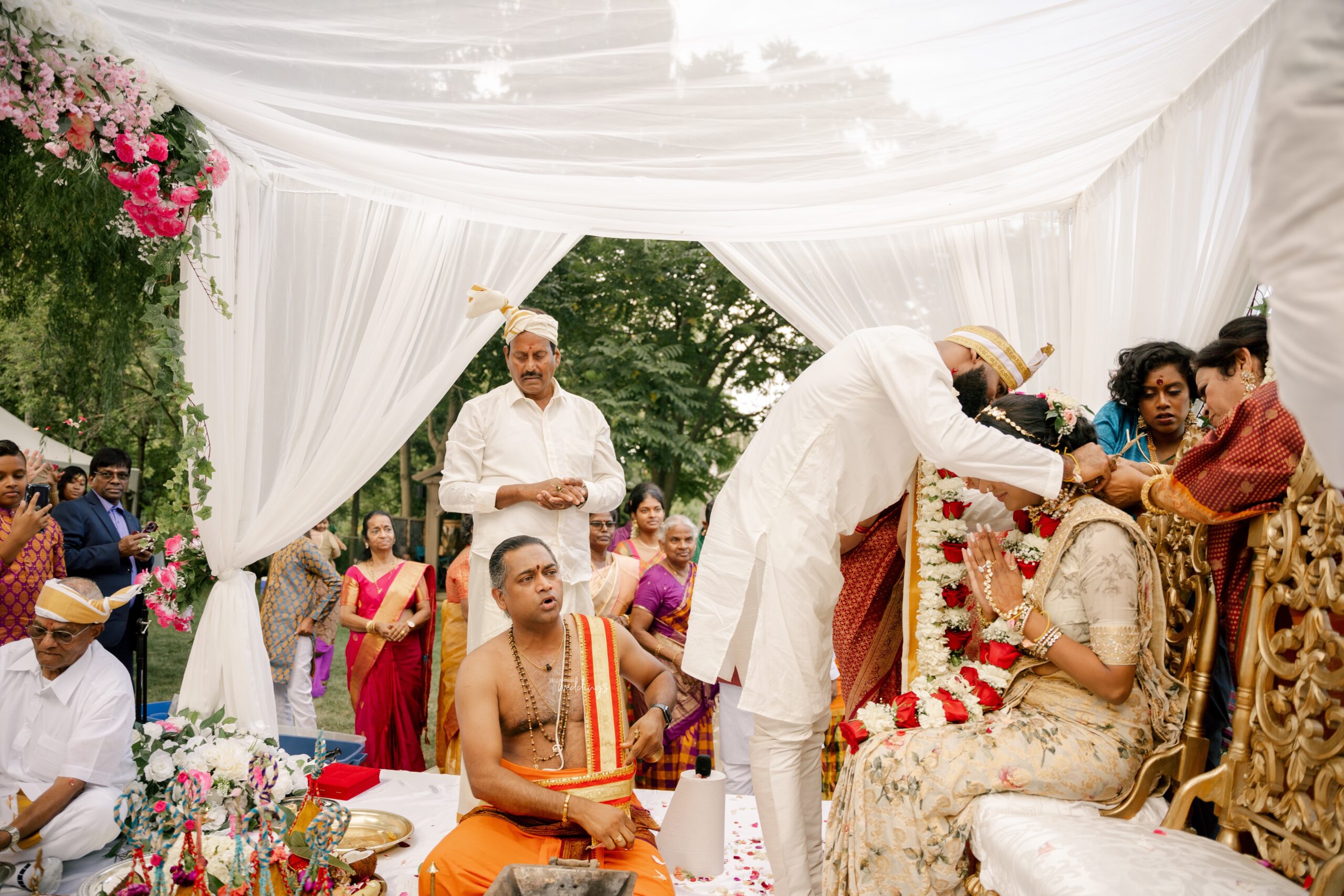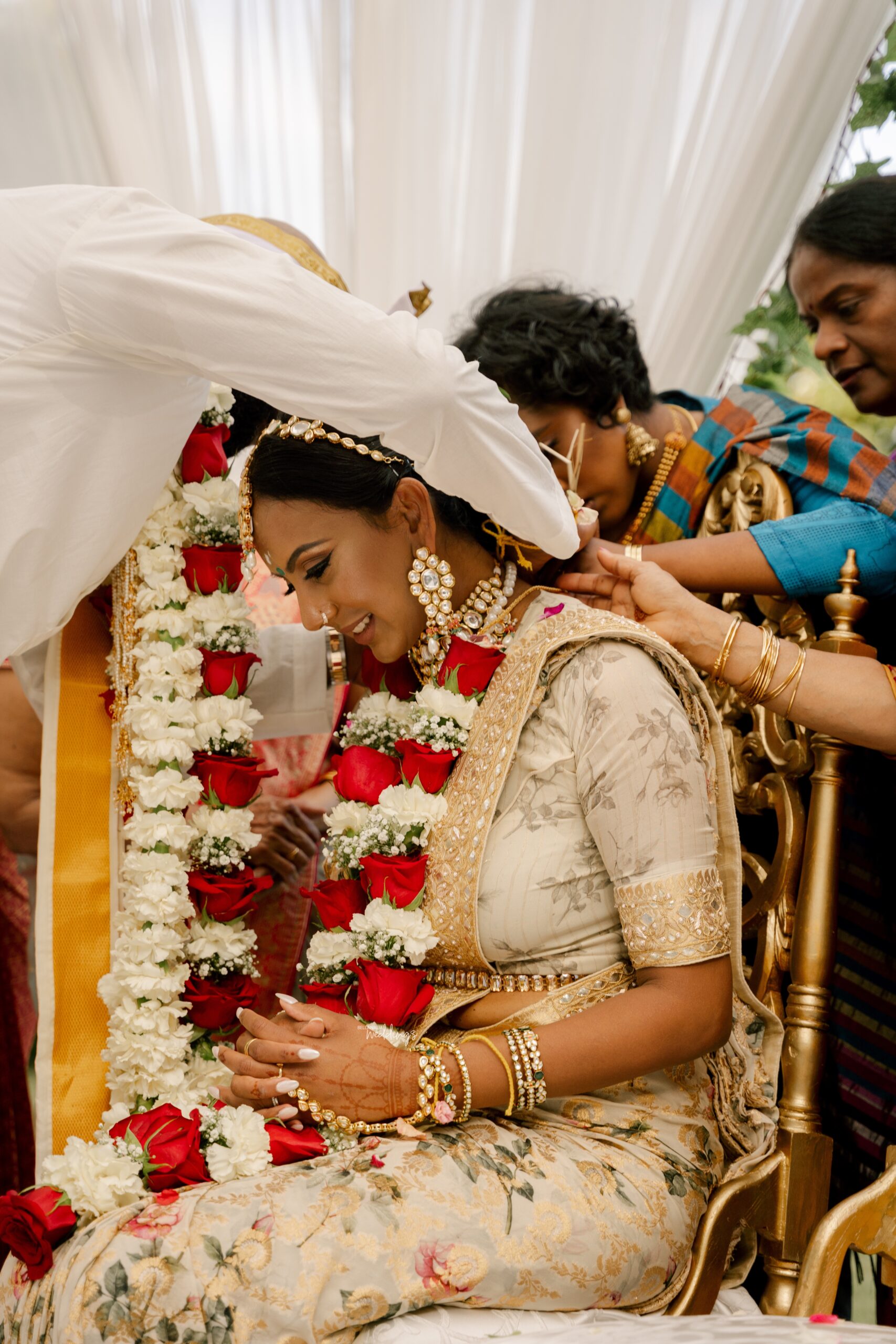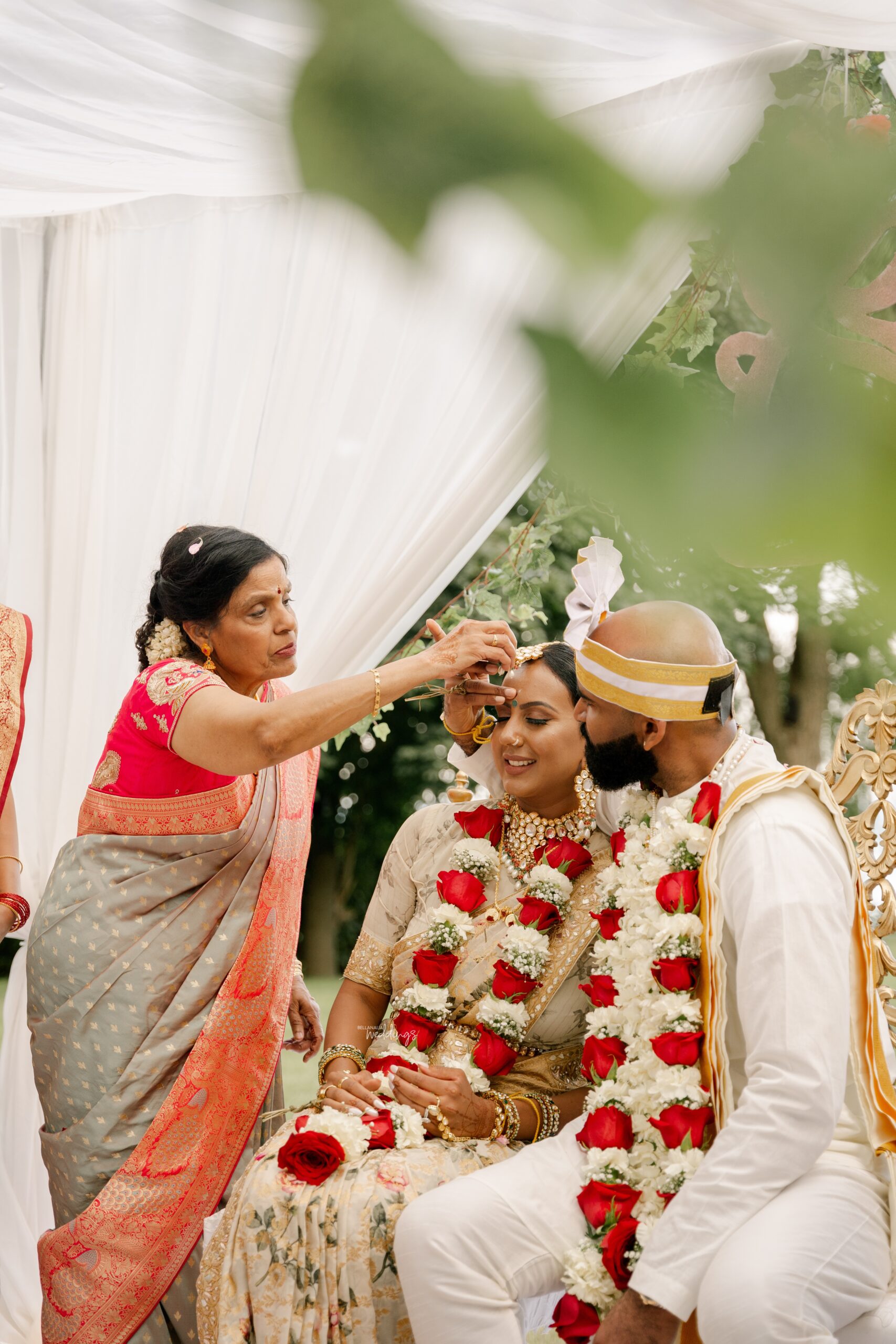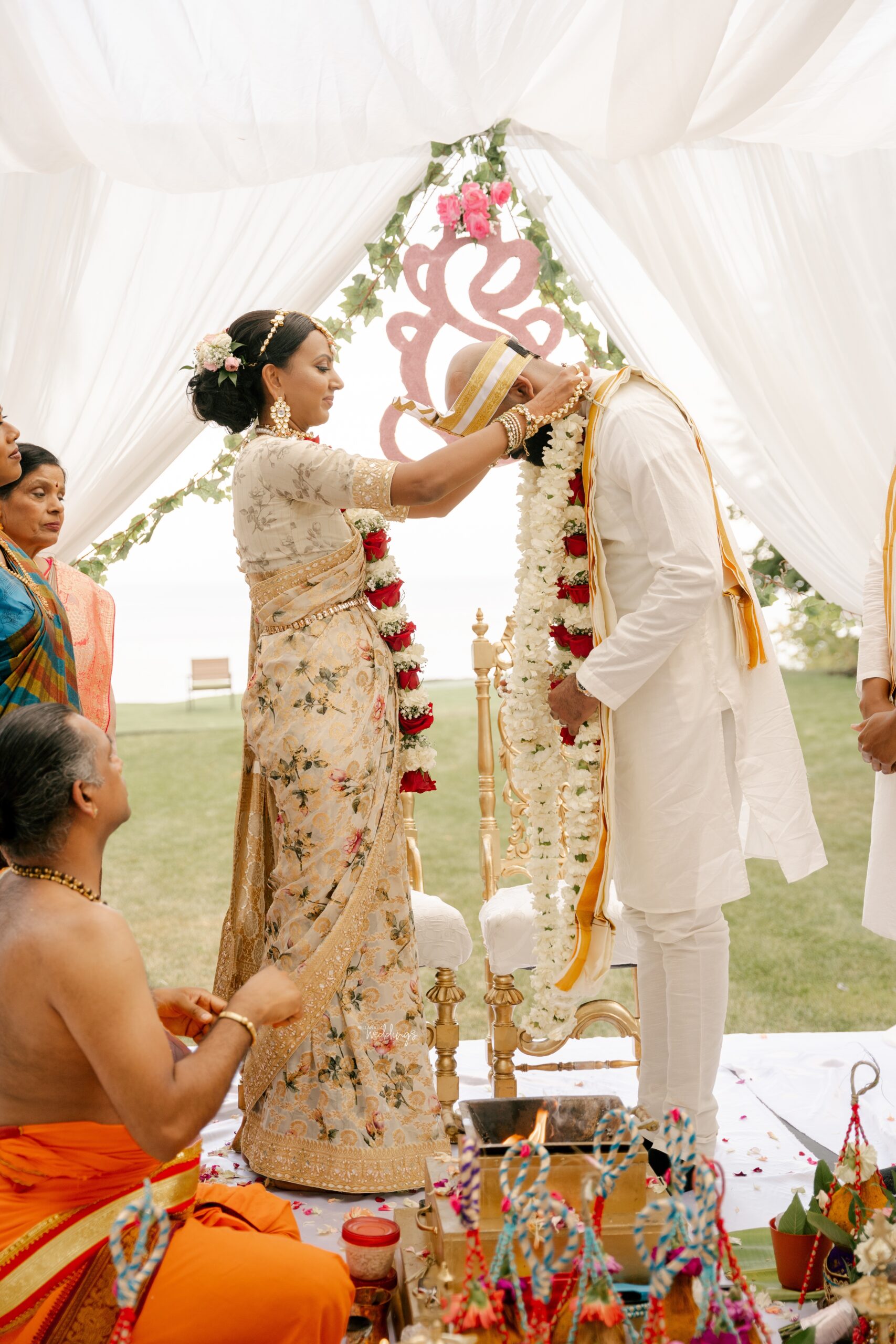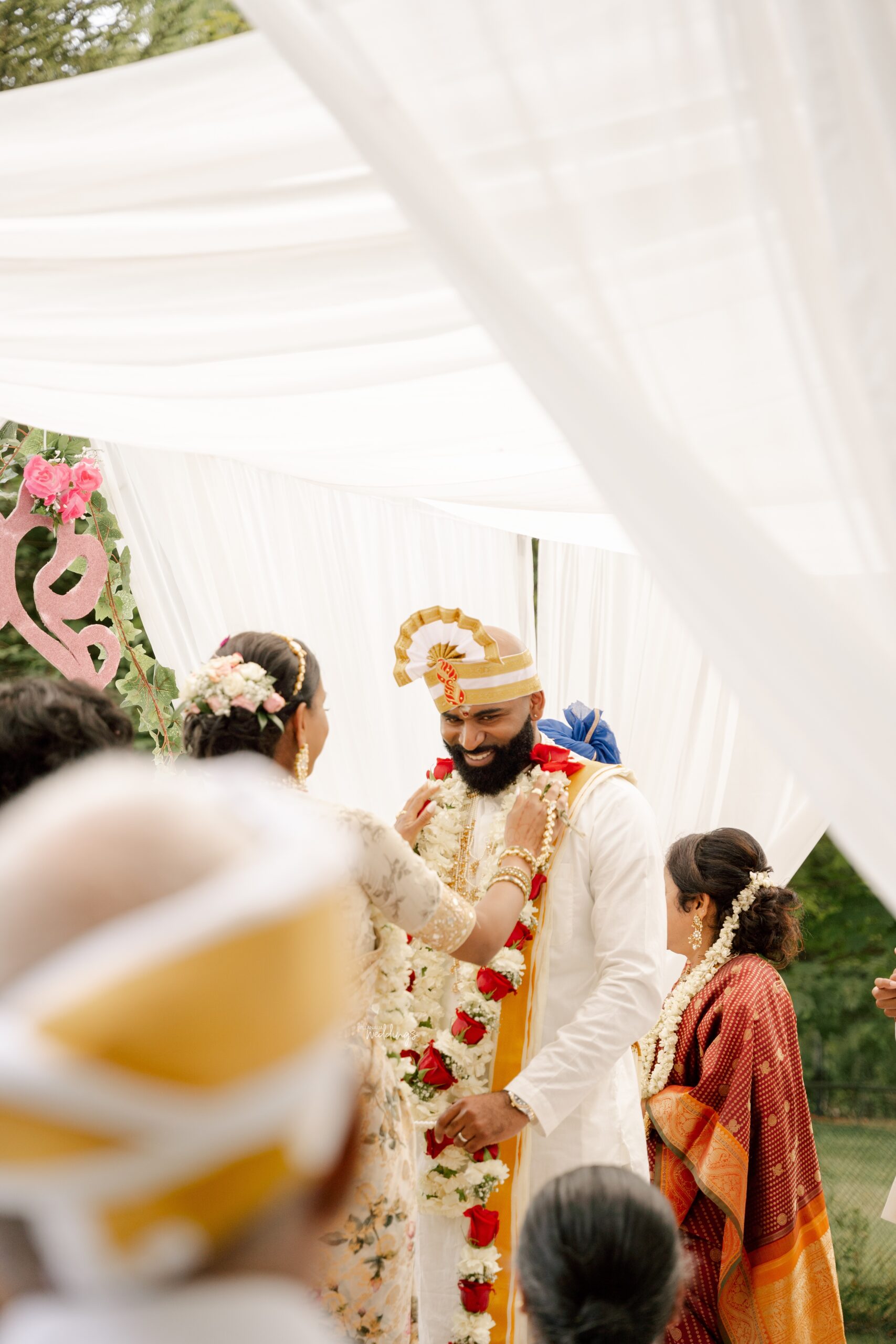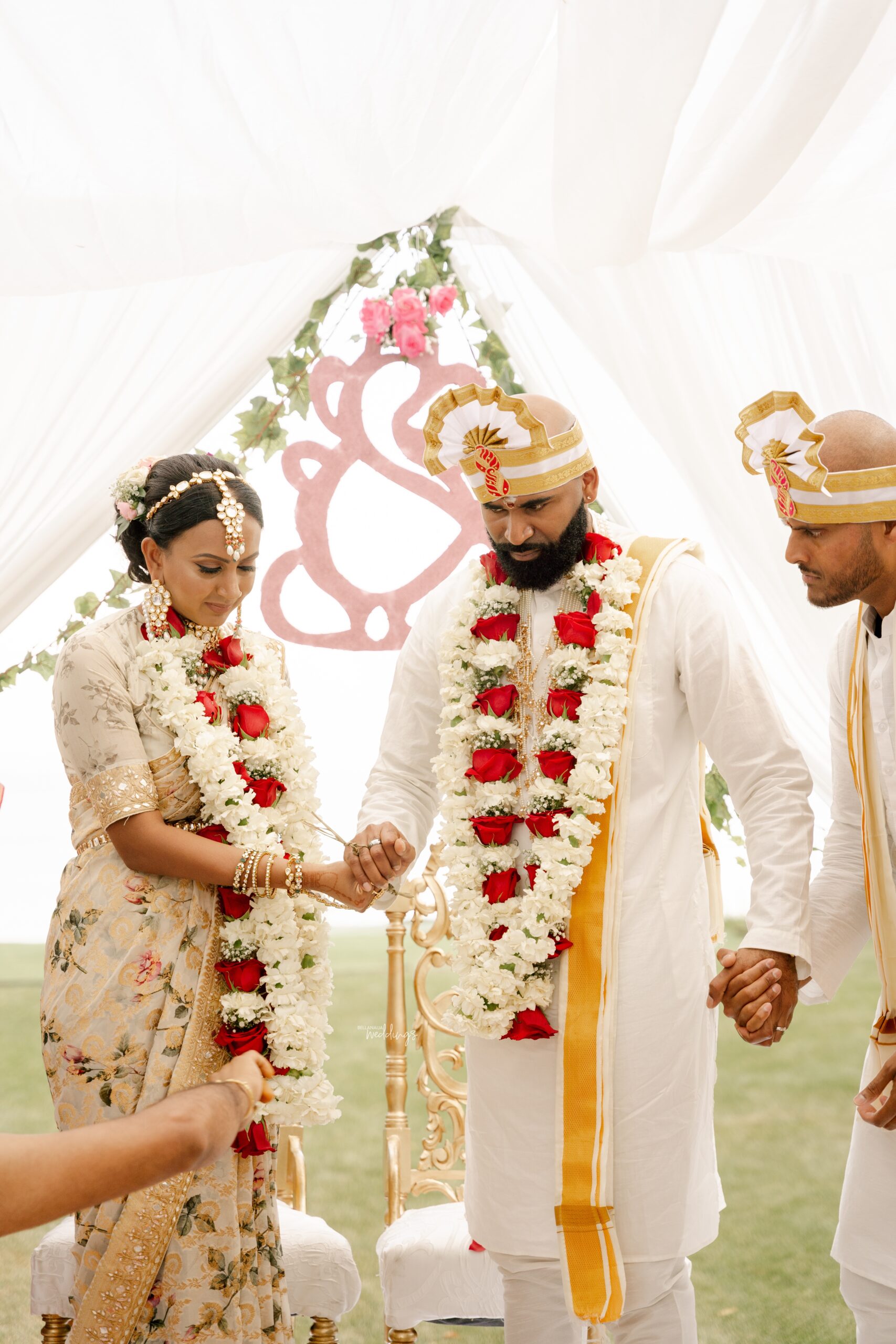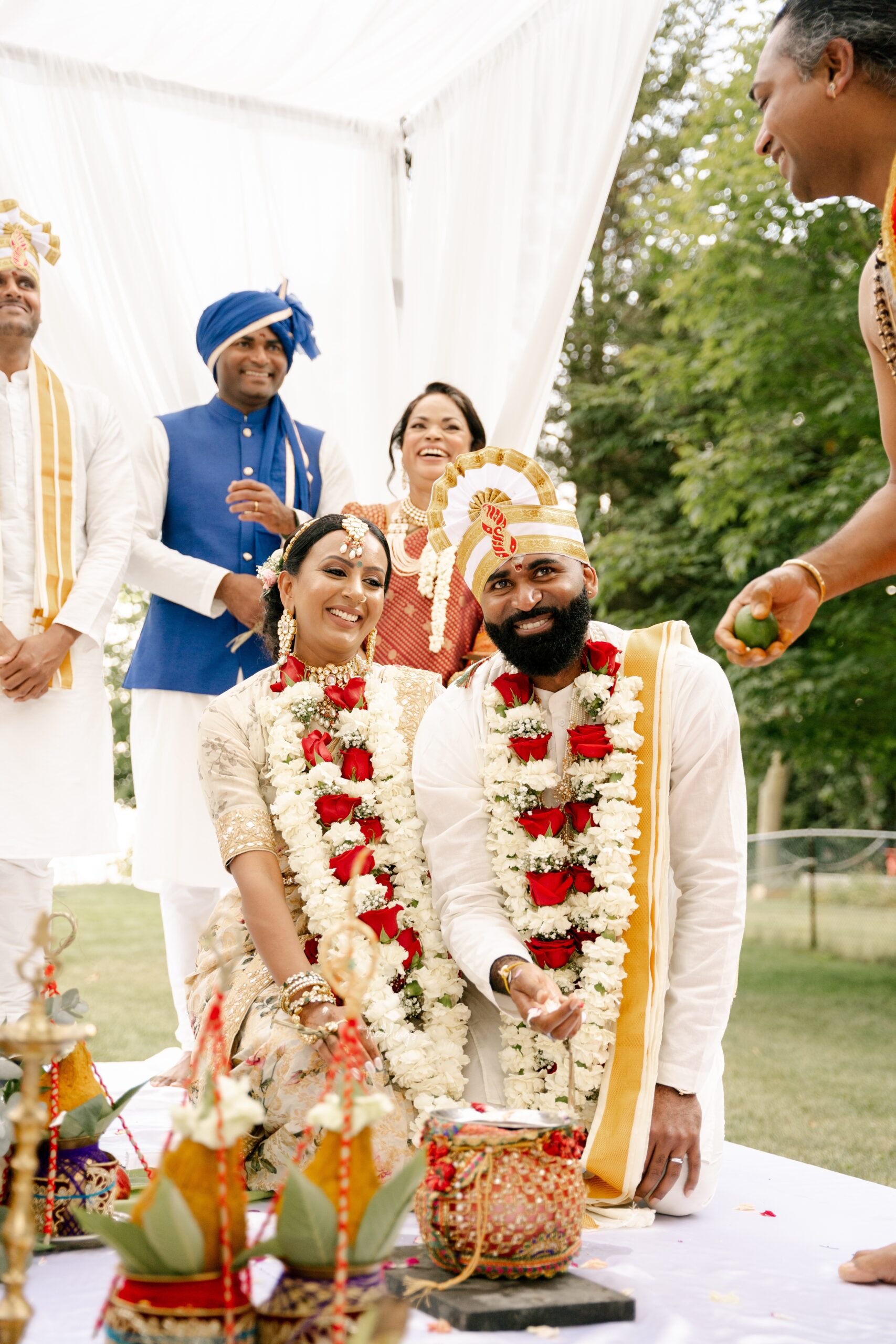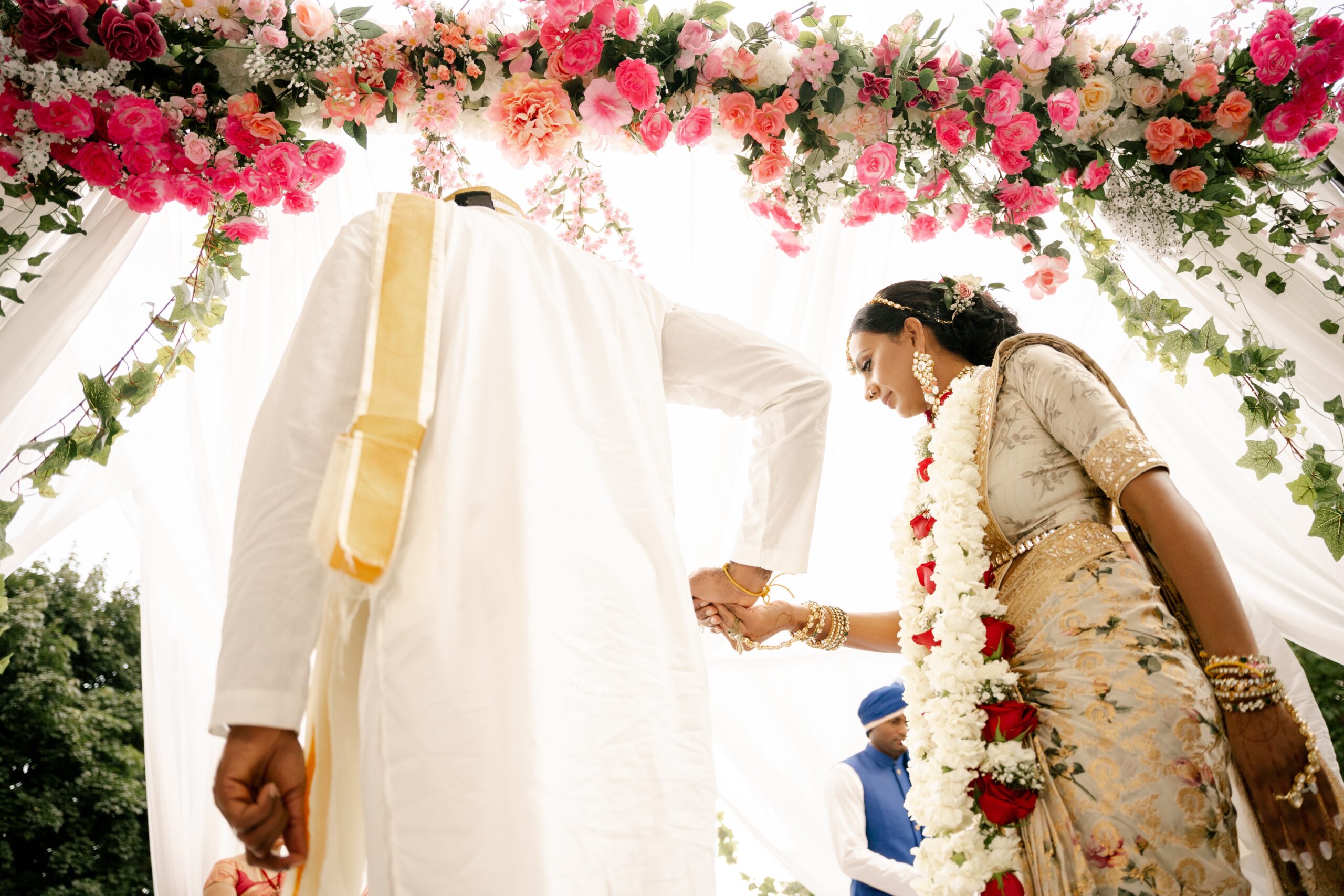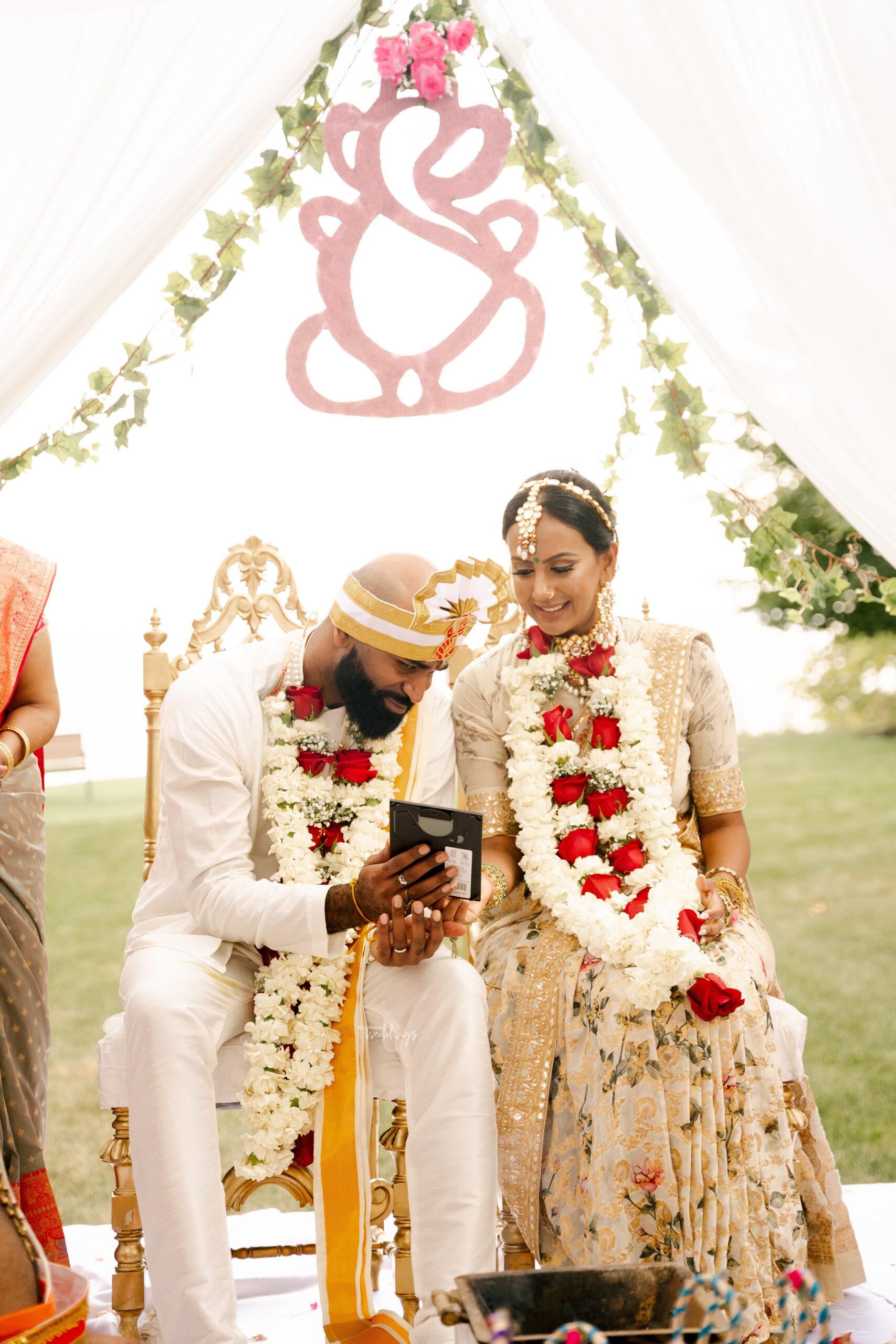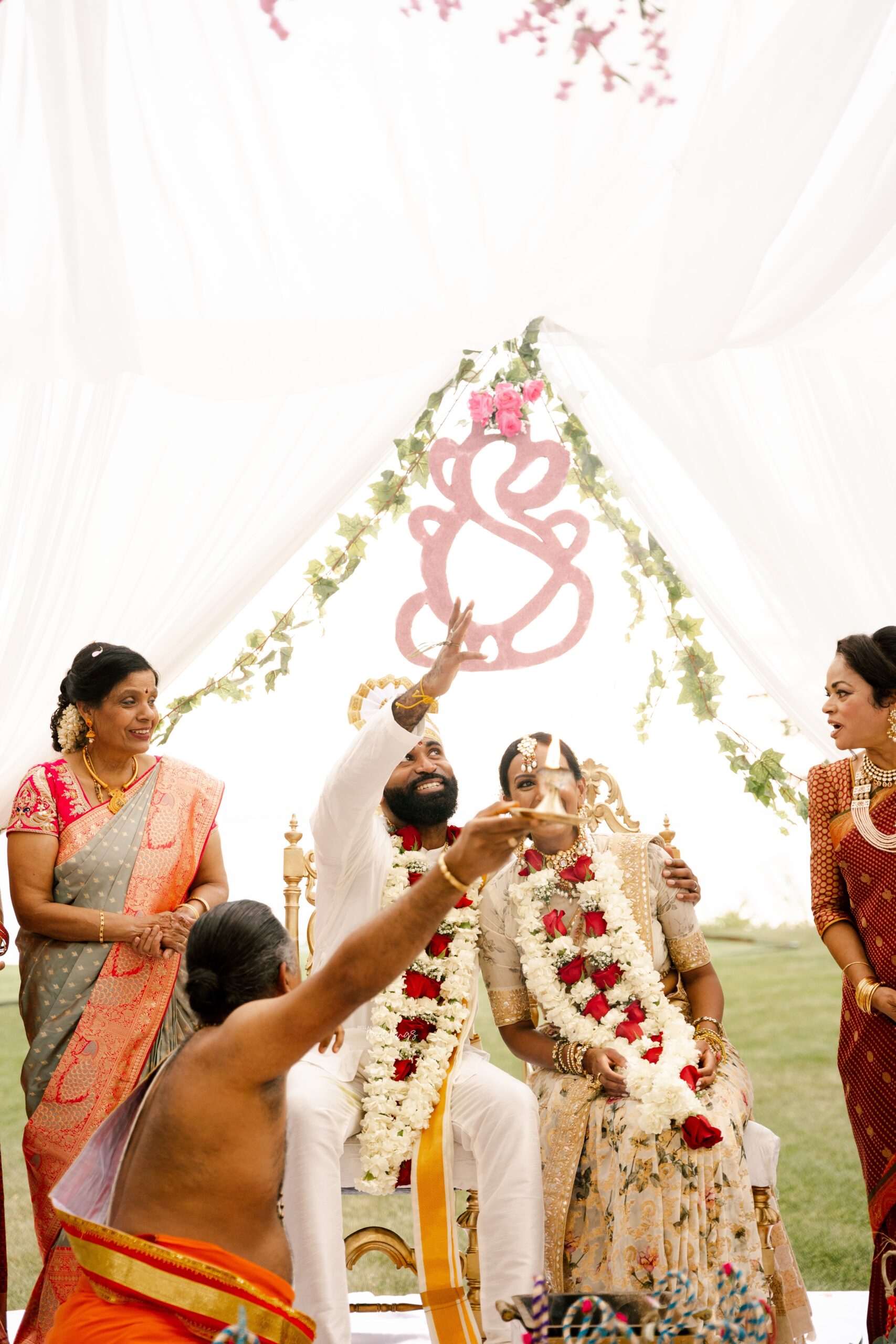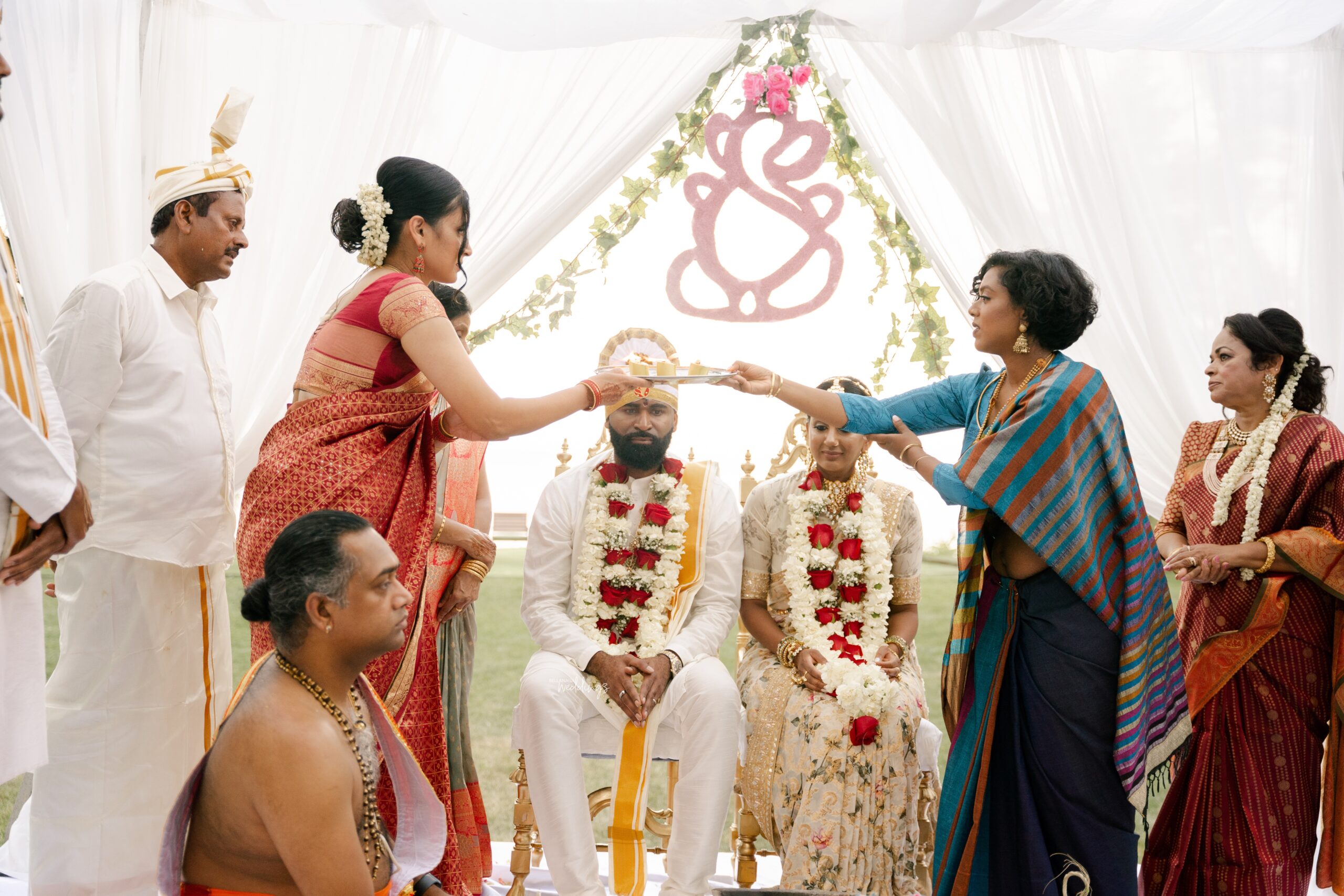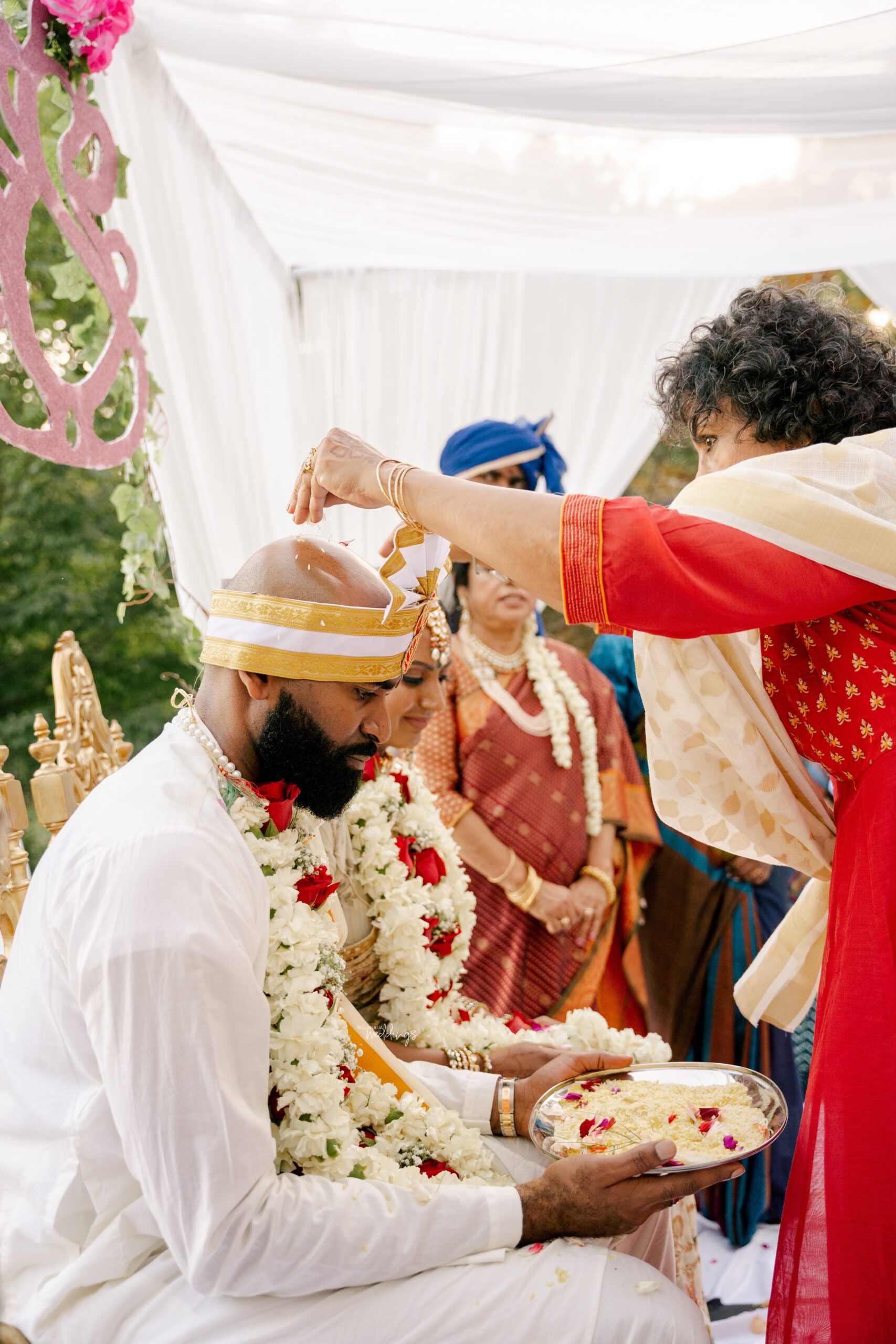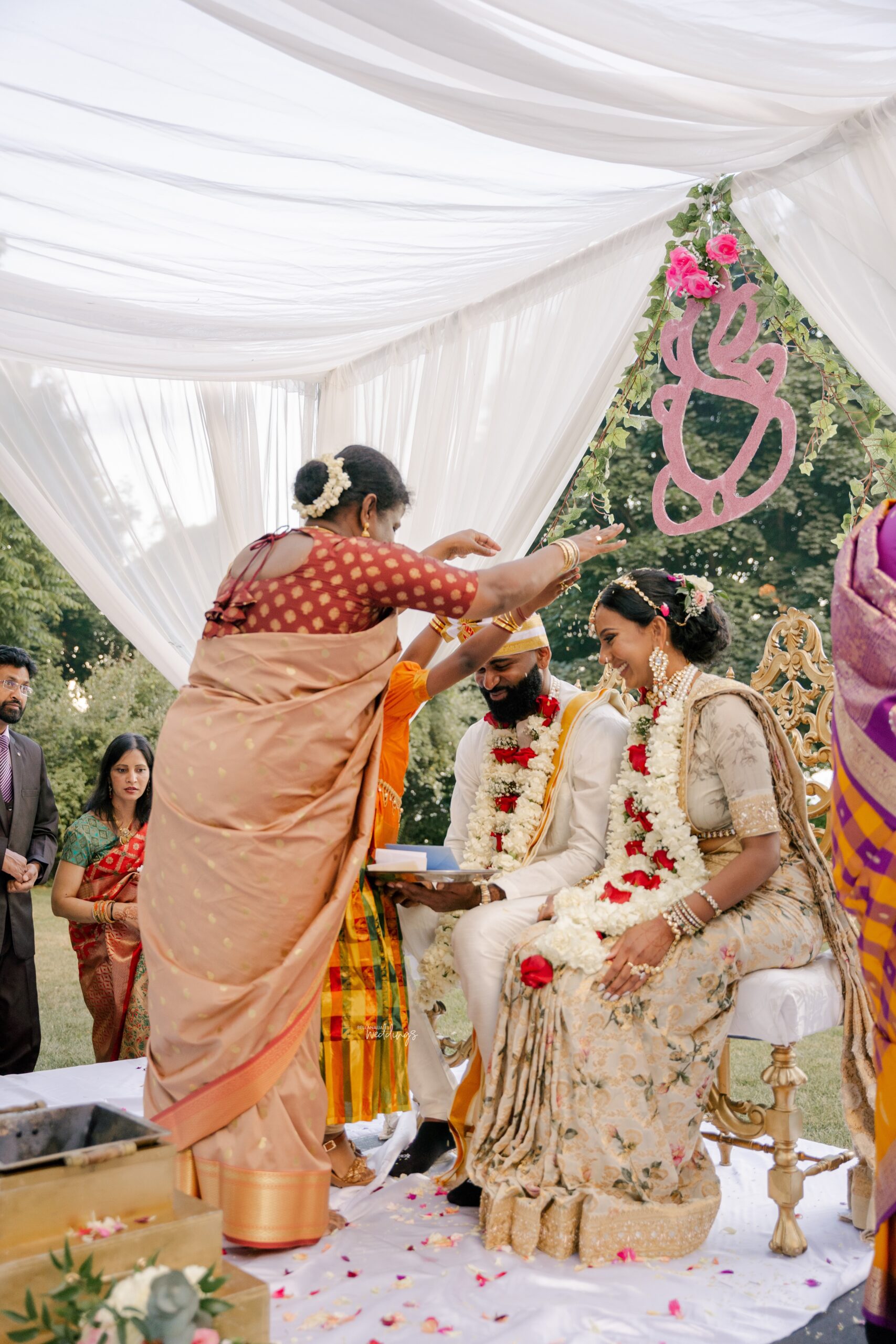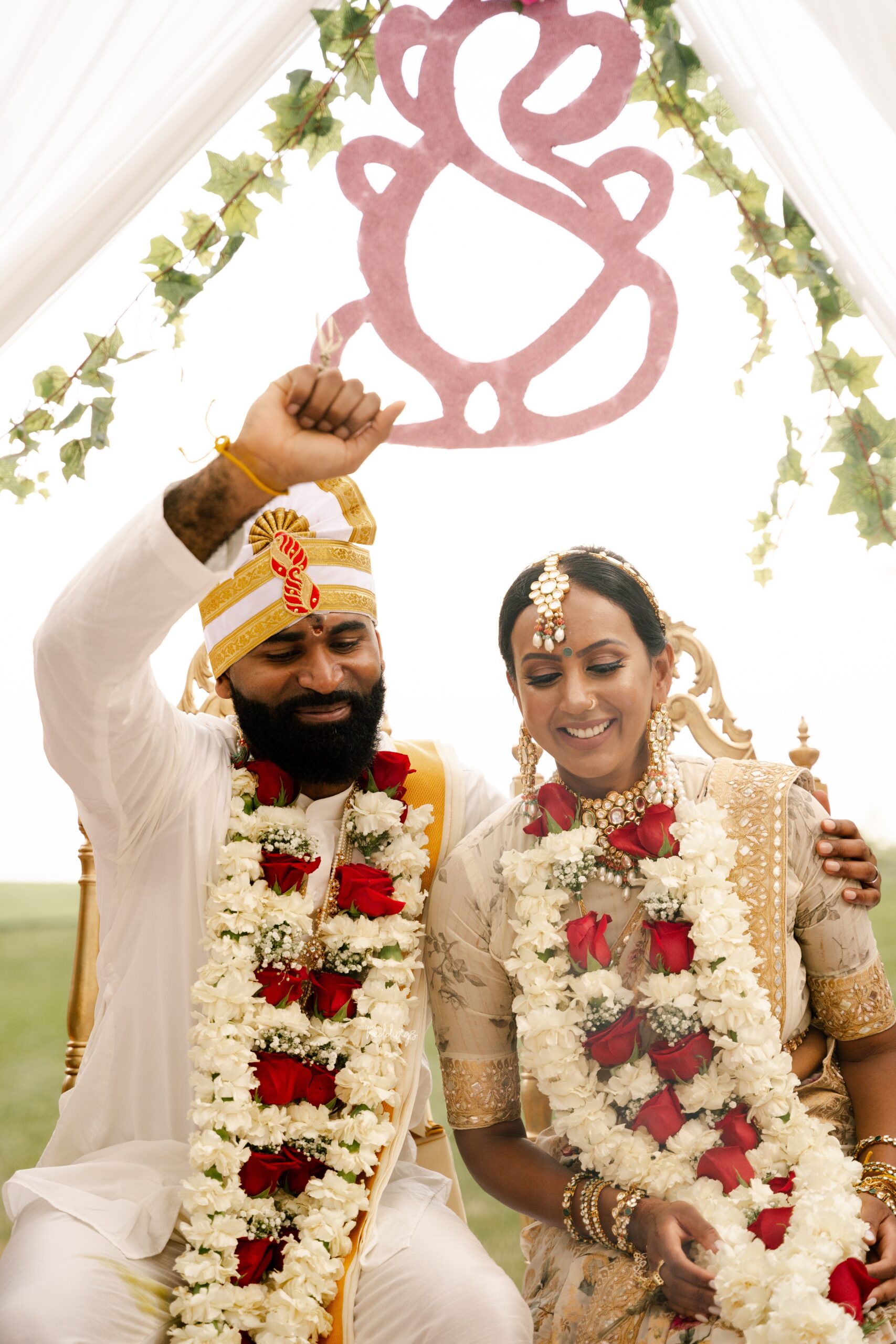 It's love forever from here on!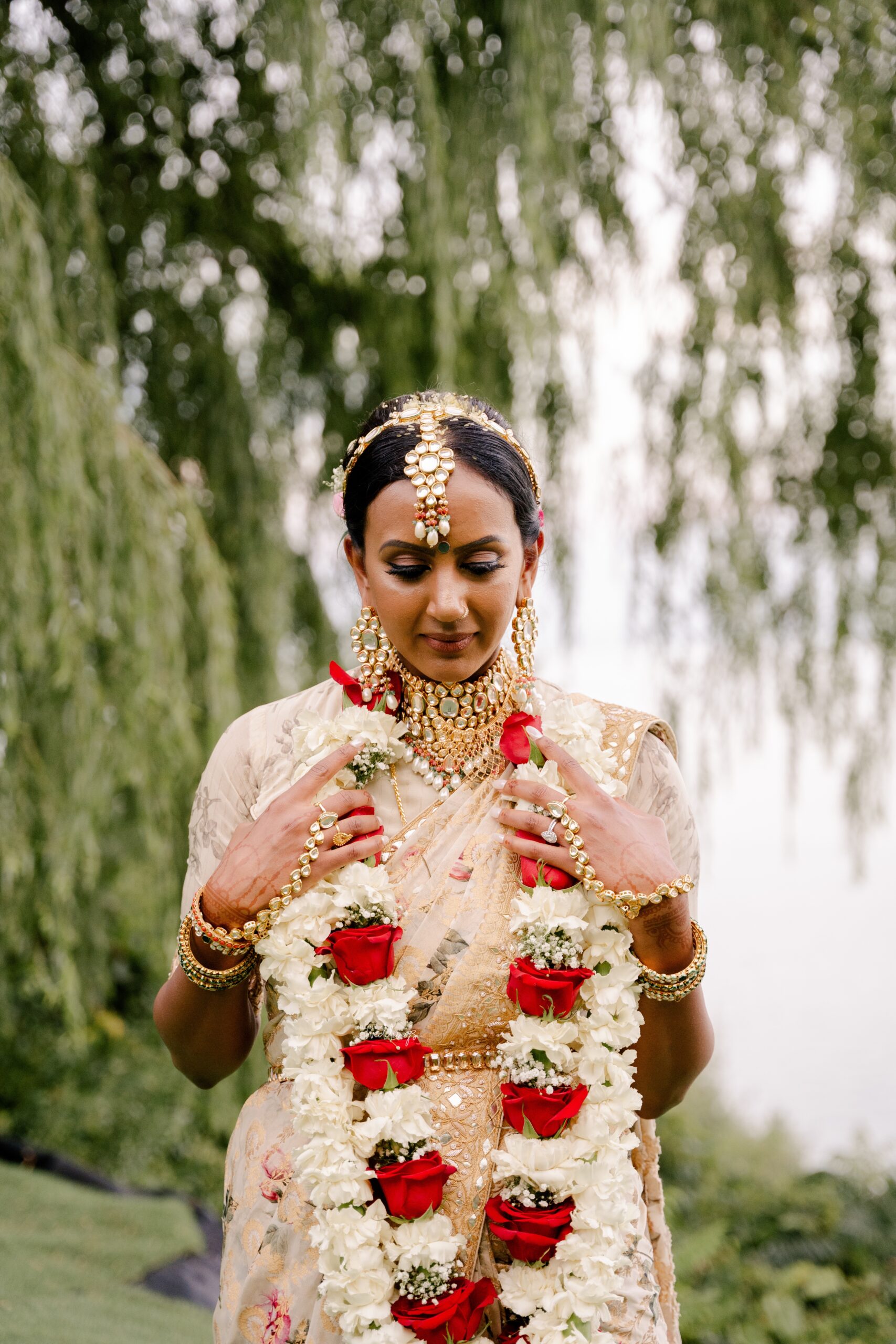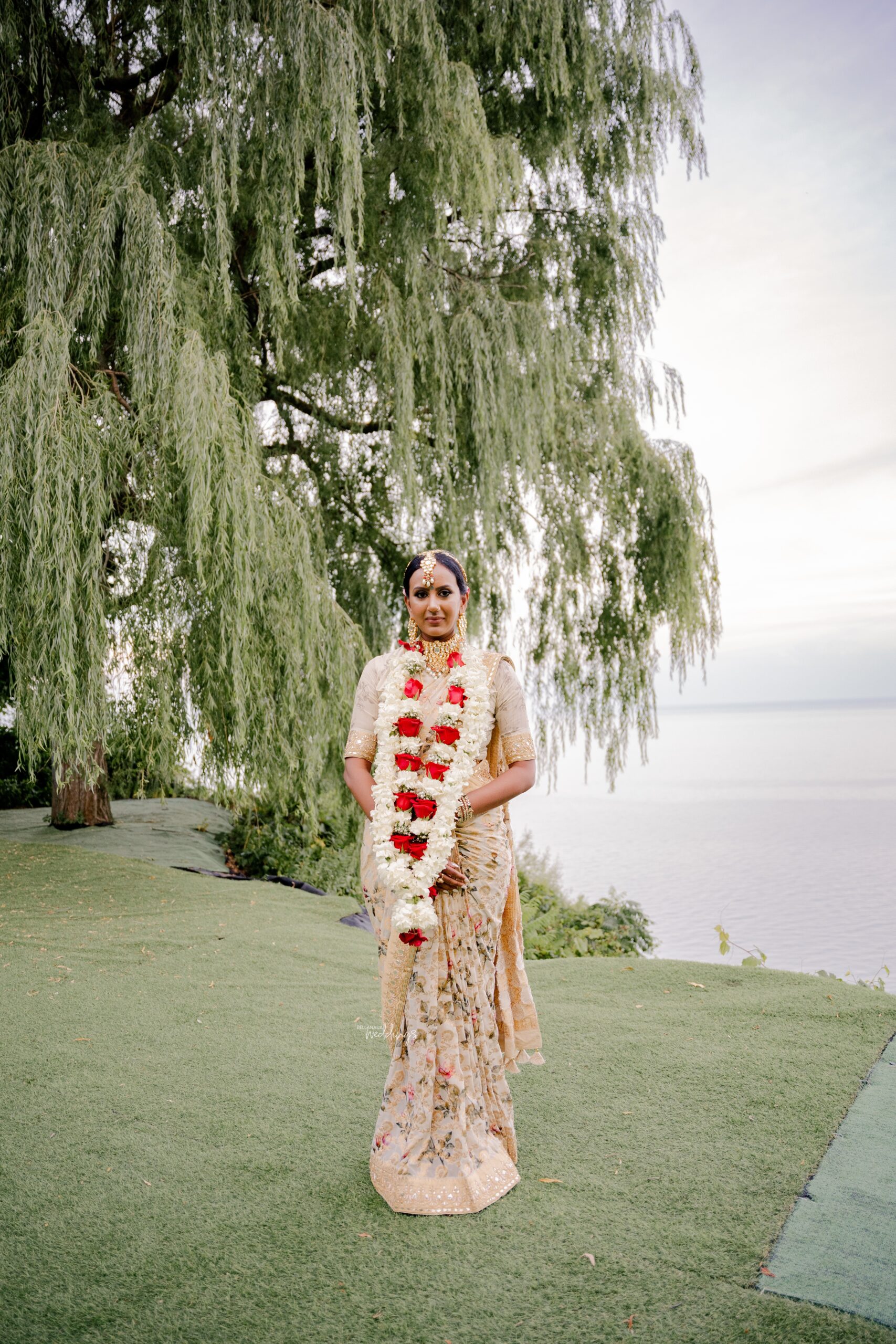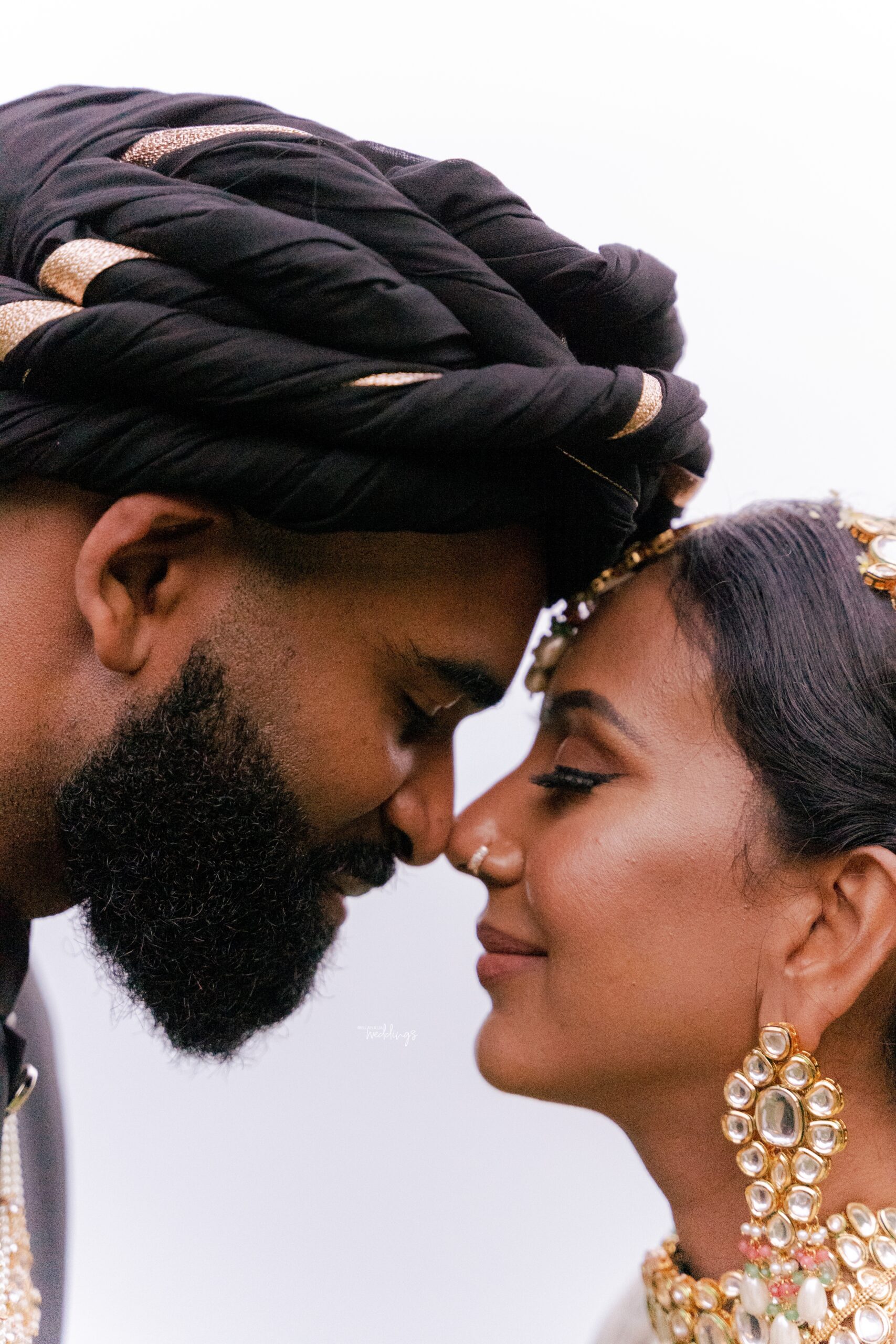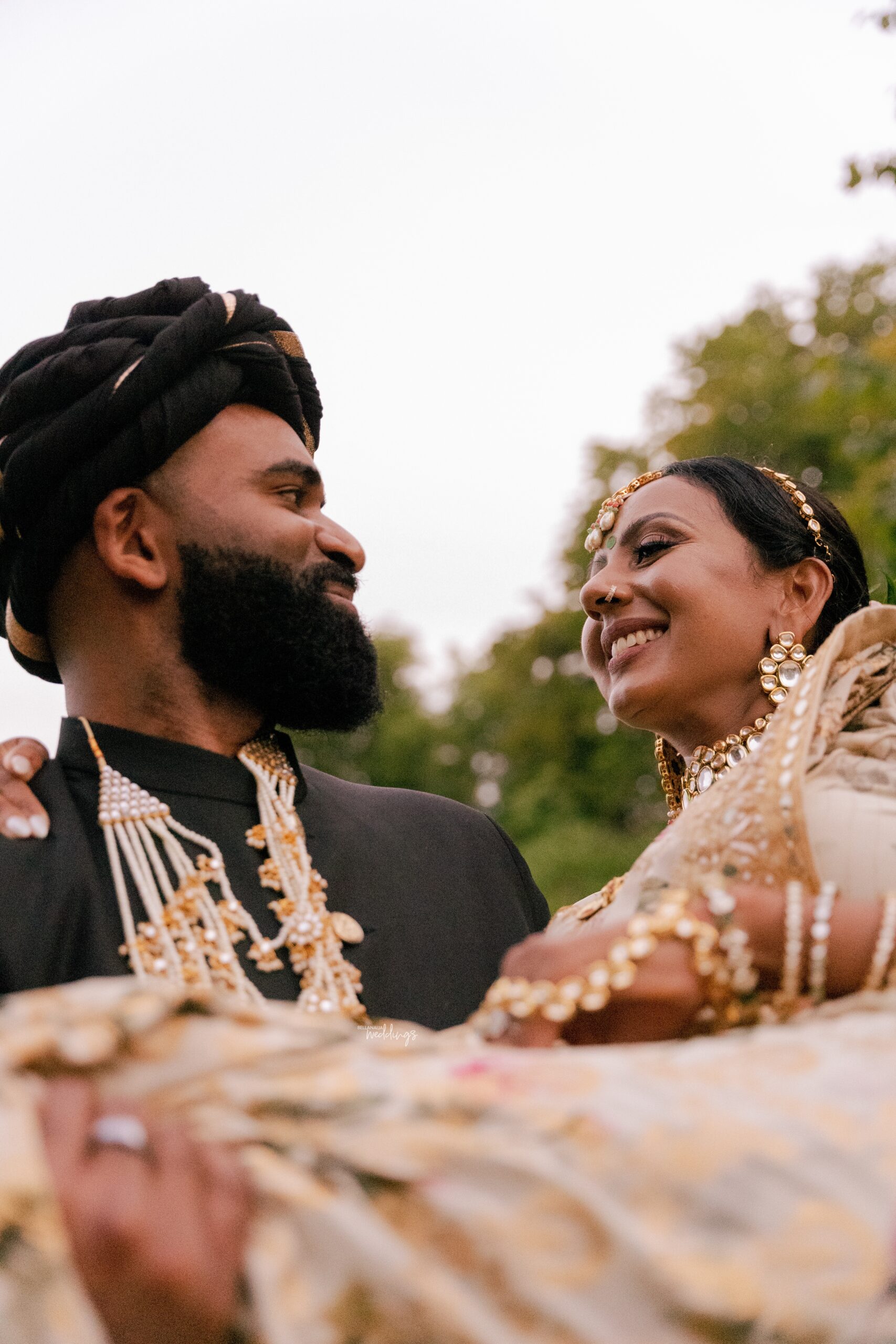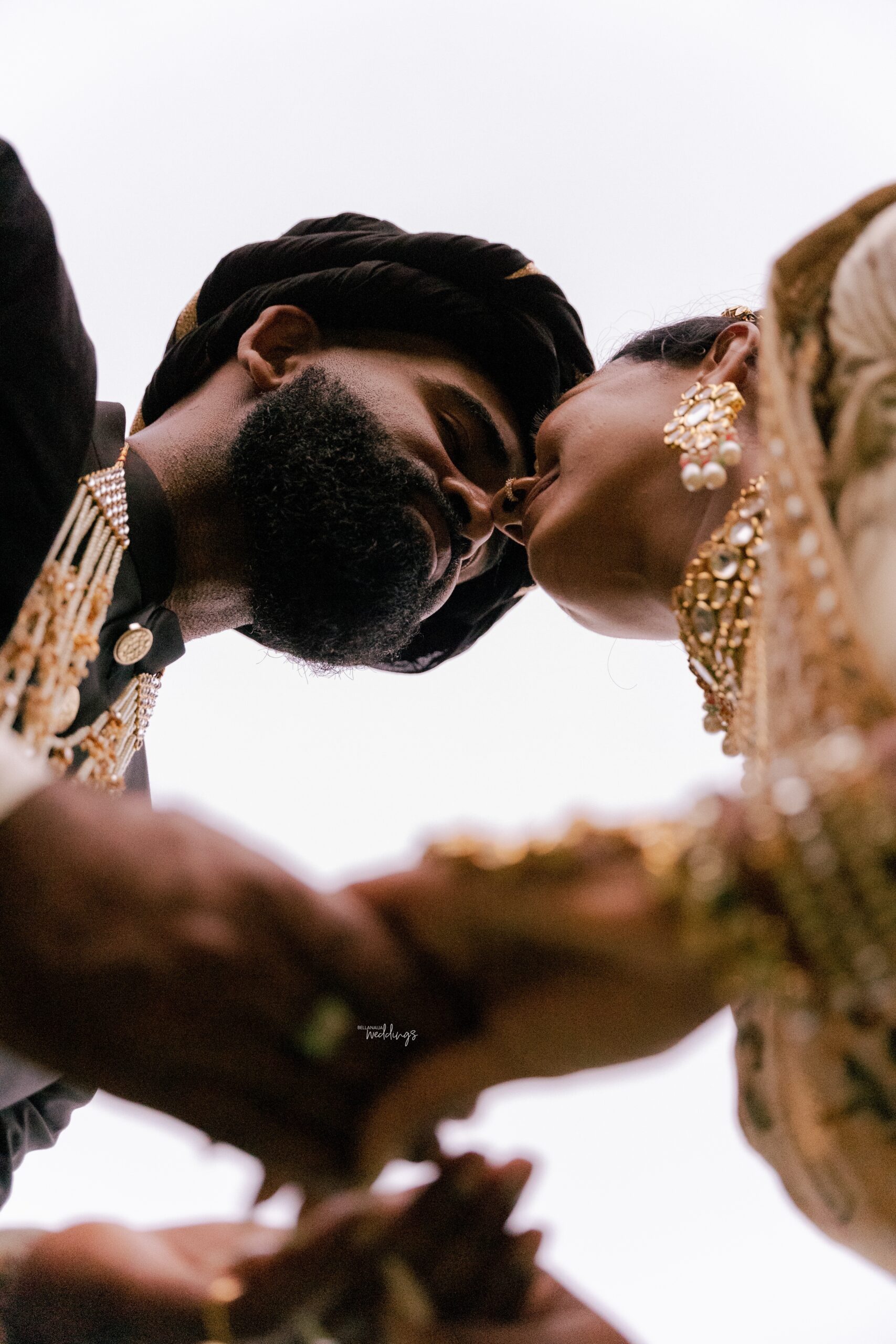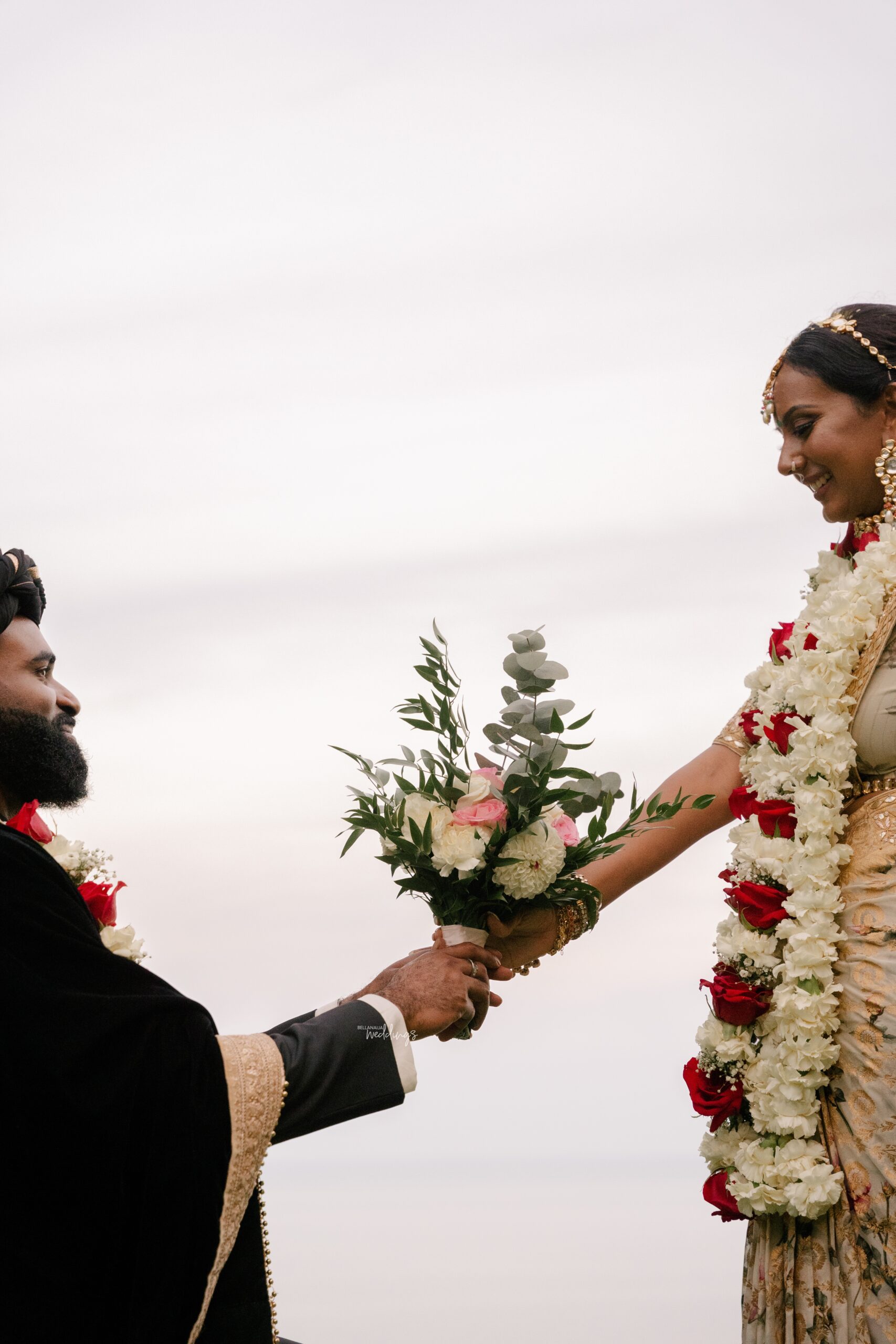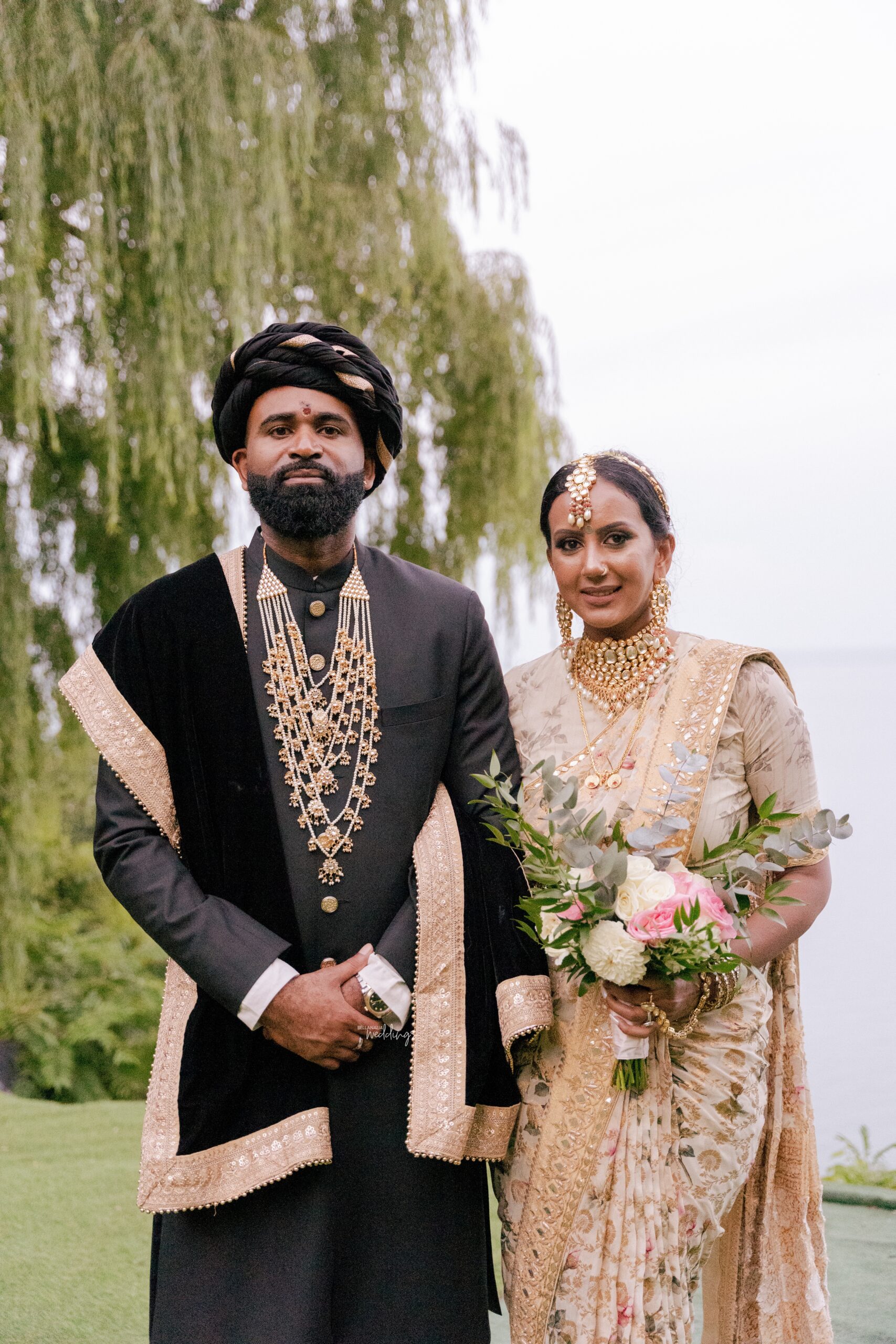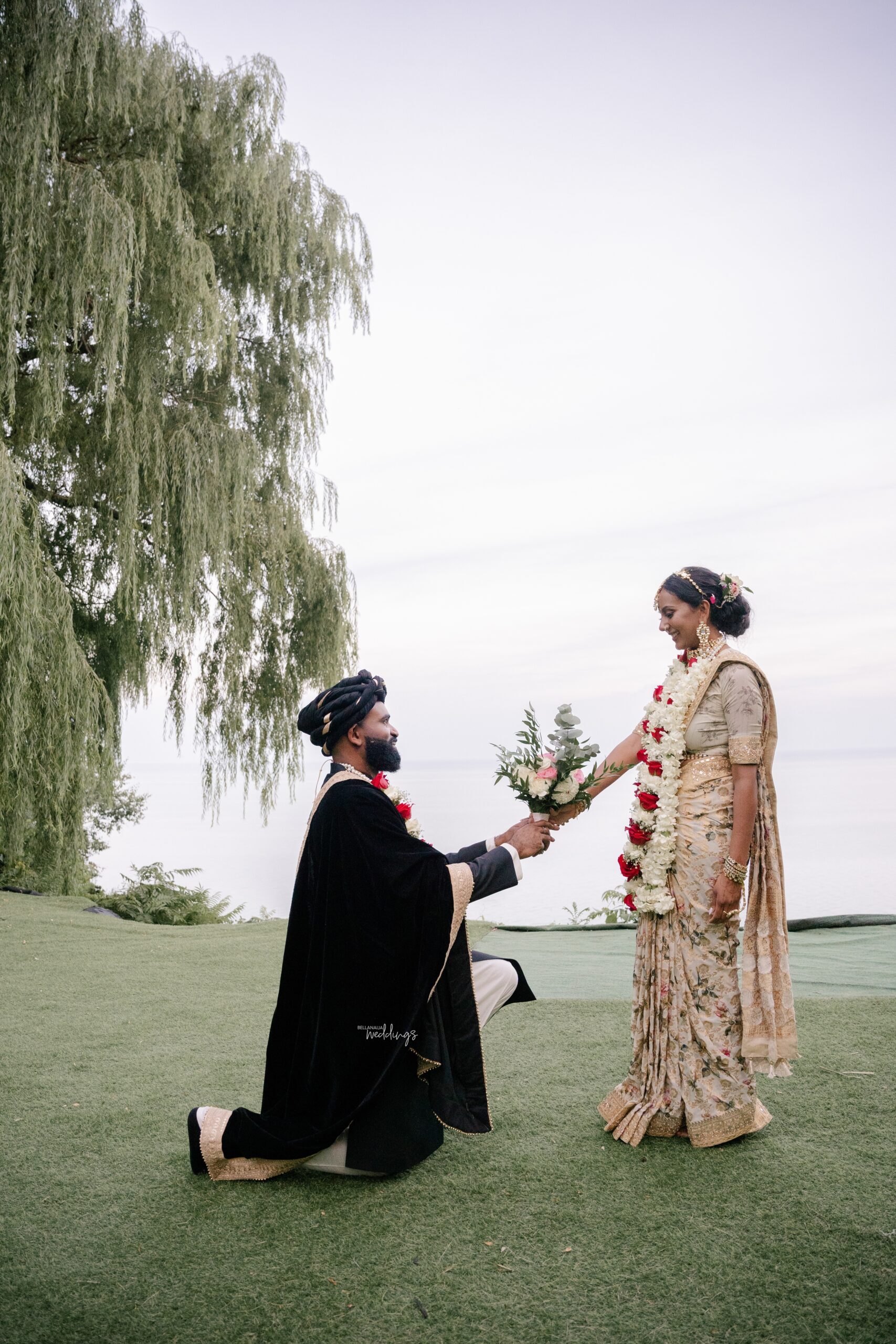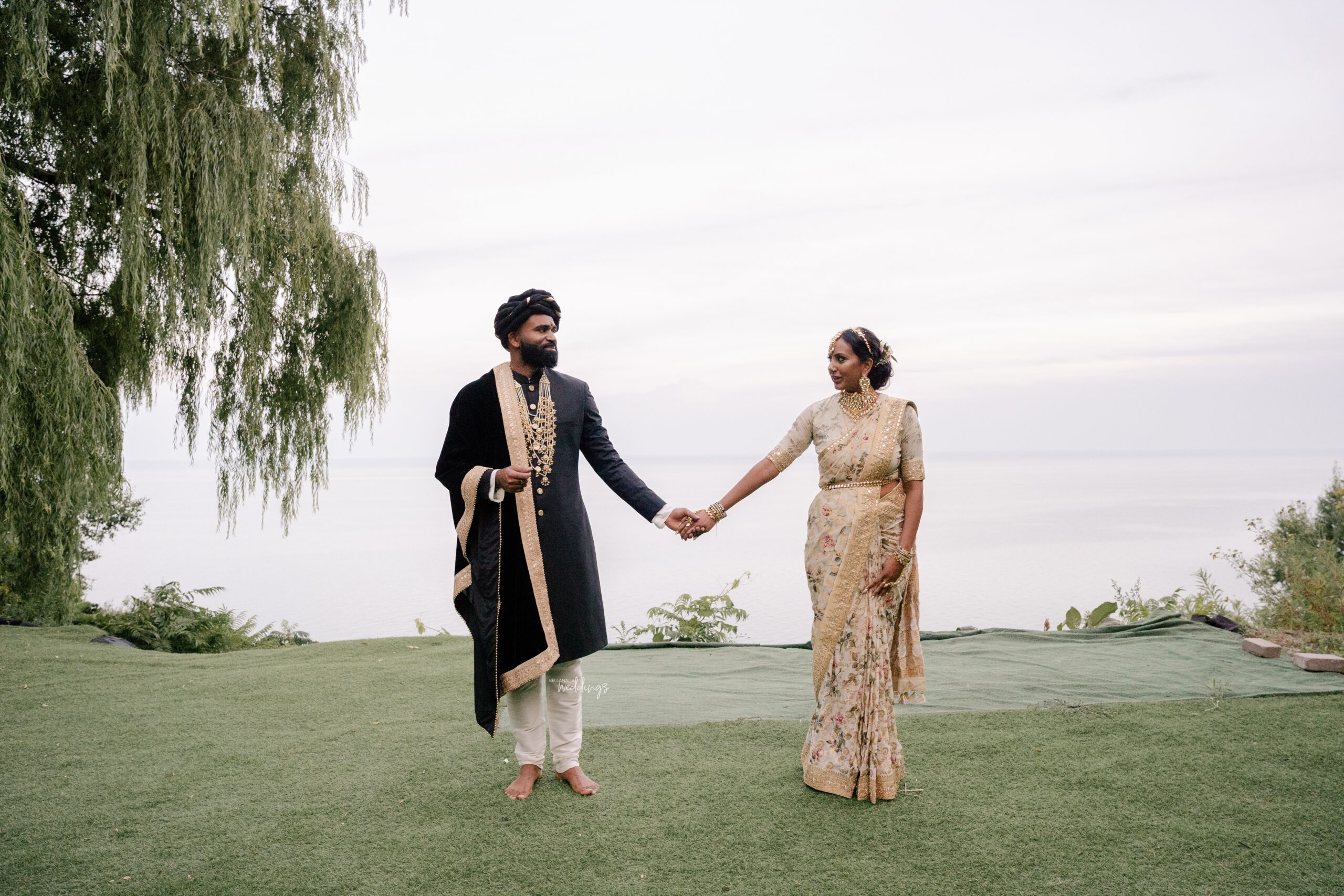 Credits:
Bride: @s4thy4
Groom: @ophblack
Photography: @didyoumeanaby | @aminashoots | @905mvs
Videography: @5th3lementmedia
Hindu Wedding Decor: @lovebirdsdecor
Hindu Wedding Jewelry: @sutariastudio
Florals: @wizard_event_management
Gele: @Anikkys_empire
Saree Pleating: @pleatsbynithya