One of the many beautiful things about friendship is how so beautifully, it gets stronger with time. People going from friends to strangers and then to family is certainly not a new thing. However, the thrill of it never gets old.
Kosy and Somkene are at the centre of our excitement today with their beautiful union. At the beginning of this journey, was one pivotal "love agent."? Kosy's friend happened to be Somkene's cousin and that was how the thin lines between family and friendships, were merged. It didn't start right away, but time and life did their due diligence. Thanks to that auspicious meeting at Somkene's family function, two have become one! We can't help but be thrilled at the friendship that was built overtime. This reflected so much in their wedding photos, that you'd end up in cloud nine with the couple.
The wedding was indeed a celebration of love. The happiness radiated so much, its impossible not to feel it. Kosi went for a classy minimalist look and we absolutely love it! There's so much to say about Kosy and Somkene's wedding but we'll let you experience it yourself through these lovely photos. Also, read the full story according to Kosy below.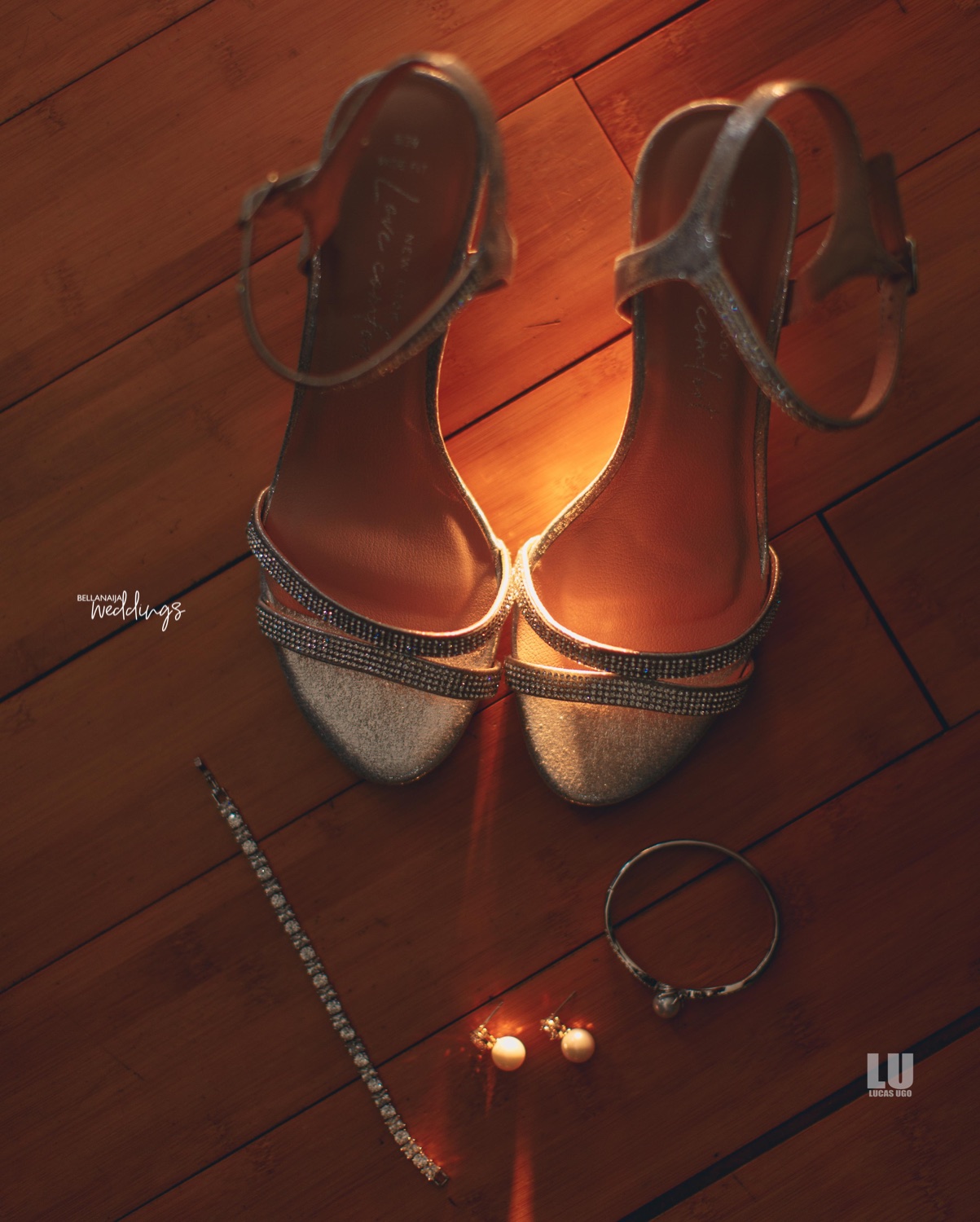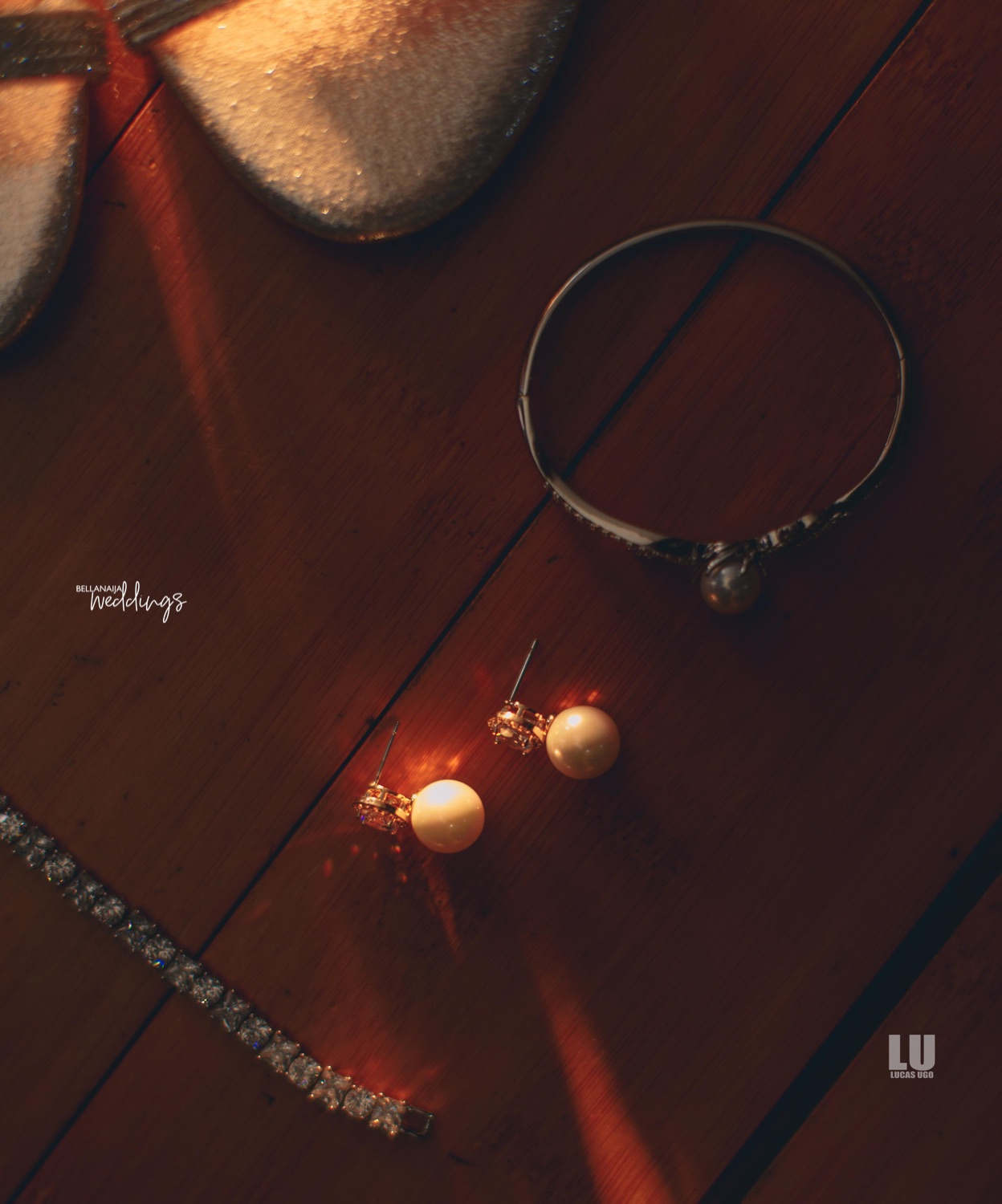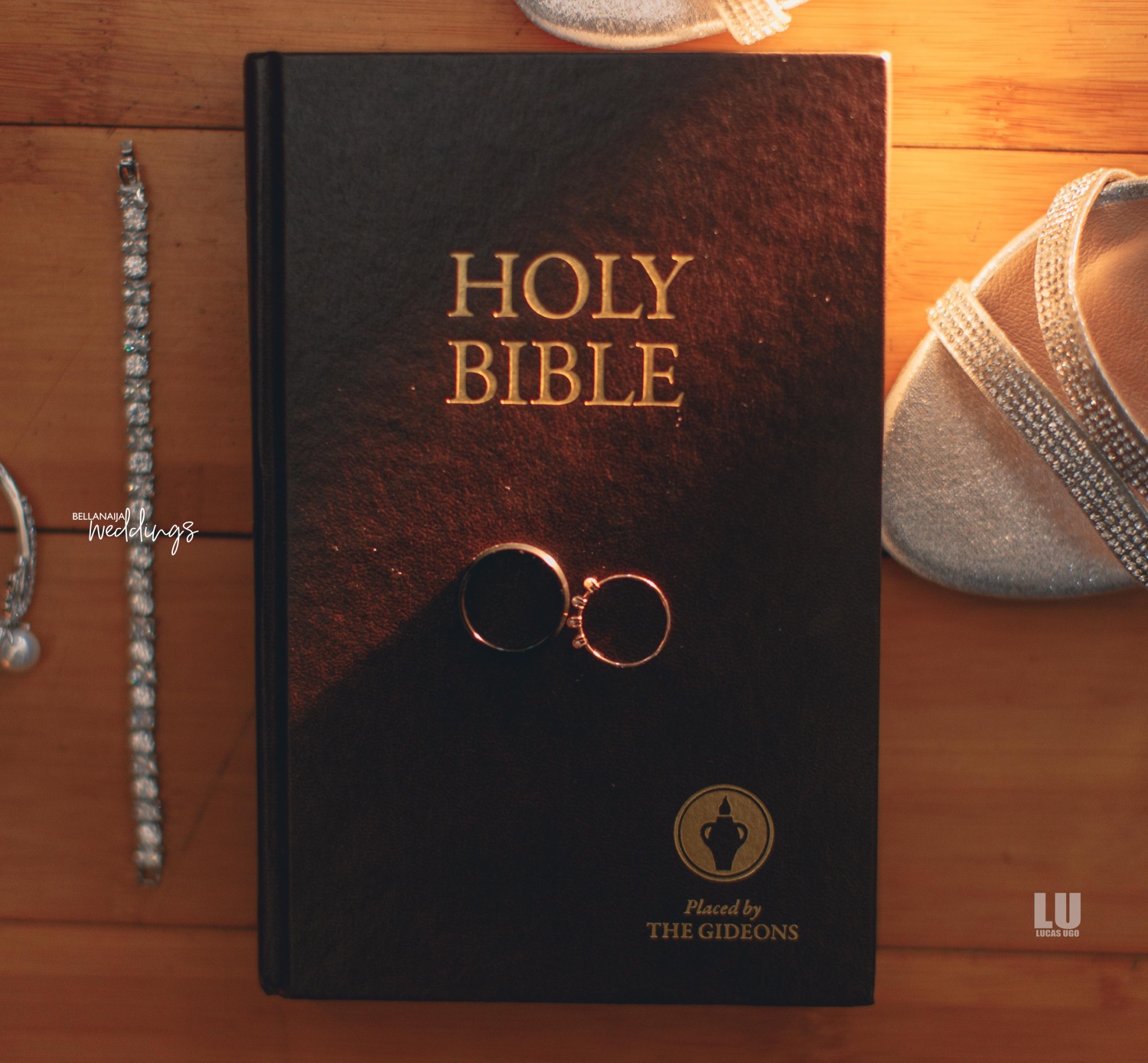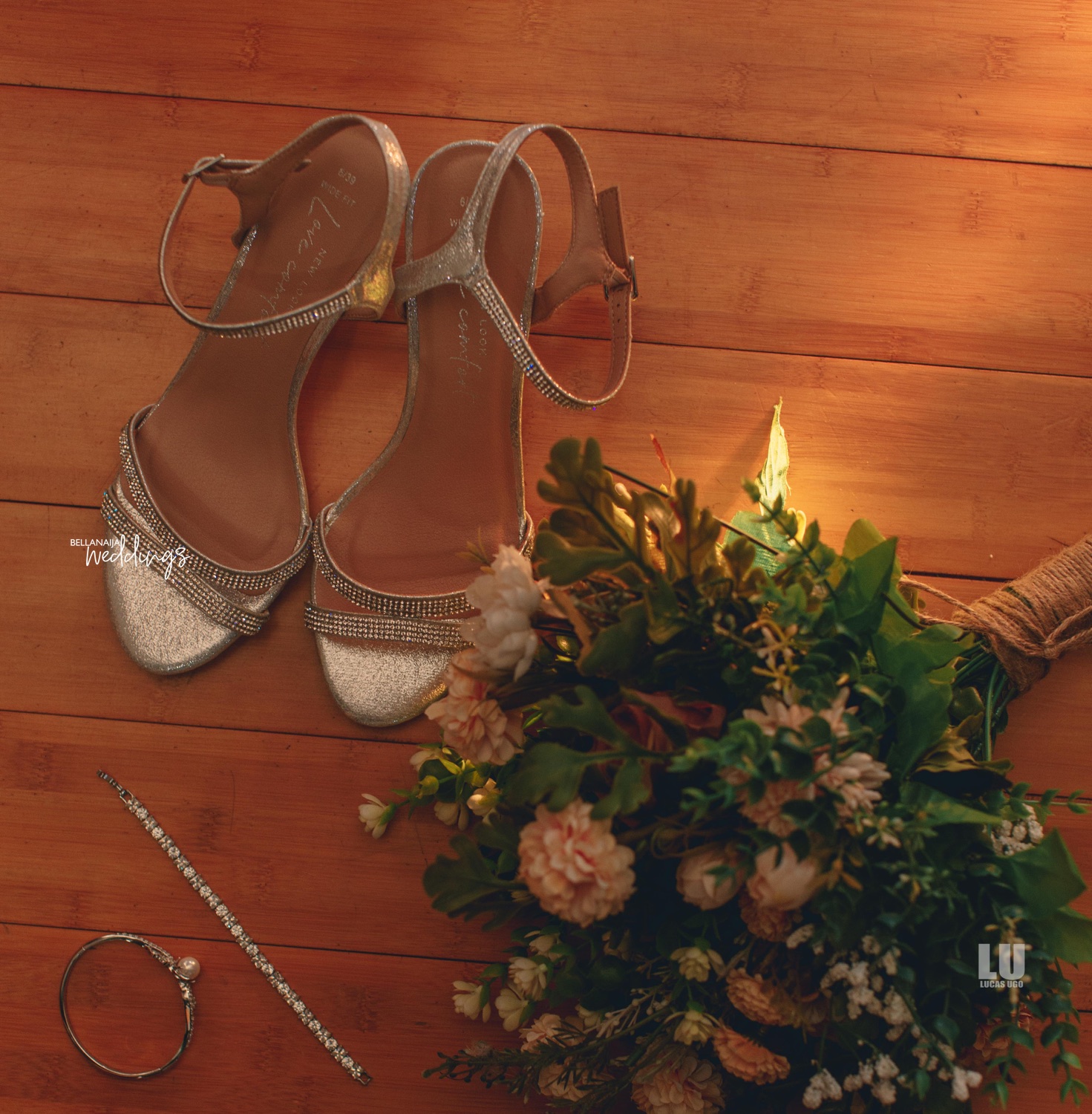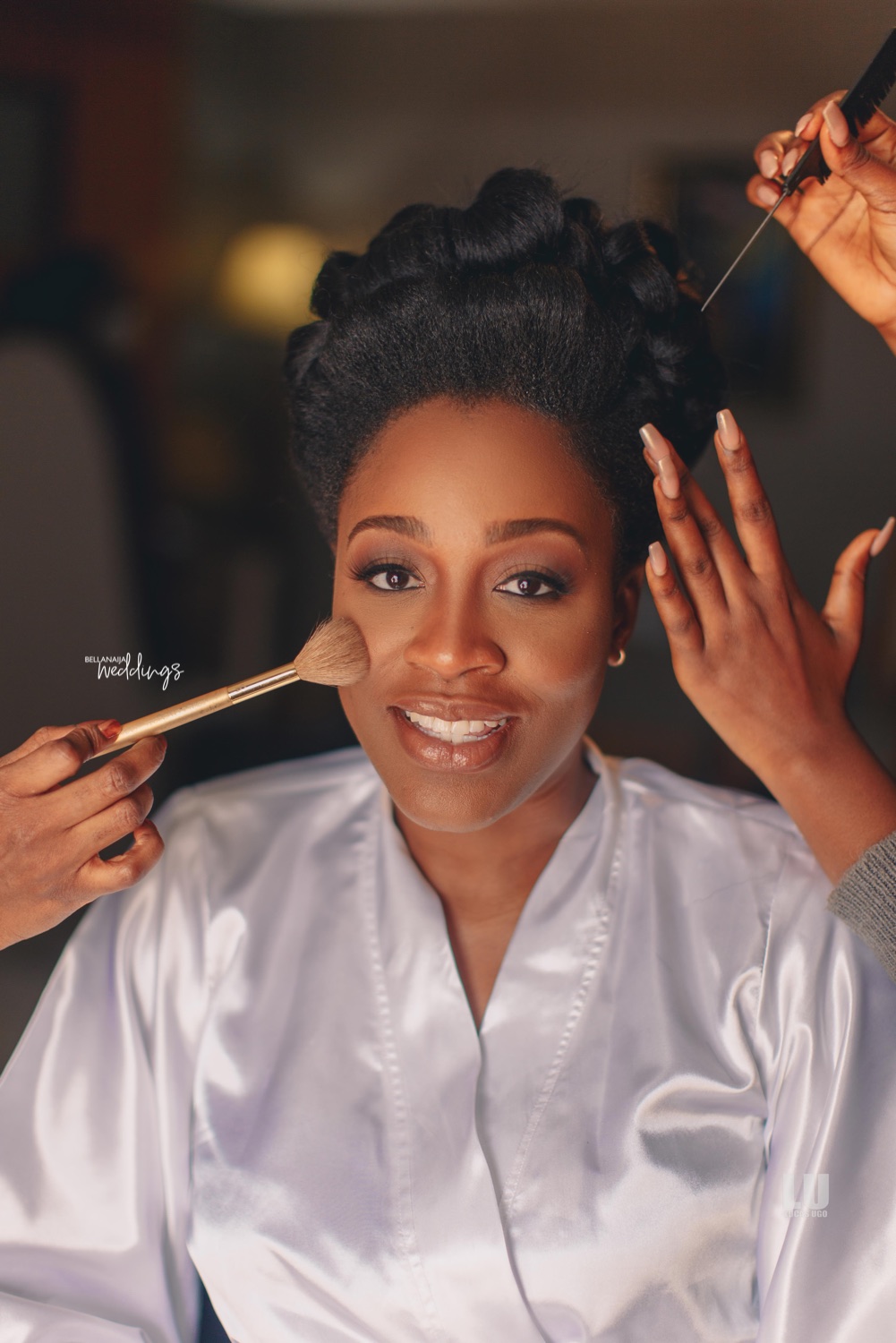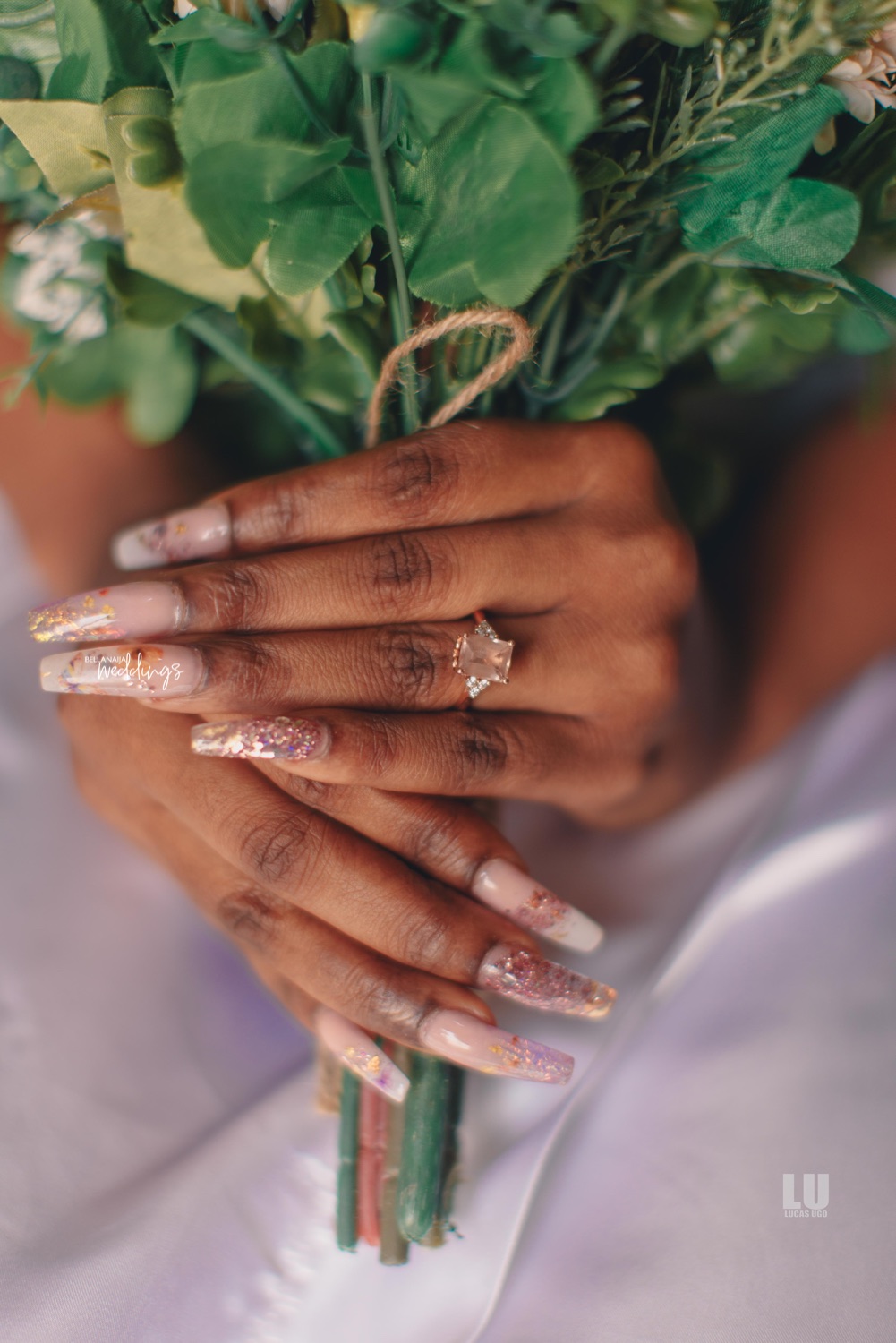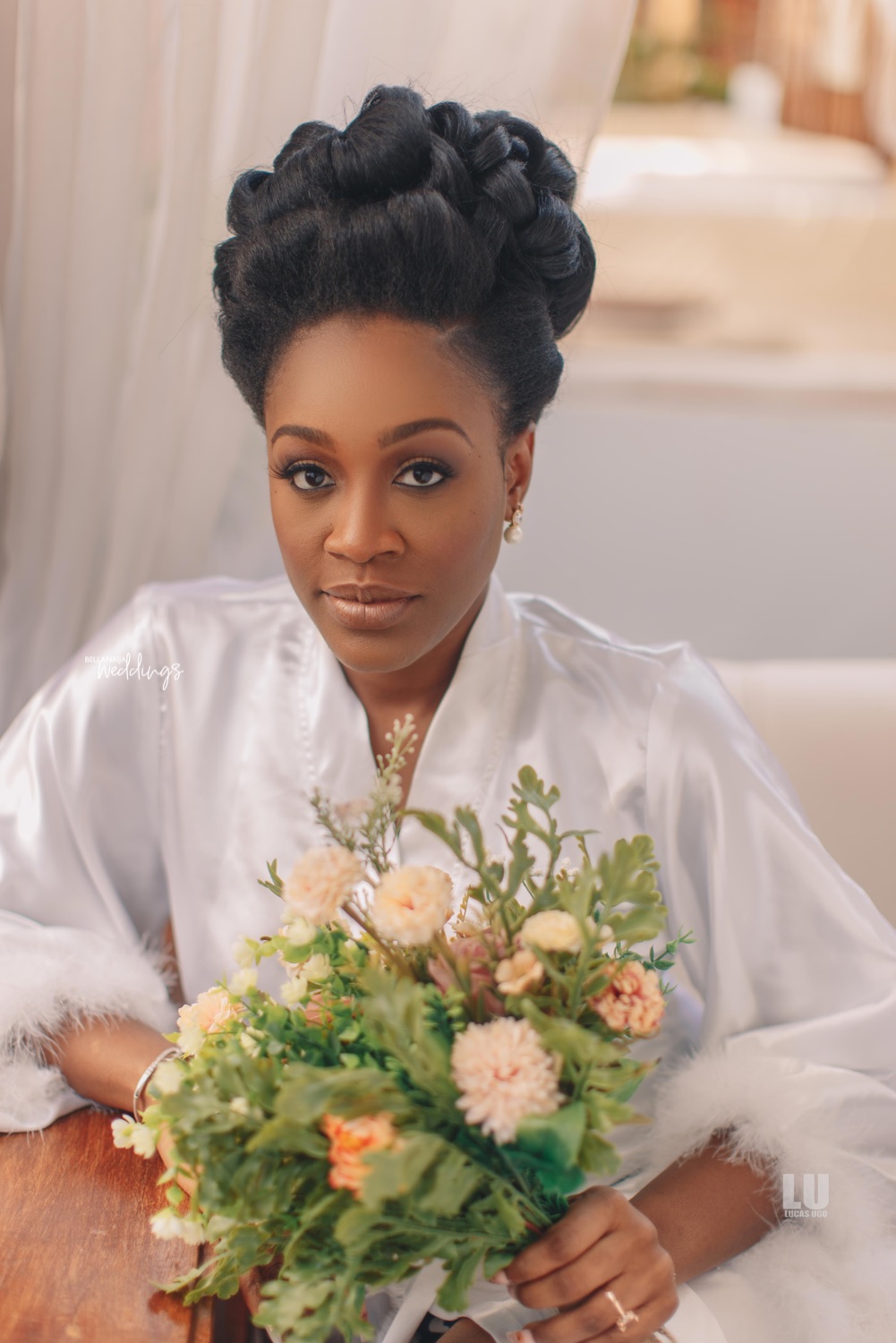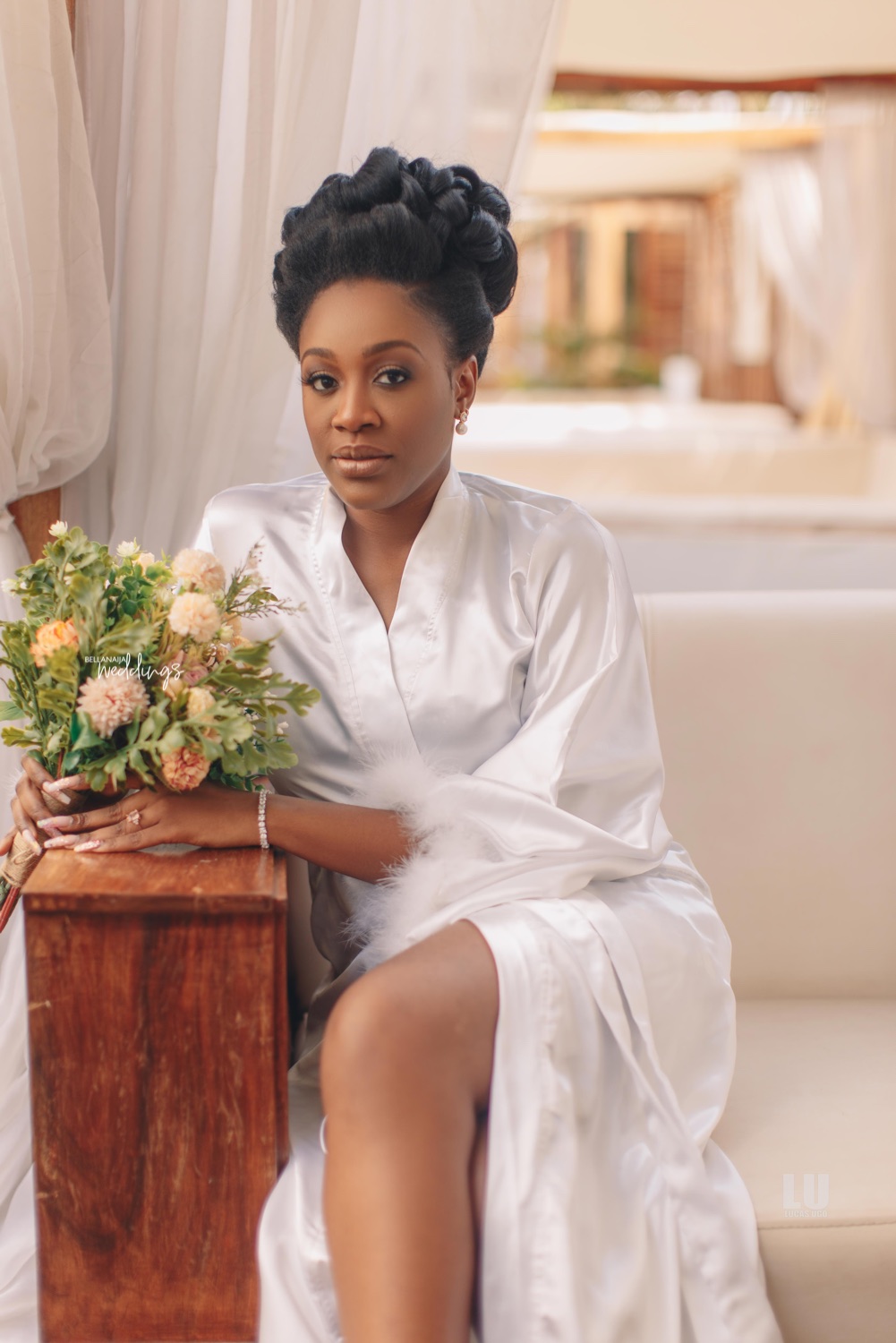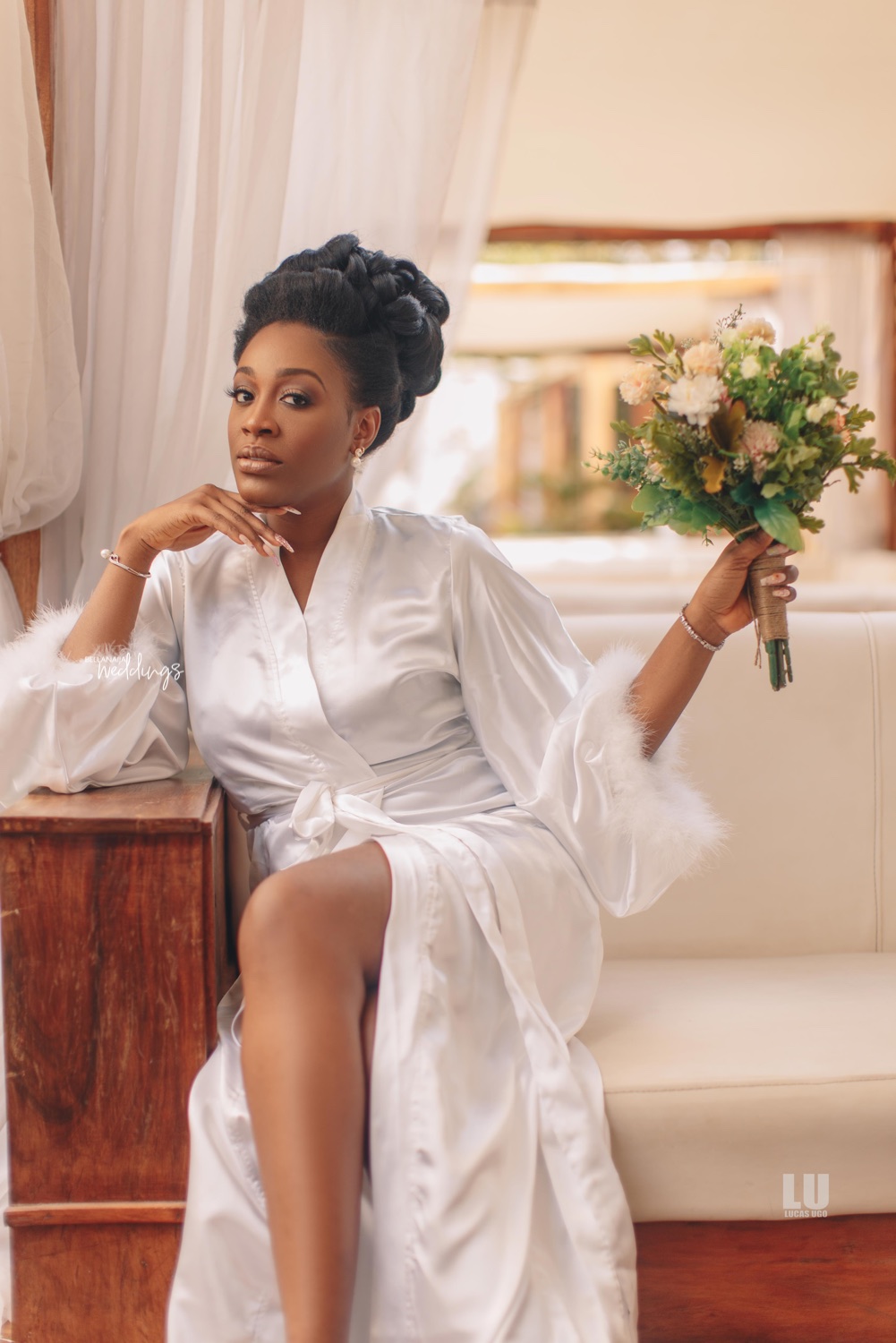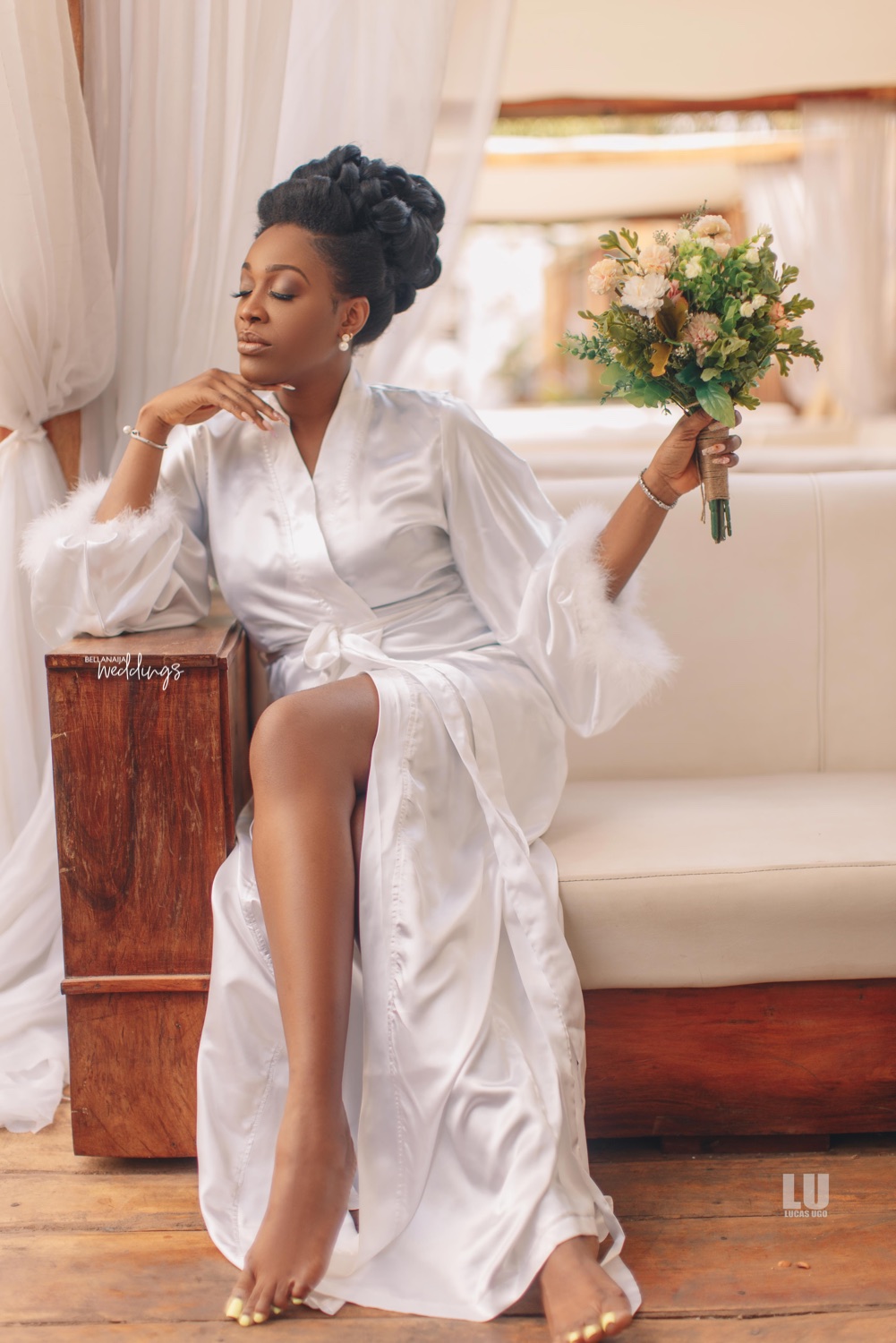 How it all began according to the bride, Kosy:
I met him through his cousin who was a close friend of mine a while back. I usually would attend their family functions because of his cousin. Somkene and I met on one of those occasions and got talking. I was in a relationship at the time so I really didn't think much of him. With time we became friends. After a while, he confided in one of my friends that he wanted to ask me out because he was beginning to have feelings for me. She basically shushed him away because I was still in a relationship with someone else.

My relationship soon ended and I was devastated. I needed a shoulder to cry on and he was just right there. He understood my pain. We were both serving in Uyo at the time. He made his second move to ask me out but I declined because I was still hurting. So, he let it be. After a long time of being just friends he asked again and the rest they say is history… lol!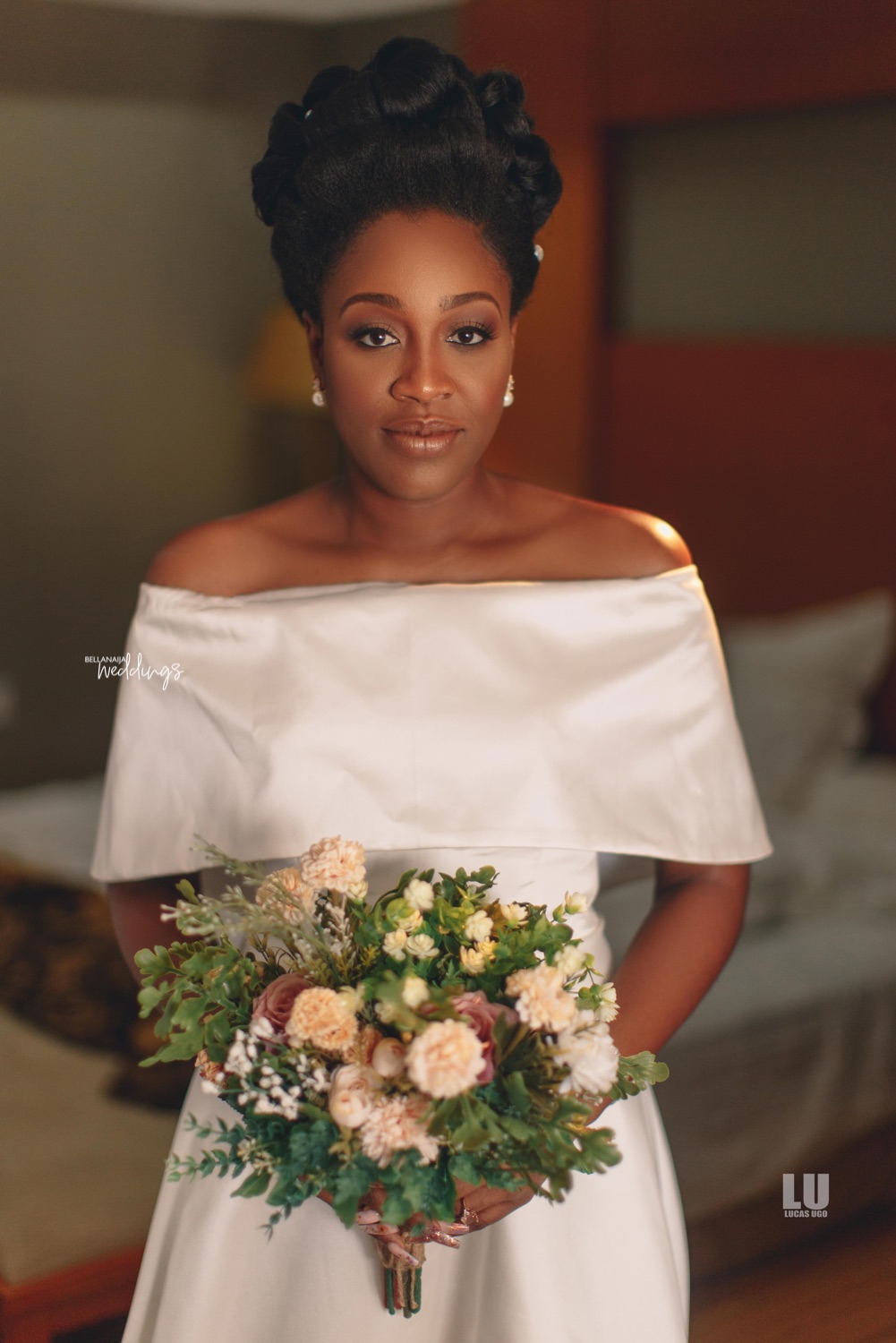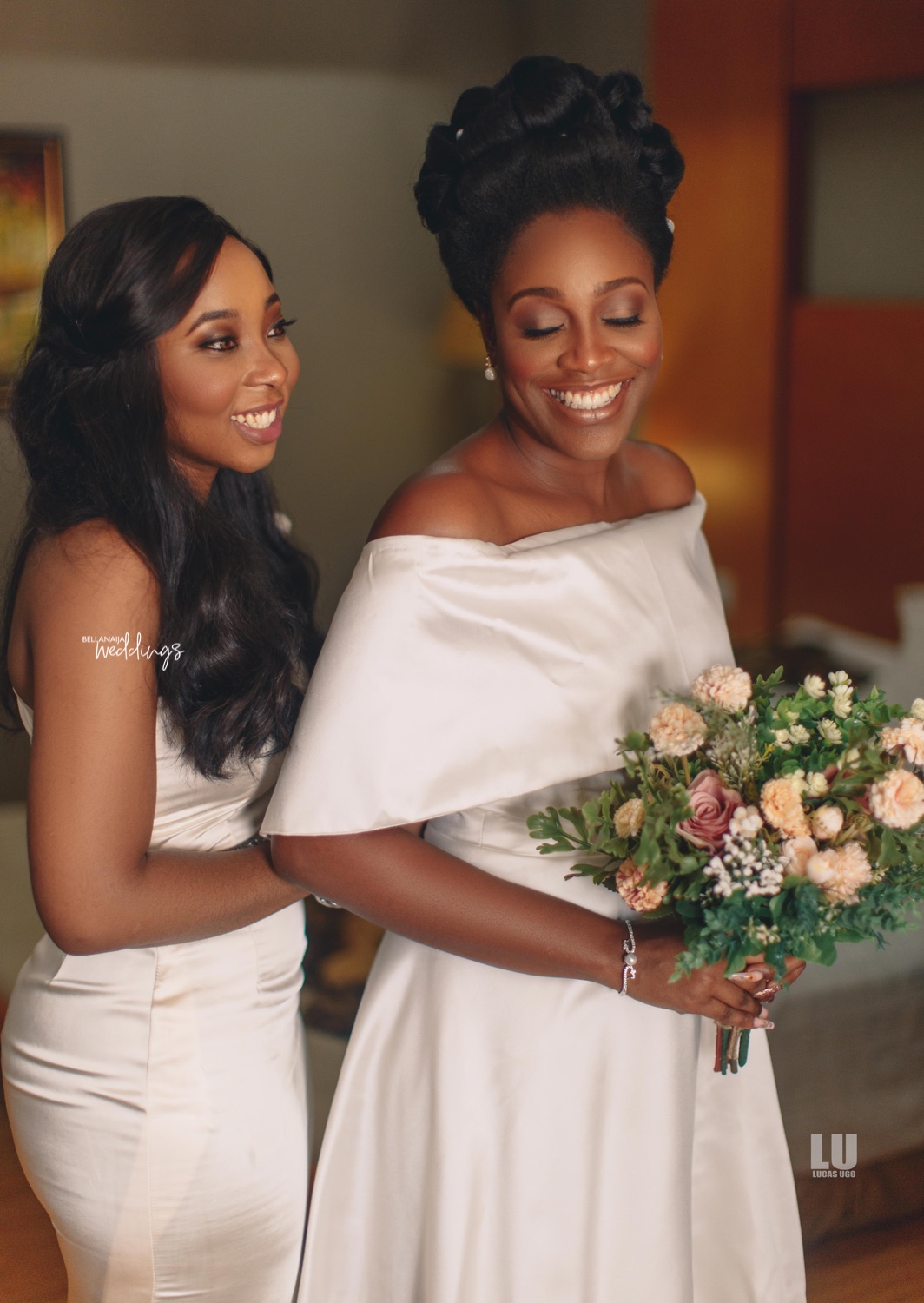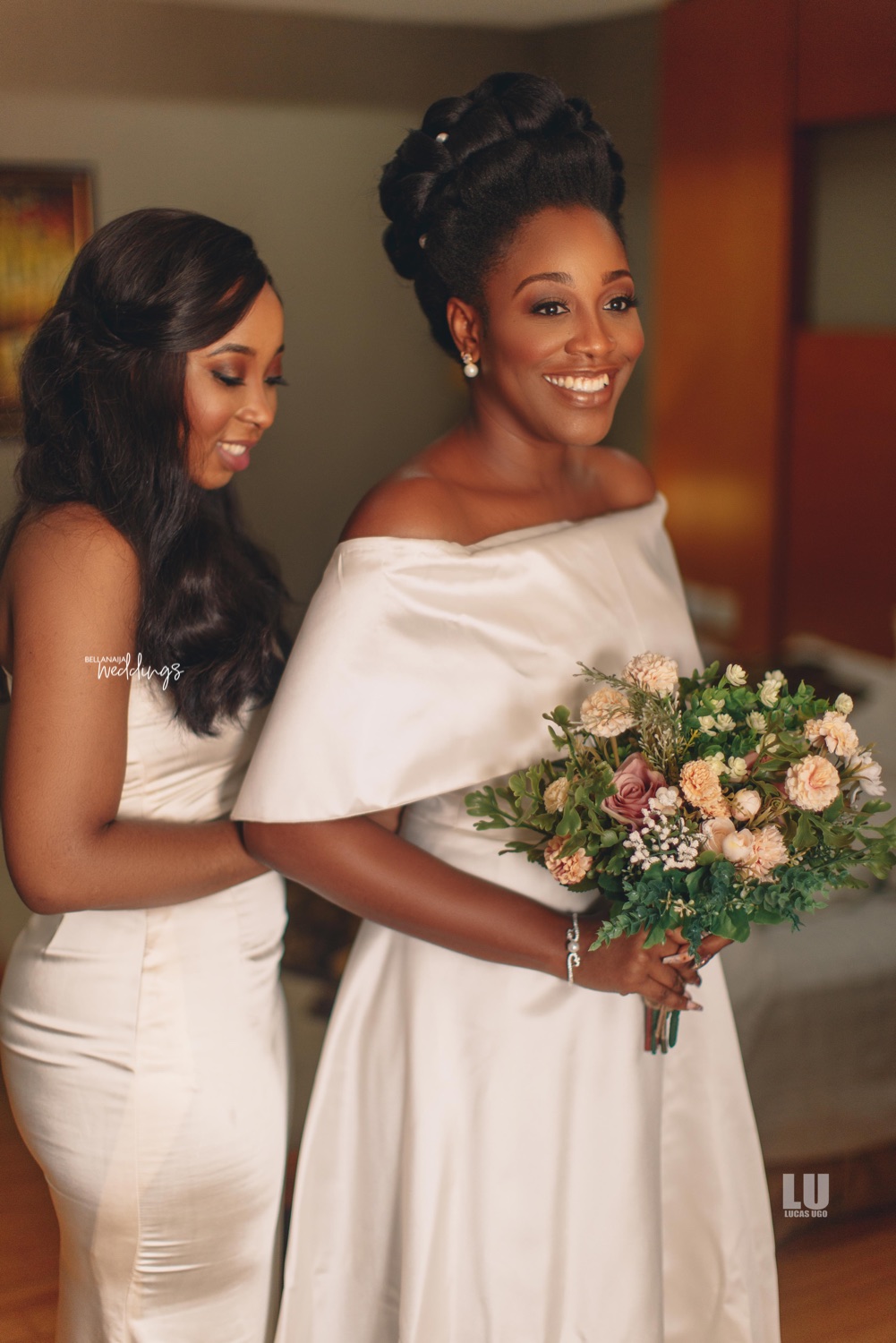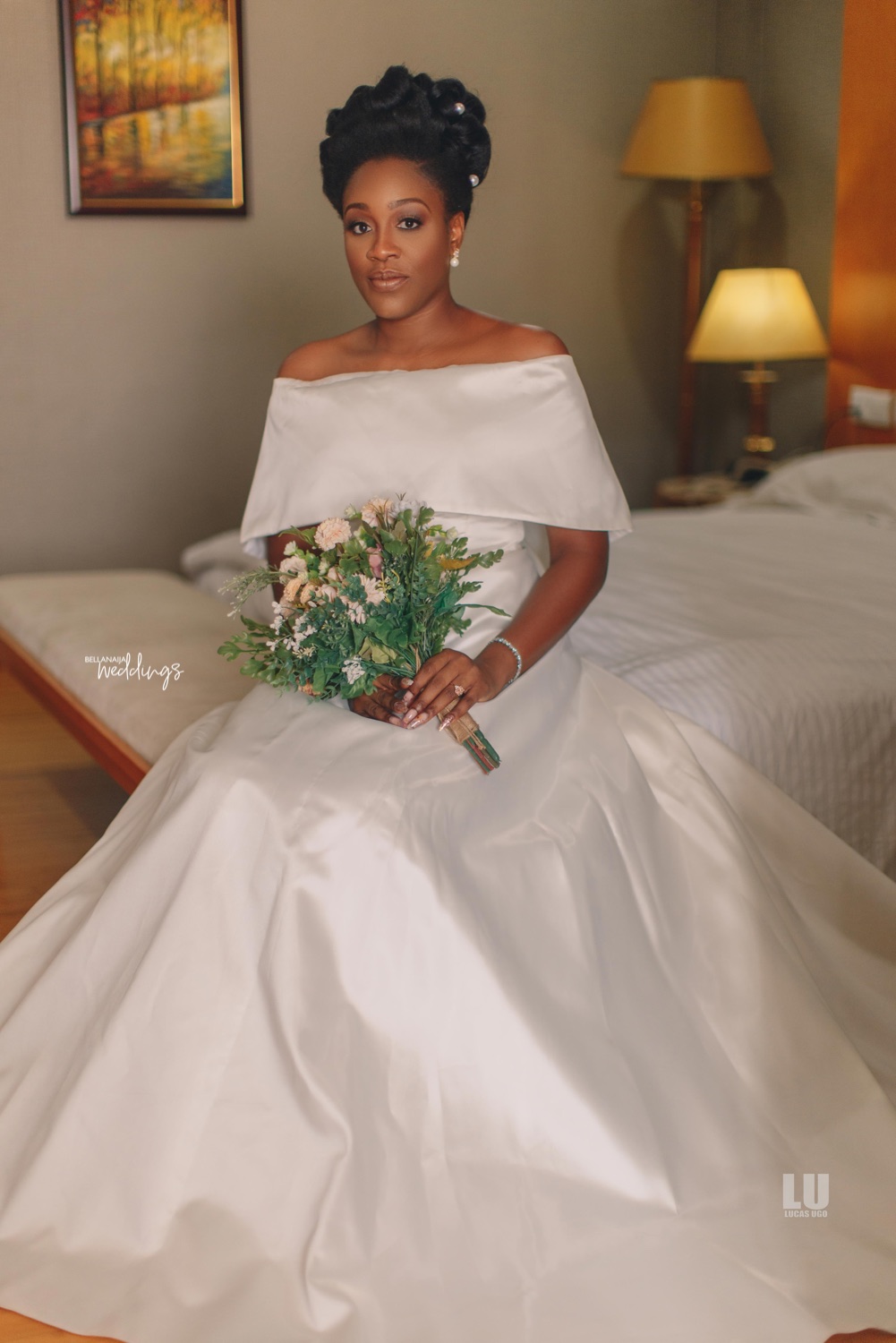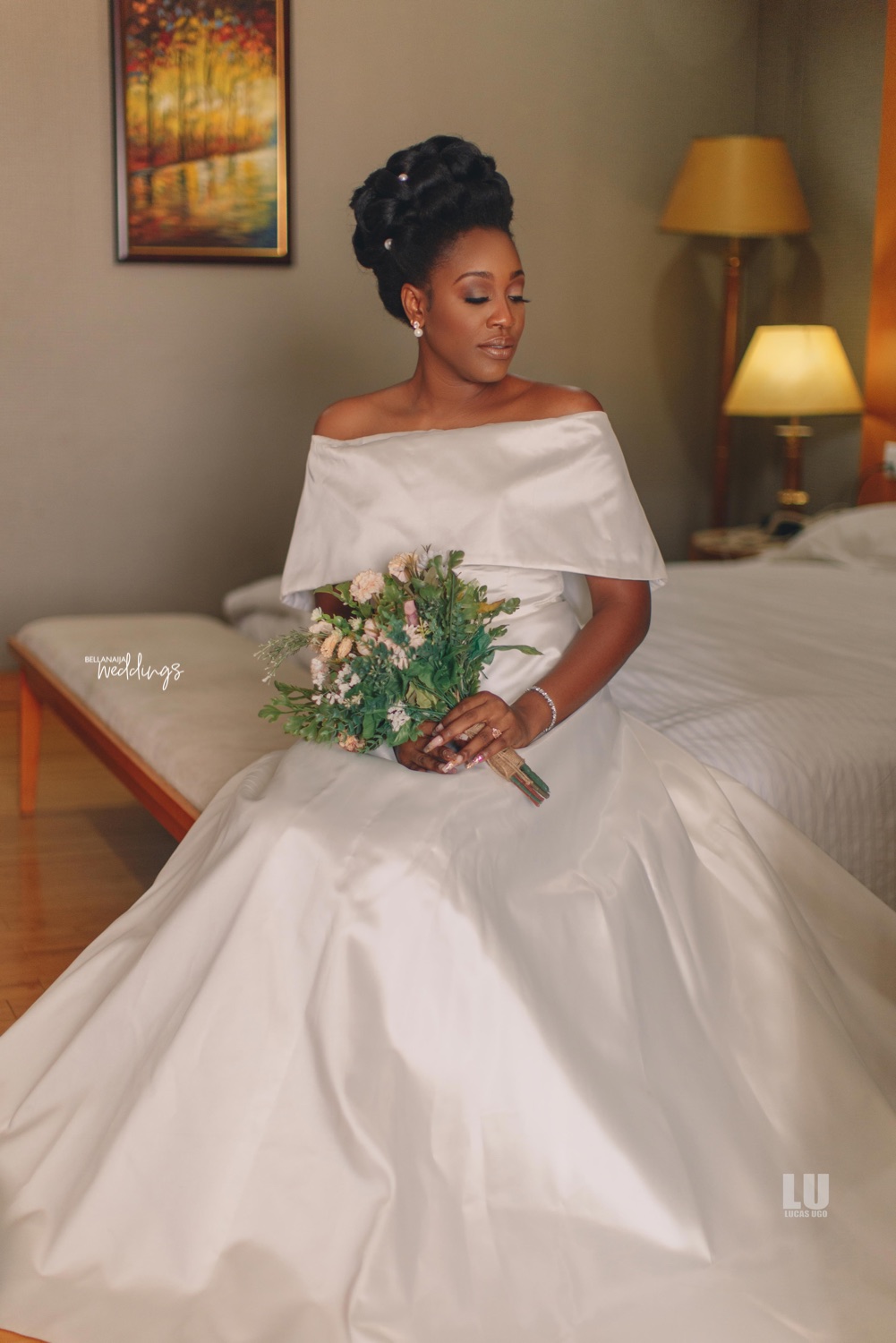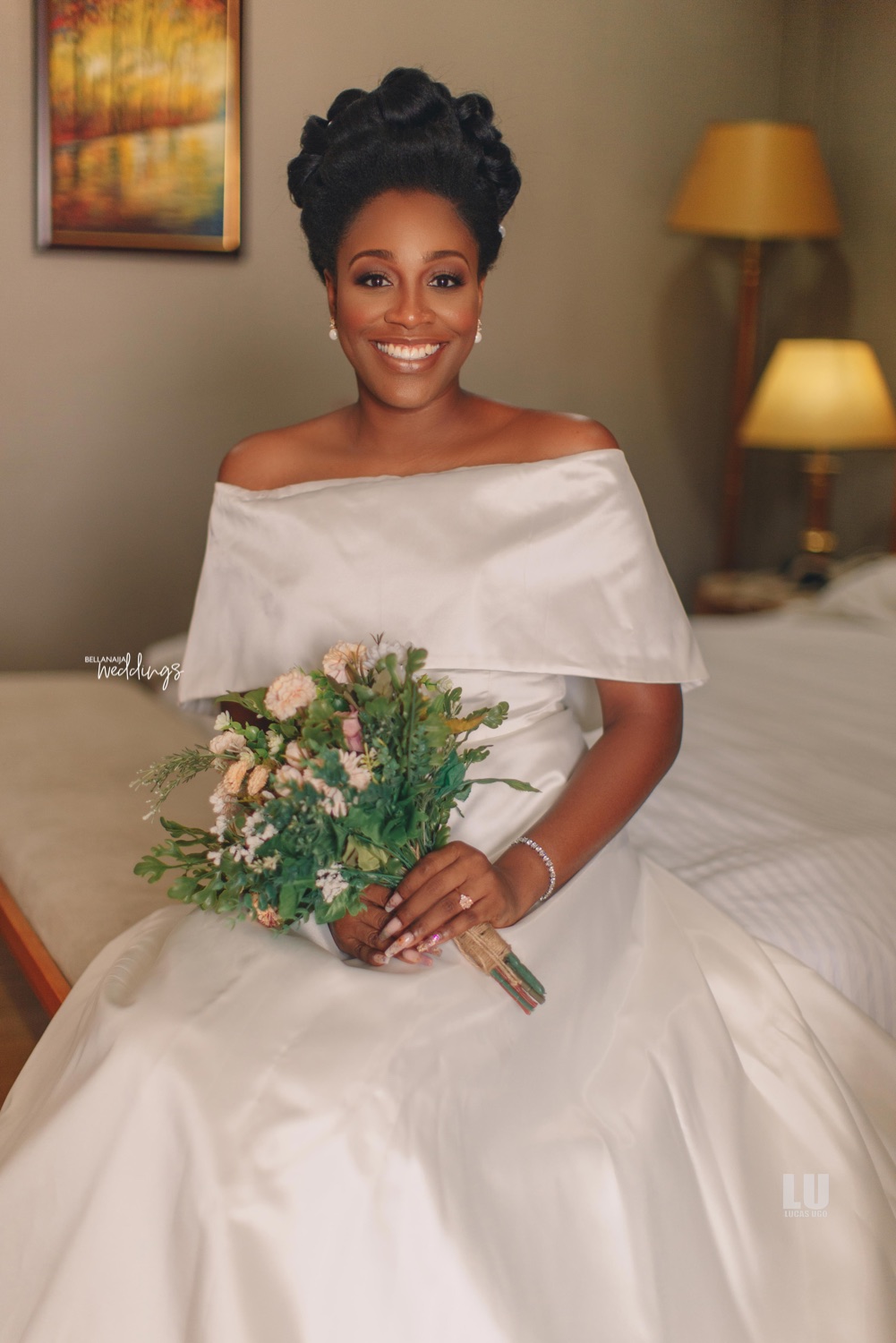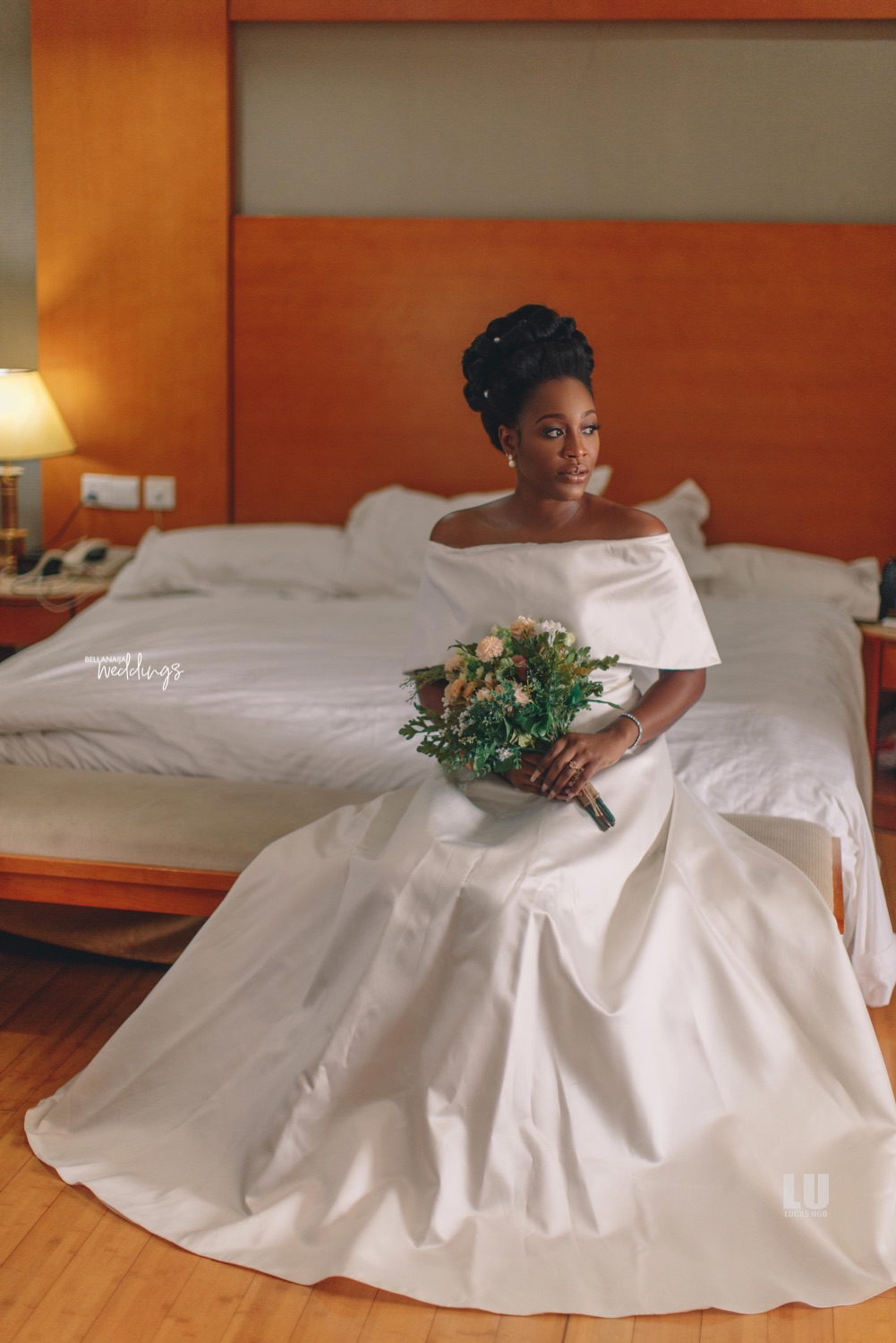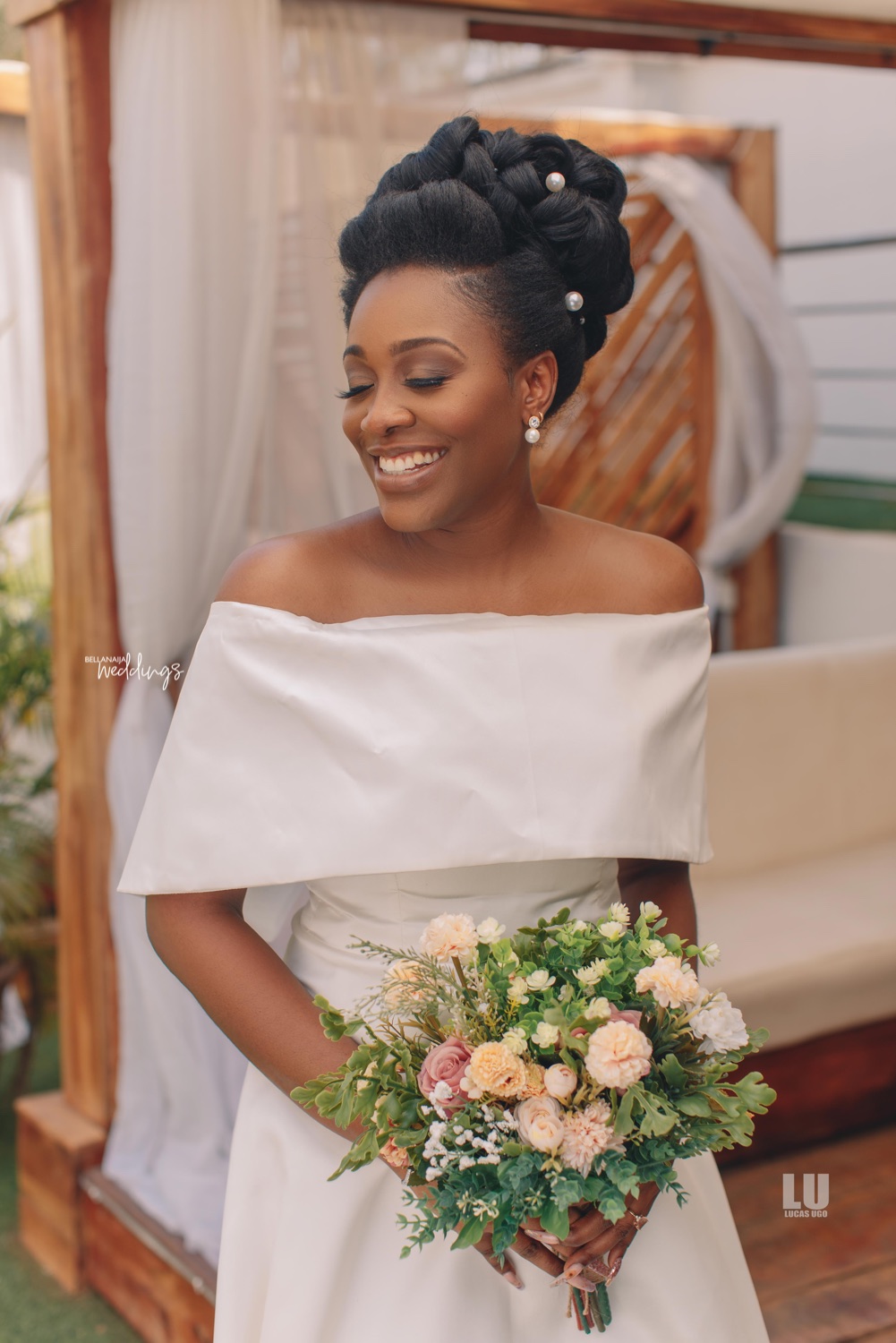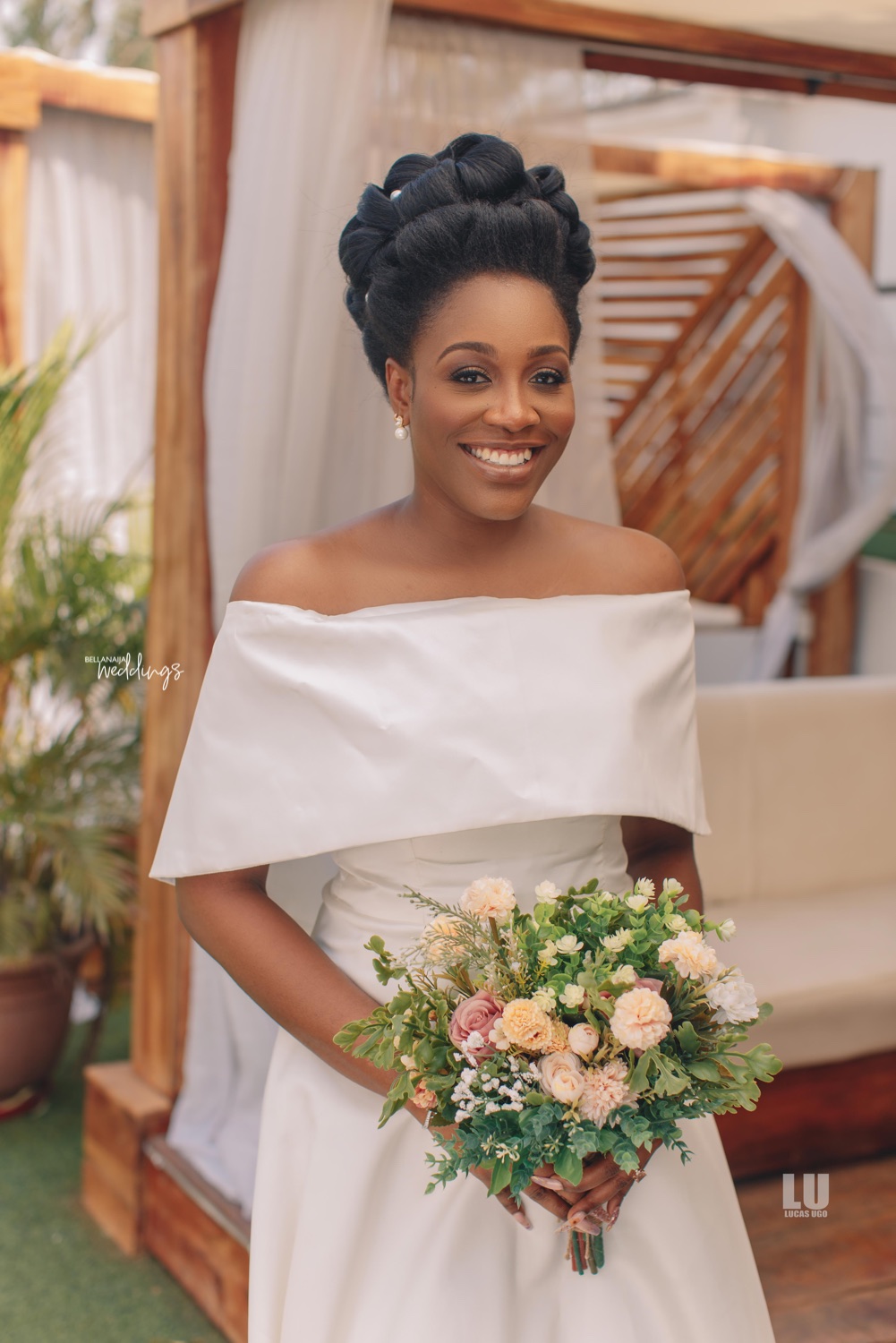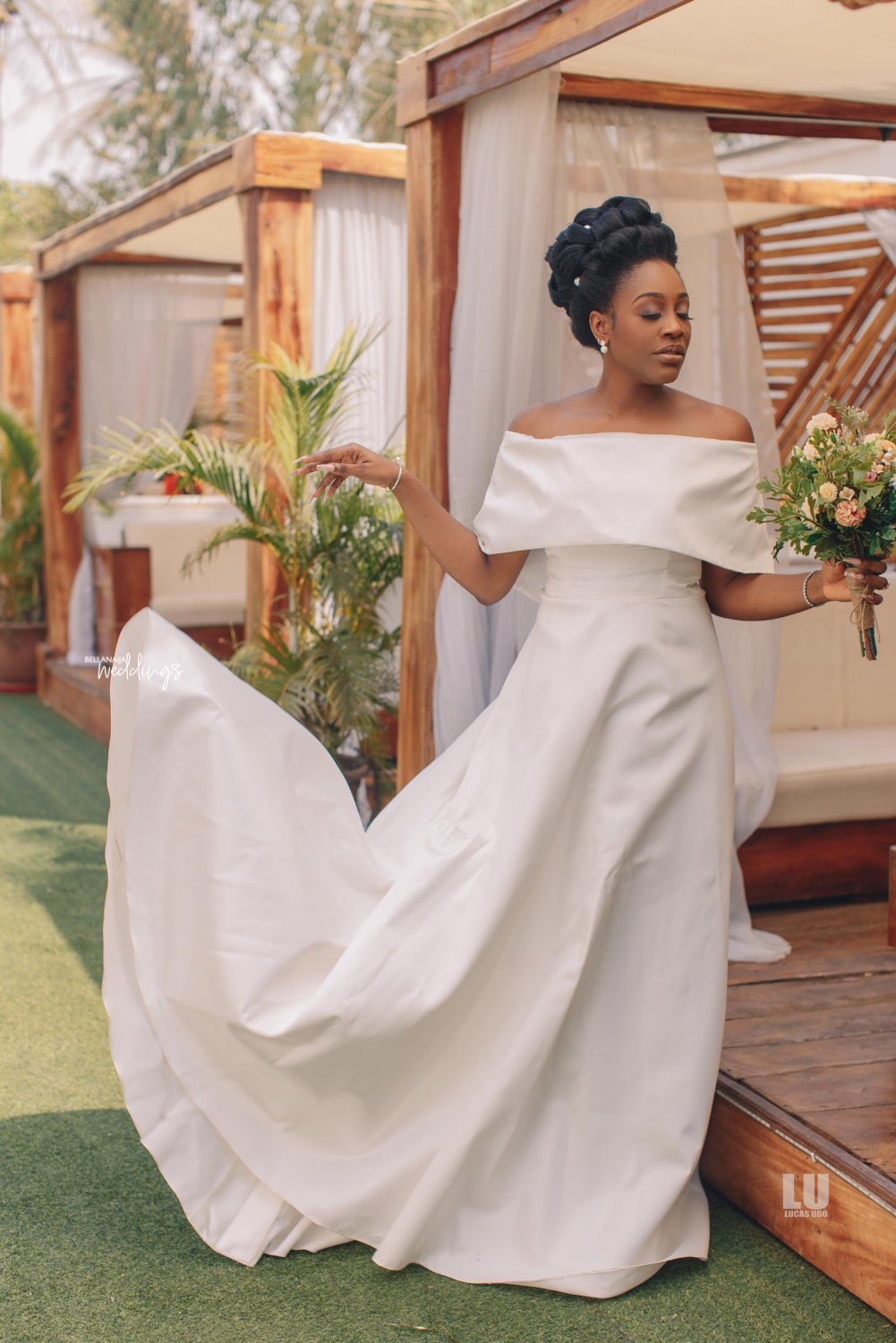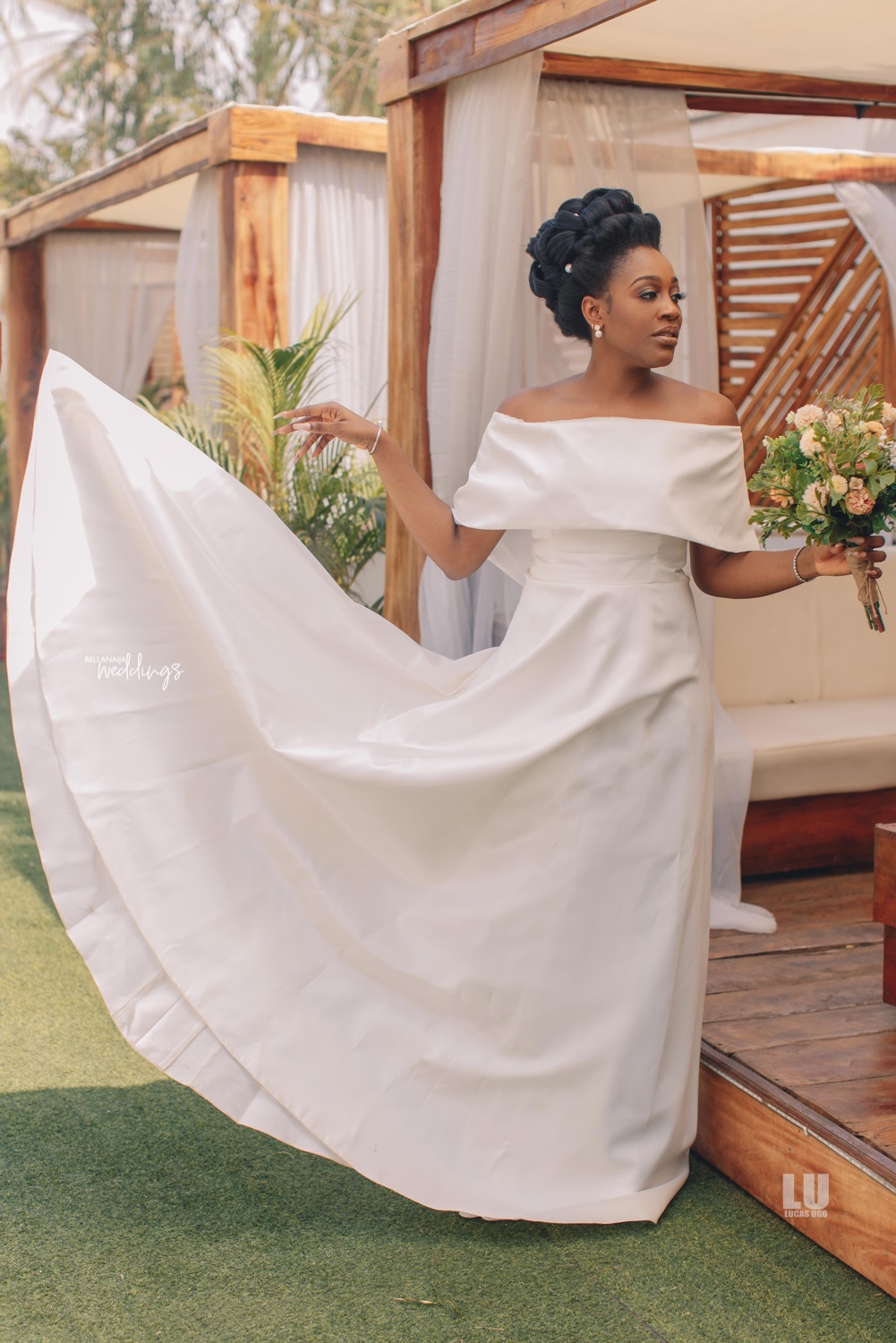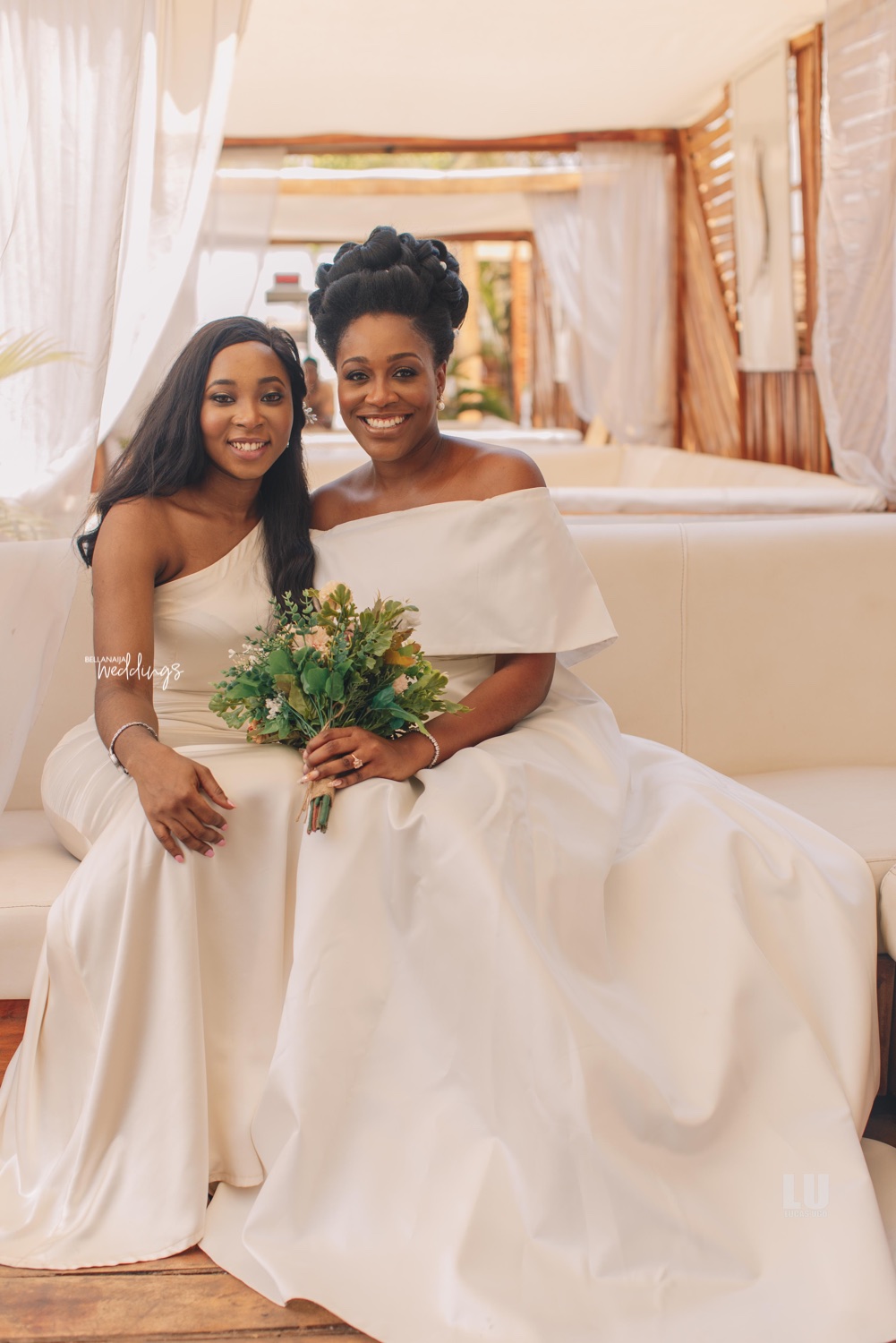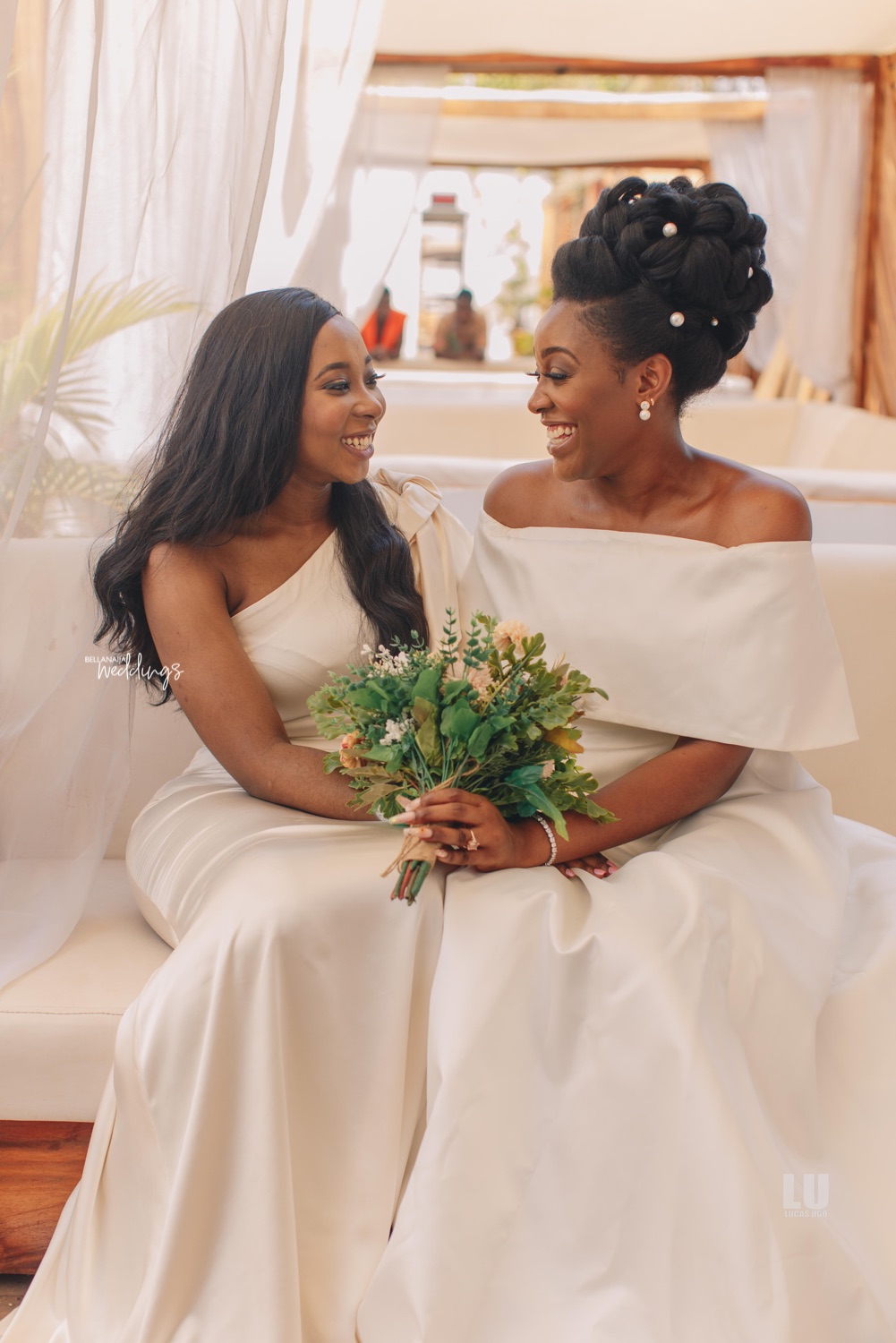 The Proposal:
We officially started dating in November 2015. He proposed in August 2019. It was very random actually… lol! I had visited for a sleep over that day, then stepped out of his room to get something. The minute I walked back in, there he was at the door on one knee. Sounds funny but I looked back to check if there was someone else behind me he was about to propose to. ?

I literally had the "Awwwn" feeling. He said, "Okafor Kosaluchukwu, would you marry me?" and I said "YES!" He then put the most beautiful ring I have ever seen on my finger, that day was so magical. After that, wedding plans kicked off in earnest and here we are! ?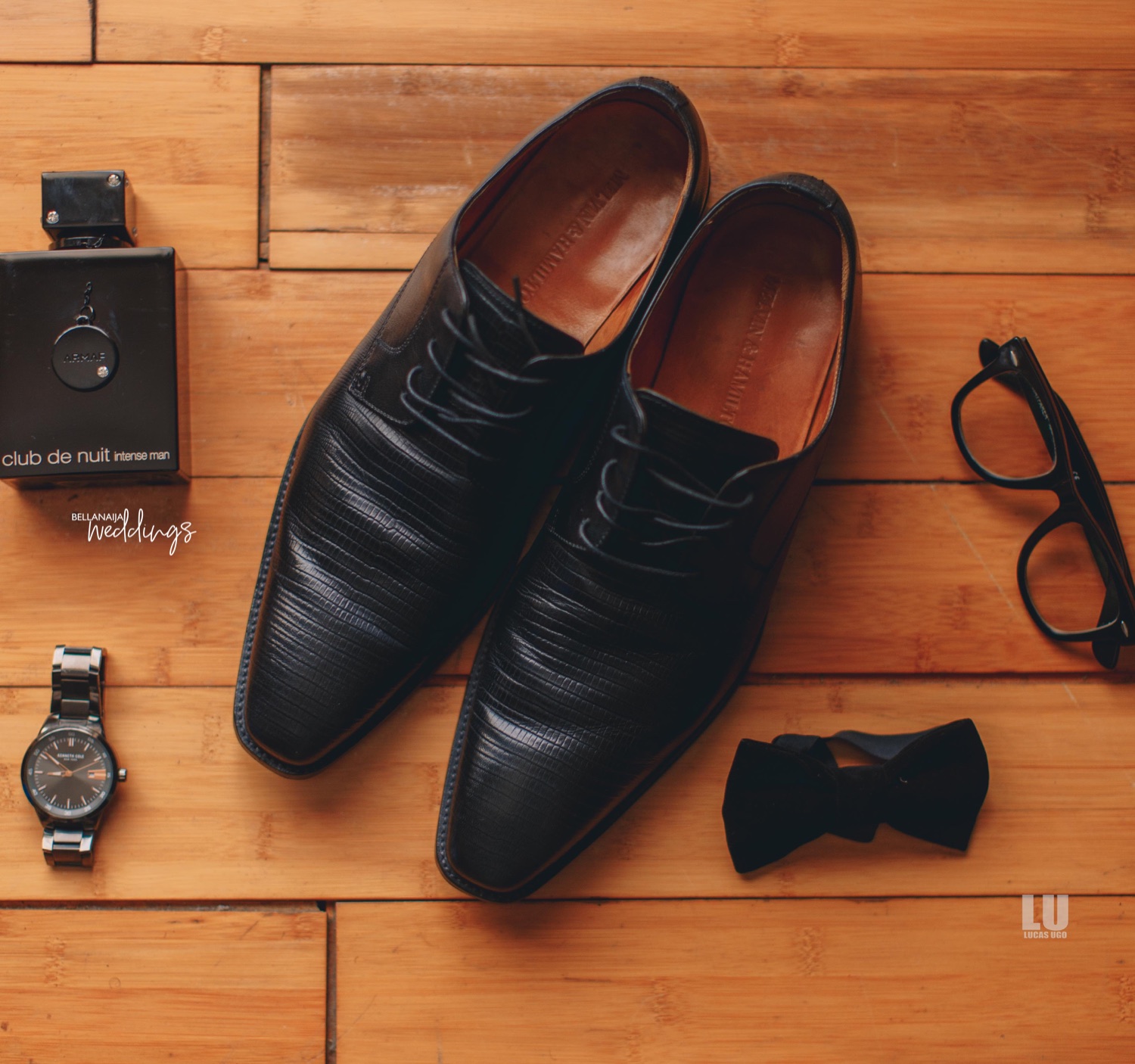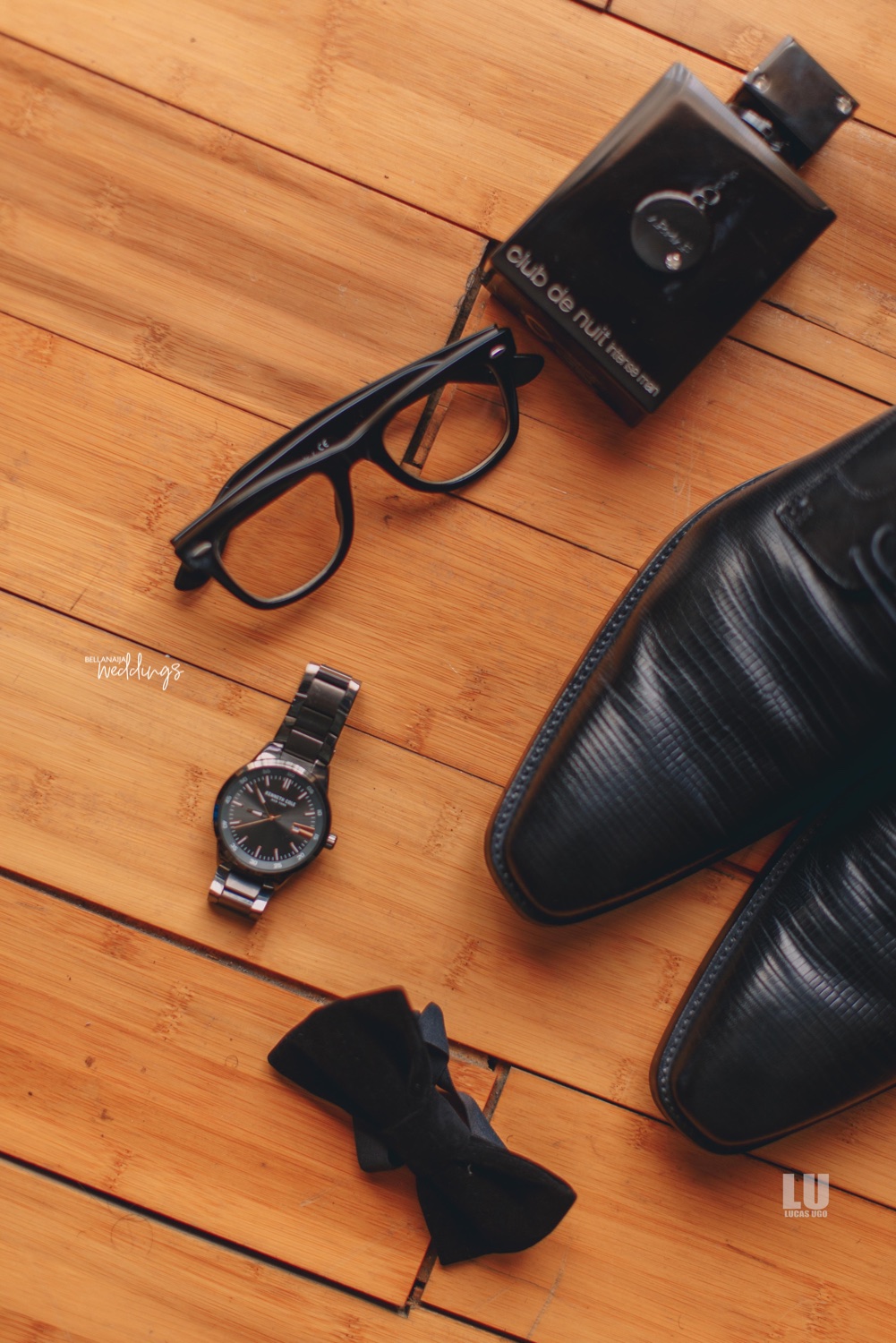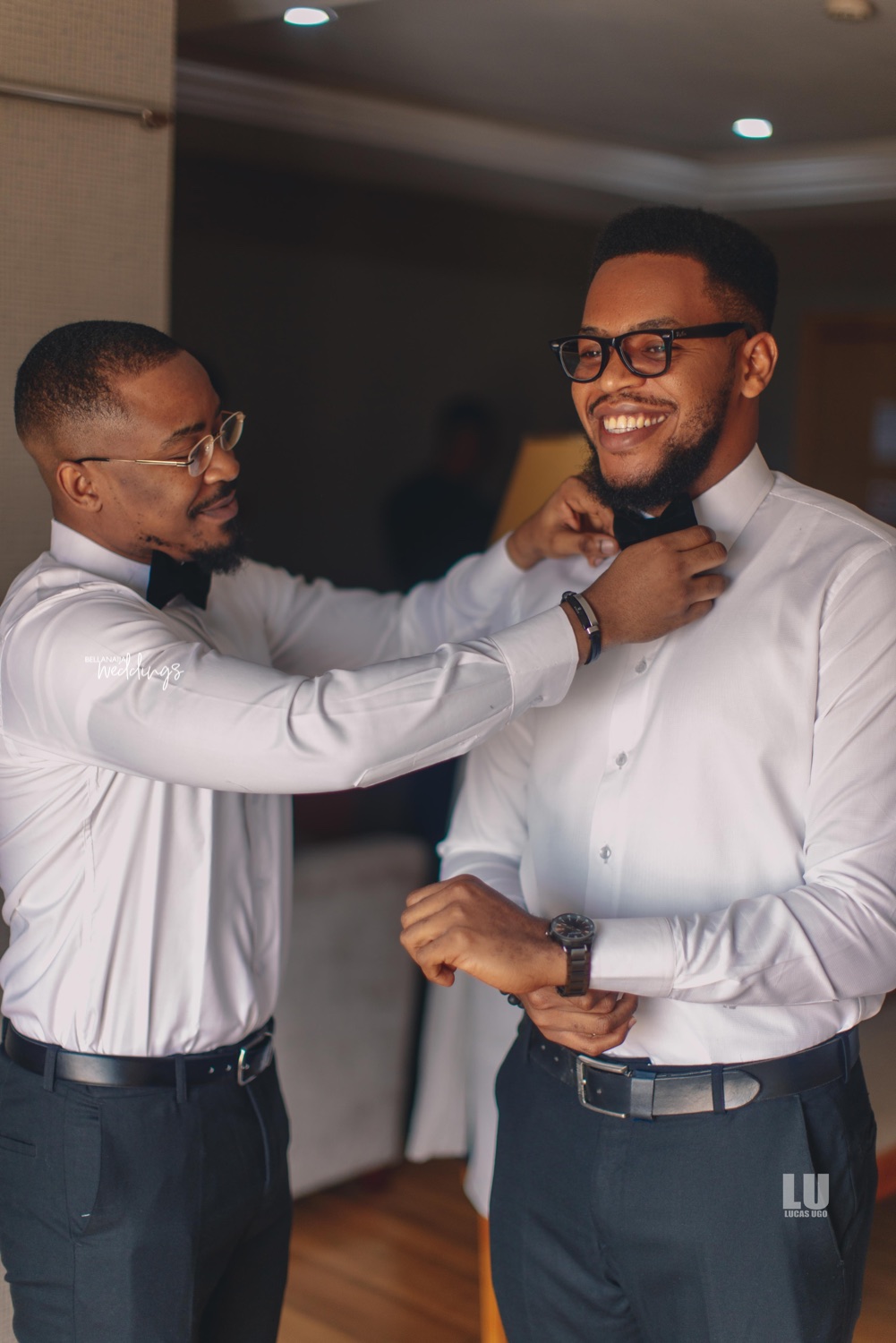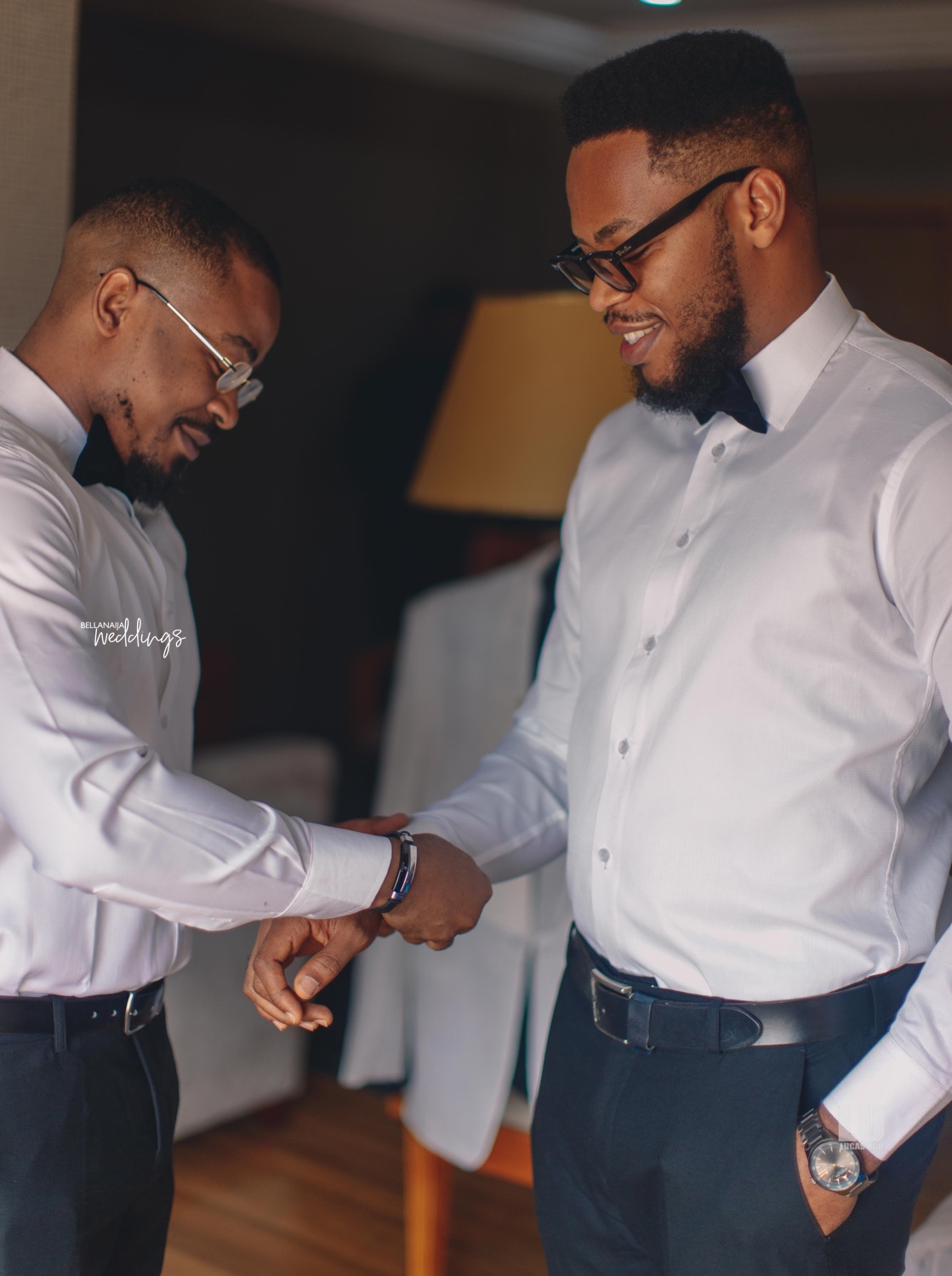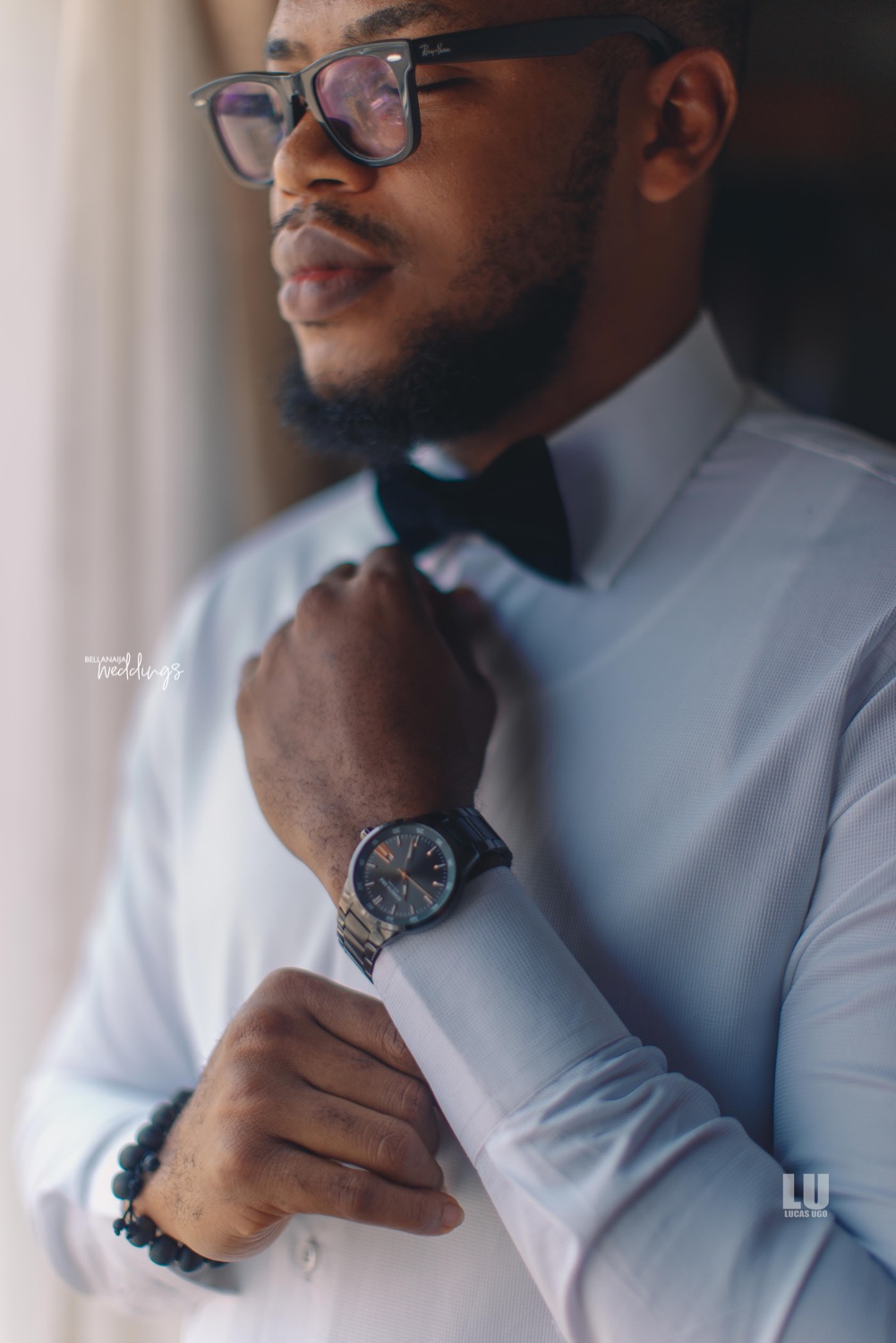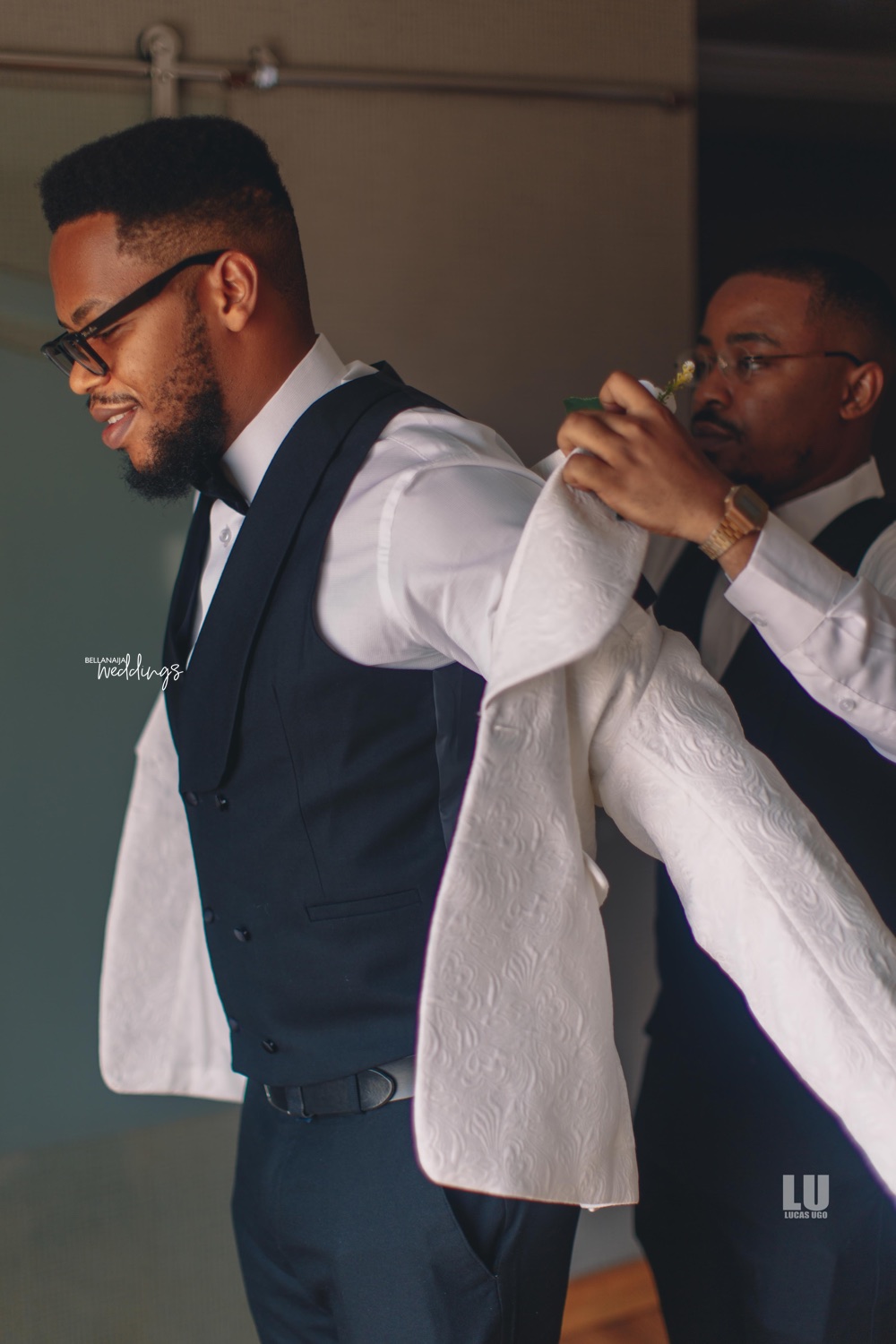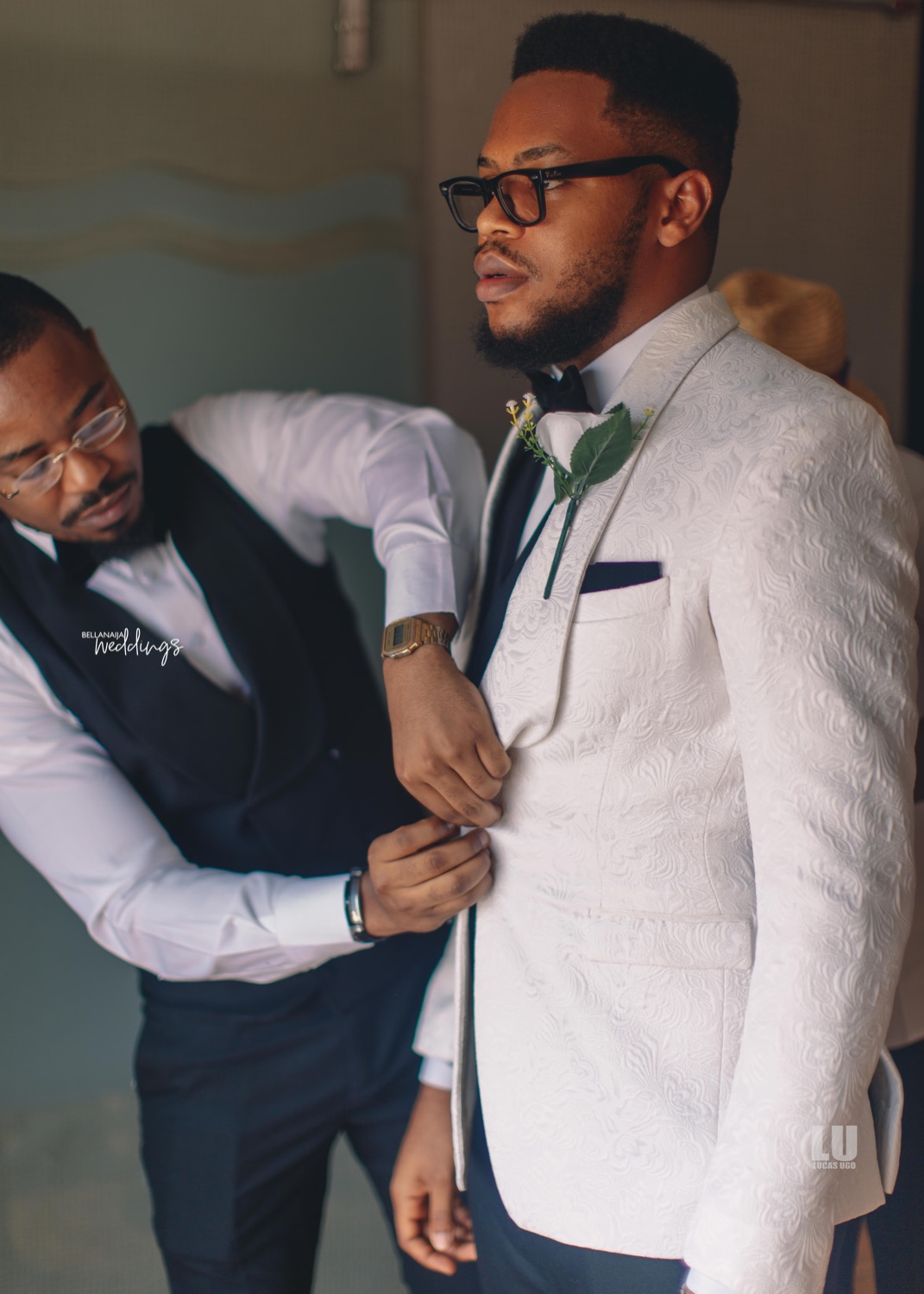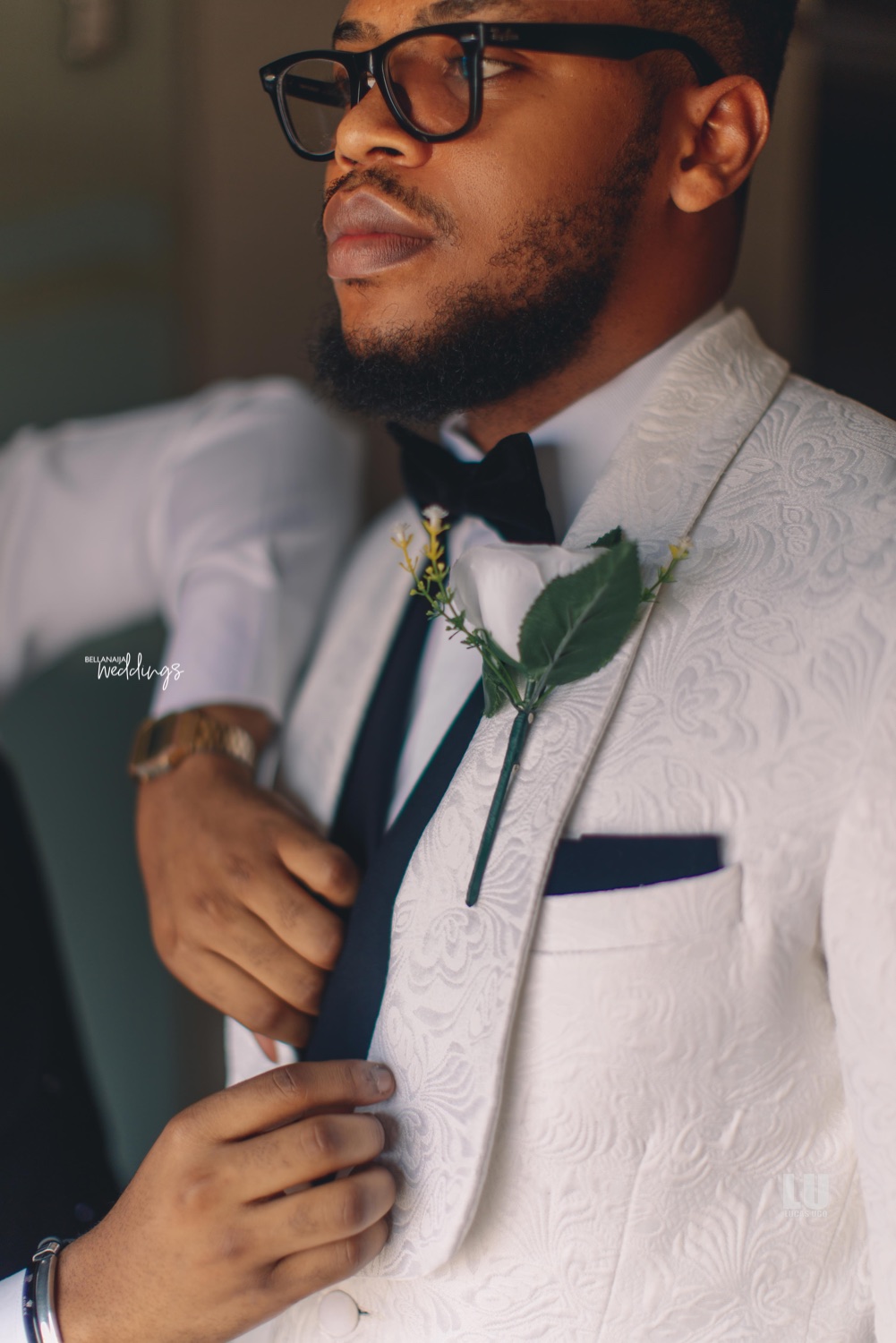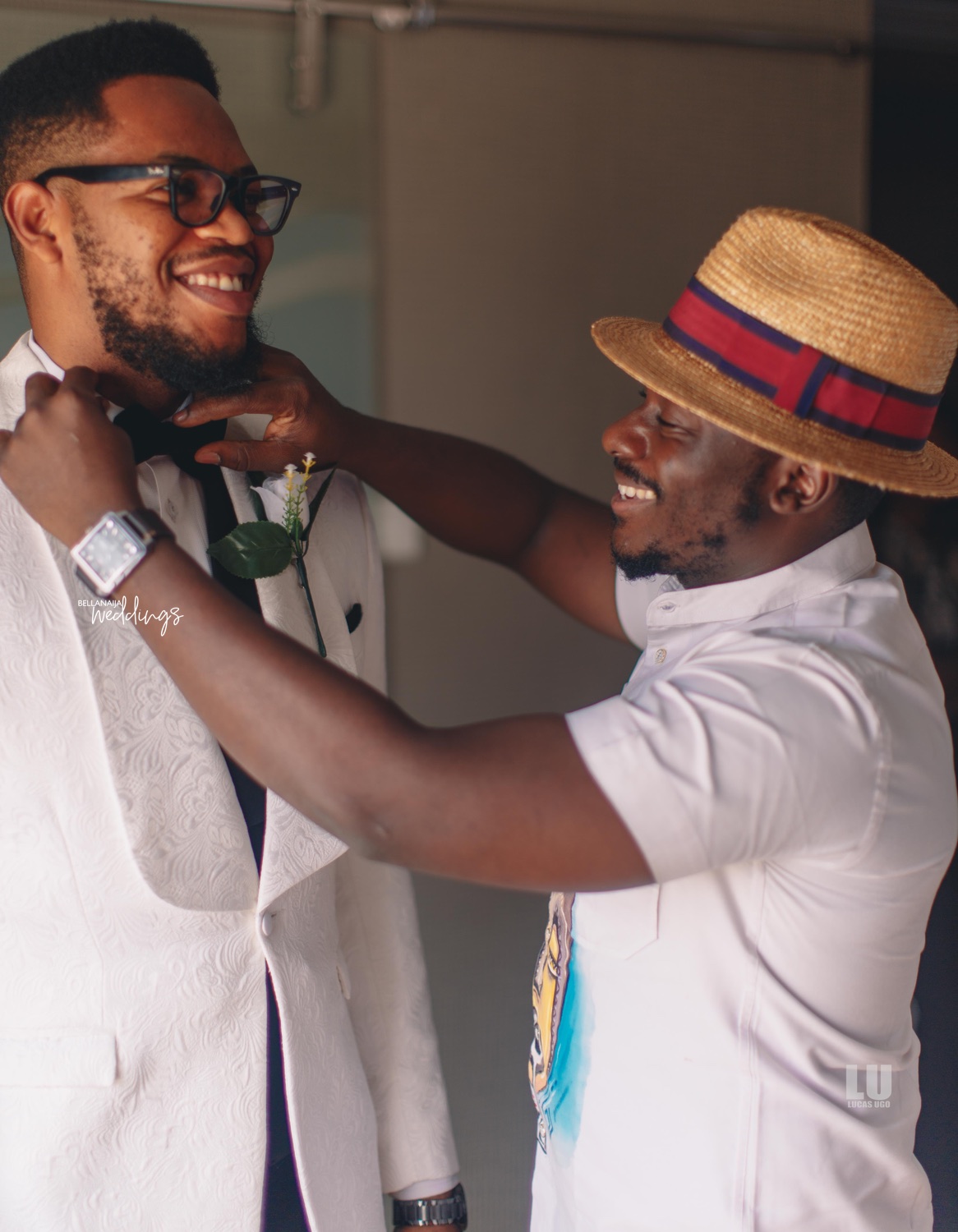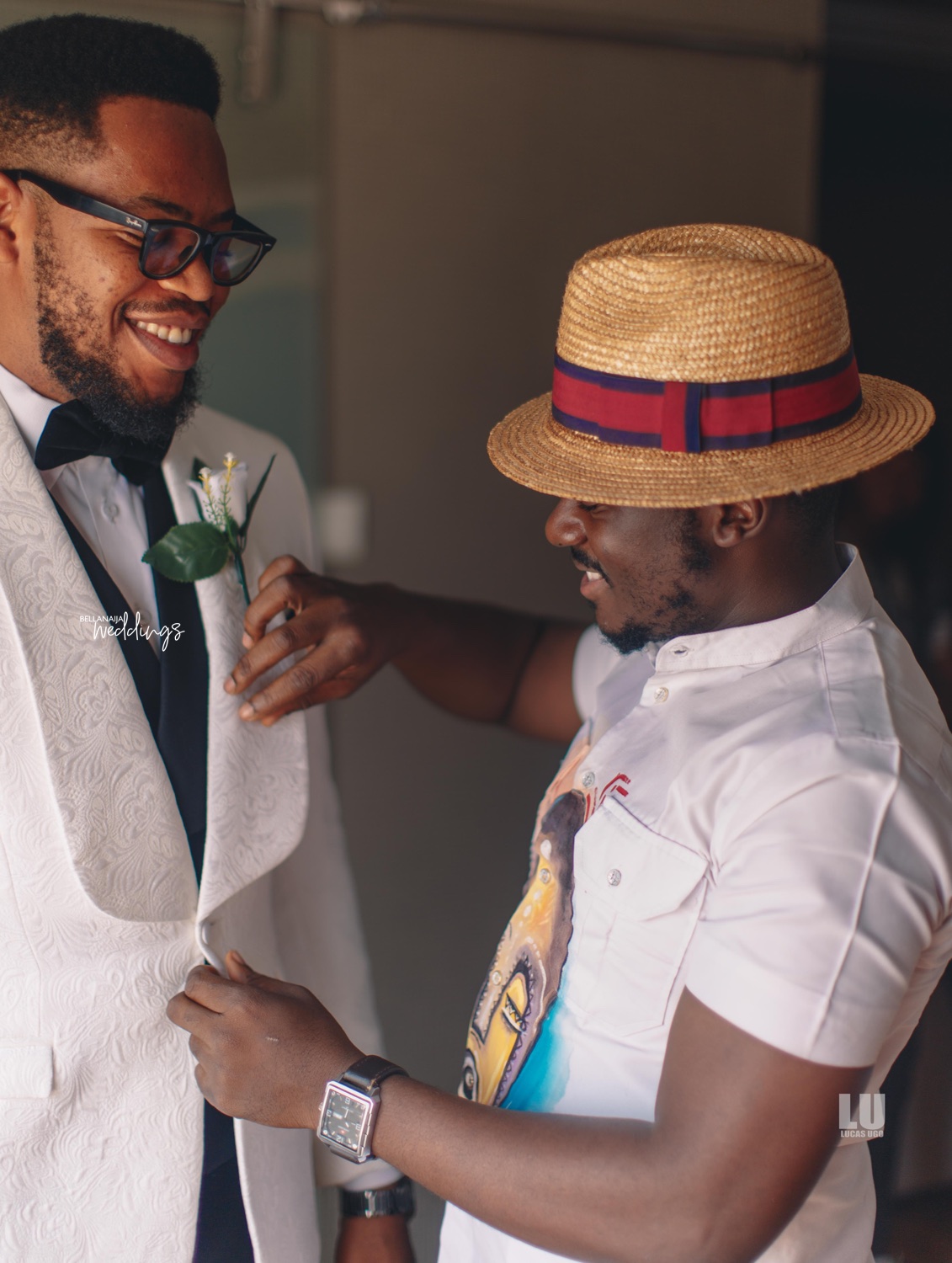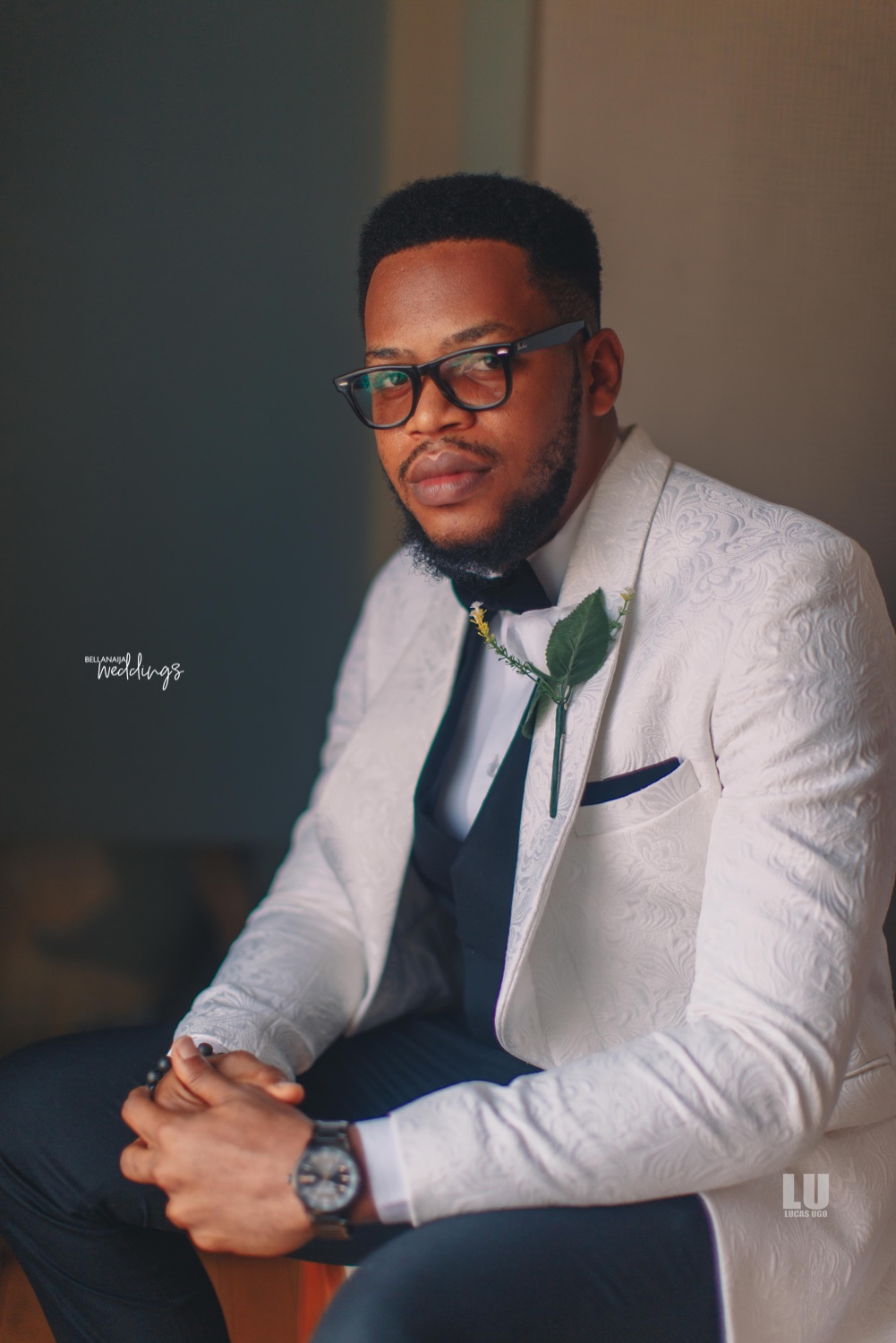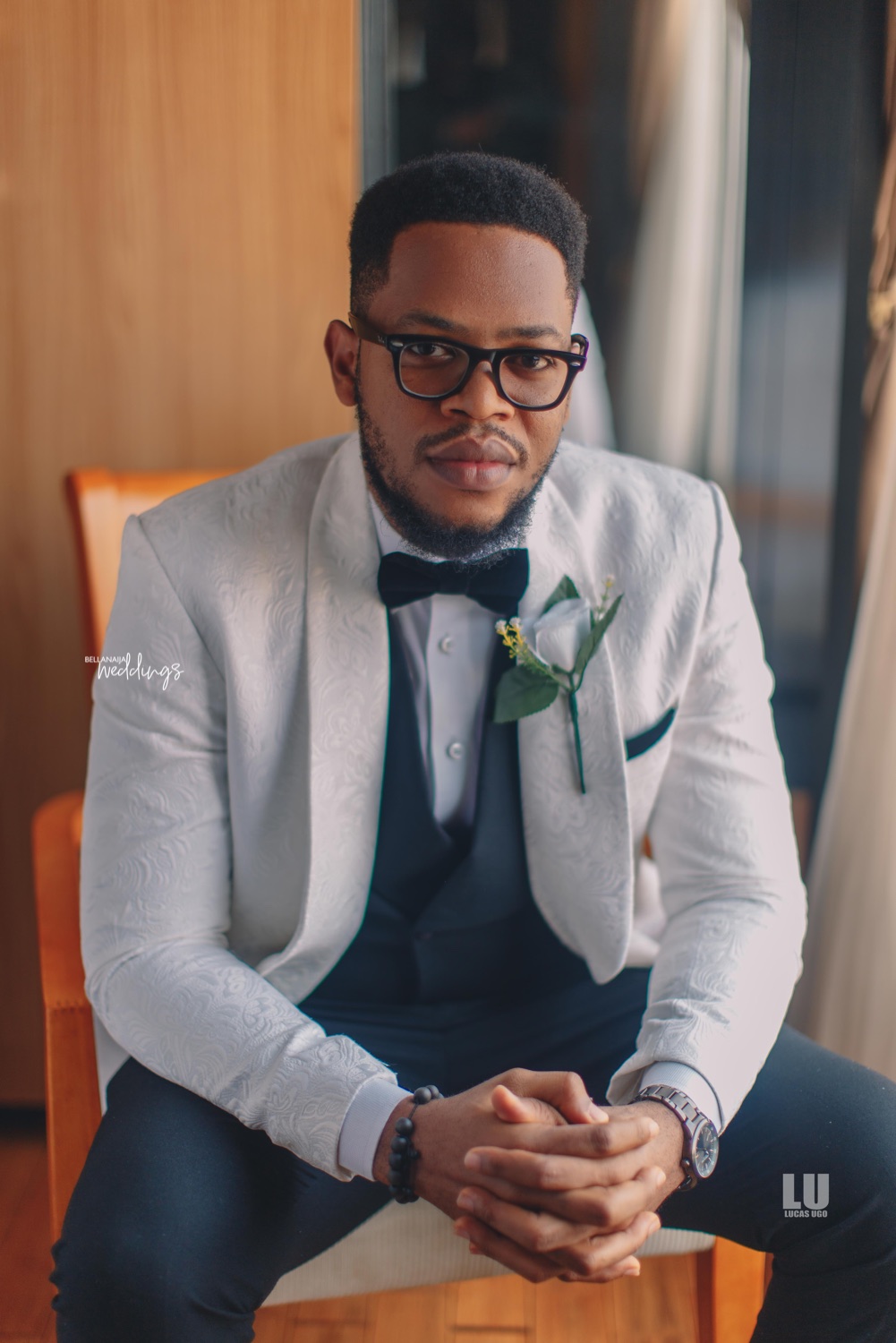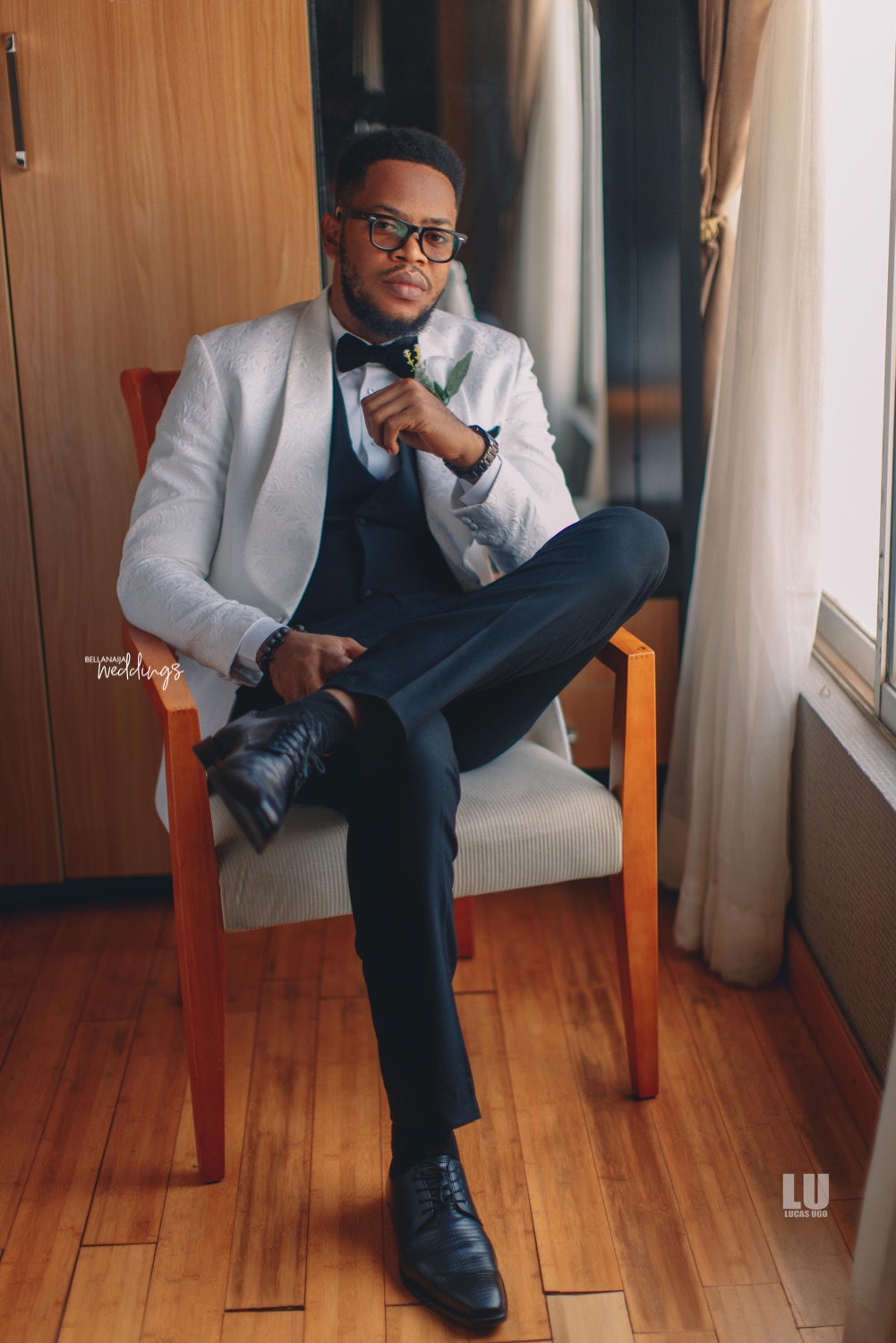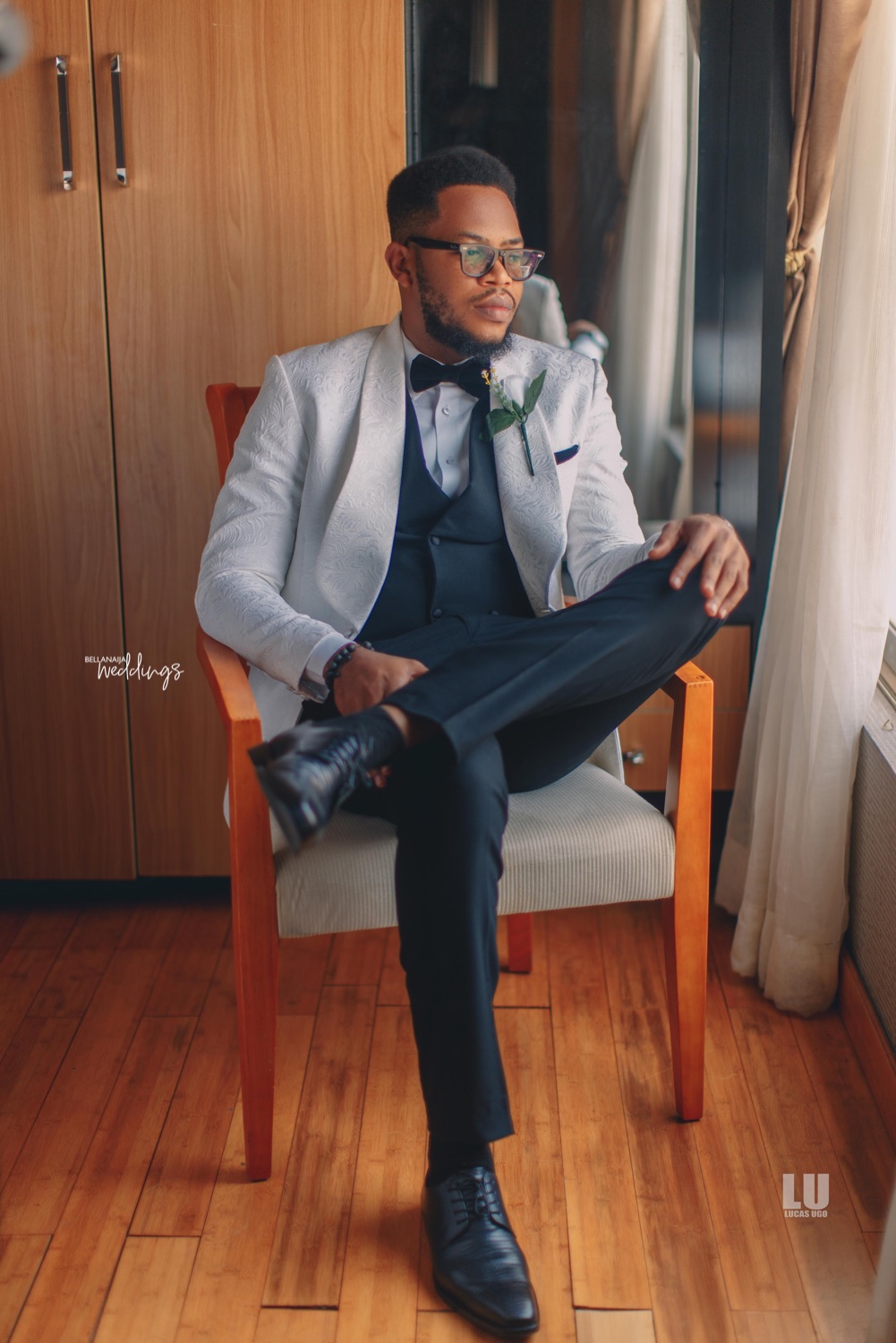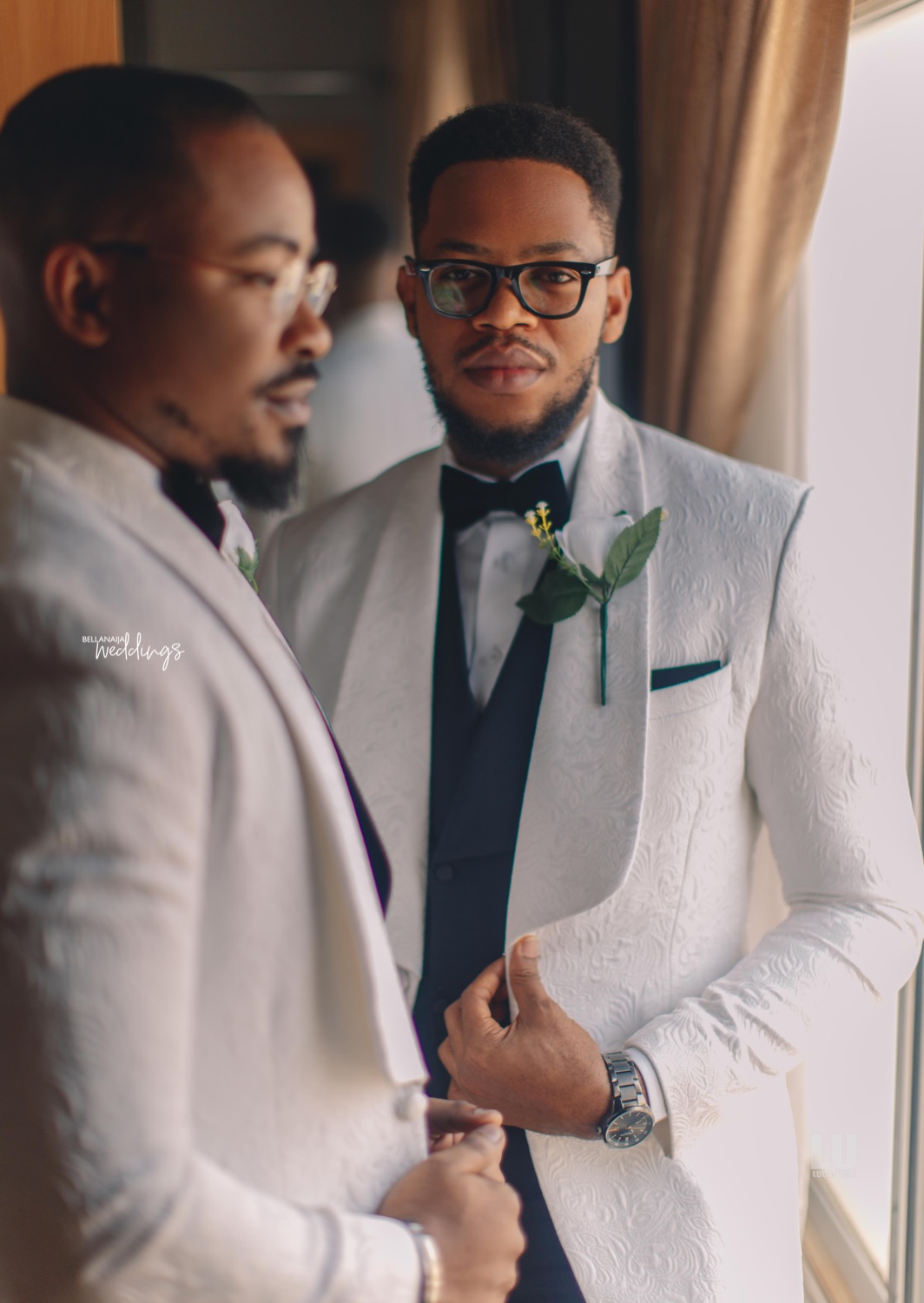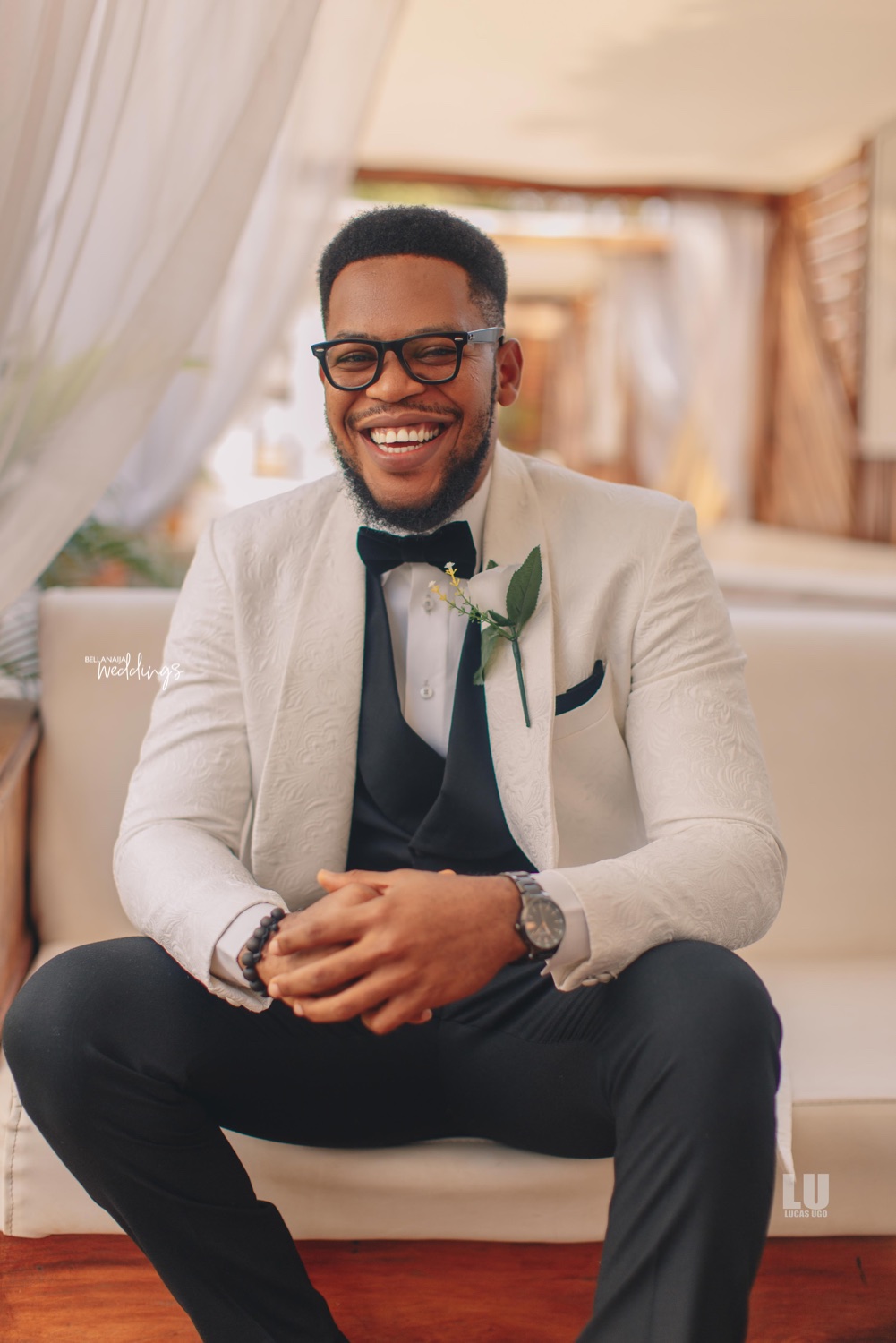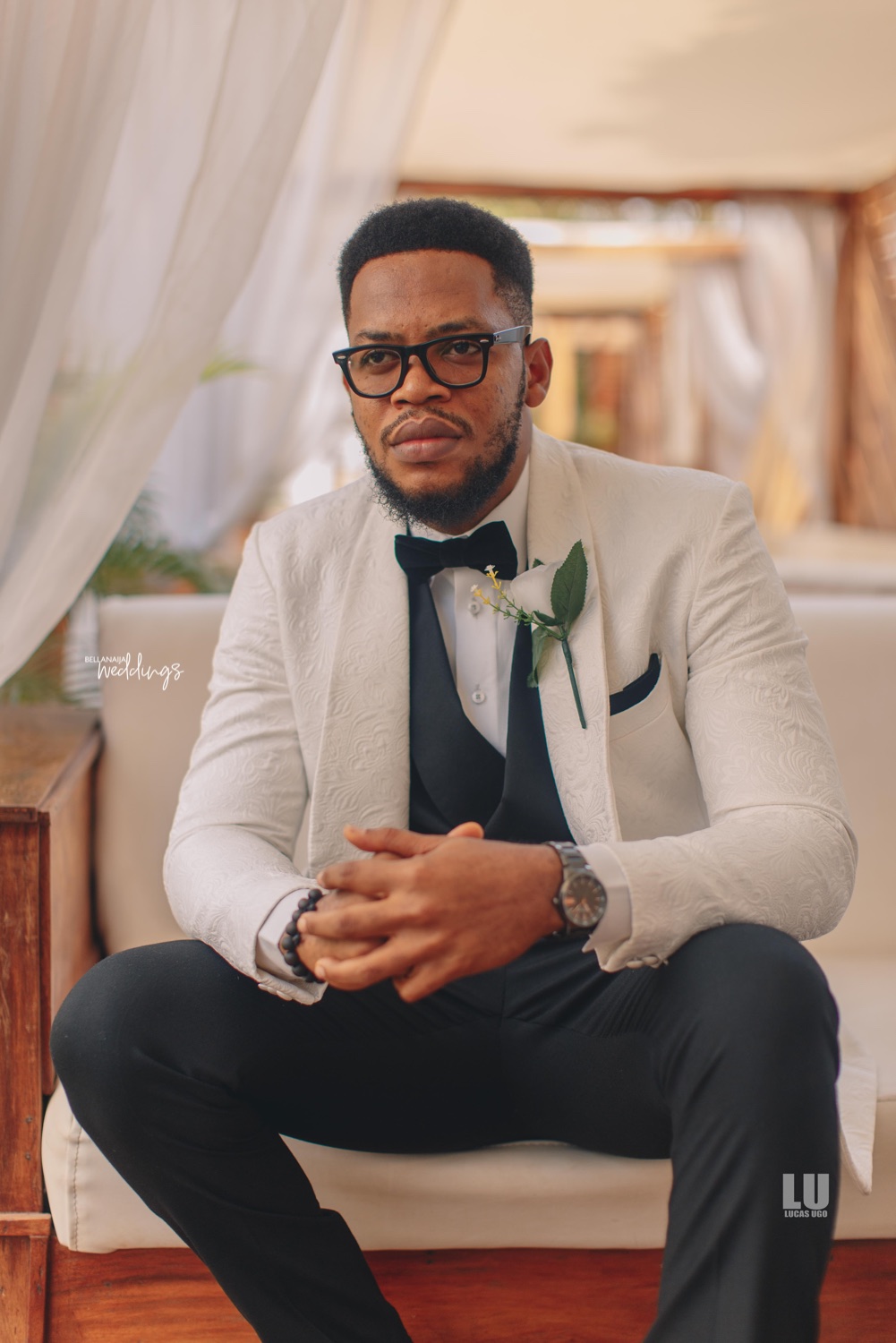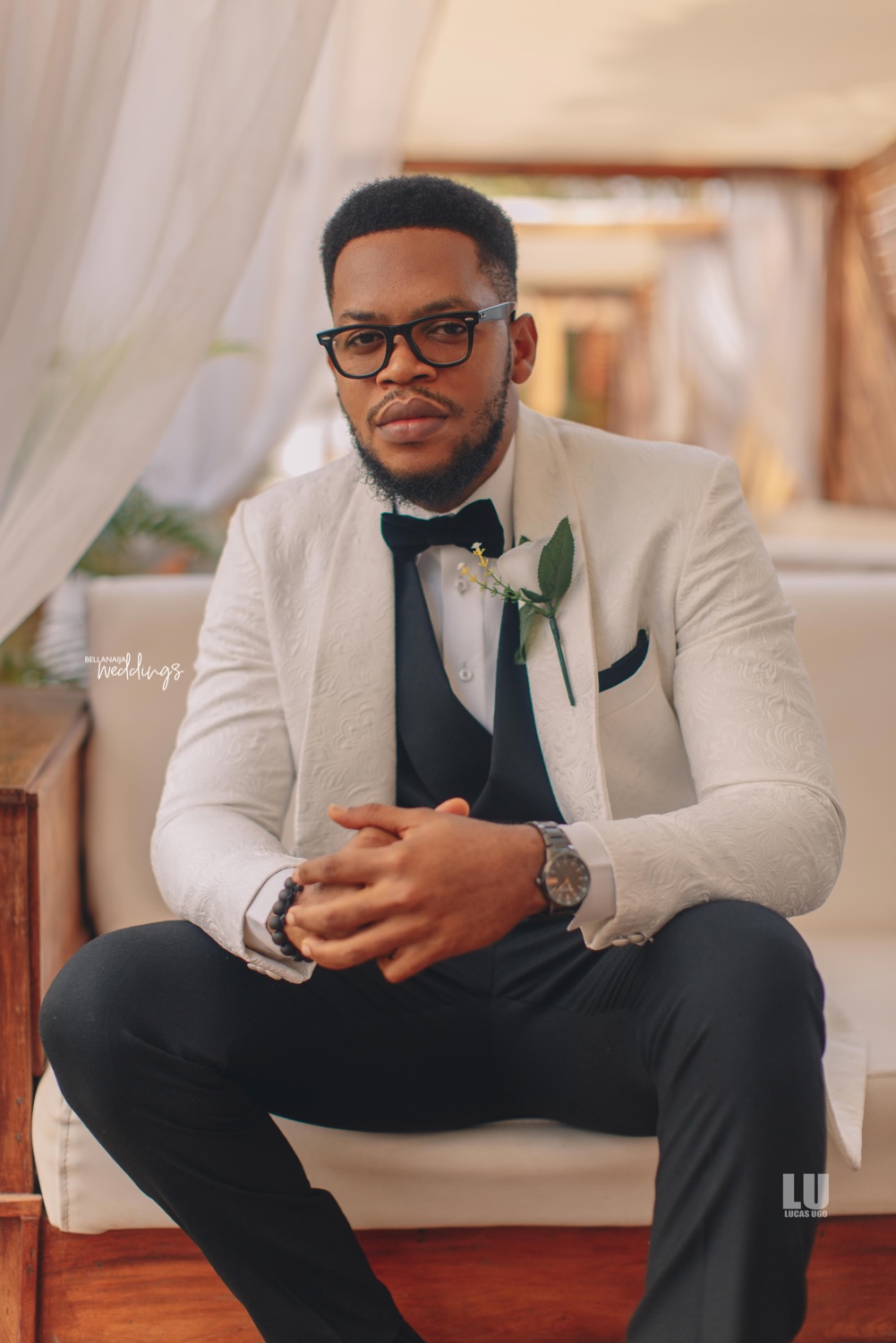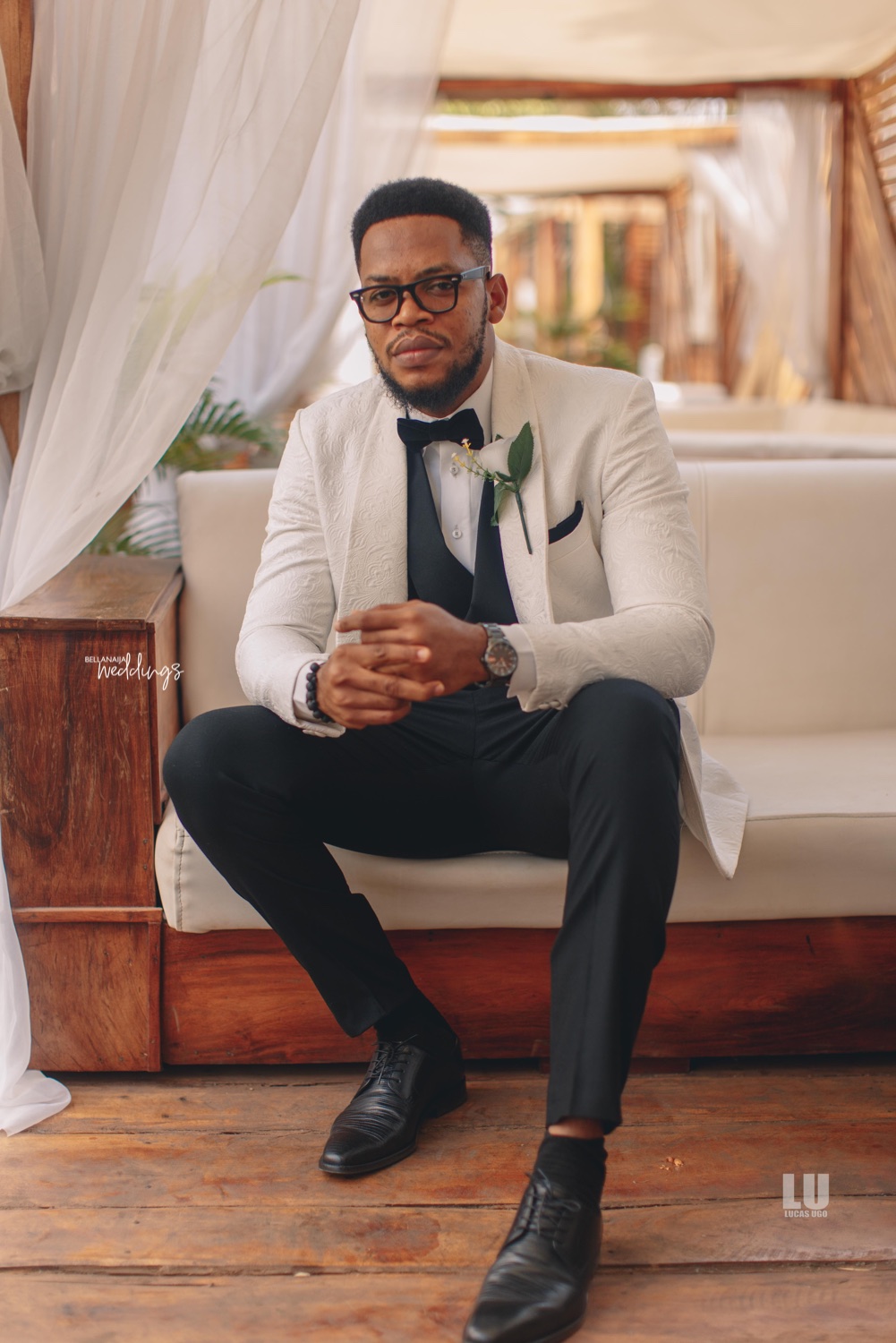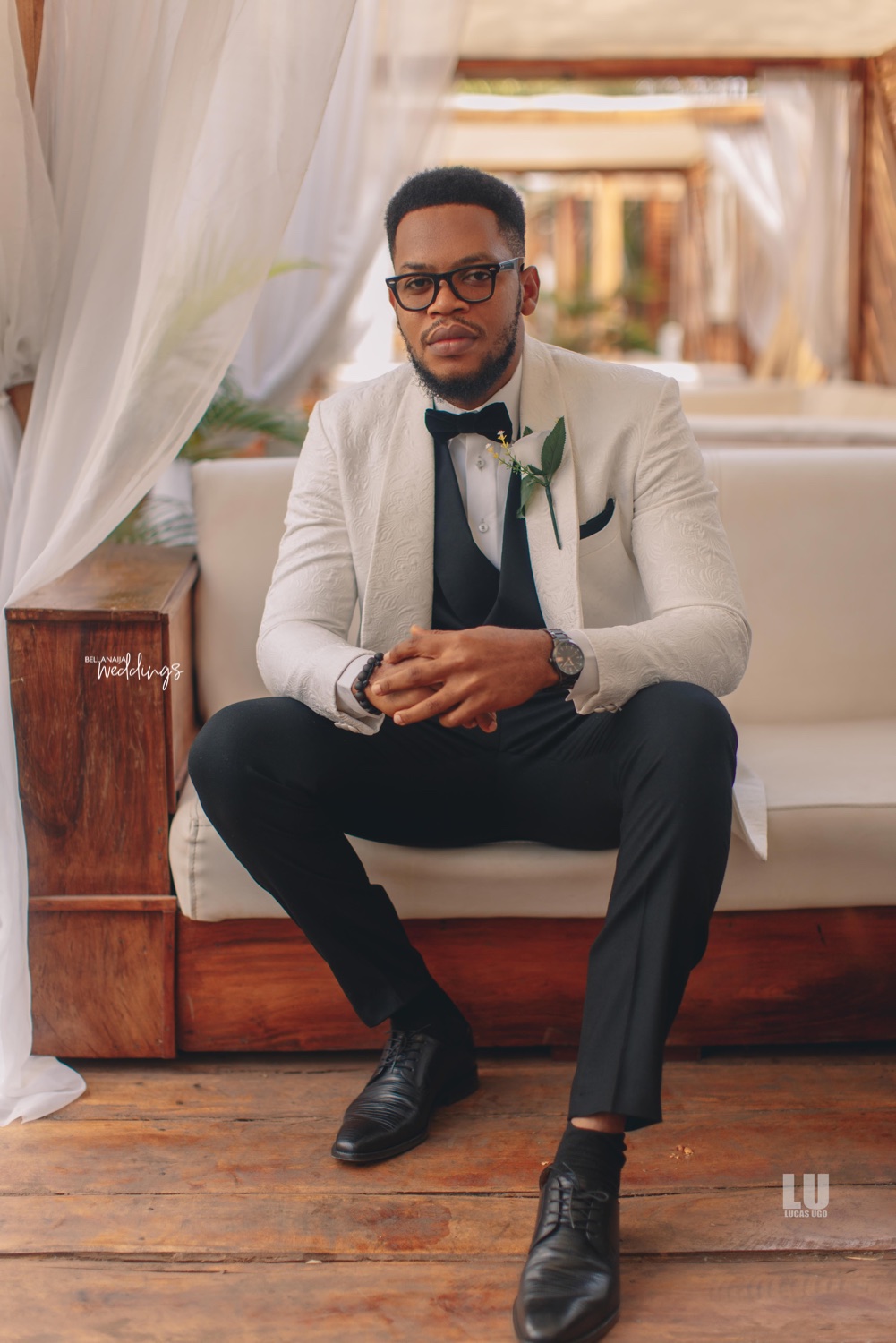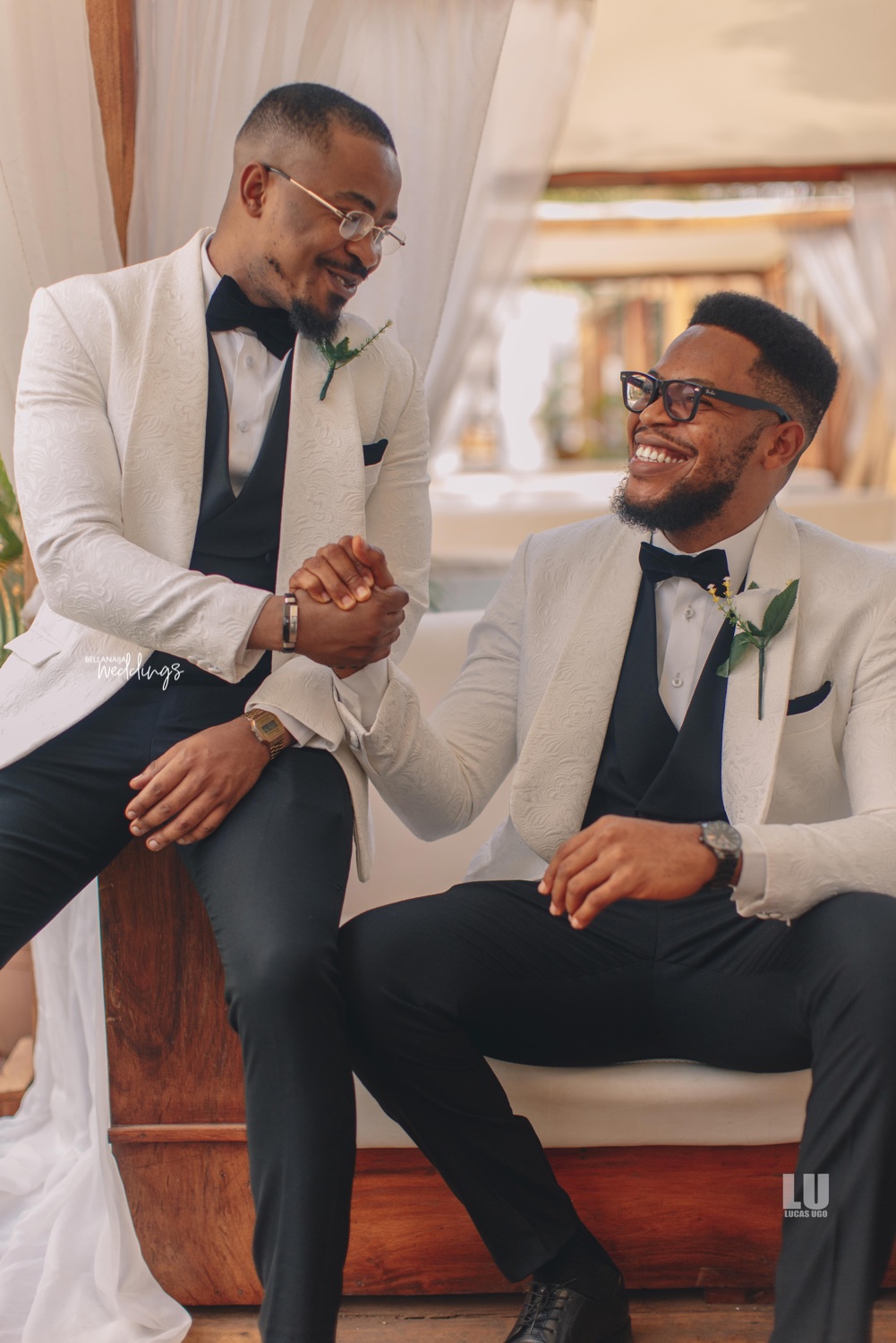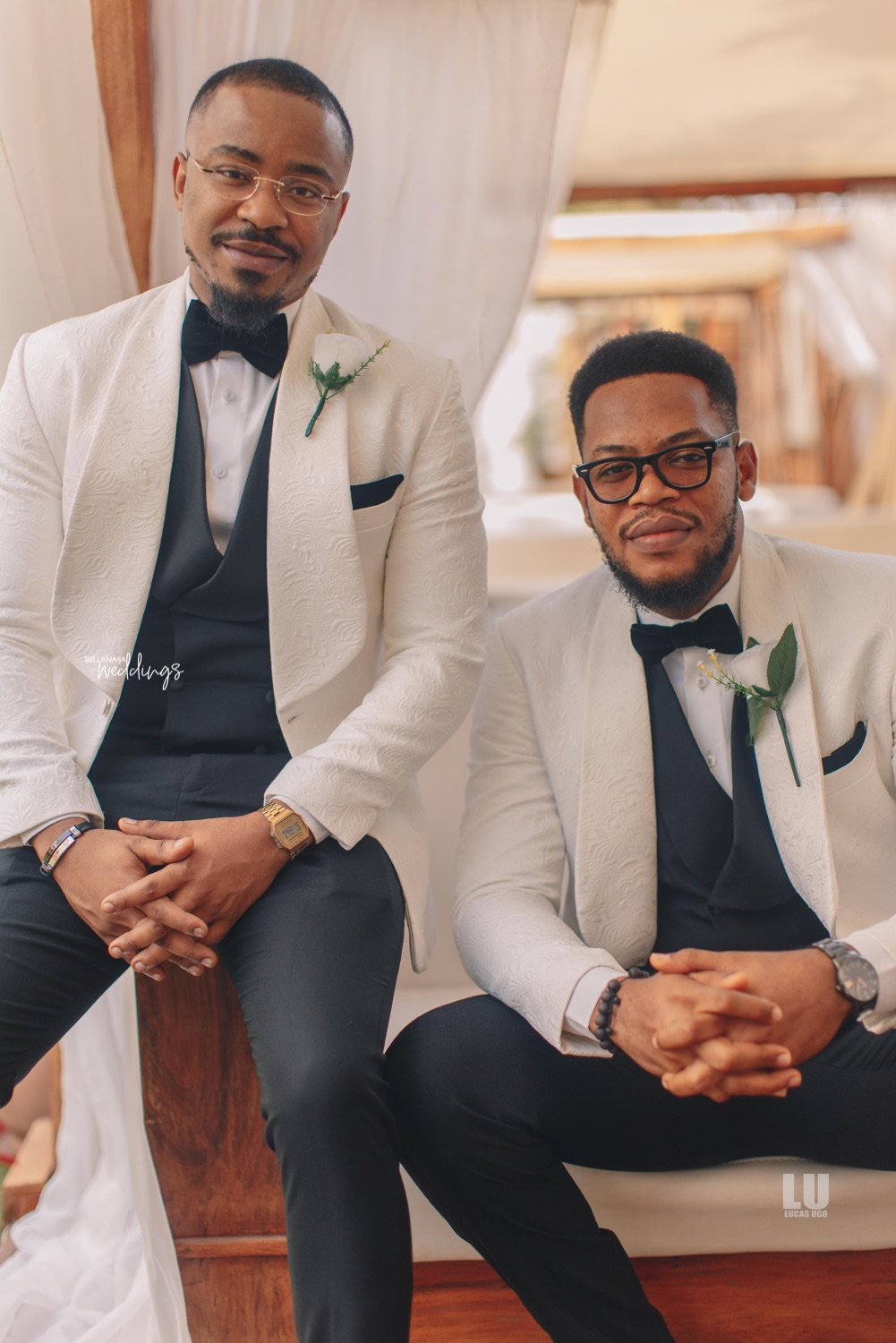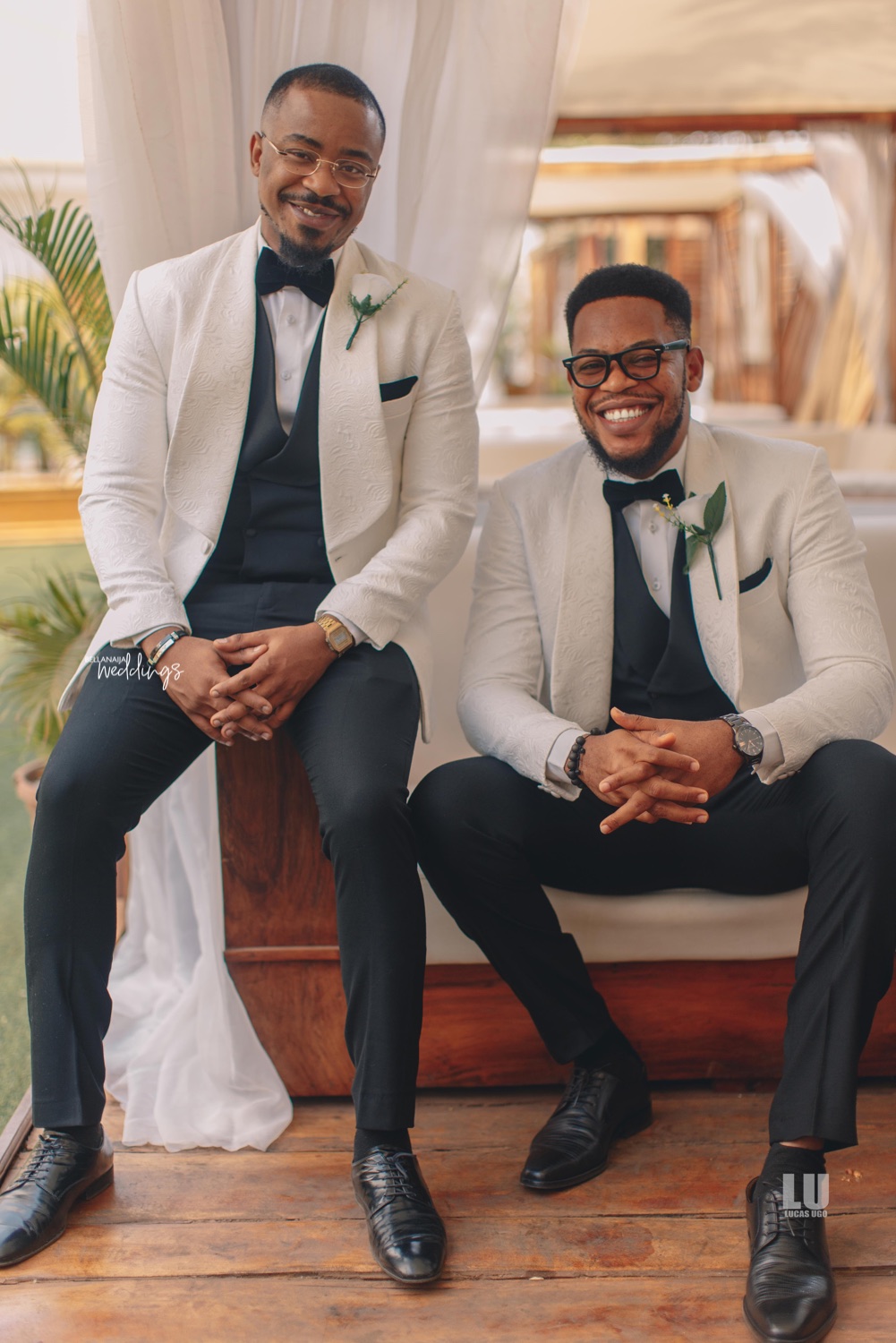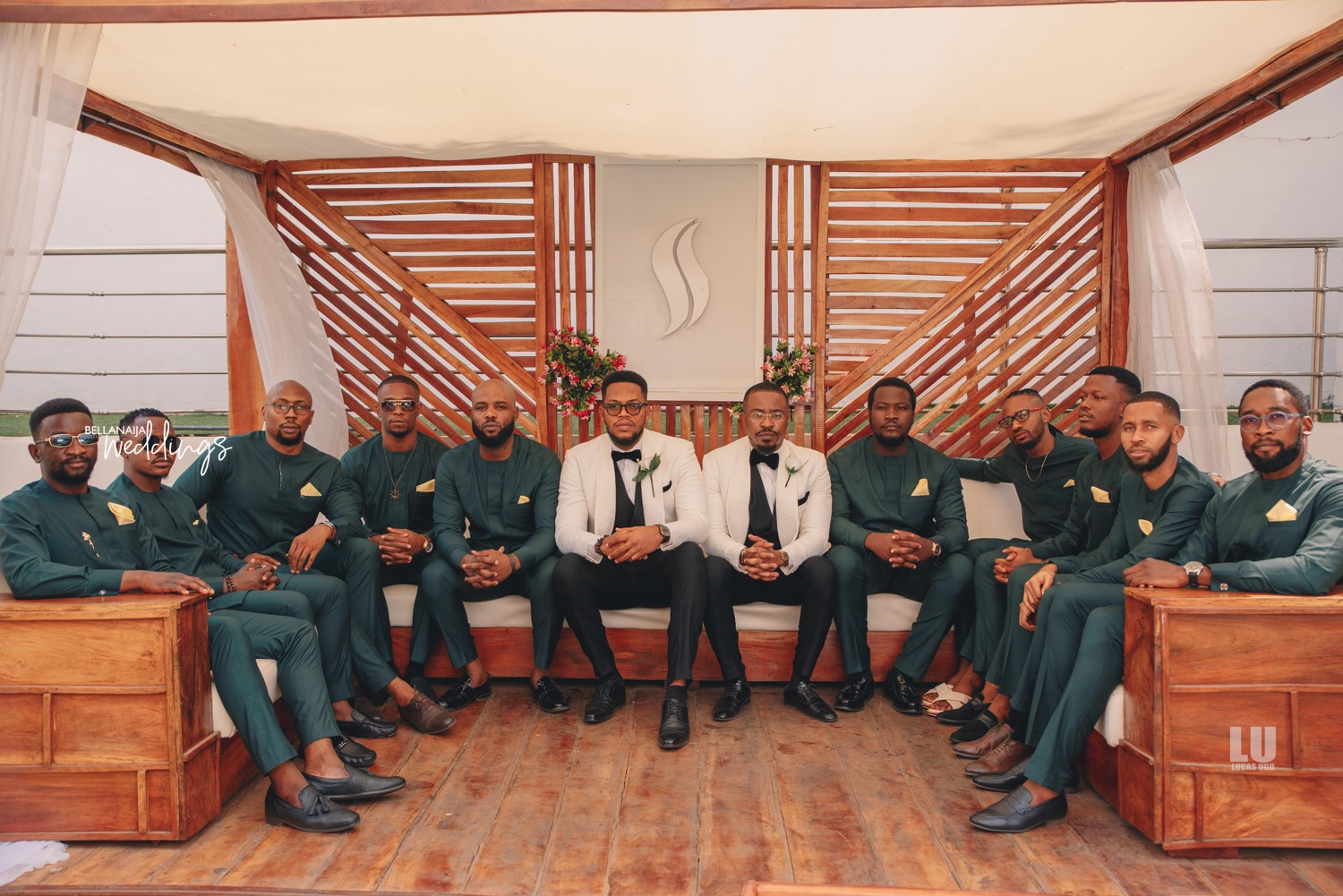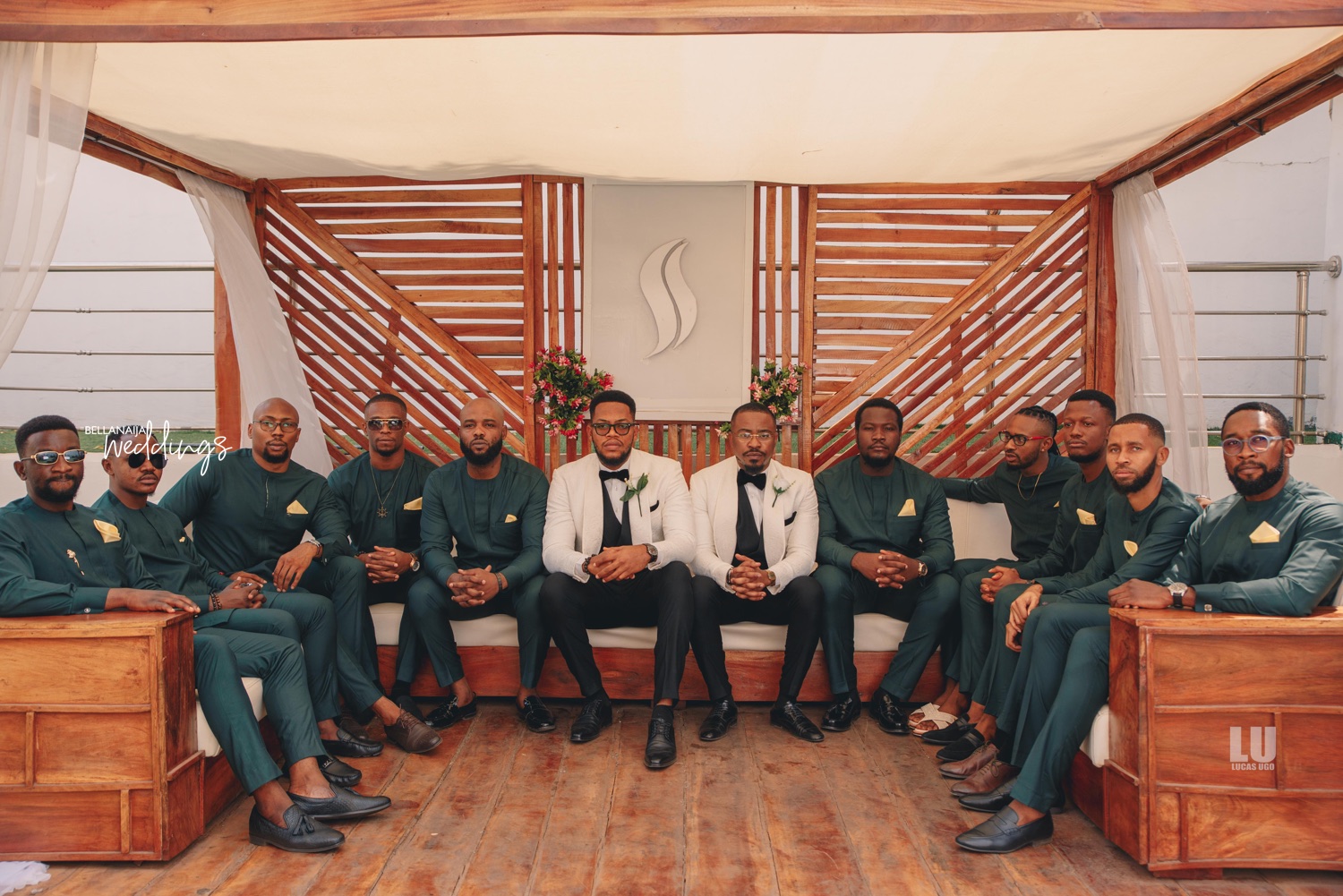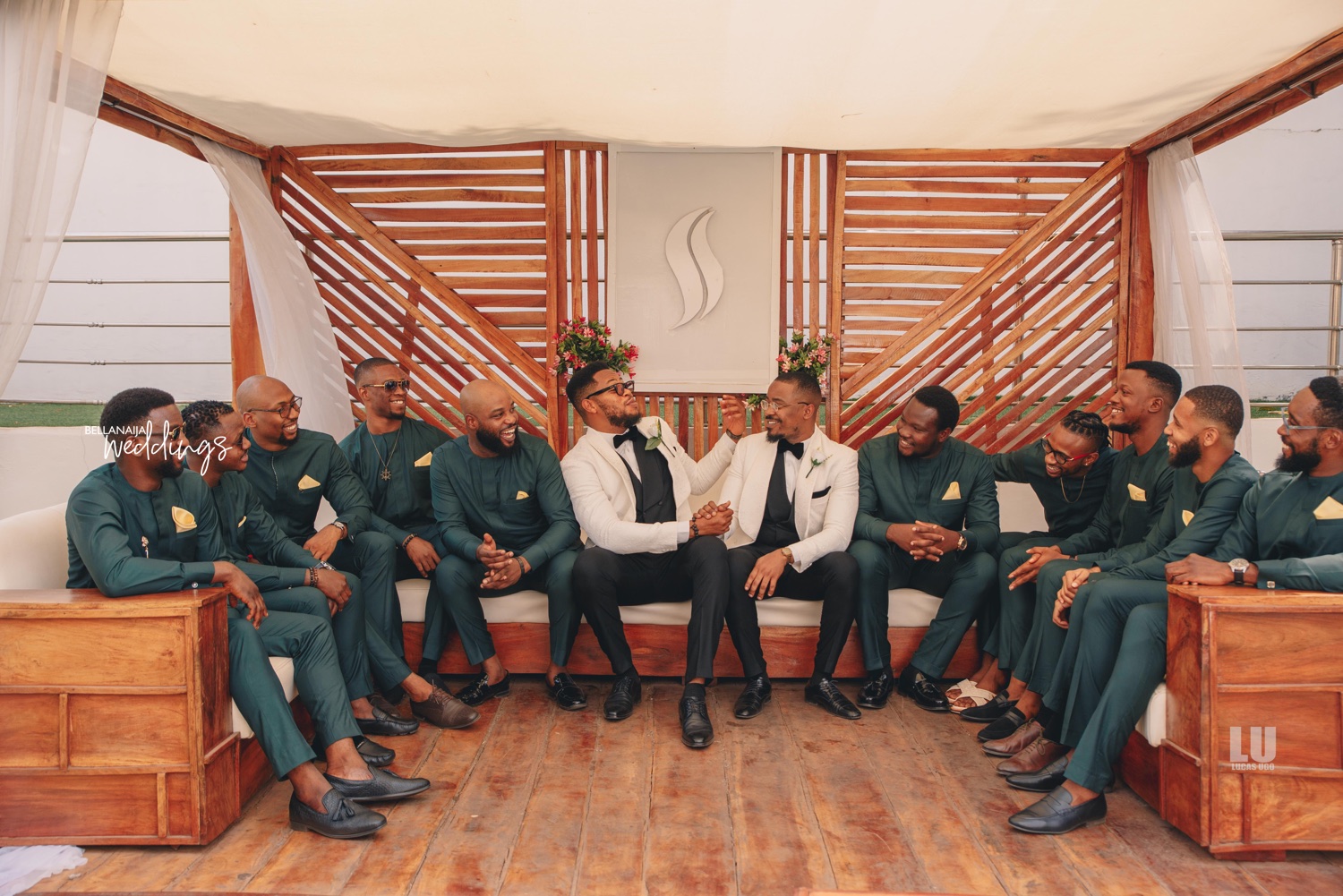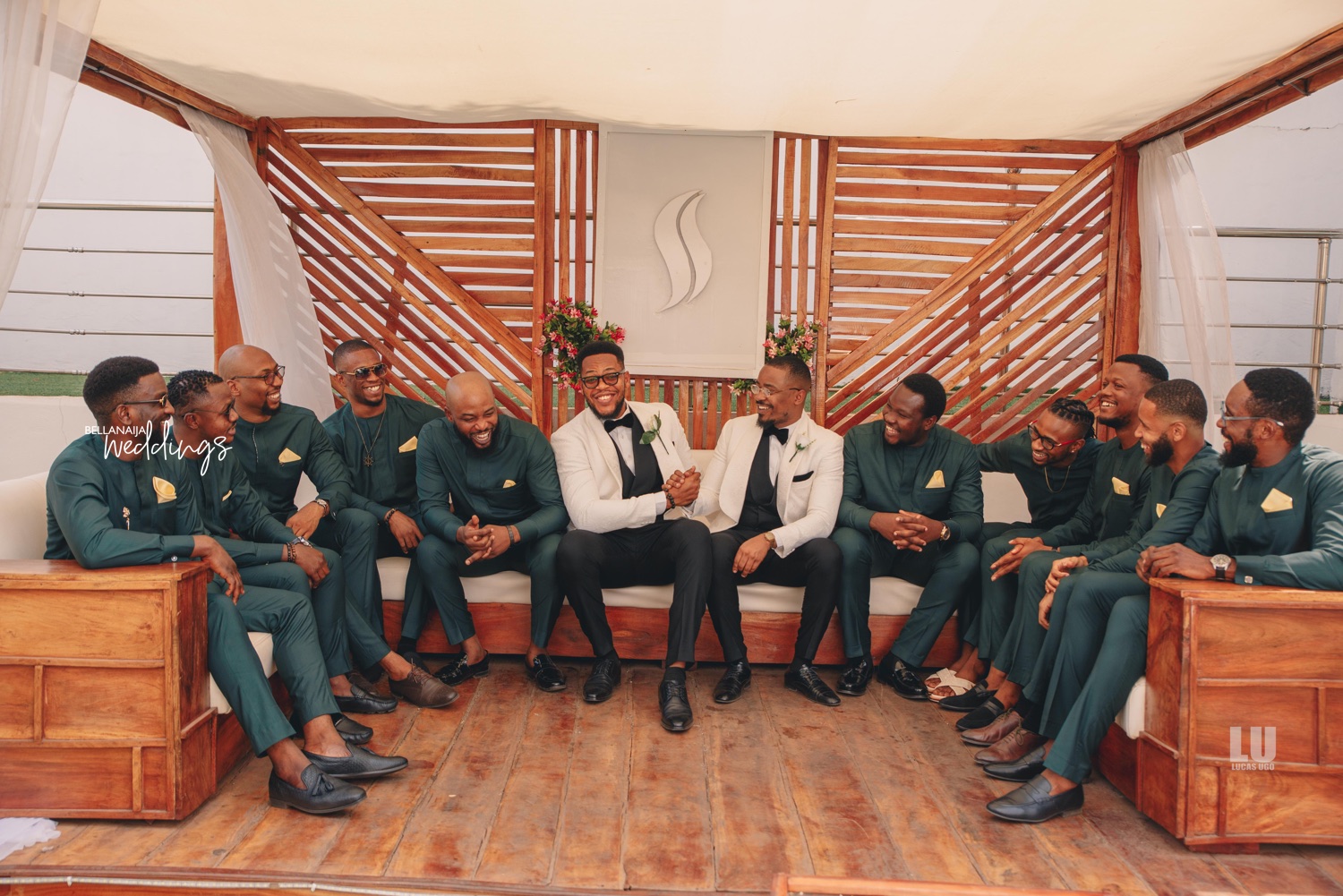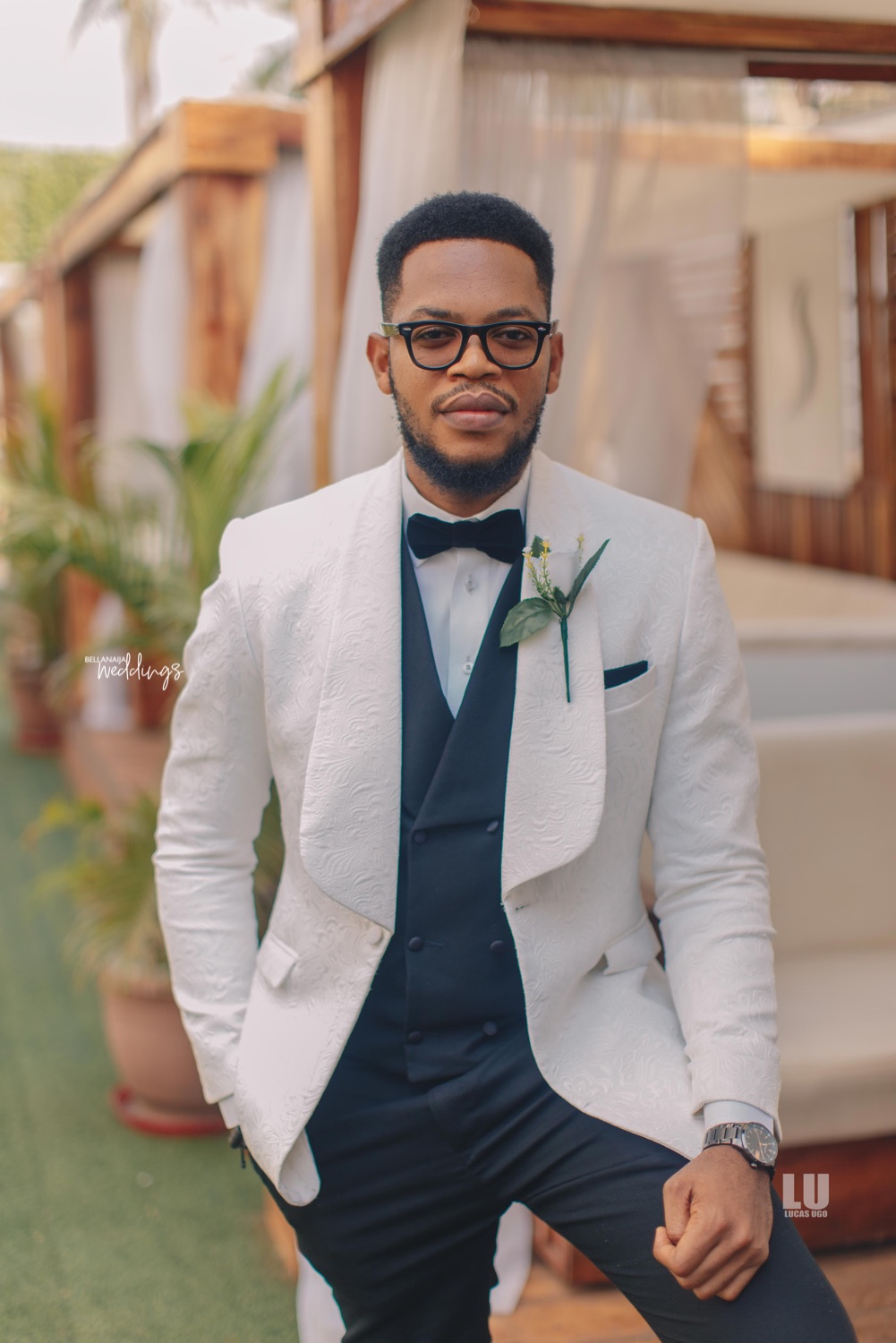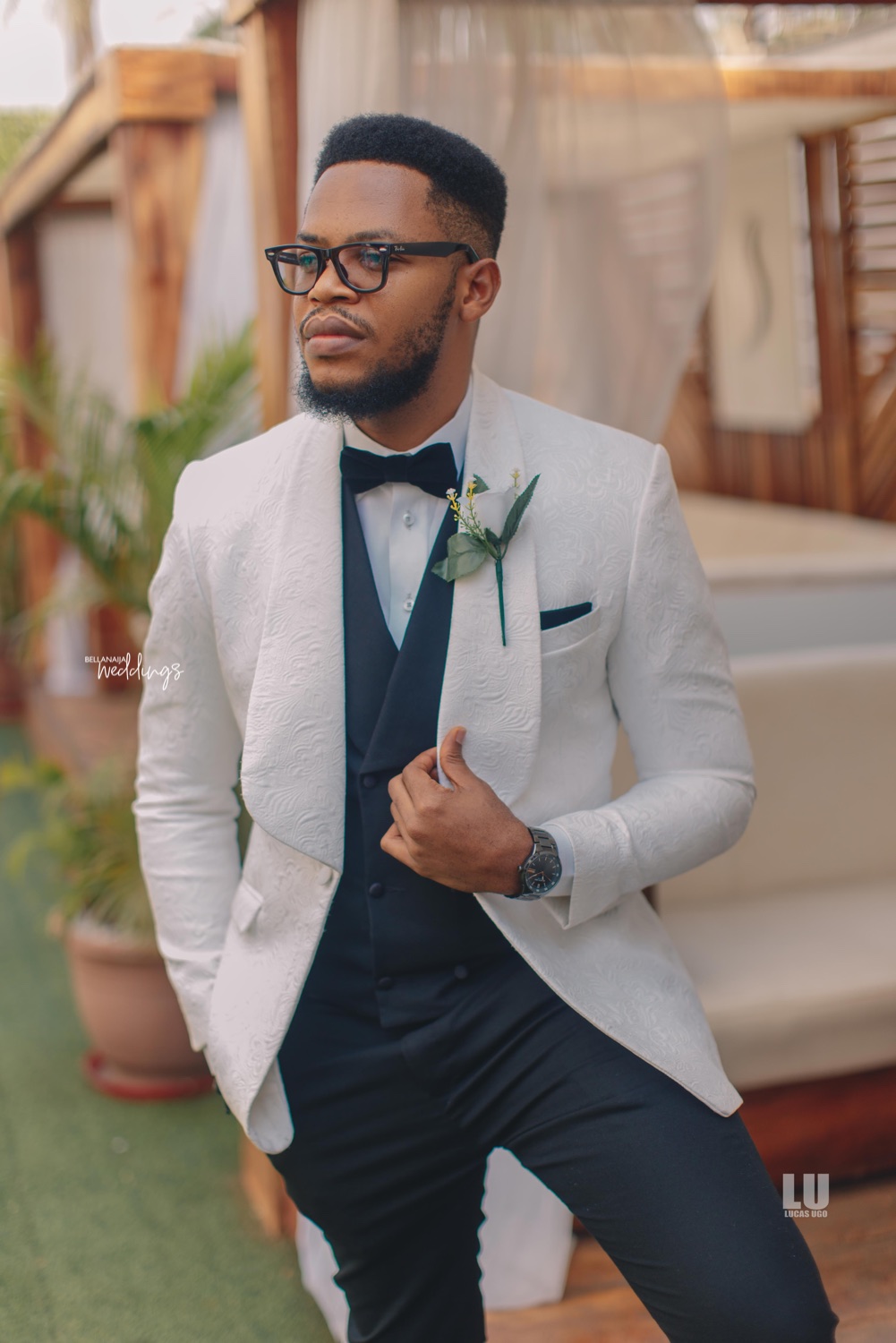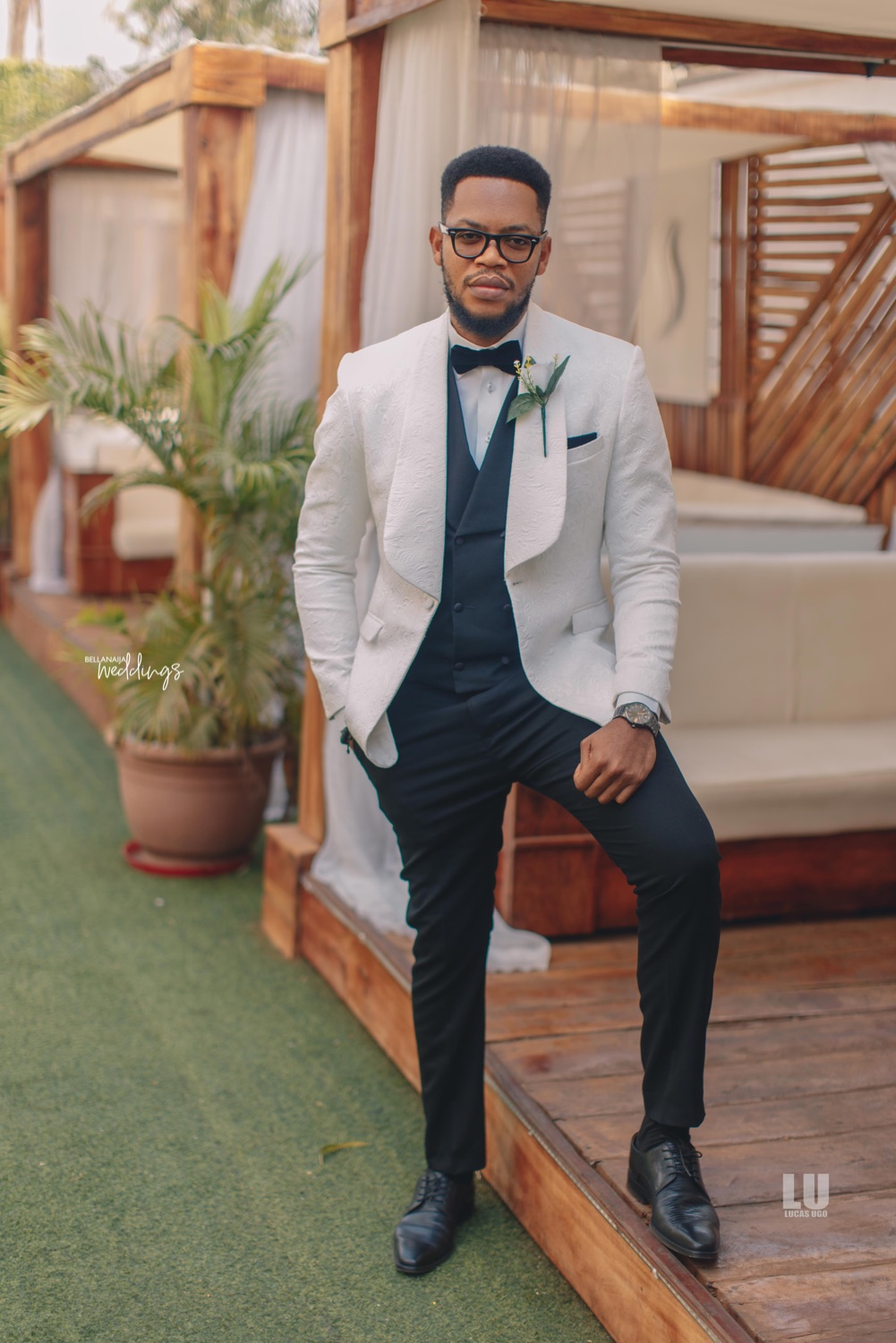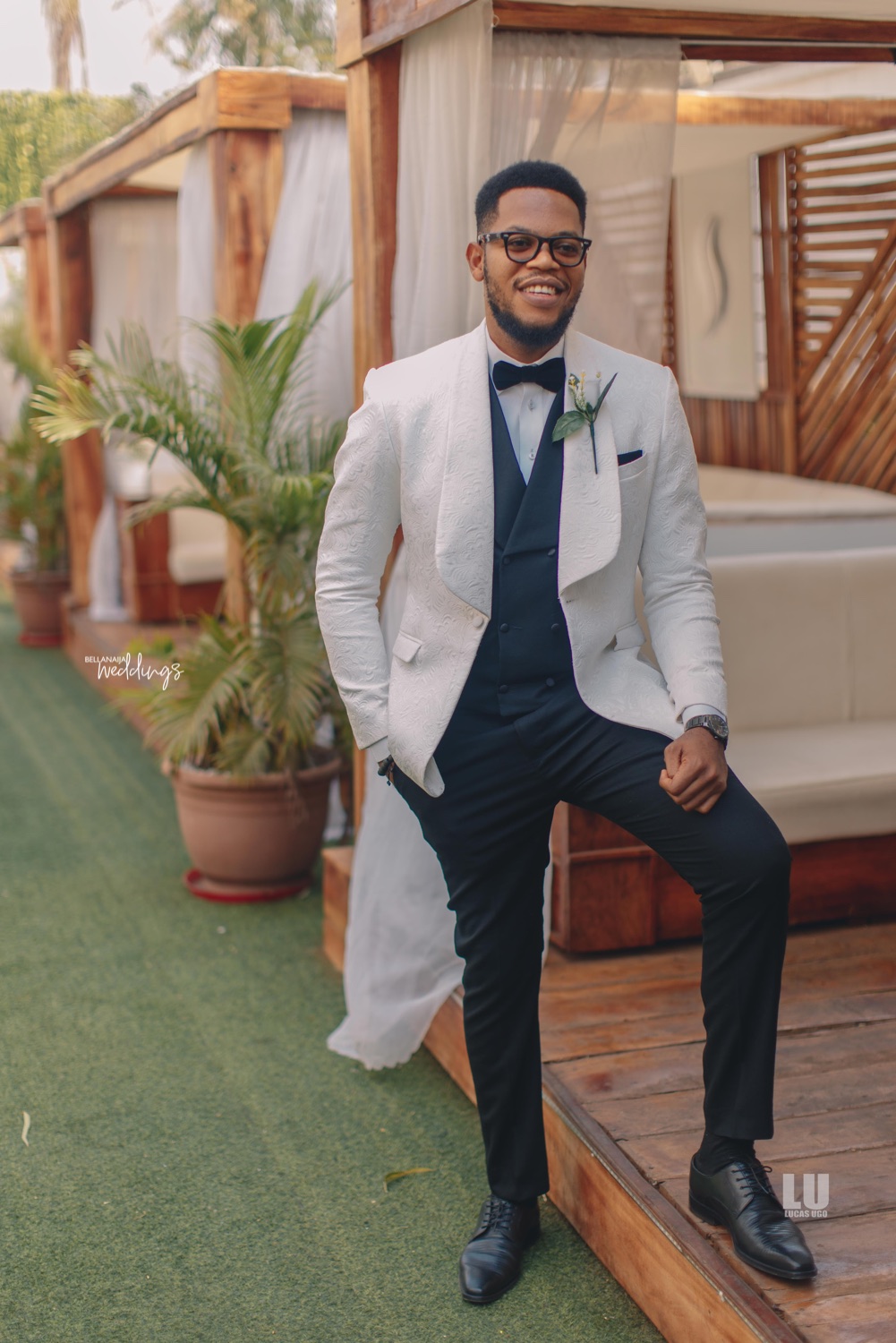 Feel Somkene's joy as he sees his bride for the first time on their wedding morning. ?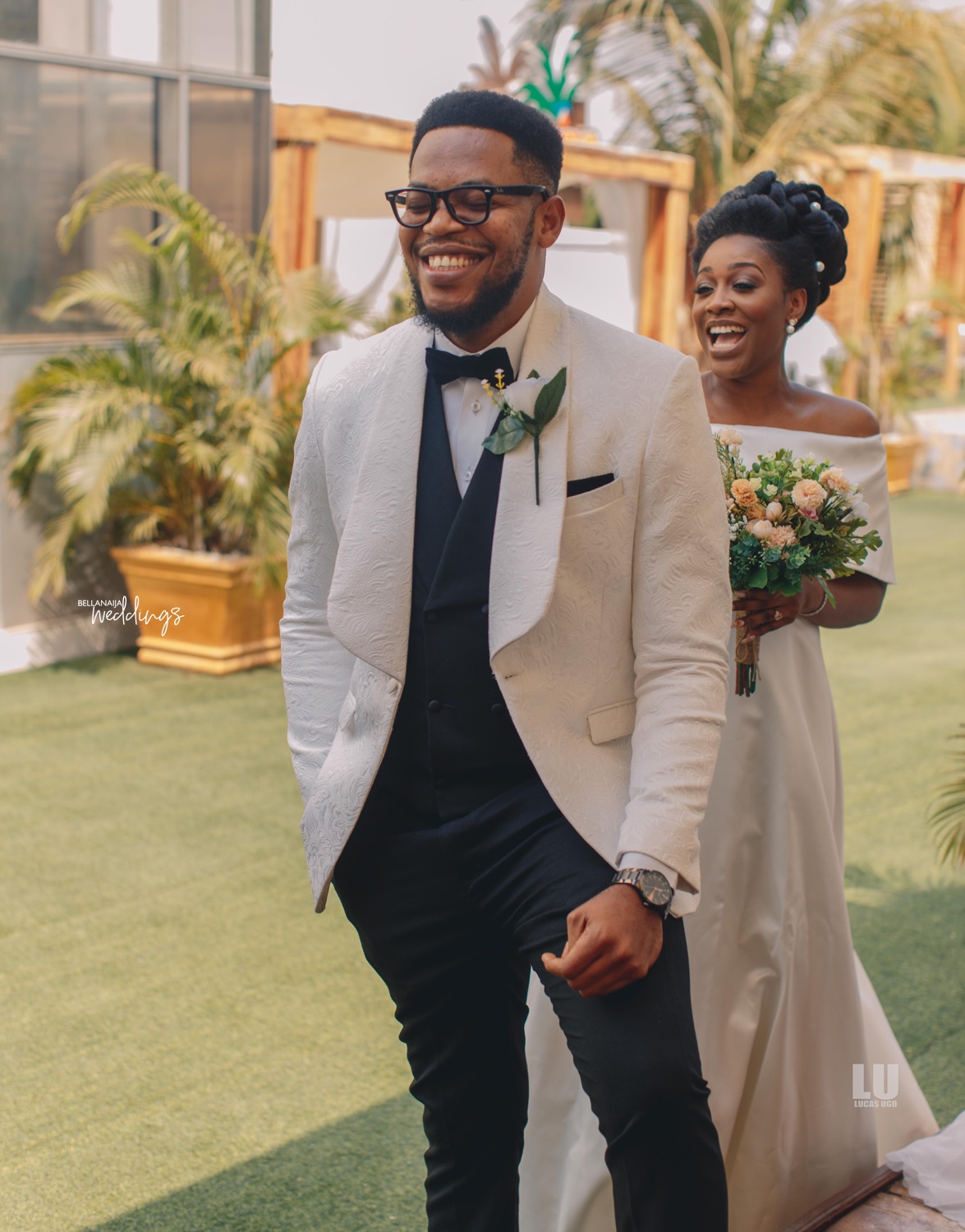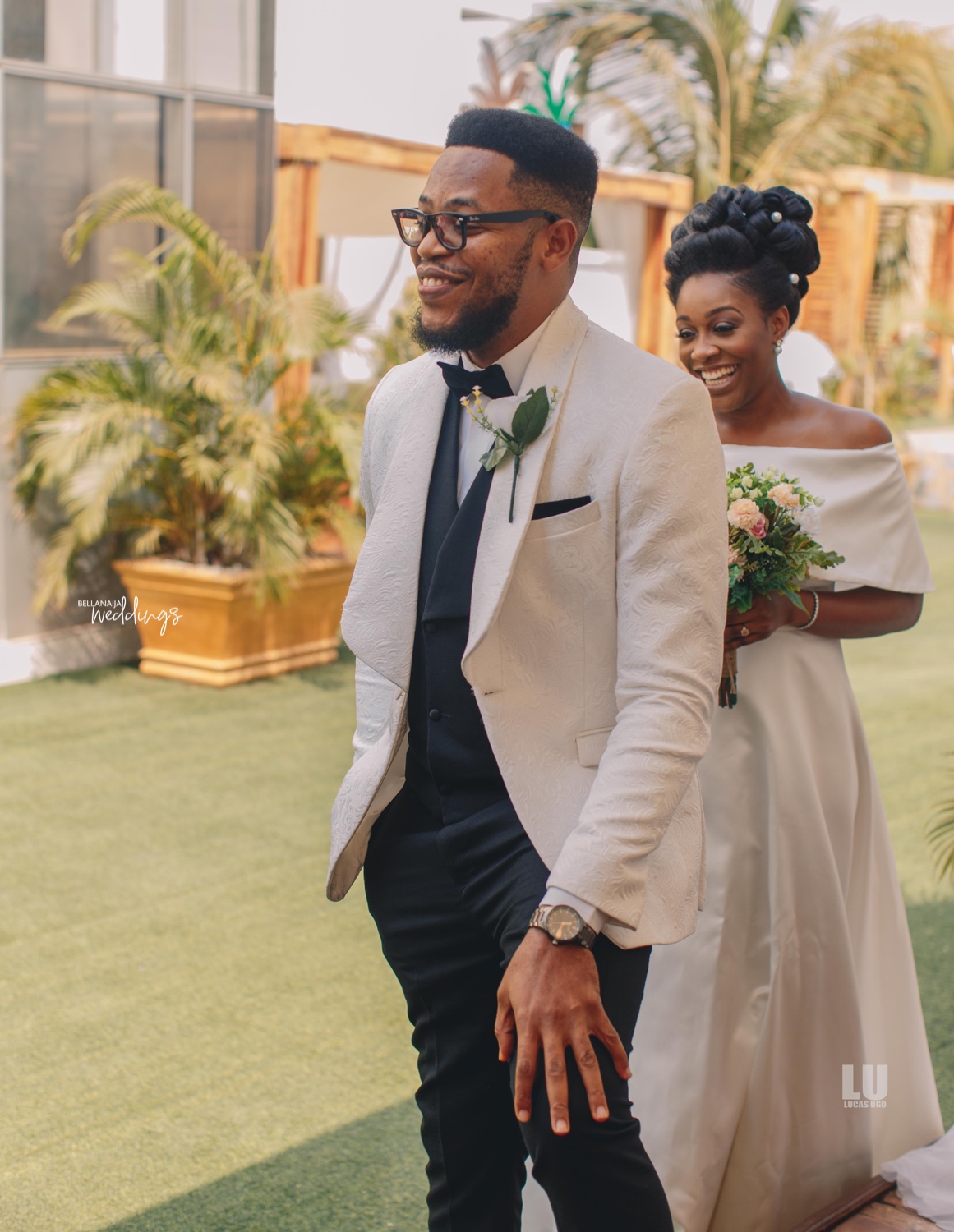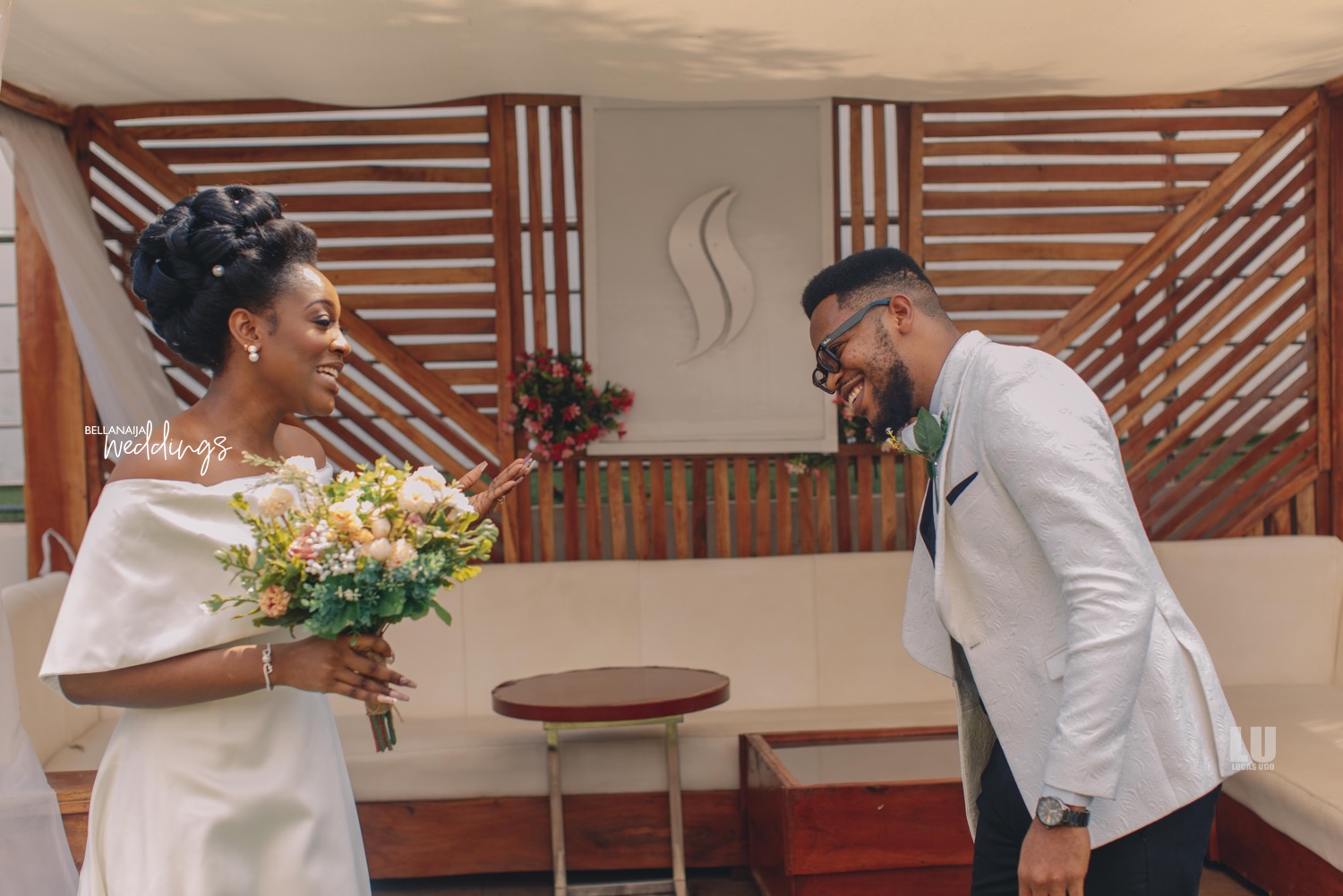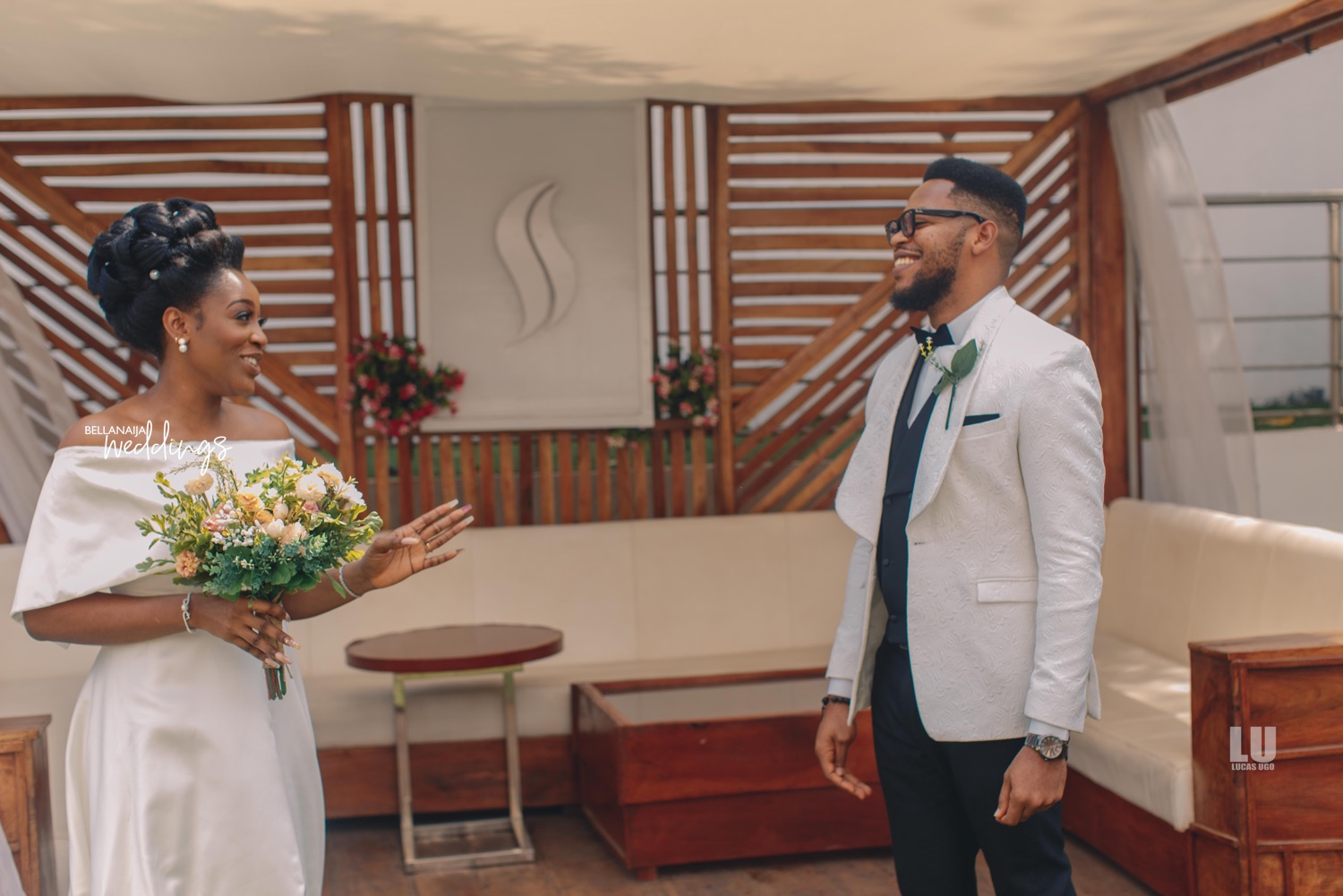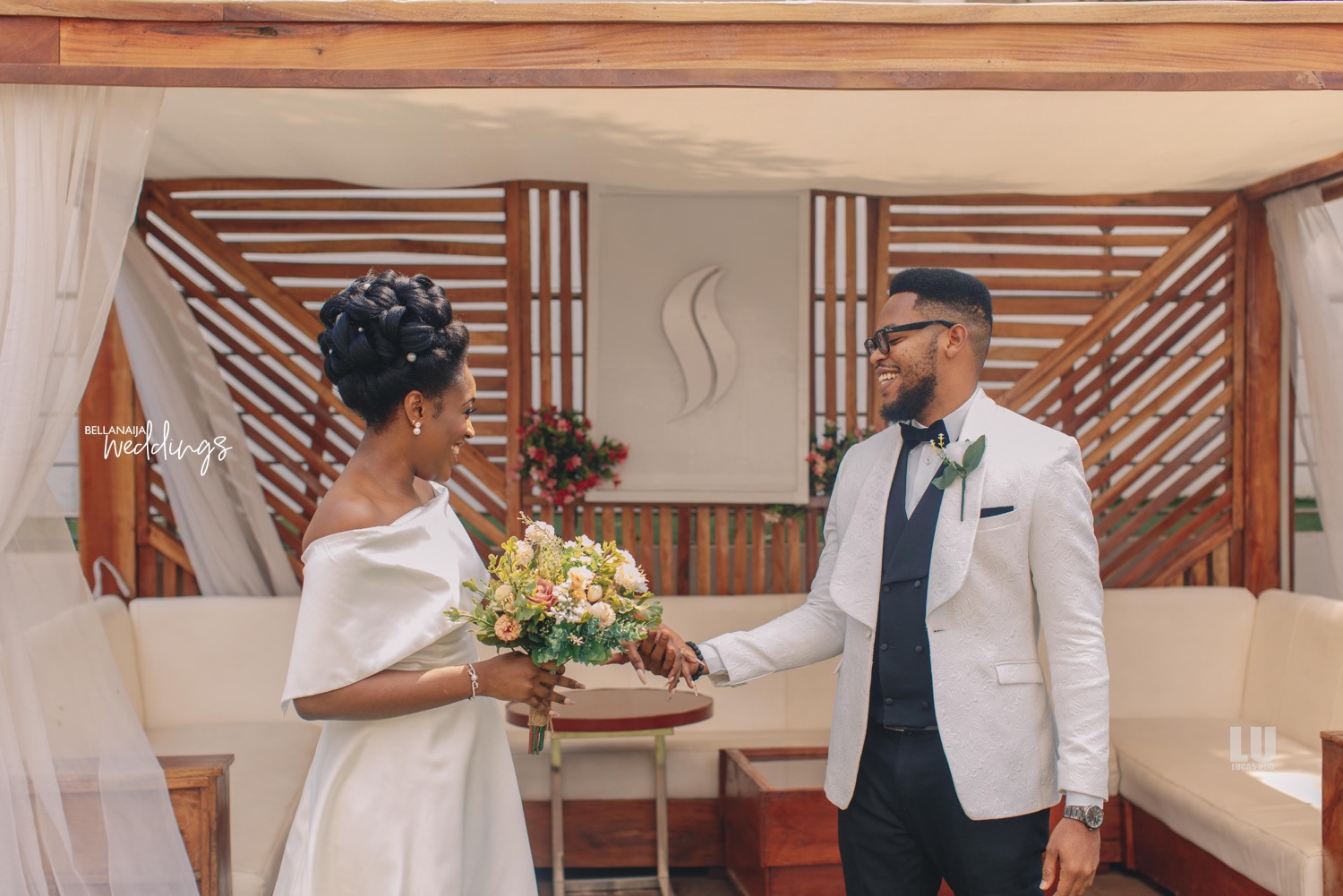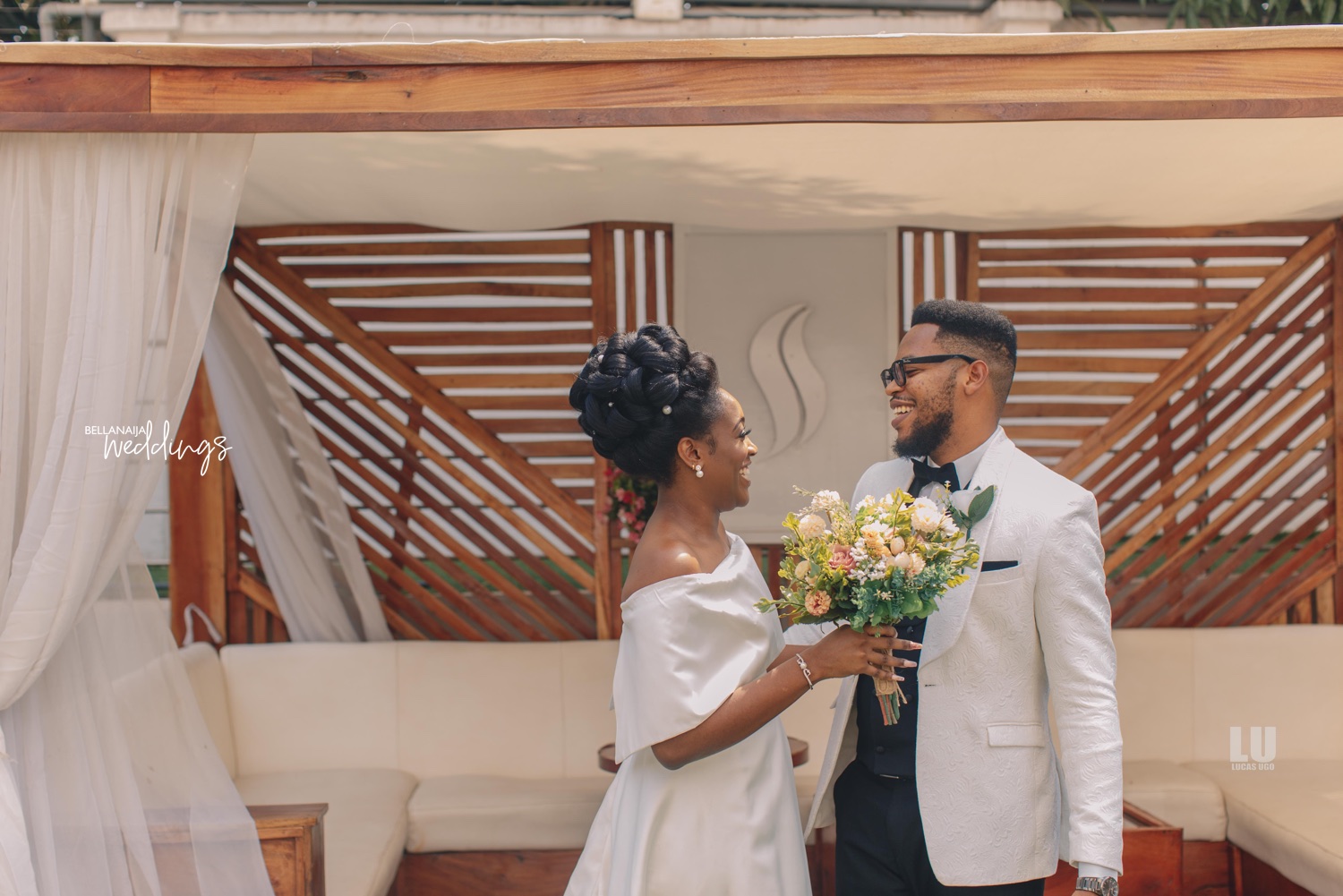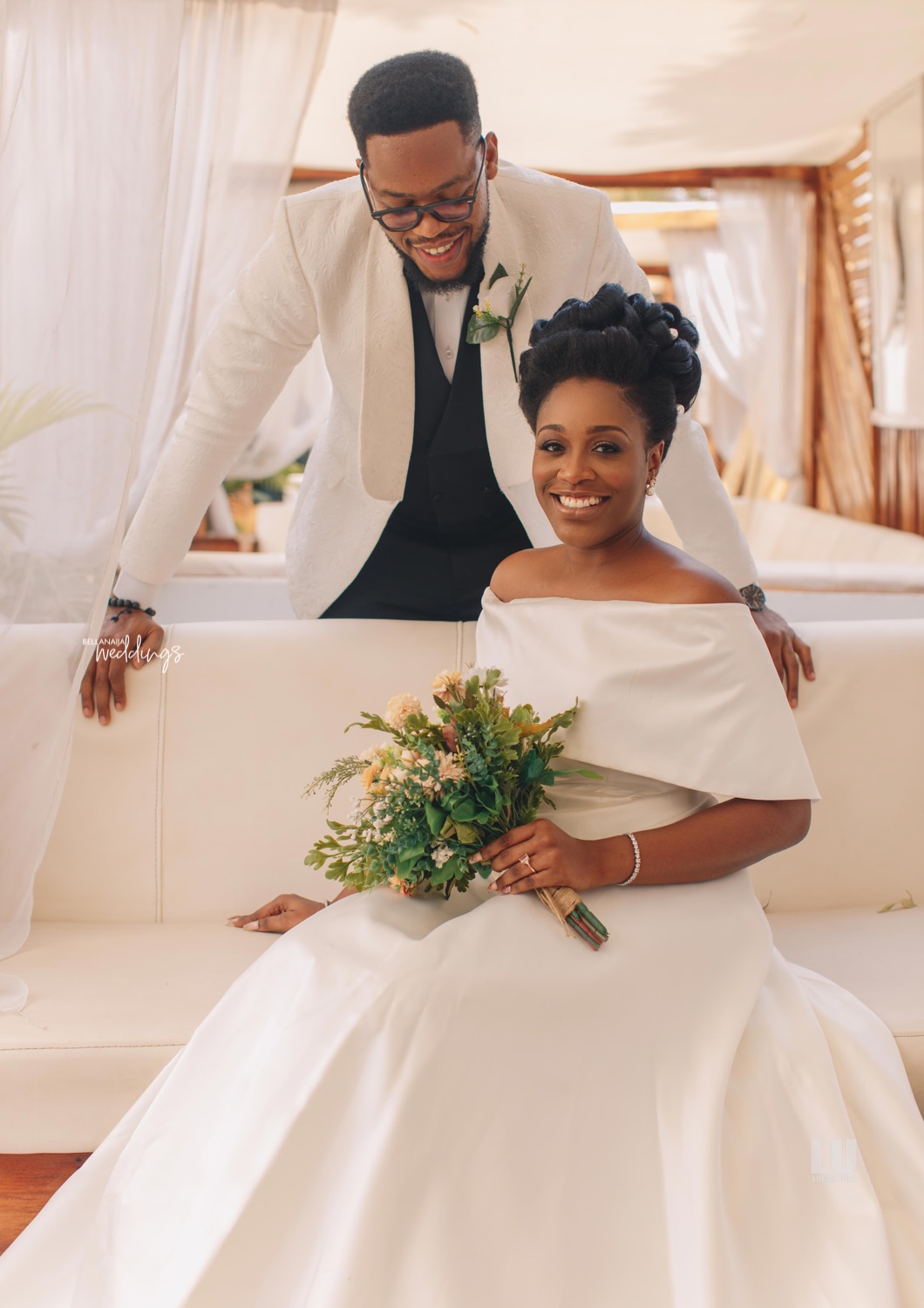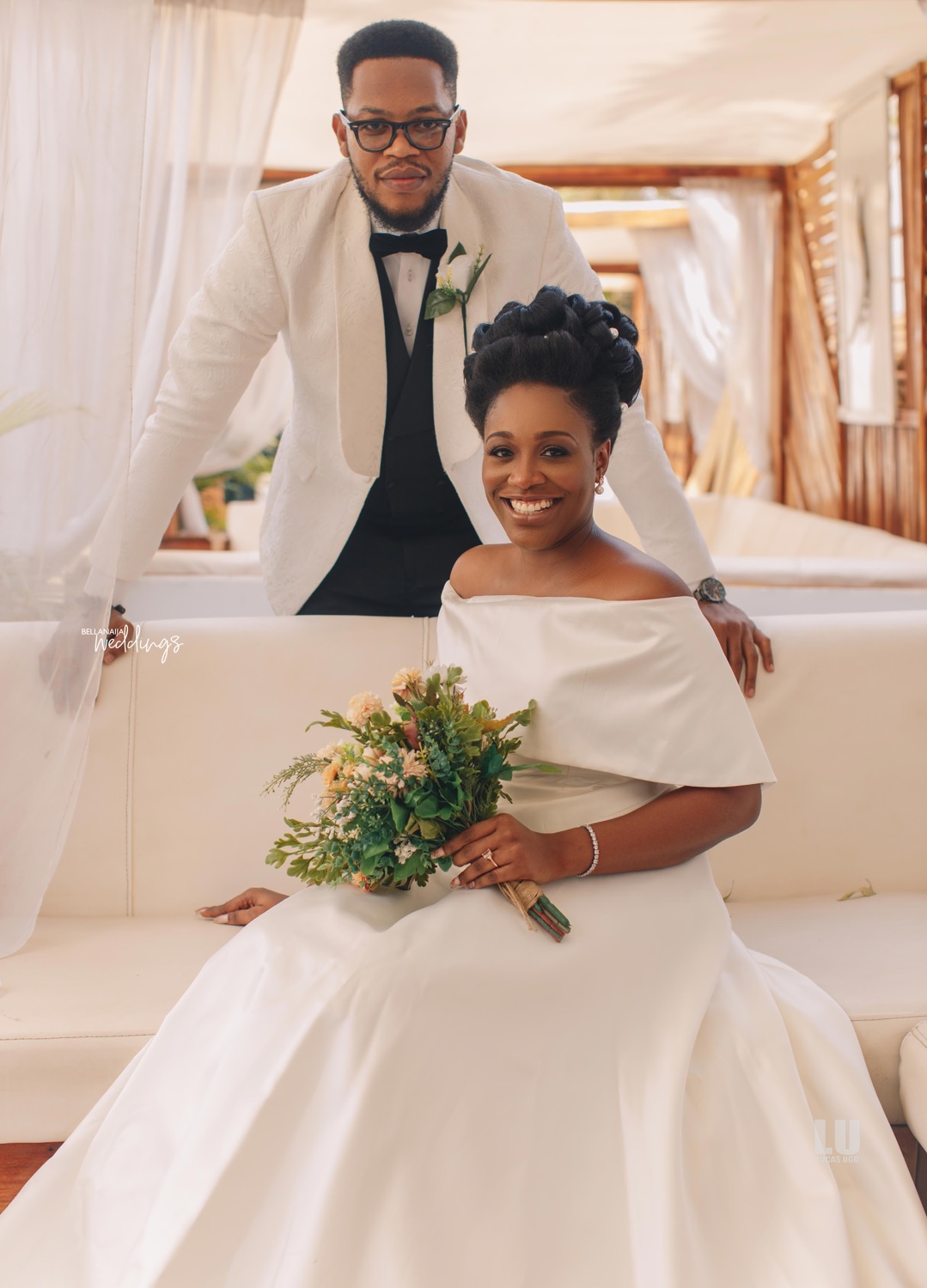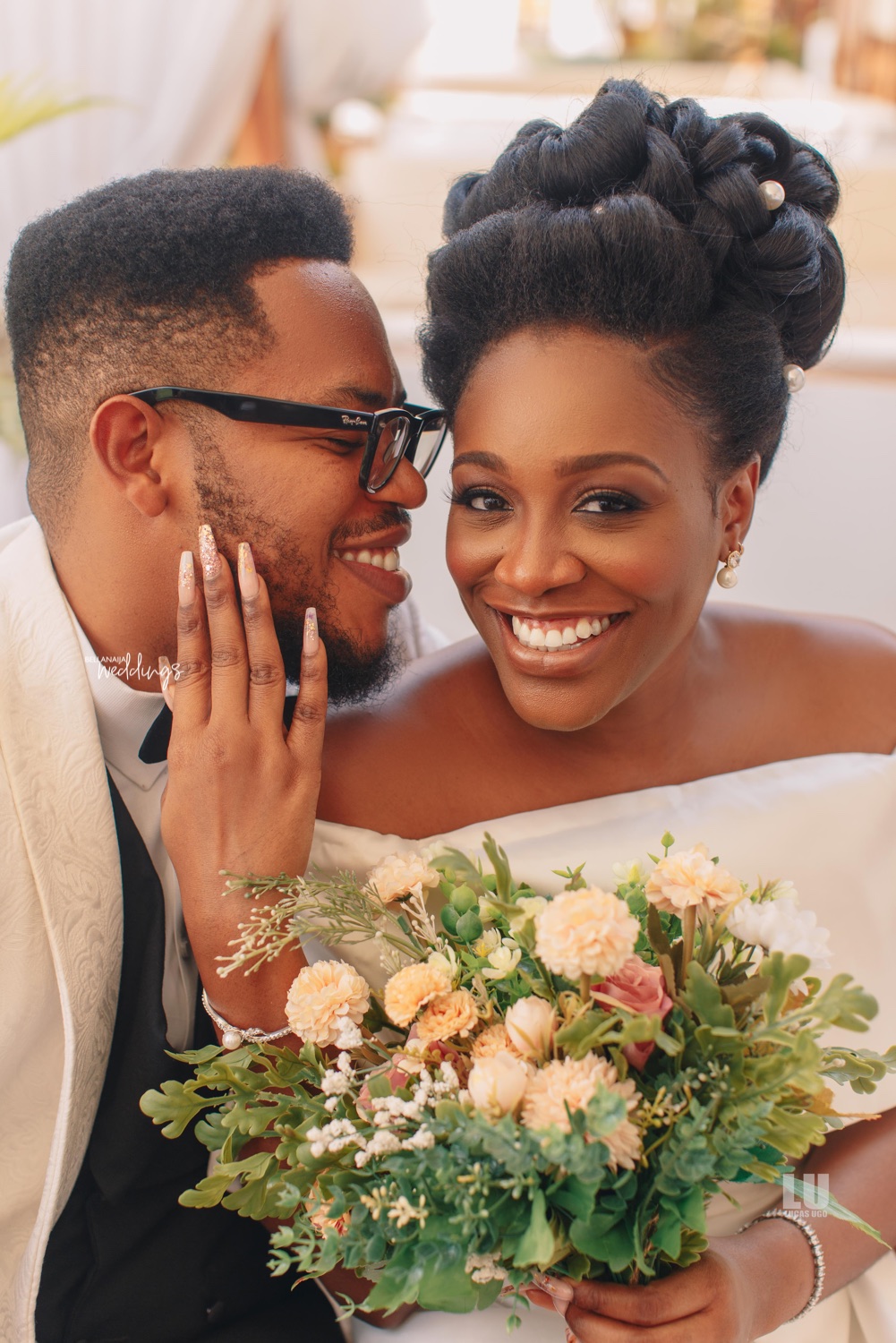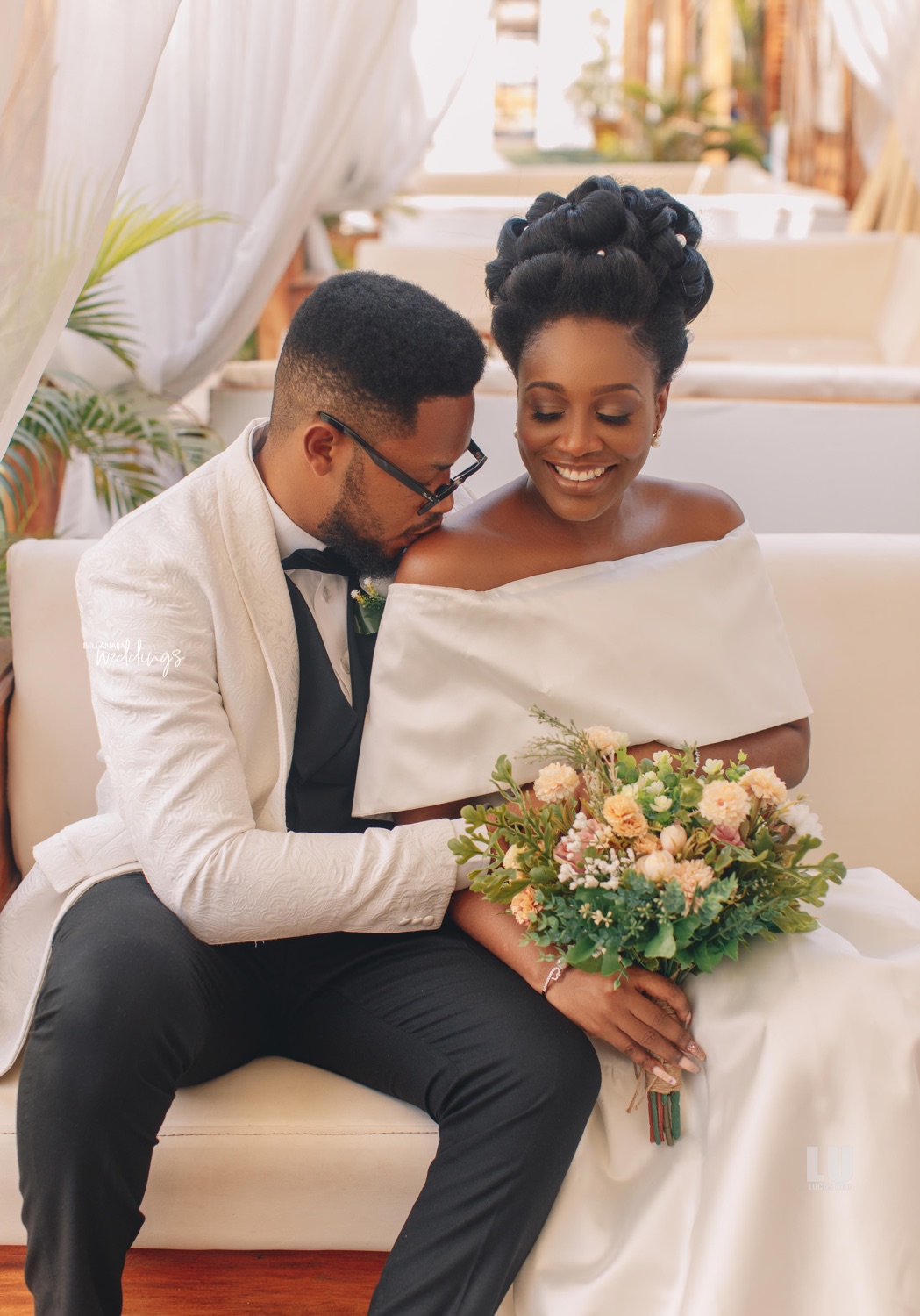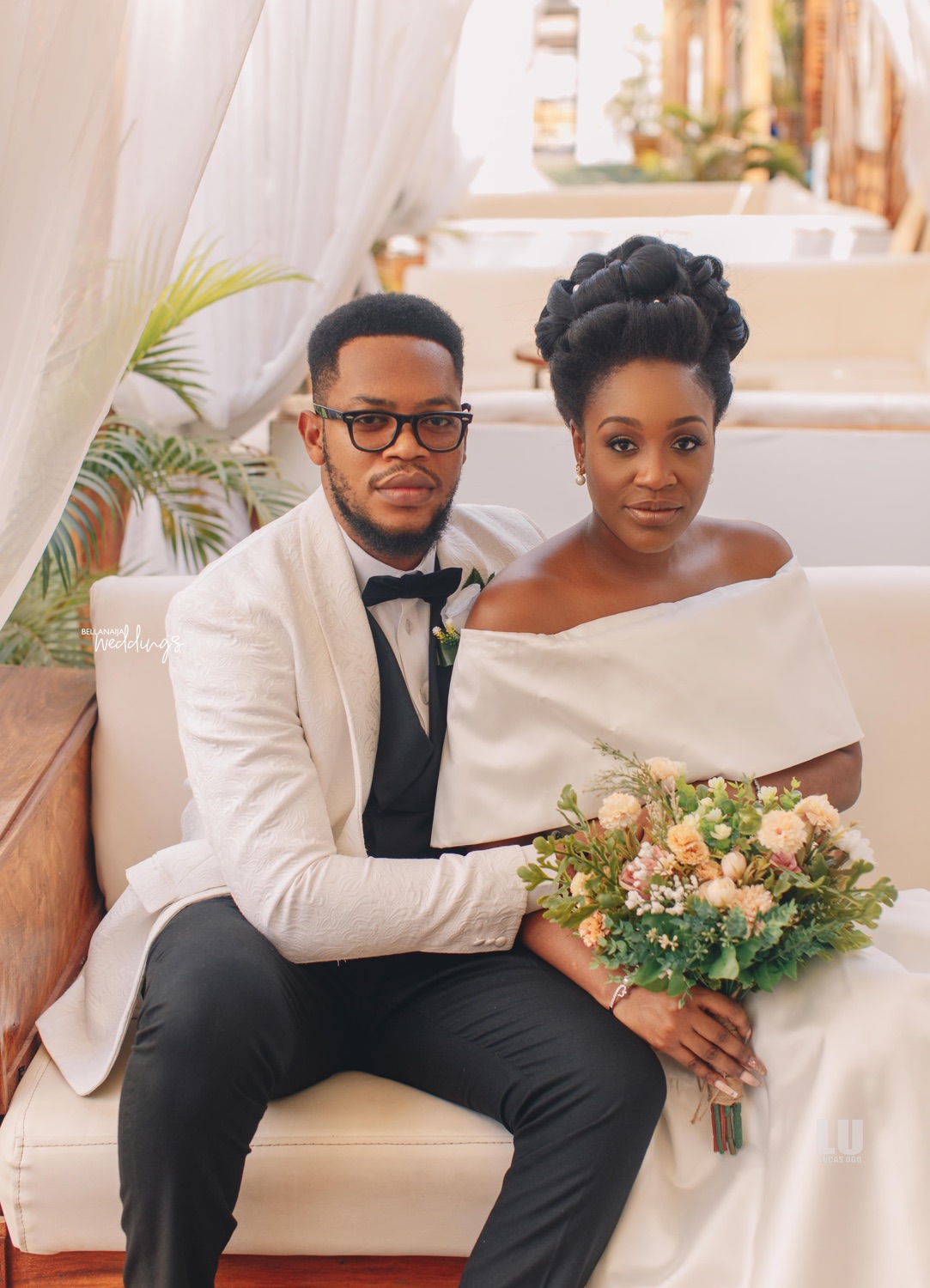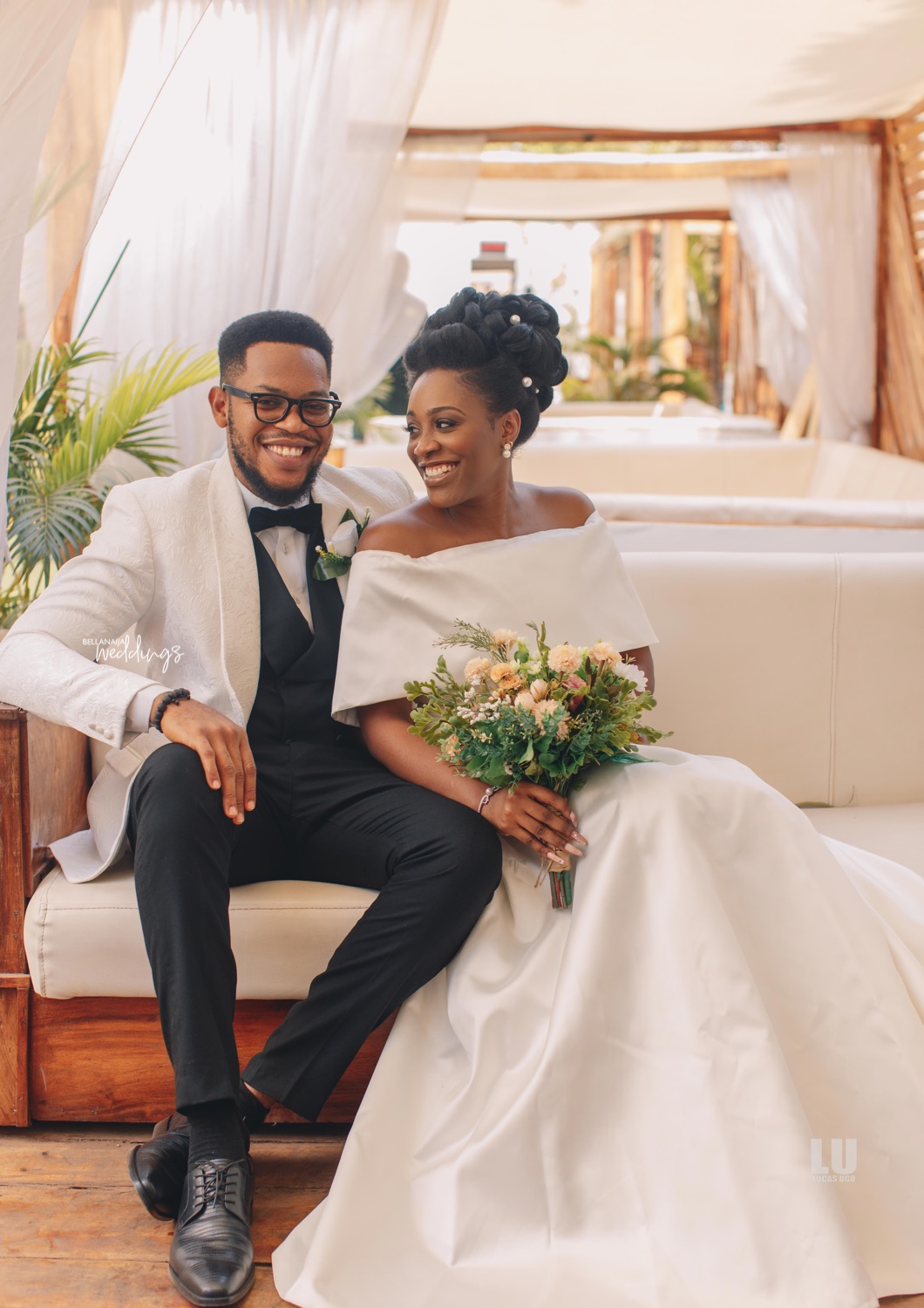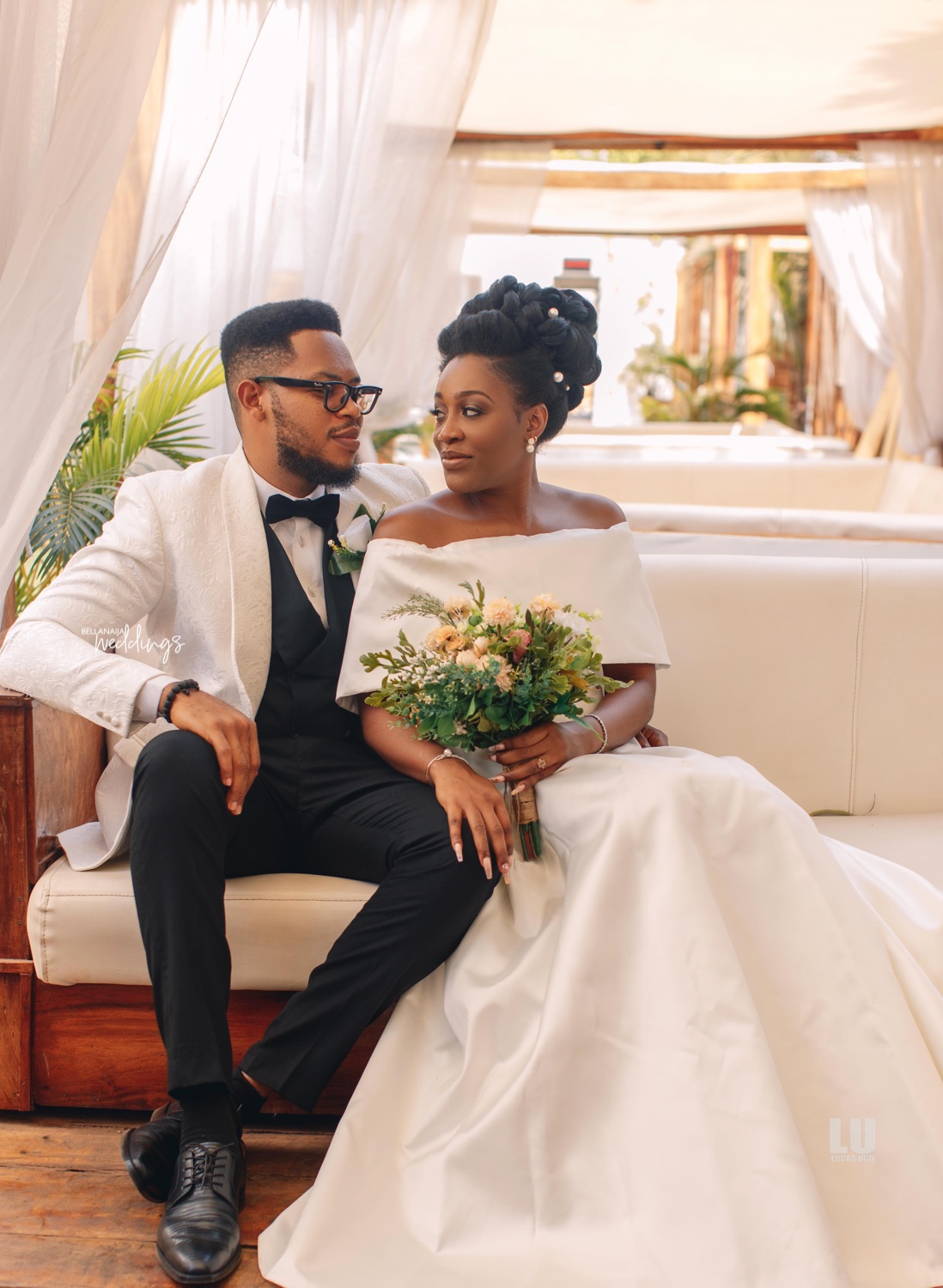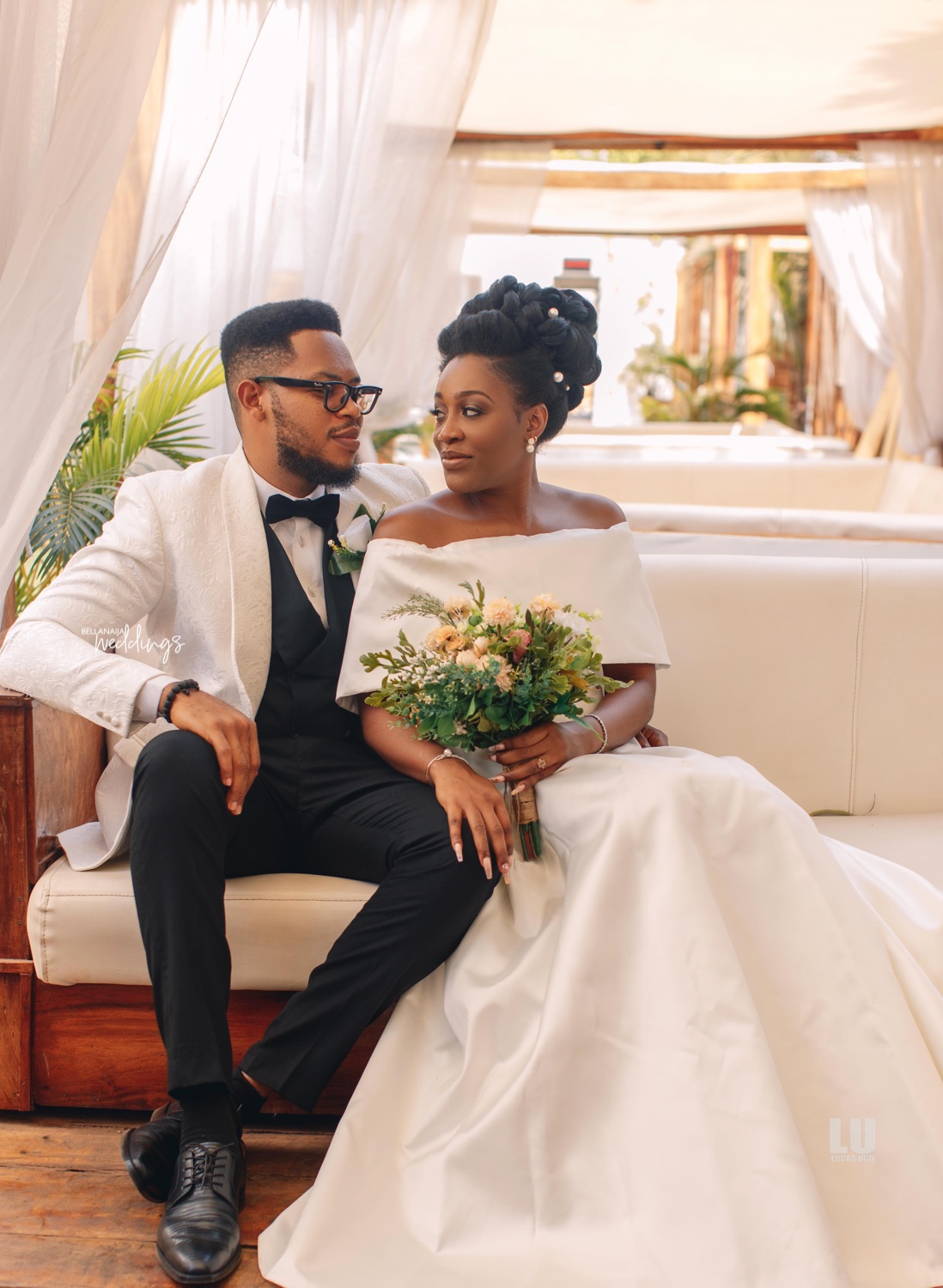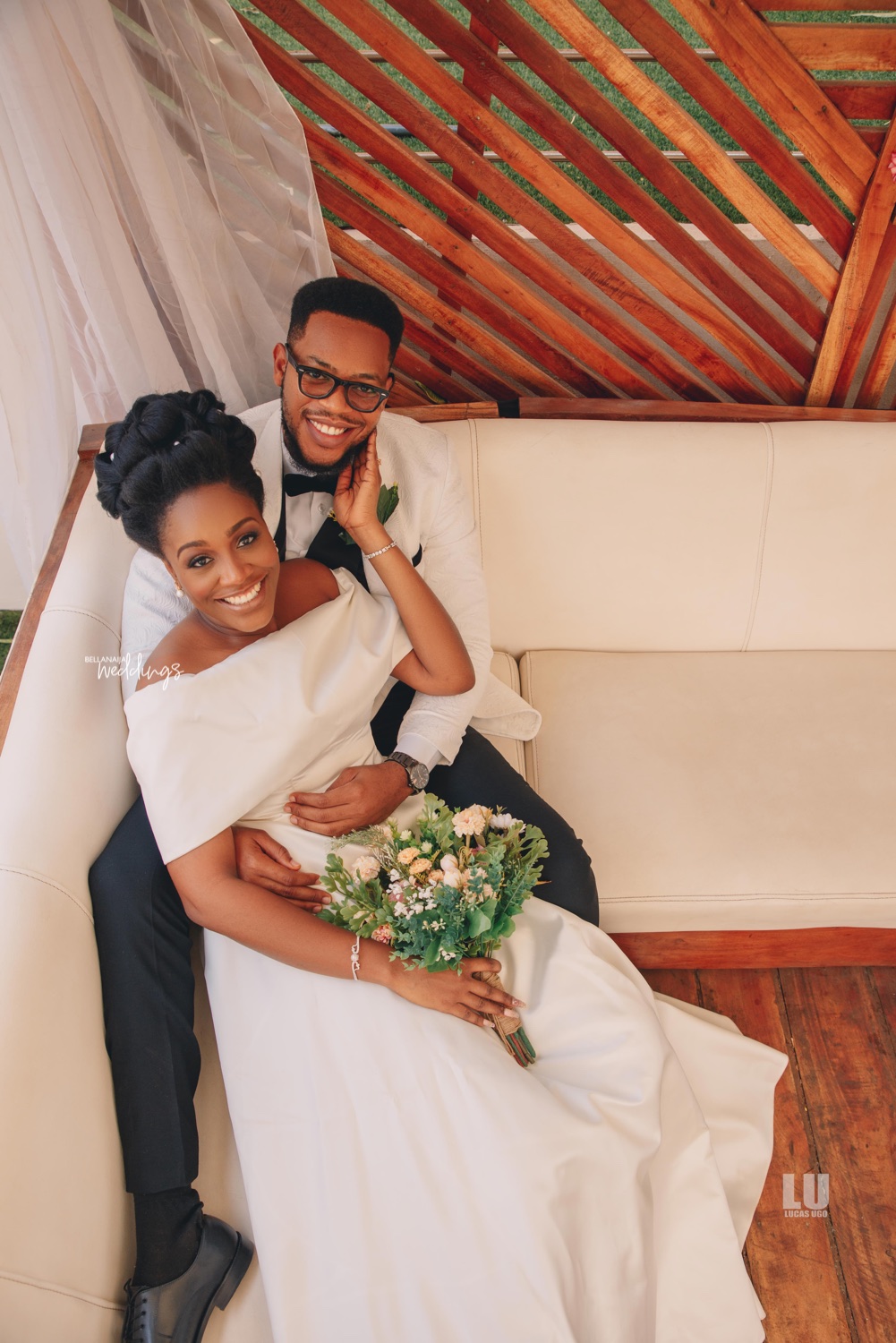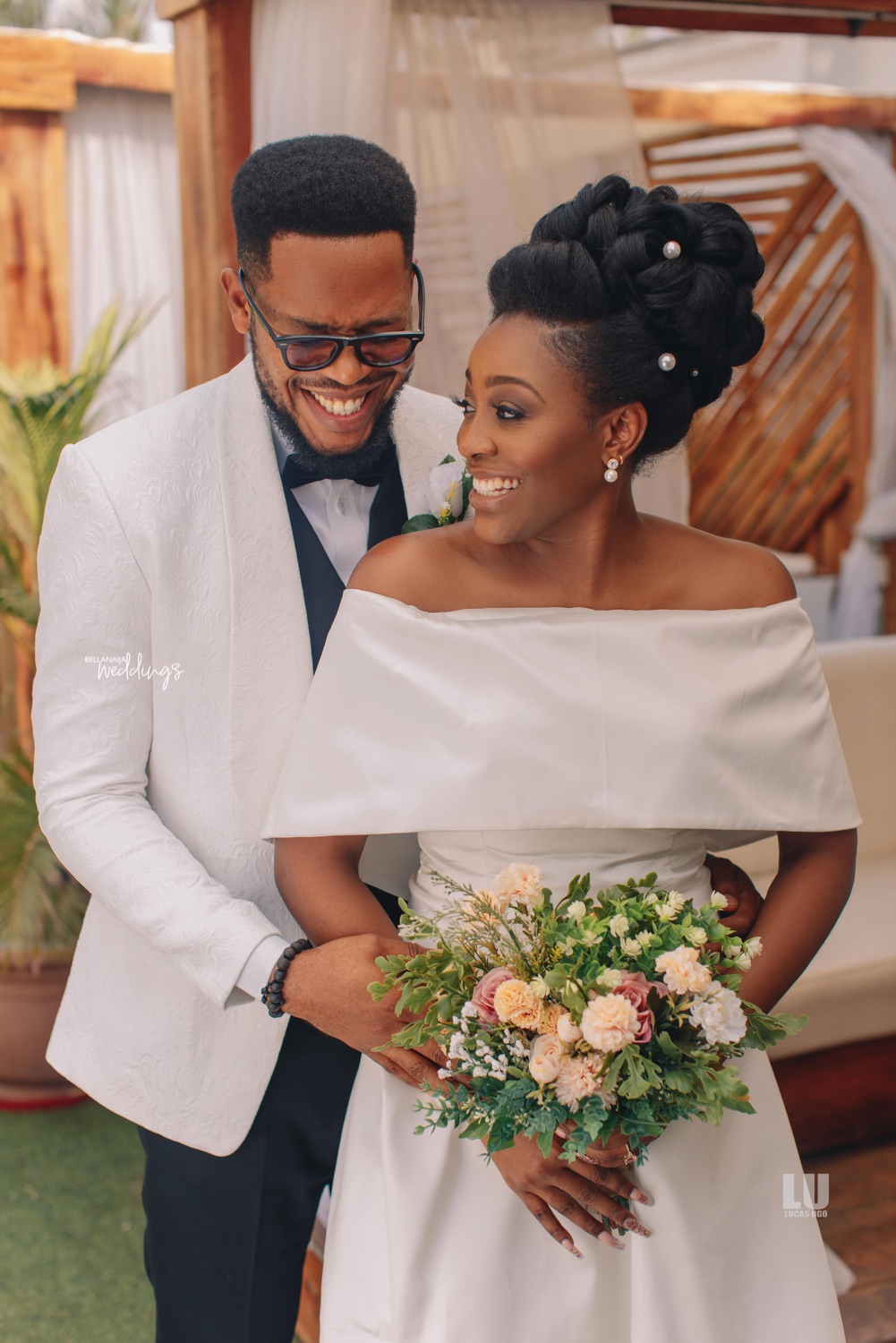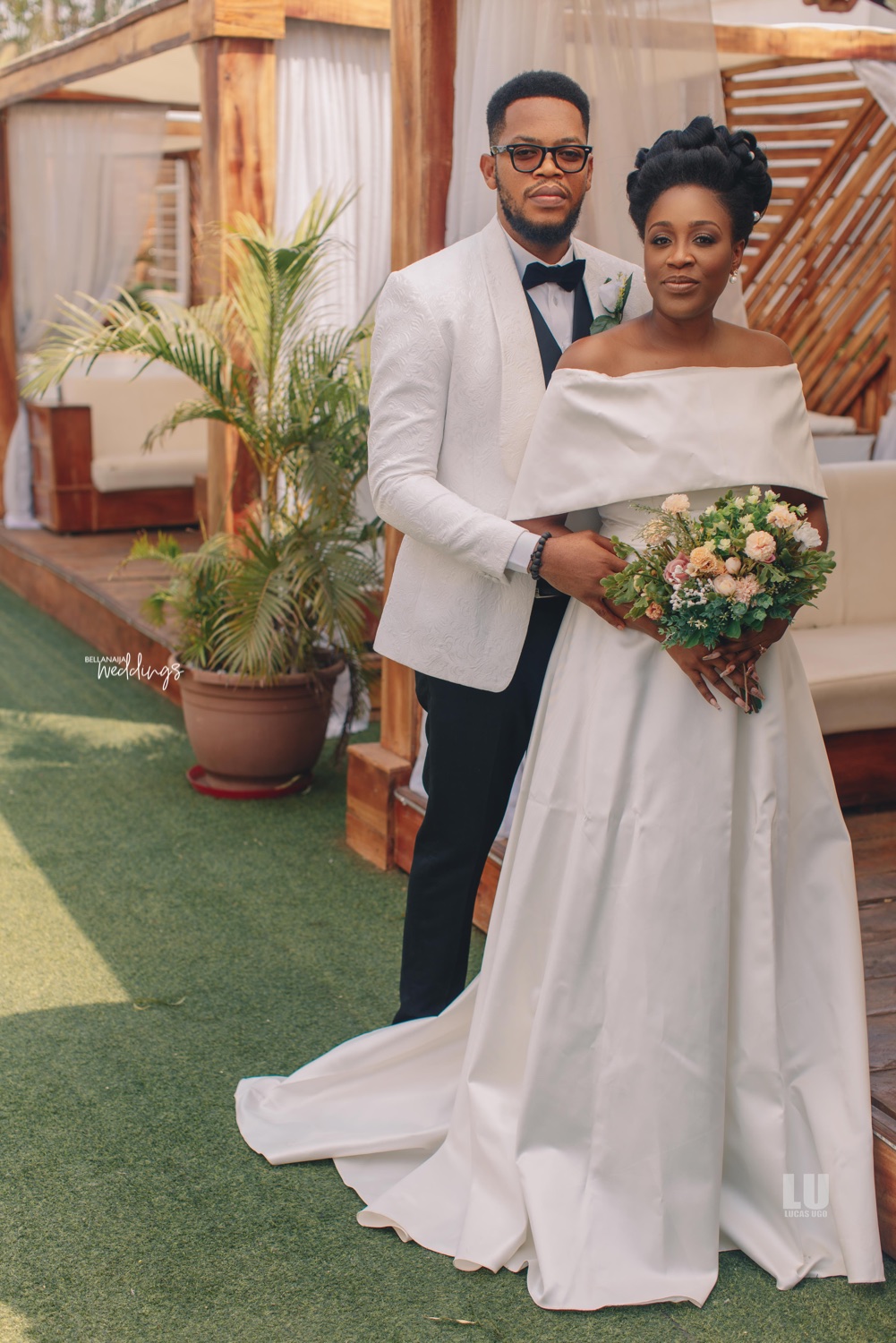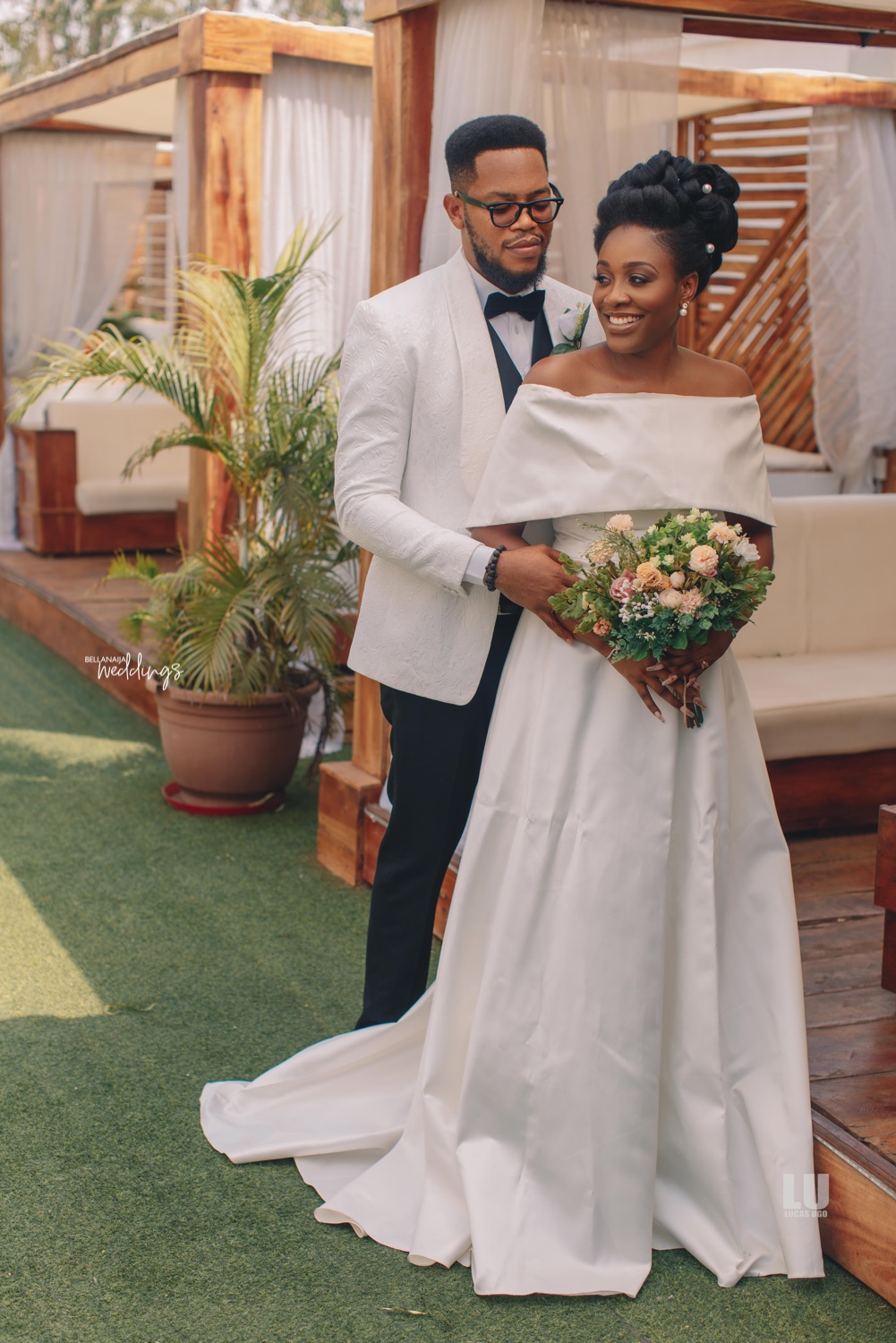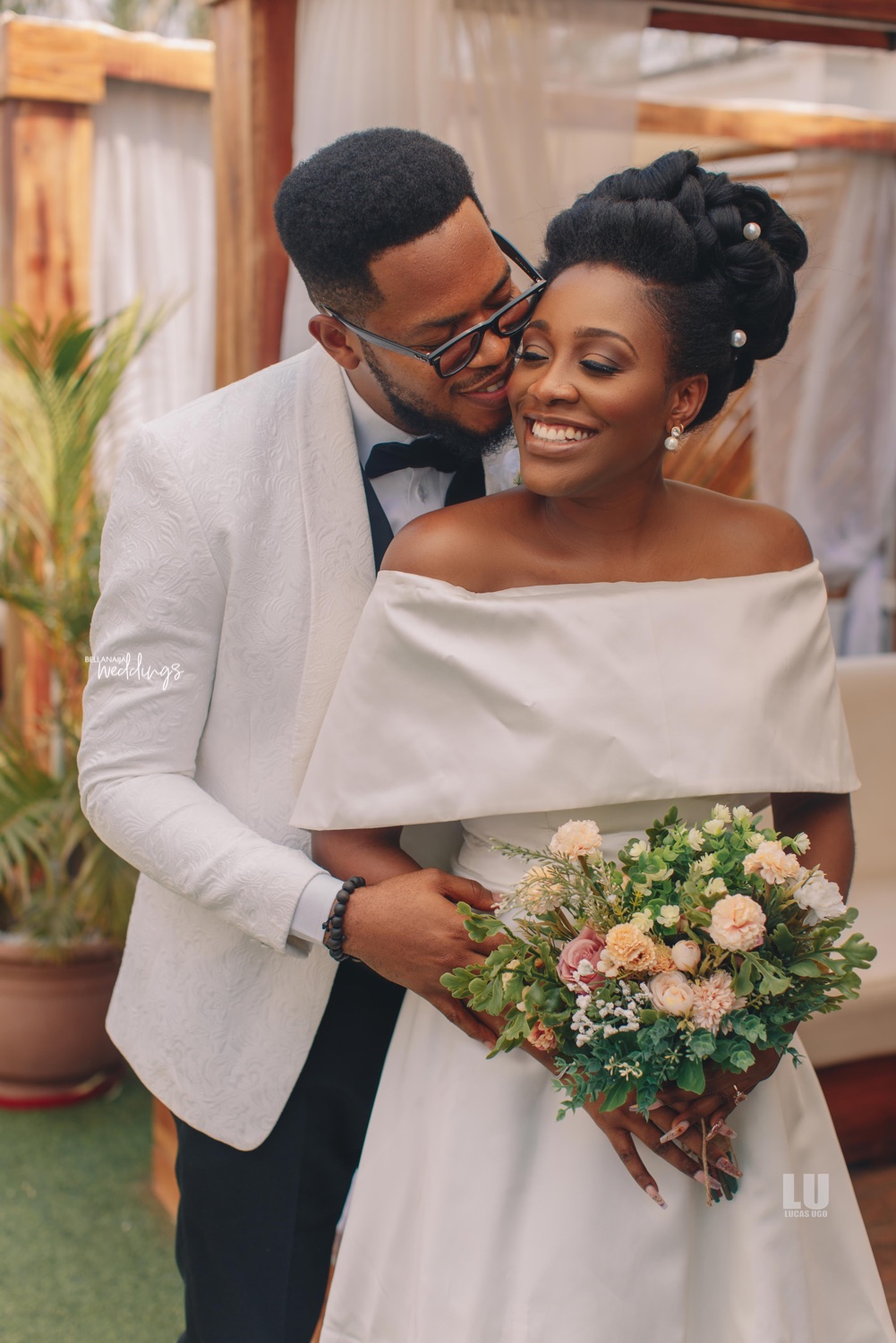 Heading over to church for the big "I do!"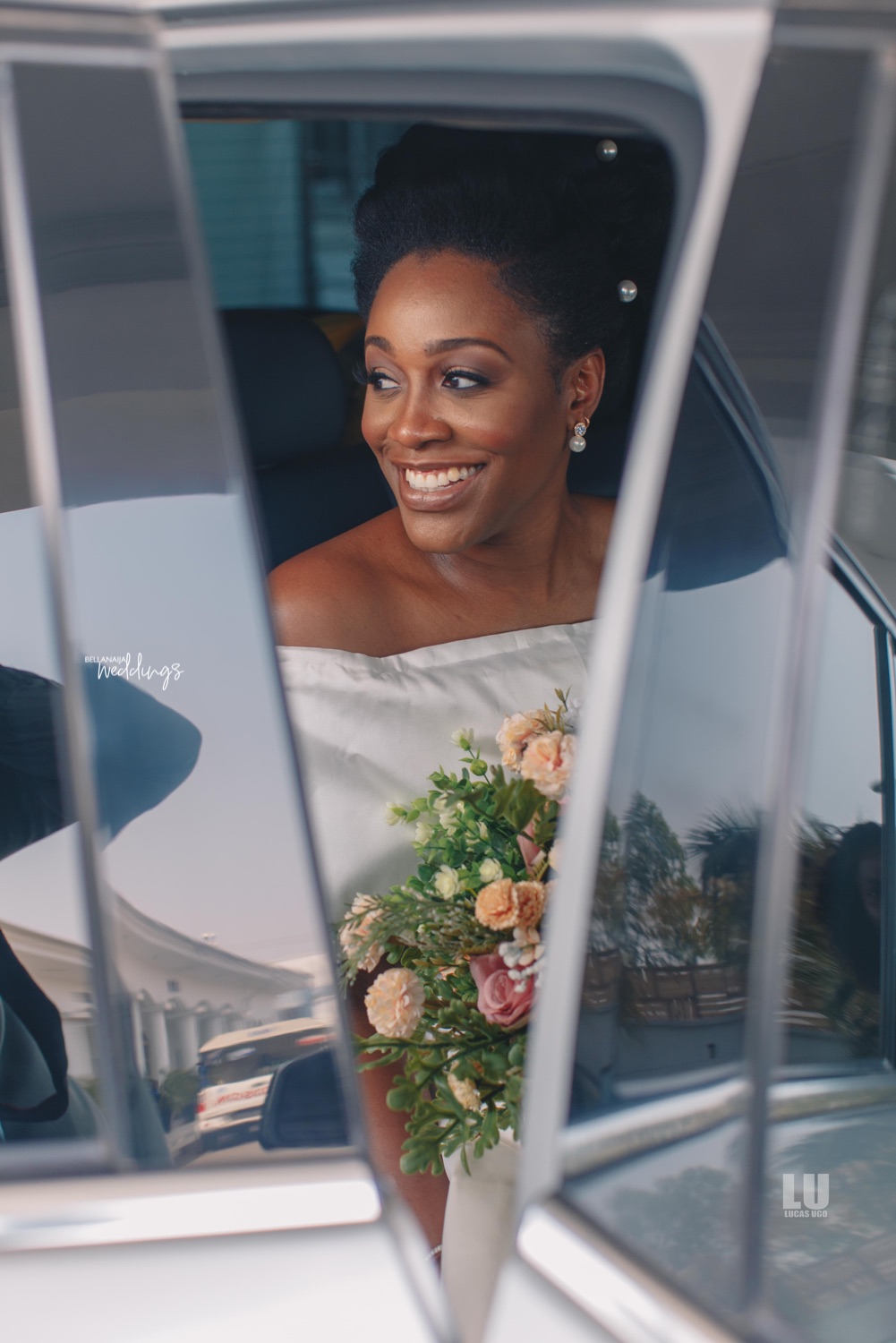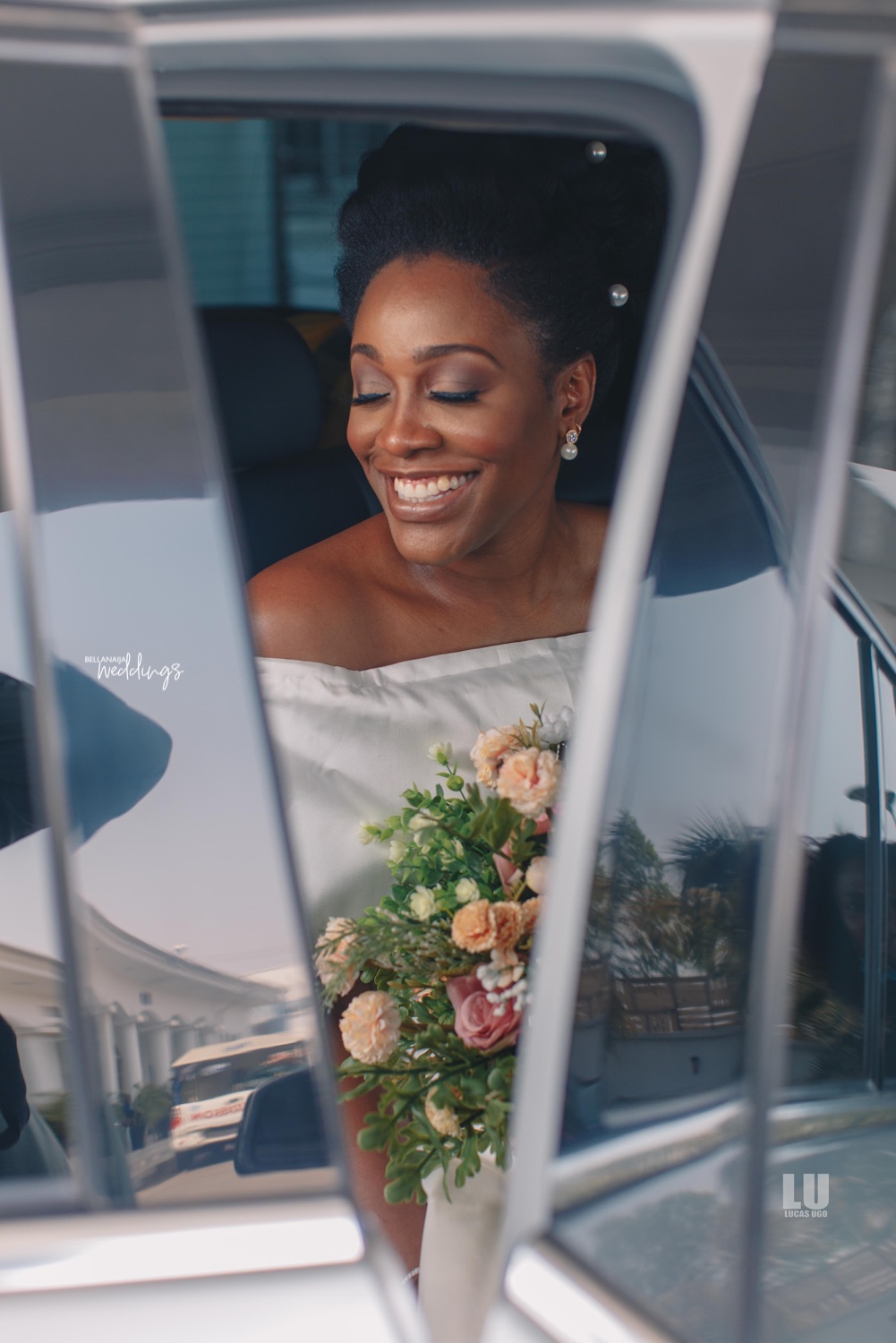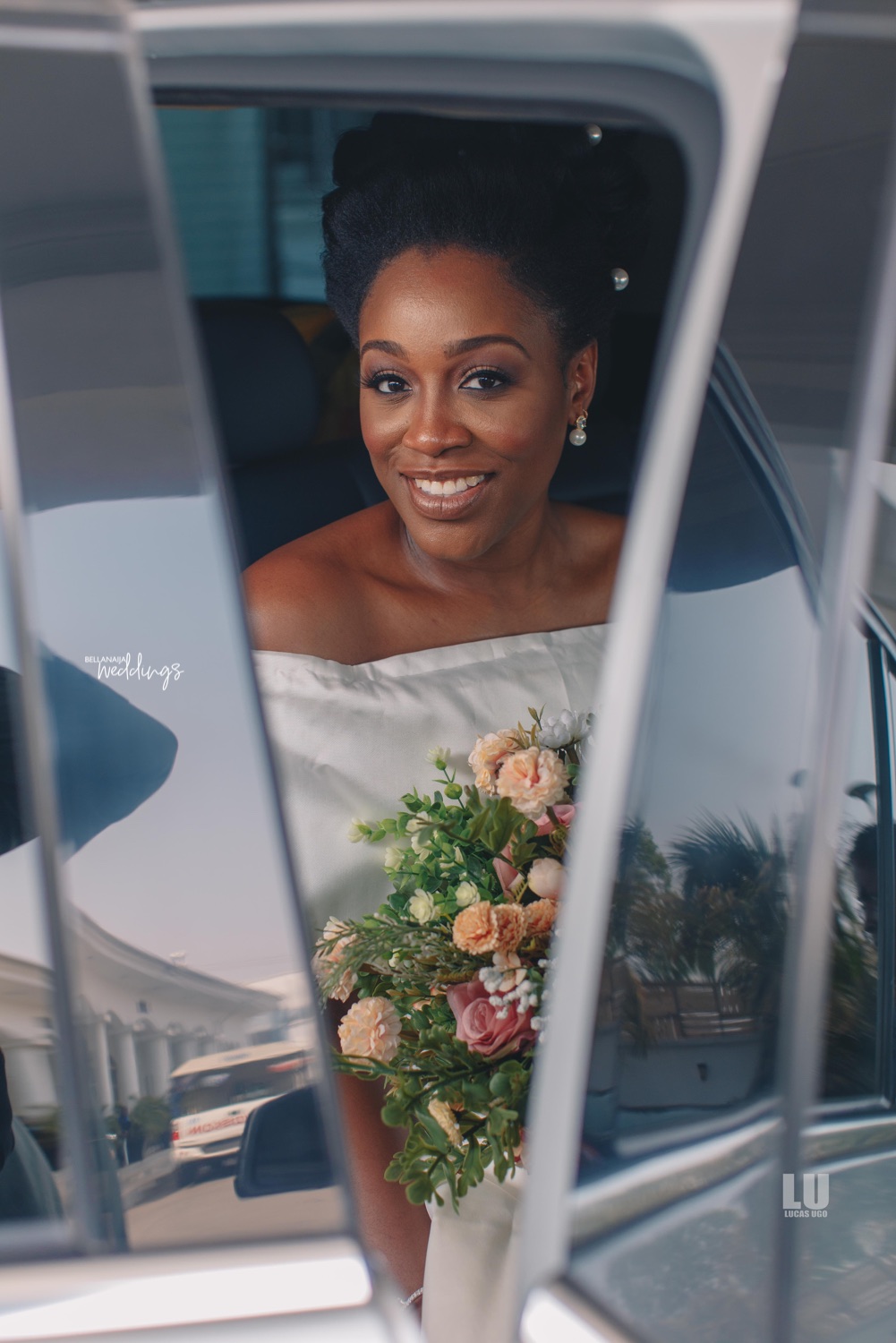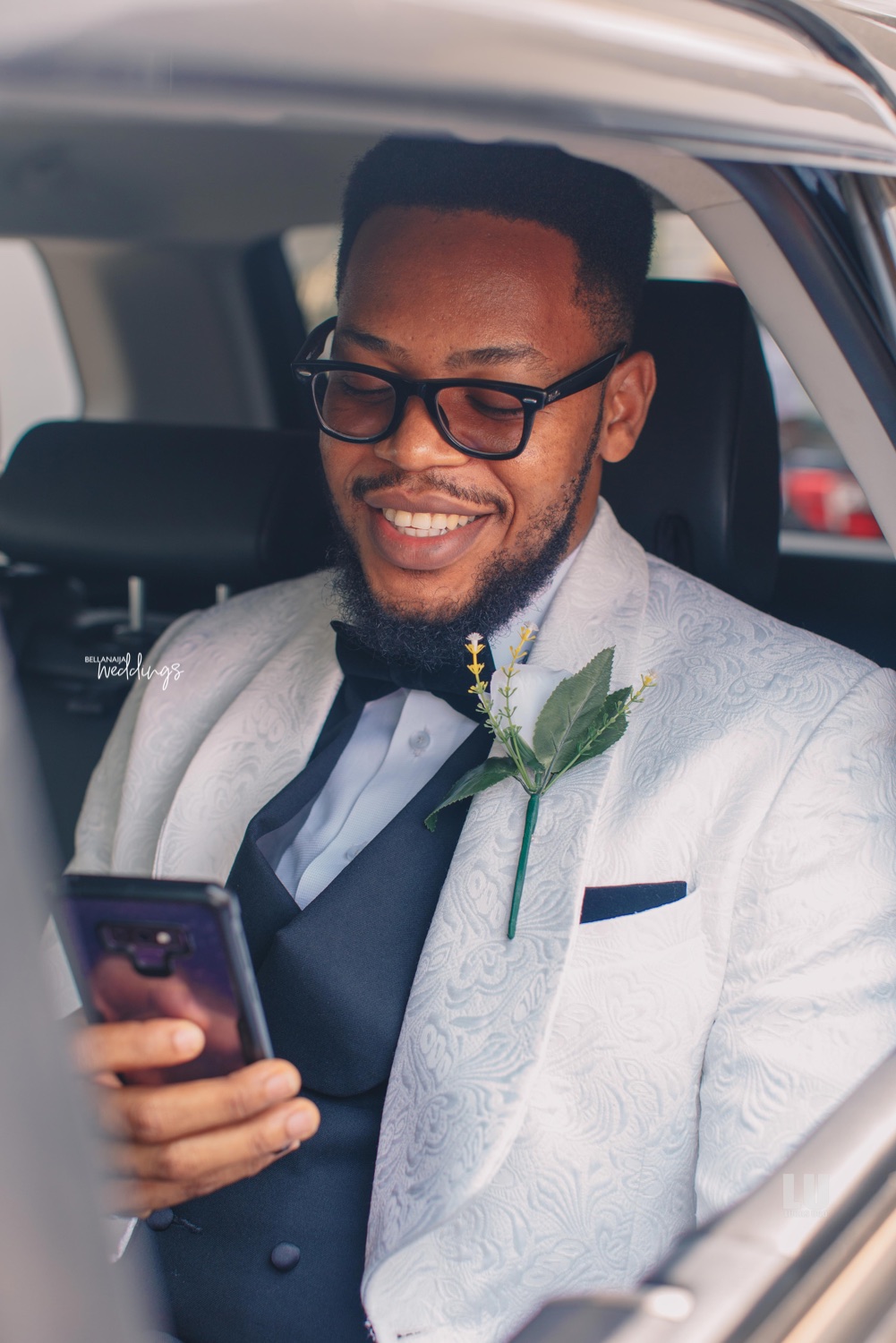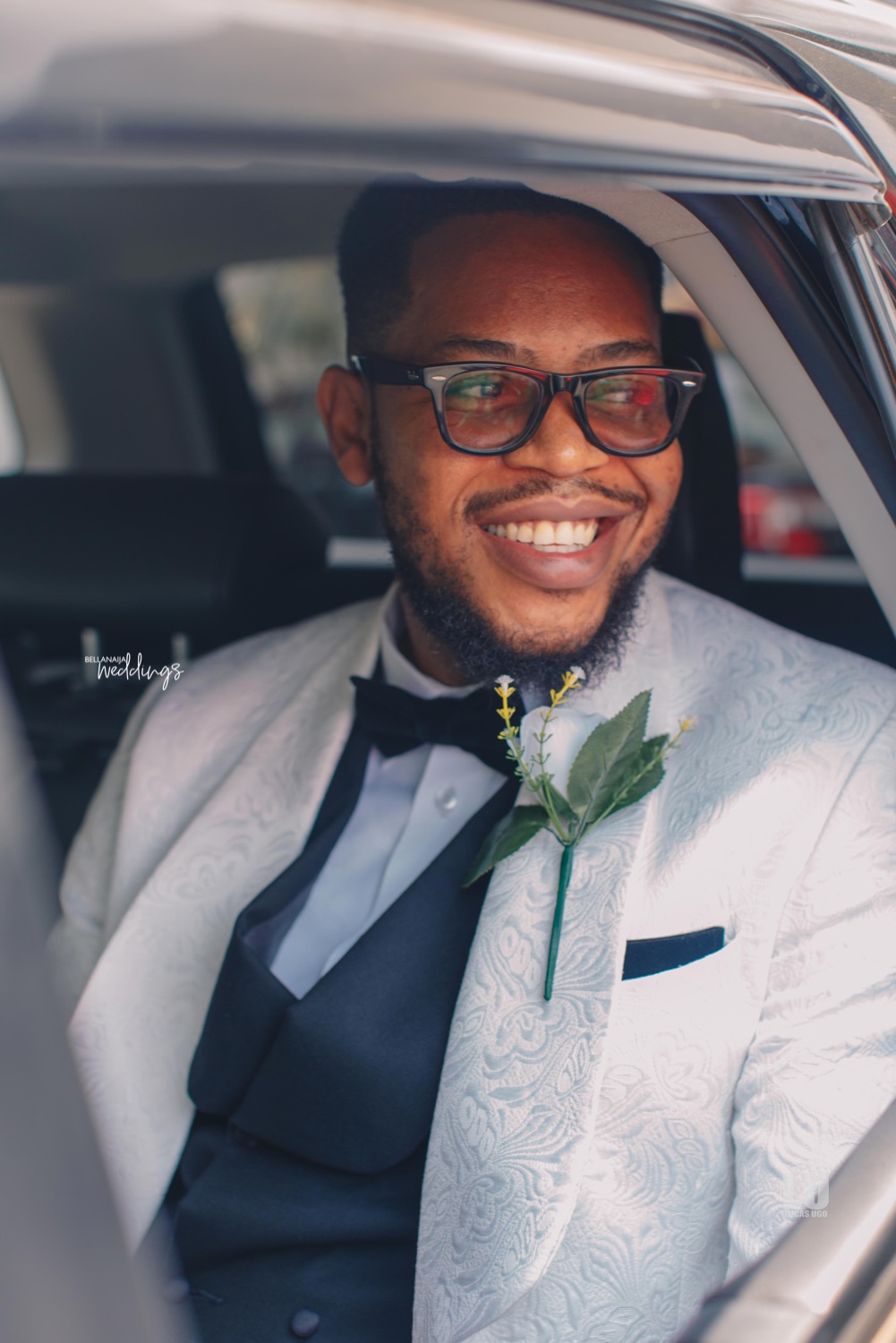 Time for the exchange of vows.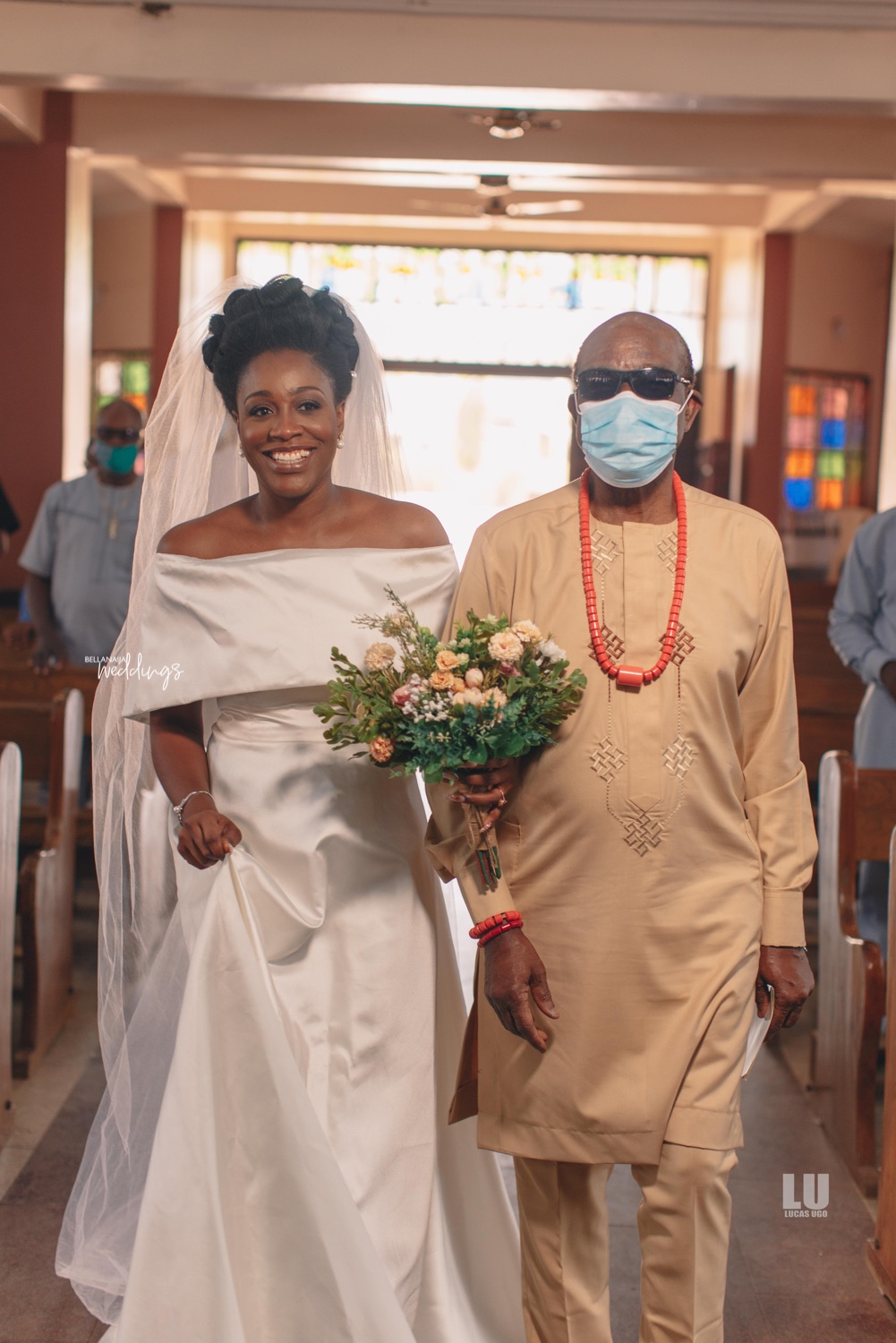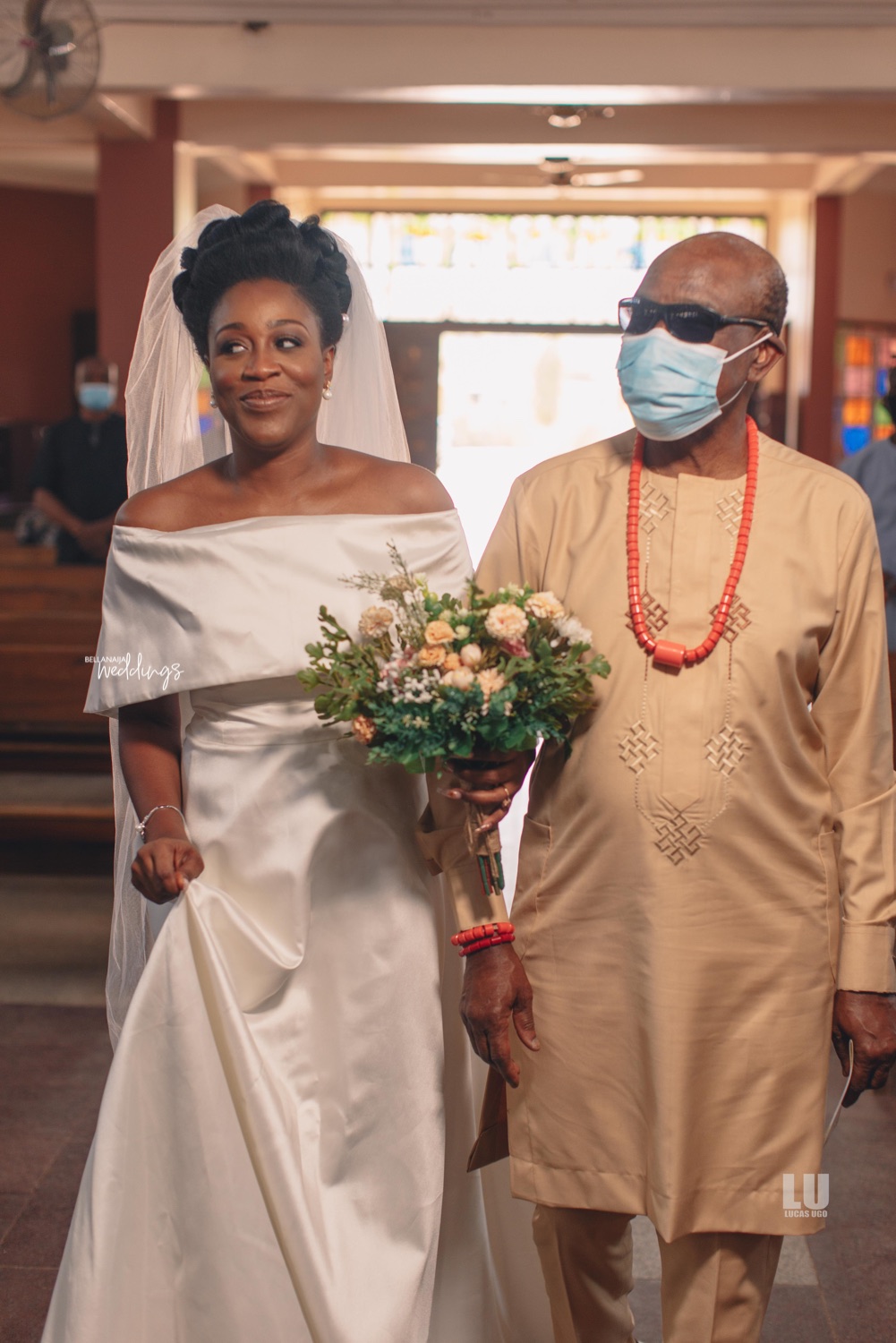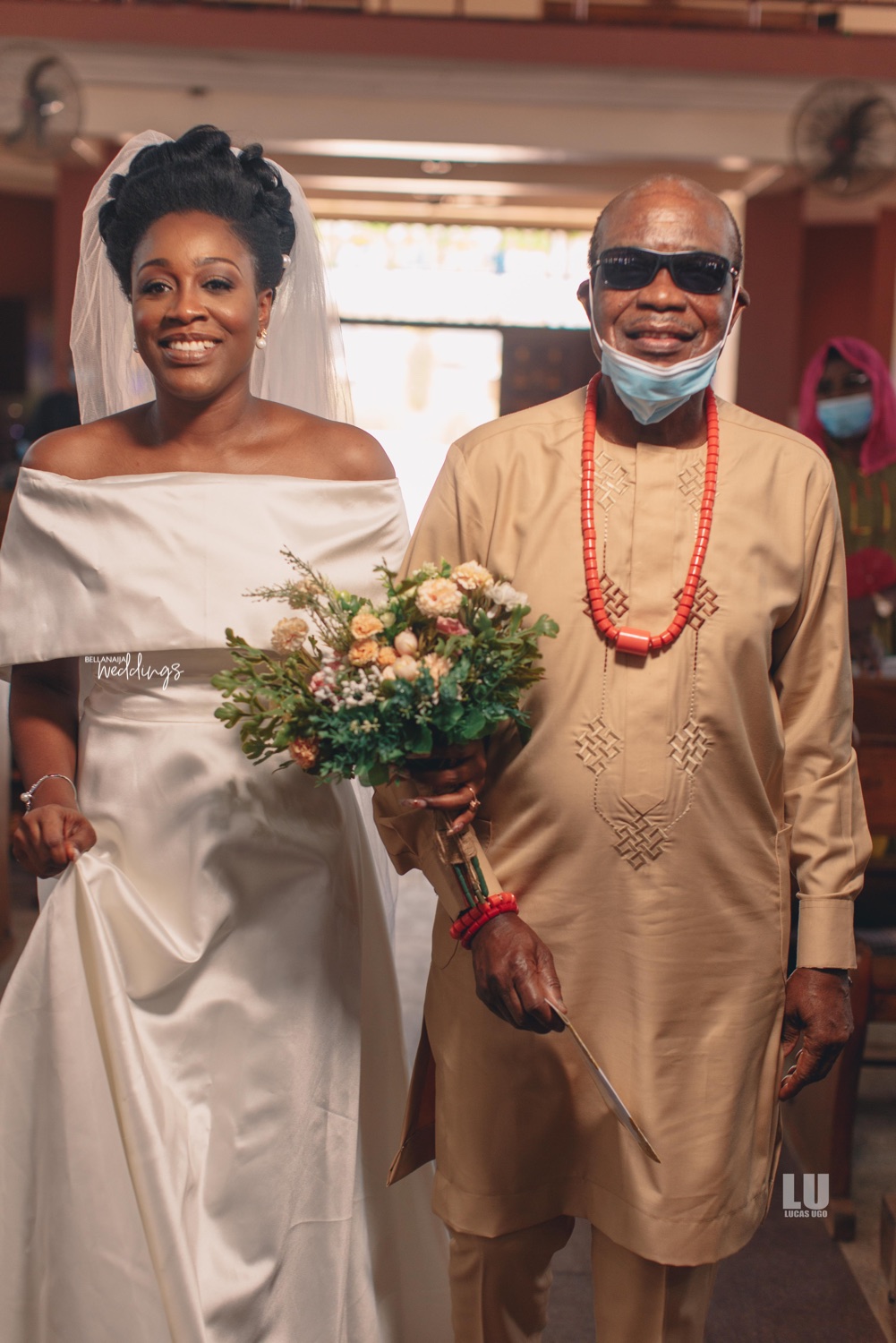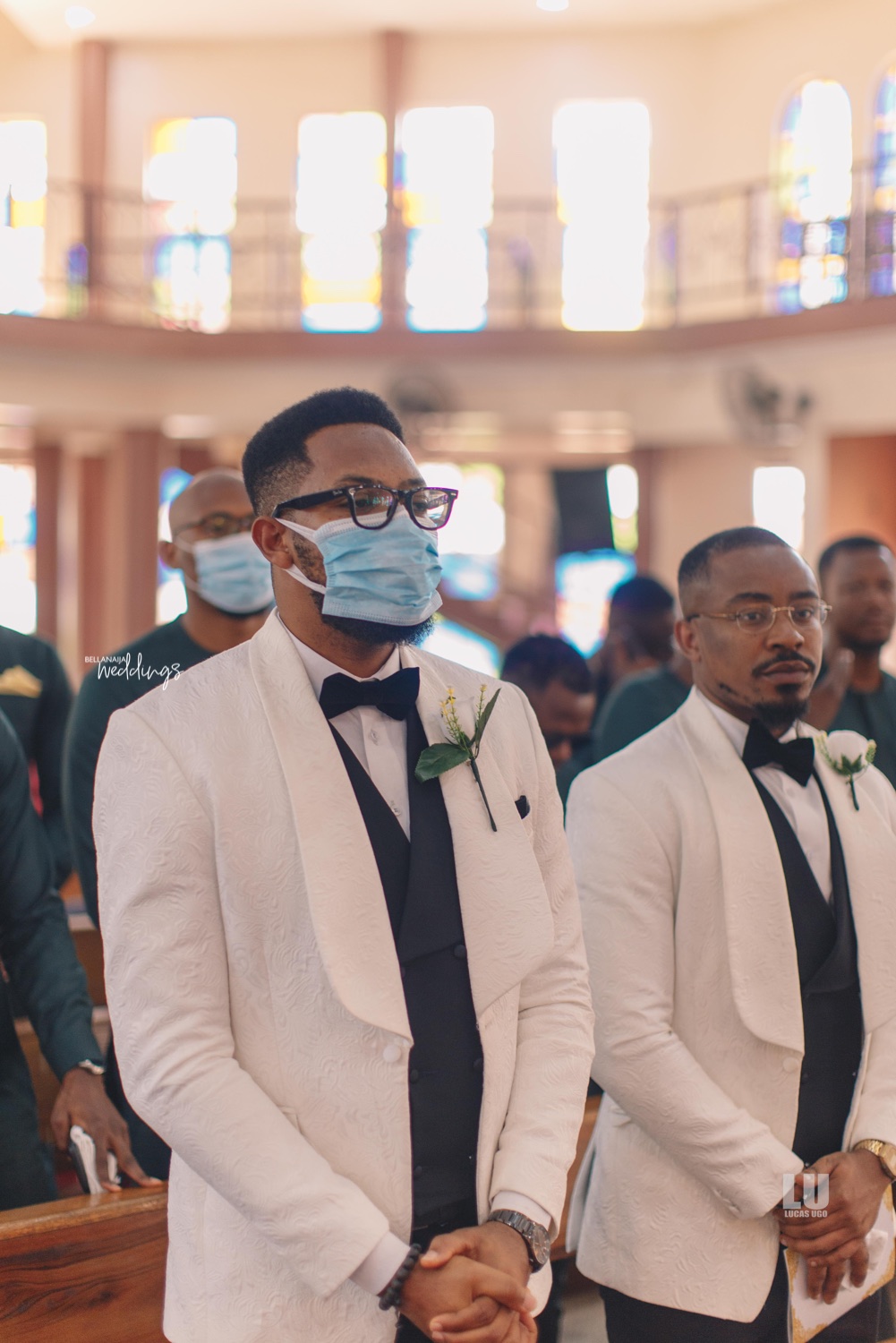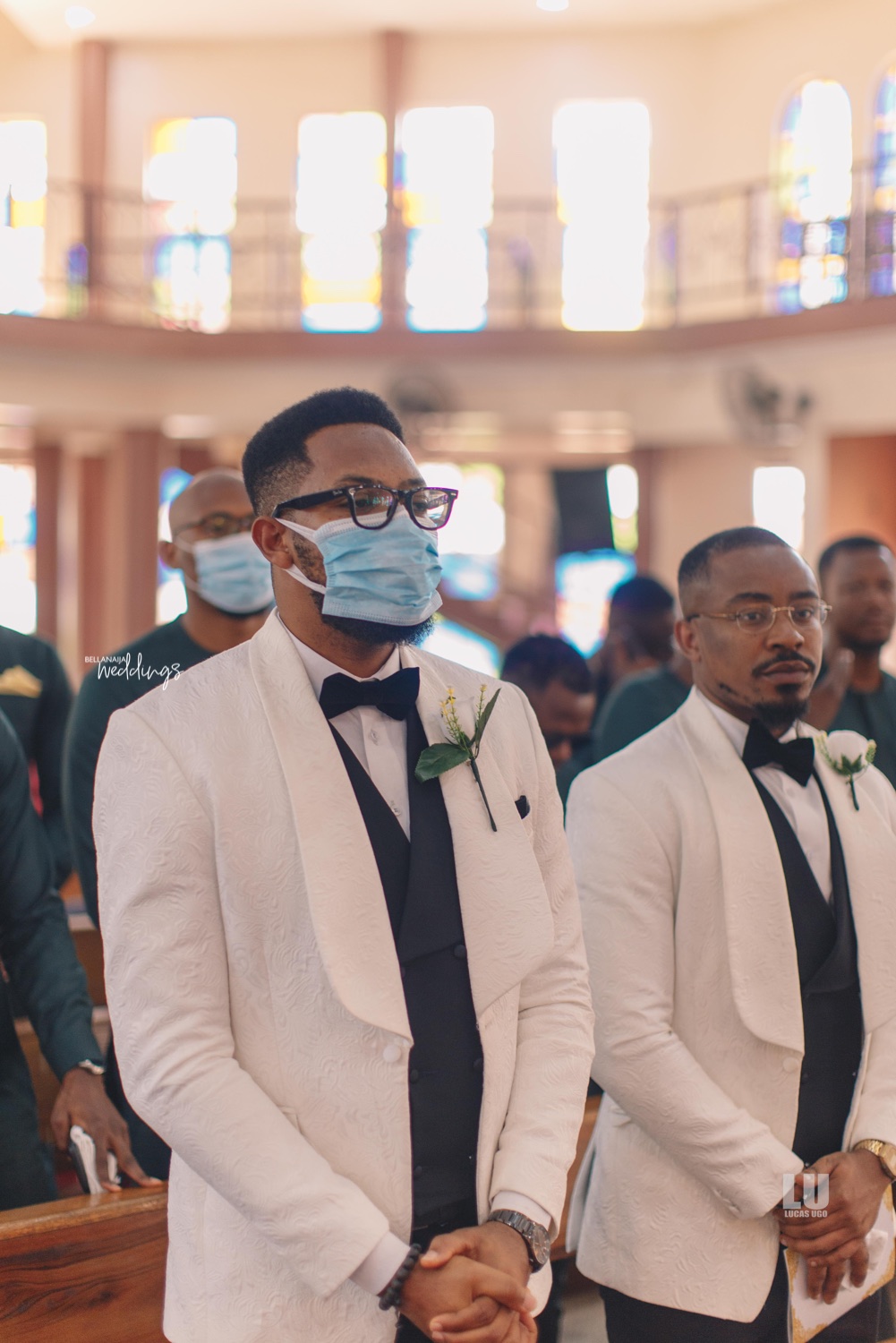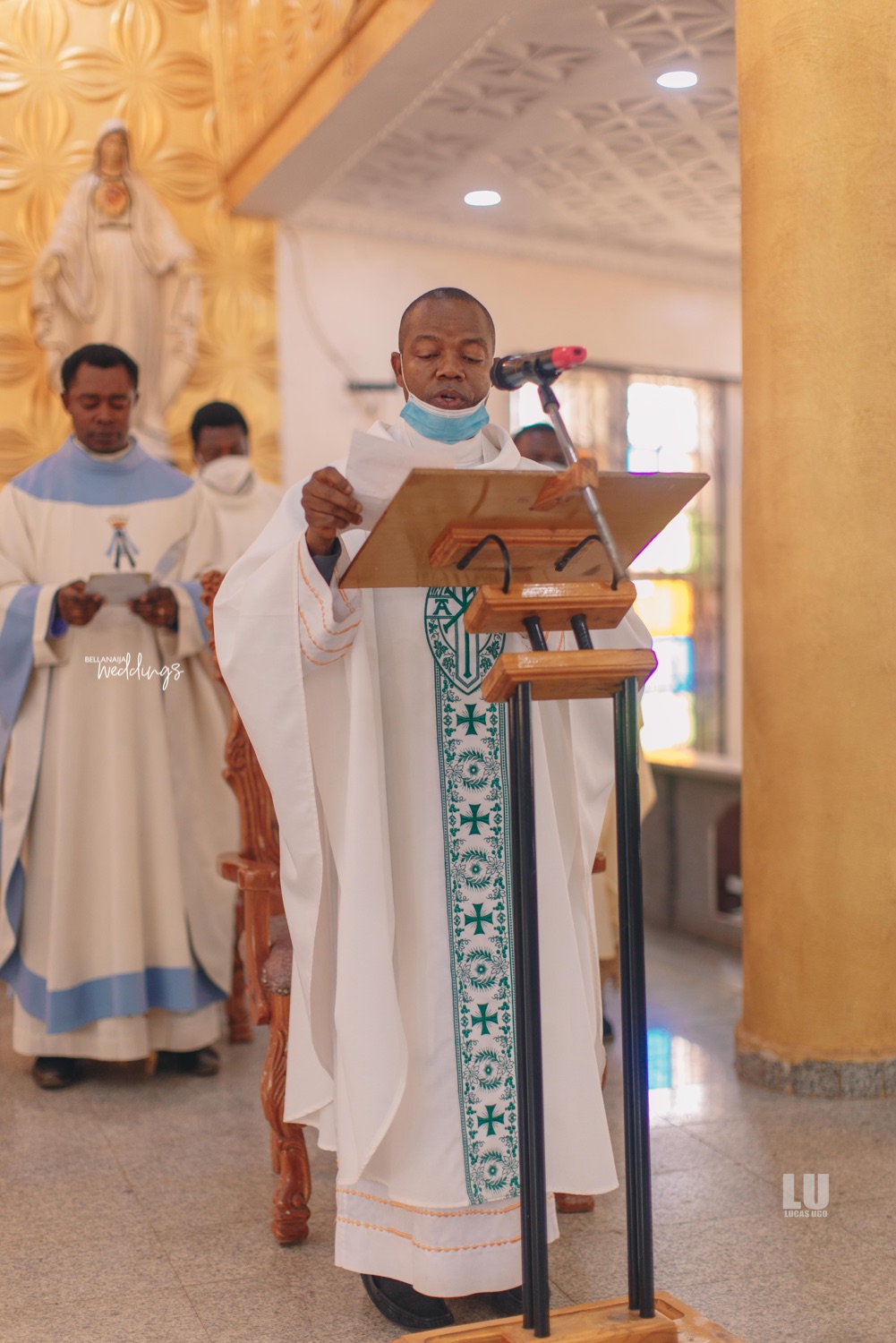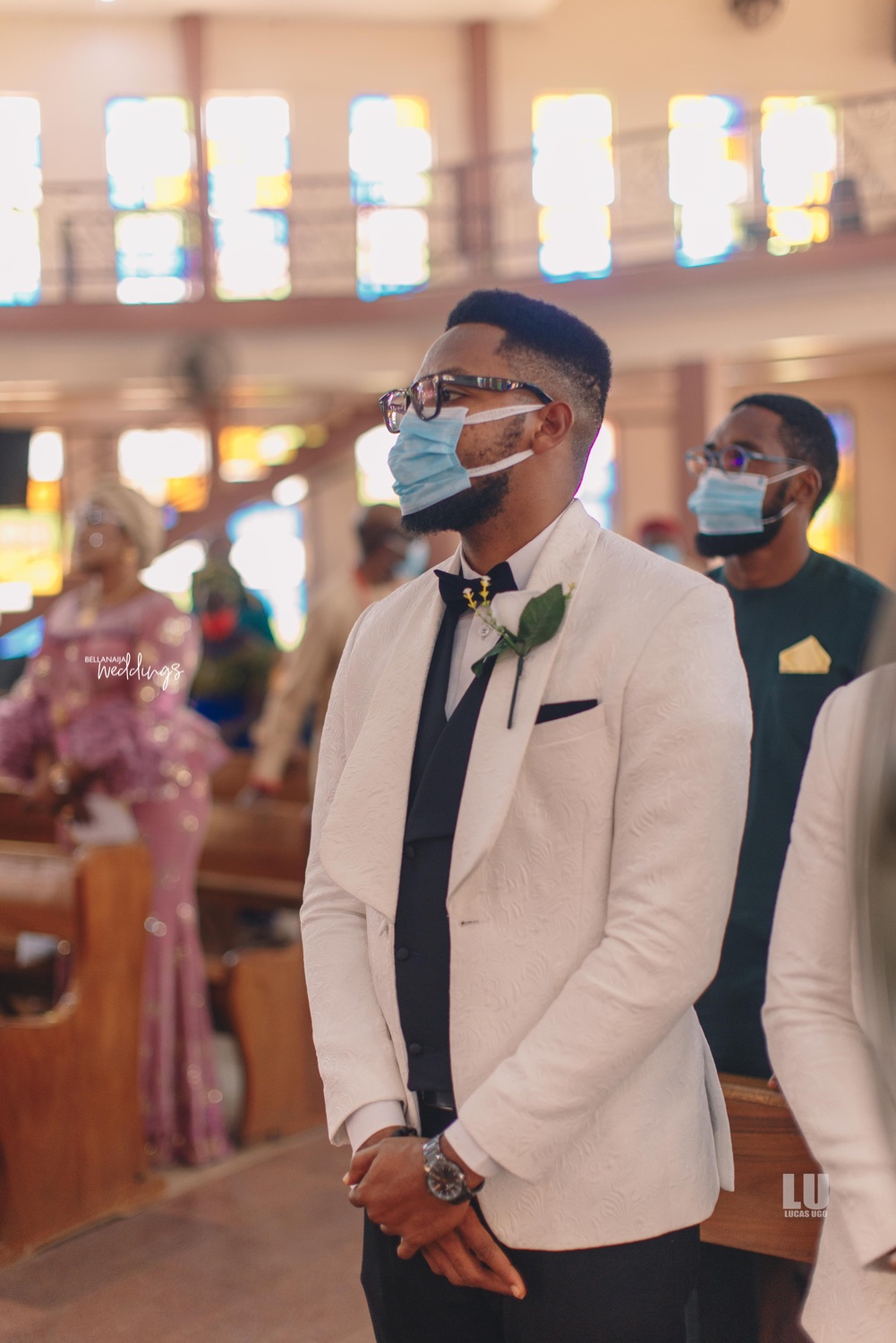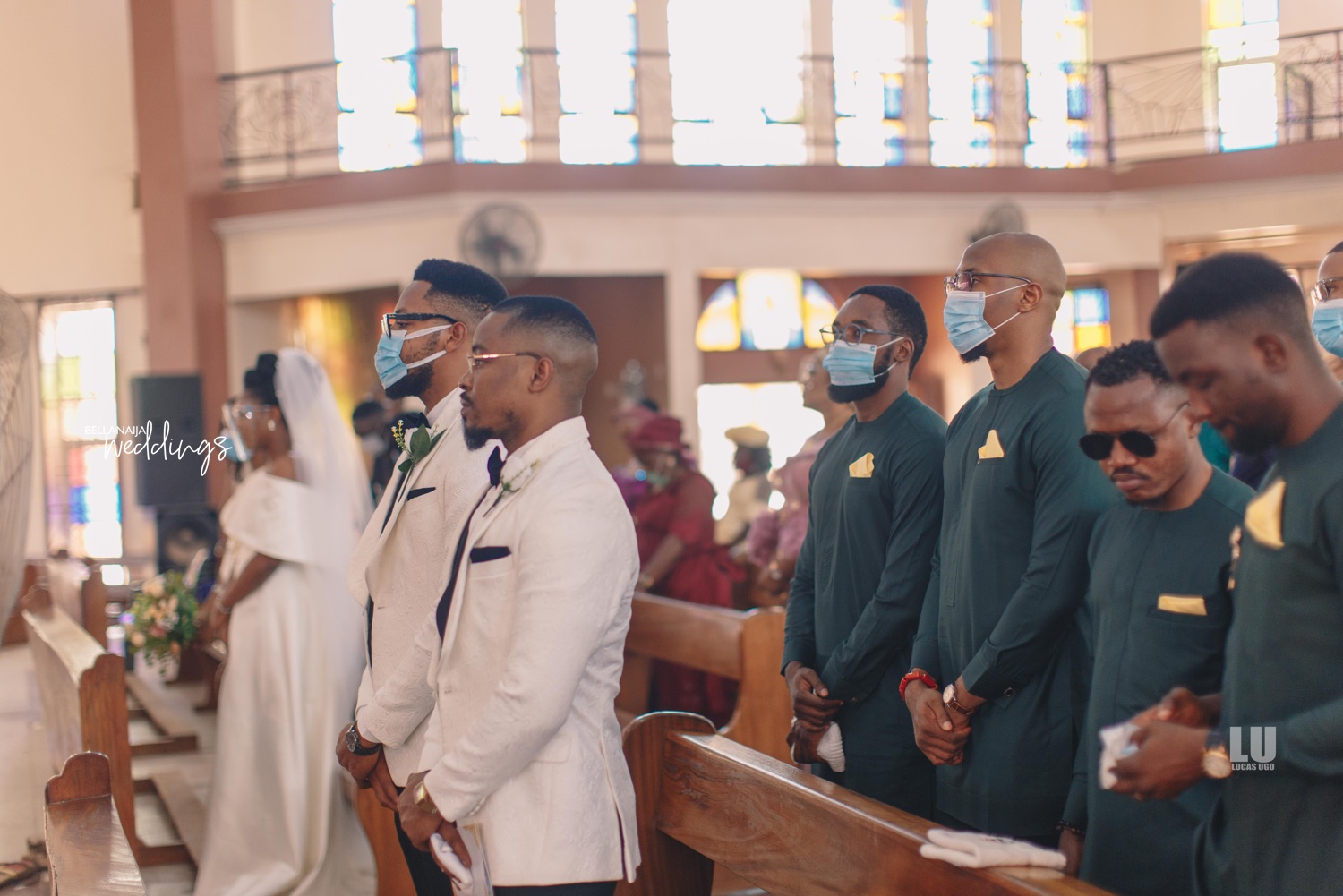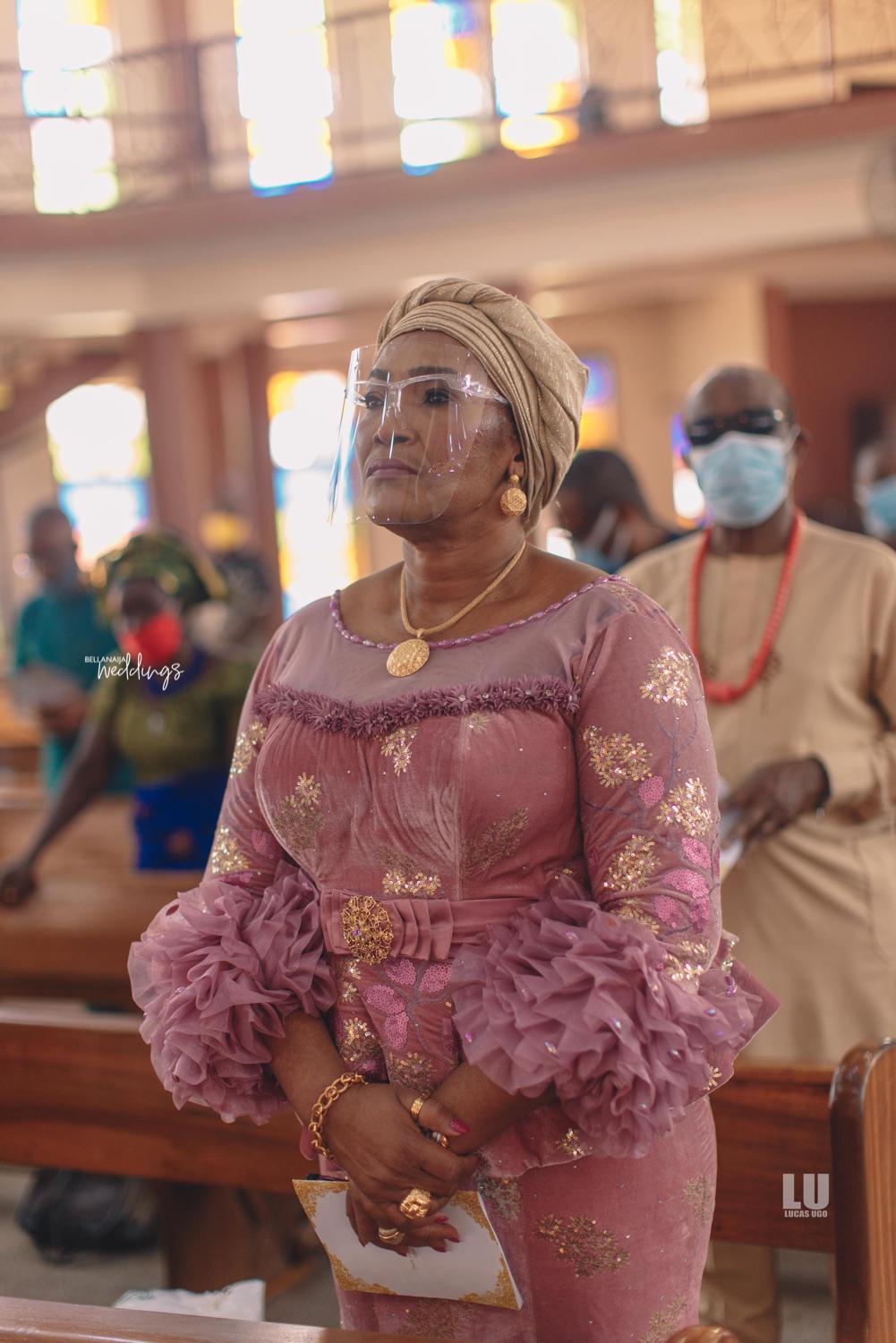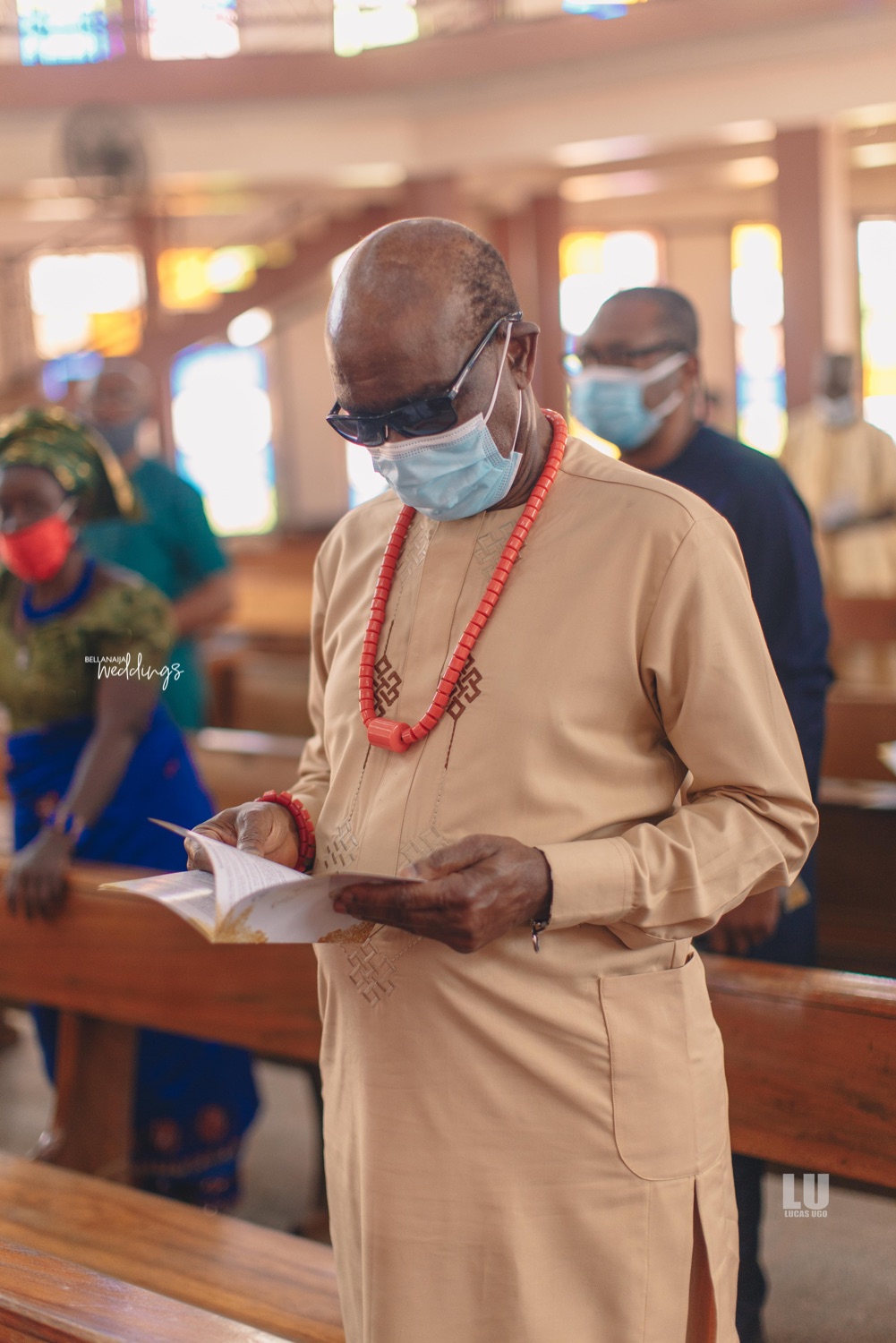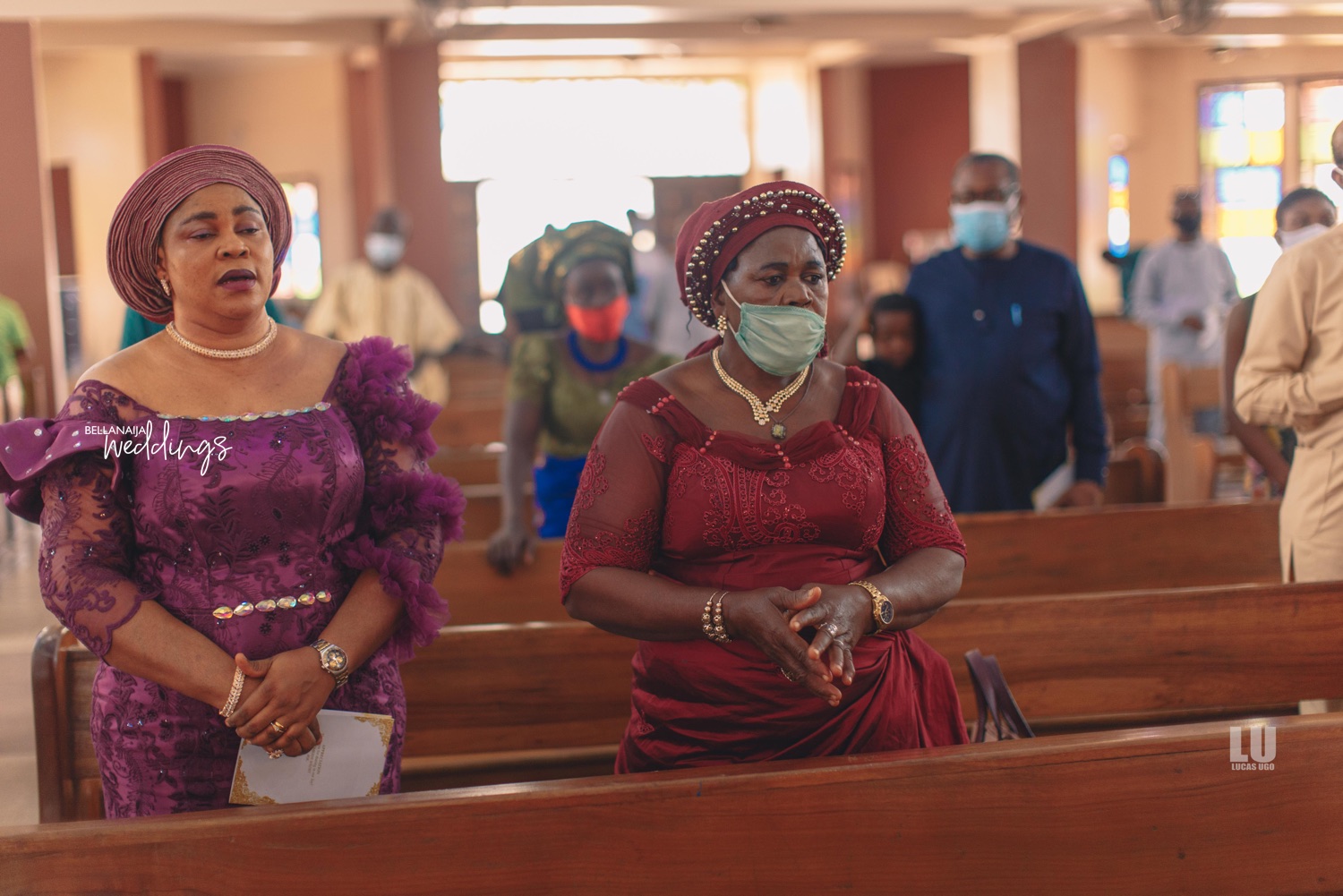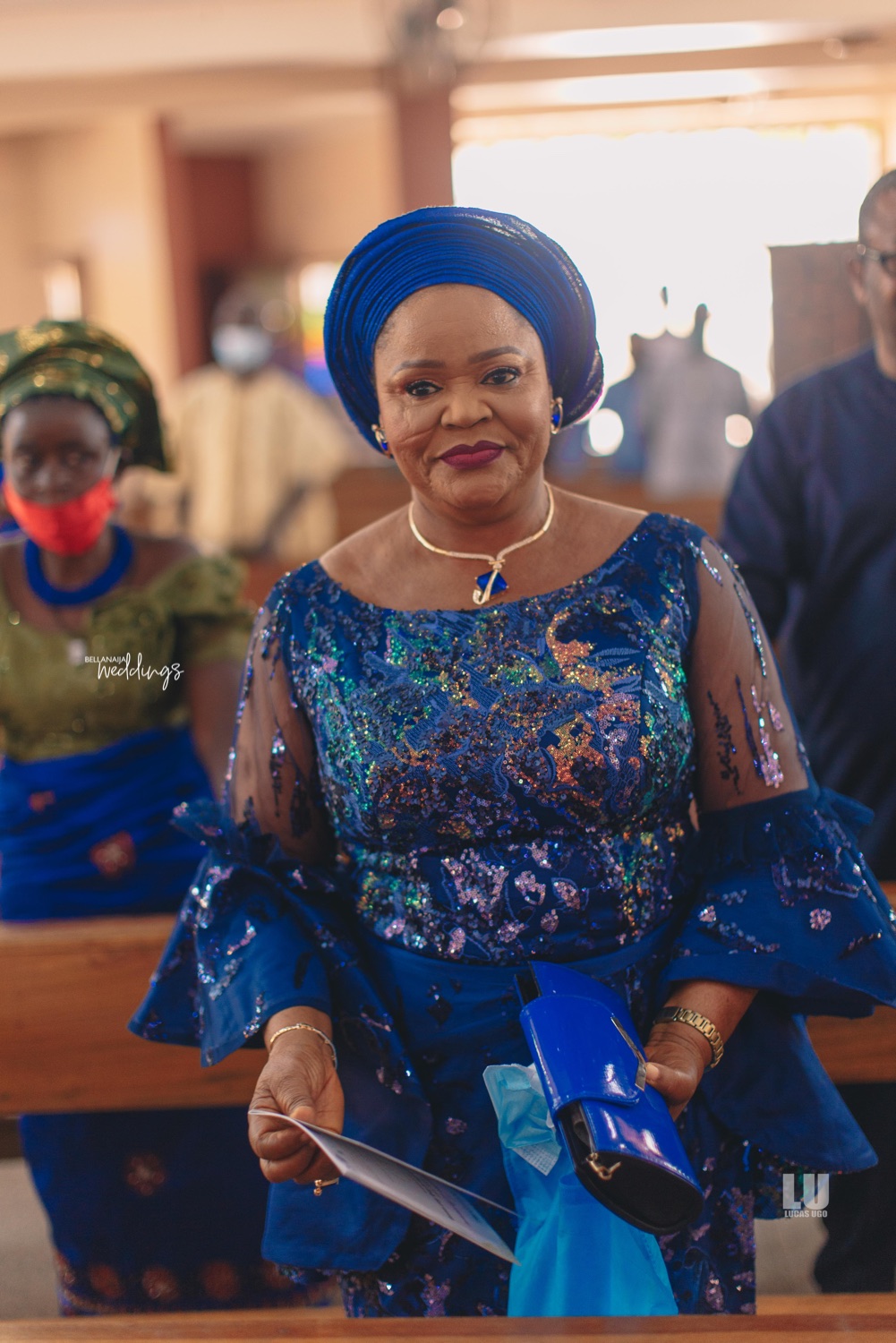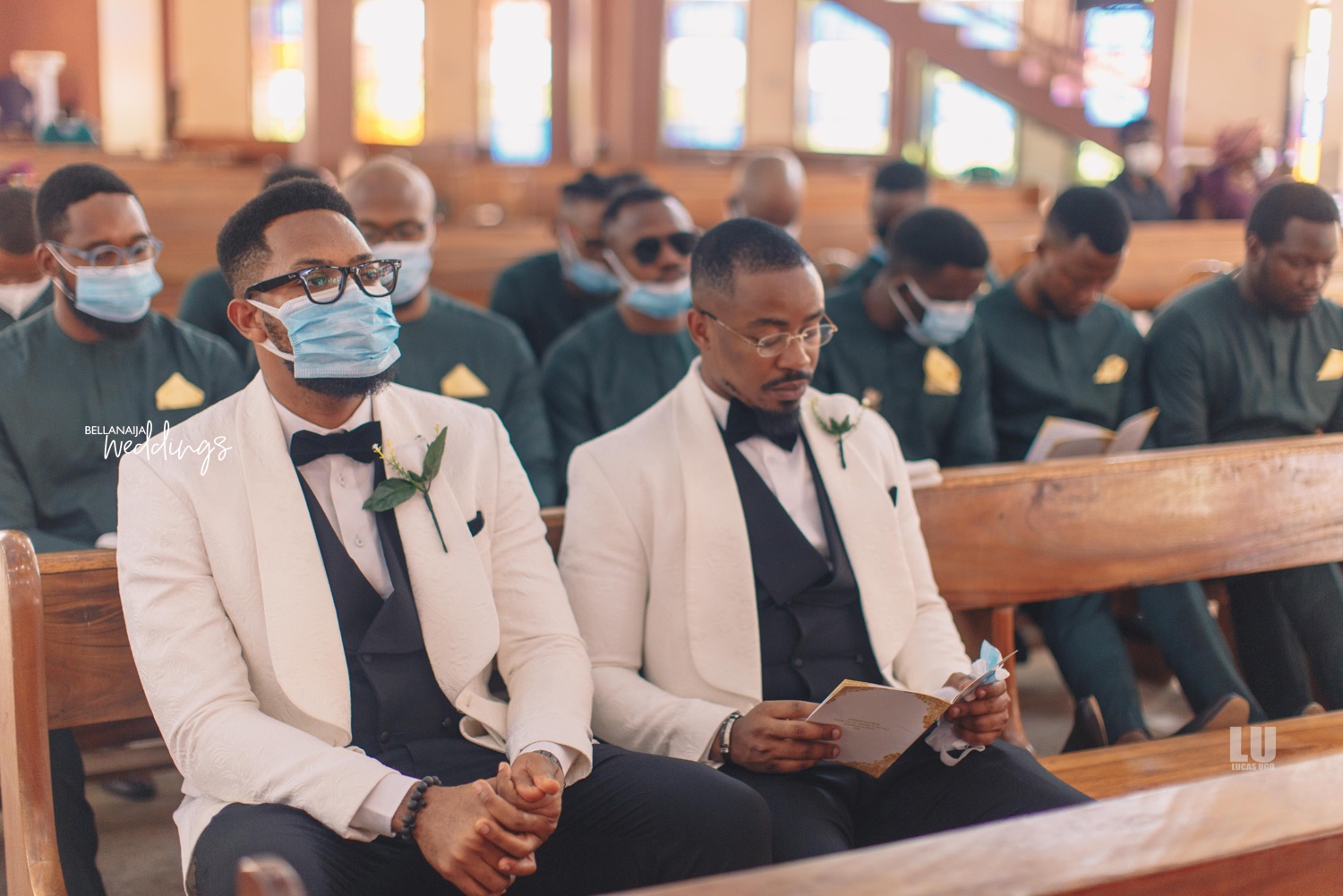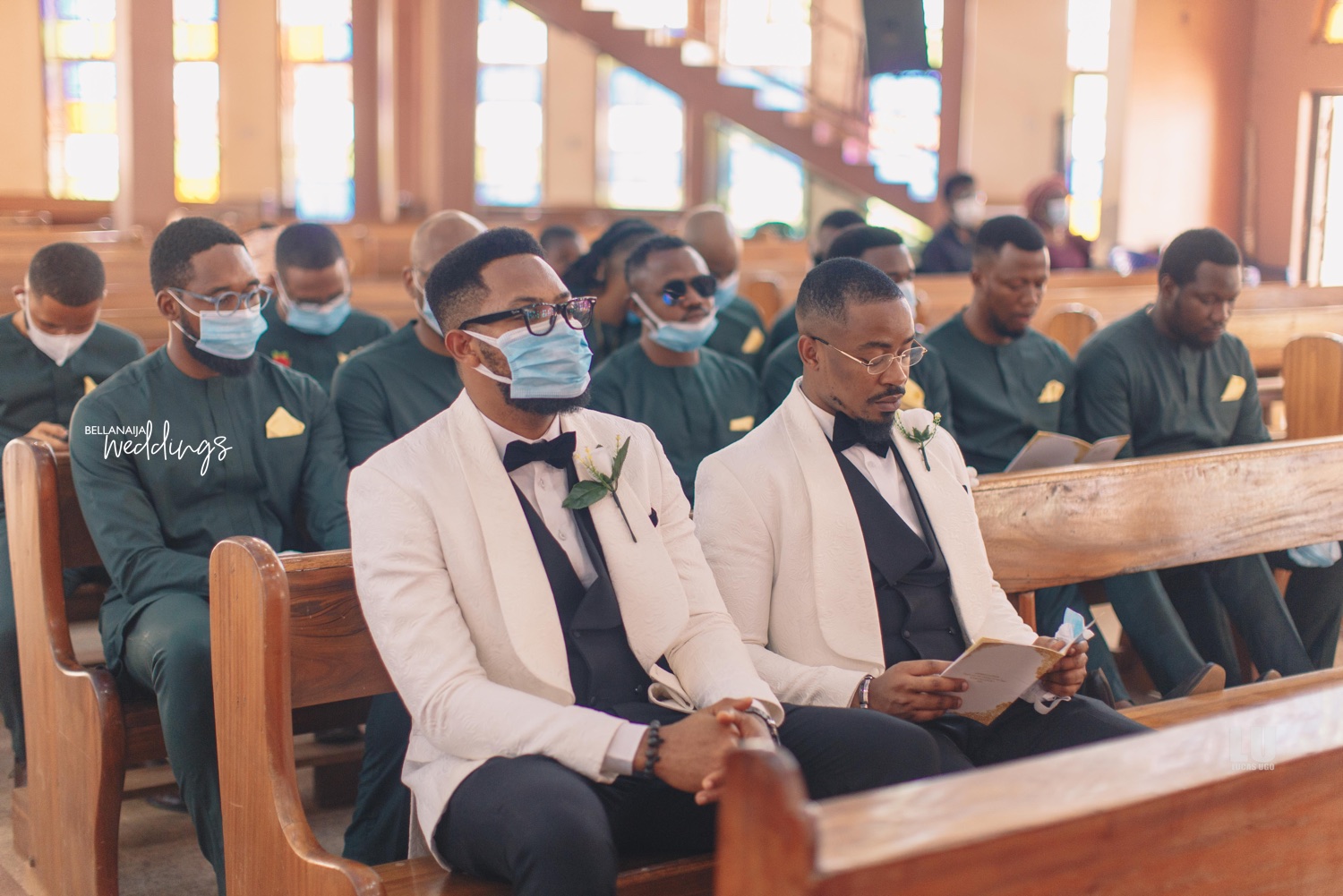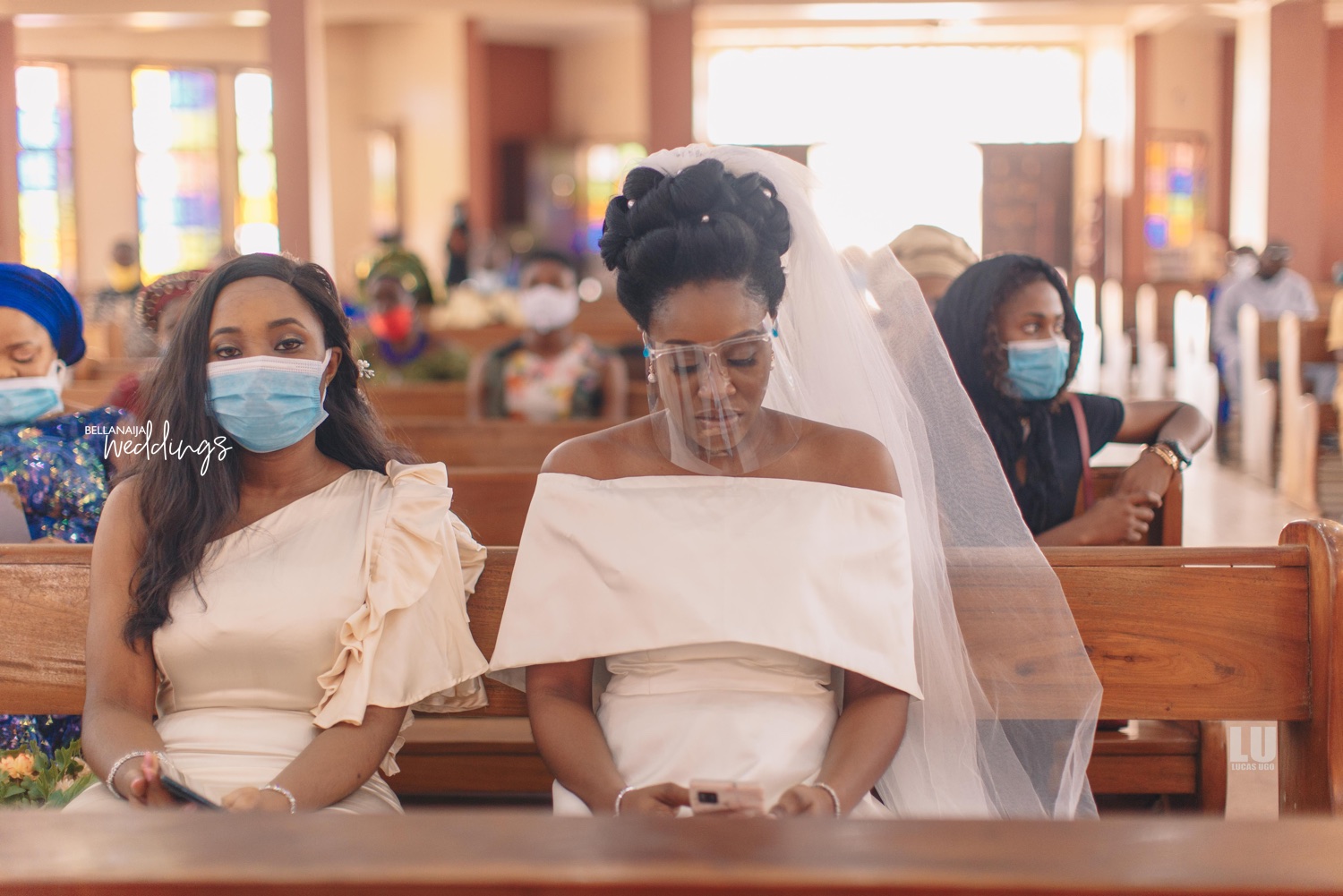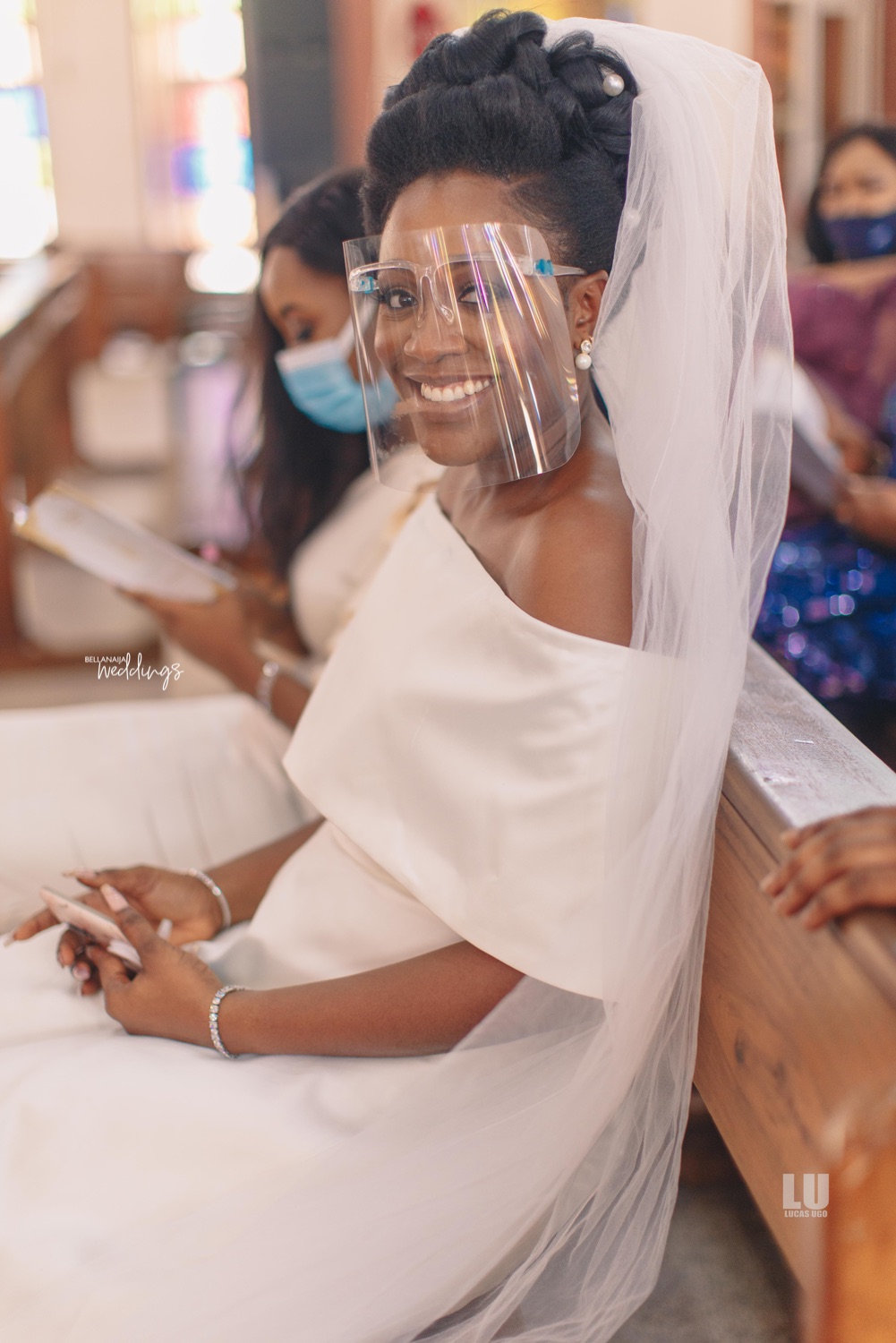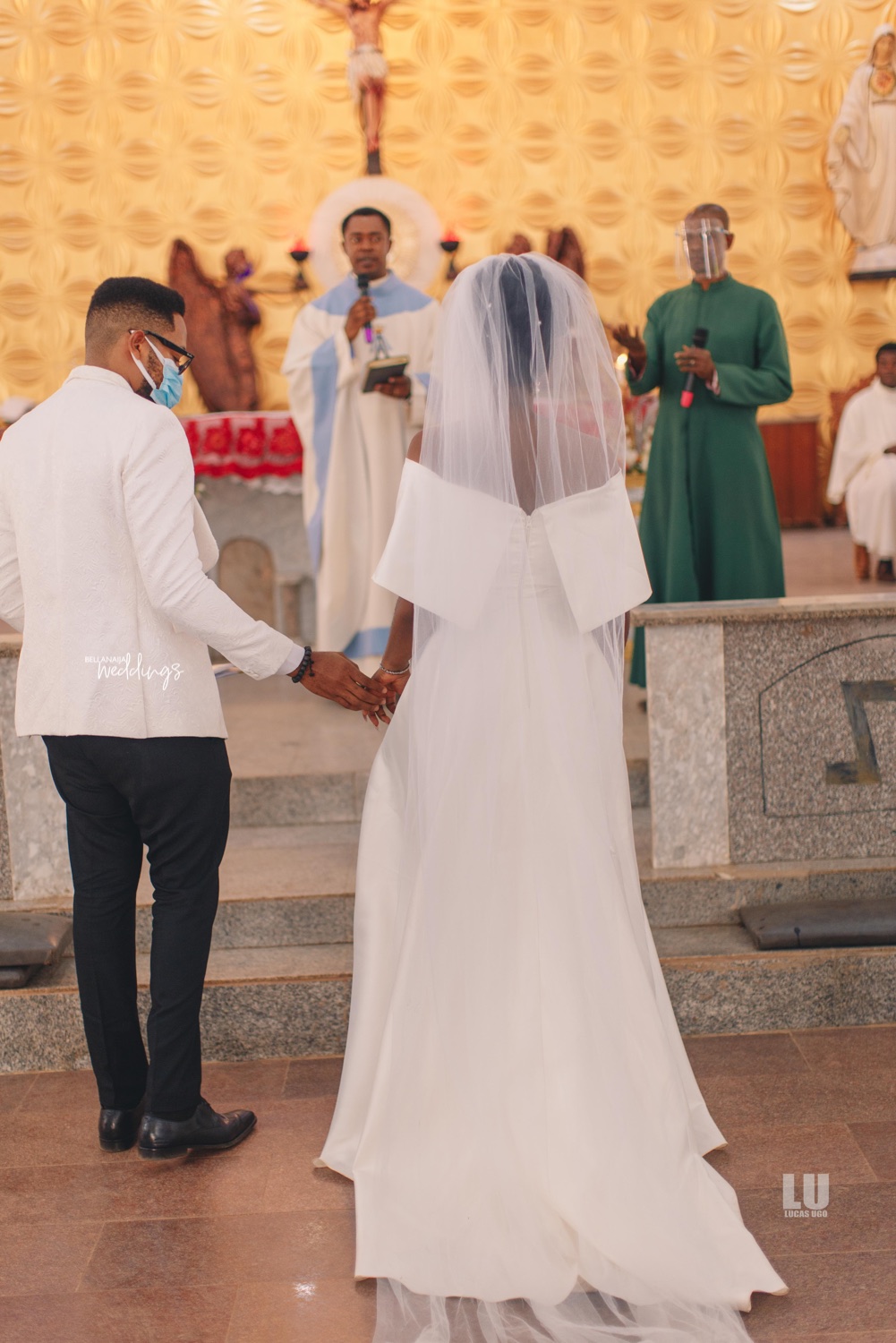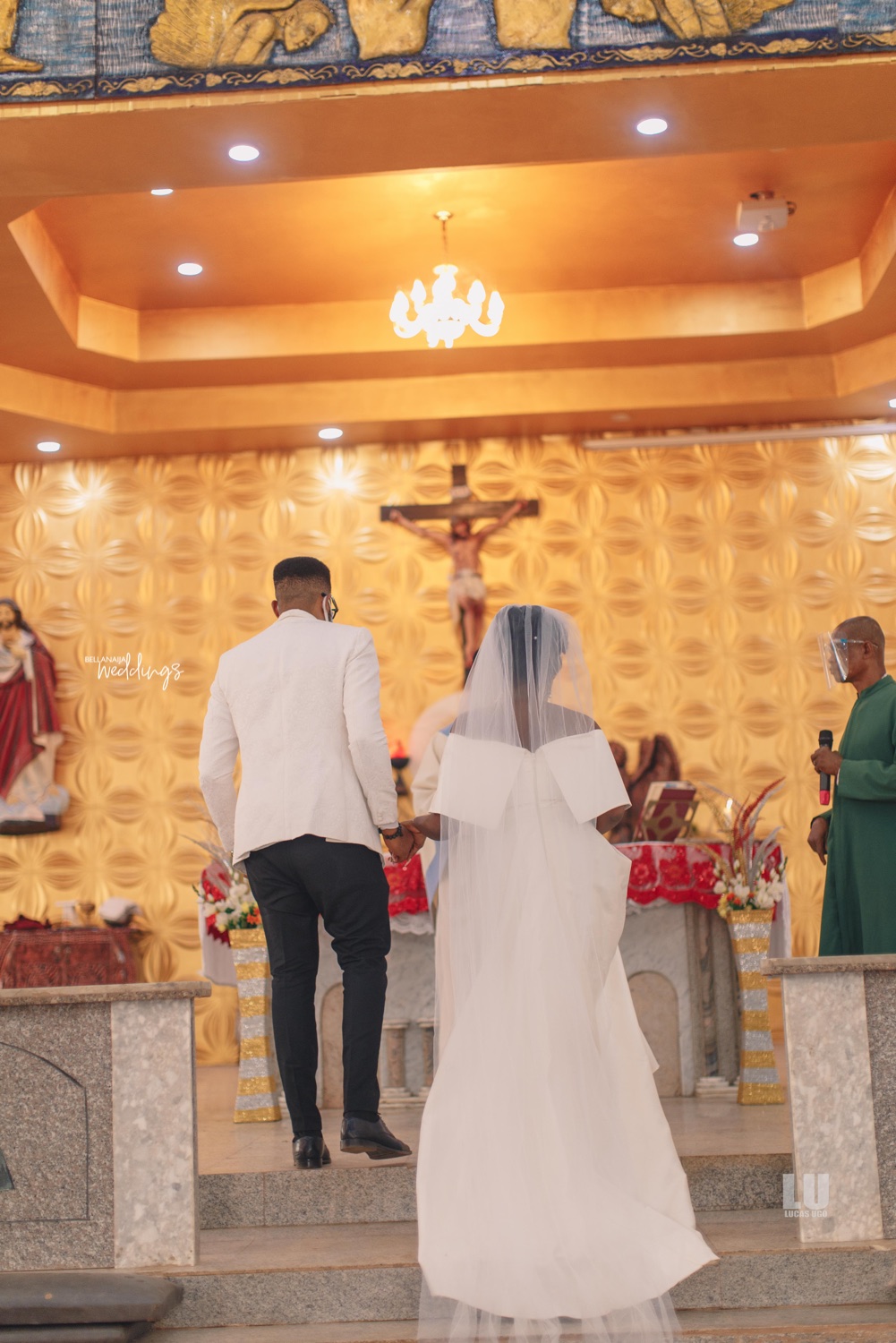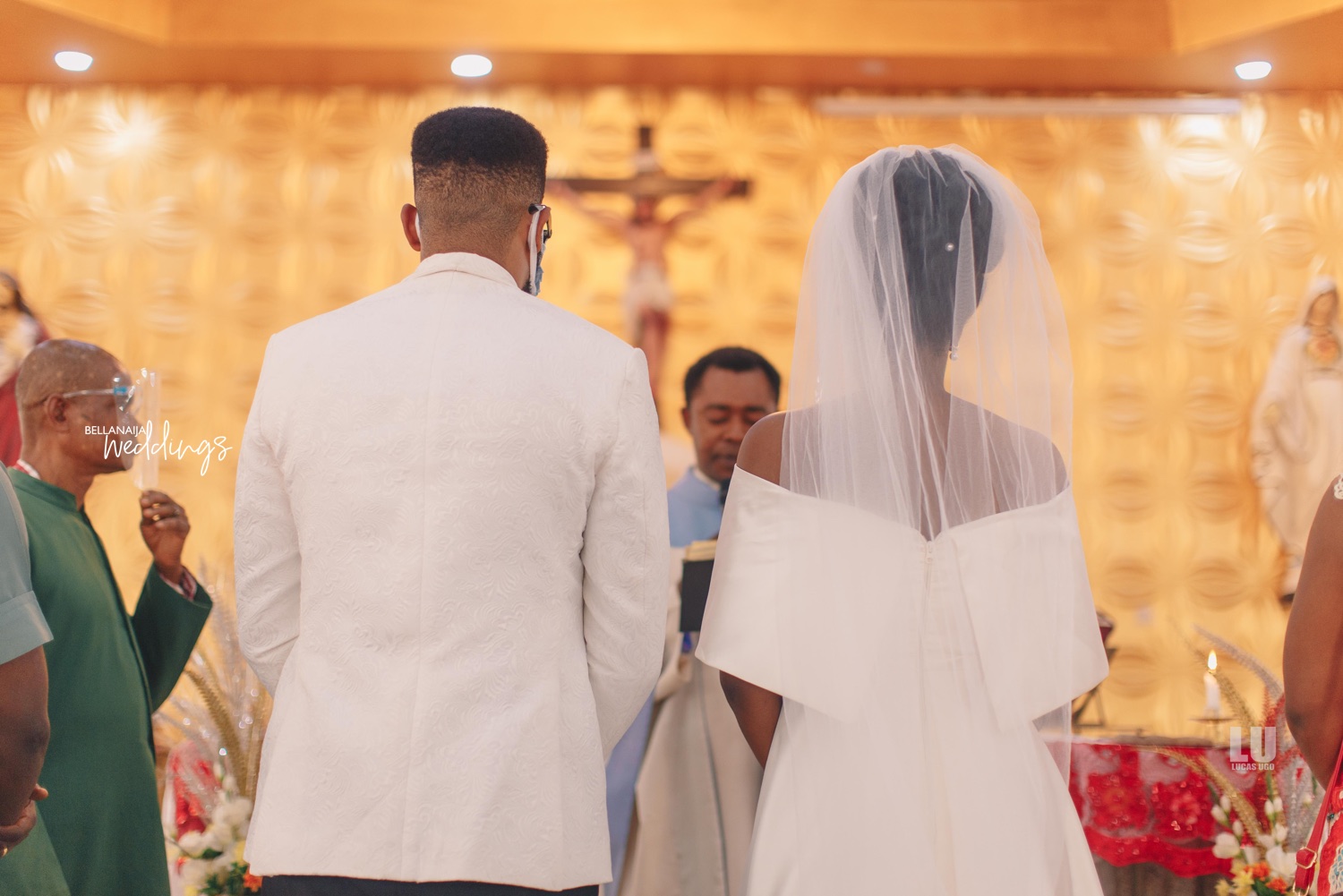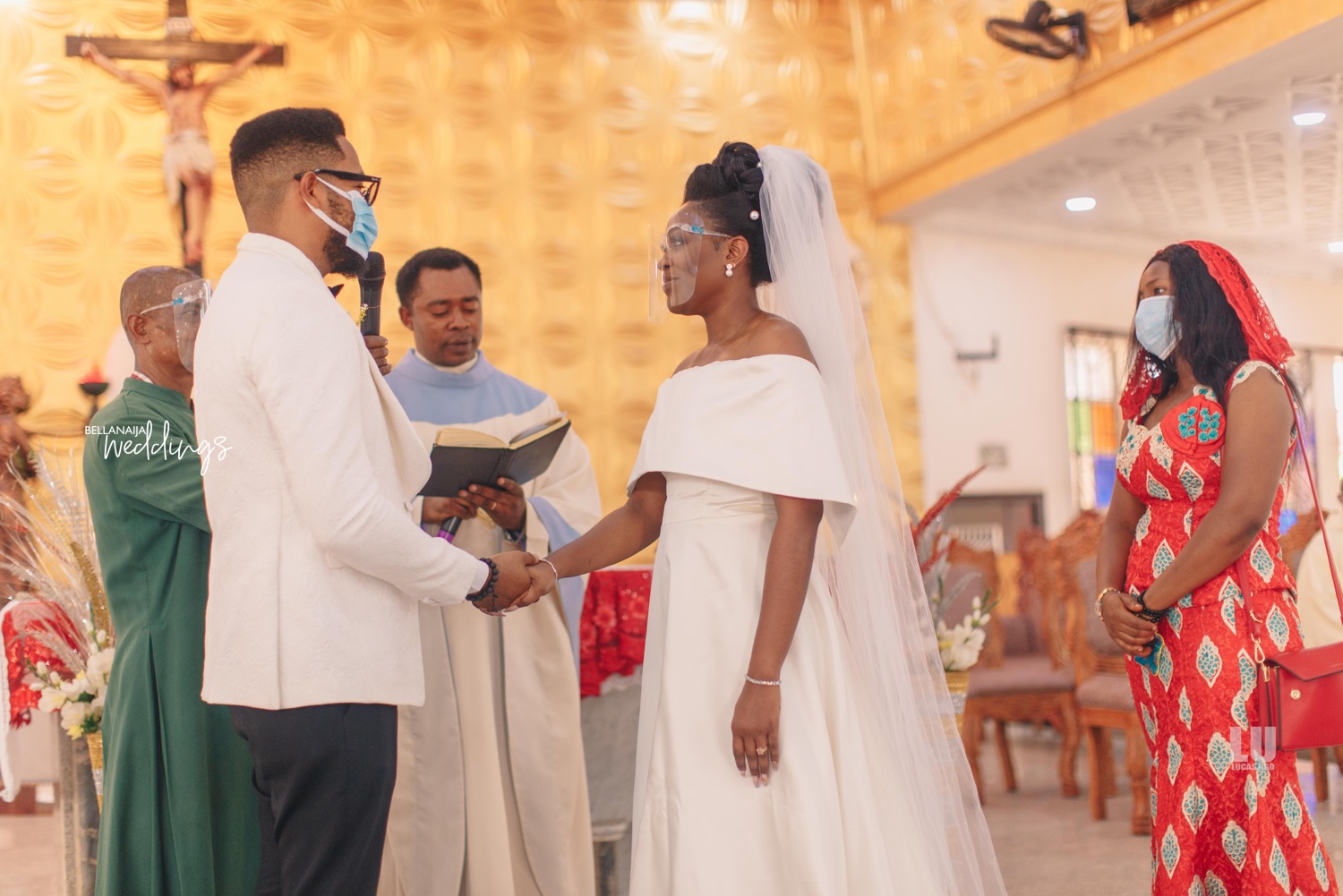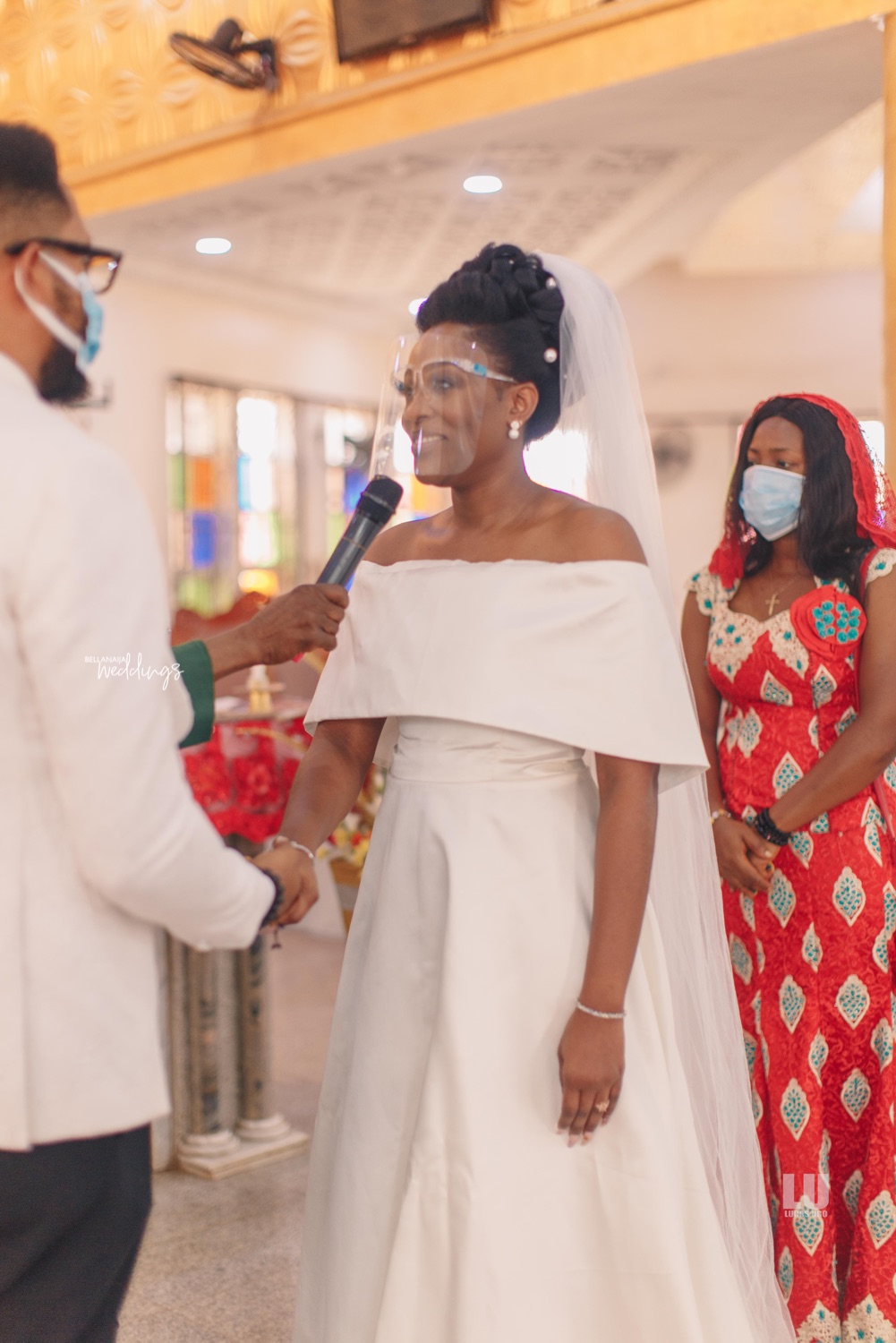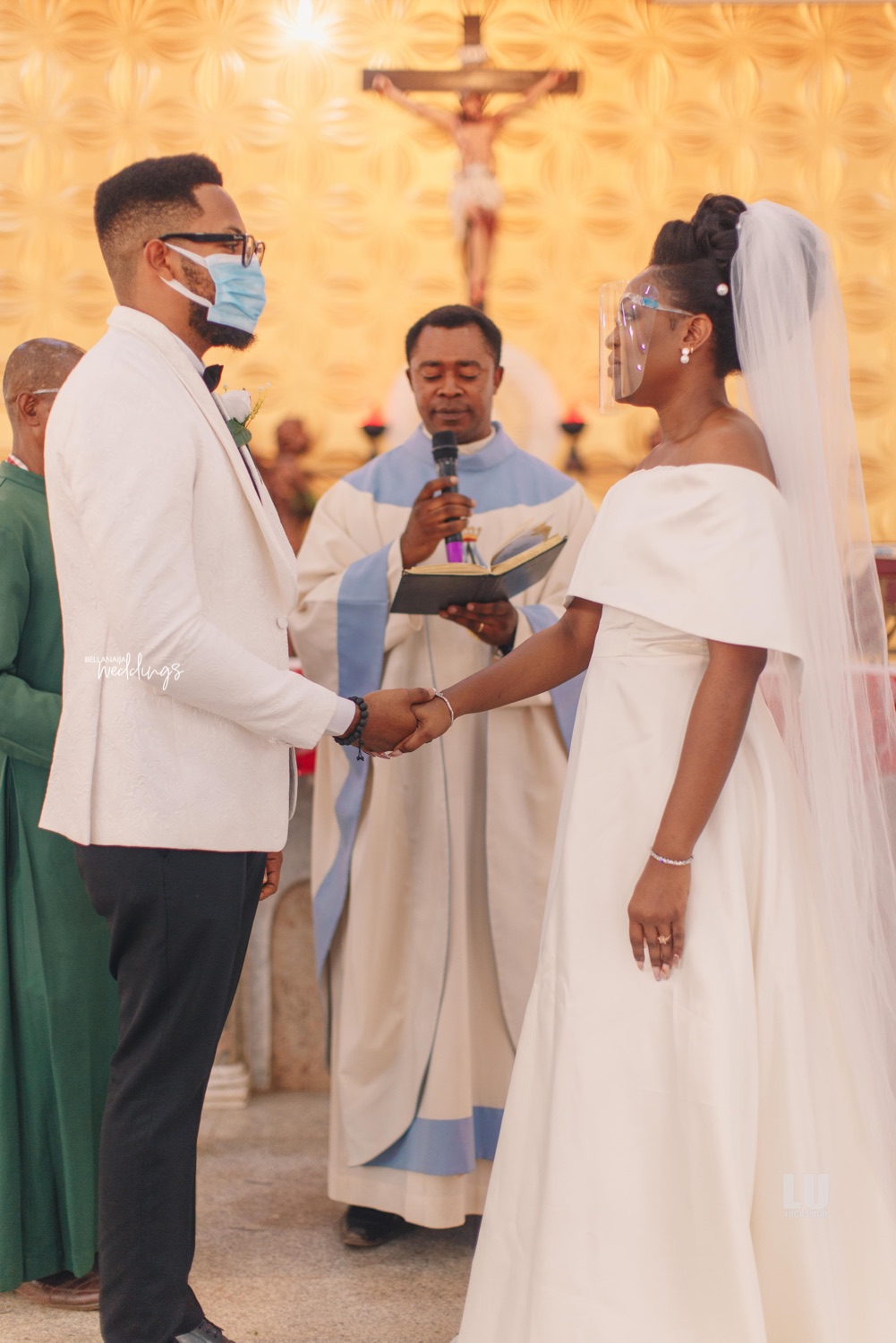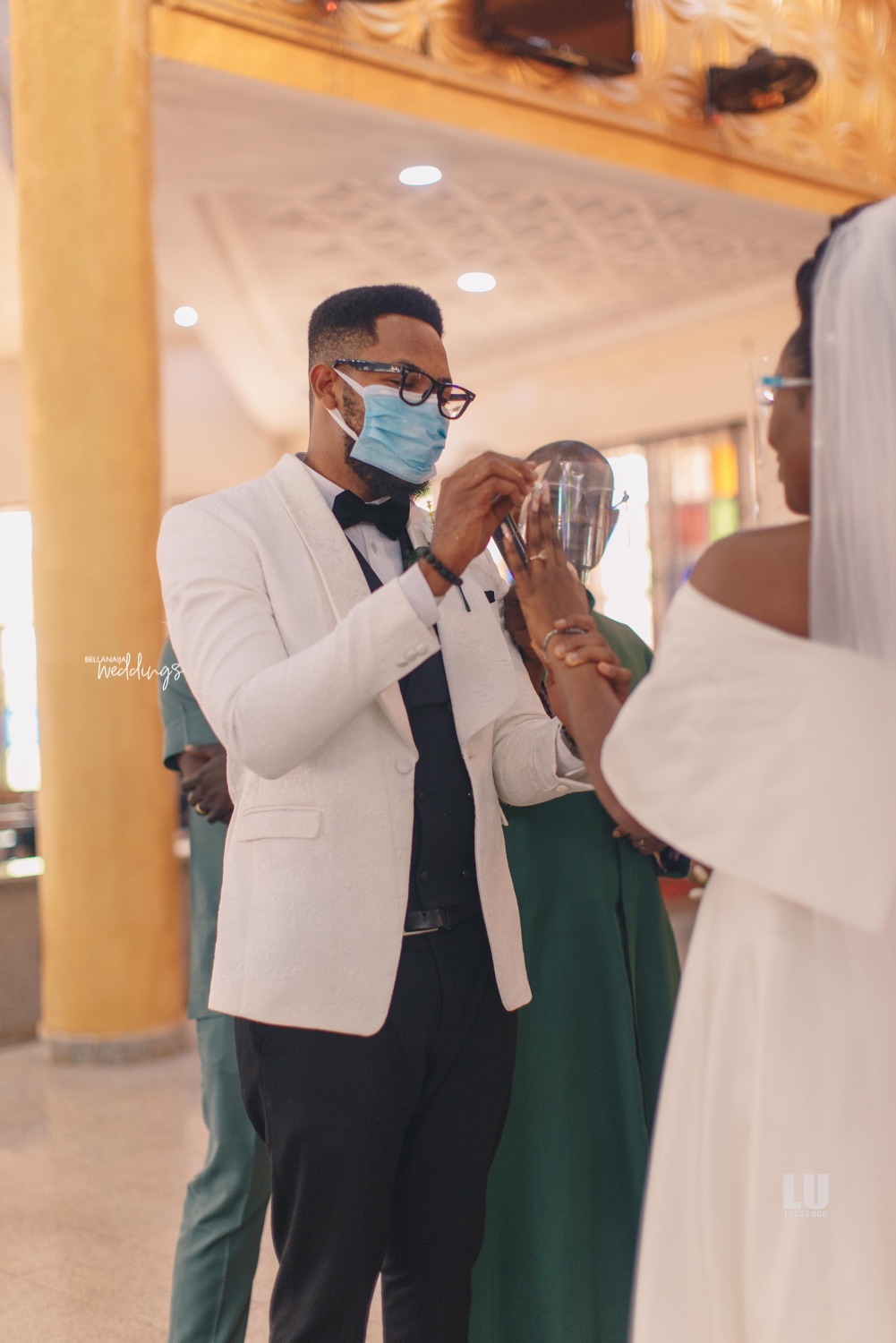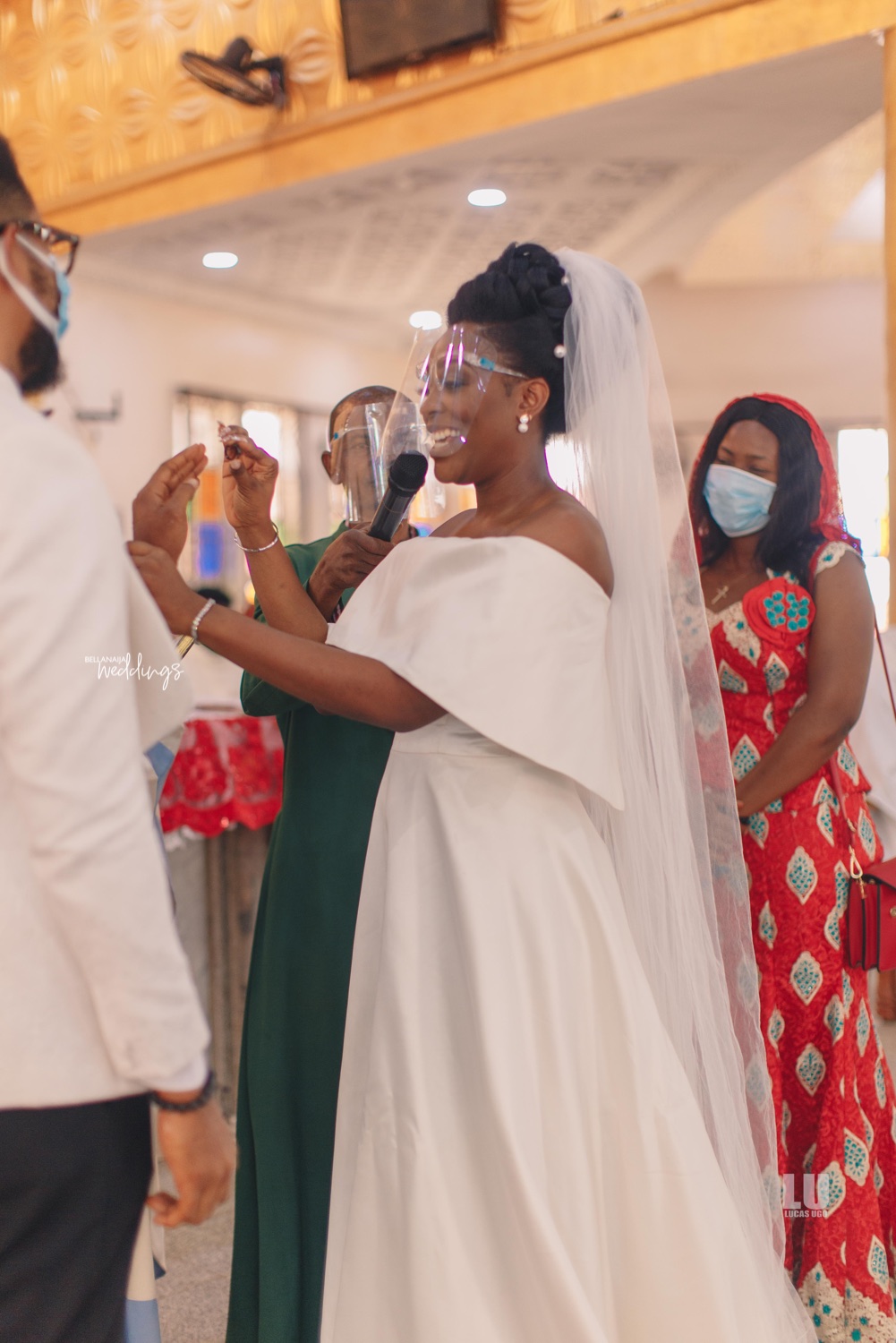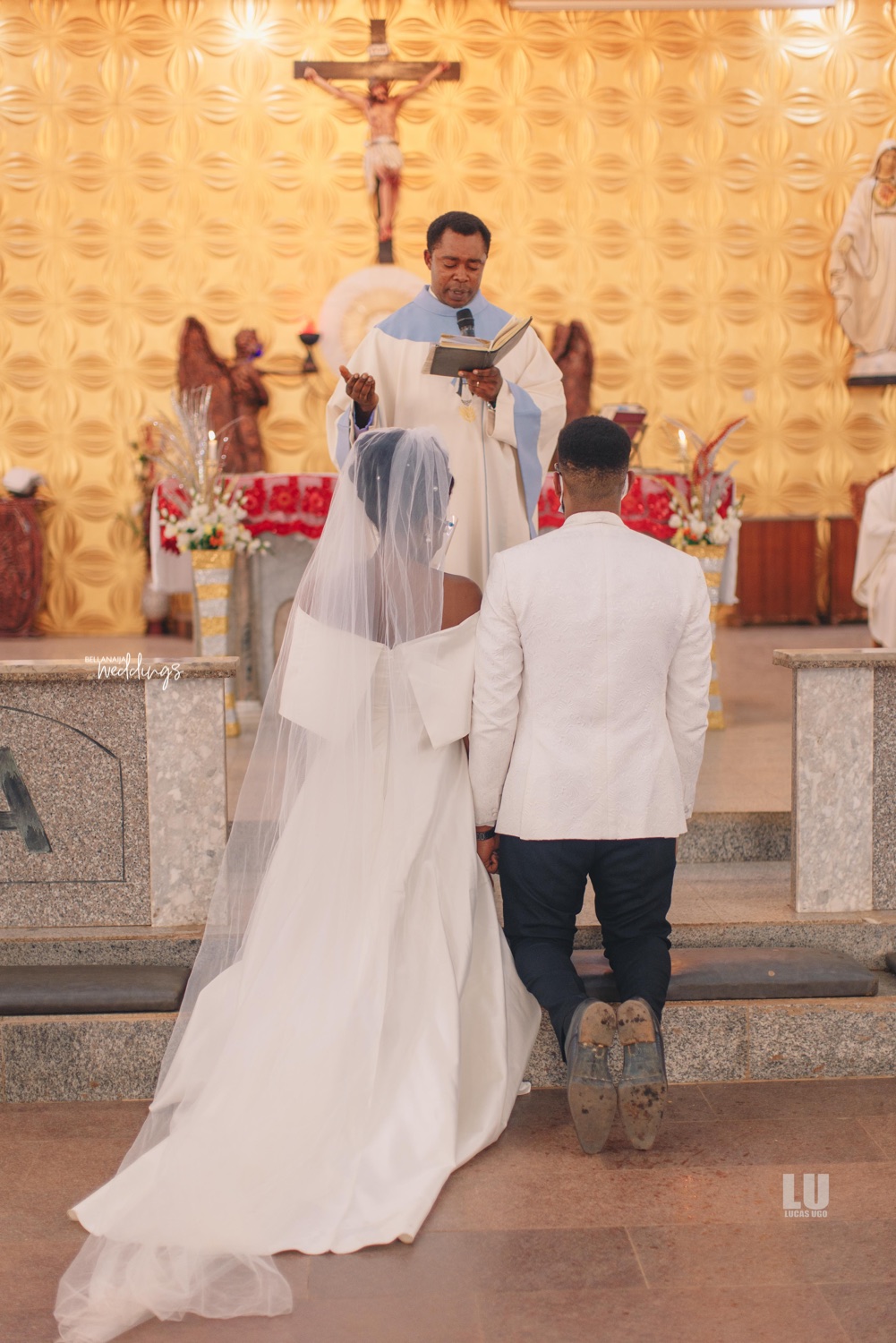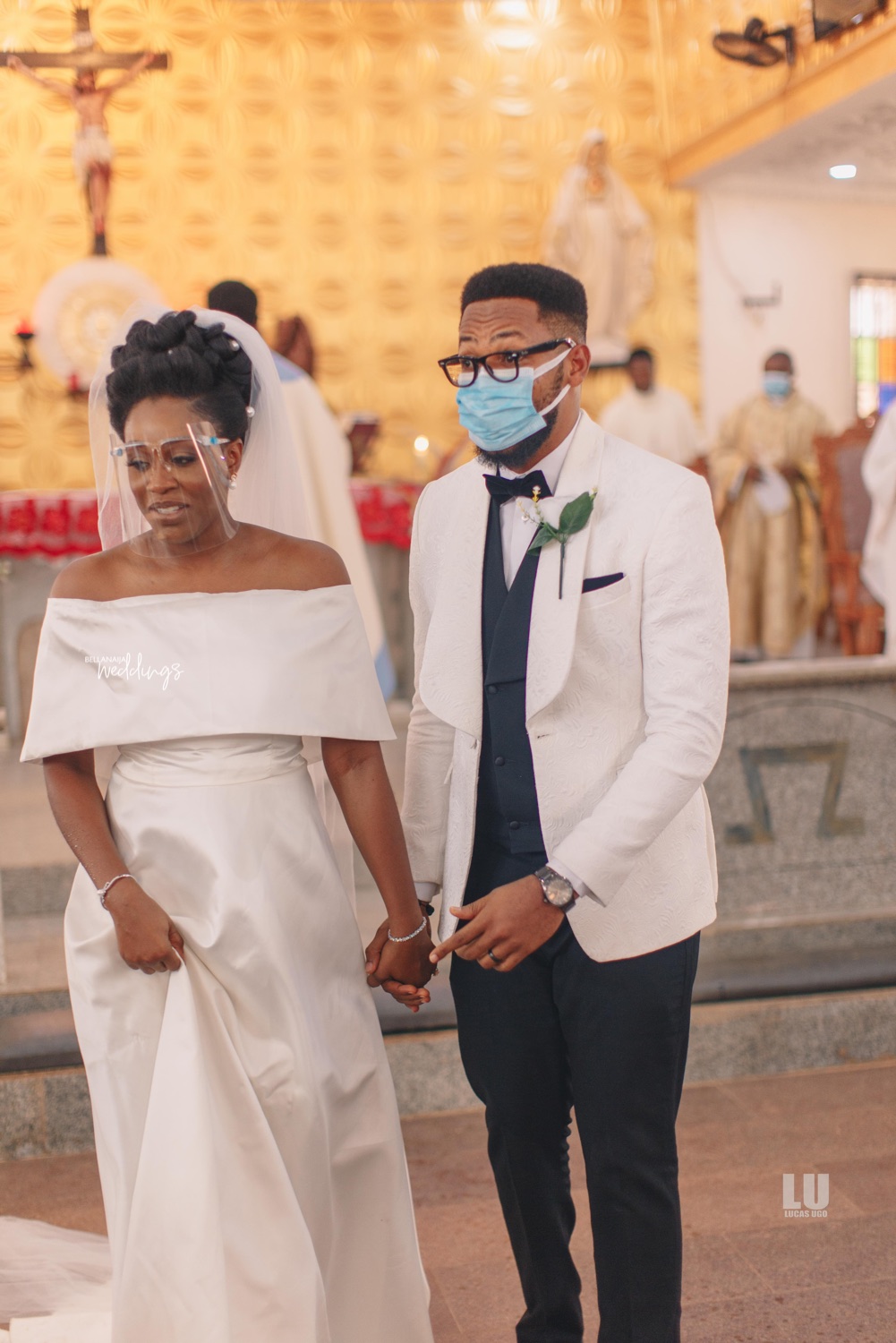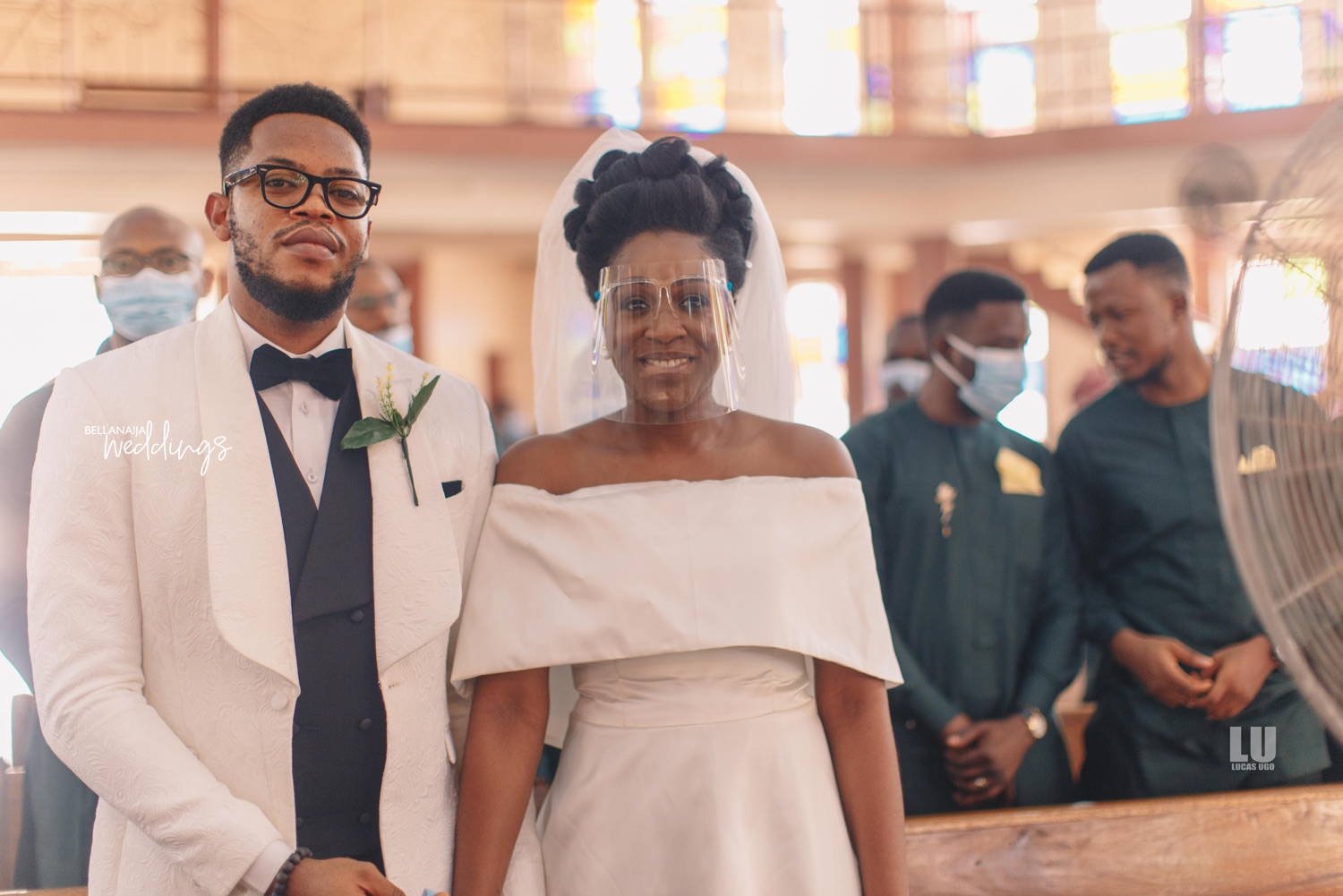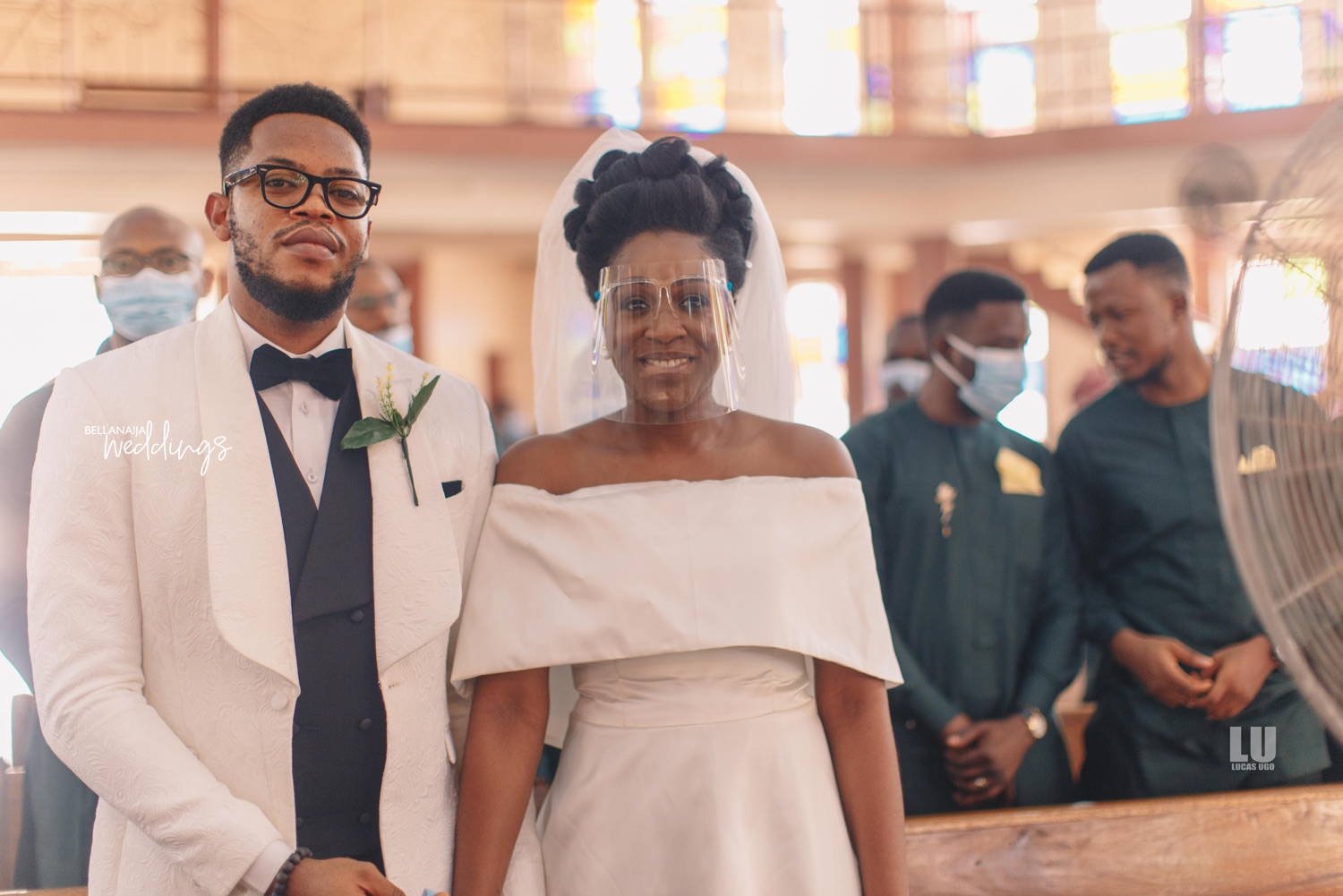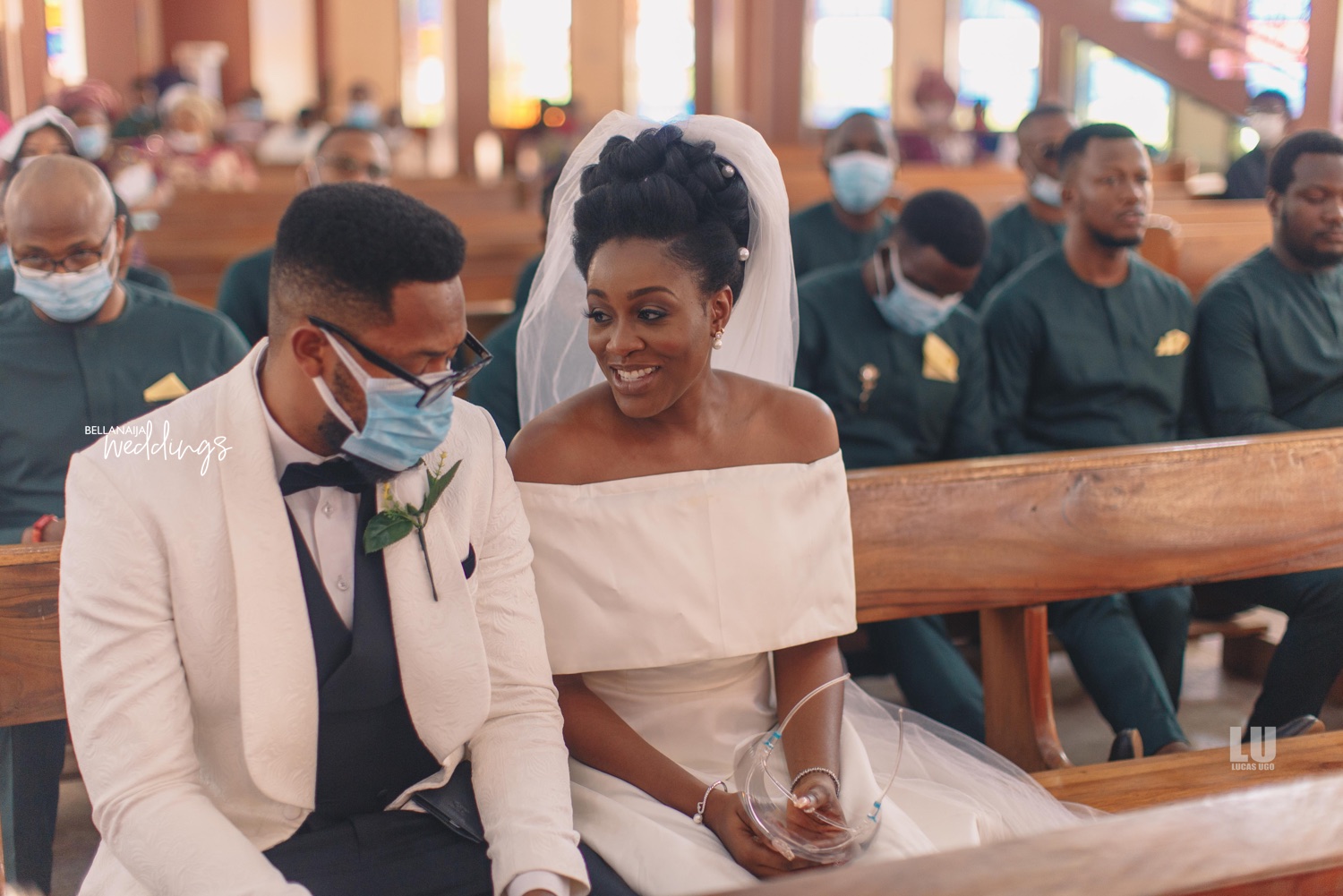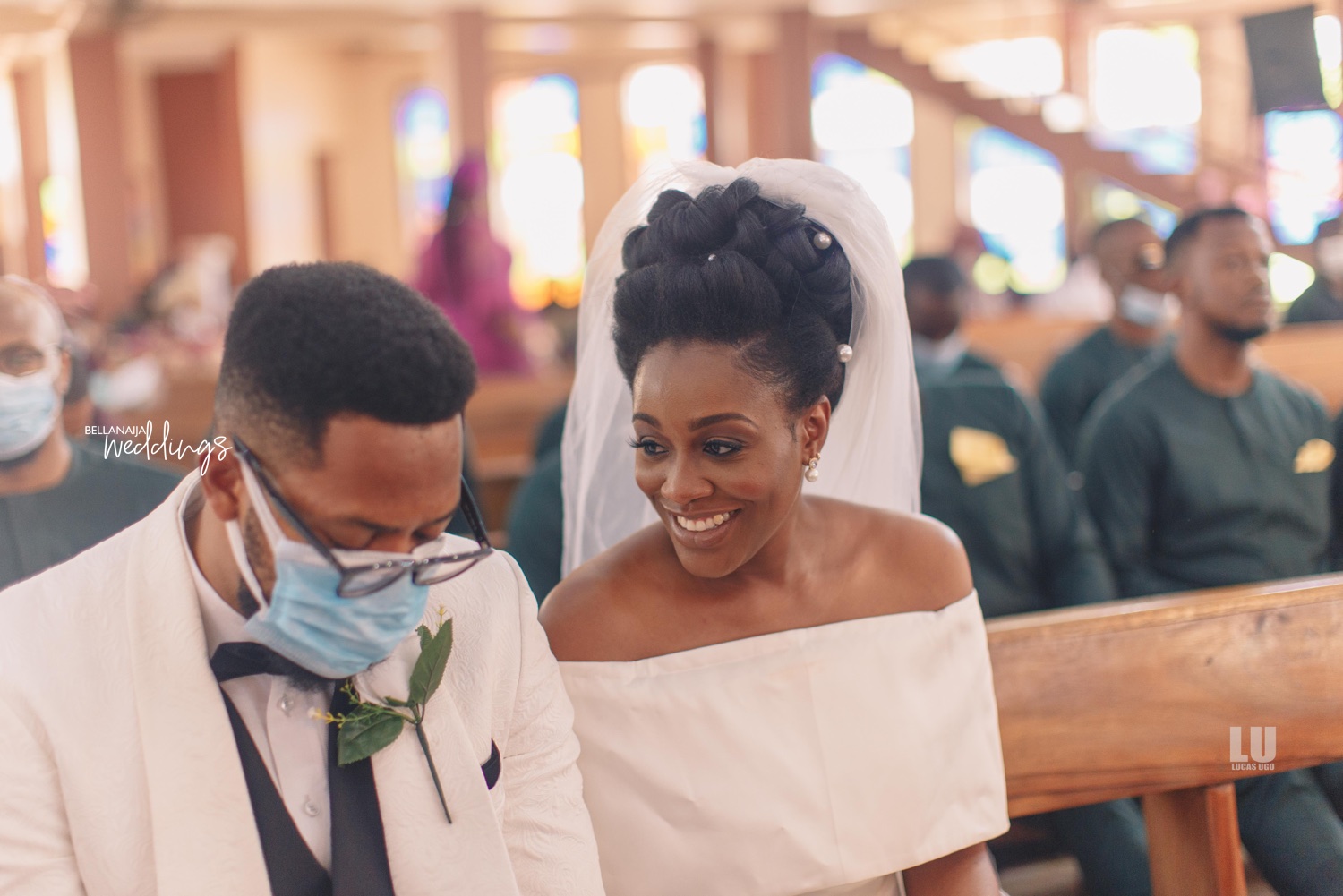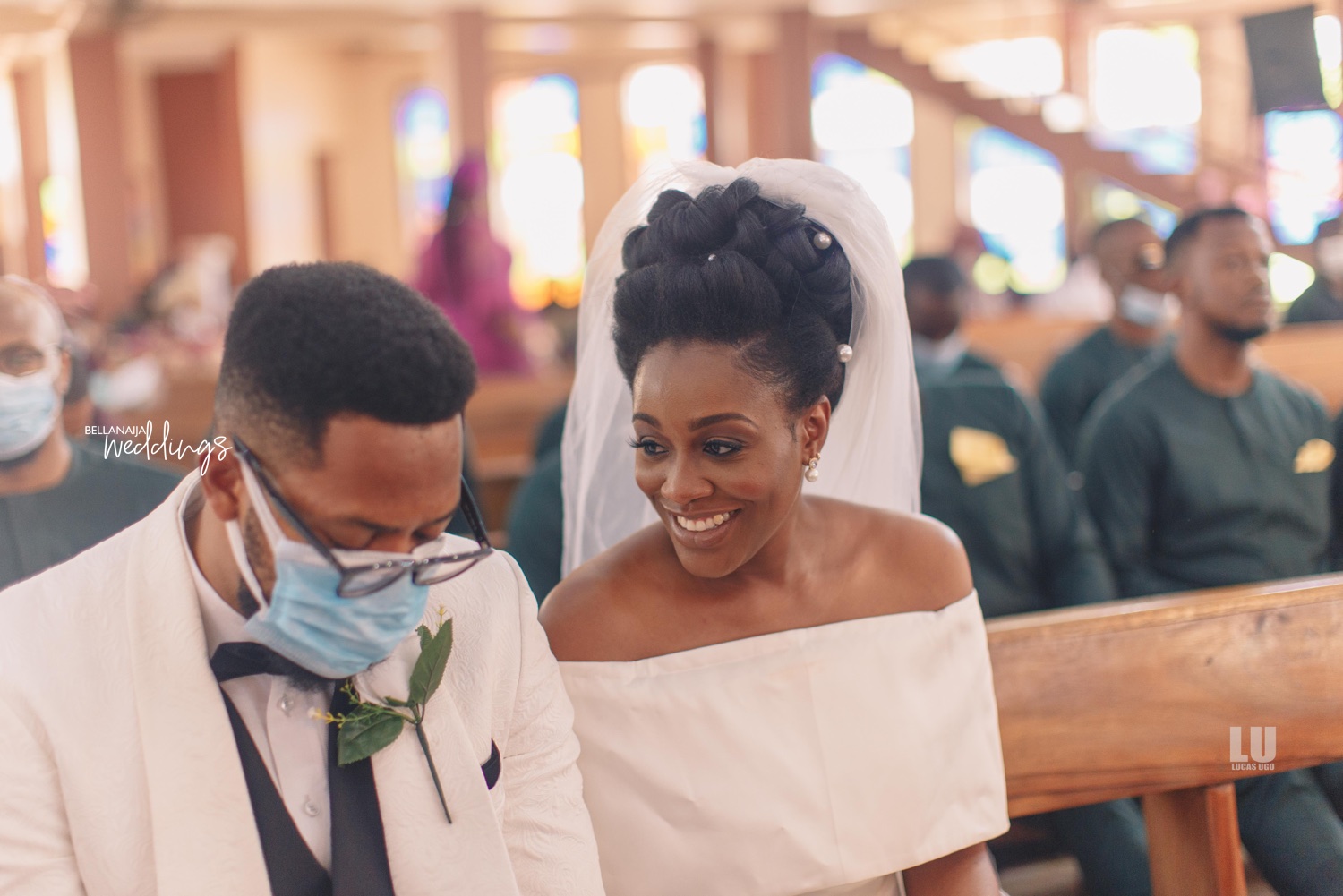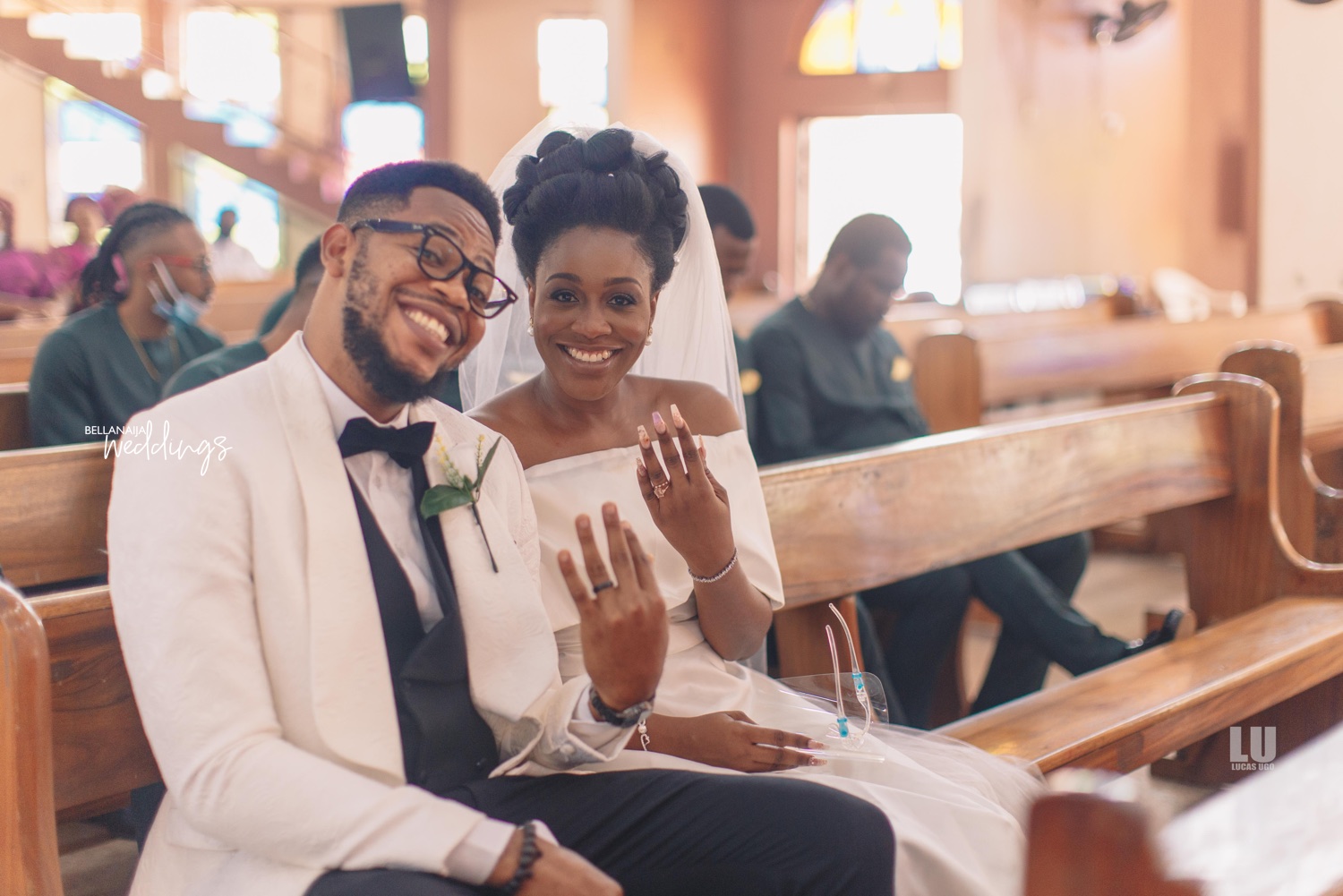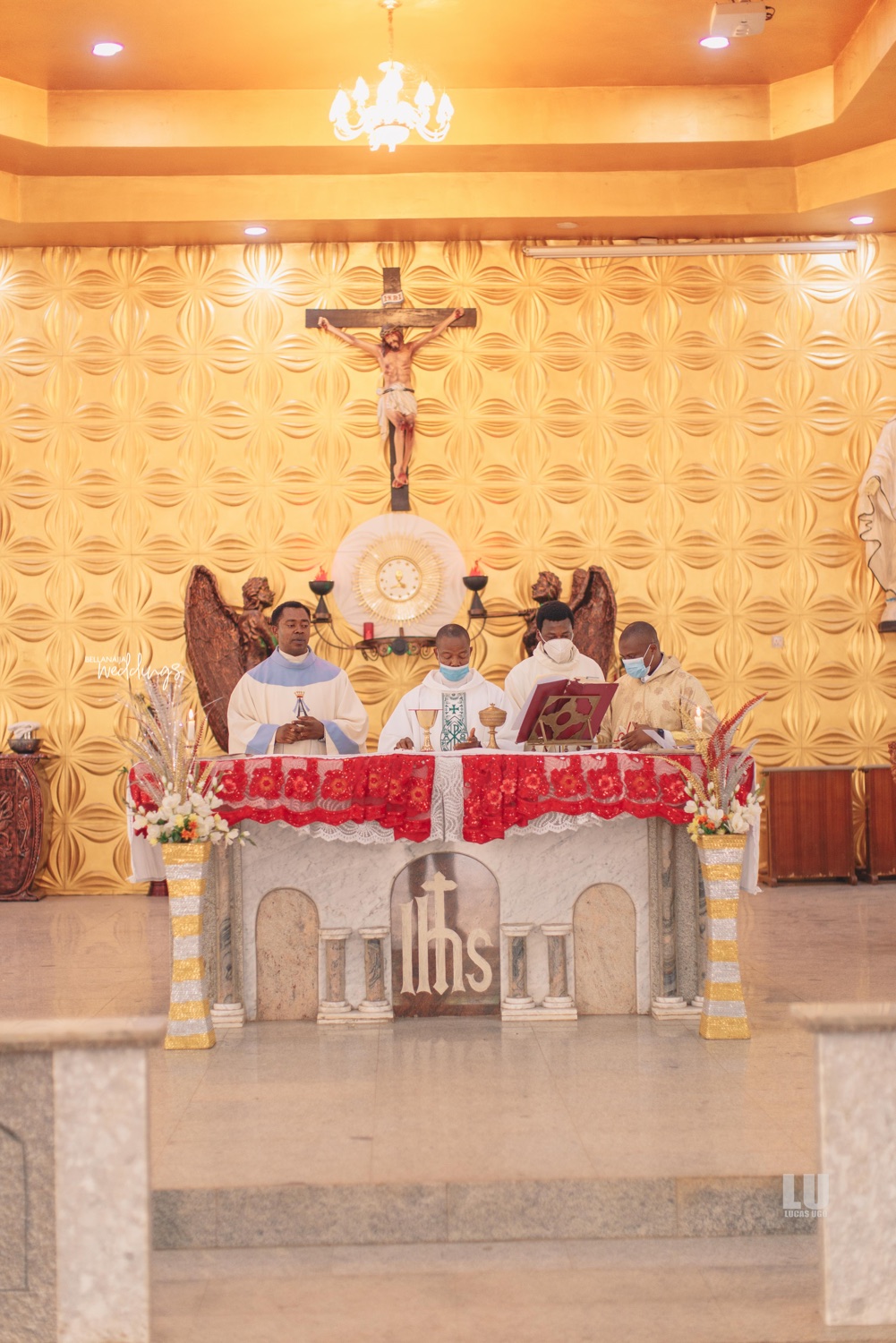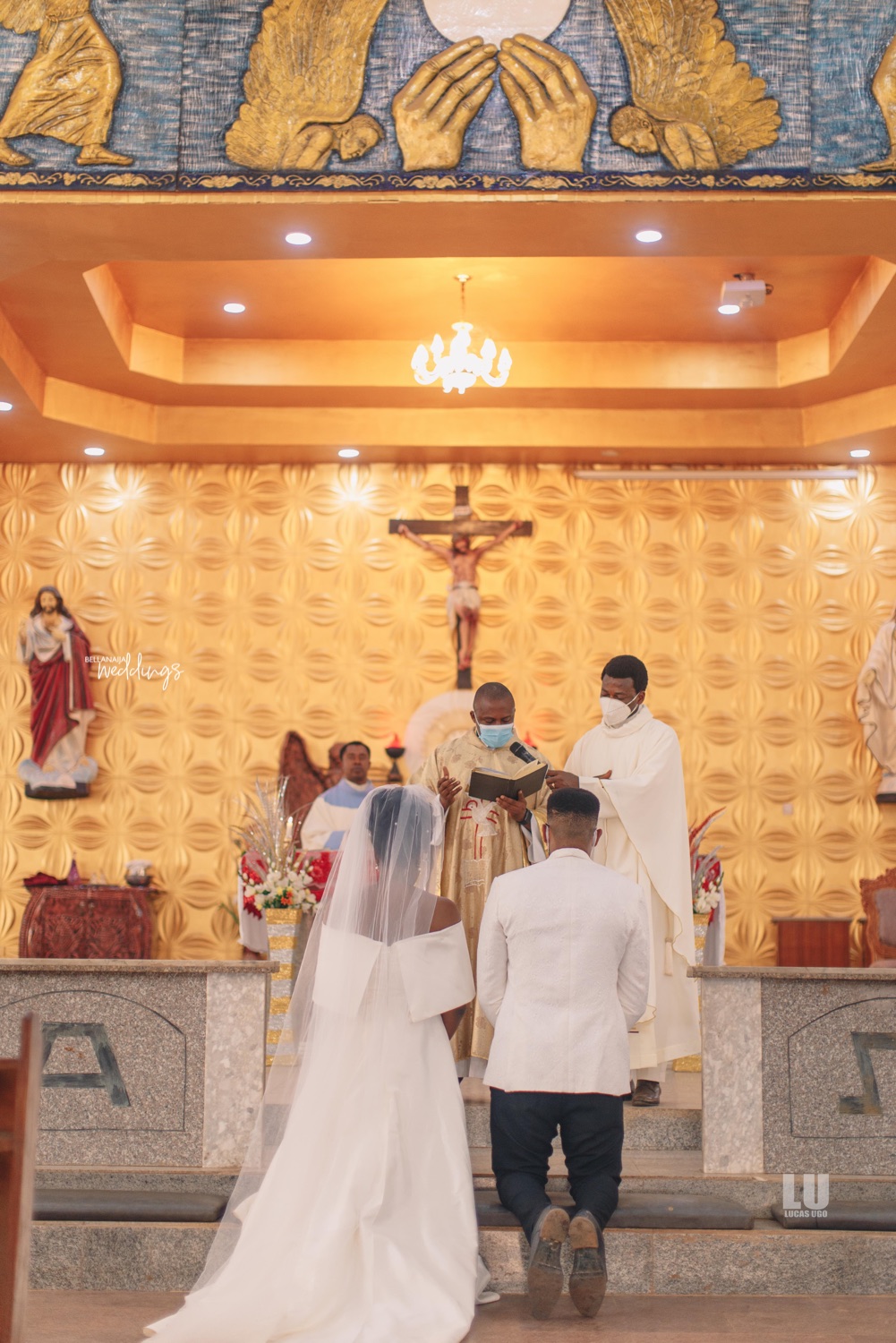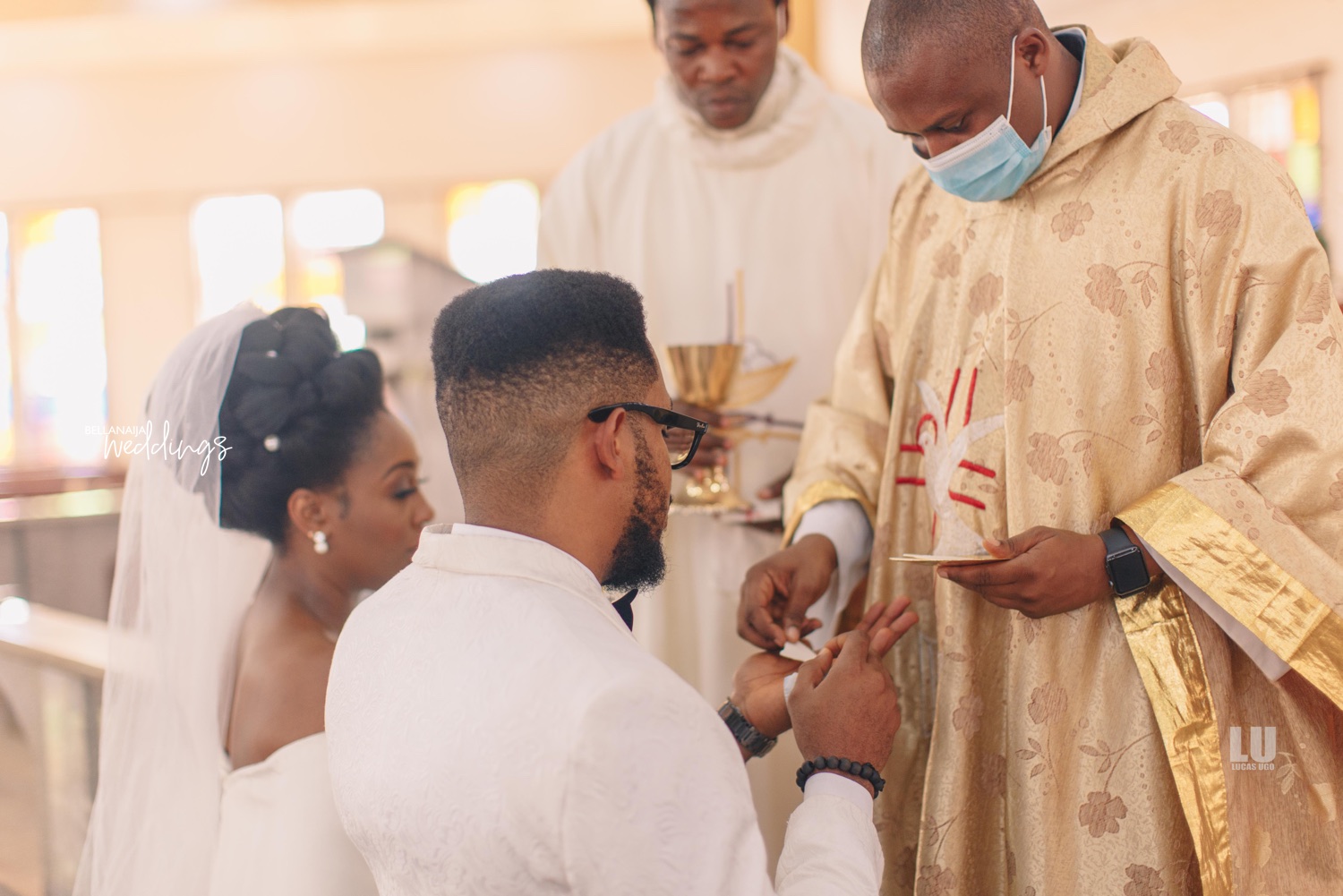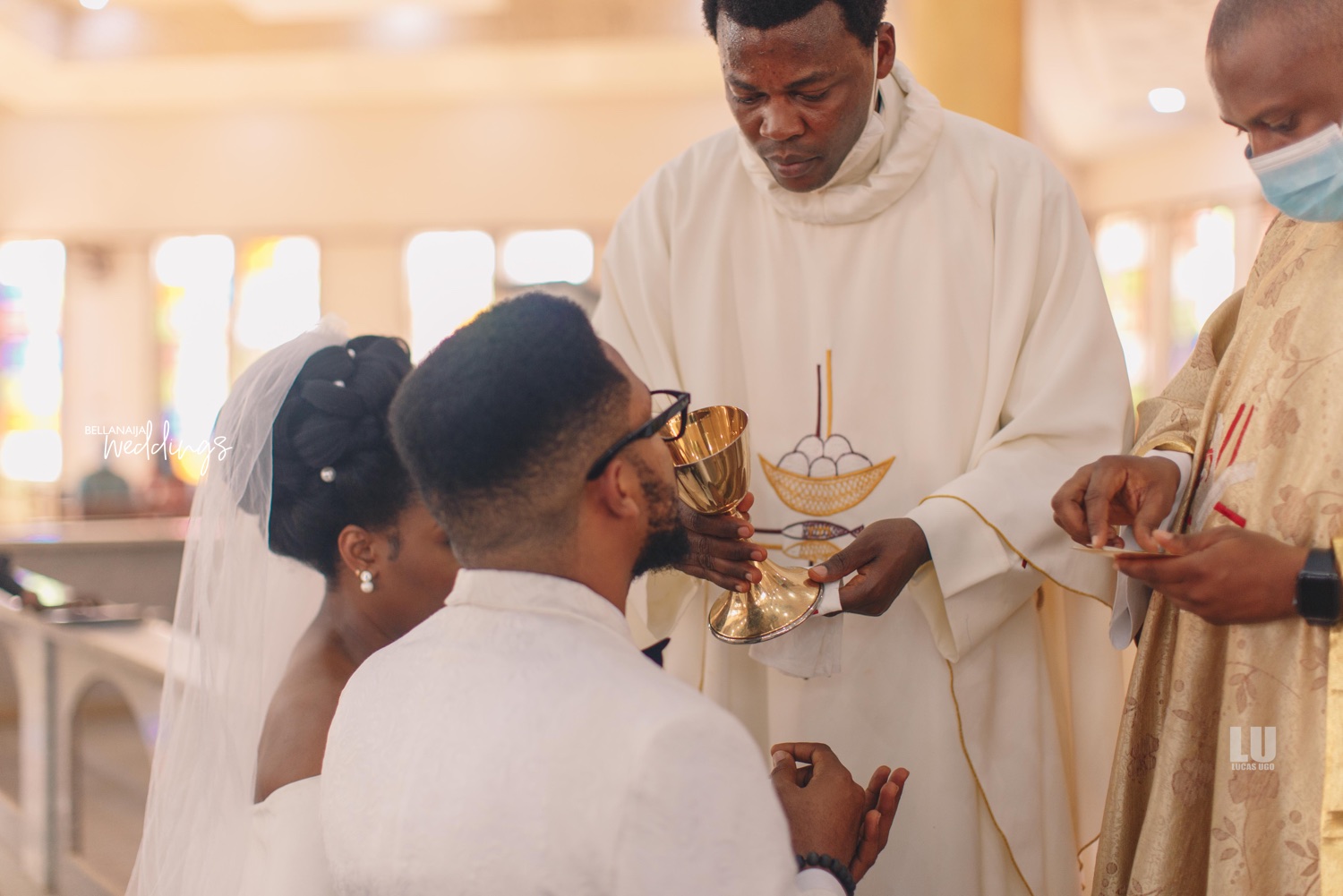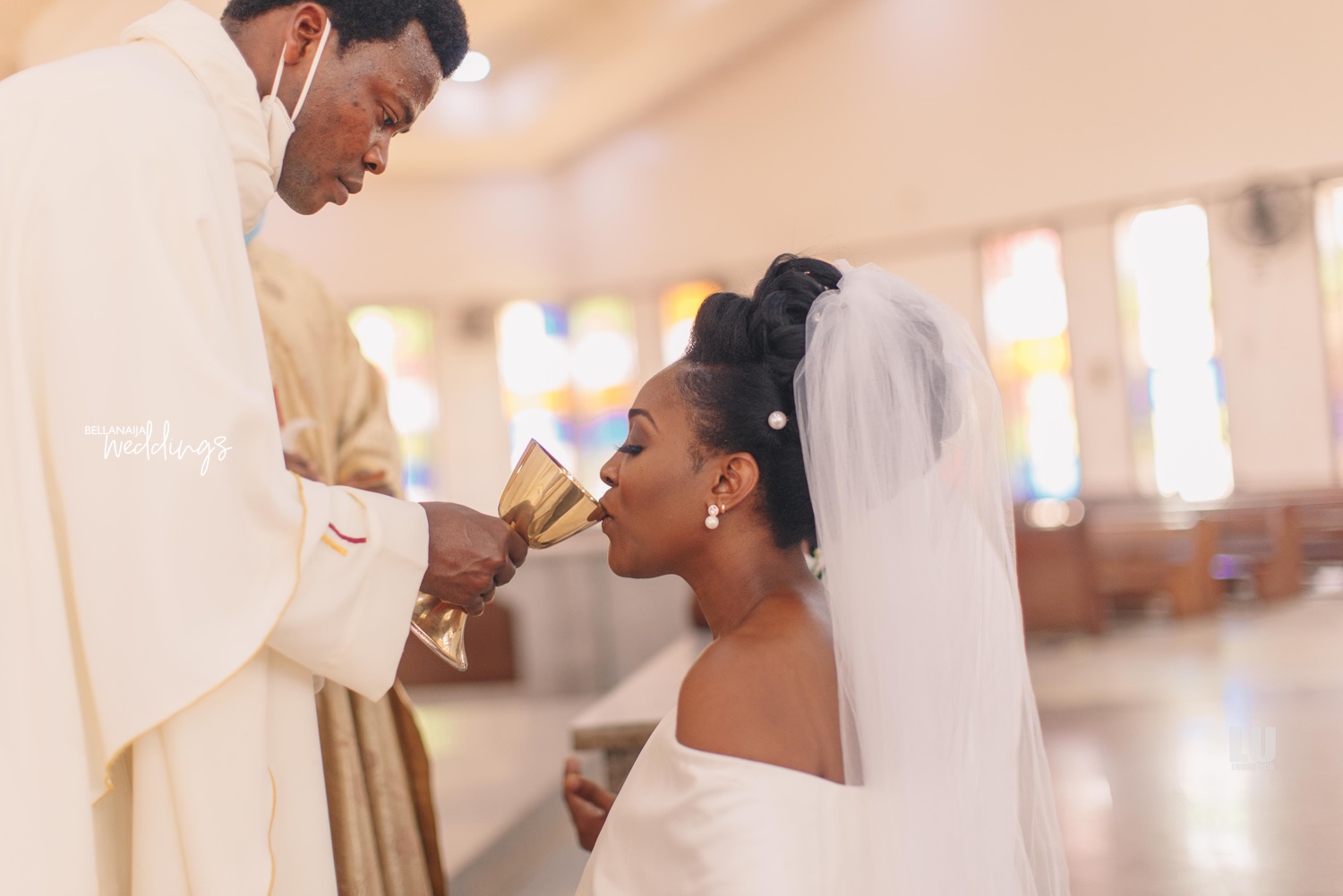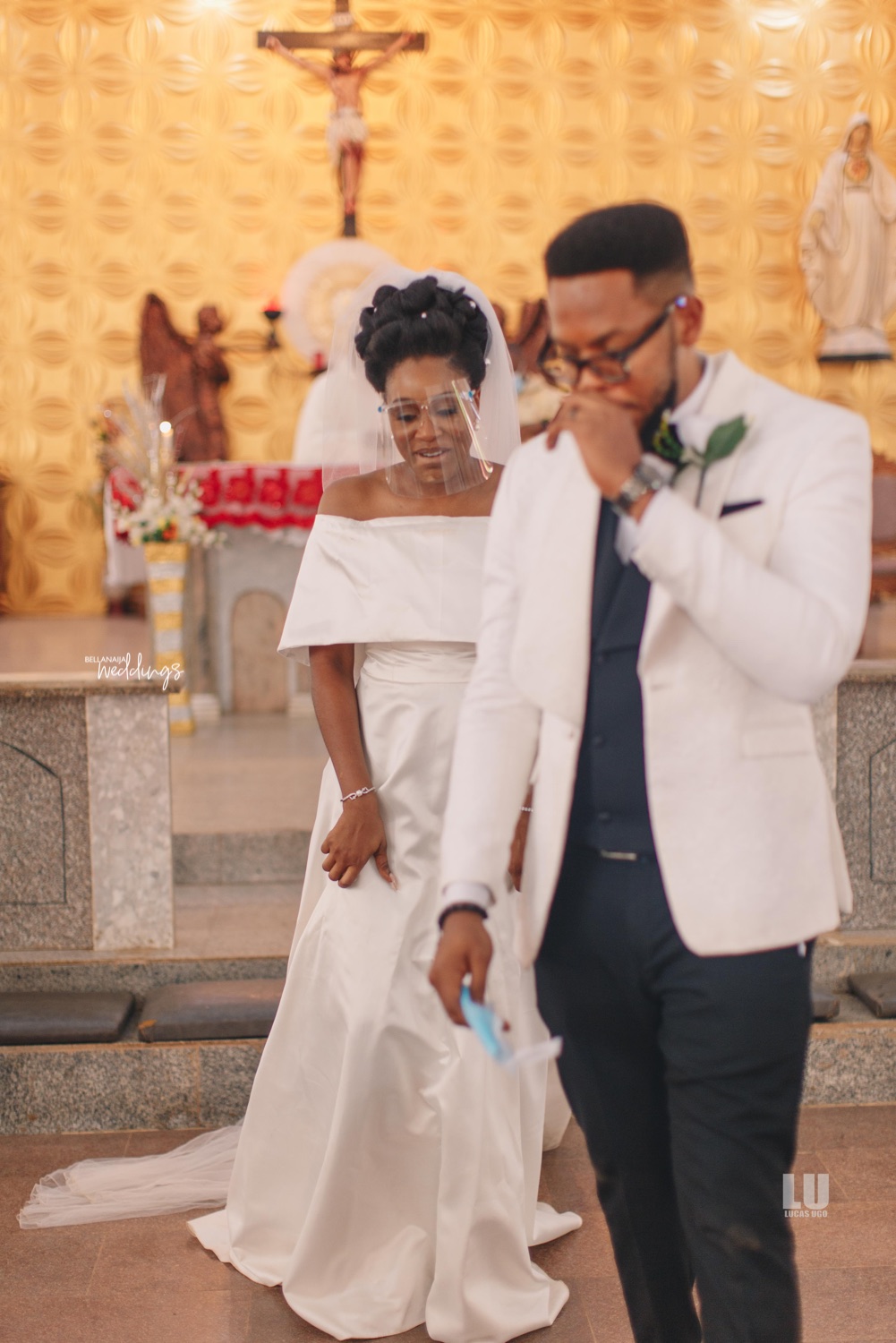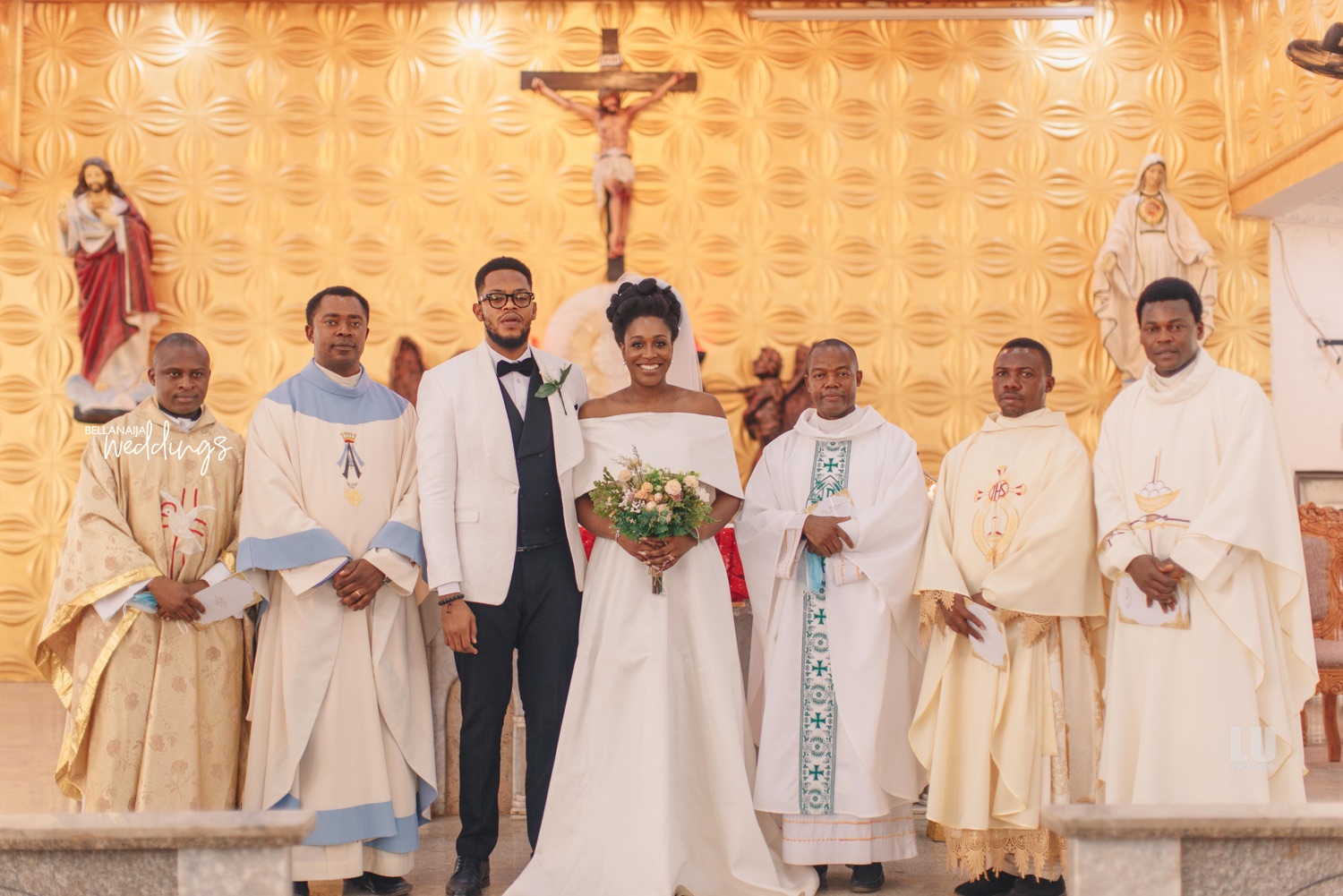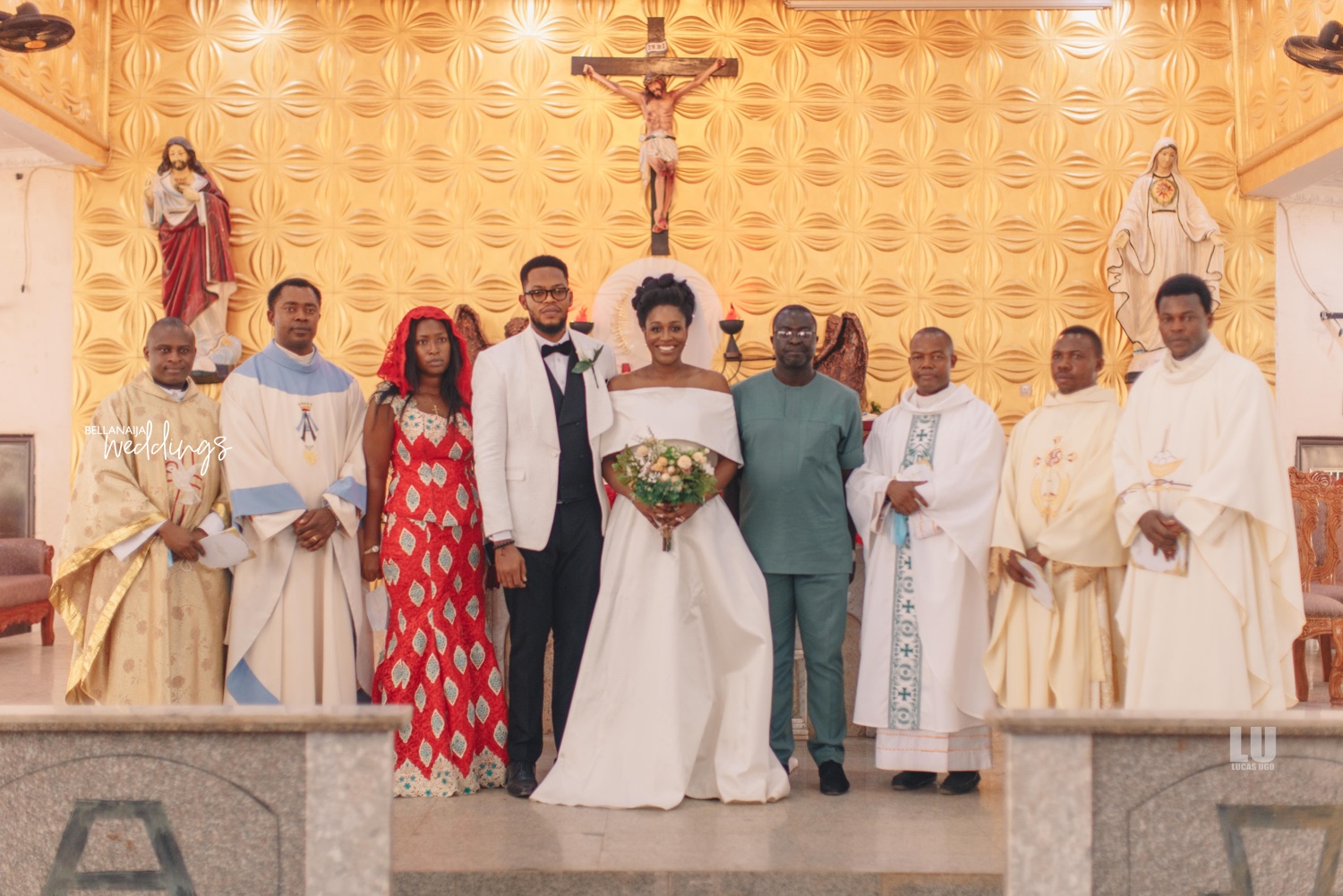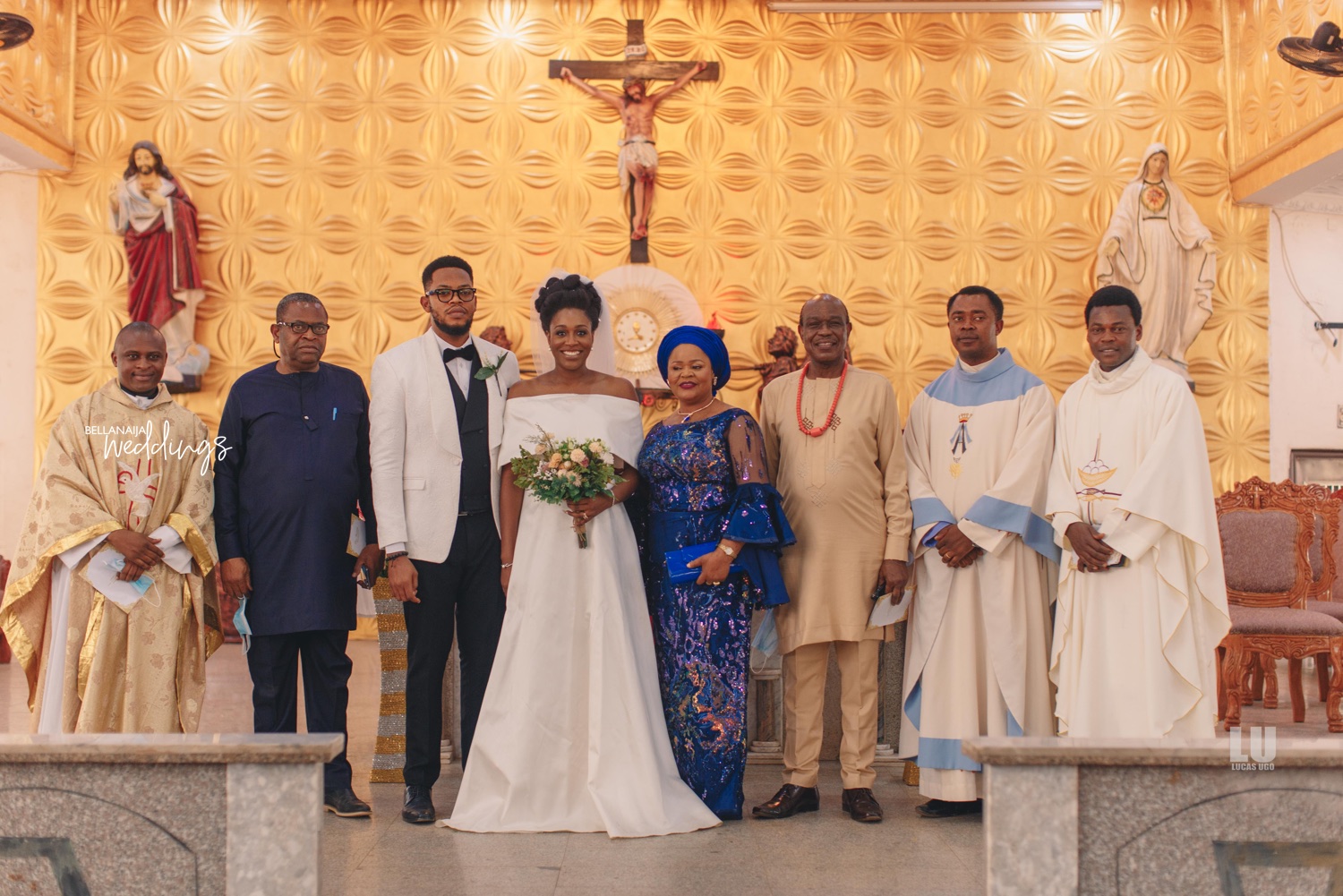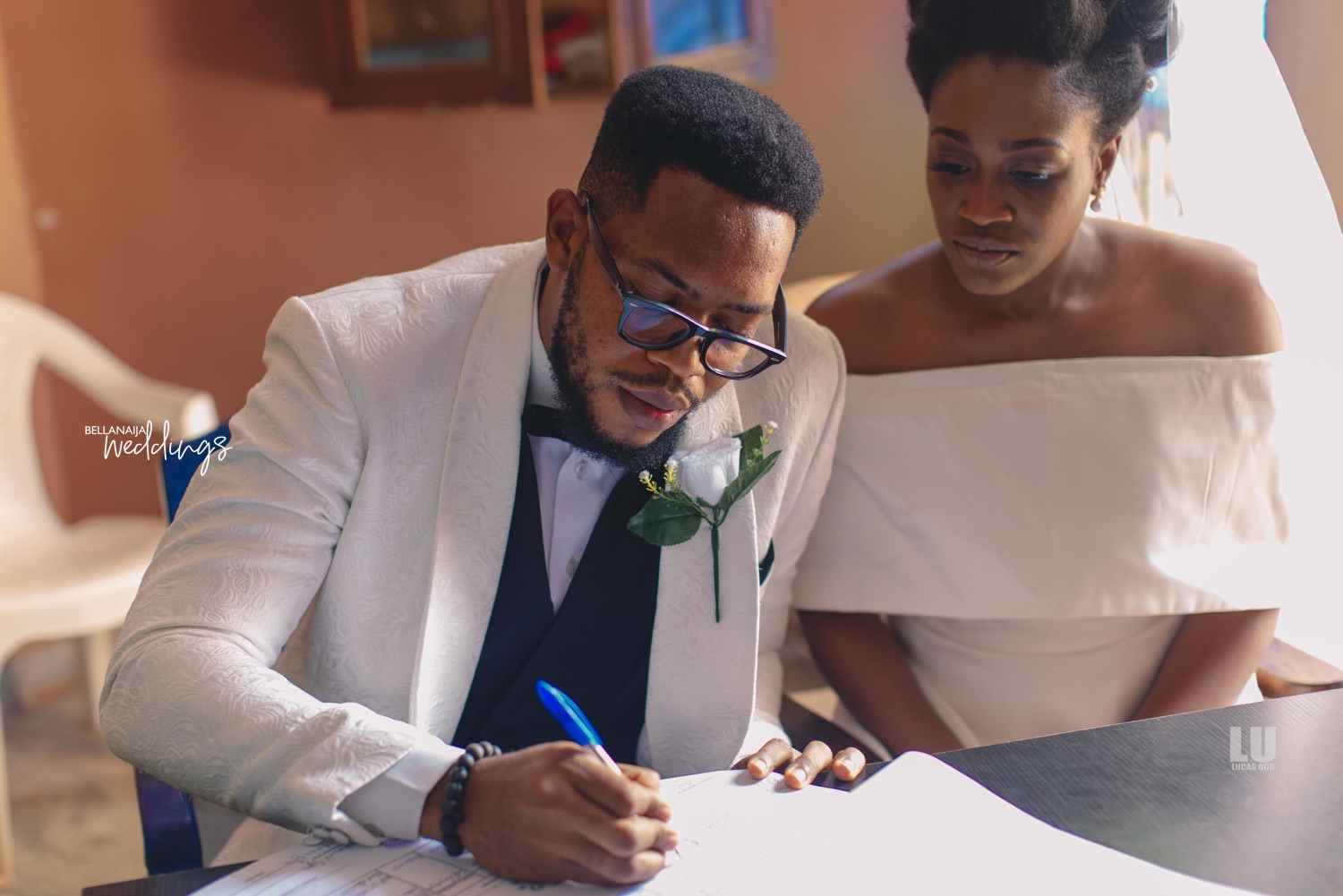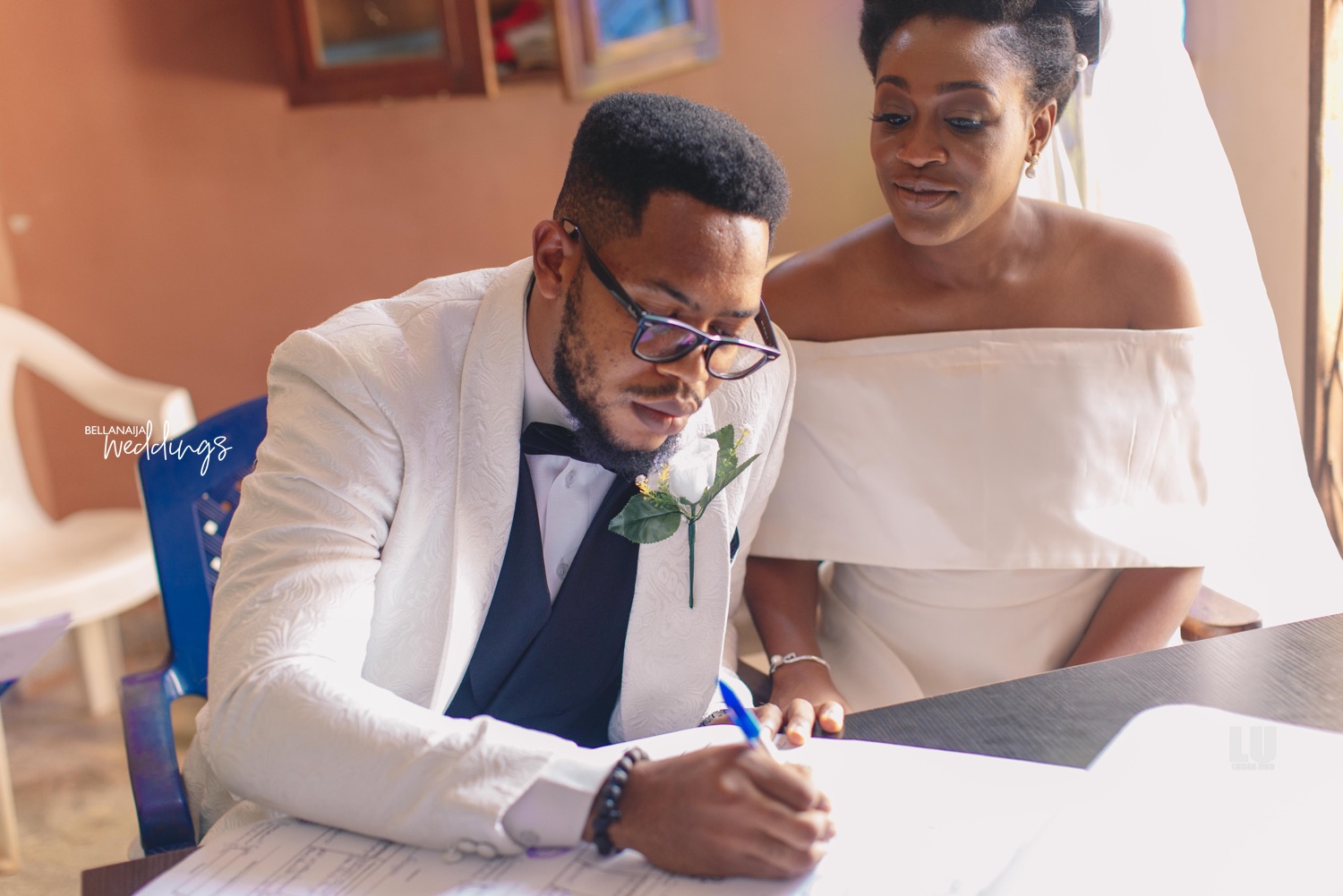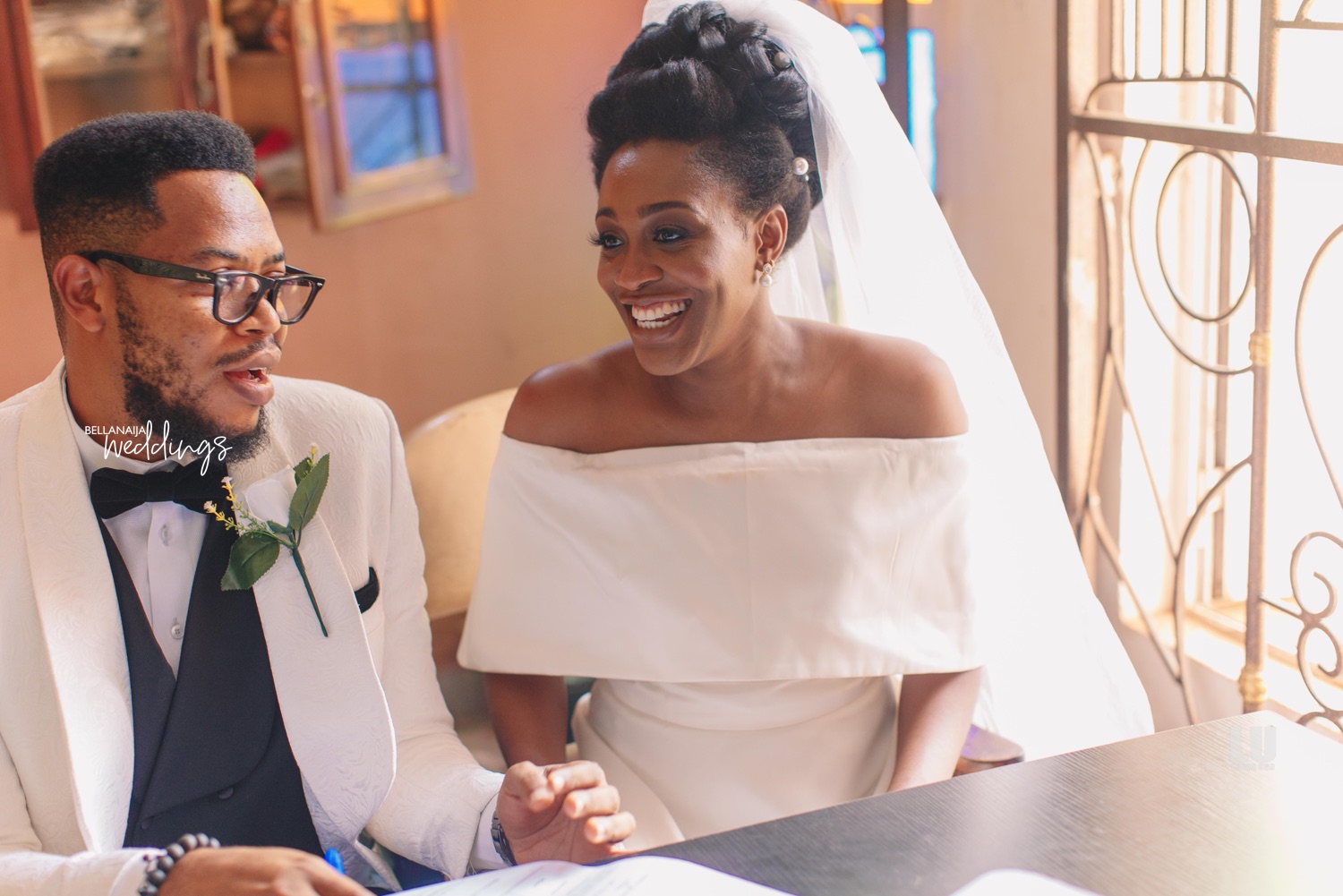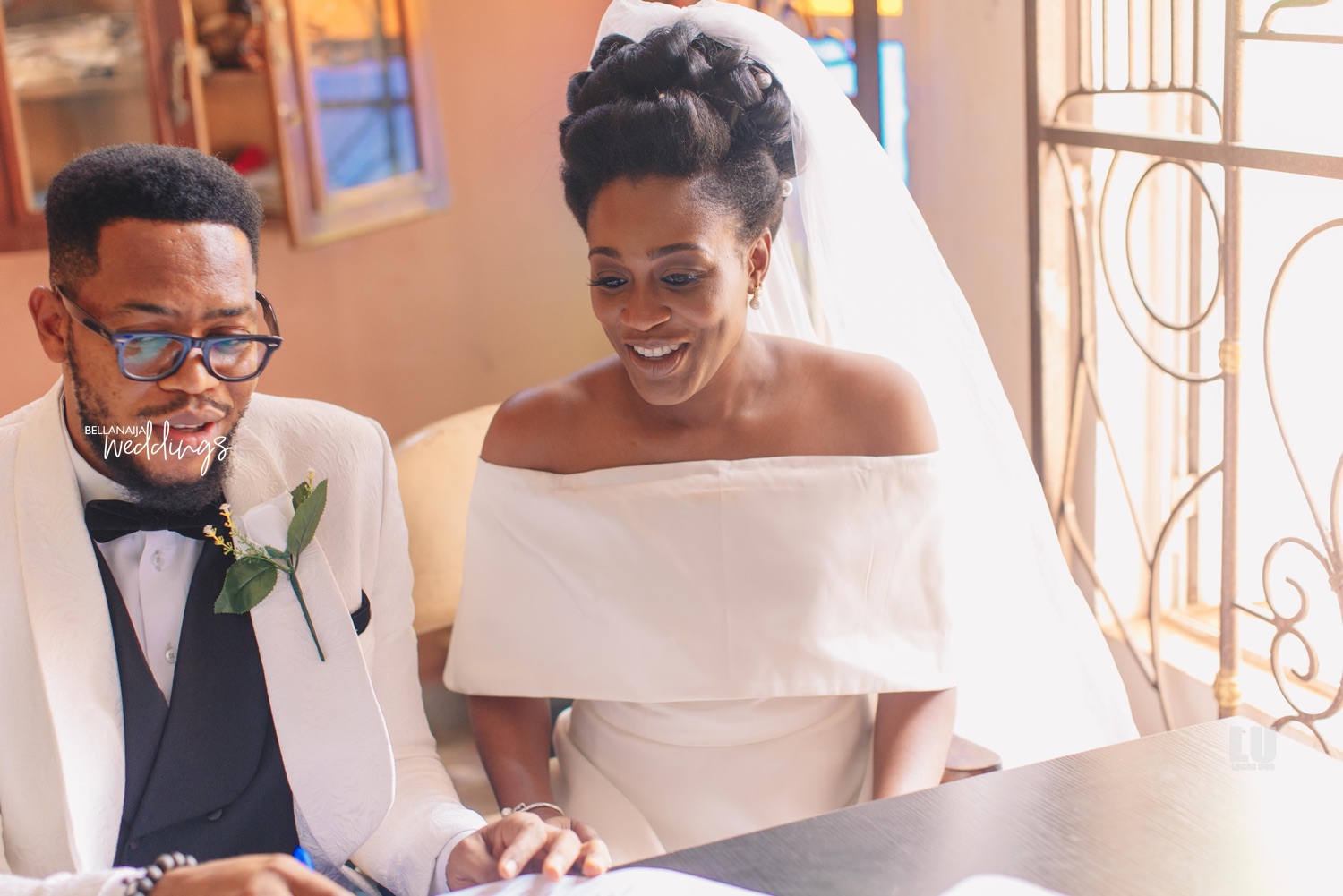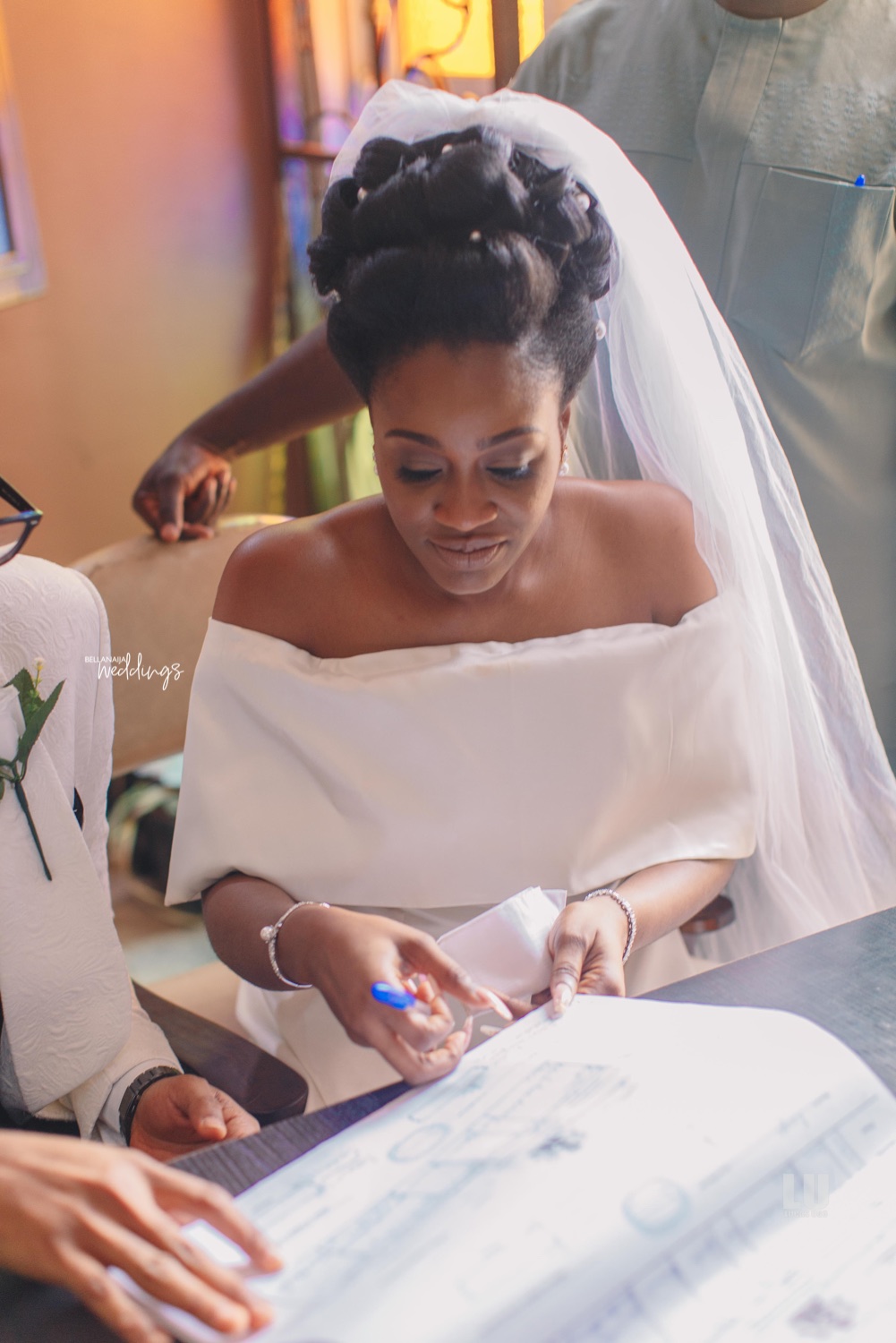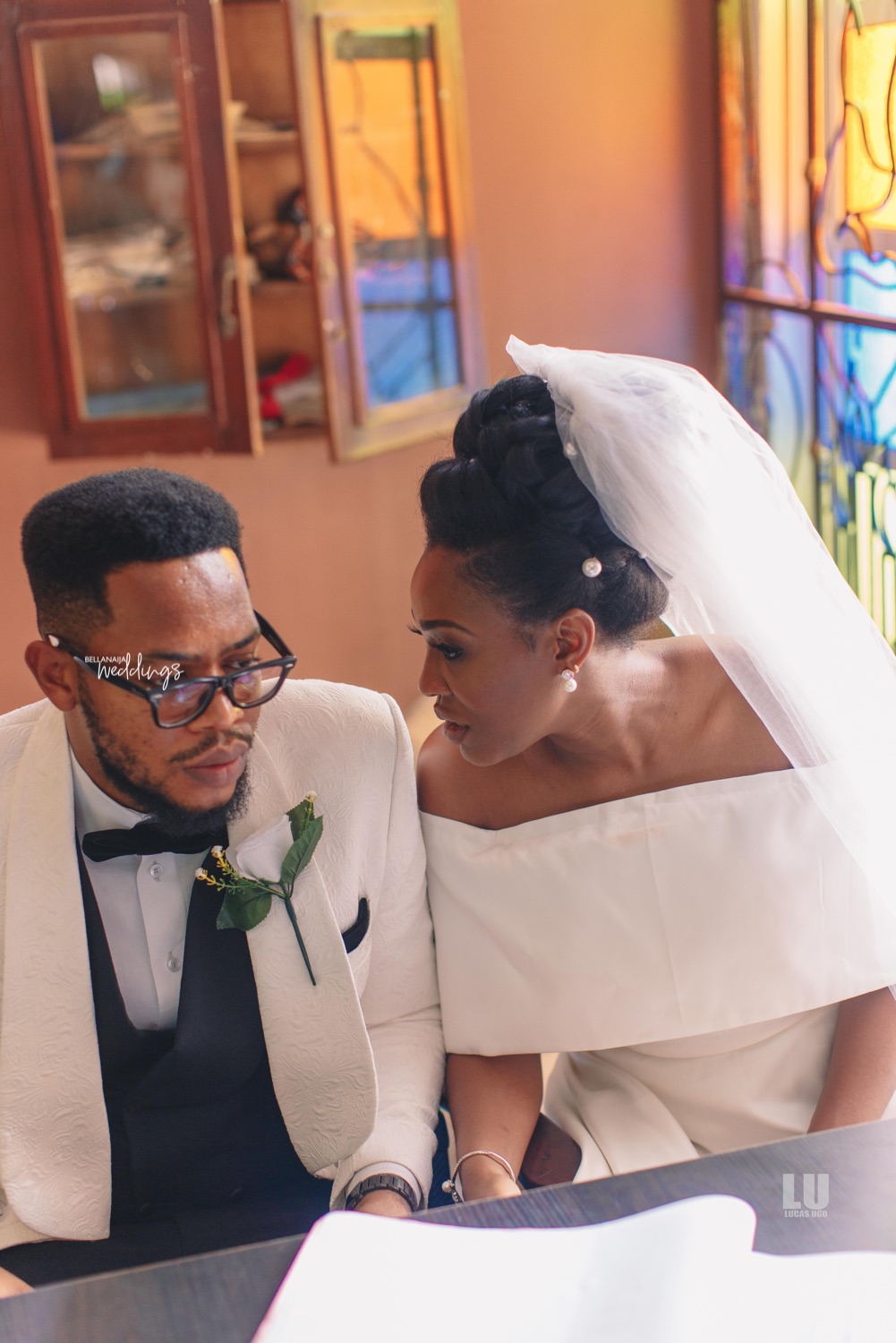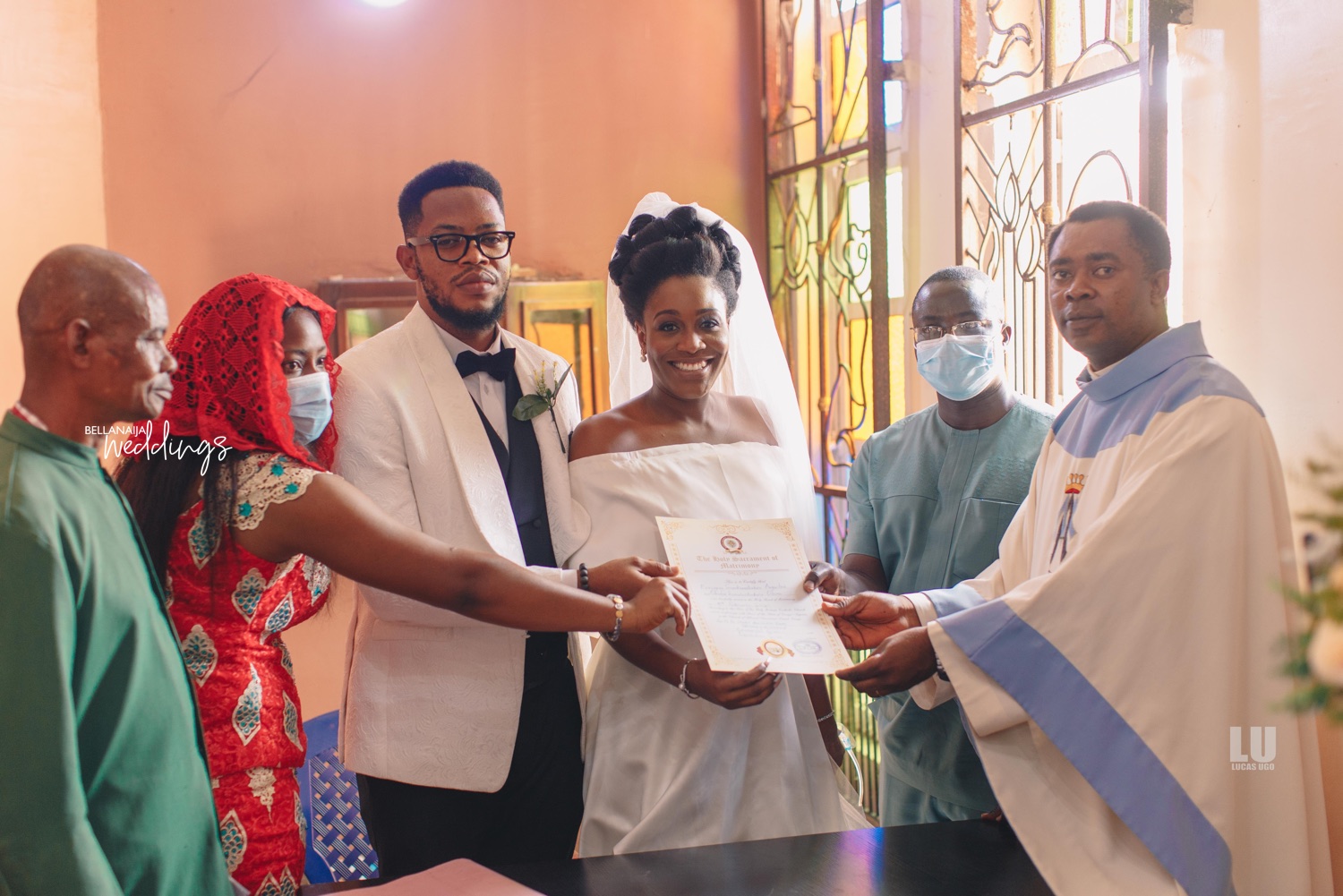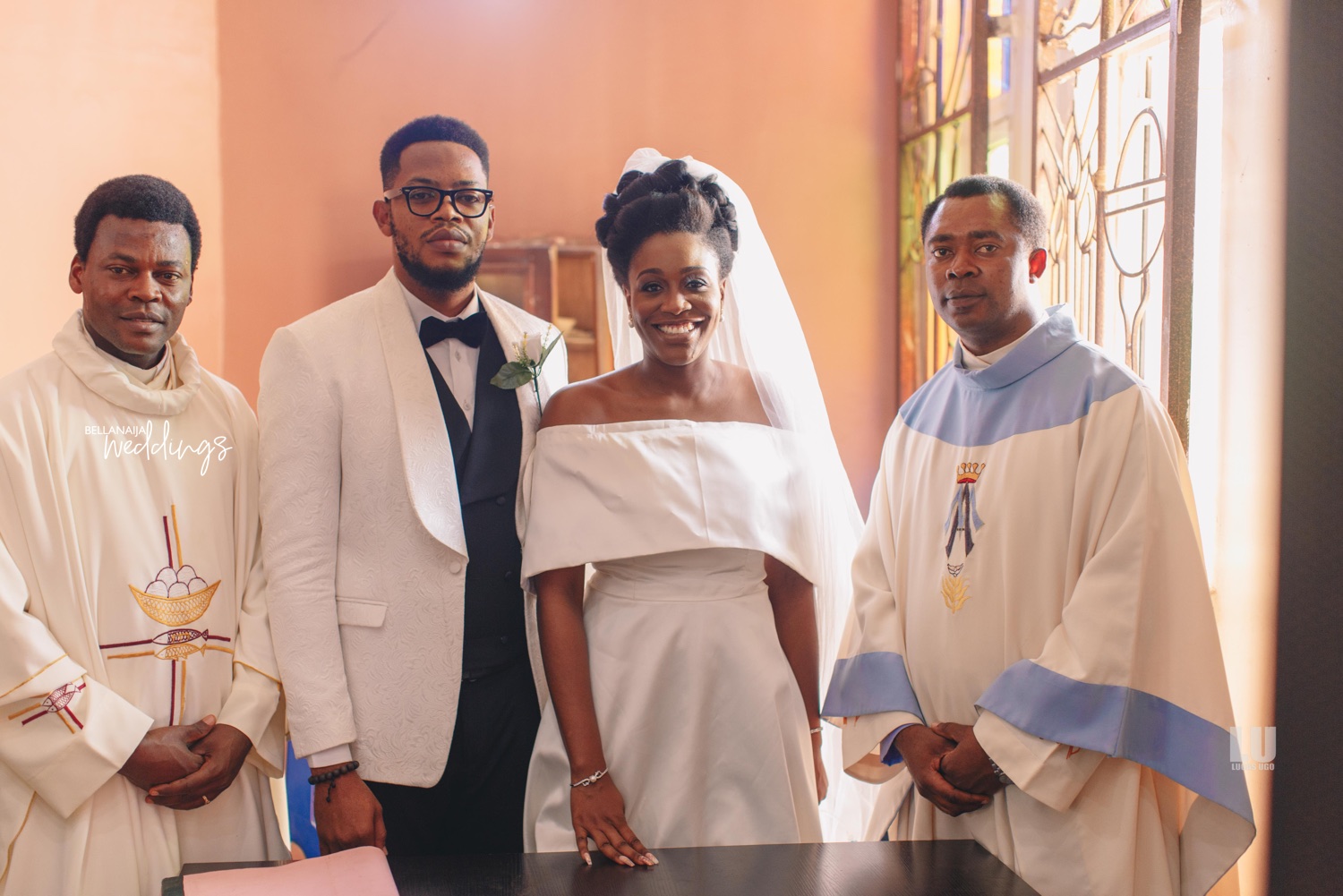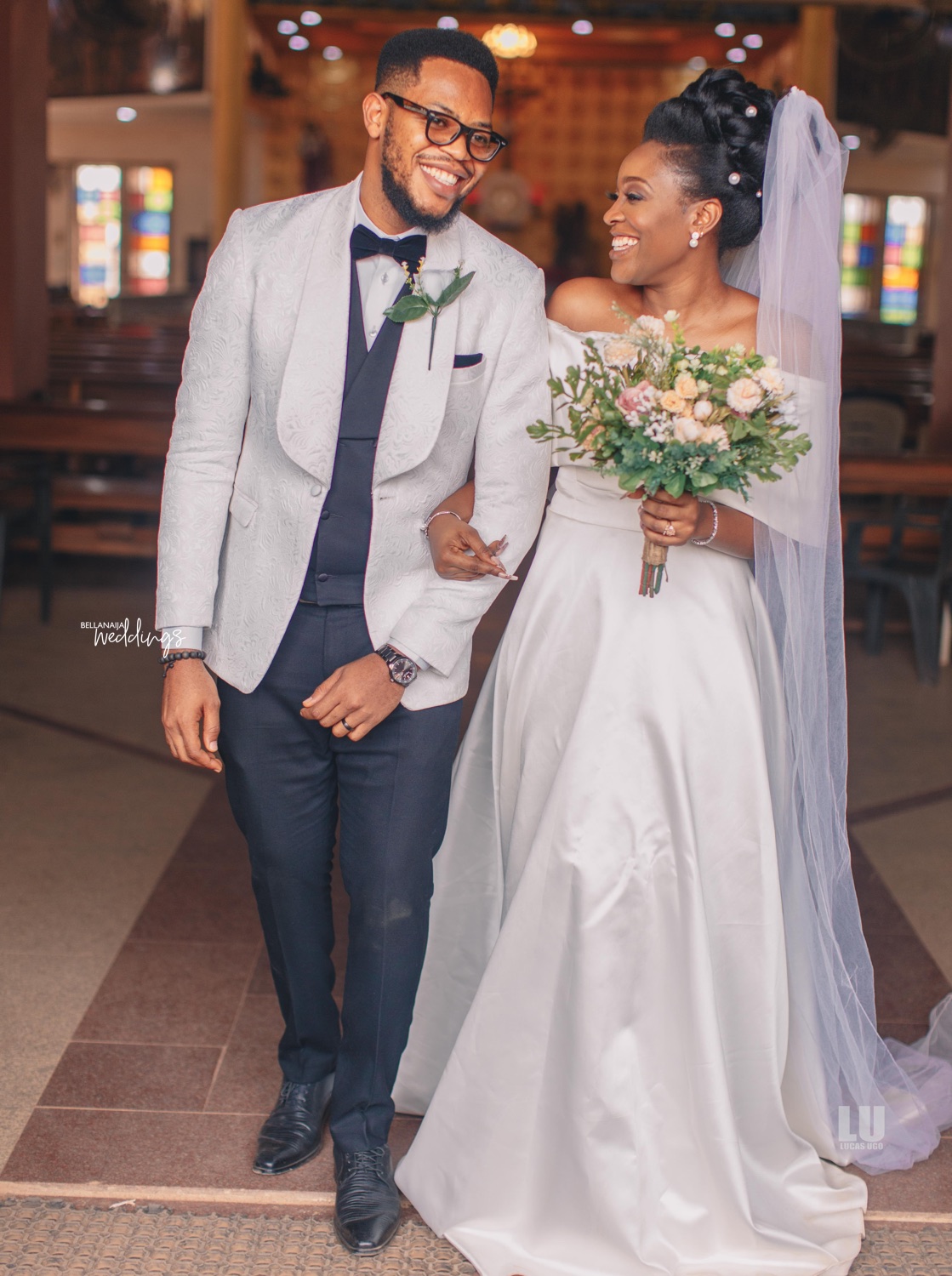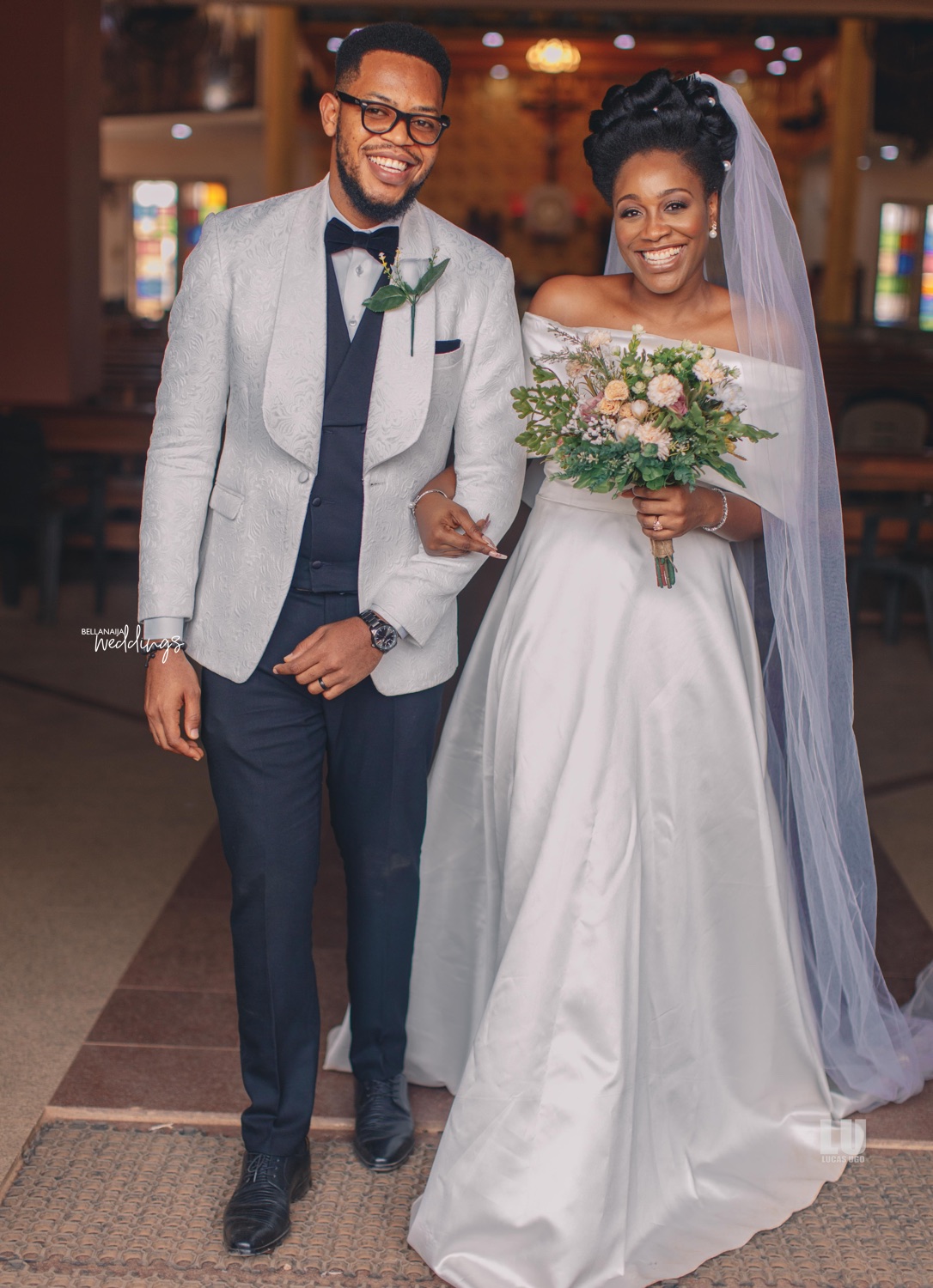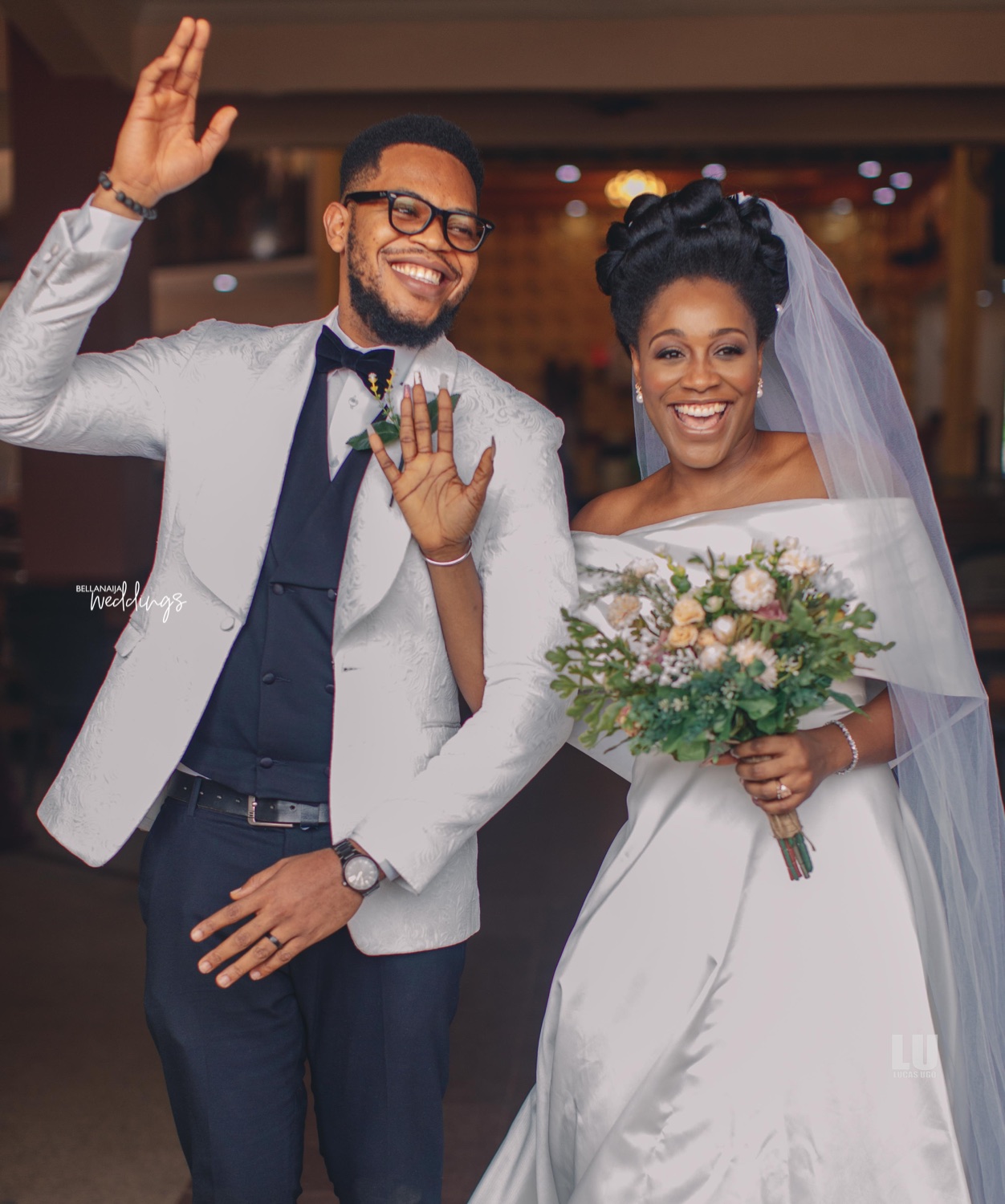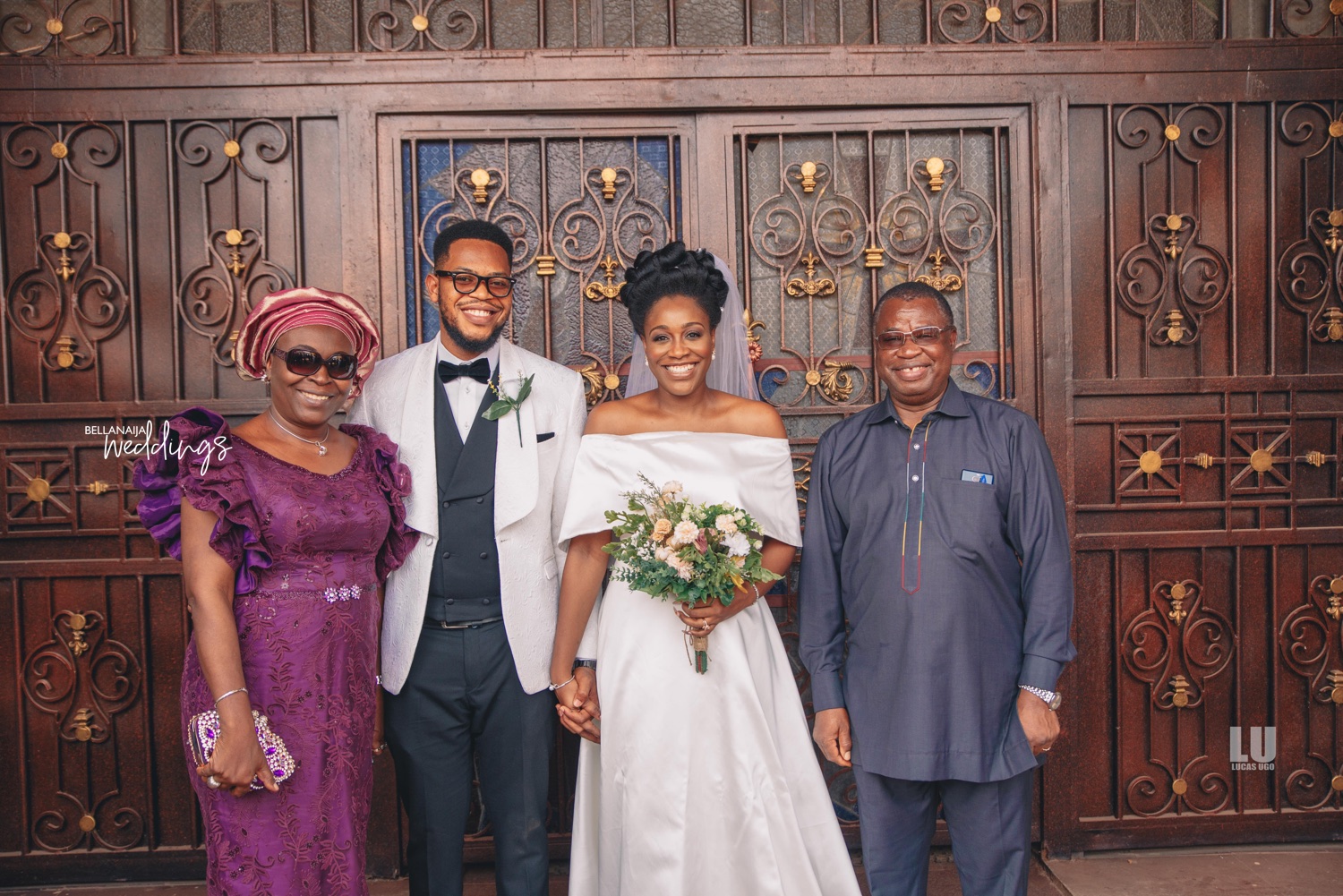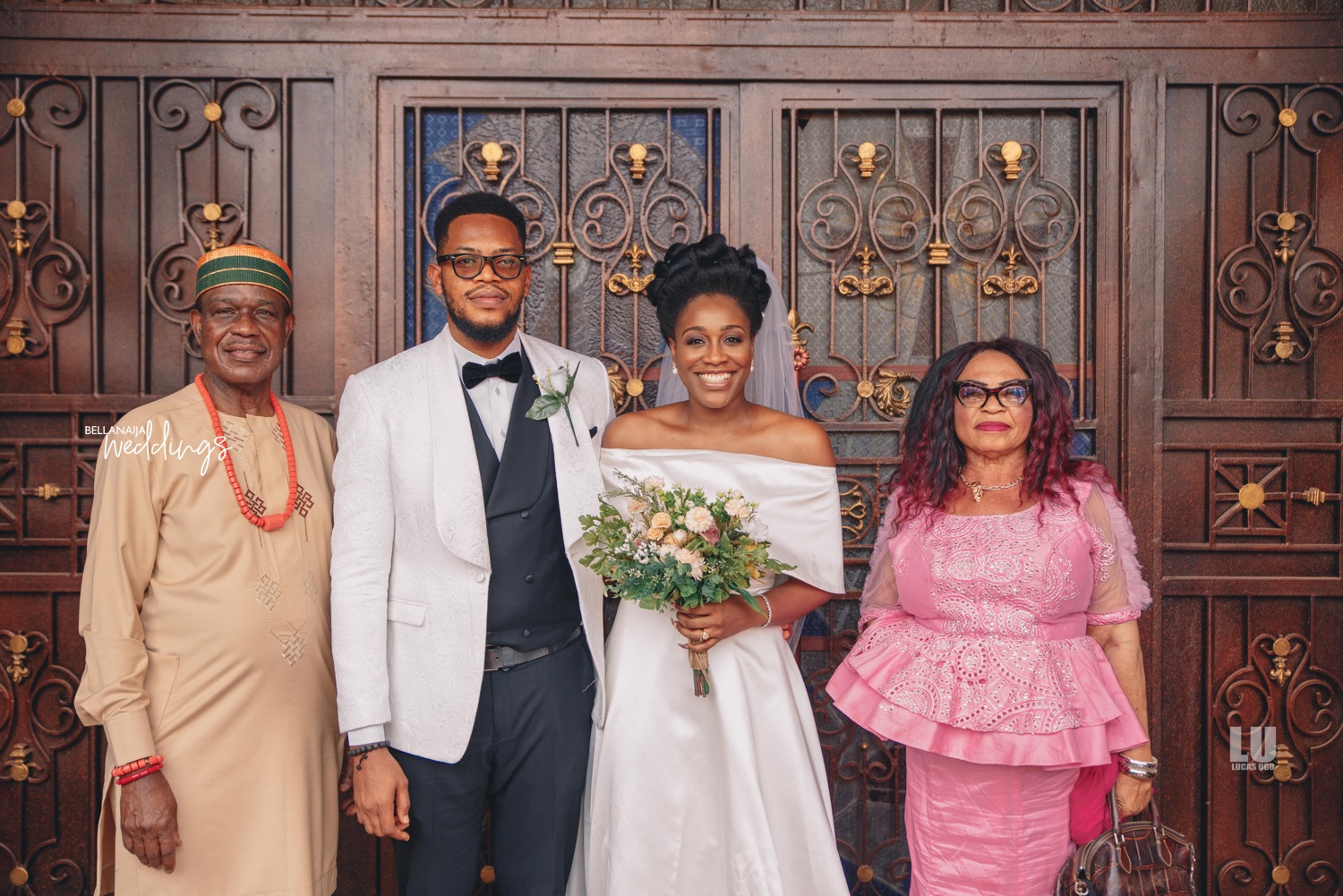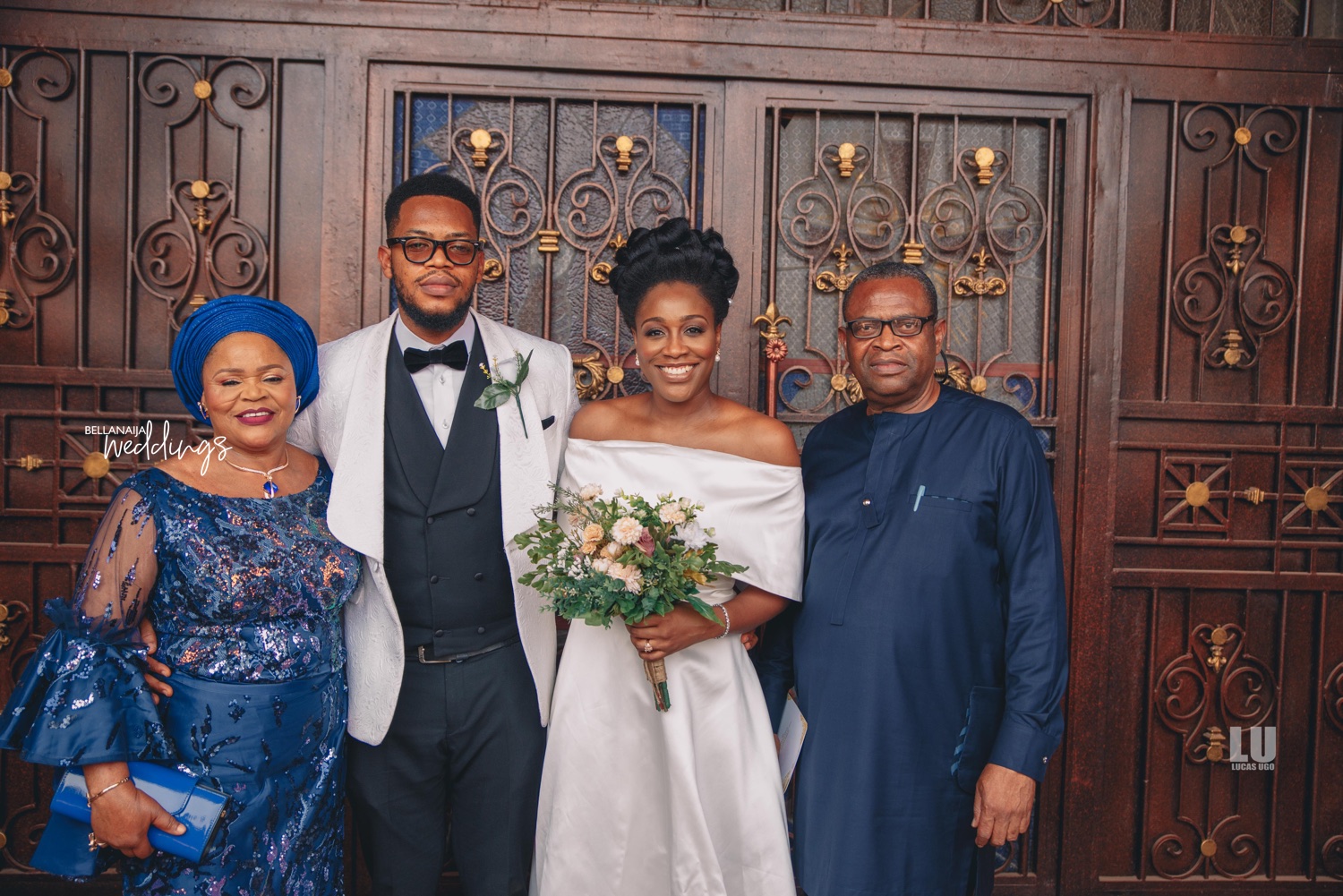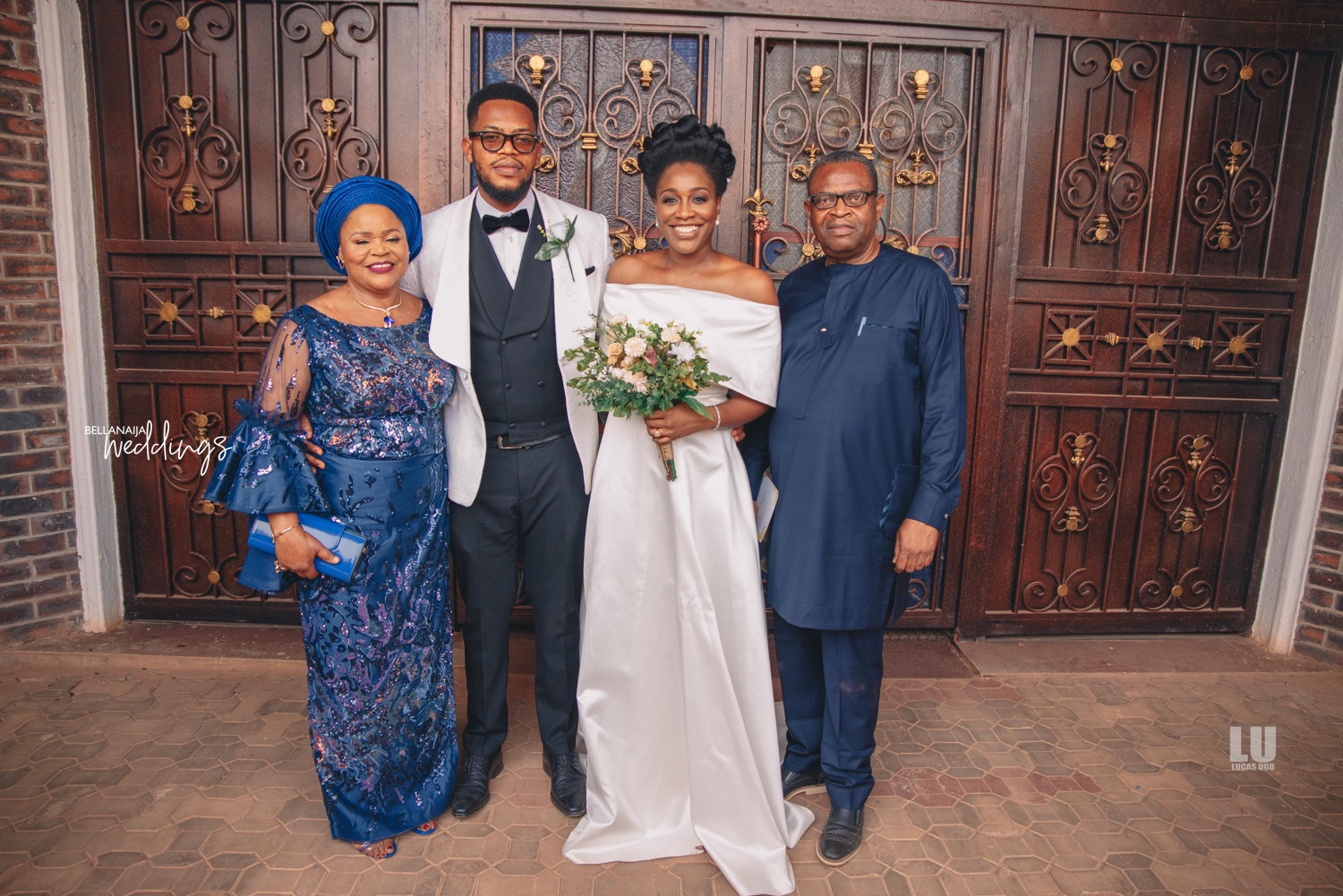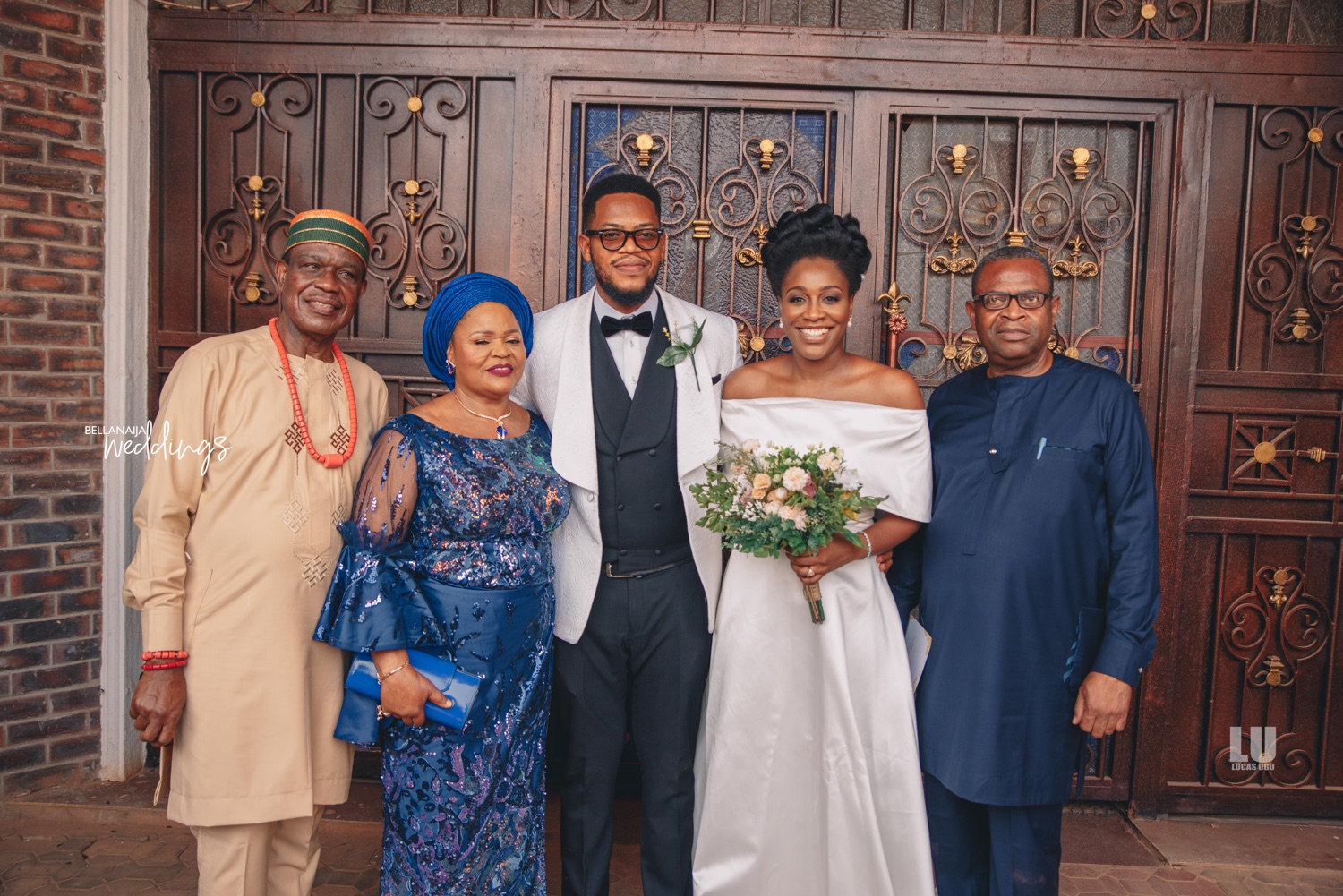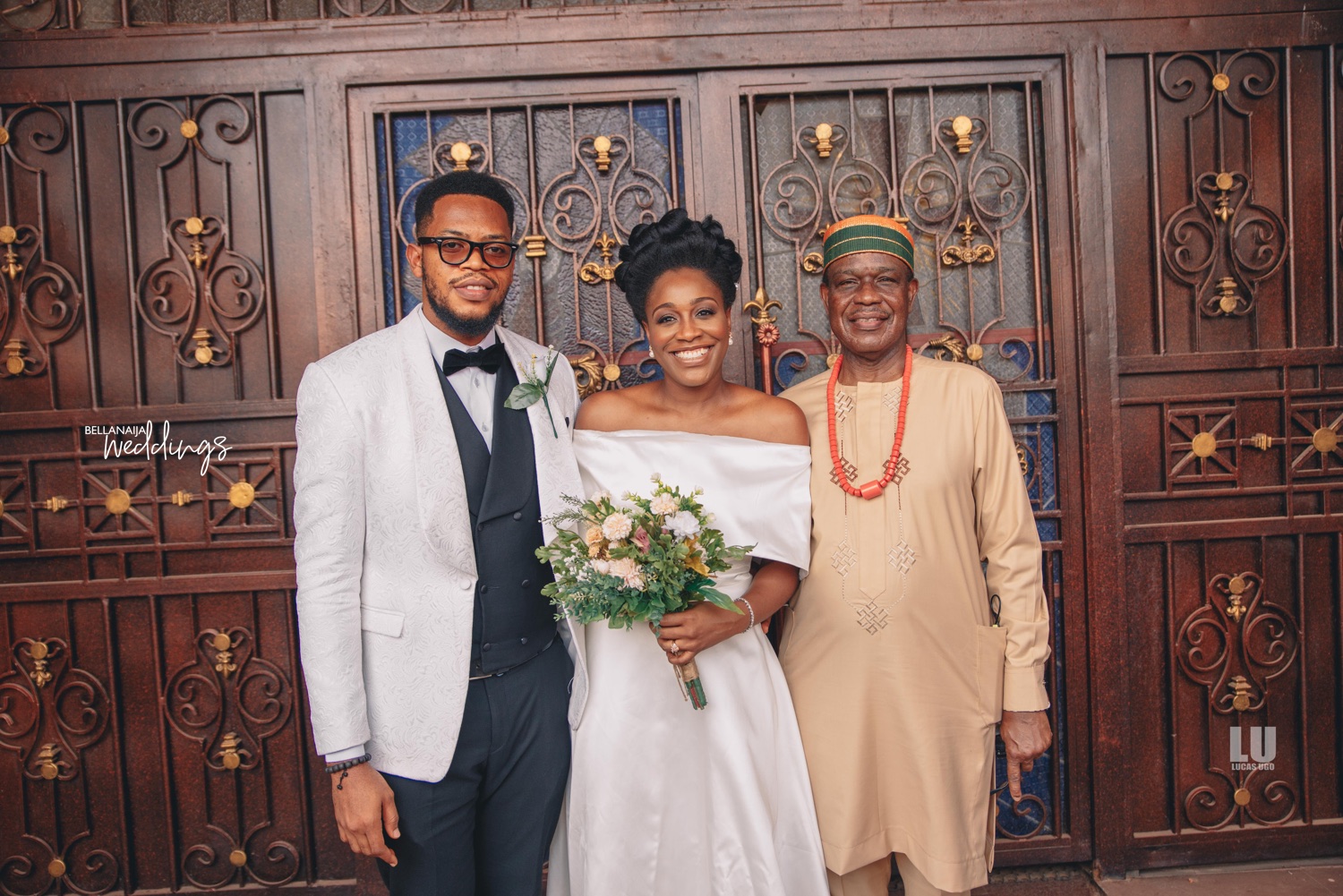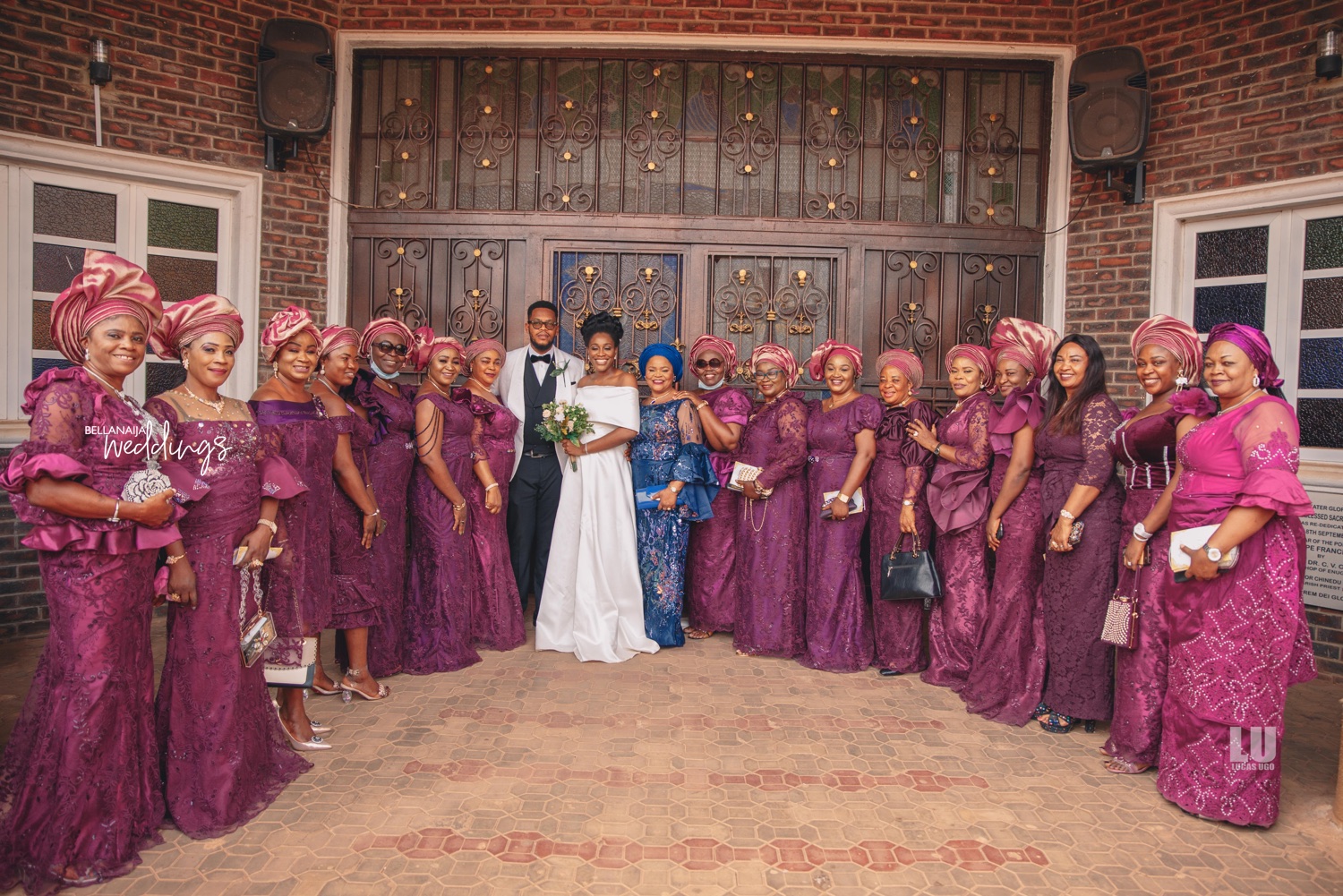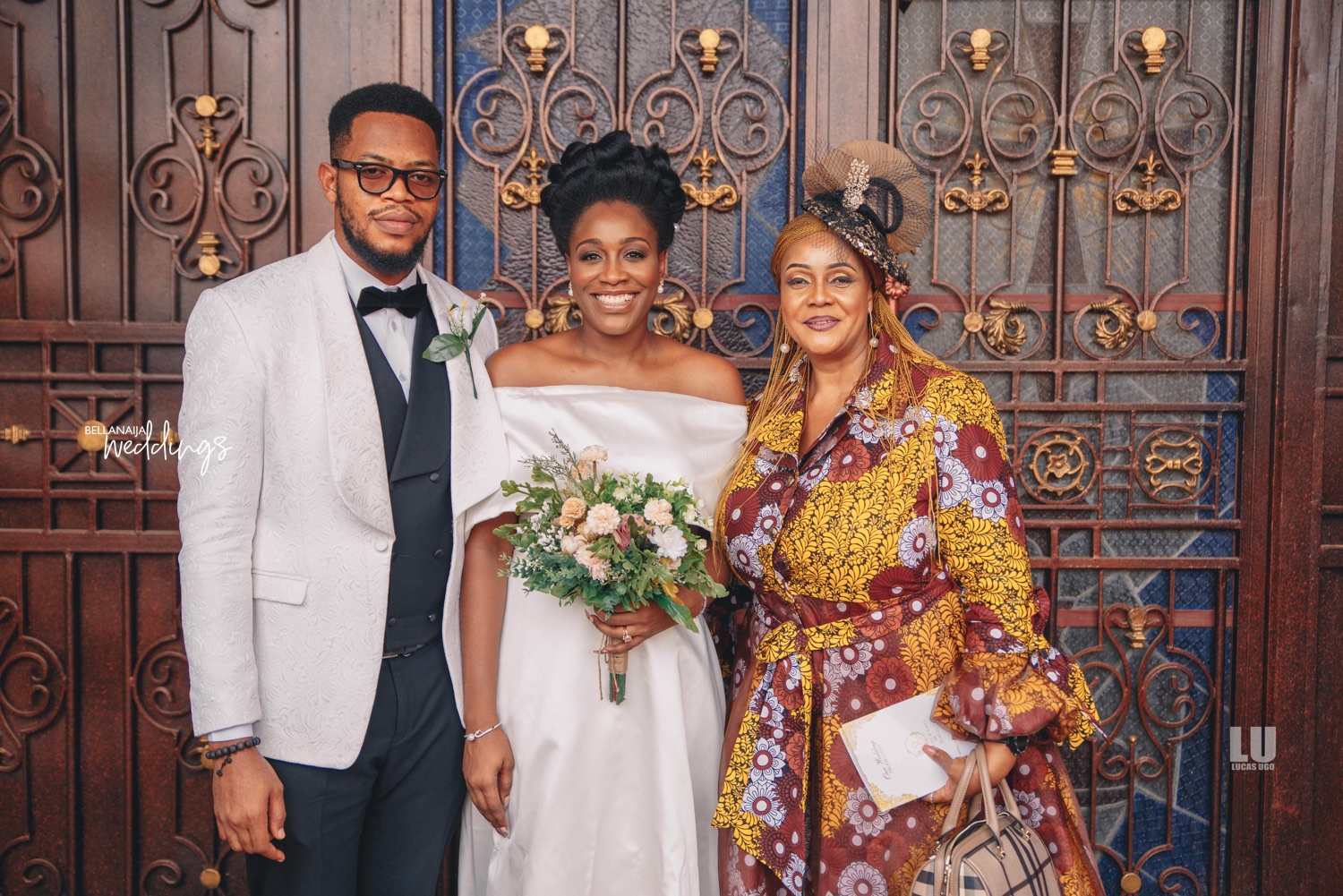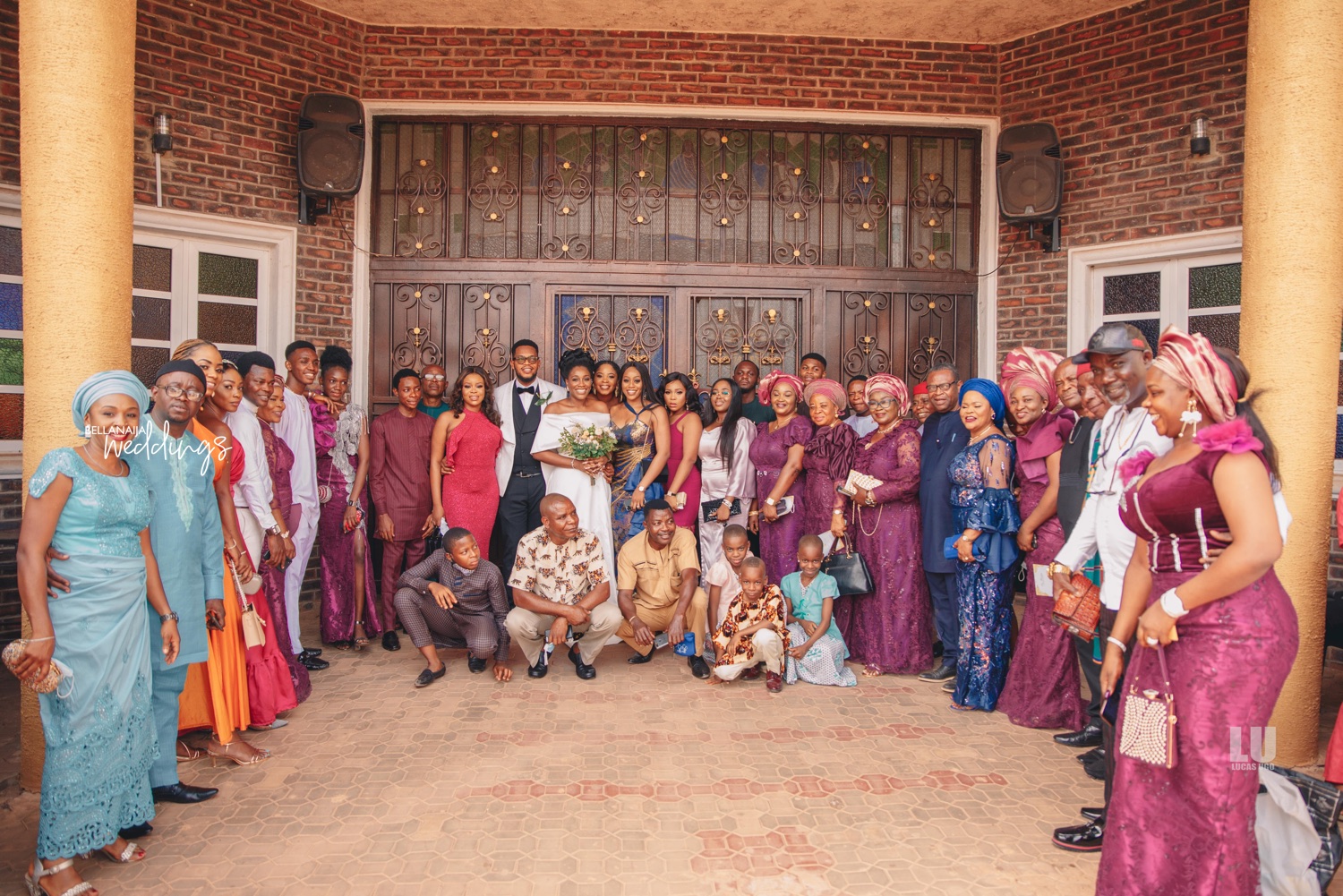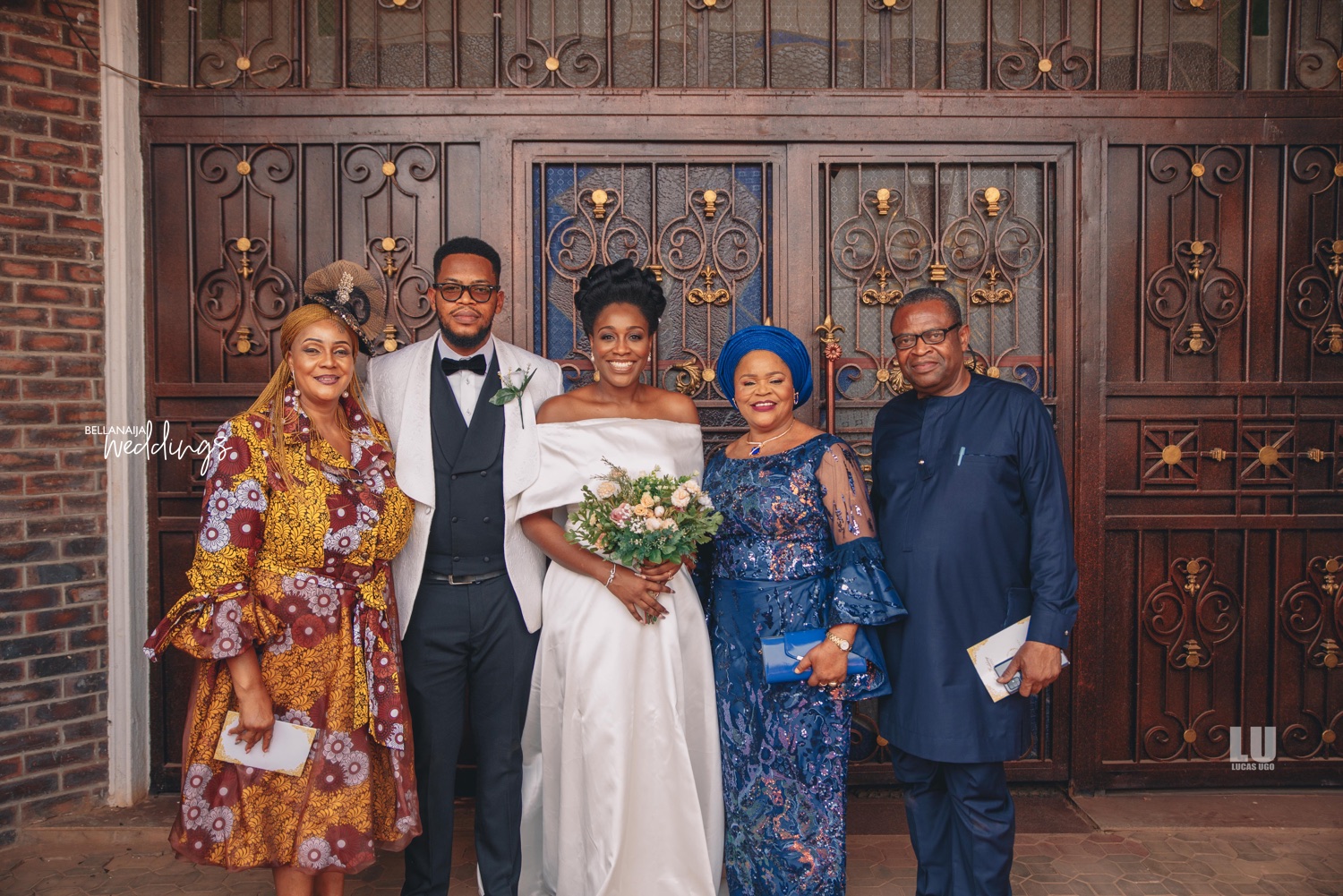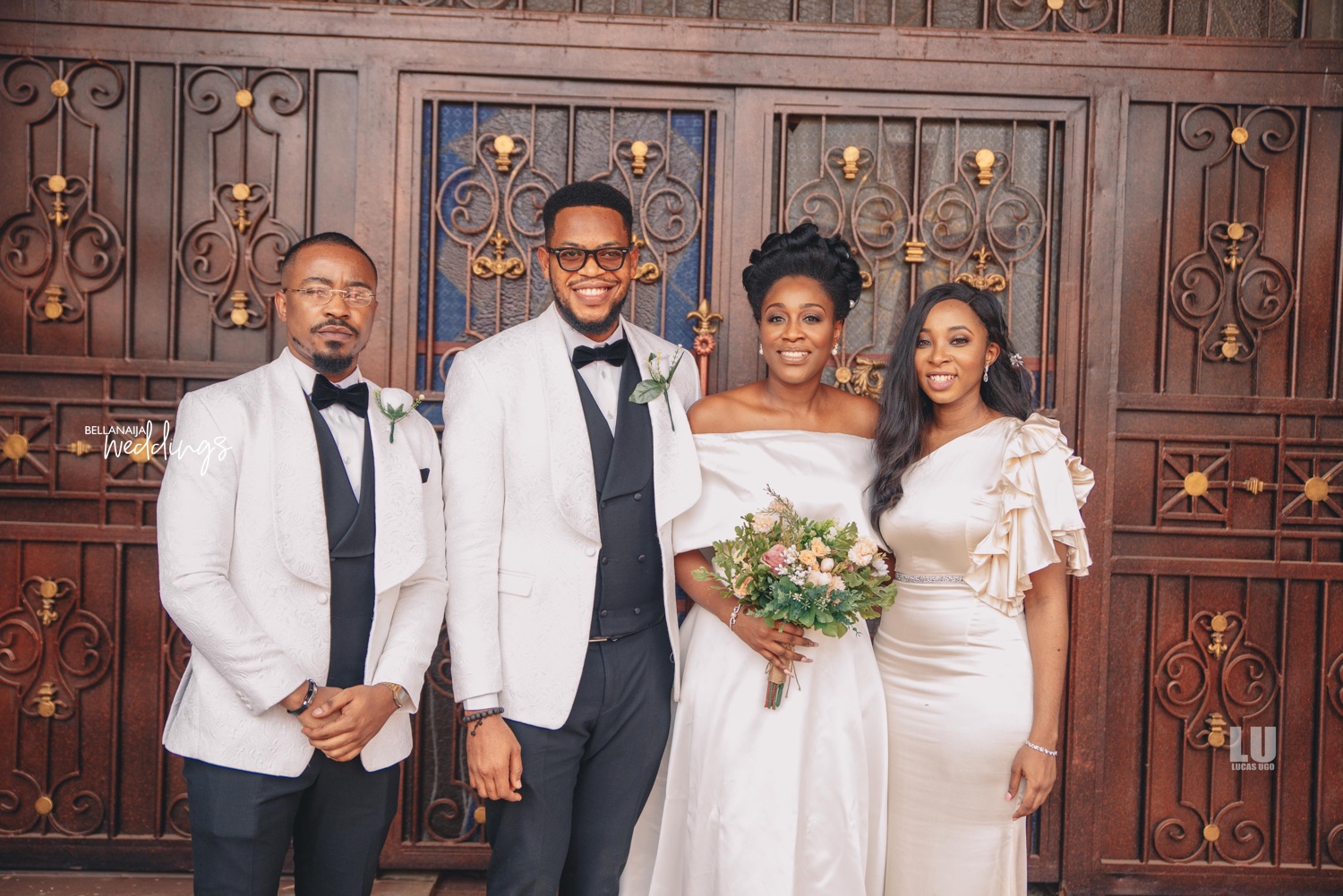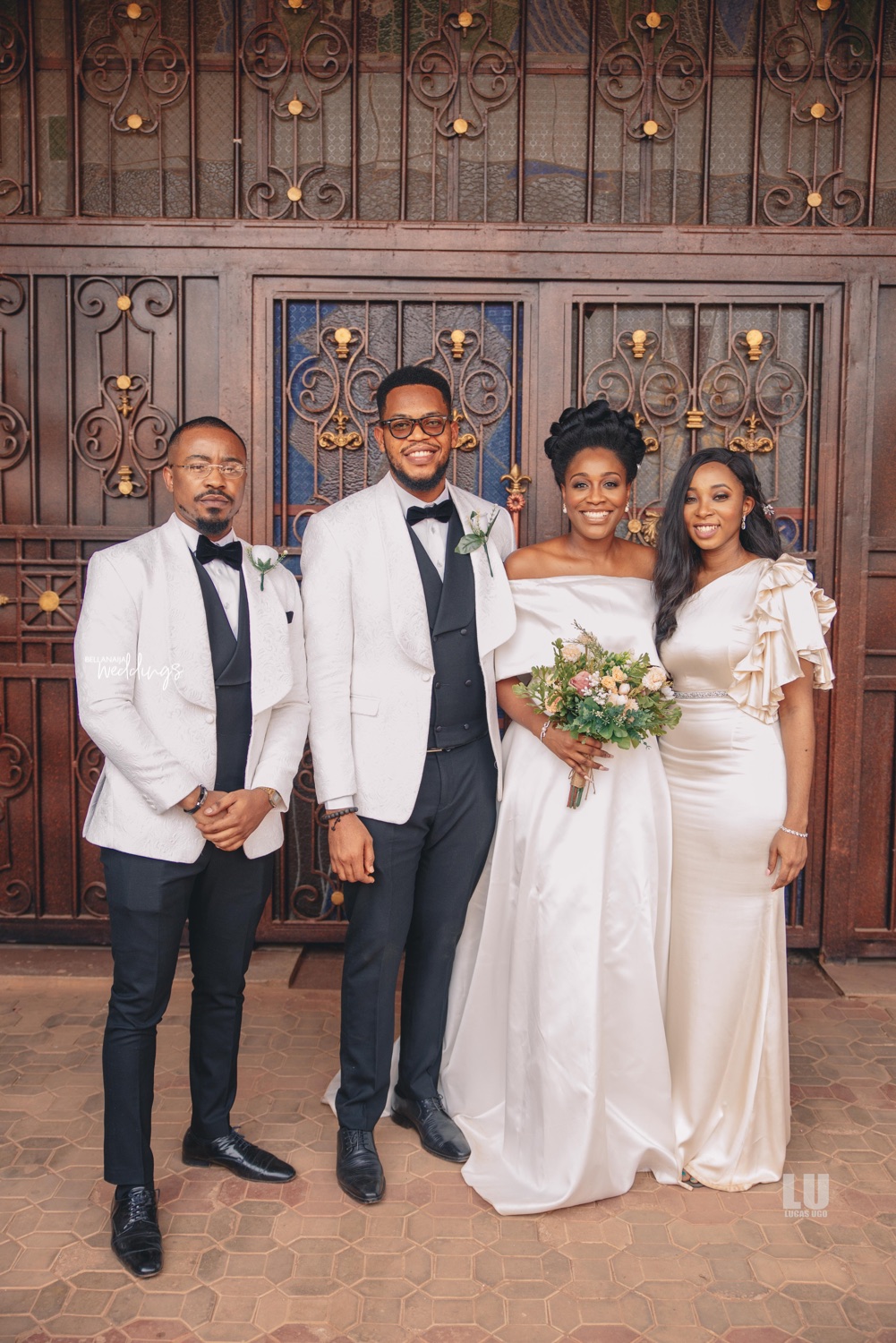 Now, let's head over to the reception…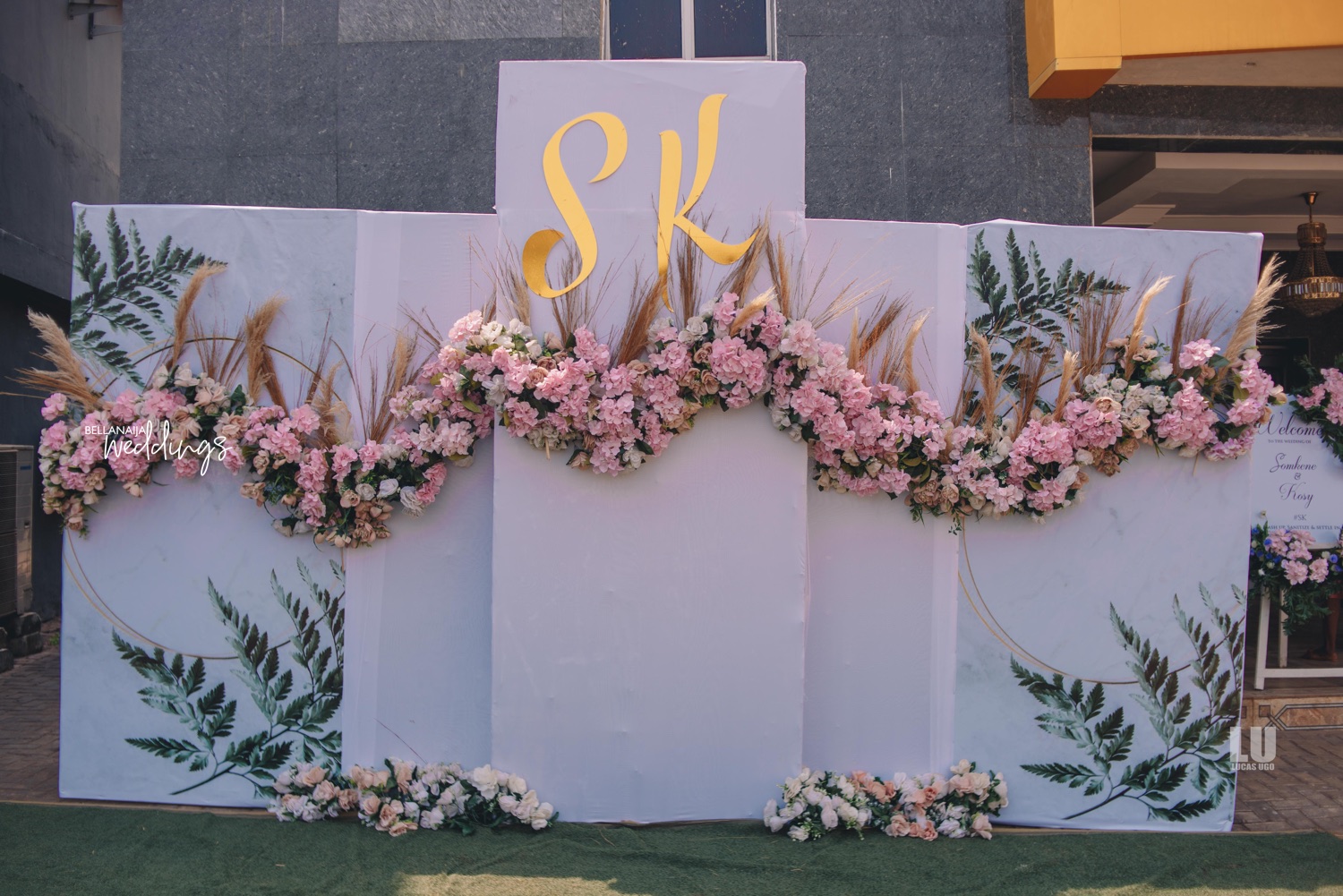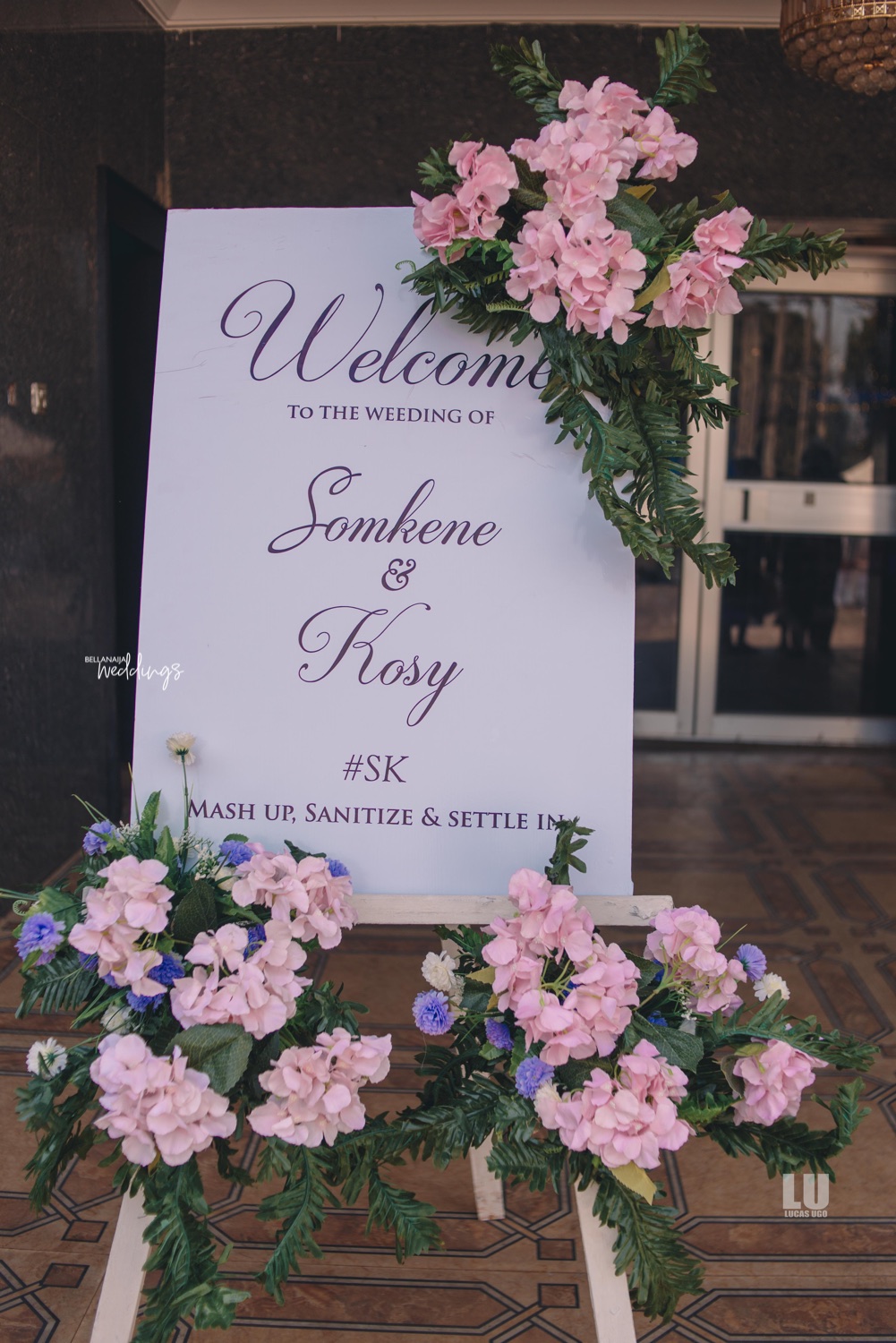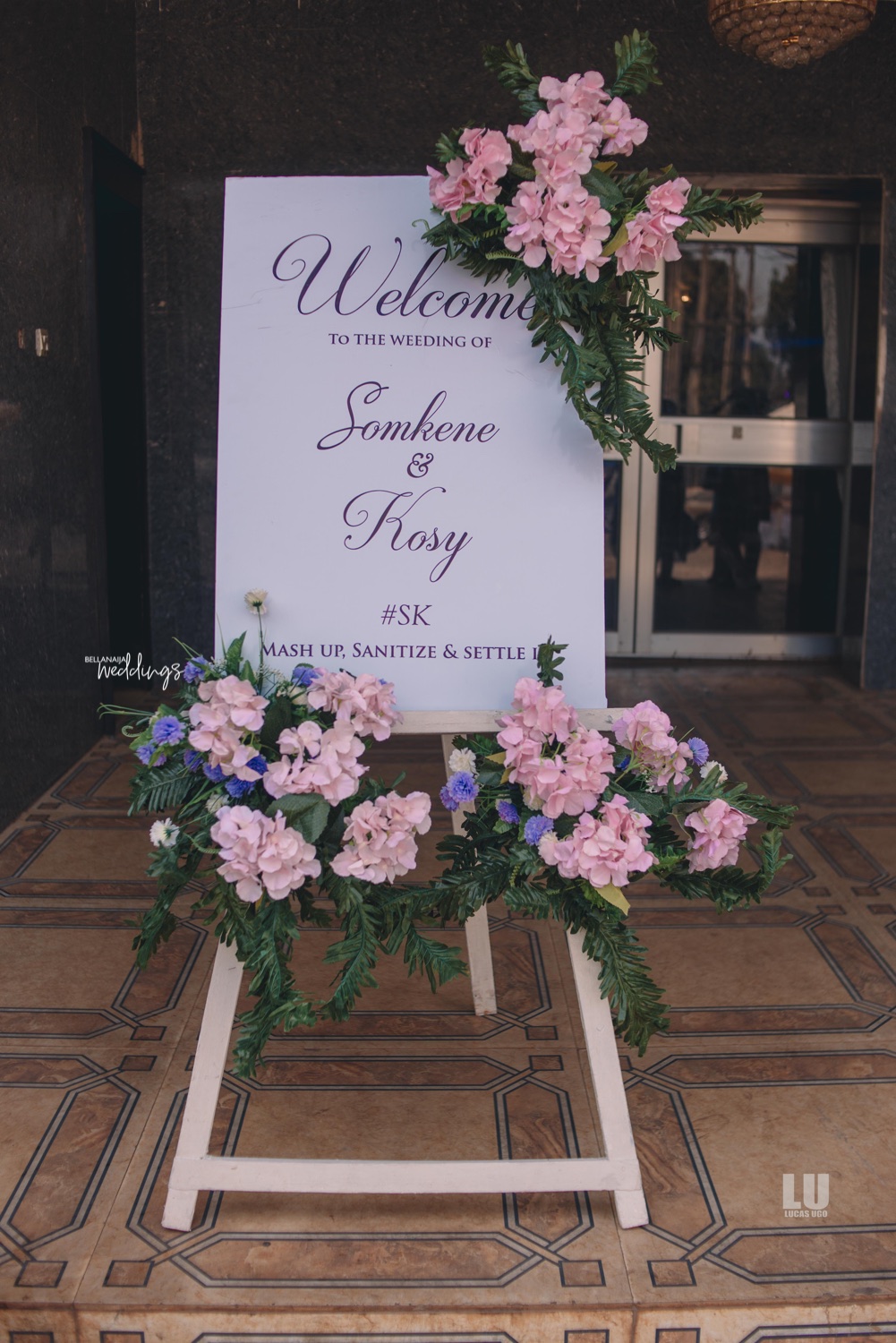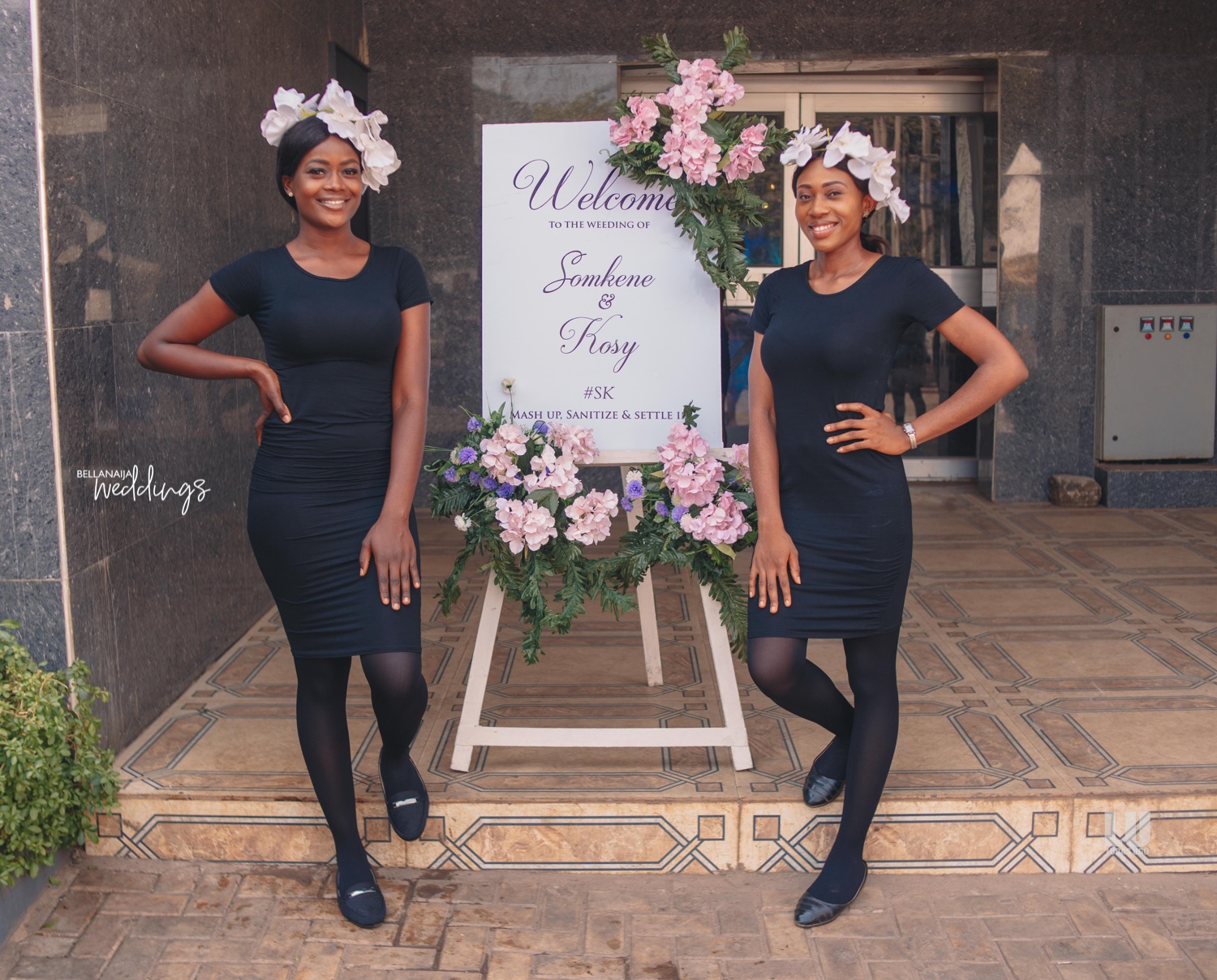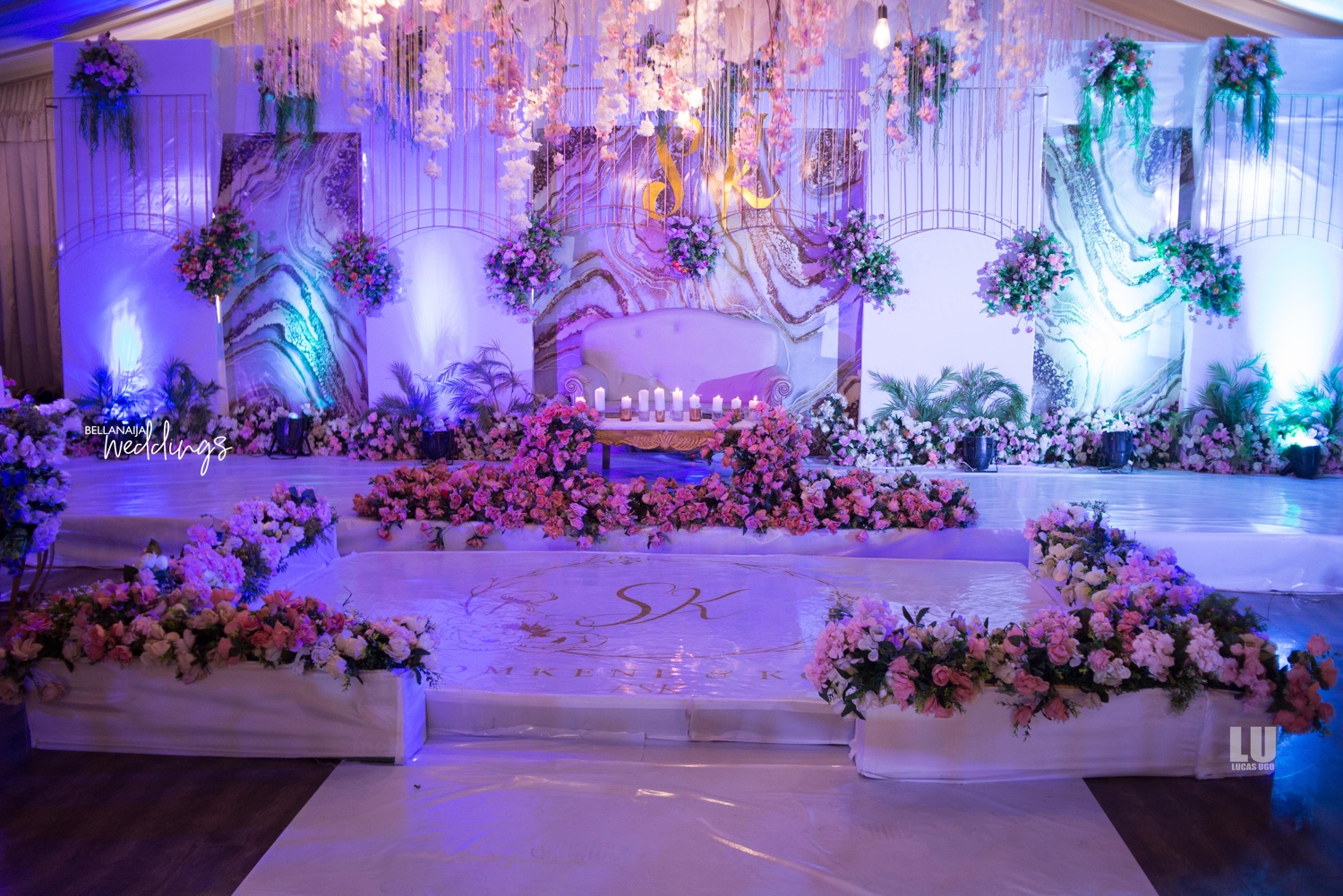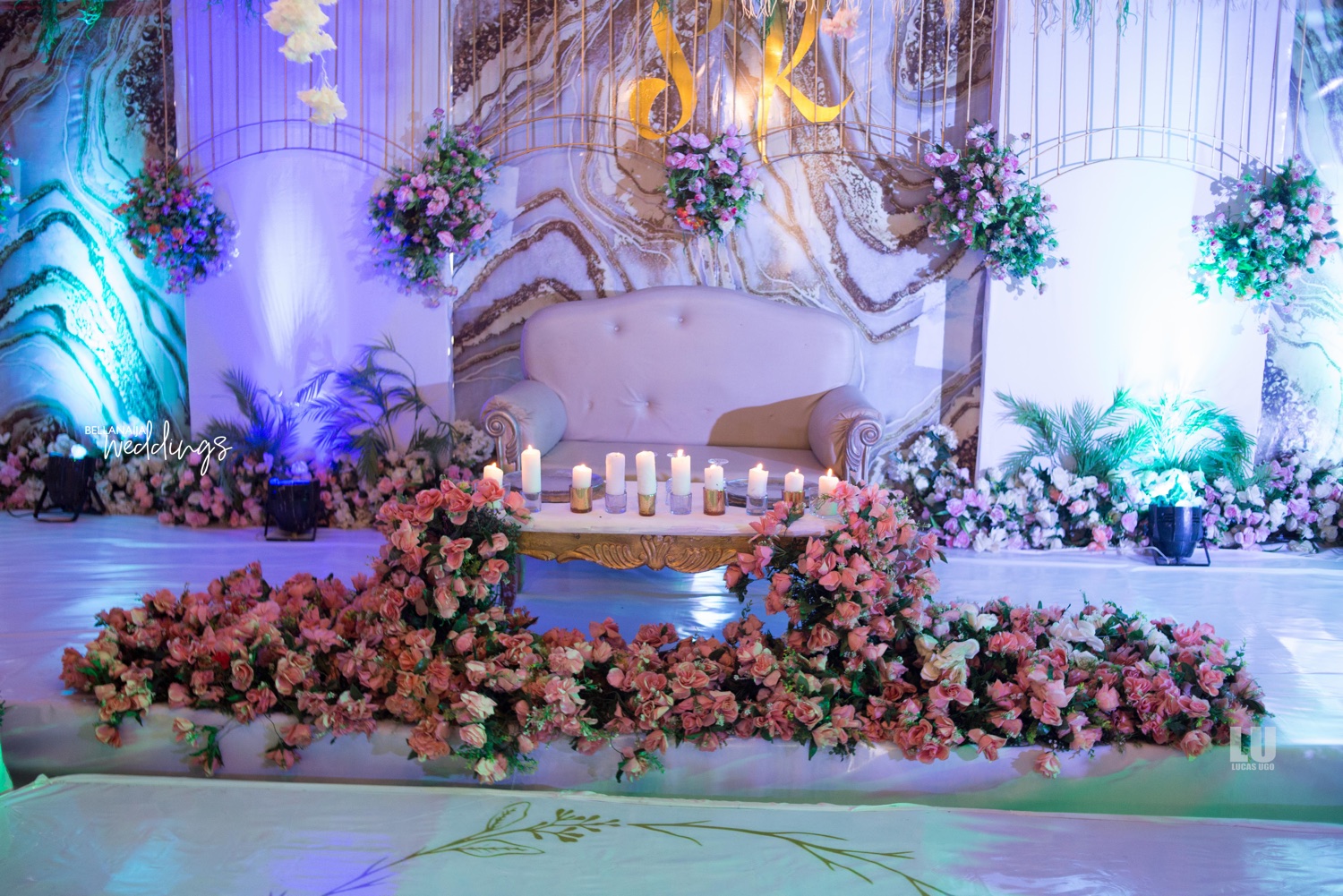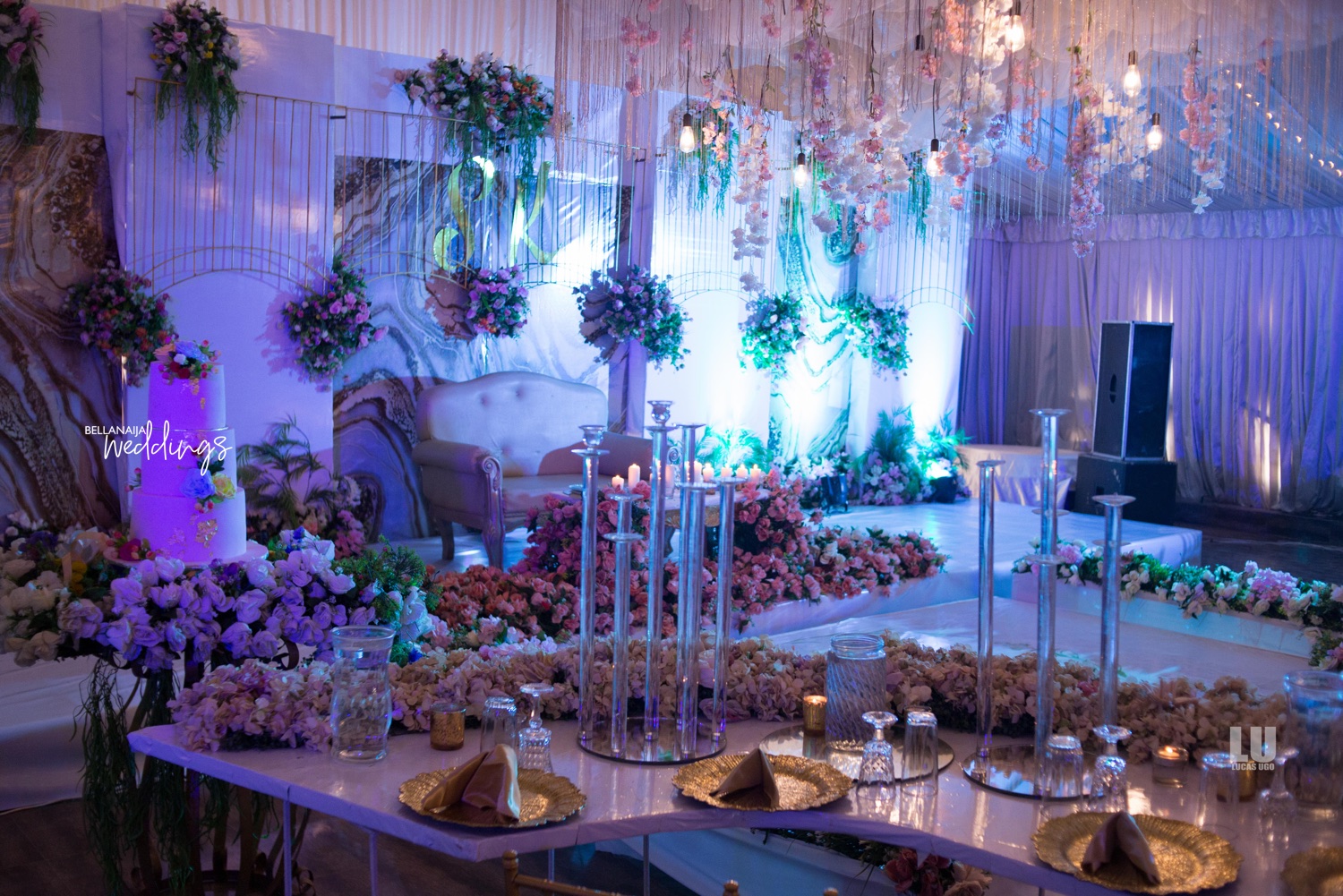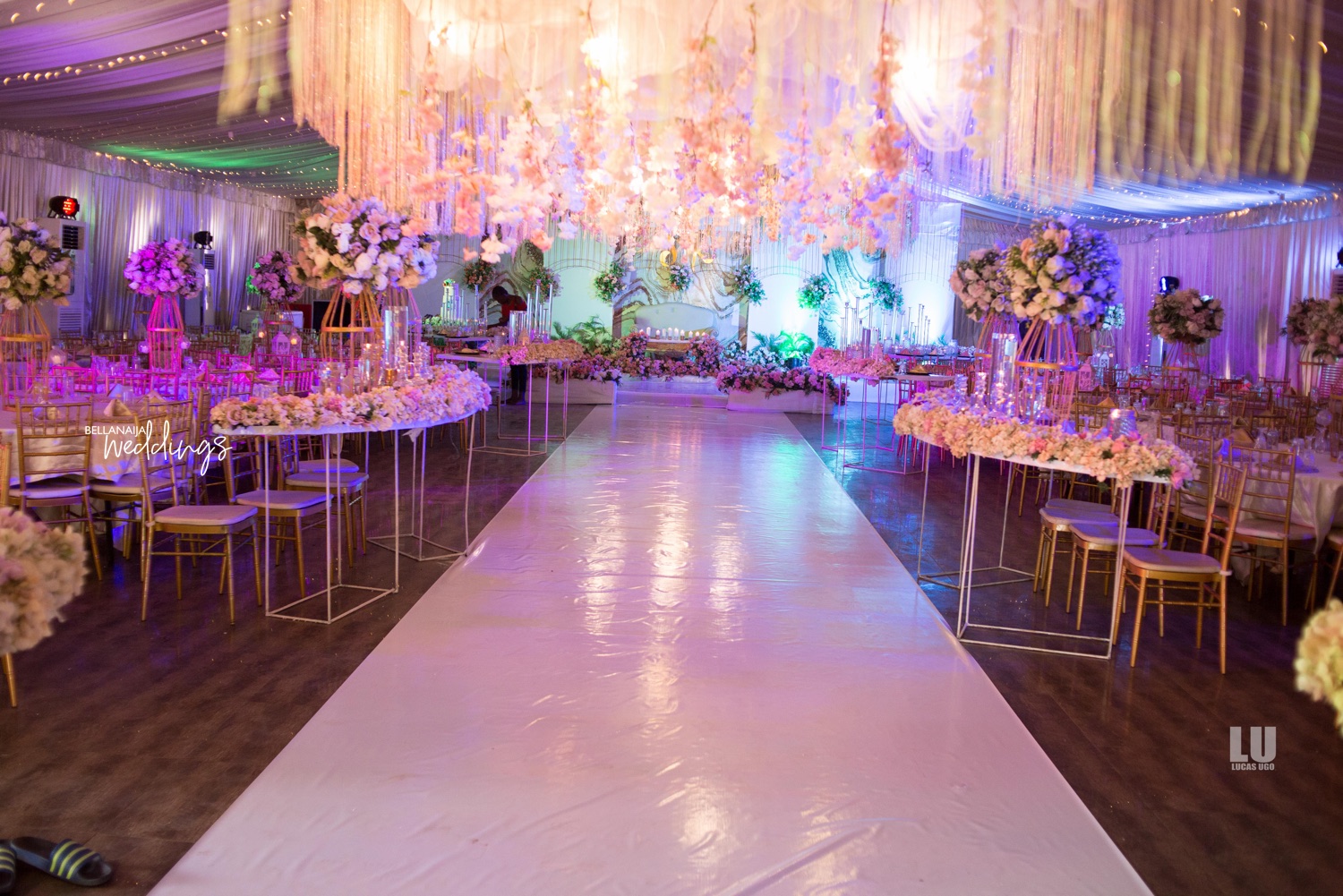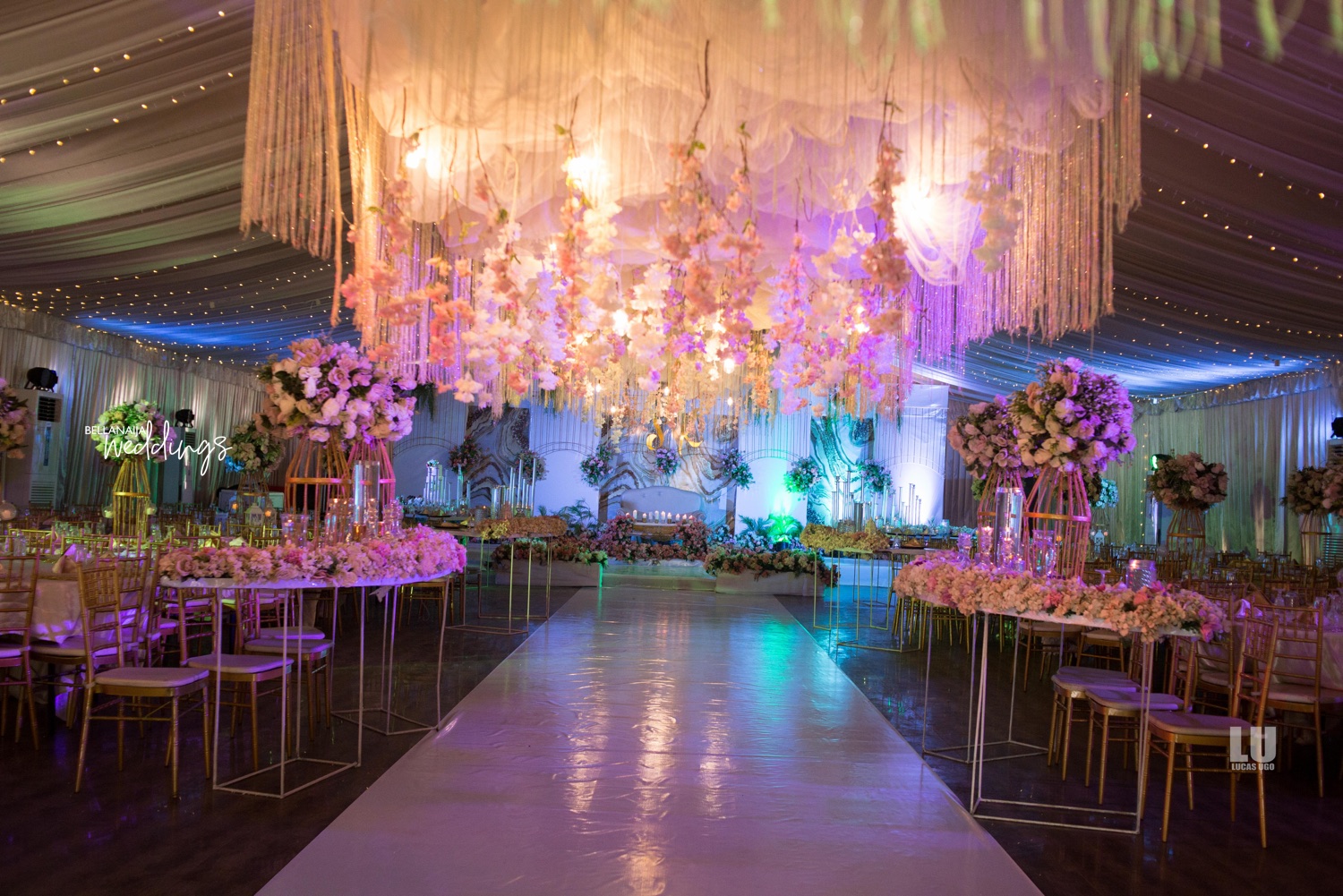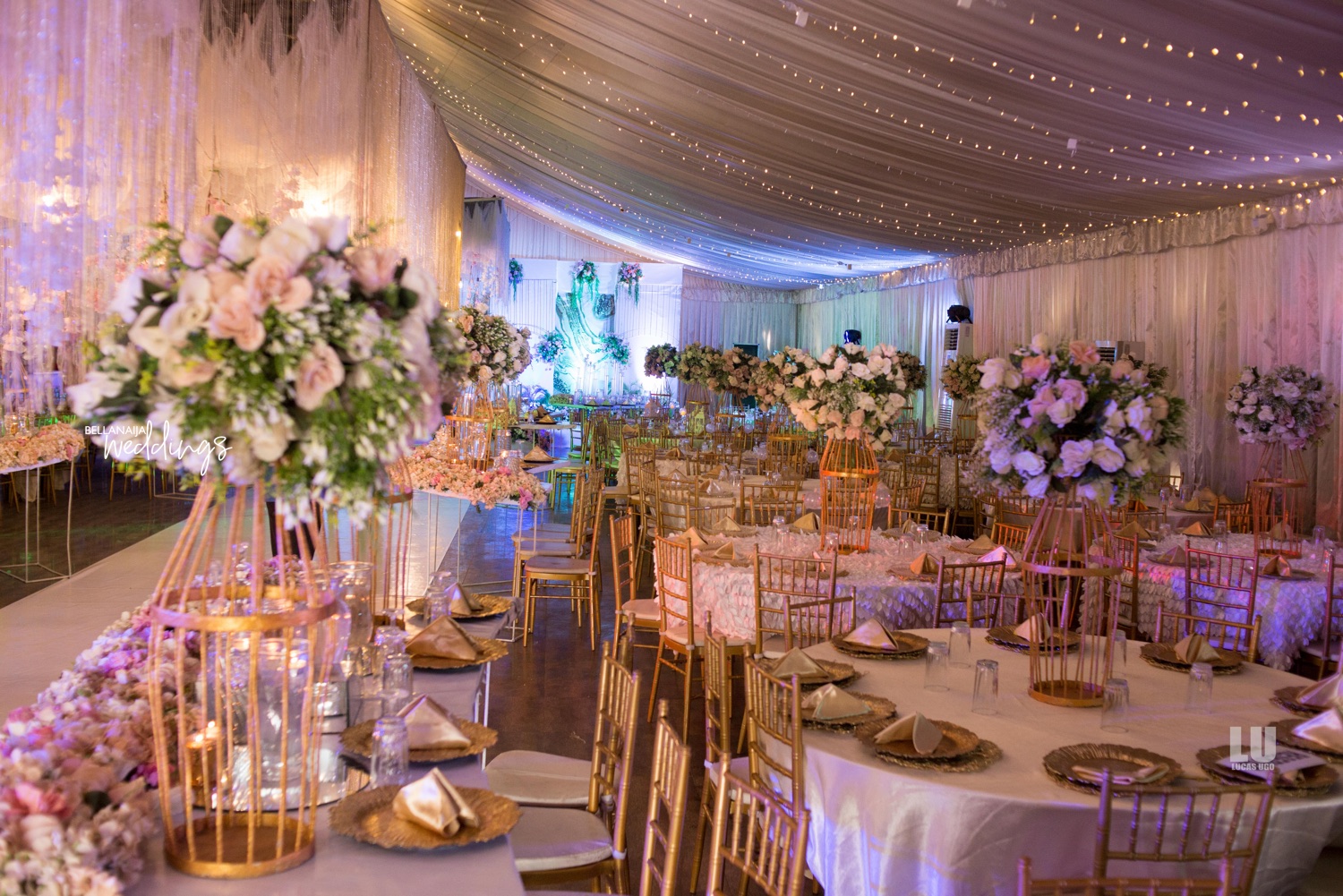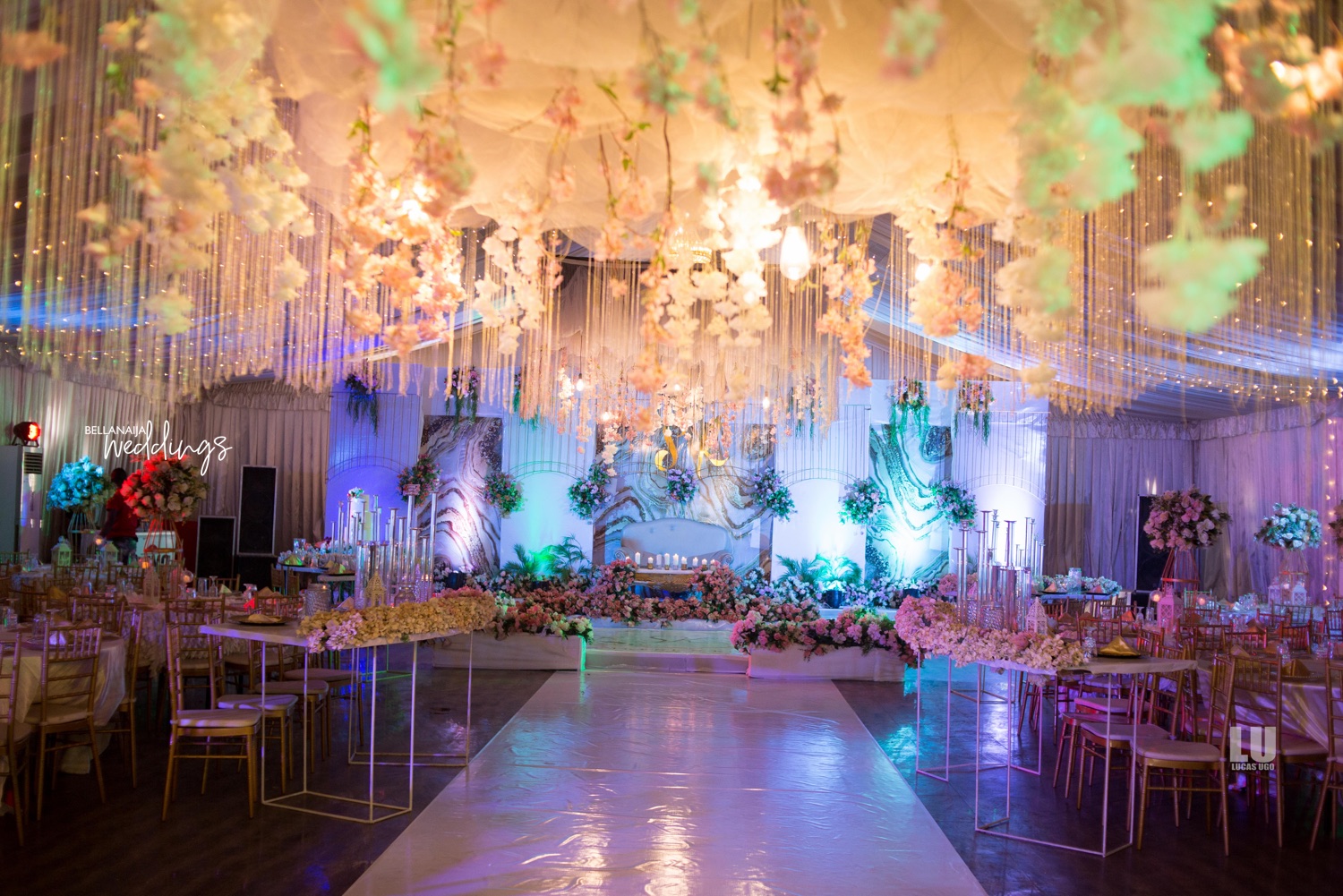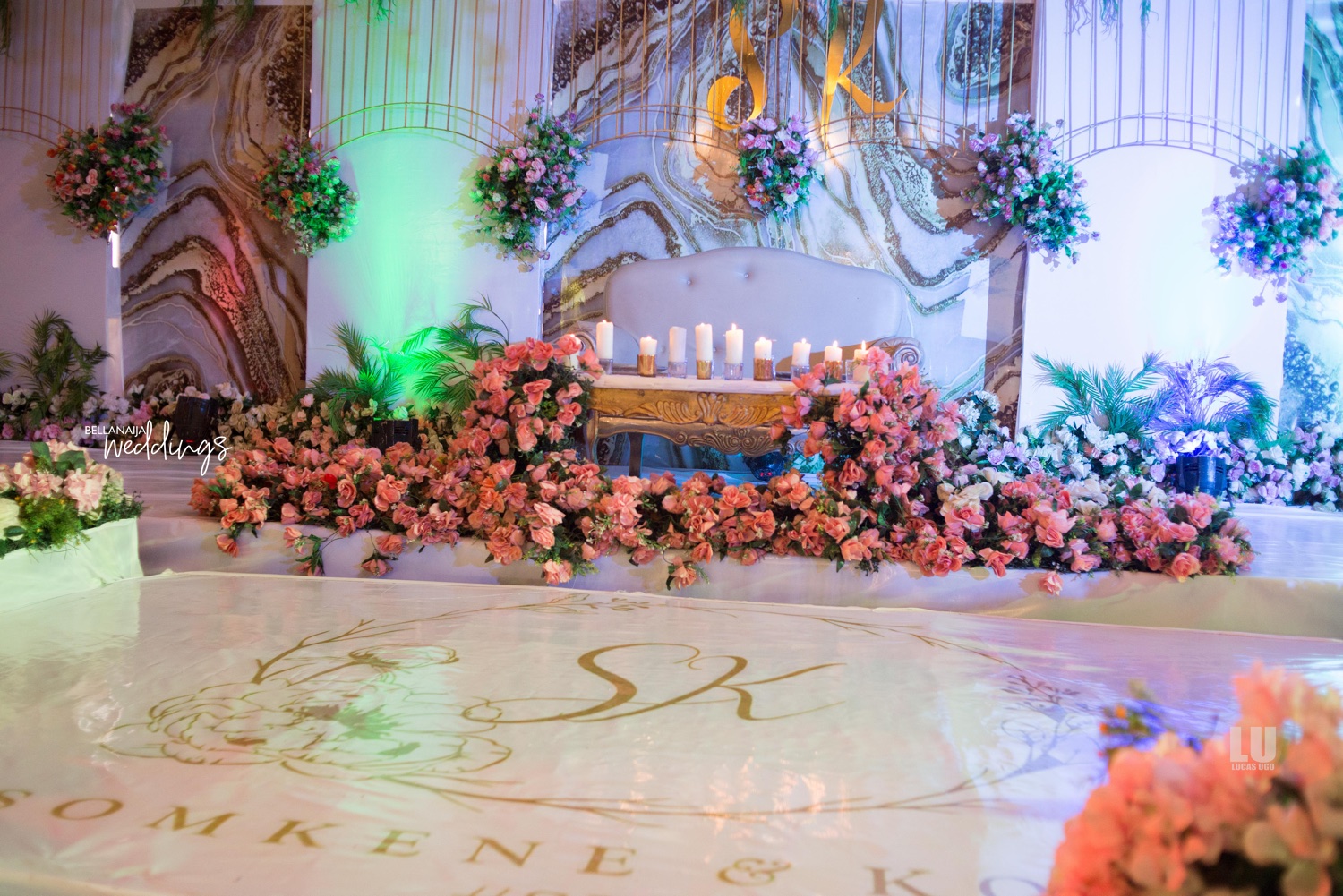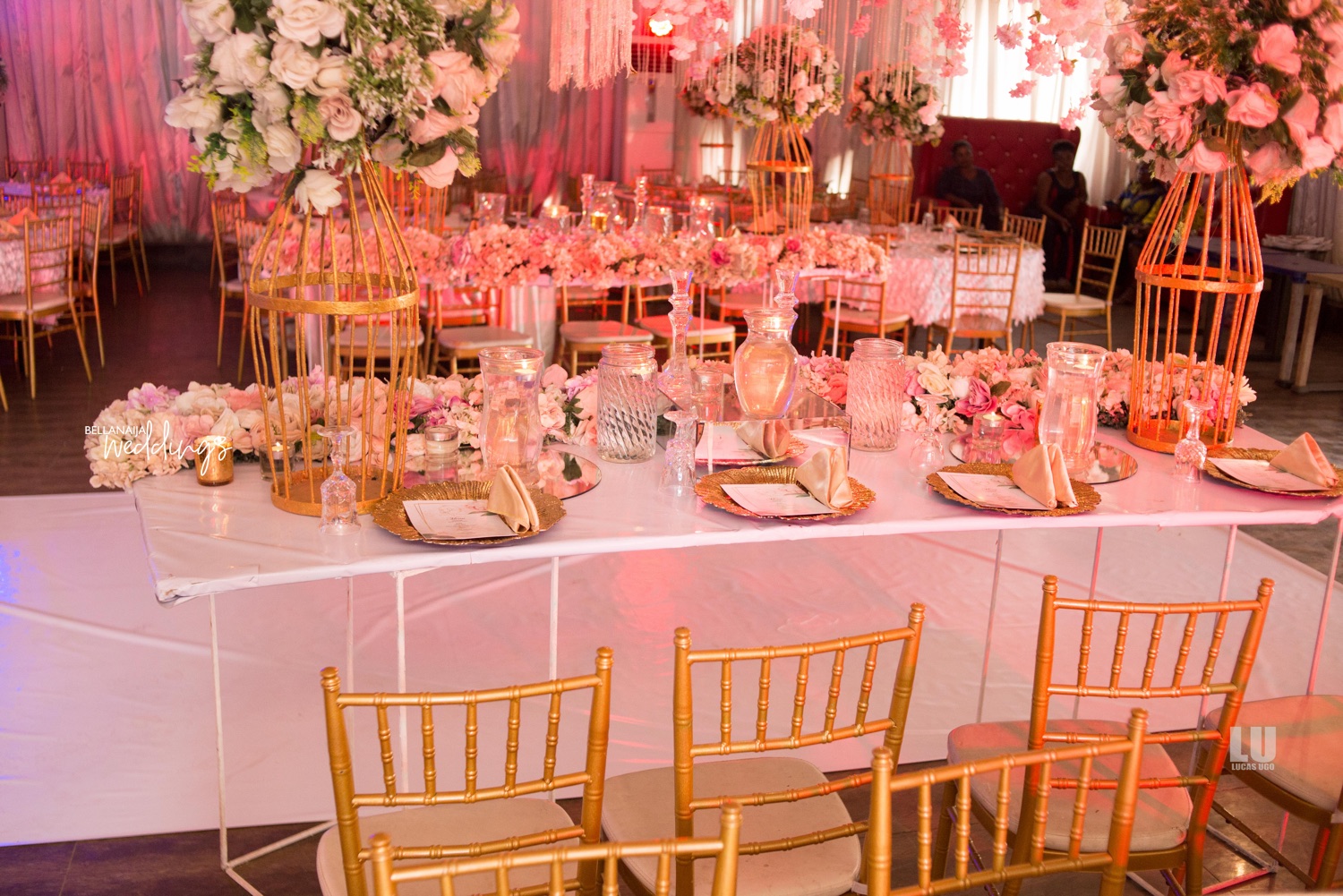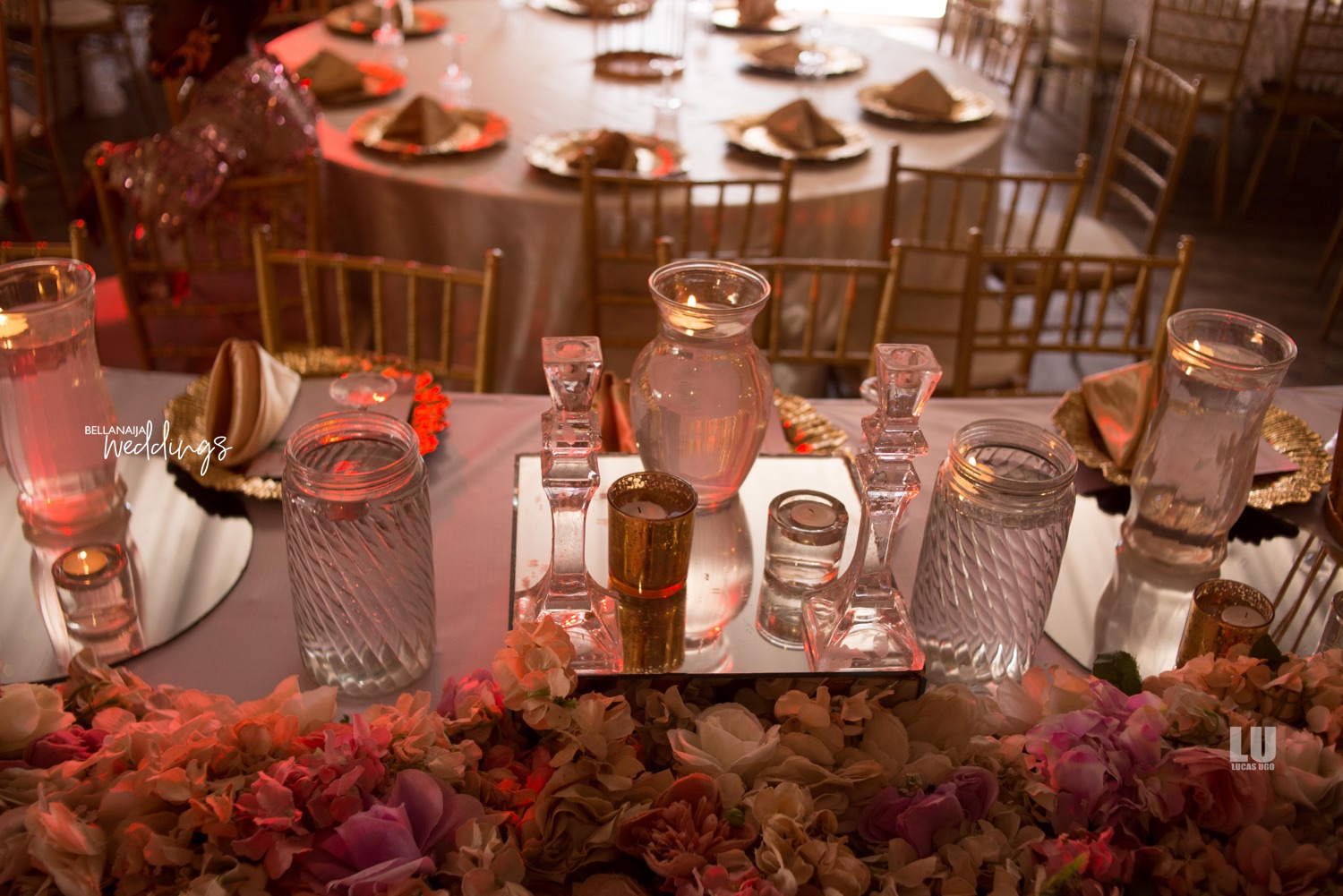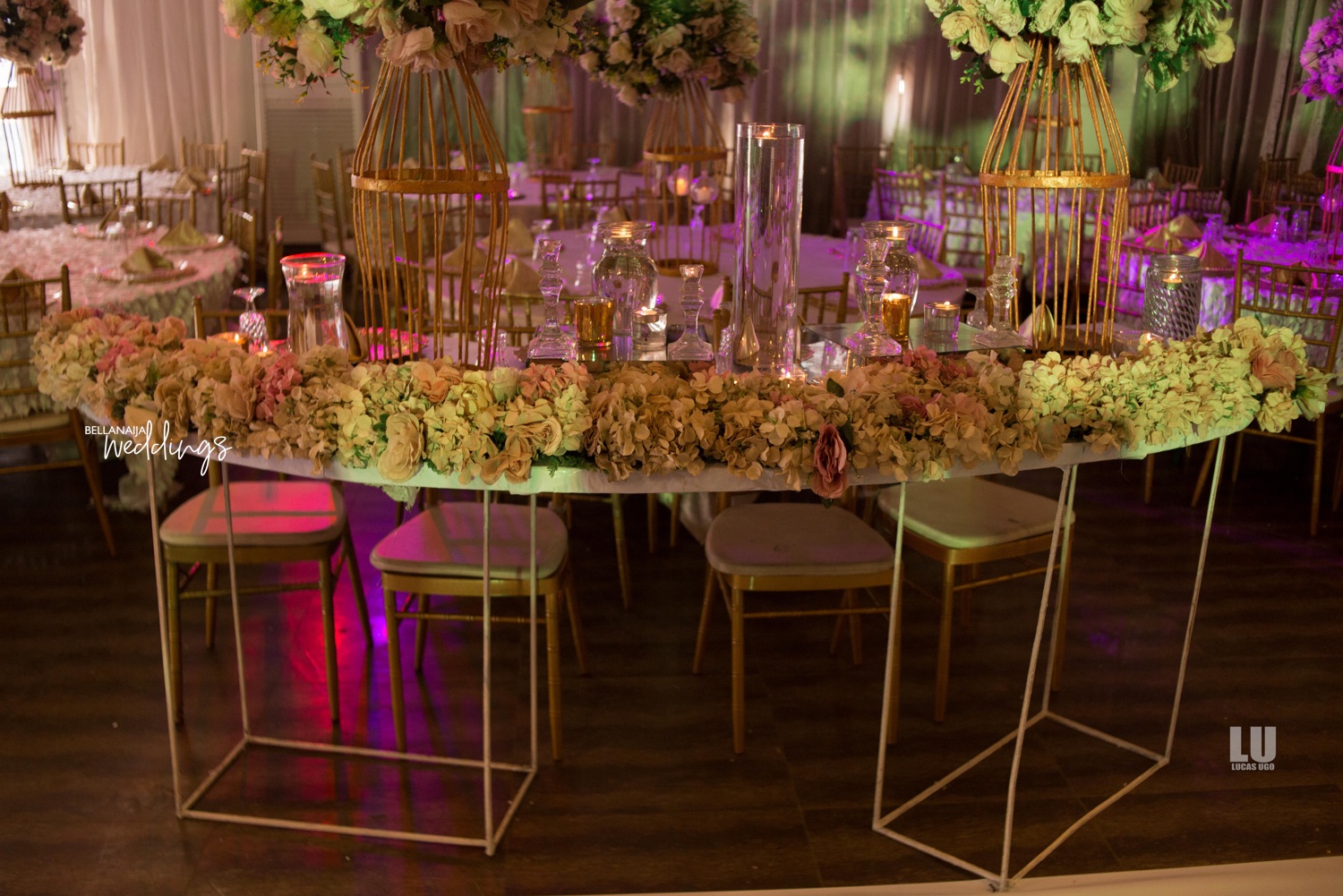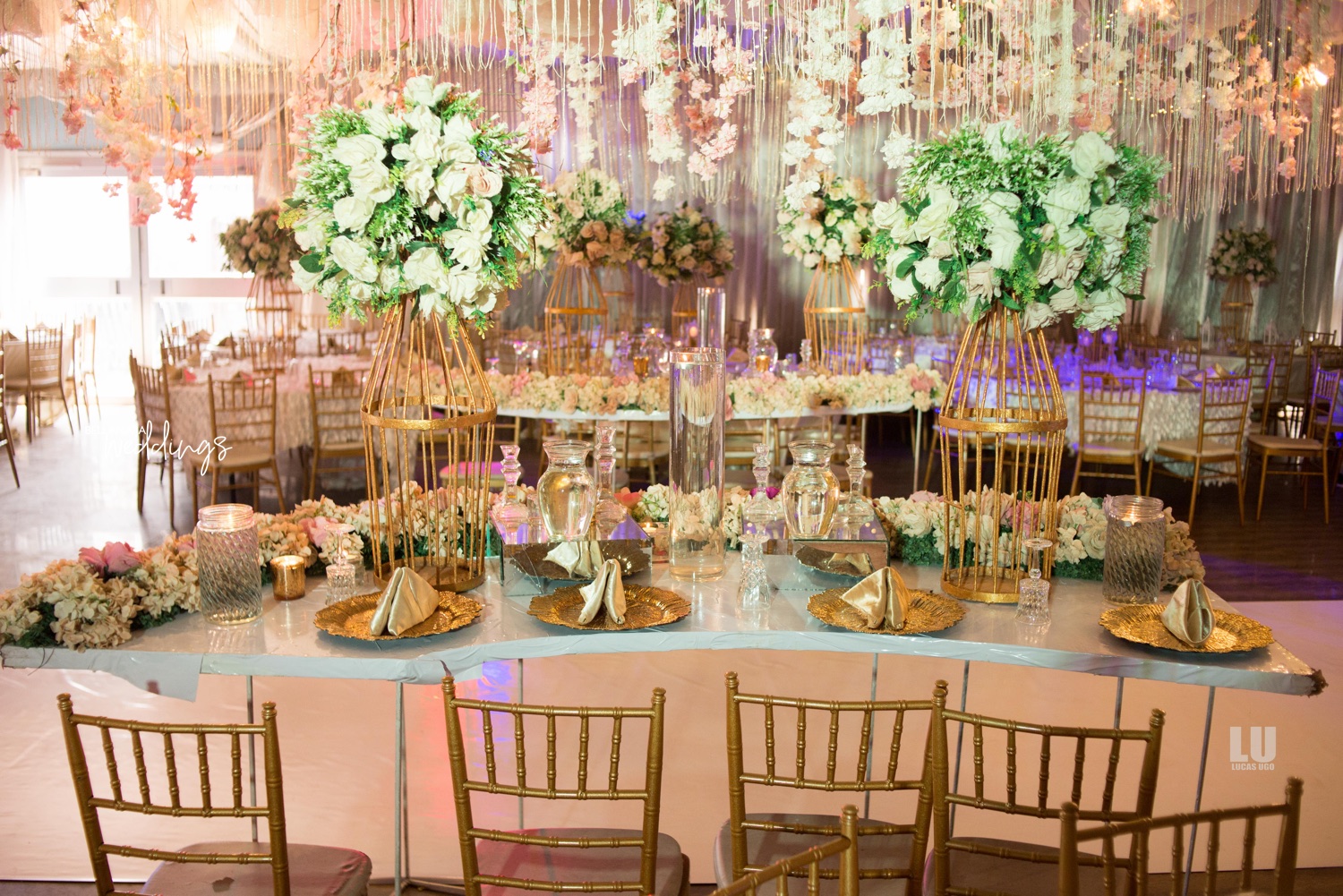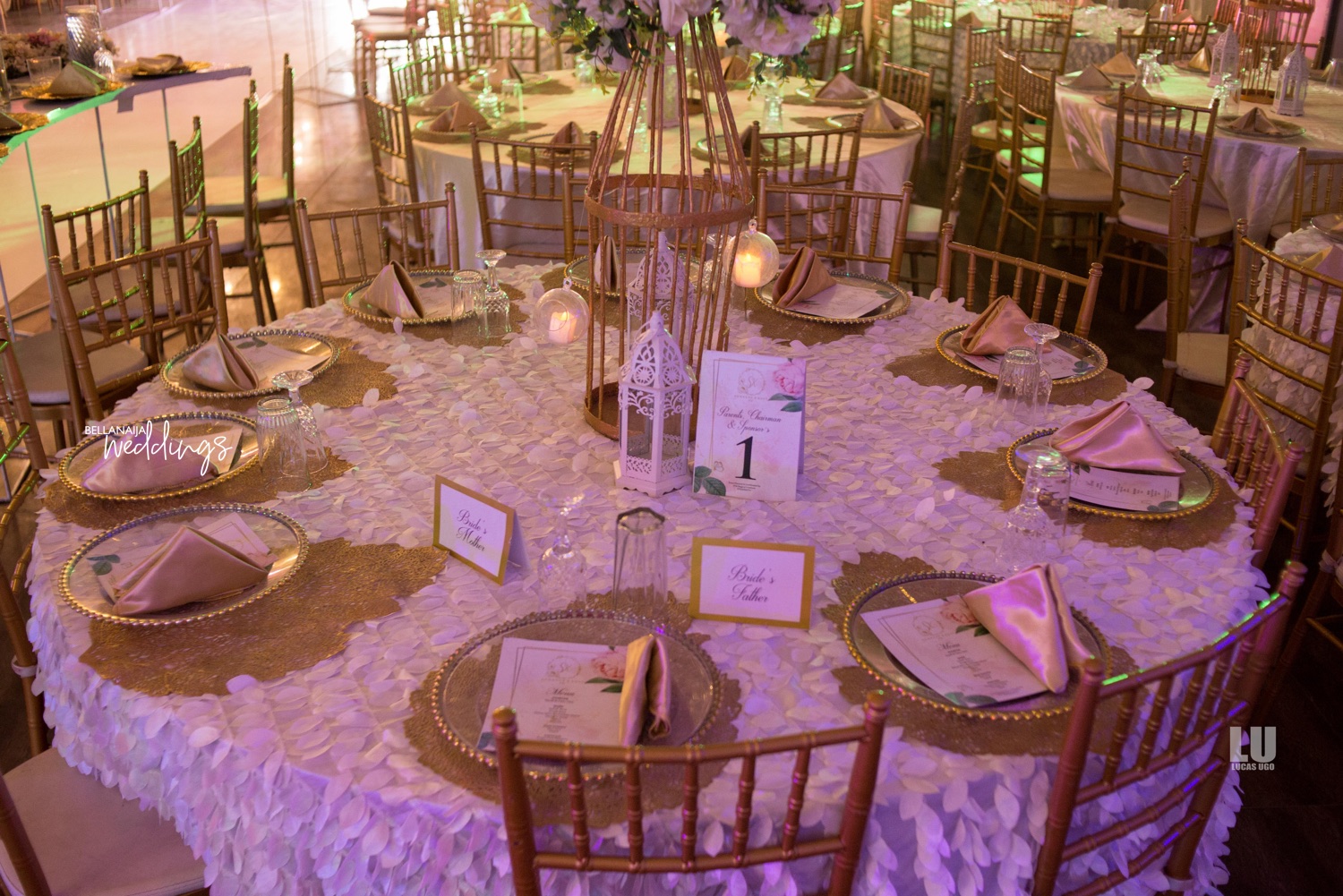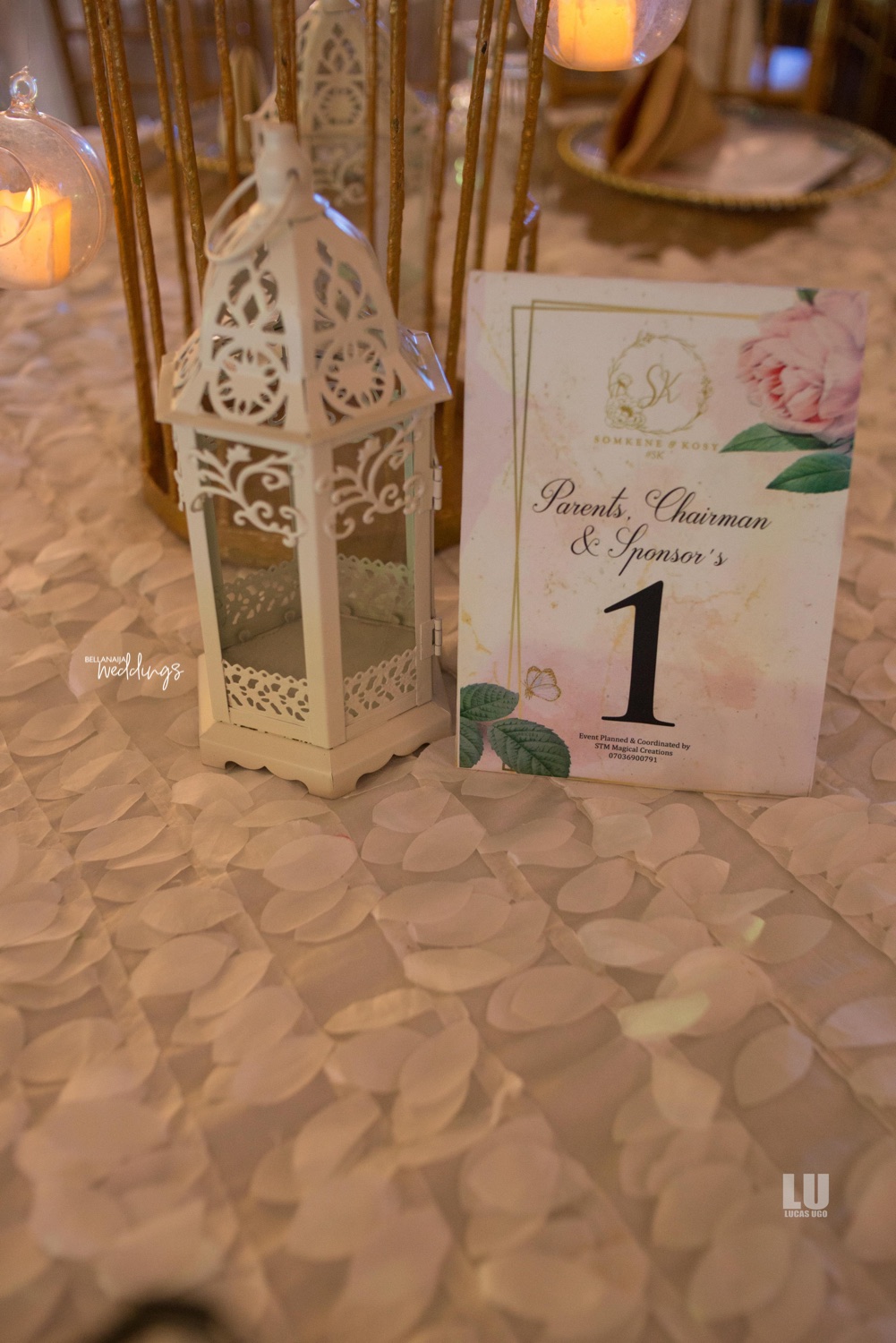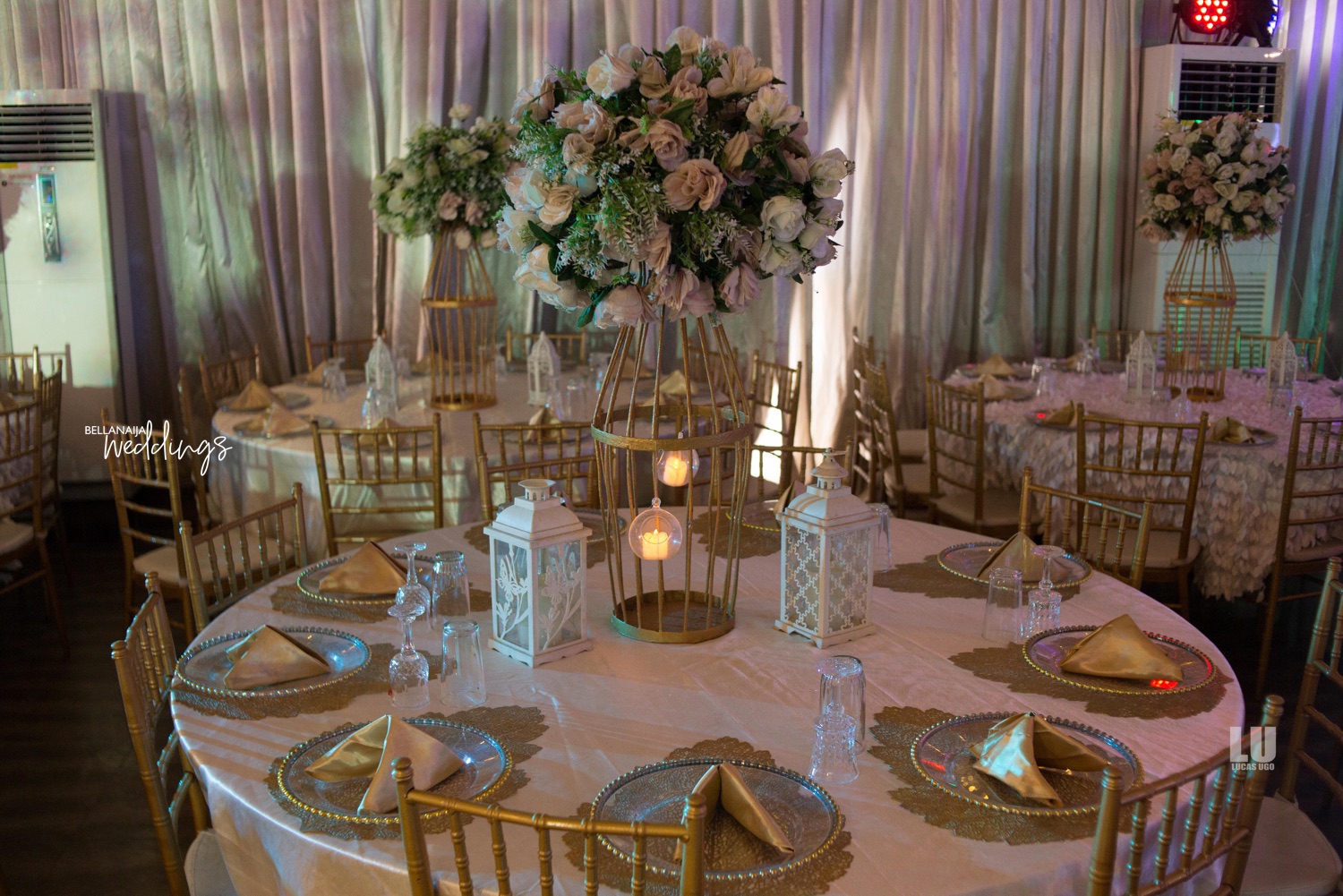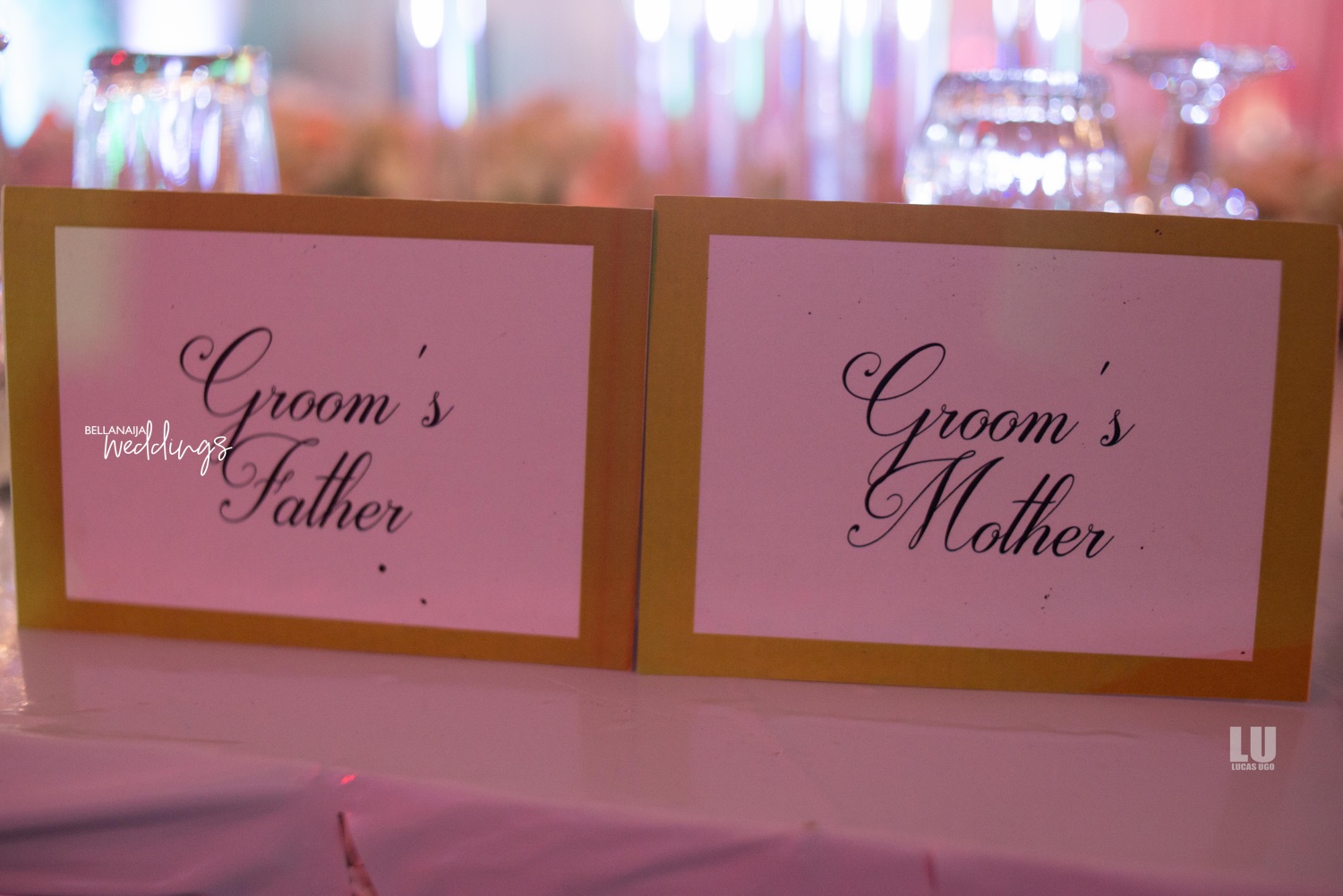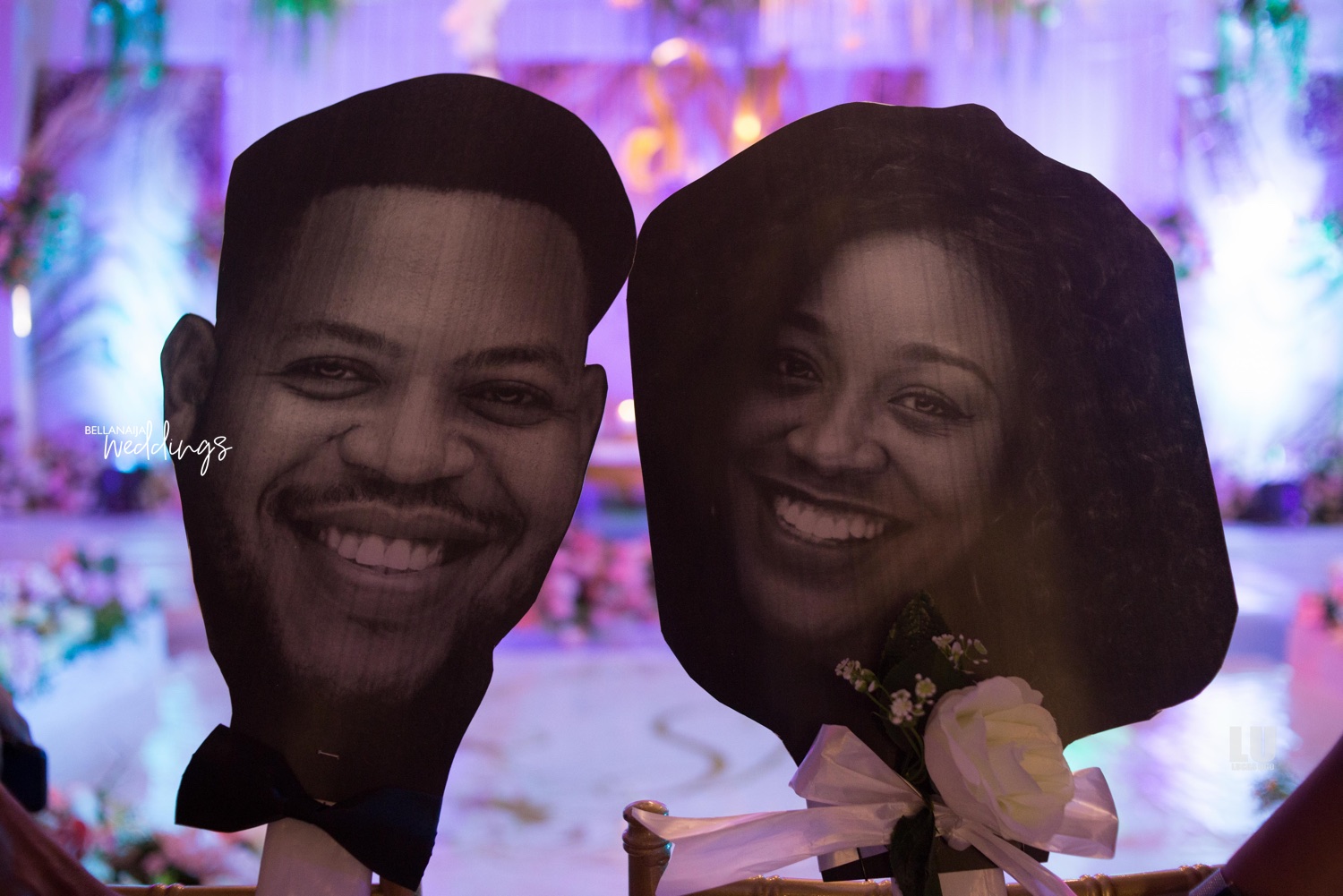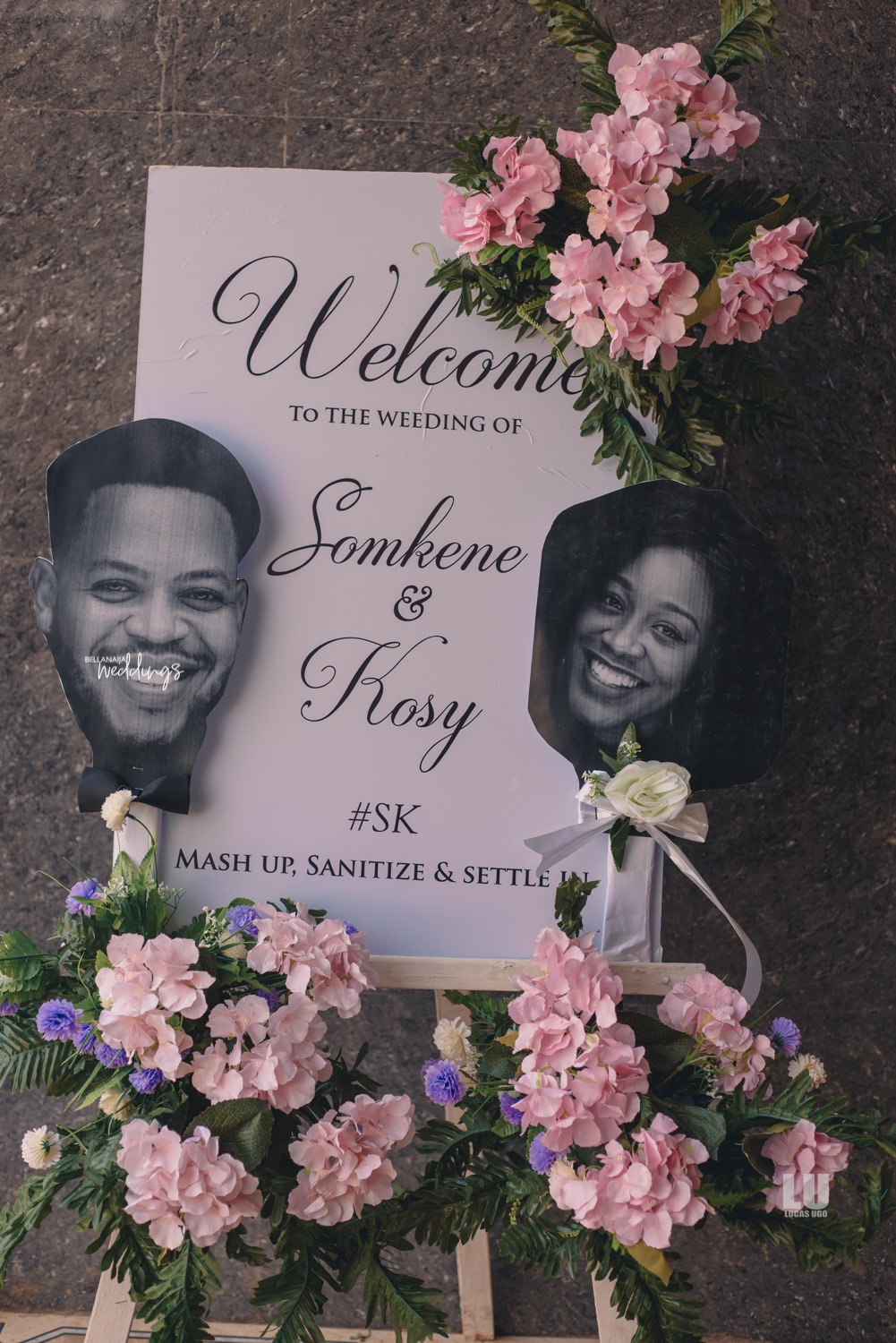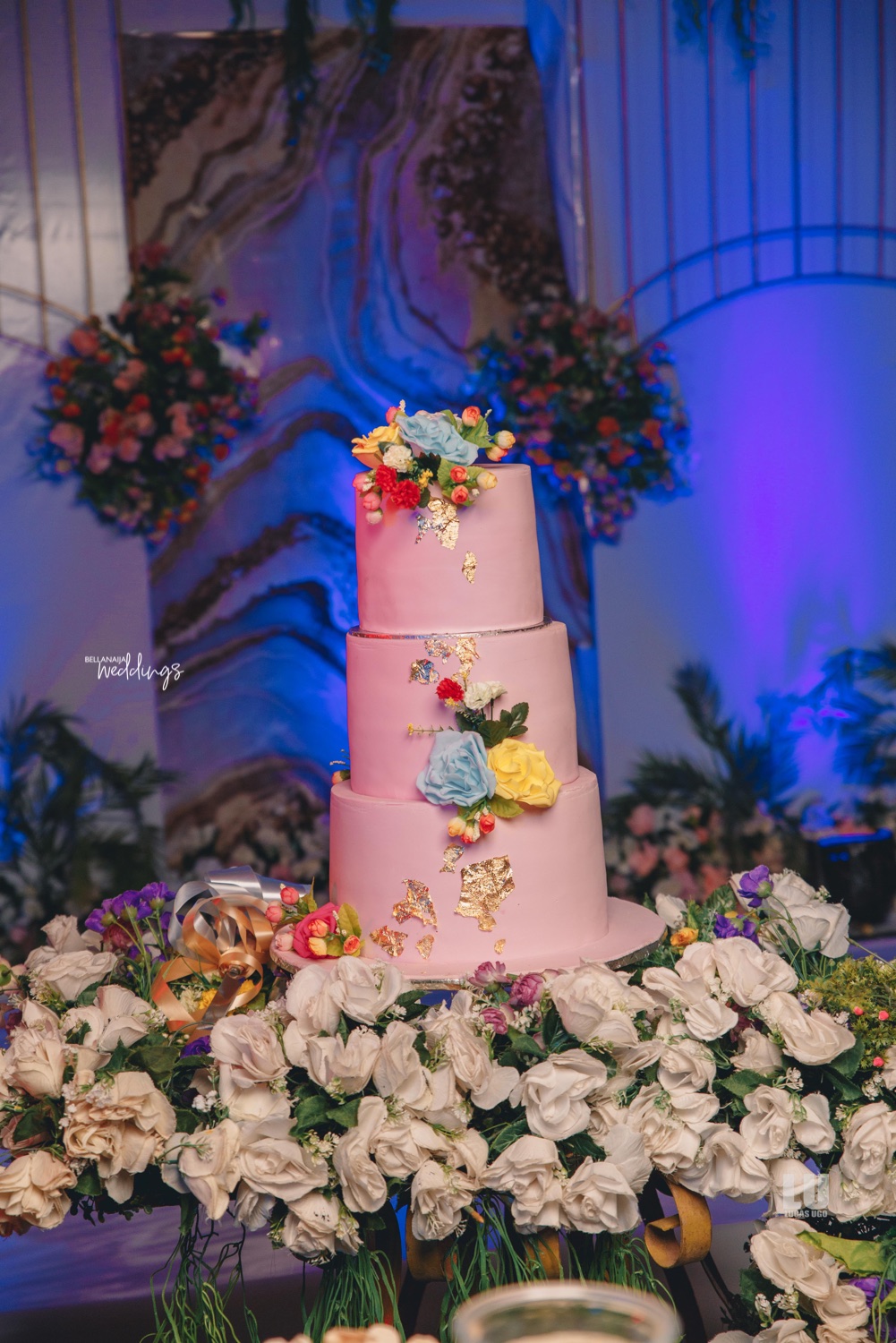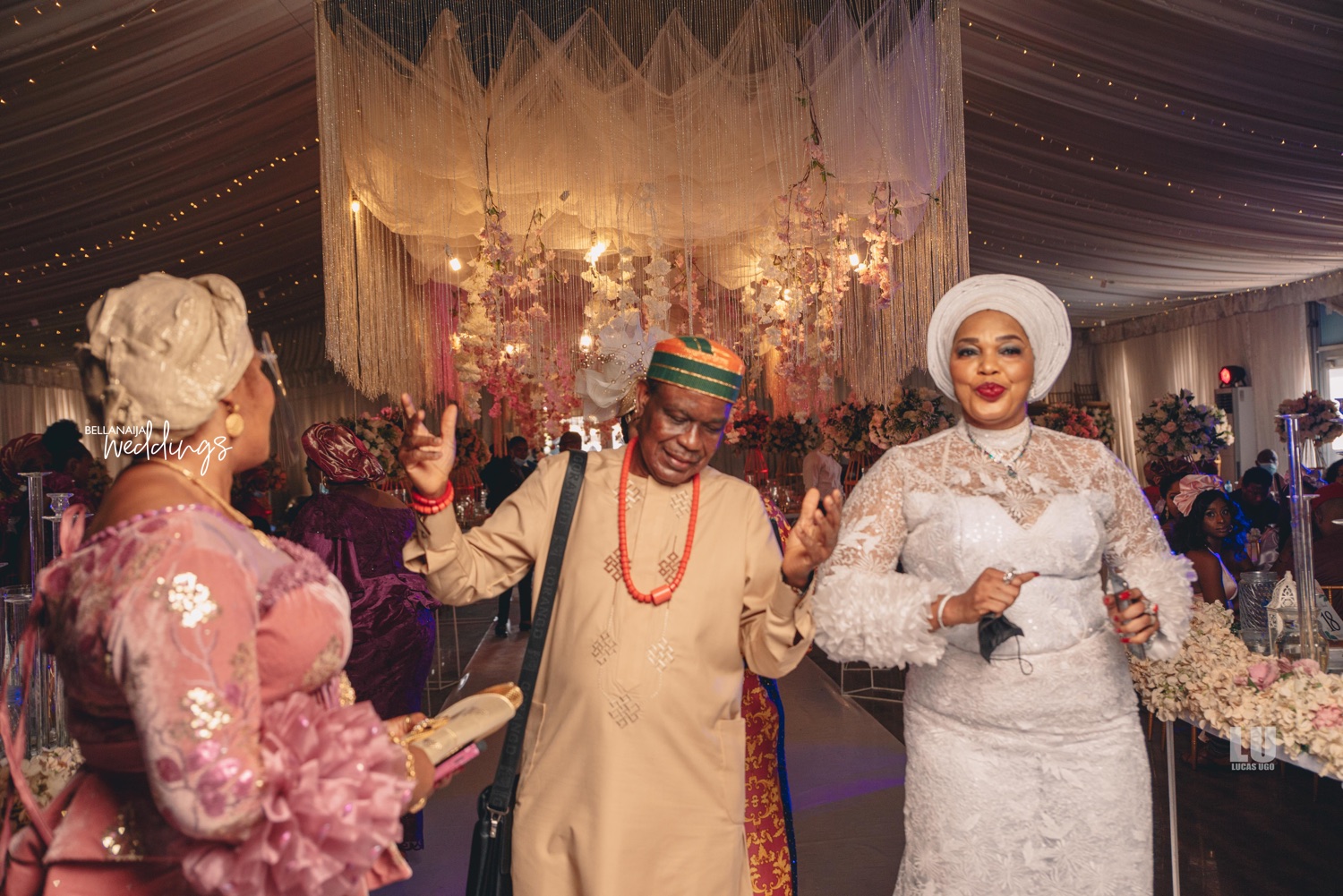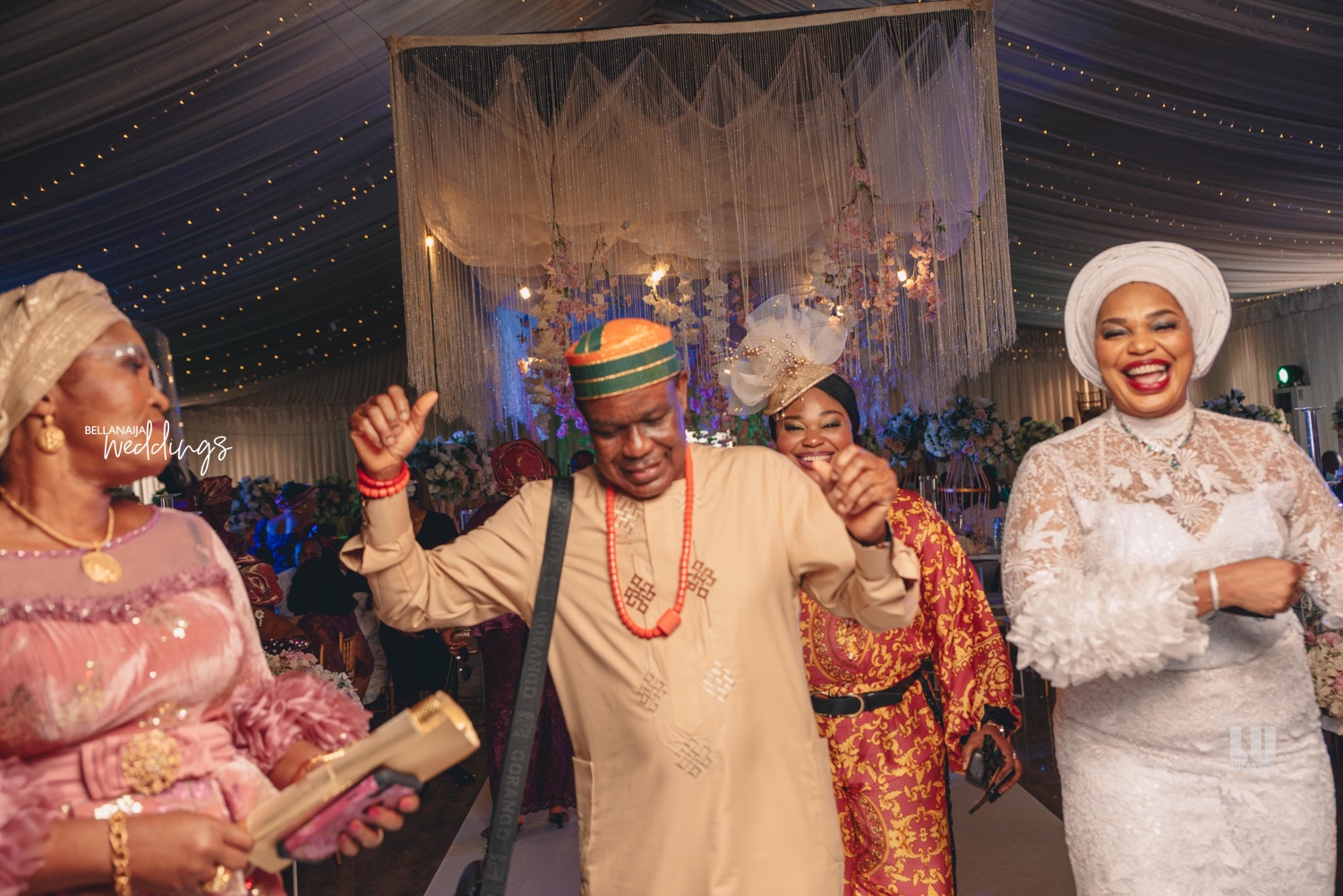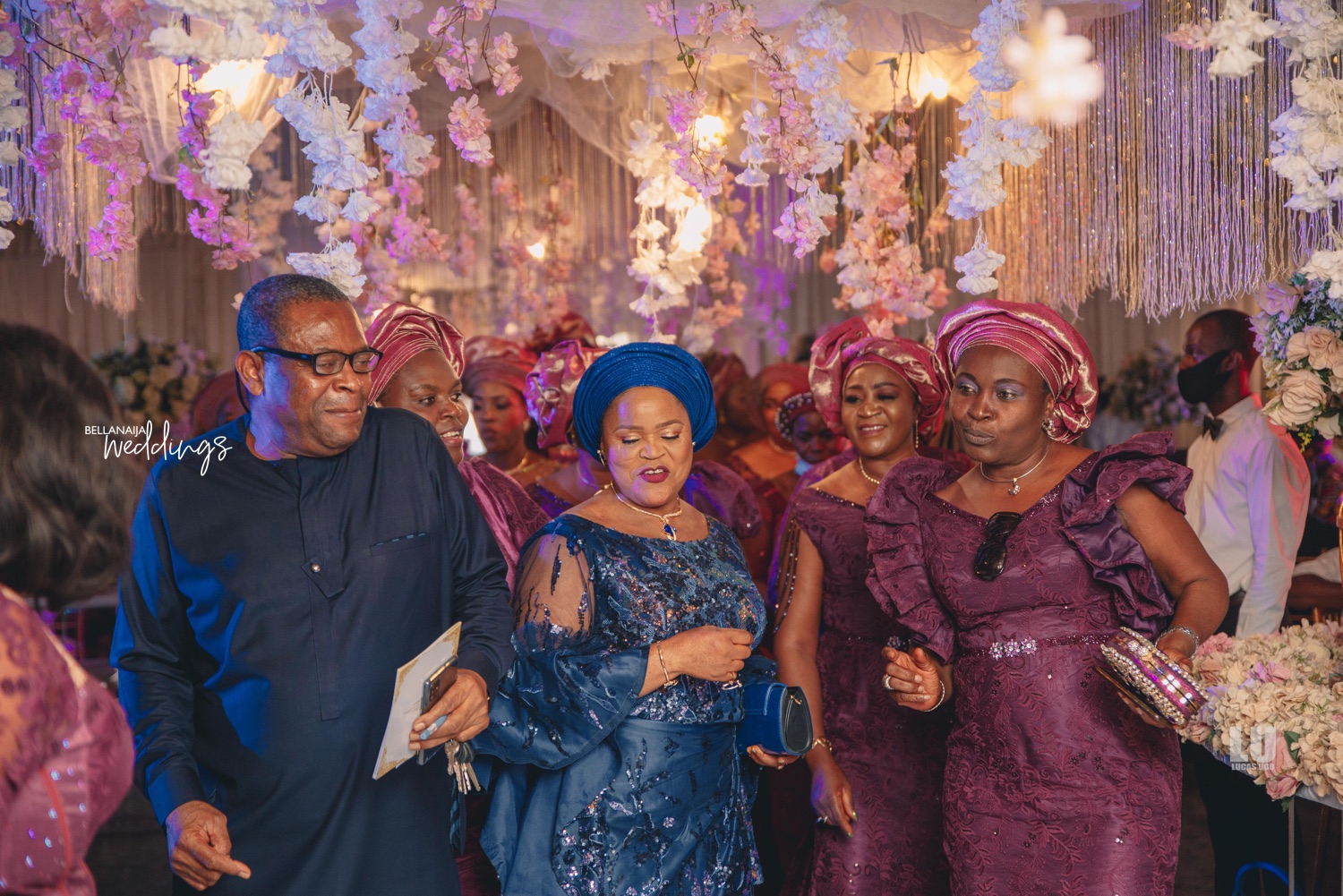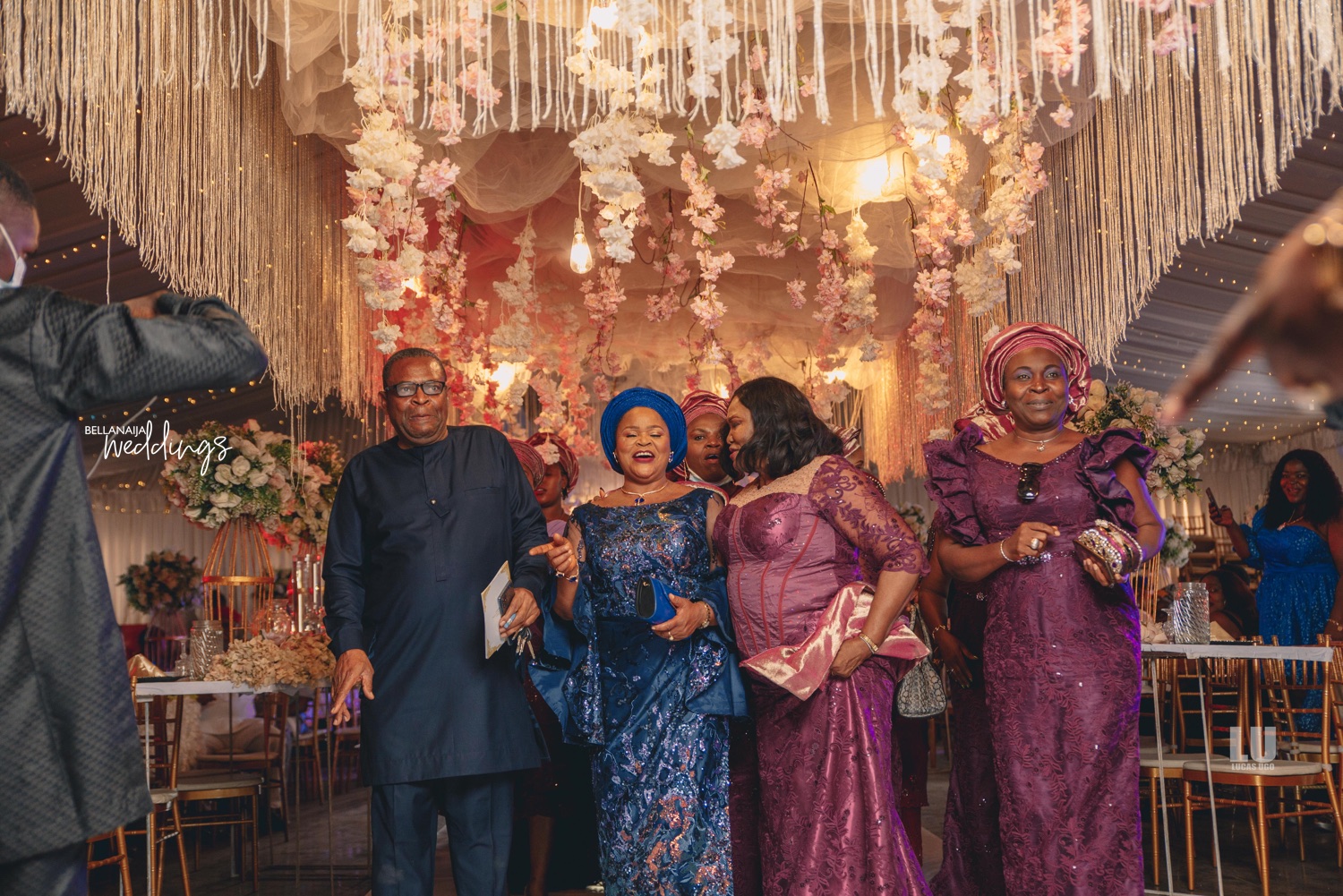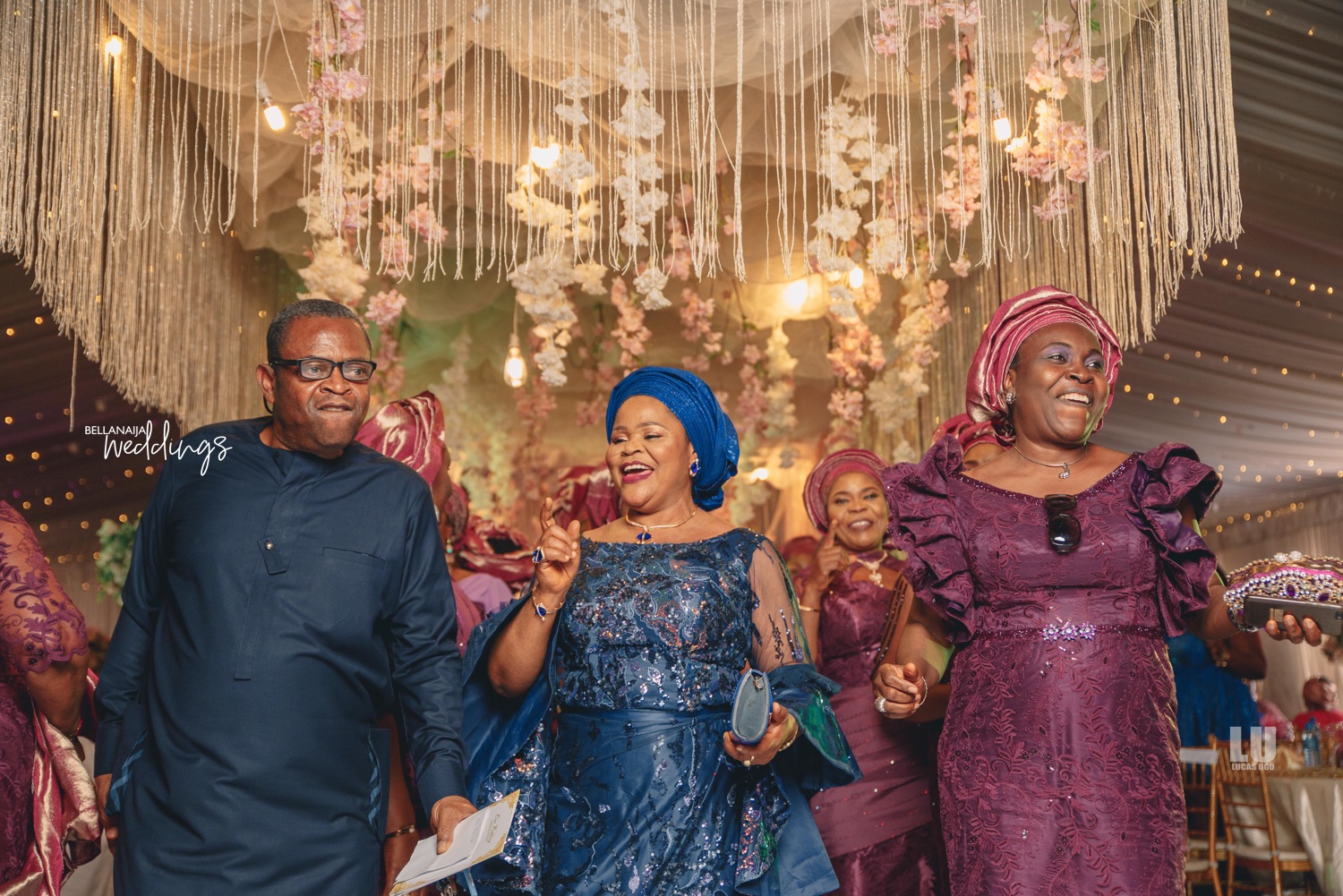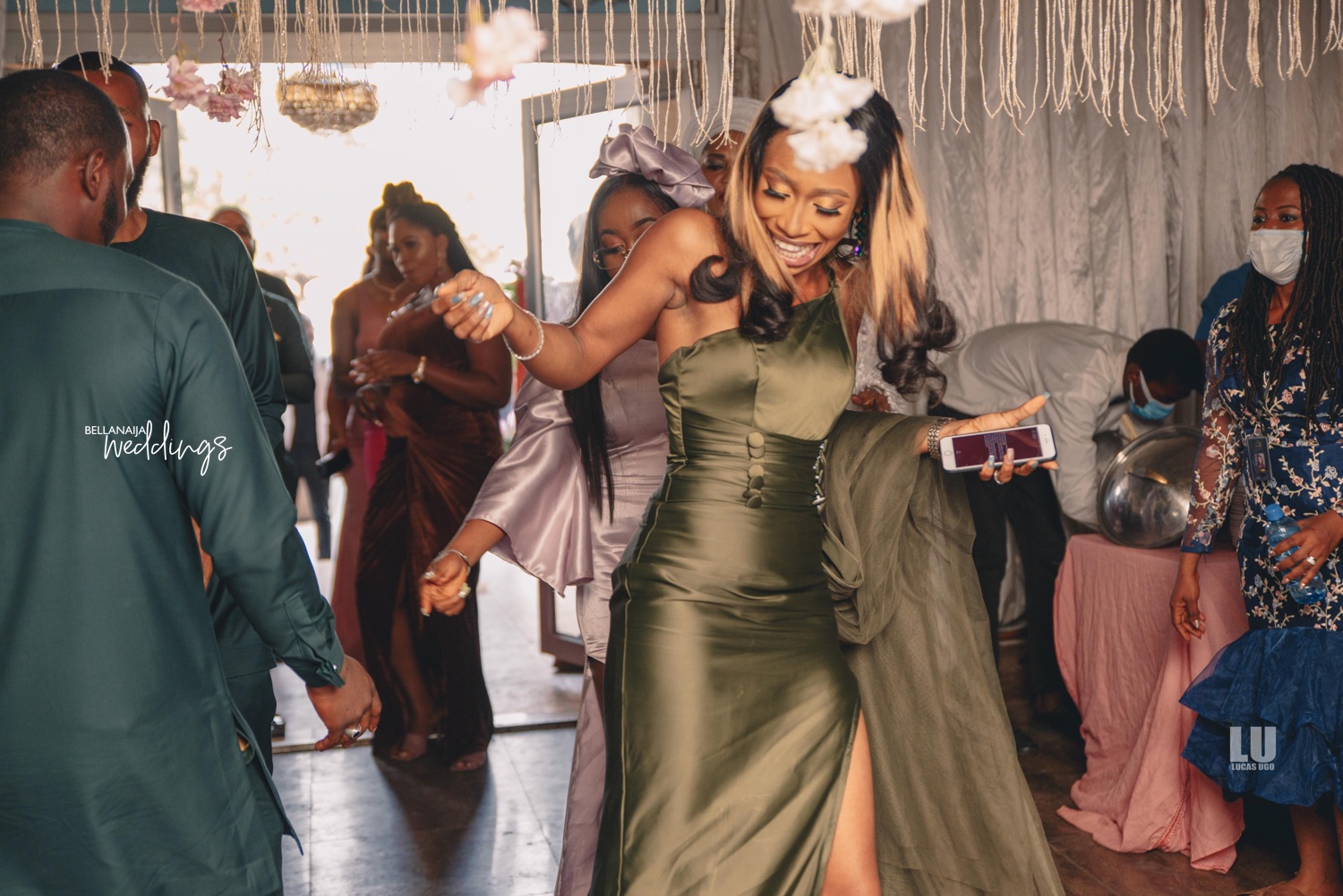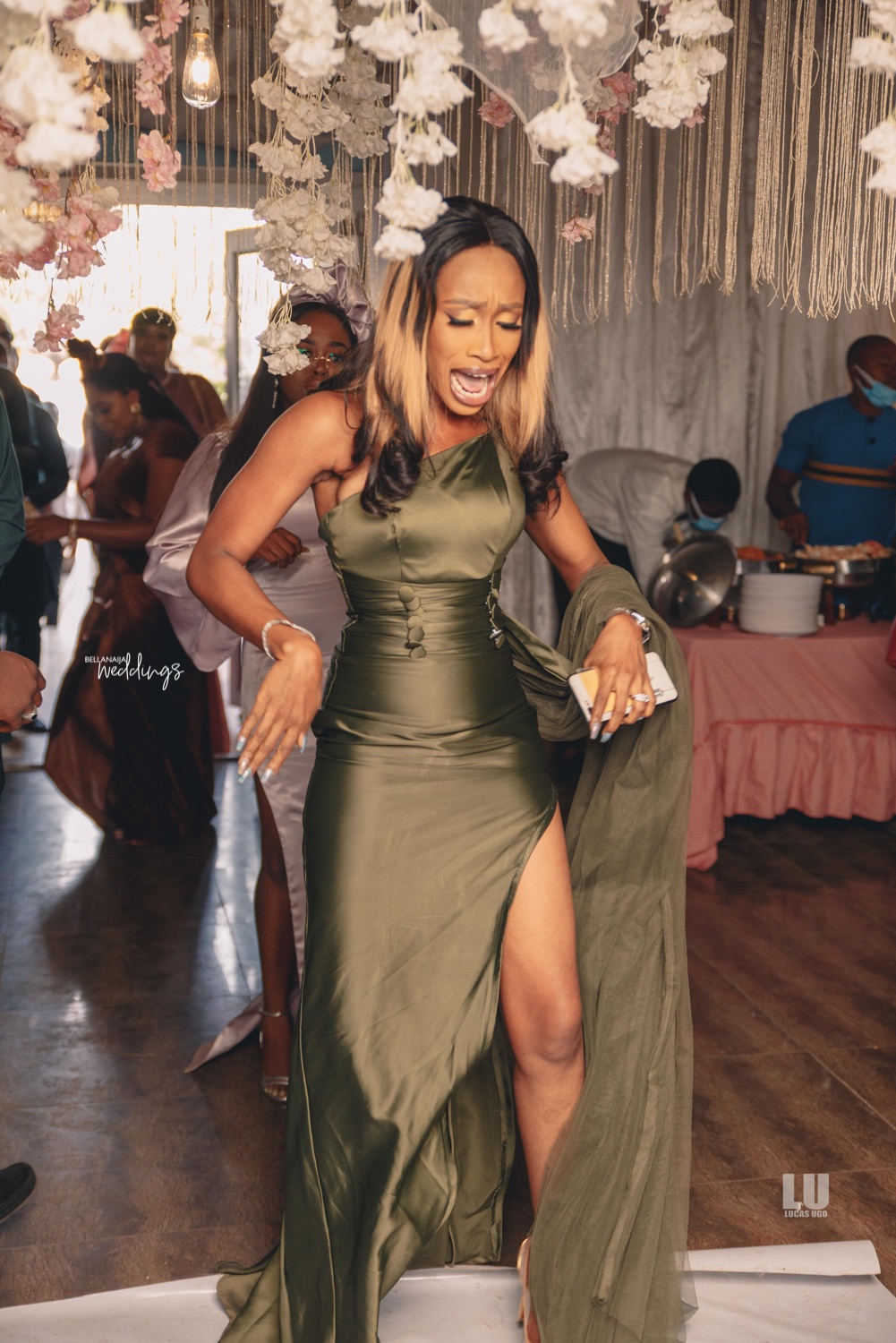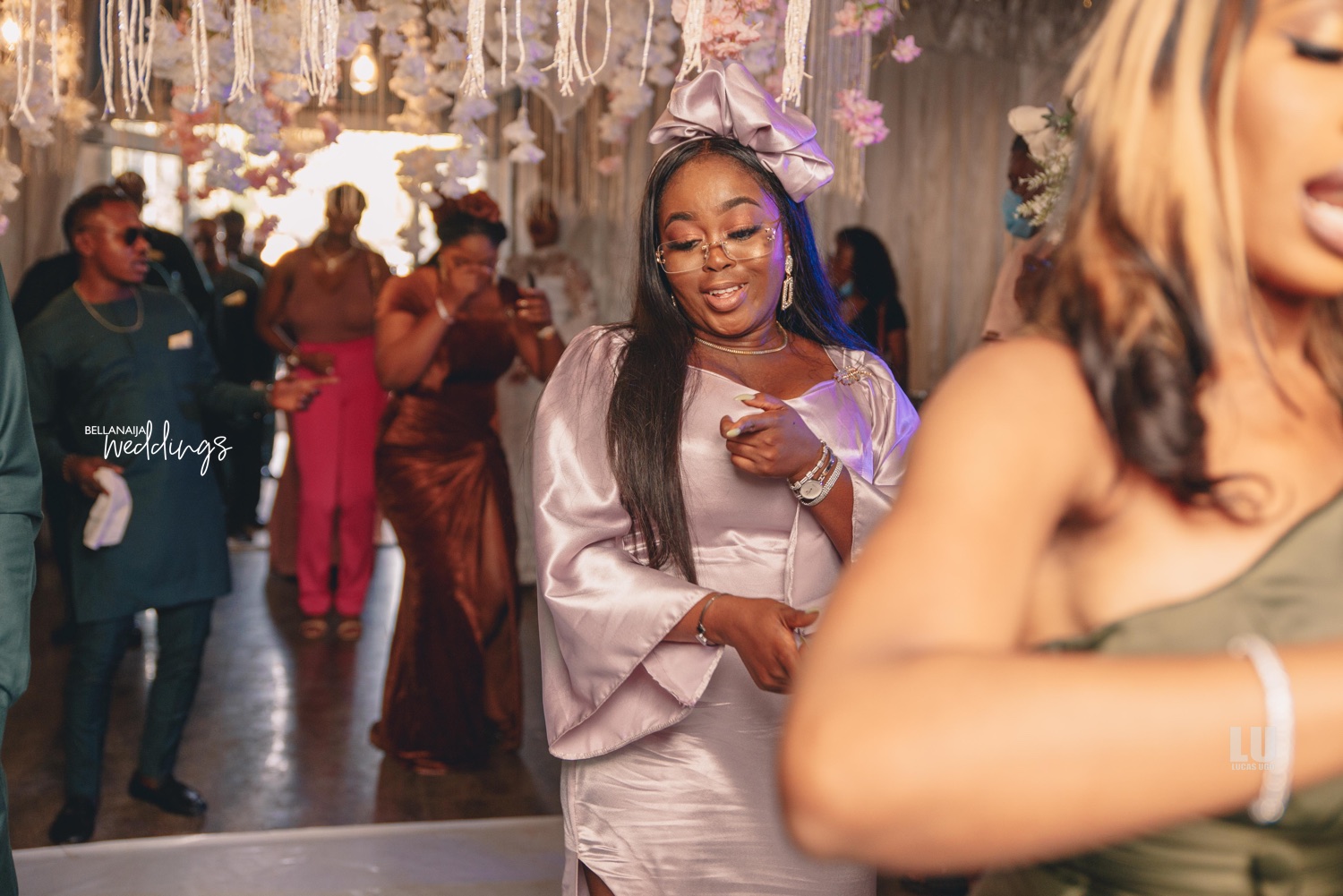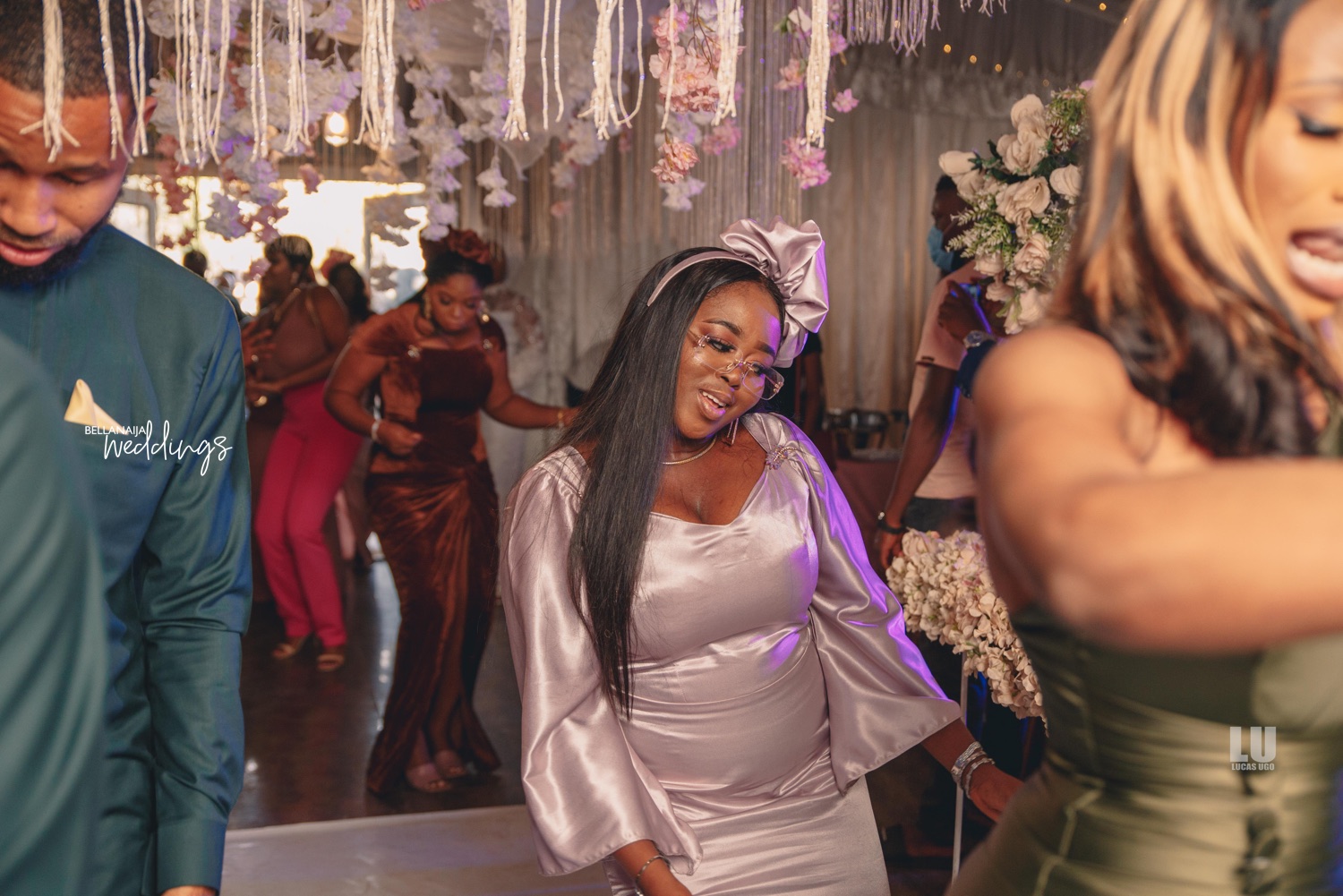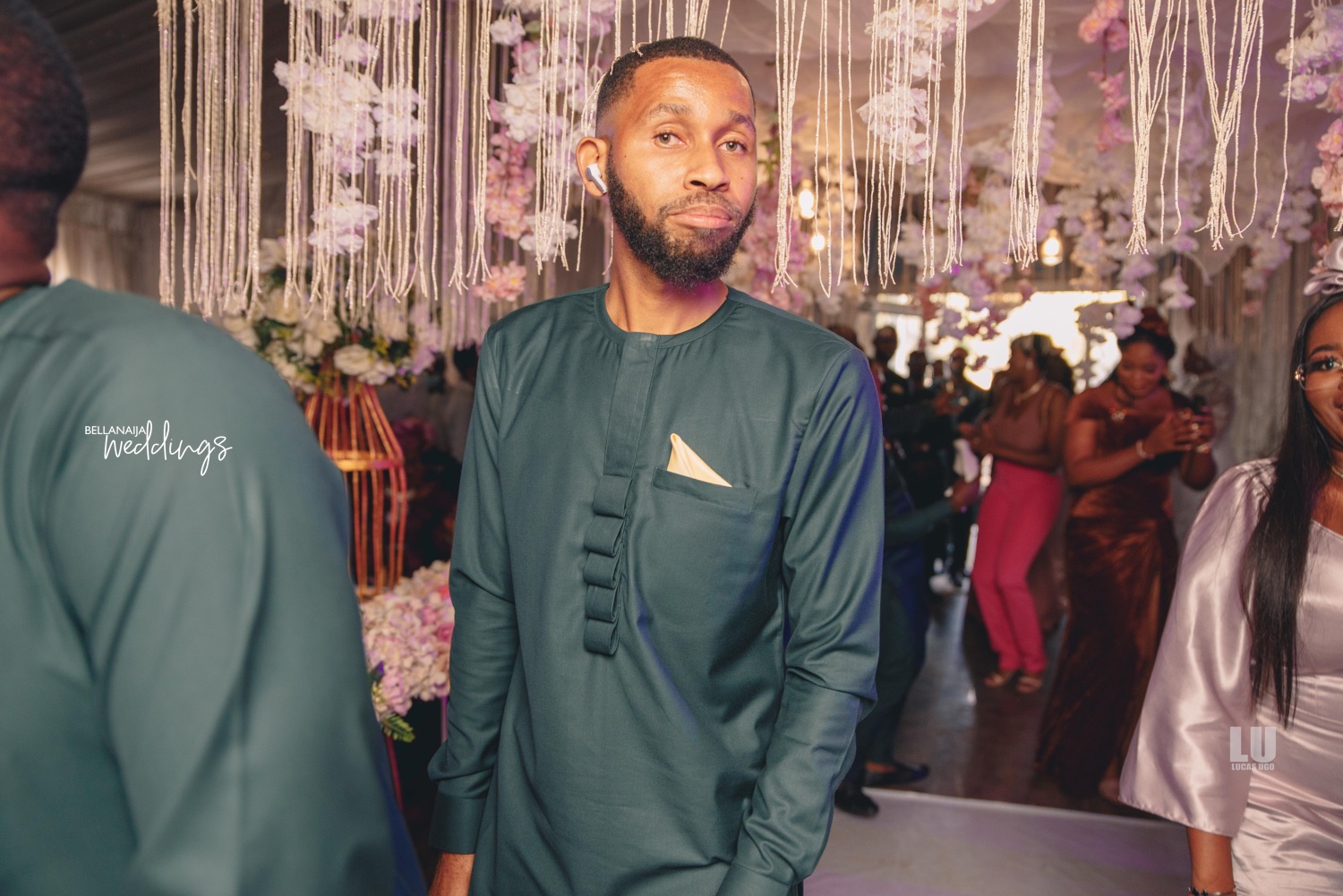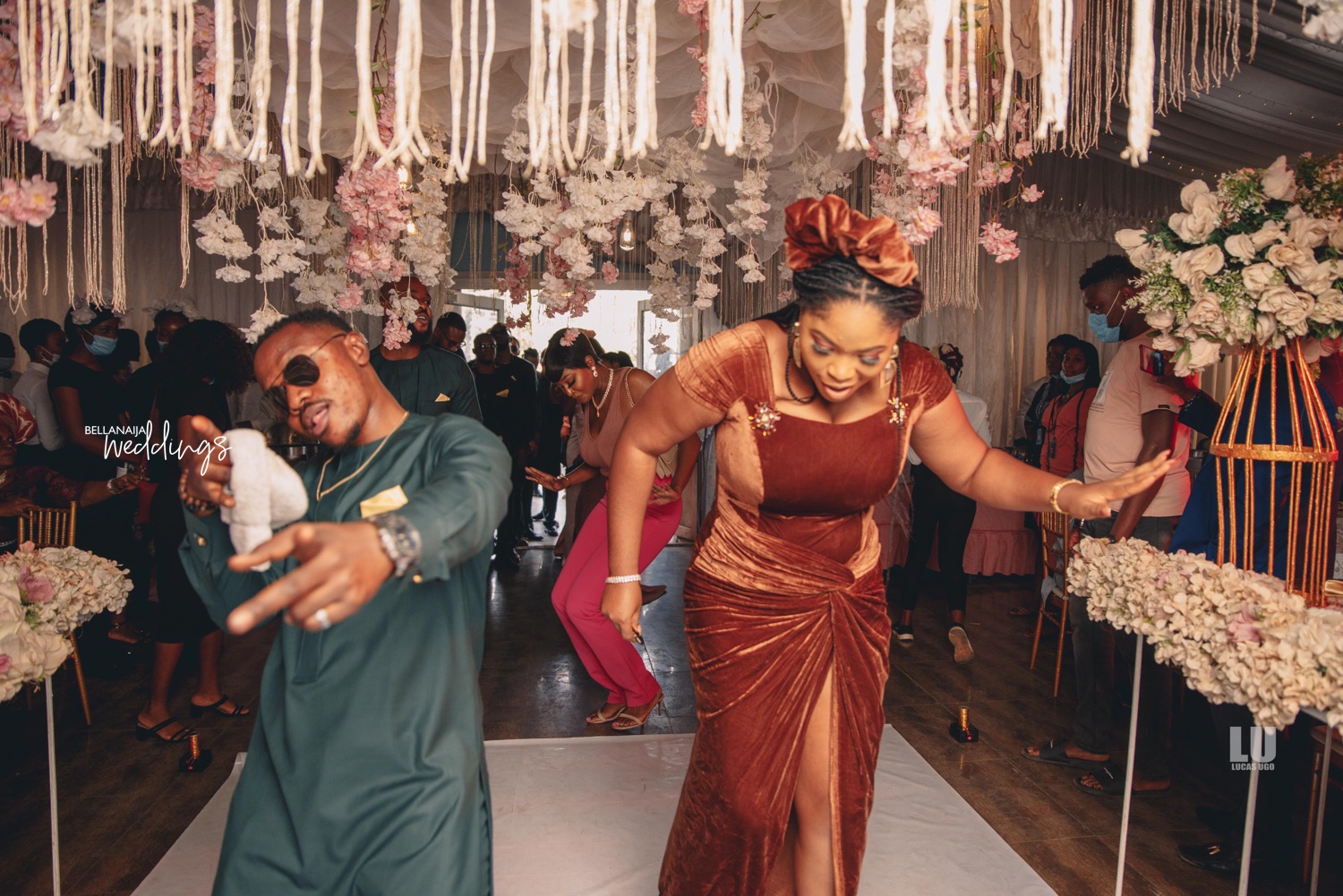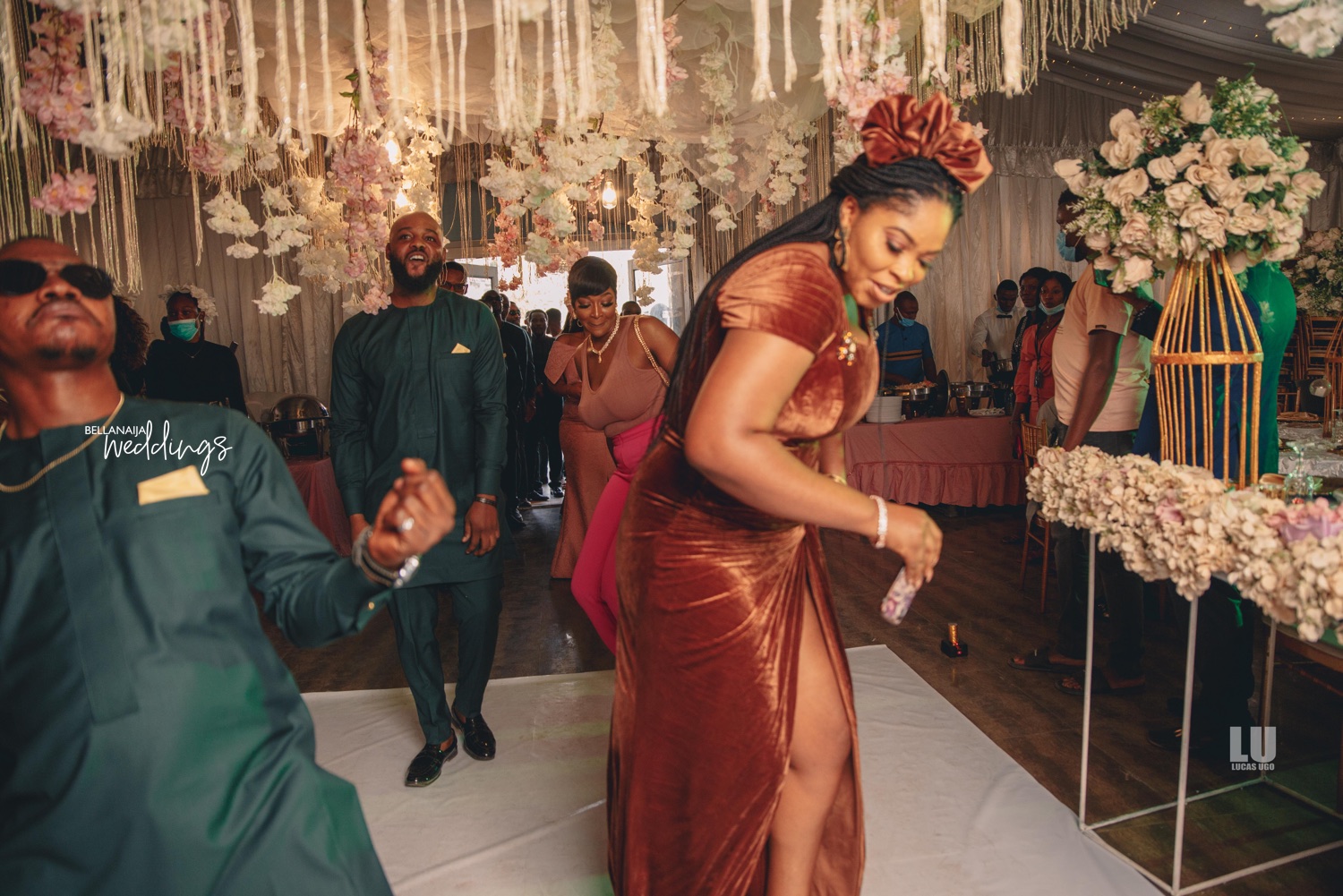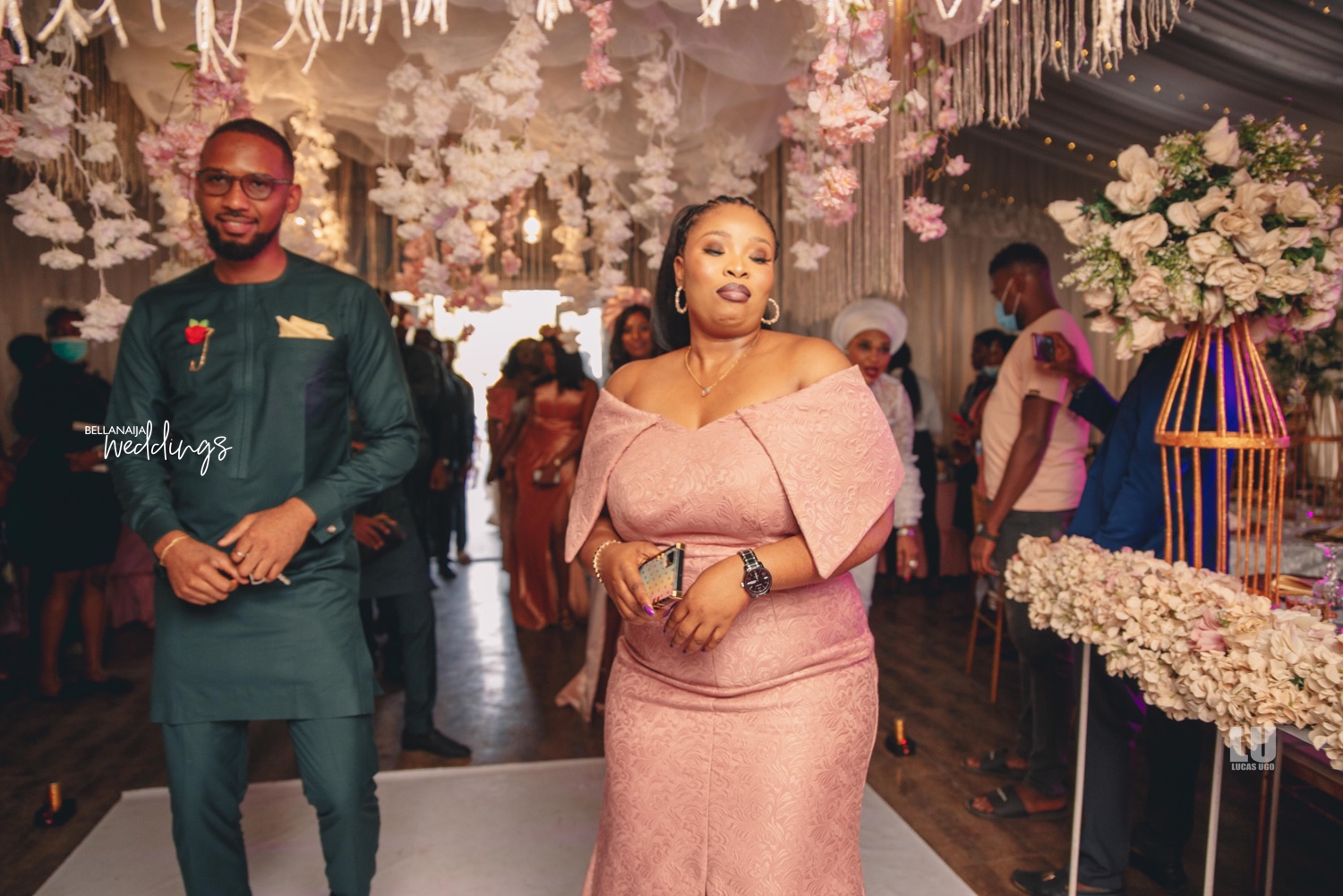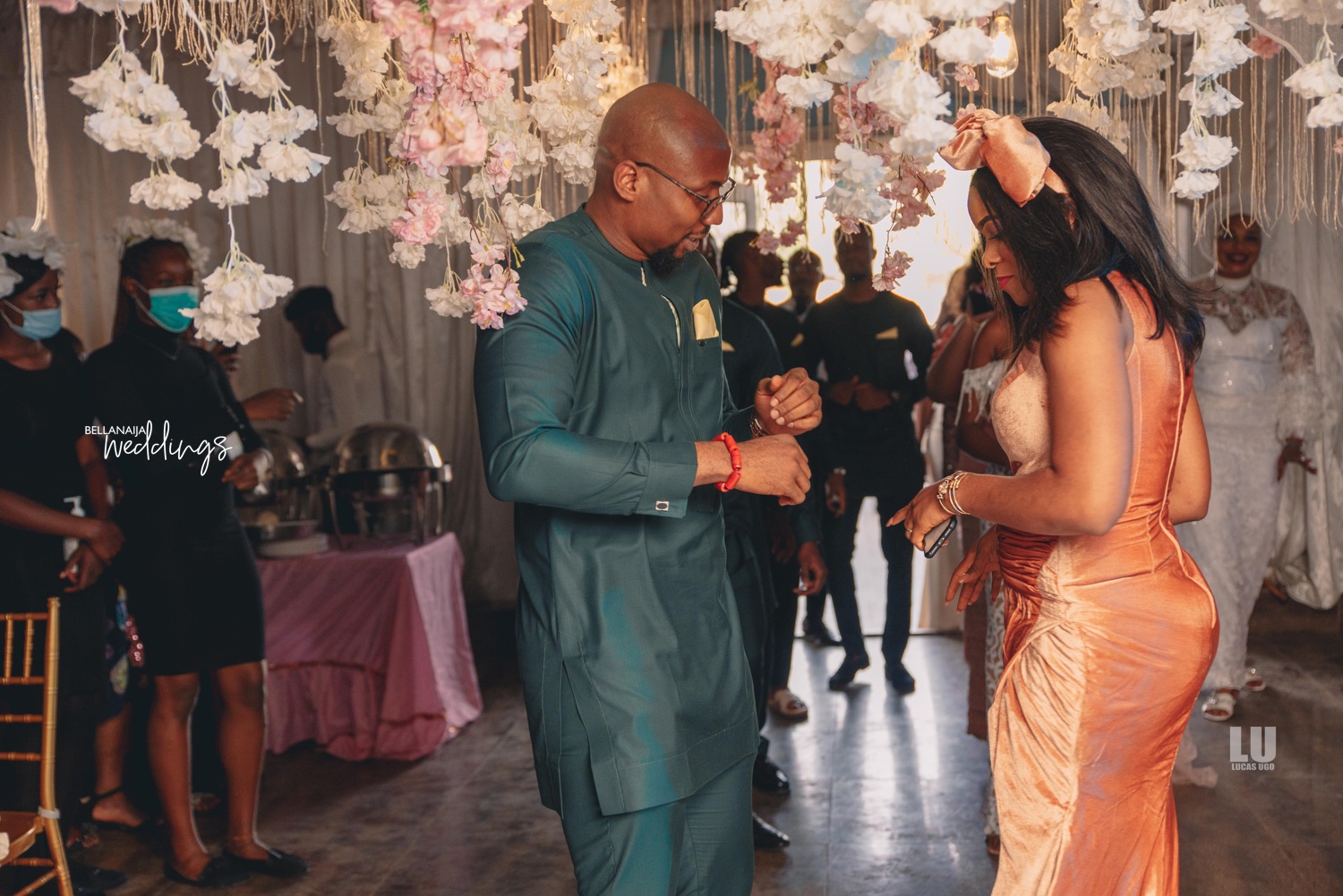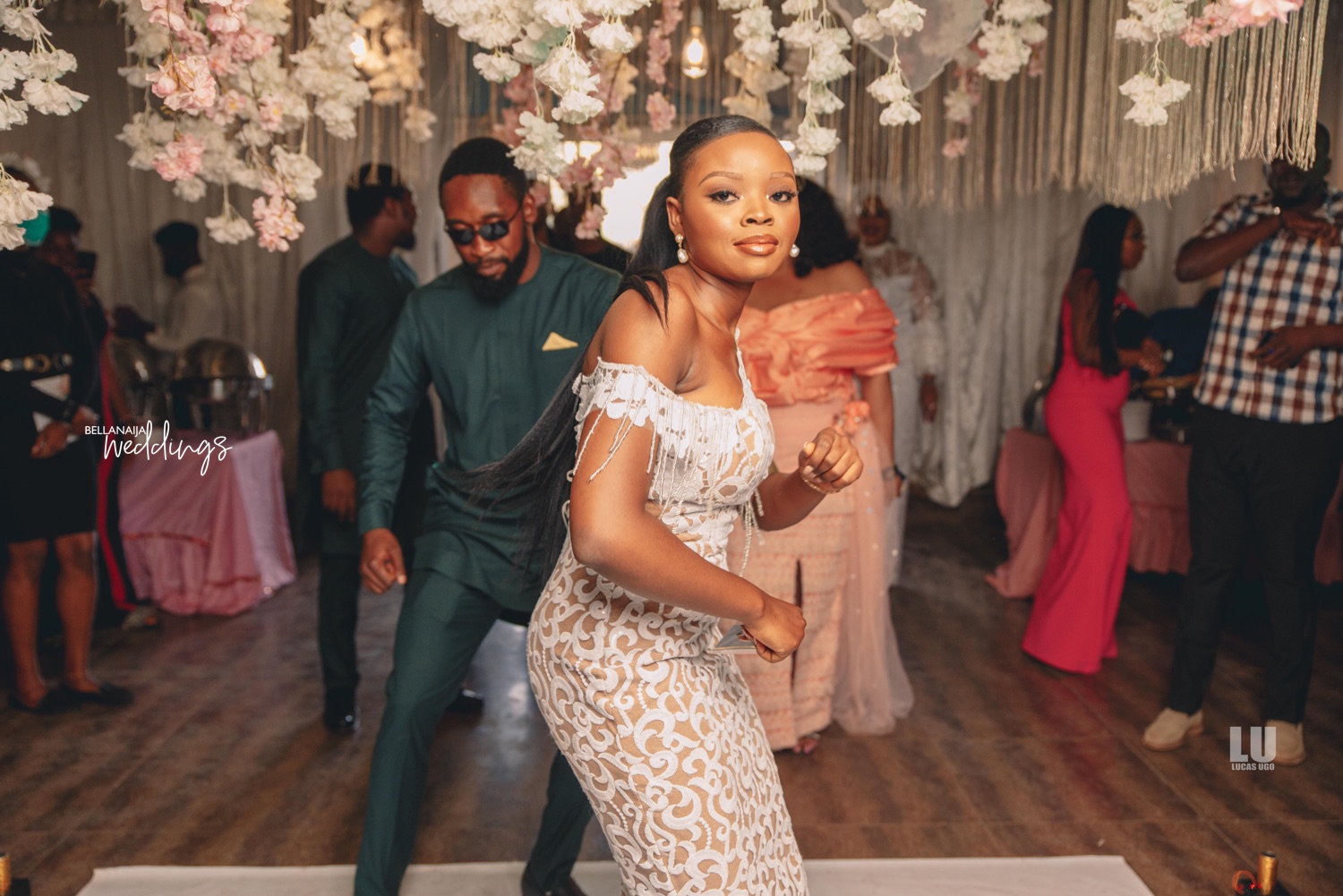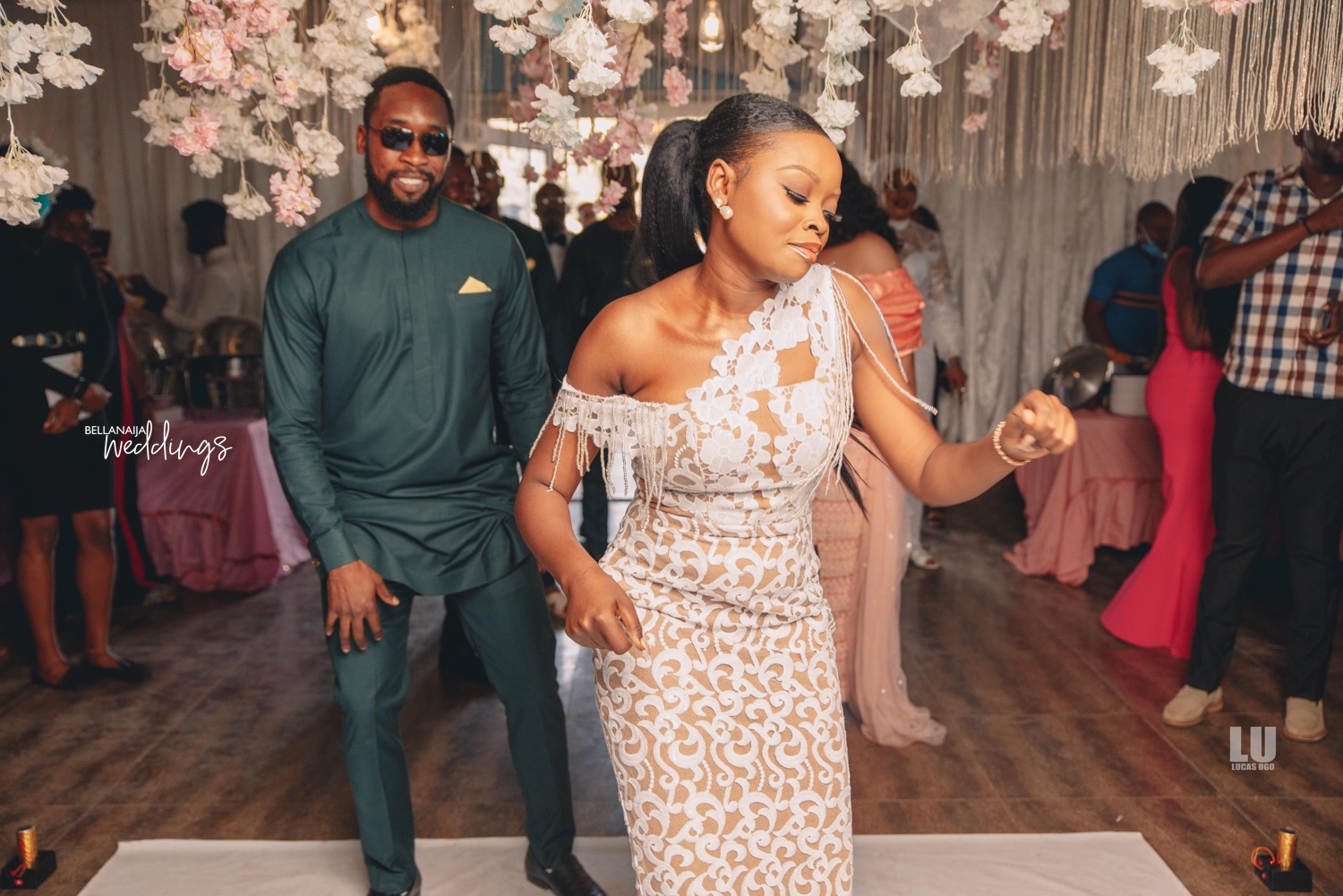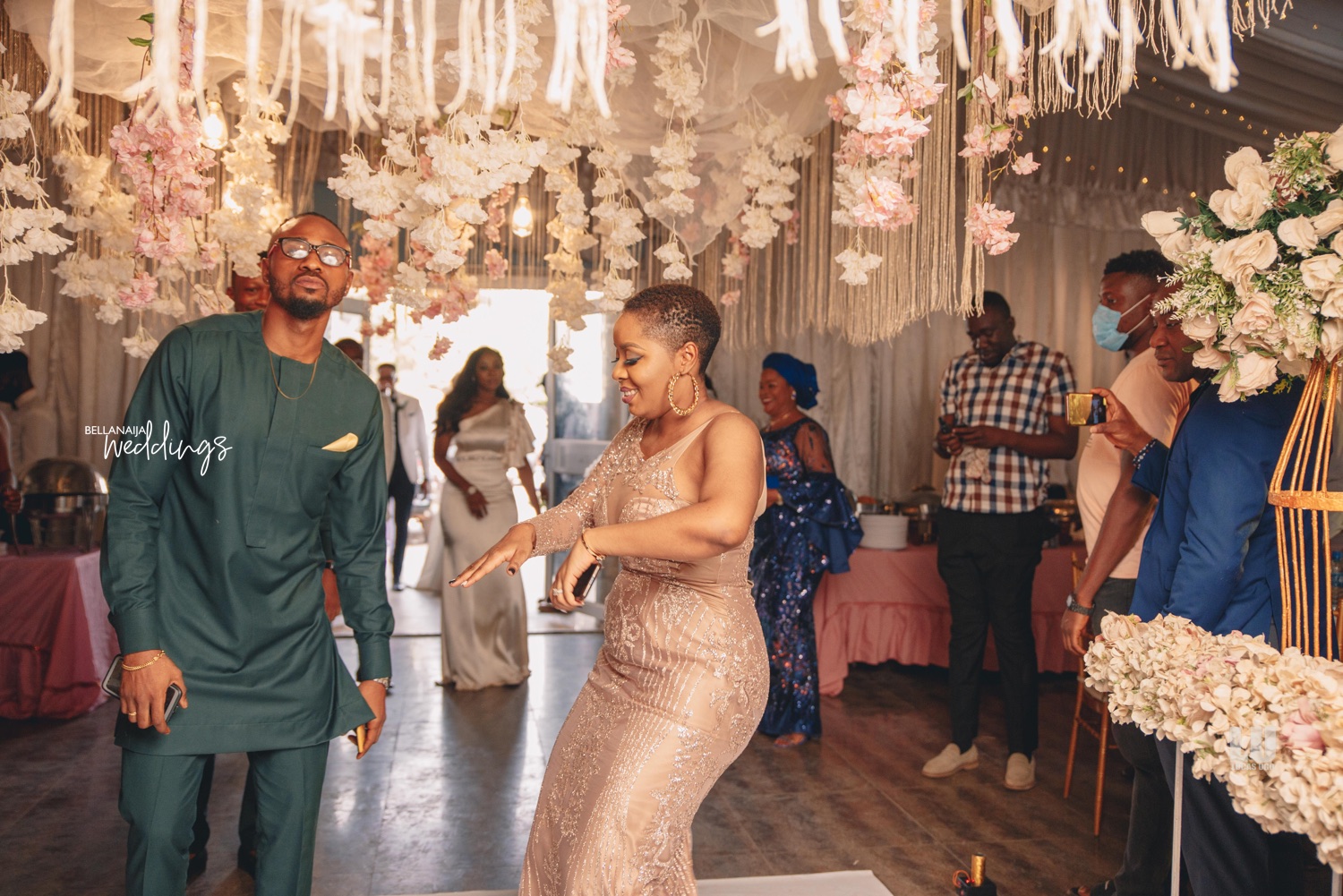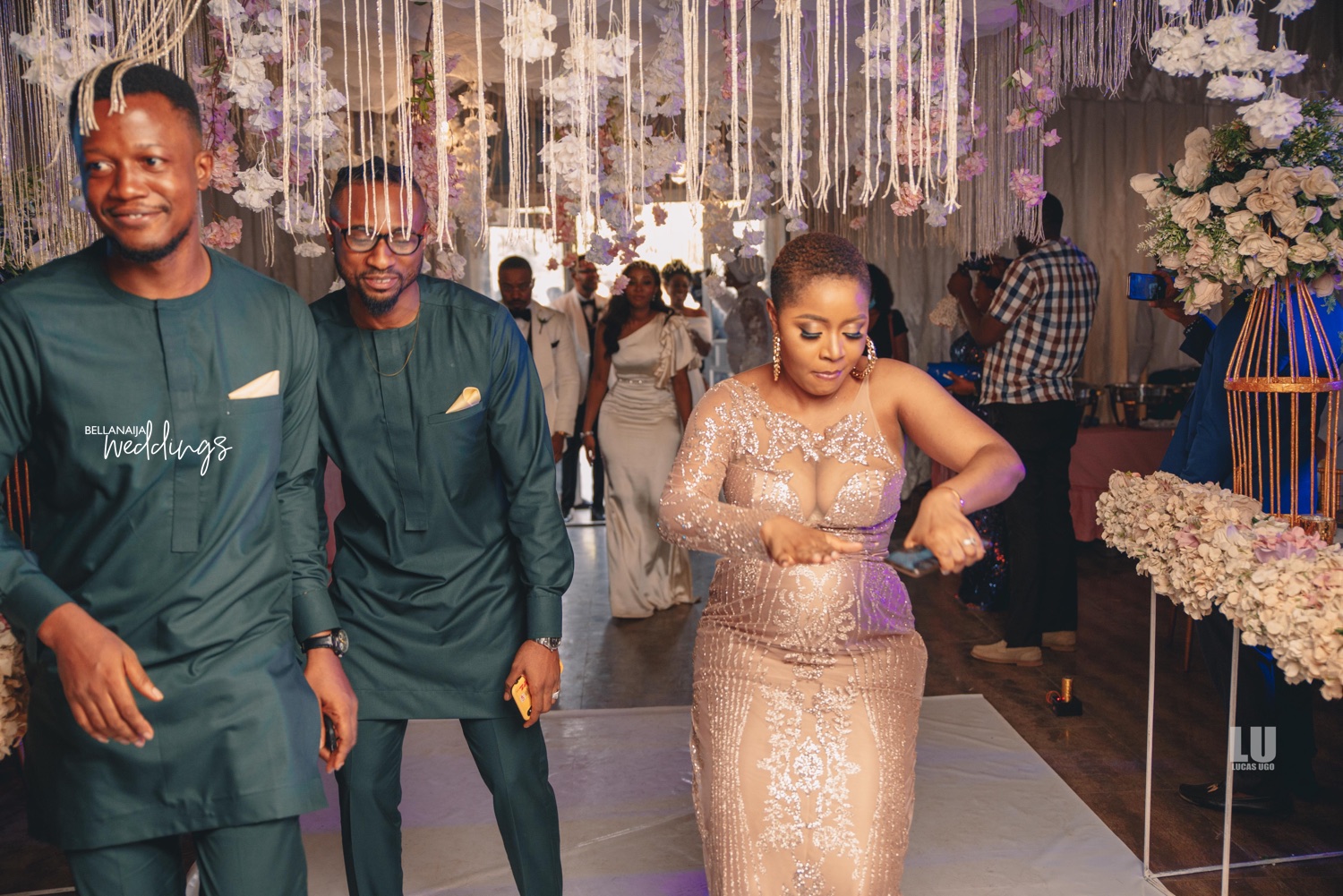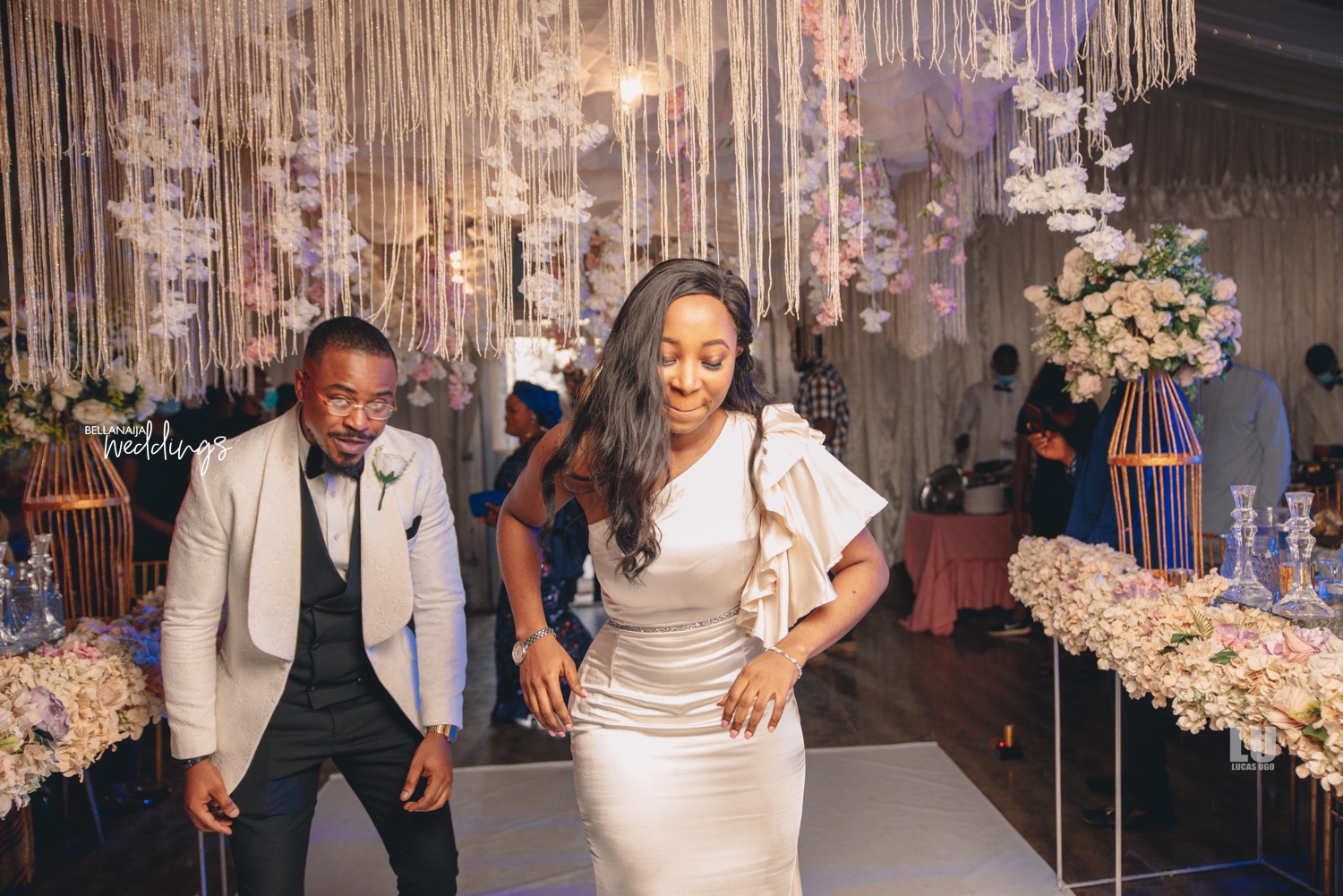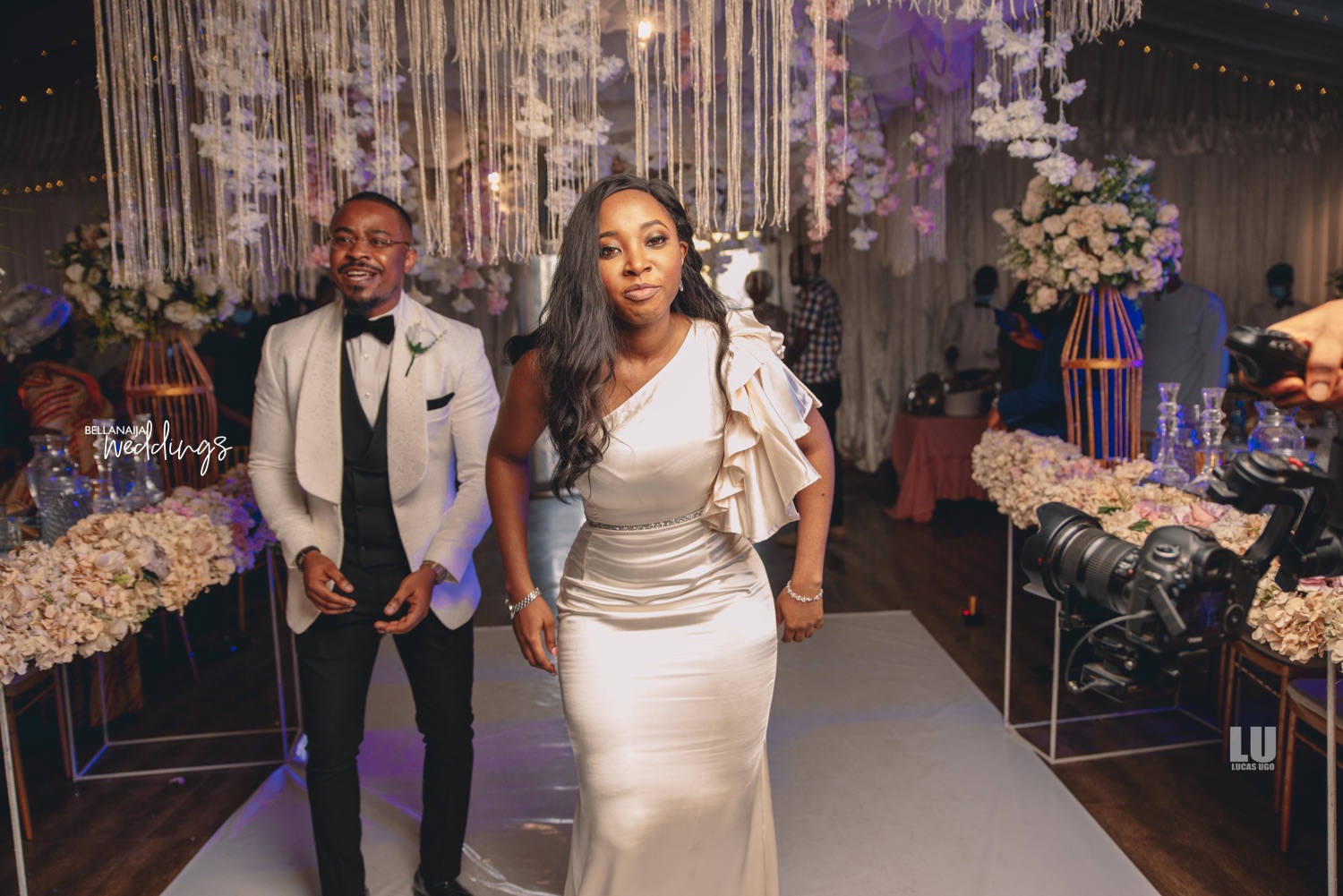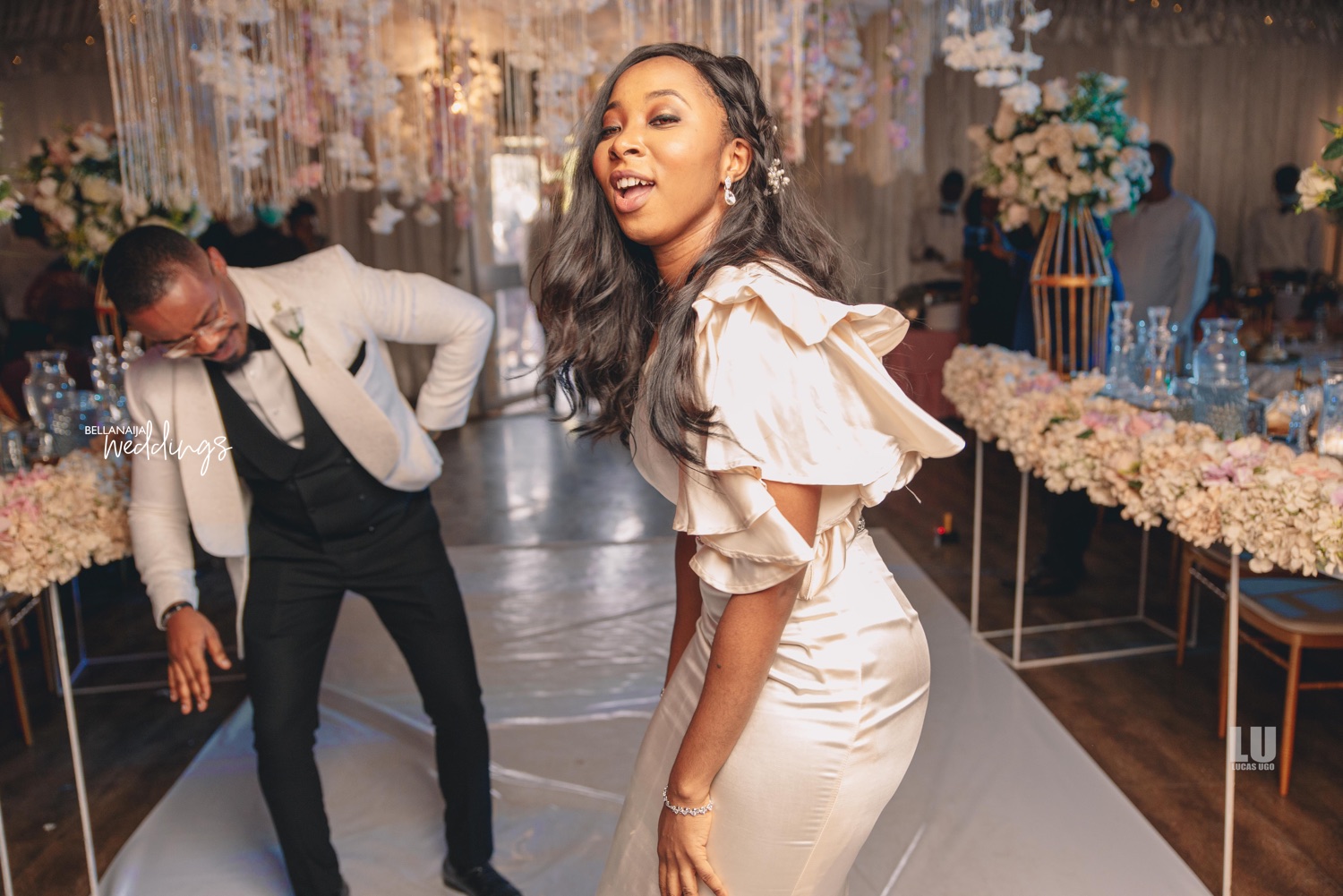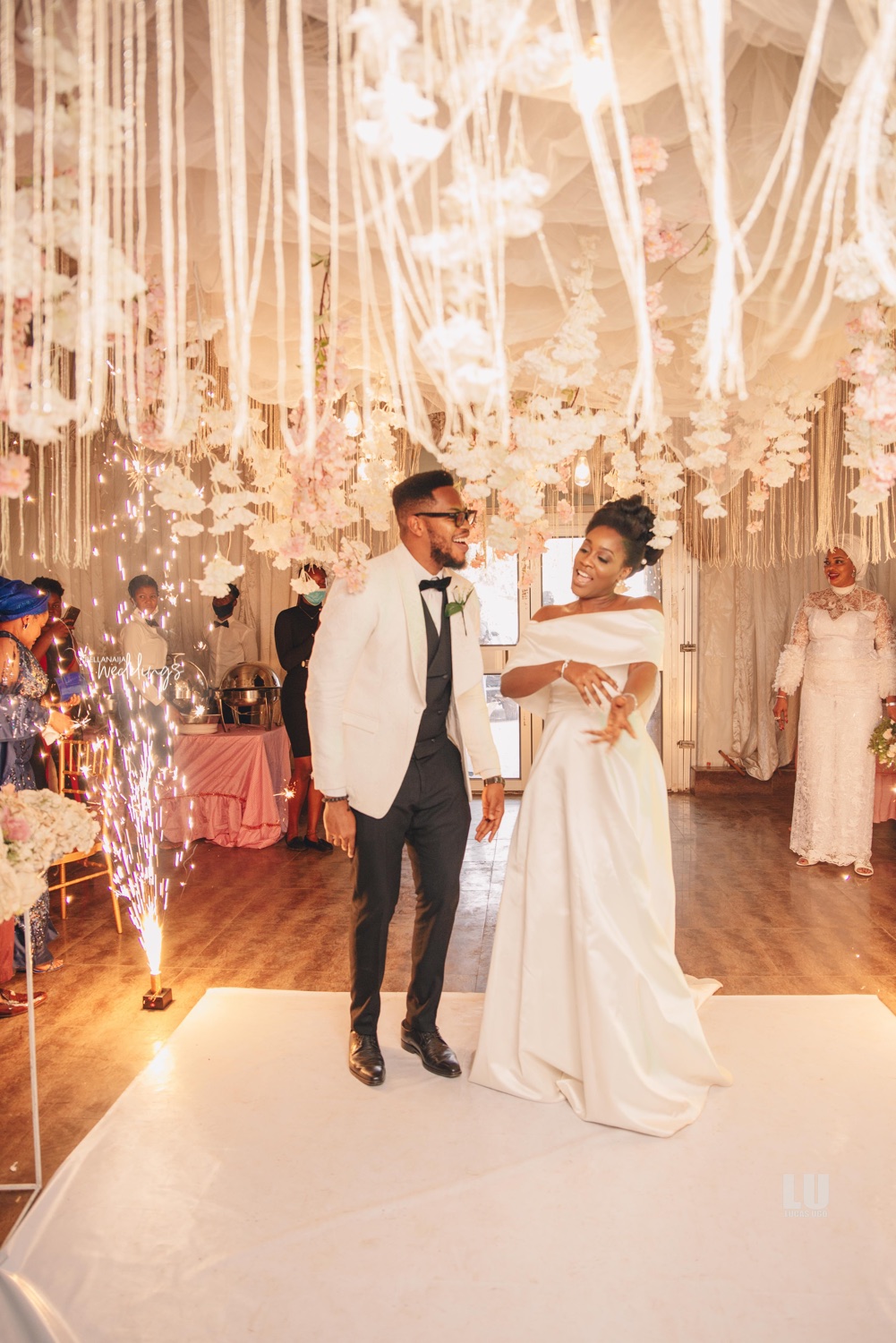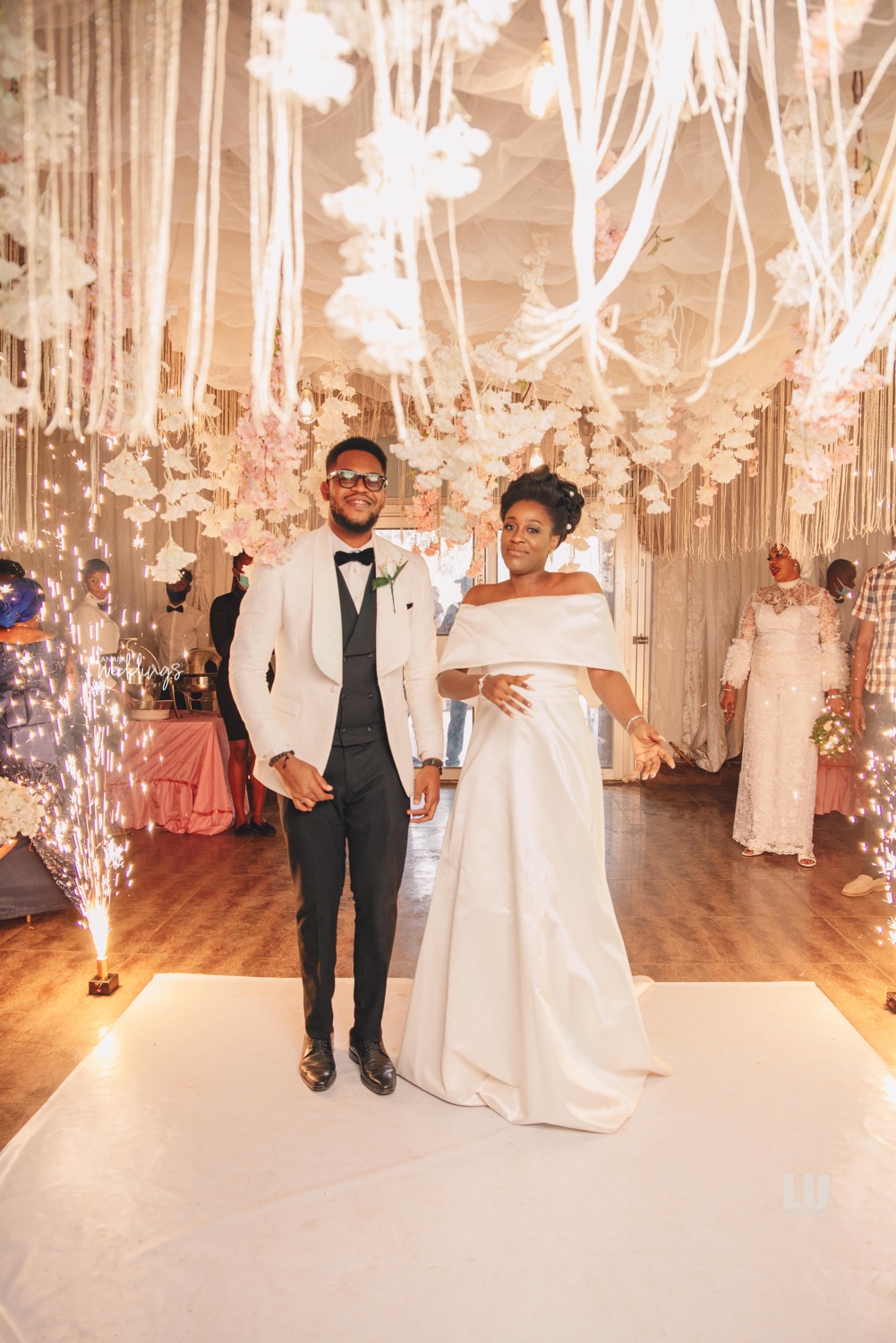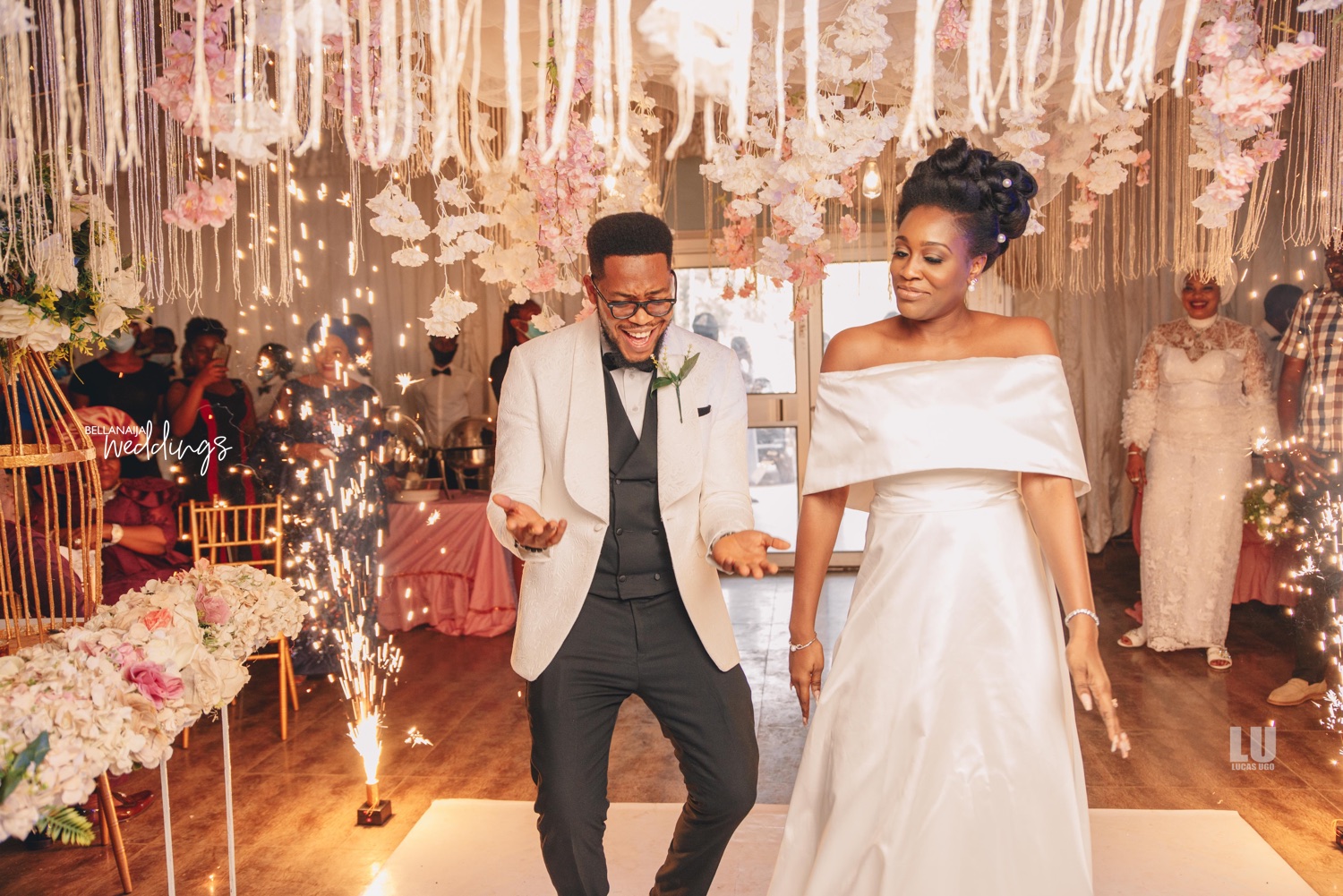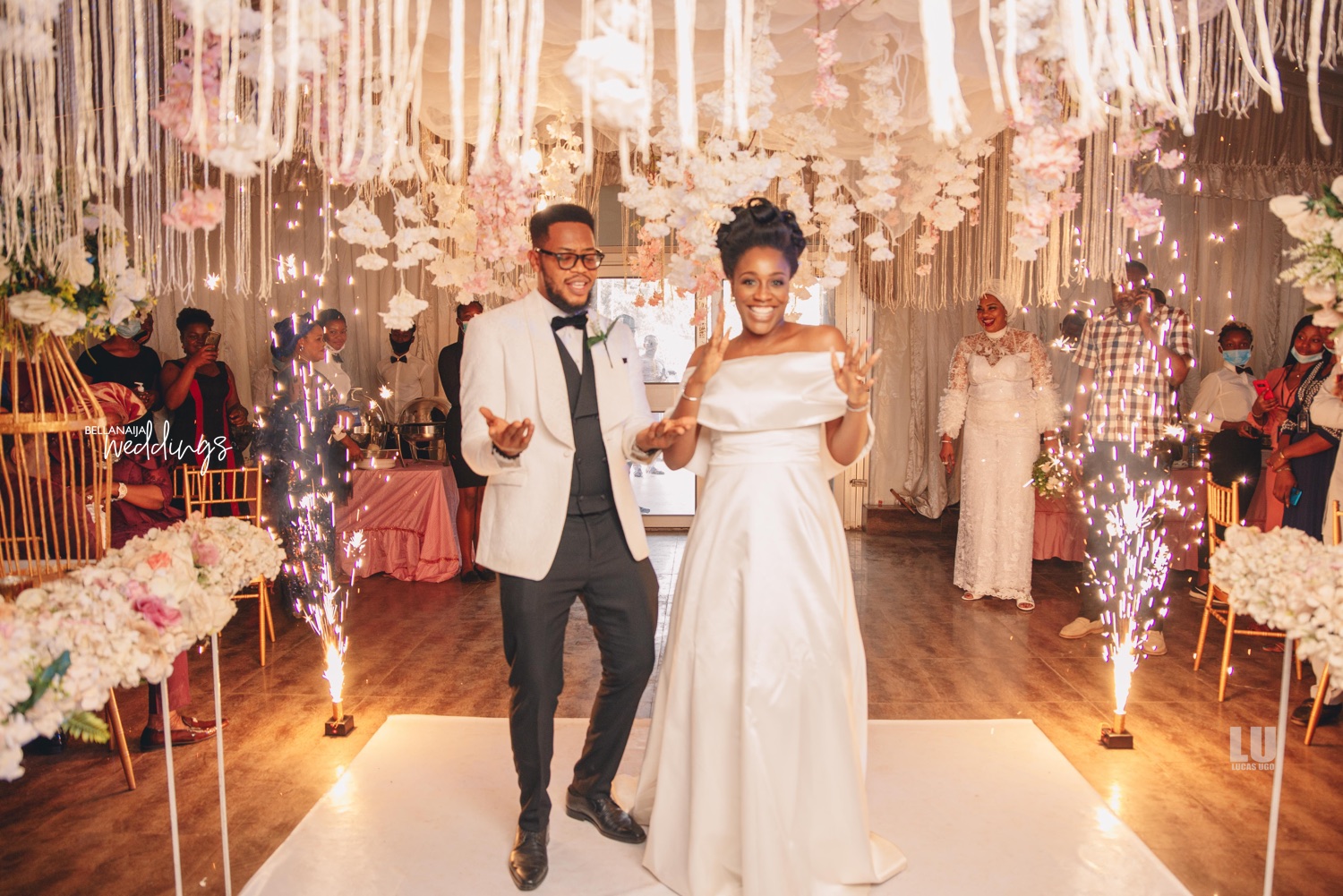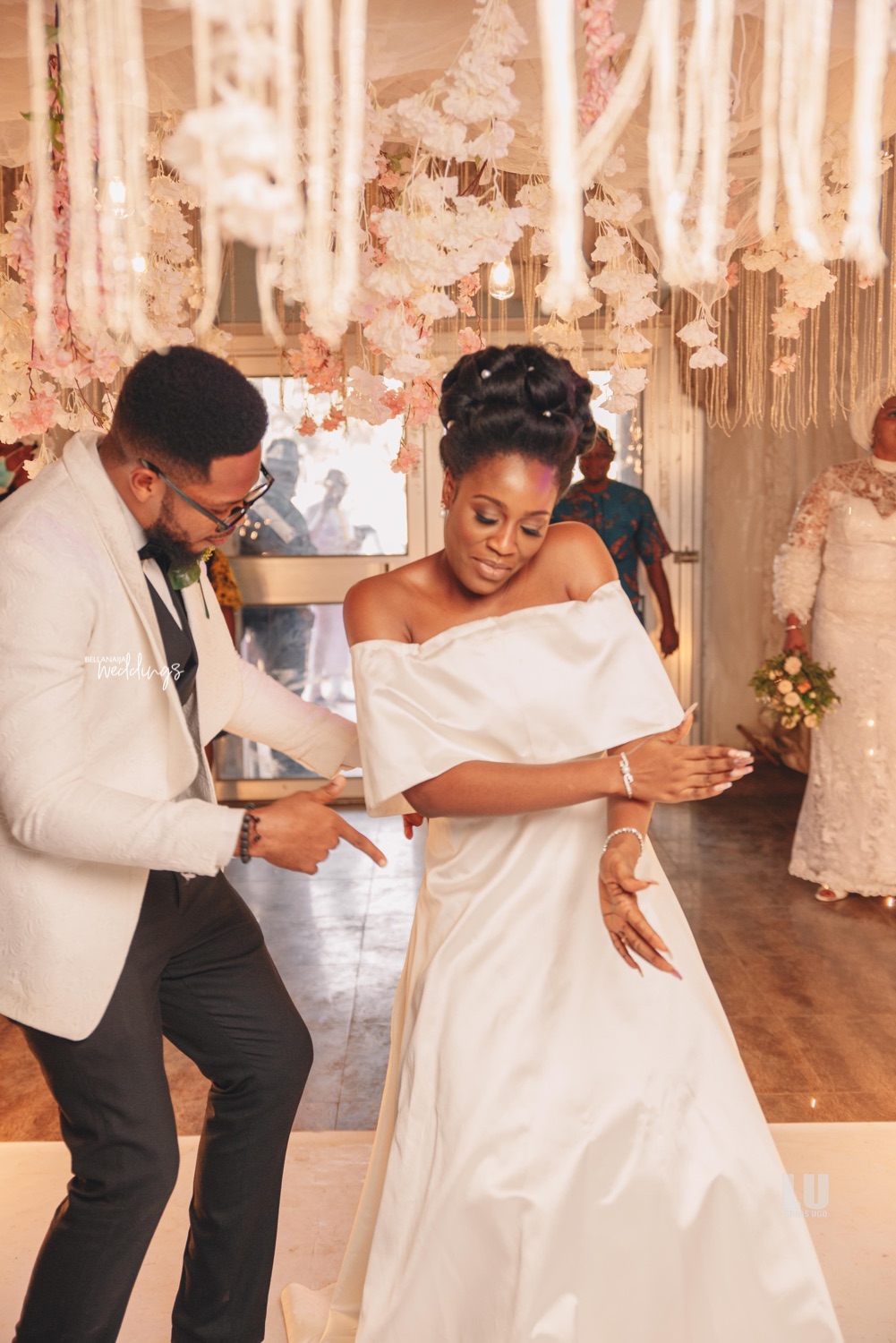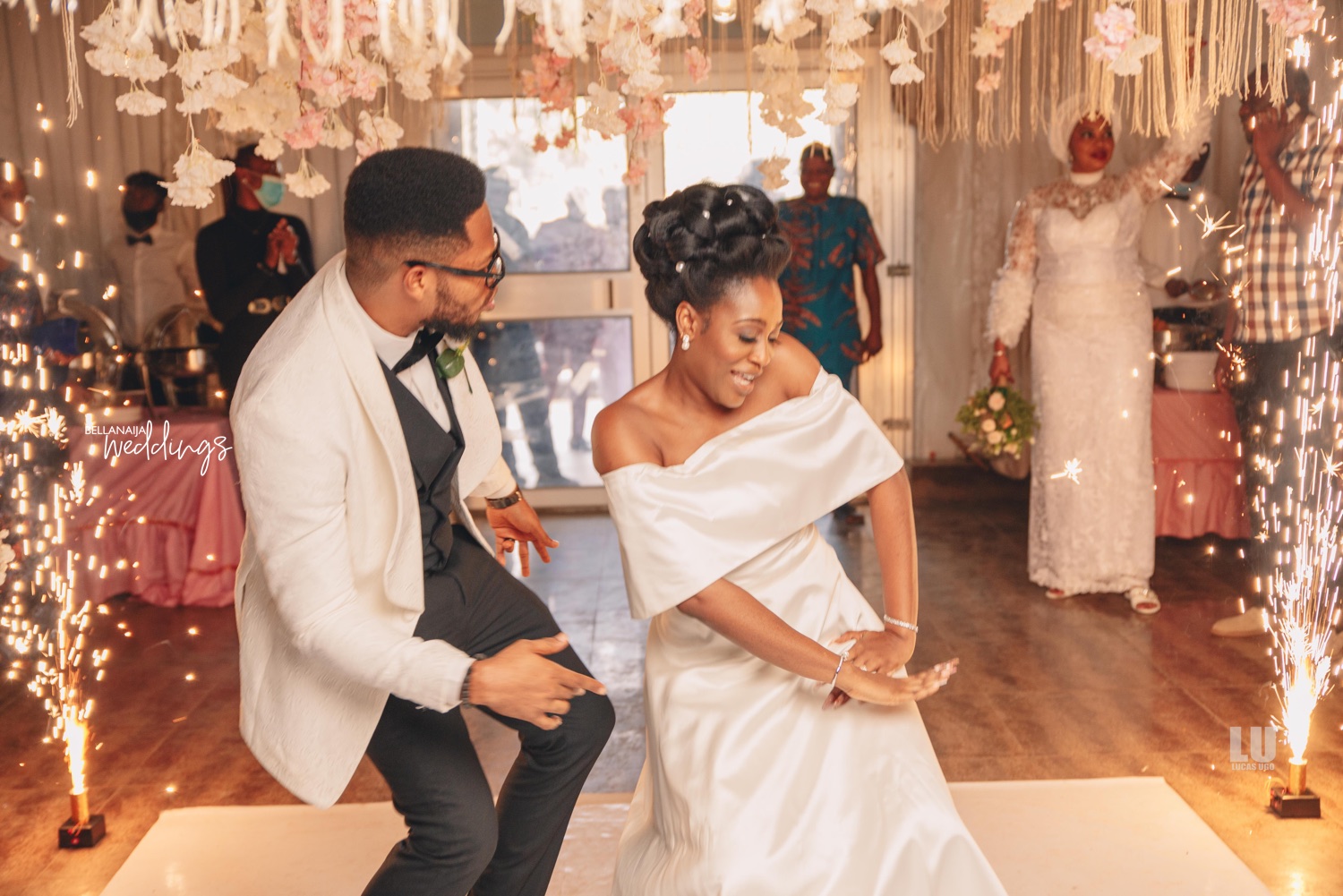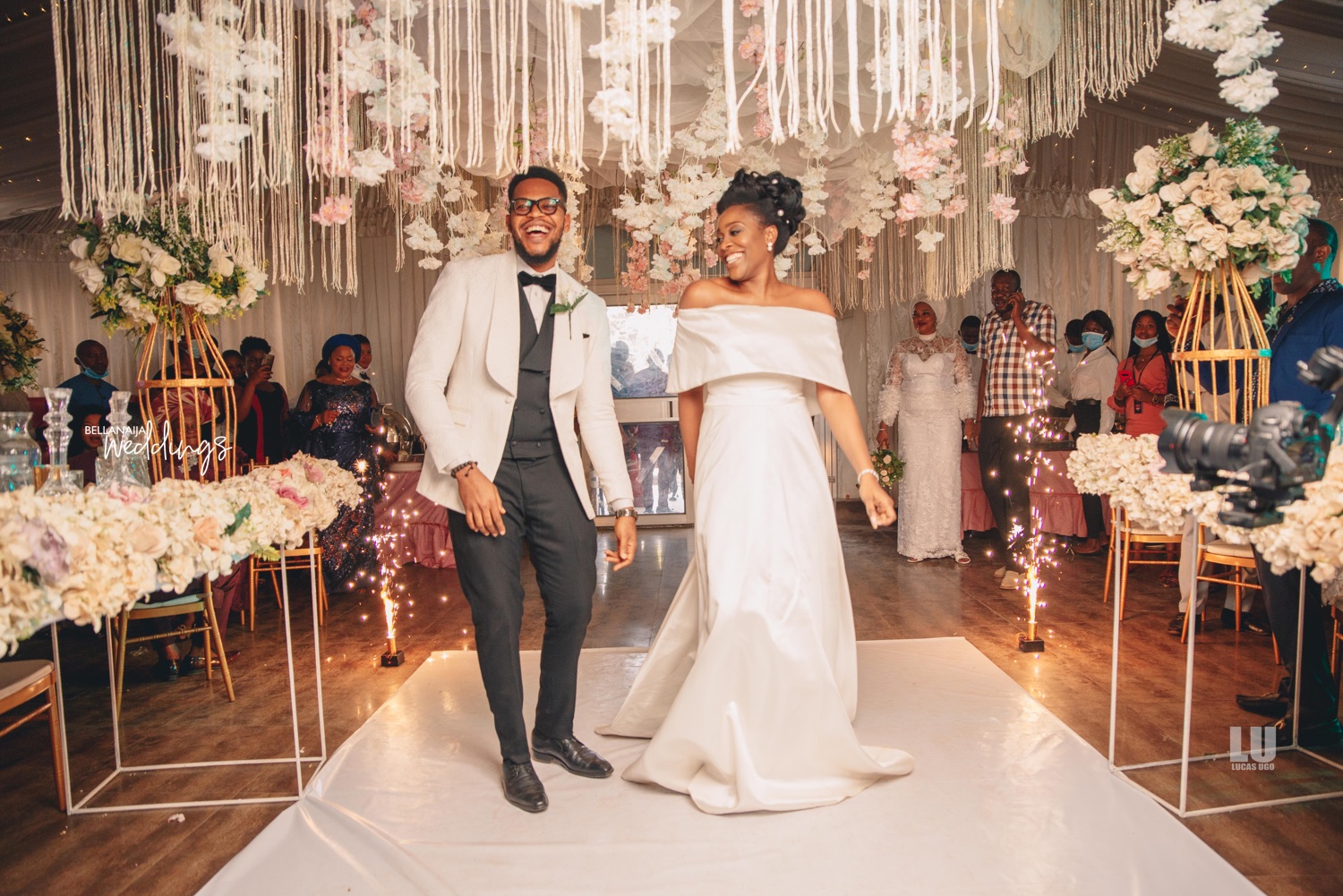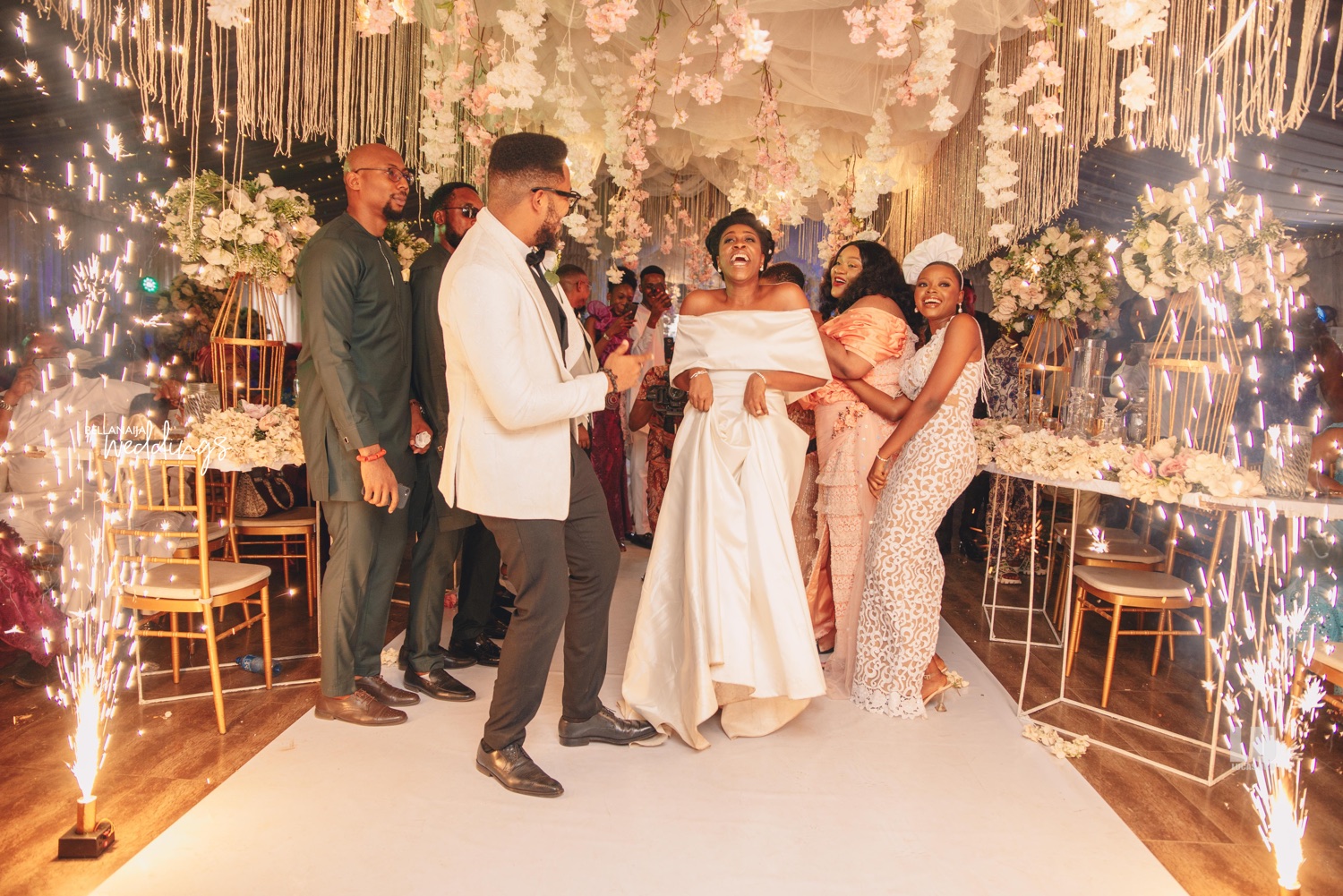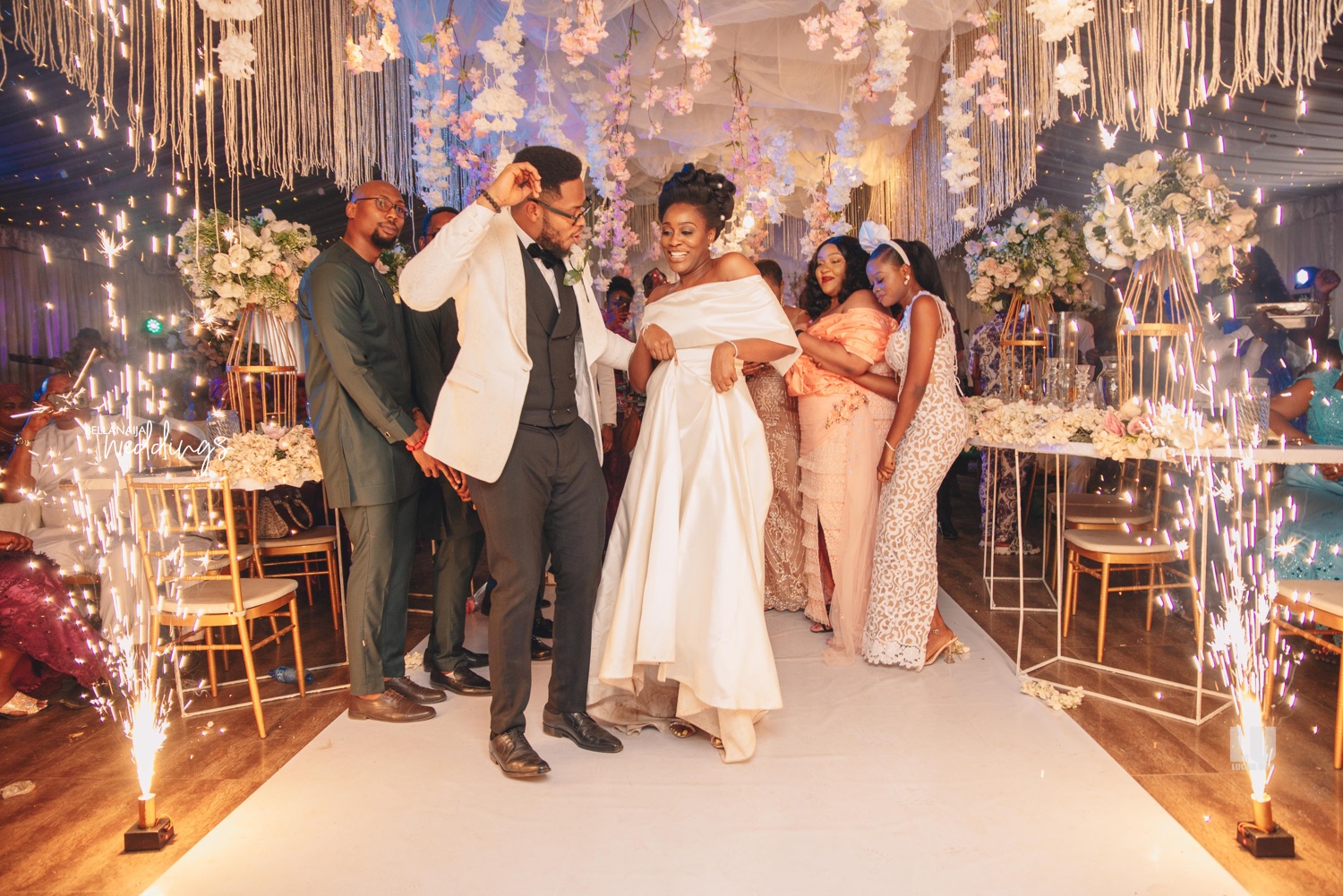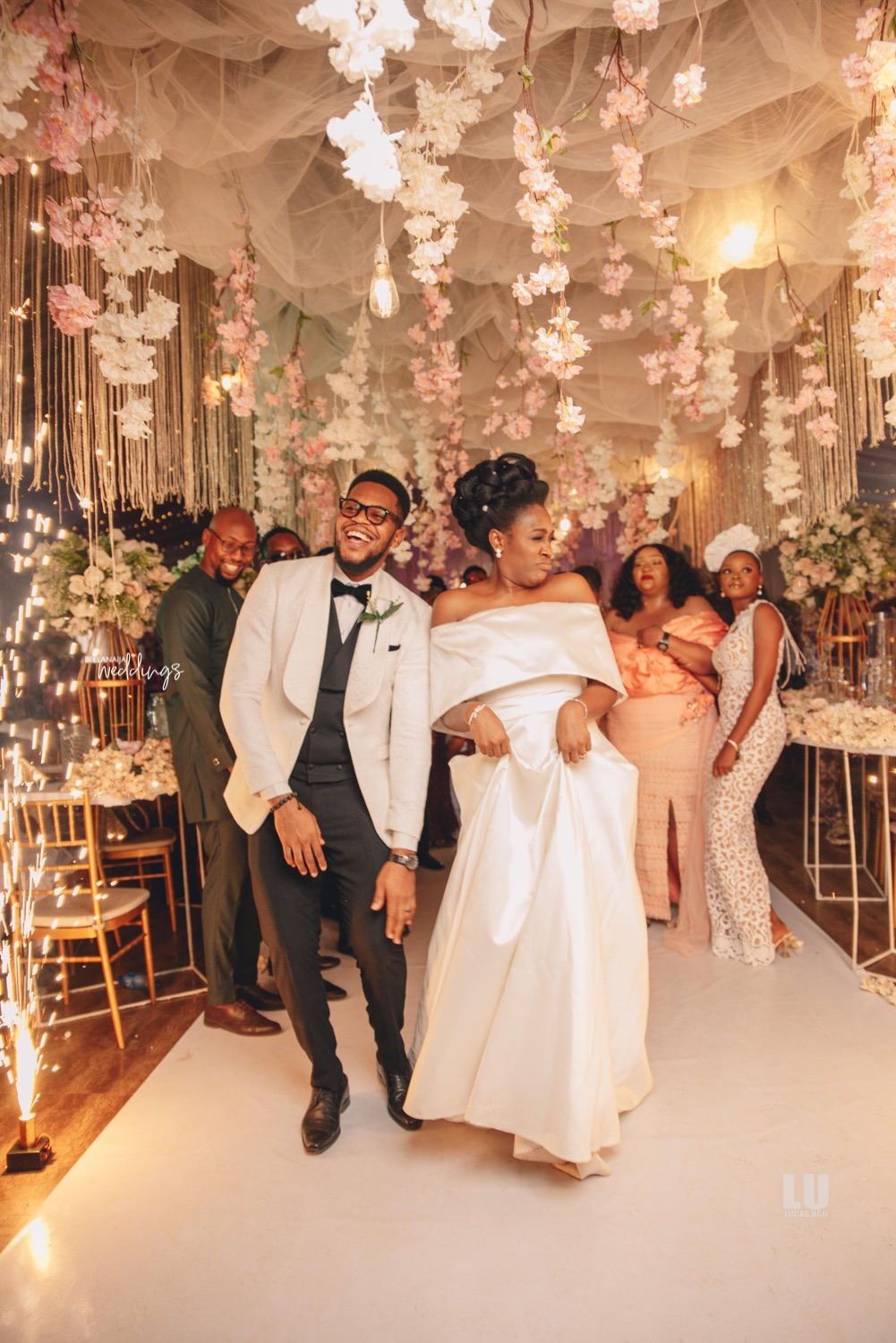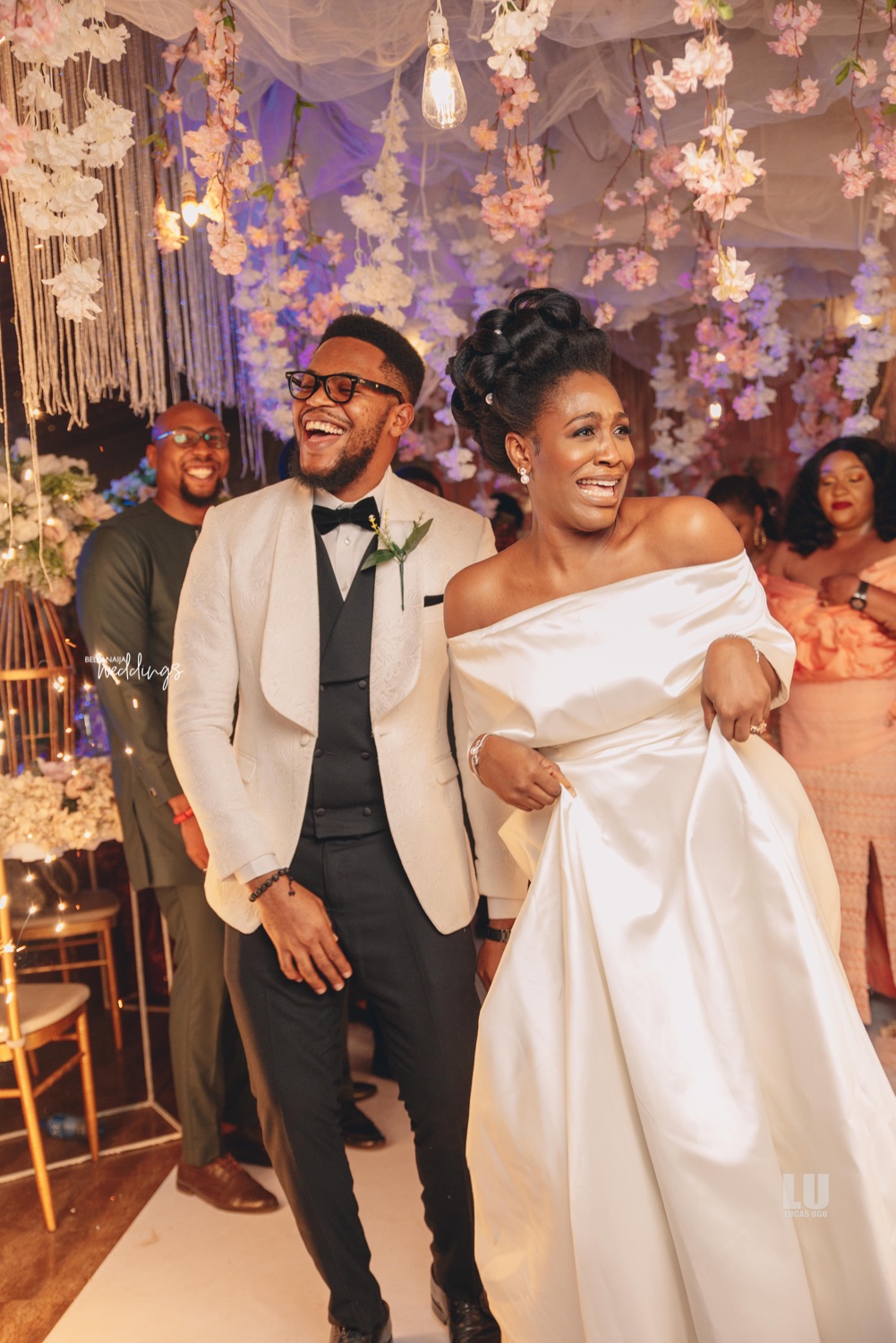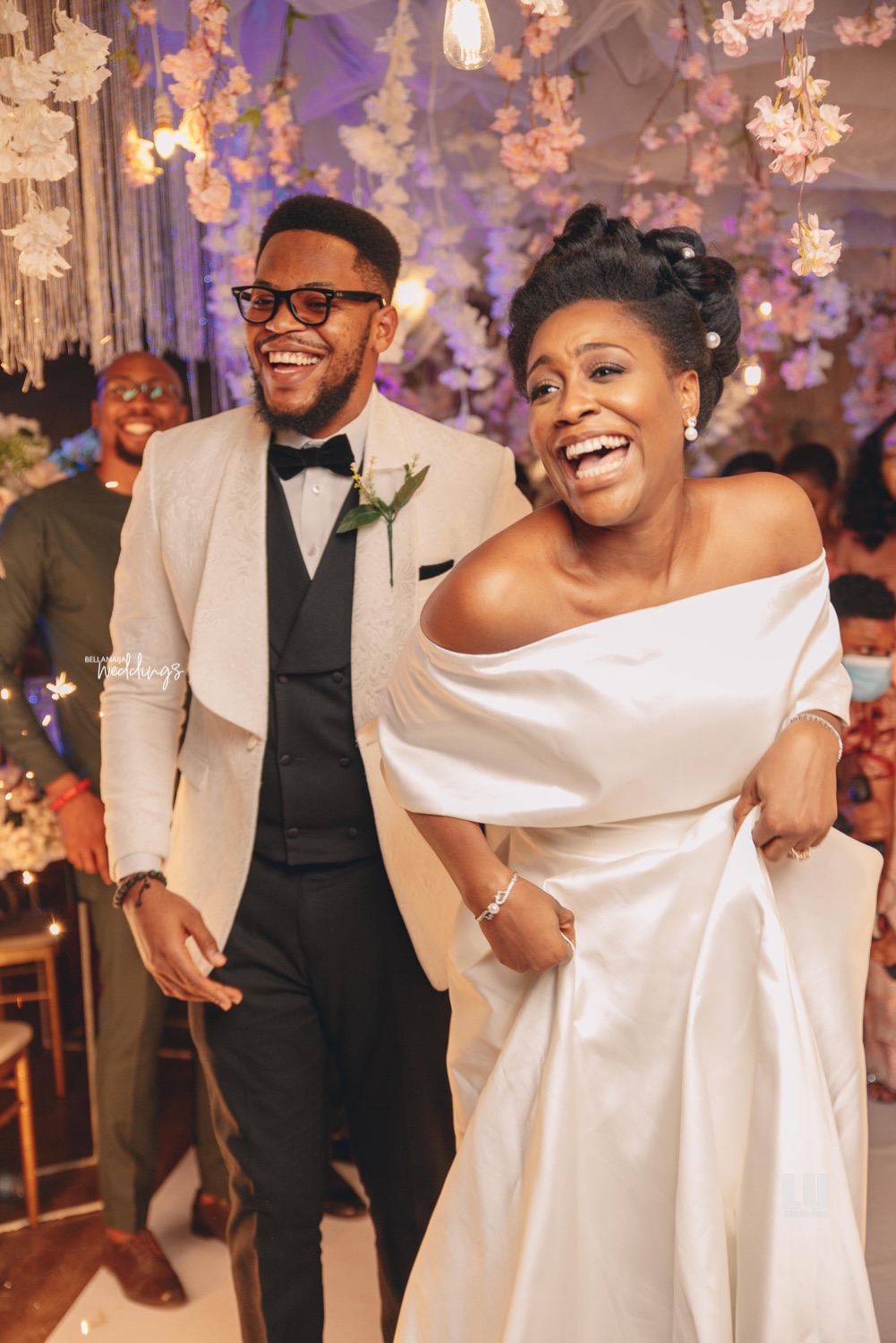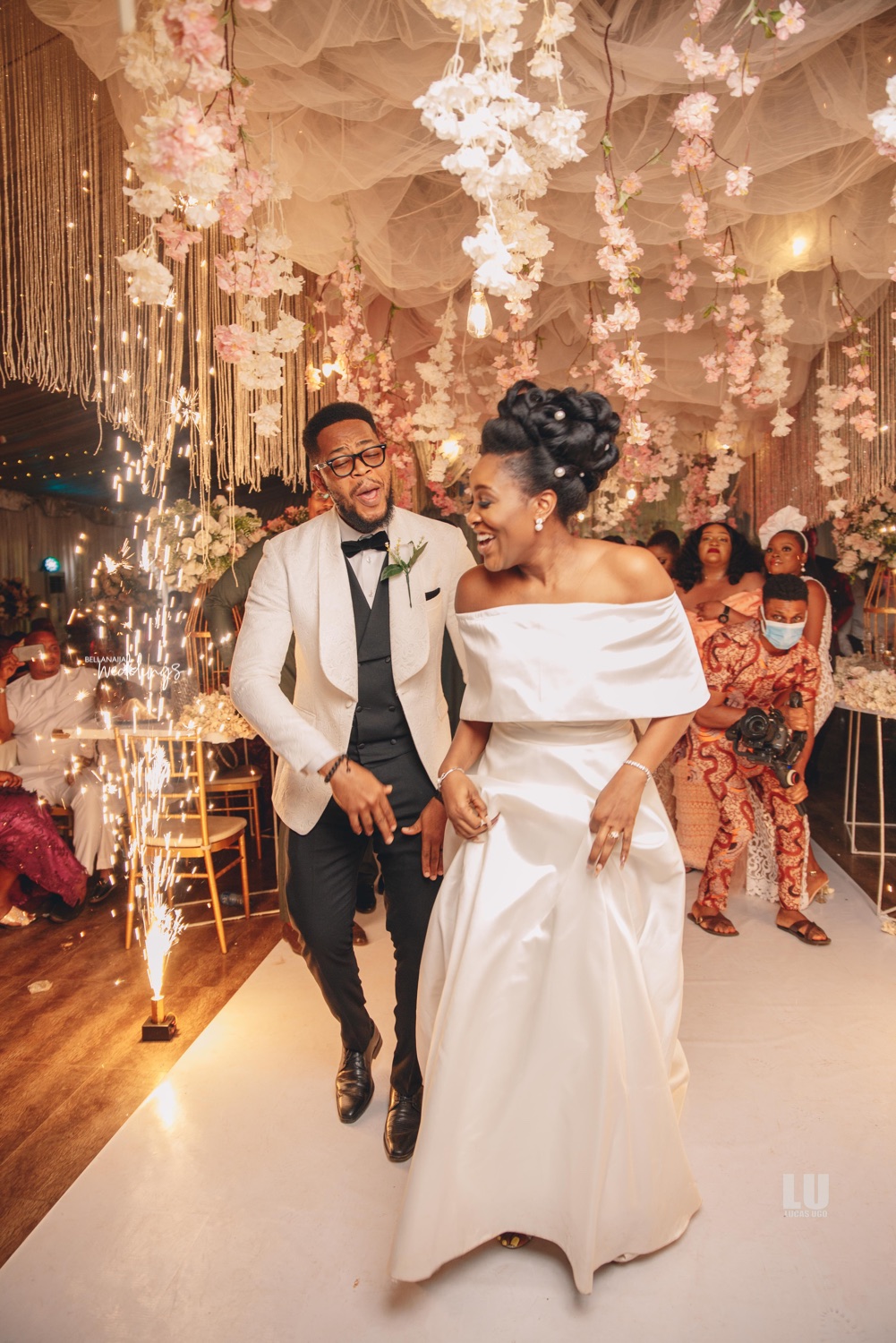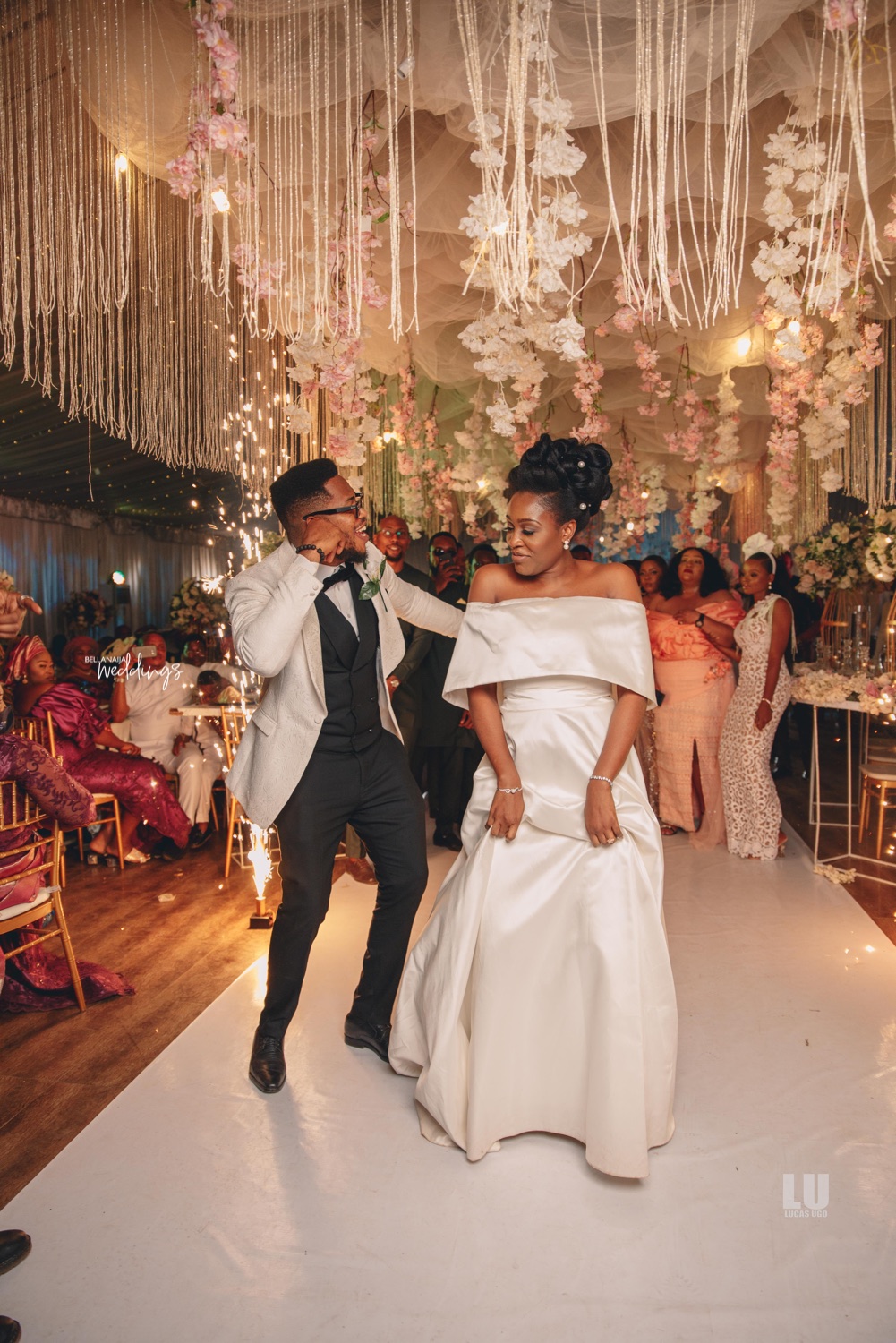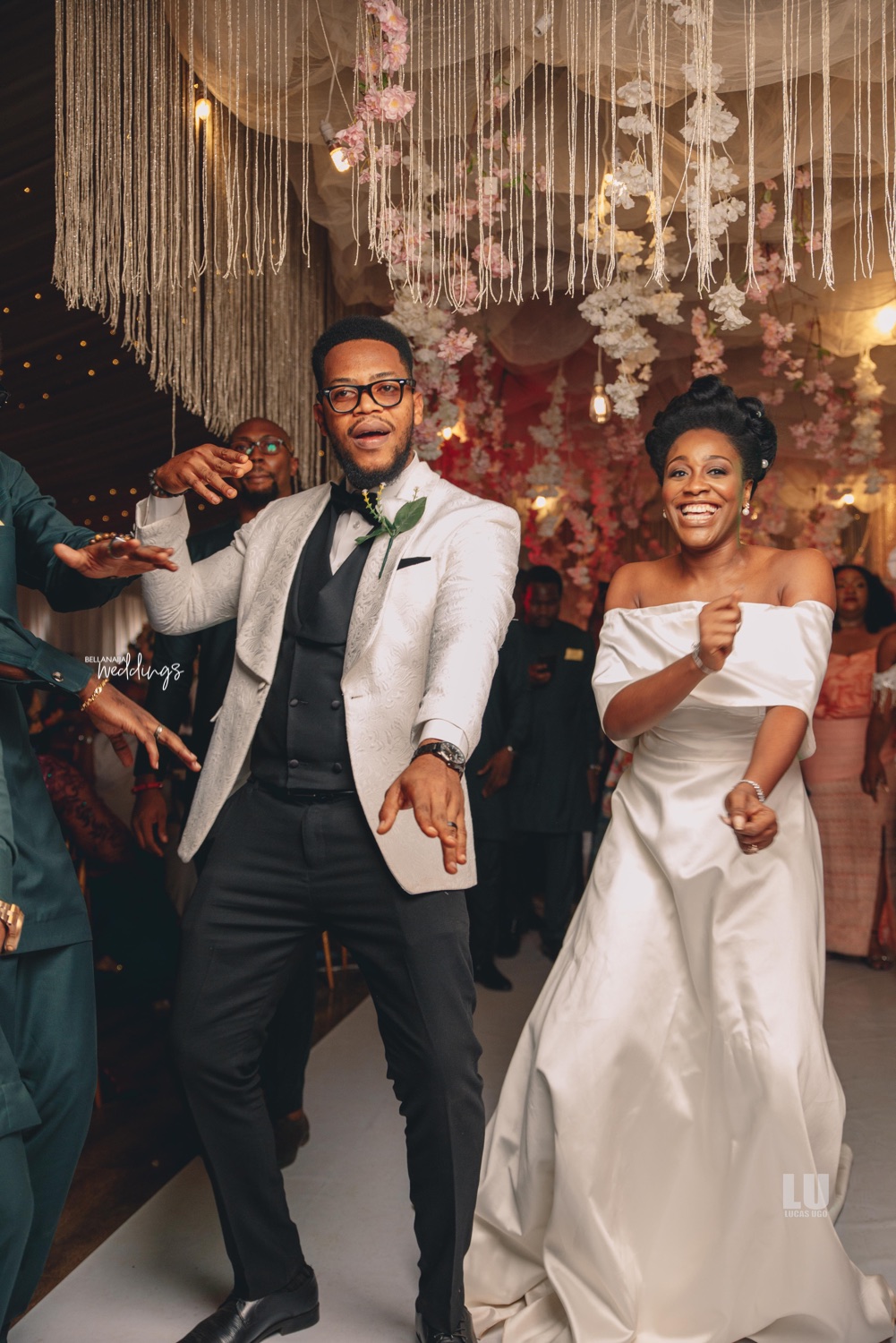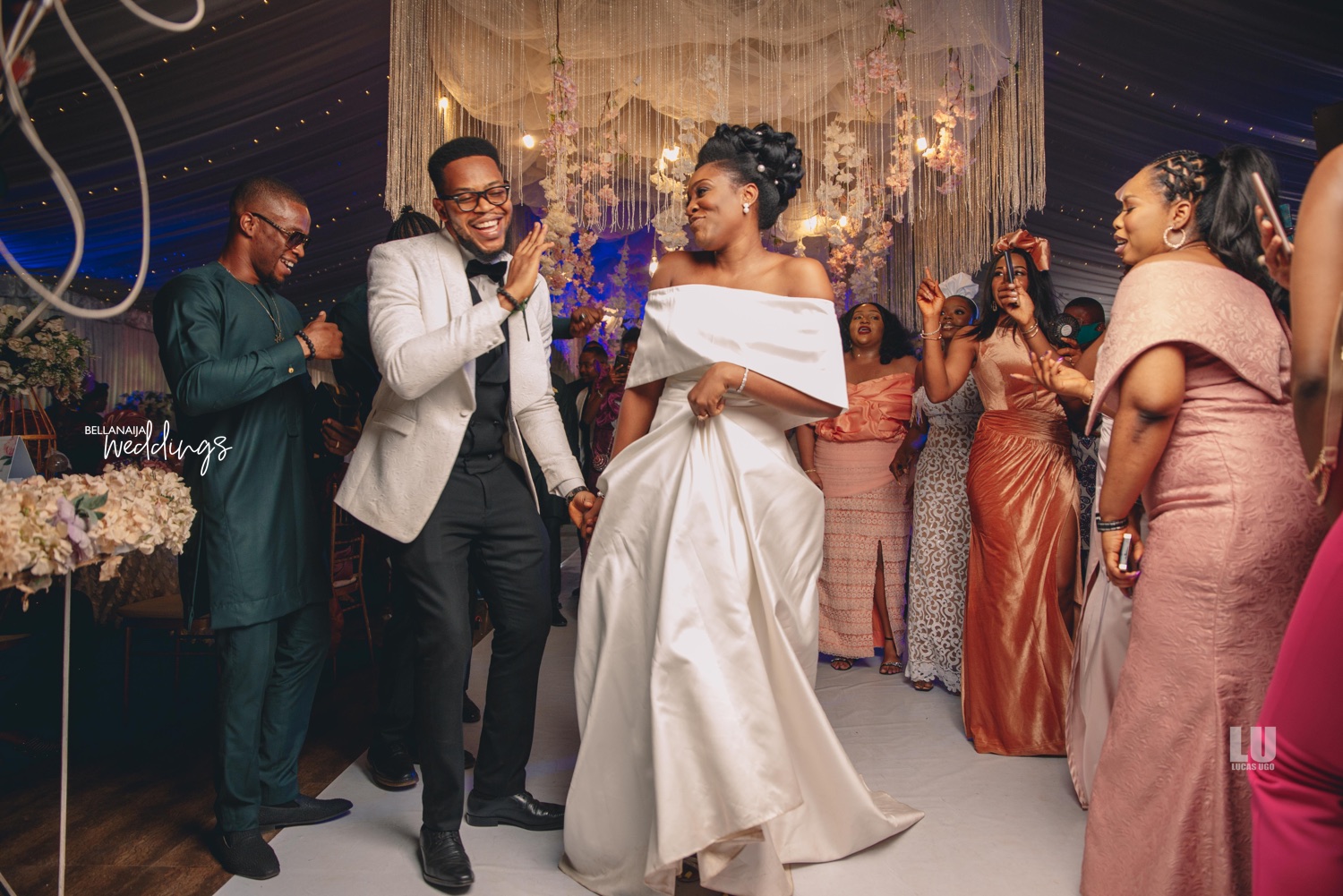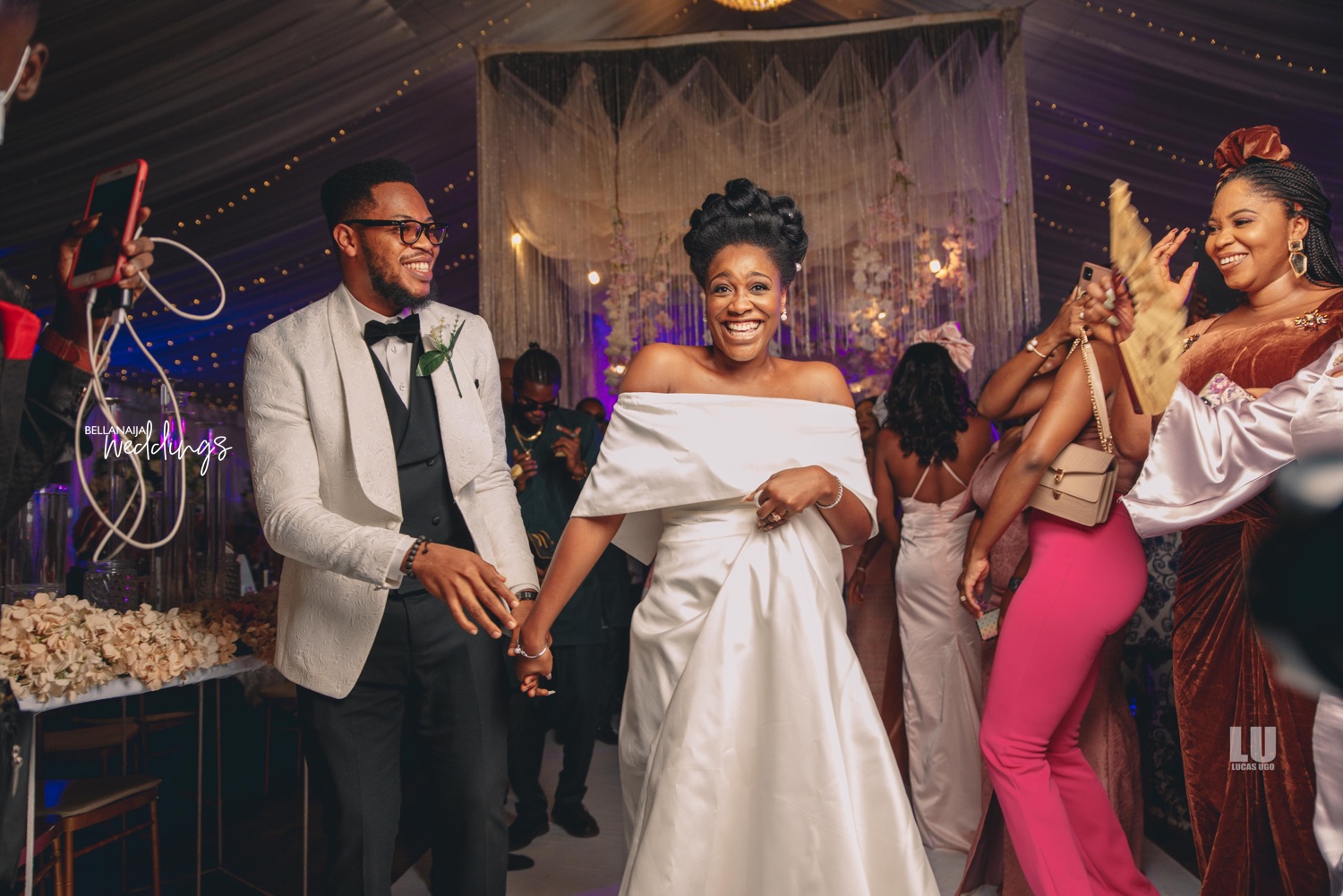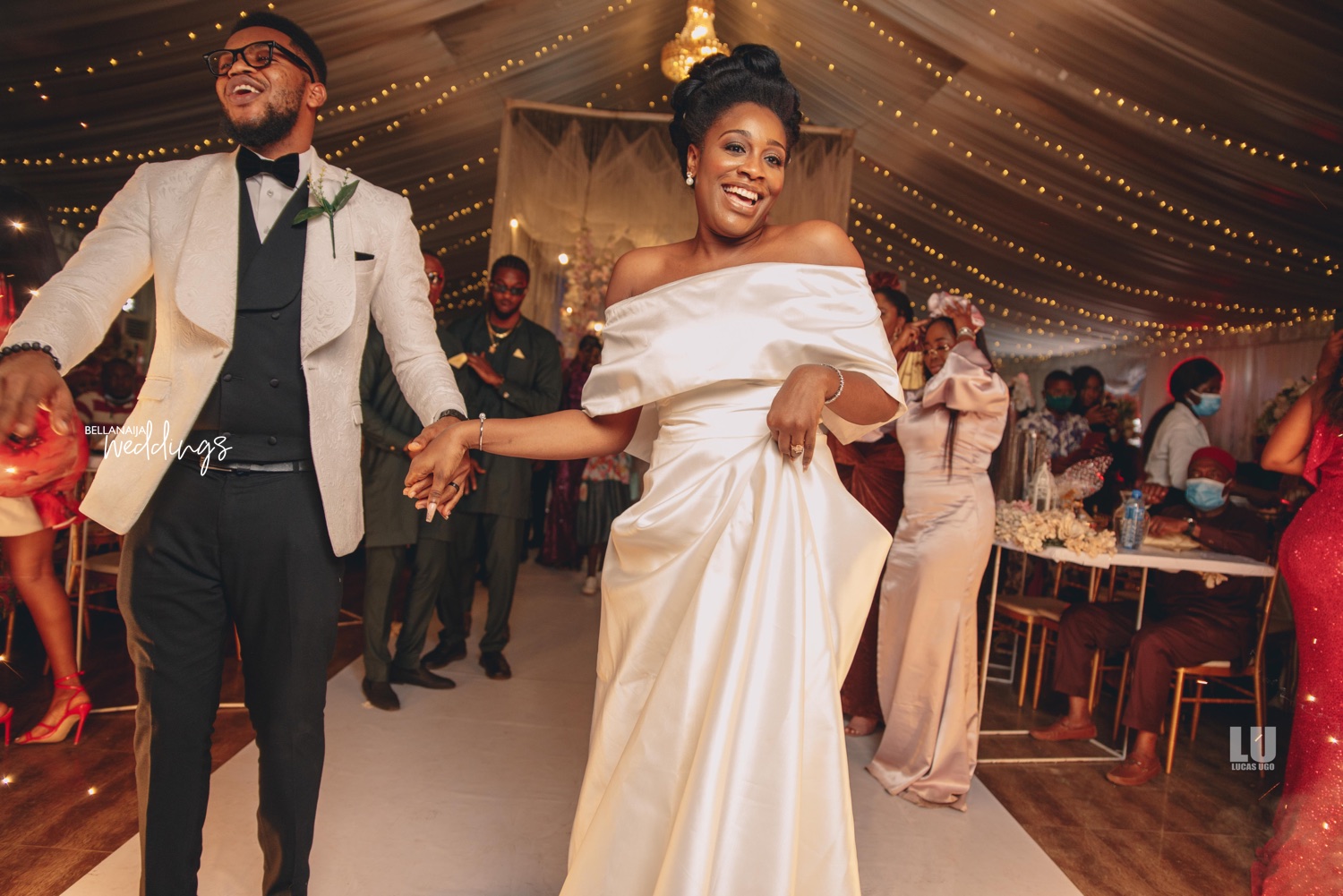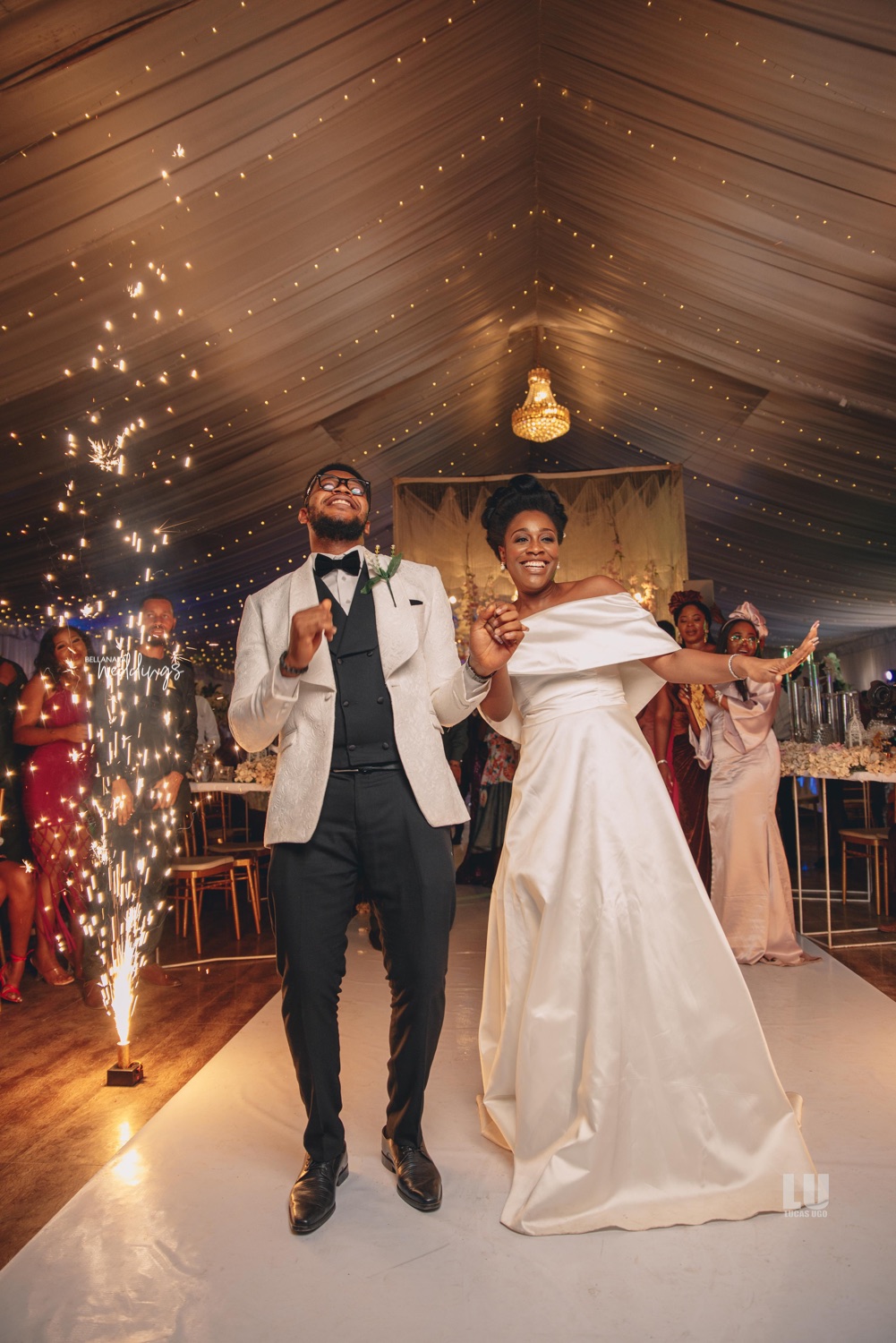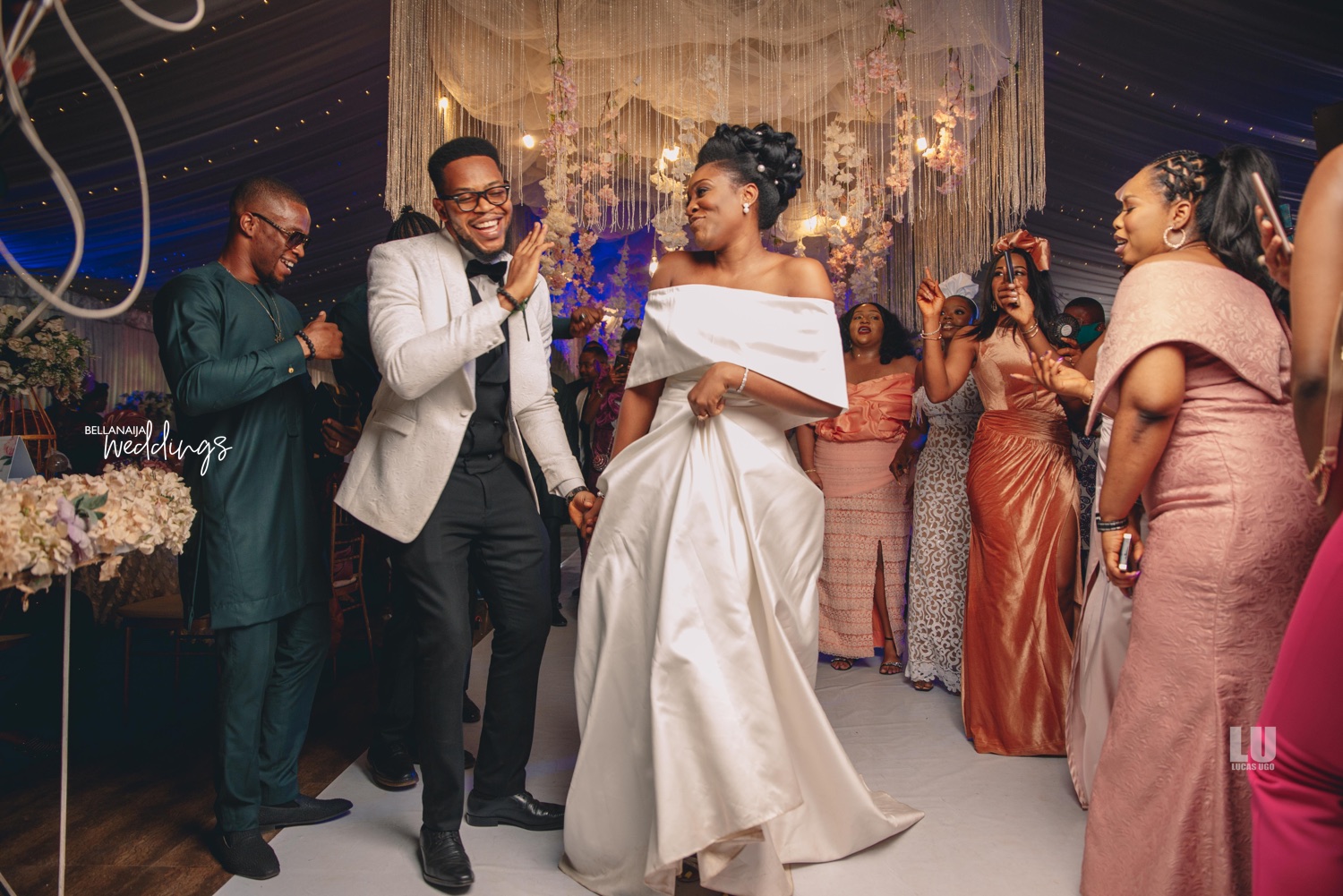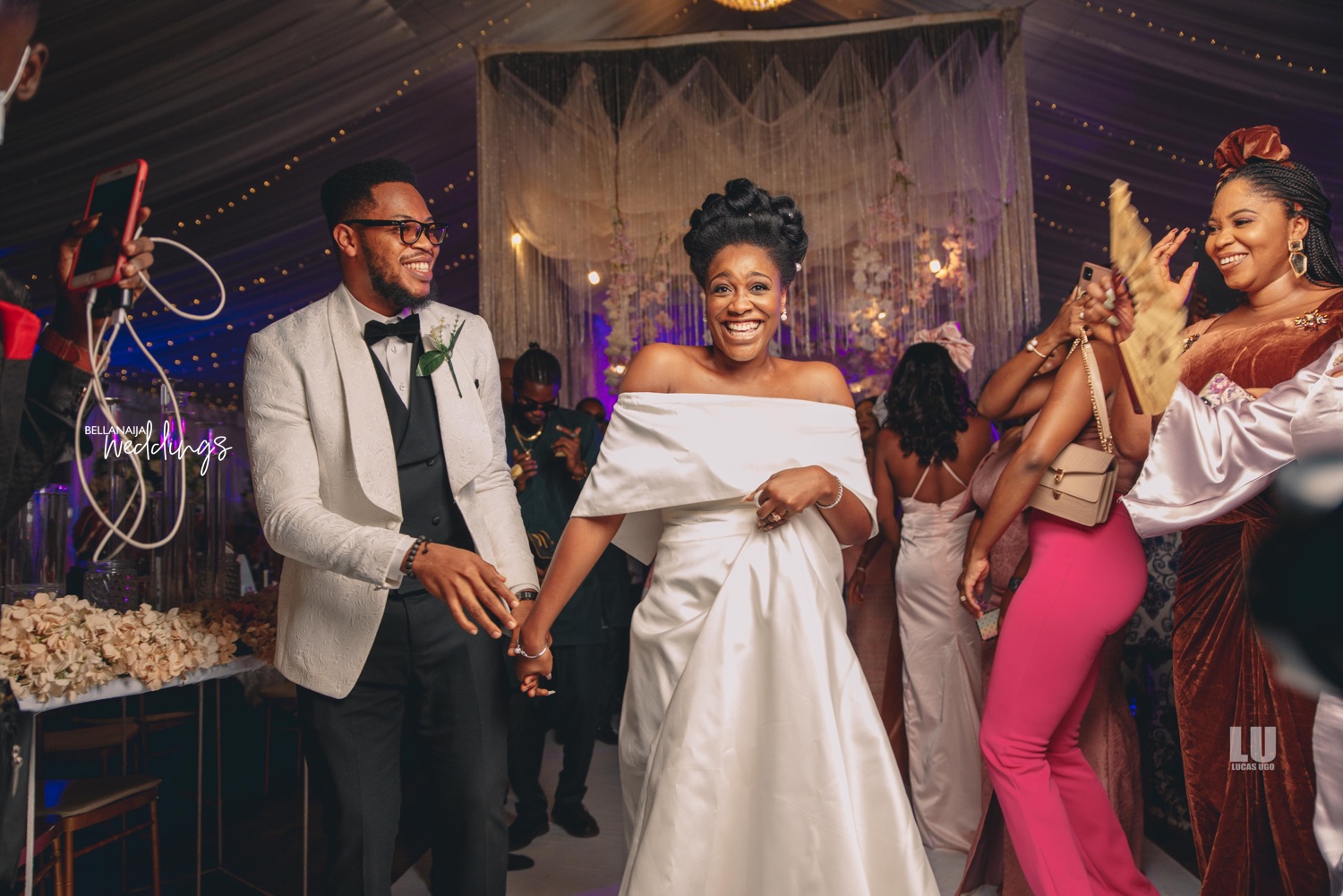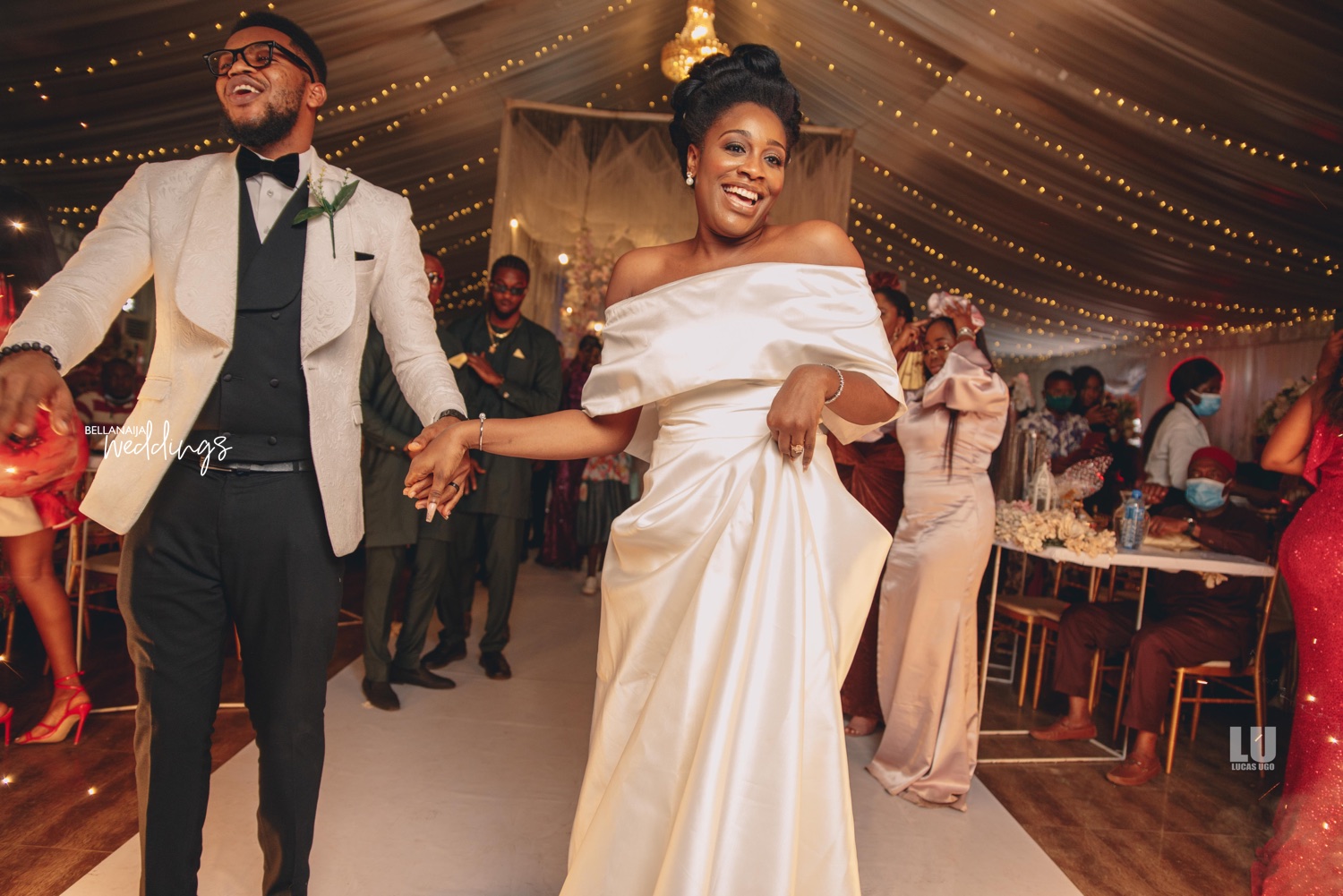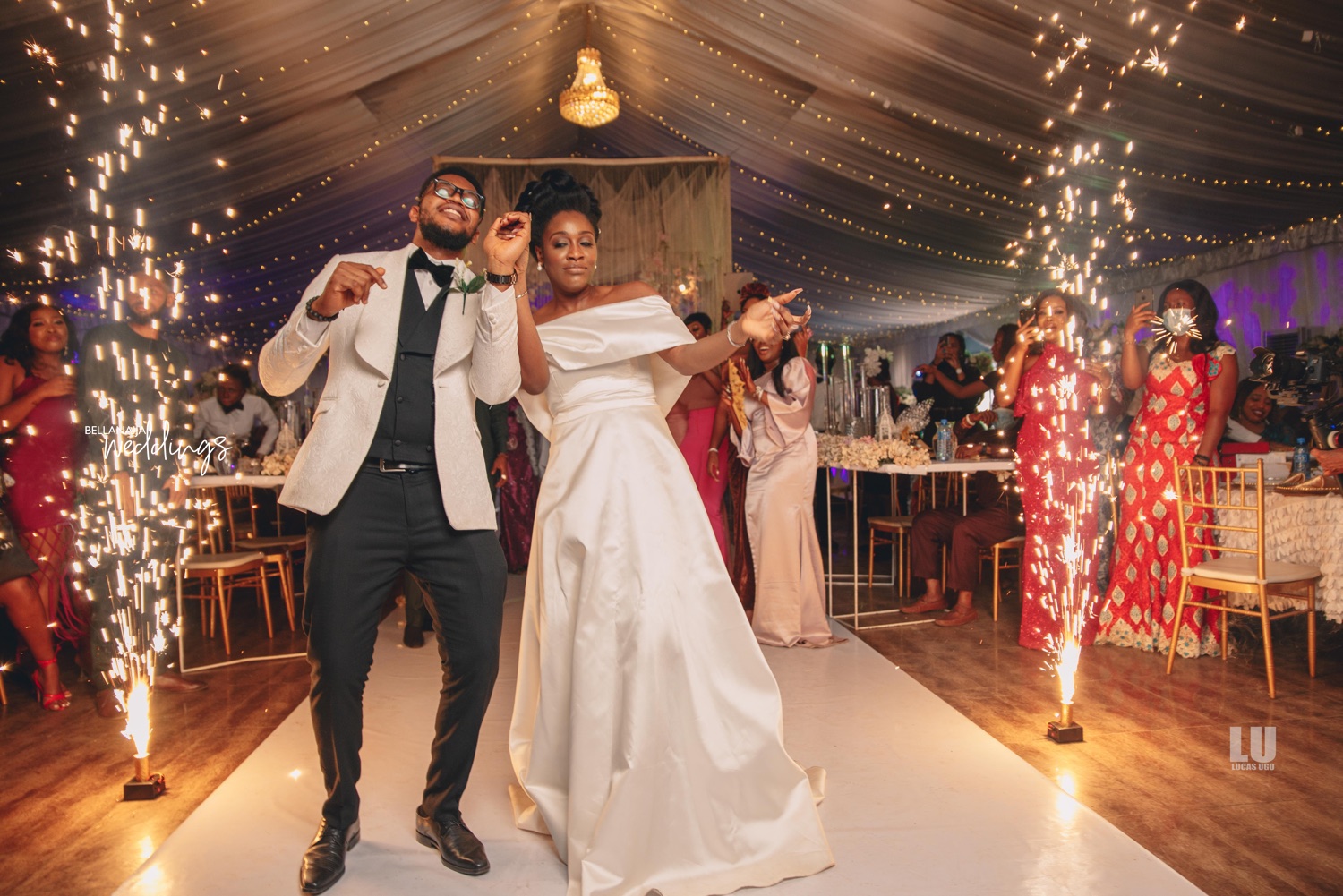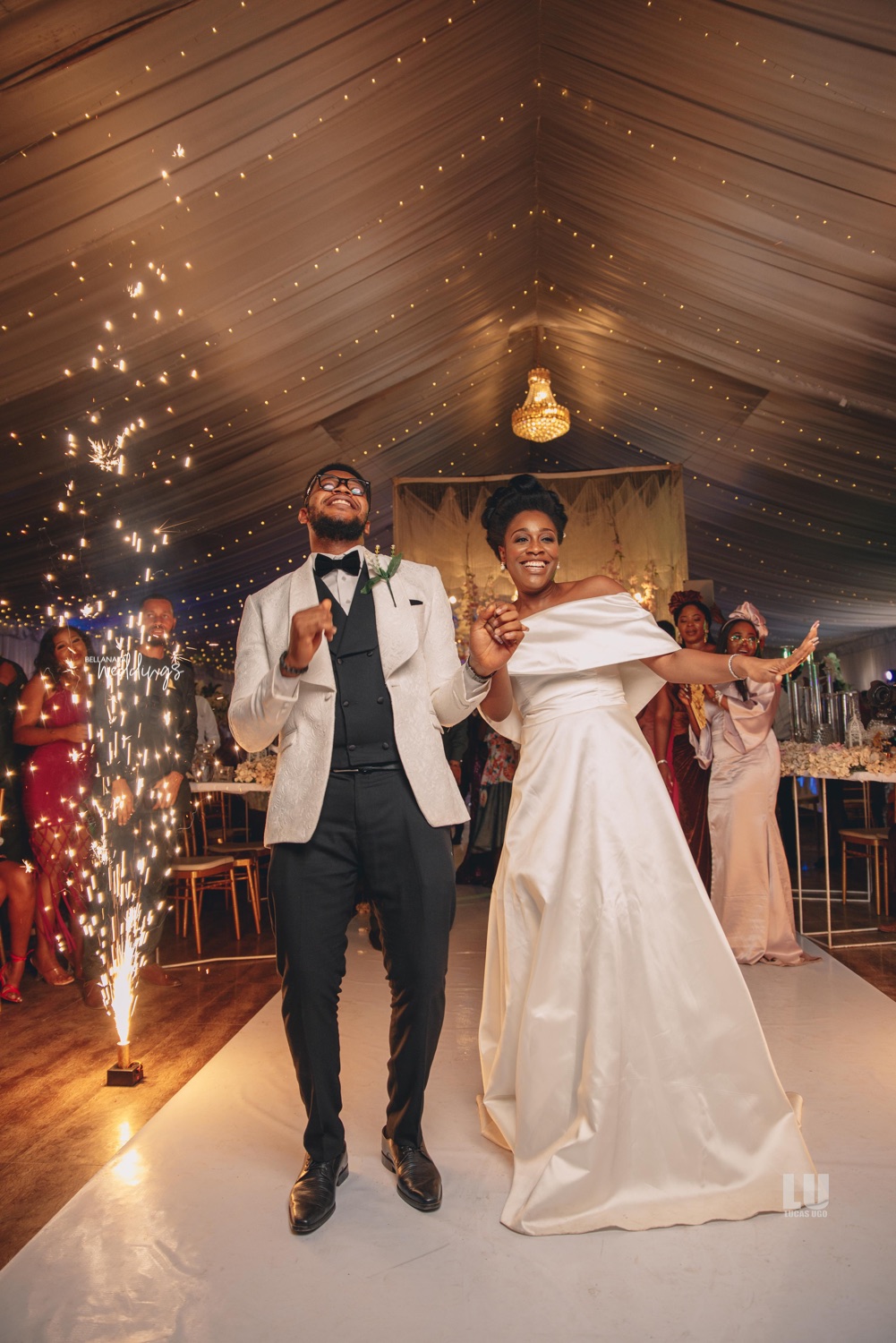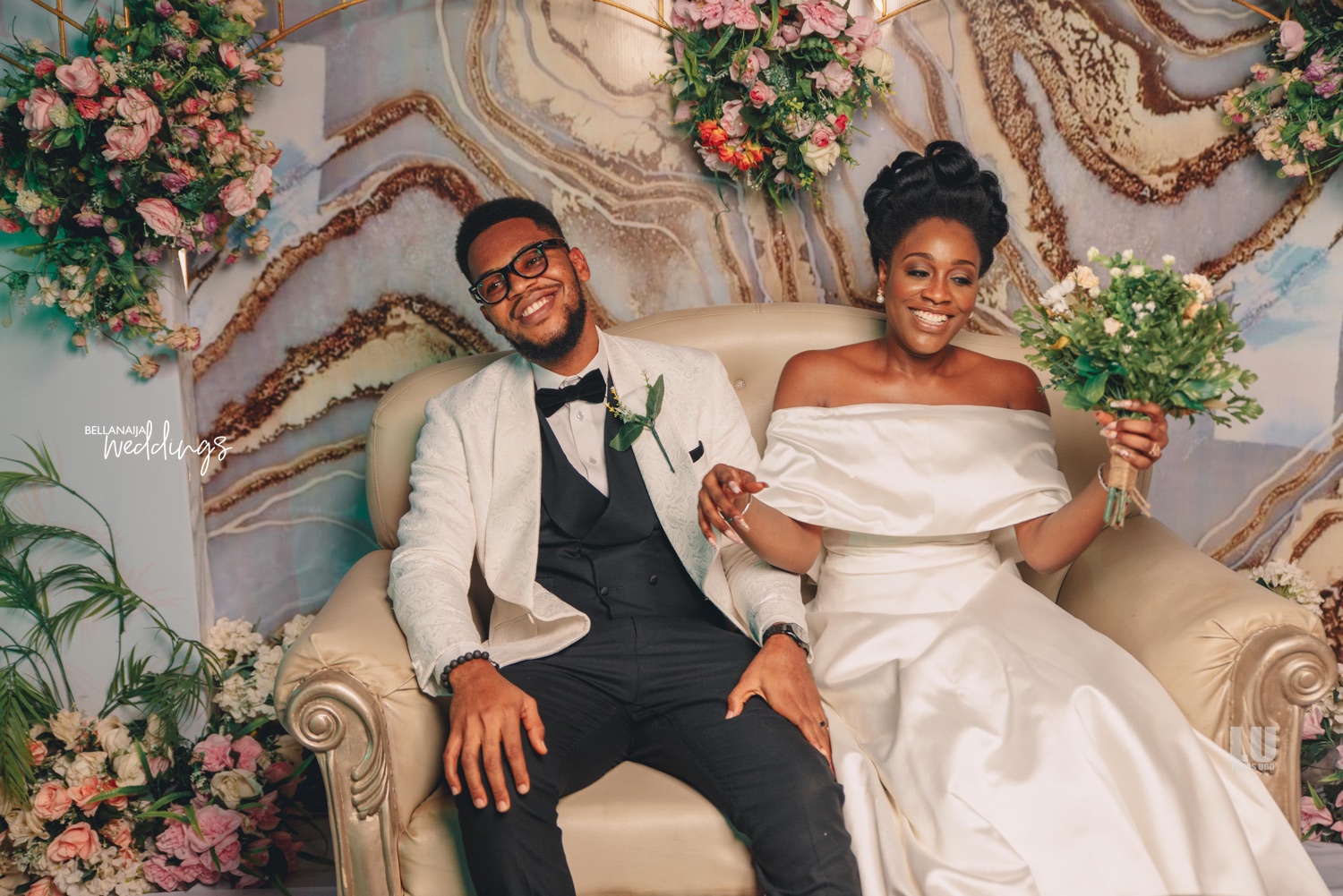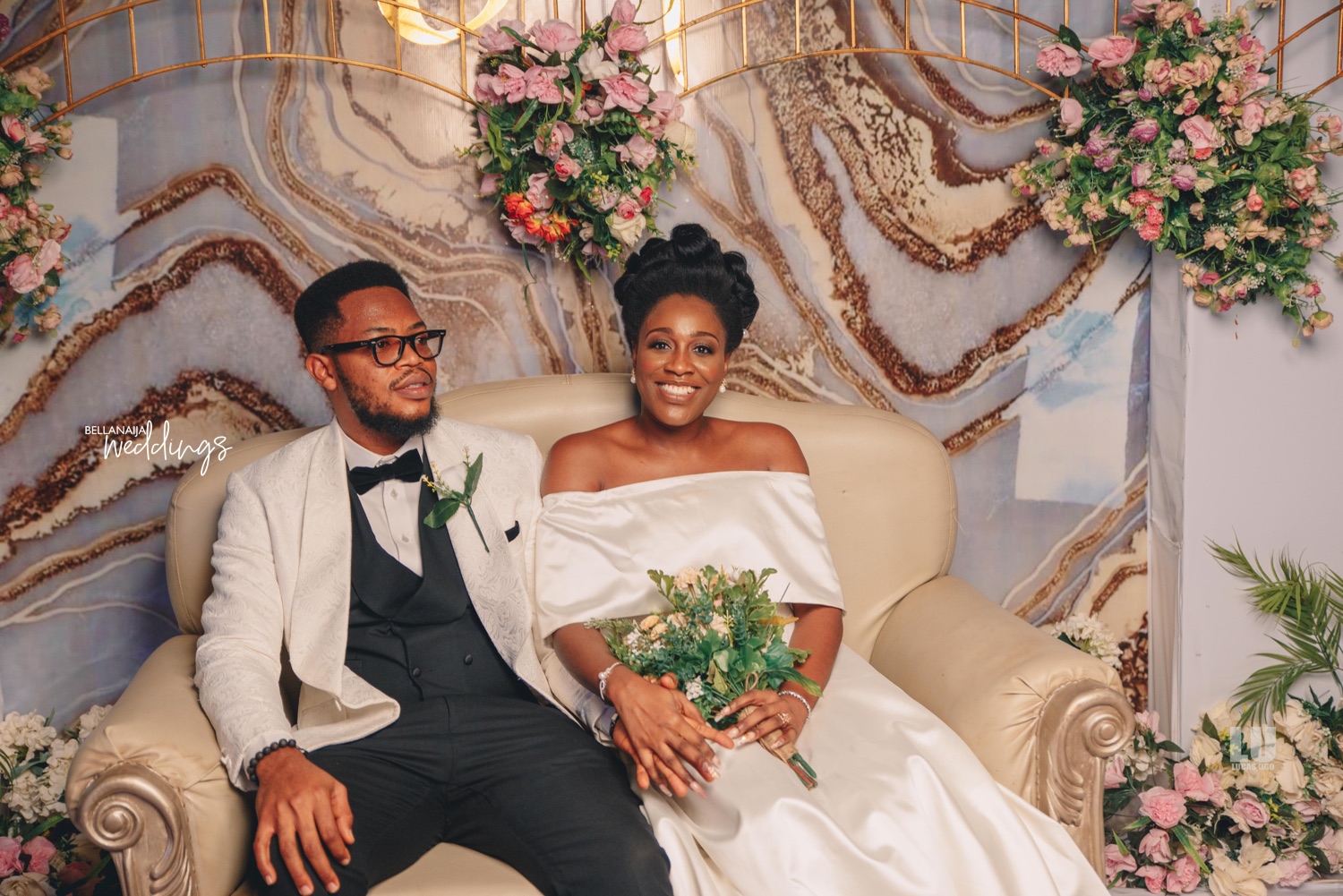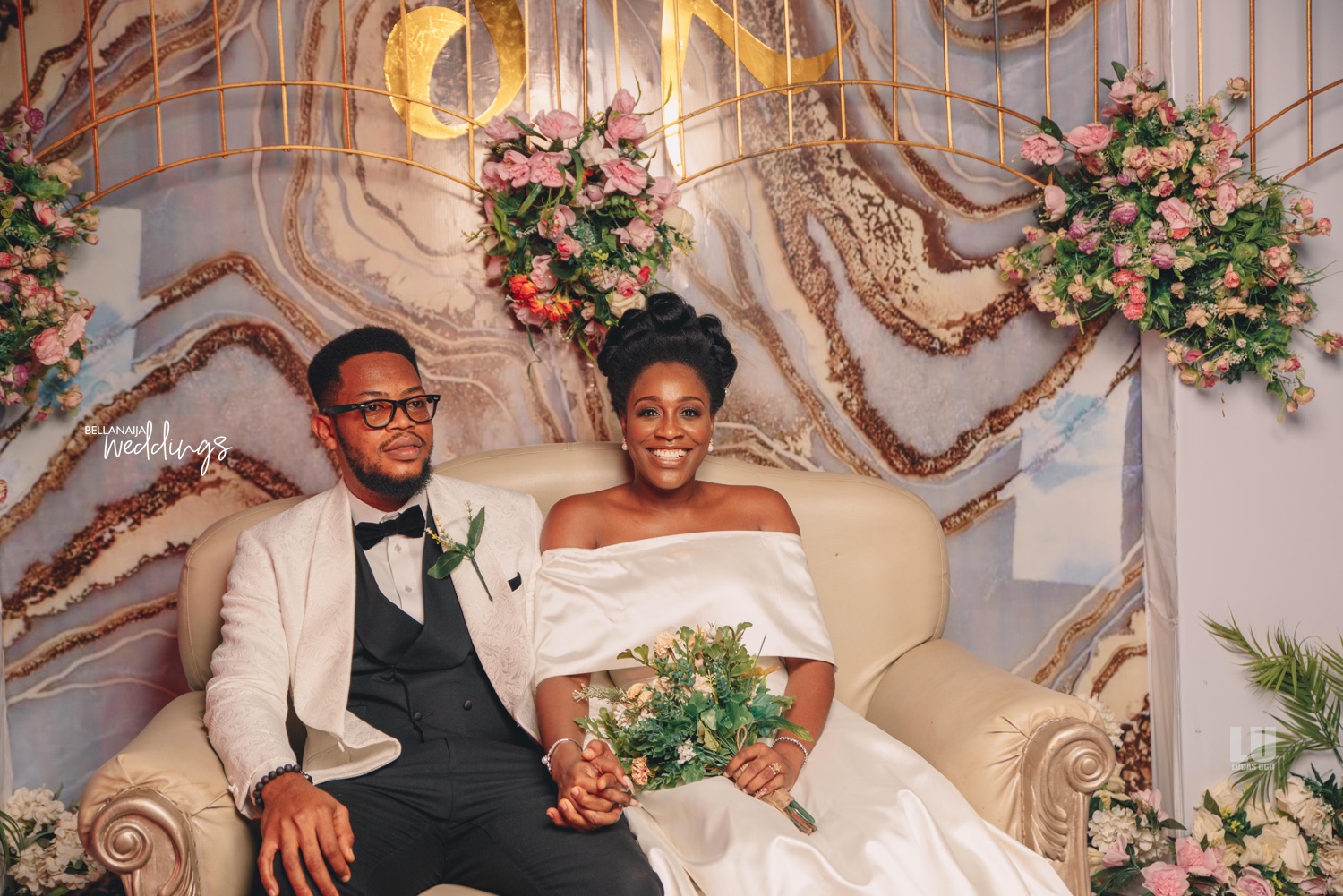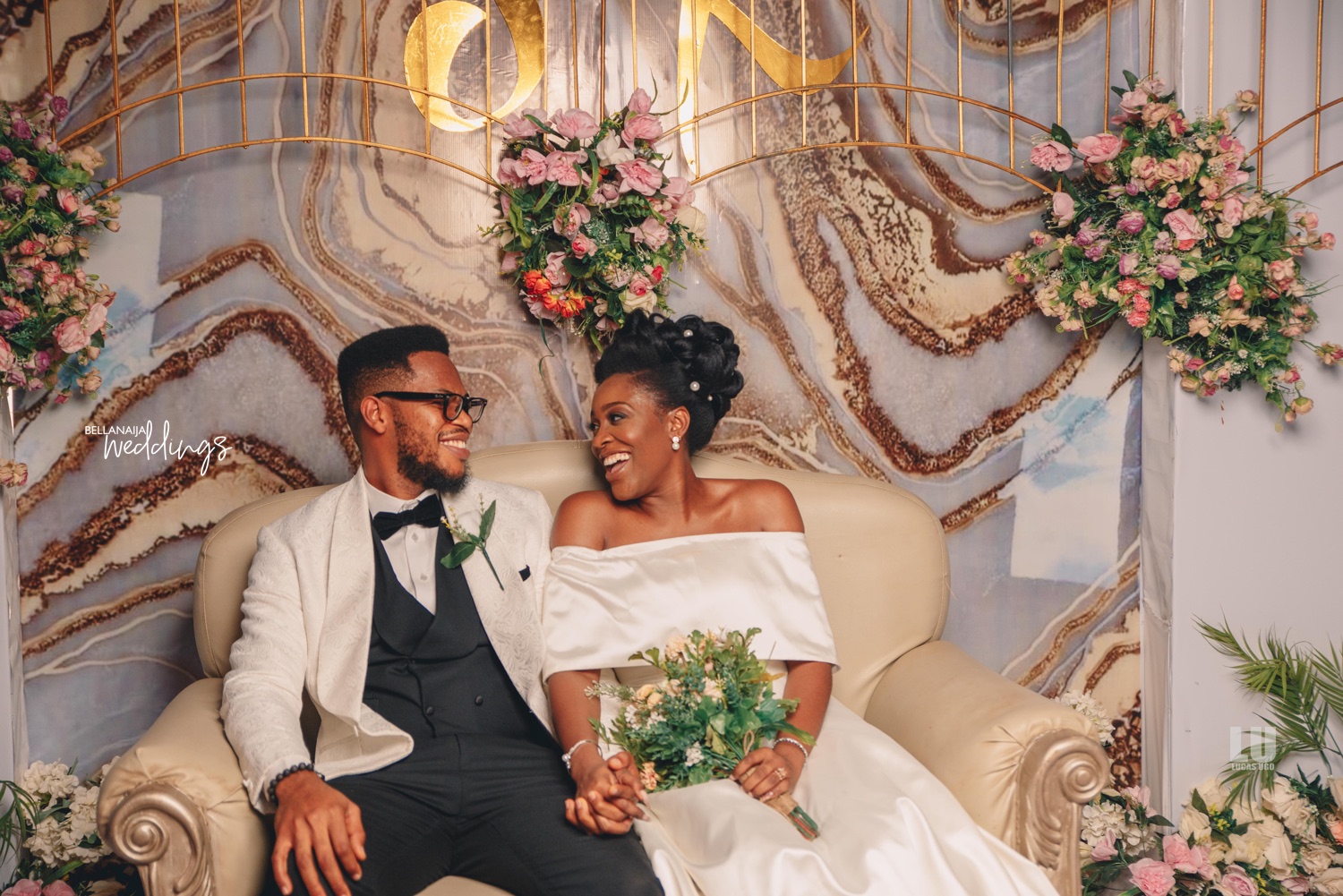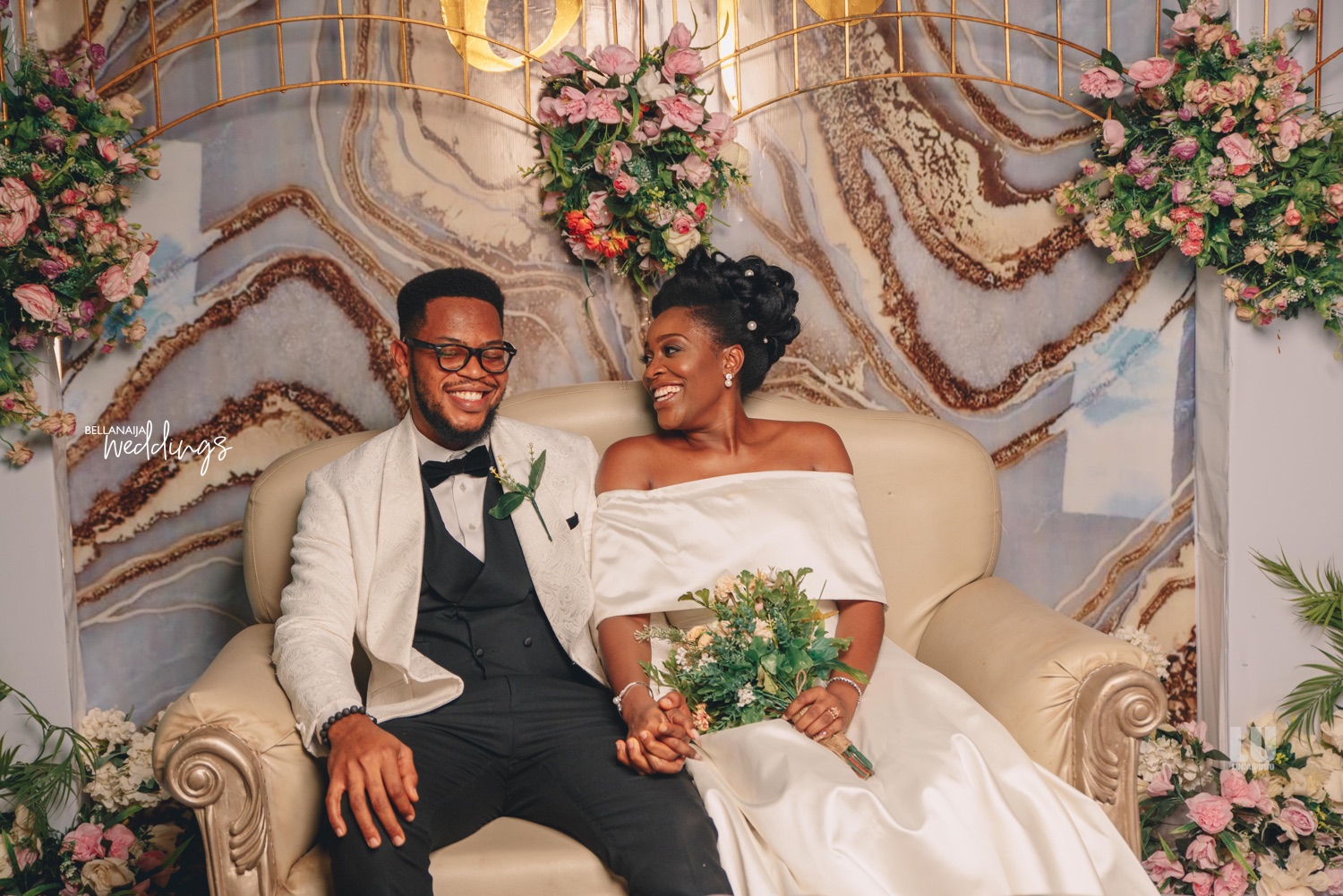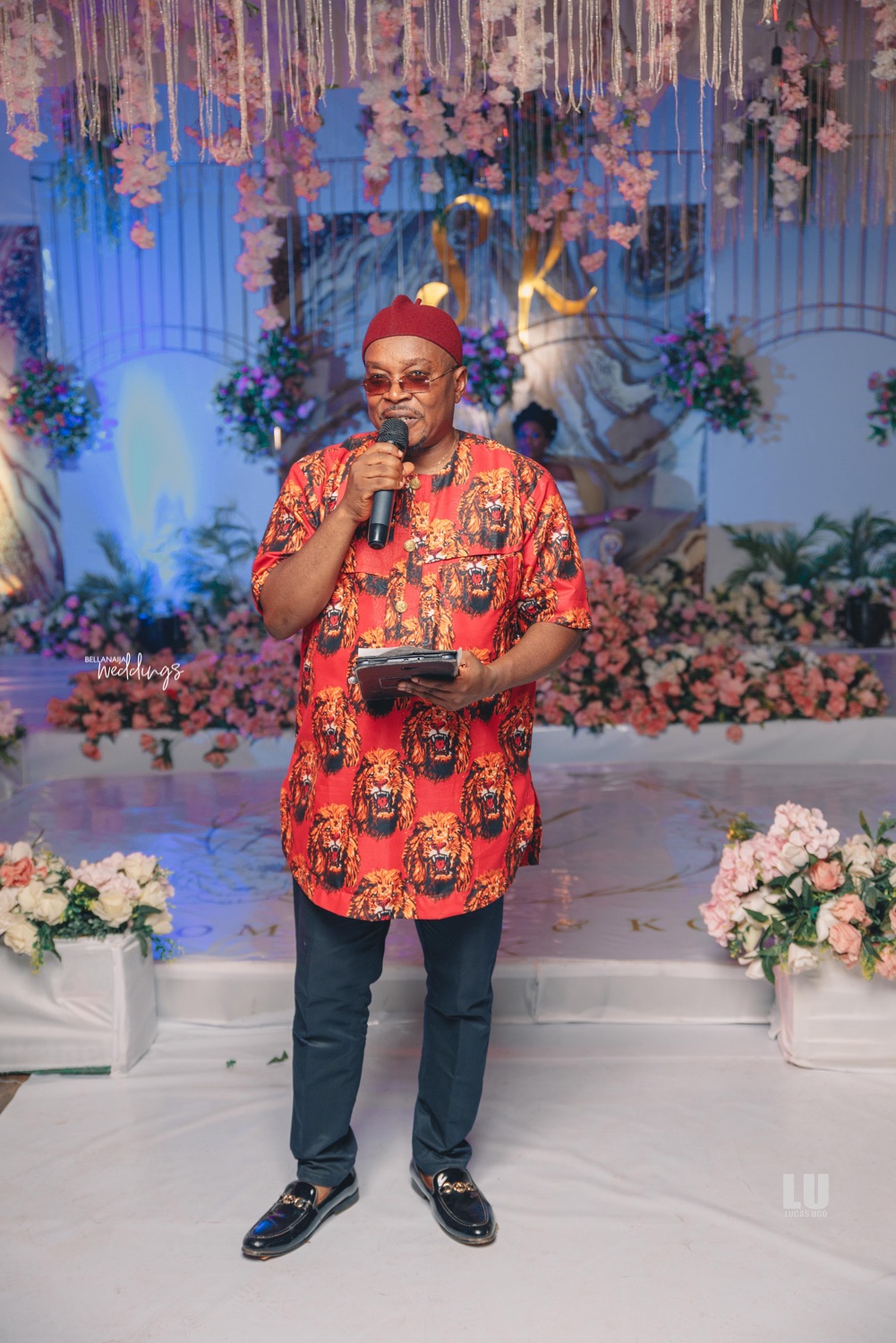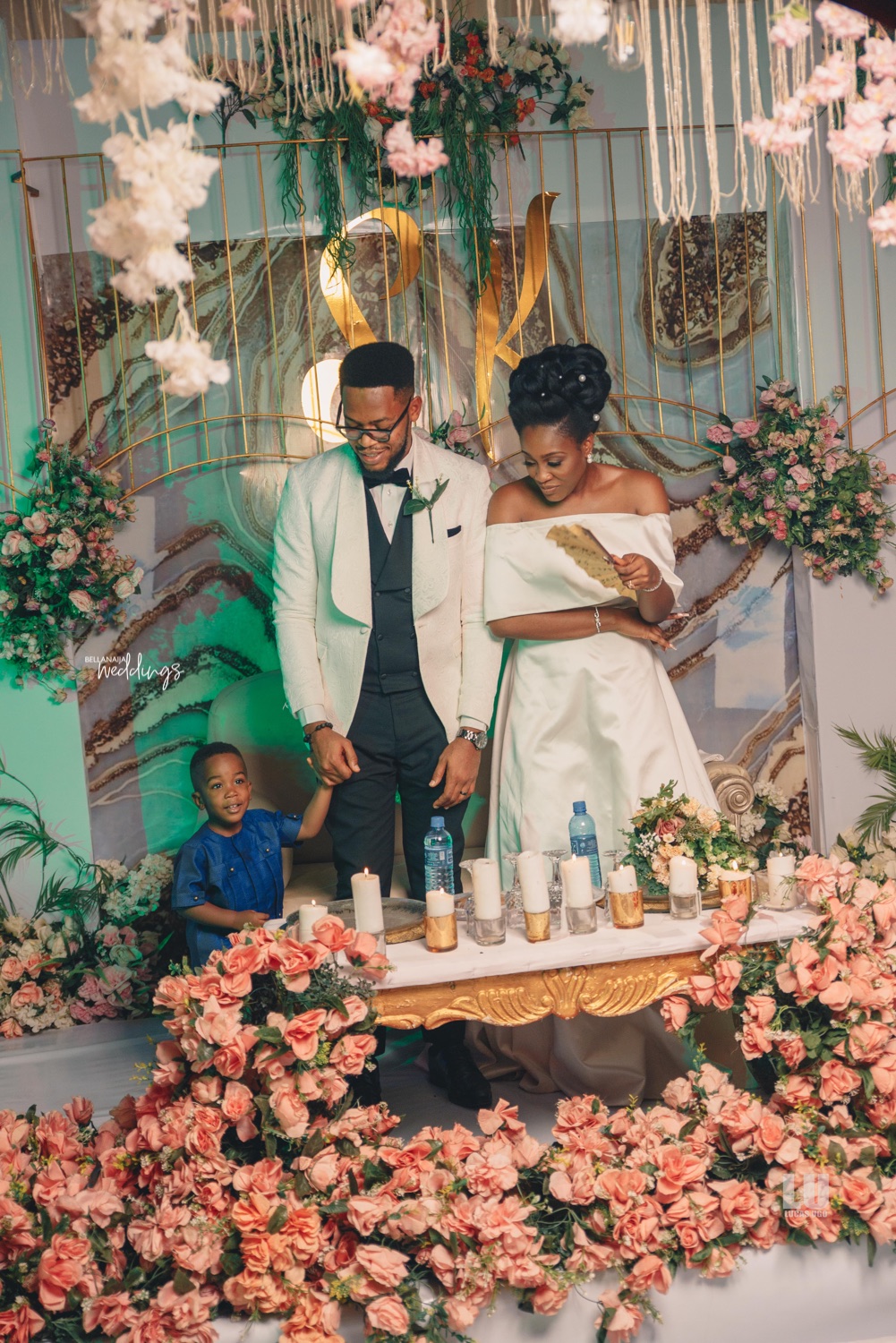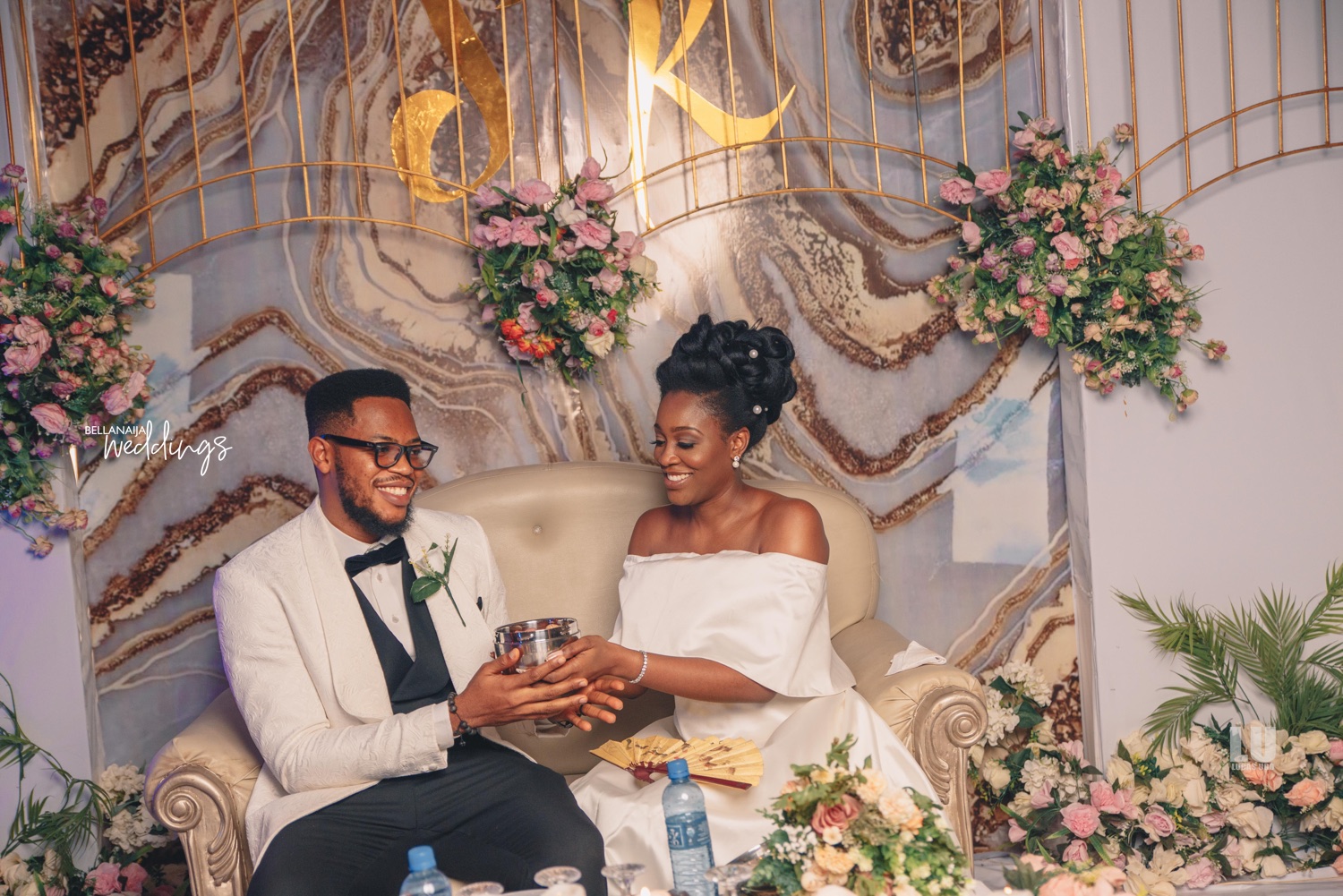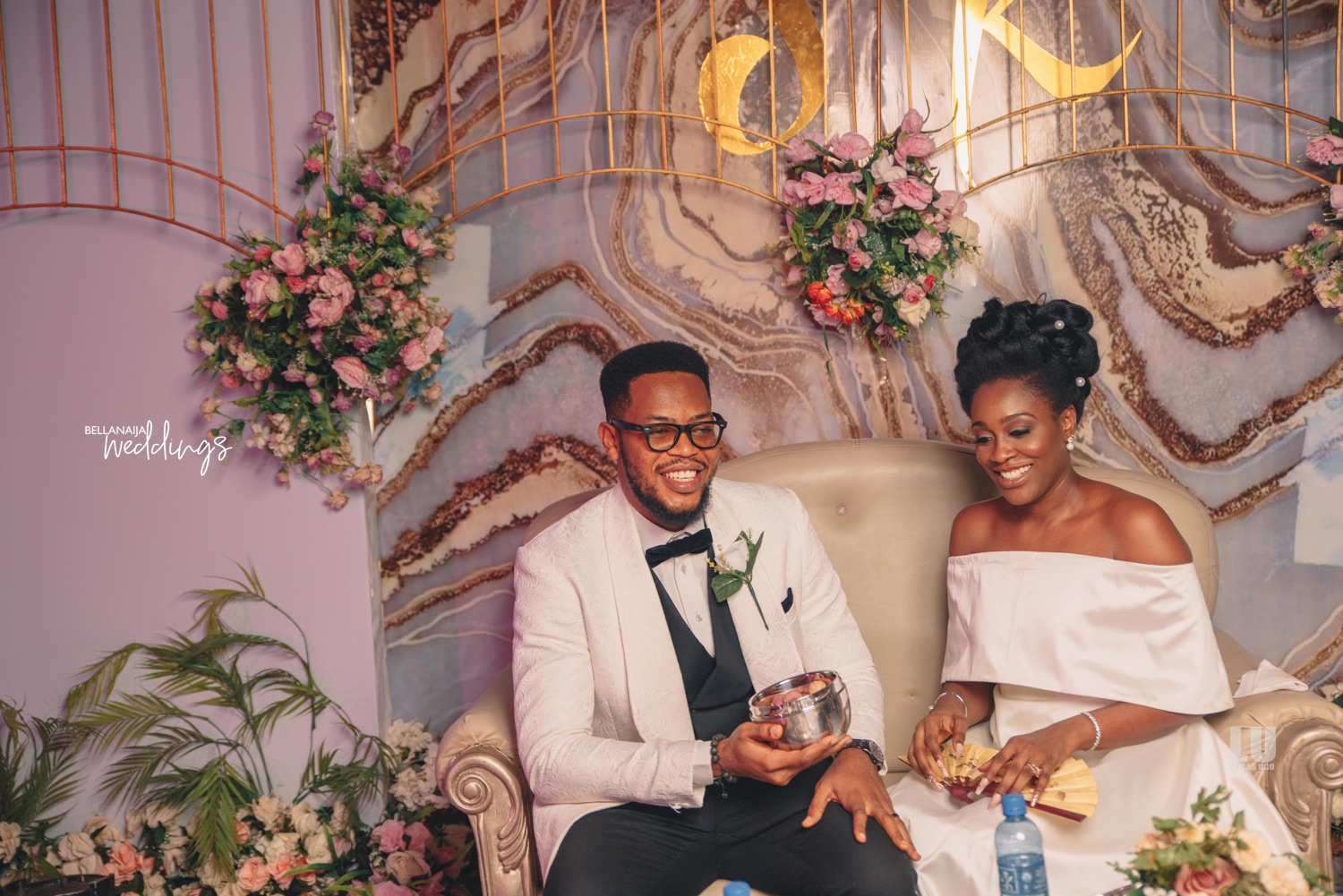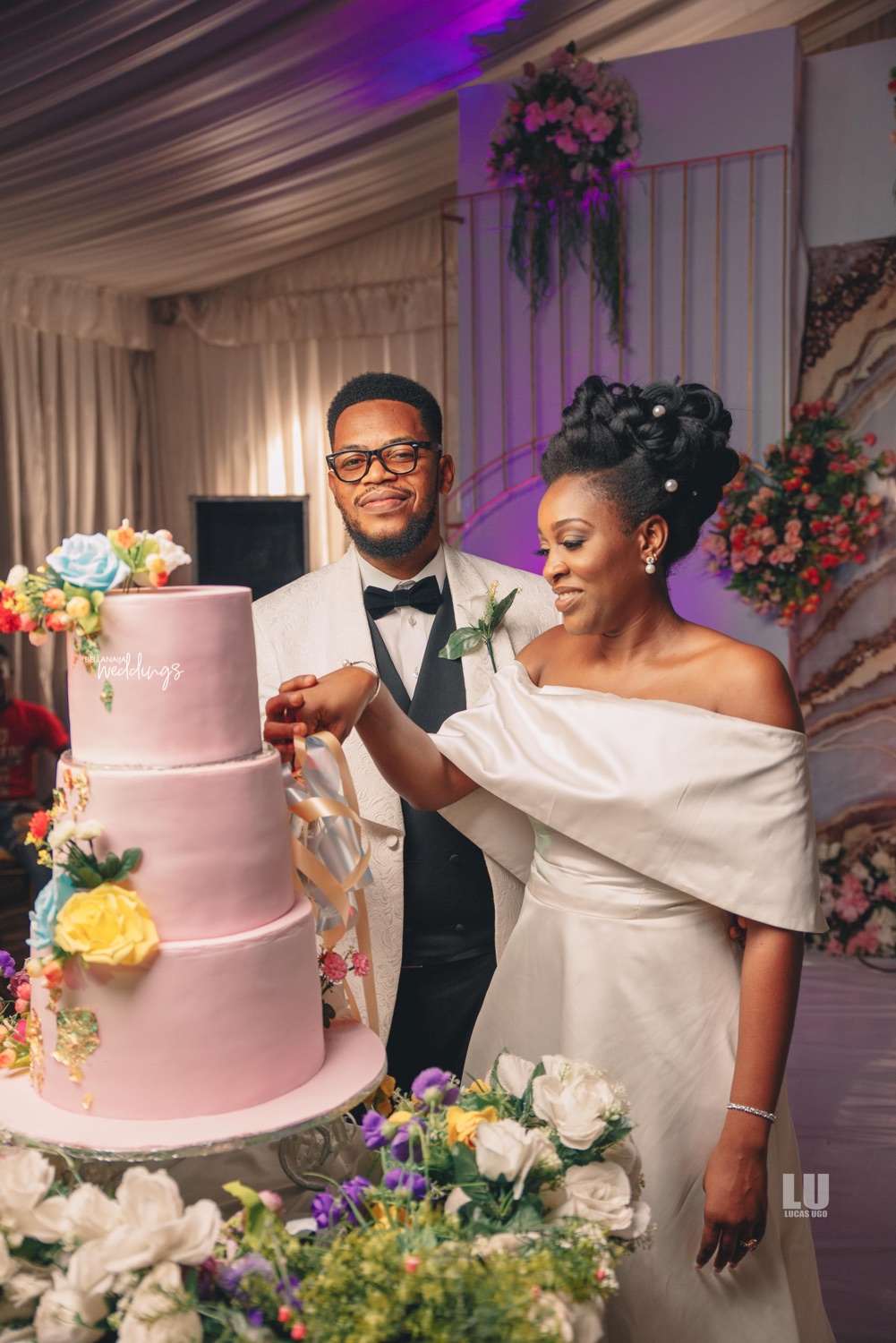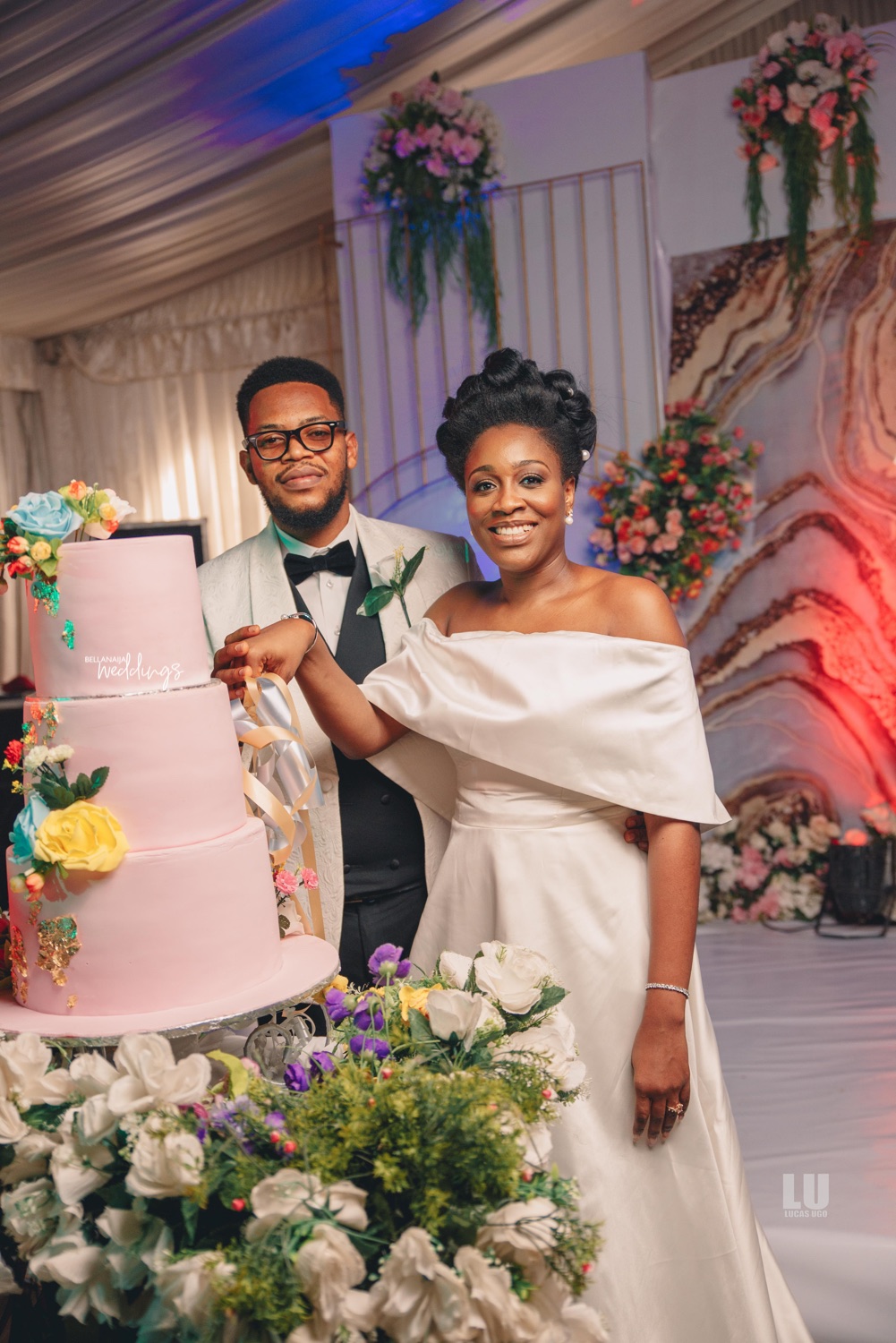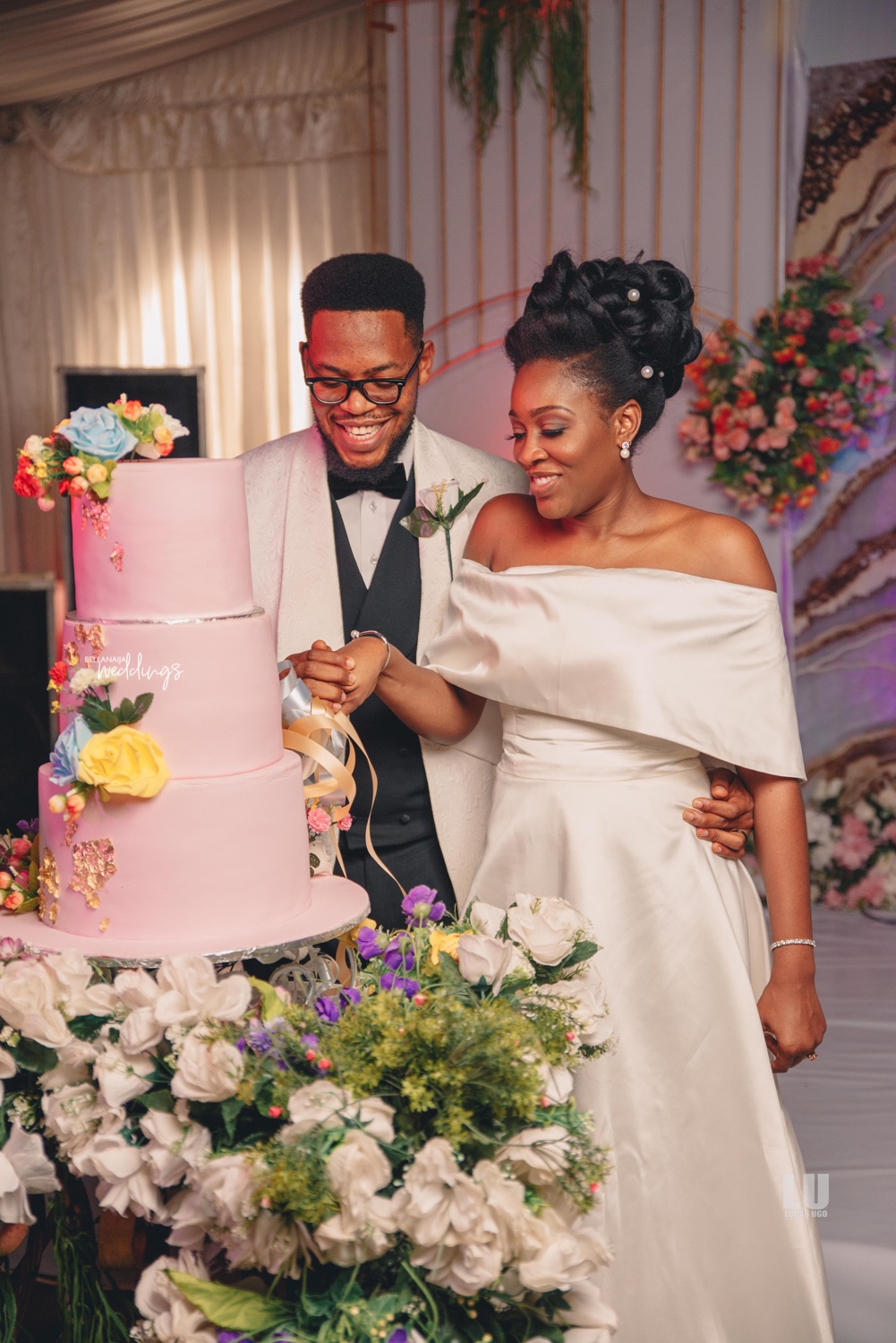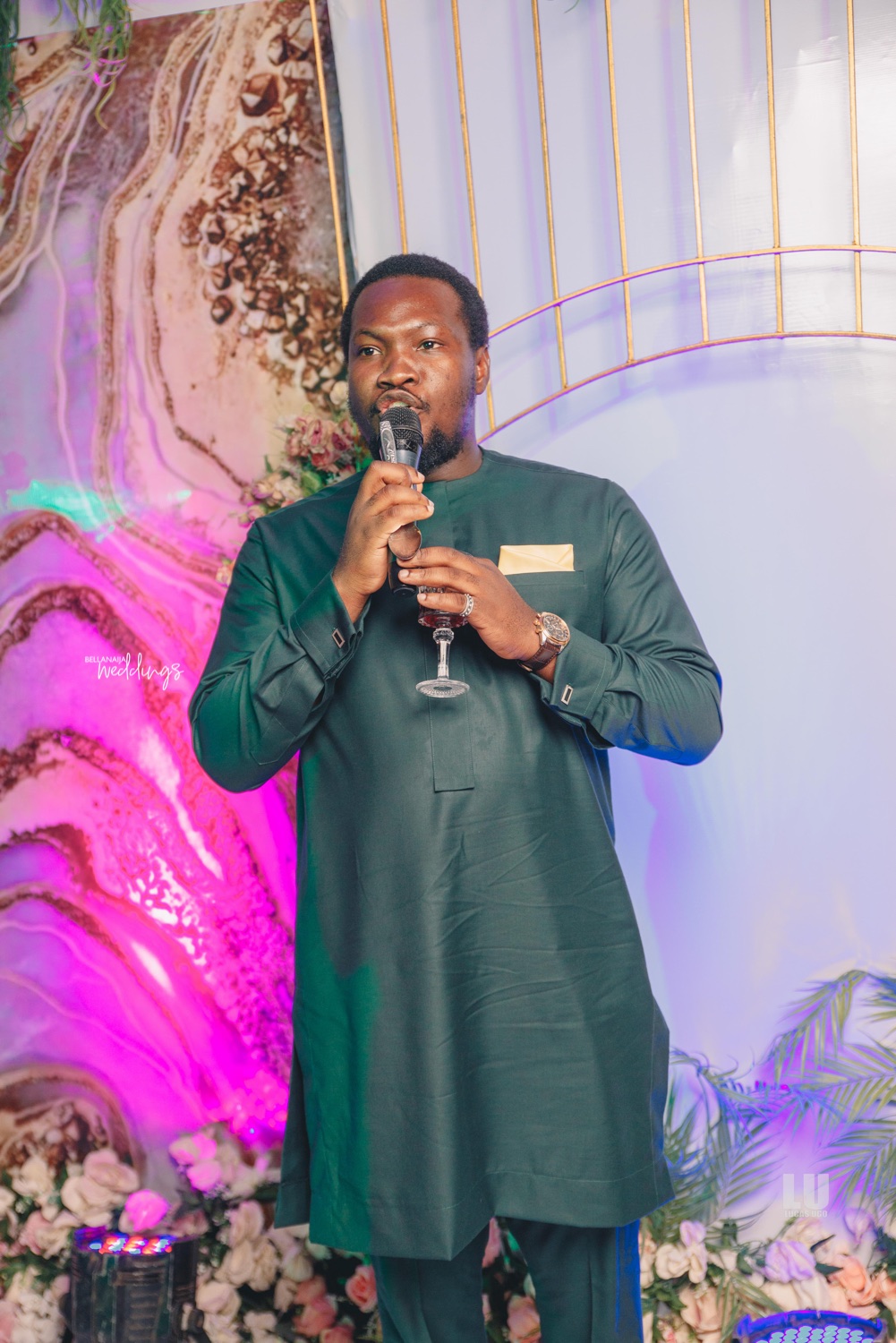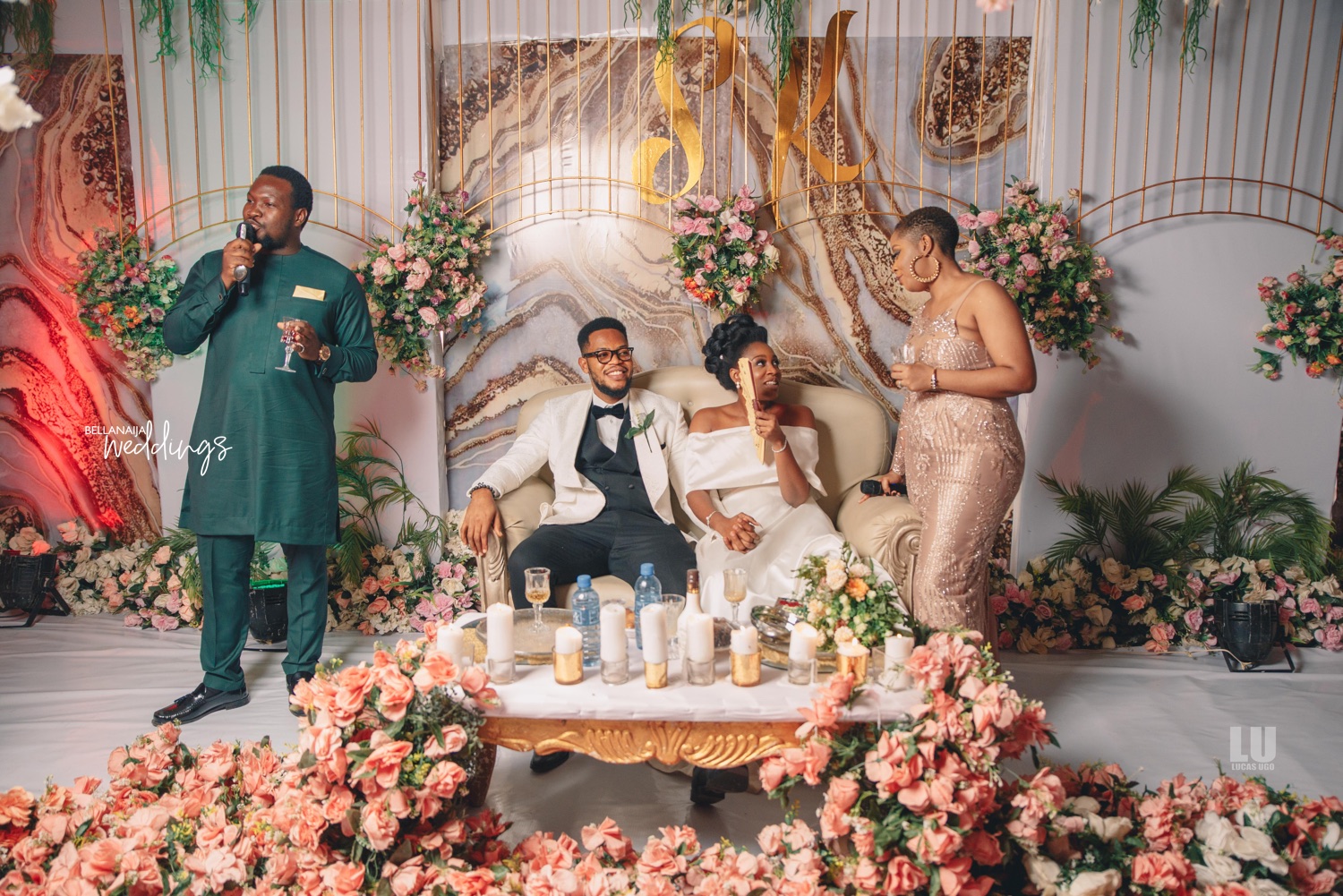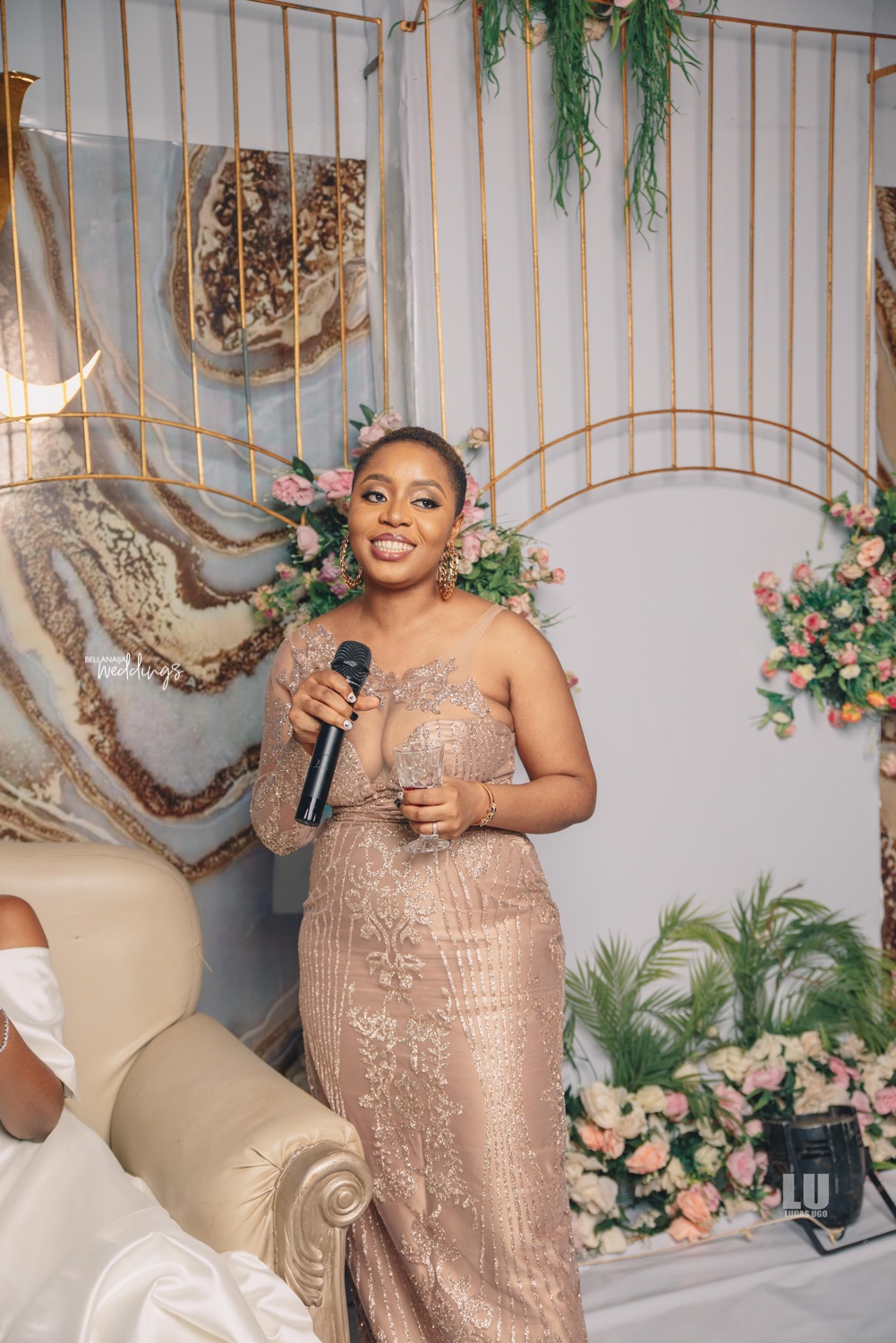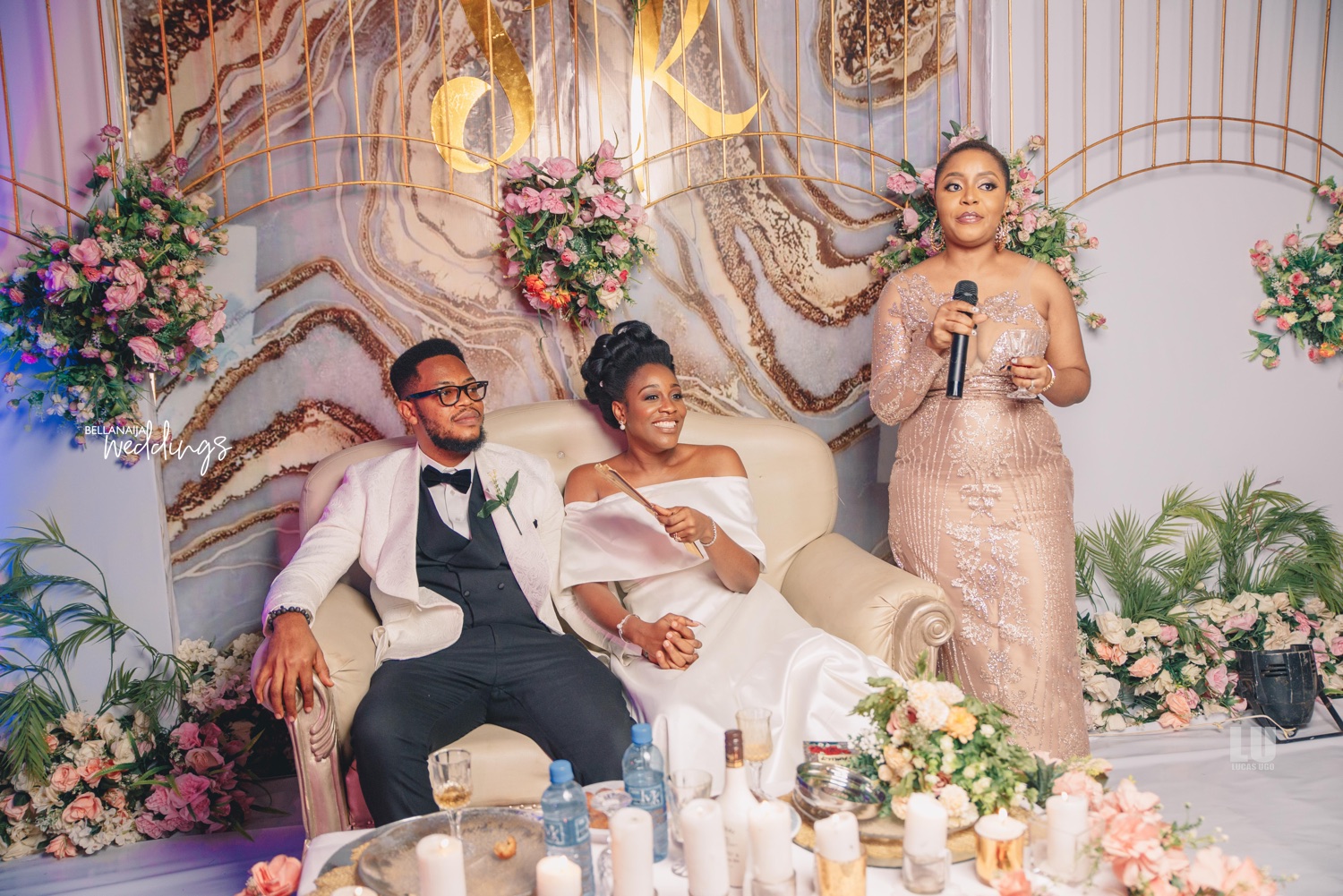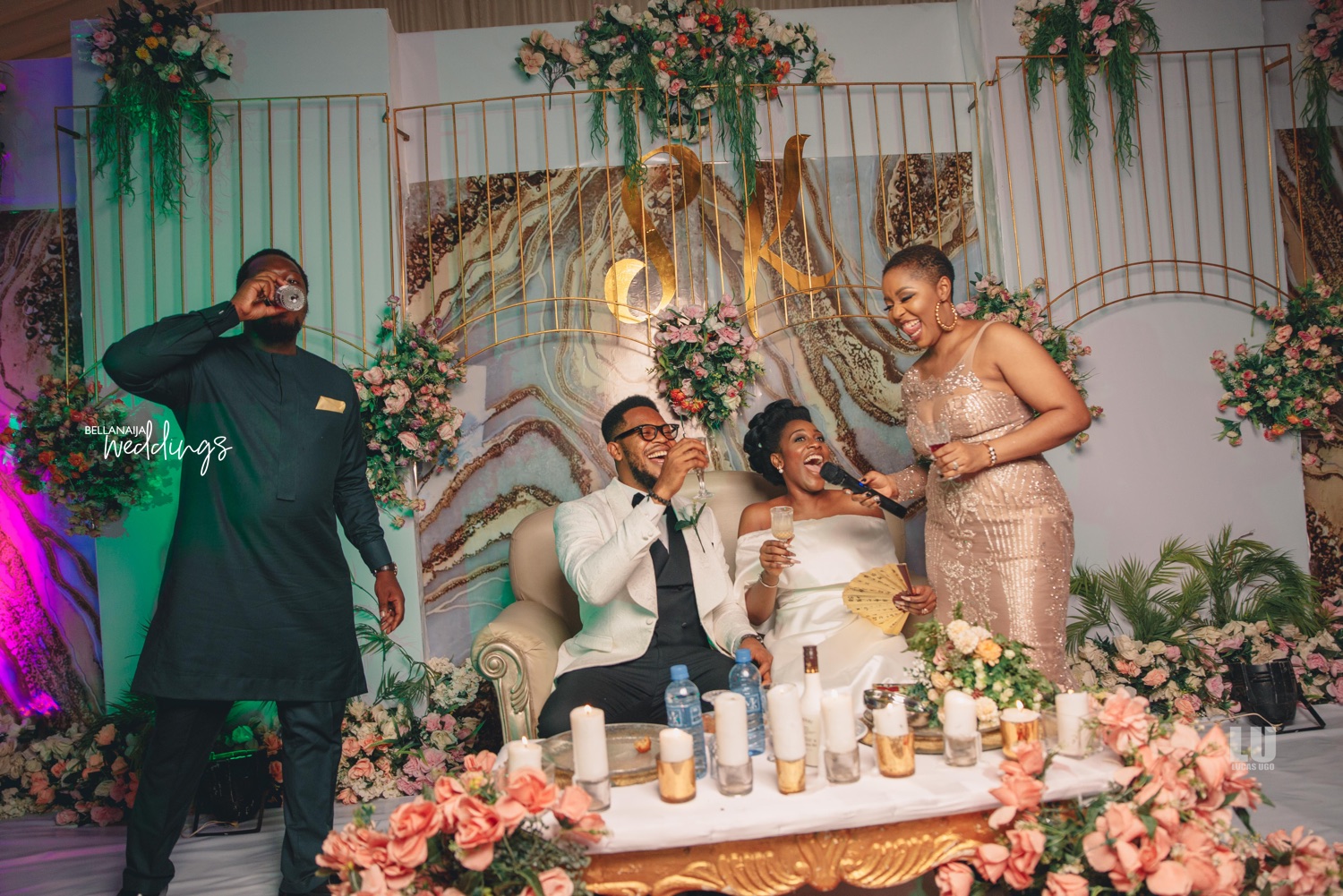 Time for the magical first dance…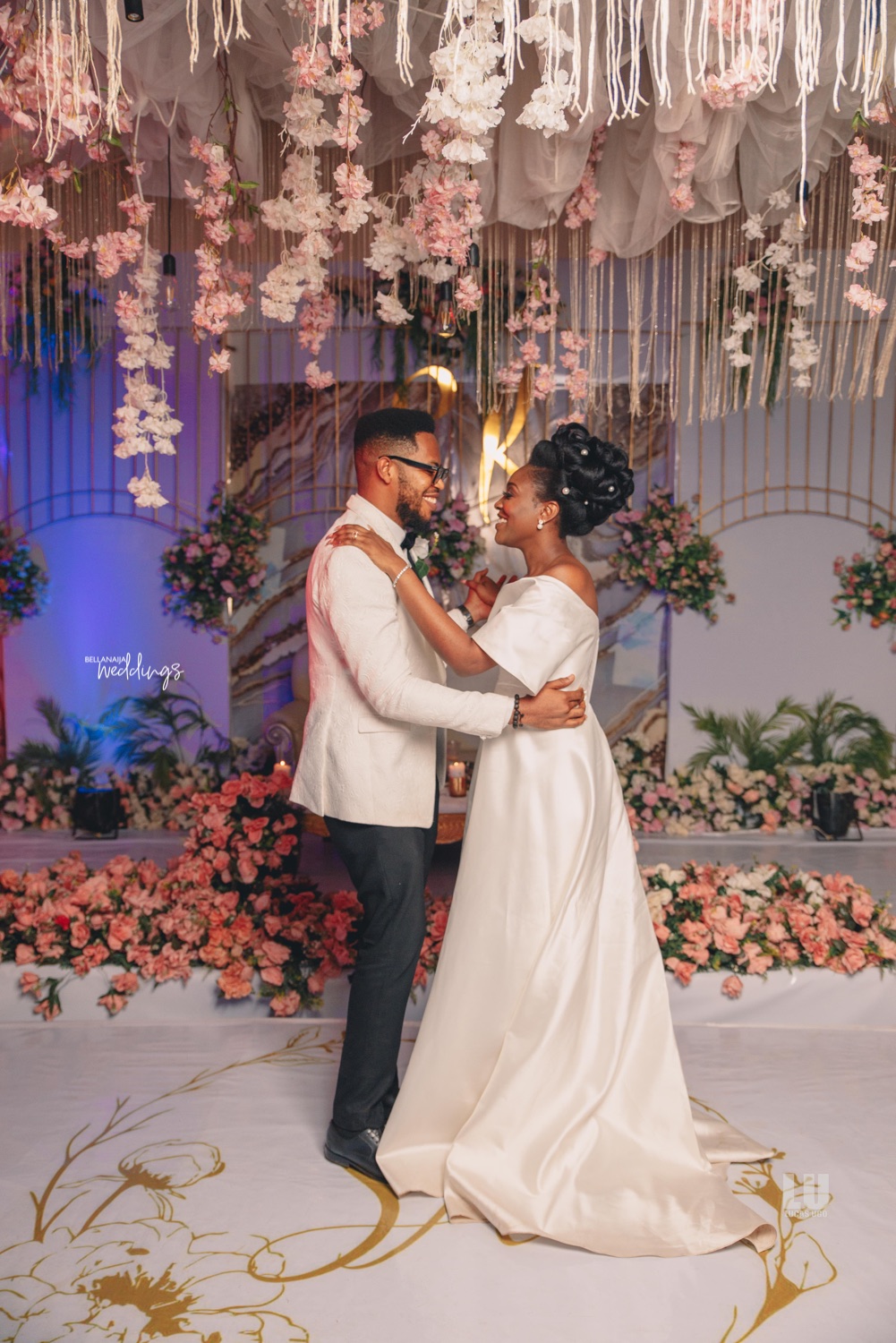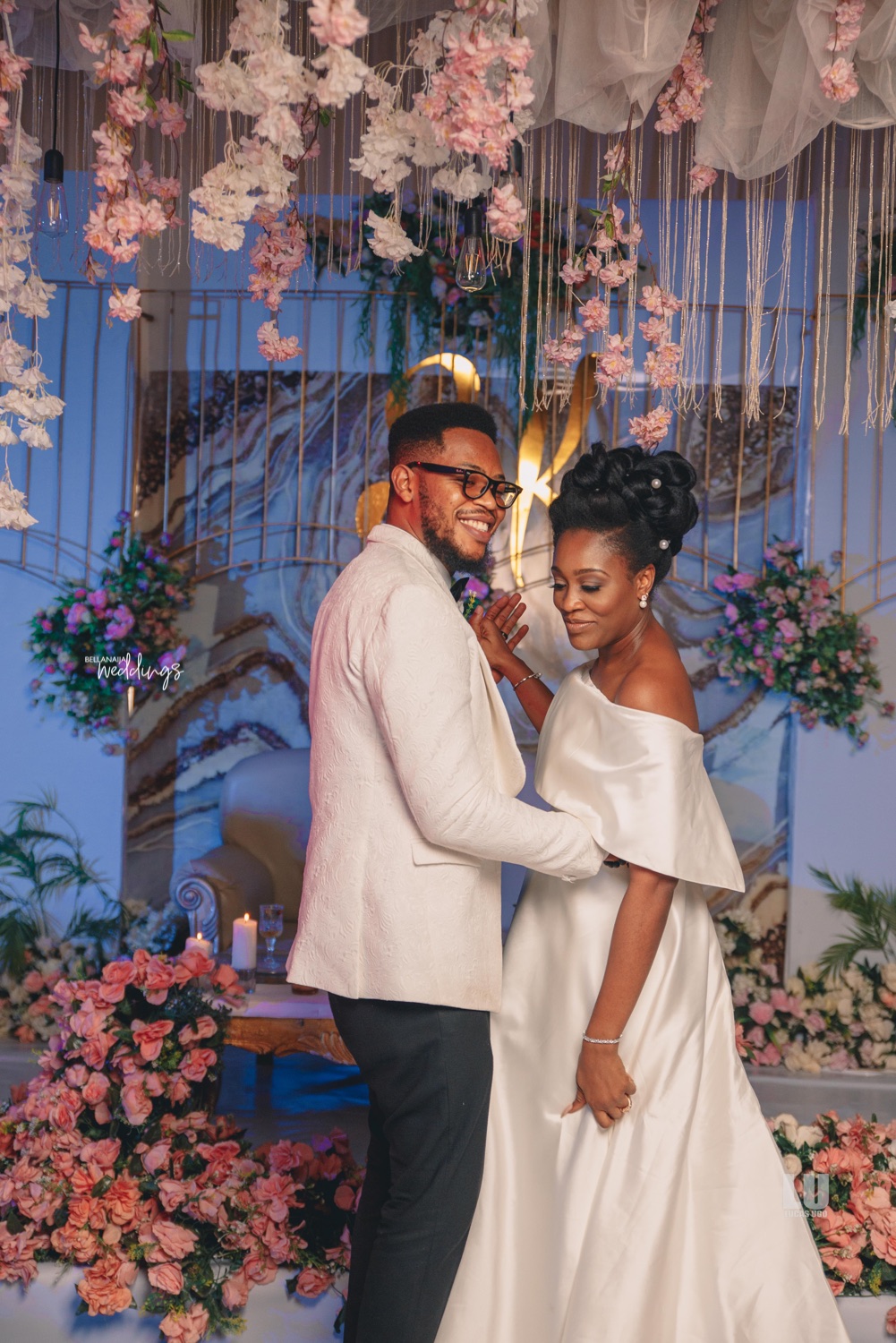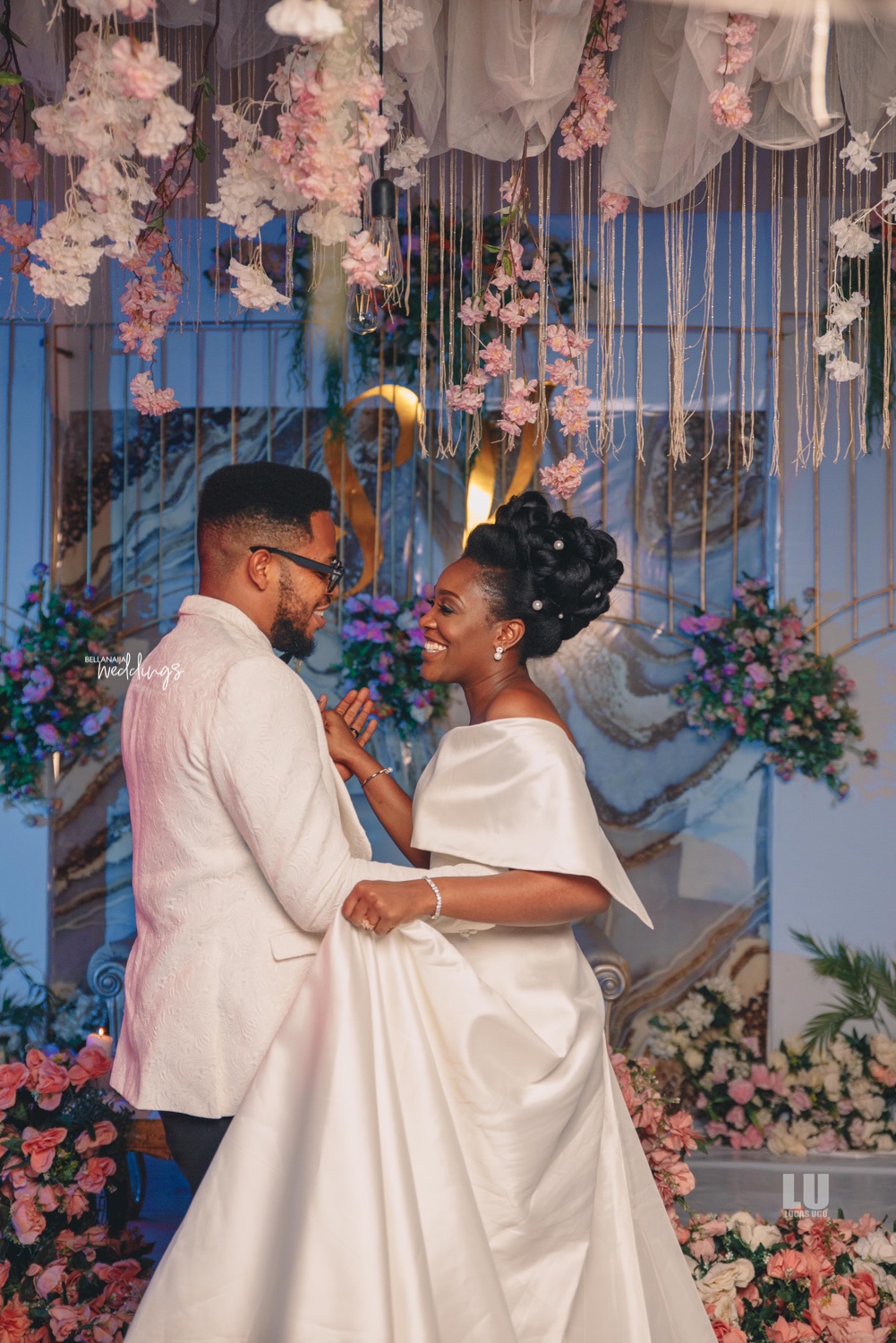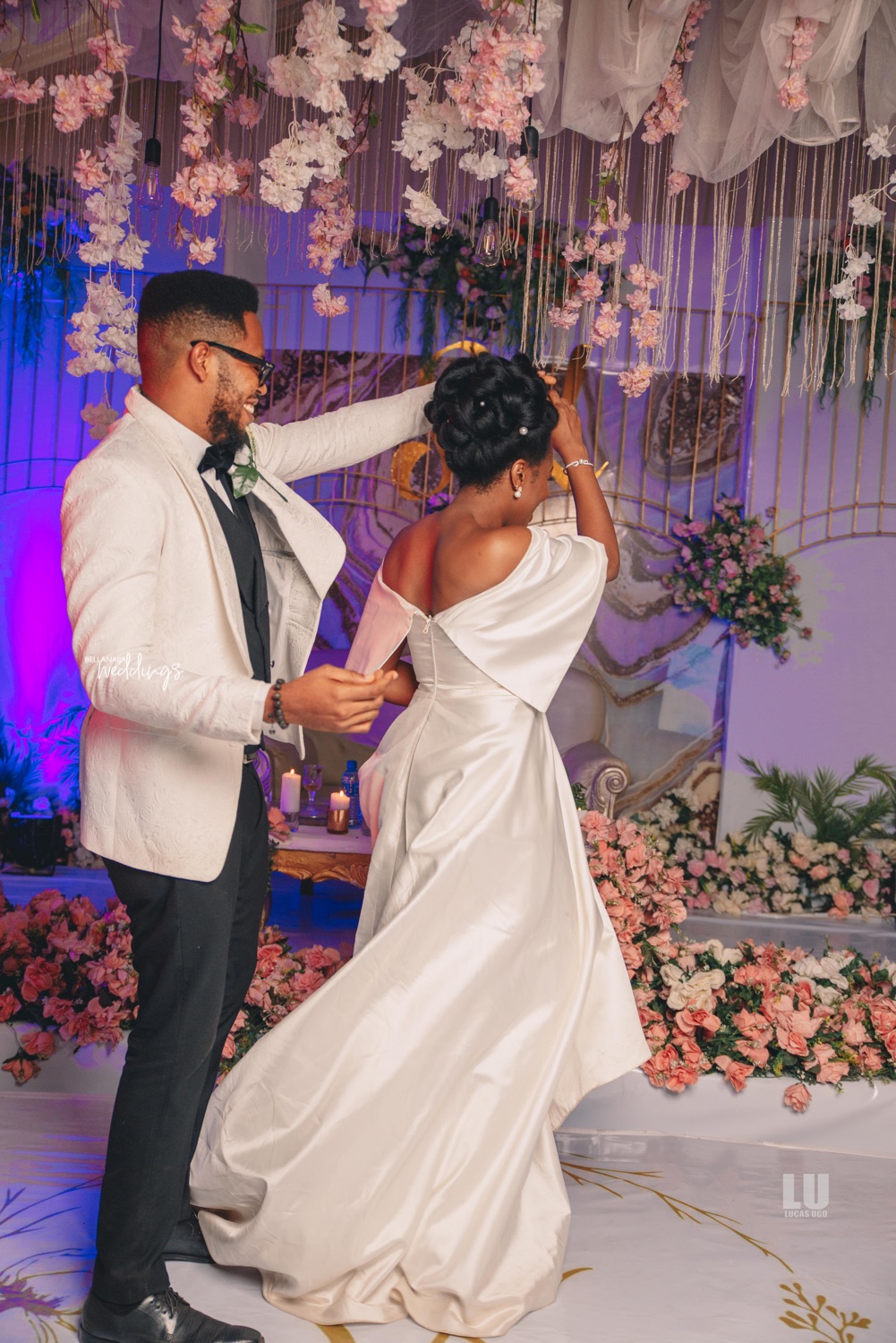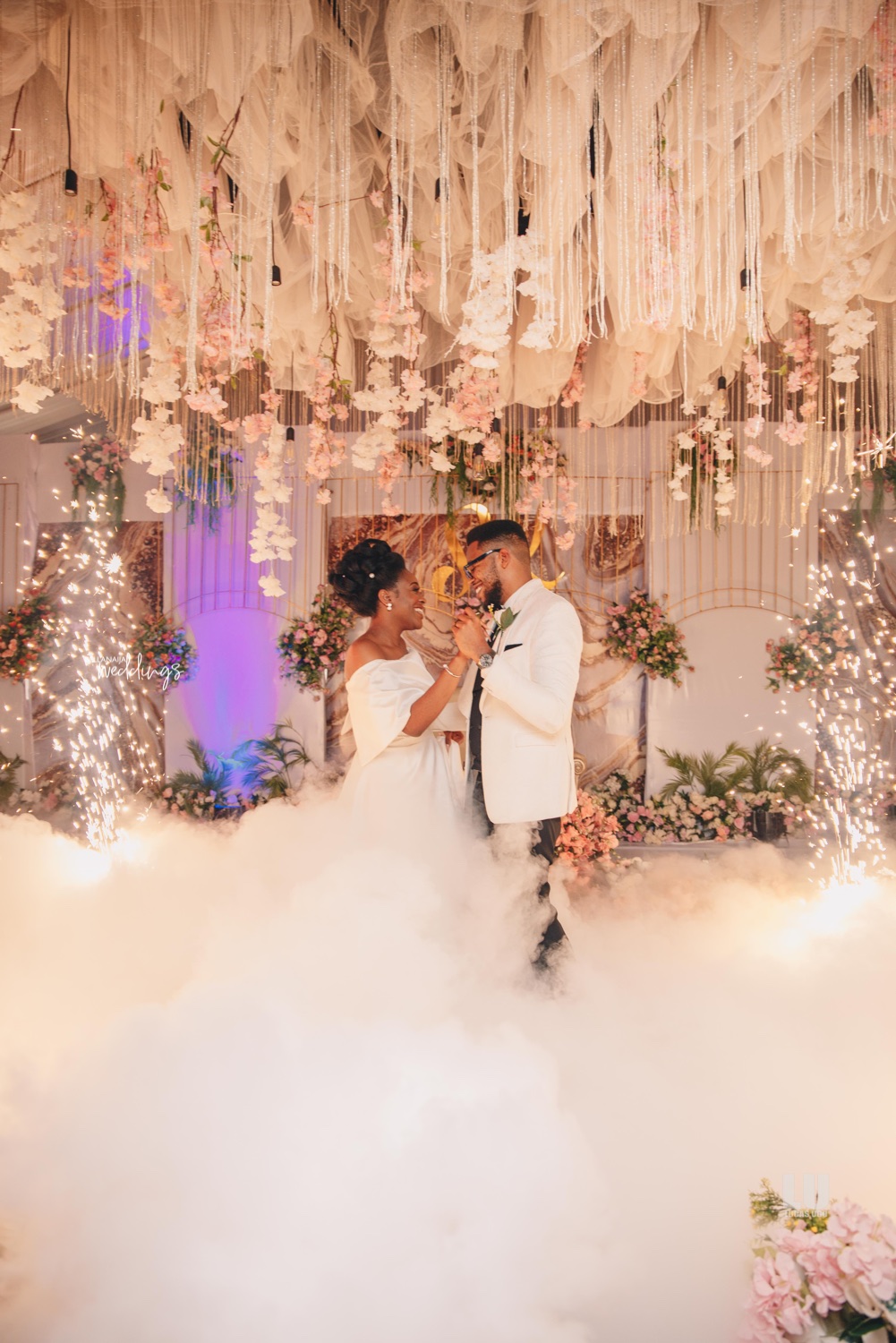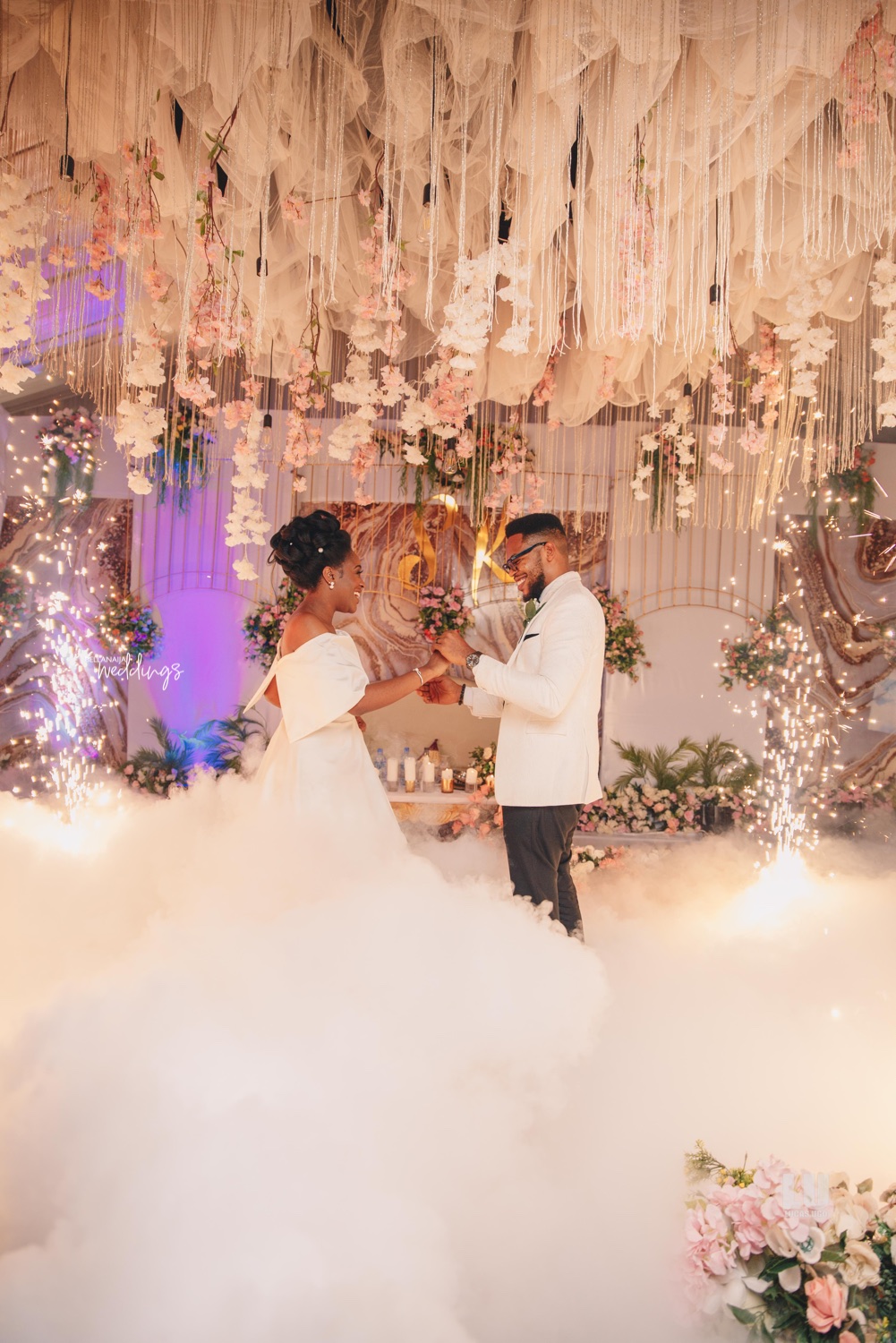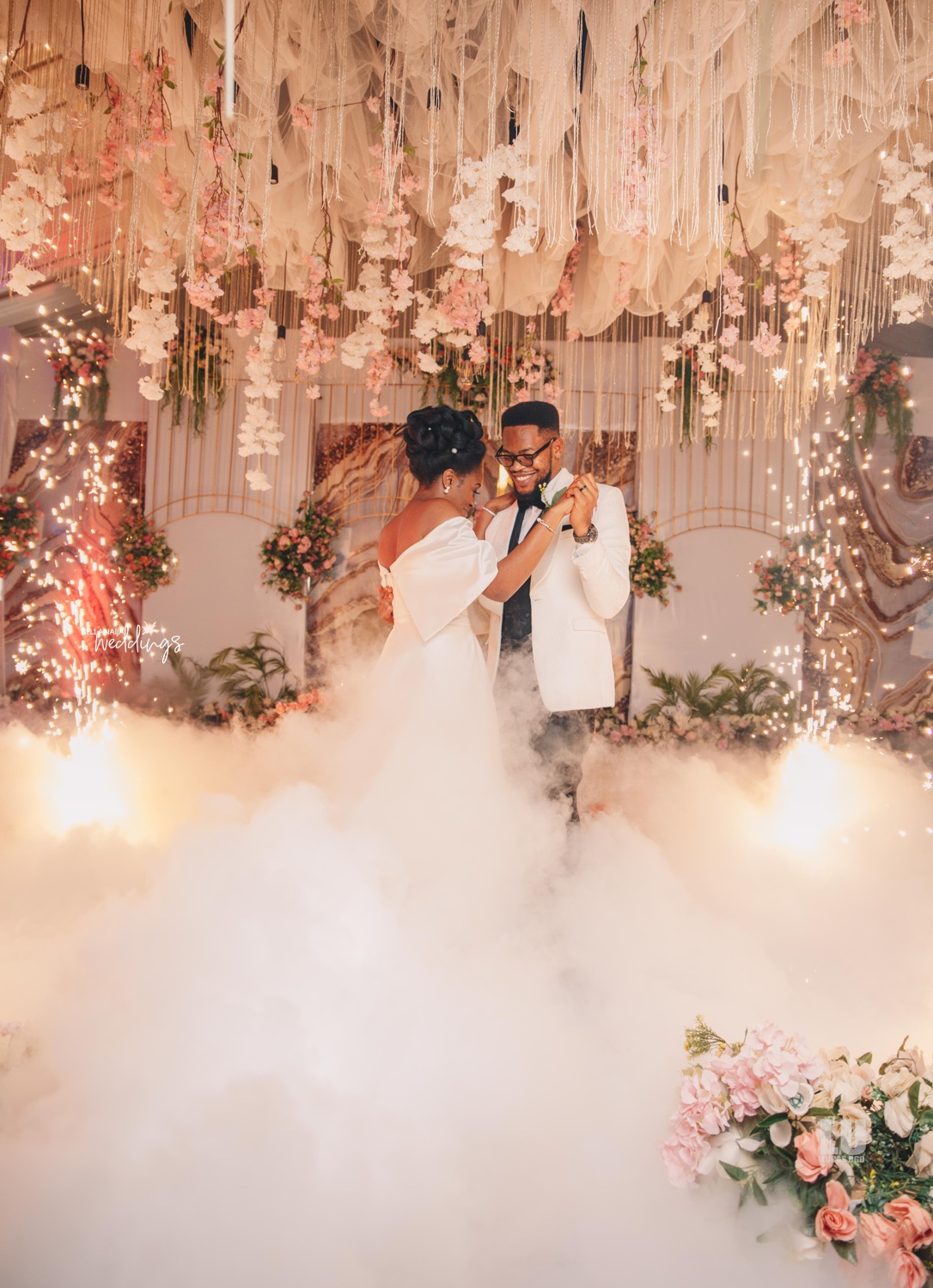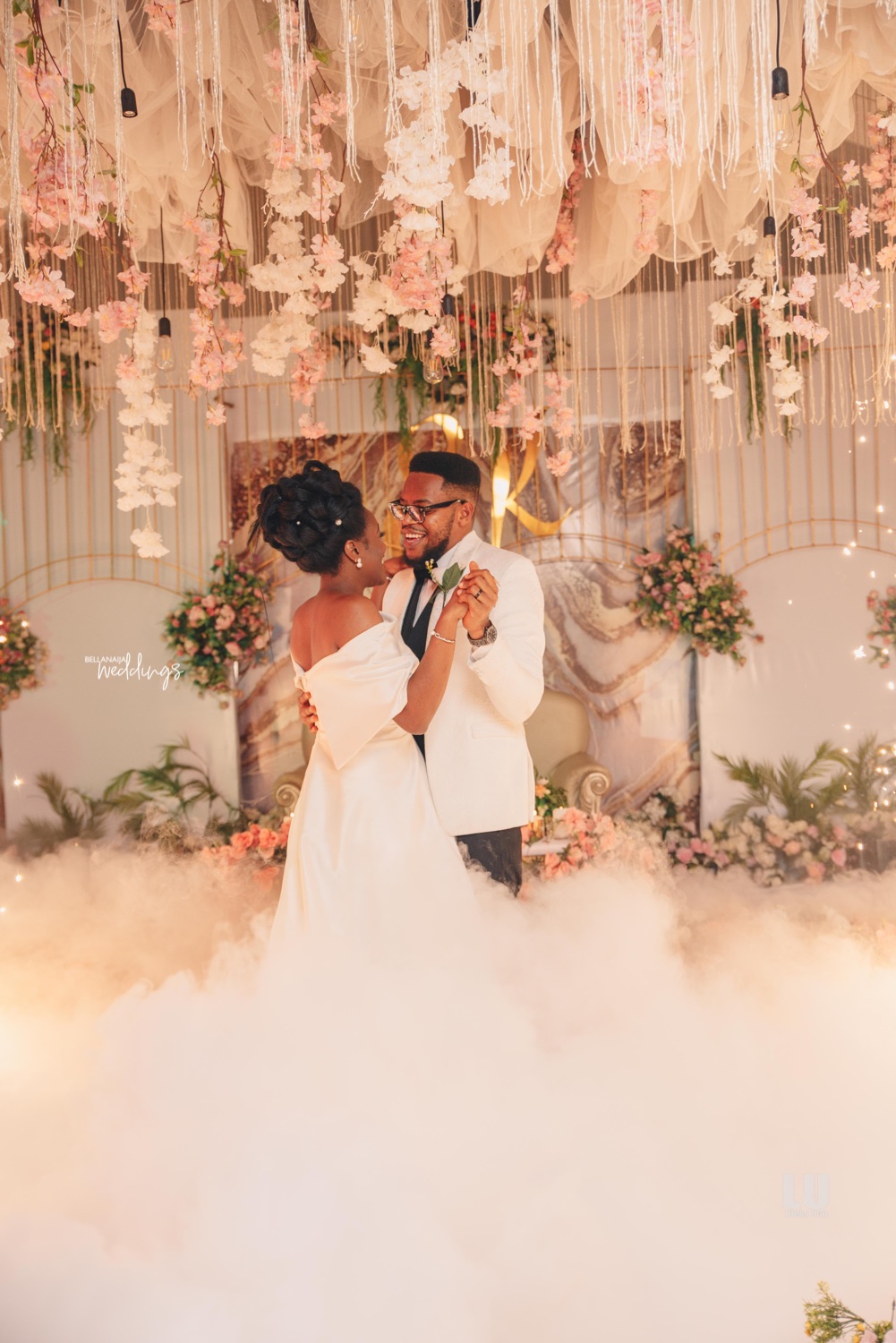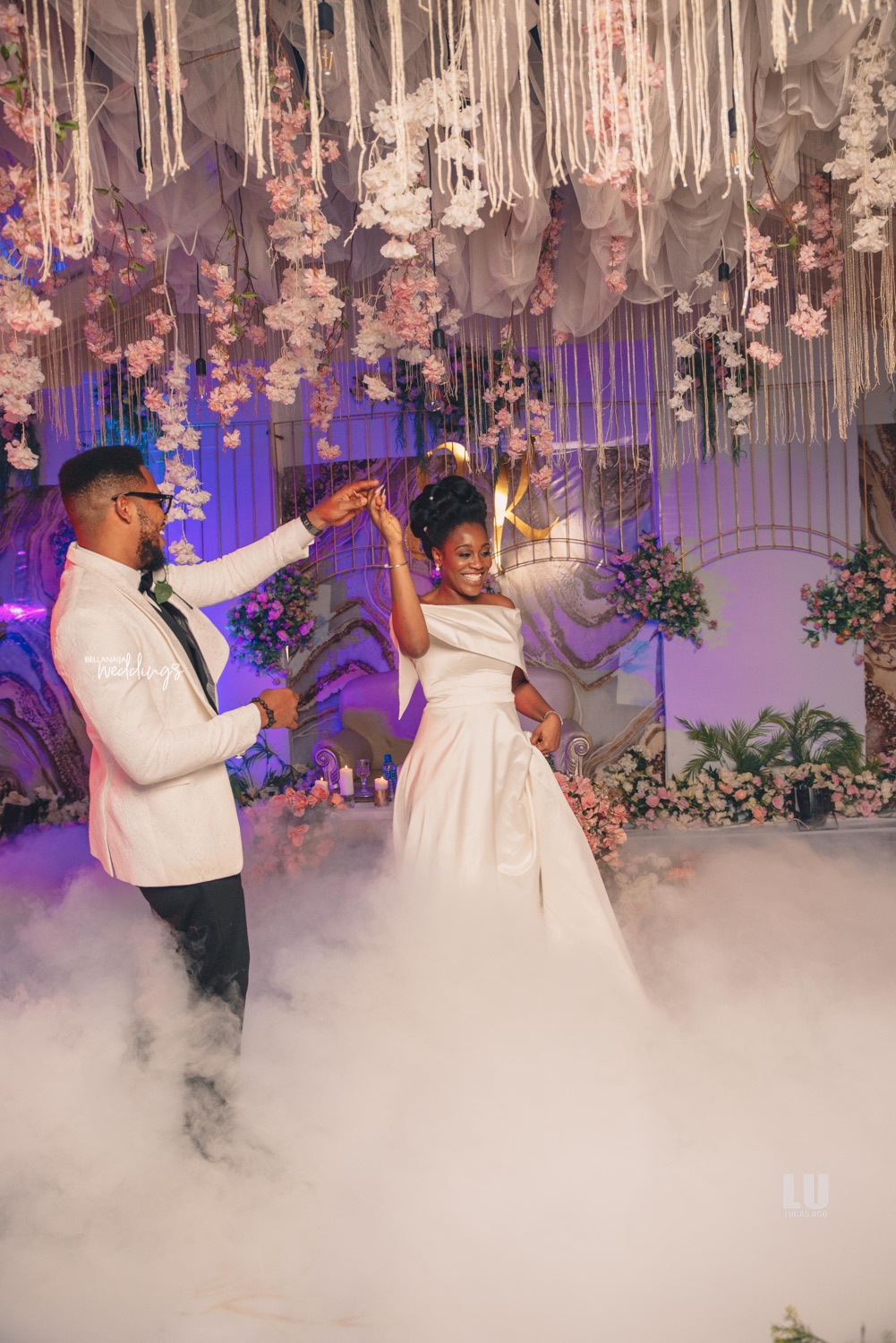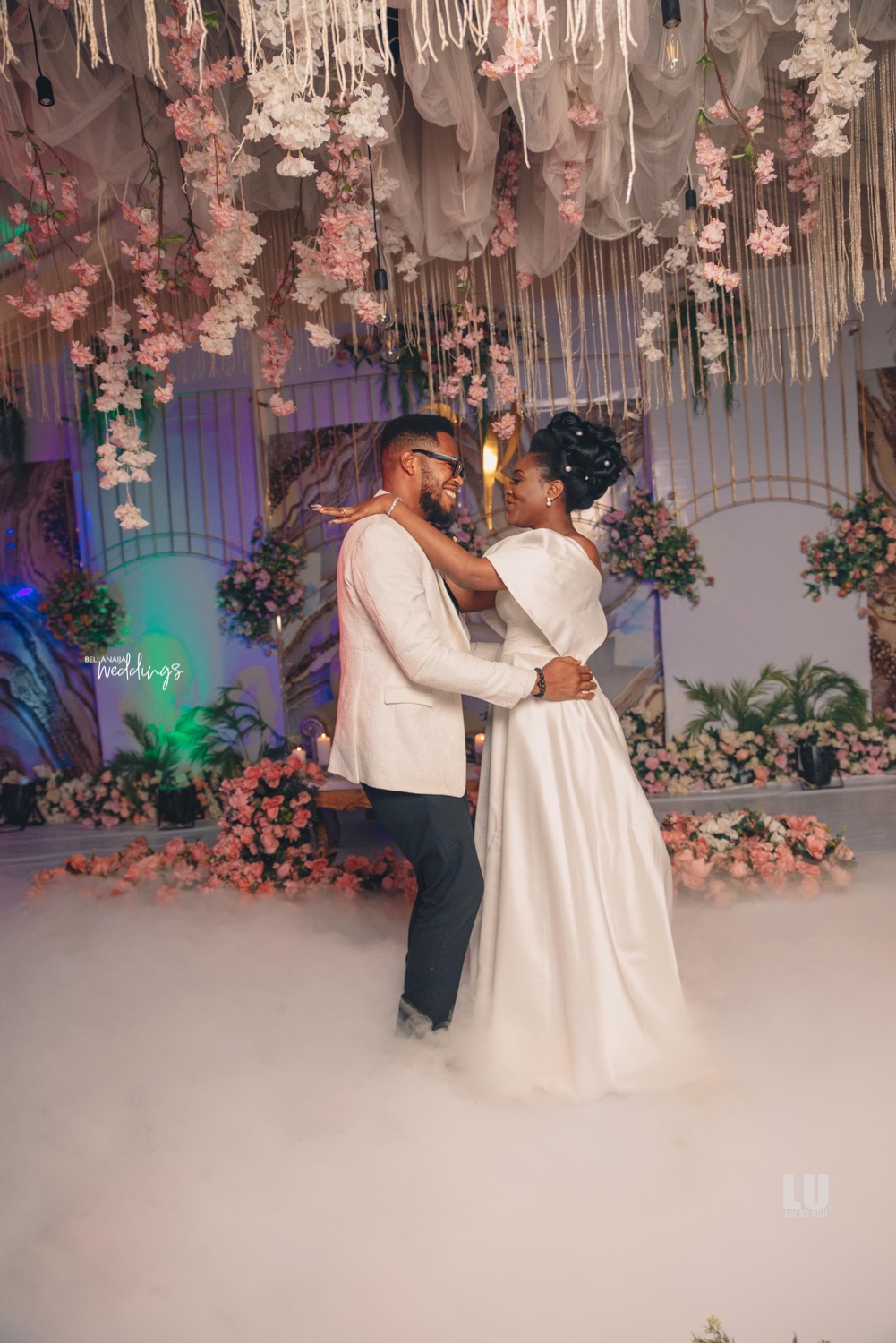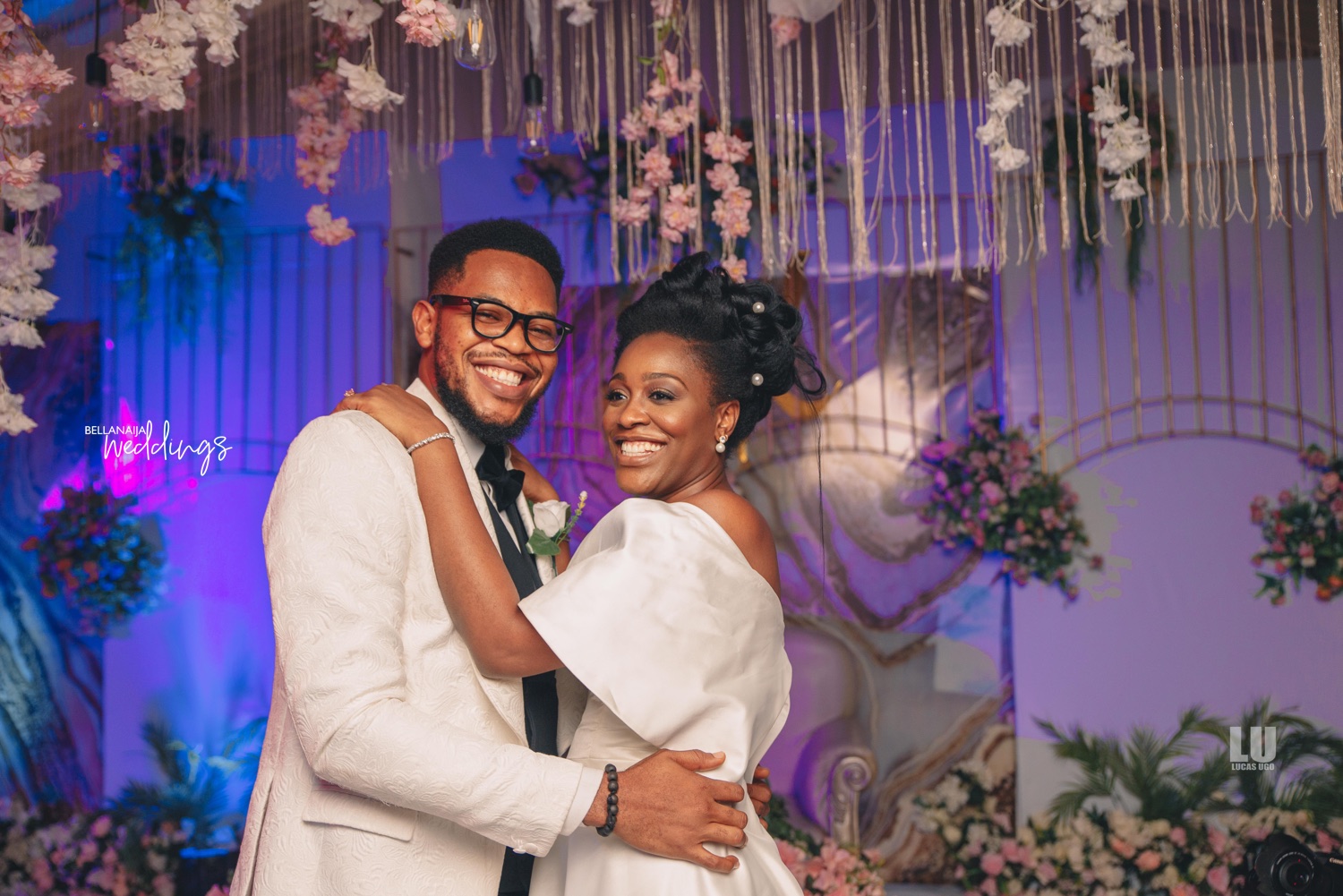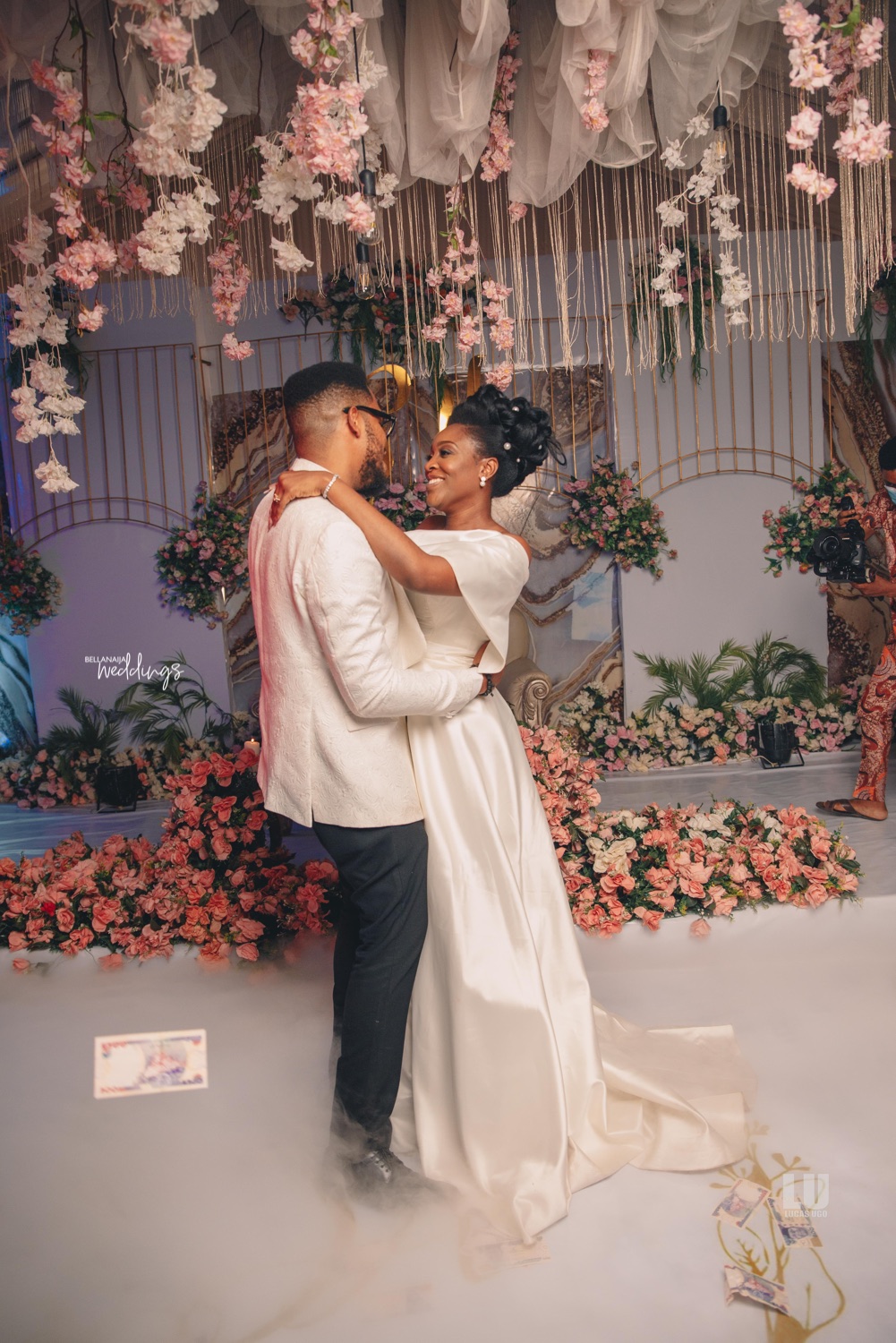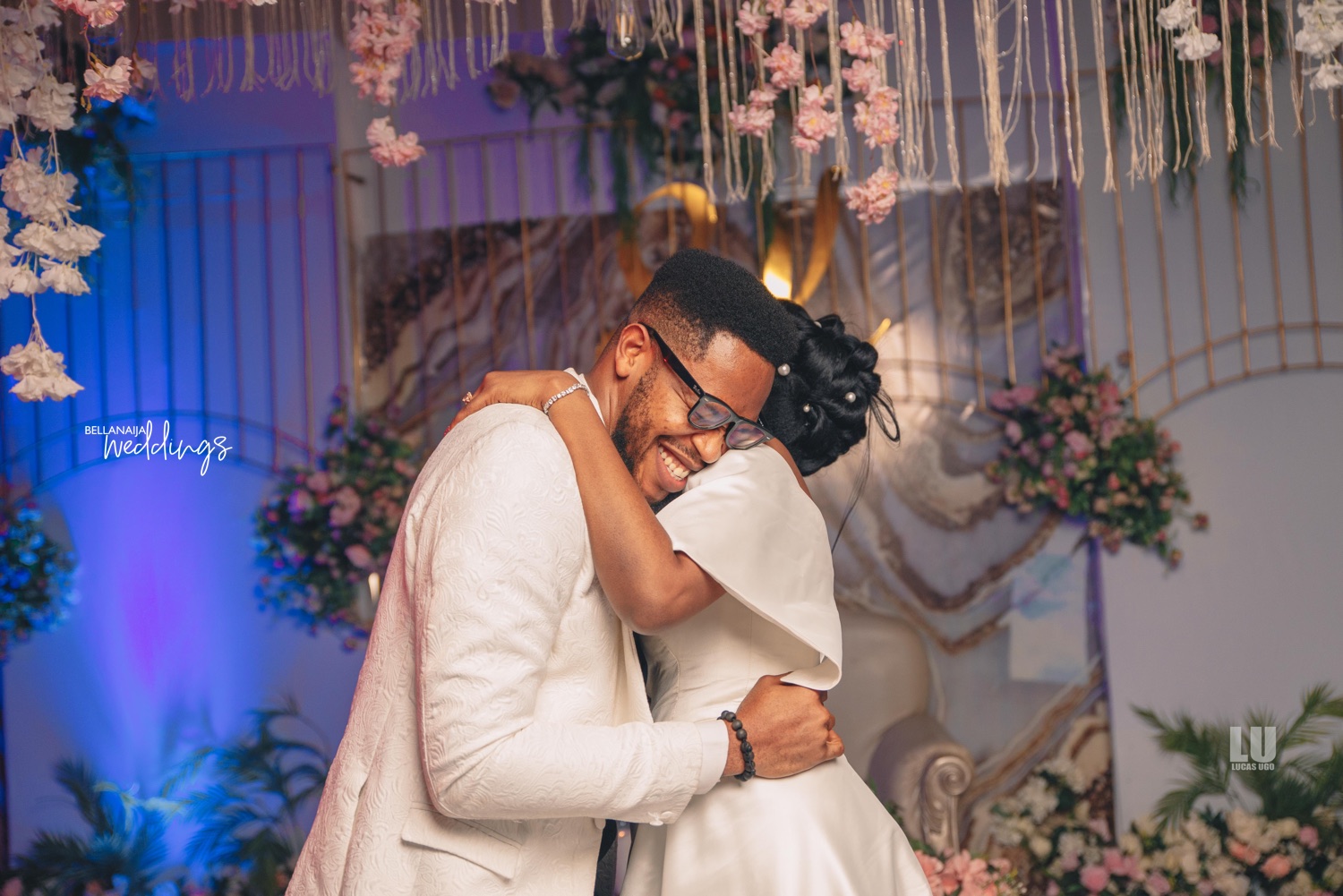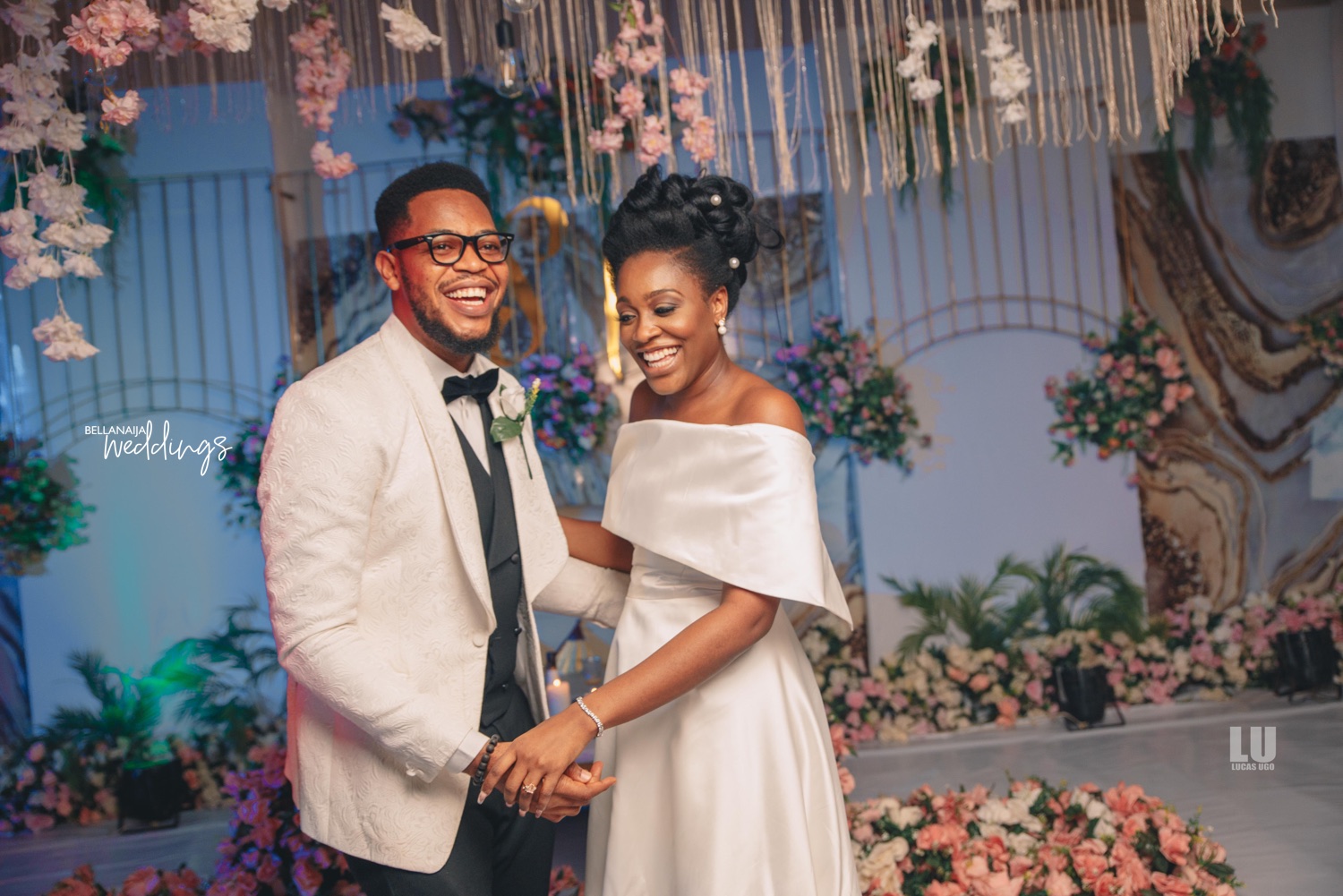 Here is Kosy's lovely second look for the day.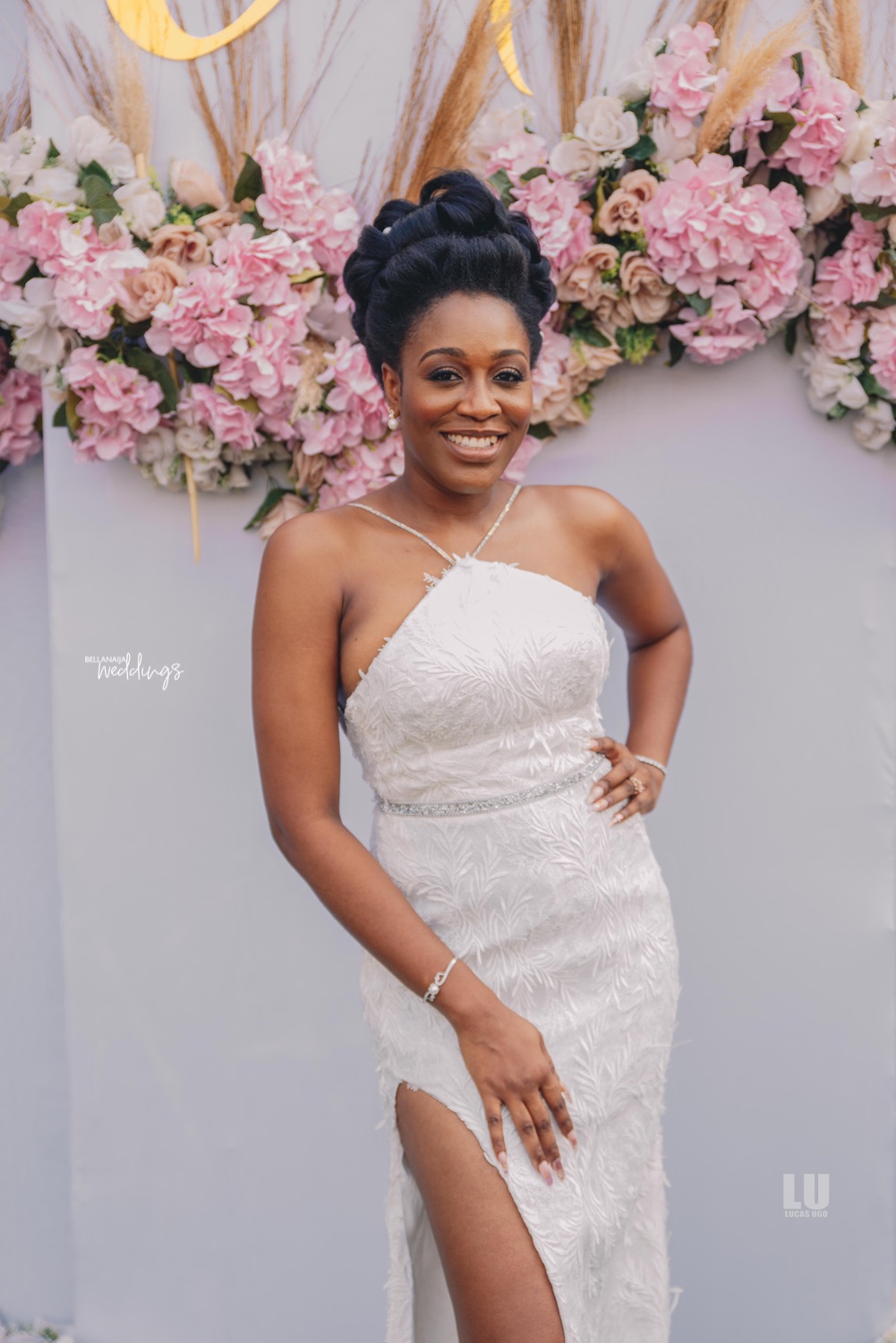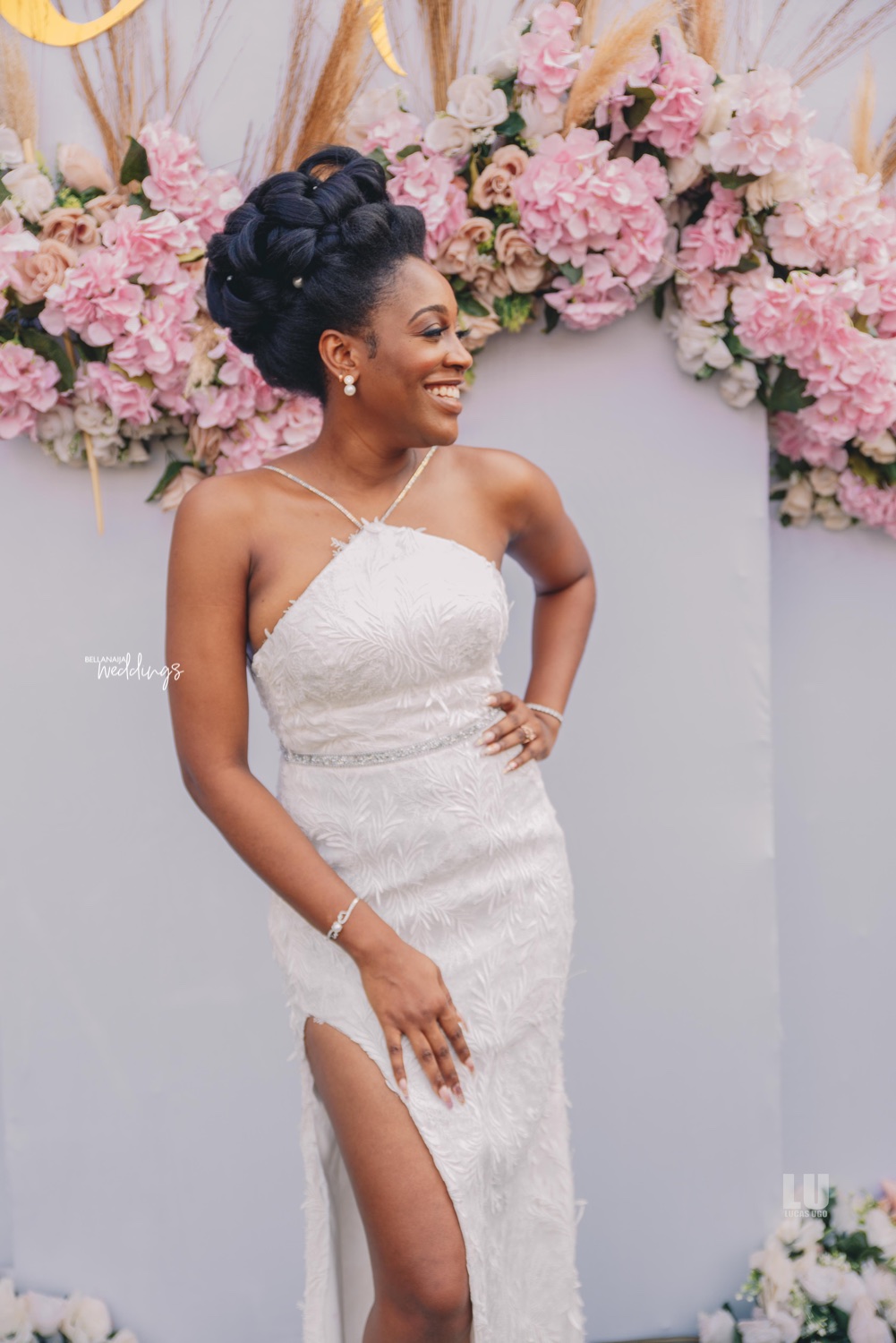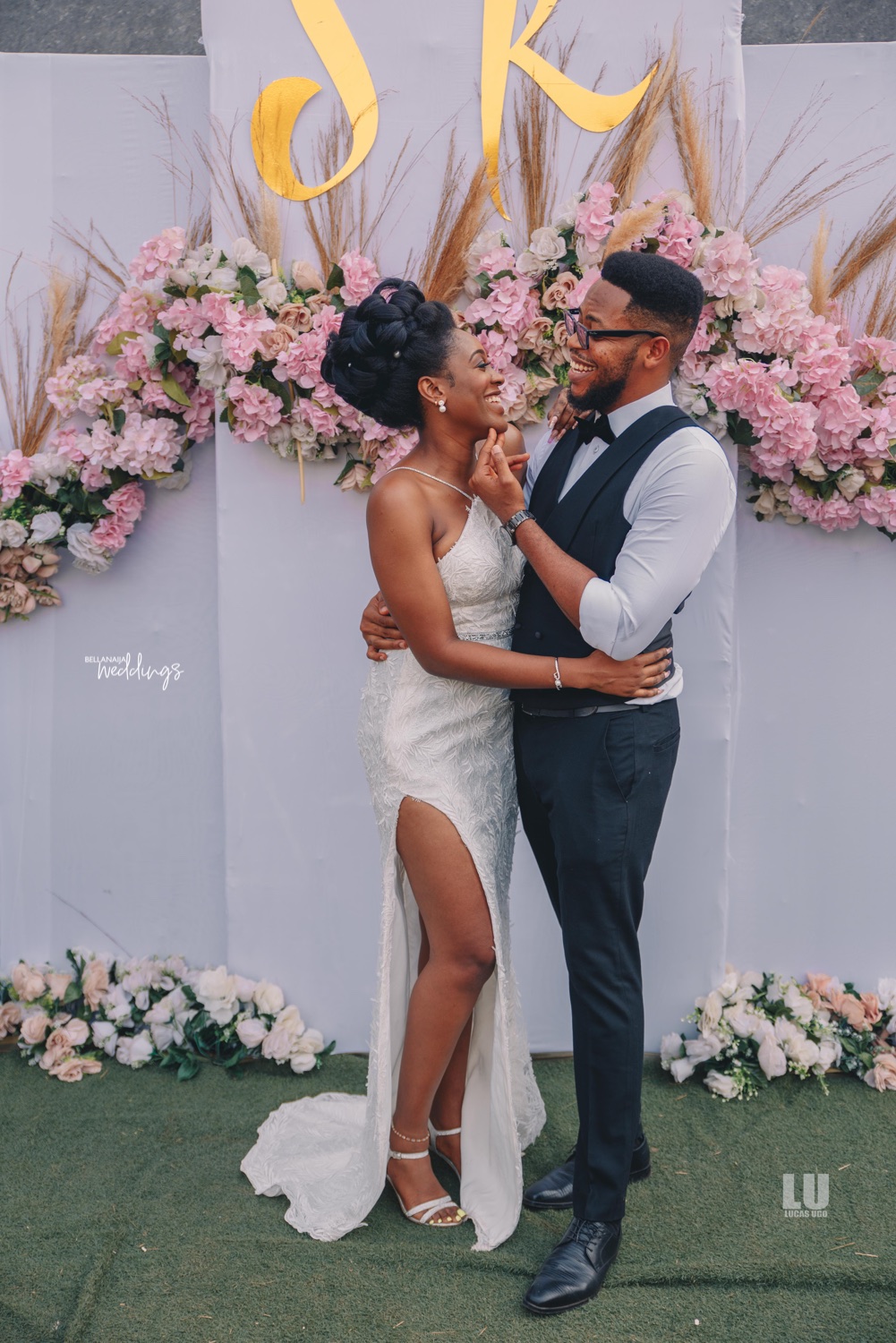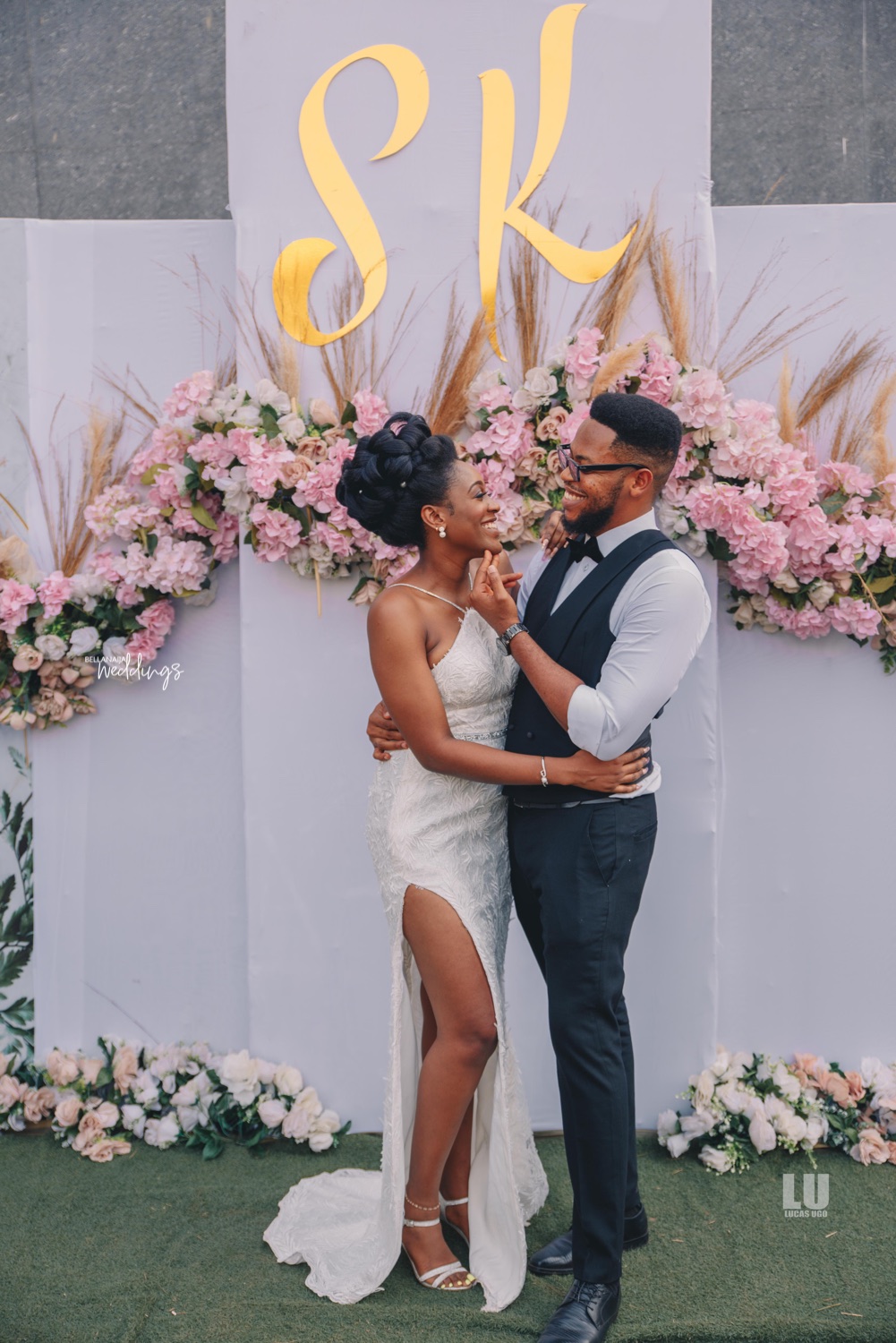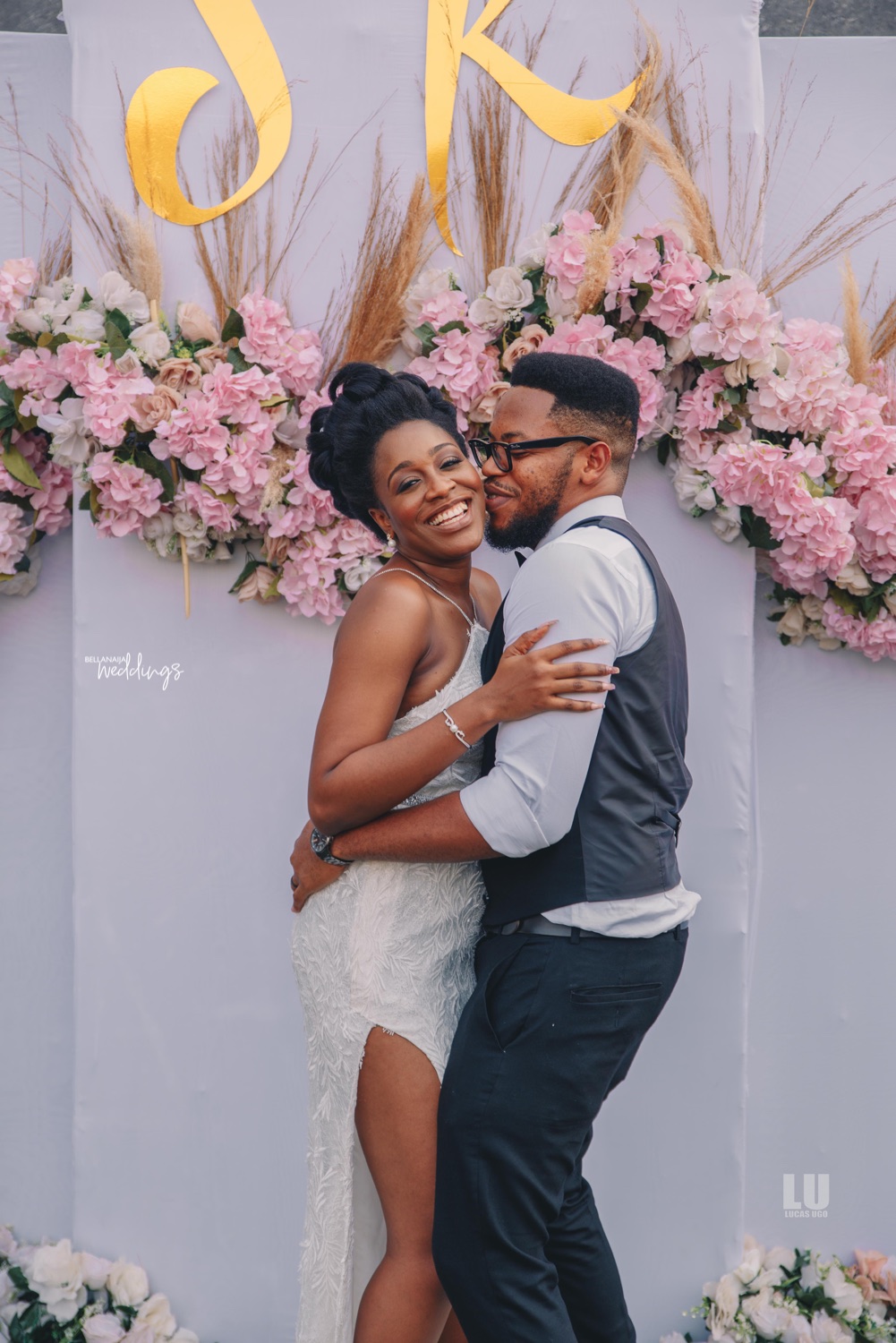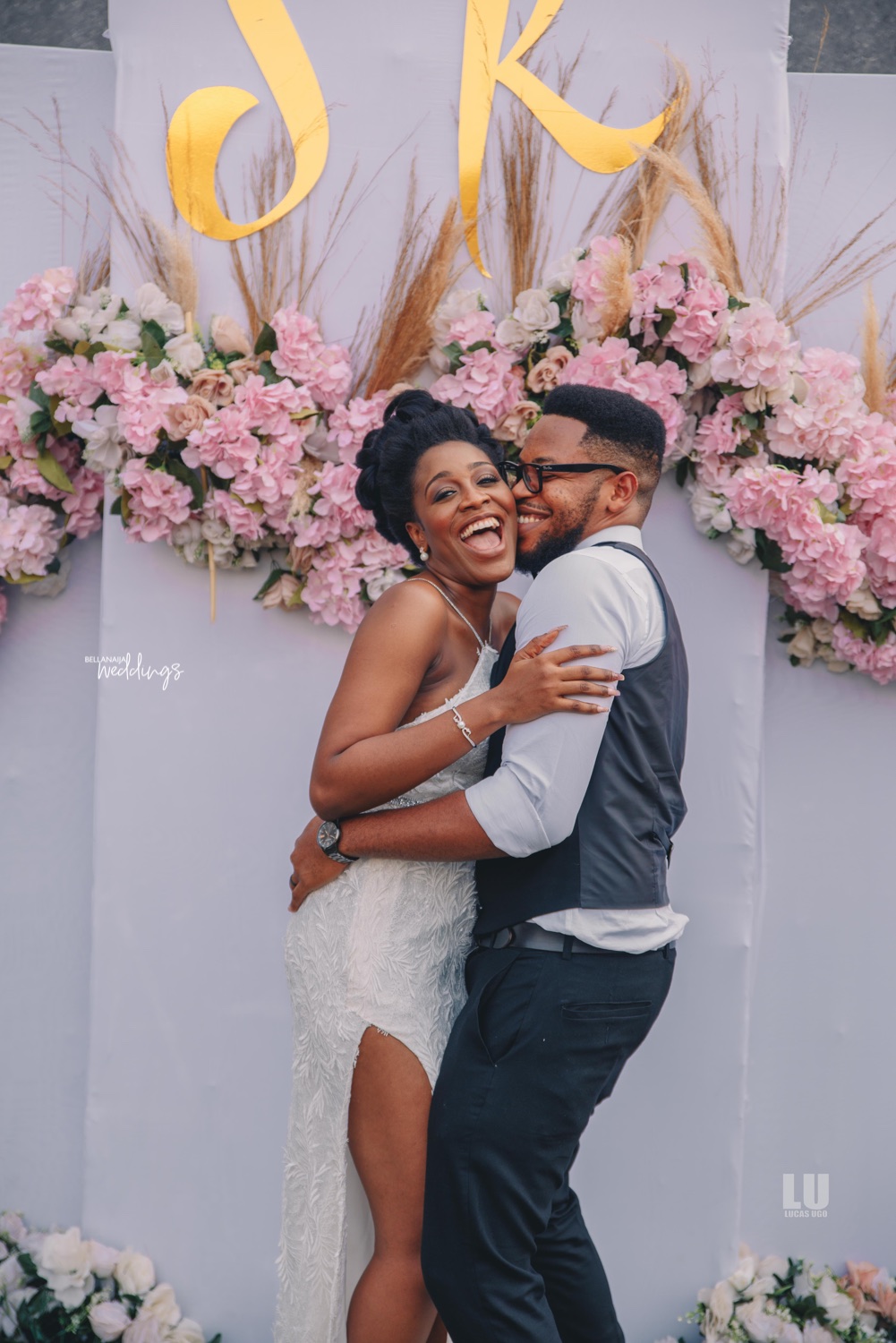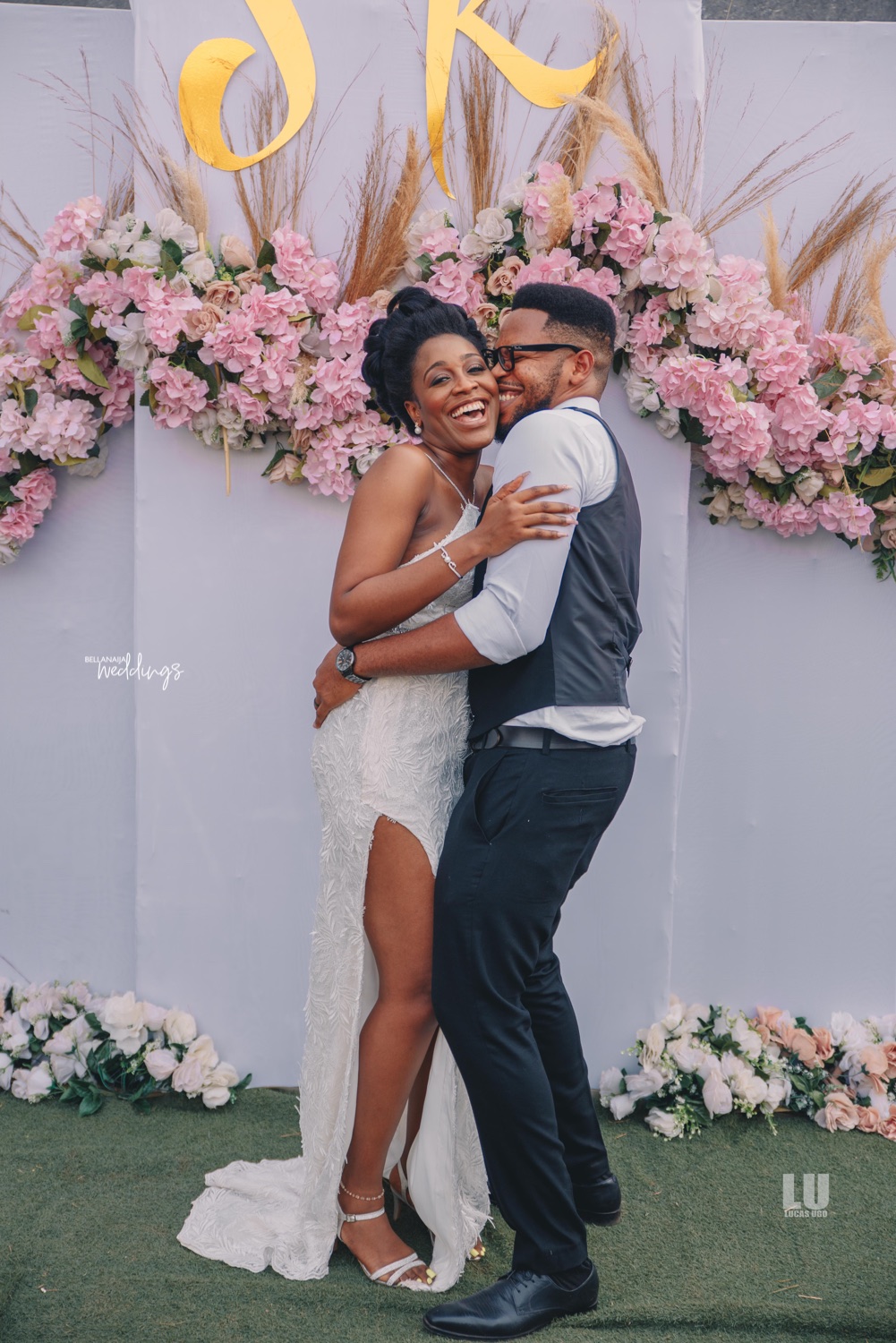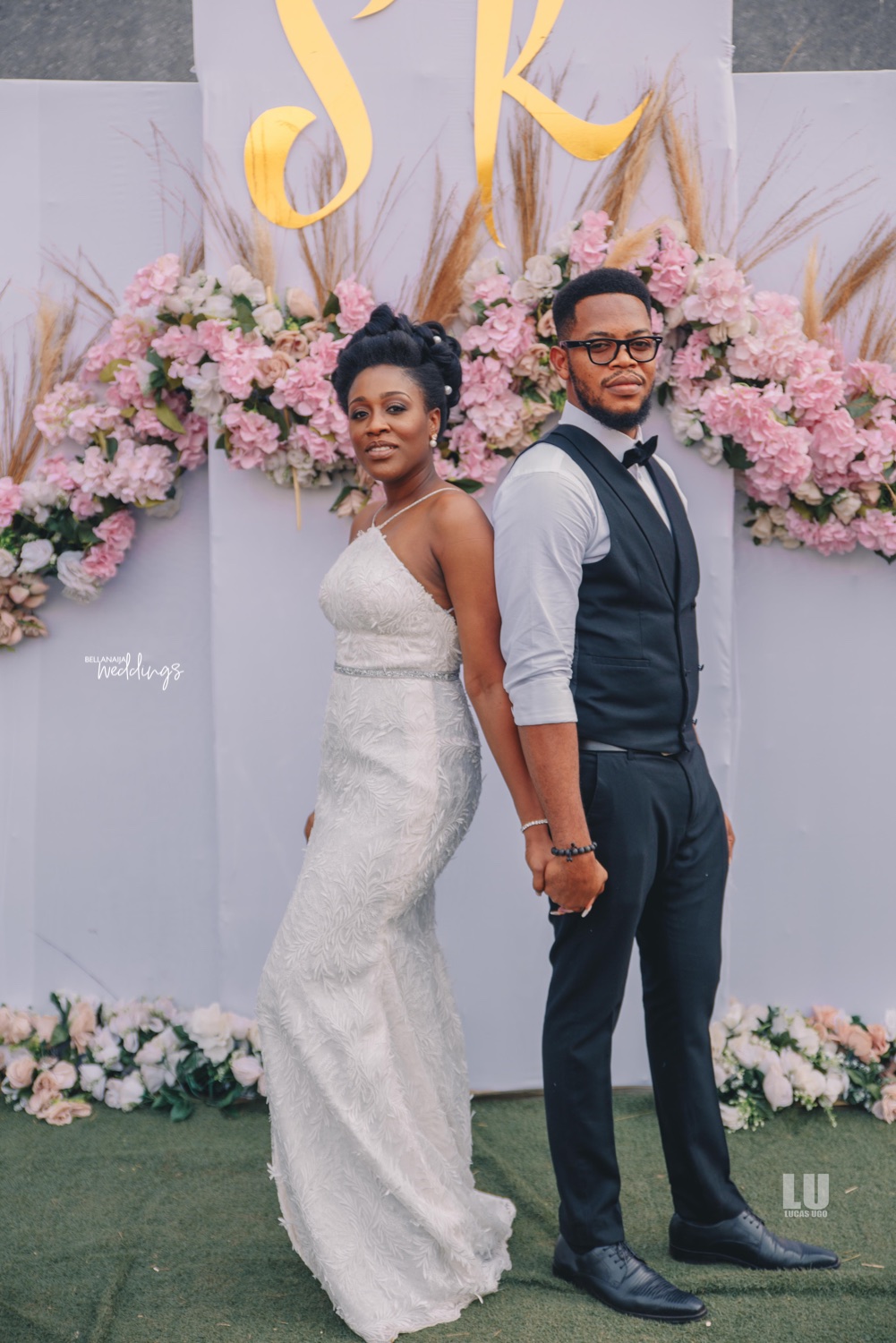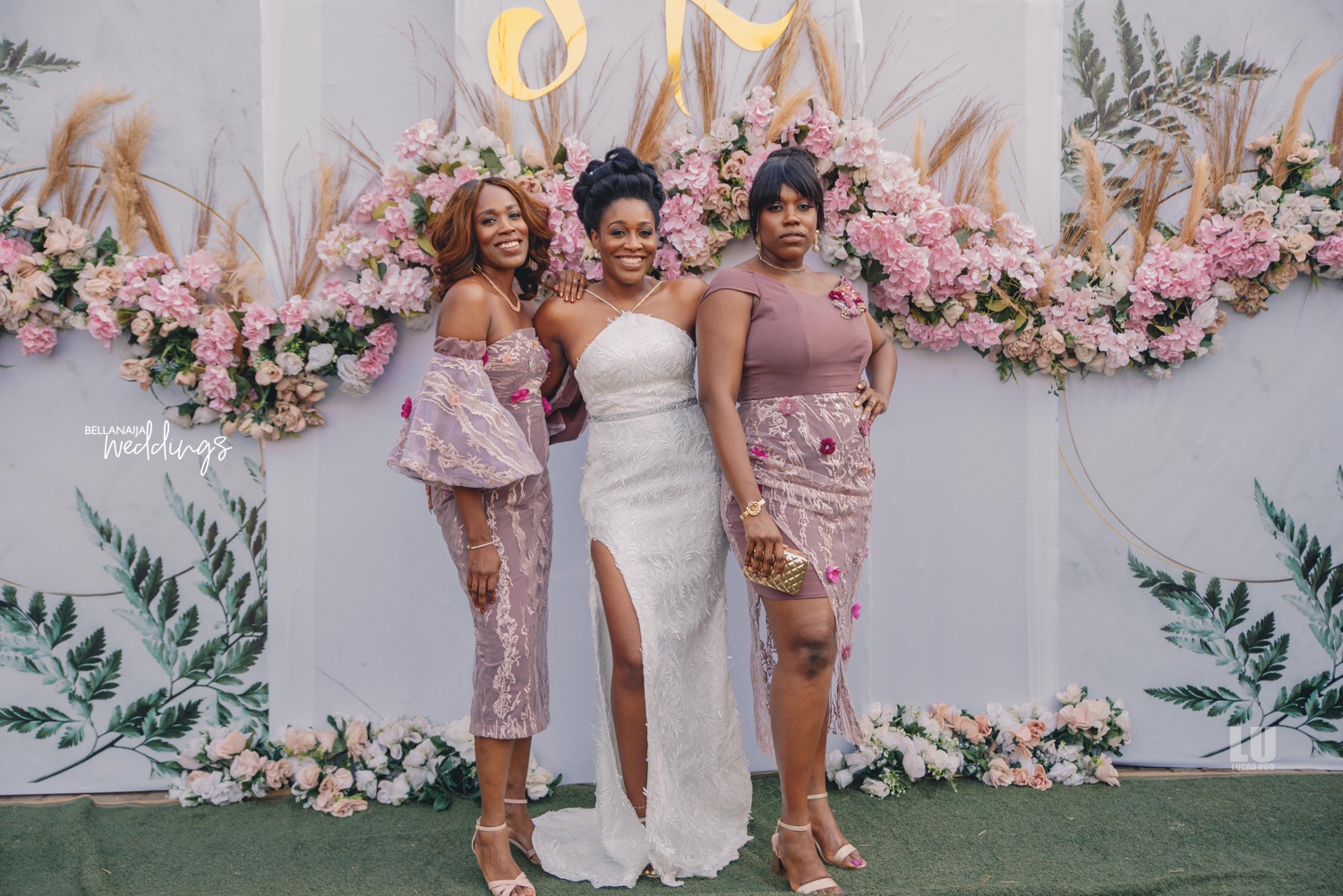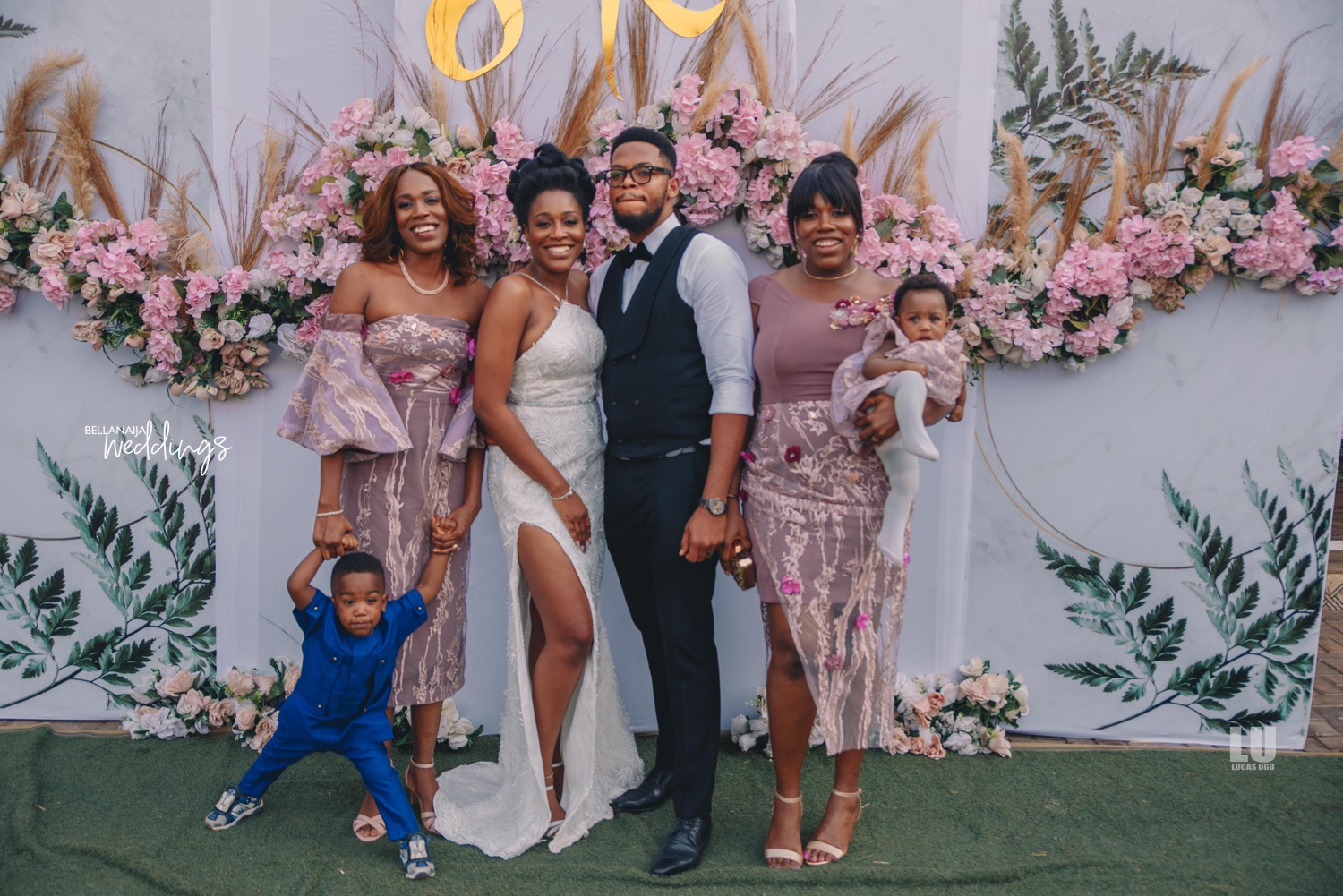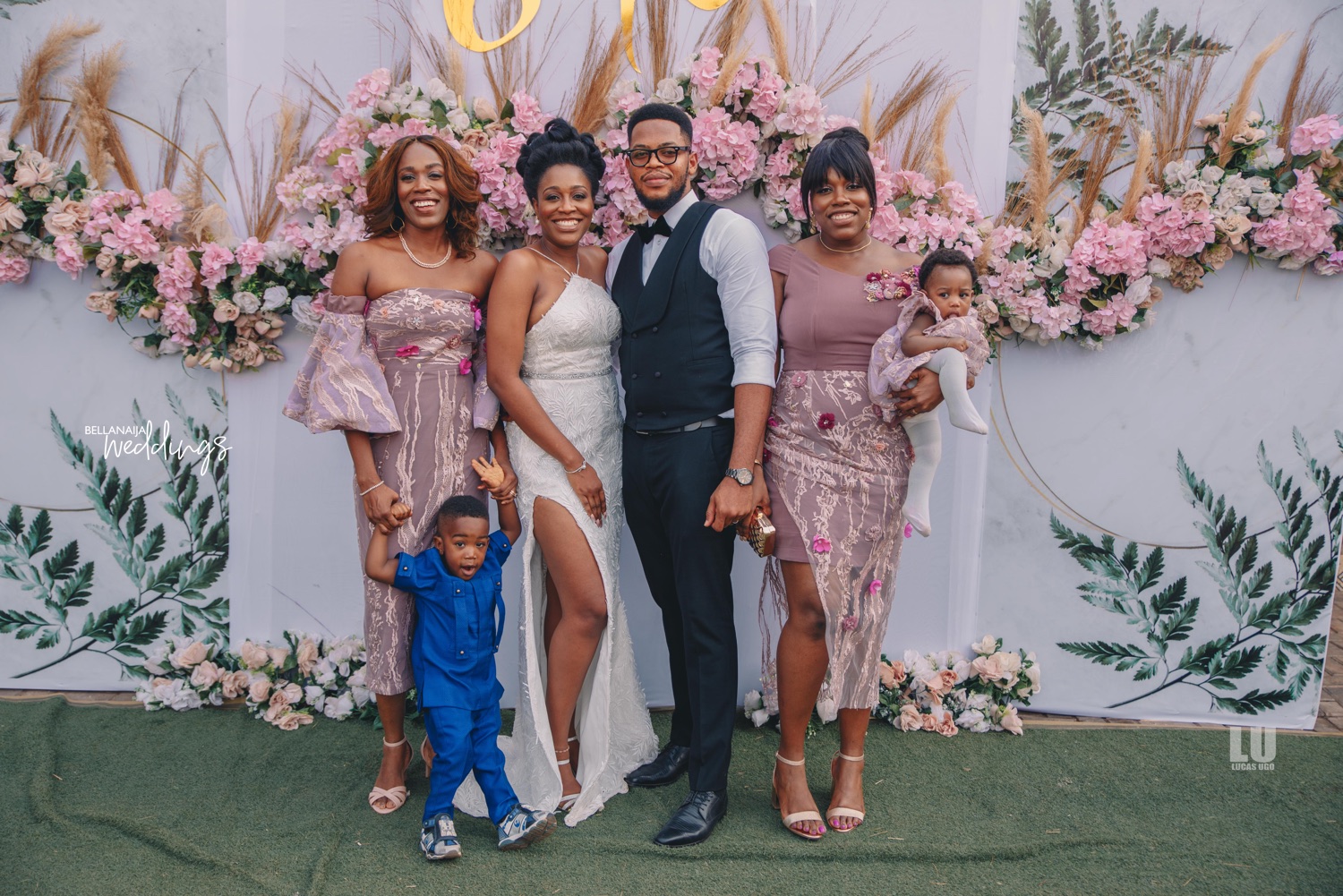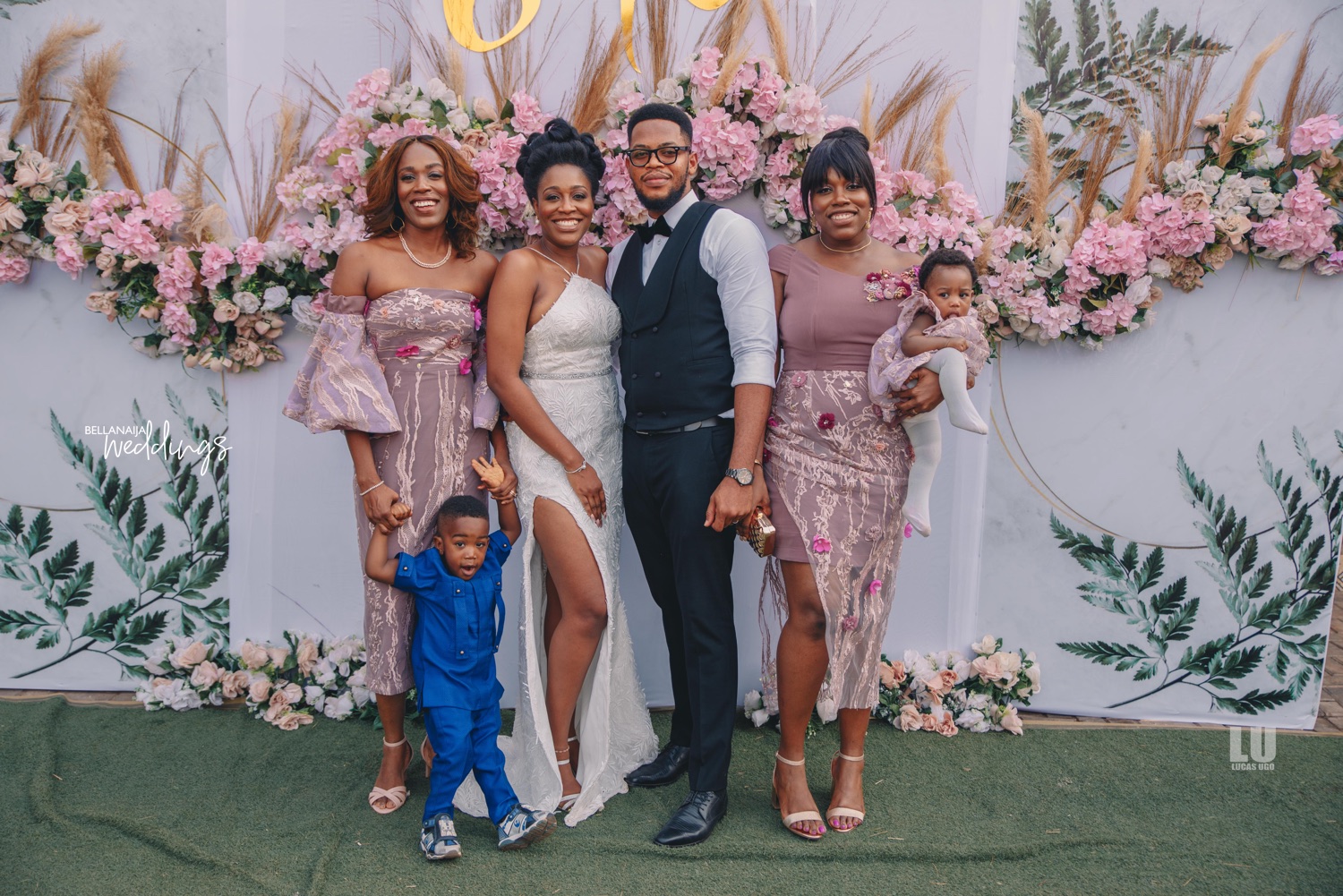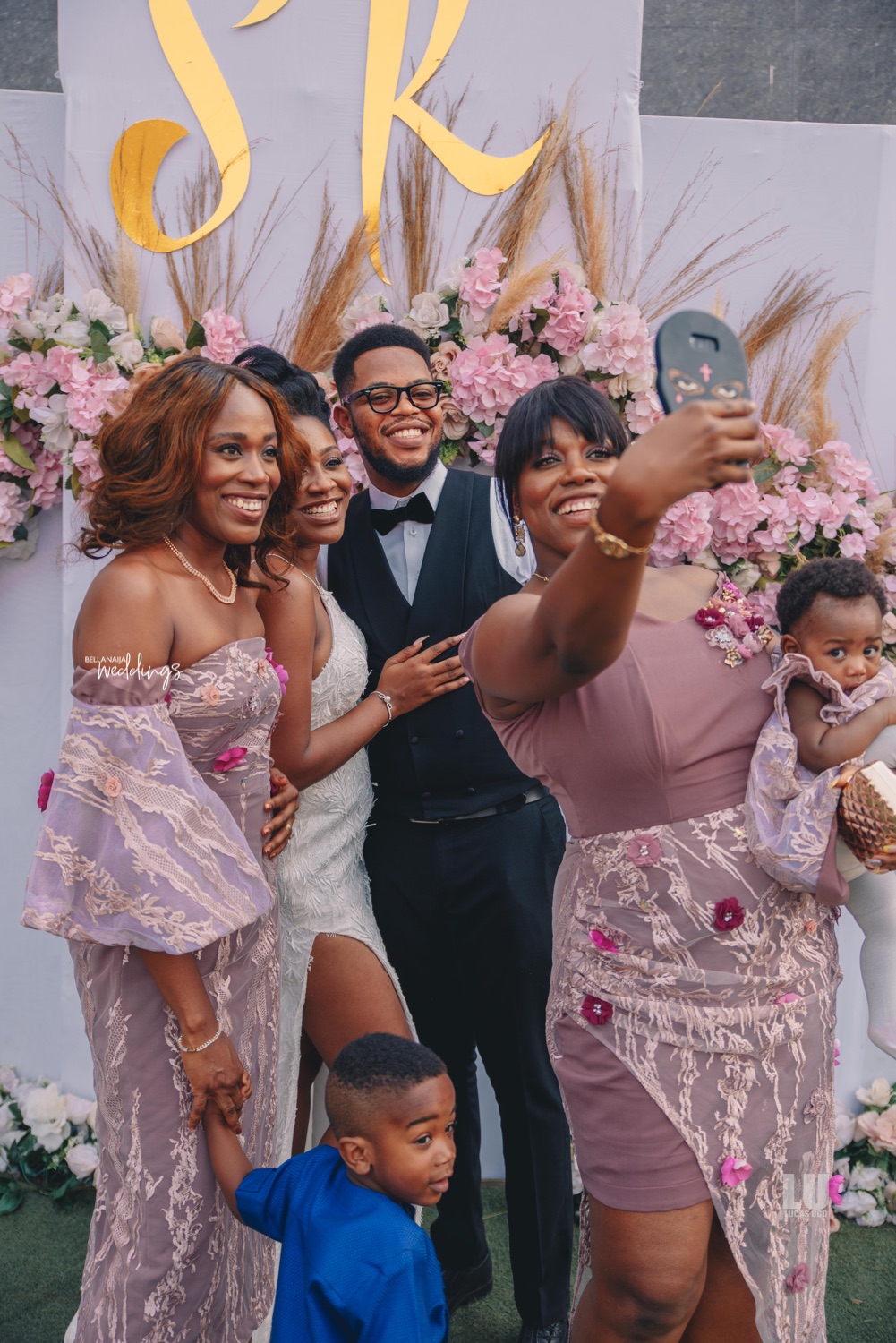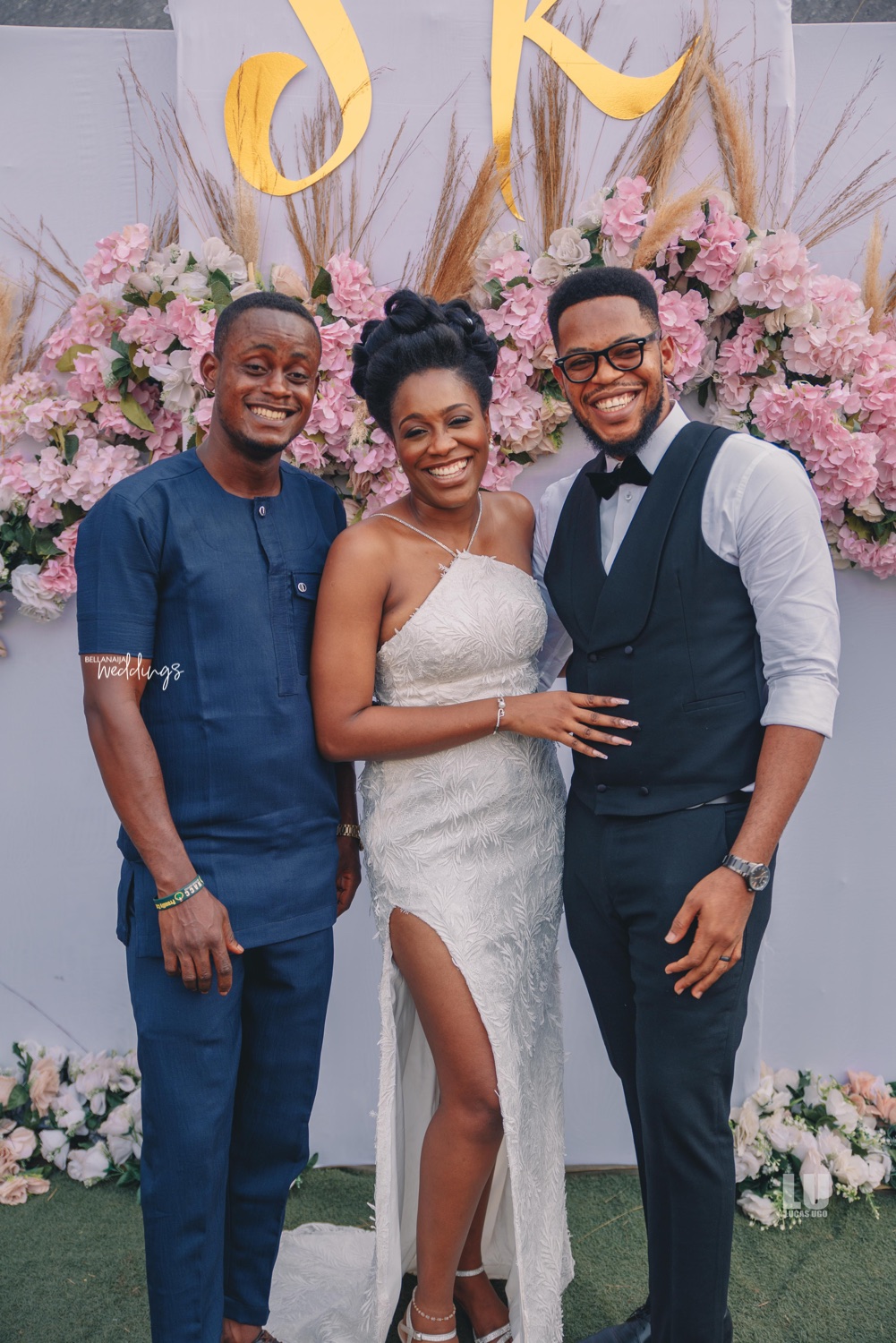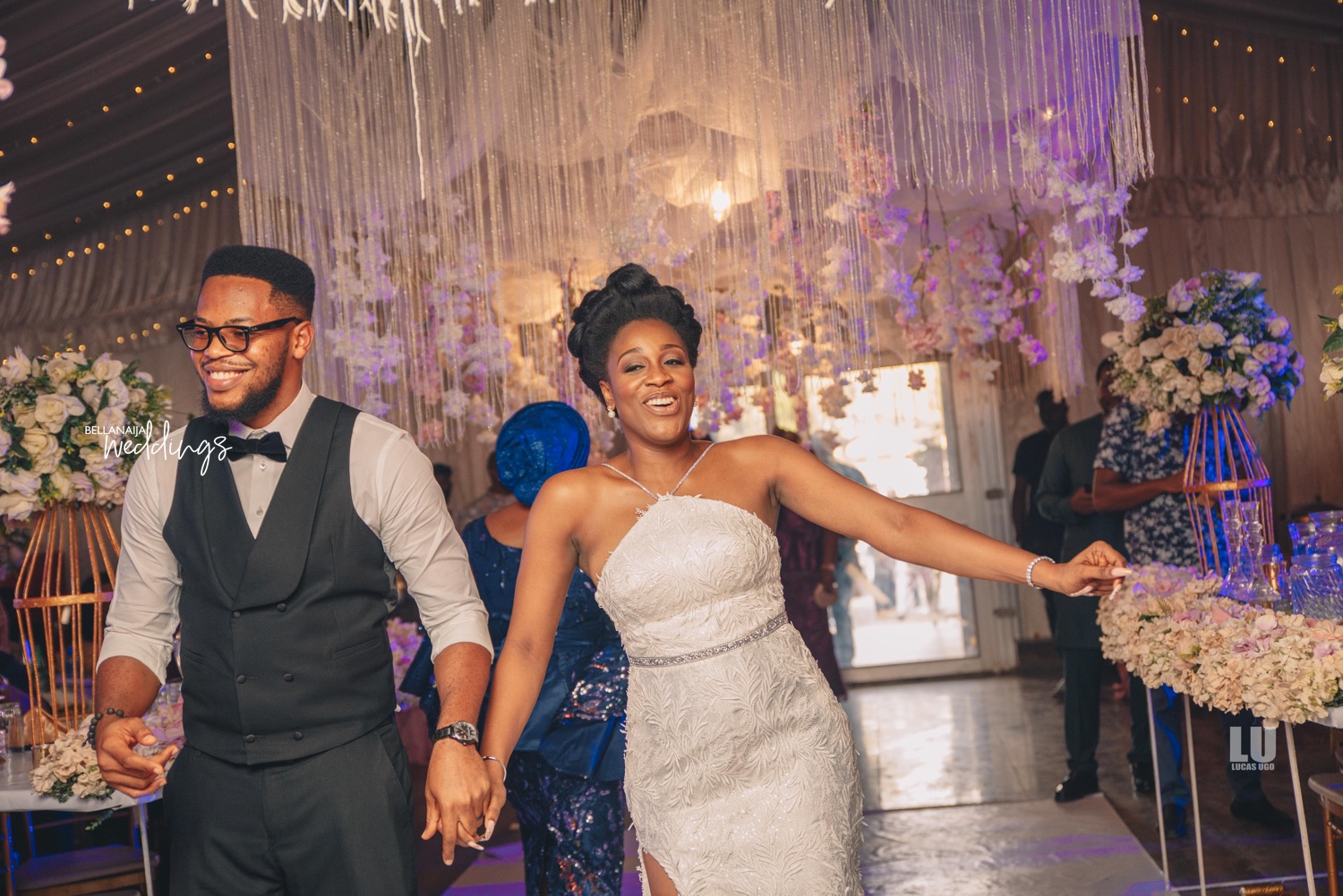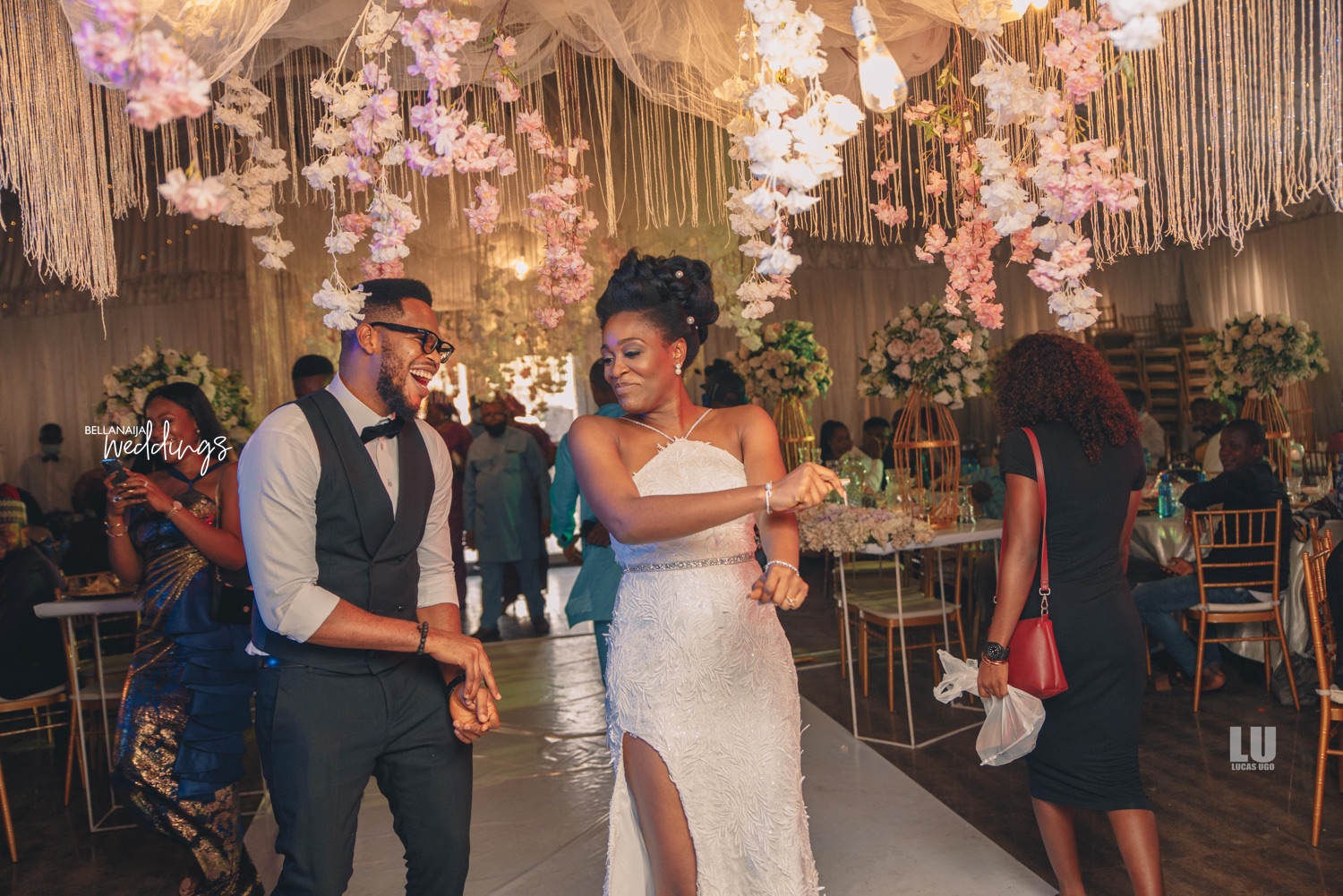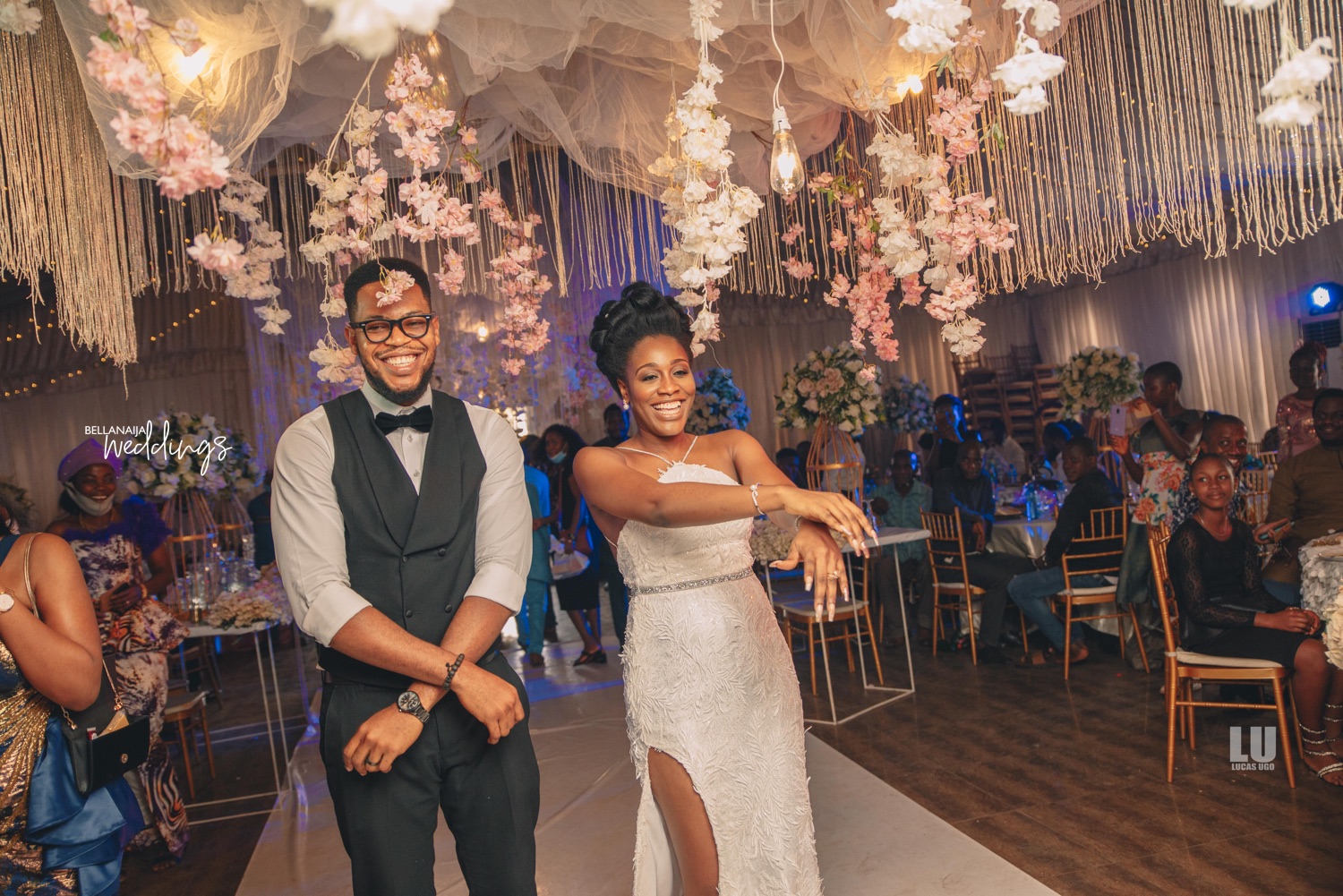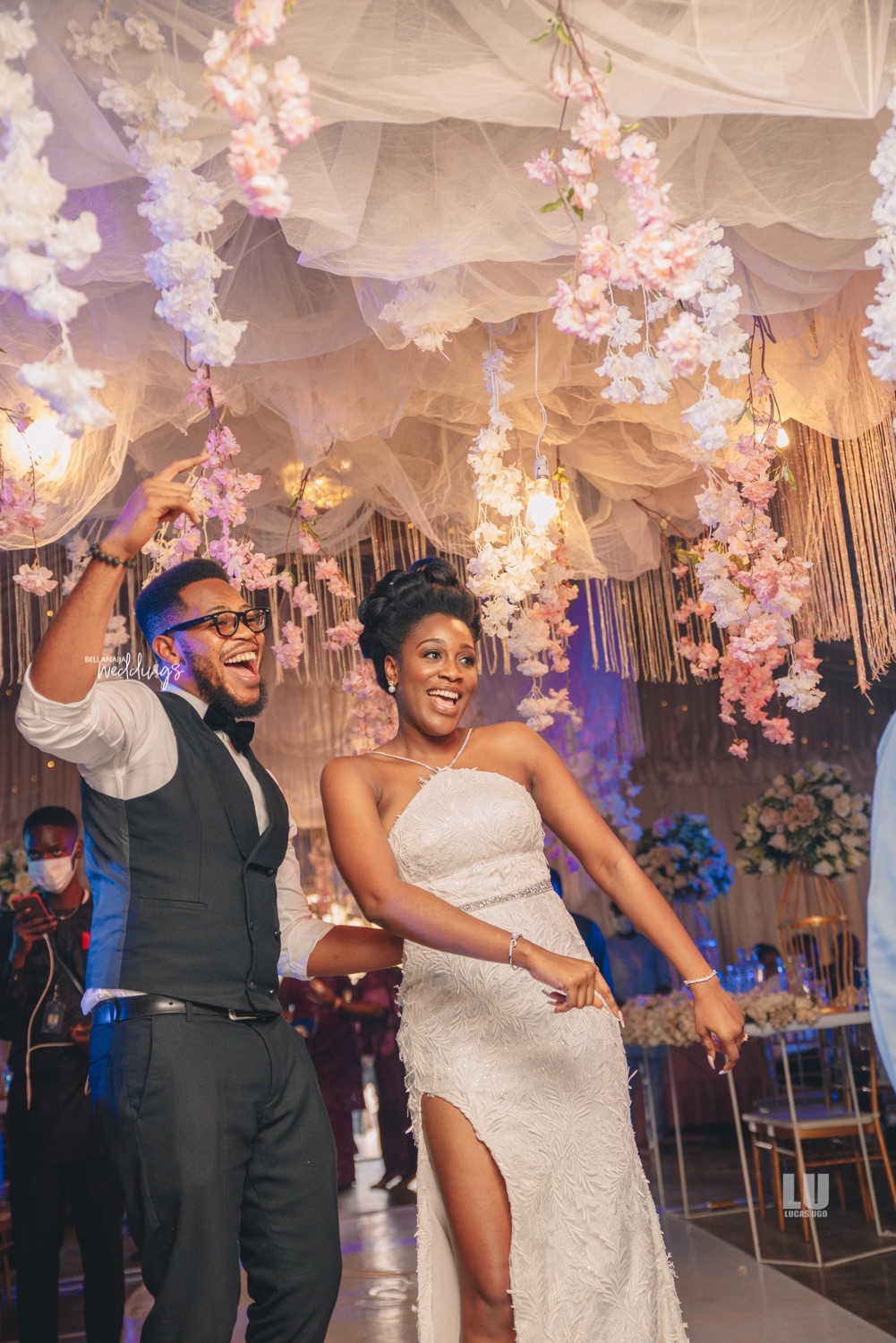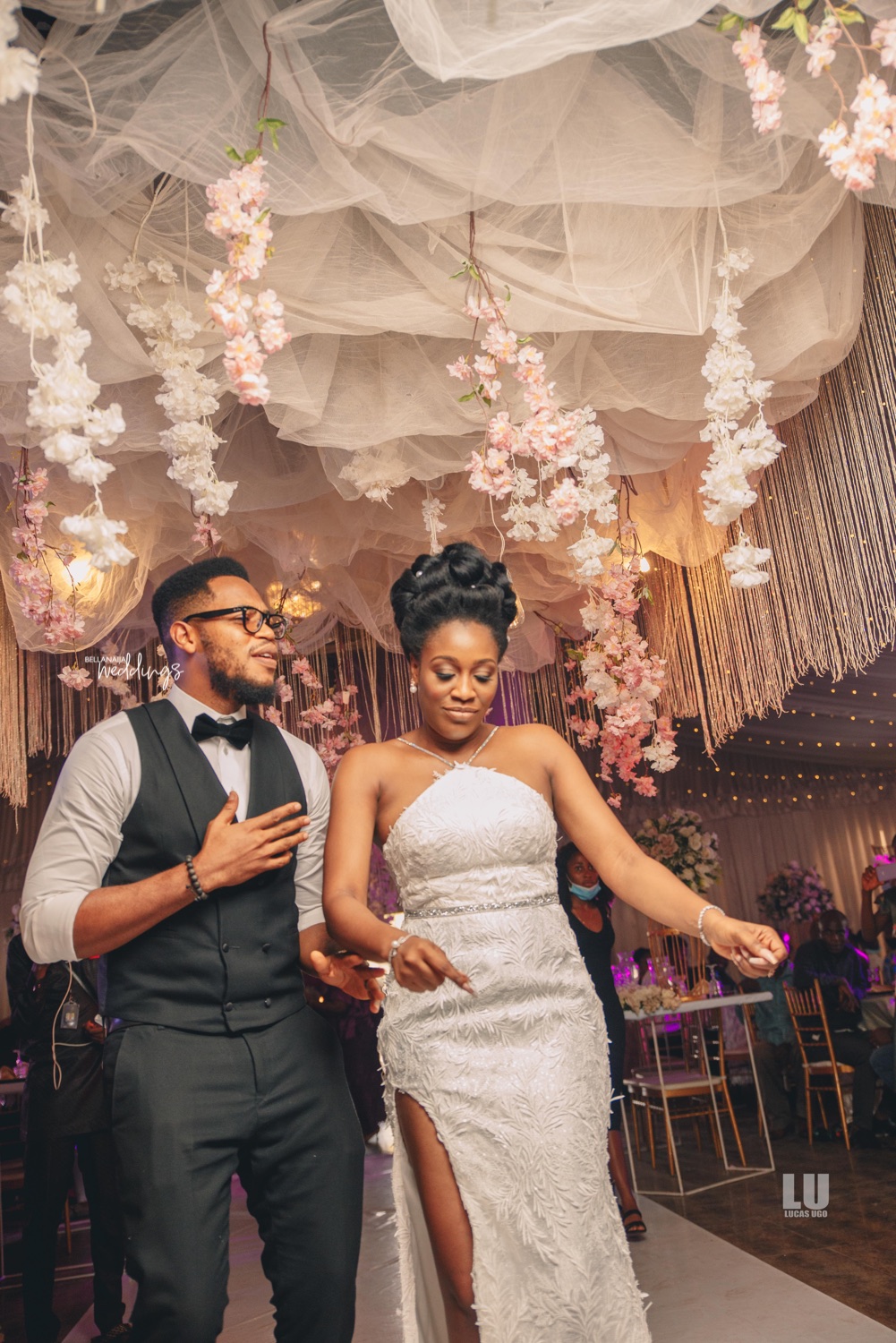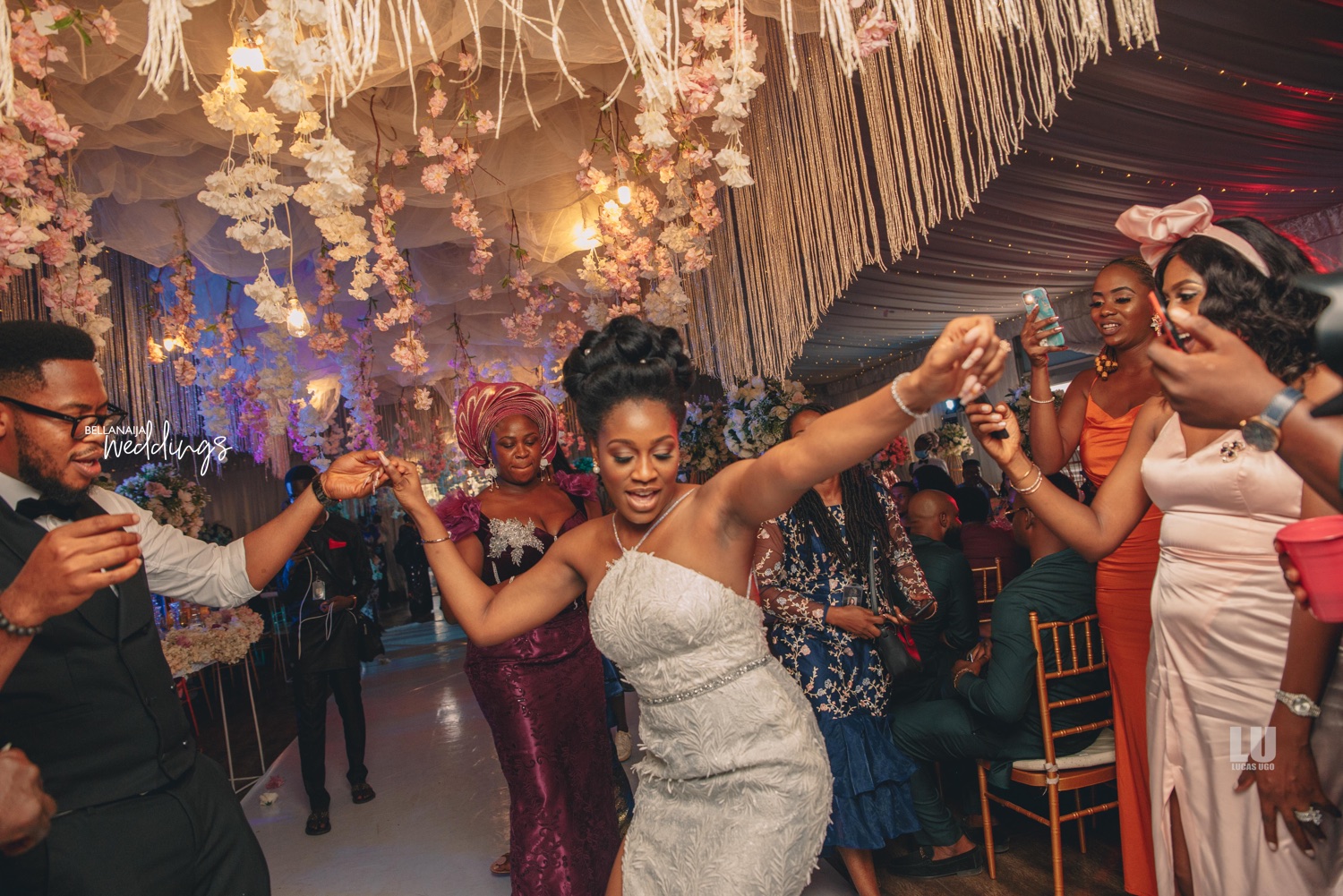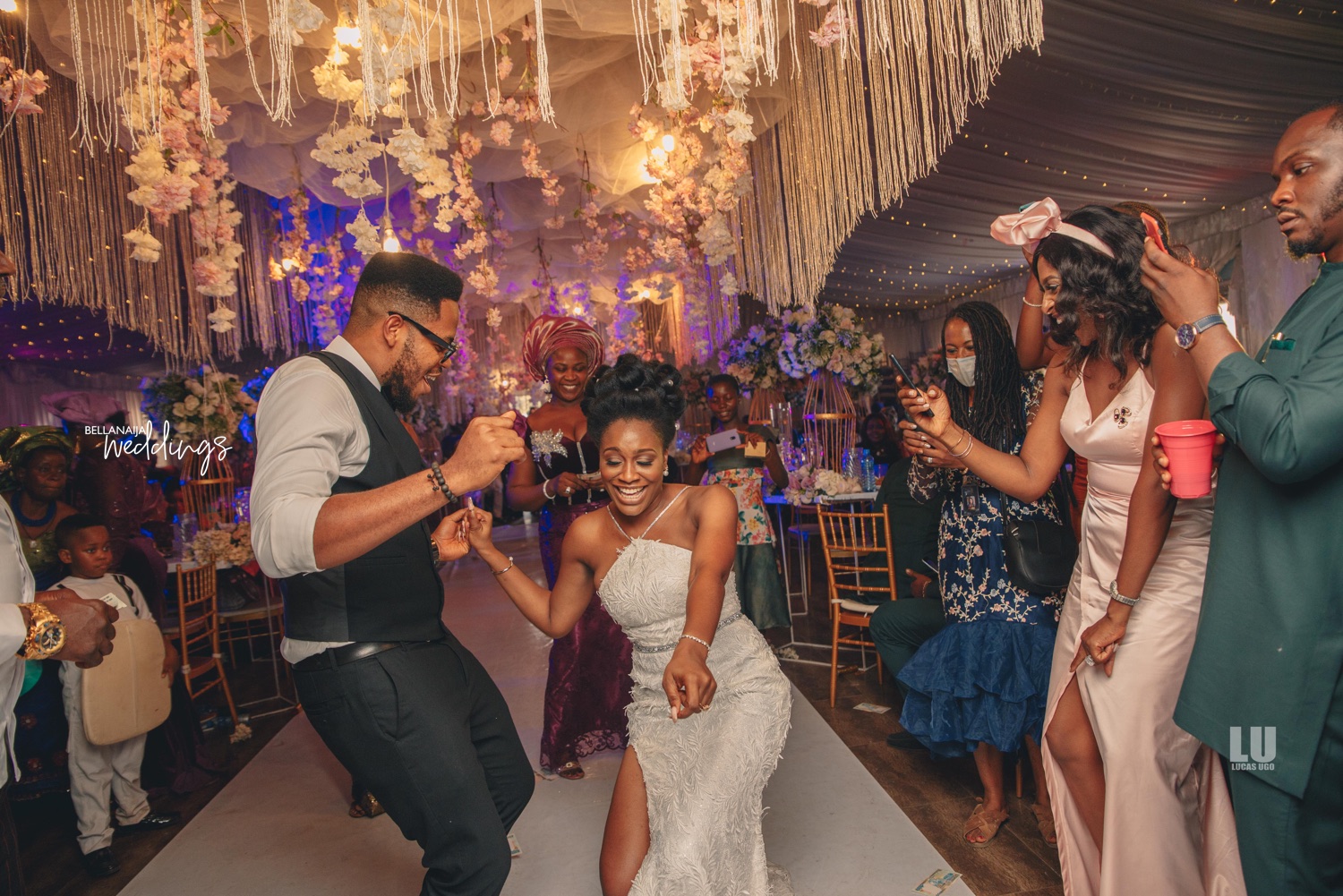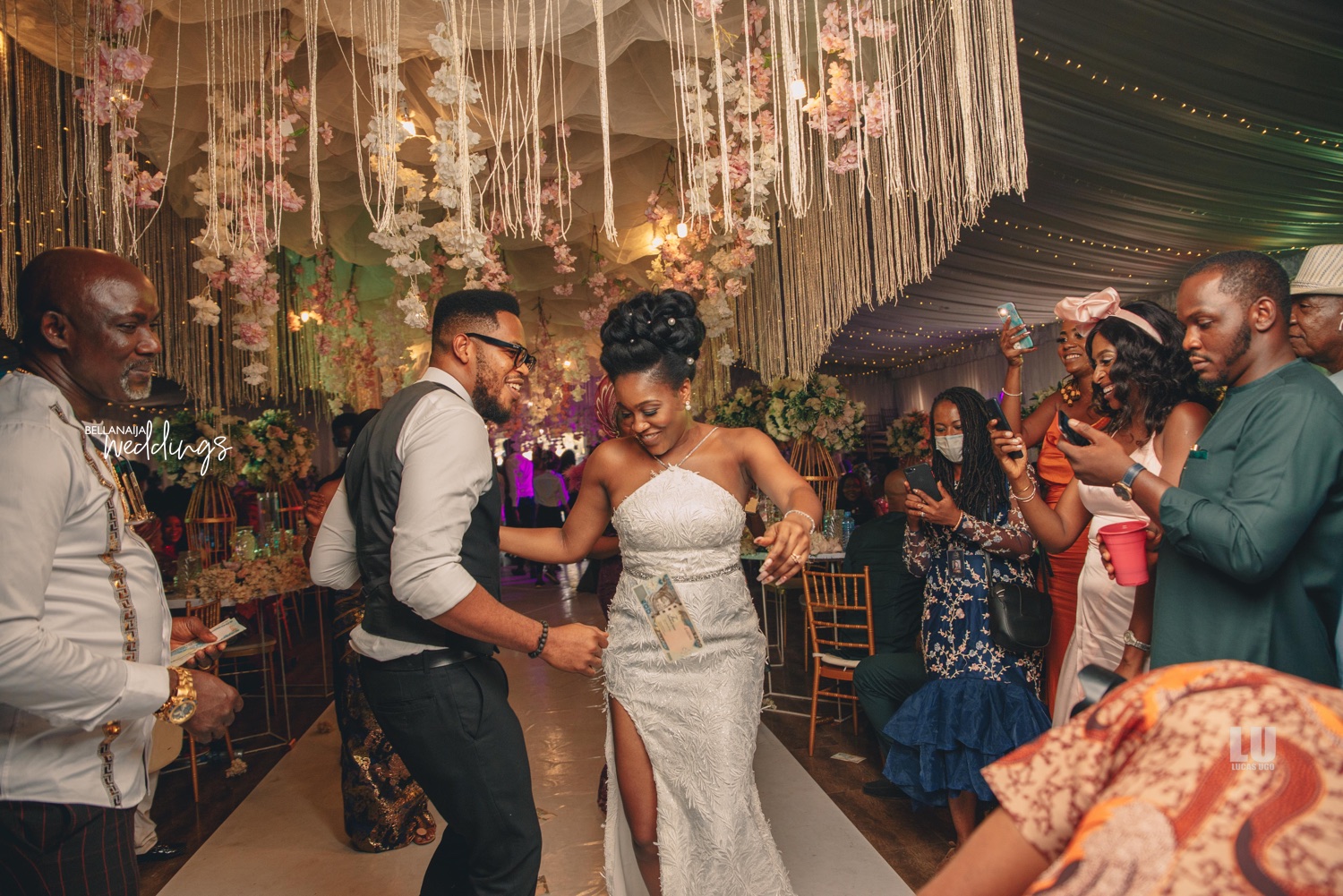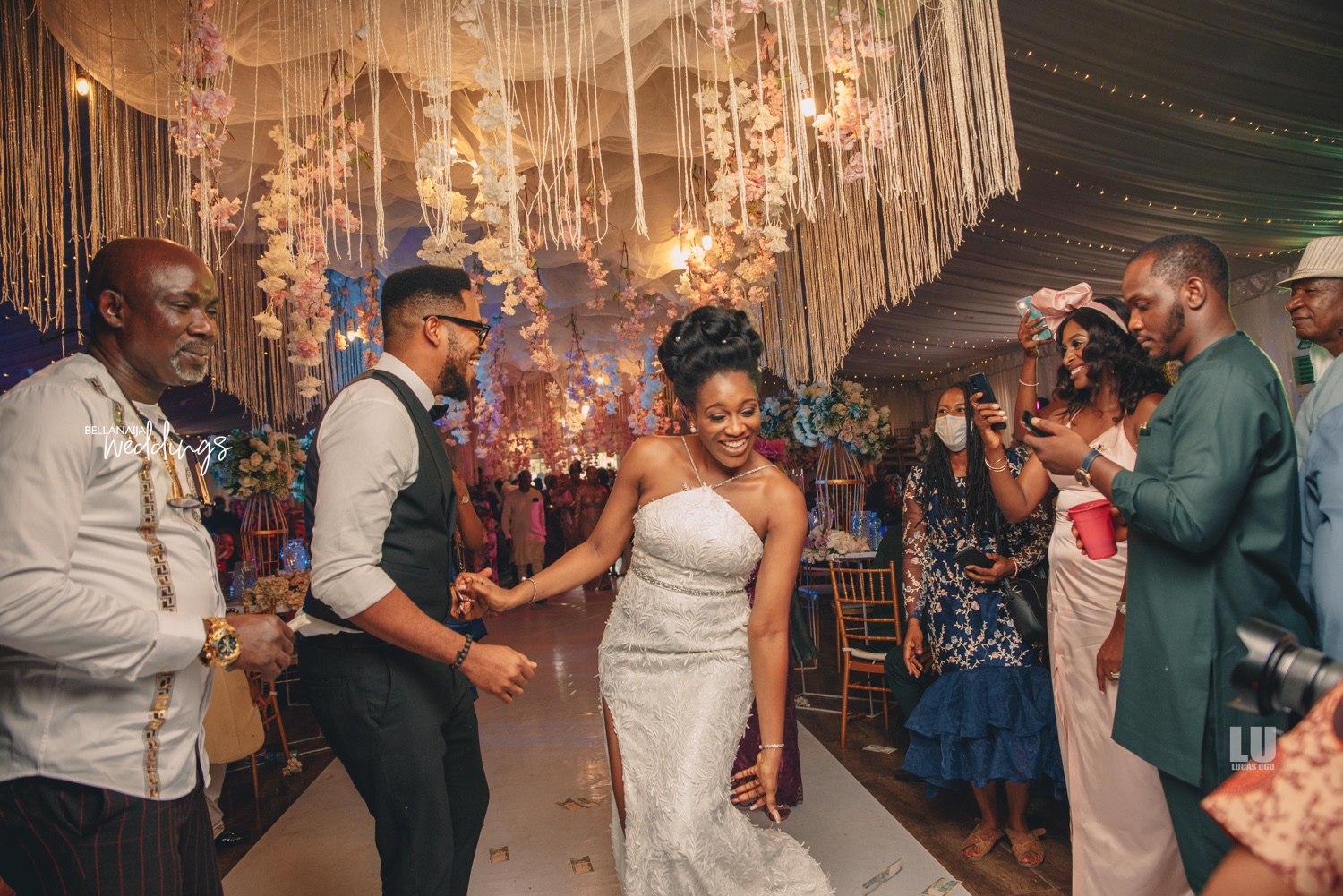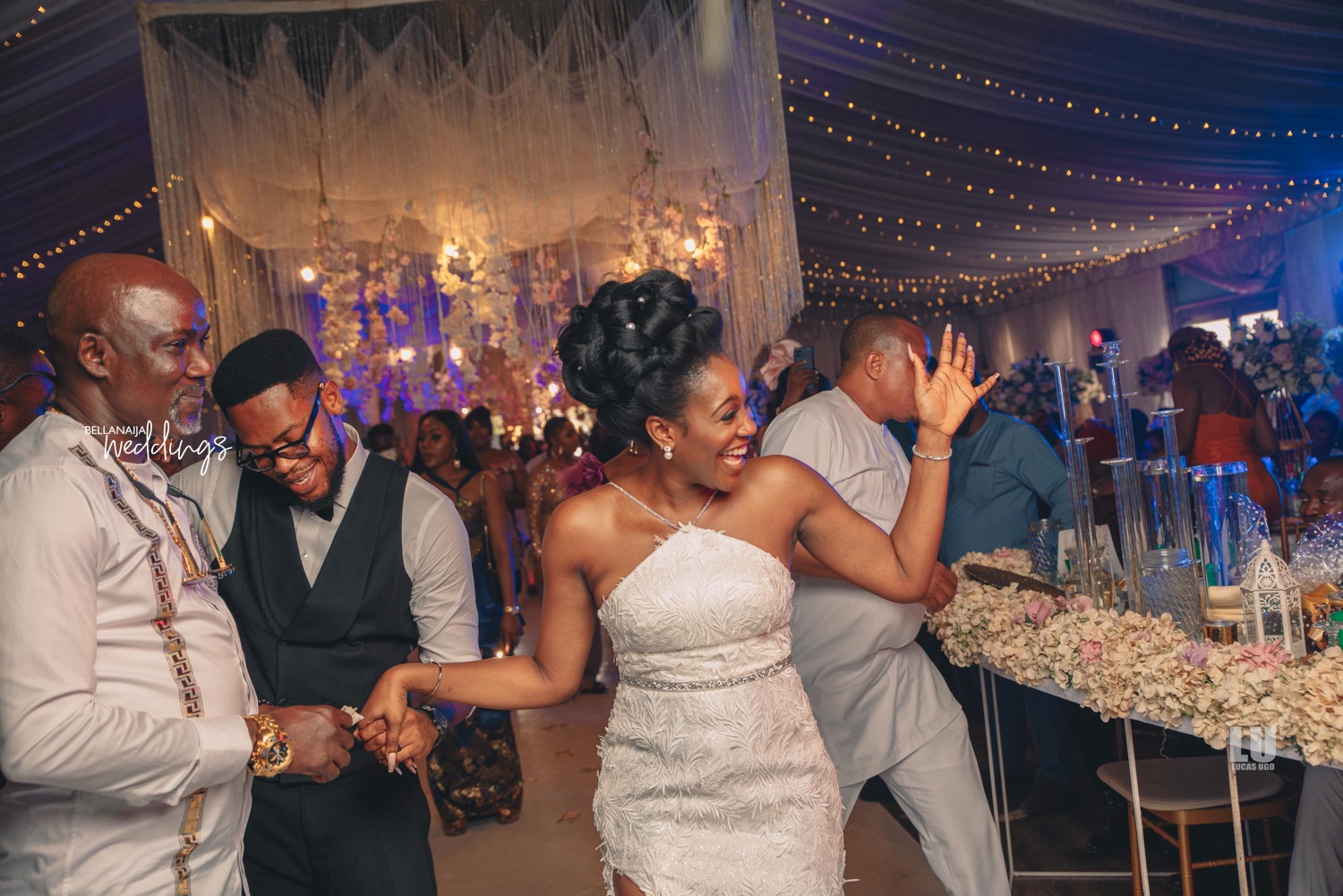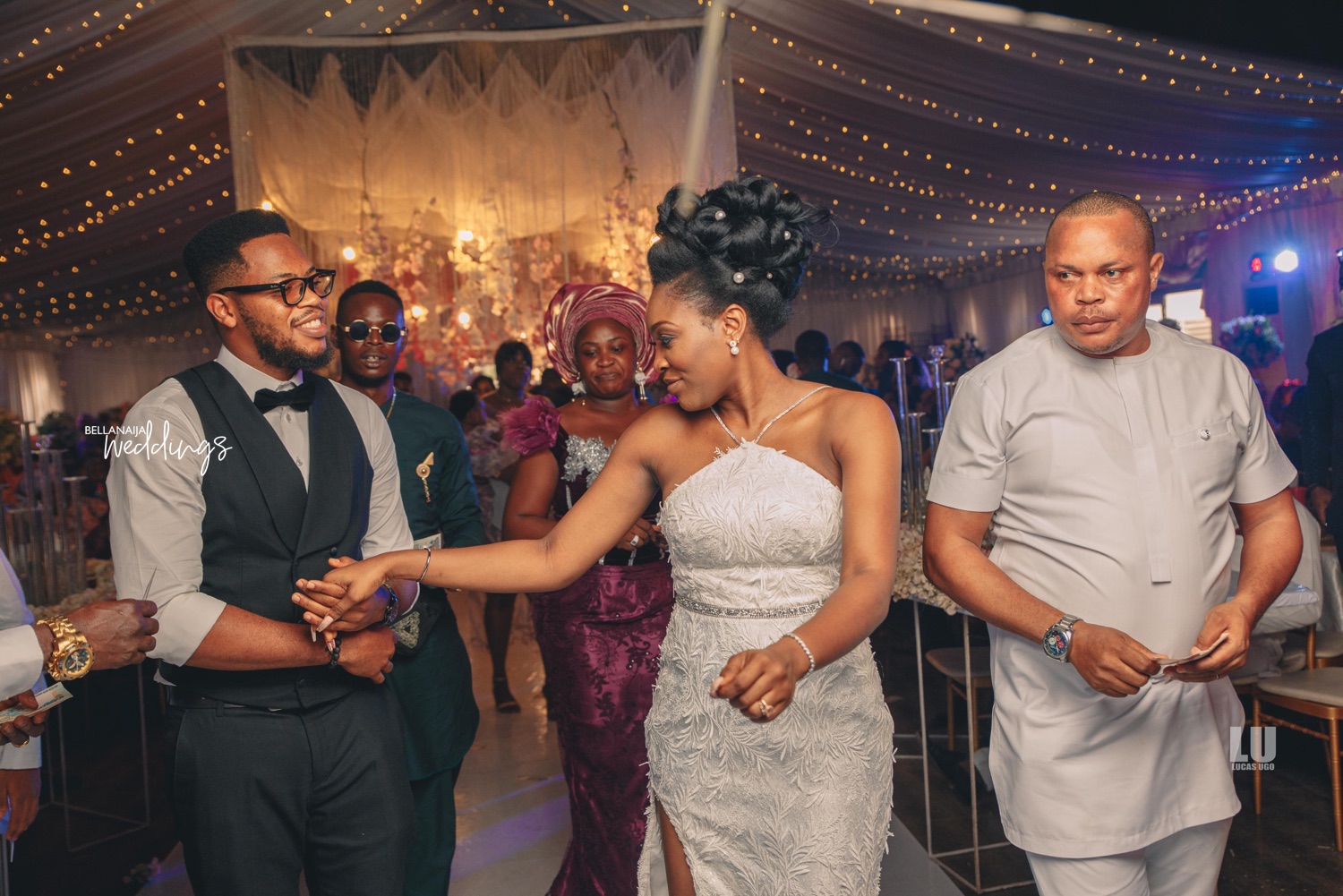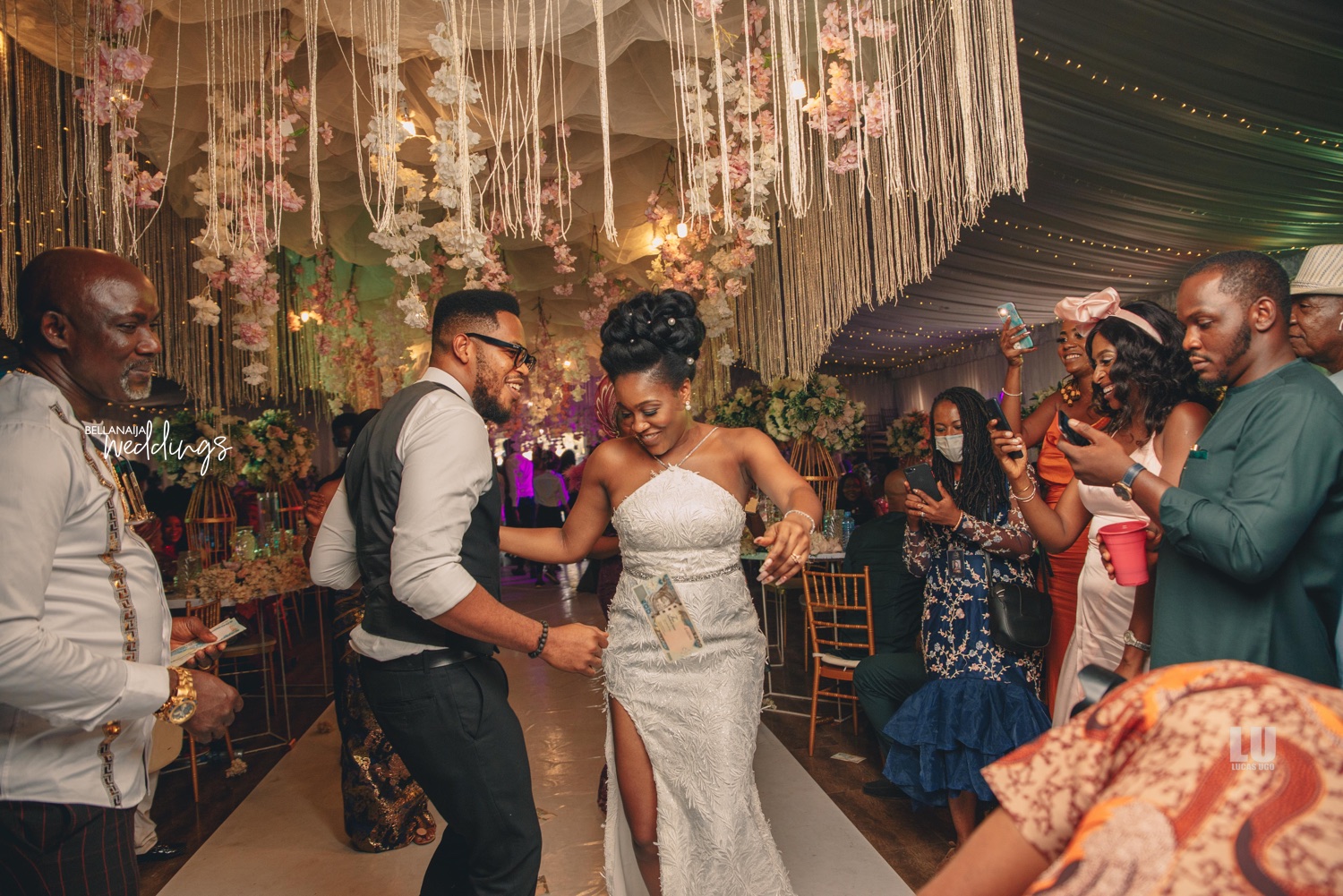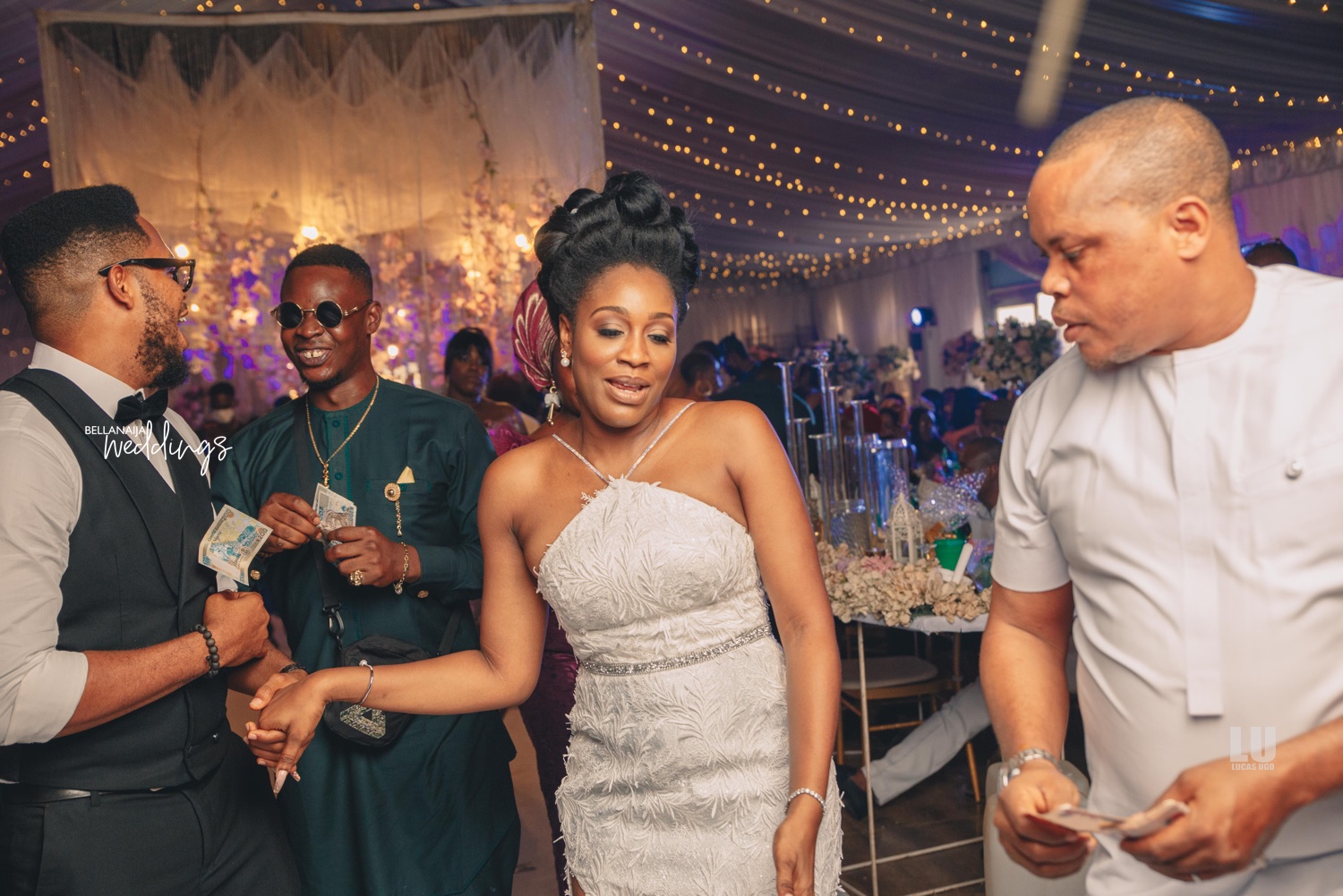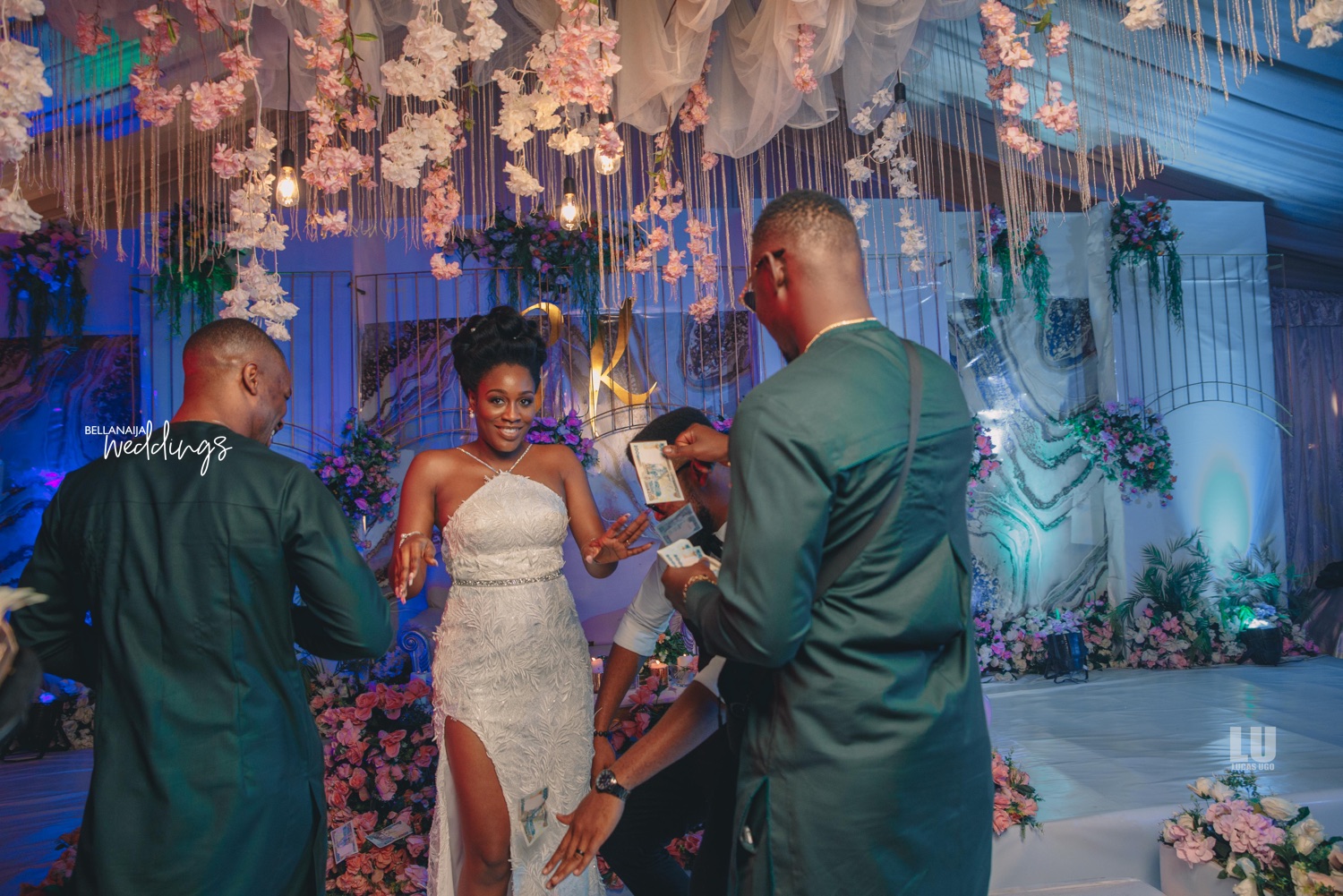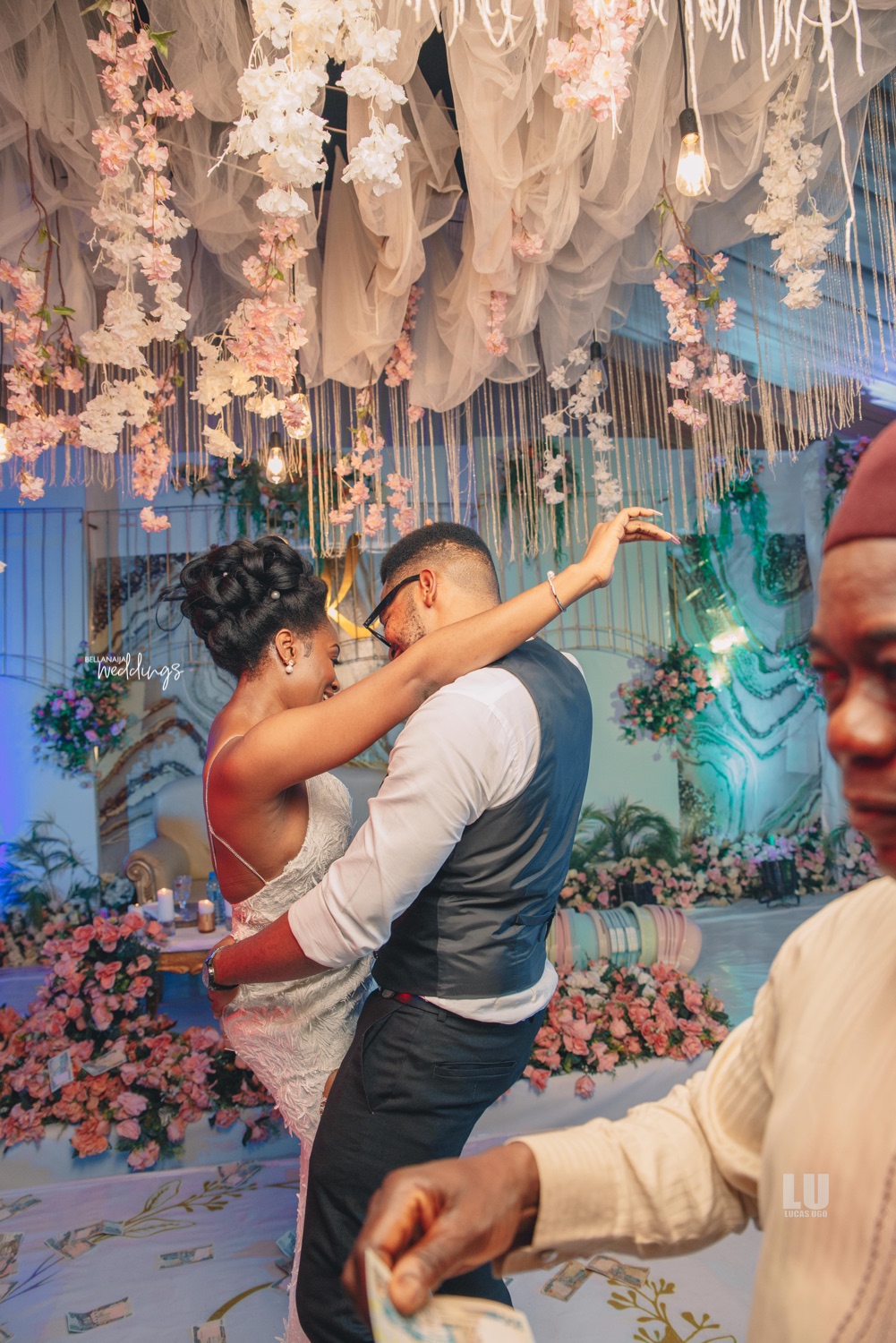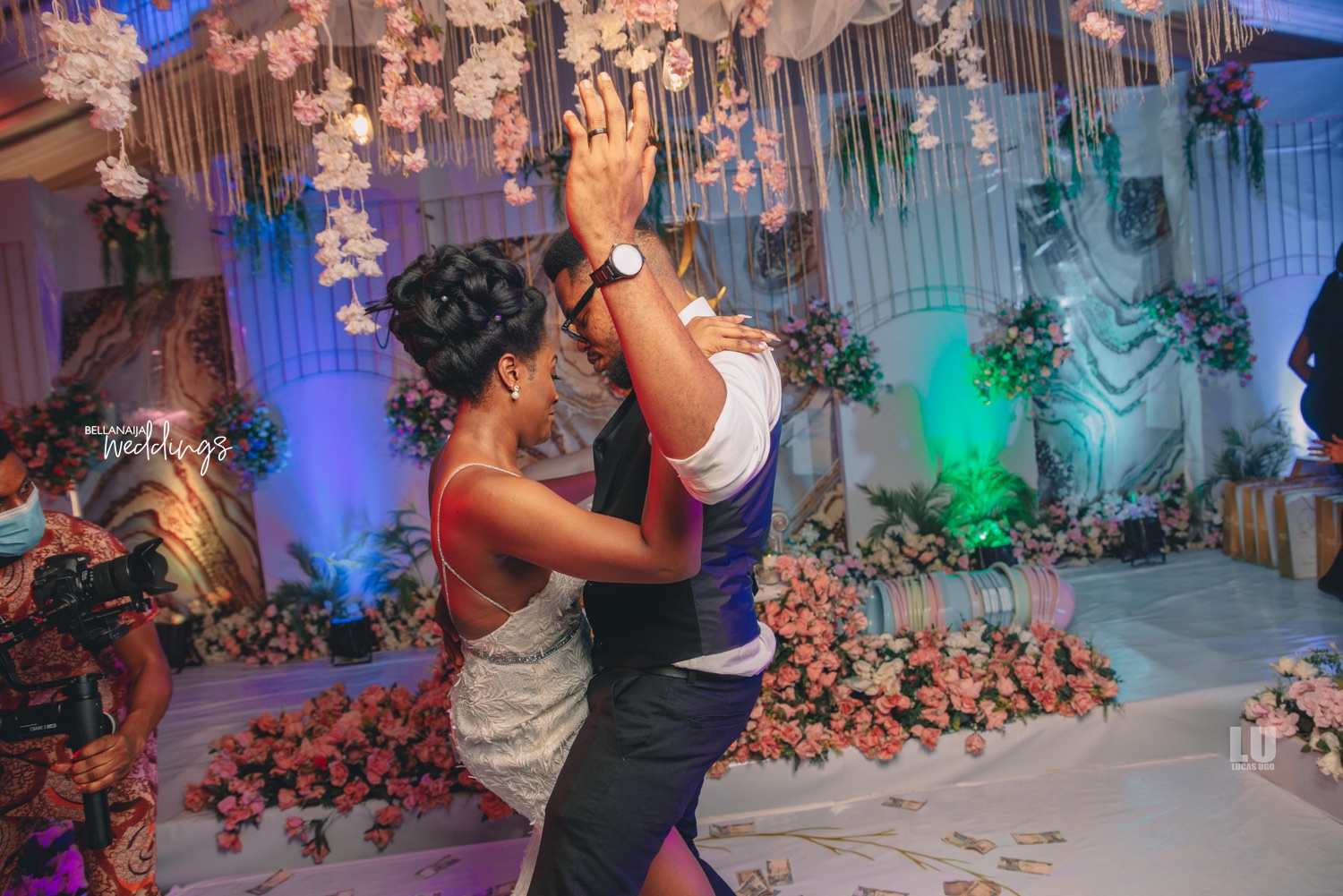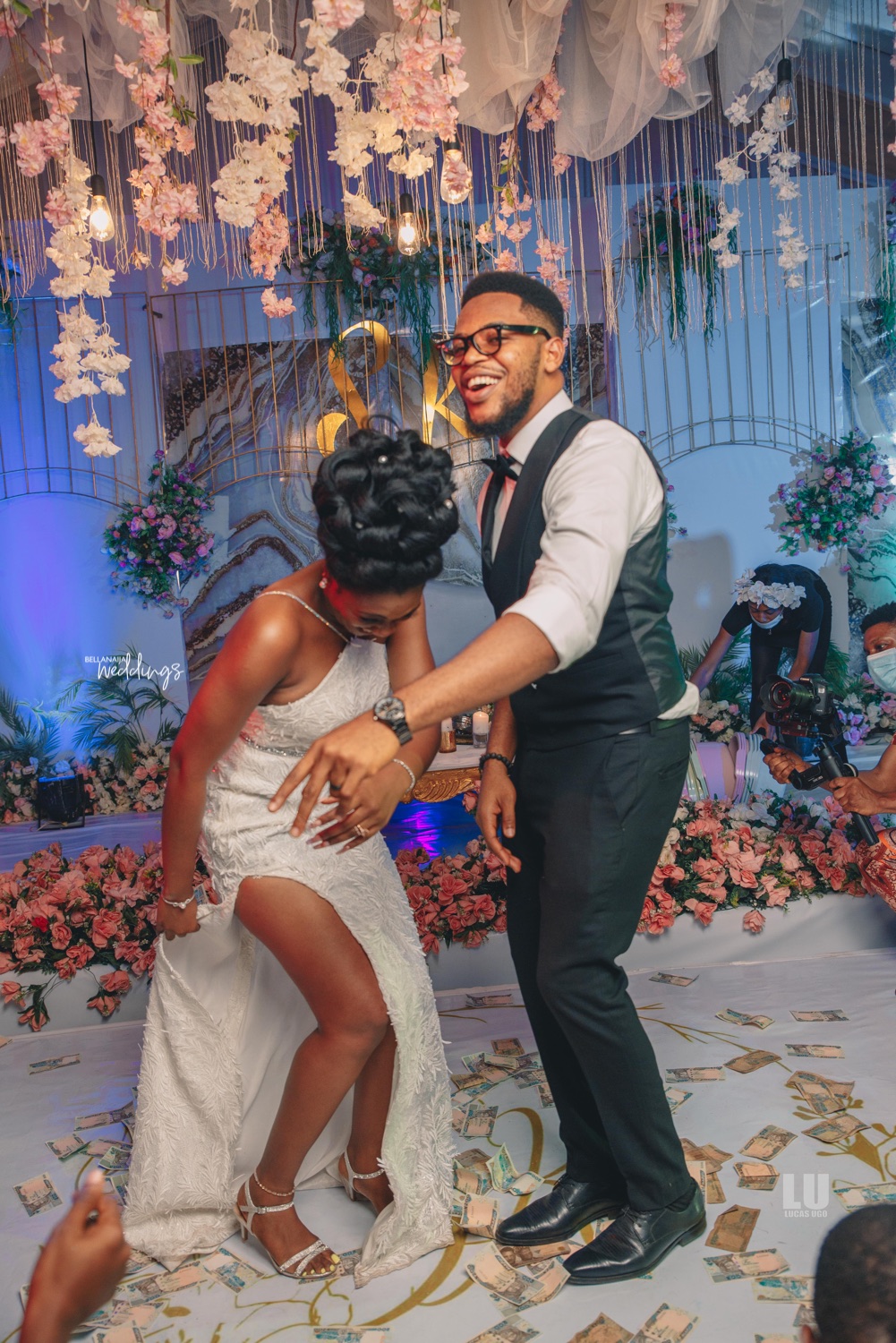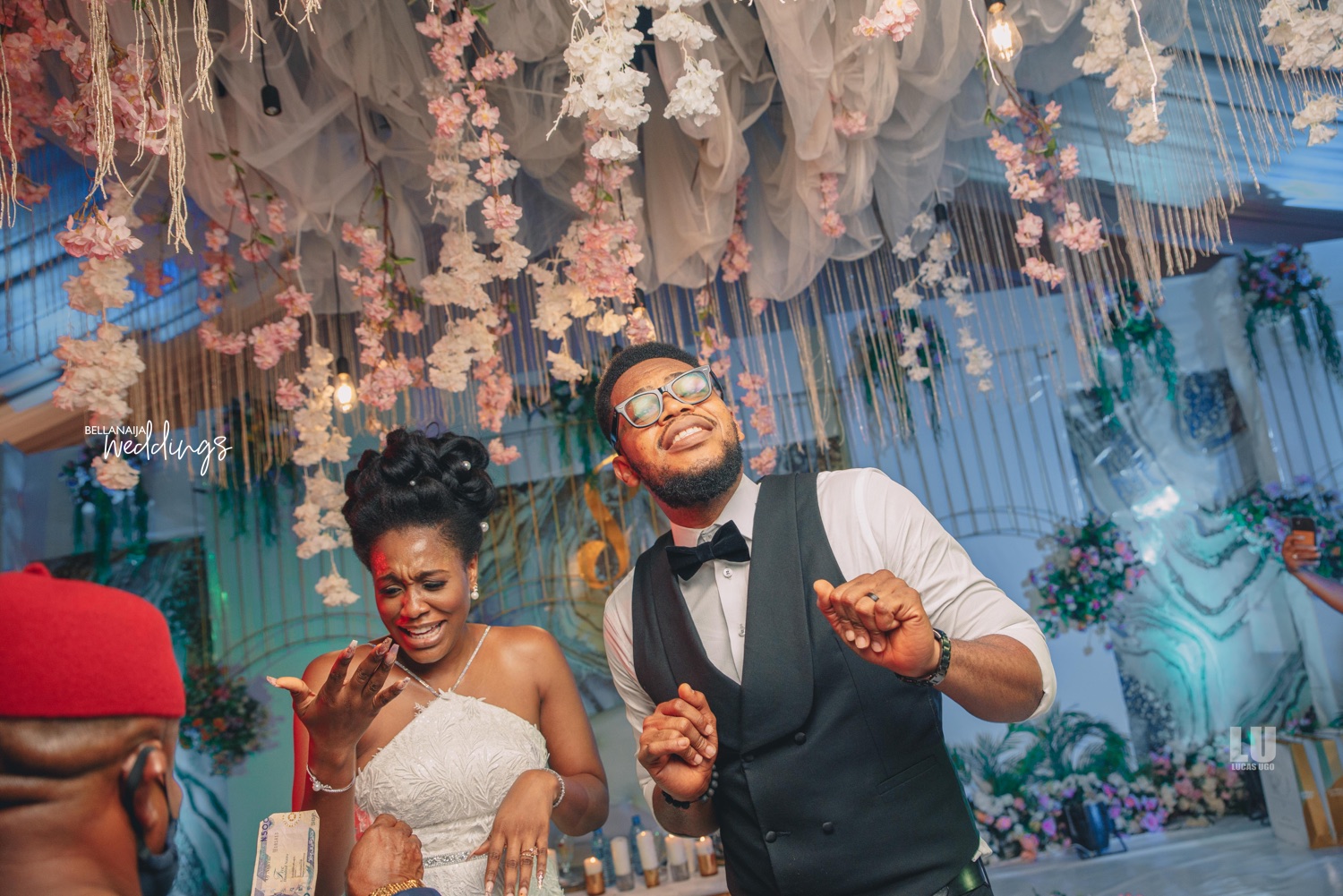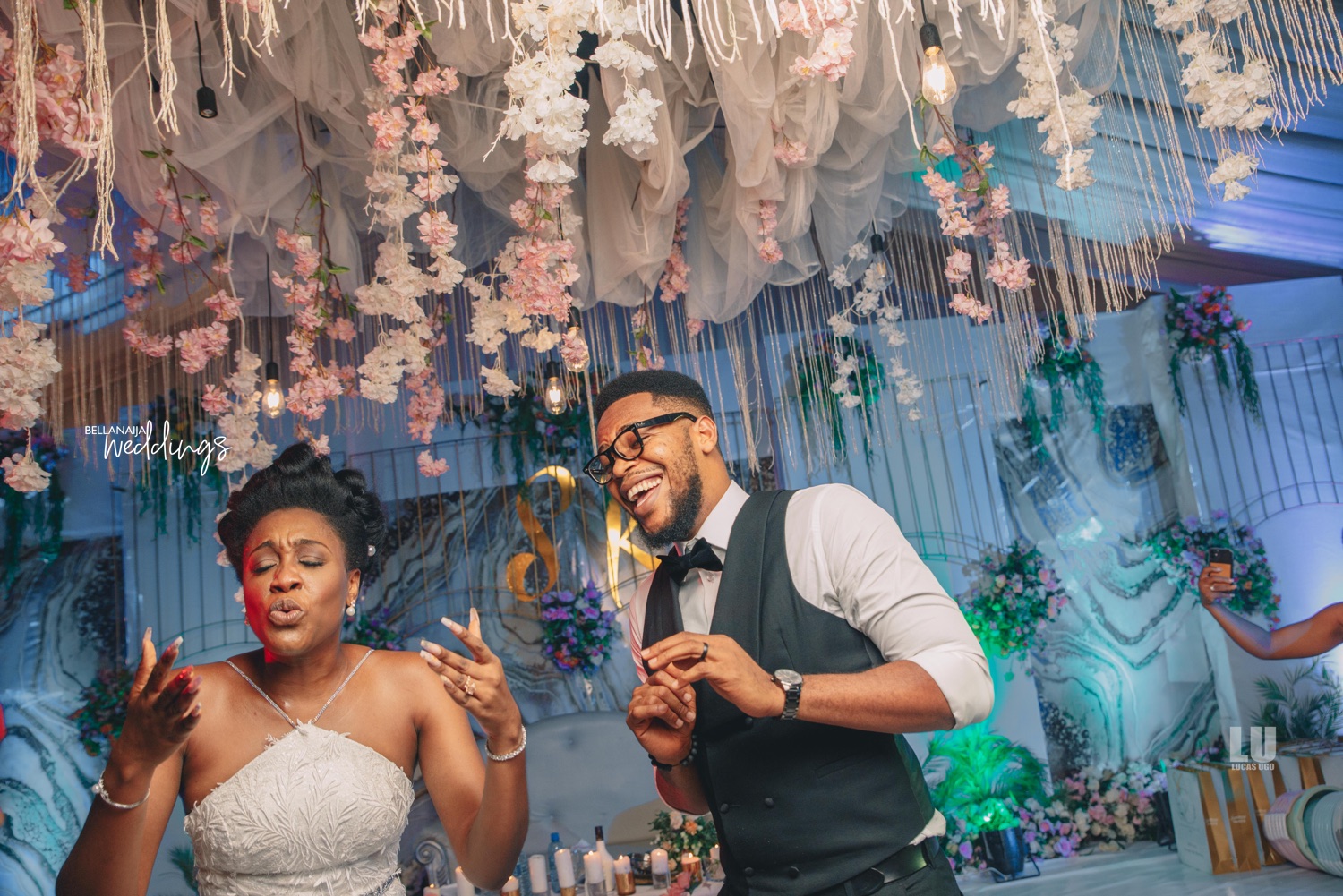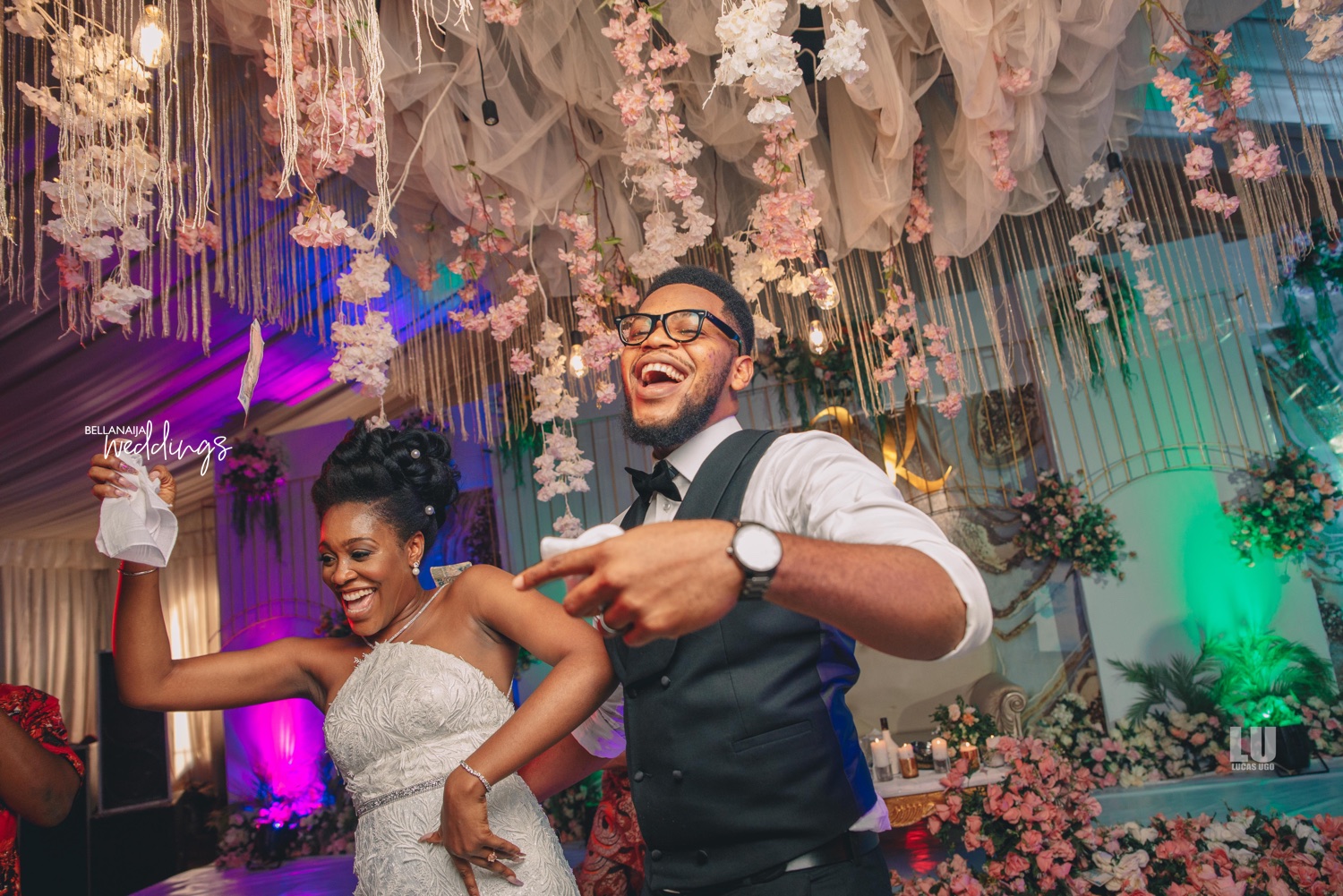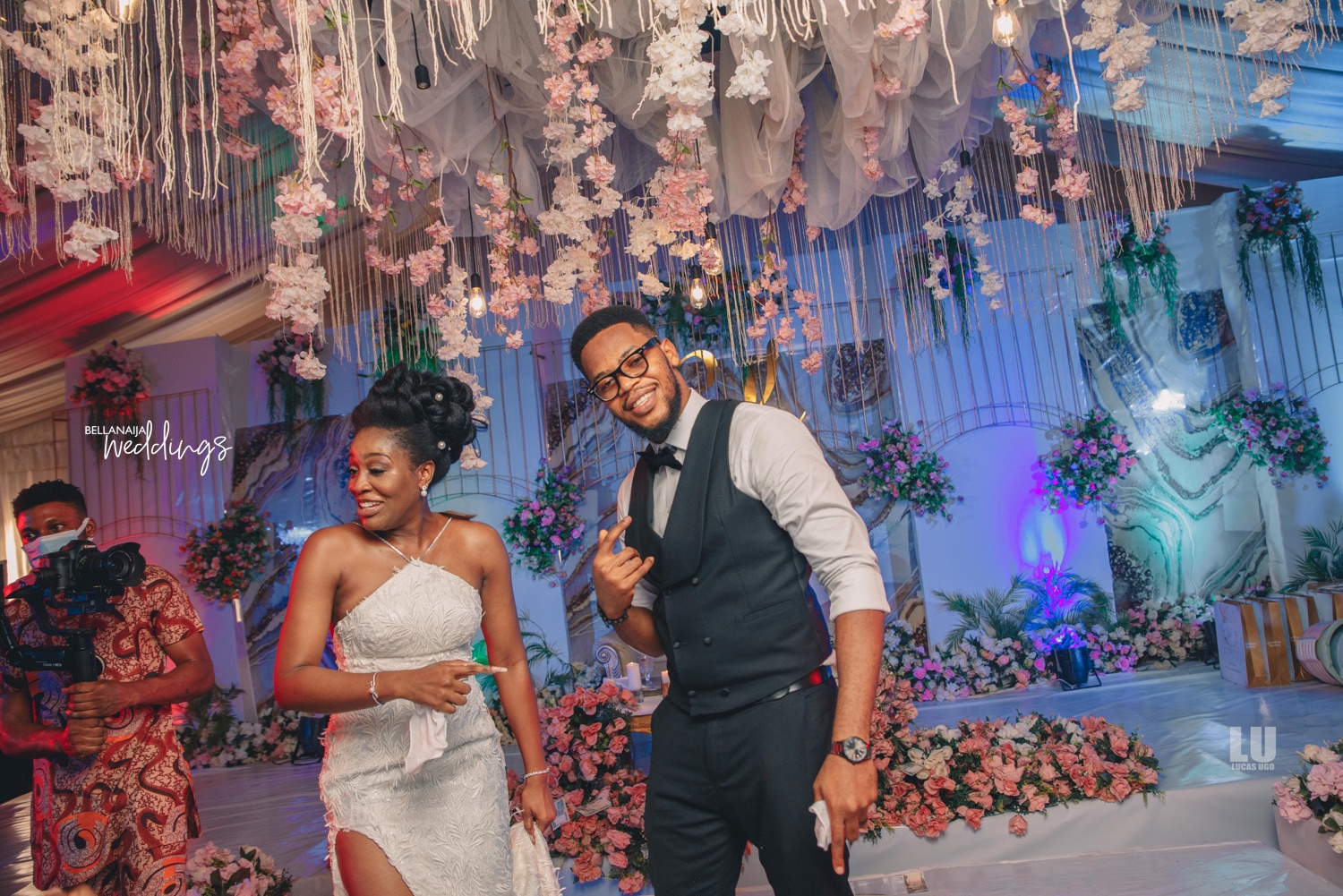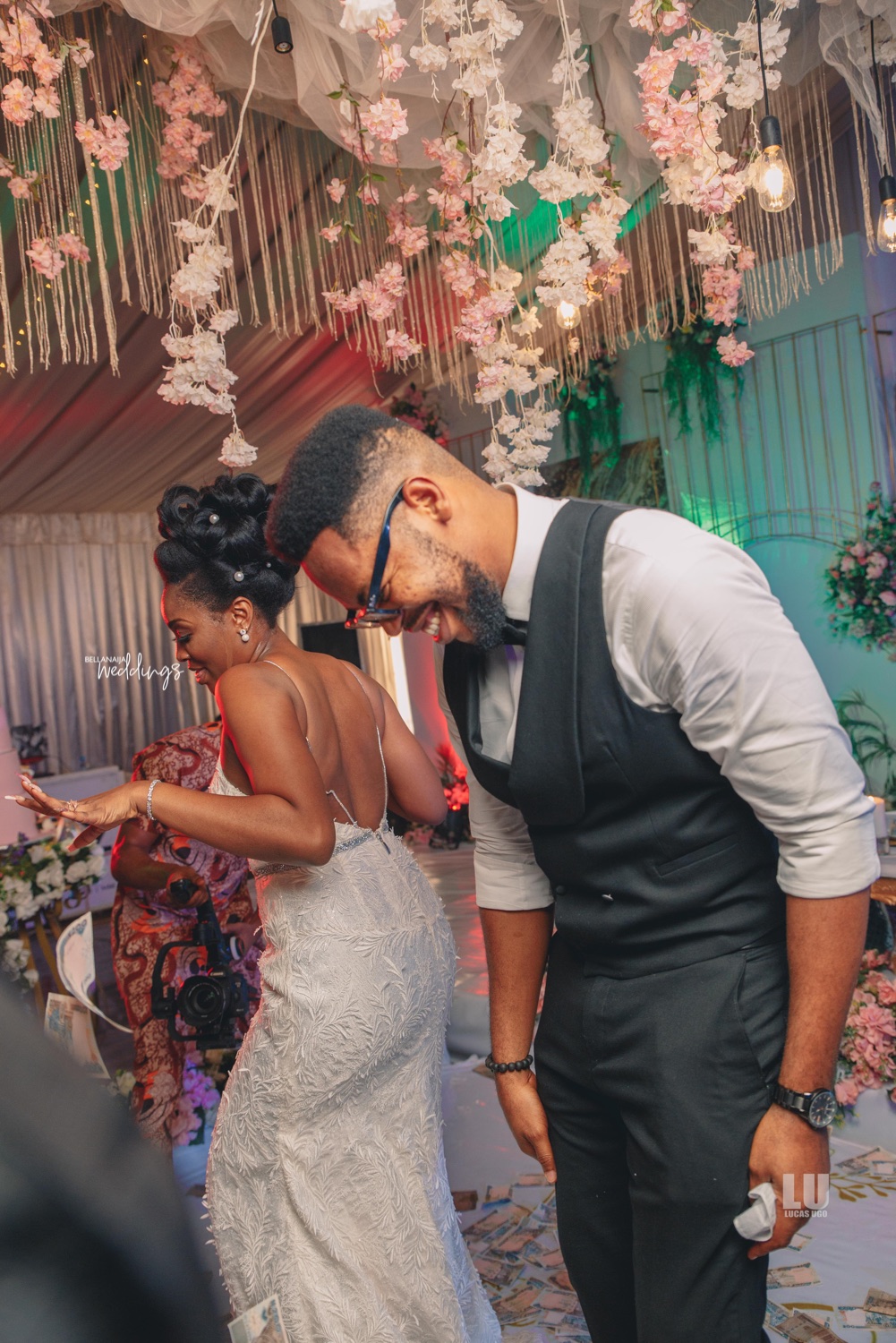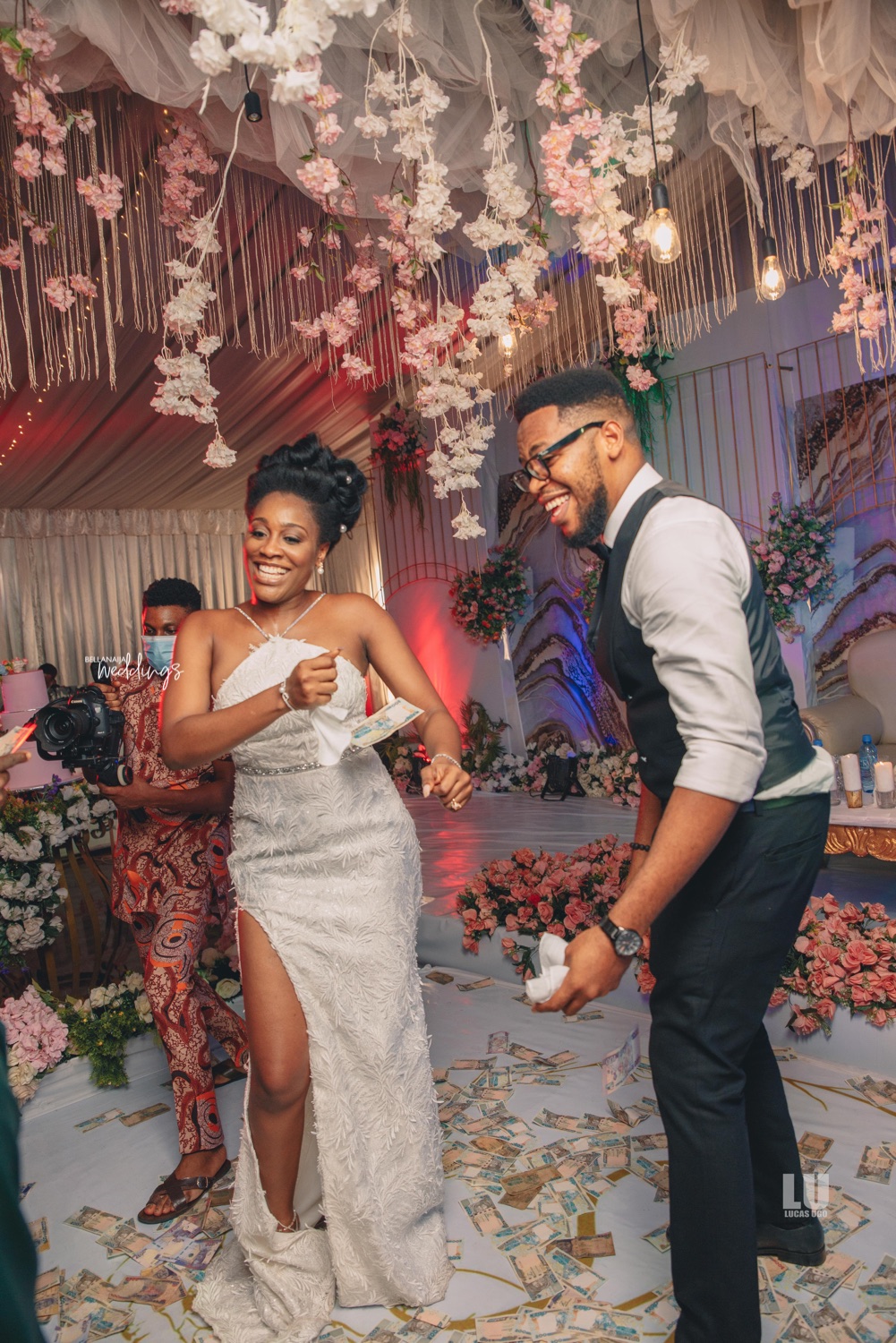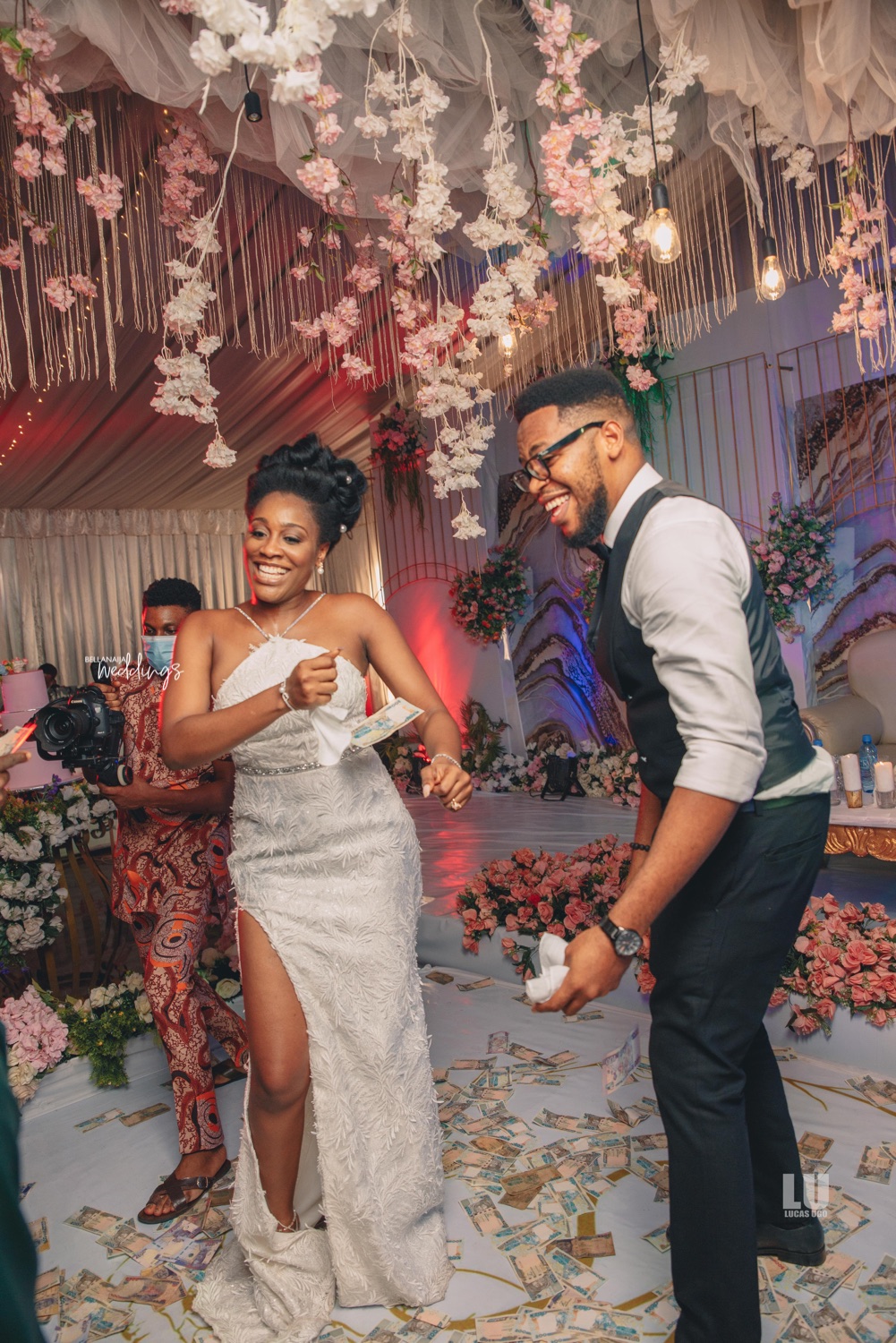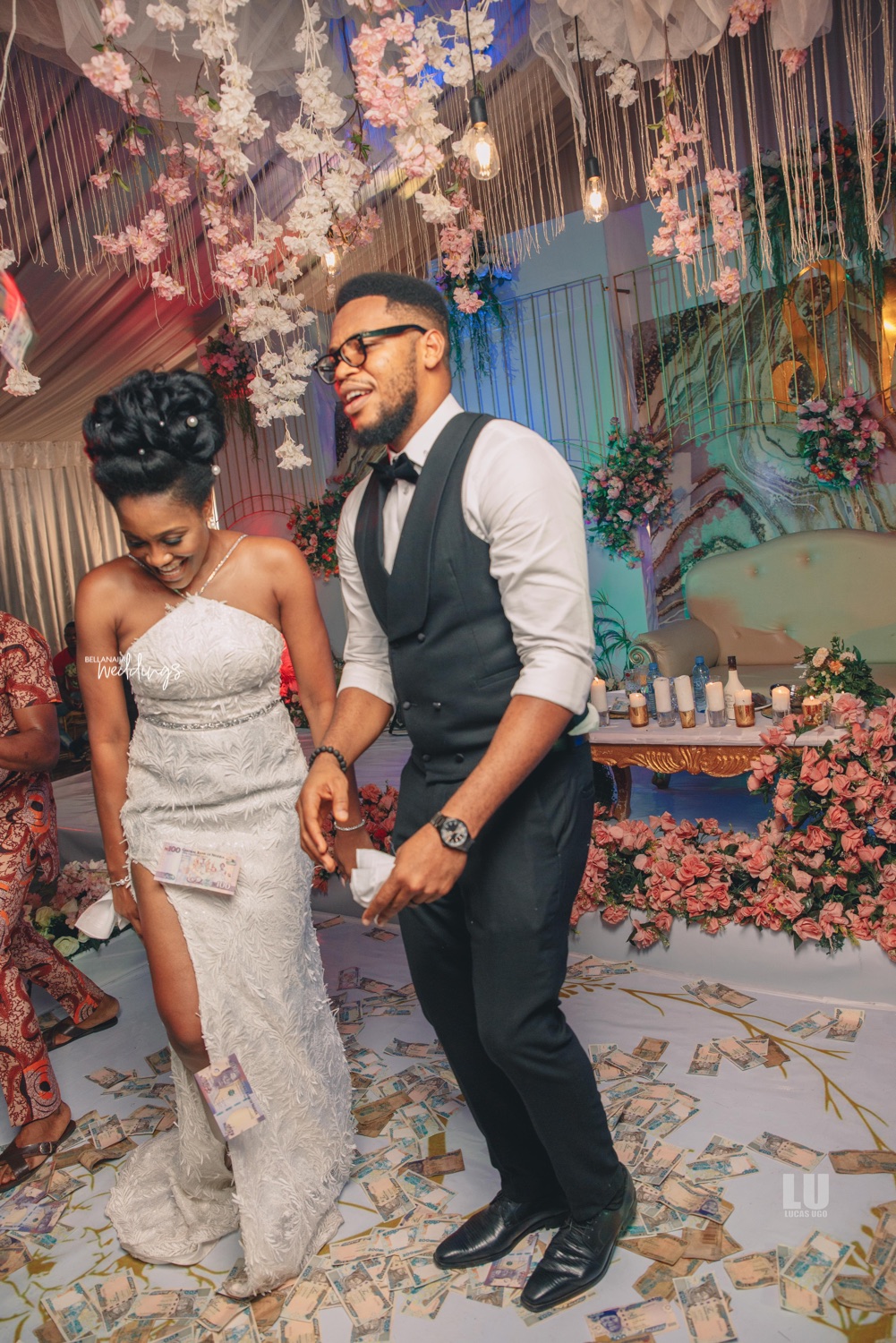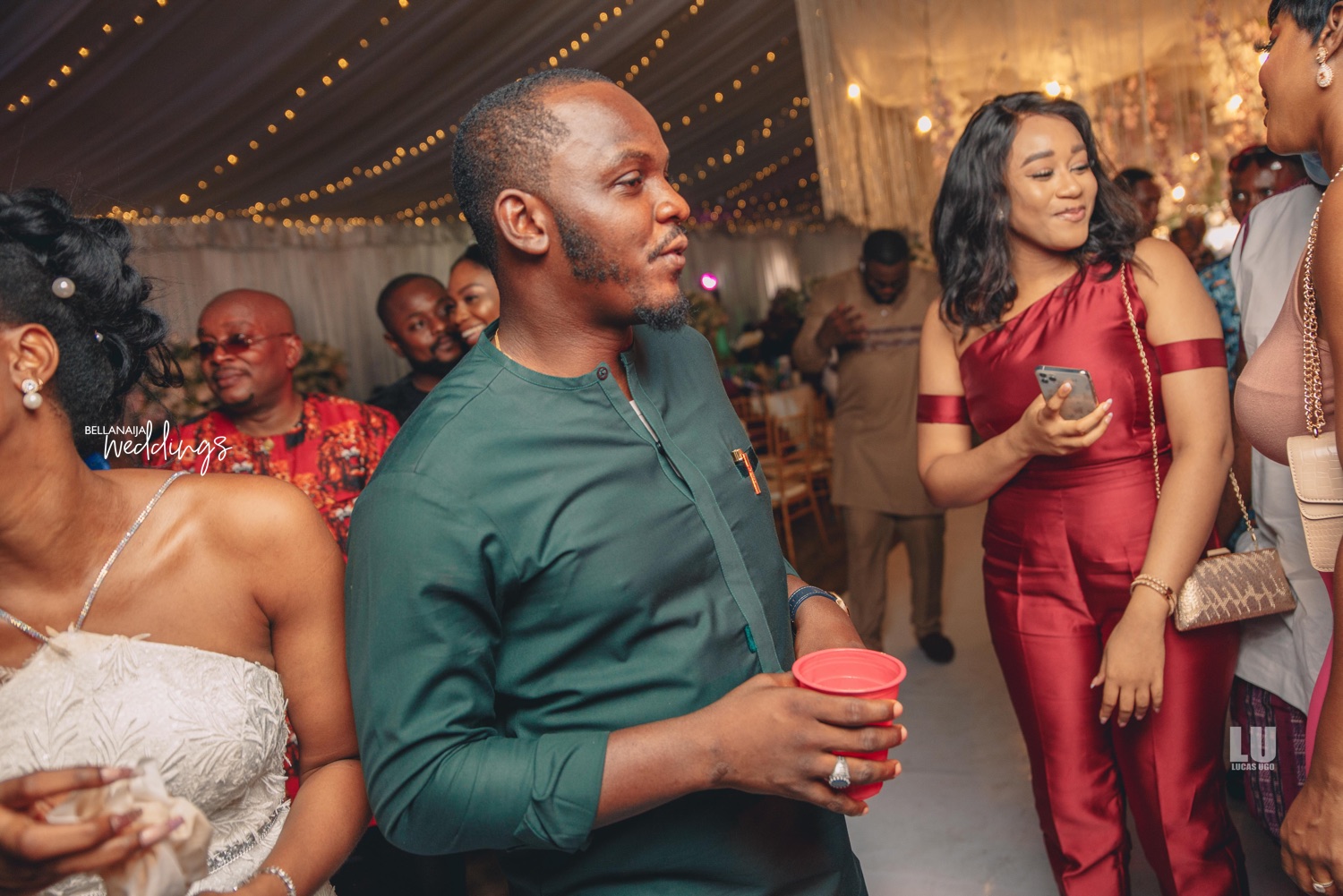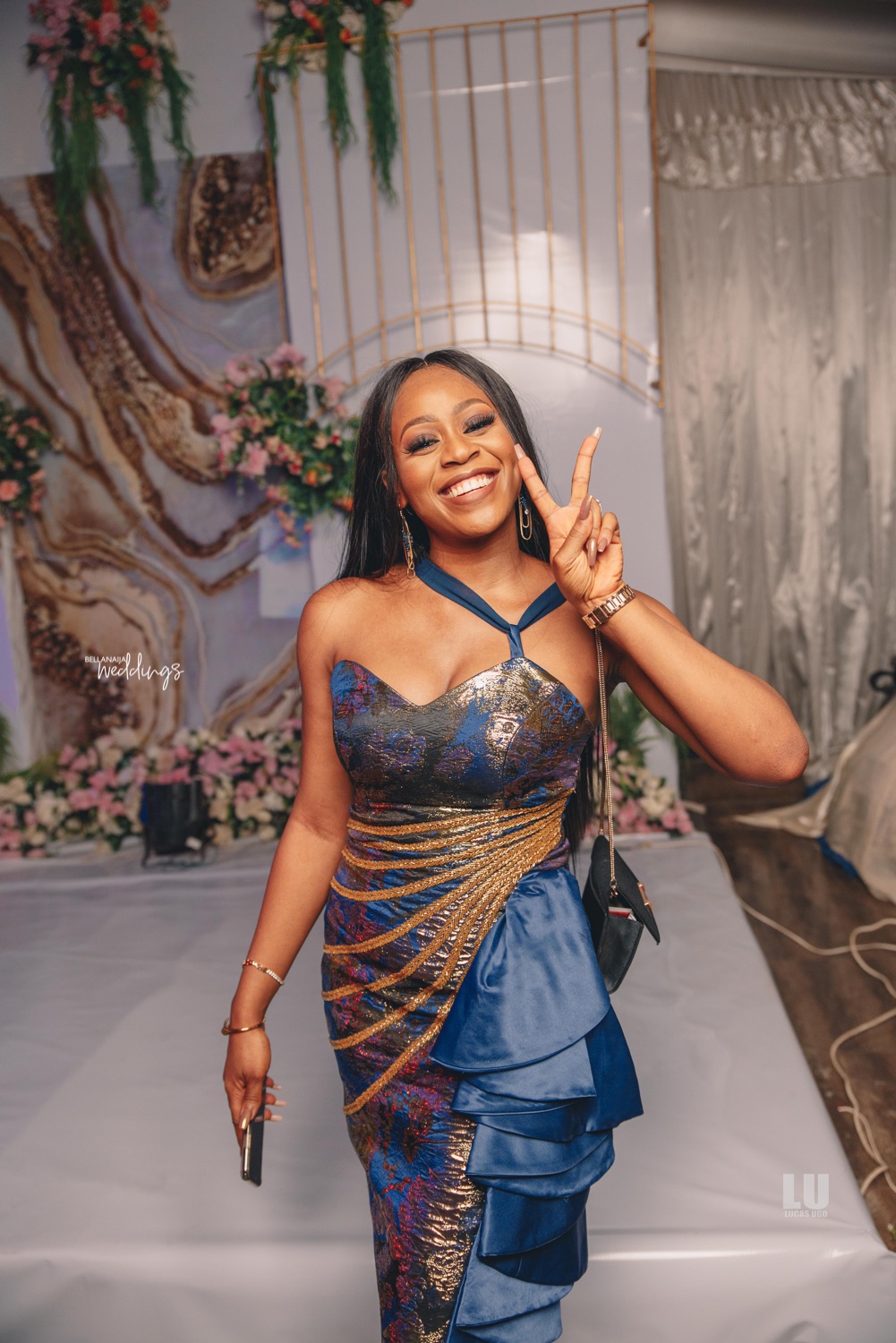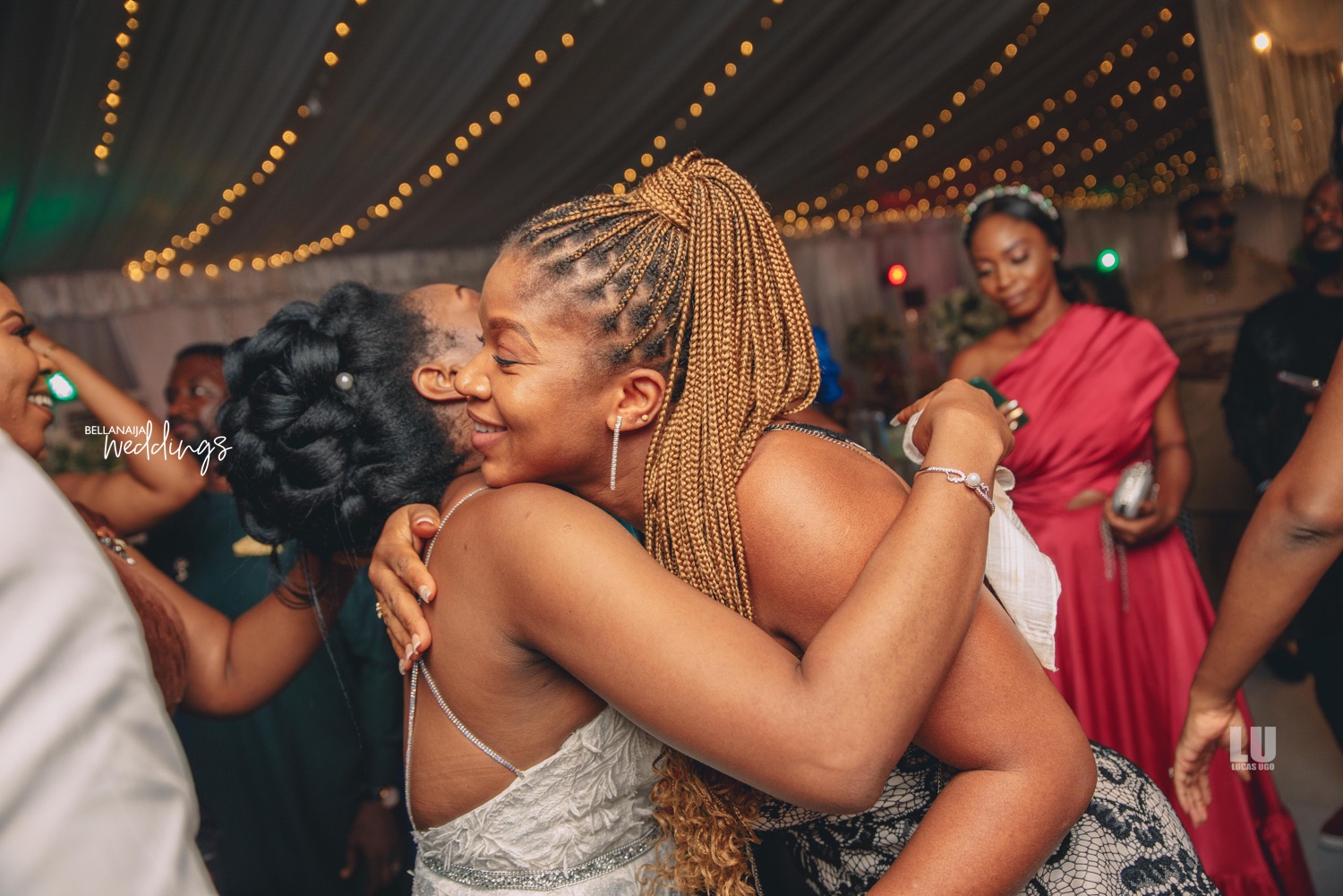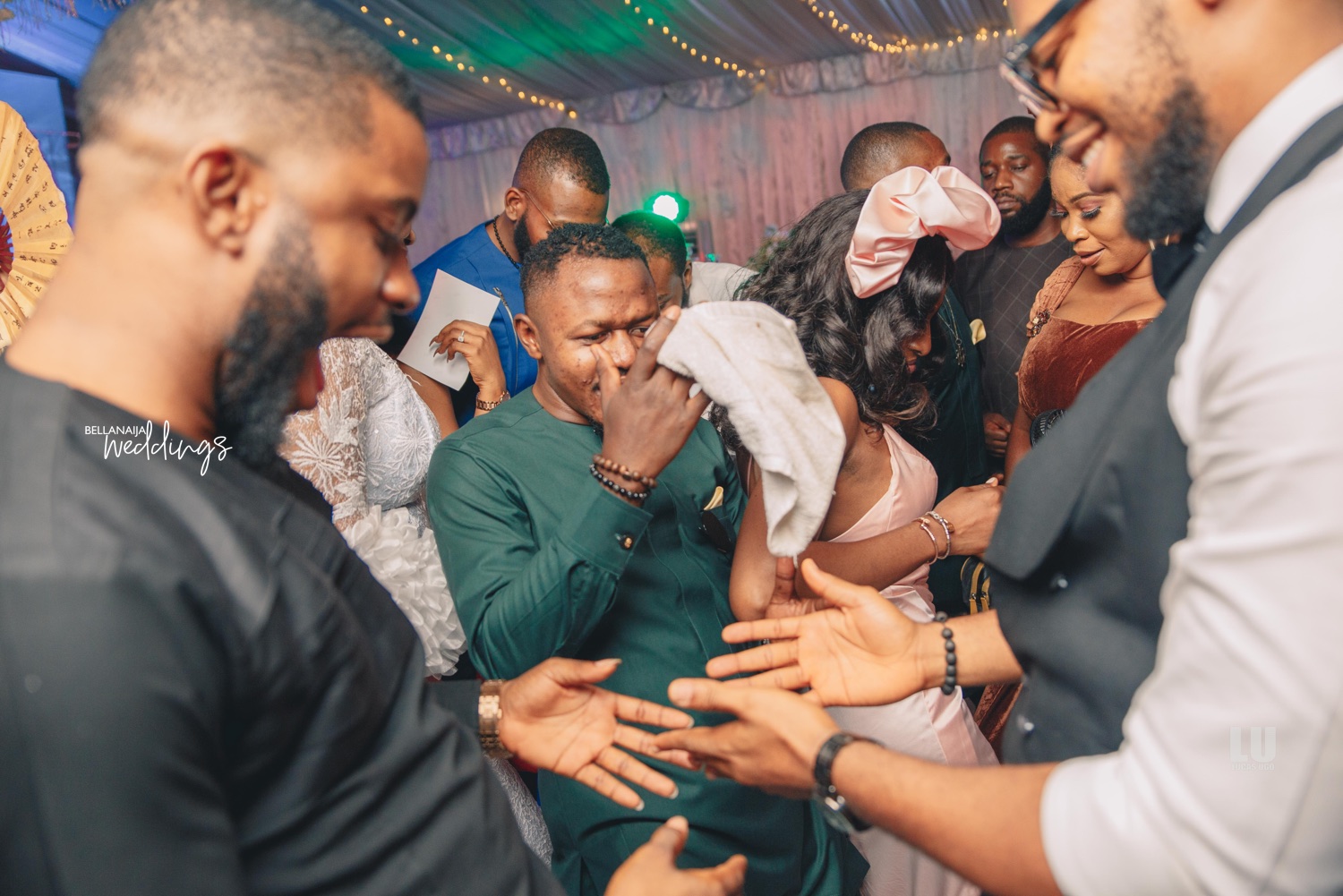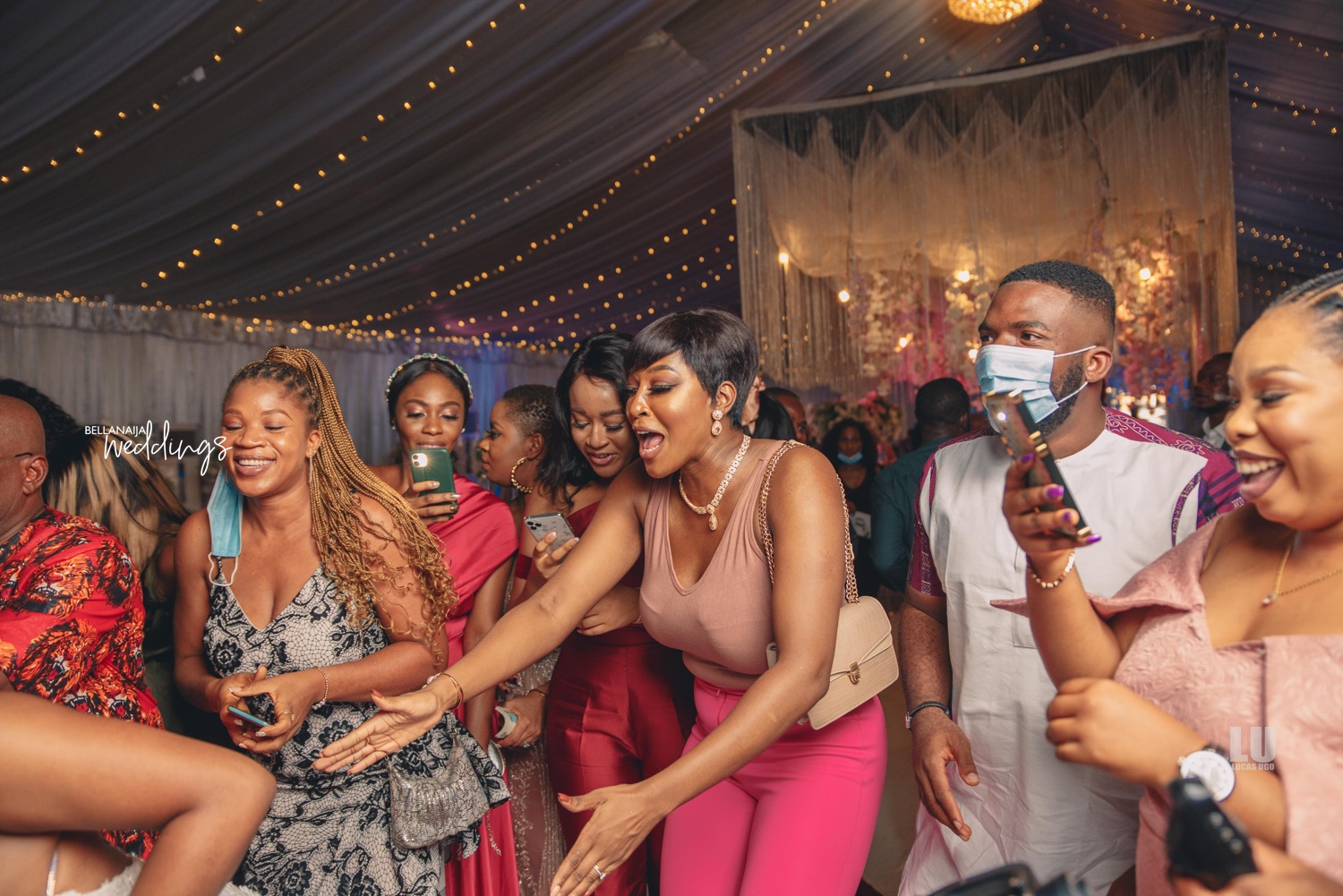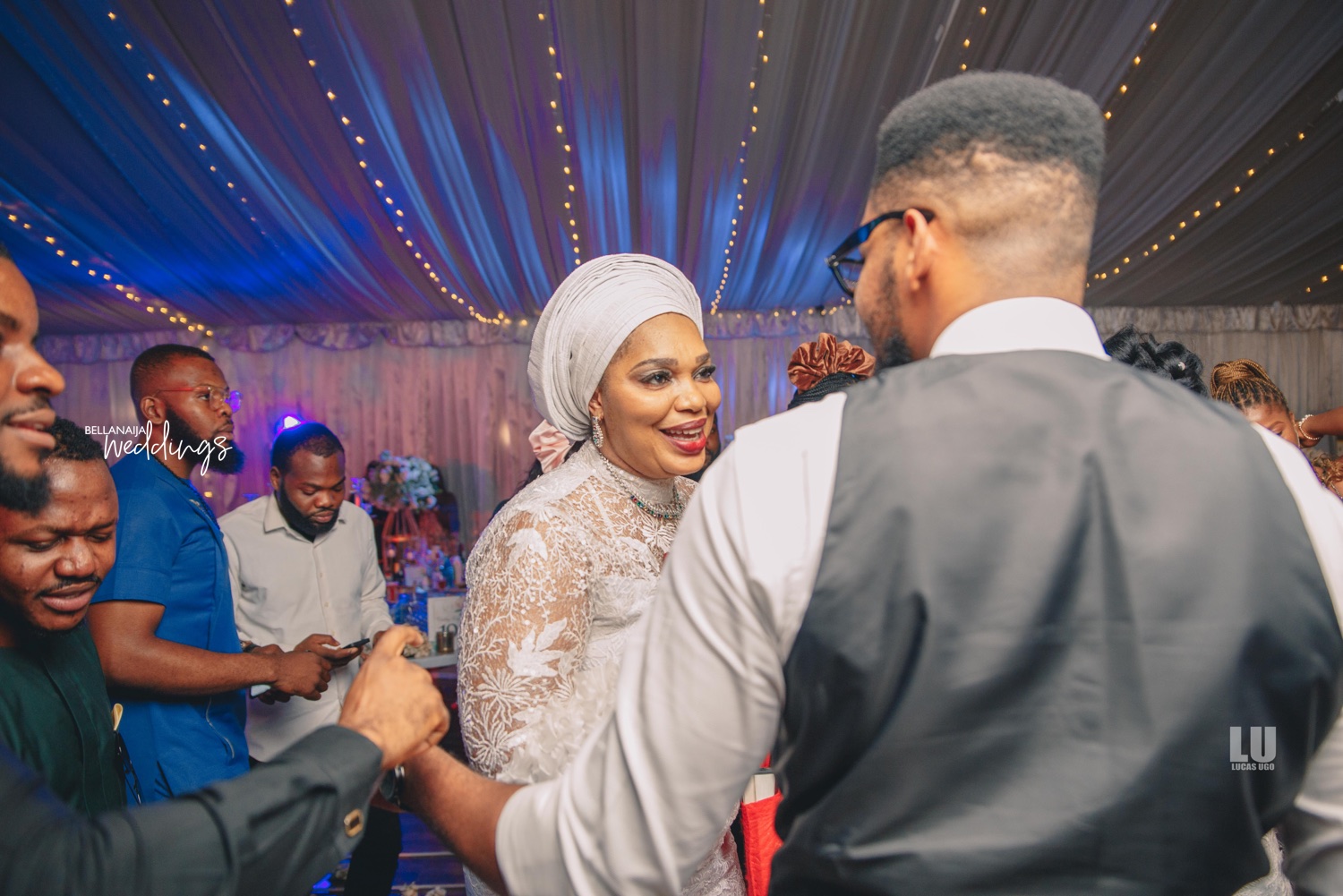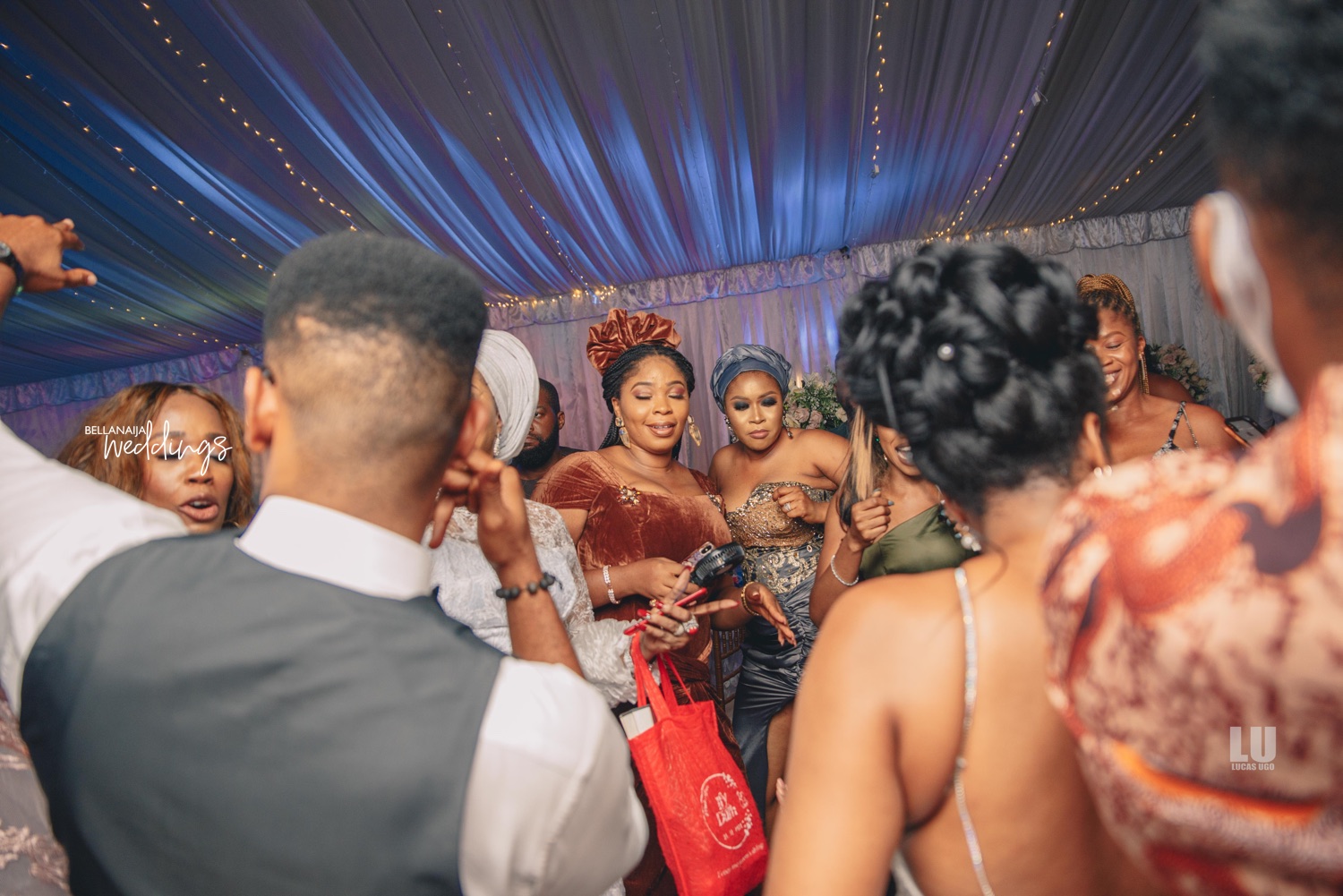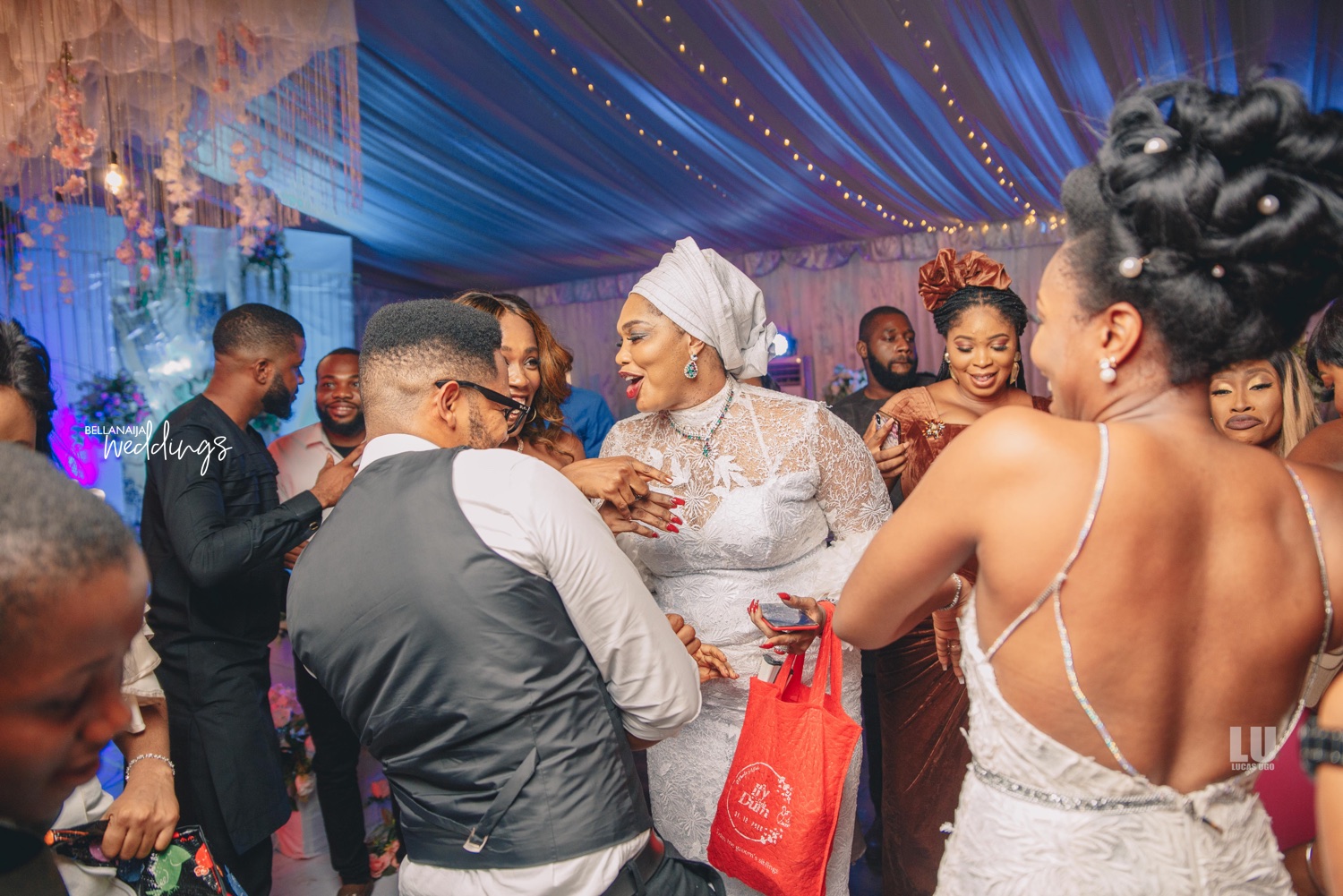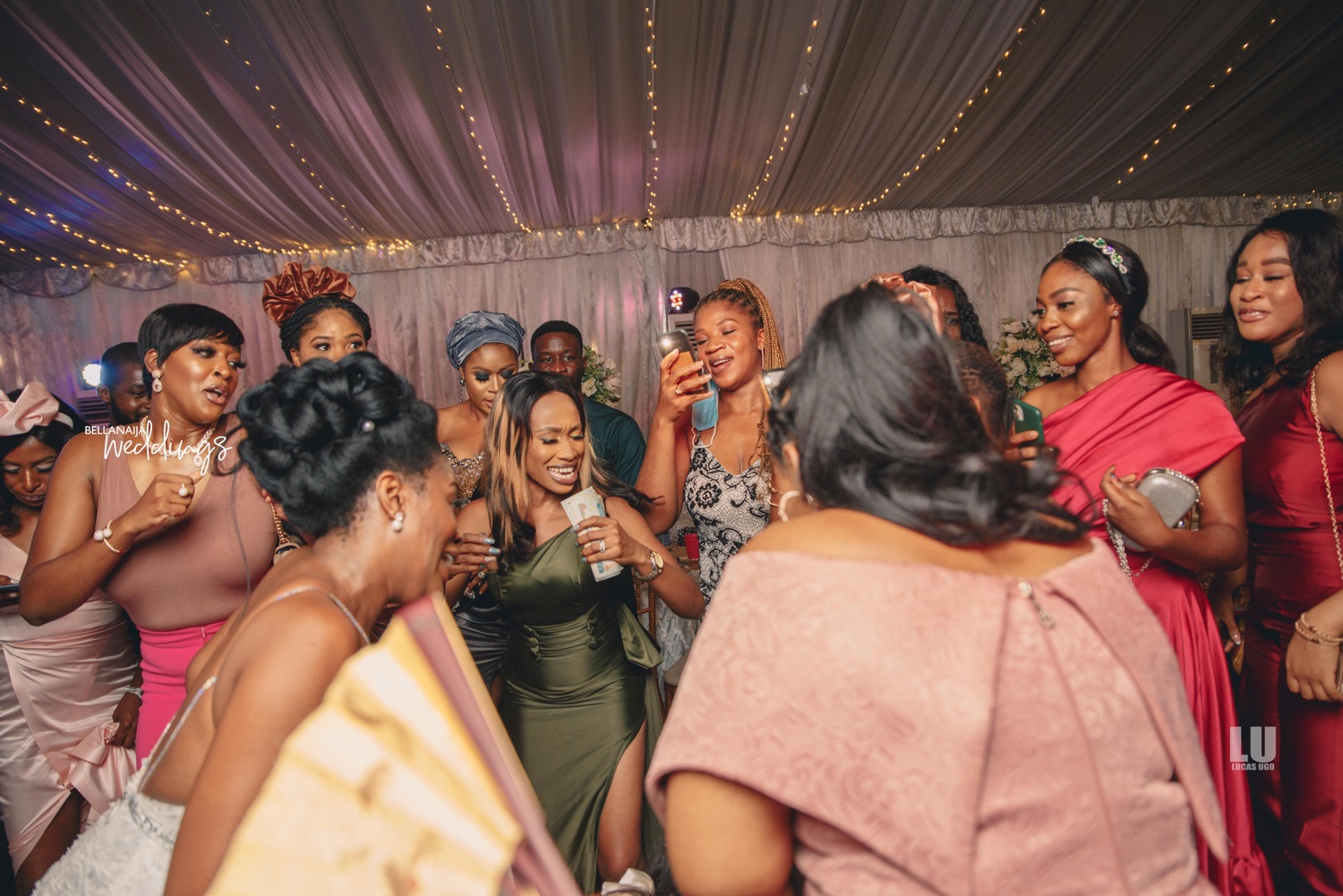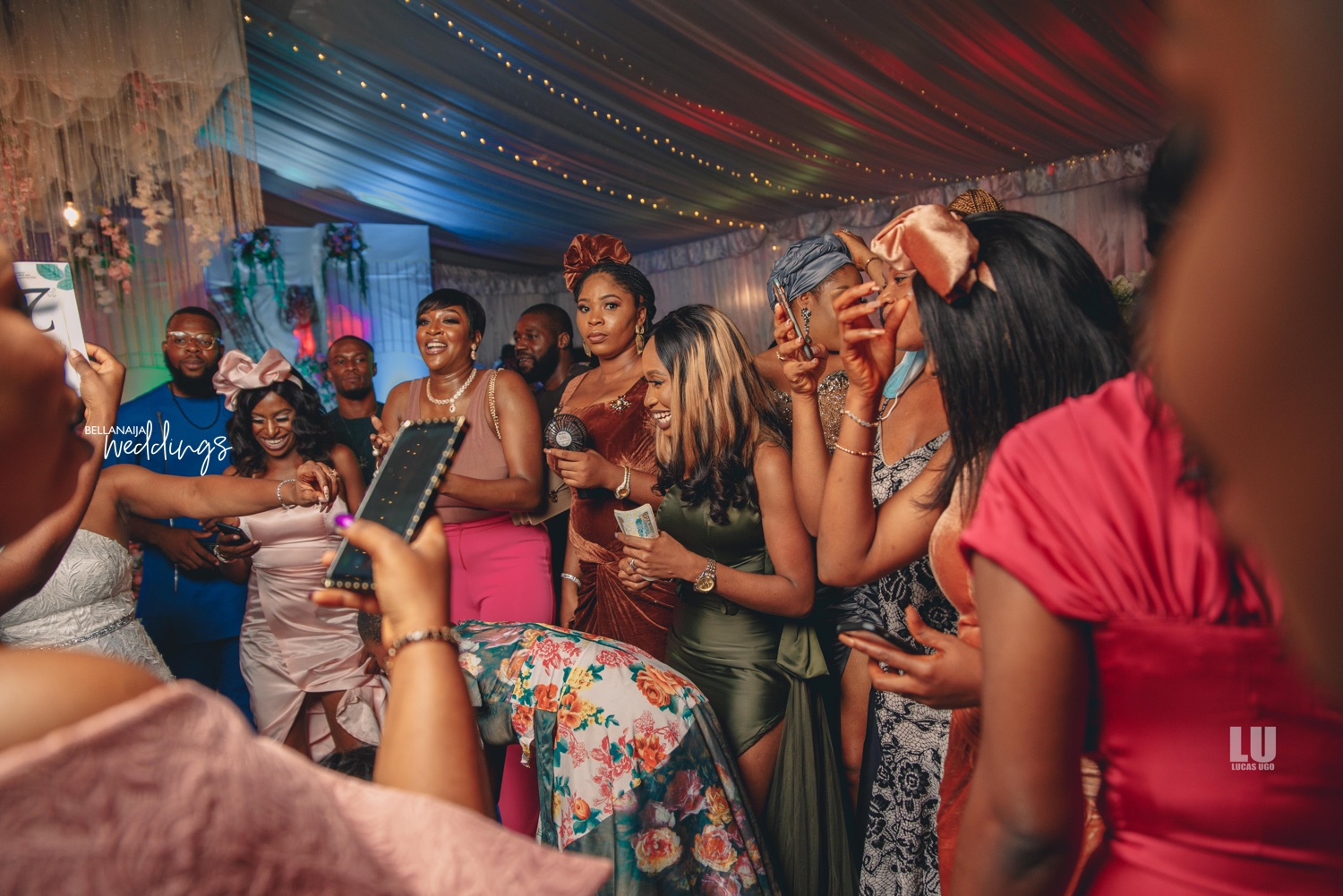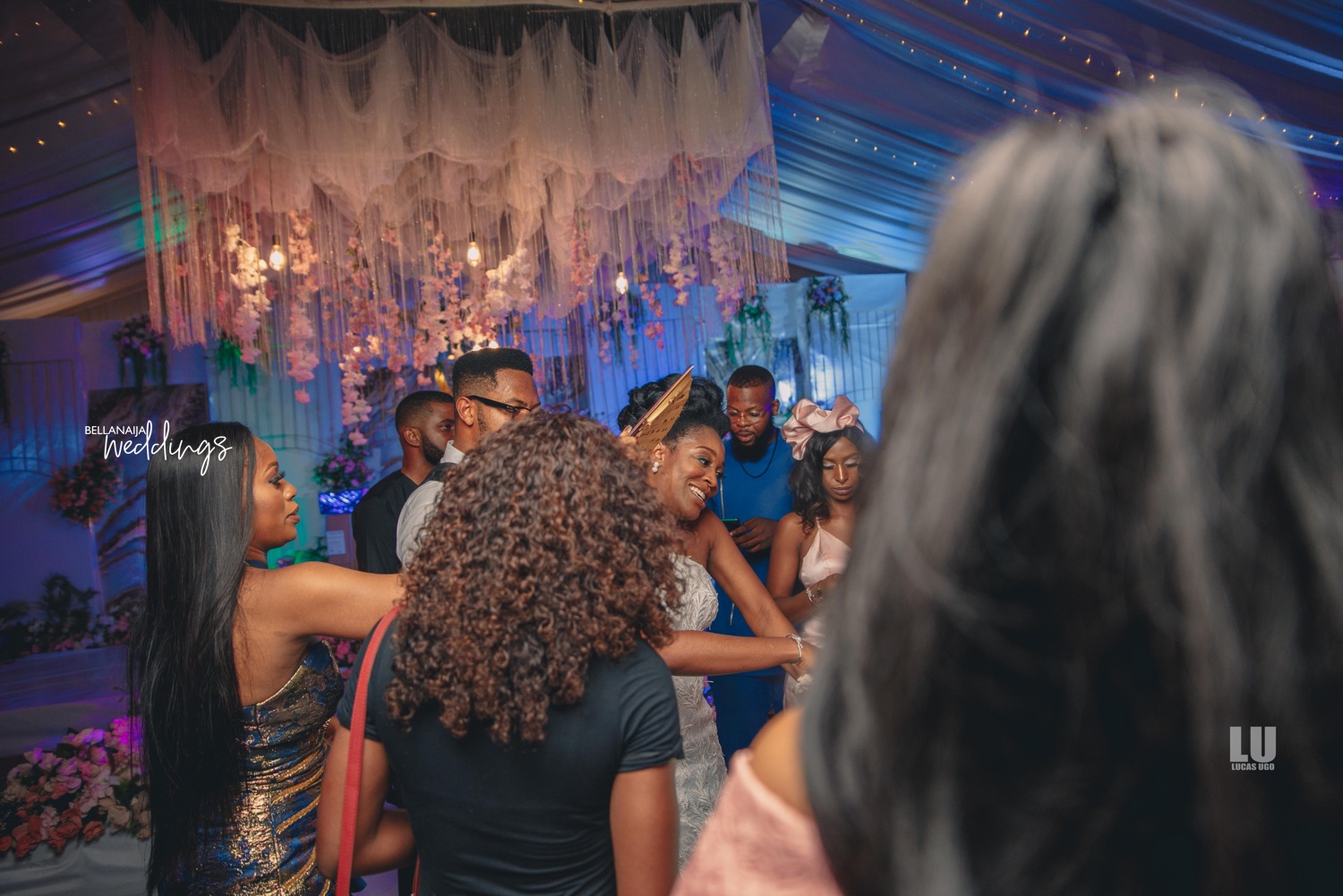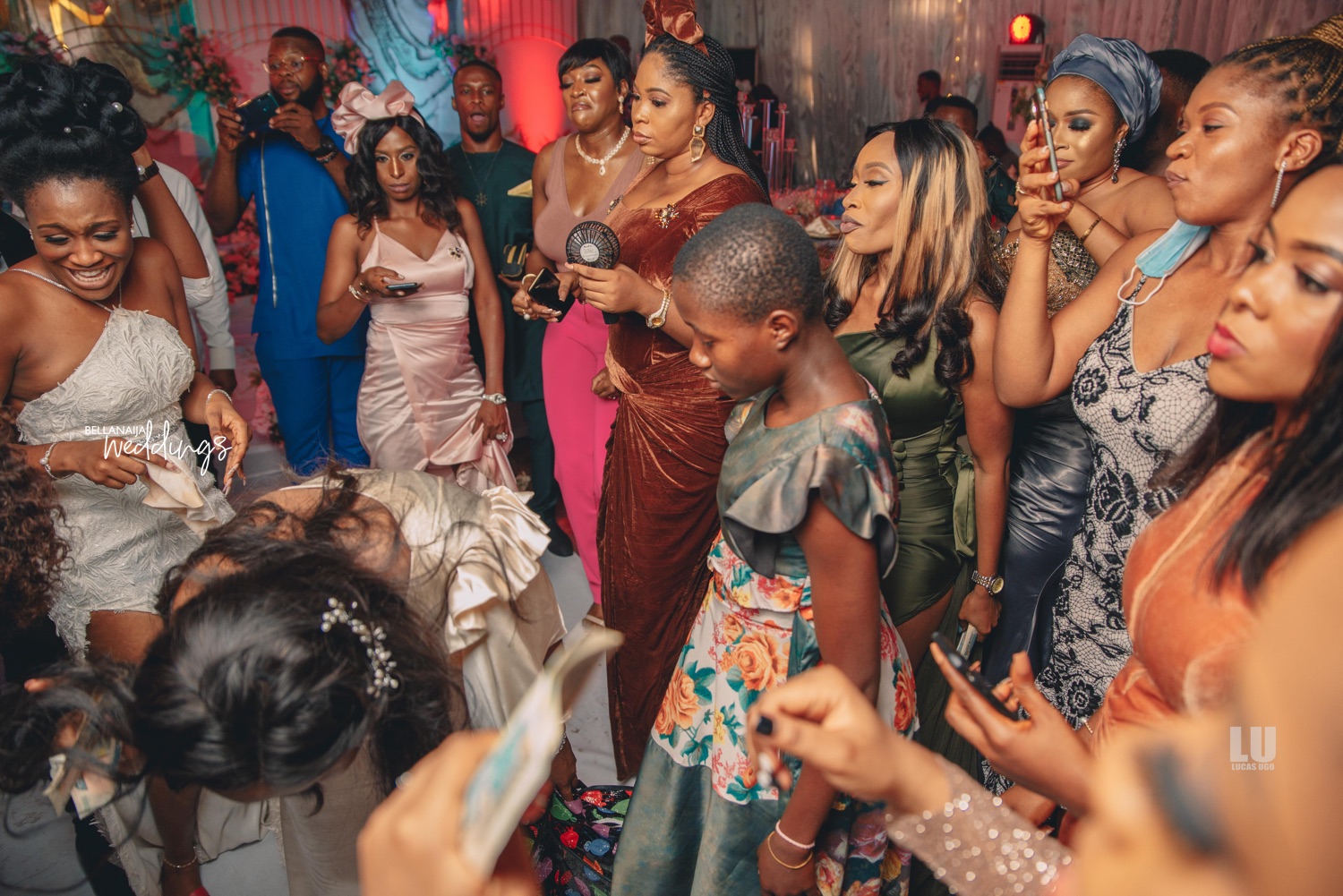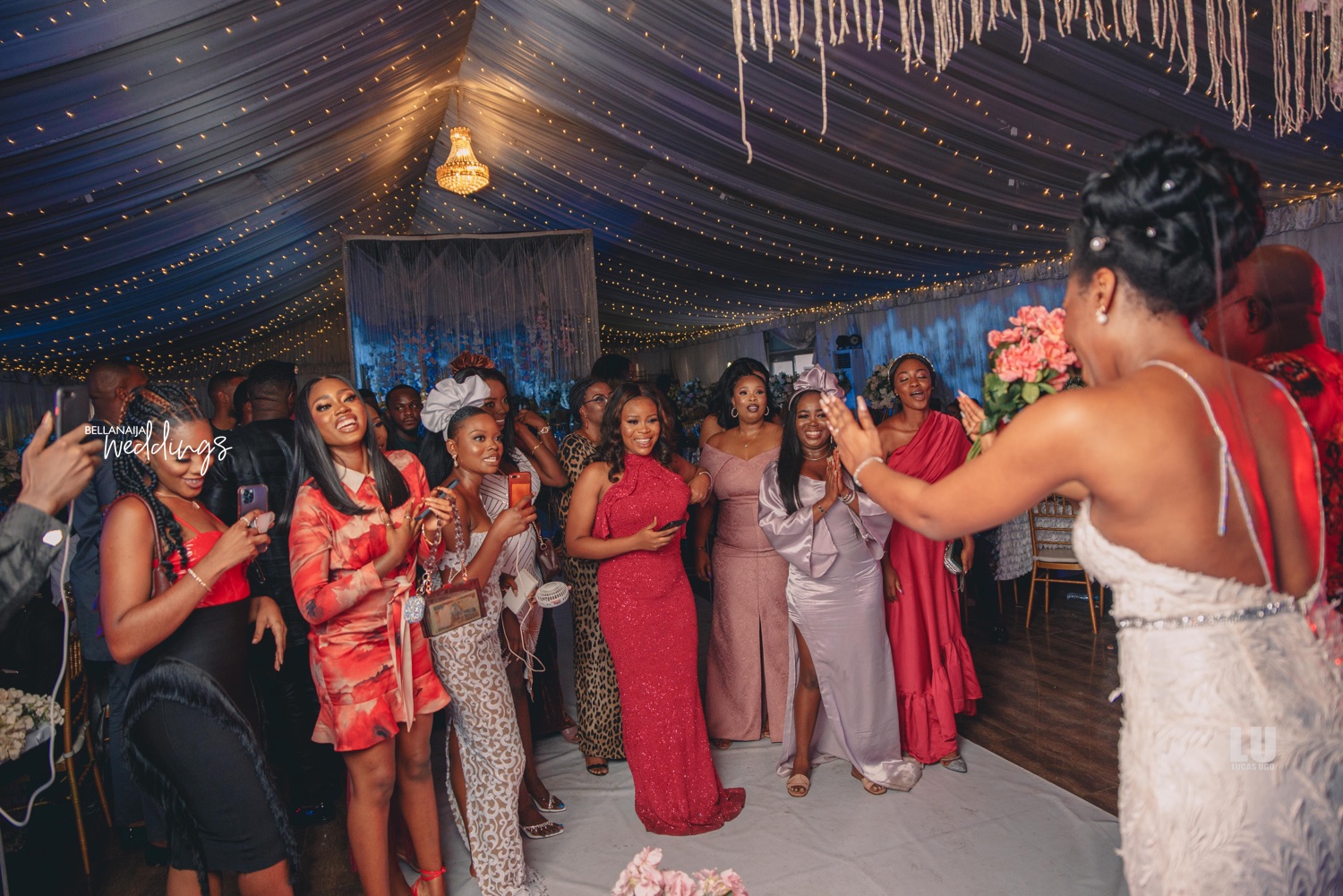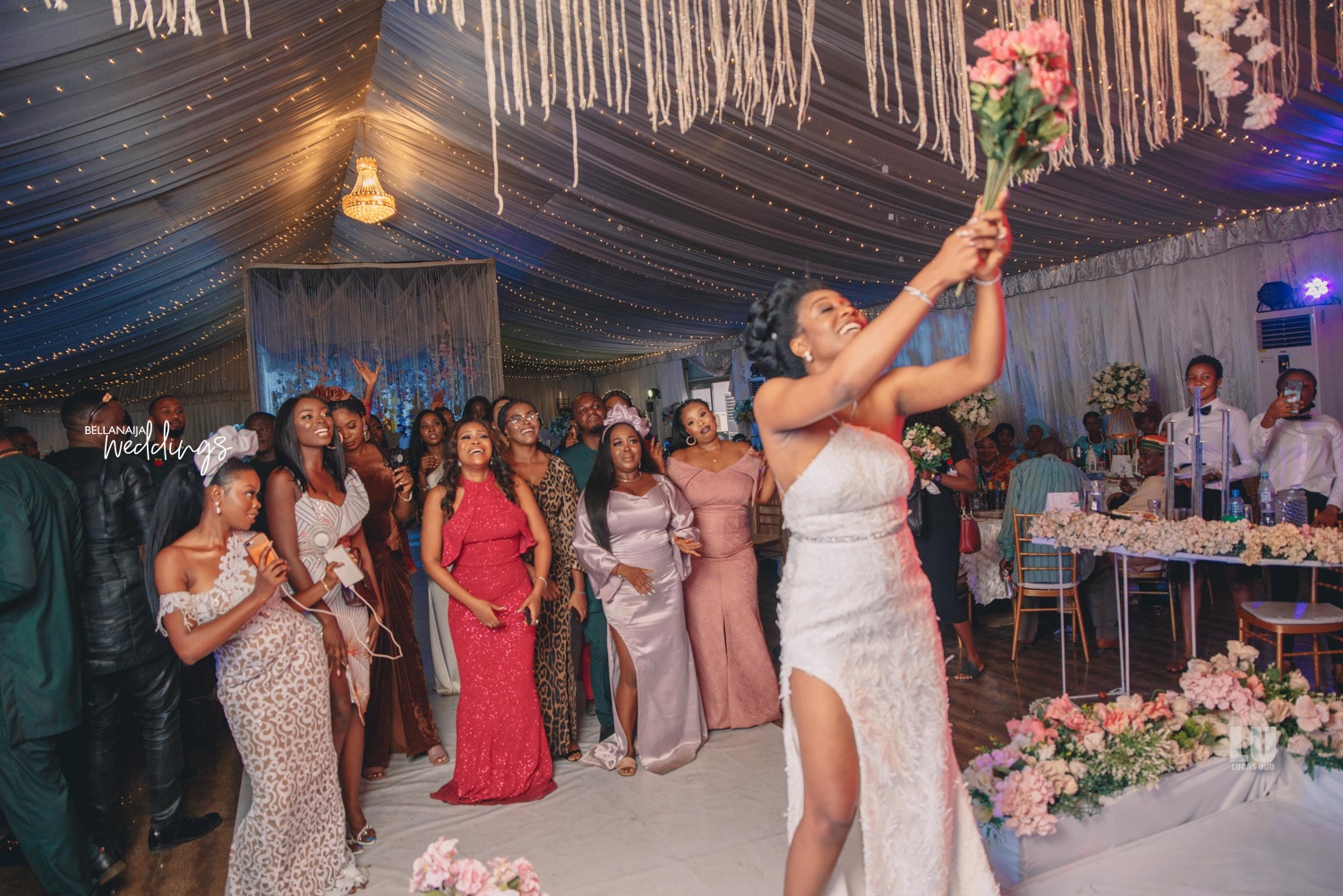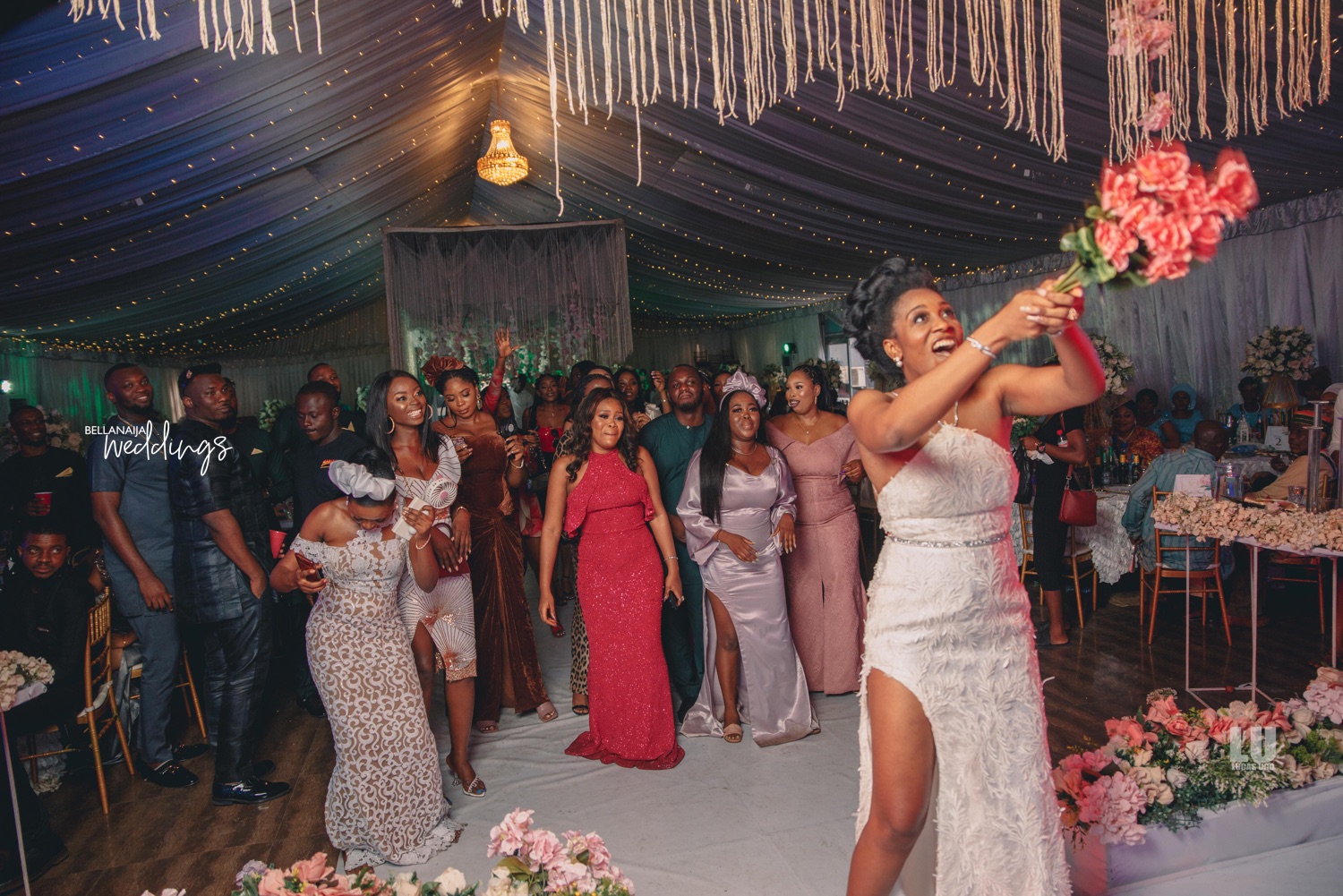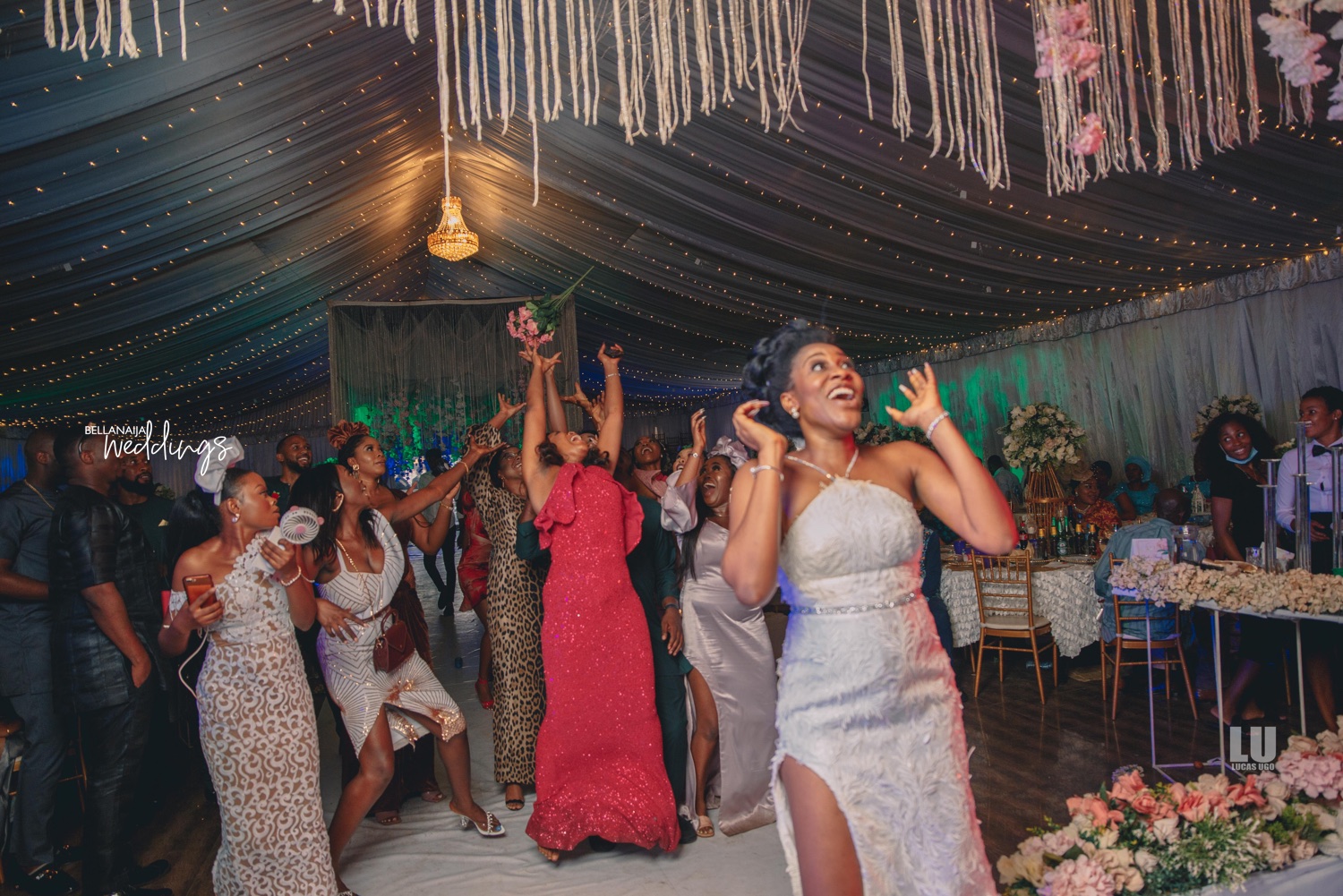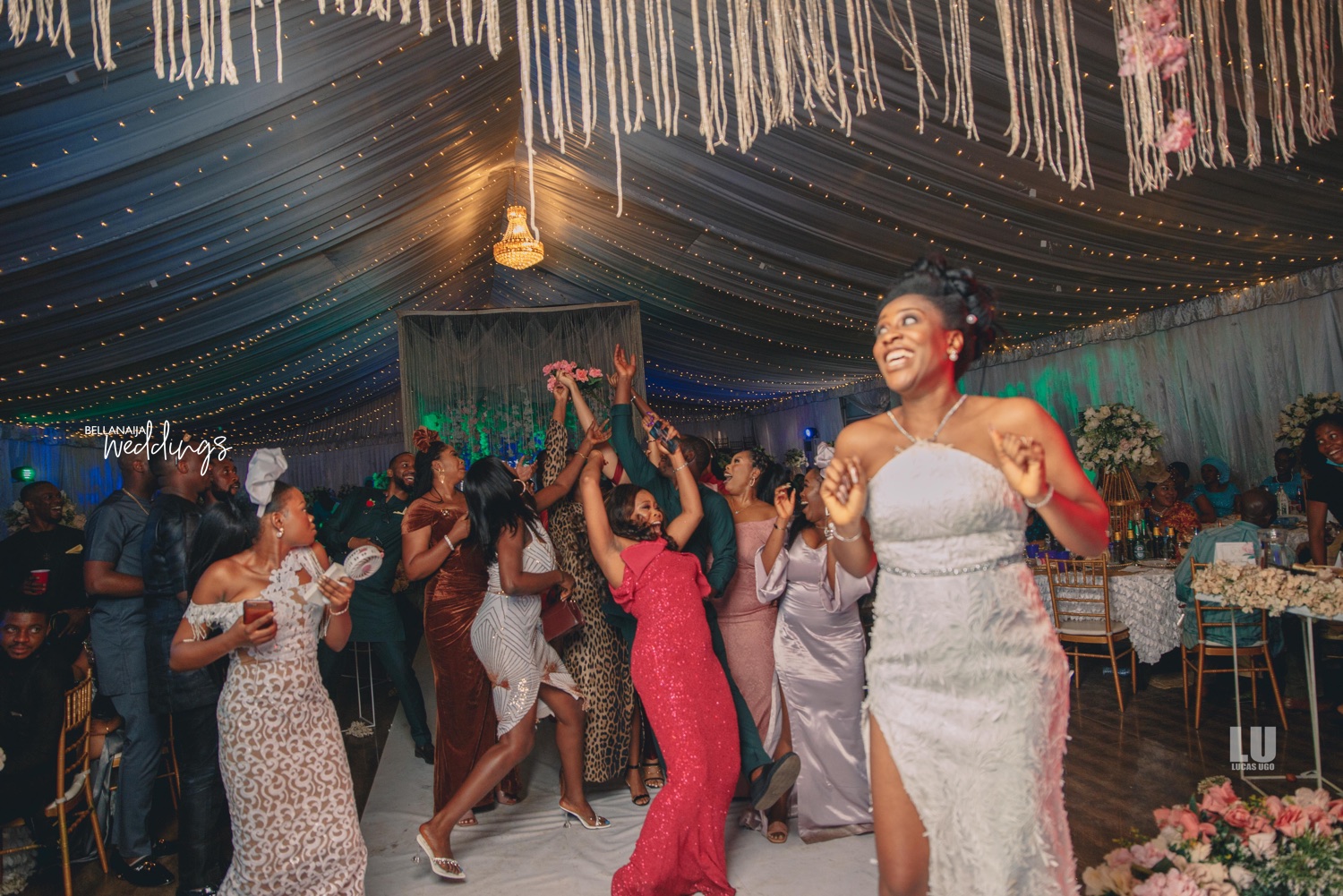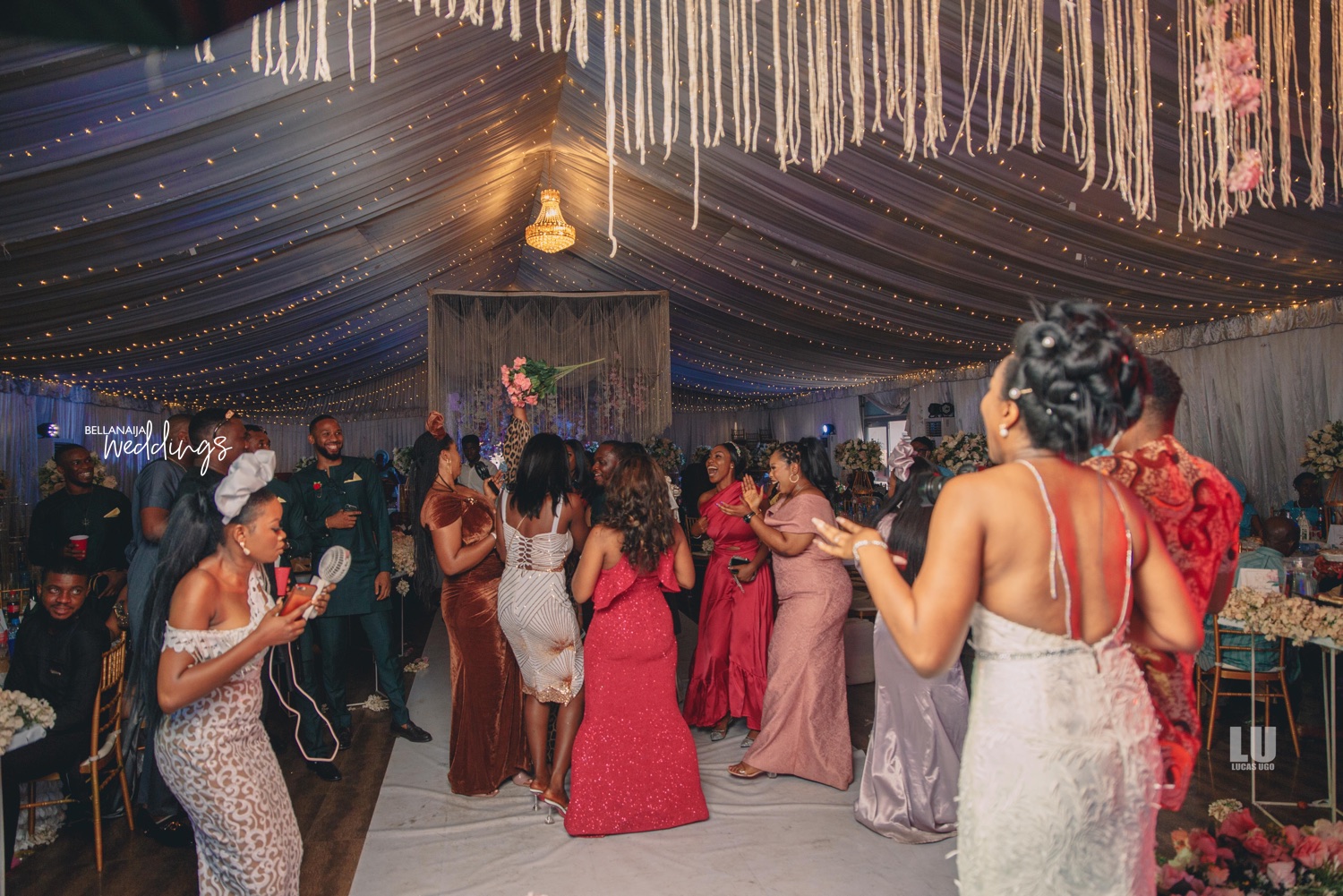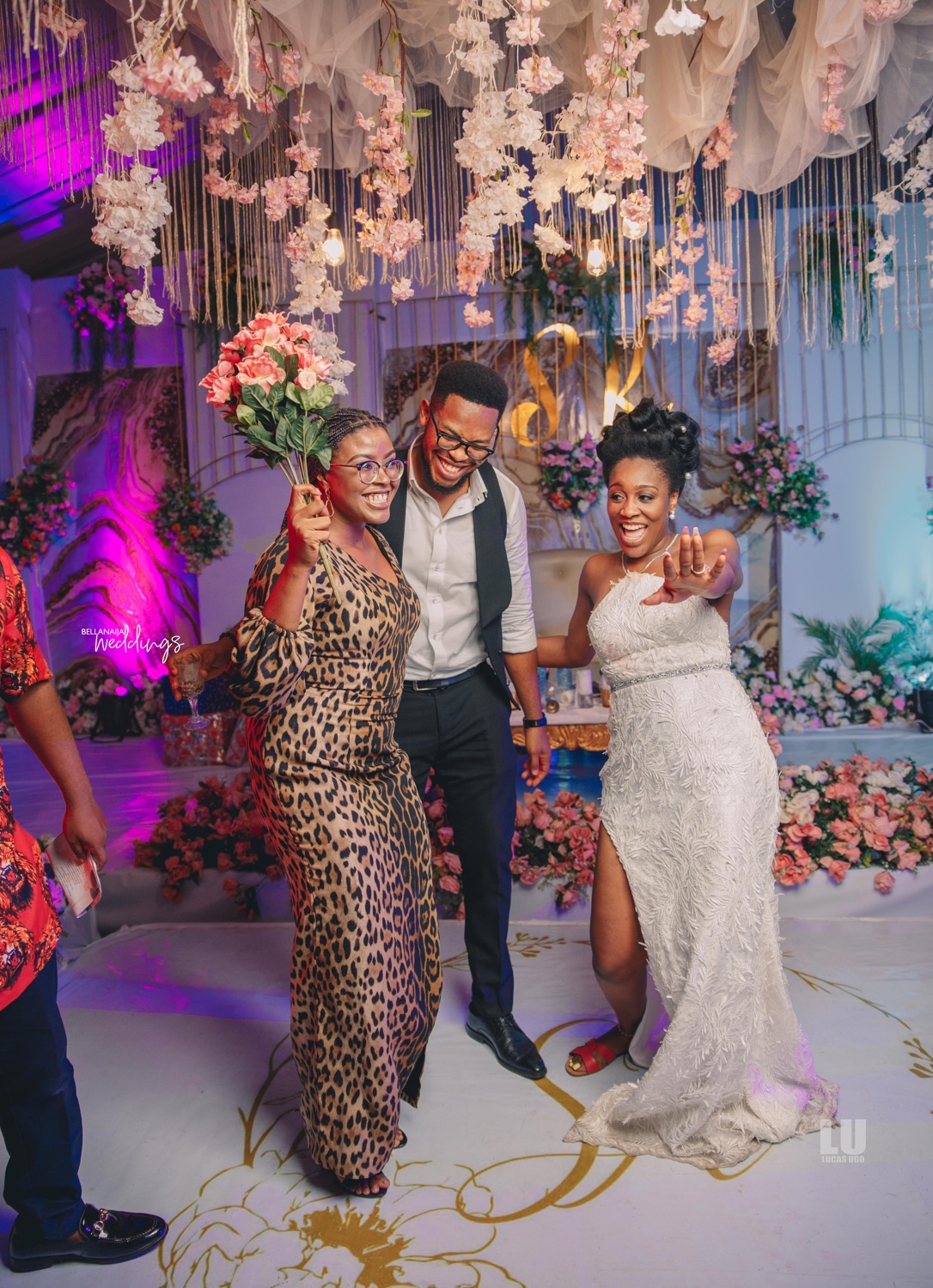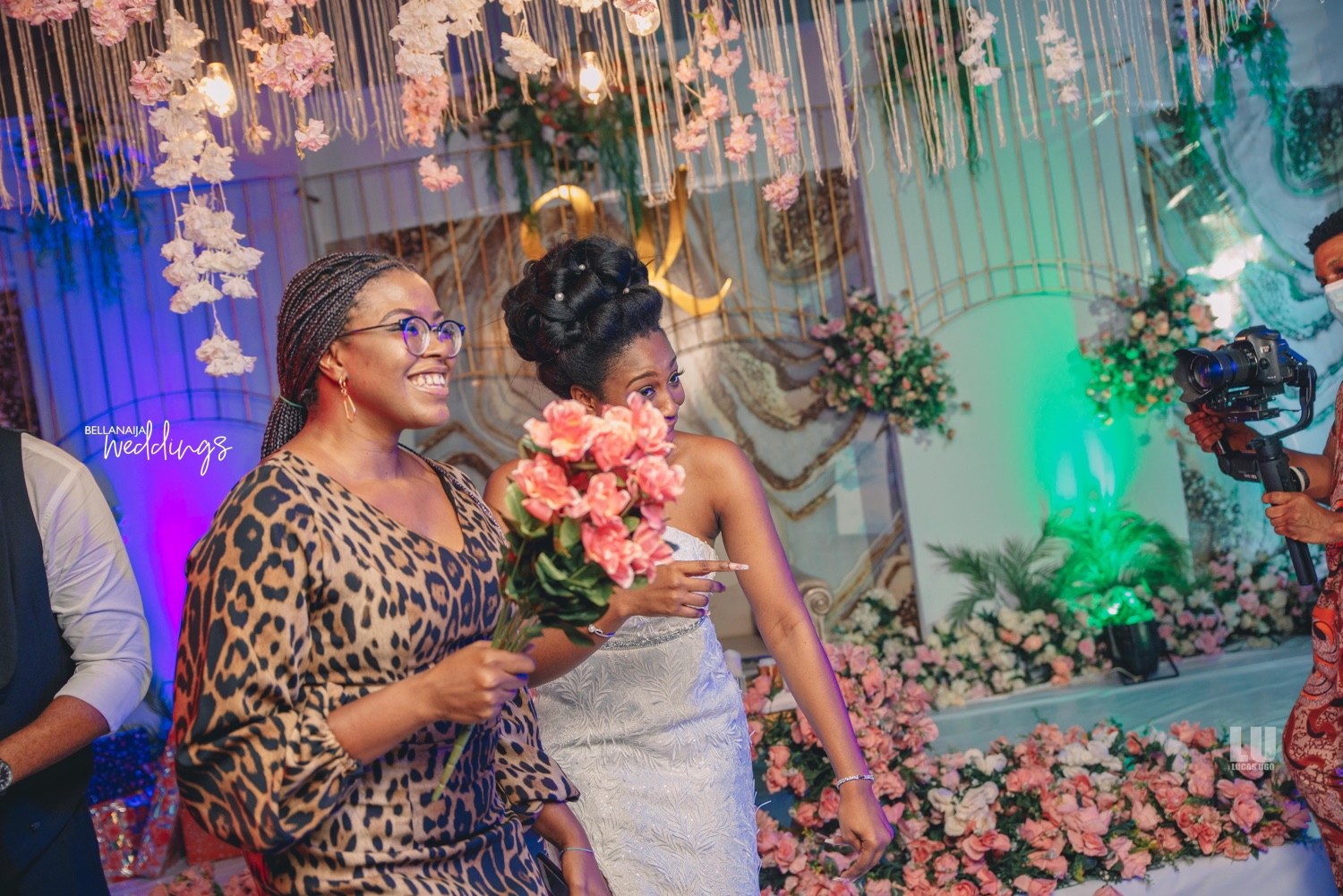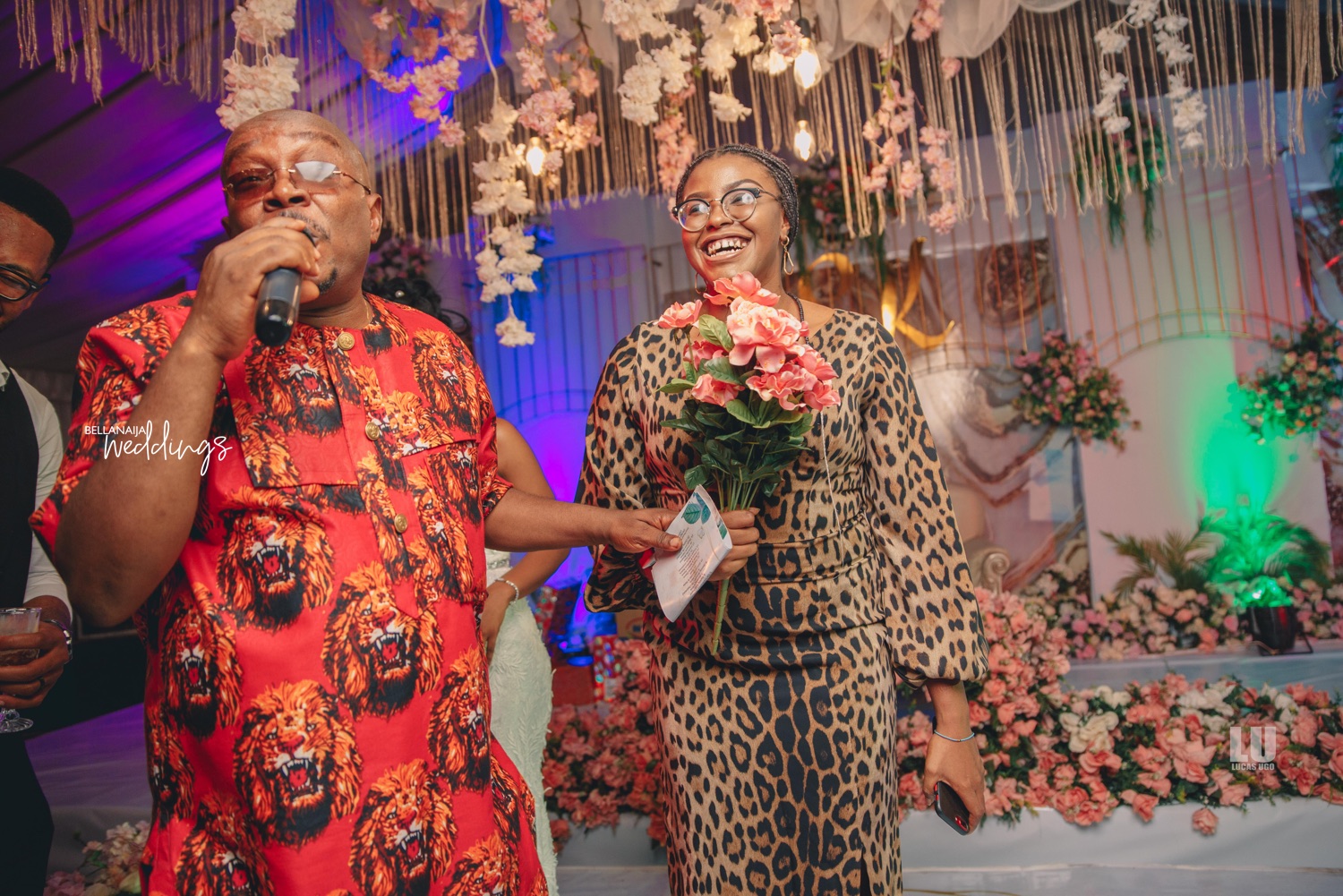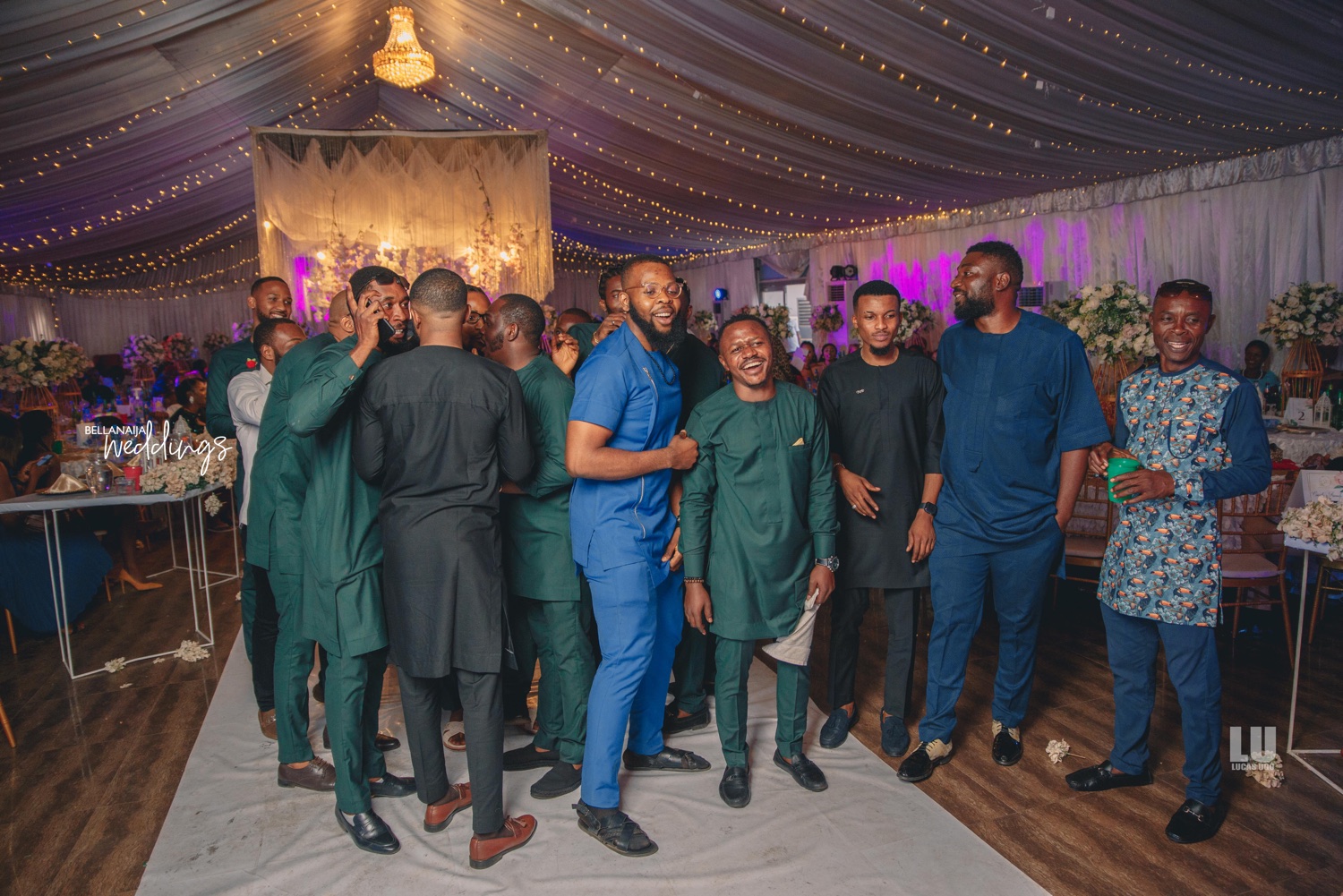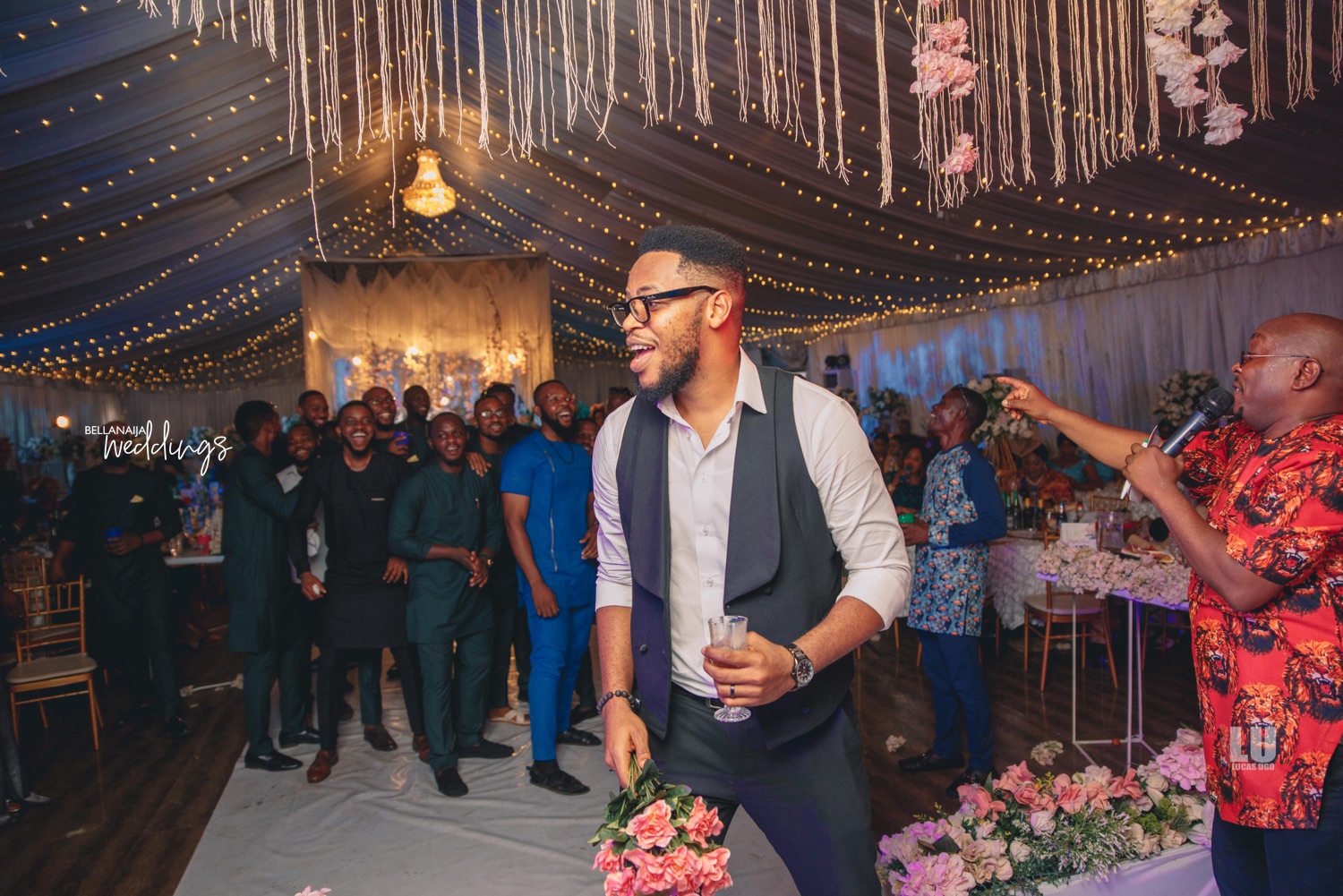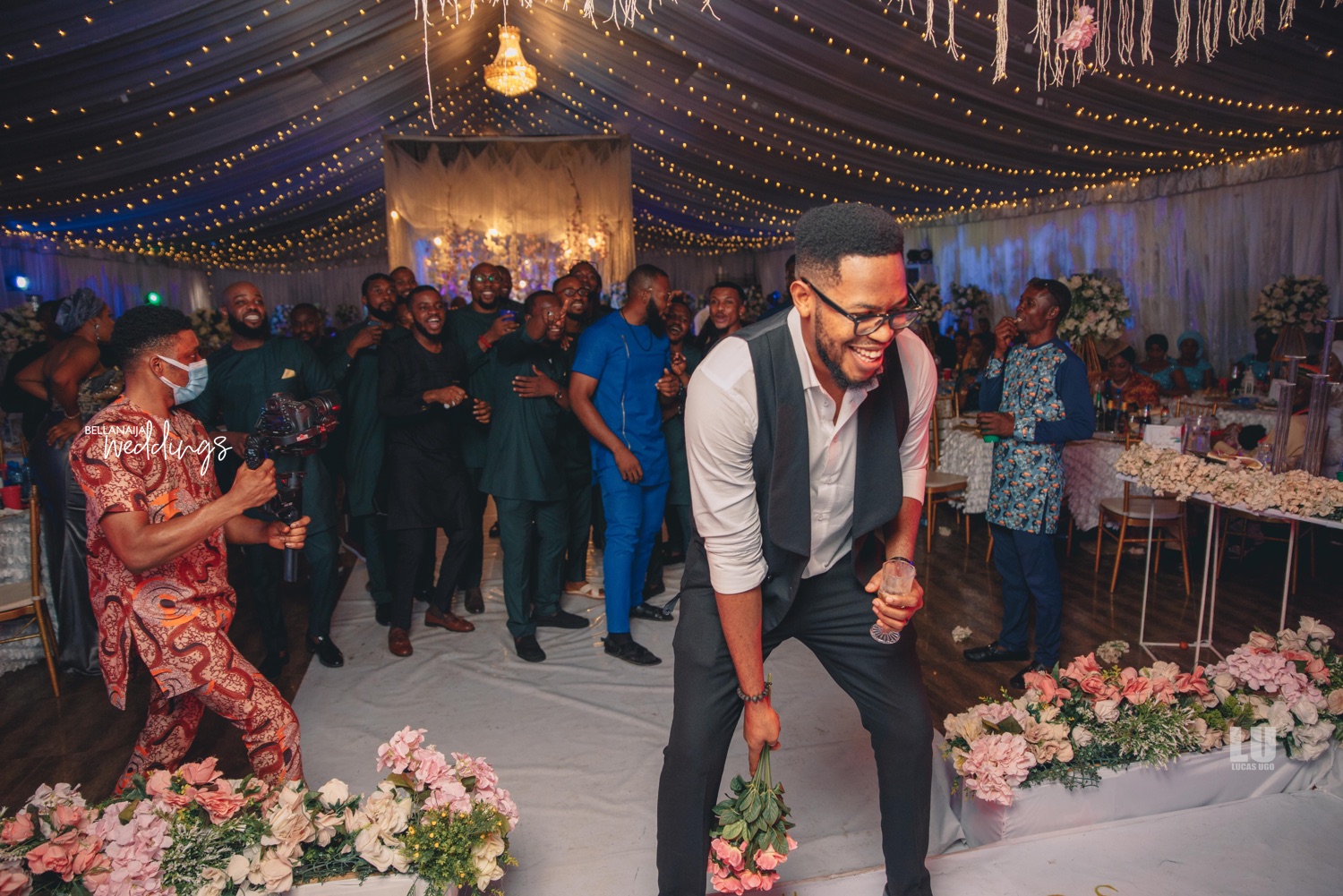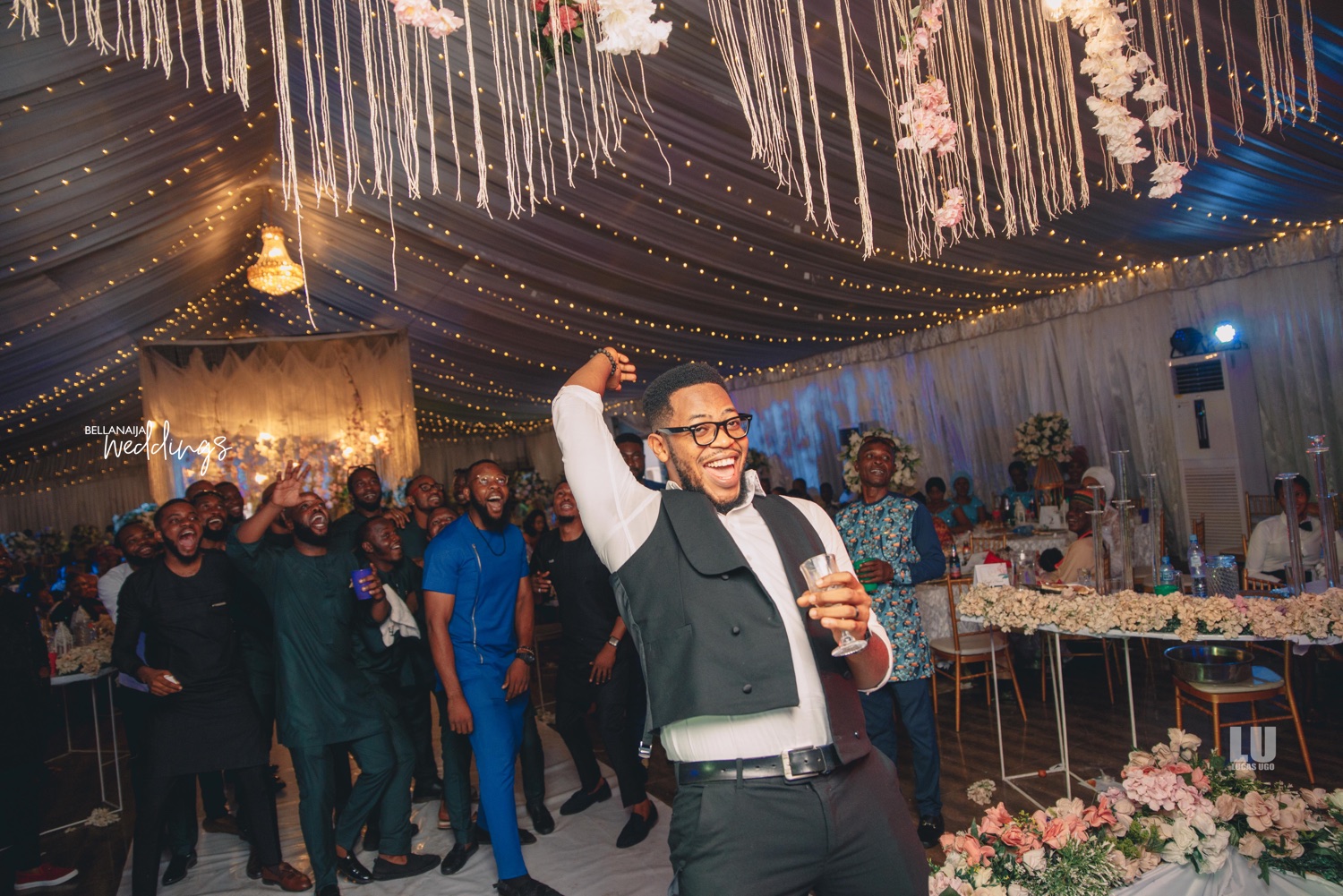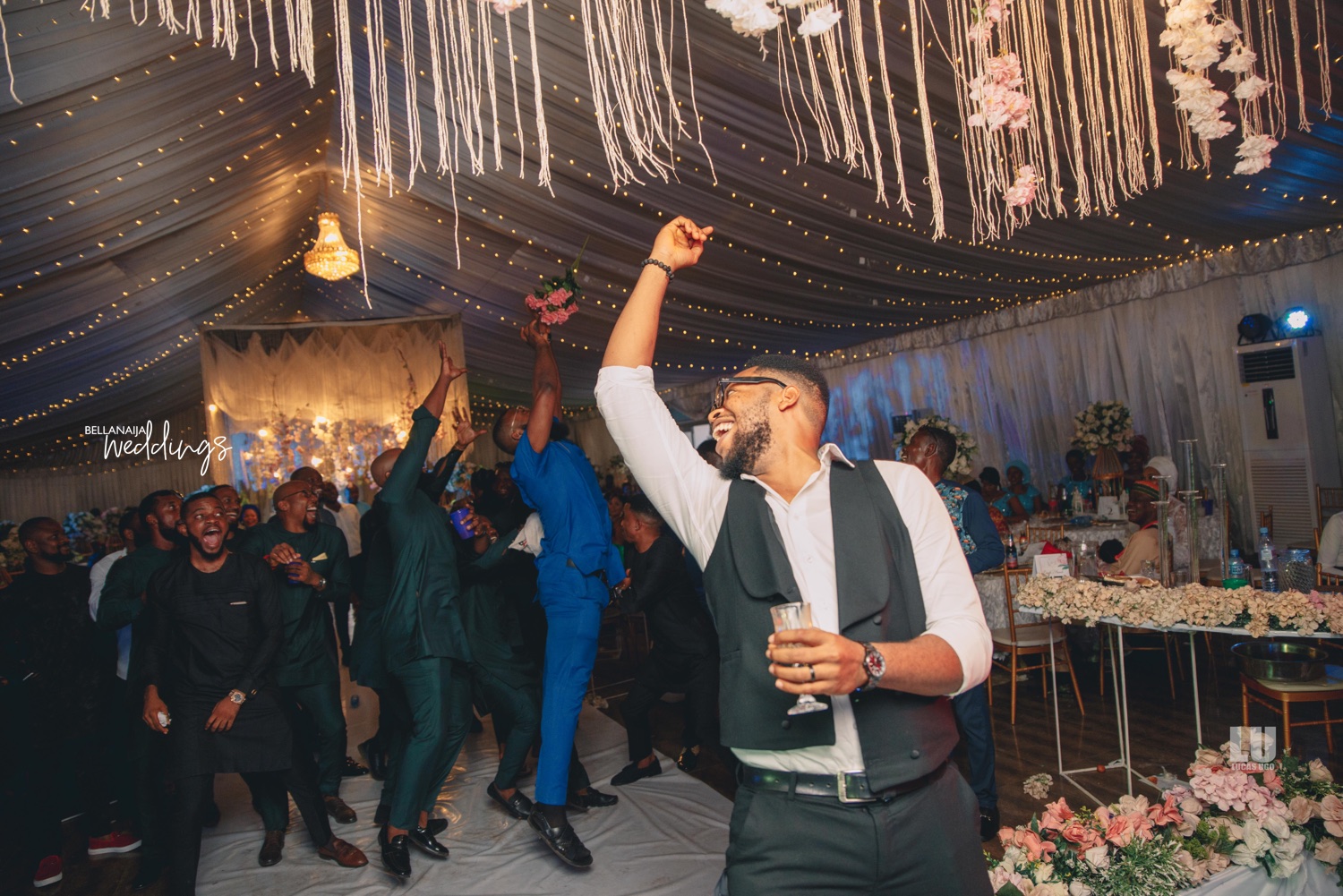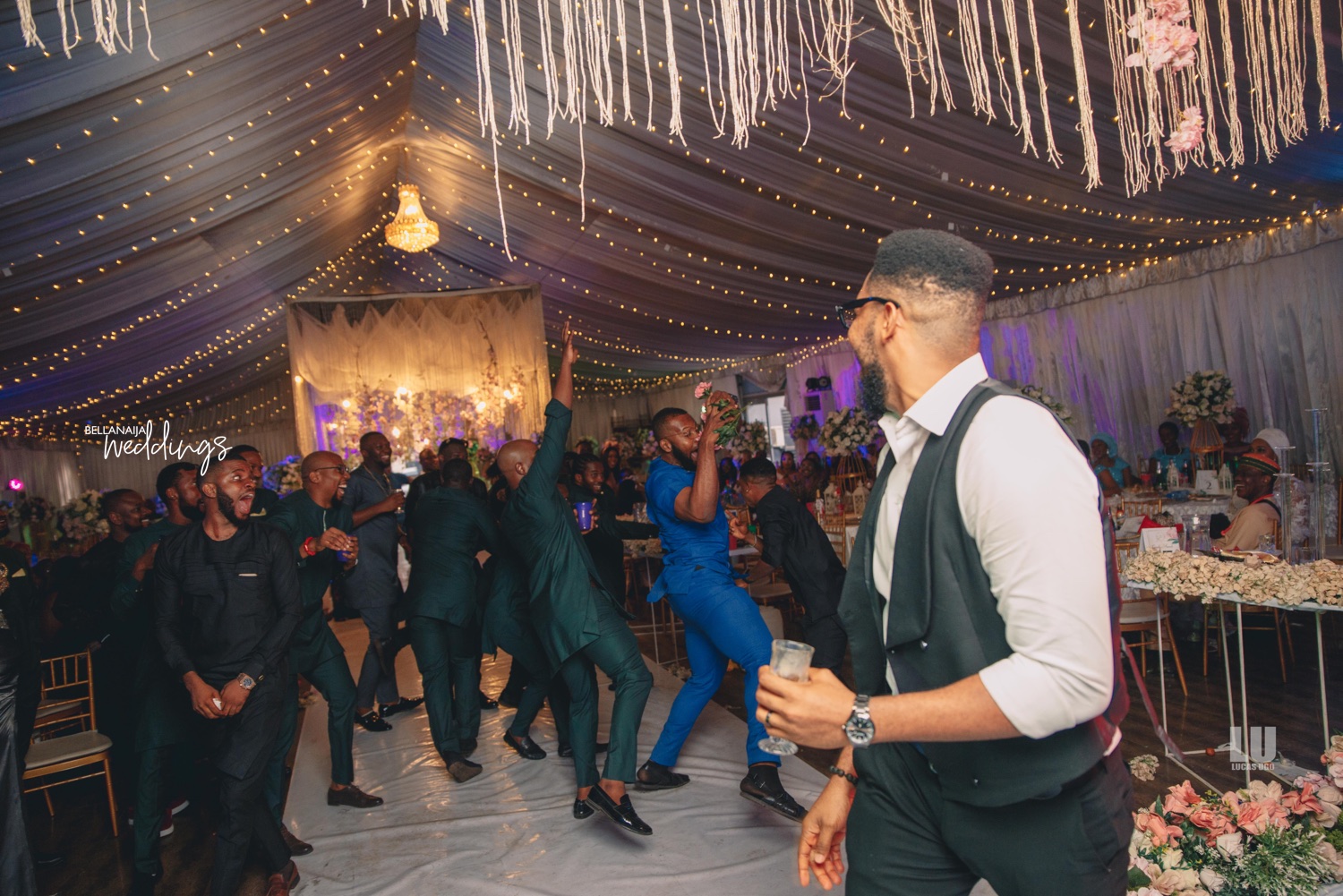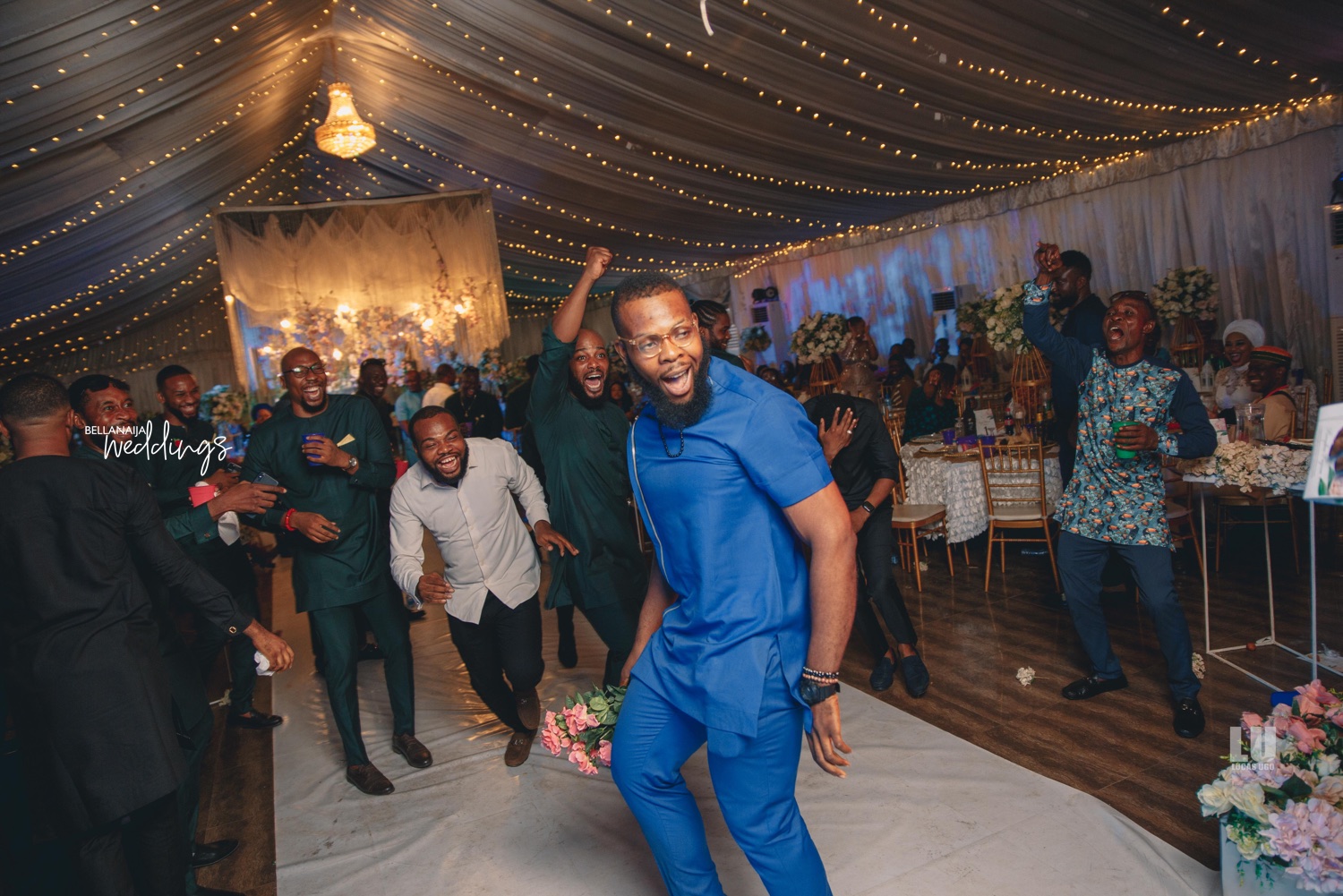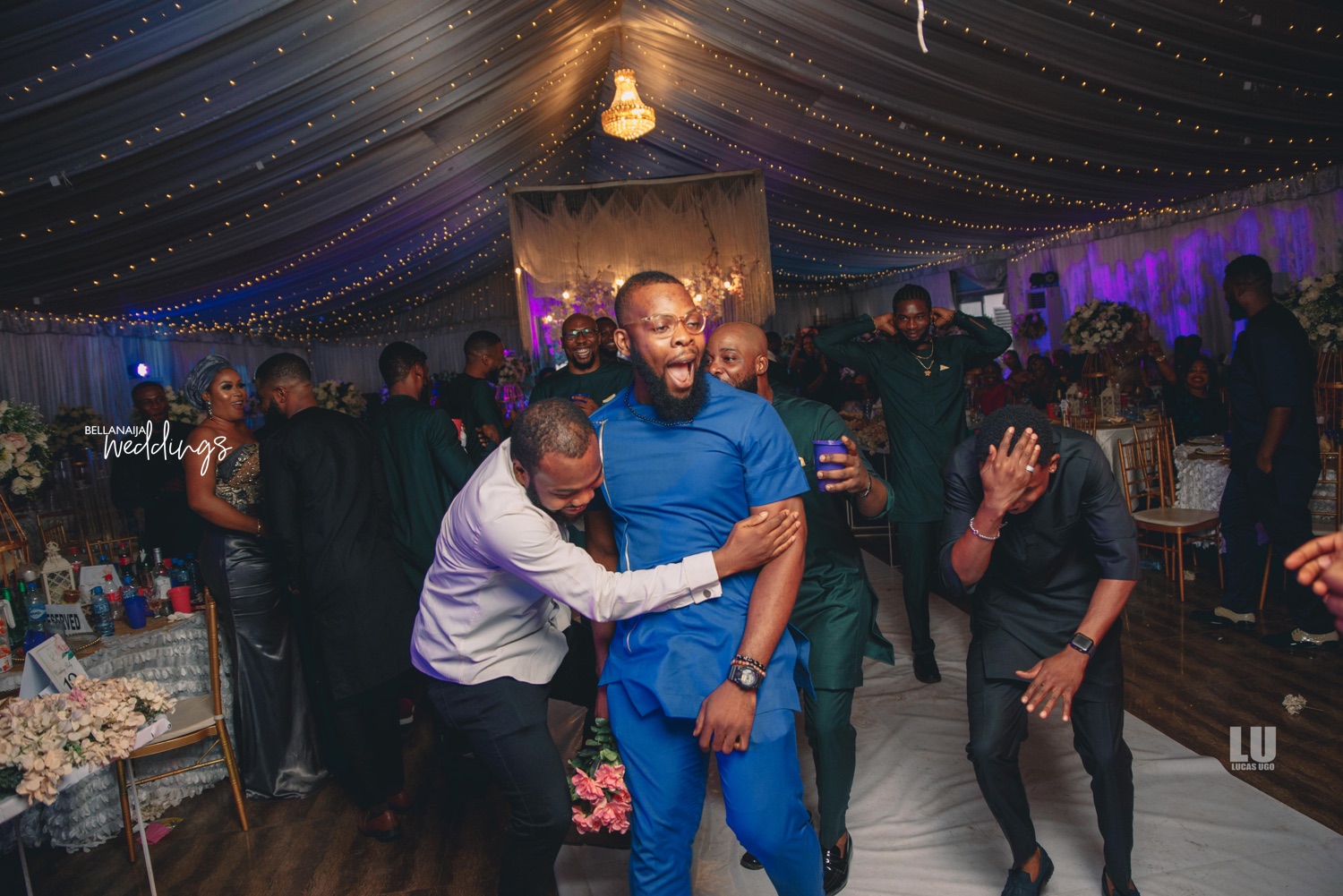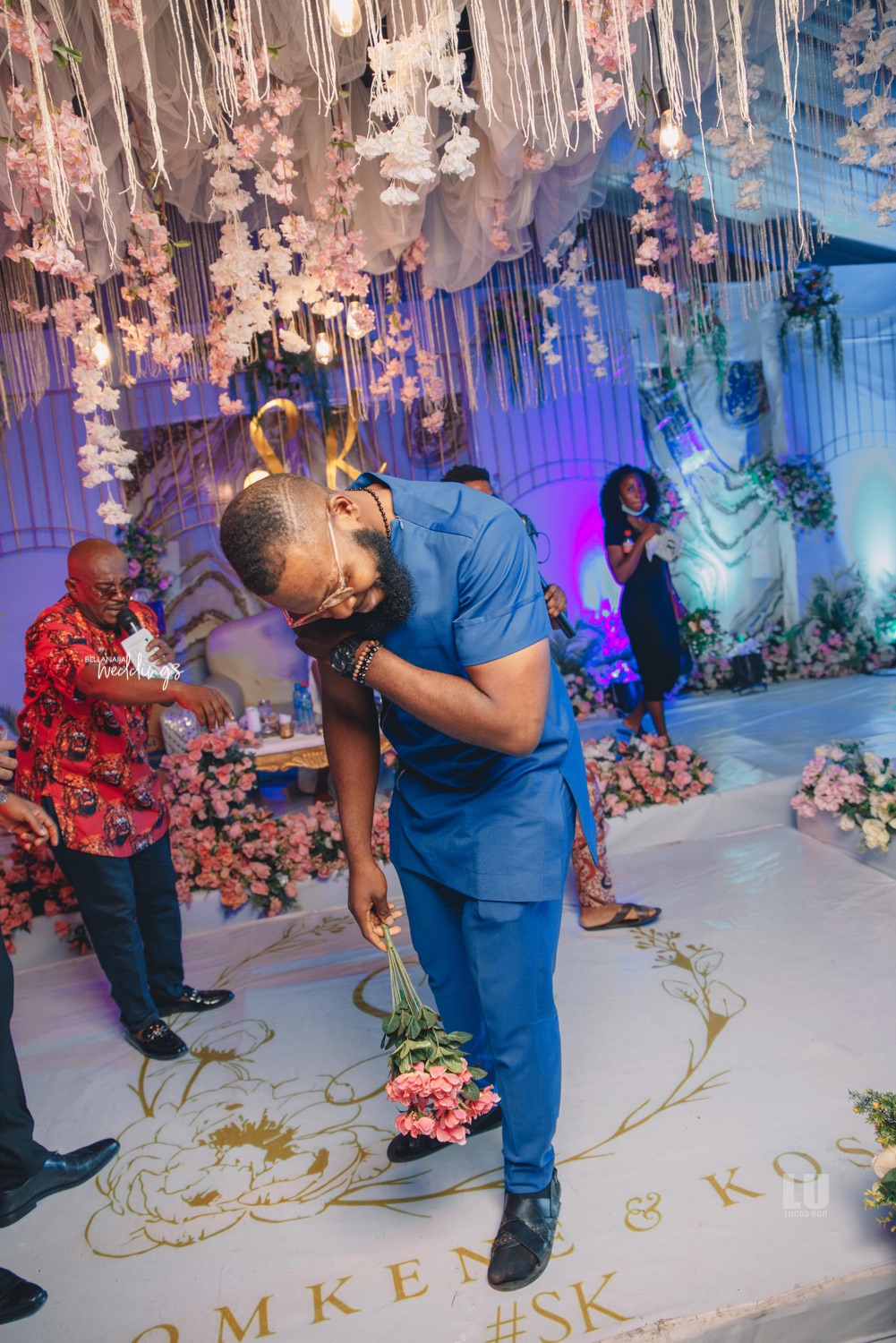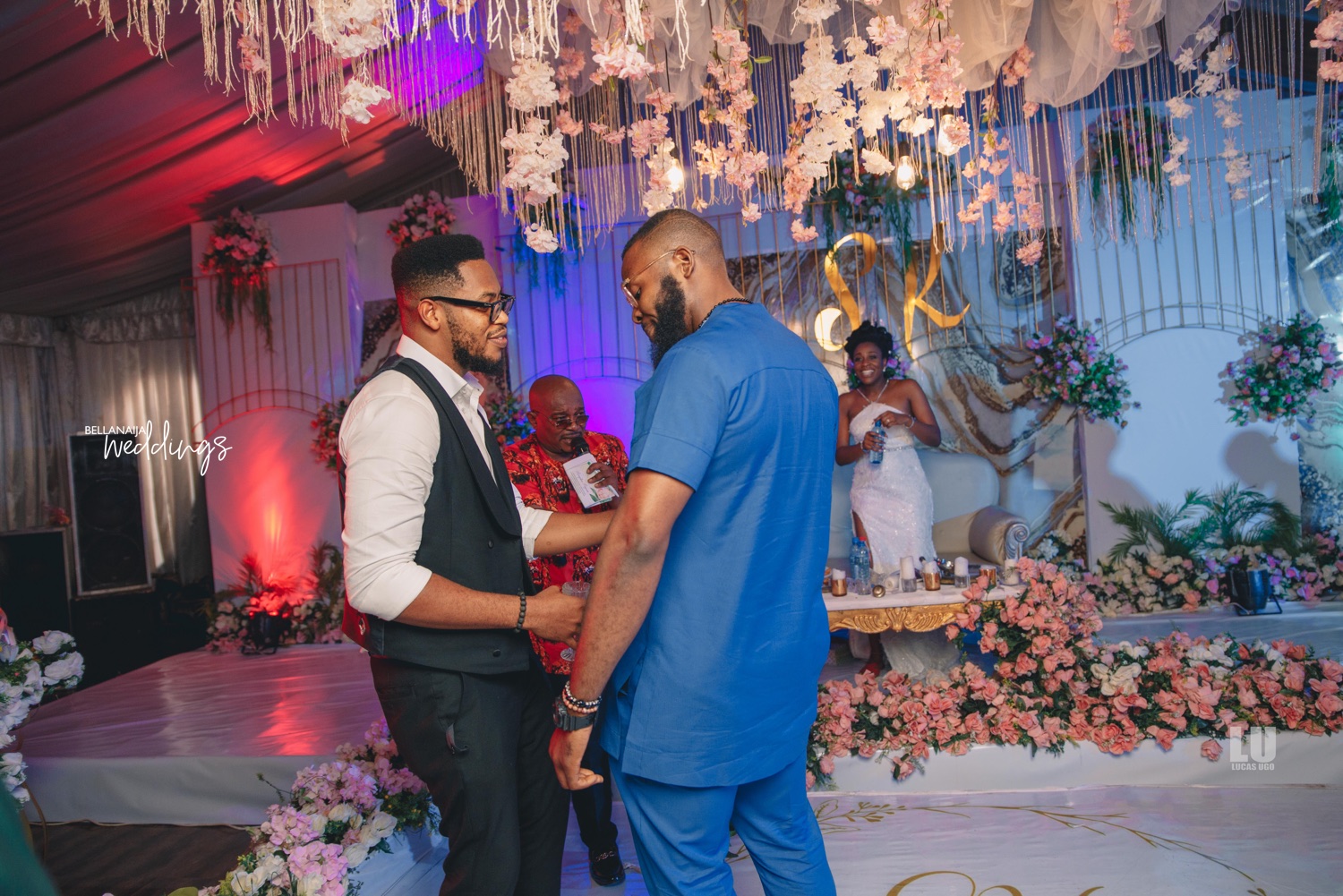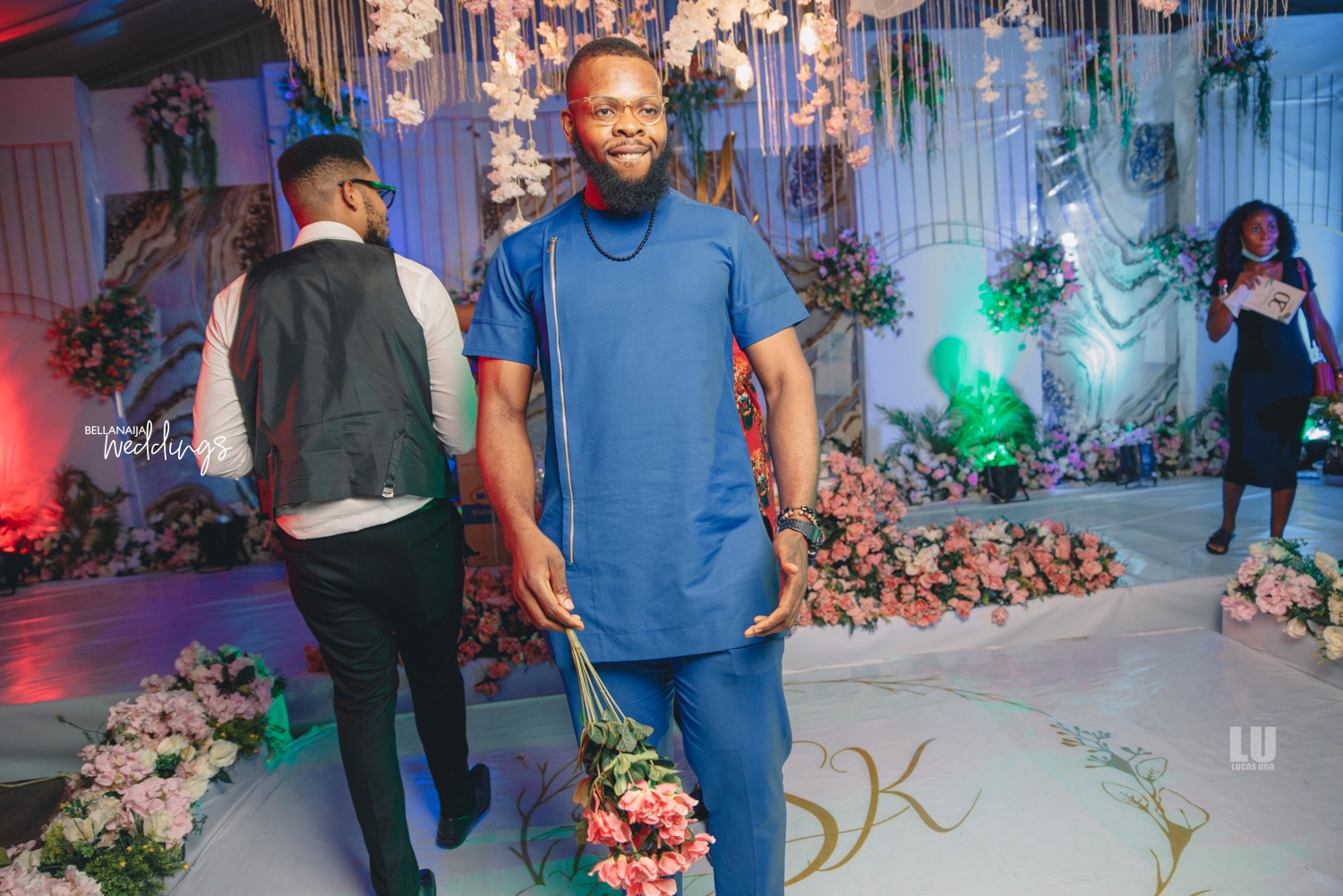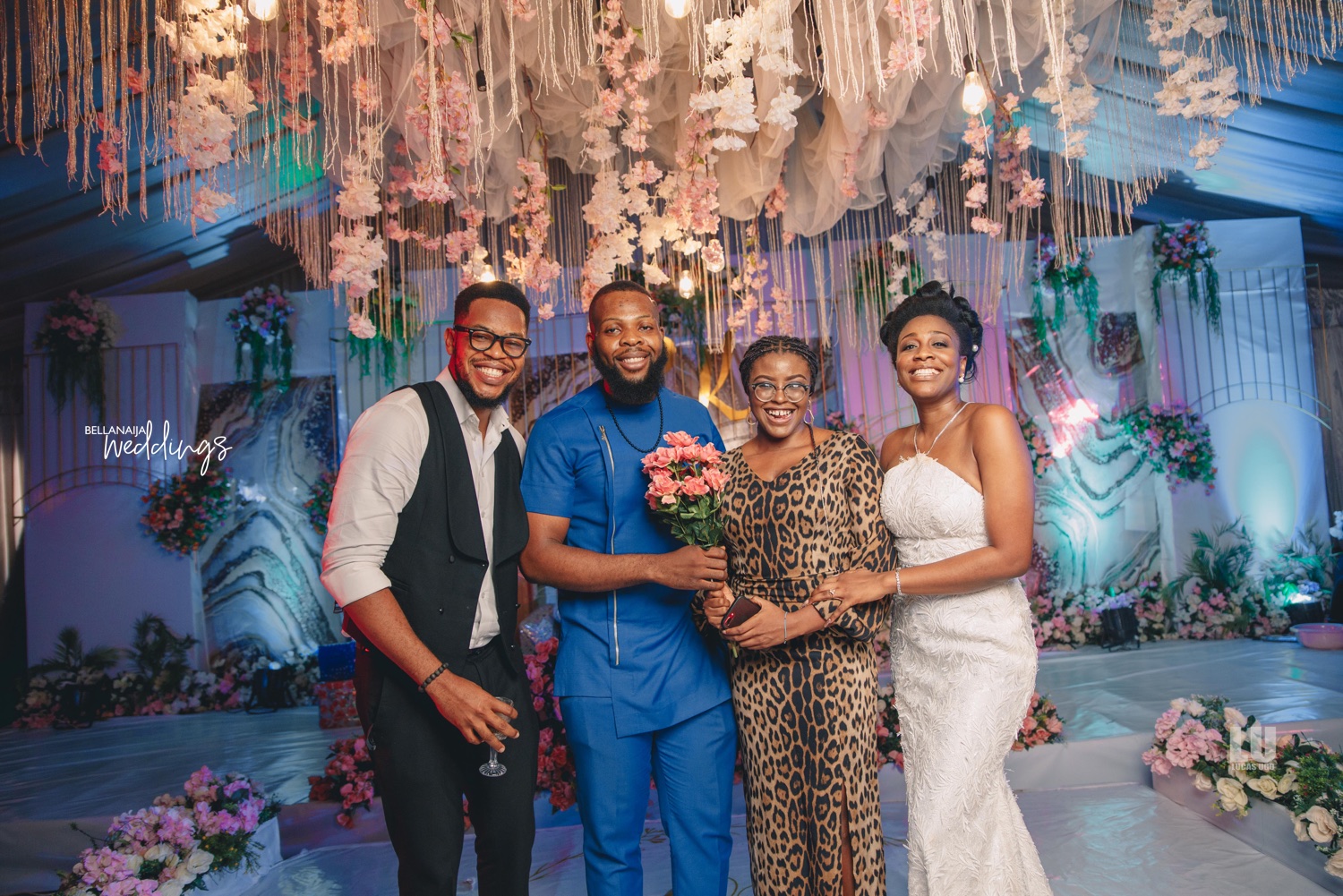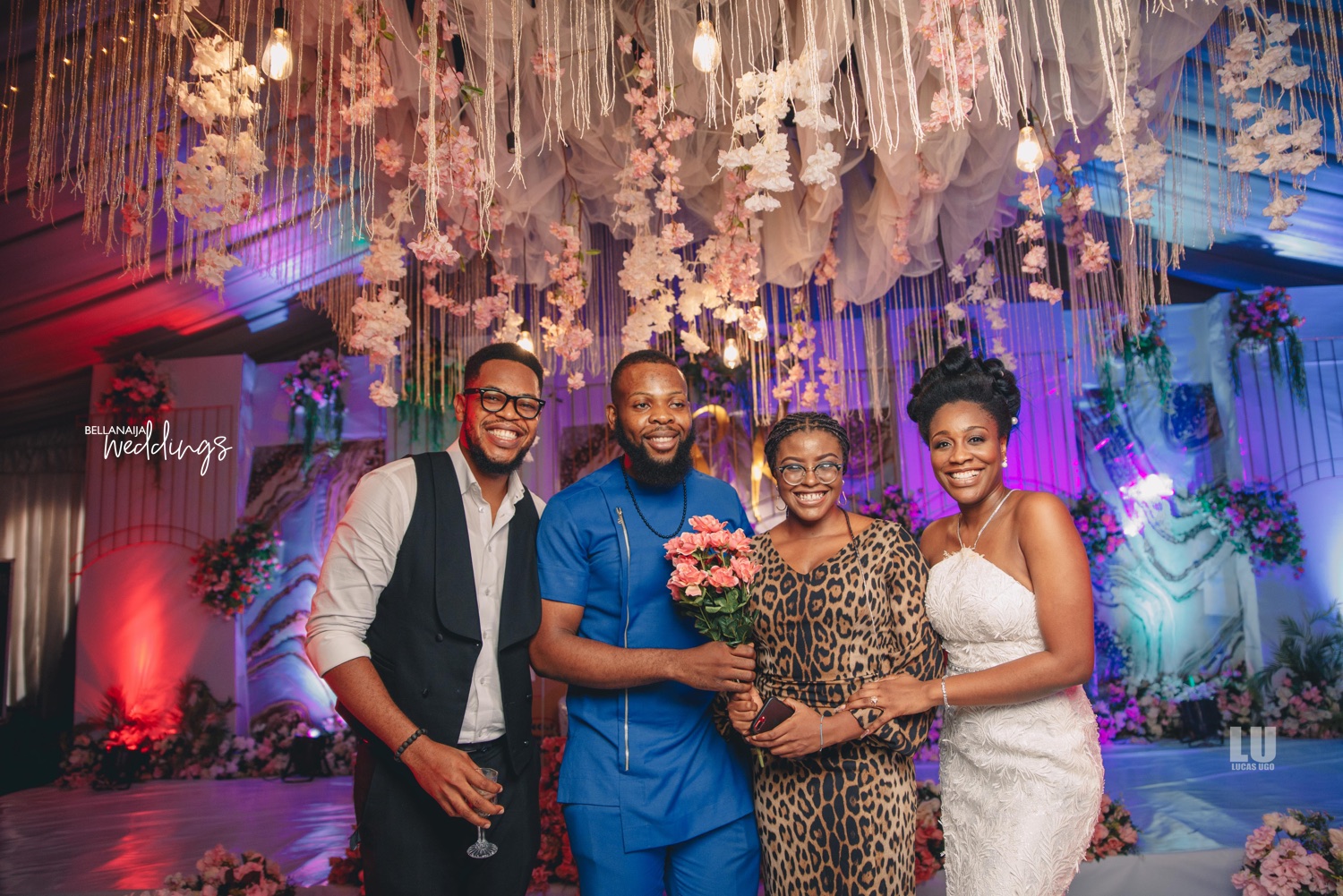 What's a reception party without the couples games! ?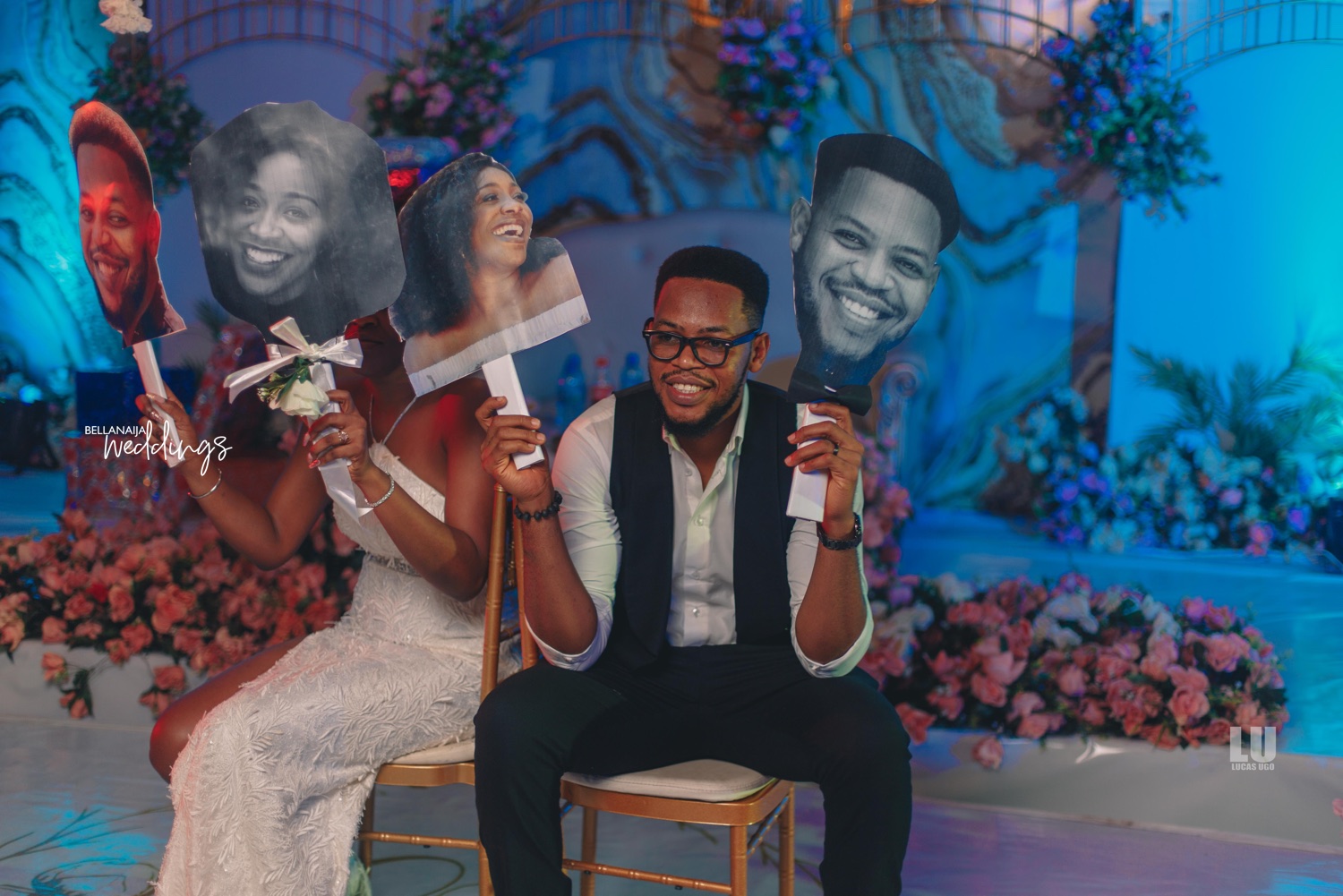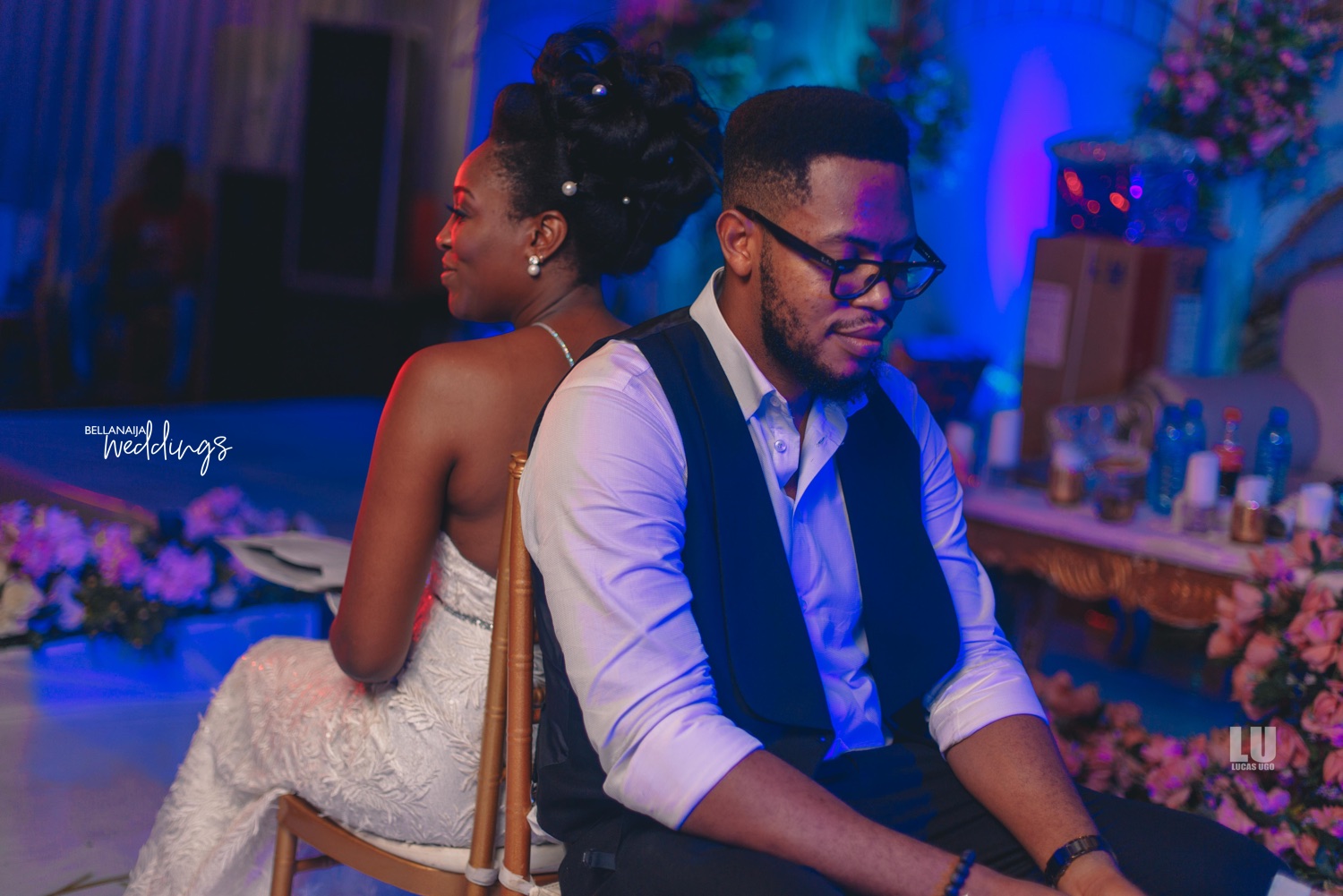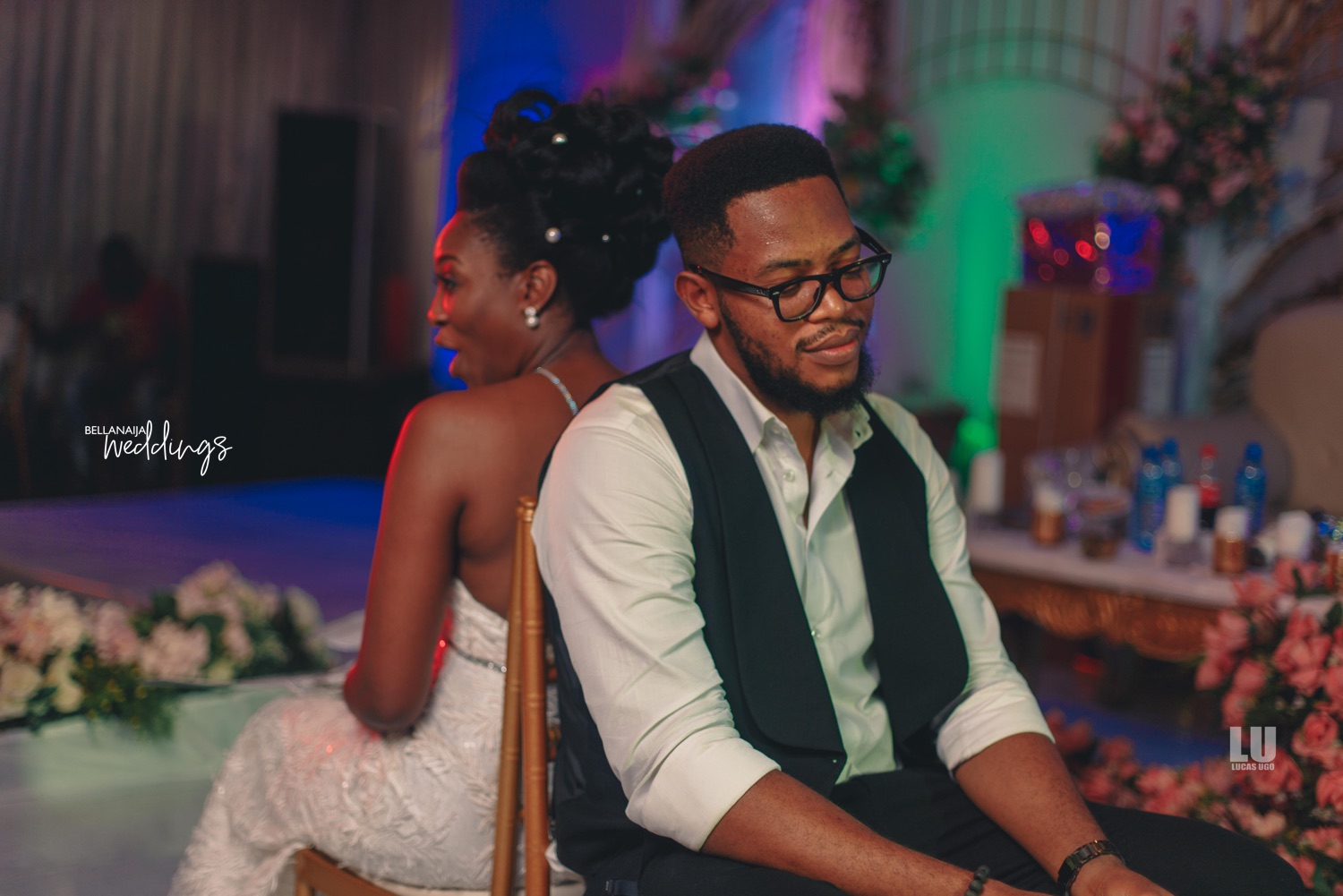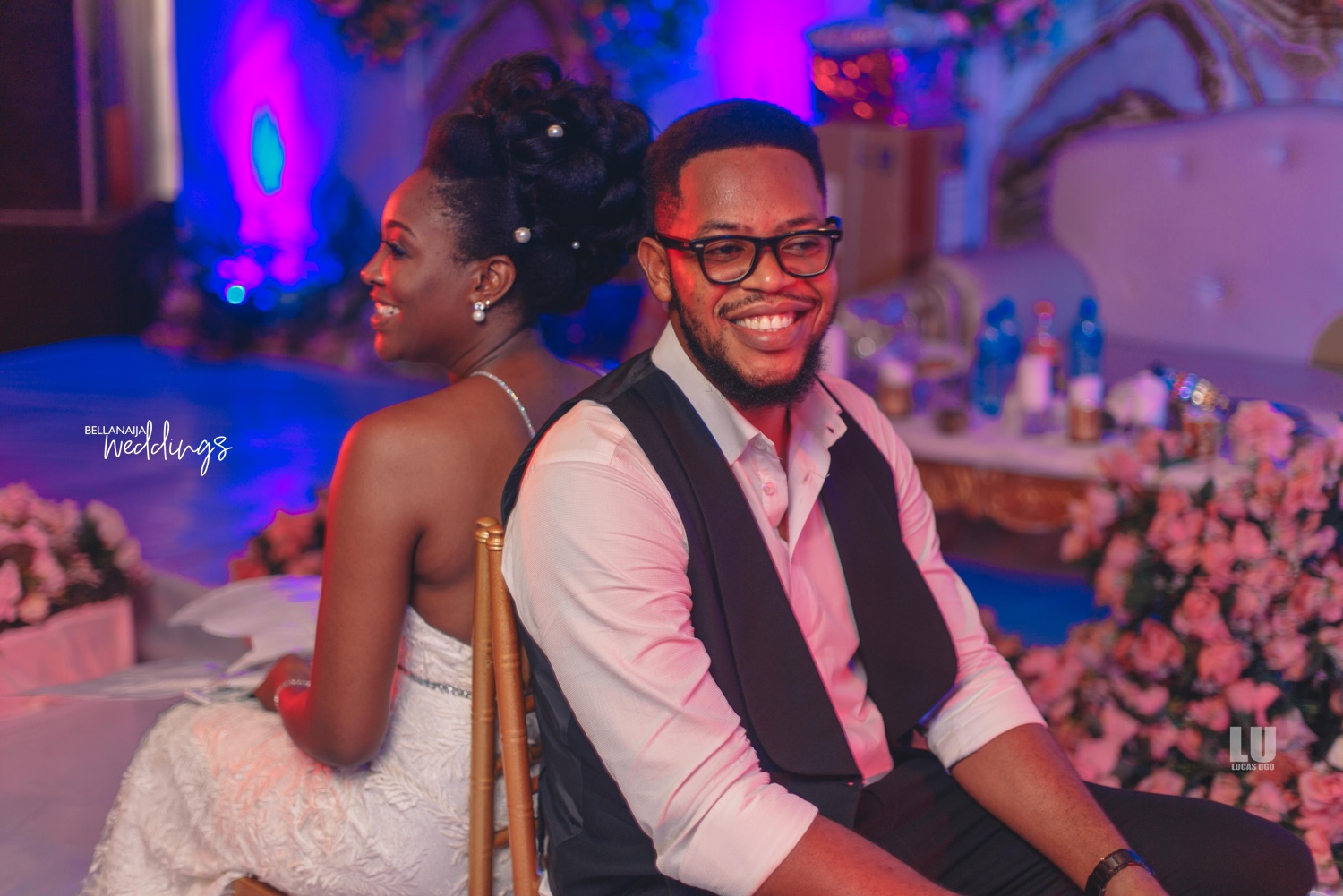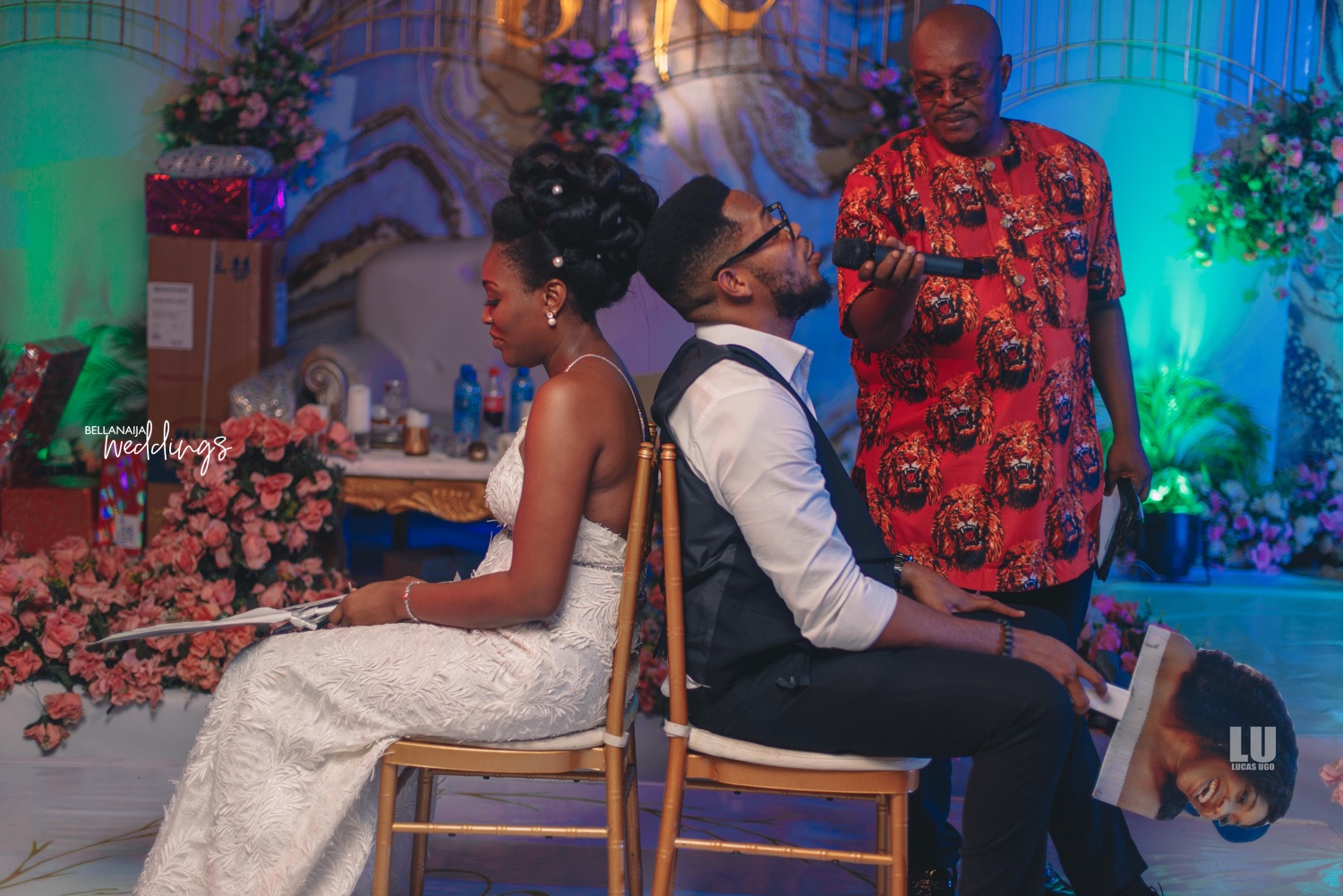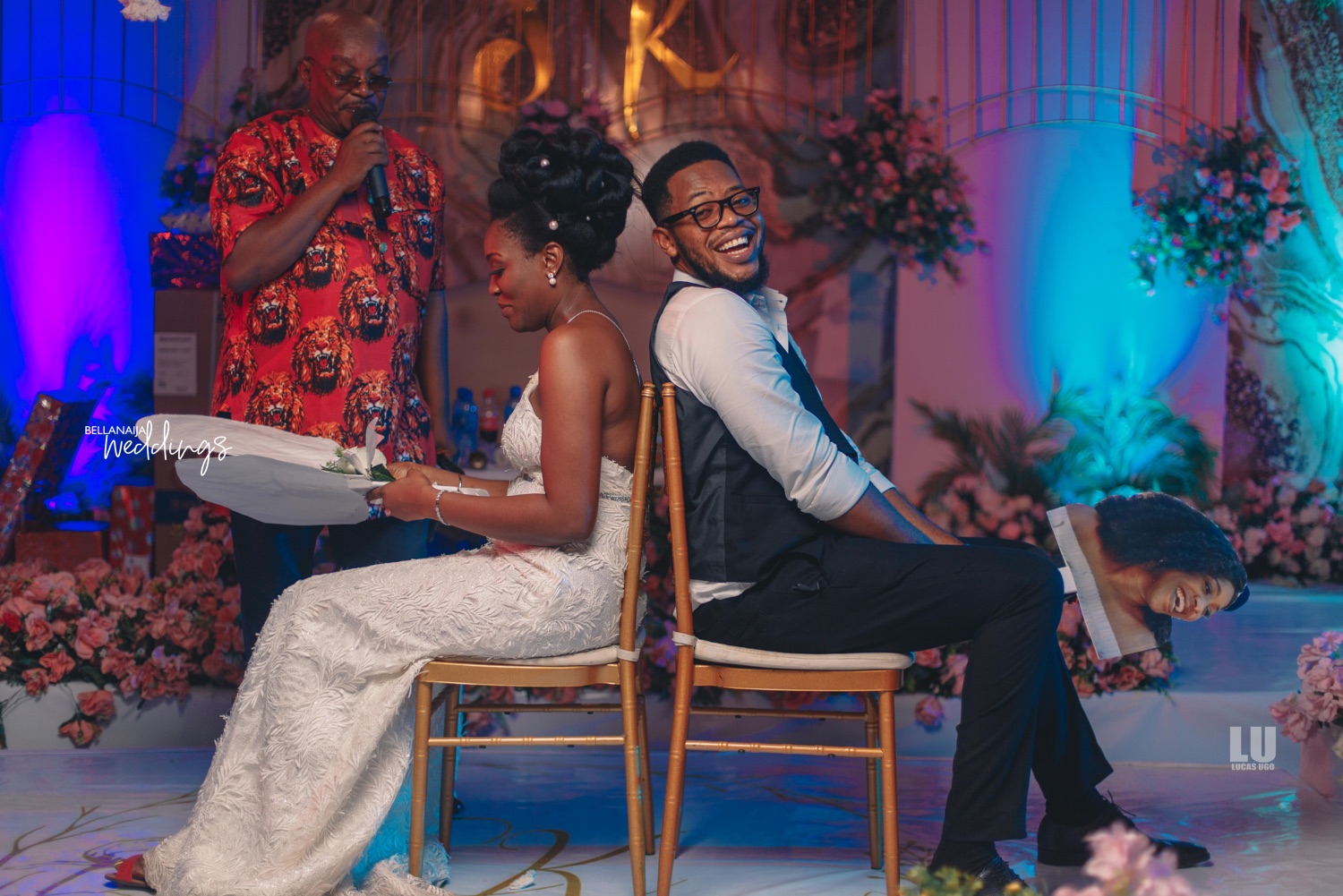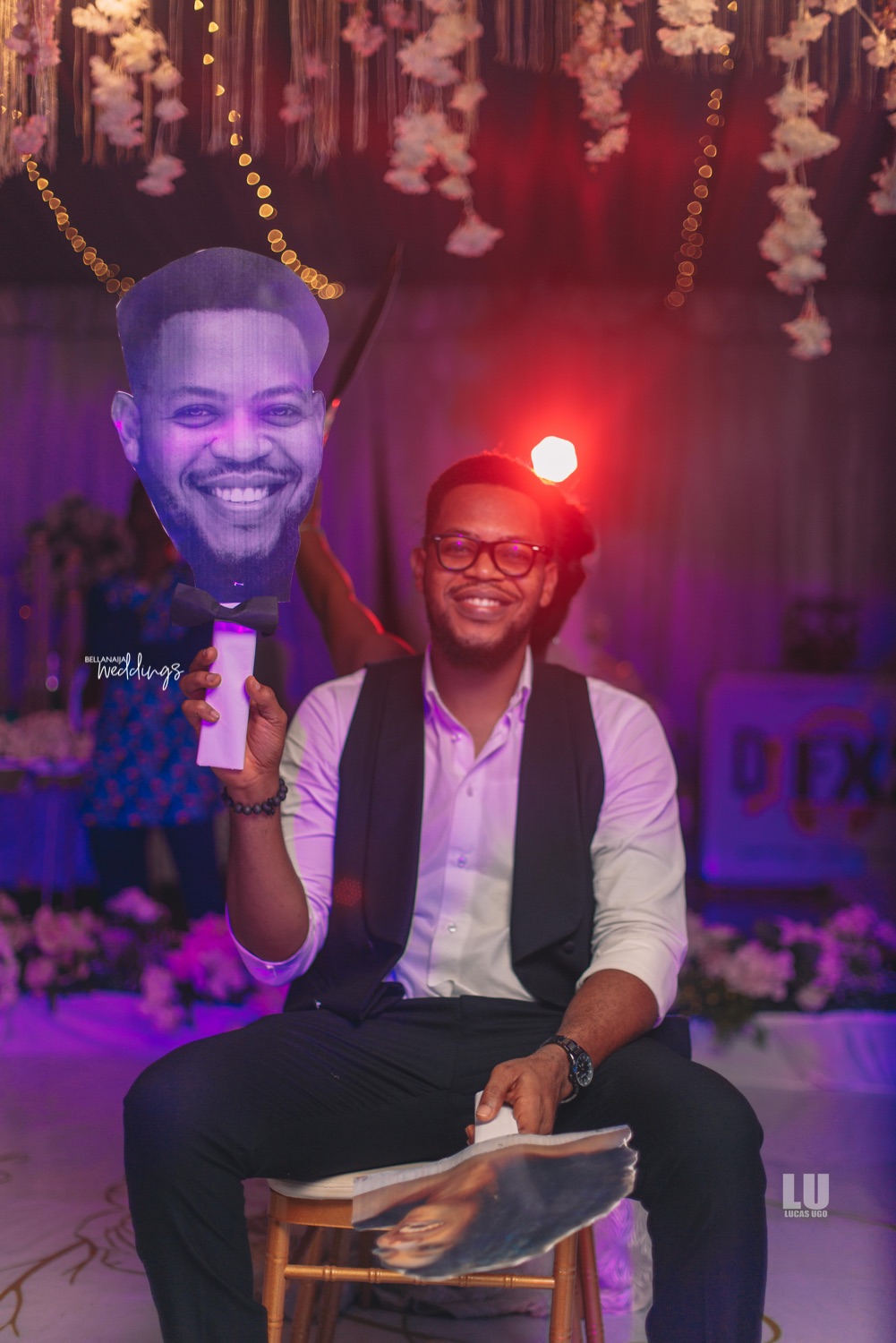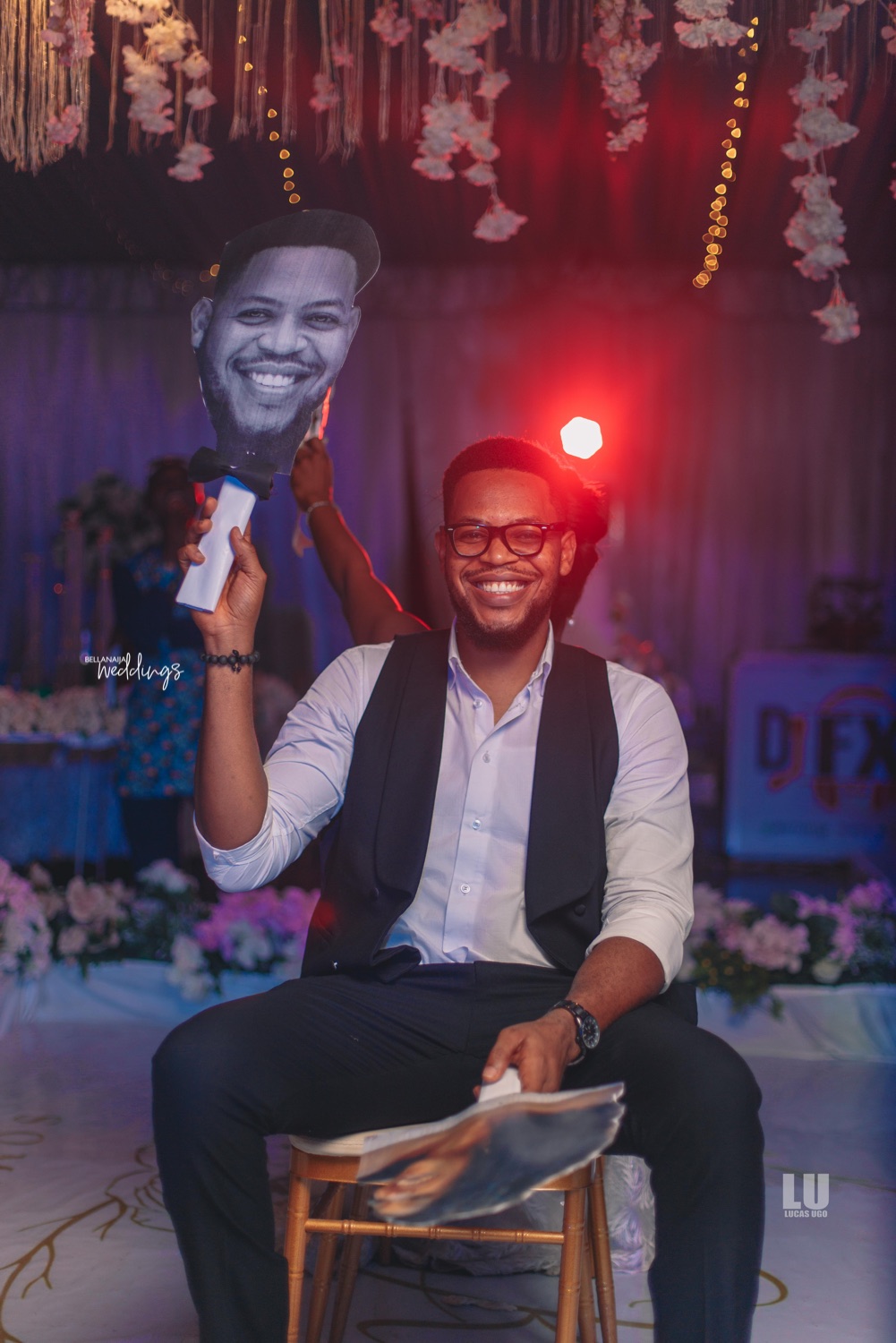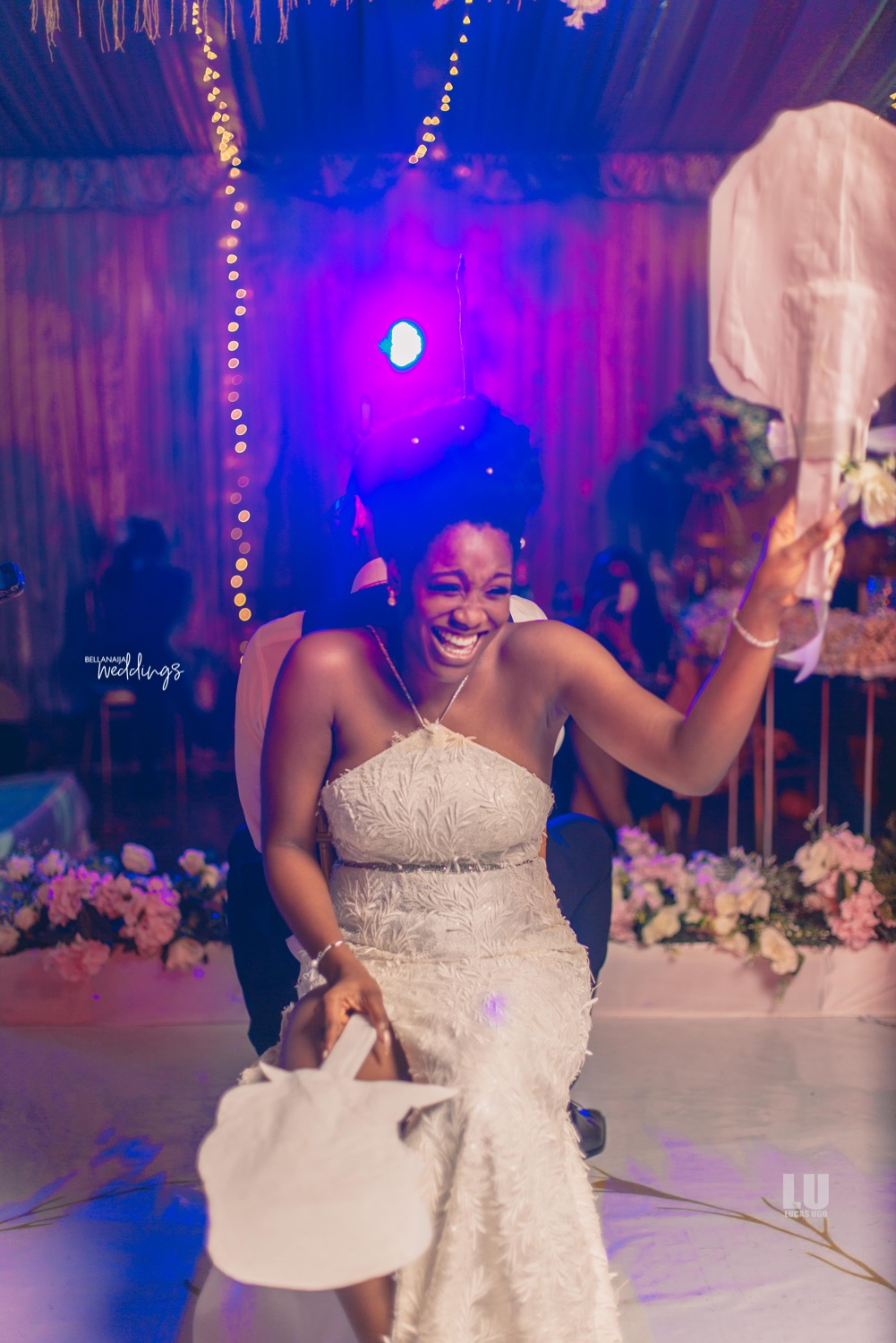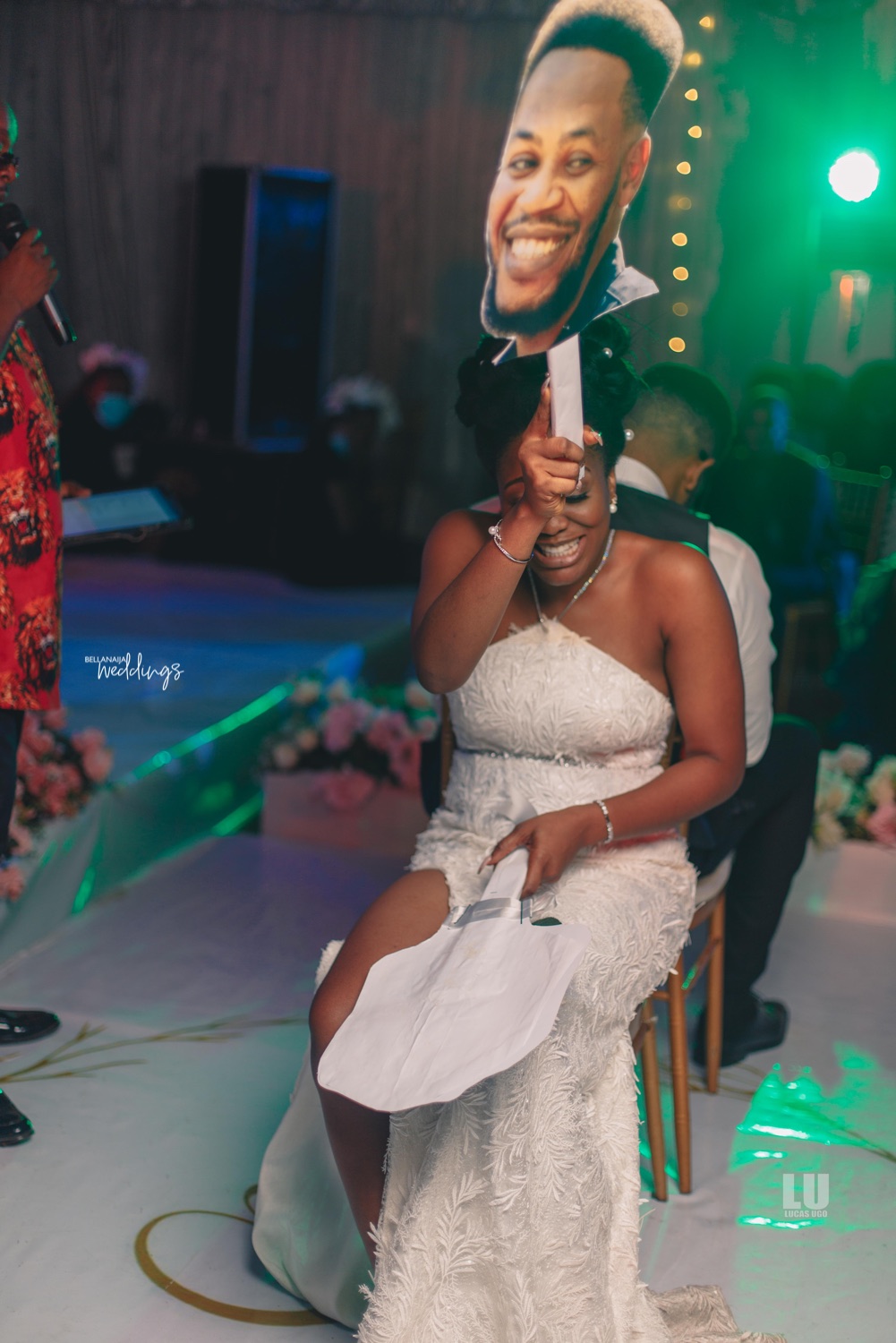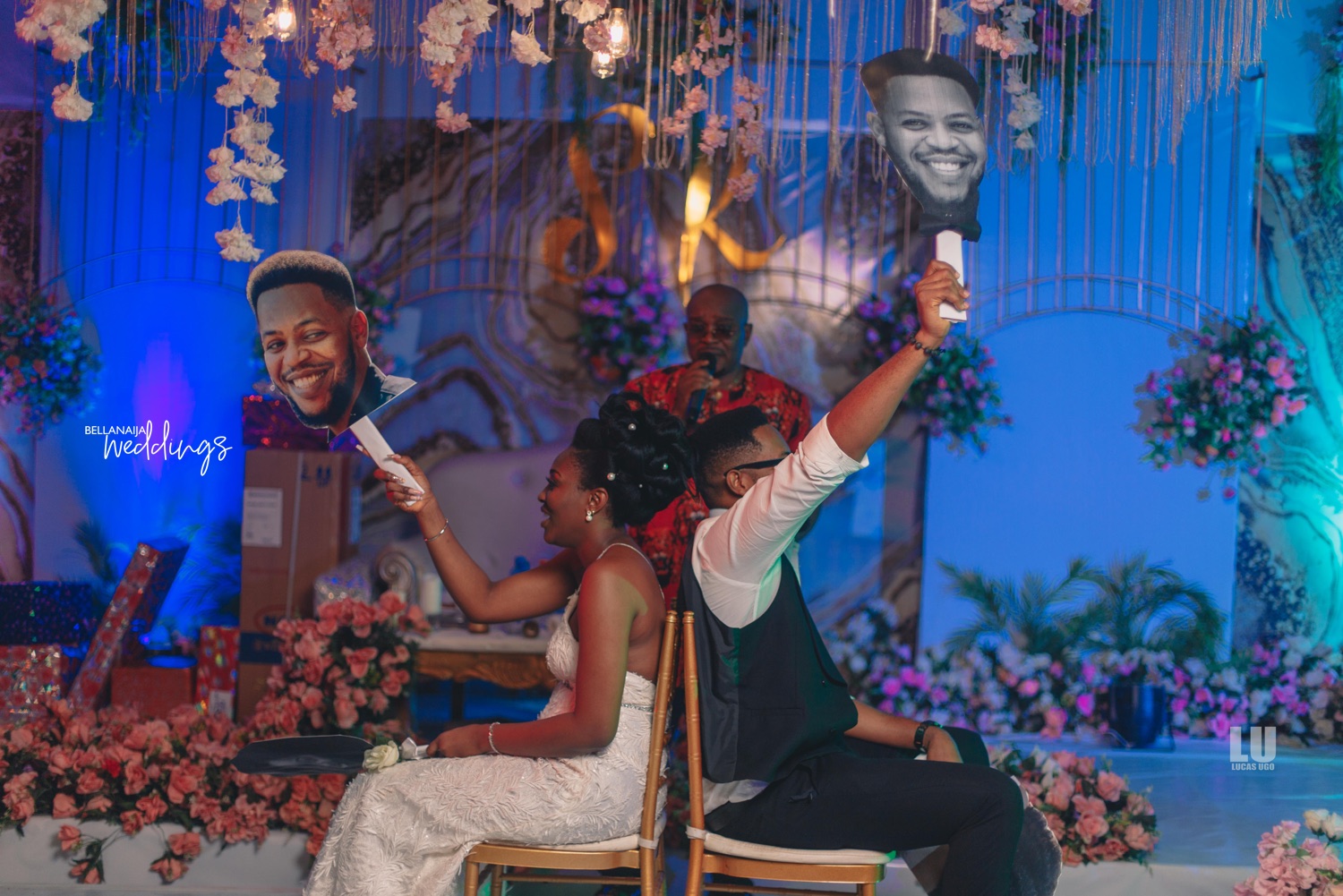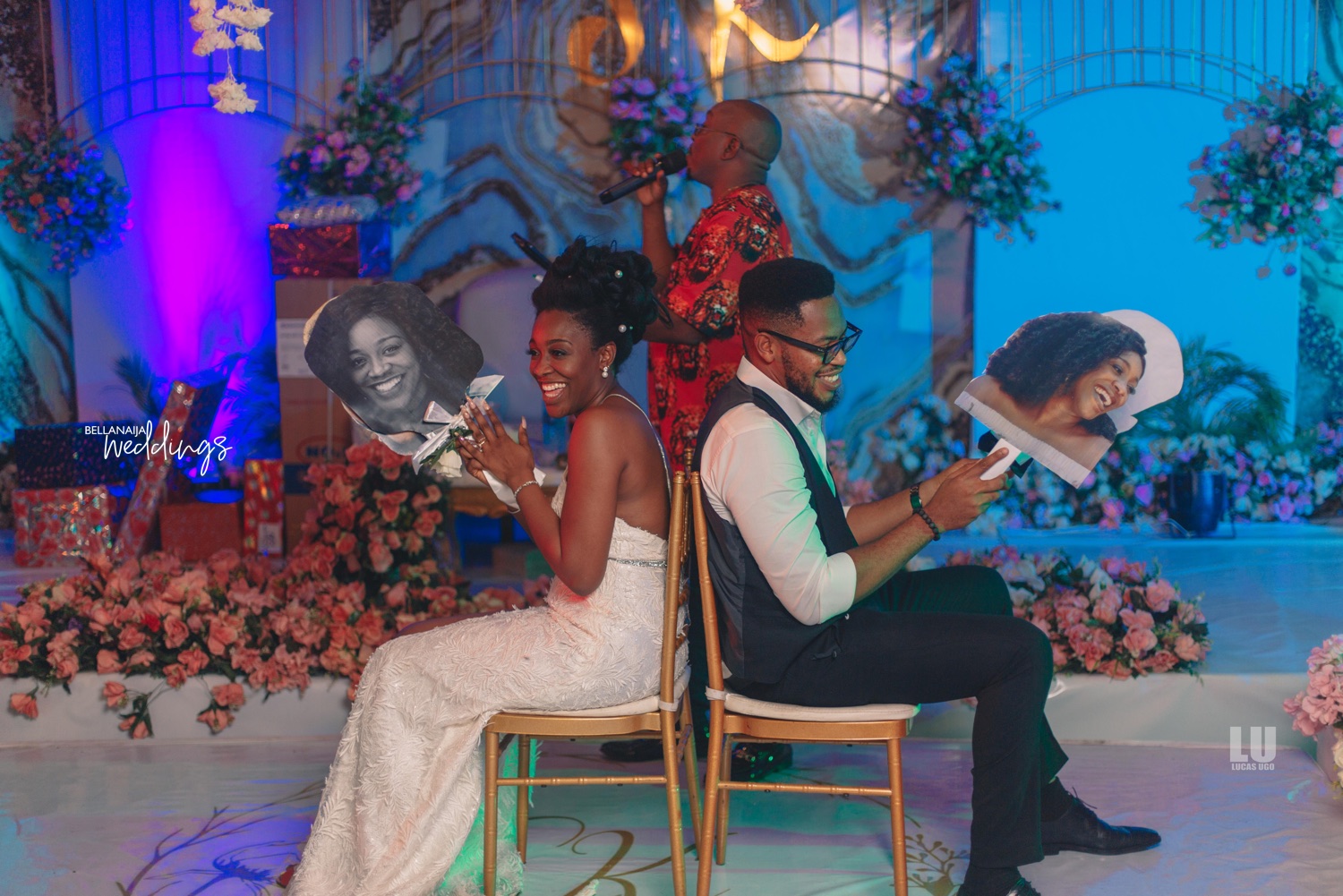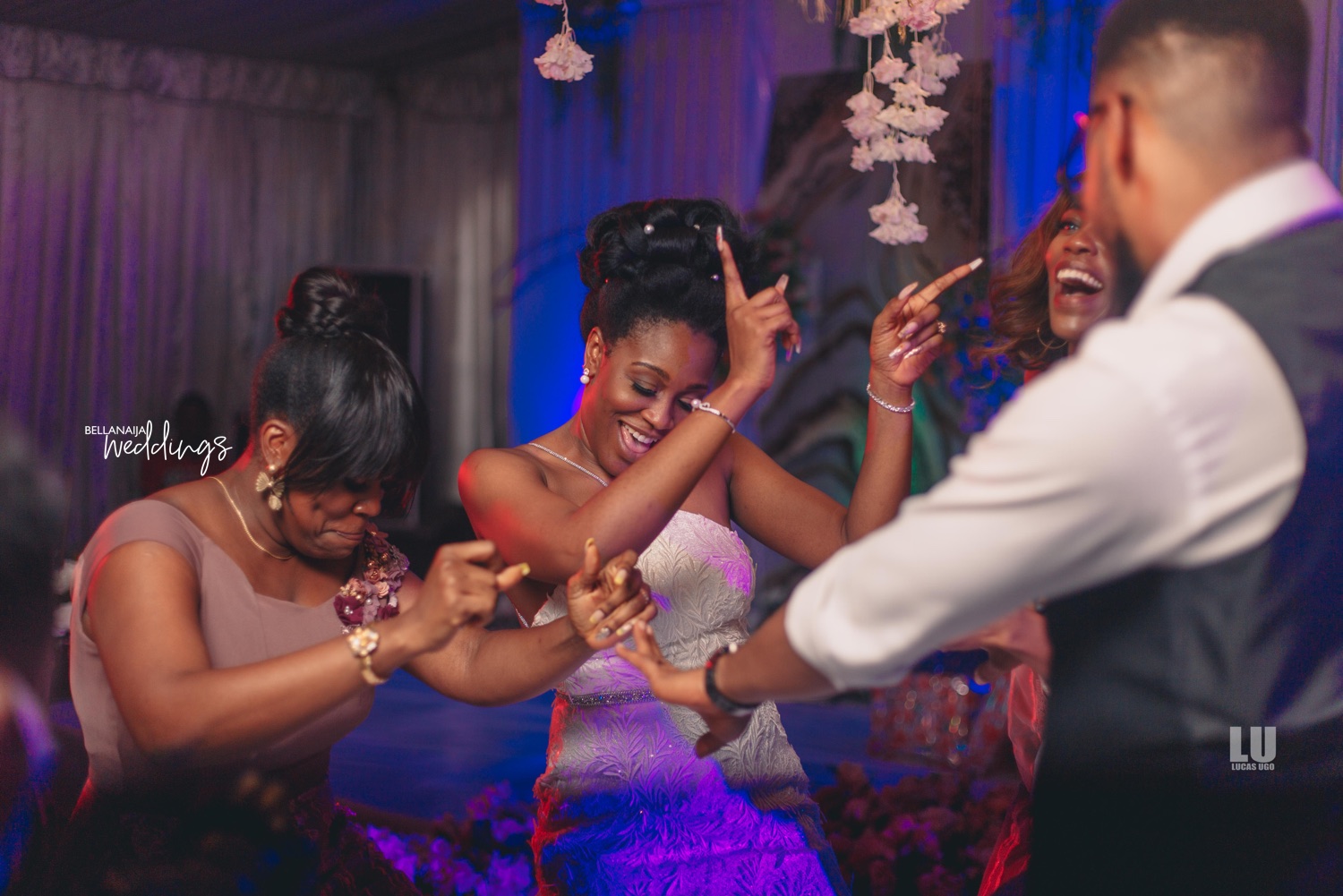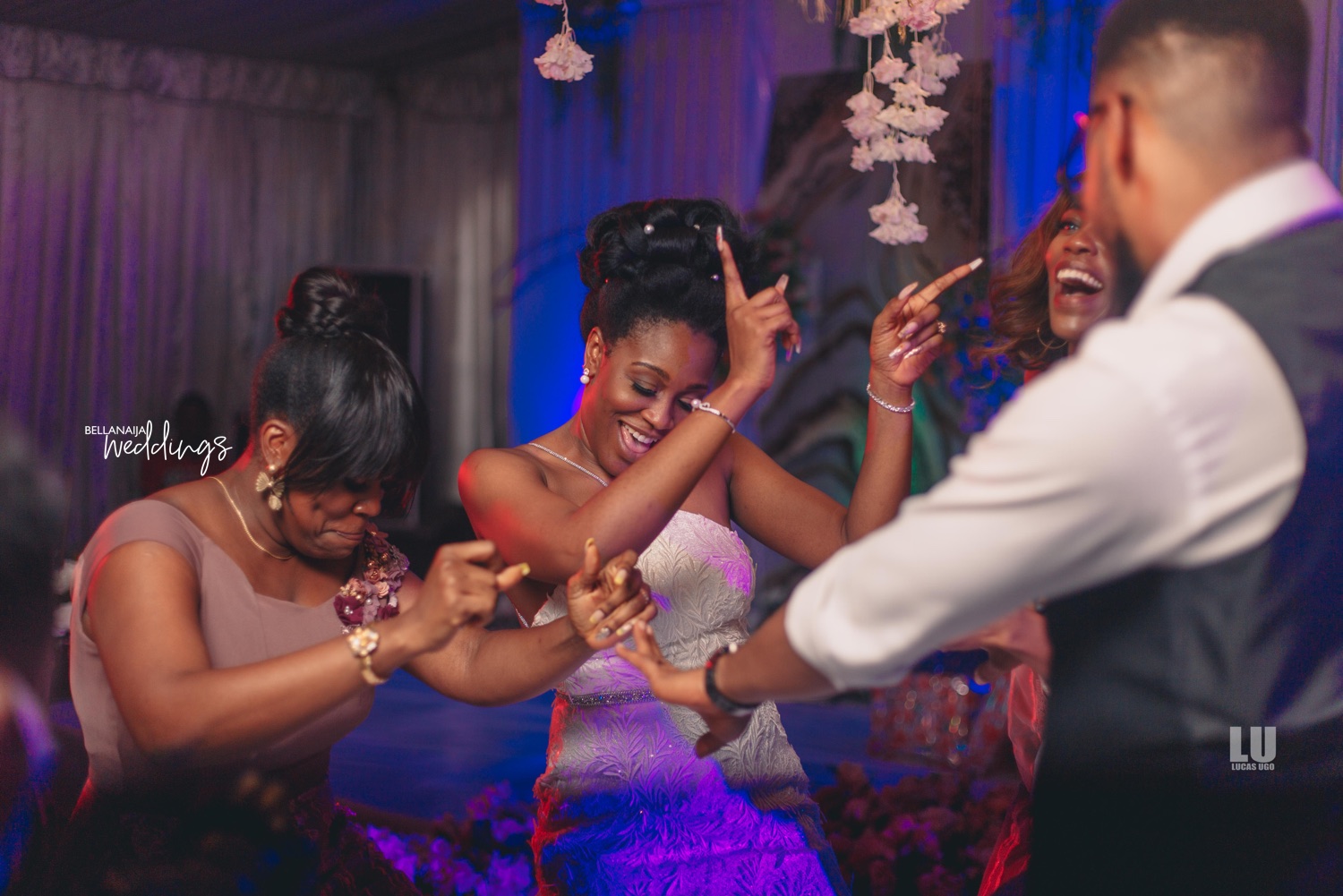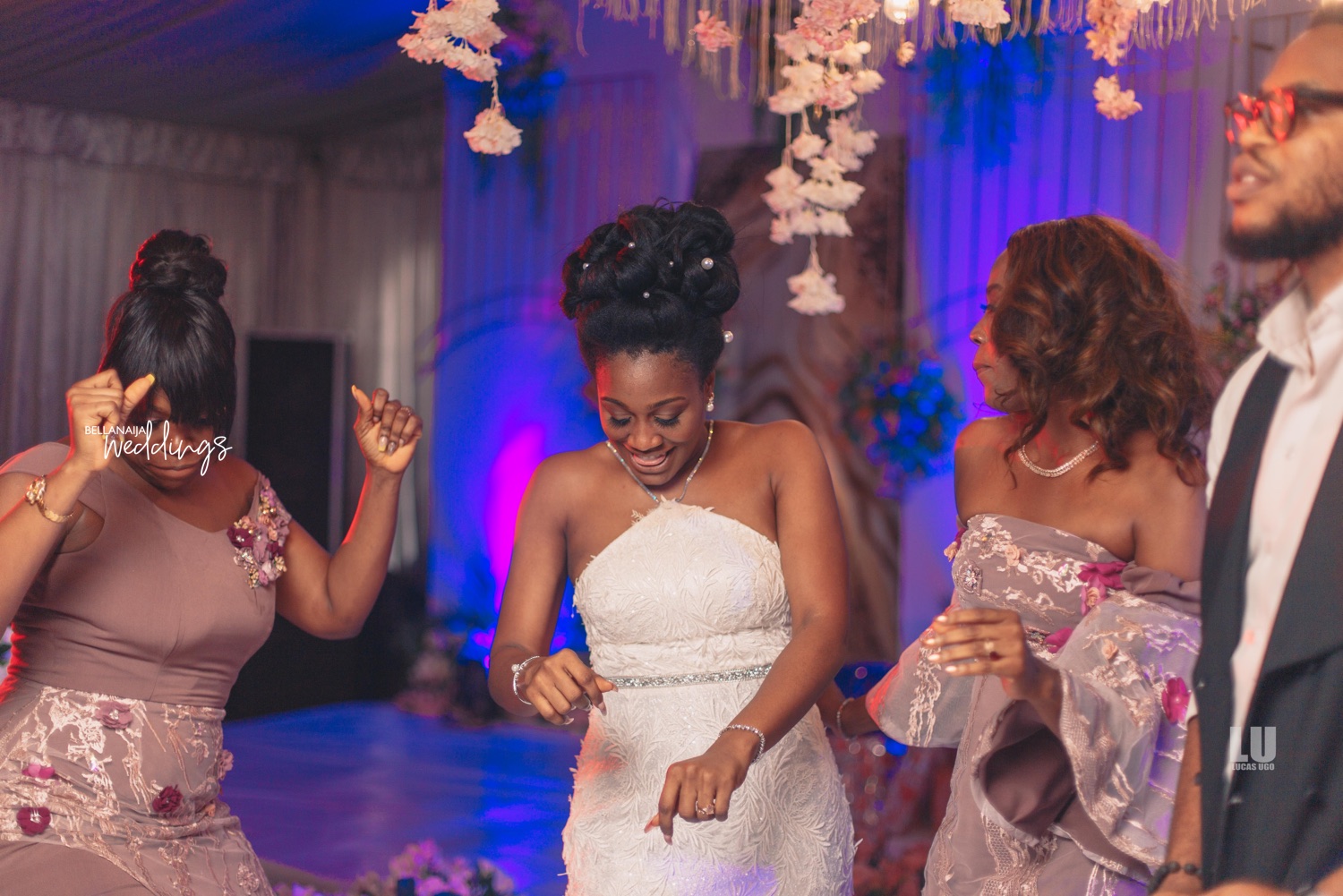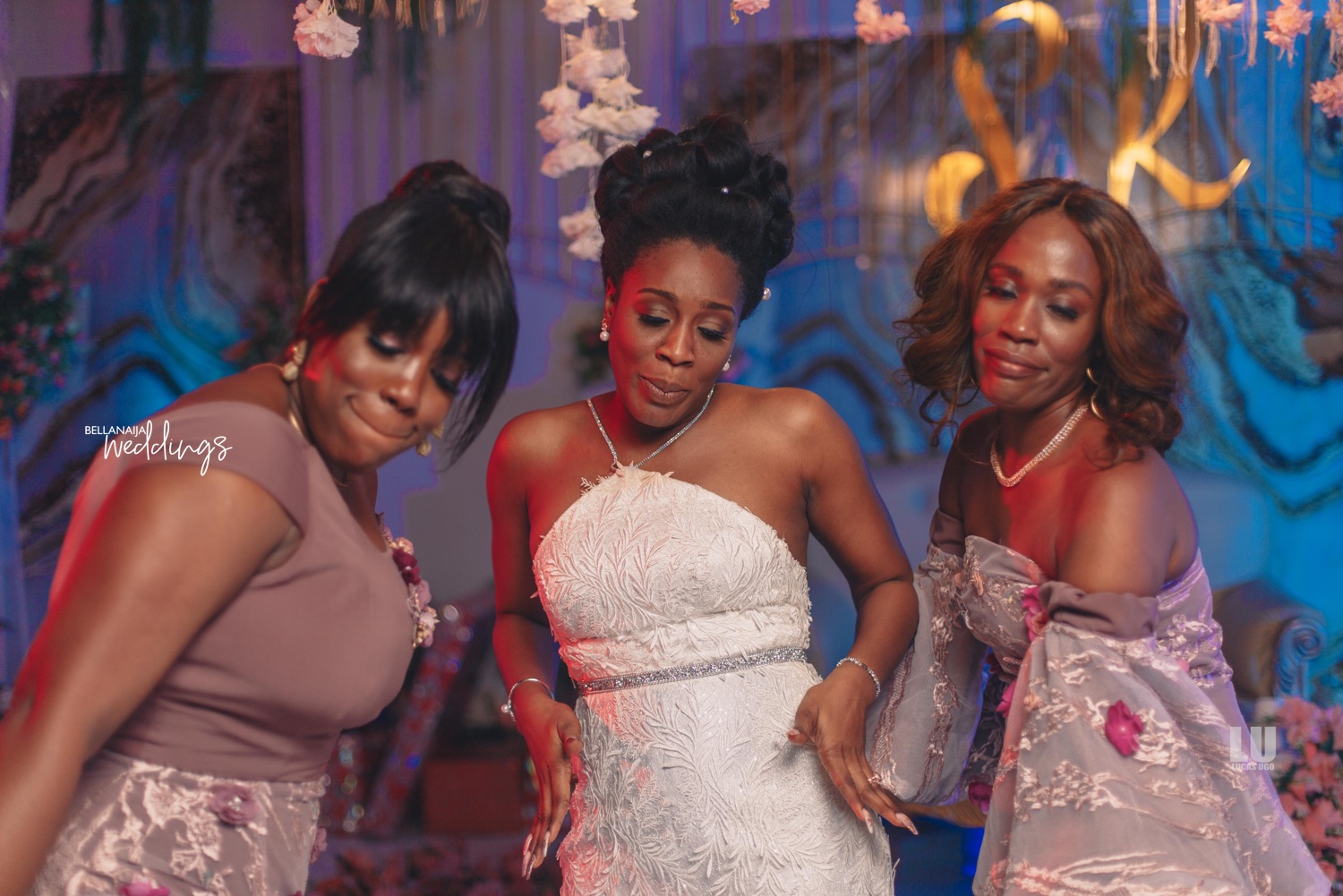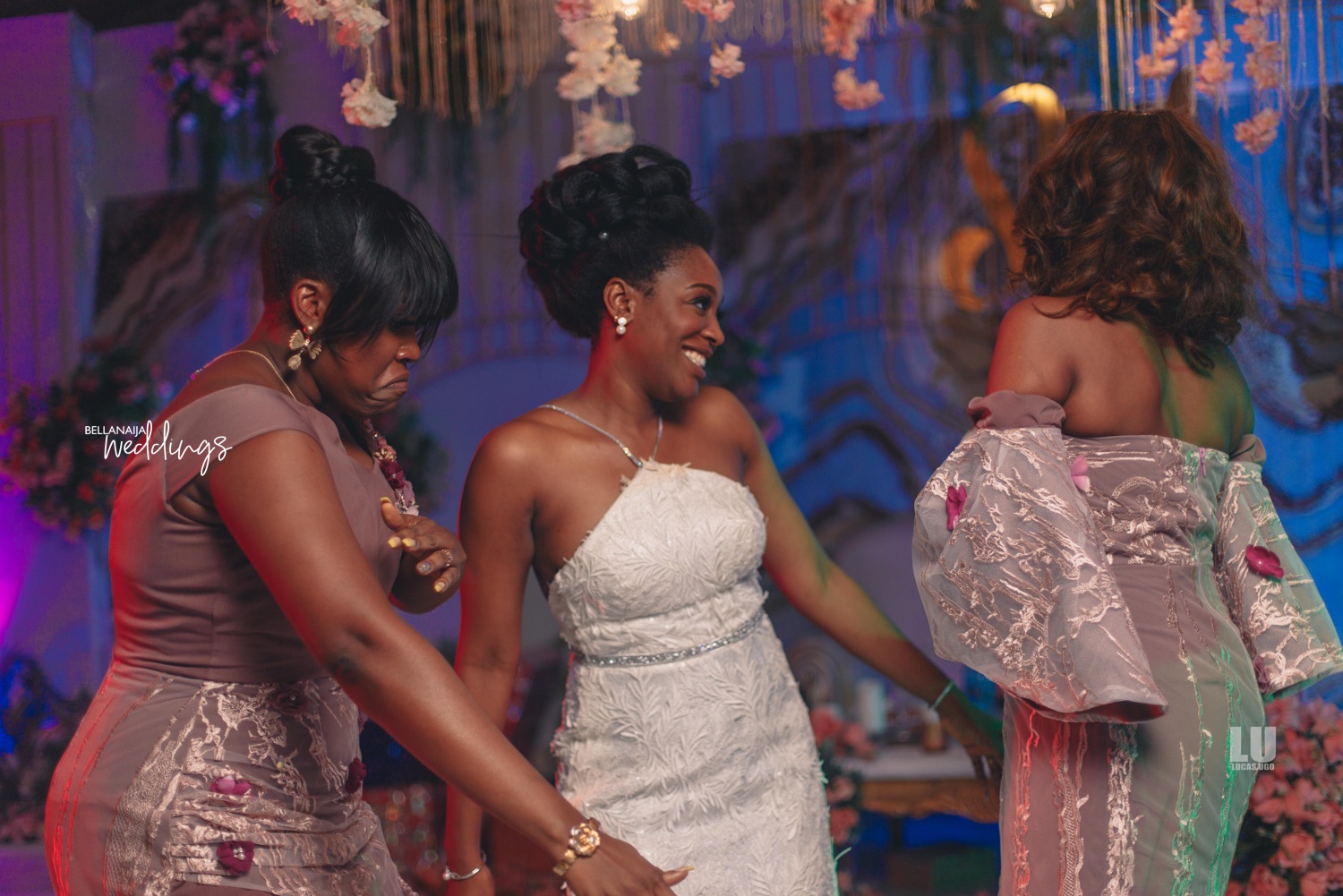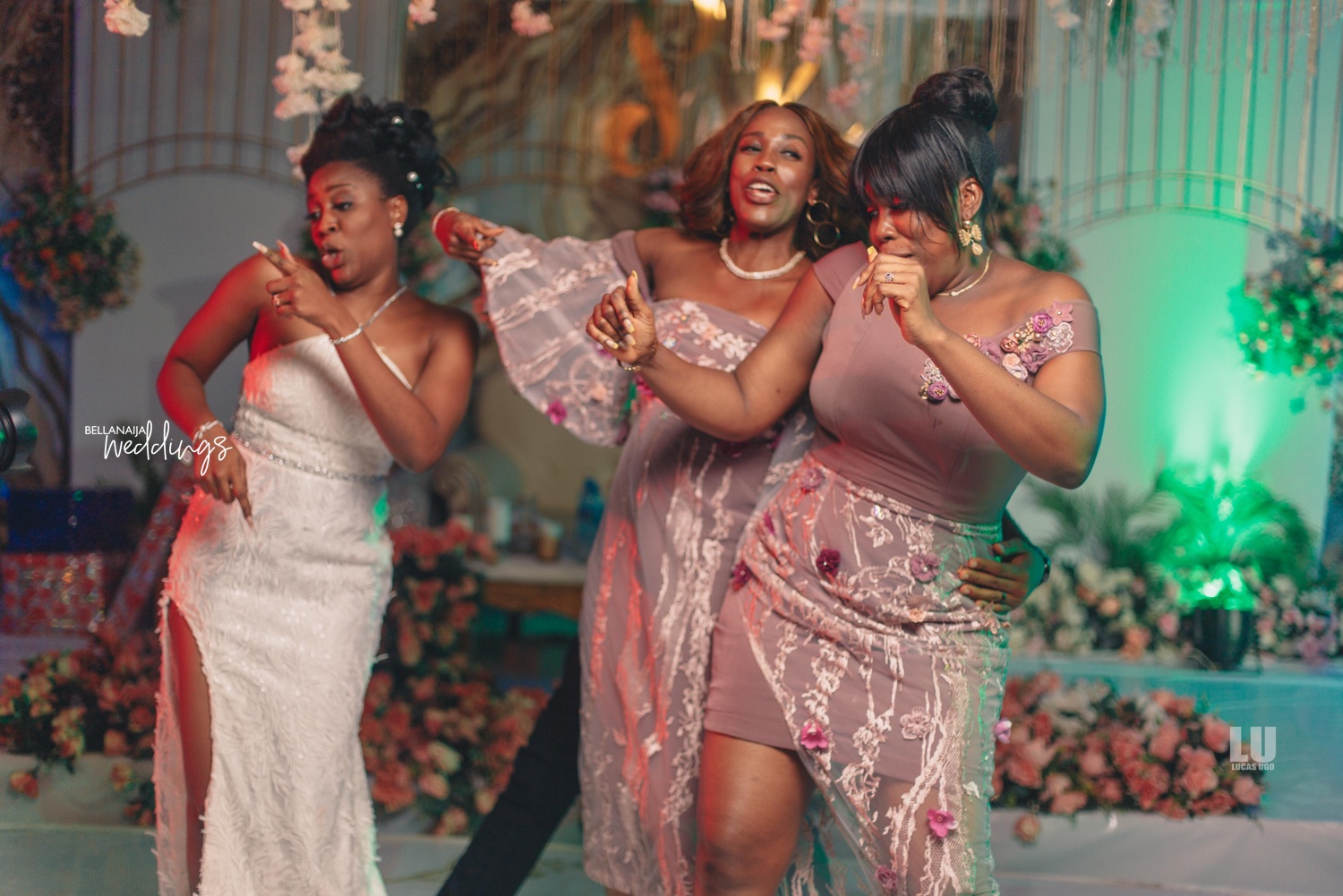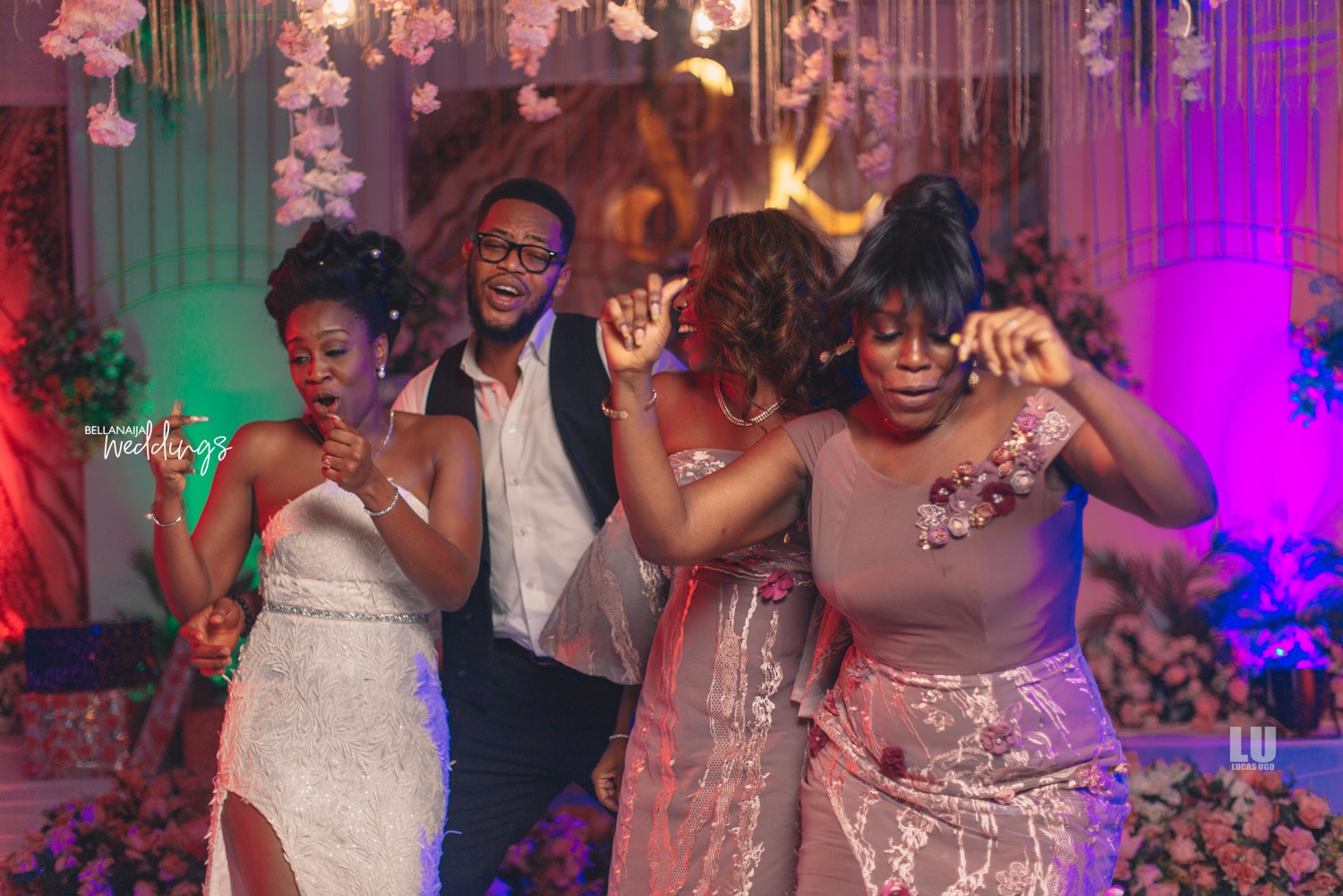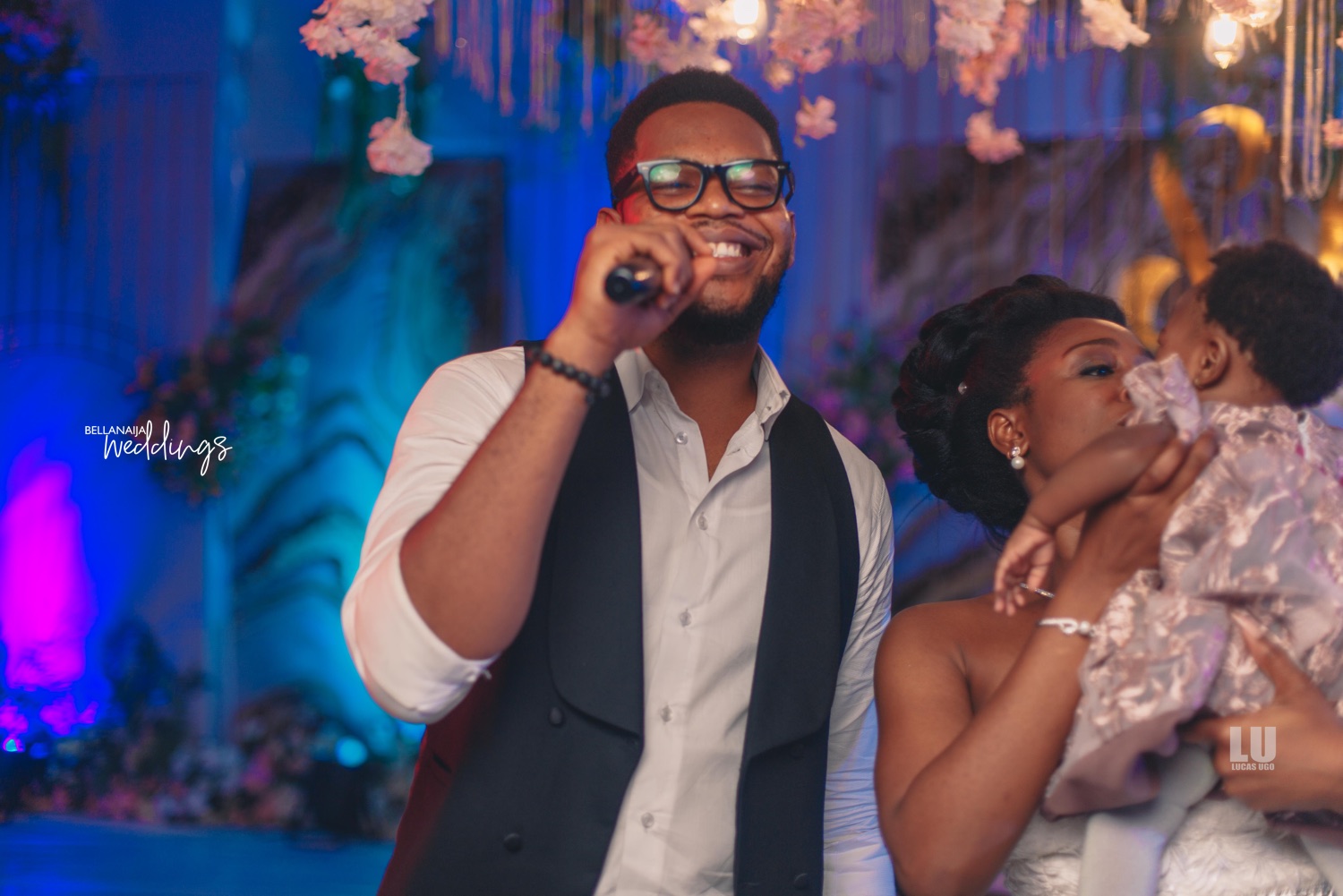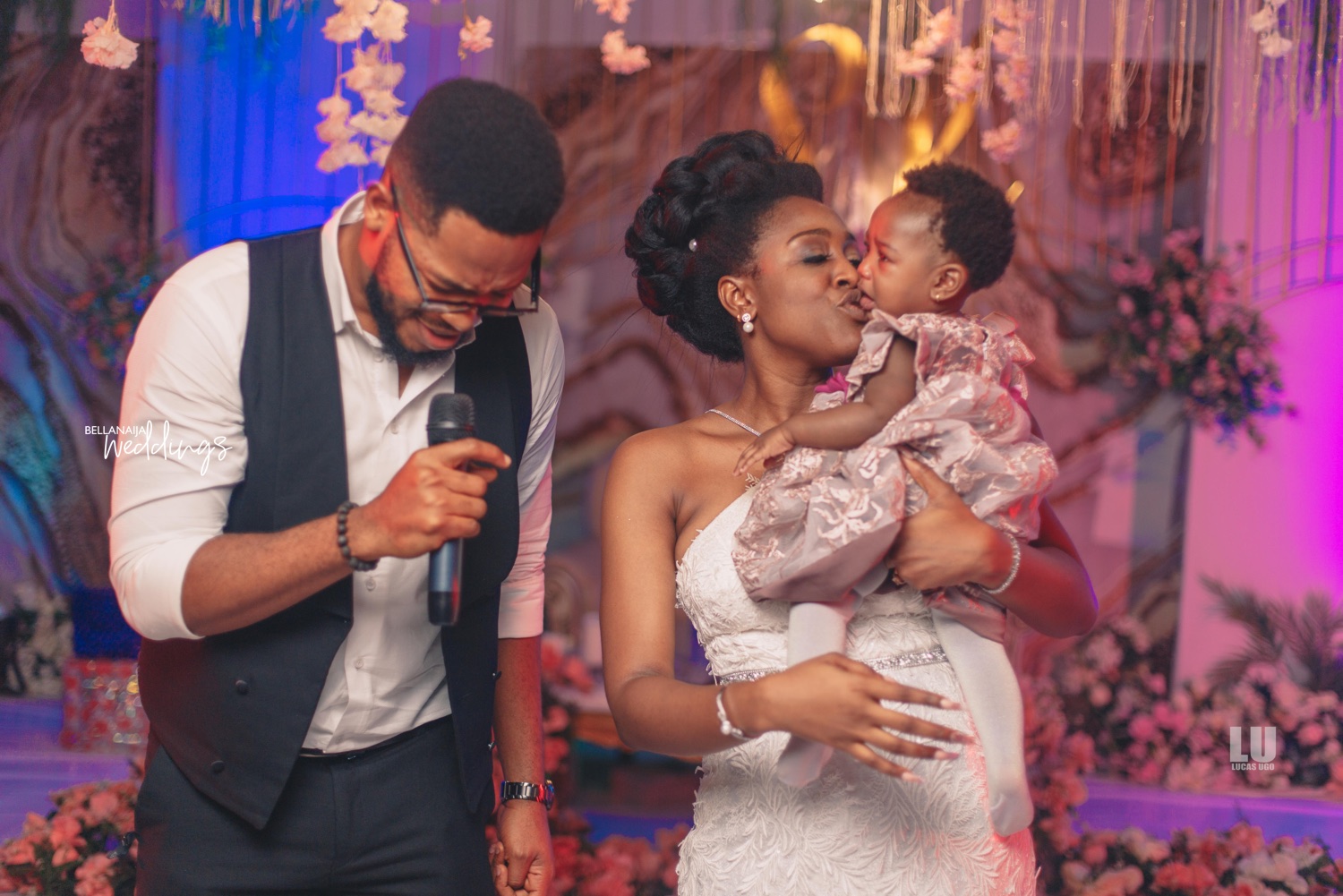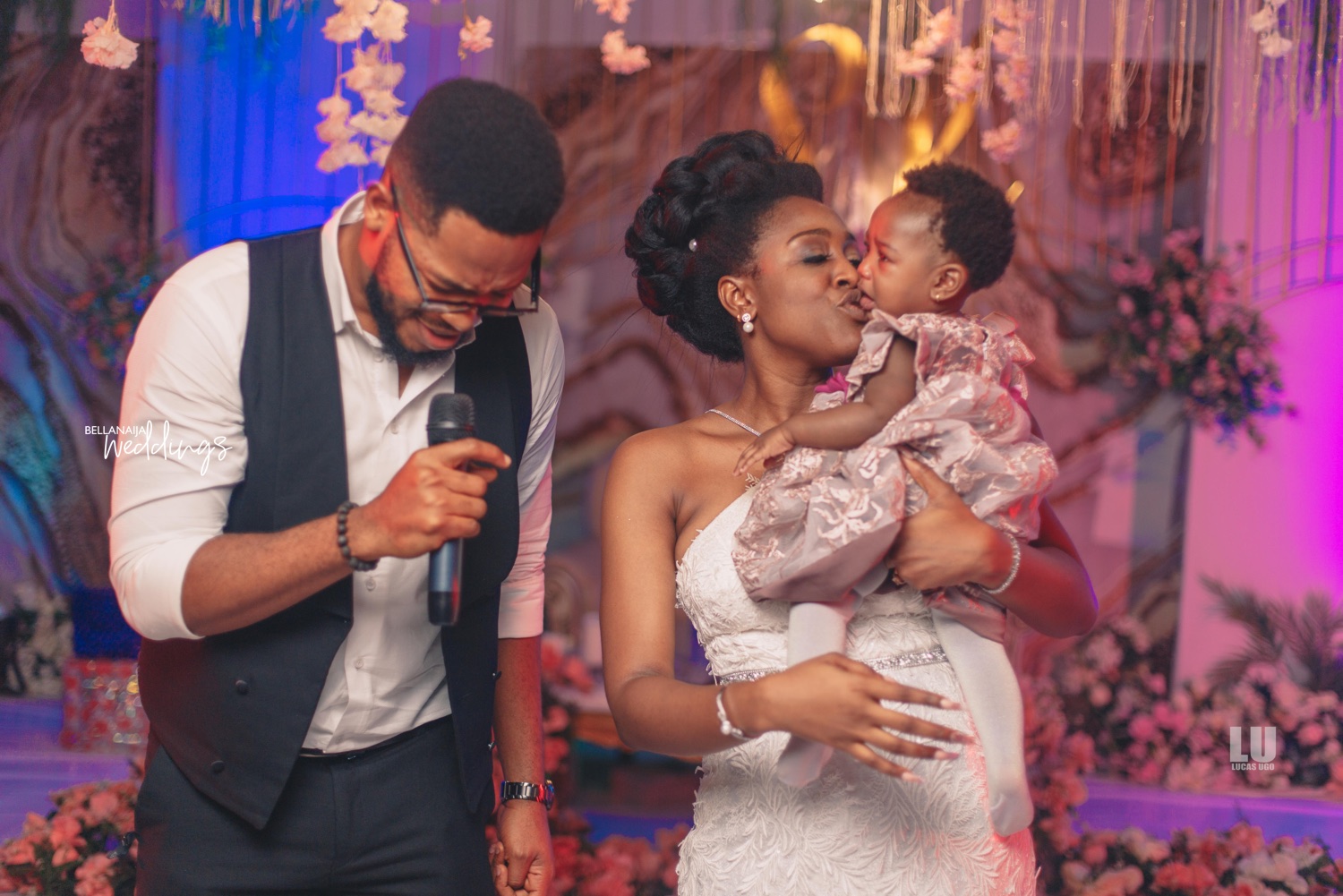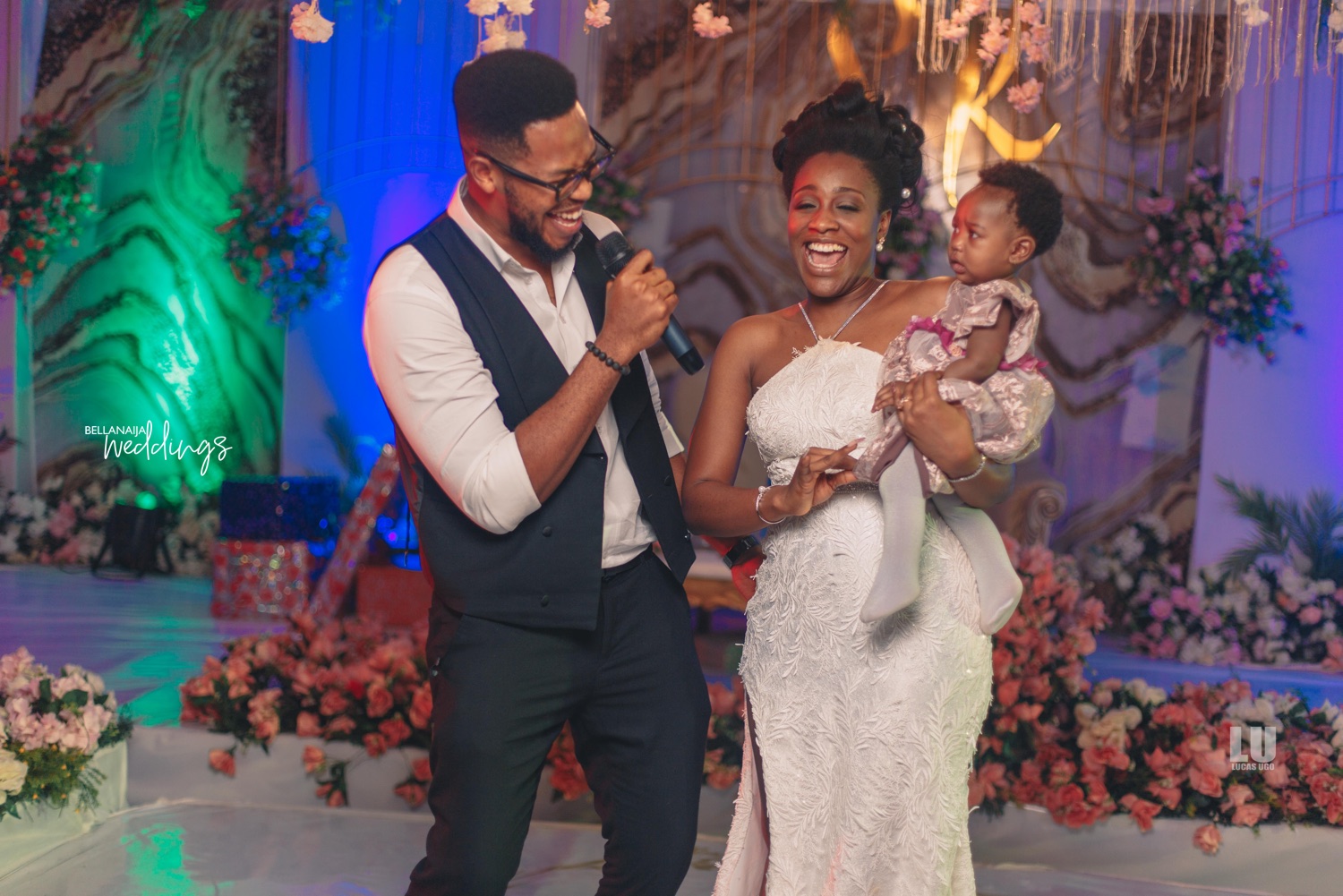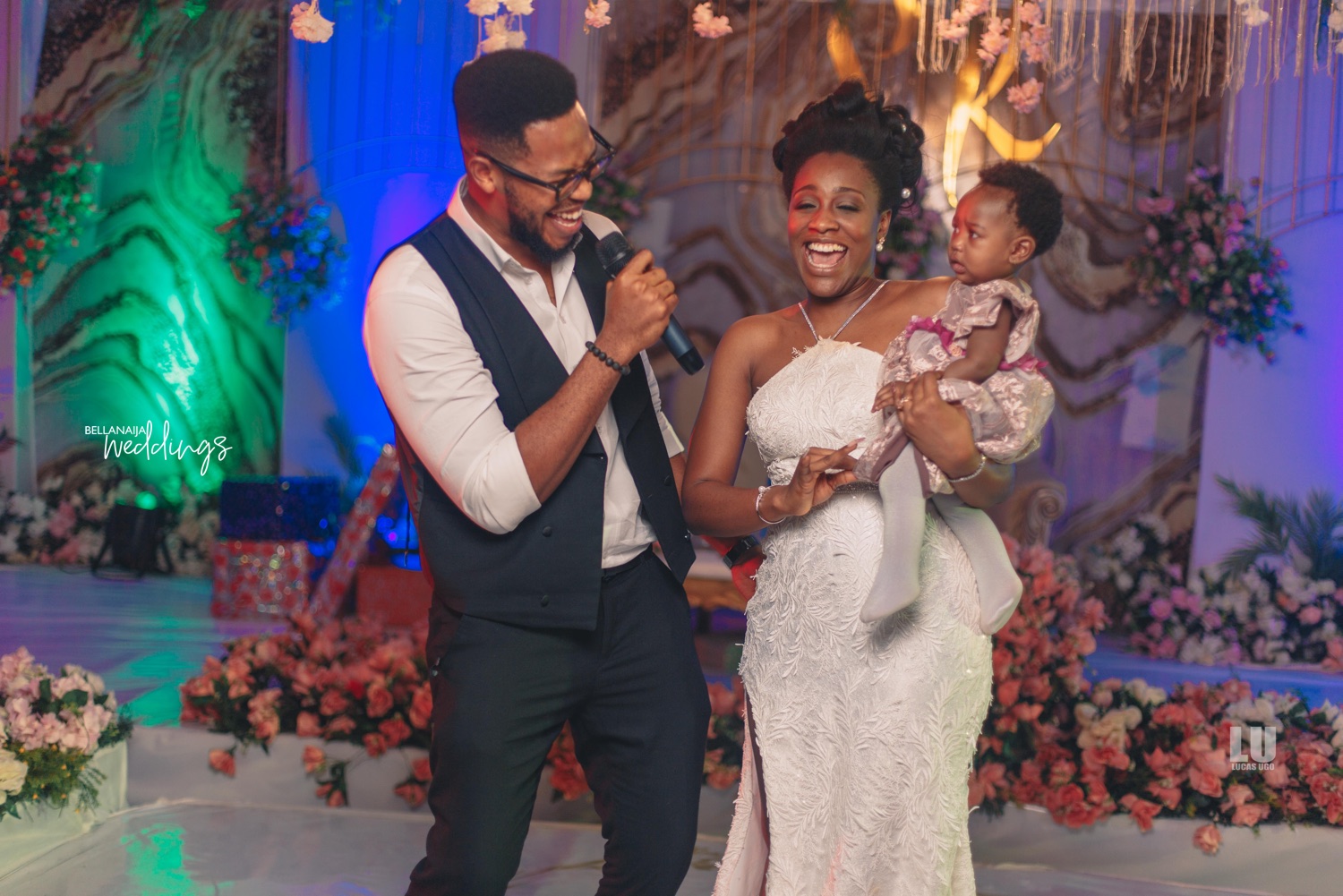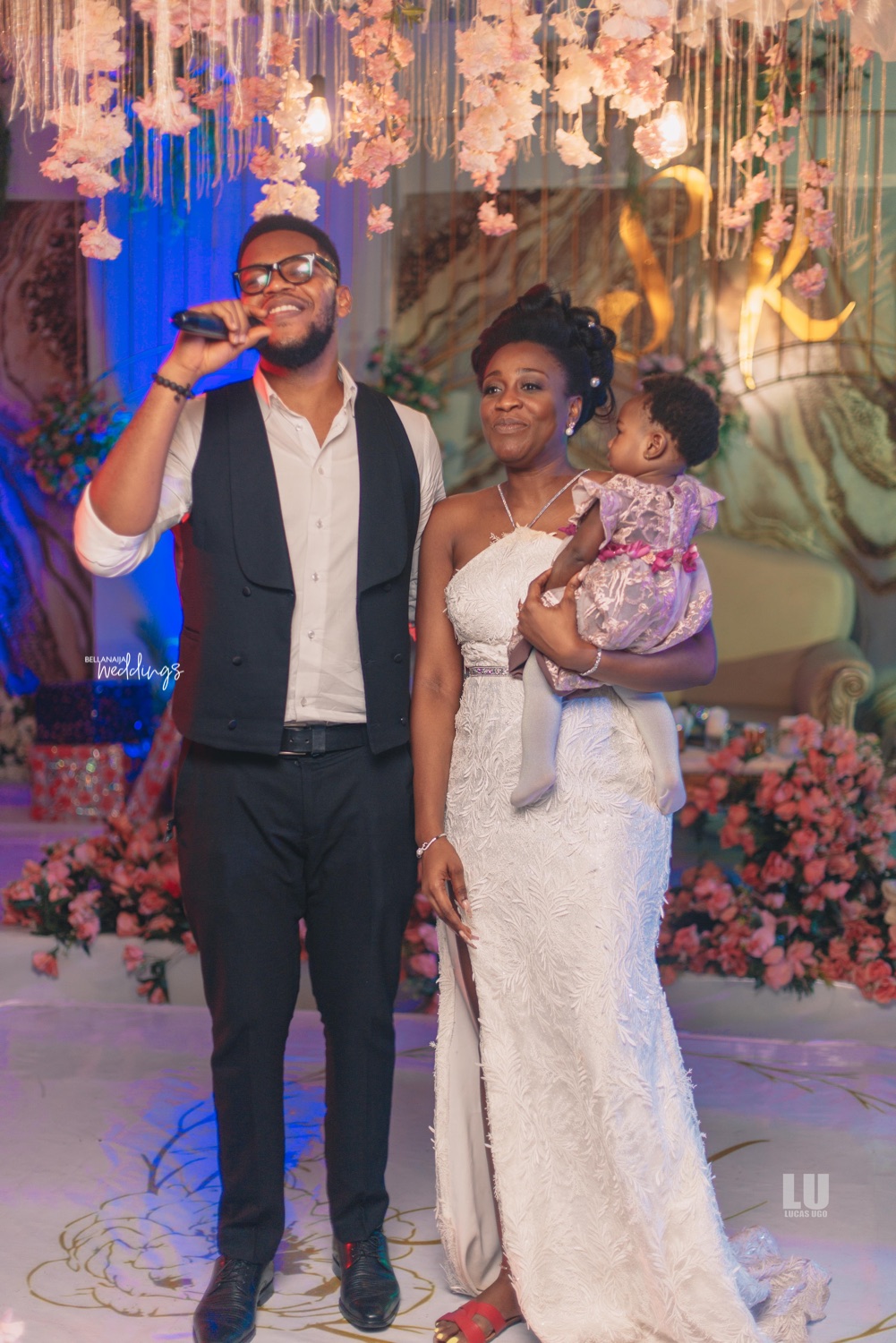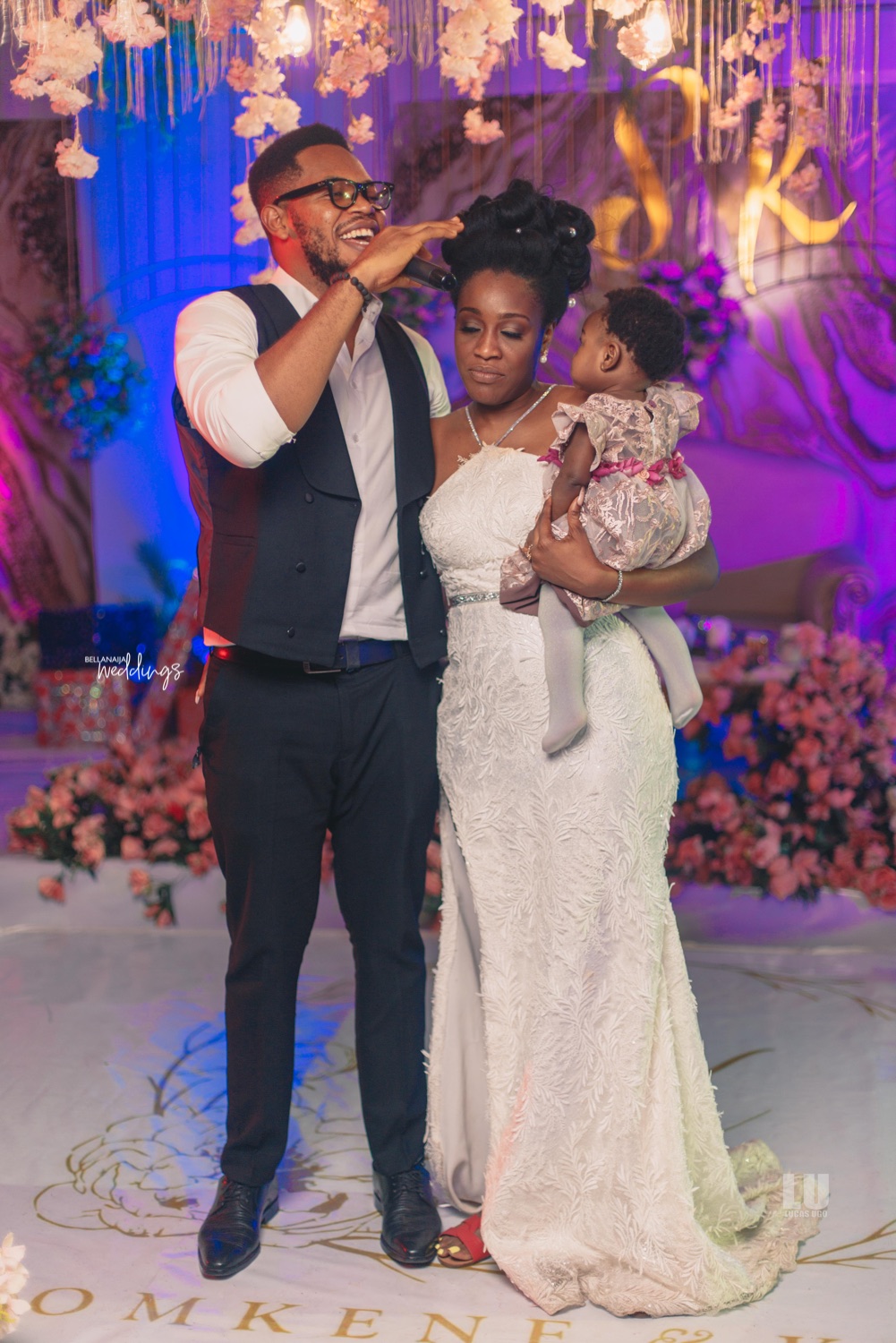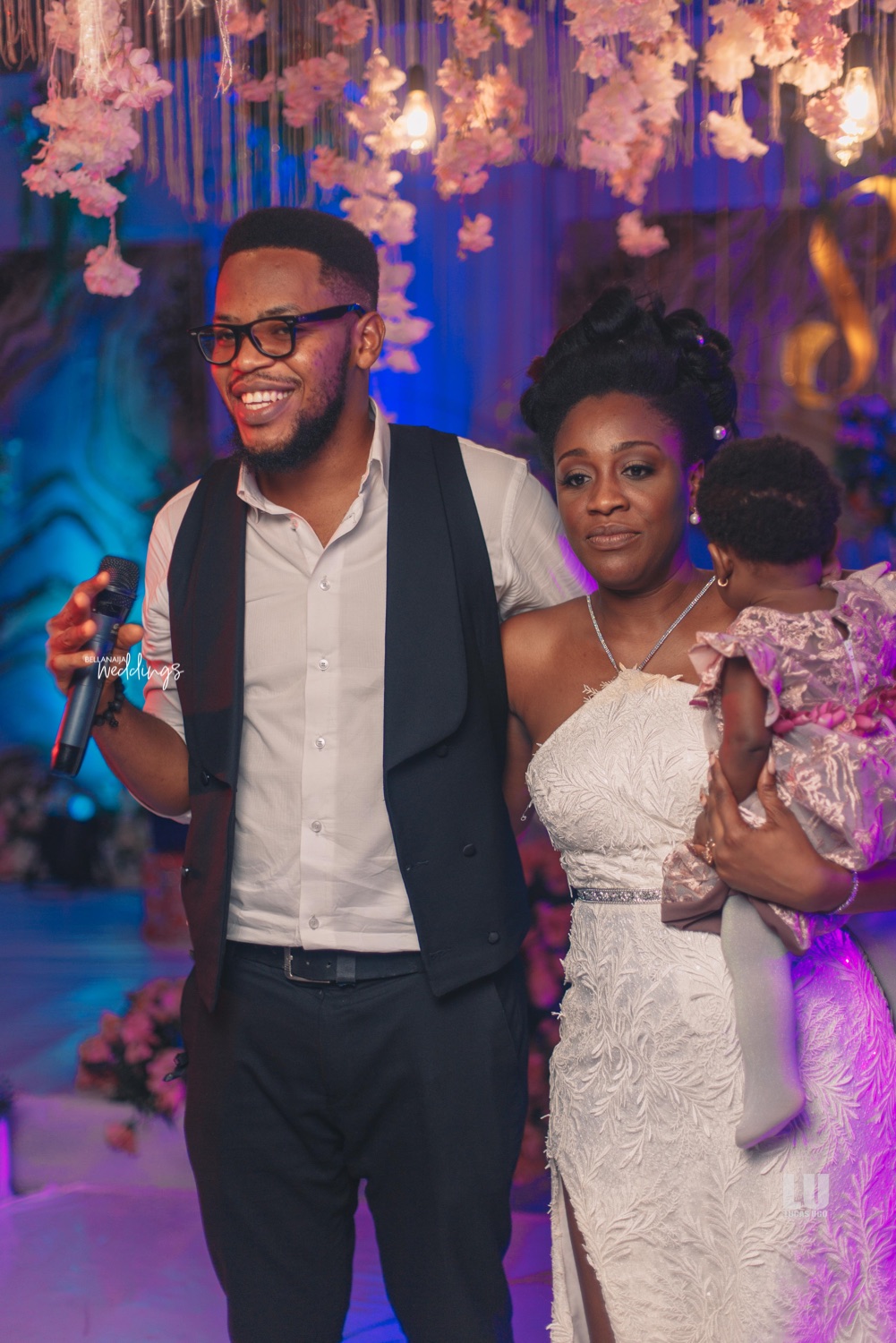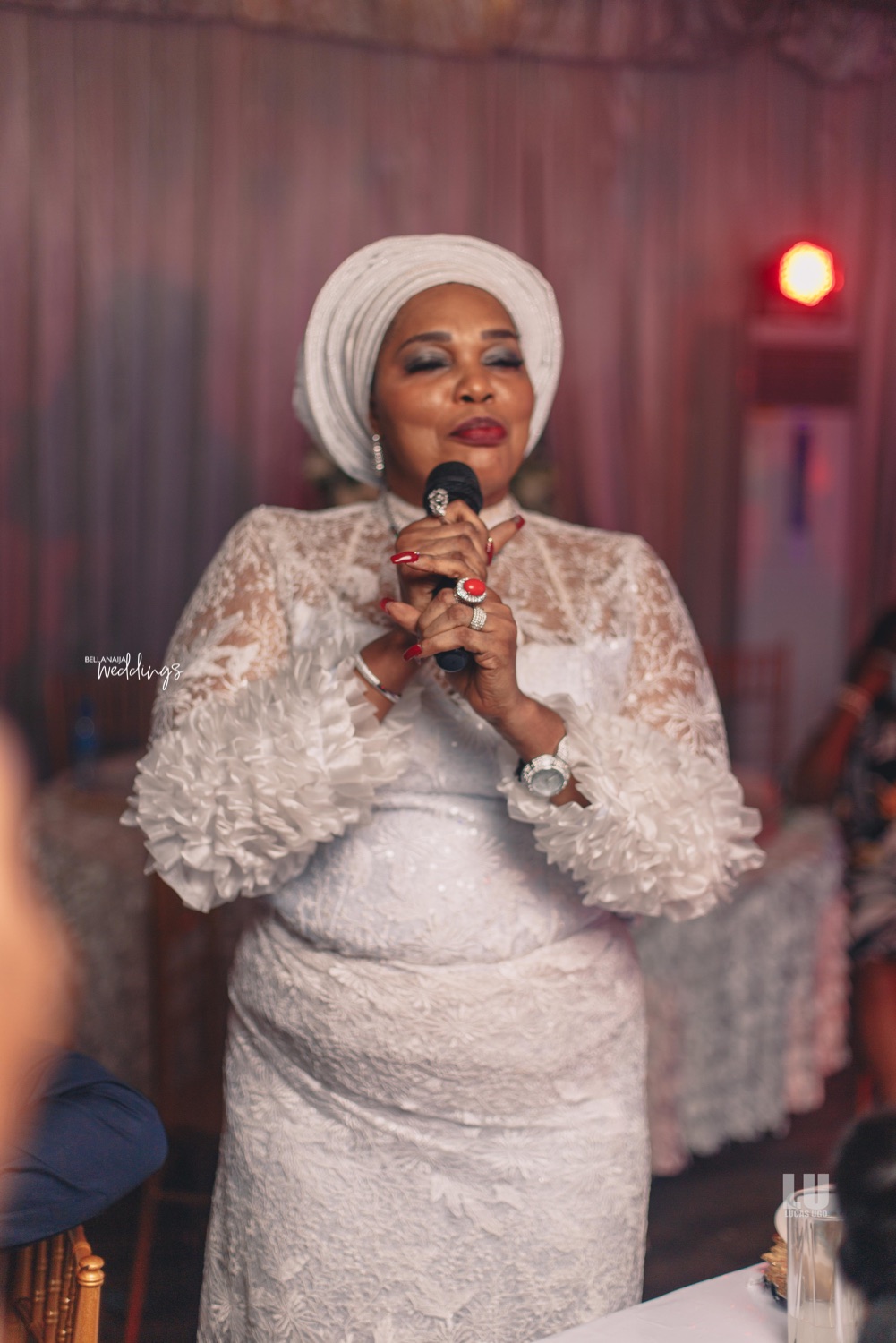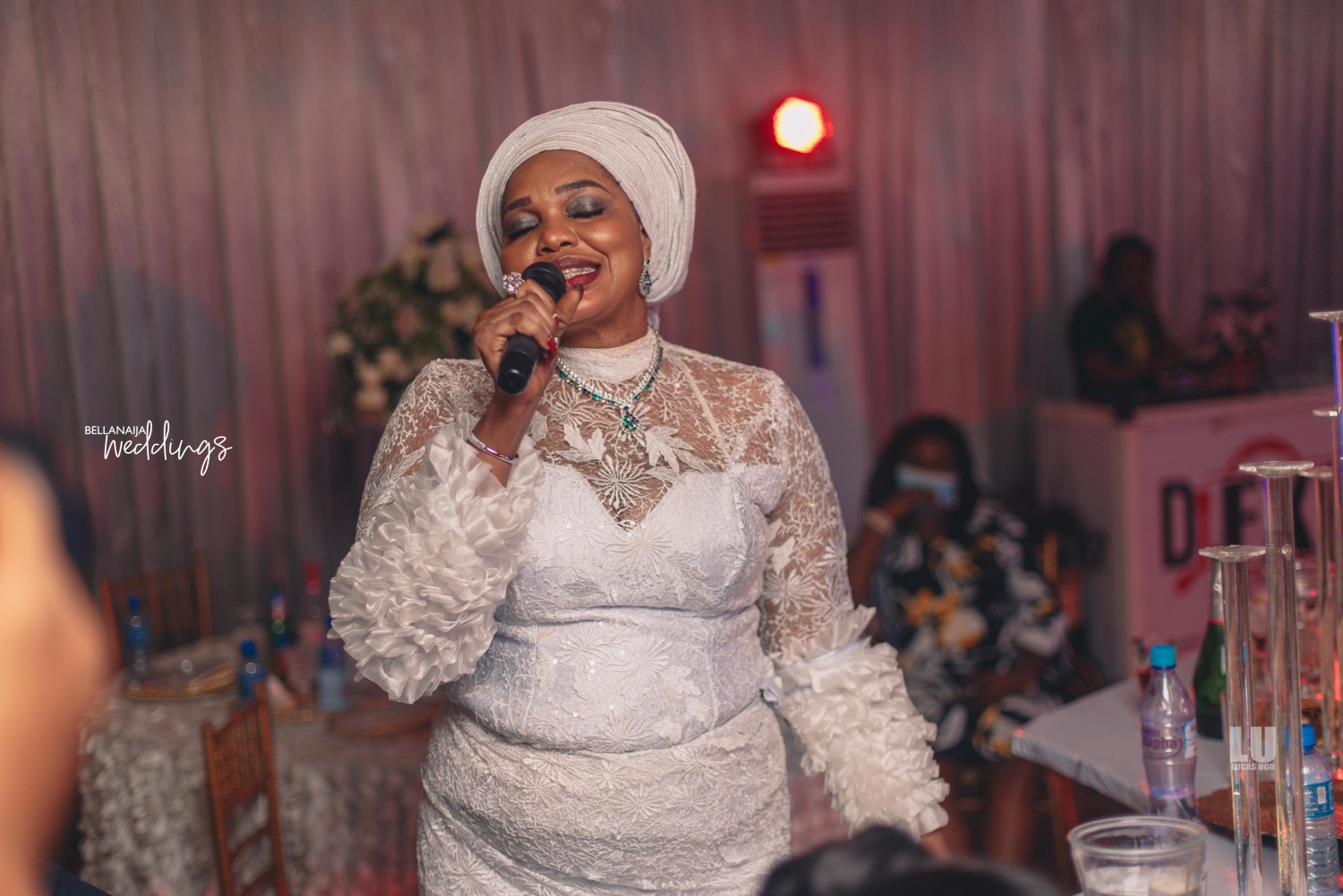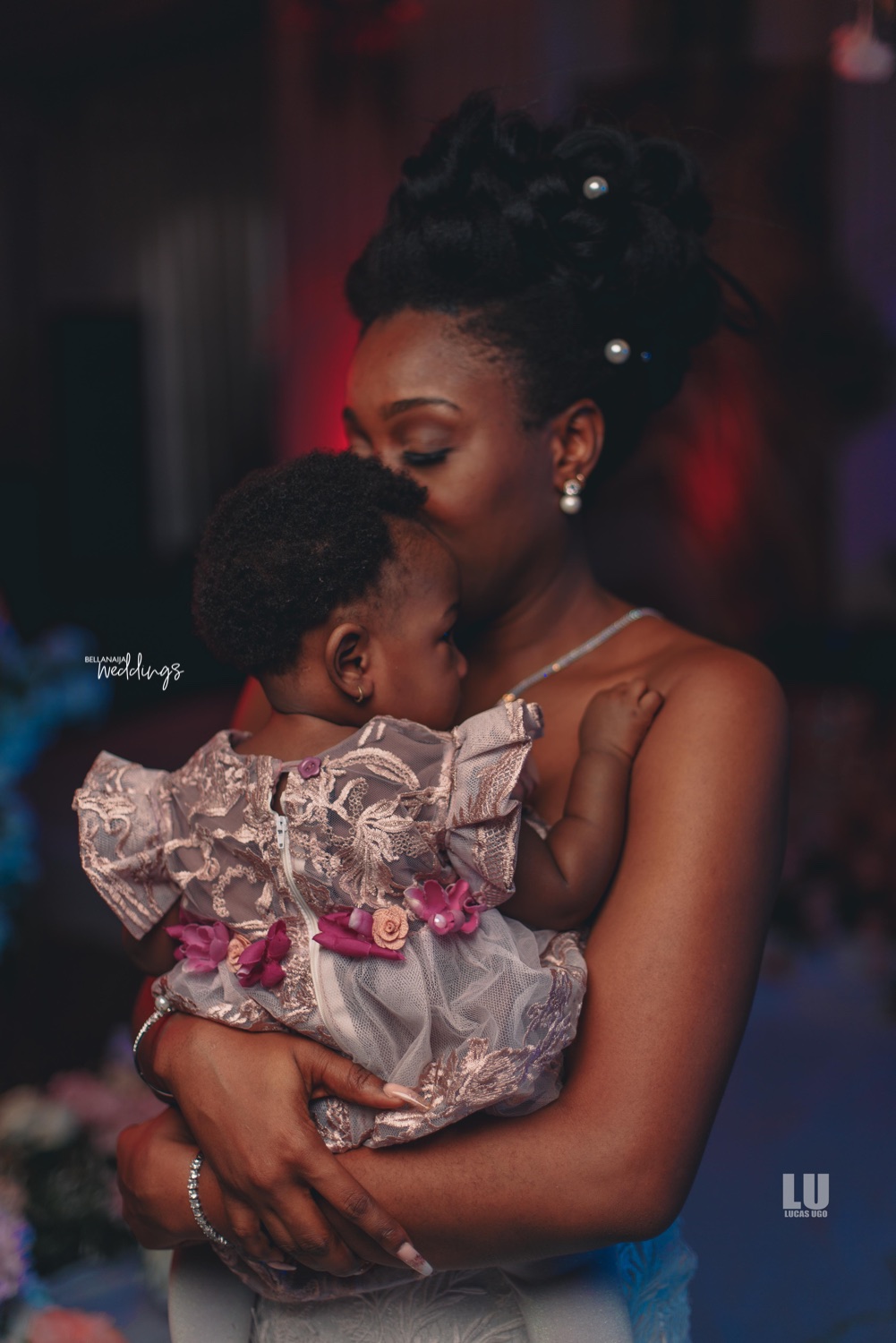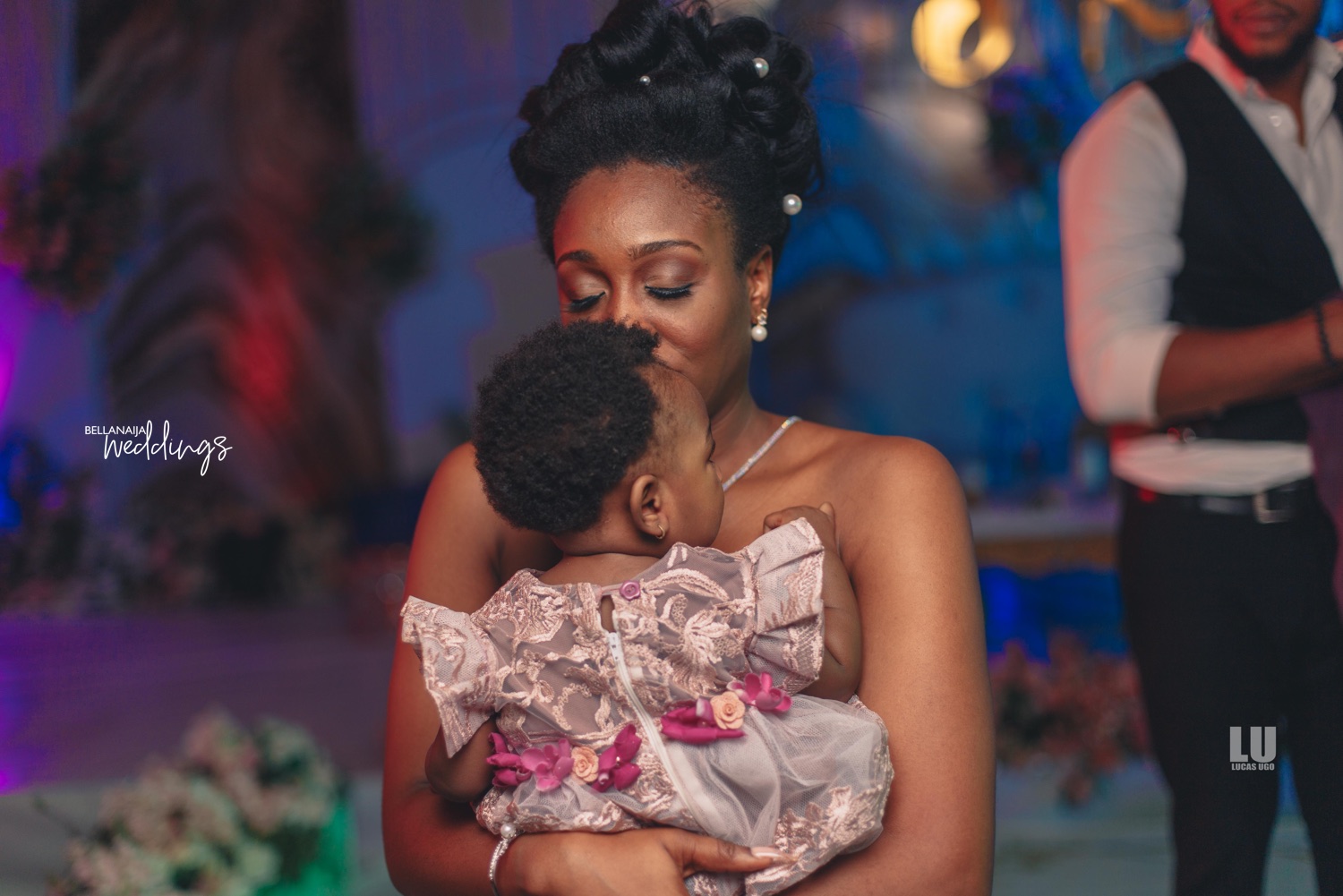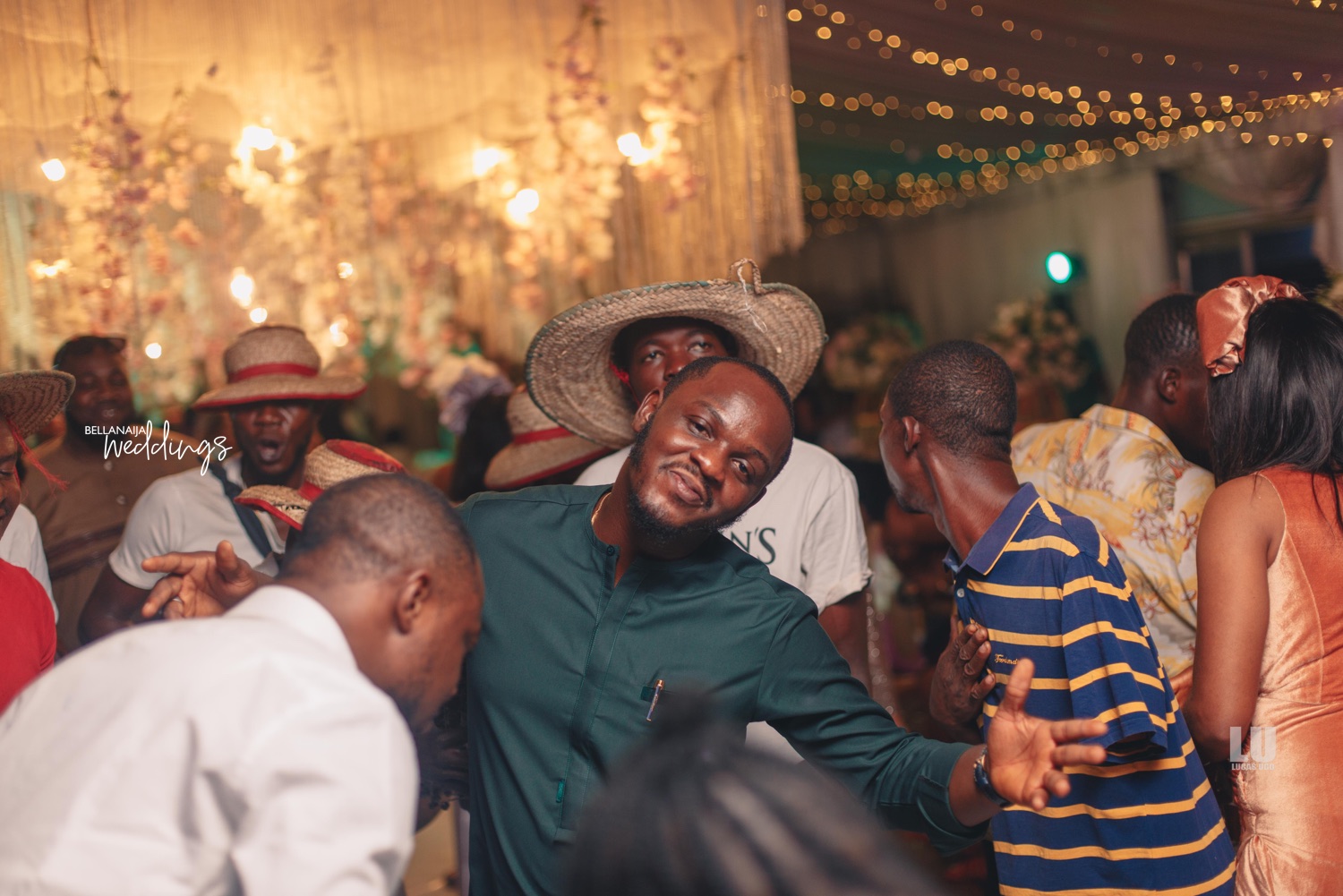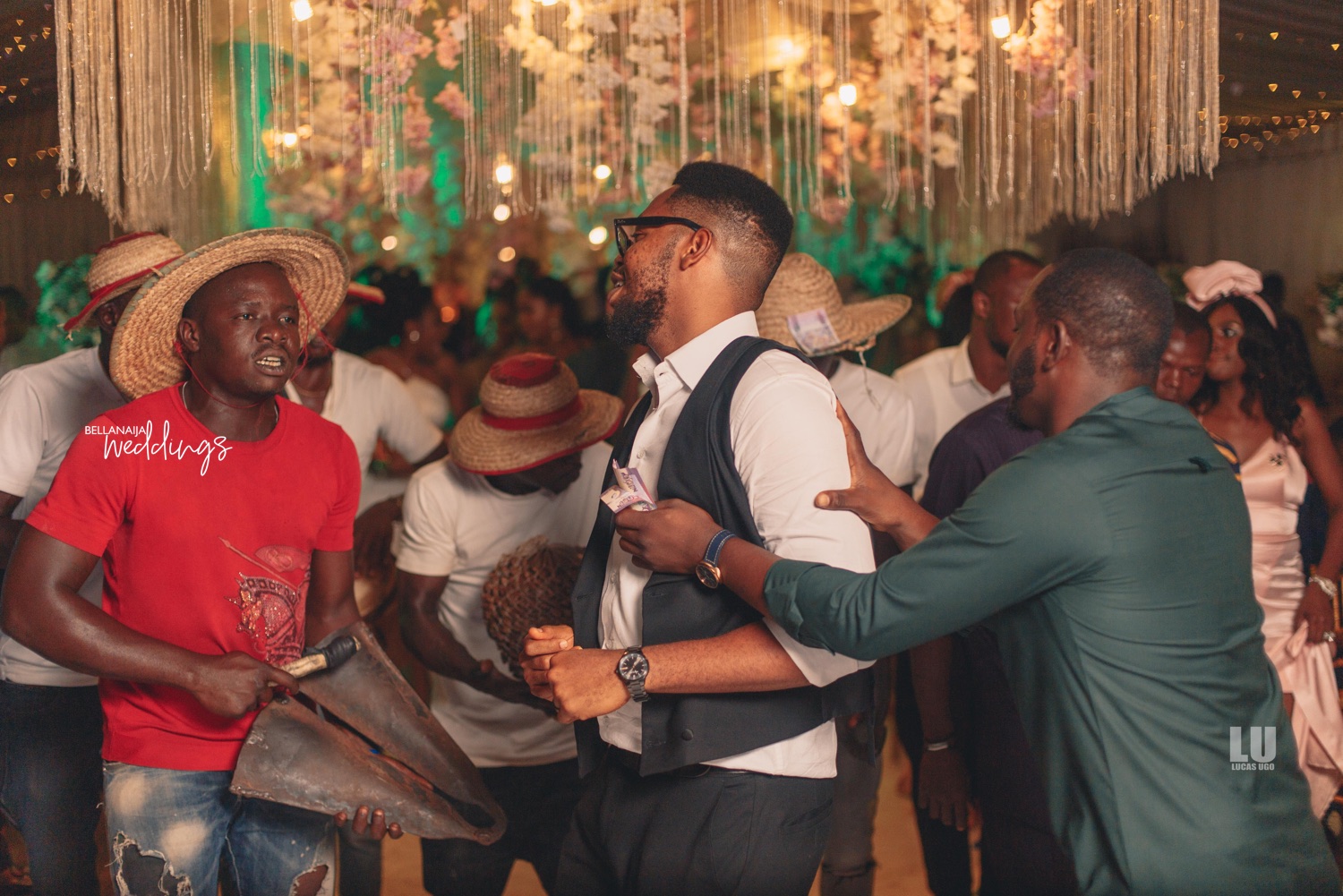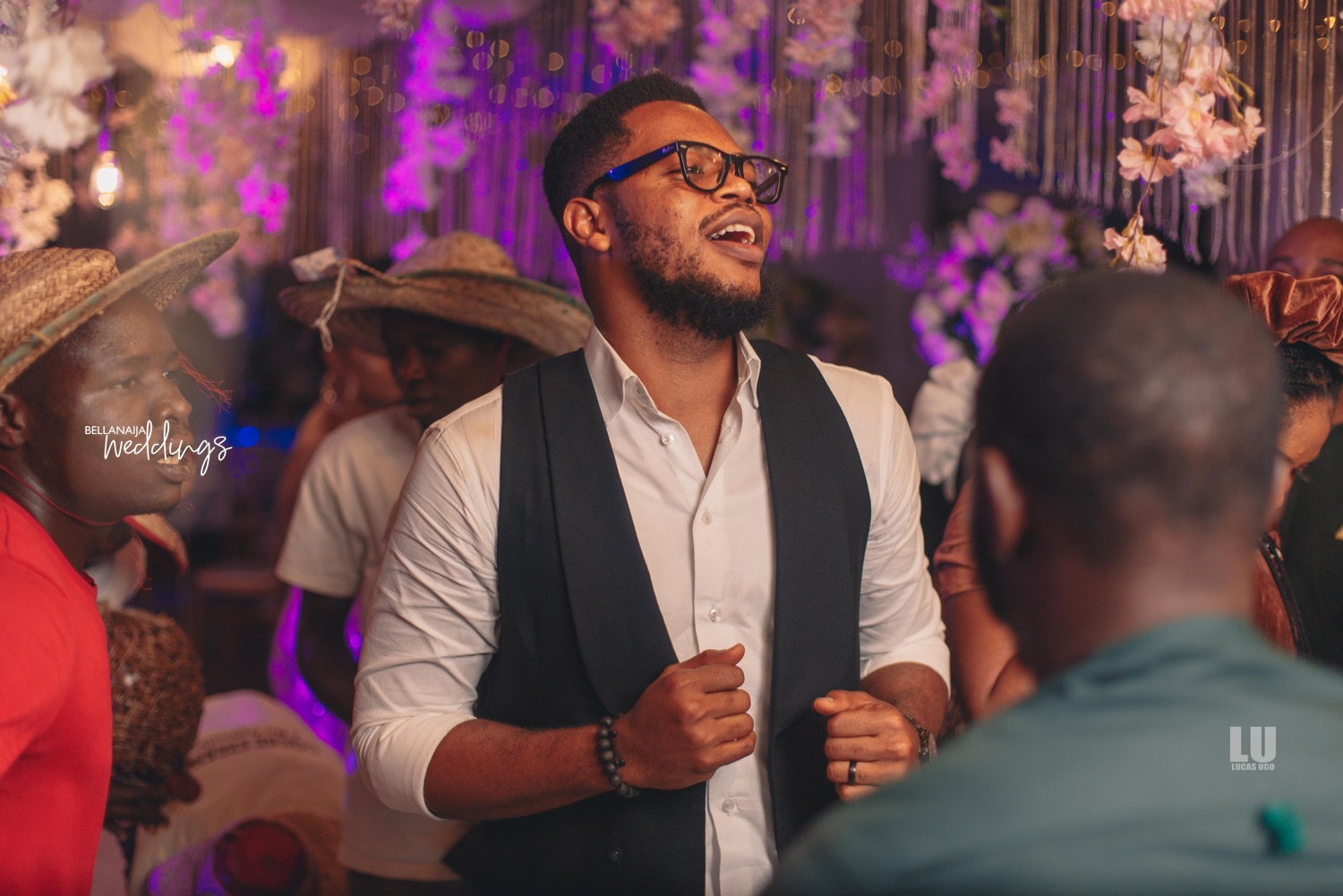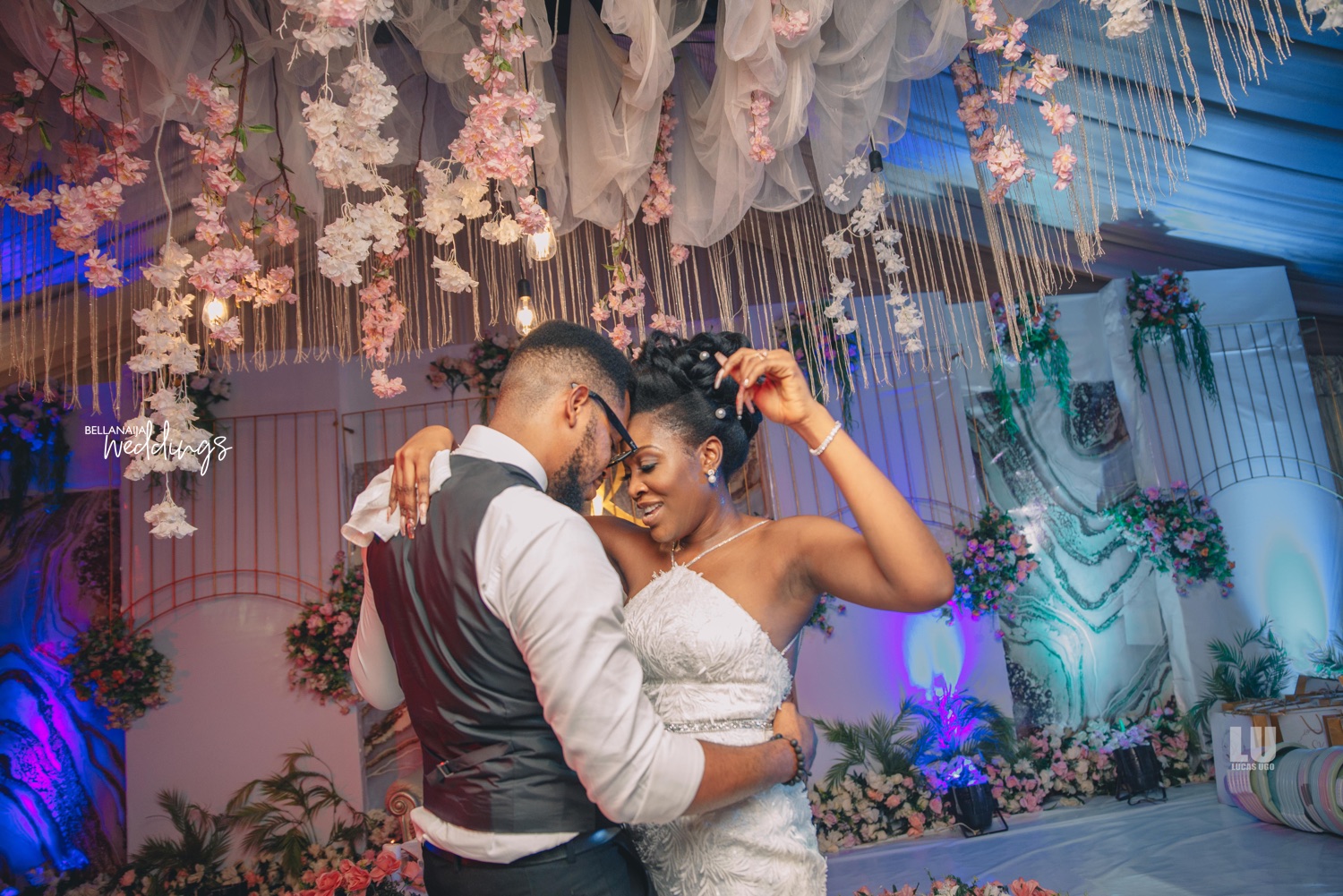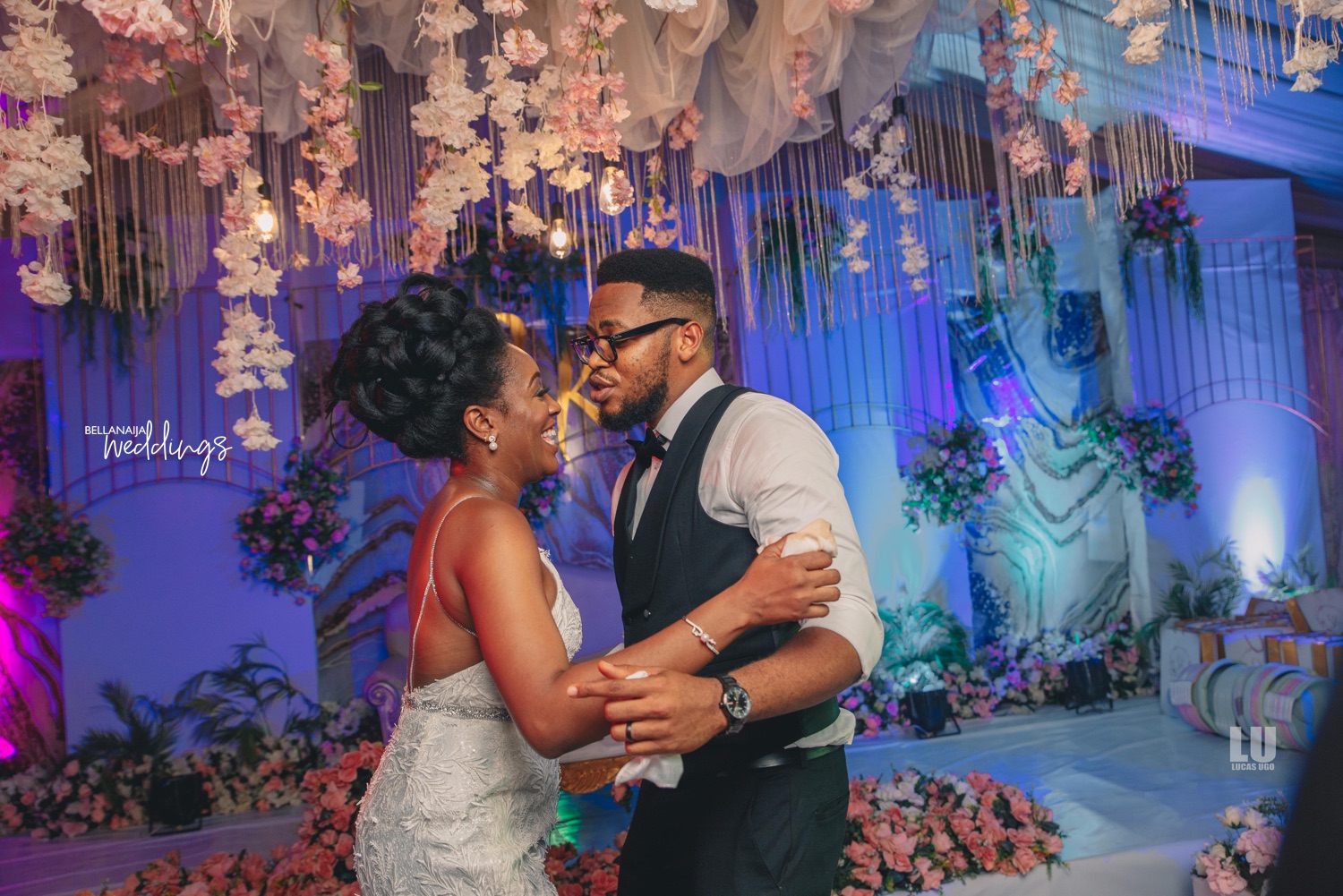 Credits
Bride: @nailitbykosy
Groom: @somkenne
Planner: @stmmagicalcreations_events
Photography: @lucasugoweddings
Videography: @gpluzmultimedia
Makeup: @dobzifingers
Hair: @c.c_hairways
Nails: @nailitbykosy
Wedding Dress: @allamodastitches
Reception Dress: @klothesbyomada_
Groom's Tux: @charleskolz
Bouquet: @all_bellaz
Jewellery: @trulyrevealed
Decor: @alexeventss